The Key
The best publication of sales and letting listings of luxury residential properties
---
Latest Issue
Volume 207
June 2023

About The Key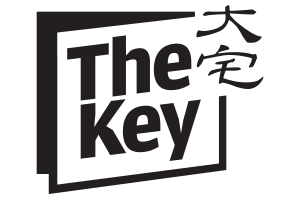 A market leader that boast the largest circulation in the industry, The Key is a monthly publication of sales and letting listings of luxury residential properties primarily in Hong Kong. It is sent to VIP clients from the unique 120,000 database of Landscope, which includes residents of The Peak, Southside, Mid-Levels, Kowloon Tong, Ho Man Tin and selected upmarket residential areas in Sha Tin, Tai Po, Clear Water Bay and Castle Peak Road, as well as 2,500 mainland Chinese billionaires. The subscribers comprise the crème de la crème of Hong Kong's seven million populations and the crown jewels of China's super-rich community.
The Key provides a cost-effective premium medium for advertisers targeting at the ultra-high-end demographic. It is particularly essential for property developers, property investors, landlords, interior designers and decorators, private jet, yacht and luxury car dealers, upmarket furniture providers, sanitary ware suppliers, kitchenware suppliers, lighting consultants, art galleries, carpet suppliers, etc.
If you wish to obtain a hard copy of The Key, please call Miss Loretta Lui on +852 2152-4818 or email to [email protected]. We will be delighted to assist.
If you would like to learn more about the available advertising opportunities, please contact our appointed representative Vision One Hong Kong Limited on +852 2856-3543 or [email protected].
Past Issues
2023
Volume 207
June 2023

Volume 206
May 2023

Volume 205
April 2023

Volume 204
March 2023

Volume 203
January 2023

2022
Volume 202
November 2022

Volume 201
October 2022

Volume 200
September 2022

Volume 199
July 2022

Volume 198
June 2022

Volume 197
May 2022

Volume 196
March 2022

Volume 195
January 2022

2021
Volume 194
November 2021

Volume 193
October 2021

Volume 192
September 2021

Volume 191
August 2021

Volume 190
July 2021

Volume 189
June 2021

Volume 188
May 2021

Volume 187
April 2021

Volume 186
March 2021

Volume 185
January 2021

2020
Volume 184
December 2020

Volume 183
November 2020
Volume 182
October 2020

Volume 181
September 2020

Volume 180
August 2020

Volume 179
July 2020

Volume 178
June 2020

Volume 177
May 2020
Volume 176
April 2020

Volume 175
March 2020

Volume 174
January 2020

2019
Volume 173
November 2019

Volume 172
September 2019

Volume 171
July 2019

Volume 170
June 2019

Volume 169
May 2019

Volume 168
April 2019

Volume 167
March 2019

Volume 166
January 2019

2018
Volume 165
November 2018

Volume 164
October 2018

Volume 163
September 2018
Volume 162
August 2018

Volume 161
July 2018

Volume 160
June 2018

Volume 159
May 2018

Volume 158
April 2018

Volume 157
March 2018

Volume 156
January 2018

2017
Volume 155
November 2017

Volume 154
October 2017

Volume 153
September 2017

Volume 152
August 2017

Volume 151
July 2017

Volume 150
June 2017

Volume 149
May 2017

Volume 148
April 2017

Volume 147
March 2017

Volume 146
February 2017

Volume 145
January 2017

2016
Volume 144
December 2016

Volume 143
November 2016

Volume 142
October 2016

Volume 141
September 2016

Volume 140
August 2016

Volume 139
July 2016

Volume 138
June 2016

Volume 137
May 2016

Volume 136
April 2016

Volume 135
March 2016

Volume 134
February 2016

Volume 133
January 2016

2015
Volume 132
December 2015

Volume 131
November 2015

Volume 130
October 2015

Volume 129
September 2015

Volume 128
August 2015

Volume 127
July 2015

Volume 126
June 2015

Volume 125
May 2015

Volume 124
April 2015

Volume 123
March 2015

Volume 122
February 2015

Volume 121
January 2015

2014
Volume 120
December 2014

Volume 119
November 2014

Volume 118
October 2014

Volume 117
September 2014

Volume 116
August 2014

Volume 115
July 2014

Volume 114
June 2014

Volume 113
May 2014

Volume 112
April 2014

Volume 111
March 2014

Volume 110
February 2014

Volume 109
January 2014

2013
Volume 108
December 2013

Volume 107
November 2013

Volume 106
October 2013

Volume 105
September 2013

Volume 104
August 2013

Volume 103
July 2013

Volume 102
June 2013

Volume 101
May 2013

Volume 100
April 2013

Volume 99
March 2013

Volume 98
February 2013

Volume 97
January 2013

2012
Volume 96
December 2012

Volume 95
November 2012

Volume 94
October 2012

Volume 93
September 2012
Volume 92
August 2012

Volume 91
July 2012

Volume 90
June 2012

Volume 89
May 2012

Volume 88
April 2012

Volume 87
March 2012

Volume 86
February 2012

Volume 85
January 2012

2011
Volume 84
December 2011

Volume 83
November 2011

Volume 82
October 2011

Volume 81
September 2011

Volume 80
August 2011

Volume 79
July 2011

Volume 78
June 2011

Volume 77
May 2011

Volume 76
February 2011

Volume 75
January 2011

2010
Volume 74
December 2010

Volume 73
November 2010

Volume 72
October 2010

Volume 71
September 2010

Volume 70
August 2010

Volume 69
July 2010

Volume 68
June 2010

Volume 67
May 2010

Volume 66
April 2010

Volume 65
March 2010

Volume 64
February 2010

Volume 63
January 2010

2009
Volume 62
December 2009

Volume 61
November 2009

Volume 60
October 2009

Volume 59
September 2009

Volume 58
August 2009

Volume 57
July 2009

Volume 56
June 2009

Volume 55
May 2009

Volume 54
April 2009

Volume 53
March 2009

Volume 52
February 2009

Volume 51
January 2009

2008
Volume 50
November 2008

Volume 49
October 2008

Volume 48
September 2008

Volume 47
August 2008

Volume 46
July 2008

Volume 45
June 2008

Volume 44
May 2008

Volume 43
April 2008

Volume 42
March 2008

Volume 41
February 2008

Volume 40
January 2008