/*img class="sp-image" src="data:image/jpg;base64,/9j/4AAQSkZJRgABAQAAAQABAAD//gA+Q1JFQVRPUjogZ2QtanBlZyB2MS4wICh1c2luZyBJSkcgSlBFRyB2NjIpLCBkZWZhdWx0IHF1YWxpdHkK/9sAQwAIBgYHBgUIBwcHCQkICgwUDQwLCwwZEhMPFB0aHx4dGhwcICQuJyAiLCMcHCg3KSwwMTQ0NB8nOT04MjwuMzQy/9sAQwEJCQkMCwwYDQ0YMiEcITIyMjIyMjIyMjIyMjIyMjIyMjIyMjIyMjIyMjIyMjIyMjIyMjIyMjIyMjIyMjIyMjIy/8AAEQgCWAMgAwEiAAIRAQMRAf/EAB8AAAEFAQEBAQEBAAAAAAAAAAABAgMEBQYHCAkKC//EALUQAAIBAwMCBAMFBQQEAAABfQECAwAEEQUSITFBBhNRYQcicRQygZGhCCNCscEVUtHwJDNicoIJChYXGBkaJSYnKCkqNDU2Nzg5OkNERUZHSElKU1RVVldYWVpjZGVmZ2hpanN0dXZ3eHl6g4SFhoeIiYqSk5SVlpeYmZqio6Slpqeoqaqys7S1tre4ubrCw8TFxsfIycrS09TV1tfY2drh4uPk5ebn6Onq8fLz9PX29/j5+v/EAB8BAAMBAQEBAQEBAQEAAAAAAAABAgMEBQYHCAkKC//EALURAAIBAgQEAwQHBQQEAAECdwABAgMRBAUhMQYSQVEHYXETIjKBCBRCkaGxwQkjM1LwFWJy0QoWJDThJfEXGBkaJicoKSo1Njc4OTpDREVGR0hJSlNUVVZXWFlaY2RlZmdoaWpzdHV2d3h5eoKDhIWGh4iJipKTlJWWl5iZmqKjpKWmp6ipqrKztLW2t7i5usLDxMXGx8jJytLT1NXW19jZ2uLj5OXm5+jp6vLz9PX29/j5+v/aAAwDAQACEQMRAD8AvCnCminLWCNCxFLJG6vG7ow6MpwRXQ2Hi/U7TCzMt0n/AE04b8xXNrUq07tCsei2Pi/TbrCzF7Zz2kHy/mK3UlSVA8bq6HoynIryCrFrd3Nm+62nkiP+weD+FWpC5T1ndSbq4ez8Y3UeFvIVmX++nyt/hW/Z+IdNviFS4Ech/gl+U/4VSaYrGuTSE0wtSbuaYhTTSaM0maADNJuoNNpgLmjdTc0maAJN1G6o80ZoAl3UZqPdS5oAfmimZpc0ALRSZozQAuaM0lFAC5ozSUlADs0ZptGaAH0U3NLmgBaM0maKAHZozTc0ZoAdS5puaWgBc0uabRmgB2aXNMzS5oAdn3ozTc0ZoAdmjNNzS5oAXNLmm0UAOzRmm5ozQA7NGabmloAXNGabmloAXNGabmlzQAuaM03NGaAHZozTc0ZoAdmjNNzRmgB2aTNJmjNAC5ozTc0ZoAXNGaTNJQAHmgccUmaM0AOzSZpM0maAHZpDSZpM0AOopuaM5OByaAFoHJwOTUiwk8scD0qZVVRgDFK4ESwk/eP4CpQoUYAxS0uKncBKXFHSo2lUdOadgJKY0gHTmoWdm6mkzTAeXJ70maZmjNMB2aM03NGaAHZozTc0ZoAdmim5ozQA7NLmmZozQA/NGaZmjNADs0ZpmaM0AOzS5pmaM0AeWGKN/vKKjayH8DfgalU1IDUWKuUjDInVTj1FOWr6mlMKP1UfUUuULlIU4CrBtP7rfgajaJ16qamwxlIRmngUYpDLVpqt/Y4FvcuFH8DfMv5Gt6z8Xjhb23K/9NIuf0NctijFNNoVj0e11K0vRm2uEc/3c4I/CrOa8uAIIYZBHQg4IrUtPEOo2gCmUToP4Zef161akKx3uaTNYFp4qsp8LcK1u3qfmX8xW1FNHMm+KRXQ91ORVCJTTaN1LmgQ2jNLSYoAM0uaaeKKYDs0uaZmjNAEmaM1HmlBoAkpaZmjNADqKTNLmgBKKWkxQAZozSUUAOBpc0ylzQA7NGabS5oAdmjNNzRQA7NLmm5ozQA6kzSZooAdRSZpc0ALmikozQA7NGabS5oAWikzRQAtGaTNGaAHZpM0maTNADqM02jNADs0ZpuaM0AOzRmmZozQA7NFJmkzQA7NGabmjNADqSkzRmgBaM02jNAC5pM0maTNAC5ozTaCcUALmjPYU9IGflvlFWEjVOg59TSuBCkDNy3yj9anVFQcCnUtIBKKCQBknAqF7kDhRn3osBMSAMk4qJpwOF596rM7Ocsc0madgJGdm6mkzTM0uaYDs0ZpuaM0AOzRmmZozQA/NGaZmlzQA7NGabmkzQA/NGabmjNADs0ZpmaM0APzSZpuaM0ALmjNJmjNAC5pc03NLmgDy4GpFPNQI2VB9RUoNQUTKalWoQealU8UwJAakHSoxTxQAjQo3YZ9qia1P8J/OrFLSsBRaJl6qaZitHFMaFG7YqeUdyhikIq21sRyp/A1E0bL1XFJoCDbT4ZpraTfBK8T+qHFLik20hm1aeKbqIBbqJZ1/vL8rf4Gty016wvCFWby5D/BL8p/wNcQVpCmRzVKTFY9KzRurz611G9sv9RcMF/uN8y/ka27TxUhwt5AV/24uR+VUpITR0+aSqtrfW14ubedJPYHkfhVjNUIU0lLmkzQAZpc0mKTFAh2aXNMzRmgCQGlzUYNOBpgPzRmm5ozQA+kxTc+9LmgAozS5FJQAtGabS5oAdRSZooAXNGaSjNADqM02jNAD80ZpuaM0AOzRmm5ozQA7NLmmZpc0AOzRmm5ozQA7NJmkzRmgB2aTNNzRmgB2aM03NGaAHZozTc0maAH5ozTCaAaAHZozTc0ZoAdmjNNzRmgB2aTNNzSZoAfmkzTc0ZoAdmkJpyRPJyBgepqzHAic/ePqaVwII4Xk5+6PU1YjhSPoMn1NSUuKV7gJS01mCjLHA96ge6H8A/E0WAsFgoySAKge5HRB+JqszsxyxJpuaYD2dmOWOaTNM3UZpgOzRmkoJoAdmkzTc0ZoAdmjNNzRmgB2aM03NGaAHZozTc0ZoAdmjNNzRmgB2aM03NGaAHUZpuaM0hj80mabmjNADs0ZpmaN1AD80Zpm6jNAHlsWV3Ieqkip1NNvk8nUXx0kG4U1WrKL0KZYU1MhqspqVDViLINSLUCmpVagCSnCminCgBcUYpaMUAJikxTsUYoGRNCjdsH2qJrc/wnNWivNJg0rICiyFeoNMIrRx2qNoEbtj6UuUCiRTStW3t2HTBqFkI6jFTYZCAysGUlWHQg4Nadrr9/bYV3E6DtJ1/OqG2mlaE7BY6y08SWU+BKWt3/ANvlfzFa6SLIgdGVlPQqcivOitSW889o+63leI/7J4P4VakLlPQ80ua5S18Tzx4W6hWQf34/lP5dK3LTVrO9wIp13/3H+VvyNUmmTYv9qSkyaXNMAozRRQAuaM02jNAD80uajpQaBEgpc0zNKGpgOopuaM0gFozSZpM0AOzRmm0uaYC5opM0maAHZpc0zvRmgB+aKZmjNAD+1ANMzS5oAdmjNMzS5oAdmjNNzRmgB2aM03NJmgB+aM0zNGaAH5pM03NGaAHZozTc0maAHZozTc0ZoAdmjNMzRmgB2aTNCI8jYRc+9W47VV5k+Y+nak2kBXSN5D8o49T0q1HbInLfMffpUwAAxS1N2wCikZlQZYgCq0l52jH4mmkBZZlQZYgCq8l32QfiaqM5c5YkmkzTAezs5yxz9abmm5ozTAdmjNNpc0ALRTc0ZpAOzRmmZozmgY7NGaaTRmgB2aM03NFMB2aTNJRmkA4GlzUeaXNADs0ZphNGaAH5ozTM0E0APzRmo80ZoAfuozTM0ZoAdmjNNzRmgB2aM03NFAHA61HhI5h1RsH6Gs9TXQ6pB5sM0ePvLkfWuZifKj1rCD6FstqalQ1XU1Kp5rQRZU1MpqshqZTTAnFPBqJTUgNADwacKjBp4NADqSilpAFJS0UAIRSYp1LigBlIQCORT8UmKAIGgU9OKiaBh71cxTaVkFygy44Ipu2tAqG6iojAD0yKVh3KZWmFBVtoWHbP0qIrSAntdXv7PASYvGP4JPmH+IrbtfE9vLhbqNoG/vD5l/xFc2VphWmpNBY9BhmiuI98MiSJ6oc1JXncTyQSeZFI8beqNg1lv8RdZ8N3kVnq0EWpROxEcv8AqZJBnjDD5S2OxAz61amibHrFBrl9L8feH9UufsbXT6fqGcGz1BDDID6DPB/A10xJABxwenvVCFozSbs0lADt1GaYaM0AS7qXdUeaM0ASUtR7qcDQIdSUmaXNABS5pM0lAC0UlGaYBuozTaM0AOozTc0ZoAdmjNMpaQDs5pc0zNLmgB2aTNNzS0ALmikpM0AOzRmm5pM0APzSZphNGaAHZozTM5OByasRW5Y5c49hUynGO40myJQzttVSTVuKzHWQ5/2RViOMIuFAAqQCp53LYBqqFGAAAOwp1Nd1jGXYAe9VJb7PEY/E1SiIuM6oMsQB71VkveojH4mqTOztlmJPvSZqrASNIzHLEk03NNzSZoAdmjNJmjNAxc0tNzRmgB1Jmm7qQtQA/NJmmZozQA7dRupuRRmgB+aSm5paAFpc0zNJuoAkzSZpm6k3UASZpM0zdRmgB+aN1R5ozQBJupN1M3UZoAfmjNMzS5oAdS5pmaM0APzRmmZAo3UAPzRupmaTNAGFcjcob0rkJ4zBeTR9g2R9DXYt8yEVzOtRbLiKYdGG01zJ2ZoVkaplbvVRW9anVq1RJaQ1OpqqjVOppgWFNSA1XU1IpoAnBp2aiBpwagCTNOBqMGnA0AOzS5poNFIB2aWm0tMBc0UlLRcAxSYpaDQA3FJin4pMUANphRW6ipMUYoArNAD0NRNEynpV3FNIpWC5nlaoarpcWqWogmVWTOdp457EMOVIPIIrcaJW6ioXh2jIOaVhnk+ra1eaVqL6d4o09tdsFJEB1ByLhU/vRTrznp1z06CqOleP9a0KdxpGoXSWYcmO3vGE6hewYcAn3GK9X1DTLTU7Y297Ak0XUBh0PtXnGu/DO4ikM2iP56N1hlbBT6HuPrVqS6ktHoXg74tJr96un6hpbQXGwubi2bfHgeqnkfrXotvd292u63mSQegPI/CvHvBnhU+HbGSW6KNqFzjzSpyI1HRAe/qTXS4KsGUlWHQg4NJy1Cx6Fmlrj7XxBfW2FlK3CDs/3vzratPEFjc4V2MD+knT86akmFjVxRzQGBAYEFT0IOQaM1QgB9aXdTfrSUASbqXdUWaXNAEu6jNR5pd1AElJSbqM0CFpCKM0maBhRmg0lAC5ozSZo60ALRmm0ZoAdmkzSZpM0AOzSbqbmkzQA7dRmmE1PFayy8kbV9T3pNpbgRZp6xk/e4q0ltsOFX/gRqxHbhecc+prFznLSOhdktWQQwHHAwPWraxhR05oZkiXLsFHqapTaj2hH/AjThSS1e5LlcvO6Rrudgo96pS6hziIf8CNUXkZ23OxY+9NzWqVhErSM7bmYk+9N3U3NJTAeDRmm0tAC0tNzRmgB2aM0zNGaAHZpN1NJpM0AOzRTaKAHUUlG6gBaM00tTd1AEm6kJqPdRmgB+6kzzTc0m6gB+aM1HuozQA/dRupmaN1Ax2aXNMzSZoAk3UbqYMt0BNSLDI/QUnJLcaTYmaC4AJ/WrKWDt1qQ6SrDLHP+8alzfRD5V1ZS3UbqHQRSGMEHacZFNq0SOyaWmZpc0AOzRmm5ozQBjA1k61D5llIQOUO8VpBqjnUOhB6EYNcrLOQR84NTo1VipikeM9UYrUiGtU7iLiGrCN61SRqsI1MRbU08GoFNSg0ATA04Gog1OBoAlBpwNRZpQ1ICUGnZqIGnA0ASUoNR7qXdxQBJRmmA07NADs0Cm5padwFopM0tABikIpaKAGYoxT8UYoAZikxTqKYFR0wTgcUwrV0gEc1C8R7c1NhlUrTStWNhJqQqMYxQkBQK00rVxolPTiomiYds0rANtru5s2zbzPH/s5+U/h0ratfEx4W7g/4HF/hWGVpCtNNoR29tfW14MwTK5/u5w35GrFefEc5GQR0Iq/ba3fWuB5nnJ/dk5/XrVKYrHZUVjW3iO0mwswa3b/a5X861UkWRA8bB1P8SnIqrpiJM0m6kpKYD91KGqKlzQBLuozUYal3UAPzRkGmZozQA7NGaTNJQA7NFNzRmgBc0maTNGaAFpM0maTNAEsMoik3FFb2NasM8c4yh57g9RWJSqxVgykgjuKTVwN53SNdzsFHqaozaiekS/8AAj/hVF5Xkbc7En3qPNFgJHkZ23OxY+ppuaYTRk0wH5pM03NGaAHg0ZqPNLuoAfmjNM3Um6gCTdSbqj3UZoAkJpM02lzQAvWlpm7FJmgB+6k3UwmkzQBJnNITUZek3UAPLUbqjzSZoAfuo3GmZo3UAP3UbqjzRn3oGSZo3U+K1uJv9XE2PU8CrsWkMcGWUD2Uf1qXJIDO3etSJHJL9xGPvjitmLTreLogJ9W5NSSSW8A/eyIvsTU8zeyDQyksJW+8QvsOatR6aowSM/WiTV7dOIkZz6ngVSl1W5k+6yxj0Uc/nRyt7sfN2Rqi1iiXLlVHqaie/tIfukyH/ZFYrSNIcuzMfUnNNzVKKWwm2zTk1aQ8RRqg9TyaqyXEsp+eRm9s8VXpaYDwfSlzTM0uaAHZpc0zNGaAH5pM0maTNAGGGoJBUiog1ODVymhzWrR+VqJbHEi5/HvVVWrX12HdbrKOsbfoaxEatI7EsuI1ToaqIasI1WItq1SqarK1Sq1IZODTwahDU8NmkBMDS1EDTs0ASA0oao80oNAEuaAaZmlz70ASA04GowaXNAEmaUGo6UH3oAkpajBpwNO4h1GaTNGaAHZozTc0A07gOpMUuaKAExTadRQAwikIp9NNADCtMIqWkIoAhKg9RUbQjsasYpMUAVGjI6ioyKvEVGyKeopWApladDNPavvt5XjP+yePyqUxehqMoR2pWGa1r4llTC3cQkH9+Pg/l0ratdTtL3AhnUt/cbhvyriytNK1SkxWPQDSYrjrbWb61AUS+bGP4JOf161s2viK1mws4aBvU8r+dUpIVjXOaATTUlSRA6OrqejKcincGmIXdS5phFJyKAJN1LuqLNLmmBJnNGaZml30AOppNJkUGgBc0hPFJimnigB2aM00mkzQA7NGabmjNAC0UmaQmgB1Jmm5pM0APzSZpuTRmgB2c0U3NG6gB+cUbqjzSZoGP3UbjTC1NLUASlqaXqPNJupASbs0maj3UmaAJC1G6oyaBycDJPoKAH7qTOepqzDpt1N0j2D1fj9Kvw6JGMGaVnPovAqeZAY+RnHf0qzDY3U3KxEKe7cCt6O2t7ZcqiIB/Ef8agm1W0iyBJ5jeic/rRdvYCvDo3eaXPsgx+tXorK3g5SJQfU8msqbXZWyIYlT3bk1QmvZ5/8AWTMw9M4H5UuVvcR0c19awffmUkdl5NUZdbUZEMOfdz/SsTPp0ozVJJAXZdSupuspUei8VV3EnOck03NGaYx+TS0zNLmgB4ozTM0bqAJN1GaZuo3UASZo/Go94o8zFAElGQKhLk96N3vQBLvo31FmjNAGEGpwaoA1PDVx3NBLyMT2skf95SK5FCR16jg12OciuTv4/I1GZexO4fQ1cHqJj0arCNVNGqxG1bCLatUymqymphSYE4NPBqBT61IDSAmBpwNRA07PvQBLmnZqIGl3UASg0oqMNTgaAHg806owaXNAEmaUVHmlDUASUUzNLmgB4NLTA3FOB4oAcKWmZpcigB9LTM0uaAHUhpM0UxBmm0ppKACkooouAUlBpKYARTCKfmmk0ANK0zFSGmmgCIxqe2KjaMjpzVimkUrAVWX2qMrVwrx0qNox24pWAihmmtX3wSvG3+yeta9t4klTC3UKyD+9Hwfy6VktGRTCtCbQHY2upWl5xFMu7+43yt+VW+/NcCVq3bate2uAspkQfwScj/Gq5u4WOyorFtvEVvJ8s6tC3r95fz6itWOZJUDxuroe6nNUncmxJk0m6mk0UwH7qN3vUdAPvQMk3CjrTQaXNAhcUUm6gnNAAaTNBNNNAxc0maTNJmgB1BpuaM0AOpM03dSE0AO3YpN1NJpKAHFqTcfWmk0maAHE0m6m5pUVpG2orM3oozQAZozV2HSLuXBYLEv+0efyrRh0S3TmVmlPoeB+QqeZAYKgu2FBY+gGTV2HSruXkoI19XPP5VtNJZ2K4LRRD0HWqU2vwLxDG0h9W4FK8mA+HRYVwZXaQ+g4FXAlrZJwI4h69K5+bWbuXIDiNfRB/WqLSM53MSx9Sc0cvcNTo5tbtYsiPdKfbgfnWfNrlzJxGFiHsMmsrJoqkkhE0k0kxzI7Of8AaOabmmZozTGOzRTc0ZoAeDRmo80uaAH5ozTN3NN30ATA0ZHrUHmUeZQBPvApN9Q7s0ZpAS76NxqINTs0AOz70tR7vejfigZNRxUBlNJvJ70AWdwFNLiod1G+gDDDU4NUANPBrjNCcNWHr8WHhnA9UP8AMVrhs96qarF52nyAcso3D6iqi7MTMBGqzG1UY36c1ZjNbokvK1TK1VFNTK1AFpWp4NV1apFbFICcGnA1CGpwagCXdTg1RZFKDQBKDS5qMGlBpAS7qXNRBqcDTAk3UoaowaXNAEgNOBqENTg1AEuaUNUW6l3UAS5pQaiDU4GgCUGl61FmlzQBJQabuozmgB1HWmUZoAceKSkBpcUwFxmjbTDxSbvU0AKeKKYSD0puaYDzTSaaWzSbhQIf1pKTPFGc0BYDimkU8YpDQMjIppXPapTTSBSAgaPPSoyhHarJFNxSsIrFaWKWW3ffDI0beqnFTFQajZKQGlbeIJ48C5jWUf3l+Vv8DWva6paXeFjmAf8AuP8AKa5IqfSmlc1Sk0Fju+9JXIW2qXlqAqSl0H8EnI/xrXtvEFvJhbhGhb16r/8AWqlJCsbGTSb8UxJUlQPG6up7qc0uaYDt9G/NRmkoAk30uaizShhQA/NJupu6imApajdTDSZ5oAfupC1MzQc0ALupC1NzR1NAD41eU7Y0Zz/sjNX4dHupOX2xD/a5P5VYs9YSOLZPEFx0MS4B/CmT685yIIQvu5yfyqXzAXINFto+ZN0p/wBrgflUr3ljZLt8yNcfwoMn9K5ye+ubjiWZyPQHA/IVXpcncDdn8QKOIISfdz/Ss2fVbufhpio9E4qlRmqsApJJz39aKTNJmgB2BS8UzNIWx3oAkpOKjLUb6YEmRRuqHfSbj60gJi1NLios0tAx5ek3Gmg0YoAdmlpvSjcB3oAdikxU0Vpd3A/c20rD1xgfmauw+Hr6THmNFEPc7j+lLmQGbkUFgK3RoFpAM3d4fzCCjzdBtPuhZWHcKXP60ubsgMRA8hxGjOf9kZqzHpt7Jj9ztH+0cVek8RRIMW9n/wB9tgfkKpya/fSZ2skQ/wBhefzNL3mPQtR6BMwzJJgf7I/xqjf2qWk6ojhsrk4bODVWW7nn/wBdPI/+8xqLOBxxTSd9wuS5xSbqj3UE0xEmaM1Fuo3ZoAxA1PDVXzg4p4auQ0JwacSGUg9KhDU4NQBy0sZguZIj/AxFSI1WtYi2XaygcSL+oqolbxd0SW0NTqarJ+NTrVXAmDVIrCoBTxSETginZxUANPBoAmzSg1Dupd1AE4alDVBupQ9AE+6lBqDfS76AJ80u41Dvpd9AEuaXNRh6XdSAfupweos+9ANMCcPTg4qDNOpATbqUPUOcUoegCbfS7+etQ76XdmgCYPntS7h9KhDD1pwJPHUUASBgKeHAIyPzquxVRz1qrPexwKSWAA96Bl6aZMccVnSahFHIEMg3E8AmoIQ+ovFuuobaCV9ilnG9znGAv9T60sduILTUFtdTtvkuFAR4svIFbAKsfQ9R7VLnrZDSuaEV4qId0YYHqaPNic8Px2yKZfWkk2p6kzanZbltg6SRW5AZvRQOje/PX8qENteNdJZM8Ru5QrW4P3ZxgFlDDo65yVPqMVXMFjTCkjIxj603Nc3B4ghedoSkiSK5TA+YZBx9etacGoxSsypKjMhwy5wQfoaakmJo01J/On7aqC5VT86kfXip0uYyOhz9aYh4U0009ZRnIGQaHkGOFFAyOikLc9KTdQIdgUhFJnNLQIaRSYp+KNvtSAiIphjBqcimEUAQFCKjIxVkimkUgIY5JYH3xSMjeqnFalvr8yYFxGJB/eXhv8KzilRlT6U72A6m31K1uuElAc/wNwatVxRWrVvqV1a4CylkH8D8impBY6qkzismDXYXwJkaI+vVa0EmSVN8bK6nupzVXQibfRvqHdRux0pgT780hINQ+YaTzDRcCfIpC1Q+ZSb80ASk0m6ot3rRmgCTdSbqYTTd1AEhakz70zd700uKAJC1NLUwvTS1AEm6k31HupM0DJd1Jk0zJpM0APzSZphYDrxUsUE9wf3MMkn+6pP60XAbmitKHw/qExBZEiH+23P5Crq+HIYVDXl8AO4XCj8zSuIwM0qBpDhFLn0UZrfB8PWeMATsO/L/AP1qH8SRRqVtbPA7biFH5CldgZsOk6hN0tmUerkLV+Lw1OeZriNB6IM1Vm8QX8udrpEP9hefzNUJbqec5lnlf6scUajN7+ztGtcG5u/MYdi/9BQNW0m0GLW0LEdwgH6nmubyPSjNFhG7N4muGyIYY4/diWNZ82rX0+Q9y4Honyj9KpZHrSZpgOZixyxLH1PNNJpC1ITQMdmkzTCaM0AP3UE0zdjvTS9AEuaM1D5lJ5lAE+4Ubqr7zSGT3ouBlzDa2aaGqeZcg1Tzg4rjWpoWA1ODVAGpwagBt9CLi3GTgqc5xVJbJuzqf0rR+8pXsRUEf8qpSaCxEtpIOwP0NP8AIkXqjflVtKmU1XMFjPCEdeKcFrRznrzR5cZ6ov5Uc4cpn7aMVofZ4j/eH40htFP3X/MU+ZCsUKM1cNm3YqfxxUbWko/gP4c1XMmKxXyRS5p7RMvUEfUUwqadwsLupd1Mx7UYouBJupd1RcijJpiJgwpd1QbqXdQBOHpQ9VwxpQ1MCyHpwaqwel30gLO6lz71WD+9Lv8AegCzn3o3VX3n1o30WAn3Um/FRbhQWHagBZZD5bEZJA4A6msvRDNqVy0txF9glgvERft0W9GQqTu2g8/MMdeOKvk1f8PlV1yJmbb8jgNjO3jrioktBrcjghu4LS0A1S3VotRLEJZnI5/1mcfMOvHv7V1fh2MQ20sszidjdzZmaEIZMsCDg9K6SORY41WUjcX+X3J6Vz2pTXKavc+U8CKjKQZSwAJXvgY7Un7quio+87HSI8JlbagB2jJ29RzXDa1pVoj6bqthH5kUk0SSwOwWO4OcKxJ+644+bvjBq6dQvTcSMstspVA+0Fz3yfqaxo74LaxadqbExy3EbRMgykgD549Dk9D26UpVE9Co02tTyWyONeuFMmD9oZce+85/HjpXTSrBKro9xCdjZAbkAg8Dj+fvWVeWwtPFjCOPh9Rxhx0G9sfjz1p6QEtJhduW+YAelJPQbizTllRYJjBelJcZUIfun3zwQfpUelaxPdCKNirTSA4DJgNtznBHfjpUNva+bcSIFI+UKSRnv1FZ9nHNY3lvcmTakczwhpeF5Xp65G7r05o5uwuWx6Bb2WoywJNFBvRiF/dyA8ntg4NEk09pIUuISjKdpEi4wfx4ro/Dmni80WB4reJcsCd7EsMdRxwR3z71c1fSr99NvUWK3KSMNojdtwXoQMjGTmtFexDtexx5nRic/JnoDUuExkNk+1cjaaDq39p3DXOowx2iORDHCCSR64PA+nNdbEqJHtC5IHUnmmnoIWnCmZpQaYhxpM0hNJmgQ4mkpM0maAA0w04000ANIpuKcaaaBjCAajK+lSmmkUAQkUI7xNujdkb1BxUhFNK0gLsGszR8TIJB6jg1pQalbXBAWQK391+DXOlaaVp3aCx1uaTNc3Be3NuMJISv91uRWhDq6OcTKYz6jkU1JCsae6kLe9RJKkg3I4YeoNKTVASbqN1QlqaXoAmL0heot1G73oAfk0mabkUu4elADs0maaXpN2aAH5Ganhs7q4/1VvIw9cYH602zvZbKbzIgpz1VlyCP6Vel8RX8h+Tyoh/spk/malt9AJIfDl9LzI0cQ9zu/lVj+yNKtf8Aj71Def7oYD9BzWJNeXNx/rriV/qx/lUAwOgos+rA6Qajolp/x7WZkYfxFP6mo5fE85G2CCOMdtxLVgZozTsgsaM2r38+d104B7J8o/SqRJc5Zix9WOaZmk3UwJaM1FupMn3oAlyKTNR0ZxRcB2aTNN3UmWI4BouA/NIWqrPe21uuZ7qGL/fkArKuPFmiW4Ob3zSBnEKFqVx2N4sKaXp0dvNMiukZKsAQfUGp00u5ftimIqF6bv8AU4rTXRJD99jU6aLGPvc0ahoYZbnjmnAO3RDXRJpsCfw1MttEnRBRYLnNrbTv0Spk0yd+vFdEEUdAKXpRYLmKmjf3zVmPSoV681o0Zp2Fc4mUVnXA2tmtSVao3CZWuFbmpVV6kDVAAQaeKoCUPSD/AFh96ZzUsCl3HrQNE6CpgKFjwKeBQMAKcKQUtIB2aN1NpaAHg0oPNMzRmgCXcfXNIVRvvIp/CmbqaZQDjrTuA428Lf8ALPH0NRmzjP3WYUJdRO5VZEZh1UMCR+FTBqd2KyKrWLfwsp/SozZyjoufoav5pc0+disZjW7r1Rh+FRlMVr7iOlJkHqAfqKfOHKZBU0mDWsYom6xr+HFMNpE3Tcv45p84uUy+aM1omwU9JB+IqM6fJjgqfxqlNBZlLdRu96svYygfcb8OaqTIYhluPrTUhWH7/el31nteRqcFuaBeRno4qhGhvpC/vVMTqe4p4kHrQIsb/enwXJtp1lUAkAjB9xVTeKNwpNXVhp2OsOt3MtrbyJeq58/JVolUqOpOM81Dc3lyZLifzklydrI7qpZR024Pp2rlyAaZgegrJ0r9TSNWzukXYrqQ36gShLVnJYNldvXkj+lLbX0sUqtJ9ljUMp2TZwy9c8k45FUqdCsIvY5bgSSQg/PGG+8B0Az05pSpdio1ejG3unpPbi9F5aTzicy/JKpfl8j5R1HWi20+T7TJHIIkCxtKJkQkcDOcdfTOKguIXkkdoyi7lABxjH5VaiuLhAm51zGMLsGAB6Y9PaoVORTqRK9nLCJkuQy+ZJ82Rxk556mup0zRbDULe6g8yISbg+VVSwPl5O3Occiq2gvNIGgiSAlCzAsBkKcnGMjuetb/AJc06wXCqhmWZ8AIEb7pBUndjHI/Kkk09R3XLoX9JuYdFiWzleCEpKQUV8KAWByB2HOa073W7P7K4S4id8jCK4JzkcVxlx4ilhmjAUOu0B1I2kEcEetPbxXuTH2LkggnzeoP4VrFytoZSjG+pW1V1/tq9IGAZmOKrCTHIqoZS0jMM4JyATk1IJCe9aJEN6lguDRuqDf70oamIn30b6h3Zp2fegRJvpN9MyKCRQA4vTSabmjNAC5ozTc0vNAxaSjFLigBpGaTbT9tKFpXAi20m32qxsz2pwhZugJpXGVClNKGtAWjnqAPrTvsY7t+VTdDsZqh423ISp9QcVbi1CVeJFD+44NWPsyD+HP1pjRegx9Knn7Byk6XSSDg7T6NxUhPvWe0JpA0sZ+Vjj0NUqvcXKX8UbiKrLdDOHBHuOlToyuMqQR7Vopp7Csx240vXvShM09YW9KdxDAKKl8l/wC7THQoMngUXGNzRupjOo703zPagCXdQWqLLHoCajluoIBmaeKP/ecCi4Fnd70bsVizeJdKgzm58w+kSFqzp/G1umRBZTSH1dgo/rRdBY6vdQG5rgp/GuovxDb20Q9SCx/Ws6bxDrFx96/kUekYCj9KnnQWPTmfYNzYUerHFUp9Y063JEt9ApHYNuP6V5mrSzzZllkkOD99yf51OsIA4GKXOOx2k3i7TIv9X58x/wBlMfqazp/G0nP2fT1HvLJn+Vc75R9KPJPpRzMdjQuPFmsS5CSxQj/pnGMj8Tmsq51LULrPn31w+e3mED8hTzCaYYKm7AoGME5I59TSNHuBHY1e8oelMaOgD3Twnci+8JaXcHBc2yq3HdflP8q1yK5H4Z3Pm+E/IJybe4dOfQ4YfzNdea3TujMYQBTTTjTDTASkzQaQ0AFJmkpKAFJpM0UlAHKSL1qrMvBq64qvKPlrgNiC0hR2feobjuKsG0gP/LMD6U2zGXf6VaxzTYyobCE9Nw/Glislik3hyfYireKMUICIrSbakIppFMRGRSU8ikNADaTNKaTFABnmjNIaMUwGO5C15T468Q376xLpsMrw20QG4IcGQkZyT6V6q6kjFcP4u8IXWsXK3Vr5QmVdpzwWHoTVwavqTK9jifD16dK1K21JLpPMWUJJAQcvG3BOenfp7V7jG/HB4rxqx8D67/a1rFdWpS1MoaWRXBAA5r2GMbQB6cVdWz2FC5YzS5qPdS7qxLH7vejcaj3UbqAJN1KGqLdRuoAmD04PVcNTg1AFkORVDULmRCqLjkfxDNWQ1ZuptmVPdaQED28cmPNgtXbucbarvpVo/wDy7SIf+mcuf51e8yLIQkZwOop4SNsYCn6VopMmxivpEY/1d1PH/wBdI8/ypn9nXi8RXkEnsWK1veWOxYfQ0jQhupz9QDT52FjBMOqRcm2Lj1QhqjN9LGf3tvIn1U1v/ZgDwq/gSKNkg6O+P94MP1qucXKYaahG3ByDUyzBuhrReBWJMkUTn/aix/KmG1jLfLbLj/pnJj+dHOgsVg2afV2GxikHBkQ+jYNSnTCOjA/UUc6DlM6kq+2nyD+EH6GomtZF6ow/CmpIViBHeNw8bFHHRgeasf2nf9Pts/TH36jMJFN8sjtRoGoS3Es8nmTSNI+MbmOTgUoNM2GlwaegEgfFPD1CBThTAl3U4NUIpc0gJt9KHNRZpwoAfuNLk0gFOApXAKUU4LmpktpH6IcUrjsQ4pQKupYN/EwH61MtlGOpJ/SlzILGeFPpUiQO/wB1SfpWmkMa/dQfWpQtTzDsZy2Uh64H1NTLZKPvMT9BV3ZShKXMx2Ky28a9EB+vNP2elWBHS7KQFUx0nk+1W9gpdlICmYaYYavFKaVBPHJ9qLDKDQ+1RNDWutnNJ9yBz+GKkXSLh+oRB7nNPlYrnPPBntVV4XQ7kJVh3FdimgK2PMnJ9kWpf7DsIhmVCfeR8D+lHIFzl9GuZbnVrexmKlZm278cjgn8eldzFpNrGOd7n3OKy7eTR7fULeKCSzWZ5MIqEFifbFdAK0jchjEtbZPuwJ+IzVLWsC0jG0Y39MD0rRrO1v8A48kPo/8ASqewjkr0EKTAqK/+10rAuZtUXOHRR6ogrorgZNUZF68VOpRydy17LnzbmZv+BEfyrNkt+ckc+tdhcWyOOgrMuLBjGZApKA4LdgTSsM5p4eDxVdosHpW1NbY7VTkhIoAzTHRsq2YutJ5XNIAtY8zAexq+Isdqjs4s3C8djWkIKBlHyqQx1oeRSeRTAzDFntTGi9q0zDjtUZg9qBGaY6jaKtJoaxde1F9JhhMcaO8jEYbOAAKFqB6L8LrjY+p2nqI5gPzU/wBK9EbrXk3w6uJIvEECyqoe4tmDbSeuAw4/CvV2PSto7EPcaaaaGJphPvVABNNJpCaaTQA7NJuppakzmgQ7dRuplJQBgOKqzDirjCqk3SvPNTNljeSaNUkZOeqnFSCK7T7t3L+JzT4lzdpV3Z7VYykH1BelwG/3lBpwn1BR/wAsm/4DVvZ7UmygCr9uux962jPuGNH9ouPv2j/gwqwVpCgoAg/tOL+KGZf+A5oGoWzcbmB90NSFBTRGpYZA/KgRTtdf0e+uUt7TU7aaeRtiRK/zM3oB3Nar29xGTvt5lx1zGRj9K8a8Exr/AMLL0E4/5iin/wAeNfXG4Vv7JW3Ic2jyckDrx9aMg9CK9VeKGUfPHG4/2lBqCTStPmwZLK3b38sUey8w5zzA00gV6PJ4b0iTJNkin1ViP61WbwjpT9FnQn+7L/jS9kx+0RwO2lqp8UL7/hAv7KeyhF2L1pFZZ3I27Qp4I+veuFj+KfP77RTjv5c/+IqXCSGpJnouaM1X8FTyeOrC5vLC3+zLbyiJ1nkBJJGcjA6c10D+E9XVyqxwuPUSgfzpcj7D5kY1FaL+HtXj62Mh/wB0g/yNVpNOv4hmSxuV+sRpWC6K2aM0rK6ffR1/3lIqPep/iH50DJM0oNRg0uaQEgas7VPMYqY42c7cfKM1fBoosBzAnvE/1m8c8grxThfSjgiMn3XH8q6cc9efrSGGJ/vRI31UVVxWOfTUWH8BA/2XqwupjjPmD64NaradZv1t0/Dio20WzbOA659GougsU11FD1dc/wC0pFTLeI3dDnphuv50raDF/BcOPqoNQt4flHKXCH0BBFLQCws6t0DfhzTLhILqBopHdA2PmQlWH0NVTod6v3fLYezYpPsOpxbgI5CT3DZxTEX9NgFviNZ5ZhgnfK2WrVA4rPsba4ih3zNmUjAFaEefLG773ekNBtFJt544p1GKQxpQN1AP1FRtbRHP7sfhU5pKLgVGsoz0DD8aYdPB6P8AmKv0U+ZisjNOnP2Kn8aYbCUfwE/TmtWnCnzsLIxTauvVT+VN8hvSt8GngKRyqn8KPaBynOiFyeFJqZLOVuowPetVjjpx9KZ3o57hylZLAfxv+QqZbWFexP1NSAil3ClzMLIeqqn3VA+gqQZPWo9wpd9IZKBTwKhEi+oqVA7/AHY3b8KAHgU8ClW2nb+FV+pqwti5GXkwP9laLCuQAc07KjuKfIdOthm4u4l/35R/IVXbxBolvnbKJD/0zjJ/U1VhXJlyx+VS30FSrbzt0iI/3jisyTxlbLkQWkr+hZgoqnN4yvTnyreCP3OWNOyC50i2Ep+86L9OanGmIozI7ke/y1wc3iXVpuDeug9IwF/lVB57m4+Z5J5ue7FuaNBXZ6PJNo9p/rrm2BAz80m4/pVaTxRo1uP3cjyEf88ov6nFef2sEt3ci2tojJO3SNR835VtTeEdahtZbiS2CpGNzZkGce1UgNefxxEM+RYu3oZZAB+lZ0/jbUXz5UdtCO2FLEfnXPXlneWts05hV0CFziQDjAPf6/0rI+2ykEtEqn03ZpXuFrHTXHibVZ+Gv5QD2T5R+lZM95JMT5kjyH/bYn+dZT3UrdGC/QVXkkkb70rmiwHTeH5j/wAJPpg6ZuVFey968D8L/wDI36QSSf8AS06n3r33vTihMKz9b/48V/3x/KtGs/Wv+PAf74qnsJHLTVTkFXpRVRxwakspSL2pm3/iW3H/AF0T+tTSjmtLw9FaSy3Ed7EskDBRtbsecH60pPlVwSuzkZoVbnpVCa39q9Mu/CFndkmxmKnrtc9PxrlNc8O3WkQpNM0bRs+wYPOcen4VEKqmU42OTaHBNM8r2rSdBk1H5YzWliRtlFm5j46nFbAg9qrafDm7i/3q3vs/tUDMryPakNv7Vq/Z/akMHtVIDINvUbW9bBt+DUbwDFAGM8HHSuE8YsG1q1tuyRjP/Am/wFemNCK8p1+4jl8X3Tu2I45hGCBn7ox/OqitSWd9oU4tfEmnTD7qTqPwPy/1r2BjgY9OK8WTKFJB1Uhvy5r2WOUTRLIOjqG/MZq4PQTBjTGpxNRk1YhppppSaaTQAZo703NJQA7NGabmigRjNVWfpVpqrTA455rgNSrAM3a/jV7FU7YZul/Gr+KsYzFJipCKaRQBGRTCKlIpjUARGm9KeRUch2Ru3opP6UxM8o8EAD4j6CT0/tEf1r6xwD1x+VfKvgWP/i4Xh1iPvX4P/jpNfVD7v4SPxrpWxlIXHHFG7LEdCKazAA5JHGc4piPkZD5GcZYYNMkkLYPIP1oyGyBnpjrwaj3BnwpUrT2VcHd09PagR4n+0KBs8MqBj57j/wBBSvEMcmvbv2guX8MjjrcfySvFwnzHjtSZpE95/Z/wPDmsc/8AL6v/AKLFeuhlLN3x7dK8j+ApCeG9XBOCb1ccZ/gFer45wWOT0XdTuS9yQnDDAAz3pBIGcqcqQM9e1IzBWA5JPQAUxpRnCtj8M1NxE7AMOQGz2NVZbS1lAD2cTr3BjHFK0oTqdvGemTTllD/Jzkngjn86NwuUpdC0uaQE6fbs3oF24/KuQ+I1lb+H/Bt3qemwiC7jkiVGJLqAzgHgnHQmu/WSJS371eDzyDXEfFqS3f4cahmUH99CF28/N5i4Bo5VYd2ct8LpJfGWlanPq0gSW1nWOM2ybcgrnkHOTmu1l8GKVYw3cq7f+ekY5/KuR+Aiwnw/q2VPmfbVJP8A2zGP616/tGOlHImNyaOI/wCEOuGAMN7C4IzyhFMk8IanGCVMEmOyuRn8xXaiNISzLkAnLc8CsTV8XwjNqjSJvKO7OyIfpjlvw4pOmg5mcaIJhO8DROkyHDRsMN+Xf8KfLBNbW/nzxNHCTtEjDAJrdu9NS7EiTxxlLdQsDRsVEQ9VIySfrWHLZ6msRibdd2k6n52YLIuOQT2zn6Zrl51zcpSmQC4gBVTPCGYZAMgBI9qlBG3cCCvqDkV478QlSTUrHo22Fh9Pm7VsfBBN3xACsS0YspiVY5X+Hsa1Ubq4+Y9LBHrTxXdPp9qeGs4pAxyPkAA9s1Eug6c8rF7ZRkD5VyoH61KTbsHOcTiiqEl6VdwrjAYgZGe9V21WVf4I2/MU+Vhzo16K5PWfGw0SCKaXTmmSSTy/3coBBx7itNfEdvgFoJl+hBo5WPmRs0lZa+IdPbq8q/WOpl1rTWH/AB+Iv+8CKVh3RfoqsuoWTkbbuAk9PnFTJLFIcRyxOfRHB/lSsA/FOApMEdqUUDHUocCkBGeelVZpYo5CWaRueiqT/Kk0O455RnrUfm56ZP0GarSalBCMrZzt7lMfzqs/iKRThbZI/wDfJzRYnmNZY5n6RkfXipks52HJVf1rl5vEN83Czqn+4oFVZNTnl/1tzI31c0xcx2pht4Rme7VcerAVC2paNAeZhIR/dBeuJNynXOT7Cmtc+iNQF2dq3iayjGILWRsd+FqtL4ruf+WVvCnuxLVyDXkijiMfnVSS+uy7KHCgdMLRqLU6m48S6owJF0U9o1ArIudZlOWubx8D/npLj+ZrltakubrTJIoZJnmLKFCNjPNUtO8Ea/cxkXGkCZOoE06qRnuCDkVa5UryZLdjoZvEmlwk7r6HI6hTuP6VCvi7SicfajnOOUIrHl8C3UeoC0LQ2bKgLh5fNz9MAVHceBLyHJh1LT5vQFyp/karmp7XFc7CLU1ljV4sSIwyGDZBpzX0p6KorM0e0ls9Kt7adAJYwQ2DkdT3q23Hai8blWJGuZiD8xH0r0fSfF1rp9hBEIYEjCIWMeCT8uCT715aZn3bVAz70FZyeWQfQZoeuzsVHTdHqMWsad9sm1GC0AubqMj7Uw5APAA7VDceNMSi1adNrDaWzlRgd/xFebr9q2hftcwUfwqSBTDahidzu2euWrPl11Zpzroj03WfHVrc6Tc2wniBkhKDjuQP/r15c9zEgwXFSfY4hz5YP1oMCjoij6CqTtvqQ9dio13Gfuhj9BUbTufuwufwq6V7ZqNlAPJo5hWLHhyWZPFOkO0eFF5Hnn/ar6KYYYj3r530VkTXtNbI4uo//QhX0S4+dvrVQdyZDaoayP8AiX/9tF/rWhVLWBnTm9nU1b2EjlZBVV+9W5BVZxjNQUU5RzTI7l7aOQRgbmKnJ7Y//XUj1WcfKaTV1YadtTb0nxNDaz/6YrxqRjeg3AfXvTvF99a6hoMclrcRzAXC52Nkjg9R1rmG71VkUZzjn1qY01HYpzb3K7rzTAOancd6jA5qyUXtNX/TIf8AfFdGVFc9p/F3D/vCulYdakZAVppFSkUwimIhIqGQZFWGFQSdKAKUzrGjSN91AWP4c14xYxtqWtpnJMsrSn9Wr1TxRc/ZPDmoSg4bySi/VuP61yXww0R9W8Q3DKhK21qx6d2+Uf1q4iZuRfNCp9VH8q9R0Cf7RoFk56+UFP4cf0ry+3X9yg9ABXe+D59+itFkZimYY+vP+NOG4pHQk0w0hamlq0EKetNNIWpu6gB1JTSaTdQA+kJpu6jNAGS1QTDirDVBKPlrhRoVrUf6UPoa0MVQtB/pf4GtHFWMYRTSKeRTSKAIzxTGqQimGiwETVXuf+Pab/rm38qsEVWvOLOf/rm38qaEcDoT2uheJ/Dt/fTCG3gviZZCCQi+X1OO2SK90i+Ivg+UYXxFYDP96Tb/ADFeGf2zaWhSG5jlaeTiMQxFywA9BzUc2t6dg7oroevmWjj+lbp2RLim9z6Ci8X+GJcCHxFpfP8A09IP5mryaxpNwuY9TspB1ytwh/rXy5Pqujvne0a/78J/wrOmudCk/jt/bjFHN5EuHmfW4ljlBEdxA4PTDgjFSt8sW0EvxgbDzXx+02mORi7jGBj/AFxHHp1pFe1X/VXe0+qXBH8jRzIXIes/HhWkvvC6lCu4XHX6JxXlT6e6SbSpBKk/hmlicTXcEklzNceWflDztJtHfGScV0pliml854xvaMr+G4U7plKNkekfBCEw+HdUGCD9tBOPTyxXprOqk4UnAzux/I1w/wAK4ojoeobRtH2oZwevyD/Gu5d1QkDcfX2osRLcY5kLAncq569aZyQ21i+Tj0/KkCgjakRQA8Nn/P5UrB9zZhkKgfe3Dn8KkRH5OWIB6c5YcCgYJxE6q444+b88c0+JIW4UfcP/AC0zkH3zUjO+SQjZ7dAD+VAjCmtrqHxCzW8bhJlgWUonBGWz9KwfiXpxs/hdewxK+0SQMwdskfvBnnua6u7vNVW7WK1jUwExgMACeSd5/AYrhfib/aa+G7yG61IPatNb4VAMnL8g4HHTPPXFU0rFIr/Am3P/AAj2qTbWyL4YwxGcRjjH4166ykrhXK+45rxv4HxYtr9/OX/j5wIyx/udcdPz9K9haHfjcz4HYNj+VUthy3K11ZQTjN1I7qAcKx+XP+70NRS31olvExZrjOMKmCRx1I7CtDylBLbQT6msHWtES5Nu9vBGkkcwYlQBlP4h6Hnnmk9BFe8ezu7c3sca7EUlYvO27iD12pk1jSwrPYILRlmt3GCqwSNhs9W6cjt26+tXZoJYVjWVltY3/dfKoV8Zxg4+9nrweM55ot1k+zNBFA1vawzFWBkyZiDwMgd+/avMlUSk3bULnhnxOsZrHxDBHOYWZ4jIHgzsbJ7A8j6HpTvhJC03jcIlx5Dm0l2vnAzxgH2rf+NyudY0bekKYtpcCLPHzjv/ACrL+DWyPx2ZGiWRkspmQNjg8f8A1664SXJcrpc9q/t7UdLvhBrNsFgGNjxocHjseh+lbenapHqEymKGQJglXboRVGZ45hLPDE13dxJukVWIibjpzwfw61SstSvI47HUZ0trexnRm+yqNsiN+PUetJSV1LYl7HnNxL/pEoz0dh+pqPfSyRp9ocBkZy5ON/qahaTYcHyF5xzIK0uFjnvHIzoluf8Ap7X+Vb4hBQE8HArI8e2F9b6FZNc2zRJNcqYyRw/HY10//CO61IwDWNypCjgoeOKJPRDSMoxDvxUTRx55b8q2j4bv1/1lvMP+2ZqB9IkjzvSQfVcVHOh8rMjyYtw69fSvMbyMRandbMoRK3KnHf2r117TYRt9a8p1aPZrN6uOkzfzrSDuKx6FoF1cJoFhtmlH7kc7zVw6lqu/91fTKPTPFUdAgdtAsCB1hH9a1BCQ3TtSdriuLHr+oRziGa9O9rUyxAwhizBuf0rd02+vmjjeWSNmYZOI9v8AWuQ1u9k0XxD4auo92yRTFKq4y6M4BHP4flXb28O1uccVEkkWm7EspIbIPUVz+uX9lZ3EAvYGlDodpC7sc10Fzw4+lcp4qj8yS1OM4Df0qUU3oUpfEfhiEhZneEkZG6FsfpmraXeiSgGO8hGRkZJH8xXnXiiLy5YOOsZ/nWvFFm2iPqi/yrTlViOZnaLHZScx3MLfSQU42Qb7pB+hzXENbg87R+VZOro8M1m6O6EyY+ViPSjkuPnPSzZleox+FVpdPR8hgefQ4rnVmvYyRHdTLz2kNWI7/UhgfbHI9GAP9KXKw50X5NIjxgO4/HNVTpbRsTHMVPsMfyrL0nxJqt3f3EEzwusYJGIgD1x2rcW9uHPzQxn6ZFDgw5kQDT5mb55Fb1LAk1dhgESBRz71Uj1VjrS6abXBaMyBw/t0xW3FaPIgbgE9jS5WPmRWA5pDFUMuqWVvro0eWRxes6oo2fKS3T5ug610d14c1Syhaae0IiXJaRHV1XAyckH05pNNbjujmHhkEoKxsw/2RU/lTnkQt+JAq1bTQXUayW06Sxv0eNsg1cWz3HOD+JNFx3MtbafAyqL9W6U8Wj/xTRj6c1qrZKD9wflU62yr0UUrgYgsQfvTtn/ZWlOnxd/Ob8MVvCGmtEKWoGH9ghB/493P+81H2NAOLaMfU5rYaMVGyCjUClYwsmoWhCRLi4j6L/tCvdW++31rxi1UC+tv+u0f/oQr2hvvn61rTIkNqnqv/INk+o/nV2qeq/8AINl+o/nVsRycvX2quwzVqWqx6moKKkg61Vl7VbkHWqkozQMqsM5qBxVtlwKrsOaYiswqOp3qHvQBdsP+PmL/AHxXTsOTXM2P/HxH/vCupYcmoKICKYRUzCoiKaEQtVeSrLiq8gpgcT8Qrjy9CigHHnzj8lGf8K3fgJbhbzWpG6tFEo+mSf61xnxGnaXUbOzTlo4S2P8AaY4H8q9X+Htpb6f4z1u0tXR4VgiAZCCDhUHUcdc1cSZHFImwsvoxH611Hg2XbLewZ6hZMfpWBMmLqcDoJXH/AI8a0/DUnla1t7SRMPy5pR3G9jtCaaTSMeaaTWpIpNJSZpKACjNNNGaAHZozTc0ZoAzyMmoJxhTVkioLnpXEjQq2Yzdfga0iKoWQ/wBK/wCAmtDFWMYaYalNMIoFciNRtUrVG1AERqpff8eNwf8Apm38qttVO/8A+Qfc/wDXJv5UwOR8BKZPif4ePoJj/wCQzX0eQD1GfrXzj8OWz8TNC/3Jv/RZr6MLYIrZbGc9yOS3ikxuijbPqgNVX07T3+WSytpGx0aBT/Srazo0xjBO4dQRTQX89xuDDA4xgg/4UyDNPh7Q5WIk0TTHYdc2af4VDJ4Q8LuMv4c0kn1+xx4/lWrJJIFbyhuIxwKgmR5I4gJBHIpBxuzj8utTcDwn4raNpWieMdKXSdPt7KOexkeRbeMIGO/GSBXIidwyjPHT9a7v42Mf+E10bOcjT5Oox/y0rz9eXU/X+dNmsNj3H4RS50DUM8t9rwP+/a16A0oUHJA571wfwjtUbwteOzgiW7IKg4xhVHNehrDGvIUZznp0pqLM5bkCkbvkxzzmlMbAk4ye2B2qTy0DZ8x8j/boM0JGfNTA/wBqnyiIGRpMp5ZUY+8R19qgmmt7dcyKFAwpLYGPTGetDT6ct+XFwgmGVIJOD0P0ojh067LReYJ2+8VMpbHrjnge1JxApTz6dDqCvLavJOwjO8YK9SFI5x3Ncv8AETU4b7wDqnl2YTy7iCMs+AfvqQRjuM/rXYTaWj36yK0SwqEAQ/7J6YrC+Ilgl34G1KKGWMuXikCggZKsvH6VK5upSsct8DrmQaVf232cGM3ZYzdwdg4/T9a9eHSvOfg1YvY+FrtZXUvJdltoOdvyLxXo9aR2FLcKyNeuEhhtYnaVRPcKgaE4cNgsMevTGPetesnxBPZQ2US30byJLMqIqjPz9s+1KfwuwjHvif8ARjEiTKXDKDJgO+eeveqWpyNHDLHKI45/JIZ/MIZSx4GBwOnXuatyXaxNHLb4kRCcqGUbCBjaB168c1kzajb2GnAOHn42GZ8EqpJJjJ5yf6V428gPJ/iRLcnU9Pt7gqfs8TooBz/HyfXk+tUfhncPb+ObQxwG4Lq6GEAEuD1ArqfjObFb3Rls7aOPMDlnTA3HI4I7EHPX1rz/AMLXUtjr0N1A2yaHLo2ehBzXpxikuU0S90+tNPu1vrfcEEYI5jz8yezDsa8ruNQuZtW1GzngM0TTIrlGJUOpIycdAe68Diu78K65/bEbXMkTsXwqXPlhVfjO3g9RVW6jvdA1a9urSBBZ3H+kSy7ereh+n8jSlBNK+tiEee6rZtbWvntFIoLssbldu/6eoqPwxop8R+IoYfLJtLZTLMoyASOi59zS+KfE0muajK0pBihG2NQPlz/nmui8Dy6noumFP7Jvmkum85pFhU/L26kH/wDXWmmw0rGZ8arNbLwx4eijTyxFdEBA2QOhr2G1keW3jd12sygkA5rzL4v2k1/pmiAyeWY7nedyZJYFccZr0qywInAGDvYnIxyeePbmrW4uhappVW+8oP1FUZb25Cx+TZszMxB38YHrRJeXccsK/YWdXB3sjD5Dnj8MUOSESz2kcgVRDHgn5jsHTB/+tXyJ4ut/s/inWk5BS+kTB6/er611G7u7baYITIpIHyoWOT9COK+TfGs0k3izXXlULKb6QsuMYOfSpbXMUjrdB+KGg6XoGn6beeGpriW1t/JeVXTEjdmwea00+KfguSILL4cvVkIx5ibRz64DV0PhP4b+Fdb8LabNc+H/AN7NaRvLdC4dWZmHLAZxS6h8FPDceXtbW82IucG5b95+PY1nPlvqJnm/ifxHpPiLXND/ALKhuYobedF2XCgHmRT2Jr05GWN3VezEfrXA+NfBWneE9U0F7FLmNrm5TzI5pvMC4dehwK79LZjPI/YuT+tOVrFR2GztuIJ9KwtbuNFgMH9r6stgzZ8oNEzhx36dMcfnW/dLtdR/s1Tk+Htp485u7+4tRZfdECKSxf1z6Y/Ws7XKex5N42l0mZrSTStUjv4/KbeVQoUO48EHpxzXeWPg25m0O1u0uIjmBWaLy33p8oPIx6EHj1rkfiT4Bt/A0kEVvfz3a3ERYNLGq7eSCOOtfRPhmxtR4fsAA0kktlDvLsTx5Y4HoOack7JRZmeQzeEL5LmC3822Ms6hoxvwCD3yRiuY8X+Hr7S7rT4LqJRI1x5eFbIzlRjP4ivp46da/Z0gMKPFH0UgcfjXmHxit4UuvDUqqF8y9y5Hf5ohn8hSjzrcRz03gfXrckyaU4BbAKup5PTvUA8I66ku06Rd8HnEea92m0u0maRW3qHGGVH2596tMiYVCMqCOPTHSqSn1A+TPDNnNL4j1KGOF3dA+5VUkjD85rtI9PmUZaCRR7qavfCQrF8VPFSkDbsm59B59e2RxWNxvMcVu+1irYQcMOoPvWi1Gz5xW0ZfHltlSM2r9v8AZrsYoNq812E1rZR/Fuz/AHMQdtNfAC98n+ldgbK0IObWH/vgU+W4j5kvraKX4xWEVwhaGW5tg6juDgV7lcaF/Z+ma1LDdEWz28y+QeQfkPJPrmvJ/ifH/ZXxSt7rS7dXuoxbyxwKpO+QE4GBzzgcCtK9+KXjNNPubbUPBDJHPG6syxTJjIOTyD9alrUZl+C4x/wjNmMdA3/oRrpQOa5XwjJKPD9qqoR97II5HzGujQTN14rOS1NEWMjNLnnrTFjOeTzUmzmlEGKOlMYVKF4prCrEV2WoiKsMKhYUAJb8XlufSVP/AEIV7K33j9a8aiGLiI/9NF/mK9lb7xqoiYlVNV502X6j+dWxVXUxnTpfwP602BykgqsfvGrMtVn4JqCitLxuqqRxVqTk1Aw4pIZVce1QOOKurE0sqRoMu7BVHqTULwOZ/IxiQttwR0NUIz5OBUHerF5dadHcvGby3jCn7rzAEf561B9s0gctq1mv/bYU7Bcu2HM8f+8P5117odx471xVvrWgW8is2t2XykHG8/4V00njTwkvP/CQ2hzzhAx/pS5WFy00Z9KiMbelZ8nj3wiv/MZDf7sDn+lVJPiJ4SXrqEzf7ts39afIxcyNZ429KryRt6VkSfEfwp/BPfOfa1P+NVX+I3h4NkQag+P+majP60+Rhc8/8VTm68WX7A5EP7sf8BX/ABzXsfw601dG8W3umgBRDp8QwPXCE/qTXjuiWkms+JY1wS13dqD9Hkyf0zXsOoeItL8I/EXVL/Up2CPCB5cS73I2qR8uc9jTS1EzCnhP2y5/67yf+hmnaeTb6xaSdvMAP48VVsPEOn6trS2VtF++ur54UEkoUgElgxXqOD0rrZ/DE0OJM25KEN95u34UuRj5jVboD7Uw04HcoPrTTWhIlJSnNJmgYmDRg0UUAGDRRmjNAFQiq9wOKsmq844riLK9kP8AS/8AgJrRNULMf6Wf92tDFWMYRTDUpFRkU0BEaiapmFRNQBCapakcaXdn/pi38qvMKo6rxpF6f+mD/wAqBHHfDY5+J2hY/uTf+izX0geGzmvm/wCF43fE3Rjg8RT/APos19HSBNrBgcYz0rZbGc9x6KFZiOp61AkpkLumGAOAOmT9akSVchfmJPtS74wdvc9gKZJUiSVlZmcg7jtTbgZx+tSxxKj7ySW6A/zpkV1CpMe9Mn5sAYwD0qQmN5gSG3AZBwcY+tZyBHhvxwOPGejEHP8AoEnP/bSvPI2+YfT+teg/HFVTxjooUY/4l8nA6f6yvPImGfoP61RrDY9y+D8cbeHr+RioP2wAk+gVa9PXG3jpXmHwbTf4bv8Ar/x+Yxn/AGFr09RgYrSOxnLci3INwzyc02MxrGQPTuPanbeHPc5qIRbI/mG84x6f1ocklqIzXEM2pSw7iWDEkFR1IGB+X86tWVksRWVIkj3A54wx+tVrFbY393Jb4aZ3zKx4KYAwuD268itSOaNY0DMoY8AZzk1nGqpAZOo6A15fLcrOqEGME7ckhSTj9a4jx34XfSPBV5ex30hlhKEhBtDAuvv2r0dtRt2leJJGLx8uAhOPbPSuT+JWo27eBL63cSCS4CKg2Hg7weT26GptTuO5m/BZjP4SmmaVnkF0wbLZ7DGfwNelGvI/gnqdtaeFbyOXf5kmoEKFQncSiYr0661eG0j3PDcPIThYY49zt7genvWnNFLVg9y6rHuAOTVe7giuUVn3fuySpQ85xim+a11aIwhmiMo+6+FZPrUMcUMSFQ4d9u3BfO78P8KipPS3QRg6grq/yRB1Dje0YAY9unXHrWRerNqkAtEit0WKP/SgztthUHIcDI3N+Nad6sEGredMyRNyPL34aVyPu5PHr061z3iaO+X7OscMM4VdnnZx5iDqr89jjg15SjeVhHA/FsRJqejJCjKi2bDcYhGrndyyr2965jwdpN1q+p3SWsRkaG0kmcA87QR09Tz0rpfH9pcX8tvc3UqJJbWzAoi5yBz7Yq58EreSz8Vy3s5WOFrKTAPUjKnOPTg16VJPl940T0Or+H3iiLRz9g1KUJaT4ZJHPyxPjofQH+dSeNPGSsk2j6Xc/aLZ2JknLZ57qD/dHFZvjLQ0ia5u7NWjt2O9YWH3RjJx7VwcLyb8cAkABR0Aq+bQPM7fwD4aTxBri3E+6Sws8PJu6O/Zff1PsB617h+NeWeHPGVrpOlW2n6fpihYlHnO02N7/wARPHUnpXolhq9nqts72NxFJIo+aMt8yH/aA5FXCSsSzj/ioP8AQtKP/Tz/AIV0+panBp+pQi4uZIo2jyVVMgnOMk9f/wBVcV8SLu6fS7I3MMS7LncjRuWDAY/L6V0nhrxPa+Lba+We0SI20vlOjkMGHY5/OncDo7W4W5XzI23R9mHR+OoPcVYrgh44/sqefTn0j7PFZExAmQAEDuPbFA+JUD5EdorkDJCzA0KaCx3XmDdtHWvkTx+CPHniIH/oISH9a+h/FHxATw7bWc4shcJPK0bfvNu0hQeuPf8ASvnHxPNNrvjLVriCAh7i4Mvlg/dBAPJNJu+w1ofTnw/+T4deHwSATYxgH8K6ONmCBXOWA5rgvhzrDPoOm6K8cOLOwVZJA/foPz5/KuwW4XeIGVRtIEZZuvqR3pOVnoSeS/G0gav4bb/p7/8AZkro7dQUdjgAMSSe3Nc38cEWO+8MqigKLogAfVK67T7dZop1dQUJZec+tD1ZS2MnUCplQowYbeoNb/gfHnXp3EYCADPBzmsa405InEZnC8kKCOcZ+tbfhe1eCW9CYZmRdrZ24xnr3/KsbNalPY8v+PbSvd6a8m4bon+Rhjbhq9Z8Lxy2nhrSCIWklksYCG39TsHUmvL/AI52t5eXOjxIpmkEUuSFC4G7v2A7f/rr1vw4rp4S0VHGf9BhQ8E87B1x2oteNyDQjmk+YTBdnaQHjHv715r8ZsKfC2Xb/j+xuPpuTmvToo0ZiN4kcDDtj731HSvOvixo7XsGjMszOov8urtxggDC+nSqjF2uB6DNcrC8mJIyxYhCegOM4Y9qzLvxLYWmofZLi6iik8oS5YcdccHvjGce9XZNB06bcgjwpbLgMw3HGBzmnN4e06UxNNbrI0YwGY8kZyAfUChQk3qFzwr4eXlpa/EnxQblt8Msc6qxJBYeaMnI7Y5Neiad4j0gnU7u1jYiK082QndlgGUc89f1rD8CaBplt8TvEal4Jv8AWqkDAHYDJyMZ9OK9R/sPS/JmhGn2yxzJskCRhd6+hxVqF9Rtnk83ia2PxG0rUra2m2LbvCYy+SWKMc5J6ciunh8cXM9rc30EJMNsyLIrMufmOB8uc4yetQXug6Zb/FXRraKziW3a0lkMWMgsFYZ/Ku4ttE0yzLm3sYI/M+9tT731ocW9mK588+MNfmufirYao9s0DxNaOIWOCNrf45r1+28SvrOnaiZBJB5agAwvuIycYI/Hr6V5h8Tza2fxn0+e7VPsipaPMCMjaJDnI9K90j0rTFt5JLW0t0EiZDxoOR1ByPzppO4M8c8JxBtLlJA4uZV/Jq3GhGelVfBtjF/ZEqx3aS/6XNyoH94+9bNxatEwzyOxFZyiUmZ3lc0pjxVnZzVoWJKbpHCD3ohG4NmZs4pjrWsLFWB2TKxHoKpzwPE2HH096rlFcz2FQPx2zWktrLLyi8ep4qO5sTEitu3MxAwB3pWHczCxEi4XOCCOcc5r2c9j7V5Qmls2GdgjZ6YzXq+OAfYVSQXAVV1H/kG3H+7n9atAVX1FSdNuAOuymK5y19H5DTBBnZDHKpLYzu6iqDnPSp7stP5hkdvnRYzg4+Vegqt1zUNroWiIjmonHFTkfNUbChAVizR7XQ4dGDKfcc1b1qUC5ub9Rhpok2Y/vuoLH8Bn86qyfdrJ8a3dxYeHJltnZJrZUzIp5UlgW/QgVSWomefeMIFTXA5iGHgRslevUf0rnlC5+6Mewq1c6vqV6xa5vZZSV2fM38Pp9OTVdMf3RWhJKnsKVguOQKA3GMCk69VBpgGVHcfnRlPUUhVP7gFAReoFAgDIO61IrBjtBGfakUY6ED8Knt1Ls2TkAelJ7DOz+GFmJfGOnuQCI2kmP/AUIH6tVj4mQfaPiRKOnm2sCg4zkkYxVj4bzx2fiCMNGzNLGIUIIGwsSxJ9eAKqfFOcjxBdyEkeXZRhPqRUJjMmyiaz+NSQRofKh1ZBx0A4H9a+hLiLerCvAPhXqjDW7ma5Qzi3tg6oDgsQw6k16m/xCjIOzSpC3+1MB/SqlJR0Ykm9UaKjC4zyKQ8VyEHjqa8kmxoj27Bv+Wk2Rj04HWpm8UXR6WkA/wCBMal1IorlZ05pvFcufE172ggH500+Jr3/AJ4wfkf8aXtIhys6nNJ+Nco3iW/PSOAf8BP+NRnxJqPYQj/gFHtYj5Wdf+NH41x3/CR6n6w/9+xSHxFqZ/jiH0jFHtYhys6s1BMKnNQzdKwSAhsv+Pxv92tAiqFkR9rcZ521fJqihpphFSGmGmBCwqNhUzComFAEDVQ1bjR70/8ATB/5VotWfrH/ACBb7/rg/wDKgRy/wjZf+Fh2WeptZsfkK+iiO2K+c/hBk/ESyI7Ws2fyFfRtdEdjOW4wIFHGfTrTGKxqTwD1JAp7HBXnGe3rVW6uUhheR2ARcg5Bx+NTJ2JJAFlTc0an0yOoqMTOWIYIir1G7kVmwajFJvkDP5cQAAyBn14/pWLfX8l3vlFxtRgFVOgPPU+wrNu4XPOfjfLG/irSsH94LI45B4Mhz/SvOozz/n1rtfjHGYvFOip9oWb/AIlxbeuCPv8Ab61wsbcj/PeqWxpDY9w+D86Dw5qKNhMXefMYjaPkHXmvV04UV5Z8Go0k8K3xEMTO14yszjORsXg+or0OLUoDNLCkyO0WFZF/hPfmlGpZ2ZMtyacTeXIbdVaXrgnGfbPasPcZEmgl85r7O2aK2f7mR1Ge3bJrohcR4HzAZ7VmXKzXN3JHFCsltJHlnD4IYdBxye/51FWKkrrVknEpY3Gn6ot+0kjJGd05d9m0j+Bj/F25rqjqFpfRSxozK6xh3RRjZleCD+PWsvX/AA9dvp6x6aNqZLzxzPy/HY889eKuWGm3FvcTOI4Y5XiAVVfO/CAYJI4GfSuezSs9xWsSC8s7WVbSN445JFABJKZfrtJHrisD4kI48CXTSrsYywEqWDAHeBwR2q+2gXUdqkV0I5ridtoZGwY+cqATwuMdhWN4+tF0r4dPaM1xLIksLF5ckKS44B6Y9qIpp6jRlfBK5SDwjqbyn5EvyxAXJP7tRx7120MMU+qDW1e5hBtxFswNhVuhGO59OetcV8EIftHg/VYnx5TX5GcZIPlpXo+j6UNMtGgnmE2GLJF1WMdguf51c03IHuW55XMDfNGATt5fDDtge9OeCHyVh2KQhCgkZ2ke/WoHu7aKTEKhWRipQLjDHv71ANTsTCY7RwVT5toYdz79TntSlLR3C5nanp99HcNeWkaXDBx+6MhHynjPTgjrkfSuMubrWbLUTFOwW3mIPmOWCFhwTg8jHf3rrdS1C7sHUSzwtG3VI4jkEn3Pcd/WuYu5JvE6RhlZyZTHBFL8rkAZPOMAfXnpWS1d7CKHxNWK1exVo4TAlq7N5IyHXOT16nHrXAeBdXu7rxYXe4MebZwoDFUHT3/U12vxFtHsNI020eMp5dhKAjEMQM9CR1NcB8PXWPxNukTfEbaQSJuA3LxxzXZB+4U/hPZZo5G0stM0jSnJy+M4H0/nXl9tAZpAgB3B8YxjPNelWjJLZ/6OgiXJJVm46DjJrhraDydegeNTs8xN291weeR16e9Uo7CTsrG/JZix0Z1iADpk7uBknvWZoh1NvEdnJp1x5N5Jtjjf7obA6N6j1z1r1AnwfLaCW4mt4I3Q70lmAxk9CM1WtL7wLpVwslvqtqCGDKDIWKnPY+nt7VElJMNTL+Jf2n+yrUXKxDFyOY84OQM5z3q5pMejaNq2r2lgGnt7koz28hG1WAPRj2OTx14rnfG+q2WpWl19ivvtSfbFkGN2EBUDAyOOhqfwj4l0vTtRurbUlEscjHy5BA7srZ+7jByD/nrVwu0UmL4w0qX7e8Kq8aTRI0YfnAGOM+2MVx6WNxBNkgpIEJUZwT/jXruq6pperW3lJZaq0itmNhp8uFP5dD0NZF3Y2si+bbWV6IgCkkcsDN5b4/vfjTcdRMzfFN9Z2a6Ve+Qk0Uc4k8llBKM8WM4I5wa831eOOy1XWr1VZnlmeY7mGSAMgccdP516pqmlm6KWtvpty+ER4xIuApX+Inn8O3tXmPimGWO71aB1cyjehBHzFtvt3zRFaiWrPR/hbp8dp4bg1ERO9zfwpIXuHwsuQCwGOgB6fUivQba6gbfcvIkbD5WUH0/Dn8K848IX2sN8OdBhtNLlMS2QKy/aEVWC5+YDrn29K028S3j2Bhlhhs2v4QU8+9RSAeCVG3vj1qI3cwOY+Lco1iTwhPAQVnvHKkf3Qy8/kM13cRVbdxHjG8qcHp61wHji3Nra+BYW2nZJMp2tuHT1HWu20+yXT7KWNc7WnZgCxOAa2tqNbGdq4/fxf7n9a6DwfK0/2hWA4VQWzzx0/P8ApWBq3M8f+6f51Loks0M8gtpY0mfAUSIWDdeOCMetY3tK5f2Tk/j9ez2s2kpBO0YeKUMqcHqvf8B+Ven+EbiWTwXou1A840+DJLcHKDqfpXiPxpuru9bSLi7eJi0cqgRptA2tg9zXe+F9VvYfh7p722ps0yWiKEEC4GF45PUDGCfanz9SGd/d362Mnzou6QjAY4A/H1rkfiTdJjTkDljFc7mGenSorW+12aBvters6qd22KCNnMeAcjg88+tZXjhJEsNOL6ndXeZSymZEULwCSMAE/wBOlZxqc0rXEmeinV44WjWJVcOT0frjkn8B3rXSQOoI6HpXIf2fbao1zIt7ezLG/wC7Mc4jZiAG6Y5O7PNXzpN28aSDUbq5B/5Zm4KZ57MvoM/WnGTi3qBwfgOGdPi94oa4iwkjysjZB6SD34r1+vAfBLzS/G7XbSd7ho1NwPL89/lw69SD/OvYNUsoItKnliWdZE24zM5Ocjjk1rGdtBmNqpx8X/D4/vWM/wDI12xZR1IH1NeReM7eVfit4ZisI/KdoWY5J6DduPXnj867a50mSKTUrm6u45LOS3Hk22wARMBycnk5odVJ2A8t+JVuLn43aHEcYZLZmyccCQk/yr3VgFjdSRjBwK8F+IccNr8Z9D2hUiNrG7c8febJNeuX3iPwjZIZrzU9MRQ33mkU81SetwPLfh7eEW9za+RIAt3cS+dxtP70jb9a7m5ljeJlVuT7e9cV8PJ4pNAuZFZWD39wykd1L5FdWx3HgE45OKGgJbSAFi7DIHA+tF7lpdvZans+YTgfxVHdKTO3Hp/KnBCZWjJicMPxHrVu4hE8RGfdTnvVbbV5V/dJ/uiqsBiRs4ljUO23cOM8danvXMMW5QNxOAT296hdOKsaiv7gf739DSsBiyTTFs+a/XPDV64pyin2FeRyDAzXrcfMKH1QfypWGFQ3v/HhP/u1PUV2M2cw/wBmkM4y5++/1NVlHNWrgZkb6mq4HNZFkRHzVG9TsMGoWqgGQBVd55BmOBfMb3x0H4nFcH4r8Tae9vq2jzCdrpgYtwUbN+Qc5z0rvLtWTT0hT78zea/+6OFH55NePeLtNmi8R6k+VKBgx56ZVauJLMIpE23Y+MDnI6mnpFwDu/SoFPNTK1UIlCKFbLc9uKj8uT/nov8A3zSGVQ2CP0pROn+RTAPKkP8Ay1X8qPLkA/1iUebF6D8qUSxei/lQABZP+esdaOnRP5TEkMS2Bis/zYvRfyrodNgHkQEADcN+P1qZbDW51XhSPytStZ+g+1AfkNtZXxVIbxAVyBvtYxg+vT+lbOlanpNomnWEl5GuosyN5HO7cxyO3oa5r4sk/wBu2p/vQJn8M1Eb3H0Jvh7pU9m97fFQ0DwGPzEORuyDj610Mdu5QHFVvB+dK8AT3GpqbOB381ZJeAyMAAw9ieK0LXxL4XK4/tqzz/vH/CoqpykODSREsEnmMCBgYx61KLd/Spotc8PPdSY1ezCEDaxkGD61bGq6Acf8Tix/7/AVHIyrlD7Kx7Un2Nj2ro4ILe4iSaCVJYnGVdGDKw9iKk+wx0coXOZ+xn0o+xn0rpvsSUn2JKOULnM/Yz6UfYz6V0v2JKPsSUco7lg1DN0qc9ahmPFCRBzd++qrq9oNLSNpCr+Z5vC7MDv1znFdDpn2v+zoBflTdbP3u3pmqcenx3epQzO7gQHeFU4DHtn6VtbfaqRQw00ipCKYRTERMKiapmFRsKAIWFZ2tDGh35P/AD7v/KtM1m64M6DqA9bd/wCVAmcZ8JLqC1+INm88qxo1rMoZzgE4HH86+hm1nTl63kQ/Gvnv4OwxzfEK18xFcLaTEBhnB4r6N+zwjpFHx/sit1sRLczp9c0srj7cin1AJ/pWbfa/pptGSCfzCw2neGAx3PSty4kghkRGCIWBwSBxisGfVLM3igpFNlcFyn3QT6d6iW5DII9dsbW0jhGZtn3meAqc+3GPasO9udLdGMZuDubLlYGC/h711UOvW0rGDaDtAKFzjeR/KotQvdLgge3vIH8g7pHeIfKG6lcg53H0qV6D3PA/iTJE3iHS0hMhWOyYHfGUwd+TgEniuUR8NXafFyS1k8X2Eto++J7Nj90jB39K4dT81UzSOx7F8MNTvLTwpfC30yS4T7YSZlK4Hyrxyc12E0+s3Y8h9Ad1kBYbJUUdOu4fxVwvwstLufSppo7Sa4hW8I2xgAZ2jkt7V6hHDfSoInlEGWDLnDkkHOCBxiodO7uyJbnOT6jq0Yhs5dMljkkEdqHe8KtuYDBzjg4610kEXie0tUhtrDSo0j4Aa6kbPuTt5qj4rhmC6a1zdl9+oxAIiYWPscHrmuylVmKgE4zziqSWtkI5Ca78WwusbppESOTmTdI2w+nY/lWNPqetx3Eyyapp0ciEFo47eRmJ9skfjXVaxYi4jeMq4MqbX2rkEegJ4FVbSxuFhe3FlaAPGDlF3Bs9VZj1+lckpyTsIqwP4kvITNHr+mrtwdoseV/Nutcz8R7fVz4EnkudcW5ieaJfJW0WMZ3dcgmuyb7Nbh1SzAvNuG8j1x0Geg+nQZrhvEWpWdzoFyj2hglS5hM1upJRvm456Ad+Op60QnJySC5F8GLS4PhW6dNSktUmvTgRorA/Io5yOpxXXyaPqc12IovEerSFdoeVGjUIDnIIC+gFcn8J7+3v/DOpRx2GZoLoSR28L7WbCg8HAHrxXWN4haWB4rdIrZzJku7BHGP76gcHt3zVVZtPQbepfm0eb7PIsOr3816VxgThD+eOKxW8JWVvF/xMLnVGlcFkEd2xVAO7bcZwfSp4tftrIS3V/LFPcXEm1IoxswO5Yt0p6apbP5kdzqFtZIg3RN5qSMmT0AGQaUpy6CuUdY06zg0OdIptSnn+ykxzNM+NwHBHtkVg2mjxzaqsl5p8s9m7BIle7dOcDrk85+o6V0+teItObSb17e/SdBamNIUG7J7EsoIXPvT5dZg+y2rmS6kiPllIEsGBHTkEj6/XtRzydh2OF+IOmW1nMthY24t18iRNpcsAxPqfrXm3g/y/7cHm28c6mFwEkGVz64r0X4s+IfJ8QWbCyuArwEqJ1aJuvowrjvCUr6n4khXTtJ3SpBKTFCASw464A6f1roS0sU/hPStJsytiFNrHFucFcgEYwBmubuNPhh1XCKm6J+kYwMj149a6dLq8sbZUk0y7gYEKN/yAEjpk8VW1vXRc2x06TTIozE2fMjlG7zCOWyBznuOlClZ2M4kmiaxHYX0FwyLNDn5vlByOn4f4163ayWt1bpcW3lvE4yrKK8CNxJZMHKrND08stjd+OOBWjpXxBu9Fl2QQIsMrfNE8pfb7gYHNaWKOp+Ksf/EtgfOdzoCfU5NdLceGoZ7OOa1CQ3RjUtkfK7Y6+x9xXmXj7xfb6n4Yivba7+2YuY43gMXkmEnPPfOf6V63/Z1y1rG0ut3kaqi58pY0HT/dNTFWQxLfUL6202Nbq1eW8jISREYZcY+8pPBqg99a6zZrqOk6mEMqbtjZUsVIyCvrgFf5Vdns45LSSMX17LII22Ey/ebB6YwCfavNNK8QSW4eyntPJMe0MpkJwuccAdOn4VSfNswPRY7FbbVLaKSd2mmVnfBIBHpjoAOK8Q8SzpL4x16JeGhvXQjPbgg/57g174LK1k1GCRYgVEW4MXJyD7E18y/ESRtN+Juty22EIuM7QOCCqkgilsxnt3hCGCHwZpccj25g+zFVhd0QIck5HfPb6AVx91I13dWj3M0McNnDsG6Zecd+TgDnmkn8Bx2vhix1a81WNZbtIdkQi43OAcZz2zWP4f8Ah9J431K9tJb+W10+zbErQxgs754Xn6E/lQopO4rFn4k63pZTwjb6ZqdteSWcpM4t5Fk2hiuenHOSK9RjAeCQe5INeX+MPhPo3hPw3Lqlre301zBNAAspUKdzgHIArv7eWaKWYDmPeeDVXDoZ9+/mSoe4BBz9art4hh8K2pv7iDzFmbYr8ZjwCSeePatG6u4zIga3UkKev1+lRDULJXL32ni7CYaCIxGQb8jrgHHHfGKxla5X2TxLxz42h8WRWdvBaNClkZQsjMD5oZsg9OOK9f8AD9rcW/gjR3ETLBLZR4+bGQwyc8Zznn9BXDfEWfT38GQw2VjJbyLfSGZmi2Ddubjp6dq7vwXrbN4A0OwayhkVbXJ8wnBUZyx9KW8b2JZD4bu9W0nVns5rNElUbYEnO8sc8kbfQds9Kh8a313qdpa3F0Ldir4SS3B2MCORycnBHXA61b1DX7Ka6FwLR5GyGdmkBAzxkEDcccA//WrnfiVqbr4aso7WGytCz7Hjt3JZAQcdgAMZ5H+FZwfvLUk7SyvgdXvLSWeSHYY/lt0VUj+U8n0AwOfWuuBMaEtfTF0A3RIqjORwF4rl9Mjmivrx7A/6tYQsUadVKAZbefm5H1zV3UtRvbXUIIGYo0koAEhjxg9zjkD0560ufldw2PPPCuly2vxp1y6LTmBluCBE2Jc5T5T6n/PFes3q28um3DSLcYjGT57sehBzjP615P4d1eV/jDr1rFBI0lsl04YSbWkK7eMY7muq1fWbq6hu3bSrkadIBHHI28EOBuJY5wVzxWknZpIdzP8AFZgPxi8LLCUHyOHBORkh8Dn1rvNUawi065YwQnMJJIC8HHSvK737Je/ETwxJFkJMrFxJlNpIfseg+ld3fT6fp/243F1ZmEwYXbMu8k9wuf8A69Q03YLnlHxW1CMfE3RLkIDF9ihEigdVLkMB74Jr0ZfDHhe6eSGXw1DLCFDDzGZsckZBz15H615J8SJftPjHQQzZC2kMe8MDuAlPzDHbFe6f2bDpFu6RXBuQZ98ZdshFbqvHv3rfl0SYmzldD8OJYnU4rS3WCKK/lWKND8oTjGK3vJNrAQxDO3H0FQ6Vf77nWR5eNmoSL168Cp5mLtuPWtGhpklm2CUPfkVJdoOHx7GqoJGMVOLpgPmXd79KE2gK/B4AOaszsIbcDPzYwMU37Qq5KxAH1qpM7OxZjzT5mFiuV3MFHUnHNT6gu63z0AOf6U1ZliXmMMc5BPauC8e3iWt5DcNG8v2lMGMyYVdmOnHOc0nOyuyox5nZHQXMsaRvukUYHrXrVqd1lAeuYl/kK+R/7VEVzPdCJ9jR4EPmnapwOR+Xp3r6z0x9+kWT4xut4zj/AICKSkmOUHHcs0ycZtZR/sGpKjuW22kxx0Q/yoEcZcKRM31qvj5jV2WZXB/dgE96q/xGoKIn5NMjhM80cQONx5PoO5/LNSSU5B5dlNKMB5cwx59MZc/kMfjTA4b4m3kq6Rb3dvJJCTdhB5blf3ewgA4+gryt7qWVy0sjuT1LMST+ddx4u8X6Trvh82dmZjP58ciGSPaMAHP864F0aR8g5rREkysP7qmhptpx5aGofJcCjyJCR2HqaYEwmU9Yl/OlEkf/ADy/WoBBJnAZfrzSmGRf44j/AMC/+tQIsebFnmH8c04SQHrCfwxVZYpW/u/99CnFJAM/L/30KALG+J2CiJyScYyK7vSLITXYixhUhccdsLiuF01Yxqds92XS2WQGR0XcQPYd69o8OeHozYnVBfII54N6BkI2g8jdx3Hp0qJlROJ1uCz0zx1Z3EkfmuyQuioeUK/L68E4GM1n+L9XsdX1u2kniuFiW2wqsATu3HPTtXW6z4LSXxQNYk1/TYEmIHlylwRtGODjn1rN1fwHb3Gr6YJNe0hoWhy4W8EbuC+coGHPXGacegn1NS60trnwVpGlXd9JPb3s1tGvyhPKh5fYMdemMnnJrx3UbM6fql3ZMVYwSsmQcgjPH6Yr23xN4W1LV/B+n6dps1shgZGWZrtAMLkAhsjJ6civKpvBmqQTSRma0ldGIfy5w3PuRSvZ3Y7aHP7RjoKsaZpz6rq9np8Cgy3MyxLx6nn9M1p/8Irqw/5YxH/tqKdb+GddhuY5reNY5o2DI6TAFWHQg0+eL6hZntXhayOl6HFpuci0d4lPqA5x+lborn/CMF5B4dtk1Ft16dzTMW3bmLE5z3610I6VkylsNopaQ0DG4oxS0UgGHioJeRUzVXk60hBYD/SX/wB2tHFUNPH+kv8A7taJFMZGRTCKkIppFAELCoiKnYVGwoEQsKzdbH/Eiv8A/rg/8q1CKzdcH/Eiv/8Arg/8qAOL+DLgfES1GcE2k3Hr92vpGvkLR7J5UW5he4SVSVDQMysB9V5rYbS9QmKIyapMXOEVmmbd9PWtuZITjc948V6gkNzaokiFtpLDI4GR154rjLrVYPMYyXtsoJzzOg/rXmNz4XuYGU3GkXSFhkeZAwyPxq1Y/D/WNTkC2vh+U5UMHkjVFwenJpcyepLh5nfp4i0ISCO713ToIyeXaZWI464BqhdeKvCRtHCayv2hmBYtJlT74VT/ADrBj+E/itn2Lo8aD+808YH6Gpv+FP8AizOGgsUGCf8Aj6yfpjFJNLoHKu5yvjTVtP1bWLJ9NuPPiigdXcIRhi+ccgZrBQ8mu0134d6vougXWq3M1q0UG3eke8nlsdcY71xUeM/hTaKja2h7d8IrSaXwpPLHYTXA+2vhluFRQQq9jzn3r06L+1UwY9Nt0/66XhP6BSK4/wCCAA8BOR3vpf5LXpNWiHucH40XVFg01njsFH2+MxqhckuTxk4HHr3rSVteF5t+2WUajIbZE7hSecYJ/Gm+OyFtNKf01GEfrWnei8gRI7d2be5BlYg+WCePyFc1W6egjFa91CZpIZ9atY3BK8WYKn0ySxx+NZ+nx3UjtYx6pd2M8gbKfZo0Ut7cZGa2Yxa6laXMMNxlk+aVzCMt6k/5zxU0Ng1vZytE7p5qZQrgOfQFj/nrXO3K9xGHd2l8EkiTV9RluI5AshilUqR6EFRgkd65TxfCt54X+UzuscyJKZJ2IB3cAds4611AisbyxL29zDb3XmHzPtEoj3HPJHPA/wAe1ZPi6XSIvDEhfU4ri88+MuIZcrnIBwg68DriqhzNoEcR8N4Yf+EYvrqXc3l3yq0aOyM6lBxkHA/GuwbQ7KSziu1SSISSBQzfOR6gg8nHrxWT8F9Qs7Hwvqi3jyFXvFHlrAZB9wc8A/Su48rT7rUJr1bHVbmE/wCrENsVUHuOx605qTloNrUzr/U9HsbCext9K8tMYiulRXLe5JHH+cdKls/EVjbeHpLe0MdrdJGNqSIN/PViwxnOeO+BVXUpZn1GdYkW0tWjB+zSyIjBQM/dLE8n2qhD4Y1C+NvcixLQ3ABWKWdA+3PXpkDv3wKzSb0EXZvFFjd+HdR09YTHcy2r+ezLtLy9SAAMEYzg0tr4sXUJcaiimKMKWUs2IwvRwByTmqeseGbjRNFuZGt7RsxuFuI5HfaApyoGABxnk10Nt4HZdNT/AImMJZ9rrm13Ddj1znHqKr2aasB538dZ0uNW0SVA202smGI4b5hyD3rH+DFwbfxy7iGSUmylAWNST1X0rR+NWlNpd7oitcmdnhkH3Airgr90DoKyvg5bC78dCHz54SbSXDQMVYnjjI7d/wAK6Ohp0Pb2lXWY5LfVLS8ZwSyRRhlAGOoBwTj3Fef6hp2mmedNPa4jghk2yPcrs59AMcfjXqn9j2KwvHMl1dFEyXlmdiR6Zz7dK4rxFZafDaXkttFHtHlkxjcTG3BYEn2NZwik9WRY5OfTlNqivMjZO5GDDAz65rntU0+4tpArKI5GPUuAD+PftXSeGo7i71+NrWSC3ML7hNKAUj9znrx0Feo63oGm65ZRLr14726AkI2IRu/vDuK1c0noNHzvrZdPCN4rtGzm7gbdEc4xu69s17J4e+Ig1S0j0/UY1FyypsuYVAjz6sHOAePcV5l4z0OfSfA13O0gktJdSjitieGwu/OR261z8LywurWzyZCjKbSQa0i01cGj6bm1e6WBJbfTUmiA3ljdR/dA5xjPPH868o1ZTNq82pQQMsTbpkijlVtwb7yZx1J55rP8OeKtVsbiHdb3IgUgSJsOGXuFyOP5VqahrK3ARYTFa73I2OsaLFGB8pJB+Zyc0lzKfkSdz4L8Vx69pyIlzZw3sQ8ryZAfM2j8Rn8PSvn74lyyN8RdeEjBnW42kgYB+Udq7zRY7e18V2WseZayLFKDMqKzNIOcuAB1HFecfEC7S9+IGuXMQby5Lksu5cHGB1Haqad9SkegzeJJdY0/w9bmRjFHbwKqMFypGAW6e3Feu6H4fsdN0eJnJEkx3yMsrRh2J4zg8nGBn2rw/wAKCK0h0nUpbVroQwqywvIqo5AOM9TgHnGO1ehH4g3yWUdmNOs22qEZpmZgwx6DFOzFoX/ihbLb/Dy/RfurPAR8xPHmjuau28e4S/75rB8a6hNqHwlubifZ5jTRA7BgcTDFdJa4XzckAbjQ1ZpAtjH1OLZMh9VP86m0K7FndTyNtAMJ5aQIBgjuelSasuWhPqDXG+MLqzsNJhmvSoj88KCy55IPasZRu7F390574h5uvDca2zx3G+5d1FvMZCBvPLKOhOeveuv8LNp0fgfT7K+eRZPs2x0iJ3DK9iOPvFs+1eU6rfyajZJDpNteecCPmhgZdwA9cCn20XxAa3it4PtsMUa7VJZV49yeatU4xViNWda0V0ksXnmfZF8qn7OcDHQAnGe9Q/EXxTJq3hi1t7m0WOdLjfJIoVfMJUgHA5HFc63hPxrfptvdRYITkrJdM344FPi+GN453XOqpu/2Iyx/MmkoQWqBJnVz/Ea223sby6bGl0yebmRmchRxgqMDnnNUB8T7a2fcl4XcEkMLUyH05LnmqUPwysUI869uZB/sgLV6LwDoUQ5gkl/35CaOWHYOU4+18XtZeNb/AMQI9w32rzQfLKo7B8Zz1AHHStW6+KGpXsJgWO4lB42yXTsMem1cCunj8OaDZjiwtU93A/rUnn6Ta8K9um3oEAz+lXfyHynAvqmv6jdw3Kac7NEcpmJmHfqWPPWraWvi+7bIhjgzz91VxXYnWbPOI1lkPoqdfzp4v7lx+5sJMdi7Y/lQuZ7IHZbnHDwfrt7dRXV5exmWMjaXy2MHPb3ruZH8R3jZn1eGI5z/AKPZIvP1OapSXuorMkRt442foCCa6GPwvrcsPmy3QiGM4UAGqUZibiS6GbjT451muJLt7iYzSyygBmc9TwAO1b6yCQAgfrXnwhuYZpIzczEq3Pzmr8V9eQgYupsDsTmlZrcNOh3CxkjpSmM+hrlI9evkH+vH4oKsr4mvAORC/wDwDH9aqyA6AqcdOarOsuTyMVnJ4omx89rEf+BEU8+J4v4rNvfbIP8ACiwEsiybcYGfWvPviRu/4lxK8fvAP0ruG8SWTcNBMPcAGuF+Id9a3y6ebbzPkL7g67fSs6i900o/Gjzyb/j3f/dNfYejnOhacfW1i/8AQBXx7N/x7yf7pr7C0Tnw9ph9bSL/ANAFZ0zWt0L1RXQzZzj/AKZt/KphUdwM20o9UP8AKtTA4sjj8KhP3qnP3ah/iqCiORScADLE4A9akuUX7dBaA5WArGfQknLn8+PwqW3IjeS6YZW3XcM936KPz/lXnHjLxfqPh3Xoba1iikie3juPMfO8sSd3PpkVUUJnmN1C0dxckgbVmcfTDEVErrT5riSeWV3I/eOXII7k5qEAD+7+VUIkdl25B5pgcj+I/nS7A38Ofxo8oeh/A0ASK7E/fb86USP/AHzTPJ475/ClER9T+VMCVZ3HcfiKPOfrlf8AvmoxEevIH0oCHPUD68UAPaViP4T9RX0H4bYHwDYnPWwUn8q+eSpH8S/nX0B4Vbf8PrH2sgP0qJ7DjucDqbSv401VZXLRxKpTJ+6GA4Fc34e1WXWfEen2V67SxtciNc4+VCeg9q6jxEBb6rrV0CPmROQc9E/xrkvh/p6XHiiKeZzH9k2zoAQNz7wAPfqacRM9a8S6Rb3ujzaakShBausa/wB0gcfyry/4blH8UpZzcJcwOuP9oDcP5GvZ5MNfkt0GBivHLLSdT8P/ABAt5xp14baDUcCVYWKmMsRkHGMYas1q2i3pY9Y/sC2Pr+VPTQ7VDnBNbJUKxHXBpMCosirleKFIlCpwBUmOKftpCKYhhpKcabTASkoopAMIqCUdanNQy9DSRImnf8fL/wC7Wnis7TR/pMn+7WkRTKIyKaRUhFNIpgREVGwqZhUZFAiFhWbrg/4kV/8A9cG/lWqRWbrgH9g6hn/n3f8AlQBc+B4X/hX7FQu77ZLzj2Wu+j3TyrPHIPLI2sCGzkHtnt+FeR/CFftHgu4iAu5GjupJPKtrhoyflXjHA59zXqi6HYSKrSwys2OfNndj+PNXuZvclurSxe8hu7op5sS4jLvgLznIHrStqenRDDX1qnp+9Uf1qL+xtLiO4afbsR6xg/zqterBb2JnS2jiXYTs8lRk59+PwqZStqIc3iLS/MAF/GwB+bYGbP5ClOu2bPhLW8lz90paOQ36VDpLGfzSs/8AEC/lgDaMZAOf6VfjkiMscnmyMcFc44b347VEZ3A4r4n6q1z8OdXhGm30SlYx5ksYVR+8X3z+lfNydWr6f+K0Yk+GesHfjCxvwOvzrXzAvVq2LifQPwYbUv8AhBpBapaeUL2T5pWbdnC54A/rXonlaw4Ia7s4/dIGYj82rh/gc2fAD+19L/Ja9Kq0S9zhPGllqC2WnNPqjSA6hCqqkCptJPDDryK15/Dk1w2G1jUwxbcXEgXP4KMCm+NVLWWlgDP/ABM7f+ZrpScdahwu7iOdi8J6dCGDy3bo55DXDjJ98EZqvL4QsprN1ls0llA+QhipJ9Mkmugnv7CLie7t0xz88qjH61mXPi3w5BkTa1ZgdCqyhs/lS9kgOWvbWPSoY4rbT1jbJDxzW6Sgjp9/GTmqOtRRR6DpqPawB/tEQLbQHQ5Py8deK3dQ+IXhhbZ47e/aSUJtjMds7qp7HBFeeeJvFlqNHaWGK5ldZo5GLReWuQ3b61zulNTTWwupN8EReXHh7VLO3jJhlugZJC2FTCD9Tx09K9RTQ1gsVt4576OJyQq28pxGCcnrz+eeteI/DTxZc+H/AA/f2lrZefJJdiXzDLsA+QDGPwzmuwX4ia+I9tvZafFySS7vKST78VbotyuU7XPRLbQrCwuAbewXzjkm5l+cnPXJJzmrlw1talrqQoixrtLbcED0yK8hn8c+KH3E6nbW6nqsVuOPxY1lXXjDU3BF14qnAPZZUQfoKaou2grnr3iiRJfBOqhYzEr2zhVYbc59B+NT2esWuyCNLqIwrEN07MqqSBjHPT1r5/vPEljKytca1dXLK4b553kzzzx0rMl8Q6IjZW3klPYmPP8AM1XstrsNTrfjrf2l9qGhm0u7e5EcMqs0LhgDleuOlc98Jtcs9A8YveX0jxxGzkQFYy+WJUgYH0rmta1eDVDB9nt2hWIEYIHOfpVPTtRl0q5+0wBTJtKAN0waajYvofSrfEvRoYGNrYapcMTklowgP4k1i6n49g1W3ktpPDbzRSAAmW5WNuDnqozXiL+LtWlBVZ4l/wB2MZFRLqHiC+wIZL6UNwPKjOD+QpqESbM9bvtea8tFtY/D2k2cKOJAI3fOR6lcZFV9T8XanfROl7qOnxo6hDshGcA5xlmrzSLwz4r1DldN1F88ZkJUfqa0bf4W+KLgjfbW8OepkmBx+WafLDdoLMn8aa7Je6JBpw1ZbqFJfMECBQqn+9he/Jq2Nf0KGNFk1J5BtHyq7kZx6CpLf4Naq3/HxqlpF/1zjZv8K1IPgvZKP9I1e5cnoERVx/OqUkh8tzn5vF2gLkpbTTMOATHn9WNVJPHltGMW+l492ZV/kK9CtvhP4agAMkU87f8ATSYkH8Bita28DeG7QAR6Ra8d2Tcf1o5xcp5IvxH1YHba2cAOMAfM5/SsaSw13XtQmvBpV1LPcNvYpAVUn2zxX0Vb6VZWoxbWkUf+5GBUryQxD95LGg/2nApczY1FI8k0zTfE8emWtqmgyqYowheedYx9ccmtOLw14tunzL/Z1t3yXeT+WK72TV9Mi+9dxE+i/Mf0qu3ibT0+4s0h9AmP50c0mHKjObwzr+p6Iujajr6DT9wdobazVdxDbuWJJ612kPBkRwSSckiuZPi3af3VkfYyP/hUf/CWzm4JezTH+w5/rRd31CytodFqYyIsA8ZrDvoBIIi6Aqr55HTjrTbnxXbsiE205YZ+UkfzrOm1CbX4nsIrQIj4LuXyQAc9qXI3LQL2RdkurO3yJLmFcDOC4qjLrmmR5xM0hx/yzQms+/8AD32GzE+e+Pu1saL4VjvLSOZ8ndzitlhm3qZuqkZj+IoT/qrSZvTdhaqTa9eYylpEgPckmvQrbwbGANtuT7kYqj4m8Oiz05JNiL84HFX7CG1xe1fY4VbnWrvGw7R/sRgU/wDsTWLkZknnb6sa9G03RoY0XP8AdHbFa32KJV4TP4VXJSXmR7Sb2PGLLw/JdambSQEsOuea6uLwEqR7iMitXTLNR4vlfaAOeldrJAGiPy0XjDZBeT6nmyeGI7TWbSMqpV+oxXaDRreKLCwZwOtNu7df7Ys2z931roxEDHwR0qXN9Atd6nl/iewCaxZbY8Dgn25r0CWBVtBjP3a5zxPbj+0bWTdgLjP510U0mbXgfw9qibukNLc8wvlA1C55/jqk+PU1oanxeS4XHPpWW7nPWlIuOxIDigt6moN5o3VBRLvUdajeUZqMsfSom75oAc8pxncB+Nc54kYssHOfvf0rbfb35rB1/GyHHq38qifwmtL4kc1L/qnHQ7TX1/4ebd4Y0lvWyhP/AI4K+QpPmQ+mK+uPCL+Z4M0RvWxh/wDQBUU+ppX6GwKbKMwyD/ZP8qfimyf6p/8AdNanOcS33fwqHuanYcU61gE90iNxH95z6KOTUFkN/iCzgt+jP++k/H7o/Ln8a8m+J8K/2tpbkHJsiCfpI2P512/xF1TUNP0A6rYskbm6VJWYA4jYEKB6cgdK8V1XVLnWJYpbonfGpUFSfmyc85rRaEme0hVyOwPWkaXcuMUvlnOBKfxNL5TkfeVvwBoAjBHpTwRTvKbj5F/KlEXOSnHoDTAAx/vH86eHI6MaQIueY5AP9k5pSsYHBkB9wKAFDnOd1P8ANb/Z/Kogo/56D8QaXYezp+dADjKfQV7z4RlDfD2yHf7Gf614GVYDt+Br3HwWSfAliD1+zMP1apnsOO55zqcskXhBpZGZpJnG4k8nLf4CtD4X6dp97ql7ctADNbRI8e4fdJYgkflWb4uIt9GtLdccv09gP/r1p/CNtmp6qp72yn8moXwsT3PS1bfcyH3qe5uJYbKQxuwwjcA+xqpbnJJ9TmnXch8llJwMEVgjVl6xuVu9PtblD8ssSuMe4qfNc14Fu/tPg6yDHLQNJbt/wByP5Yro80xDs0ZpmaXNAAaaRSk03JOcjHPFMBppKcaTFADDUMn3TUpqOXhTQSGmf8fD/wC7WmazdMH+kSf7tahFCKGEUw1IRTSKYiMimGpSKYRRYCEisvX/APkXtS/69n/lWuRWX4gGfD2pDH/Lu/8AKgCX4Ion/CvSxQsft0nT1wtemMcds14N8M9X1G08HPb2l15KC7cnCgnJVe9dLLqWqTHMmp3B/wB1tv8AKtbOxmz0a8nkiDBI2LlSQARgDPXJ4FYOqS3M6obye2WBT88Cy5cDpnORk+oHvXFTeZJkyXE8meu6UmqLwwhuUB+vNZulfcR6La61o9tA0WoanaSYAUkPkPjvtHA7flSP478N2vEdxLJxgCKJiK8zdkXgIo/Cqkk+HODVRppAdP8AEbx1Y6t4I1Gxs7a5BlCAySoFAG8H19q8FX+Ku88RSFvD90OcZX/0IVwQ6McHp2ptalRPUvh34w1TRPDU9lZR2vli6Z98oJbJUeh9q6Cfx54ln4F/DCP+mUA/rXjVnrF7YQNDbHYrNuJZATnp3pJNZ1Sb5TeSY/uq2P5U7g4s9M1DXNXvGj+3andTxjcwUkKFYDgjHQ1Ru7pB/wAfOpTyf9dron+tefx2mr37Dy4rycnphHbNXbfwX4iuwGTS5wCcZcBcfnRcXKdDJqejxE7pbcn1JLVWfxNpkZJX5v8Aciplv8L/ABBMcOLeL6y7s/kK1rb4PXj4NxqUSA/3IiSPzNK47Iw5PGVsvCQTOPqFrN1TxO+pWb2otgiuQS28k8GvQ7f4PWC83F/dSeyBUH9a17b4V+HISDJbyzEf89JiQfwGKLhY8VttTu7GJ4ra4MSudzYAyTTG1K9uGAN5cSHsFcn+VfQlv4E8N267U0e1xnPzJux+Jrag0qxt/wDU2kEeRj5I1X+QpajPmiDRtZvj+506/mz38pj/ADratvhv4ouQCNLEQPeWRVx+FfRAjUflinhMchf0oA8Lh+D+vSLmW8sYvYFmz+ladv8ABWRjm51g4x0jiGc/jXrkl1bw/wCsuIk/3nAqlL4g0qLrext/uAtRYDhrX4NaNGc3N3dzD037f5Vt2vwz8K2o/wCQXHM3cykt/WtGTxfpyj93HcSf8BC/zqjN40cj9xYqPeSTP8qLAatt4Y0W0UCDTLWPHQiIZFaEdrFEoSONVUdFUYArjJfFmpyfdeCMf7Mef51Tl1rU58hr2cjOcKdo/SnYLnoLKiD5goHqeKpz6pp8GRLewL7bwf5V585llJLs7/7zE1EYmHQAU+RvoK528vibSowcTvIR/cjJ/U1nz+LoBkQWkr+hdgorlSNrAOSM1s22jiRQxBOea0jRk9iZTSJpPFl22RFbQJ9SWNU31zWJj8s+z/rnGBW7b+Htw4gJ+orUh8OKv3l2/hWqw3dmbrLojh3Gp3IzJPcN9XIrMmHlS7HxkHvzXqyaHCF6g/jmvMfE9msOuyICcBuKcqMVswVVvc3dO0A3Nqk3zEMM9K1bbw2jDPl5+tdJ4fjjXw9a/IAfLFXYcLEOOav3Y6JEXb6nm3iGxOng7UCYxWVGSQSa6nxlmTfkBc4rk4ztUjNc9Ra3NYPQjunPy811vw7hSTU52dd2I8CuOuGGQMjNdv8AD9tks2OGK/nUx3HJ6G54tt1/4RxVRAGMoxxitzw9ahNGtQVGdgzWP4iZpdJCnaAHB681taJKTpsA24AXHPNa68pk/iNdY1HT9DXOeK18yzSMgMpccEZrf3k96xte5tgPeoj8RUvhI7LYsa9Gwo6Vad12fdIqtat+7XaCeB2qeQOVPAFVIiJzNmuzxM7Kww3U46V1c/nKg8uAzjHJ80Lj8DXMwx7ddJywyegrqkRdvT86mb2HFGTc7jdWjvEEYHlVbdj8a2xISn3RjHesm8wt1GcfKD25rSUny89OO9Q3oX1OY8RqJLqDcD16itZYdtoOT93vWZrahrqPPXPFbatttgGXov1pN6ISWrPMdYLfapODjNYkmQa39fIF5IcjBPauckYk9D+NDehcQzilLjFRZNGQOtSih7PUTMaVnFQu2aYDHasbWyGhj4/iP8q1HzWTqy7oVG7HJ/lUT+FmlP4kc+3Q19ZeBzu8CaEf+nGL/wBBFfJxwiHNfV3gI7vAOhH/AKco/wCVRS3NK+yOipsn+rb6GnUjDKMPatjmOKYdqlyLbTpJD9+4bylx12jlv6CkKFm2qMknAFVfEaSz2V5ZWkxikitJIopV6q4UksPfIxUpFs5H4lXcDeCLm2eVVl+0wMIyfmwGNeKysTjyhkdyKuz6jf3lo0NxO8sUpV2D4JyORzWc8UaEbgy+45qxDHZzjcp49qQOPan7UIwsuPY09fOBJWVTkYPANIBFkPqfzqQSH+8aAHAAMMTe4HJpeCfmtsf7rHigCQTHAHH1xSiQ/wCyfwqP92BysgPsRS4j/wCepA90pgSb89UU/jRuQ9YvyxUWOMiRD7ZINO2PkgbWx3VgaAFIiI+6w/CvZ/BjgeBbMKc4t2/m1eKncBnB/KvY/BZ/4om0z3t2/m1TLYcdzzrxc4mvbW3MgTZFu/En/wCtXb/DrQotN8Py6v5pkmulZM9lUHp+dec+JpPO16VeD5SrH+Q/+vXqvg9vL+Htouf43H5tQ9IB9o27boKbechh1zkUtu3AqO5PzEe9YQNWcz8K70y6bq1qSSYrzzFz6OOf1Wu/zXkfwvuvI8V6pZk/65JMDPdJM9Poxr1kGrluSh+aM02lpALmkopM0ALRSZpKAG96jl+7UuOahl60ySTTB/pD/wC7WmRVKxRUMTKo3Orbj64NaBFCRRERSEVJim4piIyKYRUpHtTSKAISKz9ZTdol+D0MD/yrTKmoLm3+0W7wEfLINrZ7g9aBHlXgbVrDT/D0sd3dxxObgsEIJJG0c8CtuXxdpKfdkuJT6JCefzro4PB+j2wxFp0C/gSPyrQj0a1iwI7aFAP7sY/wrXmJscDJ4q80kW2k30v4AfyBqFrzxFdgNb6AyrnhpGOPx6V6aLQAYxx9cU9bZR1Az70cwWR5j/Y/i+4biOygUj64qSPwX4huMGfWFjB6+Wh/wFenCFRwKcI19CT9aWoaHm4+GYnjIvtYu5CfTAH5E1ctvhjoMBDP583GDvk4P5Cu8ZY0+9sX/ewP51Vl1XT7fh7yBfYMD/KlZjOfh8BaBDt26bG209WUsT9c1r2+hafari3soYx1wEAqOXxPpaD5ZpJP9yM/1qlL4wjAxDZSMfV3Cj+tFguby2qL0VR9KkWJR0AHviuSbxben7ltbp6EktVaTxHqkgI+0rGP+mcYFOwrnchfTNDMiffdV/3mA/nXnUuo3k3+tvJ3/wCBn+lVyC/VS3+9zRyhc9Bk1nTIfv30OfRW3H9KqSeKtMT7rTSH/Zjx/OuJ8pjkhcGhkKrkkj2xVcrFc6uXxlGP9TYufeSQAfpVSXxffsD5UVvF6cFj+tcyrM5wATVlLaVui01Tkw5kjRk8R6rLnN4yZ/55qFqnLe3M+fNuZpM/3nNPTTpm/hP5VPHpErHGMVaoSZPtEZxYDsKaZCa120cp9449sYqwmiApkk/iatUCXVRy09z5f3siltZRckhck1a8Q2CWYXaoyeaj8Ox+ZIeOPrikqS5rDc9Ll+HT5nxiP+laEeizMv3QPxrdtbSMIOh+gzWikLIvyA49D0rdQijFzkzkZNLaLhic+wqxaaN5rDKEj3NdG1okjZZcfQ5q5bwQoBgkn60OSWyBXZx2taSlt9mxGAS3T1rs9Ms0EEeFUfKO1ZWvqhaHaB97kmuh09gLeMZHQdKlydhpF+O2QLzQ0Ua9qkXkf5FDL7isrsqxSmRQhwAD6jivLvEO19YbIGd3LY5r1OfAU5Neb68qnUiygdeuK0gSzrdGlWLS4kyCNvaryTAIQOtZWkt/oCDgcVablfuk02I5nxWpkLEtxjpXJKirxya6jXzIM88eh5rl2Az1JNYzNYEUpAIAAFdl4KcRzOSeoxXGlRu6V1/hQYlAApU1cc3ZHR6xl7IoAOTmtfRZH+wxIAAAPrWVq2FtwpIJ9BWho7f6Kg25469K0taJje7NokkcnNZOrEiLGcA9a0dzY4wPpWVqnMYzzz3qEtS3sPs3xEo4PHap3lG0/Kc1WtQPLXAFTShQpzgChiiYJI/tgOr49cV0sWGUHJPvXKM+NTOAcZ4wOtbiSEJ1x6VMhrcL5sXEXPfpV0TKEGWArEvJSZUBdifepPOkVONh+vFZNlW1KutS7riMqxJB78YrU+0yG2HzAfL261zl9O0k67hyD0HNaaXsK2oBBLY6d6ljRx+sOpuZG6knqa56VgWOa2tXE0lyxZdgJ6HrWHJEFbqW+tFy0QkjPy5NBU9+Kccj/wCtTCSaBibQDyeKR9oHFBPFRkMfujPvTuFiKTBHWsjVQfJX/e/pWs64PLZ+lZWqDMSj0PSlLVWKg7O5hhd8Zz1r6q8A/wDIgaEPSzj/AJV8ryBjngZr6s8EW1xZ+CNGtrqF4Z47RFeOQYZTjoR61MI2ZVWXMkb9FFFaGJzMAEby3LDiAFh7t0H61jSzQwo8t1KscZDBnc4HII/Gtu52xpBAw4kk8yQf7OcAfzNfPWs+JtXTXbtbqRblre4kjTzF+6AxAxjpxSRRzLzLggMOKpMc9zSFFJ4YD60vkv1Bz9KoQgzTwAeoFM8tx1U04Bh149zQMmA29M/gaerkYOTUO7AByD9KcHzQIsCVs8Yx7il3g9UU/Sod4FG8UATDyj1jYfSgxwHncy/UVFvFAYetAEvkRnhZwD6V654NyPBVsN2SsDjP4tXjxYV7B4Ew3gm3/wByQcfVqUtio7nksq3V9qDyRRhjNLxnHUnAr2fTdNm0XwzZ6fMwMocu+Bjk84rx7Sg8N3DMC21LxR9PmFe6a03+mIn1NTU0iEdZDLcHAps5AYn0NOgPFR3Qykh+tZRNGeWeDo5rX4kbSVR4ppRIG4LKcqQPzBr2kGvIdet7jRfiJPqUcL/Z2UTl1HyjKAnP4ivXUcSKrqeHAYfQ81cujJiPpaSjFSMM8UUUUwEopaKBAaicVORzUT07EjtNGbs7m6LhQT/KtkxmqOmW4S4jdwMk557Voz3tpBnzbqFAPVxTURtkflGjyfeqcviDSo/+Xnf/ANc1LVSl8WWS/wCrgnk+uFquVCubHkik8pa5uXxg5H7uzQf77k/yqjL4p1GT7rQxj/Zjz/OnZCOyMYHSmlMLkjA964GfW9QlBD302D2U7f5VnyXjv9+Z3/3mJoA9Emv7OD/W3cKfVxVKTxFpUf8Ay8l/+uaE1wqEt91T+AqdLO4k6RMfwqlFsV0dNL4ts1/1dvO/1wtU5PF8xGIrKMe7uT/Ks1dHu3/5Z4+tWI/D85HzGrVKTFzISTxLqcjYDxRgj+CP/Gqs2qahN/rL6Y5HZsfyrUXw623OCSOa0IfDBdQypkEZBxVqgyXURx0rZ+Z2dzj+Ik1AZgv3UI/Sux1Pw8bazeTAG0evNcFP5olKhcDPc1MqTiOM0y6pkkPyqKsLazN3xWh4f0qS7Tcea6uHw4MDIFbRoK12RKrbQ4YWZ6Ek1Zi00tg7CfqK7GXQoo9vBPNattpNuiD92CfcVapQWpHtGzhY9LY/w1aj0WVukZ/Ku6FpEnGFHanbY1HCk/QU1yrYV2cdF4flbqMVX1TQhDaM5HSu5Jx0UfjWRrWWs3BwB7U9GK7OR0XTUkyxTjPX0rqYtHjVRwKoaFEqqwywGema6BV2AbB8v901WwnqVhpsI/hFOewt3jKSJuQ9R0q1uDDIPTr7U1mHc0mwsYr6FptsA8VonmKdwkkYyMCe4LE1ZWP92OAPwqW5f5OBVczEJgYqNB7nJ+LFG9Pp3qroAAk7Ee9XPEK+Y67sE1Fosaq/apjuX0Ozt5VCD5h+Aq0XyOAxqrbEbBxVsYAqiCLDluwqdEB+8Tn1FRs2enP0pAzj+IL+tZyRaK2pR5ZMgEZ6mtexcLEowRxWNeqCykMzHPfpWtZ4ES5GTR0DqayuSOBmkcMepxUSSYAwT9DSm4XODkfyqEMinX5TXn2txg6gQT36Cu/mlBQnPHtXCauhkvySuBmtYohnQ6ND/oakDjFabR4XpVPSHC2iKq446mrsrZU5JP0qmhHF+Iwu8gDJ9q5Zkb0x9a6rxBneewrlnPPWsahrAYEy4yfyrsfDsaMvI6fhXHpgsK67w++0dD+VTAc9jZ1ByoC7uD61o6aZI4lGA4x1HWsa+cyOML07k1pWbERAbz9OlaN6GXU2DcIPvEqfQ1malcM8eFUY9TU+5AOmayr92ZsAkD2NTcZbt7kiIAmiW5AUkHn35rNTzEUYlUj0NVprx1yNpB9TSbQISS4P23JOfrWot2uwDPPtXLu8rz7uo9T0q8k+xeSB9KzbLRcup2Lhs4HqakWfKAs3HvWPNd5PymovtJx3rBsst3M6NKNuSfXoKurMfI65OKwHufnyTVtLkmLAB6UWBGbqMjCU1izOOcnn2rR1AOzEkjFZUgAHPNBaI94PA6+9N2MfpSgFyAP5VZVAqbQaBlZIyTnHA7miRcmpydvf8KifkZJpgU5EB6Vl6imEHetZzngVUuLZpRk4UHuaQ0c7tPmJwfvqf1r7AhlSaJWR1cEDlTmvlZLfy5dqAjkZbvXrFrcfuY3jYr8o5U4/lTiE9T1aivPYdc1CH7l5IfZ/mH61ei8XXqcSxQyj15U1dyLFrUCz6jL3KthQPbpXzh40gksvF2sQujp/pbsCR1BORz+NeqeIPE99d39wkH+ixFiCEOWb1y3+FeXak8r6ncD5jlycZ4pDscrnk804VvfZImH7yOKRiOpXhfp71E1haMxzCyAf883PP55pgZSuw43sPxqQSH2P1FXJNMiLDyp5FB6+YgOPyqM6XOOUlhkHs20/kaAsRBkOd0an6GgLCeocfhmkkt7i3IEsLJnpkZ/lTA/bNAE3kxn7soB/2uKBaseVKt9DTN3vSgj0FACmCQdVIpjRsvUH8qmR3zw7D2zUvmyIPvBv95f8KAKWa9o+H8EieC4BJE4IEpxjnqa8k85Tw0KH6GtfTfFV/pdr9lt2UW/zfI8YbGevI5oaBGVaedHM8G4xtJdK5iYEZAbj8a9u1V9+qN6BRXCfDXR7XUtfur+5leZ7ONZUR+cuxwCfpj867O6ffqE5zn5sflWVX4bFw3LMR4pZv9Q59zUUZ4qwcG1bju1ZwLZwPjaT/ipfKYZSSyQEeuUau48L3ZvfC2lXBJLPbIGz1yBtP8q8/wDHgJ8UxjnJsUx/3y1dL8NLoXHg+OMEZgmdcDpg4YfzNaP4SFudoKWkFFJDFpKWimISilooAVic1GCqB55f9XGMkep7CpSpJwBkmqWszLEotQRtiG+Q+rf/AFqtEHO6jfySXihpDljuYZ4x6VX80Z4H5CqzTebctIQMmpfM96GxjzIx7GmFmPcCmGT0ppYntSuA5if7/wCQqMkepP40jMfYVGzZ/ipgKSPSkB+lMyDU8ABYcCqirsTZ2nhfSRdW4lKr9TXVposajnH4CqHhQH7AoGa6cDA5wK6m+XRGD1MwaVAv8OaetjCnRB+VXmx6k/SmED0oU2TYriBF6CiGNE3RgAbeQPY//XzUpIFV55Cm2QHAU4b6H/Ip6sRR19MabL9K8aulJu2wp616/rLFrVwc9O9eaXKj7SfrV20HF6nYeDkVLP5gck113GOFGPc1yvhogW44rpww281UiSvcjcRz+VTR52+v1NRTnOMAn9KlTp1FD2EO/KkOc04/U1GzAemakYh54H6VlaspNs2f1rRaXisvU5N8BWmgKmjxkg5IAzW2QuOpNYemfKCM1rhsjrn6U2ArqD0GCOhqIyFflfA9COhqTJI/xqNwCMHkHtikBVnbjkiqruAOASfarTqidV3D35xUMknyfLjFIZzOsJLIwJTavuaTSYyr44+tS6m+W5pulnMn0pRH0OrtkJUfN+VXFQCqVvKioPmq2JR2BP6VTJHNVd3PapmckdQP1qpMepJJ+tQykVbmTLr7HtWzZy5iX5T071gvLmQDOBWvauAgzQloD3NPe3qB9BmkZhjufqajVz1UU/nHzcUcorlWdsAlW2n24rmr1i0+epzXSXTxBDuPI7KK5i9cNMdq4Huaq1hG3pcwaILn5vStGSUKnJC8d65+zAZeWb8OKsysVU7ZM/73P60NjsYWut5sjEMT9a5x0wetbuoksx7GsSUEE1hNm0dgijG8Emur0d1VMA1ySPg8EE1uafdCNeDk+1TAJLQ3LmQ7x0Aq9bzKIxzniufkeaVs4wPUnFW7dwAA7k+2cCtLmdjZe8CA7R+FZtzJcSNuICr6saebkIvyhR71nTzl2JyT+NQ2NIuI6AfvH3H0HApslyiqQiqtZ/nYHaoJp9o6HNQ2UkWGlR25XI/KkZEI+WRl9jyKzTctu4GPxqRHaT1NZNljpVkDfLtf6GoGlcHDKV9jU52r1b8qUSliFX8zUAVNruwJGB71bjcRx4YsT6U47TncMn1qKRQB8j/mKLjSKV4+488VmtgNV24idskDPc4qk5A4Ix9aZSDeB0ppkJ70z3AJPpSLbsTuf5Aex60DAydhzS7SeZDj2704KEOFGP50CIt7CmgI41BkAC/L39fzplyh5CjGBwKtouxCMioJ3XaQWB9hQBnLFlwQTXc6YxNnHnriuNQBpBj1rr9OcC3Qe1DGaW80FzjtUY5IAGSe1P8AL4O/8hSuI568jZ7p24wTnNc5e2DtcllQEFskep96665H7xienasqdBliODVAc9NZnd049qrNajoR0rXlaVSRuBx/eFVJHDHDIPqtFxWM1rYjgcmmiLHymr4ePJ5K/UVC0YfkEH6UDRU8vGQABSfZlZd7oCvYY+9/9b3q4Idpy+Cey+v19qGjYtuJyaEBQa2t5G/eWsSg/wDPMlP5U19MtifleeL8Q4/pWl5PXKjmniMAAY4+lMVjHbSWHMN5E/s6lD/UVE9hdj5hCXX1Rg38ua31tQeoIFNa2Az8v40XCxzLZQ4dWU+jDFCsDzmujMYbIZs9ueaBaRSupkt4JG91xn64xTuKx0fwnkxqWrLnrbR/+hmuj3b55GPUsT+tcjom3SrqaXT0a2MsYR2VyQcHPANaH9p3kDfLscejLWVRN7Fwdjp0PFI920cTptBGTXHT+OTaXLwvYrIsfDNHJg574zVkaf4j1+0OuaFOn2G5yUgkl2su3hhgjHY1MIu45Mz/AB2d3ii0AGWFmvTvwan+Et3+61CzJ6LHKo+mVP8ASoNV1Gx1H4haS0Vwjw7YY5CeNvXcDmqvw5V7LxrdWhGP3cseP7wByMH/AIDWnQm+p6+tOpi5xzT6goMUtJS4piCkpSMUgNMC2hW3gku3HEYwo9W7VxWuXDeUEMmZJmLv9P8A65/lXVa5cxqy2ytiKAZc+rd689vLhrid5SOWPHsOwqjMijUb8kk1YyBUKZKj1qQRsetJloUvTC3vUgiH8RpCqjoM0AQE8+tJtY9sfWpiQB0qNmpoQ0Ic8kVatoxvGSarA+9XbTG8VrDclnp3hdQLFRzj610fygVynh6X/RgAD+PFdGrEr1FbTV2ZEjNzULNSN/vHFRHGckZ+tNIhsUyLnrUUjBlYEHaRg0O4HTiqs0owea0SJKN9I8tmUOMjKMc9xXCXFqBcHknn6V1l7cKsrjJxIvb1H/1v5VzFxIDOasEdFoQEaDpXSrIMVymkPhR1/KuhR+Bj9TTauBNI/NPRyR3qszEnrj6CnK3HX86TQiwze4qNmHUg/wAqYWPrUZcUrDHM49qzr07kPFWXkrPupCQeKAGWfyHjFaavkcmsa2kAblgK0FY44B/HigZaMgHeo2kz0BqP5vXH0FNK/wB4k0gI5ZPf8qpybskgHHfPSrbsF6VWlk4OKkZk3cQdju49hRZxqr8CluG5yTSW7DdxSHY3bchVq0pNUbdvkHTFWw/HGfwqhND2YgVXlJI4GTTjISxGQB9MmoJSMckn6mk2CRUYnzBk/gK1LaQKo+U/jxWUzYbjirkEo4OMmiINGwlwxHy4Ue1I8h/iY5qmJc46DNBlCjJNVYkfPMAp6Vz904MmRV66u0AJzWFcXPmPhFbNS2Uka9vMAvLYp012irxzWVCjsBlgg9zzVjyVI7t7mk2UkZ97cmRiFXP0FUTDK4+c4B9eta82xQdm0AdTis9l9c564rnkaIhjtYkOWyx9O1aVsVjHQAe1ZxznjpViItjGcCpTG0aLz5IANOSY1Syg+vrR5pHSq5ieUvPLxyaqyXBHTmmeXLJyBj3NH2Yrw53n0HAFJsLEfnlzjkn2pPLLfebH1qQ7IhxjPtULvnJJ4qGxpCr5aEkDJ9TSmQt/FxVV5Dmjlh8xArNlpFpQPvEfjQZcZwKpl2B68UySRwOB07ipCxbac56imNOcVXDFmxwT6CphCcfOcew60DIXYtx+gqGRMj5jn261ZcbThRgUzYzcZxVJDIU2xEYRfr3qYwO53DAyOhpywKAD1qRnVeM8Y7UDKMkbRnkEH6VHuKjkH2q60xH3eKgdww+dVI9+DQBUaQNnnP41VkdTxnFXXSPPy5GfXmqotJXfKqqp3YnjH0pgQxj5+OfQCur0xSsQDdQOgNYcNusRwmcnq3c10Gno2wADiiwM1LYENkenNSSDIPX602IbQac7cUhGRcBS5yMe3pWdLFnI6itK5wWNVCeDTAyZoMZrPlix1FbMw3E8VQmGOMc+1AzMdcAnI+mKRbMLh5V+bqqenuf8K0/I8n5nGZfTqE/+v/KoSBk46n1ppCZBHEWmUEBsnHIq01lGG3IpA9AaI7ZuGzirmDt6845oBGe1socDn8RxSpCg6Mp/GrblQBkjmqrDBJHXNAEvkHpjPtVa4idOn3TTmyFxyDUe+XbtLEjPQ80AQpblh6mrkFhJvHy8H9Kda/PJjyxxzmutsbeE2mGj7ckUNisczFEYWdWB6cU+RWZAy8HsfQ1flhVJXUnjPy/SmeSf/r0MZyUnhuViwjussf8AnovJ/EV7B4Jsl0vwXbWkvDReYcjkfMSRzXHQw5k+Za7vS+NKCrxgEVD0Gtz58vFu9O1yWdrR8rvUb0OMEEZ/WqaatfREFLqRWXoQcEfjXpeswlbyQ84JNYslrbz8SW8Tj/aQU9OomiDQ/Eev26P5uqXLZ2lVkYMMY966W38c6pH/AK1Laf6ptP6Vz/8AZttnKqyduGp6aS7LlLjbns6/4Ubhqjr4PiBDwLnTpB7xSA/oa1Lfxpok2A08sB/6axHH5jNecSadeRnHyP7q2M1E0VxEfnhcY9s0gPX4NV067/1F/bSewkAP5Grm04yBkeorxDzFzyoz71Zgvrm3IMFzPF/uSEUwPQtcudsYi3/PJ8z+uK5xyufWrd7LJc3DysQNx4HoO1UWQDqeapkokRxmn+ZUC7R0FSA+1IocZPaml2PcU7GeppOB6UARkE96AnsacXxSb6pCY9I+ewrQtVCsMms5GNXrXO4cZraBDO70R0EI5H510CzqBxzXJ6SQqjdj6VvJIuBj/CugxZda49uKrPMT0NMaUd8VC0melUkSOdyR1JNVpScdaczMfaq0oODVCMzUWXYQG+bqPrWIWUtlVAzWrfcZ5rGY4c+lLqUjd0xicYrcToK57TZAuORW4khI4Vj7nirIZYJ9TTgfSoRuPOQPoM07b65P1NIBzOB1YD6c1GWP8KE+54pxOBgcD2phcUmMY5bHUD6DNULlS47t9TVt2yOlUp29TSGNhUKe34VdRlA/+vWbGx3elWhKOgoAtFye4pjtjqai3s3AH501l/vN+ApANlkAzxVSSQt05+gqyyIDkj86ikcgYUY+lSMzpYpHPOFHvT7eFFPJJNLNyck02MnNIo04XEY+QcVN9ozwc/SqaHinluKVwJmm9BVeRiepxSPIVXO2qrySyfdUmk2NIV2RSCT+dWd08dv55gkWHON5QgVVgvbrS3Mr2sc0OQcxACZB3wTwR7cVffxHq10MW9tFZRt/FcHzpCP937o/WkpA0Qi5lkHyDP0FO2THl3CD86ary7QHkyepbAGT9BxSYHds1fMTyjZRCBzuc+9UHLs2FXAq5JKoyAATVOSbriplIpRJ4lRBycmpHlwMDn61SEuOtNafHes2y7BM27g/lVZgO5pWlLHAHNMEEkjc8Z9azbKSGNID0GKdGSR8uT9Kf5UcbYx5jfpTw+30z6Y4FSkO45LckZdto/WpV8qM/KoJ9T1qEy5IySaQsR0pklo3JUcHP1qM3O8YA21ATkYzioS2OhpNhYnY5/8Ar1XdsHJpfMOSfSmmRX4zz69qllWIHfB60wSN6E1J5LSN+7XefbpVpNPZQDMffA7CpGVEy7bVBJ9AOlOFt83zkk+gPH51oEBI/LjQA/3QP51Cf3Y4O5vWmkIYVSIcAD2700uxbcTjHSkIJJJNIzFlxngfpSGhDIAfmPNIrjdkj86i6tnOakyCvQkYoKQ4yAjjgDrUbuFPPGaTZ3xn1zUUuzPU8DigY9mz3z9KhZXdtkalm9BVyGzaUCR/3aegHzH8KuNGtvHwuwf3R1Y+9AGZHblXAfDSY5HYf406VM8D86u42rnHzHk1XYc5JAzTERxJtwfete1lKjGBWcoNX4VyBigDTWTK8UyQgk85qFWKimu4xSAr3HU1RkJxVqZieQc+gIqqdzMFC5J7CmBCTuOBzntSiIJhsAt69dv0/wAauRQxCEnd856nHT2pqw/uiwp2EZcmA/AG3pj3qAqA5O3GKuyREMcioJEwRwcd80AQElD1IFPeT5eDnjiom4bnpSlAw4OOKAGMw6/rTSQ3T+dGxwT8xwPTmoZIypLRsMH73agBSTQrc4wST0GKZggnOcjqD2q3aR/J5+cnkJ/U/wBKALVsoVguenX3NdVYn/RefTiubtYlOGUjFdVZDFrSew0Yd4AZG479KqAE9CRV69wZj6561SOQcD86AJ7dpA4+bP8AvCuxsbh1scFFPH0rj7dSWBPWuqs+LXHXilIcTktWaNrl92Rk1kmFCx2sPwNa2sf8fLfWscxgk9BTExTGQvc1PblcFW4HUE1XjVvNVQxAJ5qwDlQSBQkIkdGHGOOxphRj061NA6A7WyAR3qYxKRwwPsaAM6SIMPnVWHuM1Waxtz/yzC+6nFa7QEDI5H1qF4gO1AEskhPQVXJ565NSMkh7AD3pnlN3b8hTJG7uakDccCnLCAfuk/WpliPYAUDIPnbtS7GPoKseX6mnDavQCgCsISfXFPW3HepS1NLetUhMkWNF6DP1q1CxB4qmrAcdasxyDp0rWJLOi09244H41uRMSBzXM2LEkbQTW/Ar7RnA+prpRiy5uHemlhimhR3cn6CnfIOi5+tMkjLZ6c/SoJQ5BxwPerTNxj+VVpm4I5NMDHvIAxO5/wAqpeREpyI8kevNX7rmqanB60DRctyARgAfStSJxisaE4bHpyPpWnA4AqlsSy4HpckiofOApN7t0BxTETZA6mo3kAphVu7YppCjtn61LGRvKSflyfpVaVJH6kKKtMeMCq8gz3pXHYgRFB5YtVlMdFUVEAoPvUm4Ck2UkS/U80jHFR+aMcCmPITUsAducioWbAPNNYnNRncaVx2IJnH1pIic80siYNPhQsRgZ96kosx8+tTBCxwBz3zToowPvH8BT5HCDAOPpSuFiJlVQf4v0qBn2rx07UkspJxtOP51AzHPSk2NIHbjJOTR5nAxjNRNgNknn0oLqV4pXHYm8xs80NJkcnFVjKo+92qtJIXIVD17ChsLFh7hMHBwKpyS5PWl8tm64UfrSiIEgKuT+dS9RkQZ3+6M59asR2bkbpm2j+73qxDAIT5j/eA4HpSscqXbPtmpAgPlpwox/M1G7nGCOPQVPt2rg9TyTUEgzwPu/wA6THYi3+mAPakDE9MUu3FKoAGQKi5VgUMDk0u4im5J4pHyBktj6UrjsDEkelRF8HB7dSalUM44HHqehqSK1EkyJgFjxyOB+FG4mVQHnU+UuRVmPT1jXMpZnx90cAf41p+XHbrtRcsB973qvhmLbSAR1NFhDfljTCxgt2A4xTVnkUNuO4n17UjAopwcL3J71XPPcigCYOgU5JyeTnqajdfT73oe1QAEnBBpyjA68ehpXKSEIOPeozuxjHWpsrt25KgfjTCpblWBHqDSuOxWPDHinqGIzmnGIHk8k+lTRwMMtJ/3yP60DREiOxwAP94ngfWrltZgkSgZA53MOv0Ham7Gbp+AxWm4OxcjGByKLBcrHGSxPQ1XkO47yT7A1ZeMLsJ5B60x0Bc5GcVSEUmfcOaiZsnAHT1qZlIz79qhMfPoetDAkiPByKuwnAFVEBFW429qkZP1PFIxUcUgcjtxTljMzcfd7mi4WKjxPNIQg6dSegqTyRBCx5+pHJq48QjAReB/M1BcfMQhbHrVIkrciIADmq7AqSQcfQ1ZlO3IBzVdiAD1waAITKR1AYVGzRuPmyp9xT2wOg/KmOq54zSuMikgVlGD+XNVJI3RgPTpVhkUjocjvUYZwcHLDP8AFzTArFtvVaadsg2ngCrRMRJBQhgf4T/jUe6LdtDYJOMkYzQIqxWYllK72C9WZT90f41qqgccDaqgAKOw7VZtrBYLcR4O9jmQ989h+FLFAyO8ZGfQ5pgR2i4foBzXT2nFt3zisFIyj8ity1fMOOnFSxoxdRbbKSOuaoq7E/NV/UF3SHFUVGDg00It28g3DJrqLRs23oMVy0G0v/hXSWcmLYjtipZSOe1baZ2JrFePB4JrY1PAlJz1rHZxyc4NMTHQIwkZvRDj69KeF9RS2fzxytgkEhf61YGQMMQR60xDI1A5P/6qmXj6UwDAwaDxz2pDJCdoqIyHOMce9PJVgOT75qLA5piJ8DPNIWA7U1nxUZbNAiUORSl896hAdui8e9PEZ/iYfhQA7f8AjSbqcEX3pwAHQUwIwCTwKAp74qTaTxTgMHtiqQhEjye5q3DHgjAAqNDgDip0Y564rSJLNSzDAj5q2oDx1/WsC2fHXJrUgkGBgV0JmTRqBgO9KXqsrMR0pxbHU1RJIz+9VZXOKkJLdFP48VHIrEfMwA9qAMy5Y59KqICX4BP0rQmWMHONx96rmTb0H4CgY/Y3ytwMHB+hrQjhA6sTVSN90eGHUYNTRSEqFPLDg07isXVCKOABS78dKrhj3p2QKYh7MTUZ9c0FsDOaiaT0pDFZiKgkcDNKxY1GYyexNSMbvyeKcCT3pBGAeW/KpQyqOBk0rjGhfrQcAc0Mzn2ppTP3jzUtjSI2cU3LHpUhKL0AyaQyKucdalsqxH5Izl/yqRCBwOBUJkPcDFND571LYy6JOOvFMds96h8zA60xpuOOKAHO6J1IzVaWf+70pjMW5qE5NS2MUyc80qhnb5ATUltbeY25xhB+tWw2wEIAq0gKRsgT+85J/hHFPESIMKB9BUwG4FiTg9PekJWPDMuR2A60bAMS3L8kYWpVjEfAGKmDq6gqfl9qikcDgnJpNjsMZhg5GTUEhB9/QHtSvKcYz+FREngmkMXGepNQuyqDg5IoaVm6YA9ahY5OTUtjQnzMfWg5HU1IkbcZ+Rf9rqfwqZVCHKDLerc4/wAKmwyERlsH7o9WHX6CnBVU5C7v9pv8KXd8xydzGnojSkDvTSJuCK8z4UE+9aEFssIDk7n9e1KkaxptH4n1p27ii40iMZEhZuPrUKY2ueQS351NK5Jy2OeOtQklj16dqAI5QGAUdqrug64q6QvOQPxqnO+eoxjikxohwB7imN1708DPQ0BHd9qqWI5+n1qSkRHb3pI4JJJF2gIG4DHv9KseWkZyMO/r/CPoO9SwQvPMCOSCCWPamo9xNltbOO3jwTl8cnvUJizgDrjv2q7Pjr7VG4CtG6HApiH29qEHmY5PTPapZE3AZHHtUSs6OcHGfyNAueTvXGf4lpNFEMyYUp27VA5KkDPIGCfWrjsjKSApz3qpIpB9aaEQMhPGBUEgKtwP/r1adgq9DmqzENyAeaTAEbmrMf1qqhIzVyFBt3uOOy+v/wBalYdyVFBXc+dvb1b6f41YtXCzfMAARgY6LULAk7m6/wAhU9smXLN/D0FO1hXuOnBLfN61WCASMHJ3e/ersq7h1qCZTgbh8w6GmIpPF8rHvjpVRl45FaBbgMVI55FQMATyOKAKBXmkIq08YxntUJAxjNSykV2Azkj6VA7DOMVbdfQVCQB2oGU5Iwee3fFTWNsVJunOQDiMY6nu34fzp8ds9zOsanavLM2PuqOpq8ozMqqAqjAVc9B6f400JldjIsgdGKsODg9anS8cHcyo4PBJGD+YpLiPDg46dxTUUZHIz3piLcbwy87WjP8A30P8a0IyDGdhDD0HWsZQRJzwfUVdRzjk0MEMuY8scdfeqMi/NyCD3q5JJIp+ViQex71AZ8kB4QT0ypwfyoAZFlWBz1rbt5iIcdRisuMRtgjgnswq2GIT7vHtQwRTvGzIcgkGsx0QE8VpzAnJqjKoYFvSkA+BBHbx9t7Mx/lUksRDZ/Op1h/0eONhyqDH16/1pVUMmD1XiqEVQBximMpBPPNWGTFNK0gK3OfmpSuelSsoJ6UwgqeRTAfsQdRuNIeOgApC5bp0pNpPU0CFLAdTShgRTThenNA55PFADs+lKCcVCSM4XP50vOPmY/QUASmToM/lTg2TUapnoKkWMDqR+FUhMkVvSpkJNMUIP4fzNWYskgKP0rSKJZctQeMiteEYA6CsuCNs8mtOFcY71umZtFocjuakHHt9KjDY70buOKomw9jjv+AqCQ5BzTi3tVeVx60AQTMOaqHrU0j+lVy3zUXHYtx9BUysFkHcHj8aqRt64qzsLJgDnHH1ouFixvzQWyOOKfHApUMz5yOgqXYiDO38TVXJsVljZzwufen+SB94ipGk44qBn9WpNjSFYovQZqvJIzHBPHoKV5gBVcy5B4NQ2WkP3HPtS7/pVYsTkk4pwYY6jipuMsFvl9/Wo2c9BwKjeQIOT9Kh8845xmpbGTNgdSaYZBioWmGPWo9zN0H41Nxkjy0wS54pvlAnLMSfQU4AIcDA/nSAcCSPQUp4+lJu/u/rU8VsW+dzj0HrQBAI3lPAz9aspaxoMudx/SpiAuAAMe1MducgGpbHYbITnb91RUTPuKpj5B1OOtDyEk570zLEjJ4oCw4so5x9BTGGTmnFlUZPPpUEsucDGBSbGkLu2sSpx6jsaC28fL1H8B6/h61Aemc4phJHXP071NyrE2/cOBimhC3rj371PDEzqfMXZjo3c/Uf1q4EhhTIbk/xdSfpQKxn/ZW+85CL79fypCscWCg+b+8etWymUVmYjccgelQPHuzycD1oDUgLEknufzpywSSd8A85NSLtVdoHJ7+tTruBClMDrk0rhYYlqoU5JJqdIwi7h19aa0igcDOf0qJ5WYgZ4FAyYyIMFmH0NRNcADAGRUJHdulMZh60gHtIW6DPvQH2jJPNRlyAMYx2phzn1PtQBIzs5yxIA/OoJDnqeKspEZF3AhUHG49B/jT1ZI/uLgj+NvvH6elFrhsVRBjmXKjqEH3j/hUp5QKQFjHO1aeSmMnn0FNAL5z07DPWmlYVxipuYADPoK04oxAgVccc59TUNtbsJVY8Y/SrhODkD2oY0McBj8wytVpAGGzPGcY9qsHgYIwf61C5GMbQDSGRlvmwMhRxzShP9rFMIweMn2pzOEX3oAjnG0fKcY/Oq/msCcjd/OnO4bkZ9zUAchutSMlL+ZwcA+lIYiMDsKj3hsLtyx4AA6mr9rb+UC7kbvQHIX/69NaiIEtwnLjJHO0jp9f8KlRW+83f361MELpu+6PfvSiFjgYye2OlMQwcnPYVbtvuEdzzSx22EG5s9+PWpETaST3oBDWIA7fSoZeenGOlTOMcY496gkZVB5B9qQytMuODgk+lRDripGbJz0qHBJz2piCUfL0H0NUpAQx4q1KCRwagIO3knPekxkIwRweaYxwMHpT2XGc1Pp9uzE3LDKocID3b1+g/wpDJYYfs8JUj94xHme3ov4fzpHTbcKynGR2FThXLlcEknn396ju22PGQDkGrRLEmjOSepzVZV7dv61afDEfrmowMZBPOfyoYDQoHzU/PGQaOMkbsn0pQQDnoDSGRF/U1EzBxnGfrUjqvbIquQQcEc/WgCWPKnIyPWrO8qucfMfSqiuR1zmpRJ0yTQAyS5w2GGR6EVWMkckiqFK5OMirMqqxz/Om28WbtCBwuWP0AoEaSGEtguABxyMVHNDskDqQVPXFR4+XmkAKcVQD3hzn0PpUJXJxj8K0IVWSJSeGBwabJbYORz+FIDMI55GKaUI4PNXHgYchCfcdqrkEHgD8qAK+eOtRs+3vk1MYgfvNn2XikwinhRn3oEV90jE7EJP0p6Ryk5YhfqalLO3A6U5Ynbk8D1pgMEQx8xJ+nFPGFwAAKmFuuBlsmnrAgHQfU0AV+SehqSOF2PoKmGxR2+tO8xexqkJj4oI15bk1bQqvQYqmJc9BUoYmrRJficdjVtJCQBmsyMgdTmraOe3FaolovhuOaDIAOBVZST1OTUqo7dvzqyRWkZuhxUMnAyTU5VV+834ComkA+6AD60AVXVj0U/U8UwIByzZ9hTpWycsSahDcntSGW4yq4wMH6c1YWTC5xiqCMxOccVOrZNO4F2GbAK59805pOM5qkr4YYIzTy5JxnNK4WJHmP0quWLetKcDrTSwHpQ2Fg2jueaikYAcUjycdRmq0s+B2/GobKsSBg2QelRySADIA9jUSrcznCphfU8Cp0tRFgyNvPZegqWwIV5PQs3pT/ACXJy5Cj071Y5UYVQB3xxUDkt2xSGJlE+6Mn1PNNLnrT/LwOeT6CpERV6YJPpSugsQhZWAwMA96kWDnqCT6VIcAcn86b5wXoMn0pXHYnWJI+cAmnE+uaqNM5PBxTS57sSakZYMqjjPPtUBkwOtMJGcnimlwDgYoAeTkckCmNMQNqjJphYsOTxTSpY7QCfYClcdgaVsEEg1Fkl8YJY9FA5qxFameUIDn1C9h7mtRIorVdsCBfVupP40rMLmfHZSgbpj5a+nU//WqaOOOEbwAB6k5JqWUs7AHqTwDSNEqNljuI7Y6U0gE8zOeMJ69zULSKmAqjbnoe5/xp8vy/eJLdlHaq2ctzjPI57UMC0jCUHaenO09V/wA+tMZgOOc9/SqhBD5XcCDlSOoqwHD8yELJ/e/hb6+hqRguAdxHToCadLLn7p5xgA1DMxQYZCDnOO4/+tTTInTBAPXNAEu8845Oe/U00nrg1WuZgWG1unAPemiUgAAY9c96QEzEDJJOewqMnHWhnyueKsQ2bsoeYmJOoGPmb6D+ppDKiF5ZNkal3PZRmtCK0WNS0xDt08tTx+J71YhjjjjKqoTPO0c/me9RqVe4ZQ3y46460xEUzMcZXGOnsPYVAMnjqT2FWW2HoDuoVRGc8YIp3CxGluWPzcH074q3GqoPkQDPrUUWWc7Rz71MhYA+YvOeAKAJYyoJANMeRVJ7gdqheQljt6CogTnnnNIY9pi3Rdo9c1FuI6cmlJ45OSe1RlgBxyaAsSfdyep9ajkYMDwQKazA9CcntTOowDigBxXoOMd6i8mSSQRwrudjwKsRoZXKIOR1Zui+5q+IUhQwIp3Ngu54Lf8A1vala4XILSyECnYN8g+9J6D0FFwwTESA5NWlbZEWHGetVBueQysMelUhEn8AUH25oXIbcCQR0x/WkJzjHXvihNyrk4JI4HpQwRYW4YHna+PwNSfaInHPDeh4qmAM54znkZoYZU8cY4qSrE8rFumfbiq7Rkc4yfam7pEHynPsaeJgV+f5G9eop3EQSKeR+lRM23jGfarDZJzuBX+8pyKrsuSR+tK4ERJL8imAFsjHTmnNwT3GOM0wuAvJwKYCeUZHEe4c8sxHAHc1NbSFrkIAVjC7UT0Hv796c0ZihMJ+WRsGT2HZf6n/AOtUthEGdyp5AFNIAHySHCkbTzk9KjuwzopxnmrVymxixNV524UrkHA/CmIZggDd0I61EM7gc4HvU0u7aN1V2BC9qAFONxJx+HWnhweCRj+dROCrHqMfrSdcYNTYZKUHIJqBox3PNSnkc9qbjPrRcZCyKrYySMZ9KeoyM8/WnFdxFKseB049qLiI5UJUYHNP09SZJ2P8KhR75P8A9aoyGQZIzn1NXbGMfZXcdWl4J9h/9emhMGXHY4oI4zjqKlI4IOPemkjYOMEUxDYpNhyeh4NXR6jkVRVRzk9RnNTwsVAPY9qGBOwyMdageMc5GfqKsnp9aaR+dJDMFgKVV4zt/E0/5VA7mhpOf6UCFQDvgU8uo6DNQ7uc4o3GgCXzD1ApC57moS2O9IXHrTuBLmlzTY45G+6px6nirUdpj5pG49qpCI1bkdqsRo79ATT1jiUjauanDAdTx6CrRI6KAj7xA/nVyNFUdPzqokhB4HHrUoYnqa0QmXRIi/dAJ9aRpifpVYHFKWIHNVcmxIzcc1DJMccU0v60wnP1phYjfJFCJk80M2OO9MLNnnpU3GT529KkQ59qptKOhBo87PHQU0wLbsqjFPLkKGH8QzVcSKcbgT6KKsraTvGS48tc5G7r+VJ6AQtN146Cogzy8KpPsKvraxLxt3H1P+FPwkS84Ht6UmMoi1b/AJaEDPYdaVYIojkLye5Oae8zFjtBPuahJLfe4H86kY5pm6IOvc01X6tklj3prMKQlVHTrSGL83ck0MCxwBz9Kj8wk4yfakMmM47cGpAnWNUB35LduajyF+WP+X9aZuL/ACH0pjSqCVZskcUhj2PzZzzSblXmmA5/pTGbBz/OlcdiRpB2GKY0p/8Ar0wnjjJPrTFjlmYlF+UdWJwPzqRkhcsO2acg8wYAJx6f40+O2RTl2349sD/E1MFMhCj8AB/IU7CuQhVUYOD7DgfnU8NtJOBj5UHTsP8A69W4rJV5dQWH8PYVczj6mj0ArrGlqp2jLH+I96amCGkft0qWZRlTnkjpVeTdIm0OFQcbqAEAJYzE5PQUMSo3HGe2KaHIUAfdHT3ph3buQeKAsRMNxJJ5z1phj3A9c+oqeTEZ+b8gOlQGTnvUNlJCKOACcYoYkAjGKN2elJ1yTn3pDANgbWQOnoeo+h7U+Xake+M5UYGT1U9MEVDnsKjJYSDYWDdBjv7UXBoj8rZcENywPbnNSojXLkRr0+8xOFH1NXLOwBuA07+Xn/lmPX69vpWhNFGoEaLgKMYXt/8AXqkrkFG0giiYAAvJ2dhwPcD+pqUrmVjnPOc5/nUyRH7xzjof8KhuJN4Kp264pgRSvtDYP1qMLsTK556E9aXy/k+bPPNLvwQPXv6VIwwW5/iPX600sAwU56c0zeVbIOce9KcvztwPSgZLFIFy238+1OklBBIODjv2quT15zgYpiyIWO58Eeo/nTAnBxwMjjOW70w/Ug0ispjb5gRjnPpVUSbZPnbIHYnNICyw556VFnOT0FIJ88kHBprZY/WkMa8hBz2A7VJDG0oLE7Il+857ewHc+1OjgLJ5kpKxZ4x1c+g/xq1DJ/pMJ2ABWASMdFFNITNG1tRHGpVcDGduefqfU1G5zNgk5NXLhiWXk7e+O9U3RiHIGDnrTEQzNvcIh6dcU2XqF4+gqxFEnlmQHqKZ5IdiTngZpgVOQRwckUMfQ9OKcCRJuHA/lSMoKj19KTGhpBxyB07VIp+Tb1pq7g2CMU/vg4/CoGRtnFRsetTN06Dmo2wvIoHYqmNlOVYg+1I0pSTaQuD1INWN+cgVXmXjhQMnr6U7isBKPg5DA+vFT2sChWuGTKxnEat0Z/8AAdfyqgLd7i5W3jwCxyG7KO5P0rTkkKlI4SREi7UDc5Hqfc9aaEQtEwJJyxJ5JPU1LaTtbyBf+Wbn5vb3pwYykJtwzdB2NJJbtD99ce/Y1Qi1NGDlhgo3fNVWiZgWxkqORWlbxEWcYwGyOlQsjQyZK5B4xQgKhRXhBXoODUUkOYTgYIq08QQiVM7SOaQpu+YHKn9KAM7Hc8+tRbRgfNgD1rQlhGcrj/69QNHjkg57g0mMg2nHPNO+o60vllemMelH3hz1qWMTdheaaWxTiuD14pAopDGsquvetO2j22cK8ZK7sfU//qrNdSThep4H1rWCgyyJ/dwBn2GKpEsgcEnhTgVFg9+tWXUxgkYI6E9xQY1KAlgR61VxWIEUO4HYck+lWhgrkDiolXaSB26il6EkZA9DSuBKowD/ACpdu4ZH5VH5hPAXdjrinkhlBGc/yoA5wyFjxwvvRuFOS1kfotWFs0AHmHcfQGgRUL54HJ9KnSCZudu0erVcWMRjaoVR/s0pOP8AaPqadguVksgxy7MR6DirKxQQjoAfQcn86jLknluPQUDA6CqsIl3N1VQo9TzSDBYFyWPvTCcjlhQp5BFO4rExODzwBSo4z04pmDnkg0/6EUBYm3elSK3Hf8KrKSPTHvTxIcHBq0JloPimM/PoKhDGl69etXcQ/ePXmoy5bgc007RnnJNKiySHZEhY98CmITkn5mwKaWweSMetXV0+TH71wg64HJqxHbQRYZVBI/ifk1IzOit5JvuRlge7cCrsWl5O6VwF9F/xqz5px8gz7mkMvHPJp3AlTy4ExBEB7nr+dNdyTlmyaiMu7HNMZyBgUmwHySbCVHGOh9qhIJGWPHuacTui3FclOPwNQMxILHn2qbjEdwrYXnFQF+cg8/ypCSzgdPpS7MHJHX2pAJs3AE8ChgFGQc1IWGDkDPYVBKRnJOKQxkjEDj7woEjgEFM5POBmnJjnIzjniopmYx71wFJxkUmxjZLkBdoU7vUetR/ODuK8989aamxMMR+NWFgklwzfukPeTv8AQdTSAiVm557c1KlvLKu/hYzxuc4H/wBerCpFCq7U3sP4pBn8h0/OlaR2bcxJb+83NFh3GCCOMZxvP95xgfgv+NOZix7sR37D/CnJE8gyVYip47fdnjpzgdBRsLcgjRnIA5NakMKwjI+93qOONYlwAM/yqT+EnNJsdiQ9QRz60OT1C9KYHxyuKj8wjoxz60hiSOwO48cYI71AfnPp7UrEFu+aVcKp3cUACx4UDPJ7UkkoTA5J9cU2ScbsLwcVDJIGIzxik2Akr7m9u9RhCRknFN5Jz+tKHwetIYnfAyKTzABgYxTkEk8hSGPeR19B9T2q3DZRxtlgJpR/3wv4d/xpJXHcrRW7yru+5GejMOv0HerkUKwL8oIPdj94/wCFSlvmyTlv73+FKqs7gYJ9BVqNiW7iJC8jYUDcf85NaSWiGMKzMcfxHrSwxqkfH3j1I71MuDnB/Ok2FihdqyDGAB/CR0/OqJRsbsYya3cAqyOAQ3BBrNltAOYiWxn5OpH09aAKUmEG0LyeOarMCp5Jz7Vccgngj061WlUcnvQBXGc/yNTgHaACATUarwcjOOeTTtykblzj3oGMlXawIwcdgOlRqqswyMEnuOtSszfhSMoLHaSuO/pQAksKIpbaCSOMVRRCsoLAZB6VZlmRI/lcMw984qvJcK+0HqoxnHJFICV9oOVI/OrNvAAgkmUlTyqZwX+voP506O2jQLJKuZMZEbdvdv8ACpSrMd75LHnmmkK5G++Z9zH2wOAB6Cpbe3aaTYBwMbj6UgQkE5PoMd61YIlgjVB1HLHuTTegISU4TAHSmRMGWRSeTU8mCCOlQeWYDyATj8xSQEUAILpx1PFPG4k46HqKhYuLhSg5ydwzTvNw5wMf0pgQMmDjnqQKaYseoqcEH73Q/pTtg6gcH+dSxorcqME8evrTiMJkUrHBwSMU0MBjrUspEXIOSKiYZ6Hip2JPp71G3ymkMgaPaM96hkZRwTVh84zzmn2NuAzXkmGWM4jQ9Hk7fgOp/Chbg9h6xGzt/Lb/AF8oBk/2V6hP6n8BTChUY79TUnzPISxJZjuLN1JokJ5zzzitUjNjrQAXETNzkdPetMYKEHk1mQttkj5AGc1pY77cd8UMEODOJBjaeMc8GmuySEoww3oeDSkg4zkHt6UyTnr9QaQxHhCplWJX09KqCHbKcMQrDJx0NSh2TgHaD2IyKQzbsg/L9ORn+lMRWZSCVJqMo3OBmrTop+fb16kciowuOM5FAFdovkJxnHaqxBXtj0zWns4x19KqzKc7SuB61LQyr+dL/KlK88496cY12jGM+tKwxbSMvewg9N2SfYc/0q9jOXXnJycD1qvYofMlODhYyPxPH9amjDRHgHI4P0qooTHH7p75HIqEKyMcEYParSKpZuu7FQShlbGMj+dOwhrEbs/hxSg8nnNIoIyMZB/SlC7VyP1pAIQVbIYDjipFlBTDnmoiwIKsMehphGMEEEfWgCDzRjGM+wppY9gF/nQzBeMg+wqM57jaKokXft+vr3ppkJ60hcBcD86bjPrii47Dt3oKAT35p2BilGBSuFhNuepqRSFPAxSe3Q0AZyP1oQD9/tSlu/eoiFXPP50m8jOCKtCJNxJGTwamUg4xnj1qGGKRuiEA924q7HaA43sT7DgVaJI/MXO0Dn2qaK1uLh8KoUHu1XobMDnaEX9as7gAEiX8qdxFePTbeEZkJlYdjwKnMwjXagVR6KKZI4Xg8t6CmKo4Zzk9h6UXCwHe/wAxH50gXnpuPrTmYdWOPYVA8hJx0WlcdhzNg8n8BTQwB+YcVEzbeeg6U4YZRknNK47CF88CnoeOTyaQIB2x9aVTjpSuOw+MDftb7jDa341TlyjNG/BU4Iqw7Agj86ivFEiw3C/eb92/1HT8x/KknqDRCBn7uBjv60E/MATjNRCTC4HT1HekZy2eV/rTbBCkMTwPoexqKZ9hIK7h65p0hdcbSZM9AOv4Uv8AZ8jKr3B8oE8Rjlj+H+NK4FGW7ZjgdAcYFWoLO4lAeYeVGBkbx8x+i/44rRitVt1BSNY3P8Z+Zvz/AMKRk+b7xJ70gK+yNGykeWHR35I+nYUKCzZJZmPU9amEYZ8sOKkI4KgkKOvFFx2I0gLDk49O9WY4o14C7j3Y0sZEhCo2fapCQvLYx6ClcBOwBJHsKfgRr1x/WoGmCHcDgVE0jsxOcA0hk7TIoJboOwpjThuVB59e1QBQcmkzycDAoAk3seGYkUuWI9AaiLgHcRzQZQcEcnvQBMMDo3/16idi3Hem9CcHJp4GQRg59aAI+FYgDJ7mo2wOSeKlZ1TtikgtpbsGQfJCDjzH6fh6/hSGVyS3yqDg9B61ci0wgB7lig6+WPvH6+n86txRx2wxCDu6eY33j9PSg5z60JCuOCqsYUKI4R/Anf8Ax+tRFskKoznoKcVdzjG5vYVPFbPgkkL+p/8ArVQiAJzz8x9RV60hK5c9fWkhgGdp+6O9WT8qgDgUmx2DcAc0AjcTjk/pSAqc54FN3YH8zUgOwG4Lc9yagcrnKde5pSRj5TwetNJAOO4H60wIXt1lJbGGPcd/rWbOskch8wEE9Pf6VsDIIbiorkrJHtdQw7A0AYxBPb3+tC4AKHACnjip5bORFDRlmXOdp6j/ABqt5hwcAEdKAHhhyc7QeCO31oDKSoRDgA7sVEWwoK5IHUjtUqhnwseS2Ox6UDKcy5KpGoMjHhQOSfSrcFitph2+ab35Ef09T79qtrGsS5XlwMGTH6D0FKqj77YI7DpTSE2Rqvy7j9QO5oPzHb1Pc0jPk8AfWnbSp24y3fNMRPZx7pAQMhOSB3NXSMtwOv5VDZIQfw5q0Ww3qaljQ0gMuN3TtUUpJXBPI/Sn5zuIA5pj7QcH8KEMr5BcleGK9DUXzA5Iz61Yn2gYQZPdiKr8hutMQ8DjOMg1JhVUgHqKbGCcqB1pJfmG0kgnjikNEEihSMY571Gc84/KnOu3K4zimCQbskVAxDkLyKTClTu/A08kN161FIMDrQMSKFp5VjUgZ5LHoo7k1cchlCIpWNBhAfT1Puepp8cBtrdlb5ZpBmQ/3R2X+p/CoWI+i1cUS2NCgIzdc8dahY84HC+tTbSQQDjikEZ3IFGW6KP61RI0KfM2gcjHFaVucx88kVDFb7fmZvnPX2qaEbTg9expMaHMTtxwRTWIJ5p5XGeOKYckHgHFIYzcAWynJHUVVKHBPep5G2Jk5x9Kg3g9qYADtPUg+op7BcAkZPfHFQE/Ngc1JwRjoMUCFR0IIzyezcf/AFqilbY5yOO4IqKVMkf3fSnbmUD5sqRwp5FIZEyKwO0cZ4NR7SD7VZXy9u0qU+nI/wAaa0ZblcMPY5pAWdOiZopX6kuF/DGammj+ZcA/jUlhEfskZXhjl8/U4H8qsOu5RuxmqQjOjXDgenBonjOBjrUk0PlSg/Ng+/epXKyR7lHNMRnqMHPFSbd44H/16JI8Hd/KhQFBGee4pMZEy7flbpUJXH9KtOuRuHNRMmRx+VAGaSQcYp3bHWgDjJpCTmlcLCbeadgDrTQMUHHXNIdhS1Jvx070i5ZsIpY+gFTpayN97C/qaaERZwOacivIMIhOf4ugqyltGnONx9+atIjOcAE1SQmyklmx++4GfTk1ZhtkQhYo8n8zV2O2/v4H0q0iBBwoFUSV0smfBfgDrg81aCxxfdAz696eCWGTwoqI7clsUIGJl3z2Hr6Uvmf8s4+vc007iuC20e3Wmr8i4UYFUBLsC8DGT1JqNiqjAOT/ACphYnvSN8vXApXCw0klsnNNYE0rSDpmo9+KVyrARk44wKk4AyAKiL/rQT0JNTcdh7MScUmcimbsdqRn7A80DsOYgDNOgC3O+0JAEo+Uns45H59PxqBYnmYBQWPoOgq7HaiLazsSQcjacAH60JMTMVCzTGPBZs4Cgcir0dk7HMx2L2Tqce/pWo5t0ImiRV8/k7Bj5u/61XeRmbamCMfN/wDrqiSAlIAUgjwx/ixn9aRFCSb3OWH4098jkYP6AU0RsCxOMk5pDGsfmY5IB4560oIUckDjvTdyoSCMsentSBiflABNIBRlmwPXmrAjjEeSTnpnGajSQJjGBzyaWSRgcqTzQMU/JHtXaPQDvTWJbDEfhTBjlwOnUk9aUknktz34pXANuRnvSlkAwQTio2P14pDtHJ5J7ClcYM+T97j0AqNm5x/KgnHJOO1Rl8j5fofegB7MCvC/U05BkYAxnvUatjvx6Upk2/4daAJ0CJ23Me9L+9mfZCjF/QVYtNNklAkn3RJjO3HzH8O1XbcZDLDGFiH/AI8fU+tAFSHTlAEk+2V/7uflH+NTuGJ5PsPQVMUwPvGmMp2jjp0p6CIQuThVyfYVLHCS2CCf9lep/GpVCrHwTkDsKVCq/fY88gmlcBY18sYVeo5qQr3OMegpU+ZW2kY+tDsqDB6+tACoMjptqORwrdc4qN5iEIzjNQ5boScUAStdAsFCZHSmMd/LdaYuAMrkjNINzd6BjgSTgdadgDknJqPdsB6c03ztwyBzQBNvBHH3qiIy+Sc460mQF4IyevtTs8Y5wfSgBNxY4zj3FVZrcNlh8rt3xxn1NWiCgORjFIqyTv8AImVHDN6UgKEds5naLYwY9sZBHrmraWqW+5QSzH72eK0I08tDEqfJ6dz71BcwOnzKS0Z5JxyPr/jVJCbKbLkD17YpjIxzkjHpVlQG+VF3HoAKkECksrje5PyqDwPqe9MRThhkZgyjaD0ZumParPkeXkhiWPUmrTcEKBn8KaUxksM47Ck2OwRKAgI4Peg42nNOU5BwCoFRuwV/UjrmkMGI44OfSmsygAtx6Go5LkBvuBh65qAncSx+9QBITuI5zUWTnGevWk3FeO9PCBcbvrQA4ZVccHHpUErHPqemKl3AA54PrUTDODnmgBp3Agk/NURHPzfpVh859jwfamFCp6HipGQM23ByCSMcVasIVkJuZsbIzhAf43/wHU/hVeKF7u5WNMDPUnoo7k1rSRBlWKMFY4xtQd8d/wAT1oQMrnzHJycnJLHPeoHQgjPQd6nQPI7xqMMnU+tOMQDYyT65q7k2Ko+9gDLHoBVlIzHwygy56/3RUYTZyg+vFSuVboW/PrSbGkTnO7HWgDapA5PuKjEwUZK/lT4ZUlzh+R3xQA9dp4YDOars+3cFPTsKklIPIx9aqTDIyBk8U7CGF3dhuJIHrTWXPP8AKn4O3I7CgKWXPA7UDIUHz88j1pxz2+tLtySOtMkz24IoATJLc0gUFSDTcMG5GD9KCzKeB1oAcFwOc1BMpViynB7YPNW1UEBm5z2ot4hLqFvERjdIuR7A5P6CkBqNuBaIKCYVCEHg8Dn9c01ZFePkkHP8X+NNt3MhklzxJIxJ9MnNEiYYkdPQ/wA6oke0ayQtlQT2qOEBgRgj0Jpw3CLMb4OeSKjhm2SkMp57r/hQAksJ64471XKHI7leD9KvsEct5bZbrgHB/KoHXaQx+mD1oArDgjpz3prcfeHPrVgp2A/CosckYpDMMnPegHAooqRkoglcDjYPVv8ACnraIPvFnPvwKKKpIlssABFAUYHoOKeqk/4UUVQiyloeC/5VbRVjXCjAoopAPUAUhZeSTRRTQDRJuz6D1pm4g5FFFMQKGOWwacCADuoopjGM6qMjAxVeSTdjPWiikNERJb6UDPvRRUsY8DPJNIeWoopAOjhlmJ2KAg6u3Aq0likY3PmQ/wC1wPyooqkhNg9wE+UDc/ZV4AqMiSV90rYH90UUVZJPGvnQyQdGHzx++Oo/L+VQoygYHOB2ooqGUiKWTpjgUGRQnBJI44oopDICG6460jMwTeO/H0oooAUZDAdMj0p0eNzKcAk4z3NFFAERucOyFeh4ANPzzzwfaiikMC1MBOf9r1oopAIwJBO7gVGIupJ5FFFAE1vaSXhOxAqjq7cKP8a1ra0gtDuT5nA5lbr+A7fzoooAWWUzMUUnZ3wetSrhLfaGxgdj19qKKQACTjJ6dqe33NoHSiimBHgsRgjJ71YMEZhwSAPeiigQjZCYAXaBnr1qEnzDv6e1FFADNv4Y9eadhQgD546UUUMZGzAHCnAHFRs4wcfnRRUjGK4IO7mgcEcfhRRTEO8sPljnaBzUu4AH5fpiiigBFjL43MQjdAOrfT296utmELDGoX0HpRRVJCbFTd5mFOcdh/OorksPkTcGPIIPSiimIbFH5a7WIjbuVHFCkLIck4z90dveiik0NPQlBXdwwJzzzTimzIcfSiikBXZsH5T+dUndgzYJ55NFFMBhAHU0NkdPSiikMaARg4yR3pxkG75uaKKAGMQzAcYHelBG/wCn60UUAKRluhJPT3pshwCDwO9FFICzCgtkEfAmkwX9h1C/1NToxzzngHn3oopgUyzJcswPzN1A7j0qaQlg8obqPuk0UUMEQo7Kc56UvB54FFFABGQJRn5gOD7VaCocshw5PIAoooAi5ZWwfUgFaiABj4+8Dz6UUUxEZXaRgfN1FOLkJgEGiikUQhwCQAM+tRtlue4oopANbcV3HOM0AdDu4NFFUhDjjbjGMVPpvyzzznH7mF2z7kbR/OiihAy1pQysi7gAMYB61dnAAAI56ZoopklMKySOOeBwKgHyvnrjrRRTAklj3DOc0glkMexsOP7rc4+h60UUAHmxyv8AMTGw7Hkfn1ocBACwyh/jU5WiipYz/9k=" old="https://www.landscope.com/images/Photo/Stock/40001_41000/40779/livndin26d.jpg" alt="26D Shouson Hill Road"*/?>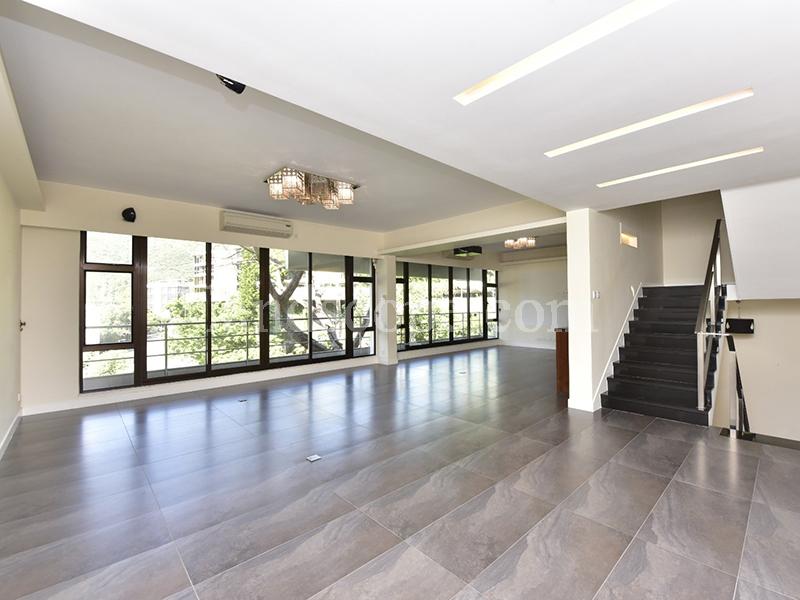 Living and Dining Room 1 of 4 photos
/*img class="sp-image" src="data:image/jpg;base64,/9j/4AAQSkZJRgABAQAAAQABAAD//gA+Q1JFQVRPUjogZ2QtanBlZyB2MS4wICh1c2luZyBJSkcgSlBFRyB2NjIpLCBkZWZhdWx0IHF1YWxpdHkK/9sAQwAIBgYHBgUIBwcHCQkICgwUDQwLCwwZEhMPFB0aHx4dGhwcICQuJyAiLCMcHCg3KSwwMTQ0NB8nOT04MjwuMzQy/9sAQwEJCQkMCwwYDQ0YMiEcITIyMjIyMjIyMjIyMjIyMjIyMjIyMjIyMjIyMjIyMjIyMjIyMjIyMjIyMjIyMjIyMjIy/8AAEQgCWAMgAwEiAAIRAQMRAf/EAB8AAAEFAQEBAQEBAAAAAAAAAAABAgMEBQYHCAkKC//EALUQAAIBAwMCBAMFBQQEAAABfQECAwAEEQUSITFBBhNRYQcicRQygZGhCCNCscEVUtHwJDNicoIJChYXGBkaJSYnKCkqNDU2Nzg5OkNERUZHSElKU1RVVldYWVpjZGVmZ2hpanN0dXZ3eHl6g4SFhoeIiYqSk5SVlpeYmZqio6Slpqeoqaqys7S1tre4ubrCw8TFxsfIycrS09TV1tfY2drh4uPk5ebn6Onq8fLz9PX29/j5+v/EAB8BAAMBAQEBAQEBAQEAAAAAAAABAgMEBQYHCAkKC//EALURAAIBAgQEAwQHBQQEAAECdwABAgMRBAUhMQYSQVEHYXETIjKBCBRCkaGxwQkjM1LwFWJy0QoWJDThJfEXGBkaJicoKSo1Njc4OTpDREVGR0hJSlNUVVZXWFlaY2RlZmdoaWpzdHV2d3h5eoKDhIWGh4iJipKTlJWWl5iZmqKjpKWmp6ipqrKztLW2t7i5usLDxMXGx8jJytLT1NXW19jZ2uLj5OXm5+jp6vLz9PX29/j5+v/aAAwDAQACEQMRAD8A9/ooooAKKKKACiiigAooooAKKKKACiiigAooooAKKKKACiiigAooooAKKKKACiiigAooooAKKKKAEopaKBCUUUtACUUjHaCfSmxypKu5GDD2NK6AfRTVcE4/ixnFLuHrTAWo5ZI44neQgRqCzE9AByTT81lyD+07k8k2duxyO00g/mq/qfpQBUsrRtTun1a7MiiSMraRq2PLh/vH/abgn0wBWghdInhllkciLcp43Mv+I6VNaljaxh+W8pcn3xUN6N1vHIpGUwW916H/AB/CqEWreFYYlAByAASTkn8aztfE02mmGLKiTKyE9NuCce2cYrWzkcc1ma61wui3JtE3z7DhT39am9tRiWUb2cFuss7SbVVBgY3HaMlu3AH+c1ZsJNyTKQqqkrhdvQrnr+tYby3Fxo6xqr3K4jS4jXcpwQOVJ56EHn3rbtmBjcnO1XKHcew4yardXJMrVH87xnoNqq7vKS4upP8AZAUIp/Eufyroq5nQgs11Nr0uSt7iG23H/V26E7OP9oktn3HpXS0hi0mKWmSSJFGzyOqIoyzMcAD1JoAbcXENrA89xKkUMa7nkdgFUepJrkTqOq+K7snTJzp/hpAfM1ADE13xz5Wfup/t98cetQ6nZnx7qMcEjhfC9jKJJXDcX8qnO3/rkvc9zwOlZ83iPU/EniNYPBkbSWdgfKnu2kxZv/sYx82OR8vP4UDSO106z0rQtL8uwiht7RFMp2clh1LE9WJ9TXC6h8Tre21aLzZglp5wXYnJZcHOe/HBPaqfiiHxpM967WotbIyASTRuJGaMcAIo5PrjjnrUM/gLTtN0S+itWa41TW5orGKS6GGSM7Wk4HTIVyfwFK+thncWF6NUvUaxmheyZRJhSMvk/ePHXrgVoQyNprlGBeyZjiReTG3cY7r/AC5qK+0iW3/07RkSC8VVV4hjbPGv8HPAPYNXCat43ubbVILDT42trtDGHt7j5dvJyoTuQP4skHrRYd0z1MvuiLRbXOPl54J+tcn4fieTx74hnldppLeG3gMjHIDMpdgn90fd49hWzouowaxp6XMVzDI3doWxg5I5HboevpUAlstK+339mGm8+5DXZU7trYCn6YAHFFxcptyhzCwjIDkfLnpmqltYt5Ci72yTKd24DAHORj0qSxvkv7dbiIfu2HGRgg+4q1Ssr3EKKwfGHh5fEvhi905RGtw677eRhnZMvKN+YAPtW9SHpTvZ3A+Lbywe1bZNGYLqORo3hbrGw+8D+ORWG67QOu4ZBX0r1/4z+GH0fxU2sQvmDUMyhcY2uAA/P6/jXlV7Dtl3dQVHzDv6V0p31BFeIhQ2T8rjA9jVqQLNEjsOQMOy9fr/ACqlwr+1XLaVUfy5MlHwob+7QBSmBD4JJVTtzSKcNn0NWLq3CH5SdpPXscVXQFjjvVIRZTGzDHaAfvfWvpz4L+KtO1fwsNHhtYbO90wBZYohhZVPSUe57+/1FfM/lSy2byCMlE5kIHCHOAc9gelXPDmuaj4b1u21XTn23Nu24A9HHQqfYjIpSjzIR9s9RVKMG7uDI6ERRMRGG/iYdW/DoPxNRaDrFv4g0Ky1W0YGG6iWQAHO0nqv1ByPwrSxXNsUZN9sTxDpLvtyyzRqT/eKg4/JT+Va1Ur62eeaykjCloJxIc/3dpU4/OrtIAooopiEpaKKACiiigAooooAKKKKACiiigYUUUUgCiiigAooooAKKKKACilpKAFopM0tAwpKWigAooooAKKKKACiiigAooooAKKKKACiiigAooooAKKKKACiiigAooooAKKKKACiiigAooooAKKKKACiiigAooooAKKKKAGsMgisOPT5dKvYxYj/AEZyzSqxJxnnA/E8VvUhFJxTdwM20la6Bf8A1bCQ/dbkgf3h2z6VJvuVkmkkCiJAAoC8k9Sc+hq00KMckc1C1m5Kf6XcKqnJAYfN7E4zVCIbiaeceRbMFkwGl9Y1Pb/ePb86twxxxQIkKhY1GFA9KrWNjHZvN5caxrI5Pyk8+59855q7tGMY4pAVYSUMkQILIQRx/Cef8/SpHCTrtBBHHbPFKYds6yIBkjax747f596jeDy8PGuSG3lAcZOKYWFt2EMbRMQPKwB/u9v8+1TMquu04KkY+oqhcySRW5uAqvIqkFSSu5fTHrUn2lY4dy5ZVXIWNC34cdaHqBy0Vrq9h4+a4+0SPoktuyvCz4SJgeGOfXt+VbF6817FDptnHIIbosJ7roFQcttzySc7QffNWHsri/kguboBBGSy2ZIZGPYue5HbHAPrVqNlk1F3YAPHEFweq5OT/IUJWWgix5EQgWEKFjUAKBxtx0xUEEjQzGCQ8H7h9ParYwy54INVL6DfASmNw5x6+nPbBAP4UIGWWfbgkgL3JNcBdR3vxE1S6sS0tn4XsZmhmaNvn1GQdVB7RqeD6nin69qV74ovovCVgHtWePzNZnB+a3izgIpB++5HB9OauaxfPoWlaf4Y8NQRrqt1EYrOPqltGvDTP/sj9WNPYZU1SR/FGqv4N0jNro9koTVriAbQFI+W2jI6Ej7xHQV1iJp3h7SYYIY4bOygURxoowqDsKo+FNJh0Gwm0uFJiYpPMkuZ2y9078tKx9Sc/lWs62t9mNvKm8pwSvDbW6jNTK9tAIGvit40cqL9naPcjDJbcDyCPpgiuUszBqfj57mzDPaaQxSQryHuJk+ZvbYgUf8AAj6VuavaWunaXNeyyFzaubuISvnDKM4Hr9K5LwHNr954aeextbaH+0JJL2W6uQctJIxOFQdQFwASe1KKfUeh6T5iltgOT0xXL+JdN0HXg8WqwfaZYAViigGZ1bGTjHP0zxTLbTtVlunW7luZ1T5C3nKgOeegA49h0rciD2qBUtYYCxAfyhn8c8frTvbUVjzHRdD8SeFdWNpoSLc2rKZ5raYqhjyeA8o4ZzzhegqeXxxcWlw8ev6PNpqidhum3bX7LuKjBHfPOcV3dvokkOq3JjmQ6bcHzZYGU5809SrZ4B4JH5Vs/ZYjD5LqJI+yyDcB+dDSZXNY5qy8V2bWebee3uCsO/EcgOWOccjgDAJPpWfpk19cai1/e3wthO4MMTN0HQEAHkGptX+GejXxkksHm0u4dtxa3b5Ce4KdCDWDrGk+KdCjd4Yl1eAqxWSNQrW5/h2oORjLeuc9qLdh3TPSJpZ4ox5EZnlYjqwCj1PPbviq8N9cKc3jWyBvuKhO49v51wdp8QLmGwlmuoJIRbITLLdL5YHIACqcE8epzkVoaR4qttUtxemR4nknComzLKg7sP4R7n1pO6BRuS/E7QZfFHgi9ght3E9uvnxHIy2PvLjryufxAr5c8tV3QszOmduR16fLX1pq3jDT7e2mjjk8xvN+ysy9EcgdScY4I+tfL96Ps13nIaWG4kjmUDgbTwf1zWtOXQlqxzIiJOOPTNWbZguZMA4KnnpQ8ckdw8WRv3MM46HrUEbfOFbOG54962ET3Ev7+WMr8rEugJ6Hriqi4LA9Mc1ekw6uQMlT6ciqZwZBjHsaaEz2/wCDfhmx8QaP4otb3mO6hitnC9Uzlsg+ucH8K8p1rRbrw54ivNJugRNaSmPPIDj+FhnsRzXt37PksR0vWolY+b5sLsM9tpH9KzfjrpUM/ifTJocNdy2UgZAOcI2Qf1I/Cs7vnaBGj+z9rbzadquhvki3lF1GfQPwR+a5/Gvaa+cvglqUeneP57GVSGv7TykbsHQ7sH6jNfRhbAz0A9azqbjQtFRJOjyFFOSBmpagAooooAKKKKYBRRRQAUUUUgCiiigAooooAKKKWgBKKWjFAwpKCcVk3et2ccqQLK8krzi3CwjJ3kZxn2AJPpSuJtI1silyKzj9uldHtp7YW/B5QksPrmp5pkBW3+0rFcSKSgyNxx1IB60ubuFyyWGOoqrPd+VI4JjCJGZGJkAOPp2Hua5fVtfktm8y2uohbxSIs8qQmaTaT144HA6+9Jp8oudd1KCWaOdWtlEtxMNrMh+7sXGNoy2Tnrjis1WjJ2RLkaJ1z7CHub6RQZJVjW3SZX8sHoxx7cmt+KVJo1kRtyMMgjvWDpPhqHSbguJI5odhVTJEPM5bPLfxVvb1Bx1PoOoqocy3Gr9SSio0ljkZlV1YocMAc7T71JmtCgozUFzcLawtK+MDAGe5PQVTOrRwyRwy/NM2TIEHEK4zlz24pN2Fc06KKKYwooooAKKKKACiiigAooooAKKKKACiiigAooooAKKKKACiiigAooooAKKKKACiiigAooooAKKKKACiiigAooooAKaTzinU1kDYz25B9KAIyTG7HHynnOe9S00+h/OmbtnU5UfnQIlzzRUU0vlhf3bPuOAFp20HrQA2WREA3DLMcKuOSarWlk8V1NcyuxeXlY92Vi45C/XGSasQuhaQAksp+Yn8+DUm9du4nigAdgiFmOABzUMcIdS8q/M53YP8PtTsefhnUhFOQrdz6mpaAF7Vi+I9YbRtN320BudRuG8mytgeZZT0+ijkk9gDVi41q0gDJHvuZ148m3Xe2T2yOB+J4rnbTUYp9auLry/7V1yJTEttatmKxQ4yhkOFDHHzHqegGBTApWSN4F0K4fU7iO71W9ctJ9nG2S5umOFRM9RggD0ANavhjw7c6OZ9U1Of7TrN+ive3J52EdIkHaMc9Op5rCfT7+38W6R4q8RIoEx+yrbocrpztwhJ6OWztZsDBIxxXogR1xhwRnJyKbYFOcss/wBpgZMGNgxY4HHT2Bz69qp6de3L24j8pGuGAaSYLiJM54B/iI9P1qvrV+bK/jjiWTUbpk3Lp8adRnl2PRRjIG7vTm0vUtbtVW/n/s+2bn7Pan97t7K0vb/gI/GnpYRj+Lbq3g8J6rOJ0e5ubc28Mkkg3nzCFwoPTO4nj29K6u1to7GxtrC2i8tIo1ijB/hVQBmud8SeH9JsvCeqiOxiyLV2WaQGRwwBIwTk5yM11NlIbiyt7hlZXkiVirdRkA4pMCdEWNAqjgUde3506ipGIFAHFLRRQAUYopaAK93Y2t9C0N3bQ3ETDBSVAwI+hrHXwZoMUUkdtYC1EmN5t3aMsBjjg9OOldBRQM4bUPhjplzBeJbXt7btdt5khd/NBfOQ/wA3OeB3rxbxv4J1Pwxq8jz7DBewbEnTlXdRzx2OO1fUNeefF8f8UezyW5kRJ0dZF6xN059j04q4PWwmz5fnwqKxJZujc8nPQ1U6y5/Ij0q7MpadG2GMDhg3r6iqrAQzEddrHH410IRZgm2TBuxjIkHqB0/GqbZ83d6+tT22Nx3ZB7MPWq8m4Egj5l4PvTQM6jwz4juNB1AX9jdS2m/akzxDJ45HHQg+h9a0tf8AG174n8TNqV7KtsVURwRhdyhP5+tcakix27MmWBPKngVPPMZljYquxBgNt+b3B9adkyTpk1W8TWY9XgeKK8tCrRvDHtVwM8n8DgnvXp3gJPFfinU4b/UFuYbGE7luJGaNGX+5HH/Fk8ljnp1ryPSJtil32sWGPm7gcgY/KvrzSrv7fpFnebSvnwJJtPbKg4rOp7q0Basnit44clByfvMeSfqalpaK5jQSiiigQUUUUAFFFLQAlFLRQAlLRRQMKKKKACiiigAooooArXsgis5XKTSAKSUhGXb2X3rziy0PVNS0PVtWnGpWV8Hk+xWkmAkMeONqj+IgkE9a9PJrntU8QRp9ps7S6tBfEeVAjS5Yye4HT8aTt1Ikl1KXhXQ7iysNLm1B2guYbYAQRuQiAjlGUk5Pct61FNp819rUl7d3CRWgEjmVJFJaLpGmQcqnVjjqcVijVHvrrV9L1G/nCW1sokYtt8wj7ygjkZbpxyKdpMOpyRXTKluttGsQNreHlYWAZ+nPA4U+1cdasuZQSJW2g3SLPxHp9tbx6clo0N3uaRRhGhbsSfp0Fa+pXnhe1ErancJcTxfuWkkJ3yOB9wEdcDg9ueafIV8NWEdjBcy3F1cNuhIC7lB6nLdFHH4CqE2g2eqRae01mt+7NIEmCFY4hnJB29eeRnqTzU058l7LUNTcuNeszbadczWlw0s8iLDbKvzITznjgjGKr20FxZ+KNQnS0uGWXHkvJKSGYnngdF9z049aL7xLa6FPDBcpcfaZgIYLcRkqzeowOBjr7U6DWo5dRCG4zcNFuiSNMluxBXrx/IU5V4u3cr1NR44NFsL65tIIl4aZwpwZJMd88elM8NapcavpouLiJom3HAJ6j/PFZUs82n20U2rZeJyQ0DOrb2J64xz26VPp2o6FNqzCGCe1uRj944aNXz264P4inCupTXSwr6nTsF6tjjnJ7VnXtkblmYsPIIJkjYZ3EfdGB2zyfWlvYrmWRIImwsjBpHYZ2KOyjpknH061z+v3mq/bNOS2025ntzPvlfzQqLg8bmHOB6d66Jy0ehUnZHZ0UUVqUFFFFABRRRQAUUUUAFFFFABRRRQAUUUUAFFFFABRRRQAUUUUAFFFFABRRRQAUUUUAFFFFABRRRQAUUUUAFFFFABRRRQAU1kViCQCR09qdRQBX+yqFwJJQOo+fpUR8yeLdFL8pBGGHOfqKuEZBB6GmiNVUKBgAYA9qAKS3McIkaQngZfaCQMf5/GmwXokuJYo7eaXyjgSbQF5GduSeo71eMSEklASepx1qlYRzxyXKyoQfOZgR0YHGKYENw2rzWyur2+ngEGQkecwXvjoAfzFU7mCC1eCS8lu7uKQECN5C5ZsjbhB1PXoMAVf1LVk0/ybdF86/ucrb24OC5HUk/wqOpJ/nVW001rPVLee4m8+8lSQPJtAVR8uEQfwqP16mgRQ0zR72+t4hJNNpmkxkiGwtyqvIuesrjpn+6vbqTXQWNnbWFqLWxto7aBDhY412jP+e9TQxC3tUij3OI1wMnk1ExF0VQIjLjcxJ6Z6fjQBHfWUeoW81pcrm3liKN7H1+o6g+1Yui67farpj2UYQaxau1vdOwzHEynAc+u4YYAetbUtq0caYbzEVhlH5GPb36dc1j6tbzadqsetabAJGgTy9QgQfNNCeRtHQupyw74JHcUCNbSNJTTIZQZWuLiV9811KB5kx7bsADgcADgAVo1HBPHcQRzRNujkUMreoNSdqRRkeKlz4V1QYz/oz8evHStWP/VIcY+UcVjeKZC3hrUY0KgtFsLMMhckD8+a2lXaoXrgY5oELRRS0DEoopaACiiigAooooAKxvFVkuoeFNVtim/fbPhfUgZH6itmkIBBB6GhaO4HxdqyqiGQKFYHyzntzkY/A/pWHI5llDcZKgflXa+N7WGyur2y8wS3EVzMWkVcBiJCAOPb+VcO5ULkH5s8CuslE0TlVwCMmmz7gWJ/jAOetRhfn29xVh18y087B/dHYfc0gAREq2AflbJx6VK20T7TtKsvDA5Bx6VGJo/sMIQsLgZVieh54P8ASow4UB+SMkY9Of8A9dUmJo2oA1mu5VADEnPU47j+tfU3w1uDdfDrRJSXb9xtBfqQGIH8q+S7d38tFYHAyPlHPPIz+dfU/wAIrhbj4baYFbd5JkiPHTDnj361nW+EInc0UUVzlhRRRQAUUUUAFFFFABRRRQAUUUUAFFFFABRRVe8u4rG0luZ22xRLuY0N2AsU1jgE9Kxo9filtrSZreZPtMyxouMkg5IPHbjNaF81ubORbhiInUhgpOWHccVKkpK6Fc46TxnBd3l3FcZtbAv9nt5i5RpG/iYf3QPX0xWLBb6q3iTS9a1GO1gtIwU4AJQfw78/xtkc1Y8T6X/amv6VbabG0M0URPkiMAIGYAuR04B9/wBK6O306CTXL3TWna4tnjjklRgDtI+UJntkcnvXDGnVlJtsys27M4nxPpC3l89zpVldvcF0ubrHUMcgHJPcKMegrR1i2tYNLsLu6tWWWeHZNI8x3IvONxXrjAHvj1ravzbRa+IXtGmW82JErrjYQzAnPXHoO1N1O2R5tMNzOsaxXhjtmkHmNM2SOR0256fSodN3fV9R21Zy3hN5NQ1Rr67vnMQzbweeBI7HbgyMx6DHAA7mt/w9p50Lw7ci0eS4Do/mRRMXxOuSWXH3gfl/r3qnDc+HtPhu2jaSWYuJm807WYqSoaMDqCSRxXS6Zp5t9PjS0SGGAoWjtucsxyQGYHgg4yRnpVUWuZxtdiiraBd2V5faJDC8m53ZJWIG10QkF1XuTgH0zmqGoXiabqa3tpp1pJdOwgjBLebsxlvbjHTt60208P6m86Jeqluqut1cSwu0hlcMcRqT91e/HOfrWtZ2ulWdlcRwvJKm9VmAOWi7849M5NXJSbvaxpuc7Bo1r4o1E3V5euxiUSOkTsTG/pu6DHTC/nXSaZPp17dFba2WZIMRR3LYcuAMkhjk8dOe9YWt6rYaLf2aahcJDYSzAEQvtjVeSNwHzZzjJ6GtDQ4NHvJDdaVAwSSMo7RTHgE7gTjox+ucGsaUdb9b6i0ubRlCztbLcGPawYuMMSx5IOfX0FMa8Z9Nd0jmt5yh42bip+ncjrTJZJEu/Kt5LZpkxJcxuCSEPQr78Y5qvDdhE8+5uF8tYhJMZmVVB/hfI/AHt+Vdkakr2bKOjoooroGFFFFABRRRQAUUUUAFFFFABRRRQAUUUUAFFFFABRRRQAUUUUAFFFFABRRRQAUUUUAFFFFABRRRQAUE4opDQAZ4zS1AE8pQi52gcEnOKPMzjYQx6cHvQK5PRSA8U1pUQZd1Ue5xQMfRUAvbVmCrcwljyAJBmpCynvn6GgB9RtMiZ3Oox1ycU1m5AVSWP6fWmpax5DyfvZB0dwCR9PSgQfbbb5f38Xzfd+Yc0y+v4NPs2uZiSOAiLy0jHoqjuTVfUNTt7R0tUh+1Xb/ctY8Fsep7Kvuf1pmn6MIJvtd4/wBouyxZM/6uDPG2IfwjHGep/SgZFoelXFsZtQ1N1m1W6A81lHESAkrEn+yuevc5NXbhR/aFmcc/OA3foP8ACruKhljO+NlGSrZwfQ8GmJjnKorMegGTUVskiQqZAPNbmTA6mlnBcxxFeHb5sdgOasdKQDXxt5pht4iG3IGDNuIIzk+v6VLRxQM5ybzfD+s+eo3aRfyjz8n/AI9p24Dj/Yc4BHZsHua6MdKhu7SG9tJrW4QPDMhjdfUEYNZugXUpgk06dZDPYMIGlYfLKAPlYHuSMZ9DmmIh8SSCSKy0xIvOlvLqPdGO0auGdz7AD9QK3qzLOMT6ze3nXYFtkPpj5mx+JH5VqUgCiiigYUUUUAFFFFABRRRQBDcyyQ28kkMLTyKpKxKwUufTJ4FcZqfxAvdJiLXvg/W492RGyKkqlscAlGOPqRXc0hHHFNNdRNHyR4y1CDxLrN9cQ232ORF8ySFk8tmfPzsy/wB7OOlcWsKtKFjO8nkc+2T9K+mviZ8PrXUJJ/FEM7x3UcBS4jb7rpjA2+hH61883dnbWV7LC6tJhiu1Tg8Y6+3X8q6IyTVxJWM2Vo9jOhwGIEYC9QOppIWkLPGrABxzn1HSnJb4h84Bcb/lU9xmlVXWQsMBhyMDjNMYyVFCzJn5lbOM5z9KsT24iBMZU7QDhG3Y4HP4g/nVaGPfOwbGc884zVuNpFEijjKbDgf6xM/qRxVIkZZswkYJliY9gwcZP+FfW/wzsjYfDrRIm2F2t/NYocglyWz+tfJtjGkmo28RKKpYIWYjaAT1J9Bkmvtawt4rTT7a3gKtFFEqIVAAIAAGMcVnWeiQR3LNFFFc5YUUUUAFFFFABRRRQAUUUUAFFFNYhRk9KAFJx1oDZ6YNc3qerNZw3DTspnKKEgDD92ScZOPmwARk/lT7SW6upoWS5ktIbcBpopIgAwI6Bs8jv+NZe196yFzHRVVv7KC/tvIuULxFgzJn72DnB9qnR1kQMrAqRkEd6JEEkbI3IYYNaboZBDNBIu2PBCNjC4OD+HSomurW4u3sd8byou9kVsleeM+nNUV0u8h12OS3nWDTEgwIUGP3mTkkd80kel2umXEtykuy7uuGmbADNg+nTnmp95aEmi1rbRSPc+Um/YQZOjYPJ59OK4bwvo2t6bqlzciPyrSc+b5bEmSXGcDPQDnvXYS6glqpijY3lyAN0SEbz6kD+lQas1vcLYSC8KNHcCSMK/DsMjB9RzzWc3CSu3sJpMzdZmlUf2oby1tprRGgfcPMAkbGFUcfNnHPv0rndLspPETadJNcedd2rMLiEtlIGU8D6+4rR8YWsk7WaaUP+Jhb3EdysbcKxUkAgHgknPPpVewfTbK0n1yztLk3c6OHJfbJHISQyOpON2ckDrxWXKt2J7kbaRDjUL22VHVpBbW0m3c0knR3JwdqJyFA4GCeSasrpNrpEUaaPezLJ5QdFJ8wFs4MhPqemB1xgVgCfWbedLSxdoIIiq3FlAweSRnA+Zz0DHI4yP0rotKFzdXyTT200bKU2qHAj3YyFxjls5z9fQVDlzq6WoJIqx6trWkw3WoayZWEqjyrdV4wOm7n5Tnt39+Ku6DZXcekXV5aCIXF4rTulwxZVkbkgnoBg5OO/HallLalDcNPYRSJJIoQzSbRwvIO3OQMY7daTSrW6tJLs6hdpczyMqpDbv8AeULkIo42gHHOOahRbfvMLtM53xbbaPcm20x4rqV0k+1XLIC27HG3J+6hOfm9OldjJfpb6APslmFtI1G5bJsjy8djgYb/AD1rlLLVtLvWNx4ijtlkv5mtZYQxyIx8q5APygf3v5VZ8MybLybR4bF7Tw8pY2t3K+fMPUA5PzZ+Y/QCnCPJdRaC+tyLRZ7fVIvtiS3lte6nL5fmmZZXwudu/oQuB0x+dRaXa6pLb3HhW8QKxzP9oUsDBFu+6w6HIz9d3tVq702ytfGttqdpaXMMVvF5SxRQnFzODxkjPygc1r2+qaxryrPCj2dvBvE88I2vM46RoHHQd2PGc1pCFpKUtybHc0UUV2mwUUUUAFFFFABRRRQAUUUUAFFFFABRRRQAUUUUAFFFFABRRRQAUUUUAFFFFABRRRQAUUUUAFFFFABRRQaAGkgEZ79KaYoz1RfXpTSWBIZcr2IoWQHjOCMHJFAAttEoOFPP+0TR9nh5/dp+VKJBtyG3g9NvOaglgkuRskYiFhhk7t9T6fSgRWEltd3DpHawusPDSyIAvTopxz9RxUENpdySH5lt4nU/u4RkIc9Vc8g47AYrSkgVfLaMbWjIC49PT6VZAHWncLFW3smt1x9ruJSe8jA/0qC40+8u/lk1KWGM8MtsoQn/AIEckfhWlRSGV7Wzgs49kEQQdz1J+pPJ/GrFFFABRRRQAwpmQOeoGKcckcHFLRQBGqsgOWyMkjPYUm8kkqM4461LTHiVsEZUjoVoAoWWpfbZ5gI5EijbYGdcZf8AiH4cVNJOscxSCPzZzjcqkDaDzlvT+dL9lMcTpAyx73LsSmcknJP1qS2tY7aLagySdzserN6n1NMRBpNrNZadHDcSLJPlmkZehZmLHHtzV6iikMKKKKACiiigAooooAKKKKACiiigDL8R6UNc8PX2mbtpuIiqnOMN1H6gV8i6jZGHW9RS5jkhlFy+4BeV5PpX2ae1fMHjzTksfHWqW9s48t2MaMzcBiAxGfbOK1pPdCZwpjQwReRGJC6NGT02tkY+vFVJfMjVwGBIGDjmtCW3kgka3ZNqRtll6EHb0rOMA4IyM849q0AjEqKyMynLbTv7g/1qxGVzGJmcwl+mO3t6VURljnBUAgHAV+mKkSZw4iZyVDZH/wCurWpLPQPhJo2max8QYINQ2yQxQvJHbyx7lnI4AIxjABJ59hX1NFGkMaxxqFRQFVVGAAOgFfM/wS0tdT8eJdmV1fToWlUEAh8/KQfwYEY9K+m6wrfEOIUUUVkUFFFFABRRRQAUUUUAFFFFABUcq7kxjP1p/wCNIwBGD0PFAHNapoNvqOpWOtRytEls5lmCf8vChcKD7fzFZV7cS6boUlvp0bkXt4zwtEwwsbkFcE8AnnHoM+ldqVheFoRtKYMZUdOnSsrWLC0u7KOA3BtFhXdHJGoxHt64BGOgIxUSSsQ12I1Zry8FsZrqOa3AZoo5Nqj3LY+b+XWtQ3q7okEUpMmednC47k9qx4vEFu0kYdWjEse6KYjcXQj5WJAwM9eaqx6qsLbYpBJFLIzhjIzSFQOTtA9ePSuaddQtLox7GzZamb2W8Kp+5hcJEw6y4HzEe2eM+1Upr+3vtVtbVZoZZImaSSFG+ZWC/LjPXk9aYE1O9uLrfYxxQoFeycSFS5xkh8cgZ7YqlbQ2PhrVrOEOBLewsJGLZG5eScnoMk/pV88rXlsNFjUNQ06w09rpLSR5pid0ciFXTB+Yt6AHHTqSPWsj7ZFqmpLFNE8Woab8qCZeH3Lk8DjJBGB1p+peMYrS6kLW0imMJcEyngx527sduTwvrWUdWF1HDFHHc+RcyfaRFbpmSVC3dj90lhj0AFctXkre6tiGat40dnp9vGsrw6gYUhEYGxiN+7AyOMc9+R19a5hGu9O1W3v4byzFtqNx5VxmVbgyXGcBiOikjjjgEDnvXWx641veyPLaveo0ixQhtolUkgHOeuCcfh0qXX/BWm3kV1dWFlbpctBJGY1/dqWxkMCPuuDjDfnXXGimrBa5R1ed2sTfMmbiwYec0WEd7g/KueMYXI6+tbPhy5a7sopTITKN0Z8wbSjdSMdyeue+a47SJ2bwvaancmdrNIUiFog+e7uDwST9d3PXg1v6fp19Fp2n3RvPLSPJnMLKOu4hgW9QVBB9qTjUU1bYb3KHiDUFl1SS1liYw2bqoaPpG2QS7J079+2cc1Tub3StRtprfT79Wv2YI1wisrgDPyIvp2B98mnaoLnVbiW0iEqadG5N27k7pXwPlL4xuHX2pmm6G+m332Jbox3iRKbnyJV824TOVwD930znJFczTlJt9xFLw3ZWt0F0ryY4rW9haOUzRAzOT1w567T249a6e/hvdLQ3AWyubSELHBuLfugRsVehyc4BYc47VW8G32mX2oyQtastzphlWF5QQyxsc49yB39MetdLfzefpUskDjzmJ8hFYH5zwp+vfH1rphCyswSVjlrn/hKNNhmljQ2VsrRrBEkgkUfLlu3c9zyc064vhb6loardqWkOb+ObbjLfMoyeFbdnj0rFudZu7W6msY5lnLnL3FwDDEs4OCzNnk9fbPQUDT7rUmn1B5x5k95stxvG3Cghsb+WJzx7c1nq0+XUjqew0UUV2m4UUUUAFFFFABRRRQAUUUUAFFFFABRRRQAUUUUAFFFFABRRRQAUUUUAFFFFABRRRQAUUUUAFFFFABRRRQAmKQopGCOKdRQAgUKMAAAdAKWiigBMUtFFABRRRQAUUUUAFFFFABRRRQAUUUUAFFFFABRRRQAUUUUAFFFFABRRRQAUUUUAFFFFAAa8G+LtnDaeMVukBTzreMyE/d3FiCw98IK95ryH41W+RZ3K7vMEEihTja2CDj681pT+ITPDpUijv5gA8zpNuJP8W4ZJ/LGKoCcF5U6qcrGMYLc45P5VI0nlxyZyshx82f5+9MS3G9VOAD13cdulaAVBt+4BhgTkNx34pnmlY/Lwpw5PA5Gew9RUjtsuZEjAwCVKN0NJB+62MAjl+NnUj6+lWmJnonwV1UWHxDtEdgsd5E1ucDqSMqD6crX1GK+JtE1O6sdbtr2zIhuYZlkRwB8rbvfjHNfa8ZyitxyAeOlZVlqmKA+iiisSwooooAKKKD0oAKTNV5LyOOZYiGLNnlVyFx6ntWfBqM03nTKEnVGCJFbuG5z8xP8An1pN2dhXNmql5KyABRJ6/IuS3+z7VaFVb3Tra/CC4VmCMrrhyuCDkdDQxnPHX78anqFnHYCUWskYLyMV3BvvMO3HAA71s6nfTWot44kjZ5ZAHaRtqonVm/AVm390IPE9jGgCRTB3lVwB50gACY75GD2xxWpcMsjGIYEsiYJeMshB42/jmpta+pKKpmjMUG15IY2yytnhV9c9MY79axjNaajZzW8EaG2Xe8RZyQzZKndjkHJ7+orW0/SvLtpxHLHtuCWkz+8w/QkZ4xgY244qjeL/AGRd29uig20sgi+SNVWJSc4Ixz0HPvzWFSEmrsqOhLp7XNxpXlJBEFB8pnlGF8pR3APfBAxnHFZcPht7qe2ninjislA3RRswDlT8ig8NtAzg+vtXRM1npthsQREzHKqw2hyeOR7Dr9Kzb97q3QR26hkUKIy0hVQR1Abq3fjoOKzqwikufWwnqX5IpII44pbl5xHkhnn2Nlvu7yOvcDFc1dak82tLa/uZmtWCtcO6qrPIpHlIM8EfLk/U1rz201zCnkTMbkJ5cjTODlTg5IGAWXtVHUoYr7RmklaEmC4SaTK7HfDjJBH5D9abkqrt0KcdCJE0saO15qpj8pgsVwCoYxMCQAW/iAPQ/iasa/ZQwRWV9YyJHHbIIVVHAj24wA3tz0HtTNUNodJuYILaMwQs0RiddkcXPXZ654B6cjFR3FnHcafBPYSxW9vA5dk3jAcdiMdNxHH0qJTUYuKVwjG4+48UaVoEXmztP5Yy07PFlp2xwwwMZPPccVjRa9rt7rAvo7UrZK6FUSXYxjYDBwcbmPqeAOnWoY/J0rTZrS823k0BZ0WZNww/3sEcBckYJ7mtiPw8+n6y2u3k3m2q24SFACzwybQMhehbOfpippVak1ZbGc4u5z/h3VltLotNNFDdWlzcW/k3C7NyOTLE+D93hmXPU1ei8WXusJcTfZorOa2lJtUd8JKWQAbj0IHY4646VR1WwBaDVYFhe41CERub1AWmdTuRx6EjcpB64A60+2lt1ge6+zX02rSr5b26oqqx4XaB2TocdDjNa1JTtZvQlmZO2o6elnb3UivIjG4ggt8vtzkmSQLwfm6E+9XrYNr+pSJqIT7XaxD/AEozGLe5HJTjkjPf8Kz5IdZH26K3sl08wP57Swkqyo2Qq57jsAMVnX95JcaX/aEtwrqQLZVaUkrjn7pOduT/ADrCTfNeF2iHdnY+BbHU9SmnvXlYW+TEJJEypCHahTsSMMCSO9dbcaKdM82509WuWdDiymk2oz/3lP8ACx5z6+1cb4YuXsNIjuAkkdrYL5uyNzH9p4/jVu/fPT1re0/xAt7fwXl5NcfvUaSHT418wIvTcSAdxPXqAK74OO5cWrGZqFvfeK7i0sZbeH7KU86Wa2bMKnPKrn7xyMbh6n0roQtnb6gphhuZ7uMqqxKh2wLgDAOMBe/FU4dRsbGGee2lkid3CPbDcFjDHIChhgH5s8cVsXN5avDKlvbPc3UbhfsiSrG2RycHIzgc9aVk5Pl3KtY36KKK2LCiiigAooooAKKKKACiiigAooooAKKKKACiiigAooooAKKKKACiiigAooooAKKKKACiiigAooooAKKKKACiiigAooooAKKKKACiiigAooooAKKKKACiiigAooooAKKKKACiiigAooooAKKKKACiiigAooooAKKKhubqK0gaadwiKMkmgCavP/inab9P069OwrbyuhVhnO9f58V1ep6s1npy3cKK4JA+fgYz69j9axPHlvb6r4LuC8iDymjmDBsgHdj9QT+dVHSSZLa2Pme9tz5OZFjEbTEqVXnjoCB04rO1PYdzRMHiVk+boc4rp9QtLXTx9j34KSRgsxIViRk9f51zF0iMZfIJeJmOzPAAye30rdiRUV18wbeSVOdyHg/XvUax7Zt0UmZFOVZR6e1WIj5zxBThmB6dcD/9VRvHD5jKrMNgyWI6HvTTGNhm8uUs9uGUjayE+tfWvww1/wD4SLwFp100jSTRJ5ErMhXLJx+PGMn1r5OQedASP4RzxnA+vbn+dfQv7P2pQzeDbvTA2J7W6LshPO1wCD9Mg0qqvES3PXaKKK5iwooooAQ1HNII4nbn5VJ461V1m4S00i6uJJXiRIyWeP7wHt71y+g6tdapcSaaEvrK6ijWZ0mG9EToiljzlhyQcnrQS5WdinpfiVdZ1Y6jBCzQW+IWjHMmScZY+gHOB9TS6TcvpV3LHPPHI4vJHlO0gxiQ8Bj2HTgZxitXTdOtdI1HEdkyrDG0aheVUM2XcsTkljjjHGKYt7oup6nbzMkTQRK8sUvmBY3LNsPX75BHX1NZKPnqZpO2pt6Zfy3Vss5gItn/ANU+4lmGcAlSMjPWtCO4hlj3pKjLuK5B4yDgj65qteu6w+TbvGJWwPm5CL/exms9ZJoobhpIZbfLhYwSvzZ7gDgHPOKfNbTc1uaM9rFLdLOsUTXKDaHYDIUnpnr71Ff2MWoBoZZrhRx/qZShU9jx3qG11BUtVjlufPmAJaQAIWxyeB6D0qA63az3CQgPtnkKRmIlt4UAknuBzzTjOL1E2hNR1+PTZ4rZkIBj3vLIcbFzjJ4PJqtqGuxR3dtaS208m/8A14jQnywQSCe3O3p1waii0kab9uv7uST7GoeRopJd+8AZ3FsZHPQDpVbT7281C1tUEwiuWO6SOWAnfExO3cOuMdM8461MZNp8wtblq2UTW0t7EiywnEkNq6kFWOOuT1HJyOxrPvJ5LYyWkbJOzo7o8UTfJHn5kBGcNnP4dqj1u2kis2ubaG5E7XZc28h4lYfIoX0U9cjt+dYXiO6/sJms47S+tHuZVleSG45K8BuAfuk5Gex5NcFVaq5pGzZIury3+iX01vdtPA21MhdhiZjkKPVBz/tdO9TyXVs3hm4WcG4uGcqLiJCkSt/DgnoB6jPIrK8QC/tI0tYtPJhFn+8CjYkblwwYtwSR3PU9ansdPK6CEAF0kJktnjlO9X+XgY7bck5HUgcUU4O+g6mhp3WryPpsk0ixwvLuDTICmx0X94zjOTyQQPpUunajZw6DexQyxFbZC4AyWdQAxUk9CWP88VRsvACWt7LeQXUtzDEweO1uQAsjbRnB6g4PU9Mc0ulaY3h52vdXuZbqO9YhLZ3zgD5g5VfvgYC+neqbaV2Su5s31hZw6LDHdM939vt8PGqj5icMH6Z+XJxVPSl1CDTXluLS5ZYNs0axOfLMnTd69MsRyPp0ra0q607XIZrKSL7NOTwgmXe8fBypByF4wRWukhjupQryzNF8phQ/KATkZz0IFOnSb96OwPU5x9L0vxQsts11ePA8W+Wcptzn7gVuxU8jAqxDa3ehadDaSSwF4rUj7a/zvuXhgFbJxj5vqTWhe+JtK09Fj3r5rNs8tcqFP4jiuFu9cHiDxvZ6MnnFHczwC4AARdhDgMM9CM46nPaupL5shu2xZt7u2uDPDfXl0z3kgixnGCQAHPZU9F981lS2cmk6zaxyadbWyLO0dqtyzOheThpC5PICqcZ6bq6XQ7eOyDMbGb96vnT3s6AJHnOMEnJOMYx0zU1ve28dkbvUf31zLHv81BjYzZwqKeBgBeenJqUpJakLbUuSaYkWlP8AZ1TUJL1c7rlmCBFXjcfvFeBwevFJpNm99Y+Tfac2nT28Y2mEbQ646Ajjb/s9q53/AIS2/v7PyJTYSPJcbfLkk37lXuAuABkcH8a1fEU+rXems+j3cEiRKd8pkA2c/MpGcEgdCTzS9pBfCCavc3AdH1drmC4uBcROSCknCts7of7q+o755riPIGh+arMI4DI0iXQlJlhcnaQNuf4cZJOOKyYrJbiFlsdSZlKN/wAfsDQkvjhV5zg9PbvUVrZX76XNBfWNrGjCORLGNztLr1LN1IyO3U5Fc08V1tsHNzdD3aiiivTNgooooAKKKKACiiigAooooAKKKKACiiigAooooAKKKKACiiigAooooAKKKKACiiigAooooAKKKKACiiigAooooAKKKKACiiigAooooAKKKKACiiigAooooAKKKKACiiigAooooAKKKKACiiigAooooAKKKKAGCRS20EE1m6zNbrCI5nkX+MFF3Yx6juPUVPe/JiQF/wB3+8KIcb/QE+lcv4u1GWSwiey1IW8uGYIpID7Rk5YdOnHrSbsROVkbBsmlsEtFiWaI4V1lfqAc7iB3PXj1FedeNLy8Ph7VLEiWKERtcSF/vSFSPkLfx4GBxjoKbd+J7u00q1hhlAedleRSSJFUc/N2wepweDwetU/FrST2lzLbxxtdyQYlgJxGARguQD/dIPFQ6qujndRPY4XWbOe80+K6kkEkflLhmPJG3gfzFckyj7Iqb1I2hcKOSOp5/Kusjje/8Hz27bdtpcFF4IO3dkA+vJrFvbFre6jgkwF2DzPmwFJ6fpXdudCMBk2O5UBdgGW9P8acyxRzuAVeVXzlzkHjpir9xLafbJ0LOsccXlIFGTgdQB7k9aymRSygqEGTg5HNAyxHjciSP5RJIY47Hv8A/Wr1X9n/AFKO18V6hp74DXVthCP4jG2f5MfyrymIoyKsgbCcgnnA9D/jXYfDK9GnfEnRpXmEMTSFHfAwQylQDnpk45ptXi0R1PrIdKKQdKWuQ1DIpMj1rM1TVGsp7W2jjZpbmQIrY+Vee/rwDwPSsgeKSVkihgeedZ2ikjd1ieFQeXfsqgdz1oJckjb1H7XIYYbZbYo7fvTPk4A5+Ve5/lWPpeqjUYpbmxtgDPO0cxdxE77fl8wcZPTAB9KW41aG3vvMZ4pWZf8AR7jjYqE42g55bg5x6CuUlkWTxLeSCza7gggaWNHVv3U6kFvmHGVG35e2al7kt63R1moW18UuJoWkto1+VUVQ8k+P4s54GOMH3JrlvDF4gubNJY5fPeN1EUlthWwS4JAGAMZxj61p+HNcnvbKxELXs/nH7RNlAWjJ58pgfuqwyVNVvEVjDoMkmohleS5bybWIAs8jMCWJII+bkgHsBWVSFveFfqh8t5JN45eGdWCTQxlWQFSc8g887RjBPv2pp1C4tILqe4XKu+HZEBOXICsFJ3EKM44qHTp5DZLJcRai01vi4WORslFwSPLY/fGOSPp3rcW2069vob6SSM3gRJRIBnJx8ucnpjOB1rF03OV0UtQms5oVildUuY7YMY3R9mF6/OB1x1xxnmvIm8UauwudRt5JdPsJ58EQJucHdwy/3QfwzXrl1DdSm+gOnzeXcwH7Q8jgqwPyhQV5PHPHPqapottdWUWkajplmLd0/dkyqFmMY3Js2nhRg854rRQjEmS5h2l20l7o2lXN3LL5khDXETSnZKc7slW6k8cdPyq9Npl+usXUt1quyzuJA8SI5WVAvO1W6AE9R6VjjV0urK3m1WG48ydBCIEPyQyDOSvv0O49AOK1ZvEGmrdssqPHEsK7Lp13RuhOCF9fqKiU4P3S1ZEHiOKXdYi2dZsuPLifiTaT84BPQY79q5lDcaxqltYw2BjeFjPdySKA23OQQQchTgDHPrit/wC2X93qbqkEEdkq+QHYli+DuIGOfu4xz69+mDpl89pLFa2sCeQZyZ5bkE+ZBuzvB7KOpz+tYNe9eOtxp9R2v+XNq9tNbyzfbpWyqSR5jCIQHZvXoBg4zikS9nisbhbj7HdRwSGd5423qrA5ilUr0Yc5z1NT+KZNbvb46Ro0MM8bJumMMbbkQjklj1yT09MelVPDEP2CeG5u9Gkt7Mv9nmjknG1CON5j69QV565zVwjKLHLUt6hFruo28eoSzyxrIFyzkRryMjKjIxzgZPfmr8mm32u/ZtWurmCzSztZIZAwB4OAxz/D904PbJFVRH/aV3qMEVvPbtJcEQSMxEZwF2gfw/8A6q0DmK01RXWOIJAlqJbk/JNkEnPcLkkk8cms1KSnrqHkOhgsIrVtQNhYw2d5bsvm7wH6HGXHGCOOOao3Oq2Gn29laabekICsLWUM2du7Bzk/xAnoT0rGNlFaXL6SYFS6ibMFrE5mSVDhg4B4XIDKT2A+tP1OfSxYWFxNZwrZwA3HmWbEoM/cGOMsOmSfXrWkW+opR0OhGkSefb3HlWzxXrGWe6uX3ujEfc4+XG0Y57moLrTodJ1LRLgWKCSxvDbCWQYBilP31C8E5wDn64pf7XtdX03Sru6kuRayRt9rFvkIkeOC2MYAJAJAqt4q1fRk8PtqNlGzTySxWdph8hxuHzKCcZ9z0OOa6VJJe6JI1PEkMNvoDIY55bO5kDyyr/yxAYFvlJGBgEYAOMk9q5HW9TtotDubmN7sTSTrczRyAfIr9EjJByCM4pPG3io3vii2i054nTTEaYoRkTuflYHHVRzntwa5e4vYoraG9mmnnmUboriSUCPaDwNqjOB0HpWFaa+FEzkkjo/D3iyaBrhDpkP9mxjGZFUu8jnCKzY47gewrB8ReIp7vT7O1tw7Q75ZL+0hbCrJn5fmA4VVAPoKo6bb2V1Abo3kiRTSCFbQqWIfILvnqAOSPQA81sacmpaPMJXsm1db60e2C7W2tEScNuX7wOR6nBPtWEUr6szjexSudaZttxqlv5pdjJIkZERiAXCbW5ALdQvJI+ta2i63bWl7N/aNojMkJktZLuR1DFOdrEcE5xkEVUnvbXTrmSwlvEtrSC282MPE0kofnckYyQGzjLdQOOKwmT7RpyNHavNbiYyTtL+6Jz2BPPHBx/Ss5JPUb7n1BRRRXsm4UUUUAFFFFABRRRQAUUUUAFFFFABRRRQAUUUUAFFFFABRRRQAUUUUAFFFFABRRRQAUUUUAFFFFABRRRQAUUUUAFFFFABRRRQAUUUUAFFFFABRRRQAUUUUAFFFFABRRRQAUUUUAFFFFABRRRmgAppYAgEjJ6CuQl+IelQ+Jp9Im+RIcB7ljhUOM4Ofx59qyNa8T6Nquu2kUV8rLEVkViCkew5+bf0Izj8u9JshzR30N9BPKY4nDEdxyPpVqsnTdLtYQlzEIy7ZcsnIJbqQTzWrnimUr9SnqePsEzMQFVCTn0/xrzfWrVZ/DM8Uq3MV3CZJLW5jYAyDsdn9xumD74rY8b6ulm6wQNukClvL3lGUg53A9PXg+leaaJrl79ra0jkklWRhMiIp3fLz8pPRsZx2FZTlaSVjmq1Fewahe/Z9NkW9TferOs0iq2VAZRk9eST17cAVSa1N5gQTS3DtB+4KHaEfqd3qQMjHHTIqjd3N1G84n+1JZ3jiSESxH97tP3gWxnBJGfc9aRb6N4gY02Md37s98cEexrnn8WxzSeommalFIstukSQyTTCGIlj0UcOfUk1yeqRPAJ+ciMKsmWyd+T1PeuleeNmZ2tBMfIO1xwEHQk49Dn61i3tla21w8bGRmEu1wwO0Hb+pGRXqwd4o7YvRHOzSTyoq4HynIKjBP19aZ5juu1kGfUADIrVuE+zpHhix/hOMAg8foaz5SS6Ex7c8ghs8VRdxY55FypfhTkHaP19asWVxJbzm4j6gh1AHBwc8j0yKg2FoXJZcDJHqKIX2kYzwev8Adq0Q2fa2j3r6jolhfSx+W9xbxysnoWUEj9avVzPw+mmn+H+hyXH+sNqucDHA4H6Yq3c3d8Z9S2qtvBbxBYZpm2q8hGc57KOBXHJWZrfS5b1S3ieznkeJ5GWJuI/vkY5C+hNef3UxhVdbuLBorZFjNyiOHW4Rejnj5sAgZxjp1rrdM8T2sulvLfzIs8LNHLtXCuw6hP7w5GPWsPxLqmlT2DB7YzgBYpYk+RrdSMhXPIUc/r7VN1exnOzRFb2Qv9OmtNJcf2bcspiuGiwsQPzDac5JGeegBGKtzS2GlWl/Duu7uO8TJJfy0lfHLBmONzEHpxiuXs31U2cVxa6b5zRAyQyRJ5UIOflGGba4Jycr6A1urpdvq9jFc21u9tFHG91NbyMWdn/hULngAg47c4pXJT7EVlrttZX32GyvYJTqEpdbRlIQHb/q43Hf9Aa1H0BtSsGCw3MLbjGEuXAk2YOVVucDJOSOSKy7bSItWXTtVaT9xaFTHbzrsdZA2ZAc4HOOp46V1tjqGm63FLDHu+QtA/8ADgr1A5zjkcjrUOLlqyoruc7YaTrlo4uLlY5jbP8AZ4BDLtEcbYyVBwDxgepq7AkVhody/n2kcMRZXYRlo4mB5XHt2981X8QXzwy3kJtbv7F5Kq11bvlYRnHyDGMg9cVrxpa3mhizgjhlUxLvijbYxRu+Oo9efemkubzGrJ2Rjyajc3cVxaxruhuoPMHmsVURng7z/CTyPXAqlZ6JNey7wkVzAJRHFJHhEjQDkQL02g8c9evNa1vZ6bYwPcXdqwkvLlUbzI97BjwhYDhf6FvetCHUtFOlxxwOGt2i27VVgSFOOmM9c1Eqak7SYzIvo4oDF5N5BHDGSvkmQKXiUYYjrvwR04B5pb9by3ee9sbiFUjQRww8MQTzuK9Bxzgc0+yMBv3Gox+dJJIxtI5I0wYiBgx9lHJGM5Peufvlu9Hnf7LeWxtrdmeEzmRmMnV1LDq+PwPTjFTOnAVya11m40zUoo7u3FmrpiON3yWc8kFugyfT6U631w6Xqs0mq2CLeXEeGZUAkA6KCoyCPyOBk1FHpUOnatZz3tqzRXZWFPIYF4MDO51HHU9B9TVsafZTeIoxJG9pJf3DS2aPBuc4X94xPZSBkAnPTFYUoyjdX9BpMw7zX7nUL9jJLBFDES0DxofmIUAEqOQe4J4xVuG3fzJoJbZDZXCRvLdBGnkuXPyqASSNgPzZx7da1b/Q9Fi1Gx2ie3jIKOQw8uXB+4T15IGSPTmtmHT4pdGimVp1WNjI8e0AldxynPYenTiiPtHLe5a0KccVxqM8mm+dDaxEbAyEK7RqMDy06gZ5J9uKkv5tHawj07WXaR49scbkZZm6KSVGAT+VVLFZddlllmEP2AtIiTRxYnXkMjI/ZAOPqKztb0CPTrSKQyThXCfuI3yHZAzDLt2bIyMcnij2btdFIsNrEMd4wGmzTJaqEmZZUEZD8qCv4cHv+NZuq20ljLcXNpZJEFdVuY57fzdoJGwR5wM8gAD3yaz7rw14gTRLvVfnkmvpCTG0aq4jIGN3QoAQMAA8j3rTsPGUd7oP2y6s1nv7Z0gubYx7madeYiPcjJ4H8qrl5YvmM5PQm8jTo9FGnLqz28E0nEE7RiWFeWkRjnGMqDiuF8WXtnPPpGkaY0s4SQPKJnB+cjdgNjG0ZHTg4p9tbQXcl/PLdNZ2ltBJdXgPVlbO0e2WIAGfWuM+1NG9ldxhl+Q5WEHO5hgjPfgHJ9CaUdUtCYu6NR9WXS7S6+xzWxkGxijxgeaiggHd15JJwOpPtS21yl1qNpFDetOl8UaW3VfLSWVshlTrwBwCR1GayTeSCMpf2yLKHMiyTQbBGjDlIk9G6DPTqPWvR9H+H15LA/iV1trKW+gDiOeHK2qDacqFIwSBx6DryabUVqyWrmW+nXemaveXo8pQInRI0uBJKmTt+Zhx5mMH6V0uiyavptrb6XdI6v5btHGJEkmEYA5fqFXnkDmuYi8E6mLO58QwSRXMbuRNNNch3b5vv/u+npgc1f0ywm0+G8kucQNLl4YEDtIwIHL4JYnJwM9QSa4qseca3MzW9Na61mNbho4EiYk3KRgBkOfklII64JyBwOtVGvrO/nfTxbGxuIG2pGj+anmAdVHQg9iema37rS/7Mvn1G5NxaTMPnt8CYui90HVPTHXHFcTqbC201NV0m6t5VkIYqI0DxsvA47Yx0raNK8VFkNrofV1FFFeqdAUUUUAFFFFABRRRQAUUUUAFFFFABRRRQAUUUUAB6Vm/2xbC8Ns7bTuChwQy5PQEjofY1fmjWaF43AKspBB7159rGk39rr6XccV3w29JraUKJHI+55e3BUYUAkgnJ5oJk2loeh5pa8zXU5tSee2TVYobxHLmOaZo0RcAAr6cnAGSDjNdxoU1xLpVuL25hnvFQea0TAjPbpxURlzCjK5qUVFJKke0MwBY4UE4yaik1C1ilhiknRXmfZGCfvtjOB6mrLLVFIKWgAooooAKKKKACiiigAooooAKKKKACiiigAooooAKKKKACiiigAooooAKKKKACiiigAooooAKKKKACioLq6hs4TNcSCOMEAsfeonv0iRpJEkEXG1wudwPsOaALh6Vm6rrum6Navc392kMScEnnn0q7JPFFA00kiJEo3M7HAA9Sa8x+KfiU6asNotzZvBcRkyQSRhmcYO3DZ4wcHn04PagmUrK5u6ne6VfIdZtmhngmiaJLhYQSO27B/1ik4XOMCuX0aPSbr7Nb3FrcpJb4hiw3yHAz8oHA5P5HJFcHoviq+s4Z9NmvLa5hKLHE92NpjQcbVxwPvHocV0HhiO61qS9udM1LfLp6pt2Ns3kLgFRztychj346VHM3KxgpKWp62NdtbK1gPzSI4ZFSLDtuU4bJBxwcD6moNYm1FpbO8somaFHBdEcbz2xjO3jPOT2H0ryGLVwiT204KyMqvbbGBdTvwykg4Yt3U9cA9a9F8XXz2/hO2t4Z1TUFlhB8qVTIjFuDgcZPPPTrVppuxSqcyYzxzFHqduyJJbobfBuPPz36Kp6MCcgj29a8ktbmS38V2yyTW8itOhMpYCJj6H/AGeBkdq1NU8S3ei3L2SPKdpISK4VsLk5zhuvJyCevJriZbhr67+1RzLbzRviJRGFRj1JJJxznr9KzlaUvQ55tSkdH44hMesGaC4a8huS0pkBLBzn1zjOcjaAMADiuLadldtwYgY3Mv3gPf8AlXeeKtShk0awEtpFDKYw9lOgwxUYVlkGOT1wwODjIrzhpg07Bg2wHLbP506kE5aEON5s6/R7druO1SPPnu7bUZxggYYBse2Kp6hYlL5GXawfcxTzMjOeuRRp6CO0guYBI0UcjrIyNhnyMYHcZqS5JsZpGuWwYhtxGBtjXAIVfU/1rrpfCjqg/dRkXtu8wz5qhbRBuO3g7j+Xasub7OuX80lwQOBnJ/wrob4xy2lzIJXe3OI3RPlLZIw30zkVjvFFFG0YtwY1wWdmycntirLuVEyJXDcZ69MYPpUakpIQOF28YHSpGYNLmPcADtyw4xSJHvQoQwKk5Oe1UiWe8+AfiJb2Hg3ToL+SZI7BPLk8mIPvBJC5ycj6gY6CvRvIuvEOhW76isdoDOs7ICG/dA5AOeASMZz0ya+W9I1W3tbRrS6t1nCHfDGqDLksN2W6gbRx15r0W9+MVjY+FYND8NWU6Frby/NugCY2J545DcZ/P2rkl8TCM+5q3+vBfiR9nMrW1nHKsluIbfiQ4wZAPTAAB6HGeK7y0bZpM1xZ/afscPmNKGiAMx9ACOR1H8q8S8H+GPE+t6vAVgm+z+WN0krEJHESGGBnoedoHB5r6YhhSKKNFHCKFHJPH41ko+9dhTi3ucNB4CS5le61LUJjblP3EaOR5Q4Iz2wBxjGK2bvULPT9SgSze3kupkWAF5PlhjXLc4yT3pfF+m3OqaWLS1uHjZ85XPysAM8/5/OvPYbW8S407Srp5Y4rxI2uYoCRIAT8qk9EJIHT1p3toin7uyOk1PXp7qR9Pk/s+WS6KmJJpz5ckQzuzt4XIG4ckfjUdl4lubofYUl+zTEtM10bcmOWPPyKoxwD0/kDXL3UV09/ZxnQ/wCybm3ZpEbkL5SZ+8WznHXrjmug8ye98LytZvMJJ2Rizth23Hbs2qMonPUcH2qOaTl6C1ZPo841GyvRLqEVpP8AaGENpcAiOIgEZZSeRjP48nmtO3eK0vY4L0WhvW/ds4AX5mUZhB6yHHzZPTiue/s++d2vL2xsrxoyIo5gdjRAD77kffUEHgc+vNbS6fkx6qDaXV38ypOxy0eB+7IVsYbtzyBTjdq9irGb4ht5jcxRQPPbwecVniAYeWCeXUkgNnA6+mcVYt9IikT7Y6TsJSSl2CYpEP3cjPU45YkEEClgcWVta2N4yy3Ald4JHjMhMwJLuWHBznAWs/Ub/XJ9WbTpL2ASSRiFRPFt2g8s2QcA4I4wegrjqS5Z3e4eZGQ058y81E6hqQkCCONQqxnPG1RwcAfd4HOataTcwwWUc2p20i5YeVZlThFPG5V7cdz1yaxJp7uy+1adpNmhjCH7VcSscgEZbJPJY53YHtWroWkXX2W3nhYteQqYbO4nYiJF6k4zhuvHufaspKc2JSuzqhcSSQEsI7fdGzRWyMFldB0B92/SsCW+kutP3x2LIkk6bChaPy0AzljnAPUED696bHBc3N3Np8sEdrqYK3EkFsxdwp6qHbjBGcYyAT9Kg0SM2+rWr28tzKtxNJbSQIMoFXljIG5BycDA/hz3pTU9LmjTZEYru+hMmmx3O1Y2EU+8RhsnlRIeQCCAABzg1uHTraI6ZrOqm4kvrRGiI87G9c8My8bsHiori+sJ7xra0EBa1OYGu1ZgJlbD5HYjjHQfzqGWS2vEkTVLhpmik3yXN3s8uHI3YQgfMpAPy84/CiPNBajS6HS3GoWwtnSxb7ysy+SA3v8Ad/2ux9azfEOsxWWlCCWaO3eWRFidssUJw2XXr6j8aj1JgjrHbvDarKBFEsR2yzgg7cYyQB1xj34rmfFjzwCG+fRntQYVWaRDvQnByvHUeh4PbvWs67VrMuNnoYniTxDc3k01jbXtxDBB++MLtl9wGPlBPKA8nPIyPSuU1RTJ4gR4ruZYLsJBuc7XV1Aw5x9SQfTNTPbS3gieDypCHSGVyQ5Ktg5Iznj7p7Y61YPhuTUNQkuDptwbSHDQCJmlFyFYFo8r/FjjjAGQKiM7yvJmUlZh4j1vS08NXGg+a090Jk+0TQk4nCAiNQ39xffueKyxYX11aWE0OkCK3gsvNDxttVSXIVpM5LcA8dTXq39laHo1iNZNtHFHO3kC0jCtKJD1Ut3IxjA9KdqltLPZxanp2nNcWltGRNYqQZZB/DjPTPJwM0SqvVRJVzl9E8JtBs8S+JNa3/aFLGzjO6W5cjAUlsdRjgDj2pdZ8d32qaMlkqCKPzBGI2Zmd+wQsMAkcZ96r65rdlqenQmw0lzqUcqSxwyxg/usfxOTwR6YAOO9UFY3E9yhEsQREb73+rcjnaSML69zWTnJkO6N/Utbv7LQxLBojxyQuGlnjliaLcBx+7U8t3PFZ1v4yu5i11MLmK8EX+hhdOKAMcA4OCSCuQAeOau+FbNHnuZRcS2ZhwftUxSSQyk44V+/TkDjvWq0mlDUli1rxXrl1eEfM1pIqQxr2H7sdu5FaQUXuRqtTnNUuNYububVLG4tnjsFR7m3Nw0Rmz1wMg+meOD61w/jC6L3L3LeGW0OWb7zRSO8Vx7nPBPuK9AvpI0UwWtwbhUlJW8nLSNMOwZW7Z/OseP7bEs1w2q210qj5LaaxHlDJyV2Z2gZ6AcetaRrQStcj2sUfSdFFFeidoUUUUAFFFFABRRRQAUUUUAFFFFABRRRQBHPMsEEkrBiqKWIUZJx6DvWbp3iPTtTOyGVklwWEUyGNyo/iAPb3p+o6h9kPzmRIwCCwTP4j6fSvO/Fxi1XU4b+4vLmyitXKW9ykYYSZxuQhc59cnpUOaREpW2PSH1WAXUMC5cysV3LyFIGefrXLeKJtShFzqEtgRYW6s37qcrJJtyBx2zngDr3rH8MeLtP0y2IeHUbqSRljMjwATMqjC5XJZu/PvXTX+rWWo6bcrJteAENJDc/JwDkj3HHasnWhazeouZSW55T4n13+zdTt7xoIr+BYQY0EmU3kZG8kEAk5yuTwPetLQPEuigx6lp4hsvLLSPb7miYbgdyA5IYKSuMLg8VymurZza2ZdFYpa+cR9i2sWHGMgMOQWBAHbpVNdWu5LO28jSPPutLVzIww42SE7YzHjJwxJPUgjr0qKb00dkYXdz3OXVJjPHdFkuNOmUCXEnmeWTglWA6YB6+lYNnq8V9qu64068uVjuVgaz+zFfs4XLJOjH7w46+jViWNpY6P4d02WS+mcyJ+7eOQxgsQCT935huzkt6YqRNZ1Cxvpzp5F6XMSC6kmwyI78owX/VZzkZ4GKiE2pyVy3J7nrmn6ha6nbm4tJRJHuKk7SCGHUEHkGrdYvhh2bRYRIP3y5VztwTgkDI+lbVdq2N07oKKKKYwooooAKKKKACiiigAooooAKKKKACiiigAooooAKKKKACiiigAooooAKKKKACiiigAooooAjliSVNsiK65zhhkVx3iO9u9H1cajJepbaZawtI0JkwZ29WznCjrkDPau1rjPiFDaTaVDJqN5FFp0Ug+0Rtb+Zu7ryOV5HX60Ime1zC8c+MbVdGNjeKpivIlZZYXIDITyR/slc8Hv1rybXPG+s6rZTaZdyxyWJKGCI24G1QMKFJHpg/UU7xNdzyaYPskjNb7UnuhNAE3SEnbIrEkEc4GMZAyRXLzPfapMU8wXN2qhkihO4tnkkY+vQUWuc0nJsdFKGZSsUTSJ92CT7smOufp3Heuk8La9feHoNX2ytFJM6CUKA2w5OCccgZ4x0IJz0FcN5jieNAvzqcAjjcT61fm1mW4sxazqXEOEiIAXAUEYOOv1yelNQtsSlbY2ri+vdQSQ3Dt5qNnapXYo6Hp9O3er9gmoarrOmy3j2Us8ZS1kjmwN0IzgNtxn0556c1xtlLczXsaxDdI52oMdO9dHZ3lzZXzXltN9nk6q23c0ZUjDdOMnGTWMk1LQi3KzpfG39jnUZ30uWfELiEmfGyNQv3Bn5twORznPPpXIahHFFJCkN0l3IqgymEMET3BPYdMj0psd8n2i/tdSjhuru8+5OlxsWCXdgvwMNn06YpLiwn0a5uoJbiFpI4wHZeVDEYKg9cYOc9DWrh1G43uxj6jLKJluLiSbKhQrHKqF6AD8+BWZked52xSJAVI64Pr/8AWqKTPmKZHwwYDcOeB396nku3knmMaIkLyZQBOg6YHpmiMOXUFG2p0OiN5dn59vEzrG5XLk7UYrksAP5Ul+kZuZkUPGFUO/H8Tckn04xxVnw/Fd/2bdWsRiczTAKS33flHO3vxxVnVUMETzRo32u5XLhj8pYcHHOeldNP4TaHwmLdC2haRDMiBoRLjzMh2/hFZsgeWWOVYyBIdu3OASOM1rXGnWdysEyRsd8Z8vjlj1GffINZdyYt0MySYVAS3PJ5qmzToU3XZGkKkAA/MG6dfWmRxv5rZOR35xn2qUuksJRoSGboWXgc54NJIGOwMeCobH0qkJjZbd5WTywuCDhS2KkfTXjRXSZGk2tJtL7flHORnk8Zq5p9o99v2pO1vbRvJPLCATFH3zngAnA/Go59NvbXTUuJ9HuJBOQkE7ghUbPGB3zyBnjNc8175mk2z334SXVvcaSUstXWYiNCkUyYkgBGWi7BgG7+/vXp2y4UHEqN/vJj+VeO/CyBfAYudO8TajZRXOoSq1rAkvmbNoIYlh8q8kDGc8V7PnI9scVi4q50RehxeuapqdndXaanH5GkSbUS8t32SW5PGQT19T6VejvPP04blV720ZTBcXD7UmJ4RtyjncD09RUXjO6uvsL2o0s3dkQrXThsFVz0X3469hWlcWum3ej2aFVS3/dPBHuwTjBUD19qzWjeoyLU7xU0G4hu1+1TKhjlR1ClyeM4HQVx1wza3aiGHy47izRRaubh1ilkGMlRnJVR19xXZw6fptlbvNcBPvmXDSFip7DJOSefXr9Kju49On05LaB/stsq53RgcKwJx7ZzmonKXR2E07nMmO/tNUEdpfpPGLdo0ilzIXJOcBwAy5OTk/0q9YXl/ZWsl4dLmk+0ysZGjAk8shcB1bPzJ9amWCaylaPSXtSILRIYfPGDG3XeW6MD1471n63rmq6Va22lWl5Z284UtcPs3NFGP4hg43E9BUKbV3KQbbk72g/s5L2DU0SdYzLOoYlAp52gLx159cmsi8v9Ru54Xa3aGJ3XEjw587uxU9EYAZxnn3ptlcSarfaZYrdSzRxx+ZcyMFw4AyQygdwBgZ7mop5ob2KZY5Wntj8kVjcqxCuzHG3HSTB4A6d6w5orUL3Fu9T07RdWe/jiu5blIi8sV3MCF+UcY5wwBz+PtUujeJLbWgIrvT7C2+z3bCOWaXesbOpO7acA9QK42Wxjku7uGPUxIyh5izEJhkHy7gep6jjOcV1vh3TUvZtPbVJftdwjFnLgCNxheSwGMgnj6Y7U6cpt+6JR1uSXetAaqluthqFzNayFo7izVVJBBEgIBwBgAjGOnNTaYJLuPUmtpvL1DzUuXN2hSSQlQCGI4VCOcD+VaWszR6JNHf3lvbRzJHM9t9mbETuBhCVxnPzYJziue07xHEbS31PUQLnVLK0aV545MSMC20KwHQAZLHqBitnLlfvMq5qNbDRbe5W71CMyKk0vkwsY9ySMCHkI9Gzgd6yfBiTnUSl5JC1o6+XAsZzETECAfXGCec/NzTJb6ee4uZHty0sscflGA71nkY8dOdvPrW/drJFpcc1jp5kltWEc8L252kfxAMRkAZzkdcYrkqVHLZAlrc84uP7evtTjkhtvJmkyhurYkRyKM4BJ7YwOOMetdjrNlPrllYaZYQSzapDEhlMpKRQgY4BHBbqM56GpbpE0m6S5uFvm+0KJmiglLbUHQMzYAHoozxnsKQeJdRu7GfVLO+t4LaMgW0AcKF5GUIxycZwR1qE1sOGkrGVB4Gfw1JdgNa3k8kPmS7w7bQHztIHOwDHHViQOgrrLKy12/vX1MXb2Gl7VkitJEaARYBzv7kdwOAB1rlhqF1pWrSk3DqbiczWhJJD44LHn72Mgg9OSa6ybxWqaXZ3OpwXkcdyzNKIsMIEB+V2A5ZCQBx+NFOSc3zILXZjDwtb61aQ+ZqLloTM1kWgws7MOXORnHXjrjpVmPSrOaXTNBa5WS3jy8l1kKJpUH3VHRsZ7HjpVi41O+eGTXCBJZ290JLd4/lUQgfMSDzgj8fTgVwHiK5ebxZJqCztZy7XESgqRHEw+VlxkAYIJIHf3qox0E0z0PUvD0Xh/z9VCtc2kKBhbqig+YQVLuf4gBwFPTJrlJ9d01NbFw0EN0Y12/Z5sqUPptA6jvWd4p1q7ufJjgnmnlWNEDxXG1LjIzvLegHTHHXvXF2c051ORLYovn7pFaNSwjPpnqQCMZ9zVcibvExrqy0Oq1LV9Q1fU0BRY4m3RRCJA7APjKrnk5I78cmqcPEhhMMNlHCvlvLOpZ3fnnC8deMZ7Vls+pfaZLo38dzNbfIUjUgupPJAA+771BY6jexoYLyVbeFWKpLNJ9znkFef8aqNFbnJzyXxK5pp4hs7WSX7TB9pnTAhV1Hl5Pfg9vTvTJdYu9WU3CacUZCfNNrBgv7ZHHT2FU/ENnIkzzXbJJPnf5sQ4YY44A4zVCW4gjhMGbq2MW0shl4mY9Tt/yMVUaCMVe9uh9dUUUV6J7AUUUUAFFFFABRRRQAUUUUAFFFFABSE4B4J+lUdUuru1tibSBZJSCFL52q2ON2Oce/aqtprsVzpsN0yFJZFB8s8de4PcHrSuK5ieJNdvLMXB8xI7XHl42Fg2eG+Ydx1rkdUt7S2tWnv9ZmZLZwl5HB0UuCcqegJ4HB5Hoa9Sa1tdRhja5tonKOWVTzhuQf8A64rz3X9AgshPe2FrHHCis0MMMnmrI/G13jJ+bnIXsoyTXPUpuWpnNdTyhtSvlvrSCNsMGIg4KsiN0UNnIGecEnFdbc300Vpb2t9dWdrdI485ZRvKejOwyA2T90YO2se2STUyy2vkW3kFGxJEQC4BJACgsR17YHtWNqeoX9whljtFaFyd8U8RfA6kZPO7qN3X3rilCTtK1jFLS51/iO2fWbyW/topWu3aKOGaMKIUyMbjJ/CDj5QOmeTWro+iavoYa0ls/NR4t1vdwzKm+4YZbe4H3V5Ge+O9X9AuYWsILmx0W2toFtd0cbAnz2IyyhRwNoA5OTz71sNqAWOexWGFLxkLx21xIZN8RAJYEDAYDHHSs1Oc7xXzNIxRzR02NI5jrLvFZ24IMyu22buFT1P97j6VfsbmCTSSmhafDJGAWuZop4wSOcMWOGYnH4VXOoaodN+3Xn2cWdu7yzpJLvDRbsHKdMBuwzj9K4zWruwjgh1OOF7VLqcRmBEO2QfeDRN02dORzzWdGlz6slqyuegeG/H08usTQv5X9n7ZPJgfJuF2dWdjwuScfMQBXoS65pp2BryFWYqMbxgFugz06gj614bpeupqWo29xa3j29893DFPBJIgDWw+XGCPvDq2TznOK9R1SS/v7WT+xGsxDHGCXPlOjKHBKg8gYAPHuDmvbp/CkXTk7HY5pay9Fi1GO0DahdpcSOWO5ANpG47SMdiuOO1alWaoKKKKBhRRmo2mRf4s/SgCSiqzXWOi037UxHQA0CuW6Kp+dIeS2PpSGQ8ZYn8aAuXaKpNcyRf7S+uKj+1EgEswzQFzRoqkt0y4zgipFutwyBigLos0VTeckdf1oWUr/Ec+hoC5coqJZgTg8GpAQehBoGLRRRQAUUUUAFFFFABRRRQAUUUUARSzwwlRLIibzhdxxk+lc/4t0Cy1rS5WnRQyIQHzg+2T6A881f8AEFm97o8yxW8NxKgLxrKCy7hyDgdT6V86+JtT1ex2rrM85uYmKwxuT077ue2enaplJroZVJWVrHMazql1Dpv/AAj7MjwQXDXIkQEFnYAevIAHH1NO037VLorPpmjgz2bK0lxEWdpCcFQyHgJwc464/CsvUpQ0zCRQJc/ORxzjrx17YpLfWtSXT00+O4cW4kDCNeMnPAJ9M9jWsL2MolnXtDu7KdpLgo04VpbkKQFR/M2lVHfGV/P2rHe4aQu7geY7ZJAAA9cAcCuu12SPUZGvtUtJ7eZ13SzfLIpkZMI2UAAUlT8oz0ya5YRG5hhhihBkMhVAoG5iccE9+en1rRIbNSwvlgiQ7VPBGAoBbPXNSGV0tVkgkIcMNvOW/PvVGSOax86C4i8uQqDs444x+ddNb6EH0uB5WmjViS80i4hgUcgHHJDDPIHFYzjGLuYct2c3aZmvCAFSMsWkM2dmQD/EBkHrj3xVRnMsxLHEjHPmM+Tz6+tb8UTaYY7+3uk8q4DlICuDGeQVIPbB4PfIolltkhiP2dYkjyduMZJ75649qJVEinNLQzl0lpzCzzQw71OUPGAP6mm/ZmskeB3J3ruAA5YZ+XHpn3q0qzGF0tn8pipdFbGWxz9OmeKIL9Jwsbgu+ApKgA5x2PtUc0miW5NG74La3LMLmWSOLeg+TkkkEYI7A9K09Xkez8tklMjibyDKqKSDjCrt9zway9FEMF7M8KCBSybWBJKNg4P8/wA60te8lEWASsbuSbz9wXCovB3fUkfzrrpNOJtTd0cyJ5IYjC83lwliP3SfvVcZ+UHtnnP0qm6xfZUlyNucbDy2D1rRSGaeFo445MRHfKJfmJPI4/E5qreIkUsxgO+IvjcE2kj1x6U2aozV3LCu5iCpKAAcn/8AVSbPnZoiSuOCR+YpnklFOGIYjg9acqlEbeTuBwQD0qkSy7YTTxyx+QjM5ILKv8XsR/EMgfLg5rv9L+Kr2JiOq6Bp97dWqGGK4VfLkyCduR02jOMADHXrXm8kslvbRupZSpG7BwT34PalhWGa2eQzx4IBMRJznnuR1A56/nWNZa3Ju1qjoG8S3A8UxaobWCBRdef5MZVxkncRk/e64yf6V738PvFF54j0Rr27vYJbglpDbxnDRrk4Ur2AGOeSa+Z5pIUsoUEcVwQ4DsFKsB7N7+vrXvMGuSfDrwpo8lzFDcNeofnQeWACu5dw/vDuRxz0rmfdFU5dWdXrfjvTLDQVuyImluAyJaTSBXfqB0zwcda4bTfFH9syabbzW+mtdW0++B7mZ08qXps3Hk4HPAx0HvXm+teJR4imS6vLaG3mi3FUtwFVwxzgnr/+s+tdJ8OrjQotVmk1iYSLNAz/AOr3ICO2T8xfp04zWE5Ni9rzSsj2a2sNVnsZYtRvYLyCcbkdIwmzn7p9V/Wuc1rU7LS9TFxHI7LIcSNHLuBIGF3L/Cuf4cc10mqahNc6XbDSLoIrOgmlaPlIsZY4PfpWDb6ZZyXMIsraa4iaIrKZSRvOfm3Z7ng/pXPVlF6RNJX2RFJb3+saJa2VvqMN4CrPP5J2LJknG71Ax1A6isHT9PXTSto9wZri3haFwI3VGDMesh67ST1G0cnnt2BjW0e/a4nRbfZHCHjc7gerDgcfXvmqt0sLSJJaJDY3M9vHHGzMzsEVslXXsCOOmTUXTXvMfKm7sfFouk6Pp0Gq6rHi6UpCYbGQ7Q2cBVGcueRk9TWzorWOp2byyWsNrLBM5MSdYm5XfyMhscZ/CuXmhuLG18+7cTKJ2kuY44mH2Yt910OCe2eBjn60+O4urjWZLyytLiNpAPtUu54kcEfIWJHYdQB1IHrXVG0ehRnX/gCW1RUivraaR5jKZpZDuK9D2wAMjqetdDo2m6DoOo3NiZHjYP50dxK5CupQZzn5WGc9sVmrbGfSpvttwIrcho1gtcN8hbONxzznk+lcLrfie5ltba7F1Ne2lvILS+RJdpJGSjD0BUgZx95TUQqQU/dQSemh6D43tIprLT49KuraKTczQKshRZMdAGGVXBbv1JxWFZabqlrpdlM+nyXUDp5kzWq+XKSWyweN+RyMEgc/SuPsNXnmMN8kk5EMTxyRxwAosY5Y+Zx04JJBxx1rT1D4gQW19Zalp3nTrbiRUaeZ3llYjLA8/czg/UdqKjUnchSvueg6XpNqtlFc3iS2s8IeaFB+4xkfddlP5DtWdp19aatZ6VFMDpt04lSCa3uiyuitwmS2SxPqCffmrOgao+u2tvfXQiFy6qspVWVGA6AZO3J3dutX5vDVlftbmTzCtu4dEUKTG68ZLAZGOnHpXKqmrVtDaNmjl73VFDAal4dEscUO5bqaRlGz7qxlR99s4U1e8PR6bqkF3L9m+zQ3yGRLddnAXAJXB6ccDAPHNbOrXVjp2mGW2gtJpocxqsqDERY89em446+lYuhWN5HqbfaoP7Ona1dpVgUAoQcrtQDG3sMnnmosk1YT0kg1CaSa41PS50iSO4m820xbbg3QMHBzkEcnoTisd9DtRpr6fDdvBqUSgbW5OwPubaCcBCf4ewxWy9rqcEQudVtknkBIAgLb23EjJI/jIPbIGcdqpX0VsqWd5a6OLawWTMa3EkizS7T0IGSF4PGcEU4zbk0glLlY6e/mstHmtJFuLhY1b7PBIcsqkfNv25XPXGCcYz7VybpfWfiATPMrRG28lnDGfzUByAExkHoMZ+vFdbf6nbaLYG/TwvHNbTPv85bkrlzzgAD7oz0PFef3Xie/ledrae6hilch7WPCkZ4KKwGVGABxjgEd63itSJ14Rsjob3UNDtp5baG4ubrVLuD7P8yxpHbMThVbHAVckkLnPeuTuJNQsNSmjjKC4hJgaGBBtbA5YD0OM9ao/b7j+0Zr54otgXH2eIERJkbTnvyecZ60S6jf30QkeGQiJSqtFCFRecbcDt+Zqloc9SunpEhuZZ9RJmSdoo8bY4oHOAR29/XFQtpl7YH7UxFwTggviQEn3/vVJNciCBoIIGjdmBZlHJ9f1pk9tevcWlvPctumIC28TiR1PYFex6VtHRaHOpNuw8ao1xC0d9dOvlrtG2QjdjpkDrVKA2xWR7yRpCqfu1VvuHPr1/Kolgmh3yzQyRhWKsznbg9Nv1qSxvYodTt7hrSGeON1Plu2wMR0B9uBnHWmHK7n2WGBGQcilzXmPhrxlcXNxfTXkQIhRfkE5LM5OANn1yOBgYFdPpfjnRdTna3W48udeqMDyecgflW8akZfCz0FJHT5orGXxBps7K9vqEUsZdUIT5uT0x61qwyiaMOoIBJGCOeOKsq6JKKKKACiiigAqpeSXcYV7aKORVy0gYncQOy+596t1DcP5cRYnaB1b0FAGUniKFjtNjfBwQHXyD8mfX/61aFzfJaHMkcpUDczIhYKM45xVCO4ZLW6f7YnmxnI8xcKj46Hn9M8VX+3pcQQ2eovanUJo/NiitpT82Bn6ge/Q1F9L3JuXry8jaItHdeWqKspdQThfX3+lc1DLb38sV3HLDI8svkeaLkkbeCW2dFLA8r2yAa569F/Zw3Ws23/ABMLWFMyRTF1kD7sEqp4P/1ulcJqGr3NxA9wb6ZLeRpIljfBeJiQZHAAABGOueD15rm9u5OzRlKdtz1vRHm1G4FvcXlm22OR7eO1Y7o4yQFbr2wO3c1W8R3tlHcaZbXdzM08LlVuoNscgkGBtHGAPUe9eTjXf7H1jTpNBa8m0i0zLNtx5zAjDMxHTII4zjir+jaq3iq6vImmgs7SaP8AdQRSkTLswWmbLDcxGcljgdBW0muQXPoejmz13WI2kaRbNriHKXMEG+aGM4Zfm4Dc5BA5wT1rgfEkHiDQ5Pt2s3IvhDeNDCsgwzD7wdtvQN2Ga9P8LajOjwWf9pQXlqLdAIpMRzw4Xg4Aw4YAH2o1O1+2+IYrdYPtFvcxEvLNCHi85VITcfQhiOO4qZJTp8t9zRRTWhw+heI7u60SfVNdeOMOTFbKFCgR4OdqY4GQoLc5IrmNcvUm1LT20y7e0jhUwveXDMpZepDY6KuT8q9Qa9V1PwXotl4eIIS2uANkc7Eu0TPwAoH3uWIAx6elcrr/AMNXinhls7SOayhUCRZd52qSNzDa2S3XPYCuP2U6crkuLMaw1K21G5itbvUrW6haDyVMiFAGxgopXGQ36nrUMPhO4OiNODfXrWoybeQgLbuD8vljPck4A6YNdHpPh7TvEcE+jXttLBdI8ckkkFsIgCCVUjOcgqCT06A967Gx8J29nJbQRvO09qTOLoD5XlI25I6E4A4+vStKWHk3zX0ZSV0eJX2lPfpdzCcRXmnRyFkmQlrg5w+GA2lgSevJPStTwtLdw7Gl1MWUE7iHyipTcwBwcYwMEDnkfMQe9e2ahoqXdhG1xY213dWrb7WNSY0EnZjj8z19q57wtoF2pMWpSy3NtaXU1qkbwx7dhweCRu2bsjrk8ZrtjBKxDp6ncWhgSJbaF0PkKqFVIyvHGfTirNZ1lYWejwCC0jwOgBOTjJIGeuBk4HarTPx8zc9wKtmxKzqo5NQtO3YAfWoHkXdyM/U1CZmeRlC4yMgKKBXJXld227qRGIbDYPqTSKnlnnbj1FRu2AQB780mxEheJmPXA5oB3j5Rx71HEm77+3PTb0q0WVEJC5OM5IzSYLUjO44yMD8qRnbI2qOvLH0pvzSNvfJx1ycY/CnKCfv7R3x7Uhj0IxzyRTXhRh8vynrSFCTgMcenSjJZcKufbNK4FViySYDA896fG5bgK3NSvEzDDAcdNp5qu0csZ+Xcc4BB4I9xVqSZNrFkgBsYA/CkJAwM5xSSPicrjDY7mmBgTnb06k0XGycEgZz+dIHI5UlT6jp+VKgXGQSfQelRsT1xmgC3FdAjEuFYdx0NS+dH/eFZu5hyw5P5Gn4GAd3J6UD5i+Zox/F+lOWRG6MDWcrnPGcjg4pQ2T16d6YcxpUVSEpAxk/nSrMx6k+3OKB3LlFQJLwAxz71MDkdqBi1HKrNE6o21iMA+lSUUAcLPIfD1zLbzSXJivJB5Eu9vLhcDLNIf4VzgkjjnBrgfFvhm91QSyRNbTMHZmcuELbm+Yjk/KWIAJ617TqGlW2oqDNGrMo+UNyp9mHcZwce1fPXjzS9X8PXbTX48l7obBPFIxVyrZU54xjjC4osmZySW55zeXarAlo0EeFJBcr+8yDjGfTjNZbgqdrA9xXoF98P/O0B/EsWtWdzbyQmf93L86v5gDKwPzE4OfXPWueuo1d182MOImAZUPyuSOMH+dVzqJjJ8trnbeCdHt/GejXNlPb7oo4Y4jeOo32zKrssUagE7CwySOTnFcpFp1tpl5L9sRmKh1jjfKbCMbXPueTius8D6pJ8PNeaa4jvHs79DCQ0YUA5G0gk4JDE5welV/iTafYNdkvbXUnvVuJObh1zvYAZGQNvHHA6DFUpczshzV43MTSYlbVftk0fys28s4yCvTBB7Hsfar0xgvoHSZXklR3Cq7bUAHPQ/hn9BWDpplmdjIbkw4IZ4yNqdxwf8itJZrO2kiEkZKKMyozbs9+vbPesq0bSOVso6lqLahLLJFaqTKBnC8hlHO3sB9OPpUlm8NkIWdvO3jc6OowoI6e/erxgiaQNbiMBsvH5r9BjggeuKoy3Ea2ojl2eYIyqkDDICeh9f6Vle+iFe+hUlY3V0zw7mjXASIenfPpiqrSN9oZCiMg+6RjGfWo2lVJGZMhVGCFOMj3pkMjrnC4lGNvGf0reMLI1S0Os8ONm9k81Q5aAd8hsk9P89q2r92vYzqP2ePasWB5RLF2DFdpPYfpzXKeGLhX1KXzQSphKlU44z1Hpya7PSXV4J3aDzYxKuBncIxkOCPcnBxXRSVomsFoYcoeyN0GuoxdCRjLFGTjkfdI9AOPwrJu2luLvYoXyQoWNR6Dufzrp9RjjspjMYV3XEZWWFRt287gSOeR1/wD11xjtOlxPJ9tdByqken5VTRojOlZN5jUN5SsRlfT1pFkYxZyRtOAD6VcMaohyWJPIzgZJ/wD11GbVEKMmScnd3xQgZDN89lKSflUKwJqmm3aWILYOB6fjWtayyWF0s8RHmITgOoYD8Dkd+9UrsL5m1ESOMgHapPGaiqiGzZ8DXVvYeLNOvL6PzbSB/MmjGBwM4JzwcHB/Ct/xz4+u/ECxaW0VmLK0lZ4XWLaxPqeSB+HBriIWmJjjADo37tFHfvz6/jU2oSRSiIbkZ9oXOwoenQ+uOme+K5mrsNWrFRrpiN7ZIJ5OeTXW/DjybvxppkUyiZQ5PkPtKucHg5GAP1zj1rkLDTbrVr8WtpGXkIYj0+UZPP8AnrXs/gvRv+EA0I65qkUBnuBtVFIaVB1GR2XAyR1yBisazhGNluNQSPWbdLeGKOMSPPsUbZJ8KQDyq8Ac/hUckxhSWa3TazgbxJkZHsR/+uuKvvF9vq+lOIpGg3ESMScdD82B7/n0qWy8RCW8OmaLOWHlo4ku3BUEjGAT0H6815kuaxamm9Bk13s1TZeIZklYt5MThUCjks+RjPB4Ga6/TH0W4htL8okTI+yKSRjuxzgE9+p61yZ1CHEdrq91ExV2SZT8hTaOVXGCuf8APWrVtqOmNPZRaVcG7C5EUc04VMf3hn75znA6CojPX3hp2Z09/wCbNa3Fxo7Mt35xt1kWLcAAPmBz1A7Z4zj1rn9SmmaA2PkNGkaqjjzN8rg4Y+Y3QDOPpmtW9F/IpBhee4MJEbRuEdWPXd64PpXFXmitpscVxI7XVxMirLbShpNzPweAcEEcbhzit6lVvRMt6lLWdfL6zbTNY3N1YxLJbm1icKc7CsnyjAABwAcnJqLU/DkOqKt9ZvFJaXFsTLPE2RFOmD5CgDgZPU85J9KsXNjPb3vmaTAJYbeRYtpbDQovoc8x8/eHORzyK3/DGoPJf3lgLBF0wgy74pMiRj8pJZiSxGc/L7GiFthJaWZ5vrV/cR6QNMsriOG1S6Zbxbdi+6YqM8KPuYGOeCRmnWXg6dLbSbjVvtB017p4Zo7WHeIgMEYbODv9RXpN34abUdPkt9MvktrewkEnkhPKO4gfffHzBQMjrnGDVWXTk1PT2lbVZPsTBLWeKAAebtIxJtx8rZPb1pzqWsmZ8vcf4W06+u/E1z9qs8RWpjktcx7QieWfLDckAggHaOBk1qz6zHp895e6pdTwXdqoim3JmJmOcbR06ccHr1rWt4YbTREi0pzFG+I43iO4nHZScA9OWPvWX4g1C3iRbPUxCskf74rGpZECgFiy9W7/AJ1lKyjobxaiirPHLq7WqxCdIr6zM5IbAuSeAr45xg98egNJpdkdE8T3T6hfrNfTwhYVWJkQRBfujHfAGB1GO9adkG1ZRb2xQ2/yTq7xAnymXKgEYCsCBgAYGOaivfFMsFrPaCOC8vIQ8cohJckds7cbRkge2KrmVlcu99zJiub64ubttPu0hWKVljcOzqQRnnPI4xnHH41l3E99r9zK9tfE2UOSbpojGig9duMnbx0H61iTatfaNKWF/NERks7wmMJJzhGJ4Jzlie/Wn6bba3aeJja3cU4luoDeRJbFSZySNzAMQAeedvPtThDnZk229EdA32VdLh0x76xv9MhtpLosJAglbeSMA9cYBx3wa88vL+C+a4ms5ZptQlmLs0KFFlBB9egHbv19q9H8RaNbak9291b3RtNOtY7b7NCo8xpSN2wbRgcEsSOgxXmzyT3N5dWNptSAsq+TcICyKCMjAGS2cdOT+NdKSjZMitdpJmJeB10cRmaZJZbgb4FjKkKB8pB78kjHrzWnbRrbzI80L298qKVguGba6lcANnkuxxgAY7VZuv7Ol8SrcsjvpUEiRToU8pnVeu4g/IzEHp+NSa5q980Kak2lG0tIgII792MsrxtkopLHgEcgjpjrWnKmjKEOXbY6O+8Mp4f8MyS6wum2FzHButifMluneTou0EDIORnnpg+tecaakt5qsdtDa3F5eSbsLGpDu+Ccj6Y6Vctzd3mrNIy3tzePE2FZ23hSM7hnJ6ZOK7W4tj4dtvt9v4fZoYk8u3u5m3sGYDgupxjHy4PK5OOalyUdEi5R53c4R5457eWxNs8EUjC4ae7LExFRjIAP8XQ5zWNJEsDsyzgEqfnVs4B6jj1rq9Zu9K1fSJktPD729wJTILhLkmOJO6Kp/hz61xru8UTxSEksAVBHatIGLWp7Vb2Fs3inU3vpp7axaZxDJbD5nY4OFbpjv71r2fhnStd8Qxh9VK/ZIybmGNiSUycZkzwenB5xmrE2kf2xJPHa4050jRtjzovmO2fmOMrnjkDpxSv4f8Rx2r2t9arJbSIcTWsx+VyPvkDG73z1rKlDk0sbtXdybU/D2n6dq8Gm2DWbtO67VkmG+FQOVCZ53Eg561f0GG78NeIo9Ol1qKeyKHzIJCF8kn7mCeWJ5HX0rgtSsNd07ULWTVbOO4WEnZJLD8kwA7uOcAHjJ4rrbnW7rU0itBbWF1YkKGtblmEmeCCpJGQDzjv2rpVSN7Aj1AHilrzi28Y3emz2Vje3CSuJttxLgFPL/wBjHP1yM138V3BcoGt5kkXrlGBqoyT0RomWKTIqLdzzVe9t1uYSp3ZXlNr7ee1U0Fyed3RdyHOP4fWuc1HxTDHcXOmTWmbmNQzwyvgPET/rEPRgD1HBFYV5rWtaS8smq6feXNkH8tTbqHYEL95VzkLk9TnOM1yms63atNDdTRveq0gaKFCpk8sZ3Fx2GR06YNcNTEy5uWKM3M6nV9Gj1C0lvrFGj1F0wMp/rUwR8yk4DDgbuexrmrnxBrEs9ygsn0u4KpcOsmPMLLt6NjkHAIUc9etQjWNVTXrozb7C8vYkEMPytlCrGI5Q8E45yccZNQ3STeL7NLttUhheJo1aC3L7FO3GQzDg7u/I9xWdRS5dWLc1bLTJtbsIteuxe28at539mkmWO5cDJkyeit83bsfaqcvw9M2jm8lurlDE8u5JIf3sgyRgKcZGOnPNYngvxHLaaq0N7He310Y5BHHHNu2SZABGTtx+PBzXVyeJ7qewns/EelTz+TjyjablWVhj5Dnrjvzio9pa9xadTA1SzuvC1rFBpury2avJHIbhImD/ADDa6upzkDhucY5Arb07w0NEtZYdPtn1Oa6EjfaJWjwq5AZogR8vfdn0ArnfGE1zq0tubKKaOOBcLGlx5mY3+b58HhRk5Jx3BrU8NW0Wq+FTa6frk9/fW06/uEjKiGMtuZihIzn5vmzjpSU5uO+w0k9jY1UrcPdTX9/bts+SC8087JIgUyh4PJwpDduRWze+J7C3+xaVBqzLcvDHiFFBPIGOn8QPavONU0GX7fNNo8n2x3gOWtVAjCk/u+FweVBBwOCMd6Zp+qzeIbmxubjSLK3AO1Jtpj84gfdz1DEDCnuQBWkZ6NrqS5NHoDapdyQxXmqeJLeKyt7pHKi2AdiOgDZIx+HHNP1G61LWbW21LRraTL3scdxEJMtEVJDk4OOQR9RWdrWm+GUij06BTYzNIsySToxjVwMb2Az83GCG4NbOmRyp4fl0691a38+5kIF3aKIyy4XLMem7GBnA7UU6i+29jTyMu8a4srvUdSs7qW3iuGE0sbkbjgYGHGWOQOAOgPbNdB4Zu/EupP8Aa7y4tIdPjYoFWMq0ijnO08oe3J7VnafaaUNcvr4ay820oipcycRyYGOOjHHGfaubub7V7jUpBZa/HHdhGhmSdHjEcZPBbPykgd+tTTxLjL3tiX7ruez5DLxggjr615y3juw0TXl01LuNtLhmeOaUncFJGflPbaTgjmsOx8Q6x4f0RbGXUYBcoDKImyZHUNhTEG4aJh1wcrnNUhb33iS4udRkj01IpCFC3arBGyt93chO4HaDkg5OBiu2dVqPurUHUutD1NfEuhXF1Hb22p20s0gBURtuznoN3QE88E1bcsxHbnnmuP8AAdt4esbB7fT2ihvHldJInuhK7FScFfVccjgcGuxZlxnJAHr3rVO6KTbVyLaAfmYsfyFNlleRmWNctjJOcAHsKeAknIGcHnNTDfyAAqjpTvYCJQ8cKISS2Op5NBaJEO4/dBJ9qkHzDOD6c9aPKXILAGpbHYrxzOQP3RUNyBjJxVqJJDFlhtJGRk9KemVJwPm7nqTTt3PJyaVxpEaJtO3A927U/aOdxBFIz/L6e9ICuBnLH1IxSZQ4Y3e9BcAcDiommVeQuT9KQu+MhPmJ55pASZU9RtIPX0oDbiMYqMPjPHJppkAPzMOOaLgSmNTxjI9aYYQ38WD780zztoDe1ILpG4J+hI4ppi0F+aEkkDaD9ae90rA7kVhjtSbywBUhvYnHFQSIDIeVjy2c5+9incTHBwGXBypHHtUykH7wX0qvsPBbjPAC88URkqfvd/m9zVElhhGxx3/Q0xWIbGQB/OocjIQnAzUyLEAc5bJySexoHuP+bcCKC3ONtJnA49aUFifu/wD16LgPUtt9akVyud2fYCoQ3HPTpxQGBP3aAuWVkAGSQPYGnrL6riqagE8jPPAxUpXcCrHIPU5xxTuO5Dea3p1gY1ubpEaWUQovUs57D865n4p6TFrPgi4idoUaNxJH5vGW5GFPXPP+Nbl7oNlfQRxGJURJA/y8cj09OQDXkvxAs9f0XWo76Vjdw3HymWTPl85+ULuJ3Y7+lS5NImUmkeXTwNpEH2VZ2lAbJjC/IG45Hv2pttIDJGxQoHIGQnyg9zjqf8mp9cvjHOrJGgK/kD9OlU01FpoD5UaxyAndIhwxz2A7DFRC8lc4k29WdBqet6nrWnxWd9ftdKHLouFKx4G0Y4z0HaqQ0wSqVmmnZ1Blw78BSOwHcnGPXvWRG6D55JRDtYDLAliD349Kha6MczeUWCseSx4PvXRCD6A+Z9TYYrYM0FtGxzGBIdpB9zgniql1Zy2zHD4AyOo249M+tUZ7x57p3WNAzOCCMgKMdPp3q5Lm+2xpcbIjgsGOAm0Z59e/PuBVyjZ3DlJLSVTbiIxuzRgtv3AqQD2GOapXN15k5eRjgghiF4yarNqErRiKSSTagARM4A/CpEv0tkI2s0rZyMgIF7fU1mqdncpQsSR6bP8AZneRlSAMMkjJP0Hes5nBkOC2AcAHqRWiZlVShkzhQwhxkZ/u8+lUJ7ZoUV2ZcsAQoPIyM9PStI+ZUb9TY8N3G3VDGz7A8Lj5cc9/z4rrd/2W4eKNwkMmJMIDuJ7fjivO7Gdra8hmUAsrA4PfnmvSXYx+ILcvOrbXZVO37gUZAPoRnrWsXZWNIIZqRtYUe5PmMzIzBccbyuRyOp6ZHpXMnTJZ3dk3RDYjqJWBPI53Y6ZOTiukug7QzRNMskEZBKxp95WUlsdwP/1Vg6g6WYt5LVMnydmQfyJ96bZaKLxQeSWR5GUMBwME+pGarPsYZEjBs4HPUe9SgS7fLEqYIyTtyB+dQMoXIMivnptoTKY2WNYpzICfKIIz1+hqpdlkVVO3nknucVowKtwuXddqDC5f5ieuMfWqGor+7ViernJ98USV4mbWpLpl3DFdDzoFlt2Uq6sMkA91PZvf3qxqurR6hfyvb6dDCHeMiMsZSoRQBgnGBxnA9cVjwzhHGV3Bc9DjNTvJ5kjvF5gYj5iSOn4Vy8mtw1TO4m+Id/qMijyLW1xCwzBEkbb9uCxbGP05zj3rJsrjUNc1CG1ElxdzyuDsjXc7HGAffA/SuYjKtMpGMEjqf512fhS5n8PXy64jbIbaQJJMFR2jLg/dUnJ4/wD11z1acY+91IknJ6s6e/htvD2kyabLZ3A1NHV5ZsDCMRnBI5wAQT6fWqHhvUdGtVlGoWtxeHI2osuxWbJJI7EdOtVNQMmteIZp7d5Q6wb2+1tiWc7SWdV6Hjn1GRVWO2a0Hk2QgeTakU8csgZSGOdrY64GCcA7eK5FC61HFa6HZeH9Li1DUZL51MhmIeHcPMiRz1j3E4JPUE9Mdq2dP0/T4br7bpXl3F3YsqtG1ucLI2cBe2Qcjr1NVbTTL200dbmxj1Z9MEBlti6LE8JPDDnglsH5iOmOeau22rPFILYW8+nC3AkeCfb5yMfubf4TkZ7Z+lck4NSuaKLW5vaVE97ZvN9vmjlSX/SDLgLwckY7HPU571cgt7u6n+0/amaIuTB50YWOEDg47nIyMHjvWboSObwziOVLeTcXjuIy7uzEnMhxjbwOPXjiqtlf3+p+Ik0gRYtoG80TRAi3Ylc4weSvXgc9c1LTlrctPuWLbSZL7W7a5dXXTE8yJJ2dkJTB6YOAcjpwCO/NXINE0mG6N011cARqGLmTy49y/wAe0fd9OMDFL4gu5tMubW2iDzWk8Ze6CgNHGu7HPT5QT0HPFYc1/b6ZLdpKZ7p5ZPMeW3Hmps3DJYHBUjjg1rrtYryNqMtremuguIZBDM7pgYR/7oION/Jzk/L7U6CC20w29rfzON7ukT52/aWIHTad2RzxjFeeap4pm1XT7j+z7i9jiEiiO78s+bJLnAWML1UY+8cZ6AVwcGqX9hqcU9pNItwQdsyxs0hbdhmXdnDgcZHFdH1f3rkVJpPQ97lt7WwvWeG0mSG1XzGWYkrG2cj5jnaCo6euO9c+8NtqzmW7muZIruRrhvLLk/LwVXjPHUnPAFRaj8RI9N8MwrY6w+q3bjMv2+1CEQjh8YIO/JHXrgnpVbwp4uj1e7j0uC2RLaBz/Z9tO5zO7ZbEmAQTtBwc4ye9Q8O07X0HzrY63Vri+t9KtIdKiHmSxeXONylZUPA+YH5XI9M4Gc9K5Sxi1PSNbubOJbG3ltFaS1AVjIxK5OMZLhc9DwffinXet+f4YtZZLFNP3SyPLYwHMjK/G5fRM5G71J9hWz4Y0m/tGstUtvtEd20flag7OHKrx5SKpHJ+mPc1fKk7G6asVNT0jUNd0kie5E97FqDSmaFFaOHapCkI38WTwrZ7+1cj4gW90TWWea0llv8ATZFDX/2h2lnYjczJgkLtB+6OnSug8Q6HrGmTpd29/aTR2kv2seddeQzNvJYCLPB4wDnoMCr/AIWs7S2F/rutT2c15mU2mWbYxbPzgnnLA46ZAzWicbC5tTOt9E1WTV4rS78VL/Z2sxG8W4WbaJc42tg4+b7oIz0+lbl98Mo7Ka0v7vU/Ot7EFn82PBkB52rs+bPXkknkVx1lqAk0GC0ghtIxbySxQxTJuMMbHIUOTnls4Ix1xWzFq3iCzc2b3lwwsh5U9zboZfseV759RwCMnrQpx6oylKLZlaloEujRacdO0C5t4zKrGW5gaRpwG5aRc4QYJwnJPPIqLdp9jq0F4sttq87zb5rKBDE9iqj92qBmI2ZwD144yKk1mDTNV842fiHUbuSFW863v0lV2kbptzwvQnBxWloNx4e0O31HT9TsLSWA24WG6S0CTOkmQSTn16EdOtWpq9iG2ef3pv5b2O8vta8y6ldpbqa3t3LRPk/JvwOcE8DoPyre8OrqOu6dd6BoD3V7o9kzzCO4McaQZ5U5Ay5+98vFV9YvfCV3YvZWEGsLNbwkW1pFIZY0bdnfuJ4zzkc545FcnfSmwmis7CRoyiCaWaBmjcggEKwz1GfqK0XvKxDZtax4e1S001dbme0SxkVM2yXQ8yQB9oJjHJGee4965y6w22WOa2cy85MJV0+g9vWqe8FmkaaUMo+QNyW54znpilNxIYlTDKWOJpjyzj05rSELaEadD6S0yHUZ5ja63brqtnNxDcGHEyheMj1Az1qzJLe2sYsrQ/Z4GkFvDKr+UAhOXYesvGAMDjJFZNvqmo28Uy3N0IbSEMFigbzHCj72SB8vbgH8OKwNS8TtqmnpHZWUltYTSFXZv4ioyDyd2eM8Vxe1a2Nrnpd4LjUlAXEVtOCZWLlt3YAAcYNR2mg6RZ3gmVYGuHVVdbhSehyNgPA5HpXAaJr8VtYrJJcLamMpG007FVbPQfMa6Sx8Xn94otnmtw6l5MFkwc+oPoMfXNYUazVVtq/qUzrL3Q9M1pPKv7NCC24FcIxJ6ncvPNZvhzw+2l+IrkwaUtlYQoUhfzWcy88Hk+lX9L16wlsfPM0EAU4MbSglP1rWiv4psFGBB7A+2a9FVqcrPqNIsbME8E/jVa7juJY1W3lETbxuJGcr3/GoZNQmcR+TGVVxy5XO2oJNctbW5WC5nhWRgcKW64GT+laylFL3mJnO+MVuNP0vz7nV3tPn8ozwQBmZWHHGfvDHXpz0rybUbi8sPs32mWW505mZbcFdssLoSD83U8Nnk4JPtXuGs6lbTpFtms2JkHkGYbwH7HA/GuJu01O8srm+ST7dbm4VI4pljSBYt5Dk+/Hb8K86Tj7R8jIlC+xyWj2WjanDbabqC63LdGRVFqsTIoUHIb8uMdOea1PFNo0Wg3kWnW11apLeGSW3VD5oUg4BAPCjOPfHFcvrfjTxIs6obqaC0jaRUktowoxkrlHHVARjBPVetMbxHqCi0kubyRLiRvPF0rhXkLLtG7Hbg5U9+eM1ck2rCV3oj0bwjpGnmwS4gtrewhcuBBNBuckKuGAbnLDnHTGDyc1Kt/dX8KXOgSwKLTe91DPHl4FwQMpnqeuPrUmmJph1cagtxM9mLbHlbmKpKFCl3c/dOPlx05yK2bXWbeKCa8htbazjYM7PsKNPFGOWGRnHIAJHriuRwtLU0skeMaxpMiXtzPpl5LNC25n2M4dj3DL1Gc8Z4rpPg5Z2Uh1Fpbm6juQixOkSfKsfY7uxPIxWPretTjVdQuomltzMqmW3nkIEqN0ZSMEg9QcV0vg7xRJFo8Gn+FNOifULcSSagkkTYmAGI23gcknge9XGTS94iFr3LXiq10XQr45uZdIlRGaA26NuJVcKqEHG3k7gcAnmuF0aW3KaZOksumXcALzXAXzo5Pmyr7SflI9PXp1rofEGmaz4ks4ZRaQWxhaWZoEuPNL5O7J9cAFQO2OeK8/1eYWltZtp+/mSVZJ8FfPBIKkr91ccjAPOM0UqacbJkz3uelJr2rpfWEt1qF2bCe5aV18mMSykhigA67cDJyO/GeKJL+XwnYR6W9oVF2jSXI03BcM3CM5fIBIyMdABXEQ6xpt3Z3U1/Lc/2nNGUe5DcR4xhxjnOABjpisuXWrqCZRFPdSO0QjmS5bOVA5HuvXrzzVRpy2E5PoeiT62mmXRtZN6zgEBpYdq3BJwctyCQSRuxwfaqGt+KRfzyQ6ik11ZgZKb/LfABwePvqODnjIOcVxtlqDwpZywxJd/ZwZVAfdsBYkhlP3cZPTvg1palp9zq0Vpezi3hilhSNGgcOVHJVWUHO4KASRngimqUYvUm7ehlG+u7iPyRIj2emAmGzuFAYLnJ4PbgbsYz2Favhm41XUBLbWOmwXwJV53ZQ7FskRlSegBOPQE80l3otqLCK5uw9yLjAtr9fkVipw7Nu+Z8EcjA9queFotV0ec3VtYKZrpkgsbl2KrEd+GZSvIHPK9x9K6YSTElqeneDdBggv3nutDbTbiOCCVAwLBiARuBPKuOQwHXOa7cRSzBduY0PPzdf8A9dRaDFqNrpYh1iZJriMtiZc/MmTt3E9Wx1Pfg1phg6nDpgc8c10J2Wh0qOhFGvlLgnp3Y8mhZEyqZ+Y9ABS7IJCsh+f+6x6UNIqurbgqMcAKOp9zUtlWDCtwRx1GO9SLtCDA+gpgZNowSw6YWk82FZXQnDKATkUrjH7mYgDgfWlb5f4enrUc14IVyse70A6mq32oySFtjsnt3BpNiuWTIQSRge3XNRu7NjOBng89aikuF8sshRpB/APvAelJDdLKgYqQCxGMZ4/wpahcmXuCxyOpxQQuCM/WoWui0gAYY65HUimPeEtt2qxPAywGaQXJiEBCq5zjGAeaaRhRjse/WolmBzuix1w8bBs/hTZZQsJeQlVAyd6YAFO4rjiPm2kkEDgHp9aYx+cDnGPTj9apXE84kACowbkHzNv86qSXN/5fl/Zm3DncDuBB4zmtIwbIbsbUVwjJhfur1K8/pUxcFQWTzEPYc1hWp1IXphuLQAY3Ehug/wDr1ol55JVAjcKwGTuGfxFKUWhqRdJ2lgu4HjIIytNeBZCqq+3nODz+VVZZbqFAUAlJOdowCP6HjtUAn1D7ZtkW2jthnLM3ze2AO/Wkrjui+yvHgAAepPOB9aA2WVGcbjzg1FBJPId5RmzwF7ZzUrnEjYDM4GDz/nFHMKw52YjKHgdT6U5TIBxyKiaEyiIF3jI+YhTjPtVj5gxBQDHTnJP/ANaqugFEmF2gr78d/pQpB+6SSRnIFRI4wSW69DggmnII/LJZlz/FimMnX7uQRj+ImngY7nA5xUeBwQPl9e1KrsXwEOzA+Y9KBksZ7D+ea5vxnBaXmjzQ3Nn504ST7NuycELknI+7wP0rdu0uWtHFmyRTYyrtjjnvkdMV4brviHU/D+sTWt5ftNHaOfIeQZkWQ8ZJ7jBI+hrGrJ/CupE5cq1MXxpoOlSTQ/2NgPJApaLzGdmO3JbnP8+n1rhbRZbOcOQmUiLqQQdpz972Oemc1vf21IGeOKIJmN4wFf5cHsT2wKx7m2aOMebITPnhcBdueefX1q6CcVZnPzIgupBNG8j90whUfePBOfzrPberAEYI9K0ha3K3SW6JHKSpcJkYBI6/WpYtJlku0jYqrqoeR3JKKCOASK7IyUdBXSMcsQSx5bHeppZFaL5Wc4wGDcZ/+tmtG6t4bFXby0klQsgYuOd3RtvfH5ViEELy3096u6kWrNCsWYknk9zSZ7Z60nbPegdDTKHNM7tuY5OeT0pu896X+HPemkHbuJBzxgUgSBiQDivVbW3XUtPN612FEUaDYwxliMlwfoMHPFeULgNhuleseFJJLjw1YvC4Z0VkkVwPLCg4BbP4/WhblLQh1ELFpsC26IRHHJJhX5ZWOB7+pwR0yeK5VrfZEsUlxKyLg+Wp4/OuwuoraXN4sAtZMlIUdsl1GAoJ755/A1yd15iQRzsZFAYhgBgLjoPXAyRTZSZnzjdM4C4UnHP8zSM7RIUKZAGM4xz6inSeY8h5HlnkkHkio5g5fdNKAzAZ57duaEDEiYhGXcnXl+4FNuVWS2clSNvzYzk1GOJAgwQeVJPSnyyBozuHy7SRjvVbogyvl2+notIsbPgAH6VMQsi5BwB03HpVm28tWBVyM/e5x+VcspWBysNtoZBct5iqCnO3djcePlGO5rbur0XeJ2t4Y3hHlKYcDeDkgY9vXr61nC9EN2sqSSJcA8Oo25Oeox04q3BbCSCWG0uARKM3MjjkAc4A6nnr9fSueo77kXvuVWmTzIZnkkkKticK2GIPUBjwPTpWtbzWMd9C0FxBFkB/NELyeRjop/2sdcetYvkmO5HklkaPktsztA6tXSX8cVh4f0i93XMt1dK4aUgCJFVioCgYycAbt1RJpWKWmx6/Y+KL7TtDsb+b/icWx8uJIrRi+9SMKrb+S/BOPUVlTrfa1qcwa9Nle2szyNGLXKyDaCH3Ng4GAvcccVj+CPFjrqEVrf28UwULJbxQoSc93wOjYHWvRr3U7CM/2itpFPZXJWO5mlJRgScR4B+Y5bA24x3rjqT0cGaqSkjlbjW5tDSDQIH23kn72aa+VjIT97gL1z/DnkAc1LovjC3ZnWWUh5iyrPHtXnuWGT8uSBnjjPWsfxJFpel6kxmvbyKViBLDtwnnZODuIyQBn5RxXL+GtEbVtWuoE1KG1t2XdNM+CpgDYJzjAbOMDjrWcaa5bhNctrHqmrQajFc6XfStbzQXk4iMe0xiEnAbg8YOOTkVY1DxD4dW+1DS7jR7l7eWLAlt7fDyKh5K4+8o67v5159qcmo3ni9ra5vPKsYHjUyB/NV1ICiZ1T5QCAASMYFac+jafe+KLuE3MllfJGyxq90RETjgID0BGCBnuTyK3VRQ2Dm7GDr9pY2U1jAkcltYX0UUo8gefLbNgkhMN8pclWIyMYOM1ylvYahquoLIwaygVZC13NIQEVT8zDp0yOFHU9DXoFudOsNSW8nsPNt4G+yTwRszS3MaAATnadnBZhx7d6p+O9N3apYalLZTjS1iw0dqkaMcg4CjJORgAnBI5rqhNNXJcbq5zdnqGkaPFOjy2mqQXsMZYGJ12So+VZt2CR13AcEGuu0rTYlH2/w5BPp8VzesXv45c20PYIjMMkZIwccdM151Czz2UunW0ciyzlCYmCu2UydykgEdxt/HnpXpuizym3tLeaBp9OYiRrZXEUKMOi+WeUOepJ6npUzdkKD1KmlXE2o+LrpdSuEi1RUWK1lupPLWXaeFUKOcYPI45zXRtqskNrqN5FHfwf2XM2WuJwVkLAHfjPOTwF5z61QvNEutU1IvJbwFI4p4EaK1IWHJ4U98js2MntXC63pF5YeJBYajcyJEIzcNLcZIfauSoPOcYGAfWsPZ85rOTWyOn8Salp9/Db6hJpSSXTsHlTyQig91lUEkseMEYGM981kSeIbp9MOnG1iRZtztDHIAijOECZz05HqBUtjqmoatoUkVhZQXFopW1FxOCM3Ehwo/2iAMLx/FzXIFW07Uhbz2UqJgBoniZGZj6A8gZzWkaKtZmE5StoaMd5Pa2/2tbaeBkKmFlXhdp9OfwrsfDHiNNLvhdyRtFtJkaOaRY1ZOMICB94nk57VwE67tQj2qynGViZyynBOM84xWlo8yT61FZXd4Le1lJaVplLD6KRz+J4FVyWWhEZNNHoGsazA/kqZ5rE31wTPCpEkSSYBwAo3NjKncePQdq4PxBeazqSW9/dXIvwxazhMUZB/dHjcAOuGz9DzU1lqK2muRG3sbe4d59swkb5Sqt8gLjtgc9c11GuaY17pEifb5FuY/NkW3toiI40J3AK3XBHXPPArKfu6s1dpJ3ZxOjWyXENys1oNqoVyPlXeDnJP6cGobjS7SztJ7m4P2i8wZSGuAFjHcEclj6YPpXW3Ok2s18bey3Syww+cdxAbaBltq9MjuByTVWN7G/tFt4le1miQPbzRgOLh888EYGAO5NaUZX1jqYRlf0OCljMkjRINzqAwC8he+OevXpSTQwi1kV5B5xI2qrAknvkVPf6pdXF0/nPM5ViVMpC4OfRcCqErxIiExSLc5y0hbAC9gFxx+Ndak2hpdj1Ux2wWM3sx2Q7lkiglMaE7cgt/eHTuM9aTQ9dn0jUJGWUXLwoGRY2ACjvjIy2APp61cnt7/AFvw3d6dcS28BkWOSAzxqjqQcMgcAEgjBOegHvXPw+ALUG2nvZ7i6eYNGbe3mEYU9syHO5T/ALI7V5VNwnHmudHI27s0brX572TJlgWMgeZKFGVRvc9SR0+tVNWurndYxadcSveRqqTSJKWWQtwgZBwzdFJA4pW0E389tNFOLW6sl2GHSdOkcs2TyzL8vTAz39K6LwZp2mpcvqN3HeTPZylMCEwlWI+6wf7wIp/u4bFwi72RBbeGNR02OzgM8kmtyIrLb7du1mJ67jg4x+ldvo2ka3bs03iXV4LbZ90W0wLMO+SQMD8Kr2VtEZJ10e2a0887ZpJZGlnYZ+6M/dHoBW3ZeHILdQJBhuuPvOT7ntWlKjzvmep0ezjFXk9TM1G+1a8iFtptwlvZDCF3iw7gd19vrUENnIYUjuY47gKrfOEO85/lzg8eldtDpSpgpAin+853GroshtAZ2J9jiuieH9orSY5VU1ZLQ8dvV1XSyLqfS/tuoxCTycRsyhONoVBjAAzWZrGpabqPh2O1he3zC6vI84ZthKg7FUccEgKe3PvXrGpeGZpHju7LV57C8jl8yS4HzCRNuChU8Y4B9se9eTta3fhvUbext7ttXTTnW5VbSRVjnkYMCpU5G4E8AdcgcVx/VOR3ucyVjnfFYsIrTT7WDR5C7AB7pt/CEfKgGdrMeX46E9M0zwzMphihv7HbYW12VujJBvMIbsQ3IbPY5zmteW48RNqd7rOpafc2dyiRxQJLCXSd2bayBG43EMM7SMEZFVBq1/rL31zcaZHcJqEoiurQs0cKlVGHDD5gVxzK2QOa6WrR1HFJO518mjxXwuW8H6zFc2QkjY2DZOzgltxPJViBweBXA3uvxTWmpC9u5n1KJjb+Qsp2TDfkOpGQNhAwvcZrPu5oVvZDo63tpCtsEmjL+YWkBw2GXG+Pjr71PFLpJ0gTLHC/iCO5cRWznMCxEEgqBwHBxgEn9ahRV9QquDXulnS531i1MP8AwkkkLy2whuhPCzhY14CAgZxzx0A6d63bCG58NQ6lBp9/MWkhWIuhwGGDhck5R88kdugzXM2VrZa3pcsjRPbajZoTcLBES9wS424UdGwWyfp2Fa181umlXOoXGnXGmXKyRxQ2exmjMarhiST98EhucEdqyqRb0TMY3I7SHxHLp6tpKy20EgZJ4o5FKkgAseOVzjB9T9adceAfEb28VxYRgxs6uto0oV1Y8g+W34478Vi6Z4lkS8u4pN50+5QbxGEG5EIYk543dM45Jr1Gz1ax0bwlZnR4b28a5YvHPeRFYIMfKzs45IG4nIJzn2pzTgrlRSZxegaZqmg6jdJdRiATcXg1GMLbwkcoC38Tdxs6Z56Vh38Omavq+on+1V+xbjNCxjIZpAo4RABwTwCe3NWPiBq2tXOuJZ6p9neKJVa2a3+aIKQF3JnnB2/gc1zcklxqc+WWWe5lc/MnJkbjaMe1a04398iTWxYgheKWCK3cNctHv+X+AgkbW98fzp9rr3l3ZF3YRPKgKKgBXJBzyRz2PTFbV74Xv4vDsuta7NI2pB0jtbWNQoMe3JkYgcEd++etc67RmOW2uFDeUB5bwNvUnrnJ5zg49vSrUUyNYsmt7uIahai4iJhbIkSNyMM2fnXPQ8/jXU6DeadFcie806RoY8IixTGKMkHG72JBzwf4a42RIrdPOijkRCoUKy71yRnhj3pYtXuJo47fKLHEuY9ycLirdPTQVz6h8N+JT4ltY2XTp4YDkC4DB4329s+/9K3/AC4ItxVEUEYYnvXiXgr4hNpmjPBHb28FpDPm4y4Eo3g4MaZ+fBHP1r0vSPEela0GS2v4Li4A3MqA5H0B6U43tqbxmmtToWmMg2wlcdMj/CgQ/OWZlBzwBwB/9esh7uNLQBW2kybAkfXr0/8Ar0puXkWJUmZUOWOHydo9PU07MrmRsFIyrbGIB5O2ovKikB27h825m7sfrWdBqvnwqUckKDuMuAeOMfjUiXnmztFlgFAwQvHPvU2sO6Lc8cARTIrYTJC7upNU0vGmBRQIx0QdCK02hQR7zH82OWHWokihZ1JALKM4I6/SkOxSNwpuI4khds8+YqDH1570jmSNXVYmyGG3J6jqSauzzpAdiARuVyH4PT2qncyXGyRjOsStgozLggZ/ioE0PfyDIqPtKkHIIPJo2gthYV3diwBOe2KhbztoV7jzAuQSq+o5zjpUJbzpEjAmWJlb5y2Ng9/QZBpE3LBgZRvMK7yDwo4qvII/3YCK245CFsEc9asM6IgKTsERT5jtxgAZz61nwaibqFp0hkdCzAs4ClcDjPpmmgbQ93EdwSYnC7WJO/hMdMj/AAqP7D9ow8Ui26Py3lk/MvuD0pRHb3dtJHmNmdQJZYyMKMZ61XeK4CNHA6FiyKX3ckY6kfSrTFc0GQpL5jecYwpWNY1/h9Pxqbezvuy4DqMIy7CB356VmSuYpJYftc0WQCCwyNvGTj09hV2FbpnlDuo5CphiNuR0x2P+FJjTJ9pVMZQKBwiLwv41BIyKQqBDyCwbgj0HSq8sUgIilvAJXOyJkBy4xnJx93nPX0q1JEttbbIGLYjxGDzz1Jyeeam4CuzzojR+UR1BbOfqB2qyihoY3bCEsP4gBn+tUIpPP3Rt5kkm7OYVxx25PU9acjJHsiAm8tH+UyKcHHvTBMtPbFHMgeSMOMEls9/Q1KCzx4d8SdM9OP8A69QlmbzCpVpSN655+U9BSC3YQzJc7DFu+VUyTjjqR79qSYImkmR42BJBHAdT0/wo2OUPkFtzg4ZvmB/LpSxO6SE4KeaSQm3n3PFSIFjUn51BPQcY/CrTHYURjzFEkhkcAZ5wM0y81KGweBJplEk7hI1JwN39AMGr37lIwkjcsP4Qf6Vzc/gewvLnUbjUAZBcKFRd2NgHII9D2PrVNO2g7HPeL/G9pHbGzsr1pJmJLm0fcIzj+MkAbfT1NeParqkWqatcTRxNI8w2vLJIDufqzey8cV1OueGNQjtLuMxNboqqsaRtvSZlJ2578gjivOb2O8t4khnTylf5mYHG485z6daxjFSd2znqJvcqXUslrdjo3lnOcnDU5ZJWklVnjOVbcQcg554NUpmRT8rhnx8xHY0638l4/s5WRZ3kUI4Pyhf4gR3PTH411qKsTyG9D9jS5t2leSJjCDIvDbnzxj0U9xSm6mt7Sf7REHEg+QhueTwQOn50Np1nbxo73DMR8gWX5c578dB6g81Df3MM0rmPBcJyX6HHA60lJNmV1cyrqcygeYxkcKoLE5xjsPaqoUNn3qe+iEVy3lzJKpwd6Z2njmq6na2COldC2NUtNBjfepSDtyeMY/GpHaMjBxv6YA/rTC+QAMU7lIFBYAcYBzmmBSTgnHrmpoGQqQzAY5J9qa0yuMgDjtU3DW5XGNxHavRvAt8ItHlieMSxktFIp5HzEYOO9edHA7DrxXY+AzJIt7bxgFlxLg+gB/qBTi9SzpL4NZm2ndgs7SyA7sFFPQFR9RWXrMIVgZHBaZ/34cfeI5J46Dp0qzfkCzsiJ/PQuXbeOrYyR9ewqpr7iG3s7aNUErZkDB8sVx93FUM526Vo2JA2qWJWoTLuIdgMg9Mf5zVm8Ql2dwBIqhWwehqCRWwmFXIHUtn/APXSKK0js8gPUqO3GAPSj51IDg/OOvsaeVEc+TIG3ISSB09qHjKpFkjaVyM9R7VSIZnElc8cjgg0sEpSRTjIzgj1oukCyMQT9MUkKMsi5xjIIyOtc8wsrGrbTzL88chinHyoOMtz/e7cd6creR5scbYmGCGBxz3z61A8itkFwwKYEWSACfQDt3xVDexYje2Dwc8k1lypkJXN+CTZaJO0zNI3y5bARTn1PU4/KjVdaW7trSOSNWCIVyvJ6n0qhEwbMbbgSRkqwKn8OlMEapNJBcbiRgAJg4/E9KxcFccJcruTi+Zb1J7YvE+xVVix+Qjrj2Nb1n4kuWt53e9LtlWaKSPcZDnpnouOue+eK5V43gk2Odx2kYRulWLSUIirMitHnfjuRSnBS3QSd3c9Vs/Hd9rmkRWmpWMV5ukAiZYQ4gfO0bweowcfL+NMj1HTY9Re0WDeYy0klvPC0YR0XglBjCL3BJGQa4/wxfXiyfZ9MBS+O5xK207BjqgP8XHrz6V1vxAXWRKkV5cw3st5GjfaQ/l+SQnzRgrhck5+XnOcmuZ0knbY10cbms3ifSbKza5liVfLEUKhbZF+0R8ZIPQYIYDrniodc1vS9Jv7CSxtLOXy1VmWJ2aS2yd43OSQRk849gDiuLj1S7W5jRtQjKzxrELllUOOMbc44K5P5muvsfALa/qik6hDe2RUPLJCdrM+fmAJ6gDHzcAnNRKnFLUmzexfvfEllr1jaadby2kDxt9ukktod+50YsV2Ng5B5AOQfesbxja3+n6LFdxQXVrFLOGF3MqRSF3bc+4g5PsVAAHGK3rPwamhm8MOqwmKRykcsRZJJH6qhXoozwTnBH1FV/GtjqF/4eSTUdOt7Xc0bJAbw7Vkwdzbeg453EjrTpzUXyoa2dzyu4guZzJffaWmu03TT4ByhVtu4t0I6cjPvXS3trcREastxJcW91EGSXUJBJI8hTaysEbOe659iTXP28k1vMdPaysZXjXyyXHmImMlpM9CSD2PYUxTvu5Y57hk4CLtTYJOemB2x2rqlrsY7HrekSWek6FbjSnW/lgEc0N0WYLHMMlw6noT0wMk4rmvEdxq/iPUZpZWEkL7VeE8MRycjPOQflwByOM1zdzrmp2gyJ2EM0olZygypHAKjr7fhUdjrMsjv9nMovJ2+byAfmB4Ix/nnmslCSd0E6r2INNfUNFvrryb9zZwEiQx58ov/dOOje46EU6C41PVg3myTTbd8kpnfOFzk8nqT1wKSKfT5rrM1rcyQrKQUPyh26Ybtn60qanPptq0KRh45CVMUyZjVR+ob6e1bczsLmuiKzttl4Ee6i+zMdyOxwNvTK+uCOntRcw2/wBnVAVdd5QzyAqV5zl/Yg5GO1VreaKGICRZpJOFjjLjYSe/tjOfenXbNqGpOu+IOCqh3XACgcZ9h0/CrV3uTcqQgx2u7GUkk2RyAEgkHsOv4V1ll4mvbWCNpL0iSABk8xFG4Dpz3+lcyGmsboiG+LGMFFkjUNkexqrI7zyKzSozbMln4C0nFT0YaM7268U3VygnuYIbgR7WVkfyWGcnDAHJAJycEfjWCYJNS1Bbu0SYxqDtJ4Ut3ZR2X6+nNYdrfW7iY3XmOX+6iNwPTJ/pV6HULUW8MLK7xgF5I1wuDnkYzyD/ACpRpKmvdHrsyCUTQgP+7eVvkjIBb23r6D371Ba6e9zKYDtBxubcwBwOrEnt9etbMuo2zX0jMWQLCIY/K+Zm9Tn+HPt7VmWpZpHeO3MmTwNmSoHTk963grbj2R6hJPqLBJRGI0H+r8nncR2YnvURvpndUlidXZ8EqSXZs5II7HpWDH4vuDfSPb3MccKOOJPmGAOmO+e1dhpXiCW+8yQxqlxIwbzdoLkdTgHv718rVo1aNK8lodSanLcs2GuafGzwXUDvIH/0eLc4Kt3PBBIPoelat/qzRpBcyzRuxIL2uOFX0BP8QrFup5NGEmo3unxNHKwEJR90mPVuOB3rkNR8WrebJIIELxuc+am7IPQg8ZHqDSoupUhaGx0xcYx5WexeE/EQ1W4eGS3S2d2xGY/mZl65Zu30ruoYI4uFH4mvm3RrlLtLZzdXMKquRERsjJ6nHc+3NdtpvxL1VpYobW3tJrOFcfLney+pyf5V6uGxvJeFboQ432PYTTFkJXLKU57/AM68xuvizLpjF7zS2kgABLwggDPua5zW/iRfao7LO2o6Rp8u37OI4lMjt3IckZ/CvRpV4VY80Nhezla9j2fVLODUbB7a4laON8HerbSCCCP5Vy1zolvZ69A2haRBK08u+5m3D/R0JyWTJwp3AHAHXpXjkEugXay3Ws6tfyXCPgfareSRRzwcBtuT6VFCti7JK3iVNNt4JScWkMluTx0BBbk++ce1Jyi3qhcrPUPG9hfa54oltJXuZ9Ks7Rbh7a1/1jFjjbjvyA2e2DWHD4J8XXEV1BHOdNFxA628atuCopA2SNyTvBzycVm2/wAQb6x1xW0rXbG809AQn9pyONy4GQJCoIPHfv2r0HSviz4SvrZPterWtpc4/eRlyyA/7L4AYe9DpqbuwcWjzNtCv9CsptOQXUUd0RNeG4gHmN5aAyIhHUEMDjviuA1pre+1i4ewtZYtPDYRGVUfb0yccZOOa9+8V6xoHiu1i0uDWNOMkxPlzC5RhEAQcnuCwyO49ah13wf4Xi8MxjSGUX8ZItmtJEdppXGMMDkFe5HQYJGKz5OWTdyHA8EuNRS3ey2QyJeQgm4uQ7CTPYYz/CMc981Tu76/vZ/tksks4J2qJm3Fz7gdT3rQ13TbjR/sRmuC7FZIpVeMAwSo2GTd/GOhDdwaxxqV5pt4k8EuyYKfmTGcHk/57VUY7GNrOzLGmbrSaOWe2hmSVZP3Ep4AxtLEckYzkfQV0tp4h1O20i40ay1QyaPdRu/lSxN+6C5OxBztLLzg8H2rj01W5FrIkpMsbSFzG/dz/Fnrn9K2tEa7uYYLew1P7NcuXEiTNtjQAEly3QADPXnJxVVIae8NvlQa9f6S9zFFpHnS2ghRWuJyd7OAclQT8oOcbeeRxxSXMVjbWMBtboyTTQjzvk+UHIPBPYdDjnNUL2Y3NwiSrFAAfm2/dJxguT74zTrqe2vElaMxoVlCpsVsyLgAnnoBjI78moUFZWI3O88H65qdrJNPLb3moShox5TTbjCG+TeYz97AY/iRngVzmtS2ia9cxQyLNaQTmN5li2nhyNzKPunJIqDV9U1KNZtNkkW5toniLTQ/Jt2IVVNw6jaffnPrWTpy297qUcJEVrbvKxklLHKxkcLg8cfnk1SglqO2ljT2XNnOrwsGjdGNugwfNjORwCMZ4PB/CsS6liefEJUhhliAVAPHGO2KsNJK8k4W3kcEqqGRyzJjoA30/SnaGwke+RtKF0xtZHkfJ3xrnl1zwCM/l71cNiYxRLZ2xl057pZFmcPsa3IO5kOACvqdx6da9n8BXi2nh6ZE0hbZ7QjLR7g9wMZ+ctyCP5Hiud8CeFtIW6tdSLyyW5ljCTzxmF0kOQ8eM4J2kHI6dua9JW88qa+tY43iuJTG1rbsrEzD5hkkg5yAOtJtLVlKJdh1C6NpYzjTy099hsBVVISVzhmP3u/Trmq0mozQS30NvYXEzwgfNakZYbdw2/3ev51X0+Fr1tNAuwUhKrJGCThirDaFOAAPbOatWzXltFqk/wBkncqscZUMdoXYSWPqQMdO9NNPYqzNgtbK0UNzayNM8H2iVyoC8YGGPcjNV5NTggh2AhXmYbTyepVRk+nzCoQblFt5bhwWNvKGXbzj5SvHbHWuBufE909nNKkQjkO2YbiCX/1R29O+5f8AIqeVstWPR/tl79kunUA3FqXVMP8AJKNoIP8As5qOd3L2xlt0MksJleXduVHAXgLnngnn6VxUGsarZx6hEXnvlLyb43gIP+rDY55U89M9j7V0D/bZNV0+I3CJ9rtPPDPhiv3MqM8YyV4pOLuLUS2ub92sbyNlUXk4UoTwBhsj3xt/GtWfWIVsZ3+zCd4r1YAZ0O0neqn6nniuKfV5I7DQZrlnVZrs+eoIygzJwvoT05qO41d7fTdSaO5xM2rLEUlcEmIMg3YJ4PTn61fKwTsdbNqUh1a6CNFFCpXyyG2qZMHO/HXoPwzVgSX1/cov2VFtvJ3LOq5aR8jdtyfu9etc3can5GpazCk0RjijjZG3K28kNnJzzwcZ9quWGpwPdWtzc35IWMukAnU7yAh2k+mahwaeg7XNWd7wzxNDbM0MRdLiMtg7h6Enng+tQXuoeVeSGTTZyBEp3FC4OcnoOD0xk0LqUF1JELp44pnPmm3bO0RbjlipPI/2u2a0oxGqlYplL+S21I+VKKCQuT1zkf5NZ+1S0aGoXKNtbzwRMG0+C380hliU9hggsB/nrVizg2GMKzSrcPvcN/CDnocZxx0pzNdXr2zQTeXBNCJdyqPlcYyN3THXjmo725u/sETQKo+zzNJOjHDMgyFC5Jx2P0+tU5SHyIqpMU1OVFt3TylCBBznJ+8eegJ59xUNib+YXYa5leSKQ4kxxjkcr2x1q1YzyCzkVxDDIzEiMNtjIwvbqSef1rcsrCyt4lbhkjiMSO0m4MmTjPr/APWrRPoTyX2M2yjuzAszKQ0gHlruzgcH9f5VrWVo5W4MkYRjgAA8jgZq3b2aQWEUcUajaoIXdxnHrVNru0LXJfUIY1D4dTIuFwACPbkGhpp3KUUTyaYrOgWZ9qj16jPtWdPp8wiV1kkmlkJKjzAMH2/QmrC61pkcpdNQg8iOEkhXB5Bz0+lSR3cNxHaubhHwPMZ3ABAI/Sm1YfKiukb27bpQAy4iBz8zDK5PH1pksjrfSRFldJYh5cY7EFucdvqfQU8Tq73YKJJDuzExORkjOc9Auf5Ux77SLd/tVzNbxyQxhXcuVQc84PQjJrC7uVyqwtmGBR5YTuYqN4YtuyM8+mD3p12t5NJcGN8RoA6hzgnrkdOB0pi6tp7rGqyICmWjiEigvjv9PbrUN/qtulncXbkeXNH5JdZAxA5zwOBjOaG2ncOQlu2nZCljcrG7KF3HkqeCcdjgfzrOTxdbSWEkNus/2iKSSJxI2SiqxG8seCCe4z+lcrZXF34gURTI0Ph5ZBbworNvkkCY8x2XDEdDjp6nitfTIoY4LrfHt0xWJUyp8pbb3I5A4H4HtWU6kk7InQxtNtrFbi7vdW1KCE2rbSYrglYmXlOv3jz1XPPpWD4ku9FtGa4/stJL2bPmW8qnyQSB/rB64+Y4PJ61c0xbOSz1LTT9lDnaTOYy0AjAUgxk5C4JJ57gYpuuWWiWEVhapm4ie+e7nkkkLNLGxAO3aMlQcDnp0oTd7i5dNDyX+zJW1BY7JVWKZt6mRgMKpyGJ7U+60FrW9LreR3cK4kVowf3n4Hnrn8q0dQaRNXuJYRcrYyyMVZomDRKTgZXrn+dVr8FJf3MroqnOCdvbndnkN6iutTkzjnKS0I73MsIDRlXLht+7pz90KPzz7Vm3TbA0MsCrNnj5uVHXn1NWrq4DpG0MKo4PzbQRg9wPbjPtWdPGM8sNxP8AeyR9T2raGm5MV3GTlWjUqeOmDVVnYnk1YktJIoyzjHzBQOvbPWqvNbpo1SGluaXqOtJgGnH5FQHuMn6UXLQ0DPBpQP3bGl3FCVI5zTi2YiOdxPpSbAjCk5ODgV03hCR4dRuIYz+8kgPBOAOR1/Oud3CM4z8/r/drV8OPs12BQSpkDJkd8iknqNncXNkzW0wQpK9sQZFkI2qDzlCPz59K5+5uXnj86eQcDjgDaucqB35963ZVvl3CPfLC6ZniCDy05/iP90A9fesueacQXEaQwEmZS06oMZ/hGeg61qMxZN0jM4fcM5O7t3zmq+B5xZtwYenIrQu2giMKpFtlCktkgh//ANVVCrPC8xbYFYZQcYz/AIipQ2Qz+WRlELKBljnJqOSUCGIuF4yM9eKk3YA2q+c/MS3aq+9gnklOhzg9x2qloSyK7Qear7gWZQTxxUAYsdny/XNWLlSpiwS2V7elVndf4EAwOh5rGa94SQuGEgyS+OFA5GakYKXbacA8DnofSnwLbfYpg4uReF0EIUgRled4bPO7pjHvT7eC2F4EvJn8gOpeSIZO3jcBnqeevqKhjYiskKskoxIeA4P3fXPrTPtFw0/mSMHkIHzt1I7VYu0EYCKd6JK23zThgB0UjsT196uqlpqunaXZQyC2ubYTtcSTzBI5CfmTbngNgbffioQkkVFPlKXkRljlBaNlwQ2Dgn+dKjQ+X5YJVix35Ufhg+9VYRG0alX8qQId7EH95z049vWtt7fSnS8kt540WJFKsoILsWC4w3bBJJHTGahi5S7ZW/8AYOqbL6BpVUkwlV3K8gAwD9Cee/FR6lqUrXyWt+ZJBC5Aibhc54yoOOM/XFY9xEy3j24vY5mgwyyRz7klbIAwTjt361atb0TNOXiiSbzMmVpMlVJw2B3yO/as3Tvqws7HTRXYvmbT9kDtezosrQxKpiAbIMWRhV6Ct7TfFl14b022W/laO3uJ2QXcKLkRgkANHwxHJPHHBxzXGQG1jvfssM7See5VfLwwZh90ewJwP1q/pv2rRb6xu7uWUXGWNpLOVEURzycnOR/KspUovRkqT2OxOvmQaql/PcxQXEm6G9t0JhmCjAAY/NnsQRwODWdq+qyXOmvLDfXDWsxUSx3KjbLKMDoM5IHPbAFYFzqwuZZbOVla1UuYljk3IGdwztn+IE81Usp5RI5tpWliAEkblvLKhTyASeobtjmkqOqkugpXbsV54ydW2NbGCCbCuoXGV65Hv3Fad3Fa3EjR6YkkNpGQts0xD7iBhy7dTu6KBj0qjq80d1Na3cURk2xKs4wRvmxySfT/AAqD+27j7LJaRNhJXR1jjO3y2BHHuv4+hrZ6k7M0LxbvVLpLa/trZb62bYyFNhkB4zx/hgYqjbT2Glx/OguJxJ5sVzDJjZ8vyqezDuRjqOtVxqLyXMkjoss0jMJE2jAz1Bz1x27VSkkLWkcUfzjBDHjIOc4A7Cq5dNAuzSvLuW8tbeNbhyZGVTvkLbtvCk4xyB681p6kiDSLeI3Ru7tEfznQ4VhnCNnHzYB5J6Vz9uGXanmRxupxsPY46g8jJqyty32eOFGwxO0IAWJODwB0HJocWthObuUXGNoUBpFPAAyKmtbeKQSNdTtEcZGB/M0yV4xlCTG64V1BwR6/1pFb7QFRXOwAKu/AJ57gd8U+WT0E07C8x/JCoiKtknduJ7flUV9M07OXIZ3Hz9gcVO8QlCgDy8kKC5xgep9qjeFrX948DOEbB3KSpP19KUouL0JW5mtDIpG1QobuD0pNx24kXJLcnGDUzyxlcZxn+Gq7AnLZZmJ+8TmtIyb3OhO+5o2IjN3EAYkDHG6b7g92x1+la90zW9unm/2TD5mCI4tztx3G3oDXNySh2BjTPQcDnPtXSXDXsGm2drqGLeKMmSOOSMea5Jzlu+PrT51a7JmuUzp9WjWVnjVg+AFYwj9Qf6Vp+Hdbt4rsx6lLJHHg7XJY7T15Uc1iSRrcIhn2wSgnfhyQ/vg9KLnUopYIbZYkjSPgSAZ3++eormq0FOPLJHTCai/dPVLHxC19pe2LUZoJwMIHOUfn1xwPrWLqvh/TZI2IvLltQkUssUQVYiR1OT/SuTj1tNKiElq0scrDDROvBH16FfyNPa+itmW4hvHcTHzOuNueqsvp7151PBSoycoaJmlV+0j5mjZ219o9wI5YLyWIgSKbZQ5Ug459ua07TxNbJdTWdksxK5DzJHtYdz8vUY6Zp2kamrxyJGsvnMDtdjnB9dnUVyuu3Mx1S6VJrePyDtUW6bVf15657nNXGksRJxmtSIuVNWudrBrOyRZSS1vcMV/esCQOmD6n34qX7bp9xZPYRASyxuTE9yTKIgTyFz+lcRpYub20lne0We3jZQ0u7HlHr06n3xXWv9vRV1KaCyubVTtMdlNv8tW64Tqo9T61Lw8qb9xlqdlds0JLS4t4kOmTwCAgC6geIuM4wJGXufTA4qOW4+wajbT+H7KOK+jCpcTKhET88/L12kdeM81p2usyy+Fpb62uIgts/lTxOgGc/dUE9yM/iK1PCVusmhvJJOFmWZxKHtwrpzkKwPXgjGO1d2DpzVJc+5Lr20jsUvFtzo7XWl6l4V0GBtYhO6aZsrbxeq+W2A+STzgEYz1rO8c6Z4TstIs76y0meXX5WWS4jErNHzyxfjaRngBcV3E9hIFwJk29ceSo5rNvLNZVCy3pEpONrxBkx1x7E+tdji1qH1g83v4/CNloOn6zptleSaw8jefp9zh7dAOu8AAlTnjBBqtb+L7/AEIWzaXaxeTGn71YoyyPuPJdsA7gDjg8Cu0lmtVtQkOnRy3OObicZj3Z/gTIzx61z92s11KLaa6YmUkrEowpx6AVEoqW6D6xc57xRqX2rxDd3RMV9DMCqysCBkqMEgd17fTuK565t0MSvbymTj94PLKhD0xk9a6rUYLTSrqO2tmiiu7nYwebAiRRxz6d6zRfXWli6lsyJLC8BhM3l8EYG/YGHyk5xnFUlZaGcnzO5jwLDJbMjySCckbECbtx75OeKt7wsTQiBUkb5ZHH8QHb255NNge0hvUuHYmL7zRKhyozgL9SBnI/nUM15GAixRg7erEH5j3pSTbM5KTYQtbgS+cGMx4Tn5RjufWtLRrCHUNQa3uLy3sI2QnzZYyUJxwvsT2zWMsrIuCV4wBzXTaNc6LLZvHNNJ5m+PZAYg7TSjnnB4Q9M8kZpOLQrO5QEAsb+GSJGkiD7gCh5weRg9cYwe1XtRt4TFLq1tY232TUMxon3Xtpd25ii5zgDAyePmwM4rpTBZavp+rWI0lLPWbcRvaR26gOwPeVifmGDggYwcHmodO8Oyadq6KlklxD5iJIbxsoOchuByMKeDnGRU8utx2Zx6udixzysCpySThTmtjRbHT3uomuppmEifvvKlZWXJ4HHUEV7sLXwC7yedpemKshDNutRz6fzpLvw/4XjeO50zSbFMjBKW4Ax6itVSb0TJcGtbnBReFrCXw6LiDVtUlIuVVFe6kVbcl8FwAcZK/StvQvAMf20tcX2pQhIw0YXU3G1ssuSQc84zgHpW7/AGTpibRHYW6gYOFX5cjkEf54qZLS3hXfFGgzw+0EEc55rX6te12Dl2KOj+GIU0zTmnnvhMSBI0d/I+SC2CDnuPy6VIPBNi0eps2p65+7iVsf2pLz+7zz83Nb1kUSBFQqUU/IvTbVNgpLOATuG1iWOSOmD+FaxgoqyJak7amIPCtlbeKNBtUutUe1vbK4llSW9kfLoqEEZPH3ufwpNQ+G/hv7Gb0Wk3nb43Je4fby8YOeemGate3sof7VsrpYJSU8xFMR+bDIcgZ7cDP0HpRZPZ6iBaCS8K/u0bzJcj78WR7HisppJ6G0b2SZwPhvwxomr/8ACUrcQSXBs9QmjtALiXcVAyAFB6e5q7ZeCLF9Vha48M3D2xiOFzK2ORznd9a6LwJolvY6x4ou5XeR/wC1J1iJ5KoRySf0r0TTS0tjZuQ0Y8kfJ0x0xWSlqWos8v0H4c+HtSs7f7doLwjz8Bm3KXHz8HJ9hW2/wl8HCKZ20eJ2E6hSzHhdw4/LIrs4rUQw2iK7ELMW+Y567v8AGlffJBONwGLgdB23DimWkjk3+GPg+GO+VNBttiIroACSGCnkZ71FF4S0WHXLOO20awjjEDHmL5gRsxu9+a7VsiW9Of4Bjjpwaz5976/aqqgAxSHzPb5Kym2loBzlu0Vhaw3Mun28ijfCZXQMx3MVIB7DGAfXFbG6zX7clrGqSwxiI5ULn5TwPrjGayNYsraz8P2Dxo2+fVYQ7Fzx+8PJ/L8zXQahBa+ZeL5MDDaHl3NtJ4Pf1x0H1rKUW7MFcr6dCwRI5nV06p8oUKMAYAHHNacNjbQplWlQTNtZS2cnngip7e0tIoYfLhVUVBt9FFTLvKIZCjNv6qOMc4raMe4GeNNsoopEjiH+s53Dd6dPQdKuwRhI8BfugnB9aqErMJtrESbyuC/B6d6vRjau0HPy5yTSjrJgZer3F7CulzW9xHCpuFE8RAzMCCAik984P4VHpVlmC/kvY43lmnLsSikcADH6UmuvOltpwtYYpZnnWNfMONmR94e4xVW5vmiklVpbcXrK0WwyMI3YDqOOw6+nrSlJqQG6ttAt3lYY/wDV9Qg9arTpbNaWlpKseydShjIwHG08VnaRrsc15HDd3cJuXVo1CkYJU9sHnjmrOpXVklrZ/amKqp3rx32kDnsfT3puXu3C5ThktptOn83bbWdu7RyJLhgACMEAcY6iuZ1u+TUluTE5ZYHTZbyp5YuQWPIUDOOnPORVG+e5k1G4tLW+85b2JkliQljJ8u5Qqdjg/ezwRz1q7b2enaxrFof3iS6cg/eoASjA/MCVJw2OvviuSN2HMFpfw6Kljc3cdnJDPcExyQwkFf3e0LyMFwRx7A1f8XNLLp1/YxeZm9EcTlED4jY5YhTxyo4/GszVNPv4bi3uWv4Xti4+zxxwY2nPfnlj+uK6K5ie5iLvctB5ewTmRMcjJQkds8Dj1q5xdroty6FLw9ZQ6VcyPb3F1K0se54p5zIFCjAPP3eDyo9Kr3F5bBtMmeaTK+ZIJ4pyoQlsHf13DnG2t25MhmWC2mZD5TCTyk+4WTjjjB9Dk+mK52XR5IJ7K+S4mV44jMIpgPmkzg7lxxng5rncWyNij4aEVtrupeVaxpDdx7514VVZc4GD8wYhvpxXK+JFg+23Fzqd+0NlCYxDBbk7nUDOZAegHPQ4JPStG2sU07VriTUPtEc1xGryENulBOSSTznHHc96v+INEmvtMjvYrizt1W3KmSOLfI4C4wRkggkDr0yauKd7i0seY6nfrKzSWc22O4lBy3BIYnblRwTj8qyr2Gc3Egll83DYDEfMWAx689OoqYxXmn6fKstvGUmO5FMZD7sjAz2+npmtXUPBt/5UNxBPaXEcn+ra1LEA9xx05yPeumKSOWS5noc1j7WrqTK7KCFkPIx6H/PNV2ggiEWSxJG4LwSnqCDxkmuqXwneuEsbW9dpjufyUTJwB83GaxtT0Gey09JhcC5wTujGQYgO+Ocitot3sxKLOenlZpCwJBAxnNQKOTzk1JJkksSOecjvUSnGD2rdbGiWg4RswwozmkmGJCv90AVatrjyNzrL5ZKlTxyQeCK09J8NX+v3sUdpAzRyAZZV3HGecAdf5cUnKw1cwScgZ7cVNt8q2EgPzFsAegroLvwrbw6pPYLqkXmRSNGI8Kz8euGrO1zTJ9NZVY7ouiuvQn0PocU732KsZLj5yF5HUcVb02R7fVbWVTh0lU59OcVXjTC+Yw4/hHqa2bbQJxB9rurlbUcMNwyRz/FyMdvzpXA7SK5EkFzbbnLkA4DYVskZJz+H5Vj3u++s5XkUwxwAI8cIO0HdwR2P41002jG4sp3iuleW6iwH2AYDLnJOeBnoR71y9/Z3WkpLDNMVtXfYDH8yybB19ySeprXnQ+W5Uv44nkG35IlBy5AGfp61n7C0MnzkMoIY45P1Na9iGvZIkn0x/ssKn5s43EnuOOBg9Kg1HSbiBhdLJh5psJbxjIGQcAHvjGOlJyKsYm15EZ/7q7ifXmky0EnzRkcgkDrgVs2/hm7a3MstyIHY7THt38e/OKbqOj3VvFJeNcicAAMSu0joBjk0KQuUzFikljha3t2kkkl2Roo3En0A9atR6JfXWo3OkOIlnjAmaJWBycDpjjhTk/Q12fw80Ca8guUeEQXVxcQPaakSPMtSCSSo6/P0yP5Vbg8IDw/8S7uzkv8AdFMs1u7SDYCJIjtySTxuK9aynK7DlPOp3drgTXADoWjD4G0lV4BIA9B9fxraHhh0u4Li31jR74z3Rijit7kx7CV3q2WAwM8D3GD1rU1fQZNF8TxaT4d1SO9u45maK2jbc8RUKVO8jDMx5Cj2rndV0/UIpBFqX7q7V/LFtJ/rEz83K9lJJxjvWbbM9VujftfGerXOo215qlwZYWnMOxok+Vmwsk23GC+3jn14qPxJF4es4Y7KCydpDE8xu4YjGB8+ApVvlfGMFx1z04q34Xj0KzW0F9JZ39zcyFo7KYMpLqGCt5i8p84AwevWsO+vbnV9WaK+cRRzxloI/NLeTDkt5Q9/lxg9TzWdrsOhhi3WTz5wkrKBlSuMBs9Tx0x2FW9Ps/Ne5lmhXyoon3mQkBCVOMdyfSooJpJ4GDPizjcEoX27d3fH4YJHrWtfaRI2tCFLp7SOSNbiNbwhCQwJXcV4PGBk9jiq6iSZd0XwfBq+oXNpqV2LWKxRA7W+1ss5VRhjw33gSM+wrd1vRdHt7KFdPMT2sWqi3e9ngwhTyRkEDk4IP5ik8Mm40w6k2q28MDXOmwSIbkeUspMwJZsgk5yM7RkjHajxJHcx3f2lgYlluSjGEnfNsjUqNhwoUZ+XgEjn2qXc2srHOj7PdXmXWAGSY+RBGQMIM915AJHf1zWm2rQGxgs00wvZTn93Grb2hYHshBOc5+Y9alnWzZLe7vvNsZFcwxSFEceUqHaGVRliDjnv+FZFhONOSO4gSZdRaeQJMrdFOAF24yG9+3Ss/ZqWphOJauWmura6H2RVv44nb5QsSrGvVig4BGPx5wKwLd4EmhnutkqROJjETgv6DFdvH4sN14X1nTJ9ODa1fy7bnUTgsVBwAw9unyjkn1rjnmW18iCNSjAGOdmVQsuTxweVOOOfrWkPMl6bD4bpRbYVSR5uRkiRmJzxz6Dpxyazp90NxJCFkVwxV0bqQPXPINaryW/2KIWsRjurQhyFI2n5iRhu5H61lteP9qe5kiXzTISWI4JJyarlExz+SYjC0kir95ANpCg84Pv61WkzGBvL7ivAH9T9KhnnDvxwd3JH9BTkRxEXAyvqP4gDVpaDsWI3+X7SrRhgxVoj8ox2NPF15cm5ZAkvOWViS2e3tVNmjkkYjg55APFMCsoc4yVIwG6n8KGHKmWY3a1R9sasHXJEgBxz6VLJeR2pjS3COhXO/HzKT1qpHBJIfuFgBk4br6VHJwm1lOfw/TFHoOyL00xaTI3bpB95hk4/+vUFwXCAGZwP4gX4qt56xhQCxx3NPS8uMbI3IB/h9qHruCiyMozrvHzE9e9G+VomVARGSM4HXHSmyOrcs7Z6ZC0xnwMIzA4zycUkjRIswTNps/mJKBcIflIGSh9RnvUoubjULtXkeWWV2B3Plmb8e9UYiu7e5DHsPX61oQ3DQRMYubib92pHUIfvY9Cen0zQ0KSJI9KWUxMJASzZMjngAH061r3nh5gq30cZW0LEuAPmX3H9Kz47+RpspLKjNx5Sdd2eAPb2rVt9WupPOVWO4LtCLkY9Sff0rmq+0unEhVGtzLXRbq8hmkMysEcIA6YJXqCvv7VeLfY2ld9PmmtZbfy3FxgNkdGXHSnXV0lqm6KR2JQMRsUsCOobnt7VW+1s+0zJHJBMN4kVfmyOD36j0qZcz3CNae9iJNZvYIp7mGR4pZWRRJFCoV9o6E/wtjrg896yHbfuePIX+IEdCew9q6IR20cbpHLL5U2FZdoYsOpI/un369qy5BBaaky2xka2OC4lQbvfitYSi9VuU5t7hYWoaeKa7aUWz8jyhkkfSunsdYtbCW6s5rq9s2hhItLi1fKNJ2345II7dATzXILJ/wAtYJWjmWThQuMLjrn36Yrbgnt7h5PtQY8BslMhj6Z7Zx1qKi5WpNXKcnayPTPCeuQx3QtXijvvtMUbPqEeGMZ5ODGV/hbJz+NSoyW1mLrVNZZVjmfz1UbTKgYqAAvJJrmdOurufTJYdMu7a3lKeWoCtvC+inqDjpxXPTXrpdrBeR3CSBPLSGc4Esp4+fOPlyc1rTrKStYx1PSbzxksl9bS2tw0en+aA4cAlgBwpHXn8zWTfX99rEFxPZxs0jSmNYLeLy32dcuD2x39wK0JfD+v6do0f2TSlWQfNJCk0Zh3ZB3lep6YHNUdO1mG81WYarp8+mXLKskd1BE20DPDYOcDgjJyK1s3uO3cp209xNaB7iO4y+QspIBQr0IUj/61UL7Umj1u3iLSPED8yowC5HXBHPY/nW/d6O2o2l1HFqyNqBfzxPExconIAPsR6d68yuIptOviGLEq+Su/BcZ7NRUXcTR0lxe22oXHOlWt0rkxM2GBCjkIW+vcYrG1m5vILBYGhkW2ZPLijIBRF3khcHkEcn1qGHUFT/Xb7cTHAlTnvhjjPXmn3VraSMm+9l+zIyQRloiwx/EQQfmx1Pfmp5UiloZsFnJNO0iyIojdBlzgcjqT6VCsTI6ILiN4nHzBDnCg9/T1rV1qHSrazZdPvZbzzdrMzw+X5QHHTOSSMH6Gs+KCN/LGZBK6kSDbhVXHBBqubS5qncsaHo663q6wRrJKiq8hVDh5FXk7Qen0r6GtPBPhjdZ30OkQBo/3sLlNpG4Zww747A9K8j8D6fpFrbwalrl15GnXHnRsTGxVl24GXH3DnGPU9K9UtfD8kmsjXtB10ta3kqPLEzGRCgGH2nPU4X6c1cFfcTZuX+g215Il1CkcGoRL5cVyF5RdwLDHfIBHPTNaDwoQfkA9sVKOD6VXub22tAhuZkjDnauT94+grbkSJuNa3jLjManjuKragdvlgYAwelTW2p2N8WFpcpMVzkKc4xwaraoxxHjHetIpdCZMrGUdMflT7e6kt5g6AZHBDdGHpVTOB1o3c9atkXN0NbTqGt18os3zIegPqPasre1vI8Ui89DntVi0OYT/AL39KzGdjyScioS3KbN20lU6ppqhkIZnXk5/5Zt2pba5lu9OtSsCBgIdxIwd2+PP48Vk2VxHY6np17e3KW1ukxBZzhTlGAz6c1sSeMdDuII1h1rS2+aPpcJ/eTPGfc/lXFX0ludENUVPB0o2+I5GO2Q6jMxHpxXb25Bgj/3R/KuH8L6naJYeJbg3NsFk1CdkJmUBxjgg+nvWwuvWAu4CmpWQP2flTcpjO4e9c7nyyuWkbE0qhLRs7gZsZH0as99Q/wBFuCVfP20JjGNvzKPyqjDrunLZWXmalZbRMzb1uExj5/fjtVS68R+HxZXYGu6WHN4rDF0n99MnGelTKrJ6xA6dnzLenB4Rcc+xqJpgNQsFYDJikyepyNtYkPiHRY/7SMeuadIr4Efl3CkA7Og5qE+K/Dr3NhEfEOmfvFYyBbtD83y8de/PFS5yaAq+Nrj7L4OsJY/nZdVtwCT0LTYz+GelW9Qil1DV7uJUaaKMRFwQuOQ/JzyMcGsTxvqmn3fguxitryCYpqdtIwSQEqizZLH2A5rRPi3wzDqerq+uaenmwIV/fgeYcP37nGKmqm+UDskS4zGi7ERBtBPzb1GOfapJWaJYAccyY49Oa5/T/Gvh+7ECRa5p77UAfy5wcHAwKvSatYSQxyC6hkWO5CuQ4+Q/Nj8a61JWuBb2b47oL1LkYP0FTJJtmeItlhFuz+JrMm1fTo4rhTeQZJyBu5xgVFfajbTWtxJa3KymSDYoR8ZOecHtxWSdncCPVdStWl0lZJPLIuI5OTxtwRyegwTUeoaXKP7QuVeLDQkLOzclSDlfYe/XmsLUoHEtm63UclukqyO38aHAGD224FbVrc2drpV5DJLbgzKWTH3ZAV4YAdPTHtRfmV5IEVb/AE94b61ls4njEMTQyQpGv7xcqNpx2IGQRzk57Vmr4qtL9RAbaSN47nyjbPgZJLKGH06Ctz+3dOWOKWG8jmmVRvznBOQTnj17iuJELW99bX0M8A2Su7x8GRwx5AyMAHk8k9c9azblsKRqR6PbXPiGa52eRch84QFSjMpByc8jgnA7mt+00yTRtJu1XbLcyEL5kbFQxzgFiMbTjqc9axdO1MJdu9zFbJNI3mSL82d2eg5xwCT+NVvFV81zaJDaXLvEJ+R5mwvu5Jb1AP8AD3A61MIySbDoLq00MEGnwzSy3N0ZEmd8lY0XOCoY9+/HTFai6nb3l9EfNkkigzb+W6+YQP4XO04OSMAn2Ncjb2MstutnJKt3bef5kbeYVU7sBlI9MDGeo5rsUFhI8rW8gtj5Y3i2lBRzuyMcDBUjg9AOK2jB2uCH6daa5HfXDXBYxurfZVaTATAGDgDJJ78nNV/EcQbw6t3c7kVQY5lYFmZd3+z7/wD66349bt3lUXhSBPLJU789eCp44IojOmrYlftZJEe1pOQQuTz0471Lpu+g7aWPK73X7iYrdwvE6DCvFIoJHv6+uR0FVLK/uXhuJBbFChCMzn5ZgcYwB0z0Haux1JNO04XgEUDQtD5UE8MeNhZSvzqR97jO+uR8P3NjeahK9xryzKbZl8uSJkdmwoxnGPb9RSUXEiUDlvFlvNawR3i+bGJC0TJu4DA8g+nBH5e9XTDd6VoZ0u0TY6jIIJXYx+8yk4+o+grS8UT2smhS2812IHhkZbeFIziVyy5DEdCAeD04OaPF81re2t7cW08sk5iWVXjUgqxfDbvXA7itIvUxcEtUcfPFrEMQynmOWYsrTZPsS27nPYVp2ltcXdnHALZ5pWjVHjVd5c7fmJPfvXIG8m86KN7y4hRnIDNM2VHAyRnp/Krdzq88JP8AZ19fKDhkWKdjjnGPUHtkHJzWsbLYUbLYfN4NnuNButZsJRKtnPIl3ashR7dQ2FYE/fB6ccg1y0kMkJVyhVXBKZ7jODXpuo/FO5vfDbwxW01rrRuGNzOmxVlXjllxkHCjpgZGa8+kj85ISxVA24h2Y/Nnnn0ohKV/eLbsT6Xpg1e/e3t33iJTJK3I3opyzjPQgY4rrZNSj0a/s4Dqt3pNnN1u7RTIyKmCvy5BIzjv271y+iRp/a9oYy4lO9Xy33vlOMD6da2fFflstuJ4xKnmsGePhBkDG0Y74NaPXQtNMr6pHa2/jR721GoCCSTzme8VUkkJO5iAD0IOeeoak1LVbHUdOuI4Zi5JXjYwz8w9RVC/nMyTXLy72ESxoenygYA/CqUEjwiWERNLGYgJlTI+UYJPHTGBRHSIX0Njw/pjXd/JIoFwkT7YdikhmAzkDqMD2/lWxrfhrULvUPNa1mGnxWjXcYOR5yKAXw2PUheM8jOKPC90xee704xWWZnEYB2qi7ACOfUdvetTU/GEmj3v9oTzLerNG0VtaQX7RyWmVUNvVR8uQMqV9cVnOUugugtpqF9/Y1neKpmD26pOGGQ43AKoA/iGRz09q1dU02Ka2e2jnAuNw27BnDdiCBgdawvDdwX8M2MkbOI1mdpnViuzLnAJxz1yT9K6dSnlYS6cwiJfNlYZYk8/Ln8K23RojhLiW+/tS1hJEcccqwyBJcAkNk7uxY+lW9fvnsNMLQRo0jyBVdv4CQcn64z+dU9UNzJOjLbRwvIgGxEGFUc9P7xHJPvU3iZlGnIZBvJmGMcD7rU2M52416+uolhSSeNyQ5xJhe/IArrIr4y6K8zRRSL5XmFVPy5xyvfjIIrizDGU+VgzHBx6D0rqbWNX8KuI2xmCTJPHduadhFrwRrd9N460tfNhSGSbc/mHZGgQFs5P3TwfrnHSut1jUrW48fajfpsvI4b2Hcu9XGwxAkDB+YZDEH2ryC0mmtJlumCyyY3bZCSHHdSB612FjcaVqGrard6bCunALbtBaxQlUBCtvB6kHI/HNZzVmLm6HZ/DoWd5ret69b20Si0nWxt4yNzAvLuedh/DnI5HA6dq5P4lySN4y1eaeBPsX9oLtV3AlmKLgqjDkKM5I7bq5rS/FV34e16/kgiadZJ3PkrIYwX3g/NgfMpxjb0rU8SeJtK19IdVMkkWoC/m36cLfGYW5G5hjPIC4HPU9ajlsxPYx4NXtra5NzBC7HzxKGnG7y1XOAyj7/Uc5HSqUd3ChupFyPMwFRslwuc8N+n496gubiObU5GKC1gaYsEA2+Uuc7QP0GahW5WZyZ2KrhmQBB8zeh6fnQ0Z2ZdWW3uLWWOOFjdDa0TseQBncuOhzxyeeK6TVYb3TrC4slvPtmnm0hkmNtGSke/5lRyfutu4684rlY44Ib23jvZZUgLgSOiZkiXuQO+OuKttqLi2ntIFeWGSRXeR1ZfOVCQjcH5RjqDnn0qbAkemLBeJqPhifXQLeFZt225QsRCsafeJ5Kj5BzgjGaf45vdIbxxH5tukltAzzhbKXAm3qmxt3PpngY7CuL8ReJ7zVruC7h1m7m1CKNIYY442jHIAZVHOSeBnjOO9UY9eY3cqT24iaTZE6BSGVVz8gOMqc98Zo6GnNZHQ28sEKJJfSixOZkZHhZjsbO1VB4BByOMHmuciljdJLkL5kqysEXcTlfU88dsdc1atXbW0Rbm2nLLOxWVt7FU4+UuepH5+tR+WrS3Npbjzp0lcnaMnaOxGP19aUOxjKWtiaVHSGSCW8i3JI8nnPlWJwM8+uT0rNYSEESEDbkM7pnqBx9TUcrb0Rh5iS7yNsnyoB6DP6mo2uoIoA4RWmzgEsSuO+DWvKS0xElZJAwBUIDtwARg9QAen86hufLb7oAUDAD56/wCNVZrndv2rtyc9c4/Gld94HfKgZPr/AEp27DUXuIqS+YsQHJ+YDg1JMxCBRubCgtj+gH86jEcXGFIbdjk81M8cpjDs37tcLgNj8KRV1cdc2f2OV1do2ZSOFYEHIzkY4P51DHuZxIpVGA9Ov0qWO1zEZE3fewExkUH5IvOkVXZXKN82cntkelFhX7DZEhZgyNIoHDL1PufzzQkAfeIGBCLuHmsFJ9lHc0sSK6luAG+6COT/AICo5VaNBGjbwwznOQD7elKwIh5aVBkKc44HSnyFYBLCBmRJDiTocVAylACR16Vbhs2ljWV3RI26OxJGfQ46UF3sgtWZoXJRliIzLzkPj2Pf6VWmd7h3nkwCcAKBj8KuyxvbSNDlCF5JjO8A1BMluyGVJiW/uufmNCEpO5RBKtnGMVt6dZ3dxc28kdlJKu8EMQQvHv0rLhdlkBUkf7QHStZFmwGmkL26/wADSHDfTnim5K2oTlYo2kkfnDzGKknKPngH3rRUTrcC5t8uUYcg4zimTWtvcRIkUsSXA/5YkYzx1z0pbVJ41O+NsDPO3cCR2I/rXPOfUTV9UVdQSRnM5P3iDgfwN/hWjBPFcxWbMYhIrkMnQNz19j7U+Ga4C4ju41D9VkUfkOuPxrLNm+Q+wgliSDxkZ6U201Zkp6am2k0A8zzpGjm7pEOc+56Vd0y0sdTuEl1K7ZYbfLScje/HQY98fhXPxfubhnRHWMHq/OPatOyZbm5laKXaGXDbwcqO7AY5HvXM04p8rHZtlu+0SOaQvZW9vbxhMNFHKX3MP4uehIrP0fVIbNzbzt5cTk7ty7l9ty9x/kVqDUY1Xy47+G4heMsxjJDKM4wQRx17GsW4231++9WiWP5VwvAHbPei7mrVAjeErli2s5bjVyLa6jjYPuXymIUDvtzzXQXv2e58PqL+3lEZlXMwO5wuSMjP+TWZpVtGs03GyJQXZxlnUDqVXqTz+VXrS3WSO41G3vbg26ZRzKo2qMZ3fTtn1NELuegTi3qS6RFPqgitbXUY4lCmLczSLuxkYZgfvEYJwOwFLcN4t8ORtcz280MyJ897EMpJEMKqPjjAxkcZ596faX1jcaKkMVvDLIHwrROY5YmHG4HjPHr1rftPEs+pNe6featm2XEu6aJRvjQYeM/7xHbJyea7VJbXJjqYFt4na8R5pbASMAGmmVNrIvrvTGPXkVBqWlWetK+oC5ZLSFtrLjEnIz0NalvoLweGXiDMks4czpCcCEdRuI69OlV9VmuIdCSVooJlIXyxETl0GBlvT0IqJubi43saKKTTZX13w/YRaZarpEcrpfXOPKYqzoFXPyHoPx9a57VBawSQ2CW+oq1uo2QSjaUJ5bI65NdLot4sk+nzeZtjacQtAYyW3NwAvt3zWR4ytiPFc8lxqUKtJB50c0Sko+MhY1K55AGCT3zWWF53TtN3dzSpa+hBbW1pPDdtJCkzGECB/wC4RjHy+nXk9OabeWCTXcz+S8ULFUjSM7zxgMePbJ/EVc8JIbZZpJbUXFvLCnnk5Qqm7oG9zjmum0IQy3d7qq26vaPO8MIm4LHb82PQY4z1raSkmY8zid9pHhTQBpto62MUqtDEzbs7Z9o+QuucEjOenWt3SNLstDsRZ2MZSHe0hBOSWY5JP51y3ha8vp7ye23Qw2VvHGPsgZy8JIPCs4yRkfTB4rr2fGOeK74JNXE2Wt4ANZWq6Xb6n5JldlML71KHBBqyz46mo2k4w3H9auxNyro2jWmiwyLCzu0jMxZ2yeTk/rSarMDsBPqaWW8giyHlVSBnGQK57UtbtSVKSBhkjIyT+lNJIG2zQWXIyOaXfnpWXbXSXEYdN2PQjB/KrUUoVwzJuUdjxVEG3ZEi3ySMEk1D5kdyfJkKR3SfLHKfuv8A7L/0P51XGphRgQBR6A//AFqrXF2snSJVOckjn+lQ0zRNHR28a/23YpPEFxK2+NxkD5G9ay57DSZ51hl0O0YB4kTdaLlh+7JOcdOT+tJperPLrWkQzNuY3OxXJ5xsbg+taVxObu5txabAqyJvYHkAeX0P07V5mL0erOiDujK8PeF9F1LSPEUN5pNo5jvpo4w0IPlheVUegB6Ct0eDPDMF3bInh3SsLAfla1U55Xnpz+NZPgzU5ZdP8WtHAHEOr3Ma7GOWx0PPTiuw8xI9QtnkcM/kEY7k5BxWM1ctGRZeHtD+yWUSaPpwjMp+UW6YYEPkYxz9KpyeH/Df9n3ko0TSgqX6oGFonHzqMdPwrRZGEekyxqgSafa0ZP3PlcnHrV10WKzlVQhX7YBhBwCXXrU8rfu3GVRoGkodQS10ixQMgYbbZByV9Me1Ph8O6Klxpu/SLBZlgbCi3Qcjbz0q8xkhnv5dicRDaM/ewDnNR2uoxS3NqJNsfmRudruNwGF/xrVJJ6gc3r9lZ3fhq2/0SKINdxlGRVORvPfHT2NbEemWAur9pLK2K+UgAEK4yN/TjrXL+MNVgg8GaRJZJm2Op28eCSMAyMDzXRSaq0F7qYEBXZb7ztOQMBuT+VQ5Rja7J6mulnbia0dLeFVMbE4iGeg9qa8UTQweaE8uS4A27FweT19axrXxPE1zYyXJaMSQuQsg24IVeAO+TmrNxdxXEdi6su37UrKvO3JD4yfwyRT9tDoUjXvlijsblsKFCnoo44FQ/ZhLfFlWNlMIIBx1yeazNRvBbWVyzzhcr+7ByrN8o7Vahab+0YwiCLdDzjBwNx6j/CpdWLlqK5zniqJ5hExjjMLyxwhBkGQjqc/jgYrdkgijsZmaNxLEuF24LD5ckfyyazvEN40mlaeZ9qIuoRYKfPlcHnH1zx6VLLemO7ukuXebbCvlpGvDLzkY7MByfYVM57NAim+pzW9wYbGFi3lt5pCgPAx2kHn7wz1x0qro9lql1qQi1hIlgWLYgQg5XJyQem05PXnntWusEc87BrWHMp3lo2LeYOABkY5xz7ZouZni02PULgxwvDHmTacoCGxgt1KjuBwT1qU+wIrw6Rpkd1t8i2maKRoQyZEkYK4HJwG444659qs6aunvqDWC20c1ssfyO0eV64Ax7e/PNBksbSCQmVpo58tEQoXoAWccfTH0GKzLWb7TrsR04vDawIzThHx5p3ABQpIwvXB/HmqhJp3Y7aDfEFraWWlvaWMdwbjzIyyoTsTcx4UDgE9OOat+F9N1VNKSS5kgupSB5TOm1RHyBnuG56dMe9SajPLYeHrJTEHC3KyGR3DFW8w447/n2rV0959SkhuZ4JYCVEwCyFRnnqO49j/ga6FJNiMfUZ5dLtYNT1K5nt4UdY03qhIzwAV6AMevf3HSty1a2kgHkOY5HfzMocqwLEhgejCtAWsE3ltNEjmRAGDrnOBxwaWKGK3sUhijWOJG2qijAAz0A9KvkAz01IXsN+ssSIkMrQSYbIYbc/jwRXK3WjaYLmwgjkRrXP8AojRjlXyu9WI+8DjIPYgiukvRLb6tLNFGkx8olPMk2LGB1AHfOODg1geMbRbizii0dUXUdjXigIcMoXnnouRkfU1lKVlqN7HO+PbdLbwlrFtPI7KoEak2xOQ0v3lYdDux+tMv71ZdXvp3eMpbptkiVsYYr9xWA6gnO2qvi/Wm1fRprK0uEubeXTzJHHGx8xlLpsPoW5IP+6a5aLxHPb23iVvtiGa6SJ3DQNulk+6OMgJjPJ6e1Ywk7GEmr2ZT1Xw7fPAsHkieJmL+bvXeFAAG4nv2/Os+y0m30RZrq8jWKSJeVlwyhum7H48D16dK6CfWY5o4obTSpBMsZXiXMchGMvnHAHP48VyGralcam8tq+IY1ILLy5JA4BPfFbxMVZMybJYb3WFknljhglmHmfvAPlZuRkjHTPXivQvEPgy48M+G7meK+huUvURXSOIDy0B3DG7leF7V5pEhEUnlxMz7xjIypHTp1JNdhfeLrrUtLl0+fSVSba0TyoxJ55wM/dx0HJ44q5Jt3NNGc1peqPpd/wCfGwKyDbIrRhgRntnv7121zpx1PQppleJbeRtisGGScA5A9OR09a4jRxbQ65BFqNt58MjGIRsxAEjDCsQvJAJBwOtdTpVrJaeE9X1aWOWVbO9NtGIQBEXOOAT9xRk5HOcjGOc1KSQ0rIw20nVGeQSW5m3dX3KM46Y59qmexTRNGmMxD3t4pVWBBATnOBwf/r44qaTxSUjdVtQJFAADOSMn2xWDdXcsl695NhhtISNifkz0x9OTVrYS7Gv4U1Q2xkskYq8ykfdBDf3vpkAflV7xVpzvpa3Ismmdg8jSRsSVQ4G98ehXHzY6iuVYJbXmbe4MqRvlZlG0n3HpXQWHie7t1uxJhlMewz7inB52naCDnp2oY0+hqaNIl1ZrZyhmXaZIUXdsYjuw7e2eua6DWryS200BufLhWJSnysOBuI78Dp9KztJ1BRpFjc2OnxxzTwupxjCgHjsMg46VQl1m9muWildy7DayA7CuewznAH51tHVIuLI9U3X08Dw+b5btiISsMgN3bFO8Uo8umeZwQjhiM8+n9ao2+tRWjTQvZCdBLuR8AEEAe2e1JP4kR1dH09GUkEhpM/pimyjlGUIeSdx4zXc6VFIvh2O2cqzzQsq8/d3ZIz+dc217bJfy3TWUbRuoCwnGF6cjj29O9aaeI1FqjxWQ2pxt8zAXHQdKbJM/S/s8+pWVvdq3l+aEkCNtIXPGD2Pp+Fek+GfDd9Jreraqt8Gk+zQymR4+ZWeBmJbacAnP1J7V5ze3tnM1neLZLFAWJeNON3TgkAehH417TdXVpF4q1axFikNguk28w8sgIjCBtnGM5GABWOIurMS3PNvHeneILXUNMvr21S3FrHGkGoWy7VKbt0bPj7rKTgk+lU/Cuu6fYeKUuPFUKuiyPP8AaRAS7yMd284wSD2PbOa+gLiyg8RX17pN5ayGzXTbeC5BODI7k4HTnYDuz2NfMN2IY/FJi1C9nuIILnyDcvyTCh2K3PYADj0FYxd9CnuM1WK0i1meRbiS6tTcELJLjfKvXcee9U5IkljEkbRfuxtKDOSB/Hj3/pWlp2kz65rsltYxkrNG5yoxkY5Iz0BPbtn2qO006aymvIrqORSqSwSCJx5iso+YAdCD3J7ZxzVdCbDfD+k/2zqptkmdD5bMrKNzE9gB3z71bXSNbTStWvreO7+zWP8Aol8Thdu5icFeuOBn0NdJYaFJa+JPBqaXe/YpdZ0pfNYZKkncHDZ4IYDBHapNVsm0m58Z2er5Ms00SwYXy3uR94ADoOCjHjnaQD1oLtZHGtrN3pQu7KxnCicxiSVQMnZkjae3J6jmrGnanqFssUk7S+VkuJpU3/jjqfrU954Ym82K5gna6QKpmlBX5GxyBg4OMcHvg+ladnbx+ZDNd3W2Uu0bccEDoMnoO/GaLX0RhOaSsW57qa3t4rm2kJsZXDK6ENDvPDFB95D161m3IGneIL61kAKM2WmBKOM8gg9xk/dPBrXiMtnE8CzRSwTAvabgNjFeSpxwdw5B65FYetTi+1V2QM/yhUKpnPc/05qpQsrox5tbkdxN9vW4tMSTABXSbPzOy/e7cZXse4FQ3hgltLNECxiC38hjJHuZd2WB46nnGfeiOKSJZRErzbiDiPsfwzyKbfwzsHmls2gi2AEc8YHB55NQ5tIpTZmIkfyNLbzFGVg5UgZ6YwenFVZVMbANkAqCOOo7GtzR7pIrhS0cEw2sghuoy8R3AjPs3Qg+uKjFl5kQaNZQcsqMAMHHHJ7dvwoTkzT2ncz4omeB3RPOAXOB1HvjuKTEaR5wrhgO+AD/AJ71JifzQyElgDt8vquOv0pzyC42SqoD4+YLxn3pOQrkRKpgGTYMcbOePrUvmwCJ2O7/AGI2TJY+59qkWGCWW3QybVKbpmIzt5J6fTFR489RFGWbDfKCe3uKSmK6J7Oyk1OG7khSFTAFkeMMVOzoSv071Tt7SSfUYLOPhpXABByMetbnhQvZ6557QyMrRuiqnzKeOQ3pwOKdplnBF4ju5rHLRrBJNAjYBBPGOemMn8q1tdXHzJMzrqCCT7fKqsbeFzFAO+c9SfTGT+NVWZliU24EaDAZlb+dbAsptSt4bSwhVUiXfPcsxWP3difX+lV5lsCq6ZZKZd7HffOpGWAJwi54Ge55NFgTuZD3BQFYfkJ4JVsZ/wAaiVWJ3M3yf3tuefSnW9tLdRyuiNtjTcxAyBzgChLWR45W8weXFjv6+lBqrLQegMuWXGR68Z+gAqSO2eWUIQFBOME5I96hDZRAThVGDtPJq9bTzwlGiIIGQflB4xyPpSsZyuSWn2dJ7W5R0SccMk6/u89OvpVyLXLrRJmW2kiEyErMm0PHL7g1iXHnNK1rHF5ZxuKg5De4ojdp0RXjQiMBSFG1sevvWDgpayNttjQuzayKl9C84adiHE0eBk9cMODg1f05rlpxH5DSR7cneR0/vVhpFM8hsXeQohLLEDwD9PWtNb37PYrbXKsNsRaMuAxCnjCk/nionDSyE0nuaT63Zi3mjWFraRDx5y+YrEdhjpmmLraR21s8kdoC+XhktSWZCP4HXqOecg5HbNc3fXjyQxR+csw2Y37cHBOcH3BHWks0LRrNGuZLc72UKeV9fwoWHjFczKvZWJ7q7N1K98I3SXI87agVBn6ev861RcxqYEF3GXlwGDqQVB7kjr/hVa2s47+7ja3YpJK24wsdqHnjk077BFAl1+9UzwOCqrzlTkEDjnFD5ZaESatc049QmgjuXijs22ZMksOVeNhwHRvfqPXFVNNnj1Se7t5pDH5kfmRHfgF15K/RueKwLidi+xGZVbAYMe4rR0iGO6mNpK4iZE3I45y+e/tVKmoJsiV3ElElxcSQwtJt8skR7iBtyc/e7c10U2lXd6q+dFE64PltHMuPcknqD3rmrQ+ZI8HlAAud5XnjvjP0NdCZ/JtIoFlfUNMlGTuXaBjqABypHpUyMHOURDcNblbO+WYWqOTC4YuZRtHyDnHXue1TWs8k8ZubZLxtP81gwXA2nPy57NxWXdpLHHCtvcB7d/mjiYEbMHkHHU+/pWxp12yWpErKsbDJHO0kHrx9cYqZzaRtGSkVpbi/S8t9PtbJ7dbpt0RlbaZOeu7sO3HrTdX1nTYXlj+z/ab3yfKWYoFFs2CpjCDjC5OCK0dV1aL+zWFwITdqgksyOqDdzj246d+K4oXs804MsnmtIxc4GeT/AJ6UsJUk03axrWjy9bmumryW2gfZ4VRpANsbH7yg4yxHrgcelbOk+LdH0bwyNNuVuJJ2GXPJUtngg9j2zXKS/OFdmVChwdifmMdqvW6QyK6mELkY4/iFd8Hd6mMZX3Otj+I6WcUV4jsySQLbpLNAWPyEkjg843Dn6VI/xGv5olkg1IKrDoLIfzLVjabp9lPayQPCCInWYDHADfKf1211PjO2t0+DmjtDDEhj1Db8qAEjD9a3V0jS0WY7/Ea7QASXUkw7htqc/wDAaoTfEa5bOyOEHtnc/wDM1x3lrjIQfqaim2hB8q5B44A/rT96w+VHTTeN9RmywlRCD0WMA/h1qlJ4k1C4dfOvrhVJwW5wPyrILEoOT+FQs2SOnX/Peiz7hZHZ6FqyWMjXUt/N9oZdmGjMi478Z61sN4yutwAuPk9RbYP6muPgy8UeFx8vNTYx36d653WktEdCoQerOhk8V3zPlLufHoIkFLF4gvriQhHvJCBnaJQDj6AVzLXMaEhposf7wpq6tDCystyispyCp5BqXVqdClRpI7C18T3+nXcF3Bbh5Yz5kTTyFxkZGR055P513XhHxJe6zBcS3dvFG0TjyhbnA24T19xXnel3+m6rFi4hQSSDLkEhZP8Aa9m+ldDo+t2PggyJLIzw3b+ZFIT937oIPrjGa5JzlN8stzSdGMYc0TrvAB3aN42klJR/7WuztJ6ErXosZhN9b7whk8gndjHQjNeR+DPFeiWmn+J5Ly6SIahql1PayyfKhRlOHyeACQQPeurh8Z6JM1rex67YpZpGqSN9oG1CSPlY9j9fSoqc6exypm+0yyw6Yy5+zm4JEmcbcK/+c1KCq6RcuX3hr1W3MNu751/wriv+E10VpNKWHxHpMFvubzI2uQcNh+Tjp1H50/U/il4dispYYtYtLr/TlIwfuxh1OfcdTkU6Se7QzutTnBi1GIyKpaPCFscEoen5HrXPz2t5e65pgjcBBA7b0kyxBCcZ7A/nXnfij4iaTqmo3IgvElgMYGTKFAwCCVPfOe9YGk+LY7PW4ZW1sGwMBSTLAlMgZ4z1OOKqUJTdxXO78VabLZ+BdKaa5E3/ABN7VA+T8o85v/rV2WoLZx32svEjfaTZhN0bZwMNj6dc9DXheteNmvtH06xW8imgt545UDEDa6k/wA8Lk5BPpXYS/ES2P2kjV7GaSZE3NtwdyjnAA6Hnjrk1LpPlSsNPXQ7K2htJ73SrQt58skDSOsykbQFVWye/Tp3JzWpMLO30+zWG4eW2huQyyZBwQXzk+mTivMdL8QaXf6nocw19bYrC0M24nzIwVwASO5JI9q6/UJopLOwt7BoYwcyk7cb9pHJB7E8ms+RroUtjV1CRBpuqakUCGa2UEsCSMgYJ9BnnA65qSzJ82FLy7BmJeMmOMbpQoLBiO2B2HesjU/EOgRxX2/XMExmBo1jJVptn3Sccn0HQVZee1kaFfPWS5XCiaIGPy+oOCASOpOe9Q4yJ3MzXnlg0OzkdFlummjcwAnDDJ2jA5HHXHrW3YR20tkftQTz3UNJHIxYAdFwMYyMdqyNLsXks1QXbb7dSIxEQQgDH5znA46nnv60zW/GenaYkwh1Q3EpIiZ48rtYA87Qp54znPcVi/aSVrE6l+4v2sjHJY+Z5y7ljgeUeUoGPy4wRUE9vJqmiQxXN/Ja48yKeSNVdhvGTyeFBxjGM/SsGxvbe3tINWYvdLIjAIj5DyPjAAIJzkGl0LXEuppdPtHayuWRo1F0u9EnLHYDn+HORzzzirpwqrQdnc6WzVl0u9inuFuYrS3JSJgCxGwfMQO2eAM9uaj0y7jv9KsWnjjtmkEpgaIDey9N+Dwdxzx2FQaV5l1FqiXMPkXk1kRKkZJXzlHzbAOmdoOOtZoRJ2sJbi/WNHjSNkMbYGRkleMgk9fQ11Uqdty7e7qX73URZeHVia7e5NtewRrEP4Qr5J+mCPyrcHi1EvnKGaVok2yRqBsfJ4AJxhhn8QDWSLGD+z0ggnhlX7SjMVJBK7uSQe49as31guoXtxt1aJoVkDW6SR5SLJHQHrjBOT36V0pkNM66yvZZ/s2UjYFTuZGJ2nHQ++atuf9Hxt/5ac/8AfVc1a3U+n2/mPfWd3OZC8m2PZI64wuSOCwz7Aj86vR6pGgkzf2zgyhlUvggbuTn0x2p8z6jJNVtINQLx3KPI0eHVIztPQ9faud1Sx1zTrK0vdKlje6BLtHcSBUjTaOnHzE4C/jWzeahb3TThLmINJHs3M4BC85FQ3d0k9rZFRFcMgKvGXUjBHGeevHSuKpHmbsG54rd2xW78WtJCjtZxL5cbxsqL5j7iFUdBv6ZPI4rJv4blPEmoafpwa5ht0E5lZBjy9gIP09vaun+JljBp1/PrUck8kWpK9ncIjYAJVWRuvQEEEHpiszRdQ0E+MLl9RvYhZyBbaCVpyQoVMg564JAHPAFaRuo3MXFdTnGvr6yTzInjBSLALLuG1ueM8dzz27VjTNshilV5POJIWNePlH8X4813HjG60hL5fsmn2b7EEiG2uDIFUqNoc5x1J4HHPWudTwvJdW1ndwX9k8V0P3k8k6gW7kEmMrncWAA56ciqhK6uzHls7GB9qlj2qzBgBwM8DP0rr/C/gzUte0271OEvDaWrKZ4Tw0sJBLMpPHGOnfPFcgbf+z2hjuQ32liQ8PGVU428+pyfpXo3h7xnfaZZ3Nl9itoruyiWytYFuCHlUF2bJJKOBnknoDxWk27e6XGCvqcjAJl8RyzavdaYWVWIN7uaJ2WMBeIxuHBG08DIqfQ/ECL4X1rS5obq6Erm7SBdgiRl2/vST82R+WDT5LP/AIS7VJdQdYNLe4faoJVIAVCZQEnk7dx5xz3rd8HWOg6N4f8AF99qF3HImx7C2fOx7lW6bFPIzxmhvTXc0PPLWNo8znB2jgEdauSiJ3jYwxlUZS6SOfnb6jt7UXUXk2hbJBAGQDUdukd3AFLEt5gUK2dz88Adh71tf3binHqRXFu0MpMiRxiYFlVOQOT+WO3tXoOj6p4Zv/BNnaTW6rqABsL62gjw86M2VmU8jK8NnGcgjoaw5NEt5vEiJbwzabAkZW6hkdZpLViGDABsbsAZ65Ga173w8uneItPGk6lMtpqGPIuIyi3M0Z4bCjhd3ON2MgVlOXNoJEuqafBoGvz6VZ3ouLKzfy4vm3GNTyVz0LYyTjpn1rntTQW7vNDta0ViySg/eQnHQ98nvzW/d38dzfLYxFUubaZ/OuIto812PysSvylgBgnv07VyM8cotp47h/JRpNzQknG5ep/3q66V+RXGigZhcO5Enlqp+UZJNRsRkOwG4kqSWz/kU1LYybduACCQD25p7f6O20thW+YZUceuaoobJ5YzuyRjAOKrEgcggc4GPX3qdgxZmbg4yB0xSLxGX2HGNpI5zTEW7VB5EaP2BcAj1/8Ar12DeI7dhfXESXStLpNtpu8SYRJMFC59QMZH41xslyJZY5n+Uxnaq57d6e175MT/ALmJjK0RidmO6Iq24kAcHPQ5qasbxEtz3m+fXbbTrsWviKKRlt4I471YyZpwzkQ5PGWJJyCMEEHtXl3xetbbRfiHb2qIk8VpaW4ZJOj4HIbHr/WqGs+KpNS8Q3OoJ5QZWSTcP3ZbaNq7VycNls4B4xxWD4gvTqOrC6SHy/MAGwSPJgjr8zZJJ6n61yU423ND1P4OtLpviG8jSJ5rh04hhlXaF8syKnPVucdeMVQn02wu/Os7rSZ0u7d7i8vGjQrDypBUSDPyo2OehOea4s6k66wl5YyLp8crjEUW9/I7Z/vMO+O9WLbxFqsRQWNzel4o5Et1TewVGyZHAPVWGSQc45NMXkzpBqb2mieB9TfTmtp7JZokmlP7qVTkBwc5VsnPPGSK2tZ8RzNrt5Ato01rqPkXX+nSp5uGhKY9v7wx0/GuAfW7ufS7W1vLe7uIUtGTTnZtoifeDuU4+dARjac4yamtFilMC6hGTPCPKlM7bsOQdjZP8PQY6cVSiRUnZWRqS6glncN/oE1um0xRurgoYxkYx6Z5HpWHPfSyRwQW0wUI7FQDyQe2D71UuLq5iWRELB87f3EKooH86jlkie5tWkhkW3J3SbDvfA46+px7VSkc6jdls6lPKHTyURsfOgTBb3OO9VYpmiJDq2VbBjYgHn68fhWeHDRyyKCkyvweSGBPT6/zFI0jSuolcrkkGRgeT6mld3K9nqaZvba5nZbm6ureMYCgDePfIGB19BVadE+0IY5g654deA30z0+lMRI4mAcpPF1UZKH88ZApLeWA3Yhn2Wlu5/eOqmTH4Z5NVbuO3YuiNZbhzG6+ahyI1Xg47r+VaSyF9PsbSKXyo3jaSZwmdpZvTucDArB8yPzZPsXmfINyHuCO9a8Zv0giiIihneLfFFIwQzDJGF9D1496IyepDiyxNLbxpPBa2yyRqgj2Hhnz1Mrjqf8AZHbiqn2OWe0eQoIFgZSqbQiEHqQvUn6nNZc11qlvLta3kgA6xlMD649feoZHuiXzExxyx/8Ar07aalckkga4w5RUBySeP4vanlkRcRsjA4bOOh9KqLO/aCI9sum6pJXQ4CurDkfLx+P0rJx6luGhqWOpyRSSN58iZjwFU53N2+lTKZPsLwwxSy310cyEDO0E9KxRL8uxQMdh2z61Ztk5IWWQBhh2QDJHoCSAKIPoTyo6WGyMVlFaXRkG1TmJQQgOOWzkbm/SmafcWOlBJLrTLt3TmMNbKPN92c5xj2rLae5iRUa0DWpGGEpEu8e+D19xir2n3MIiK2s1zbysRm2VwOO+1m7nsDWtr7ENWJZL4SxATi8S0DZyZVQ7v7oUD5h6Vj6hC8wWPyxaqTujQkKmO5bPJbOOavahqcMkMsVzasZycAzSAOCOmSoFY04VYVk8gBT1Pmbuff0qJXWhUL7kMkZEqxtNbnaMboTkfWp1UtbGWKWPCEAlpACT9KznKuOCRz36U1gqhSp+YdaLm/KmW7dGgnaYOTJDjYB/M+3tUr3KNJc+ZD5zyEsZE+UDPTA/pSSgPbxwLhQoJZh1bPPP0pItkSoXcfID2z3pcqe4ufQfPfK8KNNCUukYAlRtyoHc+tVnuZp7BIpMvHExMZJ+7nqKL66Nxgb9w7deKbaNLCrPGY/m+XD4P5U+VJXRSu1cW0WKaZIppBFHyQxXI3ds+1dDol/BZ3qpdh3tGjdWMZwVYgcj3FY11YzW11i+EcbbPMKA9R2HFWbR2gsZGID20o37MnBIPSsaickEvM6BlsrIxB5ZtspDI/kbi/oM9Ac1h3OrXT3BkjumkJkYASjGOf8AP0pLrVGXSWt7Z2W3m5khkAYBgeGU9jiswAy2xmZ23JwAB1HrUUaXLq9yJWepYAmvL4faVII++UXoB/OprPyEjlkiOyUH5RjLAeg9BUFtqASMBwScbc04EiTOxmGN20DqPWtp7ESvsW90KhYAroZM/OWxvJ/kParsELtpM/lPIl7bsHMbEFZou5HuD19qsRRx6vZWunKnmERvLDKvDLjJKn8j9az7eWVYo7qDkozebGefx9gRWNzO+hf+1m3jhd7ZIWVR+9IDn8B2H4GrNvfWiDVZtkUUlwAbaJwGCO5wdvbHcH0qjcWdtBGjRXnmJIquEfhl3DgHPUdRx0xXOSK9vfBVySrfKGqowUtiqa6I7Cy07SptPulv0SCQvKIbqItldgB+ZM4289u9Y8mh3Fh5c03mS2+VkFxaHd8hHXB6GqVxeTtBDFlmXymjVR/tHLfiTWvYX7XjGGcSCO2tz5TK3CZAA/rRZxV7mq+G5pRm7mtjqen2Ml5tBiEsyjzhkfeKr97HqRmsmBXuZR9inSOXBaSMkdQecH/CtjS9disbiFY0dLe4jaIBjt3sBndkcjJyM/SqkEQmuJLiZCJC2dxUfOP7zY4z6+vWqpybZmo63NPSpNt9GhkQySxSRMM9SRle3qBXS+JphP8ABS0cFSBqgwQf96uMjcRagtxGgQwgFoxzhlIP5cUuu/uFvYVY+UGyq54wSCOOnQiuxS0sdPLZJnMuRjnH44/rmmMCQCRlepHIB/IU4n+7+mf6Ujxs0I2pliegxn/GtUiOpHkMuQoGecdcfzpjkgdT19aeqERc9VwCOppvl7gQVYD1Ao6Aa0DkQRnJ+6OlNumLWs3X7hqulwFjUDdwPSmvMJFKkEAjB9q5HB8x1KSsYoANa2g+HtQ8RXj29hEreUnmSyOwVY09ST/LvU1npsFzJsQ98b5XWJB9WY4r0r4Z+DzqV9qmnXluI4EKi5idgxPy5QjHBU5BzyK20W5zTk0rozrT4f6wumPPaz27GBQVAcZlx12kE8+1Q6N4pul1GzsvtsFt57eVm6tfPTLYHIHIBxjivUb3SYfCSxw6faEhn2eQuEXOAfM+h5yK8R0mTHjW1ux+8s4Lky72TAAyTyPTNY1KUZWkgpV5yTizttMkt5ZNYstUaxEtrc30qrj90jEAKqq3ITcTj610Md3oCXCXtlaRGMjZdNYoscZIK4zuG18c9q8wkuprqbWWS2tJbied1imuZiJAjHjYD/X1res9Thh0lNL1exe3tYhI3lRlp1dmxjp9MZNc0qMr8yBtvYuXs3lY/tDSopo1uBskTZDKu8sAACMHI5zjtyeRWPNJpMllNDZ6hHblLkyKt1ZEYGR/GmV6/wAvermo+JtGmtbaO3sFLox3i/3YcbcfK2fl55x04FKP7X1jRLiy0v8As9dLafzAsV0jFGyH25Yg4BGfxrSKm9LDt3M3+xJVtLi/kVY440RVe2w/zMCQG9A2MEEegrbtrzTZLuyb7HC6JC0jloR+/kO0FSp7cfTrWbd+G/E+oXd1dTxWH2m5xumN4B074qT/AIRrxbJcQqPsbCMYUi5DY6c889qp4dy3YuZ9Cx4g1GwvvD9i0VnFHdRahHs8mMIGXeeGHc9APyrQmurvUdWkuprWBb14SUYoG4GQBjjB5JzVPVPA+vro0MtqbZmEqvcLGG2AqcghjwOT0FVD4S8WvI7pDAxkXe4e4Bx7ipVB2sO8jqPB8UFhd6fDttbq4uYmllkd/n3jHBGMAY6etdd4k8af2BOEOlW8v2eQhHklZOgz028gk9q88sfCviJo1mkuNGxtOc3LBzjGCAPQgYrJ1jXtT8WXUFwkLT6lHGIZ7eHLb3XgyhR0JHUdKxqQnFnRSSa1PQo/Esms+F7m+OmWvmF+IRGwWLjkq2fx5rqdPura5vkkttOnG1fLfyyAp3YJbOckcHB+teSaRD43jjubOy0m0le4TYY5ZCrpx3XI+avVvBcHjiOZRrOlaVY2AgCRR27/ADRt645znv8AhSdGb1M3uSzw2f2LUFSzDeVCUmkjJCuN2fLUcckYJ96z5/DunT28Wp4mivLiJjGkP7ppcfdUqQfur7c5rrbnw693cCeVhuSJoowDgKCcnjpyQOvpRp2gz6e++KQDCbAsjFwB9etCpS2A4Rbac6xJptvYy7FjP2dRLt34TgbjyBnPbpx2pbzwO9zdWxeaKymnJ+0CJ2OMAZBH1Gc5x712EPhq7ttZXU91vcyIWMYcFWXIxt3d1HbIzz1q5cadq17IJJJ44VGVManKsPcd8ds0Kk0r9QauWDbLb2qzQtHhQrYZtqs4/iJ6k/jXLeH/ABtd6j4tvdHvobJEt0/dSWbGQud2MZ/pXS3tlO2iG3LEFI8Yj74HTFeHadD450HxFPe6B4ZnuvODIxngKoAWyMHI54601KXtEjTlXI2ew67qlumiArcYZrpRgqARiTDD+dbbhTKfs5Ta5GSsYYA56mvGn0j4ka1pM9tc+HrW0j83zk/0kBtwbdjGTkZ7ntXdeFk8WpEJNX0a0gmKbC6z7iec5IBIzXQ2iLM6HUoLiSx2wAi4UnycHGOMAkj061j3MttbqwubuCe+jyxbACl8DBC5+XPOVzWhcWE90kcU9pKwSTd5hlyehHBzkdeKrnR1DDzLV2hRSqxi3UsV/ul85IxWM+boJoEaLUSA+nlVZUkLbcq2PRu34+negmG5t2tJIFikUFmSEgFV4HDeoyGJ7VoLZSSxKhEqqsZAWT0PTP09Kz77TUh0q6gluVYPjCooBxnJU+uazjGTaFZo83+K1q0/hW5t4LpGETiRI49rF1HUu3U564HvVnQ20LUX8UaudJsRajT7TCSW6sqP5TFkAx1PHTvS+MVs9QhkhjdbbUYEV4/mOdo6qQODXE2+man4jnuZNBhmuGgAleFJAu/b0J55OT+tdU6NkkjOLuyezgs9Rghh1FLYTQEsQkSxsQeNrEDnAAx6dRWrFonw/i0bTNRNvDJdIr/akndvLcbWyDnA3A4xt5zXncURur+b+0Gu47vexnWNdpDd1APO72NdB/ZFncWsMMtzM9tC37oPKcoG7BOxz1OKUoJrQEkzp/sugWekXF5P4W0mVI52htx9mkUbiqkAtkhycHC9cntXm+sWlnb61LdRRW/2d2aRLUgMiA5wmARgc9uAfWt+80eJIvsttMY4woi2xHGcHIP+9nqevFUn0BmcC5uEMm3b5Zfc7Y4A7/gKlU2uoSRykoCvbIY12iIKzLzuDZ6/n09quaZFFJqFqLsKIw6xncN2BxnitdPDct3FDDpsMU04c7o3yjliM4547dqmsfC19F/Z2pRz+RDes6MvBMJU7T1/iPOB+taJPYzk/dtcq+KLf7PDcssYijJHloEI+Xsfy/nXP2Jea4FuuE3ncXxkg+v0rtPEusxLG0SWZlktnKebJ90hML8v945559fauY083FwPtkjM08riMbvlUjIAGaptahz3gXtTXTLW2+aNrnUZAcxlyscXTsPvNnPHpWG1y0kTO8QeMueikBWI4AI7e1dfPfQWWE8sS7Q0Ur5ABOWDbfcg9fXmuZurW51WaWa2tz5aAZit1OxABgcU4WYqb5ibRbpzdSqCsmUB3EY4XHFal3bxmeSOOTe0kgZSW3Agjpn1yefpVPRNMksddtkncBijZQEZU44DenNWryCNLk3E7OYCxUIF27T1BHqp55+tdEdi9mZkkKRTMFjkKBypbI+YY/xqlLEeZGYkghVUnk/X2qe6kM1wGihXLDcwUHA9vpVjTtGkuYpzLP5FvvxuKcu3oPp/Wok1HVlOS6mcB5zYcEcZPPOaeQgVHCkqMBuSNtTQWdxdyMIEVpYwS0QcBmI4OB3+lVtx+0skiMm84dQpyD9KpMm4qHyN0JO8MdwAIP4+xqC7zBLE+0Ejn5hkEfSt+w8OzT6JcalJJ5UaLlEVNzOuevtzWZNaNeFYI9zyL0CjJIpvVCUk2QR+IdThuDcxXJS4IA84KvmKoTYFDY4G3jH0qobqVmizIxCPvUE9GJ5P1OBVq50G7snKXIEbrjzF6lM9M46VYfRQEULMhlX5nONqoOxLVzNxRTnHuUftEsd2JVlcPGxwynBzntUqSXZRmglmKwoSzqxGwHgj2z0961FXRbcvI0bXLtkg9VLfXjArbsdGgutIkWRlhhlbzJDEOAcfKD7ZpcyIlVS6HJWwlkERd9qJ9wSuQo9cAf0rau7maa3+WYO6rjIGSR6ev50mp2s1q0U0VlGwOQrmXfswcc44UenrUEkzQBFMcbQ4GQVwS3r+dEWZzd9SnbzyRwS7g5JUqAe2epqu7TtHu3sc98jPpV+4bziN6BfJX5z3Yk8D/Pasx40MmZWIUjOVGSfYUrBHVlZi4GCTtzkjNNMjEKrE7Qc4JqytqXj80RlYi+xMnJY+lNKvBK6mFCQdrKwziqsb36E4MnlojTiKMdXHU57ADrU6Wi3DiSCKT7IGKiSX7zkD/PSqstrcxf6y3aHcP4uOPoafGbyWeCISEso2RJ2APt+JprzIe1ifQ5TZa3BceQ0yrklF5zkED9at6tcPfR2bXULxyR7gSOQwz27jBzTrWZLdbh4MGKyjJ3f89JScKT7A5IHtSpOuo+FJ7V2VLqyfzkJPMisfmH1Gaa2J1buTQSS3loYrYWt5nG6Pz2WQehVWxz9KoX00gRrdLX7MGYb0ZizZ9fX8MVSjs3VfM+ZlCiQ467c43D8a0ZrydYVeK/u5Iyo/eRMGKD0YdR+dMdtdDGlSRCQ4cr9Cv86haN1wwIYDuKmvHeVg5vTc7u753D65qujtGw6ipsbWJ0kEj/Pnb655rUtoDtdBJGwcfK27Z/8AWP0rHkYszOMAtzwMVLaXMts+QoeM/fRujf4fWlykSjdaGpI6SJtudPQgDAms/kf8R0NVWLJlIpWkTHR1ww+oNE9tGT5tpMdhAYqT8y0RKd2ZW+rYyf8A69UiG9BrN5uPPZ5GAwCXAI9OtSNZlpPMs45WRSN8rjcFzxlsZ4z3NWHhjt2w1xIuRziLeh+mTRHOtq21UJSQEFosx719COhFDQ+axDqejTaVe/Z53V/kDiSM5Ug+hrOlgkTaVBYMcLt5zXQSwHVrWSaBXaaBfMkgUjBjHG5F6nA6/nWfp6yNc+dEmBAPMPzAHA9D61nsNSaVxsLlRkRkg+1VpJleXJjG3OMdKk+1gQ7FU7iOCOwqusmx9wUMM52uO9Owox1uxLlEUgxjAP8ADnOKiSNpHCqMk1Zjj+0tM5VVKjfsXjjvin2TRLOMuCM854FPmsjS9kSmwe6ClHAx8pDZ3A1HFc/Z1Nv5rPECSVC8Z9s1qQ2zOixXaywecGEUobgMOQPcHpVBLN/KMkwLIE3ZA5C5wT7gd/Soi31ITvuQG7DxtEUGxiDyORU48+0mU7VeJlAwpyCtVWhAkPktv2jJ21PHLJLHKZ2JKqAi475ptdhNaaDJhFEChV1bqPSrVvLLZyW8wUHZkAtyrAjGD7VVmHmgMAzKOBk9DSoJXgEBBwp3D2otoFm1oWdOu5bK6ju4jh4wUTt2/wDr1q6VJNo11a6lLG01vIMyqpGTG2Q2R78/lVJY7VrRGJAliHKZ+92zU9tK0UM8W0GKVecn7p7EenNZyjdjUHLcnu0tH0to4+ZE6EciSFjlWBPIbsR7ViXsLi4UsxZlVcN7Y4rd+Qwou0fKuPwNV5VzCYdoKDoCMkfjVQi4lqm09CnZzJGoFxEZOpQg4IJpIpiu9jv8hvlfA52HqKkERSMEjJCnHHepUTchJXbjGKHG7K5EDxNPbrEVJMMYMDA44znH15rRkuWY72wHKgMV4ycdar5I6Ak+wqN4LqQcLge9awpDSSLFtIWmGT1BXPqMVe1aGSXT4JihzJEI2HclCQDjqQRjmqFpBMku19OeaPAIfzAp3fXHA+la0NtemFdrm1cEnMbF8Aj7oz0FaqD6ClPZHPnSrnaGaOXbjJJG0D86WPTgI8qUZjjHz9K6yOzlAGWkkYDhpSDj6elWY9PDff6n0FWoye7FzI49dNkDfJsGO/FWotEjliVvMYsR8wBAwfTmuwTTgFGMAdzVmHT1bOFyenQcfnRyPuLmRxy+G7cD7zNkZBDAVJb6Baq6vLAGVfvRl9+7/vnGPzrvINFZ+fLJP90AVpWuhvK+w7Lcjo0rbf5Cjlt1HzGHp3hJL+3U2nhhUt3fIed0QemfmJP412P9h2sGnQ2yXb6c0O1Smi3pDSgDADkJzjk49zTrbw2s0n+nalGcdMNv/njFb1hpGjWBy1/G3t5iqB+VYyVytGczPosk9tHbQatqijzN3mXebpwCMFVLYAB79ahs/h3pMbZEaSEdTJAqg/hXoCar4ftxtSXzSO4Vn/XGKf8A8JLpiLmOGUgd/LC/zojzrYlKCONg8D6XEx3w27k/9O241dj8I6aMKlpAi/8AXuATXQN4qVjiCykI/vMwAqKTxNchciKKMerc/wBa09/sL3CrF4K0SdCsunRvnqfJGP5Vdt/A3h6GExjSoNp9YkH8hVZ9d1CQcTRxr7IM/wA+Kgm1e5AAeeVmPRVbk/QUuSbDnijai8IeHoWVl0az3KMAtEDRJoHh8Zb7FZRHpuRFB/OudaeaUYlkcA/w+YDn6nNNa4CkRoFd+y8YA9T6Cn7J9WL2i7G7cWXhr7N5Nz5TwA/cLHb+Q61ntpHg0YcaPC5xgfuz0/GqAQEh3Ku/bHAH0FHnBn8uNQSPvOei+3uafskL2hNNb+HUOy38M2LMR0aNRj68cUiCwtzmDQNNjY9WSPaT+QoRUAwqA+/JJqPIus7c+QpwcDPmHuB7fzo9lHqNTZbtrq2LCWLRdPQA5WQJyx9QcfrVqfX5Yk/49YCzcKoY5Y+lUdwxyOB6qcCoICJD9oKBd2RGvlnhfX6n+VDpLoL2jNH+37tVAa2t92Oo3Y/nUY8S3/nFUt7fCjLEg9T0HWq0siRQvI+SEGcYPNQhI7eBTcSJGzcsWbblj16mp9ih+0NBvEV++Wkht8KC3Q8frTotb1CSFC0dsCwyQFOP51gXl/YpblftsGXZUx5q9Cee/pmrB17SIvmfUrdVz13jH86fsogps2ZdVu0aKNUt8OGJ+U9gMd6jGsajvJYQHP8Asf8A16xZfEujG8gxqVvhVfdz0yBjNWbXWbG+cLa3UUxIJAXjcB1xnr+FKNKPUqUnbQ0Itav2jyREHDFWwncH6/SpJNe1BApZo9mcN8g4B7/nWar7bqZMcNh+SOOMHH5U8kMCGUEEYIyOlaeziZ87NBtb1Hd1UjPTaKpyeJL+KQxujtIRnMUWQRUNu5aLbI2ZI22Nkjn0P4jFLLFkbkx5i8rnGPp+NHs4hzsdceJdQkj2COcKxw2636j8KiguHMzOWLRSctGI9isw6fy70qMHUOjMFPbI49QaqX0jQxOYiSHGGH9R71Pso3uUqjtYwvE+lX85hmitC8ybjK8eSvJztB6H8KzfhEWtPFGsxFxsEUhx1KYKnt9a2J9R1J9Pax+2F4SmxN4yU9wR1/GqPw+0u28Ka3M8kzeTdxshkkOR5hIPPpnFKaCOh3uq+HvD3imSG9vNO3yxkeVeITFKGHB5HJx71i3vwv0+SaGW31i9R4l2hZVWRWHbPQ5HrXSRPGxn3EgLIBw3GO3P+etXoplD7QRhQMsT1qeVC5jxfxB4LsdClXztdtgCFIWSKRMjOCxPQ4PYc81hPoOpabrlqLS4smMhAWVZTCFPXOW6dQeteueMtRvLTTndtU060gPBgvLTzzj3XP64715Rd3LS2bvJLahmV1hMAKwSHjOVb7uOePXGOKzmrETlc3tQsLmW1hj1e3ubK8hUr9uRw0ZOc5JXgHGOT1rk31e6jcxSEMsFxlCIyEdyDwf7pPXBrcTxpfW2n20AubXZDgBHUC4VDxhuzDGeDzjrWDPm50lbYmSJNweMLwGIOAT3yByPak5djKyZY1mJLTRUW/tCTufl/vFzyCOPQ/z9KwJdPbfCgkihik+ZlR93lg/dB9ev61tXHifUtVeKSa4EtxbbWhWYAoWAJZ2Q9c4A+lZCrLHNc3Tz4Ctm62p+9BY4246Y5/Csnq9Spu5qL4RAsJjJemaSPYzKEIUA85LdO446/nVaVLmzXaImnjgQHHkkCM9wqdC3uSapPrGo2PmWNveTS26OpAQEq2ORweh6de4ro9OuIvKGsazepLKrI0dr9pJkZi2csPU45HTHWtYtLRFQqtaGFpgEyy3FtavJctPlpZhh41WMs2Pfp+lP1O+j1G0jF2sjNCpWKcHopOVDj0ya72fVLTXY7l47qS1utjJut3CvIx9h8u0LwSetcNp8hjae2u1ZwieWoeHaSm7I9M85/Oqu7aClLmdzHs7a9ik3WUIeRZVZXlAYnA6AdMd617gtJaR3lwv2IjK4IJVn6sQo+6entzU02sWJ0Ce1s0UO8wIdeCO5+hP9KxLnUbiCCCMzARSFgyegyP5n+VRU952Jk3Izr2PypndY/LUt8o3E89chu/8AStfRdYm3NaXSRzxzbS8jff25wQT3zVO8dZY/Jw6Qo5dYSf8AVeuDT7WGCSaJoUUMTsLfdUHHX8aqE7Q1GpXWpsG+u3tbvSLSFplb5D84TcgbGPx/PFU0FpYXEMtv5kdyuVYSMrhBjB59fcdKrabci1kiWbLbwevLDnj+VQRRpdX3kg/uUf537BQfmJPf/wDVWilpdBZrY3pbG61GyhtLW4tpJi5keNsuztwccdeCAffNZOty3un2tk9xNue6zOYTHsRcHC8dTwO9djfWlhoq2j22oSC2eRSLYHayOuCWU/Tt74qhqX2qS8hUpDHN1jM9uGVYmbIZgeRzjnpxWdu+5UHZ2OMtpL6+Bt3YIrPuUMgQFj3yePzrd0nVJLSyuIxOpfKxopOflz0HbHWuxttE1eKaR20bStdgkTc91GuHSPoSA5xj6c8VUuPCVrjyLeAJezyeattdM1useONpPOeeeoBpOnfUqoubY5uS+eO1PkEBLVvkUD+Bhkqe3Wqk6NfSJeC2ZoyVDqG3BRjop/Cuq1fwJrradvbT2DTP+8a0G9Se2/aTx3rCltby0aGxitSYIzsSQAxuz5wzY9+nsBWdpI5+VowI91xI1tFG0Svwdx6kc/oBVdYkkgaQPnbhiD6e+OlX9Rik34nmU7HZEdXBVv7xLe3SqYuIoo5XHBf5BEOCw4OWPpTRolpoVvNlRo2iLDyjkE8hajEjM8hkzhgTu77ux/OrTowsnlmCK7sEjTGPxAqtOU8+JYgXIQCQds98f407s0Q6C5t7aN5n3XF23Chs7E/2j6n2qdSlrpguZUD3V2TsY/wIDgn6k1lyYIJAOScEVNayOJV3ENtGQH5HHSr6FtKxemjNqYIIpAzsgd1B4c5JAP4U6V7RHUpkI/KFhnH96Nvp2NVbG9+y6ktzKplIVlAY9yCB+WaSMBoLiGbiQhZIye7A8/mD+lNMnlL98LizOn3lsN0KxbFdeVJycqT9D0qjJcxwXRuLIzRRnBXa3KnuvuM1HDdTRWVzHHKwR2AdOoYev1GOtMaZHiEgwsw4de0g9cevrQUkLMbdgZpJWaRzuKKoGPr2H4UxrdwjnaVjTqT6npUTFTl1GB0AzVie5mltLaFtqwxg7VUYyc8k+ppMpoU2hhtfMkB3N9xfUev0qLzmGPkA4wR6+9WY7kLqavOpa3GFdB2T2+lS3kNst5NbRSrJsP7uT+GQdh9fegnXqQRK0kbywqXCDLqpwyr6+4p8UzQrvguAfWKRf6dDVcM1uY5YnZG9ehHrScRuehB6cdqAsjQOoIGDLbeWdpDKjnbu9QD0qCe9MmEO7YOQpPQ1Ag5YyHg+g61ZjggiMclww8sryobnPv7UMnlRb0u+mEqR24itp1cNHc85j9hjqT6d6sanYNOz3FqvmXkbFruOKLaqZxhlGOFOenY1e0BLSW5dEgmkVk6IQgz15Jq/dqINaiuk3pJLH5c0e7qvTBPuOM0uTqGxw0cbtIqKRsznGeTWktssk3lGPDkHaH7n0qlYwvNfxwtIsSnJ3uOBitJJ5pIg4j8xVBCb1GAo756/Sk1cmaY1LQyzRAKUiPyknhoz3we9Vzo88UhDTgYOCFFdFpkJvbCQzSBpfvKcd+w/nVeT53J9aIl0tUVxGEtI45maVFfKr0KH+8P8K0oilrCAqITFL5kZHQhhhh9CKrKobC+tKGIQrng4/CqsaciRmalbIsrG2JHzYVhwdvpStj5n2DMq4Yeh9ausgcgUzaFORSaG4plRLdVXBB3k/hUwhCnNShQM0GjlGkkVTaRmXzDnPXrVjblSPan7HYABDkVNHYyuPmBwewq1BsHIi3YUCmgb2OATWjHpzZHyE/U1ehsAOqkH0Bq1SJczEFtK5ACkevFXINMcspOSQc4ArbitGByEx+NXYrY8DaD9T0rSNNIlzbMZNO2jmPOe/NWYrAA4RBkcfdzW0lvg8BM+uKnSALz8o/3quxNzMjscdV/QVcSw3DlB+VaKIvbA+v8AhU4RcfM4H0FOwrlGGxUH7mT7CrqWgIwQAPzqxHF8oKlufWp1jVF3O2B6sOKpIm5XS2RSMEsfrmrCROAeMYPb/Gnh+cRhj7suB+FSBA3+sZm9QRgflSY0yLzOyM7n2c4/OnKGYkMoCjvuNTKzMBsyfcrgVIsJJy7s/t2H4UcocxWWOPGNq49cHFTJBGxyecdsHFTdSQm5yPQ8D8acsLNy+5vbtT0E2IrKeEAf324FWY0AO5lDMPVen4VH91gu1mfHCA/5xTxA8nEqcf3A/H4+tAidZS4/dKD/ALZXgf41MkSfebLv/eKD/IquXjVNxPGcAZ6n2FNCmQ5kUBf7m/8AmaQE5l3HZbouO8pUYH09T+lKqbclVJZurHGTSEoibmVAoHXdwBUbDzxlykUPoThn+voP1NILjg0kzkQsNgOGk4wPp6n9KnXy4QQikc5JLck1Cu0AKhgAHACiovMNwSsToIhw0ijqfRf6mjYCV5POcxxuVUcO4fp7D3/lUiIiKFXoOg35qIbVRVUoAOAAvSo3mcOIo5AHYZJ2fdHr/gKAJJSJpGgDnYP9a27H/AR7n9BVgTxIqopiVVGAM9BUEOxECrnA9iefXNOknaNMgMWJCquPvMegoGJJILmQQK6FB80vJ5HZfx/lVvORzt/DNQRR+Sm0yM7k5dtv3m9akMiqpLFwo5J20xEExR7mOLd8q/vX4J4H3R+fP4Vla1F5EIeWKOee5mzl8YSNeQBnoOn1JrUsmlZpJZQU85tw5+bb/CD+H86wPEV676tNtjLRQARjIyOOW/X+Vc9aTukbU11DQrMKt7ezxw+YnyYVAflA3H9SPypzQbdCsbVoAHkKSSKy8ctubp3pXkuxpFlBFII57ogsFUY3Mc8ntgfyqzewXMMkb2saSs7sZEdssVwcYP1NYu9zUx4o5JJ7uZmUjyiisR94k5AP4DpUmmxSS6Bp/mSsHgvXWN1GduJO31Bx+NUru1vpvNaOa3ihP3oUfDbxnJ/lirvh/wA1PCFxG4YSQXs3J+ob+tN7XEdPOTFfQt5Zw4aMgAdeo/kanBP9xgfwqnqDkWy3CIP3TpJksemef0NXN5Gcxp/31n+ldqORkDBo7yNyWCS/u2wRw38J/mKlZTn7z/iRTLiNZ4XjKqNw4OfunsaijZpYFfMYbow9GHB/WkBHcO1rJ5mWEUhAk5Hyt2b+h/Cop5CRgnH1epJQCCsjRlTwR6iqMZMZa2kkVivMbEDLJ7+46flUjKcq+WSQvyZ5G/p705MKflQ4I5+fqKmcAEkOv5UxX8sgCQBOn3en/wBaqsh3IEjNs5aCSeIZyUSU7fy6GifxTf6fcM8l2kscCMWje1JDKfRl4Jq9tJ5yTj2xVW5vYdNiM88xiiHUHufYdz7VDj2Hc5bUdR8P69fXV3rPiC+jl2f6PHGgxn3I7dhkdD7VyF1PaLFcfYr25Ypjyi7B/N4zg5GOB7Vv+I4b/ULQ6tLp4Syt5cwNPAVaTpgAfX14rkbjTbiV/tO0Rwyuy435+YfeUEcZ5ziuOaeyMXuSTONQtluLmcicKXDbeZPTHpn19qIblzbLasZIxK5Rt5yFz0x+PX61JaxFVwrbSHwIycqT2OO38qhv1dtzupIXrKg6H6YxWPkh7F64tY7W8tmdmBuLLfsXDELk8HHQ8EetVLKznuLWfUWPKSFfnfG9zgkZ784/KrVjrWnNMssgMUttEzLG2R5h/ugjp61AuvmC7+0Wckcc0mQsbLlXyepB45Ptk01F9QsyUag0WnzxPdOiMBIUhGwPk9Fx0+tU4Y4LiaWaBHkC43Fk5DE4A5P6npVS5nuHnMjBcs5y+Cqbj1Vf9nsKv2scxvbeNofLllwViZf4hyMAHParUXcajqadvby2zxvFZBgEEd1sfACk8ZPbkday5rmaXU/s967qhLJuJP7vPH9BW82tMzW9yltHboI2Qjdl2fPdh7k9RWFq7JPO7ybvMWT5ZO0iZyPxHSnoh2sWhp1utlJdyeQ7EDPlDaFLPgA9hgAkewrDbaC7gebB33AcDp+fNWVlY2ciQzlo3kO7C5yMYzj1Az+dPVLaztVM0jspz5ccaZYkevb8TU3vqK1yGLybiNYHjb5W4Y5Bx05rTtrXTlgxHC7zxtl5ASBjPAPr+HPFYUl19sJhWCS2AG7MZJ4/2s1MNTa308JIIpXDZVzyR707MJRaNltOM0nm2Txy3LoVRA2NhyfXHQfzqmkrWXn2cU58qIKGkUAqZP7o9T/hVezv2ZctIkRlUbpmwCgB5x6seOaSXWbW3CRWlr5sqA4kkyBk98dyfWiF3oNJ7M3bZ7i+uYLz7CJZ4tpVpSQG9ePyxxW5F/aUjRRXVzaxyJG+DEu91zyUJJ4znoOK5TTL5reWO9mmea6i3LDFt53npk9ABya6qOOzubBpFSRLhk81441AMrKMso9x1x3yKuMX1YKNi/p5uLOzM0Z8/EJRIz8qA52gcduuQR1rF1OTUXkMKzwmAYhkinZi6ntjByfQY/Guh01oU06e5tLaZnIJAc7CwOGC+mQcn61kahFc3EaeVa28DlFzJcSnIUkYUkfxDuBWqvYqD11K0N3rcM8zpMVeDYjGRCsQOB82d2Dx+NdBB4ntL6GfR7+8luRKyOk1unmLEyYLRR5wSGx+ea4/VppL2N7RwI7oEuHEhCyA/wALZP3j2P4VkXuiyraRziZlGR8qSjdCPTZx39OfWnfQ6Pi3PR7DQfDHjOa4ddJ8nyST+7bGFJ4OR60y7+EVgxaWwvpopTz++AkAPrXM+GPEupeFHbUNNSG5Dj/SITk+ag659CPzHuK9SOtyeMdMj1LwXqtvHqBTMuk3YX5j3Az0b6cH2prla1RFWk4vQ8V1HwlqFncuA4uwvmKbhF+6iY3Nz7nGfXNc6vlhLtoWIKoAhI6qTg/Su98Q6nfyagIPEOjfZ5IkI+yMzQRt154+8c89SK5mS/0y5Jhezkgi2BI0UggersepJP5CspR1sjOzRz7SbHBC/KV7j71RwupniWQ7I93zGu98PHQlt7nT9TuIVlkAUGVD8mARkH8jWv8A2L4XeQrv0+XaApbzANxx161cad0UpeR5RO4eVmXhc8fSnb5JIRnlU4yeo9q9TPhTw5M21YIOe6zj/GmyeBtFYFYVkRG6hJQc0ezdtA50eVEAdc4PvSDGD+leoSfDnTHQ+VLdL+IOarN8MYHwY764T13R5p8jGpo83AOMkcetTgnEcecgHiu7f4ZSB9kepKRjjdERVWT4baihBiu4XwePlIqXBsOdM47zDHd+YuDjsehFFzGiOrR/6pxlfb2rqpvhvrMS7vOtmGf7xqv/AMIDrrrhFgcL2EuMfnS9mx8y7nODc20MM7Rx/wDXqVV3AplWXfhSOOvp7VtSeGNSab7LDbeZdQIDOgYcDtzUC+HNc8qby9PnKqSr7QDgj2qbMSkmZUD4dUION2SAKsW80LSmR/lfdkY/hFWY/CniGUb00e+IPcRGiTQNeSDy5NGvhtP3vJbj2xinysehb07UltJtyyb1AOMfeX2qxc3sc8kcomMkmfmQDBIrAbTtRgw7Wl3Gw6loWGP0pqzyq5M29u3KkYo12BpMsHzlYnywCcgelacErQWylVLhflc9cjHaq7SKwXarZHX3qzBMsO8MMqR0A70W0M7SaZf0yaN4Zh5hj3xkR8fxDkfyqAOZUEhGC3JHoaSx8lQPtEQZSQdvpz296d5bMzBASMkjNTGL5rlwTT1HQNiZfbP8qjzU62jYy0ir7DmrUVpGpztJPqRWyptluaRnKDuG1GbHoKkW1kbg/L9a1ki4wHAHsBSiJd2N+T7cmrVNEuZmLZZ4O5vpwKtR6bnBC7avrESAAjn3JqZbViMvuVffgVaihczKaWaoMEgn3NWI4FHQA/jVxLaIEcM59F6Vajh2jiLH0ppEuRSW2fHIVc+pxU0duAf65q2I0Bx5ZLHsOcVNHHnpGg+oyadhXII48EfKMe5wKtLE5UBSp78DA/OpY7Vc7mRcD+JiOPwqYBCOFLe/QGmhMjSCQkAcD/ZqdYFTqy7vTHNOTc4wdu30Wp12IMbVPsBzVC1GrA/98KB6DmplRE6uAPU9aRCfZf1NSJGclgB7lqQ7CZckBHCj+8y8/lSrCpfeXZmxyzDp/hUoJ4xg+/QU/Ld2z9e34UAIOQCmSPU9P/r0/A25O4/h/SkMuw/M/wAx6DGT+Ap4LuOX2L6Dr+f+FMWouQxwGkZv7vQ//Wp3llgA5fH91Tx+J70qFF4VgB6DFKJhJ8sRDerE/KP8aBDioUZYMqjpzigI7HgMi/73J/woCqG3NMSw7nHH09KeZ4kQlpePr1p2C49UCjasZAPXnrTdqOxWOPcR1bPyr/ifamgNOPnLxof4Q3J+vpUyCNAFDkADgdhSELHAIzkIGY9WLc//AFqfIwTBeJcnoByW+lRSSoG2RoXkxnAJwPc0kUUe4uQ7yYwXII/AegoGOWNnYPLGm4HKoOi/4n3qQl84Kx4/GoiVHHlk+9QKRdn5YWFv3PQyf4L/ADpAOO66zGuBDnDOufm9l9vU/hVpVZFCqY1UDAAHSmrGAAEi2gdgQKSWUQR7niJycKAQSx7AUgFlmZNqq6GRuEXHX6+1Phj8pT++VnY5dyB8x/z0qCGKRWaSUKZX6kHhR2Ue386sDP8AcH507A3YkzxzMP0qvDKs0nniU+WuViJHUd2/Ht7U24Mk8gs49o3DdMQ33U9Pq3T6Zq2vmAAARqo4AGeKOoCrIGPE2D3OKju2DqkAkkzKcMR2Ucn+g/GpwZeMFfyNV4GlkmklzuyfLj44wOv5n+VDEXYxHHDJdSbisYJAb1rJvbb9zHb7MvPIsecA8scsfy3VuXsZZYLLGSx8yT2Vf8TgVSdfO1mGNSB5MTSucjgt8q/+zVwSfNJs64q0bFK+WKbV9Ps/LTy/OabPcBFJ/LJFK0Ub+IVjWLAWykJYnj5nUfnxVDU75LTX9zSh/s9tgFnByztn+Sj86n07UftJlkuJYYlBUKC4XjGe596OVjuh1ppVtHe6lGIVbCwjPQdGPH51X0m28rR9agIHGpTDH1VK0ob20Vp/MvrRArL1nUdvrVS1v9LI1OFb+1LS3jOi+cuWyi8j8RQ4uwXReESXGl+Wsa/vINoy2MHbSW9wZrSFzEuWQEnORnHP61lWsy+Vt+0uHT5Su/GCO1Q2dwgWeBpGxDMygFu3Ufoa7orRM5G9WbhcE/6uOqvmNFfOu1Asw3rg4ww+9+Ywar+fFICPMPpxmorhAYfMiVmkjO9Rk846j8RmmxJl2R29F/KqdzG8qq6bVkjO5GwevofY9KnElvLGrohKsAwO09Kbtj6iPH4VNikVo7lpoRIjoR0OB0PcVKrseGZeR0xVeVDDcebHDhJDiQYAwezfj0p2OMeWP0pLzKZIHKOI/MXH8JI/SmuiNtLSKWU5HTg+ophwUKtEGVuo6H86huJQ1tJayRguUIzwM+/v9KTdho5nVIPEXjTUBoWkC5MdsdsmJT9nwTnc+Rj+ZrjlMmmXl/oShZ3hmZDOhzEccM6n8MCvoCzjg8K/DcMZfICWbyvMg2neQTn69AK8D0/TL7UtSE3kGRpHLvACy8AZy/cLz171xz7mbVirPp5ltN8imMBtpOeR9D0JIpAPMtCUnby4k2ZILN+fvXRf2Aut3Iiu3CTAbYmC/IPwPH51j6x8PvE9kd5ifUbVTwLfPA9Sg/pQ6LZSS6nKXg8q5/1haTPOdoz6jip7e88uJQMCUAxoRgFfx/lUN1bNbTMk8LQOpziTKsBnpg1FBMiuGGdynOQM1XJbQ1tob9tcvYyrdST73JysUp+ZlPAGDXVWUFzLoovtEtZrLUJIiyhcMQvfn0OOO9cMLO+1m4aNUae4c53RKWz6Z9MV6fJGdH0G3s0hRjDGFJYclu5yOeTWlOCuYyjY831C41a0u3S8VknY5LSoAGHr0wajhDX0gEs6Qw7xuY52A57LW9rLtq+nMotY0uIjlHySfzPaudgmUWZiiPmncfmI+8QuT/hTq01uaQd0S393GJriCxKLbxDJmjXDOAPbtmspmRmLFSHbkkSYB960DDbxqViYq0iqQ2c7s84B+tTx+HhcSxqJEgWVSdxU4Ugcg+lZcqNIxsY/2iWE7fmXPUM5YGmGaS5k2yAEk9cYJrZg0FTqQt45EuYozl2kBVMd+R2+lWJ7X7NbkmFJSDt3I24RqOmD6mnZFxp31MJJAs6llWT5jwwzit5BMwhZ7S0zyuViI4Pdcf4VTs9KjvozO0cvMhQuhxg+hz371s2OjyG7+Sd4lgA3EgcAdMe56Dt3pWtqjJxaLNj4ZF1uaEiNf90qR7c/z/SrltpFxZXRS6jMUTsGiLSM+0jo2VI4zgfj0qAX0jXHmCV2ijym1XI3n+6M8fUnP8qSLxVeJiJTHcQN1gRchB22tnj6HNVyrchU5Sdjq4VW28y08+3ME0XPlkn5TyGHtuOf0pXhicJG0nnyMojCAZXA+8x9CRnntkVzMGsWzrJdwM0awAxZ2cMW5wp9j3qaTVJLezxZeY1xJzI23PVuFHoOM/hTQ1h5uXKXpvDCy2plimuYvLh2qvmDJl3dckdlPWsE6JaJOxvHkV2b77Fjz7N1z71p6nNd3txDYIYxFuPnzmTy1Q4yASevHpWUl1DbXSeffWjp02Rxkq/1JJI+tNI0hRnezZb+wz2c0Nxp0zsysF3SqMt9cfeT1PUelZV7ozCf+0NHlCiUGUW6Ha8TjOfLPcZB46ip7i++zOrQ7onHJHmlzHg8bCPl/Drj1pbOIS6QZoJnl2EysuMvG/UkeqkceoqWjVxS0k7m9pPxTu/s/wDZnivT4NdsGH3bkAyofZsf59a0v+FdeFfG8D33g7VX067zhtOvuV3egP3h+Ga4a7trfUopru3H74NuuVxgj/aHt64otXudKntxLINhw8bxPnB+o5BzSuZyjZkXiHwrrfhm8EetWMsBzhZj80cn+644P86w5sea3A9q948G/EOfV9Qg8NeIYYtRtL0+XFLMoJBxwHB4YH1603x38K7TT7aXVtGtYfsyfNNaSDPlD+8hz09u1Unck8D4HQCnCV16OR+NdTLpcKHJsYifQKagOlWztg2DL7rIQKoLmEl9dRj5LmVf91yKlXWdRj+7fXIPqJTWufDaucquP9kP/Wmnw5MYVGx9iHcRweT7jmhtoNylF4j1eNty6ndBgOCZM1OvjDXiABqM2V6E4JpX0Zg7s0CohGAoBP6k1VOkSbvkJX0DClzMLIvHxt4gZdraiWHoyL/hUyePdejGPNtmHfMI5rGOk3Cj1x7VELGcsQADj3p3YWRvDx5qokaU29kXYAMwiwTjpnmrFp8Qbu3ld20+1cuQW5YDgY9a5k6fdA/6rP0NNOn3Q5MJ/Dmi7DliegQ/FLBHm6So9SkxFXoPipYIf+QbeJ7rcf8A1q8wNtOOsTflSeVIMZjfP+7VczJ5Inqh+KlmXAW01ELn5gZ1P4jin/8AC0dIddslhfEdy4ievKhmNmDcduRUeSPp2ocmPkRowxsx+6atxWpPJVvyq1HGq446VOjY4AFNQQOTGw2oABEbH04xVlYX7Iqj2FKrSsOgAqVUl/vAj0qyLsZs2nhBn25NSbJDxsx7mpI0kJ2gqD6KKnWF85aQD2xmgGQpGxHzZx6Dip441HRc/Q08RDjLs34AU8AnAjOc+nP607CuSJv7bEHbuaVoweWkLH1ahIHByXx7Lz+tWIrdQc7GyepJpgRIkmfkHA7kEVaEDBiJCf8AdIp6InQKT/wLipDGN3OB/shqLCuIqFQAAAPQVIEZhgAgeuKkjjHdUA9zU6mJQMKrn64FFguRpCG5+diO5qQLFnoWYdcNxSnBbJ2n27CmttXnCYHtTAcAqnDMQPRT0/GpgUUZ7d8moYzk5Hb24/8Ar1OArMGZC7DpxQMUOh6KMepJp6be7lvcmlEjKM+WVUdyKT7S7DgYHqRz+VLQepKWijXJPXge9Akz0TaPUjLf/WqNZME4Ryx/iPWpRIEUlvlHcsaZIKI16JyRycHJ/Gpd6qQNhLHooXk1EJ3flI2UH+I9fwFTxZUfLH198kmmJh5ZcfvV4/uAfzPeplXOMRgD6CmGR1BJ2rjruOKVRLNjOET8ct/hTEP3jJSKPc46jjA+p/pUiRlTuZdz+pI4+npQqMigKEAHQYNOLMoLMyKB1JHAp2sK5JuYA4Xn61AJnlJEfyr3kz+g9T70BJrkfM2yE9Btwz/X0FTCHAxvwBwAF6UWuK6Q3AQEIq468k5P1oZ3K5bYqgcnoAKcUVFJaXCgZJIGBUKW7Xh8xy4gByiHq/8AtEenoPzpWC4zbJd4YbVtuwZDmX3P+z7d6thZsYLR/wDfGP60/wAvHV3P400hBnLNxySXPAosFxJpTDE0jyhEUZYhc1FFDLI4uLhmV8YjjKj92p9f9o9/yqKFBeutxIT9nQ5hU5+c/wB8/wBPzq0IohnA/wDHjRYdx21v75z9AKiuH8mJpWkc44CrjLE8AD6mpgqYwAv51SRLe7vDOwj8mAlY+fvP0Lfh0H4mhiRatrcxRMJHJmkO6Rg3U+n0HQVPuUcGQj6PTENqg+Uxj6UGaDP3lP0XP9KLDI7ufyrfEbnzJGEcfzZ+Y9/w5P4VwfxJ8Y3Hha2tNL0eTy7yaPc04OTHGOBj/aJzzXbKRc6sXx+5tF2p8p5kYcn8F4/E1neIPD+keI4LiK9sw07xeWlyseZYwDkbT9fzqWm0NNJ6ng+l3niDxFrVvYR6xci4un2iSWZgO55I5xxW3q3gzxFpot1Ori6uLmXyooopHyxwSTlsDAAqHWtCuvh3q9hd2upLJdOHeJmgxsA4zhsgnmrmn3et+PIp49Q1lkjtCrqVhUHcfQjGDxWVtDVy6oz9P8J6rezXEFzqcltc25XfG25+CMqcg96Ze+D9SGoPaW+oC6kjiEsjSM0YAYnAGTz069K6Oy8PXeno8cHiC7jV23MURcs3qSeTUWoeGRqBR77Vb+5ZFKqz7eAeo+lO2gubU5qPwwLiC1lF3OyzozHKdCOoHPPfmubIKudpPDYBzzXSa68mmXcFul9dOqxAoHf7vbAx2wKueD9Lsr8m8mgEssM3yh3wpOMgkd6Vuw+ZrVneeBr/AFKbwzGmo21x5sEhjDyfKWXqOvJxnGa34ZZYtWmTyDmeFZANwwCpKn9CKghe4aPEjqS3cE8fSi4kmiv7CdjHjzWgJwejjj9VFbJaGLd2bCzTHrGuD1+b/wCtUyyyYHyr+dVVMmOWX/vn/wCvT18w/wDLQf8AfNDQDYDJFLLb/LtH7xOv3Sen4H+dSO5HXaD0FQXLPFtnL58s84UfdPB/xocnccuc+wFSiiTJYFWKMD2xUEMjRkwzN86jcGC/eHakDMOS7fnUVwQ6hhu3xnKknr6/nSaKTJZC8sR8pwrEfK2O9Y9zDqUtqVlkXcpB3ovJHfA7fWtNGRlDqSQwz96mvhuST+NQ1cpM6PTddXWPBE9tPGn2y1Typ1kUBUHIEnPTAHXnnpmm+GPCiaH4bnWQM95crmSRjkheqqP5n3rlJCLS6i1OCJZZoSpeJicTKDna3r0yM16faXseo2EN3CMw3KCRT161HJZ6kS1POI9O8jUSccZrp7N3gYbXYfSrF7Yr9p3AfpUDxFJBWqRmWLpYr2Pbd21pdDpieBW/mK5u+8F+EdQdvtPh21hcjl7R2iP6cV0gA2Z5zULou70PrRypjTaMPRvBWh6FNK2mXd/bpLgSRTFZVOOhzwRXI6v4x0hdRu7O6tLsJA5AnjCsGUHG4jqor0vaOPm57cV4FrqkXFyZEy29vnC43HPQevvRZJaDWr1Oj07WPCuoX0VtHPPC8nIadAqD2JzxTdU8BX+q3Ym8P/2SIdrKf9OUbmPVsYGOBXB2kY+3IdqqMgFVHQ969I0d1RVGwHaOO1J+8rMadndGVN8I/GMtvEIrWxbahVvKvYz368mmp8JfHSQvE2mW8gYYDG9jwPoM9a9DtZhsGzlTwRWlaxL95hnB+U+1R7LzL9q0eYL8KvHBiKm1sUKrgf6bGxz75OKmn+FXj47o43tpVxhWF8gHT+79a9Tby4wP3a8+3FSKiBQyxAH2GMU/ZeY/rEjyKH4QeO4EcjTbYs2CQt2nJ9etMPw48ZhTBLoV+Y85AWSP5fowbp7GvWxJJvABdT6ls1EZ3RyPPl7nhyKFSa6jjiHE8dvPhp41LbW8PXkyIfkAZSuPpnrSy/D3xpBbiGDw9esW5ZgigDPYc17GJ5sZEs/X/noxzTxcyE8nKDqTR7J9xxxPK7pHlUfw68Z3GiiFdCmWUybtrMqYA+pqnc/DPx3LlzoM64HCpMhz/wCPV67dXM7R7BPIqMfmAkPP05qtCwXA3vz97c5PP4mj2T7lLFtNO2x4/L8MfG62+4aHely20xhlYfXk4qe1+GfjmQDzNAmj3cdUAHuRur2MOqD7546KXJqGW4lbINxLk91JU0/ZPuR9Zk3qedR/Cjx1JEV+wxJ5S7YzJcp847Dr1HY1NY/B7xlaln8+0j3p86PcDDN3Bxx6813IExjBa5nLeplOaYiOsrM0jYPXLGj2L7ke2OZtPg5rqhZJbzToptrIT9oYrg+uByKtJ8G5PIIvfEenJIGOdgJBXt1I5rWlkBBxIfQYzmrEMOcPuwSOAaPY+YOsxfDHgPwv4b1RNUk1abU7uE5hGzCRt64HU/U10PinWvtug3lrBEfLkiIZn64rEjdlkLE8Z5GemabqS5tbgHrsbGfpWkaMVqZuq2cHARERlDg9R0FOeFZDkxcHpjimRiTaME9KmjjYnPQn9alxNrkH9nxOMqzRn0b/ABoXTZ4/mWYL776usGI/eFfQZFNEStknjPU5osO5TNqhJ8xoGPc9D+lRPa2xOEbJPcjj86tsiZw7jHY+lNCJkBZQR6GjlQrlM6cu3cApHqpqM2cZX5gre5StWO1gJDGRcf3fWla3t2JYM49sZo5R3MVtOtyuQG3Z9cCoTYA8CI5/3ya3GhjwdrDHv/hUTBRxnK+4pcoXMddODIxKHjpzUJ01y2F2kn3roFCpk7Tn1pm9D/ApPo/NHKgOcewKkqygH6VG1iMcxjHv0rp/NjIwwCHP93ctQywLIu5Sjey/4VLgirnPpEwG3IJPtVhYgoBLL9AM1OlrjG+Vie+ABViO0iUcZH0OK0szLmKqoSPlBGfUf0qYQnALSEn+70qyLVM8CQ/8C4qQWwz1bA7Kxp2ArhR03MB2VTUixMSMhunVm/pVqOBEGNgGfU5NSLFFnlB9eaYFZbcEchm/H+lWltyACwCj3p2VHIGPpT0KE/LHu7ZIpAIEQAbUU+54p6QxkkuEIH6fhT+/3FB+mTVgRsACVCA9yOTQBCI0A3fKoH5VMiAY4zx1ZeKlRYwNwUFs/eJpxfGSXVQO+6mKwwbV+8AW9SvSlJO0sRhRxk9KYbtTxG6H3J4o3qxDMzO3qR0+lADkZm5AOB3I/pUo24BJJPfI6U0DeOrEegUihZYz/q1aQ9MhTj86QEwzyTuIHtRuY/cRj7npSdRlkc+mUIH5U7LE8bjn8KRQbWbk8kepqVFcnp+oqPleTn6YyakRXfHmDj+4G/maqwrihyH2oocjqc/KPqackblg7gM3bnAH0FPGEHAUAdAD0pRIVBY7QBySW4FOwrj1Em7+D86eWkVgF2mTqFUnP59qgWSSf7q7E/vnq30Hb61Oi7FwiqPU5JJqkSx6RS798roz5yOCQP8APrVhRJ/fT8jUI3f7I/OkMsyuY4vKeXHQg4T3Y5/SnYlkzyGIDdLy3CoseS3sOaEhaQq80g3A5VAAQp/qfemx27xkv5+6ZvvSGMH8AOw9qkCTd7nj2iAp2FdEwB/57OfwFNmdIomkeYoijLOTjFRSAxxtJJdyIijJOFA/lUUVpJPKk9y8u1Duhhcj5T/eYYxu9B2+tDAfHE1yyyS+aIgdyRueT/tMP5D86tPAXyWZ8n0Y07a2eXcfRqCgPVnP1aiwXESBhgbS/wDvMTVQwpfzNGIR9ljbEjc4lYfwj/ZHf16etFyPtEzWULshXBnkVjlAf4R/tH9BVhLeBI1jSJVRRgKOgFK1wvYm8lQMbVA+lMaOL1jH5U0ww5yI0z9M1Fcva2drJczJGsUS7mIUfkPc9KLAQXt0vmxWNvKglnyXcMP3UY+831PQe59qtobeKNUjkjVEG1VUjgVX061KI9zcRIt1cENIu0fIB91R9B+uau529FA/CkkMj+0W3eZf1qO6v7eytJbnzCwjXIRQSWPZR9TgVYye2aoXMn2jVbe0ydkS/aJeePRAfxyfwoaBEmnyrb2USTvI85+eUhG5c8nt+H4VaFxE33Vk/wC+DSFxn/WKT/vCoZJ0Gcugx700hXPJPjLMsur6QoVlCwOfmGM5eqHw6k22eqoELEvH0x/tU/4tXCTa/YBGDbbbnB/2zXE2UFxcSMlmlw74ywh9PesJaSZ0LWNj1aa4ZD/qj/30KpzX46HaPrIK4H+ydQ3AS2l4B7n/AOvTDpF1nBsZ8e7CpuFkT+JpxPqsZBU7YgPlbOOTWx4GuHjhuURUJ8wH5jjtXLXMK2svkvC6S4zhiO/0rc8HSmOa5Gxm+6ePxojuOXwnrFm1zKgwIQfqadrCXQ0maYNFmDbNhQc/KwPr6ZqrYXUxiXZaSHPq6j+taLSzT2skLWfEiMjbpR3GK6Fsc/U0MSOA3mJtIBGF7Hp3p37wf8tR/wB8Vk6HeXFxolpujQuieUxL9Sp2njHtV4yTHgrF/wB9H/CgaJGLOrI7naRgjaOlVbXcY2ieZmkhOxsAdOx/EVNulPaMfnVSYS295FNujCzfuZMKcZ/hPX6j8allItMoI5kkH0NRlV3DMjn6tTXEpOPNCn2TNRmM8bpyfYIAaTGRtBHHLyMIx+Xa5xuP+NBhjGAU3HH8RJpz20LxMrvMdw6Agf0qFMsCryMJF6jON3uKjYd7j2giMZBjXBGOB2rp/h/qUNpYSaDKpSSBmeM5zvQnPHpiuYMa4yWckn+8aQJ5U0VxATHcQnKPuJz/ALLeqnuKGriPTLhV39CXOTtzyKoTAiQ9T36VgaZ4602zmS3v42tZ3YDe3MbZ6kMew4HNdVLJBdQefDIhVxlZByD/APWoTIaKgI6cA+lRPgNyRT5o5IXSMDzJCMkgYGKiBk3AGN0JzyRmncQ4qF+Y14h4yaKx1u58oqYXdnidDwSe/I6jJFe2iXcCmRuXOQePxry34lSJo8lq9pbW8kcyMZopU3KCCMEelJjjucDpey61BCpxtbe3OBkCvQ9OU+WoHJx1zXFaHOuoCWRbO3gCsB+7B5/Ouy0xtuMsVI9aEU0zo7YuGBAwcdA3861oJpBzk4A7CsRGIxjv6VpRXOwBSgPTIJpks0tzsy5YNj8Ks+YSmM4z7ZqpHKGGSvHYGpd6ZJ4Hrg1QgkcnGM5HvUEhxlgT9RSTXcCPh32k9M1F9phbO07yO1AEsYK85JJ9W6UrENwRkDng9aiD9MZ57UokDAjAyOuKAHOMMCccdOaajbxjZkfgKjLIOMZ4yaYZAeBj268UAWZtp6ZXHX1qIFnIAbI9+9Al3kIeCe/P6UmI1yYUbd3LHk1QiQ5VejA/7Q5qBstnJwPUilMuTkZ46jNQvLk7n3EdME9PwoCwnCAgMrR/3sYHNSwy4G3fuJ9uKrvJFsIKsfQZxSCQkDO0Rjtt5/CgDQjB83zCRlfxqeRhPA5A+XYRnH9KqwSxTQttUKAct/T8asxjcwQDCntnJ/SqiS0ecFmlXIQDHpxTfLftIwPuanliktLueCVcGN2UlTkcGmmWTPyycewqGjZMakU+fvLn3NWY5bhW5jVj/OoPNlZeRuHoO9WIbvzPkdeRxgDBpWKuSqHkPzwYHqp6U9tPVuUbjv6ihoxu+STPsetMG+M8Eg+tAyVbAY2E5984xTDpzRjIdcHpUqzyEAPtPvjrTwCVyVP1oAqCyPOHPHUjmozbr0Y/oRV/G3ls7falIicHDH8s0hlBIog2C7CpPs8ROdhfHocVZNqG+7nj2zTBCwO0oTjuvH86dhXRVfyWPyJt9m5zVdo9w/1Qx7GtQ2ic5ODUf2aME5bFKw7mMiNngqo91yasxxleg/Fjmm7hHJsERZu4Dg//AKqkJumYgKiL0zvyT+lMixLs2gPI2F9SaargMNqsR3OcUggcLgrGTnO4uSf5VKIpPWMfnSKSFDL/AHeO/rS7Qx4XGenNIFc8LsP4HA/GpBCztgyf8BVcD/69MBm2IEjlz6KaUKMg7Qo9FJz+dSrEo/5aYHptp7IqAEtgepAosIiwdx28Ln9alySMueB3JpoUt03Lz1IA/SpPIG4EPIT9Rx+lADk3H7igD1cfyFSLGM7ureuKasPByznI7tT2WKMDc8oJ6KHOT+FICdA33VB57Adaa821tgDPJ/dTt9ewqMR7yN3mIo54kOfxPanJbQqMLEOecAmmIQRu/Nw+R2jVjt/H1/lVpG4HZV/ACmrBGhDMg46L6/Wo5CC3yQox9AAAPqaBlp7pX53IAB1JwKr+cHBKsAP7x/oKQRDcGbDN2+XgfQVJ1OKYhqMqc7uvcnJNPEw52nOPQGnrkkdf6CmLJLMP9HbCd5T0/Adz+lMVxGuFXH3mY8hQvJ/wFEe1jumDOf4VVDtX/E+9TRxCJTtDFzyWY5J+pqVScUJBcaJcjIjkx7qakWU9BDL/AN8//XpCQil5GCqBklvSo133RztaO37AjDSfX0Ht1NUIeLqSclLaNtoOGm449l9T79BVqEmNNkduyrnJJkBJPqT3NNQhVAAVQBgAcAVMHQdWUfjTSJY4tLgERLz23/8A1qbJcm3haWVY0jXqS5P0AGOSfSo7m+tLSBpp50SNPcEk+gHcn0qvC0cs6Xd7LGrr/qYN4Ii9z6v79ugp3JLMEV1PIt1cJGhBzFAxJ8v/AGm9W/lV1TOevkj6bqhW7hPSZD9DTxcxY5f8lP8AhRYY8rPniSPH/XM/41Svri7haK2tpke9nz5aeUMKvd254UfqcCpLzU4rS3Mm13cnbHEqkGRz0UVDpsZs0ea582e+nwZpRGSAB0RfRR+vWkwJ7ewa0hEKXLlQcklFy7HqzHuTUvkyY5uJPwAH9KPtIJx5Mx/4BSG5bHFrN+n+NMA8knpNMf8AgX/1qzJoBqOpiEvIbWycNKfMPzzfwr/wHqffFTajqVxbW6iG1JuZmEcCs4++e5HoOpp1nBJZ2qW8cIAXJJMgJdjyWPuTS3GWfIQr1kP1kb/GnC3iI+6ePVj/AI1HuuB0ji/Fz/hTg9ye0A/FjRYQrW9qilmjQAAkk9h3qrpcSm3ku3Rd10/mKMfdj6IPy5/GodT+1zLDYLJCHvH8vKqeEHLnr6cfjWl9nuOguIwBwAIf/r0uoxCsZ6RLn12iopSAp4H5VKbWcDJuT+Ea1SuLdyP+PmX8gP6U7iR418Upd/iuFf7lqg/Mk1meCZhHqtwpON8BP1wRXX+L/DRutUSf7SWlmQgiRNxVV9Dx61ztt4Y+xTLIbku/TCDHFc0lrc6E9LG3dTq7MdxB9Ky5ZVydzH6VeGmQkfMrPx/Exph0i2kOPKwPXJqWGpxWssJNULDkbV/lWl4TbZfTg8ZQYz9a2Z/D2nyTxKTLGzKxbaeBjpitPSfD2nwyB4o5GboxkbP5U4oG7qx0NjcIkcZDqvOGywrZW6hC5M8f/fWaZY2MCxgCJB/wEVqR20YA+UDPoBXRFmDWpgabPFDLf26yLhLgumPRwD/PNaazxhV+Yn1OD/hSCAQ6+G6fabfafcof8DWkIwB60IZQEy7+Fcj0Cmm3OLi2kiCPlhx8vQ9v1q664zUBwPb3oY0UYLt7i2VmgkD9HGBww4I6+tIxkJyIj9SwpeIb91H3bgbx7MOG/TBqYgEYP51NiiqxmJwIwD6lxUU6T8ToqeZGp43/AH17r0qdlKnpkUu3aFftnjNJoLldJZJI1dPKAYZBJNIWnZTuaIemFNJhYLkR7SsUpJT0Ddx/WnuqouS6j8akChNGXyJGVlPYpmqsd3q2kROljfsIDyIZAdqH1A/Dp9avSyoMnzAR061EWjZcq2allJdzf0jx9bW0cY1SynhYsWkkt1MiHjrjOQO9dHB4p0W/2Gy1SFtwJCh9pGPUHkV5m6pCf9g8jg8e1QTxWr8+S7uQQf3ZBx7mlewnFHq2panKjw28CwyIylzITg15X42kS8sTPtXe0mAJDt3KB1B+ufrUNssq3UKQS3VuoYYcvkJj2bt2xV/WbaS8tVS5YswBIYgZP1xTvclqxyng9B9hu9zKu2UHaDntXSwyTeW8ix+dGvJOduPxPesHSIbrQLiSW1jV9wwQR2qzceJ3uJZbW90+aJTwTFMSAO/FLYN2TXXjgaTdmBrcSgncrB+AMd8d67XRtZt9W02K6i2BiuWiRwzD1wPSvEJ7QS3zMcpCXIB2EfL24rqdBmt9HLGz1WWLdzJCygo30JHH1qFN3NXBWPVYdTt2SRsuAvHzxkA/nUttc/atyRLIXUbiNhAx261W0nU7e7jh3TRmQoCCJF5HuM9PpWrd3G9FjSVQDy7qAQg+lapmLRlyO8cgQwSAyHBZkwF9yemKcmwLiJWcDncBnPrj1qW7vRZ27TmUSQrgMzggCm3UH9pGNC5RCVPlwvjcMZ6jt9KYCGcvhY1wvUFs5+vtSxzYXapUDuAaS20KK3aR3uLgtIMFTKSQOuPQD2qJv7NtG8ie7zcA5QPlslj12jp/Si4WJpJlVSSVUDuO9IyKYvMlkkjUZYBRyfrntQXt4X84PhepkYYOaDLJcPudpHOckuMZHYj0FO9xFMNeyjMasiHswyT756VpWh8uMi5nDSfwBV2A1Wkui2AroozjGOD9KZI0E5Ec3OGB3Byu0fUdMenemA+6myxYPsKjJK9h71CkayDzBjc3dgT+tWjCj8b45EA+ZZmyw9CMd6tWyYAgkQOhXImQ5B9iMfKf507iM0eTGTv+8vPlgnJNRSeZkiVo4+MlnYLj65Na721osqtIrPIo3ZdwBt+tZN9qujWpkDSQrOAW8uQgse9AFi2+w2h+1STieJTg+Vl1/HHUVoJLbwRiZd5gyNgQ849j16Vgx+KdIa0MkMw3EZ8uNfmJ/lVMeIiY4pIobh2KfMJcIA3oe5/ChNIOVlDWHLeItRCruj80PGQcfKygiquS/wDAM9MhulWJjJcXb3L7S7AKVC4XA7fr1pvk4bkGM+h6fnRcrYavmIeSje2CDTyytjK8+45qQQk9ufpTxEc0FEaSBcgqPxqwl0wG1VXHpimGIE9hSqoXrg/7pzS1HoSrdAAjYBn0p7XJboAcU2NFfoAfpStCQcqDj14oAGuefuEH2pVnOSQMA+9PW37cZ9M0428a9WAI5IFA7jPPB6g/WlJR1HOSDxuFLsjXGenrSqRnCHPHHvTuKxG8Umcxv07A1FvmUndz6jFWcqDnv6jjFK7BsZYjjsaWg7MylTHAYAegp4UDuMepNIPPZdqp5Y/vMBn8v8akSM/3izepoGJlcDlR7k4zUqeWV+Zg57DHFAiY9eaX5YV3PJsX1Jx/+unYQ5mBOAMDtmnGUxoPn2Ke/rQjtIuY4yg7NJ1/75/xp6oivuxvk7yPyfw9PwoFcgDuxwsbY7sUJ/IVJHEMkmKZ5OgZl6f59qnVzTydmS+AB1z2oERopbqj49xipcCMZZSoHrjmkWR24jXC/wB9x/Id6kSBAd3Mj/326/8A1hQBCZJ3IKKUGOuRu/8ArUsYEQ+SE7j94s4yfxqxtGO1Ic444HelYCMyTHpCo9Mv/wDWpVlkjXMgiUZ4+Ykk+wxSglxiPkf3z0/+vSrbqrFySWPVj1/+tRYBCs02CzRon93J3H6ntU2zaAoaMAcYUdKQRknoad5ZXtimAgBB+Zxj2WiWVEC5kYFhgKqgkn2FQNOHZkhaNiDhpGb5VP8AU+1OiWCMM5nRnPBdnGT7e30oECwvMSbiR9g5WJcY/wCBev8AKrKk45cj6cVC11Amczx/TcKYLyJ/41AHqf8ACgdix5YJyZJD7F6VhGqgsGx0GGOSfYVVa9jVhGrebL/cUHj3J7Cno6Fg7u7SD+6hwPpVXFYlS3DndMMjOUj3EhfcnuauRwwM6iRQEJ+YgZIqsJcfwSsfZDT1kY/8u059Pk/+vVEstywWQbEERZPWRQCfw7VDcS2lnAZpY0C5AAVAWZj0UDuT6VDcXpsofNktptuQAF25Zj0UDPJqO3junuPtt3aFrgZESeau2EH0/wBo9z+FF+grFm1szJMl7eQRrMufJhABEIPr6v6nt0FaAAHZR9BVZZJ2HNqo/wC2w/wp/mXIPywwD/ekJ/kKaEWcn1pk08VrbvPPKEjQZZj/AJ5PtUWbzGT9mQdSSWIFZcCXes3KXjTQiyhbNspiJErf89CM9B/D+dDYF+zgkmn/ALQvFZZSMQQt/wAsEP8A7Me/5Vo54yRVARXeTm9X8IB/U07ybhgG+2uB7RKKEguWyfSkaRVQszBVUEsxOAAOpqt5MgPN3MT9FH9KzL+I6jdjSPtE7Q7RJefPjCH7qcd2x+QoYIs6YZNQmfVZFKxOClnGR0i/vn3br9MVp7W7A1XNuuAPMmwBgASEACo2s4GPzCRj7yt/jQlYTLmD3B/Kk+UdWAP1qmNPtMY8gEe7Mf61DfW1raWMssVlC0xG2JWX7znhRz70MESafIl1q13fNIvlRD7Lb/MMcHMjfi2B+FabXUA+9PEPq4qjYaVb2VjBb+XGzRoAz7R8zdSfzzVkwxDpGo+iikkNsc97bY/4+I/++gaqTXtuynbKpPsDVgqg4Cj8qry5HAyM9KGCOa1JVuLt5Sp+WMIpPucnj8qxZLdd2QK32YXSzzKcgysoP+7xWdNAc1i1c2TM8xYHyqW9gKZtY5/ctn8Ku+SR2zSiInAH61HKWmZLxH7ZGXRsFCBgitWyi28iM57DeOagkiBu4OpOGrTtECnkc/ypqImzUtTcEALDGPrJ/wDWq+ou/wC7bj/gTH+lQ2iY5FaK9hjk1skZNmHqbXUMtnduYVEM4U7d3R/l5z26Vfb7YODLCMHnEZP9abrUPnaVdon3ljLjHqOf6U+KbzreKbqJEVuPcU+oiCRbk9bkD/diFQtFOet3J+CKP6Vbao2U0WGmZ15aSNDuW4nZ4/mQZGM/lT4IlaMMJ52DDI3PzVkg9aqWxETy2zsPlO5Mn+E//XqWO417dCTy5x6uaaLa1By0eT6ljU7eWn8SZ+oqMyQjkyL9c9KBjZLG1mRhsRTjhu496ZbtG0RDQxpIvyvhep9aka5hVuZEI/WobmaKHFwu5gB+8Cg/d9fw/lUMdiQqoBJC46njrVdzyQAQB0q0GibDRhpEYZU7eCMU3k5PlH2yKQyk6AjBx05qJUXdskGf7rH+VXX27zlCGyMDI/Gq8kZIxsxz13dKQyG4t4SD8hxjqOtZ81tcrn7NezRD0bBFaQ3sxjZVDAD5uuR7U2SCQE7SOmOlKwWMN7XWHBB1BVHqEAJ/HFU49GMLtJJI8xY5dj1+tdKI5Qp+Yf8AfP6UgWUrg9B6IKGrglbYzotFjaMFWDq3IbOQacNCQZ/doT6MuaurA0Dlo3O3Pzqp/UVaUupDKzHjg56+9S4jRjDQbcMx+y4GOSCeKcLI25Etu00bkdRIw3D0zWu++VMMflxj61ELROMqT7ChKwGHLZrdK6SS3BJOWRp2qSK2kgj2Q3VzGoyQVmwVJ64Nar2MMh4RQRyG9KalsiMVMaBvYDDU0KxTilvrdxJBql2gGRjzAwGeT1qu8d0NUk1KPVZYbp+N6Y6HsAe1a3l7OiLg9eBSgbeSvAPBA6GnYLGT9qvtjwSarM3mdC6BucdiRwfarkd9rKRFGvndNu3mEdPrV5tjxqWVtrHuvBxSIqp0cMnZWPI+h9KVhWM9L/Vo4VjW7bC9D9nQn6/Wlt7zVkjC/bGYqcgvCmfx9auyRwOweJc9ie35etNMOwAjgEelOw7GdPHqE159re8uBJ2KEAL9AKt/8TFlB/tKdl9fN/wFTD5cU/C5Lo21j14zn8KLA0UZNOmmALzl8DALux/rUY0sLklYjj/pnmtNZGXHmIAD3U8GpklVTkIxP+1xVWEZsNq8abVm+X02jj2FTRx5YjzGJXk5AzVkREHHTFPEJHbrzTsFiOPAA3NKf+BAf0qdWQn7xP8Ass1N8ph23e2eaFUNlcHIHIPBFGorIesKnO0AD+6WyP50MsUSguEQ5xjqB/gKaI8Kfl49TS7M9OKB6EgwBkAc9COhpNzgnafwNQtCV5icxH25B+oo854/9cBj+8nI/EdRQGhKG/eAMpz6jp+dLtA5zn601ZEc/Id2Ou0E1JjP8DY+lMBpLE4zyexOKV2ZwFbnH5il2jBztA9zQsYYjBVfbOaAI1RkPDHHvT854x+VKx8r7wYD1AyKjaVWwy8r6gU7BckEYP8AFhvQ9KPmDYYA47imecvbf+nNTC6jKqGj/NqLCuZu24Y/6iUn6j/GpVDxrueFgp7My/MfTrzUgM0x+VTGv95xyfov+NPEMcbBuXcjl3HI+n/1qdguQIbmQYSLyF7tJhm/AD+tTxW6Iwf5nk/vucn8PT8KkyR7+lOXOc4zQIc+4kbiOmBihUJPb8aFIBOAWb9B9acinHzfM3twBQAm2Q8Lj3J6UohyMsQ7g8ZWplZghTdgdwKcFoAYjtkhj+G2nbS3IJ/ACnMEX5nIAHc0zMsvCZij/vEfM309BSsMRiqnZmQv/cXHHufSkNuXX97JIechQcAf41Okaou0cD9aeB0wMUWAiWH5eWkz7tSC2jGCSxPoWNTMdp5/So5JsNsjjMk2MhB0Hux7CgQySO3ijLy/Ko45Y81D9ljuQC8IihzkR9Hb/ePYe1WY7U7xNKxkmHRsYCeyjt9etPbaDjgH3phYhFtbKOIIgPZBSlFH3IkX6KKGkQH/AFiD6sKa1zCqnM0Sgc5LjGPzoAkA5GcfkKgNy8kjQ2rAsvDykZVPYerfyqsbyK8JVLlY7YHDSA/NJ7L6D371Ok9pHGscZAReAqIxA/SgRYhiWKM7CTuPzOxyzn1J71YTgf0qqlzF/CJD9Im/wqT7Sp/5YXB+kRpoC2pP40TXMdrF5kpwM4CgZLHsAO5qlNqUdrGrNb3JLNsRAnzO3YAZ/wD1VDaLeGc3l5ZStckEIgdNkK+i88n1bv8ASquI0LeCSWdby7A88AiOMHIgB649WPc/gKugiqIubrPFjj/enWnie8P/AC6wD6zf4CmhMvbuMUobHTrVISXpJwlqP+BMao3d1qE91/Z1rLCkhXM8saH9wp6YyfvHsPxp3JsWLhzrFw9krYsImxdOP+Wzf88gfT+8fwrVACgAAAAYAUYAHpWdBbz21tHBDLEiRjAAiz/WpfLvOP8ATcf7sK0kBeBOKUtVBba55LajcnPYBAB+lPSzIwGu7tz7y4/kKYrIlupzbWzShA79I0/vsegqHT7E2ULFz5lzM3mTyf3nP9B0H0qpZQJqF093uka1jJS33OSWPRn/AKCtIWsQxlCf+BH/ABpLVje1iXBx0pPlXuo+pqM2sBHMSn60ot4QMCFP++aokcZY1GWljX6sKz2vYJtajgM8Xk20fnMxYYLnhR+AyauTm3tbaW4ljTy4kLt8o5A7VS0SAxad50yDz7pjcSAgfKW6L+AxUvXQpGj9rts/8fEZJGeGzTWvYFXPmfkpP9KkB6Y4pcn1piIPtsTjAWU49ImqndXyxxvIIrjCKWy0eAOK0TyOTWZqrH7IY8ZMrrHj1BPNJlIzoBJHYQgQSH5M5OBnPOf1qu4l3f8AHuce7gVsS9AvUDgVWZeexqLFozDFM3/LJR/wP/61IIJznCxj33HGPyrRZPak2DFLlKuY01vMuo2+BFu2vjk47da0YYbnHLQ/98H/ABpJEUapbDnJietCNRtzQok3HQrdYP7+NR/sw/8A16shLhh/x+uPZY1FIi+nSp0IAIJq0iWRCzeTKyXc7BuD90ZH5VmaREW08RvNKGhd4sK+AAp4/StrftOM5rHsyI9W1OADgyLMv0Yc/qKTWoIsNEO7yH6uaY0EWMkMT6ljVlsVCxpgReRCfvRqfrVS7jhiaOcQodjYfA6qeKuFuKikjEiNG33XBB/Gk0MUxxcFVT/vkVHt9AufypLdmeHYxzJF+7b8On6UrKy9QcHpUlCgbuOhHoaawZTnORjoR19qYSASfT0NIZ1OcSKAPU0hjLZI7aJLdF2xLwi9lHpUpcqCPvDsc1UndH5V1V15GDSx3MU6B9xBPVeTtqQHSbiOM8dDUJlnQkFCSB6VZLJtGwOfcDrTBJIT/qpfxWlYopxymRt3zKyk4yMbf/rVbaSJlJYkMeG9c1NuZ1H7sg992OaiaAmQAgKO/NFmK6INsAUDzZCcHORTDsC4wzMT1zxipTHwV37Qeox3pqwEEEMufdc0DIht6Dg9yeafGQmd+MdRjt/9apBCN3OdtK0KBtqu23ryOtFrgB3A4xjPNPf5Bhd2GHpjNSKIvKYFguOnrUeDGcEYI5HNKwXIzGN3yZYHnnqPakA2kblBp6+WDypJz6mlO0scIDmnYLjAqsenJpjwrnqv1Jq2gR874+nTij7OFYvEi46lD39xRYVygqqCSZFUjp81BaIcBgQR6ZrSQqD8gA9Rtxg0rAg8fnTsO5mFI2G9GYOO6oTn9Oad1UeapRs4B2kBjWmoIPXI+vWkKbgQQCO4PeiwGf5QPRH/ACoEDg5CgfVhVx4SpLIu5Mfczkj6Hv8ASmoFkG6M5HQ+x9KdhEHluOykHtu4NHkSIx2hMY+4xyCfY9qsbDu5HFSKMAqCdpOcGmBTjWRzgNGjDqjKc/z5qQQyD70g/BKsNCsi7SCy9fTB9qYEkjzkmZOw/jH+P86AGLDgZMrn2AHP6U7yInAEhlI7fP0pyNHKu5DuHfHb6+lKF5z2oEyFoRFzEHde4Zvm/wADQFUgMqdc4yuDU2BzSOscgAdc46EcEfQ0WERFcnsD1zigNhT8oz604q6Dr5o/Jh/jSLtfO0nPcdx9aBjDGHO7LK4/iQ4P/wBenFJwMmNpF9U4P5d/woLbeMfjipRMc88cY4oGRxKJlPlkHB5HQj6jtTjEckng+oNLIYpsb0O4DAcHDD8RUOJkOA3nJ6H5X/PoaQepJ5jLwV/EGoXjifkZRvVeKcGDAjLK3dWGDTcZ5GT9BTDRkflyL/Erj24P5ULtY4HUdiMGpvLlxny2/EUrRM6bWQNjoCRTuIlCMxCggepz0phDKwxhvTkUSfZ4cGV8buAMZJ+gHWo9kshwP3EXoBmRvr2WgNCRnIYrsBfrjeM0qiU5yFx0CK38zQkYjX5BjufU/jUo6dKdhMliQ4xtUe3XFKfMBwojHpnNMD+lK8qxgbzjd0UDJb6DvTsK4n+ldjbj6hjUfmXglEatC5z821CNo9yTUwDyKNwMY/ug8/ie34VIqgLhRgDoKQyr9nuzIXa7jY5yuYc7R7c/rT/Kum/5fcfSEf41Pt5pwFAWKwt5+99Lj2jUf0pxhkAJN9c4HJO5QAPyp89zFbKDIxLN9yNRl3PoBUH2WW6Ia9wE6rbKcqPdz/EfbpQIiVHvFxbXV0sJIzcNJycdkGP1NTrp8CKVBnwTkjzm5PqatE4FNzn3oAr/AGC17xs31kY/1oGn2fX7NHgeozVkDPaobq6S1CAq0k0nEcSdXP8AQepoDUinSys4TNLFDHGvGfLGSfQDufaq6WjX7CW8gVLcHMdqVGSf70mOv+70Hep4LSRp1u70rJcDIRVHyRD/AGff361c/nQFgBx/9an+a/qfzppXAU5znnHpQVYDOD+FNAx29iep/Oop7lbeMMcuznaiKMs7egplxMLdAXVndztjhT70h9P8fSi0tJI3a5umD3TjHH3Yl/uL/U96dxWHWtq4mN3dlXumG0Bfuwr/AHV/qepq7jIphdB96RB9WAo+12ifeuYF+sg/xoAnUfSnL16VUbU9PQ831vn/AH81Bda/p9rAzibzn6JFGCS7dgOKYizqF7JbCO3tkWS9nyIUPQY6u3+yP16VLY2SafbeUrl3c75ZW+9K56sf88CsnTryKEPdXCXM19PjzXjtnKqOyLx90fqea0l1BHGRbXv425H86EFi8vJ60+s/+0HzhdOvCPUqo/mad9quTyunS/8AApVH9aok0BgmqOpM8y/2fbuUmmXLv/cj7n6noKSS7mggeWS3REQZO6XOfbgdaq2EOqoZ7qWK1M102875Wyi/wpgDtUt9ASNaILFEkUY2oihVHoKeWPoapEagehs1P/AzQqaiT89xaAf7MTH+ZphYtwtIFPnFN5OQEBwo7D3NPzzzVJYL4vg3kRycDbAB/WnfZrot82ouoB5AiWmIq6uFvbm10kH5Zj504/6ZKen4nFaZ9uPwrHsIXnmuL77XMTKdiONpyi9O2Oua0Ft3By11cN7FgP5CpWuoydCc8/hTzzxzVc24J5kmJ/66GmPaxE/MrH6yMf60xaFtsgcise+kRtVsoTIqrGHnfJHP8KjPbqastZWo58hT7HJ/rWTbQQXGt6g7W8XlQrHCq7Rjd1Jx+NJjRdkvLVeDdQA+nmCqxvLIc/a4cf7+atG1gB+WCEY7iMf4U7aqjaEUD2UCnYpMpm8sscXCnHoCf6ULeWrn5Gds+kbf4Vc5ApMHPWlYLmU9yr6vblYpiBE3BiIJ596urLJ/Dazfjgf1qNhu162+bpbScfiK0lUA0kguQK8/a1b8XUU9WvG6Wy/8CmH+FWl+lSZBPAxVWFcpg3ZH+rgH1Yn+lZsyXMWuxOHgVriEp90kfLzW8Mc9KzNUjfzLKeMZMU4LY7KRzUyQ0xDHdk/PcRY/2Yv/AK9RNbztnN4w+ka1pOq89zVdwM8U7Ain9mkwc3Mp9xgf0pnkjHzTTn/gdXDxxu/KmvGocBSWHfPGalooy3hjS7VgXKSjDZc/eHSpmghIwUBHXBJP9addQl4m2j5h8y/UUiv5kKNxhhkDNSgehGI4U4WJAOmMUvyLnEacdflFIcZNNPWnYBfN9AB+FQSuLWSW6VjtfG9B0B/vf41PxjAphY42HBU9QR1qWih/m7gG3AinozE9ifpVOMhWMGOV5X6VYVGzw/NIZI0iMTwF9AO1NbcRz396GXIycHP4UxiyZRv8aYrCiNd3zYGRxR5YBwc/nQrlD8qj8aacyv1AbHGO9JjFKjdhSevekdeflznr1pVdMY3fmKYZBvyWAHsaQxxJVCCo656c04OHh2sM4+6w7VHty3yyDn1NKMjkH2NMQoJZc0qRk8jNCsuN2Tx1HrUxBJ3KoAJ6CmK46MMM/L19amyqryPmPSmK2QRwPTmmncwxvAHXB9aBiEBnyrYf19frUqMGbYV2yY+ZT/MU1UwONufcnFOPzAAkA9uDQIVgO9JtHUAnjP0pWfayq7BVbo2O9JIH6CTA/wBwUDuICMHOc1G8KyMJEYpIP4x39iO4p2MA5YkH04pChI2l5NvpuNMGRo53BJ18tz0Yfdb6H+hqXYTntTRDHgBl3Dr8xJpHRVfO3zI+pDfeX6eooFceABnLD8TQG7bx+dMAjYErtZT7U4jB4BHoKVguNljjkfcWZJAPvp1/+uPrUfmsmfNQ7R/y1VCAfqO1TOQuMFjxzn19qaJWX+In8adhXAq2AyxsfxApih8HKhfTLZpw+UsYsITyVP3T/hTVmV5Aki+VJ/dbv9D3p2FccM7f4c+vNMMZcgsRkfxKOR9KlARSdwPTjB70hC9gelDGAQnqwZQO4G40qxA5K/MB+lNxg9aD13AnjuKQDcjOCP1pMcFggwOuTTXck8/MP7wFIAxHHIoBCt842sAR9KaZZUGA+9f7rnkfQ/40FT60bD6j8aQwW4RmCtuD/wB1+M/Q094wPmZWH1NRgHkHp6HpSF5AMJJt/wBlhlT/AFFMCSO3EJMgUmQ9WPX86kAJwzdfSovs8RO4rn8TThawHrEOOeSaoVyZeB7UgePJzLGP+BCmuIIzt8jzJCOEA/nngCmJaJu3yRRZ7IqAKv8AiaYgF1FID5M0YAODK5+UfQd/5VMktlGd/wBpjaToXZsk/wCH4U4KmceWo/4CKeEHQKB+AoAab21HBuEH0yf6UfbrXp5jn6Rsf6VKOPWo7i6is4fOnk2LnA6ksfQDqTRYLgLyInhJz9IWqq+qm4BXT4JZTuKNK0Z2R4/9CPsKUQ3OofNeBre0PS2DfO4/2yOg/wBkfjWgAqIqIiqijCqowAPpSsFylbAQbnFtdzTt9+aRQGP68D2FSm6mx8tm/wDwKRRU249uKDRYCAS3BbHkIB6mYf4UGS7xxFbA+hkY/wBKsBSwGQMVnG4l1GRodPfZAp2y3eOPpH6n36CgAlvrwXK2sIt5JusgXdtiHqx/pUkNlcQ73N6JJnOXkMOSfbrwKt2tnBZ2whhTYM5Pcse5J7mpsYpWGU/s9x3vpPwhUU77LIQd15cn6bR/SrQP+TSZ59aBFUWfI3XV4f8Atrj+QqC+FnZxKXF1NPIdsMIuG3SN6denqe1TX1+tkijYZbiU7YYFPLn+g9TTLGxeKVru6k869kHzN/DGP7i+g/nTEQ2eixqDNe5muW7CRtsQP8K85x/Or4sbRUK/ZkIPUNk/zNT549KTOadgIhYWagN9kg9vkBqVLe3U5WCEf9sx/hThS59OtMBWeG3heWTZHHGNzOQAFA6mqlkZb6ddRuUKIP8Aj0hYYMan+M/7R/QVWT/idTh+DpsD/KO1xIO/uinp6mtbOTk9aLXETB2PVj+dLuz61EKcOvrVWESdOaUZ+tMFRXM5iVUjx50vyoP5n8KGIQqLu7CMpMUDbs9mf+uKuk96ihjEMSouOByfWnZpJALuPpShjTcmjNUA7cecniqGsTMmnm3jJE12fIjI7FuCfwGavfhWVDONR12cqoaGw/dq3rKeuPoKmQI07eCO1toreJcRRIEX6AVKTSBTjofypjNtPJAHqSKewDyc96TPrUb3MA5aeBTj++BUDajYLkNdwZ9nFMLMsnA5PQVm6OqfZJ7gx4a4nkkxnHfAJ/AUzVNYtoNLupIZg0gjIjAB5Y8Dt70Wl5bQ2UEQkkdkjUMRExycc9vWl1Aunmm7eKrm/jz8sN030ganC5c/ds7sntlAP5mmFibYWDEdB1poBGCO1RGefJAsJsj+86j+tKXvMHbaIB0OZx/QUrjK4/5GCLnk2zYH41rbQQep9+nNc873I8SJsij8wWp4ZjtAz1yB1rQL6kxOHtFXt8rn+tSguaAPHApwI6is0pqJH/H5AuT/AAwZ/maQ296xG7U2A/2IEGaoDTyDnH41R1VfN0m4RFy4UMv1BzUH2GcFt2qXjZ6AFVx+Qpr6ZHLHiS8vZMgghpjg/X2pN6BYvRSm4t4pFOS6A57dKa/HbHuaytLtI3scyeZujJRgJDt4PbnirQ062aRcxgnoN5OKhN2KJHdFOWZR/wACFQtcQkf61MDjhh1pH0y2hlOIYd4OMgZp32VEVf3aKG5HAFAFdryBcEzL9RmqsdxDE0igs0W7cpVST9K0VypYIq8jngVVuUlR45MY2HHXjFS9CiIThskRStjn7hpJJyWGy2lz3B4H61Y35BJz7YprbthPG3I607sLIrebOVOLYj6uBQGuWJIhjB/2pP8A61ShgMcbjnv0/Khw6rluCSVxnkEeopDsVbuK7VPtASDzIxuAQknHcVPAJHjVzdKQRxiPGBSqzbgDu69uahjwgKA7VH3T6+1Kwi6sT5wbiTH+yozQ1qg+YPK5znJbpSJcNGqluRjgg84p5uUVTh+nQEdaY1ciCojABS2PUk0oZQN2FVh0wMYp73gmQL5YBHRh1qAHcw+cEjoTSsgJH+dCygH+9x096HLhgFCkDjcACPwpmGibcQVOeeOCKSULgPGWx3/2T/hRawFhpV+8yqvH3VqITRk5dcj0qJI2mIXj6+lS/ZY0YhnJ46g96YrDfMXdkLj8OlSIwR8Fcqaa7yFwC2R2zUjSMXJ4GecAcU9AsOXazsB296l2Ltz0qlKpYb4ztlXlT2+h9qmjl81RzhujKD0NTYCYFcgZPvT9pYj5uMcbj2pBFz8zqhHqalkhkj2NNGyq3IYjg0xjHUMhQ4KnqD0qIo1vHuO94wegGSg/rU+cH146mneW2xnB+7gnPGPT60rAQbVIDAgqeQRzmjBzwcH8qYYHRi8HIPLx5wD7j0NCSK6lkzgHBBHIPoaoGxwHIGcfWnhRnGajyTyf1pQSMnJoEK0AZi6Ntk6Z9fqO9RnO4K42t2yeG+hqTfngDihiGX5uR6GgBvPTrTG+Y5IGaRmaEZyZI/c/Mv8AjTzIhjB+XB5B6UCIsgds0NskBVxkHqG5BpxaPG7zAvuQahMqjpk/QUXHYcodMBcun91jyPof8akjkGdwXBHVT1/GovPXGFG5u4HapPLeYf6vBHIIfBFFxWaFBy3PH4UqsA2XUkEfwnBprLPGgLKrergZx9RToozKN32hMdtq5zTuAmzc+Iw2Byc84pxUYGWP1A6VJHDEMnz5C3boB9KHjAjPzMSexPSkCImRdoPPHoM0xtqddoP9KkV0Uf6vJ9c0NICMFenQg4IoGQl4w+wnLegUn+lIZVJASN9477CP51Y81wdxYmo/9Z8wfcPWgaEeSOJd0jBV6ZNNBlmPAaGP1/jb/D+dEcCIwklkEko/jYjj6DtUhmhUEtPGPq4qhDo41jGFGBnn1NScVXa8tE+9cwj6uKaNSseMXURPsc0wLYFPRSeccVU/tG0UZM6AZxk9KrSai10xhE0ttbKxBYIxd/8AdAHyj3PNK4i3Nd4mNtaRC4uR94E4SP3du3061LBYRQMLiab7Vef89SuAg9EHYfrUUM9rbRCK3hmEY5AWFjz7+ppwuiTlbO8b/tlj+ZoCxaAz1OKGABwDmq32q4I+TTrj8So/rSCa8YEiwP4zrzRcCyu0denfFRSzxQxvLKwjjQZZmOAB7mql5fXVlAJZraFcnaq+dlnPYAAcmq39nane3KXV9DamNPmitXkO2M+rAD5m/lSbAeqT61hnWS3009EPyyXA9/7q+3U1tIiRRrGihEUYCqMACqpGpYzuswT7Oab5Won715bL/uwE/wAzSDQu0lUzDek86jj/AHbdR/WnfZJ266lcr/uIo/pTGWsntVO+vhZKiCNprmU7YoE+85/oB3NUdUdbGONBeX9xdzHEFusoUufU4HAHrRZ6AiKLi+u7ma+YYeRJioUf3RjtSAt2GmSW8j3V03nX8vDyAcIP7ieij9avE7OpA+tUBomnk/NHK/8AvTuf608aPpqlSLKIsDkFst/M07iZbaeBR800YY+rioTfWa9bu3H/AG0FKunWCHcLK3DevlipktrdOVt4B9Il/wAKYrlb+1LAf8vkR+hzWZfanFqM66fbSS/ZyM3U8KMTt/55rx1Pc9hWpfXMkSi1swoupR8rbRiMf3j/AEp1nbpY2qwQ5Cg5Zj1dj1Y+5o1egxI7yGOJI4ba4EajairCQFA7U8XjH7tlcn/eAH9amz6nml/E1VhEP2u43ACwkx6tIop3n3pzss489gZ+v6VJjJzmlGR0GaNRDQ19glhaxj3dm4qtbrcTzm+LRbmGxAyn5Vz2Hv1qS6DzhbVOA3Mp9E9PxqyuFUAcADAFK12AhNyc/vox9I//AK9H7/HNz3/hjFPJQp0bd+lIDVWEJmQjBuZCfZQKYYXc83dyoPZWAx+lTKAR05oIGaLAUtRlXT9NuLtpbhzGh2r5h+ZjwB+dM0vSBDp8QuXma4cb5iJSoLnrwPypLjbeavb2Iyywj7RLjp1woNa561K1YMq/2ZanG6EH/ekY/wBaUabZDpaQfiuas4JHWlxx1q7ARJaWydLeAf8AbMVKqovRVH0UClPTp/8AXpuDmkBm62PtH2CyILLPcqzj/ZT5v54rULksSSeeetZx3S6+qfwwQFvxY1eYHkUlvcTEOCTyaaQMnvShcDikwc81YWEIxSd/anGkxz6UhmTJIo8UJHg7zakls9s9K0vXmsiQE+Mxz0sun41rY5pRExwAxSc0nbNH50xDhj1pN2GB/HpSD1oPNTYpFDTv3d3f2ynJ80SAegYVfYEjBU9azwBDrwbIHnwYx7rV5icZOce9SuxViM7lHoKjJYtnBx61IxBGMnj1qIk7QpPA6UDQHBQ9AcjtTSEdXViFGCVDc5/+vSlajYDruwfSpGVUH7r5uoyDShFIGHw2cfN0x65pZcpMC2cSDH40hHUkfKKSAYwIGRyp6HFJvIYOB8wOac7xiMLnBBycuMfhUYki2g+avJx16n0HrQMlkQNKfJcvgbiwGPf9Kjkw/lskKiZBl2zw5zwcdvQ1Gbm2RmUuC3Tocgimm5iIzhzj0Q0ASRhJhvjYCPcVII5Q9wRSt0wAAaqP5kd956740ZcSq64BPZs9j25qwjNIobaoyMj5utSuxQpyevBHY8UgDZ6YzT2a4lySyM5I7kk1F5FyJP8AWxKCP4QTQFyZnk8peG8snAJ6ZHXFJFKFbkZB4IPcU1op1BDzRYz0VeQaaPM2lHkDcfKQuMUxaFplC4Ksdp+639PrQW/4Fxx7VCpZUbA3N1I9f/r0qussYOw4bketAiQDOSeeOmKXd2yoNN8uMruMIK5xnrzUkaW7TAyRDHcgDNMBnnJg7pF9+RSJPAreYJFJ6Er0PsauRmJG4jX8AKVtgOAAvoKdriIhLkBgrEEZGBT2mkZACJWTPAzwDRtB4yAfekVij9FJwRgjNKzC4gZyxHlOABnOR19KeolY58tU9Nz5/lTVbg5z7cU9XyetOwCqsh6Mn60Nau028Oqt06ckehpxBKg5FKCR3osgIQshYqx2uOq4/Ueoo2YPzMx9s4qVx5i4IJxyCOo+lRkuOHx7Ed/8DQAmyMAcEkd2YnNA2dTGh/ClYg8gbfUUw8HqMGiwDwVwD5aflSzlyowphbHBKnafw9Kj/lTmkaQAMWIHTJzQMSOcMwikJSUj7vUN9D3qZYxg9z7iqzxLIuGXcvp6UiO8PDFpYx0PVlH9aQiZkABwSDUQV+BnIHSpQUkQMjblPcUmPwosMaSRgZxUZhG4ujbH9R0P1FSjIIycj0IzSEDqOPakOxEJ9pxL8h7N/CfxqVpWZcNzznPelJQggjOeuagaBoW/0dgyf88z0P0PamKxIRwDxg9MGmlCF3ZGM460iPE7FeUuB96JhhgPX0I+lPABNMQzn0JNO2KSWGUY/wAS9f8A69ABBzRyT1osBE1hZO5f7BAueyp0qRLC0T7tpADn+4DVgfmaeOmegHUnoKqwNkQgT/njEAOmVFR3F5FaOsMcQmuX+5BGAD9T/dHuahN5NfsY9OIWIHD3bDKj2QfxH36VctrOG1RtgJZuXkblnPqTQIgismkmFxfOsso5SMD93F9B3Puavgsf4jShSfSlAwcCiw7hg9yaNpx3oLKD8zAUu8Z4BJ+lACbcdc1SvL1LWWOGNDNdyj93CnUj1PovuaS41B3uGtLJA9wB+8kb7kP19T7VLa2kVnvZSzzSHMsr8s5/w9qAY21090l+23kgnvSNoYfdiH91B2+vU1cz703dxSZ5oEPOBScY60n1ozQA5UyKpX199i2xxr513L/qoR39z6CpLzUDBsjjXzLiThEA4A9T7VFZ2Yt2eeRjLdS8ySn+Q9BSfkCItP01reV7u7kE1/KMSS9lH91fQVogUAc+9OxxTtYBuMHpSk+uaM+lNJOaAHAVDc3P2eLKrvkPCJ6n/ClmmS2gaeZtqJ+Z9hVS0illlN7criRxiNP7idh9aL9EBJaQNCHeQ755Dukf39PoKs9aCO1GapKxI7oaUZpoOe1OHWmA4e/Sh5EiXczAAYGfelAFVA4ub1hjMVu2Aexf/wCtSbsNImhjMYZnbc7nLEf0qZaaQeuKUYppWJHHpSD1pjSIOsij/gQ4pj3lrGMPcQr9XFPQLFkHFNZ1jVpJGARQSxPYCqv9q6eAP9NgOemGzms3VtYtpreO1tpyxmkVZGWMnbHnLHGOfSk2FjS0NXe3l1CRSst4+/BGCqDhR/WtMkd6oJqdv5aCGC4KDCqBERgVKLst0t5fx4pJpIbLYNL1NUTd3AGUs8nPRnx+PSmPc6hxss4uR/FLjBp3QrGiSD7GlHJArKeTVmP7uKyQH++zH+VQztrMVvLM17ZxiNSxKwE8Ae5ouFixpLCS81G9J/1s3lr6ALxWiSpJOMVzuiW2otpFs0d4kMbL5hQxbmyeSSa0DZ3jHLapIox/BGKUXoDL+4dhSgbux/Kss6fL1Op3bZ9CB/So20aCQ7pLi9f2+0ED9Kd2Br7SBkqaa7Kqnc8a/VgKyR4f0zB3wyvn+/O5/rSroOkryLCEn/aBP8zRqBSlu7ZfFjO1zEFFoBuLjb16Z6ZrQbVLFcE3kOPUNms5bS0j8SCKK1iWNbfJTYMZ9cVuJHGg4jRfoopRuIo/2xYY+WZn/wByNj/SnDVoNxVIrlmB6CE1eLHtTSSKbuNFRdS3cLY3hOOpQD+tOa7l2qVspSSOVLAY9jVlFMjBdyjPdjgVHSsxmZqMtyktvdvbqiRtjPmcnPapzNfPx9niUe8pP9Kbq0Qn0ydfRd2fpU0BMtpFJnlkByPXFRbUZH/p7FQ32ZAB7k4pgS6JO6ePGP4Y/wDGrByCDnkd6QnPc89adh6ldoZyoP21j6gRgYpptXyN9zOSO2QKlbKnHrTScHmlYCGSzTyifNldgDtDPmo4obaSMOE3gjHPWrQYE98VXQGKZ0x8hOQaloYpht4xhIUHOTkUKUQALCowcqF7U5sbc557j2oKMqKTwT+tA7CiTaI5ELLLkluOnoQf50nnyK2c9D1FRuzbvnBVvpikXORzgUwsTSSGQEOSWbO7PIINUVJgmNuWyQu5fcf/AFqstgE8g4/I1BdxyPGrR7RMnKE9PcVLQ0ODZGaeCG4AwMf5NQQyrNDuHDZwRnoRwRUqsegOAfSgY5XODk47euaaSCeOKQHmnqdoYYBV8A8cj6ehqhWCPCupYblBGR603OyVmX5UZt2P7p9f8ac0YDFUbeAeGAIyPpQFywGRz60WJHgsp60u4gYPHPWo1ZUwj9OinPH0qXJbGQOOOlA7kinPepVfAAOKi2gBT2IzwaeOaaEWoigRt6ZH1qN41IxnHoaZkD7uenOadsYqGwdvY0xDAQPlxz6+tLuyQM4PpSsMjBFMb5WCk5z0J71OwyQcH1p/Ge34VEvFPHNAxWpKcCwzg8d6TmmIay5+YYA7j0qPHAOcjtipskD270wockp1PVexpBYZxjmlO3OUz9D1pqurg7Scjgg9QfejegHLKD3y1MQoJIOSPelAGKZ9pgwR5sZ/HJoj1O3Qt5bb8jDARFuPypDHKmyQyKoyQQRkgE9icUqTByEkXy5PQ9D9D3qJb5HBMcNw4H/TIj+dPzJMu02cmw/3yBikBIVpCDjFIWmiiJaFiB0AOTj+tMMrsMp5ZHrk0irilSPpSgAqx3YI6DHWov356yxj6LTWiZh81xKDjooAFMVyR0V8bkBK9D3H0NRl2t1DSEzRj72OHX/H+dCQRjq0jH1Z6l8m1b5jbhue/Ip2YiP7ZagZ89Oecd8VH/aFvu2qJXP+xGTU0kEDYMaiGQDCug5H19aRprm3jX7ShCdBOg+Qn3/u0wuTXFxBZx+ZO+1c4GBksfQDuarGCbUSGug0NuDkW+eW/wB8/wDstQwzwh1uJftFxcEcMIGwvso7D9aui8/6c7s+gEf/ANenuBZRFVQigAAYAAwAPapkjqkl9OSQmmXXHdtoz+tL9rvu2luP96ZRTEXunXpRWebjUz0sIh/vXH/1qR7i/jjLypZxIvJZpCcfpRcZoE7R8uBjvWbJPNfkxWshigBw9yBy3qE/xqDytT1SNTIIobfd/q+QZB6nvj2q6bfUOAk9vGoGMCMnFILksMMVvEIolCoP1PqfU1IQOxzVYWt7zvvx/wABjFBs5iRnUZuOuABTEWMUpBHQVUFgucvfXLH/AH8CkOnWwbcZbhz/ANdTSCxb5HXj61VurwQssUQEk7/dXPA9z7VBdW1kjJEkPmXEn3VdiQvuamt7G0t4VRow7dzjFFwC2iitQzyTo8znLuzDn2qc3Vsoy08eP96kEFiMYtlz3JFOCwK3FvHtHT5aNQG/b7UH/Xr+HNOk1CDAUsflH8MZp5lHG2FB+FN85geABRqBCNSgJIVZjj0jNBv12ki3uDj/AGMfjTtxycAcnJwOppmTdEwj/VD75/vH0+lJgmUzLNqM0c/2SV7dOY4yQAT6mrYlvm5+yKP+B81bAIUDJAAwAOKRnCL8x/DPWko26jvcrhrs9YYwfQtShbsn/liv51MpJ5I4/WnZxViIRDd78+dFt7jYamMcjSM3mhVJ+VQM4/HvS5OOc0kkscUbyysFjRSzMewFAijqU1xA0ENtcsbudiEQgYAHLMfYCpU06Nc7Z5wCc7Q+BnvVTSVe7ll1WcbWnG2Bf7kI6fietahPvSUb6gVxp8XOWmOfWU0v9m2Zzvh3cY5Y1P0OaM5qrIRClhYo2RaRZ9cZqc2lspObaLI4wUHSlBpc9xTsgHokS8LDGPooFUbQrc6pcXw+7GPs8Xpgcsadf3Bt7ORlzvPyrj1PFS28Qt7aOEHO0ck9Se9JrWwIsFyO9IWJxzTN3rSE96oCQk8HNHU9ce5qPdn3pd1AEmfes7XZGXSJlXrKRH+Z5q9uyTWfqOZrqwtlHDTBm+g5/pSlsCNSKMQW0cQGBGgUD8KU9M96GbJNMJNNCsB5pQe9MOOpPFKDxzQApPPWkY4GabnJpDQFjNjMbeJnJlbzRAAI9vG31z65rXIIOCOaxINp8YSg7si0GPSt0kYGOpqY9QGMCO1MIP408/Wm4GSc1QDO1Iehp5XjOcmm4461JRG6B0ZCOGBFVdH+bTURid0ZKHP1q5jBrN0ltl9qVrjASQOvuDzUvcGjRdQOgxioyOakJHNMPtTGiFxk5FM2k1KR6U0DPpSGNAG01WvCUiWRD9xske1WgcdOlIyK6lex4+lSxkZ2sPUEcGotgB68etMtCoi8kk+ZESGB7c1M2AMEUDQx8uwLMz8YBY54pBjkc4qSQxFj5SuF9G5P50bYzECrAuD8w5zQBHjjgUj71AIUcjKg96UggdOKZuUfedR9WxSYzNiU2E2ZD8kxzIccK/r9DWnyS2AFzyQO1V7iazeNke4hGRg5YGqlrqUPlBJJMsrFAV+bcB3qVvYZpcjB79qcWLcsOfWqovQW2LBOx9ozT/OlYZWzmI9yB/WqE2iccH5Tgj0pdxYlm5Y96q+beFiEsjj+8zimj+1pGASK0QgfxOaZN0XgiujRvGMP3zjFNjOGEbsTIBwf7w9f8arIl/uBlaHb3Cg/zqRLe5dx505KqwYBRjB+tAi4pxyQD9aegPtVOMs88kbyMrg5CY6j1qwIhlTzx1IppgWduO1KJFAwzgDrjNVjFHxgH86ciQjO6IP9SaeorEvnwkbQ6k57VDNNbkASN0+YYB4p6iNfuxAL3xS7xjhAKTTGRpMDGrYzuPGKkUyYBEJx/vUpKuuGXkHIPpT1fcACw3emetKzQ0OEcxBKiP8AMmmhZN3zOox1AWhmPNMDCTpnp6UrAPZGJysuB/uihF2Y3szc884zUR2rw2fyNACjGHxnnrTsFiSWGCVyTFnnjcc4+vrUIitlkAe3h3MepUZNTEu2DkZHWmSL5i7XUHByD3FFgJM7VCoFUDsoxTS7E/eI/Go3ZocebtMbdHU9PZvSnleKYg5JGTmn8joWFNDMFKADB56UbuPegBwlYfxmq8lvlzJE4jlPXj5W+o/rUhP/AOulDfKVOMZz0oCxVSdWkMTgxzD+Fu/uD3FSZPUVK8ccg2sAy9s9RVaQS23JDSwj+Mcsv1HcUASgjOTg47UrFM/u920jkN2/xpqkSKGUh1PRhS7SO/agYfQ0odgMZ49O1MxjNHYYoQi8WbtjinKSOo/WjO2MkJnPG4jpTdx71QDyzAfLjPqaaGfn5qbuPeoJ7sQssaL5k7/cjX+Z9B70CJpZhDEXcnPbAySfQD1qCO3a4dZrpBkHKRHkL7n1NSQwMp82Zg82MZHRfYVOrYyaAY48jJNHyngkgd/am5J57UbuKYARj6UAD6U5W5+6DSc0hhgelRXErR4SNN0jdM9B7miWcRusSnMrf+O/WmRxhM8kknJJPU0gFhiERL4Blb77+tP3ZpBSnGOM0wFBp2eKZjjNJntQSO30wmnFeM5Gc4AP+NQTO0eVjAeQ/dA/n9KHoCGzMzMIIh87feb+6KsRIsESovRaSOBoF2yD94eWJGKeaS7jAtwe9PMgeGNTDGjL1KjJP4mmgf5FGCc8fpTBC9qBx0pM8cUDNADqyr5zqF+umRn91HiS7Pt2T6mreoXwsLNptu+ThI0H8bnoKj0yyaxtcSHfcynzJ3/vOf6DpSfYZeAGMAAAdvShhgYpM5pN351RI5HVSd0YfIwMkjB9aaDxSUopgOzkYp6jIOXCgDIz3PpUY5oaQRI8jchQSfegViAuZdQEQ5SFdz8cZPQVZJzVayEi2qvKMSv8z/WpycnmlHuNilwOpxk0E5pQRjpSE1QgxSlumBjH603PWlCk9jQAoNZ8DfaPEsmCStpDtx23N/8AWrQyF5YgKO5OKydEuoGa9upJlTzpuPNcAgAfyqZPZAbZJzTepxnHvVZtSsVJ/wBLhP0bNV5td0yFtr3aZxnABJx+Ap3Q7Gh0PWlBHrWU+vWKKjfvmVxuUpETkVH/AMJBA/EVlfSfSHFHMgsa2eetKNuG3ZzjjHrWQdWumz5WjXjehfatIb7VW+5pSKP+mk3+FFxWHwL/AMVVM3P/AB7Dv16Vs7sc1yok1T+32eOK2Wd4gp3MSoUc/XNaJGtuo/0qzj9dsRNRFhY2M460hFZf2bVZMltUVM44jhH9aRrG6b72qXHvtUCquFjTAbHc/SkOcZYHFZLaOj8y318/t5uB+lRjRLBQ25Z5Ce7zMaLsZqtLGv3pUH1YVlC7ij18lZY/Lki+ZgwIyOmacNIsAM/ZUI9+TVTUbWG0W2mgt0TbKAwVeoqZJ2BM1n1K0HBuEyoyR14pjX9sejsTjspqQJGPuxoB7LQxyQOP5UalEJvF6pHKx/2VqKW8kR2T7HMSBkYIIJ9KsF2U5DEH1pkqFQDu5Ybhg5pagVjdXbKNlh8x7PIBSefqpwFtLRTjndITTyrAggmgyyBjk/mKQ7FIG5tbxbm8VCrsFkWHjj6mrDC8ZiWmTH+5STj7TA6E4JHB9DTbKcz2ykjBU7SPTFKwLfUesU7cvdHJ9FGBTDaRscSXdwB7GrPSkLYJBUHsaLDsVhptgy5kaaTnndKaadN01SFFspHuc1caNCm5eR6EUoRT2FA7IZHbWMUSvHbQhuQw2cgdjmq2oQpGY7q1QeZEckKAN69xVwxJjuvpik8rGMNgigTSGxyrLGssZyrDIpxOSDk/nVG13WmoSWx/1Uvzx+gPcVoFetNCG7nXgMfzoB98+tPI4BA/A04queCOnpimAgP41IJPkXBIOeR61HhcHnH9aFPrTEJcxNOqsjmOVOVcDpU0N7LLC8bPg4CSIBxx0pARt/wqGeFg4ni++BhlH8Y9KQMnHPSlxio4ZEliEiHINPDHPPSqJHMOPqKbyOKUZo5PFBVxADQybxgnB7EdQacqk9KAB3osK4+ORuI5Pv4yD2YU/HcVAyB02knrkEHkUsM53eVNgP8AwkdGH+NS1YpMlI44PPp7U3p2p9LjuTQNkZ56Um6nEelAjd87RuwMnHYUCGkAjBGQeKr7HtsshZ4epTOWX6e3tVkrkHBpMGgBscqTIskbBlYcGjGT7VDJburGa2IWT+JD91/r6H3pbe5W4U4VkkXh42HKn/D3oTEThiv8IbjGCKYeuQCM080uTtIydp7UDGDOelODEUZo4phYjaP+KLhh/B0DVHHOsrlCCkqj5o24P/1xU/40yWNJgA45HRhwV+hpBYQgc4wKTGBSFjAo83LJ03gdPrUgAYZXBHtQBaYelIoIWiirJKz3LSTGG3UM2Pmk/hQ/1NSQQJBuZfmkfl5D1b/63tRRSAmJoHJoooKF+lKATRRQIXGKr3V0YcQxDfO/Cgfw+5oopMEEEAhUkndI33mPepAMkdBk9fSiihAOZVVyFbeoPDYxn8KTNFFAACKQ4oopiZFPMkEZZzwO3cn0ptrD85uZv9c3Qf3R6UUUdbB0LZZSSTyTUeSwyBjtnFFFMQu40eY6oUDEK3JHrRRSKG8mnYzRRQBQhQX2pG6bmC1JSH/afu34VoE8Z6Dtk0UUlsDI/NTOC6/99UhuIR/y1Xj8aKKG7DsJ9oiI+8Tn/ZNK0yLjAds9guaKKnmYrCvOseAUkYk4wq5xVae4M2IERw+N7KwwSAePpRRRKTsFiUPesM+VCvPQsSabIuoFpPLe3VR9zKkk/XmiihNgCx35B3XCL/uoKabe/Y83qqMcgDvRRVpE3E+wyNIrveTHHVVbANRS6LFN9+6uVGc4VzRRRYZWutB0yC1nupFmkdELAvITk9qm0vR7L+yYTcWyvLIu9y3X2H5UUUWVxMvJpunx/cs4Rn/ZqdIoYuUhjBxjhRRRTsgQ7OPugD6Cml27GiigY0sc0hYgUUUCMSIlvGMhIIUW4wcd8Dituiipj1DoOGSCQD8oyfYU0seO1FFWA1jgVGx9KKKAG57ZqlqSlrCXb1XDCiik9hIs2somsoJB/Egp5PWiipWxYxs5/rTTwQcA+1FFAxZ4JLeVklXa46jOcVCxyKKKQ0ICyqyKxCMQSPXFVYQLe/Zc4WblRjvRRSYF0sMdOaYT1oooGAYgccGlMhXJKgD1FFFIaEWZJMhGB9R6U4SEd6KKSBjLmHzChI2uhDrkd/8AA0lneNdiTzIgjo2CAevuKKKPtCtoWOM8UfnRRVokU09QGQ8j5ccHrRRTATocZqQY2j1oopklK5DWcjXMSFoyf3sa/wDoQq0jq6q6nKsMg+ooooW4D8CiiimCExzTsHpRRSGJTXUMuG/AjqD60UUxDopcYjcndj72PvVNRRWfUtbCYz2oyVIIJB9qKKYmJjNFFFMQfWo5YFm2kllZTkMpwRRRQAxZSJTHKhVh0b+Fh9fWn+ZGODIg+rUUVKGgMsSn7xOfRSaUnkDy356ZGKKKGwIy8h3bIGJHYnGakxKcbVFFFCFdkqo2GLE4xxg4/OqsltIU2wuqvnPIwD7e1FFOwLY//9k=" old="https://www.landscope.com/images/Photo/Stock/40001_41000/40779/gdn26d.jpg" alt="26D Shouson Hill Road"*/?>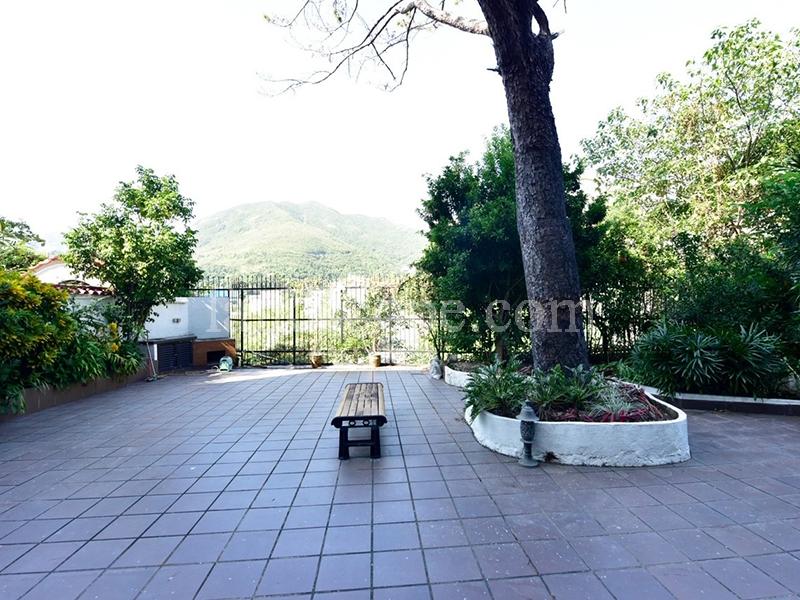 Garden 2 of 4 photos
/*img class="sp-image" src="data:image/jpg;base64,/9j/4AAQSkZJRgABAQAAAQABAAD//gA+Q1JFQVRPUjogZ2QtanBlZyB2MS4wICh1c2luZyBJSkcgSlBFRyB2NjIpLCBkZWZhdWx0IHF1YWxpdHkK/9sAQwAIBgYHBgUIBwcHCQkICgwUDQwLCwwZEhMPFB0aHx4dGhwcICQuJyAiLCMcHCg3KSwwMTQ0NB8nOT04MjwuMzQy/9sAQwEJCQkMCwwYDQ0YMiEcITIyMjIyMjIyMjIyMjIyMjIyMjIyMjIyMjIyMjIyMjIyMjIyMjIyMjIyMjIyMjIyMjIy/8AAEQgCWAMgAwEiAAIRAQMRAf/EAB8AAAEFAQEBAQEBAAAAAAAAAAABAgMEBQYHCAkKC//EALUQAAIBAwMCBAMFBQQEAAABfQECAwAEEQUSITFBBhNRYQcicRQygZGhCCNCscEVUtHwJDNicoIJChYXGBkaJSYnKCkqNDU2Nzg5OkNERUZHSElKU1RVVldYWVpjZGVmZ2hpanN0dXZ3eHl6g4SFhoeIiYqSk5SVlpeYmZqio6Slpqeoqaqys7S1tre4ubrCw8TFxsfIycrS09TV1tfY2drh4uPk5ebn6Onq8fLz9PX29/j5+v/EAB8BAAMBAQEBAQEBAQEAAAAAAAABAgMEBQYHCAkKC//EALURAAIBAgQEAwQHBQQEAAECdwABAgMRBAUhMQYSQVEHYXETIjKBCBRCkaGxwQkjM1LwFWJy0QoWJDThJfEXGBkaJicoKSo1Njc4OTpDREVGR0hJSlNUVVZXWFlaY2RlZmdoaWpzdHV2d3h5eoKDhIWGh4iJipKTlJWWl5iZmqKjpKWmp6ipqrKztLW2t7i5usLDxMXGx8jJytLT1NXW19jZ2uLj5OXm5+jp6vLz9PX29/j5+v/aAAwDAQACEQMRAD8A8WyfU/nS5PqaQUVyHpICSO5puTnqaXg0lMBcnHU1Jb3L2tzFPGx3ROHH4GoeaXNNCPWppFuEWZPuSoHGPcVwGvW5t9Wkx92T5x/Wuo8L3X2vw3GjH57ZzEfp1FZvim33wxXA/gbace9Nmb0OWOfU0hB9TT8cUmMGkBHyO5rpPCs7BLqHceCHHP4f4Vz2Aa1/DbrHq4RiQskbL+OMj+VNAz320nFzY203/PSJW4+lTqT61j+G38/w/BtIcxFkODz1z0/GtVSc4/nVMzLCsykEEg/WpN4P31/EcGoA1PBFAEuMn5Gz7Hg0hJU4OR7GmHilDsBjOR6HmgBckc0u6kyh6gqfUcil2nGRhh/s0AOB96M4IOSKYDS5oAk8zP3hn36Gjg/db8DwajzS0CH5IODkexpc+9NVyBjOR6HkUuUP+z9ORQA7NKM03BxnqPUUgJx7UAPqUSELg/MO2e1QbqfnpTQGP4vvRa+H5ERtr3LCIAnt1PP0FeR+I7trPRZiMh5v3a/j1/TNdx45vfN1KGzU/LAm5v8Aeb/6wFeVeL7wyXUFoD8sSbyPc/8A1hUsqKOayc9T+dGT6n86KSkWKSfU0wk/3j+dOqNuBTQDGc9Mmnx5Ck5OTUQGW+tT9selU9gjuKWb1P503cT3P50GkqSmLk+p/OlyfU0lamgaS2r6mkJB8lPnmb0Udvx6UEnUeDNIaK2/tCVSZZhthXuE9fx/lXteh6d/ZtgqMP37/NIff0/Cue8L6Wsswu3QCGH5YlxwWH9BXZZrSC6mM5XY7NGabmkzVkD80bqjzRmgCTdRmmZozQA/NJmm5oBpiH596TNNzRmgB2aUmo6M0DH7qM03NJmkIfk0hNNzSE0DFJprDd1JB7EdaCaaTQA3eV4b/vrsaC1DVEcr93kf3f8ACmArNTCaNwYcU0mgQZPrU8G6W4jt0yWdgv1NQZ7+lanhRUk1VmblkhLD6kgVLYmddaWy21usa4yByfWp6BRTJCq1/KsVjOzdNhH4mrDMFUliAB1JrkvEOqtcj7PauqgEZZhke/8A9akwMFj++cg8Dim7qViF4HSmE00ih2aXNRhqdmmMXJQe38qXPvSbuMUwkr/u/wAqBj80hNNzSZpAOJ9zSE+9NzTS3vTEP3U3dmm5puaAH7qTcaYWxSFqAH7vekLehpm+mk0DJN3vSbuKjLUhagAZ/Jk35+Rj83sfX/GpC2DURORg4IPUVGj7T5RPuh9R/wDWoAsFvek3+9RF6aWoAlL+9N3+9RFqQNQIshj604EmoUPFOMgXHQfX/CkMlztGS2B6k00yn+Hoe7f4UgjLYY/meTU6oo6D8TSbCx83Ud6QdKWuY7RD7UlLRQO4lIad14pCOKAOm8EXgj1KezY4W4iyP95f/rV0OrW4udOuIhjcV3L7Ec15/YXRstQt7pTzFIGP0716bPtdi4I2sN34GqM5HmwoI/CrF7Aba+mhHRXOPpUBqRDStT2UpgvoJc8K4P4d6h60Y4460wPbfBs2be8tz1VlkX8eK6ZZG6HDD0NcH4Juw93Ec4FxB+ZGD/Q13I5NWZlgFT6r+op4B7YI9RUINPBINIY/d70uabvz94A/zoG3scfWgB2aUGmnIGSOPUUmaAJfMJ+8A316/nSja3Rsezf41FnmjPegRKVK9RgevakzTQ5XocfSl3Keo/FaBjgacDTAM/dYH26GkJI68H3ouIkyQcjj6Uvmc/MM+44NRbzS5FAEwAY/K2Sex4NKTs+8doAyc8cVCOlZniPUHsfD904b5nAiQHnluP5ZpgeeajfG+1C5u5DgSSFvoo6foK8xvrk3l7Pcn/lo5IHoO36V2Wt3i2+jTFcq8mIl/Hr+lcKaRaEFFHaikMaaikOeKkY4FQ4LNgVSEx0a8Fqko4AwO1JSbuUtEJRRQKBscqliFUEknAA7mvWPCXh57W2hs1X/AEqc7pm9P/rAVyHgzR/tN0dRmXMMBxGD/E/r+H869w8O6b9ktPtEo/fTAHn+Fe1NK7M5uxrWtvHaW0cEQwiDA9/eps0zNGa2MB2aTNJmkzQA7NGabmkzQA/NGaZmjdQA/NGaZuo3YoAfmjNM3Uu6mA7NGaZuzRmgB+c0mabmkzSAfmkzTc0ZoAcabmkzikzQApNRmlJppNADGXPOcH1FM3EHDce/Y1ITTG5GCBigBM81JY3Eun3qXMPO3IwehU9QagOVHqPTvQsnoaTQmdxbeIrOdAW3xseoIzj8adLr1oinYS59hXFLLj0pxnPr+VGpNjV1HV7q6IAcRxA8rjOf8Kx3frjvSPLnvULNRYYpbnrTC1NJpM1Qx+aXNR5oDUgJM0ZpgajdQMU8EkdPSk3Zo3UxuDkD6igBxb3pu7FNL8ZzTSeaYDi1IWpham7qQEhNNLUwv6U0vimBIWppamFqaXFIB++k31EWppegCbf6UyT51wDhgcqfQ1CZaY0vHWmBMs+9SSNrA4YehoaSqUrsriVAT2dR/EP8RUGoavY6ZHuu51Vj91OpP0A5NIRpbi3Sqt7qtlpkXmXVwiDsCev0HU/hXDat46uJRssU8iM9HYAufoOg/WuVubmWaVp55mZ2HLOdzH2ouOx7bpt0NRso7uIFYpBldw5I+natGOMZzjHuetY3hAAeFNOJx/q+MemTWwWOahspEgYLxjOO5prSk5x1qPNNLZbipuUfPCHIp5FOurWSwv5baT70bEfX3oAyKyZvF3RGaaakxRtOKVyiOinFfakxxTuMbtB49a9D0K6+2aDbMTl4gYn/AA6V59XU+Dbn97c2bdHXzFHuOtNMloj8SQbLyOYch1wT7isU113iGDztPZgMmM7/AOhrkaRCEpe/FJ3pe9MZ3Xgq9MT2TZGI5ijA+h//AF16pldxGMHPbpXiXhmYqJ0HVSsgH+fpXtEUgljjkHR1DfmKroQ1qWV9AQaeDjg8VCpFSh2H09DzSEONHSlyD2x9KMZ6EGgADEcg4NO3Z6gH3HFRng8jn3ooAk47N+BoOR1yKZQCR0NADs+tKDTcg9vy4o+h/pQA+nbyBjOR6Go84Pp9aXNAD8o3+yfbkUbW6j5h6jmo80Zwc5I+lAD91cZ48vstaWQP3QZn/kP612O/cwDYPv0NeU63fLqGt3k+7Ee/auf7q8D+VO4HG+JrkvcQ2y9I13MPc/8A1qwT1qe9uDd3k05/jckfTtUHcUi0ITSE0pprHAzQDIpG7UsQHLflTDlm+tT42jA7Vb0QluNNJSmkqSgFWLGzl1C+itIBmSRsD2Hcn6VXr0LwRoTw263jR5ubr5YgRyqf/X6/SmJux2fhfRIR5UKJ/olqBnP8R/8Ar9TXeqcdOKpafaJY2iQLyRyx9T3NWga0irIwk7skyD1/Sk/Ue1MzSFiPamIfmkzTdwPUflRQA7PNJmm5ozQA/NJnNNzRupgPzSZpm7ilzQA7OKXNRlqN1AD80bqZupAeaAJM0ZpmaTdQA8mjNMzRmgQ4mkzTcmkzSAUmmk0E00mgAJphNBNNJoACajYd1OD/ADpSaaTQAb+cHg0u6o254NNyV68j170xWJS1NLUwnNJnFAWHE0mabmkzQMfmlzzUYJpc0gH5o3VHmjdTAfupC1R7qQt70AObrkdfSo92aC9MY5780AKWppaoy1NLUASFqaWqIv70wy0ASl6aX96gaX3phkoAmaT3phk96iyT9KzdS1/TNJyJpvNnHSGPlvy7fjQBrAl+R09az9R1rT9KBF1cL5vURryx/D/HFcTqPjO/vnMNu32SLOAEOXP49vwrnZZgRK7EscZJzkn6mi4WOm1Txxe3Kslin2aPO0MPmkP49B+Fc1vklYy3EjFyxySclqjhd5UYlAg4wTSyMwRFhUu2T26UvIdkOk8xgAhwAPvccUhQbsYZzgYA704KxRPNOWHUL3pwtrm6kKRDEX8RBwPpnvS8g0PY/CalPC2nLjGIun4mtfkn8KxfC0d9LoVlZ2Vk9xJFHtaT7sQOf7x6/hXbad4MnnUPqt2Xz1hgGxPoT1NTZtgpJI54XCyP5UIe4l/55wDcfx7CtrT/AAnql/hrlhYQnqq/NKfx7V2un6VaafGI7W3jiXvsGK0VXAxTUSXM+R/iDpMul+IWjk2ZKDmNtwP0NczG2RzXV63cPqNiltKv761GAx/iXsa5IDa5U8VywlzROuMeXQnC5p4hPQiu0+H/AIEHi/7TLLe/Zre3Kq21dzMTyMCvQ/8AhSmmFf3Or3Ib/biUj9DRqW2lueDmBvSo2iYdq9qvvgxqEClrW4huh6D5W/I1wmteE9Q0qYx3NrJEf9pf61Dk47ouPLLZnF7DV3SLr7Dq1tcE4VXAb/dPBp9xblGIwRVNk69quMrg0enXdoHLREZVwV/A15vJG0ErxOPmRip/CvSNLu/7Q0WyuScvs2Mf9peK4vxNb/Z9alYDCSqJB/I/rVGJk5yaWmZB5p4qgNTQZfL1IL2kQr+PWvZNCufP0a1PdV2Ej2OK8Ps5fJvYJM/dkBr2DwrLmyuIOcxy5/AimiWdIpz0x/KpQfwqBfSpVzSESg0uaaD6/pRn3oAduIGO3pRkemPpTCSOtLmi4D8Z6EUh49fxpAaXdimAZozSZHofwp3XoQaQACR3o3DP+FJQfemIXOeBg0bscHI+tM4oLkDGePQ80DKOt3wsNFu7kH5xGVT/AHjwK8b1O4+z6XMQ3zsNinvk/wD1s16D47vV+z2tivyl2Mr4PGBwP1JryrxBNmWK3ByEG9vqaARi0ClxRQUJUMpwMVITgVXb5296pITZJCvJY9uBUhpQuxQtIaT1Y1oMNJSmlVWdgqglmOAB3NMDV8N6OdX1RUcH7NF88x9uy/jXuvh3Twi/bHUDI2xD0HrXKeEPDn2W2itCPnP7y5cevp/QfjXoyhUQKowqjAA7CqijKciTNGaZmjNWQPzSZpmaM0gH5pd1R7qM0AS5z15pPpUe6jdTAfSZpN1IT6UALupc1GW5pN1AEu6k3VFuo3e9AEu6jdUO6l3c0AS7qM1Fuo3e9AEu6k3VHuo3UASZFJuqPdRuoAcWpM00mmlqBDiaYTSE00mkAE03NBNMJpjHZ96TNJRmgQhGPu8H0pN3PSlJ/wD10w80wFzSZ96aWI6/nRmkA7NBamZpC1IB+fem7sU3JpCaYDi3vTC1NLUxmoAcW600vUTSVG0lMCVmz0qJnqNpajaXP1oAc0nWo2kqNnwCWO3HXNc9qXizT7IMsbmeVeNsZ4z7t0oA6Iyc9fwrI1HxRpunFkMvnTL1ji+bH1PQVxF/4iv9RXBkMMLf8s4zgH6nqazcDLYGQQeBSbHY2dS8XalqKOsDfZ4c42RH5vxbr+WKxGZo41DKS/Ugdz9acDtjOeORwtEiSSKu35RjkmlcLDsEy5wFU/meKr2zbtyqmECn5jzzVqJd0oAUsQcYHerEdmzZiZiWbgRoNzfkOlCYMqRSBlkAG4jHUYFWVhdkBbCLnvxn6Cum0bwVqF6ADGtpHn7zDfIfw6CvQ9E8D6Zp2yRo/NnHWWU7m/wH4UWE5HmWkeENR1Z1aC0KoeBNcZVfwHU16hoPw3tLeNJb+Q3UynJVhtQfRRXX2tskYG1RWnANhB/MVViHJlyws4ba1ijijVUVQAAMAfhWgq1DCuI1x0xxVhaBD1FSCmrTxQB8dTXnIYg7l7n+VZF6irMJE+63P0rWeEdM5yO9ZUyctEfwrz6bVz0JLqbvg3xXfeF9T+02uJIpAFngY/LIv9COxr6V8G+KdK8SWnm2k48/HzQSYDp+Hf6ivkWJzG2K39K1iawnSaCVo5F5DKcEVTbjK6DlVSNj7Fxmq19p1rqFu0F1BHLG3VXGa8X0L4wXtvGsd9tuFHduG/Ouvt/i/oTgefHNF64G4VosRTlpIweHqRd0cb8QPha1lDLqOi7pIUBeS2PLKO5U9x7V4tOu0mvpTU/iz4Y8tWWeZiv8Cwksfb0r511q8hvdVurm3i8mKWVnSP8AugnOKy05vd2Omm5cvvnSeBbsPDe2DHlcTJ/I/wBKXxpa5tYLsD/Vvsb6H/69c94Z1AWHiG1kJxHI3lP9G4/niu/1uwN7p11agZdlIX/eHIrUiW55cDUoPaluLG8sTi8tJ7c/9NIyB+fSowRjI6UxEmTjg8jvXuPgpYLy0kuCgPmQRnI45rwsHmvZfhVcefocyk5MWEP/AH0cfzoE9jtTZDPyPj2YUw20qdUJ915q4vFPBoaJTM2jitJlVx8yg/WoHtIz90lP1FKwFPmjjuKke3kXphh7VF93hgQfegYv4/nRk0lGaLgOzRmm/UUfQ/nQIduIoLDHTH0pmTTS3NMCQn3qNmIOOhNNLe9VL+++w2M9yTxHGWx79v1pgcB4luxe6/cvnMcR8pcei9f1zXnN5cG5u5Zj/Exx9O1dLqdyYdMlcn95L8ufc9f61yZP5UDQUhNFIaoCOU4FNhXLbvSmudzVYRNiAUbISFNMNONMapKErrPBWjm4ujqUq5SE7YRj7z+v4fzrm7Cym1G+itIB88jYz/dHcn6Cvb/Dekw20MQjXEFuAkYPc+tVYmTsb2l2gsrUKcea3zOff0rQzUIPFLnFWZEmaTNM3UZFMQ7NGaZk0mTSAk3Um6o80ZoAk3Ubqj3UbqAJN1G6ot1G73oAk3etIT6flUZam7qYEhNIWpm71pKAJN1G/moskUm6gCbfRuqENS7qAJd1LuqHdRuoAl3fSjNR7vekzQBJupM0zdSE0APJppNN3GkzQApNNzzSZpCaAHbqTNNzSE0XAdmm5pM00mgQ4mm59KTNNJoAduz9aTNMzRu45oGOJpjGgkUwmgBSajd8ClJqGQ4BoAY8lV2kpk8yQoZJXVFHUscVy2o+M7W3LpZJ58i8bycKP8fwpiOnkkCKWdgijqSa5zU/GNlZqUtQbiUcZU4Ufj/hXIX2q3+pyKbmc+X18scL+VZsbLJG52nAxy3Si4WNS+1zUtTkTzZD5LclE4X8fWqC7ZFZQucEcnoaAwLxgAnIHQcCpMjyjggjjGKVxkZVSV45xjj60say+cSxwq5wKnjt5JERh8iH+JuB/wDXrSt9Iln3lIS5A5ZztUfTuaLsbsZkKM6nYmR6+g9aswWjTskUCNMV/uDgfVjxXS2PhkOqtcuXA6JjC/kP610dta29uypHECwxjA4oSJcjA03wrLdoizHyAM7hEeW+prttK8O6fp8GYYUGAN4Uc/XPU1JbqPM2kgYPQVq2+5R8g6everRDZat4wF2qoUdhitGFB8uck+9V4IdhHzZV+Qf6Vowx4PSmIniXHtV2NfQVDEnPSrsSH06UgLsP+qUe1TqKqNd21pCHnnRFHctWBe+OrKFmS0ie4cdCvC/nU3QWudcBiqt5q1jp65ubmNPbPJ/CvPLzxTqt8SDMLdD/AAx9fz61jsfnLMTIx5JY5NS5lKPc8bE5YLnGR3qjeH5g4PNPWTK9fpUM7ZTqK4oqzO++hVlPRx3pyTEDrTFOcqe9R5Kkg1va6M07MvrdMven/bn9azt/FG+odNGvOy+90zDk1Xds9ar7zRvpqFgcrj9xBypwR0PvXr9hdDUtKtbwH/XRAt/vDg/qK8cJzXovw+vPtGk3FmTl7aTeg/2W/wDriqsQz07S8XNqm9VdGXBVwGUkexqpqPgbw5qOTLpUcLnrJbExn9OP0qfw44KSRE8o+4fQ10vl8UJENnk+o/CVMFtK1Rgf+ed0mR/30v8AhW78OfD+r+HTqdtqUCLHJseKSNwyseQQP0613JipVTbQK4Y5pRSgUu2mISmk04ikIpDG5pCARyAR704ikoAge2jboNv+6cVE1s6/dYH68VbIpMUgM9ldPvIw96TdnpyKv4qN4kc5ZRn1HFAymTTWP5VYe2/uOR7HmoHgkX+HPutAELMOeSDXLeMrzytMjtlbLXEnP+6vP88V00gIHSvO/FV19p1sxBvkt1Cfj1P9KYHGa7Pukit/7g3n6msap7uf7Rdyy9mbI+naoKaAKjkbC1JVaRtzYFUhMdAm5snoKsGkjTZGB370p4FJvUaGscVGTTzWt4b0f+19VVJB/o0PzzH1HZfxoQXOt8C6C0Nut06YuLofLkfcj/8Ar9fyr1CCJIIkiQYVRgVn6TaiGHzGUB3HAx91a0u1WjJu5Juo3elRk0m6mIk3Ubqj3Um73oEShqN3rUO6jdQBLketIWqPdRuoGP30FqjyDSHNAWJC1N30wnFNzQBJvo31FupN1AEu7tRuOai3e9PRsuFCszHgKqlifoBQIkzxSEVq22gatcLuGmuikf8ALWRVP5VFf6Tf6fCZbizZYx1dTvA+uOlArozeR2pC1HmK3IP1ppIoGO3Uu4ioyaQNTAm3Ubqi3Uu7ikA7fS5qKlzQA/dRmmZpC2aAHlsUmaZmkJ5oAdnNITTS1NJoAcWpuaTNNzQA4mkz6U3dSE0AOLUmaTFHagBMkUuN1J5i/wAPzH2oCs554ouMQ4GT39qpaxLJZ6Pd3iAboYy4BGa01RV4HFZniafyfDOoPnbiE8/1pXHY8l1HUbnU2R7l3IDEgOeD9F6Cs3y9vmMM5J6mpgMxIw3YJzuk6mkSF2ZwitI7HoOaq5I0Agx7QSMcsacFWWMouWwen9K0YdLPyG4lVSP4FO5v8Kv21kYVHkxeWG4yOW/E/wCFAXMuOxlBVXAiBHQ9fwHWtK20koipDFgA8vKNxz7DoK07ewjikDk7ien/ANetBFAX5cDJosK5VttJUSCSYmRuMluf/wBX4VsQIqqyqnH6j3FRxnBAA/E1LEHRS7HcccAU7CJ0RowQ7b8n5SOhFaFvHtYZA3Y5A61DaEMoSRdq5+XjkGtCONlfBXnvTJLNvGFJwufc1p26gDnk1Rt4SrbpGwPVjgfrTLzxTo2jxkz3Adh/Cn+c0wOmtlJGzoD+hq4ZIrRc3EqR467jXk2ofFK4kBTS7cRqcje3X/GuNv8AWtR1Bne8vJGL9V3YBx7Ci4WPatV+JWhaTuSOQ3Uw/gj5/wDrD864fVvinreoBkswlnD7fM2P5CuCjCsoccnsPSg5ycv8p6rUtlKJ6jYzzXVhby3lzJcSFASzNmrSkAHbgAVmaIw/sezwv/LMVfaTHTmsZPUpIk3bcU4ycVVZ/m+UZFKoZupI7cVDkWos8TEm0+oprSEjHatGHwzr08Ali0i7dCMhgnWqV3p1/ZZ+1WdxB/10iK/rRZGtykxwaWT5kDj6GmMc8/ypUfargjORWiRDYwNS5phGKM0WKUrjs0ZNNzRQO47NdH4I1D7D4kgVm2x3IMLHPc9D+dc3U0TtE6SIcOhDKfcc0mB9BaQ5t9YRTwsmYz7nt+tdsgygrzm0uvtllZ6jEw/expKB6Hv+tej2riaBJF6OoYfjUoTEK0m2pitN20ySPbSYqXFIRQBEabipSKZikA0ikxTsUhFAxpFIRTzSUAR4ppqUjmmlaAIiKaalIppWgBmFfAYAj3rxbxb5dnLqTrw7TMi89STXtIGHH1rwPx7PnxDc2w6JM7t9SeP0oGcr04ozSUGqAa7bV61HCm+TPYc02VstgVZhTZGPU8mq2RO7HGkNONNNQUNVGdwiKWZiAAOpPpXrvhLQV0+yjgYZf/WTt/eb0+g6Vx3gvRzc3X9oyJlYztgH95+5/D+desWsIt4Qg69z6mqRMmWwcdKduqINxRu4qiCTdSF89ajLUmaAJM0maZmk3UwH7qXdUe6j8aQD91LuqMnHak3UAS5pN1R7uaN3vQIk3flTTzUZbPejdQA4kj/61N3Uhamkg9etADi3ykjk11/w9Fq8N7IcG8WQKc9RHgYI9ic/lXG5PanwTvbTrNDI8Uq9HQ4NBLVz2aoriaG3tpJrh1SFFJdn6Ae9ecp4t1dE2i7Bx3aME1n3+qXWokfbLh5QDkIThQfpVcxPKyq8omvLmdARHJKxQEc7cnH6UE+9MMmaaX561JpYl3Uuah30bqYEucUBqj3Uu7NAh+7ijdUec0ZoAk3UhNR7qN3vSAk3Um6oy1JuoAeTTd1N3UhNAxxakJphagtTAfmjOBntUDTdkGSfXtSBWkPzkt/KlcLEhlBOEG4+valCM5+Y59hQoC+9K5YrgcD0pXHYkwqAHvRvz16VCAcYNSOPKwZWCZ6A/eP0XrUjJVOenNY3inJ8PXY3KpddqsxwM1fZ7iUAWyiIf89JBub8F6D8c1ka/YRLpUskrvJLkZkkO4jnt2H4UITkeepYxuFZmeZscEDC/ryatx2yhThfJTj5c/nzVkDDDaOMdTT9u5BvGSO9a2M7iQxLHwgz3HpnFTRh2GZGyQeAOlMCNvyTx2ANSqCkZJ+UDuDQIsIdpY4XGOnrU0SFQSp3c8+31qvE+6TCr25JHWp/tAtvmkdVyOjH+lMC5HnJBIOe2KtRIdmfuisGfxHZ20ZaOJ5D0yegNZV1rl7MwjdjHGwyQOOKAOzk1Kzs1zJOoIPQfMazbvx/FbqIbO3Mjg4Dv6Vxk0gllLgkqAOD0zTYvLHzsSiYyTjJouKxq6j4j1PUmHnXBQEYAU1mlGBLSEs/T603ycYk3fOCDipS3mOqqfmz1zU3KQ0t5SFQAuRjjtURxtAY7v61JKpUjC/MeuTnn1pkaMQck5zRcqw4SBF+br2AprzPnCqP940pQPKNq5c8ADmui0r4f+I9cKtBp8kUTdJJ/kX9eaEOx0+jFjotmBwPKGa0VjZsADJPQCuy0D4dpaafbRajdmR40ClYflX8zzXY2Oj6fp4AtrWND/exlvzPNZ+zbYudI83sPCurX4UpamJOvmSnaPy610+n/D+3iIe+uWlPXZH8o/PrXYilBq1SS3E6jZ8o6d49mktUt7mb7NOgAEwTcjD3HauitdS166gD2mqaffxY5SVP8K8y1zRbzQNZudMvYyk0LYzjh17MPYiqMU0kMgeKR42HdCQf0rDkW5tuel3uhW2pg/2j4e+zTn/l4sGBH4gdfyrjNV8Kz6eJZ4Z1ntEUnfjDLjsR2NNh8Va5Au1dSmZfR/m/nUcut317HLBcOpVwc7Uxk+ppq6CxkOnyA98YNQ1ZkPGcexquwwc1qhDaWtTw9Bplzqqxaq7pAVO3a20FuwJ7Cu6fwx4UMPmPp2pxRHI86Fy4X69aG7DPNFFSgV27eBtK1BtugeIoZJu1ver5bn8R/hXM6toepaFcCLUbWSAn7rdUb6MODUPUpM9B+Ht6Lrw/JaMfntJcD/cbkfrmvVvDVwJ9NCE5aFih+nUV4H8P9QFp4kW3c/urxDER/tDlf5EfjXrvg5mHivVE5CC2jOP+BGkO10dyVpu2pcU3FMzI8UhWpdtNIoAhK0wipyKaRQMhIpMVKVpuKQEeKbipcUhWgZHSU/FNIoAYaaRUhFNIoAjwARxXk/in4b6lfazeajaX1vL9okMgilBQrntnkGvWXGEYjqATWDFqUzqN+1/qMUr2A8Lv/Cmu6bua40yfYP8AlpEPMX8xWI3BKnhh2IwRX0l50T9mRvUVRvtH0/U08u6s7a5U/wB9Bkfj1qlJBY+dIk3y89B1q5U16lumo3ItU2QiRggJzwDUNNu4LQSrNhZSajfRWsX3nPJ/ur3NVjXe+DtI8i3+0yjE04yf9lOw/GkD0Os0axis7eNYk2xxrtjH9a2VfAqrHhVAA4AxUgbvVkFjfSbqh3UbqAJd1G6od3FAc0CJt2aN1Q76XdTAl3e9G6os0ZoAlDUbvWo80m7mkBIfakJIpm6jdx1oAdupM+tNyDTe/BpiHlqQtTC2ByKbuoAk3Ubqi3UbqAJc00sabuo3UALu96XdTSQabj3oAk3Uu6os460bqQEm6l3Codwo30wJt9G6oQ1Bb3oAm3e9JuqHdRu96BEu6k3c1EW5oLAck4FAEm6kLVD5hP3Rn60jBs/M2BSuOxIZR0HJpp3M3PSkTgYUYpd2Dljk0rlWHKozUisKhyWBI4A6knA/OmeYnRcyt/s8L+fWkF7FpdzNhQSfTFKZIk4Z8t/cj+Y/iegqDEkq7ZG2p3jTgfj6/jUyKsYwqjHpRclyHK87cxhYFPcfM3/fR6fhRHAsZLY3Oe5709ScetSKc0rki8emKyPE+5dDmIwCCuD1HWtkDJ/lWb4jX/iSTHAOSv3unWhbgefKTgDBf/aNOBDDB5xRNNBCFLyA5/MVm3WpIBthQgZznHWthGuGKqSx/dgcAVWk1C2ReHDY7CsF7u5nmAeQ7B29aG3M3ygfKcZ7A0CNSbXpGCRwIFJ+XPpVdy85/ez8KMuxOAOagiwMAf6wn8BVhYJjOsUW55HJGF5z/hSuBVmeV3MSKDErbt23GasTCQWySFflblDkHcOn4VKLC4aC4YjZ5JIfcecjt9eacqwwWsMnlFwD84HTJ7UCKkcMrLuMTEAjJ28DPA/WpZ45LeFoJ12jdyvGc+5rRlvb2ARiyTC3MYIHl72ba3GPcH2os/C2uatK3+iy5YktLOdoz65NA7mMsVwSHlDAdifSpR+7lVVfLHuorvtL8DSysDqN2BGAFeKFfvD3J+ldlp/h7SNMCm2sY1PZiATT5R3PKNO8La3qzqbSwkAH/LWf5APzrutI+FO4iXVtQ57xW4wP++jzXeRSiQYH3lHp1qaOcdjmmooTkM0bwvoeiqBZ2EKuP+WjLuY/ia6OOUAY7H0rEW454qylwAuWIx3zTFub0bfKKlDViNrlhbQKZblCcdFO41m3PjOFci1gZz6ucCockgSbOv3VHNeQW65llRB/tGvPLnxPqdzn96IlPaMf1rNeaSdt0js7HuxzUOquhaptnR674O0DxKyvq+mpcSouxJQ5R1HoCD/OuN1D4HaBPlrDUL+zbsG2yr+uD+teo4pMVim0Xc8G1D4Ga5Bk2Gp2F2vZX3RN+uRXO3Xw68R6Nb3d5qdi0Nvbws/mowdCfTIPHWvpvGa5r4g5Hw913HX7Kf5inzD5j5gktZdmSpPHOB1FU2XO4HtXqcVjZyoigKYZFGOxR8f1NZOqaJaPatP5AjkB8twnARv8DWiZTR557VvaL4g1jR+bO7YJtJ8t/mX8jU3hDwwvirxXHozXRtQ6uwlCb8bRnGK7a/8Agl4jtwfsN/p14voxMLH8xj9achIwx47tb3A1fQreVsY3xHB/DPT86uS+NdKl02axmtLme2kXAglAIX6MTn8ayb34feMdOQpceHrp06b4QJRj6qTXLzRzWrGK6hkgkU4KyoVP61Djceg+C4ezu4riI4aFw6/gcivoHwZKl14p1G8iH7u4sIZFPqCQf6187ls//rr3H4MXa3thIC2ZrSE25/3N+5T+pH4U7FJnq45UGjFKg+SnYoMxmKaRUmKQigCEik21IRSEUhkRWmlamIpVTJ9qBkAjLU50CjpVjaB0qOQcUxXKpFNK1KRTcUiiIimkVNimkUAV5RiGQn+438q4u2kJRSOhFdtcD/Rpv+ubfyNcNbRr5SdjgdKmQ0X1fIqhrmrpomjXF+2C0a4jU/xOeFH5/wAqsfMgJ3H8a5bxdpd3r8MEUNysSQkt5bKSHbpnPsP51KWozyx5GeRnc5diWY+pPWjNat14X1e1J/0YTD1iYH9Ky2hmilEUkMiSE4CspBNbElzTLM3t4iYJUHJA7+1en6ZC1rAFLbnPVhWFoOkf2faqXAMzDLH09q6GIFQKWwnqXhMyjkVIlyrdeKrKcrjP50vHTHvxRcVi6HBHBpS1UWXJBVsf1o8yZT1yKdwsXd3rRuql9qYHlBUi3UZODkH36U7iLAb8qXdmoVYEZBBHtTs80AS7vejdUO73pd1AiXdRuqLdSbqAJi1G6ogxpC/NAEu7vSFqj3e9JuFMRJu96aWHf9KZnNJmmMfn3pNxFM3Ubj+FIQ/fS7qizRn3oGS7uKN3NRbsUbqAJd1GahDUu6gB+aN1R7uaC1FwHlqTdUZYU1pAo5NAExbrSFwo5IFVDNI5G35R696fGoB5OW755NK4EnmszYVcD1NLwpBZstTJGI4HFMHPHU0rjsStKRwuBRuO7JPOB1qN2VThzz/dHJpxMrH5VEa+p5alcLpExYRrlmCj1P8AnmozMW4jjyP7z9PypEiUHccs3948mnl+wH5UXJbYqxF2DSkuR2PQfhVgBR0XFRx9OT+VP+lIQ5SB1/OlzTQaje5ij5ZhQIsqTxUwIAyxAFY51FnOIIyfftUbNLKf3kp+i0XA1pNQghJAbcfQVznjDVLiTw/KqgRoXQHn3rRiiVeQoHuaxPGXOguoH/LROv1oW4Hn4AkIZiX9u1GXxnv2x2pyFghGFxjOB1qOFnZThAvoTmthEix5kCdyduTWpqFrZ2kEUlu8oJdo5fNYNhlYjIwOAQM4561RgjUPHIWyS44x196tX+ZLOU5IJuXOce5oCxApUkKCGkY8Y5zV0G5sJ0eHYsrqduF3H6Y9ayUjkhIYsV7gjkV0Gh6tHYXRlI/euMb3+Yg56g0hEtro2qajPM4tZN5JLedkc475FdpP4MsNtm+oXKFPl8yGD5VAC/maksNVivIXjluA1yc8oeOOxrR4nnt7dsRBiNzgZNOwiXTrHRrG6EmnW0ERjQKHlHJbPGO9XfNaeaVCSH3ElIx8pPqKz82ttdMBD9pTH3mfnr19KrT6lDBDIJJ44o8nDM3zAZ9uvNMRsNeqLZEUbdo5OOtNW4O4Z+uMVw9z4zgC744pZtp5fG1TWVqXizVJ5DaoUtV6kx84zz1ouNI9Qa9WAFpZViA5yzYrMu/HWjWgYfaGllXgrEuc/jXkl/Jd3JjUzyzMc53Pnj3qGKB0Uo7gN1wD1pXKUTvr74oXnzLY2Sx/7Tnca5y88S6rqnzXd9Kwb+ANtUfgKx1QHkg7s/lRIqFVVuCD1xSuWoo9M0Js6LZ/9cxzWquSc1naBCf7DsyFJzEK2UtZCOB+PasXuNMaMntxSgYz/SrK2yjAeTn25qykEagYjz7tSSDmOzhlinG6GWOUeqMG/lTyp7ivl+18U2iMCk01u3sSv8q6Ow8f6lAALbXpSB/DI4cfk1KzCx75trmviCP+Lfa7/wBep/mK4q0+J+sx481bO5HqU2k/iDVnXvHH/CQeC9bs30/yJTaE71k3L1HagLM43zY2ZpXBMM21CCMGNwB/M/0pl27zW0hdSWCbZgRyV6q4H+e9ZrX6NI0gTEbkGVO+RwKvT3iiHk7pUXH/AF0jPYn1H+etWWVvhIpHxSgB5+Sfn/gNfR+K+c/hIo/4WjAVPGyb8tlfSKrk1T1CWiRHgjocVFc28N3H5dzBFcJ6TRhx+oq35VNKH0pWJucfqHw28H6lnztBto2P8VuTEf8Ax04o8MeAdJ8Iahd3WlTXe25jEbQzOHVcHOQcA5rrivtTStLULiKPloxT1HFLimhEeKaRUpFJtpgQlaQrUu2jZmkO5BtNHIqcrTdtAXI91NY7hUhWmFcUDIiKQrUu2jbSHcg200rU5WmlaAKlwMW03/XNv5GuFtcGCP6Cu+uV/wBFn/65t/I1wVomYU7cCkxokZflwarSxZOQKv8AlnHANRSx+1SUZUltu6iofsinGQGxyNwzg1rGH5eBSLCD2oQGX5HYgin+Vt/CtQwqV5qrJDjkVQWKwFPOAOTSYw3I5pwHNIQDGP8AOaTIpJBgAjjiowT1zQ2BI2D1AOKjIQ+1IWPXtTN/1ouA9Q6N8jfnUgndfvDI9qjU80pY54p8wrEouFI5p4lQ/wAQzVTzD6CnDaRwMA0+YnlLZNJnFVAsg+4364pfPZRmRTx6CqvcVi1uzSbs1CtwjHg07dTEPycUbjUe6k3UXAl3etBaot1G6i4Dy1IWqPcaaWoES7qN9RbqTdQMm38Um+oy9JvoAl3Um6ot9NaVU+8cUATbjTWlVRyefQVVadn4QYHrSLjq3zGlcdifz2b7ox+NJx1Y5NVXkZmAyBUwOFBOAPU8UrhYmB9OBT0wMsT0/Kq6vk/IpP8AtNwKUx7gC7E47dh+FS2F7Ej3CZOzLn24H50g81+rbF9E4/WjHoKcp96VyW7j4o1T7o5qZ2y3NRqw4GKkcbeTTQhevQ0ox3qrJdxRDBPPoKiN5K/CLgeppgaBcIMlsVBJqCLkICx9qp4L8uxY0qx4HQD2qbiHvPPKOW2D260R26k7myT/ALRoVDuFWFBxRcBwXoO1AA6Yp4WnrGc8Ci4DcYGK57xkn/ElJIJHmLx0rqFi5HP4VgeNYlbQdhUkGVen40LcEebmOQsu3Cr6DvUqxEkjqak2OHSOPhfQckmr0mmSWOm/bpSJXZgohHGPq3+FbiKsUSRyxMT8wYEDP9K7G98LXqQ6cYLSe6S6t1uGKphVZmb5STwe1cxBqUqxojeTaqnOYYRvP1Y9fzrSuvFNiIGisdNdHJJ824uHkwT1Kx/dXjgcnihLuBXm069i+ST7OiZPyGQMVwemBn9ansfCF7qIka22iND8+9sflWYdeud5ZQu4nI+UYH0FN/4SDVlLbdQmAcAMMggjtxSW4HY29vpnhomOW+hmcxbzsO4qf7vsRSz+M7VJI/s9u8oByTKduOP51wEdxcO7ynh5CxLAY3Z6mmxXki3WCvyr745pisdJq/ii/u52JfYCuEWLPFYxlllgO4O7DOSxyBmpHjaRt+FjwpJApI4BLCsqzoFy3G3PI9PWgdkSzNJDaooYBWA+XBwMY5HrmqrtdSvmZzIDwCelWVtbh0DSfKgI5c9qtR2Il2klmjJyMcfrSGZ8fmRNww59eaRkuriQCGNmJ/KthtNDbfK2L3JyTUoiitMK7M2QCNvenYGzKhhkixHIf3gPIXk1ch0/c7bIHlbPG7gVoF44gzJgEnr60q6hEu2MyKrg92xTC56PoMEi6HYgqkYEK5C81p7MEkyA8d6zdFvI20OzK5ceUOnFb2jsktwXcKox0btWW7sIpIqhl65z06UkkqJwXA/Gk1ZXbUP3e7YGB+UcVn3CgycA59ahuxSR4e+nakoO+yjlA7hf6iqktqqH9/p8sZ9VyP5ikg1JYyPKu7iEj+8uR+hrSh128UYTUoJB/dkOM/8AfQraxehkqsKn91d3ER9wf6VpWV5dpDcxf2iJIpISrKG5YemKvDU5Zh/pGk2lyO7IoOf++aguZdOliPlaY9rPg4IY7fyNJgkVfOK85yCOo700XT7Au77vT2pjIFTaehGQagY8kdx1pIplzw3qkmkeIVvo7hrd0yBIpwRkYr1PT/iVqwI26jDcD0lRW/UYNeLxW8l1O0ESNI7HhR9KV9Murc5eCaP3KkUONxvY+iLX4n3IA+06dbyerRSFf0Oa1rf4laRJgXFtdwH1ADj9K+Yo7m+g/wBXdSrjsTVyPxBq0X/LZZAP7wFFmTZH1NbeMfD11gJqcSE9pgUP61rQ3VrdDNvcwTDr+7kDV8nx+LbteJbRW91JFWofF9sDl4ZYm7laNRWR9WbCB0IpNtfOVh8QZrcj7Nrd1D7NIcfrXTWPxR1kY/4mFrdL6Sxrn8xii4cp7NtpCtec2vxVm4F1pUTju0MpH6EVsWvxK0SfHnw3dsfdA4/MGi6FZnW7fWlxWVbeK/D95jytVtwT/DISh/WtWKWG4XME0cg/2HDfyoATFNK1MUI6jFNIoERFaYVqbbTStFhkJWk21KVpNtJjIiKaRUu2kK0gKlyP9Fm/65t/I1w1pkQp/uiu9uV/0Sf/AK5t/I1w9umIY8c5Wl1LiSDGOVBpGVCD1FTKlKYhggikUV/KQjqC1N8jB5FTeUAMenTNNIIGBQBA6cYFQmE9auc9+frUbEDqPyoAotGCSNtQvFjoK0CqHnJ/KmMgPI596AMuZXwPSo1QjFaMseQKrPFjnOKTArP7CoiDkmrBTmoivXH50AMDcGlBNJg4JI5pVHc0hDcc9Oak7cihVyc4p5PGKYAPumomYlgAfwqY/cqqTtJJFNCBtuQCoOaZnjhiCPXml3bju6+1NPGKdwsSCR/72aT7QV+8v5cVATz60gdvWi4rFpbiM9SR9RT94PQgj2qmMMSCMfSk2bcEHn1quYmxbLU0vVbzJF6nd9ab9pGcEEU7hYtF6TfVcTK3Q01p1U4zk+1MLFrfTGnVe+SOwqo0rvwOBScL05qWwsTmaRunyimbhnJ5NMDNngUpVsc0mykh6sSeTx6CpflCfM4UHp3P5VXGR9K6nXLGK30Hw/MiKhmtmZsDq2Rkn1JpLUUnY5tFP/LNcZ/ibk4+lTpEN2W+ZvU0KOO1ODDPFTchsk9qRzgUZA6kAVWkukDYUFjQInyccdaDJGuNzAEVReeR++B7VGMZ7k+poGXPtxORGhPvQ8ksmdzn6D/GoEY8Gp+pPagQgRU6AZ9e9OXrnB96eqnqaekZJ6UXAYud3epx2pVhx161KgAJ44pAIsZbtVlYh3NNQYGKlHTmgAChenWnAZpuRTg3pQIlC1zfjhtmhr15mUYH410QJxntXLePG26CCcjEydPxprcaOLiuY4Lfeo/fE9PRaqz3c0zZeRmIyBz09qqfM+xlyCOCc9qSSTywMknnsK3RDHsx9Sep/Ko9zYznrHux6elPj+YrgHGD19D1qwq7xyNw7bR29KYEPzfMduAMHP1HNTWapcTAEkgY7datJayFVRoz5ZHJY8Yq5a28JICMCFIzsHvQBQuInEyhl8tdvAPTBJxVaGyO9jlpH6cCu58T6JHpuoWMYUyK9hBKpbnGVyf1rADrkhpUT6GmMW3tmdVV4wuBjDH+lWlgi8wpyCOSo4WqDXsSKqoTJ7il/tJyNqIuR365NILF+OVmcJswo4zjPFLLeR/NG0qDjp2FZUt9LIm3JBIx8vFUmiYA+WmGJoCxs/2rDbptV8kDAwP5VXGqSujkRhfm4YjmsyNmgUvN82eABU1uyT5OCoPQ/wCNA0WZbufeVkbDL3HGM1XHDmVRul/OngO0pSNGZf7xGRUbSrGdvzZ5BGKB6Hs3hzafDtgCfvQLkZ6V22i6exAkW1dl7My8frXEeGllj8P6Yy/K3kKQa6CS+v5lAkvZmX0DYFYNtPQN0dJqzRwW5DtGhHRdwz+VcbM7TTMT36HGKkMS7tzElvXPNO+RRzjFS23uGi2PnprKJh/qgD6gkVG2mxkYG8fiDWiRtPKkUmR7it7mmjMk6aUOUfafpj+VWLWO889YmuXZGBG0uSM/Sr3y/wB4VLboTcR7TzngjtQ2NLUozYXMeTjOCccgiq6gknPJ7H1FWboYuZz1G9sg9eveqwQ7Smen3TSQ3uRrtjWSTeUww+ZeSPpVqDVbqI/udW6dA5YfzFQeQJHfI+UtgjtnFA06Jj0I+hpoHc1E1a+cASQWV2B6qjf/AF6RruzOPtWhbPVomZf/AK1ZTaWueC35A0LZ3UP+quHX6MRTFqaYHh6b/lpe2x752uB/KlGkWE//AB76xBk9FmQrx79RWZv1JerrL7MFbP5003EwI82wiYdSVUqT+INMDUbwteOoMItLkHp5Uoyfw4qpNoF9bZMmn3KAd1BIqut9bg/NBcRepjlz/MVoW2u+TgQ6jcxegkjJ/UGgRng3NufluriIjs2atRatqkX3buOTHZq108SXEgw95Y3Az0lwCf8AvoVL9rt7gEz6DbS9y8Bxx7bTSsBRj8Sagn+ts0kA7rVy38YxQsC0M8DeqHH8qa0Hh5877W+s2J/hbIA+jCkGlaZMD9m11k9Fniz/ACzS5UB0dh8SriDAh1y6j7bZHJH65rqLH4pamQP9Jsbkf7aAH8wa8yk8LXL5MNzpl19HCn9cc1Vn8L6jBuZ9HnwvVoH3Afzo5QPdbX4m7wPtOmKfeCX+hrXt/H+hTYEpuLcn+/FkD8RXzQUuLNiPPvrVh2kQ8VPFrOpxfc1GKQekgx/OlZhofUttr+jXmPI1O2YnsX2n8jWguJF3IQw9VOf5V8rR+JdTQfvbSKYDujVoWvjdrVstDd27D/nmxH8qNRWR9MFaaRXhFl8WZ4gB/adyo/uy4b+ddRp3xUa5KqZbOdj0BUof0NTcLHpNyP8ARJ/+ubfyNcRbKTChxxgfyrRTxpFcW7pLZMpdSAUkBHIx3qC3T9wmeuKVyloORAQDiiSPHHapdu0DimspIJPSkUVmB/8A10w9R6mrDoDggjFRFSDx0oAiZSAeOKj2mrI78UEAj6UrjKLIQOPyphA/Grkqjbk1yPjXXbnQ9Ogez2efK+NzjIUD275o6gbkmRjB4qPYGHJrzUfEbVzCEaC0Lgg+YFIz7Yzitmz+ImnuiLeW1xDLgbmRQy59Rzmq5WK51zRDdjmo3tmHIwRWfa+KtFuyNmpQqT0WXKH9a1450nXdFIki4zlGDfypMLlFozj7tIE45FW2AUsCO9MbDDNICvggcUBflzxmpGAA/ComkA9aAHEDbg1UuOWxnirRbenHJFV3T5icYpAyEDHuKRiDgU/Yc03aQ1MRGykHFNAIJ96mPXFMOaAEHQmhjnr0p5wBTHHAx6UwIW4JwTiopHA7A0+Q7QfyqtJ0oQCMQRggjPoaRW28DP1PWm55pRy/HSi4rFhcnB71J2poHAo9RQMepwfenAdc1HzxUiHsaAJFXviuw8TL/wAUx4Z9Pszf0rkQDtzya6XXpjJ4X8Ojn5YHGB+FNdSJ9DlpLhF4zURuX7ce5qAf6wntml/izUEEjMzfeJPtTSQM0o560wxszcD86Gxihwfu9qEJZjnmpo4cLzUkSANgCkBNDB+7GepqdYACSfWhOcD0qY4piECqOw4p6rTGOOgoBJ7YoAlznk4o3ACmhcnr0p5TPShAKJCacpLHk0ixk4/pUyRHvQIQL+NSBT+FSpDU6QgUAV1QngA5rnPHkX/FMkliP36f1rsBGBXNePTs8Ng5A/0hP601uCPLUhfeoCErj7xp4gVVYsyjb3HNSNcopA+ZyR1FQrcschVjXB7nOK3AWK3zeCNUzI2Mn8KsNEV4SQR4OGOaitJSdRQZyynjnAqfVLGW1DOro/mnJGelMQ06lGGNuAzEDBI70R3UkZXyoxHlhnJ6iqP2hBL5f8XcCnpKWZQOBu5zQwOo8Xa0bubRyGJ2aXbxtjjDfNmuWiQ+d9089zW34hiazOkxyxCKU2MTlsklw24qCO2B/OudtinnMcsxwc0bj2LTEBSHOfXApik7xgHPUe1PmDuqiM44781H5qwna5JcYBx0HvSGTDeSGKlQByxPapIpEnlKxluBncRTY5nkBVlADcHnoKc6KiFLdkD5AODzQFiw9tEzYc5HXk4qCWFmXZAoVAMt2pLaBijB5AcHcSKBNheBgsc4I/Wi9h2uPhZoh5eQMdW9ars0jTEIgJJzuIzTnkUSFncbjyc1IJkj2szkZ9O1CY2j2Xw6B/wj2m9T/o65ra5K4HFZPhxQPDunHOSbdetbIA4zWEtyUVZFdWIJ5puwEc/zqzNl2BHNMCikB4bul/vFh9aUOo+9EPyqPnvRlh3NbByIkJtmzlSD+NNBSIPLET5irlcetMMh7hT9RVrShBLqMSzofLJ+bb1x9KTQ1DXcwmuRNKzMApycgnqe+aEBY4XBBPrRqMZt9XuWiU7DK5CEfw7j/Smo6yrxj/Cn0LvYsxxzKCWjyS2QfwxUoLA/NGR7iqkMjhnyxwD0zxVlZ3/vmhCbkTAg4+VvypflJxnH1FILlvbPrT/PLH5xuH1pi55dhuwE9jSGIZzj8qnnuIZ0tYktUhaKIq8i9ZjuJy3uAcfQVGF+uaZcXdEbQK3UZ+tRNYwt1iT8sVcw3XcaUbvY0rlWM19MgPRSPo1QNpIU5R2X8K2jn+6Pzppx/dNO4WRlrHqMPEV9KB6Fzj9aX7RqgP7xIZ/96NSf0wa0sJ64+oo8tT3GaLi5TNGoSR/63TVHvGzJ/iKmh11YsbZL63PX5XDAfyq35WOg/I0xrdW6jP1GadxWLMfiq5K4/tcsD1W5hJH4nmnNq6XOfNstKus90IVv6VnPYwt/yyQfQVXfTIT0BH0agLM0pBpjgmTR7iE/3oZSQP51A0elEkRahdwHssyZrOOnNHkxzOn0/wDrUFL9RgXO8HqHOf50gLj6esn+qvrSf03DaT+dV20m4RtywDPZonqu7XQzvt4n9wuD+lR/aTGctDJH7q5/rTEeo+DZ5pbK3iuN5kTIJc5PXjNelQL+6WuR8D6HFJ4c0+5dnE8iFmJOc88V28dsUXbnge9ZNDAJlelMKY4zVkJgY7VG6j3qRldYgAR+lNMYU/WptnzZDGkCYOTg0AVmj2n+lBQ9R+VWGU9e1NVfbFJgmUpkyvT61598SoXGl20+wsEcqfbI4NemPGDjg1yvjy3RvCl6SM4UEexyOaWxR4L52Dgg04TD1H4ipWiJJ6H8KjMIPVfyro0M9RwkU/8A1jViC4aE5ineI+2R/KqZgH+0KQI6/dkP50WQjo7fxJrNuB5WoGQehcN+jVow+O9Uh4ntreYeu0of0ri8zDqAfwoEzL1Uj6Glyhc9Fg+IFk5AuLG4i90YOP6Vfi8VaJckbb4RseomQr/9avLPtA75/EUvmq3cVPIh3PZYLmCZSYJ4pAemxwaf5m085Hsa8ZUhTuX5T6qcGr0Gs6lbDEV/OB6M+4frScB3PVt4JHSmuynoD1rzpPF2rKF3SQuAecx4J+taUXjZTgT2Tr7xvn9DS5GCZ2O5RnJpvHqPzrnovFemTcGZoie0iEfqKux6na3GDDcRSf7rilZodzQkIzikJ+UEelVvOx3NPMw2ikNMjlbnFRtyBT2w5zmkxjuKAK5X5venL96lK5NOEfzUATr0FKVJFKvA7U4c9elMQJ0xUyoMgjrUQ64HFTIeaAHcgEfyrX1Ji+jaTGf4IifwOKyWyQRWtdHfYadjnEAH0xRciRhvaIFJXIPWoUtxjLHNacqjbj1qArjGDWZJCI8YwKd5YJ5FS7c0pUZoC40INmMUmzyxn1qYLnApZYnbHHFNAMiyevrUoGWp0cXFSCP2xQITZkcU8Re9SRxnnvUoRR1wTQBCFUHgZqRRlulSFRnilVevagA24PSpkA7nmkSPPrinrFQIlQjrUgPoKYsdSolMBRk1yXxBwnhksSMC4j6/jXZKtch8Rh/xSjbVBP2iPgnr1px3A8nI8yRD5jY9AODRFEI0IRDyf4qeJNmwbgregqN5WUZAZ8nAzW976AdZo3ivTtDtk/4pTTLu6U5a5upHkLfRegrN8Q+Lr3xLKklxaWUCIfkjtbcRgfXHJ/GsUl/M5ACgZOaGYEZyTmo5Fe4XYNtAL8BsdcU23kBYYBPzDJJ96lEeWwFyMdKcqpDt+6MkdPrV3Cx03jKaSc6IpCssWnxquQARyx5PeuUK4VsHH+7XUeL2SM6R5fzZtIwfY85Fc3FJiX7oPtmjUrQdGVt0C4LBuSaRiCu4hQT1zVhEeb5YwS7HAA7k1tweCJ52Et1dpBkfcRdzD69qa1E3Y5whsFd33hgCn29ssQ3hiSR3GK6K88IXEETyW88c4AJwcq34Vz6O6uB1YHkUndDTTLVtGZH8vYWJHyqoJyavNpl/HMSunTn5dwzHtyAO2a6Pwv4/1Hw5b/Y7bStKkdiSLh4T5g+pzzVvxB4r13xLD9mv9SijhBDCO2hCj/vrkj86zlPl3Lim9jz17UTStK7bOeVHGPzqaC1gJDFQ+e5NXxBbwB/kLHceSMn86zmZFc5JznsOlaJ3WhLVtz2nw6o/4RvTM/8APutaq9MYJFUPDqBPDWmAAY+zJ1+laW4nuawluShjK2cYx9aZtwfvDNSHjNAUYzSA8attfeGIRTaZptygGAZLfDY/3lIJqZtZ0SYHz/DYjJ72t4y4/Bgawt4/uCmllPYj6GtzSyNpm8MTnhtWtD6MiSgfkQadFa6XB5lxZ615sqKSkLWro7+w6j9aw8xYxlgfpU9m2y4DxtuZRkDHJpMLIguLOV7lmZSH3sfm6jknmqTaVeEGe3heTuwUZ/Srt3LLHK5kGd0hYHPIyTnFVhPNE25ZXXPdWIoWw2ipbsX3sAeDgjHSrK59vxqGCaa1uJZ4LiWKQgZZGxn61bXW9RDhjdlz/wBNEVv5inoFmIrA9hUgYY+7+Rqf/hJLyR90ttp0pP8Aes0H8sUv9uo5Pm6PpzZ/uK8f8mouKzIflPUEd8jnFL5jgf7wqymqaWwAl0VgfWK7YfzBpt7c6dKkYsbe7iIOXE0quPwwM0XBJjFl9R/9epEkXHIOfXNVVdcdTn6VKpX/APWKCycMp9RR8vrUYI/yaXjr/wDXoAlC7uAQSOtHlEgHbkdjimAZHtT1z2Y8ehoAb5QH8OPpSbD1DH6VJ8+MAnFO3N3AP1FAyuVb1H4imkEdVBqzu65Rc9u2KaSmeVYD2PNAio2eu0/hTDgdc/lVplTtu+mKiIX1NAFcqh7j8aaunT6i32a0jDzH5woPULyf0qdlGM5Fa3hRo4fEULtj/VyDP/ATQFj2vw9ZrDoljt6GFT9MitcrVXRV26NZDjiBP5VeYVmIgYDpULIc1ZIqNhyTSArsgppXj1qZlyPpTCOMCkBERSYI6VIVppXjNFwI+fWuY8e8+EL0ADJVQPruFdSV+tcz4+QDwVfk+i/+hCk2NHhTRsrkZ6Gm7G9jUpRdxIbv2NBUjvW6JISD/d/WmkA9VP5VPtP+RSYJ6gUwINiZ4xSGP3zVjGf4TTdi9xii4iuYfYVGYB/dq55YHQ0mwii4mUjCB0JFJtcdGq4VP90U0qD1FFwsVd0g6gGjzCOqmrBRfpTSgPenoLUi81fX86Tcp5+WnmL2FMMXXjFGgaliK9uoDmG5mTHo5q9F4k1OPAaZJR6Og/pWOUI7kU35getHKgudPD4tkH+utQfeN8fzq4viqyKZZZlb0K5rjNzDrRv+tTyIfMei2up2l2yrBcxu+M7Qefyq+uCxOa4bQ7G8TUrW58oiLPLZ7EV3EYIbHas5KxSdywDgf/XpwNRcbj608N8vFIZLwM81JGQTkVBtyuc1NbqQSAKAJj0NXkm8+zgXbgxKU+vPWqvlv17HtVu3i2wLjuMnnvk1LJlsQSjmmBCe1XGjBPTmlCYGD+lIgqiEk1ILcZ5qfy8VIi8HikBCIlXoKULz3qVkIp0cfGTU3GNCjpUywrnJ605EGMjmpVUd6YiEIB0FATPapflAwKVQAOBRcCLyqkChR0qYDNNZT0qhAuTwBinrweQaEGOM1LjHU0CBW5IAqVck01Bz04qQLtA70ALtOK474hg/8IvjaW/0hOPzrsgWxwK5H4lKU8Ik4Jxcx8L171S3BM8hdHaVcAAcZz1pwQpFu3F90mAB9KlT76t5e3aOpPSpGXzrb5JQuHwWQe3St0AySE7mxGd2OuevHShLW4WJXkTYrHCseBQ7v55B9hkH2pzmR1UNKxA5wxzQA+a1kt9pdlww4IYEUwskJyShJGMsuQPp708uFjyMDHXAqB2MuNx6HPWkhs3PEshCaW8DSBljGd2D8wJyP92sJm8+9luikUTSsWKRJtRc/wB0dhW34jRgmn8sS0JJ7Y5rCRvnUDBPrTTEdP4YEBuHUZLou8MffiuneYBWJYKAQAd2CPfHevOra7uNPufOidQcfMD0YV0ul61HrExtswW8wUkfaJQqt7Bj39qaZMkzoBcnbkkkdiR1HrXBXcaw67dwo6hFY52c4J5I9O9bHiK8u7C1Bj8pUlAAUNl48jOHHY+1cpaMJSylifehu5UEbkAiUAHfIcY+XjBz3q40zTs52KmFC4BwKzLeMqQpZs9fSpLgyxzMtsrHIBPOeayaubp2RJczSqnlqAeSSV7UQxQFg7pukYdD0zVUTsiKJWRX78ZJpTAJ5Szzn5udqj+dWlYhu57ZoA/4p7TgVwfIXr2rRz7Vn+HFx4f0/wD64rgfhWmFJJOKwluSiHDM3QYp6humKkxil6CgR8/Hy+zMPqtNKqeki/iCKaSfQfnRg/3T+FbmouznhkP/AAKrNgrJeI20ccjkdaqlSP4WH4VJbN5chcDJVScUAN1BXjvplYK0ZkbOOmdxqm+VU4+ZRV2Z2kkmmQArI7MV9Mk8EVUZC+4xZ3jqvfApIbKpCh5dp+UhcZpnvUsgHmSYHGF/rUWBnoPypobAHHYflUqyYGDGh/OmDaOq/qacpjzyjfg1MRIrr3T9akVkz/FUaiI9S4/AGpVWPtIfxSgCRdv97H1FTKFP8S1CqL2kU/XIqZYj6qfowpDJNvTBB+ho2H0NNEZJ+6Til2MBnDY9cGgBw3DI5FSBmwBnp0FRbiP4j+dPDMeCcigZICSSf1pcn049qQMcglR+VODdeBQIMnFJ07CngjGMEH1zSZHuBQMib6VGwHofwqdtvr+YphAx2/OgRXYDHPH1FWNNlWHUI3VhnkD8ajkUAZP5UQMonQA8lgOnvQB9GaSMaTZgf88U/lVvvUOkL/xKbT/rin8qtlcEVk0TciIzUbqAKssBjpUDChgVnGazY7qQa5LaOH2FA6MSNo46D9c1rMorJ1KCZb63u4yPLjUhx3zkY/nUWbY7im7d5G2BRGDgZHJp9rcC4VsgBkOCPWs0zCNivzcnjip9NbE7qPvYBIpiNTbxXO+OYXm8F6kERm2orkKMnAYV0+3jFY/ieaa08Mak9uwDtAVOTj5SRnn1xQhnzw2zcenX0ppVPUD8asSmMtmON1HoahJHofyrdCYgX3pcH1pcL+ftSgLntmgBmPajHtT9uOAT+dGPrQIZsznimke3P0qbaPX9KZt5OMfnQBEV96TbxU2G7ZOfQ5ppUjJIx+FAEDDHbNNKAjpUxHof1o2+ufypiK5Qe9NKHPX86s7Exw+PqDSGPGMOpJ9DSAqFTjoKaV9qsmMjnHSoytMLFcqKaVGDg1OVPtTGHByvamhWO+02DFhat6xLz+FaQXk4HGabpaZ0ixymCYU6fSrhRuQq96we5ZAq/OTipdoxSCNupHfvUyrz06UDHRqMdMmrCAL0GM+lMjTPap1j5pCJEXPNXbdP3Kf7v9TUESdOOtWI5o0RVbI9ePc0mKWwGNeoFJtxUu+Js7XFJ3HvUsgaFBHelCYFSqBj/GmlSxxSAjbvUkXK80vltjpUgQhcYpDImYg4FHOT608ozEYHFOCcnPaqRJEe2etWEXOKAqkDIOanVQF6YoSAFWlKA808L+dSCPjNVYkgCY5qQKGxkZqTZ64qULtxgDFFh3NKC80tbYI2klpQMbxIeT6+1UBFn5mI+maVRTvWiwXI9grkPiUg/wCESXduK/a4iQO/XiuyBA61x3xKcjwgSWKj7THyOvemtwR5OsJ3Lsh/dkev3R6UIQsWIzGMHJC80q4xCNrMNvXP161AwcKTCgBJyQT2rUY7zwX8vac+vakYsVG1SfrSkkIwztJHb1pYnxCM5J9elMB4Ge2R3qOUBemB/SkEkjT4CkIO4HWnStvX5h+JpdQ3NfX0eODTt+fmR2GTnjd/9asMbE5UE4PQGtvxAS0FhvbhQ4GfTNYH3Bnr7UIOhMdrNyp5FRvCqoG7A5IqQkqwCEEHsaWcfuXyCT346UwN/W4lfRPlUAm7LHI+9lVrAtgyM5dQq9cha39T8xNEaV2+8ySbM/d+UD8zjNYQvTKCAp+XBAHU04tsfQ0ILuSGIxoiPvXB3ryPcGnrLJGXIVfmx3qC0lRhkF1YjB3mnhl859+Nu3AzUvsNdxjxea/mSMgJIzjpVy28g5EjnjovrUBlW3bzCoMYbHGDg0sZMuWyBnv3xTQM9p8OYHhzTup/0dcZ+laq96x/DX/Is6Zk9LdP5VrqwHU1g9xIGzmj+HpQXGcYH401pMLwKBHzzvX+9j60oK5+8Pzo2+1JsGa2NRc+h/I1LGzDfknAQ96g2D0FT2sW+YoB95Sv54FAES8M00TE/Mcg8EcmoQMyEghHJ69KtyW6x3U8Ubf6uVhhuvBIqsxBAWQEMc8/4ikMrvuHnB/vfLn8zUOB7/nViVW3ud2V2qQfxNQgHPX9KEN7IAFx3pyhe7HP0poB9qcM+gqxDgqno4/75NShP9pD+NRL9P1p469DQBMqe6n6MKlWNsfdOKhXHofyqRSvr+lAyXaepUj6inAsP4iB9TTAw/v/AK08SMR98n8aAHeZJ0D5/HNOEjk84J9wKYSzdfm+oFJgnkqPyxSAm3Z/gX8qcCM5KnHoDUIz9Pxp6kjufzoAmBXB4I/HNJn35+lID9aM+/5igAwPUfkaawA7g/jTj7EflTGPPQY9c0ARtj3pocLImOu9e3vTmPXg/XNQzOFQYznevb3FAH0vpLH+y7QZ/wCWKZ/KrwwSeaz9IA/su0PfyE/kKtsMHg4qGR1HsPYGmfKc8Um8gcmk4PSkA1kQnpXMahrUM17BbWlrdXI8wMXQKqnbzgFiMnpXTOSvbIrA/se1XxAH+yI1vKhcgrkK/A4/nRezHYzb/TL27nE8dlNbqWyqzMu/PsFJ4rY0jS5baHdMQ0rHLGtKKxt4TmNWHtuJA/OpzlVwO1SBH5WDWB40gMnhK+QYyygAke4roFP96ud8fOw8Eal5bFWKqp47bhmlcaPAG3bmGF600g5+7+tTSI4kbnvTdp9QfwrdbAxoHbGPxpcH0NOAJHp+FGMjt9KBDNuc8fpRgdcDFPwcdvpmnbX4IJP0OcUAR/L6fTDUhA/2vepSJCclST7rmo2XHVAPwIoAj2qf4sfVaCvHDqfxIqTcndf/AB4007D0DD8QaYiIg59T+dCqwGfLyB6rTio9ePQrShRtBEgDZ6cigQzCA/NHgf7xFNbyiOA4P1Bq2PPBHl3CN9Jf8aY6XJHzxBh/uqc/lSGVGVM/Kxx7r/hUZXHQg1adWH3oMf8AASKhOznKn/vqmBWZR6GmMOOtTkelRsDjkUCZ6jokW/Q9PbOcwrya1jb5jJIHDVS0AZ8PadkbcwrW0Iz5MnI+9WD3KWxkFBuIzxmnRx8+tOZT5hx61NGuaBjduCKnRMcg/nS7M4qWNCQPSgCSNefaq0654B7np9TV2Nc8HgCqRK/N3wzfzNJkS2GYY96coOepAqa2t2urmKBCFMjhAW6ZNb1x4K1mHPlxwzAdNkoyfwNCg3sQ3YxY2OQAzYx35qdPMz/C304qSXQtXtf9bYXIA7hdw/SqpEkTbXVlb0YEUnFoLotCQg4ZcfrTw6EdSD71U3soDFWAPQ4OKeJQV65o5QuWh7dPrTmB3dKgVlxyPxqUNls5osK5KuBxTlODnFMQipAFP+NUIkXJFOB4pm7aOlODZHTFMVx6nJzUo5qNQKfz+NIY8YzinDGaYuetOA5570xAcDPNcj8SAT4PYA7T9pi59OtdhgE1x/xK48I8Y/4+o+o470upSPI5WXzY4izMSOGHQ8mmQJlW/dNgHjcevvUzSEqreYc4+6BjNRQKNjDLN8wzn6Vre6C2o0j/AEkgYHrnvUhjdgoyB14ApmB9odyMEd/SpRIcA5AB7ihjI2+WQD5jx68ClPzR+nPpStJ85XPXj6UH5Ml2BzSA0tcjZILHzF5IZgPY4xWTtAGSFHPJJrV1xibeyPUnd/SskoWU4yenXpQPoKgSZcsMYPWpJFHlmNSWZjhQBkk9qjRGXHUH07VJFK0Nws20N5bAkZxn2qr6knRX+nXLeGvMgs7hlkiV2O3oVADk8+oNc7CDHJtkUkj7ydDWpqOvXsng/TziIRmWWMcHeMZ5z9GIrHt7l3jRJnO3k8AZ6dzT2BMlDiNxhWKk8A9qHKyMxJwy8Dmmt5LMOGYAdzTEZEkO5QBjj2oGT+VuVGfAUcZyKkiliiQ75SVwcKM1XSJpTvRFCk4yxpEE6syowXk87cmkFz3Lwy+fDWmdT/o6fyrW3c4zjNYfhklfC+mHn/j3QGtZCzNz+vaueW4JlhWzwD+NOx9ePWmp2HapMcZoA+dsHP3jS4b+8amBX/nmf++v/rUmY8/cfHsRW5qQgP8A3qtWBK3QZydoHO3g9RUf7s95B+ANSRbds21j/qm6jFD2GOvEia8unVnVjI+N3IPzNjn1qpJlOZF3AdPb8aseaksZLIQwBHXI71GYpFH7s7k7gcj8qSAryKqxyEHJ2LwfrVbJz92rcxUtLhQvyrxn3NQY56D86IlS2QwHpkU7IxTgpPQfqKkEMpHEZI/CqJIlxmpAVz1oEL5PyN+VP8sg8qw+oNIYq47GpFHPUVHsz2/SnhV74pgS7c+lG0egpoQHn+tKE9z+dACmMf3aPLxyCR9DSbCMfMwpcP8A3yKLjHbW/vN+dSANj7xqIB+zVIPMzyR+VK4D8v8A3gfwpdz/AOz+VNzJn+Gl3Pj7o/Oi4AWb+6v500s3Upz7Ggu39yml2/uH8KYhC/8AsNVe5YNCFAYZkTkj3FTtJj/lm1QXL7oQNrD94vJ+tAWPprRxnS7T/rgn8qtlcmq2knGl2gI48hP5CrRPNSZkbCkCYNSgg9s0hz6UgGnDDHf0ppXjinEA9RTT8vvSYwAxTWGOaXdSH9KTGMGDzXPeOmdPBd+UbawC4b0+YV0QwD7VzXxFYJ4Evz7oP/HhU2H1PBWRd7fN3Pek2jGM8/WnMU8xsDnJ7Unye35VugFA4xz9c0uO3zfpSYA9Pxp3GOi/WgBNo/vH8qNoP8Q/FTTgUxghT/wI0q7APmUn/geKBDAnH+sQfUkf0pCr4++PwepQI+d3mewGKYQuT8zAf7v/ANemAATBd2GI98GmMsigloeD3MdPEaHnzFB90NJsx0lT8CR/SgCu20dVA/MUoaLjKn6h+tSHeP4wfo+aeouOCpB/FTQIjK2zf89l9sq1IY7f+GaQfWL/AANWWS625e0DD18of0pjo+zLaeFH94Ruv60AVinZblcevzLTWVz1mQ49WqRjEwyICvqQ7f1qNzE2Aqsvr84b+lAEDqSSxXP4CoCAPUVaZRn5SfxFREH2xQI9X8ORFvDemMDlfJXBPet8IvkSZI61m+F42fwtpu7AbyR0+taoGYpBjvWD+IroZLoNxHP5VIigcU50IJzRHkAZo2GP6Y9aeGHPWm7cmnJHjrSEODfLxVRRkt9T/wChGrpQZX1PpVcKAxH+eppXFLYt6SMapacA/vk4P1r18jmvIbDA1G2J5AmQkfjXraXEMjERyox9Aa6KD3OeZIMjoa4jxwM31pnn92a7bI9R+dcX44wLyzz/AHGrSp8JMdze8NIp8M2IYKw8v+IZ7mrUukabPzLYWzH18sD+VVvDRz4csf8Ac/qa1VYMMqQwHXFONrIHuYlx4W0ho2ZYHjKgkbJCK8/ZSHIycA4r1O+u4LO2Z7hygIIHyk5P4V5ew3OST3rKql0HFir196mR9pwTmocAe9LnmskUWw4P1p4IGMmqiECplIYD1oETCQenNO8wZqILj0xRj/OKB3LKtnpUnIqmpwQM/jVlG4oC4p474rjviS3/ABSTYI4uY/vdO9dj1PSuR+JC48JHp/x9R9ePWjqNHkJlAKqXG49ABTc+TBh2Lhjj0xUh2LJj5QxHakWOTHLbvwrRDHcMo+Q7WFJIGGzYmfWnY+UkHkdVohIkBZgy4OOtAxGjyDzz2z2olw6fIOccmnfMG5wUz19qJAFQ/KeQeaQjc8VImbJoxgGMHGMc7FrnBM2OnX0FdD4pBaDT9vHyr/6AtYEdu0Z3ZyfagNbIfEC+c0yQFiwIOKtRZDEjH41Wnb98ysSB1zQtxl27j2eD9HBGAbmY/wAqz3+SPJUcnsea1LpQ3hHTe5S5mGSe5wRWUyDktjaegarEhBMQqtsZQeBgdadt3O2W+7wSKkiMbEEgMB0zzT02l2DAkHqAKLjsJFLtO3ewG7nA79qVWjG7dKRznrxSK2w4HGD0z0qL7OJWZjxk9RSA908Lqx8L6Y2FANutawQ+tZPhdiPC+mL2Fsg/StcdTWEtxIfGuKkKjHemL+dOLZGPxqRngRS3xxP+aEU0Qxn/AJbxj6g/4Uv2OftHn6MP8aPslwekLn8v8a6TX5ieQva4iP4kU9YGSK4YNGwELZ2sCajNrOOPIk/75pywypHPujkX9y3LKR2oYFeOVHVQYwMjqvHrS+WDlo5Fz2GcHNQrMzuQ6KQMfMBg96RXQ8liuW9M0gFm3iVlkUhii9uvJqPY391vypGx9okG8MABjnpzS5H94UIt7IPLP91vypwib+43/fNAb0f9aes0ijiZh/wKmIaEI7EfhTwWx94/99U4XE3/AD2b/vqnrdXA4EpNACK8g6Sv/wB9GpFeQHIkOaVbmb1B+qg1ILqbuEP/AGzH+FADS0jDls/UClBYDop+qinidupiiP1Sn+eccwQ/gmKAIdxH8Cf980uc8lF4+tSecne3jz9T/jSiWPvAv4MaAIs/7A/AkU4H/Y/8eqTzIc8wN/38NLviP/LJh/wL/wCtQA0FfR/zH+FHHct+AFSK0P8Adk/MUExY/wCWn5CiwyInJ7496RtvYk/8BxUg8rpuf8hSHy88OT9UosIrse+2q92xNtgLgF1Gfxq2cdiD+FMa3nuwkUEe9jIh4PbcPWgD6W01GXTrUYOBCgz/AMBFWdhzk0WUDC0hDEDEa/yFOI96zbII9pFByacSfWkLe9FwGYNJt74p2T60oJouBCVwRxSbamPNMLEHGP0pAMCc1y/xGX/ih74EAjfHwf8Aerq1ck9BXJfE8H/hArwjgiWL/wBCpPYa3PC3bMjfJg5NL26j6A00ljK3Axk05UZ2CqNzE4AA61sthsFBJ6Ee+akxL/tEfXNalv4duXwZ5I4RjoMsR+XH61nTwLBcSRCRG2MVzgjocUxXGjzhgAN9NooG9TzEPxi/+tSBP9uP8Wx/SnFGUZEkZx2WSgBpYdTAmf8AcNMLL3RR+JH9asIs7cCUD6zAf1pHFxET8+7/AHXDUAQiSE9YgfpIRTSYSfuuB7OD/MVa/wBNkGNjsB6hTTGNyPk8n8BCD/IUCKjKmcguPqAaPLhOPnbPfKf4GpGQhiWtxnvmM00MpPMCn2AYfyoAf5UIXK3Y3+hiYfrmlCNt5v4x7bn/AMKXfCFw1kq+4Zx/OkE1iD81q59hckf0oAZm45X7Wm33m4/Ko389Rt3qy+zLT3e0LEqkiL/dEgOPxIqNjbH7vmg+uVNAEDqw48sfgBUJUehH4VOyr2ZvxUVGQR0OfwoEex+D9p8K6Zt3Y8rv9TWyqjZNx/FWb4ODHwppu/BPldR9eK2An7uXj+KsHuPoZEicntSRpx9asSriTGKFTCk4oGRqu4n3pwQ44qRUyc4p+046UhkbDp61TJ+cn2/qa0GHHUVQcAPyeP8A65qepEtiW1OLiPBIw46detdyszxOsiHDjncK4OB1FwhyQNw5xXaiRSoOScjvW0DCRd+0tIpyMuTkturnPEk0kt1B5jltqkAZzitbzFB69KxNbKtPCRz8pqpPQlG1ot/cRaRbIkrKqqQAOnWrIuZV+67AdcA4rM0wj+zYc46VZMyrxnNUnoJk0kzur73Zsjuc1yxwTg1vvJmNvTFY4XJqJyuUiDaccAml8th1U1OARzTsHmoGVvLbFTKjKQaULx05qbacD0oERliB6/hT0ycZ4p4CgEY47ULgjgHr0zQA5YwRzn8KkCKOhP500HBwRUoU5ximA3y1I7n8a5D4jqq+FVAAOLpOCfY12ZXiuM+JSB/CyK2SPtUfA+ho6jR5Q0akh9q5xwc55ptuzHcXIPcCpdgUhAjYAxk9qY8Lqg8nGe/NUaClCFLtjIGTimKUuFGCeD/FTgk5fdIRsC8jPXilGySPCYHI5AotYVwbjA98YpsxJwAcelLI6lymOSaaZPIUsVPPAJosBueICXtLDP8AdH4fIKwIDI0mG5HYVu68MLYj/piv4/KKxomGdwJ60B0FmRzgKduevOKikfyl2McsAKsu+Msx5PTFQyqHQkxgmhMZpFN3gljxmC/H5Mn/ANaseRd6bTwAetbOmbpfCevW/Vk8m4HHTDEf1FYsZPljeBuzjpVCQscfkkbXznvTvMkEmFbryTTZGXaoBwx4XA70+FsqQF6+lHmHkNJyvLHOeTjmoS0+8rGGKjpUksPmufmKn1qZFxHj+IdTTTCx7b4XGPDGlZByLZCc/Stoc/T2rG8LceGNM4/5dk/lWyMg5OK55bgiRcEYp2OOtMUjHXJpw+lQM8C+w3hUYdsfUUn9n3vXznH4ipBd3A/5aMKUXtz/AM9DXXcl0ERC0vF6TyfmKcLa5KuJrh/LKHcCe34U8Xk2ex+qinLcyypKh24ZCPugUN6BGikzBubq7MrEsdo4X5ABjoMVVNxcEj94uPTFak8YLOBJkA4OagFvljkIR15NJbGjiQwTlpcJt8xuuRjNaCeeccK3tms+OERXvKAYA47c1dDD/nmn/fNNWE6b7k4W7J4QD9amVdQH/LuW9Rs/+tVaO4MbBlRQw5BAqcajLuyQC3XOT/jVXRPspdyzcI8Qh2qeYVaXdCCFfJyvT6VCWkjXc0MDA99gp8er3COGUAEHIOW/xofUGnAE0SyD3J/xpFxjJbjVuOeba3/79ipFmTvaxfkR/WmLPB/z6J/303+NTCe3I/49B/38ag1Dzosf8ekX5t/jR5kJ62y/gzf40vm2xH/Hsf8Av4aUSW2OYH/7+GkAge3H/Lux/wC2ppfMt/8Angw/7amnb7T/AJ4y/wDfz/61Be0/54y/9/P/AK1ADCbc/wAEo9g4/wAKUG3z92X/AL6H+FLutf7so/4EP8KUG2PaUfiKAAGE95F/AGgCD+/L/wB8inD7L6z/APjtDfZsfKZs++2gBhEJ6SP+Kj/GmFU7SD/vn/69P/cn+J/yFNxF/fb/AL5/+vQBEQOzD/vmopp5IER0kMY81AxRiDjcKnYR44Zifdf/AK9UtQ5tRjGPNTt70hH1RpzlrOAk5Plrz+FJ1PrSafj7FD/uL/6CKMYI96zZAhphHOKsLHkE5xTTECceYM0WHchFAziiSNoxkcikUM/CjNJ7gLnnr0qMjLVYEJVCSenOKRIWcZPAp2C5Cq/NkCuV+JoLeA7xAQD5kRP4NXZtAUXIbOK4z4jp5vhCeLdHH5ksY3SHao+bqT2FRIcXc8KZXErZPenLuRg25gw5BHGKsQadNd30sURQ7Cdzk/KPxrU/sfToVeOe+QTDpllXHpkE1utgbLugTmazk813kcSfxPkgYGPw61gXwU6hcfeH71vQ9zXQ6Vprae84Z43R9u08g8Z6j8a569ZBf3GUjP71vX1PvTEtyELFn5ml/BVp+239ZvxUVdsNN+2RtM4ihgAPznPPr36D1q1Fo9pK22K8t5GAzhOT+jUBcx9kP/PYj/tn/wDXpPLt/wDns2f+uf8A9etDU7GDTvKyFk35/jZcYx7+9U4YxdyeXBa7mxnAmP8AWgLkPlQdp1/GM0nloBxcJ+TCtk6PaRAC5uoopCMlfN/xIptxoaJB5tuzTrjdhZMEj265osF0YpB7TKf+BkUqGUEbbgD38w8UEw9hKP8AgY/wq3p+mnUHJTzEjU4ZyR+Q45NADV+2EDbeR/jP/jTm/tDGftULfSdSa0RommeZ5baowfO3aNmc+mM1He6HBaRtIHupY1GSVCZA9xj+VMVzMP20/wAUZ/FDUUiXbffRD+Cf0qWG1iupvKg892xnGF6Vdk8OiO0knkuCpRC+zywegzjOetAXMN1ZfvQr/wB81CVGfuEfQEVuWWgNdwec85iVvuZiySPXrxT5/DMqRloLlZXH8LJtz9Dk80Bc9I8FceEtO2qVAQ8N65Oetb6HMcmVB+Y9qxfB6yJ4S09ZcFwpGAMY+Y8c9xXQWUBl81VHQnk9Kw6jexlyp+8JHHsKj2sB6itWWyiMpH2hQc4x3/nUUtk0S7lO8DrxyKbQJlHHFOA4FPKhvrQE9eB6VAyNxgZqjIMn/Pqa0nUYqKGylmbcAAmSNx+pqd2TPYz4/lmT/eFdQJDgAH6kVlxafE06hbmNjnOMDn9a15bYwkenqK0SMGOSCSTB+6p/iPSs3WreS3e334w6FlI9K37NUcRwPvMb4ZsHp9Kqa9bx3H2RlkMaRxbfmHuaGmCtYpWBJsIwW7VOBnHWn2NoDZqI5w2B1A/+vTmjkibDD/69MTGlcocZIx3qgorUSJ5EYqpAI61UltTFGp3biTjAFDAqY3fjUgBHU5FWYrBiuXYKfTGaWSz8lNwbcvfjFFgKpUA5FLn5RVmOzaVdxO0dsjNPawZUG1gxz0xiizAqLycmpNoUkL6dKYo5/wA8VLj1FAAqnPPepgef5U0H1p/BHSmAoPqK4/4jceGkPORdIR+RrsQML2xXHfEYXLaFEkMcbo86gljgowyQQO+QCKLXY0eUZZpsADDH1yakuA8CfuYgzE4ILVCLe4a5TfCxyeNi85xUjQXCKVkt5VYH7pUg9OtVaxSdxSHZsMqBSuW5GenNQFTs3W/l7ckHBHFTFG890NswjKFfMLdflqW/lvb2SCRRHGsUSxIiADaq8DOOp9zzRawXIwiBVLBN2OSOTn3pkuGRsKpOPypDNPNbsWJLL29feoj53ktkfNjjFKw7mz4kDYsTu58pM/8AfIrELAuyYP51ta8C8ViTgnykz9dgrHZQqkqFDfShWF0AWwkAAYj9aV1MaFcZA75p9vuCEnBqCZHlc4yuDjnpT62A2/CyrLe31iTk3enyoOOrKNw/lXPNIfLDAcjHHvWroF8NP8R6dclsBZ1Vvo3yn+dUr6BrLWby3Y58qZ1A/GmO5CgL7TJgZ9KazeS+2MHb3GM1Pv8AlEmR127e/wBaikmCk7uhHammD0JFIZdzYDZ5G7oKrSNNvYJu29sU0qJiHDFR2BqVGULhnIxxRogvc928Mrjwzpe7P/HrH/KtlVHpWP4ac/8ACNaX1/49U/lWuDj6VzSeoIlVRj7v507oxpAcDqKQksMg4qRngnnQ/wDPpF+v+NL5sB62kf5n/GmbYc/62T/vkU4JB3mk/IV2amgu+3z/AMeq/wDfbf409XhKyeXAEbYcNvJx096Z5duP+XiT/vkUqpDtk2yuxKEYKgUnewIqBYzv+Yj5j1GagdR68bcdKsSMkbkrHwpOMtnNVpJF/u8A461KGysuPtrE8ggVa3J/dP8A30aqwhWnlPI+YD19atbU/vt+QqlqU9kPVoR1jb/vs08PbZ/1Lf8Afw1Gqxd3f8hT9sH/AD0l/IVViSQPa/8APB/r5p/wp6va/wDPKT/v5/8AWqILb/8APSX8hTwtt/z1l/75FFgJla0P/LKX/v5/9apd1p/cm5/6af8A1qgVbbr50v8A3ytSqtv/AM9Zf++RRYZIrWv92b/vsf4U7NqeNs//AH0P8KaFt/8AnrKf+Ail223/AD2k/wC+RRYLi/6L/wBN/wA1/wAKP9F/6b/mv+FG237TSf8AfIpuIf8AnrJ/3yKVguP/ANF7Gf8A8d/wpMW396f/AMdpuIf+er/98ij91/z1f/vkUWAk/wBG/vTf+O0H7P8A3pfyFNxAf+Wsn/fIoxCB/rJD/wABFFhhiD+9J+Qpp8ns8n/fIo/ddnf8hTT5f99/yFKwhreX2Zv++RVS+5t1AbrMnb3qydvZm/IVVvsiCM7jjzk4x15oBn1Rpy4s4v8AcX/0EUEijTf+PGE8fcX/ANBFMbrUSIRYLr5fDAHHAzVRsgjGc9sVMkRYZbgU15NpxGnHrSYIfNzCfcVU+ZRwxGfSrjhjb5I7CqxRz1FSwRZjOYQScjFMDsTktj6VJEuLfoehqIA4qgLEZ3IOea4f4lKf+EOm4L5dPkAzn5hxXbwLhT9a5Lx4P+KcPU4kQ4H++tKSCO55fetDptndSWkfljcWVVHQsf6Z/SuSLuzFiZCSckkE5Ndbrn/INueD1X/0IVyYx7fnWo0dN4fuZJrJo2eRmibABHRccf1rFvPO+33ACyn963b3rS8Nf8vX3f4O/wBay71QdQuPnQfvW659T7UAtzqPs891occChldokwSvcAGubxqVlOD5U0UqnIO0f5IrQ0vVRbIILmdGjH3GAYlfY8dK3mgtL2HDzQyxHuASPTg07C2MLVb+e7jtmgEm4Kd67Puk445HPetLT1urHSmuCsjyMnmkYHPGQOlY2p6PHYyKy3YML8AsjZB9DxW4sCtoYRZ1JNtgYRuflosBzb3OqTSF385mJ5JjWtvT9VdLFI7rzRImQd0WeM8dB/nFc4YYB1ul/BGpjRw/8/K/9+2oBosNbzX2rOkcBxLKxDGIdMk5/Kt7VRJY6T5VtaAKxEYAjHAOc/596xtKhMWtQo8gVhuypRgfumtTxCif2fHmYD96P4CexoBmEqXg5Fgpx38ha63Sru9urT99ZKssZ2n90MkY4P8An0rjljixzdr/AN+2/wAa3vDkUY+04uwfu/8ALM+/vTQmVNQjv9MvnW1tgiOuVKwrkA9s/UflWvBI9xo6yXFsdhiIkzHyccHp9DWR4kjg+3Rn7Uc+UOPKPqferdokf/CMsPPP+qk58s/7XvQBk3mtX0k7GCEwxdAvlgn6mtPSL97+BllhIljwGYDAbPQ/pXLMq9pc/wDAD/jWp4cH/Exkw2f3R7e4pAz2DRY1GiWTKpQEHIPrnrXQRQNDZukYy5Pr3rD0ZWOgWBLBvvdu2a6KQn7PKykg57Vl1YPYw5rGdnICfqKvxxHylWTk7QGzzVKSWTzD+9fr6mkWSUnb5jk9vmNAytKgWd1XoGIAp23OKQ205vxMbgiJUKtDt+82fvE9fwqfyxnrzUNDIkhEkiJ0yeafqDGOJYk4ViRkeg7VatY99wmD0z/Kq+pIQUOOAzDP40kiZszbYbb2EgE/OMhepGa66URTRmOJi7noADnrXJJEWlU579QeldXCswGQmEC/ezg/WiTaWhky1ZWMg/ekf6sY68g/SsTxLGyXEKHsprodODGFpFnDKG5UHJJrD8Rv9pvI/l+6uOtNSvEVg0m3uRaxSRQOwIzwOCK1JbSSWM/upOOQcHrUmm/Z00C2DKfM2nkPjnJqe31CRIo0kUEgcgNmqT6AzCTeXRN7qAfu5xS3LmKHcoG7OAT2p97ILq8mlWJ4g/IVuo4qG+YeQBnndj9DTWwij50pJJkfPsa0w+628wgN8uSO30rLUAjHf61owpjTzz/C39aEBUaeWRs7yo9FOBV+ycvCdzZIPes/pV7Txw/Hp/WhbgVpP9e/puP86MDr0olBE0mMn5j0poBBPXFIB2eRUoHFRqMno35VKo74oAXkdK4T4nGRvDsSjKj7UhBHYgGu7IJ4wR+Fcf8AEptvhmLg5N0nUcdDTQ0eRTT3Ms5kkuHc5zyaTzDIrZL7v72c091U3IO5sH8fzqVwNo7c5zVNlFbexlMeW5GAfXionRolG4TMrE55q9nO5N56HnHTjtUflSGNFWZ1IJIb1+tCBoYuzcygMMjrSthYWIzk8DNTSfuwxLjgZIzUKyebG2xmHODQBt+I49q2I9YYyMf7grGVeQdpwTwK3/FLjytLyCP9HjXP/AK5tFjZnSORunDelJK4X0JVXZkIB6kGkcDazHr6Um5YQAdxz370SP8AuycEnGeDRYaZSlDBAQfmByvsa2vFamTWob5R8l9ax3GR/eIwf1BrENsEyQ+Q3Xitu82z+DNNu8F5LOaS0k9lPzJ/M1YnuZDNtQckU2NEfJcBueM96j/16Aj5QDjkZpflhBGe2eBzRYYkqyhtsK/u/QVGyzknCZ49KtxZZAwHegMRnj9eKFILHunhkZ8MaVkc/ZY+PwrYXhcdBWV4ZAHhbSzgn/Rk/lWmW45zx7VyzeoJEq42jigH8aRCNnQj8KOO/HrUXGfPxLZ+7+tHzf3P1qQQyHnY35UGCXH3GrsNSP5v7g/OpYQdz7lwNvJB9xTPLkHO0/mKkhR1LFhwV9R6ih7AhkxTdIRGgAYjnnoagmDFcrGo78LVl5pPNlEe0YlIBVB60tys7JxuAI9cCpQ2ZcfLy5ADZXAxipcN/s/rUCZE8gyDll5z7VPtP+z/AN9U47sqWyDa3qtOCEj7y0FPVkP/AAOlVAesqD8TVEoRUOfvJ+VSBf8AaX8qQRxk/wCvj/X/AAp3lxgf69D+Df4UAOCH++v5VKgP99fyqJQn/PUfgDT1Ef8Az0I/4AaAJcMP4l/KjDY+8v5UYh2585s/9czSfJxhz/3waBi/P/eX8qPn9V/KgbO5fHsv/wBenfusDaZM+6j/ABoATnuw/Kjn+8Pyp3yf7Z/Af40mV9D+OKAFwf7/AOgo5x979KMj0P5ikJHYN+YoATn++P8Avmk+bP3/ANKUkejZ+oppPt+tACEnP3h+VVrwMYY8tkGdBj8asEn0/WmPKkMkE00fmxrOhKE4B54pCZ9SaeP9Bg56ov8AIVCRhyMjPSljuNsMQCALtHAPTimtOD0QAk5zWc2Srl1gShA7iqmxy3APPrT1uSFwwyfWiSYsMAbfeldMEmiY58nb1IFQ4ZQN3Gaas7KgG3OOKRZMuWdc+1MVi4gzFjPJFQilWcAfd/WjeNwIQYHamxE0Q/d/jXGfECRrfw1cyhdxiXfjOOjrXYfaABjZj6VyHxDkE3hDVFChSLbcD3++KUnoOO552/lX0DDKvFKvUf8A1+4rmbjSrm3nKBJZB1DRpkEf4+1JZ6pc2MpQsZYR/ATjBx2PatAeJB1Np/5G/wDrVqhvRlvRLGS0geSUsGlwQhUZAGev51navYSrdT3IjIgyDuXaMk4B469aSDxE8byNNGspbGBv2hevT8/0qpd6rNeAiR1Cf3FJA/nz070BqaF/ZQLp9pdJHIB5aiTbgduvT9fpUGl3UdvfRrH5+JGCMC4wQT9Knt/ESW9vFH9kRtiBcl+uB16UieI7KJwyaRahx0ZVAI/8dp6AX/ET2/2KJWMgJkBA8wAng+1S6ReWs9ii/NuiAQjzOw6H/PvXPXep3F/KJGt0IHChYeF/OlttRvbSUPFGVI6jyRgj0PFAraGhe6TGLgva25kjck7fP27T6fSiz0mJXEt3biOOM7iGnznHr2xUw8UXflgf2dubHUFVyfxFUb7WNUvl8v7N5UWc7VKEn6nvQLUrSanEdY+2iJlG/tJzt6dPXFdHdRW+o6eVEYYOoaNi569Qa5UtfHruA92Uf1q1ZatqVnhRNG8WeUaUfp6fyoAo7oVYq1n8wOCCz5B+ldH4fREtp7g2AVGIAJ39s5P05/nUJ1x5WDSW1uW6Za4BP/oNRahqt9eKEGo28cfXYsz5P1OKAKmp3X2y+eVdOymdqZV+g+vT1/GtzS4/M0SONrFQrhlK7G5BJrmiZSfn1BMezsf6V0Vmxi8O70vAXWOQhtjdcmmDOTnt5oZWjlsmR1PI2Gtbw9Zuskt08JRCuxfl+9zz+WKa+uxyAG5tIZpAMbsHp+INRXOvzyQeVbRiBcYyOSB7dMUgPXfD0yy6JahFZVQspBGMkMcmuot5FlgZuOTgiuG8B5bwjYktuOWHTH8R4rqYGkiEjL/e5BrK/vA1oMubKQSEoNwPTnFLbWxi/ez4UL0FTPenP+q/8eqvPO8q7cbU9BQ7D1IzuZ2ccbiama0lRNzbeBkjPNV7axSS/N0XcSrH5Y+c7QCfTpn3rWmZtvlkKSy9RUgyjbN5cqtjvzT7iJZ43QngscH05pEt8zCPeofG7HU49apxzSW5fkPH5jDHcEE00RIYlncJMvyjg9cit+SdoYDkoxbjafSscagS2BEAfdqsS72BZ1B9xWc7EF21uVBaMAIW5AXgCqeqxH5JAOnBxUK93LbSKfNftuX5Q3vnFEewWJba6RLBYVDl2GDg8fh/jWoc2lnG7FcMAuV6k1kw3C7BstwDjt/+qnvLMwYFW2kg49D7VW2wiyd0rSMeMnjP5VRvATATnhWz/T+ta2mTMiyiSOEAr96U1ivfBtytCCM9M9f0qlotRFXfxWnCD9iCcZZTj8aoCZPOMnkqQRjb2FT/AG7aBiHAHAAb/wCtQgK4kGSK0tPOUdsjk4/z+dUTJHKUPkhcdQO9W0uAiYSEL7A4ojuAyUYuHBxnOeKY4OOB+tTtMJFI8pQT/F3pm0Y61QEYk96mRqaIwGqQAZ4pAPBFcZ8T22+FImL7QLtMn8DXaAYrkfiLs/4R2ESbdrXK/eGexoBHj4mQyIu8kkcfLROrtGBG20kk8d6e6BXH3NwHHy0Qo4UsXUnPHzCqfkWOVnA4cBiOmKRBKyKzEbQxyB1oCuW5ChRzk4p8pdAgVMKe/XFIZFJGd5JCnPShY0CMGBX/AHe9SZyrAjmmTu4t8rHu9aSuBt+KVxBpm0gnyYs/98VggFcsCqnscCtzxEQ1tp+OvlJx/wAArnwWbhk/LNGoImBy3Rd3qcVDO6IpVmUN3FSJhB90nueelJPGrx5YdumcUwKA8x+AVH45zW74bR7zS9d0mYozvALuEA9XjPI/FSfyrFVI0fdgnr3q5oWpppXiKxvtnyRyDzVznch4YfkTV37BYokOVVYsbQc4HrSMAh+cDd6munurEaJq99Zxf6qKUtGezIeVP5EUBvtHLAgUrgcsPMLAqp2ZyKaxuCxCKSOw4rb16QRpACMgDrWYMeWGPQ0721Cx734bf/il9KOD/wAesePyrTZvl75PtWZ4cJHhnSwo4Fqn8q0FU7+OR6muWa1YLYlh/wBWOuTUg59aSNDtA/lUm0AdR9M1CGfOpCf7P50hEf8As1c+1S9vLH/AF/wppu7j++P++RXYaFXCe35U+MfLJhf4OuPcVN9suf8AnqfwAo+1Turh5nK4z19xQ9hoU+e0pC7yA+cdABk0y7X7hd1Bx65/lSGGUySs/HznBc4yMmkuFRIYySWGCBt4z+dShmcgUmTZuP7xQOPY1OIpG6RufwqspxI+0YUSDPPsanBz3qo9SnsiX7Jc/wDPCT8hS/ZJ8cxEfVgP61H5bH+Fv++TThBKekUh/wCAmqJHiznz91fxkX/GnC1lA52D/tov+NRraznpBJ/3wakFncH/AJYP+VKwDltX/wCekI+sgp/2Zh/y2g/7+f8A1qYLK5x/qSPqR/jTxZz45VfxkX/GnYB4gAHNxAD9T/hS+Qg63UH5N/hTfsko6mIf9tRS/ZSOssA/7af/AFqLAP8AJjH/AC9R/gjUCOLr9pH/AH7NJ9nHeeH8yf6U4Qp3uIvyNFguBWH/AJ7k/SP/AOvR+5/56P8A98D/ABpxhhH/AC9L/wB+j/jSbYO85P0T/wCvQAn7gfxyn6KKD5PYy/8AjtPItscTS5/3B/jTQ1uB8xlP4AUrAN/c/wDTX8x/hTSYe6SH/geP6U4tb54Ev4sP8KbvgH/LNz/20oAYSvZX/wC+/wD61VNQGbZcAj98nfPerhePtEfxc1VvSvkxMExidP4j60Cex9OIw8mPP/PNf5CmBsHgU6Jd0UR9UX+QpChB6Vzy3Gh+4NTifSolIGAc08n5aEAqn8venjvUQanq3PrVITH7iBinBjj2poIp1MkUn865jx3CH8I6jLtyY4GJ+mR19q6f2rjPihJcx+B7hoGcAzRrKEHLITgg+x4pPUaPDAV3ZJBJ5yealDKBwo/BM1JBaXdz/wAe1ncyjOMpETWjD4b8RSj93o98R7x4rZAyhErzAiNGPsEFPEdxGeFkB+mK2YvBHiqTpo8o/wB+QCrkfw58WOfmt4Ih/tzZ/kKAujmnS6k5YMR6bx/jUPlDv8p+tdsnwu8Tn/W3dnEp7/Mf8KmHwk1ZsGXXYFXuEh5/9CoC6OGCqAQX6epPNR5Ge5/CvRR8H933vEFyT32wp/jUsnwo0uzhE0+oX8u1hkFgFbnoQBnH0NMnmPNcovIHPpilMsZXGW3emB/jXoGlfDvS9Sv55G3vYhiq+VO0TRHngg53Z9c10cXwt8KoObOZz3L3Dn+opOwcx4r8xPLLipkW1xmWRwfbAr2tPhz4TQ86RGfq7H+bVPH4I8NW5+TRbIj3iB/nmi6C54er6Yv3ppP++0FL52kn7rSk+0wP8hXvUeh6TBjyNNs0Htbp/hVkQQQj91BFGR3SNR/IUc0Q1PAIvsczbIbG6nbGdqh2OP8AgIrsrew26YlsNIuwrR7WAjkbkjnn6k16gs0i9GI/3cimNPcFsefLj03GjnQrM8El0bWMnb4cv1AON32ZgPzPWo5/D+uW8MUs2lyRpKSEDFM/lnI/GvepWdh87sw9Cc1VaFGI3IhPuAah1EUkzE8EW0lr4ZtYpYfKkBJZM5wc9fxrpUfar+5quGC4AAAB7VNDJ8xU881mtwYx8E0m31qxJEp5AqPbjgjirC4xG8hixhaVT2UjIx35qZrpGVCIZlCjbtwMj9aYowcf1qTYM5H40rAUm1yysdTMc4nXzIsKwiJGc5x7VWilE1vuKkMZHYjHTJzVu40+O6lSRnxtIOMdarngyDpiRsfnQ2RLYQLuIyPwq6zSnGCOmMBRVNWGRz0qwzgdDj8amxFxSZCD83I56AVFcEgqNxbk9qnBGw/Nkn8qimHTjFKwrk9tE0kCkSqBjJG48VIqA9frkk8ioYZcQqofHXOT/KpPNGQN+cdhmqsImR4C5AjiOAc7u9ZRPzt9eKv7gzM4B59qosgDcdKEgFYDA65pYyQcE4H0pgBHPanqaqwCquSSM/WrCHAG4j86hU4FaEdyYMBYomHuuTRYRCMdmFKeD2/Or8eqL1NrH+AFSf2nA33rfb+ApjMzeCMGnqQDxWj9utG/gH4oKUzWT9PL/FaQEEUAkjBEiq3cNXFfFS2kj8K2/wA8bFrxQBnr8prvALVs5MfWuc8b29k+iRCRISv2gfefA6H3o6jR5DbeHb240ZdRAt9oUlvm549qq6fosupM8UEccmzDHdIV/UV1o0OwcbIo3VCOkV0cflmn2Ph6azeSSwW6XCkt+8HbHtyaHdsvoYT+Gr5otn2S3Mwc/cm6r2zmqreHtTjUIbUFlJ6Sqa6aWz1tbh5Uurk4ztR405qvOniNIGnby/LjUly6oCB69aLSC6OYOi6kLg5sZQFB6MDn8KgutNvUhBayuNvPRa3z4inZXG+AtjklOlKmrXDwtgWzEE9QRninqJsqeKIbhY9PR4XDRwxqSEP90n+tc2SsilCXQn1FeqeILg7oAbWBuEHLHrsHvWRsGN0unQMDxzg/1oQLY8/MGQFWRsZ64qYriEDeTgYq1qxYajL5Nskag42KMAVXZ1+zgFBu2859abbaGkkyigcMr+YAveo7g+dG4Rxu75GKnI/hYEDvUEiqgbylPTvmqWoM7C8vVn8JaXrLgtLF/oF0Rz8y/cJ+q8fhWN/bVvtH3lGOOlW/Bkg1JNR8N3HCalF+5B7TLyn+FczcWxt5GikjdXiJVwTyCDgina71Fe2xqalqNteRRhV5XqXAqgxdl2xxEgd+KakEcqISzDjjGKWTYrlRvx05FJ6aD9T6E8OhT4Y0oAYP2WP/ANBrTReKy/Dhx4X0rGcfZY/5VrDP0rlm/eCOxKgAAFGB04ojzt96cevAqRnz+XtR0gf8ZTTfMth0tgfq7VIbeEf8vY/CI/40LbQOQouJWYnACxj/ABrt1NCHzoAeLWP8yf60NKpik2QonA+ZRz1FbsPg7UZ5FjSF97dFaeFSf/HqoanpS6XBKslzavOAP3SXaSMOR2X/ABpPYLodZ6Ff61dXX2JI5GR8bWkAdyWOFUHq3PSqGoW8tjcS2d1Hie3do5EYj5WHUcV6Z8NrWO2uJdSmUeVZRTX0hPqAQv8AM15Tc3z39xLc4PmzSPIe7EsSev40raBzalBZHF0exJBxjFXBcSD+PH40WWkX1xe7hp9/KhI5hs3kz+GOa7bRvAhv5As9prtsTnDPo4VeBnkluKIlNo4o3c2f9ew/4HSG6kPWZj/wKusutHs7exvJIWvxNbIWKTxRIAQAcEAE965Y38/Z8fQAVVxXTI1mkOcO5+mTTh5zdFkP/ATS/wBoXA/5bN+dJ9tmP/LZ/wDvo0wHiG4PSGY/8ANSC1uevkSflioPPlb+J2/M04GZv4JT/wABNAE4tLnvCw+rAf1pRaT91QfWQf41F5Vx1MEv/fNOFtckf6pvxYD+tFgJvskneSAfWSlFsQfmngX3BJ/pUIt5++xf96QCnC2fPMkQ+r0WC5KYEH/L1GfojUeVEOtx+Uf/ANemeRjrPF+GT/SgxRjrcAn2Q0rDuPCwjrK5+iD/ABo/cf35T+ApoSHH+ucn2Qf40YgHV5T+AFAg/wBH/wCmp/4EP8KbugH8Dn6yGgm3HRZD9W/+tTS8HaI/99mgYpkTtF+bGqeoEfZ42VAG85Mcn1q0XT/niv1JP+NVL0qYYgFUEzp/OkJn1FAreTF/1zX+Qp/ln2/OoYWPlR/7i/yFTBqyaATyueWFL5Q/v0nel3EmkALAv979Kd5SKepoBxSM5HNMQ7ag9c0Armot/wCtKp44oAmyo7cVFNDFcxmOaNHjPVHGQacOnNOUAigBlvbw2sO23iWFe6xjaD+VBJU5DN/32f8AGpCcKAKiPNO9hWA84JAJ9TQTnrg/UZpCD60hBxilzMLDgcCmMcnvSj7tHencB6KDjPrXGNealda5fpdHyY4hsgTd8mTkAkdQentzXZggDnGcVja3p738O+OQpJGDgj+IelHNYLXOTsdU1PT98cWn2rmI+U7SXe3DqADx+tLZajqcd9LcQ6lbJK42yROpkXP8qu6dov26+kub+UyfIIwgGDx3J79PSt6Lw7p0OSsHJ9WNU532JUe5fV98aMSCSBnHTNDE5oEaxIFHQUwkY61mURuxzwaYSTmnMyg5zULuO1IB6gHJNMkYA9aj8ztUMkwB/Gk2NIe75OKiZgDnIpC6nmoHcZ5qRj85YfWnRsBJk9yagDndTXlCsMdaaA1ll7d6XOaprLnr3qTzMDNarUglI5z6VMlVvOGOalicE9aQEhUA8GseQ/63n/lq/wDOtcnJrIJ+aXI/5avz+NDJlsQq3zDnHNXJAVwQ5OR9KqgBpVAOOe9azQRPGBu2t/C3b3zUt2M2VTtaJvlOccc0y5OCgGCMdulSTxxx7tsisCOMHNQ3ny+Xt3dOrKRSvroBZtt4t1fGV6gVKGaQbRHg55IrOivbhFwrjA6ArU6anNj5ljI/KmkgsXRE6x8BuncVSKlSQRg1OupFxho/1qF3DsSOKpWsIZtOeKcBzkilBoyaYg2jtUitx1HFNB9qcrZoAfwRRk5Bo3jPTHvS/L6c+tMAzlulPGMe9MHr0p3HqKBj1rkfiRz4bhBAObpev0NdcBXH/EpA3hqBWUkG7X7p9jQhrc83hk2OqGFyCCN4PtWlpuofZEn/ANZkx85+q1hqQJCmHHuOO1aelQxNDdLJPN5SwmRkC/M20g8f59atFPY6CDV7PyQW89rgZynyhOvr1PGKqarrqRaZMAFQkYB29KLW2tNLkkk1uw822KJLstZ8Swh/u5LcEevfmua8Qajp97dsunwvHbqcBZpN+fqeKqxKMtmJdmdkK4OcDoKazfuj5bnGOzUwl2nYGMeUeMjv+NRzlYIT5ak7gSec1Ni7nS+J724a7gVZZF2+Wv3j/cHNZTarqCAr9qkHPc5q34ibfeLu6fuj09YlrJlmSSMOMqejZFKwJjpbu4di7s0jnqW60jO8sfJC7uTTA4ZfvZ+tRukplyGAXjvTSB6EwjCnfu9yMU1izhlU49z0p2d+5VKk4PAIqKMOv3lIXtkd6Bi288tjdQ3Ecm2WJw6MOxBzXUeMoVv47bxHYRr5GoLmfH/LOcfeH49a5aYA7SRyK6jwdqNtLFceG9Uk26fqBwjt/wAsZv4XH40XE0cynnAqoj3Zx0p7qzchRkdyOtWdTsrrRdVm0+8iaO4gbaT0z6Eex61RkuEDFWDe/FGrYaWPoPwywHhnSxg/8esf8q2Ae3asfw4mzw3pvY/ZU/lWrGPl96457jWxPHytPOOnempnbTiMjmkB4fo+mxyagg1C3aSDBJRJgpP4jNes6D4U8KT+H31ddBiZ4ix2STO+NozkkmvFYbueCQSQs4f1C5rd0fWdZW3ubX7ddxWboTJH0V/XNdUk3sW7m9438XL4YubE6d4b0SE3Nqtws0kPmMN3Bxz0rgbTVLvWJbsPFaRLcxYKw26xjhgcLjof5113hfwld63fC9Nxb3W0n/RfMHmrGvcbhhRzxXcXOo+FfDGl3dnqegPb263CxyY2ySO7LneGHPA9KIq2j3IKMtrcaX8JtUaC2llutTkSziRFO4r0J45x96vNLTwv4oPnXWmadei4sRv/AHER3I2cYHv7da9RvvFseg6hPaaTp8yBZEiWW4umkzlchgDnA5Faqy2E+ky31xb65Bc7S8lzY7liEnXK/NjPqTWgzkNG1fxn4f8AD17ceJbrVbee4mto7IXLYzl8vj0+UGtbx54qtdT1rToNNvpXt0jlLshZQ7ZGeO+K4bVb/S9SVYvtOo3OpmcMjXc+9UQZLfKD1OOtRRX32XxJaOFyZNMlUdwpdiC35UrAZmq6xcC+v7dWBheVwykcMPesn7QoPEEI/wCACrF4LeTVbrCyOTK3Af39q1bXwlqt5AJ7fQryWI9G2OQaOaxokjE+2PzhIx9EFAvpuzY+gArom8DeJAoKeFrxs/8ATEn+tLH4F8VuxC+G5FIOMMig/qaal5hoc2b6XvMf++qUXcjf8tXP4k13sHwp8byjH9n2sS8femQfyrWtvg14ocDz9RsLcHrh2b+QqieZHloaZxwsrD2UmnLFcN0hlI+letf8KS1Ug7/ENoPojf41zWs/C7xHpckrQCO+t0xiaJx8xPbbnNDEpI4zybk9YiPqwH9aUQT9/LH+9IKsaho+raVcC31CxntpWUMqygDcD3HrUUen3s3+rt5H/wB0Z/lSuVcZ5L95YR/wIn+lO8oAf8fCfgprQh8Ma7P/AKvSrth6rC5/pV2PwH4ok5Gi32PXyG/rigLmGIo/+e7fgn/16QpAP+Wkp/AYrpk+HPiluujXv/fsD+Zp/wDwrTxT30S9P/AkH9aLBzLucqfIH8MmfUv/APWoLxDpF+bmuqPw48UoM/8ACP3jf8DX/Gq0vgbxPFkt4YvzjuELfyNIOZHN7l/54oPeq93tZIV2opM6dB71tz6DrNqCZ9DvIgO7Wrf4Vj3wMYgSRPLbz0yGXaevvSuO59NQnMMef7i/yFS569qrwN+7j9Nq4/IVKOTWbAeCfWnqPTvUQ44p2/FIB7Pg1Exz16UZyaP6UgEzTt2Dimbs9KQrzmgCbcOvP505XzUAFKr80BYnZ8AUm8beTULElhgE8dqDFI38GPxobYh5f8qN+cAd6YLOZ6njsJAck/nQoyYNoAB60HGamFl6t+tOFnGOpzVqDJ5kQbR3NRgKxI7VeEEQ7E/jS+RF/wA8xVcjFzGKtmkMzOhwG7Yqbc2cBScVqhEHRF/KnDA6AflRyBzGK6zucrFTDaXTdIyK380lHIhcxz50u7bPAFKNHujySMVvEZNcHrOsXk2oTWySXttdxXYEJjlCxeX0HHUk9TnvT9mhczN4aHcE5Mi0jeHZGbJlGc1tWbvJZwvKQZCg3EdCe5qcUezQczOfPh6U8eZ+WKYfDcnXzT+ldVA3luDRcMGlOMfUd6PZxDnZyR8OSjpIc/QVBJ4bnLZEn/jtdbRij2cQ52cl/Y9zGfvKcexFRy2FyoJVFJ9Aa65kypJ4Ud/f0rOlJJ4GabgkCkzm2iliUiRGUn24qS3ftzx0rbcKqM0hCxjqW6Vg+dEZnMedmTjNZyVi1qWwwJxWQSWkkGMfvXH61oB1Yg9Dn86zN6+ZKc5HmN+eakmQ9f8AWYwDn171oxqnmodq7QOT1zWSpHmKc8Z5xWqLmJWIM4dD6Zz9KmV3sZskuMi3bGNp6j1qDV3Dyw7SeEwc9PwqOa7RldF3YbsegqC4n88xjG3aMcnOazjFrcfQjzgdB+NNB9cU/wBuKYQc81YEsZORU2faoUAz3zU2CKpCYoNOHSmY5p4BAqiRQeacDjpTB1pwPNMCQYoz+NNAx0NLg59aAHg4HHejv3zQOB9KD0oGSKx4rjfibIw8O23yk/6WvTr90116tz3xXE/FSUR+GLZjux9rXlev3TQhrc8xe7BmMQaRTjv9K6fwrd6bo4udT13dcJGmba0IObh+w9lHU1yem6lb22p2s1xALuKNw7W0pwsoHYkdvWmapqs2pXjzokcYZifLT7o+ntWqVhvUu6jr9/qMl1LczO73MnmStnHTp+XQDtWdsVgGKl8jn/8AXQ7sVkGwEEYIB606KXy4APLbOaGx2Q8+W7uvlsvYH1oMaxRPkbgRSGURs77m24OR2o8+N7dnV1I5HTB6VIza8SxLHqqKCQMQ85/6ZLWEYQAxZ8rnvyK2NeuEmv1IHQRAfhEtZYbzN6svHtQCWhXaJlX90Ac+1W7WzM08SuypuI3MTjaO5pFZIFA+bbye1PMuEBRsZHXFA7G7YeGtIuI3nbU4oI9xCl5R5nv8mOfzrmb628mSWJWLbHxuUdR2P41siC1n0JbkTf6Uhy2D8nsCOoNZ+87SW25Jz+P40N6iimZytiM5YhSfSomLMfkbn64rWKYVSVGDz6VFOqFQQgBx0Pei47aHUROfG2ipbTMh8QafD+7ct/x9QqPu+7DtXISQ/OwaH5h1GOQantpHtrmC7gdop4iGRlOCCPTvXU6lBaeKLd9TtIhDqka5vLePpL/00Rf5ik/IS0PU9D48PaYADxbR/wAq0QQp71n6JBt0HTm3SIDbofmPtVvLZG1yfrXFJ+8Uti4r5UYHFLuz16VTAc8560odx3/M00wPDGvp+f3rD2zV3S55JftW5y37o9TmqfnQKfltYR9Vz/Ohb10BEapGO+1QK7hs9B+EM4m+IGrxpI7xDTQSGGMHcM8UvxeiJh1RFzlLm3kP0MZqL4TXkNv4jurmZlUTwGIueMnINM+KkwvE8Uyox2w3Fpj6bCKl2uidUem6b4f0670iUyWMEtzdwLMZJEBbf5YC4PbGK5G58LaHNarF4mvtbur8RKJLeyjkWOI4/ugbSfU969F8PfNplk3/AE5wn/xwV5F8ctb1fTPFljBZahcW8D2IYpG2BnewJ/lVND+0bmi+B/CdtfC607wpr1yxUqHufkTBGDyzDtXX2/hrRbQiR/C+n27KmxGuJUJC9cd+K+XB4i16a4WJtb1J07J9qcD8s4pZGuZsmadm9TLMT/Okoobi31PqhtQ0TTORP4bssdf3iZ/TFVZ/iN4atwfO8VacCP4YYy/8s1876H4L1zxE4Gl6e06dDKEIjH/AjgV6Ro3wDvZNr6zrEUCnrFaR7m+m5uP0p69ETaK3Z1Vz8WvCcY/5Dd9P7W9qR/MCs6P4r6JeSGLTtK8Q6kx4wg6/ka6bSPhN4Q0gK39m/bZR/wAtLxvMP5dP0rsra0t7OMRW0EUEY6JEgUfkKfKxcyWxwFlrfia/XFl4Blt485D6jfhPxxgmt22g8XzqPtH9h2SntGkk7L+JKiuooqrEuRk2+m6ghBudXaTHURW6Rj+pq3dadbXlu0U8SuCMEkcmrdFFhXPPPENxD4d1+21W9s4bix2rbFmiBMMfbH45P6V3tt5DQJJbqgidQylFwCDyDTZ7O3uhtnhSVc52uMjP0qcDFCQN3FpKWimISilooATFLiiigAqrdabY3q4u7O3nB7SxK38xVqigDPk0ayflYfLOOqHFZl3o8sCl4m8xB1Hcf410dN71DgmUpNHGigmpb7Yt9MI/u7uAKrFx3/KsHpobrUkFNJ/GmiUVYto1nkwewzj1pLUZCikngE+1WBayN1IX+dXEjVBhVAFKTt7ZrRQ7kc5Atnngkn9KkS0iTsKd5xpPMq1FEuTJBFGO2acNoHCiow2RTs1Vibjt5pCaSigBaKTNFAC0UUd6AClpKMj1FAC0UZFGfY0AGKqT6VZ3Nws8sR8wdwxGfrV0K56RsaURTH+AD6mgBAoAAAAAGAB2pQOaPLcfekRaa2xfvTn6KKAJeg54qJpEB5YVE0luP4Xf6nFNNyq/chQfXmgCTzgfuqzH2FITNj7ioPVzVZ7uZhgPtHovFU5WZvvEn6mlcdi3PdwqMST78dFQdKz59T2j9zDj3c5qJh1qrKcCpbGkUb+6nnOZZCwHQdAKyYLzM7r/ALWKvXLZaudsJA8sjZ4Ln+dYyZaOnjnXAqjM3zMexYnNTRpkCqtxxkDs3WpuKewqPg9alV8HAxVRDtYVMGOaaZm0WNwIpwAJGD+YqFSSelOU4bFFxFhIyeeue9RyA88VYQ7QBUZbJJpiGw5xU+DTE2seRzT92OP1ppCYoBxSr0pQd3pSDPbrVCFHWlB6UCg9c0AOBpQ36Uw4pVPNAEivgYOMUp5P1pMcUhwDQBIoyMVw3xV+XwtbnJXF2vQf7JruENcV8U2z4dtVLAZuh1/3TQtykeQrtkUAMmccZGDQkQCgMASewNJgrdBRsK44olIiAIiZ/p2rVlIaI9kkj7G6Hv1pXDSRxvHKyA5yDnmneYF3NuYEjOKSR5nijMZG3J+9SAcd+597Iykd6Y6t5B2xqeuQp9qczcEbQT7d6j3L5LkKwyTnn2oGamrkNOgP95Dx/wBc1rNXb8wDMpx0xV3VmAvFycD5Of8AgAqqXV4nZJIy4A+vWgEHmuqqRIS3OCaY0t0s+VIKjHIxS4cwKfL3EMR9BxzxSlVWRQysOmKS0HuXdJuGF7LbSY8u7RkP+8OhqoJym5THtIODz1qv8tvdpLG7F0feARxwav3duRfTSCQCOQBwD2zTaEmRRzLnhSBnnAqR7pIwuSVyOnc1WeOUKPK2Nz60wpI0amSI59RSt1HfoXPNQEHPBH8HU/nUsGpT2d2LiyX7PKhyJFHzVUhgedvLiiLEAc9hWhFoaCYvcS7nP8IyAPxoA9c8N61cTxwWd7CyTPEJY+6lD0KnuvqOq/SukIIznrVO00+3v9CsrdwUEcKGORPvRtjqP8O9Y1rrN1pGqf2Tre1cjNvcjhJB7f1Hb6VzSipO6EtDpxjb83WkOfWlVcnj/wDXTxF3JqVEdzwUpbrwrzyN6cCmuE2qj7uT8qJyxNADuzCJljjQ/vJCMKn1Pc+wqsZyvmLbFuVbMpGGYY7eg9q6mzRI29IuDYzP+8KtgERgghcMM7j61u+MblZdC8VA8mSW0bP/AH1XJWqRQIN75lK4KJ0UZU8n19q3tfRNQ163sHLC2uQiuqHBOM8/Xml1QmtT6G8MkNoWmSL917GAj/vgV4x+0GmfE+lN/wBORB/77NeteEr2O08PWlicsLaMRqWPO0DjNcn4m8Ij4hfEq1W6LJpGnWam42nBkZmJCA9s45PpWktdjPaWp4r4N8Ba94yvw2m2/l2SHEl7NkRL7A/xH2Fe++GfhB4c0ERzX0Z1W9XnzLkfu1P+zH0/PNd5Z2dvp9pFaWcEcFvCoSOKNcKo9AKnxTsJzbGxqkcapGqoijCqowAPpT6bjFKDTJFpaSlpiCiiigAooooAKKKKACiiigAooooAKKKKACiml1XqRUEl2FHHWgLE7YAyTgVmX+pbEMcJG48biarXl8x4LcVh3Fzuzg5NS5FqIpbJJ5OT19aQ9OlC8AD0pRyK5pK7N0RMpHSmpJJFKjI5DAN0PtUjgVVnm8llcjdtJyPwxUx0YPY27TU2lRfNjDZHUcVeWW3fs61gae2Y1+lasfQV1GRc8uBuRJj6ij7LEekq1EKeKYh4tF7Sr+dOFsMf6xPzqMU6gVh32X/pon50v2Yd5UptFADvsyd5l/Kl8iIf8tv0ptLQFh3lQf8APRj+FMMVv3MhozSUBYULbj/lmxPuaXfCvSBfxNMNJQFh5m9IkH4Un2iTttH0FMNIaB2HGaRurmoiWPVj+dLTTQA00w080w0gGGmnpSsaYWxQMY1QualZh61XkbikBC9Up24NWZGrOuZcLUsaMq/nEUUrnoqk1zekSNsQ4yD1q54ku/J0qc55fCD8TWdo0mVUEjArFlo7G1IfGDxVS7YBjxzuNS25UYbOBVa7BcggZ+bORzmkKYRKZGAVS3+6M1aaB0GWQqD6iq8DOxADsAO1asVzOpxu3D0YZqopMxZnh0GMNn6UqsGlAA4HrV6byJlyYFVz/EnFQSwQRPmF2YHqG6iiSsCHhiajD4c0o5FRdJaQFpCPSlxzUanHSpt3OOKtEsQH8qkHIqLgkAU/JB5FMQ4Gn5GBmmDn15p2KAHcGl2c9c03djpT0wTQAuGwR/Kkz06in549qcD2oGRhhnOa4z4oL/xTlq24KRdjGRxyp613ICN1A/KuI+Kg2+GLURiMk3YH7zp900LcaPJ2h3zK3lo5C/ejb2qurEx8h0Of6U/y9sqkxHKDkoeOlRFwIlKs65JxurQsTYQ5YyAr/dPah3baqxxqy88D1obz2JHyMvYDr+NOQHYAyMDnmmJCYRSzgMABk801n82IlHI25HNNtx++Y7yuc/SnSbhGdoHQ5wKTGjQ1hc3seQDlI/8A0AVR8tEjZhFk8dCeava0f9Ji9SiZ/wC+RWYJlVXyGUHHI5oBWsOaaNI0BDqecEY/WpFl+dcSYGRgGoC5cKVYN/vCpkjXcGZFOMZI7UWVh6gqyszb9hBznoTV/ifToWYEtEfLbHp2rP8AlZyNpXg96uWbxwOY5HPkTjYxI+6expNisQyRKoG0tgnuKVMhVxJg+/FSXEM8TiMkblJBBI5/OnONyKJYgGAx8vFLpqHXQ0tOJEZB256461fljl8xgISwHPCk1n2QQjlnzgA1qMyPK3+klDnncp/mKQz17Tcx2NqDx+5T+QqLVNNstYs5LS8jLIfmV1+9G3ZlPYitK3gB061IycQpjPXoKzZJTFKQ3GKxtZiexgaTqt34cv00PW3327f8et52Yf09x2+ldk3A4/CsbVdPtdd0x7O4GM8xyAcxt2Yf19RWT4S1W4guZfD+qH/TLbiJic7l9Py5HtWi1RJ5TdXD3dwyrEkUUYdI4YhhUAH8/Umo1xEh8rl2ypf/AID0FSk7/MWMbc78jux/z2pVxbqccygn5uyHb29/eq2OkiliaCNPmVZGkOAx4HA6/wCFaWltdX3ie3up5YmAcf8ALRc/goNY2poBYBDu3lsjJ9cZzU/hIhdesccFX6j1qo66kvc9/wBJuzEWjJGABntjj0rb8I6lFLfanuIDPMq59cLXEvdeTqBUZG6NSefak8I6rjVtTiLciZWHPYjFO5DV2e05DciisOz1A7RzWil2CKpO5k0W6MVEJwacJRTEPopu8Uu4UAOopu4UbhTAdRTd4o3UAOopm+k3mgCSioyx9aTd70ASFgKQuBUJb3ppei47Exk9KiaQ45NQtLjvVeW4A71NxpEskwFZt1eBVOTUVzecdcVh3t3gHmpbLUR1xfFpGGajhJklHovJ+vYVkpOWdnySM4x6mtu2iMUShsbzy31qJSsjRImBPHFODEdqXAxRjNSAyVuKy7mTcdnqDWnNjbj+VYty225TjgnFT1GamnPmJPpW1ERgc1z2mP8Au8ehIrdibIFdBky2pqQGoFNSg0CJKXNMBpaAHZpc0ylzQA7NGaSjNAC5ozTc0ZoAXNJmkJpCaAFJpCaQmmE0AKTTSaQmmM1AxSaYxpGao2agBSajZvekL1C70hg7cGq0kmKJJPSqc0uM0AhJrgDgnFZN9cYjYqcntS3U/XJrnNQ1I2+TnIHUVDGY3iu73TWlqDkkmRh7Dgf1q3oqsV4rkn1BdY1uS4RxtyFRSecCu10pGRFAFZSRSOhtuQB1qvKxWQjPfFWbbsKydQ1O1sbtI7iTYzliGI+UDPc1C1CSNWFgdpI5q8hQYwDVG3zgE88dj/Kr8TAAfLjtWsTCQ8q5HCj8KhcAcEc1YZzmoZj6imxIYox3qEAiQ5FSqAelNKtnAOahDY9RlhzUgHfvUS7lIyMVJ0GAaskVT8xqTdkZPNQbvm71IueMnrQImDAr9OlO60xPTFOxjmmAvBxTlHNMznmnA80XAk6gUA0nQUmcY4oYDwfwriviiCfDVrwpP2scMcZ+U12Yrivin83he2G3d/pa8Zx/CaEUtzybbi5UlHUY5K8gcU2Rh5S5lzkn74pY3VZgn7yMleOcjp3poJeMfNG4ycB+taFiHeBIQiMBkDaeTTGUyKjtuiIyMVM0SIZJvs7jjqppxlLxRmOdk6jDjr/OhsEVg7ZdUI3YPBFIXdUOUx9KsBQrS/IjNtONp7/hVaRRKgPMbLkY60LUGaGqj99Fk4OxTnr/AAiqYQPG/wC9Q4xwRjP51b1Dcbm3Ix9xevT7tQFWW3kcwITlR8nf8qJBEgZTGo/d5XqdtPEambcdwPHFRtNEI4vldDg5796vW7/6XGFlU/MOG9PTmk7oNGVlJYMVkPQ43dqsJFLLCweMMuRyOxoCufNd7dCNhIMfA/SnQPG1q7OrphgOMEd6QydEW+hS2uiY5kysMh43j+6Sf0qFoxB+5aRo3Tja6kH8cVJMiy2sIjuQ3LZDZX06Zq7FNH5UMOrW8sqbflu4gC8foCP4lFJO+gbE+npO8RaPY4xwpIJ/I1cmykrCW0I7cAipYNDkNm97bkXdln/X2x3hf95T8yn2NVpzsuH2XDfe9xQM90sedOteoIhTj8BVW5h8yTPer1on+h24/wCmS/ypjpl/p0NZNakGQ2+3PTIrlfGGbe707WbY7Z45BDIR/EOq5/Ij8a714RIuCK4DxoVWa20yNg88kqyMg6qB0z9SaaumBwI2x71TPIbc/wDQe1J5Jz8468hfw707agJOcn5uv8P/ANenF13BuR/dJ9cdaq51WKWtxf6PI2SemMdT05pnhhT/AG3apjByT+ldHrehC28J3Op3LOk8hXyYQOQCRlmPb2FYPhFCdct2Oedx/SrptEyVmeo6m4iu7d8n/j3UZPesLQL6ODWZ2Icyyy7S275VX6dzn8hWvr+1BBg8+Qp5rmtD8g3V3PdxbreOQbmz1PZQPU+vaonKwRV2euafqWVUFua3be93D7wrznSdQW6UsvyHP3cHHtjPNdJbXDrjPQ1SkTKJ2MV0GxzVpZq5SK7ZSDnitCO8JAOatMhxN8S08SVjx3fHWpluRTuS4mqHpd9ZwuM08T5p3FYvbx60b6qCal82i4rFrfSbveoA+acCTRcLDy4FNeTA60w9M0xye/agY4yVG8mKjZ8Cq8ktJsaQ6SfFUZ7j3pJpuOtZk8x5qWy0gubjg81gajd9VB5qzdXHBwa4jxLr6aeuxPnnbO1Af1PtU3LsdtolsZALmT/VrxH/ALTd2+g7VuDHaszRb6LUdFs7uA/upIlwAOhAwR+ByK0I8k9DgVD3Al/hyc05Tz04700jAHvT14XpTAr3RP3R6VzuoZRw2eQwNdFc8pkdfWuc1UjY30qWNF+wl2zMuepyPxroIH4HNcZp9yGEDZ5K7SPcV1FrLlRW8XdGT3NVW4qUNVRHqZXpiJwacDUIalBoAmzS5qLdShqAJQaM0zNGaBDiaQmm7qYWoGSbqbmmFqaWxQBJuphamF6YWoAkL1GWqMvUbPQMkZ6hZ6Yz1Ez0gHs9QO/XmmPLiqk1wFHWi4ySaUAday7q62g81HdXoUE5rn73UAc/NzUtjsS319hTzxXn3ijVyIjEjfPJxx2HetLWdXWCF3duB+tcJLJJeXDTSnk9vQelABb4RgVByO5NdRpfibULLau8TRr/AASDP69a5tEA6VbjOMZOKUhpdz1DTPGmnT7VuVa2kx1b5k/Mf1qDW9LTW5EeGaPJztIPBUnrXn6q+OFOPVuK1JNQktZ7d4J2Ui3jHyfSoS1CWmqPTNPga2iSPduCqAPwrYj2ha890vxtIu1Ly3Eijjehw35dDXYWGtaffgLBdLv/ALj/ACt+tNRaMGzQPBqKVztzUpjxwc1HIMrSYkRof8cUpbmmdO1IGzUJjY8P85FG/bTQuW69aTqcZ56VVxEwO4+tPXPeo0BH1qVST0NAiVenXNPGT1FISNgLDJ+lCtzg/hVCHdPx9KUdfakVTjnGfal74x2pgOBoI4ox6d6U0AKorhvisceFbf8Adlx9rXIH+6a7la4n4p4/4Ri2+9gXi8j/AHTQilueSwFcptlZRs5VhnPFP2CSMfu45CD1Q47VEso87bvU/JwrjrxQMeWD5QHzZyh4rRloVgsUzsGmQkHg9MU7ezxoU8tx3Ddc00yF2lAlORztfpTdkwWPMaMDnlT7+1IBXjUTuTE6HnJFQzDKAxy/g3Wnuqq85WR4+DwenWm4laBWGyXk8jrTXcGy1ehmeDaCSyL/ACqASBrZ96ujZGcVYuMM9ruJACDp9DUEbbLaQCcFTtHzj/GiQRRFIjNHGySqwIPDfX3qwN8d/GrQZXcMFfTHtUD7liTEIdeeUPH6VZi8oagmXkjO4E8Z/lS6B1K8f2dZX8syqSh9D/LFaSFhZkCeJwXHDfQ+tVFkMhl2TJKShxkc/rTl+a2xLblSCM7cj/61J6jRZldlgh3WqlQWyyZ46emadO8BWA75F/cKRwDjk/jVViqxR+XO8XLduvT0q3K0ssUQLQzsIh1xk9fXBqWtBrVl6wkurG5MlpdNBKQPnikKnkfrWrca5I0jx6lp9regH/XKvlSfmvB/EVieaVuWV4TjC8jI7D8KkuXT7RKuWUgkE9cmnqKyPYbbxVe21rB9r0W4VfLXa6/MCMcdKzrj4iwpJtXTp9w6g4rrrFB/ZtnjH+oT/wBBFVp7OCSQl4InPqUFRcixxd5451K7QpaxRWanjf8Aff8ACqOkWks1350cFxNcSHL3Mw/lXeiztlPy28Qx6IKmVVUfKoX6DFJtjPBkDJJl1wQCQDz+ddnoehfZootT1CFpZ3+a3gK5A/23/oKzdA0YxRJqN7GC7fNb28ufn/22xzj09a6S5vJNNQyzw+bezjchjgz5Q/vEucZPYVlUm9kehCK3kYvjS7lGg3kKo1zLIytNcMiqsQzwoA5JPc9ulcr4K3S6/EzdFRmHYD/Cug125vNR8P6gQA0USq0xNzHkZPA2qOvoM1l/D+Fn1GSdVbCqEAXr16D1Na4e6i7mdazkrHSeK7podWs48/JJZg8HPQnvWZ4Wt1vpr8u5ASRRySB074qb4lK1rqmmuu/attzu+vSqXgA2zLqN5dAOI5F2R4JZ2wccdMDvSrL3eYmk/fsddcNZaLGkaTRrOcM5YhSo7DGSa6LSrpdQtt8Tg8buvX6VxFxMk10QZCbiU5J+RMn14yaWy8Rf2PqceAPsSttZiCzN6t/ntWEKltGb1IX1PRUkwcGrsM2BtzzWVI8bMkkTxyRyDejxtkMD6VLDIc5zj3rphNSV0czibMcvofzq0kue9Y6S5+tWUn45PFaJktGskvvU6uTg9qy45+OT9KsJNkVVybGgHp4b86orMPWpFlouKxfVuKmDDd909Kz1lz3xUjS7ckHtincVid5OT6Z6VXlmqCSZSTg5qvJOD3pNjUSZ5qrSz4z2qKSYY61TllDd+lJstIdNNx14rNuJwFPODRdXQRfc9BXnfivx5DpqvbWbLLdeoPCmpHsaHirxRbaRAUDB7h+EjB5P/wBavLnup765e4uHLSsck5/zxVCR7y7vmnuDJLK/O4jjB6c1uadp8c8EsszIDDhmGdx2njOB707WJvdnoXww1PC3Oku4wf30Iz0P8Q/rXpqqAB9K8b8PyJpt7Bc2tvcyBXGXEWxAPcmvYo5FdFkBypGQexqH3LtYd1IpzDKgVGrFmyPyFQ3OoWdqN1zdQQr/ANNJAtIQ+5BEfSub1MZjb0p2oeONCgU7bxp2HaGMt+vSuK1j4gRyhltNPbHYzPj9BSaGi/Z3vk3QhJxiQkfQj/61dzYT7kBzXgzeJruTUI5ZBGiK4JVR1H1NetaHqSzQoQw5FbQ2IktTtY5OKnV6y4ZwQOatpKDVEl0PTt9VVkHrUgegCxup4NVg49acJB60AWQwpciq/nDFIZRQInLD1qMtULSiozKKBk5amF6rmamGb3oAslx61G0gqq04HeoWuB60gLhlFRNNzVJ7gDvVWS8AHWgZfecCq0lyB3rLm1ADvWdcamFz8wpNjSNee9AHWsm61IDPNYl3rQ5AbJrm9R8QxxnDzDd/dXk/lSGdBe6pj+KuX1PWkh4Zsseijkmsm51Ke5yI3ESdyPmc/wBBVVRDFkmHzDnl5G+b9KLARTNNqE4ebOB92NecU426x43EL7E/0qYl5FxHJkf88wNpH5dag2c9MHvUspMP3YPCs36CpUkYfdUL9BTVSpFjcigYuWIJzzjqauX7xTTQmBcItvGpyMfMB8361Clu38XFTxxAsAaXUloSEEY4q9GrcHtSpCFxkY+vFTrtAwFzWiZlJI0bHxDqmnALHcGRM/6uUbh/iK3rbxraSALf272zn+NfmX8utcc7SE4A/Kqk0bEE9D70nqTZHq0F5bXse+1njmX1Rs4pxPavIIzNbyCSGZo5B0ZDg1u2XjDUrYKl0EulHd+G/MVk4jsejL0FAUbySBu9a53T/F+mXjKJHa1fuJeR+DCuhSVJI/MQh0Y8MpyKnUViYMMU+JeODUBI2j1qdG+TJppkk2Aynml3DHpTQcKTSoQeOoqkxMlUHaMU5WxTVOOO1OHJ6VQh5AZcng+3FMw2QODT88cmmg88UAO2kDkEVwvxWdY/C9s7FgBdrnb1+6a7sNzgmuG+LPPhe0w+xvtYG4DP8Jp9SkeW3MMKXKBZElBQkBxhgCOD+IqltSCMHY8eW7HOKsuTLKpfY8qxjpweBgVVxujG12iIYjDcg8VZZMS581t8bjbkBuD2qNiCsZkjZDkgbenWnqrSvPHtR1CkYU/N2pgKW8caq8kfJxkZzzSGSyStJ56JKrYB4kHv71C2Y4UEluQCT8yHjtUr5MsvyRvkEEr1qOSREhRSzxtk4/SlfoO3UtXHDWzbgo24Geh4NV8PJZy5iSUArzH16+1OlYuyADdg42/gahieOKCZnSSNsr0+vvTe5Keg0ywRRQjEkfDY7nr+Bq7vkOqqqvFKhZflbGRwOxqF5PMij2ypIuG4kXr+dSuiC/jke3IOV+ZTjPA/Ck2VYrqqqzmS2KYUn5cgH86sqwFsTHMyYI+9x/Kq8UqN56QysMo2AwwBUsPnGBvMjWQZGCPx9KOgmyXEkkCbkjlIY8jB4/Cm3PkHyw8boRGB8pzjr2NKEhaNAwaPk4IGaWXz12rHOrrt6P3/AANSM0rYjGY7gKQFG1sjsPwqa8idppi8Svknlef5VBAg2gywHovzLkc4H4UTxRGeUpI6Pk9RkZ+opB0PoHTwTptmD18iP/0EUkv3jT7AbdOtV6HyU6f7oqCQtvIPOO4qZGaF4oZRwf5U3ccZo39yM1JRx02pJYJ9t1F3iupSDDbTTjBUdGIUcKOw71kWsNnrWqHbHHPLKxZ5ZYJJB7szMQMCuoEUt5Mssa3Ernjclqq4H1boKvXkEyW5sbSCOZZPmmluZyvP91QozgVzJ3dz1HorHHa6r3FgdLtrY22nx5DMqpEJm/vlR8x9h2FM8L6RBpxW0jw+DlmP8T9+e2K9BtPBdx9jLX32G3Ey4ijtIizBuuWdufwFXdP8GzWrhjdoFZQHAi9O6jtmtqbcXZnNOUWro8y+Iemm4ls1ToE2D0zmpP8AhBptO1CaHT9ktvJbxyuM/cyMfzr1HV9N0/ygkixzOnUsOQfWqlhc2lr5x8k+Xbp5jOU2L7AZ7noM1lXdWcl7PRLcVJqOrMbw58ORcWf2rUpPIL8JHCoDbfUntn0q/c+D/COlq81zHFIyD713cFwv0GcfpXNal4immneSUWUBbOUM5dgPTC8Vzep3P2eyG2KeSa7G7/R48bUB469MmvPrYLEVnZTsvItz6sdr/ij7PqMUWiwF7SJuTs2Rkeij+tbWi+KrS/AT7svdSf5etebXCT3UiQJAyM55M1xuP1wKoX0rC53W0xAjG2Mxg5AHvXrYbDqhTUEZSqOTue/xThkBQ8dqsLNg54z3rxDSPHmoacqreAzxA43Zw1dtpvjvS74ALcBHPZ+K6LC0PQEmPc8VYScnGDxXO22pRzDckisMdjVxNQjYgB8exNAWNtZ8nHSpVlPrWSLpOMnmrEdwuM54ouFjVWYL3pkl0MHJrKlvUXgtVSW9AGTIo/Gi4WNr7TngGmSSbUz3rAXWrWE4knUY96xtY+IGmWUbBJBI/QDNAWOmmvkjJ3NWDqviS0sFL3E6qMZwa831Lx1e3MrRWsZVj/E3b8Kp2+h6lr1pdXcyXNxJCVOxRjcDxxQBoa/46udX/wBC0w+SkjbTIx+Zs/yFcWLGT7a8MgmluFYhkjQkk121j4cu7QBzaabalCDuuH8xh+AzXR+IzJYauPs1zfPDeQrPClnCBkMORuAz1BppoTi+px9j4clawju7uzkjRGMR+0ybAB1B56966jw6um2t80M81qY5ozEY7WAkjPAO7p15rV8N6TdajbXOnz6d5KSxGWI3b5Z5V5GR16Z7VlLqlhDB9mGoyyEdYLC2/i9NxxQ23sUkloyV9I8qRoZbK7uBGxQveXgRDjvgdq1dQ1/UbHRYG09rJFjbypRGDII/7uCT07fWrGsb9R0TTdbh0m3iYqYLhtRcxlCvCkjIByKxLe6iFyYL3ULNoJ0MUkFlASoz0bOB0OD36VNncd1Yx7vxBrF4MXGp3DKf4VbYPyFZL4d9zZY+rHJqee3a2uJIJfvxsVP4VGcAcqTSERP06VTmtncEgcetXGkIzgAGqc5Z/vEn6mgehl3FuqMdzj+ddV4O1zYfscjnKfdJ7r/9audki3A1SHm2s6TRHDocginHQUke/WOoBkHNasV0DjmvLvD/AIhW7gDZww4dc/dNdXb6kCBz1rQzsdctwPWpRce9c5Hf/wC1Vhb0etFwsbonHrR9oHrWMLz3pDeD1oCxsm4HrSG5rEN6B/FTTfD1ouKxtG6pjXXvWI9/j+IVC2ogfx0XCxuNde9RNdj1rn5NUAzg5NUp9WKjJZVHqxxRcLHTPegdxVWTUFwfmrjLvxLawg772LPojbv5Vly+KTMHW0tri5ZRuOBt49eeTSuM7qXU1APzVmXGrj+E5rg5fEWozZ2JBED0PLms2e5uLg5nu5pP9kHaPyFJspROxvvEUEJPmXCKf7ucn8hWDdeImkJ8qJ2H96Q7R+XWsVRHGDsQDPemtuPWlcfKLc3t1c8STkKf4Y+B+NVlULnA6/rU4TPU80vlegNFw5SLk9BilCkj3q0kJP5VIIgB0/OlcfLYqrG3YCrC/MP3qh8cc8EfjVhLOaRdwTan99ztX8zUiwW8Z/ezGU+kQwPzP+FIGQrCjAeVjP8Adbhv8DU0dtIBlkKDvu+X+dPE/l/6iJIv9ofM35mpEuZG4m/fDsXPzD6HrQ9QREEjXqS59hgUqMcHZwM9ql8oSf6psn+43B/wNRR7lyCMEEgg/WhImb0JVGGGeTVyHKkb1yPSqyMCegqwCSK1Rzstfa44lOyFAcY45zWZPIJSSVw3rVhmU5yeaqyd8dew70CRF5AI+Vsn2qGSHYfmY1OsbKd0mIx2z1/KnNcR4JWPe3Yv/hUMtMpLA8uTEjYHVj0/OrVnqt1pj5t7mQHGCFPB/OopJZ5Ry5x/dHA/Kq5QjlutSVY6/T/HdwmEvIEnA/ijOx/y6Gut03xNpWpYiguVSY9Yphsb9ev4V5DjBqUy7othwfQntSsS0e6YG3B9KREKnIrx7TfEur6ZhYLtig48uX51/I9Pwrt9D8dQX95DY3sAguJuEZDlSR7dRRYlxZ14xu9qkHTio1wSMU/JHAHFO5Io6n+dNcY6HgU7NIT+XrQA3kHdnJNcT8VZPL8LWrbtv+mL0Gf4TXcLkgYxXD/FZT/wi1sFYAm8Xkjr8poW40eWOMXSymPd8nO04JGORUcqlIwIZ1ZCcpv7jHf0qa4XZdYKn5Y/vKfaqbSkxKUZT8x4kHXgVr1LJtoS6nkCMp2nDKfpUUpZ4owsm5QTw/WpHKpLK+GUkdc5B6VFKzusZRQ/XP51PUYpxLLKGjKAg4YHrUTM0cCq0gYZPDDNTsMs4QlDg4z0qKRC0K+YqucnkHtTWrG1oSNjzOc48zt/u02OYC1lxOR935W6dadKNnlnONxz+lRP88DEBX6dOtN7koJGAgjPlAjByU6danVf9NjdZmjyVO09Og7iqiNGsUeC6HnPfFXMzG8UDa6bl47j+tS9ykJHvfzG2xSttYArjJ/KnIqy27KQ0LAj39ajjigikkbbJG2w9eath2a3JWVG+YcH/wCvRdCHRCUW6DzUlG4/e5P60lwU2qJImHyjhTjFRyyCOKPzISpy33T9PWnuRIkbRTBVKD5WOPX8KTT3C+mhet5P3n7qVl6Z6jHAq1ctMXbKB1LY3YGf0qnbKypl4gRx8w/+tUrzQmZssyNnrjIP5UWGz6Ethi0gHYRIOvbaKqyfLIT6mrFoc2kPp5S9f90VBIAzn0rGZESJm3cVJjCikH50pPBGai5diVbl7K0iiMam4kXMoluFTyx6E+v06VWsLuOe7aC0vdNt3UFnaCMymMDqSx4rn7ZNN+2gtYWwuJX63twZJHY/7IPJq/qF2lqo06zvltJg3+k/YrYZJ7ICOw/nUqCR2tvYuatqN5qE+yzvdYMEahAIQIFPqSx5JNatuj2likis4uCv7v7ROX57sT3rltP0CO/ula9j1B41G+Se8lKhV9cCnXWoareXjFb3TbGyQ7IEH7x1QdM9s963i1YxcOli9qJvrmIKl5cA4/1dnHgk/wC8e9ZutWM+lafHpcNsLgOfPu5r27wDIein1Cj9a2NLhlt4JNXkvLq+8n5Yo8bUaTtj6da5fUJPLdpZLfTLd2JZmvLnzGJPU7c/0ouylEr6bpsupXYjN9ZxxRqZrgWkOdsa8n5yPwrm9Xu5dVu5bpdKvDEzfIJpPLQKOAMfSuw1LUIdK0GLT57qV7zUAJz9ggClYf4V7Yyeea5v7NLd3EUNvotxI8rBUN9c4yT04GKqz7Euz6mIsT2OmT38q21q0pNvb+WC53dWOfYfzrn3gknzsF3P9E2LXq2uHT7KWCwS7toY7SPYVji3MJP4iPTn3qhotpa6pqY3w3c8ECtO8z/KnyjOMd8nAxRz6h7O6vc8zv8AT2tikLLGjIo3BnyQx5IqglqzykIS+0FjsFdzd6dd3d5JcvZ2Vo0zlibiTc2Sc9Of5Vdm8OvpPh28ur+aV3uWS3jEMWME/MdufaqTIcdDz231LU7A5iuJY/q1bNr411mALJI/mgnAJHWrcXht2TemkShf+el5JtH15xXST+GoYNG0tWu7e2Z42dzEm8Ek/wAOO3vmqk0hRjJuxhD4jamqANake/Sn/wDCydTiO142HHrWtYeFrC4uYglvd3ZMgXfIdq+54zx+NXNS0CMatduLbTLZfNKrNOwZmA4BC8kflUc8TX2cjnU8ba9qrGKzsmY4J3ZPQVWl1PxFN/rri3twf+ej8j8K9D0extZvtkIu5ZyLOQYii2KoIxkZ6n04qla+EtNt4kb+yy4x/rryXao+o4FHOh+zdzkRolze6JHfy6rcSCS4MOIUOGwM4HSrNl4VWLZL/Zc7qGB8y6l8sfU9K7qbyrHwrCLe/gs4ReMrNZpkH5fujHf3zWDJHp2oOEW11PUZQf4m2g/lk/rT3ZOiJ9d0qOz1+6WPUNPsYXIZAkPmS8qD2H9a0fCNpDPPqVmJdQvzc2bjMw8uPK/MAvXBOMZrS8TAw6jFJANNtQ9vGfOuQpk4GMDOTxjsKreHdWtE8SadFLqdzdyvL5RVFKxtuGMYOOPwp8zvYXKrXMd5b61Vf3Gkadx/y8y+a/5ZP8q6BNQTVfB9lcvqdzcy2c7W0z2UW3eT8y8cYGOM4rMn0SCxv7mKHQIvLimZPPvJCQeTyMkLj8619LUX2mapoq38EcksImjFiBmLZ94jbgHj3pPltZD95aso29+ml3sV/FpnkvG4YTXl3gj1+XjtmpfEt1YaLqUkH257OKYedHHZQYZ1bkfMMA9+9ZFto2myTERWF/qko6tI2FPrkKCf1rob6PUrrw9by2b2lnd2D+RKWAYpEfu4PJFTHl2LlzfEP8NXEGswXWitpl3JaXMPmi4vgQplXoO2M+xrPfU7GwLK15YW8ina0drGHZSO2QOv41nx2SRXMN9d6ze3k8TiRTHwoYHPVsn8hW1rOlqLxNTsNJtNl8gnaeYfcc/eU7iAOfanJx6CipJ69TkPEHk38C6ta+ax3+VcF1wc/wALfj0rnvmb1rvHmEqy22oalBKk6GLyYBuCHscgBRg81xskPkSPFJksjFSegOKm4NalQxs5wKja2A+83NWmmjUEcD/d5qnJcc/Kn/fRos2P3URmNOigsaja2J5ICj/aOKeZZGGNxA9F4qMRk0KIc3ZDFiNrL51rPsl9hkN7GtlfEV5p7ItzZiZWXcskD8MPXB/lWSUIPNXLaaNkNrM4VGOY5P8Anm/v7Hofzq+YhwubsHjGyIAkgu4j7x5H6GrC+MtN3Y82Ye5iOK5N2eKRo3Uq6nBU9jTNxzwmfrRcOU7H/hM7DPEsx/7ZGlPjKzP3RcNx/wA88Vxys69MA/SnKZXOBlj7DNHMHIzq28XRH7sE34kD+tRt4rGOI1/77J/kK5vbKn33RPYnn8hSNNEo+UO59/lH+NNMm1jXm8T6hIxWC3hGTgMxPP8AKqzapr02D5sUSeoQAfrWf582PkUIPVev51A+9m+dize5zQFkX5J7ts+fq07/AOzFwPzqrKYXbJj8wjvM5c/keKi3OOBkVGVbPPei4WJPMIXGQMdAAOKTznV1ZGKFTkEHkU3aB2zQVyPSlcLJE3mx3RPnbYZj1l/hf/eA6H3H41XmieF/LlUq3XHr7j1HvQFwenFWIbjavlTIJYM52E4K+6nt/KlYaZTCkngU8xHHLYrQ+wTPEbiIbrbPLkY2/wC96fypMW0SkuzSN6IOPzNLUrTqVkt0AyzZ9KsJbkJuEeF/vOdo/WmPeNn9zGkeOjY3N+ZqNg8v7yRmY/3nOc0cj6j9olsWP9Fi5eRpT3WIf1P9BQLzBxBCkX+0fmb8zVYDj29acoUkGnZIm7kTHdM++V2dvVjmpFjGOlMUYp4b8KQWHeWADjrTdh5PApysB0z+NDZb2oCwzAPUE0+Irt2yJkZ+8Dgj/GpobcNyT16Y70iKqKxbA5I56/lQmTOOg4IBzGdw9+CPwqRVaQEgEjue1RGdFb5UBPYtzSyXRl2iclsdCpwR/jV3MWhWeJRjO4+g6fnUPnMCdo2g+n+NKU4LRnzAOoA5H1FQmTjgU2xKIrkY5/GoSyjoKRnZgeMVEzDoagqw4vk9aYxOKTPFQTXKRqctmkMkLc+9RyTJEMs34VTD3N0C0a7Y+7scL+dOSCPuTM3qeEH4dTTsA43Us5xbphB1c8AfjVnTJ3s9Riuv9dJGcgtwB9KRYjJjdzjoAMAfQVKqxoeTvPov+NJhY9P0nxxp11tiuS9s+BzIMqfxHSurimjmjWSN1dG6MpyD+NeDNI7jbwF9BwKtafqd9pknmWV3JAe6q3yn6jpQomTR7oDmnH5ec8V53pPxEkjITVLUSDvLBwfxU8flXZ6frul6qgNpeRyHvGTtcfUGgVjTQAKPSuJ+JaB9CsU+UKb1QwPptNdqvYVyHxFjEuhWpYD5Lnfg/wC6aBx3PI7oI2pbzvU4Iz1HSqvkkxKH2yc8EHBqZ5FN0QC8bMpIB5HSohE7wASjJ3HDJWjLsIfvybSVOD94cGghhEjFMjnlO1OXHmuqOJDzlGFErLG0YbfEx9sjrSDYYrhncK+SAflYdKbKNyLvUgjOCOlOUP5kpYJIMHlevWkYAxKVYrkng0NWY1qia8OxbU7QwK9CKqho9rLsMZYA5ByK24bOK9vrK3mlWNGT77ttA/GqOsWEOn30sVpdpcwH7king46iraM0ymQdikMrgg8Hv+dO85RqCBomUbhhh9KhBOxdynAJGRVkENMMSYz/AAn6dqg1CLeS4WZJE2E7W4/Q1K4jS0+eJlBI+6frzzUCldshZONp+7xU8fzWzCKTHzDhuP8A61ITJowq2cfk3A5ZvlcY9Pwp02Ake+3GAnLJxzz6cVF5ZECedEchjynGP6U5127DFOUOwY3cfqOKTtcSRdhaJGKiVkY4yGHt6irM8Dl8NGkihh8y4OPyqOJCwO+FX6ZZfp6inSvF9qcB2jffjkZH5ij0Hbue/Wx/0WHjkRr/ACqJvmbFPgcfZosNg+WvB+lNOM571jIlDWxx2NMycdOlKWxkEGmkg98VFijAbTo/Dtsl1pWmWUGqSf6uS7m3fZ07scnknoOPesxINUutqTeIW/eNhYtNgxkn34p8lx4h1N3mj0aOJJGz59/IFAH/AAIgYrX0O1l0W1l1bVtRtZJbgGKxS2XeiHu/GM4rdKSV2dHu3KmoTSaHbPoVhZXeoybhJe3dzIQGk7JkdQPQHrUOmHXL6+it7f8As6yklOPkjDMo7nJzjFTrbWtzcoH/ALRvZGy2SMLn6DJrVktrjSdAaaG2t7TULzKKZWx5Ufdjnkk+lSm5Mtx5FuYPifVYdavVtLU6leW9ovkxi3XCyEfecnuSfaq/h/w99p1VPtejxW1lCPNuJLmTe+0dsZ4z9KfNA6Q4vNedht4hts4/TArVWzk0PQltbLSpLiXUv3sxlJ3lB90Er0+mavmSM+VmDqt493q1xPd6y8cUjfJFZxHhegXccZwKvaDo8ERu9egs9RZrOItbzzkBpJDwAoPA+tWBZ6yqocafpo9FVQwH15aneLHtdO0ay0TU7+9nuHb7VctCMlyfugljwB6YpQfM9Spx5YnLma+BZprnSNPduWJAkkJ79NxzWpbNBbeF7i7utTvb77fL9mjaNSvyry20Ht0GcVSs9MSdQ2neGXlBOBLeOxX8vlFdBrtwNPkttNi1ezsYrSEI6Qr8xc8vhVHHPHWtZcttCFzN6nPR2ErJ5lp4f2qOkt7IQP1wK3tda+Oh6VZy6ylrMUM07RITuJ4AULxgDvmsi0Ww1jWLaz82/wBRmmcJuchFHqecnArb1Y6zd6tMLLTLVIIT5MU86gZVeBjccfpWabSLlZuxyqaNZXEnKajqTlgNznaCc+2Tj8a6HX7LVYNV+z2i2Nra28KRLLOVzgDoM5P6Vc8P6feTeIbQ32tJII5PNa2gYlSF5IO0BQKybq9s7/Vru6gsLu8mlmZiS2F69gozT5nvuHKr22JdG0r7Rr1l9u1ua7kSUOIY1bZ8vPJOOOOwqdreC4mmnh0aSR3csZLhztJJ9sD9a0PDttqBu7mVrCCzjS2kKDaA27HBJJLYFYUmmrO3manrk07D/llCpYfm2B+lJ6rUa0ehu6WlwlvqiCe0gcW3CwYJiyfvHbz+tYr6Np003+lTX95L/FtOAfzya3NEitbXStXNhYSOTCoJmYv5g3dMDAqrNe6ogVbm8ttLix9xcI2O3Cgmkk+g7q+ppfYhbeEY/L0+C28u6yq3RyEBX73z96w7zUbQRlbzXvMH/PG0Qtj8sLWnHHYah4J1AyTz30cd5GxYAoScerZJrIg05yvmWWjxRgdJJhux+L8Vfur4iFd/Ca2pw6dqOmaJe22lT6gWtPLQSORgKcfMF7/jVHzLvTWQtNpmkopBKR7d+M9Ply361qS6a2s+FbbztTREtrtlneB9ykEcLhcA/wAqyYNH0WwJ2Q3l47f3pBGrn325P60pNJ7jhFtbF/xrpGmz62by7N263EaTRxR4AwRjgnP6CneG7ZdO1izu7XRvIg37JbiZmPyMMHDNgfkK09fXW73w/pNzpZhsJU3QTM5VPLQfdwz84+lcZLpEU779Y8SzXci8lLZWlwf958D8hVJdWybu3KlqaXiGxvYdXuLXVfEZSCJyEtoAzMUP3cquAOMdTVrwi+lpfT6ZDDcSR38RidpmCqWHK/KvI+ua1tTSz1aGy1ZbE3MtxEI2aUluU45VeCaqLb60vMSRWEEfOAFiUY55A5NYyn71jWMLwuzmJR4sm8wLaWuk26kq0m1YhwcfebLH8K29OtIr7wndWGo366pLayG7i8gncoxhlDN1o8VSWFlqRu724uXS6jEyxRICCO/zNwBn0rK0LxERrMUul6AxhLhJX5kbYTyM8KOKtNvRLQhpdXqR2t75yEaP4eWWQ8B5d0xX3zworG8R2N4hjv7pI1uJDsuFR1ba3YnbwMjt7V12toEvZRNq8cFm2XhRizEpnsi8e1Yur2lvbaaVKysZgCGf5fL6EMVHr0xmld32HZWvc4ogmomwOlWJFdGZG4ZTgioT781RBHlj0AFMJbPLflT+Xbaqlj6AZqT7MVwZmSIf7R5/Ic0rFJlZjn1NKIycZGM1aElqnRZJSPX5B/U0G7lxiJUiB7oOfzPNNITaLcdpJfWwzE32iFfkZhjzEHbnqR+o+lVvLiAyZA3/AFzGf16UyN5fNWTzH8xTlWzyD61cuYxNEbyNQASBMg6Ix7/7p/nxSaBMrEoo+SIfVzn/AOtRuZlwXIHtxSBGPRTTxCB1OPamrINWQlFHXNAQnHGB6mpcqOAv40m4nii4rERXn79IUA6fmalMbnBoEZJxQBEI8mlEag4bJ+lXI7KWRdyKdv8AePA/M08W9vGP3lxvP92IZ/U8UXCxQKqM4UAe9KltLKpKodvdjwv5mrhljT/UwIpHRm+Y/rx+lQSGSY5dmb6nNMViBooY/vzbz/diGf1PFNE23/UxIh/vEb2/X/CnmLmhYmY8CmTqIst1FMJ1kYOOMk5+ox6e1TLFBfD9yFhuf+eJOEf/AHSeh/2T+FRGHA560hRFXH3jSuirPqQNG8bsjKVdThlYYINOWJj1q8LtJ1Ed8GfHCzqMyJ7H+8vsefQ1HcwS26o2VeGT/VzIcq/t7H2PNF2JJFUqFByMn604RuOSDj2FM5B75pxdiAuTQHoSZ2nBPT3pRnr0pnkMB85CDrz1/KpA6R8Abvd/8KTKRNCry/cQtjqew/GrKxxL/rGMh/ux8D8T/hVE3DEAbjjsO1ODu3U/hUjuixLNIRtjxGnoo/rUByF5NOcgL8xqd4v9HVsdRVIzqPQqjr0pCMk0FSTSZ29TVGQucHjOfWnGUOD5qBj/AHxw3/16gdxzjpVSa9SMcHcf0oBMtyDCFlYMo6+o/CqUtxGnJ/M9KhZri5QEgRRn+JxgH6DqakS3iMheEGZh/FKOn0WlYpalZpZ51yibYz/G3A/D1p8dvEmG2md/78nCj6Dv+NW1jMkgzl29+1SERJkMdzf3V7fjSuOyRXKPMwLEyEcD0H4U/bHH975m9F7fjQ7u3yg7V/ur0/8Ar1GExQS2Od3cY4C/3V6f/XoHbtSjGKcFJpiAcjnmlxzSqnPpQQaAsOC0obBBBII6EHBFM3c0ZzQI6LTvGesaeFTz/tMI42T88ezdRVjxN4ti1/RkhFs0MqsSys4w2Rjg1y2M8DJqKcjyyOposgSINpR1UsVwnCyD27GmgjyELq0XzHlORS5NucyMS2MeUP6+lNEyNsAXycH+D5lP1BpjuI8eHlIUPj+79ajO9lTZIMZ5Vx71aZFkaaWNcqeR5ZyQM+h5qLDyeWU2yA+vDdaNUO5EwEXmu8bR8feXoeaGO6CMqyyZ3dRzTmHEwSUqR1D9OtRyEJbxCSHrkkpxg5/Kl0Hsxb27WZoVRSNgAYHvUcknnqMIoVOgUnvSsgE7/MM56GmsqhMspwSOlO9xWW4DbsABKnnjrUqxSfaf9XuTIG5f4aREZ4lKlW4PB6/lViFkfUlRt8Mu7g4yDx+YpDKsUaJvKyFcKc7hVqMfuCSikEjlf/rU+JZXWXzFS4BjOCv3uo/GmJHEtu3lu8Z3j73OOvpSYWHqwWJCjlPvdelE7sAjPEHXbyw/xFDrL5UZKrIOeV5/lSHbhGSQxnYOD/iKkC3HGrSGSOVo2OOD9PUVbdZjPukiSWPeOQORz6jmoI3lRiXhSRMjkde3cUNLFLqJCyPCwlwB1B59RVq4tD6BSVWgj3KCNijGM9qawVuVJB9v8KqRvthQeiAfpTllA/8A1VzuYuUkbf2Ct9eKj3FRh0YD1xUkcqkDmpVPU5/Ci6GcBpHhjTNa1JluLzU71IlMk87nYkajr1yefSpb7Wdc1K5X7BpEVpYRKI7ZrmMDbGOn3jgevSt7VdQj0nSLfR31ezt7ggPfOg2sW7IFUZAFcjdalopkVRNe6hOWwqhdgY+nOTXQ5Sej1N1GO97G1pNprGs3ch1HxERZ2w8y4S2bChByRlQABUWoeLbPVrtpbbTLu7xhY1JwqoOgAXJroL37TYaIml2mmQrJcIJLwN8yr/dQk4BPrWE155MQW81e1tgOPItzuP5IP60vJoLa3TLvh621S71JZJ9NttO0+P8AeTuVG8qOcfNk81a1TxJpslzLLNqDTK5+WKBCwCjoATgUXUdroujmylMkk2oKJJvm2SGP+FT1Iz6VkIskeXsdLgiC9HdN2Pxepm09C4J3vc2PD+p2ep6ptGnMltGvmSTTtk8dAABjJqpqV5qlxd3N5NcWWmh2yhkKCVl7Z6npS6kz2XhqOC+vobe4vH3buX2oPQLXKFPDcL5kl1C8f/YUQqfzyauNK6JlU11N3ShBe6hLcXGrPdmyjN1JlWKKF9yfXHasZXW/uJZbDQp7m5lYuZJy0pJPfAwBXTaUr2/h3dpGhhLi/k5BBl/cp0LFvU/ypJ01aRNmp61FaoOsKScj/gKVMmoOyHFOerJ/C1rq9i15qGrG3sbG1tmIjUIu124BYLzx71h3Op+H4uXuLy+kznKLsGf95uf0rpHTSdK8CmOcXN5FqVxk7G8lpFT35IXP4msKD7c6ltF8O21so6SmIyEf8Dk4q/dduYlcyb5Td8ISrdware22l+T5MGyNnZneRm7DOBj1xVdrfUIo8XOp21pGvWJG/wDZUHNXoLmbTfBUkviK/HmXd38hU+Z8qjoNvHWudn13RYiPJtLu5OPladhGhP8AujJqZxbdooqnJauTOg0hrK00nXtRR5rgpbhHOwRhgT0XqfzrGsru/vIybHRUtlHSZ49+P+BPx+ldN4flvLnwZdTx2kVo8twERQmwbR1JLdfqaozw22AdQ1SORgMmOPMpz+HFKXuqzWo4e8209B+n2923h3Wzqt6ki7Y1BibfsGeeBxk1ig6b5rOLe4u5TxunbaD+Ayf1rqLZ7K28G6pPDbvLEJEXZM2N54/u9KxUuPEFwhXT7OOyiYYDxxCMEe7tQ7sV0mzU023vn8HaotnZJZSmRDAMeWPc5b+dczP4fluXJ1PXUcdDFb7pz+ZwtdVodu8ei62L/U0umKI8hiYzGMA+vQ/hWK+qafCMW9g82Dwbh8A/8BX/ABpuTVrCiotu5qaVBY6b4K1OLToXuRHMshW553E4GcL/ACrLSHxNex7lAsLbHQKsAP4nmuh8NtqNzbakpg8hDDmApH5ahvY9zWRfrHCu/UtXhBJ+5HmVvxxxUybdupUUk2k7FsW9uPBF/De3n2s2cwuHe3+dhnjALda4z+2bdeLHSBI7EANdSGQ/98rgV1Ph3V9Ov7+70e2t5J0ntm+a4bAk284wOg/Gq8Ut9cK4s7fyUHH7iEIP++uv605e6lzII3cmovQvaNcXM2gTpeP9ieCXcuF8tSpXuB2Bqldmw2Fnu7ifjI8gcFvqa0NCsnN5Pa3c0JNzEY9gbewOPbisQ3ulQebFBY3Vw8JK+ZdNsXI64Vef1rN66o0j7rsya+u/t2hC4tbOGe507EaCePzWVWPYdCfw4rHvNO8RXUfl31z5VrsBDXD/AGeMZGfu8dPpW54d1LUtU1B4BB9ns5YnjV4IdgibHyknua51/D8ouSuuauPO3EGCMtPJ179hn3NbxklHUwlFuehr3VrYW/hK2e+V76axwrGH5QVJ45bt9KybPxAs8kpg0ppJ8fukiUzNx6k5x+A4re0X+zNOlTSGikktLpjHK11KDyemVHH602RNdEs9laW7W8cbbGW2QQxgD1bv270vaw3sNUpXs9Didd0e6s2ivNRRoZLnLOrDLbvf0zWKZIV+7DuPYuc/oK7XVYdPCzWt1q9tNPMAqQw5kKyHoS3QHPHXvXFyQyW8zI6FJEJVgeoPepu3q0DSWiZHJPK6kbiq/wB1BtH6VWEZP+etWZAOPmpijByooQNDEhbPSphbgD734Cnjc4yTgU/jHGTRcEkRCP0q7Yv9nn37Q4K7XRjgOp6g/wCetVwrAnbwaesMjN1/M0DLN7Ats67GLwSDdE+Oo7g+46Gqgh80gZxmtnTbGa4hkt5kJtnOd/aJ+zgnjHYjuPpVeS0TT7h4bufEsZw0cI3H8zx796B7blE2oXPOcd6cllNJzHESuOWPCj8TxVtr+JFxb26gjo8nzt/gPyqnLLPcsDLIz+mTwPwoVxO3QkaC3jOJrgOf7kIz+p4pouYojmCBFP8Aef52/Xj9KgZDQqnPTmqsTdjpriSdgZCzEdM1Hyep5qYW8hGdvFSpaknk4FLYdmyqFFPERbtj61OwjjyFGWHeombI680rhZIYQqcnDVGz5Pyin7C3egRjrQBESTxzURQ+9W9mWAUZJ6ADrUxsipH2h1hH91jlj/wEc00FjN8vPXOKu2K3EIk8tA8DcSpIP3bD/a9Pr1FPD28ZykG8j+KY5/8AHR/Wq1xO85+diQOi9h9BTsybouPp9nNue0maZgMm2U5ZfUhv4x9Bms7zdoIjAUf7P+NNUsrB0JVgQQynBB9qviWDUvluitvd9rkDCSf9dAOh/wBofiO9Kw0zOLY68e1RkjP41NcWk9tO0NxGUcc9iCPUHoR71CYm4IGaQxMsSQBwamjDdjz2zSpDtXLcVqaNpbarfrarPFAzA7Wk/iPoPegLdzS02C3aF20uGO7uinzRz/61PUovRvqOaw7qKaKZ3gY7icvBJnr3x6VXnSW3l2tviljbKnlWU9iO4rftdfjvbdv7ctRdtEFAu0AEoySPmHSTHvg00xThcwFuVmJXmOUdUbrVe6uPs+AyksenHFdBqWiLLbfbbeVL6zJ+W4g42H0I6ofY1ifvYcbx58S87sfMv1HeqMHGxmyRz3BDSnykPr/QdTT0iijI8mMsw/5aScn8B0FW2t45P3sMnmZ9TmjylT/Wn5v7i/54oC1iBUMknzbpJD6805okQ/vHGf7qdR+PapDIdpVRsU9h/jUW31FIdyTzzIu1lynqDg/n3/GmmEkZjO4egGCPwpAB6U4MQeM8UhDMCmkCrJw/+tGT/eHX/wCvTRBnJVt4HPv+VAWI1TOKfkLSE5OKaVJ75oGODe1ICaFQ9TTwKBWIyMmnKnHTj1p5xxjk09gEH7w5b+7QOwwDIOMKo6kmq88gUHy+v9/v+HpT5JdwwOnYCqch600BCRTcUuaWqJsJgg5BwfWpRcklRKiyhTkE8EfiKj470hFIdiyGSdZdzBiw4STjv03f40SwiOzt2y8JJbBPzA89CRVXkdKVZHjHykgenb8qBlqW333UoKhlG75kOSOKqRRKsTMr4UMAwbggmporhBcmZkKyNkF4zjqOuKeGMsDRtJHckMOCNsmOev8Ak0rCuR3CiGONpIW8tgTvTt/SrgDpqq7ZVk+bOx+COPf+lSMFggtwjPG2zG2QZA5PX3+ops6/8TEtJEArMcOh68flSvqOxUjKLFcGRHhby+SOe4/Gn75DZsQUuF8wYB5I4/Om2kZEMypMskZjHyPx3HrxSOIorT542iJlGNvPb0NMBcRywQuHaBwWAByR19eoqeVZgqloknTYMsvJz9RzQGZ7WHG2dfm6jnr+dNmeJWiw7wv5Y9wPy5pMY5pYzdkb2jYEe4/MVIXkecM0aSrv+8ByOfUc024MhucyQpLFuGHAyQPqOR+NQJ5Ru+JGR9+Bu5zz6imLY95hkHkIDz8g/lUqEN3waqwYaFAvTaP5VIeh6ZFcPNqXbQlKkHjI/rT0n2jDHHvVZZinfI9Cak8xJMdj6GrVibHHxWOkSXkri1vL+R2LNJK+0MT1JC/411WhWCWMVzqL6dZ20Vuv7mIIFMknbLtzgVhQS+LdXkjgii+wQOQMQxrCAP51pa+1pLbW9k2qRxW1sNvlpmV3fux7Zro95atnS+V+6kc5c6Jc391Jdaxr0ZeRizRwlpMZ7DoK3/C3h3QWuWumguJYbMec80zgLxyAFXqazIrvS4MLDZT3ch+VDcSbc/RVrt54dR0/Rra0s7WOK4cebcGNdqp6KCe9WqkmQ6cUrHHXl34p1y8nubazlgjlclXMYTC9ss3tUel+EtR1PUIo7/UUYk7mjMpc7R19q1LmDDB9U1qBW7q0hlY/gOK07N7PTNBn1KDz51uj5CGTEbMvcj0FPnbWwuRLqczrmt6FcX237FdXv2ceVGpkEUQAPtyafYS6lqM8UWkaLb2iuwUyx224IPUu1XLSeRZfJ0rSLeEnvBbmV/8Avps1v6VZ6pC1xqGrtJBFBETGJZQfnPAJUdKj2l9h+z5VdlLxDd2UF4YP7RSOCBRECHLsxHViq981hrd6TJKqQQ3F1LMQgLERqSTj3NCabocTOLma+v5Hbc2xRChPfk5NdL4VtrZtbgis9HtbWGLLvIFMkmB/tN0/ClaLZd5Rjoh3iKO+iv7bS9LtB5VlAo3eWCEY8nBbgVh3rbFVdT1uAbTzG0hlYf8AAV4qDXdJ8Q6rqt1eahOLS2llYxJcT7cJnj5Bz0pNP8MaKl3bxzahcX0ryKPLt4vLTOe7Hkir5Y31ZnGUuXRG54uudJ0jS9EsLu0kvWjgMyLv8tee7d6xbC+1a7jZtI0SGHPCC2ttxPuXbNdZ4suY4/EG2Gxt5LiKJV814/MZR2AB4H5Vn3CarcR77+cwW4XAM8wiVR9OP5UOSTskEYNq7ZorY3T+CbK21W+VLia5eSZnbzCeuFGPTis5LTR7fax+03Eg6bsRp9Mda1tRWxttA0ZHld41RmTyFzvz3BPasxdSgjY/Z7BFZj9+4bzCfbHSs6rbZpRS5TXEssfhK7bT7by5TOoRYl3En157+9czPpV/cMJdU1CKEdcTy72/BRmuqSS9ufCV8ZMrKzgR5xGFXj6YFc2llatxPqURYdY7ZfMP59KbvZCVnJmj4bhsLe21a3hknuA9qWlLLsXC9gOvNZFtrMtzGBpGmxW4J2ho4fMf/vo5rpvDgskubxbaB95tmBed928ehA4ArNjn1S8i8uDckQ42WyBEH1I7U27JXEo3k7E2jWWsNrAOoSPmWF0xNMN2COy1wlyuj287i6ub3UZkYgpGBDGCD0ycnH0FdzoyQWniOzE19bC5aQ4hV/MdjjoccD8az9Q0bQbXV7rfaT31y0rMwd9qKSckAL1/GtISUVeZE4NytExPC+uxweJtPS10u1tomlEbsqmSTB/2jXTavpuqSXtys0m23WRtjXEoRNvqBRp8oDfZ7K0FsvVlgjGcZzjPWoPFunXk/idpYhbx28qK3nXM2AOMEBepqZzjU2LhCVKWvUqRX1jo95FcNqDXLxMDttYsID7s3Wna3c/2fqc8dpY2wMriUTuu8ndzkA8fpVAaXpwcR3l9PcgdRBH5af8AfR5rodTmu30rSrrR1SEyq0DnaGkXb0G4+1ZaWsjV35k2YH2PWby4S8luJPKhYP5k7+VGDnIGDj+VX/Fs+g6XqCX179olN7GJVhtkG2Ru53ngVRn0XVZT5168cIYndNeTbT+R5P5VburXRdT8L+Vc3EmpnSH8xhbN5eVbjGTzj6UQs37wql1rHc5Kbxr++I0vSbW2bPyPKPPkz6jPA/AV0niXStX8T6bpWoq/2aKS3Au0uZfKRJB0bB9fpWUmuLZZh0bTLTTlJxuRPMlP/A25/Kup0K1v9b0S+tNSSULOd8E9xkfvO3Xr+FWpxvaKIlCVrzZyKaBoNpEI7zU57x8ZKWEe1Sf+ujdvoKz/ABVaR3cseq2YxFJiKZCclWA4J+o/WuxOgWOlTFL6ae8uBy0MA2IPbcefyqW4t7S702Wxhtra1EwwNgLHcOhLd+aydVt6myoq10eUi0Z13bTge1CxKvAU/WrZgummdHVt0bEMOwIpWazi/wBbcb3H8MQ3n8+gq1czdkUynOB+lWreyuJv9VGWX+9jgfj0pi3qo+ba1UEdGl+c/l0pJZ7q6/18zvjoCeB+HSqIuTtbwQt+/u1Y/wByEbz+fQUC9hiG23tQMfxync35dBVULinbcdAaAHT3Vxcj99KzDsCeB+FXYgdVs1tut9bp+4P/AD2jH8H+8Oo9RkelUxE23celIr+TKrIxVlIZSOoI6GmiX5ka4YAgdasRr69BWhPFHqNu2owqscgOLuJeisejj/Zbv6H61nMpz1H4UMaHui53ZH0pBIsWMdfSkVMnBYD2qVkTaAiEn1NIaGfaGPIWo3Zm+8ePSpDleDhfrUDK7yBF5z6DOaAbI2bPAGKekZI6cVa+wiBQ13KsOegflj9FHP8AKmtewRJi3gLN/wA9Jv6KOPzJp2uK9tyOO1llb5EOB1boB9SaVhbQ8PIZm/uxdPxY/wBKrzXEtz/rXL4PAPQfQdKjJx1HNFhcxM+oSLlYQsC46R9T9W61VJYjPSlAwcgUhyTyaaJAAgcnimHaeQvSnUYPYcU7hykfUUnzD1FTDaBzyaactyaQ7WJre9CQ/Z7iP7RbZzsJw0Z9UPY+3Q1NLbIkH2m2fz7bODJjBjPo47H36GqwgGOlLHJNZyia3kKPjHqCPQjoR7GlYFIFHmc9fwqWPdFhkYgjkEdQasxww6iV+zbbe6H/AC7bsJIf+mZPQ/7J/A9qZFazzO4EWwRnDvL8iofcnpRYL3NaTW4dato7PXbfzCg2x3sIAmj+vZx7Gse80mfT7G4mWVJ7RjH5c8f3W+Y9R/CfUGpd9nC2FH2yT1IKxD+rfoKcl9eo+9JeBxs2jZj029MUmWrtGZYahd6ZdfaLC4aFzw4HKuPRh0I+tbsd3pOtgJIselaixxnpbyn2P/LM/Xj6VVk0+z1E7rQpZ3OM+Sx/dOf9kn7p9jx9KyJ4JYJWguImjkXhkYc0XsKyZf1LQLqzuGWaF7ecc7gOGHr6Ee4rIk3wkLcrtyeJByp/HtW5pXii60uD7DdRJqGlng20zEGP3jfqh9untWm2j2Wr2zXOgTtdpjMllIMXEQ916MP9patMycDkzHj3B7igJntUsllJAxFucY6xP0/D0qNZwzbGBSXurcf/AK6TRNrbgsQp5VVGc803Jzil27qkrQjPNN5zkcEVPsx2o2DtQKw0Mr8Srn/aXr/9ek8lgCyHzFHoOR+FPEWTgDJp6rsYbSS+eMf55phYhVcjLcCnbPlJBCp3Y1Yd1BJuAHl/2e31qpLHK/zhhIB/d/h/CiwmwMwTiMf8CPU/4VF1OetKqnqaecAUAiFl71WkWrTn3qCQjb0Oc9c9qaAqlaQ/LTzxTduRTAbnNKAc0oTnipREAM0r2KSuRY4pMdqlbGOabtB4HX0ouNxsRlc8DOa0Yr6WOJY4kXzAMABBge/SqyRMW2Rjcx/T/PrSySJGhiibOeHkHG72Ht/OglovRau7wtFcW6tDj5in+HSq88nkTLNGTskBxg47dx2NVB8oO0kZHamMWb7xJ+tFhXHROXgmEsWRtGXj4PUfhU0Q/wBE2xukgMnCScdvQ8flVRVKNuRmU+xp7uJECSgFQcgjg/8A16dhXLNwYYobdJEkhbaT8oyBz6HmpZi7InyrOvlqQcc9OvqKjVw9tHGjK6quCko680tyUFykbo8RCqFI5HQVLQ0OeeIagyh2jcOBk8g9O45oaNzcgsiSL5mdynOOfUU+Ulr5gyRzASdR1Xn161BFAn29XjkIzJyrdDz6ijSwanudso8pAOgAxUuOTzn2qtAxXAOBwKvDH4etedDWTNXoiAqKULu6YxUh5HPT3oZSoGOpraxNzJs4l8JaRNf63qCR6tfgxxO7GYxp3IA7/pXMPruhwEBLO7vSveRhEpPqQMmuj1/TdP1nV3vL/UJpIVxHBb2kfRR23H+lRWOn6VHdpFYaCjSE4D3bmU5+nSuxyh9o0jCovhLngK+n1W9udQOnWlrptkhZhDFueR/4V3HJNZ2p2us6rfzX+r3S2dtJIWEU9zjavYBAc11fiSHUxZW2i6XZzM5AkuHt1EaKey54FcdJ4PaJ9+q6taWzH/lkjmaT9K1jKPoYtSfmWdNsNDvNQt7CGa6vJpGwI4U2qPcse1dJqut29rOmmWenQSi0HloXG/ae+AKr6Va6Z4V0K68RWvn3MgXyY3mwoYnsAK5lfE/iC/fydKtltyx5FlBlifdjk0SgpaRY4y5XeSOk83xNeRliz2tuOoysCAfpWhqlzpPh/wAO22naleTfaLk/aZUthvaT05PQVzukeCta1LWLZ9ad1iDiSRZ5cuVBzgLnNaWtDw7ea9Pf3c93fS7tqQwKEjRV4C7j/So5Ix3dynNyeiM+PxTp0fz2GiRqV+7JeP5jZ9cDiux8O3uqXfhvUNSlcs0gKW0caBAD6gfU9a5iPVbe3bZpulWlu399l81/1rsr+3vZ/DVnbyS4eTDzyOQgA6/5AqFbWxUru1zk4tDIbdf3sMch+8A3mSfpW5omnaauvWsUSSySp+88x2AGR/sist4tGs+bjUhLIP4bZdx/PpWv4a1Gxcald2lk8cVnBhZZnyXJ5xjtWcINu5tUnFRsjlNd8Sa5f63fwadIY4hMyL9mj+dgOOWAzWWfCWtXR87UXW3Vhy95Nlz/AMB5NdLFPq18vl20blW5K28ewc+uKsQaS1veRC6uoImZwPLMm+RjnpgdK3jWa+FGPslb3ma+ufZbT+zLWWGSXybZQoVtq44HPftWTJfTLE0NjHDaOc7WjTc35nmr3iZrEa8ZJ47iadI1URCTZGo98cms2HV51Pl20cdvjjbAnzfmeazm/euXTT5bFu0s7+68EXUWoCR5proEm5faCo9Se3tUcVvpVso8y7MrqOIrZOB+J4rUaCefw0qTsVd5dzmZsfzrIMGnWzZluWkbusK4H5mipNsKcEr6mxoV/bNfSx21osQMLHzGbczf0rkbYa5rO4Xa3c8QYleNkQ/kuK7LQdp1OSBLWODbESNxJc+nWuOl0rX9dabdPNPF8xB5EfB4A6CqhrHUippPQnt9EtdG1Cwu9RvYLWdXWWKC2UuXXOByOOema3dev7TTdbm8uxV7iTDeZKx259gKxYND8mKP+1dSiR0CgqrGVvlPyqMcACtDxxrVjo2pwebp32ieaESLJI3yAdPujvRJcytEItRd5FNtS1HUlMNvI3OQy26bR+lautaf9o0zTp57iK1aOLy5WlOSPb3NcOnivUb2ZreOZljxiOGzi2hvcgc12un2Us/gnytSja2eOYuDcNsIU9yTWfs2rpmrqJ2aMcNo9uf+Xq7JG0Ejy0b2x1NTXGqXk/hDVEsStjcWpV4Vt/vBQfm69/esy4vvDWnzmOW6uL+VRnZb/Ki/Vz/Sp/DPimC+8QLpsenw2cMsbBHX53ZhyNzGppxkncuo4yjbc5yz0DXtUcXLQTNG3JnvHxn33NXT+F9Ms9O1i5t59VS5lvITA8EMfyKPUseprOMOtatqM1tIbqdo2KO/ZQD+QqYw6fod9FPfaxbo8RGLeD95KT6EDgUKbctEPljy2bMO88SyaRdzWunaZb6e0TGMzMPNmyOM7m6fgKbog8Q6pr1tqUf2y7NvKHM0zERgd/mPAGM11HiH7DZXcWqWul211cXyecLmbLhfYL0zXPXN9qmtb0muZZtpAW2TIH4KvFDmosiNNzVzsfFt3pGnSre3zXDG6GY47VclwOuW6CuNn8cXKf6NpNja2MK5AldfMk2/U8Cuti8Oya74HXTdWL2U1m/nIxGXWIdflznpkVz/ANp8K6WgTS9Kk1CVBnz75sJn2UVVoxXMCcpPk3OR1mG5u7K31R52lSRjFLnoHHIPpyKyURF4Y/lXd3Oq3Wv7tOvPL8mZdsUUUYVYWzkEAe9cRLG1vM8UqlZI2KupHII604y5tiZwcXqSBlAGBinCTnAPFV/NXpTskkADmmTcsjaeS3FAlA+VVP1NRrE7DBNWEiRRknjFAK40KznAOQfSrMOntKwAHX0p0UUkxAhjOOpYjArTWQW6BUA345I71LkaRhfclsrUacwkbaSwKMjHhlPVSPSs3VNPFpKslu++zlyYmzyMdVb3FTyTIV+d8k9u9WrWOL7LLBfL5VrN82X4ZWHR1Xrn+YpRbCaVtDn/ADNo4UE+tTRCe4TdEhKjqeij6k8VZuo4rCZoRB5rKOJJTkMD0KgcY+tVJJnuSPOcsB0HYfQdKsy1HsLNf9dI0z/3Ijgfix/pTPt0qqywBLZen7r7xHux5/lSMYlUg8n2qqz/ADHAwKaBjXxgnPJ6k9TUXTr0qYjcOaiJpohh05p29FwEUnjkn1pqxs55FTiLZyRihtDUWQMxI6YpQg44xn1qUCPOWBzTZH8wAHoOlK9yuWxEcZI6+9NPIx0pfpSEZFAhm0npwKlQAfeNMLEcGpbWwub7LxJiJPvyu22NPqx4/rTQh/nRKuAMmnW9nc3+6SOMCJPvSMdqL9WPFSqNMseBnUbgdyCkKn6fef8AHAplxdXd+V+0y/u1+7GBtRPoo4FDBK44f2bZjgfb5vQ5WEfh1b9BVmTUf7XCx6oXJH+rnjXBjHoV6Mv6+9UF8tM/LQxz7fSle+xXLYmudPmsmXftMcgykqHKOPY/06iohkHAqxa30lurRkLLBIf3kMnKt7+x9xzUktks6mbTyzqvLwNzJGPX/aX3H4igLlXgc5wfarX2mO4iWC7Rpoh91s/On+6f6dKqqhI5PFScJ0NRcsqXekSxxNcwHz7YfedR8yf7y9vr0qjavLb3KTQTPDKhykkbFWU+oIrZiuZraYSwuVI6EGnyW9lqAJCrZ3R5yP8AVSfUfwn3HFO4rFqPXrPVT5WuxBJ+gv4E+Y/9dFH3vqOar6p4fmhiWRlS6tH5juYjlT9D2PtWdc2r2cuyeMo/v39we4qfSNVvtJm/0SUeVIQskMg3RyAnuKakEoXMxoZoOVzPEOCR95f8akjeOYbom3DpzXW3P2LxADDZyx2NzbuVFozARMc4yjdifRvzrm7/AEqa1uCtzDJbXK/xYwfxHcVbVznsViSCQ2aeq8ZJwvrUbTSQALdINvaZRlT9fSnh1++RvP8ADg8Gpsx3Jdu5CwIjjHVz/nmo3n2grDlQeC5+83+ApkjtKwZjnHAHYUijFAr3I9jGhQyNnJyPTtU2QO1JkUXCwm/zOHUc9x1prQkKSpLDvgVIRio2cg8Eg0BYgfAHFV3OeMVcYrIPnXn+8ODUElu+Cy/OvqOo+oppiKhX2o24qTHNI/pTGkMz3PNPTJ60wds81KoyeOtJlRY0oTwBT44Wkfy4hlsEsewHqT2FPjRpnMcZAAGXkY4Cj1J9KSa5TYbeAEQ/xMeGkPqfb0FJIHIjnlRUMMHKn78h6uf6D2qsakYVGRV2M2wGexpaMUCgQYzXffDZ/DsktxYatBbfbZmBt5blQVYY+5k8A55964TGadtz1GRUzXMrFJHulz4I0G63R3Wlwxyd2hHlnHtiuR1z4YSw7pdDvDIg5+zXR5H0bp+dZWg/EPWNGhS2nKahZp92K4J3J/uuOR+Ndlb/ABM8PXaqbmG8s5O4aMSr+Yrj5atPbUGjyK6tpbPU2jv4Jbe6jcF1xz69Pf24qS38yW5jG1JQXGCOGHNdl4617w5rOmQR2DST30UmVnMWwKh6qc9R6DtXCqAT6V0U5OcfeVh2se425BwjAluOCKtqAPXj8q8m03xFqdgAsV0XjH/LOX5h/iK6rT/HEEmIryBoXJ++nzJ+XUVj7JxY3qdkuOSenamluQMjBqtbahaXiKbaeOQHoUbP5jqKmLoz7cqfUdwaog5ufxP4XsVC2y3uoOowCMRKffJ5rofBWsyX0V7qbadbWWl2i4URqWklk9Nx5rntP0Pwml5BbQQX+r3MjhV8xvKjz64HOK63X9bTw8INB0GGK3WJd0ohTdhj2HvXV+7iro2ftJNJlGaDxDrc32lhcQxcnEj+XGtRR6BZyXEcFzq0HnyNt8q1XzGJ+vSoF0nX9YInukuXjPO64k2L9ea2vDOi2ulXFxrE99bzC2UjEHzLGx9+5rFK7N5S5UR+KfENjpJt9Bj0qG6islDbp3+QPjuB941gJrXibWYWTT2a3i6bLGDYo9sgZNas93orXEl1DpUl9PIxYy3z8E+yilh1/Wr0fZrYi3TosVpFtA/KrdRbGcaL3Zp+GNDuNB0vUdQ1OX7PeXCeTHLcvuKjue5/CsiKHw7bE75rrUpV7IvloT/Ouo1vSiukWVjLeQwQxrvmnuJOWb+Zrmlm8NaZkfaLnUJR2hTYn5mlJsKaW5e0rUZZtUt7XTrG1s43kAbYm58d/mNWPGNrqWp6s4gtibWFAiSSuI489ScnrVrwnqkFzJeXEWnW9ra2kRYsoyxPoWNcaYNd8S3bXHl3M0bsSN+dignoCeBTWkdRS+LToTLpemwLv1LWlmIHNvYR7+fQseK6qxmsdO8DXV9Z2TwpNLgC4beXOcbj/hXPReGIrN83+p20BPWKH944/Liuq1uez0fQ9PsEt1u1Ub1WY8cdyB1PNNO12S4t2SOXOo6zqR+R5Sp4WGIED8lrQ0fw/dQa3aPM0cKBwxV3Bdz6AVUfW725VYvNEEZ4EcC7B+nNbHhnT7tdYW4lgZYFRiJHGMn8eaiMrs1lBqN2Q6xfaV/bF3K6y3Eqvgx7tiDHB56msS61q/uJmg0sW1lHtzthQbyPdjzV/UrTSN00t1emRzIzMtp8ueehY1nW2vJbII9N0u2tI8/6yU+ZI2O+TxWiW7M76JHWQ2V43hCxT/XzlyzvK3TrySayLmDTbJQdQ1NAepjt13sfx6U/XY7rWfCWjR+ZLJNM2+Qxgkt7YHWsUeELxJTPf38NiseBGZHy31IHeiUYuV2EJNKyOp8Na/Y3mt+TBpckWYyonmPzMAPT3rP1bWLu/ufs9k906oxUxgcD2AFSeGbfSLbX4Ps815eXhiYCaT5Ux3O3rzVS/wBf1CK6uLWLZaxq5UpAoUjnueuaio0opF04tzvYlXStRNkkd9cW1haKS4E7Ddk9TtHJqbxvHo5Gk3l3aT6jKYDHCqSeXGQMHc56/hWBBaX2oyF4reaX1kOSPxJrf1jT4bzw9pq315JELb5SbZRIXJ4wD0H1pU5W2HVhe12chdeKrmxgaDTFtdKQjGLWEbj9XPNaXhX7brvhnXraYXNw08Q2SzA/O49CfwqOIaHpTlrLSknkUZ828fzGz9Ola/h/Xby/8QxpczYiZCscIAVR9AKaqq+ruDpO2iscjZ+BZIYN+u31va8gmNW82THpgcCtazk0PQ5o5bK1eeeNhia5bGOcEqo71pXWkXs99OIbXEKN8zbsIfck1jXVjoNlM323VXuMHi3svmIPpuPFZynKT0RpGMYx1YfEG+1ODWGsku51sJkV0jhO0HI6ccnmsPSPCGrXUn2kWv2a2bjzrlggH58mu6vdfz4fs9V0+0jVv9Sss6h5IwOgzXJX99d6tMDNNNNKeApJYZ9hTlPl0Jp03JXOrSK0TwcySyjVpNIYufsxKD6AnqAO9cRceNNR8loNOS30uA/8s7VcSH3Lnmu18HaVfWV1NHep5NndxFPKnYB2PqF61z0uk+HtBuph9juNUvI3KkXB2Qof90cmtISilzSJlCXNyR1I/h9d6hD4wgkKT3kN7FtuGUmTYpzgue2MdPetXW9D8P8Ah7U5W1PUJSHYvDZ2yfNtPTLHgVlXPiTVLqJrUSJbW2MeVbJ5aKPw6/jXS+I9BufHfhbSNQ08wi/gJilaR9o298n2Iz+NNyhWfoLknRXNfc5aXxr9is3Tw/o0GnZJQ3UhEsn4E965fUD9vK6gH3yynbPx0f1/HrXTL4V0XSdq6zrEt7Khy1rp4+UN3y5/pVuI6fqllc6ZaafbadG0e6BVBdmcdCznv2/GlOUI6IIwnPU4NYQpyxxUu9VBCYzUcgfzCjAqykgg9iKfGijGWBPYetIRNEHfjO38Ku2yxxkFxnHrSRWUioHuGW1Q9PN4Y/RetSK9lFzFE9xJ/en4X8FH9TUstaFhHmuSfs6Mw7kcAfU9KQiFT+9uTK3eO35/Njx+WagmupLhQs0h2AcIAAo+gHFV1dUbMfJpJDbZPLfNCCLaNYD3K8sf+BHn8qz/AD5WkLMxJPUmpnUu26Rh9M0CNRjHNWmQ1ct2mdStxZP/AMfEYJtWJ4b1jP17e/Hes1mZsggrzjb0qdndfu/LVq6H9o2730RBuYgPtagfeHQSD+Te/PeglqxRVFC56GoWAzzzRuZvu5PvT1gJG5zj2ouO1yMIXOFBIqZIQAC4wKcZEi4UYPvUEk+4cA0asLJE7OiD5ab5m/k4471VB7c1KcBQMfhRYaYkr78Zx9agJ560/oD/AENS2+nz3StIibYV+9NIdsa/if6ZNCEysWOcZqzbWV1dqXjjxEv3pXO2Nfqx4/Kp1NhZplI/ts46NICsQ+i9W/HA9qrXV9cXrhp5C237qjhV9lUcCmLYtb9Psjwv22XHVwViH4dW/HAqrdXlxesonlzGv3Y1G1F+ijgVXGSfmOakVCxNGwXuKAF+719amRC+dwoWI4ztwDU6Lg8mobLUSM25GOeKf5eFxink8cUFyRwaLsLIhMR/Cnwo8TrIjsrqcqynBH0NPDKo5prscYFMVki5JJBfY84pBdH/AJbAYjkP+0B90/7Q49RVOe2lt5TFMhWQDOD3HqD0I9xTQhY8HNXrW5ZYxbXEfn22eEJw0fuh7fToaQ1dmd5ZI6UuwqR2rZlsI0i+0wuZrfoW24ZPZh2+vQ1ReNGc4J96jmNVFBFeARGC6iW4tz/yzc9PdT1U0w6Gz4n0uRrqIMGeEj99GM9x/EPcU+1025v7jyLOIyPjJ5wqj1J6AfWrL3FrobK1lKLzUVP/AB8f8soT/wBMx/Ef9o8egq1qRKyObng3XdzJG3WVtw9fmNaGneKLm1gW11KD+0LOPhUkP7yMf7Dnp9DkU4yx3l0Jbhkt7hzl5VX5XJ7sB39xWZfW09pMUuIyA3KsOVceqnvWxzrfU6GXTrS/tGvdCuTeQAZmhdNs0Ps6enuuRXPPY4Ja2cRN3jb7jf4VWhE9ncrcWkzwzocq8bEEfQ10MGtWesAx6xELe7/5/beP5W95Ix/6Ev5UhNI5/wA7ZIIpkMUno3Q/Q96nHTPatq+0eSGJVmSO5tZR+7ljO5H/AN1v6daxpLG4tctblp4R1jb76/T1paEtNDSeemKSkjkjnztOGB5UjBH1FKyMPp60rCuIX4ph+YUBC1OC0DECZPtUuwKMjg0zpyKdnctSy42I51hfl1w395OD+XeqbW7gFkPmL6qOR9RVtlBHNMUbWyrYxzn0pphJFNBuboKnhhM5YIwSJBmSVuij/PQVYVI7veZf3cCcvOowc9hjoT7VHd7pIVS1ANnGchE+9/vOOuffpVkXsV7i5VkFvAClupzg9XP95v8ADtUAGaTqcg1NGABjvTFuMddoqOrDqTUDDBoTE0IOtLxSCnZzQCHDpxQGx9KbRz70rFXHgk1Kg4qJF5qdSFxSY0IyL6c00AA8cipWwaYAQaBMnjJAzVy3Xgu3TGSfQVXhXPJ6Dk1PO23EQIz1f+gqQZGZnWczRs0b9ihwQK3LDxhqNqwNwI7pQMfOMNj6j+tYLCme1VZMg928LWmg6Vptz4himnvEgVlWeSPYpI67AfyzXK3Xj+6eaSWxtLXTzI2TJsDyN9WNdf4mi0m00uy8PS3cyQQIC0FuPmfH949hWAk2j6XHnTNIgM45Elz+9Ye/pSlKMdEdMFOfvM58r4k8STBsX94P7zZ2D+Qr0DUrOw0TwvZ6NPfx2akB5Tjc8h74A96q+HZdS13VhJeX0r2tt87RR/KmewwKz9X0PWvEmu3F5NDHZWoOyN7hwuEHt1oveIcrUrFZdb0CyOLbTrm+dR8slw+1Sf8AdFafhbV9T1/X4rSIRWdlFmWZYEC5UdievJqpH4Y0az2i5v5r2T/nnbDav4k100E1loXhe6v9Os0tZpP3cbE7mY+pNKNky5czRha7o+reINdubwQeTZq2yN7h9i7R3Garpo+i2bj7XqbXTL1is0yP++jUImvtZI88XN1JjGASc/4Vbt9DnhdI72e3shIQqxyODIT6BRzWV3J6K5ooqK952OliurbRvBT3Wn2a25uG+VJjvLE8An147Vysmq6nqcgiNxLNnokYwB+Arf8AE+pafpUVnpd1aSXTRIHWLdtX0y1cxJ4rv5FaOyjh06H0t0AJ/Grnva5FPq7G9p3h+6dojcosAZhzKwDN7AVo+I7nSbfVAt3588scYAgjGFA7ZNYngwS6l4jjmkeSZYFLtI5LDPQc1c1zTYBq11e6vq1tZQyNlU3bpCBwPlFNR93RbilP3/eexVk8RFHIsLG3tQB97bvf8z0ra8MXF5df2hc3UkksnlbUBOevp6VyUnijwzp7BbCwn1CUf8tLk7E/75610+j6td6r4TvLyZYoMlljSBdqqBTjFrVkylFqyRlP4fI2nULy1swDkKW3v/3yO9SZ0NDi2sn1CZRgSXDbUJ+lUYdJvLicPFbM64+8OB+JNLcxaZp7BdR1qFJG+X7Naje+fTioi5S+FGsoxiveZreKNSv7LSdMFrMtsZBh/KG0KMdB6Vz9pp2q6tGY7OKeVWOWkIwv1ya7PxLJFo1tp8n2OG7l27Y1m5CYA5x3rndV1zVp0Eb3WxCvMcZCKp/CqnJJ6kUouSvFGr4a0FdE8QxT3epQtcshRbVG3sOO57VheIfFOn6dq13FY6VHNeGQ757ptwznqF6Vd8J6dPN4hS4W3naEKf3pTC5x1yazvEPhnSotfurjWdW2ea5YWtou6Qj3J6VUWnG7RM1yzsndnPanrWsaqN11eyNDnascXyRgemBXa6Rp9zffD6OFMxSeadpf5PlB6nPasX+2LLTQqaRpUSY4WW5PmP8AXHQVpNfXeu+A9cW7ld5UQ4bGOOvFTFqT5WypxlGPMkZE7eH9HydR1pZ5kGDBYrvY+27pVCy8cW0Or2sOmaRFbxvKqtPO3mSkE4J9BxXN6X4W1vWEJs9PlKLz5jjYv5muit/BFjYss2s6yhkBB+z2Q3tx23HiupUqNNXZi6lWo7Fvx7c3i67NBJeSm0CqyJvwoBHpWFY6JqmoYezsZHjHHmN8qD/gRrvfEd1a2n2HUE02CeaSLbHNcDdsA6DHTNcjdaxqd+zC6uZME/Kg4QD6DtXFOSUmdNOMnE6nRbGC38LXem308V01sTcvHavkoM5A3dzXPP4qltonj0q0t9Nh6BlG+Q+5Y1s+C7Sb+0ZJGhmNvMjRu4TCdPWqVx4c0vTXkTVdSMj7iRa2w3OF9yeBQ25JOxSiotpu5zlpqV6ms2+oPLLNOsobGSxbnn9K7vxR4ee6v11IXMFnaToryyTtt2nHQL3NZUetxWcJTRNOjs1A5mZd8rD6npW1dRza/wDD52mPm3tk5kyeSR/+o/pSupKwS5oNS2Oce98N6MxNtBJq1yOklz8kIPsvetzwj4juddvb7R9SeMR3ERa3jjQIqY6qAPwNc1pHhPV9VVrgwC2thyZ7n5Ux6j1rW0+38PaDqVtNFPNqmpJJlXU+XDH/AI04ab6Ez97bVlaXRL2eYiztS8isyyqOFiIPcngVTmutB0CN1ur7+0LnzARbWJ7jsZOgGfSrfxUudUt9TgVLyVdMuYg6QJ8qlv4t2Ov4153aW091diC0tpLmboEiQk1108HHl53qYTxcvh2Oj8QW9jcR22vwrNDBekiS1i5Mco6jcegPXpWQmoPFxaQx2wPVl+Zz/wACPP5YrvdK8EaqnhXU4tYkjgjnQTRxlsmJ0B+YnoMjjFeZhj1JzWTWoou5f8wPksxZm6knJNBmCj0NUWkPbgU3O48Eke9TymnMW3kL4APBqWBAvBJ/OqiNsznrU6M8g4HFDQItEIB98AetRtOinEfJ9aYYnbgDA9adHAM4A59akvVkTFnJLHmltruWzuUnhOHQ9G6MO4I7gjipWjCH+nrVWUHuQM1SZEka9zDB5Ed7aDFtKSAp6xP3Q/09RWcz5Y84FGnXqWsjxXCs9lPhZ0Xrx0Zf9peo/LvSXltJaXHllg6lQ8cq/dkQ9GH+eKbiJSInKk4XNM2HOKcoUVbg0+e5i8/5IrYdZ5m2J+fc+wzSHbuV1TvVmGwluYDOAEgBwZpW2IPx7/QUNdWNmf8ARkN5KP8AlrOuIx/up1P/AAL8qp3V5cXsgkuJnlZeFDdFHsOgH0ppdxc1ti2ZbC0GIE+2y/8APSVSsS/Rerfj+VQ3F7cXhUzytIVGFB4Cj0CjgfhVPp/hSlgFxnrTaJu7itnNJg9utNUFj8zYHtVtQiru9O1LYpK5GsJA3EgVIpVQD1pkjM4AQcevpTo42AwxDH1qWy0rEwk3LwMEUbgcUhG30/CmPIARxz7UkDY8sMcmk3Y6d6jGM561PGhxkjiqJvcVeRkjBp6ru4oAA5NSdR0GKm40u5NDAOOlW2jVQOmRVa1JycdOxq/bWc99KUt1BCDMjsdqRj1Y9BWUr3N42SIfPa2YSRyeWwHUfyx3FaK6LDNHHc3X+gs/ItVI33H/AFzB+5n349KYbmy00/6Hi6uR1upF+RD/ALCn/wBCNZlw7XbtLJIzux+ZnOSauKtuRKV9gv8AUpZ42sreEWVojc2y5ySO7k8sfrWY0a/xD8a1xPHPGI73c7KMJcKMuvsf7w/WqF7ay2xQsA8T52TKco/0Pr7HmtFrsYy03KUsQkIz91RgcYp0F41vB9nljW4tWOXik5Un1HcH3FOKJxj5v6UjRBh7VZnuOm0aO8An0mQy7RmS0c/vVH+z2cfTn2rPNsryDZkOR0PGD6VYw0UivGSrDkYPI9xWqt3FeBft6bZgci5RfmP++P4vr1+tHMPlbMjTtTvtIeXYR5Dn97C67o3Huvr7jmugtZtK1x9to32W+HH2WZ+H/wCubnr/ALp5qneaa9tErsFkhkb5JYzuU+2f6Vzt3b7Z5R/HuyBTaTQlubepaKDMyzo8M6fxgbWH1rFmF1YH9+nmQg/61B0+orX07xXMiJZ61Cb60UYWQtiaIf7Ldx7Hitj+y47u3e80m6W8th99QuJI/wDfTt9RxUbA43OSR4pU3KwwehHSnOpXqKsXWiqzGW0P2eY9V/gb8Kpi6a0Yw3sRjc8DPKN9DRvsRqtxcDvSkYFLtyMrg5phpNFJoYckY7DqaFhEkZkkYpbKcFgOWPoPU1KkSMnnTkrAD26yH0H+Paq9zO1w4JUKijaka9FH+e9UkS5DLic3ARAgjhTiOIHhfc+p96iXcjBlJBHQinYxSVRJJvimyZ4/n/vpw34joab9nYAvHiVB1K9R9R1puKkTcGDAkMOhBxikNIgZsj2pu3cOa0GMcwxPH83/AD0ThvxHQ1VktJFBeJvOQd06j6jrQO/crtHimgYNTIc9acVUii47EFGc9qeVPamkUxCZxUi8imhc0vGcUgJVIAqRcMwFQDnirNtGzOu0ZYnA+tFguXE2wxl8Z29Pdu35daqKWJJPJJySallcF9iEmNeAfU9zTKkBxbjHWkBBFMpQeapEs9wfR2N3NqGt3drarIS2JJMsT9P6VWfUfC1llYIJ9RkByWf5EJoorNwS1OuEnLQ62O5ktfC6zi3jtZrgZSKAY2A1yLmS6uHX/SLlzwdmWH0zRRUVfiSNKK91s0ItFK4+0TRWYf5URnBck9gB3qr4w8T6b4da10b+z/ts9vEHCyPhEJ6FgOp9qKK6KFOJz1qkmcNfePddvYzFHOtlCeBHaJs/XrWt8MdKudU8ZRX90kskVsrSGVwSC3QDJ70UV2WUVZHK229TrvEWhS6l4gub3UdQtrS3LBYkB3yFQPQdKrwWugaeuYbN76RP+Wly+Fz/ALooorzKr5XoejQipKzOn0jUJ00m/vZliht4YiY444wijAz/AIV4vYWGqa7du1vaTyB2LNIVPf3NFFawd43ZhUSVRpHRQeD/ALMf+JjqVtag/wDLNP3sp/oK7W/uYPCHw2W5soVmQOoiF0c7ix+8cfyooqqersKqrRTR5Jq/jDXtb+W7v38n+GCH92g/AdaboHh7V9Xv4BYWU7jepeXZhVGeTk0UV2t8q0Obfc9y8XWmmslm2o6mlnDCpGOrydOgrir7xn4a0RymkaQb66HSa6bAz9Ov8qKK4+Vc17G0G3G19CPwp4+17V/GllbX0yC1YNm3gjCKvHGe5xS63pV/qfijUHtbR5QZckj7o49aKKivrFGtD3ZNoqyaNY6ZGX13V7e0bHywwfvJD7YFdD4R1fR760v7PSLeZYYFDPJdcmU49Owoop06cVBy6hUqSlKzMa91m71CJ0kkkkwcKiHCH8B2pLfTRcQZit5PPAG1Yxkc+poorh1k9T0WlCN4m7qelRv4Xtk1a6Wzjtj87/eI9vqa5SbxDoWmbxpOmvezEY+0XZ4P0FFFdMopK5xRk22jJfxtq0mpWU9zdssUUqt5EY2pjPoPaup8Z6cx8Rxy2dvLLJeRCRVRcgn3oopS1p3HF2qaCQeGXtrUzardxacjgbkLbm/AV0Xhi90W2mazsWneWcFWluDy5UccdqKKIxUXoVJucW2chqt3rcl9ex3sss32d8Eg4VB/u9KmsdPku7RFttPeYsc+YeDt7EelFFYPWWpsnywVjqL7w5Zar4dstN1d3la3feCjYYf7OfpWhbW+j+HLFmjFrplqoxufAZvx6miivQi2o2PMkrybOR8T+OLS+sLiwsYDcRuDHJLIdq8jqB3ryDJXj0oorNvU1SsLy3WpF3Zwo/OiikxonSEL8z8n0zUySqnYCiipNNhTdrnA59Ka922MDC/SiinZA2yEysTnOTTZHyOetFFMhsgJ5rb0u1l1HT/slyVgt1fdbXcx2qkh6pk9Q3oOh59aKKszK813Z6a7wwW5uLmMlWlukwqsOuI+/wDwL8qoz3dzezebczPK3QFj0HoB0H4UUUkgvdjSBjnrTN3X09KKKEUwBp4T1FFFJgkP2ZHy8k0KuMlznH3cHrRRUl2JVn+XaFGPekD7ffnkUUUrDuNZ2xjtTV560UVSIky1DGp7VZYBV/pRRUPcuOw3cvYZzU0UQcjIz/s+9FFD2HHVm+mnQaeiyaoTGSMraRn94w/2v7g/Wql7qct1GsICw2iHKW8QwoPqe7H3NFFJDbM2RiRj9KIc/dIzRRVvYzW5O8YAyD17U2OeS1DqAskMn+sikGUf6j19xyKKKhbmrWhHJYxzo0unb2AGXtmOXQdyP74+nI71SyQML39aKK06GHUkSFSMng+tJImFyKKKz6m2yHWOr3GnO3lFXjf/AFkMg3I49x/XrVu40ux1wNc6QfIvAvz2MrcN/wBc2PX6HmiitUZSVzmprWWNmWaNo5EOGVhgg+4ptrNc6dcpc2U8kEycq6HBFFFNko67SPEen6nMw161jjliXe1xGCIpOw8xB05IyVqPWbC6SR5rlILu0uPmV4QDEw/2SOB9KKKloGc5JpMsYMumSeYg628h5H0NQpcJI3lyoySqeY5Bg0UUJ3IkkhJ2eVtzHhRhVA4UegqvtooqkZsY3pSqtFFNlRHImDUpAxnpRRUljC3NM3EMGUkMO4ODRRVIhknnRycXEeW/56pw349jTJLVtpeBhMg67R8y/VetFFIEQjnrTSnpRRQUIqcU4Ie1FFILCop3dKvnFtbAj/WSjC+ydz+NFFDEVweKd16dKKKBMKUUUUxH/9k=" old="https://www.landscope.com/images/Photo/Stock/40001_41000/40779/bathrm26d.jpg" alt="26D Shouson Hill Road"*/?>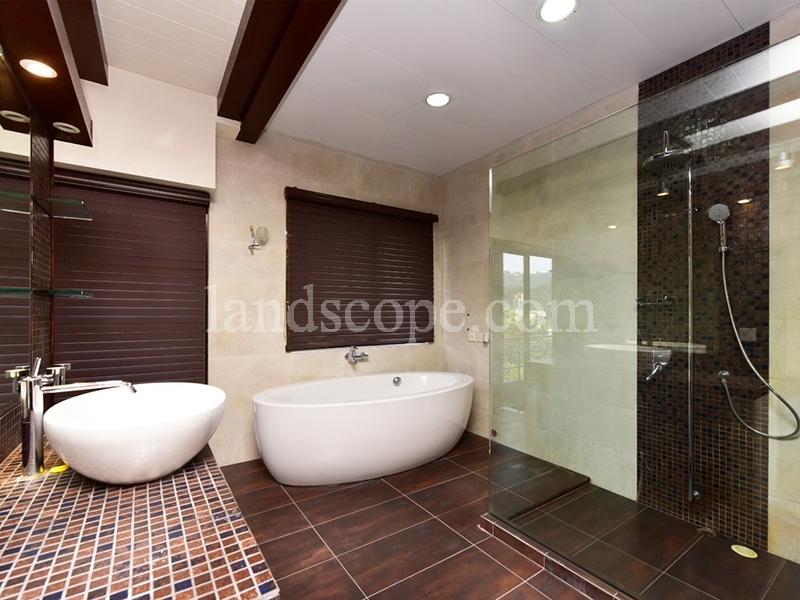 Bathroom 3 of 4 photos
/*img class="sp-image" src="data:image/jpg;base64,/9j/4AAQSkZJRgABAQAAAQABAAD//gA+Q1JFQVRPUjogZ2QtanBlZyB2MS4wICh1c2luZyBJSkcgSlBFRyB2NjIpLCBkZWZhdWx0IHF1YWxpdHkK/9sAQwAIBgYHBgUIBwcHCQkICgwUDQwLCwwZEhMPFB0aHx4dGhwcICQuJyAiLCMcHCg3KSwwMTQ0NB8nOT04MjwuMzQy/9sAQwEJCQkMCwwYDQ0YMiEcITIyMjIyMjIyMjIyMjIyMjIyMjIyMjIyMjIyMjIyMjIyMjIyMjIyMjIyMjIyMjIyMjIy/8AAEQgCWAMgAwEiAAIRAQMRAf/EAB8AAAEFAQEBAQEBAAAAAAAAAAABAgMEBQYHCAkKC//EALUQAAIBAwMCBAMFBQQEAAABfQECAwAEEQUSITFBBhNRYQcicRQygZGhCCNCscEVUtHwJDNicoIJChYXGBkaJSYnKCkqNDU2Nzg5OkNERUZHSElKU1RVVldYWVpjZGVmZ2hpanN0dXZ3eHl6g4SFhoeIiYqSk5SVlpeYmZqio6Slpqeoqaqys7S1tre4ubrCw8TFxsfIycrS09TV1tfY2drh4uPk5ebn6Onq8fLz9PX29/j5+v/EAB8BAAMBAQEBAQEBAQEAAAAAAAABAgMEBQYHCAkKC//EALURAAIBAgQEAwQHBQQEAAECdwABAgMRBAUhMQYSQVEHYXETIjKBCBRCkaGxwQkjM1LwFWJy0QoWJDThJfEXGBkaJicoKSo1Njc4OTpDREVGR0hJSlNUVVZXWFlaY2RlZmdoaWpzdHV2d3h5eoKDhIWGh4iJipKTlJWWl5iZmqKjpKWmp6ipqrKztLW2t7i5usLDxMXGx8jJytLT1NXW19jZ2uLj5OXm5+jp6vLz9PX29/j5+v/aAAwDAQACEQMRAD8A9lopcUhFQWIelDKrja6hh70en1pe5oAqyWIPMT4P91v8aqSRvE2JFK/WtWl4IwQCD2PIoHcxcUhFaUllG/MZMZ9DyKpyQSRcsvy/3hyKB3K5FJipMUhFAEWKTFSEUhFAEZFNIqQimkUAMopxFJigBtLRijFABmjNJRmgBc0ZpKM0AL+NGaTNGaAFzRmm0UCHUZpuaKBj80u6o80ZoES5pKYDS5oGLSZ96QnNJQA7NGaZmnLk9KBDqQ1KIsffdE/32AqQWxf/AFbxyf7rigVyrS5pzxtGxVgVI7EYplAxwpRTc0ooAeDTgfemA0uaAH5ozSUZoAXNGaSkzxQA7NIWxTc0hNAx240bqbmkoAfmkzTc0UAO3UmaSjNAC5ozSZpM0AOzSZpDSUALupM0maKADNGaaTRmgYuaNxpuaTNIB2aRpFjUu5O1Rk4pCaq3pP2ckc4YE0NgcH4n1yfUtQMG4rao20Y+6zDt9B/9es1FwnLACtq1tmsI7m2k8vEnBWXGJBnO5SePr3BqO204mELb2kLzibcJGxkLjpycYpKKauQ73MiOKWa5CQLvIGS7HCj3zW0mnKum7VUSTPJl5MYMhH3UHoOpPtyamXRbw3iyXM8cjEYwh4H045/D863rHS1hAaTJOO/+eB7U9tgUbi6LYiztUXJJA6+pPJP4mtQnvTRwMdqCaSLHZozgU3NBNMBc0maTPFJ0oAWgmm5oJoACaaTSGlHSkMTNMJyaceKbigBuTQelO20bc0ARgVIinNOWMntVlIuM0ARbegqRUqUR5PSpliwBQBAE5+lJsJPNXhbtgZGM9zTmt0RMkknI+lAigUJwAMk9qhitnDOzYBLflWuGyGAiaPHHI6/T1qiE+Rgc/ePQ0DsRpGuSDz+NTRjG7AHSmKuGbHTIxUsY+/8ASmhMUGnAUgFPApgOXpTlFItPAoEbuKSnYoIpkjCP50h6mnEfzpD1NIBKKO9FABR60UUAQSWkT8gbW9V/wqpJayx843L6rWlRQO5j0hFaksEcvLLg/wB5eDVSSzkXlPnHtwfypDKZFNxUpHb+dIRQBERTSKlK00igCPFJTyKaRTAbSd6dikIoAbSUpFJQAuaKSkoAdRmm570ZoAWgUlLQAUUUZoAM0ZpM0lAC5pc02kzQA/vTrFJtS1EWcD+WvJkkHUKOuKjBp+h3aabrpaXiOUFS3pk/40mJnYWujWFooEdsjHuzjcT+dSzadZzLh7aM+4XBqyCCAQQQfSlq7GZy2sWUmmQiYFp7MHDBuWiz3B9KyjtyCpyp5BrvHRZEZHUMjAhlI4I75rz1Asc88KHKI52/SpejKiTUtMzSg0Fj80oNNooAkzRmmZxRu9aAH5pM0maTdQAtJRmm55oAdmkzSZooAXJozSUUALmkzSUlADs0ZptGaAHZpM0maTNIBc0E0maTNAwJpM0UhoAUmkzTSaKAFzTSM0tJQBVexifoCBnOO35U0WEYx149MD+VW80hNKwyNIUj+6oFPPFITSE0AKTSZppNKtAC0UUdqBATSE0etGKYCDJNB9KcBRtzzQAzFOC8U8JmnhPagZBtJpRHzVgR+1SCKkBV2E9qcsWetXEgZ/uqT71Mtrj7zfgtFgKaQ81aW3YqAF/OrcUaJ91Rn1NSt1piKqWoH3j+AqwERPuqB70oGaXHFADXPT61HKP3Z+o/nU0g4X60yRf3Z/CkwEZeTWcBwf8AeNajDOazMdf940DIwOT9aliHD/SmDqfrQJ4oop2d1AjTc3cgZFNCJQKcBWRJrsI4hid/duBUD6pdS9CIx6KP60wOhyFHJAHqajN5boceYCfbmsDe8hzI5Y+5qaMgUCsd/jFGKkK0mKZBEw4/GkI5qRhx+NNI5oGMIpMU8ikxQFxlFO20mKQCUUtJQAlFLSUANkjSUfOoPv3/ADqpJYkcxtu/2W4P51cooGZDqyNtdSp9DTTWuyhlwyhh6Gq0lipyY22+x5H50h3M8ikIqaSJ4jh1I9+1RkUAREU0ipiKaVoAiIppFSFaTFMCM0lPIpDSAZS0GimAUUlLQAZpM0UlABmjNIaTNACk0lGaTNIBc0ySJZVwfwPcU6lzTAuadrV7pgEbL58I6DPIrYHi6z2/NBMG9MVzmaUEUtULlRp3/iae8jaK0hMatwXbrisqGLyl5OWPJNPzRmn5glYdRSZozQMdmjNNooAdmjNNzRSAdmlzTaM0wHdaMUmaM0ALRTc0ZoAM0ZpKDSAXNJmkpaBhQTRmm0BYXNJSZozQAZozSGmk0AKWpM0UlIAzS5ppNJmgY7NITTc0hNAh2abmkzRkUAFJQeTS4oGJinAUAU7FAhMUEU8LTwntQBCFpwTJqYRmpkhoGVwlOERq2kBY4Ckn2qwlmxPzYX60xFBYfapUgZjhVJrRWCNOeWPvTu2KBlRLP+8QPYVKIo16KCfepqQikIjPNJtp5FLtpgIo5p5HNKimnlOc0CGbeaXFPICrvYhUHVicAfjXM6t4+8NaQWSXUVuJl/5ZWg81vzHA/OgDopB8q/Wo3UmNsCvKtX+L91ODHpGmJAM8S3Lb2/75HFcPqvibXdYJF/qlzJGSP3aNsT/vlalyRagz6KiubecyLDcQytGdriNw204zg46H2rF1G7azs55kUMy5wD0zmuV+D0arpGqkLj/Sl/8AQK6PW/8AkFXX+e9NbBazsc5Lql7dE75yFP8ACg2irmlkC01Tn/l15/76FZKd609J/wCPbVB/06H/ANCFNA9CJHHGBVhGJqrGKtIOKZLLCZqzHVdBVmMUxHo2KQipitN20yCIjikIqRl4ppHWkBERSYqXFIVzQBFikIqQikIoGR0lPIpMUgGUlPxSYoAbSU/FNxQMTNHpQRSY5H1oAMcEHnPX3qvLZxtyh2H8xVk0daAMqS3ki5Zfl/vDkVERWz0qGS1ikycbT6r/AIUh3MsrTCKtyWskfIG9fVf8KgoAhIppFTEUwrQBERSEVIRSYpgR4pKkxTcUgGUlOIpMUANop2KTFADcUUuKSgAooxS0AJilpKM0AOzS1HmlyaAHZzTs0wGlzQA7NLmmZpaAFopKKAHZpM0lGaAFzRmm0UAOozSCjNAC0UlGR0oGGc0UlGaAFzSUlBOKAAmkozSUAGaCaTNJSACaTNBpKBhSZpaTFAhKWjFLigBmKcBTwlKE9qAI8U8LUqxE9qkWA+lAyBUz2qVY8mrKQdOKsx2jkdMD3piuUlhJNSpBk4AzWgloi8tkn0HFTgKowqgfSgLlBLRj1G0e9Wkto1HOWP5CpetLigRGeCoUAdeBRinMPmX8aUCgBmMUmOak20baBjMUgU4pZ5oLSEy3M0cMQGS8rhR+ZrkdU+JnhzT8pbzS6hKP4bVPl/76OBS0QJN7HW7RSSMkUZkldY4x1ZyFA/E149qfxX1q73Jp1rb2EZ6Of3sn5ngflXF6lqt7qLeZqmozXB/6bSEj/vnp+lS5otU31Pb9S+IvhrTCyC9N5KP+Wdou/n3bpXF6t8XNSuMppVjDZr0DynzX/LgD9a8wbUYU+4rPj2wKqy6lO4woCD261LkylCKOj1bXNU1b5tU1Oecf3ZJPlH/ARxWI99bQghcv7KMCstpGc5ZiT7mozz3pWKv2LM2rTHiNVjH5mtCBmezhdzljtJJ781gN1roLUZ02E+y/zqmtBRd2exfCAf8AEq1Yf9PCf+gV0WtD/iV3XGef61z/AMIFI03VhjJ89D/47XR62pGl3PI6/wBatbGb+I45B1rT0gfuNT/69D/6EKz0HJrS0gfudR/69G/mKpCZVjFWo6rRjtV2ONuOMe54oETLViPtUSIB1YfhzVhNo9T9aYjpdO8c6LqG1XmNtKf4Zht/I9K6KOSOZQ0ciup6FTmvmeDxBYzDEpeA/wDTQZX8xW9p2rXloPO06+cJ6xPuX8R0qbsXKe9MMCkZa8y0z4i6jHtivLeO5XuynacfyrqrDx3ot9hZZGtZD2lHGfrTuhWaOhxTSKfFJFcRh4ZEkQ91OaUrTEREU3FSlaQigCLbTdtSlabigZERSEVKVpCtICLFJipMUhWmBHikxyPrTyKTHT60gGGkpzDk000DCiig0AJ3qKWGOX7y8/3hwakooAoSWbryhDj0HB/KqxGOCMH3rXqORFkHzqG9+h/OkMyyM0zbV2S0I5jbd/sng1XZSpwwII7GgCHFNIqbbTStAEJFIRUpFNK0AR4pCKkxSEUARmm4qUimGgBvSkJpSKQigBCaSlxSUALRSUZoAWlzSUUgHUtNzS5oGKKKTtS0wCjFA5pQPTn6UANpaD19PrxSGkIXNJSUUALmijNGaBhRSUZoCwUlGaSgAzRSUUABpKWjFAxMUYpwFOC5oER4pdtSiMmpFhzQMgCE9qeI81ZWCrEdqz/dUmgRSWLPaplgrQSy/vMB7Cpo4kUAhRn1NMLlGO1dui8e9WUtFGNx/AVZpQKAGrGifdUU/tRilxmgQ3FGKdilxQIaBS7agvr+y0uEy6heQWkY53TSBf06muO1P4r6Dabk0+K41CQdGVfLj/M8n8BQ2luUk3sdsy8r9aiu7q10+Hzr25htoxzumcKP1rxjVvid4i1EMtvJFp0PpAuWH/AmriL3VFmlMt3dyXM3dnYyH9ahzRapPqe3ap8U/D9juSzWfUZB/wA8l2J/3039BXFar8UvEF9lbMQadEf+eS73/wC+m/oK83l1XORFEB7sapyXM8ow8jY9BwKnmZahFG7fao93MZtRvpbmT1mkLn8B2rPl1aNRiOMk+p4FZeKTHNIq/YsyahcSfxbR7cVWJLHLHJ96XBoA+tAgoxTsUoHFK4EZXimkcVMQB1qW3sbq9bba20s5/wCmaEj86dwsZrj5q6O2Q/2Zb+6r/OsmfTpbe4aO5eOFl6ruDEflW7bov9nQBGJUKuDjGeaq6YkrM9e+EK4stWH/AE1jP/jprotdXGl3X1/rWB8IwPI1cf7cf8jXRa8P+JXd/wCe9XH4TN/GzjEAyfStPRzHtvwoP/Ho/wB7v0rOQda0dFAzff8AXpJ/SmgZCkjY4IA/2Ripk5PPJqvH2qzGMngUxFhKsJUMcbt0Rvyq1HDJn7tArM+eI9WsJvvh4G/2hx+Yq3EzKfNtJ+f78bYP5iqU/h7I3QOGX1ByKzn026tn3JlSO6HBoshanX23iTU7TcJdk6twTIvzf99Cte08S2NwNs5a2b/a+ZfzHT8RXC6bcXs10Led8gqSC65PHvWk9v8A34/+BIc/p1pPzGtT0iw1G6tgJ9PvHVezQSZX9OK6jTviLqdthbyOK7QcbsbW/wAK8KjWSCXzLS5KSf7LFGrSh8UapbHbcpHcqOvmLhv++h/hQDR9H6f470S/2rLK1rKf4Zhxn69K6GOSKeMPDIkiHoyHIr5ltfFem3GFn821c/3xvX8xz+YrotN1W4gxNpd+SvXNvJkfl/iKLsnlPeStNK15np3xH1K3wl7DFdp3YfI3+FdZp3jjRNQwrzG1lP8ABMMD8+lO6E0zeK00jFSRtHMgeKRJEPQqcg0pWmIhoxTytJtoGRkU0j+dS7aQj+dAEJHJphFTFc5ppWkBHikIp5WkK0ARkUlPIpCtAxlJTiKTbQAw0MqsgDKGHvTsUHoKQyq9oDzG2P8AZb/Gq0kbxnDqRWiRmkzxg4IPY80gMwrTStX3tkblTsPp1FV5Inj+8vHqORQMrbaQrUxFNK0CIStNK1PtpCtMCArTduasFaTZQBXKUwqat7KPKzQBTxRirf2YtwByakOkz7NwK5/u96AKFGKnMDKcMCD70nl4pDIgDRipdtJigBlFOIpMUAWtKsjqmoPCX2RRKGkI6n2FdfFplnCoC26H3b5s/nXFWtxPp939ptiNxGHVujCt6HxVAE/e2cyOeoTBFOLS3Iknc0LvRLO6jIVPJc9Hj4x+HQ1xTK8F1PbS4MkLFSR0Nb9x4oZkYWdoyuf45T0/AVgKpDM7sWkc7mY9SaG10HFMXNFFIaRQUZopKACijFLQAlFLil2+1ADcUgHNSiOniImgCLbTghNWEgPpU6W+e2aAKixE1MsFX47Ju4wPerC2yL1+agLmcluSeBk1aSzb+LAFXANowox9KMUxXIkgjTtk+9S0uKXFADcU1B8oqXFNQcqoBJOcUAIBTgKo6lrukaOudQ1G3tz2Rnyx/wCAjmuM1T4tafAWTSrCW6YdJJz5aflyT+lJtIaTex6FiqmoarpukxeZqF9b2qj/AJ6uAT+HWvFNW+IniLUVYPfpYwn+C3Hl8f73U1xtzqsTSmR3kuJT1YnJP4nmpdRdDRUn1PatV+LOj2oKabbT30nZmHlJ+vJ/KuK1X4l+JdQVhFcx6dCe1suGx/vHJ/lXnkmqTMMRqsY9hk1TeSSVsyOzfU1Dm2UoRRs3eppLMZbi5kuZjyWZixz9TVGTVJDxEgQep5NUsfSikVcdJPNMfnkZvqajxxTulJzQA3pRTsUHA6mgBuKTFXYdNvJxuS3fZ/ff5V/M4FPFjaxc3OoxA/3LdTKfz4A/OlcaRQxTo0aR9iKzN/dUZP5Ve+0adBxBYvOw6PdScf8AfK4H60p1fUGXy4JBbxn+C2QRj8xz+tJsaiKNGvFUNOsdoh/iuZBH+h5/SneVpMA/fXs1y39y1j2j/vpv8Kpi1eRtznk9ycmp1tIl5bLfU1DkkUoEg1KCM4stLt1PZ58zt+vA/KkmutUvl2XF1L5f9zdtUf8AARxV/T9Hv9ScR2FhPOf+mUZx+fSut074X6xc4a+nt7JP7ufMf8hx+tZTrxjuaqm2eYTw+XJszkCuhsR/xJ4foB/49WzrngyHTdYubdLiSWOPZtZlAJyuT0qCe0S0g8iMfKm3GfqK3pVFPRGNSDienfCPlNYx/fj/AJNXSa8udLuxj/OawfhOm06vgjBaP/2auj1z/kG3n0P866lscr+I4eMZNdBpVgkLT/Ozbrd1PbjFYUY+YZrqNPOWk/64P/Kobd1YtJWZVjtIE6RL+PNWFVV6AD6Cow49aeHHrUK5bsiZalXFVxIKeso9qtIls8ANsitujBjb1Q7f5U7dKOGZZB/00Xn8xUhFIRTuZEPkiPUYMhQWRjhTnFWnXnmqkfOrRfRv5VoyLgDIpspbFBjAQVmQnHOdhIH41C1sjDMExwO2dw/I1Yl/iXPG4H9KqyQq53Hr696VxFWWCQcmNX90OD+RqureTLuikeKT1yVb86v7ZkHyyEj0fn/69QyFjxJFke3P6U0xF628Uata4ErpdJ6TDJ/76GDWza+MdPmwt1DNbN3IHmL+nP6VyBjjJwjFD6dP0NNaOQdQr/Xg0x2PV9J1uVCJdJ1HOO0EufzX/wCtXX6f8RtRt8JfW8d0o6svyN/hXzp/q3DAvE46MOCPoRWta+J9XtAoNwt1GOizru/Xr+tHoS0fT+neN9F1DCNMbaQ/wzDA/PpXQIyTIHidXU9CpyK+XbTxrZSYW9tpbZv70f7xfy6/zrqdH8QsCJNI1TJHVYpOR9VP+FFxWPeitNI/nXm+n/ETULchL+3juVHUj5G/wrqtP8baJflVac20pI+WYYH59Kd0KxvEUwrUqMky74nV17FTkUEUxEBWmEVYIphWkMhxTSKmK00igCEikIqUrTSKAIiKQjgVIRTccUDIiDTamIprLSaGRUuSKUikxSAiaCNuR8p9un5VE8DL/tD1FWwKORQBQ25pNlXniR+SMH1HFRNAw+78w9uv5UAVttJtqbbUiWzvz90epoAq7asRWjPy3yD9atxwpHyBk+pp+apIVxscSQj5Rz696cTRR2oERyxJMMOufQ9xVCazePJX519uorRNNJoGjFIppWtWa3jl5Pyt6iqE0EkXJGV/vDpU2KTK5FJin00ikAw0U4ikoGJTe9OoxQIbikxTsUYoAbijFPC5pwjJ7UDI9tOC1OsXtUqwZ7UCKyxk9qlWH2q7Fas3RasJaAfeP5UwuZ6wVZjtGb+HH1q+sSJ0Wn0CK8dmi/eOfpUyqqEhRgU8CjHJpgNxRin4pdpIJA4HU0CIwKcFrD1Txl4e0ZmS61KJpl6wwfvH/IcD864zVPi8eU0jSx7S3bZ/EKv9TScktylCT2PUFQnoM/SsnVPE+h6MD9u1OBHH/LJG3uf+ArmvC9Y8ca1quVvtXlER/wCWMB8tfyX+prnH1FAT5cZJPOW71Dn2LVLuz2PU/i7boTHpOmSSntLcttH12jn8zXE6v4917UgVudTNvEc/urf92MfhyfzriZL2eQY3bR6LxVc8nJ5qW2y1GK2NKbU4g5ZVeVj1ZjjP9apyahcuMKQg9FqAikzUsu7GtljlmLH1PNJinYoxRcQzFJg+lSYywUAlj0AGSasDTboKHlRbdOzXDiMfkef0oAp4oxVzytPi/wBbeSTN3S2j4/76bH8qDfW8QxbafCD/AH5yZW/LgfpRcdivDbzXDbYIpJT/ALCk1YbTXi/4+7m3tv8AZd9z/wDfK5NQzX95cLtkuZCn9xTtX8hgVXWM9gAKVx2LmdMi6C5um98RIf5n+VKNUki/49ILe29Cibn/AO+myaqCP1NSwwPPKIoInlkPRI1LH8hSuNIillnum3TyySt6yMW/nSrGT1rrNO+HniLUNrPbJZRn+K5baf8Avkc11um/Cmwhw2pX8903dIR5afnyaxlXhHdmsacmeVrGgIB5J6D1roNL8Ja7qgDW2mzCM/8ALSUeWv5mvZNN0DR9JA+w6dbwsP49m5j/AMCPNam7PJP51zTxV/hRtGj3PNtO+FcrYbUtSVAesdsu4/8AfR4/Suu03wT4f0who7BJpB/y0uT5h/I8fpW0ZAvU0xrlUUsSAo6knArmlUnLqaqEUWlCogRAFUdFUYA/AUpYDvXLah430TT8rLqEbuP4If3jfpXK6h8Uhyun6czHs9w+B+Q/xqVRqS2QOcUXvFjKfENyM4DKhz/wGucv0DRSOP4gMfmKyb7xPd6hcNc3Pl+e+Adi4GBwOK07JnutBEzHk5/9CFerhYOP3HFXmmem/C1dr6qMf88z/wChV0GuD/iW3ufQ/wA6xfhtHsn1NRkEqnP4mtzWIyNOvckng5JrvWxxP4jikHetbSLoyzzrtxi3kP6VmovX6Vb0P/j9lHrby/8AoNKxTdiFLqVgDkD6CpklcnljVSL7o+lWEp2RLLKk55JqZOtQLUydaZJ4yVppWrhj9qjaOsxmdAudXh+rD/x2taVMCqFqmdXh/wB9x/47W1PHwBTkXHYwpV/eN+H8qhK1cmTEz/Qf1qEpUsllcrioyM1ZK0wpSAqvErjBUYqI2wH3GK+w6VcK+1NK0JtAUDFKvUKw/KoGjQcspjPr0/8ArVqFaaUB6iqUwMoxvjghh71GVKsG2sjDoy9vxrTa2jPO3B9RxUZtWH3X/wC+h/UVSkhE1j4n1exwFuRcxDjy7gbx+B6j866Wy8dadIgjvbSazkPDSxnzUP4cEfrXJLanfl4gVIILDp+dI1oh+47D2PIp6BY9X0fXHY+ZouqrIRyVgl5/FDz+ldZYfEPUbZvL1C3S4A6kDY4r52lsRGUaKUSOACSgKlG9Bnr9RWlZ+KtdsMR/azcxj/lldr5g/AnkfnRbsI+odP8AGuiahhWnNtIf4ZhgfnW8jJMgeJ1kU9CpyK+XLbx1aSELfabJbnu8D71+u1uf1rqdF8Tozj+x9YAfr5QfY3/fDf0p6ise9EU0ivOrL4hajbER6hbJOPUDY35V1Gn+M9Fv8KZ/s8h/hmGP1ouhWZtFaaRUqMkqB43V1PQqcigrQBAVppHFTFabt4oAhIpuKmK00igZCRSEVKVpuKAI6KfikxQA3GaNtOxQKQCoikliAWFONInGaU0ITGk0maDTTTAWnjpTRT16UCGkVGwqYimMKQyKmk8VIRUbCi4ypLaI/KYVvTtVN0eM4cYNaZpCAwwwBB7Giw7mXSYq49p3jP8AwE1AUIOCMEdjUsaZDijbU4jNKIs0AQBKeIzVlYM1ZjtG7jA96AKKw1YjtyeAM1fS3jXr81TDgYAAFMVyrHZH+IgCrCRRoOFyfU08Ak0qjimAnJpAKkC0krxW8ZknkSKMdWkYKPzNAhAtOArlNU+I/hrTNypdNeyj+C2XcP8Avo8VxWq/F3VJty6daW9lH2eT94+P5VLkkWoSZ7CxWOMyOyog6sxwB+JrmNU+IHhrSWZXvxdSjjy7QeYc+56D868K1fxTf6q5OoajcXR/us52j6DpWK1+5GI0Cipc+xaprqz1vVfjBeShk0jTYrcdpblvMb/vkYH864bVvF+sasSNQ1aeZP8AnkrbUH/ARgVy7SySH5nJpuKhtvctJLZFx78AYjQCq0lzLJnLHHoKjIpCKNBtsSgc0YpyRvI2ERmPoozSEGKAKmNsU/10sUPs75P5DJoMlmnTzpz+Ea/1NAEJ4HtUsdnczDMcDlf7xGB+Z4pft0iH9xDDD6Mqbm/Ns1XmkluDunleQ/7bE0XHYsfZ4Yz+/vYV/wBmIGQ/pwPzpDc2UQ/dWskpH8U74H/fK/41XjhklcJGjOx7KM1rw+FtReLzZEWJfQnc35Cs5VIx+J2LjBvZGcdSutpWORYFP8MCBP1HP61TbLsWYlmPVicmtGawW3bDEk9OeKu2PhjWNTI+x6dMyf8APRxsQfiaSqRepXIzBCGpAgHJ6V6Hp3wsnfDalqCRDvHbruP/AH0cCus07wN4f04qy2InkH8dy3mH8un6VnKvFFqlJnjlhpV9qT7LGynuCf8AnmhI/PpXVaf8MtYuiGvJoLOM9ifMf8hwPzr1lVWJAiKqoOiqMAfgKGlRepArGWIk9jRUktzk9O+Gug2e1rkTXsg/56ttX/vlf8a6q0srTT4hHZ20VunpEgX+VRyX0USlmYBf7xOB+ZrAv/G+j2RIa9WRx/BAN5/Tj9azanMv3Y7HVbgB2ppnQd+a8xvviVK2VsLDjs87/wBB/jXOXnizXb8ESX7xKeqQDYP05/WmqD6idRHsd7rdjYIWuruGBf8Apo4B/LrXNX/xJ0m3ytsJ7tx/zzXav5n/AAryk/O5dyXc/wATHJ/OlAzVqhBbk+0kdbf/ABG1i5ytrFBaIe4G9vzPH6Vzt3qeoai2by9nn9nfj8ulVgjMeBn6VKts55IA+tWlGOyFdvchAA6cClxVyKyMr7EV5H7Ki5P6V0Wn+BtdvdpTTmhQ/wDLS4YIP15/SpdRLcpI4qXPmY9q7rQ4t3gtX4/i5/4HWVr/AISvdN1n7LLJFIwiR2dM7RnPHPpXV6Xp32TwUYyQWVJDn6tmuuhNS2Oaqnc77wBGVvNQCkDKITke5rY1eP8A0G8JLMQDxVHwSm28vf8Armv861NUXNpdg+jV1rY438Rw6L85/wB2rWiQyrfktGwUwyDJH+yajjX95/wH+tbOntm5Qf7Lf+gmpcrNI0tdMxYdPuCoyqr9TVyLTnz8zgfQVOlxEMAyLnHTNON5Cv8AHn6VHPJlckULHYKD8zkj0AxVhLOEf3ifrUAvY8cbvypy3gzwh/E0/eF7p5E0RFQlK1o7JLskWetaRO/J8qZ2tn/8fGP1qldK9nII7uLySejhleNvo6kg0zG5nWUedUiOP+Wrj/xytyeIYX9aoaZDv1FGHK+e/T/cFdFLDgLxxz2okax2OSuY8XDD/ZU/zquU9q07+IrfHj/lmp/U1UMdJkvcpmOmFKuMmKiKUhFUpTClWilMKUgKu2m7aslKYUpAVytJtqYpTStAETf6pl7FlP8AOottWGXK/iP600pzxWi2Gik4xOMdzUrANwwBHuKWWPbMnuQakKcmqYhtvaW8pcMzr7ABgPwPNVLuwVCSoVh6px+hrSVA0YBAqKS33DhmH45pc2pLiyCy8RavpgEdvfu0Q/5Yz/vF/Jv6Vt2vjs5C3+njHd7dsf8Ajp/xrn5LOTHRWH5VUkhKdVZPw4q73A9S0Xxpbb1On6s1tL/zykbyyfwPBrvLD4g6hAFW+t0uU/vr8rf4GvmtoyR0DCp7TVL/AE9gbW8nhx/Duyv5HilYD600/wAZ6Nf4UzG2kP8ADMMfrW6u2SMPGyuhJwynIr5SsPHk8ZC6jZpOuP8AWQHY35HIP6V0+lePrOOUGz1aezkP8MuUH9VNGorI+hitMIrzvTfiJfLErXcUN7Cf+WsZ2k/iODXU2PjLRb/Cmc20h/gnGP16UXCzNgrTSKmXbIgdGV0PRlOR+dNK0xEWKbipStNIoAjNFPIpMUDBe9IacByfTFNagQw0lKTSCgBwqROhpgqROhoEBFNIzT8UhFICMrUbLU5FMYcUhorMtRmrDComWgoZmnbVkADAGmlTTl6imIQ2uOhyPftTlgVSN3POKsL9w/SmN/D/ALwpDuPGF4VcfSl5JoUc8darahqunaTGX1C+t7UDtI4Dfl1pXAtgU4CuD1L4saLa5TT7e4vpOzEeWn5nk/lXF6r8UPEF9lYJ4tPiP8NsvzY92PP8qTkkUoSZ7fcXFvZRGS7nht0AzulcL/OuQ1P4oeHrAtHbNNfyjj9yuEz/ALxrw+5vpbuQyXE0s7nktK5Y/rUJkJ7/AJVPOy/ZpbnouqfFjWbkMtlFb6fGf4gN7/mf8K4bUtbu9RmMl7eXF057yOSP8KzmPNMNS2y0kthzXDkkLhfpVWQsxyST9alIqNhipuMhNJUscUk77IY3kb0VSa0F8P3qR+ZdtDZx/wB64kCn8utMDMUU7AHWrzf2PafemuL5x2iHlp+Z5NQPrEqkizt7e0X1jTc//fTZo3AatlcMm/ymSP8AvyfIv5mo2+zxnDT+Ye4iGf1PFV5HlnffNI8jf3nYk/rSBaAsTfaUU/urdPrId36cCmvcXEow0rbf7qnaPyFNC04L60rjsRqmB0AqxDazTkCKJ3z6Dj861NEsWvbgLBbNO4PZSw/wr0CDwpeTbC+yFR/eOT+Qrmq4jkdkjaFLm1Zx+neBr28iMs08cKDoiDex/oKz7vSY7S4MCpJLIOMYyT+Ar2qy04Wlr5O8uD1JGKsQ2cEDFooo0Y8llUAn8a5FXquXvbG7pQS0PLdC8LaxM6SGzMEPXMx2fp1r0OPR1NkttIQFA+byxjP41ps6RjLMoHqTVS41W1gQszggd84H5mplD2jvYqMuRWIrPQdLsW3wWUQk/wCejLvb8zWgSO/auQ1Dx/pdqSqzq7D+GIbz/hXM33xEuZsi0tcf7UzZ/QVsqMnuQ6keh6e91FHwXBPoOay77xHYWCkz3MUX++4z+Q5ryK88Q6vegiW+kVD1SL5B+lZmMksclj1J5NaKiluQ6jZ6Rf8AxHs48rbRzXB9QNi/mea5y88eaxc8QCK1U/3F3N+ZrmsfhSfWrUYrZCu3uWLq8u75993czTk/89HJH5dKhwB0pC2CBnk9vWtXT/DOu6oAbTTLh0PR2XYv5nFU9FqL0MykyK7ux+FepzYa/vra2HdY8yN/QV09j8N/D1ng3Hn3jj/nq+1f++V/xrGVamupapyZ5BGC7hVUlj0AGSa6LTPCGtaiqtDpkoQ9HmHlr/49XsNpY6dpsf8Aodlb26j+JIwP16/rVO/8W6LYEi41KAOP4Vbe35DNYOvKXwI0VNLdnKWPwxunAN9qEMI7pApc/mcCujsvAXh+zwZYZLpx3nkOP++RgViXvxQsI8iys7m4PYviNf6mucvfiLrtzkQC3tF/2E3N+bVPLWlvoO8Eev28NpYx7bW3ht0H/PNAo/Os2/8AFui6dkXOpQBx/Ajb2/IZrxK71TUtRYm8v7mbPZpDj8ulVAgXoMULDL7TDn7I7vXfEVhq9+15as/llVQeYu0nb7fjW3prJdeBpp16BJgPwNeUNIV+XPFeqeEF834ZyEkYBuAfzr0MJTUXocmIk2d/4QXF5de8K/zrQ1Uf6HeEdg38qqeFABeXPoYlP61d1TizvPo38q9DocP2jjYx++/4B/Wk0Vj/AG0gJJ4ccn/ZNPTiX/gP9aj0cFddiGONzD9DSLZUj6AVYXtUaQyn+BqsLbyHHAH40XQWY9Ko61rKaPZhwu+5lOyCIdWb1+grTS3IHLc1BJoVjc6kl7OpkuFTYo3HAH09aTYrHNXeg2kvWHb/ALpxWeuiW1p/qohnGMtk/wBa7W4hj5rMmhTNOxBzWiWwF4UUYC3bqB/2zFdNcWwCJketZGioP7TnH/T+4/8AIYrpZUBVB35qJG8Njh9Vi26iP+uI/wDQjWe0dbmtJt1JMd7cf+hGspx7UiHuU2WoitWmFRNxUiKxWoytWTUZoYFcpTdtTkUwikMgK0wrU5HIHJJ4AAyT9KJoZbf/AF8M0Oenmxsn8xSArbf/AEJf60m35ulTIu7GDnLLjH40/wAr5q0Ww0Z1ypFxH+FSEYz9adeLieP13L/KnMuCfrVMSBB8tBFOQfLSkVk3qBCRTCvapitIVpXApSWcUnOzB9V4qrJp7fwPn2YVq7cdqQpTU2Kxz72kiZ/dkY7qc0ttbRSyOs85hUKSG8stluwwPX17Vqzr8kvsKoEs0UJJydpyT9a2jK6FYgtr660yb/RbqS3frhGwD+HQ10Nl431CHAvIYrpP7y/I36cH8q5y4tjK2/BxjGccVX8iVOVP5Gq3Idz1fRviDaxOpt9Qn0+Q9VlJC/mMg16DpnxEutgNzFDeRf8APSJgD+nFfM4mZTiRAw/I1Ytb97STfa3E1s/qrEfyo5R3Prix8XaNf4X7QbeQ/wAEwx+vStlSsih0YMp7qcivlCz8aalCALiOG7T1xtb8xwfyrrNF+IdvFIvlX0+nv/dl+5+Y4/lS1CyPoM9KaRXA6b4/uSim5iiuYj0ljOCfy4rqrHxFp2oMqJI0crdEcdaLisaa96Yxp4GAxqFjzQgYhNKKbmlFMB61NH3qFamj70CHGm04ikNIBppCOKcaaaQyIio2FTGo2FIaIsUY54p2KB1oGTJ/q2rK8R6o+h+HrzVEhWZ7ZQ4jZsBuQOv41qp9w1zvj0Z8Bazx0hB/8eWhgjyXV/iXrl6rI+pi1iP/ACytBtOPQnr+tcbca0JZC+Hkc9XkOSaq3aK07gjPNUjER93n2qNLm+yNKG7mnc7n49B0q0B61mWH+tIPGBW1BbzTkCGGSQ/7K5qZaDWpEBTttasHh+9kwZfLhH+22T+Qq4dH0yxTzL68JHuQg/xqeZDsc6QAasQaXe3PMVtIR/eI2j8zWhJ4i0iwythZCVx/HtwPzPNZd34p1S6yEkW3X0jHP5mjcDS/4R4W6eZqN9Bbr6A5P5mq8l74dsuIbea/kH8TnCVzrs8zl5XaRz3c5NIAScUDNifxNqEimO2EVlF/dgXB/OsmRpJn3yu0jn+Jzk/rShDUqRAsBySegHU0XAgC07yye1dDYeFtWvcGKyaJD/y0m+QH8+a6Sy+HaHDX98W/2IFx+p/wqHNIpRbPOioXqcVoWGh6pqZH2KwnlU/x7cKPxPFesaf4Y0bTiGgsYi4/5aS/O35mtgyRoBlgAOnPSsnW7ItU+55vp/wzv58Nf3sNuvdIh5jfnwK6zTvAOg2OGe2a6kH8Vw24f98jitSfVrW2Tc8igDuTgfmawL7x9p1vlY5vNYdol3fr0qG6ki1yROxhhhtoxHFHHEg/hRQo/IU2S9t4s7pBn0HJryu98fX1xlba3CD+9K2f0HFYN1rOp3uRPeSbT/AnyL+QpKhfdj9r2R65f+LdOsAfMnjU/wC03P5DmuWv/iTGMraRyyn1A2L+Z5rz0qB83fuackTynEaMx/2RmrVKCIc5M27zxnq90TtdLdT/AHBub8zWNPcz3blrm4lmPq7E/pU0WmTn7+2Mf7Z5H4Ct3SfCwv2IVLu6PpBHhc/WplVhEag2csFUduKcAT0BP4V6Jb/DTUp2B8q2s09ZX3t+QzW5Z/C7SosNf31zcnuseIl/qaz+swKVJnjxUjqQPrWlp/h7V9TI+xabdTA/xCMhfzPFe5WHhvQdKAez0q2Rl/5aOu9v++mzRf8AinRtPBW61O3Vh/yzVt7fkuah4m+kUWqVtzzSx+FutT4N5Na2aehbzG/IcfrXS2Xww0S3w15Pc3bDtkRr+Q5/Wkvvidp0WVsrS5uW7M+I1/qa5m++I2t3JIt1trRT/cTe35t/hSvWl5DtBHpNnouj6WubLTbaHH8YjBP/AH0agv8AxVo9gSLnUoA4/gVt7fkM143e6vqOoHN5f3M+ezyHH5dKo49ABQqN/iY+fsem33xNsY8rZ2dxcHs0hEa/1Nc5e/ELW7nIg8i1U/8APNNzD8TXLbWPanrEWbaOT6AZNaKnBdCHNk13qeoagSby9uJ/Z5Dj8ulVQoHbAras/DGr32DBp1wyn+J12L+ZrobD4c37kNdT20A9FzI3+FNziuoJNnELGzdFJ+gqUWkhxkBR7mvTV8J+HtMXdqOosxHZ5VjH5DmmjxH4K0j/AI9IYpnH8UMJcn/gTVl7RvZFcvc4Wy8PXt6cW9tcT/8AXOM4/Ouis/h3qcuGkhgt1PeaTcfyGavXfxQYgrY6ZgdjPJx+QrBvPHXiK6yFu0t1PaCMAj8Tk0r1H5DtFFfxX4Zl0fVYbcTLMGgDllXaBkkYx+Fdr4St9nw6mjYAsGuMV5rPql3K5e6nknlbkvIxY16X4KlM/gC4LH+K5Gfwr0MJe+px4i3Q9B8Mjbcv7wr/ADq3qufs13/ut/Kqvhs/6QvvAP6Vc1P/AFN2P9lv5V39Dj6nHKAJFP8As9adp04/tiCLBz5mKTHzIe22oNP+XxBB/wBdhU2KvoN+1neQF70271FLS1a4ncRxRjLE/wAqgnkjtzPJK4SONmLMx4AzWJbwzeIrtLu5Vk02E/uITwZD/eNKyHd9TtNP8QaVcaPDMmjXslw6fMZWCgH1Bz/SpNO8WXn2tbOPTLSJYly0obexP5DFZJYn5EAAA/ACpLRUt43bu3LMaoi1xsuqxMcTafMv+1BKsg/I4NU5L3TZDj7WYT/dniZP16VVkeqkkp5wTikwsQ6W4TVrja6sv9oNhlOQR5frXRPMcLxXJ6Y22+bHA+3n/wBFV0Uj/Kv41EjaGxk6kEm1JAXCn7MMAkc/MaoS2jAEjB96k1UJJeruVWxAOoz/ABGswxqhzGXT/cYikyHuOkgYZ4qq6MO1SNJcL0uGP++oaomuJ8fMkT/TK1LYiJuKjY1IbkfxQuv0INRmeE9Wx/vDFIY00w1LhG5Vlb6GmlKQEBX5t4JVh3FbVv4v8Q20IhGrXTwBdvlSyeYuPo4NZJU00qaVwaTJ2m+2XwmaNBK7ruKIEU/8BHFT+WNx47VBYLm9iB7uv9a0zDh3Hbj+ZrRbIcTD1KLbPGexlUfoKJogCf8Aeq3q8eJUHpOn8hTriHk8fx/0qmCM7bjigjtUsi4kYe9Mx61jJhYZim4qQikC81NwI9tG2pCtG2lcChOvyzfQVlqMwQ/7rfzrXnHyz/QVlIP9GgPs3/oVb0tmS9zQ09d1oeARuNPktIn6xjPtxTtOH+in/fNWiKzlJqQ7GadJWZCysODjDDNUJ9HdTxGfqhz+ldRbIPKb60x1wa0jUZLRxb2ckbfI3P5GmGSePiRN31FdvcxpKV8yNTxxkZrG1a0gghQxpgsemeK0jUTJ5TLsNWuNPmElnPNBIOQFb5SfcdP0r6a0ho5o7K4SFIfOSOQqvYlQT+tfLSjMgGO9fUPhpvN0jR5M53W8Jz/wEVTBHcHhWqqTzVtsBXqmetJCFFOFRGRF6sM+lJ5/91fxNMCyKkRwM5NVBIx6mpVcdxTsInMnoKceDiosjafpUz8OaVgEpppaaWA96loENNMYU8kGmtSKIiKBTiKQCgZKn3PxrnvHf/Ih611x5A7f7S10cY+X8a5/x2ufAWtf9e4/9CWhgj5muR/pD49ahK5q1OP9Ik+tREVi3qdSWhreHPs8V3PNcJGY44SxZxkLyOa1bnxhaxLsto3lx0wNi1hWSn7Bqnp9lP8A6EtZqRM/3VJqbX1Hsat14l1K6yFkECekQ5/M1lOWdi8jF2/vMcmrUdi7cswUfnWlZaJJdH9xbSzn1A4/woukKxhqhY4VST7VZSykbqAo967O08HXbgGeSK3X+6vzH9OK2rXwtpluAZI2uG/6aHj8hUuaKUWedwaeZX2RRyTP/dRSf5Vs2ngzVbogtHHaoe8p5/75HNehRJDbJshjSNfRFAFNmvIbdN8siIvqzAVPM+g7I56y8A6fFhry4muW7qvyL+nNdJZabp+nKBaWkMPuq8/n1rCu/GOmW+VSVpmHaJcj8+lYV344upci1tkjH96Q7j+Q4qWmx3XQ9Da4UHk5NZ174k0+xz511EhH8O7J/IV5hd6xqV6SJ7yUr/dQ7R+QqkFx2+tPkSC7O6vfiBECRaQSynszfIP8a5+78Xavdk7ZVt1PaNcn8zWNt9RSxRPPII4Y3kc9FRSx/IU9EG4k0s1y++eV5WPd2JpoHpXTaf4D8RagAwsDbof47lxGPy6/pXWad8JwMNqOq/VLWP8A9mb/AArKVaMd2UoNnmkcDvgAAe54rX07QWvyBH587f3LePP617Bp3gbw7p4DJp4ncfx3DGT9On6VdufEGhaMnlyX1pbgf8s4yM/98rXNLEt6RNFTS3OH0XwFOhEk2lwxjs10+4j/AIDWveeAjNbyP9v/AH4X93EiBIyfQnrRe/E/S48rZ2tzdHsWAjX9ef0rmr74ka1c5W2jtrRe21d7fmf8KxtUk7s0Vlobtn4USG2RP7OkXUCN2+4YFFIP94HBGPbJrfOu6ToloILzVrcyZLSbSCXY9TtXp/8AWryi61XUNT0+4kvdRuJpFddqs/AHORgev9KxhhTgVXs77sSdj1K9+Jumw5WztLm5I6M2I1/XJrm734j61cZFtHbWinuq72/M/wCFciWA5JAqW3s7u7IFtazTH/YQkfnVqnFdAcmTXur6nqJP2y/uJvZpDj8hxVEKFHGB9K37fwdrE+N8cVuPWV+fyGa1I/BFrbr5mo6rgdwgCD82rRWJOKIHrSxQvO22GN5G9I1LH9K7bzPBWlcYS6kHrulP+FNl+IFtbrs07TCo7FsRj8lp3fRCsYlp4R1q6wVsTEp/inYJ/wDXrbtfh5Jjde6lHGvcQpux+JwKybrxtrVxkJJFbg9PKTJH4msW5v769Obm7nl/3nOPyo94dkd3/Y/g3Sf+Pu6W4kHaSbd/46tKfG2g6YpTTNMZiOhSJYx+Z5rz1Bz8i5PsM1OtrcPjERXP97ilyX3DmsdTd/EbVZiRbW1vAOzNmRv14rEvPEWs3wIn1Gfaf4UbYPyFPtfDuoXRHlwyN/uoT+p4rQ/4RdbYbr66t7df+m04B/Ic0WSC7Zy7Dc25yS3qxyakjid8BEZvoK6Mf8I1ZH575p2Ha2gyD+LU1vEulQDFrozyns11Nx+Qou+wzJj0+5c7dm0+jHn8q07XwrqNwMiGbHqE2j82xUcvjLVNu21S1s17CGEZH4msq41bUrwlru/uZR/tSHH5ClyyC5NrmkyabfJAxVmMYYhXD45PBx0PtXongVCnw9uQez3H/oIryxJDt+TueTXqHghs+BLssMlXuMe3yiu7DXTsctfueh+GnJvIx/07A/yrR1JhtuQSOQf5Vj+FsSX8QPOLUf0rdu4kDXHyDp1PPau043ucQDxH/u/0qCCeK31WOaZljjjkDvIx4VRySakB5j9OR+lY7Wz69rSWl3FcwaRFJiQInz3LDsM9Fqbl2KZV/E96821l0mOUtGpGDOc8Mfb2rc2ttWOMKoAxgdAK2U1LSLSdrSHQCBD8o86YflgZqtczNqE2VghtosY8uIYH/wBc0bC36FFULYRCcZ5PrV+K2AK55I6D0qWC1RVB61ZigLOCFJAPai41E4eRuTVWRqldqruaGSippx/05v8Ar/8A/addG5yoH1rm9O/4/m/6/wAf+i66FwQBUyNobGLqP/H6v/XAf+hGs9hV+/8A+P0f9cB/6GapMKTM3uVnFQuKssPSomWoYFZlqMrmrBFNMZI4wfxqWMozxqEJCgH1FNCso4dh+tT3C/uj+FNAqWBFulXuDR5rd1/KnkUwrQMs6fIDew+okU/qa2PMHnP+H86xbIYuo/8Aron860s/vG/D+dax2QRKussDdd8eZH+eRVifBZh6S/0qjrD/AL3BP/LRD/KrEznc3/XT+lWwRVuV/wBIeosU+cnz2PWmZx1Brnk9QG7aCuQRS5HrThz71IEXlJgZXPOc5waVwGcsqhAf4R0qTFNNAFCf7s/0FZkYzZwH/e/9CrVn6T/7orOhX/QIT7t/Ot6WzJe5f07/AI9m/wB81aJqvp6/6O3+/VooT0rKa95jJ7X/AFLf71NkHNSW67YiD61HL1qkSxZhzH9KyddH7mH6mtmVf9X9KytcX/R4uO5q4biZyyD98v8AvV9Q+FlA0LRcD/l2h/kK+YI1zKo9Wr6l8LfP4f0STnBt4ev0Fbsk6y7kaBHK4PHesozSOfmY49BxWrqIzE9Y4FCQh64qVRUa1ItMCQVKvSohUq0ASr0P0qxMcSH8Krr0P0qxccS/gP5UCIic00mgmmk0mAGmkkUGmk0hi7x3p4Aboc1CajJxyOtKxRpRj5fxrA8dj/ig9a/69/8A2Za0o7yWPg4ce9Zni9m1DwXrEFvFI87WxKxgZJwQTj8KTBI+apx/pEn1qEjmrE4HnvjkVFty1c0nqdi2Ol8EW8Vzqd3BPEskT2xDI4yCNwro5fBFjJOHhnmhi7xABvyJ6VieAF/4ndwP+nY/+hCu/nnEFxbwbCzT7tpHQbRk5rCTd9C1a2pQsvDOl2WGS1WRx/HL8x/wrVMK7cYAx6DFOjcOOOMVLism3uaqxj6jdw6ZbtcXEgWJSAWx69OK5a78cQLkWttJIf70h2D/ABrd8a27yeHZyiMxDIcKMn71eaLZyvyQFB9TW0GmjKW5o3XirVrnIWZYF9Il5/M1kSSSzuWmkeRj3dif51sWnh29u+YrWeQeoXaPzNa8Hgi4cDz5YYB3xl2/wquZCsceFpRy21RlvQdTXodv4N0mDDTma5I/vNtX8h/jVv7foGijbG9pbkdowC36ZNLmQWZxFl4b1W+w0djKFP8AFJ8i/rXQWfgGZgDd3kUQ7rEu8/meKsXPjyzTIt4J5z6thB+vNY9z441WbIgWC3B/urvb8zScpdBqKR19l4K0G1w8tu90w6mdyV/IYFah1vQtEXyxcWVrj+CIDd+S815Hdapf3v8Ax9Xs8oP8JcgfkKrLtXoADWbpuW7NFJLY9RuviTpsWRa21zct/eOI1/XmsO7+JGtT5W1jtrRfZd7fmf8ACuNQmQ4UF29FGTWlBoWq3GClm6j+9L8o/Wo9il0D2jFvNb1XUT/pmo3U3+yZCF/IcVTAHsK34fCE+3dd3sUC99gz+pwKcbHwtYH/AEm8NxIP4d+c/gtHINSOf8yMcbsn2rSsdE1LUuba12p/fmOxfzNX/wDhKNJsRjTdK5/vbAn68mtPUNa1A+DLPVrdohvuCJ4wAdiZwF5OScjrjvScbDuT2XhyD/hH2jubW3iv3JUM8rPk9jgcDA7frVOHwvo8CSSXuobzEpeSPzFTCjqcDJI5p8hl1Xwlc2rXCiVLlZjdE7Q1uecg+w428crWX4duLC41nVppoo9klq6wmRM4H3eB64xUJNJu4IuDWvC2nH/RLETuP4hHnP4tVe58eXTDba2ccS9t7Z/QYFcyLG6RU3wSpkcF0Iz+dTLp8h5chR78VpZC5rFm58T6zc5DXzRqf4YgE/8Ar1lSSPO5aWR5WPUuxNXDFYw/667jHsDk0+K708ECC1ubhuwRcA1aT6IXMUVic9FOKuW2k3d0QIoic+ilv5Vq276tL/x4+HVj9HmXJ/Wn6mniu209ru7uRBbqQCkLhevsKTBakcfhK6VN9yyQr3M0ioKd9i0CzP8ApOqwuw/ht0Mh/M8Vgx2l7qEnyQ3Nyx7hWf8AWta28E69cYxYmIHvM4Wk7dWBa/trQbbi30+5uSOjSyBFP4CoX8XXacWdnZWi/wCzHuP5mtW1+G14+DdX8MQ7rGpc/wBBW1a/DnSY8G4nurg/7wQfpUuUUVY8/utd1W8H+kahcMv90PtH5CqUcMty+I45JnP91Sxr2a18K6Ha4MemQEj+JxvP61rRQxwrtijSMDsihf5VDqpbIrlPGrXwnrt3gx6bMqn+KXCD9a2bb4bapLzcXVtAPQZc16gBTgKh1pD5UcRafDawjAN1eXEx7hQEH9a2rXwdoVqQV0+N2H8UpLn9a3hRispVJPqWkjz3xlpluNVtvLhSNFtwAqKFH3j6Vq+Go1g8JXcYHy5mP/jtQ+MeNTt/+uH/ALMasaE3/FNXXpmX/wBBr0cE3pfsceIR2nhH/kIR/wDXoP6V0V0N0sq+o/pXNeEGJ1NOP+XQf+y1F4jvrnX9Xm8N6PIUjGBqd6vSFf8Anmp/vHv6dK9TocD3MbTNW0u4kuke1urkwSbI5YnVY2Pfn2rQtNWtzclF0iJQv/LWSYuQSeMD1FZIto7OL7JbqEhhYr9AP61JbJk7jwB8wHr71JVjXub25mku7bbClu0pztjG5se/4UyNApXsKgBOcnkmpRSHsWRIoGM5+lX4rjZEOQD9KpQPAqfvFctn+H0qwLhFbEUIAIx83JqJK+ljWEra3PNnb3qBjT2brULGrZgQ6d/x+n/r/H/ouuic8Cuc08f6awz/AMv6f+izXQydBSkbQ2MW/wD+P4f9cP8A2c1UYVbvv+P5f+uH/s9VWqWQ9yFhUTCp2FRsOKkRAy1GRU7Coz3qWMq3A/dH6imDpUtyP3P4imY4qWAwimEYqUimGkMda8XUf/XRP51fY/Of896o2/8Ax8R/76/zq4x+c/T+tbR2Q0Z+rjEu7/bjH6irEx+dv9/+lQaseQO25D+OallPzPn+/VsSIpBmQmm7alP3j9aTFc0twIytN2DHAqbFJt+WpGRkEDrSHPsakK00igRRnGBcZUn5O1Z0GDp0JHTc/wDOtS44Sf8A65/1rLtSBp8X++/866KWzJe5racg8hj/ALVaMVrLPny14zgn0rOsZo4oHDN/H0HXpXRaHP5lrKycASYwQDnio0crD6EMemSKnzHPfgVFJYlR93866CK9dLhInjiZWPXkVoH7JJjzbd1+g3D9K1UURc5Oa0fCED8CMisLX4GjgiDdye1eq/YbWRU8to2+hri/HtmtslntGNwfNNRsxXPNokPnJx/EK+o/B43eF9EI6fZov5CvmiGMb1PuDX034RQJ4Z0ZFPAtov5CrewzptQGY2+lY4Wt26XcwB71Ra3APSqIKag1IoqTyWB4AxUgj45oERjrUqjioyMORU0Y4FAD1HX6VYufvr/uD+VQgcGnSXNvcuoguIZSFAYRyAkH04oAjNMNPII4IpMUARmmmodR1Ky0oL9tuFhJxhSCTz3wOce9Fre2l+u+zuoLhf8AplIG/QUrlEhppwKcxwcYqMmkMCRUcp/0e5A/54SfypxqOQ/upfeNx+hpDR8zzD981RYwxqSY/wCkSD3qPPzVxy3O2Pwo6/4ejOv3A/6dj/6EK7LVrGe51bSHhm2LBcSSSAE/MgTlePU4rjfh5/yH7j/r2P8A6EK9HltknKsSySKCFdDggHr9ai9ncJK6GQDIPAFT4rNvZZ7GWJYpNwKkncvWnw6srYE0RU/3l5FZWLuXiPQ1WTTbJJWmW0gWVjlmCDJqeOWOYZjcMPY806paLTEKVleIJJLXQ725hO2WKEsjYzg1rZqC8tYr6zmtZ1LRTIUcA4OPrUrR3GeMXWoXt4c3F3NJnsXOPyFV0ib+FCB9MV6ZH4I0+KQnzZSnZcAH860YdB0225SzjYj+J/mP61o6iRnys8rgsbi4YLHG7n/ZUmte28KX0uC8ezP/AD0YL+nWtjxH4gu9L1JrGzihRQitvI9fbpXMXGs6ndAiW9k2nqqHaP0q1K4uU2/+EVtLcZvtSSIDqFwP1P8AhTd3hSx6K1249cuP6CuZ2M53EM5P8Tc/qaswafcznEcTMf8AZUmnqxaI3j4vjgXbp+mJEOxYgf8AoNZ9x4n1ecnFwsIP/PJQD+ZpBocqDNzJHAP+msgX9OtNMWkW/wDrL3zT6QoW/U0WC5nSyzXLZnnlmb/aYmmi3f8AhTH14rQOq6fFxBYySn1lfA/IV7F8PdF0ifwpb6jqmnWz3V0WkRdudqZwv8s/jUvTdj5mlex5x4J8EyeKtVkt7i4e0tYo/MkkVMk84CjPH/6q7nxJ8NtJ0vw1cx2V5fMsOLoozh9+DhuMdccj3rql0ywg1mT+zGt7M3ES5jJOXK5+6o+vJpS8F1pU16dQWSJUPEcecjoe9c7qdEPW6bdvKx48dOmi06a3tLWaW3kdcRucD1OT+VeifDfSrDTdNmvrqyT7ZI+0b8PsUeh9yf0rIneJ4yGQlwyhTu6L05FdJo0+nR6G3mQNJKu8Ah8KPf2pN8q5ipR5tPyL3ji1t/Efh57Qs0UkTrKjpjcMdQPqCa4Oz+H+hFQ1yt1ctjkyTn+QrsbvWYodFkWztIJJM8gYZgCOvJrmk1u/EEjwadEEi2qTNPyc/Skpzk2OEIwVrFOPw3ptnKyRafbrtJGSuTV+K3WMYRUQeioBUbanJMd86wpJ0IiyR+tMN/z98/hgVqrtaidr6F0Ie7tVmC3jmysqLIvo43D9ax/tu7cNpOB3PWr+jzM8royBQRuGM1M46Di9TXVQi7VAVfRRgUZBOAcn2p1RpEq7SeWU5BzgVmlfcokxigUdeacBSsO4lKBS4pRSaGGKXFLg0EheSwH1NQ0NABS0wzRDjzF/A5pPPQ9N5+imoaKOR8Yj/iZW5/6Yf+zU7RmUeHbsdTmXOO3y1R8d38cGpWoZWBMBwCOvzUaBdfa/DV48YxzKP/Ha9TBrY48Q9Ts9Hi1C5t5INLuorW8ltVVZ5FJ8tTt3EAfxY6e9b2maWnh7T4tNtTAFQ75JvLLPK2eSxJ5JrB8JGVrxCmAfsuP5Vu3UN1Jd7TJgEcsOw9vevTRwy1Zzepzy3t47TspWNyiqi7Vxn0FLCofJPem34C3s6dhJiooJyjMuAQAKlq41oX1jUVIFA7VWWdv7oqQSsSOgosx3RYUYpwz61AruR1NSKelMm550TUbHilJpjVADNNOZ3P8A1EE/9Fmt6RvmUZxXP6dxK/8A2EI//QDW9Iv3DSlubQ2Mq85vl/64f+z1WOM1Pdki8Xn/AJYn/wBCqu3WkyHuMNRkZFSEUw1DERmoyKlNMNJjKtyP3X4imgcVJdf6r8RTQOKjqBERTGHpUxFMYUDEg4nT/fX+dW34Yn2/rVSPiVD/ALQ/nTri4EY3HIHrj3rWOyGiHVzlMjtIlPlJy3H8f9Kh1B1kti4IIZ0ORT5ZBuYZ5D1o9hIkXkH607FCfdpcVzS3GNNIOlONN/hH41ICHimMacaiakBVlRpTMoA5TAyayrRs6dGf9t/5itRpvKaUlCw284rLtONMi/35P510UtmQ90WoTkN9a6jw6cWU3/XT+lcvB91vrXSaAcWs3/XT+lR9tjexqPJiaNvRq2Vbgc1z8pIYc981swtmND7VtEhlx9pC5UVyXjaRmjtAzFgN+Mn2rqWPC1yPjNsrbD/e/lVCOLhY+ZH9QK+l/B77vDGiH1tov5V8yxH95Gf9oV9LeDsnwvoeT/y7RcVXQbO1ueHB9KqyODyKs3nGeaoEgimyEhfMFHmVARhqctMBScuTU0R4FQd6mj7UCJiCFb6VSvtJsLqXdNZws2B8wXa3T1GDVwnKH6U+X/WfgP5UAY39mTQf8eep3kGOiuwlX8mH9aBLrUH3ksrxe2C0L/1FapFMIHpSKRi3F5Gzb7/S7uEqOZRH5qr/AMCTJx+FUG0zQdUkzDNbNL7MFcH9GrpGBDZBIqnc2dvdKRcQRTcdXQE/nQMyjpWsWX/HnqlxtHSOfEy/+Pc/rTX1jVbFo0vdLW5Dtt32pKke5VuP1qz/AGP9mJFlqN7bAdE8zzU/75fNIza1CACbK9UeoMLn+a0h2NXggH2qKYjyZBj+E/yNUBq/lDF3p95bDuwTzUH4rn+VTJf2V5E/2e6ilOPuhvm/I80MD5tmP+kP9aZT5v8Aj4f0zTcVxT+JnbH4Udd8Oz/xUFx/17H/ANCFenqK8w+HY/4qGb/r2b+Yr1BelZS3GU763WaRC2cheCKpNZMv3SCPyrVlGZB9KaUqUyrGK0bRnJDKexqaO9mT7zCQe/X860GjyORkVWktUbnGPpTvcWw+O/ib72UPvyKsBgy5BBHqDWY9q4+6QfrUDF7dWkJaMDqw6VPKmPmZsE00muaPjCwgYrJcpNt67FJP8qu2PinRtQISO8WOQn7kw2H9eKlwY1NMrax4Yg1a9+1GZo5NoVgRkEDpj3qKDwlp8HLh5T9do/SujI4yOQeh9abii4WPPNfvjo2ptaWdpbRqsatvdNzc/WsV9U1S9Oz7VO4P8EQwPyWvVpdD0y6uPtdxZRTTkBd8gzwOnHSrccEMC7YYkjHoigfyrVPQlo8jg8N6zeYZdPnIP8Uvy/zrUg8BalIR589vCPYlz+lelEZpNop3EcRD4AtEH+kXc8vqEAQf1r0C11a2tra1s4bBx5YCAtcEjaB0x+FVSoqnfafHeR4CRmUfdLgkfTANROKmrMabWpoz6+k0gljeDTpEzsLq8wIxyTjpis2x1AWmmSWV7K5JizEkMBAO4ZGDnp9ankt2EDAREMF/hTpx2zx+dUYb24Rysji4CFY0YsAdoHyjHY9u9ZulCzKU5JrUqRfan8wC2kBZRtKjAHPf8q1o7pk0lbOfSbVlORJLNMykgntg8GiK/ga2N26y4AC7NhLBieAQP6VnC6bUYJobjYhT76qgJUHpyTwxGPpVSgnuLmNQxbLGTTtKNlFYM3zSom6SX/eY8gjpj2rO/s+9W7FkLo/ZJRvkZIx8uOgyfXpWda+LdMsxNaRwXTNGWJLFcHb7k1nz+P7kyn7JYRKmMAzOST9QMUWQlY7JNHtRjcZG/HFWI9PtFxiAE+5zXnUnjjXJPuPbRD/Zhz+pNU5/FOvyFQdVmUE8iPC/yFFrjuj1tLaNcFIFH/Aac0sMC5lliiA67nC14rLf39x/rtQuZPrM3+NVSgYktlj/ALXNHKHMe0TeItFt+JtWtFPp5gb+Waoy+OvDsOcXskv/AFyhY/4V5LtA6Lj8KXPqKnlQczPS5fiPpKHENney+5Cp/M1Rm+Jj8i30hR6GWcn+Qrg9wx2/OlGW4HP0GaOVdg5mdZN8Rtaf/U29lD/wAv8AzNUJvGviSbj+0THn/nlGq/0rEWGVuVjkI9loljeKMSPG6oxwGPc01HyFzeZ6n4LuLjUvDiXN9PLczmeRS8jEnAPAroxHGOQi/lXPeBbeW28LRxzIVfzpCVJ6ZNdJispr3maQ+FAOOnH0oJopKxaNUea/E0/8TfT/APr3b/0Kp/B2f+ERvT/ty5/74FJ8RYw+qWBx/wAsG/8AQqd4ZPl+F7yMcAvIT/3xXq4Re6jiru8rHeeCMtqC/wDXp/8AE12E6/6T/wABrjfAUim/UZ/5cx/SuzuGX7R1zx6V3LY45bnDahzqFx/11NV4v9Y/4VLeNvvZj6yGkhGS/wCFIpkq1KvamjipBTJJo2Cg5Td+OKctMUcVIh2n1oC55y232NRsPalY8n+lMzWNyiLTziSTnpqEf/oBrfZhtUZ/Cucs2xJN/wBf8X/oBrbkfCoQR1py6GsNihdj/TVx/wA8T/6FUBB56VJcMTeDn/lkf/QqjNTIh7jGB9KjPHY1KT71GagCIsKaTUppv4UgKl1/qfxFNHSproDyTx3FN2DHAFT1AhNNYipWjFMZPc0DIx94fUfzqS5dV0+S3IYvOSkYUZ+bIPP5Go2BXnPcfzFZ2vl7nT1BYjy3OCOD2/xrenshPZkaMv8AZSx7gWWdQR+Jqxqjx/2lEYmXKkrKAejZPX3xil1qa2jOjvaJEu7TrdpVHIMucMT7nHNN063ivvFV2l27G3khuJggOAHVGKn8xWttbE30L9uP3f4081W02TfYxs3U9eKs7lPfiuOfxGg00h+4vHr/ADp3HrSYwg/GoAYaiYVMRUbCkBSnUbJfdKybXnTox/tyfzFa85++oGSyHA9ayLX/AJBqf78n8xXTS2ZL3Rbtvuv/AL1dFoRxazf74/lXOWv3X/3v6V0Wif8AHtN/vj+VZ/8ALxg9i5cMQeK2LU7oVH+yDWLcHg1t2OCgH+yK3gQy4y/KprjfGBOYAe26u6aL92uBXEeNF2i3/wCBVYjh4/vp/vCvprwkMeG9Dx/z7Rfyr5lT/WJ/vCvpnwf/AMixof8A17RVSGzsr4/Kazg1aN990/SsrODQQiVlyM0gpQ2VpoNCBiH7xqZOgqE/eNTJ0FMCTPyn6VNL9/8AAfyqHsfpU0n3h/uj+VAiI0w1IRTDSKIyKYw+U/SpDTG6H6UDInX5j/ntUe2pmHT6D+VMI5pDGbcdDikS3jeV5HjRpFjYq5Ubh+NPp8X3m/65tRcZ8vXQ23co/wBo0zPFPvTi9l/3jUQNcc9zrj8J1/w9OPEE3/Xs38xXp6sMV5f8Pz/xP5f+vdv5ivTFNZyWo0x8nMgx6UlVblbgzK0J+ULgj1Oalh+0yKC0Ywe54qeRvYfOluSHpTCoNTSx+WFGQSRk4qM1D0LvciKVFLHutpR9KsGkI/0eQ+4oQmeNeWySSNtz8x4zjvTXjhk++u36jFXJbZbW6uYQzMBK2CeuMmmYBGDWrdmYxWgWV9qWmHNjeyon9wncp/A8V2WieIdQvrbfcWKyYbaXgOP0NcS0QGSvyn2OK9C0CzS00uLYWPmgSNu9SKSSZV2ti5deJNN05ES7klikYZCGIk4/CsqXx5paD91Bdyn02Bf1JrO8b20paG6RGaONCJGAyFHHX8a5tdKvWSN9qhZCApLDvQoilK251MvxAHPkaW3/AG0mH9BVOXx5qj/6q1tIvqGb+Zrm7i1lt7wWz4Lnbkg8AGuiXwaBZW1w96T50m1lVPujOM5NV7OTJdRFOXxjrkn/AC+Rxj/pnCoqjPrmq3ClZdUuWU9g+B+lWP7IiVwCzEEE1CLWJC48sNg4G6pcQ9oh9xLqF54fN1c3t1LCs4hUPKxzleR1xXRRazbzeFBPHb7ruLZbsjRkooBHJbjjGDj1NcdqIKvEsZMaGMEqDwT649feuk0uW2t9Ot0w5YzLM8I+7IABkk+tNxHzqxe1LxTJBb3MVldny4JYoxC6AuqgcsJB05yMCnNr93I2ryokLqsKXduJxyobAOOPmqtc2YluNUms4w9sWUq+OvU/nzVx9UtN8hW08yH7KsS/wlXU5b8Ccj6UhcyOc0nUEttYnv76wknWYOQqDG1mOe/btWWLK5GAYivpk4rfkRjB6fdOB25HFSf2fdXDIUhkdcn7q5p8qF7ST2RhJplwxC7VBxnlqZeWctrLEp2MWUOCOg5Ix+ldnY+G9ZvLtI4NNuGaRCw3IVBAIGecetZ3iTSJ9O1SO1uQgmjhG4I24DJPGRRyW1HGbk7B4e8OWuq2KXFzNKjGXYVjwBjGe9OufD9rC0wQTEx3LRDL/wAIAI/nWv4XdINMjV3Rf9K/iYD+GrUUlsNRvWeaMBrhiPmzngVsoJpaGTlK7ORj0uEhcw7ifepYdOjMCsIUBI6kVsJayvtCI+QxPTAIzRFpl15YDQnPPVh61Hs32HzMz4bONLMyERg+XgYHfFZ+iwIkkud3KAcfWupTSLn7MEKouFwRuz/SqcWhS6eru0qNuwoAQ1ShIRWgjAhjyvUdzWbqA36dbjbjEmD79a0J5Ws12gowHdj/APXrLMz3K+SpQqjeYdvWpcGVFHqmilY9O2kj75/kKvmdB3NZVhxbsP8Aa/oKsE1zTgnI6oP3UWGugOi1E123YAVCxqJjU8iL5mcj42lMt9Zljz5TD/x6l8PPjQrsdtz5/wC+aPFtpLc3No0a5AjYH65pdHtpbPSLhZcAuzEc/wCziu+hG0UclV++dt8O3LamFwMC04/Su9nz53XtXnvw6b/icqM9bQ/0r0S44m/CupbHNL4jzq4JN1L/AL5/nUsSptJDDqM1BN/x8yf77fzqeKFhEWyCM9aQ2SZFSriogKkVaYiVTxTxTVGKeooA81JpjUhcHuP++hTCw/ya52yirC4WSXn/AJfoj/46a13fcorBZ9k8mP8An7i4/wCAmtNpSAPrVyNY7DN2boZ6iMj/AMeFKTUCOGuz/wBcz/6EKl61EiHuITz0pDS02oAbjmkPWlJppNIZDc8xc+opvanTn91+IpBjFT1AYc0wk1If0qMigCGU/J+R/UVm6jbm5Yr5rpjJ+X61o3HERPuP5iopkUyHI55/nW0Hogsc25b/AFfURAAN+NTTebb3D3ImLDBAUjnkHjP4mrN3bJFuA6MwP6VJcQLKCPRhWt+pNjT0sEafGPSrRPNQWA/0bHo1WSK5Z/Ey0MKgjpSbBtHHc040fwD6moAhMYzkZB+tMMfOdx+lTnpTD060gKk9qJR98qexHasC3z/ZyjPIkk5/EV1GK5e2/wCPH/trJ/SuijsyZbot20ZkjcbivzA5H0rd0YSx28wCs43jkEelYFs7oH2BSM9/pXS6EWNrMWAB3jp9Kl/GDHXEr85tp/wAP9a3dLnV9oKupKDhlrNm6Gr1lJgqCf4a1g9SGjqxHuhjIHUVwPj1NgtfctXotuA1pGR6VwPxGAUWf/Av6VqxI85B+ZfqK+mfBxJ8MaEf+naKvmQH5l+o/nX0z4NYHwtoRGf+PeOmDO1vvuE+1Y5Na9//AKtuvSsTvTJJgaeDUK1IDQA7vUqdBUPepkPSgCXsfpUkp+Yf7o/lUX8J+lSy/eX/AHF/lQIiLGml6U1GaBoXePSmlhg000hpDF4wO3ApCKjJ5qRZVC4YGkykMxinJ95gOuxv5UjMpPFLEf3h/wBxv5Uhny5eE/bJf96oqkuz/pkuf7x/nUOeRXLLc6o/Cdf8PT/xUEo/6dm/mK9OU15f8PjnxFL/ANezfzFenKeKzktRomQ/PVhf9UueuKqx/wCsqynMa/SnTJmQXLYlH0qPdT7s/vh9BUGazktTWOw4tTlIML/7y/zqKng4tZT7rU2GeNWjl2us84ncZz15qziiW2S0vruGMsVEpOW68k0qmqm9TKL0EZcKa9H0lc6VaH/piv8AKvOSflJxXpOlcaVaf9cV/lTgEin4oX/inNQ/64f1FYkSZsrL5T1j/lW34lYtomop2+zZ/UV53Bpuq3cccizAxs+xN85HP07VcURUV7F7Wl261njpGa7Fr+zj0e1WS7gVg+SDIM/f9K88utPuba5MMzxFwAchiw596bNpxt7kwOVd+PmUcc1rexnyp6G9JqFkJQftMZwpHBz6VSk1C0y/7wnJzwp9KjTQf9XvunBdd2Ag46cfrUp0G3XdmaZip9QO1Z2THoUJXS5CGPcQi7CSO9TQaikJUCKQ7RjGR1p9pDGscijOBIOvJ6VPYWtlNep5kCyAyEOH74ptJJMeljYh8U6HbLKq6TeSxyKoIm1DywSOuQq4NVD4ntZFeG20rT0eRmKkyvIQD2wWxx616bFq3gS1nk+z+G4HQxpt/wBEQc85+907Vzni7UNPn0GOKz0yG3WS9WUMkaqQMnjgVfL5GaaZxtzrVygSJ1t4zgYEcHJx+fpU9p4i8QG432Nxf+aScfZ4DnOCOw9M1Y0wy/20BBGWf7OxG0ZIO5cH869A8O2eo2t6ZLmKSJ5LkyKZUOG/dtkD86FBXHKpy6HCS3Pje9uCJU16WZUJ+YlSEyM9xxnFRW9lcta3X2uKRLqKcxyLK2WUjqCfrXo+oXGp2euJM0agC2f5hyWG4dfoSK42FnaTU2kbczXrlmPfpT5UEKjbMy30bUL7Uri2sbeBvJ2Bmlk2/eGemK27Lwb4okLBBYR7W252u341Z8OXklpruqPEACzQAt3GUNdfomu3k+ttDJMwjE0i/e9FBFXHzFOTuc9Z+A/F1wdralZwDr8luM/qai0nTb+DV9UsNT1J52sp1iVkAQMCoboPrXq8M+8ht5IAz1rzWZtvjTxIB1N5Gf8AxwVVkhRk2xnhXwxp3iGLUp9V1bU90N9JBHFFclFCAAjoMnqa6GLwH4KMvlta3dyQu4mW5lORnHrVL4dPttNbO3cTqcgHt8orqLDDXFzKeg+Rfov/ANfNVFLlJk3zM8l8Y6J4f0+dILLS4oZDPLz8zZjXaByT6k1zOnW8Uer3CJGFXyBwo/2q7DxxltWib0lnH6pXJ2Rxrdx/1wH86xa1uaRep6LZjEbj/aH8hUxqO2/1bfUfyFSGuWW51RehGajantUbVNirmHrshR4AD1U5/Oq1vIxsWBOcFuv0qXxAcSW/+6f51StHzbyAnjJ/lXbS+A5p/Gdd8OD/AMT6H3tW/kK9Juf9afpXmXw5b/iorcZ62r/yFemXRxIT/s1tHYxn8R5xKc3D/wC8386vruS3VWBAY7hnvWc3MzH/AGjWi7h4YcHooBoQ3uItSrUS1KtMkkHSnr1pg6U9OooA8iMk5GPKj/z+FN3S55hTP4VbJGKYSK5izLdysvIwTcxHA+hrUkk6Vj3r4vRj/nvEf0NX3b3rVlx2Fhk/0s8E/uz90Z7ipJXkJBQuo7rt61Vt2/0xv+uZ/mKubqymLqRecQPvP+P/AOqk8/8A6aH8qmIpnbpWYEfnf7Y/KkMvGQymn4U9qTYvoKQEMkgePDAA5HApzNtXgZP1olRdvCjqKUxrz8o/KkBGXJH3f1phc/3T+dSmJeoUVGY19P1pgVrpv9Hfg9Af1FQyP+8NTXihbWUgfw/1FU5D81bR+FDRW1EkkHPp/KpS3X1yKrXx5H0qTdyfwq+guprWDgwNz/F6VZ3j1FVNNG62fn+L+lW9nvmuee4BuHYik3fL+JpCvvimHO3HvUDGTXMMODLKkYPTccVWbVbAcfa4/oM1neIQBFAQFzuIzjtisAlvX8q2hSUldkOVmdedUsQcNdRg+hzWBAf9CB/6av8A0rMJfOdx/OtG2J+wr/10f+QraFNQuTe7NCyG5JM/3h/Kuk0YYt5f98fyrm9PwUl/3h/Kuk0g4gl/3x/KueXxsvoW5jU0ZKqCPSq8hzUiSEADjp61pHclnVadqIEESufQVyPxElEn2MjsW/mKt+bLHDGVTPPZqwfFs7TW9sWBBDHrWtybHGBsOv1H86+mfBahPCuhAHP7iM/rXzDn94P94fzr6f8ABvPhbQsf8+0dWB21/wD6tvpWHW5f/wCrNYoUscDrTJFWpBxTMbTg0oagB/epU7VCDUqnigCb+E/SpJuqf7i/yqEHIP0qaX+D/cX+VAiE0w040w0DGmmnrSmm0hjD2+lNzSnt9KSgYVJB/rv+At/Kos0+D/XD/dP8qQ0fLl4f9Ml+p/nUWeakvuL2X/eP8zUGa5pLU6o7HX/D0/8AFRye9s38xXqK9K8t+Hv/ACMcn/Xs38xXqS9KymtRoeh/eVaj/wBSv0qqn+tqyhzCn+e9OmTMr3f+uH+6Kr1Pdn98P90VB2rOW5pHYQ0/di1l9itRk04H/RJfqv8AOkM8nmhWDUL2NCxXzifmOTzmk5qNQiXl6sZfHnH745zk1JTnuZx2EJODx2r0vS/+QVaf9cV/lXmpIwfpXpel4/sq0/64r/KnAJFTxEM6NqI9bY/zFcppk3m2Vs20L/pGMD24rrPEP/II1H/r1P8AMVwWmzXK2kCxxxlPPJBZ8HOTxiqtoRN6EmvOY7/coH3F696g1Z2F87Dg7AePxo1tpXmBmVFbYvCEkYqDUPMFzIJWUsqAZXp0z/WtFsQtzoVGI7E/3rcHP4ClY5kmHbP9KsxWKS2GnSGR8m27Y44WqMkbiScBySrdM4zwKiaa1EmZlqCFk/3/AOlP0oN/aJOePMfj3psCmNnVjkkg/oKfpyhrpsjOJX/kKqXwIp7HS7Dhm7AID+VN1gBtCszn/lsn8zTl2iOQbR0Q/pVa/kJ0SFT0W4BH/fRrZbGS3LnhRki8UhmbaPsrDOf+miV6PrOqxSXVvtlchWfDKeOUIzXlmg3CReI45JM4aBwMHBHzL/8AXrtdTv7QyQeQ5BLNne24/d6/Wi+liam5aXVjcXH+kDObdlXcOnzg/wBK43AFzqiLwPtj4/StabUIY5gVJYmEiQ4PIyOBnpWEsoku7+RVYKbskBuo4HWluOluXtGYrqup4GeYO+P4TW1oUrNrbkgDdcOME/7NYmigPquqEsFAaAk/8BNdDptokV41wsu/E7uABwcjFNFS3O0t5BHGvzDcvOPWuCmuC3jDX5AeTcx/+gCuyhbc3X+EV5/eSCLxfroz1niP/jgqugR3Op+HU6w6Rr0h/h1GRvx2Cugsm8mERseQg3fXOT+tcZ4Dkzp+roSfm1JicdwEB/wrpY5ss3PanH4SZL3jhvGEqmaTcAW+2SYY9vlUkfj/AErj7Vh/bE//AFxH866PxZ8013n+G+4H1QVy1uSmrSbuvkj+dZsuO56hbj5CPp/KntTYPut+H8qc3SuV7nVHYiaomqVqiakUc54lO2S2/wB1v5is6yf91J9f6Ve8VMFe0/3W/pWXp7bo5fr/AErqp/AYS+M7P4ct/wAVPaD/AKdZP/QRXqF395/9yvK/hwc+KrP/AK9pf/Qa9TvPvP8A7lbx2ManxHm+csfqavp/qE+v9KzlPzfiavxY+zr/ALx/lQgkSKKlUVGlSrTJHipE61HUkfUUAeW9ulMPtVA6zAf+Wcv14pn9swnrHIPpiuflZd0UNTbbqP8A21jP86uNJzisvUJhNeJKoIDOhGfqauu3Jq2VHYs2B3Xr+0X9RWkVVR05rDtLpLW4eRwxUpj5Rz1FWxrVsTzHMPwBqJp3EaDKpINJtU9RWedbthnEch/Ck/tu3/55zD8qjlYXNDagppRc+tUP7ct/+eU36Un9uW3eKX8AKXKwuXJY18v/AIEO9KyDOBkVny63bCLmObqOwpx1q2yflnB+gpcrHctFR60wge9VW1e1I6S/TbUZ1a2PaX/vmnysLjr7i0kI6bf6is525qzcX0NzbzIgkDCMnJHuKpOea0jsCK163I+lSbu9QXnLD2FSZOTWnQRt6T81s/J+/wD0q6Rx1/A1ladfQWtuyyiTJbI2rnirLava/wB2Yj/drCSdwuWiDTCpOfrVc6vZ4/5bD/gFM/te15wJuv8Ac/8Ar1FmMi1DTRfqgaUptORgZrObw8o4Fy+f90Vptq1r/dm/75ph1S254l/75qlKS0QmkzIPh9ycfaB/3zUEA22YHpK4/QVt/wBo2+ekn/fNZFlBNdw+VboXYzOcfgOvpW1OUne5LSTLOnthZfqP5V0WkHMMv+8P5VW0nw5O0chmmSPJB2qNx6d+n9asaR/qpv8AfH8qykvfKvoXnqBiBk1K/FVZSQpqkIsPKPs0ZLHqKx/Erh7aIg5w3rU1y5FrGQe4rO1li1omf71aJknMFsSj/eH86+n/AAWd3hPQiP8An3j/AJ18vH/WD/eH86+n/AxJ8H6ET/zwT/0I1r0Ezu7/AP1bfSsaKYxMSFU5GMEVtX/+qNYJpkjs7jk04UwU9eeO9ADxUi0qwMepAoxhiOuDQBIOlTSH7n+4P5VCOlSvysf+4KBERphp5phoGMNN70ppueaQyPsv0FIaX+FfoKQjvQMSnw8TD6H+RplOi/1y/j/I0hny1fnF/N/vH+ZqKn3/APyEZh/tn+ZqFTzWEtzojsdb4Cm8rxEzHJBgZePdgK7rV/EltoF1F9tZzFOuUVVHykdefevPvBJ/4qAemwf+hrXQfEDSb3VJrH7HCzrErb27DPQUlFNq4nJrY63RNds9eWSWy3lIyFYsB1rcj/1Cfj/M1w/w+0u80qyuor2FonaUFdw6jFdxH/qE+h/nUpJNpA22k2Vrv/Wj/dFQY4B9WwKmvD+9H+6KrMSUAyRhs1jLc1Ww3epbAPOM1Ip/0SY99y/zqAIFbdkk4xyanX/j0mPuv86kZ5FGuy+vgGLfvict16mpgagRdmo6guT/AK89T9anFXPczjsI3IP0r0vShjSrMHtCv8q80Pf6V6ZpZJ0u0J6+Sv8AKiAMqeIjjSNR/wCvU/zFcLpXNhbn/p5P8zXceJDjSdQ/69W/pXA6ZdpFYQISm4T7uQc9apET2QuvHE6/7g/nUOqvvvpyBjKjj/gIp2tzCWVHGMFB06dTVKbekrCRwzjGWzn9a1RKPQdNBex05dpP+i+nstZ0ybbq5B4+f+grnoLGeZISb9UDpuUEvwOOOP8APFDadJK7n7UmFOM/NzUSYiZmCzN9E/8AQRTtMdFuHZmCjzH6n2FUkTyWKbg3Q5HuKW1svtckgEm07m6jPpTlaxXQ6y0mthbyK00ZHGCWHpVO+niOjoiyJuEuduecbjVbT9JWS3kQXHCnbnb9DTL2yEGmxz7yx37QMepx/Srja25mtyxpN5Hba7bzNPHEgQqXddwHKnp+H6V11zrlj9shkOsBky+54ocbflOP4fwrz+38ttRiEgYptJO04P8A+uuv0fStL1m6WDN5EozvLyKc4UkY49qtWZNTchvtT0Y3O6K+Mo8v7xRhhs+lZltdIzXjxtlHnyDjGeBXQXvhLQbW/wBkjXbgwbwqS8l92Ow9K5iaBbC+vLZEeNUl4V2yRwOppNJDp7mjpmr2thqV+bliBJ5RAxnOAc1tW/izTIxIPNIDOWHyngVy2n2lvfXt0bhCxXy8YYjrnNTLp1myT/us7JXVTuPAHSknZDktTvbfxxomT++lzgDHlmuL1bWoZte1C9tCzw3MqkMRzwoHSohYWkd68a26bDCDg5PJPNZilYb26jjUKisMAfSnzXTSHBam94d1rUNMN6trBDLHPJ5h8xyDkjqMfSte28Ramskn2lLWNdvykFjzXLaXcLDZahOwB8qTPX73FWbXVLW/l8pEkRiMhW5/UVcVoRJu5b8QTbvneRHa4l8z5PZQDXMs+NTYjoYgf1rV1KLdd26Z2kIePQZ61j3bbdTOOAIgAPxrOejKgetQ9D9F/lTmpsHKZ/2V/lT2HFcrOuOxC1RMKnaomHWkUcb42dkaxx33/wBKytGkLRzbj0YfyrV8dcCwPu/9KwtJYhZseoren8JnJe+d/wDDZifFdmOv7iX/ANBr1a93Zfj+A968j+GbZ8YWg/6YS/8AoNeu3nV/9yumGxz1PjPMlPzVetyWtlyf4z/IVQT7x+taUf8Ax6x/U00KRItSKTTENSrTJHA1ItRipEoA8K+1af8A89GP/ADTTdWG3h3/AO+Ks2cvhSGDF1pWoTy7l5FxtG0feHHc8Yqxf3ngyYP9i8P6hDkEITeMce/Pf/Gufn1tZmnL5owLt0aaFoidhZMZGO5rRcjNZuoNbtcQm0ieGD93tR23EHvz9c/nVx35IrS97MI6AssUTs827btxwM85pDe2GOfM/wC+K1PDt/oVjqEsviDS5NRtDFtWFGwQ+Rz1HvWzqmv/AA/mnhe18HTiNI3Dr5u3LEfL/Fzg1nOVug7XZyBv9P8A+mn/AHxTf7R0/wD6a/8AfFa95q3hGVCtp4PeJuOWuiewz3+v51k213pcMjtPoMc6MDhTMw2nPBz7DipU7q/K/wAB8nmIdR07v5v/AHxSHUdN45k/74omu9LkSHydAijKn5yZmO8Zz+HHFLFfaYk+6Tw/BIhPEfmsMD60+byYuXzIbjUtO8o4Ep5H8PvTm1LTs8LN/wB81QuWRg5SzgQFsgcnAz060oI6/ZYD+BqtNybMtnUbD+7L/wB81G2oWPZZfyFVyecfZrf/AL5pC5Az9ntx/wAAp6f0x2ZZju7eYTJEsgbymPzY6ZFOc81BAxPmkxRL+6blVwe1SMec0+g1oV7vqvuKfmoroj5cdcc07PFPoJblmO9trZCs6OWPIK0p1exHSGU/lVRi2BjZj3XNNDuRnEX/AHwKnQLMtf2vY/8APGUflTP7Xsef3Emc+1V/Ml9IR/2zFCyTvvChMKRkrEOPxqdOwWZM2r2X/PCQ+3FMOrWva3k/MUiQ30+4QxGTH/PKMMf0qqJZizK52spwVKAEfUY4p2XYLX2ZcTVLZ5FQQPliBzioLaaWC3ZopWjbz3GVYjjA9Kqy8aguOPmX+lTqf9Hcf9PL/wAhWkUkrom+p3vheZptJDPIZH3EMS2TnJ6/hisSxVi1yQ7DLjgH2rQ8F86Zcf8AXf8A9lFULE/Ncf7w/lWT+MZJIkhHEsn/AH0aruPLXfM8rrnGNxxW5Z6XNerv3COL+8RyfoKSfRIXRYRqMZkDEbdoJz9M1aJMbzBLFwuEGMfnVTVj/oi/Wta+06TToFLOrxsQoI4OevI/Osy5t5r6Ex28ZkYdcdB9T0FC3Docof8AW/8AAh/Ovp7wMv8AxRmhcnP2deQf9o18+y+GpYbeaea4QNGC4VFJBAGevH8q+iPANuzeCNBJO0fZ1P8A48a1JZ3F+MQnr0rCNdBfofs5x6VgEUyQFPBxg0kcZc4FTiFBw0nNAyW3YshycnNMP32+pqSGPyy3OQelRN99vqaBEi9Kmb7kf+4KZGm4ZPAqYxgrGA/8AoArmmGppE2Y5zmodpY4AyaBojNN71OYQPvOAaY0JAypz3pDK/RV+gpCaX+FfpSrEznjgetAxlPj/wBav4/yNO8lc480ZpwhZJVPUc/ypDR8pX//ACErjHaRv5mq/wDFV24tprnWLmGCMu/mOcDthjVw+HpY7OS4mmVGRC+xRnoM4z/+usWtTfoaHgSMT+IWRiw/0djuXqCCCCK9E0yP7dZFnurhh5jIcsDnafp7CuO+HOkTSaw1y7eUHt3CAjJI45r0fTNDk0+x8rzlkfcWOFwKzncaauEKGOQKZHfA6sea0E4t0+n9aoLkXJB4IHNaUETyxqF9OSe1TAcyhe8TL/uCq56Vp3dpGZlH2hQduMY5/nVSezeFC4IdR1xwRUTi7lxasVKlU/6HP9V/nUJNSKf9EnH+7/OoKPI0ZX1LUSpB/fkfqalHWqkA2ajqXqbhic/U1r2Wm3F4A4ASLP32/oO9aTXvGMdik3IIPpXpumcaZaA/88V/lXELpEEjbE1GJmI4CgE/zrvre1ktrG2D/MPLUbh9KIpg2jK8R/8AIK1D/r0Y1wOlkDTYnOAFnOST0wa77xCC1hfooJLWT4A7muHtvCANtHcXs7WrtjcrqMrnsc4xVLUmdupX1VhcSgxEOAoBwaznUxkplTx1U8Vt3XheBNwtdQWVgucFR17ZweKc3hdILRZZpJQzOANpG0gkDj860V7E3SJLe5s2t7PEihlhw+eCDxViOPzWlEbxYLZG6VRxj3NVbvwncJOv2PfLC3JL4BUZxn3/AApk2g2tvChmnczOwRQq8EkHj9KmULi0K11C1tdyRvs3AL9xw46eoJFTaTgPIzSRoA5HzOF649atxeGnjjXfN5TMMlNu7H60tx4YSGJJjO0iFcvgBSOapr3R3RcsGjgWRWmgBZs/61cdB71DqkitpCRrLEzrICVSQMcZJ7UumeGluYGleR40z8vqRgdqst4aRbIypOzSgE7SMA0JE6GBa5Oow5wF2sNzHAH411+g6hBpd4sk01u4w3HmqRkggfzrnJba2jQfvJASQPz/AAq/ouk2N/qSwXEkuzymc7GAPH4dKuL7ClZ7nVf25pCavLdy3kTsYNu5CMK27OFH07964/VrqK71i+urfd5MsoZC3XG0D+lbcvhvR01AwxyXHliEPzJg7txGM4rnNVt4rG+eCFiUCqeW3YPfmk5Dgle6JNOuRa3Vw8ittcJgjvjOasx3YxIAhO9mYcjvVW2gtWsBc3E7p+8KkA9h6VUdxkmGYhQTy3JI+lJK43y3Nk3TvcNIttJ/qwoBZRyPxrN+z3rXU0z2+DIQQEII4GKu2FjeSNmW6KJtDbQvJFJPI9nJI0jXLKEBVFIyc55zTSWwrpalKK21CKOeMKFimbLKWXkY9+9S2i3VlJ5kcEW7bt5kU1Vlv7qSQhGlQEZCMQdv41FY3VxdXUccszhGYA4701+QNx6l+e9cvvlh/eY25Djp1/nWZcSGa5abbtGzaQTnmrxhV714mMpRR1396pXkaxO6qW4xwTnrWUmVG2x69aHMCn/YT/0EVKRUGn/Naof9hP8A0EVZxWMtzojsREZphWp8Um3NQ2aJHC+Plwmn/wC8/wDIVzmlHCzDPGRXUfENMQ6cf9uT+QrlNOX/AFn4VvSfumc/jO7+Gbj/AITWzAPWGX/0GvYb0/M/+5XjHwyP/Fb2P/XOUf8AjtezX3V/+uZrrg9Dkqr3zzFD8xrThbNqh/2iP5VlpyTWnbqBZp7s39KaCRMmO5qYY7HNQrUigUySQGnqSMUwCngjFAHz5nApFPyijPB5pikbeorA2sR3Z+aD6r/6EauSN8x9KoXhw9ufp/6FVp2+Y1bJQjElXI6DGaYGOMdutITndSA81MikID8zUHoaMjc1ISMH6VF9RiL90UH7y0gYbR9KQsMjj1oCwk33D9RSp9z8abKcofqKVTx+JpAK33h9Ka/3T9KCfmH40jn5T9KLjJIfuS/9cm/pSsRTYT8ko/6ZNTSa0WxD3GXJH7v8c08OgHIqC5Pyp+NNZuKroT1JN+5yAONtOH3R9KiiJLfhUg+6KyluWh0EfmybTnbnkL1PYAfWtG/misZTaxkSyQHDBTiFG7gD+P0JNFjprTaJe6mGObaVcKO/q34ZFZAzuc9TuH8qu/Kibcz1NJvEus7FjXUJESIDyxGqps+hAzXX+HH0/wCJUb6Lq6x23iQRlrHUkAXzyBnZIO59687PVvpUuk38+lajb6hauUntpVljYdiDTjK+4Sj2ItUsrjTtelsbuIxXMEwjkQ9mBoO0Wh4O43D5J+gxXc/GGGOTxrYatEgVNTtoZ+OhOF/x/SuEP/HvIf8Ap6f+VaWtoZ3u7na+CcHTbn/rt/7KKzrIMZbggcbh/KtDwMf+Jdc/9dT/AOgisu0vgks6eXnDA9fasJL3iztPtkUWljy5UWRYflUuCQdvT3NckyyOEWPcJA3y4Bzn2961rC2a6iE0yGOM/dAPLD19qhuvEkVkuzTbWLaervnnr+PfvVWZNy9rkbNo8rIeoXggj+IVxUstzbQyFJnjyvOxiM112p30snhrzW273jjYnHckVxtxK8sMobGAhIwPpV63Eb8E6HR0mlPmoIQZP4t2ByPc9a9q8E3Ut14Q0SZyFZ4QSF4H3jXg9n/yKr/9cpf5tXuvgEf8UPoBH/Puv/oRrToSeg3PMXPpXOkZPHJro7j/AFZrAX/WL9RQImx5UJx+dV++c1al/wBU1VqYFm2bKEE9DTD/AKxvqaW2/i/CkP8ArG+ppAW1XdEB6gUNlVj7EIKZFLjhulWmAZE7jaKAKszBguOvelUBIy2MnGaSVNnI5Bpx/wBT/wABoGU2JJJPJqWOVQgDHkVERTe9IYmPMcAd6lmPlxYUcHio4gRIgPBA70+6/wBWPrQBVq7aybyueoOD+VUKtWP+t/Ef1pDZ8yeIIpNK8RXgtpGRZWYgqeQC54z9R+VbVnPHcaIks5YxmIiQt1OBhjxz2NZfjTjxDL9G/wDQ2qxY/wDIqt/1xl/m1ZdWb/ZRreDNbuLvxa4jPlwC3fauAT25J9a9YsrgzxkMPmXqfWvE/h7/AMjQf+vaT+lexaZ/rj/u/wBRWMm+Yq2hFqM0VtqttG24yXR2LgcAqMkn2xW4sbRWIROXx29aytQRGu4GZFLLkqSPu/SteYsLMlc5Hp9aqG7JlsjHvLOcuhEf8PqKtKD5Kq4ydoDA89qpXc0u5AJH+72Y+tY11rKW1yYZprkOMYCxSNnPoQMGs2/edjToWZsLNIq8AMQKdFk2s5/3f51iSa/C7lYre8nfJBCwNnPvkU+PUdVeGRIdGkXfjBnkVOhzz1NRYdzz7T4Dca5eRE4D3LAnPYEk10GtXJtbOG2h+VHG3Of4QBx+v6VPpPg3UP7YFxNd28QeR5CiAsctnv8AjWzq3g63mEBuLu4YLn7gCjnH+FaNppszs72OCt7r7PdRy5I2sCdvUjuK9gFzCbCO3WQGTYvy9+MZrlIvCWiwgZtWlP8A01kLVu6Xp1rbuxt7WNCqdVXkD69alSS2KcW9WaFppS3X2y+mUGO0hDqD3fOc/hj9a858SXNxPcxy3B43BkbgZDHP6Yr17TfLOh6tC2cyIBx6ZAP865HWPCumXcy28yS+SZCRtkwwKoo61vyrkuYttzseZXN49tfxzxYfCncN3BHpXfSRR3uiLEHUksroQ3GcjB+lM/4V5oB7Xo/7eP8A61dDbeDdJS1hRftOFQAZlz2+lTGStYJQZxxu5DqtqqXDeX0ID8feHap9bQJaySxhFn8zCORkA7euPpn86sj4d6J2kvR/21H+FbGreB9NubVUa6u1AcHgj0PtQpLuPkZ5W19fhsS3U+eow5xg+ldxZ3SzaUlwwRx9m3Oo6Z7ipB8OdN7ahej6hD/Ste38DWaaOYBfXJBRxkquec0+ZMHFnHW2o3Ny7lpCoLY2oSB0FdNozmTS2DPvdc9euP8AOapD4d2i/d1O6H/AFrU0fwPFbedt1O4bdt6oOOvvTjJITps5vUPmu5Bj/lt6e9Os7yPT7+CeQNsMMi4Hc8YrUuvAKPdTONWnG5yceWPX61CfABPTV5Dj1i/+vS5kHs2Y1/qzz3bOz7IzEFCjqfmJxWLdS+Zcu3A4UYFdkfh+/bVQT7w//Xph+H0pGBqUX4wn/GpVr7jUGnc4qOxmvXyGZYg2NxPAPtV20tEgUldzPhhvPXiupXwHeINq6nCBnOPLYf1pR4HvV6X1qfqr0276XG4vsRQKCQWlAzCp+6fU1narAsk7AXKoQqjJQn1zit0eFNTQcXdoeMfx9KZJ4T1SRstJYsfUlv8ACi/Zk8jOQS3igeYCfI8sEHYecg1U0eMi9BbjaAehPP8ASu0bwdqJz8tgSRj77Dj8qjXwbqkRJijslJ7rMw/pRF2W4vZvsYbAJqchLHlAcfnVHUlGJGHIOzn06100ng/XixZVtdx7+f8A/WqtL4J8QSqyulsQcZ/fjt+FRt1LUWmd3pPzWSH/AKZx/wDoNXtuazNDj1GCN4b6zjgRUUIyTh92BjGMceta2Kxm9TohsMKim7QKkNMJrNmiOJ+IYzb6d/vyfyFcjYDaX6dq7Tx3E89vYbBnEj5/IVx8ETQk7xjPSuilpEzl8Z1nwzP/ABW1h7rIP/HTXtF91k/65mvFPhqw/wCE3071/eD/AMdNe1X/APy0/wCuZrsp/CctX4zzFOtalt/x5R5/vt/SsqM81q2+fsUZwfvt/SmhSJlqRTUS5/un8qlXP900ySQGnqM1GAfQ1IuQOhpiPnamr92n96aOBXObsgvP+Xf8P/QqsO3Wq990tz6Y/wDQqlZuTWrIQA5D+uB/OjtSIc7/AKD+dLWcykNwdxoPQ/Sj+I0MQAeR0qChqj5RQRyOaVQSowD+Ap/kSsV2xOfoppagQuPl/EUo6H6mpjZ3BH+pfqOoxQLSYfeCLz/E6/400nYV0V2xuFDYwfpUptsMN00AH/XTP8qDFFyDdRj3UE/0p8rC6GRfdf8A65N/KmE8VYjFrGrgzu7FCq7YyBk/WqbHAq0tLEXuxtwf3afU0wniknbMII7NTS2RV9BFiH7mfrTgflFMinWODb5KOS2dzE5FIbxgMLFCv/Ac1Dg2ylKx2GiY/wCFdeID383+grjwfmf6j+VdVo1w4+HuuSZUMzkDAHUAdq5D7XORlZmwf7uB/KqlC5KkSbHYthGPHZTTYracg/unwfbFRNNMessn/fRqMknqSfqaSgDkd14q1O21vwz4XghLvqWnQ7LvIAVUU8fMTzxjpXHyxbLNj5kbM1wzbUfJAx1NVsAdhU1rJHDMJZIlmRSMxM2A1aXuRax23gqIxaVKzEfvJCw9h0/mKwTC1ve3aOyjDhc7hgkcGlXxQsKBY7BFUfwrKAB+lZ2oaxBdx4SxigkL7mkBBLdevA9aXKr3Hc9HvB5lnPGjIWaNlA3dSRXHLp1xOUiEbqSfvMjAD6nFM03xFeNAsX2Z7pxwGQkkj3wDn61oTJ4m1GJUs9Hvot2cssLZI9iQMU7Ik1Lq2VtBa1ZyzpCB8gzllAPH4iuSvrY2lrunR1aZSEXjjpyfzrsNO8PeLDbQwf8ACPXBKKF3NIqDA6etWLT4WeLby/a7vdMhmJBCpJP8o9MYBHr1+tGgbHNWNq58PJb7l3yRNg54G7JH869y8AqB4F0DHP8Aoyn/AMeNc5p/wu1lfKa7isrWNWGYxLkhR6cAV6No+kJpGjWViXgxapt+ToeSeg+tNsRtz/6s5H61gn5H6dDW1PMpTClS2Puhhn8qzpVyOYmU5znFNCFwHT1Bqu0TKcYJHsKkSUR8Y49Kf9pHZP1pgEMZVST1PamvE28tjilW4YE5GaQyu3U8elAErR4RWA7c1KpKiL3QA1Gs52429vWpTIAsZ2j7gpANn+4PrTY23J7jimSMWOTUQYqcigdhZITu+UZB/SmrCQ2XwAO1PNx/s/rUMkrOMdB6UDGGT96r9qnkAkjwO4yKqY+VcelOSV09x6UhkR461ashhw3YmmNMpPMYP1NIszPPGOg3dKQz5g8S3P2vxHfyDO0TuqgnPAYj9ev41t6Miy6FFG4yjq6keoLGuc1cY1i/H/TzL/6Ga3tNkaLw15iHDLHIwPoQWrLqbdESeA4ZIPFzxSqVdLaQEH8K9i0yNstIQQMYHvXl/gXWlu/EgE1lEZRbSfvB6ZHHIz+tem/bmZNkahBjHB/lWM7JlK7Ql3KJL8qDwigc+vetq3kE1qG45yCK5tf+Po/7orTtpWijLL/ePB+tOmxTWg28spPNXyxuX61ftYWghV5WKhB0zVSfUNrL+66j+9Uz3DSwIPurjoDUS5VJsrXlRk6hIz3rtk8gHrTJLGZIi528DJAPNF4f9Kb6CnyagzxMnlgEjBOaz0u7l69CrBJ5U6PjODzWrNGtxCVyMHkEc1inipoL17cbcbk9CelEXbRhJdUKbG4BI2A+4Iq/bRCzgl3EGRxt47Cqr6oVjLeUFH95mwBWf/b1kjvJLcrISMARfNVK3Ql36nS6fdsqXFpxsmUZ45/Pt0qPUIMNDMB1ds4+hGf0/lXH3PjCK1d3jspHUJuBMgU8VqN42gTwhZa/Jbu8cj7DCHAZSWcZz07VtTbcWmZTsmmjTAJIAGSe1aUr+RahSfm27Rg1xB+KGkwH5tNuYyRwV2t/Kon+JOiSy5f7Xz38nge3Wos0tC20zrUXcwUdScVoXgzBkfwkGuUs/Hnh4xofOYlvmBaIgirf/Ce6A5KNdoPUOD/hSSstQvqaOa0okP2MJkZKnH41zSeMPDpmZxqNoQR90k4H6Vdi8W6NJ8seoWZxxgTAULQJa7FjNXbEHa7dicVnHVdPmZDHcWuB1CyrzVpNTt8fIYcf7Mq0o6MG7oScFZ3B9c1HUsl0kykLGm4/xBgTUXtQykKKU0gpaQwFLRSZoGhcUuKSlFIAxTgKTNLmkNBilxSZozSGBFNNLmmk1LQ0NY1BNMsY55PYUTTheF5P8qpMdxJJyTVKNwcjI19mlWBm7Mce1cvfgKYs991dTrIBSEf7TfyrmNVGGhH1rVaIhfEa3w2P/FcaX7l//QTXtt/1k/65mvD/AIck/wDCc6WP9t//AEE17ffZy/I/1Z7V1U/hOat8Z5hH1rpIhi2j+p/pXNRnk100X/HrF+P9KYMeKcKaKUUCHinCmCnCmI+cgCTwCfoKRIJn4WKQn2U1I2oPnAmIPoDioW1A5OZX496jlRd2LqlncW8Fq80Lxhz8u4Yzg1GwPNQT3HnSRchvnH+sORUshwSO9UyUWLBokabzYvMDKABv245qZpYVPy2sWP8AaJOKoxMfmPbpmlLA4yaGNFoThc7Y4h/wAf1ppvZAPlZR9FFVSwAzg4phb0HNICybybtM/wCBxUTXMjE5kkz/ALxqEyYPOB9TSos0p/dRPJj+4hb+VMAZtx55+tM79K0bbQNbvULWuk30qg4LJbtjP5Vfi8A+LZ/u6HeKM4y4C/zNArnPc0gBArtbf4S+MLg4+wwx5/56XA/pmte1+BniSYjz7u0hHfCu/wDQUCujzRclsA81F8x969pt/wBn64Zf9J1tgf8AplAAP1atiD4B6JEoN3qN3IB97MioP0H9aLC5kfP8kBa23+YnDY2bvm+uPSkkWKMcDovUnqa+kYPg34ItiGkaSUHoHuWbP5EVfTwF8PLD7+nWe4DnzAST/wB9VVmLmR8s+am3GVBz61JHb3ExxFbzSE/3Imb+Qr6gfUfhroud39lRFex8us28+LvgLTo2EBhlYDhYULD9BiiwuY8gttB1SLwNqMTQ+S/njzA7hcZB4PPXGOKva/4F8Q69rhutK03zoGghVpE2oocIAeB/hXXaXqWhasbyEvpt7FqV15yvw0yMcY3byMADqMZwKu3fjt/AmkSxWM0epKHL7SwjPTBxgHA4GBVNC5jh7T4IeL7jHnLa26noS5f+QrXtv2fNckObnVbaP1CRk/zNZ938f/Ek2RbWdrB6FpGcj+QrCvPjB4xuzn7dBDn/AJ5wD+uaXKLmZ6RZfADS4hnUNZnlI6qjrGP5E1pJ8EPBsLKZrq4I95yQfxAFeGXPjzxVdg+br95z12ME/kBWRPq2o3GfP1C8lz13zsc/rT5Q5mfSA8AfDDSA/wBrW2bb1+03Az+GWqM6r8INH2lG0livQoA7D/vkGvmY4OScE+9Kiu5+SNjn0FHKgufSj/GD4eWDE2VqWI4/dWhAP48VmXP7QejopWz0C5cj+J9ig/zrwFo5h95dv1IFIqZIzIg+hzTshXPZrr9ojVWLC00O2iUjA8yYnH5AVg3fxz8Y3IAR7GEDoVhLH8ya86EMf8UrfgtG2ID7kjn3cD+Qp6AdPd/E3xleMxk164UNwViVUH6CsS68Ra1dsWuNYv5Cf71w3+NU9wH3beMD/ay1L5ko+7tQf7KAUCA3V1Ekci3E6M2TuDkE8+tWoPEuvW2PI1vUU/3bl/8AGqr3ExRM3DHOerZ70wu7dQrfVRQB0kHxK8aW+AniK8IHZyH/AJg1qW/xk8ZwEF722n9prVD/ACArh9pIyYUA9sik2x5+Zdv0agZ6bb/HbxFHxcabpc/0jdP5NWrb/H6QYFz4ahPvFdMP0INePCONvumQ/Rc0/wCzAZ+fH++MUAe96T8b9K1PUbWx/sK9iluZkhDCdWCljjPQcc16xIuFQeigV8baPdx6XrNnfyKWS1uI5iqHlgrAkD8q+xYLhbyxtLtAQlxAkqg9QGGQD780hoawqMipTUZqSiPFNIp/emkc0ARH7q/T+tNNPI4X6U3FAxhp0P8Ax8xj/aoKnaT0A6ntVRdV02LULe3a+gM7uFWNW3HJ9hSGfM+oQyy6zfJFG8jCeThVJON554rqbSzCaUlo6lMxbXAPIJHP6k1y2pSy2+t35ikaNvtEqko2P4z6VXGo3mf+Puf/AL+H/Gsja2h1XgO0ubfxX++gkRRBIuWU4zx0PQ16oleUeAbu4n8Uoks8si/Z5Dh3JGcCvVkrCruaQ2EX/j7b/dFaUQ/cH/eb+dZqc3j/AO6tacYAtyTgLuPJ4FEBTKtwvzIauoMwJ9KxdQ1nT7UrvuA7AfdjG41nXPjXbEEs7Pkcb5m/oP8AGpafMO6sa96P9JbvwKpTXEMALSyogHJya5W812/vZCZbkjP8MY2j9Kpo5McxJJO3qevWp5dR8xpX3jrS7aV4oI57mRDg7RtUH6n/AArnrzxxqdxkW0cNqvqBvb8z/hXO3K4v5zn7zZpmD1rXkSI52yxdX15etuurqac/7bkj8uldDpjY0+Af7NcrXSaa5+wQj/ZxTSsSybUWzby/9cm/ka6yHVtQj0EW2mMjtFFGVjjhR2jBAycYOOv61x962YZM/wDPJv5GoogkNu1zHNLHL5aMRFKULdO4rWluzOp0LMunRtpF6+pW88OozSZt5ZIyqnAJYAYxndjp2rlZQI3A55UHB7V0Wo+MdTuNIttGucvY28gkhMjBpE5Ofm69zXPXL+ZOX2kAjPNFrAi7DYRvbQuzsC4OQKjktl3lVY8dOKkSci1tk3dFOaQsN7c+lZSYIhh43DPpQkZknYA/xYpIicv9akt/+Po56Zqn8IzShtWEXOCQPWnyRN9gwB/HzjvzWlLY3FksS3MDxGaMPGGHLqehHtUtnakuqhS8hPyqPWjmEk2RaZpzecs0rum0cKrEda9PslZLC3VgQwjAIPUVm+H9CVZhJOA0nXHZa11PA+lRUT3ZtBroPBp1MFOrIsWlpop1ABSim0ooGOopDSZpDHZpM03NIzhRSsApYDrVWWYtkKaJJC30qAmqURNjTTCacaYaoDN1b7kP+8f5Vy+rAboQfeuo1jPlw/75/lXL6scmE/7RH6U+g4/EaPw8OPHOke8jD/x1q9xvj8z/APXM14Z8P3A8daOB2lYf+OtXud7y7f7hrqpfCc1f4zy5OCa6aH/j0h/H+lcwv3m+prp4v+POL8f6UxMcKdTRThQIcKcKYKeKYHzemleYflEkhb+6M/yq7B4Tv5wPJ0q+k/7ZP/hX1Ar+HLIYEka47cgf0FVbjxf4Wsx+9ubcY/vyLx+Zp8rI5/I+eoPh7r04+TQ5l5zukKr/ADNa9v8ADDxXdKENvBGgPRpR/QGvWLn4teErPO26t2Pbyst/Jaxrj486FET5cc0mOyRc/qRRyi52ctB8FNdmx519bxqeSFjdv54rWt/gOxP+k6tL/wBs4lH8yagu/wBoFA3+iabOw7+ayr/IGsW5+PesShhb6ZDH7vO7fyxT5Rc7O1tfgTo6c3V5dTH03hB+grVtvhL4NsziSCOU/wDTeUsf5141d/GPxVck7HtISf4lhyf/AB4msS5+Iniy6J365cqD1EeEH/joFPlQuZn0xaeFfCelgLDY2SY5yLZW/Ug1el1XQdPQlp4oVA/vLGP5ivj+71vV7z/j41a+k9muGI/nWXIHYlnZnJ6knNPlQrs+u7r4i+C7I/PqthkdQZwx/IZrFu/jb4NtAVhuFkb0itnbP6Cvlo49BxS/hTsB9FXn7Q2koP8ARrC9kP8AuIo/Uk/pWFd/tEXrgi20b6GW5x/6CteJDLEAcn0qeOyu5SAlvKxPTCGkB6RdfHXxXPkRRWUa9tys+PzasS7+K/jO63f8TcQhhhhDCi5H5Vyx0y6UZkCRj/bkUf1pn2VFHzXMX0TLfyFGgGjceLfEVymyXW74rjG1Ziox9BWVLczXBzPPLMfWRyx/Wn+TD2Z2PsuP509Ylz8sLMP9pv8ACnoBVAXsKQ4zirwTZz5cK/73NKZJG4SYegEaf/WpgaGl2EcyxM25Jd6BDnr3z7VSvb27ui8LCNIwxB5xnn1Jq3bXOqR2X2S2sxt3hzMYfn46AMegpE8PX8jF3gSMsc/vX5/IUmwMjyOuZo+Ou05oEadAzt/upj+ddB/wj0oJ/wBIjVR6RkmpU0BMZe4lb2GFpXCxzohH/PByP9psfypSgHVYE/3jk11MekWEZy8JkIP8bE1djt7WI/u7WFfogpXHY4wI0hGGY46CKLp+Qq0ul3roX+x3bKBks5wMetdl9oSIZaVIx7sFqI63ZQ5xcCQjsgLZpcwWRxTWnHzWUin+8rZzURhRcdVP+0MV0VzqVu7FxGwOec4WqkmrZGAkZHuC1NNhZGWsakjJwPUc1uadoGm3wHmeIrG3J/hk3K36ismWdJTzCuSf4QF/lURf0jQD3Gf50xWOt/sLwhaEC68S+e3922Qsc/hW9Z6T4Gis4rt3BSQbl+1SBSOccr17V5pvfpvIH+zxTdozk8nuTSauM9Z1HxN4Iitxbxx21wqj7sNmCM/UgVx+oa54Zlz9m8NZP97zPK/9BrlxyOBx7VctNH1K/cLaWNxMT02Rk0aIe5WuJLeWUtDZiFOyGZnx+dRbsfdVF+i12um/CjxbqO0/2d9nQ/xTsF/TrXWaf8BL2TDajqscYPVYUJI/E0XCx46zOersfXmmhckADJPQCvo7Tvgj4atMG48+7Yf33wD+ArpIfDHhTw7EHa0sbRRxucDJP480BofL9n4c1jUysdrp87byFDMhVcn3NfW+mwPbaJptvJjzIbSKN8HjKqAf1FMsjYXscE9kY5IC52Og4yM9KuyErbBlXcwjJVc43H0oDQjIphWudbXdbunZbfT7e32nG6bcxP8AwEcD86jNlrt7/wAfGqTop6rAFhH6ZP60rjsdDK8cCl5pEjQfxOwUfrWRdeKtFtePtf2hzwFt1Mhz9RxVWLwnaBw8486T+9KTIfzbNaaaVaxKFEYIHQHp+VGo9Bl9d3MGnRXFnbedIwBKSfKVB/r61kbvEN3965jtlPaCEZH/AAJsn9K6LaFRQOgHFNxQwRzx8O/aTm+uZ7k+ksrMPy4H6Vf07RrO1vbdoolVlYYKgDH5VoNwpYkAep4FUG1zTbO6jL3Kuwb7sQ3H9OKmxVz5q1njW9Q/6+pf/Q2rO/irR1ciTWL5xkBriRhn0LE1R289RWdjTm0Ok8B3ENr4oWSeVY08iQbmOBnAr0SXxbpkQYRF5Sp25xtGfxryXTEZbxWHXaeQa3LkR2UYKxl2bPJ5IqJQu7gp2OtbxRc3MrPbBIQcDIXJ/M1HJez3K5nmklOTwzcflXNaZePcyyBuigYGMVtI37v8TQlYL3EuGyE+lViQUIPXIxUly2dtV93WoluUtgIAbI4HNMN5FEsiltzMMALzTJYvMGDK4HeprOOytkLPbGWRRkszcfgKS1KvYyE0uSe6d1Rm3nOP/wBXWtWw8MST6lb2l3KtuJ22p8hbBPcgVcTxTYWzmNoJ48f3QG/rUy+JdLfVtPnWd0WKQM7PGRtraK7sxb7Fu7+GskE7xJqFrIyMVOY2UHHvVQeCdZgTbFNasB0VJSB+ortrjxLoN5dzSW2sWbozkjL7c8++Kc1xE0W6KeKTjgpID/I1oZ6nntx4X8SRZVrNZeCMxyowIouIPEotjDNpcmwqBlIQTx7iu/iaQ/KRn361ZRipHUH8qFoJ3PGLnS55DmW1uYsDvC1U5YASATsIGMEGvevNbbwzZ+tZ+qajYadZtcai8CRdAHjUlz6AYyTRZDuzxtEOyNAQSox1oYYY5HP8q2db8Sx6oRHY6fBZW2eqRgSP/vEdB7CsPJZtoGTWUrFohXKsfer9lZySsZGG1Se/emRRLG25sO/p2Fbmjadd6zcPHE+yKJd0spHCj0HvU3voWl3L9tDcX84G95pdoXc5ztUcDJ7AV1umaZHaKNvzyH70hHX2HoKTT7GGygEMCbV7k8lj6k1s2sWSOK1jGwmzW0uEIpOOxqgsfA57Vs2i7UIHoa4pdUukGPNBH+0oNTWSsh0upvhD6il2H2rFXV7kDkRn/gNSrrMneGM/QmueyNrM1djUu1h2rOXWR/Fbn8GqVdXhI5jkX8jRZAW8H0oqBdUtWAOXB/3akGoWpP8Arl/EGlyjHmkyKcLmBjhZoyfqKa0qHoVP0Ip8rFcY7hRUDMWNTFQTnFNKCq5bE8xAaglDMflOKtsgqFkHrRZhcrqCAeMUhNSsnvUTJ70rMdzO1Y/uof8AfP8AKuW1g7RAcfxH+VdTqoIhjPo39K5bXBiOD3f+lPoVHcteA2x4/wBG95z/AOgmvebz/Wf8ArwPwMQPHujev2n+hr3y8/1o/wB2uml8JhX+M8tH35P94/zrpof+PKH8f6VzJ4lk/wB5v5100H/HhB+P8hTJY4U4U0U4UCHDmnCmCnimB8wS311MczXMr/7zZquWOT8zfnVr+zZV/wBZPbR+uZQT+Qpv2W3X796CR2SMn+dbHOVc0Fqt7dMTOWu5T2+6v+NIZ7Jf9XY5/wCukpP8sUAUy1Iu5idoJ+gzVs3xH+rt7eP/AHY8n9aadQunyPOYD0XC/wAqAGpY3kp+W3lPrlcY/OpX0u6i/wBcYYvZ5lz/ADqq0krn5pGb6sTTBQMn+zxD792g9lUmnBNOVfmkunb/AGVUD9ark5pvfFIRY8yxT7lm7n1klP8AIAUovFX/AFdpap6Ex7j+pNQKjMcBSfoKuW+i6nd4FvYzvnphDQMb9uutv/H0Ix6IoX+QphE1wMl7mYHvhiPzNb9p4A8STspFiYjnIMjAV1Fr4G1pIx/aV9aJH6uTx+PApXQ0jzpNNuGBKWr4HdyBVmLR7h+8Kfmxrp723h0648iW8s5CT8phmDfn6Uz7fZwLl54kHuwzSuFjITw7If8AWXL/AERAKmXQLdfvCR/96Q1bfXrbpD5kh/6Zxk5/GqsmsSZ+W3C+80gX+XNGoaE0ej2qDKwoD64z/OrUNtFGflAH0FYsmsznj7RAg9I4y5/M1Uk1GR/+Xm5f2yE/lQGh093byz3cHlO2FYM0WCfMwc8459qYDbabdT3E8xTzcna/O0E5wB+lcwupXMWPJkeMjkMHOfz61C00jLkuck0WC50smvWeCIknl+iYH5mqUuuuQQkCJn/npJk/pWEST1JP1NNP3hRYDRk1W4bJ84L7JH/U1XkvJnGGlmYe74/lUABY4UZPtzU8Fhd3LBYbeRyewWjQCAuSfuqPfGaC7nq5/Ouo0/4c+KNSwYtLmVT0Z1wP1xXWab8C9cuADeXMFuD1AJY/pRcdjynb7UoXPQZr6F034EaRBhr26nnPcDCj+tddp/w08L6dgx6ZC7D+KQbj+tGoaHytbaZfXsgW2tJpT/sIT/Kum074X+LNRwV01oVPeY7f519TQadY2KYjt4YVHooUVTufEWi2OQ15Ezgf6uL52PtgU9eoaHiOnfAbVJcNfajFEP7salj/AErqtK+B+hw3TpeST3CRoG3btpJPbjtXoGk+JItbuXigs5o40XPmtwv09c1rQ/664/3V/rSsF2c1p/w+8LaWA0OkW2V/jlG4/iTWtJcaPpkOTcWVvEOPvqo/IVdniSe2lhkGUkUqw9jXN23hS3guHmbbJIxyZHUM369KPQNyZ/F2nNxZQXd6R3ghIX/vpsCqcmu61cnFtY2lqD0aZzK3/fK8frW2mmQLjcC+P7xqdYI4/uoB+FGoaHKtp+tX/wDx96pdlT/BDiBf05/WnR+D7LkywozHqz5dj+LZNdSRTSKLDuVbS3W1WKGP7icKPQYNTt/qov8AdpVH75Pr/Q0khCQRs5Crt6scDrQIhKgdqYRWfd+JNJtchrsSuP4YRvP59Kw7vxqxyLOzC/7UzZ/Qf40DOrxk8VWu760shm5uYovZm5/LrXAXWvapd5El26qf4I/kH6Vmnk5PJPc9TQB2d14usIwBbxSzn1xsXr71j3PirUJsiERW6/7I3H8zWF2H0pc8UrjRLPdXF0264nklP+0xP6VFGcSx/wC9Tc0iH98n+9UjPK9RB/tG5/66v/6EaqY5q7qWf7RuP+urY/M1T71I0XNNH+mADng1u3sBu5YIxJsxks3JwKxNI41BP90/yrpQRUN2KSIrK2a1ZsyF93rWkrfJ+NUwfmBqwjfL+NJFCXDY25GeKgyDjrT7g8g1BUSepSLUFo9zyjKFzjnqT9Kc1uqKwBZyRjnioILua2YtG2M9QRkGtFdXtp1JubZg2OWQ1Nh3MePQhdXDERoGPJ3SEZrrNG+GUN/h57uzjjIzuaR1H51kxXnh9jmPVmhnU8rKhUKfrXTaLeb2UR+JbApkMInYAcHPf3rWKd9TKUlbQpah8I7hBI9lLbTwoAd6XJwc9hkcmsK48OnSdsE6TQuBxnBB+hFd5f6rrNnH5VprOltb53BAytg8/wCJrj72S5urhptQvYJGY8lW/oKcl2FHzMd47qP/AI9rtw2CBiQrzV3+2tYsPD6yyzTLcpIqAu2Sy8/n0pkqWSDm7iIxnJbaBVXUJbF9Le5hkknUnykyMAE9/wBKINoc0h0XjvWIoZjLMjTFh5QaEFQOc57+lc7qF/eapcm6vpnllPc9FHoB0AqKYgsPmxx6Vd8xFtgjDcSc4zVNkJX2K0KExgnAUd6mBHYY9aYX3Hk12/hLwNNqhS+1JWisuqR9Gl/wFZ6ydkapKJm+G/C11rsglbMNkpw8pHLey+pr0pLK207TzaWkKxxKp4HUn1J7mtZRDYxpHHDH5aDAjx8oHpWLe3zXlw9vaRpGVP72RSSFHpj1NWoqIr31CFOelalpH0NUYV5rWtlxitEQzSgGEP0P8q80PU/WvTIvun6H+VeY5UuwJ5z0rHEbI2oLcmRip7YqXevpUKugGMCngrn0rludBKGFP38dag+XtnP0obIYYP4UXCxKpAORT/NP1poG4AqRRtYHoKOYdhxkB6ioWcZ6flUhUkciomUZ61SkQ0NMjbvldhx2JFSLd3C/8tn/AO+qhcbSDn2pvBHFPmBRLP2+4HSdvxANINSuQeWVvqtVD71GenBzT5hNF7+1ZwMFI2P4io21hgSDCpPs1UiD6VG6nqc07isiW/1RZo0XymXDZ+9muf1SUTRxgZ4cn9KvXw2xqc/xVj3ZJRfrQ3oNR1NPwPx440Vu/wBqH9a+gbz/AFw/3a+evBEh/wCE10cYz/pa8+lfQl2f3w/3a6KL90wr/GeWuMTyj/bb+ddNCwGn2+T6/wAhXMOc3Mv++38637c50yD/AH2/kKolloMPUU4EetVRTxxQIs8U4VXBpwJ9aYj5ezScV1tt8OvEFxgvbxwD/prKAfyFbEHwpuAA13qUMQ77UJx+JwK1ujGzPOcelGM16a3gzwjp3/H/AK6rEclfNUfoMml+1/D3TVJit3uiO4jZ8/icClcdmeZrBI5wqMx9hV610DVbo/ubCd89MIa7p/iLo9nldO8PqMdC5Rf5AmoH+IniK9GLHTYYwem2JpMfnxRcLGJb/DzxDcEbrQQ5/wCejgVsW/wpvcBrzULeAd+p/XgVTutb8Y3Kk3OpmzQ9vMSHH4DmsK5VZiTfa4Zj3Cs8v8+KNRaHYHwZ4R03/kI+IoiR1USL/TJppvPhxpn+qguL1+vEbEE/U4FcQBpUP3Y7qY/VUFPS7t+fK0+BcdDIS5/Xila4zsv+FhaPaHbpXhiMY6GQqP5An9agn+I3iecEWlja2qe0RbH/AH0a5Y31wVIVxGPSNQo/SoWdnOXZm+pzRZBc2LrxL4ouwRca48SnqkbhB/46Kxbg+axa6vp5yeuSWz+ZpOPaopT0p2QBm2jGVty3+83+FL9oKj93FFH9E5/WoCc5A5PoKnjtLmXASBz6ZGP50ANaeZ/vSsR6ZxUdb9h4L17UiBb6fMwPcRnH59K6rTvgv4hu8GcJAD/fcfyGaLj5WebZoHJwBk+1e7ab8BoF2te35b1Eaf1P+Fddp/wi8M2IBe2edh/z1c4/IYouwsj5his7qZsRwSMfpit+x8C+IdQwtvYzOhwciM4z+OK+p7HwzpGn4FrYW8eOhWMZ/OtPyYo+Btz6d6NQuj5u074Ka7c4a5KQqeu5+fyGa6rRfgdp0kKzXs8hOSNoHHX1Nez8dqZbEfY48e/86LBc43T/AIV+F7EAmwExHeUlv/rV1FpoWn2KAW1nDEO2yML/ACq6CM89K46/h16TUWj+1yrbgkBoz8zD6npRog1Z1rvBbqWkeOMDuzAVmT+KdIgbYtz579lgUvn8qxo/DaSMHmjMrf3riQyH9eP0rVg0aONdu7av91AFH5CjULFaXxPdycWmlOv+1dSBP0HNVjd69edb1IB6WsPP5t/hW7HYW8XRBn3qwFVegAosGhzA8OtdHN2ZrjP/AD8TFh+QwK0rbQoYF2qFjHcRqF/lWtmjNKwXZXtrGC0OYlCnuaswn9/cf7i/1pCabAf9JuP+ua/1piJCaaaRmCoXYhUHVmOAPxrC1DxloGnFlk1BJpB/yztx5h/Tj9aAN0005J4Ga8+vfiaWyunaaB6SXL/+yj/GuevfFet6iCJr90Q/wQDy1/TmgD1a81KxsFzeXkEHs7jP5da5688d6ZFlbWKa5b1xsX8zz+lebdWLHlj1JOTUq0rjOoufGmq3DfuBDajtsXc35msq6urm8WN7m4lmO3+Nif0qiDVhj+7i/wBz+poGiPAHSkNKTTSeKQATTc0EimmgAzwKaTSE8U0mkMUmkU/vU/3qYTTFb96n1pDPOdTH/Ewn/wCujfzNUtuTWjqKj7dOfWRv51Sx2FIaLOmDF8h9j/KugU1g6eCLtPTmt0Gs5blokB5FTK2Fqtuwc5qRHBGAalAxZmzios8U6TJx6VETUS3KWwpNJkBW+lMJxmmlvlbntUjMadcTuQwO5iSPSoSqnqoP1qSY/vnP+1URNboyDao6KPyq/asvlBRjI7VnHj3qe3Z8naOtD2GmXbgjywASAfSps/8AFNLGvX7QD+hqey/s1bK+bU3k83yD9lVP4pcjAPtjPNYzTMyBASFHQU46IT1Y7KqQThmH5CpVDSbFUFnY4AHJJplpaz3tylvbRPLM5wqKMk17R4O8CQaFGl5fqs2oEZA6rF7D1NK12VexneB/h5GsT6hrcKtMoV4YWJwnPVh3r0C4je3iBVQ2ePk5NTQNlLv/AK5f+zCsu8XcisOChyMVpZJE7sytRuJ55/sluGRtoaSVh9xT/MnsKjigjt0EcS4UepySfU+pq25zk+vNQt94fWpKJ4Fya1IB0qhAOlaMI4FaIzZej+6foa8qY/O2RyGNeqR9D9DXluVLNnHU1hiNkb4d6sAwNSqCehNRAqT1zUqkYHY1ym48bs80oIx7U3eQpIpqbGwMkN0z2NJlIsI4XkfnUnn5GB1qDyiDg0bcUhlgSr3NMMgLHnmost25phLZwaaJZLI2FBwOtNDKR1AP5VC5wp6/nTSeOaY0SMDnpUbfSlSZhhcZHanthh0ppiZDQSfahuO/NRk07k2KGp7hGF/h3ZFYtz9wfWtnVGItx/vCsO4OU/GmC3JPDokfxHYxRT+Q8s6xiT+7k/yr3LTNVF5bmC7jCXluxSZD/eHv6f0xXhvh1N3ibTB63cf869j17T5LK7XU4MkqoW4UdSnQN74z+VdFLRGFf4jJmuIdQncLbQ27gnaIhgNj1rSt8/2XDkYPmMP0FYS2V5BIxaByAxwyDcM/hXQQ7jpcRdSG8xs5HsK0IAdacKYBTxQIeKeKYKeKAPGJdS8c3ykvLc28Z7/LAv64rHurG4didT1+2B7hrlpj+QzWDJcTTndNNJIx7u5P86YMDpWlkZXNbytDhGGvbu4PpBCEB/E0p1DS4v8AU6R5rf3rqct+gwKxyeaM0Aax1+6UYt4LO2H/AExgXP5nJqpPql/cD97eTsPTeQPyFU85PqfSp0s7iXlIH+pGP50XBIgPJyeT6mjNbFl4X1a/YCC1kfP9xC38hW7afDTVZ7+GynDwTyqXAkXaAAfxNK6Hys4rNPhOQQPXtXtOnfAkHBvb7juscef1J/pXX6b8HvDtmB5sEk57+Y/B/AYp6hofN6wyuQFjY59sVrWPhXXNRI+y6dcSZ7iM4/PpX1LYeD9F08D7Np1tGR3EYz+da62kMYACDFOzFdHzXp/wf8SXmDLGlup/56SD+Qya6rT/AIErkG+vwfURR5/Vj/SvbwqqMgACoZby2hBLzoB9c0WC5wenfCHw5ZAb4HnI/wCej8fkMV1Nj4V0bTwPs2n28eO4jGfz60kvinTY2KRyNPIP4IhuP6ZqrL4ivpP+PfTigPRp2CY/A5P6UaBqzoFt4lwFQcUrPHF95lX6nFcnJd6vcnD3qRqf4YIy36tj+VRro7T/AOu+0T9/30px+S4FFwsb914i0q0O2S7Qt/dXk/lVCTxQ7g/Y9MuJB2eQbFP4nFJbaN5I/dpHCP8ApmgB/OriaXEDl8sfUmjULIx5tT1q6Vl822tlYY2xgu35jA/WodEsdRTU0uryd3VckKo2qfqB1/OumS1iTogqXAHQUWC4/dkUy2b/AEOP8f50ZqO1b/Q0+p/nTJJt1NPNNLUmaAHZozTM0maBj80bqZmkzQBICTwOT6Cs/VNd0nRIjJquqWlmo7TSgN/3z1/SuL+Lt9fWfhe0Wwvrizaa5KSPbvtZl2k4JHOM18+XFjPI5cyec56u5yx/E1Nwse9at8c/C1jlNPhvdTkHQxp5Uf8A303P6Vg/8La1zVIjNZwW2nLL8uEHmMACe7d/wrxZ4ZI2+ZSPqK6fRmxYRexP86Lgd1qWo3moJvvLuackf8tHJH5dKygQOnHtU0sn7oc9qph+aSZRaU1MjVUVqmVulMRaDc1Kp6VVDVMhyKQFlTU7N+7j/wBz+tVVNTu37uLn+D+tA0ITSE0wtTS1ADy1NJppamZpAKTTCaQn3pCaBiE0i/61PrSE00H94v1oGcFqGfts/wDvt/OqvWrt8Abub/fP86qEelSCLFgMXS/jW0MYrFsuLpPxrYBrOW5aElJ4AoUEdacx5FNJqGyrDi/GCelRsaGYYqJn61AxWemM+FP0qJ39KiLE00guUpOZWPqaZgk4FXPL3HpSrEiAtgZ9a05iOUrx2xOC/A9KlaZIF2qBmo5bjqE/OqxOafK3qwulsPZ2kcljk1paLot9ruoJZ2EJkkbqf4VHqTV7wp4P1HxTehIEMdsp/e3DD5VH9TXv2g+HNO8NactrZRbRj55CPmkPv/hVJXE2ZXhPwXZeGLXcMTXrD95cEfovoK3bu5hjtnOwhgOq1JNNgHnAFc1fXs19ctY2L7Sv+umxkRj+rHsKvRCSLljqE9xqFxb26rJCkR892GNg7AEdWzjj0qSU5BFLpEEdrbSwRLhFgfvkk8ZJPcmmOeKXQfUpPxniqxP71B71alPNVM/v0+tSX0NKEdKvxdqowir0XatUZMtp0P0ryBpP9IkUf3zXr0f9K8hlizcy44+c/wA6wr7I2ovclSQjHBqUTEcFc+4NQCN1AOTT9jn0NcxsSmXjj8aQSE4wO9QqdjFsYB79qeHKnH8JpWLTsi/FMQMMeakLp1zWeHxz1FKJdxxxSsK5dDDtSEjNVvMYdQTS+YwGdufoadhXuWMbge9RAKQMgA03fzQr7uAQQKTKiLgdAMUxuO5qQ8LnGR6+lMJHf86LjsREk800selPKjsajbd69KZJn6oS1sAVwd1YsoJQ/WtrUifs656bqxZzhM+9WhdSXw7x4o0w/wDT3H/6EK+iL9QZcEZBUivnXQOPEemH/p7j/wDQhX0Zff64fQ1009jnrfEjzP8AtW7tC0cd40SeYQo4Cg9B/SulivLh9NiNwxaUudx2dRjrxxXKSoGuZlZQVLsCD35q3a3l9oVqri4f+zpG2LJ1MLejf7PvTE0b2CMZGKcOtOj1CSaEDcjAqOdopcBuV69xTRIo4p4NRgU4UAfMkdtcSD5YXPuRj+daNl4b1a+YLBaSPn+4hb+Qr6nsPAugaeQYdNtww/iZNx/M5rdisYIVCpGqgdgMCtLNmV0fMVh8JfEl6Rus2hB7ysE/xNdXp3wKmfaby8iT1CKXP5nAr3lY0XoBSl44lLyMqqO7GjlDm7HmmnfBrQrUDzjcTEf7QQfkorp7HwN4f0/Bh0y3DD+Jk3H8zmtxdStZZBHG5YngNtO3Ppn1qbdTSQuZkMVlBCoEcaqB2AxWTJZRt4ngn2j5YiP1rb3VnH/kMKf9k0wRp9KM0wmk3UCMzXdZl0mONlwFfPzeWXOfQDIrFh8RaneqRCFQf35yFP4BQf510t3bR3keyVQR71BFpsEXRRSsylYwWjv7o5nv5mPpCgX9Tk05NDSRtz2/mH+9O5kP5Hj9K6VYkToop3AosFzJi0tlXbu2KP4UG0fkKsx6ZCvUZ+tXc0madhXZGtvGg4UCpMAdqM0maAFzSZpM0maAHZpuaTNJmgBSaitD/oS/7zfzNOJqKzP+hD/fb+dAExNJmmk0hNADs0maaTSZpAOzRmmZpCaAOB+MOP8AhFrJjwFvP5qa8U4Ir6oMEF0DDcwxTRMpzHKgZT+BrkdZ+EvhzVC8lkJdLnPOYDujz7of6GkxngRXIIPI96iEflvuiZom9UOK7zXPhT4n0rdJawx6nAOd1qfn/FDz+Wa4ieGe2maC4heKUdUkUqw/A0k0Baj1u+jUJKI7hR3xtb/CrMOtWrkCQvC3+2OPzFYxz6U1vpTA66KZXTcjBl7FTkVOj1xCFojuiZo29UOK0INau4sCQLMvvwaAOsV6nST3rn7fXLWUgOWiPo/T861YplkUMjBh6g5pAaKuKnd/3cQH9z/Gs5ZKsM/7uL/c/qaBkm+k3VDu5oLYpATZpM1EG4ppf3osMkLCmFqYW6UwtQA9mpitiRee9NLU1D+8X60MDjb4E3cxz/Gf51VwRVi7Ym5l/wB8/wA6gfy8Js37tv7zdjGfb2+tSMnsz/pS8etbArHs/wDj5X8a1c8VnIuIrnkc0wvTZnwAarNJn2rOxRK8o5qAvnvTScnikCls0wDJzRt9fypwG2oZJscDrQlfYL2JGkCDmqcs7PnHApruWOWNNVHkdY41Z3YgKqjJY9gBWkYqO5DdxnrXoPgz4YX+tpFqOpKbXTScgH/WSD2HYe5rV8NfDY2Vj/aespm7yrRWvURcjl/VvbtXt5gFvpWAP4qcWpvQT90zNP0q20uxjtbOBYoIxhUX+Z9TUc93Hux5igjjrVguRxniueRGLMJCu9CQMrkflWjdgSKuoX817cmxsGw3WWYjiIev19BU1vaxWlusECkKDkk8lj3JPc061tIrK3EMKnGcsxOS7dyT3NSYqSiay4ef/rg/9KrSHirNn/rZv+uD/wAqqOeKQdStL3qr/wAt4/8AeqxK2BVJpAsys5wqnJJ7CpLRtRVcj6Vn2txDOAYpo3B/usDWkgI7GtkYlmOvJ/8Al6m/66N/OvWI+orykIfPnOePMb+dYV9kaUluTqoNNlRQhYjAA6jtSA1HcyYiwM8msDVJ3ERQQASCD70FNpKHHqDTLWSPDI/GTxUz54GOR0JqDcYBzigp+fvTthPKn6j0pQp6N1poiQzLg8Zpd5UgkVKq9u1PMQYU7EXsVyFYc9fY1HuAY7cjFWGgHYGq7oVkIY0NFwepbikRxyQH9D3odT0C4FMhdANkihh646VaEa7flPy+nWszTYpkEd8ioycdKsyRke9VmH5UxNIz9Wb/AEZP9/8ApWHMcp+NbOrgi2T/AHx/KsOUnYfrWkTN7ljQuPEGnH0u4/8A0MV9H34/fj6Gvm3RWxrlj7XUX/oYr6Svx+/H41009mYVviR5a/8Ax9S/9dG/nWzAA+kgMoZDKQQRwQV6VjTcXU3/AF0b+dbdmM6P06Tf+y0xdTIBl0J96FpNNY8jqYD/AFX+VdBb3CTIskbAgjIIqqQMEEAgjBB6EVkMkuhSGeAF9PJy8fUw+4/2f5UIGdWpD/Wlxg4NUo7yIqhYmMuoddwIyD0I9quRypMvDA47iqJO6mvoIF3O+F9TwPzOKz38RWxJWDMx/wCmStJ/IY/WsuPTlLbltkLf35Mu35tmri2EzjDucelaamVl1Ek1m+k/1dsIx6zSBP0Xcf1rPu59RmQlbqPzOwSLIH4tk/pWwmmoOvNWUtIk6KKLBdI5zSrK+N9HcXk8kxQ5UOxIB+nSusDZFRqijoBTs4ppWE3cdms/P/E2U/7Jq9ms4n/iarQCNImkzSE80maBDs0maTNJmgB2aQmkzSZoGLmjNNzSE0AOzSZpuaTNADs0mabmjNACk0hNITSZoACaisz/AKF/20b+ZqQnrUFif9BP/XV/50gJ803NITSZoAUmkzSE00mgB2aQmmlqaWzQMmhOZh9DVsGqELYmH0NWgxoEywGxVTU9K0zW4PI1Swt7yPGP3yAkfQ9R+FTCpBRYDzPW/gppd2Wk0S/lsXPSGcebH+B+8P1rznXPhv4o0ENJNprXNuvPn2Z81cepA5H5V9Kg09WI6HFK3Ydz454yR3BwR3FIeK+q9b8G+HfEgLanpcLzEf6+MeXIP+BD+tea678C5QGl8P6qHHUW96MH6Bx/UUtQujxwkd+aWOWSFg0UjIfY1qa54W17w3IV1fSri3QHAm27o2+jjIrGV1bkEEGi4zYt/EF1DgSqsq+/BrXh8R2cyxq+6JguDu5Brji3vTd1Aj0OO5SVd0ciuPVTmnebXn0VxJC2Y5GQ+xrRh166jwJNsq+/WgZ2Hme9IXrCg122kwH3RN78itBLhZBlHVh7GgC2Xppkqv5nqaaZPekMnL0iP+8FQGSkSQeYKQHMXePtEv8AvH+dV8ipbrm5k/3j/OoeMH1/nSGWLU4nWtPOOayLYgTLnNaW8Y6fmazkio7DJ3yBVcnNSyHf0FNChRxUlCAetKXAHNMdwtV2kJPtTUWwcrEkkpPSoGNITWlofh/UPEmoCz0+PJHMsrcJEvqx/p3q9Iojco2Vjd6rfR2dlA81xIcKiD9fYe9e3eDPAVr4bRbq62XOqkcyYysPsnv/ALVafhjwrp/hiy8m0XzLhx++uWHzyH09l9q6SGPmuadRzdlsaJJDbiDOnS/8BP6iui1AbdOP+8KyblANNmOOgH861tTP/EtP1FdNFWRlN3Zgu3BrNnQCYt61eduKqzAEg1Y0QYpjU8kVG1JlEtmf3sn/AFxf+VU3PFWrP/j4f/rk/wDKqb9KV9BpFeTntWfdKPJl/wBxv5VfeqN037qTHXY38qhlow7fauMKPrWrBf3UP+rmlX/gWR+tZEB4FaERBFCJZs23iC8jI3mOT2ZcH8xXLmM+Y5JByxP61rgAjtVKSLBOf0pTTYRaRVUe2Kq3R/fYH8Iq+ykLwQQPWqz2m871kGT6iudqxvDXUphcnNXrVlZPLbk9qr/Z5vm2pnHUUsUcm/GCCOcmkaPYvGLuDUZUrwcCpkPy4b86c2MDOPrTIuQZYe9PJIpSVYnFAOQR2p3sS1caH59Kgn9TipirbuDle4NMdCBkAEdxQ3oKOjK45Oe9W4RsUc9ecVWDbOgGw04vxx0qTZsuFgR71UlcZIApBIRz1PvULyZJ4INKxJQ1g/6Mn++P5VgT8R5963NWcNbqAMHeP5VhXB/dfiK1jsS9yXSeNYsv+vqL/wBDFfS19zMpHvXzNphI1ezP/T1F/wChivpm/VfPU7R1Nb0tmY1viR5ZPxezj/po3863LD5tGf2mX+RrCueL+4H/AE0b+dbmmHOjTe0yfyNNCY/FJjrnnPBBpwp2MigCqbWEFXAYNGCFwx4Bq3p1xI10C8aeWikHA+99aYydqrT3smmXsPmoos5wEWX/AJ5yf7XsaZLPTwoHQUtGaTNbnOLRmm5o6UAOzSZpM0maBi5rOJ/4mi1oGs0n/iZqff8ApQCNMmkzSE0maAHZpKTNJQAuaQmgmkzQAUUhooAM0lBNIaAFpM0maKQBmkJoJpM0AB6VBYH/AEFv+ur/AM6lJ4qDTz/oMn/XaT+dAE5PFNzSGkzQMCaaTQaQmgAJppNITTSaBktvzN+Bq6KoWx/f/wDATV0GgTJQacDUWacDQIlBpwNRA0oNAEwNODVCGpwNAEx2uhR1DIwwVYZBH0rjNe+FXhLXWeX+z/sFy2T51kfL591+6fyrr92KA9JpMDwHXfgVr1iHk0a8g1OEdI3/AHUv6/KfzFebappGp6HceRqlhcWUv92dCufoeh/CvssNUd1bW1/A1veW0NzC3WOZA6n8DSs+gcx8WA8ZpQa+kdf+CnhfVw0unCXSLg85g+aI/VD/AExXlmv/AAc8WaJuktrdNVthzvtD8+PdDz+WaTb6lXTOD3VJHPJGco7KfY1HLFJbzNDPFJFMvWORSrD6g03NILGrDrE6YEhDj3q9FqkMvBOxj2Nc6DTgadwOoM4C53Aj1qLz3dsqMAdz3rCSV05RiPoatJqLgYkUMPXoaBla5J86T/eNQg89BVp44pmLJLtY/wAL8frUUttJGMmNsf3hyKkAgOJVq5I6gA+h6VQiwJF5qyx3Dk1LKWxLv64qN5e1MaTPA6VEWoUQuKzZphNBNdn4Q8CyawUvdS3Q2GcqnR5/p6L70pzUFdjSuZ3hTwfe+JrjcCYLFGxLcMP/AB1fU/yr27SNJsdFsEstPgEUK8nuzn+8x7mnWsMNrBHb28SRQxjakaDAUVdiFckpub1NLJE0a5q7ElQxLVu1aOeNZYZEljblXRgQfoRWkYktj7xP+JTcj/Yq7qh/4lp+oqvfDGlXXtGal1M/8Ss/hXVT2MnujnnaoHqR2qEtmmWRGo2FSMagd/SpY0TWnFyfeN/5GqcnA5qxYnN5/wBs3/8AQTVNzu5pdCluQyuMYFUZuYpP9xv5Vak5NV5ADHJ/1zb+RqCzAt1YAdwKvJwKp2xwRirqk9ahSBonXOKrtuDHJqbkjgc1CxO70q2yLEEzKB8xwDwcU4IBjpyOo7+9RXGCwXFPskLbosnbjIJ6g1zTd2dNNWiSTIYisqjKnhsfzpjghgw5HUfSrAX5Sj9KgAwm1c7l/lUmlhwKMvAPHYdqGjDcgn6UxJCueBg8GpSSe2MGrTRhJNMh2ketO9Dj86nXOORz60pj3D2qrE3Ku3ngjnvUcpOwqRjNWfs+GJXK00o6ZYYI9D1pOLGmUfmU7JB8p6Gm4MZ9RV2SMEZCgqf0qMRhk2k8+9Rc2Krcjjr6VXclegq60ZRscfhUMsWR2pi0MXVpCbQFR8wbO0n2NYRuVnttwGDnpW9rCbLYH3PP4GuTtppHik3MGORyRzW0FeJlJ+8jT0xs6paEdBcx/wDoQr6fv/8AWr9TXy3prEalac9bmP8A9CFfUd/99fqa2pqyZlW3R5Ze8andD/pq3862dLP/ABKLn/rqh/nWPqny6zdgf89TWtpHOlXQ9HQ/qaALC08CmKM1KBQAoXPNOmgiureS3mQPFINrKaB0pw4piZ3eaSkzRmtznFzRmm5ozQAuaKbmigBSazif+Jmn1/pWhWcT/wATJfr/AEoGjRJooPWkzQIWkopM0AFFJQTQAGkpCaKQBmikzSZoAWkzSZpKBi5ppNFJQAHpUGnH/QJP+u8n86mPQ1Bpv/HjL/18Sf8AoVAE1JmlpDQA2kNKaY1IY1jUZNOY81GxoAmtD+/P+6avg1nWZ/0g/wC6avg0CY8GnZqPNLmmBIDS5qPNIX9KBE27FG+oQ1KDQBNupQ1Rg0oNAE4anBqgzTw3FAE4anK/vVcNTg1AiprPh3RPEUHlavpltdjoGdPmX6MOR+BrzDXvgFYzFpfD+qSWr9oLseYn4MOR+teuhqcHpOKHdo+UNf8Ah54q8N7nvtKlktx/y8W371PxxyPxFcyrA5wfrX2yHNc1r3w/8LeJAzX+kwic/wDLxAPLk+uR1/HNTytD5j5OHP40p4YgggivZdc+AUyBpdA1gSDqsF6uD9A6/wBRXmOueE/EHhpyNX0q4gQHHnBd8Z+jjik/MaZkU6OeWE5R2U+xqLeCMg5B9KM0hl+G7tpJlN7BuT+Jovlf/Cq7uCxxkLnge1VzwKVmwKAQ8tjvSDLkKoJJOAAOSaW0tbnULuO1tYmmmkOFRRkmvYPCXgm30FVu7vZcakR16rD7L6n3rKrVUF5mkY3Mrwj8PxH5eo63GC3DRWZ7ehf/AA/OvRcBsZAx24po5NSIM1wuTm7s1SSQ6OL0JFXYUkGOjfpUUSdOKvwpWkIktk0JxjII+oq5penWmn2q21jbxwQBmYRx9AWOSfxNFtGa0oo0P8I+orqhExkypqS7dJuv+uRo1Q/8StvoKfrLLFpNyu75mjbA/CodSOdJY/7K1vFWJObc1Cxp7NULGpZohGPWqzmpyeKhYA1LLRJp/wDx+j/cf/0E1SY/KKvWCkXin/Zf/wBBNUnBCil0KW5XIzk1A3IkBHHlv/6CasMcVDkfvMj/AJZv/wCgmpGYFunGfarkYPc9PaqlmyugYEEd60EX5ee9ZiJFA7nAqKVVPTg1JsYHg5FQzjahzUuVi1G5nuu9y4JB9PalileCQSZBx696XaMZA96GXdhcHnv6VjfU6baF4SLeLleJAMlD/So1iYOSBlv7vTNQWrGO4RyMKp5HcitZ4Y3H+16iiwm7aFEIh3EdO6kcik2lR3K+tWXgcAkncR0I4NQgOAQ2PY4xn600yGriKOc44qZcdDUQEinsRnpUiPuXngitIyMpRHFR0pBGCcg/hS5wBmgd8cGtbmdikFMLYJ+Qn8qR4yrZFW1QMWRsHJ71CVMb+XIPlP3WNczdmdUdUQY3Lg81VlhH8PSrrAoSevamttIyBn1ppky0Ob1dWFuFPILED8jXG2qskcwZCDnoRXca4o8qPHHz/wBKwL9f9Eb6it4OysZNXdyppx/4mNofS4j/APQhX1JfHlPqa+WbA/6fbf8AXdP/AEIV9S3p4Q+9bw2ZlV3R5hrK7Ndu/d81p6Lzpt4PdD+tZ/iAbdfufcg/pV3Qzmzvl/2UP/j1IGXQakU5qJR61KBQgJO1LmkFOIpgdxRSUVuc4UUZpKAFozSGigArNP8AyEk+v9K0TWbg/wBoqe27+lIaNPNJQaSgQUUUUAFNNLSUAIelJmg0lAwoNJRQAZpKWkoADSUtJQAVW0zmxl/6+JP/AEKrNVtL/wCPGb/r5l/9CoAnNJTjTTSGNNManHNRt0oAjaoiakaompDJrI/6Qf8AdNaNZlmwF1gkDKnHvV8yelMTHk460hf0qLJPWjNFxWJAxNLmmCnA0AOFPBqPNOzQBJmlBqPNOpiJM04GogaepoAfmlzTM0uaAJA1ODVEKUGgRMGp4aoM04NQBOGpx2yIUdQyMMFWGQarhqerUAclrvwq8I68WkbTVs7ljnzrM+WSfcfdP5V5X4i+BmvacHn0a5h1OEEkRY8qUD6Hg/mK+hA1OD1Lgug1JnxfqWl6jpM3kajY3FpL02zxlc/TPWn6To99ruox2GnwNLM35KPVj2FfWfi3R7TxB4duNNvIVkjnIQMRkxnsynsRXO+F/CWneF7L7PZRYLHMkj8u59zUtPYtM5Xw/wCFLTwrG8KYlvSAJrgjk+y+grbBqfUOdUuP9+o0TNeZNNzZ0rYcgq1EmabHHVyKL0q4xJbHxJV+CHJBpkEGT0rThhAFbwiZyY+GPbU01wlpAZH/AOAqP4jQWSCIySHCryTXManqD3U+1TgngD+4P8a2bUFciMeZk1xdyXtvdsTnZC5Y+px0H0rS1E/8Scn/AGFrPihEWi3fGMwt/Kr1+c6IP+ua/wAhTpttNsct9DmjUTVIeajb60M0sRmmEY5xzTzSMABk1DLRJZMTdr/ut/6CaoyHIGat2bZv1/3W/wDQTVBidtHQOoxiOhp0EQeG+k/uWz8+5FQPKscbO52hASx9qbo+rWl1o+p8uksiOEDr97jjFJAzn7e0kWNWiZSCOR0rUjiKgEKRx0Pam2cSrEgxtYDByavI4BCtz71zuV2aWsRK4wc4z61UuCXBHX2q3NhjkDn2OCaZHbmRAxfDE8AjtUyehcFqZybs4IHTPSjGx0A9c1buLbywNw4PQqetU5GIYBhtIPXGM+1Zm61GEhZFIPOcYrQs7gY8tz93ofaszyyzFs/StCziJXzmIG/oB2H+NUiZrQ0CD9aikhDjipU6Ybt0NKw28np6+lXY572KflkBeQfXIpVA6NUskgXgNkn27VE/PalYq4rqvXk+opg/2Wp45UHOaNvzcflVKRDiV3DliVA3Yzj1pCwmQq/X1pbhvJljk6qflI9KdIi7Q6HOe4qJbm0PhRXGNpG75h2NR5AOcdadJuJBI5pjRll3KMEdaSKaMXXwBDFjIHmf0rnr4f6I3sR/Oun1i2aaxJXJKNvxnp/kVy943+it+FbwMJKzKNmcXtue4mT/ANCFfUl7zGh96+WbU4uovaVP/QhX1FeSjyY85HPcV0x0MKm6PO/E3GvS+6qas6Cf3N8PWMf+hCoPFQxrQb+9GKk0Eg/bB/0x/qKQzSWpRUS9KmFMQ4U8dKYKeBQB21FJRW5zhRSHhSxICjqScAVROrWzMUthLeSDqtuu4D6t90fnQBeoZlRC7kKo6sxwB+JqjjU7jqYLJD6fvZP6KP1pV0u13B7gPdSD+O4bf+Q6D8qQWE/tSGVitokt2w4/cr8o+rHioF80X8XnBFcnJVDkKPTPc1qdAAOAOgHas2Q/8TaIfWgaNI0lBooEFGaTNFAwzSGikoAQ0UtJQAlFLRQAlJS0UAIaKXFFADaq6T/x4T/9fMv/AKFVuqmj82Fxj/n6l/8AQqQyzSGnYpGoAjbmo26VHqGoWemW5nvriO3i7FzyfoOp/CuH1fx/LKDFo9vsHT7RcLz+C/41LkluNJs6++vbXT7cz3lxHBEP4pDjP0HU/hXD6t4/Zg0Wj2/t9onH6hf8a5e5knvZjPe3ElxKf45Gz+XpVYsi98CsZVG9jRR7nW+Abi5u/Fdxc3lxJPM1qw3O2cfMOnpXplea/D22nXX5J2jKxNbMAW4ycjoK9Mxitab90mW4gFOHFJRVEDhS00UuaYDs0oNNpaBD80uaZmloAfmnKajzTs0APzS5pmaXNMRIDS5qPNKDQBJmlzTBSg0APDU8GogacDQIlDU4NUWaUGgCO+b/AEdf+ui/zqj3q1fH/R1/66J/OqZakykc3ernUrg/7dOij9qkuEzfTH/bqeKOvPcfeZ0X0HRRe1X4IM4pIIM9q04YcCtYxIbCGHHarYVUUsxAUDJJ7UqJisPWdUXYY0P7sHt/Gf8ACtdIq7IS5nYr6xqplYLH90fcX/2Y1nWkRZ8k5JOSarqGlkLucseta1nFyK5nLnkbWUVY0Jl26RdAf88X/lT70/8AEkH/AFzX+QouhjTLn/ri/wDI028/5Aa/9c0/kK6qexk9znDjFNYDrmhiBULtmkzVA0hxwBULsSOT0pxNRsc8CpKJ7HAu19drf+gmqhA2jBq1Yj/TFP8Ast/6CaqEbULO21VGST2FHQXU5rxTcmO3isoz+9uTzjso/wDr/wAqk0uE29uAis4C8D0rCju21bWpr5/9WG2RKey//q/nXS2W0MMk/TtWMmWhZJZUCK65IHB7mmvJJJyse1h3zjNaEkSyMuGA2nj/ACajnjOxSF+gFQy0yBJB5QLsS/cVdf8AduORx09RWdGhLBcHGSSpFanlZtY/7ygEE1lJm0ERXYWa3JC54yMVVDebCC6huxq4AdpHRj2qsGyrJtH1FSUlYqvbqxA4C5watMNhOEGMAdemPSoOQ2Bn8fWnI+UyCeDjntVxdjOa6kpmVQMnj6VIzYTCnKkVBsJJz16+maeu4qFI96u1zK5GvY/eX3qRRvOOMU4RDkgdevpQVYHofr1qlFickNEY3EdhTAhB5JHpU23pxzS7RjofpQ4i5ileRh4Ae4NUIpXiclDjjkHoa1rhM27kc8c1llcyHjoKylub09UWk2XCEgAMOoqMxjd12N6jofrTLd2il34+XGCPUVoFY5EBxkEZBoWo5OxlzodpDgKWGMjoa4bVEMUEqHqrY/WvRJIMA7SCp7NXF+KLX7KZGAIEuD7Z6Gtae5nPXY5m3OLmL/rqn8xX1DdufITBPUV8uRH9/H/10X+Yr6d1ByLIMo5ABrrRzS3RxXi0Y1KBgB80Z/nTNAb97dD1gP8ASpfFuGks5VPDKcfzqtoB/wBJlHcwMP0pMaNhD+VTqarxnIqZDmkmNomWnAimrT8UyTp31W13mOFnupB1S2Xfj6noPzpudTuOiw2SernzZPyHyj9auoqxoI41VEHRVGB+VLW5zlH+yrd2D3TS3jjoZ2yo+ijgVeRQFCKAqjoqjAFNeREA3MFz69T+FY2s6qsEYiS/W0Y8sSMyEf7Kjn88UbBubjAIcE8+lNzXI6LcRvqQa3S5YH/WXFw+Cw9Aoz+prraL3HawVmyf8haL6VpVmS/8hiH6GgEaZpKWkoEFFJRQMKKKSgApKXFFACUUtFABSUtFIBKKXFBoATFU9HUrYThhjNzKR9C1S3t7aadbme9uY4IvVzyfoOprzufx1qaCe3sEhSJpWZJmT5wp6cHjNKUlHcpRckegahqNlpkHnX1zHAmMjeeT9B1NcPq/xAmk3R6RB5SdBcTDLH6L2/GuUnklurgz3U0k8zdXkbJqrJIwlwDgCsJVm9jVUyS4klu7hri6mknmbq8jZNQsAMtu29ye1TQW9xdtiFDtP8bcKPx/wrWtNHtoWV7n983X5h8o+grBzNVDQxbe1ub1x5MZEfeR+F/D1rZt9JtrVd5xLMP43HQ+wrRdztACgBRwB0xTRE7YJwAOhpKVxNI1vCn/ACGSCckxNn9K7OuR8NqV1ke8Tf0rrq66XwmM9wFLSUVoZi0UA0GgBRS5ptLQA7NLTacKYC0opuaWgQ7NLTaKAH5pc0ylpiH5pc0wGnZoAeDSg1GKcKAHg04GowacDQBFfH/Rl/66p/OqWat3x/0ZP+uqfzqkTSZSKEkebqQ+rVbt4M4NJHFvlY+prTghxjiuXlvJlt6DoIsY4q7GlJHHx0qrqV+tpEY0YCTGWb+4K1SsiN2V9X1JII2iR8Af6xh/IVybStcy726fwj0FQXN/9tn+U/ulPyj19zVi3XOOK5KlTndlsbxjyot28fSte2jxiqdtHnFa0MeMcVUETJi3Yxpt1/1xf/0E1Def8gJf+uSfyFWL0f8AEuuh/wBMX/8AQTVe9/5AY/65J/IV1R2Zn1OWJphpx6001DN0MNRnINShc/hQy8EUguOsm/0pRj+Fv5GuV8XambbS1s4j+/uztHsnf8+n511drtjmyzKqqrEseABtNedSynWtdmvCD5UY2RZ7Dt/j+NEtEF9SzpFqIYUQgcDGR3rp4LdVXIHH8VZVrasu0ofbGOtaoeSHbwEDD8K5r9zRLsMuFMUhKj5MZ+hpkNwzEgnqPT+VWpH3xAAjrgnrzVGVSMECpbsy0roGcvIx7dPwrTs5UlgWMNmRV5BrPYYHPJHemRsUkV0O11Pyn0rFvW50KPu2LcwIfJ4IzniqyqBIDnGTjnuK00/0m3EhwHHDEVXZEO6OQDae/pQFypLAFk3dvpTChjkO37rVbKvCQkmCv8JpCuTtboTkf/WpohkOOhJ/MUKrZ9jTjHtbHJ9KXywOevoelaxdzGUbD1HHFP201Qy9MfUmpMgmuiLMGiMp15oCkckcVLnB56U/AK8U7Ji1KsiKUbg8jtWZ5TDBUhvoa2HQnoKzNoIBxzXPWVrM6aDvdFeVChztI5yDUsMwUgNgqevsfWpAWT+LipY0tZV2yJ5ch/iTgGskzdrTUcyZXggg+nNc74o0qe/0wi2hMkqtkIOpHfFdELdrc4EhK+4pwCtypH0raMjnkrHi8trcWd0i3MMkJEi8SKR3FfTMziW0XBBBUYwc54rjngWUbJY1dT/C4yP1qYl7WICCVogP4QeBW6qGLjdlLX5BJbRR5+a3mZOPQjIqPw+f9NYesbD9KzpJbifU3tJ5VInbejlccjjBrW0mymtb9GbaVwwyD7VSkmhGnkhRipIz8wpgHyCnLwRQUWlqQdOKiQ5FSimSdTc38FtF5k0iRp2Z2CKfoT1/DNZM2vPLxZwSSDs7fuk/M/MfwAqrBpm6TzdjPKessrF3/M1pQ6bzlyTW92YWSMpvtt0T5twyhusduDGD9W+8fzFSwaMpTYsSIhOSAOv19a3Y7ZE6LUwUDtRYObsUbTT0t8YHStAUUUxN3CsyX/kLRVpmsyX/AJCsX+e1A0adJRRQIKSlpKACiloxQAlJTqSkACilooASjFVr7UrPTIvMvLhYh2B5ZvoOprj9T8czzZi0yHyE6edKMufoOg/WplNR3KjBs7G+v7TTYfOvbiOFO248n6Dqa4vVfH00gMWj2+wf8/E4yfwXoPxrl52lu5mmuZZJpD1Z2yajUc4K1zSrt7G8aSW5FdTXF7cG4upnnlbq8jZI+lVw58xhjgCr8dtNdOVt4i7Dr2A+p7VdtdBVTvuW81s8oOFX69zWLn3NlAxYop7xgsEZYd26KPxrSt9DjjYPcHzpPTGFH+fetrCqoSJVRfUDH5UqoBkds9ai7exekSFYGTA3DHQMOg+gpyxAyYPbn/8AXVlYQRxwD/KrEVtt5xjNXGJlKZRW2BBIJIz+tS+RxV5YAoxSMvBraMEjByuTaEgXVkP/AEzeumrndHUDVF7fI3H4V0VdENEQwzQaKMiqEJSiiigBQKWkFLQIWlzTc0CgB1LkAZNJRTEOpQabmlFAC0uabS0xDgaWmU6gBwNLmm5pQaAHA07NMFKDQBDfn/Rl/wCuifzqjmrt/wD8eo/66J/OqJpMpF60j3IG9a0Y0qrYrm2Q+1W57hLODzGGWPCr6ms0tQYy9u1s4eMGVh8o9PeuE1O/a6laJGLJnLtn75/wqxrOqPLK8SsTI3+sYdh6CsyGPp6VzVqt/dibQhZXZJFbq3JXn171pW9swA2tn61FbxdK17WLOOKzhEbZLaoVI3KQferOj6TBpNo1tbNKYjK8oEshcqWOSAT0XPQVbt045HFXUhTHHH0rphAxlIo3wxp91/1xf+Rqle/8gMf9ck/kK09SQrpt0Tj/AFL/AMjWXeHOhr/1yT+QrVaXBdDls0hzml6mlUc1mbiBcCgin0YzTJOe8V3KwaM0R5edgqgdeOT/AE/OsrStOaK1VWwWPL57k9aL6cav4jbac29r8q+hIP8AU5/Kt22gyoGKTFckt4EUccewqaWJdhbYWOO1TpCAo+tSGMjiocLlKVjGaN/K8wLkHrjr9cVDiUEbjxWy8Z6L+prOmjAZ0Awq/wA65qkeVXOmlLmdiB22gZ5PpTc7CBjJNOxkq3HXtRIB8+3A6VgdaNPTXAtWRvvB+RU81uj9OKzrRwsq9RvG0/WtAZBHJIHpVxs0c87xlcg8pkUq6ZXsar4MbDHzRnjB6j6VonOTgjHpVeRV5GOD/D70NWBSuVZFJOPyNMDOoIYVZVssV3c+h70rJntx7UJjbWwwfOvQk4po6d/xqVI2UE5yvrSMMKN36dq2hIwnHqhowe9ObIHrTQp6Y5qQKCvbNa3MrCDdxjFZ8qgSv2+Y8Vpbdvb8qpzp+/Yn+LBwKzraxNaGkisy56ce9MQHHPHapTkAjjPamhD5f0PJrmOsvWjieBkY5ZDj8KY9u8Z3L+VV4H8qQFfvDjGfvCtRGDoCOhH5VpGzMp3i/IpKWLcHafQ8g06ZwqBZE2n1FWTEH5Zc4qKaHKfKdy9watXRn7rOU1qMgrcREiSE7xzjOK6nTbhbpLa5QjbIA351iXsA2MMZXt7U3wnOscs2ns3zQSB4/dG/wNaQkRKJ0h4GKcuOKF5Jz61NtULyOa1TJBTg1YXBFV1x9KlQ9s1SJZ2Cxqo6U4CloroOYKKKKACikooAWs6T/kJx/X+laFUJB/xMo/r/AEpDRfNFKaKYhKKWigBKXFGKXFADaWqWo6vYaUubu4VXxxEvzOfw/wAa5HUvGd5ckx2CC1j/AL55kP8AQVEpxjuUoNnX3+qWOlpuvLhYyRkJ1dvovWuQ1LxrdT7o9Nj+zJ081+XP07CuactK7SyMzyNyXY5J/GjtXPKq3saxppCStJPK0s0jySN1Zzkn8aQR1LDDJPJsiRpH/uqK17XQsnddvj0jQ/zP+FZM0Mm3tpbh9kMZkbvjt9T2rYg0CJF33TeYevlpwv4nqa1UjS3jEcSKi9gowKR5CsbYPPSs5MuKKihFAVUCR/3VGOKjuEMzARDAHVj0x6VZ8rK8cjufWpgg4UL19qysbNmckIOB0fuPSrC25AIGKsyWxcjHGO47VLGgUhG+/wC/Rvcf4V0U0mYVLrUgigwPm/IVMR2xUpXA680xi20HGK6ErGDYzbxk1DI3BxT3cBSzEADqTVCWZpwTHlIx/Gep+gpSkoq7CMHJ6F7RpP8AidIhIyY3OPwrpq5Pw+gXWEOMEo/16d66vNXSnzxuOpDkdhc0lJRWhkLRSUUwHCjNJmigQ6lptKDQA6lptFMB1KKaDS0CFzS02lBoAUUuaSigB1LTaUUwH0opgNOzQIhvj/on/A1/nVGrt9/x5n/fX+dUDSZSNm0lSDT0lkOFA/M5rndb1dwxAb98w+Uf3Fov9SNtbIrHLKMRp7+prnPnmkaRyWdjkk965a1S3uo1hDqx0SFjkk59a0IYulQwx+1aMEeelc0UW2T28WcVr20WAKr20PTitOFMV0QiZSZPEuMVaU1CgxVbUr4WNmWDDzWyqe3qfwroWiM9ynrN6Jt9tG2VVX3Y7kKc/lUN3/yA1/65J/IVm2YMkNzK2f8AVMBn6GtG6P8AxIk/65J/IVMJc12aONmkc30+tL0FICM5NOpI0YhNZWv6j/ZmkSyg4kf93H9T1P4CtYiuF1+6OreIEtEObe04bHQnv+uB+FJsRNodr5dupYfO/wAzV1FqoHtWZYQ4Ax2rbiQhelTcLFlUG2o3U5pQ2BxS7geP1qrisVicElug5rJP7xfMYHLknBrVuztjxnOTisohlbkjbg4rlxEuh14aO7GMv7xVGcg81HJ1YkYqV8LIuPqarvl5AOx5Ncx2WJFZgqNnGDxWvbSrKo4AJHbvWMpUxDgly3yj1FaUCmLacYI6g9qqO5jVtYtMo685phUMOTjsanIzzimbQO/41qc9yu0QEh3ZGOntUYDDdk1aJHHGcVE2N3oe9RYu4keB1zT2VccdcVERjpxTsggcH3oTsJoadrcngjrTSnORmnMvHTkUqkFc1qpXM2rCKTwf0qvc8OpHUirIB5IHHtUE65wfX1pT2HT0kiqcuowMd8+tJ0kwRjPHSpDiMbScc5GaHXJz2HvWB2FdgRjHboRVm3nMbg5+Vuo9Peo5AAA69CPWo4iTkevSqQmrrU20+ZQwI5GeKbIODkcY61StZHRivTHY1okB03Ka2Tucso8rMW9g3gntXMecdH1y1vm/1QbZKcf8sz1/I4NdlcIR+Nc7q9qs8TKeCwNPZkt3R1ykHkEEHkH1HrUjDK+4rK0K9+26TCxwJYx5UgHZl4/UYNan8J5rZECD9KlWogKlFNDZ2dJSUtdRyBRRRQAUtJS0AFZ8n/IRi/3v6VoVnTf8hSAerH+VIaNLFFKaACenNMQmKMVm6lr+n6WSk03mTdoYvmb8ew/GuS1LxXqF8GjtyLSE9ozlyPdv8KiVRRKjBs7DUtasNKX/AEmceZ2iT5nP4dvxrkdS8X313mO0X7JEe4OZD+Pb8K51gcnnLnnnnP1px4Ge9c8qsnsbRppDXGSzsxLHlnY5J+ppm5cZHcUF3d9iKXY/wqM1ag0ieckzNsQdlOSfxrFysaxg2UhIWcIilmPRVGa17HRpZ/mum8qL+4n3j9T2rRstNit48IgVc/iavYwMKOPSpu2N8q2GwwRW0flwoFX2/wA808Alv8805YjuAPANS7fl46+tMkgKsRjvUTwhuDz/ALp4q0E+oHenomSAAKhq5adtiCONicDoBgCrSQ4+bjjpTguw5HWmEuwwoz+OOKcYibFGGPXI6k0ySMMpyBjOff60/aFyDUbuEG5jwTwB3/CtloZttke4qQsvOfuv2PsfQ1DcXiR5UfO/90dvr6VPKQ0REi4QjlfX61kmDbKF3gRdnPb2P+P51MqzWiLhSTd5CrG93LulOVB+7jgfQf1p77TkgZUcAVK2yOLy1yajICRgnj+lc7bbuzosorQt6NFs1JHJ+bawA9OK6LNcto87S65GAPk2tz68V1Fd2H+A5K/xC0CkozW5gLRSjmgimISlpOlFADqWm0tAhaWkpM0AOFLTRS0wFpabmloAWlpKWgQtOpmacKYC08UwU8UCK9//AMeT/Vf5iqB71ev/APjyf6r/ADFUD1pMqOxz2ogtqUucnGAPyohiqe9j3X8h+n8qkhi6V50177OhPQkhirTtoemRUVvDkjitaCLAHFaRiRJkkEVXkWmRx4AqcDAroirGTYpKohZiAqjJJ7CuM1S+a/vCRkJ0Uei1r+IdQEcf2RDnvJ/QVgWsZeTceSTkmsqs/so1pxtqzWtowmnz/wDXJv5VNdf8gJf+uSfyFKFxYzD/AKZt/Km3X/IDX/rkn8hV09hPc58AUjD86AT60hagsz9Z1MaTpc10cFgNsY9WPT/H8K4/QLcNCbgtmSQ7jnrj/PNTeLLr+09Xi0yP/VW5zIR03Hr+Q4q/YWS7AAcr/CAazlLoUkbNpHnaa1owdnPFZdt5kIwp3g/wtWkk64w6lD79PzpRkgcWPAIPUGlOCKU/MMqeO1NOOe3rVkWKd380ir12jJrOmyATgcDir33kZ2IG/JBz+QqiQWkKsV4/zmuKo+aTZ6FFcsUiDOCFOTnn6+lKE74wT3NSBADxg4oUb2Kr9SfSsjZsdZQqZGkZSMHCeme9aCjOe5BpnlJAIgG+ROfxp8ZBbcmQpGa2UbHLKXM7kqfIoBYY7A0rqT8wxgelM3Ak88E9qVn8tQOCvbtRcixG8oxv25984qEMrMTjqc/Sg7sk8Fc56U4YUE/nQncbVhjD9KeMbeOe1KBvHymgLg9fwosF9BDnbz0oAPBpH3KTjkZ6UKSRtPfsaa0EPC85HI71FMQI92Oh9Km5BxjiieMG1kXHO0nNXuiFoyk+1+oBA9aiZtobnjOKkVVcZB69qrSEZIA5z37VgdiFx8uOoxmmohCr9c49aaCwPf0NWEIOKBsltVaWd3OQAMZHrV9QU5AyPrVS0yqyMM9R8vY8Vc3bQCR8p6VrHY5p7kcqK65XmsW/iOCpHHvW63HTGT3rPuFV8gqPzq7mVjntEufsGum3c4hvPlz2Eg+6fx6flXYk4FcDrdvIudrlSOUI7MOQa7HSNQXVtKt7wDDuu2Rf7rjhh+f860ixbFxTUy81FjDYxUiGqQ2dlRSZorrOQdRSUUAOopM0o5OKBC1kXM8Mes2qPKqu24hScZGOtGpeJdN00sjS+fOP+WUXOPqegrg9V1KXWLw3Eyqu0bUReij69zWc5pGkItne6j4m0zT8r532iYf8soTnH1PQVyOpeKtR1AmON/s0B/giPJ+rdaxAoC8dP0oAywNYyqSZpGCQ8ISOp+tOACDrk0/sP0HrVy30ue4bMimJOMZGWP0Hb8ayZaM9iq9TyenqasQ6Rd3B/egwRHu33j+Hatu0sLe0YmJcyd5H5I/GreO+cnmobKVkULbTLezQKgJJ6n1q9FCAASoHoPSpEQnlgAvrQzqThMH3paA22AXJ4HIp+zaMkiovnbIXI9TmnpFgYJzincVgYsTx09TTlHPHJNOC5PB/OpE2j5QaBiCPPLcfSnqq44HPYUcNnJ/GlAzx+poSE2M25yAT704KSPl4ApJZkiXBBLY4UdTVcpJcjdI22IdUXofr61TajoCi5aitNvk8uEBj3bsv+NNACEkZL93PXFPfbGp2gccZqAgucEnHbHesnJs2UVFDJH3deQelR7V27VGB3z0qwY8sOhI4BqN3UMc4x2FJR7g32K0hFsVXDGBRn3T/AOtUMrCZQxYbOwHep3G7LdPxrPlUpzEMoOqDt7j/AApuN9gUrbl3RnB1qAAYG1uPwrrK47QiDrVuQd2Q2T+FdhXZQ+E5q/xC0lANKa2MABqTrUBODT1emA8immn5yKQigQ2lzTScUZoAdmlpoNFAx3Q0uabmlFAhadmmUueaYDqXNNFLQIcDSimA04GgB9LmmClHWmBDfn/QZP8AgP8AMVRPert//wAeEuf9n/0IVRJ5pMqJn3CZu2P0qxBFnFBTdOTir9tD04rja95mt7Imt4cY4rRijxUcMeAKuItbRiZNjlWor27WxtWmbBbog9TVgcc1x2van9puNkZ+QcJ9O5/GnOXKrhGPMyhLK9zcM7MWJOSfU1ftI+RxVG2j6Vs20fHSuRXbuzdstkYtJv8Arm38qhvP+QKo/wCmafyFWXX/AESX/rm38qr3v/IIUf8ATNP5CuqGzMupzrAEVS1K8XTtPnumOSi/IPVj0FXm4rjfFl4bu/h0uI8Icyf7x/wH86TNLmRokTTySXU4LtM3U9xnr+JrrbSFo8gKVGPTvVfTrVIwqquABwK21TMWc1zy1LTsMiDnHmKDgcEf0q8iBl6g5PUd6oofLxkcH+dXYj+6DKRtzwPWoiy5IcI0UMVyv0PFVZbohXVkw33Qy9DV1mRsFc5PpVC8SMSALkdSc9M9qcpNLQIRTepHChEABHB4z6VFPE0JTI3Bzjd6H/CrdsMwgt34B9DTLwSCARykENwCRyDnisNDpu0xiWCquZCd36Uj2+CfQj6VMnnKDFMDyOD0/OmTEqVG7PHXP86qyIu31GElUwyg4HU9TTVkCKTkjjpjvTt2VIJ57UhjG3uSBn8aNxbAssyOCyKUPU1M7A4JwAehpI5Nu1SMj0PpTnUllOEGDyCKpIlsgUFiVOD16HrUgBPy4U49ajmbYyFRksRnb0zU2Rkgceo9DSSCQqIigkMevIpFOGJJ7enWlUkHjJBpxGV9PpWiRm2Quu45FIWYnJ6ipygI3ZyaaE6YPPShoExqscZzweKezBlwR14+tQNlWPof0oRscMahOxVrlGNjG3lsMjPFJOhJDEDJ6HFLPGQxZBnnj61YiIkRG6dipPeszovpcov0HyinLGzrwMfWrM0Cxss6fMvVl/wqwro8eUbcAOnerSuKUyK2k8tdhGQeOR3qcyMuFPCdCBUZCAZHQ0YBGAc1adlYxau7k5kVk6j6ZqvKnmKRgGmsTtIHP4VF5RI3xsQw4x2NK4WMTVLfejKwyAO9U/Cd79g1ubTXbEN588We0g6j8R/Ktq8RtpZkJz1rkNXhlt2S5h3JJGwkQ+hFXF2IkrnqGAaTBB96q6VqEeq6XBex4HmLllH8Ldx+dXtucYNbIi51tFFFdZzC5ozRRQBi6n4q03TdyK5uZx/yzhPA+rdBXH6j4o1PVFKF/s8B/wCWUJxke56miiuec23Y2hFWuZSJg09h8pFFFYli9uTWhZ6ZNOquR5cXZmHJ+goooYzat7WC3YCKPc46yP1/+sPpVkk/d67jkgUUVDY7WFwehGBikZgwwAMcUUVEi0JhpRgcr705E24Crk0UUIRZWPaOep9KcVC9QKKK1SIDblTjgdqRIyOp/Giik0O5IVCjJIRR1JqGSXC/uwVHZj1P0HaiilN8q0HTXM9RkUAzvfr125/maXeyjAACjp7UUVibLUYw81cnIGc49aUgKD+Q9hRRVxSM5SewzYSPWozGT6ZHOKKKqwrle5b5jtGMHr61SdDg4xiiiqtqIk0eMprkDA4DE7h68GuwoorppfCYVNxKM0UVoZiMKjzg0UUwJUepQciiihAMYc02iigApRRRQAtLmiigQZpetFFACg0uaKKYAKWiigBQacKKKBFfUD/xLpvov/oQqi3WiihjiPgj3tmtSGLpxRRWFtWUy9GuBUyiiitEQZeu6gLa2MKthnGXI7L/APXrixFLNO0obJb+Bun4Giiuas/esbwXumnZodwVlKt6H/PNbkEeAOKKKUBSJ5lxbS/7jfyqlff8glf9xf5CiiuiHUhHMX92ljYzXT8iNcgep7D864TSYpLq6lvZvmZ2PJ9e5/pRRUSNDrbWJ124yfrWnGCiYK570UVk0Wg8pHX5oyeeBmlFuyoxAVu+0DB+tFFTyplXZHFKi5LHDDgg9CKScb13HvwB2IoorGT0sbwWoWmFiCct82fwqe5AeyYFQe3HrRRSS0KnuNt7oyJ5UoHKgAnnJ96ZNFhFOMFs84znFFFCk2hSilLQrSrJjIXIJGSKVGzHg5BHQ9jRRTiKWwySRzgxkAiliuJJdzHaAByQOtFFN6MSs43HMUZcbe/ak8w7ypYMw+Ydtw/xoopJhYmOApZcjHUetKchhlc0UVqtjF7ioQRlT3xTeQwZenUiiikxik7+hzn2qBrdixOeR09xRRUNXRSdiGVDhgfyFQblRuQ30oorPqdEdiyrb1YNjB6Cqe4wygrkDsR2ooq+hKWpcLK8Zwpz1yO3/wBamqp6jHFFFMgUeh4zSMrE/WiiqiTIrTIZEIYc46VgahbDyiQGI6daKKtEPcg8GXzWGoT6TKfklPmQn/a9PxH8q71GJoorSJB//9k=" old="https://www.landscope.com/images/Photo/Stock/40001_41000/40779/kit26.jpg" alt="26D Shouson Hill Road"*/?>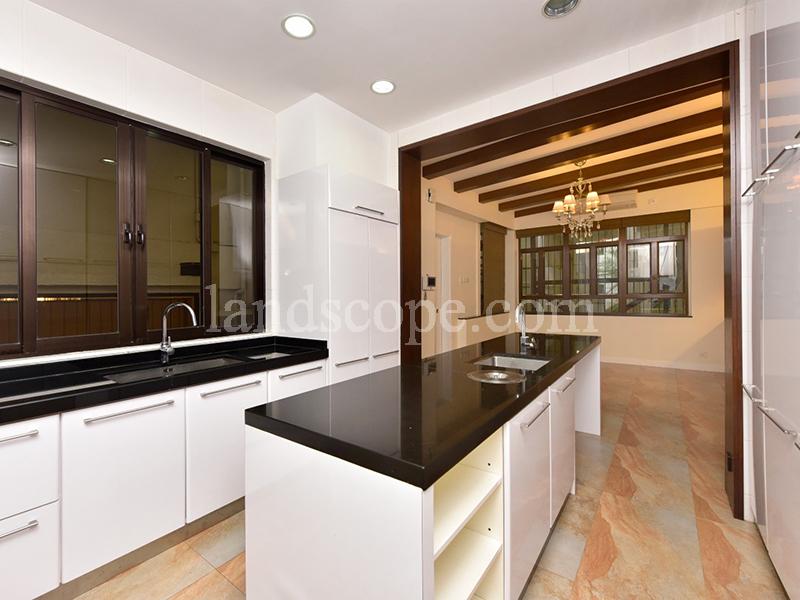 Kitchen 4 of 4 photos
/*img class="sp-thumbnail" src="data:image/jpg;base64,/9j/4AAQSkZJRgABAQAAAQABAAD//gA+Q1JFQVRPUjogZ2QtanBlZyB2MS4wICh1c2luZyBJSkcgSlBFRyB2NjIpLCBkZWZhdWx0IHF1YWxpdHkK/9sAQwAIBgYHBgUIBwcHCQkICgwUDQwLCwwZEhMPFB0aHx4dGhwcICQuJyAiLCMcHCg3KSwwMTQ0NB8nOT04MjwuMzQy/9sAQwEJCQkMCwwYDQ0YMiEcITIyMjIyMjIyMjIyMjIyMjIyMjIyMjIyMjIyMjIyMjIyMjIyMjIyMjIyMjIyMjIyMjIy/8AAEQgCWAMgAwEiAAIRAQMRAf/EAB8AAAEFAQEBAQEBAAAAAAAAAAABAgMEBQYHCAkKC//EALUQAAIBAwMCBAMFBQQEAAABfQECAwAEEQUSITFBBhNRYQcicRQygZGhCCNCscEVUtHwJDNicoIJChYXGBkaJSYnKCkqNDU2Nzg5OkNERUZHSElKU1RVVldYWVpjZGVmZ2hpanN0dXZ3eHl6g4SFhoeIiYqSk5SVlpeYmZqio6Slpqeoqaqys7S1tre4ubrCw8TFxsfIycrS09TV1tfY2drh4uPk5ebn6Onq8fLz9PX29/j5+v/EAB8BAAMBAQEBAQEBAQEAAAAAAAABAgMEBQYHCAkKC//EALURAAIBAgQEAwQHBQQEAAECdwABAgMRBAUhMQYSQVEHYXETIjKBCBRCkaGxwQkjM1LwFWJy0QoWJDThJfEXGBkaJicoKSo1Njc4OTpDREVGR0hJSlNUVVZXWFlaY2RlZmdoaWpzdHV2d3h5eoKDhIWGh4iJipKTlJWWl5iZmqKjpKWmp6ipqrKztLW2t7i5usLDxMXGx8jJytLT1NXW19jZ2uLj5OXm5+jp6vLz9PX29/j5+v/aAAwDAQACEQMRAD8AvCnCminLWCNCxFLJG6vG7ow6MpwRXQ2Hi/U7TCzMt0n/AE04b8xXNrUq07tCsei2Pi/TbrCzF7Zz2kHy/mK3UlSVA8bq6HoynIryCrFrd3Nm+62nkiP+weD+FWpC5T1ndSbq4ez8Y3UeFvIVmX++nyt/hW/Z+IdNviFS4Ech/gl+U/4VSaYrGuTSE0wtSbuaYhTTSaM0maADNJuoNNpgLmjdTc0maAJN1G6o80ZoAl3UZqPdS5oAfmimZpc0ALRSZozQAuaM0lFAC5ozSUlADs0ZptGaAH0U3NLmgBaM0maKAHZozTc0ZoAdS5puaWgBc0uabRmgB2aXNMzS5oAdn3ozTc0ZoAdmjNNzS5oAXNLmm0UAOzRmm5ozQA7NGabmloAXNGabmloAXNGabmlzQAuaM03NGaAHZozTc0ZoAdmjNNzRmgB2aTNJmjNAC5ozTc0ZoAXNGaTNJQAHmgccUmaM0AOzSZpM0maAHZpDSZpM0AOopuaM5OByaAFoHJwOTUiwk8scD0qZVVRgDFK4ESwk/eP4CpQoUYAxS0uKncBKXFHSo2lUdOadgJKY0gHTmoWdm6mkzTAeXJ70maZmjNMB2aM03NGaAHZozTc0ZoAdmim5ozQA7NLmmZozQA/NGaZmjNADs0ZpmaM0AOzS5pmaM0AeWGKN/vKKjayH8DfgalU1IDUWKuUjDInVTj1FOWr6mlMKP1UfUUuULlIU4CrBtP7rfgajaJ16qamwxlIRmngUYpDLVpqt/Y4FvcuFH8DfMv5Gt6z8Xjhb23K/9NIuf0NctijFNNoVj0e11K0vRm2uEc/3c4I/CrOa8uAIIYZBHQg4IrUtPEOo2gCmUToP4Zef161akKx3uaTNYFp4qsp8LcK1u3qfmX8xW1FNHMm+KRXQ91ORVCJTTaN1LmgQ2jNLSYoAM0uaaeKKYDs0uaZmjNAEmaM1HmlBoAkpaZmjNADqKTNLmgBKKWkxQAZozSUUAOBpc0ylzQA7NGabS5oAdmjNNzRQA7NLmm5ozQA6kzSZooAdRSZpc0ALmikozQA7NGabS5oAWikzRQAtGaTNGaAHZpM0maTNADqM02jNADs0ZpuaM0AOzRmmZozQA7NFJmkzQA7NGabmjNADqSkzRmgBaM02jNAC5pM0maTNAC5ozTaCcUALmjPYU9IGflvlFWEjVOg59TSuBCkDNy3yj9anVFQcCnUtIBKKCQBknAqF7kDhRn3osBMSAMk4qJpwOF596rM7Ocsc0madgJGdm6mkzTM0uaYDs0ZpuaM0AOzRmmZozQA/NGaZmlzQA7NGabmkzQA/NGabmjNADs0ZpmaM0APzSZpuaM0ALmjNJmjNAC5pc03NLmgDy4GpFPNQI2VB9RUoNQUTKalWoQealU8UwJAakHSoxTxQAjQo3YZ9qia1P8J/OrFLSsBRaJl6qaZitHFMaFG7YqeUdyhikIq21sRyp/A1E0bL1XFJoCDbT4ZpraTfBK8T+qHFLik20hm1aeKbqIBbqJZ1/vL8rf4Gty016wvCFWby5D/BL8p/wNcQVpCmRzVKTFY9KzRurz611G9sv9RcMF/uN8y/ka27TxUhwt5AV/24uR+VUpITR0+aSqtrfW14ubedJPYHkfhVjNUIU0lLmkzQAZpc0mKTFAh2aXNMzRmgCQGlzUYNOBpgPzRmm5ozQA+kxTc+9LmgAozS5FJQAtGabS5oAdRSZooAXNGaSjNADqM02jNAD80ZpuaM0AOzRmm5ozQA7NLmmZpc0AOzRmm5ozQA7NJmkzRmgB2aTNNzRmgB2aM03NGaAHZozTc0maAH5ozTCaAaAHZozTc0ZoAdmjNNzRmgB2aTNNzSZoAfmkzTc0ZoAdmkJpyRPJyBgepqzHAic/ePqaVwII4Xk5+6PU1YjhSPoMn1NSUuKV7gJS01mCjLHA96ge6H8A/E0WAsFgoySAKge5HRB+JqszsxyxJpuaYD2dmOWOaTNM3UZpgOzRmkoJoAdmkzTc0ZoAdmjNNzRmgB2aM03NGaAHZozTc0ZoAdmjNNzRmgB2aM03NGaAHUZpuaM0hj80mabmjNADs0ZpmaN1AD80Zpm6jNAHlsWV3Ieqkip1NNvk8nUXx0kG4U1WrKL0KZYU1MhqspqVDViLINSLUCmpVagCSnCminCgBcUYpaMUAJikxTsUYoGRNCjdsH2qJrc/wnNWivNJg0rICiyFeoNMIrRx2qNoEbtj6UuUCiRTStW3t2HTBqFkI6jFTYZCAysGUlWHQg4Nadrr9/bYV3E6DtJ1/OqG2mlaE7BY6y08SWU+BKWt3/ANvlfzFa6SLIgdGVlPQqcivOitSW889o+63leI/7J4P4VakLlPQ80ua5S18Tzx4W6hWQf34/lP5dK3LTVrO9wIp13/3H+VvyNUmmTYv9qSkyaXNMAozRRQAuaM02jNAD80uajpQaBEgpc0zNKGpgOopuaM0gFozSZpM0AOzRmm0uaYC5opM0maAHZpc0zvRmgB+aKZmjNAD+1ANMzS5oAdmjNMzS5oAdmjNNzRmgB2aM03NJmgB+aM0zNGaAH5pM03NGaAHZozTc0maAHZozTc0ZoAdmjNMzRmgB2aTNCI8jYRc+9W47VV5k+Y+nak2kBXSN5D8o49T0q1HbInLfMffpUwAAxS1N2wCikZlQZYgCq0l52jH4mmkBZZlQZYgCq8l32QfiaqM5c5YkmkzTAezs5yxz9abmm5ozTAdmjNNpc0ALRTc0ZpAOzRmmZozmgY7NGaaTRmgB2aM03NFMB2aTNJRmkA4GlzUeaXNADs0ZphNGaAH5ozTM0E0APzRmo80ZoAfuozTM0ZoAdmjNNzRmgB2aM03NFAHA61HhI5h1RsH6Gs9TXQ6pB5sM0ePvLkfWuZifKj1rCD6FstqalQ1XU1Kp5rQRZU1MpqshqZTTAnFPBqJTUgNADwacKjBp4NADqSilpAFJS0UAIRSYp1LigBlIQCORT8UmKAIGgU9OKiaBh71cxTaVkFygy44Ipu2tAqG6iojAD0yKVh3KZWmFBVtoWHbP0qIrSAntdXv7PASYvGP4JPmH+IrbtfE9vLhbqNoG/vD5l/xFc2VphWmpNBY9BhmiuI98MiSJ6oc1JXncTyQSeZFI8beqNg1lv8RdZ8N3kVnq0EWpROxEcv8AqZJBnjDD5S2OxAz61amibHrFBrl9L8feH9UufsbXT6fqGcGz1BDDID6DPB/A10xJABxwenvVCFozSbs0lADt1GaYaM0AS7qXdUeaM0ASUtR7qcDQIdSUmaXNABS5pM0lAC0UlGaYBuozTaM0AOozTc0ZoAdmjNMpaQDs5pc0zNLmgB2aTNNzS0ALmikpM0AOzRmm5pM0APzSZphNGaAHZozTM5OByasRW5Y5c49hUynGO40myJQzttVSTVuKzHWQ5/2RViOMIuFAAqQCp53LYBqqFGAAAOwp1Nd1jGXYAe9VJb7PEY/E1SiIuM6oMsQB71VkveojH4mqTOztlmJPvSZqrASNIzHLEk03NNzSZoAdmjNJmjNAxc0tNzRmgB1Jmm7qQtQA/NJmmZozQA7dRupuRRmgB+aSm5paAFpc0zNJuoAkzSZpm6k3UASZpM0zdRmgB+aN1R5ozQBJupN1M3UZoAfmjNMzS5oAdS5pmaM0APzRmmZAo3UAPzRupmaTNAGFcjcob0rkJ4zBeTR9g2R9DXYt8yEVzOtRbLiKYdGG01zJ2ZoVkaplbvVRW9anVq1RJaQ1OpqqjVOppgWFNSA1XU1IpoAnBp2aiBpwagCTNOBqMGnA0AOzS5poNFIB2aWm0tMBc0UlLRcAxSYpaDQA3FJin4pMUANphRW6ipMUYoArNAD0NRNEynpV3FNIpWC5nlaoarpcWqWogmVWTOdp457EMOVIPIIrcaJW6ioXh2jIOaVhnk+ra1eaVqL6d4o09tdsFJEB1ByLhU/vRTrznp1z06CqOleP9a0KdxpGoXSWYcmO3vGE6hewYcAn3GK9X1DTLTU7Y297Ak0XUBh0PtXnGu/DO4ikM2iP56N1hlbBT6HuPrVqS6ktHoXg74tJr96un6hpbQXGwubi2bfHgeqnkfrXotvd292u63mSQegPI/CvHvBnhU+HbGSW6KNqFzjzSpyI1HRAe/qTXS4KsGUlWHQg4NJy1Cx6Fmlrj7XxBfW2FlK3CDs/3vzratPEFjc4V2MD+knT86akmFjVxRzQGBAYEFT0IOQaM1QgB9aXdTfrSUASbqXdUWaXNAEu6jNR5pd1AElJSbqM0CFpCKM0maBhRmg0lAC5ozSZo60ALRmm0ZoAdmkzSZpM0AOzSbqbmkzQA7dRmmE1PFayy8kbV9T3pNpbgRZp6xk/e4q0ltsOFX/gRqxHbhecc+prFznLSOhdktWQQwHHAwPWraxhR05oZkiXLsFHqapTaj2hH/AjThSS1e5LlcvO6Rrudgo96pS6hziIf8CNUXkZ23OxY+9NzWqVhErSM7bmYk+9N3U3NJTAeDRmm0tAC0tNzRmgB2aM0zNGaAHZpN1NJpM0AOzRTaKAHUUlG6gBaM00tTd1AEm6kJqPdRmgB+6kzzTc0m6gB+aM1HuozQA/dRupmaN1Ax2aXNMzSZoAk3UbqYMt0BNSLDI/QUnJLcaTYmaC4AJ/WrKWDt1qQ6SrDLHP+8alzfRD5V1ZS3UbqHQRSGMEHacZFNq0SOyaWmZpc0AOzRmm5ozQBjA1k61D5llIQOUO8VpBqjnUOhB6EYNcrLOQR84NTo1VipikeM9UYrUiGtU7iLiGrCN61SRqsI1MRbU08GoFNSg0ATA04Gog1OBoAlBpwNRZpQ1ICUGnZqIGnA0ASUoNR7qXdxQBJRmmA07NADs0Cm5padwFopM0tABikIpaKAGYoxT8UYoAZikxTqKYFR0wTgcUwrV0gEc1C8R7c1NhlUrTStWNhJqQqMYxQkBQK00rVxolPTiomiYds0rANtru5s2zbzPH/s5+U/h0ratfEx4W7g/4HF/hWGVpCtNNoR29tfW14MwTK5/u5w35GrFefEc5GQR0Iq/ba3fWuB5nnJ/dk5/XrVKYrHZUVjW3iO0mwswa3b/a5X861UkWRA8bB1P8SnIqrpiJM0m6kpKYD91KGqKlzQBLuozUYal3UAPzRkGmZozQA7NGaTNJQA7NFNzRmgBc0maTNGaAFpM0maTNAEsMoik3FFb2NasM8c4yh57g9RWJSqxVgykgjuKTVwN53SNdzsFHqaozaiekS/8AAj/hVF5Xkbc7En3qPNFgJHkZ23OxY+ppuaYTRk0wH5pM03NGaAHg0ZqPNLuoAfmjNM3Um6gCTdSbqj3UZoAkJpM02lzQAvWlpm7FJmgB+6k3UwmkzQBJnNITUZek3UAPLUbqjzSZoAfuo3GmZo3UAP3UbqjzRn3oGSZo3U+K1uJv9XE2PU8CrsWkMcGWUD2Uf1qXJIDO3etSJHJL9xGPvjitmLTreLogJ9W5NSSSW8A/eyIvsTU8zeyDQyksJW+8QvsOatR6aowSM/WiTV7dOIkZz6ngVSl1W5k+6yxj0Uc/nRyt7sfN2Rqi1iiXLlVHqaie/tIfukyH/ZFYrSNIcuzMfUnNNzVKKWwm2zTk1aQ8RRqg9TyaqyXEsp+eRm9s8VXpaYDwfSlzTM0uaAHZpc0zNGaAH5pM0maTNAGGGoJBUiog1ODVymhzWrR+VqJbHEi5/HvVVWrX12HdbrKOsbfoaxEatI7EsuI1ToaqIasI1WItq1SqarK1Sq1IZODTwahDU8NmkBMDS1EDTs0ASA0oao80oNAEuaAaZmlz70ASA04GowaXNAEmaUGo6UH3oAkpajBpwNO4h1GaTNGaAHZozTc0A07gOpMUuaKAExTadRQAwikIp9NNADCtMIqWkIoAhKg9RUbQjsasYpMUAVGjI6ioyKvEVGyKeopWApladDNPavvt5XjP+yePyqUxehqMoR2pWGa1r4llTC3cQkH9+Pg/l0ratdTtL3AhnUt/cbhvyriytNK1SkxWPQDSYrjrbWb61AUS+bGP4JOf161s2viK1mws4aBvU8r+dUpIVjXOaATTUlSRA6OrqejKcincGmIXdS5phFJyKAJN1LuqLNLmmBJnNGaZml30AOppNJkUGgBc0hPFJimnigB2aM00mkzQA7NGabmjNAC0UmaQmgB1Jmm5pM0APzSZpuTRmgB2c0U3NG6gB+cUbqjzSZoGP3UbjTC1NLUASlqaXqPNJupASbs0maj3UmaAJC1G6oyaBycDJPoKAH7qTOepqzDpt1N0j2D1fj9Kvw6JGMGaVnPovAqeZAY+RnHf0qzDY3U3KxEKe7cCt6O2t7ZcqiIB/Ef8agm1W0iyBJ5jeic/rRdvYCvDo3eaXPsgx+tXorK3g5SJQfU8msqbXZWyIYlT3bk1QmvZ5/8AWTMw9M4H5UuVvcR0c19awffmUkdl5NUZdbUZEMOfdz/SsTPp0ozVJJAXZdSupuspUei8VV3EnOck03NGaYx+TS0zNLmgB4ozTM0bqAJN1GaZuo3UASZo/Go94o8zFAElGQKhLk96N3vQBLvo31FmjNAGEGpwaoA1PDVx3NBLyMT2skf95SK5FCR16jg12OciuTv4/I1GZexO4fQ1cHqJj0arCNVNGqxG1bCLatUymqymphSYE4NPBqBT61IDSAmBpwNRA07PvQBLmnZqIGl3UASg0oqMNTgaAHg806owaXNAEmaUVHmlDUASUUzNLmgB4NLTA3FOB4oAcKWmZpcigB9LTM0uaAHUhpM0UxBmm0ppKACkooouAUlBpKYARTCKfmmk0ANK0zFSGmmgCIxqe2KjaMjpzVimkUrAVWX2qMrVwrx0qNox24pWAihmmtX3wSvG3+yeta9t4klTC3UKyD+9Hwfy6VktGRTCtCbQHY2upWl5xFMu7+43yt+VW+/NcCVq3bate2uAspkQfwScj/Gq5u4WOyorFtvEVvJ8s6tC3r95fz6itWOZJUDxuroe6nNUncmxJk0m6mk0UwH7qN3vUdAPvQMk3CjrTQaXNAhcUUm6gnNAAaTNBNNNAxc0maTNJmgB1BpuaM0AOpM03dSE0AO3YpN1NJpKAHFqTcfWmk0maAHE0m6m5pUVpG2orM3oozQAZozV2HSLuXBYLEv+0efyrRh0S3TmVmlPoeB+QqeZAYKgu2FBY+gGTV2HSruXkoI19XPP5VtNJZ2K4LRRD0HWqU2vwLxDG0h9W4FK8mA+HRYVwZXaQ+g4FXAlrZJwI4h69K5+bWbuXIDiNfRB/WqLSM53MSx9Sc0cvcNTo5tbtYsiPdKfbgfnWfNrlzJxGFiHsMmsrJoqkkhE0k0kxzI7Of8AaOabmmZozTGOzRTc0ZoAeDRmo80uaAH5ozTN3NN30ATA0ZHrUHmUeZQBPvApN9Q7s0ZpAS76NxqINTs0AOz70tR7vejfigZNRxUBlNJvJ70AWdwFNLiod1G+gDDDU4NUANPBrjNCcNWHr8WHhnA9UP8AMVrhs96qarF52nyAcso3D6iqi7MTMBGqzG1UY36c1ZjNbokvK1TK1VFNTK1AFpWp4NV1apFbFICcGnA1CGpwagCXdTg1RZFKDQBKDS5qMGlBpAS7qXNRBqcDTAk3UoaowaXNAEgNOBqENTg1AEuaUNUW6l3UAS5pQaiDU4GgCUGl61FmlzQBJQabuozmgB1HWmUZoAceKSkBpcUwFxmjbTDxSbvU0AKeKKYSD0puaYDzTSaaWzSbhQIf1pKTPFGc0BYDimkU8YpDQMjIppXPapTTSBSAgaPPSoyhHarJFNxSsIrFaWKWW3ffDI0beqnFTFQajZKQGlbeIJ48C5jWUf3l+Vv8DWva6paXeFjmAf8AuP8AKa5IqfSmlc1Sk0Fju+9JXIW2qXlqAqSl0H8EnI/xrXtvEFvJhbhGhb16r/8AWqlJCsbGTSb8UxJUlQPG6up7qc0uaYDt9G/NRmkoAk30uaizShhQA/NJupu6imApajdTDSZ5oAfupC1MzQc0ALupC1NzR1NAD41eU7Y0Zz/sjNX4dHupOX2xD/a5P5VYs9YSOLZPEFx0MS4B/CmT685yIIQvu5yfyqXzAXINFto+ZN0p/wBrgflUr3ljZLt8yNcfwoMn9K5ye+ubjiWZyPQHA/IVXpcncDdn8QKOIISfdz/Ss2fVbufhpio9E4qlRmqsApJJz39aKTNJmgB2BS8UzNIWx3oAkpOKjLUb6YEmRRuqHfSbj60gJi1NLios0tAx5ek3Gmg0YoAdmlpvSjcB3oAdikxU0Vpd3A/c20rD1xgfmauw+Hr6THmNFEPc7j+lLmQGbkUFgK3RoFpAM3d4fzCCjzdBtPuhZWHcKXP60ubsgMRA8hxGjOf9kZqzHpt7Jj9ztH+0cVek8RRIMW9n/wB9tgfkKpya/fSZ2skQ/wBhefzNL3mPQtR6BMwzJJgf7I/xqjf2qWk6ojhsrk4bODVWW7nn/wBdPI/+8xqLOBxxTSd9wuS5xSbqj3UE0xEmaM1Fuo3ZoAxA1PDVXzg4p4auQ0JwacSGUg9KhDU4NQBy0sZguZIj/AxFSI1WtYi2XaygcSL+oqolbxd0SW0NTqarJ+NTrVXAmDVIrCoBTxSETginZxUANPBoAmzSg1Dupd1AE4alDVBupQ9AE+6lBqDfS76AJ80u41Dvpd9AEuaXNRh6XdSAfupweos+9ANMCcPTg4qDNOpATbqUPUOcUoegCbfS7+etQ76XdmgCYPntS7h9KhDD1pwJPHUUASBgKeHAIyPzquxVRz1qrPexwKSWAA96Bl6aZMccVnSahFHIEMg3E8AmoIQ+ovFuuobaCV9ilnG9znGAv9T60sduILTUFtdTtvkuFAR4svIFbAKsfQ9R7VLnrZDSuaEV4qId0YYHqaPNic8Px2yKZfWkk2p6kzanZbltg6SRW5AZvRQOje/PX8qENteNdJZM8Ru5QrW4P3ZxgFlDDo65yVPqMVXMFjTCkjIxj603Nc3B4ghedoSkiSK5TA+YZBx9etacGoxSsypKjMhwy5wQfoaakmJo01J/On7aqC5VT86kfXip0uYyOhz9aYh4U0009ZRnIGQaHkGOFFAyOikLc9KTdQIdgUhFJnNLQIaRSYp+KNvtSAiIphjBqcimEUAQFCKjIxVkimkUgIY5JYH3xSMjeqnFalvr8yYFxGJB/eXhv8KzilRlT6U72A6m31K1uuElAc/wNwatVxRWrVvqV1a4CylkH8D8impBY6qkzismDXYXwJkaI+vVa0EmSVN8bK6nupzVXQibfRvqHdRux0pgT780hINQ+YaTzDRcCfIpC1Q+ZSb80ASk0m6ot3rRmgCTdSbqYTTd1AEhakz70zd700uKAJC1NLUwvTS1AEm6k31HupM0DJd1Jk0zJpM0APzSZphYDrxUsUE9wf3MMkn+6pP60XAbmitKHw/qExBZEiH+23P5Crq+HIYVDXl8AO4XCj8zSuIwM0qBpDhFLn0UZrfB8PWeMATsO/L/AP1qH8SRRqVtbPA7biFH5CldgZsOk6hN0tmUerkLV+Lw1OeZriNB6IM1Vm8QX8udrpEP9hefzNUJbqec5lnlf6scUajN7+ztGtcG5u/MYdi/9BQNW0m0GLW0LEdwgH6nmubyPSjNFhG7N4muGyIYY4/diWNZ82rX0+Q9y4Honyj9KpZHrSZpgOZixyxLH1PNNJpC1ITQMdmkzTCaM0AP3UE0zdjvTS9AEuaM1D5lJ5lAE+4Ubqr7zSGT3ouBlzDa2aaGqeZcg1Tzg4rjWpoWA1ODVAGpwagBt9CLi3GTgqc5xVJbJuzqf0rR+8pXsRUEf8qpSaCxEtpIOwP0NP8AIkXqjflVtKmU1XMFjPCEdeKcFrRznrzR5cZ6ov5Uc4cpn7aMVofZ4j/eH40htFP3X/MU+ZCsUKM1cNm3YqfxxUbWko/gP4c1XMmKxXyRS5p7RMvUEfUUwqadwsLupd1Mx7UYouBJupd1RcijJpiJgwpd1QbqXdQBOHpQ9VwxpQ1MCyHpwaqwel30gLO6lz71WD+9Lv8AegCzn3o3VX3n1o30WAn3Um/FRbhQWHagBZZD5bEZJA4A6msvRDNqVy0txF9glgvERft0W9GQqTu2g8/MMdeOKvk1f8PlV1yJmbb8jgNjO3jrioktBrcjghu4LS0A1S3VotRLEJZnI5/1mcfMOvHv7V1fh2MQ20sszidjdzZmaEIZMsCDg9K6SORY41WUjcX+X3J6Vz2pTXKavc+U8CKjKQZSwAJXvgY7Un7quio+87HSI8JlbagB2jJ29RzXDa1pVoj6bqthH5kUk0SSwOwWO4OcKxJ+644+bvjBq6dQvTcSMstspVA+0Fz3yfqaxo74LaxadqbExy3EbRMgykgD549Dk9D26UpVE9Co02tTyWyONeuFMmD9oZce+85/HjpXTSrBKro9xCdjZAbkAg8Dj+fvWVeWwtPFjCOPh9Rxhx0G9sfjz1p6QEtJhduW+YAelJPQbizTllRYJjBelJcZUIfun3zwQfpUelaxPdCKNirTSA4DJgNtznBHfjpUNva+bcSIFI+UKSRnv1FZ9nHNY3lvcmTakczwhpeF5Xp65G7r05o5uwuWx6Bb2WoywJNFBvRiF/dyA8ntg4NEk09pIUuISjKdpEi4wfx4ro/Dmni80WB4reJcsCd7EsMdRxwR3z71c1fSr99NvUWK3KSMNojdtwXoQMjGTmtFexDtexx5nRic/JnoDUuExkNk+1cjaaDq39p3DXOowx2iORDHCCSR64PA+nNdbEqJHtC5IHUnmmnoIWnCmZpQaYhxpM0hNJmgQ4mkpM0maAA0w04000ANIpuKcaaaBjCAajK+lSmmkUAQkUI7xNujdkb1BxUhFNK0gLsGszR8TIJB6jg1pQalbXBAWQK391+DXOlaaVp3aCx1uaTNc3Be3NuMJISv91uRWhDq6OcTKYz6jkU1JCsae6kLe9RJKkg3I4YeoNKTVASbqN1QlqaXoAmL0heot1G73oAfk0mabkUu4elADs0maaXpN2aAH5Ganhs7q4/1VvIw9cYH602zvZbKbzIgpz1VlyCP6Vel8RX8h+Tyoh/spk/malt9AJIfDl9LzI0cQ9zu/lVj+yNKtf8Aj71Def7oYD9BzWJNeXNx/rriV/qx/lUAwOgos+rA6Qajolp/x7WZkYfxFP6mo5fE85G2CCOMdtxLVgZozTsgsaM2r38+d104B7J8o/SqRJc5Zix9WOaZmk3UwJaM1FupMn3oAlyKTNR0ZxRcB2aTNN3UmWI4BouA/NIWqrPe21uuZ7qGL/fkArKuPFmiW4Ob3zSBnEKFqVx2N4sKaXp0dvNMiukZKsAQfUGp00u5ftimIqF6bv8AU4rTXRJD99jU6aLGPvc0ahoYZbnjmnAO3RDXRJpsCfw1MttEnRBRYLnNrbTv0Spk0yd+vFdEEUdAKXpRYLmKmjf3zVmPSoV681o0Zp2Fc4mUVnXA2tmtSVao3CZWuFbmpVV6kDVAAQaeKoCUPSD/AFh96ZzUsCl3HrQNE6CpgKFjwKeBQMAKcKQUtIB2aN1NpaAHg0oPNMzRmgCXcfXNIVRvvIp/CmbqaZQDjrTuA428Lf8ALPH0NRmzjP3WYUJdRO5VZEZh1UMCR+FTBqd2KyKrWLfwsp/SozZyjoufoav5pc0+disZjW7r1Rh+FRlMVr7iOlJkHqAfqKfOHKZBU0mDWsYom6xr+HFMNpE3Tcv45p84uUy+aM1omwU9JB+IqM6fJjgqfxqlNBZlLdRu96svYygfcb8OaqTIYhluPrTUhWH7/el31nteRqcFuaBeRno4qhGhvpC/vVMTqe4p4kHrQIsb/enwXJtp1lUAkAjB9xVTeKNwpNXVhp2OsOt3MtrbyJeq58/JVolUqOpOM81Dc3lyZLifzklydrI7qpZR024Pp2rlyAaZgegrJ0r9TSNWzukXYrqQ36gShLVnJYNldvXkj+lLbX0sUqtJ9ljUMp2TZwy9c8k45FUqdCsIvY5bgSSQg/PGG+8B0Az05pSpdio1ejG3unpPbi9F5aTzicy/JKpfl8j5R1HWi20+T7TJHIIkCxtKJkQkcDOcdfTOKguIXkkdoyi7lABxjH5VaiuLhAm51zGMLsGAB6Y9PaoVORTqRK9nLCJkuQy+ZJ82Rxk556mup0zRbDULe6g8yISbg+VVSwPl5O3Occiq2gvNIGgiSAlCzAsBkKcnGMjuetb/AJc06wXCqhmWZ8AIEb7pBUndjHI/Kkk09R3XLoX9JuYdFiWzleCEpKQUV8KAWByB2HOa073W7P7K4S4id8jCK4JzkcVxlx4ilhmjAUOu0B1I2kEcEetPbxXuTH2LkggnzeoP4VrFytoZSjG+pW1V1/tq9IGAZmOKrCTHIqoZS0jMM4JyATk1IJCe9aJEN6lguDRuqDf70oamIn30b6h3Zp2fegRJvpN9MyKCRQA4vTSabmjNAC5ozTc0vNAxaSjFLigBpGaTbT9tKFpXAi20m32qxsz2pwhZugJpXGVClNKGtAWjnqAPrTvsY7t+VTdDsZqh423ISp9QcVbi1CVeJFD+44NWPsyD+HP1pjRegx9Knn7Byk6XSSDg7T6NxUhPvWe0JpA0sZ+Vjj0NUqvcXKX8UbiKrLdDOHBHuOlToyuMqQR7Vopp7Csx240vXvShM09YW9KdxDAKKl8l/wC7THQoMngUXGNzRupjOo703zPagCXdQWqLLHoCajluoIBmaeKP/ecCi4Fnd70bsVizeJdKgzm58w+kSFqzp/G1umRBZTSH1dgo/rRdBY6vdQG5rgp/GuovxDb20Q9SCx/Ws6bxDrFx96/kUekYCj9KnnQWPTmfYNzYUerHFUp9Y063JEt9ApHYNuP6V5mrSzzZllkkOD99yf51OsIA4GKXOOx2k3i7TIv9X58x/wBlMfqazp/G0nP2fT1HvLJn+Vc75R9KPJPpRzMdjQuPFmsS5CSxQj/pnGMj8Tmsq51LULrPn31w+e3mED8hTzCaYYKm7AoGME5I59TSNHuBHY1e8oelMaOgD3Twnci+8JaXcHBc2yq3HdflP8q1yK5H4Z3Pm+E/IJybe4dOfQ4YfzNdea3TujMYQBTTTjTDTASkzQaQ0AFJmkpKAFJpM0UlAHKSL1qrMvBq64qvKPlrgNiC0hR2feobjuKsG0gP/LMD6U2zGXf6VaxzTYyobCE9Nw/Glislik3hyfYireKMUICIrSbakIppFMRGRSU8ikNADaTNKaTFABnmjNIaMUwGO5C15T468Q376xLpsMrw20QG4IcGQkZyT6V6q6kjFcP4u8IXWsXK3Vr5QmVdpzwWHoTVwavqTK9jifD16dK1K21JLpPMWUJJAQcvG3BOenfp7V7jG/HB4rxqx8D67/a1rFdWpS1MoaWRXBAA5r2GMbQB6cVdWz2FC5YzS5qPdS7qxLH7vejcaj3UbqAJN1KGqLdRuoAmD04PVcNTg1AFkORVDULmRCqLjkfxDNWQ1ZuptmVPdaQED28cmPNgtXbucbarvpVo/wDy7SIf+mcuf51e8yLIQkZwOop4SNsYCn6VopMmxivpEY/1d1PH/wBdI8/ypn9nXi8RXkEnsWK1veWOxYfQ0jQhupz9QDT52FjBMOqRcm2Lj1QhqjN9LGf3tvIn1U1v/ZgDwq/gSKNkg6O+P94MP1qucXKYaahG3ByDUyzBuhrReBWJMkUTn/aix/KmG1jLfLbLj/pnJj+dHOgsVg2afV2GxikHBkQ+jYNSnTCOjA/UUc6DlM6kq+2nyD+EH6GomtZF6ow/CmpIViBHeNw8bFHHRgeasf2nf9Pts/TH36jMJFN8sjtRoGoS3Es8nmTSNI+MbmOTgUoNM2GlwaegEgfFPD1CBThTAl3U4NUIpc0gJt9KHNRZpwoAfuNLk0gFOApXAKUU4LmpktpH6IcUrjsQ4pQKupYN/EwH61MtlGOpJ/SlzILGeFPpUiQO/wB1SfpWmkMa/dQfWpQtTzDsZy2Uh64H1NTLZKPvMT9BV3ZShKXMx2Ky28a9EB+vNP2elWBHS7KQFUx0nk+1W9gpdlICmYaYYavFKaVBPHJ9qLDKDQ+1RNDWutnNJ9yBz+GKkXSLh+oRB7nNPlYrnPPBntVV4XQ7kJVh3FdimgK2PMnJ9kWpf7DsIhmVCfeR8D+lHIFzl9GuZbnVrexmKlZm278cjgn8eldzFpNrGOd7n3OKy7eTR7fULeKCSzWZ5MIqEFifbFdAK0jchjEtbZPuwJ+IzVLWsC0jG0Y39MD0rRrO1v8A48kPo/8ASqewjkr0EKTAqK/+10rAuZtUXOHRR6ogrorgZNUZF68VOpRydy17LnzbmZv+BEfyrNkt+ckc+tdhcWyOOgrMuLBjGZApKA4LdgTSsM5p4eDxVdosHpW1NbY7VTkhIoAzTHRsq2YutJ5XNIAtY8zAexq+Isdqjs4s3C8djWkIKBlHyqQx1oeRSeRTAzDFntTGi9q0zDjtUZg9qBGaY6jaKtJoaxde1F9JhhMcaO8jEYbOAAKFqB6L8LrjY+p2nqI5gPzU/wBK9EbrXk3w6uJIvEECyqoe4tmDbSeuAw4/CvV2PSto7EPcaaaaGJphPvVABNNJpCaaTQA7NJuppakzmgQ7dRuplJQBgOKqzDirjCqk3SvPNTNljeSaNUkZOeqnFSCK7T7t3L+JzT4lzdpV3Z7VYykH1BelwG/3lBpwn1BR/wAsm/4DVvZ7UmygCr9uux962jPuGNH9ouPv2j/gwqwVpCgoAg/tOL+KGZf+A5oGoWzcbmB90NSFBTRGpYZA/KgRTtdf0e+uUt7TU7aaeRtiRK/zM3oB3Nar29xGTvt5lx1zGRj9K8a8Exr/AMLL0E4/5iin/wAeNfXG4Vv7JW3Ic2jyckDrx9aMg9CK9VeKGUfPHG4/2lBqCTStPmwZLK3b38sUey8w5zzA00gV6PJ4b0iTJNkin1ViP61WbwjpT9FnQn+7L/jS9kx+0RwO2lqp8UL7/hAv7KeyhF2L1pFZZ3I27Qp4I+veuFj+KfP77RTjv5c/+IqXCSGpJnouaM1X8FTyeOrC5vLC3+zLbyiJ1nkBJJGcjA6c10D+E9XVyqxwuPUSgfzpcj7D5kY1FaL+HtXj62Mh/wB0g/yNVpNOv4hmSxuV+sRpWC6K2aM0rK6ffR1/3lIqPep/iH50DJM0oNRg0uaQEgas7VPMYqY42c7cfKM1fBoosBzAnvE/1m8c8grxThfSjgiMn3XH8q6cc9efrSGGJ/vRI31UVVxWOfTUWH8BA/2XqwupjjPmD64NaradZv1t0/Dio20WzbOA659GougsU11FD1dc/wC0pFTLeI3dDnphuv50raDF/BcOPqoNQt4flHKXCH0BBFLQCws6t0DfhzTLhILqBopHdA2PmQlWH0NVTod6v3fLYezYpPsOpxbgI5CT3DZxTEX9NgFviNZ5ZhgnfK2WrVA4rPsba4ih3zNmUjAFaEefLG773ekNBtFJt544p1GKQxpQN1AP1FRtbRHP7sfhU5pKLgVGsoz0DD8aYdPB6P8AmKv0U+ZisjNOnP2Kn8aYbCUfwE/TmtWnCnzsLIxTauvVT+VN8hvSt8GngKRyqn8KPaBynOiFyeFJqZLOVuowPetVjjpx9KZ3o57hylZLAfxv+QqZbWFexP1NSAil3ClzMLIeqqn3VA+gqQZPWo9wpd9IZKBTwKhEi+oqVA7/AHY3b8KAHgU8ClW2nb+FV+pqwti5GXkwP9laLCuQAc07KjuKfIdOthm4u4l/35R/IVXbxBolvnbKJD/0zjJ/U1VhXJlyx+VS30FSrbzt0iI/3jisyTxlbLkQWkr+hZgoqnN4yvTnyreCP3OWNOyC50i2Ep+86L9OanGmIozI7ke/y1wc3iXVpuDeug9IwF/lVB57m4+Z5J5ue7FuaNBXZ6PJNo9p/rrm2BAz80m4/pVaTxRo1uP3cjyEf88ov6nFef2sEt3ci2tojJO3SNR835VtTeEdahtZbiS2CpGNzZkGce1UgNefxxEM+RYu3oZZAB+lZ0/jbUXz5UdtCO2FLEfnXPXlneWts05hV0CFziQDjAPf6/0rI+2ykEtEqn03ZpXuFrHTXHibVZ+Gv5QD2T5R+lZM95JMT5kjyH/bYn+dZT3UrdGC/QVXkkkb70rmiwHTeH5j/wAJPpg6ZuVFey968D8L/wDI36QSSf8AS06n3r33vTihMKz9b/48V/3x/KtGs/Wv+PAf74qnsJHLTVTkFXpRVRxwakspSL2pm3/iW3H/AF0T+tTSjmtLw9FaSy3Ed7EskDBRtbsecH60pPlVwSuzkZoVbnpVCa39q9Mu/CFndkmxmKnrtc9PxrlNc8O3WkQpNM0bRs+wYPOcen4VEKqmU42OTaHBNM8r2rSdBk1H5YzWliRtlFm5j46nFbAg9qrafDm7i/3q3vs/tUDMryPakNv7Vq/Z/akMHtVIDINvUbW9bBt+DUbwDFAGM8HHSuE8YsG1q1tuyRjP/Am/wFemNCK8p1+4jl8X3Tu2I45hGCBn7ox/OqitSWd9oU4tfEmnTD7qTqPwPy/1r2BjgY9OK8WTKFJB1Uhvy5r2WOUTRLIOjqG/MZq4PQTBjTGpxNRk1YhppppSaaTQAZo703NJQA7NGabmigRjNVWfpVpqrTA455rgNSrAM3a/jV7FU7YZul/Gr+KsYzFJipCKaRQBGRTCKlIpjUARGm9KeRUch2Ru3opP6UxM8o8EAD4j6CT0/tEf1r6xwD1x+VfKvgWP/i4Xh1iPvX4P/jpNfVD7v4SPxrpWxlIXHHFG7LEdCKazAA5JHGc4piPkZD5GcZYYNMkkLYPIP1oyGyBnpjrwaj3BnwpUrT2VcHd09PagR4n+0KBs8MqBj57j/wBBSvEMcmvbv2guX8MjjrcfySvFwnzHjtSZpE95/Z/wPDmsc/8AL6v/AKLFeuhlLN3x7dK8j+ApCeG9XBOCb1ccZ/gFer45wWOT0XdTuS9yQnDDAAz3pBIGcqcqQM9e1IzBWA5JPQAUxpRnCtj8M1NxE7AMOQGz2NVZbS1lAD2cTr3BjHFK0oTqdvGemTTllD/Jzkngjn86NwuUpdC0uaQE6fbs3oF24/KuQ+I1lb+H/Bt3qemwiC7jkiVGJLqAzgHgnHQmu/WSJS371eDzyDXEfFqS3f4cahmUH99CF28/N5i4Bo5VYd2ct8LpJfGWlanPq0gSW1nWOM2ybcgrnkHOTmu1l8GKVYw3cq7f+ekY5/KuR+Aiwnw/q2VPmfbVJP8A2zGP616/tGOlHImNyaOI/wCEOuGAMN7C4IzyhFMk8IanGCVMEmOyuRn8xXaiNISzLkAnLc8CsTV8XwjNqjSJvKO7OyIfpjlvw4pOmg5mcaIJhO8DROkyHDRsMN+Xf8KfLBNbW/nzxNHCTtEjDAJrdu9NS7EiTxxlLdQsDRsVEQ9VIySfrWHLZ6msRibdd2k6n52YLIuOQT2zn6Zrl51zcpSmQC4gBVTPCGYZAMgBI9qlBG3cCCvqDkV478QlSTUrHo22Fh9Pm7VsfBBN3xACsS0YspiVY5X+Hsa1Ubq4+Y9LBHrTxXdPp9qeGs4pAxyPkAA9s1Eug6c8rF7ZRkD5VyoH61KTbsHOcTiiqEl6VdwrjAYgZGe9V21WVf4I2/MU+Vhzo16K5PWfGw0SCKaXTmmSSTy/3coBBx7itNfEdvgFoJl+hBo5WPmRs0lZa+IdPbq8q/WOpl1rTWH/AB+Iv+8CKVh3RfoqsuoWTkbbuAk9PnFTJLFIcRyxOfRHB/lSsA/FOApMEdqUUDHUocCkBGeelVZpYo5CWaRueiqT/Kk0O455RnrUfm56ZP0GarSalBCMrZzt7lMfzqs/iKRThbZI/wDfJzRYnmNZY5n6RkfXipks52HJVf1rl5vEN83Czqn+4oFVZNTnl/1tzI31c0xcx2pht4Rme7VcerAVC2paNAeZhIR/dBeuJNynXOT7Cmtc+iNQF2dq3iayjGILWRsd+FqtL4ruf+WVvCnuxLVyDXkijiMfnVSS+uy7KHCgdMLRqLU6m48S6owJF0U9o1ArIudZlOWubx8D/npLj+ZrltakubrTJIoZJnmLKFCNjPNUtO8Ea/cxkXGkCZOoE06qRnuCDkVa5UryZLdjoZvEmlwk7r6HI6hTuP6VCvi7SicfajnOOUIrHl8C3UeoC0LQ2bKgLh5fNz9MAVHceBLyHJh1LT5vQFyp/karmp7XFc7CLU1ljV4sSIwyGDZBpzX0p6KorM0e0ls9Kt7adAJYwQ2DkdT3q23Hai8blWJGuZiD8xH0r0fSfF1rp9hBEIYEjCIWMeCT8uCT715aZn3bVAz70FZyeWQfQZoeuzsVHTdHqMWsad9sm1GC0AubqMj7Uw5APAA7VDceNMSi1adNrDaWzlRgd/xFebr9q2hftcwUfwqSBTDahidzu2euWrPl11Zpzroj03WfHVrc6Tc2wniBkhKDjuQP/r15c9zEgwXFSfY4hz5YP1oMCjoij6CqTtvqQ9dio13Gfuhj9BUbTufuwufwq6V7ZqNlAPJo5hWLHhyWZPFOkO0eFF5Hnn/ar6KYYYj3r530VkTXtNbI4uo//QhX0S4+dvrVQdyZDaoayP8AiX/9tF/rWhVLWBnTm9nU1b2EjlZBVV+9W5BVZxjNQUU5RzTI7l7aOQRgbmKnJ7Y//XUj1WcfKaTV1YadtTb0nxNDaz/6YrxqRjeg3AfXvTvF99a6hoMclrcRzAXC52Nkjg9R1rmG71VkUZzjn1qY01HYpzb3K7rzTAOancd6jA5qyUXtNX/TIf8AfFdGVFc9p/F3D/vCulYdakZAVppFSkUwimIhIqGQZFWGFQSdKAKUzrGjSN91AWP4c14xYxtqWtpnJMsrSn9Wr1TxRc/ZPDmoSg4bySi/VuP61yXww0R9W8Q3DKhK21qx6d2+Uf1q4iZuRfNCp9VH8q9R0Cf7RoFk56+UFP4cf0ry+3X9yg9ABXe+D59+itFkZimYY+vP+NOG4pHQk0w0hamlq0EKetNNIWpu6gB1JTSaTdQA+kJpu6jNAGS1QTDirDVBKPlrhRoVrUf6UPoa0MVQtB/pf4GtHFWMYRTSKeRTSKAIzxTGqQimGiwETVXuf+Pab/rm38qsEVWvOLOf/rm38qaEcDoT2uheJ/Dt/fTCG3gviZZCCQi+X1OO2SK90i+Ivg+UYXxFYDP96Tb/ADFeGf2zaWhSG5jlaeTiMQxFywA9BzUc2t6dg7oroevmWjj+lbp2RLim9z6Ci8X+GJcCHxFpfP8A09IP5mryaxpNwuY9TspB1ytwh/rXy5Pqujvne0a/78J/wrOmudCk/jt/bjFHN5EuHmfW4ljlBEdxA4PTDgjFSt8sW0EvxgbDzXx+02mORi7jGBj/AFxHHp1pFe1X/VXe0+qXBH8jRzIXIes/HhWkvvC6lCu4XHX6JxXlT6e6SbSpBKk/hmlicTXcEklzNceWflDztJtHfGScV0pliml854xvaMr+G4U7plKNkekfBCEw+HdUGCD9tBOPTyxXprOqk4UnAzux/I1w/wAK4ojoeobRtH2oZwevyD/Gu5d1QkDcfX2osRLcY5kLAncq569aZyQ21i+Tj0/KkCgjakRQA8Nn/P5UrB9zZhkKgfe3Dn8KkRH5OWIB6c5YcCgYJxE6q444+b88c0+JIW4UfcP/AC0zkH3zUjO+SQjZ7dAD+VAjCmtrqHxCzW8bhJlgWUonBGWz9KwfiXpxs/hdewxK+0SQMwdskfvBnnua6u7vNVW7WK1jUwExgMACeSd5/AYrhfib/aa+G7yG61IPatNb4VAMnL8g4HHTPPXFU0rFIr/Am3P/AAj2qTbWyL4YwxGcRjjH4166ykrhXK+45rxv4HxYtr9/OX/j5wIyx/udcdPz9K9haHfjcz4HYNj+VUthy3K11ZQTjN1I7qAcKx+XP+70NRS31olvExZrjOMKmCRx1I7CtDylBLbQT6msHWtES5Nu9vBGkkcwYlQBlP4h6Hnnmk9BFe8ezu7c3sca7EUlYvO27iD12pk1jSwrPYILRlmt3GCqwSNhs9W6cjt26+tXZoJYVjWVltY3/dfKoV8Zxg4+9nrweM55ot1k+zNBFA1vawzFWBkyZiDwMgd+/avMlUSk3bULnhnxOsZrHxDBHOYWZ4jIHgzsbJ7A8j6HpTvhJC03jcIlx5Dm0l2vnAzxgH2rf+NyudY0bekKYtpcCLPHzjv/ACrL+DWyPx2ZGiWRkspmQNjg8f8A1664SXJcrpc9q/t7UdLvhBrNsFgGNjxocHjseh+lbenapHqEymKGQJglXboRVGZ45hLPDE13dxJukVWIibjpzwfw61SstSvI47HUZ0trexnRm+yqNsiN+PUetJSV1LYl7HnNxL/pEoz0dh+pqPfSyRp9ocBkZy5ON/qahaTYcHyF5xzIK0uFjnvHIzoluf8Ap7X+Vb4hBQE8HArI8e2F9b6FZNc2zRJNcqYyRw/HY10//CO61IwDWNypCjgoeOKJPRDSMoxDvxUTRx55b8q2j4bv1/1lvMP+2ZqB9IkjzvSQfVcVHOh8rMjyYtw69fSvMbyMRandbMoRK3KnHf2r117TYRt9a8p1aPZrN6uOkzfzrSDuKx6FoF1cJoFhtmlH7kc7zVw6lqu/91fTKPTPFUdAgdtAsCB1hH9a1BCQ3TtSdriuLHr+oRziGa9O9rUyxAwhizBuf0rd02+vmjjeWSNmYZOI9v8AWuQ1u9k0XxD4auo92yRTFKq4y6M4BHP4flXb28O1uccVEkkWm7EspIbIPUVz+uX9lZ3EAvYGlDodpC7sc10Fzw4+lcp4qj8yS1OM4Df0qUU3oUpfEfhiEhZneEkZG6FsfpmraXeiSgGO8hGRkZJH8xXnXiiLy5YOOsZ/nWvFFm2iPqi/yrTlViOZnaLHZScx3MLfSQU42Qb7pB+hzXENbg87R+VZOro8M1m6O6EyY+ViPSjkuPnPSzZleox+FVpdPR8hgefQ4rnVmvYyRHdTLz2kNWI7/UhgfbHI9GAP9KXKw50X5NIjxgO4/HNVTpbRsTHMVPsMfyrL0nxJqt3f3EEzwusYJGIgD1x2rcW9uHPzQxn6ZFDgw5kQDT5mb55Fb1LAk1dhgESBRz71Uj1VjrS6abXBaMyBw/t0xW3FaPIgbgE9jS5WPmRWA5pDFUMuqWVvro0eWRxes6oo2fKS3T5ug610d14c1Syhaae0IiXJaRHV1XAyckH05pNNbjujmHhkEoKxsw/2RU/lTnkQt+JAq1bTQXUayW06Sxv0eNsg1cWz3HOD+JNFx3MtbafAyqL9W6U8Wj/xTRj6c1qrZKD9wflU62yr0UUrgYgsQfvTtn/ZWlOnxd/Ob8MVvCGmtEKWoGH9ghB/493P+81H2NAOLaMfU5rYaMVGyCjUClYwsmoWhCRLi4j6L/tCvdW++31rxi1UC+tv+u0f/oQr2hvvn61rTIkNqnqv/INk+o/nV2qeq/8AINl+o/nVsRycvX2quwzVqWqx6moKKkg61Vl7VbkHWqkozQMqsM5qBxVtlwKrsOaYiswqOp3qHvQBdsP+PmL/AHxXTsOTXM2P/HxH/vCupYcmoKICKYRUzCoiKaEQtVeSrLiq8gpgcT8Qrjy9CigHHnzj8lGf8K3fgJbhbzWpG6tFEo+mSf61xnxGnaXUbOzTlo4S2P8AaY4H8q9X+Htpb6f4z1u0tXR4VgiAZCCDhUHUcdc1cSZHFImwsvoxH611Hg2XbLewZ6hZMfpWBMmLqcDoJXH/AI8a0/DUnla1t7SRMPy5pR3G9jtCaaTSMeaaTWpIpNJSZpKACjNNNGaAHZozTc0ZoAzyMmoJxhTVkioLnpXEjQq2Yzdfga0iKoWQ/wBK/wCAmtDFWMYaYalNMIoFciNRtUrVG1AERqpff8eNwf8Apm38qttVO/8A+Qfc/wDXJv5UwOR8BKZPif4ePoJj/wCQzX0eQD1GfrXzj8OWz8TNC/3Jv/RZr6MLYIrZbGc9yOS3ikxuijbPqgNVX07T3+WSytpGx0aBT/Srazo0xjBO4dQRTQX89xuDDA4xgg/4UyDNPh7Q5WIk0TTHYdc2af4VDJ4Q8LuMv4c0kn1+xx4/lWrJJIFbyhuIxwKgmR5I4gJBHIpBxuzj8utTcDwn4raNpWieMdKXSdPt7KOexkeRbeMIGO/GSBXIidwyjPHT9a7v42Mf+E10bOcjT5Oox/y0rz9eXU/X+dNmsNj3H4RS50DUM8t9rwP+/a16A0oUHJA571wfwjtUbwteOzgiW7IKg4xhVHNehrDGvIUZznp0pqLM5bkCkbvkxzzmlMbAk4ye2B2qTy0DZ8x8j/boM0JGfNTA/wBqnyiIGRpMp5ZUY+8R19qgmmt7dcyKFAwpLYGPTGetDT6ct+XFwgmGVIJOD0P0ojh067LReYJ2+8VMpbHrjnge1JxApTz6dDqCvLavJOwjO8YK9SFI5x3Ncv8AETU4b7wDqnl2YTy7iCMs+AfvqQRjuM/rXYTaWj36yK0SwqEAQ/7J6YrC+Ilgl34G1KKGWMuXikCggZKsvH6VK5upSsct8DrmQaVf232cGM3ZYzdwdg4/T9a9eHSvOfg1YvY+FrtZXUvJdltoOdvyLxXo9aR2FLcKyNeuEhhtYnaVRPcKgaE4cNgsMevTGPetesnxBPZQ2US30byJLMqIqjPz9s+1KfwuwjHvif8ARjEiTKXDKDJgO+eeveqWpyNHDLHKI45/JIZ/MIZSx4GBwOnXuatyXaxNHLb4kRCcqGUbCBjaB168c1kzajb2GnAOHn42GZ8EqpJJjJ5yf6V428gPJ/iRLcnU9Pt7gqfs8TooBz/HyfXk+tUfhncPb+ObQxwG4Lq6GEAEuD1ArqfjObFb3Rls7aOPMDlnTA3HI4I7EHPX1rz/AMLXUtjr0N1A2yaHLo2ehBzXpxikuU0S90+tNPu1vrfcEEYI5jz8yezDsa8ruNQuZtW1GzngM0TTIrlGJUOpIycdAe68Diu78K65/bEbXMkTsXwqXPlhVfjO3g9RVW6jvdA1a9urSBBZ3H+kSy7ereh+n8jSlBNK+tiEee6rZtbWvntFIoLssbldu/6eoqPwxop8R+IoYfLJtLZTLMoyASOi59zS+KfE0muajK0pBihG2NQPlz/nmui8Dy6noumFP7Jvmkum85pFhU/L26kH/wDXWmmw0rGZ8arNbLwx4eijTyxFdEBA2QOhr2G1keW3jd12sygkA5rzL4v2k1/pmiAyeWY7nedyZJYFccZr0qywInAGDvYnIxyeePbmrW4uhappVW+8oP1FUZb25Cx+TZszMxB38YHrRJeXccsK/YWdXB3sjD5Dnj8MUOSESz2kcgVRDHgn5jsHTB/+tXyJ4ut/s/inWk5BS+kTB6/er611G7u7baYITIpIHyoWOT9COK+TfGs0k3izXXlULKb6QsuMYOfSpbXMUjrdB+KGg6XoGn6beeGpriW1t/JeVXTEjdmwea00+KfguSILL4cvVkIx5ibRz64DV0PhP4b+Fdb8LabNc+H/AN7NaRvLdC4dWZmHLAZxS6h8FPDceXtbW82IucG5b95+PY1nPlvqJnm/ifxHpPiLXND/ALKhuYobedF2XCgHmRT2Jr05GWN3VezEfrXA+NfBWneE9U0F7FLmNrm5TzI5pvMC4dehwK79LZjPI/YuT+tOVrFR2GztuIJ9KwtbuNFgMH9r6stgzZ8oNEzhx36dMcfnW/dLtdR/s1Tk+Htp485u7+4tRZfdECKSxf1z6Y/Ws7XKex5N42l0mZrSTStUjv4/KbeVQoUO48EHpxzXeWPg25m0O1u0uIjmBWaLy33p8oPIx6EHj1rkfiT4Bt/A0kEVvfz3a3ERYNLGq7eSCOOtfRPhmxtR4fsAA0kktlDvLsTx5Y4HoOack7JRZmeQzeEL5LmC3822Ms6hoxvwCD3yRiuY8X+Hr7S7rT4LqJRI1x5eFbIzlRjP4ivp46da/Z0gMKPFH0UgcfjXmHxit4UuvDUqqF8y9y5Hf5ohn8hSjzrcRz03gfXrckyaU4BbAKup5PTvUA8I66ku06Rd8HnEea92m0u0maRW3qHGGVH2596tMiYVCMqCOPTHSqSn1A+TPDNnNL4j1KGOF3dA+5VUkjD85rtI9PmUZaCRR7qavfCQrF8VPFSkDbsm59B59e2RxWNxvMcVu+1irYQcMOoPvWi1Gz5xW0ZfHltlSM2r9v8AZrsYoNq812E1rZR/Fuz/AHMQdtNfAC98n+ldgbK0IObWH/vgU+W4j5kvraKX4xWEVwhaGW5tg6juDgV7lcaF/Z+ma1LDdEWz28y+QeQfkPJPrmvJ/ifH/ZXxSt7rS7dXuoxbyxwKpO+QE4GBzzgcCtK9+KXjNNPubbUPBDJHPG6syxTJjIOTyD9alrUZl+C4x/wjNmMdA3/oRrpQOa5XwjJKPD9qqoR97II5HzGujQTN14rOS1NEWMjNLnnrTFjOeTzUmzmlEGKOlMYVKF4prCrEV2WoiKsMKhYUAJb8XlufSVP/AEIV7K33j9a8aiGLiI/9NF/mK9lb7xqoiYlVNV502X6j+dWxVXUxnTpfwP602BykgqsfvGrMtVn4JqCitLxuqqRxVqTk1Aw4pIZVce1QOOKurE0sqRoMu7BVHqTULwOZ/IxiQttwR0NUIz5OBUHerF5dadHcvGby3jCn7rzAEf561B9s0gctq1mv/bYU7Bcu2HM8f+8P5117odx471xVvrWgW8is2t2XykHG8/4V00njTwkvP/CQ2hzzhAx/pS5WFy00Z9KiMbelZ8nj3wiv/MZDf7sDn+lVJPiJ4SXrqEzf7ts39afIxcyNZ429KryRt6VkSfEfwp/BPfOfa1P+NVX+I3h4NkQag+P+majP60+Rhc8/8VTm68WX7A5EP7sf8BX/ABzXsfw601dG8W3umgBRDp8QwPXCE/qTXjuiWkms+JY1wS13dqD9Hkyf0zXsOoeItL8I/EXVL/Up2CPCB5cS73I2qR8uc9jTS1EzCnhP2y5/67yf+hmnaeTb6xaSdvMAP48VVsPEOn6trS2VtF++ur54UEkoUgElgxXqOD0rrZ/DE0OJM25KEN95u34UuRj5jVboD7Uw04HcoPrTTWhIlJSnNJmgYmDRg0UUAGDRRmjNAFQiq9wOKsmq844riLK9kP8AS/8AgJrRNULMf6Wf92tDFWMYRTDUpFRkU0BEaiapmFRNQBCapakcaXdn/pi38qvMKo6rxpF6f+mD/wAqBHHfDY5+J2hY/uTf+izX0geGzmvm/wCF43fE3Rjg8RT/APos19HSBNrBgcYz0rZbGc9x6KFZiOp61AkpkLumGAOAOmT9akSVchfmJPtS74wdvc9gKZJUiSVlZmcg7jtTbgZx+tSxxKj7ySW6A/zpkV1CpMe9Mn5sAYwD0qQmN5gSG3AZBwcY+tZyBHhvxwOPGejEHP8AoEnP/bSvPI2+YfT+teg/HFVTxjooUY/4l8nA6f6yvPImGfoP61RrDY9y+D8cbeHr+RioP2wAk+gVa9PXG3jpXmHwbTf4bv8Ar/x+Yxn/AGFr09RgYrSOxnLci3INwzyc02MxrGQPTuPanbeHPc5qIRbI/mG84x6f1ocklqIzXEM2pSw7iWDEkFR1IGB+X86tWVksRWVIkj3A54wx+tVrFbY393Jb4aZ3zKx4KYAwuD268itSOaNY0DMoY8AZzk1nGqpAZOo6A15fLcrOqEGME7ckhSTj9a4jx34XfSPBV5ex30hlhKEhBtDAuvv2r0dtRt2leJJGLx8uAhOPbPSuT+JWo27eBL63cSCS4CKg2Hg7weT26GptTuO5m/BZjP4SmmaVnkF0wbLZ7DGfwNelGvI/gnqdtaeFbyOXf5kmoEKFQncSiYr0661eG0j3PDcPIThYY49zt7genvWnNFLVg9y6rHuAOTVe7giuUVn3fuySpQ85xim+a11aIwhmiMo+6+FZPrUMcUMSFQ4d9u3BfO78P8KipPS3QRg6grq/yRB1Dje0YAY9unXHrWRerNqkAtEit0WKP/SgztthUHIcDI3N+Nad6sEGredMyRNyPL34aVyPu5PHr061z3iaO+X7OscMM4VdnnZx5iDqr89jjg15SjeVhHA/FsRJqejJCjKi2bDcYhGrndyyr2965jwdpN1q+p3SWsRkaG0kmcA87QR09Tz0rpfH9pcX8tvc3UqJJbWzAoi5yBz7Yq58EreSz8Vy3s5WOFrKTAPUjKnOPTg16VJPl940T0Or+H3iiLRz9g1KUJaT4ZJHPyxPjofQH+dSeNPGSsk2j6Xc/aLZ2JknLZ57qD/dHFZvjLQ0ia5u7NWjt2O9YWH3RjJx7VwcLyb8cAkABR0Aq+bQPM7fwD4aTxBri3E+6Sws8PJu6O/Zff1PsB617h+NeWeHPGVrpOlW2n6fpihYlHnO02N7/wARPHUnpXolhq9nqts72NxFJIo+aMt8yH/aA5FXCSsSzj/ioP8AQtKP/Tz/AIV0+panBp+pQi4uZIo2jyVVMgnOMk9f/wBVcV8SLu6fS7I3MMS7LncjRuWDAY/L6V0nhrxPa+Lba+We0SI20vlOjkMGHY5/OncDo7W4W5XzI23R9mHR+OoPcVYrgh44/sqefTn0j7PFZExAmQAEDuPbFA+JUD5EdorkDJCzA0KaCx3XmDdtHWvkTx+CPHniIH/oISH9a+h/FHxATw7bWc4shcJPK0bfvNu0hQeuPf8ASvnHxPNNrvjLVriCAh7i4Mvlg/dBAPJNJu+w1ofTnw/+T4deHwSATYxgH8K6ONmCBXOWA5rgvhzrDPoOm6K8cOLOwVZJA/foPz5/KuwW4XeIGVRtIEZZuvqR3pOVnoSeS/G0gav4bb/p7/8AZkro7dQUdjgAMSSe3Nc38cEWO+8MqigKLogAfVK67T7dZop1dQUJZec+tD1ZS2MnUCplQowYbeoNb/gfHnXp3EYCADPBzmsa405InEZnC8kKCOcZ+tbfhe1eCW9CYZmRdrZ24xnr3/KsbNalPY8v+PbSvd6a8m4bon+Rhjbhq9Z8Lxy2nhrSCIWklksYCG39TsHUmvL/AI52t5eXOjxIpmkEUuSFC4G7v2A7f/rr1vw4rp4S0VHGf9BhQ8E87B1x2oteNyDQjmk+YTBdnaQHjHv715r8ZsKfC2Xb/j+xuPpuTmvToo0ZiN4kcDDtj731HSvOvixo7XsGjMszOov8urtxggDC+nSqjF2uB6DNcrC8mJIyxYhCegOM4Y9qzLvxLYWmofZLi6iik8oS5YcdccHvjGce9XZNB06bcgjwpbLgMw3HGBzmnN4e06UxNNbrI0YwGY8kZyAfUChQk3qFzwr4eXlpa/EnxQblt8Msc6qxJBYeaMnI7Y5Neiad4j0gnU7u1jYiK082QndlgGUc89f1rD8CaBplt8TvEal4Jv8AWqkDAHYDJyMZ9OK9R/sPS/JmhGn2yxzJskCRhd6+hxVqF9Rtnk83ia2PxG0rUra2m2LbvCYy+SWKMc5J6ciunh8cXM9rc30EJMNsyLIrMufmOB8uc4yetQXug6Zb/FXRraKziW3a0lkMWMgsFYZ/Ku4ttE0yzLm3sYI/M+9tT731ocW9mK588+MNfmufirYao9s0DxNaOIWOCNrf45r1+28SvrOnaiZBJB5agAwvuIycYI/Hr6V5h8Tza2fxn0+e7VPsipaPMCMjaJDnI9K90j0rTFt5JLW0t0EiZDxoOR1ByPzppO4M8c8JxBtLlJA4uZV/Jq3GhGelVfBtjF/ZEqx3aS/6XNyoH94+9bNxatEwzyOxFZyiUmZ3lc0pjxVnZzVoWJKbpHCD3ohG4NmZs4pjrWsLFWB2TKxHoKpzwPE2HH096rlFcz2FQPx2zWktrLLyi8ep4qO5sTEitu3MxAwB3pWHczCxEi4XOCCOcc5r2c9j7V5Qmls2GdgjZ6YzXq+OAfYVSQXAVV1H/kG3H+7n9atAVX1FSdNuAOuymK5y19H5DTBBnZDHKpLYzu6iqDnPSp7stP5hkdvnRYzg4+Vegqt1zUNroWiIjmonHFTkfNUbChAVizR7XQ4dGDKfcc1b1qUC5ub9Rhpok2Y/vuoLH8Bn86qyfdrJ8a3dxYeHJltnZJrZUzIp5UlgW/QgVSWomefeMIFTXA5iGHgRslevUf0rnlC5+6Mewq1c6vqV6xa5vZZSV2fM38Pp9OTVdMf3RWhJKnsKVguOQKA3GMCk69VBpgGVHcfnRlPUUhVP7gFAReoFAgDIO61IrBjtBGfakUY6ED8Knt1Ls2TkAelJ7DOz+GFmJfGOnuQCI2kmP/AUIH6tVj4mQfaPiRKOnm2sCg4zkkYxVj4bzx2fiCMNGzNLGIUIIGwsSxJ9eAKqfFOcjxBdyEkeXZRhPqRUJjMmyiaz+NSQRofKh1ZBx0A4H9a+hLiLerCvAPhXqjDW7ma5Qzi3tg6oDgsQw6k16m/xCjIOzSpC3+1MB/SqlJR0Ykm9UaKjC4zyKQ8VyEHjqa8kmxoj27Bv+Wk2Rj04HWpm8UXR6WkA/wCBMal1IorlZ05pvFcufE172ggH500+Jr3/AJ4wfkf8aXtIhys6nNJ+Nco3iW/PSOAf8BP+NRnxJqPYQj/gFHtYj5Wdf+NH41x3/CR6n6w/9+xSHxFqZ/jiH0jFHtYhys6s1BMKnNQzdKwSAhsv+Pxv92tAiqFkR9rcZ521fJqihpphFSGmGmBCwqNhUzComFAEDVQ1bjR70/8ATB/5VotWfrH/ACBb7/rg/wDKgRy/wjZf+Fh2WeptZsfkK+iiO2K+c/hBk/ESyI7Ws2fyFfRtdEdjOW4wIFHGfTrTGKxqTwD1JAp7HBXnGe3rVW6uUhheR2ARcg5Bx+NTJ2JJAFlTc0an0yOoqMTOWIYIir1G7kVmwajFJvkDP5cQAAyBn14/pWLfX8l3vlFxtRgFVOgPPU+wrNu4XPOfjfLG/irSsH94LI45B4Mhz/SvOozz/n1rtfjHGYvFOip9oWb/AIlxbeuCPv8Ab61wsbcj/PeqWxpDY9w+D86Dw5qKNhMXefMYjaPkHXmvV04UV5Z8Go0k8K3xEMTO14yszjORsXg+or0OLUoDNLCkyO0WFZF/hPfmlGpZ2ZMtyacTeXIbdVaXrgnGfbPasPcZEmgl85r7O2aK2f7mR1Ge3bJrohcR4HzAZ7VmXKzXN3JHFCsltJHlnD4IYdBxye/51FWKkrrVknEpY3Gn6ot+0kjJGd05d9m0j+Bj/F25rqjqFpfRSxozK6xh3RRjZleCD+PWsvX/AA9dvp6x6aNqZLzxzPy/HY889eKuWGm3FvcTOI4Y5XiAVVfO/CAYJI4GfSuezSs9xWsSC8s7WVbSN445JFABJKZfrtJHrisD4kI48CXTSrsYywEqWDAHeBwR2q+2gXUdqkV0I5ridtoZGwY+cqATwuMdhWN4+tF0r4dPaM1xLIksLF5ckKS44B6Y9qIpp6jRlfBK5SDwjqbyn5EvyxAXJP7tRx7120MMU+qDW1e5hBtxFswNhVuhGO59OetcV8EIftHg/VYnx5TX5GcZIPlpXo+j6UNMtGgnmE2GLJF1WMdguf51c03IHuW55XMDfNGATt5fDDtge9OeCHyVh2KQhCgkZ2ke/WoHu7aKTEKhWRipQLjDHv71ANTsTCY7RwVT5toYdz79TntSlLR3C5nanp99HcNeWkaXDBx+6MhHynjPTgjrkfSuMubrWbLUTFOwW3mIPmOWCFhwTg8jHf3rrdS1C7sHUSzwtG3VI4jkEn3Pcd/WuYu5JvE6RhlZyZTHBFL8rkAZPOMAfXnpWS1d7CKHxNWK1exVo4TAlq7N5IyHXOT16nHrXAeBdXu7rxYXe4MebZwoDFUHT3/U12vxFtHsNI020eMp5dhKAjEMQM9CR1NcB8PXWPxNukTfEbaQSJuA3LxxzXZB+4U/hPZZo5G0stM0jSnJy+M4H0/nXl9tAZpAgB3B8YxjPNelWjJLZ/6OgiXJJVm46DjJrhraDydegeNTs8xN291weeR16e9Uo7CTsrG/JZix0Z1iADpk7uBknvWZoh1NvEdnJp1x5N5Jtjjf7obA6N6j1z1r1AnwfLaCW4mt4I3Q70lmAxk9CM1WtL7wLpVwslvqtqCGDKDIWKnPY+nt7VElJMNTL+Jf2n+yrUXKxDFyOY84OQM5z3q5pMejaNq2r2lgGnt7koz28hG1WAPRj2OTx14rnfG+q2WpWl19ivvtSfbFkGN2EBUDAyOOhqfwj4l0vTtRurbUlEscjHy5BA7srZ+7jByD/nrVwu0UmL4w0qX7e8Kq8aTRI0YfnAGOM+2MVx6WNxBNkgpIEJUZwT/jXruq6pperW3lJZaq0itmNhp8uFP5dD0NZF3Y2si+bbWV6IgCkkcsDN5b4/vfjTcdRMzfFN9Z2a6Ve+Qk0Uc4k8llBKM8WM4I5wa831eOOy1XWr1VZnlmeY7mGSAMgccdP516pqmlm6KWtvpty+ER4xIuApX+Inn8O3tXmPimGWO71aB1cyjehBHzFtvt3zRFaiWrPR/hbp8dp4bg1ERO9zfwpIXuHwsuQCwGOgB6fUivQba6gbfcvIkbD5WUH0/Dn8K848IX2sN8OdBhtNLlMS2QKy/aEVWC5+YDrn29K028S3j2Bhlhhs2v4QU8+9RSAeCVG3vj1qI3cwOY+Lco1iTwhPAQVnvHKkf3Qy8/kM13cRVbdxHjG8qcHp61wHji3Nra+BYW2nZJMp2tuHT1HWu20+yXT7KWNc7WnZgCxOAa2tqNbGdq4/fxf7n9a6DwfK0/2hWA4VQWzzx0/P8ApWBq3M8f+6f51Loks0M8gtpY0mfAUSIWDdeOCMetY3tK5f2Tk/j9ez2s2kpBO0YeKUMqcHqvf8B+Ven+EbiWTwXou1A840+DJLcHKDqfpXiPxpuru9bSLi7eJi0cqgRptA2tg9zXe+F9VvYfh7p722ps0yWiKEEC4GF45PUDGCfanz9SGd/d362Mnzou6QjAY4A/H1rkfiTdJjTkDljFc7mGenSorW+12aBvters6qd22KCNnMeAcjg88+tZXjhJEsNOL6ndXeZSymZEULwCSMAE/wBOlZxqc0rXEmeinV44WjWJVcOT0frjkn8B3rXSQOoI6HpXIf2fbao1zIt7ezLG/wC7Mc4jZiAG6Y5O7PNXzpN28aSDUbq5B/5Zm4KZ57MvoM/WnGTi3qBwfgOGdPi94oa4iwkjysjZB6SD34r1+vAfBLzS/G7XbSd7ho1NwPL89/lw69SD/OvYNUsoItKnliWdZE24zM5Ocjjk1rGdtBmNqpx8X/D4/vWM/wDI12xZR1IH1NeReM7eVfit4ZisI/KdoWY5J6DduPXnj867a50mSKTUrm6u45LOS3Hk22wARMBycnk5odVJ2A8t+JVuLn43aHEcYZLZmyccCQk/yr3VgFjdSRjBwK8F+IccNr8Z9D2hUiNrG7c8febJNeuX3iPwjZIZrzU9MRQ33mkU81SetwPLfh7eEW9za+RIAt3cS+dxtP70jb9a7m5ljeJlVuT7e9cV8PJ4pNAuZFZWD39wykd1L5FdWx3HgE45OKGgJbSAFi7DIHA+tF7lpdvZans+YTgfxVHdKTO3Hp/KnBCZWjJicMPxHrVu4hE8RGfdTnvVbbV5V/dJ/uiqsBiRs4ljUO23cOM8danvXMMW5QNxOAT296hdOKsaiv7gf739DSsBiyTTFs+a/XPDV64pyin2FeRyDAzXrcfMKH1QfypWGFQ3v/HhP/u1PUV2M2cw/wBmkM4y5++/1NVlHNWrgZkb6mq4HNZFkRHzVG9TsMGoWqgGQBVd55BmOBfMb3x0H4nFcH4r8Tae9vq2jzCdrpgYtwUbN+Qc5z0rvLtWTT0hT78zea/+6OFH55NePeLtNmi8R6k+VKBgx56ZVauJLMIpE23Y+MDnI6mnpFwDu/SoFPNTK1UIlCKFbLc9uKj8uT/nov8A3zSGVQ2CP0pROn+RTAPKkP8Ay1X8qPLkA/1iUebF6D8qUSxei/lQABZP+esdaOnRP5TEkMS2Bis/zYvRfyrodNgHkQEADcN+P1qZbDW51XhSPytStZ+g+1AfkNtZXxVIbxAVyBvtYxg+vT+lbOlanpNomnWEl5GuosyN5HO7cxyO3oa5r4sk/wBu2p/vQJn8M1Eb3H0Jvh7pU9m97fFQ0DwGPzEORuyDj610Mdu5QHFVvB+dK8AT3GpqbOB381ZJeAyMAAw9ieK0LXxL4XK4/tqzz/vH/CoqpykODSREsEnmMCBgYx61KLd/Spotc8PPdSY1ezCEDaxkGD61bGq6Acf8Tix/7/AVHIyrlD7Kx7Un2Nj2ro4ILe4iSaCVJYnGVdGDKw9iKk+wx0coXOZ+xn0o+xn0rpvsSUn2JKOULnM/Yz6UfYz6V0v2JKPsSUco7lg1DN0qc9ahmPFCRBzd++qrq9oNLSNpCr+Z5vC7MDv1znFdDpn2v+zoBflTdbP3u3pmqcenx3epQzO7gQHeFU4DHtn6VtbfaqRQw00ipCKYRTERMKiapmFRsKAIWFZ2tDGh35P/AD7v/KtM1m64M6DqA9bd/wCVAmcZ8JLqC1+INm88qxo1rMoZzgE4HH86+hm1nTl63kQ/Gvnv4OwxzfEK18xFcLaTEBhnB4r6N+zwjpFHx/sit1sRLczp9c0srj7cin1AJ/pWbfa/pptGSCfzCw2neGAx3PSty4kghkRGCIWBwSBxisGfVLM3igpFNlcFyn3QT6d6iW5DII9dsbW0jhGZtn3meAqc+3GPasO9udLdGMZuDubLlYGC/h711UOvW0rGDaDtAKFzjeR/KotQvdLgge3vIH8g7pHeIfKG6lcg53H0qV6D3PA/iTJE3iHS0hMhWOyYHfGUwd+TgEniuUR8NXafFyS1k8X2Eto++J7Nj90jB39K4dT81UzSOx7F8MNTvLTwpfC30yS4T7YSZlK4Hyrxyc12E0+s3Y8h9Ad1kBYbJUUdOu4fxVwvwstLufSppo7Sa4hW8I2xgAZ2jkt7V6hHDfSoInlEGWDLnDkkHOCBxiodO7uyJbnOT6jq0Yhs5dMljkkEdqHe8KtuYDBzjg4610kEXie0tUhtrDSo0j4Aa6kbPuTt5qj4rhmC6a1zdl9+oxAIiYWPscHrmuylVmKgE4zziqSWtkI5Ca78WwusbppESOTmTdI2w+nY/lWNPqetx3Eyyapp0ciEFo47eRmJ9skfjXVaxYi4jeMq4MqbX2rkEegJ4FVbSxuFhe3FlaAPGDlF3Bs9VZj1+lckpyTsIqwP4kvITNHr+mrtwdoseV/Nutcz8R7fVz4EnkudcW5ieaJfJW0WMZ3dcgmuyb7Nbh1SzAvNuG8j1x0Geg+nQZrhvEWpWdzoFyj2hglS5hM1upJRvm456Ad+Op60QnJySC5F8GLS4PhW6dNSktUmvTgRorA/Io5yOpxXXyaPqc12IovEerSFdoeVGjUIDnIIC+gFcn8J7+3v/DOpRx2GZoLoSR28L7WbCg8HAHrxXWN4haWB4rdIrZzJku7BHGP76gcHt3zVVZtPQbepfm0eb7PIsOr3816VxgThD+eOKxW8JWVvF/xMLnVGlcFkEd2xVAO7bcZwfSp4tftrIS3V/LFPcXEm1IoxswO5Yt0p6apbP5kdzqFtZIg3RN5qSMmT0AGQaUpy6CuUdY06zg0OdIptSnn+ykxzNM+NwHBHtkVg2mjxzaqsl5p8s9m7BIle7dOcDrk85+o6V0+teItObSb17e/SdBamNIUG7J7EsoIXPvT5dZg+y2rmS6kiPllIEsGBHTkEj6/XtRzydh2OF+IOmW1nMthY24t18iRNpcsAxPqfrXm3g/y/7cHm28c6mFwEkGVz64r0X4s+IfJ8QWbCyuArwEqJ1aJuvowrjvCUr6n4khXTtJ3SpBKTFCASw464A6f1roS0sU/hPStJsytiFNrHFucFcgEYwBmubuNPhh1XCKm6J+kYwMj149a6dLq8sbZUk0y7gYEKN/yAEjpk8VW1vXRc2x06TTIozE2fMjlG7zCOWyBznuOlClZ2M4kmiaxHYX0FwyLNDn5vlByOn4f4163ayWt1bpcW3lvE4yrKK8CNxJZMHKrND08stjd+OOBWjpXxBu9Fl2QQIsMrfNE8pfb7gYHNaWKOp+Ksf/EtgfOdzoCfU5NdLceGoZ7OOa1CQ3RjUtkfK7Y6+x9xXmXj7xfb6n4Yivba7+2YuY43gMXkmEnPPfOf6V63/Z1y1rG0ut3kaqi58pY0HT/dNTFWQxLfUL6202Nbq1eW8jISREYZcY+8pPBqg99a6zZrqOk6mEMqbtjZUsVIyCvrgFf5Vdns45LSSMX17LII22Ey/ebB6YwCfavNNK8QSW4eyntPJMe0MpkJwuccAdOn4VSfNswPRY7FbbVLaKSd2mmVnfBIBHpjoAOK8Q8SzpL4x16JeGhvXQjPbgg/57g174LK1k1GCRYgVEW4MXJyD7E18y/ESRtN+Juty22EIuM7QOCCqkgilsxnt3hCGCHwZpccj25g+zFVhd0QIck5HfPb6AVx91I13dWj3M0McNnDsG6Zecd+TgDnmkn8Bx2vhix1a81WNZbtIdkQi43OAcZz2zWP4f8Ah9J431K9tJb+W10+zbErQxgs754Xn6E/lQopO4rFn4k63pZTwjb6ZqdteSWcpM4t5Fk2hiuenHOSK9RjAeCQe5INeX+MPhPo3hPw3Lqlre301zBNAAspUKdzgHIArv7eWaKWYDmPeeDVXDoZ9+/mSoe4BBz9art4hh8K2pv7iDzFmbYr8ZjwCSeePatG6u4zIga3UkKev1+lRDULJXL32ni7CYaCIxGQb8jrgHHHfGKxla5X2TxLxz42h8WRWdvBaNClkZQsjMD5oZsg9OOK9f8AD9rcW/gjR3ETLBLZR4+bGQwyc8Zznn9BXDfEWfT38GQw2VjJbyLfSGZmi2Ddubjp6dq7vwXrbN4A0OwayhkVbXJ8wnBUZyx9KW8b2JZD4bu9W0nVns5rNElUbYEnO8sc8kbfQds9Kh8a313qdpa3F0Ldir4SS3B2MCORycnBHXA61b1DX7Ka6FwLR5GyGdmkBAzxkEDcccA//WrnfiVqbr4aso7WGytCz7Hjt3JZAQcdgAMZ5H+FZwfvLUk7SyvgdXvLSWeSHYY/lt0VUj+U8n0AwOfWuuBMaEtfTF0A3RIqjORwF4rl9Mjmivrx7A/6tYQsUadVKAZbefm5H1zV3UtRvbXUIIGYo0koAEhjxg9zjkD0560ufldw2PPPCuly2vxp1y6LTmBluCBE2Jc5T5T6n/PFes3q28um3DSLcYjGT57sehBzjP615P4d1eV/jDr1rFBI0lsl04YSbWkK7eMY7muq1fWbq6hu3bSrkadIBHHI28EOBuJY5wVzxWknZpIdzP8AFZgPxi8LLCUHyOHBORkh8Dn1rvNUawi065YwQnMJJIC8HHSvK737Je/ETwxJFkJMrFxJlNpIfseg+ld3fT6fp/243F1ZmEwYXbMu8k9wuf8A69Q03YLnlHxW1CMfE3RLkIDF9ihEigdVLkMB74Jr0ZfDHhe6eSGXw1DLCFDDzGZsckZBz15H615J8SJftPjHQQzZC2kMe8MDuAlPzDHbFe6f2bDpFu6RXBuQZ98ZdshFbqvHv3rfl0SYmzldD8OJYnU4rS3WCKK/lWKND8oTjGK3vJNrAQxDO3H0FQ6Vf77nWR5eNmoSL168Cp5mLtuPWtGhpklm2CUPfkVJdoOHx7GqoJGMVOLpgPmXd79KE2gK/B4AOaszsIbcDPzYwMU37Qq5KxAH1qpM7OxZjzT5mFiuV3MFHUnHNT6gu63z0AOf6U1ZliXmMMc5BPauC8e3iWt5DcNG8v2lMGMyYVdmOnHOc0nOyuyox5nZHQXMsaRvukUYHrXrVqd1lAeuYl/kK+R/7VEVzPdCJ9jR4EPmnapwOR+Xp3r6z0x9+kWT4xut4zj/AICKSkmOUHHcs0ycZtZR/sGpKjuW22kxx0Q/yoEcZcKRM31qvj5jV2WZXB/dgE96q/xGoKIn5NMjhM80cQONx5PoO5/LNSSU5B5dlNKMB5cwx59MZc/kMfjTA4b4m3kq6Rb3dvJJCTdhB5blf3ewgA4+gryt7qWVy0sjuT1LMST+ddx4u8X6Trvh82dmZjP58ciGSPaMAHP864F0aR8g5rREkysP7qmhptpx5aGofJcCjyJCR2HqaYEwmU9Yl/OlEkf/ADy/WoBBJnAZfrzSmGRf44j/AMC/+tQIsebFnmH8c04SQHrCfwxVZYpW/u/99CnFJAM/L/30KALG+J2CiJyScYyK7vSLITXYixhUhccdsLiuF01Yxqds92XS2WQGR0XcQPYd69o8OeHozYnVBfII54N6BkI2g8jdx3Hp0qJlROJ1uCz0zx1Z3EkfmuyQuioeUK/L68E4GM1n+L9XsdX1u2kniuFiW2wqsATu3HPTtXW6z4LSXxQNYk1/TYEmIHlylwRtGODjn1rN1fwHb3Gr6YJNe0hoWhy4W8EbuC+coGHPXGacegn1NS60trnwVpGlXd9JPb3s1tGvyhPKh5fYMdemMnnJrx3UbM6fql3ZMVYwSsmQcgjPH6Yr23xN4W1LV/B+n6dps1shgZGWZrtAMLkAhsjJ6civKpvBmqQTSRma0ldGIfy5w3PuRSvZ3Y7aHP7RjoKsaZpz6rq9np8Cgy3MyxLx6nn9M1p/8Irqw/5YxH/tqKdb+GddhuY5reNY5o2DI6TAFWHQg0+eL6hZntXhayOl6HFpuci0d4lPqA5x+lborn/CMF5B4dtk1Ft16dzTMW3bmLE5z3610I6VkylsNopaQ0DG4oxS0UgGHioJeRUzVXk60hBYD/SX/wB2tHFUNPH+kv8A7taJFMZGRTCKkIppFAELCoiKnYVGwoEQsKzdbH/Eiv8A/rg/8q1CKzdcH/Eiv/8Arg/8qAOL+DLgfES1GcE2k3Hr92vpGvkLR7J5UW5he4SVSVDQMysB9V5rYbS9QmKIyapMXOEVmmbd9PWtuZITjc948V6gkNzaokiFtpLDI4GR154rjLrVYPMYyXtsoJzzOg/rXmNz4XuYGU3GkXSFhkeZAwyPxq1Y/D/WNTkC2vh+U5UMHkjVFwenJpcyepLh5nfp4i0ISCO713ToIyeXaZWI464BqhdeKvCRtHCayv2hmBYtJlT74VT/ADrBj+E/itn2Lo8aD+808YH6Gpv+FP8AizOGgsUGCf8Aj6yfpjFJNLoHKu5yvjTVtP1bWLJ9NuPPiigdXcIRhi+ccgZrBQ8mu0134d6vougXWq3M1q0UG3eke8nlsdcY71xUeM/hTaKja2h7d8IrSaXwpPLHYTXA+2vhluFRQQq9jzn3r06L+1UwY9Nt0/66XhP6BSK4/wCCAA8BOR3vpf5LXpNWiHucH40XVFg01njsFH2+MxqhckuTxk4HHr3rSVteF5t+2WUajIbZE7hSecYJ/Gm+OyFtNKf01GEfrWnei8gRI7d2be5BlYg+WCePyFc1W6egjFa91CZpIZ9atY3BK8WYKn0ySxx+NZ+nx3UjtYx6pd2M8gbKfZo0Ut7cZGa2Yxa6laXMMNxlk+aVzCMt6k/5zxU0Ng1vZytE7p5qZQrgOfQFj/nrXO3K9xGHd2l8EkiTV9RluI5AshilUqR6EFRgkd65TxfCt54X+UzuscyJKZJ2IB3cAds4611AisbyxL29zDb3XmHzPtEoj3HPJHPA/wAe1ZPi6XSIvDEhfU4ri88+MuIZcrnIBwg68DriqhzNoEcR8N4Yf+EYvrqXc3l3yq0aOyM6lBxkHA/GuwbQ7KSziu1SSISSBQzfOR6gg8nHrxWT8F9Qs7Hwvqi3jyFXvFHlrAZB9wc8A/Su48rT7rUJr1bHVbmE/wCrENsVUHuOx605qTloNrUzr/U9HsbCext9K8tMYiulRXLe5JHH+cdKls/EVjbeHpLe0MdrdJGNqSIN/PViwxnOeO+BVXUpZn1GdYkW0tWjB+zSyIjBQM/dLE8n2qhD4Y1C+NvcixLQ3ABWKWdA+3PXpkDv3wKzSb0EXZvFFjd+HdR09YTHcy2r+ezLtLy9SAAMEYzg0tr4sXUJcaiimKMKWUs2IwvRwByTmqeseGbjRNFuZGt7RsxuFuI5HfaApyoGABxnk10Nt4HZdNT/AImMJZ9rrm13Ddj1znHqKr2aasB538dZ0uNW0SVA202smGI4b5hyD3rH+DFwbfxy7iGSUmylAWNST1X0rR+NWlNpd7oitcmdnhkH3Airgr90DoKyvg5bC78dCHz54SbSXDQMVYnjjI7d/wAK6Ohp0Pb2lXWY5LfVLS8ZwSyRRhlAGOoBwTj3Fef6hp2mmedNPa4jghk2yPcrs59AMcfjXqn9j2KwvHMl1dFEyXlmdiR6Zz7dK4rxFZafDaXkttFHtHlkxjcTG3BYEn2NZwik9WRY5OfTlNqivMjZO5GDDAz65rntU0+4tpArKI5GPUuAD+PftXSeGo7i71+NrWSC3ML7hNKAUj9znrx0Feo63oGm65ZRLr14726AkI2IRu/vDuK1c0noNHzvrZdPCN4rtGzm7gbdEc4xu69s17J4e+Ig1S0j0/UY1FyypsuYVAjz6sHOAePcV5l4z0OfSfA13O0gktJdSjitieGwu/OR261z8LywurWzyZCjKbSQa0i01cGj6bm1e6WBJbfTUmiA3ljdR/dA5xjPPH868o1ZTNq82pQQMsTbpkijlVtwb7yZx1J55rP8OeKtVsbiHdb3IgUgSJsOGXuFyOP5VqahrK3ARYTFa73I2OsaLFGB8pJB+Zyc0lzKfkSdz4L8Vx69pyIlzZw3sQ8ryZAfM2j8Rn8PSvn74lyyN8RdeEjBnW42kgYB+Udq7zRY7e18V2WseZayLFKDMqKzNIOcuAB1HFecfEC7S9+IGuXMQby5Lksu5cHGB1Haqad9SkegzeJJdY0/w9bmRjFHbwKqMFypGAW6e3Feu6H4fsdN0eJnJEkx3yMsrRh2J4zg8nGBn2rw/wAKCK0h0nUpbVroQwqywvIqo5AOM9TgHnGO1ehH4g3yWUdmNOs22qEZpmZgwx6DFOzFoX/ihbLb/Dy/RfurPAR8xPHmjuau28e4S/75rB8a6hNqHwlubifZ5jTRA7BgcTDFdJa4XzckAbjQ1ZpAtjH1OLZMh9VP86m0K7FndTyNtAMJ5aQIBgjuelSasuWhPqDXG+MLqzsNJhmvSoj88KCy55IPasZRu7F390574h5uvDca2zx3G+5d1FvMZCBvPLKOhOeveuv8LNp0fgfT7K+eRZPs2x0iJ3DK9iOPvFs+1eU6rfyajZJDpNteecCPmhgZdwA9cCn20XxAa3it4PtsMUa7VJZV49yeatU4xViNWda0V0ksXnmfZF8qn7OcDHQAnGe9Q/EXxTJq3hi1t7m0WOdLjfJIoVfMJUgHA5HFc63hPxrfptvdRYITkrJdM344FPi+GN453XOqpu/2Iyx/MmkoQWqBJnVz/Ea223sby6bGl0yebmRmchRxgqMDnnNUB8T7a2fcl4XcEkMLUyH05LnmqUPwysUI869uZB/sgLV6LwDoUQ5gkl/35CaOWHYOU4+18XtZeNb/AMQI9w32rzQfLKo7B8Zz1AHHStW6+KGpXsJgWO4lB42yXTsMem1cCunj8OaDZjiwtU93A/rUnn6Ta8K9um3oEAz+lXfyHynAvqmv6jdw3Kac7NEcpmJmHfqWPPWraWvi+7bIhjgzz91VxXYnWbPOI1lkPoqdfzp4v7lx+5sJMdi7Y/lQuZ7IHZbnHDwfrt7dRXV5exmWMjaXy2MHPb3ruZH8R3jZn1eGI5z/AKPZIvP1OapSXuorMkRt442foCCa6GPwvrcsPmy3QiGM4UAGqUZibiS6GbjT451muJLt7iYzSyygBmc9TwAO1b6yCQAgfrXnwhuYZpIzczEq3Pzmr8V9eQgYupsDsTmlZrcNOh3CxkjpSmM+hrlI9evkH+vH4oKsr4mvAORC/wDwDH9aqyA6AqcdOarOsuTyMVnJ4omx89rEf+BEU8+J4v4rNvfbIP8ACiwEsiybcYGfWvPviRu/4lxK8fvAP0ruG8SWTcNBMPcAGuF+Id9a3y6ebbzPkL7g67fSs6i900o/Gjzyb/j3f/dNfYejnOhacfW1i/8AQBXx7N/x7yf7pr7C0Tnw9ph9bSL/ANAFZ0zWt0L1RXQzZzj/AKZt/KphUdwM20o9UP8AKtTA4sjj8KhP3qnP3ah/iqCiORScADLE4A9akuUX7dBaA5WArGfQknLn8+PwqW3IjeS6YZW3XcM936KPz/lXnHjLxfqPh3Xoba1iikie3juPMfO8sSd3PpkVUUJnmN1C0dxckgbVmcfTDEVErrT5riSeWV3I/eOXII7k5qEAD+7+VUIkdl25B5pgcj+I/nS7A38Ofxo8oeh/A0ASK7E/fb86USP/AHzTPJ475/ClER9T+VMCVZ3HcfiKPOfrlf8AvmoxEevIH0oCHPUD68UAPaViP4T9RX0H4bYHwDYnPWwUn8q+eSpH8S/nX0B4Vbf8PrH2sgP0qJ7DjucDqbSv401VZXLRxKpTJ+6GA4Fc34e1WXWfEen2V67SxtciNc4+VCeg9q6jxEBb6rrV0CPmROQc9E/xrkvh/p6XHiiKeZzH9k2zoAQNz7wAPfqacRM9a8S6Rb3ujzaakShBausa/wB0gcfyry/4blH8UpZzcJcwOuP9oDcP5GvZ5MNfkt0GBivHLLSdT8P/ABAt5xp14baDUcCVYWKmMsRkHGMYas1q2i3pY9Y/sC2Pr+VPTQ7VDnBNbJUKxHXBpMCosirleKFIlCpwBUmOKftpCKYhhpKcabTASkoopAMIqCUdanNQy9DSRImnf8fL/wC7Wnis7TR/pMn+7WkRTKIyKaRUhFNIpgREVGwqZhUZFAiFhWbrg/4kV/8A9cG/lWqRWbrgH9g6hn/n3f8AlQBc+B4X/hX7FQu77ZLzj2Wu+j3TyrPHIPLI2sCGzkHtnt+FeR/CFftHgu4iAu5GjupJPKtrhoyflXjHA59zXqi6HYSKrSwys2OfNndj+PNXuZvclurSxe8hu7op5sS4jLvgLznIHrStqenRDDX1qnp+9Uf1qL+xtLiO4afbsR6xg/zqterBb2JnS2jiXYTs8lRk59+PwqZStqIc3iLS/MAF/GwB+bYGbP5ClOu2bPhLW8lz90paOQ36VDpLGfzSs/8AEC/lgDaMZAOf6VfjkiMscnmyMcFc44b347VEZ3A4r4n6q1z8OdXhGm30SlYx5ksYVR+8X3z+lfNydWr6f+K0Yk+GesHfjCxvwOvzrXzAvVq2LifQPwYbUv8AhBpBapaeUL2T5pWbdnC54A/rXonlaw4Ia7s4/dIGYj82rh/gc2fAD+19L/Ja9Kq0S9zhPGllqC2WnNPqjSA6hCqqkCptJPDDryK15/Dk1w2G1jUwxbcXEgXP4KMCm+NVLWWlgDP/ABM7f+ZrpScdahwu7iOdi8J6dCGDy3bo55DXDjJ98EZqvL4QsprN1ls0llA+QhipJ9Mkmugnv7CLie7t0xz88qjH61mXPi3w5BkTa1ZgdCqyhs/lS9kgOWvbWPSoY4rbT1jbJDxzW6Sgjp9/GTmqOtRRR6DpqPawB/tEQLbQHQ5Py8deK3dQ+IXhhbZ47e/aSUJtjMds7qp7HBFeeeJvFlqNHaWGK5ldZo5GLReWuQ3b61zulNTTWwupN8EReXHh7VLO3jJhlugZJC2FTCD9Tx09K9RTQ1gsVt4576OJyQq28pxGCcnrz+eeteI/DTxZc+H/AA/f2lrZefJJdiXzDLsA+QDGPwzmuwX4ia+I9tvZafFySS7vKST78VbotyuU7XPRLbQrCwuAbewXzjkm5l+cnPXJJzmrlw1talrqQoixrtLbcED0yK8hn8c+KH3E6nbW6nqsVuOPxY1lXXjDU3BF14qnAPZZUQfoKaou2grnr3iiRJfBOqhYzEr2zhVYbc59B+NT2esWuyCNLqIwrEN07MqqSBjHPT1r5/vPEljKytca1dXLK4b553kzzzx0rMl8Q6IjZW3klPYmPP8AM1XstrsNTrfjrf2l9qGhm0u7e5EcMqs0LhgDleuOlc98Jtcs9A8YveX0jxxGzkQFYy+WJUgYH0rmta1eDVDB9nt2hWIEYIHOfpVPTtRl0q5+0wBTJtKAN0waajYvofSrfEvRoYGNrYapcMTklowgP4k1i6n49g1W3ktpPDbzRSAAmW5WNuDnqozXiL+LtWlBVZ4l/wB2MZFRLqHiC+wIZL6UNwPKjOD+QpqESbM9bvtea8tFtY/D2k2cKOJAI3fOR6lcZFV9T8XanfROl7qOnxo6hDshGcA5xlmrzSLwz4r1DldN1F88ZkJUfqa0bf4W+KLgjfbW8OepkmBx+WafLDdoLMn8aa7Je6JBpw1ZbqFJfMECBQqn+9he/Jq2Nf0KGNFk1J5BtHyq7kZx6CpLf4Naq3/HxqlpF/1zjZv8K1IPgvZKP9I1e5cnoERVx/OqUkh8tzn5vF2gLkpbTTMOATHn9WNVJPHltGMW+l492ZV/kK9CtvhP4agAMkU87f8ATSYkH8Bita28DeG7QAR6Ra8d2Tcf1o5xcp5IvxH1YHba2cAOMAfM5/SsaSw13XtQmvBpV1LPcNvYpAVUn2zxX0Vb6VZWoxbWkUf+5GBUryQxD95LGg/2nApczY1FI8k0zTfE8emWtqmgyqYowheedYx9ccmtOLw14tunzL/Z1t3yXeT+WK72TV9Mi+9dxE+i/Mf0qu3ibT0+4s0h9AmP50c0mHKjObwzr+p6Iujajr6DT9wdobazVdxDbuWJJ612kPBkRwSSckiuZPi3af3VkfYyP/hUf/CWzm4JezTH+w5/rRd31CytodFqYyIsA8ZrDvoBIIi6Aqr55HTjrTbnxXbsiE205YZ+UkfzrOm1CbX4nsIrQIj4LuXyQAc9qXI3LQL2RdkurO3yJLmFcDOC4qjLrmmR5xM0hx/yzQms+/8AD32GzE+e+Pu1saL4VjvLSOZ8ndzitlhm3qZuqkZj+IoT/qrSZvTdhaqTa9eYylpEgPckmvQrbwbGANtuT7kYqj4m8Oiz05JNiL84HFX7CG1xe1fY4VbnWrvGw7R/sRgU/wDsTWLkZknnb6sa9G03RoY0XP8AdHbFa32KJV4TP4VXJSXmR7Sb2PGLLw/JdambSQEsOuea6uLwEqR7iMitXTLNR4vlfaAOeldrJAGiPy0XjDZBeT6nmyeGI7TWbSMqpV+oxXaDRreKLCwZwOtNu7df7Ys2z931roxEDHwR0qXN9Atd6nl/iewCaxZbY8Dgn25r0CWBVtBjP3a5zxPbj+0bWTdgLjP510U0mbXgfw9qibukNLc8wvlA1C55/jqk+PU1oanxeS4XHPpWW7nPWlIuOxIDigt6moN5o3VBRLvUdajeUZqMsfSom75oAc8pxncB+Nc54kYssHOfvf0rbfb35rB1/GyHHq38qifwmtL4kc1L/qnHQ7TX1/4ebd4Y0lvWyhP/AI4K+QpPmQ+mK+uPCL+Z4M0RvWxh/wDQBUU+ppX6GwKbKMwyD/ZP8qfimyf6p/8AdNanOcS33fwqHuanYcU61gE90iNxH95z6KOTUFkN/iCzgt+jP++k/H7o/Ln8a8m+J8K/2tpbkHJsiCfpI2P512/xF1TUNP0A6rYskbm6VJWYA4jYEKB6cgdK8V1XVLnWJYpbonfGpUFSfmyc85rRaEme0hVyOwPWkaXcuMUvlnOBKfxNL5TkfeVvwBoAjBHpTwRTvKbj5F/KlEXOSnHoDTAAx/vH86eHI6MaQIueY5AP9k5pSsYHBkB9wKAFDnOd1P8ANb/Z/Kogo/56D8QaXYezp+dADjKfQV7z4RlDfD2yHf7Gf614GVYDt+Br3HwWSfAliD1+zMP1apnsOO55zqcskXhBpZGZpJnG4k8nLf4CtD4X6dp97ql7ctADNbRI8e4fdJYgkflWb4uIt9GtLdccv09gP/r1p/CNtmp6qp72yn8moXwsT3PS1bfcyH3qe5uJYbKQxuwwjcA+xqpbnJJ9TmnXch8llJwMEVgjVl6xuVu9PtblD8ssSuMe4qfNc14Fu/tPg6yDHLQNJbt/wByP5Yro80xDs0ZpmaXNAAaaRSk03JOcjHPFMBppKcaTFADDUMn3TUpqOXhTQSGmf8fD/wC7WmazdMH+kSf7tahFCKGEUw1IRTSKYiMimGpSKYRRYCEisvX/APkXtS/69n/lWuRWX4gGfD2pDH/Lu/8AKgCX4Ion/CvSxQsft0nT1wtemMcds14N8M9X1G08HPb2l15KC7cnCgnJVe9dLLqWqTHMmp3B/wB1tv8AKtbOxmz0a8nkiDBI2LlSQARgDPXJ4FYOqS3M6obye2WBT88Cy5cDpnORk+oHvXFTeZJkyXE8meu6UmqLwwhuUB+vNZulfcR6La61o9tA0WoanaSYAUkPkPjvtHA7flSP478N2vEdxLJxgCKJiK8zdkXgIo/Cqkk+HODVRppAdP8AEbx1Y6t4I1Gxs7a5BlCAySoFAG8H19q8FX+Ku88RSFvD90OcZX/0IVwQ6McHp2ptalRPUvh34w1TRPDU9lZR2vli6Z98oJbJUeh9q6Cfx54ln4F/DCP+mUA/rXjVnrF7YQNDbHYrNuJZATnp3pJNZ1Sb5TeSY/uq2P5U7g4s9M1DXNXvGj+3andTxjcwUkKFYDgjHQ1Ru7pB/wAfOpTyf9dron+tefx2mr37Dy4rycnphHbNXbfwX4iuwGTS5wCcZcBcfnRcXKdDJqejxE7pbcn1JLVWfxNpkZJX5v8Aciplv8L/ABBMcOLeL6y7s/kK1rb4PXj4NxqUSA/3IiSPzNK47Iw5PGVsvCQTOPqFrN1TxO+pWb2otgiuQS28k8GvQ7f4PWC83F/dSeyBUH9a17b4V+HISDJbyzEf89JiQfwGKLhY8VttTu7GJ4ra4MSudzYAyTTG1K9uGAN5cSHsFcn+VfQlv4E8N267U0e1xnPzJux+Jrag0qxt/wDU2kEeRj5I1X+QpajPmiDRtZvj+506/mz38pj/ADratvhv4ouQCNLEQPeWRVx+FfRAjUflinhMchf0oA8Lh+D+vSLmW8sYvYFmz+ladv8ABWRjm51g4x0jiGc/jXrkl1bw/wCsuIk/3nAqlL4g0qLrext/uAtRYDhrX4NaNGc3N3dzD037f5Vt2vwz8K2o/wCQXHM3cykt/WtGTxfpyj93HcSf8BC/zqjN40cj9xYqPeSTP8qLAatt4Y0W0UCDTLWPHQiIZFaEdrFEoSONVUdFUYArjJfFmpyfdeCMf7Mef51Tl1rU58hr2cjOcKdo/SnYLnoLKiD5goHqeKpz6pp8GRLewL7bwf5V585llJLs7/7zE1EYmHQAU+RvoK528vibSowcTvIR/cjJ/U1nz+LoBkQWkr+hdgorlSNrAOSM1s22jiRQxBOea0jRk9iZTSJpPFl22RFbQJ9SWNU31zWJj8s+z/rnGBW7b+Htw4gJ+orUh8OKv3l2/hWqw3dmbrLojh3Gp3IzJPcN9XIrMmHlS7HxkHvzXqyaHCF6g/jmvMfE9msOuyICcBuKcqMVswVVvc3dO0A3Nqk3zEMM9K1bbw2jDPl5+tdJ4fjjXw9a/IAfLFXYcLEOOav3Y6JEXb6nm3iGxOng7UCYxWVGSQSa6nxlmTfkBc4rk4ztUjNc9Ra3NYPQjunPy811vw7hSTU52dd2I8CuOuGGQMjNdv8AD9tks2OGK/nUx3HJ6G54tt1/4RxVRAGMoxxitzw9ahNGtQVGdgzWP4iZpdJCnaAHB681taJKTpsA24AXHPNa68pk/iNdY1HT9DXOeK18yzSMgMpccEZrf3k96xte5tgPeoj8RUvhI7LYsa9Gwo6Vad12fdIqtat+7XaCeB2qeQOVPAFVIiJzNmuzxM7Kww3U46V1c/nKg8uAzjHJ80Lj8DXMwx7ddJywyegrqkRdvT86mb2HFGTc7jdWjvEEYHlVbdj8a2xISn3RjHesm8wt1GcfKD25rSUny89OO9Q3oX1OY8RqJLqDcD16itZYdtoOT93vWZrahrqPPXPFbatttgGXov1pN6ISWrPMdYLfapODjNYkmQa39fIF5IcjBPauckYk9D+NDehcQzilLjFRZNGQOtSih7PUTMaVnFQu2aYDHasbWyGhj4/iP8q1HzWTqy7oVG7HJ/lUT+FmlP4kc+3Q19ZeBzu8CaEf+nGL/wBBFfJxwiHNfV3gI7vAOhH/AKco/wCVRS3NK+yOipsn+rb6GnUjDKMPatjmOKYdqlyLbTpJD9+4bylx12jlv6CkKFm2qMknAFVfEaSz2V5ZWkxikitJIopV6q4UksPfIxUpFs5H4lXcDeCLm2eVVl+0wMIyfmwGNeKysTjyhkdyKuz6jf3lo0NxO8sUpV2D4JyORzWc8UaEbgy+45qxDHZzjcp49qQOPan7UIwsuPY09fOBJWVTkYPANIBFkPqfzqQSH+8aAHAAMMTe4HJpeCfmtsf7rHigCQTHAHH1xSiQ/wCyfwqP92BysgPsRS4j/wCepA90pgSb89UU/jRuQ9YvyxUWOMiRD7ZINO2PkgbWx3VgaAFIiI+6w/CvZ/BjgeBbMKc4t2/m1eKncBnB/KvY/BZ/4om0z3t2/m1TLYcdzzrxc4mvbW3MgTZFu/En/wCtXb/DrQotN8Py6v5pkmulZM9lUHp+dec+JpPO16VeD5SrH+Q/+vXqvg9vL+Htouf43H5tQ9IB9o27boKbechh1zkUtu3AqO5PzEe9YQNWcz8K70y6bq1qSSYrzzFz6OOf1Wu/zXkfwvuvI8V6pZk/65JMDPdJM9Poxr1kGrluSh+aM02lpALmkopM0ALRSZpKAG96jl+7UuOahl60ySTTB/pD/wC7WmRVKxRUMTKo3Orbj64NaBFCRRERSEVJim4piIyKYRUpHtTSKAISKz9ZTdol+D0MD/yrTKmoLm3+0W7wEfLINrZ7g9aBHlXgbVrDT/D0sd3dxxObgsEIJJG0c8CtuXxdpKfdkuJT6JCefzro4PB+j2wxFp0C/gSPyrQj0a1iwI7aFAP7sY/wrXmJscDJ4q80kW2k30v4AfyBqFrzxFdgNb6AyrnhpGOPx6V6aLQAYxx9cU9bZR1Az70cwWR5j/Y/i+4biOygUj64qSPwX4huMGfWFjB6+Wh/wFenCFRwKcI19CT9aWoaHm4+GYnjIvtYu5CfTAH5E1ctvhjoMBDP583GDvk4P5Cu8ZY0+9sX/ewP51Vl1XT7fh7yBfYMD/KlZjOfh8BaBDt26bG209WUsT9c1r2+hafari3soYx1wEAqOXxPpaD5ZpJP9yM/1qlL4wjAxDZSMfV3Cj+tFguby2qL0VR9KkWJR0AHviuSbxben7ltbp6EktVaTxHqkgI+0rGP+mcYFOwrnchfTNDMiffdV/3mA/nXnUuo3k3+tvJ3/wCBn+lVyC/VS3+9zRyhc9Bk1nTIfv30OfRW3H9KqSeKtMT7rTSH/Zjx/OuJ8pjkhcGhkKrkkj2xVcrFc6uXxlGP9TYufeSQAfpVSXxffsD5UVvF6cFj+tcyrM5wATVlLaVui01Tkw5kjRk8R6rLnN4yZ/55qFqnLe3M+fNuZpM/3nNPTTpm/hP5VPHpErHGMVaoSZPtEZxYDsKaZCa120cp9449sYqwmiApkk/iatUCXVRy09z5f3siltZRckhck1a8Q2CWYXaoyeaj8Ox+ZIeOPrikqS5rDc9Ll+HT5nxiP+laEeizMv3QPxrdtbSMIOh+gzWikLIvyA49D0rdQijFzkzkZNLaLhic+wqxaaN5rDKEj3NdG1okjZZcfQ5q5bwQoBgkn60OSWyBXZx2taSlt9mxGAS3T1rs9Ms0EEeFUfKO1ZWvqhaHaB97kmuh09gLeMZHQdKlydhpF+O2QLzQ0Ua9qkXkf5FDL7isrsqxSmRQhwAD6jivLvEO19YbIGd3LY5r1OfAU5Neb68qnUiygdeuK0gSzrdGlWLS4kyCNvaryTAIQOtZWkt/oCDgcVablfuk02I5nxWpkLEtxjpXJKirxya6jXzIM88eh5rl2Az1JNYzNYEUpAIAAFdl4KcRzOSeoxXGlRu6V1/hQYlAApU1cc3ZHR6xl7IoAOTmtfRZH+wxIAAAPrWVq2FtwpIJ9BWho7f6Kg25469K0taJje7NokkcnNZOrEiLGcA9a0dzY4wPpWVqnMYzzz3qEtS3sPs3xEo4PHap3lG0/Kc1WtQPLXAFTShQpzgChiiYJI/tgOr49cV0sWGUHJPvXKM+NTOAcZ4wOtbiSEJ1x6VMhrcL5sXEXPfpV0TKEGWArEvJSZUBdifepPOkVONh+vFZNlW1KutS7riMqxJB78YrU+0yG2HzAfL261zl9O0k67hyD0HNaaXsK2oBBLY6d6ljRx+sOpuZG6knqa56VgWOa2tXE0lyxZdgJ6HrWHJEFbqW+tFy0QkjPy5NBU9+Kccj/wCtTCSaBibQDyeKR9oHFBPFRkMfujPvTuFiKTBHWsjVQfJX/e/pWs64PLZ+lZWqDMSj0PSlLVWKg7O5hhd8Zz1r6q8A/wDIgaEPSzj/AJV8ryBjngZr6s8EW1xZ+CNGtrqF4Z47RFeOQYZTjoR61MI2ZVWXMkb9FFFaGJzMAEby3LDiAFh7t0H61jSzQwo8t1KscZDBnc4HII/Gtu52xpBAw4kk8yQf7OcAfzNfPWs+JtXTXbtbqRblre4kjTzF+6AxAxjpxSRRzLzLggMOKpMc9zSFFJ4YD60vkv1Bz9KoQgzTwAeoFM8tx1U04Bh149zQMmA29M/gaerkYOTUO7AByD9KcHzQIsCVs8Yx7il3g9UU/Sod4FG8UATDyj1jYfSgxwHncy/UVFvFAYetAEvkRnhZwD6V654NyPBVsN2SsDjP4tXjxYV7B4Ew3gm3/wByQcfVqUtio7nksq3V9qDyRRhjNLxnHUnAr2fTdNm0XwzZ6fMwMocu+Bjk84rx7Sg8N3DMC21LxR9PmFe6a03+mIn1NTU0iEdZDLcHAps5AYn0NOgPFR3Qykh+tZRNGeWeDo5rX4kbSVR4ppRIG4LKcqQPzBr2kGvIdet7jRfiJPqUcL/Z2UTl1HyjKAnP4ivXUcSKrqeHAYfQ81cujJiPpaSjFSMM8UUUUwEopaKBAaicVORzUT07EjtNGbs7m6LhQT/KtkxmqOmW4S4jdwMk557Voz3tpBnzbqFAPVxTURtkflGjyfeqcviDSo/+Xnf/ANc1LVSl8WWS/wCrgnk+uFquVCubHkik8pa5uXxg5H7uzQf77k/yqjL4p1GT7rQxj/Zjz/OnZCOyMYHSmlMLkjA964GfW9QlBD302D2U7f5VnyXjv9+Z3/3mJoA9Emv7OD/W3cKfVxVKTxFpUf8Ay8l/+uaE1wqEt91T+AqdLO4k6RMfwqlFsV0dNL4ts1/1dvO/1wtU5PF8xGIrKMe7uT/Ks1dHu3/5Z4+tWI/D85HzGrVKTFzISTxLqcjYDxRgj+CP/Gqs2qahN/rL6Y5HZsfyrUXw623OCSOa0IfDBdQypkEZBxVqgyXURx0rZ+Z2dzj+Ik1AZgv3UI/Sux1Pw8bazeTAG0evNcFP5olKhcDPc1MqTiOM0y6pkkPyqKsLazN3xWh4f0qS7Tcea6uHw4MDIFbRoK12RKrbQ4YWZ6Ek1Zi00tg7CfqK7GXQoo9vBPNattpNuiD92CfcVapQWpHtGzhY9LY/w1aj0WVukZ/Ku6FpEnGFHanbY1HCk/QU1yrYV2cdF4flbqMVX1TQhDaM5HSu5Jx0UfjWRrWWs3BwB7U9GK7OR0XTUkyxTjPX0rqYtHjVRwKoaFEqqwywGema6BV2AbB8v901WwnqVhpsI/hFOewt3jKSJuQ9R0q1uDDIPTr7U1mHc0mwsYr6FptsA8VonmKdwkkYyMCe4LE1ZWP92OAPwqW5f5OBVczEJgYqNB7nJ+LFG9Pp3qroAAk7Ee9XPEK+Y67sE1Fosaq/apjuX0Ozt5VCD5h+Aq0XyOAxqrbEbBxVsYAqiCLDluwqdEB+8Tn1FRs2enP0pAzj+IL+tZyRaK2pR5ZMgEZ6mtexcLEowRxWNeqCykMzHPfpWtZ4ES5GTR0DqayuSOBmkcMepxUSSYAwT9DSm4XODkfyqEMinX5TXn2txg6gQT36Cu/mlBQnPHtXCauhkvySuBmtYohnQ6ND/oakDjFabR4XpVPSHC2iKq446mrsrZU5JP0qmhHF+Iwu8gDJ9q5Zkb0x9a6rxBneewrlnPPWsahrAYEy4yfyrsfDsaMvI6fhXHpgsK67w++0dD+VTAc9jZ1ByoC7uD61o6aZI4lGA4x1HWsa+cyOML07k1pWbERAbz9OlaN6GXU2DcIPvEqfQ1malcM8eFUY9TU+5AOmayr92ZsAkD2NTcZbt7kiIAmiW5AUkHn35rNTzEUYlUj0NVprx1yNpB9TSbQISS4P23JOfrWot2uwDPPtXLu8rz7uo9T0q8k+xeSB9KzbLRcup2Lhs4HqakWfKAs3HvWPNd5PymovtJx3rBsst3M6NKNuSfXoKurMfI65OKwHufnyTVtLkmLAB6UWBGbqMjCU1izOOcnn2rR1AOzEkjFZUgAHPNBaI94PA6+9N2MfpSgFyAP5VZVAqbQaBlZIyTnHA7miRcmpydvf8KifkZJpgU5EB6Vl6imEHetZzngVUuLZpRk4UHuaQ0c7tPmJwfvqf1r7AhlSaJWR1cEDlTmvlZLfy5dqAjkZbvXrFrcfuY3jYr8o5U4/lTiE9T1aivPYdc1CH7l5IfZ/mH61ei8XXqcSxQyj15U1dyLFrUCz6jL3KthQPbpXzh40gksvF2sQujp/pbsCR1BORz+NeqeIPE99d39wkH+ixFiCEOWb1y3+FeXak8r6ncD5jlycZ4pDscrnk804VvfZImH7yOKRiOpXhfp71E1haMxzCyAf883PP55pgZSuw43sPxqQSH2P1FXJNMiLDyp5FB6+YgOPyqM6XOOUlhkHs20/kaAsRBkOd0an6GgLCeocfhmkkt7i3IEsLJnpkZ/lTA/bNAE3kxn7soB/2uKBaseVKt9DTN3vSgj0FACmCQdVIpjRsvUH8qmR3zw7D2zUvmyIPvBv95f8KAKWa9o+H8EieC4BJE4IEpxjnqa8k85Tw0KH6GtfTfFV/pdr9lt2UW/zfI8YbGevI5oaBGVaedHM8G4xtJdK5iYEZAbj8a9u1V9+qN6BRXCfDXR7XUtfur+5leZ7ONZUR+cuxwCfpj867O6ffqE5zn5sflWVX4bFw3LMR4pZv9Q59zUUZ4qwcG1bju1ZwLZwPjaT/ipfKYZSSyQEeuUau48L3ZvfC2lXBJLPbIGz1yBtP8q8/wDHgJ8UxjnJsUx/3y1dL8NLoXHg+OMEZgmdcDpg4YfzNaP4SFudoKWkFFJDFpKWimISilooAVic1GCqB55f9XGMkep7CpSpJwBkmqWszLEotQRtiG+Q+rf/AFqtEHO6jfySXihpDljuYZ4x6VX80Z4H5CqzTebctIQMmpfM96GxjzIx7GmFmPcCmGT0ppYntSuA5if7/wCQqMkepP40jMfYVGzZ/ipgKSPSkB+lMyDU8ABYcCqirsTZ2nhfSRdW4lKr9TXVposajnH4CqHhQH7AoGa6cDA5wK6m+XRGD1MwaVAv8OaetjCnRB+VXmx6k/SmED0oU2TYriBF6CiGNE3RgAbeQPY//XzUpIFV55Cm2QHAU4b6H/Ip6sRR19MabL9K8aulJu2wp616/rLFrVwc9O9eaXKj7SfrV20HF6nYeDkVLP5gck113GOFGPc1yvhogW44rpww281UiSvcjcRz+VTR52+v1NRTnOMAn9KlTp1FD2EO/KkOc04/U1GzAemakYh54H6VlaspNs2f1rRaXisvU5N8BWmgKmjxkg5IAzW2QuOpNYemfKCM1rhsjrn6U2ArqD0GCOhqIyFflfA9COhqTJI/xqNwCMHkHtikBVnbjkiqruAOASfarTqidV3D35xUMknyfLjFIZzOsJLIwJTavuaTSYyr44+tS6m+W5pulnMn0pRH0OrtkJUfN+VXFQCqVvKioPmq2JR2BP6VTJHNVd3PapmckdQP1qpMepJJ+tQykVbmTLr7HtWzZy5iX5T071gvLmQDOBWvauAgzQloD3NPe3qB9BmkZhjufqajVz1UU/nHzcUcorlWdsAlW2n24rmr1i0+epzXSXTxBDuPI7KK5i9cNMdq4Huaq1hG3pcwaILn5vStGSUKnJC8d65+zAZeWb8OKsysVU7ZM/73P60NjsYWut5sjEMT9a5x0wetbuoksx7GsSUEE1hNm0dgijG8Emur0d1VMA1ySPg8EE1uafdCNeDk+1TAJLQ3LmQ7x0Aq9bzKIxzniufkeaVs4wPUnFW7dwAA7k+2cCtLmdjZe8CA7R+FZtzJcSNuICr6saebkIvyhR71nTzl2JyT+NQ2NIuI6AfvH3H0HApslyiqQiqtZ/nYHaoJp9o6HNQ2UkWGlR25XI/KkZEI+WRl9jyKzTctu4GPxqRHaT1NZNljpVkDfLtf6GoGlcHDKV9jU52r1b8qUSliFX8zUAVNruwJGB71bjcRx4YsT6U47TncMn1qKRQB8j/mKLjSKV4+488VmtgNV24idskDPc4qk5A4Ix9aZSDeB0ppkJ70z3AJPpSLbsTuf5Aex60DAydhzS7SeZDj2704KEOFGP50CIt7CmgI41BkAC/L39fzplyh5CjGBwKtouxCMioJ3XaQWB9hQBnLFlwQTXc6YxNnHnriuNQBpBj1rr9OcC3Qe1DGaW80FzjtUY5IAGSe1P8AL4O/8hSuI568jZ7p24wTnNc5e2DtcllQEFskep96665H7xienasqdBliODVAc9NZnd049qrNajoR0rXlaVSRuBx/eFVJHDHDIPqtFxWM1rYjgcmmiLHymr4ePJ5K/UVC0YfkEH6UDRU8vGQABSfZlZd7oCvYY+9/9b3q4Idpy+Cey+v19qGjYtuJyaEBQa2t5G/eWsSg/wDPMlP5U19MtifleeL8Q4/pWl5PXKjmniMAAY4+lMVjHbSWHMN5E/s6lD/UVE9hdj5hCXX1Rg38ua31tQeoIFNa2Az8v40XCxzLZQ4dWU+jDFCsDzmujMYbIZs9ueaBaRSupkt4JG91xn64xTuKx0fwnkxqWrLnrbR/+hmuj3b55GPUsT+tcjom3SrqaXT0a2MsYR2VyQcHPANaH9p3kDfLscejLWVRN7Fwdjp0PFI920cTptBGTXHT+OTaXLwvYrIsfDNHJg574zVkaf4j1+0OuaFOn2G5yUgkl2su3hhgjHY1MIu45Mz/AB2d3ii0AGWFmvTvwan+Et3+61CzJ6LHKo+mVP8ASoNV1Gx1H4haS0Vwjw7YY5CeNvXcDmqvw5V7LxrdWhGP3cseP7wByMH/AIDWnQm+p6+tOpi5xzT6goMUtJS4piCkpSMUgNMC2hW3gku3HEYwo9W7VxWuXDeUEMmZJmLv9P8A65/lXVa5cxqy2ytiKAZc+rd689vLhrid5SOWPHsOwqjMijUb8kk1YyBUKZKj1qQRsetJloUvTC3vUgiH8RpCqjoM0AQE8+tJtY9sfWpiQB0qNmpoQ0Ic8kVatoxvGSarA+9XbTG8VrDclnp3hdQLFRzj610fygVynh6X/RgAD+PFdGrEr1FbTV2ZEjNzULNSN/vHFRHGckZ+tNIhsUyLnrUUjBlYEHaRg0O4HTiqs0owea0SJKN9I8tmUOMjKMc9xXCXFqBcHknn6V1l7cKsrjJxIvb1H/1v5VzFxIDOasEdFoQEaDpXSrIMVymkPhR1/KuhR+Bj9TTauBNI/NPRyR3qszEnrj6CnK3HX86TQiwze4qNmHUg/wAqYWPrUZcUrDHM49qzr07kPFWXkrPupCQeKAGWfyHjFaavkcmsa2kAblgK0FY44B/HigZaMgHeo2kz0BqP5vXH0FNK/wB4k0gI5ZPf8qpybskgHHfPSrbsF6VWlk4OKkZk3cQdju49hRZxqr8CluG5yTSW7DdxSHY3bchVq0pNUbdvkHTFWw/HGfwqhND2YgVXlJI4GTTjISxGQB9MmoJSMckn6mk2CRUYnzBk/gK1LaQKo+U/jxWUzYbjirkEo4OMmiINGwlwxHy4Ue1I8h/iY5qmJc46DNBlCjJNVYkfPMAp6Vz904MmRV66u0AJzWFcXPmPhFbNS2Uka9vMAvLYp012irxzWVCjsBlgg9zzVjyVI7t7mk2UkZ97cmRiFXP0FUTDK4+c4B9eta82xQdm0AdTis9l9c564rnkaIhjtYkOWyx9O1aVsVjHQAe1ZxznjpViItjGcCpTG0aLz5IANOSY1Syg+vrR5pHSq5ieUvPLxyaqyXBHTmmeXLJyBj3NH2Yrw53n0HAFJsLEfnlzjkn2pPLLfebH1qQ7IhxjPtULvnJJ4qGxpCr5aEkDJ9TSmQt/FxVV5Dmjlh8xArNlpFpQPvEfjQZcZwKpl2B68UySRwOB07ipCxbac56imNOcVXDFmxwT6CphCcfOcew60DIXYtx+gqGRMj5jn261ZcbThRgUzYzcZxVJDIU2xEYRfr3qYwO53DAyOhpywKAD1qRnVeM8Y7UDKMkbRnkEH6VHuKjkH2q60xH3eKgdww+dVI9+DQBUaQNnnP41VkdTxnFXXSPPy5GfXmqotJXfKqqp3YnjH0pgQxj5+OfQCur0xSsQDdQOgNYcNusRwmcnq3c10Gno2wADiiwM1LYENkenNSSDIPX602IbQac7cUhGRcBS5yMe3pWdLFnI6itK5wWNVCeDTAyZoMZrPlix1FbMw3E8VQmGOMc+1AzMdcAnI+mKRbMLh5V+bqqenuf8K0/I8n5nGZfTqE/+v/KoSBk46n1ppCZBHEWmUEBsnHIq01lGG3IpA9AaI7ZuGzirmDt6845oBGe1socDn8RxSpCg6Mp/GrblQBkjmqrDBJHXNAEvkHpjPtVa4idOn3TTmyFxyDUe+XbtLEjPQ80AQpblh6mrkFhJvHy8H9Kda/PJjyxxzmutsbeE2mGj7ckUNisczFEYWdWB6cU+RWZAy8HsfQ1flhVJXUnjPy/SmeSf/r0MZyUnhuViwjussf8AnovJ/EV7B4Jsl0vwXbWkvDReYcjkfMSRzXHQw5k+Za7vS+NKCrxgEVD0Gtz58vFu9O1yWdrR8rvUb0OMEEZ/WqaatfREFLqRWXoQcEfjXpeswlbyQ84JNYslrbz8SW8Tj/aQU9OomiDQ/Eev26P5uqXLZ2lVkYMMY966W38c6pH/AK1Laf6ptP6Vz/8AZttnKqyduGp6aS7LlLjbns6/4Ubhqjr4PiBDwLnTpB7xSA/oa1Lfxpok2A08sB/6axHH5jNecSadeRnHyP7q2M1E0VxEfnhcY9s0gPX4NV067/1F/bSewkAP5Grm04yBkeorxDzFzyoz71Zgvrm3IMFzPF/uSEUwPQtcudsYi3/PJ8z+uK5xyufWrd7LJc3DysQNx4HoO1UWQDqeapkokRxmn+ZUC7R0FSA+1IocZPaml2PcU7GeppOB6UARkE96AnsacXxSb6pCY9I+ewrQtVCsMms5GNXrXO4cZraBDO70R0EI5H510CzqBxzXJ6SQqjdj6VvJIuBj/CugxZda49uKrPMT0NMaUd8VC0melUkSOdyR1JNVpScdaczMfaq0oODVCMzUWXYQG+bqPrWIWUtlVAzWrfcZ5rGY4c+lLqUjd0xicYrcToK57TZAuORW4khI4Vj7nirIZYJ9TTgfSoRuPOQPoM07b65P1NIBzOB1YD6c1GWP8KE+54pxOBgcD2phcUmMY5bHUD6DNULlS47t9TVt2yOlUp29TSGNhUKe34VdRlA/+vWbGx3elWhKOgoAtFye4pjtjqai3s3AH501l/vN+ApANlkAzxVSSQt05+gqyyIDkj86ikcgYUY+lSMzpYpHPOFHvT7eFFPJJNLNyck02MnNIo04XEY+QcVN9ozwc/SqaHinluKVwJmm9BVeRiepxSPIVXO2qrySyfdUmk2NIV2RSCT+dWd08dv55gkWHON5QgVVgvbrS3Mr2sc0OQcxACZB3wTwR7cVffxHq10MW9tFZRt/FcHzpCP937o/WkpA0Qi5lkHyDP0FO2THl3CD86ary7QHkyepbAGT9BxSYHds1fMTyjZRCBzuc+9UHLs2FXAq5JKoyAATVOSbriplIpRJ4lRBycmpHlwMDn61SEuOtNafHes2y7BM27g/lVZgO5pWlLHAHNMEEkjc8Z9azbKSGNID0GKdGSR8uT9Kf5UcbYx5jfpTw+30z6Y4FSkO45LckZdto/WpV8qM/KoJ9T1qEy5IySaQsR0pklo3JUcHP1qM3O8YA21ATkYzioS2OhpNhYnY5/8Ar1XdsHJpfMOSfSmmRX4zz69qllWIHfB60wSN6E1J5LSN+7XefbpVpNPZQDMffA7CpGVEy7bVBJ9AOlOFt83zkk+gPH51oEBI/LjQA/3QP51Cf3Y4O5vWmkIYVSIcAD2700uxbcTjHSkIJJJNIzFlxngfpSGhDIAfmPNIrjdkj86i6tnOakyCvQkYoKQ4yAjjgDrUbuFPPGaTZ3xn1zUUuzPU8DigY9mz3z9KhZXdtkalm9BVyGzaUCR/3aegHzH8KuNGtvHwuwf3R1Y+9AGZHblXAfDSY5HYf406VM8D86u42rnHzHk1XYc5JAzTERxJtwfete1lKjGBWcoNX4VyBigDTWTK8UyQgk85qFWKimu4xSAr3HU1RkJxVqZieQc+gIqqdzMFC5J7CmBCTuOBzntSiIJhsAt69dv0/wAauRQxCEnd856nHT2pqw/uiwp2EZcmA/AG3pj3qAqA5O3GKuyREMcioJEwRwcd80AQElD1IFPeT5eDnjiom4bnpSlAw4OOKAGMw6/rTSQ3T+dGxwT8xwPTmoZIypLRsMH73agBSTQrc4wST0GKZggnOcjqD2q3aR/J5+cnkJ/U/wBKALVsoVguenX3NdVYn/RefTiubtYlOGUjFdVZDFrSew0Yd4AZG479KqAE9CRV69wZj6561SOQcD86AJ7dpA4+bP8AvCuxsbh1scFFPH0rj7dSWBPWuqs+LXHXilIcTktWaNrl92Rk1kmFCx2sPwNa2sf8fLfWscxgk9BTExTGQvc1PblcFW4HUE1XjVvNVQxAJ5qwDlQSBQkIkdGHGOOxphRj061NA6A7WyAR3qYxKRwwPsaAM6SIMPnVWHuM1Waxtz/yzC+6nFa7QEDI5H1qF4gO1AEskhPQVXJ565NSMkh7AD3pnlN3b8hTJG7uakDccCnLCAfuk/WpliPYAUDIPnbtS7GPoKseX6mnDavQCgCsISfXFPW3HepS1NLetUhMkWNF6DP1q1CxB4qmrAcdasxyDp0rWJLOi09244H41uRMSBzXM2LEkbQTW/Ar7RnA+prpRiy5uHemlhimhR3cn6CnfIOi5+tMkjLZ6c/SoJQ5BxwPerTNxj+VVpm4I5NMDHvIAxO5/wAqpeREpyI8kevNX7rmqanB60DRctyARgAfStSJxisaE4bHpyPpWnA4AqlsSy4HpckiofOApN7t0BxTETZA6mo3kAphVu7YppCjtn61LGRvKSflyfpVaVJH6kKKtMeMCq8gz3pXHYgRFB5YtVlMdFUVEAoPvUm4Ck2UkS/U80jHFR+aMcCmPITUsAducioWbAPNNYnNRncaVx2IJnH1pIic80siYNPhQsRgZ96kosx8+tTBCxwBz3zToowPvH8BT5HCDAOPpSuFiJlVQf4v0qBn2rx07UkspJxtOP51AzHPSk2NIHbjJOTR5nAxjNRNgNknn0oLqV4pXHYm8xs80NJkcnFVjKo+92qtJIXIVD17ChsLFh7hMHBwKpyS5PWl8tm64UfrSiIEgKuT+dS9RkQZ3+6M59asR2bkbpm2j+73qxDAIT5j/eA4HpSscqXbPtmpAgPlpwox/M1G7nGCOPQVPt2rg9TyTUEgzwPu/wA6THYi3+mAPakDE9MUu3FKoAGQKi5VgUMDk0u4im5J4pHyBktj6UrjsDEkelRF8HB7dSalUM44HHqehqSK1EkyJgFjxyOB+FG4mVQHnU+UuRVmPT1jXMpZnx90cAf41p+XHbrtRcsB973qvhmLbSAR1NFhDfljTCxgt2A4xTVnkUNuO4n17UjAopwcL3J71XPPcigCYOgU5JyeTnqajdfT73oe1QAEnBBpyjA68ehpXKSEIOPeozuxjHWpsrt25KgfjTCpblWBHqDSuOxWPDHinqGIzmnGIHk8k+lTRwMMtJ/3yP60DREiOxwAP94ngfWrltZgkSgZA53MOv0Ham7Gbp+AxWm4OxcjGByKLBcrHGSxPQ1XkO47yT7A1ZeMLsJ5B60x0Bc5GcVSEUmfcOaiZsnAHT1qZlIz79qhMfPoetDAkiPByKuwnAFVEBFW429qkZP1PFIxUcUgcjtxTljMzcfd7mi4WKjxPNIQg6dSegqTyRBCx5+pHJq48QjAReB/M1BcfMQhbHrVIkrciIADmq7AqSQcfQ1ZlO3IBzVdiAD1waAITKR1AYVGzRuPmyp9xT2wOg/KmOq54zSuMikgVlGD+XNVJI3RgPTpVhkUjocjvUYZwcHLDP8AFzTArFtvVaadsg2ngCrRMRJBQhgf4T/jUe6LdtDYJOMkYzQIqxWYllK72C9WZT90f41qqgccDaqgAKOw7VZtrBYLcR4O9jmQ989h+FLFAyO8ZGfQ5pgR2i4foBzXT2nFt3zisFIyj8ity1fMOOnFSxoxdRbbKSOuaoq7E/NV/UF3SHFUVGDg00It28g3DJrqLRs23oMVy0G0v/hXSWcmLYjtipZSOe1baZ2JrFePB4JrY1PAlJz1rHZxyc4NMTHQIwkZvRDj69KeF9RS2fzxytgkEhf61YGQMMQR60xDI1A5P/6qmXj6UwDAwaDxz2pDJCdoqIyHOMce9PJVgOT75qLA5piJ8DPNIWA7U1nxUZbNAiUORSl896hAdui8e9PEZ/iYfhQA7f8AjSbqcEX3pwAHQUwIwCTwKAp74qTaTxTgMHtiqQhEjye5q3DHgjAAqNDgDip0Y564rSJLNSzDAj5q2oDx1/WsC2fHXJrUgkGBgV0JmTRqBgO9KXqsrMR0pxbHU1RJIz+9VZXOKkJLdFP48VHIrEfMwA9qAMy5Y59KqICX4BP0rQmWMHONx96rmTb0H4CgY/Y3ytwMHB+hrQjhA6sTVSN90eGHUYNTRSEqFPLDg07isXVCKOABS78dKrhj3p2QKYh7MTUZ9c0FsDOaiaT0pDFZiKgkcDNKxY1GYyexNSMbvyeKcCT3pBGAeW/KpQyqOBk0rjGhfrQcAc0Mzn2ppTP3jzUtjSI2cU3LHpUhKL0AyaQyKucdalsqxH5Izl/yqRCBwOBUJkPcDFND571LYy6JOOvFMds96h8zA60xpuOOKAHO6J1IzVaWf+70pjMW5qE5NS2MUyc80qhnb5ATUltbeY25xhB+tWw2wEIAq0gKRsgT+85J/hHFPESIMKB9BUwG4FiTg9PekJWPDMuR2A60bAMS3L8kYWpVjEfAGKmDq6gqfl9qikcDgnJpNjsMZhg5GTUEhB9/QHtSvKcYz+FREngmkMXGepNQuyqDg5IoaVm6YA9ahY5OTUtjQnzMfWg5HU1IkbcZ+Rf9rqfwqZVCHKDLerc4/wAKmwyERlsH7o9WHX6CnBVU5C7v9pv8KXd8xydzGnojSkDvTSJuCK8z4UE+9aEFssIDk7n9e1KkaxptH4n1p27ii40iMZEhZuPrUKY2ueQS351NK5Jy2OeOtQklj16dqAI5QGAUdqrug64q6QvOQPxqnO+eoxjikxohwB7imN1708DPQ0BHd9qqWI5+n1qSkRHb3pI4JJJF2gIG4DHv9KseWkZyMO/r/CPoO9SwQvPMCOSCCWPamo9xNltbOO3jwTl8cnvUJizgDrjv2q7Pjr7VG4CtG6HApiH29qEHmY5PTPapZE3AZHHtUSs6OcHGfyNAueTvXGf4lpNFEMyYUp27VA5KkDPIGCfWrjsjKSApz3qpIpB9aaEQMhPGBUEgKtwP/r1adgq9DmqzENyAeaTAEbmrMf1qqhIzVyFBt3uOOy+v/wBalYdyVFBXc+dvb1b6f41YtXCzfMAARgY6LULAk7m6/wAhU9smXLN/D0FO1hXuOnBLfN61WCASMHJ3e/ersq7h1qCZTgbh8w6GmIpPF8rHvjpVRl45FaBbgMVI55FQMATyOKAKBXmkIq08YxntUJAxjNSykV2Azkj6VA7DOMVbdfQVCQB2oGU5Iwee3fFTWNsVJunOQDiMY6nu34fzp8ds9zOsanavLM2PuqOpq8ozMqqAqjAVc9B6f400JldjIsgdGKsODg9anS8cHcyo4PBJGD+YpLiPDg46dxTUUZHIz3piLcbwy87WjP8A30P8a0IyDGdhDD0HWsZQRJzwfUVdRzjk0MEMuY8scdfeqMi/NyCD3q5JJIp+ViQex71AZ8kB4QT0ypwfyoAZFlWBz1rbt5iIcdRisuMRtgjgnswq2GIT7vHtQwRTvGzIcgkGsx0QE8VpzAnJqjKoYFvSkA+BBHbx9t7Mx/lUksRDZ/Op1h/0eONhyqDH16/1pVUMmD1XiqEVQBximMpBPPNWGTFNK0gK3OfmpSuelSsoJ6UwgqeRTAfsQdRuNIeOgApC5bp0pNpPU0CFLAdTShgRTThenNA55PFADs+lKCcVCSM4XP50vOPmY/QUASmToM/lTg2TUapnoKkWMDqR+FUhMkVvSpkJNMUIP4fzNWYskgKP0rSKJZctQeMiteEYA6CsuCNs8mtOFcY71umZtFocjuakHHt9KjDY70buOKomw9jjv+AqCQ5BzTi3tVeVx60AQTMOaqHrU0j+lVy3zUXHYtx9BUysFkHcHj8aqRt64qzsLJgDnHH1ouFixvzQWyOOKfHApUMz5yOgqXYiDO38TVXJsVljZzwufen+SB94ipGk44qBn9WpNjSFYovQZqvJIzHBPHoKV5gBVcy5B4NQ2WkP3HPtS7/pVYsTkk4pwYY6jipuMsFvl9/Wo2c9BwKjeQIOT9Kh8845xmpbGTNgdSaYZBioWmGPWo9zN0H41Nxkjy0wS54pvlAnLMSfQU4AIcDA/nSAcCSPQUp4+lJu/u/rU8VsW+dzj0HrQBAI3lPAz9aspaxoMudx/SpiAuAAMe1MducgGpbHYbITnb91RUTPuKpj5B1OOtDyEk570zLEjJ4oCw4so5x9BTGGTmnFlUZPPpUEsucDGBSbGkLu2sSpx6jsaC28fL1H8B6/h61Aemc4phJHXP071NyrE2/cOBimhC3rj371PDEzqfMXZjo3c/Uf1q4EhhTIbk/xdSfpQKxn/ZW+85CL79fypCscWCg+b+8etWymUVmYjccgelQPHuzycD1oDUgLEknufzpywSSd8A85NSLtVdoHJ7+tTruBClMDrk0rhYYlqoU5JJqdIwi7h19aa0igcDOf0qJ5WYgZ4FAyYyIMFmH0NRNcADAGRUJHdulMZh60gHtIW6DPvQH2jJPNRlyAMYx2phzn1PtQBIzs5yxIA/OoJDnqeKspEZF3AhUHG49B/jT1ZI/uLgj+NvvH6elFrhsVRBjmXKjqEH3j/hUp5QKQFjHO1aeSmMnn0FNAL5z07DPWmlYVxipuYADPoK04oxAgVccc59TUNtbsJVY8Y/SrhODkD2oY0McBj8wytVpAGGzPGcY9qsHgYIwf61C5GMbQDSGRlvmwMhRxzShP9rFMIweMn2pzOEX3oAjnG0fKcY/Oq/msCcjd/OnO4bkZ9zUAchutSMlL+ZwcA+lIYiMDsKj3hsLtyx4AA6mr9rb+UC7kbvQHIX/69NaiIEtwnLjJHO0jp9f8KlRW+83f361MELpu+6PfvSiFjgYye2OlMQwcnPYVbtvuEdzzSx22EG5s9+PWpETaST3oBDWIA7fSoZeenGOlTOMcY496gkZVB5B9qQytMuODgk+lRDripGbJz0qHBJz2piCUfL0H0NUpAQx4q1KCRwagIO3knPekxkIwRweaYxwMHpT2XGc1Pp9uzE3LDKocID3b1+g/wpDJYYfs8JUj94xHme3ov4fzpHTbcKynGR2FThXLlcEknn396ju22PGQDkGrRLEmjOSepzVZV7dv61afDEfrmowMZBPOfyoYDQoHzU/PGQaOMkbsn0pQQDnoDSGRF/U1EzBxnGfrUjqvbIquQQcEc/WgCWPKnIyPWrO8qucfMfSqiuR1zmpRJ0yTQAyS5w2GGR6EVWMkckiqFK5OMirMqqxz/Om28WbtCBwuWP0AoEaSGEtguABxyMVHNDskDqQVPXFR4+XmkAKcVQD3hzn0PpUJXJxj8K0IVWSJSeGBwabJbYORz+FIDMI55GKaUI4PNXHgYchCfcdqrkEHgD8qAK+eOtRs+3vk1MYgfvNn2XikwinhRn3oEV90jE7EJP0p6Ryk5YhfqalLO3A6U5Ynbk8D1pgMEQx8xJ+nFPGFwAAKmFuuBlsmnrAgHQfU0AV+SehqSOF2PoKmGxR2+tO8xexqkJj4oI15bk1bQqvQYqmJc9BUoYmrRJficdjVtJCQBmsyMgdTmraOe3FaolovhuOaDIAOBVZST1OTUqo7dvzqyRWkZuhxUMnAyTU5VV+834ComkA+6AD60AVXVj0U/U8UwIByzZ9hTpWycsSahDcntSGW4yq4wMH6c1YWTC5xiqCMxOccVOrZNO4F2GbAK59805pOM5qkr4YYIzTy5JxnNK4WJHmP0quWLetKcDrTSwHpQ2Fg2jueaikYAcUjycdRmq0s+B2/GobKsSBg2QelRySADIA9jUSrcznCphfU8Cp0tRFgyNvPZegqWwIV5PQs3pT/ACXJy5Cj071Y5UYVQB3xxUDkt2xSGJlE+6Mn1PNNLnrT/LwOeT6CpERV6YJPpSugsQhZWAwMA96kWDnqCT6VIcAcn86b5wXoMn0pXHYnWJI+cAmnE+uaqNM5PBxTS57sSakZYMqjjPPtUBkwOtMJGcnimlwDgYoAeTkckCmNMQNqjJphYsOTxTSpY7QCfYClcdgaVsEEg1Fkl8YJY9FA5qxFameUIDn1C9h7mtRIorVdsCBfVupP40rMLmfHZSgbpj5a+nU//WqaOOOEbwAB6k5JqWUs7AHqTwDSNEqNljuI7Y6U0gE8zOeMJ69zULSKmAqjbnoe5/xp8vy/eJLdlHaq2ctzjPI57UMC0jCUHaenO09V/wA+tMZgOOc9/SqhBD5XcCDlSOoqwHD8yELJ/e/hb6+hqRguAdxHToCadLLn7p5xgA1DMxQYZCDnOO4/+tTTInTBAPXNAEu8845Oe/U00nrg1WuZgWG1unAPemiUgAAY9c96QEzEDJJOewqMnHWhnyueKsQ2bsoeYmJOoGPmb6D+ppDKiF5ZNkal3PZRmtCK0WNS0xDt08tTx+J71YhjjjjKqoTPO0c/me9RqVe4ZQ3y46460xEUzMcZXGOnsPYVAMnjqT2FWW2HoDuoVRGc8YIp3CxGluWPzcH074q3GqoPkQDPrUUWWc7Rz71MhYA+YvOeAKAJYyoJANMeRVJ7gdqheQljt6CogTnnnNIY9pi3Rdo9c1FuI6cmlJ45OSe1RlgBxyaAsSfdyep9ajkYMDwQKazA9CcntTOowDigBxXoOMd6i8mSSQRwrudjwKsRoZXKIOR1Zui+5q+IUhQwIp3Ngu54Lf8A1vala4XILSyECnYN8g+9J6D0FFwwTESA5NWlbZEWHGetVBueQysMelUhEn8AUH25oXIbcCQR0x/WkJzjHXvihNyrk4JI4HpQwRYW4YHna+PwNSfaInHPDeh4qmAM54znkZoYZU8cY4qSrE8rFumfbiq7Rkc4yfam7pEHynPsaeJgV+f5G9eop3EQSKeR+lRM23jGfarDZJzuBX+8pyKrsuSR+tK4ERJL8imAFsjHTmnNwT3GOM0wuAvJwKYCeUZHEe4c8sxHAHc1NbSFrkIAVjC7UT0Hv796c0ZihMJ+WRsGT2HZf6n/AOtUthEGdyp5AFNIAHySHCkbTzk9KjuwzopxnmrVymxixNV524UrkHA/CmIZggDd0I61EM7gc4HvU0u7aN1V2BC9qAFONxJx+HWnhweCRj+dROCrHqMfrSdcYNTYZKUHIJqBox3PNSnkc9qbjPrRcZCyKrYySMZ9KeoyM8/WnFdxFKseB049qLiI5UJUYHNP09SZJ2P8KhR75P8A9aoyGQZIzn1NXbGMfZXcdWl4J9h/9emhMGXHY4oI4zjqKlI4IOPemkjYOMEUxDYpNhyeh4NXR6jkVRVRzk9RnNTwsVAPY9qGBOwyMdageMc5GfqKsnp9aaR+dJDMFgKVV4zt/E0/5VA7mhpOf6UCFQDvgU8uo6DNQ7uc4o3GgCXzD1ApC57moS2O9IXHrTuBLmlzTY45G+6px6nirUdpj5pG49qpCI1bkdqsRo79ATT1jiUjauanDAdTx6CrRI6KAj7xA/nVyNFUdPzqokhB4HHrUoYnqa0QmXRIi/dAJ9aRpifpVYHFKWIHNVcmxIzcc1DJMccU0v60wnP1phYjfJFCJk80M2OO9MLNnnpU3GT529KkQ59qptKOhBo87PHQU0wLbsqjFPLkKGH8QzVcSKcbgT6KKsraTvGS48tc5G7r+VJ6AQtN146Cogzy8KpPsKvraxLxt3H1P+FPwkS84Ht6UmMoi1b/AJaEDPYdaVYIojkLye5Oae8zFjtBPuahJLfe4H86kY5pm6IOvc01X6tklj3prMKQlVHTrSGL83ck0MCxwBz9Kj8wk4yfakMmM47cGpAnWNUB35LduajyF+WP+X9aZuL/ACH0pjSqCVZskcUhj2PzZzzSblXmmA5/pTGbBz/OlcdiRpB2GKY0p/8Ar0wnjjJPrTFjlmYlF+UdWJwPzqRkhcsO2acg8wYAJx6f40+O2RTl2349sD/E1MFMhCj8AB/IU7CuQhVUYOD7DgfnU8NtJOBj5UHTsP8A69W4rJV5dQWH8PYVczj6mj0ArrGlqp2jLH+I96amCGkft0qWZRlTnkjpVeTdIm0OFQcbqAEAJYzE5PQUMSo3HGe2KaHIUAfdHT3ph3buQeKAsRMNxJJ5z1phj3A9c+oqeTEZ+b8gOlQGTnvUNlJCKOACcYoYkAjGKN2elJ1yTn3pDANgbWQOnoeo+h7U+Xake+M5UYGT1U9MEVDnsKjJYSDYWDdBjv7UXBoj8rZcENywPbnNSojXLkRr0+8xOFH1NXLOwBuA07+Xn/lmPX69vpWhNFGoEaLgKMYXt/8AXqkrkFG0giiYAAvJ2dhwPcD+pqUrmVjnPOc5/nUyRH7xzjof8KhuJN4Kp264pgRSvtDYP1qMLsTK556E9aXy/k+bPPNLvwQPXv6VIwwW5/iPX600sAwU56c0zeVbIOce9KcvztwPSgZLFIFy238+1OklBBIODjv2quT15zgYpiyIWO58Eeo/nTAnBxwMjjOW70w/Ug0ispjb5gRjnPpVUSbZPnbIHYnNICyw556VFnOT0FIJ88kHBprZY/WkMa8hBz2A7VJDG0oLE7Il+857ewHc+1OjgLJ5kpKxZ4x1c+g/xq1DJ/pMJ2ABWASMdFFNITNG1tRHGpVcDGduefqfU1G5zNgk5NXLhiWXk7e+O9U3RiHIGDnrTEQzNvcIh6dcU2XqF4+gqxFEnlmQHqKZ5IdiTngZpgVOQRwckUMfQ9OKcCRJuHA/lSMoKj19KTGhpBxyB07VIp+Tb1pq7g2CMU/vg4/CoGRtnFRsetTN06Dmo2wvIoHYqmNlOVYg+1I0pSTaQuD1INWN+cgVXmXjhQMnr6U7isBKPg5DA+vFT2sChWuGTKxnEat0Z/8AAdfyqgLd7i5W3jwCxyG7KO5P0rTkkKlI4SREi7UDc5Hqfc9aaEQtEwJJyxJ5JPU1LaTtbyBf+Wbn5vb3pwYykJtwzdB2NJJbtD99ce/Y1Qi1NGDlhgo3fNVWiZgWxkqORWlbxEWcYwGyOlQsjQyZK5B4xQgKhRXhBXoODUUkOYTgYIq08QQiVM7SOaQpu+YHKn9KAM7Hc8+tRbRgfNgD1rQlhGcrj/69QNHjkg57g0mMg2nHPNO+o60vllemMelH3hz1qWMTdheaaWxTiuD14pAopDGsquvetO2j22cK8ZK7sfU//qrNdSThep4H1rWCgyyJ/dwBn2GKpEsgcEnhTgVFg9+tWXUxgkYI6E9xQY1KAlgR61VxWIEUO4HYck+lWhgrkDiolXaSB26il6EkZA9DSuBKowD/ACpdu4ZH5VH5hPAXdjrinkhlBGc/yoA5wyFjxwvvRuFOS1kfotWFs0AHmHcfQGgRUL54HJ9KnSCZudu0erVcWMRjaoVR/s0pOP8AaPqadguVksgxy7MR6DirKxQQjoAfQcn86jLknluPQUDA6CqsIl3N1VQo9TzSDBYFyWPvTCcjlhQp5BFO4rExODzwBSo4z04pmDnkg0/6EUBYm3elSK3Hf8KrKSPTHvTxIcHBq0JloPimM/PoKhDGl69etXcQ/ePXmoy5bgc007RnnJNKiySHZEhY98CmITkn5mwKaWweSMetXV0+TH71wg64HJqxHbQRYZVBI/ifk1IzOit5JvuRlge7cCrsWl5O6VwF9F/xqz5px8gz7mkMvHPJp3AlTy4ExBEB7nr+dNdyTlmyaiMu7HNMZyBgUmwHySbCVHGOh9qhIJGWPHuacTui3FclOPwNQMxILHn2qbjEdwrYXnFQF+cg8/ypCSzgdPpS7MHJHX2pAJs3AE8ChgFGQc1IWGDkDPYVBKRnJOKQxkjEDj7woEjgEFM5POBmnJjnIzjniopmYx71wFJxkUmxjZLkBdoU7vUetR/ODuK8989aamxMMR+NWFgklwzfukPeTv8AQdTSAiVm557c1KlvLKu/hYzxuc4H/wBerCpFCq7U3sP4pBn8h0/OlaR2bcxJb+83NFh3GCCOMZxvP95xgfgv+NOZix7sR37D/CnJE8gyVYip47fdnjpzgdBRsLcgjRnIA5NakMKwjI+93qOONYlwAM/yqT+EnNJsdiQ9QRz60OT1C9KYHxyuKj8wjoxz60hiSOwO48cYI71AfnPp7UrEFu+aVcKp3cUACx4UDPJ7UkkoTA5J9cU2ScbsLwcVDJIGIzxik2Akr7m9u9RhCRknFN5Jz+tKHwetIYnfAyKTzABgYxTkEk8hSGPeR19B9T2q3DZRxtlgJpR/3wv4d/xpJXHcrRW7yru+5GejMOv0HerkUKwL8oIPdj94/wCFSlvmyTlv73+FKqs7gYJ9BVqNiW7iJC8jYUDcf85NaSWiGMKzMcfxHrSwxqkfH3j1I71MuDnB/Ok2FihdqyDGAB/CR0/OqJRsbsYya3cAqyOAQ3BBrNltAOYiWxn5OpH09aAKUmEG0LyeOarMCp5Jz7Vccgngj061WlUcnvQBXGc/yNTgHaACATUarwcjOOeTTtykblzj3oGMlXawIwcdgOlRqqswyMEnuOtSszfhSMoLHaSuO/pQAksKIpbaCSOMVRRCsoLAZB6VZlmRI/lcMw984qvJcK+0HqoxnHJFICV9oOVI/OrNvAAgkmUlTyqZwX+voP506O2jQLJKuZMZEbdvdv8ACpSrMd75LHnmmkK5G++Z9zH2wOAB6Cpbe3aaTYBwMbj6UgQkE5PoMd61YIlgjVB1HLHuTTegISU4TAHSmRMGWRSeTU8mCCOlQeWYDyATj8xSQEUAILpx1PFPG4k46HqKhYuLhSg5ydwzTvNw5wMf0pgQMmDjnqQKaYseoqcEH73Q/pTtg6gcH+dSxorcqME8evrTiMJkUrHBwSMU0MBjrUspEXIOSKiYZ6Hip2JPp71G3ymkMgaPaM96hkZRwTVh84zzmn2NuAzXkmGWM4jQ9Hk7fgOp/Chbg9h6xGzt/Lb/AF8oBk/2V6hP6n8BTChUY79TUnzPISxJZjuLN1JokJ5zzzitUjNjrQAXETNzkdPetMYKEHk1mQttkj5AGc1pY77cd8UMEODOJBjaeMc8GmuySEoww3oeDSkg4zkHt6UyTnr9QaQxHhCplWJX09KqCHbKcMQrDJx0NSh2TgHaD2IyKQzbsg/L9ORn+lMRWZSCVJqMo3OBmrTop+fb16kciowuOM5FAFdovkJxnHaqxBXtj0zWns4x19KqzKc7SuB61LQyr+dL/KlK88496cY12jGM+tKwxbSMvewg9N2SfYc/0q9jOXXnJycD1qvYofMlODhYyPxPH9amjDRHgHI4P0qooTHH7p75HIqEKyMcEYParSKpZuu7FQShlbGMj+dOwhrEbs/hxSg8nnNIoIyMZB/SlC7VyP1pAIQVbIYDjipFlBTDnmoiwIKsMehphGMEEEfWgCDzRjGM+wppY9gF/nQzBeMg+wqM57jaKokXft+vr3ppkJ60hcBcD86bjPrii47Dt3oKAT35p2BilGBSuFhNuepqRSFPAxSe3Q0AZyP1oQD9/tSlu/eoiFXPP50m8jOCKtCJNxJGTwamUg4xnj1qGGKRuiEA924q7HaA43sT7DgVaJI/MXO0Dn2qaK1uLh8KoUHu1XobMDnaEX9as7gAEiX8qdxFePTbeEZkJlYdjwKnMwjXagVR6KKZI4Xg8t6CmKo4Zzk9h6UXCwHe/wAxH50gXnpuPrTmYdWOPYVA8hJx0WlcdhzNg8n8BTQwB+YcVEzbeeg6U4YZRknNK47CF88CnoeOTyaQIB2x9aVTjpSuOw+MDftb7jDa341TlyjNG/BU4Iqw7Agj86ivFEiw3C/eb92/1HT8x/KknqDRCBn7uBjv60E/MATjNRCTC4HT1HekZy2eV/rTbBCkMTwPoexqKZ9hIK7h65p0hdcbSZM9AOv4Uv8AZ8jKr3B8oE8Rjlj+H+NK4FGW7ZjgdAcYFWoLO4lAeYeVGBkbx8x+i/44rRitVt1BSNY3P8Z+Zvz/AMKRk+b7xJ70gK+yNGykeWHR35I+nYUKCzZJZmPU9amEYZ8sOKkI4KgkKOvFFx2I0gLDk49O9WY4o14C7j3Y0sZEhCo2fapCQvLYx6ClcBOwBJHsKfgRr1x/WoGmCHcDgVE0jsxOcA0hk7TIoJboOwpjThuVB59e1QBQcmkzycDAoAk3seGYkUuWI9AaiLgHcRzQZQcEcnvQBMMDo3/16idi3Hem9CcHJp4GQRg59aAI+FYgDJ7mo2wOSeKlZ1TtikgtpbsGQfJCDjzH6fh6/hSGVyS3yqDg9B61ci0wgB7lig6+WPvH6+n86txRx2wxCDu6eY33j9PSg5z60JCuOCqsYUKI4R/Anf8Ax+tRFskKoznoKcVdzjG5vYVPFbPgkkL+p/8ArVQiAJzz8x9RV60hK5c9fWkhgGdp+6O9WT8qgDgUmx2DcAc0AjcTjk/pSAqc54FN3YH8zUgOwG4Lc9yagcrnKde5pSRj5TwetNJAOO4H60wIXt1lJbGGPcd/rWbOskch8wEE9Pf6VsDIIbiorkrJHtdQw7A0AYxBPb3+tC4AKHACnjip5bORFDRlmXOdp6j/ABqt5hwcAEdKAHhhyc7QeCO31oDKSoRDgA7sVEWwoK5IHUjtUqhnwseS2Ox6UDKcy5KpGoMjHhQOSfSrcFitph2+ab35Ef09T79qtrGsS5XlwMGTH6D0FKqj77YI7DpTSE2Rqvy7j9QO5oPzHb1Pc0jPk8AfWnbSp24y3fNMRPZx7pAQMhOSB3NXSMtwOv5VDZIQfw5q0Ww3qaljQ0gMuN3TtUUpJXBPI/Sn5zuIA5pj7QcH8KEMr5BcleGK9DUXzA5Iz61Yn2gYQZPdiKr8hutMQ8DjOMg1JhVUgHqKbGCcqB1pJfmG0kgnjikNEEihSMY571Gc84/KnOu3K4zimCQbskVAxDkLyKTClTu/A08kN161FIMDrQMSKFp5VjUgZ5LHoo7k1cchlCIpWNBhAfT1Puepp8cBtrdlb5ZpBmQ/3R2X+p/CoWI+i1cUS2NCgIzdc8dahY84HC+tTbSQQDjikEZ3IFGW6KP61RI0KfM2gcjHFaVucx88kVDFb7fmZvnPX2qaEbTg9expMaHMTtxwRTWIJ5p5XGeOKYckHgHFIYzcAWynJHUVVKHBPep5G2Jk5x9Kg3g9qYADtPUg+op7BcAkZPfHFQE/Ngc1JwRjoMUCFR0IIzyezcf/AFqilbY5yOO4IqKVMkf3fSnbmUD5sqRwp5FIZEyKwO0cZ4NR7SD7VZXy9u0qU+nI/wAaa0ZblcMPY5pAWdOiZopX6kuF/DGammj+ZcA/jUlhEfskZXhjl8/U4H8qsOu5RuxmqQjOjXDgenBonjOBjrUk0PlSg/Ng+/epXKyR7lHNMRnqMHPFSbd44H/16JI8Hd/KhQFBGee4pMZEy7flbpUJXH9KtOuRuHNRMmRx+VAGaSQcYp3bHWgDjJpCTmlcLCbeadgDrTQMUHHXNIdhS1Jvx070i5ZsIpY+gFTpayN97C/qaaERZwOacivIMIhOf4ugqyltGnONx9+atIjOcAE1SQmyklmx++4GfTk1ZhtkQhYo8n8zV2O2/v4H0q0iBBwoFUSV0smfBfgDrg81aCxxfdAz696eCWGTwoqI7clsUIGJl3z2Hr6Uvmf8s4+vc007iuC20e3Wmr8i4UYFUBLsC8DGT1JqNiqjAOT/ACphYnvSN8vXApXCw0klsnNNYE0rSDpmo9+KVyrARk44wKk4AyAKiL/rQT0JNTcdh7MScUmcimbsdqRn7A80DsOYgDNOgC3O+0JAEo+Uns45H59PxqBYnmYBQWPoOgq7HaiLazsSQcjacAH60JMTMVCzTGPBZs4Cgcir0dk7HMx2L2Tqce/pWo5t0ImiRV8/k7Bj5u/61XeRmbamCMfN/wDrqiSAlIAUgjwx/ixn9aRFCSb3OWH4098jkYP6AU0RsCxOMk5pDGsfmY5IB4560oIUckDjvTdyoSCMsentSBiflABNIBRlmwPXmrAjjEeSTnpnGajSQJjGBzyaWSRgcqTzQMU/JHtXaPQDvTWJbDEfhTBjlwOnUk9aUknktz34pXANuRnvSlkAwQTio2P14pDtHJ5J7ClcYM+T97j0AqNm5x/KgnHJOO1Rl8j5fofegB7MCvC/U05BkYAxnvUatjvx6Upk2/4daAJ0CJ23Me9L+9mfZCjF/QVYtNNklAkn3RJjO3HzH8O1XbcZDLDGFiH/AI8fU+tAFSHTlAEk+2V/7uflH+NTuGJ5PsPQVMUwPvGmMp2jjp0p6CIQuThVyfYVLHCS2CCf9lep/GpVCrHwTkDsKVCq/fY88gmlcBY18sYVeo5qQr3OMegpU+ZW2kY+tDsqDB6+tACoMjptqORwrdc4qN5iEIzjNQ5boScUAStdAsFCZHSmMd/LdaYuAMrkjNINzd6BjgSTgdadgDknJqPdsB6c03ztwyBzQBNvBHH3qiIy+Sc460mQF4IyevtTs8Y5wfSgBNxY4zj3FVZrcNlh8rt3xxn1NWiCgORjFIqyTv8AImVHDN6UgKEds5naLYwY9sZBHrmraWqW+5QSzH72eK0I08tDEqfJ6dz71BcwOnzKS0Z5JxyPr/jVJCbKbLkD17YpjIxzkjHpVlQG+VF3HoAKkECksrje5PyqDwPqe9MRThhkZgyjaD0ZumParPkeXkhiWPUmrTcEKBn8KaUxksM47Ck2OwRKAgI4Peg42nNOU5BwCoFRuwV/UjrmkMGI44OfSmsygAtx6Go5LkBvuBh65qAncSx+9QBITuI5zUWTnGevWk3FeO9PCBcbvrQA4ZVccHHpUErHPqemKl3AA54PrUTDODnmgBp3Agk/NURHPzfpVh859jwfamFCp6HipGQM23ByCSMcVasIVkJuZsbIzhAf43/wHU/hVeKF7u5WNMDPUnoo7k1rSRBlWKMFY4xtQd8d/wAT1oQMrnzHJycnJLHPeoHQgjPQd6nQPI7xqMMnU+tOMQDYyT65q7k2Ko+9gDLHoBVlIzHwygy56/3RUYTZyg+vFSuVboW/PrSbGkTnO7HWgDapA5PuKjEwUZK/lT4ZUlzh+R3xQA9dp4YDOars+3cFPTsKklIPIx9aqTDIyBk8U7CGF3dhuJIHrTWXPP8AKn4O3I7CgKWXPA7UDIUHz88j1pxz2+tLtySOtMkz24IoATJLc0gUFSDTcMG5GD9KCzKeB1oAcFwOc1BMpViynB7YPNW1UEBm5z2ot4hLqFvERjdIuR7A5P6CkBqNuBaIKCYVCEHg8Dn9c01ZFePkkHP8X+NNt3MhklzxJIxJ9MnNEiYYkdPQ/wA6oke0ayQtlQT2qOEBgRgj0Jpw3CLMb4OeSKjhm2SkMp57r/hQAksJ64471XKHI7leD9KvsEct5bZbrgHB/KoHXaQx+mD1oArDgjpz3prcfeHPrVgp2A/CosckYpDMMnPegHAooqRkoglcDjYPVv8ACnraIPvFnPvwKKKpIlssABFAUYHoOKeqk/4UUVQiyloeC/5VbRVjXCjAoopAPUAUhZeSTRRTQDRJuz6D1pm4g5FFFMQKGOWwacCADuoopjGM6qMjAxVeSTdjPWiikNERJb6UDPvRRUsY8DPJNIeWoopAOjhlmJ2KAg6u3Aq0likY3PmQ/wC1wPyooqkhNg9wE+UDc/ZV4AqMiSV90rYH90UUVZJPGvnQyQdGHzx++Oo/L+VQoygYHOB2ooqGUiKWTpjgUGRQnBJI44oopDICG6460jMwTeO/H0oooAUZDAdMj0p0eNzKcAk4z3NFFAERucOyFeh4ANPzzzwfaiikMC1MBOf9r1oopAIwJBO7gVGIupJ5FFFAE1vaSXhOxAqjq7cKP8a1ra0gtDuT5nA5lbr+A7fzoooAWWUzMUUnZ3wetSrhLfaGxgdj19qKKQACTjJ6dqe33NoHSiimBHgsRgjJ71YMEZhwSAPeiigQjZCYAXaBnr1qEnzDv6e1FFADNv4Y9eadhQgD546UUUMZGzAHCnAHFRs4wcfnRRUjGK4IO7mgcEcfhRRTEO8sPljnaBzUu4AH5fpiiigBFjL43MQjdAOrfT296utmELDGoX0HpRRVJCbFTd5mFOcdh/OorksPkTcGPIIPSiimIbFH5a7WIjbuVHFCkLIck4z90dveiik0NPQlBXdwwJzzzTimzIcfSiikBXZsH5T+dUndgzYJ55NFFMBhAHU0NkdPSiikMaARg4yR3pxkG75uaKKAGMQzAcYHelBG/wCn60UUAKRluhJPT3pshwCDwO9FFICzCgtkEfAmkwX9h1C/1NToxzzngHn3oopgUyzJcswPzN1A7j0qaQlg8obqPuk0UUMEQo7Kc56UvB54FFFABGQJRn5gOD7VaCocshw5PIAoooAi5ZWwfUgFaiABj4+8Dz6UUUxEZXaRgfN1FOLkJgEGiikUQhwCQAM+tRtlue4oopANbcV3HOM0AdDu4NFFUhDjjbjGMVPpvyzzznH7mF2z7kbR/OiihAy1pQysi7gAMYB61dnAAAI56ZoopklMKySOOeBwKgHyvnrjrRRTAklj3DOc0glkMexsOP7rc4+h60UUAHmxyv8AMTGw7Hkfn1ocBACwyh/jU5WiipYz/9k=" old="https://www.landscope.com/images/Photo/Stock/40001_41000/40779/livndin26d.jpg"*/?>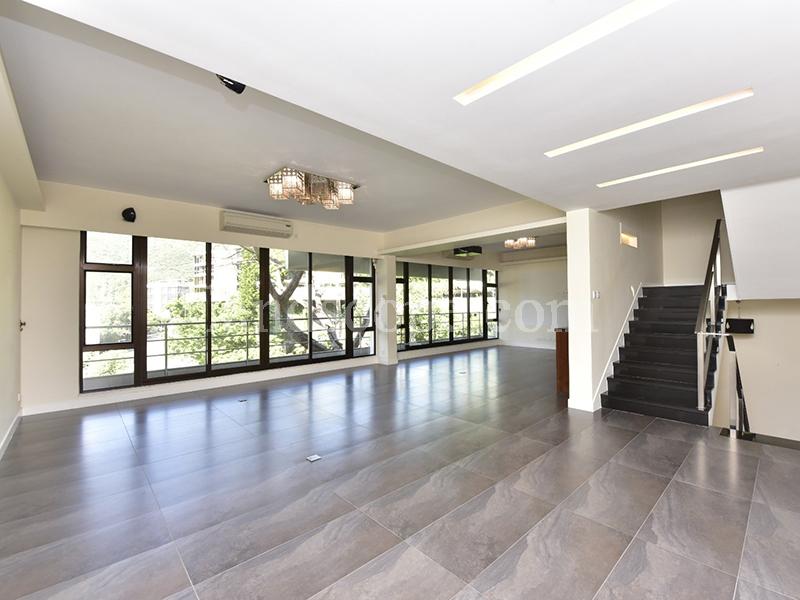 /*img class="sp-thumbnail" src="data:image/jpg;base64,/9j/4AAQSkZJRgABAQAAAQABAAD//gA+Q1JFQVRPUjogZ2QtanBlZyB2MS4wICh1c2luZyBJSkcgSlBFRyB2NjIpLCBkZWZhdWx0IHF1YWxpdHkK/9sAQwAIBgYHBgUIBwcHCQkICgwUDQwLCwwZEhMPFB0aHx4dGhwcICQuJyAiLCMcHCg3KSwwMTQ0NB8nOT04MjwuMzQy/9sAQwEJCQkMCwwYDQ0YMiEcITIyMjIyMjIyMjIyMjIyMjIyMjIyMjIyMjIyMjIyMjIyMjIyMjIyMjIyMjIyMjIyMjIy/8AAEQgCWAMgAwEiAAIRAQMRAf/EAB8AAAEFAQEBAQEBAAAAAAAAAAABAgMEBQYHCAkKC//EALUQAAIBAwMCBAMFBQQEAAABfQECAwAEEQUSITFBBhNRYQcicRQygZGhCCNCscEVUtHwJDNicoIJChYXGBkaJSYnKCkqNDU2Nzg5OkNERUZHSElKU1RVVldYWVpjZGVmZ2hpanN0dXZ3eHl6g4SFhoeIiYqSk5SVlpeYmZqio6Slpqeoqaqys7S1tre4ubrCw8TFxsfIycrS09TV1tfY2drh4uPk5ebn6Onq8fLz9PX29/j5+v/EAB8BAAMBAQEBAQEBAQEAAAAAAAABAgMEBQYHCAkKC//EALURAAIBAgQEAwQHBQQEAAECdwABAgMRBAUhMQYSQVEHYXETIjKBCBRCkaGxwQkjM1LwFWJy0QoWJDThJfEXGBkaJicoKSo1Njc4OTpDREVGR0hJSlNUVVZXWFlaY2RlZmdoaWpzdHV2d3h5eoKDhIWGh4iJipKTlJWWl5iZmqKjpKWmp6ipqrKztLW2t7i5usLDxMXGx8jJytLT1NXW19jZ2uLj5OXm5+jp6vLz9PX29/j5+v/aAAwDAQACEQMRAD8A9/ooooAKKKKACiiigAooooAKKKKACiiigAooooAKKKKACiiigAooooAKKKKACiiigAooooAKKKKAEopaKBCUUUtACUUjHaCfSmxypKu5GDD2NK6AfRTVcE4/ixnFLuHrTAWo5ZI44neQgRqCzE9AByTT81lyD+07k8k2duxyO00g/mq/qfpQBUsrRtTun1a7MiiSMraRq2PLh/vH/abgn0wBWghdInhllkciLcp43Mv+I6VNaljaxh+W8pcn3xUN6N1vHIpGUwW916H/AB/CqEWreFYYlAByAASTkn8aztfE02mmGLKiTKyE9NuCce2cYrWzkcc1ma61wui3JtE3z7DhT39am9tRiWUb2cFuss7SbVVBgY3HaMlu3AH+c1ZsJNyTKQqqkrhdvQrnr+tYby3Fxo6xqr3K4jS4jXcpwQOVJ56EHn3rbtmBjcnO1XKHcew4yardXJMrVH87xnoNqq7vKS4upP8AZAUIp/Eufyroq5nQgs11Nr0uSt7iG23H/V26E7OP9oktn3HpXS0hi0mKWmSSJFGzyOqIoyzMcAD1JoAbcXENrA89xKkUMa7nkdgFUepJrkTqOq+K7snTJzp/hpAfM1ADE13xz5Wfup/t98cetQ6nZnx7qMcEjhfC9jKJJXDcX8qnO3/rkvc9zwOlZ83iPU/EniNYPBkbSWdgfKnu2kxZv/sYx82OR8vP4UDSO106z0rQtL8uwiht7RFMp2clh1LE9WJ9TXC6h8Tre21aLzZglp5wXYnJZcHOe/HBPaqfiiHxpM967WotbIyASTRuJGaMcAIo5PrjjnrUM/gLTtN0S+itWa41TW5orGKS6GGSM7Wk4HTIVyfwFK+thncWF6NUvUaxmheyZRJhSMvk/ePHXrgVoQyNprlGBeyZjiReTG3cY7r/AC5qK+0iW3/07RkSC8VVV4hjbPGv8HPAPYNXCat43ubbVILDT42trtDGHt7j5dvJyoTuQP4skHrRYd0z1MvuiLRbXOPl54J+tcn4fieTx74hnldppLeG3gMjHIDMpdgn90fd49hWzouowaxp6XMVzDI3doWxg5I5HboevpUAlstK+339mGm8+5DXZU7trYCn6YAHFFxcptyhzCwjIDkfLnpmqltYt5Ci72yTKd24DAHORj0qSxvkv7dbiIfu2HGRgg+4q1Ssr3EKKwfGHh5fEvhi905RGtw677eRhnZMvKN+YAPtW9SHpTvZ3A+Lbywe1bZNGYLqORo3hbrGw+8D+ORWG67QOu4ZBX0r1/4z+GH0fxU2sQvmDUMyhcY2uAA/P6/jXlV7Dtl3dQVHzDv6V0p31BFeIhQ2T8rjA9jVqQLNEjsOQMOy9fr/ACqlwr+1XLaVUfy5MlHwob+7QBSmBD4JJVTtzSKcNn0NWLq3CH5SdpPXscVXQFjjvVIRZTGzDHaAfvfWvpz4L+KtO1fwsNHhtYbO90wBZYohhZVPSUe57+/1FfM/lSy2byCMlE5kIHCHOAc9gelXPDmuaj4b1u21XTn23Nu24A9HHQqfYjIpSjzIR9s9RVKMG7uDI6ERRMRGG/iYdW/DoPxNRaDrFv4g0Ky1W0YGG6iWQAHO0nqv1ByPwrSxXNsUZN9sTxDpLvtyyzRqT/eKg4/JT+Va1Ur62eeaykjCloJxIc/3dpU4/OrtIAooopiEpaKKACiiigAooooAKKKKACiiigYUUUUgCiiigAooooAKKKKACilpKAFopM0tAwpKWigAooooAKKKKACiiigAooooAKKKKACiiigAooooAKKKKACiiigAooooAKKKKACiiigAooooAKKKKACiiigAooooAKKKKAGsMgisOPT5dKvYxYj/AEZyzSqxJxnnA/E8VvUhFJxTdwM20la6Bf8A1bCQ/dbkgf3h2z6VJvuVkmkkCiJAAoC8k9Sc+hq00KMckc1C1m5Kf6XcKqnJAYfN7E4zVCIbiaeceRbMFkwGl9Y1Pb/ePb86twxxxQIkKhY1GFA9KrWNjHZvN5caxrI5Pyk8+59855q7tGMY4pAVYSUMkQILIQRx/Cef8/SpHCTrtBBHHbPFKYds6yIBkjax747f596jeDy8PGuSG3lAcZOKYWFt2EMbRMQPKwB/u9v8+1TMquu04KkY+oqhcySRW5uAqvIqkFSSu5fTHrUn2lY4dy5ZVXIWNC34cdaHqBy0Vrq9h4+a4+0SPoktuyvCz4SJgeGOfXt+VbF6817FDptnHIIbosJ7roFQcttzySc7QffNWHsri/kguboBBGSy2ZIZGPYue5HbHAPrVqNlk1F3YAPHEFweq5OT/IUJWWgix5EQgWEKFjUAKBxtx0xUEEjQzGCQ8H7h9ParYwy54INVL6DfASmNw5x6+nPbBAP4UIGWWfbgkgL3JNcBdR3vxE1S6sS0tn4XsZmhmaNvn1GQdVB7RqeD6nin69qV74ovovCVgHtWePzNZnB+a3izgIpB++5HB9OauaxfPoWlaf4Y8NQRrqt1EYrOPqltGvDTP/sj9WNPYZU1SR/FGqv4N0jNro9koTVriAbQFI+W2jI6Ej7xHQV1iJp3h7SYYIY4bOygURxoowqDsKo+FNJh0Gwm0uFJiYpPMkuZ2y9078tKx9Sc/lWs62t9mNvKm8pwSvDbW6jNTK9tAIGvit40cqL9naPcjDJbcDyCPpgiuUszBqfj57mzDPaaQxSQryHuJk+ZvbYgUf8AAj6VuavaWunaXNeyyFzaubuISvnDKM4Hr9K5LwHNr954aeextbaH+0JJL2W6uQctJIxOFQdQFwASe1KKfUeh6T5iltgOT0xXL+JdN0HXg8WqwfaZYAViigGZ1bGTjHP0zxTLbTtVlunW7luZ1T5C3nKgOeegA49h0rciD2qBUtYYCxAfyhn8c8frTvbUVjzHRdD8SeFdWNpoSLc2rKZ5raYqhjyeA8o4ZzzhegqeXxxcWlw8ev6PNpqidhum3bX7LuKjBHfPOcV3dvokkOq3JjmQ6bcHzZYGU5809SrZ4B4JH5Vs/ZYjD5LqJI+yyDcB+dDSZXNY5qy8V2bWebee3uCsO/EcgOWOccjgDAJPpWfpk19cai1/e3wthO4MMTN0HQEAHkGptX+GejXxkksHm0u4dtxa3b5Ce4KdCDWDrGk+KdCjd4Yl1eAqxWSNQrW5/h2oORjLeuc9qLdh3TPSJpZ4ox5EZnlYjqwCj1PPbviq8N9cKc3jWyBvuKhO49v51wdp8QLmGwlmuoJIRbITLLdL5YHIACqcE8epzkVoaR4qttUtxemR4nknComzLKg7sP4R7n1pO6BRuS/E7QZfFHgi9ght3E9uvnxHIy2PvLjryufxAr5c8tV3QszOmduR16fLX1pq3jDT7e2mjjk8xvN+ysy9EcgdScY4I+tfL96Ps13nIaWG4kjmUDgbTwf1zWtOXQlqxzIiJOOPTNWbZguZMA4KnnpQ8ckdw8WRv3MM46HrUEbfOFbOG54962ET3Ev7+WMr8rEugJ6Hriqi4LA9Mc1ekw6uQMlT6ciqZwZBjHsaaEz2/wCDfhmx8QaP4otb3mO6hitnC9Uzlsg+ucH8K8p1rRbrw54ivNJugRNaSmPPIDj+FhnsRzXt37PksR0vWolY+b5sLsM9tpH9KzfjrpUM/ifTJocNdy2UgZAOcI2Qf1I/Cs7vnaBGj+z9rbzadquhvki3lF1GfQPwR+a5/Gvaa+cvglqUeneP57GVSGv7TykbsHQ7sH6jNfRhbAz0A9azqbjQtFRJOjyFFOSBmpagAooooAKKKKYBRRRQAUUUUgCiiigAooooAKKKWgBKKWjFAwpKCcVk3et2ccqQLK8krzi3CwjJ3kZxn2AJPpSuJtI1silyKzj9uldHtp7YW/B5QksPrmp5pkBW3+0rFcSKSgyNxx1IB60ubuFyyWGOoqrPd+VI4JjCJGZGJkAOPp2Hua5fVtfktm8y2uohbxSIs8qQmaTaT144HA6+9Jp8oudd1KCWaOdWtlEtxMNrMh+7sXGNoy2Tnrjis1WjJ2RLkaJ1z7CHub6RQZJVjW3SZX8sHoxx7cmt+KVJo1kRtyMMgjvWDpPhqHSbguJI5odhVTJEPM5bPLfxVvb1Bx1PoOoqocy3Gr9SSio0ljkZlV1YocMAc7T71JmtCgozUFzcLawtK+MDAGe5PQVTOrRwyRwy/NM2TIEHEK4zlz24pN2Fc06KKKYwooooAKKKKACiiigAooooAKKKKACiiigAooooAKKKKACiiigAooooAKKKKACiiigAooooAKKKKACiiigAooooAKaTzinU1kDYz25B9KAIyTG7HHynnOe9S00+h/OmbtnU5UfnQIlzzRUU0vlhf3bPuOAFp20HrQA2WREA3DLMcKuOSarWlk8V1NcyuxeXlY92Vi45C/XGSasQuhaQAksp+Yn8+DUm9du4nigAdgiFmOABzUMcIdS8q/M53YP8PtTsefhnUhFOQrdz6mpaAF7Vi+I9YbRtN320BudRuG8mytgeZZT0+ijkk9gDVi41q0gDJHvuZ148m3Xe2T2yOB+J4rnbTUYp9auLry/7V1yJTEttatmKxQ4yhkOFDHHzHqegGBTApWSN4F0K4fU7iO71W9ctJ9nG2S5umOFRM9RggD0ANavhjw7c6OZ9U1Of7TrN+ive3J52EdIkHaMc9Op5rCfT7+38W6R4q8RIoEx+yrbocrpztwhJ6OWztZsDBIxxXogR1xhwRnJyKbYFOcss/wBpgZMGNgxY4HHT2Bz69qp6de3L24j8pGuGAaSYLiJM54B/iI9P1qvrV+bK/jjiWTUbpk3Lp8adRnl2PRRjIG7vTm0vUtbtVW/n/s+2bn7Pan97t7K0vb/gI/GnpYRj+Lbq3g8J6rOJ0e5ubc28Mkkg3nzCFwoPTO4nj29K6u1to7GxtrC2i8tIo1ijB/hVQBmud8SeH9JsvCeqiOxiyLV2WaQGRwwBIwTk5yM11NlIbiyt7hlZXkiVirdRkA4pMCdEWNAqjgUde3506ipGIFAHFLRRQAUYopaAK93Y2t9C0N3bQ3ETDBSVAwI+hrHXwZoMUUkdtYC1EmN5t3aMsBjjg9OOldBRQM4bUPhjplzBeJbXt7btdt5khd/NBfOQ/wA3OeB3rxbxv4J1Pwxq8jz7DBewbEnTlXdRzx2OO1fUNeefF8f8UezyW5kRJ0dZF6xN059j04q4PWwmz5fnwqKxJZujc8nPQ1U6y5/Ij0q7MpadG2GMDhg3r6iqrAQzEddrHH410IRZgm2TBuxjIkHqB0/GqbZ83d6+tT22Nx3ZB7MPWq8m4Egj5l4PvTQM6jwz4juNB1AX9jdS2m/akzxDJ45HHQg+h9a0tf8AG174n8TNqV7KtsVURwRhdyhP5+tcakix27MmWBPKngVPPMZljYquxBgNt+b3B9adkyTpk1W8TWY9XgeKK8tCrRvDHtVwM8n8DgnvXp3gJPFfinU4b/UFuYbGE7luJGaNGX+5HH/Fk8ljnp1ryPSJtil32sWGPm7gcgY/KvrzSrv7fpFnebSvnwJJtPbKg4rOp7q0Basnit44clByfvMeSfqalpaK5jQSiiigQUUUUAFFFLQAlFLRQAlLRRQMKKKKACiiigAooooArXsgis5XKTSAKSUhGXb2X3rziy0PVNS0PVtWnGpWV8Hk+xWkmAkMeONqj+IgkE9a9PJrntU8QRp9ps7S6tBfEeVAjS5Yye4HT8aTt1Ikl1KXhXQ7iysNLm1B2guYbYAQRuQiAjlGUk5Pct61FNp819rUl7d3CRWgEjmVJFJaLpGmQcqnVjjqcVijVHvrrV9L1G/nCW1sokYtt8wj7ygjkZbpxyKdpMOpyRXTKluttGsQNreHlYWAZ+nPA4U+1cdasuZQSJW2g3SLPxHp9tbx6clo0N3uaRRhGhbsSfp0Fa+pXnhe1ErancJcTxfuWkkJ3yOB9wEdcDg9ueafIV8NWEdjBcy3F1cNuhIC7lB6nLdFHH4CqE2g2eqRae01mt+7NIEmCFY4hnJB29eeRnqTzU058l7LUNTcuNeszbadczWlw0s8iLDbKvzITznjgjGKr20FxZ+KNQnS0uGWXHkvJKSGYnngdF9z049aL7xLa6FPDBcpcfaZgIYLcRkqzeowOBjr7U6DWo5dRCG4zcNFuiSNMluxBXrx/IU5V4u3cr1NR44NFsL65tIIl4aZwpwZJMd88elM8NapcavpouLiJom3HAJ6j/PFZUs82n20U2rZeJyQ0DOrb2J64xz26VPp2o6FNqzCGCe1uRj944aNXz264P4inCupTXSwr6nTsF6tjjnJ7VnXtkblmYsPIIJkjYZ3EfdGB2zyfWlvYrmWRIImwsjBpHYZ2KOyjpknH061z+v3mq/bNOS2025ntzPvlfzQqLg8bmHOB6d66Jy0ehUnZHZ0UUVqUFFFFABRRRQAUUUUAFFFFABRRRQAUUUUAFFFFABRRRQAUUUUAFFFFABRRRQAUUUUAFFFFABRRRQAUUUUAFFFFABRRRQAU1kViCQCR09qdRQBX+yqFwJJQOo+fpUR8yeLdFL8pBGGHOfqKuEZBB6GmiNVUKBgAYA9qAKS3McIkaQngZfaCQMf5/GmwXokuJYo7eaXyjgSbQF5GduSeo71eMSEklASepx1qlYRzxyXKyoQfOZgR0YHGKYENw2rzWyur2+ngEGQkecwXvjoAfzFU7mCC1eCS8lu7uKQECN5C5ZsjbhB1PXoMAVf1LVk0/ybdF86/ucrb24OC5HUk/wqOpJ/nVW001rPVLee4m8+8lSQPJtAVR8uEQfwqP16mgRQ0zR72+t4hJNNpmkxkiGwtyqvIuesrjpn+6vbqTXQWNnbWFqLWxto7aBDhY412jP+e9TQxC3tUij3OI1wMnk1ExF0VQIjLjcxJ6Z6fjQBHfWUeoW81pcrm3liKN7H1+o6g+1Yui67farpj2UYQaxau1vdOwzHEynAc+u4YYAetbUtq0caYbzEVhlH5GPb36dc1j6tbzadqsetabAJGgTy9QgQfNNCeRtHQupyw74JHcUCNbSNJTTIZQZWuLiV9811KB5kx7bsADgcADgAVo1HBPHcQRzRNujkUMreoNSdqRRkeKlz4V1QYz/oz8evHStWP/VIcY+UcVjeKZC3hrUY0KgtFsLMMhckD8+a2lXaoXrgY5oELRRS0DEoopaACiiigAooooAKxvFVkuoeFNVtim/fbPhfUgZH6itmkIBBB6GhaO4HxdqyqiGQKFYHyzntzkY/A/pWHI5llDcZKgflXa+N7WGyur2y8wS3EVzMWkVcBiJCAOPb+VcO5ULkH5s8CuslE0TlVwCMmmz7gWJ/jAOetRhfn29xVh18y087B/dHYfc0gAREq2AflbJx6VK20T7TtKsvDA5Bx6VGJo/sMIQsLgZVieh54P8ASow4UB+SMkY9Of8A9dUmJo2oA1mu5VADEnPU47j+tfU3w1uDdfDrRJSXb9xtBfqQGIH8q+S7d38tFYHAyPlHPPIz+dfU/wAIrhbj4baYFbd5JkiPHTDnj361nW+EInc0UUVzlhRRRQAUUUUAFFFFABRRRQAUUUUAFFFFABRRVe8u4rG0luZ22xRLuY0N2AsU1jgE9Kxo9filtrSZreZPtMyxouMkg5IPHbjNaF81ubORbhiInUhgpOWHccVKkpK6Fc46TxnBd3l3FcZtbAv9nt5i5RpG/iYf3QPX0xWLBb6q3iTS9a1GO1gtIwU4AJQfw78/xtkc1Y8T6X/amv6VbabG0M0URPkiMAIGYAuR04B9/wBK6O306CTXL3TWna4tnjjklRgDtI+UJntkcnvXDGnVlJtsys27M4nxPpC3l89zpVldvcF0ubrHUMcgHJPcKMegrR1i2tYNLsLu6tWWWeHZNI8x3IvONxXrjAHvj1ravzbRa+IXtGmW82JErrjYQzAnPXHoO1N1O2R5tMNzOsaxXhjtmkHmNM2SOR0256fSodN3fV9R21Zy3hN5NQ1Rr67vnMQzbweeBI7HbgyMx6DHAA7mt/w9p50Lw7ci0eS4Do/mRRMXxOuSWXH3gfl/r3qnDc+HtPhu2jaSWYuJm807WYqSoaMDqCSRxXS6Zp5t9PjS0SGGAoWjtucsxyQGYHgg4yRnpVUWuZxtdiiraBd2V5faJDC8m53ZJWIG10QkF1XuTgH0zmqGoXiabqa3tpp1pJdOwgjBLebsxlvbjHTt60208P6m86Jeqluqut1cSwu0hlcMcRqT91e/HOfrWtZ2ulWdlcRwvJKm9VmAOWi7849M5NXJSbvaxpuc7Bo1r4o1E3V5euxiUSOkTsTG/pu6DHTC/nXSaZPp17dFba2WZIMRR3LYcuAMkhjk8dOe9YWt6rYaLf2aahcJDYSzAEQvtjVeSNwHzZzjJ6GtDQ4NHvJDdaVAwSSMo7RTHgE7gTjox+ucGsaUdb9b6i0ubRlCztbLcGPawYuMMSx5IOfX0FMa8Z9Nd0jmt5yh42bip+ncjrTJZJEu/Kt5LZpkxJcxuCSEPQr78Y5qvDdhE8+5uF8tYhJMZmVVB/hfI/AHt+Vdkakr2bKOjoooroGFFFFABRRRQAUUUUAFFFFABRRRQAUUUUAFFFFABRRRQAUUUUAFFFFABRRRQAUUUUAFFFFABRRRQAUE4opDQAZ4zS1AE8pQi52gcEnOKPMzjYQx6cHvQK5PRSA8U1pUQZd1Ue5xQMfRUAvbVmCrcwljyAJBmpCynvn6GgB9RtMiZ3Oox1ycU1m5AVSWP6fWmpax5DyfvZB0dwCR9PSgQfbbb5f38Xzfd+Yc0y+v4NPs2uZiSOAiLy0jHoqjuTVfUNTt7R0tUh+1Xb/ctY8Fsep7Kvuf1pmn6MIJvtd4/wBouyxZM/6uDPG2IfwjHGep/SgZFoelXFsZtQ1N1m1W6A81lHESAkrEn+yuevc5NXbhR/aFmcc/OA3foP8ACruKhljO+NlGSrZwfQ8GmJjnKorMegGTUVskiQqZAPNbmTA6mlnBcxxFeHb5sdgOasdKQDXxt5pht4iG3IGDNuIIzk+v6VLRxQM5ybzfD+s+eo3aRfyjz8n/AI9p24Dj/Yc4BHZsHua6MdKhu7SG9tJrW4QPDMhjdfUEYNZugXUpgk06dZDPYMIGlYfLKAPlYHuSMZ9DmmIh8SSCSKy0xIvOlvLqPdGO0auGdz7AD9QK3qzLOMT6ze3nXYFtkPpj5mx+JH5VqUgCiiigYUUUUAFFFFABRRRQBDcyyQ28kkMLTyKpKxKwUufTJ4FcZqfxAvdJiLXvg/W492RGyKkqlscAlGOPqRXc0hHHFNNdRNHyR4y1CDxLrN9cQ232ORF8ySFk8tmfPzsy/wB7OOlcWsKtKFjO8nkc+2T9K+mviZ8PrXUJJ/FEM7x3UcBS4jb7rpjA2+hH61883dnbWV7LC6tJhiu1Tg8Y6+3X8q6IyTVxJWM2Vo9jOhwGIEYC9QOppIWkLPGrABxzn1HSnJb4h84Bcb/lU9xmlVXWQsMBhyMDjNMYyVFCzJn5lbOM5z9KsT24iBMZU7QDhG3Y4HP4g/nVaGPfOwbGc884zVuNpFEijjKbDgf6xM/qRxVIkZZswkYJliY9gwcZP+FfW/wzsjYfDrRIm2F2t/NYocglyWz+tfJtjGkmo28RKKpYIWYjaAT1J9Bkmvtawt4rTT7a3gKtFFEqIVAAIAAGMcVnWeiQR3LNFFFc5YUUUUAFFFFABRRRQAUUUUAFFFNYhRk9KAFJx1oDZ6YNc3qerNZw3DTspnKKEgDD92ScZOPmwARk/lT7SW6upoWS5ktIbcBpopIgAwI6Bs8jv+NZe196yFzHRVVv7KC/tvIuULxFgzJn72DnB9qnR1kQMrAqRkEd6JEEkbI3IYYNaboZBDNBIu2PBCNjC4OD+HSomurW4u3sd8byou9kVsleeM+nNUV0u8h12OS3nWDTEgwIUGP3mTkkd80kel2umXEtykuy7uuGmbADNg+nTnmp95aEmi1rbRSPc+Um/YQZOjYPJ59OK4bwvo2t6bqlzciPyrSc+b5bEmSXGcDPQDnvXYS6glqpijY3lyAN0SEbz6kD+lQas1vcLYSC8KNHcCSMK/DsMjB9RzzWc3CSu3sJpMzdZmlUf2oby1tprRGgfcPMAkbGFUcfNnHPv0rndLspPETadJNcedd2rMLiEtlIGU8D6+4rR8YWsk7WaaUP+Jhb3EdysbcKxUkAgHgknPPpVewfTbK0n1yztLk3c6OHJfbJHISQyOpON2ckDrxWXKt2J7kbaRDjUL22VHVpBbW0m3c0knR3JwdqJyFA4GCeSasrpNrpEUaaPezLJ5QdFJ8wFs4MhPqemB1xgVgCfWbedLSxdoIIiq3FlAweSRnA+Zz0DHI4yP0rotKFzdXyTT200bKU2qHAj3YyFxjls5z9fQVDlzq6WoJIqx6trWkw3WoayZWEqjyrdV4wOm7n5Tnt39+Ku6DZXcekXV5aCIXF4rTulwxZVkbkgnoBg5OO/HallLalDcNPYRSJJIoQzSbRwvIO3OQMY7daTSrW6tJLs6hdpczyMqpDbv8AeULkIo42gHHOOahRbfvMLtM53xbbaPcm20x4rqV0k+1XLIC27HG3J+6hOfm9OldjJfpb6APslmFtI1G5bJsjy8djgYb/AD1rlLLVtLvWNx4ijtlkv5mtZYQxyIx8q5APygf3v5VZ8MybLybR4bF7Tw8pY2t3K+fMPUA5PzZ+Y/QCnCPJdRaC+tyLRZ7fVIvtiS3lte6nL5fmmZZXwudu/oQuB0x+dRaXa6pLb3HhW8QKxzP9oUsDBFu+6w6HIz9d3tVq702ytfGttqdpaXMMVvF5SxRQnFzODxkjPygc1r2+qaxryrPCj2dvBvE88I2vM46RoHHQd2PGc1pCFpKUtybHc0UUV2mwUUUUAFFFFABRRRQAUUUUAFFFFABRRRQAUUUUAFFFFABRRRQAUUUUAFFFFABRRRQAUUUUAFFFFABRRQaAGkgEZ79KaYoz1RfXpTSWBIZcr2IoWQHjOCMHJFAAttEoOFPP+0TR9nh5/dp+VKJBtyG3g9NvOaglgkuRskYiFhhk7t9T6fSgRWEltd3DpHawusPDSyIAvTopxz9RxUENpdySH5lt4nU/u4RkIc9Vc8g47AYrSkgVfLaMbWjIC49PT6VZAHWncLFW3smt1x9ruJSe8jA/0qC40+8u/lk1KWGM8MtsoQn/AIEckfhWlRSGV7Wzgs49kEQQdz1J+pPJ/GrFFFABRRRQAwpmQOeoGKcckcHFLRQBGqsgOWyMkjPYUm8kkqM4461LTHiVsEZUjoVoAoWWpfbZ5gI5EijbYGdcZf8AiH4cVNJOscxSCPzZzjcqkDaDzlvT+dL9lMcTpAyx73LsSmcknJP1qS2tY7aLagySdzserN6n1NMRBpNrNZadHDcSLJPlmkZehZmLHHtzV6iikMKKKKACiiigAooooAKKKKACiiigDL8R6UNc8PX2mbtpuIiqnOMN1H6gV8i6jZGHW9RS5jkhlFy+4BeV5PpX2ae1fMHjzTksfHWqW9s48t2MaMzcBiAxGfbOK1pPdCZwpjQwReRGJC6NGT02tkY+vFVJfMjVwGBIGDjmtCW3kgka3ZNqRtll6EHb0rOMA4IyM849q0AjEqKyMynLbTv7g/1qxGVzGJmcwl+mO3t6VURljnBUAgHAV+mKkSZw4iZyVDZH/wCurWpLPQPhJo2max8QYINQ2yQxQvJHbyx7lnI4AIxjABJ59hX1NFGkMaxxqFRQFVVGAAOgFfM/wS0tdT8eJdmV1fToWlUEAh8/KQfwYEY9K+m6wrfEOIUUUVkUFFFFABRRRQAUUUUAFFFFABUcq7kxjP1p/wCNIwBGD0PFAHNapoNvqOpWOtRytEls5lmCf8vChcKD7fzFZV7cS6boUlvp0bkXt4zwtEwwsbkFcE8AnnHoM+ldqVheFoRtKYMZUdOnSsrWLC0u7KOA3BtFhXdHJGoxHt64BGOgIxUSSsQ12I1Zry8FsZrqOa3AZoo5Nqj3LY+b+XWtQ3q7okEUpMmednC47k9qx4vEFu0kYdWjEse6KYjcXQj5WJAwM9eaqx6qsLbYpBJFLIzhjIzSFQOTtA9ePSuaddQtLox7GzZamb2W8Kp+5hcJEw6y4HzEe2eM+1Upr+3vtVtbVZoZZImaSSFG+ZWC/LjPXk9aYE1O9uLrfYxxQoFeycSFS5xkh8cgZ7YqlbQ2PhrVrOEOBLewsJGLZG5eScnoMk/pV88rXlsNFjUNQ06w09rpLSR5pid0ciFXTB+Yt6AHHTqSPWsj7ZFqmpLFNE8Woab8qCZeH3Lk8DjJBGB1p+peMYrS6kLW0imMJcEyngx527sduTwvrWUdWF1HDFHHc+RcyfaRFbpmSVC3dj90lhj0AFctXkre6tiGat40dnp9vGsrw6gYUhEYGxiN+7AyOMc9+R19a5hGu9O1W3v4byzFtqNx5VxmVbgyXGcBiOikjjjgEDnvXWx641veyPLaveo0ixQhtolUkgHOeuCcfh0qXX/BWm3kV1dWFlbpctBJGY1/dqWxkMCPuuDjDfnXXGimrBa5R1ed2sTfMmbiwYec0WEd7g/KueMYXI6+tbPhy5a7sopTITKN0Z8wbSjdSMdyeue+a47SJ2bwvaancmdrNIUiFog+e7uDwST9d3PXg1v6fp19Fp2n3RvPLSPJnMLKOu4hgW9QVBB9qTjUU1bYb3KHiDUFl1SS1liYw2bqoaPpG2QS7J079+2cc1Tub3StRtprfT79Wv2YI1wisrgDPyIvp2B98mnaoLnVbiW0iEqadG5N27k7pXwPlL4xuHX2pmm6G+m332Jbox3iRKbnyJV824TOVwD930znJFczTlJt9xFLw3ZWt0F0ryY4rW9haOUzRAzOT1w567T249a6e/hvdLQ3AWyubSELHBuLfugRsVehyc4BYc47VW8G32mX2oyQtastzphlWF5QQyxsc49yB39MetdLfzefpUskDjzmJ8hFYH5zwp+vfH1rphCyswSVjlrn/hKNNhmljQ2VsrRrBEkgkUfLlu3c9zyc064vhb6loardqWkOb+ObbjLfMoyeFbdnj0rFudZu7W6msY5lnLnL3FwDDEs4OCzNnk9fbPQUDT7rUmn1B5x5k95stxvG3Cghsb+WJzx7c1nq0+XUjqew0UUV2m4UUUUAFFFFABRRRQAUUUUAFFFFABRRRQAUUUUAFFFFABRRRQAUUUUAFFFFABRRRQAUUUUAFFFFABRRRQAmKQopGCOKdRQAgUKMAAAdAKWiigBMUtFFABRRRQAUUUUAFFFFABRRRQAUUUUAFFFFABRRRQAUUUUAFFFFABRRRQAUUUUAFFFFAAa8G+LtnDaeMVukBTzreMyE/d3FiCw98IK95ryH41W+RZ3K7vMEEihTja2CDj681pT+ITPDpUijv5gA8zpNuJP8W4ZJ/LGKoCcF5U6qcrGMYLc45P5VI0nlxyZyshx82f5+9MS3G9VOAD13cdulaAVBt+4BhgTkNx34pnmlY/Lwpw5PA5Gew9RUjtsuZEjAwCVKN0NJB+62MAjl+NnUj6+lWmJnonwV1UWHxDtEdgsd5E1ucDqSMqD6crX1GK+JtE1O6sdbtr2zIhuYZlkRwB8rbvfjHNfa8ZyitxyAeOlZVlqmKA+iiisSwooooAKKKD0oAKTNV5LyOOZYiGLNnlVyFx6ntWfBqM03nTKEnVGCJFbuG5z8xP8An1pN2dhXNmql5KyABRJ6/IuS3+z7VaFVb3Tra/CC4VmCMrrhyuCDkdDQxnPHX78anqFnHYCUWskYLyMV3BvvMO3HAA71s6nfTWot44kjZ5ZAHaRtqonVm/AVm390IPE9jGgCRTB3lVwB50gACY75GD2xxWpcMsjGIYEsiYJeMshB42/jmpta+pKKpmjMUG15IY2yytnhV9c9MY79axjNaajZzW8EaG2Xe8RZyQzZKndjkHJ7+orW0/SvLtpxHLHtuCWkz+8w/QkZ4xgY244qjeL/AGRd29uig20sgi+SNVWJSc4Ixz0HPvzWFSEmrsqOhLp7XNxpXlJBEFB8pnlGF8pR3APfBAxnHFZcPht7qe2ninjislA3RRswDlT8ig8NtAzg+vtXRM1npthsQREzHKqw2hyeOR7Dr9Kzb97q3QR26hkUKIy0hVQR1Abq3fjoOKzqwikufWwnqX5IpII44pbl5xHkhnn2Nlvu7yOvcDFc1dak82tLa/uZmtWCtcO6qrPIpHlIM8EfLk/U1rz201zCnkTMbkJ5cjTODlTg5IGAWXtVHUoYr7RmklaEmC4SaTK7HfDjJBH5D9abkqrt0KcdCJE0saO15qpj8pgsVwCoYxMCQAW/iAPQ/iasa/ZQwRWV9YyJHHbIIVVHAj24wA3tz0HtTNUNodJuYILaMwQs0RiddkcXPXZ654B6cjFR3FnHcafBPYSxW9vA5dk3jAcdiMdNxHH0qJTUYuKVwjG4+48UaVoEXmztP5Yy07PFlp2xwwwMZPPccVjRa9rt7rAvo7UrZK6FUSXYxjYDBwcbmPqeAOnWoY/J0rTZrS823k0BZ0WZNww/3sEcBckYJ7mtiPw8+n6y2u3k3m2q24SFACzwybQMhehbOfpippVak1ZbGc4u5z/h3VltLotNNFDdWlzcW/k3C7NyOTLE+D93hmXPU1ei8WXusJcTfZorOa2lJtUd8JKWQAbj0IHY4646VR1WwBaDVYFhe41CERub1AWmdTuRx6EjcpB64A60+2lt1ge6+zX02rSr5b26oqqx4XaB2TocdDjNa1JTtZvQlmZO2o6elnb3UivIjG4ggt8vtzkmSQLwfm6E+9XrYNr+pSJqIT7XaxD/AEozGLe5HJTjkjPf8Kz5IdZH26K3sl08wP57Swkqyo2Qq57jsAMVnX95JcaX/aEtwrqQLZVaUkrjn7pOduT/ADrCTfNeF2iHdnY+BbHU9SmnvXlYW+TEJJEypCHahTsSMMCSO9dbcaKdM82509WuWdDiymk2oz/3lP8ACx5z6+1cb4YuXsNIjuAkkdrYL5uyNzH9p4/jVu/fPT1re0/xAt7fwXl5NcfvUaSHT418wIvTcSAdxPXqAK74OO5cWrGZqFvfeK7i0sZbeH7KU86Wa2bMKnPKrn7xyMbh6n0roQtnb6gphhuZ7uMqqxKh2wLgDAOMBe/FU4dRsbGGee2lkid3CPbDcFjDHIChhgH5s8cVsXN5avDKlvbPc3UbhfsiSrG2RycHIzgc9aVk5Pl3KtY36KKK2LCiiigAooooAKKKKACiiigAooooAKKKKACiiigAooooAKKKKACiiigAooooAKKKKACiiigAooooAKKKKACiiigAooooAKKKKACiiigAooooAKKKKACiiigAooooAKKKKACiiigAooooAKKKKACiiigAooooAKKKhubqK0gaadwiKMkmgCavP/inab9P069OwrbyuhVhnO9f58V1ep6s1npy3cKK4JA+fgYz69j9axPHlvb6r4LuC8iDymjmDBsgHdj9QT+dVHSSZLa2Pme9tz5OZFjEbTEqVXnjoCB04rO1PYdzRMHiVk+boc4rp9QtLXTx9j34KSRgsxIViRk9f51zF0iMZfIJeJmOzPAAye30rdiRUV18wbeSVOdyHg/XvUax7Zt0UmZFOVZR6e1WIj5zxBThmB6dcD/9VRvHD5jKrMNgyWI6HvTTGNhm8uUs9uGUjayE+tfWvww1/wD4SLwFp100jSTRJ5ErMhXLJx+PGMn1r5OQedASP4RzxnA+vbn+dfQv7P2pQzeDbvTA2J7W6LshPO1wCD9Mg0qqvES3PXaKKK5iwooooAQ1HNII4nbn5VJ461V1m4S00i6uJJXiRIyWeP7wHt71y+g6tdapcSaaEvrK6ijWZ0mG9EToiljzlhyQcnrQS5WdinpfiVdZ1Y6jBCzQW+IWjHMmScZY+gHOB9TS6TcvpV3LHPPHI4vJHlO0gxiQ8Bj2HTgZxitXTdOtdI1HEdkyrDG0aheVUM2XcsTkljjjHGKYt7oup6nbzMkTQRK8sUvmBY3LNsPX75BHX1NZKPnqZpO2pt6Zfy3Vss5gItn/ANU+4lmGcAlSMjPWtCO4hlj3pKjLuK5B4yDgj65qteu6w+TbvGJWwPm5CL/exms9ZJoobhpIZbfLhYwSvzZ7gDgHPOKfNbTc1uaM9rFLdLOsUTXKDaHYDIUnpnr71Ff2MWoBoZZrhRx/qZShU9jx3qG11BUtVjlufPmAJaQAIWxyeB6D0qA63az3CQgPtnkKRmIlt4UAknuBzzTjOL1E2hNR1+PTZ4rZkIBj3vLIcbFzjJ4PJqtqGuxR3dtaS208m/8A14jQnywQSCe3O3p1waii0kab9uv7uST7GoeRopJd+8AZ3FsZHPQDpVbT7281C1tUEwiuWO6SOWAnfExO3cOuMdM8461MZNp8wtblq2UTW0t7EiywnEkNq6kFWOOuT1HJyOxrPvJ5LYyWkbJOzo7o8UTfJHn5kBGcNnP4dqj1u2kis2ubaG5E7XZc28h4lYfIoX0U9cjt+dYXiO6/sJms47S+tHuZVleSG45K8BuAfuk5Gex5NcFVaq5pGzZIury3+iX01vdtPA21MhdhiZjkKPVBz/tdO9TyXVs3hm4WcG4uGcqLiJCkSt/DgnoB6jPIrK8QC/tI0tYtPJhFn+8CjYkblwwYtwSR3PU9ansdPK6CEAF0kJktnjlO9X+XgY7bck5HUgcUU4O+g6mhp3WryPpsk0ixwvLuDTICmx0X94zjOTyQQPpUunajZw6DexQyxFbZC4AyWdQAxUk9CWP88VRsvACWt7LeQXUtzDEweO1uQAsjbRnB6g4PU9Mc0ulaY3h52vdXuZbqO9YhLZ3zgD5g5VfvgYC+neqbaV2Su5s31hZw6LDHdM939vt8PGqj5icMH6Z+XJxVPSl1CDTXluLS5ZYNs0axOfLMnTd69MsRyPp0ra0q607XIZrKSL7NOTwgmXe8fBypByF4wRWukhjupQryzNF8phQ/KATkZz0IFOnSb96OwPU5x9L0vxQsts11ePA8W+Wcptzn7gVuxU8jAqxDa3ehadDaSSwF4rUj7a/zvuXhgFbJxj5vqTWhe+JtK09Fj3r5rNs8tcqFP4jiuFu9cHiDxvZ6MnnFHczwC4AARdhDgMM9CM46nPaupL5shu2xZt7u2uDPDfXl0z3kgixnGCQAHPZU9F981lS2cmk6zaxyadbWyLO0dqtyzOheThpC5PICqcZ6bq6XQ7eOyDMbGb96vnT3s6AJHnOMEnJOMYx0zU1ve28dkbvUf31zLHv81BjYzZwqKeBgBeenJqUpJakLbUuSaYkWlP8AZ1TUJL1c7rlmCBFXjcfvFeBwevFJpNm99Y+Tfac2nT28Y2mEbQ646Ajjb/s9q53/AIS2/v7PyJTYSPJcbfLkk37lXuAuABkcH8a1fEU+rXems+j3cEiRKd8pkA2c/MpGcEgdCTzS9pBfCCavc3AdH1drmC4uBcROSCknCts7of7q+o755riPIGh+arMI4DI0iXQlJlhcnaQNuf4cZJOOKyYrJbiFlsdSZlKN/wAfsDQkvjhV5zg9PbvUVrZX76XNBfWNrGjCORLGNztLr1LN1IyO3U5Fc08V1tsHNzdD3aiiivTNgooooAKKKKACiiigAooooAKKKKACiiigAooooAKKKKACiiigAooooAKKKKACiiigAooooAKKKKACiiigAooooAKKKKACiiigAooooAKKKKACiiigAooooAKKKKACiiigAooooAKKKKACiiigAooooAKKKKAGCRS20EE1m6zNbrCI5nkX+MFF3Yx6juPUVPe/JiQF/wB3+8KIcb/QE+lcv4u1GWSwiey1IW8uGYIpID7Rk5YdOnHrSbsROVkbBsmlsEtFiWaI4V1lfqAc7iB3PXj1FedeNLy8Ph7VLEiWKERtcSF/vSFSPkLfx4GBxjoKbd+J7u00q1hhlAedleRSSJFUc/N2wepweDwetU/FrST2lzLbxxtdyQYlgJxGARguQD/dIPFQ6qujndRPY4XWbOe80+K6kkEkflLhmPJG3gfzFckyj7Iqb1I2hcKOSOp5/Kusjje/8Hz27bdtpcFF4IO3dkA+vJrFvbFre6jgkwF2DzPmwFJ6fpXdudCMBk2O5UBdgGW9P8acyxRzuAVeVXzlzkHjpir9xLafbJ0LOsccXlIFGTgdQB7k9aymRSygqEGTg5HNAyxHjciSP5RJIY47Hv8A/Wr1X9n/AFKO18V6hp74DXVthCP4jG2f5MfyrymIoyKsgbCcgnnA9D/jXYfDK9GnfEnRpXmEMTSFHfAwQylQDnpk45ptXi0R1PrIdKKQdKWuQ1DIpMj1rM1TVGsp7W2jjZpbmQIrY+Vee/rwDwPSsgeKSVkihgeedZ2ikjd1ieFQeXfsqgdz1oJckjb1H7XIYYbZbYo7fvTPk4A5+Ve5/lWPpeqjUYpbmxtgDPO0cxdxE77fl8wcZPTAB9KW41aG3vvMZ4pWZf8AR7jjYqE42g55bg5x6CuUlkWTxLeSCza7gggaWNHVv3U6kFvmHGVG35e2al7kt63R1moW18UuJoWkto1+VUVQ8k+P4s54GOMH3JrlvDF4gubNJY5fPeN1EUlthWwS4JAGAMZxj61p+HNcnvbKxELXs/nH7RNlAWjJ58pgfuqwyVNVvEVjDoMkmohleS5bybWIAs8jMCWJII+bkgHsBWVSFveFfqh8t5JN45eGdWCTQxlWQFSc8g887RjBPv2pp1C4tILqe4XKu+HZEBOXICsFJ3EKM44qHTp5DZLJcRai01vi4WORslFwSPLY/fGOSPp3rcW2069vob6SSM3gRJRIBnJx8ucnpjOB1rF03OV0UtQms5oVildUuY7YMY3R9mF6/OB1x1xxnmvIm8UauwudRt5JdPsJ58EQJucHdwy/3QfwzXrl1DdSm+gOnzeXcwH7Q8jgqwPyhQV5PHPHPqapottdWUWkajplmLd0/dkyqFmMY3Js2nhRg854rRQjEmS5h2l20l7o2lXN3LL5khDXETSnZKc7slW6k8cdPyq9Npl+usXUt1quyzuJA8SI5WVAvO1W6AE9R6VjjV0urK3m1WG48ydBCIEPyQyDOSvv0O49AOK1ZvEGmrdssqPHEsK7Lp13RuhOCF9fqKiU4P3S1ZEHiOKXdYi2dZsuPLifiTaT84BPQY79q5lDcaxqltYw2BjeFjPdySKA23OQQQchTgDHPrit/wC2X93qbqkEEdkq+QHYli+DuIGOfu4xz69+mDpl89pLFa2sCeQZyZ5bkE+ZBuzvB7KOpz+tYNe9eOtxp9R2v+XNq9tNbyzfbpWyqSR5jCIQHZvXoBg4zikS9nisbhbj7HdRwSGd5423qrA5ilUr0Yc5z1NT+KZNbvb46Ro0MM8bJumMMbbkQjklj1yT09MelVPDEP2CeG5u9Gkt7Mv9nmjknG1CON5j69QV565zVwjKLHLUt6hFruo28eoSzyxrIFyzkRryMjKjIxzgZPfmr8mm32u/ZtWurmCzSztZIZAwB4OAxz/D904PbJFVRH/aV3qMEVvPbtJcEQSMxEZwF2gfw/8A6q0DmK01RXWOIJAlqJbk/JNkEnPcLkkk8cms1KSnrqHkOhgsIrVtQNhYw2d5bsvm7wH6HGXHGCOOOao3Oq2Gn29laabekICsLWUM2du7Bzk/xAnoT0rGNlFaXL6SYFS6ibMFrE5mSVDhg4B4XIDKT2A+tP1OfSxYWFxNZwrZwA3HmWbEoM/cGOMsOmSfXrWkW+opR0OhGkSefb3HlWzxXrGWe6uX3ujEfc4+XG0Y57moLrTodJ1LRLgWKCSxvDbCWQYBilP31C8E5wDn64pf7XtdX03Sru6kuRayRt9rFvkIkeOC2MYAJAJAqt4q1fRk8PtqNlGzTySxWdph8hxuHzKCcZ9z0OOa6VJJe6JI1PEkMNvoDIY55bO5kDyyr/yxAYFvlJGBgEYAOMk9q5HW9TtotDubmN7sTSTrczRyAfIr9EjJByCM4pPG3io3vii2i054nTTEaYoRkTuflYHHVRzntwa5e4vYoraG9mmnnmUboriSUCPaDwNqjOB0HpWFaa+FEzkkjo/D3iyaBrhDpkP9mxjGZFUu8jnCKzY47gewrB8ReIp7vT7O1tw7Q75ZL+0hbCrJn5fmA4VVAPoKo6bb2V1Abo3kiRTSCFbQqWIfILvnqAOSPQA81sacmpaPMJXsm1db60e2C7W2tEScNuX7wOR6nBPtWEUr6szjexSudaZttxqlv5pdjJIkZERiAXCbW5ALdQvJI+ta2i63bWl7N/aNojMkJktZLuR1DFOdrEcE5xkEVUnvbXTrmSwlvEtrSC282MPE0kofnckYyQGzjLdQOOKwmT7RpyNHavNbiYyTtL+6Jz2BPPHBx/Ss5JPUb7n1BRRRXsm4UUUUAFFFFABRRRQAUUUUAFFFFABRRRQAUUUUAFFFFABRRRQAUUUUAFFFFABRRRQAUUUUAFFFFABRRRQAUUUUAFFFFABRRRQAUUUUAFFFFABRRRQAUUUUAFFFFABRRRQAUUUUAFFFFABRRRmgAppYAgEjJ6CuQl+IelQ+Jp9Im+RIcB7ljhUOM4Ofx59qyNa8T6Nquu2kUV8rLEVkViCkew5+bf0Izj8u9JshzR30N9BPKY4nDEdxyPpVqsnTdLtYQlzEIy7ZcsnIJbqQTzWrnimUr9SnqePsEzMQFVCTn0/xrzfWrVZ/DM8Uq3MV3CZJLW5jYAyDsdn9xumD74rY8b6ulm6wQNukClvL3lGUg53A9PXg+leaaJrl79ra0jkklWRhMiIp3fLz8pPRsZx2FZTlaSVjmq1Fewahe/Z9NkW9TferOs0iq2VAZRk9eST17cAVSa1N5gQTS3DtB+4KHaEfqd3qQMjHHTIqjd3N1G84n+1JZ3jiSESxH97tP3gWxnBJGfc9aRb6N4gY02Md37s98cEexrnn8WxzSeommalFIstukSQyTTCGIlj0UcOfUk1yeqRPAJ+ciMKsmWyd+T1PeuleeNmZ2tBMfIO1xwEHQk49Dn61i3tla21w8bGRmEu1wwO0Hb+pGRXqwd4o7YvRHOzSTyoq4HynIKjBP19aZ5juu1kGfUADIrVuE+zpHhix/hOMAg8foaz5SS6Ex7c8ghs8VRdxY55FypfhTkHaP19asWVxJbzm4j6gh1AHBwc8j0yKg2FoXJZcDJHqKIX2kYzwev8Adq0Q2fa2j3r6jolhfSx+W9xbxysnoWUEj9avVzPw+mmn+H+hyXH+sNqucDHA4H6Yq3c3d8Z9S2qtvBbxBYZpm2q8hGc57KOBXHJWZrfS5b1S3ieznkeJ5GWJuI/vkY5C+hNef3UxhVdbuLBorZFjNyiOHW4Rejnj5sAgZxjp1rrdM8T2sulvLfzIs8LNHLtXCuw6hP7w5GPWsPxLqmlT2DB7YzgBYpYk+RrdSMhXPIUc/r7VN1exnOzRFb2Qv9OmtNJcf2bcspiuGiwsQPzDac5JGeegBGKtzS2GlWl/Duu7uO8TJJfy0lfHLBmONzEHpxiuXs31U2cVxa6b5zRAyQyRJ5UIOflGGba4Jycr6A1urpdvq9jFc21u9tFHG91NbyMWdn/hULngAg47c4pXJT7EVlrttZX32GyvYJTqEpdbRlIQHb/q43Hf9Aa1H0BtSsGCw3MLbjGEuXAk2YOVVucDJOSOSKy7bSItWXTtVaT9xaFTHbzrsdZA2ZAc4HOOp46V1tjqGm63FLDHu+QtA/8ADgr1A5zjkcjrUOLlqyoruc7YaTrlo4uLlY5jbP8AZ4BDLtEcbYyVBwDxgepq7AkVhody/n2kcMRZXYRlo4mB5XHt2981X8QXzwy3kJtbv7F5Kq11bvlYRnHyDGMg9cVrxpa3mhizgjhlUxLvijbYxRu+Oo9efemkubzGrJ2Rjyajc3cVxaxruhuoPMHmsVURng7z/CTyPXAqlZ6JNey7wkVzAJRHFJHhEjQDkQL02g8c9evNa1vZ6bYwPcXdqwkvLlUbzI97BjwhYDhf6FvetCHUtFOlxxwOGt2i27VVgSFOOmM9c1Eqak7SYzIvo4oDF5N5BHDGSvkmQKXiUYYjrvwR04B5pb9by3ee9sbiFUjQRww8MQTzuK9Bxzgc0+yMBv3Gox+dJJIxtI5I0wYiBgx9lHJGM5Peufvlu9Hnf7LeWxtrdmeEzmRmMnV1LDq+PwPTjFTOnAVya11m40zUoo7u3FmrpiON3yWc8kFugyfT6U631w6Xqs0mq2CLeXEeGZUAkA6KCoyCPyOBk1FHpUOnatZz3tqzRXZWFPIYF4MDO51HHU9B9TVsafZTeIoxJG9pJf3DS2aPBuc4X94xPZSBkAnPTFYUoyjdX9BpMw7zX7nUL9jJLBFDES0DxofmIUAEqOQe4J4xVuG3fzJoJbZDZXCRvLdBGnkuXPyqASSNgPzZx7da1b/Q9Fi1Gx2ie3jIKOQw8uXB+4T15IGSPTmtmHT4pdGimVp1WNjI8e0AldxynPYenTiiPtHLe5a0KccVxqM8mm+dDaxEbAyEK7RqMDy06gZ5J9uKkv5tHawj07WXaR49scbkZZm6KSVGAT+VVLFZddlllmEP2AtIiTRxYnXkMjI/ZAOPqKztb0CPTrSKQyThXCfuI3yHZAzDLt2bIyMcnij2btdFIsNrEMd4wGmzTJaqEmZZUEZD8qCv4cHv+NZuq20ljLcXNpZJEFdVuY57fzdoJGwR5wM8gAD3yaz7rw14gTRLvVfnkmvpCTG0aq4jIGN3QoAQMAA8j3rTsPGUd7oP2y6s1nv7Z0gubYx7madeYiPcjJ4H8qrl5YvmM5PQm8jTo9FGnLqz28E0nEE7RiWFeWkRjnGMqDiuF8WXtnPPpGkaY0s4SQPKJnB+cjdgNjG0ZHTg4p9tbQXcl/PLdNZ2ltBJdXgPVlbO0e2WIAGfWuM+1NG9ldxhl+Q5WEHO5hgjPfgHJ9CaUdUtCYu6NR9WXS7S6+xzWxkGxijxgeaiggHd15JJwOpPtS21yl1qNpFDetOl8UaW3VfLSWVshlTrwBwCR1GayTeSCMpf2yLKHMiyTQbBGjDlIk9G6DPTqPWvR9H+H15LA/iV1trKW+gDiOeHK2qDacqFIwSBx6DryabUVqyWrmW+nXemaveXo8pQInRI0uBJKmTt+Zhx5mMH6V0uiyavptrb6XdI6v5btHGJEkmEYA5fqFXnkDmuYi8E6mLO58QwSRXMbuRNNNch3b5vv/u+npgc1f0ywm0+G8kucQNLl4YEDtIwIHL4JYnJwM9QSa4qseca3MzW9Na61mNbho4EiYk3KRgBkOfklII64JyBwOtVGvrO/nfTxbGxuIG2pGj+anmAdVHQg9iema37rS/7Mvn1G5NxaTMPnt8CYui90HVPTHXHFcTqbC201NV0m6t5VkIYqI0DxsvA47Yx0raNK8VFkNrofV1FFFeqdAUUUUAFFFFABRRRQAUUUUAFFFFABRRRQAUUUUAB6Vm/2xbC8Ns7bTuChwQy5PQEjofY1fmjWaF43AKspBB7159rGk39rr6XccV3w29JraUKJHI+55e3BUYUAkgnJ5oJk2loeh5pa8zXU5tSee2TVYobxHLmOaZo0RcAAr6cnAGSDjNdxoU1xLpVuL25hnvFQea0TAjPbpxURlzCjK5qUVFJKke0MwBY4UE4yaik1C1ilhiknRXmfZGCfvtjOB6mrLLVFIKWgAooooAKKKKACiiigAooooAKKKKACiiigAooooAKKKKACiiigAooooAKKKKACiiigAooooAKKKKACioLq6hs4TNcSCOMEAsfeonv0iRpJEkEXG1wudwPsOaALh6Vm6rrum6Navc392kMScEnnn0q7JPFFA00kiJEo3M7HAA9Sa8x+KfiU6asNotzZvBcRkyQSRhmcYO3DZ4wcHn04PagmUrK5u6ne6VfIdZtmhngmiaJLhYQSO27B/1ik4XOMCuX0aPSbr7Nb3FrcpJb4hiw3yHAz8oHA5P5HJFcHoviq+s4Z9NmvLa5hKLHE92NpjQcbVxwPvHocV0HhiO61qS9udM1LfLp6pt2Ns3kLgFRztychj346VHM3KxgpKWp62NdtbK1gPzSI4ZFSLDtuU4bJBxwcD6moNYm1FpbO8somaFHBdEcbz2xjO3jPOT2H0ryGLVwiT204KyMqvbbGBdTvwykg4Yt3U9cA9a9F8XXz2/hO2t4Z1TUFlhB8qVTIjFuDgcZPPPTrVppuxSqcyYzxzFHqduyJJbobfBuPPz36Kp6MCcgj29a8ktbmS38V2yyTW8itOhMpYCJj6H/AGeBkdq1NU8S3ei3L2SPKdpISK4VsLk5zhuvJyCevJriZbhr67+1RzLbzRviJRGFRj1JJJxznr9KzlaUvQ55tSkdH44hMesGaC4a8huS0pkBLBzn1zjOcjaAMADiuLadldtwYgY3Mv3gPf8AlXeeKtShk0awEtpFDKYw9lOgwxUYVlkGOT1wwODjIrzhpg07Bg2wHLbP506kE5aEON5s6/R7druO1SPPnu7bUZxggYYBse2Kp6hYlL5GXawfcxTzMjOeuRRp6CO0guYBI0UcjrIyNhnyMYHcZqS5JsZpGuWwYhtxGBtjXAIVfU/1rrpfCjqg/dRkXtu8wz5qhbRBuO3g7j+Xasub7OuX80lwQOBnJ/wrob4xy2lzIJXe3OI3RPlLZIw30zkVjvFFFG0YtwY1wWdmycntirLuVEyJXDcZ69MYPpUakpIQOF28YHSpGYNLmPcADtyw4xSJHvQoQwKk5Oe1UiWe8+AfiJb2Hg3ToL+SZI7BPLk8mIPvBJC5ycj6gY6CvRvIuvEOhW76isdoDOs7ICG/dA5AOeASMZz0ya+W9I1W3tbRrS6t1nCHfDGqDLksN2W6gbRx15r0W9+MVjY+FYND8NWU6Frby/NugCY2J545DcZ/P2rkl8TCM+5q3+vBfiR9nMrW1nHKsluIbfiQ4wZAPTAAB6HGeK7y0bZpM1xZ/afscPmNKGiAMx9ACOR1H8q8S8H+GPE+t6vAVgm+z+WN0krEJHESGGBnoedoHB5r6YhhSKKNFHCKFHJPH41ko+9dhTi3ucNB4CS5le61LUJjblP3EaOR5Q4Iz2wBxjGK2bvULPT9SgSze3kupkWAF5PlhjXLc4yT3pfF+m3OqaWLS1uHjZ85XPysAM8/5/OvPYbW8S407Srp5Y4rxI2uYoCRIAT8qk9EJIHT1p3toin7uyOk1PXp7qR9Pk/s+WS6KmJJpz5ckQzuzt4XIG4ckfjUdl4lubofYUl+zTEtM10bcmOWPPyKoxwD0/kDXL3UV09/ZxnQ/wCybm3ZpEbkL5SZ+8WznHXrjmug8ye98LytZvMJJ2Rizth23Hbs2qMonPUcH2qOaTl6C1ZPo841GyvRLqEVpP8AaGENpcAiOIgEZZSeRjP48nmtO3eK0vY4L0WhvW/ds4AX5mUZhB6yHHzZPTiue/s++d2vL2xsrxoyIo5gdjRAD77kffUEHgc+vNbS6fkx6qDaXV38ypOxy0eB+7IVsYbtzyBTjdq9irGb4ht5jcxRQPPbwecVniAYeWCeXUkgNnA6+mcVYt9IikT7Y6TsJSSl2CYpEP3cjPU45YkEEClgcWVta2N4yy3Ald4JHjMhMwJLuWHBznAWs/Ub/XJ9WbTpL2ASSRiFRPFt2g8s2QcA4I4wegrjqS5Z3e4eZGQ058y81E6hqQkCCONQqxnPG1RwcAfd4HOataTcwwWUc2p20i5YeVZlThFPG5V7cdz1yaxJp7uy+1adpNmhjCH7VcSscgEZbJPJY53YHtWroWkXX2W3nhYteQqYbO4nYiJF6k4zhuvHufaspKc2JSuzqhcSSQEsI7fdGzRWyMFldB0B92/SsCW+kutP3x2LIkk6bChaPy0AzljnAPUED696bHBc3N3Np8sEdrqYK3EkFsxdwp6qHbjBGcYyAT9Kg0SM2+rWr28tzKtxNJbSQIMoFXljIG5BycDA/hz3pTU9LmjTZEYru+hMmmx3O1Y2EU+8RhsnlRIeQCCAABzg1uHTraI6ZrOqm4kvrRGiI87G9c8My8bsHiori+sJ7xra0EBa1OYGu1ZgJlbD5HYjjHQfzqGWS2vEkTVLhpmik3yXN3s8uHI3YQgfMpAPy84/CiPNBajS6HS3GoWwtnSxb7ysy+SA3v8Ad/2ux9azfEOsxWWlCCWaO3eWRFidssUJw2XXr6j8aj1JgjrHbvDarKBFEsR2yzgg7cYyQB1xj34rmfFjzwCG+fRntQYVWaRDvQnByvHUeh4PbvWs67VrMuNnoYniTxDc3k01jbXtxDBB++MLtl9wGPlBPKA8nPIyPSuU1RTJ4gR4ruZYLsJBuc7XV1Aw5x9SQfTNTPbS3gieDypCHSGVyQ5Ktg5Iznj7p7Y61YPhuTUNQkuDptwbSHDQCJmlFyFYFo8r/FjjjAGQKiM7yvJmUlZh4j1vS08NXGg+a090Jk+0TQk4nCAiNQ39xffueKyxYX11aWE0OkCK3gsvNDxttVSXIVpM5LcA8dTXq39laHo1iNZNtHFHO3kC0jCtKJD1Ut3IxjA9KdqltLPZxanp2nNcWltGRNYqQZZB/DjPTPJwM0SqvVRJVzl9E8JtBs8S+JNa3/aFLGzjO6W5cjAUlsdRjgDj2pdZ8d32qaMlkqCKPzBGI2Zmd+wQsMAkcZ96r65rdlqenQmw0lzqUcqSxwyxg/usfxOTwR6YAOO9UFY3E9yhEsQREb73+rcjnaSML69zWTnJkO6N/Utbv7LQxLBojxyQuGlnjliaLcBx+7U8t3PFZ1v4yu5i11MLmK8EX+hhdOKAMcA4OCSCuQAeOau+FbNHnuZRcS2ZhwftUxSSQyk44V+/TkDjvWq0mlDUli1rxXrl1eEfM1pIqQxr2H7sdu5FaQUXuRqtTnNUuNYububVLG4tnjsFR7m3Nw0Rmz1wMg+meOD61w/jC6L3L3LeGW0OWb7zRSO8Vx7nPBPuK9AvpI0UwWtwbhUlJW8nLSNMOwZW7Z/OseP7bEs1w2q210qj5LaaxHlDJyV2Z2gZ6AcetaRrQStcj2sUfSdFFFeidoUUUUAFFFFABRRRQAUUUUAFFFFABRRRQBHPMsEEkrBiqKWIUZJx6DvWbp3iPTtTOyGVklwWEUyGNyo/iAPb3p+o6h9kPzmRIwCCwTP4j6fSvO/Fxi1XU4b+4vLmyitXKW9ykYYSZxuQhc59cnpUOaREpW2PSH1WAXUMC5cysV3LyFIGefrXLeKJtShFzqEtgRYW6s37qcrJJtyBx2zngDr3rH8MeLtP0y2IeHUbqSRljMjwATMqjC5XJZu/PvXTX+rWWo6bcrJteAENJDc/JwDkj3HHasnWhazeouZSW55T4n13+zdTt7xoIr+BYQY0EmU3kZG8kEAk5yuTwPetLQPEuigx6lp4hsvLLSPb7miYbgdyA5IYKSuMLg8VymurZza2ZdFYpa+cR9i2sWHGMgMOQWBAHbpVNdWu5LO28jSPPutLVzIww42SE7YzHjJwxJPUgjr0qKb00dkYXdz3OXVJjPHdFkuNOmUCXEnmeWTglWA6YB6+lYNnq8V9qu64068uVjuVgaz+zFfs4XLJOjH7w46+jViWNpY6P4d02WS+mcyJ+7eOQxgsQCT935huzkt6YqRNZ1Cxvpzp5F6XMSC6kmwyI78owX/VZzkZ4GKiE2pyVy3J7nrmn6ha6nbm4tJRJHuKk7SCGHUEHkGrdYvhh2bRYRIP3y5VztwTgkDI+lbVdq2N07oKKKKYwooooAKKKKACiiigAooooAKKKKACiiigAooooAKKKKACiiigAooooAKKKKACiiigAooooAjliSVNsiK65zhhkVx3iO9u9H1cajJepbaZawtI0JkwZ29WznCjrkDPau1rjPiFDaTaVDJqN5FFp0Ug+0Rtb+Zu7ryOV5HX60Ime1zC8c+MbVdGNjeKpivIlZZYXIDITyR/slc8Hv1rybXPG+s6rZTaZdyxyWJKGCI24G1QMKFJHpg/UU7xNdzyaYPskjNb7UnuhNAE3SEnbIrEkEc4GMZAyRXLzPfapMU8wXN2qhkihO4tnkkY+vQUWuc0nJsdFKGZSsUTSJ92CT7smOufp3Heuk8La9feHoNX2ytFJM6CUKA2w5OCccgZ4x0IJz0FcN5jieNAvzqcAjjcT61fm1mW4sxazqXEOEiIAXAUEYOOv1yelNQtsSlbY2ri+vdQSQ3Dt5qNnapXYo6Hp9O3er9gmoarrOmy3j2Us8ZS1kjmwN0IzgNtxn0556c1xtlLczXsaxDdI52oMdO9dHZ3lzZXzXltN9nk6q23c0ZUjDdOMnGTWMk1LQi3KzpfG39jnUZ30uWfELiEmfGyNQv3Bn5twORznPPpXIahHFFJCkN0l3IqgymEMET3BPYdMj0psd8n2i/tdSjhuru8+5OlxsWCXdgvwMNn06YpLiwn0a5uoJbiFpI4wHZeVDEYKg9cYOc9DWrh1G43uxj6jLKJluLiSbKhQrHKqF6AD8+BWZked52xSJAVI64Pr/8AWqKTPmKZHwwYDcOeB396nku3knmMaIkLyZQBOg6YHpmiMOXUFG2p0OiN5dn59vEzrG5XLk7UYrksAP5Ul+kZuZkUPGFUO/H8Tckn04xxVnw/Fd/2bdWsRiczTAKS33flHO3vxxVnVUMETzRo32u5XLhj8pYcHHOeldNP4TaHwmLdC2haRDMiBoRLjzMh2/hFZsgeWWOVYyBIdu3OASOM1rXGnWdysEyRsd8Z8vjlj1GffINZdyYt0MySYVAS3PJ5qmzToU3XZGkKkAA/MG6dfWmRxv5rZOR35xn2qUuksJRoSGboWXgc54NJIGOwMeCobH0qkJjZbd5WTywuCDhS2KkfTXjRXSZGk2tJtL7flHORnk8Zq5p9o99v2pO1vbRvJPLCATFH3zngAnA/Go59NvbXTUuJ9HuJBOQkE7ghUbPGB3zyBnjNc8175mk2z334SXVvcaSUstXWYiNCkUyYkgBGWi7BgG7+/vXp2y4UHEqN/vJj+VeO/CyBfAYudO8TajZRXOoSq1rAkvmbNoIYlh8q8kDGc8V7PnI9scVi4q50RehxeuapqdndXaanH5GkSbUS8t32SW5PGQT19T6VejvPP04blV720ZTBcXD7UmJ4RtyjncD09RUXjO6uvsL2o0s3dkQrXThsFVz0X3469hWlcWum3ej2aFVS3/dPBHuwTjBUD19qzWjeoyLU7xU0G4hu1+1TKhjlR1ClyeM4HQVx1wza3aiGHy47izRRaubh1ilkGMlRnJVR19xXZw6fptlbvNcBPvmXDSFip7DJOSefXr9Kju49On05LaB/stsq53RgcKwJx7ZzmonKXR2E07nMmO/tNUEdpfpPGLdo0ilzIXJOcBwAy5OTk/0q9YXl/ZWsl4dLmk+0ysZGjAk8shcB1bPzJ9amWCaylaPSXtSILRIYfPGDG3XeW6MD1471n63rmq6Va22lWl5Z284UtcPs3NFGP4hg43E9BUKbV3KQbbk72g/s5L2DU0SdYzLOoYlAp52gLx159cmsi8v9Ru54Xa3aGJ3XEjw587uxU9EYAZxnn3ptlcSarfaZYrdSzRxx+ZcyMFw4AyQygdwBgZ7mop5ob2KZY5Wntj8kVjcqxCuzHG3HSTB4A6d6w5orUL3Fu9T07RdWe/jiu5blIi8sV3MCF+UcY5wwBz+PtUujeJLbWgIrvT7C2+z3bCOWaXesbOpO7acA9QK42Wxjku7uGPUxIyh5izEJhkHy7gep6jjOcV1vh3TUvZtPbVJftdwjFnLgCNxheSwGMgnj6Y7U6cpt+6JR1uSXetAaqluthqFzNayFo7izVVJBBEgIBwBgAjGOnNTaYJLuPUmtpvL1DzUuXN2hSSQlQCGI4VCOcD+VaWszR6JNHf3lvbRzJHM9t9mbETuBhCVxnPzYJziue07xHEbS31PUQLnVLK0aV545MSMC20KwHQAZLHqBitnLlfvMq5qNbDRbe5W71CMyKk0vkwsY9ySMCHkI9Gzgd6yfBiTnUSl5JC1o6+XAsZzETECAfXGCec/NzTJb6ee4uZHty0sscflGA71nkY8dOdvPrW/drJFpcc1jp5kltWEc8L252kfxAMRkAZzkdcYrkqVHLZAlrc84uP7evtTjkhtvJmkyhurYkRyKM4BJ7YwOOMetdjrNlPrllYaZYQSzapDEhlMpKRQgY4BHBbqM56GpbpE0m6S5uFvm+0KJmiglLbUHQMzYAHoozxnsKQeJdRu7GfVLO+t4LaMgW0AcKF5GUIxycZwR1qE1sOGkrGVB4Gfw1JdgNa3k8kPmS7w7bQHztIHOwDHHViQOgrrLKy12/vX1MXb2Gl7VkitJEaARYBzv7kdwOAB1rlhqF1pWrSk3DqbiczWhJJD44LHn72Mgg9OSa6ybxWqaXZ3OpwXkcdyzNKIsMIEB+V2A5ZCQBx+NFOSc3zILXZjDwtb61aQ+ZqLloTM1kWgws7MOXORnHXjrjpVmPSrOaXTNBa5WS3jy8l1kKJpUH3VHRsZ7HjpVi41O+eGTXCBJZ290JLd4/lUQgfMSDzgj8fTgVwHiK5ebxZJqCztZy7XESgqRHEw+VlxkAYIJIHf3qox0E0z0PUvD0Xh/z9VCtc2kKBhbqig+YQVLuf4gBwFPTJrlJ9d01NbFw0EN0Y12/Z5sqUPptA6jvWd4p1q7ufJjgnmnlWNEDxXG1LjIzvLegHTHHXvXF2c051ORLYovn7pFaNSwjPpnqQCMZ9zVcibvExrqy0Oq1LV9Q1fU0BRY4m3RRCJA7APjKrnk5I78cmqcPEhhMMNlHCvlvLOpZ3fnnC8deMZ7Vls+pfaZLo38dzNbfIUjUgupPJAA+771BY6jexoYLyVbeFWKpLNJ9znkFef8aqNFbnJzyXxK5pp4hs7WSX7TB9pnTAhV1Hl5Pfg9vTvTJdYu9WU3CacUZCfNNrBgv7ZHHT2FU/ENnIkzzXbJJPnf5sQ4YY44A4zVCW4gjhMGbq2MW0shl4mY9Tt/yMVUaCMVe9uh9dUUUV6J7AUUUUAFFFFABRRRQAUUUUAFFFFABSE4B4J+lUdUuru1tibSBZJSCFL52q2ON2Oce/aqtprsVzpsN0yFJZFB8s8de4PcHrSuK5ieJNdvLMXB8xI7XHl42Fg2eG+Ydx1rkdUt7S2tWnv9ZmZLZwl5HB0UuCcqegJ4HB5Hoa9Sa1tdRhja5tonKOWVTzhuQf8A64rz3X9AgshPe2FrHHCis0MMMnmrI/G13jJ+bnIXsoyTXPUpuWpnNdTyhtSvlvrSCNsMGIg4KsiN0UNnIGecEnFdbc300Vpb2t9dWdrdI485ZRvKejOwyA2T90YO2se2STUyy2vkW3kFGxJEQC4BJACgsR17YHtWNqeoX9whljtFaFyd8U8RfA6kZPO7qN3X3rilCTtK1jFLS51/iO2fWbyW/topWu3aKOGaMKIUyMbjJ/CDj5QOmeTWro+iavoYa0ls/NR4t1vdwzKm+4YZbe4H3V5Ge+O9X9AuYWsILmx0W2toFtd0cbAnz2IyyhRwNoA5OTz71sNqAWOexWGFLxkLx21xIZN8RAJYEDAYDHHSs1Oc7xXzNIxRzR02NI5jrLvFZ24IMyu22buFT1P97j6VfsbmCTSSmhafDJGAWuZop4wSOcMWOGYnH4VXOoaodN+3Xn2cWdu7yzpJLvDRbsHKdMBuwzj9K4zWruwjgh1OOF7VLqcRmBEO2QfeDRN02dORzzWdGlz6slqyuegeG/H08usTQv5X9n7ZPJgfJuF2dWdjwuScfMQBXoS65pp2BryFWYqMbxgFugz06gj614bpeupqWo29xa3j29893DFPBJIgDWw+XGCPvDq2TznOK9R1SS/v7WT+xGsxDHGCXPlOjKHBKg8gYAPHuDmvbp/CkXTk7HY5pay9Fi1GO0DahdpcSOWO5ANpG47SMdiuOO1alWaoKKKKBhRRmo2mRf4s/SgCSiqzXWOi037UxHQA0CuW6Kp+dIeS2PpSGQ8ZYn8aAuXaKpNcyRf7S+uKj+1EgEswzQFzRoqkt0y4zgipFutwyBigLos0VTeckdf1oWUr/Ec+hoC5coqJZgTg8GpAQehBoGLRRRQAUUUUAFFFFABRRRQAUUUUARSzwwlRLIibzhdxxk+lc/4t0Cy1rS5WnRQyIQHzg+2T6A881f8AEFm97o8yxW8NxKgLxrKCy7hyDgdT6V86+JtT1ex2rrM85uYmKwxuT077ue2enaplJroZVJWVrHMazql1Dpv/AAj7MjwQXDXIkQEFnYAevIAHH1NO037VLorPpmjgz2bK0lxEWdpCcFQyHgJwc464/CsvUpQ0zCRQJc/ORxzjrx17YpLfWtSXT00+O4cW4kDCNeMnPAJ9M9jWsL2MolnXtDu7KdpLgo04VpbkKQFR/M2lVHfGV/P2rHe4aQu7geY7ZJAAA9cAcCuu12SPUZGvtUtJ7eZ13SzfLIpkZMI2UAAUlT8oz0ya5YRG5hhhihBkMhVAoG5iccE9+en1rRIbNSwvlgiQ7VPBGAoBbPXNSGV0tVkgkIcMNvOW/PvVGSOax86C4i8uQqDs444x+ddNb6EH0uB5WmjViS80i4hgUcgHHJDDPIHFYzjGLuYct2c3aZmvCAFSMsWkM2dmQD/EBkHrj3xVRnMsxLHEjHPmM+Tz6+tb8UTaYY7+3uk8q4DlICuDGeQVIPbB4PfIolltkhiP2dYkjyduMZJ75649qJVEinNLQzl0lpzCzzQw71OUPGAP6mm/ZmskeB3J3ruAA5YZ+XHpn3q0qzGF0tn8pipdFbGWxz9OmeKIL9Jwsbgu+ApKgA5x2PtUc0miW5NG74La3LMLmWSOLeg+TkkkEYI7A9K09Xkez8tklMjibyDKqKSDjCrt9zway9FEMF7M8KCBSybWBJKNg4P8/wA60te8lEWASsbuSbz9wXCovB3fUkfzrrpNOJtTd0cyJ5IYjC83lwliP3SfvVcZ+UHtnnP0qm6xfZUlyNucbDy2D1rRSGaeFo445MRHfKJfmJPI4/E5qreIkUsxgO+IvjcE2kj1x6U2aozV3LCu5iCpKAAcn/8AVSbPnZoiSuOCR+YpnklFOGIYjg9acqlEbeTuBwQD0qkSy7YTTxyx+QjM5ILKv8XsR/EMgfLg5rv9L+Kr2JiOq6Bp97dWqGGK4VfLkyCduR02jOMADHXrXm8kslvbRupZSpG7BwT34PalhWGa2eQzx4IBMRJznnuR1A56/nWNZa3Ju1qjoG8S3A8UxaobWCBRdef5MZVxkncRk/e64yf6V738PvFF54j0Rr27vYJbglpDbxnDRrk4Ur2AGOeSa+Z5pIUsoUEcVwQ4DsFKsB7N7+vrXvMGuSfDrwpo8lzFDcNeofnQeWACu5dw/vDuRxz0rmfdFU5dWdXrfjvTLDQVuyImluAyJaTSBXfqB0zwcda4bTfFH9syabbzW+mtdW0++B7mZ08qXps3Hk4HPAx0HvXm+teJR4imS6vLaG3mi3FUtwFVwxzgnr/+s+tdJ8OrjQotVmk1iYSLNAz/AOr3ICO2T8xfp04zWE5Ni9rzSsj2a2sNVnsZYtRvYLyCcbkdIwmzn7p9V/Wuc1rU7LS9TFxHI7LIcSNHLuBIGF3L/Cuf4cc10mqahNc6XbDSLoIrOgmlaPlIsZY4PfpWDb6ZZyXMIsraa4iaIrKZSRvOfm3Z7ng/pXPVlF6RNJX2RFJb3+saJa2VvqMN4CrPP5J2LJknG71Ax1A6isHT9PXTSto9wZri3haFwI3VGDMesh67ST1G0cnnt2BjW0e/a4nRbfZHCHjc7gerDgcfXvmqt0sLSJJaJDY3M9vHHGzMzsEVslXXsCOOmTUXTXvMfKm7sfFouk6Pp0Gq6rHi6UpCYbGQ7Q2cBVGcueRk9TWzorWOp2byyWsNrLBM5MSdYm5XfyMhscZ/CuXmhuLG18+7cTKJ2kuY44mH2Yt910OCe2eBjn60+O4urjWZLyytLiNpAPtUu54kcEfIWJHYdQB1IHrXVG0ehRnX/gCW1RUivraaR5jKZpZDuK9D2wAMjqetdDo2m6DoOo3NiZHjYP50dxK5CupQZzn5WGc9sVmrbGfSpvttwIrcho1gtcN8hbONxzznk+lcLrfie5ltba7F1Ne2lvILS+RJdpJGSjD0BUgZx95TUQqQU/dQSemh6D43tIprLT49KuraKTczQKshRZMdAGGVXBbv1JxWFZabqlrpdlM+nyXUDp5kzWq+XKSWyweN+RyMEgc/SuPsNXnmMN8kk5EMTxyRxwAosY5Y+Zx04JJBxx1rT1D4gQW19Zalp3nTrbiRUaeZ3llYjLA8/czg/UdqKjUnchSvueg6XpNqtlFc3iS2s8IeaFB+4xkfddlP5DtWdp19aatZ6VFMDpt04lSCa3uiyuitwmS2SxPqCffmrOgao+u2tvfXQiFy6qspVWVGA6AZO3J3dutX5vDVlftbmTzCtu4dEUKTG68ZLAZGOnHpXKqmrVtDaNmjl73VFDAal4dEscUO5bqaRlGz7qxlR99s4U1e8PR6bqkF3L9m+zQ3yGRLddnAXAJXB6ccDAPHNbOrXVjp2mGW2gtJpocxqsqDERY89em446+lYuhWN5HqbfaoP7Ona1dpVgUAoQcrtQDG3sMnnmosk1YT0kg1CaSa41PS50iSO4m820xbbg3QMHBzkEcnoTisd9DtRpr6fDdvBqUSgbW5OwPubaCcBCf4ewxWy9rqcEQudVtknkBIAgLb23EjJI/jIPbIGcdqpX0VsqWd5a6OLawWTMa3EkizS7T0IGSF4PGcEU4zbk0glLlY6e/mstHmtJFuLhY1b7PBIcsqkfNv25XPXGCcYz7VybpfWfiATPMrRG28lnDGfzUByAExkHoMZ+vFdbf6nbaLYG/TwvHNbTPv85bkrlzzgAD7oz0PFef3Xie/ledrae6hilch7WPCkZ4KKwGVGABxjgEd63itSJ14Rsjob3UNDtp5baG4ubrVLuD7P8yxpHbMThVbHAVckkLnPeuTuJNQsNSmjjKC4hJgaGBBtbA5YD0OM9ao/b7j+0Zr54otgXH2eIERJkbTnvyecZ60S6jf30QkeGQiJSqtFCFRecbcDt+Zqloc9SunpEhuZZ9RJmSdoo8bY4oHOAR29/XFQtpl7YH7UxFwTggviQEn3/vVJNciCBoIIGjdmBZlHJ9f1pk9tevcWlvPctumIC28TiR1PYFex6VtHRaHOpNuw8ao1xC0d9dOvlrtG2QjdjpkDrVKA2xWR7yRpCqfu1VvuHPr1/Kolgmh3yzQyRhWKsznbg9Nv1qSxvYodTt7hrSGeON1Plu2wMR0B9uBnHWmHK7n2WGBGQcilzXmPhrxlcXNxfTXkQIhRfkE5LM5OANn1yOBgYFdPpfjnRdTna3W48udeqMDyecgflW8akZfCz0FJHT5orGXxBps7K9vqEUsZdUIT5uT0x61qwyiaMOoIBJGCOeOKsq6JKKKKACiiigAqpeSXcYV7aKORVy0gYncQOy+596t1DcP5cRYnaB1b0FAGUniKFjtNjfBwQHXyD8mfX/61aFzfJaHMkcpUDczIhYKM45xVCO4ZLW6f7YnmxnI8xcKj46Hn9M8VX+3pcQQ2eovanUJo/NiitpT82Bn6ge/Q1F9L3JuXry8jaItHdeWqKspdQThfX3+lc1DLb38sV3HLDI8svkeaLkkbeCW2dFLA8r2yAa569F/Zw3Ws23/ABMLWFMyRTF1kD7sEqp4P/1ulcJqGr3NxA9wb6ZLeRpIljfBeJiQZHAAABGOueD15rm9u5OzRlKdtz1vRHm1G4FvcXlm22OR7eO1Y7o4yQFbr2wO3c1W8R3tlHcaZbXdzM08LlVuoNscgkGBtHGAPUe9eTjXf7H1jTpNBa8m0i0zLNtx5zAjDMxHTII4zjir+jaq3iq6vImmgs7SaP8AdQRSkTLswWmbLDcxGcljgdBW0muQXPoejmz13WI2kaRbNriHKXMEG+aGM4Zfm4Dc5BA5wT1rgfEkHiDQ5Pt2s3IvhDeNDCsgwzD7wdtvQN2Ga9P8LajOjwWf9pQXlqLdAIpMRzw4Xg4Aw4YAH2o1O1+2+IYrdYPtFvcxEvLNCHi85VITcfQhiOO4qZJTp8t9zRRTWhw+heI7u60SfVNdeOMOTFbKFCgR4OdqY4GQoLc5IrmNcvUm1LT20y7e0jhUwveXDMpZepDY6KuT8q9Qa9V1PwXotl4eIIS2uANkc7Eu0TPwAoH3uWIAx6elcrr/AMNXinhls7SOayhUCRZd52qSNzDa2S3XPYCuP2U6crkuLMaw1K21G5itbvUrW6haDyVMiFAGxgopXGQ36nrUMPhO4OiNODfXrWoybeQgLbuD8vljPck4A6YNdHpPh7TvEcE+jXttLBdI8ckkkFsIgCCVUjOcgqCT06A967Gx8J29nJbQRvO09qTOLoD5XlI25I6E4A4+vStKWHk3zX0ZSV0eJX2lPfpdzCcRXmnRyFkmQlrg5w+GA2lgSevJPStTwtLdw7Gl1MWUE7iHyipTcwBwcYwMEDnkfMQe9e2ahoqXdhG1xY213dWrb7WNSY0EnZjj8z19q57wtoF2pMWpSy3NtaXU1qkbwx7dhweCRu2bsjrk8ZrtjBKxDp6ncWhgSJbaF0PkKqFVIyvHGfTirNZ1lYWejwCC0jwOgBOTjJIGeuBk4HarTPx8zc9wKtmxKzqo5NQtO3YAfWoHkXdyM/U1CZmeRlC4yMgKKBXJXld227qRGIbDYPqTSKnlnnbj1FRu2AQB780mxEheJmPXA5oB3j5Rx71HEm77+3PTb0q0WVEJC5OM5IzSYLUjO44yMD8qRnbI2qOvLH0pvzSNvfJx1ycY/CnKCfv7R3x7Uhj0IxzyRTXhRh8vynrSFCTgMcenSjJZcKufbNK4FViySYDA896fG5bgK3NSvEzDDAcdNp5qu0csZ+Xcc4BB4I9xVqSZNrFkgBsYA/CkJAwM5xSSPicrjDY7mmBgTnb06k0XGycEgZz+dIHI5UlT6jp+VKgXGQSfQelRsT1xmgC3FdAjEuFYdx0NS+dH/eFZu5hyw5P5Gn4GAd3J6UD5i+Zox/F+lOWRG6MDWcrnPGcjg4pQ2T16d6YcxpUVSEpAxk/nSrMx6k+3OKB3LlFQJLwAxz71MDkdqBi1HKrNE6o21iMA+lSUUAcLPIfD1zLbzSXJivJB5Eu9vLhcDLNIf4VzgkjjnBrgfFvhm91QSyRNbTMHZmcuELbm+Yjk/KWIAJ617TqGlW2oqDNGrMo+UNyp9mHcZwce1fPXjzS9X8PXbTX48l7obBPFIxVyrZU54xjjC4osmZySW55zeXarAlo0EeFJBcr+8yDjGfTjNZbgqdrA9xXoF98P/O0B/EsWtWdzbyQmf93L86v5gDKwPzE4OfXPWueuo1d182MOImAZUPyuSOMH+dVzqJjJ8trnbeCdHt/GejXNlPb7oo4Y4jeOo32zKrssUagE7CwySOTnFcpFp1tpl5L9sRmKh1jjfKbCMbXPueTius8D6pJ8PNeaa4jvHs79DCQ0YUA5G0gk4JDE5welV/iTafYNdkvbXUnvVuJObh1zvYAZGQNvHHA6DFUpczshzV43MTSYlbVftk0fys28s4yCvTBB7Hsfar0xgvoHSZXklR3Cq7bUAHPQ/hn9BWDpplmdjIbkw4IZ4yNqdxwf8itJZrO2kiEkZKKMyozbs9+vbPesq0bSOVso6lqLahLLJFaqTKBnC8hlHO3sB9OPpUlm8NkIWdvO3jc6OowoI6e/erxgiaQNbiMBsvH5r9BjggeuKoy3Ea2ojl2eYIyqkDDICeh9f6Vle+iFe+hUlY3V0zw7mjXASIenfPpiqrSN9oZCiMg+6RjGfWo2lVJGZMhVGCFOMj3pkMjrnC4lGNvGf0reMLI1S0Os8ONm9k81Q5aAd8hsk9P89q2r92vYzqP2ePasWB5RLF2DFdpPYfpzXKeGLhX1KXzQSphKlU44z1Hpya7PSXV4J3aDzYxKuBncIxkOCPcnBxXRSVomsFoYcoeyN0GuoxdCRjLFGTjkfdI9AOPwrJu2luLvYoXyQoWNR6Dufzrp9RjjspjMYV3XEZWWFRt287gSOeR1/wD11xjtOlxPJ9tdByqken5VTRojOlZN5jUN5SsRlfT1pFkYxZyRtOAD6VcMaohyWJPIzgZJ/wD11GbVEKMmScnd3xQgZDN89lKSflUKwJqmm3aWILYOB6fjWtayyWF0s8RHmITgOoYD8Dkd+9UrsL5m1ESOMgHapPGaiqiGzZ8DXVvYeLNOvL6PzbSB/MmjGBwM4JzwcHB/Ct/xz4+u/ECxaW0VmLK0lZ4XWLaxPqeSB+HBriIWmJjjADo37tFHfvz6/jU2oSRSiIbkZ9oXOwoenQ+uOme+K5mrsNWrFRrpiN7ZIJ5OeTXW/DjybvxppkUyiZQ5PkPtKucHg5GAP1zj1rkLDTbrVr8WtpGXkIYj0+UZPP8AnrXs/gvRv+EA0I65qkUBnuBtVFIaVB1GR2XAyR1yBisazhGNluNQSPWbdLeGKOMSPPsUbZJ8KQDyq8Ac/hUckxhSWa3TazgbxJkZHsR/+uuKvvF9vq+lOIpGg3ESMScdD82B7/n0qWy8RCW8OmaLOWHlo4ku3BUEjGAT0H6815kuaxamm9Bk13s1TZeIZklYt5MThUCjks+RjPB4Ga6/TH0W4htL8okTI+yKSRjuxzgE9+p61yZ1CHEdrq91ExV2SZT8hTaOVXGCuf8APWrVtqOmNPZRaVcG7C5EUc04VMf3hn75znA6CojPX3hp2Z09/wCbNa3Fxo7Mt35xt1kWLcAAPmBz1A7Z4zj1rn9SmmaA2PkNGkaqjjzN8rg4Y+Y3QDOPpmtW9F/IpBhee4MJEbRuEdWPXd64PpXFXmitpscVxI7XVxMirLbShpNzPweAcEEcbhzit6lVvRMt6lLWdfL6zbTNY3N1YxLJbm1icKc7CsnyjAABwAcnJqLU/DkOqKt9ZvFJaXFsTLPE2RFOmD5CgDgZPU85J9KsXNjPb3vmaTAJYbeRYtpbDQovoc8x8/eHORzyK3/DGoPJf3lgLBF0wgy74pMiRj8pJZiSxGc/L7GiFthJaWZ5vrV/cR6QNMsriOG1S6Zbxbdi+6YqM8KPuYGOeCRmnWXg6dLbSbjVvtB017p4Zo7WHeIgMEYbODv9RXpN34abUdPkt9MvktrewkEnkhPKO4gfffHzBQMjrnGDVWXTk1PT2lbVZPsTBLWeKAAebtIxJtx8rZPb1pzqWsmZ8vcf4W06+u/E1z9qs8RWpjktcx7QieWfLDckAggHaOBk1qz6zHp895e6pdTwXdqoim3JmJmOcbR06ccHr1rWt4YbTREi0pzFG+I43iO4nHZScA9OWPvWX4g1C3iRbPUxCskf74rGpZECgFiy9W7/AJ1lKyjobxaiirPHLq7WqxCdIr6zM5IbAuSeAr45xg98egNJpdkdE8T3T6hfrNfTwhYVWJkQRBfujHfAGB1GO9adkG1ZRb2xQ2/yTq7xAnymXKgEYCsCBgAYGOaivfFMsFrPaCOC8vIQ8cohJckds7cbRkge2KrmVlcu99zJiub64ubttPu0hWKVljcOzqQRnnPI4xnHH41l3E99r9zK9tfE2UOSbpojGig9duMnbx0H61iTatfaNKWF/NERks7wmMJJzhGJ4Jzlie/Wn6bba3aeJja3cU4luoDeRJbFSZySNzAMQAeedvPtThDnZk229EdA32VdLh0x76xv9MhtpLosJAglbeSMA9cYBx3wa88vL+C+a4ms5ZptQlmLs0KFFlBB9egHbv19q9H8RaNbak9291b3RtNOtY7b7NCo8xpSN2wbRgcEsSOgxXmzyT3N5dWNptSAsq+TcICyKCMjAGS2cdOT+NdKSjZMitdpJmJeB10cRmaZJZbgb4FjKkKB8pB78kjHrzWnbRrbzI80L298qKVguGba6lcANnkuxxgAY7VZuv7Ol8SrcsjvpUEiRToU8pnVeu4g/IzEHp+NSa5q980Kak2lG0tIgII792MsrxtkopLHgEcgjpjrWnKmjKEOXbY6O+8Mp4f8MyS6wum2FzHButifMluneTou0EDIORnnpg+tecaakt5qsdtDa3F5eSbsLGpDu+Ccj6Y6Vctzd3mrNIy3tzePE2FZ23hSM7hnJ6ZOK7W4tj4dtvt9v4fZoYk8u3u5m3sGYDgupxjHy4PK5OOalyUdEi5R53c4R5457eWxNs8EUjC4ae7LExFRjIAP8XQ5zWNJEsDsyzgEqfnVs4B6jj1rq9Zu9K1fSJktPD729wJTILhLkmOJO6Kp/hz61xru8UTxSEksAVBHatIGLWp7Vb2Fs3inU3vpp7axaZxDJbD5nY4OFbpjv71r2fhnStd8Qxh9VK/ZIybmGNiSUycZkzwenB5xmrE2kf2xJPHa4050jRtjzovmO2fmOMrnjkDpxSv4f8Rx2r2t9arJbSIcTWsx+VyPvkDG73z1rKlDk0sbtXdybU/D2n6dq8Gm2DWbtO67VkmG+FQOVCZ53Eg561f0GG78NeIo9Ol1qKeyKHzIJCF8kn7mCeWJ5HX0rgtSsNd07ULWTVbOO4WEnZJLD8kwA7uOcAHjJ4rrbnW7rU0itBbWF1YkKGtblmEmeCCpJGQDzjv2rpVSN7Aj1AHilrzi28Y3emz2Vje3CSuJttxLgFPL/wBjHP1yM138V3BcoGt5kkXrlGBqoyT0RomWKTIqLdzzVe9t1uYSp3ZXlNr7ee1U0Fyed3RdyHOP4fWuc1HxTDHcXOmTWmbmNQzwyvgPET/rEPRgD1HBFYV5rWtaS8smq6feXNkH8tTbqHYEL95VzkLk9TnOM1yms63atNDdTRveq0gaKFCpk8sZ3Fx2GR06YNcNTEy5uWKM3M6nV9Gj1C0lvrFGj1F0wMp/rUwR8yk4DDgbuexrmrnxBrEs9ygsn0u4KpcOsmPMLLt6NjkHAIUc9etQjWNVTXrozb7C8vYkEMPytlCrGI5Q8E45yccZNQ3STeL7NLttUhheJo1aC3L7FO3GQzDg7u/I9xWdRS5dWLc1bLTJtbsIteuxe28at539mkmWO5cDJkyeit83bsfaqcvw9M2jm8lurlDE8u5JIf3sgyRgKcZGOnPNYngvxHLaaq0N7He310Y5BHHHNu2SZABGTtx+PBzXVyeJ7qewns/EelTz+TjyjablWVhj5Dnrjvzio9pa9xadTA1SzuvC1rFBpury2avJHIbhImD/ADDa6upzkDhucY5Arb07w0NEtZYdPtn1Oa6EjfaJWjwq5AZogR8vfdn0ArnfGE1zq0tubKKaOOBcLGlx5mY3+b58HhRk5Jx3BrU8NW0Wq+FTa6frk9/fW06/uEjKiGMtuZihIzn5vmzjpSU5uO+w0k9jY1UrcPdTX9/bts+SC8087JIgUyh4PJwpDduRWze+J7C3+xaVBqzLcvDHiFFBPIGOn8QPavONU0GX7fNNo8n2x3gOWtVAjCk/u+FweVBBwOCMd6Zp+qzeIbmxubjSLK3AO1Jtpj84gfdz1DEDCnuQBWkZ6NrqS5NHoDapdyQxXmqeJLeKyt7pHKi2AdiOgDZIx+HHNP1G61LWbW21LRraTL3scdxEJMtEVJDk4OOQR9RWdrWm+GUij06BTYzNIsySToxjVwMb2Az83GCG4NbOmRyp4fl0691a38+5kIF3aKIyy4XLMem7GBnA7UU6i+29jTyMu8a4srvUdSs7qW3iuGE0sbkbjgYGHGWOQOAOgPbNdB4Zu/EupP8Aa7y4tIdPjYoFWMq0ijnO08oe3J7VnafaaUNcvr4ay820oipcycRyYGOOjHHGfaubub7V7jUpBZa/HHdhGhmSdHjEcZPBbPykgd+tTTxLjL3tiX7ruez5DLxggjr615y3juw0TXl01LuNtLhmeOaUncFJGflPbaTgjmsOx8Q6x4f0RbGXUYBcoDKImyZHUNhTEG4aJh1wcrnNUhb33iS4udRkj01IpCFC3arBGyt93chO4HaDkg5OBiu2dVqPurUHUutD1NfEuhXF1Hb22p20s0gBURtuznoN3QE88E1bcsxHbnnmuP8AAdt4esbB7fT2ihvHldJInuhK7FScFfVccjgcGuxZlxnJAHr3rVO6KTbVyLaAfmYsfyFNlleRmWNctjJOcAHsKeAknIGcHnNTDfyAAqjpTvYCJQ8cKISS2Op5NBaJEO4/dBJ9qkHzDOD6c9aPKXILAGpbHYrxzOQP3RUNyBjJxVqJJDFlhtJGRk9KemVJwPm7nqTTt3PJyaVxpEaJtO3A927U/aOdxBFIz/L6e9ICuBnLH1IxSZQ4Y3e9BcAcDiommVeQuT9KQu+MhPmJ55pASZU9RtIPX0oDbiMYqMPjPHJppkAPzMOOaLgSmNTxjI9aYYQ38WD780zztoDe1ILpG4J+hI4ppi0F+aEkkDaD9ae90rA7kVhjtSbywBUhvYnHFQSIDIeVjy2c5+9incTHBwGXBypHHtUykH7wX0qvsPBbjPAC88URkqfvd/m9zVElhhGxx3/Q0xWIbGQB/OocjIQnAzUyLEAc5bJySexoHuP+bcCKC3ONtJnA49aUFifu/wD16LgPUtt9akVyud2fYCoQ3HPTpxQGBP3aAuWVkAGSQPYGnrL6riqagE8jPPAxUpXcCrHIPU5xxTuO5Dea3p1gY1ubpEaWUQovUs57D865n4p6TFrPgi4idoUaNxJH5vGW5GFPXPP+Nbl7oNlfQRxGJURJA/y8cj09OQDXkvxAs9f0XWo76Vjdw3HymWTPl85+ULuJ3Y7+lS5NImUmkeXTwNpEH2VZ2lAbJjC/IG45Hv2pttIDJGxQoHIGQnyg9zjqf8mp9cvjHOrJGgK/kD9OlU01FpoD5UaxyAndIhwxz2A7DFRC8lc4k29WdBqet6nrWnxWd9ftdKHLouFKx4G0Y4z0HaqQ0wSqVmmnZ1Blw78BSOwHcnGPXvWRG6D55JRDtYDLAliD349Kha6MczeUWCseSx4PvXRCD6A+Z9TYYrYM0FtGxzGBIdpB9zgniql1Zy2zHD4AyOo249M+tUZ7x57p3WNAzOCCMgKMdPp3q5Lm+2xpcbIjgsGOAm0Z59e/PuBVyjZ3DlJLSVTbiIxuzRgtv3AqQD2GOapXN15k5eRjgghiF4yarNqErRiKSSTagARM4A/CpEv0tkI2s0rZyMgIF7fU1mqdncpQsSR6bP8AZneRlSAMMkjJP0Hes5nBkOC2AcAHqRWiZlVShkzhQwhxkZ/u8+lUJ7ZoUV2ZcsAQoPIyM9PStI+ZUb9TY8N3G3VDGz7A8Lj5cc9/z4rrd/2W4eKNwkMmJMIDuJ7fjivO7Gdra8hmUAsrA4PfnmvSXYx+ILcvOrbXZVO37gUZAPoRnrWsXZWNIIZqRtYUe5PmMzIzBccbyuRyOp6ZHpXMnTJZ3dk3RDYjqJWBPI53Y6ZOTiukug7QzRNMskEZBKxp95WUlsdwP/1Vg6g6WYt5LVMnydmQfyJ96bZaKLxQeSWR5GUMBwME+pGarPsYZEjBs4HPUe9SgS7fLEqYIyTtyB+dQMoXIMivnptoTKY2WNYpzICfKIIz1+hqpdlkVVO3nknucVowKtwuXddqDC5f5ieuMfWqGor+7ViernJ98USV4mbWpLpl3DFdDzoFlt2Uq6sMkA91PZvf3qxqurR6hfyvb6dDCHeMiMsZSoRQBgnGBxnA9cVjwzhHGV3Bc9DjNTvJ5kjvF5gYj5iSOn4Vy8mtw1TO4m+Id/qMijyLW1xCwzBEkbb9uCxbGP05zj3rJsrjUNc1CG1ElxdzyuDsjXc7HGAffA/SuYjKtMpGMEjqf512fhS5n8PXy64jbIbaQJJMFR2jLg/dUnJ4/wD11z1acY+91IknJ6s6e/htvD2kyabLZ3A1NHV5ZsDCMRnBI5wAQT6fWqHhvUdGtVlGoWtxeHI2osuxWbJJI7EdOtVNQMmteIZp7d5Q6wb2+1tiWc7SWdV6Hjn1GRVWO2a0Hk2QgeTakU8csgZSGOdrY64GCcA7eK5FC61HFa6HZeH9Li1DUZL51MhmIeHcPMiRz1j3E4JPUE9Mdq2dP0/T4br7bpXl3F3YsqtG1ucLI2cBe2Qcjr1NVbTTL200dbmxj1Z9MEBlti6LE8JPDDnglsH5iOmOeau22rPFILYW8+nC3AkeCfb5yMfubf4TkZ7Z+lck4NSuaKLW5vaVE97ZvN9vmjlSX/SDLgLwckY7HPU571cgt7u6n+0/amaIuTB50YWOEDg47nIyMHjvWboSObwziOVLeTcXjuIy7uzEnMhxjbwOPXjiqtlf3+p+Ik0gRYtoG80TRAi3Ylc4weSvXgc9c1LTlrctPuWLbSZL7W7a5dXXTE8yJJ2dkJTB6YOAcjpwCO/NXINE0mG6N011cARqGLmTy49y/wAe0fd9OMDFL4gu5tMubW2iDzWk8Ze6CgNHGu7HPT5QT0HPFYc1/b6ZLdpKZ7p5ZPMeW3Hmps3DJYHBUjjg1rrtYryNqMtremuguIZBDM7pgYR/7oION/Jzk/L7U6CC20w29rfzON7ukT52/aWIHTad2RzxjFeeap4pm1XT7j+z7i9jiEiiO78s+bJLnAWML1UY+8cZ6AVwcGqX9hqcU9pNItwQdsyxs0hbdhmXdnDgcZHFdH1f3rkVJpPQ97lt7WwvWeG0mSG1XzGWYkrG2cj5jnaCo6euO9c+8NtqzmW7muZIruRrhvLLk/LwVXjPHUnPAFRaj8RI9N8MwrY6w+q3bjMv2+1CEQjh8YIO/JHXrgnpVbwp4uj1e7j0uC2RLaBz/Z9tO5zO7ZbEmAQTtBwc4ye9Q8O07X0HzrY63Vri+t9KtIdKiHmSxeXONylZUPA+YH5XI9M4Gc9K5Sxi1PSNbubOJbG3ltFaS1AVjIxK5OMZLhc9DwffinXet+f4YtZZLFNP3SyPLYwHMjK/G5fRM5G71J9hWz4Y0m/tGstUtvtEd20flag7OHKrx5SKpHJ+mPc1fKk7G6asVNT0jUNd0kie5E97FqDSmaFFaOHapCkI38WTwrZ7+1cj4gW90TWWea0llv8ATZFDX/2h2lnYjczJgkLtB+6OnSug8Q6HrGmTpd29/aTR2kv2seddeQzNvJYCLPB4wDnoMCr/AIWs7S2F/rutT2c15mU2mWbYxbPzgnnLA46ZAzWicbC5tTOt9E1WTV4rS78VL/Z2sxG8W4WbaJc42tg4+b7oIz0+lbl98Mo7Ka0v7vU/Ot7EFn82PBkB52rs+bPXkknkVx1lqAk0GC0ghtIxbySxQxTJuMMbHIUOTnls4Ix1xWzFq3iCzc2b3lwwsh5U9zboZfseV759RwCMnrQpx6oylKLZlaloEujRacdO0C5t4zKrGW5gaRpwG5aRc4QYJwnJPPIqLdp9jq0F4sttq87zb5rKBDE9iqj92qBmI2ZwD144yKk1mDTNV842fiHUbuSFW863v0lV2kbptzwvQnBxWloNx4e0O31HT9TsLSWA24WG6S0CTOkmQSTn16EdOtWpq9iG2ef3pv5b2O8vta8y6ldpbqa3t3LRPk/JvwOcE8DoPyre8OrqOu6dd6BoD3V7o9kzzCO4McaQZ5U5Ay5+98vFV9YvfCV3YvZWEGsLNbwkW1pFIZY0bdnfuJ4zzkc545FcnfSmwmis7CRoyiCaWaBmjcggEKwz1GfqK0XvKxDZtax4e1S001dbme0SxkVM2yXQ8yQB9oJjHJGee4965y6w22WOa2cy85MJV0+g9vWqe8FmkaaUMo+QNyW54znpilNxIYlTDKWOJpjyzj05rSELaEadD6S0yHUZ5ja63brqtnNxDcGHEyheMj1Az1qzJLe2sYsrQ/Z4GkFvDKr+UAhOXYesvGAMDjJFZNvqmo28Uy3N0IbSEMFigbzHCj72SB8vbgH8OKwNS8TtqmnpHZWUltYTSFXZv4ioyDyd2eM8Vxe1a2Nrnpd4LjUlAXEVtOCZWLlt3YAAcYNR2mg6RZ3gmVYGuHVVdbhSehyNgPA5HpXAaJr8VtYrJJcLamMpG007FVbPQfMa6Sx8Xn94otnmtw6l5MFkwc+oPoMfXNYUazVVtq/qUzrL3Q9M1pPKv7NCC24FcIxJ6ncvPNZvhzw+2l+IrkwaUtlYQoUhfzWcy88Hk+lX9L16wlsfPM0EAU4MbSglP1rWiv4psFGBB7A+2a9FVqcrPqNIsbME8E/jVa7juJY1W3lETbxuJGcr3/GoZNQmcR+TGVVxy5XO2oJNctbW5WC5nhWRgcKW64GT+laylFL3mJnO+MVuNP0vz7nV3tPn8ozwQBmZWHHGfvDHXpz0rybUbi8sPs32mWW505mZbcFdssLoSD83U8Nnk4JPtXuGs6lbTpFtms2JkHkGYbwH7HA/GuJu01O8srm+ST7dbm4VI4pljSBYt5Dk+/Hb8K86Tj7R8jIlC+xyWj2WjanDbabqC63LdGRVFqsTIoUHIb8uMdOea1PFNo0Wg3kWnW11apLeGSW3VD5oUg4BAPCjOPfHFcvrfjTxIs6obqaC0jaRUktowoxkrlHHVARjBPVetMbxHqCi0kubyRLiRvPF0rhXkLLtG7Hbg5U9+eM1ck2rCV3oj0bwjpGnmwS4gtrewhcuBBNBuckKuGAbnLDnHTGDyc1Kt/dX8KXOgSwKLTe91DPHl4FwQMpnqeuPrUmmJph1cagtxM9mLbHlbmKpKFCl3c/dOPlx05yK2bXWbeKCa8htbazjYM7PsKNPFGOWGRnHIAJHriuRwtLU0skeMaxpMiXtzPpl5LNC25n2M4dj3DL1Gc8Z4rpPg5Z2Uh1Fpbm6juQixOkSfKsfY7uxPIxWPretTjVdQuomltzMqmW3nkIEqN0ZSMEg9QcV0vg7xRJFo8Gn+FNOifULcSSagkkTYmAGI23gcknge9XGTS94iFr3LXiq10XQr45uZdIlRGaA26NuJVcKqEHG3k7gcAnmuF0aW3KaZOksumXcALzXAXzo5Pmyr7SflI9PXp1rofEGmaz4ks4ZRaQWxhaWZoEuPNL5O7J9cAFQO2OeK8/1eYWltZtp+/mSVZJ8FfPBIKkr91ccjAPOM0UqacbJkz3uelJr2rpfWEt1qF2bCe5aV18mMSykhigA67cDJyO/GeKJL+XwnYR6W9oVF2jSXI03BcM3CM5fIBIyMdABXEQ6xpt3Z3U1/Lc/2nNGUe5DcR4xhxjnOABjpisuXWrqCZRFPdSO0QjmS5bOVA5HuvXrzzVRpy2E5PoeiT62mmXRtZN6zgEBpYdq3BJwctyCQSRuxwfaqGt+KRfzyQ6ik11ZgZKb/LfABwePvqODnjIOcVxtlqDwpZywxJd/ZwZVAfdsBYkhlP3cZPTvg1palp9zq0Vpezi3hilhSNGgcOVHJVWUHO4KASRngimqUYvUm7ehlG+u7iPyRIj2emAmGzuFAYLnJ4PbgbsYz2Favhm41XUBLbWOmwXwJV53ZQ7FskRlSegBOPQE80l3otqLCK5uw9yLjAtr9fkVipw7Nu+Z8EcjA9queFotV0ec3VtYKZrpkgsbl2KrEd+GZSvIHPK9x9K6YSTElqeneDdBggv3nutDbTbiOCCVAwLBiARuBPKuOQwHXOa7cRSzBduY0PPzdf8A9dRaDFqNrpYh1iZJriMtiZc/MmTt3E9Wx1Pfg1phg6nDpgc8c10J2Wh0qOhFGvlLgnp3Y8mhZEyqZ+Y9ABS7IJCsh+f+6x6UNIqurbgqMcAKOp9zUtlWDCtwRx1GO9SLtCDA+gpgZNowSw6YWk82FZXQnDKATkUrjH7mYgDgfWlb5f4enrUc14IVyse70A6mq32oySFtjsnt3BpNiuWTIQSRge3XNRu7NjOBng89aikuF8sshRpB/APvAelJDdLKgYqQCxGMZ4/wpahcmXuCxyOpxQQuCM/WoWui0gAYY65HUimPeEtt2qxPAywGaQXJiEBCq5zjGAeaaRhRjse/WolmBzuix1w8bBs/hTZZQsJeQlVAyd6YAFO4rjiPm2kkEDgHp9aYx+cDnGPTj9apXE84kACowbkHzNv86qSXN/5fl/Zm3DncDuBB4zmtIwbIbsbUVwjJhfur1K8/pUxcFQWTzEPYc1hWp1IXphuLQAY3Ehug/wDr1ol55JVAjcKwGTuGfxFKUWhqRdJ2lgu4HjIIytNeBZCqq+3nODz+VVZZbqFAUAlJOdowCP6HjtUAn1D7ZtkW2jthnLM3ze2AO/Wkrjui+yvHgAAepPOB9aA2WVGcbjzg1FBJPId5RmzwF7ZzUrnEjYDM4GDz/nFHMKw52YjKHgdT6U5TIBxyKiaEyiIF3jI+YhTjPtVj5gxBQDHTnJP/ANaqugFEmF2gr78d/pQpB+6SSRnIFRI4wSW69DggmnII/LJZlz/FimMnX7uQRj+ImngY7nA5xUeBwQPl9e1KrsXwEOzA+Y9KBksZ7D+ea5vxnBaXmjzQ3Nn504ST7NuycELknI+7wP0rdu0uWtHFmyRTYyrtjjnvkdMV4brviHU/D+sTWt5ftNHaOfIeQZkWQ8ZJ7jBI+hrGrJ/CupE5cq1MXxpoOlSTQ/2NgPJApaLzGdmO3JbnP8+n1rhbRZbOcOQmUiLqQQdpz972Oemc1vf21IGeOKIJmN4wFf5cHsT2wKx7m2aOMebITPnhcBdueefX1q6CcVZnPzIgupBNG8j90whUfePBOfzrPberAEYI9K0ha3K3SW6JHKSpcJkYBI6/WpYtJlku0jYqrqoeR3JKKCOASK7IyUdBXSMcsQSx5bHeppZFaL5Wc4wGDcZ/+tmtG6t4bFXby0klQsgYuOd3RtvfH5ViEELy3096u6kWrNCsWYknk9zSZ7Z60nbPegdDTKHNM7tuY5OeT0pu896X+HPemkHbuJBzxgUgSBiQDivVbW3XUtPN612FEUaDYwxliMlwfoMHPFeULgNhuleseFJJLjw1YvC4Z0VkkVwPLCg4BbP4/WhblLQh1ELFpsC26IRHHJJhX5ZWOB7+pwR0yeK5VrfZEsUlxKyLg+Wp4/OuwuoraXN4sAtZMlIUdsl1GAoJ755/A1yd15iQRzsZFAYhgBgLjoPXAyRTZSZnzjdM4C4UnHP8zSM7RIUKZAGM4xz6inSeY8h5HlnkkHkio5g5fdNKAzAZ57duaEDEiYhGXcnXl+4FNuVWS2clSNvzYzk1GOJAgwQeVJPSnyyBozuHy7SRjvVbogyvl2+notIsbPgAH6VMQsi5BwB03HpVm28tWBVyM/e5x+VcspWBysNtoZBct5iqCnO3djcePlGO5rbur0XeJ2t4Y3hHlKYcDeDkgY9vXr61nC9EN2sqSSJcA8Oo25Oeox04q3BbCSCWG0uARKM3MjjkAc4A6nnr9fSueo77kXvuVWmTzIZnkkkKticK2GIPUBjwPTpWtbzWMd9C0FxBFkB/NELyeRjop/2sdcetYvkmO5HklkaPktsztA6tXSX8cVh4f0i93XMt1dK4aUgCJFVioCgYycAbt1RJpWKWmx6/Y+KL7TtDsb+b/icWx8uJIrRi+9SMKrb+S/BOPUVlTrfa1qcwa9Nle2szyNGLXKyDaCH3Ng4GAvcccVj+CPFjrqEVrf28UwULJbxQoSc93wOjYHWvRr3U7CM/2itpFPZXJWO5mlJRgScR4B+Y5bA24x3rjqT0cGaqSkjlbjW5tDSDQIH23kn72aa+VjIT97gL1z/DnkAc1LovjC3ZnWWUh5iyrPHtXnuWGT8uSBnjjPWsfxJFpel6kxmvbyKViBLDtwnnZODuIyQBn5RxXL+GtEbVtWuoE1KG1t2XdNM+CpgDYJzjAbOMDjrWcaa5bhNctrHqmrQajFc6XfStbzQXk4iMe0xiEnAbg8YOOTkVY1DxD4dW+1DS7jR7l7eWLAlt7fDyKh5K4+8o67v5159qcmo3ni9ra5vPKsYHjUyB/NV1ICiZ1T5QCAASMYFac+jafe+KLuE3MllfJGyxq90RETjgID0BGCBnuTyK3VRQ2Dm7GDr9pY2U1jAkcltYX0UUo8gefLbNgkhMN8pclWIyMYOM1ylvYahquoLIwaygVZC13NIQEVT8zDp0yOFHU9DXoFudOsNSW8nsPNt4G+yTwRszS3MaAATnadnBZhx7d6p+O9N3apYalLZTjS1iw0dqkaMcg4CjJORgAnBI5rqhNNXJcbq5zdnqGkaPFOjy2mqQXsMZYGJ12So+VZt2CR13AcEGuu0rTYlH2/w5BPp8VzesXv45c20PYIjMMkZIwccdM151Czz2UunW0ciyzlCYmCu2UydykgEdxt/HnpXpuizym3tLeaBp9OYiRrZXEUKMOi+WeUOepJ6npUzdkKD1KmlXE2o+LrpdSuEi1RUWK1lupPLWXaeFUKOcYPI45zXRtqskNrqN5FHfwf2XM2WuJwVkLAHfjPOTwF5z61QvNEutU1IvJbwFI4p4EaK1IWHJ4U98js2MntXC63pF5YeJBYajcyJEIzcNLcZIfauSoPOcYGAfWsPZ85rOTWyOn8Salp9/Db6hJpSSXTsHlTyQig91lUEkseMEYGM981kSeIbp9MOnG1iRZtztDHIAijOECZz05HqBUtjqmoatoUkVhZQXFopW1FxOCM3Ehwo/2iAMLx/FzXIFW07Uhbz2UqJgBoniZGZj6A8gZzWkaKtZmE5StoaMd5Pa2/2tbaeBkKmFlXhdp9OfwrsfDHiNNLvhdyRtFtJkaOaRY1ZOMICB94nk57VwE67tQj2qynGViZyynBOM84xWlo8yT61FZXd4Le1lJaVplLD6KRz+J4FVyWWhEZNNHoGsazA/kqZ5rE31wTPCpEkSSYBwAo3NjKncePQdq4PxBeazqSW9/dXIvwxazhMUZB/dHjcAOuGz9DzU1lqK2muRG3sbe4d59swkb5Sqt8gLjtgc9c11GuaY17pEifb5FuY/NkW3toiI40J3AK3XBHXPPArKfu6s1dpJ3ZxOjWyXENys1oNqoVyPlXeDnJP6cGobjS7SztJ7m4P2i8wZSGuAFjHcEclj6YPpXW3Ok2s18bey3Syww+cdxAbaBltq9MjuByTVWN7G/tFt4le1miQPbzRgOLh888EYGAO5NaUZX1jqYRlf0OCljMkjRINzqAwC8he+OevXpSTQwi1kV5B5xI2qrAknvkVPf6pdXF0/nPM5ViVMpC4OfRcCqErxIiExSLc5y0hbAC9gFxx+Ndak2hpdj1Ux2wWM3sx2Q7lkiglMaE7cgt/eHTuM9aTQ9dn0jUJGWUXLwoGRY2ACjvjIy2APp61cnt7/AFvw3d6dcS28BkWOSAzxqjqQcMgcAEgjBOegHvXPw+ALUG2nvZ7i6eYNGbe3mEYU9syHO5T/ALI7V5VNwnHmudHI27s0brX572TJlgWMgeZKFGVRvc9SR0+tVNWurndYxadcSveRqqTSJKWWQtwgZBwzdFJA4pW0E389tNFOLW6sl2GHSdOkcs2TyzL8vTAz39K6LwZp2mpcvqN3HeTPZylMCEwlWI+6wf7wIp/u4bFwi72RBbeGNR02OzgM8kmtyIrLb7du1mJ67jg4x+ldvo2ka3bs03iXV4LbZ90W0wLMO+SQMD8Kr2VtEZJ10e2a0887ZpJZGlnYZ+6M/dHoBW3ZeHILdQJBhuuPvOT7ntWlKjzvmep0ezjFXk9TM1G+1a8iFtptwlvZDCF3iw7gd19vrUENnIYUjuY47gKrfOEO85/lzg8eldtDpSpgpAin+853GroshtAZ2J9jiuieH9orSY5VU1ZLQ8dvV1XSyLqfS/tuoxCTycRsyhONoVBjAAzWZrGpabqPh2O1he3zC6vI84ZthKg7FUccEgKe3PvXrGpeGZpHju7LV57C8jl8yS4HzCRNuChU8Y4B9se9eTta3fhvUbext7ttXTTnW5VbSRVjnkYMCpU5G4E8AdcgcVx/VOR3ucyVjnfFYsIrTT7WDR5C7AB7pt/CEfKgGdrMeX46E9M0zwzMphihv7HbYW12VujJBvMIbsQ3IbPY5zmteW48RNqd7rOpafc2dyiRxQJLCXSd2bayBG43EMM7SMEZFVBq1/rL31zcaZHcJqEoiurQs0cKlVGHDD5gVxzK2QOa6WrR1HFJO518mjxXwuW8H6zFc2QkjY2DZOzgltxPJViBweBXA3uvxTWmpC9u5n1KJjb+Qsp2TDfkOpGQNhAwvcZrPu5oVvZDo63tpCtsEmjL+YWkBw2GXG+Pjr71PFLpJ0gTLHC/iCO5cRWznMCxEEgqBwHBxgEn9ahRV9QquDXulnS531i1MP8AwkkkLy2whuhPCzhY14CAgZxzx0A6d63bCG58NQ6lBp9/MWkhWIuhwGGDhck5R88kdugzXM2VrZa3pcsjRPbajZoTcLBES9wS424UdGwWyfp2Fa181umlXOoXGnXGmXKyRxQ2exmjMarhiST98EhucEdqyqRb0TMY3I7SHxHLp6tpKy20EgZJ4o5FKkgAseOVzjB9T9adceAfEb28VxYRgxs6uto0oV1Y8g+W34478Vi6Z4lkS8u4pN50+5QbxGEG5EIYk543dM45Jr1Gz1ax0bwlZnR4b28a5YvHPeRFYIMfKzs45IG4nIJzn2pzTgrlRSZxegaZqmg6jdJdRiATcXg1GMLbwkcoC38Tdxs6Z56Vh38Omavq+on+1V+xbjNCxjIZpAo4RABwTwCe3NWPiBq2tXOuJZ6p9neKJVa2a3+aIKQF3JnnB2/gc1zcklxqc+WWWe5lc/MnJkbjaMe1a04398iTWxYgheKWCK3cNctHv+X+AgkbW98fzp9rr3l3ZF3YRPKgKKgBXJBzyRz2PTFbV74Xv4vDsuta7NI2pB0jtbWNQoMe3JkYgcEd++etc67RmOW2uFDeUB5bwNvUnrnJ5zg49vSrUUyNYsmt7uIahai4iJhbIkSNyMM2fnXPQ8/jXU6DeadFcie806RoY8IixTGKMkHG72JBzwf4a42RIrdPOijkRCoUKy71yRnhj3pYtXuJo47fKLHEuY9ycLirdPTQVz6h8N+JT4ltY2XTp4YDkC4DB4329s+/9K3/AC4ItxVEUEYYnvXiXgr4hNpmjPBHb28FpDPm4y4Eo3g4MaZ+fBHP1r0vSPEela0GS2v4Li4A3MqA5H0B6U43tqbxmmtToWmMg2wlcdMj/CgQ/OWZlBzwBwB/9esh7uNLQBW2kybAkfXr0/8Ar0puXkWJUmZUOWOHydo9PU07MrmRsFIyrbGIB5O2ovKikB27h825m7sfrWdBqvnwqUckKDuMuAeOMfjUiXnmztFlgFAwQvHPvU2sO6Lc8cARTIrYTJC7upNU0vGmBRQIx0QdCK02hQR7zH82OWHWokihZ1JALKM4I6/SkOxSNwpuI4khds8+YqDH1570jmSNXVYmyGG3J6jqSauzzpAdiARuVyH4PT2qncyXGyRjOsStgozLggZ/ioE0PfyDIqPtKkHIIPJo2gthYV3diwBOe2KhbztoV7jzAuQSq+o5zjpUJbzpEjAmWJlb5y2Ng9/QZBpE3LBgZRvMK7yDwo4qvII/3YCK245CFsEc9asM6IgKTsERT5jtxgAZz61nwaibqFp0hkdCzAs4ClcDjPpmmgbQ93EdwSYnC7WJO/hMdMj/AAqP7D9ow8Ui26Py3lk/MvuD0pRHb3dtJHmNmdQJZYyMKMZ61XeK4CNHA6FiyKX3ckY6kfSrTFc0GQpL5jecYwpWNY1/h9Pxqbezvuy4DqMIy7CB356VmSuYpJYftc0WQCCwyNvGTj09hV2FbpnlDuo5CphiNuR0x2P+FJjTJ9pVMZQKBwiLwv41BIyKQqBDyCwbgj0HSq8sUgIilvAJXOyJkBy4xnJx93nPX0q1JEttbbIGLYjxGDzz1Jyeeam4CuzzojR+UR1BbOfqB2qyihoY3bCEsP4gBn+tUIpPP3Rt5kkm7OYVxx25PU9acjJHsiAm8tH+UyKcHHvTBMtPbFHMgeSMOMEls9/Q1KCzx4d8SdM9OP8A69QlmbzCpVpSN655+U9BSC3YQzJc7DFu+VUyTjjqR79qSYImkmR42BJBHAdT0/wo2OUPkFtzg4ZvmB/LpSxO6SE4KeaSQm3n3PFSIFjUn51BPQcY/CrTHYURjzFEkhkcAZ5wM0y81KGweBJplEk7hI1JwN39AMGr37lIwkjcsP4Qf6Vzc/gewvLnUbjUAZBcKFRd2NgHII9D2PrVNO2g7HPeL/G9pHbGzsr1pJmJLm0fcIzj+MkAbfT1NeParqkWqatcTRxNI8w2vLJIDufqzey8cV1OueGNQjtLuMxNboqqsaRtvSZlJ2578gjivOb2O8t4khnTylf5mYHG485z6daxjFSd2znqJvcqXUslrdjo3lnOcnDU5ZJWklVnjOVbcQcg554NUpmRT8rhnx8xHY0638l4/s5WRZ3kUI4Pyhf4gR3PTH411qKsTyG9D9jS5t2leSJjCDIvDbnzxj0U9xSm6mt7Sf7REHEg+QhueTwQOn50Np1nbxo73DMR8gWX5c578dB6g81Df3MM0rmPBcJyX6HHA60lJNmV1cyrqcygeYxkcKoLE5xjsPaqoUNn3qe+iEVy3lzJKpwd6Z2njmq6na2COldC2NUtNBjfepSDtyeMY/GpHaMjBxv6YA/rTC+QAMU7lIFBYAcYBzmmBSTgnHrmpoGQqQzAY5J9qa0yuMgDjtU3DW5XGNxHavRvAt8ItHlieMSxktFIp5HzEYOO9edHA7DrxXY+AzJIt7bxgFlxLg+gB/qBTi9SzpL4NZm2ndgs7SyA7sFFPQFR9RWXrMIVgZHBaZ/34cfeI5J46Dp0qzfkCzsiJ/PQuXbeOrYyR9ewqpr7iG3s7aNUErZkDB8sVx93FUM526Vo2JA2qWJWoTLuIdgMg9Mf5zVm8Ql2dwBIqhWwehqCRWwmFXIHUtn/APXSKK0js8gPUqO3GAPSj51IDg/OOvsaeVEc+TIG3ISSB09qHjKpFkjaVyM9R7VSIZnElc8cjgg0sEpSRTjIzgj1oukCyMQT9MUkKMsi5xjIIyOtc8wsrGrbTzL88chinHyoOMtz/e7cd6creR5scbYmGCGBxz3z61A8itkFwwKYEWSACfQDt3xVDexYje2Dwc8k1lypkJXN+CTZaJO0zNI3y5bARTn1PU4/KjVdaW7trSOSNWCIVyvJ6n0qhEwbMbbgSRkqwKn8OlMEapNJBcbiRgAJg4/E9KxcFccJcruTi+Zb1J7YvE+xVVix+Qjrj2Nb1n4kuWt53e9LtlWaKSPcZDnpnouOue+eK5V43gk2Odx2kYRulWLSUIirMitHnfjuRSnBS3QSd3c9Vs/Hd9rmkRWmpWMV5ukAiZYQ4gfO0bweowcfL+NMj1HTY9Re0WDeYy0klvPC0YR0XglBjCL3BJGQa4/wxfXiyfZ9MBS+O5xK207BjqgP8XHrz6V1vxAXWRKkV5cw3st5GjfaQ/l+SQnzRgrhck5+XnOcmuZ0knbY10cbms3ifSbKza5liVfLEUKhbZF+0R8ZIPQYIYDrniodc1vS9Jv7CSxtLOXy1VmWJ2aS2yd43OSQRk849gDiuLj1S7W5jRtQjKzxrELllUOOMbc44K5P5muvsfALa/qik6hDe2RUPLJCdrM+fmAJ6gDHzcAnNRKnFLUmzexfvfEllr1jaadby2kDxt9ukktod+50YsV2Ng5B5AOQfesbxja3+n6LFdxQXVrFLOGF3MqRSF3bc+4g5PsVAAHGK3rPwamhm8MOqwmKRykcsRZJJH6qhXoozwTnBH1FV/GtjqF/4eSTUdOt7Xc0bJAbw7Vkwdzbeg453EjrTpzUXyoa2dzyu4guZzJffaWmu03TT4ByhVtu4t0I6cjPvXS3trcREastxJcW91EGSXUJBJI8hTaysEbOe659iTXP28k1vMdPaysZXjXyyXHmImMlpM9CSD2PYUxTvu5Y57hk4CLtTYJOemB2x2rqlrsY7HrekSWek6FbjSnW/lgEc0N0WYLHMMlw6noT0wMk4rmvEdxq/iPUZpZWEkL7VeE8MRycjPOQflwByOM1zdzrmp2gyJ2EM0olZygypHAKjr7fhUdjrMsjv9nMovJ2+byAfmB4Ix/nnmslCSd0E6r2INNfUNFvrryb9zZwEiQx58ov/dOOje46EU6C41PVg3myTTbd8kpnfOFzk8nqT1wKSKfT5rrM1rcyQrKQUPyh26Ybtn60qanPptq0KRh45CVMUyZjVR+ob6e1bczsLmuiKzttl4Ee6i+zMdyOxwNvTK+uCOntRcw2/wBnVAVdd5QzyAqV5zl/Yg5GO1VreaKGICRZpJOFjjLjYSe/tjOfenXbNqGpOu+IOCqh3XACgcZ9h0/CrV3uTcqQgx2u7GUkk2RyAEgkHsOv4V1ll4mvbWCNpL0iSABk8xFG4Dpz3+lcyGmsboiG+LGMFFkjUNkexqrI7zyKzSozbMln4C0nFT0YaM7268U3VygnuYIbgR7WVkfyWGcnDAHJAJycEfjWCYJNS1Bbu0SYxqDtJ4Ut3ZR2X6+nNYdrfW7iY3XmOX+6iNwPTJ/pV6HULUW8MLK7xgF5I1wuDnkYzyD/ACpRpKmvdHrsyCUTQgP+7eVvkjIBb23r6D371Ba6e9zKYDtBxubcwBwOrEnt9etbMuo2zX0jMWQLCIY/K+Zm9Tn+HPt7VmWpZpHeO3MmTwNmSoHTk963grbj2R6hJPqLBJRGI0H+r8nncR2YnvURvpndUlidXZ8EqSXZs5II7HpWDH4vuDfSPb3MccKOOJPmGAOmO+e1dhpXiCW+8yQxqlxIwbzdoLkdTgHv718rVo1aNK8lodSanLcs2GuafGzwXUDvIH/0eLc4Kt3PBBIPoelat/qzRpBcyzRuxIL2uOFX0BP8QrFup5NGEmo3unxNHKwEJR90mPVuOB3rkNR8WrebJIIELxuc+am7IPQg8ZHqDSoupUhaGx0xcYx5WexeE/EQ1W4eGS3S2d2xGY/mZl65Zu30ruoYI4uFH4mvm3RrlLtLZzdXMKquRERsjJ6nHc+3NdtpvxL1VpYobW3tJrOFcfLney+pyf5V6uGxvJeFboQ432PYTTFkJXLKU57/AM68xuvizLpjF7zS2kgABLwggDPua5zW/iRfao7LO2o6Rp8u37OI4lMjt3IckZ/CvRpV4VY80Nhezla9j2fVLODUbB7a4laON8HerbSCCCP5Vy1zolvZ69A2haRBK08u+5m3D/R0JyWTJwp3AHAHXpXjkEugXay3Ws6tfyXCPgfareSRRzwcBtuT6VFCti7JK3iVNNt4JScWkMluTx0BBbk++ce1Jyi3qhcrPUPG9hfa54oltJXuZ9Ks7Rbh7a1/1jFjjbjvyA2e2DWHD4J8XXEV1BHOdNFxA628atuCopA2SNyTvBzycVm2/wAQb6x1xW0rXbG809AQn9pyONy4GQJCoIPHfv2r0HSviz4SvrZPterWtpc4/eRlyyA/7L4AYe9DpqbuwcWjzNtCv9CsptOQXUUd0RNeG4gHmN5aAyIhHUEMDjviuA1pre+1i4ewtZYtPDYRGVUfb0yccZOOa9+8V6xoHiu1i0uDWNOMkxPlzC5RhEAQcnuCwyO49ah13wf4Xi8MxjSGUX8ZItmtJEdppXGMMDkFe5HQYJGKz5OWTdyHA8EuNRS3ey2QyJeQgm4uQ7CTPYYz/CMc981Tu76/vZ/tksks4J2qJm3Fz7gdT3rQ13TbjR/sRmuC7FZIpVeMAwSo2GTd/GOhDdwaxxqV5pt4k8EuyYKfmTGcHk/57VUY7GNrOzLGmbrSaOWe2hmSVZP3Ep4AxtLEckYzkfQV0tp4h1O20i40ay1QyaPdRu/lSxN+6C5OxBztLLzg8H2rj01W5FrIkpMsbSFzG/dz/Fnrn9K2tEa7uYYLew1P7NcuXEiTNtjQAEly3QADPXnJxVVIae8NvlQa9f6S9zFFpHnS2ghRWuJyd7OAclQT8oOcbeeRxxSXMVjbWMBtboyTTQjzvk+UHIPBPYdDjnNUL2Y3NwiSrFAAfm2/dJxguT74zTrqe2vElaMxoVlCpsVsyLgAnnoBjI78moUFZWI3O88H65qdrJNPLb3moShox5TTbjCG+TeYz97AY/iRngVzmtS2ia9cxQyLNaQTmN5li2nhyNzKPunJIqDV9U1KNZtNkkW5toniLTQ/Jt2IVVNw6jaffnPrWTpy297qUcJEVrbvKxklLHKxkcLg8cfnk1SglqO2ljT2XNnOrwsGjdGNugwfNjORwCMZ4PB/CsS6liefEJUhhliAVAPHGO2KsNJK8k4W3kcEqqGRyzJjoA30/SnaGwke+RtKF0xtZHkfJ3xrnl1zwCM/l71cNiYxRLZ2xl057pZFmcPsa3IO5kOACvqdx6da9n8BXi2nh6ZE0hbZ7QjLR7g9wMZ+ctyCP5Hiud8CeFtIW6tdSLyyW5ljCTzxmF0kOQ8eM4J2kHI6dua9JW88qa+tY43iuJTG1rbsrEzD5hkkg5yAOtJtLVlKJdh1C6NpYzjTy099hsBVVISVzhmP3u/Trmq0mozQS30NvYXEzwgfNakZYbdw2/3ev51X0+Fr1tNAuwUhKrJGCThirDaFOAAPbOatWzXltFqk/wBkncqscZUMdoXYSWPqQMdO9NNPYqzNgtbK0UNzayNM8H2iVyoC8YGGPcjNV5NTggh2AhXmYbTyepVRk+nzCoQblFt5bhwWNvKGXbzj5SvHbHWuBufE909nNKkQjkO2YbiCX/1R29O+5f8AIqeVstWPR/tl79kunUA3FqXVMP8AJKNoIP8As5qOd3L2xlt0MksJleXduVHAXgLnngnn6VxUGsarZx6hEXnvlLyb43gIP+rDY55U89M9j7V0D/bZNV0+I3CJ9rtPPDPhiv3MqM8YyV4pOLuLUS2ub92sbyNlUXk4UoTwBhsj3xt/GtWfWIVsZ3+zCd4r1YAZ0O0neqn6nniuKfV5I7DQZrlnVZrs+eoIygzJwvoT05qO41d7fTdSaO5xM2rLEUlcEmIMg3YJ4PTn61fKwTsdbNqUh1a6CNFFCpXyyG2qZMHO/HXoPwzVgSX1/cov2VFtvJ3LOq5aR8jdtyfu9etc3can5GpazCk0RjijjZG3K28kNnJzzwcZ9quWGpwPdWtzc35IWMukAnU7yAh2k+mahwaeg7XNWd7wzxNDbM0MRdLiMtg7h6Enng+tQXuoeVeSGTTZyBEp3FC4OcnoOD0xk0LqUF1JELp44pnPmm3bO0RbjlipPI/2u2a0oxGqlYplL+S21I+VKKCQuT1zkf5NZ+1S0aGoXKNtbzwRMG0+C380hliU9hggsB/nrVizg2GMKzSrcPvcN/CDnocZxx0pzNdXr2zQTeXBNCJdyqPlcYyN3THXjmo725u/sETQKo+zzNJOjHDMgyFC5Jx2P0+tU5SHyIqpMU1OVFt3TylCBBznJ+8eegJ59xUNib+YXYa5leSKQ4kxxjkcr2x1q1YzyCzkVxDDIzEiMNtjIwvbqSef1rcsrCyt4lbhkjiMSO0m4MmTjPr/APWrRPoTyX2M2yjuzAszKQ0gHlruzgcH9f5VrWVo5W4MkYRjgAA8jgZq3b2aQWEUcUajaoIXdxnHrVNru0LXJfUIY1D4dTIuFwACPbkGhpp3KUUTyaYrOgWZ9qj16jPtWdPp8wiV1kkmlkJKjzAMH2/QmrC61pkcpdNQg8iOEkhXB5Bz0+lSR3cNxHaubhHwPMZ3ABAI/Sm1YfKiukb27bpQAy4iBz8zDK5PH1pksjrfSRFldJYh5cY7EFucdvqfQU8Tq73YKJJDuzExORkjOc9Auf5Ux77SLd/tVzNbxyQxhXcuVQc84PQjJrC7uVyqwtmGBR5YTuYqN4YtuyM8+mD3p12t5NJcGN8RoA6hzgnrkdOB0pi6tp7rGqyICmWjiEigvjv9PbrUN/qtulncXbkeXNH5JdZAxA5zwOBjOaG2ncOQlu2nZCljcrG7KF3HkqeCcdjgfzrOTxdbSWEkNus/2iKSSJxI2SiqxG8seCCe4z+lcrZXF34gURTI0Ph5ZBbworNvkkCY8x2XDEdDjp6nitfTIoY4LrfHt0xWJUyp8pbb3I5A4H4HtWU6kk7InQxtNtrFbi7vdW1KCE2rbSYrglYmXlOv3jz1XPPpWD4ku9FtGa4/stJL2bPmW8qnyQSB/rB64+Y4PJ61c0xbOSz1LTT9lDnaTOYy0AjAUgxk5C4JJ57gYpuuWWiWEVhapm4ie+e7nkkkLNLGxAO3aMlQcDnp0oTd7i5dNDyX+zJW1BY7JVWKZt6mRgMKpyGJ7U+60FrW9LreR3cK4kVowf3n4Hnrn8q0dQaRNXuJYRcrYyyMVZomDRKTgZXrn+dVr8FJf3MroqnOCdvbndnkN6iutTkzjnKS0I73MsIDRlXLht+7pz90KPzz7Vm3TbA0MsCrNnj5uVHXn1NWrq4DpG0MKo4PzbQRg9wPbjPtWdPGM8sNxP8AeyR9T2raGm5MV3GTlWjUqeOmDVVnYnk1YktJIoyzjHzBQOvbPWqvNbpo1SGluaXqOtJgGnH5FQHuMn6UXLQ0DPBpQP3bGl3FCVI5zTi2YiOdxPpSbAjCk5ODgV03hCR4dRuIYz+8kgPBOAOR1/Oud3CM4z8/r/drV8OPs12BQSpkDJkd8iknqNncXNkzW0wQpK9sQZFkI2qDzlCPz59K5+5uXnj86eQcDjgDaucqB35963ZVvl3CPfLC6ZniCDy05/iP90A9fesueacQXEaQwEmZS06oMZ/hGeg61qMxZN0jM4fcM5O7t3zmq+B5xZtwYenIrQu2giMKpFtlCktkgh//ANVVCrPC8xbYFYZQcYz/AIipQ2Qz+WRlELKBljnJqOSUCGIuF4yM9eKk3YA2q+c/MS3aq+9gnklOhzg9x2qloSyK7Qear7gWZQTxxUAYsdny/XNWLlSpiwS2V7elVndf4EAwOh5rGa94SQuGEgyS+OFA5GakYKXbacA8DnofSnwLbfYpg4uReF0EIUgRled4bPO7pjHvT7eC2F4EvJn8gOpeSIZO3jcBnqeevqKhjYiskKskoxIeA4P3fXPrTPtFw0/mSMHkIHzt1I7VYu0EYCKd6JK23zThgB0UjsT196uqlpqunaXZQyC2ubYTtcSTzBI5CfmTbngNgbffioQkkVFPlKXkRljlBaNlwQ2Dgn+dKjQ+X5YJVix35Ufhg+9VYRG0alX8qQId7EH95z049vWtt7fSnS8kt540WJFKsoILsWC4w3bBJJHTGahi5S7ZW/8AYOqbL6BpVUkwlV3K8gAwD9Cee/FR6lqUrXyWt+ZJBC5Aibhc54yoOOM/XFY9xEy3j24vY5mgwyyRz7klbIAwTjt361atb0TNOXiiSbzMmVpMlVJw2B3yO/as3Tvqws7HTRXYvmbT9kDtezosrQxKpiAbIMWRhV6Ct7TfFl14b022W/laO3uJ2QXcKLkRgkANHwxHJPHHBxzXGQG1jvfssM7See5VfLwwZh90ewJwP1q/pv2rRb6xu7uWUXGWNpLOVEURzycnOR/KspUovRkqT2OxOvmQaql/PcxQXEm6G9t0JhmCjAAY/NnsQRwODWdq+qyXOmvLDfXDWsxUSx3KjbLKMDoM5IHPbAFYFzqwuZZbOVla1UuYljk3IGdwztn+IE81Usp5RI5tpWliAEkblvLKhTyASeobtjmkqOqkugpXbsV54ydW2NbGCCbCuoXGV65Hv3Fad3Fa3EjR6YkkNpGQts0xD7iBhy7dTu6KBj0qjq80d1Na3cURk2xKs4wRvmxySfT/AAqD+27j7LJaRNhJXR1jjO3y2BHHuv4+hrZ6k7M0LxbvVLpLa/trZb62bYyFNhkB4zx/hgYqjbT2Glx/OguJxJ5sVzDJjZ8vyqezDuRjqOtVxqLyXMkjoss0jMJE2jAz1Bz1x27VSkkLWkcUfzjBDHjIOc4A7Cq5dNAuzSvLuW8tbeNbhyZGVTvkLbtvCk4xyB681p6kiDSLeI3Ru7tEfznQ4VhnCNnHzYB5J6Vz9uGXanmRxupxsPY46g8jJqyty32eOFGwxO0IAWJODwB0HJocWthObuUXGNoUBpFPAAyKmtbeKQSNdTtEcZGB/M0yV4xlCTG64V1BwR6/1pFb7QFRXOwAKu/AJ57gd8U+WT0E07C8x/JCoiKtknduJ7flUV9M07OXIZ3Hz9gcVO8QlCgDy8kKC5xgep9qjeFrX948DOEbB3KSpP19KUouL0JW5mtDIpG1QobuD0pNx24kXJLcnGDUzyxlcZxn+Gq7AnLZZmJ+8TmtIyb3OhO+5o2IjN3EAYkDHG6b7g92x1+la90zW9unm/2TD5mCI4tztx3G3oDXNySh2BjTPQcDnPtXSXDXsGm2drqGLeKMmSOOSMea5Jzlu+PrT51a7JmuUzp9WjWVnjVg+AFYwj9Qf6Vp+Hdbt4rsx6lLJHHg7XJY7T15Uc1iSRrcIhn2wSgnfhyQ/vg9KLnUopYIbZYkjSPgSAZ3++eormq0FOPLJHTCai/dPVLHxC19pe2LUZoJwMIHOUfn1xwPrWLqvh/TZI2IvLltQkUssUQVYiR1OT/SuTj1tNKiElq0scrDDROvBH16FfyNPa+itmW4hvHcTHzOuNueqsvp7151PBSoycoaJmlV+0j5mjZ219o9wI5YLyWIgSKbZQ5Ug459ua07TxNbJdTWdksxK5DzJHtYdz8vUY6Zp2kamrxyJGsvnMDtdjnB9dnUVyuu3Mx1S6VJrePyDtUW6bVf15657nNXGksRJxmtSIuVNWudrBrOyRZSS1vcMV/esCQOmD6n34qX7bp9xZPYRASyxuTE9yTKIgTyFz+lcRpYub20lne0We3jZQ0u7HlHr06n3xXWv9vRV1KaCyubVTtMdlNv8tW64Tqo9T61Lw8qb9xlqdlds0JLS4t4kOmTwCAgC6geIuM4wJGXufTA4qOW4+wajbT+H7KOK+jCpcTKhET88/L12kdeM81p2usyy+Fpb62uIgts/lTxOgGc/dUE9yM/iK1PCVusmhvJJOFmWZxKHtwrpzkKwPXgjGO1d2DpzVJc+5Lr20jsUvFtzo7XWl6l4V0GBtYhO6aZsrbxeq+W2A+STzgEYz1rO8c6Z4TstIs76y0meXX5WWS4jErNHzyxfjaRngBcV3E9hIFwJk29ceSo5rNvLNZVCy3pEpONrxBkx1x7E+tdji1qH1g83v4/CNloOn6zptleSaw8jefp9zh7dAOu8AAlTnjBBqtb+L7/AEIWzaXaxeTGn71YoyyPuPJdsA7gDjg8Cu0lmtVtQkOnRy3OObicZj3Z/gTIzx61z92s11KLaa6YmUkrEowpx6AVEoqW6D6xc57xRqX2rxDd3RMV9DMCqysCBkqMEgd17fTuK565t0MSvbymTj94PLKhD0xk9a6rUYLTSrqO2tmiiu7nYwebAiRRxz6d6zRfXWli6lsyJLC8BhM3l8EYG/YGHyk5xnFUlZaGcnzO5jwLDJbMjySCckbECbtx75OeKt7wsTQiBUkb5ZHH8QHb255NNge0hvUuHYmL7zRKhyozgL9SBnI/nUM15GAixRg7erEH5j3pSTbM5KTYQtbgS+cGMx4Tn5RjufWtLRrCHUNQa3uLy3sI2QnzZYyUJxwvsT2zWMsrIuCV4wBzXTaNc6LLZvHNNJ5m+PZAYg7TSjnnB4Q9M8kZpOLQrO5QEAsb+GSJGkiD7gCh5weRg9cYwe1XtRt4TFLq1tY232TUMxon3Xtpd25ii5zgDAyePmwM4rpTBZavp+rWI0lLPWbcRvaR26gOwPeVifmGDggYwcHmodO8Oyadq6KlklxD5iJIbxsoOchuByMKeDnGRU8utx2Zx6udixzysCpySThTmtjRbHT3uomuppmEifvvKlZWXJ4HHUEV7sLXwC7yedpemKshDNutRz6fzpLvw/4XjeO50zSbFMjBKW4Ax6itVSb0TJcGtbnBReFrCXw6LiDVtUlIuVVFe6kVbcl8FwAcZK/StvQvAMf20tcX2pQhIw0YXU3G1ssuSQc84zgHpW7/AGTpibRHYW6gYOFX5cjkEf54qZLS3hXfFGgzw+0EEc55rX6te12Dl2KOj+GIU0zTmnnvhMSBI0d/I+SC2CDnuPy6VIPBNi0eps2p65+7iVsf2pLz+7zz83Nb1kUSBFQqUU/IvTbVNgpLOATuG1iWOSOmD+FaxgoqyJak7amIPCtlbeKNBtUutUe1vbK4llSW9kfLoqEEZPH3ufwpNQ+G/hv7Gb0Wk3nb43Je4fby8YOeemGate3sof7VsrpYJSU8xFMR+bDIcgZ7cDP0HpRZPZ6iBaCS8K/u0bzJcj78WR7HisppJ6G0b2SZwPhvwxomr/8ACUrcQSXBs9QmjtALiXcVAyAFB6e5q7ZeCLF9Vha48M3D2xiOFzK2ORznd9a6LwJolvY6x4ou5XeR/wC1J1iJ5KoRySf0r0TTS0tjZuQ0Y8kfJ0x0xWSlqWos8v0H4c+HtSs7f7doLwjz8Bm3KXHz8HJ9hW2/wl8HCKZ20eJ2E6hSzHhdw4/LIrs4rUQw2iK7ELMW+Y567v8AGlffJBONwGLgdB23DimWkjk3+GPg+GO+VNBttiIroACSGCnkZ71FF4S0WHXLOO20awjjEDHmL5gRsxu9+a7VsiW9Of4Bjjpwaz5976/aqqgAxSHzPb5Kym2loBzlu0Vhaw3Mun28ijfCZXQMx3MVIB7DGAfXFbG6zX7clrGqSwxiI5ULn5TwPrjGayNYsraz8P2Dxo2+fVYQ7Fzx+8PJ/L8zXQahBa+ZeL5MDDaHl3NtJ4Pf1x0H1rKUW7MFcr6dCwRI5nV06p8oUKMAYAHHNacNjbQplWlQTNtZS2cnngip7e0tIoYfLhVUVBt9FFTLvKIZCjNv6qOMc4raMe4GeNNsoopEjiH+s53Dd6dPQdKuwRhI8BfugnB9aqErMJtrESbyuC/B6d6vRjau0HPy5yTSjrJgZer3F7CulzW9xHCpuFE8RAzMCCAik984P4VHpVlmC/kvY43lmnLsSikcADH6UmuvOltpwtYYpZnnWNfMONmR94e4xVW5vmiklVpbcXrK0WwyMI3YDqOOw6+nrSlJqQG6ttAt3lYY/wDV9Qg9arTpbNaWlpKseydShjIwHG08VnaRrsc15HDd3cJuXVo1CkYJU9sHnjmrOpXVklrZ/amKqp3rx32kDnsfT3puXu3C5ThktptOn83bbWdu7RyJLhgACMEAcY6iuZ1u+TUluTE5ZYHTZbyp5YuQWPIUDOOnPORVG+e5k1G4tLW+85b2JkliQljJ8u5Qqdjg/ezwRz1q7b2enaxrFof3iS6cg/eoASjA/MCVJw2OvviuSN2HMFpfw6Kljc3cdnJDPcExyQwkFf3e0LyMFwRx7A1f8XNLLp1/YxeZm9EcTlED4jY5YhTxyo4/GszVNPv4bi3uWv4Xti4+zxxwY2nPfnlj+uK6K5ie5iLvctB5ewTmRMcjJQkds8Dj1q5xdroty6FLw9ZQ6VcyPb3F1K0se54p5zIFCjAPP3eDyo9Kr3F5bBtMmeaTK+ZIJ4pyoQlsHf13DnG2t25MhmWC2mZD5TCTyk+4WTjjjB9Dk+mK52XR5IJ7K+S4mV44jMIpgPmkzg7lxxng5rncWyNij4aEVtrupeVaxpDdx7514VVZc4GD8wYhvpxXK+JFg+23Fzqd+0NlCYxDBbk7nUDOZAegHPQ4JPStG2sU07VriTUPtEc1xGryENulBOSSTznHHc96v+INEmvtMjvYrizt1W3KmSOLfI4C4wRkggkDr0yauKd7i0seY6nfrKzSWc22O4lBy3BIYnblRwTj8qyr2Gc3Egll83DYDEfMWAx689OoqYxXmn6fKstvGUmO5FMZD7sjAz2+npmtXUPBt/5UNxBPaXEcn+ra1LEA9xx05yPeumKSOWS5noc1j7WrqTK7KCFkPIx6H/PNV2ggiEWSxJG4LwSnqCDxkmuqXwneuEsbW9dpjufyUTJwB83GaxtT0Gey09JhcC5wTujGQYgO+Ocitot3sxKLOenlZpCwJBAxnNQKOTzk1JJkksSOecjvUSnGD2rdbGiWg4RswwozmkmGJCv90AVatrjyNzrL5ZKlTxyQeCK09J8NX+v3sUdpAzRyAZZV3HGecAdf5cUnKw1cwScgZ7cVNt8q2EgPzFsAegroLvwrbw6pPYLqkXmRSNGI8Kz8euGrO1zTJ9NZVY7ouiuvQn0PocU732KsZLj5yF5HUcVb02R7fVbWVTh0lU59OcVXjTC+Yw4/hHqa2bbQJxB9rurlbUcMNwyRz/FyMdvzpXA7SK5EkFzbbnLkA4DYVskZJz+H5Vj3u++s5XkUwxwAI8cIO0HdwR2P41002jG4sp3iuleW6iwH2AYDLnJOeBnoR71y9/Z3WkpLDNMVtXfYDH8yybB19ySeprXnQ+W5Uv44nkG35IlBy5AGfp61n7C0MnzkMoIY45P1Na9iGvZIkn0x/ssKn5s43EnuOOBg9Kg1HSbiBhdLJh5psJbxjIGQcAHvjGOlJyKsYm15EZ/7q7ifXmky0EnzRkcgkDrgVs2/hm7a3MstyIHY7THt38e/OKbqOj3VvFJeNcicAAMSu0joBjk0KQuUzFikljha3t2kkkl2Roo3En0A9atR6JfXWo3OkOIlnjAmaJWBycDpjjhTk/Q12fw80Ca8guUeEQXVxcQPaakSPMtSCSSo6/P0yP5Vbg8IDw/8S7uzkv8AdFMs1u7SDYCJIjtySTxuK9aynK7DlPOp3drgTXADoWjD4G0lV4BIA9B9fxraHhh0u4Li31jR74z3Rijit7kx7CV3q2WAwM8D3GD1rU1fQZNF8TxaT4d1SO9u45maK2jbc8RUKVO8jDMx5Cj2rndV0/UIpBFqX7q7V/LFtJ/rEz83K9lJJxjvWbbM9VujftfGerXOo215qlwZYWnMOxok+Vmwsk23GC+3jn14qPxJF4es4Y7KCydpDE8xu4YjGB8+ApVvlfGMFx1z04q34Xj0KzW0F9JZ39zcyFo7KYMpLqGCt5i8p84AwevWsO+vbnV9WaK+cRRzxloI/NLeTDkt5Q9/lxg9TzWdrsOhhi3WTz5wkrKBlSuMBs9Tx0x2FW9Ps/Ne5lmhXyoon3mQkBCVOMdyfSooJpJ4GDPizjcEoX27d3fH4YJHrWtfaRI2tCFLp7SOSNbiNbwhCQwJXcV4PGBk9jiq6iSZd0XwfBq+oXNpqV2LWKxRA7W+1ss5VRhjw33gSM+wrd1vRdHt7KFdPMT2sWqi3e9ngwhTyRkEDk4IP5ik8Mm40w6k2q28MDXOmwSIbkeUspMwJZsgk5yM7RkjHajxJHcx3f2lgYlluSjGEnfNsjUqNhwoUZ+XgEjn2qXc2srHOj7PdXmXWAGSY+RBGQMIM915AJHf1zWm2rQGxgs00wvZTn93Grb2hYHshBOc5+Y9alnWzZLe7vvNsZFcwxSFEceUqHaGVRliDjnv+FZFhONOSO4gSZdRaeQJMrdFOAF24yG9+3Ss/ZqWphOJauWmura6H2RVv44nb5QsSrGvVig4BGPx5wKwLd4EmhnutkqROJjETgv6DFdvH4sN14X1nTJ9ODa1fy7bnUTgsVBwAw9unyjkn1rjnmW18iCNSjAGOdmVQsuTxweVOOOfrWkPMl6bD4bpRbYVSR5uRkiRmJzxz6Dpxyazp90NxJCFkVwxV0bqQPXPINaryW/2KIWsRjurQhyFI2n5iRhu5H61lteP9qe5kiXzTISWI4JJyarlExz+SYjC0kir95ANpCg84Pv61WkzGBvL7ivAH9T9KhnnDvxwd3JH9BTkRxEXAyvqP4gDVpaDsWI3+X7SrRhgxVoj8ox2NPF15cm5ZAkvOWViS2e3tVNmjkkYjg55APFMCsoc4yVIwG6n8KGHKmWY3a1R9sasHXJEgBxz6VLJeR2pjS3COhXO/HzKT1qpHBJIfuFgBk4br6VHJwm1lOfw/TFHoOyL00xaTI3bpB95hk4/+vUFwXCAGZwP4gX4qt56xhQCxx3NPS8uMbI3IB/h9qHruCiyMozrvHzE9e9G+VomVARGSM4HXHSmyOrcs7Z6ZC0xnwMIzA4zycUkjRIswTNps/mJKBcIflIGSh9RnvUoubjULtXkeWWV2B3Plmb8e9UYiu7e5DHsPX61oQ3DQRMYubib92pHUIfvY9Cen0zQ0KSJI9KWUxMJASzZMjngAH061r3nh5gq30cZW0LEuAPmX3H9Kz47+RpspLKjNx5Sdd2eAPb2rVt9WupPOVWO4LtCLkY9Sff0rmq+0unEhVGtzLXRbq8hmkMysEcIA6YJXqCvv7VeLfY2ld9PmmtZbfy3FxgNkdGXHSnXV0lqm6KR2JQMRsUsCOobnt7VW+1s+0zJHJBMN4kVfmyOD36j0qZcz3CNae9iJNZvYIp7mGR4pZWRRJFCoV9o6E/wtjrg896yHbfuePIX+IEdCew9q6IR20cbpHLL5U2FZdoYsOpI/un369qy5BBaaky2xka2OC4lQbvfitYSi9VuU5t7hYWoaeKa7aUWz8jyhkkfSunsdYtbCW6s5rq9s2hhItLi1fKNJ2345II7dATzXILJ/wAtYJWjmWThQuMLjrn36Yrbgnt7h5PtQY8BslMhj6Z7Zx1qKi5WpNXKcnayPTPCeuQx3QtXijvvtMUbPqEeGMZ5ODGV/hbJz+NSoyW1mLrVNZZVjmfz1UbTKgYqAAvJJrmdOurufTJYdMu7a3lKeWoCtvC+inqDjpxXPTXrpdrBeR3CSBPLSGc4Esp4+fOPlyc1rTrKStYx1PSbzxksl9bS2tw0en+aA4cAlgBwpHXn8zWTfX99rEFxPZxs0jSmNYLeLy32dcuD2x39wK0JfD+v6do0f2TSlWQfNJCk0Zh3ZB3lep6YHNUdO1mG81WYarp8+mXLKskd1BE20DPDYOcDgjJyK1s3uO3cp209xNaB7iO4y+QspIBQr0IUj/61UL7Umj1u3iLSPED8yowC5HXBHPY/nW/d6O2o2l1HFqyNqBfzxPExconIAPsR6d68yuIptOviGLEq+Su/BcZ7NRUXcTR0lxe22oXHOlWt0rkxM2GBCjkIW+vcYrG1m5vILBYGhkW2ZPLijIBRF3khcHkEcn1qGHUFT/Xb7cTHAlTnvhjjPXmn3VraSMm+9l+zIyQRloiwx/EQQfmx1Pfmp5UiloZsFnJNO0iyIojdBlzgcjqT6VCsTI6ILiN4nHzBDnCg9/T1rV1qHSrazZdPvZbzzdrMzw+X5QHHTOSSMH6Gs+KCN/LGZBK6kSDbhVXHBBqubS5qncsaHo663q6wRrJKiq8hVDh5FXk7Qen0r6GtPBPhjdZ30OkQBo/3sLlNpG4Zww747A9K8j8D6fpFrbwalrl15GnXHnRsTGxVl24GXH3DnGPU9K9UtfD8kmsjXtB10ta3kqPLEzGRCgGH2nPU4X6c1cFfcTZuX+g215Il1CkcGoRL5cVyF5RdwLDHfIBHPTNaDwoQfkA9sVKOD6VXub22tAhuZkjDnauT94+grbkSJuNa3jLjManjuKragdvlgYAwelTW2p2N8WFpcpMVzkKc4xwaraoxxHjHetIpdCZMrGUdMflT7e6kt5g6AZHBDdGHpVTOB1o3c9atkXN0NbTqGt18os3zIegPqPasre1vI8Ui89DntVi0OYT/AL39KzGdjyScioS3KbN20lU6ppqhkIZnXk5/5Zt2pba5lu9OtSsCBgIdxIwd2+PP48Vk2VxHY6np17e3KW1ukxBZzhTlGAz6c1sSeMdDuII1h1rS2+aPpcJ/eTPGfc/lXFX0ludENUVPB0o2+I5GO2Q6jMxHpxXb25Bgj/3R/KuH8L6naJYeJbg3NsFk1CdkJmUBxjgg+nvWwuvWAu4CmpWQP2flTcpjO4e9c7nyyuWkbE0qhLRs7gZsZH0as99Q/wBFuCVfP20JjGNvzKPyqjDrunLZWXmalZbRMzb1uExj5/fjtVS68R+HxZXYGu6WHN4rDF0n99MnGelTKrJ6xA6dnzLenB4Rcc+xqJpgNQsFYDJikyepyNtYkPiHRY/7SMeuadIr4Efl3CkA7Og5qE+K/Dr3NhEfEOmfvFYyBbtD83y8de/PFS5yaAq+Nrj7L4OsJY/nZdVtwCT0LTYz+GelW9Qil1DV7uJUaaKMRFwQuOQ/JzyMcGsTxvqmn3fguxitryCYpqdtIwSQEqizZLH2A5rRPi3wzDqerq+uaenmwIV/fgeYcP37nGKmqm+UDskS4zGi7ERBtBPzb1GOfapJWaJYAccyY49Oa5/T/Gvh+7ECRa5p77UAfy5wcHAwKvSatYSQxyC6hkWO5CuQ4+Q/Nj8a61JWuBb2b47oL1LkYP0FTJJtmeItlhFuz+JrMm1fTo4rhTeQZJyBu5xgVFfajbTWtxJa3KymSDYoR8ZOecHtxWSdncCPVdStWl0lZJPLIuI5OTxtwRyegwTUeoaXKP7QuVeLDQkLOzclSDlfYe/XmsLUoHEtm63UclukqyO38aHAGD224FbVrc2drpV5DJLbgzKWTH3ZAV4YAdPTHtRfmV5IEVb/AE94b61ls4njEMTQyQpGv7xcqNpx2IGQRzk57Vmr4qtL9RAbaSN47nyjbPgZJLKGH06Ctz+3dOWOKWG8jmmVRvznBOQTnj17iuJELW99bX0M8A2Su7x8GRwx5AyMAHk8k9c9azblsKRqR6PbXPiGa52eRch84QFSjMpByc8jgnA7mt+00yTRtJu1XbLcyEL5kbFQxzgFiMbTjqc9axdO1MJdu9zFbJNI3mSL82d2eg5xwCT+NVvFV81zaJDaXLvEJ+R5mwvu5Jb1AP8AD3A61MIySbDoLq00MEGnwzSy3N0ZEmd8lY0XOCoY9+/HTFai6nb3l9EfNkkigzb+W6+YQP4XO04OSMAn2Ncjb2MstutnJKt3bef5kbeYVU7sBlI9MDGeo5rsUFhI8rW8gtj5Y3i2lBRzuyMcDBUjg9AOK2jB2uCH6daa5HfXDXBYxurfZVaTATAGDgDJJ78nNV/EcQbw6t3c7kVQY5lYFmZd3+z7/wD66349bt3lUXhSBPLJU789eCp44IojOmrYlftZJEe1pOQQuTz0471Lpu+g7aWPK73X7iYrdwvE6DCvFIoJHv6+uR0FVLK/uXhuJBbFChCMzn5ZgcYwB0z0Haux1JNO04XgEUDQtD5UE8MeNhZSvzqR97jO+uR8P3NjeahK9xryzKbZl8uSJkdmwoxnGPb9RSUXEiUDlvFlvNawR3i+bGJC0TJu4DA8g+nBH5e9XTDd6VoZ0u0TY6jIIJXYx+8yk4+o+grS8UT2smhS2812IHhkZbeFIziVyy5DEdCAeD04OaPF81re2t7cW08sk5iWVXjUgqxfDbvXA7itIvUxcEtUcfPFrEMQynmOWYsrTZPsS27nPYVp2ltcXdnHALZ5pWjVHjVd5c7fmJPfvXIG8m86KN7y4hRnIDNM2VHAyRnp/Krdzq88JP8AZ19fKDhkWKdjjnGPUHtkHJzWsbLYUbLYfN4NnuNButZsJRKtnPIl3ashR7dQ2FYE/fB6ccg1y0kMkJVyhVXBKZ7jODXpuo/FO5vfDbwxW01rrRuGNzOmxVlXjllxkHCjpgZGa8+kj85ISxVA24h2Y/Nnnn0ohKV/eLbsT6Xpg1e/e3t33iJTJK3I3opyzjPQgY4rrZNSj0a/s4Dqt3pNnN1u7RTIyKmCvy5BIzjv271y+iRp/a9oYy4lO9Xy33vlOMD6da2fFflstuJ4xKnmsGePhBkDG0Y74NaPXQtNMr6pHa2/jR721GoCCSTzme8VUkkJO5iAD0IOeeoak1LVbHUdOuI4Zi5JXjYwz8w9RVC/nMyTXLy72ESxoenygYA/CqUEjwiWERNLGYgJlTI+UYJPHTGBRHSIX0Njw/pjXd/JIoFwkT7YdikhmAzkDqMD2/lWxrfhrULvUPNa1mGnxWjXcYOR5yKAXw2PUheM8jOKPC90xee704xWWZnEYB2qi7ACOfUdvetTU/GEmj3v9oTzLerNG0VtaQX7RyWmVUNvVR8uQMqV9cVnOUugugtpqF9/Y1neKpmD26pOGGQ43AKoA/iGRz09q1dU02Ka2e2jnAuNw27BnDdiCBgdawvDdwX8M2MkbOI1mdpnViuzLnAJxz1yT9K6dSnlYS6cwiJfNlYZYk8/Ln8K23RojhLiW+/tS1hJEcccqwyBJcAkNk7uxY+lW9fvnsNMLQRo0jyBVdv4CQcn64z+dU9UNzJOjLbRwvIgGxEGFUc9P7xHJPvU3iZlGnIZBvJmGMcD7rU2M52416+uolhSSeNyQ5xJhe/IArrIr4y6K8zRRSL5XmFVPy5xyvfjIIrizDGU+VgzHBx6D0rqbWNX8KuI2xmCTJPHduadhFrwRrd9N460tfNhSGSbc/mHZGgQFs5P3TwfrnHSut1jUrW48fajfpsvI4b2Hcu9XGwxAkDB+YZDEH2ryC0mmtJlumCyyY3bZCSHHdSB612FjcaVqGrard6bCunALbtBaxQlUBCtvB6kHI/HNZzVmLm6HZ/DoWd5ret69b20Si0nWxt4yNzAvLuedh/DnI5HA6dq5P4lySN4y1eaeBPsX9oLtV3AlmKLgqjDkKM5I7bq5rS/FV34e16/kgiadZJ3PkrIYwX3g/NgfMpxjb0rU8SeJtK19IdVMkkWoC/m36cLfGYW5G5hjPIC4HPU9ajlsxPYx4NXtra5NzBC7HzxKGnG7y1XOAyj7/Uc5HSqUd3ChupFyPMwFRslwuc8N+n496gubiObU5GKC1gaYsEA2+Uuc7QP0GahW5WZyZ2KrhmQBB8zeh6fnQ0Z2ZdWW3uLWWOOFjdDa0TseQBncuOhzxyeeK6TVYb3TrC4slvPtmnm0hkmNtGSke/5lRyfutu4684rlY44Ib23jvZZUgLgSOiZkiXuQO+OuKttqLi2ntIFeWGSRXeR1ZfOVCQjcH5RjqDnn0qbAkemLBeJqPhifXQLeFZt225QsRCsafeJ5Kj5BzgjGaf45vdIbxxH5tukltAzzhbKXAm3qmxt3PpngY7CuL8ReJ7zVruC7h1m7m1CKNIYY442jHIAZVHOSeBnjOO9UY9eY3cqT24iaTZE6BSGVVz8gOMqc98Zo6GnNZHQ28sEKJJfSixOZkZHhZjsbO1VB4BByOMHmuciljdJLkL5kqysEXcTlfU88dsdc1atXbW0Rbm2nLLOxWVt7FU4+UuepH5+tR+WrS3Npbjzp0lcnaMnaOxGP19aUOxjKWtiaVHSGSCW8i3JI8nnPlWJwM8+uT0rNYSEESEDbkM7pnqBx9TUcrb0Rh5iS7yNsnyoB6DP6mo2uoIoA4RWmzgEsSuO+DWvKS0xElZJAwBUIDtwARg9QAen86hufLb7oAUDAD56/wCNVZrndv2rtyc9c4/Gld94HfKgZPr/AEp27DUXuIqS+YsQHJ+YDg1JMxCBRubCgtj+gH86jEcXGFIbdjk81M8cpjDs37tcLgNj8KRV1cdc2f2OV1do2ZSOFYEHIzkY4P51DHuZxIpVGA9Ov0qWO1zEZE3fewExkUH5IvOkVXZXKN82cntkelFhX7DZEhZgyNIoHDL1PufzzQkAfeIGBCLuHmsFJ9lHc0sSK6luAG+6COT/AICo5VaNBGjbwwznOQD7elKwIh5aVBkKc44HSnyFYBLCBmRJDiTocVAylACR16Vbhs2ljWV3RI26OxJGfQ46UF3sgtWZoXJRliIzLzkPj2Pf6VWmd7h3nkwCcAKBj8KuyxvbSNDlCF5JjO8A1BMluyGVJiW/uufmNCEpO5RBKtnGMVt6dZ3dxc28kdlJKu8EMQQvHv0rLhdlkBUkf7QHStZFmwGmkL26/wADSHDfTnim5K2oTlYo2kkfnDzGKknKPngH3rRUTrcC5t8uUYcg4zimTWtvcRIkUsSXA/5YkYzx1z0pbVJ41O+NsDPO3cCR2I/rXPOfUTV9UVdQSRnM5P3iDgfwN/hWjBPFcxWbMYhIrkMnQNz19j7U+Ga4C4ju41D9VkUfkOuPxrLNm+Q+wgliSDxkZ6U201Zkp6am2k0A8zzpGjm7pEOc+56Vd0y0sdTuEl1K7ZYbfLScje/HQY98fhXPxfubhnRHWMHq/OPatOyZbm5laKXaGXDbwcqO7AY5HvXM04p8rHZtlu+0SOaQvZW9vbxhMNFHKX3MP4uehIrP0fVIbNzbzt5cTk7ty7l9ty9x/kVqDUY1Xy47+G4heMsxjJDKM4wQRx17GsW4231++9WiWP5VwvAHbPei7mrVAjeErli2s5bjVyLa6jjYPuXymIUDvtzzXQXv2e58PqL+3lEZlXMwO5wuSMjP+TWZpVtGs03GyJQXZxlnUDqVXqTz+VXrS3WSO41G3vbg26ZRzKo2qMZ3fTtn1NELuegTi3qS6RFPqgitbXUY4lCmLczSLuxkYZgfvEYJwOwFLcN4t8ORtcz280MyJ897EMpJEMKqPjjAxkcZ596faX1jcaKkMVvDLIHwrROY5YmHG4HjPHr1rftPEs+pNe6featm2XEu6aJRvjQYeM/7xHbJyea7VJbXJjqYFt4na8R5pbASMAGmmVNrIvrvTGPXkVBqWlWetK+oC5ZLSFtrLjEnIz0NalvoLweGXiDMks4czpCcCEdRuI69OlV9VmuIdCSVooJlIXyxETl0GBlvT0IqJubi43saKKTTZX13w/YRaZarpEcrpfXOPKYqzoFXPyHoPx9a57VBawSQ2CW+oq1uo2QSjaUJ5bI65NdLot4sk+nzeZtjacQtAYyW3NwAvt3zWR4ytiPFc8lxqUKtJB50c0Sko+MhY1K55AGCT3zWWF53TtN3dzSpa+hBbW1pPDdtJCkzGECB/wC4RjHy+nXk9OabeWCTXcz+S8ULFUjSM7zxgMePbJ/EVc8JIbZZpJbUXFvLCnnk5Qqm7oG9zjmum0IQy3d7qq26vaPO8MIm4LHb82PQY4z1raSkmY8zid9pHhTQBpto62MUqtDEzbs7Z9o+QuucEjOenWt3SNLstDsRZ2MZSHe0hBOSWY5JP51y3ha8vp7ye23Qw2VvHGPsgZy8JIPCs4yRkfTB4rr2fGOeK74JNXE2Wt4ANZWq6Xb6n5JldlML71KHBBqyz46mo2k4w3H9auxNyro2jWmiwyLCzu0jMxZ2yeTk/rSarMDsBPqaWW8giyHlVSBnGQK57UtbtSVKSBhkjIyT+lNJIG2zQWXIyOaXfnpWXbXSXEYdN2PQjB/KrUUoVwzJuUdjxVEG3ZEi3ySMEk1D5kdyfJkKR3SfLHKfuv8A7L/0P51XGphRgQBR6A//AFqrXF2snSJVOckjn+lQ0zRNHR28a/23YpPEFxK2+NxkD5G9ay57DSZ51hl0O0YB4kTdaLlh+7JOcdOT+tJperPLrWkQzNuY3OxXJ5xsbg+taVxObu5txabAqyJvYHkAeX0P07V5mL0erOiDujK8PeF9F1LSPEUN5pNo5jvpo4w0IPlheVUegB6Ct0eDPDMF3bInh3SsLAfla1U55Xnpz+NZPgzU5ZdP8WtHAHEOr3Ma7GOWx0PPTiuw8xI9QtnkcM/kEY7k5BxWM1ctGRZeHtD+yWUSaPpwjMp+UW6YYEPkYxz9KpyeH/Df9n3ko0TSgqX6oGFonHzqMdPwrRZGEekyxqgSafa0ZP3PlcnHrV10WKzlVQhX7YBhBwCXXrU8rfu3GVRoGkodQS10ixQMgYbbZByV9Me1Ph8O6Klxpu/SLBZlgbCi3Qcjbz0q8xkhnv5dicRDaM/ewDnNR2uoxS3NqJNsfmRudruNwGF/xrVJJ6gc3r9lZ3fhq2/0SKINdxlGRVORvPfHT2NbEemWAur9pLK2K+UgAEK4yN/TjrXL+MNVgg8GaRJZJm2Op28eCSMAyMDzXRSaq0F7qYEBXZb7ztOQMBuT+VQ5Rja7J6mulnbia0dLeFVMbE4iGeg9qa8UTQweaE8uS4A27FweT19axrXxPE1zYyXJaMSQuQsg24IVeAO+TmrNxdxXEdi6su37UrKvO3JD4yfwyRT9tDoUjXvlijsblsKFCnoo44FQ/ZhLfFlWNlMIIBx1yeazNRvBbWVyzzhcr+7ByrN8o7Vahab+0YwiCLdDzjBwNx6j/CpdWLlqK5zniqJ5hExjjMLyxwhBkGQjqc/jgYrdkgijsZmaNxLEuF24LD5ckfyyazvEN40mlaeZ9qIuoRYKfPlcHnH1zx6VLLemO7ukuXebbCvlpGvDLzkY7MByfYVM57NAim+pzW9wYbGFi3lt5pCgPAx2kHn7wz1x0qro9lql1qQi1hIlgWLYgQg5XJyQem05PXnntWusEc87BrWHMp3lo2LeYOABkY5xz7ZouZni02PULgxwvDHmTacoCGxgt1KjuBwT1qU+wIrw6Rpkd1t8i2maKRoQyZEkYK4HJwG444659qs6aunvqDWC20c1ssfyO0eV64Ax7e/PNBksbSCQmVpo58tEQoXoAWccfTH0GKzLWb7TrsR04vDawIzThHx5p3ABQpIwvXB/HmqhJp3Y7aDfEFraWWlvaWMdwbjzIyyoTsTcx4UDgE9OOat+F9N1VNKSS5kgupSB5TOm1RHyBnuG56dMe9SajPLYeHrJTEHC3KyGR3DFW8w447/n2rV0959SkhuZ4JYCVEwCyFRnnqO49j/ga6FJNiMfUZ5dLtYNT1K5nt4UdY03qhIzwAV6AMevf3HSty1a2kgHkOY5HfzMocqwLEhgejCtAWsE3ltNEjmRAGDrnOBxwaWKGK3sUhijWOJG2qijAAz0A9KvkAz01IXsN+ssSIkMrQSYbIYbc/jwRXK3WjaYLmwgjkRrXP8AojRjlXyu9WI+8DjIPYgiukvRLb6tLNFGkx8olPMk2LGB1AHfOODg1geMbRbizii0dUXUdjXigIcMoXnnouRkfU1lKVlqN7HO+PbdLbwlrFtPI7KoEak2xOQ0v3lYdDux+tMv71ZdXvp3eMpbptkiVsYYr9xWA6gnO2qvi/Wm1fRprK0uEubeXTzJHHGx8xlLpsPoW5IP+6a5aLxHPb23iVvtiGa6SJ3DQNulk+6OMgJjPJ6e1Ywk7GEmr2ZT1Xw7fPAsHkieJmL+bvXeFAAG4nv2/Os+y0m30RZrq8jWKSJeVlwyhum7H48D16dK6CfWY5o4obTSpBMsZXiXMchGMvnHAHP48VyGralcam8tq+IY1ILLy5JA4BPfFbxMVZMybJYb3WFknljhglmHmfvAPlZuRkjHTPXivQvEPgy48M+G7meK+huUvURXSOIDy0B3DG7leF7V5pEhEUnlxMz7xjIypHTp1JNdhfeLrrUtLl0+fSVSba0TyoxJ55wM/dx0HJ44q5Jt3NNGc1peqPpd/wCfGwKyDbIrRhgRntnv7121zpx1PQppleJbeRtisGGScA5A9OR09a4jRxbQ65BFqNt58MjGIRsxAEjDCsQvJAJBwOtdTpVrJaeE9X1aWOWVbO9NtGIQBEXOOAT9xRk5HOcjGOc1KSQ0rIw20nVGeQSW5m3dX3KM46Y59qmexTRNGmMxD3t4pVWBBATnOBwf/r44qaTxSUjdVtQJFAADOSMn2xWDdXcsl695NhhtISNifkz0x9OTVrYS7Gv4U1Q2xkskYq8ykfdBDf3vpkAflV7xVpzvpa3Ismmdg8jSRsSVQ4G98ehXHzY6iuVYJbXmbe4MqRvlZlG0n3HpXQWHie7t1uxJhlMewz7inB52naCDnp2oY0+hqaNIl1ZrZyhmXaZIUXdsYjuw7e2eua6DWryS200BufLhWJSnysOBuI78Dp9KztJ1BRpFjc2OnxxzTwupxjCgHjsMg46VQl1m9muWildy7DayA7CuewznAH51tHVIuLI9U3X08Dw+b5btiISsMgN3bFO8Uo8umeZwQjhiM8+n9ao2+tRWjTQvZCdBLuR8AEEAe2e1JP4kR1dH09GUkEhpM/pimyjlGUIeSdx4zXc6VFIvh2O2cqzzQsq8/d3ZIz+dc217bJfy3TWUbRuoCwnGF6cjj29O9aaeI1FqjxWQ2pxt8zAXHQdKbJM/S/s8+pWVvdq3l+aEkCNtIXPGD2Pp+Fek+GfDd9Jreraqt8Gk+zQymR4+ZWeBmJbacAnP1J7V5ze3tnM1neLZLFAWJeNON3TgkAehH417TdXVpF4q1axFikNguk28w8sgIjCBtnGM5GABWOIurMS3PNvHeneILXUNMvr21S3FrHGkGoWy7VKbt0bPj7rKTgk+lU/Cuu6fYeKUuPFUKuiyPP8AaRAS7yMd284wSD2PbOa+gLiyg8RX17pN5ayGzXTbeC5BODI7k4HTnYDuz2NfMN2IY/FJi1C9nuIILnyDcvyTCh2K3PYADj0FYxd9CnuM1WK0i1meRbiS6tTcELJLjfKvXcee9U5IkljEkbRfuxtKDOSB/Hj3/pWlp2kz65rsltYxkrNG5yoxkY5Iz0BPbtn2qO006aymvIrqORSqSwSCJx5iso+YAdCD3J7ZxzVdCbDfD+k/2zqptkmdD5bMrKNzE9gB3z71bXSNbTStWvreO7+zWP8Aol8Thdu5icFeuOBn0NdJYaFJa+JPBqaXe/YpdZ0pfNYZKkncHDZ4IYDBHapNVsm0m58Z2er5Ms00SwYXy3uR94ADoOCjHjnaQD1oLtZHGtrN3pQu7KxnCicxiSVQMnZkjae3J6jmrGnanqFssUk7S+VkuJpU3/jjqfrU954Ym82K5gna6QKpmlBX5GxyBg4OMcHvg+ladnbx+ZDNd3W2Uu0bccEDoMnoO/GaLX0RhOaSsW57qa3t4rm2kJsZXDK6ENDvPDFB95D161m3IGneIL61kAKM2WmBKOM8gg9xk/dPBrXiMtnE8CzRSwTAvabgNjFeSpxwdw5B65FYetTi+1V2QM/yhUKpnPc/05qpQsrox5tbkdxN9vW4tMSTABXSbPzOy/e7cZXse4FQ3hgltLNECxiC38hjJHuZd2WB46nnGfeiOKSJZRErzbiDiPsfwzyKbfwzsHmls2gi2AEc8YHB55NQ5tIpTZmIkfyNLbzFGVg5UgZ6YwenFVZVMbANkAqCOOo7GtzR7pIrhS0cEw2sghuoy8R3AjPs3Qg+uKjFl5kQaNZQcsqMAMHHHJ7dvwoTkzT2ncz4omeB3RPOAXOB1HvjuKTEaR5wrhgO+AD/AJ71JifzQyElgDt8vquOv0pzyC42SqoD4+YLxn3pOQrkRKpgGTYMcbOePrUvmwCJ2O7/AGI2TJY+59qkWGCWW3QybVKbpmIzt5J6fTFR489RFGWbDfKCe3uKSmK6J7Oyk1OG7khSFTAFkeMMVOzoSv071Tt7SSfUYLOPhpXABByMetbnhQvZ6557QyMrRuiqnzKeOQ3pwOKdplnBF4ju5rHLRrBJNAjYBBPGOemMn8q1tdXHzJMzrqCCT7fKqsbeFzFAO+c9SfTGT+NVWZliU24EaDAZlb+dbAsptSt4bSwhVUiXfPcsxWP3difX+lV5lsCq6ZZKZd7HffOpGWAJwi54Ge55NFgTuZD3BQFYfkJ4JVsZ/wAaiVWJ3M3yf3tuefSnW9tLdRyuiNtjTcxAyBzgChLWR45W8weXFjv6+lBqrLQegMuWXGR68Z+gAqSO2eWUIQFBOME5I96hDZRAThVGDtPJq9bTzwlGiIIGQflB4xyPpSsZyuSWn2dJ7W5R0SccMk6/u89OvpVyLXLrRJmW2kiEyErMm0PHL7g1iXHnNK1rHF5ZxuKg5De4ojdp0RXjQiMBSFG1sevvWDgpayNttjQuzayKl9C84adiHE0eBk9cMODg1f05rlpxH5DSR7cneR0/vVhpFM8hsXeQohLLEDwD9PWtNb37PYrbXKsNsRaMuAxCnjCk/nionDSyE0nuaT63Zi3mjWFraRDx5y+YrEdhjpmmLraR21s8kdoC+XhktSWZCP4HXqOecg5HbNc3fXjyQxR+csw2Y37cHBOcH3BHWks0LRrNGuZLc72UKeV9fwoWHjFczKvZWJ7q7N1K98I3SXI87agVBn6ev861RcxqYEF3GXlwGDqQVB7kjr/hVa2s47+7ja3YpJK24wsdqHnjk077BFAl1+9UzwOCqrzlTkEDjnFD5ZaESatc049QmgjuXijs22ZMksOVeNhwHRvfqPXFVNNnj1Se7t5pDH5kfmRHfgF15K/RueKwLidi+xGZVbAYMe4rR0iGO6mNpK4iZE3I45y+e/tVKmoJsiV3ElElxcSQwtJt8skR7iBtyc/e7c10U2lXd6q+dFE64PltHMuPcknqD3rmrQ+ZI8HlAAud5XnjvjP0NdCZ/JtIoFlfUNMlGTuXaBjqABypHpUyMHOURDcNblbO+WYWqOTC4YuZRtHyDnHXue1TWs8k8ZubZLxtP81gwXA2nPy57NxWXdpLHHCtvcB7d/mjiYEbMHkHHU+/pWxp12yWpErKsbDJHO0kHrx9cYqZzaRtGSkVpbi/S8t9PtbJ7dbpt0RlbaZOeu7sO3HrTdX1nTYXlj+z/ab3yfKWYoFFs2CpjCDjC5OCK0dV1aL+zWFwITdqgksyOqDdzj246d+K4oXs804MsnmtIxc4GeT/AJ6UsJUk03axrWjy9bmumryW2gfZ4VRpANsbH7yg4yxHrgcelbOk+LdH0bwyNNuVuJJ2GXPJUtngg9j2zXKS/OFdmVChwdifmMdqvW6QyK6mELkY4/iFd8Hd6mMZX3Otj+I6WcUV4jsySQLbpLNAWPyEkjg843Dn6VI/xGv5olkg1IKrDoLIfzLVjabp9lPayQPCCInWYDHADfKf1211PjO2t0+DmjtDDEhj1Db8qAEjD9a3V0jS0WY7/Ea7QASXUkw7htqc/wDAaoTfEa5bOyOEHtnc/wDM1x3lrjIQfqaim2hB8q5B44A/rT96w+VHTTeN9RmywlRCD0WMA/h1qlJ4k1C4dfOvrhVJwW5wPyrILEoOT+FQs2SOnX/Peiz7hZHZ6FqyWMjXUt/N9oZdmGjMi478Z61sN4yutwAuPk9RbYP6muPgy8UeFx8vNTYx36d653WktEdCoQerOhk8V3zPlLufHoIkFLF4gvriQhHvJCBnaJQDj6AVzLXMaEhposf7wpq6tDCystyispyCp5BqXVqdClRpI7C18T3+nXcF3Bbh5Yz5kTTyFxkZGR055P513XhHxJe6zBcS3dvFG0TjyhbnA24T19xXnel3+m6rFi4hQSSDLkEhZP8Aa9m+ldDo+t2PggyJLIzw3b+ZFIT937oIPrjGa5JzlN8stzSdGMYc0TrvAB3aN42klJR/7WuztJ6ErXosZhN9b7whk8gndjHQjNeR+DPFeiWmn+J5Ly6SIahql1PayyfKhRlOHyeACQQPeurh8Z6JM1rex67YpZpGqSN9oG1CSPlY9j9fSoqc6exypm+0yyw6Yy5+zm4JEmcbcK/+c1KCq6RcuX3hr1W3MNu751/wriv+E10VpNKWHxHpMFvubzI2uQcNh+Tjp1H50/U/il4dispYYtYtLr/TlIwfuxh1OfcdTkU6Se7QzutTnBi1GIyKpaPCFscEoen5HrXPz2t5e65pgjcBBA7b0kyxBCcZ7A/nXnfij4iaTqmo3IgvElgMYGTKFAwCCVPfOe9YGk+LY7PW4ZW1sGwMBSTLAlMgZ4z1OOKqUJTdxXO78VabLZ+BdKaa5E3/ABN7VA+T8o85v/rV2WoLZx32svEjfaTZhN0bZwMNj6dc9DXheteNmvtH06xW8imgt545UDEDa6k/wA8Lk5BPpXYS/ES2P2kjV7GaSZE3NtwdyjnAA6Hnjrk1LpPlSsNPXQ7K2htJ73SrQt58skDSOsykbQFVWye/Tp3JzWpMLO30+zWG4eW2huQyyZBwQXzk+mTivMdL8QaXf6nocw19bYrC0M24nzIwVwASO5JI9q6/UJopLOwt7BoYwcyk7cb9pHJB7E8ms+RroUtjV1CRBpuqakUCGa2UEsCSMgYJ9BnnA65qSzJ82FLy7BmJeMmOMbpQoLBiO2B2HesjU/EOgRxX2/XMExmBo1jJVptn3Sccn0HQVZee1kaFfPWS5XCiaIGPy+oOCASOpOe9Q4yJ3MzXnlg0OzkdFlummjcwAnDDJ2jA5HHXHrW3YR20tkftQTz3UNJHIxYAdFwMYyMdqyNLsXks1QXbb7dSIxEQQgDH5znA46nnv60zW/GenaYkwh1Q3EpIiZ48rtYA87Qp54znPcVi/aSVrE6l+4v2sjHJY+Z5y7ljgeUeUoGPy4wRUE9vJqmiQxXN/Ja48yKeSNVdhvGTyeFBxjGM/SsGxvbe3tINWYvdLIjAIj5DyPjAAIJzkGl0LXEuppdPtHayuWRo1F0u9EnLHYDn+HORzzzirpwqrQdnc6WzVl0u9inuFuYrS3JSJgCxGwfMQO2eAM9uaj0y7jv9KsWnjjtmkEpgaIDey9N+Dwdxzx2FQaV5l1FqiXMPkXk1kRKkZJXzlHzbAOmdoOOtZoRJ2sJbi/WNHjSNkMbYGRkleMgk9fQ11Uqdty7e7qX73URZeHVia7e5NtewRrEP4Qr5J+mCPyrcHi1EvnKGaVok2yRqBsfJ4AJxhhn8QDWSLGD+z0ggnhlX7SjMVJBK7uSQe49as31guoXtxt1aJoVkDW6SR5SLJHQHrjBOT36V0pkNM66yvZZ/s2UjYFTuZGJ2nHQ++atuf9Hxt/5ac/8AfVc1a3U+n2/mPfWd3OZC8m2PZI64wuSOCwz7Aj86vR6pGgkzf2zgyhlUvggbuTn0x2p8z6jJNVtINQLx3KPI0eHVIztPQ9faud1Sx1zTrK0vdKlje6BLtHcSBUjTaOnHzE4C/jWzeahb3TThLmINJHs3M4BC85FQ3d0k9rZFRFcMgKvGXUjBHGeevHSuKpHmbsG54rd2xW78WtJCjtZxL5cbxsqL5j7iFUdBv6ZPI4rJv4blPEmoafpwa5ht0E5lZBjy9gIP09vaun+JljBp1/PrUck8kWpK9ncIjYAJVWRuvQEEEHpiszRdQ0E+MLl9RvYhZyBbaCVpyQoVMg564JAHPAFaRuo3MXFdTnGvr6yTzInjBSLALLuG1ueM8dzz27VjTNshilV5POJIWNePlH8X4813HjG60hL5fsmn2b7EEiG2uDIFUqNoc5x1J4HHPWudTwvJdW1ndwX9k8V0P3k8k6gW7kEmMrncWAA56ciqhK6uzHls7GB9qlj2qzBgBwM8DP0rr/C/gzUte0271OEvDaWrKZ4Tw0sJBLMpPHGOnfPFcgbf+z2hjuQ32liQ8PGVU428+pyfpXo3h7xnfaZZ3Nl9itoruyiWytYFuCHlUF2bJJKOBnknoDxWk27e6XGCvqcjAJl8RyzavdaYWVWIN7uaJ2WMBeIxuHBG08DIqfQ/ECL4X1rS5obq6Erm7SBdgiRl2/vST82R+WDT5LP/AIS7VJdQdYNLe4faoJVIAVCZQEnk7dx5xz3rd8HWOg6N4f8AF99qF3HImx7C2fOx7lW6bFPIzxmhvTXc0PPLWNo8znB2jgEdauSiJ3jYwxlUZS6SOfnb6jt7UXUXk2hbJBAGQDUdukd3AFLEt5gUK2dz88Adh71tf3binHqRXFu0MpMiRxiYFlVOQOT+WO3tXoOj6p4Zv/BNnaTW6rqABsL62gjw86M2VmU8jK8NnGcgjoaw5NEt5vEiJbwzabAkZW6hkdZpLViGDABsbsAZ65Ga173w8uneItPGk6lMtpqGPIuIyi3M0Z4bCjhd3ON2MgVlOXNoJEuqafBoGvz6VZ3ouLKzfy4vm3GNTyVz0LYyTjpn1rntTQW7vNDta0ViySg/eQnHQ98nvzW/d38dzfLYxFUubaZ/OuIto812PysSvylgBgnv07VyM8cotp47h/JRpNzQknG5ep/3q66V+RXGigZhcO5Enlqp+UZJNRsRkOwG4kqSWz/kU1LYybduACCQD25p7f6O20thW+YZUceuaoobJ5YzuyRjAOKrEgcggc4GPX3qdgxZmbg4yB0xSLxGX2HGNpI5zTEW7VB5EaP2BcAj1/8Ar12DeI7dhfXESXStLpNtpu8SYRJMFC59QMZH41xslyJZY5n+Uxnaq57d6e175MT/ALmJjK0RidmO6Iq24kAcHPQ5qasbxEtz3m+fXbbTrsWviKKRlt4I471YyZpwzkQ5PGWJJyCMEEHtXl3xetbbRfiHb2qIk8VpaW4ZJOj4HIbHr/WqGs+KpNS8Q3OoJ5QZWSTcP3ZbaNq7VycNls4B4xxWD4gvTqOrC6SHy/MAGwSPJgjr8zZJJ6n61yU423ND1P4OtLpviG8jSJ5rh04hhlXaF8syKnPVucdeMVQn02wu/Os7rSZ0u7d7i8vGjQrDypBUSDPyo2OehOea4s6k66wl5YyLp8crjEUW9/I7Z/vMO+O9WLbxFqsRQWNzel4o5Et1TewVGyZHAPVWGSQc45NMXkzpBqb2mieB9TfTmtp7JZokmlP7qVTkBwc5VsnPPGSK2tZ8RzNrt5Ato01rqPkXX+nSp5uGhKY9v7wx0/GuAfW7ufS7W1vLe7uIUtGTTnZtoifeDuU4+dARjac4yamtFilMC6hGTPCPKlM7bsOQdjZP8PQY6cVSiRUnZWRqS6glncN/oE1um0xRurgoYxkYx6Z5HpWHPfSyRwQW0wUI7FQDyQe2D71UuLq5iWRELB87f3EKooH86jlkie5tWkhkW3J3SbDvfA46+px7VSkc6jdls6lPKHTyURsfOgTBb3OO9VYpmiJDq2VbBjYgHn68fhWeHDRyyKCkyvweSGBPT6/zFI0jSuolcrkkGRgeT6mld3K9nqaZvba5nZbm6ureMYCgDePfIGB19BVadE+0IY5g654deA30z0+lMRI4mAcpPF1UZKH88ZApLeWA3Yhn2Wlu5/eOqmTH4Z5NVbuO3YuiNZbhzG6+ahyI1Xg47r+VaSyF9PsbSKXyo3jaSZwmdpZvTucDArB8yPzZPsXmfINyHuCO9a8Zv0giiIihneLfFFIwQzDJGF9D1496IyepDiyxNLbxpPBa2yyRqgj2Hhnz1Mrjqf8AZHbiqn2OWe0eQoIFgZSqbQiEHqQvUn6nNZc11qlvLta3kgA6xlMD649feoZHuiXzExxyx/8Ar07aalckkga4w5RUBySeP4vanlkRcRsjA4bOOh9KqLO/aCI9sum6pJXQ4CurDkfLx+P0rJx6luGhqWOpyRSSN58iZjwFU53N2+lTKZPsLwwxSy310cyEDO0E9KxRL8uxQMdh2z61Ztk5IWWQBhh2QDJHoCSAKIPoTyo6WGyMVlFaXRkG1TmJQQgOOWzkbm/SmafcWOlBJLrTLt3TmMNbKPN92c5xj2rLae5iRUa0DWpGGEpEu8e+D19xir2n3MIiK2s1zbysRm2VwOO+1m7nsDWtr7ENWJZL4SxATi8S0DZyZVQ7v7oUD5h6Vj6hC8wWPyxaqTujQkKmO5bPJbOOavahqcMkMsVzasZycAzSAOCOmSoFY04VYVk8gBT1Pmbuff0qJXWhUL7kMkZEqxtNbnaMboTkfWp1UtbGWKWPCEAlpACT9KznKuOCRz36U1gqhSp+YdaLm/KmW7dGgnaYOTJDjYB/M+3tUr3KNJc+ZD5zyEsZE+UDPTA/pSSgPbxwLhQoJZh1bPPP0pItkSoXcfID2z3pcqe4ufQfPfK8KNNCUukYAlRtyoHc+tVnuZp7BIpMvHExMZJ+7nqKL66Nxgb9w7deKbaNLCrPGY/m+XD4P5U+VJXRSu1cW0WKaZIppBFHyQxXI3ds+1dDol/BZ3qpdh3tGjdWMZwVYgcj3FY11YzW11i+EcbbPMKA9R2HFWbR2gsZGID20o37MnBIPSsaickEvM6BlsrIxB5ZtspDI/kbi/oM9Ac1h3OrXT3BkjumkJkYASjGOf8AP0pLrVGXSWt7Z2W3m5khkAYBgeGU9jiswAy2xmZ23JwAB1HrUUaXLq9yJWepYAmvL4faVII++UXoB/OprPyEjlkiOyUH5RjLAeg9BUFtqASMBwScbc04EiTOxmGN20DqPWtp7ESvsW90KhYAroZM/OWxvJ/kParsELtpM/lPIl7bsHMbEFZou5HuD19qsRRx6vZWunKnmERvLDKvDLjJKn8j9az7eWVYo7qDkozebGefx9gRWNzO+hf+1m3jhd7ZIWVR+9IDn8B2H4GrNvfWiDVZtkUUlwAbaJwGCO5wdvbHcH0qjcWdtBGjRXnmJIquEfhl3DgHPUdRx0xXOSK9vfBVySrfKGqowUtiqa6I7Cy07SptPulv0SCQvKIbqItldgB+ZM4289u9Y8mh3Fh5c03mS2+VkFxaHd8hHXB6GqVxeTtBDFlmXymjVR/tHLfiTWvYX7XjGGcSCO2tz5TK3CZAA/rRZxV7mq+G5pRm7mtjqen2Ml5tBiEsyjzhkfeKr97HqRmsmBXuZR9inSOXBaSMkdQecH/CtjS9disbiFY0dLe4jaIBjt3sBndkcjJyM/SqkEQmuJLiZCJC2dxUfOP7zY4z6+vWqpybZmo63NPSpNt9GhkQySxSRMM9SRle3qBXS+JphP8ABS0cFSBqgwQf96uMjcRagtxGgQwgFoxzhlIP5cUuu/uFvYVY+UGyq54wSCOOnQiuxS0sdPLZJnMuRjnH44/rmmMCQCRlepHIB/IU4n+7+mf6Ujxs0I2pliegxn/GtUiOpHkMuQoGecdcfzpjkgdT19aeqERc9VwCOppvl7gQVYD1Ao6Aa0DkQRnJ+6OlNumLWs3X7hqulwFjUDdwPSmvMJFKkEAjB9q5HB8x1KSsYoANa2g+HtQ8RXj29hEreUnmSyOwVY09ST/LvU1npsFzJsQ98b5XWJB9WY4r0r4Z+DzqV9qmnXluI4EKi5idgxPy5QjHBU5BzyK20W5zTk0rozrT4f6wumPPaz27GBQVAcZlx12kE8+1Q6N4pul1GzsvtsFt57eVm6tfPTLYHIHIBxjivUb3SYfCSxw6faEhn2eQuEXOAfM+h5yK8R0mTHjW1ux+8s4Lky72TAAyTyPTNY1KUZWkgpV5yTizttMkt5ZNYstUaxEtrc30qrj90jEAKqq3ITcTj610Md3oCXCXtlaRGMjZdNYoscZIK4zuG18c9q8wkuprqbWWS2tJbied1imuZiJAjHjYD/X1res9Thh0lNL1exe3tYhI3lRlp1dmxjp9MZNc0qMr8yBtvYuXs3lY/tDSopo1uBskTZDKu8sAACMHI5zjtyeRWPNJpMllNDZ6hHblLkyKt1ZEYGR/GmV6/wAvermo+JtGmtbaO3sFLox3i/3YcbcfK2fl55x04FKP7X1jRLiy0v8As9dLafzAsV0jFGyH25Yg4BGfxrSKm9LDt3M3+xJVtLi/kVY440RVe2w/zMCQG9A2MEEegrbtrzTZLuyb7HC6JC0jloR+/kO0FSp7cfTrWbd+G/E+oXd1dTxWH2m5xumN4B074qT/AIRrxbJcQqPsbCMYUi5DY6c889qp4dy3YuZ9Cx4g1GwvvD9i0VnFHdRahHs8mMIGXeeGHc9APyrQmurvUdWkuprWBb14SUYoG4GQBjjB5JzVPVPA+vro0MtqbZmEqvcLGG2AqcghjwOT0FVD4S8WvI7pDAxkXe4e4Bx7ipVB2sO8jqPB8UFhd6fDttbq4uYmllkd/n3jHBGMAY6etdd4k8af2BOEOlW8v2eQhHklZOgz028gk9q88sfCviJo1mkuNGxtOc3LBzjGCAPQgYrJ1jXtT8WXUFwkLT6lHGIZ7eHLb3XgyhR0JHUdKxqQnFnRSSa1PQo/Esms+F7m+OmWvmF+IRGwWLjkq2fx5rqdPura5vkkttOnG1fLfyyAp3YJbOckcHB+teSaRD43jjubOy0m0le4TYY5ZCrpx3XI+avVvBcHjiOZRrOlaVY2AgCRR27/ADRt645znv8AhSdGb1M3uSzw2f2LUFSzDeVCUmkjJCuN2fLUcckYJ96z5/DunT28Wp4mivLiJjGkP7ppcfdUqQfur7c5rrbnw693cCeVhuSJoowDgKCcnjpyQOvpRp2gz6e++KQDCbAsjFwB9etCpS2A4Rbac6xJptvYy7FjP2dRLt34TgbjyBnPbpx2pbzwO9zdWxeaKymnJ+0CJ2OMAZBH1Gc5x712EPhq7ttZXU91vcyIWMYcFWXIxt3d1HbIzz1q5cadq17IJJJ44VGVManKsPcd8ds0Kk0r9QauWDbLb2qzQtHhQrYZtqs4/iJ6k/jXLeH/ABtd6j4tvdHvobJEt0/dSWbGQud2MZ/pXS3tlO2iG3LEFI8Yj74HTFeHadD450HxFPe6B4ZnuvODIxngKoAWyMHI54601KXtEjTlXI2ew67qlumiArcYZrpRgqARiTDD+dbbhTKfs5Ta5GSsYYA56mvGn0j4ka1pM9tc+HrW0j83zk/0kBtwbdjGTkZ7ntXdeFk8WpEJNX0a0gmKbC6z7iec5IBIzXQ2iLM6HUoLiSx2wAi4UnycHGOMAkj061j3MttbqwubuCe+jyxbACl8DBC5+XPOVzWhcWE90kcU9pKwSTd5hlyehHBzkdeKrnR1DDzLV2hRSqxi3UsV/ul85IxWM+boJoEaLUSA+nlVZUkLbcq2PRu34+negmG5t2tJIFikUFmSEgFV4HDeoyGJ7VoLZSSxKhEqqsZAWT0PTP09Kz77TUh0q6gluVYPjCooBxnJU+uazjGTaFZo83+K1q0/hW5t4LpGETiRI49rF1HUu3U564HvVnQ20LUX8UaudJsRajT7TCSW6sqP5TFkAx1PHTvS+MVs9QhkhjdbbUYEV4/mOdo6qQODXE2+man4jnuZNBhmuGgAleFJAu/b0J55OT+tdU6NkkjOLuyezgs9Rghh1FLYTQEsQkSxsQeNrEDnAAx6dRWrFonw/i0bTNRNvDJdIr/akndvLcbWyDnA3A4xt5zXncURur+b+0Gu47vexnWNdpDd1APO72NdB/ZFncWsMMtzM9tC37oPKcoG7BOxz1OKUoJrQEkzp/sugWekXF5P4W0mVI52htx9mkUbiqkAtkhycHC9cntXm+sWlnb61LdRRW/2d2aRLUgMiA5wmARgc9uAfWt+80eJIvsttMY4woi2xHGcHIP+9nqevFUn0BmcC5uEMm3b5Zfc7Y4A7/gKlU2uoSRykoCvbIY12iIKzLzuDZ6/n09quaZFFJqFqLsKIw6xncN2BxnitdPDct3FDDpsMU04c7o3yjliM4547dqmsfC19F/Z2pRz+RDes6MvBMJU7T1/iPOB+taJPYzk/dtcq+KLf7PDcssYijJHloEI+Xsfy/nXP2Jea4FuuE3ncXxkg+v0rtPEusxLG0SWZlktnKebJ90hML8v945559fauY083FwPtkjM08riMbvlUjIAGaptahz3gXtTXTLW2+aNrnUZAcxlyscXTsPvNnPHpWG1y0kTO8QeMueikBWI4AI7e1dfPfQWWE8sS7Q0Ur5ABOWDbfcg9fXmuZurW51WaWa2tz5aAZit1OxABgcU4WYqb5ibRbpzdSqCsmUB3EY4XHFal3bxmeSOOTe0kgZSW3Agjpn1yefpVPRNMksddtkncBijZQEZU44DenNWryCNLk3E7OYCxUIF27T1BHqp55+tdEdi9mZkkKRTMFjkKBypbI+YY/xqlLEeZGYkghVUnk/X2qe6kM1wGihXLDcwUHA9vpVjTtGkuYpzLP5FvvxuKcu3oPp/Wok1HVlOS6mcB5zYcEcZPPOaeQgVHCkqMBuSNtTQWdxdyMIEVpYwS0QcBmI4OB3+lVtx+0skiMm84dQpyD9KpMm4qHyN0JO8MdwAIP4+xqC7zBLE+0Ejn5hkEfSt+w8OzT6JcalJJ5UaLlEVNzOuevtzWZNaNeFYI9zyL0CjJIpvVCUk2QR+IdThuDcxXJS4IA84KvmKoTYFDY4G3jH0qobqVmizIxCPvUE9GJ5P1OBVq50G7snKXIEbrjzF6lM9M46VYfRQEULMhlX5nONqoOxLVzNxRTnHuUftEsd2JVlcPGxwynBzntUqSXZRmglmKwoSzqxGwHgj2z0961FXRbcvI0bXLtkg9VLfXjArbsdGgutIkWRlhhlbzJDEOAcfKD7ZpcyIlVS6HJWwlkERd9qJ9wSuQo9cAf0rau7maa3+WYO6rjIGSR6ev50mp2s1q0U0VlGwOQrmXfswcc44UenrUEkzQBFMcbQ4GQVwS3r+dEWZzd9SnbzyRwS7g5JUqAe2epqu7TtHu3sc98jPpV+4bziN6BfJX5z3Yk8D/Pasx40MmZWIUjOVGSfYUrBHVlZi4GCTtzkjNNMjEKrE7Qc4JqytqXj80RlYi+xMnJY+lNKvBK6mFCQdrKwziqsb36E4MnlojTiKMdXHU57ADrU6Wi3DiSCKT7IGKiSX7zkD/PSqstrcxf6y3aHcP4uOPoafGbyWeCISEso2RJ2APt+JprzIe1ifQ5TZa3BceQ0yrklF5zkED9at6tcPfR2bXULxyR7gSOQwz27jBzTrWZLdbh4MGKyjJ3f89JScKT7A5IHtSpOuo+FJ7V2VLqyfzkJPMisfmH1Gaa2J1buTQSS3loYrYWt5nG6Pz2WQehVWxz9KoX00gRrdLX7MGYb0ZizZ9fX8MVSjs3VfM+ZlCiQ467c43D8a0ZrydYVeK/u5Iyo/eRMGKD0YdR+dMdtdDGlSRCQ4cr9Cv86haN1wwIYDuKmvHeVg5vTc7u753D65qujtGw6ipsbWJ0kEj/Pnb655rUtoDtdBJGwcfK27Z/8AWP0rHkYszOMAtzwMVLaXMts+QoeM/fRujf4fWlykSjdaGpI6SJtudPQgDAms/kf8R0NVWLJlIpWkTHR1ww+oNE9tGT5tpMdhAYqT8y0RKd2ZW+rYyf8A69UiG9BrN5uPPZ5GAwCXAI9OtSNZlpPMs45WRSN8rjcFzxlsZ4z3NWHhjt2w1xIuRziLeh+mTRHOtq21UJSQEFosx719COhFDQ+axDqejTaVe/Z53V/kDiSM5Ug+hrOlgkTaVBYMcLt5zXQSwHVrWSaBXaaBfMkgUjBjHG5F6nA6/nWfp6yNc+dEmBAPMPzAHA9D61nsNSaVxsLlRkRkg+1VpJleXJjG3OMdKk+1gQ7FU7iOCOwqusmx9wUMM52uO9Owox1uxLlEUgxjAP8ADnOKiSNpHCqMk1Zjj+0tM5VVKjfsXjjvin2TRLOMuCM854FPmsjS9kSmwe6ClHAx8pDZ3A1HFc/Z1Nv5rPECSVC8Z9s1qQ2zOixXaywecGEUobgMOQPcHpVBLN/KMkwLIE3ZA5C5wT7gd/Soi31ITvuQG7DxtEUGxiDyORU48+0mU7VeJlAwpyCtVWhAkPktv2jJ21PHLJLHKZ2JKqAi475ptdhNaaDJhFEChV1bqPSrVvLLZyW8wUHZkAtyrAjGD7VVmHmgMAzKOBk9DSoJXgEBBwp3D2otoFm1oWdOu5bK6ju4jh4wUTt2/wDr1q6VJNo11a6lLG01vIMyqpGTG2Q2R78/lVJY7VrRGJAliHKZ+92zU9tK0UM8W0GKVecn7p7EenNZyjdjUHLcnu0tH0to4+ZE6EciSFjlWBPIbsR7ViXsLi4UsxZlVcN7Y4rd+Qwou0fKuPwNV5VzCYdoKDoCMkfjVQi4lqm09CnZzJGoFxEZOpQg4IJpIpiu9jv8hvlfA52HqKkERSMEjJCnHHepUTchJXbjGKHG7K5EDxNPbrEVJMMYMDA44znH15rRkuWY72wHKgMV4ycdar5I6Ak+wqN4LqQcLge9awpDSSLFtIWmGT1BXPqMVe1aGSXT4JihzJEI2HclCQDjqQRjmqFpBMku19OeaPAIfzAp3fXHA+la0NtemFdrm1cEnMbF8Aj7oz0FaqD6ClPZHPnSrnaGaOXbjJJG0D86WPTgI8qUZjjHz9K6yOzlAGWkkYDhpSDj6elWY9PDff6n0FWoye7FzI49dNkDfJsGO/FWotEjliVvMYsR8wBAwfTmuwTTgFGMAdzVmHT1bOFyenQcfnRyPuLmRxy+G7cD7zNkZBDAVJb6Baq6vLAGVfvRl9+7/vnGPzrvINFZ+fLJP90AVpWuhvK+w7Lcjo0rbf5Cjlt1HzGHp3hJL+3U2nhhUt3fIed0QemfmJP412P9h2sGnQ2yXb6c0O1Smi3pDSgDADkJzjk49zTrbw2s0n+nalGcdMNv/njFb1hpGjWBy1/G3t5iqB+VYyVytGczPosk9tHbQatqijzN3mXebpwCMFVLYAB79ahs/h3pMbZEaSEdTJAqg/hXoCar4ftxtSXzSO4Vn/XGKf8A8JLpiLmOGUgd/LC/zojzrYlKCONg8D6XEx3w27k/9O241dj8I6aMKlpAi/8AXuATXQN4qVjiCykI/vMwAqKTxNchciKKMerc/wBa09/sL3CrF4K0SdCsunRvnqfJGP5Vdt/A3h6GExjSoNp9YkH8hVZ9d1CQcTRxr7IM/wA+Kgm1e5AAeeVmPRVbk/QUuSbDnijai8IeHoWVl0az3KMAtEDRJoHh8Zb7FZRHpuRFB/OudaeaUYlkcA/w+YDn6nNNa4CkRoFd+y8YA9T6Cn7J9WL2i7G7cWXhr7N5Nz5TwA/cLHb+Q61ntpHg0YcaPC5xgfuz0/GqAQEh3Ku/bHAH0FHnBn8uNQSPvOei+3uafskL2hNNb+HUOy38M2LMR0aNRj68cUiCwtzmDQNNjY9WSPaT+QoRUAwqA+/JJqPIus7c+QpwcDPmHuB7fzo9lHqNTZbtrq2LCWLRdPQA5WQJyx9QcfrVqfX5Yk/49YCzcKoY5Y+lUdwxyOB6qcCoICJD9oKBd2RGvlnhfX6n+VDpLoL2jNH+37tVAa2t92Oo3Y/nUY8S3/nFUt7fCjLEg9T0HWq0siRQvI+SEGcYPNQhI7eBTcSJGzcsWbblj16mp9ih+0NBvEV++Wkht8KC3Q8frTotb1CSFC0dsCwyQFOP51gXl/YpblftsGXZUx5q9Cee/pmrB17SIvmfUrdVz13jH86fsogps2ZdVu0aKNUt8OGJ+U9gMd6jGsajvJYQHP8Asf8A16xZfEujG8gxqVvhVfdz0yBjNWbXWbG+cLa3UUxIJAXjcB1xnr+FKNKPUqUnbQ0Itav2jyREHDFWwncH6/SpJNe1BApZo9mcN8g4B7/nWar7bqZMcNh+SOOMHH5U8kMCGUEEYIyOlaeziZ87NBtb1Hd1UjPTaKpyeJL+KQxujtIRnMUWQRUNu5aLbI2ZI22Nkjn0P4jFLLFkbkx5i8rnGPp+NHs4hzsdceJdQkj2COcKxw2636j8KiguHMzOWLRSctGI9isw6fy70qMHUOjMFPbI49QaqX0jQxOYiSHGGH9R71Pso3uUqjtYwvE+lX85hmitC8ybjK8eSvJztB6H8KzfhEWtPFGsxFxsEUhx1KYKnt9a2J9R1J9Pax+2F4SmxN4yU9wR1/GqPw+0u28Ka3M8kzeTdxshkkOR5hIPPpnFKaCOh3uq+HvD3imSG9vNO3yxkeVeITFKGHB5HJx71i3vwv0+SaGW31i9R4l2hZVWRWHbPQ5HrXSRPGxn3EgLIBw3GO3P+etXoplD7QRhQMsT1qeVC5jxfxB4LsdClXztdtgCFIWSKRMjOCxPQ4PYc81hPoOpabrlqLS4smMhAWVZTCFPXOW6dQeteueMtRvLTTndtU060gPBgvLTzzj3XP64715Rd3LS2bvJLahmV1hMAKwSHjOVb7uOePXGOKzmrETlc3tQsLmW1hj1e3ubK8hUr9uRw0ZOc5JXgHGOT1rk31e6jcxSEMsFxlCIyEdyDwf7pPXBrcTxpfW2n20AubXZDgBHUC4VDxhuzDGeDzjrWDPm50lbYmSJNweMLwGIOAT3yByPak5djKyZY1mJLTRUW/tCTufl/vFzyCOPQ/z9KwJdPbfCgkihik+ZlR93lg/dB9ev61tXHifUtVeKSa4EtxbbWhWYAoWAJZ2Q9c4A+lZCrLHNc3Tz4Ctm62p+9BY4246Y5/Csnq9Spu5qL4RAsJjJemaSPYzKEIUA85LdO446/nVaVLmzXaImnjgQHHkkCM9wqdC3uSapPrGo2PmWNveTS26OpAQEq2ORweh6de4ro9OuIvKGsazepLKrI0dr9pJkZi2csPU45HTHWtYtLRFQqtaGFpgEyy3FtavJctPlpZhh41WMs2Pfp+lP1O+j1G0jF2sjNCpWKcHopOVDj0ya72fVLTXY7l47qS1utjJut3CvIx9h8u0LwSetcNp8hjae2u1ZwieWoeHaSm7I9M85/Oqu7aClLmdzHs7a9ik3WUIeRZVZXlAYnA6AdMd617gtJaR3lwv2IjK4IJVn6sQo+6entzU02sWJ0Ce1s0UO8wIdeCO5+hP9KxLnUbiCCCMzARSFgyegyP5n+VRU952Jk3Izr2PypndY/LUt8o3E89chu/8AStfRdYm3NaXSRzxzbS8jff25wQT3zVO8dZY/Jw6Qo5dYSf8AVeuDT7WGCSaJoUUMTsLfdUHHX8aqE7Q1GpXWpsG+u3tbvSLSFplb5D84TcgbGPx/PFU0FpYXEMtv5kdyuVYSMrhBjB59fcdKrabci1kiWbLbwevLDnj+VQRRpdX3kg/uUf537BQfmJPf/wDVWilpdBZrY3pbG61GyhtLW4tpJi5keNsuztwccdeCAffNZOty3un2tk9xNue6zOYTHsRcHC8dTwO9djfWlhoq2j22oSC2eRSLYHayOuCWU/Tt74qhqX2qS8hUpDHN1jM9uGVYmbIZgeRzjnpxWdu+5UHZ2OMtpL6+Bt3YIrPuUMgQFj3yePzrd0nVJLSyuIxOpfKxopOflz0HbHWuxttE1eKaR20bStdgkTc91GuHSPoSA5xj6c8VUuPCVrjyLeAJezyeattdM1useONpPOeeeoBpOnfUqoubY5uS+eO1PkEBLVvkUD+Bhkqe3Wqk6NfSJeC2ZoyVDqG3BRjop/Cuq1fwJrradvbT2DTP+8a0G9Se2/aTx3rCltby0aGxitSYIzsSQAxuz5wzY9+nsBWdpI5+VowI91xI1tFG0Svwdx6kc/oBVdYkkgaQPnbhiD6e+OlX9Rik34nmU7HZEdXBVv7xLe3SqYuIoo5XHBf5BEOCw4OWPpTRolpoVvNlRo2iLDyjkE8hajEjM8hkzhgTu77ux/OrTowsnlmCK7sEjTGPxAqtOU8+JYgXIQCQds98f407s0Q6C5t7aN5n3XF23Chs7E/2j6n2qdSlrpguZUD3V2TsY/wIDgn6k1lyYIJAOScEVNayOJV3ENtGQH5HHSr6FtKxemjNqYIIpAzsgd1B4c5JAP4U6V7RHUpkI/KFhnH96Nvp2NVbG9+y6ktzKplIVlAY9yCB+WaSMBoLiGbiQhZIye7A8/mD+lNMnlL98LizOn3lsN0KxbFdeVJycqT9D0qjJcxwXRuLIzRRnBXa3KnuvuM1HDdTRWVzHHKwR2AdOoYev1GOtMaZHiEgwsw4de0g9cevrQUkLMbdgZpJWaRzuKKoGPr2H4UxrdwjnaVjTqT6npUTFTl1GB0AzVie5mltLaFtqwxg7VUYyc8k+ppMpoU2hhtfMkB3N9xfUev0qLzmGPkA4wR6+9WY7kLqavOpa3GFdB2T2+lS3kNst5NbRSrJsP7uT+GQdh9fegnXqQRK0kbywqXCDLqpwyr6+4p8UzQrvguAfWKRf6dDVcM1uY5YnZG9ehHrScRuehB6cdqAsjQOoIGDLbeWdpDKjnbu9QD0qCe9MmEO7YOQpPQ1Ag5YyHg+g61ZjggiMclww8sryobnPv7UMnlRb0u+mEqR24itp1cNHc85j9hjqT6d6sanYNOz3FqvmXkbFruOKLaqZxhlGOFOenY1e0BLSW5dEgmkVk6IQgz15Jq/dqINaiuk3pJLH5c0e7qvTBPuOM0uTqGxw0cbtIqKRsznGeTWktssk3lGPDkHaH7n0qlYwvNfxwtIsSnJ3uOBitJJ5pIg4j8xVBCb1GAo756/Sk1cmaY1LQyzRAKUiPyknhoz3we9Vzo88UhDTgYOCFFdFpkJvbCQzSBpfvKcd+w/nVeT53J9aIl0tUVxGEtI45maVFfKr0KH+8P8K0oilrCAqITFL5kZHQhhhh9CKrKobC+tKGIQrng4/CqsaciRmalbIsrG2JHzYVhwdvpStj5n2DMq4Yeh9ausgcgUzaFORSaG4plRLdVXBB3k/hUwhCnNShQM0GjlGkkVTaRmXzDnPXrVjblSPan7HYABDkVNHYyuPmBwewq1BsHIi3YUCmgb2OATWjHpzZHyE/U1ehsAOqkH0Bq1SJczEFtK5ACkevFXINMcspOSQc4ArbitGByEx+NXYrY8DaD9T0rSNNIlzbMZNO2jmPOe/NWYrAA4RBkcfdzW0lvg8BM+uKnSALz8o/3quxNzMjscdV/QVcSw3DlB+VaKIvbA+v8AhU4RcfM4H0FOwrlGGxUH7mT7CrqWgIwQAPzqxHF8oKlufWp1jVF3O2B6sOKpIm5XS2RSMEsfrmrCROAeMYPb/Gnh+cRhj7suB+FSBA3+sZm9QRgflSY0yLzOyM7n2c4/OnKGYkMoCjvuNTKzMBsyfcrgVIsJJy7s/t2H4UcocxWWOPGNq49cHFTJBGxyecdsHFTdSQm5yPQ8D8acsLNy+5vbtT0E2IrKeEAf324FWY0AO5lDMPVen4VH91gu1mfHCA/5xTxA8nEqcf3A/H4+tAidZS4/dKD/ALZXgf41MkSfebLv/eKD/IquXjVNxPGcAZ6n2FNCmQ5kUBf7m/8AmaQE5l3HZbouO8pUYH09T+lKqbclVJZurHGTSEoibmVAoHXdwBUbDzxlykUPoThn+voP1NILjg0kzkQsNgOGk4wPp6n9KnXy4QQikc5JLck1Cu0AKhgAHACiovMNwSsToIhw0ijqfRf6mjYCV5POcxxuVUcO4fp7D3/lUiIiKFXoOg35qIbVRVUoAOAAvSo3mcOIo5AHYZJ2fdHr/gKAJJSJpGgDnYP9a27H/AR7n9BVgTxIqopiVVGAM9BUEOxECrnA9iefXNOknaNMgMWJCquPvMegoGJJILmQQK6FB80vJ5HZfx/lVvORzt/DNQRR+Sm0yM7k5dtv3m9akMiqpLFwo5J20xEExR7mOLd8q/vX4J4H3R+fP4Vla1F5EIeWKOee5mzl8YSNeQBnoOn1JrUsmlZpJZQU85tw5+bb/CD+H86wPEV676tNtjLRQARjIyOOW/X+Vc9aTukbU11DQrMKt7ezxw+YnyYVAflA3H9SPypzQbdCsbVoAHkKSSKy8ctubp3pXkuxpFlBFII57ogsFUY3Mc8ntgfyqzewXMMkb2saSs7sZEdssVwcYP1NYu9zUx4o5JJ7uZmUjyiisR94k5AP4DpUmmxSS6Bp/mSsHgvXWN1GduJO31Bx+NUru1vpvNaOa3ihP3oUfDbxnJ/lirvh/wA1PCFxG4YSQXs3J+ob+tN7XEdPOTFfQt5Zw4aMgAdeo/kanBP9xgfwqnqDkWy3CIP3TpJksemef0NXN5Gcxp/31n+ldqORkDBo7yNyWCS/u2wRw38J/mKlZTn7z/iRTLiNZ4XjKqNw4OfunsaijZpYFfMYbow9GHB/WkBHcO1rJ5mWEUhAk5Hyt2b+h/Cop5CRgnH1epJQCCsjRlTwR6iqMZMZa2kkVivMbEDLJ7+46flUjKcq+WSQvyZ5G/p705MKflQ4I5+fqKmcAEkOv5UxX8sgCQBOn3en/wBaqsh3IEjNs5aCSeIZyUSU7fy6GifxTf6fcM8l2kscCMWje1JDKfRl4Jq9tJ5yTj2xVW5vYdNiM88xiiHUHufYdz7VDj2Hc5bUdR8P69fXV3rPiC+jl2f6PHGgxn3I7dhkdD7VyF1PaLFcfYr25Ypjyi7B/N4zg5GOB7Vv+I4b/ULQ6tLp4Syt5cwNPAVaTpgAfX14rkbjTbiV/tO0Rwyuy435+YfeUEcZ5ziuOaeyMXuSTONQtluLmcicKXDbeZPTHpn19qIblzbLasZIxK5Rt5yFz0x+PX61JaxFVwrbSHwIycqT2OO38qhv1dtzupIXrKg6H6YxWPkh7F64tY7W8tmdmBuLLfsXDELk8HHQ8EetVLKznuLWfUWPKSFfnfG9zgkZ784/KrVjrWnNMssgMUttEzLG2R5h/ugjp61AuvmC7+0Wckcc0mQsbLlXyepB45Ptk01F9QsyUag0WnzxPdOiMBIUhGwPk9Fx0+tU4Y4LiaWaBHkC43Fk5DE4A5P6npVS5nuHnMjBcs5y+Cqbj1Vf9nsKv2scxvbeNofLllwViZf4hyMAHParUXcajqadvby2zxvFZBgEEd1sfACk8ZPbkday5rmaXU/s967qhLJuJP7vPH9BW82tMzW9yltHboI2Qjdl2fPdh7k9RWFq7JPO7ybvMWT5ZO0iZyPxHSnoh2sWhp1utlJdyeQ7EDPlDaFLPgA9hgAkewrDbaC7gebB33AcDp+fNWVlY2ciQzlo3kO7C5yMYzj1Az+dPVLaztVM0jspz5ccaZYkevb8TU3vqK1yGLybiNYHjb5W4Y5Bx05rTtrXTlgxHC7zxtl5ASBjPAPr+HPFYUl19sJhWCS2AG7MZJ4/2s1MNTa308JIIpXDZVzyR707MJRaNltOM0nm2Txy3LoVRA2NhyfXHQfzqmkrWXn2cU58qIKGkUAqZP7o9T/hVezv2ZctIkRlUbpmwCgB5x6seOaSXWbW3CRWlr5sqA4kkyBk98dyfWiF3oNJ7M3bZ7i+uYLz7CJZ4tpVpSQG9ePyxxW5F/aUjRRXVzaxyJG+DEu91zyUJJ4znoOK5TTL5reWO9mmea6i3LDFt53npk9ABya6qOOzubBpFSRLhk81441AMrKMso9x1x3yKuMX1YKNi/p5uLOzM0Z8/EJRIz8qA52gcduuQR1rF1OTUXkMKzwmAYhkinZi6ntjByfQY/Guh01oU06e5tLaZnIJAc7CwOGC+mQcn61kahFc3EaeVa28DlFzJcSnIUkYUkfxDuBWqvYqD11K0N3rcM8zpMVeDYjGRCsQOB82d2Dx+NdBB4ntL6GfR7+8luRKyOk1unmLEyYLRR5wSGx+ea4/VppL2N7RwI7oEuHEhCyA/wALZP3j2P4VkXuiyraRziZlGR8qSjdCPTZx39OfWnfQ6Pi3PR7DQfDHjOa4ddJ8nyST+7bGFJ4OR60y7+EVgxaWwvpopTz++AkAPrXM+GPEupeFHbUNNSG5Dj/SITk+ag659CPzHuK9SOtyeMdMj1LwXqtvHqBTMuk3YX5j3Az0b6cH2prla1RFWk4vQ8V1HwlqFncuA4uwvmKbhF+6iY3Nz7nGfXNc6vlhLtoWIKoAhI6qTg/Su98Q6nfyagIPEOjfZ5IkI+yMzQRt154+8c89SK5mS/0y5Jhezkgi2BI0UggersepJP5CspR1sjOzRz7SbHBC/KV7j71RwupniWQ7I93zGu98PHQlt7nT9TuIVlkAUGVD8mARkH8jWv8A2L4XeQrv0+XaApbzANxx161cad0UpeR5RO4eVmXhc8fSnb5JIRnlU4yeo9q9TPhTw5M21YIOe6zj/GmyeBtFYFYVkRG6hJQc0ezdtA50eVEAdc4PvSDGD+leoSfDnTHQ+VLdL+IOarN8MYHwY764T13R5p8jGpo83AOMkcetTgnEcecgHiu7f4ZSB9kepKRjjdERVWT4baihBiu4XwePlIqXBsOdM47zDHd+YuDjsehFFzGiOrR/6pxlfb2rqpvhvrMS7vOtmGf7xqv/AMIDrrrhFgcL2EuMfnS9mx8y7nODc20MM7Rx/wDXqVV3AplWXfhSOOvp7VtSeGNSab7LDbeZdQIDOgYcDtzUC+HNc8qby9PnKqSr7QDgj2qbMSkmZUD4dUION2SAKsW80LSmR/lfdkY/hFWY/CniGUb00e+IPcRGiTQNeSDy5NGvhtP3vJbj2xinysehb07UltJtyyb1AOMfeX2qxc3sc8kcomMkmfmQDBIrAbTtRgw7Wl3Gw6loWGP0pqzyq5M29u3KkYo12BpMsHzlYnywCcgelacErQWylVLhflc9cjHaq7SKwXarZHX3qzBMsO8MMqR0A70W0M7SaZf0yaN4Zh5hj3xkR8fxDkfyqAOZUEhGC3JHoaSx8lQPtEQZSQdvpz296d5bMzBASMkjNTGL5rlwTT1HQNiZfbP8qjzU62jYy0ir7DmrUVpGpztJPqRWyptluaRnKDuG1GbHoKkW1kbg/L9a1ki4wHAHsBSiJd2N+T7cmrVNEuZmLZZ4O5vpwKtR6bnBC7avrESAAjn3JqZbViMvuVffgVaihczKaWaoMEgn3NWI4FHQA/jVxLaIEcM59F6Vajh2jiLH0ppEuRSW2fHIVc+pxU0duAf65q2I0Bx5ZLHsOcVNHHnpGg+oyadhXII48EfKMe5wKtLE5UBSp78DA/OpY7Vc7mRcD+JiOPwqYBCOFLe/QGmhMjSCQkAcD/ZqdYFTqy7vTHNOTc4wdu30Wp12IMbVPsBzVC1GrA/98KB6DmplRE6uAPU9aRCfZf1NSJGclgB7lqQ7CZckBHCj+8y8/lSrCpfeXZmxyzDp/hUoJ4xg+/QU/Ld2z9e34UAIOQCmSPU9P/r0/A25O4/h/SkMuw/M/wAx6DGT+Ap4LuOX2L6Dr+f+FMWouQxwGkZv7vQ//Wp3llgA5fH91Tx+J70qFF4VgB6DFKJhJ8sRDerE/KP8aBDioUZYMqjpzigI7HgMi/73J/woCqG3NMSw7nHH09KeZ4kQlpePr1p2C49UCjasZAPXnrTdqOxWOPcR1bPyr/ifamgNOPnLxof4Q3J+vpUyCNAFDkADgdhSELHAIzkIGY9WLc//AFqfIwTBeJcnoByW+lRSSoG2RoXkxnAJwPc0kUUe4uQ7yYwXII/AegoGOWNnYPLGm4HKoOi/4n3qQl84Kx4/GoiVHHlk+9QKRdn5YWFv3PQyf4L/ADpAOO66zGuBDnDOufm9l9vU/hVpVZFCqY1UDAAHSmrGAAEi2gdgQKSWUQR7niJycKAQSx7AUgFlmZNqq6GRuEXHX6+1Phj8pT++VnY5dyB8x/z0qCGKRWaSUKZX6kHhR2Ue386sDP8AcH507A3YkzxzMP0qvDKs0nniU+WuViJHUd2/Ht7U24Mk8gs49o3DdMQ33U9Pq3T6Zq2vmAAARqo4AGeKOoCrIGPE2D3OKju2DqkAkkzKcMR2Ucn+g/GpwZeMFfyNV4GlkmklzuyfLj44wOv5n+VDEXYxHHDJdSbisYJAb1rJvbb9zHb7MvPIsecA8scsfy3VuXsZZYLLGSx8yT2Vf8TgVSdfO1mGNSB5MTSucjgt8q/+zVwSfNJs64q0bFK+WKbV9Ps/LTy/OabPcBFJ/LJFK0Ub+IVjWLAWykJYnj5nUfnxVDU75LTX9zSh/s9tgFnByztn+Sj86n07UftJlkuJYYlBUKC4XjGe596OVjuh1ppVtHe6lGIVbCwjPQdGPH51X0m28rR9agIHGpTDH1VK0ob20Vp/MvrRArL1nUdvrVS1v9LI1OFb+1LS3jOi+cuWyi8j8RQ4uwXReESXGl+Wsa/vINoy2MHbSW9wZrSFzEuWQEnORnHP61lWsy+Vt+0uHT5Su/GCO1Q2dwgWeBpGxDMygFu3Ufoa7orRM5G9WbhcE/6uOqvmNFfOu1Asw3rg4ww+9+Ywar+fFICPMPpxmorhAYfMiVmkjO9Rk846j8RmmxJl2R29F/KqdzG8qq6bVkjO5GwevofY9KnElvLGrohKsAwO09Kbtj6iPH4VNikVo7lpoRIjoR0OB0PcVKrseGZeR0xVeVDDcebHDhJDiQYAwezfj0p2OMeWP0pLzKZIHKOI/MXH8JI/SmuiNtLSKWU5HTg+ophwUKtEGVuo6H86huJQ1tJayRguUIzwM+/v9KTdho5nVIPEXjTUBoWkC5MdsdsmJT9nwTnc+Rj+ZrjlMmmXl/oShZ3hmZDOhzEccM6n8MCvoCzjg8K/DcMZfICWbyvMg2neQTn69AK8D0/TL7UtSE3kGRpHLvACy8AZy/cLz171xz7mbVirPp5ltN8imMBtpOeR9D0JIpAPMtCUnby4k2ZILN+fvXRf2Aut3Iiu3CTAbYmC/IPwPH51j6x8PvE9kd5ifUbVTwLfPA9Sg/pQ6LZSS6nKXg8q5/1haTPOdoz6jip7e88uJQMCUAxoRgFfx/lUN1bNbTMk8LQOpziTKsBnpg1FBMiuGGdynOQM1XJbQ1tob9tcvYyrdST73JysUp+ZlPAGDXVWUFzLoovtEtZrLUJIiyhcMQvfn0OOO9cMLO+1m4aNUae4c53RKWz6Z9MV6fJGdH0G3s0hRjDGFJYclu5yOeTWlOCuYyjY831C41a0u3S8VknY5LSoAGHr0wajhDX0gEs6Qw7xuY52A57LW9rLtq+nMotY0uIjlHySfzPaudgmUWZiiPmncfmI+8QuT/hTq01uaQd0S393GJriCxKLbxDJmjXDOAPbtmspmRmLFSHbkkSYB960DDbxqViYq0iqQ2c7s84B+tTx+HhcSxqJEgWVSdxU4Ugcg+lZcqNIxsY/2iWE7fmXPUM5YGmGaS5k2yAEk9cYJrZg0FTqQt45EuYozl2kBVMd+R2+lWJ7X7NbkmFJSDt3I24RqOmD6mnZFxp31MJJAs6llWT5jwwzit5BMwhZ7S0zyuViI4Pdcf4VTs9KjvozO0cvMhQuhxg+hz371s2OjyG7+Sd4lgA3EgcAdMe56Dt3pWtqjJxaLNj4ZF1uaEiNf90qR7c/z/SrltpFxZXRS6jMUTsGiLSM+0jo2VI4zgfj0qAX0jXHmCV2ijym1XI3n+6M8fUnP8qSLxVeJiJTHcQN1gRchB22tnj6HNVyrchU5Sdjq4VW28y08+3ME0XPlkn5TyGHtuOf0pXhicJG0nnyMojCAZXA+8x9CRnntkVzMGsWzrJdwM0awAxZ2cMW5wp9j3qaTVJLezxZeY1xJzI23PVuFHoOM/hTQ1h5uXKXpvDCy2plimuYvLh2qvmDJl3dckdlPWsE6JaJOxvHkV2b77Fjz7N1z71p6nNd3txDYIYxFuPnzmTy1Q4yASevHpWUl1DbXSeffWjp02Rxkq/1JJI+tNI0hRnezZb+wz2c0Nxp0zsysF3SqMt9cfeT1PUelZV7ozCf+0NHlCiUGUW6Ha8TjOfLPcZB46ip7i++zOrQ7onHJHmlzHg8bCPl/Drj1pbOIS6QZoJnl2EysuMvG/UkeqkceoqWjVxS0k7m9pPxTu/s/wDZnivT4NdsGH3bkAyofZsf59a0v+FdeFfG8D33g7VX067zhtOvuV3egP3h+Ga4a7trfUopru3H74NuuVxgj/aHt64otXudKntxLINhw8bxPnB+o5BzSuZyjZkXiHwrrfhm8EetWMsBzhZj80cn+644P86w5sea3A9q948G/EOfV9Qg8NeIYYtRtL0+XFLMoJBxwHB4YH1603x38K7TT7aXVtGtYfsyfNNaSDPlD+8hz09u1Unck8D4HQCnCV16OR+NdTLpcKHJsYifQKagOlWztg2DL7rIQKoLmEl9dRj5LmVf91yKlXWdRj+7fXIPqJTWufDaucquP9kP/Wmnw5MYVGx9iHcRweT7jmhtoNylF4j1eNty6ndBgOCZM1OvjDXiABqM2V6E4JpX0Zg7s0CohGAoBP6k1VOkSbvkJX0DClzMLIvHxt4gZdraiWHoyL/hUyePdejGPNtmHfMI5rGOk3Cj1x7VELGcsQADj3p3YWRvDx5qokaU29kXYAMwiwTjpnmrFp8Qbu3ld20+1cuQW5YDgY9a5k6fdA/6rP0NNOn3Q5MJ/Dmi7DliegQ/FLBHm6So9SkxFXoPipYIf+QbeJ7rcf8A1q8wNtOOsTflSeVIMZjfP+7VczJ5Inqh+KlmXAW01ELn5gZ1P4jin/8AC0dIddslhfEdy4ievKhmNmDcduRUeSPp2ocmPkRowxsx+6atxWpPJVvyq1HGq446VOjY4AFNQQOTGw2oABEbH04xVlYX7Iqj2FKrSsOgAqVUl/vAj0qyLsZs2nhBn25NSbJDxsx7mpI0kJ2gqD6KKnWF85aQD2xmgGQpGxHzZx6Dip441HRc/Q08RDjLs34AU8AnAjOc+nP607CuSJv7bEHbuaVoweWkLH1ahIHByXx7Lz+tWIrdQc7GyepJpgRIkmfkHA7kEVaEDBiJCf8AdIp6InQKT/wLipDGN3OB/shqLCuIqFQAAAPQVIEZhgAgeuKkjjHdUA9zU6mJQMKrn64FFguRpCG5+diO5qQLFnoWYdcNxSnBbJ2n27CmttXnCYHtTAcAqnDMQPRT0/GpgUUZ7d8moYzk5Hb24/8Ar1OArMGZC7DpxQMUOh6KMepJp6be7lvcmlEjKM+WVUdyKT7S7DgYHqRz+VLQepKWijXJPXge9Akz0TaPUjLf/WqNZME4Ryx/iPWpRIEUlvlHcsaZIKI16JyRycHJ/Gpd6qQNhLHooXk1EJ3flI2UH+I9fwFTxZUfLH198kmmJh5ZcfvV4/uAfzPeplXOMRgD6CmGR1BJ2rjruOKVRLNjOET8ct/hTEP3jJSKPc46jjA+p/pUiRlTuZdz+pI4+npQqMigKEAHQYNOLMoLMyKB1JHAp2sK5JuYA4Xn61AJnlJEfyr3kz+g9T70BJrkfM2yE9Btwz/X0FTCHAxvwBwAF6UWuK6Q3AQEIq468k5P1oZ3K5bYqgcnoAKcUVFJaXCgZJIGBUKW7Xh8xy4gByiHq/8AtEenoPzpWC4zbJd4YbVtuwZDmX3P+z7d6thZsYLR/wDfGP60/wAvHV3P400hBnLNxySXPAosFxJpTDE0jyhEUZYhc1FFDLI4uLhmV8YjjKj92p9f9o9/yqKFBeutxIT9nQ5hU5+c/wB8/wBPzq0IohnA/wDHjRYdx21v75z9AKiuH8mJpWkc44CrjLE8AD6mpgqYwAv51SRLe7vDOwj8mAlY+fvP0Lfh0H4mhiRatrcxRMJHJmkO6Rg3U+n0HQVPuUcGQj6PTENqg+Uxj6UGaDP3lP0XP9KLDI7ufyrfEbnzJGEcfzZ+Y9/w5P4VwfxJ8Y3Hha2tNL0eTy7yaPc04OTHGOBj/aJzzXbKRc6sXx+5tF2p8p5kYcn8F4/E1neIPD+keI4LiK9sw07xeWlyseZYwDkbT9fzqWm0NNJ6ng+l3niDxFrVvYR6xci4un2iSWZgO55I5xxW3q3gzxFpot1Ori6uLmXyooopHyxwSTlsDAAqHWtCuvh3q9hd2upLJdOHeJmgxsA4zhsgnmrmn3et+PIp49Q1lkjtCrqVhUHcfQjGDxWVtDVy6oz9P8J6rezXEFzqcltc25XfG25+CMqcg96Ze+D9SGoPaW+oC6kjiEsjSM0YAYnAGTz069K6Oy8PXeno8cHiC7jV23MURcs3qSeTUWoeGRqBR77Vb+5ZFKqz7eAeo+lO2gubU5qPwwLiC1lF3OyzozHKdCOoHPPfmubIKudpPDYBzzXSa68mmXcFul9dOqxAoHf7vbAx2wKueD9Lsr8m8mgEssM3yh3wpOMgkd6Vuw+ZrVneeBr/AFKbwzGmo21x5sEhjDyfKWXqOvJxnGa34ZZYtWmTyDmeFZANwwCpKn9CKghe4aPEjqS3cE8fSi4kmiv7CdjHjzWgJwejjj9VFbJaGLd2bCzTHrGuD1+b/wCtUyyyYHyr+dVVMmOWX/vn/wCvT18w/wDLQf8AfNDQDYDJFLLb/LtH7xOv3Sen4H+dSO5HXaD0FQXLPFtnL58s84UfdPB/xocnccuc+wFSiiTJYFWKMD2xUEMjRkwzN86jcGC/eHakDMOS7fnUVwQ6hhu3xnKknr6/nSaKTJZC8sR8pwrEfK2O9Y9zDqUtqVlkXcpB3ovJHfA7fWtNGRlDqSQwz96mvhuST+NQ1cpM6PTddXWPBE9tPGn2y1Typ1kUBUHIEnPTAHXnnpmm+GPCiaH4bnWQM95crmSRjkheqqP5n3rlJCLS6i1OCJZZoSpeJicTKDna3r0yM16faXseo2EN3CMw3KCRT161HJZ6kS1POI9O8jUSccZrp7N3gYbXYfSrF7Yr9p3AfpUDxFJBWqRmWLpYr2Pbd21pdDpieBW/mK5u+8F+EdQdvtPh21hcjl7R2iP6cV0gA2Z5zULou70PrRypjTaMPRvBWh6FNK2mXd/bpLgSRTFZVOOhzwRXI6v4x0hdRu7O6tLsJA5AnjCsGUHG4jqor0vaOPm57cV4FrqkXFyZEy29vnC43HPQevvRZJaDWr1Oj07WPCuoX0VtHPPC8nIadAqD2JzxTdU8BX+q3Ym8P/2SIdrKf9OUbmPVsYGOBXB2kY+3IdqqMgFVHQ969I0d1RVGwHaOO1J+8rMadndGVN8I/GMtvEIrWxbahVvKvYz368mmp8JfHSQvE2mW8gYYDG9jwPoM9a9DtZhsGzlTwRWlaxL95hnB+U+1R7LzL9q0eYL8KvHBiKm1sUKrgf6bGxz75OKmn+FXj47o43tpVxhWF8gHT+79a9Tby4wP3a8+3FSKiBQyxAH2GMU/ZeY/rEjyKH4QeO4EcjTbYs2CQt2nJ9etMPw48ZhTBLoV+Y85AWSP5fowbp7GvWxJJvABdT6ls1EZ3RyPPl7nhyKFSa6jjiHE8dvPhp41LbW8PXkyIfkAZSuPpnrSy/D3xpBbiGDw9esW5ZgigDPYc17GJ5sZEs/X/noxzTxcyE8nKDqTR7J9xxxPK7pHlUfw68Z3GiiFdCmWUybtrMqYA+pqnc/DPx3LlzoM64HCpMhz/wCPV67dXM7R7BPIqMfmAkPP05qtCwXA3vz97c5PP4mj2T7lLFtNO2x4/L8MfG62+4aHely20xhlYfXk4qe1+GfjmQDzNAmj3cdUAHuRur2MOqD7546KXJqGW4lbINxLk91JU0/ZPuR9Zk3qedR/Cjx1JEV+wxJ5S7YzJcp847Dr1HY1NY/B7xlaln8+0j3p86PcDDN3Bxx6813IExjBa5nLeplOaYiOsrM0jYPXLGj2L7ke2OZtPg5rqhZJbzToptrIT9oYrg+uByKtJ8G5PIIvfEenJIGOdgJBXt1I5rWlkBBxIfQYzmrEMOcPuwSOAaPY+YOsxfDHgPwv4b1RNUk1abU7uE5hGzCRt64HU/U10PinWvtug3lrBEfLkiIZn64rEjdlkLE8Z5GemabqS5tbgHrsbGfpWkaMVqZuq2cHARERlDg9R0FOeFZDkxcHpjimRiTaME9KmjjYnPQn9alxNrkH9nxOMqzRn0b/ABoXTZ4/mWYL776usGI/eFfQZFNEStknjPU5osO5TNqhJ8xoGPc9D+lRPa2xOEbJPcjj86tsiZw7jHY+lNCJkBZQR6GjlQrlM6cu3cApHqpqM2cZX5gre5StWO1gJDGRcf3fWla3t2JYM49sZo5R3MVtOtyuQG3Z9cCoTYA8CI5/3ya3GhjwdrDHv/hUTBRxnK+4pcoXMddODIxKHjpzUJ01y2F2kn3roFCpk7Tn1pm9D/ApPo/NHKgOcewKkqygH6VG1iMcxjHv0rp/NjIwwCHP93ctQywLIu5Sjey/4VLgirnPpEwG3IJPtVhYgoBLL9AM1OlrjG+Vie+ABViO0iUcZH0OK0szLmKqoSPlBGfUf0qYQnALSEn+70qyLVM8CQ/8C4qQWwz1bA7Kxp2ArhR03MB2VTUixMSMhunVm/pVqOBEGNgGfU5NSLFFnlB9eaYFZbcEchm/H+lWltyACwCj3p2VHIGPpT0KE/LHu7ZIpAIEQAbUU+54p6QxkkuEIH6fhT+/3FB+mTVgRsACVCA9yOTQBCI0A3fKoH5VMiAY4zx1ZeKlRYwNwUFs/eJpxfGSXVQO+6mKwwbV+8AW9SvSlJO0sRhRxk9KYbtTxG6H3J4o3qxDMzO3qR0+lADkZm5AOB3I/pUo24BJJPfI6U0DeOrEegUihZYz/q1aQ9MhTj86QEwzyTuIHtRuY/cRj7npSdRlkc+mUIH5U7LE8bjn8KRQbWbk8kepqVFcnp+oqPleTn6YyakRXfHmDj+4G/maqwrihyH2oocjqc/KPqackblg7gM3bnAH0FPGEHAUAdAD0pRIVBY7QBySW4FOwrj1Em7+D86eWkVgF2mTqFUnP59qgWSSf7q7E/vnq30Hb61Oi7FwiqPU5JJqkSx6RS798roz5yOCQP8APrVhRJ/fT8jUI3f7I/OkMsyuY4vKeXHQg4T3Y5/SnYlkzyGIDdLy3CoseS3sOaEhaQq80g3A5VAAQp/qfemx27xkv5+6ZvvSGMH8AOw9qkCTd7nj2iAp2FdEwB/57OfwFNmdIomkeYoijLOTjFRSAxxtJJdyIijJOFA/lUUVpJPKk9y8u1Duhhcj5T/eYYxu9B2+tDAfHE1yyyS+aIgdyRueT/tMP5D86tPAXyWZ8n0Y07a2eXcfRqCgPVnP1aiwXESBhgbS/wDvMTVQwpfzNGIR9ljbEjc4lYfwj/ZHf16etFyPtEzWULshXBnkVjlAf4R/tH9BVhLeBI1jSJVRRgKOgFK1wvYm8lQMbVA+lMaOL1jH5U0ww5yI0z9M1Fcva2drJczJGsUS7mIUfkPc9KLAQXt0vmxWNvKglnyXcMP3UY+831PQe59qtobeKNUjkjVEG1VUjgVX061KI9zcRIt1cENIu0fIB91R9B+uau529FA/CkkMj+0W3eZf1qO6v7eytJbnzCwjXIRQSWPZR9TgVYye2aoXMn2jVbe0ydkS/aJeePRAfxyfwoaBEmnyrb2USTvI85+eUhG5c8nt+H4VaFxE33Vk/wC+DSFxn/WKT/vCoZJ0Gcugx700hXPJPjLMsur6QoVlCwOfmGM5eqHw6k22eqoELEvH0x/tU/4tXCTa/YBGDbbbnB/2zXE2UFxcSMlmlw74ywh9PesJaSZ0LWNj1aa4ZD/qj/30KpzX46HaPrIK4H+ydQ3AS2l4B7n/AOvTDpF1nBsZ8e7CpuFkT+JpxPqsZBU7YgPlbOOTWx4GuHjhuURUJ8wH5jjtXLXMK2svkvC6S4zhiO/0rc8HSmOa5Gxm+6ePxojuOXwnrFm1zKgwIQfqadrCXQ0maYNFmDbNhQc/KwPr6ZqrYXUxiXZaSHPq6j+taLSzT2skLWfEiMjbpR3GK6Fsc/U0MSOA3mJtIBGF7Hp3p37wf8tR/wB8Vk6HeXFxolpujQuieUxL9Sp2njHtV4yTHgrF/wB9H/CgaJGLOrI7naRgjaOlVbXcY2ieZmkhOxsAdOx/EVNulPaMfnVSYS295FNujCzfuZMKcZ/hPX6j8allItMoI5kkH0NRlV3DMjn6tTXEpOPNCn2TNRmM8bpyfYIAaTGRtBHHLyMIx+Xa5xuP+NBhjGAU3HH8RJpz20LxMrvMdw6Agf0qFMsCryMJF6jON3uKjYd7j2giMZBjXBGOB2rp/h/qUNpYSaDKpSSBmeM5zvQnPHpiuYMa4yWckn+8aQJ5U0VxATHcQnKPuJz/ALLeqnuKGriPTLhV39CXOTtzyKoTAiQ9T36VgaZ4602zmS3v42tZ3YDe3MbZ6kMew4HNdVLJBdQefDIhVxlZByD/APWoTIaKgI6cA+lRPgNyRT5o5IXSMDzJCMkgYGKiBk3AGN0JzyRmncQ4qF+Y14h4yaKx1u58oqYXdnidDwSe/I6jJFe2iXcCmRuXOQePxry34lSJo8lq9pbW8kcyMZopU3KCCMEelJjjucDpey61BCpxtbe3OBkCvQ9OU+WoHJx1zXFaHOuoCWRbO3gCsB+7B5/Ouy0xtuMsVI9aEU0zo7YuGBAwcdA3861oJpBzk4A7CsRGIxjv6VpRXOwBSgPTIJpks0tzsy5YNj8Ks+YSmM4z7ZqpHKGGSvHYGpd6ZJ4Hrg1QgkcnGM5HvUEhxlgT9RSTXcCPh32k9M1F9phbO07yO1AEsYK85JJ9W6UrENwRkDng9aiD9MZ57UokDAjAyOuKAHOMMCccdOaajbxjZkfgKjLIOMZ4yaYZAeBj268UAWZtp6ZXHX1qIFnIAbI9+9Al3kIeCe/P6UmI1yYUbd3LHk1QiQ5VejA/7Q5qBstnJwPUilMuTkZ46jNQvLk7n3EdME9PwoCwnCAgMrR/3sYHNSwy4G3fuJ9uKrvJFsIKsfQZxSCQkDO0Rjtt5/CgDQjB83zCRlfxqeRhPA5A+XYRnH9KqwSxTQttUKAct/T8asxjcwQDCntnJ/SqiS0ecFmlXIQDHpxTfLftIwPuanliktLueCVcGN2UlTkcGmmWTPyycewqGjZMakU+fvLn3NWY5bhW5jVj/OoPNlZeRuHoO9WIbvzPkdeRxgDBpWKuSqHkPzwYHqp6U9tPVuUbjv6ihoxu+STPsetMG+M8Eg+tAyVbAY2E5984xTDpzRjIdcHpUqzyEAPtPvjrTwCVyVP1oAqCyPOHPHUjmozbr0Y/oRV/G3ls7falIicHDH8s0hlBIog2C7CpPs8ROdhfHocVZNqG+7nj2zTBCwO0oTjuvH86dhXRVfyWPyJt9m5zVdo9w/1Qx7GtQ2ic5ODUf2aME5bFKw7mMiNngqo91yasxxleg/Fjmm7hHJsERZu4Dg//AKqkJumYgKiL0zvyT+lMixLs2gPI2F9SaargMNqsR3OcUggcLgrGTnO4uSf5VKIpPWMfnSKSFDL/AHeO/rS7Qx4XGenNIFc8LsP4HA/GpBCztgyf8BVcD/69MBm2IEjlz6KaUKMg7Qo9FJz+dSrEo/5aYHptp7IqAEtgepAosIiwdx28Ln9alySMueB3JpoUt03Lz1IA/SpPIG4EPIT9Rx+lADk3H7igD1cfyFSLGM7ureuKasPByznI7tT2WKMDc8oJ6KHOT+FICdA33VB57Adaa821tgDPJ/dTt9ewqMR7yN3mIo54kOfxPanJbQqMLEOecAmmIQRu/Nw+R2jVjt/H1/lVpG4HZV/ACmrBGhDMg46L6/Wo5CC3yQox9AAAPqaBlp7pX53IAB1JwKr+cHBKsAP7x/oKQRDcGbDN2+XgfQVJ1OKYhqMqc7uvcnJNPEw52nOPQGnrkkdf6CmLJLMP9HbCd5T0/Adz+lMVxGuFXH3mY8hQvJ/wFEe1jumDOf4VVDtX/E+9TRxCJTtDFzyWY5J+pqVScUJBcaJcjIjkx7qakWU9BDL/AN8//XpCQil5GCqBklvSo133RztaO37AjDSfX0Ht1NUIeLqSclLaNtoOGm449l9T79BVqEmNNkduyrnJJkBJPqT3NNQhVAAVQBgAcAVMHQdWUfjTSJY4tLgERLz23/8A1qbJcm3haWVY0jXqS5P0AGOSfSo7m+tLSBpp50SNPcEk+gHcn0qvC0cs6Xd7LGrr/qYN4Ii9z6v79ugp3JLMEV1PIt1cJGhBzFAxJ8v/AGm9W/lV1TOevkj6bqhW7hPSZD9DTxcxY5f8lP8AhRYY8rPniSPH/XM/41Svri7haK2tpke9nz5aeUMKvd254UfqcCpLzU4rS3Mm13cnbHEqkGRz0UVDpsZs0ea582e+nwZpRGSAB0RfRR+vWkwJ7ewa0hEKXLlQcklFy7HqzHuTUvkyY5uJPwAH9KPtIJx5Mx/4BSG5bHFrN+n+NMA8knpNMf8AgX/1qzJoBqOpiEvIbWycNKfMPzzfwr/wHqffFTajqVxbW6iG1JuZmEcCs4++e5HoOpp1nBJZ2qW8cIAXJJMgJdjyWPuTS3GWfIQr1kP1kb/GnC3iI+6ePVj/AI1HuuB0ji/Fz/hTg9ye0A/FjRYQrW9qilmjQAAkk9h3qrpcSm3ku3Rd10/mKMfdj6IPy5/GodT+1zLDYLJCHvH8vKqeEHLnr6cfjWl9nuOguIwBwAIf/r0uoxCsZ6RLn12iopSAp4H5VKbWcDJuT+Ea1SuLdyP+PmX8gP6U7iR418Upd/iuFf7lqg/Mk1meCZhHqtwpON8BP1wRXX+L/DRutUSf7SWlmQgiRNxVV9Dx61ztt4Y+xTLIbku/TCDHFc0lrc6E9LG3dTq7MdxB9Ky5ZVydzH6VeGmQkfMrPx/Exph0i2kOPKwPXJqWGpxWssJNULDkbV/lWl4TbZfTg8ZQYz9a2Z/D2nyTxKTLGzKxbaeBjpitPSfD2nwyB4o5GboxkbP5U4oG7qx0NjcIkcZDqvOGywrZW6hC5M8f/fWaZY2MCxgCJB/wEVqR20YA+UDPoBXRFmDWpgabPFDLf26yLhLgumPRwD/PNaazxhV+Yn1OD/hSCAQ6+G6fabfafcof8DWkIwB60IZQEy7+Fcj0Cmm3OLi2kiCPlhx8vQ9v1q664zUBwPb3oY0UYLt7i2VmgkD9HGBww4I6+tIxkJyIj9SwpeIb91H3bgbx7MOG/TBqYgEYP51NiiqxmJwIwD6lxUU6T8ToqeZGp43/AH17r0qdlKnpkUu3aFftnjNJoLldJZJI1dPKAYZBJNIWnZTuaIemFNJhYLkR7SsUpJT0Ddx/WnuqouS6j8akChNGXyJGVlPYpmqsd3q2kROljfsIDyIZAdqH1A/Dp9avSyoMnzAR061EWjZcq2allJdzf0jx9bW0cY1SynhYsWkkt1MiHjrjOQO9dHB4p0W/2Gy1SFtwJCh9pGPUHkV5m6pCf9g8jg8e1QTxWr8+S7uQQf3ZBx7mlewnFHq2panKjw28CwyIylzITg15X42kS8sTPtXe0mAJDt3KB1B+ufrUNssq3UKQS3VuoYYcvkJj2bt2xV/WbaS8tVS5YswBIYgZP1xTvclqxyng9B9hu9zKu2UHaDntXSwyTeW8ix+dGvJOduPxPesHSIbrQLiSW1jV9wwQR2qzceJ3uJZbW90+aJTwTFMSAO/FLYN2TXXjgaTdmBrcSgncrB+AMd8d67XRtZt9W02K6i2BiuWiRwzD1wPSvEJ7QS3zMcpCXIB2EfL24rqdBmt9HLGz1WWLdzJCygo30JHH1qFN3NXBWPVYdTt2SRsuAvHzxkA/nUttc/atyRLIXUbiNhAx261W0nU7e7jh3TRmQoCCJF5HuM9PpWrd3G9FjSVQDy7qAQg+lapmLRlyO8cgQwSAyHBZkwF9yemKcmwLiJWcDncBnPrj1qW7vRZ27TmUSQrgMzggCm3UH9pGNC5RCVPlwvjcMZ6jt9KYCGcvhY1wvUFs5+vtSxzYXapUDuAaS20KK3aR3uLgtIMFTKSQOuPQD2qJv7NtG8ie7zcA5QPlslj12jp/Si4WJpJlVSSVUDuO9IyKYvMlkkjUZYBRyfrntQXt4X84PhepkYYOaDLJcPudpHOckuMZHYj0FO9xFMNeyjMasiHswyT756VpWh8uMi5nDSfwBV2A1Wkui2AroozjGOD9KZI0E5Ec3OGB3Byu0fUdMenemA+6myxYPsKjJK9h71CkayDzBjc3dgT+tWjCj8b45EA+ZZmyw9CMd6tWyYAgkQOhXImQ5B9iMfKf507iM0eTGTv+8vPlgnJNRSeZkiVo4+MlnYLj65Na721osqtIrPIo3ZdwBt+tZN9qujWpkDSQrOAW8uQgse9AFi2+w2h+1STieJTg+Vl1/HHUVoJLbwRiZd5gyNgQ849j16Vgx+KdIa0MkMw3EZ8uNfmJ/lVMeIiY4pIobh2KfMJcIA3oe5/ChNIOVlDWHLeItRCruj80PGQcfKygiquS/wDAM9MhulWJjJcXb3L7S7AKVC4XA7fr1pvk4bkGM+h6fnRcrYavmIeSje2CDTyytjK8+45qQQk9ufpTxEc0FEaSBcgqPxqwl0wG1VXHpimGIE9hSqoXrg/7pzS1HoSrdAAjYBn0p7XJboAcU2NFfoAfpStCQcqDj14oAGuefuEH2pVnOSQMA+9PW37cZ9M0428a9WAI5IFA7jPPB6g/WlJR1HOSDxuFLsjXGenrSqRnCHPHHvTuKxG8Umcxv07A1FvmUndz6jFWcqDnv6jjFK7BsZYjjsaWg7MylTHAYAegp4UDuMepNIPPZdqp5Y/vMBn8v8akSM/3izepoGJlcDlR7k4zUqeWV+Zg57DHFAiY9eaX5YV3PJsX1Jx/+unYQ5mBOAMDtmnGUxoPn2Ke/rQjtIuY4yg7NJ1/75/xp6oivuxvk7yPyfw9PwoFcgDuxwsbY7sUJ/IVJHEMkmKZ5OgZl6f59qnVzTydmS+AB1z2oERopbqj49xipcCMZZSoHrjmkWR24jXC/wB9x/Id6kSBAd3Mj/326/8A1hQBCZJ3IKKUGOuRu/8ArUsYEQ+SE7j94s4yfxqxtGO1Ic444HelYCMyTHpCo9Mv/wDWpVlkjXMgiUZ4+Ykk+wxSglxiPkf3z0/+vSrbqrFySWPVj1/+tRYBCs02CzRon93J3H6ntU2zaAoaMAcYUdKQRknoad5ZXtimAgBB+Zxj2WiWVEC5kYFhgKqgkn2FQNOHZkhaNiDhpGb5VP8AU+1OiWCMM5nRnPBdnGT7e30oECwvMSbiR9g5WJcY/wCBev8AKrKk45cj6cVC11Amczx/TcKYLyJ/41AHqf8ACgdix5YJyZJD7F6VhGqgsGx0GGOSfYVVa9jVhGrebL/cUHj3J7Cno6Fg7u7SD+6hwPpVXFYlS3DndMMjOUj3EhfcnuauRwwM6iRQEJ+YgZIqsJcfwSsfZDT1kY/8u059Pk/+vVEstywWQbEERZPWRQCfw7VDcS2lnAZpY0C5AAVAWZj0UDuT6VDcXpsofNktptuQAF25Zj0UDPJqO3junuPtt3aFrgZESeau2EH0/wBo9z+FF+grFm1szJMl7eQRrMufJhABEIPr6v6nt0FaAAHZR9BVZZJ2HNqo/wC2w/wp/mXIPywwD/ekJ/kKaEWcn1pk08VrbvPPKEjQZZj/AJ5PtUWbzGT9mQdSSWIFZcCXes3KXjTQiyhbNspiJErf89CM9B/D+dDYF+zgkmn/ALQvFZZSMQQt/wAsEP8A7Me/5Vo54yRVARXeTm9X8IB/U07ybhgG+2uB7RKKEguWyfSkaRVQszBVUEsxOAAOpqt5MgPN3MT9FH9KzL+I6jdjSPtE7Q7RJefPjCH7qcd2x+QoYIs6YZNQmfVZFKxOClnGR0i/vn3br9MVp7W7A1XNuuAPMmwBgASEACo2s4GPzCRj7yt/jQlYTLmD3B/Kk+UdWAP1qmNPtMY8gEe7Mf61DfW1raWMssVlC0xG2JWX7znhRz70MESafIl1q13fNIvlRD7Lb/MMcHMjfi2B+FabXUA+9PEPq4qjYaVb2VjBb+XGzRoAz7R8zdSfzzVkwxDpGo+iikkNsc97bY/4+I/++gaqTXtuynbKpPsDVgqg4Cj8qry5HAyM9KGCOa1JVuLt5Sp+WMIpPucnj8qxZLdd2QK32YXSzzKcgysoP+7xWdNAc1i1c2TM8xYHyqW9gKZtY5/ctn8Ku+SR2zSiInAH61HKWmZLxH7ZGXRsFCBgitWyi28iM57DeOagkiBu4OpOGrTtECnkc/ypqImzUtTcEALDGPrJ/wDWq+ou/wC7bj/gTH+lQ2iY5FaK9hjk1skZNmHqbXUMtnduYVEM4U7d3R/l5z26Vfb7YODLCMHnEZP9abrUPnaVdon3ljLjHqOf6U+KbzreKbqJEVuPcU+oiCRbk9bkD/diFQtFOet3J+CKP6Vbao2U0WGmZ15aSNDuW4nZ4/mQZGM/lT4IlaMMJ52DDI3PzVkg9aqWxETy2zsPlO5Mn+E//XqWO417dCTy5x6uaaLa1By0eT6ljU7eWn8SZ+oqMyQjkyL9c9KBjZLG1mRhsRTjhu496ZbtG0RDQxpIvyvhep9aka5hVuZEI/WobmaKHFwu5gB+8Cg/d9fw/lUMdiQqoBJC46njrVdzyQAQB0q0GibDRhpEYZU7eCMU3k5PlH2yKQyk6AjBx05qJUXdskGf7rH+VXX27zlCGyMDI/Gq8kZIxsxz13dKQyG4t4SD8hxjqOtZ81tcrn7NezRD0bBFaQ3sxjZVDAD5uuR7U2SCQE7SOmOlKwWMN7XWHBB1BVHqEAJ/HFU49GMLtJJI8xY5dj1+tdKI5Qp+Yf8AfP6UgWUrg9B6IKGrglbYzotFjaMFWDq3IbOQacNCQZ/doT6MuaurA0Dlo3O3Pzqp/UVaUupDKzHjg56+9S4jRjDQbcMx+y4GOSCeKcLI25Etu00bkdRIw3D0zWu++VMMflxj61ELROMqT7ChKwGHLZrdK6SS3BJOWRp2qSK2kgj2Q3VzGoyQVmwVJ64Nar2MMh4RQRyG9KalsiMVMaBvYDDU0KxTilvrdxJBql2gGRjzAwGeT1qu8d0NUk1KPVZYbp+N6Y6HsAe1a3l7OiLg9eBSgbeSvAPBA6GnYLGT9qvtjwSarM3mdC6BucdiRwfarkd9rKRFGvndNu3mEdPrV5tjxqWVtrHuvBxSIqp0cMnZWPI+h9KVhWM9L/Vo4VjW7bC9D9nQn6/Wlt7zVkjC/bGYqcgvCmfx9auyRwOweJc9ie35etNMOwAjgEelOw7GdPHqE159re8uBJ2KEAL9AKt/8TFlB/tKdl9fN/wFTD5cU/C5Lo21j14zn8KLA0UZNOmmALzl8DALux/rUY0sLklYjj/pnmtNZGXHmIAD3U8GpklVTkIxP+1xVWEZsNq8abVm+X02jj2FTRx5YjzGJXk5AzVkREHHTFPEJHbrzTsFiOPAA3NKf+BAf0qdWQn7xP8Ass1N8ph23e2eaFUNlcHIHIPBFGorIesKnO0AD+6WyP50MsUSguEQ5xjqB/gKaI8Kfl49TS7M9OKB6EgwBkAc9COhpNzgnafwNQtCV5icxH25B+oo854/9cBj+8nI/EdRQGhKG/eAMpz6jp+dLtA5zn601ZEc/Id2Ou0E1JjP8DY+lMBpLE4zyexOKV2ZwFbnH5il2jBztA9zQsYYjBVfbOaAI1RkPDHHvT854x+VKx8r7wYD1AyKjaVWwy8r6gU7BckEYP8AFhvQ9KPmDYYA47imecvbf+nNTC6jKqGj/NqLCuZu24Y/6iUn6j/GpVDxrueFgp7My/MfTrzUgM0x+VTGv95xyfov+NPEMcbBuXcjl3HI+n/1qdguQIbmQYSLyF7tJhm/AD+tTxW6Iwf5nk/vucn8PT8KkyR7+lOXOc4zQIc+4kbiOmBihUJPb8aFIBOAWb9B9acinHzfM3twBQAm2Q8Lj3J6UohyMsQ7g8ZWplZghTdgdwKcFoAYjtkhj+G2nbS3IJ/ACnMEX5nIAHc0zMsvCZij/vEfM309BSsMRiqnZmQv/cXHHufSkNuXX97JIechQcAf41Okaou0cD9aeB0wMUWAiWH5eWkz7tSC2jGCSxPoWNTMdp5/So5JsNsjjMk2MhB0Hux7CgQySO3ijLy/Ko45Y81D9ljuQC8IihzkR9Hb/ePYe1WY7U7xNKxkmHRsYCeyjt9etPbaDjgH3phYhFtbKOIIgPZBSlFH3IkX6KKGkQH/AFiD6sKa1zCqnM0Sgc5LjGPzoAkA5GcfkKgNy8kjQ2rAsvDykZVPYerfyqsbyK8JVLlY7YHDSA/NJ7L6D371Ok9pHGscZAReAqIxA/SgRYhiWKM7CTuPzOxyzn1J71YTgf0qqlzF/CJD9Im/wqT7Sp/5YXB+kRpoC2pP40TXMdrF5kpwM4CgZLHsAO5qlNqUdrGrNb3JLNsRAnzO3YAZ/wD1VDaLeGc3l5ZStckEIgdNkK+i88n1bv8ASquI0LeCSWdby7A88AiOMHIgB649WPc/gKugiqIubrPFjj/enWnie8P/AC6wD6zf4CmhMvbuMUobHTrVISXpJwlqP+BMao3d1qE91/Z1rLCkhXM8saH9wp6YyfvHsPxp3JsWLhzrFw9krYsImxdOP+Wzf88gfT+8fwrVACgAAAAYAUYAHpWdBbz21tHBDLEiRjAAiz/WpfLvOP8ATcf7sK0kBeBOKUtVBba55LajcnPYBAB+lPSzIwGu7tz7y4/kKYrIlupzbWzShA79I0/vsegqHT7E2ULFz5lzM3mTyf3nP9B0H0qpZQJqF093uka1jJS33OSWPRn/AKCtIWsQxlCf+BH/ABpLVje1iXBx0pPlXuo+pqM2sBHMSn60ot4QMCFP++aokcZY1GWljX6sKz2vYJtajgM8Xk20fnMxYYLnhR+AyauTm3tbaW4ljTy4kLt8o5A7VS0SAxad50yDz7pjcSAgfKW6L+AxUvXQpGj9rts/8fEZJGeGzTWvYFXPmfkpP9KkB6Y4pcn1piIPtsTjAWU49ImqndXyxxvIIrjCKWy0eAOK0TyOTWZqrH7IY8ZMrrHj1BPNJlIzoBJHYQgQSH5M5OBnPOf1qu4l3f8AHuce7gVsS9AvUDgVWZeexqLFozDFM3/LJR/wP/61IIJznCxj33HGPyrRZPak2DFLlKuY01vMuo2+BFu2vjk47da0YYbnHLQ/98H/ABpJEUapbDnJietCNRtzQok3HQrdYP7+NR/sw/8A16shLhh/x+uPZY1FIi+nSp0IAIJq0iWRCzeTKyXc7BuD90ZH5VmaREW08RvNKGhd4sK+AAp4/StrftOM5rHsyI9W1OADgyLMv0Yc/qKTWoIsNEO7yH6uaY0EWMkMT6ljVlsVCxpgReRCfvRqfrVS7jhiaOcQodjYfA6qeKuFuKikjEiNG33XBB/Gk0MUxxcFVT/vkVHt9AufypLdmeHYxzJF+7b8On6UrKy9QcHpUlCgbuOhHoaawZTnORjoR19qYSASfT0NIZ1OcSKAPU0hjLZI7aJLdF2xLwi9lHpUpcqCPvDsc1UndH5V1V15GDSx3MU6B9xBPVeTtqQHSbiOM8dDUJlnQkFCSB6VZLJtGwOfcDrTBJIT/qpfxWlYopxymRt3zKyk4yMbf/rVbaSJlJYkMeG9c1NuZ1H7sg992OaiaAmQAgKO/NFmK6INsAUDzZCcHORTDsC4wzMT1zxipTHwV37Qeox3pqwEEEMufdc0DIht6Dg9yeafGQmd+MdRjt/9apBCN3OdtK0KBtqu23ryOtFrgB3A4xjPNPf5Bhd2GHpjNSKIvKYFguOnrUeDGcEYI5HNKwXIzGN3yZYHnnqPakA2kblBp6+WDypJz6mlO0scIDmnYLjAqsenJpjwrnqv1Jq2gR874+nTij7OFYvEi46lD39xRYVygqqCSZFUjp81BaIcBgQR6ZrSQqD8gA9Rtxg0rAg8fnTsO5mFI2G9GYOO6oTn9Oad1UeapRs4B2kBjWmoIPXI+vWkKbgQQCO4PeiwGf5QPRH/ACoEDg5CgfVhVx4SpLIu5Mfczkj6Hv8ASmoFkG6M5HQ+x9KdhEHluOykHtu4NHkSIx2hMY+4xyCfY9qsbDu5HFSKMAqCdpOcGmBTjWRzgNGjDqjKc/z5qQQyD70g/BKsNCsi7SCy9fTB9qYEkjzkmZOw/jH+P86AGLDgZMrn2AHP6U7yInAEhlI7fP0pyNHKu5DuHfHb6+lKF5z2oEyFoRFzEHde4Zvm/wADQFUgMqdc4yuDU2BzSOscgAdc46EcEfQ0WERFcnsD1zigNhT8oz604q6Dr5o/Jh/jSLtfO0nPcdx9aBjDGHO7LK4/iQ4P/wBenFJwMmNpF9U4P5d/woLbeMfjipRMc88cY4oGRxKJlPlkHB5HQj6jtTjEckng+oNLIYpsb0O4DAcHDD8RUOJkOA3nJ6H5X/PoaQepJ5jLwV/EGoXjifkZRvVeKcGDAjLK3dWGDTcZ5GT9BTDRkflyL/Erj24P5ULtY4HUdiMGpvLlxny2/EUrRM6bWQNjoCRTuIlCMxCggepz0phDKwxhvTkUSfZ4cGV8buAMZJ+gHWo9kshwP3EXoBmRvr2WgNCRnIYrsBfrjeM0qiU5yFx0CK38zQkYjX5BjufU/jUo6dKdhMliQ4xtUe3XFKfMBwojHpnNMD+lK8qxgbzjd0UDJb6DvTsK4n+ldjbj6hjUfmXglEatC5z821CNo9yTUwDyKNwMY/ug8/ie34VIqgLhRgDoKQyr9nuzIXa7jY5yuYc7R7c/rT/Kum/5fcfSEf41Pt5pwFAWKwt5+99Lj2jUf0pxhkAJN9c4HJO5QAPyp89zFbKDIxLN9yNRl3PoBUH2WW6Ia9wE6rbKcqPdz/EfbpQIiVHvFxbXV0sJIzcNJycdkGP1NTrp8CKVBnwTkjzm5PqatE4FNzn3oAr/AGC17xs31kY/1oGn2fX7NHgeozVkDPaobq6S1CAq0k0nEcSdXP8AQepoDUinSys4TNLFDHGvGfLGSfQDufaq6WjX7CW8gVLcHMdqVGSf70mOv+70Hep4LSRp1u70rJcDIRVHyRD/AGff361c/nQFgBx/9an+a/qfzppXAU5znnHpQVYDOD+FNAx29iep/Oop7lbeMMcuznaiKMs7egplxMLdAXVndztjhT70h9P8fSi0tJI3a5umD3TjHH3Yl/uL/U96dxWHWtq4mN3dlXumG0Bfuwr/AHV/qepq7jIphdB96RB9WAo+12ifeuYF+sg/xoAnUfSnL16VUbU9PQ831vn/AH81Bda/p9rAzibzn6JFGCS7dgOKYizqF7JbCO3tkWS9nyIUPQY6u3+yP16VLY2SafbeUrl3c75ZW+9K56sf88CsnTryKEPdXCXM19PjzXjtnKqOyLx90fqea0l1BHGRbXv425H86EFi8vJ60+s/+0HzhdOvCPUqo/mad9quTyunS/8AApVH9aok0BgmqOpM8y/2fbuUmmXLv/cj7n6noKSS7mggeWS3REQZO6XOfbgdaq2EOqoZ7qWK1M102875Wyi/wpgDtUt9ASNaILFEkUY2oihVHoKeWPoapEagehs1P/AzQqaiT89xaAf7MTH+ZphYtwtIFPnFN5OQEBwo7D3NPzzzVJYL4vg3kRycDbAB/WnfZrot82ouoB5AiWmIq6uFvbm10kH5Zj504/6ZKen4nFaZ9uPwrHsIXnmuL77XMTKdiONpyi9O2Oua0Ft3By11cN7FgP5CpWuoydCc8/hTzzxzVc24J5kmJ/66GmPaxE/MrH6yMf60xaFtsgcise+kRtVsoTIqrGHnfJHP8KjPbqastZWo58hT7HJ/rWTbQQXGt6g7W8XlQrHCq7Rjd1Jx+NJjRdkvLVeDdQA+nmCqxvLIc/a4cf7+atG1gB+WCEY7iMf4U7aqjaEUD2UCnYpMpm8sscXCnHoCf6ULeWrn5Gds+kbf4Vc5ApMHPWlYLmU9yr6vblYpiBE3BiIJ596urLJ/Dazfjgf1qNhu162+bpbScfiK0lUA0kguQK8/a1b8XUU9WvG6Wy/8CmH+FWl+lSZBPAxVWFcpg3ZH+rgH1Yn+lZsyXMWuxOHgVriEp90kfLzW8Mc9KzNUjfzLKeMZMU4LY7KRzUyQ0xDHdk/PcRY/2Yv/AK9RNbztnN4w+ka1pOq89zVdwM8U7Ain9mkwc3Mp9xgf0pnkjHzTTn/gdXDxxu/KmvGocBSWHfPGalooy3hjS7VgXKSjDZc/eHSpmghIwUBHXBJP9addQl4m2j5h8y/UUiv5kKNxhhkDNSgehGI4U4WJAOmMUvyLnEacdflFIcZNNPWnYBfN9AB+FQSuLWSW6VjtfG9B0B/vf41PxjAphY42HBU9QR1qWih/m7gG3AinozE9ifpVOMhWMGOV5X6VYVGzw/NIZI0iMTwF9AO1NbcRz396GXIycHP4UxiyZRv8aYrCiNd3zYGRxR5YBwc/nQrlD8qj8aacyv1AbHGO9JjFKjdhSevekdeflznr1pVdMY3fmKYZBvyWAHsaQxxJVCCo656c04OHh2sM4+6w7VHty3yyDn1NKMjkH2NMQoJZc0qRk8jNCsuN2Tx1HrUxBJ3KoAJ6CmK46MMM/L19amyqryPmPSmK2QRwPTmmncwxvAHXB9aBiEBnyrYf19frUqMGbYV2yY+ZT/MU1UwONufcnFOPzAAkA9uDQIVgO9JtHUAnjP0pWfayq7BVbo2O9JIH6CTA/wBwUDuICMHOc1G8KyMJEYpIP4x39iO4p2MA5YkH04pChI2l5NvpuNMGRo53BJ18tz0Yfdb6H+hqXYTntTRDHgBl3Dr8xJpHRVfO3zI+pDfeX6eooFceABnLD8TQG7bx+dMAjYErtZT7U4jB4BHoKVguNljjkfcWZJAPvp1/+uPrUfmsmfNQ7R/y1VCAfqO1TOQuMFjxzn19qaJWX+In8adhXAq2AyxsfxApih8HKhfTLZpw+UsYsITyVP3T/hTVmV5Aki+VJ/dbv9D3p2FccM7f4c+vNMMZcgsRkfxKOR9KlARSdwPTjB70hC9gelDGAQnqwZQO4G40qxA5K/MB+lNxg9aD13AnjuKQDcjOCP1pMcFggwOuTTXck8/MP7wFIAxHHIoBCt842sAR9KaZZUGA+9f7rnkfQ/40FT60bD6j8aQwW4RmCtuD/wB1+M/Q094wPmZWH1NRgHkHp6HpSF5AMJJt/wBlhlT/AFFMCSO3EJMgUmQ9WPX86kAJwzdfSovs8RO4rn8TThawHrEOOeSaoVyZeB7UgePJzLGP+BCmuIIzt8jzJCOEA/nngCmJaJu3yRRZ7IqAKv8AiaYgF1FID5M0YAODK5+UfQd/5VMktlGd/wBpjaToXZsk/wCH4U4KmceWo/4CKeEHQKB+AoAab21HBuEH0yf6UfbrXp5jn6Rsf6VKOPWo7i6is4fOnk2LnA6ksfQDqTRYLgLyInhJz9IWqq+qm4BXT4JZTuKNK0Z2R4/9CPsKUQ3OofNeBre0PS2DfO4/2yOg/wBkfjWgAqIqIiqijCqowAPpSsFylbAQbnFtdzTt9+aRQGP68D2FSm6mx8tm/wDwKRRU249uKDRYCAS3BbHkIB6mYf4UGS7xxFbA+hkY/wBKsBSwGQMVnG4l1GRodPfZAp2y3eOPpH6n36CgAlvrwXK2sIt5JusgXdtiHqx/pUkNlcQ73N6JJnOXkMOSfbrwKt2tnBZ2whhTYM5Pcse5J7mpsYpWGU/s9x3vpPwhUU77LIQd15cn6bR/SrQP+TSZ59aBFUWfI3XV4f8Atrj+QqC+FnZxKXF1NPIdsMIuG3SN6denqe1TX1+tkijYZbiU7YYFPLn+g9TTLGxeKVru6k869kHzN/DGP7i+g/nTEQ2eixqDNe5muW7CRtsQP8K85x/Or4sbRUK/ZkIPUNk/zNT549KTOadgIhYWagN9kg9vkBqVLe3U5WCEf9sx/hThS59OtMBWeG3heWTZHHGNzOQAFA6mqlkZb6ddRuUKIP8Aj0hYYMan+M/7R/QVWT/idTh+DpsD/KO1xIO/uinp6mtbOTk9aLXETB2PVj+dLuz61EKcOvrVWESdOaUZ+tMFRXM5iVUjx50vyoP5n8KGIQqLu7CMpMUDbs9mf+uKuk96ihjEMSouOByfWnZpJALuPpShjTcmjNUA7cecniqGsTMmnm3jJE12fIjI7FuCfwGavfhWVDONR12cqoaGw/dq3rKeuPoKmQI07eCO1toreJcRRIEX6AVKTSBTjofypjNtPJAHqSKewDyc96TPrUb3MA5aeBTj++BUDajYLkNdwZ9nFMLMsnA5PQVm6OqfZJ7gx4a4nkkxnHfAJ/AUzVNYtoNLupIZg0gjIjAB5Y8Dt70Wl5bQ2UEQkkdkjUMRExycc9vWl1Aunmm7eKrm/jz8sN030ganC5c/ds7sntlAP5mmFibYWDEdB1poBGCO1RGefJAsJsj+86j+tKXvMHbaIB0OZx/QUrjK4/5GCLnk2zYH41rbQQep9+nNc873I8SJsij8wWp4ZjtAz1yB1rQL6kxOHtFXt8rn+tSguaAPHApwI6is0pqJH/H5AuT/AAwZ/maQ296xG7U2A/2IEGaoDTyDnH41R1VfN0m4RFy4UMv1BzUH2GcFt2qXjZ6AFVx+Qpr6ZHLHiS8vZMgghpjg/X2pN6BYvRSm4t4pFOS6A57dKa/HbHuaytLtI3scyeZujJRgJDt4PbnirQ062aRcxgnoN5OKhN2KJHdFOWZR/wACFQtcQkf61MDjhh1pH0y2hlOIYd4OMgZp32VEVf3aKG5HAFAFdryBcEzL9RmqsdxDE0igs0W7cpVST9K0VypYIq8jngVVuUlR45MY2HHXjFS9CiIThskRStjn7hpJJyWGy2lz3B4H61Y35BJz7YprbthPG3I607sLIrebOVOLYj6uBQGuWJIhjB/2pP8A61ShgMcbjnv0/Khw6rluCSVxnkEeopDsVbuK7VPtASDzIxuAQknHcVPAJHjVzdKQRxiPGBSqzbgDu69uahjwgKA7VH3T6+1Kwi6sT5wbiTH+yozQ1qg+YPK5znJbpSJcNGqluRjgg84p5uUVTh+nQEdaY1ciCojABS2PUk0oZQN2FVh0wMYp73gmQL5YBHRh1qAHcw+cEjoTSsgJH+dCygH+9x096HLhgFCkDjcACPwpmGibcQVOeeOCKSULgPGWx3/2T/hRawFhpV+8yqvH3VqITRk5dcj0qJI2mIXj6+lS/ZY0YhnJ46g96YrDfMXdkLj8OlSIwR8Fcqaa7yFwC2R2zUjSMXJ4GecAcU9AsOXazsB296l2Ltz0qlKpYb4ztlXlT2+h9qmjl81RzhujKD0NTYCYFcgZPvT9pYj5uMcbj2pBFz8zqhHqalkhkj2NNGyq3IYjg0xjHUMhQ4KnqD0qIo1vHuO94wegGSg/rU+cH146mneW2xnB+7gnPGPT60rAQbVIDAgqeQRzmjBzwcH8qYYHRi8HIPLx5wD7j0NCSK6lkzgHBBHIPoaoGxwHIGcfWnhRnGajyTyf1pQSMnJoEK0AZi6Ntk6Z9fqO9RnO4K42t2yeG+hqTfngDihiGX5uR6GgBvPTrTG+Y5IGaRmaEZyZI/c/Mv8AjTzIhjB+XB5B6UCIsgds0NskBVxkHqG5BpxaPG7zAvuQahMqjpk/QUXHYcodMBcun91jyPof8akjkGdwXBHVT1/GovPXGFG5u4HapPLeYf6vBHIIfBFFxWaFBy3PH4UqsA2XUkEfwnBprLPGgLKrergZx9RToozKN32hMdtq5zTuAmzc+Iw2Byc84pxUYGWP1A6VJHDEMnz5C3boB9KHjAjPzMSexPSkCImRdoPPHoM0xtqddoP9KkV0Uf6vJ9c0NICMFenQg4IoGQl4w+wnLegUn+lIZVJASN9477CP51Y81wdxYmo/9Z8wfcPWgaEeSOJd0jBV6ZNNBlmPAaGP1/jb/D+dEcCIwklkEko/jYjj6DtUhmhUEtPGPq4qhDo41jGFGBnn1NScVXa8tE+9cwj6uKaNSseMXURPsc0wLYFPRSeccVU/tG0UZM6AZxk9KrSai10xhE0ttbKxBYIxd/8AdAHyj3PNK4i3Nd4mNtaRC4uR94E4SP3du3061LBYRQMLiab7Vef89SuAg9EHYfrUUM9rbRCK3hmEY5AWFjz7+ppwuiTlbO8b/tlj+ZoCxaAz1OKGABwDmq32q4I+TTrj8So/rSCa8YEiwP4zrzRcCyu0denfFRSzxQxvLKwjjQZZmOAB7mql5fXVlAJZraFcnaq+dlnPYAAcmq39nane3KXV9DamNPmitXkO2M+rAD5m/lSbAeqT61hnWS3009EPyyXA9/7q+3U1tIiRRrGihEUYCqMACqpGpYzuswT7Oab5Won715bL/uwE/wAzSDQu0lUzDek86jj/AHbdR/WnfZJ266lcr/uIo/pTGWsntVO+vhZKiCNprmU7YoE+85/oB3NUdUdbGONBeX9xdzHEFusoUufU4HAHrRZ6AiKLi+u7ma+YYeRJioUf3RjtSAt2GmSW8j3V03nX8vDyAcIP7ieij9avE7OpA+tUBomnk/NHK/8AvTuf608aPpqlSLKIsDkFst/M07iZbaeBR800YY+rioTfWa9bu3H/AG0FKunWCHcLK3DevlipktrdOVt4B9Il/wAKYrlb+1LAf8vkR+hzWZfanFqM66fbSS/ZyM3U8KMTt/55rx1Pc9hWpfXMkSi1swoupR8rbRiMf3j/AEp1nbpY2qwQ5Cg5Zj1dj1Y+5o1egxI7yGOJI4ba4EajairCQFA7U8XjH7tlcn/eAH9amz6nml/E1VhEP2u43ACwkx6tIop3n3pzss489gZ+v6VJjJzmlGR0GaNRDQ19glhaxj3dm4qtbrcTzm+LRbmGxAyn5Vz2Hv1qS6DzhbVOA3Mp9E9PxqyuFUAcADAFK12AhNyc/vox9I//AK9H7/HNz3/hjFPJQp0bd+lIDVWEJmQjBuZCfZQKYYXc83dyoPZWAx+lTKAR05oIGaLAUtRlXT9NuLtpbhzGh2r5h+ZjwB+dM0vSBDp8QuXma4cb5iJSoLnrwPypLjbeavb2Iyywj7RLjp1woNa561K1YMq/2ZanG6EH/ekY/wBaUabZDpaQfiuas4JHWlxx1q7ARJaWydLeAf8AbMVKqovRVH0UClPTp/8AXpuDmkBm62PtH2CyILLPcqzj/ZT5v54rULksSSeeetZx3S6+qfwwQFvxY1eYHkUlvcTEOCTyaaQMnvShcDikwc81YWEIxSd/anGkxz6UhmTJIo8UJHg7zakls9s9K0vXmsiQE+Mxz0sun41rY5pRExwAxSc0nbNH50xDhj1pN2GB/HpSD1oPNTYpFDTv3d3f2ynJ80SAegYVfYEjBU9azwBDrwbIHnwYx7rV5icZOce9SuxViM7lHoKjJYtnBx61IxBGMnj1qIk7QpPA6UDQHBQ9AcjtTSEdXViFGCVDc5/+vSlajYDruwfSpGVUH7r5uoyDShFIGHw2cfN0x65pZcpMC2cSDH40hHUkfKKSAYwIGRyp6HFJvIYOB8wOac7xiMLnBBycuMfhUYki2g+avJx16n0HrQMlkQNKfJcvgbiwGPf9Kjkw/lskKiZBl2zw5zwcdvQ1Gbm2RmUuC3Tocgimm5iIzhzj0Q0ASRhJhvjYCPcVII5Q9wRSt0wAAaqP5kd956740ZcSq64BPZs9j25qwjNIobaoyMj5utSuxQpyevBHY8UgDZ6YzT2a4lySyM5I7kk1F5FyJP8AWxKCP4QTQFyZnk8peG8snAJ6ZHXFJFKFbkZB4IPcU1op1BDzRYz0VeQaaPM2lHkDcfKQuMUxaFplC4Ksdp+639PrQW/4Fxx7VCpZUbA3N1I9f/r0qussYOw4bketAiQDOSeeOmKXd2yoNN8uMruMIK5xnrzUkaW7TAyRDHcgDNMBnnJg7pF9+RSJPAreYJFJ6Er0PsauRmJG4jX8AKVtgOAAvoKdriIhLkBgrEEZGBT2mkZACJWTPAzwDRtB4yAfekVij9FJwRgjNKzC4gZyxHlOABnOR19KeolY58tU9Nz5/lTVbg5z7cU9XyetOwCqsh6Mn60Nau028Oqt06ckehpxBKg5FKCR3osgIQshYqx2uOq4/Ueoo2YPzMx9s4qVx5i4IJxyCOo+lRkuOHx7Ed/8DQAmyMAcEkd2YnNA2dTGh/ClYg8gbfUUw8HqMGiwDwVwD5aflSzlyowphbHBKnafw9Kj/lTmkaQAMWIHTJzQMSOcMwikJSUj7vUN9D3qZYxg9z7iqzxLIuGXcvp6UiO8PDFpYx0PVlH9aQiZkABwSDUQV+BnIHSpQUkQMjblPcUmPwosMaSRgZxUZhG4ujbH9R0P1FSjIIycj0IzSEDqOPakOxEJ9pxL8h7N/CfxqVpWZcNzznPelJQggjOeuagaBoW/0dgyf88z0P0PamKxIRwDxg9MGmlCF3ZGM460iPE7FeUuB96JhhgPX0I+lPABNMQzn0JNO2KSWGUY/wAS9f8A69ABBzRyT1osBE1hZO5f7BAueyp0qRLC0T7tpADn+4DVgfmaeOmegHUnoKqwNkQgT/njEAOmVFR3F5FaOsMcQmuX+5BGAD9T/dHuahN5NfsY9OIWIHD3bDKj2QfxH36VctrOG1RtgJZuXkblnPqTQIgismkmFxfOsso5SMD93F9B3Puavgsf4jShSfSlAwcCiw7hg9yaNpx3oLKD8zAUu8Z4BJ+lACbcdc1SvL1LWWOGNDNdyj93CnUj1PovuaS41B3uGtLJA9wB+8kb7kP19T7VLa2kVnvZSzzSHMsr8s5/w9qAY21090l+23kgnvSNoYfdiH91B2+vU1cz703dxSZ5oEPOBScY60n1ozQA5UyKpX199i2xxr513L/qoR39z6CpLzUDBsjjXzLiThEA4A9T7VFZ2Yt2eeRjLdS8ySn+Q9BSfkCItP01reV7u7kE1/KMSS9lH91fQVogUAc+9OxxTtYBuMHpSk+uaM+lNJOaAHAVDc3P2eLKrvkPCJ6n/ClmmS2gaeZtqJ+Z9hVS0illlN7criRxiNP7idh9aL9EBJaQNCHeQ755Dukf39PoKs9aCO1GapKxI7oaUZpoOe1OHWmA4e/Sh5EiXczAAYGfelAFVA4ub1hjMVu2Aexf/wCtSbsNImhjMYZnbc7nLEf0qZaaQeuKUYppWJHHpSD1pjSIOsij/gQ4pj3lrGMPcQr9XFPQLFkHFNZ1jVpJGARQSxPYCqv9q6eAP9NgOemGzms3VtYtpreO1tpyxmkVZGWMnbHnLHGOfSk2FjS0NXe3l1CRSst4+/BGCqDhR/WtMkd6oJqdv5aCGC4KDCqBERgVKLst0t5fx4pJpIbLYNL1NUTd3AGUs8nPRnx+PSmPc6hxss4uR/FLjBp3QrGiSD7GlHJArKeTVmP7uKyQH++zH+VQztrMVvLM17ZxiNSxKwE8Ae5ouFixpLCS81G9J/1s3lr6ALxWiSpJOMVzuiW2otpFs0d4kMbL5hQxbmyeSSa0DZ3jHLapIox/BGKUXoDL+4dhSgbux/Kss6fL1Op3bZ9CB/So20aCQ7pLi9f2+0ED9Kd2Br7SBkqaa7Kqnc8a/VgKyR4f0zB3wyvn+/O5/rSroOkryLCEn/aBP8zRqBSlu7ZfFjO1zEFFoBuLjb16Z6ZrQbVLFcE3kOPUNms5bS0j8SCKK1iWNbfJTYMZ9cVuJHGg4jRfoopRuIo/2xYY+WZn/wByNj/SnDVoNxVIrlmB6CE1eLHtTSSKbuNFRdS3cLY3hOOpQD+tOa7l2qVspSSOVLAY9jVlFMjBdyjPdjgVHSsxmZqMtyktvdvbqiRtjPmcnPapzNfPx9niUe8pP9Kbq0Qn0ydfRd2fpU0BMtpFJnlkByPXFRbUZH/p7FQ32ZAB7k4pgS6JO6ePGP4Y/wDGrByCDnkd6QnPc89adh6ldoZyoP21j6gRgYpptXyN9zOSO2QKlbKnHrTScHmlYCGSzTyifNldgDtDPmo4obaSMOE3gjHPWrQYE98VXQGKZ0x8hOQaloYpht4xhIUHOTkUKUQALCowcqF7U5sbc557j2oKMqKTwT+tA7CiTaI5ELLLkluOnoQf50nnyK2c9D1FRuzbvnBVvpikXORzgUwsTSSGQEOSWbO7PIINUVJgmNuWyQu5fcf/AFqstgE8g4/I1BdxyPGrR7RMnKE9PcVLQ0ODZGaeCG4AwMf5NQQyrNDuHDZwRnoRwRUqsegOAfSgY5XODk47euaaSCeOKQHmnqdoYYBV8A8cj6ehqhWCPCupYblBGR603OyVmX5UZt2P7p9f8ac0YDFUbeAeGAIyPpQFywGRz60WJHgsp60u4gYPHPWo1ZUwj9OinPH0qXJbGQOOOlA7kinPepVfAAOKi2gBT2IzwaeOaaEWoigRt6ZH1qN41IxnHoaZkD7uenOadsYqGwdvY0xDAQPlxz6+tLuyQM4PpSsMjBFMb5WCk5z0J71OwyQcH1p/Ge34VEvFPHNAxWpKcCwzg8d6TmmIay5+YYA7j0qPHAOcjtipskD270wockp1PVexpBYZxjmlO3OUz9D1pqurg7Scjgg9QfejegHLKD3y1MQoJIOSPelAGKZ9pgwR5sZ/HJoj1O3Qt5bb8jDARFuPypDHKmyQyKoyQQRkgE9icUqTByEkXy5PQ9D9D3qJb5HBMcNw4H/TIj+dPzJMu02cmw/3yBikBIVpCDjFIWmiiJaFiB0AOTj+tMMrsMp5ZHrk0irilSPpSgAqx3YI6DHWov356yxj6LTWiZh81xKDjooAFMVyR0V8bkBK9D3H0NRl2t1DSEzRj72OHX/H+dCQRjq0jH1Z6l8m1b5jbhue/Ip2YiP7ZagZ89Oecd8VH/aFvu2qJXP+xGTU0kEDYMaiGQDCug5H19aRprm3jX7ShCdBOg+Qn3/u0wuTXFxBZx+ZO+1c4GBksfQDuarGCbUSGug0NuDkW+eW/wB8/wDstQwzwh1uJftFxcEcMIGwvso7D9aui8/6c7s+gEf/ANenuBZRFVQigAAYAAwAPapkjqkl9OSQmmXXHdtoz+tL9rvu2luP96ZRTEXunXpRWebjUz0sIh/vXH/1qR7i/jjLypZxIvJZpCcfpRcZoE7R8uBjvWbJPNfkxWshigBw9yBy3qE/xqDytT1SNTIIobfd/q+QZB6nvj2q6bfUOAk9vGoGMCMnFILksMMVvEIolCoP1PqfU1IQOxzVYWt7zvvx/wABjFBs5iRnUZuOuABTEWMUpBHQVUFgucvfXLH/AH8CkOnWwbcZbhz/ANdTSCxb5HXj61VurwQssUQEk7/dXPA9z7VBdW1kjJEkPmXEn3VdiQvuamt7G0t4VRow7dzjFFwC2iitQzyTo8znLuzDn2qc3Vsoy08eP96kEFiMYtlz3JFOCwK3FvHtHT5aNQG/b7UH/Xr+HNOk1CDAUsflH8MZp5lHG2FB+FN85geABRqBCNSgJIVZjj0jNBv12ki3uDj/AGMfjTtxycAcnJwOppmTdEwj/VD75/vH0+lJgmUzLNqM0c/2SV7dOY4yQAT6mrYlvm5+yKP+B81bAIUDJAAwAOKRnCL8x/DPWko26jvcrhrs9YYwfQtShbsn/liv51MpJ5I4/WnZxViIRDd78+dFt7jYamMcjSM3mhVJ+VQM4/HvS5OOc0kkscUbyysFjRSzMewFAijqU1xA0ENtcsbudiEQgYAHLMfYCpU06Nc7Z5wCc7Q+BnvVTSVe7ll1WcbWnG2Bf7kI6fietahPvSUb6gVxp8XOWmOfWU0v9m2Zzvh3cY5Y1P0OaM5qrIRClhYo2RaRZ9cZqc2lspObaLI4wUHSlBpc9xTsgHokS8LDGPooFUbQrc6pcXw+7GPs8Xpgcsadf3Bt7ORlzvPyrj1PFS28Qt7aOEHO0ck9Se9JrWwIsFyO9IWJxzTN3rSE96oCQk8HNHU9ce5qPdn3pd1AEmfes7XZGXSJlXrKRH+Z5q9uyTWfqOZrqwtlHDTBm+g5/pSlsCNSKMQW0cQGBGgUD8KU9M96GbJNMJNNCsB5pQe9MOOpPFKDxzQApPPWkY4GabnJpDQFjNjMbeJnJlbzRAAI9vG31z65rXIIOCOaxINp8YSg7si0GPSt0kYGOpqY9QGMCO1MIP408/Wm4GSc1QDO1Iehp5XjOcmm4461JRG6B0ZCOGBFVdH+bTURid0ZKHP1q5jBrN0ltl9qVrjASQOvuDzUvcGjRdQOgxioyOakJHNMPtTGiFxk5FM2k1KR6U0DPpSGNAG01WvCUiWRD9xske1WgcdOlIyK6lex4+lSxkZ2sPUEcGotgB68etMtCoi8kk+ZESGB7c1M2AMEUDQx8uwLMz8YBY54pBjkc4qSQxFj5SuF9G5P50bYzECrAuD8w5zQBHjjgUj71AIUcjKg96UggdOKZuUfedR9WxSYzNiU2E2ZD8kxzIccK/r9DWnyS2AFzyQO1V7iazeNke4hGRg5YGqlrqUPlBJJMsrFAV+bcB3qVvYZpcjB79qcWLcsOfWqovQW2LBOx9ozT/OlYZWzmI9yB/WqE2iccH5Tgj0pdxYlm5Y96q+beFiEsjj+8zimj+1pGASK0QgfxOaZN0XgiujRvGMP3zjFNjOGEbsTIBwf7w9f8arIl/uBlaHb3Cg/zqRLe5dx505KqwYBRjB+tAi4pxyQD9aegPtVOMs88kbyMrg5CY6j1qwIhlTzx1IppgWduO1KJFAwzgDrjNVjFHxgH86ciQjO6IP9SaeorEvnwkbQ6k57VDNNbkASN0+YYB4p6iNfuxAL3xS7xjhAKTTGRpMDGrYzuPGKkUyYBEJx/vUpKuuGXkHIPpT1fcACw3emetKzQ0OEcxBKiP8AMmmhZN3zOox1AWhmPNMDCTpnp6UrAPZGJysuB/uihF2Y3szc884zUR2rw2fyNACjGHxnnrTsFiSWGCVyTFnnjcc4+vrUIitlkAe3h3MepUZNTEu2DkZHWmSL5i7XUHByD3FFgJM7VCoFUDsoxTS7E/eI/Go3ZocebtMbdHU9PZvSnleKYg5JGTmn8joWFNDMFKADB56UbuPegBwlYfxmq8lvlzJE4jlPXj5W+o/rUhP/AOulDfKVOMZz0oCxVSdWkMTgxzD+Fu/uD3FSZPUVK8ccg2sAy9s9RVaQS23JDSwj+Mcsv1HcUASgjOTg47UrFM/u920jkN2/xpqkSKGUh1PRhS7SO/agYfQ0odgMZ49O1MxjNHYYoQi8WbtjinKSOo/WjO2MkJnPG4jpTdx71QDyzAfLjPqaaGfn5qbuPeoJ7sQssaL5k7/cjX+Z9B70CJpZhDEXcnPbAySfQD1qCO3a4dZrpBkHKRHkL7n1NSQwMp82Zg82MZHRfYVOrYyaAY48jJNHyngkgd/am5J57UbuKYARj6UAD6U5W5+6DSc0hhgelRXErR4SNN0jdM9B7miWcRusSnMrf+O/WmRxhM8kknJJPU0gFhiERL4Blb77+tP3ZpBSnGOM0wFBp2eKZjjNJntQSO30wmnFeM5Gc4AP+NQTO0eVjAeQ/dA/n9KHoCGzMzMIIh87feb+6KsRIsESovRaSOBoF2yD94eWJGKeaS7jAtwe9PMgeGNTDGjL1KjJP4mmgf5FGCc8fpTBC9qBx0pM8cUDNADqyr5zqF+umRn91HiS7Pt2T6mreoXwsLNptu+ThI0H8bnoKj0yyaxtcSHfcynzJ3/vOf6DpSfYZeAGMAAAdvShhgYpM5pN351RI5HVSd0YfIwMkjB9aaDxSUopgOzkYp6jIOXCgDIz3PpUY5oaQRI8jchQSfegViAuZdQEQ5SFdz8cZPQVZJzVayEi2qvKMSv8z/WpycnmlHuNilwOpxk0E5pQRjpSE1QgxSlumBjH603PWlCk9jQAoNZ8DfaPEsmCStpDtx23N/8AWrQyF5YgKO5OKydEuoGa9upJlTzpuPNcAgAfyqZPZAbZJzTepxnHvVZtSsVJ/wBLhP0bNV5td0yFtr3aZxnABJx+Ap3Q7Gh0PWlBHrWU+vWKKjfvmVxuUpETkVH/AMJBA/EVlfSfSHFHMgsa2eetKNuG3ZzjjHrWQdWumz5WjXjehfatIb7VW+5pSKP+mk3+FFxWHwL/AMVVM3P/AB7Dv16Vs7sc1yok1T+32eOK2Wd4gp3MSoUc/XNaJGtuo/0qzj9dsRNRFhY2M460hFZf2bVZMltUVM44jhH9aRrG6b72qXHvtUCquFjTAbHc/SkOcZYHFZLaOj8y318/t5uB+lRjRLBQ25Z5Ce7zMaLsZqtLGv3pUH1YVlC7ij18lZY/Lki+ZgwIyOmacNIsAM/ZUI9+TVTUbWG0W2mgt0TbKAwVeoqZJ2BM1n1K0HBuEyoyR14pjX9sejsTjspqQJGPuxoB7LQxyQOP5UalEJvF6pHKx/2VqKW8kR2T7HMSBkYIIJ9KsF2U5DEH1pkqFQDu5Ybhg5pagVjdXbKNlh8x7PIBSefqpwFtLRTjndITTyrAggmgyyBjk/mKQ7FIG5tbxbm8VCrsFkWHjj6mrDC8ZiWmTH+5STj7TA6E4JHB9DTbKcz2ykjBU7SPTFKwLfUesU7cvdHJ9FGBTDaRscSXdwB7GrPSkLYJBUHsaLDsVhptgy5kaaTnndKaadN01SFFspHuc1caNCm5eR6EUoRT2FA7IZHbWMUSvHbQhuQw2cgdjmq2oQpGY7q1QeZEckKAN69xVwxJjuvpik8rGMNgigTSGxyrLGssZyrDIpxOSDk/nVG13WmoSWx/1Uvzx+gPcVoFetNCG7nXgMfzoB98+tPI4BA/A04queCOnpimAgP41IJPkXBIOeR61HhcHnH9aFPrTEJcxNOqsjmOVOVcDpU0N7LLC8bPg4CSIBxx0pARt/wqGeFg4ni++BhlH8Y9KQMnHPSlxio4ZEliEiHINPDHPPSqJHMOPqKbyOKUZo5PFBVxADQybxgnB7EdQacqk9KAB3osK4+ORuI5Pv4yD2YU/HcVAyB02knrkEHkUsM53eVNgP8AwkdGH+NS1YpMlI44PPp7U3p2p9LjuTQNkZ56Um6nEelAjd87RuwMnHYUCGkAjBGQeKr7HtsshZ4epTOWX6e3tVkrkHBpMGgBscqTIskbBlYcGjGT7VDJburGa2IWT+JD91/r6H3pbe5W4U4VkkXh42HKn/D3oTEThiv8IbjGCKYeuQCM080uTtIydp7UDGDOelODEUZo4phYjaP+KLhh/B0DVHHOsrlCCkqj5o24P/1xU/40yWNJgA45HRhwV+hpBYQgc4wKTGBSFjAo83LJ03gdPrUgAYZXBHtQBaYelIoIWiirJKz3LSTGG3UM2Pmk/hQ/1NSQQJBuZfmkfl5D1b/63tRRSAmJoHJoooKF+lKATRRQIXGKr3V0YcQxDfO/Cgfw+5oopMEEEAhUkndI33mPepAMkdBk9fSiihAOZVVyFbeoPDYxn8KTNFFAACKQ4oopiZFPMkEZZzwO3cn0ptrD85uZv9c3Qf3R6UUUdbB0LZZSSTyTUeSwyBjtnFFFMQu40eY6oUDEK3JHrRRSKG8mnYzRRQBQhQX2pG6bmC1JSH/afu34VoE8Z6Dtk0UUlsDI/NTOC6/99UhuIR/y1Xj8aKKG7DsJ9oiI+8Tn/ZNK0yLjAds9guaKKnmYrCvOseAUkYk4wq5xVae4M2IERw+N7KwwSAePpRRRKTsFiUPesM+VCvPQsSabIuoFpPLe3VR9zKkk/XmiihNgCx35B3XCL/uoKabe/Y83qqMcgDvRRVpE3E+wyNIrveTHHVVbANRS6LFN9+6uVGc4VzRRRYZWutB0yC1nupFmkdELAvITk9qm0vR7L+yYTcWyvLIu9y3X2H5UUUWVxMvJpunx/cs4Rn/ZqdIoYuUhjBxjhRRRTsgQ7OPugD6Cml27GiigY0sc0hYgUUUCMSIlvGMhIIUW4wcd8Dituiipj1DoOGSCQD8oyfYU0seO1FFWA1jgVGx9KKKAG57ZqlqSlrCXb1XDCiik9hIs2somsoJB/Egp5PWiipWxYxs5/rTTwQcA+1FFAxZ4JLeVklXa46jOcVCxyKKKQ0ICyqyKxCMQSPXFVYQLe/Zc4WblRjvRRSYF0sMdOaYT1oooGAYgccGlMhXJKgD1FFFIaEWZJMhGB9R6U4SEd6KKSBjLmHzChI2uhDrkd/8AA0lneNdiTzIgjo2CAevuKKKPtCtoWOM8UfnRRVokU09QGQ8j5ccHrRRTATocZqQY2j1oopklK5DWcjXMSFoyf3sa/wDoQq0jq6q6nKsMg+ooooW4D8CiiimCExzTsHpRRSGJTXUMuG/AjqD60UUxDopcYjcndj72PvVNRRWfUtbCYz2oyVIIJB9qKKYmJjNFFFMQfWo5YFm2kllZTkMpwRRRQAxZSJTHKhVh0b+Fh9fWn+ZGODIg+rUUVKGgMsSn7xOfRSaUnkDy356ZGKKKGwIy8h3bIGJHYnGakxKcbVFFFCFdkqo2GLE4xxg4/OqsltIU2wuqvnPIwD7e1FFOwLY//9k=" old="https://www.landscope.com/images/Photo/Stock/40001_41000/40779/gdn26d.jpg"*/?>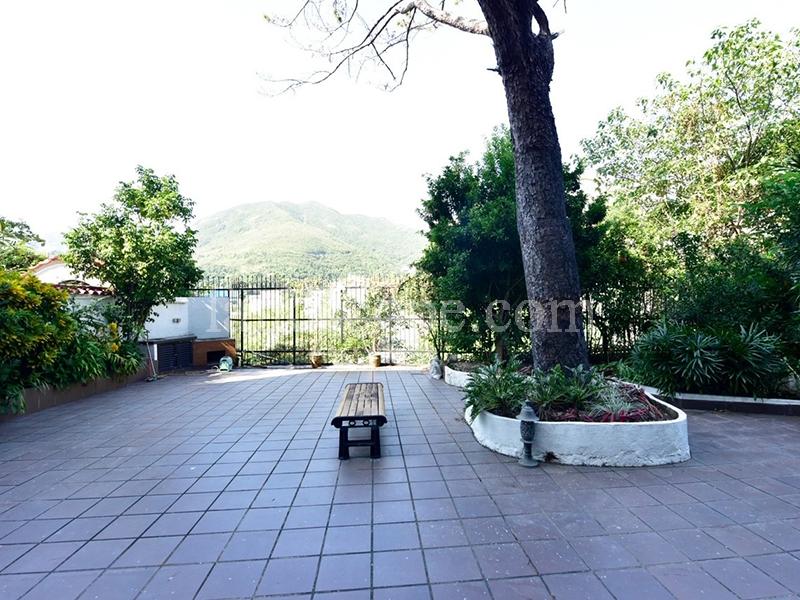 /*img class="sp-thumbnail" src="data:image/jpg;base64,/9j/4AAQSkZJRgABAQAAAQABAAD//gA+Q1JFQVRPUjogZ2QtanBlZyB2MS4wICh1c2luZyBJSkcgSlBFRyB2NjIpLCBkZWZhdWx0IHF1YWxpdHkK/9sAQwAIBgYHBgUIBwcHCQkICgwUDQwLCwwZEhMPFB0aHx4dGhwcICQuJyAiLCMcHCg3KSwwMTQ0NB8nOT04MjwuMzQy/9sAQwEJCQkMCwwYDQ0YMiEcITIyMjIyMjIyMjIyMjIyMjIyMjIyMjIyMjIyMjIyMjIyMjIyMjIyMjIyMjIyMjIyMjIy/8AAEQgCWAMgAwEiAAIRAQMRAf/EAB8AAAEFAQEBAQEBAAAAAAAAAAABAgMEBQYHCAkKC//EALUQAAIBAwMCBAMFBQQEAAABfQECAwAEEQUSITFBBhNRYQcicRQygZGhCCNCscEVUtHwJDNicoIJChYXGBkaJSYnKCkqNDU2Nzg5OkNERUZHSElKU1RVVldYWVpjZGVmZ2hpanN0dXZ3eHl6g4SFhoeIiYqSk5SVlpeYmZqio6Slpqeoqaqys7S1tre4ubrCw8TFxsfIycrS09TV1tfY2drh4uPk5ebn6Onq8fLz9PX29/j5+v/EAB8BAAMBAQEBAQEBAQEAAAAAAAABAgMEBQYHCAkKC//EALURAAIBAgQEAwQHBQQEAAECdwABAgMRBAUhMQYSQVEHYXETIjKBCBRCkaGxwQkjM1LwFWJy0QoWJDThJfEXGBkaJicoKSo1Njc4OTpDREVGR0hJSlNUVVZXWFlaY2RlZmdoaWpzdHV2d3h5eoKDhIWGh4iJipKTlJWWl5iZmqKjpKWmp6ipqrKztLW2t7i5usLDxMXGx8jJytLT1NXW19jZ2uLj5OXm5+jp6vLz9PX29/j5+v/aAAwDAQACEQMRAD8A8WyfU/nS5PqaQUVyHpICSO5puTnqaXg0lMBcnHU1Jb3L2tzFPGx3ROHH4GoeaXNNCPWppFuEWZPuSoHGPcVwGvW5t9Wkx92T5x/Wuo8L3X2vw3GjH57ZzEfp1FZvim33wxXA/gbace9Nmb0OWOfU0hB9TT8cUmMGkBHyO5rpPCs7BLqHceCHHP4f4Vz2Aa1/DbrHq4RiQskbL+OMj+VNAz320nFzY203/PSJW4+lTqT61j+G38/w/BtIcxFkODz1z0/GtVSc4/nVMzLCsykEEg/WpN4P31/EcGoA1PBFAEuMn5Gz7Hg0hJU4OR7GmHilDsBjOR6HmgBckc0u6kyh6gqfUcil2nGRhh/s0AOB96M4IOSKYDS5oAk8zP3hn36Gjg/db8DwajzS0CH5IODkexpc+9NVyBjOR6HkUuUP+z9ORQA7NKM03BxnqPUUgJx7UAPqUSELg/MO2e1QbqfnpTQGP4vvRa+H5ERtr3LCIAnt1PP0FeR+I7trPRZiMh5v3a/j1/TNdx45vfN1KGzU/LAm5v8Aeb/6wFeVeL7wyXUFoD8sSbyPc/8A1hUsqKOayc9T+dGT6n86KSkWKSfU0wk/3j+dOqNuBTQDGc9Mmnx5Ck5OTUQGW+tT9selU9gjuKWb1P503cT3P50GkqSmLk+p/OlyfU0lamgaS2r6mkJB8lPnmb0Udvx6UEnUeDNIaK2/tCVSZZhthXuE9fx/lXteh6d/ZtgqMP37/NIff0/Cue8L6Wsswu3QCGH5YlxwWH9BXZZrSC6mM5XY7NGabmkzVkD80bqjzRmgCTdRmmZozQA/NJmm5oBpiH596TNNzRmgB2aUmo6M0DH7qM03NJmkIfk0hNNzSE0DFJprDd1JB7EdaCaaTQA3eV4b/vrsaC1DVEcr93kf3f8ACmArNTCaNwYcU0mgQZPrU8G6W4jt0yWdgv1NQZ7+lanhRUk1VmblkhLD6kgVLYmddaWy21usa4yByfWp6BRTJCq1/KsVjOzdNhH4mrDMFUliAB1JrkvEOqtcj7PauqgEZZhke/8A9akwMFj++cg8Dim7qViF4HSmE00ih2aXNRhqdmmMXJQe38qXPvSbuMUwkr/u/wAqBj80hNNzSZpAOJ9zSE+9NzTS3vTEP3U3dmm5puaAH7qTcaYWxSFqAH7vekLehpm+mk0DJN3vSbuKjLUhagAZ/Jk35+Rj83sfX/GpC2DURORg4IPUVGj7T5RPuh9R/wDWoAsFvek3+9RF6aWoAlL+9N3+9RFqQNQIshj604EmoUPFOMgXHQfX/CkMlztGS2B6k00yn+Hoe7f4UgjLYY/meTU6oo6D8TSbCx83Ud6QdKWuY7RD7UlLRQO4lIad14pCOKAOm8EXgj1KezY4W4iyP95f/rV0OrW4udOuIhjcV3L7Ec15/YXRstQt7pTzFIGP0716bPtdi4I2sN34GqM5HmwoI/CrF7Aba+mhHRXOPpUBqRDStT2UpgvoJc8K4P4d6h60Y4460wPbfBs2be8tz1VlkX8eK6ZZG6HDD0NcH4Juw93Ec4FxB+ZGD/Q13I5NWZlgFT6r+op4B7YI9RUINPBINIY/d70uabvz94A/zoG3scfWgB2aUGmnIGSOPUUmaAJfMJ+8A316/nSja3Rsezf41FnmjPegRKVK9RgevakzTQ5XocfSl3Keo/FaBjgacDTAM/dYH26GkJI68H3ouIkyQcjj6Uvmc/MM+44NRbzS5FAEwAY/K2Sex4NKTs+8doAyc8cVCOlZniPUHsfD904b5nAiQHnluP5ZpgeeajfG+1C5u5DgSSFvoo6foK8xvrk3l7Pcn/lo5IHoO36V2Wt3i2+jTFcq8mIl/Hr+lcKaRaEFFHaikMaaikOeKkY4FQ4LNgVSEx0a8Fqko4AwO1JSbuUtEJRRQKBscqliFUEknAA7mvWPCXh57W2hs1X/AEqc7pm9P/rAVyHgzR/tN0dRmXMMBxGD/E/r+H869w8O6b9ktPtEo/fTAHn+Fe1NK7M5uxrWtvHaW0cEQwiDA9/eps0zNGa2MB2aTNJmkzQA7NGabmkzQA/NGaZmjdQA/NGaZuo3YoAfmjNM3Uu6mA7NGaZuzRmgB+c0mabmkzSAfmkzTc0ZoAcabmkzikzQApNRmlJppNADGXPOcH1FM3EHDce/Y1ITTG5GCBigBM81JY3Eun3qXMPO3IwehU9QagOVHqPTvQsnoaTQmdxbeIrOdAW3xseoIzj8adLr1oinYS59hXFLLj0pxnPr+VGpNjV1HV7q6IAcRxA8rjOf8Kx3frjvSPLnvULNRYYpbnrTC1NJpM1Qx+aXNR5oDUgJM0ZpgajdQMU8EkdPSk3Zo3UxuDkD6igBxb3pu7FNL8ZzTSeaYDi1IWpham7qQEhNNLUwv6U0vimBIWppamFqaXFIB++k31EWppegCbf6UyT51wDhgcqfQ1CZaY0vHWmBMs+9SSNrA4YehoaSqUrsriVAT2dR/EP8RUGoavY6ZHuu51Vj91OpP0A5NIRpbi3Sqt7qtlpkXmXVwiDsCev0HU/hXDat46uJRssU8iM9HYAufoOg/WuVubmWaVp55mZ2HLOdzH2ouOx7bpt0NRso7uIFYpBldw5I+natGOMZzjHuetY3hAAeFNOJx/q+MemTWwWOahspEgYLxjOO5prSk5x1qPNNLZbipuUfPCHIp5FOurWSwv5baT70bEfX3oAyKyZvF3RGaaakxRtOKVyiOinFfakxxTuMbtB49a9D0K6+2aDbMTl4gYn/AA6V59XU+Dbn97c2bdHXzFHuOtNMloj8SQbLyOYch1wT7isU113iGDztPZgMmM7/AOhrkaRCEpe/FJ3pe9MZ3Xgq9MT2TZGI5ijA+h//AF16pldxGMHPbpXiXhmYqJ0HVSsgH+fpXtEUgljjkHR1DfmKroQ1qWV9AQaeDjg8VCpFSh2H09DzSEONHSlyD2x9KMZ6EGgADEcg4NO3Z6gH3HFRng8jn3ooAk47N+BoOR1yKZQCR0NADs+tKDTcg9vy4o+h/pQA+nbyBjOR6Go84Pp9aXNAD8o3+yfbkUbW6j5h6jmo80Zwc5I+lAD91cZ48vstaWQP3QZn/kP612O/cwDYPv0NeU63fLqGt3k+7Ee/auf7q8D+VO4HG+JrkvcQ2y9I13MPc/8A1qwT1qe9uDd3k05/jckfTtUHcUi0ITSE0pprHAzQDIpG7UsQHLflTDlm+tT42jA7Vb0QluNNJSmkqSgFWLGzl1C+itIBmSRsD2Hcn6VXr0LwRoTw263jR5ubr5YgRyqf/X6/SmJux2fhfRIR5UKJ/olqBnP8R/8Ar9TXeqcdOKpafaJY2iQLyRyx9T3NWga0irIwk7skyD1/Sk/Ue1MzSFiPamIfmkzTdwPUflRQA7PNJmm5ozQA/NJnNNzRupgPzSZpm7ilzQA7OKXNRlqN1AD80bqZupAeaAJM0ZpmaTdQA8mjNMzRmgQ4mkzTcmkzSAUmmk0E00mgAJphNBNNJoACajYd1OD/ADpSaaTQAb+cHg0u6o254NNyV68j170xWJS1NLUwnNJnFAWHE0mabmkzQMfmlzzUYJpc0gH5o3VHmjdTAfupC1R7qQt70AObrkdfSo92aC9MY5780AKWppaoy1NLUASFqaWqIv70wy0ASl6aX96gaX3phkoAmaT3phk96iyT9KzdS1/TNJyJpvNnHSGPlvy7fjQBrAl+R09az9R1rT9KBF1cL5vURryx/D/HFcTqPjO/vnMNu32SLOAEOXP49vwrnZZgRK7EscZJzkn6mi4WOm1Txxe3Kslin2aPO0MPmkP49B+Fc1vklYy3EjFyxySclqjhd5UYlAg4wTSyMwRFhUu2T26UvIdkOk8xgAhwAPvccUhQbsYZzgYA704KxRPNOWHUL3pwtrm6kKRDEX8RBwPpnvS8g0PY/CalPC2nLjGIun4mtfkn8KxfC0d9LoVlZ2Vk9xJFHtaT7sQOf7x6/hXbad4MnnUPqt2Xz1hgGxPoT1NTZtgpJI54XCyP5UIe4l/55wDcfx7CtrT/AAnql/hrlhYQnqq/NKfx7V2un6VaafGI7W3jiXvsGK0VXAxTUSXM+R/iDpMul+IWjk2ZKDmNtwP0NczG2RzXV63cPqNiltKv761GAx/iXsa5IDa5U8VywlzROuMeXQnC5p4hPQiu0+H/AIEHi/7TLLe/Zre3Kq21dzMTyMCvQ/8AhSmmFf3Or3Ib/biUj9DRqW2lueDmBvSo2iYdq9qvvgxqEClrW4huh6D5W/I1wmteE9Q0qYx3NrJEf9pf61Dk47ouPLLZnF7DV3SLr7Dq1tcE4VXAb/dPBp9xblGIwRVNk69quMrg0enXdoHLREZVwV/A15vJG0ErxOPmRip/CvSNLu/7Q0WyuScvs2Mf9peK4vxNb/Z9alYDCSqJB/I/rVGJk5yaWmZB5p4qgNTQZfL1IL2kQr+PWvZNCufP0a1PdV2Ej2OK8Ps5fJvYJM/dkBr2DwrLmyuIOcxy5/AimiWdIpz0x/KpQfwqBfSpVzSESg0uaaD6/pRn3oAduIGO3pRkemPpTCSOtLmi4D8Z6EUh49fxpAaXdimAZozSZHofwp3XoQaQACR3o3DP+FJQfemIXOeBg0bscHI+tM4oLkDGePQ80DKOt3wsNFu7kH5xGVT/AHjwK8b1O4+z6XMQ3zsNinvk/wD1s16D47vV+z2tivyl2Mr4PGBwP1JryrxBNmWK3ByEG9vqaARi0ClxRQUJUMpwMVITgVXb5296pITZJCvJY9uBUhpQuxQtIaT1Y1oMNJSmlVWdgqglmOAB3NMDV8N6OdX1RUcH7NF88x9uy/jXuvh3Twi/bHUDI2xD0HrXKeEPDn2W2itCPnP7y5cevp/QfjXoyhUQKowqjAA7CqijKciTNGaZmjNWQPzSZpmaM0gH5pd1R7qM0AS5z15pPpUe6jdTAfSZpN1IT6UALupc1GW5pN1AEu6k3VFuo3e9AEu6jdUO6l3c0AS7qM1Fuo3e9AEu6k3VHuo3UASZFJuqPdRuoAcWpM00mmlqBDiaYTSE00mkAE03NBNMJpjHZ96TNJRmgQhGPu8H0pN3PSlJ/wD10w80wFzSZ96aWI6/nRmkA7NBamZpC1IB+fem7sU3JpCaYDi3vTC1NLUxmoAcW600vUTSVG0lMCVmz0qJnqNpajaXP1oAc0nWo2kqNnwCWO3HXNc9qXizT7IMsbmeVeNsZ4z7t0oA6Iyc9fwrI1HxRpunFkMvnTL1ji+bH1PQVxF/4iv9RXBkMMLf8s4zgH6nqazcDLYGQQeBSbHY2dS8XalqKOsDfZ4c42RH5vxbr+WKxGZo41DKS/Ugdz9acDtjOeORwtEiSSKu35RjkmlcLDsEy5wFU/meKr2zbtyqmECn5jzzVqJd0oAUsQcYHerEdmzZiZiWbgRoNzfkOlCYMqRSBlkAG4jHUYFWVhdkBbCLnvxn6Cum0bwVqF6ADGtpHn7zDfIfw6CvQ9E8D6Zp2yRo/NnHWWU7m/wH4UWE5HmWkeENR1Z1aC0KoeBNcZVfwHU16hoPw3tLeNJb+Q3UynJVhtQfRRXX2tskYG1RWnANhB/MVViHJlyws4ba1ijijVUVQAAMAfhWgq1DCuI1x0xxVhaBD1FSCmrTxQB8dTXnIYg7l7n+VZF6irMJE+63P0rWeEdM5yO9ZUyctEfwrz6bVz0JLqbvg3xXfeF9T+02uJIpAFngY/LIv9COxr6V8G+KdK8SWnm2k48/HzQSYDp+Hf6ivkWJzG2K39K1iawnSaCVo5F5DKcEVTbjK6DlVSNj7Fxmq19p1rqFu0F1BHLG3VXGa8X0L4wXtvGsd9tuFHduG/Ouvt/i/oTgefHNF64G4VosRTlpIweHqRd0cb8QPha1lDLqOi7pIUBeS2PLKO5U9x7V4tOu0mvpTU/iz4Y8tWWeZiv8Cwksfb0r511q8hvdVurm3i8mKWVnSP8AugnOKy05vd2Omm5cvvnSeBbsPDe2DHlcTJ/I/wBKXxpa5tYLsD/Vvsb6H/69c94Z1AWHiG1kJxHI3lP9G4/niu/1uwN7p11agZdlIX/eHIrUiW55cDUoPaluLG8sTi8tJ7c/9NIyB+fSowRjI6UxEmTjg8jvXuPgpYLy0kuCgPmQRnI45rwsHmvZfhVcefocyk5MWEP/AH0cfzoE9jtTZDPyPj2YUw20qdUJ915q4vFPBoaJTM2jitJlVx8yg/WoHtIz90lP1FKwFPmjjuKke3kXphh7VF93hgQfegYv4/nRk0lGaLgOzRmm/UUfQ/nQIduIoLDHTH0pmTTS3NMCQn3qNmIOOhNNLe9VL+++w2M9yTxHGWx79v1pgcB4luxe6/cvnMcR8pcei9f1zXnN5cG5u5Zj/Exx9O1dLqdyYdMlcn95L8ufc9f61yZP5UDQUhNFIaoCOU4FNhXLbvSmudzVYRNiAUbISFNMNONMapKErrPBWjm4ujqUq5SE7YRj7z+v4fzrm7Cym1G+itIB88jYz/dHcn6Cvb/Dekw20MQjXEFuAkYPc+tVYmTsb2l2gsrUKcea3zOff0rQzUIPFLnFWZEmaTNM3UZFMQ7NGaZk0mTSAk3Um6o80ZoAk3Ubqj3UbqAJN1G6ot1G73oAk3etIT6flUZam7qYEhNIWpm71pKAJN1G/moskUm6gCbfRuqENS7qAJd1LuqHdRuoAl3fSjNR7vekzQBJupM0zdSE0APJppNN3GkzQApNNzzSZpCaAHbqTNNzSE0XAdmm5pM00mgQ4mm59KTNNJoAduz9aTNMzRu45oGOJpjGgkUwmgBSajd8ClJqGQ4BoAY8lV2kpk8yQoZJXVFHUscVy2o+M7W3LpZJ58i8bycKP8fwpiOnkkCKWdgijqSa5zU/GNlZqUtQbiUcZU4Ufj/hXIX2q3+pyKbmc+X18scL+VZsbLJG52nAxy3Si4WNS+1zUtTkTzZD5LclE4X8fWqC7ZFZQucEcnoaAwLxgAnIHQcCpMjyjggjjGKVxkZVSV45xjj60say+cSxwq5wKnjt5JERh8iH+JuB/wDXrSt9Iln3lIS5A5ZztUfTuaLsbsZkKM6nYmR6+g9aswWjTskUCNMV/uDgfVjxXS2PhkOqtcuXA6JjC/kP610dta29uypHECwxjA4oSJcjA03wrLdoizHyAM7hEeW+prttK8O6fp8GYYUGAN4Uc/XPU1JbqPM2kgYPQVq2+5R8g6everRDZat4wF2qoUdhitGFB8uck+9V4IdhHzZV+Qf6Vowx4PSmIniXHtV2NfQVDEnPSrsSH06UgLsP+qUe1TqKqNd21pCHnnRFHctWBe+OrKFmS0ie4cdCvC/nU3QWudcBiqt5q1jp65ubmNPbPJ/CvPLzxTqt8SDMLdD/AAx9fz61jsfnLMTIx5JY5NS5lKPc8bE5YLnGR3qjeH5g4PNPWTK9fpUM7ZTqK4oqzO++hVlPRx3pyTEDrTFOcqe9R5Kkg1va6M07MvrdMven/bn9azt/FG+odNGvOy+90zDk1Xds9ar7zRvpqFgcrj9xBypwR0PvXr9hdDUtKtbwH/XRAt/vDg/qK8cJzXovw+vPtGk3FmTl7aTeg/2W/wDriqsQz07S8XNqm9VdGXBVwGUkexqpqPgbw5qOTLpUcLnrJbExn9OP0qfw44KSRE8o+4fQ10vl8UJENnk+o/CVMFtK1Rgf+ed0mR/30v8AhW78OfD+r+HTqdtqUCLHJseKSNwyseQQP0613JipVTbQK4Y5pRSgUu2mISmk04ikIpDG5pCARyAR704ikoAge2jboNv+6cVE1s6/dYH68VbIpMUgM9ldPvIw96TdnpyKv4qN4kc5ZRn1HFAymTTWP5VYe2/uOR7HmoHgkX+HPutAELMOeSDXLeMrzytMjtlbLXEnP+6vP88V00gIHSvO/FV19p1sxBvkt1Cfj1P9KYHGa7Pukit/7g3n6msap7uf7Rdyy9mbI+naoKaAKjkbC1JVaRtzYFUhMdAm5snoKsGkjTZGB370p4FJvUaGscVGTTzWt4b0f+19VVJB/o0PzzH1HZfxoQXOt8C6C0Nut06YuLofLkfcj/8Ar9fyr1CCJIIkiQYVRgVn6TaiGHzGUB3HAx91a0u1WjJu5Juo3elRk0m6mIk3Ubqj3Um73oEShqN3rUO6jdQBLketIWqPdRuoGP30FqjyDSHNAWJC1N30wnFNzQBJvo31FupN1AEu7tRuOai3e9PRsuFCszHgKqlifoBQIkzxSEVq22gatcLuGmuikf8ALWRVP5VFf6Tf6fCZbizZYx1dTvA+uOlArozeR2pC1HmK3IP1ppIoGO3Uu4ioyaQNTAm3Ubqi3Uu7ikA7fS5qKlzQA/dRmmZpC2aAHlsUmaZmkJ5oAdnNITTS1NJoAcWpuaTNNzQA4mkz6U3dSE0AOLUmaTFHagBMkUuN1J5i/wAPzH2oCs554ouMQ4GT39qpaxLJZ6Pd3iAboYy4BGa01RV4HFZniafyfDOoPnbiE8/1pXHY8l1HUbnU2R7l3IDEgOeD9F6Cs3y9vmMM5J6mpgMxIw3YJzuk6mkSF2ZwitI7HoOaq5I0Agx7QSMcsacFWWMouWwen9K0YdLPyG4lVSP4FO5v8Kv21kYVHkxeWG4yOW/E/wCFAXMuOxlBVXAiBHQ9fwHWtK20koipDFgA8vKNxz7DoK07ewjikDk7ien/ANetBFAX5cDJosK5VttJUSCSYmRuMluf/wBX4VsQIqqyqnH6j3FRxnBAA/E1LEHRS7HcccAU7CJ0RowQ7b8n5SOhFaFvHtYZA3Y5A61DaEMoSRdq5+XjkGtCONlfBXnvTJLNvGFJwufc1p26gDnk1Rt4SrbpGwPVjgfrTLzxTo2jxkz3Adh/Cn+c0wOmtlJGzoD+hq4ZIrRc3EqR467jXk2ofFK4kBTS7cRqcje3X/GuNv8AWtR1Bne8vJGL9V3YBx7Ci4WPatV+JWhaTuSOQ3Uw/gj5/wDrD864fVvinreoBkswlnD7fM2P5CuCjCsoccnsPSg5ycv8p6rUtlKJ6jYzzXVhby3lzJcSFASzNmrSkAHbgAVmaIw/sezwv/LMVfaTHTmsZPUpIk3bcU4ycVVZ/m+UZFKoZupI7cVDkWos8TEm0+oprSEjHatGHwzr08Ali0i7dCMhgnWqV3p1/ZZ+1WdxB/10iK/rRZGtykxwaWT5kDj6GmMc8/ypUfargjORWiRDYwNS5phGKM0WKUrjs0ZNNzRQO47NdH4I1D7D4kgVm2x3IMLHPc9D+dc3U0TtE6SIcOhDKfcc0mB9BaQ5t9YRTwsmYz7nt+tdsgygrzm0uvtllZ6jEw/expKB6Hv+tej2riaBJF6OoYfjUoTEK0m2pitN20ySPbSYqXFIRQBEabipSKZikA0ikxTsUhFAxpFIRTzSUAR4ppqUjmmlaAIiKaalIppWgBmFfAYAj3rxbxb5dnLqTrw7TMi89STXtIGHH1rwPx7PnxDc2w6JM7t9SeP0oGcr04ozSUGqAa7bV61HCm+TPYc02VstgVZhTZGPU8mq2RO7HGkNONNNQUNVGdwiKWZiAAOpPpXrvhLQV0+yjgYZf/WTt/eb0+g6Vx3gvRzc3X9oyJlYztgH95+5/D+desWsIt4Qg69z6mqRMmWwcdKduqINxRu4qiCTdSF89ajLUmaAJM0maZmk3UwH7qXdUe6j8aQD91LuqMnHak3UAS5pN1R7uaN3vQIk3flTTzUZbPejdQA4kj/61N3Uhamkg9etADi3ykjk11/w9Fq8N7IcG8WQKc9RHgYI9ic/lXG5PanwTvbTrNDI8Uq9HQ4NBLVz2aoriaG3tpJrh1SFFJdn6Ae9ecp4t1dE2i7Bx3aME1n3+qXWokfbLh5QDkIThQfpVcxPKyq8omvLmdARHJKxQEc7cnH6UE+9MMmaaX561JpYl3Uuah30bqYEucUBqj3Uu7NAh+7ijdUec0ZoAk3UhNR7qN3vSAk3Um6oy1JuoAeTTd1N3UhNAxxakJphagtTAfmjOBntUDTdkGSfXtSBWkPzkt/KlcLEhlBOEG4+valCM5+Y59hQoC+9K5YrgcD0pXHYkwqAHvRvz16VCAcYNSOPKwZWCZ6A/eP0XrUjJVOenNY3inJ8PXY3KpddqsxwM1fZ7iUAWyiIf89JBub8F6D8c1ka/YRLpUskrvJLkZkkO4jnt2H4UITkeepYxuFZmeZscEDC/ryatx2yhThfJTj5c/nzVkDDDaOMdTT9u5BvGSO9a2M7iQxLHwgz3HpnFTRh2GZGyQeAOlMCNvyTx2ANSqCkZJ+UDuDQIsIdpY4XGOnrU0SFQSp3c8+31qvE+6TCr25JHWp/tAtvmkdVyOjH+lMC5HnJBIOe2KtRIdmfuisGfxHZ20ZaOJ5D0yegNZV1rl7MwjdjHGwyQOOKAOzk1Kzs1zJOoIPQfMazbvx/FbqIbO3Mjg4Dv6Vxk0gllLgkqAOD0zTYvLHzsSiYyTjJouKxq6j4j1PUmHnXBQEYAU1mlGBLSEs/T603ycYk3fOCDipS3mOqqfmz1zU3KQ0t5SFQAuRjjtURxtAY7v61JKpUjC/MeuTnn1pkaMQck5zRcqw4SBF+br2AprzPnCqP940pQPKNq5c8ADmui0r4f+I9cKtBp8kUTdJJ/kX9eaEOx0+jFjotmBwPKGa0VjZsADJPQCuy0D4dpaafbRajdmR40ClYflX8zzXY2Oj6fp4AtrWND/exlvzPNZ+zbYudI83sPCurX4UpamJOvmSnaPy610+n/D+3iIe+uWlPXZH8o/PrXYilBq1SS3E6jZ8o6d49mktUt7mb7NOgAEwTcjD3HauitdS166gD2mqaffxY5SVP8K8y1zRbzQNZudMvYyk0LYzjh17MPYiqMU0kMgeKR42HdCQf0rDkW5tuel3uhW2pg/2j4e+zTn/l4sGBH4gdfyrjNV8Kz6eJZ4Z1ntEUnfjDLjsR2NNh8Va5Au1dSmZfR/m/nUcut317HLBcOpVwc7Uxk+ppq6CxkOnyA98YNQ1ZkPGcexquwwc1qhDaWtTw9Bplzqqxaq7pAVO3a20FuwJ7Cu6fwx4UMPmPp2pxRHI86Fy4X69aG7DPNFFSgV27eBtK1BtugeIoZJu1ver5bn8R/hXM6toepaFcCLUbWSAn7rdUb6MODUPUpM9B+Ht6Lrw/JaMfntJcD/cbkfrmvVvDVwJ9NCE5aFih+nUV4H8P9QFp4kW3c/urxDER/tDlf5EfjXrvg5mHivVE5CC2jOP+BGkO10dyVpu2pcU3FMzI8UhWpdtNIoAhK0wipyKaRQMhIpMVKVpuKQEeKbipcUhWgZHSU/FNIoAYaaRUhFNIoAjwARxXk/in4b6lfazeajaX1vL9okMgilBQrntnkGvWXGEYjqATWDFqUzqN+1/qMUr2A8Lv/Cmu6bua40yfYP8AlpEPMX8xWI3BKnhh2IwRX0l50T9mRvUVRvtH0/U08u6s7a5U/wB9Bkfj1qlJBY+dIk3y89B1q5U16lumo3ItU2QiRggJzwDUNNu4LQSrNhZSajfRWsX3nPJ/ur3NVjXe+DtI8i3+0yjE04yf9lOw/GkD0Os0axis7eNYk2xxrtjH9a2VfAqrHhVAA4AxUgbvVkFjfSbqh3UbqAJd1G6od3FAc0CJt2aN1Q76XdTAl3e9G6os0ZoAlDUbvWo80m7mkBIfakJIpm6jdx1oAdupM+tNyDTe/BpiHlqQtTC2ByKbuoAk3Ubqi3UbqAJc00sabuo3UALu96XdTSQabj3oAk3Uu6os460bqQEm6l3Codwo30wJt9G6oQ1Bb3oAm3e9JuqHdRu96BEu6k3c1EW5oLAck4FAEm6kLVD5hP3Rn60jBs/M2BSuOxIZR0HJpp3M3PSkTgYUYpd2Dljk0rlWHKozUisKhyWBI4A6knA/OmeYnRcyt/s8L+fWkF7FpdzNhQSfTFKZIk4Z8t/cj+Y/iegqDEkq7ZG2p3jTgfj6/jUyKsYwqjHpRclyHK87cxhYFPcfM3/fR6fhRHAsZLY3Oe5709ScetSKc0rki8emKyPE+5dDmIwCCuD1HWtkDJ/lWb4jX/iSTHAOSv3unWhbgefKTgDBf/aNOBDDB5xRNNBCFLyA5/MVm3WpIBthQgZznHWthGuGKqSx/dgcAVWk1C2ReHDY7CsF7u5nmAeQ7B29aG3M3ygfKcZ7A0CNSbXpGCRwIFJ+XPpVdy85/ez8KMuxOAOagiwMAf6wn8BVhYJjOsUW55HJGF5z/hSuBVmeV3MSKDErbt23GasTCQWySFflblDkHcOn4VKLC4aC4YjZ5JIfcecjt9eacqwwWsMnlFwD84HTJ7UCKkcMrLuMTEAjJ28DPA/WpZ45LeFoJ12jdyvGc+5rRlvb2ARiyTC3MYIHl72ba3GPcH2os/C2uatK3+iy5YktLOdoz65NA7mMsVwSHlDAdifSpR+7lVVfLHuorvtL8DSysDqN2BGAFeKFfvD3J+ldlp/h7SNMCm2sY1PZiATT5R3PKNO8La3qzqbSwkAH/LWf5APzrutI+FO4iXVtQ57xW4wP++jzXeRSiQYH3lHp1qaOcdjmmooTkM0bwvoeiqBZ2EKuP+WjLuY/ia6OOUAY7H0rEW454qylwAuWIx3zTFub0bfKKlDViNrlhbQKZblCcdFO41m3PjOFci1gZz6ucCockgSbOv3VHNeQW65llRB/tGvPLnxPqdzn96IlPaMf1rNeaSdt0js7HuxzUOquhaptnR674O0DxKyvq+mpcSouxJQ5R1HoCD/OuN1D4HaBPlrDUL+zbsG2yr+uD+teo4pMVim0Xc8G1D4Ga5Bk2Gp2F2vZX3RN+uRXO3Xw68R6Nb3d5qdi0Nvbws/mowdCfTIPHWvpvGa5r4g5Hw913HX7Kf5inzD5j5gktZdmSpPHOB1FU2XO4HtXqcVjZyoigKYZFGOxR8f1NZOqaJaPatP5AjkB8twnARv8DWiZTR557VvaL4g1jR+bO7YJtJ8t/mX8jU3hDwwvirxXHozXRtQ6uwlCb8bRnGK7a/8Agl4jtwfsN/p14voxMLH8xj9achIwx47tb3A1fQreVsY3xHB/DPT86uS+NdKl02axmtLme2kXAglAIX6MTn8ayb34feMdOQpceHrp06b4QJRj6qTXLzRzWrGK6hkgkU4KyoVP61Djceg+C4ezu4riI4aFw6/gcivoHwZKl14p1G8iH7u4sIZFPqCQf6187ls//rr3H4MXa3thIC2ZrSE25/3N+5T+pH4U7FJnq45UGjFKg+SnYoMxmKaRUmKQigCEik21IRSEUhkRWmlamIpVTJ9qBkAjLU50CjpVjaB0qOQcUxXKpFNK1KRTcUiiIimkVNimkUAV5RiGQn+438q4u2kJRSOhFdtcD/Rpv+ubfyNcNbRr5SdjgdKmQ0X1fIqhrmrpomjXF+2C0a4jU/xOeFH5/wAqsfMgJ3H8a5bxdpd3r8MEUNysSQkt5bKSHbpnPsP51KWozyx5GeRnc5diWY+pPWjNat14X1e1J/0YTD1iYH9Ky2hmilEUkMiSE4CspBNbElzTLM3t4iYJUHJA7+1en6ZC1rAFLbnPVhWFoOkf2faqXAMzDLH09q6GIFQKWwnqXhMyjkVIlyrdeKrKcrjP50vHTHvxRcVi6HBHBpS1UWXJBVsf1o8yZT1yKdwsXd3rRuql9qYHlBUi3UZODkH36U7iLAb8qXdmoVYEZBBHtTs80AS7vejdUO73pd1AiXdRuqLdSbqAJi1G6ogxpC/NAEu7vSFqj3e9JuFMRJu96aWHf9KZnNJmmMfn3pNxFM3Ubj+FIQ/fS7qizRn3oGS7uKN3NRbsUbqAJd1GahDUu6gB+aN1R7uaC1FwHlqTdUZYU1pAo5NAExbrSFwo5IFVDNI5G35R696fGoB5OW755NK4EnmszYVcD1NLwpBZstTJGI4HFMHPHU0rjsStKRwuBRuO7JPOB1qN2VThzz/dHJpxMrH5VEa+p5alcLpExYRrlmCj1P8AnmozMW4jjyP7z9PypEiUHccs3948mnl+wH5UXJbYqxF2DSkuR2PQfhVgBR0XFRx9OT+VP+lIQ5SB1/OlzTQaje5ij5ZhQIsqTxUwIAyxAFY51FnOIIyfftUbNLKf3kp+i0XA1pNQghJAbcfQVznjDVLiTw/KqgRoXQHn3rRiiVeQoHuaxPGXOguoH/LROv1oW4Hn4AkIZiX9u1GXxnv2x2pyFghGFxjOB1qOFnZThAvoTmthEix5kCdyduTWpqFrZ2kEUlu8oJdo5fNYNhlYjIwOAQM4561RgjUPHIWyS44x196tX+ZLOU5IJuXOce5oCxApUkKCGkY8Y5zV0G5sJ0eHYsrqduF3H6Y9ayUjkhIYsV7gjkV0Gh6tHYXRlI/euMb3+Yg56g0hEtro2qajPM4tZN5JLedkc475FdpP4MsNtm+oXKFPl8yGD5VAC/maksNVivIXjluA1yc8oeOOxrR4nnt7dsRBiNzgZNOwiXTrHRrG6EmnW0ERjQKHlHJbPGO9XfNaeaVCSH3ElIx8pPqKz82ttdMBD9pTH3mfnr19KrT6lDBDIJJ44o8nDM3zAZ9uvNMRsNeqLZEUbdo5OOtNW4O4Z+uMVw9z4zgC744pZtp5fG1TWVqXizVJ5DaoUtV6kx84zz1ouNI9Qa9WAFpZViA5yzYrMu/HWjWgYfaGllXgrEuc/jXkl/Jd3JjUzyzMc53Pnj3qGKB0Uo7gN1wD1pXKUTvr74oXnzLY2Sx/7Tnca5y88S6rqnzXd9Kwb+ANtUfgKx1QHkg7s/lRIqFVVuCD1xSuWoo9M0Js6LZ/9cxzWquSc1naBCf7DsyFJzEK2UtZCOB+PasXuNMaMntxSgYz/SrK2yjAeTn25qykEagYjz7tSSDmOzhlinG6GWOUeqMG/lTyp7ivl+18U2iMCk01u3sSv8q6Ow8f6lAALbXpSB/DI4cfk1KzCx75trmviCP+Lfa7/wBep/mK4q0+J+sx481bO5HqU2k/iDVnXvHH/CQeC9bs30/yJTaE71k3L1HagLM43zY2ZpXBMM21CCMGNwB/M/0pl27zW0hdSWCbZgRyV6q4H+e9ZrX6NI0gTEbkGVO+RwKvT3iiHk7pUXH/AF0jPYn1H+etWWVvhIpHxSgB5+Sfn/gNfR+K+c/hIo/4WjAVPGyb8tlfSKrk1T1CWiRHgjocVFc28N3H5dzBFcJ6TRhx+oq35VNKH0pWJucfqHw28H6lnztBto2P8VuTEf8Ax04o8MeAdJ8Iahd3WlTXe25jEbQzOHVcHOQcA5rrivtTStLULiKPloxT1HFLimhEeKaRUpFJtpgQlaQrUu2jZmkO5BtNHIqcrTdtAXI91NY7hUhWmFcUDIiKQrUu2jbSHcg200rU5WmlaAKlwMW03/XNv5GuFtcGCP6Cu+uV/wBFn/65t/I1wVomYU7cCkxokZflwarSxZOQKv8AlnHANRSx+1SUZUltu6iofsinGQGxyNwzg1rGH5eBSLCD2oQGX5HYgin+Vt/CtQwqV5qrJDjkVQWKwFPOAOTSYw3I5pwHNIQDGP8AOaTIpJBgAjjiowT1zQ2BI2D1AOKjIQ+1IWPXtTN/1ouA9Q6N8jfnUgndfvDI9qjU80pY54p8wrEouFI5p4lQ/wAQzVTzD6CnDaRwMA0+YnlLZNJnFVAsg+4364pfPZRmRTx6CqvcVi1uzSbs1CtwjHg07dTEPycUbjUe6k3UXAl3etBaot1G6i4Dy1IWqPcaaWoES7qN9RbqTdQMm38Um+oy9JvoAl3Um6ot9NaVU+8cUATbjTWlVRyefQVVadn4QYHrSLjq3zGlcdifz2b7ox+NJx1Y5NVXkZmAyBUwOFBOAPU8UrhYmB9OBT0wMsT0/Kq6vk/IpP8AtNwKUx7gC7E47dh+FS2F7Ej3CZOzLn24H50g81+rbF9E4/WjHoKcp96VyW7j4o1T7o5qZ2y3NRqw4GKkcbeTTQhevQ0ox3qrJdxRDBPPoKiN5K/CLgeppgaBcIMlsVBJqCLkICx9qp4L8uxY0qx4HQD2qbiHvPPKOW2D260R26k7myT/ALRoVDuFWFBxRcBwXoO1AA6Yp4WnrGc8Ci4DcYGK57xkn/ElJIJHmLx0rqFi5HP4VgeNYlbQdhUkGVen40LcEebmOQsu3Cr6DvUqxEkjqak2OHSOPhfQckmr0mmSWOm/bpSJXZgohHGPq3+FbiKsUSRyxMT8wYEDP9K7G98LXqQ6cYLSe6S6t1uGKphVZmb5STwe1cxBqUqxojeTaqnOYYRvP1Y9fzrSuvFNiIGisdNdHJJ824uHkwT1Kx/dXjgcnihLuBXm069i+ST7OiZPyGQMVwemBn9ansfCF7qIka22iND8+9sflWYdeud5ZQu4nI+UYH0FN/4SDVlLbdQmAcAMMggjtxSW4HY29vpnhomOW+hmcxbzsO4qf7vsRSz+M7VJI/s9u8oByTKduOP51wEdxcO7ynh5CxLAY3Z6mmxXki3WCvyr745pisdJq/ii/u52JfYCuEWLPFYxlllgO4O7DOSxyBmpHjaRt+FjwpJApI4BLCsqzoFy3G3PI9PWgdkSzNJDaooYBWA+XBwMY5HrmqrtdSvmZzIDwCelWVtbh0DSfKgI5c9qtR2Il2klmjJyMcfrSGZ8fmRNww59eaRkuriQCGNmJ/KthtNDbfK2L3JyTUoiitMK7M2QCNvenYGzKhhkixHIf3gPIXk1ch0/c7bIHlbPG7gVoF44gzJgEnr60q6hEu2MyKrg92xTC56PoMEi6HYgqkYEK5C81p7MEkyA8d6zdFvI20OzK5ceUOnFb2jsktwXcKox0btWW7sIpIqhl65z06UkkqJwXA/Gk1ZXbUP3e7YGB+UcVn3CgycA59ahuxSR4e+nakoO+yjlA7hf6iqktqqH9/p8sZ9VyP5ikg1JYyPKu7iEj+8uR+hrSh128UYTUoJB/dkOM/8AfQraxehkqsKn91d3ER9wf6VpWV5dpDcxf2iJIpISrKG5YemKvDU5Zh/pGk2lyO7IoOf++aguZdOliPlaY9rPg4IY7fyNJgkVfOK85yCOo700XT7Au77vT2pjIFTaehGQagY8kdx1pIplzw3qkmkeIVvo7hrd0yBIpwRkYr1PT/iVqwI26jDcD0lRW/UYNeLxW8l1O0ESNI7HhR9KV9Murc5eCaP3KkUONxvY+iLX4n3IA+06dbyerRSFf0Oa1rf4laRJgXFtdwH1ADj9K+Yo7m+g/wBXdSrjsTVyPxBq0X/LZZAP7wFFmTZH1NbeMfD11gJqcSE9pgUP61rQ3VrdDNvcwTDr+7kDV8nx+LbteJbRW91JFWofF9sDl4ZYm7laNRWR9WbCB0IpNtfOVh8QZrcj7Nrd1D7NIcfrXTWPxR1kY/4mFrdL6Sxrn8xii4cp7NtpCtec2vxVm4F1pUTju0MpH6EVsWvxK0SfHnw3dsfdA4/MGi6FZnW7fWlxWVbeK/D95jytVtwT/DISh/WtWKWG4XME0cg/2HDfyoATFNK1MUI6jFNIoERFaYVqbbTStFhkJWk21KVpNtJjIiKaRUu2kK0gKlyP9Fm/65t/I1w1pkQp/uiu9uV/0Sf/AK5t/I1w9umIY8c5Wl1LiSDGOVBpGVCD1FTKlKYhggikUV/KQjqC1N8jB5FTeUAMenTNNIIGBQBA6cYFQmE9auc9+frUbEDqPyoAotGCSNtQvFjoK0CqHnJ/KmMgPI596AMuZXwPSo1QjFaMseQKrPFjnOKTArP7CoiDkmrBTmoivXH50AMDcGlBNJg4JI5pVHc0hDcc9Oak7cihVyc4p5PGKYAPumomYlgAfwqY/cqqTtJJFNCBtuQCoOaZnjhiCPXml3bju6+1NPGKdwsSCR/72aT7QV+8v5cVATz60gdvWi4rFpbiM9SR9RT94PQgj2qmMMSCMfSk2bcEHn1quYmxbLU0vVbzJF6nd9ab9pGcEEU7hYtF6TfVcTK3Q01p1U4zk+1MLFrfTGnVe+SOwqo0rvwOBScL05qWwsTmaRunyimbhnJ5NMDNngUpVsc0mykh6sSeTx6CpflCfM4UHp3P5VXGR9K6nXLGK30Hw/MiKhmtmZsDq2Rkn1JpLUUnY5tFP/LNcZ/ibk4+lTpEN2W+ZvU0KOO1ODDPFTchsk9qRzgUZA6kAVWkukDYUFjQInyccdaDJGuNzAEVReeR++B7VGMZ7k+poGXPtxORGhPvQ8ksmdzn6D/GoEY8Gp+pPagQgRU6AZ9e9OXrnB96eqnqaekZJ6UXAYud3epx2pVhx161KgAJ44pAIsZbtVlYh3NNQYGKlHTmgAChenWnAZpuRTg3pQIlC1zfjhtmhr15mUYH410QJxntXLePG26CCcjEydPxprcaOLiuY4Lfeo/fE9PRaqz3c0zZeRmIyBz09qqfM+xlyCOCc9qSSTywMknnsK3RDHsx9Sep/Ko9zYznrHux6elPj+YrgHGD19D1qwq7xyNw7bR29KYEPzfMduAMHP1HNTWapcTAEkgY7datJayFVRoz5ZHJY8Yq5a28JICMCFIzsHvQBQuInEyhl8tdvAPTBJxVaGyO9jlpH6cCu58T6JHpuoWMYUyK9hBKpbnGVyf1rADrkhpUT6GmMW3tmdVV4wuBjDH+lWlgi8wpyCOSo4WqDXsSKqoTJ7il/tJyNqIuR365NILF+OVmcJswo4zjPFLLeR/NG0qDjp2FZUt9LIm3JBIx8vFUmiYA+WmGJoCxs/2rDbptV8kDAwP5VXGqSujkRhfm4YjmsyNmgUvN82eABU1uyT5OCoPQ/wCNA0WZbufeVkbDL3HGM1XHDmVRul/OngO0pSNGZf7xGRUbSrGdvzZ5BGKB6Hs3hzafDtgCfvQLkZ6V22i6exAkW1dl7My8frXEeGllj8P6Yy/K3kKQa6CS+v5lAkvZmX0DYFYNtPQN0dJqzRwW5DtGhHRdwz+VcbM7TTMT36HGKkMS7tzElvXPNO+RRzjFS23uGi2PnprKJh/qgD6gkVG2mxkYG8fiDWiRtPKkUmR7it7mmjMk6aUOUfafpj+VWLWO889YmuXZGBG0uSM/Sr3y/wB4VLboTcR7TzngjtQ2NLUozYXMeTjOCccgiq6gknPJ7H1FWboYuZz1G9sg9eveqwQ7Smen3TSQ3uRrtjWSTeUww+ZeSPpVqDVbqI/udW6dA5YfzFQeQJHfI+UtgjtnFA06Jj0I+hpoHc1E1a+cASQWV2B6qjf/AF6RruzOPtWhbPVomZf/AK1ZTaWueC35A0LZ3UP+quHX6MRTFqaYHh6b/lpe2x752uB/KlGkWE//AB76xBk9FmQrx79RWZv1JerrL7MFbP5003EwI82wiYdSVUqT+INMDUbwteOoMItLkHp5Uoyfw4qpNoF9bZMmn3KAd1BIqut9bg/NBcRepjlz/MVoW2u+TgQ6jcxegkjJ/UGgRng3NufluriIjs2atRatqkX3buOTHZq108SXEgw95Y3Az0lwCf8AvoVL9rt7gEz6DbS9y8Bxx7bTSsBRj8Sagn+ts0kA7rVy38YxQsC0M8DeqHH8qa0Hh5877W+s2J/hbIA+jCkGlaZMD9m11k9Fniz/ACzS5UB0dh8SriDAh1y6j7bZHJH65rqLH4pamQP9Jsbkf7aAH8wa8yk8LXL5MNzpl19HCn9cc1Vn8L6jBuZ9HnwvVoH3Afzo5QPdbX4m7wPtOmKfeCX+hrXt/H+hTYEpuLcn+/FkD8RXzQUuLNiPPvrVh2kQ8VPFrOpxfc1GKQekgx/OlZhofUttr+jXmPI1O2YnsX2n8jWguJF3IQw9VOf5V8rR+JdTQfvbSKYDujVoWvjdrVstDd27D/nmxH8qNRWR9MFaaRXhFl8WZ4gB/adyo/uy4b+ddRp3xUa5KqZbOdj0BUof0NTcLHpNyP8ARJ/+ubfyNcRbKTChxxgfyrRTxpFcW7pLZMpdSAUkBHIx3qC3T9wmeuKVyloORAQDiiSPHHapdu0DimspIJPSkUVmB/8A10w9R6mrDoDggjFRFSDx0oAiZSAeOKj2mrI78UEAj6UrjKLIQOPyphA/Grkqjbk1yPjXXbnQ9Ogez2efK+NzjIUD275o6gbkmRjB4qPYGHJrzUfEbVzCEaC0Lgg+YFIz7Yzitmz+ImnuiLeW1xDLgbmRQy59Rzmq5WK51zRDdjmo3tmHIwRWfa+KtFuyNmpQqT0WXKH9a1450nXdFIki4zlGDfypMLlFozj7tIE45FW2AUsCO9MbDDNICvggcUBflzxmpGAA/ComkA9aAHEDbg1UuOWxnirRbenHJFV3T5icYpAyEDHuKRiDgU/Yc03aQ1MRGykHFNAIJ96mPXFMOaAEHQmhjnr0p5wBTHHAx6UwIW4JwTiopHA7A0+Q7QfyqtJ0oQCMQRggjPoaRW28DP1PWm55pRy/HSi4rFhcnB71J2poHAo9RQMepwfenAdc1HzxUiHsaAJFXviuw8TL/wAUx4Z9Pszf0rkQDtzya6XXpjJ4X8Ojn5YHGB+FNdSJ9DlpLhF4zURuX7ce5qAf6wntml/izUEEjMzfeJPtTSQM0o560wxszcD86Gxihwfu9qEJZjnmpo4cLzUkSANgCkBNDB+7GepqdYACSfWhOcD0qY4piECqOw4p6rTGOOgoBJ7YoAlznk4o3ACmhcnr0p5TPShAKJCacpLHk0ixk4/pUyRHvQIQL+NSBT+FSpDU6QgUAV1QngA5rnPHkX/FMkliP36f1rsBGBXNePTs8Ng5A/0hP601uCPLUhfeoCErj7xp4gVVYsyjb3HNSNcopA+ZyR1FQrcschVjXB7nOK3AWK3zeCNUzI2Mn8KsNEV4SQR4OGOaitJSdRQZyynjnAqfVLGW1DOro/mnJGelMQ06lGGNuAzEDBI70R3UkZXyoxHlhnJ6iqP2hBL5f8XcCnpKWZQOBu5zQwOo8Xa0bubRyGJ2aXbxtjjDfNmuWiQ+d9089zW34hiazOkxyxCKU2MTlsklw24qCO2B/OudtinnMcsxwc0bj2LTEBSHOfXApik7xgHPUe1PmDuqiM44781H5qwna5JcYBx0HvSGTDeSGKlQByxPapIpEnlKxluBncRTY5nkBVlADcHnoKc6KiFLdkD5AODzQFiw9tEzYc5HXk4qCWFmXZAoVAMt2pLaBijB5AcHcSKBNheBgsc4I/Wi9h2uPhZoh5eQMdW9ars0jTEIgJJzuIzTnkUSFncbjyc1IJkj2szkZ9O1CY2j2Xw6B/wj2m9T/o65ra5K4HFZPhxQPDunHOSbdetbIA4zWEtyUVZFdWIJ5puwEc/zqzNl2BHNMCikB4bul/vFh9aUOo+9EPyqPnvRlh3NbByIkJtmzlSD+NNBSIPLET5irlcetMMh7hT9RVrShBLqMSzofLJ+bb1x9KTQ1DXcwmuRNKzMApycgnqe+aEBY4XBBPrRqMZt9XuWiU7DK5CEfw7j/Smo6yrxj/Cn0LvYsxxzKCWjyS2QfwxUoLA/NGR7iqkMjhnyxwD0zxVlZ3/vmhCbkTAg4+VvypflJxnH1FILlvbPrT/PLH5xuH1pi55dhuwE9jSGIZzj8qnnuIZ0tYktUhaKIq8i9ZjuJy3uAcfQVGF+uaZcXdEbQK3UZ+tRNYwt1iT8sVcw3XcaUbvY0rlWM19MgPRSPo1QNpIU5R2X8K2jn+6Pzppx/dNO4WRlrHqMPEV9KB6Fzj9aX7RqgP7xIZ/96NSf0wa0sJ64+oo8tT3GaLi5TNGoSR/63TVHvGzJ/iKmh11YsbZL63PX5XDAfyq35WOg/I0xrdW6jP1GadxWLMfiq5K4/tcsD1W5hJH4nmnNq6XOfNstKus90IVv6VnPYwt/yyQfQVXfTIT0BH0agLM0pBpjgmTR7iE/3oZSQP51A0elEkRahdwHssyZrOOnNHkxzOn0/wDrUFL9RgXO8HqHOf50gLj6esn+qvrSf03DaT+dV20m4RtywDPZonqu7XQzvt4n9wuD+lR/aTGctDJH7q5/rTEeo+DZ5pbK3iuN5kTIJc5PXjNelQL+6WuR8D6HFJ4c0+5dnE8iFmJOc88V28dsUXbnge9ZNDAJlelMKY4zVkJgY7VG6j3qRldYgAR+lNMYU/WptnzZDGkCYOTg0AVmj2n+lBQ9R+VWGU9e1NVfbFJgmUpkyvT61598SoXGl20+wsEcqfbI4NemPGDjg1yvjy3RvCl6SM4UEexyOaWxR4L52Dgg04TD1H4ipWiJJ6H8KjMIPVfyro0M9RwkU/8A1jViC4aE5ineI+2R/KqZgH+0KQI6/dkP50WQjo7fxJrNuB5WoGQehcN+jVow+O9Uh4ntreYeu0of0ri8zDqAfwoEzL1Uj6Glyhc9Fg+IFk5AuLG4i90YOP6Vfi8VaJckbb4RseomQr/9avLPtA75/EUvmq3cVPIh3PZYLmCZSYJ4pAemxwaf5m085Hsa8ZUhTuX5T6qcGr0Gs6lbDEV/OB6M+4frScB3PVt4JHSmuynoD1rzpPF2rKF3SQuAecx4J+taUXjZTgT2Tr7xvn9DS5GCZ2O5RnJpvHqPzrnovFemTcGZoie0iEfqKux6na3GDDcRSf7rilZodzQkIzikJ+UEelVvOx3NPMw2ikNMjlbnFRtyBT2w5zmkxjuKAK5X5venL96lK5NOEfzUATr0FKVJFKvA7U4c9elMQJ0xUyoMgjrUQ64HFTIeaAHcgEfyrX1Ji+jaTGf4IifwOKyWyQRWtdHfYadjnEAH0xRciRhvaIFJXIPWoUtxjLHNacqjbj1qArjGDWZJCI8YwKd5YJ5FS7c0pUZoC40INmMUmzyxn1qYLnApZYnbHHFNAMiyevrUoGWp0cXFSCP2xQITZkcU8Re9SRxnnvUoRR1wTQBCFUHgZqRRlulSFRnilVevagA24PSpkA7nmkSPPrinrFQIlQjrUgPoKYsdSolMBRk1yXxBwnhksSMC4j6/jXZKtch8Rh/xSjbVBP2iPgnr1px3A8nI8yRD5jY9AODRFEI0IRDyf4qeJNmwbgregqN5WUZAZ8nAzW976AdZo3ivTtDtk/4pTTLu6U5a5upHkLfRegrN8Q+Lr3xLKklxaWUCIfkjtbcRgfXHJ/GsUl/M5ACgZOaGYEZyTmo5Fe4XYNtAL8BsdcU23kBYYBPzDJJ96lEeWwFyMdKcqpDt+6MkdPrV3Cx03jKaSc6IpCssWnxquQARyx5PeuUK4VsHH+7XUeL2SM6R5fzZtIwfY85Fc3FJiX7oPtmjUrQdGVt0C4LBuSaRiCu4hQT1zVhEeb5YwS7HAA7k1tweCJ52Et1dpBkfcRdzD69qa1E3Y5whsFd33hgCn29ssQ3hiSR3GK6K88IXEETyW88c4AJwcq34Vz6O6uB1YHkUndDTTLVtGZH8vYWJHyqoJyavNpl/HMSunTn5dwzHtyAO2a6Pwv4/1Hw5b/Y7bStKkdiSLh4T5g+pzzVvxB4r13xLD9mv9SijhBDCO2hCj/vrkj86zlPl3Lim9jz17UTStK7bOeVHGPzqaC1gJDFQ+e5NXxBbwB/kLHceSMn86zmZFc5JznsOlaJ3WhLVtz2nw6o/4RvTM/8APutaq9MYJFUPDqBPDWmAAY+zJ1+laW4nuawluShjK2cYx9aZtwfvDNSHjNAUYzSA8attfeGIRTaZptygGAZLfDY/3lIJqZtZ0SYHz/DYjJ72t4y4/Bgawt4/uCmllPYj6GtzSyNpm8MTnhtWtD6MiSgfkQadFa6XB5lxZ615sqKSkLWro7+w6j9aw8xYxlgfpU9m2y4DxtuZRkDHJpMLIguLOV7lmZSH3sfm6jknmqTaVeEGe3heTuwUZ/Srt3LLHK5kGd0hYHPIyTnFVhPNE25ZXXPdWIoWw2ipbsX3sAeDgjHSrK59vxqGCaa1uJZ4LiWKQgZZGxn61bXW9RDhjdlz/wBNEVv5inoFmIrA9hUgYY+7+Rqf/hJLyR90ttp0pP8Aes0H8sUv9uo5Pm6PpzZ/uK8f8mouKzIflPUEd8jnFL5jgf7wqymqaWwAl0VgfWK7YfzBpt7c6dKkYsbe7iIOXE0quPwwM0XBJjFl9R/9epEkXHIOfXNVVdcdTn6VKpX/APWKCycMp9RR8vrUYI/yaXjr/wDXoAlC7uAQSOtHlEgHbkdjimAZHtT1z2Y8ehoAb5QH8OPpSbD1DH6VJ8+MAnFO3N3AP1FAyuVb1H4imkEdVBqzu65Rc9u2KaSmeVYD2PNAio2eu0/hTDgdc/lVplTtu+mKiIX1NAFcqh7j8aaunT6i32a0jDzH5woPULyf0qdlGM5Fa3hRo4fEULtj/VyDP/ATQFj2vw9ZrDoljt6GFT9MitcrVXRV26NZDjiBP5VeYVmIgYDpULIc1ZIqNhyTSArsgppXj1qZlyPpTCOMCkBERSYI6VIVppXjNFwI+fWuY8e8+EL0ADJVQPruFdSV+tcz4+QDwVfk+i/+hCk2NHhTRsrkZ6Gm7G9jUpRdxIbv2NBUjvW6JISD/d/WmkA9VP5VPtP+RSYJ6gUwINiZ4xSGP3zVjGf4TTdi9xii4iuYfYVGYB/dq55YHQ0mwii4mUjCB0JFJtcdGq4VP90U0qD1FFwsVd0g6gGjzCOqmrBRfpTSgPenoLUi81fX86Tcp5+WnmL2FMMXXjFGgaliK9uoDmG5mTHo5q9F4k1OPAaZJR6Og/pWOUI7kU35getHKgudPD4tkH+utQfeN8fzq4viqyKZZZlb0K5rjNzDrRv+tTyIfMei2up2l2yrBcxu+M7Qefyq+uCxOa4bQ7G8TUrW58oiLPLZ7EV3EYIbHas5KxSdywDgf/XpwNRcbj608N8vFIZLwM81JGQTkVBtyuc1NbqQSAKAJj0NXkm8+zgXbgxKU+vPWqvlv17HtVu3i2wLjuMnnvk1LJlsQSjmmBCe1XGjBPTmlCYGD+lIgqiEk1ILcZ5qfy8VIi8HikBCIlXoKULz3qVkIp0cfGTU3GNCjpUywrnJ605EGMjmpVUd6YiEIB0FATPapflAwKVQAOBRcCLyqkChR0qYDNNZT0qhAuTwBinrweQaEGOM1LjHU0CBW5IAqVck01Bz04qQLtA70ALtOK474hg/8IvjaW/0hOPzrsgWxwK5H4lKU8Ik4Jxcx8L171S3BM8hdHaVcAAcZz1pwQpFu3F90mAB9KlT76t5e3aOpPSpGXzrb5JQuHwWQe3St0AySE7mxGd2OuevHShLW4WJXkTYrHCseBQ7v55B9hkH2pzmR1UNKxA5wxzQA+a1kt9pdlww4IYEUwskJyShJGMsuQPp708uFjyMDHXAqB2MuNx6HPWkhs3PEshCaW8DSBljGd2D8wJyP92sJm8+9luikUTSsWKRJtRc/wB0dhW34jRgmn8sS0JJ7Y5rCRvnUDBPrTTEdP4YEBuHUZLou8MffiuneYBWJYKAQAd2CPfHevOra7uNPufOidQcfMD0YV0ul61HrExtswW8wUkfaJQqt7Bj39qaZMkzoBcnbkkkdiR1HrXBXcaw67dwo6hFY52c4J5I9O9bHiK8u7C1Bj8pUlAAUNl48jOHHY+1cpaMJSylifehu5UEbkAiUAHfIcY+XjBz3q40zTs52KmFC4BwKzLeMqQpZs9fSpLgyxzMtsrHIBPOeayaubp2RJczSqnlqAeSSV7UQxQFg7pukYdD0zVUTsiKJWRX78ZJpTAJ5Szzn5udqj+dWlYhu57ZoA/4p7TgVwfIXr2rRz7Vn+HFx4f0/wD64rgfhWmFJJOKwluSiHDM3QYp6humKkxil6CgR8/Hy+zMPqtNKqeki/iCKaSfQfnRg/3T+FbmouznhkP/AAKrNgrJeI20ccjkdaqlSP4WH4VJbN5chcDJVScUAN1BXjvplYK0ZkbOOmdxqm+VU4+ZRV2Z2kkmmQArI7MV9Mk8EVUZC+4xZ3jqvfApIbKpCh5dp+UhcZpnvUsgHmSYHGF/rUWBnoPypobAHHYflUqyYGDGh/OmDaOq/qacpjzyjfg1MRIrr3T9akVkz/FUaiI9S4/AGpVWPtIfxSgCRdv97H1FTKFP8S1CqL2kU/XIqZYj6qfowpDJNvTBB+ho2H0NNEZJ+6Til2MBnDY9cGgBw3DI5FSBmwBnp0FRbiP4j+dPDMeCcigZICSSf1pcn049qQMcglR+VODdeBQIMnFJ07CngjGMEH1zSZHuBQMib6VGwHofwqdtvr+YphAx2/OgRXYDHPH1FWNNlWHUI3VhnkD8ajkUAZP5UQMonQA8lgOnvQB9GaSMaTZgf88U/lVvvUOkL/xKbT/rin8qtlcEVk0TciIzUbqAKssBjpUDChgVnGazY7qQa5LaOH2FA6MSNo46D9c1rMorJ1KCZb63u4yPLjUhx3zkY/nUWbY7im7d5G2BRGDgZHJp9rcC4VsgBkOCPWs0zCNivzcnjip9NbE7qPvYBIpiNTbxXO+OYXm8F6kERm2orkKMnAYV0+3jFY/ieaa08Mak9uwDtAVOTj5SRnn1xQhnzw2zcenX0ppVPUD8asSmMtmON1HoahJHofyrdCYgX3pcH1pcL+ftSgLntmgBmPajHtT9uOAT+dGPrQIZsznimke3P0qbaPX9KZt5OMfnQBEV96TbxU2G7ZOfQ5ppUjJIx+FAEDDHbNNKAjpUxHof1o2+ufypiK5Qe9NKHPX86s7Exw+PqDSGPGMOpJ9DSAqFTjoKaV9qsmMjnHSoytMLFcqKaVGDg1OVPtTGHByvamhWO+02DFhat6xLz+FaQXk4HGabpaZ0ixymCYU6fSrhRuQq96we5ZAq/OTipdoxSCNupHfvUyrz06UDHRqMdMmrCAL0GM+lMjTPap1j5pCJEXPNXbdP3Kf7v9TUESdOOtWI5o0RVbI9ePc0mKWwGNeoFJtxUu+Js7XFJ3HvUsgaFBHelCYFSqBj/GmlSxxSAjbvUkXK80vltjpUgQhcYpDImYg4FHOT608ozEYHFOCcnPaqRJEe2etWEXOKAqkDIOanVQF6YoSAFWlKA808L+dSCPjNVYkgCY5qQKGxkZqTZ64qULtxgDFFh3NKC80tbYI2klpQMbxIeT6+1UBFn5mI+maVRTvWiwXI9grkPiUg/wCESXduK/a4iQO/XiuyBA61x3xKcjwgSWKj7THyOvemtwR5OsJ3Lsh/dkev3R6UIQsWIzGMHJC80q4xCNrMNvXP161AwcKTCgBJyQT2rUY7zwX8vac+vakYsVG1SfrSkkIwztJHb1pYnxCM5J9elMB4Ge2R3qOUBemB/SkEkjT4CkIO4HWnStvX5h+JpdQ3NfX0eODTt+fmR2GTnjd/9asMbE5UE4PQGtvxAS0FhvbhQ4GfTNYH3Bnr7UIOhMdrNyp5FRvCqoG7A5IqQkqwCEEHsaWcfuXyCT346UwN/W4lfRPlUAm7LHI+9lVrAtgyM5dQq9cha39T8xNEaV2+8ySbM/d+UD8zjNYQvTKCAp+XBAHU04tsfQ0ILuSGIxoiPvXB3ryPcGnrLJGXIVfmx3qC0lRhkF1YjB3mnhl859+Nu3AzUvsNdxjxea/mSMgJIzjpVy28g5EjnjovrUBlW3bzCoMYbHGDg0sZMuWyBnv3xTQM9p8OYHhzTup/0dcZ+laq96x/DX/Is6Zk9LdP5VrqwHU1g9xIGzmj+HpQXGcYH401pMLwKBHzzvX+9j60oK5+8Pzo2+1JsGa2NRc+h/I1LGzDfknAQ96g2D0FT2sW+YoB95Sv54FAES8M00TE/Mcg8EcmoQMyEghHJ69KtyW6x3U8Ubf6uVhhuvBIqsxBAWQEMc8/4ikMrvuHnB/vfLn8zUOB7/nViVW3ud2V2qQfxNQgHPX9KEN7IAFx3pyhe7HP0poB9qcM+gqxDgqno4/75NShP9pD+NRL9P1p469DQBMqe6n6MKlWNsfdOKhXHofyqRSvr+lAyXaepUj6inAsP4iB9TTAw/v/AK08SMR98n8aAHeZJ0D5/HNOEjk84J9wKYSzdfm+oFJgnkqPyxSAm3Z/gX8qcCM5KnHoDUIz9Pxp6kjufzoAmBXB4I/HNJn35+lID9aM+/5igAwPUfkaawA7g/jTj7EflTGPPQY9c0ARtj3pocLImOu9e3vTmPXg/XNQzOFQYznevb3FAH0vpLH+y7QZ/wCWKZ/KrwwSeaz9IA/su0PfyE/kKtsMHg4qGR1HsPYGmfKc8Um8gcmk4PSkA1kQnpXMahrUM17BbWlrdXI8wMXQKqnbzgFiMnpXTOSvbIrA/se1XxAH+yI1vKhcgrkK/A4/nRezHYzb/TL27nE8dlNbqWyqzMu/PsFJ4rY0jS5baHdMQ0rHLGtKKxt4TmNWHtuJA/OpzlVwO1SBH5WDWB40gMnhK+QYyygAke4roFP96ud8fOw8Eal5bFWKqp47bhmlcaPAG3bmGF600g5+7+tTSI4kbnvTdp9QfwrdbAxoHbGPxpcH0NOAJHp+FGMjt9KBDNuc8fpRgdcDFPwcdvpmnbX4IJP0OcUAR/L6fTDUhA/2vepSJCclST7rmo2XHVAPwIoAj2qf4sfVaCvHDqfxIqTcndf/AB4007D0DD8QaYiIg59T+dCqwGfLyB6rTio9ePQrShRtBEgDZ6cigQzCA/NHgf7xFNbyiOA4P1Bq2PPBHl3CN9Jf8aY6XJHzxBh/uqc/lSGVGVM/Kxx7r/hUZXHQg1adWH3oMf8AASKhOznKn/vqmBWZR6GmMOOtTkelRsDjkUCZ6jokW/Q9PbOcwrya1jb5jJIHDVS0AZ8PadkbcwrW0Iz5MnI+9WD3KWxkFBuIzxmnRx8+tOZT5hx61NGuaBjduCKnRMcg/nS7M4qWNCQPSgCSNefaq0654B7np9TV2Nc8HgCqRK/N3wzfzNJkS2GYY96coOepAqa2t2urmKBCFMjhAW6ZNb1x4K1mHPlxwzAdNkoyfwNCg3sQ3YxY2OQAzYx35qdPMz/C304qSXQtXtf9bYXIA7hdw/SqpEkTbXVlb0YEUnFoLotCQg4ZcfrTw6EdSD71U3soDFWAPQ4OKeJQV65o5QuWh7dPrTmB3dKgVlxyPxqUNls5osK5KuBxTlODnFMQipAFP+NUIkXJFOB4pm7aOlODZHTFMVx6nJzUo5qNQKfz+NIY8YzinDGaYuetOA5570xAcDPNcj8SAT4PYA7T9pi59OtdhgE1x/xK48I8Y/4+o+o470upSPI5WXzY4izMSOGHQ8mmQJlW/dNgHjcevvUzSEqreYc4+6BjNRQKNjDLN8wzn6Vre6C2o0j/AEkgYHrnvUhjdgoyB14ApmB9odyMEd/SpRIcA5AB7ihjI2+WQD5jx68ClPzR+nPpStJ85XPXj6UH5Ml2BzSA0tcjZILHzF5IZgPY4xWTtAGSFHPJJrV1xibeyPUnd/SskoWU4yenXpQPoKgSZcsMYPWpJFHlmNSWZjhQBkk9qjRGXHUH07VJFK0Nws20N5bAkZxn2qr6knRX+nXLeGvMgs7hlkiV2O3oVADk8+oNc7CDHJtkUkj7ydDWpqOvXsng/TziIRmWWMcHeMZ5z9GIrHt7l3jRJnO3k8AZ6dzT2BMlDiNxhWKk8A9qHKyMxJwy8Dmmt5LMOGYAdzTEZEkO5QBjj2oGT+VuVGfAUcZyKkiliiQ75SVwcKM1XSJpTvRFCk4yxpEE6syowXk87cmkFz3Lwy+fDWmdT/o6fyrW3c4zjNYfhklfC+mHn/j3QGtZCzNz+vaueW4JlhWzwD+NOx9ePWmp2HapMcZoA+dsHP3jS4b+8amBX/nmf++v/rUmY8/cfHsRW5qQgP8A3qtWBK3QZydoHO3g9RUf7s95B+ANSRbds21j/qm6jFD2GOvEia8unVnVjI+N3IPzNjn1qpJlOZF3AdPb8aseaksZLIQwBHXI71GYpFH7s7k7gcj8qSAryKqxyEHJ2LwfrVbJz92rcxUtLhQvyrxn3NQY56D86IlS2QwHpkU7IxTgpPQfqKkEMpHEZI/CqJIlxmpAVz1oEL5PyN+VP8sg8qw+oNIYq47GpFHPUVHsz2/SnhV74pgS7c+lG0egpoQHn+tKE9z+dACmMf3aPLxyCR9DSbCMfMwpcP8A3yKLjHbW/vN+dSANj7xqIB+zVIPMzyR+VK4D8v8A3gfwpdz/AOz+VNzJn+Gl3Pj7o/Oi4AWb+6v500s3Upz7Ggu39yml2/uH8KYhC/8AsNVe5YNCFAYZkTkj3FTtJj/lm1QXL7oQNrD94vJ+tAWPprRxnS7T/rgn8qtlcmq2knGl2gI48hP5CrRPNSZkbCkCYNSgg9s0hz6UgGnDDHf0ppXjinEA9RTT8vvSYwAxTWGOaXdSH9KTGMGDzXPeOmdPBd+UbawC4b0+YV0QwD7VzXxFYJ4Evz7oP/HhU2H1PBWRd7fN3Pek2jGM8/WnMU8xsDnJ7Unye35VugFA4xz9c0uO3zfpSYA9Pxp3GOi/WgBNo/vH8qNoP8Q/FTTgUxghT/wI0q7APmUn/geKBDAnH+sQfUkf0pCr4++PwepQI+d3mewGKYQuT8zAf7v/ANemAATBd2GI98GmMsigloeD3MdPEaHnzFB90NJsx0lT8CR/SgCu20dVA/MUoaLjKn6h+tSHeP4wfo+aeouOCpB/FTQIjK2zf89l9sq1IY7f+GaQfWL/AANWWS625e0DD18of0pjo+zLaeFH94Ruv60AVinZblcevzLTWVz1mQ49WqRjEwyICvqQ7f1qNzE2Aqsvr84b+lAEDqSSxXP4CoCAPUVaZRn5SfxFREH2xQI9X8ORFvDemMDlfJXBPet8IvkSZI61m+F42fwtpu7AbyR0+taoGYpBjvWD+IroZLoNxHP5VIigcU50IJzRHkAZo2GP6Y9aeGHPWm7cmnJHjrSEODfLxVRRkt9T/wChGrpQZX1PpVcKAxH+eppXFLYt6SMapacA/vk4P1r18jmvIbDA1G2J5AmQkfjXraXEMjERyox9Aa6KD3OeZIMjoa4jxwM31pnn92a7bI9R+dcX44wLyzz/AHGrSp8JMdze8NIp8M2IYKw8v+IZ7mrUukabPzLYWzH18sD+VVvDRz4csf8Ac/qa1VYMMqQwHXFONrIHuYlx4W0ho2ZYHjKgkbJCK8/ZSHIycA4r1O+u4LO2Z7hygIIHyk5P4V5ew3OST3rKql0HFir196mR9pwTmocAe9LnmskUWw4P1p4IGMmqiECplIYD1oETCQenNO8wZqILj0xRj/OKB3LKtnpUnIqmpwQM/jVlG4oC4p474rjviS3/ABSTYI4uY/vdO9dj1PSuR+JC48JHp/x9R9ePWjqNHkJlAKqXG49ABTc+TBh2Lhjj0xUh2LJj5QxHakWOTHLbvwrRDHcMo+Q7WFJIGGzYmfWnY+UkHkdVohIkBZgy4OOtAxGjyDzz2z2olw6fIOccmnfMG5wUz19qJAFQ/KeQeaQjc8VImbJoxgGMHGMc7FrnBM2OnX0FdD4pBaDT9vHyr/6AtYEdu0Z3ZyfagNbIfEC+c0yQFiwIOKtRZDEjH41Wnb98ysSB1zQtxl27j2eD9HBGAbmY/wAqz3+SPJUcnsea1LpQ3hHTe5S5mGSe5wRWUyDktjaegarEhBMQqtsZQeBgdadt3O2W+7wSKkiMbEEgMB0zzT02l2DAkHqAKLjsJFLtO3ewG7nA79qVWjG7dKRznrxSK2w4HGD0z0qL7OJWZjxk9RSA908Lqx8L6Y2FANutawQ+tZPhdiPC+mL2Fsg/StcdTWEtxIfGuKkKjHemL+dOLZGPxqRngRS3xxP+aEU0Qxn/AJbxj6g/4Uv2OftHn6MP8aPslwekLn8v8a6TX5ieQva4iP4kU9YGSK4YNGwELZ2sCajNrOOPIk/75pywypHPujkX9y3LKR2oYFeOVHVQYwMjqvHrS+WDlo5Fz2GcHNQrMzuQ6KQMfMBg96RXQ8liuW9M0gFm3iVlkUhii9uvJqPY391vypGx9okG8MABjnpzS5H94UIt7IPLP91vypwib+43/fNAb0f9aes0ijiZh/wKmIaEI7EfhTwWx94/99U4XE3/AD2b/vqnrdXA4EpNACK8g6Sv/wB9GpFeQHIkOaVbmb1B+qg1ILqbuEP/AGzH+FADS0jDls/UClBYDop+qinidupiiP1Sn+eccwQ/gmKAIdxH8Cf980uc8lF4+tSecne3jz9T/jSiWPvAv4MaAIs/7A/AkU4H/Y/8eqTzIc8wN/38NLviP/LJh/wL/wCtQA0FfR/zH+FHHct+AFSK0P8Adk/MUExY/wCWn5CiwyInJ7496RtvYk/8BxUg8rpuf8hSHy88OT9UosIrse+2q92xNtgLgF1Gfxq2cdiD+FMa3nuwkUEe9jIh4PbcPWgD6W01GXTrUYOBCgz/AMBFWdhzk0WUDC0hDEDEa/yFOI96zbII9pFByacSfWkLe9FwGYNJt74p2T60oJouBCVwRxSbamPNMLEHGP0pAMCc1y/xGX/ih74EAjfHwf8Aerq1ck9BXJfE8H/hArwjgiWL/wBCpPYa3PC3bMjfJg5NL26j6A00ljK3Axk05UZ2CqNzE4AA61sthsFBJ6Ee+akxL/tEfXNalv4duXwZ5I4RjoMsR+XH61nTwLBcSRCRG2MVzgjocUxXGjzhgAN9NooG9TzEPxi/+tSBP9uP8Wx/SnFGUZEkZx2WSgBpYdTAmf8AcNMLL3RR+JH9asIs7cCUD6zAf1pHFxET8+7/AHXDUAQiSE9YgfpIRTSYSfuuB7OD/MVa/wBNkGNjsB6hTTGNyPk8n8BCD/IUCKjKmcguPqAaPLhOPnbPfKf4GpGQhiWtxnvmM00MpPMCn2AYfyoAf5UIXK3Y3+hiYfrmlCNt5v4x7bn/AMKXfCFw1kq+4Zx/OkE1iD81q59hckf0oAZm45X7Wm33m4/Ko389Rt3qy+zLT3e0LEqkiL/dEgOPxIqNjbH7vmg+uVNAEDqw48sfgBUJUehH4VOyr2ZvxUVGQR0OfwoEex+D9p8K6Zt3Y8rv9TWyqjZNx/FWb4ODHwppu/BPldR9eK2An7uXj+KsHuPoZEicntSRpx9asSriTGKFTCk4oGRqu4n3pwQ44qRUyc4p+046UhkbDp61TJ+cn2/qa0GHHUVQcAPyeP8A65qepEtiW1OLiPBIw46detdyszxOsiHDjncK4OB1FwhyQNw5xXaiRSoOScjvW0DCRd+0tIpyMuTkturnPEk0kt1B5jltqkAZzitbzFB69KxNbKtPCRz8pqpPQlG1ot/cRaRbIkrKqqQAOnWrIuZV+67AdcA4rM0wj+zYc46VZMyrxnNUnoJk0kzur73Zsjuc1yxwTg1vvJmNvTFY4XJqJyuUiDaccAml8th1U1OARzTsHmoGVvLbFTKjKQaULx05qbacD0oERliB6/hT0ycZ4p4CgEY47ULgjgHr0zQA5YwRzn8KkCKOhP500HBwRUoU5ximA3y1I7n8a5D4jqq+FVAAOLpOCfY12ZXiuM+JSB/CyK2SPtUfA+ho6jR5Q0akh9q5xwc55ptuzHcXIPcCpdgUhAjYAxk9qY8Lqg8nGe/NUaClCFLtjIGTimKUuFGCeD/FTgk5fdIRsC8jPXilGySPCYHI5AotYVwbjA98YpsxJwAcelLI6lymOSaaZPIUsVPPAJosBueICXtLDP8AdH4fIKwIDI0mG5HYVu68MLYj/piv4/KKxomGdwJ60B0FmRzgKduevOKikfyl2McsAKsu+Msx5PTFQyqHQkxgmhMZpFN3gljxmC/H5Mn/ANaseRd6bTwAetbOmbpfCevW/Vk8m4HHTDEf1FYsZPljeBuzjpVCQscfkkbXznvTvMkEmFbryTTZGXaoBwx4XA70+FsqQF6+lHmHkNJyvLHOeTjmoS0+8rGGKjpUksPmufmKn1qZFxHj+IdTTTCx7b4XGPDGlZByLZCc/Stoc/T2rG8LceGNM4/5dk/lWyMg5OK55bgiRcEYp2OOtMUjHXJpw+lQM8C+w3hUYdsfUUn9n3vXznH4ipBd3A/5aMKUXtz/AM9DXXcl0ERC0vF6TyfmKcLa5KuJrh/LKHcCe34U8Xk2ex+qinLcyypKh24ZCPugUN6BGikzBubq7MrEsdo4X5ABjoMVVNxcEj94uPTFak8YLOBJkA4OagFvljkIR15NJbGjiQwTlpcJt8xuuRjNaCeeccK3tms+OERXvKAYA47c1dDD/nmn/fNNWE6b7k4W7J4QD9amVdQH/LuW9Rs/+tVaO4MbBlRQw5BAqcajLuyQC3XOT/jVXRPspdyzcI8Qh2qeYVaXdCCFfJyvT6VCWkjXc0MDA99gp8er3COGUAEHIOW/xofUGnAE0SyD3J/xpFxjJbjVuOeba3/79ipFmTvaxfkR/WmLPB/z6J/303+NTCe3I/49B/38ag1Dzosf8ekX5t/jR5kJ62y/gzf40vm2xH/Hsf8Av4aUSW2OYH/7+GkAge3H/Lux/wC2ppfMt/8Angw/7amnb7T/AJ4y/wDfz/61Be0/54y/9/P/AK1ADCbc/wAEo9g4/wAKUG3z92X/AL6H+FLutf7so/4EP8KUG2PaUfiKAAGE95F/AGgCD+/L/wB8inD7L6z/APjtDfZsfKZs++2gBhEJ6SP+Kj/GmFU7SD/vn/69P/cn+J/yFNxF/fb/AL5/+vQBEQOzD/vmopp5IER0kMY81AxRiDjcKnYR44Zifdf/AK9UtQ5tRjGPNTt70hH1RpzlrOAk5Plrz+FJ1PrSafj7FD/uL/6CKMYI96zZAhphHOKsLHkE5xTTECceYM0WHchFAziiSNoxkcikUM/CjNJ7gLnnr0qMjLVYEJVCSenOKRIWcZPAp2C5Cq/NkCuV+JoLeA7xAQD5kRP4NXZtAUXIbOK4z4jp5vhCeLdHH5ksY3SHao+bqT2FRIcXc8KZXErZPenLuRg25gw5BHGKsQadNd30sURQ7Cdzk/KPxrU/sfToVeOe+QTDpllXHpkE1utgbLugTmazk813kcSfxPkgYGPw61gXwU6hcfeH71vQ9zXQ6Vprae84Z43R9u08g8Z6j8a569ZBf3GUjP71vX1PvTEtyELFn5ml/BVp+239ZvxUVdsNN+2RtM4ihgAPznPPr36D1q1Fo9pK22K8t5GAzhOT+jUBcx9kP/PYj/tn/wDXpPLt/wDns2f+uf8A9etDU7GDTvKyFk35/jZcYx7+9U4YxdyeXBa7mxnAmP8AWgLkPlQdp1/GM0nloBxcJ+TCtk6PaRAC5uoopCMlfN/xIptxoaJB5tuzTrjdhZMEj265osF0YpB7TKf+BkUqGUEbbgD38w8UEw9hKP8AgY/wq3p+mnUHJTzEjU4ZyR+Q45NADV+2EDbeR/jP/jTm/tDGftULfSdSa0RommeZ5baowfO3aNmc+mM1He6HBaRtIHupY1GSVCZA9xj+VMVzMP20/wAUZ/FDUUiXbffRD+Cf0qWG1iupvKg892xnGF6Vdk8OiO0knkuCpRC+zywegzjOetAXMN1ZfvQr/wB81CVGfuEfQEVuWWgNdwec85iVvuZiySPXrxT5/DMqRloLlZXH8LJtz9Dk80Bc9I8FceEtO2qVAQ8N65Oetb6HMcmVB+Y9qxfB6yJ4S09ZcFwpGAMY+Y8c9xXQWUBl81VHQnk9Kw6jexlyp+8JHHsKj2sB6itWWyiMpH2hQc4x3/nUUtk0S7lO8DrxyKbQJlHHFOA4FPKhvrQE9eB6VAyNxgZqjIMn/Pqa0nUYqKGylmbcAAmSNx+pqd2TPYz4/lmT/eFdQJDgAH6kVlxafE06hbmNjnOMDn9a15bYwkenqK0SMGOSCSTB+6p/iPSs3WreS3e334w6FlI9K37NUcRwPvMb4ZsHp9Kqa9bx3H2RlkMaRxbfmHuaGmCtYpWBJsIwW7VOBnHWn2NoDZqI5w2B1A/+vTmjkibDD/69MTGlcocZIx3qgorUSJ5EYqpAI61UltTFGp3biTjAFDAqY3fjUgBHU5FWYrBiuXYKfTGaWSz8lNwbcvfjFFgKpUA5FLn5RVmOzaVdxO0dsjNPawZUG1gxz0xiizAqLycmpNoUkL6dKYo5/wA8VLj1FAAqnPPepgef5U0H1p/BHSmAoPqK4/4jceGkPORdIR+RrsQML2xXHfEYXLaFEkMcbo86gljgowyQQO+QCKLXY0eUZZpsADDH1yakuA8CfuYgzE4ILVCLe4a5TfCxyeNi85xUjQXCKVkt5VYH7pUg9OtVaxSdxSHZsMqBSuW5GenNQFTs3W/l7ckHBHFTFG890NswjKFfMLdflqW/lvb2SCRRHGsUSxIiADaq8DOOp9zzRawXIwiBVLBN2OSOTn3pkuGRsKpOPypDNPNbsWJLL29feoj53ktkfNjjFKw7mz4kDYsTu58pM/8AfIrELAuyYP51ta8C8ViTgnykz9dgrHZQqkqFDfShWF0AWwkAAYj9aV1MaFcZA75p9vuCEnBqCZHlc4yuDjnpT62A2/CyrLe31iTk3enyoOOrKNw/lXPNIfLDAcjHHvWroF8NP8R6dclsBZ1Vvo3yn+dUr6BrLWby3Y58qZ1A/GmO5CgL7TJgZ9KazeS+2MHb3GM1Pv8AlEmR127e/wBaikmCk7uhHammD0JFIZdzYDZ5G7oKrSNNvYJu29sU0qJiHDFR2BqVGULhnIxxRogvc928Mrjwzpe7P/HrH/KtlVHpWP4ac/8ACNaX1/49U/lWuDj6VzSeoIlVRj7v507oxpAcDqKQksMg4qRngnnQ/wDPpF+v+NL5sB62kf5n/GmbYc/62T/vkU4JB3mk/IV2amgu+3z/AMeq/wDfbf409XhKyeXAEbYcNvJx096Z5duP+XiT/vkUqpDtk2yuxKEYKgUnewIqBYzv+Yj5j1GagdR68bcdKsSMkbkrHwpOMtnNVpJF/u8A461KGysuPtrE8ggVa3J/dP8A30aqwhWnlPI+YD19atbU/vt+QqlqU9kPVoR1jb/vs08PbZ/1Lf8Afw1Gqxd3f8hT9sH/AD0l/IVViSQPa/8APB/r5p/wp6va/wDPKT/v5/8AWqILb/8APSX8hTwtt/z1l/75FFgJla0P/LKX/v5/9apd1p/cm5/6af8A1qgVbbr50v8A3ytSqtv/AM9Zf++RRYZIrWv92b/vsf4U7NqeNs//AH0P8KaFt/8AnrKf+Ail223/AD2k/wC+RRYLi/6L/wBN/wA1/wAKP9F/6b/mv+FG237TSf8AfIpuIf8AnrJ/3yKVguP/ANF7Gf8A8d/wpMW396f/AMdpuIf+er/98ij91/z1f/vkUWAk/wBG/vTf+O0H7P8A3pfyFNxAf+Wsn/fIoxCB/rJD/wABFFhhiD+9J+Qpp8ns8n/fIo/ddnf8hTT5f99/yFKwhreX2Zv++RVS+5t1AbrMnb3qydvZm/IVVvsiCM7jjzk4x15oBn1Rpy4s4v8AcX/0EUEijTf+PGE8fcX/ANBFMbrUSIRYLr5fDAHHAzVRsgjGc9sVMkRYZbgU15NpxGnHrSYIfNzCfcVU+ZRwxGfSrjhjb5I7CqxRz1FSwRZjOYQScjFMDsTktj6VJEuLfoehqIA4qgLEZ3IOea4f4lKf+EOm4L5dPkAzn5hxXbwLhT9a5Lx4P+KcPU4kQ4H++tKSCO55fetDptndSWkfljcWVVHQsf6Z/SuSLuzFiZCSckkE5Ndbrn/INueD1X/0IVyYx7fnWo0dN4fuZJrJo2eRmibABHRccf1rFvPO+33ACyn963b3rS8Nf8vX3f4O/wBay71QdQuPnQfvW659T7UAtzqPs891occChldokwSvcAGubxqVlOD5U0UqnIO0f5IrQ0vVRbIILmdGjH3GAYlfY8dK3mgtL2HDzQyxHuASPTg07C2MLVb+e7jtmgEm4Kd67Puk445HPetLT1urHSmuCsjyMnmkYHPGQOlY2p6PHYyKy3YML8AsjZB9DxW4sCtoYRZ1JNtgYRuflosBzb3OqTSF385mJ5JjWtvT9VdLFI7rzRImQd0WeM8dB/nFc4YYB1ul/BGpjRw/8/K/9+2oBosNbzX2rOkcBxLKxDGIdMk5/Kt7VRJY6T5VtaAKxEYAjHAOc/596xtKhMWtQo8gVhuypRgfumtTxCif2fHmYD96P4CexoBmEqXg5Fgpx38ha63Sru9urT99ZKssZ2n90MkY4P8An0rjljixzdr/AN+2/wAa3vDkUY+04uwfu/8ALM+/vTQmVNQjv9MvnW1tgiOuVKwrkA9s/UflWvBI9xo6yXFsdhiIkzHyccHp9DWR4kjg+3Rn7Uc+UOPKPqferdokf/CMsPPP+qk58s/7XvQBk3mtX0k7GCEwxdAvlgn6mtPSL97+BllhIljwGYDAbPQ/pXLMq9pc/wDAD/jWp4cH/Exkw2f3R7e4pAz2DRY1GiWTKpQEHIPrnrXQRQNDZukYy5Pr3rD0ZWOgWBLBvvdu2a6KQn7PKykg57Vl1YPYw5rGdnICfqKvxxHylWTk7QGzzVKSWTzD+9fr6mkWSUnb5jk9vmNAytKgWd1XoGIAp23OKQ205vxMbgiJUKtDt+82fvE9fwqfyxnrzUNDIkhEkiJ0yeafqDGOJYk4ViRkeg7VatY99wmD0z/Kq+pIQUOOAzDP40kiZszbYbb2EgE/OMhepGa66URTRmOJi7noADnrXJJEWlU579QeldXCswGQmEC/ezg/WiTaWhky1ZWMg/ekf6sY68g/SsTxLGyXEKHsprodODGFpFnDKG5UHJJrD8Rv9pvI/l+6uOtNSvEVg0m3uRaxSRQOwIzwOCK1JbSSWM/upOOQcHrUmm/Z00C2DKfM2nkPjnJqe31CRIo0kUEgcgNmqT6AzCTeXRN7qAfu5xS3LmKHcoG7OAT2p97ILq8mlWJ4g/IVuo4qG+YeQBnndj9DTWwij50pJJkfPsa0w+628wgN8uSO30rLUAjHf61owpjTzz/C39aEBUaeWRs7yo9FOBV+ycvCdzZIPes/pV7Txw/Hp/WhbgVpP9e/puP86MDr0olBE0mMn5j0poBBPXFIB2eRUoHFRqMno35VKo74oAXkdK4T4nGRvDsSjKj7UhBHYgGu7IJ4wR+Fcf8AEptvhmLg5N0nUcdDTQ0eRTT3Ms5kkuHc5zyaTzDIrZL7v72c091U3IO5sH8fzqVwNo7c5zVNlFbexlMeW5GAfXionRolG4TMrE55q9nO5N56HnHTjtUflSGNFWZ1IJIb1+tCBoYuzcygMMjrSthYWIzk8DNTSfuwxLjgZIzUKyebG2xmHODQBt+I49q2I9YYyMf7grGVeQdpwTwK3/FLjytLyCP9HjXP/AK5tFjZnSORunDelJK4X0JVXZkIB6kGkcDazHr6Um5YQAdxz370SP8AuycEnGeDRYaZSlDBAQfmByvsa2vFamTWob5R8l9ax3GR/eIwf1BrENsEyQ+Q3Xitu82z+DNNu8F5LOaS0k9lPzJ/M1YnuZDNtQckU2NEfJcBueM96j/16Aj5QDjkZpflhBGe2eBzRYYkqyhtsK/u/QVGyzknCZ49KtxZZAwHegMRnj9eKFILHunhkZ8MaVkc/ZY+PwrYXhcdBWV4ZAHhbSzgn/Rk/lWmW45zx7VyzeoJEq42jigH8aRCNnQj8KOO/HrUXGfPxLZ+7+tHzf3P1qQQyHnY35UGCXH3GrsNSP5v7g/OpYQdz7lwNvJB9xTPLkHO0/mKkhR1LFhwV9R6ih7AhkxTdIRGgAYjnnoagmDFcrGo78LVl5pPNlEe0YlIBVB60tys7JxuAI9cCpQ2ZcfLy5ADZXAxipcN/s/rUCZE8gyDll5z7VPtP+z/AN9U47sqWyDa3qtOCEj7y0FPVkP/AAOlVAesqD8TVEoRUOfvJ+VSBf8AaX8qQRxk/wCvj/X/AAp3lxgf69D+Df4UAOCH++v5VKgP99fyqJQn/PUfgDT1Ef8Az0I/4AaAJcMP4l/KjDY+8v5UYh2585s/9czSfJxhz/3waBi/P/eX8qPn9V/KgbO5fHsv/wBenfusDaZM+6j/ABoATnuw/Kjn+8Pyp3yf7Z/Af40mV9D+OKAFwf7/AOgo5x979KMj0P5ikJHYN+YoATn++P8Avmk+bP3/ANKUkejZ+oppPt+tACEnP3h+VVrwMYY8tkGdBj8asEn0/WmPKkMkE00fmxrOhKE4B54pCZ9SaeP9Bg56ov8AIVCRhyMjPSljuNsMQCALtHAPTimtOD0QAk5zWc2Srl1gShA7iqmxy3APPrT1uSFwwyfWiSYsMAbfeldMEmiY58nb1IFQ4ZQN3Gaas7KgG3OOKRZMuWdc+1MVi4gzFjPJFQilWcAfd/WjeNwIQYHamxE0Q/d/jXGfECRrfw1cyhdxiXfjOOjrXYfaABjZj6VyHxDkE3hDVFChSLbcD3++KUnoOO552/lX0DDKvFKvUf8A1+4rmbjSrm3nKBJZB1DRpkEf4+1JZ6pc2MpQsZYR/ATjBx2PatAeJB1Np/5G/wDrVqhvRlvRLGS0geSUsGlwQhUZAGev51navYSrdT3IjIgyDuXaMk4B469aSDxE8byNNGspbGBv2hevT8/0qpd6rNeAiR1Cf3FJA/nz070BqaF/ZQLp9pdJHIB5aiTbgduvT9fpUGl3UdvfRrH5+JGCMC4wQT9Knt/ESW9vFH9kRtiBcl+uB16UieI7KJwyaRahx0ZVAI/8dp6AX/ET2/2KJWMgJkBA8wAng+1S6ReWs9ii/NuiAQjzOw6H/PvXPXep3F/KJGt0IHChYeF/OlttRvbSUPFGVI6jyRgj0PFAraGhe6TGLgva25kjck7fP27T6fSiz0mJXEt3biOOM7iGnznHr2xUw8UXflgf2dubHUFVyfxFUb7WNUvl8v7N5UWc7VKEn6nvQLUrSanEdY+2iJlG/tJzt6dPXFdHdRW+o6eVEYYOoaNi569Qa5UtfHruA92Uf1q1ZatqVnhRNG8WeUaUfp6fyoAo7oVYq1n8wOCCz5B+ldH4fREtp7g2AVGIAJ39s5P05/nUJ1x5WDSW1uW6Za4BP/oNRahqt9eKEGo28cfXYsz5P1OKAKmp3X2y+eVdOymdqZV+g+vT1/GtzS4/M0SONrFQrhlK7G5BJrmiZSfn1BMezsf6V0Vmxi8O70vAXWOQhtjdcmmDOTnt5oZWjlsmR1PI2Gtbw9Zuskt08JRCuxfl+9zz+WKa+uxyAG5tIZpAMbsHp+INRXOvzyQeVbRiBcYyOSB7dMUgPXfD0yy6JahFZVQspBGMkMcmuot5FlgZuOTgiuG8B5bwjYktuOWHTH8R4rqYGkiEjL/e5BrK/vA1oMubKQSEoNwPTnFLbWxi/ez4UL0FTPenP+q/8eqvPO8q7cbU9BQ7D1IzuZ2ccbiama0lRNzbeBkjPNV7axSS/N0XcSrH5Y+c7QCfTpn3rWmZtvlkKSy9RUgyjbN5cqtjvzT7iJZ43QngscH05pEt8zCPeofG7HU49apxzSW5fkPH5jDHcEE00RIYlncJMvyjg9cit+SdoYDkoxbjafSscagS2BEAfdqsS72BZ1B9xWc7EF21uVBaMAIW5AXgCqeqxH5JAOnBxUK93LbSKfNftuX5Q3vnFEewWJba6RLBYVDl2GDg8fh/jWoc2lnG7FcMAuV6k1kw3C7BstwDjt/+qnvLMwYFW2kg49D7VW2wiyd0rSMeMnjP5VRvATATnhWz/T+ta2mTMiyiSOEAr96U1ivfBtytCCM9M9f0qlotRFXfxWnCD9iCcZZTj8aoCZPOMnkqQRjb2FT/AG7aBiHAHAAb/wCtQgK4kGSK0tPOUdsjk4/z+dUTJHKUPkhcdQO9W0uAiYSEL7A4ojuAyUYuHBxnOeKY4OOB+tTtMJFI8pQT/F3pm0Y61QEYk96mRqaIwGqQAZ4pAPBFcZ8T22+FImL7QLtMn8DXaAYrkfiLs/4R2ESbdrXK/eGexoBHj4mQyIu8kkcfLROrtGBG20kk8d6e6BXH3NwHHy0Qo4UsXUnPHzCqfkWOVnA4cBiOmKRBKyKzEbQxyB1oCuW5ChRzk4p8pdAgVMKe/XFIZFJGd5JCnPShY0CMGBX/AHe9SZyrAjmmTu4t8rHu9aSuBt+KVxBpm0gnyYs/98VggFcsCqnscCtzxEQ1tp+OvlJx/wAArnwWbhk/LNGoImBy3Rd3qcVDO6IpVmUN3FSJhB90nueelJPGrx5YdumcUwKA8x+AVH45zW74bR7zS9d0mYozvALuEA9XjPI/FSfyrFVI0fdgnr3q5oWpppXiKxvtnyRyDzVznch4YfkTV37BYokOVVYsbQc4HrSMAh+cDd6munurEaJq99Zxf6qKUtGezIeVP5EUBvtHLAgUrgcsPMLAqp2ZyKaxuCxCKSOw4rb16QRpACMgDrWYMeWGPQ0721Cx734bf/il9KOD/wAesePyrTZvl75PtWZ4cJHhnSwo4Fqn8q0FU7+OR6muWa1YLYlh/wBWOuTUg59aSNDtA/lUm0AdR9M1CGfOpCf7P50hEf8As1c+1S9vLH/AF/wppu7j++P++RXYaFXCe35U+MfLJhf4OuPcVN9suf8AnqfwAo+1Turh5nK4z19xQ9hoU+e0pC7yA+cdABk0y7X7hd1Bx65/lSGGUySs/HznBc4yMmkuFRIYySWGCBt4z+dShmcgUmTZuP7xQOPY1OIpG6RufwqspxI+0YUSDPPsanBz3qo9SnsiX7Jc/wDPCT8hS/ZJ8cxEfVgP61H5bH+Fv++TThBKekUh/wCAmqJHiznz91fxkX/GnC1lA52D/tov+NRraznpBJ/3wakFncH/AJYP+VKwDltX/wCekI+sgp/2Zh/y2g/7+f8A1qYLK5x/qSPqR/jTxZz45VfxkX/GnYB4gAHNxAD9T/hS+Qg63UH5N/hTfsko6mIf9tRS/ZSOssA/7af/AFqLAP8AJjH/AC9R/gjUCOLr9pH/AH7NJ9nHeeH8yf6U4Qp3uIvyNFguBWH/AJ7k/SP/AOvR+5/56P8A98D/ABpxhhH/AC9L/wB+j/jSbYO85P0T/wCvQAn7gfxyn6KKD5PYy/8AjtPItscTS5/3B/jTQ1uB8xlP4AUrAN/c/wDTX8x/hTSYe6SH/geP6U4tb54Ev4sP8KbvgH/LNz/20oAYSvZX/wC+/wD61VNQGbZcAj98nfPerhePtEfxc1VvSvkxMExidP4j60Cex9OIw8mPP/PNf5CmBsHgU6Jd0UR9UX+QpChB6Vzy3Gh+4NTifSolIGAc08n5aEAqn8venjvUQanq3PrVITH7iBinBjj2poIp1MkUn865jx3CH8I6jLtyY4GJ+mR19q6f2rjPihJcx+B7hoGcAzRrKEHLITgg+x4pPUaPDAV3ZJBJ5yealDKBwo/BM1JBaXdz/wAe1ncyjOMpETWjD4b8RSj93o98R7x4rZAyhErzAiNGPsEFPEdxGeFkB+mK2YvBHiqTpo8o/wB+QCrkfw58WOfmt4Ih/tzZ/kKAujmnS6k5YMR6bx/jUPlDv8p+tdsnwu8Tn/W3dnEp7/Mf8KmHwk1ZsGXXYFXuEh5/9CoC6OGCqAQX6epPNR5Ge5/CvRR8H933vEFyT32wp/jUsnwo0uzhE0+oX8u1hkFgFbnoQBnH0NMnmPNcovIHPpilMsZXGW3emB/jXoGlfDvS9Sv55G3vYhiq+VO0TRHngg53Z9c10cXwt8KoObOZz3L3Dn+opOwcx4r8xPLLipkW1xmWRwfbAr2tPhz4TQ86RGfq7H+bVPH4I8NW5+TRbIj3iB/nmi6C54er6Yv3ppP++0FL52kn7rSk+0wP8hXvUeh6TBjyNNs0Htbp/hVkQQQj91BFGR3SNR/IUc0Q1PAIvsczbIbG6nbGdqh2OP8AgIrsrew26YlsNIuwrR7WAjkbkjnn6k16gs0i9GI/3cimNPcFsefLj03GjnQrM8El0bWMnb4cv1AON32ZgPzPWo5/D+uW8MUs2lyRpKSEDFM/lnI/GvepWdh87sw9Cc1VaFGI3IhPuAah1EUkzE8EW0lr4ZtYpYfKkBJZM5wc9fxrpUfar+5quGC4AAAB7VNDJ8xU881mtwYx8E0m31qxJEp5AqPbjgjirC4xG8hixhaVT2UjIx35qZrpGVCIZlCjbtwMj9aYowcf1qTYM5H40rAUm1yysdTMc4nXzIsKwiJGc5x7VWilE1vuKkMZHYjHTJzVu40+O6lSRnxtIOMdarngyDpiRsfnQ2RLYQLuIyPwq6zSnGCOmMBRVNWGRz0qwzgdDj8amxFxSZCD83I56AVFcEgqNxbk9qnBGw/Nkn8qimHTjFKwrk9tE0kCkSqBjJG48VIqA9frkk8ioYZcQqofHXOT/KpPNGQN+cdhmqsImR4C5AjiOAc7u9ZRPzt9eKv7gzM4B59qosgDcdKEgFYDA65pYyQcE4H0pgBHPanqaqwCquSSM/WrCHAG4j86hU4FaEdyYMBYomHuuTRYRCMdmFKeD2/Or8eqL1NrH+AFSf2nA33rfb+ApjMzeCMGnqQDxWj9utG/gH4oKUzWT9PL/FaQEEUAkjBEiq3cNXFfFS2kj8K2/wA8bFrxQBnr8prvALVs5MfWuc8b29k+iRCRISv2gfefA6H3o6jR5DbeHb240ZdRAt9oUlvm549qq6fosupM8UEccmzDHdIV/UV1o0OwcbIo3VCOkV0cflmn2Ph6azeSSwW6XCkt+8HbHtyaHdsvoYT+Gr5otn2S3Mwc/cm6r2zmqreHtTjUIbUFlJ6Sqa6aWz1tbh5Uurk4ztR405qvOniNIGnby/LjUly6oCB69aLSC6OYOi6kLg5sZQFB6MDn8KgutNvUhBayuNvPRa3z4inZXG+AtjklOlKmrXDwtgWzEE9QRninqJsqeKIbhY9PR4XDRwxqSEP90n+tc2SsilCXQn1FeqeILg7oAbWBuEHLHrsHvWRsGN0unQMDxzg/1oQLY8/MGQFWRsZ64qYriEDeTgYq1qxYajL5Nskag42KMAVXZ1+zgFBu2859abbaGkkyigcMr+YAveo7g+dG4Rxu75GKnI/hYEDvUEiqgbylPTvmqWoM7C8vVn8JaXrLgtLF/oF0Rz8y/cJ+q8fhWN/bVvtH3lGOOlW/Bkg1JNR8N3HCalF+5B7TLyn+FczcWxt5GikjdXiJVwTyCDgina71Fe2xqalqNteRRhV5XqXAqgxdl2xxEgd+KakEcqISzDjjGKWTYrlRvx05FJ6aD9T6E8OhT4Y0oAYP2WP/ANBrTReKy/Dhx4X0rGcfZY/5VrDP0rlm/eCOxKgAAFGB04ojzt96cevAqRnz+XtR0gf8ZTTfMth0tgfq7VIbeEf8vY/CI/40LbQOQouJWYnACxj/ABrt1NCHzoAeLWP8yf60NKpik2QonA+ZRz1FbsPg7UZ5FjSF97dFaeFSf/HqoanpS6XBKslzavOAP3SXaSMOR2X/ABpPYLodZ6Ff61dXX2JI5GR8bWkAdyWOFUHq3PSqGoW8tjcS2d1Hie3do5EYj5WHUcV6Z8NrWO2uJdSmUeVZRTX0hPqAQv8AM15Tc3z39xLc4PmzSPIe7EsSev40raBzalBZHF0exJBxjFXBcSD+PH40WWkX1xe7hp9/KhI5hs3kz+GOa7bRvAhv5As9prtsTnDPo4VeBnkluKIlNo4o3c2f9ew/4HSG6kPWZj/wKusutHs7exvJIWvxNbIWKTxRIAQAcEAE965Y38/Z8fQAVVxXTI1mkOcO5+mTTh5zdFkP/ATS/wBoXA/5bN+dJ9tmP/LZ/wDvo0wHiG4PSGY/8ANSC1uevkSflioPPlb+J2/M04GZv4JT/wABNAE4tLnvCw+rAf1pRaT91QfWQf41F5Vx1MEv/fNOFtckf6pvxYD+tFgJvskneSAfWSlFsQfmngX3BJ/pUIt5++xf96QCnC2fPMkQ+r0WC5KYEH/L1GfojUeVEOtx+Uf/ANemeRjrPF+GT/SgxRjrcAn2Q0rDuPCwjrK5+iD/ABo/cf35T+ApoSHH+ucn2Qf40YgHV5T+AFAg/wBH/wCmp/4EP8KbugH8Dn6yGgm3HRZD9W/+tTS8HaI/99mgYpkTtF+bGqeoEfZ42VAG85Mcn1q0XT/niv1JP+NVL0qYYgFUEzp/OkJn1FAreTF/1zX+Qp/ln2/OoYWPlR/7i/yFTBqyaATyueWFL5Q/v0nel3EmkALAv979Kd5SKepoBxSM5HNMQ7ag9c0Armot/wCtKp44oAmyo7cVFNDFcxmOaNHjPVHGQacOnNOUAigBlvbw2sO23iWFe6xjaD+VBJU5DN/32f8AGpCcKAKiPNO9hWA84JAJ9TQTnrg/UZpCD60hBxilzMLDgcCmMcnvSj7tHencB6KDjPrXGNealda5fpdHyY4hsgTd8mTkAkdQentzXZggDnGcVja3p738O+OQpJGDgj+IelHNYLXOTsdU1PT98cWn2rmI+U7SXe3DqADx+tLZajqcd9LcQ6lbJK42yROpkXP8qu6dov26+kub+UyfIIwgGDx3J79PSt6Lw7p0OSsHJ9WNU532JUe5fV98aMSCSBnHTNDE5oEaxIFHQUwkY61mURuxzwaYSTmnMyg5zULuO1IB6gHJNMkYA9aj8ztUMkwB/Gk2NIe75OKiZgDnIpC6nmoHcZ5qRj85YfWnRsBJk9yagDndTXlCsMdaaA1ll7d6XOaprLnr3qTzMDNarUglI5z6VMlVvOGOalicE9aQEhUA8GseQ/63n/lq/wDOtcnJrIJ+aXI/5avz+NDJlsQq3zDnHNXJAVwQ5OR9KqgBpVAOOe9azQRPGBu2t/C3b3zUt2M2VTtaJvlOccc0y5OCgGCMdulSTxxx7tsisCOMHNQ3ny+Xt3dOrKRSvroBZtt4t1fGV6gVKGaQbRHg55IrOivbhFwrjA6ArU6anNj5ljI/KmkgsXRE6x8BuncVSKlSQRg1OupFxho/1qF3DsSOKpWsIZtOeKcBzkilBoyaYg2jtUitx1HFNB9qcrZoAfwRRk5Bo3jPTHvS/L6c+tMAzlulPGMe9MHr0p3HqKBj1rkfiRz4bhBAObpev0NdcBXH/EpA3hqBWUkG7X7p9jQhrc83hk2OqGFyCCN4PtWlpuofZEn/ANZkx85+q1hqQJCmHHuOO1aelQxNDdLJPN5SwmRkC/M20g8f59atFPY6CDV7PyQW89rgZynyhOvr1PGKqarrqRaZMAFQkYB29KLW2tNLkkk1uw822KJLstZ8Swh/u5LcEevfmua8Qajp97dsunwvHbqcBZpN+fqeKqxKMtmJdmdkK4OcDoKazfuj5bnGOzUwl2nYGMeUeMjv+NRzlYIT5ak7gSec1Ni7nS+J724a7gVZZF2+Wv3j/cHNZTarqCAr9qkHPc5q34ibfeLu6fuj09YlrJlmSSMOMqejZFKwJjpbu4di7s0jnqW60jO8sfJC7uTTA4ZfvZ+tRukplyGAXjvTSB6EwjCnfu9yMU1izhlU49z0p2d+5VKk4PAIqKMOv3lIXtkd6Bi288tjdQ3Ecm2WJw6MOxBzXUeMoVv47bxHYRr5GoLmfH/LOcfeH49a5aYA7SRyK6jwdqNtLFceG9Uk26fqBwjt/wAsZv4XH40XE0cynnAqoj3Zx0p7qzchRkdyOtWdTsrrRdVm0+8iaO4gbaT0z6Eex61RkuEDFWDe/FGrYaWPoPwywHhnSxg/8esf8q2Ae3asfw4mzw3pvY/ZU/lWrGPl96457jWxPHytPOOnempnbTiMjmkB4fo+mxyagg1C3aSDBJRJgpP4jNes6D4U8KT+H31ddBiZ4ix2STO+NozkkmvFYbueCQSQs4f1C5rd0fWdZW3ubX7ddxWboTJH0V/XNdUk3sW7m9438XL4YubE6d4b0SE3Nqtws0kPmMN3Bxz0rgbTVLvWJbsPFaRLcxYKw26xjhgcLjof5113hfwld63fC9Nxb3W0n/RfMHmrGvcbhhRzxXcXOo+FfDGl3dnqegPb263CxyY2ySO7LneGHPA9KIq2j3IKMtrcaX8JtUaC2llutTkSziRFO4r0J45x96vNLTwv4oPnXWmadei4sRv/AHER3I2cYHv7da9RvvFseg6hPaaTp8yBZEiWW4umkzlchgDnA5Faqy2E+ky31xb65Bc7S8lzY7liEnXK/NjPqTWgzkNG1fxn4f8AD17ceJbrVbee4mto7IXLYzl8vj0+UGtbx54qtdT1rToNNvpXt0jlLshZQ7ZGeO+K4bVb/S9SVYvtOo3OpmcMjXc+9UQZLfKD1OOtRRX32XxJaOFyZNMlUdwpdiC35UrAZmq6xcC+v7dWBheVwykcMPesn7QoPEEI/wCACrF4LeTVbrCyOTK3Af39q1bXwlqt5AJ7fQryWI9G2OQaOaxokjE+2PzhIx9EFAvpuzY+gArom8DeJAoKeFrxs/8ATEn+tLH4F8VuxC+G5FIOMMig/qaal5hoc2b6XvMf++qUXcjf8tXP4k13sHwp8byjH9n2sS8femQfyrWtvg14ocDz9RsLcHrh2b+QqieZHloaZxwsrD2UmnLFcN0hlI+letf8KS1Ug7/ENoPojf41zWs/C7xHpckrQCO+t0xiaJx8xPbbnNDEpI4zybk9YiPqwH9aUQT9/LH+9IKsaho+raVcC31CxntpWUMqygDcD3HrUUen3s3+rt5H/wB0Z/lSuVcZ5L95YR/wIn+lO8oAf8fCfgprQh8Ma7P/AKvSrth6rC5/pV2PwH4ok5Gi32PXyG/rigLmGIo/+e7fgn/16QpAP+Wkp/AYrpk+HPiluujXv/fsD+Zp/wDwrTxT30S9P/AkH9aLBzLucqfIH8MmfUv/APWoLxDpF+bmuqPw48UoM/8ACP3jf8DX/Gq0vgbxPFkt4YvzjuELfyNIOZHN7l/54oPeq93tZIV2opM6dB71tz6DrNqCZ9DvIgO7Wrf4Vj3wMYgSRPLbz0yGXaevvSuO59NQnMMef7i/yFS569qrwN+7j9Nq4/IVKOTWbAeCfWnqPTvUQ44p2/FIB7Pg1Exz16UZyaP6UgEzTt2Dimbs9KQrzmgCbcOvP505XzUAFKr80BYnZ8AUm8beTULElhgE8dqDFI38GPxobYh5f8qN+cAd6YLOZ6njsJAck/nQoyYNoAB60HGamFl6t+tOFnGOpzVqDJ5kQbR3NRgKxI7VeEEQ7E/jS+RF/wA8xVcjFzGKtmkMzOhwG7Yqbc2cBScVqhEHRF/KnDA6AflRyBzGK6zucrFTDaXTdIyK380lHIhcxz50u7bPAFKNHujySMVvEZNcHrOsXk2oTWySXttdxXYEJjlCxeX0HHUk9TnvT9mhczN4aHcE5Mi0jeHZGbJlGc1tWbvJZwvKQZCg3EdCe5qcUezQczOfPh6U8eZ+WKYfDcnXzT+ldVA3luDRcMGlOMfUd6PZxDnZyR8OSjpIc/QVBJ4bnLZEn/jtdbRij2cQ52cl/Y9zGfvKcexFRy2FyoJVFJ9Aa65kypJ4Ud/f0rOlJJ4GabgkCkzm2iliUiRGUn24qS3ftzx0rbcKqM0hCxjqW6Vg+dEZnMedmTjNZyVi1qWwwJxWQSWkkGMfvXH61oB1Yg9Dn86zN6+ZKc5HmN+eakmQ9f8AWYwDn171oxqnmodq7QOT1zWSpHmKc8Z5xWqLmJWIM4dD6Zz9KmV3sZskuMi3bGNp6j1qDV3Dyw7SeEwc9PwqOa7RldF3YbsegqC4n88xjG3aMcnOazjFrcfQjzgdB+NNB9cU/wBuKYQc81YEsZORU2faoUAz3zU2CKpCYoNOHSmY5p4BAqiRQeacDjpTB1pwPNMCQYoz+NNAx0NLg59aAHg4HHejv3zQOB9KD0oGSKx4rjfibIw8O23yk/6WvTr90116tz3xXE/FSUR+GLZjux9rXlev3TQhrc8xe7BmMQaRTjv9K6fwrd6bo4udT13dcJGmba0IObh+w9lHU1yem6lb22p2s1xALuKNw7W0pwsoHYkdvWmapqs2pXjzokcYZifLT7o+ntWqVhvUu6jr9/qMl1LczO73MnmStnHTp+XQDtWdsVgGKl8jn/8AXQ7sVkGwEEYIB606KXy4APLbOaGx2Q8+W7uvlsvYH1oMaxRPkbgRSGURs77m24OR2o8+N7dnV1I5HTB6VIza8SxLHqqKCQMQ85/6ZLWEYQAxZ8rnvyK2NeuEmv1IHQRAfhEtZYbzN6svHtQCWhXaJlX90Ac+1W7WzM08SuypuI3MTjaO5pFZIFA+bbye1PMuEBRsZHXFA7G7YeGtIuI3nbU4oI9xCl5R5nv8mOfzrmb628mSWJWLbHxuUdR2P41siC1n0JbkTf6Uhy2D8nsCOoNZ+87SW25Jz+P40N6iimZytiM5YhSfSomLMfkbn64rWKYVSVGDz6VFOqFQQgBx0Pei47aHUROfG2ipbTMh8QafD+7ct/x9QqPu+7DtXISQ/OwaH5h1GOQantpHtrmC7gdop4iGRlOCCPTvXU6lBaeKLd9TtIhDqka5vLePpL/00Rf5ik/IS0PU9D48PaYADxbR/wAq0QQp71n6JBt0HTm3SIDbofmPtVvLZG1yfrXFJ+8Uti4r5UYHFLuz16VTAc8560odx3/M00wPDGvp+f3rD2zV3S55JftW5y37o9TmqfnQKfltYR9Vz/Ohb10BEapGO+1QK7hs9B+EM4m+IGrxpI7xDTQSGGMHcM8UvxeiJh1RFzlLm3kP0MZqL4TXkNv4jurmZlUTwGIueMnINM+KkwvE8Uyox2w3Fpj6bCKl2uidUem6b4f0670iUyWMEtzdwLMZJEBbf5YC4PbGK5G58LaHNarF4mvtbur8RKJLeyjkWOI4/ugbSfU969F8PfNplk3/AE5wn/xwV5F8ctb1fTPFljBZahcW8D2IYpG2BnewJ/lVND+0bmi+B/CdtfC607wpr1yxUqHufkTBGDyzDtXX2/hrRbQiR/C+n27KmxGuJUJC9cd+K+XB4i16a4WJtb1J07J9qcD8s4pZGuZsmadm9TLMT/Okoobi31PqhtQ0TTORP4bssdf3iZ/TFVZ/iN4atwfO8VacCP4YYy/8s1876H4L1zxE4Gl6e06dDKEIjH/AjgV6Ro3wDvZNr6zrEUCnrFaR7m+m5uP0p69ETaK3Z1Vz8WvCcY/5Dd9P7W9qR/MCs6P4r6JeSGLTtK8Q6kx4wg6/ka6bSPhN4Q0gK39m/bZR/wAtLxvMP5dP0rsra0t7OMRW0EUEY6JEgUfkKfKxcyWxwFlrfia/XFl4Blt485D6jfhPxxgmt22g8XzqPtH9h2SntGkk7L+JKiuooqrEuRk2+m6ghBudXaTHURW6Rj+pq3dadbXlu0U8SuCMEkcmrdFFhXPPPENxD4d1+21W9s4bix2rbFmiBMMfbH45P6V3tt5DQJJbqgidQylFwCDyDTZ7O3uhtnhSVc52uMjP0qcDFCQN3FpKWimISilooATFLiiigAqrdabY3q4u7O3nB7SxK38xVqigDPk0ayflYfLOOqHFZl3o8sCl4m8xB1Hcf410dN71DgmUpNHGigmpb7Yt9MI/u7uAKrFx3/KsHpobrUkFNJ/GmiUVYto1nkwewzj1pLUZCikngE+1WBayN1IX+dXEjVBhVAFKTt7ZrRQ7kc5Atnngkn9KkS0iTsKd5xpPMq1FEuTJBFGO2acNoHCiow2RTs1Vibjt5pCaSigBaKTNFAC0UUd6AClpKMj1FAC0UZFGfY0AGKqT6VZ3Nws8sR8wdwxGfrV0K56RsaURTH+AD6mgBAoAAAAAGAB2pQOaPLcfekRaa2xfvTn6KKAJeg54qJpEB5YVE0luP4Xf6nFNNyq/chQfXmgCTzgfuqzH2FITNj7ioPVzVZ7uZhgPtHovFU5WZvvEn6mlcdi3PdwqMST78dFQdKz59T2j9zDj3c5qJh1qrKcCpbGkUb+6nnOZZCwHQdAKyYLzM7r/ALWKvXLZaudsJA8sjZ4Ln+dYyZaOnjnXAqjM3zMexYnNTRpkCqtxxkDs3WpuKewqPg9alV8HAxVRDtYVMGOaaZm0WNwIpwAJGD+YqFSSelOU4bFFxFhIyeeue9RyA88VYQ7QBUZbJJpiGw5xU+DTE2seRzT92OP1ppCYoBxSr0pQd3pSDPbrVCFHWlB6UCg9c0AOBpQ36Uw4pVPNAEivgYOMUp5P1pMcUhwDQBIoyMVw3xV+XwtbnJXF2vQf7JruENcV8U2z4dtVLAZuh1/3TQtykeQrtkUAMmccZGDQkQCgMASewNJgrdBRsK44olIiAIiZ/p2rVlIaI9kkj7G6Hv1pXDSRxvHKyA5yDnmneYF3NuYEjOKSR5nijMZG3J+9SAcd+597Iykd6Y6t5B2xqeuQp9qczcEbQT7d6j3L5LkKwyTnn2oGamrkNOgP95Dx/wBc1rNXb8wDMpx0xV3VmAvFycD5Of8AgAqqXV4nZJIy4A+vWgEHmuqqRIS3OCaY0t0s+VIKjHIxS4cwKfL3EMR9BxzxSlVWRQysOmKS0HuXdJuGF7LbSY8u7RkP+8OhqoJym5THtIODz1qv8tvdpLG7F0feARxwav3duRfTSCQCOQBwD2zTaEmRRzLnhSBnnAqR7pIwuSVyOnc1WeOUKPK2Nz60wpI0amSI59RSt1HfoXPNQEHPBH8HU/nUsGpT2d2LiyX7PKhyJFHzVUhgedvLiiLEAc9hWhFoaCYvcS7nP8IyAPxoA9c8N61cTxwWd7CyTPEJY+6lD0KnuvqOq/SukIIznrVO00+3v9CsrdwUEcKGORPvRtjqP8O9Y1rrN1pGqf2Tre1cjNvcjhJB7f1Hb6VzSipO6EtDpxjb83WkOfWlVcnj/wDXTxF3JqVEdzwUpbrwrzyN6cCmuE2qj7uT8qJyxNADuzCJljjQ/vJCMKn1Pc+wqsZyvmLbFuVbMpGGYY7eg9q6mzRI29IuDYzP+8KtgERgghcMM7j61u+MblZdC8VA8mSW0bP/AH1XJWqRQIN75lK4KJ0UZU8n19q3tfRNQ163sHLC2uQiuqHBOM8/Xml1QmtT6G8MkNoWmSL917GAj/vgV4x+0GmfE+lN/wBORB/77NeteEr2O08PWlicsLaMRqWPO0DjNcn4m8Ij4hfEq1W6LJpGnWam42nBkZmJCA9s45PpWktdjPaWp4r4N8Ba94yvw2m2/l2SHEl7NkRL7A/xH2Fe++GfhB4c0ERzX0Z1W9XnzLkfu1P+zH0/PNd5Z2dvp9pFaWcEcFvCoSOKNcKo9AKnxTsJzbGxqkcapGqoijCqowAPpT6bjFKDTJFpaSlpiCiiigAooooAKKKKACiiigAooooAKKKKACiml1XqRUEl2FHHWgLE7YAyTgVmX+pbEMcJG48biarXl8x4LcVh3Fzuzg5NS5FqIpbJJ5OT19aQ9OlC8AD0pRyK5pK7N0RMpHSmpJJFKjI5DAN0PtUjgVVnm8llcjdtJyPwxUx0YPY27TU2lRfNjDZHUcVeWW3fs61gae2Y1+lasfQV1GRc8uBuRJj6ij7LEekq1EKeKYh4tF7Sr+dOFsMf6xPzqMU6gVh32X/pon50v2Yd5UptFADvsyd5l/Kl8iIf8tv0ptLQFh3lQf8APRj+FMMVv3MhozSUBYULbj/lmxPuaXfCvSBfxNMNJQFh5m9IkH4Un2iTttH0FMNIaB2HGaRurmoiWPVj+dLTTQA00w080w0gGGmnpSsaYWxQMY1QualZh61XkbikBC9Up24NWZGrOuZcLUsaMq/nEUUrnoqk1zekSNsQ4yD1q54ku/J0qc55fCD8TWdo0mVUEjArFlo7G1IfGDxVS7YBjxzuNS25UYbOBVa7BcggZ+bORzmkKYRKZGAVS3+6M1aaB0GWQqD6iq8DOxADsAO1asVzOpxu3D0YZqopMxZnh0GMNn6UqsGlAA4HrV6byJlyYFVz/EnFQSwQRPmF2YHqG6iiSsCHhiajD4c0o5FRdJaQFpCPSlxzUanHSpt3OOKtEsQH8qkHIqLgkAU/JB5FMQ4Gn5GBmmDn15p2KAHcGl2c9c03djpT0wTQAuGwR/Kkz06in549qcD2oGRhhnOa4z4oL/xTlq24KRdjGRxyp613ICN1A/KuI+Kg2+GLURiMk3YH7zp900LcaPJ2h3zK3lo5C/ejb2qurEx8h0Of6U/y9sqkxHKDkoeOlRFwIlKs65JxurQsTYQ5YyAr/dPah3baqxxqy88D1obz2JHyMvYDr+NOQHYAyMDnmmJCYRSzgMABk801n82IlHI25HNNtx++Y7yuc/SnSbhGdoHQ5wKTGjQ1hc3seQDlI/8A0AVR8tEjZhFk8dCeava0f9Ji9SiZ/wC+RWYJlVXyGUHHI5oBWsOaaNI0BDqecEY/WpFl+dcSYGRgGoC5cKVYN/vCpkjXcGZFOMZI7UWVh6gqyszb9hBznoTV/ifToWYEtEfLbHp2rP8AlZyNpXg96uWbxwOY5HPkTjYxI+6expNisQyRKoG0tgnuKVMhVxJg+/FSXEM8TiMkblJBBI5/OnONyKJYgGAx8vFLpqHXQ0tOJEZB256461fljl8xgISwHPCk1n2QQjlnzgA1qMyPK3+klDnncp/mKQz17Tcx2NqDx+5T+QqLVNNstYs5LS8jLIfmV1+9G3ZlPYitK3gB061IycQpjPXoKzZJTFKQ3GKxtZiexgaTqt34cv00PW3327f8et52Yf09x2+ldk3A4/CsbVdPtdd0x7O4GM8xyAcxt2Yf19RWT4S1W4guZfD+qH/TLbiJic7l9Py5HtWi1RJ5TdXD3dwyrEkUUYdI4YhhUAH8/Umo1xEh8rl2ypf/AID0FSk7/MWMbc78jux/z2pVxbqccygn5uyHb29/eq2OkiliaCNPmVZGkOAx4HA6/wCFaWltdX3ie3up5YmAcf8ALRc/goNY2poBYBDu3lsjJ9cZzU/hIhdesccFX6j1qo66kvc9/wBJuzEWjJGABntjj0rb8I6lFLfanuIDPMq59cLXEvdeTqBUZG6NSefak8I6rjVtTiLciZWHPYjFO5DV2e05DciisOz1A7RzWil2CKpO5k0W6MVEJwacJRTEPopu8Uu4UAOopu4UbhTAdRTd4o3UAOopm+k3mgCSioyx9aTd70ASFgKQuBUJb3ppei47Exk9KiaQ45NQtLjvVeW4A71NxpEskwFZt1eBVOTUVzecdcVh3t3gHmpbLUR1xfFpGGajhJklHovJ+vYVkpOWdnySM4x6mtu2iMUShsbzy31qJSsjRImBPHFODEdqXAxRjNSAyVuKy7mTcdnqDWnNjbj+VYty225TjgnFT1GamnPmJPpW1ERgc1z2mP8Au8ehIrdibIFdBky2pqQGoFNSg0CJKXNMBpaAHZpc0ylzQA7NGaSjNAC5ozTc0ZoAXNJmkJpCaAFJpCaQmmE0AKTTSaQmmM1AxSaYxpGao2agBSajZvekL1C70hg7cGq0kmKJJPSqc0uM0AhJrgDgnFZN9cYjYqcntS3U/XJrnNQ1I2+TnIHUVDGY3iu73TWlqDkkmRh7Dgf1q3oqsV4rkn1BdY1uS4RxtyFRSecCu10pGRFAFZSRSOhtuQB1qvKxWQjPfFWbbsKydQ1O1sbtI7iTYzliGI+UDPc1C1CSNWFgdpI5q8hQYwDVG3zgE88dj/Kr8TAAfLjtWsTCQ8q5HCj8KhcAcEc1YZzmoZj6imxIYox3qEAiQ5FSqAelNKtnAOahDY9RlhzUgHfvUS7lIyMVJ0GAaskVT8xqTdkZPNQbvm71IueMnrQImDAr9OlO60xPTFOxjmmAvBxTlHNMznmnA80XAk6gUA0nQUmcY4oYDwfwriviiCfDVrwpP2scMcZ+U12Yrivin83he2G3d/pa8Zx/CaEUtzybbi5UlHUY5K8gcU2Rh5S5lzkn74pY3VZgn7yMleOcjp3poJeMfNG4ycB+taFiHeBIQiMBkDaeTTGUyKjtuiIyMVM0SIZJvs7jjqppxlLxRmOdk6jDjr/OhsEVg7ZdUI3YPBFIXdUOUx9KsBQrS/IjNtONp7/hVaRRKgPMbLkY60LUGaGqj99Fk4OxTnr/AAiqYQPG/wC9Q4xwRjP51b1Dcbm3Ix9xevT7tQFWW3kcwITlR8nf8qJBEgZTGo/d5XqdtPEambcdwPHFRtNEI4vldDg5796vW7/6XGFlU/MOG9PTmk7oNGVlJYMVkPQ43dqsJFLLCweMMuRyOxoCufNd7dCNhIMfA/SnQPG1q7OrphgOMEd6QydEW+hS2uiY5kysMh43j+6Sf0qFoxB+5aRo3Tja6kH8cVJMiy2sIjuQ3LZDZX06Zq7FNH5UMOrW8sqbflu4gC8foCP4lFJO+gbE+npO8RaPY4xwpIJ/I1cmykrCW0I7cAipYNDkNm97bkXdln/X2x3hf95T8yn2NVpzsuH2XDfe9xQM90sedOteoIhTj8BVW5h8yTPer1on+h24/wCmS/ypjpl/p0NZNakGQ2+3PTIrlfGGbe707WbY7Z45BDIR/EOq5/Ij8a714RIuCK4DxoVWa20yNg88kqyMg6qB0z9SaaumBwI2x71TPIbc/wDQe1J5Jz8468hfw707agJOcn5uv8P/ANenF13BuR/dJ9cdaq51WKWtxf6PI2SemMdT05pnhhT/AG3apjByT+ldHrehC28J3Op3LOk8hXyYQOQCRlmPb2FYPhFCdct2Oedx/SrptEyVmeo6m4iu7d8n/j3UZPesLQL6ODWZ2Icyyy7S275VX6dzn8hWvr+1BBg8+Qp5rmtD8g3V3PdxbreOQbmz1PZQPU+vaonKwRV2euafqWVUFua3be93D7wrznSdQW6UsvyHP3cHHtjPNdJbXDrjPQ1SkTKJ2MV0GxzVpZq5SK7ZSDnitCO8JAOatMhxN8S08SVjx3fHWpluRTuS4mqHpd9ZwuM08T5p3FYvbx60b6qCal82i4rFrfSbveoA+acCTRcLDy4FNeTA60w9M0xye/agY4yVG8mKjZ8Cq8ktJsaQ6SfFUZ7j3pJpuOtZk8x5qWy0gubjg81gajd9VB5qzdXHBwa4jxLr6aeuxPnnbO1Af1PtU3LsdtolsZALmT/VrxH/ALTd2+g7VuDHaszRb6LUdFs7uA/upIlwAOhAwR+ByK0I8k9DgVD3Al/hyc05Tz04700jAHvT14XpTAr3RP3R6VzuoZRw2eQwNdFc8pkdfWuc1UjY30qWNF+wl2zMuepyPxroIH4HNcZp9yGEDZ5K7SPcV1FrLlRW8XdGT3NVW4qUNVRHqZXpiJwacDUIalBoAmzS5qLdShqAJQaM0zNGaBDiaQmm7qYWoGSbqbmmFqaWxQBJuphamF6YWoAkL1GWqMvUbPQMkZ6hZ6Yz1Ez0gHs9QO/XmmPLiqk1wFHWi4ySaUAday7q62g81HdXoUE5rn73UAc/NzUtjsS319hTzxXn3ijVyIjEjfPJxx2HetLWdXWCF3duB+tcJLJJeXDTSnk9vQelABb4RgVByO5NdRpfibULLau8TRr/AASDP69a5tEA6VbjOMZOKUhpdz1DTPGmnT7VuVa2kx1b5k/Mf1qDW9LTW5EeGaPJztIPBUnrXn6q+OFOPVuK1JNQktZ7d4J2Ui3jHyfSoS1CWmqPTNPga2iSPduCqAPwrYj2ha890vxtIu1Ly3Eijjehw35dDXYWGtaffgLBdLv/ALj/ACt+tNRaMGzQPBqKVztzUpjxwc1HIMrSYkRof8cUpbmmdO1IGzUJjY8P85FG/bTQuW69aTqcZ56VVxEwO4+tPXPeo0BH1qVST0NAiVenXNPGT1FISNgLDJ+lCtzg/hVCHdPx9KUdfakVTjnGfal74x2pgOBoI4ox6d6U0AKorhvisceFbf8Adlx9rXIH+6a7la4n4p4/4Ri2+9gXi8j/AHTQilueSwFcptlZRs5VhnPFP2CSMfu45CD1Q47VEso87bvU/JwrjrxQMeWD5QHzZyh4rRloVgsUzsGmQkHg9MU7ezxoU8tx3Ddc00yF2lAlORztfpTdkwWPMaMDnlT7+1IBXjUTuTE6HnJFQzDKAxy/g3Wnuqq85WR4+DwenWm4laBWGyXk8jrTXcGy1ehmeDaCSyL/ACqASBrZ96ujZGcVYuMM9ruJACDp9DUEbbLaQCcFTtHzj/GiQRRFIjNHGySqwIPDfX3qwN8d/GrQZXcMFfTHtUD7liTEIdeeUPH6VZi8oagmXkjO4E8Z/lS6B1K8f2dZX8syqSh9D/LFaSFhZkCeJwXHDfQ+tVFkMhl2TJKShxkc/rTl+a2xLblSCM7cj/61J6jRZldlgh3WqlQWyyZ46emadO8BWA75F/cKRwDjk/jVViqxR+XO8XLduvT0q3K0ssUQLQzsIh1xk9fXBqWtBrVl6wkurG5MlpdNBKQPnikKnkfrWrca5I0jx6lp9regH/XKvlSfmvB/EVieaVuWV4TjC8jI7D8KkuXT7RKuWUgkE9cmnqKyPYbbxVe21rB9r0W4VfLXa6/MCMcdKzrj4iwpJtXTp9w6g4rrrFB/ZtnjH+oT/wBBFVp7OCSQl4InPqUFRcixxd5451K7QpaxRWanjf8Aff8ACqOkWks1350cFxNcSHL3Mw/lXeiztlPy28Qx6IKmVVUfKoX6DFJtjPBkDJJl1wQCQDz+ddnoehfZootT1CFpZ3+a3gK5A/23/oKzdA0YxRJqN7GC7fNb28ufn/22xzj09a6S5vJNNQyzw+bezjchjgz5Q/vEucZPYVlUm9kehCK3kYvjS7lGg3kKo1zLIytNcMiqsQzwoA5JPc9ulcr4K3S6/EzdFRmHYD/Cug125vNR8P6gQA0USq0xNzHkZPA2qOvoM1l/D+Fn1GSdVbCqEAXr16D1Na4e6i7mdazkrHSeK7podWs48/JJZg8HPQnvWZ4Wt1vpr8u5ASRRySB074qb4lK1rqmmuu/attzu+vSqXgA2zLqN5dAOI5F2R4JZ2wccdMDvSrL3eYmk/fsddcNZaLGkaTRrOcM5YhSo7DGSa6LSrpdQtt8Tg8buvX6VxFxMk10QZCbiU5J+RMn14yaWy8Rf2PqceAPsSttZiCzN6t/ntWEKltGb1IX1PRUkwcGrsM2BtzzWVI8bMkkTxyRyDejxtkMD6VLDIc5zj3rphNSV0czibMcvofzq0kue9Y6S5+tWUn45PFaJktGskvvU6uTg9qy45+OT9KsJNkVVybGgHp4b86orMPWpFlouKxfVuKmDDd909Kz1lz3xUjS7ckHtincVid5OT6Z6VXlmqCSZSTg5qvJOD3pNjUSZ5qrSz4z2qKSYY61TllDd+lJstIdNNx14rNuJwFPODRdXQRfc9BXnfivx5DpqvbWbLLdeoPCmpHsaHirxRbaRAUDB7h+EjB5P/wBavLnup765e4uHLSsck5/zxVCR7y7vmnuDJLK/O4jjB6c1uadp8c8EsszIDDhmGdx2njOB707WJvdnoXww1PC3Oku4wf30Iz0P8Q/rXpqqAB9K8b8PyJpt7Bc2tvcyBXGXEWxAPcmvYo5FdFkBypGQexqH3LtYd1IpzDKgVGrFmyPyFQ3OoWdqN1zdQQr/ANNJAtIQ+5BEfSub1MZjb0p2oeONCgU7bxp2HaGMt+vSuK1j4gRyhltNPbHYzPj9BSaGi/Z3vk3QhJxiQkfQj/61dzYT7kBzXgzeJruTUI5ZBGiK4JVR1H1NetaHqSzQoQw5FbQ2IktTtY5OKnV6y4ZwQOatpKDVEl0PTt9VVkHrUgegCxup4NVg49acJB60AWQwpciq/nDFIZRQInLD1qMtULSiozKKBk5amF6rmamGb3oAslx61G0gqq04HeoWuB60gLhlFRNNzVJ7gDvVWS8AHWgZfecCq0lyB3rLm1ADvWdcamFz8wpNjSNee9AHWsm61IDPNYl3rQ5AbJrm9R8QxxnDzDd/dXk/lSGdBe6pj+KuX1PWkh4Zsseijkmsm51Ke5yI3ESdyPmc/wBBVVRDFkmHzDnl5G+b9KLARTNNqE4ebOB92NecU426x43EL7E/0qYl5FxHJkf88wNpH5dag2c9MHvUspMP3YPCs36CpUkYfdUL9BTVSpFjcigYuWIJzzjqauX7xTTQmBcItvGpyMfMB8361Clu38XFTxxAsAaXUloSEEY4q9GrcHtSpCFxkY+vFTrtAwFzWiZlJI0bHxDqmnALHcGRM/6uUbh/iK3rbxraSALf272zn+NfmX8utcc7SE4A/Kqk0bEE9D70nqTZHq0F5bXse+1njmX1Rs4pxPavIIzNbyCSGZo5B0ZDg1u2XjDUrYKl0EulHd+G/MVk4jsejL0FAUbySBu9a53T/F+mXjKJHa1fuJeR+DCuhSVJI/MQh0Y8MpyKnUViYMMU+JeODUBI2j1qdG+TJppkk2Aynml3DHpTQcKTSoQeOoqkxMlUHaMU5WxTVOOO1OHJ6VQh5AZcng+3FMw2QODT88cmmg88UAO2kDkEVwvxWdY/C9s7FgBdrnb1+6a7sNzgmuG+LPPhe0w+xvtYG4DP8Jp9SkeW3MMKXKBZElBQkBxhgCOD+IqltSCMHY8eW7HOKsuTLKpfY8qxjpweBgVVxujG12iIYjDcg8VZZMS581t8bjbkBuD2qNiCsZkjZDkgbenWnqrSvPHtR1CkYU/N2pgKW8caq8kfJxkZzzSGSyStJ56JKrYB4kHv71C2Y4UEluQCT8yHjtUr5MsvyRvkEEr1qOSREhRSzxtk4/SlfoO3UtXHDWzbgo24Geh4NV8PJZy5iSUArzH16+1OlYuyADdg42/gahieOKCZnSSNsr0+vvTe5Keg0ywRRQjEkfDY7nr+Bq7vkOqqqvFKhZflbGRwOxqF5PMij2ypIuG4kXr+dSuiC/jke3IOV+ZTjPA/Ck2VYrqqqzmS2KYUn5cgH86sqwFsTHMyYI+9x/Kq8UqN56QysMo2AwwBUsPnGBvMjWQZGCPx9KOgmyXEkkCbkjlIY8jB4/Cm3PkHyw8boRGB8pzjr2NKEhaNAwaPk4IGaWXz12rHOrrt6P3/AANSM0rYjGY7gKQFG1sjsPwqa8idppi8Svknlef5VBAg2gywHovzLkc4H4UTxRGeUpI6Pk9RkZ+opB0PoHTwTptmD18iP/0EUkv3jT7AbdOtV6HyU6f7oqCQtvIPOO4qZGaF4oZRwf5U3ccZo39yM1JRx02pJYJ9t1F3iupSDDbTTjBUdGIUcKOw71kWsNnrWqHbHHPLKxZ5ZYJJB7szMQMCuoEUt5Mssa3Ernjclqq4H1boKvXkEyW5sbSCOZZPmmluZyvP91QozgVzJ3dz1HorHHa6r3FgdLtrY22nx5DMqpEJm/vlR8x9h2FM8L6RBpxW0jw+DlmP8T9+e2K9BtPBdx9jLX32G3Ey4ijtIizBuuWdufwFXdP8GzWrhjdoFZQHAi9O6jtmtqbcXZnNOUWro8y+Iemm4ls1ToE2D0zmpP8AhBptO1CaHT9ktvJbxyuM/cyMfzr1HV9N0/ygkixzOnUsOQfWqlhc2lr5x8k+Xbp5jOU2L7AZ7noM1lXdWcl7PRLcVJqOrMbw58ORcWf2rUpPIL8JHCoDbfUntn0q/c+D/COlq81zHFIyD713cFwv0GcfpXNal4immneSUWUBbOUM5dgPTC8Vzep3P2eyG2KeSa7G7/R48bUB469MmvPrYLEVnZTsvItz6sdr/ij7PqMUWiwF7SJuTs2Rkeij+tbWi+KrS/AT7svdSf5etebXCT3UiQJAyM55M1xuP1wKoX0rC53W0xAjG2Mxg5AHvXrYbDqhTUEZSqOTue/xThkBQ8dqsLNg54z3rxDSPHmoacqreAzxA43Zw1dtpvjvS74ALcBHPZ+K6LC0PQEmPc8VYScnGDxXO22pRzDckisMdjVxNQjYgB8exNAWNtZ8nHSpVlPrWSLpOMnmrEdwuM54ouFjVWYL3pkl0MHJrKlvUXgtVSW9AGTIo/Gi4WNr7TngGmSSbUz3rAXWrWE4knUY96xtY+IGmWUbBJBI/QDNAWOmmvkjJ3NWDqviS0sFL3E6qMZwa831Lx1e3MrRWsZVj/E3b8Kp2+h6lr1pdXcyXNxJCVOxRjcDxxQBoa/46udX/wBC0w+SkjbTIx+Zs/yFcWLGT7a8MgmluFYhkjQkk121j4cu7QBzaabalCDuuH8xh+AzXR+IzJYauPs1zfPDeQrPClnCBkMORuAz1BppoTi+px9j4clawju7uzkjRGMR+0ybAB1B56966jw6um2t80M81qY5ozEY7WAkjPAO7p15rV8N6TdajbXOnz6d5KSxGWI3b5Z5V5GR16Z7VlLqlhDB9mGoyyEdYLC2/i9NxxQ23sUkloyV9I8qRoZbK7uBGxQveXgRDjvgdq1dQ1/UbHRYG09rJFjbypRGDII/7uCT07fWrGsb9R0TTdbh0m3iYqYLhtRcxlCvCkjIByKxLe6iFyYL3ULNoJ0MUkFlASoz0bOB0OD36VNncd1Yx7vxBrF4MXGp3DKf4VbYPyFZL4d9zZY+rHJqee3a2uJIJfvxsVP4VGcAcqTSERP06VTmtncEgcetXGkIzgAGqc5Z/vEn6mgehl3FuqMdzj+ddV4O1zYfscjnKfdJ7r/9audki3A1SHm2s6TRHDocginHQUke/WOoBkHNasV0DjmvLvD/AIhW7gDZww4dc/dNdXb6kCBz1rQzsdctwPWpRce9c5Hf/wC1Vhb0etFwsbonHrR9oHrWMLz3pDeD1oCxsm4HrSG5rEN6B/FTTfD1ouKxtG6pjXXvWI9/j+IVC2ogfx0XCxuNde9RNdj1rn5NUAzg5NUp9WKjJZVHqxxRcLHTPegdxVWTUFwfmrjLvxLawg772LPojbv5Vly+KTMHW0tri5ZRuOBt49eeTSuM7qXU1APzVmXGrj+E5rg5fEWozZ2JBED0PLms2e5uLg5nu5pP9kHaPyFJspROxvvEUEJPmXCKf7ucn8hWDdeImkJ8qJ2H96Q7R+XWsVRHGDsQDPemtuPWlcfKLc3t1c8STkKf4Y+B+NVlULnA6/rU4TPU80vlegNFw5SLk9BilCkj3q0kJP5VIIgB0/OlcfLYqrG3YCrC/MP3qh8cc8EfjVhLOaRdwTan99ztX8zUiwW8Z/ezGU+kQwPzP+FIGQrCjAeVjP8Adbhv8DU0dtIBlkKDvu+X+dPE/l/6iJIv9ofM35mpEuZG4m/fDsXPzD6HrQ9QREEjXqS59hgUqMcHZwM9ql8oSf6psn+43B/wNRR7lyCMEEgg/WhImb0JVGGGeTVyHKkb1yPSqyMCegqwCSK1Rzstfa44lOyFAcY45zWZPIJSSVw3rVhmU5yeaqyd8dew70CRF5AI+Vsn2qGSHYfmY1OsbKd0mIx2z1/KnNcR4JWPe3Yv/hUMtMpLA8uTEjYHVj0/OrVnqt1pj5t7mQHGCFPB/OopJZ5Ry5x/dHA/Kq5QjlutSVY6/T/HdwmEvIEnA/ijOx/y6Gut03xNpWpYiguVSY9Yphsb9ev4V5DjBqUy7othwfQntSsS0e6YG3B9KREKnIrx7TfEur6ZhYLtig48uX51/I9Pwrt9D8dQX95DY3sAguJuEZDlSR7dRRYlxZ14xu9qkHTio1wSMU/JHAHFO5Io6n+dNcY6HgU7NIT+XrQA3kHdnJNcT8VZPL8LWrbtv+mL0Gf4TXcLkgYxXD/FZT/wi1sFYAm8Xkjr8poW40eWOMXSymPd8nO04JGORUcqlIwIZ1ZCcpv7jHf0qa4XZdYKn5Y/vKfaqbSkxKUZT8x4kHXgVr1LJtoS6nkCMp2nDKfpUUpZ4owsm5QTw/WpHKpLK+GUkdc5B6VFKzusZRQ/XP51PUYpxLLKGjKAg4YHrUTM0cCq0gYZPDDNTsMs4QlDg4z0qKRC0K+YqucnkHtTWrG1oSNjzOc48zt/u02OYC1lxOR935W6dadKNnlnONxz+lRP88DEBX6dOtN7koJGAgjPlAjByU6danVf9NjdZmjyVO09Og7iqiNGsUeC6HnPfFXMzG8UDa6bl47j+tS9ykJHvfzG2xSttYArjJ/KnIqy27KQ0LAj39ajjigikkbbJG2w9eath2a3JWVG+YcH/wCvRdCHRCUW6DzUlG4/e5P60lwU2qJImHyjhTjFRyyCOKPzISpy33T9PWnuRIkbRTBVKD5WOPX8KTT3C+mhet5P3n7qVl6Z6jHAq1ctMXbKB1LY3YGf0qnbKypl4gRx8w/+tUrzQmZssyNnrjIP5UWGz6Ethi0gHYRIOvbaKqyfLIT6mrFoc2kPp5S9f90VBIAzn0rGZESJm3cVJjCikH50pPBGai5diVbl7K0iiMam4kXMoluFTyx6E+v06VWsLuOe7aC0vdNt3UFnaCMymMDqSx4rn7ZNN+2gtYWwuJX63twZJHY/7IPJq/qF2lqo06zvltJg3+k/YrYZJ7ICOw/nUqCR2tvYuatqN5qE+yzvdYMEahAIQIFPqSx5JNatuj2likis4uCv7v7ROX57sT3rltP0CO/ula9j1B41G+Se8lKhV9cCnXWoareXjFb3TbGyQ7IEH7x1QdM9s963i1YxcOli9qJvrmIKl5cA4/1dnHgk/wC8e9ZutWM+lafHpcNsLgOfPu5r27wDIein1Cj9a2NLhlt4JNXkvLq+8n5Yo8bUaTtj6da5fUJPLdpZLfTLd2JZmvLnzGJPU7c/0ouylEr6bpsupXYjN9ZxxRqZrgWkOdsa8n5yPwrm9Xu5dVu5bpdKvDEzfIJpPLQKOAMfSuw1LUIdK0GLT57qV7zUAJz9ggClYf4V7Yyeea5v7NLd3EUNvotxI8rBUN9c4yT04GKqz7Euz6mIsT2OmT38q21q0pNvb+WC53dWOfYfzrn3gknzsF3P9E2LXq2uHT7KWCwS7toY7SPYVji3MJP4iPTn3qhotpa6pqY3w3c8ECtO8z/KnyjOMd8nAxRz6h7O6vc8zv8AT2tikLLGjIo3BnyQx5IqglqzykIS+0FjsFdzd6dd3d5JcvZ2Vo0zlibiTc2Sc9Of5Vdm8OvpPh28ur+aV3uWS3jEMWME/MdufaqTIcdDz231LU7A5iuJY/q1bNr411mALJI/mgnAJHWrcXht2TemkShf+el5JtH15xXST+GoYNG0tWu7e2Z42dzEm8Ek/wAOO3vmqk0hRjJuxhD4jamqANake/Sn/wDCydTiO142HHrWtYeFrC4uYglvd3ZMgXfIdq+54zx+NXNS0CMatduLbTLZfNKrNOwZmA4BC8kflUc8TX2cjnU8ba9qrGKzsmY4J3ZPQVWl1PxFN/rri3twf+ej8j8K9D0extZvtkIu5ZyLOQYii2KoIxkZ6n04qla+EtNt4kb+yy4x/rryXao+o4FHOh+zdzkRolze6JHfy6rcSCS4MOIUOGwM4HSrNl4VWLZL/Zc7qGB8y6l8sfU9K7qbyrHwrCLe/gs4ReMrNZpkH5fujHf3zWDJHp2oOEW11PUZQf4m2g/lk/rT3ZOiJ9d0qOz1+6WPUNPsYXIZAkPmS8qD2H9a0fCNpDPPqVmJdQvzc2bjMw8uPK/MAvXBOMZrS8TAw6jFJANNtQ9vGfOuQpk4GMDOTxjsKreHdWtE8SadFLqdzdyvL5RVFKxtuGMYOOPwp8zvYXKrXMd5b61Vf3Gkadx/y8y+a/5ZP8q6BNQTVfB9lcvqdzcy2c7W0z2UW3eT8y8cYGOM4rMn0SCxv7mKHQIvLimZPPvJCQeTyMkLj8619LUX2mapoq38EcksImjFiBmLZ94jbgHj3pPltZD95aso29+ml3sV/FpnkvG4YTXl3gj1+XjtmpfEt1YaLqUkH257OKYedHHZQYZ1bkfMMA9+9ZFto2myTERWF/qko6tI2FPrkKCf1rob6PUrrw9by2b2lnd2D+RKWAYpEfu4PJFTHl2LlzfEP8NXEGswXWitpl3JaXMPmi4vgQplXoO2M+xrPfU7GwLK15YW8ina0drGHZSO2QOv41nx2SRXMN9d6ze3k8TiRTHwoYHPVsn8hW1rOlqLxNTsNJtNl8gnaeYfcc/eU7iAOfanJx6CipJ69TkPEHk38C6ta+ax3+VcF1wc/wALfj0rnvmb1rvHmEqy22oalBKk6GLyYBuCHscgBRg81xskPkSPFJksjFSegOKm4NalQxs5wKja2A+83NWmmjUEcD/d5qnJcc/Kn/fRos2P3URmNOigsaja2J5ICj/aOKeZZGGNxA9F4qMRk0KIc3ZDFiNrL51rPsl9hkN7GtlfEV5p7ItzZiZWXcskD8MPXB/lWSUIPNXLaaNkNrM4VGOY5P8Anm/v7Hofzq+YhwubsHjGyIAkgu4j7x5H6GrC+MtN3Y82Ye5iOK5N2eKRo3Uq6nBU9jTNxzwmfrRcOU7H/hM7DPEsx/7ZGlPjKzP3RcNx/wA88Vxys69MA/SnKZXOBlj7DNHMHIzq28XRH7sE34kD+tRt4rGOI1/77J/kK5vbKn33RPYnn8hSNNEo+UO59/lH+NNMm1jXm8T6hIxWC3hGTgMxPP8AKqzapr02D5sUSeoQAfrWf582PkUIPVev51A+9m+dize5zQFkX5J7ts+fq07/AOzFwPzqrKYXbJj8wjvM5c/keKi3OOBkVGVbPPei4WJPMIXGQMdAAOKTznV1ZGKFTkEHkU3aB2zQVyPSlcLJE3mx3RPnbYZj1l/hf/eA6H3H41XmieF/LlUq3XHr7j1HvQFwenFWIbjavlTIJYM52E4K+6nt/KlYaZTCkngU8xHHLYrQ+wTPEbiIbrbPLkY2/wC96fypMW0SkuzSN6IOPzNLUrTqVkt0AyzZ9KsJbkJuEeF/vOdo/WmPeNn9zGkeOjY3N+ZqNg8v7yRmY/3nOc0cj6j9olsWP9Fi5eRpT3WIf1P9BQLzBxBCkX+0fmb8zVYDj29acoUkGnZIm7kTHdM++V2dvVjmpFjGOlMUYp4b8KQWHeWADjrTdh5PApysB0z+NDZb2oCwzAPUE0+Irt2yJkZ+8Dgj/GpobcNyT16Y70iKqKxbA5I56/lQmTOOg4IBzGdw9+CPwqRVaQEgEjue1RGdFb5UBPYtzSyXRl2iclsdCpwR/jV3MWhWeJRjO4+g6fnUPnMCdo2g+n+NKU4LRnzAOoA5H1FQmTjgU2xKIrkY5/GoSyjoKRnZgeMVEzDoagqw4vk9aYxOKTPFQTXKRqctmkMkLc+9RyTJEMs34VTD3N0C0a7Y+7scL+dOSCPuTM3qeEH4dTTsA43Us5xbphB1c8AfjVnTJ3s9Riuv9dJGcgtwB9KRYjJjdzjoAMAfQVKqxoeTvPov+NJhY9P0nxxp11tiuS9s+BzIMqfxHSurimjmjWSN1dG6MpyD+NeDNI7jbwF9BwKtafqd9pknmWV3JAe6q3yn6jpQomTR7oDmnH5ec8V53pPxEkjITVLUSDvLBwfxU8flXZ6frul6qgNpeRyHvGTtcfUGgVjTQAKPSuJ+JaB9CsU+UKb1QwPptNdqvYVyHxFjEuhWpYD5Lnfg/wC6aBx3PI7oI2pbzvU4Iz1HSqvkkxKH2yc8EHBqZ5FN0QC8bMpIB5HSohE7wASjJ3HDJWjLsIfvybSVOD94cGghhEjFMjnlO1OXHmuqOJDzlGFErLG0YbfEx9sjrSDYYrhncK+SAflYdKbKNyLvUgjOCOlOUP5kpYJIMHlevWkYAxKVYrkng0NWY1qia8OxbU7QwK9CKqho9rLsMZYA5ByK24bOK9vrK3mlWNGT77ttA/GqOsWEOn30sVpdpcwH7king46iraM0ymQdikMrgg8Hv+dO85RqCBomUbhhh9KhBOxdynAJGRVkENMMSYz/AAn6dqg1CLeS4WZJE2E7W4/Q1K4jS0+eJlBI+6frzzUCldshZONp+7xU8fzWzCKTHzDhuP8A61ITJowq2cfk3A5ZvlcY9Pwp02Ake+3GAnLJxzz6cVF5ZECedEchjynGP6U5127DFOUOwY3cfqOKTtcSRdhaJGKiVkY4yGHt6irM8Dl8NGkihh8y4OPyqOJCwO+FX6ZZfp6inSvF9qcB2jffjkZH5ij0Hbue/Wx/0WHjkRr/ACqJvmbFPgcfZosNg+WvB+lNOM571jIlDWxx2NMycdOlKWxkEGmkg98VFijAbTo/Dtsl1pWmWUGqSf6uS7m3fZ07scnknoOPesxINUutqTeIW/eNhYtNgxkn34p8lx4h1N3mj0aOJJGz59/IFAH/AAIgYrX0O1l0W1l1bVtRtZJbgGKxS2XeiHu/GM4rdKSV2dHu3KmoTSaHbPoVhZXeoybhJe3dzIQGk7JkdQPQHrUOmHXL6+it7f8As6yklOPkjDMo7nJzjFTrbWtzcoH/ALRvZGy2SMLn6DJrVktrjSdAaaG2t7TULzKKZWx5Ufdjnkk+lSm5Mtx5FuYPifVYdavVtLU6leW9ovkxi3XCyEfecnuSfaq/h/w99p1VPtejxW1lCPNuJLmTe+0dsZ4z9KfNA6Q4vNedht4hts4/TArVWzk0PQltbLSpLiXUv3sxlJ3lB90Er0+mavmSM+VmDqt493q1xPd6y8cUjfJFZxHhegXccZwKvaDo8ERu9egs9RZrOItbzzkBpJDwAoPA+tWBZ6yqocafpo9FVQwH15aneLHtdO0ay0TU7+9nuHb7VctCMlyfugljwB6YpQfM9Spx5YnLma+BZprnSNPduWJAkkJ79NxzWpbNBbeF7i7utTvb77fL9mjaNSvyry20Ht0GcVSs9MSdQ2neGXlBOBLeOxX8vlFdBrtwNPkttNi1ezsYrSEI6Qr8xc8vhVHHPHWtZcttCFzN6nPR2ErJ5lp4f2qOkt7IQP1wK3tda+Oh6VZy6ylrMUM07RITuJ4AULxgDvmsi0Ww1jWLaz82/wBRmmcJuchFHqecnArb1Y6zd6tMLLTLVIIT5MU86gZVeBjccfpWabSLlZuxyqaNZXEnKajqTlgNznaCc+2Tj8a6HX7LVYNV+z2i2Nra28KRLLOVzgDoM5P6Vc8P6feTeIbQ32tJII5PNa2gYlSF5IO0BQKybq9s7/Vru6gsLu8mlmZiS2F69gozT5nvuHKr22JdG0r7Rr1l9u1ua7kSUOIY1bZ8vPJOOOOwqdreC4mmnh0aSR3csZLhztJJ9sD9a0PDttqBu7mVrCCzjS2kKDaA27HBJJLYFYUmmrO3manrk07D/llCpYfm2B+lJ6rUa0ehu6WlwlvqiCe0gcW3CwYJiyfvHbz+tYr6Np003+lTX95L/FtOAfzya3NEitbXStXNhYSOTCoJmYv5g3dMDAqrNe6ogVbm8ttLix9xcI2O3Cgmkk+g7q+ppfYhbeEY/L0+C28u6yq3RyEBX73z96w7zUbQRlbzXvMH/PG0Qtj8sLWnHHYah4J1AyTz30cd5GxYAoScerZJrIg05yvmWWjxRgdJJhux+L8Vfur4iFd/Ca2pw6dqOmaJe22lT6gWtPLQSORgKcfMF7/jVHzLvTWQtNpmkopBKR7d+M9Ply361qS6a2s+FbbztTREtrtlneB9ykEcLhcA/wAqyYNH0WwJ2Q3l47f3pBGrn325P60pNJ7jhFtbF/xrpGmz62by7N263EaTRxR4AwRjgnP6CneG7ZdO1izu7XRvIg37JbiZmPyMMHDNgfkK09fXW73w/pNzpZhsJU3QTM5VPLQfdwz84+lcZLpEU779Y8SzXci8lLZWlwf958D8hVJdWybu3KlqaXiGxvYdXuLXVfEZSCJyEtoAzMUP3cquAOMdTVrwi+lpfT6ZDDcSR38RidpmCqWHK/KvI+ua1tTSz1aGy1ZbE3MtxEI2aUluU45VeCaqLb60vMSRWEEfOAFiUY55A5NYyn71jWMLwuzmJR4sm8wLaWuk26kq0m1YhwcfebLH8K29OtIr7wndWGo366pLayG7i8gncoxhlDN1o8VSWFlqRu724uXS6jEyxRICCO/zNwBn0rK0LxERrMUul6AxhLhJX5kbYTyM8KOKtNvRLQhpdXqR2t75yEaP4eWWQ8B5d0xX3zworG8R2N4hjv7pI1uJDsuFR1ba3YnbwMjt7V12toEvZRNq8cFm2XhRizEpnsi8e1Yur2lvbaaVKysZgCGf5fL6EMVHr0xmld32HZWvc4ogmomwOlWJFdGZG4ZTgioT781RBHlj0AFMJbPLflT+Xbaqlj6AZqT7MVwZmSIf7R5/Ic0rFJlZjn1NKIycZGM1aElqnRZJSPX5B/U0G7lxiJUiB7oOfzPNNITaLcdpJfWwzE32iFfkZhjzEHbnqR+o+lVvLiAyZA3/AFzGf16UyN5fNWTzH8xTlWzyD61cuYxNEbyNQASBMg6Ix7/7p/nxSaBMrEoo+SIfVzn/AOtRuZlwXIHtxSBGPRTTxCB1OPamrINWQlFHXNAQnHGB6mpcqOAv40m4nii4rERXn79IUA6fmalMbnBoEZJxQBEI8mlEag4bJ+lXI7KWRdyKdv8AePA/M08W9vGP3lxvP92IZ/U8UXCxQKqM4UAe9KltLKpKodvdjwv5mrhljT/UwIpHRm+Y/rx+lQSGSY5dmb6nNMViBooY/vzbz/diGf1PFNE23/UxIh/vEb2/X/CnmLmhYmY8CmTqIst1FMJ1kYOOMk5+ox6e1TLFBfD9yFhuf+eJOEf/AHSeh/2T+FRGHA560hRFXH3jSuirPqQNG8bsjKVdThlYYINOWJj1q8LtJ1Ed8GfHCzqMyJ7H+8vsefQ1HcwS26o2VeGT/VzIcq/t7H2PNF2JJFUqFByMn604RuOSDj2FM5B75pxdiAuTQHoSZ2nBPT3pRnr0pnkMB85CDrz1/KpA6R8Abvd/8KTKRNCry/cQtjqew/GrKxxL/rGMh/ux8D8T/hVE3DEAbjjsO1ODu3U/hUjuixLNIRtjxGnoo/rUByF5NOcgL8xqd4v9HVsdRVIzqPQqjr0pCMk0FSTSZ29TVGQucHjOfWnGUOD5qBj/AHxw3/16gdxzjpVSa9SMcHcf0oBMtyDCFlYMo6+o/CqUtxGnJ/M9KhZri5QEgRRn+JxgH6DqakS3iMheEGZh/FKOn0WlYpalZpZ51yibYz/G3A/D1p8dvEmG2md/78nCj6Dv+NW1jMkgzl29+1SERJkMdzf3V7fjSuOyRXKPMwLEyEcD0H4U/bHH975m9F7fjQ7u3yg7V/ur0/8Ar1GExQS2Od3cY4C/3V6f/XoHbtSjGKcFJpiAcjnmlxzSqnPpQQaAsOC0obBBBII6EHBFM3c0ZzQI6LTvGesaeFTz/tMI42T88ezdRVjxN4ti1/RkhFs0MqsSys4w2Rjg1y2M8DJqKcjyyOposgSINpR1UsVwnCyD27GmgjyELq0XzHlORS5NucyMS2MeUP6+lNEyNsAXycH+D5lP1BpjuI8eHlIUPj+79ajO9lTZIMZ5Vx71aZFkaaWNcqeR5ZyQM+h5qLDyeWU2yA+vDdaNUO5EwEXmu8bR8feXoeaGO6CMqyyZ3dRzTmHEwSUqR1D9OtRyEJbxCSHrkkpxg5/Kl0Hsxb27WZoVRSNgAYHvUcknnqMIoVOgUnvSsgE7/MM56GmsqhMspwSOlO9xWW4DbsABKnnjrUqxSfaf9XuTIG5f4aREZ4lKlW4PB6/lViFkfUlRt8Mu7g4yDx+YpDKsUaJvKyFcKc7hVqMfuCSikEjlf/rU+JZXWXzFS4BjOCv3uo/GmJHEtu3lu8Z3j73OOvpSYWHqwWJCjlPvdelE7sAjPEHXbyw/xFDrL5UZKrIOeV5/lSHbhGSQxnYOD/iKkC3HGrSGSOVo2OOD9PUVbdZjPukiSWPeOQORz6jmoI3lRiXhSRMjkde3cUNLFLqJCyPCwlwB1B59RVq4tD6BSVWgj3KCNijGM9qawVuVJB9v8KqRvthQeiAfpTllA/8A1VzuYuUkbf2Ct9eKj3FRh0YD1xUkcqkDmpVPU5/Ci6GcBpHhjTNa1JluLzU71IlMk87nYkajr1yefSpb7Wdc1K5X7BpEVpYRKI7ZrmMDbGOn3jgevSt7VdQj0nSLfR31ezt7ggPfOg2sW7IFUZAFcjdalopkVRNe6hOWwqhdgY+nOTXQ5Sej1N1GO97G1pNprGs3ch1HxERZ2w8y4S2bChByRlQABUWoeLbPVrtpbbTLu7xhY1JwqoOgAXJroL37TYaIml2mmQrJcIJLwN8yr/dQk4BPrWE155MQW81e1tgOPItzuP5IP60vJoLa3TLvh621S71JZJ9NttO0+P8AeTuVG8qOcfNk81a1TxJpslzLLNqDTK5+WKBCwCjoATgUXUdroujmylMkk2oKJJvm2SGP+FT1Iz6VkIskeXsdLgiC9HdN2Pxepm09C4J3vc2PD+p2ep6ptGnMltGvmSTTtk8dAABjJqpqV5qlxd3N5NcWWmh2yhkKCVl7Z6npS6kz2XhqOC+vobe4vH3buX2oPQLXKFPDcL5kl1C8f/YUQqfzyauNK6JlU11N3ShBe6hLcXGrPdmyjN1JlWKKF9yfXHasZXW/uJZbDQp7m5lYuZJy0pJPfAwBXTaUr2/h3dpGhhLi/k5BBl/cp0LFvU/ypJ01aRNmp61FaoOsKScj/gKVMmoOyHFOerJ/C1rq9i15qGrG3sbG1tmIjUIu124BYLzx71h3Op+H4uXuLy+kznKLsGf95uf0rpHTSdK8CmOcXN5FqVxk7G8lpFT35IXP4msKD7c6ltF8O21so6SmIyEf8Dk4q/dduYlcyb5Td8ISrdware22l+T5MGyNnZneRm7DOBj1xVdrfUIo8XOp21pGvWJG/wDZUHNXoLmbTfBUkviK/HmXd38hU+Z8qjoNvHWudn13RYiPJtLu5OPladhGhP8AujJqZxbdooqnJauTOg0hrK00nXtRR5rgpbhHOwRhgT0XqfzrGsru/vIybHRUtlHSZ49+P+BPx+ldN4flvLnwZdTx2kVo8twERQmwbR1JLdfqaozw22AdQ1SORgMmOPMpz+HFKXuqzWo4e8209B+n2923h3Wzqt6ki7Y1BibfsGeeBxk1ig6b5rOLe4u5TxunbaD+Ayf1rqLZ7K28G6pPDbvLEJEXZM2N54/u9KxUuPEFwhXT7OOyiYYDxxCMEe7tQ7sV0mzU023vn8HaotnZJZSmRDAMeWPc5b+dczP4fluXJ1PXUcdDFb7pz+ZwtdVodu8ei62L/U0umKI8hiYzGMA+vQ/hWK+qafCMW9g82Dwbh8A/8BX/ABpuTVrCiotu5qaVBY6b4K1OLToXuRHMshW553E4GcL/ACrLSHxNex7lAsLbHQKsAP4nmuh8NtqNzbakpg8hDDmApH5ahvY9zWRfrHCu/UtXhBJ+5HmVvxxxUybdupUUk2k7FsW9uPBF/De3n2s2cwuHe3+dhnjALda4z+2bdeLHSBI7EANdSGQ/98rgV1Ph3V9Ov7+70e2t5J0ntm+a4bAk284wOg/Gq8Ut9cK4s7fyUHH7iEIP++uv605e6lzII3cmovQvaNcXM2gTpeP9ieCXcuF8tSpXuB2Bqldmw2Fnu7ifjI8gcFvqa0NCsnN5Pa3c0JNzEY9gbewOPbisQ3ulQebFBY3Vw8JK+ZdNsXI64Vef1rN66o0j7rsya+u/t2hC4tbOGe507EaCePzWVWPYdCfw4rHvNO8RXUfl31z5VrsBDXD/AGeMZGfu8dPpW54d1LUtU1B4BB9ns5YnjV4IdgibHyknua51/D8ouSuuauPO3EGCMtPJ179hn3NbxklHUwlFuehr3VrYW/hK2e+V76axwrGH5QVJ45bt9KybPxAs8kpg0ppJ8fukiUzNx6k5x+A4re0X+zNOlTSGikktLpjHK11KDyemVHH602RNdEs9laW7W8cbbGW2QQxgD1bv270vaw3sNUpXs9Didd0e6s2ivNRRoZLnLOrDLbvf0zWKZIV+7DuPYuc/oK7XVYdPCzWt1q9tNPMAqQw5kKyHoS3QHPHXvXFyQyW8zI6FJEJVgeoPepu3q0DSWiZHJPK6kbiq/wB1BtH6VWEZP+etWZAOPmpijByooQNDEhbPSphbgD734Cnjc4yTgU/jHGTRcEkRCP0q7Yv9nn37Q4K7XRjgOp6g/wCetVwrAnbwaesMjN1/M0DLN7Ats67GLwSDdE+Oo7g+46Gqgh80gZxmtnTbGa4hkt5kJtnOd/aJ+zgnjHYjuPpVeS0TT7h4bufEsZw0cI3H8zx796B7blE2oXPOcd6cllNJzHESuOWPCj8TxVtr+JFxb26gjo8nzt/gPyqnLLPcsDLIz+mTwPwoVxO3QkaC3jOJrgOf7kIz+p4pouYojmCBFP8Aef52/Xj9KgZDQqnPTmqsTdjpriSdgZCzEdM1Hyep5qYW8hGdvFSpaknk4FLYdmyqFFPERbtj61OwjjyFGWHeombI680rhZIYQqcnDVGz5Pyin7C3egRjrQBESTxzURQ+9W9mWAUZJ6ADrUxsipH2h1hH91jlj/wEc00FjN8vPXOKu2K3EIk8tA8DcSpIP3bD/a9Pr1FPD28ZykG8j+KY5/8AHR/Wq1xO85+diQOi9h9BTsybouPp9nNue0maZgMm2U5ZfUhv4x9Bms7zdoIjAUf7P+NNUsrB0JVgQQynBB9qviWDUvluitvd9rkDCSf9dAOh/wBofiO9Kw0zOLY68e1RkjP41NcWk9tO0NxGUcc9iCPUHoR71CYm4IGaQxMsSQBwamjDdjz2zSpDtXLcVqaNpbarfrarPFAzA7Wk/iPoPegLdzS02C3aF20uGO7uinzRz/61PUovRvqOaw7qKaKZ3gY7icvBJnr3x6VXnSW3l2tviljbKnlWU9iO4rftdfjvbdv7ctRdtEFAu0AEoySPmHSTHvg00xThcwFuVmJXmOUdUbrVe6uPs+AyksenHFdBqWiLLbfbbeVL6zJ+W4g42H0I6ofY1ifvYcbx58S87sfMv1HeqMHGxmyRz3BDSnykPr/QdTT0iijI8mMsw/5aScn8B0FW2t45P3sMnmZ9TmjylT/Wn5v7i/54oC1iBUMknzbpJD6805okQ/vHGf7qdR+PapDIdpVRsU9h/jUW31FIdyTzzIu1lynqDg/n3/GmmEkZjO4egGCPwpAB6U4MQeM8UhDMCmkCrJw/+tGT/eHX/wCvTRBnJVt4HPv+VAWI1TOKfkLSE5OKaVJ75oGODe1ICaFQ9TTwKBWIyMmnKnHTj1p5xxjk09gEH7w5b+7QOwwDIOMKo6kmq88gUHy+v9/v+HpT5JdwwOnYCqch600BCRTcUuaWqJsJgg5BwfWpRcklRKiyhTkE8EfiKj470hFIdiyGSdZdzBiw4STjv03f40SwiOzt2y8JJbBPzA89CRVXkdKVZHjHykgenb8qBlqW333UoKhlG75kOSOKqRRKsTMr4UMAwbggmporhBcmZkKyNkF4zjqOuKeGMsDRtJHckMOCNsmOev8Ak0rCuR3CiGONpIW8tgTvTt/SrgDpqq7ZVk+bOx+COPf+lSMFggtwjPG2zG2QZA5PX3+ops6/8TEtJEArMcOh68flSvqOxUjKLFcGRHhby+SOe4/Gn75DZsQUuF8wYB5I4/Om2kZEMypMskZjHyPx3HrxSOIorT542iJlGNvPb0NMBcRywQuHaBwWAByR19eoqeVZgqloknTYMsvJz9RzQGZ7WHG2dfm6jnr+dNmeJWiw7wv5Y9wPy5pMY5pYzdkb2jYEe4/MVIXkecM0aSrv+8ByOfUc024MhucyQpLFuGHAyQPqOR+NQJ5Ru+JGR9+Bu5zz6imLY95hkHkIDz8g/lUqEN3waqwYaFAvTaP5VIeh6ZFcPNqXbQlKkHjI/rT0n2jDHHvVZZinfI9Cak8xJMdj6GrVibHHxWOkSXkri1vL+R2LNJK+0MT1JC/411WhWCWMVzqL6dZ20Vuv7mIIFMknbLtzgVhQS+LdXkjgii+wQOQMQxrCAP51pa+1pLbW9k2qRxW1sNvlpmV3fux7Zro95atnS+V+6kc5c6Jc391Jdaxr0ZeRizRwlpMZ7DoK3/C3h3QWuWumguJYbMec80zgLxyAFXqazIrvS4MLDZT3ch+VDcSbc/RVrt54dR0/Rra0s7WOK4cebcGNdqp6KCe9WqkmQ6cUrHHXl34p1y8nubazlgjlclXMYTC9ss3tUel+EtR1PUIo7/UUYk7mjMpc7R19q1LmDDB9U1qBW7q0hlY/gOK07N7PTNBn1KDz51uj5CGTEbMvcj0FPnbWwuRLqczrmt6FcX237FdXv2ceVGpkEUQAPtyafYS6lqM8UWkaLb2iuwUyx224IPUu1XLSeRZfJ0rSLeEnvBbmV/8Avps1v6VZ6pC1xqGrtJBFBETGJZQfnPAJUdKj2l9h+z5VdlLxDd2UF4YP7RSOCBRECHLsxHViq981hrd6TJKqQQ3F1LMQgLERqSTj3NCabocTOLma+v5Hbc2xRChPfk5NdL4VtrZtbgis9HtbWGLLvIFMkmB/tN0/ClaLZd5Rjoh3iKO+iv7bS9LtB5VlAo3eWCEY8nBbgVh3rbFVdT1uAbTzG0hlYf8AAV4qDXdJ8Q6rqt1eahOLS2llYxJcT7cJnj5Bz0pNP8MaKl3bxzahcX0ryKPLt4vLTOe7Hkir5Y31ZnGUuXRG54uudJ0jS9EsLu0kvWjgMyLv8tee7d6xbC+1a7jZtI0SGHPCC2ttxPuXbNdZ4suY4/EG2Gxt5LiKJV814/MZR2AB4H5Vn3CarcR77+cwW4XAM8wiVR9OP5UOSTskEYNq7ZorY3T+CbK21W+VLia5eSZnbzCeuFGPTis5LTR7fax+03Eg6bsRp9Mda1tRWxttA0ZHld41RmTyFzvz3BPasxdSgjY/Z7BFZj9+4bzCfbHSs6rbZpRS5TXEssfhK7bT7by5TOoRYl3En157+9czPpV/cMJdU1CKEdcTy72/BRmuqSS9ufCV8ZMrKzgR5xGFXj6YFc2llatxPqURYdY7ZfMP59KbvZCVnJmj4bhsLe21a3hknuA9qWlLLsXC9gOvNZFtrMtzGBpGmxW4J2ho4fMf/vo5rpvDgskubxbaB95tmBed928ehA4ArNjn1S8i8uDckQ42WyBEH1I7U27JXEo3k7E2jWWsNrAOoSPmWF0xNMN2COy1wlyuj287i6ub3UZkYgpGBDGCD0ycnH0FdzoyQWniOzE19bC5aQ4hV/MdjjoccD8az9Q0bQbXV7rfaT31y0rMwd9qKSckAL1/GtISUVeZE4NytExPC+uxweJtPS10u1tomlEbsqmSTB/2jXTavpuqSXtys0m23WRtjXEoRNvqBRp8oDfZ7K0FsvVlgjGcZzjPWoPFunXk/idpYhbx28qK3nXM2AOMEBepqZzjU2LhCVKWvUqRX1jo95FcNqDXLxMDttYsID7s3Wna3c/2fqc8dpY2wMriUTuu8ndzkA8fpVAaXpwcR3l9PcgdRBH5af8AfR5rodTmu30rSrrR1SEyq0DnaGkXb0G4+1ZaWsjV35k2YH2PWby4S8luJPKhYP5k7+VGDnIGDj+VX/Fs+g6XqCX179olN7GJVhtkG2Ru53ngVRn0XVZT5168cIYndNeTbT+R5P5VburXRdT8L+Vc3EmpnSH8xhbN5eVbjGTzj6UQs37wql1rHc5Kbxr++I0vSbW2bPyPKPPkz6jPA/AV0niXStX8T6bpWoq/2aKS3Au0uZfKRJB0bB9fpWUmuLZZh0bTLTTlJxuRPMlP/A25/Kup0K1v9b0S+tNSSULOd8E9xkfvO3Xr+FWpxvaKIlCVrzZyKaBoNpEI7zU57x8ZKWEe1Sf+ujdvoKz/ABVaR3cseq2YxFJiKZCclWA4J+o/WuxOgWOlTFL6ae8uBy0MA2IPbcefyqW4t7S702Wxhtra1EwwNgLHcOhLd+aydVt6myoq10eUi0Z13bTge1CxKvAU/WrZgummdHVt0bEMOwIpWazi/wBbcb3H8MQ3n8+gq1czdkUynOB+lWreyuJv9VGWX+9jgfj0pi3qo+ba1UEdGl+c/l0pJZ7q6/18zvjoCeB+HSqIuTtbwQt+/u1Y/wByEbz+fQUC9hiG23tQMfxync35dBVULinbcdAaAHT3Vxcj99KzDsCeB+FXYgdVs1tut9bp+4P/AD2jH8H+8Oo9RkelUxE23celIr+TKrIxVlIZSOoI6GmiX5ka4YAgdasRr69BWhPFHqNu2owqscgOLuJeisejj/Zbv6H61nMpz1H4UMaHui53ZH0pBIsWMdfSkVMnBYD2qVkTaAiEn1NIaGfaGPIWo3Zm+8ePSpDleDhfrUDK7yBF5z6DOaAbI2bPAGKekZI6cVa+wiBQ13KsOegflj9FHP8AKmtewRJi3gLN/wA9Jv6KOPzJp2uK9tyOO1llb5EOB1boB9SaVhbQ8PIZm/uxdPxY/wBKrzXEtz/rXL4PAPQfQdKjJx1HNFhcxM+oSLlYQsC46R9T9W61VJYjPSlAwcgUhyTyaaJAAgcnimHaeQvSnUYPYcU7hykfUUnzD1FTDaBzyaactyaQ7WJre9CQ/Z7iP7RbZzsJw0Z9UPY+3Q1NLbIkH2m2fz7bODJjBjPo47H36GqwgGOlLHJNZyia3kKPjHqCPQjoR7GlYFIFHmc9fwqWPdFhkYgjkEdQasxww6iV+zbbe6H/AC7bsJIf+mZPQ/7J/A9qZFazzO4EWwRnDvL8iofcnpRYL3NaTW4dato7PXbfzCg2x3sIAmj+vZx7Gse80mfT7G4mWVJ7RjH5c8f3W+Y9R/CfUGpd9nC2FH2yT1IKxD+rfoKcl9eo+9JeBxs2jZj029MUmWrtGZYahd6ZdfaLC4aFzw4HKuPRh0I+tbsd3pOtgJIselaixxnpbyn2P/LM/Xj6VVk0+z1E7rQpZ3OM+Sx/dOf9kn7p9jx9KyJ4JYJWguImjkXhkYc0XsKyZf1LQLqzuGWaF7ecc7gOGHr6Ee4rIk3wkLcrtyeJByp/HtW5pXii60uD7DdRJqGlng20zEGP3jfqh9untWm2j2Wr2zXOgTtdpjMllIMXEQ916MP9patMycDkzHj3B7igJntUsllJAxFucY6xP0/D0qNZwzbGBSXurcf/AK6TRNrbgsQp5VVGc803Jzil27qkrQjPNN5zkcEVPsx2o2DtQKw0Mr8Srn/aXr/9ek8lgCyHzFHoOR+FPEWTgDJp6rsYbSS+eMf55phYhVcjLcCnbPlJBCp3Y1Yd1BJuAHl/2e31qpLHK/zhhIB/d/h/CiwmwMwTiMf8CPU/4VF1OetKqnqaecAUAiFl71WkWrTn3qCQjb0Oc9c9qaAqlaQ/LTzxTduRTAbnNKAc0oTnipREAM0r2KSuRY4pMdqlbGOabtB4HX0ouNxsRlc8DOa0Yr6WOJY4kXzAMABBge/SqyRMW2Rjcx/T/PrSySJGhiibOeHkHG72Ht/OglovRau7wtFcW6tDj5in+HSq88nkTLNGTskBxg47dx2NVB8oO0kZHamMWb7xJ+tFhXHROXgmEsWRtGXj4PUfhU0Q/wBE2xukgMnCScdvQ8flVRVKNuRmU+xp7uJECSgFQcgjg/8A16dhXLNwYYobdJEkhbaT8oyBz6HmpZi7InyrOvlqQcc9OvqKjVw9tHGjK6quCko680tyUFykbo8RCqFI5HQVLQ0OeeIagyh2jcOBk8g9O45oaNzcgsiSL5mdynOOfUU+Ulr5gyRzASdR1Xn161BFAn29XjkIzJyrdDz6ijSwanudso8pAOgAxUuOTzn2qtAxXAOBwKvDH4etedDWTNXoiAqKULu6YxUh5HPT3oZSoGOpraxNzJs4l8JaRNf63qCR6tfgxxO7GYxp3IA7/pXMPruhwEBLO7vSveRhEpPqQMmuj1/TdP1nV3vL/UJpIVxHBb2kfRR23H+lRWOn6VHdpFYaCjSE4D3bmU5+nSuxyh9o0jCovhLngK+n1W9udQOnWlrptkhZhDFueR/4V3HJNZ2p2us6rfzX+r3S2dtJIWEU9zjavYBAc11fiSHUxZW2i6XZzM5AkuHt1EaKey54FcdJ4PaJ9+q6taWzH/lkjmaT9K1jKPoYtSfmWdNsNDvNQt7CGa6vJpGwI4U2qPcse1dJqut29rOmmWenQSi0HloXG/ae+AKr6Va6Z4V0K68RWvn3MgXyY3mwoYnsAK5lfE/iC/fydKtltyx5FlBlifdjk0SgpaRY4y5XeSOk83xNeRliz2tuOoysCAfpWhqlzpPh/wAO22naleTfaLk/aZUthvaT05PQVzukeCta1LWLZ9ad1iDiSRZ5cuVBzgLnNaWtDw7ea9Pf3c93fS7tqQwKEjRV4C7j/So5Ix3dynNyeiM+PxTp0fz2GiRqV+7JeP5jZ9cDiux8O3uqXfhvUNSlcs0gKW0caBAD6gfU9a5iPVbe3bZpulWlu399l81/1rsr+3vZ/DVnbyS4eTDzyOQgA6/5AqFbWxUru1zk4tDIbdf3sMch+8A3mSfpW5omnaauvWsUSSySp+88x2AGR/sist4tGs+bjUhLIP4bZdx/PpWv4a1Gxcald2lk8cVnBhZZnyXJ5xjtWcINu5tUnFRsjlNd8Sa5f63fwadIY4hMyL9mj+dgOOWAzWWfCWtXR87UXW3Vhy95Nlz/AMB5NdLFPq18vl20blW5K28ewc+uKsQaS1veRC6uoImZwPLMm+RjnpgdK3jWa+FGPslb3ma+ufZbT+zLWWGSXybZQoVtq44HPftWTJfTLE0NjHDaOc7WjTc35nmr3iZrEa8ZJ47iadI1URCTZGo98cms2HV51Pl20cdvjjbAnzfmeazm/euXTT5bFu0s7+68EXUWoCR5proEm5faCo9Se3tUcVvpVso8y7MrqOIrZOB+J4rUaCefw0qTsVd5dzmZsfzrIMGnWzZluWkbusK4H5mipNsKcEr6mxoV/bNfSx21osQMLHzGbczf0rkbYa5rO4Xa3c8QYleNkQ/kuK7LQdp1OSBLWODbESNxJc+nWuOl0rX9dabdPNPF8xB5EfB4A6CqhrHUippPQnt9EtdG1Cwu9RvYLWdXWWKC2UuXXOByOOema3dev7TTdbm8uxV7iTDeZKx259gKxYND8mKP+1dSiR0CgqrGVvlPyqMcACtDxxrVjo2pwebp32ieaESLJI3yAdPujvRJcytEItRd5FNtS1HUlMNvI3OQy26bR+lautaf9o0zTp57iK1aOLy5WlOSPb3NcOnivUb2ZreOZljxiOGzi2hvcgc12un2Us/gnytSja2eOYuDcNsIU9yTWfs2rpmrqJ2aMcNo9uf+Xq7JG0Ejy0b2x1NTXGqXk/hDVEsStjcWpV4Vt/vBQfm69/esy4vvDWnzmOW6uL+VRnZb/Ki/Vz/Sp/DPimC+8QLpsenw2cMsbBHX53ZhyNzGppxkncuo4yjbc5yz0DXtUcXLQTNG3JnvHxn33NXT+F9Ms9O1i5t59VS5lvITA8EMfyKPUseprOMOtatqM1tIbqdo2KO/ZQD+QqYw6fod9FPfaxbo8RGLeD95KT6EDgUKbctEPljy2bMO88SyaRdzWunaZb6e0TGMzMPNmyOM7m6fgKbog8Q6pr1tqUf2y7NvKHM0zERgd/mPAGM11HiH7DZXcWqWul211cXyecLmbLhfYL0zXPXN9qmtb0muZZtpAW2TIH4KvFDmosiNNzVzsfFt3pGnSre3zXDG6GY47VclwOuW6CuNn8cXKf6NpNja2MK5AldfMk2/U8Cuti8Oya74HXTdWL2U1m/nIxGXWIdflznpkVz/ANp8K6WgTS9Kk1CVBnz75sJn2UVVoxXMCcpPk3OR1mG5u7K31R52lSRjFLnoHHIPpyKyURF4Y/lXd3Oq3Wv7tOvPL8mZdsUUUYVYWzkEAe9cRLG1vM8UqlZI2KupHII604y5tiZwcXqSBlAGBinCTnAPFV/NXpTskkADmmTcsjaeS3FAlA+VVP1NRrE7DBNWEiRRknjFAK40KznAOQfSrMOntKwAHX0p0UUkxAhjOOpYjArTWQW6BUA345I71LkaRhfclsrUacwkbaSwKMjHhlPVSPSs3VNPFpKslu++zlyYmzyMdVb3FTyTIV+d8k9u9WrWOL7LLBfL5VrN82X4ZWHR1Xrn+YpRbCaVtDn/ADNo4UE+tTRCe4TdEhKjqeij6k8VZuo4rCZoRB5rKOJJTkMD0KgcY+tVJJnuSPOcsB0HYfQdKsy1HsLNf9dI0z/3Ijgfix/pTPt0qqywBLZen7r7xHux5/lSMYlUg8n2qqz/ADHAwKaBjXxgnPJ6k9TUXTr0qYjcOaiJpohh05p29FwEUnjkn1pqxs55FTiLZyRihtDUWQMxI6YpQg44xn1qUCPOWBzTZH8wAHoOlK9yuWxEcZI6+9NPIx0pfpSEZFAhm0npwKlQAfeNMLEcGpbWwub7LxJiJPvyu22NPqx4/rTQh/nRKuAMmnW9nc3+6SOMCJPvSMdqL9WPFSqNMseBnUbgdyCkKn6fef8AHAplxdXd+V+0y/u1+7GBtRPoo4FDBK44f2bZjgfb5vQ5WEfh1b9BVmTUf7XCx6oXJH+rnjXBjHoV6Mv6+9UF8tM/LQxz7fSle+xXLYmudPmsmXftMcgykqHKOPY/06iohkHAqxa30lurRkLLBIf3kMnKt7+x9xzUktks6mbTyzqvLwNzJGPX/aX3H4igLlXgc5wfarX2mO4iWC7Rpoh91s/On+6f6dKqqhI5PFScJ0NRcsqXekSxxNcwHz7YfedR8yf7y9vr0qjavLb3KTQTPDKhykkbFWU+oIrZiuZraYSwuVI6EGnyW9lqAJCrZ3R5yP8AVSfUfwn3HFO4rFqPXrPVT5WuxBJ+gv4E+Y/9dFH3vqOar6p4fmhiWRlS6tH5juYjlT9D2PtWdc2r2cuyeMo/v39we4qfSNVvtJm/0SUeVIQskMg3RyAnuKakEoXMxoZoOVzPEOCR95f8akjeOYbom3DpzXW3P2LxADDZyx2NzbuVFozARMc4yjdifRvzrm7/AEqa1uCtzDJbXK/xYwfxHcVbVznsViSCQ2aeq8ZJwvrUbTSQALdINvaZRlT9fSnh1++RvP8ADg8Gpsx3Jdu5CwIjjHVz/nmo3n2grDlQeC5+83+ApkjtKwZjnHAHYUijFAr3I9jGhQyNnJyPTtU2QO1JkUXCwm/zOHUc9x1prQkKSpLDvgVIRio2cg8Eg0BYgfAHFV3OeMVcYrIPnXn+8ODUElu+Cy/OvqOo+oppiKhX2o24qTHNI/pTGkMz3PNPTJ60wds81KoyeOtJlRY0oTwBT44Wkfy4hlsEsewHqT2FPjRpnMcZAAGXkY4Cj1J9KSa5TYbeAEQ/xMeGkPqfb0FJIHIjnlRUMMHKn78h6uf6D2qsakYVGRV2M2wGexpaMUCgQYzXffDZ/DsktxYatBbfbZmBt5blQVYY+5k8A55964TGadtz1GRUzXMrFJHulz4I0G63R3Wlwxyd2hHlnHtiuR1z4YSw7pdDvDIg5+zXR5H0bp+dZWg/EPWNGhS2nKahZp92K4J3J/uuOR+Ndlb/ABM8PXaqbmG8s5O4aMSr+Yrj5atPbUGjyK6tpbPU2jv4Jbe6jcF1xz69Pf24qS38yW5jG1JQXGCOGHNdl4617w5rOmQR2DST30UmVnMWwKh6qc9R6DtXCqAT6V0U5OcfeVh2se425BwjAluOCKtqAPXj8q8m03xFqdgAsV0XjH/LOX5h/iK6rT/HEEmIryBoXJ++nzJ+XUVj7JxY3qdkuOSenamluQMjBqtbahaXiKbaeOQHoUbP5jqKmLoz7cqfUdwaog5ufxP4XsVC2y3uoOowCMRKffJ5rofBWsyX0V7qbadbWWl2i4URqWklk9Nx5rntP0Pwml5BbQQX+r3MjhV8xvKjz64HOK63X9bTw8INB0GGK3WJd0ohTdhj2HvXV+7iro2ftJNJlGaDxDrc32lhcQxcnEj+XGtRR6BZyXEcFzq0HnyNt8q1XzGJ+vSoF0nX9YInukuXjPO64k2L9ea2vDOi2ulXFxrE99bzC2UjEHzLGx9+5rFK7N5S5UR+KfENjpJt9Bj0qG6islDbp3+QPjuB941gJrXibWYWTT2a3i6bLGDYo9sgZNas93orXEl1DpUl9PIxYy3z8E+yilh1/Wr0fZrYi3TosVpFtA/KrdRbGcaL3Zp+GNDuNB0vUdQ1OX7PeXCeTHLcvuKjue5/CsiKHw7bE75rrUpV7IvloT/Ouo1vSiukWVjLeQwQxrvmnuJOWb+Zrmlm8NaZkfaLnUJR2hTYn5mlJsKaW5e0rUZZtUt7XTrG1s43kAbYm58d/mNWPGNrqWp6s4gtibWFAiSSuI489ScnrVrwnqkFzJeXEWnW9ra2kRYsoyxPoWNcaYNd8S3bXHl3M0bsSN+dignoCeBTWkdRS+LToTLpemwLv1LWlmIHNvYR7+fQseK6qxmsdO8DXV9Z2TwpNLgC4beXOcbj/hXPReGIrN83+p20BPWKH944/Liuq1uez0fQ9PsEt1u1Ub1WY8cdyB1PNNO12S4t2SOXOo6zqR+R5Sp4WGIED8lrQ0fw/dQa3aPM0cKBwxV3Bdz6AVUfW725VYvNEEZ4EcC7B+nNbHhnT7tdYW4lgZYFRiJHGMn8eaiMrs1lBqN2Q6xfaV/bF3K6y3Eqvgx7tiDHB56msS61q/uJmg0sW1lHtzthQbyPdjzV/UrTSN00t1emRzIzMtp8ueehY1nW2vJbII9N0u2tI8/6yU+ZI2O+TxWiW7M76JHWQ2V43hCxT/XzlyzvK3TrySayLmDTbJQdQ1NAepjt13sfx6U/XY7rWfCWjR+ZLJNM2+Qxgkt7YHWsUeELxJTPf38NiseBGZHy31IHeiUYuV2EJNKyOp8Na/Y3mt+TBpckWYyonmPzMAPT3rP1bWLu/ufs9k906oxUxgcD2AFSeGbfSLbX4Ps815eXhiYCaT5Ux3O3rzVS/wBf1CK6uLWLZaxq5UpAoUjnueuaio0opF04tzvYlXStRNkkd9cW1haKS4E7Ddk9TtHJqbxvHo5Gk3l3aT6jKYDHCqSeXGQMHc56/hWBBaX2oyF4reaX1kOSPxJrf1jT4bzw9pq315JELb5SbZRIXJ4wD0H1pU5W2HVhe12chdeKrmxgaDTFtdKQjGLWEbj9XPNaXhX7brvhnXraYXNw08Q2SzA/O49CfwqOIaHpTlrLSknkUZ828fzGz9Ola/h/Xby/8QxpczYiZCscIAVR9AKaqq+ruDpO2iscjZ+BZIYN+u31va8gmNW82THpgcCtazk0PQ5o5bK1eeeNhia5bGOcEqo71pXWkXs99OIbXEKN8zbsIfck1jXVjoNlM323VXuMHi3svmIPpuPFZynKT0RpGMYx1YfEG+1ODWGsku51sJkV0jhO0HI6ccnmsPSPCGrXUn2kWv2a2bjzrlggH58mu6vdfz4fs9V0+0jVv9Sss6h5IwOgzXJX99d6tMDNNNNKeApJYZ9hTlPl0Jp03JXOrSK0TwcySyjVpNIYufsxKD6AnqAO9cRceNNR8loNOS30uA/8s7VcSH3Lnmu18HaVfWV1NHep5NndxFPKnYB2PqF61z0uk+HtBuph9juNUvI3KkXB2Qof90cmtISilzSJlCXNyR1I/h9d6hD4wgkKT3kN7FtuGUmTYpzgue2MdPetXW9D8P8Ah7U5W1PUJSHYvDZ2yfNtPTLHgVlXPiTVLqJrUSJbW2MeVbJ5aKPw6/jXS+I9BufHfhbSNQ08wi/gJilaR9o298n2Iz+NNyhWfoLknRXNfc5aXxr9is3Tw/o0GnZJQ3UhEsn4E965fUD9vK6gH3yynbPx0f1/HrXTL4V0XSdq6zrEt7Khy1rp4+UN3y5/pVuI6fqllc6ZaafbadG0e6BVBdmcdCznv2/GlOUI6IIwnPU4NYQpyxxUu9VBCYzUcgfzCjAqykgg9iKfGijGWBPYetIRNEHfjO38Ku2yxxkFxnHrSRWUioHuGW1Q9PN4Y/RetSK9lFzFE9xJ/en4X8FH9TUstaFhHmuSfs6Mw7kcAfU9KQiFT+9uTK3eO35/Njx+WagmupLhQs0h2AcIAAo+gHFV1dUbMfJpJDbZPLfNCCLaNYD3K8sf+BHn8qz/AD5WkLMxJPUmpnUu26Rh9M0CNRjHNWmQ1ct2mdStxZP/AMfEYJtWJ4b1jP17e/Hes1mZsggrzjb0qdndfu/LVq6H9o2730RBuYgPtagfeHQSD+Te/PeglqxRVFC56GoWAzzzRuZvu5PvT1gJG5zj2ouO1yMIXOFBIqZIQAC4wKcZEi4UYPvUEk+4cA0asLJE7OiD5ab5m/k4471VB7c1KcBQMfhRYaYkr78Zx9agJ560/oD/AENS2+nz3StIibYV+9NIdsa/if6ZNCEysWOcZqzbWV1dqXjjxEv3pXO2Nfqx4/Kp1NhZplI/ts46NICsQ+i9W/HA9qrXV9cXrhp5C237qjhV9lUcCmLYtb9Psjwv22XHVwViH4dW/HAqrdXlxesonlzGv3Y1G1F+ijgVXGSfmOakVCxNGwXuKAF+719amRC+dwoWI4ztwDU6Lg8mobLUSM25GOeKf5eFxink8cUFyRwaLsLIhMR/Cnwo8TrIjsrqcqynBH0NPDKo5prscYFMVki5JJBfY84pBdH/AJbAYjkP+0B90/7Q49RVOe2lt5TFMhWQDOD3HqD0I9xTQhY8HNXrW5ZYxbXEfn22eEJw0fuh7fToaQ1dmd5ZI6UuwqR2rZlsI0i+0wuZrfoW24ZPZh2+vQ1ReNGc4J96jmNVFBFeARGC6iW4tz/yzc9PdT1U0w6Gz4n0uRrqIMGeEj99GM9x/EPcU+1025v7jyLOIyPjJ5wqj1J6AfWrL3FrobK1lKLzUVP/AB8f8soT/wBMx/Ef9o8egq1qRKyObng3XdzJG3WVtw9fmNaGneKLm1gW11KD+0LOPhUkP7yMf7Dnp9DkU4yx3l0Jbhkt7hzl5VX5XJ7sB39xWZfW09pMUuIyA3KsOVceqnvWxzrfU6GXTrS/tGvdCuTeQAZmhdNs0Ps6enuuRXPPY4Ja2cRN3jb7jf4VWhE9ncrcWkzwzocq8bEEfQ10MGtWesAx6xELe7/5/beP5W95Ix/6Ev5UhNI5/wA7ZIIpkMUno3Q/Q96nHTPatq+0eSGJVmSO5tZR+7ljO5H/AN1v6daxpLG4tctblp4R1jb76/T1paEtNDSeemKSkjkjnztOGB5UjBH1FKyMPp60rCuIX4ph+YUBC1OC0DECZPtUuwKMjg0zpyKdnctSy42I51hfl1w395OD+XeqbW7gFkPmL6qOR9RVtlBHNMUbWyrYxzn0pphJFNBuboKnhhM5YIwSJBmSVuij/PQVYVI7veZf3cCcvOowc9hjoT7VHd7pIVS1ANnGchE+9/vOOuffpVkXsV7i5VkFvAClupzg9XP95v8ADtUAGaTqcg1NGABjvTFuMddoqOrDqTUDDBoTE0IOtLxSCnZzQCHDpxQGx9KbRz70rFXHgk1Kg4qJF5qdSFxSY0IyL6c00AA8cipWwaYAQaBMnjJAzVy3Xgu3TGSfQVXhXPJ6Dk1PO23EQIz1f+gqQZGZnWczRs0b9ihwQK3LDxhqNqwNwI7pQMfOMNj6j+tYLCme1VZMg928LWmg6Vptz4himnvEgVlWeSPYpI67AfyzXK3Xj+6eaSWxtLXTzI2TJsDyN9WNdf4mi0m00uy8PS3cyQQIC0FuPmfH949hWAk2j6XHnTNIgM45Elz+9Ye/pSlKMdEdMFOfvM58r4k8STBsX94P7zZ2D+Qr0DUrOw0TwvZ6NPfx2akB5Tjc8h74A96q+HZdS13VhJeX0r2tt87RR/KmewwKz9X0PWvEmu3F5NDHZWoOyN7hwuEHt1oveIcrUrFZdb0CyOLbTrm+dR8slw+1Sf8AdFafhbV9T1/X4rSIRWdlFmWZYEC5UdievJqpH4Y0az2i5v5r2T/nnbDav4k100E1loXhe6v9Os0tZpP3cbE7mY+pNKNky5czRha7o+reINdubwQeTZq2yN7h9i7R3Garpo+i2bj7XqbXTL1is0yP++jUImvtZI88XN1JjGASc/4Vbt9DnhdI72e3shIQqxyODIT6BRzWV3J6K5ooqK952OliurbRvBT3Wn2a25uG+VJjvLE8An147Vysmq6nqcgiNxLNnokYwB+Arf8AE+pafpUVnpd1aSXTRIHWLdtX0y1cxJ4rv5FaOyjh06H0t0AJ/Grnva5FPq7G9p3h+6dojcosAZhzKwDN7AVo+I7nSbfVAt3588scYAgjGFA7ZNYngwS6l4jjmkeSZYFLtI5LDPQc1c1zTYBq11e6vq1tZQyNlU3bpCBwPlFNR93RbilP3/eexVk8RFHIsLG3tQB97bvf8z0ra8MXF5df2hc3UkksnlbUBOevp6VyUnijwzp7BbCwn1CUf8tLk7E/75610+j6td6r4TvLyZYoMlljSBdqqBTjFrVkylFqyRlP4fI2nULy1swDkKW3v/3yO9SZ0NDi2sn1CZRgSXDbUJ+lUYdJvLicPFbM64+8OB+JNLcxaZp7BdR1qFJG+X7Naje+fTioi5S+FGsoxiveZreKNSv7LSdMFrMtsZBh/KG0KMdB6Vz9pp2q6tGY7OKeVWOWkIwv1ya7PxLJFo1tp8n2OG7l27Y1m5CYA5x3rndV1zVp0Eb3WxCvMcZCKp/CqnJJ6kUouSvFGr4a0FdE8QxT3epQtcshRbVG3sOO57VheIfFOn6dq13FY6VHNeGQ757ptwznqF6Vd8J6dPN4hS4W3naEKf3pTC5x1yazvEPhnSotfurjWdW2ea5YWtou6Qj3J6VUWnG7RM1yzsndnPanrWsaqN11eyNDnascXyRgemBXa6Rp9zffD6OFMxSeadpf5PlB6nPasX+2LLTQqaRpUSY4WW5PmP8AXHQVpNfXeu+A9cW7ld5UQ4bGOOvFTFqT5WypxlGPMkZE7eH9HydR1pZ5kGDBYrvY+27pVCy8cW0Or2sOmaRFbxvKqtPO3mSkE4J9BxXN6X4W1vWEJs9PlKLz5jjYv5muit/BFjYss2s6yhkBB+z2Q3tx23HiupUqNNXZi6lWo7Fvx7c3i67NBJeSm0CqyJvwoBHpWFY6JqmoYezsZHjHHmN8qD/gRrvfEd1a2n2HUE02CeaSLbHNcDdsA6DHTNcjdaxqd+zC6uZME/Kg4QD6DtXFOSUmdNOMnE6nRbGC38LXem308V01sTcvHavkoM5A3dzXPP4qltonj0q0t9Nh6BlG+Q+5Y1s+C7Sb+0ZJGhmNvMjRu4TCdPWqVx4c0vTXkTVdSMj7iRa2w3OF9yeBQ25JOxSiotpu5zlpqV6ms2+oPLLNOsobGSxbnn9K7vxR4ee6v11IXMFnaToryyTtt2nHQL3NZUetxWcJTRNOjs1A5mZd8rD6npW1dRza/wDD52mPm3tk5kyeSR/+o/pSupKwS5oNS2Oce98N6MxNtBJq1yOklz8kIPsvetzwj4juddvb7R9SeMR3ERa3jjQIqY6qAPwNc1pHhPV9VVrgwC2thyZ7n5Ux6j1rW0+38PaDqVtNFPNqmpJJlXU+XDH/AI04ab6Ez97bVlaXRL2eYiztS8isyyqOFiIPcngVTmutB0CN1ur7+0LnzARbWJ7jsZOgGfSrfxUudUt9TgVLyVdMuYg6QJ8qlv4t2Ov4153aW091diC0tpLmboEiQk1108HHl53qYTxcvh2Oj8QW9jcR22vwrNDBekiS1i5Mco6jcegPXpWQmoPFxaQx2wPVl+Zz/wACPP5YrvdK8EaqnhXU4tYkjgjnQTRxlsmJ0B+YnoMjjFeZhj1JzWTWoou5f8wPksxZm6knJNBmCj0NUWkPbgU3O48Eke9TymnMW3kL4APBqWBAvBJ/OqiNsznrU6M8g4HFDQItEIB98AetRtOinEfJ9aYYnbgDA9adHAM4A59akvVkTFnJLHmltruWzuUnhOHQ9G6MO4I7gjipWjCH+nrVWUHuQM1SZEka9zDB5Ed7aDFtKSAp6xP3Q/09RWcz5Y84FGnXqWsjxXCs9lPhZ0Xrx0Zf9peo/LvSXltJaXHllg6lQ8cq/dkQ9GH+eKbiJSInKk4XNM2HOKcoUVbg0+e5i8/5IrYdZ5m2J+fc+wzSHbuV1TvVmGwluYDOAEgBwZpW2IPx7/QUNdWNmf8ARkN5KP8AlrOuIx/up1P/AAL8qp3V5cXsgkuJnlZeFDdFHsOgH0ppdxc1ti2ZbC0GIE+2y/8APSVSsS/Rerfj+VQ3F7cXhUzytIVGFB4Cj0CjgfhVPp/hSlgFxnrTaJu7itnNJg9utNUFj8zYHtVtQiru9O1LYpK5GsJA3EgVIpVQD1pkjM4AQcevpTo42AwxDH1qWy0rEwk3LwMEUbgcUhG30/CmPIARxz7UkDY8sMcmk3Y6d6jGM561PGhxkjiqJvcVeRkjBp6ru4oAA5NSdR0GKm40u5NDAOOlW2jVQOmRVa1JycdOxq/bWc99KUt1BCDMjsdqRj1Y9BWUr3N42SIfPa2YSRyeWwHUfyx3FaK6LDNHHc3X+gs/ItVI33H/AFzB+5n349KYbmy00/6Hi6uR1upF+RD/ALCn/wBCNZlw7XbtLJIzux+ZnOSauKtuRKV9gv8AUpZ42sreEWVojc2y5ySO7k8sfrWY0a/xD8a1xPHPGI73c7KMJcKMuvsf7w/WqF7ay2xQsA8T52TKco/0Pr7HmtFrsYy03KUsQkIz91RgcYp0F41vB9nljW4tWOXik5Un1HcH3FOKJxj5v6UjRBh7VZnuOm0aO8An0mQy7RmS0c/vVH+z2cfTn2rPNsryDZkOR0PGD6VYw0UivGSrDkYPI9xWqt3FeBft6bZgci5RfmP++P4vr1+tHMPlbMjTtTvtIeXYR5Dn97C67o3Huvr7jmugtZtK1x9to32W+HH2WZ+H/wCubnr/ALp5qneaa9tErsFkhkb5JYzuU+2f6Vzt3b7Z5R/HuyBTaTQlubepaKDMyzo8M6fxgbWH1rFmF1YH9+nmQg/61B0+orX07xXMiJZ61Cb60UYWQtiaIf7Ldx7Hitj+y47u3e80m6W8th99QuJI/wDfTt9RxUbA43OSR4pU3KwwehHSnOpXqKsXWiqzGW0P2eY9V/gb8Kpi6a0Yw3sRjc8DPKN9DRvsRqtxcDvSkYFLtyMrg5phpNFJoYckY7DqaFhEkZkkYpbKcFgOWPoPU1KkSMnnTkrAD26yH0H+Paq9zO1w4JUKijaka9FH+e9UkS5DLic3ARAgjhTiOIHhfc+p96iXcjBlJBHQinYxSVRJJvimyZ4/n/vpw34joab9nYAvHiVB1K9R9R1puKkTcGDAkMOhBxikNIgZsj2pu3cOa0GMcwxPH83/AD0ThvxHQ1VktJFBeJvOQd06j6jrQO/crtHimgYNTIc9acVUii47EFGc9qeVPamkUxCZxUi8imhc0vGcUgJVIAqRcMwFQDnirNtGzOu0ZYnA+tFguXE2wxl8Z29Pdu35daqKWJJPJJySallcF9iEmNeAfU9zTKkBxbjHWkBBFMpQeapEs9wfR2N3NqGt3drarIS2JJMsT9P6VWfUfC1llYIJ9RkByWf5EJoorNwS1OuEnLQ62O5ktfC6zi3jtZrgZSKAY2A1yLmS6uHX/SLlzwdmWH0zRRUVfiSNKK91s0ItFK4+0TRWYf5URnBck9gB3qr4w8T6b4da10b+z/ts9vEHCyPhEJ6FgOp9qKK6KFOJz1qkmcNfePddvYzFHOtlCeBHaJs/XrWt8MdKudU8ZRX90kskVsrSGVwSC3QDJ70UV2WUVZHK229TrvEWhS6l4gub3UdQtrS3LBYkB3yFQPQdKrwWugaeuYbN76RP+Wly+Fz/ALooorzKr5XoejQipKzOn0jUJ00m/vZliht4YiY444wijAz/AIV4vYWGqa7du1vaTyB2LNIVPf3NFFawd43ZhUSVRpHRQeD/ALMf+JjqVtag/wDLNP3sp/oK7W/uYPCHw2W5soVmQOoiF0c7ix+8cfyooqqersKqrRTR5Jq/jDXtb+W7v38n+GCH92g/AdaboHh7V9Xv4BYWU7jepeXZhVGeTk0UV2t8q0Obfc9y8XWmmslm2o6mlnDCpGOrydOgrir7xn4a0RymkaQb66HSa6bAz9Ov8qKK4+Vc17G0G3G19CPwp4+17V/GllbX0yC1YNm3gjCKvHGe5xS63pV/qfijUHtbR5QZckj7o49aKKivrFGtD3ZNoqyaNY6ZGX13V7e0bHywwfvJD7YFdD4R1fR760v7PSLeZYYFDPJdcmU49Owoop06cVBy6hUqSlKzMa91m71CJ0kkkkwcKiHCH8B2pLfTRcQZit5PPAG1Yxkc+poorh1k9T0WlCN4m7qelRv4Xtk1a6Wzjtj87/eI9vqa5SbxDoWmbxpOmvezEY+0XZ4P0FFFdMopK5xRk22jJfxtq0mpWU9zdssUUqt5EY2pjPoPaup8Z6cx8Rxy2dvLLJeRCRVRcgn3oopS1p3HF2qaCQeGXtrUzardxacjgbkLbm/AV0Xhi90W2mazsWneWcFWluDy5UccdqKKIxUXoVJucW2chqt3rcl9ex3sss32d8Eg4VB/u9KmsdPku7RFttPeYsc+YeDt7EelFFYPWWpsnywVjqL7w5Zar4dstN1d3la3feCjYYf7OfpWhbW+j+HLFmjFrplqoxufAZvx6miivQi2o2PMkrybOR8T+OLS+sLiwsYDcRuDHJLIdq8jqB3ryDJXj0oorNvU1SsLy3WpF3Zwo/OiikxonSEL8z8n0zUySqnYCiipNNhTdrnA59Ka922MDC/SiinZA2yEysTnOTTZHyOetFFMhsgJ5rb0u1l1HT/slyVgt1fdbXcx2qkh6pk9Q3oOh59aKKszK813Z6a7wwW5uLmMlWlukwqsOuI+/wDwL8qoz3dzezebczPK3QFj0HoB0H4UUUkgvdjSBjnrTN3X09KKKEUwBp4T1FFFJgkP2ZHy8k0KuMlznH3cHrRRUl2JVn+XaFGPekD7ffnkUUUrDuNZ2xjtTV560UVSIky1DGp7VZYBV/pRRUPcuOw3cvYZzU0UQcjIz/s+9FFD2HHVm+mnQaeiyaoTGSMraRn94w/2v7g/Wql7qct1GsICw2iHKW8QwoPqe7H3NFFJDbM2RiRj9KIc/dIzRRVvYzW5O8YAyD17U2OeS1DqAskMn+sikGUf6j19xyKKKhbmrWhHJYxzo0unb2AGXtmOXQdyP74+nI71SyQML39aKK06GHUkSFSMng+tJImFyKKKz6m2yHWOr3GnO3lFXjf/AFkMg3I49x/XrVu40ux1wNc6QfIvAvz2MrcN/wBc2PX6HmiitUZSVzmprWWNmWaNo5EOGVhgg+4ptrNc6dcpc2U8kEycq6HBFFFNko67SPEen6nMw161jjliXe1xGCIpOw8xB05IyVqPWbC6SR5rlILu0uPmV4QDEw/2SOB9KKKloGc5JpMsYMumSeYg628h5H0NQpcJI3lyoySqeY5Bg0UUJ3IkkhJ2eVtzHhRhVA4UegqvtooqkZsY3pSqtFFNlRHImDUpAxnpRRUljC3NM3EMGUkMO4ODRRVIhknnRycXEeW/56pw349jTJLVtpeBhMg67R8y/VetFFIEQjnrTSnpRRQUIqcU4Ie1FFILCop3dKvnFtbAj/WSjC+ydz+NFFDEVweKd16dKKKBMKUUUUxH/9k=" old="https://www.landscope.com/images/Photo/Stock/40001_41000/40779/bathrm26d.jpg"*/?>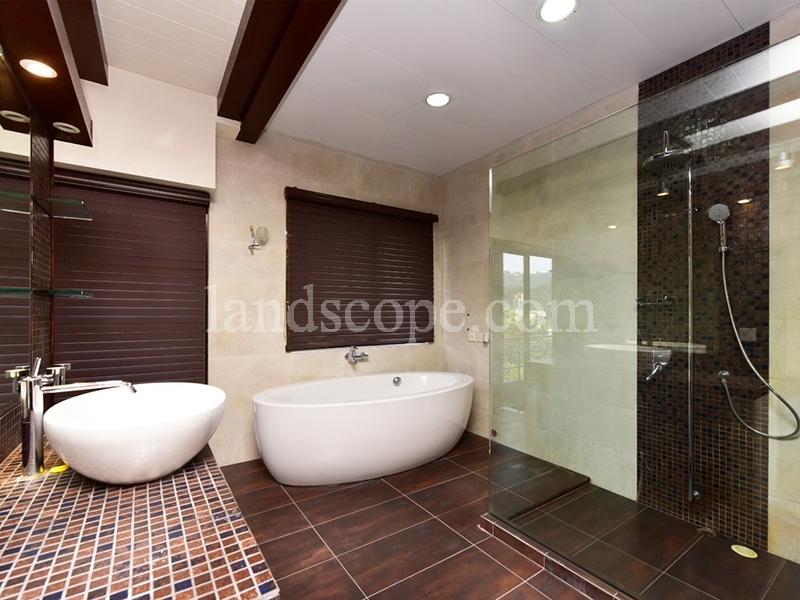 /*img class="sp-thumbnail" src="data:image/jpg;base64,/9j/4AAQSkZJRgABAQAAAQABAAD//gA+Q1JFQVRPUjogZ2QtanBlZyB2MS4wICh1c2luZyBJSkcgSlBFRyB2NjIpLCBkZWZhdWx0IHF1YWxpdHkK/9sAQwAIBgYHBgUIBwcHCQkICgwUDQwLCwwZEhMPFB0aHx4dGhwcICQuJyAiLCMcHCg3KSwwMTQ0NB8nOT04MjwuMzQy/9sAQwEJCQkMCwwYDQ0YMiEcITIyMjIyMjIyMjIyMjIyMjIyMjIyMjIyMjIyMjIyMjIyMjIyMjIyMjIyMjIyMjIyMjIy/8AAEQgCWAMgAwEiAAIRAQMRAf/EAB8AAAEFAQEBAQEBAAAAAAAAAAABAgMEBQYHCAkKC//EALUQAAIBAwMCBAMFBQQEAAABfQECAwAEEQUSITFBBhNRYQcicRQygZGhCCNCscEVUtHwJDNicoIJChYXGBkaJSYnKCkqNDU2Nzg5OkNERUZHSElKU1RVVldYWVpjZGVmZ2hpanN0dXZ3eHl6g4SFhoeIiYqSk5SVlpeYmZqio6Slpqeoqaqys7S1tre4ubrCw8TFxsfIycrS09TV1tfY2drh4uPk5ebn6Onq8fLz9PX29/j5+v/EAB8BAAMBAQEBAQEBAQEAAAAAAAABAgMEBQYHCAkKC//EALURAAIBAgQEAwQHBQQEAAECdwABAgMRBAUhMQYSQVEHYXETIjKBCBRCkaGxwQkjM1LwFWJy0QoWJDThJfEXGBkaJicoKSo1Njc4OTpDREVGR0hJSlNUVVZXWFlaY2RlZmdoaWpzdHV2d3h5eoKDhIWGh4iJipKTlJWWl5iZmqKjpKWmp6ipqrKztLW2t7i5usLDxMXGx8jJytLT1NXW19jZ2uLj5OXm5+jp6vLz9PX29/j5+v/aAAwDAQACEQMRAD8A9lopcUhFQWIelDKrja6hh70en1pe5oAqyWIPMT4P91v8aqSRvE2JFK/WtWl4IwQCD2PIoHcxcUhFaUllG/MZMZ9DyKpyQSRcsvy/3hyKB3K5FJipMUhFAEWKTFSEUhFAEZFNIqQimkUAMopxFJigBtLRijFABmjNJRmgBc0ZpKM0AL+NGaTNGaAFzRmm0UCHUZpuaKBj80u6o80ZoES5pKYDS5oGLSZ96QnNJQA7NGaZmnLk9KBDqQ1KIsffdE/32AqQWxf/AFbxyf7rigVyrS5pzxtGxVgVI7EYplAxwpRTc0ooAeDTgfemA0uaAH5ozSUZoAXNGaSkzxQA7NIWxTc0hNAx240bqbmkoAfmkzTc0UAO3UmaSjNAC5ozSZpM0AOzSZpDSUALupM0maKADNGaaTRmgYuaNxpuaTNIB2aRpFjUu5O1Rk4pCaq3pP2ckc4YE0NgcH4n1yfUtQMG4rao20Y+6zDt9B/9es1FwnLACtq1tmsI7m2k8vEnBWXGJBnO5SePr3BqO204mELb2kLzibcJGxkLjpycYpKKauQ73MiOKWa5CQLvIGS7HCj3zW0mnKum7VUSTPJl5MYMhH3UHoOpPtyamXRbw3iyXM8cjEYwh4H045/D863rHS1hAaTJOO/+eB7U9tgUbi6LYiztUXJJA6+pPJP4mtQnvTRwMdqCaSLHZozgU3NBNMBc0maTPFJ0oAWgmm5oJoACaaTSGlHSkMTNMJyaceKbigBuTQelO20bc0ARgVIinNOWMntVlIuM0ARbegqRUqUR5PSpliwBQBAE5+lJsJPNXhbtgZGM9zTmt0RMkknI+lAigUJwAMk9qhitnDOzYBLflWuGyGAiaPHHI6/T1qiE+Rgc/ePQ0DsRpGuSDz+NTRjG7AHSmKuGbHTIxUsY+/8ASmhMUGnAUgFPApgOXpTlFItPAoEbuKSnYoIpkjCP50h6mnEfzpD1NIBKKO9FABR60UUAQSWkT8gbW9V/wqpJayx843L6rWlRQO5j0hFaksEcvLLg/wB5eDVSSzkXlPnHtwfypDKZFNxUpHb+dIRQBERTSKlK00igCPFJTyKaRTAbSd6dikIoAbSUpFJQAuaKSkoAdRmm570ZoAWgUlLQAUUUZoAM0ZpM0lAC5pc02kzQA/vTrFJtS1EWcD+WvJkkHUKOuKjBp+h3aabrpaXiOUFS3pk/40mJnYWujWFooEdsjHuzjcT+dSzadZzLh7aM+4XBqyCCAQQQfSlq7GZy2sWUmmQiYFp7MHDBuWiz3B9KyjtyCpyp5BrvHRZEZHUMjAhlI4I75rz1Asc88KHKI52/SpejKiTUtMzSg0Fj80oNNooAkzRmmZxRu9aAH5pM0maTdQAtJRmm55oAdmkzSZooAXJozSUUALmkzSUlADs0ZptGaAHZpM0maTNIBc0E0maTNAwJpM0UhoAUmkzTSaKAFzTSM0tJQBVexifoCBnOO35U0WEYx149MD+VW80hNKwyNIUj+6oFPPFITSE0AKTSZppNKtAC0UUdqBATSE0etGKYCDJNB9KcBRtzzQAzFOC8U8JmnhPagZBtJpRHzVgR+1SCKkBV2E9qcsWetXEgZ/uqT71Mtrj7zfgtFgKaQ81aW3YqAF/OrcUaJ91Rn1NSt1piKqWoH3j+AqwERPuqB70oGaXHFADXPT61HKP3Z+o/nU0g4X60yRf3Z/CkwEZeTWcBwf8AeNajDOazMdf940DIwOT9aliHD/SmDqfrQJ4oop2d1AjTc3cgZFNCJQKcBWRJrsI4hid/duBUD6pdS9CIx6KP60wOhyFHJAHqajN5boceYCfbmsDe8hzI5Y+5qaMgUCsd/jFGKkK0mKZBEw4/GkI5qRhx+NNI5oGMIpMU8ikxQFxlFO20mKQCUUtJQAlFLSUANkjSUfOoPv3/ADqpJYkcxtu/2W4P51cooGZDqyNtdSp9DTTWuyhlwyhh6Gq0lipyY22+x5H50h3M8ikIqaSJ4jh1I9+1RkUAREU0ipiKaVoAiIppFSFaTFMCM0lPIpDSAZS0GimAUUlLQAZpM0UlABmjNIaTNACk0lGaTNIBc0ySJZVwfwPcU6lzTAuadrV7pgEbL58I6DPIrYHi6z2/NBMG9MVzmaUEUtULlRp3/iae8jaK0hMatwXbrisqGLyl5OWPJNPzRmn5glYdRSZozQMdmjNNooAdmjNNzRSAdmlzTaM0wHdaMUmaM0ALRTc0ZoAM0ZpKDSAXNJmkpaBhQTRmm0BYXNJSZozQAZozSGmk0AKWpM0UlIAzS5ppNJmgY7NITTc0hNAh2abmkzRkUAFJQeTS4oGJinAUAU7FAhMUEU8LTwntQBCFpwTJqYRmpkhoGVwlOERq2kBY4Ckn2qwlmxPzYX60xFBYfapUgZjhVJrRWCNOeWPvTu2KBlRLP+8QPYVKIo16KCfepqQikIjPNJtp5FLtpgIo5p5HNKimnlOc0CGbeaXFPICrvYhUHVicAfjXM6t4+8NaQWSXUVuJl/5ZWg81vzHA/OgDopB8q/Wo3UmNsCvKtX+L91ODHpGmJAM8S3Lb2/75HFcPqvibXdYJF/qlzJGSP3aNsT/vlalyRagz6KiubecyLDcQytGdriNw204zg46H2rF1G7azs55kUMy5wD0zmuV+D0arpGqkLj/Sl/8AQK6PW/8AkFXX+e9NbBazsc5Lql7dE75yFP8ACg2irmlkC01Tn/l15/76FZKd609J/wCPbVB/06H/ANCFNA9CJHHGBVhGJqrGKtIOKZLLCZqzHVdBVmMUxHo2KQipitN20yCIjikIqRl4ppHWkBERSYqXFIVzQBFikIqQikIoGR0lPIpMUgGUlPxSYoAbSU/FNxQMTNHpQRSY5H1oAMcEHnPX3qvLZxtyh2H8xVk0daAMqS3ki5Zfl/vDkVERWz0qGS1ikycbT6r/AIUh3MsrTCKtyWskfIG9fVf8KgoAhIppFTEUwrQBERSEVIRSYpgR4pKkxTcUgGUlOIpMUANop2KTFADcUUuKSgAooxS0AJilpKM0AOzS1HmlyaAHZzTs0wGlzQA7NLmmZpaAFopKKAHZpM0lGaAFzRmm0UAOozSCjNAC0UlGR0oGGc0UlGaAFzSUlBOKAAmkozSUAGaCaTNJSACaTNBpKBhSZpaTFAhKWjFLigBmKcBTwlKE9qAI8U8LUqxE9qkWA+lAyBUz2qVY8mrKQdOKsx2jkdMD3piuUlhJNSpBk4AzWgloi8tkn0HFTgKowqgfSgLlBLRj1G0e9Wkto1HOWP5CpetLigRGeCoUAdeBRinMPmX8aUCgBmMUmOak20baBjMUgU4pZ5oLSEy3M0cMQGS8rhR+ZrkdU+JnhzT8pbzS6hKP4bVPl/76OBS0QJN7HW7RSSMkUZkldY4x1ZyFA/E149qfxX1q73Jp1rb2EZ6Of3sn5ngflXF6lqt7qLeZqmozXB/6bSEj/vnp+lS5otU31Pb9S+IvhrTCyC9N5KP+Wdou/n3bpXF6t8XNSuMppVjDZr0DynzX/LgD9a8wbUYU+4rPj2wKqy6lO4woCD261LkylCKOj1bXNU1b5tU1Oecf3ZJPlH/ARxWI99bQghcv7KMCstpGc5ZiT7mozz3pWKv2LM2rTHiNVjH5mtCBmezhdzljtJJ781gN1roLUZ02E+y/zqmtBRd2exfCAf8AEq1Yf9PCf+gV0WtD/iV3XGef61z/AMIFI03VhjJ89D/47XR62pGl3PI6/wBatbGb+I45B1rT0gfuNT/69D/6EKz0HJrS0gfudR/69G/mKpCZVjFWo6rRjtV2ONuOMe54oETLViPtUSIB1YfhzVhNo9T9aYjpdO8c6LqG1XmNtKf4Zht/I9K6KOSOZQ0ciup6FTmvmeDxBYzDEpeA/wDTQZX8xW9p2rXloPO06+cJ6xPuX8R0qbsXKe9MMCkZa8y0z4i6jHtivLeO5XuynacfyrqrDx3ot9hZZGtZD2lHGfrTuhWaOhxTSKfFJFcRh4ZEkQ91OaUrTEREU3FSlaQigCLbTdtSlabigZERSEVKVpCtICLFJipMUhWmBHikxyPrTyKTHT60gGGkpzDk000DCiig0AJ3qKWGOX7y8/3hwakooAoSWbryhDj0HB/KqxGOCMH3rXqORFkHzqG9+h/OkMyyM0zbV2S0I5jbd/sng1XZSpwwII7GgCHFNIqbbTStAEJFIRUpFNK0AR4pCKkxSEUARmm4qUimGgBvSkJpSKQigBCaSlxSUALRSUZoAWlzSUUgHUtNzS5oGKKKTtS0wCjFA5pQPTn6UANpaD19PrxSGkIXNJSUUALmijNGaBhRSUZoCwUlGaSgAzRSUUABpKWjFAxMUYpwFOC5oER4pdtSiMmpFhzQMgCE9qeI81ZWCrEdqz/dUmgRSWLPaplgrQSy/vMB7Cpo4kUAhRn1NMLlGO1dui8e9WUtFGNx/AVZpQKAGrGifdUU/tRilxmgQ3FGKdilxQIaBS7agvr+y0uEy6heQWkY53TSBf06muO1P4r6Dabk0+K41CQdGVfLj/M8n8BQ2luUk3sdsy8r9aiu7q10+Hzr25htoxzumcKP1rxjVvid4i1EMtvJFp0PpAuWH/AmriL3VFmlMt3dyXM3dnYyH9ahzRapPqe3ap8U/D9juSzWfUZB/wA8l2J/3039BXFar8UvEF9lbMQadEf+eS73/wC+m/oK83l1XORFEB7sapyXM8ow8jY9BwKnmZahFG7fao93MZtRvpbmT1mkLn8B2rPl1aNRiOMk+p4FZeKTHNIq/YsyahcSfxbR7cVWJLHLHJ96XBoA+tAgoxTsUoHFK4EZXimkcVMQB1qW3sbq9bba20s5/wCmaEj86dwsZrj5q6O2Q/2Zb+6r/OsmfTpbe4aO5eOFl6ruDEflW7bov9nQBGJUKuDjGeaq6YkrM9e+EK4stWH/AE1jP/jprotdXGl3X1/rWB8IwPI1cf7cf8jXRa8P+JXd/wCe9XH4TN/GzjEAyfStPRzHtvwoP/Ho/wB7v0rOQda0dFAzff8AXpJ/SmgZCkjY4IA/2Ripk5PPJqvH2qzGMngUxFhKsJUMcbt0Rvyq1HDJn7tArM+eI9WsJvvh4G/2hx+Yq3EzKfNtJ+f78bYP5iqU/h7I3QOGX1ByKzn026tn3JlSO6HBoshanX23iTU7TcJdk6twTIvzf99Cte08S2NwNs5a2b/a+ZfzHT8RXC6bcXs10Led8gqSC65PHvWk9v8A34/+BIc/p1pPzGtT0iw1G6tgJ9PvHVezQSZX9OK6jTviLqdthbyOK7QcbsbW/wAK8KjWSCXzLS5KSf7LFGrSh8UapbHbcpHcqOvmLhv++h/hQDR9H6f470S/2rLK1rKf4Zhxn69K6GOSKeMPDIkiHoyHIr5ltfFem3GFn821c/3xvX8xz+YrotN1W4gxNpd+SvXNvJkfl/iKLsnlPeStNK15np3xH1K3wl7DFdp3YfI3+FdZp3jjRNQwrzG1lP8ABMMD8+lO6E0zeK00jFSRtHMgeKRJEPQqcg0pWmIhoxTytJtoGRkU0j+dS7aQj+dAEJHJphFTFc5ppWkBHikIp5WkK0ARkUlPIpCtAxlJTiKTbQAw0MqsgDKGHvTsUHoKQyq9oDzG2P8AZb/Gq0kbxnDqRWiRmkzxg4IPY80gMwrTStX3tkblTsPp1FV5Inj+8vHqORQMrbaQrUxFNK0CIStNK1PtpCtMCArTduasFaTZQBXKUwqat7KPKzQBTxRirf2YtwByakOkz7NwK5/u96AKFGKnMDKcMCD70nl4pDIgDRipdtJigBlFOIpMUAWtKsjqmoPCX2RRKGkI6n2FdfFplnCoC26H3b5s/nXFWtxPp939ptiNxGHVujCt6HxVAE/e2cyOeoTBFOLS3Iknc0LvRLO6jIVPJc9Hj4x+HQ1xTK8F1PbS4MkLFSR0Nb9x4oZkYWdoyuf45T0/AVgKpDM7sWkc7mY9SaG10HFMXNFFIaRQUZopKACijFLQAlFLil2+1ADcUgHNSiOniImgCLbTghNWEgPpU6W+e2aAKixE1MsFX47Ju4wPerC2yL1+agLmcluSeBk1aSzb+LAFXANowox9KMUxXIkgjTtk+9S0uKXFADcU1B8oqXFNQcqoBJOcUAIBTgKo6lrukaOudQ1G3tz2Rnyx/wCAjmuM1T4tafAWTSrCW6YdJJz5aflyT+lJtIaTex6FiqmoarpukxeZqF9b2qj/AJ6uAT+HWvFNW+IniLUVYPfpYwn+C3Hl8f73U1xtzqsTSmR3kuJT1YnJP4nmpdRdDRUn1PatV+LOj2oKabbT30nZmHlJ+vJ/KuK1X4l+JdQVhFcx6dCe1suGx/vHJ/lXnkmqTMMRqsY9hk1TeSSVsyOzfU1Dm2UoRRs3eppLMZbi5kuZjyWZixz9TVGTVJDxEgQep5NUsfSikVcdJPNMfnkZvqajxxTulJzQA3pRTsUHA6mgBuKTFXYdNvJxuS3fZ/ff5V/M4FPFjaxc3OoxA/3LdTKfz4A/OlcaRQxTo0aR9iKzN/dUZP5Ve+0adBxBYvOw6PdScf8AfK4H60p1fUGXy4JBbxn+C2QRj8xz+tJsaiKNGvFUNOsdoh/iuZBH+h5/SneVpMA/fXs1y39y1j2j/vpv8Kpi1eRtznk9ycmp1tIl5bLfU1DkkUoEg1KCM4stLt1PZ58zt+vA/KkmutUvl2XF1L5f9zdtUf8AARxV/T9Hv9ScR2FhPOf+mUZx+fSut074X6xc4a+nt7JP7ufMf8hx+tZTrxjuaqm2eYTw+XJszkCuhsR/xJ4foB/49WzrngyHTdYubdLiSWOPZtZlAJyuT0qCe0S0g8iMfKm3GfqK3pVFPRGNSDienfCPlNYx/fj/AJNXSa8udLuxj/OawfhOm06vgjBaP/2auj1z/kG3n0P866lscr+I4eMZNdBpVgkLT/Ozbrd1PbjFYUY+YZrqNPOWk/64P/Kobd1YtJWZVjtIE6RL+PNWFVV6AD6Cow49aeHHrUK5bsiZalXFVxIKeso9qtIls8ANsitujBjb1Q7f5U7dKOGZZB/00Xn8xUhFIRTuZEPkiPUYMhQWRjhTnFWnXnmqkfOrRfRv5VoyLgDIpspbFBjAQVmQnHOdhIH41C1sjDMExwO2dw/I1Yl/iXPG4H9KqyQq53Hr696VxFWWCQcmNX90OD+RqureTLuikeKT1yVb86v7ZkHyyEj0fn/69QyFjxJFke3P6U0xF628Uata4ErpdJ6TDJ/76GDWza+MdPmwt1DNbN3IHmL+nP6VyBjjJwjFD6dP0NNaOQdQr/Xg0x2PV9J1uVCJdJ1HOO0EufzX/wCtXX6f8RtRt8JfW8d0o6svyN/hXzp/q3DAvE46MOCPoRWta+J9XtAoNwt1GOizru/Xr+tHoS0fT+neN9F1DCNMbaQ/wzDA/PpXQIyTIHidXU9CpyK+XbTxrZSYW9tpbZv70f7xfy6/zrqdH8QsCJNI1TJHVYpOR9VP+FFxWPeitNI/nXm+n/ETULchL+3juVHUj5G/wrqtP8baJflVac20pI+WYYH59Kd0KxvEUwrUqMky74nV17FTkUEUxEBWmEVYIphWkMhxTSKmK00igCEikIqUrTSKAIiKQjgVIRTccUDIiDTamIprLSaGRUuSKUikxSAiaCNuR8p9un5VE8DL/tD1FWwKORQBQ25pNlXniR+SMH1HFRNAw+78w9uv5UAVttJtqbbUiWzvz90epoAq7asRWjPy3yD9atxwpHyBk+pp+apIVxscSQj5Rz696cTRR2oERyxJMMOufQ9xVCazePJX519uorRNNJoGjFIppWtWa3jl5Pyt6iqE0EkXJGV/vDpU2KTK5FJin00ikAw0U4ikoGJTe9OoxQIbikxTsUYoAbijFPC5pwjJ7UDI9tOC1OsXtUqwZ7UCKyxk9qlWH2q7Fas3RasJaAfeP5UwuZ6wVZjtGb+HH1q+sSJ0Wn0CK8dmi/eOfpUyqqEhRgU8CjHJpgNxRin4pdpIJA4HU0CIwKcFrD1Txl4e0ZmS61KJpl6wwfvH/IcD864zVPi8eU0jSx7S3bZ/EKv9TScktylCT2PUFQnoM/SsnVPE+h6MD9u1OBHH/LJG3uf+ArmvC9Y8ca1quVvtXlER/wCWMB8tfyX+prnH1FAT5cZJPOW71Dn2LVLuz2PU/i7boTHpOmSSntLcttH12jn8zXE6v4917UgVudTNvEc/urf92MfhyfzriZL2eQY3bR6LxVc8nJ5qW2y1GK2NKbU4g5ZVeVj1ZjjP9apyahcuMKQg9FqAikzUsu7GtljlmLH1PNJinYoxRcQzFJg+lSYywUAlj0AGSasDTboKHlRbdOzXDiMfkef0oAp4oxVzytPi/wBbeSTN3S2j4/76bH8qDfW8QxbafCD/AH5yZW/LgfpRcdivDbzXDbYIpJT/ALCk1YbTXi/4+7m3tv8AZd9z/wDfK5NQzX95cLtkuZCn9xTtX8hgVXWM9gAKVx2LmdMi6C5um98RIf5n+VKNUki/49ILe29Cibn/AO+myaqCP1NSwwPPKIoInlkPRI1LH8hSuNIillnum3TyySt6yMW/nSrGT1rrNO+HniLUNrPbJZRn+K5baf8Avkc11um/Cmwhw2pX8903dIR5afnyaxlXhHdmsacmeVrGgIB5J6D1roNL8Ja7qgDW2mzCM/8ALSUeWv5mvZNN0DR9JA+w6dbwsP49m5j/AMCPNam7PJP51zTxV/hRtGj3PNtO+FcrYbUtSVAesdsu4/8AfR4/Suu03wT4f0who7BJpB/y0uT5h/I8fpW0ZAvU0xrlUUsSAo6knArmlUnLqaqEUWlCogRAFUdFUYA/AUpYDvXLah430TT8rLqEbuP4If3jfpXK6h8Uhyun6czHs9w+B+Q/xqVRqS2QOcUXvFjKfENyM4DKhz/wGucv0DRSOP4gMfmKyb7xPd6hcNc3Pl+e+Adi4GBwOK07JnutBEzHk5/9CFerhYOP3HFXmmem/C1dr6qMf88z/wChV0GuD/iW3ufQ/wA6xfhtHsn1NRkEqnP4mtzWIyNOvckng5JrvWxxP4jikHetbSLoyzzrtxi3kP6VmovX6Vb0P/j9lHrby/8AoNKxTdiFLqVgDkD6CpklcnljVSL7o+lWEp2RLLKk55JqZOtQLUydaZJ4yVppWrhj9qjaOsxmdAudXh+rD/x2taVMCqFqmdXh/wB9x/47W1PHwBTkXHYwpV/eN+H8qhK1cmTEz/Qf1qEpUsllcrioyM1ZK0wpSAqvErjBUYqI2wH3GK+w6VcK+1NK0JtAUDFKvUKw/KoGjQcspjPr0/8ArVqFaaUB6iqUwMoxvjghh71GVKsG2sjDoy9vxrTa2jPO3B9RxUZtWH3X/wC+h/UVSkhE1j4n1exwFuRcxDjy7gbx+B6j866Wy8dadIgjvbSazkPDSxnzUP4cEfrXJLanfl4gVIILDp+dI1oh+47D2PIp6BY9X0fXHY+ZouqrIRyVgl5/FDz+ldZYfEPUbZvL1C3S4A6kDY4r52lsRGUaKUSOACSgKlG9Bnr9RWlZ+KtdsMR/azcxj/lldr5g/AnkfnRbsI+odP8AGuiahhWnNtIf4ZhgfnW8jJMgeJ1kU9CpyK+XLbx1aSELfabJbnu8D71+u1uf1rqdF8Tozj+x9YAfr5QfY3/fDf0p6ise9EU0ivOrL4hajbER6hbJOPUDY35V1Gn+M9Fv8KZ/s8h/hmGP1ouhWZtFaaRUqMkqB43V1PQqcigrQBAVppHFTFabt4oAhIpuKmK00igZCRSEVKVpuKAI6KfikxQA3GaNtOxQKQCoikliAWFONInGaU0ITGk0maDTTTAWnjpTRT16UCGkVGwqYimMKQyKmk8VIRUbCi4ypLaI/KYVvTtVN0eM4cYNaZpCAwwwBB7Giw7mXSYq49p3jP8AwE1AUIOCMEdjUsaZDijbU4jNKIs0AQBKeIzVlYM1ZjtG7jA96AKKw1YjtyeAM1fS3jXr81TDgYAAFMVyrHZH+IgCrCRRoOFyfU08Ak0qjimAnJpAKkC0krxW8ZknkSKMdWkYKPzNAhAtOArlNU+I/hrTNypdNeyj+C2XcP8Avo8VxWq/F3VJty6daW9lH2eT94+P5VLkkWoSZ7CxWOMyOyog6sxwB+JrmNU+IHhrSWZXvxdSjjy7QeYc+56D868K1fxTf6q5OoajcXR/us52j6DpWK1+5GI0Cipc+xaprqz1vVfjBeShk0jTYrcdpblvMb/vkYH864bVvF+sasSNQ1aeZP8AnkrbUH/ARgVy7SySH5nJpuKhtvctJLZFx78AYjQCq0lzLJnLHHoKjIpCKNBtsSgc0YpyRvI2ERmPoozSEGKAKmNsU/10sUPs75P5DJoMlmnTzpz+Ea/1NAEJ4HtUsdnczDMcDlf7xGB+Z4pft0iH9xDDD6Mqbm/Ns1XmkluDunleQ/7bE0XHYsfZ4Yz+/vYV/wBmIGQ/pwPzpDc2UQ/dWskpH8U74H/fK/41XjhklcJGjOx7KM1rw+FtReLzZEWJfQnc35Cs5VIx+J2LjBvZGcdSutpWORYFP8MCBP1HP61TbLsWYlmPVicmtGawW3bDEk9OeKu2PhjWNTI+x6dMyf8APRxsQfiaSqRepXIzBCGpAgHJ6V6Hp3wsnfDalqCRDvHbruP/AH0cCus07wN4f04qy2InkH8dy3mH8un6VnKvFFqlJnjlhpV9qT7LGynuCf8AnmhI/PpXVaf8MtYuiGvJoLOM9ifMf8hwPzr1lVWJAiKqoOiqMAfgKGlRepArGWIk9jRUktzk9O+Gug2e1rkTXsg/56ttX/vlf8a6q0srTT4hHZ20VunpEgX+VRyX0USlmYBf7xOB+ZrAv/G+j2RIa9WRx/BAN5/Tj9azanMv3Y7HVbgB2ppnQd+a8xvviVK2VsLDjs87/wBB/jXOXnizXb8ESX7xKeqQDYP05/WmqD6idRHsd7rdjYIWuruGBf8Apo4B/LrXNX/xJ0m3ytsJ7tx/zzXav5n/AAryk/O5dyXc/wATHJ/OlAzVqhBbk+0kdbf/ABG1i5ytrFBaIe4G9vzPH6Vzt3qeoai2by9nn9nfj8ulVgjMeBn6VKts55IA+tWlGOyFdvchAA6cClxVyKyMr7EV5H7Ki5P6V0Wn+BtdvdpTTmhQ/wDLS4YIP15/SpdRLcpI4qXPmY9q7rQ4t3gtX4/i5/4HWVr/AISvdN1n7LLJFIwiR2dM7RnPHPpXV6Xp32TwUYyQWVJDn6tmuuhNS2Oaqnc77wBGVvNQCkDKITke5rY1eP8A0G8JLMQDxVHwSm28vf8Armv861NUXNpdg+jV1rY438Rw6L85/wB2rWiQyrfktGwUwyDJH+yajjX95/wH+tbOntm5Qf7Lf+gmpcrNI0tdMxYdPuCoyqr9TVyLTnz8zgfQVOlxEMAyLnHTNON5Cv8AHn6VHPJlckULHYKD8zkj0AxVhLOEf3ifrUAvY8cbvypy3gzwh/E0/eF7p5E0RFQlK1o7JLskWetaRO/J8qZ2tn/8fGP1qldK9nII7uLySejhleNvo6kg0zG5nWUedUiOP+Wrj/xytyeIYX9aoaZDv1FGHK+e/T/cFdFLDgLxxz2okax2OSuY8XDD/ZU/zquU9q07+IrfHj/lmp/U1UMdJkvcpmOmFKuMmKiKUhFUpTClWilMKUgKu2m7aslKYUpAVytJtqYpTStAETf6pl7FlP8AOottWGXK/iP600pzxWi2Gik4xOMdzUrANwwBHuKWWPbMnuQakKcmqYhtvaW8pcMzr7ABgPwPNVLuwVCSoVh6px+hrSVA0YBAqKS33DhmH45pc2pLiyCy8RavpgEdvfu0Q/5Yz/vF/Jv6Vt2vjs5C3+njHd7dsf8Ajp/xrn5LOTHRWH5VUkhKdVZPw4q73A9S0Xxpbb1On6s1tL/zykbyyfwPBrvLD4g6hAFW+t0uU/vr8rf4GvmtoyR0DCp7TVL/AE9gbW8nhx/Duyv5HilYD600/wAZ6Nf4UzG2kP8ADMMfrW6u2SMPGyuhJwynIr5SsPHk8ZC6jZpOuP8AWQHY35HIP6V0+lePrOOUGz1aezkP8MuUH9VNGorI+hitMIrzvTfiJfLErXcUN7Cf+WsZ2k/iODXU2PjLRb/Cmc20h/gnGP16UXCzNgrTSKmXbIgdGV0PRlOR+dNK0xEWKbipStNIoAjNFPIpMUDBe9IacByfTFNagQw0lKTSCgBwqROhpgqROhoEBFNIzT8UhFICMrUbLU5FMYcUhorMtRmrDComWgoZmnbVkADAGmlTTl6imIQ2uOhyPftTlgVSN3POKsL9w/SmN/D/ALwpDuPGF4VcfSl5JoUc8darahqunaTGX1C+t7UDtI4Dfl1pXAtgU4CuD1L4saLa5TT7e4vpOzEeWn5nk/lXF6r8UPEF9lYJ4tPiP8NsvzY92PP8qTkkUoSZ7fcXFvZRGS7nht0AzulcL/OuQ1P4oeHrAtHbNNfyjj9yuEz/ALxrw+5vpbuQyXE0s7nktK5Y/rUJkJ7/AJVPOy/ZpbnouqfFjWbkMtlFb6fGf4gN7/mf8K4bUtbu9RmMl7eXF057yOSP8KzmPNMNS2y0kthzXDkkLhfpVWQsxyST9alIqNhipuMhNJUscUk77IY3kb0VSa0F8P3qR+ZdtDZx/wB64kCn8utMDMUU7AHWrzf2PafemuL5x2iHlp+Z5NQPrEqkizt7e0X1jTc//fTZo3AatlcMm/ymSP8AvyfIv5mo2+zxnDT+Ye4iGf1PFV5HlnffNI8jf3nYk/rSBaAsTfaUU/urdPrId36cCmvcXEow0rbf7qnaPyFNC04L60rjsRqmB0AqxDazTkCKJ3z6Dj861NEsWvbgLBbNO4PZSw/wr0CDwpeTbC+yFR/eOT+Qrmq4jkdkjaFLm1Zx+neBr28iMs08cKDoiDex/oKz7vSY7S4MCpJLIOMYyT+Ar2qy04Wlr5O8uD1JGKsQ2cEDFooo0Y8llUAn8a5FXquXvbG7pQS0PLdC8LaxM6SGzMEPXMx2fp1r0OPR1NkttIQFA+byxjP41ps6RjLMoHqTVS41W1gQszggd84H5mplD2jvYqMuRWIrPQdLsW3wWUQk/wCejLvb8zWgSO/auQ1Dx/pdqSqzq7D+GIbz/hXM33xEuZsi0tcf7UzZ/QVsqMnuQ6keh6e91FHwXBPoOay77xHYWCkz3MUX++4z+Q5ryK88Q6vegiW+kVD1SL5B+lZmMksclj1J5NaKiluQ6jZ6Rf8AxHs48rbRzXB9QNi/mea5y88eaxc8QCK1U/3F3N+ZrmsfhSfWrUYrZCu3uWLq8u75993czTk/89HJH5dKhwB0pC2CBnk9vWtXT/DOu6oAbTTLh0PR2XYv5nFU9FqL0MykyK7ux+FepzYa/vra2HdY8yN/QV09j8N/D1ng3Hn3jj/nq+1f++V/xrGVamupapyZ5BGC7hVUlj0AGSa6LTPCGtaiqtDpkoQ9HmHlr/49XsNpY6dpsf8Aodlb26j+JIwP16/rVO/8W6LYEi41KAOP4Vbe35DNYOvKXwI0VNLdnKWPwxunAN9qEMI7pApc/mcCujsvAXh+zwZYZLpx3nkOP++RgViXvxQsI8iys7m4PYviNf6mucvfiLrtzkQC3tF/2E3N+bVPLWlvoO8Eev28NpYx7bW3ht0H/PNAo/Os2/8AFui6dkXOpQBx/Ajb2/IZrxK71TUtRYm8v7mbPZpDj8ulVAgXoMULDL7TDn7I7vXfEVhq9+15as/llVQeYu0nb7fjW3prJdeBpp16BJgPwNeUNIV+XPFeqeEF834ZyEkYBuAfzr0MJTUXocmIk2d/4QXF5de8K/zrQ1Uf6HeEdg38qqeFABeXPoYlP61d1TizvPo38q9DocP2jjYx++/4B/Wk0Vj/AG0gJJ4ccn/ZNPTiX/gP9aj0cFddiGONzD9DSLZUj6AVYXtUaQyn+BqsLbyHHAH40XQWY9Ko61rKaPZhwu+5lOyCIdWb1+grTS3IHLc1BJoVjc6kl7OpkuFTYo3HAH09aTYrHNXeg2kvWHb/ALpxWeuiW1p/qohnGMtk/wBa7W4hj5rMmhTNOxBzWiWwF4UUYC3bqB/2zFdNcWwCJketZGioP7TnH/T+4/8AIYrpZUBVB35qJG8Njh9Vi26iP+uI/wDQjWe0dbmtJt1JMd7cf+hGspx7UiHuU2WoitWmFRNxUiKxWoytWTUZoYFcpTdtTkUwikMgK0wrU5HIHJJ4AAyT9KJoZbf/AF8M0Oenmxsn8xSArbf/AEJf60m35ulTIu7GDnLLjH40/wAr5q0Ww0Z1ypFxH+FSEYz9adeLieP13L/KnMuCfrVMSBB8tBFOQfLSkVk3qBCRTCvapitIVpXApSWcUnOzB9V4qrJp7fwPn2YVq7cdqQpTU2Kxz72kiZ/dkY7qc0ttbRSyOs85hUKSG8stluwwPX17Vqzr8kvsKoEs0UJJydpyT9a2jK6FYgtr660yb/RbqS3frhGwD+HQ10Nl431CHAvIYrpP7y/I36cH8q5y4tjK2/BxjGccVX8iVOVP5Gq3Idz1fRviDaxOpt9Qn0+Q9VlJC/mMg16DpnxEutgNzFDeRf8APSJgD+nFfM4mZTiRAw/I1Ytb97STfa3E1s/qrEfyo5R3Prix8XaNf4X7QbeQ/wAEwx+vStlSsih0YMp7qcivlCz8aalCALiOG7T1xtb8xwfyrrNF+IdvFIvlX0+nv/dl+5+Y4/lS1CyPoM9KaRXA6b4/uSim5iiuYj0ljOCfy4rqrHxFp2oMqJI0crdEcdaLisaa96Yxp4GAxqFjzQgYhNKKbmlFMB61NH3qFamj70CHGm04ikNIBppCOKcaaaQyIio2FTGo2FIaIsUY54p2KB1oGTJ/q2rK8R6o+h+HrzVEhWZ7ZQ4jZsBuQOv41qp9w1zvj0Z8Bazx0hB/8eWhgjyXV/iXrl6rI+pi1iP/ACytBtOPQnr+tcbca0JZC+Hkc9XkOSaq3aK07gjPNUjER93n2qNLm+yNKG7mnc7n49B0q0B61mWH+tIPGBW1BbzTkCGGSQ/7K5qZaDWpEBTttasHh+9kwZfLhH+22T+Qq4dH0yxTzL68JHuQg/xqeZDsc6QAasQaXe3PMVtIR/eI2j8zWhJ4i0iwythZCVx/HtwPzPNZd34p1S6yEkW3X0jHP5mjcDS/4R4W6eZqN9Bbr6A5P5mq8l74dsuIbea/kH8TnCVzrs8zl5XaRz3c5NIAScUDNifxNqEimO2EVlF/dgXB/OsmRpJn3yu0jn+Jzk/rShDUqRAsBySegHU0XAgC07yye1dDYeFtWvcGKyaJD/y0m+QH8+a6Sy+HaHDX98W/2IFx+p/wqHNIpRbPOioXqcVoWGh6pqZH2KwnlU/x7cKPxPFesaf4Y0bTiGgsYi4/5aS/O35mtgyRoBlgAOnPSsnW7ItU+55vp/wzv58Nf3sNuvdIh5jfnwK6zTvAOg2OGe2a6kH8Vw24f98jitSfVrW2Tc8igDuTgfmawL7x9p1vlY5vNYdol3fr0qG6ki1yROxhhhtoxHFHHEg/hRQo/IU2S9t4s7pBn0HJryu98fX1xlba3CD+9K2f0HFYN1rOp3uRPeSbT/AnyL+QpKhfdj9r2R65f+LdOsAfMnjU/wC03P5DmuWv/iTGMraRyyn1A2L+Z5rz0qB83fuackTynEaMx/2RmrVKCIc5M27zxnq90TtdLdT/AHBub8zWNPcz3blrm4lmPq7E/pU0WmTn7+2Mf7Z5H4Ct3SfCwv2IVLu6PpBHhc/WplVhEag2csFUduKcAT0BP4V6Jb/DTUp2B8q2s09ZX3t+QzW5Z/C7SosNf31zcnuseIl/qaz+swKVJnjxUjqQPrWlp/h7V9TI+xabdTA/xCMhfzPFe5WHhvQdKAez0q2Rl/5aOu9v++mzRf8AinRtPBW61O3Vh/yzVt7fkuah4m+kUWqVtzzSx+FutT4N5Na2aehbzG/IcfrXS2Xww0S3w15Pc3bDtkRr+Q5/Wkvvidp0WVsrS5uW7M+I1/qa5m++I2t3JIt1trRT/cTe35t/hSvWl5DtBHpNnouj6WubLTbaHH8YjBP/AH0agv8AxVo9gSLnUoA4/gVt7fkM143e6vqOoHN5f3M+ezyHH5dKo49ABQqN/iY+fsem33xNsY8rZ2dxcHs0hEa/1Nc5e/ELW7nIg8i1U/8APNNzD8TXLbWPanrEWbaOT6AZNaKnBdCHNk13qeoagSby9uJ/Z5Dj8ulVQoHbAras/DGr32DBp1wyn+J12L+ZrobD4c37kNdT20A9FzI3+FNziuoJNnELGzdFJ+gqUWkhxkBR7mvTV8J+HtMXdqOosxHZ5VjH5DmmjxH4K0j/AI9IYpnH8UMJcn/gTVl7RvZFcvc4Wy8PXt6cW9tcT/8AXOM4/Ouis/h3qcuGkhgt1PeaTcfyGavXfxQYgrY6ZgdjPJx+QrBvPHXiK6yFu0t1PaCMAj8Tk0r1H5DtFFfxX4Zl0fVYbcTLMGgDllXaBkkYx+Fdr4St9nw6mjYAsGuMV5rPql3K5e6nknlbkvIxY16X4KlM/gC4LH+K5Gfwr0MJe+px4i3Q9B8Mjbcv7wr/ADq3qufs13/ut/Kqvhs/6QvvAP6Vc1P/AFN2P9lv5V39Dj6nHKAJFP8As9adp04/tiCLBz5mKTHzIe22oNP+XxBB/wBdhU2KvoN+1neQF70271FLS1a4ncRxRjLE/wAqgnkjtzPJK4SONmLMx4AzWJbwzeIrtLu5Vk02E/uITwZD/eNKyHd9TtNP8QaVcaPDMmjXslw6fMZWCgH1Bz/SpNO8WXn2tbOPTLSJYly0obexP5DFZJYn5EAAA/ACpLRUt43bu3LMaoi1xsuqxMcTafMv+1BKsg/I4NU5L3TZDj7WYT/dniZP16VVkeqkkp5wTikwsQ6W4TVrja6sv9oNhlOQR5frXRPMcLxXJ6Y22+bHA+3n/wBFV0Uj/Kv41EjaGxk6kEm1JAXCn7MMAkc/MaoS2jAEjB96k1UJJeruVWxAOoz/ABGswxqhzGXT/cYikyHuOkgYZ4qq6MO1SNJcL0uGP++oaomuJ8fMkT/TK1LYiJuKjY1IbkfxQuv0INRmeE9Wx/vDFIY00w1LhG5Vlb6GmlKQEBX5t4JVh3FbVv4v8Q20IhGrXTwBdvlSyeYuPo4NZJU00qaVwaTJ2m+2XwmaNBK7ruKIEU/8BHFT+WNx47VBYLm9iB7uv9a0zDh3Hbj+ZrRbIcTD1KLbPGexlUfoKJogCf8Aeq3q8eJUHpOn8hTriHk8fx/0qmCM7bjigjtUsi4kYe9Mx61jJhYZim4qQikC81NwI9tG2pCtG2lcChOvyzfQVlqMwQ/7rfzrXnHyz/QVlIP9GgPs3/oVb0tmS9zQ09d1oeARuNPktIn6xjPtxTtOH+in/fNWiKzlJqQ7GadJWZCysODjDDNUJ9HdTxGfqhz+ldRbIPKb60x1wa0jUZLRxb2ckbfI3P5GmGSePiRN31FdvcxpKV8yNTxxkZrG1a0gghQxpgsemeK0jUTJ5TLsNWuNPmElnPNBIOQFb5SfcdP0r6a0ho5o7K4SFIfOSOQqvYlQT+tfLSjMgGO9fUPhpvN0jR5M53W8Jz/wEVTBHcHhWqqTzVtsBXqmetJCFFOFRGRF6sM+lJ5/91fxNMCyKkRwM5NVBIx6mpVcdxTsInMnoKceDiosjafpUz8OaVgEpppaaWA96loENNMYU8kGmtSKIiKBTiKQCgZKn3PxrnvHf/Ih611x5A7f7S10cY+X8a5/x2ufAWtf9e4/9CWhgj5muR/pD49ahK5q1OP9Ik+tREVi3qdSWhreHPs8V3PNcJGY44SxZxkLyOa1bnxhaxLsto3lx0wNi1hWSn7Bqnp9lP8A6EtZqRM/3VJqbX1Hsat14l1K6yFkECekQ5/M1lOWdi8jF2/vMcmrUdi7cswUfnWlZaJJdH9xbSzn1A4/woukKxhqhY4VST7VZSykbqAo967O08HXbgGeSK3X+6vzH9OK2rXwtpluAZI2uG/6aHj8hUuaKUWedwaeZX2RRyTP/dRSf5Vs2ngzVbogtHHaoe8p5/75HNehRJDbJshjSNfRFAFNmvIbdN8siIvqzAVPM+g7I56y8A6fFhry4muW7qvyL+nNdJZabp+nKBaWkMPuq8/n1rCu/GOmW+VSVpmHaJcj8+lYV344upci1tkjH96Q7j+Q4qWmx3XQ9Da4UHk5NZ174k0+xz511EhH8O7J/IV5hd6xqV6SJ7yUr/dQ7R+QqkFx2+tPkSC7O6vfiBECRaQSynszfIP8a5+78Xavdk7ZVt1PaNcn8zWNt9RSxRPPII4Y3kc9FRSx/IU9EG4k0s1y++eV5WPd2JpoHpXTaf4D8RagAwsDbof47lxGPy6/pXWad8JwMNqOq/VLWP8A9mb/AArKVaMd2UoNnmkcDvgAAe54rX07QWvyBH587f3LePP617Bp3gbw7p4DJp4ncfx3DGT9On6VdufEGhaMnlyX1pbgf8s4yM/98rXNLEt6RNFTS3OH0XwFOhEk2lwxjs10+4j/AIDWveeAjNbyP9v/AH4X93EiBIyfQnrRe/E/S48rZ2tzdHsWAjX9ef0rmr74ka1c5W2jtrRe21d7fmf8KxtUk7s0Vlobtn4USG2RP7OkXUCN2+4YFFIP94HBGPbJrfOu6ToloILzVrcyZLSbSCXY9TtXp/8AWryi61XUNT0+4kvdRuJpFddqs/AHORgev9KxhhTgVXs77sSdj1K9+Jumw5WztLm5I6M2I1/XJrm734j61cZFtHbWinuq72/M/wCFciWA5JAqW3s7u7IFtazTH/YQkfnVqnFdAcmTXur6nqJP2y/uJvZpDj8hxVEKFHGB9K37fwdrE+N8cVuPWV+fyGa1I/BFrbr5mo6rgdwgCD82rRWJOKIHrSxQvO22GN5G9I1LH9K7bzPBWlcYS6kHrulP+FNl+IFtbrs07TCo7FsRj8lp3fRCsYlp4R1q6wVsTEp/inYJ/wDXrbtfh5Jjde6lHGvcQpux+JwKybrxtrVxkJJFbg9PKTJH4msW5v769Obm7nl/3nOPyo94dkd3/Y/g3Sf+Pu6W4kHaSbd/46tKfG2g6YpTTNMZiOhSJYx+Z5rz1Bz8i5PsM1OtrcPjERXP97ilyX3DmsdTd/EbVZiRbW1vAOzNmRv14rEvPEWs3wIn1Gfaf4UbYPyFPtfDuoXRHlwyN/uoT+p4rQ/4RdbYbr66t7df+m04B/Ic0WSC7Zy7Dc25yS3qxyakjid8BEZvoK6Mf8I1ZH575p2Ha2gyD+LU1vEulQDFrozyns11Nx+Qou+wzJj0+5c7dm0+jHn8q07XwrqNwMiGbHqE2j82xUcvjLVNu21S1s17CGEZH4msq41bUrwlru/uZR/tSHH5ClyyC5NrmkyabfJAxVmMYYhXD45PBx0PtXongVCnw9uQez3H/oIryxJDt+TueTXqHghs+BLssMlXuMe3yiu7DXTsctfueh+GnJvIx/07A/yrR1JhtuQSOQf5Vj+FsSX8QPOLUf0rdu4kDXHyDp1PPau043ucQDxH/u/0qCCeK31WOaZljjjkDvIx4VRySakB5j9OR+lY7Wz69rSWl3FcwaRFJiQInz3LDsM9Fqbl2KZV/E96821l0mOUtGpGDOc8Mfb2rc2ttWOMKoAxgdAK2U1LSLSdrSHQCBD8o86YflgZqtczNqE2VghtosY8uIYH/wBc0bC36FFULYRCcZ5PrV+K2AK55I6D0qWC1RVB61ZigLOCFJAPai41E4eRuTVWRqldqruaGSippx/05v8Ar/8A/addG5yoH1rm9O/4/m/6/wAf+i66FwQBUyNobGLqP/H6v/XAf+hGs9hV+/8A+P0f9cB/6GapMKTM3uVnFQuKssPSomWoYFZlqMrmrBFNMZI4wfxqWMozxqEJCgH1FNCso4dh+tT3C/uj+FNAqWBFulXuDR5rd1/KnkUwrQMs6fIDew+okU/qa2PMHnP+H86xbIYuo/8Aron860s/vG/D+dax2QRKussDdd8eZH+eRVifBZh6S/0qjrD/AL3BP/LRD/KrEznc3/XT+lWwRVuV/wBIeosU+cnz2PWmZx1Brnk9QG7aCuQRS5HrThz71IEXlJgZXPOc5waVwGcsqhAf4R0qTFNNAFCf7s/0FZkYzZwH/e/9CrVn6T/7orOhX/QIT7t/Ot6WzJe5f07/AI9m/wB81aJqvp6/6O3+/VooT0rKa95jJ7X/AFLf71NkHNSW67YiD61HL1qkSxZhzH9KyddH7mH6mtmVf9X9KytcX/R4uO5q4biZyyD98v8AvV9Q+FlA0LRcD/l2h/kK+YI1zKo9Wr6l8LfP4f0STnBt4ev0Fbsk6y7kaBHK4PHesozSOfmY49BxWrqIzE9Y4FCQh64qVRUa1ItMCQVKvSohUq0ASr0P0qxMcSH8Krr0P0qxccS/gP5UCIic00mgmmk0mAGmkkUGmk0hi7x3p4Aboc1CajJxyOtKxRpRj5fxrA8dj/ig9a/69/8A2Za0o7yWPg4ce9Zni9m1DwXrEFvFI87WxKxgZJwQTj8KTBI+apx/pEn1qEjmrE4HnvjkVFty1c0nqdi2Ol8EW8Vzqd3BPEskT2xDI4yCNwro5fBFjJOHhnmhi7xABvyJ6VieAF/4ndwP+nY/+hCu/nnEFxbwbCzT7tpHQbRk5rCTd9C1a2pQsvDOl2WGS1WRx/HL8x/wrVMK7cYAx6DFOjcOOOMVLism3uaqxj6jdw6ZbtcXEgWJSAWx69OK5a78cQLkWttJIf70h2D/ABrd8a27yeHZyiMxDIcKMn71eaLZyvyQFB9TW0GmjKW5o3XirVrnIWZYF9Il5/M1kSSSzuWmkeRj3dif51sWnh29u+YrWeQeoXaPzNa8Hgi4cDz5YYB3xl2/wquZCsceFpRy21RlvQdTXodv4N0mDDTma5I/vNtX8h/jVv7foGijbG9pbkdowC36ZNLmQWZxFl4b1W+w0djKFP8AFJ8i/rXQWfgGZgDd3kUQ7rEu8/meKsXPjyzTIt4J5z6thB+vNY9z441WbIgWC3B/urvb8zScpdBqKR19l4K0G1w8tu90w6mdyV/IYFah1vQtEXyxcWVrj+CIDd+S815Hdapf3v8Ax9Xs8oP8JcgfkKrLtXoADWbpuW7NFJLY9RuviTpsWRa21zct/eOI1/XmsO7+JGtT5W1jtrRfZd7fmf8ACuNQmQ4UF29FGTWlBoWq3GClm6j+9L8o/Wo9il0D2jFvNb1XUT/pmo3U3+yZCF/IcVTAHsK34fCE+3dd3sUC99gz+pwKcbHwtYH/AEm8NxIP4d+c/gtHINSOf8yMcbsn2rSsdE1LUuba12p/fmOxfzNX/wDhKNJsRjTdK5/vbAn68mtPUNa1A+DLPVrdohvuCJ4wAdiZwF5OScjrjvScbDuT2XhyD/hH2jubW3iv3JUM8rPk9jgcDA7frVOHwvo8CSSXuobzEpeSPzFTCjqcDJI5p8hl1Xwlc2rXCiVLlZjdE7Q1uecg+w428crWX4duLC41nVppoo9klq6wmRM4H3eB64xUJNJu4IuDWvC2nH/RLETuP4hHnP4tVe58eXTDba2ccS9t7Z/QYFcyLG6RU3wSpkcF0Iz+dTLp8h5chR78VpZC5rFm58T6zc5DXzRqf4YgE/8Ar1lSSPO5aWR5WPUuxNXDFYw/667jHsDk0+K708ECC1ubhuwRcA1aT6IXMUVic9FOKuW2k3d0QIoic+ilv5Vq276tL/x4+HVj9HmXJ/Wn6mniu209ru7uRBbqQCkLhevsKTBakcfhK6VN9yyQr3M0ioKd9i0CzP8ApOqwuw/ht0Mh/M8Vgx2l7qEnyQ3Nyx7hWf8AWta28E69cYxYmIHvM4Wk7dWBa/trQbbi30+5uSOjSyBFP4CoX8XXacWdnZWi/wCzHuP5mtW1+G14+DdX8MQ7rGpc/wBBW1a/DnSY8G4nurg/7wQfpUuUUVY8/utd1W8H+kahcMv90PtH5CqUcMty+I45JnP91Sxr2a18K6Ha4MemQEj+JxvP61rRQxwrtijSMDsihf5VDqpbIrlPGrXwnrt3gx6bMqn+KXCD9a2bb4bapLzcXVtAPQZc16gBTgKh1pD5UcRafDawjAN1eXEx7hQEH9a2rXwdoVqQV0+N2H8UpLn9a3hRispVJPqWkjz3xlpluNVtvLhSNFtwAqKFH3j6Vq+Go1g8JXcYHy5mP/jtQ+MeNTt/+uH/ALMasaE3/FNXXpmX/wBBr0cE3pfsceIR2nhH/kIR/wDXoP6V0V0N0sq+o/pXNeEGJ1NOP+XQf+y1F4jvrnX9Xm8N6PIUjGBqd6vSFf8Anmp/vHv6dK9TocD3MbTNW0u4kuke1urkwSbI5YnVY2Pfn2rQtNWtzclF0iJQv/LWSYuQSeMD1FZIto7OL7JbqEhhYr9AP61JbJk7jwB8wHr71JVjXub25mku7bbClu0pztjG5se/4UyNApXsKgBOcnkmpRSHsWRIoGM5+lX4rjZEOQD9KpQPAqfvFctn+H0qwLhFbEUIAIx83JqJK+ljWEra3PNnb3qBjT2brULGrZgQ6d/x+n/r/H/ouuic8Cuc08f6awz/AMv6f+izXQydBSkbQ2MW/wD+P4f9cP8A2c1UYVbvv+P5f+uH/s9VWqWQ9yFhUTCp2FRsOKkRAy1GRU7Coz3qWMq3A/dH6imDpUtyP3P4imY4qWAwimEYqUimGkMda8XUf/XRP51fY/Of896o2/8Ax8R/76/zq4x+c/T+tbR2Q0Z+rjEu7/bjH6irEx+dv9/+lQaseQO25D+OallPzPn+/VsSIpBmQmm7alP3j9aTFc0twIytN2DHAqbFJt+WpGRkEDrSHPsakK00igRRnGBcZUn5O1Z0GDp0JHTc/wDOtS44Sf8A65/1rLtSBp8X++/866KWzJe5racg8hj/ALVaMVrLPny14zgn0rOsZo4oHDN/H0HXpXRaHP5lrKycASYwQDnio0crD6EMemSKnzHPfgVFJYlR93866CK9dLhInjiZWPXkVoH7JJjzbd1+g3D9K1UURc5Oa0fCED8CMisLX4GjgiDdye1eq/YbWRU8to2+hri/HtmtslntGNwfNNRsxXPNokPnJx/EK+o/B43eF9EI6fZov5CvmiGMb1PuDX034RQJ4Z0ZFPAtov5CrewzptQGY2+lY4Wt26XcwB71Ra3APSqIKag1IoqTyWB4AxUgj45oERjrUqjioyMORU0Y4FAD1HX6VYufvr/uD+VQgcGnSXNvcuoguIZSFAYRyAkH04oAjNMNPII4IpMUARmmmodR1Ky0oL9tuFhJxhSCTz3wOce9Fre2l+u+zuoLhf8AplIG/QUrlEhppwKcxwcYqMmkMCRUcp/0e5A/54SfypxqOQ/upfeNx+hpDR8zzD981RYwxqSY/wCkSD3qPPzVxy3O2Pwo6/4ejOv3A/6dj/6EK7LVrGe51bSHhm2LBcSSSAE/MgTlePU4rjfh5/yH7j/r2P8A6EK9HltknKsSySKCFdDggHr9ai9ncJK6GQDIPAFT4rNvZZ7GWJYpNwKkncvWnw6srYE0RU/3l5FZWLuXiPQ1WTTbJJWmW0gWVjlmCDJqeOWOYZjcMPY806paLTEKVleIJJLXQ725hO2WKEsjYzg1rZqC8tYr6zmtZ1LRTIUcA4OPrUrR3GeMXWoXt4c3F3NJnsXOPyFV0ib+FCB9MV6ZH4I0+KQnzZSnZcAH860YdB0225SzjYj+J/mP61o6iRnys8rgsbi4YLHG7n/ZUmte28KX0uC8ezP/AD0YL+nWtjxH4gu9L1JrGzihRQitvI9fbpXMXGs6ndAiW9k2nqqHaP0q1K4uU2/+EVtLcZvtSSIDqFwP1P8AhTd3hSx6K1249cuP6CuZ2M53EM5P8Tc/qaswafcznEcTMf8AZUmnqxaI3j4vjgXbp+mJEOxYgf8AoNZ9x4n1ecnFwsIP/PJQD+ZpBocqDNzJHAP+msgX9OtNMWkW/wDrL3zT6QoW/U0WC5nSyzXLZnnlmb/aYmmi3f8AhTH14rQOq6fFxBYySn1lfA/IV7F8PdF0ifwpb6jqmnWz3V0WkRdudqZwv8s/jUvTdj5mlex5x4J8EyeKtVkt7i4e0tYo/MkkVMk84CjPH/6q7nxJ8NtJ0vw1cx2V5fMsOLoozh9+DhuMdccj3rql0ywg1mT+zGt7M3ES5jJOXK5+6o+vJpS8F1pU16dQWSJUPEcecjoe9c7qdEPW6bdvKx48dOmi06a3tLWaW3kdcRucD1OT+VeifDfSrDTdNmvrqyT7ZI+0b8PsUeh9yf0rIneJ4yGQlwyhTu6L05FdJo0+nR6G3mQNJKu8Ah8KPf2pN8q5ipR5tPyL3ji1t/Efh57Qs0UkTrKjpjcMdQPqCa4Oz+H+hFQ1yt1ctjkyTn+QrsbvWYodFkWztIJJM8gYZgCOvJrmk1u/EEjwadEEi2qTNPyc/Skpzk2OEIwVrFOPw3ptnKyRafbrtJGSuTV+K3WMYRUQeioBUbanJMd86wpJ0IiyR+tMN/z98/hgVqrtaidr6F0Ie7tVmC3jmysqLIvo43D9ax/tu7cNpOB3PWr+jzM8royBQRuGM1M46Di9TXVQi7VAVfRRgUZBOAcn2p1RpEq7SeWU5BzgVmlfcokxigUdeacBSsO4lKBS4pRSaGGKXFLg0EheSwH1NQ0NABS0wzRDjzF/A5pPPQ9N5+imoaKOR8Yj/iZW5/6Yf+zU7RmUeHbsdTmXOO3y1R8d38cGpWoZWBMBwCOvzUaBdfa/DV48YxzKP/Ha9TBrY48Q9Ts9Hi1C5t5INLuorW8ltVVZ5FJ8tTt3EAfxY6e9b2maWnh7T4tNtTAFQ75JvLLPK2eSxJ5JrB8JGVrxCmAfsuP5Vu3UN1Jd7TJgEcsOw9vevTRwy1Zzepzy3t47TspWNyiqi7Vxn0FLCofJPem34C3s6dhJiooJyjMuAQAKlq41oX1jUVIFA7VWWdv7oqQSsSOgosx3RYUYpwz61AruR1NSKelMm550TUbHilJpjVADNNOZ3P8A1EE/9Fmt6RvmUZxXP6dxK/8A2EI//QDW9Iv3DSlubQ2Mq85vl/64f+z1WOM1Pdki8Xn/AJYn/wBCqu3WkyHuMNRkZFSEUw1DERmoyKlNMNJjKtyP3X4imgcVJdf6r8RTQOKjqBERTGHpUxFMYUDEg4nT/fX+dW34Yn2/rVSPiVD/ALQ/nTri4EY3HIHrj3rWOyGiHVzlMjtIlPlJy3H8f9Kh1B1kti4IIZ0ORT5ZBuYZ5D1o9hIkXkH607FCfdpcVzS3GNNIOlONN/hH41ICHimMacaiakBVlRpTMoA5TAyayrRs6dGf9t/5itRpvKaUlCw284rLtONMi/35P510UtmQ90WoTkN9a6jw6cWU3/XT+lcvB91vrXSaAcWs3/XT+lR9tjexqPJiaNvRq2Vbgc1z8pIYc981swtmND7VtEhlx9pC5UVyXjaRmjtAzFgN+Mn2rqWPC1yPjNsrbD/e/lVCOLhY+ZH9QK+l/B77vDGiH1tov5V8yxH95Gf9oV9LeDsnwvoeT/y7RcVXQbO1ueHB9KqyODyKs3nGeaoEgimyEhfMFHmVARhqctMBScuTU0R4FQd6mj7UCJiCFb6VSvtJsLqXdNZws2B8wXa3T1GDVwnKH6U+X/WfgP5UAY39mTQf8eep3kGOiuwlX8mH9aBLrUH3ksrxe2C0L/1FapFMIHpSKRi3F5Gzb7/S7uEqOZRH5qr/AMCTJx+FUG0zQdUkzDNbNL7MFcH9GrpGBDZBIqnc2dvdKRcQRTcdXQE/nQMyjpWsWX/HnqlxtHSOfEy/+Pc/rTX1jVbFo0vdLW5Dtt32pKke5VuP1qz/AGP9mJFlqN7bAdE8zzU/75fNIza1CACbK9UeoMLn+a0h2NXggH2qKYjyZBj+E/yNUBq/lDF3p95bDuwTzUH4rn+VTJf2V5E/2e6ilOPuhvm/I80MD5tmP+kP9aZT5v8Aj4f0zTcVxT+JnbH4Udd8Oz/xUFx/17H/ANCFenqK8w+HY/4qGb/r2b+Yr1BelZS3GU763WaRC2cheCKpNZMv3SCPyrVlGZB9KaUqUyrGK0bRnJDKexqaO9mT7zCQe/X860GjyORkVWktUbnGPpTvcWw+O/ib72UPvyKsBgy5BBHqDWY9q4+6QfrUDF7dWkJaMDqw6VPKmPmZsE00muaPjCwgYrJcpNt67FJP8qu2PinRtQISO8WOQn7kw2H9eKlwY1NMrax4Yg1a9+1GZo5NoVgRkEDpj3qKDwlp8HLh5T9do/SujI4yOQeh9abii4WPPNfvjo2ptaWdpbRqsatvdNzc/WsV9U1S9Oz7VO4P8EQwPyWvVpdD0y6uPtdxZRTTkBd8gzwOnHSrccEMC7YYkjHoigfyrVPQlo8jg8N6zeYZdPnIP8Uvy/zrUg8BalIR589vCPYlz+lelEZpNop3EcRD4AtEH+kXc8vqEAQf1r0C11a2tra1s4bBx5YCAtcEjaB0x+FVSoqnfafHeR4CRmUfdLgkfTANROKmrMabWpoz6+k0gljeDTpEzsLq8wIxyTjpis2x1AWmmSWV7K5JizEkMBAO4ZGDnp9ankt2EDAREMF/hTpx2zx+dUYb24Rysji4CFY0YsAdoHyjHY9u9ZulCzKU5JrUqRfan8wC2kBZRtKjAHPf8q1o7pk0lbOfSbVlORJLNMykgntg8GiK/ga2N26y4AC7NhLBieAQP6VnC6bUYJobjYhT76qgJUHpyTwxGPpVSgnuLmNQxbLGTTtKNlFYM3zSom6SX/eY8gjpj2rO/s+9W7FkLo/ZJRvkZIx8uOgyfXpWda+LdMsxNaRwXTNGWJLFcHb7k1nz+P7kyn7JYRKmMAzOST9QMUWQlY7JNHtRjcZG/HFWI9PtFxiAE+5zXnUnjjXJPuPbRD/Zhz+pNU5/FOvyFQdVmUE8iPC/yFFrjuj1tLaNcFIFH/Aac0sMC5lliiA67nC14rLf39x/rtQuZPrM3+NVSgYktlj/ALXNHKHMe0TeItFt+JtWtFPp5gb+Waoy+OvDsOcXskv/AFyhY/4V5LtA6Lj8KXPqKnlQczPS5fiPpKHENney+5Cp/M1Rm+Jj8i30hR6GWcn+Qrg9wx2/OlGW4HP0GaOVdg5mdZN8Rtaf/U29lD/wAv8AzNUJvGviSbj+0THn/nlGq/0rEWGVuVjkI9loljeKMSPG6oxwGPc01HyFzeZ6n4LuLjUvDiXN9PLczmeRS8jEnAPAroxHGOQi/lXPeBbeW28LRxzIVfzpCVJ6ZNdJispr3maQ+FAOOnH0oJopKxaNUea/E0/8TfT/APr3b/0Kp/B2f+ERvT/ty5/74FJ8RYw+qWBx/wAsG/8AQqd4ZPl+F7yMcAvIT/3xXq4Re6jiru8rHeeCMtqC/wDXp/8AE12E6/6T/wABrjfAUim/UZ/5cx/SuzuGX7R1zx6V3LY45bnDahzqFx/11NV4v9Y/4VLeNvvZj6yGkhGS/wCFIpkq1KvamjipBTJJo2Cg5Td+OKctMUcVIh2n1oC55y232NRsPalY8n+lMzWNyiLTziSTnpqEf/oBrfZhtUZ/Cucs2xJN/wBf8X/oBrbkfCoQR1py6GsNihdj/TVx/wA8T/6FUBB56VJcMTeDn/lkf/QqjNTIh7jGB9KjPHY1KT71GagCIsKaTUppv4UgKl1/qfxFNHSproDyTx3FN2DHAFT1AhNNYipWjFMZPc0DIx94fUfzqS5dV0+S3IYvOSkYUZ+bIPP5Go2BXnPcfzFZ2vl7nT1BYjy3OCOD2/xrenshPZkaMv8AZSx7gWWdQR+Jqxqjx/2lEYmXKkrKAejZPX3xil1qa2jOjvaJEu7TrdpVHIMucMT7nHNN063ivvFV2l27G3khuJggOAHVGKn8xWttbE30L9uP3f4081W02TfYxs3U9eKs7lPfiuOfxGg00h+4vHr/ADp3HrSYwg/GoAYaiYVMRUbCkBSnUbJfdKybXnTox/tyfzFa85++oGSyHA9ayLX/AJBqf78n8xXTS2ZL3Rbtvuv/AL1dFoRxazf74/lXOWv3X/3v6V0Wif8AHtN/vj+VZ/8ALxg9i5cMQeK2LU7oVH+yDWLcHg1t2OCgH+yK3gQy4y/KprjfGBOYAe26u6aL92uBXEeNF2i3/wCBVYjh4/vp/vCvprwkMeG9Dx/z7Rfyr5lT/WJ/vCvpnwf/AMixof8A17RVSGzsr4/Kazg1aN990/SsrODQQiVlyM0gpQ2VpoNCBiH7xqZOgqE/eNTJ0FMCTPyn6VNL9/8AAfyqHsfpU0n3h/uj+VAiI0w1IRTDSKIyKYw+U/SpDTG6H6UDInX5j/ntUe2pmHT6D+VMI5pDGbcdDikS3jeV5HjRpFjYq5Ubh+NPp8X3m/65tRcZ8vXQ23co/wBo0zPFPvTi9l/3jUQNcc9zrj8J1/w9OPEE3/Xs38xXp6sMV5f8Pz/xP5f+vdv5ivTFNZyWo0x8nMgx6UlVblbgzK0J+ULgj1Oalh+0yKC0Ywe54qeRvYfOluSHpTCoNTSx+WFGQSRk4qM1D0LvciKVFLHutpR9KsGkI/0eQ+4oQmeNeWySSNtz8x4zjvTXjhk++u36jFXJbZbW6uYQzMBK2CeuMmmYBGDWrdmYxWgWV9qWmHNjeyon9wncp/A8V2WieIdQvrbfcWKyYbaXgOP0NcS0QGSvyn2OK9C0CzS00uLYWPmgSNu9SKSSZV2ti5deJNN05ES7klikYZCGIk4/CsqXx5paD91Bdyn02Bf1JrO8b20paG6RGaONCJGAyFHHX8a5tdKvWSN9qhZCApLDvQoilK251MvxAHPkaW3/AG0mH9BVOXx5qj/6q1tIvqGb+Zrm7i1lt7wWz4Lnbkg8AGuiXwaBZW1w96T50m1lVPujOM5NV7OTJdRFOXxjrkn/AC+Rxj/pnCoqjPrmq3ClZdUuWU9g+B+lWP7IiVwCzEEE1CLWJC48sNg4G6pcQ9oh9xLqF54fN1c3t1LCs4hUPKxzleR1xXRRazbzeFBPHb7ruLZbsjRkooBHJbjjGDj1NcdqIKvEsZMaGMEqDwT649feuk0uW2t9Ot0w5YzLM8I+7IABkk+tNxHzqxe1LxTJBb3MVldny4JYoxC6AuqgcsJB05yMCnNr93I2ryokLqsKXduJxyobAOOPmqtc2YluNUms4w9sWUq+OvU/nzVx9UtN8hW08yH7KsS/wlXU5b8Ccj6UhcyOc0nUEttYnv76wknWYOQqDG1mOe/btWWLK5GAYivpk4rfkRjB6fdOB25HFSf2fdXDIUhkdcn7q5p8qF7ST2RhJplwxC7VBxnlqZeWctrLEp2MWUOCOg5Ix+ldnY+G9ZvLtI4NNuGaRCw3IVBAIGecetZ3iTSJ9O1SO1uQgmjhG4I24DJPGRRyW1HGbk7B4e8OWuq2KXFzNKjGXYVjwBjGe9OufD9rC0wQTEx3LRDL/wAIAI/nWv4XdINMjV3Rf9K/iYD+GrUUlsNRvWeaMBrhiPmzngVsoJpaGTlK7ORj0uEhcw7ifepYdOjMCsIUBI6kVsJayvtCI+QxPTAIzRFpl15YDQnPPVh61Hs32HzMz4bONLMyERg+XgYHfFZ+iwIkkud3KAcfWupTSLn7MEKouFwRuz/SqcWhS6eru0qNuwoAQ1ShIRWgjAhjyvUdzWbqA36dbjbjEmD79a0J5Ws12gowHdj/APXrLMz3K+SpQqjeYdvWpcGVFHqmilY9O2kj75/kKvmdB3NZVhxbsP8Aa/oKsE1zTgnI6oP3UWGugOi1E123YAVCxqJjU8iL5mcj42lMt9Zljz5TD/x6l8PPjQrsdtz5/wC+aPFtpLc3No0a5AjYH65pdHtpbPSLhZcAuzEc/wCziu+hG0UclV++dt8O3LamFwMC04/Su9nz53XtXnvw6b/icqM9bQ/0r0S44m/CupbHNL4jzq4JN1L/AL5/nUsSptJDDqM1BN/x8yf77fzqeKFhEWyCM9aQ2SZFSriogKkVaYiVTxTxTVGKeooA81JpjUhcHuP++hTCw/ya52yirC4WSXn/AJfoj/46a13fcorBZ9k8mP8An7i4/wCAmtNpSAPrVyNY7DN2boZ6iMj/AMeFKTUCOGuz/wBcz/6EKl61EiHuITz0pDS02oAbjmkPWlJppNIZDc8xc+opvanTn91+IpBjFT1AYc0wk1If0qMigCGU/J+R/UVm6jbm5Yr5rpjJ+X61o3HERPuP5iopkUyHI55/nW0Hogsc25b/AFfURAAN+NTTebb3D3ImLDBAUjnkHjP4mrN3bJFuA6MwP6VJcQLKCPRhWt+pNjT0sEafGPSrRPNQWA/0bHo1WSK5Z/Ey0MKgjpSbBtHHc040fwD6moAhMYzkZB+tMMfOdx+lTnpTD060gKk9qJR98qexHasC3z/ZyjPIkk5/EV1GK5e2/wCPH/trJ/SuijsyZbot20ZkjcbivzA5H0rd0YSx28wCs43jkEelYFs7oH2BSM9/pXS6EWNrMWAB3jp9Kl/GDHXEr85tp/wAP9a3dLnV9oKupKDhlrNm6Gr1lJgqCf4a1g9SGjqxHuhjIHUVwPj1NgtfctXotuA1pGR6VwPxGAUWf/Av6VqxI85B+ZfqK+mfBxJ8MaEf+naKvmQH5l+o/nX0z4NYHwtoRGf+PeOmDO1vvuE+1Y5Na9//AKtuvSsTvTJJgaeDUK1IDQA7vUqdBUPepkPSgCXsfpUkp+Yf7o/lUX8J+lSy/eX/AHF/lQIiLGml6U1GaBoXePSmlhg000hpDF4wO3ApCKjJ5qRZVC4YGkykMxinJ95gOuxv5UjMpPFLEf3h/wBxv5Uhny5eE/bJf96oqkuz/pkuf7x/nUOeRXLLc6o/Cdf8PT/xUEo/6dm/mK9OU15f8PjnxFL/ANezfzFenKeKzktRomQ/PVhf9UueuKqx/wCsqynMa/SnTJmQXLYlH0qPdT7s/vh9BUGazktTWOw4tTlIML/7y/zqKng4tZT7rU2GeNWjl2us84ncZz15qziiW2S0vruGMsVEpOW68k0qmqm9TKL0EZcKa9H0lc6VaH/piv8AKvOSflJxXpOlcaVaf9cV/lTgEin4oX/inNQ/64f1FYkSZsrL5T1j/lW34lYtomop2+zZ/UV53Bpuq3cccizAxs+xN85HP07VcURUV7F7Wl261njpGa7Fr+zj0e1WS7gVg+SDIM/f9K88utPuba5MMzxFwAchiw596bNpxt7kwOVd+PmUcc1rexnyp6G9JqFkJQftMZwpHBz6VSk1C0y/7wnJzwp9KjTQf9XvunBdd2Ag46cfrUp0G3XdmaZip9QO1Z2THoUJXS5CGPcQi7CSO9TQaikJUCKQ7RjGR1p9pDGscijOBIOvJ6VPYWtlNep5kCyAyEOH74ptJJMeljYh8U6HbLKq6TeSxyKoIm1DywSOuQq4NVD4ntZFeG20rT0eRmKkyvIQD2wWxx616bFq3gS1nk+z+G4HQxpt/wBEQc85+907Vzni7UNPn0GOKz0yG3WS9WUMkaqQMnjgVfL5GaaZxtzrVygSJ1t4zgYEcHJx+fpU9p4i8QG432Nxf+aScfZ4DnOCOw9M1Y0wy/20BBGWf7OxG0ZIO5cH869A8O2eo2t6ZLmKSJ5LkyKZUOG/dtkD86FBXHKpy6HCS3Pje9uCJU16WZUJ+YlSEyM9xxnFRW9lcta3X2uKRLqKcxyLK2WUjqCfrXo+oXGp2euJM0agC2f5hyWG4dfoSK42FnaTU2kbczXrlmPfpT5UEKjbMy30bUL7Uri2sbeBvJ2Bmlk2/eGemK27Lwb4okLBBYR7W252u341Z8OXklpruqPEACzQAt3GUNdfomu3k+ttDJMwjE0i/e9FBFXHzFOTuc9Z+A/F1wdralZwDr8luM/qai0nTb+DV9UsNT1J52sp1iVkAQMCoboPrXq8M+8ht5IAz1rzWZtvjTxIB1N5Gf8AxwVVkhRk2xnhXwxp3iGLUp9V1bU90N9JBHFFclFCAAjoMnqa6GLwH4KMvlta3dyQu4mW5lORnHrVL4dPttNbO3cTqcgHt8orqLDDXFzKeg+Rfov/ANfNVFLlJk3zM8l8Y6J4f0+dILLS4oZDPLz8zZjXaByT6k1zOnW8Uer3CJGFXyBwo/2q7DxxltWib0lnH6pXJ2Rxrdx/1wH86xa1uaRep6LZjEbj/aH8hUxqO2/1bfUfyFSGuWW51RehGajantUbVNirmHrshR4AD1U5/Oq1vIxsWBOcFuv0qXxAcSW/+6f51StHzbyAnjJ/lXbS+A5p/Gdd8OD/AMT6H3tW/kK9Juf9afpXmXw5b/iorcZ62r/yFemXRxIT/s1tHYxn8R5xKc3D/wC8386vruS3VWBAY7hnvWc3MzH/AGjWi7h4YcHooBoQ3uItSrUS1KtMkkHSnr1pg6U9OooA8iMk5GPKj/z+FN3S55hTP4VbJGKYSK5izLdysvIwTcxHA+hrUkk6Vj3r4vRj/nvEf0NX3b3rVlx2Fhk/0s8E/uz90Z7ipJXkJBQuo7rt61Vt2/0xv+uZ/mKubqymLqRecQPvP+P/AOqk8/8A6aH8qmIpnbpWYEfnf7Y/KkMvGQymn4U9qTYvoKQEMkgePDAA5HApzNtXgZP1olRdvCjqKUxrz8o/KkBGXJH3f1phc/3T+dSmJeoUVGY19P1pgVrpv9Hfg9Af1FQyP+8NTXihbWUgfw/1FU5D81bR+FDRW1EkkHPp/KpS3X1yKrXx5H0qTdyfwq+guprWDgwNz/F6VZ3j1FVNNG62fn+L+lW9nvmuee4BuHYik3fL+JpCvvimHO3HvUDGTXMMODLKkYPTccVWbVbAcfa4/oM1neIQBFAQFzuIzjtisAlvX8q2hSUldkOVmdedUsQcNdRg+hzWBAf9CB/6av8A0rMJfOdx/OtG2J+wr/10f+QraFNQuTe7NCyG5JM/3h/Kuk0YYt5f98fyrm9PwUl/3h/Kuk0g4gl/3x/KueXxsvoW5jU0ZKqCPSq8hzUiSEADjp61pHclnVadqIEESufQVyPxElEn2MjsW/mKt+bLHDGVTPPZqwfFs7TW9sWBBDHrWtybHGBsOv1H86+mfBahPCuhAHP7iM/rXzDn94P94fzr6f8ABvPhbQsf8+0dWB21/wD6tvpWHW5f/wCrNYoUscDrTJFWpBxTMbTg0oagB/epU7VCDUqnigCb+E/SpJuqf7i/yqEHIP0qaX+D/cX+VAiE0w040w0DGmmnrSmm0hjD2+lNzSnt9KSgYVJB/rv+At/Kos0+D/XD/dP8qQ0fLl4f9Ml+p/nUWeakvuL2X/eP8zUGa5pLU6o7HX/D0/8AFRye9s38xXqK9K8t+Hv/ACMcn/Xs38xXqS9KymtRoeh/eVaj/wBSv0qqn+tqyhzCn+e9OmTMr3f+uH+6Kr1Pdn98P90VB2rOW5pHYQ0/di1l9itRk04H/RJfqv8AOkM8nmhWDUL2NCxXzifmOTzmk5qNQiXl6sZfHnH745zk1JTnuZx2EJODx2r0vS/+QVaf9cV/lXmpIwfpXpel4/sq0/64r/KnAJFTxEM6NqI9bY/zFcppk3m2Vs20L/pGMD24rrPEP/II1H/r1P8AMVwWmzXK2kCxxxlPPJBZ8HOTxiqtoRN6EmvOY7/coH3F696g1Z2F87Dg7AePxo1tpXmBmVFbYvCEkYqDUPMFzIJWUsqAZXp0z/WtFsQtzoVGI7E/3rcHP4ClY5kmHbP9KsxWKS2GnSGR8m27Y44WqMkbiScBySrdM4zwKiaa1EmZlqCFk/3/AOlP0oN/aJOePMfj3psCmNnVjkkg/oKfpyhrpsjOJX/kKqXwIp7HS7Dhm7AID+VN1gBtCszn/lsn8zTl2iOQbR0Q/pVa/kJ0SFT0W4BH/fRrZbGS3LnhRki8UhmbaPsrDOf+miV6PrOqxSXVvtlchWfDKeOUIzXlmg3CReI45JM4aBwMHBHzL/8AXrtdTv7QyQeQ5BLNne24/d6/Wi+liam5aXVjcXH+kDObdlXcOnzg/wBK43AFzqiLwPtj4/StabUIY5gVJYmEiQ4PIyOBnpWEsoku7+RVYKbskBuo4HWluOluXtGYrqup4GeYO+P4TW1oUrNrbkgDdcOME/7NYmigPquqEsFAaAk/8BNdDptokV41wsu/E7uABwcjFNFS3O0t5BHGvzDcvOPWuCmuC3jDX5AeTcx/+gCuyhbc3X+EV5/eSCLxfroz1niP/jgqugR3Op+HU6w6Rr0h/h1GRvx2Cugsm8mERseQg3fXOT+tcZ4Dkzp+roSfm1JicdwEB/wrpY5ss3PanH4SZL3jhvGEqmaTcAW+2SYY9vlUkfj/AErj7Vh/bE//AFxH866PxZ8013n+G+4H1QVy1uSmrSbuvkj+dZsuO56hbj5CPp/KntTYPut+H8qc3SuV7nVHYiaomqVqiakUc54lO2S2/wB1v5is6yf91J9f6Ve8VMFe0/3W/pWXp7bo5fr/AErqp/AYS+M7P4ct/wAVPaD/AKdZP/QRXqF395/9yvK/hwc+KrP/AK9pf/Qa9TvPvP8A7lbx2ManxHm+csfqavp/qE+v9KzlPzfiavxY+zr/ALx/lQgkSKKlUVGlSrTJHipE61HUkfUUAeW9ulMPtVA6zAf+Wcv14pn9swnrHIPpiuflZd0UNTbbqP8A21jP86uNJzisvUJhNeJKoIDOhGfqauu3Jq2VHYs2B3Xr+0X9RWkVVR05rDtLpLW4eRwxUpj5Rz1FWxrVsTzHMPwBqJp3EaDKpINJtU9RWedbthnEch/Ck/tu3/55zD8qjlYXNDagppRc+tUP7ct/+eU36Un9uW3eKX8AKXKwuXJY18v/AIEO9KyDOBkVny63bCLmObqOwpx1q2yflnB+gpcrHctFR60wge9VW1e1I6S/TbUZ1a2PaX/vmnysLjr7i0kI6bf6is525qzcX0NzbzIgkDCMnJHuKpOea0jsCK163I+lSbu9QXnLD2FSZOTWnQRt6T81s/J+/wD0q6Rx1/A1ladfQWtuyyiTJbI2rnirLava/wB2Yj/drCSdwuWiDTCpOfrVc6vZ4/5bD/gFM/te15wJuv8Ac/8Ar1FmMi1DTRfqgaUptORgZrObw8o4Fy+f90Vptq1r/dm/75ph1S254l/75qlKS0QmkzIPh9ycfaB/3zUEA22YHpK4/QVt/wBo2+ekn/fNZFlBNdw+VboXYzOcfgOvpW1OUne5LSTLOnthZfqP5V0WkHMMv+8P5VW0nw5O0chmmSPJB2qNx6d+n9asaR/qpv8AfH8qykvfKvoXnqBiBk1K/FVZSQpqkIsPKPs0ZLHqKx/Erh7aIg5w3rU1y5FrGQe4rO1li1omf71aJknMFsSj/eH86+n/AAWd3hPQiP8An3j/AJ18vH/WD/eH86+n/AxJ8H6ET/zwT/0I1r0Ezu7/AP1bfSsaKYxMSFU5GMEVtX/+qNYJpkjs7jk04UwU9eeO9ADxUi0qwMepAoxhiOuDQBIOlTSH7n+4P5VCOlSvysf+4KBERphp5phoGMNN70ppueaQyPsv0FIaX+FfoKQjvQMSnw8TD6H+RplOi/1y/j/I0hny1fnF/N/vH+ZqKn3/APyEZh/tn+ZqFTzWEtzojsdb4Cm8rxEzHJBgZePdgK7rV/EltoF1F9tZzFOuUVVHykdefevPvBJ/4qAemwf+hrXQfEDSb3VJrH7HCzrErb27DPQUlFNq4nJrY63RNds9eWSWy3lIyFYsB1rcj/1Cfj/M1w/w+0u80qyuor2FonaUFdw6jFdxH/qE+h/nUpJNpA22k2Vrv/Wj/dFQY4B9WwKmvD+9H+6KrMSUAyRhs1jLc1Ww3epbAPOM1Ip/0SY99y/zqAIFbdkk4xyanX/j0mPuv86kZ5FGuy+vgGLfvict16mpgagRdmo6guT/AK89T9anFXPczjsI3IP0r0vShjSrMHtCv8q80Pf6V6ZpZJ0u0J6+Sv8AKiAMqeIjjSNR/wCvU/zFcLpXNhbn/p5P8zXceJDjSdQ/69W/pXA6ZdpFYQISm4T7uQc9apET2QuvHE6/7g/nUOqvvvpyBjKjj/gIp2tzCWVHGMFB06dTVKbekrCRwzjGWzn9a1RKPQdNBex05dpP+i+nstZ0ybbq5B4+f+grnoLGeZISb9UDpuUEvwOOOP8APFDadJK7n7UmFOM/NzUSYiZmCzN9E/8AQRTtMdFuHZmCjzH6n2FUkTyWKbg3Q5HuKW1svtckgEm07m6jPpTlaxXQ6y0mthbyK00ZHGCWHpVO+niOjoiyJuEuduecbjVbT9JWS3kQXHCnbnb9DTL2yEGmxz7yx37QMepx/Srja25mtyxpN5Hba7bzNPHEgQqXddwHKnp+H6V11zrlj9shkOsBky+54ocbflOP4fwrz+38ttRiEgYptJO04P8A+uuv0fStL1m6WDN5EozvLyKc4UkY49qtWZNTchvtT0Y3O6K+Mo8v7xRhhs+lZltdIzXjxtlHnyDjGeBXQXvhLQbW/wBkjXbgwbwqS8l92Ow9K5iaBbC+vLZEeNUl4V2yRwOppNJDp7mjpmr2thqV+bliBJ5RAxnOAc1tW/izTIxIPNIDOWHyngVy2n2lvfXt0bhCxXy8YYjrnNTLp1myT/us7JXVTuPAHSknZDktTvbfxxomT++lzgDHlmuL1bWoZte1C9tCzw3MqkMRzwoHSohYWkd68a26bDCDg5PJPNZilYb26jjUKisMAfSnzXTSHBam94d1rUNMN6trBDLHPJ5h8xyDkjqMfSte28Ramskn2lLWNdvykFjzXLaXcLDZahOwB8qTPX73FWbXVLW/l8pEkRiMhW5/UVcVoRJu5b8QTbvneRHa4l8z5PZQDXMs+NTYjoYgf1rV1KLdd26Z2kIePQZ61j3bbdTOOAIgAPxrOejKgetQ9D9F/lTmpsHKZ/2V/lT2HFcrOuOxC1RMKnaomHWkUcb42dkaxx33/wBKytGkLRzbj0YfyrV8dcCwPu/9KwtJYhZseoren8JnJe+d/wDDZifFdmOv7iX/ANBr1a93Zfj+A968j+GbZ8YWg/6YS/8AoNeu3nV/9yumGxz1PjPMlPzVetyWtlyf4z/IVQT7x+taUf8Ax6x/U00KRItSKTTENSrTJHA1ItRipEoA8K+1af8A89GP/ADTTdWG3h3/AO+Ks2cvhSGDF1pWoTy7l5FxtG0feHHc8Yqxf3ngyYP9i8P6hDkEITeMce/Pf/Gufn1tZmnL5owLt0aaFoidhZMZGO5rRcjNZuoNbtcQm0ieGD93tR23EHvz9c/nVx35IrS97MI6AssUTs827btxwM85pDe2GOfM/wC+K1PDt/oVjqEsviDS5NRtDFtWFGwQ+Rz1HvWzqmv/AA/mnhe18HTiNI3Dr5u3LEfL/Fzg1nOVug7XZyBv9P8A+mn/AHxTf7R0/wD6a/8AfFa95q3hGVCtp4PeJuOWuiewz3+v51k213pcMjtPoMc6MDhTMw2nPBz7DipU7q/K/wAB8nmIdR07v5v/AHxSHUdN45k/74omu9LkSHydAijKn5yZmO8Zz+HHFLFfaYk+6Tw/BIhPEfmsMD60+byYuXzIbjUtO8o4Ep5H8PvTm1LTs8LN/wB81QuWRg5SzgQFsgcnAz060oI6/ZYD+BqtNybMtnUbD+7L/wB81G2oWPZZfyFVyecfZrf/AL5pC5Az9ntx/wAAp6f0x2ZZju7eYTJEsgbymPzY6ZFOc81BAxPmkxRL+6blVwe1SMec0+g1oV7vqvuKfmoroj5cdcc07PFPoJblmO9trZCs6OWPIK0p1exHSGU/lVRi2BjZj3XNNDuRnEX/AHwKnQLMtf2vY/8APGUflTP7Xsef3Emc+1V/Ml9IR/2zFCyTvvChMKRkrEOPxqdOwWZM2r2X/PCQ+3FMOrWva3k/MUiQ30+4QxGTH/PKMMf0qqJZizK52spwVKAEfUY4p2XYLX2ZcTVLZ5FQQPliBzioLaaWC3ZopWjbz3GVYjjA9Kqy8aguOPmX+lTqf9Hcf9PL/wAhWkUkrom+p3vheZptJDPIZH3EMS2TnJ6/hisSxVi1yQ7DLjgH2rQ8F86Zcf8AXf8A9lFULE/Ncf7w/lWT+MZJIkhHEsn/AH0aruPLXfM8rrnGNxxW5Z6XNerv3COL+8RyfoKSfRIXRYRqMZkDEbdoJz9M1aJMbzBLFwuEGMfnVTVj/oi/Wta+06TToFLOrxsQoI4OevI/Osy5t5r6Ex28ZkYdcdB9T0FC3Docof8AW/8AAh/Ovp7wMv8AxRmhcnP2deQf9o18+y+GpYbeaea4QNGC4VFJBAGevH8q+iPANuzeCNBJO0fZ1P8A48a1JZ3F+MQnr0rCNdBfofs5x6VgEUyQFPBxg0kcZc4FTiFBw0nNAyW3YshycnNMP32+pqSGPyy3OQelRN99vqaBEi9Kmb7kf+4KZGm4ZPAqYxgrGA/8AoArmmGppE2Y5zmodpY4AyaBojNN71OYQPvOAaY0JAypz3pDK/RV+gpCaX+FfpSrEznjgetAxlPj/wBav4/yNO8lc480ZpwhZJVPUc/ypDR8pX//ACErjHaRv5mq/wDFV24tprnWLmGCMu/mOcDthjVw+HpY7OS4mmVGRC+xRnoM4z/+usWtTfoaHgSMT+IWRiw/0djuXqCCCCK9E0yP7dZFnurhh5jIcsDnafp7CuO+HOkTSaw1y7eUHt3CAjJI45r0fTNDk0+x8rzlkfcWOFwKzncaauEKGOQKZHfA6sea0E4t0+n9aoLkXJB4IHNaUETyxqF9OSe1TAcyhe8TL/uCq56Vp3dpGZlH2hQduMY5/nVSezeFC4IdR1xwRUTi7lxasVKlU/6HP9V/nUJNSKf9EnH+7/OoKPI0ZX1LUSpB/fkfqalHWqkA2ajqXqbhic/U1r2Wm3F4A4ASLP32/oO9aTXvGMdik3IIPpXpumcaZaA/88V/lXELpEEjbE1GJmI4CgE/zrvre1ktrG2D/MPLUbh9KIpg2jK8R/8AIK1D/r0Y1wOlkDTYnOAFnOST0wa77xCC1hfooJLWT4A7muHtvCANtHcXs7WrtjcrqMrnsc4xVLUmdupX1VhcSgxEOAoBwaznUxkplTx1U8Vt3XheBNwtdQWVgucFR17ZweKc3hdILRZZpJQzOANpG0gkDj860V7E3SJLe5s2t7PEihlhw+eCDxViOPzWlEbxYLZG6VRxj3NVbvwncJOv2PfLC3JL4BUZxn3/AApk2g2tvChmnczOwRQq8EkHj9KmULi0K11C1tdyRvs3AL9xw46eoJFTaTgPIzSRoA5HzOF649atxeGnjjXfN5TMMlNu7H60tx4YSGJJjO0iFcvgBSOapr3R3RcsGjgWRWmgBZs/61cdB71DqkitpCRrLEzrICVSQMcZJ7UumeGluYGleR40z8vqRgdqst4aRbIypOzSgE7SMA0JE6GBa5Oow5wF2sNzHAH411+g6hBpd4sk01u4w3HmqRkggfzrnJba2jQfvJASQPz/AAq/ouk2N/qSwXEkuzymc7GAPH4dKuL7ClZ7nVf25pCavLdy3kTsYNu5CMK27OFH07964/VrqK71i+urfd5MsoZC3XG0D+lbcvhvR01AwxyXHliEPzJg7txGM4rnNVt4rG+eCFiUCqeW3YPfmk5Dgle6JNOuRa3Vw8ittcJgjvjOasx3YxIAhO9mYcjvVW2gtWsBc3E7p+8KkA9h6VUdxkmGYhQTy3JI+lJK43y3Nk3TvcNIttJ/qwoBZRyPxrN+z3rXU0z2+DIQQEII4GKu2FjeSNmW6KJtDbQvJFJPI9nJI0jXLKEBVFIyc55zTSWwrpalKK21CKOeMKFimbLKWXkY9+9S2i3VlJ5kcEW7bt5kU1Vlv7qSQhGlQEZCMQdv41FY3VxdXUccszhGYA4701+QNx6l+e9cvvlh/eY25Djp1/nWZcSGa5abbtGzaQTnmrxhV714mMpRR1396pXkaxO6qW4xwTnrWUmVG2x69aHMCn/YT/0EVKRUGn/Naof9hP8A0EVZxWMtzojsREZphWp8Um3NQ2aJHC+Plwmn/wC8/wDIVzmlHCzDPGRXUfENMQ6cf9uT+QrlNOX/AFn4VvSfumc/jO7+Gbj/AITWzAPWGX/0GvYb0/M/+5XjHwyP/Fb2P/XOUf8AjtezX3V/+uZrrg9Dkqr3zzFD8xrThbNqh/2iP5VlpyTWnbqBZp7s39KaCRMmO5qYY7HNQrUigUySQGnqSMUwCngjFAHz5nApFPyijPB5pikbeorA2sR3Z+aD6r/6EauSN8x9KoXhw9ufp/6FVp2+Y1bJQjElXI6DGaYGOMdutITndSA81MikID8zUHoaMjc1ISMH6VF9RiL90UH7y0gYbR9KQsMjj1oCwk33D9RSp9z8abKcofqKVTx+JpAK33h9Ka/3T9KCfmH40jn5T9KLjJIfuS/9cm/pSsRTYT8ko/6ZNTSa0WxD3GXJH7v8c08OgHIqC5Pyp+NNZuKroT1JN+5yAONtOH3R9KiiJLfhUg+6KyluWh0EfmybTnbnkL1PYAfWtG/misZTaxkSyQHDBTiFG7gD+P0JNFjprTaJe6mGObaVcKO/q34ZFZAzuc9TuH8qu/Kibcz1NJvEus7FjXUJESIDyxGqps+hAzXX+HH0/wCJUb6Lq6x23iQRlrHUkAXzyBnZIO59687PVvpUuk38+lajb6hauUntpVljYdiDTjK+4Sj2ItUsrjTtelsbuIxXMEwjkQ9mBoO0Wh4O43D5J+gxXc/GGGOTxrYatEgVNTtoZ+OhOF/x/SuEP/HvIf8Ap6f+VaWtoZ3u7na+CcHTbn/rt/7KKzrIMZbggcbh/KtDwMf+Jdc/9dT/AOgisu0vgks6eXnDA9fasJL3iztPtkUWljy5UWRYflUuCQdvT3NckyyOEWPcJA3y4Bzn2961rC2a6iE0yGOM/dAPLD19qhuvEkVkuzTbWLaervnnr+PfvVWZNy9rkbNo8rIeoXggj+IVxUstzbQyFJnjyvOxiM112p30snhrzW273jjYnHckVxtxK8sMobGAhIwPpV63Eb8E6HR0mlPmoIQZP4t2ByPc9a9q8E3Ut14Q0SZyFZ4QSF4H3jXg9n/yKr/9cpf5tXuvgEf8UPoBH/Puv/oRrToSeg3PMXPpXOkZPHJro7j/AFZrAX/WL9RQImx5UJx+dV++c1al/wBU1VqYFm2bKEE9DTD/AKxvqaW2/i/CkP8ArG+ppAW1XdEB6gUNlVj7EIKZFLjhulWmAZE7jaKAKszBguOvelUBIy2MnGaSVNnI5Bpx/wBT/wABoGU2JJJPJqWOVQgDHkVERTe9IYmPMcAd6lmPlxYUcHio4gRIgPBA70+6/wBWPrQBVq7aybyueoOD+VUKtWP+t/Ef1pDZ8yeIIpNK8RXgtpGRZWYgqeQC54z9R+VbVnPHcaIks5YxmIiQt1OBhjxz2NZfjTjxDL9G/wDQ2qxY/wDIqt/1xl/m1ZdWb/ZRreDNbuLvxa4jPlwC3fauAT25J9a9YsrgzxkMPmXqfWvE/h7/AMjQf+vaT+lexaZ/rj/u/wBRWMm+Yq2hFqM0VtqttG24yXR2LgcAqMkn2xW4sbRWIROXx29aytQRGu4GZFLLkqSPu/SteYsLMlc5Hp9aqG7JlsjHvLOcuhEf8PqKtKD5Kq4ydoDA89qpXc0u5AJH+72Y+tY11rKW1yYZprkOMYCxSNnPoQMGs2/edjToWZsLNIq8AMQKdFk2s5/3f51iSa/C7lYre8nfJBCwNnPvkU+PUdVeGRIdGkXfjBnkVOhzz1NRYdzz7T4Dca5eRE4D3LAnPYEk10GtXJtbOG2h+VHG3Of4QBx+v6VPpPg3UP7YFxNd28QeR5CiAsctnv8AjWzq3g63mEBuLu4YLn7gCjnH+FaNppszs72OCt7r7PdRy5I2sCdvUjuK9gFzCbCO3WQGTYvy9+MZrlIvCWiwgZtWlP8A01kLVu6Xp1rbuxt7WNCqdVXkD69alSS2KcW9WaFppS3X2y+mUGO0hDqD3fOc/hj9a858SXNxPcxy3B43BkbgZDHP6Yr17TfLOh6tC2cyIBx6ZAP865HWPCumXcy28yS+SZCRtkwwKoo61vyrkuYttzseZXN49tfxzxYfCncN3BHpXfSRR3uiLEHUksroQ3GcjB+lM/4V5oB7Xo/7eP8A61dDbeDdJS1hRftOFQAZlz2+lTGStYJQZxxu5DqtqqXDeX0ID8feHap9bQJaySxhFn8zCORkA7euPpn86sj4d6J2kvR/21H+FbGreB9NubVUa6u1AcHgj0PtQpLuPkZ5W19fhsS3U+eow5xg+ldxZ3SzaUlwwRx9m3Oo6Z7ipB8OdN7ahej6hD/Ste38DWaaOYBfXJBRxkquec0+ZMHFnHW2o3Ny7lpCoLY2oSB0FdNozmTS2DPvdc9euP8AOapD4d2i/d1O6H/AFrU0fwPFbedt1O4bdt6oOOvvTjJITps5vUPmu5Bj/lt6e9Os7yPT7+CeQNsMMi4Hc8YrUuvAKPdTONWnG5yceWPX61CfABPTV5Dj1i/+vS5kHs2Y1/qzz3bOz7IzEFCjqfmJxWLdS+Zcu3A4UYFdkfh+/bVQT7w//Xph+H0pGBqUX4wn/GpVr7jUGnc4qOxmvXyGZYg2NxPAPtV20tEgUldzPhhvPXiupXwHeINq6nCBnOPLYf1pR4HvV6X1qfqr0276XG4vsRQKCQWlAzCp+6fU1narAsk7AXKoQqjJQn1zit0eFNTQcXdoeMfx9KZJ4T1SRstJYsfUlv8ACi/Zk8jOQS3igeYCfI8sEHYecg1U0eMi9BbjaAehPP8ASu0bwdqJz8tgSRj77Dj8qjXwbqkRJijslJ7rMw/pRF2W4vZvsYbAJqchLHlAcfnVHUlGJGHIOzn06100ng/XixZVtdx7+f8A/WqtL4J8QSqyulsQcZ/fjt+FRt1LUWmd3pPzWSH/AKZx/wDoNXtuazNDj1GCN4b6zjgRUUIyTh92BjGMceta2Kxm9TohsMKim7QKkNMJrNmiOJ+IYzb6d/vyfyFcjYDaX6dq7Tx3E89vYbBnEj5/IVx8ETQk7xjPSuilpEzl8Z1nwzP/ABW1h7rIP/HTXtF91k/65mvFPhqw/wCE3071/eD/AMdNe1X/APy0/wCuZrsp/CctX4zzFOtalt/x5R5/vt/SsqM81q2+fsUZwfvt/SmhSJlqRTUS5/un8qlXP900ySQGnqM1GAfQ1IuQOhpiPnamr92n96aOBXObsgvP+Xf8P/QqsO3Wq990tz6Y/wDQqlZuTWrIQA5D+uB/OjtSIc7/AKD+dLWcykNwdxoPQ/Sj+I0MQAeR0qChqj5RQRyOaVQSowD+Ap/kSsV2xOfoppagQuPl/EUo6H6mpjZ3BH+pfqOoxQLSYfeCLz/E6/400nYV0V2xuFDYwfpUptsMN00AH/XTP8qDFFyDdRj3UE/0p8rC6GRfdf8A65N/KmE8VYjFrGrgzu7FCq7YyBk/WqbHAq0tLEXuxtwf3afU0wniknbMII7NTS2RV9BFiH7mfrTgflFMinWODb5KOS2dzE5FIbxgMLFCv/Ac1Dg2ylKx2GiY/wCFdeID383+grjwfmf6j+VdVo1w4+HuuSZUMzkDAHUAdq5D7XORlZmwf7uB/KqlC5KkSbHYthGPHZTTYracg/unwfbFRNNMessn/fRqMknqSfqaSgDkd14q1O21vwz4XghLvqWnQ7LvIAVUU8fMTzxjpXHyxbLNj5kbM1wzbUfJAx1NVsAdhU1rJHDMJZIlmRSMxM2A1aXuRax23gqIxaVKzEfvJCw9h0/mKwTC1ve3aOyjDhc7hgkcGlXxQsKBY7BFUfwrKAB+lZ2oaxBdx4SxigkL7mkBBLdevA9aXKr3Hc9HvB5lnPGjIWaNlA3dSRXHLp1xOUiEbqSfvMjAD6nFM03xFeNAsX2Z7pxwGQkkj3wDn61oTJ4m1GJUs9Hvot2cssLZI9iQMU7Ik1Lq2VtBa1ZyzpCB8gzllAPH4iuSvrY2lrunR1aZSEXjjpyfzrsNO8PeLDbQwf8ACPXBKKF3NIqDA6etWLT4WeLby/a7vdMhmJBCpJP8o9MYBHr1+tGgbHNWNq58PJb7l3yRNg54G7JH869y8AqB4F0DHP8Aoyn/AMeNc5p/wu1lfKa7isrWNWGYxLkhR6cAV6No+kJpGjWViXgxapt+ToeSeg+tNsRtz/6s5H61gn5H6dDW1PMpTClS2Puhhn8qzpVyOYmU5znFNCFwHT1Bqu0TKcYJHsKkSUR8Y49Kf9pHZP1pgEMZVST1PamvE28tjilW4YE5GaQyu3U8elAErR4RWA7c1KpKiL3QA1Gs52429vWpTIAsZ2j7gpANn+4PrTY23J7jimSMWOTUQYqcigdhZITu+UZB/SmrCQ2XwAO1PNx/s/rUMkrOMdB6UDGGT96r9qnkAkjwO4yKqY+VcelOSV09x6UhkR461ashhw3YmmNMpPMYP1NIszPPGOg3dKQz5g8S3P2vxHfyDO0TuqgnPAYj9ev41t6Miy6FFG4yjq6keoLGuc1cY1i/H/TzL/6Ga3tNkaLw15iHDLHIwPoQWrLqbdESeA4ZIPFzxSqVdLaQEH8K9i0yNstIQQMYHvXl/gXWlu/EgE1lEZRbSfvB6ZHHIz+tem/bmZNkahBjHB/lWM7JlK7Ql3KJL8qDwigc+vetq3kE1qG45yCK5tf+Po/7orTtpWijLL/ePB+tOmxTWg28spPNXyxuX61ftYWghV5WKhB0zVSfUNrL+66j+9Uz3DSwIPurjoDUS5VJsrXlRk6hIz3rtk8gHrTJLGZIi528DJAPNF4f9Kb6CnyagzxMnlgEjBOaz0u7l69CrBJ5U6PjODzWrNGtxCVyMHkEc1inipoL17cbcbk9CelEXbRhJdUKbG4BI2A+4Iq/bRCzgl3EGRxt47Cqr6oVjLeUFH95mwBWf/b1kjvJLcrISMARfNVK3Ql36nS6fdsqXFpxsmUZ45/Pt0qPUIMNDMB1ds4+hGf0/lXH3PjCK1d3jspHUJuBMgU8VqN42gTwhZa/Jbu8cj7DCHAZSWcZz07VtTbcWmZTsmmjTAJIAGSe1aUr+RahSfm27Rg1xB+KGkwH5tNuYyRwV2t/Kon+JOiSy5f7Xz38nge3Wos0tC20zrUXcwUdScVoXgzBkfwkGuUs/Hnh4xofOYlvmBaIgirf/Ce6A5KNdoPUOD/hSSstQvqaOa0okP2MJkZKnH41zSeMPDpmZxqNoQR90k4H6Vdi8W6NJ8seoWZxxgTAULQJa7FjNXbEHa7dicVnHVdPmZDHcWuB1CyrzVpNTt8fIYcf7Mq0o6MG7oScFZ3B9c1HUsl0kykLGm4/xBgTUXtQykKKU0gpaQwFLRSZoGhcUuKSlFIAxTgKTNLmkNBilxSZozSGBFNNLmmk1LQ0NY1BNMsY55PYUTTheF5P8qpMdxJJyTVKNwcjI19mlWBm7Mce1cvfgKYs991dTrIBSEf7TfyrmNVGGhH1rVaIhfEa3w2P/FcaX7l//QTXtt/1k/65mvD/AIck/wDCc6WP9t//AEE17ffZy/I/1Z7V1U/hOat8Z5hH1rpIhi2j+p/pXNRnk100X/HrF+P9KYMeKcKaKUUCHinCmCnCmI+cgCTwCfoKRIJn4WKQn2U1I2oPnAmIPoDioW1A5OZX496jlRd2LqlncW8Fq80Lxhz8u4Yzg1GwPNQT3HnSRchvnH+sORUshwSO9UyUWLBokabzYvMDKABv245qZpYVPy2sWP8AaJOKoxMfmPbpmlLA4yaGNFoThc7Y4h/wAf1ppvZAPlZR9FFVSwAzg4phb0HNICybybtM/wCBxUTXMjE5kkz/ALxqEyYPOB9TSos0p/dRPJj+4hb+VMAZtx55+tM79K0bbQNbvULWuk30qg4LJbtjP5Vfi8A+LZ/u6HeKM4y4C/zNArnPc0gBArtbf4S+MLg4+wwx5/56XA/pmte1+BniSYjz7u0hHfCu/wDQUCujzRclsA81F8x969pt/wBn64Zf9J1tgf8AplAAP1atiD4B6JEoN3qN3IB97MioP0H9aLC5kfP8kBa23+YnDY2bvm+uPSkkWKMcDovUnqa+kYPg34ItiGkaSUHoHuWbP5EVfTwF8PLD7+nWe4DnzAST/wB9VVmLmR8s+am3GVBz61JHb3ExxFbzSE/3Imb+Qr6gfUfhroud39lRFex8us28+LvgLTo2EBhlYDhYULD9BiiwuY8gttB1SLwNqMTQ+S/njzA7hcZB4PPXGOKva/4F8Q69rhutK03zoGghVpE2oocIAeB/hXXaXqWhasbyEvpt7FqV15yvw0yMcY3byMADqMZwKu3fjt/AmkSxWM0epKHL7SwjPTBxgHA4GBVNC5jh7T4IeL7jHnLa26noS5f+QrXtv2fNckObnVbaP1CRk/zNZ938f/Ek2RbWdrB6FpGcj+QrCvPjB4xuzn7dBDn/AJ5wD+uaXKLmZ6RZfADS4hnUNZnlI6qjrGP5E1pJ8EPBsLKZrq4I95yQfxAFeGXPjzxVdg+br95z12ME/kBWRPq2o3GfP1C8lz13zsc/rT5Q5mfSA8AfDDSA/wBrW2bb1+03Az+GWqM6r8INH2lG0livQoA7D/vkGvmY4OScE+9Kiu5+SNjn0FHKgufSj/GD4eWDE2VqWI4/dWhAP48VmXP7QejopWz0C5cj+J9ig/zrwFo5h95dv1IFIqZIzIg+hzTshXPZrr9ojVWLC00O2iUjA8yYnH5AVg3fxz8Y3IAR7GEDoVhLH8ya86EMf8UrfgtG2ID7kjn3cD+Qp6AdPd/E3xleMxk164UNwViVUH6CsS68Ra1dsWuNYv5Cf71w3+NU9wH3beMD/ay1L5ko+7tQf7KAUCA3V1Ekci3E6M2TuDkE8+tWoPEuvW2PI1vUU/3bl/8AGqr3ExRM3DHOerZ70wu7dQrfVRQB0kHxK8aW+AniK8IHZyH/AJg1qW/xk8ZwEF722n9prVD/ACArh9pIyYUA9sik2x5+Zdv0agZ6bb/HbxFHxcabpc/0jdP5NWrb/H6QYFz4ahPvFdMP0INePCONvumQ/Rc0/wCzAZ+fH++MUAe96T8b9K1PUbWx/sK9iluZkhDCdWCljjPQcc16xIuFQeigV8baPdx6XrNnfyKWS1uI5iqHlgrAkD8q+xYLhbyxtLtAQlxAkqg9QGGQD780hoawqMipTUZqSiPFNIp/emkc0ARH7q/T+tNNPI4X6U3FAxhp0P8Ax8xj/aoKnaT0A6ntVRdV02LULe3a+gM7uFWNW3HJ9hSGfM+oQyy6zfJFG8jCeThVJON554rqbSzCaUlo6lMxbXAPIJHP6k1y2pSy2+t35ikaNvtEqko2P4z6VXGo3mf+Puf/AL+H/Gsja2h1XgO0ubfxX++gkRRBIuWU4zx0PQ16oleUeAbu4n8Uoks8si/Z5Dh3JGcCvVkrCruaQ2EX/j7b/dFaUQ/cH/eb+dZqc3j/AO6tacYAtyTgLuPJ4FEBTKtwvzIauoMwJ9KxdQ1nT7UrvuA7AfdjG41nXPjXbEEs7Pkcb5m/oP8AGpafMO6sa96P9JbvwKpTXEMALSyogHJya5W812/vZCZbkjP8MY2j9Kpo5McxJJO3qevWp5dR8xpX3jrS7aV4oI57mRDg7RtUH6n/AArnrzxxqdxkW0cNqvqBvb8z/hXO3K4v5zn7zZpmD1rXkSI52yxdX15etuurqac/7bkj8uldDpjY0+Af7NcrXSaa5+wQj/ZxTSsSybUWzby/9cm/ka6yHVtQj0EW2mMjtFFGVjjhR2jBAycYOOv61x962YZM/wDPJv5GoogkNu1zHNLHL5aMRFKULdO4rWluzOp0LMunRtpF6+pW88OozSZt5ZIyqnAJYAYxndjp2rlZQI3A55UHB7V0Wo+MdTuNIttGucvY28gkhMjBpE5Ofm69zXPXL+ZOX2kAjPNFrAi7DYRvbQuzsC4OQKjktl3lVY8dOKkSci1tk3dFOaQsN7c+lZSYIhh43DPpQkZknYA/xYpIicv9akt/+Po56Zqn8IzShtWEXOCQPWnyRN9gwB/HzjvzWlLY3FksS3MDxGaMPGGHLqehHtUtnakuqhS8hPyqPWjmEk2RaZpzecs0rum0cKrEda9PslZLC3VgQwjAIPUVm+H9CVZhJOA0nXHZa11PA+lRUT3ZtBroPBp1MFOrIsWlpop1ABSim0ooGOopDSZpDHZpM03NIzhRSsApYDrVWWYtkKaJJC30qAmqURNjTTCacaYaoDN1b7kP+8f5Vy+rAboQfeuo1jPlw/75/lXL6scmE/7RH6U+g4/EaPw8OPHOke8jD/x1q9xvj8z/APXM14Z8P3A8daOB2lYf+OtXud7y7f7hrqpfCc1f4zy5OCa6aH/j0h/H+lcwv3m+prp4v+POL8f6UxMcKdTRThQIcKcKYKeKYHzemleYflEkhb+6M/yq7B4Tv5wPJ0q+k/7ZP/hX1Ar+HLIYEka47cgf0FVbjxf4Wsx+9ubcY/vyLx+Zp8rI5/I+eoPh7r04+TQ5l5zukKr/ADNa9v8ADDxXdKENvBGgPRpR/QGvWLn4teErPO26t2Pbyst/Jaxrj486FET5cc0mOyRc/qRRyi52ctB8FNdmx519bxqeSFjdv54rWt/gOxP+k6tL/wBs4lH8yagu/wBoFA3+iabOw7+ayr/IGsW5+PesShhb6ZDH7vO7fyxT5Rc7O1tfgTo6c3V5dTH03hB+grVtvhL4NsziSCOU/wDTeUsf5141d/GPxVck7HtISf4lhyf/AB4msS5+Iniy6J365cqD1EeEH/joFPlQuZn0xaeFfCelgLDY2SY5yLZW/Ug1el1XQdPQlp4oVA/vLGP5ivj+71vV7z/j41a+k9muGI/nWXIHYlnZnJ6knNPlQrs+u7r4i+C7I/PqthkdQZwx/IZrFu/jb4NtAVhuFkb0itnbP6Cvlo49BxS/hTsB9FXn7Q2koP8ARrC9kP8AuIo/Uk/pWFd/tEXrgi20b6GW5x/6CteJDLEAcn0qeOyu5SAlvKxPTCGkB6RdfHXxXPkRRWUa9tys+PzasS7+K/jO63f8TcQhhhhDCi5H5Vyx0y6UZkCRj/bkUf1pn2VFHzXMX0TLfyFGgGjceLfEVymyXW74rjG1Ziox9BWVLczXBzPPLMfWRyx/Wn+TD2Z2PsuP509Ylz8sLMP9pv8ACnoBVAXsKQ4zirwTZz5cK/73NKZJG4SYegEaf/WpgaGl2EcyxM25Jd6BDnr3z7VSvb27ui8LCNIwxB5xnn1Jq3bXOqR2X2S2sxt3hzMYfn46AMegpE8PX8jF3gSMsc/vX5/IUmwMjyOuZo+Ou05oEadAzt/upj+ddB/wj0oJ/wBIjVR6RkmpU0BMZe4lb2GFpXCxzohH/PByP9psfypSgHVYE/3jk11MekWEZy8JkIP8bE1djt7WI/u7WFfogpXHY4wI0hGGY46CKLp+Qq0ul3roX+x3bKBks5wMetdl9oSIZaVIx7sFqI63ZQ5xcCQjsgLZpcwWRxTWnHzWUin+8rZzURhRcdVP+0MV0VzqVu7FxGwOec4WqkmrZGAkZHuC1NNhZGWsakjJwPUc1uadoGm3wHmeIrG3J/hk3K36ismWdJTzCuSf4QF/lURf0jQD3Gf50xWOt/sLwhaEC68S+e3922Qsc/hW9Z6T4Gis4rt3BSQbl+1SBSOccr17V5pvfpvIH+zxTdozk8nuTSauM9Z1HxN4Iitxbxx21wqj7sNmCM/UgVx+oa54Zlz9m8NZP97zPK/9BrlxyOBx7VctNH1K/cLaWNxMT02Rk0aIe5WuJLeWUtDZiFOyGZnx+dRbsfdVF+i12um/CjxbqO0/2d9nQ/xTsF/TrXWaf8BL2TDajqscYPVYUJI/E0XCx46zOersfXmmhckADJPQCvo7Tvgj4atMG48+7Yf33wD+ArpIfDHhTw7EHa0sbRRxucDJP480BofL9n4c1jUysdrp87byFDMhVcn3NfW+mwPbaJptvJjzIbSKN8HjKqAf1FMsjYXscE9kY5IC52Og4yM9KuyErbBlXcwjJVc43H0oDQjIphWudbXdbunZbfT7e32nG6bcxP8AwEcD86jNlrt7/wAfGqTop6rAFhH6ZP60rjsdDK8cCl5pEjQfxOwUfrWRdeKtFtePtf2hzwFt1Mhz9RxVWLwnaBw8486T+9KTIfzbNaaaVaxKFEYIHQHp+VGo9Bl9d3MGnRXFnbedIwBKSfKVB/r61kbvEN3965jtlPaCEZH/AAJsn9K6LaFRQOgHFNxQwRzx8O/aTm+uZ7k+ksrMPy4H6Vf07RrO1vbdoolVlYYKgDH5VoNwpYkAep4FUG1zTbO6jL3Kuwb7sQ3H9OKmxVz5q1njW9Q/6+pf/Q2rO/irR1ciTWL5xkBriRhn0LE1R289RWdjTm0Ok8B3ENr4oWSeVY08iQbmOBnAr0SXxbpkQYRF5Sp25xtGfxryXTEZbxWHXaeQa3LkR2UYKxl2bPJ5IqJQu7gp2OtbxRc3MrPbBIQcDIXJ/M1HJez3K5nmklOTwzcflXNaZePcyyBuigYGMVtI37v8TQlYL3EuGyE+lViQUIPXIxUly2dtV93WoluUtgIAbI4HNMN5FEsiltzMMALzTJYvMGDK4HeprOOytkLPbGWRRkszcfgKS1KvYyE0uSe6d1Rm3nOP/wBXWtWw8MST6lb2l3KtuJ22p8hbBPcgVcTxTYWzmNoJ48f3QG/rUy+JdLfVtPnWd0WKQM7PGRtraK7sxb7Fu7+GskE7xJqFrIyMVOY2UHHvVQeCdZgTbFNasB0VJSB+ortrjxLoN5dzSW2sWbozkjL7c8++Kc1xE0W6KeKTjgpID/I1oZ6nntx4X8SRZVrNZeCMxyowIouIPEotjDNpcmwqBlIQTx7iu/iaQ/KRn361ZRipHUH8qFoJ3PGLnS55DmW1uYsDvC1U5YASATsIGMEGvevNbbwzZ+tZ+qajYadZtcai8CRdAHjUlz6AYyTRZDuzxtEOyNAQSox1oYYY5HP8q2db8Sx6oRHY6fBZW2eqRgSP/vEdB7CsPJZtoGTWUrFohXKsfer9lZySsZGG1Se/emRRLG25sO/p2Fbmjadd6zcPHE+yKJd0spHCj0HvU3voWl3L9tDcX84G95pdoXc5ztUcDJ7AV1umaZHaKNvzyH70hHX2HoKTT7GGygEMCbV7k8lj6k1s2sWSOK1jGwmzW0uEIpOOxqgsfA57Vs2i7UIHoa4pdUukGPNBH+0oNTWSsh0upvhD6il2H2rFXV7kDkRn/gNSrrMneGM/QmueyNrM1djUu1h2rOXWR/Fbn8GqVdXhI5jkX8jRZAW8H0oqBdUtWAOXB/3akGoWpP8Arl/EGlyjHmkyKcLmBjhZoyfqKa0qHoVP0Ip8rFcY7hRUDMWNTFQTnFNKCq5bE8xAaglDMflOKtsgqFkHrRZhcrqCAeMUhNSsnvUTJ70rMdzO1Y/uof8AfP8AKuW1g7RAcfxH+VdTqoIhjPo39K5bXBiOD3f+lPoVHcteA2x4/wBG95z/AOgmvebz/Wf8ArwPwMQPHujev2n+hr3y8/1o/wB2uml8JhX+M8tH35P94/zrpof+PKH8f6VzJ4lk/wB5v5100H/HhB+P8hTJY4U4U0U4UCHDmnCmCnimB8wS311MczXMr/7zZquWOT8zfnVr+zZV/wBZPbR+uZQT+Qpv2W3X796CR2SMn+dbHOVc0Fqt7dMTOWu5T2+6v+NIZ7Jf9XY5/wCukpP8sUAUy1Iu5idoJ+gzVs3xH+rt7eP/AHY8n9aadQunyPOYD0XC/wAqAGpY3kp+W3lPrlcY/OpX0u6i/wBcYYvZ5lz/ADqq0krn5pGb6sTTBQMn+zxD792g9lUmnBNOVfmkunb/AGVUD9ark5pvfFIRY8yxT7lm7n1klP8AIAUovFX/AFdpap6Ex7j+pNQKjMcBSfoKuW+i6nd4FvYzvnphDQMb9uutv/H0Ix6IoX+QphE1wMl7mYHvhiPzNb9p4A8STspFiYjnIMjAV1Fr4G1pIx/aV9aJH6uTx+PApXQ0jzpNNuGBKWr4HdyBVmLR7h+8Kfmxrp723h0648iW8s5CT8phmDfn6Uz7fZwLl54kHuwzSuFjITw7If8AWXL/AERAKmXQLdfvCR/96Q1bfXrbpD5kh/6Zxk5/GqsmsSZ+W3C+80gX+XNGoaE0ej2qDKwoD64z/OrUNtFGflAH0FYsmsznj7RAg9I4y5/M1Uk1GR/+Xm5f2yE/lQGh093byz3cHlO2FYM0WCfMwc8459qYDbabdT3E8xTzcna/O0E5wB+lcwupXMWPJkeMjkMHOfz61C00jLkuck0WC50smvWeCIknl+iYH5mqUuuuQQkCJn/npJk/pWEST1JP1NNP3hRYDRk1W4bJ84L7JH/U1XkvJnGGlmYe74/lUABY4UZPtzU8Fhd3LBYbeRyewWjQCAuSfuqPfGaC7nq5/Ouo0/4c+KNSwYtLmVT0Z1wP1xXWab8C9cuADeXMFuD1AJY/pRcdjynb7UoXPQZr6F034EaRBhr26nnPcDCj+tddp/w08L6dgx6ZC7D+KQbj+tGoaHytbaZfXsgW2tJpT/sIT/Kum074X+LNRwV01oVPeY7f519TQadY2KYjt4YVHooUVTufEWi2OQ15Ezgf6uL52PtgU9eoaHiOnfAbVJcNfajFEP7salj/AErqtK+B+hw3TpeST3CRoG3btpJPbjtXoGk+JItbuXigs5o40XPmtwv09c1rQ/664/3V/rSsF2c1p/w+8LaWA0OkW2V/jlG4/iTWtJcaPpkOTcWVvEOPvqo/IVdniSe2lhkGUkUqw9jXN23hS3guHmbbJIxyZHUM369KPQNyZ/F2nNxZQXd6R3ghIX/vpsCqcmu61cnFtY2lqD0aZzK3/fK8frW2mmQLjcC+P7xqdYI4/uoB+FGoaHKtp+tX/wDx96pdlT/BDiBf05/WnR+D7LkywozHqz5dj+LZNdSRTSKLDuVbS3W1WKGP7icKPQYNTt/qov8AdpVH75Pr/Q0khCQRs5Crt6scDrQIhKgdqYRWfd+JNJtchrsSuP4YRvP59Kw7vxqxyLOzC/7UzZ/Qf40DOrxk8VWu760shm5uYovZm5/LrXAXWvapd5El26qf4I/kH6Vmnk5PJPc9TQB2d14usIwBbxSzn1xsXr71j3PirUJsiERW6/7I3H8zWF2H0pc8UrjRLPdXF0264nklP+0xP6VFGcSx/wC9Tc0iH98n+9UjPK9RB/tG5/66v/6EaqY5q7qWf7RuP+urY/M1T71I0XNNH+mADng1u3sBu5YIxJsxks3JwKxNI41BP90/yrpQRUN2KSIrK2a1ZsyF93rWkrfJ+NUwfmBqwjfL+NJFCXDY25GeKgyDjrT7g8g1BUSepSLUFo9zyjKFzjnqT9Kc1uqKwBZyRjnioILua2YtG2M9QRkGtFdXtp1JubZg2OWQ1Nh3MePQhdXDERoGPJ3SEZrrNG+GUN/h57uzjjIzuaR1H51kxXnh9jmPVmhnU8rKhUKfrXTaLeb2UR+JbApkMInYAcHPf3rWKd9TKUlbQpah8I7hBI9lLbTwoAd6XJwc9hkcmsK48OnSdsE6TQuBxnBB+hFd5f6rrNnH5VprOltb53BAytg8/wCJrj72S5urhptQvYJGY8lW/oKcl2FHzMd47qP/AI9rtw2CBiQrzV3+2tYsPD6yyzTLcpIqAu2Sy8/n0pkqWSDm7iIxnJbaBVXUJbF9Le5hkknUnykyMAE9/wBKINoc0h0XjvWIoZjLMjTFh5QaEFQOc57+lc7qF/eapcm6vpnllPc9FHoB0AqKYgsPmxx6Vd8xFtgjDcSc4zVNkJX2K0KExgnAUd6mBHYY9aYX3Hk12/hLwNNqhS+1JWisuqR9Gl/wFZ6ydkapKJm+G/C11rsglbMNkpw8pHLey+pr0pLK207TzaWkKxxKp4HUn1J7mtZRDYxpHHDH5aDAjx8oHpWLe3zXlw9vaRpGVP72RSSFHpj1NWoqIr31CFOelalpH0NUYV5rWtlxitEQzSgGEP0P8q80PU/WvTIvun6H+VeY5UuwJ5z0rHEbI2oLcmRip7YqXevpUKugGMCngrn0rludBKGFP38dag+XtnP0obIYYP4UXCxKpAORT/NP1poG4AqRRtYHoKOYdhxkB6ioWcZ6flUhUkciomUZ61SkQ0NMjbvldhx2JFSLd3C/8tn/AO+qhcbSDn2pvBHFPmBRLP2+4HSdvxANINSuQeWVvqtVD71GenBzT5hNF7+1ZwMFI2P4io21hgSDCpPs1UiD6VG6nqc07isiW/1RZo0XymXDZ+9muf1SUTRxgZ4cn9KvXw2xqc/xVj3ZJRfrQ3oNR1NPwPx440Vu/wBqH9a+gbz/AFw/3a+evBEh/wCE10cYz/pa8+lfQl2f3w/3a6KL90wr/GeWuMTyj/bb+ddNCwGn2+T6/wAhXMOc3Mv++38637c50yD/AH2/kKolloMPUU4EetVRTxxQIs8U4VXBpwJ9aYj5ezScV1tt8OvEFxgvbxwD/prKAfyFbEHwpuAA13qUMQ77UJx+JwK1ujGzPOcelGM16a3gzwjp3/H/AK6rEclfNUfoMml+1/D3TVJit3uiO4jZ8/icClcdmeZrBI5wqMx9hV610DVbo/ubCd89MIa7p/iLo9nldO8PqMdC5Rf5AmoH+IniK9GLHTYYwem2JpMfnxRcLGJb/DzxDcEbrQQ5/wCejgVsW/wpvcBrzULeAd+p/XgVTutb8Y3Kk3OpmzQ9vMSHH4DmsK5VZiTfa4Zj3Cs8v8+KNRaHYHwZ4R03/kI+IoiR1USL/TJppvPhxpn+qguL1+vEbEE/U4FcQBpUP3Y7qY/VUFPS7t+fK0+BcdDIS5/Xila4zsv+FhaPaHbpXhiMY6GQqP5An9agn+I3iecEWlja2qe0RbH/AH0a5Y31wVIVxGPSNQo/SoWdnOXZm+pzRZBc2LrxL4ouwRca48SnqkbhB/46Kxbg+axa6vp5yeuSWz+ZpOPaopT0p2QBm2jGVty3+83+FL9oKj93FFH9E5/WoCc5A5PoKnjtLmXASBz6ZGP50ANaeZ/vSsR6ZxUdb9h4L17UiBb6fMwPcRnH59K6rTvgv4hu8GcJAD/fcfyGaLj5WebZoHJwBk+1e7ab8BoF2te35b1Eaf1P+Fddp/wi8M2IBe2edh/z1c4/IYouwsj5his7qZsRwSMfpit+x8C+IdQwtvYzOhwciM4z+OK+p7HwzpGn4FrYW8eOhWMZ/OtPyYo+Btz6d6NQuj5u074Ka7c4a5KQqeu5+fyGa6rRfgdp0kKzXs8hOSNoHHX1Nez8dqZbEfY48e/86LBc43T/AIV+F7EAmwExHeUlv/rV1FpoWn2KAW1nDEO2yML/ACq6CM89K46/h16TUWj+1yrbgkBoz8zD6npRog1Z1rvBbqWkeOMDuzAVmT+KdIgbYtz579lgUvn8qxo/DaSMHmjMrf3riQyH9eP0rVg0aONdu7av91AFH5CjULFaXxPdycWmlOv+1dSBP0HNVjd69edb1IB6WsPP5t/hW7HYW8XRBn3qwFVegAosGhzA8OtdHN2ZrjP/AD8TFh+QwK0rbQoYF2qFjHcRqF/lWtmjNKwXZXtrGC0OYlCnuaswn9/cf7i/1pCabAf9JuP+ua/1piJCaaaRmCoXYhUHVmOAPxrC1DxloGnFlk1BJpB/yztx5h/Tj9aAN0005J4Ga8+vfiaWyunaaB6SXL/+yj/GuevfFet6iCJr90Q/wQDy1/TmgD1a81KxsFzeXkEHs7jP5da5688d6ZFlbWKa5b1xsX8zz+lebdWLHlj1JOTUq0rjOoufGmq3DfuBDajtsXc35msq6urm8WN7m4lmO3+Nif0qiDVhj+7i/wBz+poGiPAHSkNKTTSeKQATTc0EimmgAzwKaTSE8U0mkMUmkU/vU/3qYTTFb96n1pDPOdTH/Ewn/wCujfzNUtuTWjqKj7dOfWRv51Sx2FIaLOmDF8h9j/KugU1g6eCLtPTmt0Gs5blokB5FTK2Fqtuwc5qRHBGAalAxZmzios8U6TJx6VETUS3KWwpNJkBW+lMJxmmlvlbntUjMadcTuQwO5iSPSoSqnqoP1qSY/vnP+1URNboyDao6KPyq/asvlBRjI7VnHj3qe3Z8naOtD2GmXbgjywASAfSps/8AFNLGvX7QD+hqey/s1bK+bU3k83yD9lVP4pcjAPtjPNYzTMyBASFHQU46IT1Y7KqQThmH5CpVDSbFUFnY4AHJJplpaz3tylvbRPLM5wqKMk17R4O8CQaFGl5fqs2oEZA6rF7D1NK12VexneB/h5GsT6hrcKtMoV4YWJwnPVh3r0C4je3iBVQ2ePk5NTQNlLv/AK5f+zCsu8XcisOChyMVpZJE7sytRuJ55/sluGRtoaSVh9xT/MnsKjigjt0EcS4UepySfU+pq25zk+vNQt94fWpKJ4Fya1IB0qhAOlaMI4FaIzZej+6foa8qY/O2RyGNeqR9D9DXluVLNnHU1hiNkb4d6sAwNSqCehNRAqT1zUqkYHY1ym48bs80oIx7U3eQpIpqbGwMkN0z2NJlIsI4XkfnUnn5GB1qDyiDg0bcUhlgSr3NMMgLHnmost25phLZwaaJZLI2FBwOtNDKR1AP5VC5wp6/nTSeOaY0SMDnpUbfSlSZhhcZHanthh0ppiZDQSfahuO/NRk07k2KGp7hGF/h3ZFYtz9wfWtnVGItx/vCsO4OU/GmC3JPDokfxHYxRT+Q8s6xiT+7k/yr3LTNVF5bmC7jCXluxSZD/eHv6f0xXhvh1N3ibTB63cf869j17T5LK7XU4MkqoW4UdSnQN74z+VdFLRGFf4jJmuIdQncLbQ27gnaIhgNj1rSt8/2XDkYPmMP0FYS2V5BIxaByAxwyDcM/hXQQ7jpcRdSG8xs5HsK0IAdacKYBTxQIeKeKYKeKAPGJdS8c3ykvLc28Z7/LAv64rHurG4didT1+2B7hrlpj+QzWDJcTTndNNJIx7u5P86YMDpWlkZXNbytDhGGvbu4PpBCEB/E0p1DS4v8AU6R5rf3rqct+gwKxyeaM0Aax1+6UYt4LO2H/AExgXP5nJqpPql/cD97eTsPTeQPyFU85PqfSp0s7iXlIH+pGP50XBIgPJyeT6mjNbFl4X1a/YCC1kfP9xC38hW7afDTVZ7+GynDwTyqXAkXaAAfxNK6Hys4rNPhOQQPXtXtOnfAkHBvb7juscef1J/pXX6b8HvDtmB5sEk57+Y/B/AYp6hofN6wyuQFjY59sVrWPhXXNRI+y6dcSZ7iM4/PpX1LYeD9F08D7Np1tGR3EYz+da62kMYACDFOzFdHzXp/wf8SXmDLGlup/56SD+Qya6rT/AIErkG+vwfURR5/Vj/SvbwqqMgACoZby2hBLzoB9c0WC5wenfCHw5ZAb4HnI/wCej8fkMV1Nj4V0bTwPs2n28eO4jGfz60kvinTY2KRyNPIP4IhuP6ZqrL4ivpP+PfTigPRp2CY/A5P6UaBqzoFt4lwFQcUrPHF95lX6nFcnJd6vcnD3qRqf4YIy36tj+VRro7T/AOu+0T9/30px+S4FFwsb914i0q0O2S7Qt/dXk/lVCTxQ7g/Y9MuJB2eQbFP4nFJbaN5I/dpHCP8ApmgB/OriaXEDl8sfUmjULIx5tT1q6Vl822tlYY2xgu35jA/WodEsdRTU0uryd3VckKo2qfqB1/OumS1iTogqXAHQUWC4/dkUy2b/AEOP8f50ZqO1b/Q0+p/nTJJt1NPNNLUmaAHZozTM0maBj80bqZmkzQBICTwOT6Cs/VNd0nRIjJquqWlmo7TSgN/3z1/SuL+Lt9fWfhe0Wwvrizaa5KSPbvtZl2k4JHOM18+XFjPI5cyec56u5yx/E1Nwse9at8c/C1jlNPhvdTkHQxp5Uf8A303P6Vg/8La1zVIjNZwW2nLL8uEHmMACe7d/wrxZ4ZI2+ZSPqK6fRmxYRexP86Lgd1qWo3moJvvLuackf8tHJH5dKygQOnHtU0sn7oc9qph+aSZRaU1MjVUVqmVulMRaDc1Kp6VVDVMhyKQFlTU7N+7j/wBz+tVVNTu37uLn+D+tA0ITSE0wtTS1ADy1NJppamZpAKTTCaQn3pCaBiE0i/61PrSE00H94v1oGcFqGfts/wDvt/OqvWrt8Abub/fP86qEelSCLFgMXS/jW0MYrFsuLpPxrYBrOW5aElJ4AoUEdacx5FNJqGyrDi/GCelRsaGYYqJn61AxWemM+FP0qJ39KiLE00guUpOZWPqaZgk4FXPL3HpSrEiAtgZ9a05iOUrx2xOC/A9KlaZIF2qBmo5bjqE/OqxOafK3qwulsPZ2kcljk1paLot9ruoJZ2EJkkbqf4VHqTV7wp4P1HxTehIEMdsp/e3DD5VH9TXv2g+HNO8NactrZRbRj55CPmkPv/hVJXE2ZXhPwXZeGLXcMTXrD95cEfovoK3bu5hjtnOwhgOq1JNNgHnAFc1fXs19ctY2L7Sv+umxkRj+rHsKvRCSLljqE9xqFxb26rJCkR892GNg7AEdWzjj0qSU5BFLpEEdrbSwRLhFgfvkk8ZJPcmmOeKXQfUpPxniqxP71B71alPNVM/v0+tSX0NKEdKvxdqowir0XatUZMtp0P0ryBpP9IkUf3zXr0f9K8hlizcy44+c/wA6wr7I2ovclSQjHBqUTEcFc+4NQCN1AOTT9jn0NcxsSmXjj8aQSE4wO9QqdjFsYB79qeHKnH8JpWLTsi/FMQMMeakLp1zWeHxz1FKJdxxxSsK5dDDtSEjNVvMYdQTS+YwGdufoadhXuWMbge9RAKQMgA03fzQr7uAQQKTKiLgdAMUxuO5qQ8LnGR6+lMJHf86LjsREk800selPKjsajbd69KZJn6oS1sAVwd1YsoJQ/WtrUifs656bqxZzhM+9WhdSXw7x4o0w/wDT3H/6EK+iL9QZcEZBUivnXQOPEemH/p7j/wDQhX0Zff64fQ1009jnrfEjzP8AtW7tC0cd40SeYQo4Cg9B/SulivLh9NiNwxaUudx2dRjrxxXKSoGuZlZQVLsCD35q3a3l9oVqri4f+zpG2LJ1MLejf7PvTE0b2CMZGKcOtOj1CSaEDcjAqOdopcBuV69xTRIo4p4NRgU4UAfMkdtcSD5YXPuRj+daNl4b1a+YLBaSPn+4hb+Qr6nsPAugaeQYdNtww/iZNx/M5rdisYIVCpGqgdgMCtLNmV0fMVh8JfEl6Rus2hB7ysE/xNdXp3wKmfaby8iT1CKXP5nAr3lY0XoBSl44lLyMqqO7GjlDm7HmmnfBrQrUDzjcTEf7QQfkorp7HwN4f0/Bh0y3DD+Jk3H8zmtxdStZZBHG5YngNtO3Ppn1qbdTSQuZkMVlBCoEcaqB2AxWTJZRt4ngn2j5YiP1rb3VnH/kMKf9k0wRp9KM0wmk3UCMzXdZl0mONlwFfPzeWXOfQDIrFh8RaneqRCFQf35yFP4BQf510t3bR3keyVQR71BFpsEXRRSsylYwWjv7o5nv5mPpCgX9Tk05NDSRtz2/mH+9O5kP5Hj9K6VYkToop3AosFzJi0tlXbu2KP4UG0fkKsx6ZCvUZ+tXc0madhXZGtvGg4UCpMAdqM0maAFzSZpM0maAHZpuaTNJmgBSaitD/oS/7zfzNOJqKzP+hD/fb+dAExNJmmk0hNADs0maaTSZpAOzRmmZpCaAOB+MOP8AhFrJjwFvP5qa8U4Ir6oMEF0DDcwxTRMpzHKgZT+BrkdZ+EvhzVC8lkJdLnPOYDujz7of6GkxngRXIIPI96iEflvuiZom9UOK7zXPhT4n0rdJawx6nAOd1qfn/FDz+Wa4ieGe2maC4heKUdUkUqw/A0k0Baj1u+jUJKI7hR3xtb/CrMOtWrkCQvC3+2OPzFYxz6U1vpTA66KZXTcjBl7FTkVOj1xCFojuiZo29UOK0INau4sCQLMvvwaAOsV6nST3rn7fXLWUgOWiPo/T861YplkUMjBh6g5pAaKuKnd/3cQH9z/Gs5ZKsM/7uL/c/qaBkm+k3VDu5oLYpATZpM1EG4ppf3osMkLCmFqYW6UwtQA9mpitiRee9NLU1D+8X60MDjb4E3cxz/Gf51VwRVi7Ym5l/wB8/wA6gfy8Js37tv7zdjGfb2+tSMnsz/pS8etbArHs/wDj5X8a1c8VnIuIrnkc0wvTZnwAarNJn2rOxRK8o5qAvnvTScnikCls0wDJzRt9fypwG2oZJscDrQlfYL2JGkCDmqcs7PnHApruWOWNNVHkdY41Z3YgKqjJY9gBWkYqO5DdxnrXoPgz4YX+tpFqOpKbXTScgH/WSD2HYe5rV8NfDY2Vj/aespm7yrRWvURcjl/VvbtXt5gFvpWAP4qcWpvQT90zNP0q20uxjtbOBYoIxhUX+Z9TUc93Hux5igjjrVguRxniueRGLMJCu9CQMrkflWjdgSKuoX817cmxsGw3WWYjiIev19BU1vaxWlusECkKDkk8lj3JPc061tIrK3EMKnGcsxOS7dyT3NSYqSiay4ef/rg/9KrSHirNn/rZv+uD/wAqqOeKQdStL3qr/wAt4/8AeqxK2BVJpAsys5wqnJJ7CpLRtRVcj6Vn2txDOAYpo3B/usDWkgI7GtkYlmOvJ/8Al6m/66N/OvWI+orykIfPnOePMb+dYV9kaUluTqoNNlRQhYjAA6jtSA1HcyYiwM8msDVJ3ERQQASCD70FNpKHHqDTLWSPDI/GTxUz54GOR0JqDcYBzigp+fvTthPKn6j0pQp6N1poiQzLg8Zpd5UgkVKq9u1PMQYU7EXsVyFYc9fY1HuAY7cjFWGgHYGq7oVkIY0NFwepbikRxyQH9D3odT0C4FMhdANkihh646VaEa7flPy+nWszTYpkEd8ioycdKsyRke9VmH5UxNIz9Wb/AEZP9/8ApWHMcp+NbOrgi2T/AHx/KsOUnYfrWkTN7ljQuPEGnH0u4/8A0MV9H34/fj6Gvm3RWxrlj7XUX/oYr6Svx+/H41009mYVviR5a/8Ax9S/9dG/nWzAA+kgMoZDKQQRwQV6VjTcXU3/AF0b+dbdmM6P06Tf+y0xdTIBl0J96FpNNY8jqYD/AFX+VdBb3CTIskbAgjIIqqQMEEAgjBB6EVkMkuhSGeAF9PJy8fUw+4/2f5UIGdWpD/Wlxg4NUo7yIqhYmMuoddwIyD0I9quRypMvDA47iqJO6mvoIF3O+F9TwPzOKz38RWxJWDMx/wCmStJ/IY/WsuPTlLbltkLf35Mu35tmri2EzjDucelaamVl1Ek1m+k/1dsIx6zSBP0Xcf1rPu59RmQlbqPzOwSLIH4tk/pWwmmoOvNWUtIk6KKLBdI5zSrK+N9HcXk8kxQ5UOxIB+nSusDZFRqijoBTs4ppWE3cdms/P/E2U/7Jq9ms4n/iarQCNImkzSE80maBDs0maTNJmgB2aQmkzSZoGLmjNNzSE0AOzSZpuaTNADs0mabmjNACk0hNITSZoACaisz/AKF/20b+ZqQnrUFif9BP/XV/50gJ803NITSZoAUmkzSE00mgB2aQmmlqaWzQMmhOZh9DVsGqELYmH0NWgxoEywGxVTU9K0zW4PI1Swt7yPGP3yAkfQ9R+FTCpBRYDzPW/gppd2Wk0S/lsXPSGcebH+B+8P1rznXPhv4o0ENJNprXNuvPn2Z81cepA5H5V9Kg09WI6HFK3Ydz454yR3BwR3FIeK+q9b8G+HfEgLanpcLzEf6+MeXIP+BD+tea678C5QGl8P6qHHUW96MH6Bx/UUtQujxwkd+aWOWSFg0UjIfY1qa54W17w3IV1fSri3QHAm27o2+jjIrGV1bkEEGi4zYt/EF1DgSqsq+/BrXh8R2cyxq+6JguDu5Brji3vTd1Aj0OO5SVd0ciuPVTmnebXn0VxJC2Y5GQ+xrRh166jwJNsq+/WgZ2Hme9IXrCg122kwH3RN78itBLhZBlHVh7GgC2Xppkqv5nqaaZPekMnL0iP+8FQGSkSQeYKQHMXePtEv8AvH+dV8ipbrm5k/3j/OoeMH1/nSGWLU4nWtPOOayLYgTLnNaW8Y6fmazkio7DJ3yBVcnNSyHf0FNChRxUlCAetKXAHNMdwtV2kJPtTUWwcrEkkpPSoGNITWlofh/UPEmoCz0+PJHMsrcJEvqx/p3q9Iojco2Vjd6rfR2dlA81xIcKiD9fYe9e3eDPAVr4bRbq62XOqkcyYysPsnv/ALVafhjwrp/hiy8m0XzLhx++uWHzyH09l9q6SGPmuadRzdlsaJJDbiDOnS/8BP6iui1AbdOP+8KyblANNmOOgH861tTP/EtP1FdNFWRlN3Zgu3BrNnQCYt61eduKqzAEg1Y0QYpjU8kVG1JlEtmf3sn/AFxf+VU3PFWrP/j4f/rk/wDKqb9KV9BpFeTntWfdKPJl/wBxv5VfeqN037qTHXY38qhlow7fauMKPrWrBf3UP+rmlX/gWR+tZEB4FaERBFCJZs23iC8jI3mOT2ZcH8xXLmM+Y5JByxP61rgAjtVKSLBOf0pTTYRaRVUe2Kq3R/fYH8Iq+ykLwQQPWqz2m871kGT6iudqxvDXUphcnNXrVlZPLbk9qr/Z5vm2pnHUUsUcm/GCCOcmkaPYvGLuDUZUrwcCpkPy4b86c2MDOPrTIuQZYe9PJIpSVYnFAOQR2p3sS1caH59Kgn9TipirbuDle4NMdCBkAEdxQ3oKOjK45Oe9W4RsUc9ecVWDbOgGw04vxx0qTZsuFgR71UlcZIApBIRz1PvULyZJ4INKxJQ1g/6Mn++P5VgT8R5963NWcNbqAMHeP5VhXB/dfiK1jsS9yXSeNYsv+vqL/wBDFfS19zMpHvXzNphI1ezP/T1F/wChivpm/VfPU7R1Nb0tmY1viR5ZPxezj/po3863LD5tGf2mX+RrCueL+4H/AE0b+dbmmHOjTe0yfyNNCY/FJjrnnPBBpwp2MigCqbWEFXAYNGCFwx4Bq3p1xI10C8aeWikHA+99aYydqrT3smmXsPmoos5wEWX/AJ5yf7XsaZLPTwoHQUtGaTNbnOLRmm5o6UAOzSZpM0maBi5rOJ/4mi1oGs0n/iZqff8ApQCNMmkzSE0maAHZpKTNJQAuaQmgmkzQAUUhooAM0lBNIaAFpM0maKQBmkJoJpM0AB6VBYH/AEFv+ur/AM6lJ4qDTz/oMn/XaT+dAE5PFNzSGkzQMCaaTQaQmgAJppNITTSaBktvzN+Bq6KoWx/f/wDATV0GgTJQacDUWacDQIlBpwNRA0oNAEwNODVCGpwNAEx2uhR1DIwwVYZBH0rjNe+FXhLXWeX+z/sFy2T51kfL591+6fyrr92KA9JpMDwHXfgVr1iHk0a8g1OEdI3/AHUv6/KfzFebappGp6HceRqlhcWUv92dCufoeh/CvssNUd1bW1/A1veW0NzC3WOZA6n8DSs+gcx8WA8ZpQa+kdf+CnhfVw0unCXSLg85g+aI/VD/AExXlmv/AAc8WaJuktrdNVthzvtD8+PdDz+WaTb6lXTOD3VJHPJGco7KfY1HLFJbzNDPFJFMvWORSrD6g03NILGrDrE6YEhDj3q9FqkMvBOxj2Nc6DTgadwOoM4C53Aj1qLz3dsqMAdz3rCSV05RiPoatJqLgYkUMPXoaBla5J86T/eNQg89BVp44pmLJLtY/wAL8frUUttJGMmNsf3hyKkAgOJVq5I6gA+h6VQiwJF5qyx3Dk1LKWxLv64qN5e1MaTPA6VEWoUQuKzZphNBNdn4Q8CyawUvdS3Q2GcqnR5/p6L70pzUFdjSuZ3hTwfe+JrjcCYLFGxLcMP/AB1fU/yr27SNJsdFsEstPgEUK8nuzn+8x7mnWsMNrBHb28SRQxjakaDAUVdiFckpub1NLJE0a5q7ElQxLVu1aOeNZYZEljblXRgQfoRWkYktj7xP+JTcj/Yq7qh/4lp+oqvfDGlXXtGal1M/8Ss/hXVT2MnujnnaoHqR2qEtmmWRGo2FSMagd/SpY0TWnFyfeN/5GqcnA5qxYnN5/wBs3/8AQTVNzu5pdCluQyuMYFUZuYpP9xv5Vak5NV5ADHJ/1zb+RqCzAt1YAdwKvJwKp2xwRirqk9ahSBonXOKrtuDHJqbkjgc1CxO70q2yLEEzKB8xwDwcU4IBjpyOo7+9RXGCwXFPskLbosnbjIJ6g1zTd2dNNWiSTIYisqjKnhsfzpjghgw5HUfSrAX5Sj9KgAwm1c7l/lUmlhwKMvAPHYdqGjDcgn6UxJCueBg8GpSSe2MGrTRhJNMh2ketO9Dj86nXOORz60pj3D2qrE3Ku3ngjnvUcpOwqRjNWfs+GJXK00o6ZYYI9D1pOLGmUfmU7JB8p6Gm4MZ9RV2SMEZCgqf0qMRhk2k8+9Rc2Krcjjr6VXclegq60ZRscfhUMsWR2pi0MXVpCbQFR8wbO0n2NYRuVnttwGDnpW9rCbLYH3PP4GuTtppHik3MGORyRzW0FeJlJ+8jT0xs6paEdBcx/wDoQr6fv/8AWr9TXy3prEalac9bmP8A9CFfUd/99fqa2pqyZlW3R5Ze8andD/pq3862dLP/ABKLn/rqh/nWPqny6zdgf89TWtpHOlXQ9HQ/qaALC08CmKM1KBQAoXPNOmgiureS3mQPFINrKaB0pw4piZ3eaSkzRmtznFzRmm5ozQAuaKbmigBSazif+Jmn1/pWhWcT/wATJfr/AEoGjRJooPWkzQIWkopM0AFFJQTQAGkpCaKQBmikzSZoAWkzSZpKBi5ppNFJQAHpUGnH/QJP+u8n86mPQ1Bpv/HjL/18Sf8AoVAE1JmlpDQA2kNKaY1IY1jUZNOY81GxoAmtD+/P+6avg1nWZ/0g/wC6avg0CY8GnZqPNLmmBIDS5qPNIX9KBE27FG+oQ1KDQBNupQ1Rg0oNAE4anBqgzTw3FAE4anK/vVcNTg1AiprPh3RPEUHlavpltdjoGdPmX6MOR+BrzDXvgFYzFpfD+qSWr9oLseYn4MOR+teuhqcHpOKHdo+UNf8Ah54q8N7nvtKlktx/y8W371PxxyPxFcyrA5wfrX2yHNc1r3w/8LeJAzX+kwic/wDLxAPLk+uR1/HNTytD5j5OHP40p4YgggivZdc+AUyBpdA1gSDqsF6uD9A6/wBRXmOueE/EHhpyNX0q4gQHHnBd8Z+jjik/MaZkU6OeWE5R2U+xqLeCMg5B9KM0hl+G7tpJlN7BuT+Jovlf/Cq7uCxxkLnge1VzwKVmwKAQ8tjvSDLkKoJJOAAOSaW0tbnULuO1tYmmmkOFRRkmvYPCXgm30FVu7vZcakR16rD7L6n3rKrVUF5mkY3Mrwj8PxH5eo63GC3DRWZ7ehf/AA/OvRcBsZAx24po5NSIM1wuTm7s1SSQ6OL0JFXYUkGOjfpUUSdOKvwpWkIktk0JxjII+oq5penWmn2q21jbxwQBmYRx9AWOSfxNFtGa0oo0P8I+orqhExkypqS7dJuv+uRo1Q/8StvoKfrLLFpNyu75mjbA/CodSOdJY/7K1vFWJObc1Cxp7NULGpZohGPWqzmpyeKhYA1LLRJp/wDx+j/cf/0E1SY/KKvWCkXin/Zf/wBBNUnBCil0KW5XIzk1A3IkBHHlv/6CasMcVDkfvMj/AJZv/wCgmpGYFunGfarkYPc9PaqlmyugYEEd60EX5ee9ZiJFA7nAqKVVPTg1JsYHg5FQzjahzUuVi1G5nuu9y4JB9PalileCQSZBx696XaMZA96GXdhcHnv6VjfU6baF4SLeLleJAMlD/So1iYOSBlv7vTNQWrGO4RyMKp5HcitZ4Y3H+16iiwm7aFEIh3EdO6kcik2lR3K+tWXgcAkncR0I4NQgOAQ2PY4xn600yGriKOc44qZcdDUQEinsRnpUiPuXngitIyMpRHFR0pBGCcg/hS5wBmgd8cGtbmdikFMLYJ+Qn8qR4yrZFW1QMWRsHJ71CVMb+XIPlP3WNczdmdUdUQY3Lg81VlhH8PSrrAoSevamttIyBn1ppky0Ob1dWFuFPILED8jXG2qskcwZCDnoRXca4o8qPHHz/wBKwL9f9Eb6it4OysZNXdyppx/4mNofS4j/APQhX1JfHlPqa+WbA/6fbf8AXdP/AEIV9S3p4Q+9bw2ZlV3R5hrK7Ndu/d81p6Lzpt4PdD+tZ/iAbdfufcg/pV3Qzmzvl/2UP/j1IGXQakU5qJR61KBQgJO1LmkFOIpgdxRSUVuc4UUZpKAFozSGigArNP8AyEk+v9K0TWbg/wBoqe27+lIaNPNJQaSgQUUUUAFNNLSUAIelJmg0lAwoNJRQAZpKWkoADSUtJQAVW0zmxl/6+JP/AEKrNVtL/wCPGb/r5l/9CoAnNJTjTTSGNNManHNRt0oAjaoiakaompDJrI/6Qf8AdNaNZlmwF1gkDKnHvV8yelMTHk460hf0qLJPWjNFxWJAxNLmmCnA0AOFPBqPNOzQBJmlBqPNOpiJM04GogaepoAfmlzTM0uaAJA1ODVEKUGgRMGp4aoM04NQBOGpx2yIUdQyMMFWGQarhqerUAclrvwq8I68WkbTVs7ljnzrM+WSfcfdP5V5X4i+BmvacHn0a5h1OEEkRY8qUD6Hg/mK+hA1OD1Lgug1JnxfqWl6jpM3kajY3FpL02zxlc/TPWn6To99ruox2GnwNLM35KPVj2FfWfi3R7TxB4duNNvIVkjnIQMRkxnsynsRXO+F/CWneF7L7PZRYLHMkj8u59zUtPYtM5Xw/wCFLTwrG8KYlvSAJrgjk+y+grbBqfUOdUuP9+o0TNeZNNzZ0rYcgq1EmabHHVyKL0q4xJbHxJV+CHJBpkEGT0rThhAFbwiZyY+GPbU01wlpAZH/AOAqP4jQWSCIySHCryTXManqD3U+1TgngD+4P8a2bUFciMeZk1xdyXtvdsTnZC5Y+px0H0rS1E/8Scn/AGFrPihEWi3fGMwt/Kr1+c6IP+ua/wAhTpttNsct9DmjUTVIeajb60M0sRmmEY5xzTzSMABk1DLRJZMTdr/ut/6CaoyHIGat2bZv1/3W/wDQTVBidtHQOoxiOhp0EQeG+k/uWz8+5FQPKscbO52hASx9qbo+rWl1o+p8uksiOEDr97jjFJAzn7e0kWNWiZSCOR0rUjiKgEKRx0Pam2cSrEgxtYDByavI4BCtz71zuV2aWsRK4wc4z61UuCXBHX2q3NhjkDn2OCaZHbmRAxfDE8AjtUyehcFqZybs4IHTPSjGx0A9c1buLbywNw4PQqetU5GIYBhtIPXGM+1Zm61GEhZFIPOcYrQs7gY8tz93ofaszyyzFs/StCziJXzmIG/oB2H+NUiZrQ0CD9aikhDjipU6Ybt0NKw28np6+lXY572KflkBeQfXIpVA6NUskgXgNkn27VE/PalYq4rqvXk+opg/2Wp45UHOaNvzcflVKRDiV3DliVA3Yzj1pCwmQq/X1pbhvJljk6qflI9KdIi7Q6HOe4qJbm0PhRXGNpG75h2NR5AOcdadJuJBI5pjRll3KMEdaSKaMXXwBDFjIHmf0rnr4f6I3sR/Oun1i2aaxJXJKNvxnp/kVy943+it+FbwMJKzKNmcXtue4mT/ANCFfUl7zGh96+WbU4uovaVP/QhX1FeSjyY85HPcV0x0MKm6PO/E3GvS+6qas6Cf3N8PWMf+hCoPFQxrQb+9GKk0Eg/bB/0x/qKQzSWpRUS9KmFMQ4U8dKYKeBQB21FJRW5zhRSHhSxICjqScAVROrWzMUthLeSDqtuu4D6t90fnQBeoZlRC7kKo6sxwB+JqjjU7jqYLJD6fvZP6KP1pV0u13B7gPdSD+O4bf+Q6D8qQWE/tSGVitokt2w4/cr8o+rHioF80X8XnBFcnJVDkKPTPc1qdAAOAOgHas2Q/8TaIfWgaNI0lBooEFGaTNFAwzSGikoAQ0UtJQAlFLRQAlJS0UAIaKXFFADaq6T/x4T/9fMv/AKFVuqmj82Fxj/n6l/8AQqQyzSGnYpGoAjbmo26VHqGoWemW5nvriO3i7FzyfoOp/CuH1fx/LKDFo9vsHT7RcLz+C/41LkluNJs6++vbXT7cz3lxHBEP4pDjP0HU/hXD6t4/Zg0Wj2/t9onH6hf8a5e5knvZjPe3ElxKf45Gz+XpVYsi98CsZVG9jRR7nW+Abi5u/Fdxc3lxJPM1qw3O2cfMOnpXplea/D22nXX5J2jKxNbMAW4ycjoK9Mxitab90mW4gFOHFJRVEDhS00UuaYDs0oNNpaBD80uaZmloAfmnKajzTs0APzS5pmaXNMRIDS5qPNKDQBJmlzTBSg0APDU8GogacDQIlDU4NUWaUGgCO+b/AEdf+ui/zqj3q1fH/R1/66J/OqZakykc3ernUrg/7dOij9qkuEzfTH/bqeKOvPcfeZ0X0HRRe1X4IM4pIIM9q04YcCtYxIbCGHHarYVUUsxAUDJJ7UqJisPWdUXYY0P7sHt/Gf8ACtdIq7IS5nYr6xqplYLH90fcX/2Y1nWkRZ8k5JOSarqGlkLucseta1nFyK5nLnkbWUVY0Jl26RdAf88X/lT70/8AEkH/AFzX+QouhjTLn/ri/wDI028/5Aa/9c0/kK6qexk9znDjFNYDrmhiBULtmkzVA0hxwBULsSOT0pxNRsc8CpKJ7HAu19drf+gmqhA2jBq1Yj/TFP8Ast/6CaqEbULO21VGST2FHQXU5rxTcmO3isoz+9uTzjso/wDr/wAqk0uE29uAis4C8D0rCju21bWpr5/9WG2RKey//q/nXS2W0MMk/TtWMmWhZJZUCK65IHB7mmvJJJyse1h3zjNaEkSyMuGA2nj/ACajnjOxSF+gFQy0yBJB5QLsS/cVdf8AduORx09RWdGhLBcHGSSpFanlZtY/7ygEE1lJm0ERXYWa3JC54yMVVDebCC6huxq4AdpHRj2qsGyrJtH1FSUlYqvbqxA4C5watMNhOEGMAdemPSoOQ2Bn8fWnI+UyCeDjntVxdjOa6kpmVQMnj6VIzYTCnKkVBsJJz16+maeu4qFI96u1zK5GvY/eX3qRRvOOMU4RDkgdevpQVYHofr1qlFickNEY3EdhTAhB5JHpU23pxzS7RjofpQ4i5ileRh4Ae4NUIpXiclDjjkHoa1rhM27kc8c1llcyHjoKylub09UWk2XCEgAMOoqMxjd12N6jofrTLd2il34+XGCPUVoFY5EBxkEZBoWo5OxlzodpDgKWGMjoa4bVEMUEqHqrY/WvRJIMA7SCp7NXF+KLX7KZGAIEuD7Z6Gtae5nPXY5m3OLmL/rqn8xX1DdufITBPUV8uRH9/H/10X+Yr6d1ByLIMo5ABrrRzS3RxXi0Y1KBgB80Z/nTNAb97dD1gP8ASpfFuGks5VPDKcfzqtoB/wBJlHcwMP0pMaNhD+VTqarxnIqZDmkmNomWnAimrT8UyTp31W13mOFnupB1S2Xfj6noPzpudTuOiw2SernzZPyHyj9auoqxoI41VEHRVGB+VLW5zlH+yrd2D3TS3jjoZ2yo+ijgVeRQFCKAqjoqjAFNeREA3MFz69T+FY2s6qsEYiS/W0Y8sSMyEf7Kjn88UbBubjAIcE8+lNzXI6LcRvqQa3S5YH/WXFw+Cw9Aoz+prraL3HawVmyf8haL6VpVmS/8hiH6GgEaZpKWkoEFFJRQMKKKSgApKXFFACUUtFABSUtFIBKKXFBoATFU9HUrYThhjNzKR9C1S3t7aadbme9uY4IvVzyfoOprzufx1qaCe3sEhSJpWZJmT5wp6cHjNKUlHcpRckegahqNlpkHnX1zHAmMjeeT9B1NcPq/xAmk3R6RB5SdBcTDLH6L2/GuUnklurgz3U0k8zdXkbJqrJIwlwDgCsJVm9jVUyS4klu7hri6mknmbq8jZNQsAMtu29ye1TQW9xdtiFDtP8bcKPx/wrWtNHtoWV7n983X5h8o+grBzNVDQxbe1ub1x5MZEfeR+F/D1rZt9JtrVd5xLMP43HQ+wrRdztACgBRwB0xTRE7YJwAOhpKVxNI1vCn/ACGSCckxNn9K7OuR8NqV1ke8Tf0rrq66XwmM9wFLSUVoZi0UA0GgBRS5ptLQA7NLTacKYC0opuaWgQ7NLTaKAH5pc0ylpiH5pc0wGnZoAeDSg1GKcKAHg04GowacDQBFfH/Rl/66p/OqWat3x/0ZP+uqfzqkTSZSKEkebqQ+rVbt4M4NJHFvlY+prTghxjiuXlvJlt6DoIsY4q7GlJHHx0qrqV+tpEY0YCTGWb+4K1SsiN2V9X1JII2iR8Af6xh/IVybStcy726fwj0FQXN/9tn+U/ulPyj19zVi3XOOK5KlTndlsbxjyot28fSte2jxiqdtHnFa0MeMcVUETJi3Yxpt1/1xf/0E1Def8gJf+uSfyFWL0f8AEuuh/wBMX/8AQTVe9/5AY/65J/IV1R2Zn1OWJphpx6001DN0MNRnINShc/hQy8EUguOsm/0pRj+Fv5GuV8XambbS1s4j+/uztHsnf8+n511drtjmyzKqqrEseABtNedSynWtdmvCD5UY2RZ7Dt/j+NEtEF9SzpFqIYUQgcDGR3rp4LdVXIHH8VZVrasu0ofbGOtaoeSHbwEDD8K5r9zRLsMuFMUhKj5MZ+hpkNwzEgnqPT+VWpH3xAAjrgnrzVGVSMECpbsy0roGcvIx7dPwrTs5UlgWMNmRV5BrPYYHPJHemRsUkV0O11Pyn0rFvW50KPu2LcwIfJ4IzniqyqBIDnGTjnuK00/0m3EhwHHDEVXZEO6OQDae/pQFypLAFk3dvpTChjkO37rVbKvCQkmCv8JpCuTtboTkf/WpohkOOhJ/MUKrZ9jTjHtbHJ9KXywOevoelaxdzGUbD1HHFP201Qy9MfUmpMgmuiLMGiMp15oCkckcVLnB56U/AK8U7Ji1KsiKUbg8jtWZ5TDBUhvoa2HQnoKzNoIBxzXPWVrM6aDvdFeVChztI5yDUsMwUgNgqevsfWpAWT+LipY0tZV2yJ5ch/iTgGskzdrTUcyZXggg+nNc74o0qe/0wi2hMkqtkIOpHfFdELdrc4EhK+4pwCtypH0raMjnkrHi8trcWd0i3MMkJEi8SKR3FfTMziW0XBBBUYwc54rjngWUbJY1dT/C4yP1qYl7WICCVogP4QeBW6qGLjdlLX5BJbRR5+a3mZOPQjIqPw+f9NYesbD9KzpJbifU3tJ5VInbejlccjjBrW0mymtb9GbaVwwyD7VSkmhGnkhRipIz8wpgHyCnLwRQUWlqQdOKiQ5FSimSdTc38FtF5k0iRp2Z2CKfoT1/DNZM2vPLxZwSSDs7fuk/M/MfwAqrBpm6TzdjPKessrF3/M1pQ6bzlyTW92YWSMpvtt0T5twyhusduDGD9W+8fzFSwaMpTYsSIhOSAOv19a3Y7ZE6LUwUDtRYObsUbTT0t8YHStAUUUxN3CsyX/kLRVpmsyX/AJCsX+e1A0adJRRQIKSlpKACiloxQAlJTqSkACilooASjFVr7UrPTIvMvLhYh2B5ZvoOprj9T8czzZi0yHyE6edKMufoOg/WplNR3KjBs7G+v7TTYfOvbiOFO248n6Dqa4vVfH00gMWj2+wf8/E4yfwXoPxrl52lu5mmuZZJpD1Z2yajUc4K1zSrt7G8aSW5FdTXF7cG4upnnlbq8jZI+lVw58xhjgCr8dtNdOVt4i7Dr2A+p7VdtdBVTvuW81s8oOFX69zWLn3NlAxYop7xgsEZYd26KPxrSt9DjjYPcHzpPTGFH+fetrCqoSJVRfUDH5UqoBkds9ai7exekSFYGTA3DHQMOg+gpyxAyYPbn/8AXVlYQRxwD/KrEVtt5xjNXGJlKZRW2BBIJIz+tS+RxV5YAoxSMvBraMEjByuTaEgXVkP/AEzeumrndHUDVF7fI3H4V0VdENEQwzQaKMiqEJSiiigBQKWkFLQIWlzTc0CgB1LkAZNJRTEOpQabmlFAC0uabS0xDgaWmU6gBwNLmm5pQaAHA07NMFKDQBDfn/Rl/wCuifzqjmrt/wD8eo/66J/OqJpMpF60j3IG9a0Y0qrYrm2Q+1W57hLODzGGWPCr6ms0tQYy9u1s4eMGVh8o9PeuE1O/a6laJGLJnLtn75/wqxrOqPLK8SsTI3+sYdh6CsyGPp6VzVqt/dibQhZXZJFbq3JXn171pW9swA2tn61FbxdK17WLOOKzhEbZLaoVI3KQferOj6TBpNo1tbNKYjK8oEshcqWOSAT0XPQVbt045HFXUhTHHH0rphAxlIo3wxp91/1xf+Rqle/8gMf9ck/kK09SQrpt0Tj/AFL/AMjWXeHOhr/1yT+QrVaXBdDls0hzml6mlUc1mbiBcCgin0YzTJOe8V3KwaM0R5edgqgdeOT/AE/OsrStOaK1VWwWPL57k9aL6cav4jbac29r8q+hIP8AU5/Kt22gyoGKTFckt4EUccewqaWJdhbYWOO1TpCAo+tSGMjiocLlKVjGaN/K8wLkHrjr9cVDiUEbjxWy8Z6L+prOmjAZ0Awq/wA65qkeVXOmlLmdiB22gZ5PpTc7CBjJNOxkq3HXtRIB8+3A6VgdaNPTXAtWRvvB+RU81uj9OKzrRwsq9RvG0/WtAZBHJIHpVxs0c87xlcg8pkUq6ZXsar4MbDHzRnjB6j6VonOTgjHpVeRV5GOD/D70NWBSuVZFJOPyNMDOoIYVZVssV3c+h70rJntx7UJjbWwwfOvQk4po6d/xqVI2UE5yvrSMMKN36dq2hIwnHqhowe9ObIHrTQp6Y5qQKCvbNa3MrCDdxjFZ8qgSv2+Y8Vpbdvb8qpzp+/Yn+LBwKzraxNaGkisy56ce9MQHHPHapTkAjjPamhD5f0PJrmOsvWjieBkY5ZDj8KY9u8Z3L+VV4H8qQFfvDjGfvCtRGDoCOhH5VpGzMp3i/IpKWLcHafQ8g06ZwqBZE2n1FWTEH5Zc4qKaHKfKdy9watXRn7rOU1qMgrcREiSE7xzjOK6nTbhbpLa5QjbIA351iXsA2MMZXt7U3wnOscs2ns3zQSB4/dG/wNaQkRKJ0h4GKcuOKF5Jz61NtULyOa1TJBTg1YXBFV1x9KlQ9s1SJZ2Cxqo6U4CloroOYKKKKACikooAWs6T/kJx/X+laFUJB/xMo/r/AEpDRfNFKaKYhKKWigBKXFGKXFADaWqWo6vYaUubu4VXxxEvzOfw/wAa5HUvGd5ckx2CC1j/AL55kP8AQVEpxjuUoNnX3+qWOlpuvLhYyRkJ1dvovWuQ1LxrdT7o9Nj+zJ081+XP07CuactK7SyMzyNyXY5J/GjtXPKq3saxppCStJPK0s0jySN1Zzkn8aQR1LDDJPJsiRpH/uqK17XQsnddvj0jQ/zP+FZM0Mm3tpbh9kMZkbvjt9T2rYg0CJF33TeYevlpwv4nqa1UjS3jEcSKi9gowKR5CsbYPPSs5MuKKihFAVUCR/3VGOKjuEMzARDAHVj0x6VZ8rK8cjufWpgg4UL19qysbNmckIOB0fuPSrC25AIGKsyWxcjHGO47VLGgUhG+/wC/Rvcf4V0U0mYVLrUgigwPm/IVMR2xUpXA680xi20HGK6ErGDYzbxk1DI3BxT3cBSzEADqTVCWZpwTHlIx/Gep+gpSkoq7CMHJ6F7RpP8AidIhIyY3OPwrpq5Pw+gXWEOMEo/16d66vNXSnzxuOpDkdhc0lJRWhkLRSUUwHCjNJmigQ6lptKDQA6lptFMB1KKaDS0CFzS02lBoAUUuaSigB1LTaUUwH0opgNOzQIhvj/on/A1/nVGrt9/x5n/fX+dUDSZSNm0lSDT0lkOFA/M5rndb1dwxAb98w+Uf3Fov9SNtbIrHLKMRp7+prnPnmkaRyWdjkk965a1S3uo1hDqx0SFjkk59a0IYulQwx+1aMEeelc0UW2T28WcVr20WAKr20PTitOFMV0QiZSZPEuMVaU1CgxVbUr4WNmWDDzWyqe3qfwroWiM9ynrN6Jt9tG2VVX3Y7kKc/lUN3/yA1/65J/IVm2YMkNzK2f8AVMBn6GtG6P8AxIk/65J/IVMJc12aONmkc30+tL0FICM5NOpI0YhNZWv6j/ZmkSyg4kf93H9T1P4CtYiuF1+6OreIEtEObe04bHQnv+uB+FJsRNodr5dupYfO/wAzV1FqoHtWZYQ4Ax2rbiQhelTcLFlUG2o3U5pQ2BxS7geP1qrisVicElug5rJP7xfMYHLknBrVuztjxnOTisohlbkjbg4rlxEuh14aO7GMv7xVGcg81HJ1YkYqV8LIuPqarvl5AOx5Ncx2WJFZgqNnGDxWvbSrKo4AJHbvWMpUxDgly3yj1FaUCmLacYI6g9qqO5jVtYtMo685phUMOTjsanIzzimbQO/41qc9yu0QEh3ZGOntUYDDdk1aJHHGcVE2N3oe9RYu4keB1zT2VccdcVERjpxTsggcH3oTsJoadrcngjrTSnORmnMvHTkUqkFc1qpXM2rCKTwf0qvc8OpHUirIB5IHHtUE65wfX1pT2HT0kiqcuowMd8+tJ0kwRjPHSpDiMbScc5GaHXJz2HvWB2FdgRjHboRVm3nMbg5+Vuo9Peo5AAA69CPWo4iTkevSqQmrrU20+ZQwI5GeKbIODkcY61StZHRivTHY1okB03Ka2Tucso8rMW9g3gntXMecdH1y1vm/1QbZKcf8sz1/I4NdlcIR+Nc7q9qs8TKeCwNPZkt3R1ykHkEEHkH1HrUjDK+4rK0K9+26TCxwJYx5UgHZl4/UYNan8J5rZECD9KlWogKlFNDZ2dJSUtdRyBRRRQAUtJS0AFZ8n/IRi/3v6VoVnTf8hSAerH+VIaNLFFKaACenNMQmKMVm6lr+n6WSk03mTdoYvmb8ew/GuS1LxXqF8GjtyLSE9ozlyPdv8KiVRRKjBs7DUtasNKX/AEmceZ2iT5nP4dvxrkdS8X313mO0X7JEe4OZD+Pb8K51gcnnLnnnnP1px4Ge9c8qsnsbRppDXGSzsxLHlnY5J+ppm5cZHcUF3d9iKXY/wqM1ag0ieckzNsQdlOSfxrFysaxg2UhIWcIilmPRVGa17HRpZ/mum8qL+4n3j9T2rRstNit48IgVc/iavYwMKOPSpu2N8q2GwwRW0flwoFX2/wA808Alv8805YjuAPANS7fl46+tMkgKsRjvUTwhuDz/ALp4q0E+oHenomSAAKhq5adtiCONicDoBgCrSQ4+bjjpTguw5HWmEuwwoz+OOKcYibFGGPXI6k0ySMMpyBjOff60/aFyDUbuEG5jwTwB3/CtloZttke4qQsvOfuv2PsfQ1DcXiR5UfO/90dvr6VPKQ0REi4QjlfX61kmDbKF3gRdnPb2P+P51MqzWiLhSTd5CrG93LulOVB+7jgfQf1p77TkgZUcAVK2yOLy1yajICRgnj+lc7bbuzosorQt6NFs1JHJ+bawA9OK6LNcto87S65GAPk2tz68V1Fd2H+A5K/xC0CkozW5gLRSjmgimISlpOlFADqWm0tAhaWkpM0AOFLTRS0wFpabmloAWlpKWgQtOpmacKYC08UwU8UCK9//AMeT/Vf5iqB71ev/APjyf6r/ADFUD1pMqOxz2ogtqUucnGAPyohiqe9j3X8h+n8qkhi6V50177OhPQkhirTtoemRUVvDkjitaCLAHFaRiRJkkEVXkWmRx4AqcDAroirGTYpKohZiAqjJJ7CuM1S+a/vCRkJ0Uei1r+IdQEcf2RDnvJ/QVgWsZeTceSTkmsqs/so1pxtqzWtowmnz/wDXJv5VNdf8gJf+uSfyFKFxYzD/AKZt/Km3X/IDX/rkn8hV09hPc58AUjD86AT60hagsz9Z1MaTpc10cFgNsY9WPT/H8K4/QLcNCbgtmSQ7jnrj/PNTeLLr+09Xi0yP/VW5zIR03Hr+Q4q/YWS7AAcr/CAazlLoUkbNpHnaa1owdnPFZdt5kIwp3g/wtWkk64w6lD79PzpRkgcWPAIPUGlOCKU/MMqeO1NOOe3rVkWKd380ir12jJrOmyATgcDir33kZ2IG/JBz+QqiQWkKsV4/zmuKo+aTZ6FFcsUiDOCFOTnn6+lKE74wT3NSBADxg4oUb2Kr9SfSsjZsdZQqZGkZSMHCeme9aCjOe5BpnlJAIgG+ROfxp8ZBbcmQpGa2UbHLKXM7kqfIoBYY7A0rqT8wxgelM3Ak88E9qVn8tQOCvbtRcixG8oxv25984qEMrMTjqc/Sg7sk8Fc56U4YUE/nQncbVhjD9KeMbeOe1KBvHymgLg9fwosF9BDnbz0oAPBpH3KTjkZ6UKSRtPfsaa0EPC85HI71FMQI92Oh9Km5BxjiieMG1kXHO0nNXuiFoyk+1+oBA9aiZtobnjOKkVVcZB69qrSEZIA5z37VgdiFx8uOoxmmohCr9c49aaCwPf0NWEIOKBsltVaWd3OQAMZHrV9QU5AyPrVS0yqyMM9R8vY8Vc3bQCR8p6VrHY5p7kcqK65XmsW/iOCpHHvW63HTGT3rPuFV8gqPzq7mVjntEufsGum3c4hvPlz2Eg+6fx6flXYk4FcDrdvIudrlSOUI7MOQa7HSNQXVtKt7wDDuu2Rf7rjhh+f860ixbFxTUy81FjDYxUiGqQ2dlRSZorrOQdRSUUAOopM0o5OKBC1kXM8Mes2qPKqu24hScZGOtGpeJdN00sjS+fOP+WUXOPqegrg9V1KXWLw3Eyqu0bUReij69zWc5pGkItne6j4m0zT8r532iYf8soTnH1PQVyOpeKtR1AmON/s0B/giPJ+rdaxAoC8dP0oAywNYyqSZpGCQ8ISOp+tOACDrk0/sP0HrVy30ue4bMimJOMZGWP0Hb8ayZaM9iq9TyenqasQ6Rd3B/egwRHu33j+Hatu0sLe0YmJcyd5H5I/GreO+cnmobKVkULbTLezQKgJJ6n1q9FCAASoHoPSpEQnlgAvrQzqThMH3paA22AXJ4HIp+zaMkiovnbIXI9TmnpFgYJzincVgYsTx09TTlHPHJNOC5PB/OpE2j5QaBiCPPLcfSnqq44HPYUcNnJ/GlAzx+poSE2M25yAT704KSPl4ApJZkiXBBLY4UdTVcpJcjdI22IdUXofr61TajoCi5aitNvk8uEBj3bsv+NNACEkZL93PXFPfbGp2gccZqAgucEnHbHesnJs2UVFDJH3deQelR7V27VGB3z0qwY8sOhI4BqN3UMc4x2FJR7g32K0hFsVXDGBRn3T/AOtUMrCZQxYbOwHep3G7LdPxrPlUpzEMoOqDt7j/AApuN9gUrbl3RnB1qAAYG1uPwrrK47QiDrVuQd2Q2T+FdhXZQ+E5q/xC0lANKa2MABqTrUBODT1emA8immn5yKQigQ2lzTScUZoAdmlpoNFAx3Q0uabmlFAhadmmUueaYDqXNNFLQIcDSimA04GgB9LmmClHWmBDfn/QZP8AgP8AMVRPert//wAeEuf9n/0IVRJ5pMqJn3CZu2P0qxBFnFBTdOTir9tD04rja95mt7Imt4cY4rRijxUcMeAKuItbRiZNjlWor27WxtWmbBbog9TVgcc1x2van9puNkZ+QcJ9O5/GnOXKrhGPMyhLK9zcM7MWJOSfU1ftI+RxVG2j6Vs20fHSuRXbuzdstkYtJv8Arm38qhvP+QKo/wCmafyFWXX/AESX/rm38qr3v/IIUf8ATNP5CuqGzMupzrAEVS1K8XTtPnumOSi/IPVj0FXm4rjfFl4bu/h0uI8Icyf7x/wH86TNLmRokTTySXU4LtM3U9xnr+JrrbSFo8gKVGPTvVfTrVIwqquABwK21TMWc1zy1LTsMiDnHmKDgcEf0q8iBl6g5PUd6oofLxkcH+dXYj+6DKRtzwPWoiy5IcI0UMVyv0PFVZbohXVkw33Qy9DV1mRsFc5PpVC8SMSALkdSc9M9qcpNLQIRTepHChEABHB4z6VFPE0JTI3Bzjd6H/CrdsMwgt34B9DTLwSCARykENwCRyDnisNDpu0xiWCquZCd36Uj2+CfQj6VMnnKDFMDyOD0/OmTEqVG7PHXP86qyIu31GElUwyg4HU9TTVkCKTkjjpjvTt2VIJ57UhjG3uSBn8aNxbAssyOCyKUPU1M7A4JwAehpI5Nu1SMj0PpTnUllOEGDyCKpIlsgUFiVOD16HrUgBPy4U49ajmbYyFRksRnb0zU2Rkgceo9DSSCQqIigkMevIpFOGJJ7enWlUkHjJBpxGV9PpWiRm2Quu45FIWYnJ6ipygI3ZyaaE6YPPShoExqscZzweKezBlwR14+tQNlWPof0oRscMahOxVrlGNjG3lsMjPFJOhJDEDJ6HFLPGQxZBnnj61YiIkRG6dipPeszovpcov0HyinLGzrwMfWrM0Cxss6fMvVl/wqwro8eUbcAOnerSuKUyK2k8tdhGQeOR3qcyMuFPCdCBUZCAZHQ0YBGAc1adlYxau7k5kVk6j6ZqvKnmKRgGmsTtIHP4VF5RI3xsQw4x2NK4WMTVLfejKwyAO9U/Cd79g1ubTXbEN588We0g6j8R/Ktq8RtpZkJz1rkNXhlt2S5h3JJGwkQ+hFXF2IkrnqGAaTBB96q6VqEeq6XBex4HmLllH8Ldx+dXtucYNbIi51tFFFdZzC5ozRRQBi6n4q03TdyK5uZx/yzhPA+rdBXH6j4o1PVFKF/s8B/wCWUJxke56miiuec23Y2hFWuZSJg09h8pFFFYli9uTWhZ6ZNOquR5cXZmHJ+goooYzat7WC3YCKPc46yP1/+sPpVkk/d67jkgUUVDY7WFwehGBikZgwwAMcUUVEi0JhpRgcr705E24Crk0UUIRZWPaOep9KcVC9QKKK1SIDblTjgdqRIyOp/Giik0O5IVCjJIRR1JqGSXC/uwVHZj1P0HaiilN8q0HTXM9RkUAzvfr125/maXeyjAACjp7UUVibLUYw81cnIGc49aUgKD+Q9hRRVxSM5SewzYSPWozGT6ZHOKKKqwrle5b5jtGMHr61SdDg4xiiiqtqIk0eMprkDA4DE7h68GuwoorppfCYVNxKM0UVoZiMKjzg0UUwJUepQciiihAMYc02iigApRRRQAtLmiigQZpetFFACg0uaKKYAKWiigBQacKKKBFfUD/xLpvov/oQqi3WiihjiPgj3tmtSGLpxRRWFtWUy9GuBUyiiitEQZeu6gLa2MKthnGXI7L/APXrixFLNO0obJb+Bun4Giiuas/esbwXumnZodwVlKt6H/PNbkEeAOKKKUBSJ5lxbS/7jfyqlff8glf9xf5CiiuiHUhHMX92ljYzXT8iNcgep7D864TSYpLq6lvZvmZ2PJ9e5/pRRUSNDrbWJ124yfrWnGCiYK570UVk0Wg8pHX5oyeeBmlFuyoxAVu+0DB+tFFTyplXZHFKi5LHDDgg9CKScb13HvwB2IoorGT0sbwWoWmFiCct82fwqe5AeyYFQe3HrRRSS0KnuNt7oyJ5UoHKgAnnJ96ZNFhFOMFs84znFFFCk2hSilLQrSrJjIXIJGSKVGzHg5BHQ9jRRTiKWwySRzgxkAiliuJJdzHaAByQOtFFN6MSs43HMUZcbe/ak8w7ypYMw+Ydtw/xoopJhYmOApZcjHUetKchhlc0UVqtjF7ioQRlT3xTeQwZenUiiikxik7+hzn2qBrdixOeR09xRRUNXRSdiGVDhgfyFQblRuQ30oorPqdEdiyrb1YNjB6Cqe4wygrkDsR2ooq+hKWpcLK8Zwpz1yO3/wBamqp6jHFFFMgUeh4zSMrE/WiiqiTIrTIZEIYc46VgahbDyiQGI6daKKtEPcg8GXzWGoT6TKfklPmQn/a9PxH8q71GJoorSJB//9k=" old="https://www.landscope.com/images/Photo/Stock/40001_41000/40779/kit26.jpg"*/?>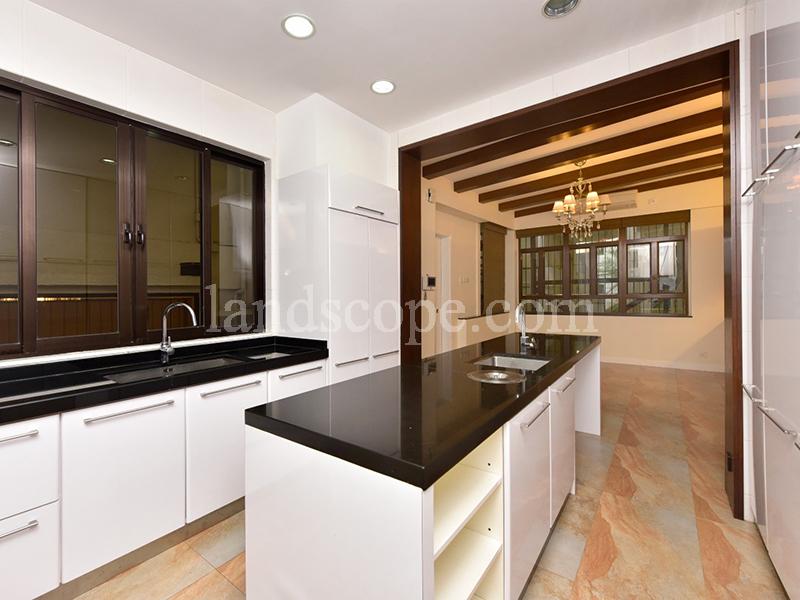 26D Shouson Hill Road
26D Shouson Hill Road, Shouson Hill
Property No.: 40779 Advertisement Date: 31-01-2023
---
For Sale HK$180,000,000 @ HK$74,627 p.s.f. (Saleable)
@ HK$60,000 p.s.f. (Gross)
Saleable Area 2,412 s.f. Gross Area 3,000 s.f.
Unit Price:


@HK$74,627 p.s.f. (saleable area)
@HK$60,000 p.s.f. (gross area)

Type: House, Town House, Completed in 1963
Layout:


5 Bedrooms including 4 Ensuite
5.0 Bathrooms
Combined Living and Dining Room
Garden: 1,000 s.f.
2 Maid's Room(s)
3 Covered Car Park(s)

Efficiency Ratio: 80%
View: Greenery view
Internal Upkeep: Good
Internal Decoration: Reasonably decorated
Furnishing: Unfurnished
Bathroom: Fully equipped
Kitchen: Fully fitted and equipped
More listings in 26D Shouson Hill Road
26D Shouson Hill Road
26D Shouson Hill Road, Shouson Hill
This deluxe house is nestled in the dense woods of Shouson Hill, which is a popular upper class residential location in Island South.
Type
House
Town House
Completed in 1963
Scale
Total 8 houses in the development.
Location
It located on the north side of Shouson Hill Road. Only a short trip via Aberdeen Tunnel to Central district and Causeway Bay. Easy access to Hong Kong Golf Club, Hong Kong Country Club and the beaches of the Southside.
Transportation
Carparks
Bus
Minibus
Typical Unit
| Block | Flat | Flat Type | Living/Dining Room | Saleable Area (s.f.) | Gross Area (s.f.) | Bedrooms | Ensuite | Bathrooms | Maid Rooms | Utility Rooms | Balcony |
| --- | --- | --- | --- | --- | --- | --- | --- | --- | --- | --- | --- |
Past Sales Records
View more sales record
| Date | Property Name | Address | Saleable size (s.f.) | Price |
| --- | --- | --- | --- | --- |
| 1989-03-29 | 26D Shouson Hill Road | House 26D 26D Shouson Hill Road, 26D Shouson Hill Road, Shouson Hill | 2,412 | HK$6,000,000 @HK$2,488 |
About this District
Shouson Hill, on the south side of Hong Kong Island near the Aberdeen Tunnel, is a luxurious neighbourhood with lush greenery. A good number of low-rise apartments and deluxe villas and townhouses here extend up the hill from Deep Water Bay, overlooking Aberdeen, tree-lined hillside and the South China Sea. The location is perfect for a morning jog along the hilly road.
Access to the Island's north is convenient with the Aberdeen Tunnel and the Deep Water Bay Road providing quick routes. There are several bus routes that serve the area. Shops in Repulse Bay and Hong Kong Parkview which has services are both a short trip away. Nearby hot spots include Ocean Park, the Hong Kong Golf Club, the Marina Club and Deep Water Bay Beach, perfect for weekend hang-out. The South Island School is also located here.
Looking for a property? As a leading specialist in luxury residential sales and leasing in Hong Kong since 1995, Landscope has an exciting selection of properties in Shouson Hill to offer. You can easily find below the Shouson Hill properties currently on our books, and the latest sales record on the right. Please contact us at any time if you would like to make an enquiry or an appointment with our KeyPersons. Email us at [email protected] or call +852 2866-0022.