/*img class="sp-image" src="data:image/jpg;base64,/9j/4AAQSkZJRgABAQAAAQABAAD//gA+Q1JFQVRPUjogZ2QtanBlZyB2MS4wICh1c2luZyBJSkcgSlBFRyB2NjIpLCBkZWZhdWx0IHF1YWxpdHkK/9sAQwAIBgYHBgUIBwcHCQkICgwUDQwLCwwZEhMPFB0aHx4dGhwcICQuJyAiLCMcHCg3KSwwMTQ0NB8nOT04MjwuMzQy/9sAQwEJCQkMCwwYDQ0YMiEcITIyMjIyMjIyMjIyMjIyMjIyMjIyMjIyMjIyMjIyMjIyMjIyMjIyMjIyMjIyMjIyMjIy/8AAEQgCWAMgAwEiAAIRAQMRAf/EAB8AAAEFAQEBAQEBAAAAAAAAAAABAgMEBQYHCAkKC//EALUQAAIBAwMCBAMFBQQEAAABfQECAwAEEQUSITFBBhNRYQcicRQygZGhCCNCscEVUtHwJDNicoIJChYXGBkaJSYnKCkqNDU2Nzg5OkNERUZHSElKU1RVVldYWVpjZGVmZ2hpanN0dXZ3eHl6g4SFhoeIiYqSk5SVlpeYmZqio6Slpqeoqaqys7S1tre4ubrCw8TFxsfIycrS09TV1tfY2drh4uPk5ebn6Onq8fLz9PX29/j5+v/EAB8BAAMBAQEBAQEBAQEAAAAAAAABAgMEBQYHCAkKC//EALURAAIBAgQEAwQHBQQEAAECdwABAgMRBAUhMQYSQVEHYXETIjKBCBRCkaGxwQkjM1LwFWJy0QoWJDThJfEXGBkaJicoKSo1Njc4OTpDREVGR0hJSlNUVVZXWFlaY2RlZmdoaWpzdHV2d3h5eoKDhIWGh4iJipKTlJWWl5iZmqKjpKWmp6ipqrKztLW2t7i5usLDxMXGx8jJytLT1NXW19jZ2uLj5OXm5+jp6vLz9PX29/j5+v/aAAwDAQACEQMRAD8A7Q/Wk5pcUUjQSilxR+FIBKKWigBKTFLRQFxMUmKdRQMbikxT6Q0ANopcUYoAbS0UuKQCUUuKKYxKKKWkAlBoooASilpKQxKKWiiwCUUvekoAKKKWiwhKKWjFABS0mKWmAUUUUCCilpKACkxS0UAJikIp1JigBveilNFACUooooAWiiimIKMUUtABijFLS4oAbiinYpMUxCGkxTqSgBKKKKAClpKKAFoJVVLMcAdTQKbOm+IdwDkj1oAi+0SP/qofl7FzjP4UqXDCRUmi27jgMpyM1v6FPYR2rs7xrPk7mkx07YzWZqDW9xfM9qm2HjtwT3xWcZNstpW2IzSUUorUzAUtAFLigAopcUlABR9KUCjFADcUmKdSUAJnHamHk07FJigBuKKUijFIYmKQinUUxXGYpKcaSkMSilpKAEopaKBhxSUtIaAENITSmm0gCkoooGFBpM0E0AFITRSZpAHFJRSUDFzSUlJQBsYpMU6jFWZjcUlPxSYoHcbRS4oxSC4lJTsUUANxRS0UhiUlOooAbRS4ooAbSYp2KKBjaKWjFACUUUUgCkpaKAEoxS0UDExRijFLQA3FFOpKAEopaSgAopaKQCdKWijFABRRRTEFLSUtABRilpaYDcUYpaKBDcUYp1GKAGYopxFJigBKKWjFAAKWkpaAClopaYBRRS0EjSKTFPxSYoAbikIp+KMUwGYpcU7FFADCKUGnYoxQAm1P7oz9KWjFKKAEIoxS0UAFLSU4CgQUYpccUtMBtO6iko6GgBCKbjFSU0igBhptPIpppAJik7UtFAxpoIpSKQ0AJikpcUhFACUlOpKQxKKWkoAKaadTSaBiGmmnGmmkMSijNJmgANJmiikAZpKKSgYdaDRmmk0AHSmk0hNITUtjRv4oxQDS1sYXG4oxTqTFAxuKMU6kpDG4oxTqSgBMUUuKMUANopaSkO4lFLRQAlJinUlIY2inYpMUANxRinYpMUAJSU7FJQMSilxRSASiloxQAlFLSUAFJS0YoASkpaMUAJRS0UAFFFFABS0UUxC0tJS0AGKKKMUAFFFFACYoIpcUUANxRTsUlACYpaKKAClopRTEApQKKWmISjFOooENxRT8UFcUAMxRilpaAEwKSnUYFMBtJTitG31pANpcGjb70o496YCYpwGKBzS0ALRRS0CGkUY9adSdqAEpDTqaTQA00004000DEopO9FIBaaRTqQ0DGmkpTSUAJRSmkpAJSZpaQ0DENNNKaQ0DGmkpc0lIYmKSiigLBSUUmaQxaQmkJppNK4wJppNBNNzSGKTTSaM0lIDeDU4NTKK6bHLckBpc1FmnBqVh3JKSkzS5pDuGKSlooGJRjmlopANoxS0UDExSU6koASkp2KQikO4lJS0UAJTWZUGWOKdSMiyDDfnSY0IGVujClIxWhaXdrHbC3urNZEHR1HJ+ves6dkS6K24doT03DGKhS1s0OwYopcUVYhKKKMUAFJS0UAJRS0UAJikxTqKAG0U7FJigBKKWigBKWiigAoopaAClpKWgAooooEFFFFMApKdijFAhtFLRQACloxQKAFoxRTqYhKXFFLQAA4ppp2KTFADaKdijFACUtGMUYpgFFKBS4FAhpUGgKBTulFAB0pOtLQBQAlLS0UAJSU+mkUwCmkU6kNADMU0jFPNMNIYhpKU0lABSGlNNNIBDSUtFAxtBFLSUAIaaacaaaQxppppxpppDEJpCaDxTSaBgaKSg0hhSE4pC1NJpNjsBOaaTSE0lSMKKKSgYtJmiigDexSYp1Jiuo4hKKWkxSGGcU4NTcUUDuPBpQajzShqQ7kmaWmZpc0WHcXFGKTNLmkAlFLRQMTFJilxRikA3FFONJQMbijFOxSUgEzRnNLSUDCkNLSUANzzS0uBRikFxuKKdijFAXG4opcUUAFFFFABRS4pKADFJilooATFFLRigLiUUtFAXEpaKKAuFLSUtMQUUUtABRRRQAYoxS0UCEoxRQKYBThSUUAOpcUgp9MQmKMUuKKAG4oxTse1FACYoxS0UAJmkpcUYoAODRilxRTATFHSnYpMUgDrRRRTAKKWjigBvemmn000ANphFSYpCKQERFJinkUmKBjTTSKfTDSASkpc0maBhSUUhoAQmmE0ppmaRSAmmk0pNMJpDA0lGaQmkMKYTSFqQmlcdhc00mkzRUlBRRikoAKKKKQC0UlGaAN+ilxSV1nCFJS0mKBhSYpaKQxKKKKAClDUnaigY4GnZqOgHFIZJRmm5pc0DHUU2lzSAKSlooAKSlopDEpMUtFACYpMU6kxSHcTFFLiigBMe9GKKWgBMUlLRQAlFLSYoATNLRijFABiiiloASilo7UANxRS0UBcMUYoxS0AJS0UUCEpaSlpgFLSUtABRS0UAJRS4oxQIKWkpRQAuKWk4pwpgAOKdwfrSYpaBCYowaUGnYyKAuMxiilIANGKYCDmilxSgUAJRjIp3AooAaBQRS5FBoAaaKXFJtoAQmigiigANNJpxpM0ANOaSlNJQMQn0pppWpmaQCGmE04mmE0hhmkzRTaQxSaaTQTTCaBpATTCaQmmk0ihSaSkJppakMUtTCc0hOaSpuUBNJRRmkMKOlJRQAUdKSikMWikooAKM0UYpAdDmijFFdhwBSUtFAxKSlooASjFLSUgExSU6koGJRRRQMKM0YooAcDS5plLmkMfmlpgNLmgLjs0U3NLmkMWkxRmloASilopAJRRRQMSilooAbRS4oxQAmKWiigBKKWkxQAlFLQBQAlLTIjLPM0UFuzsoJIzg49aA4LFGUo4/hP8AnmkpK9h2e4+g0lLTEFGKXrRQAlFLRQIKMUtLigBuKKdijFACUtGKKYC0YopRQAmKAKWloEIBS4opaYCilxSUuaBBR3petGKAFByKb0pe9HWgBO9LzS4ooAMetGKdRQFxuKbinnHamn60AIaQmlOKbQAhopcUUDG5pjyRxnDyIvszYpZFZo2VG2se9I1tY/Z9qWeJiuC7NkZ7n1J+tTJtbIqKT3YZBGQQQehFJmkjiSGMIgwo7ClJpiEPIphNKT61GTQAMajJpWNRlqQx2aaTTd1NZqRSQpamFqYWppakUkOJpCaaWppOTSGKWzTTRRUlBSE0GkpDDrRRSUgCiiigYUUUUgCjFLijFACUYp2KkW3lfpG2PU8UAb0qwCLdAZRJnhGOVP41GCSORg+lOpK6krHE3cKKKKoQlFFFACUZoopAFJS0lAwpMUtFABSUtFIBO9FLRQO4lLmkooAXNLmm0ZoGPBopmadmkFxwPOaM03JozQFx2aKQGlzQMMUUA0uaAExRS0UgEooooAKKKKAEopaKAEHDBgSGHRgcEUsjtK4eRmdgMAk9BSYoxSstx3YlHWloxTEFFGKKACilFLQAlOFJRTAcKKQUtAgxSYp1GKYriUClxSUAKKKSnAUAJSilxS4oC4mKOadjFFAhOacAPWjigUAGKMUuaSmAnSlzQaSgBcml4ptLQAppppc00mgAptJuo3Uhi5ozTd1IWoAUnFNLU0tTC9AxxamlqiMlMMlK4yRmqMtUbSVGZKVxokZqjLUwsaaTmpKSHl6YWNJSUrlJCZooNJSbKsFITQTSVNxgaSlpKBhSHNLik9qVx2DGaMVKsErDIjbHqeKcLfHDyovsOT+lK4WIMUuKtLBEO0j/APjoqRVx9yKNfr8xpXGUlRm+6rN9BUwtZf4gqD1Y4q1854MjY9AcU3bGDzjP50AQi3jH3pd3si5p4jiXpCT7u39KmAP8KMacI3/2VoAjBcD5dqf7q0jLn77E/U1N5Q/iYn6cUojQfwj8eaQFuinAA0ba7jgG4pMU/bSEUgGmkxTsH0pMUANop1JigBKSlxRigYlFLQaAEopaSkAUUUlAgopaSgYUUUYoC4UUUUDFzRmkooAdRmkpaADNLSUUh3HZoptFAXHUUmaKAuLRSUuaBhRRRQK4nNLRRQMWikpaBXExRilpaAuNpaKKBC0lLRTASlFGKWgBRRSUoNAhcUYpwpeKBXGYpcU6kxTAOKXNJS5oAMUUcUvWgApKMUtACUZopCaAFzSZpM0maAFzRuFMJFNLUDJC1NJqMv700vigB5PNJuqIyUwyc0gJt3vTTJioC5ppJNAyVpaiaU00000ihC5ppNKRSGkNIbmkIpc0lTctISig00mpbKSFpucUZyeKd5UhH3cD1PFS2UkMJpKlEI7yL/wEZpwiQfws31OKVyrFenKjv91WP0FWlTb91EX3xn+dOPP3nJ/GlcLFYW8n8RVP95qcII+7s3+6v9TUwC/wrk+wp4Rz/Bj/AHjSAhESDpFn/fbP8qkAcDghB/sqBUgibHLgewFOESd9x+poGQFV6sxY+5zTlAx8iE/QVOFVeigfhTs0AQhH/uqPqaXyj/E/5CpKKQDBEmeQT9TTwAvQAfQUUUwFpKKKQBRRRTAt4pcUtFdhwCc+tLz6UUtADeKMA06igBu2m7akxSc+tAEePekwfSpce1IQPSgCKipCPekK+1AyOjFOK/Wk2/SkIbSYp+D6UlADaKWigYlJTiKSgBM0uaKSgBaKSkoEOozTaWgdx2aM03NFAXH0U2lzQO4vFLSZozQAtFFJSAWikzRTAdRSZozQAtGaKKBXClFJS0BcWjFFKDQFxMUU6kxQIBS0mKM0ALijFGaWmAfnThUbsUQkKWPoKc4kiMYkVcvnhXDFfr6UrpBZ7j80lNzS5piFpM0E00mgB+RRuqItSbqAJd1JuqMtTd9AExamlqiL4700y0ASlqaXFQFyabk0WAnMtRtJUdJQMcXNN3GikyKB2A0lG6kLUFJBig0wvTd+egzUtlKJITTSaad30+tJtz1b8hUORagBNNLCnhB6E/U04DHTav0FS5FqJDhm+6pP4UeW38TKv41ISvdsn86cA38MZ/HiobKsReUvcsfoMU8RgdIx/wAC5qQRv6qPpSiIfxMx/SkMZyB97A9BxSYX0LfhmphGg6KPx5p9ICEKx6Jj6mnCNu7AfQU+loC4wRL3LH8acEReiilooC46ikzQDQAtFJmjrQAtFJS0AFFFFABRRRQAUUUUAFBowT2pkkscIzLIkY/2mAppXBu25oUUUtdhwhRRRSAKWiigApKWigBKKKKAG49qMCnUlADcH1pMH0p9JQMb+lJ19D9afRgHtQIi2j0/KjHvUm0Um3jr+dIZHg9sH8aQ8dQakwc8jNHQdxQIjzSfjUmM+hpNg9MfQ0AMxRTtmO/50bG9M/Q0ANxSYpenUEUUANY7VLHoPQZpTkKrMjqrAEFlIBHbmlpSzFQpJKjoCeKWoKw3FFLmimAClzSUUALml/Cm0vNAC5opKKAuO6UUlKKAClooAoAKWjFJ0piFopM0ZoAdmlzTM0ZoC4/NFR7qN1AD6M0zdSFqBXJNwo3elRbqN1AEu6jdUO/3o30ATbqaWqEvTSxNMCUvTS9R5zRmgB5c00k00sPWm7xQOw+kphf3ppkHc0XRSiyTNIWqLzPQZppdvYVPMilAm3U0t71Fz6mjH+c1LmUoDzIBTd57Cm5A7/lRyTwhP1qXNlKCF3Me4pMZ7k07a5/uj9aUR+rE/Tipuy0kNwB2A+tLuXoW/CniNP7ufrzTgAOgxSGRAE9EP8qdtc9lH15qSikMZ5ZP3nP4cUoiTuM/WnUtKwXAADoMfhSiiiiwC0UlLQMKDRS0gEooooAKKKXFACUUuM0jEIMuyqPVjigBaBVKXV9NgJEl/ACOwbJ/SqMvivTIwdhnlI/ux4H61rGhUltFmM8TRh8U0vmbdLXMP4uaT/j20/PvJJ/gKbHrer3TYRI4gTj5Uz+prX6nV6qxz/2lh27RbfojqsE9qjlligjaSZ1RVGSSa5l49Unb9/euqdwH4/SoTbwR4LyBpB1YnNNYVdZA8a+kPvOik1fTolLNdIcDJCgkiqMvirT4wdkdxIR22bf51mqin7qsyn+6vWnvbyzYBts46bsDFaRoUl8RlPE15fDZfL/gizeLZlYCPT9gPeVjx+AqtP4h1Z1Bj2qp7xxZ4/GrQspDgt5Q+vNTpbtn5pHOOPkQCtL0I7RMXDFTvzTa9NDBe71S5djLNdlB2JIp0GiyzAyyFAMnHmHOfzreaEdNskhHQM9RyQyx/wAcMYI59jWn1jS0EkY/ULu9RuR2NFFFcZ6QUtJS0AFFFFABRRRQAUlLSUAFFFFAxKO1BpKAFpKWg0AJRRRSAKKKKADHtRtHuKWlAoAbt9DQV9qd2ooEMx9RTSoPZTUtIQDQBCUA7EfrTSpHQ/nU20e4pMe9AEOG9KTPrU232H50hX6/jQIizS5p/lg9hSGPHrTAbS0bD2NIc+hoC4uKCQoyTikzSg85zQIXp2PryMUtDyPIwZ2LNjGWOTTKBtj80ZxTaM0CuO3UZpuaTNAD6Sm5ozQIXNJmkzSE0AOzSbqbmkzRYB2aM0zNG4DvTsMcWpM0wuBTTJQOxJmjNQGX3phl9MmlzIfKywXHrTd9Qb2PQUmGPU1POWoExk96aZR9aj2gdTz7mnD2BP0FTzlKAFz2H50hLHv+VKFb+6B9TTth7t+QpczKshm0nrR8o7ipPLXvk/U0oUDoMfSlcZF16AmnBX9APxqTFLikBGI8nlj+FHlr3GfrUmKMUWHcaAB04paWiiwXExRRRSC4UvakLL6inKkjnCRu30U0WGJmirCafdv/AMsSv+8QKnTSJz9+WNfpk0+SXYnniupRo49a010iMffnc/QYqddMtV/5Zlv95iapU5EutExcj1pwBIJCtgdTjpW+lvBH0jjX8BUd9In2CZQwyV6D60/ZW6iVe7skYlFJS1kbi0lFFIArIm8T6VESFmklP/TOMkfma1vX6GvMSg3Ekcgn8a7sHhoVm+boeXmeNnhVHkS1udVL4yiGRBYyN7yOB/KqMvi/UGz5cVvEPZSx/WsyOx3xBh/HyABkitCHw+zKCJffpXd7DDQ6Hl/WcfV2lb0sVZtb1W4+9eygHsny/wAqqMyyndNI8jHqWbJ/Wugi0GH/AJbuM+imrkWk2kR4CKcdyKPb0ofCgWCxFTWpK/q7nMIkC8xQvKf92rx0uaRFZIcMOpcgAD6CuiRba3T5TH19RxSG9gxnzF6duaxli3fQ64ZbG1pGFa2k6tsMahQcbgpOfpWwlnIcL5kgB4wq4xTJdYiiGUwecZfA57cVTk1znabqEE8DaC1YTrOW510cLGmrI1hpsar8+9v95qX7PCi4RY144wuaw31M5IFyXI7CPp+dRf2jGyBpJJzu/hJx+grHm8zpUPI6NWiA/eXMaj/aIFRvfWMYBaYOw6BR1rnvtVvJhUhfJ7spwPqadDeyZKwWzbvURHj8ahyj3NYQZuf2hCz7orOV+OuNo/WoG1SQbg32aP6tuIrMZbiZsypcMB1GCBn0qOS6gsso0CxM/TIGR71HtF0L5EtyzJetJuxM7j1C4FRxiaRsRR+ZJ6M4H596otq4V9i5uInGDk7iTjoABVeO7vpFVLa3ZSPQBM470/aSZPuo9YpcUUVsc4UUUUAFFFFAgzRRRQAUlLSUAFFFFABSUtJQAUUtJQMKQ06kNIBKXFJSFttADqWoDdRD7xI/Co11KxdmUXcO5TtYFwCD6GgLMt5opqurjKsGHsc07OKACmmlppoAM0hNBNNJoEOpaZSg0AO60mKM0ZpiDBpMe35UuaSgQ0j/ACRTdnoal60AUAQkMKTJ7ipivpTWUigRFuHrS5pGHqKjwOxIoAlzSZqPLdjmkMjL1FAWJc0VB9oA65H1o+0Kf4hRdD5WTGkJAqHzQehzTd5PQUXHykxcUwyUzB7nFNIHrS5ilEcZPemGQ9hS49jRtPsKm7KshhLn2pNp6k/rUmz1JpQgHakURhR25PtTgp7L+ZqTFLikMjCH1A+gpQg75P40+loC40KB0ApaWikFwxRikJApVyxwqlvoM0x3Cip0s7qQZWB8e/FTLpN033jGn45osxcy7lKg1qpoy/8ALSdj7KuKsppNqnWNn/3mquRk+0iYJYDqaVUd/uIzfRSa6FYrWHpHCn1Ap/2qFR/rM+yin7Ml1UYS6feP0gYf7xxU6aPcN9+SNB9Sa02vox91GJ9+Kia/J+6ij681Spol1iFNFjH+snc/7oxVhNLtFH+qLn1diaiN5Mf4sfQVGZXbqzH6mqUEQ6rZfWG3iHyxwpj2FI08Q48wfQCs/J9qMn1qkiHNsum6QdFY/pTDdHsqj6mqtKBRZCuyY3Ln+ID6CmGVj1Zj+NMApcUxXF3Z7VFdE/ZJfpUoqK6/49JfpUy2ZUPiRnClpo6CnVxnpC0UUUANPGfoa802zSsRuMS5P8OT+Felnv8ASvP7dnMU9ulm80n8Ukh2qPYVcas6d+V2MK9CnVs5q9i1YrcSW0RUMFC4JOc/jUsi8hZbhEAOPnk7/Sq1tNeCzj/1SbUAjU569MECrawW7Osl9OmGG1UVcFT60OrN7hGlBbIa6QxY2yb2JxhB+OahkU7gPKZXY8NKcAjv9KsJpUkqSImoKELcYTBx6datLYX8EPlpMXwOD5WfoTzWMq1jaNJszVtXYl90e3fjAUk/n6UyeSL7SEYEr0LBtoH09a2JZNUWFII4Wk4wzuB17niqFtpl0t4J7xXkxyqhhlT6+lZOp1bNPZPZCw2lglqbiYMcHHzNgfnSwS2co82S2jjgBxuIxn6VLe2EtwqNFYSMN+W8+Tnj/E094NTkUFbK3jC/c9V/GsJKUteY64csVy2My7uktX3R2mMtj3NaqfZmjDNCPPK5KLyc+gqnLp+pyuGcKMdCO1WrKzNs7ytNIkrjBxIMY/Gtue6VzD2LTdtiI2DF4mmVkMRyYgQAx96d9p1GTJSCKNPc/rRcaTaTczXbk4wPn6flSTWKODELwiLAA9v8aJzb0ihxpJfEyBRdShlmvtqKTuMY5PtSW+mRSebcC53SYGXcZIHp7dqVdGtliMazSlSCThsdetKunRiMxCe4I7BTxj3oblbQlQjzakiy2VrlreIRkLlmGPm/Gq8N5bz3HyxDzHHBzz+PpUb6e0Csv+ux03tkf/rqkzyxfu7S3ZHPDMDliPrVU4Sa1ZNWVnaKPWaKKK7zgCiikpgLRRSUALRRRQISilooASiiigAoopKADOOtLRRQMKSlooEJTH6Gn01qQ0Zs44rkbC3iuvEl/DKMo7HP9K7C46GuU0kY8VXn+8ah9TToaz+FnjyIZCpHQqcUg0/WbZcRXs/HTLZ/nmunP3zThx3osSct9r8QW45aOX/fjGf0xThr+pRj99p8b+uxiD/WunKkjOMioXgjbO6NfxFLUDn18Vwj/XWVynrgBsVOniXTHxunaPP/AD0QitCSxtm6xCqcuj2cmcp19qrUVkWI9TspseXdwsT23irKuG+6Q305rn5PDFk/QKB6Yqv/AMIy0ZzBcOmP7rkUXfYVkdWDSiuX+wa1B/qb+Y4/vHcKel14gh+95Evs0eP5U+YOU6aiufGu6jGf32mKw7mN/wDGpV8TQL/r7O6iHrtDD9KOZCsblLWXD4g0qYgfagjHgCRSua1BVEsUUpFAFLQIYUBqJovxqxRigLlF4/aomUjoTWiyAioJIfSgaZnOHGehqs7YYZTPPatGSPtVN0w4+tQzVO4+NieigVLgnv8AlSIuAKkpDGhR6UuKdxSZHrTEJijFOCSP92Nj9BUq2dw38AX/AHjRZhdIgoq4unSH70qj/dGalXToR993b8cU+Rk+0ijOyKAcnjn6VqiCzj6xqfrzUn2uGIfIn5ACnyMl1V0MtLa4k+5A598YqdNMum+9sT6t/hV37cx6Ko+pzSG7lP8AEB9Fp8gnWIl0gn78/wCCrUy6XaJy5dv95sVC1yS21ncn8cUm4N0Kk4z1zVKCIdVsuLDYxHhIgfpmpPtcScKDj/ZXFUMn/wDVSc+tPlRPOy816ufljOP9o1Gb2TttH4ZqriinZC5mTNdTN/y0b8OKjZ3bqxP1NNophcOaXHvRSUALgUUlKKAFpabSg0ALRSUtAC0opM0CgBaWkpaAFFRXfFnL9KmFRXn/AB5S/T+tTLZlQ+JGWOlLTQeKXNcZ6Q8UUgpaAGnv9K892ZUCa8kEWS5Tfj/Jr0L1+lcFbpCgfPzuckKR/XtUSlYajzDrWwtxaxyb5M4yGY9M+1PNnGpYktIW56E5q1boPs8LfKeM+Wvp2+tPdVkciOALGADhpOh74qFVNPYx7laUHCkqqKw655qRbu4RVaDaB0OxSTQqRTOxZRgk4Dnp/unvT2yykRuqgr908HHetFUh1QcnK9GNfU7nIVpmhcdAQTkUry3QkLF9ykA5/wDrdaaUTKuQDIvygkcAf571F5DKPOmuMccY7ep+tNTpdh8s76DTfNvOJ3DDtjipoCfLNxqU0q8YjjBIJ9yewp+mRpK4kLJvHQE549abrV4UmKpHtVQAHYZLE9PpUKrGc+VKyG4uEbvcqmT7ZdECfEROSqEg7frV7UoVtYIDFbO0bDJKjJJ9yaxDdNKUBVsscAhfz5rfttVW4tjbSEIXwq7xkZ9qupaMlJbGcZpppsqWT2xhaOe2UAjd1yw96lSx+0/PaXYdRz5b9T+NUNSifTp/mYS5AwQuPwNVUvnjAIfYzHIUcE88/T2pSkndwK9olpMvtHNbqzXcTI7E8Rjt+FMTdKuyAusX3nZ3x/8AXpkOuXKlmnnzGvHlsvOPrVx0jvrF58C3bd0HQ+maSqvZ2EpQbuinKLdFEaTyBTk5Hc96jjl+zW+I1YEtkhjnI7VVzvDZGyUH5g3r61KryzZwGIkIHTPIGBW3tEtSHK7PWqKSitTjCiiimAUUUUCClpKWgApKO1FMBaSiigAoopKAFopBS0AFGKWigBKQ9KdTT0pAZ9wOTXKaWMeK7zH9/wDpXXXI5NcnpY/4q27z/eP8qzNOh2/8R9Kiv1L6ZcjnJQ9KmA+aotQyNLutuQ3lnGKcXZomSumc1bgwr1eM55wxFacdw4XAuZDj1bNQ2N/G6ql2FZsdSvap5bJW/eQqpU84FbzalJ3MYRcYqxMLhyMbwT9KjNy/9wZ9+KrGCRHyylAPSmSTSbtu0Fe+az5H0LVRCz6r9nfD2rsP70bAimpr1iTh/NQ+6Z/lVZ4cqW35OORiqktpCUZ1JMnGFHAropwpy0kc1aVaOsGmb0WrWEhIW7QH0bIq7FcQSj93PE30cVxL6fM7qzSFB7Vbit2j2ptBx1LD730rWWFhbSRhDG1PtROy8pXHKK34Ux7WFusYrl1sr0sWtpdgx034/IV0mkxyLpiLNK0sgZgXY5J5rjqUlDrc7qVX2i2sY+twRw+UqKAGKnp/tV0OOTWLr6ZkgyO6/wDoVbmOTUQ6mk+gCnUAUuKsgTFGKdRigQ00wipSKYaAGFA3BFVZ7FnYNHyc9DxV0CngUWuCk1sUlsJMcso/WpFsF7s7fQYq3T14FCihOcistnEv/LPP+8alWIL0VV+gqQ0uKqxm2xuPc0ACnYpBVEgaYaeaYRQIieq0ig9qtNUD0MaEVRmpBjBJ7U1etPA5pDMXU7i6ksnE6eTbvgCNfvvnopPbpkgdBxWdp+qQDTn+027RzxNmFYzkuG7c+/NdHLbJfKDIzbQQY9pwR6n8f5Vj3GnmDWLVEjYW+FijkxwCc5PuQefyrKUZJ3MJpp3N6KVZ4Y5kOVdQwNONQWMbxWMMUmN8a7GIGAcGp62NUFFFFBQUUmRSFuaBjhQabupCeKAuOzRmm5pM07CH5pQeKj3UbqLASZ96M1EGwOetLuFAEuaXNQ7wOtN85B1YfnRYLljdTgaqfaogfvini6hABaVFH+0QKLCui0DUV4f9Bl+n9agOp2S8G6jz7HP8qZcX0E1pIkbMxYddhx+eKUouzKhJcyKimnVEDxTwa4j0yTNLTR0opDF6muFtwW8wKwjZmAZcZLAHpXdc9a5ZfC9yW3PcRhgxIZQc4rOom0aU9HuZqXckRWNIwHPBO7OcHpTmnnimAChm25+6cCteLwuySCT7c6sBjKr2qePw1CH3yXdzI2McsAKElbUh819Gc4LqUoDJKqEE7cLxTJ7vDHfcuIwMbSRx9BXWr4esAoVkkcA8bnJqVND01DxZQk/7Qz/Oo9mi3OTOFSeYowjLFXOdzclfxqSKGRyYxE0igcyM3c+1d+lnbx/dgjH0UVMI0XooH0FTKlzFQnynHWtu0cuGgkKsmMxKVx+PeptV026v2hktY5Q6DkSDAOOmTXXCjFONLle4pSUlZnDf8I9rDsoLReX12lsc+n0qzaeF7yOdbiS4Qyg568V2GPair5UZqMU7mDeaDLqEUcdxLGqp/cQ5/nVeLwhaoQWnmYj6CunoxQo20KdnujBXwrpocO8byMOcs5q8NJs9oUxblB4DEkVoYop8qBabFNdOtEPy20QP+6KlWBF+6ij6DFT0EUWC5epKKK7DiCiiimIKKKTvTELSim5pc0ALSGiigVwopKKAFopM0ZoAKUUlKKAFpRSUooC4Uhp1NNA7lO5HJrk9MH/FX3I9W/pXXXIrlNOH/FZTj1b+lZvc0Wx2nf8AKo7tDLY3EYOC0ZFSn734D+VMnJW2lZTghCQaSA5EAW0pQusgPB61sxXAEAAAGBxhqrJdtGoYhnbsOoH0pXu0f5Gt0xnkjvWri5amadi15scibncjFVn+zbSTuye4qJHQECJVB6ENml2hHLGQk+g4zSjzLQJKL1sRGNW5jlyfQioTC5bG0MPansY1lyB9cCpIZWPIAYZxwMYrdNrVnK9XZaEkdtGyYb7vQjPFWreyVUJSQsAeh5qEMCCqFY1bnk5yantTJGDiQMuf4RnBpSlK2hUaceo9jHj/AFTA9m960NMH+gDH/PR/51XZ2WMuQD/eJOMVY0l/Msd2V5kf7p461jU2N6XYzteQmWD/AHk/9CrYxyaztcH723/3k/8AQq0yMMamHUqp0EApSKUdKWtLGQ0CinYpMUWC4lMPWpMUwigBAKf2pop9AmwFPHSmU4GmSOpR0pKUdKBBigjilpcZpisRmkqTbmmlCOKpEsrF0ZiodSw6jNQPIm4qHUsOoBzj61ma1dzveRWtoWysbSsF46dz+XFU4bm51YQPGBbsf9ZtA2sc4OD/AErmqV7XUVdr8SVLWx0SkHByDnpjvSP87eX2xlz7en4/yrM0xo7bToQ8vyxvIQGODgHAFXIr60UY+0xtIeXIPet43aTHzIuAHHtUbosjRlhkxtuX2NYF/cltRhktriRxGWeQ8gY7Kv8AnrV+21WK+iUiOfpnKfxY6j25pKW+hHtI3szRJNJuqrLcyo21IPM4HzbwM1H9puj/AMsol+rE/wBK1UW9Q9oi7mkzVBpbwj/WQr9EJ/maiJumbBuyowPuxijkZSqI1OlGayzE2Pnupz/wID+Qpht4CfmaR/8AekJ/rVKAvaGq0iL1YD6mo/tER6SIfowrPFrCeVtd2O+0tWt4cSBtWjUwxEbH4KDHSnyJIFNt2IfOUnhs/TmnIJZf9XDK/wDuox/pXagqv3VVfooFL5jH+I/nUcy7G3s33OOFlqDn5LG4PvswP1qZNG1R/wDl3Cn/AGpFFdSWPc0BuaOfyD2XmefO0+4gz4GegFJ8x+9M5psBW5v/ACWYqC+CR2ycV0w8OWSMQ00zY+grVpI51eWxze1O5J+ppwEY/hFdOuh6av8AyzkY/wC1IakTStOTpaofqSam6K9nI5dSgPQflWcVR/E7lkVsWoxkZx81dXr8VvbaWhhgjjJlAyq4PQ1yEb58QzH/AKdF/wDQquCvqZVfd0NuMHGUjOP9lf8ACpJ4LhrKVzDKEC5LFSAK3fDkrNoy4bH7xqm1t2/sS6Jcn5R/MVnJ3fKb04bTucUOKeDUZbk0qnpXA0esmTA04c1Gpp4qCh4pcUgpaQBRilpaQxMUYpaKAExRS0UhhiiiigAooooAKKWigBKKU0CkAUUUUAW6WkorrOMWkpM0tMQUUlJTELSim5ooEOzRSZopgLRSZozQAtJRmigBaBSUooAdSikFKKAFpDS4pcUAVLgVyumj/itpB6k/yrrbheK5awXHjlh/npWf2jT7J1xHzH6D+VQX5K6bdEdRExH5VZYfP+A/lUF4gksLlCcBomGfTiktwex56NXu0UHahH90rQdZOfnjjUn/AHhWvYaJHsMge2uMrj5k3Y/EVJFo9nDHhvskwzx58XI/Ec13e1procHLVaWtjDOvogZd0QIPI8wg/wAqcmthxlQjjGflmU/p1rdfTrRowJNP08qOm3d/jWRc6TpMyb1lhtUUYOxMEn8TnNZ+1pvoXaqvtXKU+uTi4WG1jeNwCXYjOPYVRZpFTZ5sqk8tliD/AN89K3bHTbQ27IkqTbVOJo4/mH1OcVcgstO8lRKWkYDHmAMufrg4pXi9Qc5dUcyiKrAO5LAYwCR+FX4P3ETtbzyqxIAAYjP19MVp/wBmQO6pDLPgHO0qT+WatppQQN5MbvztJ2daTjF9Q52vsmdbXEyhz9pcAD5v32ST6Y/wrr/Da40WIcf6x+n1rGj0VpCWFuYz15UAfliuh0SEwacI2GCsr8fjUVFFLRmlFu+qaINZGZrf/eT/ANCrUccms3WVzPbD/aX/ANCrUYc1nDdm1TZDAMUd6UUYrYxCkIpaQ0CuJTSM06kIosFxqjmn4oQU4iiwriYpBTscUg5oFcBS0nenCnYVxy09RTRUgHB9KLAZc1wt7cJBBeBUZWMaxkgzsO27so46day7S5udOuIoNTDSP5hZSGyRkYLAent7Vq6rpX2qIvAXE7YiBBwEjzyAB05APHvTdZto/wCzrbz4ZZZY8KSilyeOQSO2cfWsJxle/b7jGSe5Ya2hWc3MYUvJhGcHOQOAKzbqxghDmONUMj7jgYAOAOB+Aq3a3ogtEtJ5Y/tJDFCRj5QAQcHpzxz3pt3I01ujSBVmVtjqD3rWNSDkodWO63RmWdj9rktBBCGIDSMABknoAc+5zW5HomoN0ijRQcZLj9Kp6CF+0MgdhK8Ea7R2G45b9MflW9e659k1ZbKSNFijbc7xOD8mOAQenbOOa2k3HRCio2vIwNT8OXaKX2eaWyz7Dnaqjp7VgRK9teSxoZFUEPt6cnqK9IGsWTTItvcRzMSS2xvuAdz+OB9TXn8NxI99c3MwJLklOPusGPQVg094LVmOIhGLXKzqv7GtEEhub14VQKxZ0CqQw4wT+XrVseHbMDmWdvxArBW11eOWOGW4mkCCMSc52bsEY9xnNdbB5626LcsjTqMOydGI7j0zWqqSZtR5ZNpx2My80WwttOuZlSRnjjLKWfv9K5nTCkuqxxyLuRpQCD3Fdhq740W+/wCuJrg9Hm/4nVv/ANdx/StYXauwqpRkkj0JbGyjyEs4R/wDNSBYk+7DEPogpC3NMLVnqdNkuhK8hETgcfIen0rivCkudZjH/TOT+QrrXb91J/uN/KuG8ISZ12Mf9M5D+grWC91mNR+/E9C3Ubqj3UmaxsdFyTdQG5qLNG7mmkK55zYS/wDE4HP/AC0H/oYr0J3+dvrXmOnSZ1kc9ZB/6GK9Jdsu31NdFRbHHSer+RJvo31DmlzWdja5l+KJMaRH/wBd1/ka4qGUHXbjB6Wi/wDoVdT4snJ09IlXhZVLv6Eg4H16n6fWuE0+QnUrkCUhygYMTkEH+HntWkXy2OXEM9Q8LNnQ1PrI1Wddb/iRXf8Auj+Yqj4UbOgp/wBdGqzr5/4kN3/ur/6EKza/efM66T/do47dyakVqrBuamQ1wSPSiWFNSColNSrWbLQ8dKcKatOFSMWiigUhi0UtFACUUGikMKKKKAClpKWgAooooAKKKKQwooo4oEWc0tNzRXYcYuaKSigQtJmkozTELmkzSZoJpgOzSE03NITQIdupN1MJphJoCxNvo3+9VixppY0rjsXPMHrQJB6is9nPrTN59aXOVyGsJF9akDA96xhKR3qzFcc80ucHA0xRI8cKhpXVFPGWqOGQNiszULlZp9o/1cfA9z3NEpWVxRhd2NCSaCUYjmRj6CuZtUeLx4u9GXcMruGMjHWtKzI80letaNzZC6vNOvkGZbeTDe6N1/I4NRB82pc1y6Fph834D+VRXKGW0njBwXjZc+mRU7qd3Q9B/Km4b0NUyVsclB4eMakNfTEHqFQDNWF0OyRcMbhweuZCAfqBXSnd6UgR3bCrk1Nn3BQguhzw0jT1AIs046Fsn+tL9mhjyViQeu1ea6QWbkfMQPoM1TI/2f0pKJWnYyYUjVzhVAx9KmyBgF1UDsDV9UG4/IOnpTvLH9xfyq1C5EpFMOn99T+NKksn2kJsTyMcuX5/KrgjX/nmv/fNPEaf881/Kq5ELnYxZAG4JNT2RzC5/wCmrUBE/wCeY/KpUCqMKuATngUKFg5jN1k4mtf95f8A0IVqtWTrZ2vbMeBuX/0IVqsetEd2EtkN70maRmAFMV8nA5NaoyY/NIWzTxA5ByQv61SNwiTPCSzMmc7VJx9aCWWd3FGc1x83jqzju5LQQT+dGfmATPA79elXLXxDHreiahcWqPGsS7VZuDu4pv0End2udKpw3Q/lTmPeuDF5dMdpuZx0Gd3U1r+LdduNF0y2ltWRZZJdnzrkEYpQfM9B1FyLU3rqdrexnnRQzRoWAPQmsQeIrs/8usH5tXJWnjHV9S1ZdOmeFYJM+YqoM7cZ4P5VqXdy9tYTSwRiSRBkK3fHWufEynCSjFnRhIU6kHKSvqdJpmq3F7emGWGJECFiVJznt1rZHWuZ8NSrdTSXMf3HgUgdwSeR+ldKla0XJwvLcxrqMalo7Eq1MOlQr1qUdK1Mh49qSV5EhYwxGWQ8BA23P49hSihicNt+9g4+tFgOBgjmk1kKQs8gm/fpycj69celTTl31adJZRJFC2FKjBAHQZ9eldRp2kwWEpuVXE7oob/ZOOfzNZl9BHb3aooUF3aZifXj+hrijg5NWb6nM4tLUNEZl1GSYOFlS3jwh6YJPB/DNM8TqLa6F4gVIriTMiJhgHHTnnk88e9V9JSC6+2zXEMrrHEP3asQW2nCjj1zRe6HfuttYhVjlnVriSGMcIAQAv4Zrqr32QtXHlsUklSKBIpYtrlmEMjDA6/MDn2PXsar200kyB2IAU7dv8Q5zzVe9vLtp9krCZbbIjOzooOOB6d6eswlVWQ/I/KAH5vf/wDVXA60qc4tbXOeStseq78AY4yBn34o31UinWS3hdZN6tGpDEY3cdacZQOM16nKeqpXRFrL40O//wCuDV55o0udcth/03H9K7rWZAdCvxn/AJYNXneiMTr9qP8Apuv9K2pqyOatrJHqxbk800tTWPzGmknpWVjouK7fupP9xv5GuC8FtnX0/wCuUn8hXdsreXJ0xsbv7GuB8EDdrwwcERSfyFaQkuVmU0+aJ6Nuoz70R27zS7RKFAGSNuc1ZGn5HMxz9Kw5onTyyZVJA5Jx9eKTcDJ5YOX27se2cU27ES2sslwwMMalmLLuAA56VizSacbm8kuGT+zo4ooWiKYKSH5lxjnJB/A1UWmRNuJw+mZ/tkf9dP8A2cV6a332+pry/TTHHrI2EJErDHmH/aHWvTo54Z55o45UaSJsSKrA7a3k7xTOOk/efy/UbJPDCyLLKkZc4UM2Cx9qSO6t5pTFFMruF3YXnj1z0qjrdu0kDzzlhY2kbTOkY+eZ8YA9lGfxPtTvslvpLw37xpFHNFHG64w3mY+Xb9ehH0PaourGt5c1raGP40litdIitst5lzdGQc9PX6DkCuFJJ8RQodoWRV2kdBjjFdZ4mgur0zPeRJFPZXyxEA8CNkyv65yfeuYVGm1tBFtcCLBwcjnI496l++rXOStu7npXhM/8SFf+ur1b17/kA3f+6P8A0IVU8IqRoKg8kSNk/lVvXx/xT95/uj/0IVcv4h20f4cTiFNWIzVVetWUrzpHqRLK1KtRJ0qVazZZIKcKYKeKQxaKKKQC0UUtIYlFLSUgCiiigYUtJRQAtFFFIAopKWgAooooAmzS0zNG6uw4h9FNzzRmmA6kpM0ZoELSUlLmmAYpDRmloFcYRTSKkNJiiwXIttIV4qbApcCjlHzFMx80ogB7VZIGelOUj0pcgc5U+zD3pRZ59at7hTw1HIg52V1t5VU7HwccE1D/AGbPwN8ePxrQ3gDJo3NgNj5c9aTpp7jVRrYz4LWVLqSIKMooYtngg+lXF1B7Vyhsbl9v8SbcH9afE6G8mAYb/LXI79alaIM2ckURhFBKcmczLP4h8+TyLJfJ3HZ5jgNt7Zw3Wk+0eJ/+fKH/AL+//XrqBbqf4mpfs6f3mp8tMi8+5y3n+J8/8ekP/f3/AOvSi58UKeLaEfSX/wCvXU/Zk/vNSG2j9W/Ojlp9h3qdzMsp9ea1QywxF+c/vM9/rWMZ/E5/5d7f/v7/APXrtrW3jER+9971qkbaL/a/Oly0+w71O5yvneJz/wAu1t/3+/8Ar0gk8T/88Lb/AL+110dgknOCF9Saf/Z8G7aJOfTP/wBenan2F+87nIeZ4n/54Wv/AH+p3m+Jv+eFr/3+rqZbJIhk8j1zUS26ucKjH8aPc7B7/c5wTeJ8f6i0/wC/1KJ/FI/5Y2n/AH/rpWsQsbMW5AzgGoUsfNXcSVB6c1LcF0KUZdzm5pPEkwVZrexKbgeZuRg5rp3uwo9TUUumRopcEsRzgmqrtUOdti1DuWmvF8ti2eBnAqBdSRcMFfHbHWoVheWUqnQock9BT/skMYKvOAwHqBj8KamxOnEsT6hPJpU8tsWV0OSWwSV7kZPH19q5O31R7fUZbgm6umy0YdCm3bnkDPPXk101vafZoNQJIYPbnnv0NecafdFLy8jeQQoJWbeVDErySPbmuqjaS9448TeOsRb3TIHY3HnXolDNy0aHgndj73Qc4+tXdF1WysNEu9Oihu2V8u8z7FwTjoM1JbeVq0EzxzCOJfmR2H3+OcD0HrVTT9Mtdlykl6s6spDLGBk/r0rpnGGxwwqVNWi8t7AkUkriQrG0a7Sy5LMeB37c0zWdRh8WeRbrFPbxwTEhiV+ZsdOelZ8lidGtLcCTzrg3SSFGHABXav8AOq+mzz/2jPBt89klPyqdu4liCc9hz3qacILVBWrVZKzLNjp1lZauJjdytKUZFUqAvoST2rSivYtSvJEhEkaZaN87QM47AdqJNMCR27Xt7ArPOVdVPyFOfl5IPP8AOlstLEN1I0Uiyr9pLDHHGOPqOaU6dKcrtFUq+IhGyZsaDLFolsDHJ9oS7GU3ZG3AyeAOK2hr0n2RLpLSNonxj94QTn2rFh+xwbmjlVVWNgG8wBcE81PbW/2rT0WFlSJJQA3UEeg9aTjBLRGkZVJP3nqdZC5khR2ADEcgdAanBpsECiFV80ZBI/WpWhZBkcio0NlcBUF3dJZ2zzydF6D+8ewqZVZyFUZNc9rha6Y4kxDADtAGdx7n+lROXIrmlKDnKxQk16/BJ+0HPoAMCmQ6g9/dxi+YyIAV4+U4PXpVeGxeePezbAfu8ZzT0014yGSQMR2IxXNCUr6s7qlKDVrI29AtnsZ7kSAhmYEP2ZQcAiuyMizzB0uI1kHyjdjJHXAx2rkdLm3sFbO/AUZ9jnFdNa2m+UTBgDG54xXVOzimefTupONjH1fw2jh7u0P+lLHsjjiG0ZJOWJ+hNcFGiQKkShQA24L/AHTntXr8iSEp5UqqQ4LZHUdxXluq2LxajPIhDIGOQBgr838qxjh41Kim3sZYikk00j0xDHG6edJZquwHYUw2MdeakBMw3W89qVHXEQYg+/Nc5raSSTW/7rzGazwdqFhnitiwsk0+BEifImYOwChf4eeBWjVknc6YybbViDxIWTwxe7nRnKHkRhRj0ryrRhv1+1UHGZ1ANeqeJufD16P+mZrzPw/ZzTa7aSAbY1mUbj3+n+e1bUXaLMK6vNHpWRCPKZmdk4LY60LKN4AVs/SppoR5kzBwdp+YDGR+tVC7RTYMbAc/Plcfzo0cSrtMneX91J8h+4f5VwXgU/8AE9yeR5Unf2FdysvnNIgYHEbE4YHHHtXIeCLCSLVRNKwT92+FxzyO/pUxdosb1kmegWsoMzfKeFxweDVtZPRP/HqqxBUkJ3s+cL8ozjJ6mrHKnkH8BXO9zpT0MPVUa80u5hCHDuqtt7jcM/pXLX1xFe3ebSCQyHWFL/Nj5VwFB+pBx6V3FqDKAwRsFjndxx0rnLHT4rDxDcK5V5bm5QxrjGzAZ93v6VpH4kcuITdrHBRSL/bKtMAsQlLuxGcAkiu+sZbaaVNXsrZQsuYrmMx4ZWQY3DHT39Rg9a5WPSVF3K1zIsaybkZSu7C8nPHfiuu028iWJUYBTc3IRCoA/hAy3vwAfrWkZay16nFFPn1IdQ1ZG8JefeArJfQnYIwep5C/QADms3Ub2613wnPeyqAIVQqu7cFfd/D74ArR1YCTT1eCMJFp03lKGGQxCADj0JJP4e9LHpf2b+wrK3mSWOOQi4Rl+/uXJJ/Poaza5rpvRo1nzttdP6/Uw9c1ESXUKEsbu5EaXCsOVKqSD7ghhg+1c0oOi6jI2VMDna7E/NDnuR2749a6XxI2mrcTzQ3NtFLbTARLGvCqOu4j8vWsux068v8AU1nuo45bSYEuVI2Onb684pSalp1W1jncW5O+pueFNSur+/jiVvJ0+F3lYE43MwwoJ+vQV0euzRvoF5iZG+YR8Y+8DyK5W51KbR7ciweBJGyGiMI3jPTDHp+hqhapqKW8kM9nOsGTJ5mCUDHHOenPrSdRwslq0b0anK1De7JEqyg6VDGtWEHIrnbPdSJl6VMtMUVIoqLjHAU4CkFOoGFLRRSGLRRRSAKSlzSUhhRRRQAUUUUALSUUUAFLSUUhi0UUUAOzRmqA1rTXfYl7E7YztQ7jj8KP7XsT0lJ/4DXdZnAX91G6qv261OMXC/TBqu2taegybkdcDCk5PpQBpZoyKyv7esNuXaWLjOJIiOKb/bllnAeU/SM0Aa+aN1Z8epW8ltJclzHDEdrtKNuDVU6/CTmG0uJU/vYC/oeaLhY2WkVFLOyqo7scClVg6b0ZWX+8DkfnXNapffaGhMbyrC8fzROMcg9fQ1QeRoIgy7fJZgGjAxkk9f8AIqXO241C+x2Ec8cys0UiuqnBZTkA/WoJdTsojtkvLdT6GQf41yM0xubeWDZtQoWHzHBwRkY+laEGk6bK25NMi29QSvX6Co9srXRfsHezOgW9t2j8xbmEp03CQYpDf2uP+PuD/v4K4zxJaWtvBZvb28cSs7BvLGMnGRmtDTrZ7mASpH8pXI9W+lHtdLh7LWxq3+tG0eEW0H2wOGLtE/EePX61nt4rkETSR2Svj+EOSTSTuBFCYXwrOUYfgeDWR4fsmuJHW4imATnBUqCPrXNXxFSFuU6aGHhK6kbv/CSzkgLaw5PT5jWtouovqlgZ3jVJBIyFVyQMVyc9tc2d8IWheSMcxyqv3l9/Qip/D8k0IuIrhZYla6Lxq/GQQf608PiZyu5lVsJC1oGxqPil7SSeI20beQ4i5cjPv+tb0Nw82lW8jBQGYnAPA4FYdvp8kCJHdSRTB5JT8yZwSpx19MU21fzbHdnjYoA/Ct5VZU1zS1uZzp0pJRp9Ovc6OCIbZbkOCx2oVx+Oc1KDUFgVTRWUlQTIDyfalE0Q6yp/31WkZ80bnI4tOxYBpwNV/tMH/PZPzpDe2q9Z1/CndDsy1nikqr/aNoP+Wp/BTSHUrT+85/4BSugszVtv9WfrVTBPQE/Skiv1ezkNsMy5wvmDAH1ri7i08Q3TEvqkKr6Dd/TApXQ7M71po0h/1iKQvALDPSqAkTcNsiZ7fOK5CHwnqk+Hl1KHZ6BSGP4np+VZ+p3M2iSCBLfZu5Ercq/0Peqik9mRKVtWemzkNA2COcd/eqeXQcFl+lee3WoTf2L5nmEsUQk+uSKq2er30MZuLS6ceUMyQuxYEeuD2p8jBVEerBh9mDHkbefes2S4kc53EewOKfpd8uoaDFdqu3zIySvoec1VdhisZKxtF3NCBy0Cljk881kHJIA5J7VoWbDyW/3j/IVmpIPPj/3h/OsyzQm/0W0yvJHGfc96xS4ZSScnvz1rR1a7Nvp7yiMSFCGCk4zyK4tfGtu5ydNdee0g/wAKuKb2Jfmdlp8nn2N6hfkRMo9hj/8AXXlmoRz6XcS3u5ZIvPZTg4w2en5V2+keJLW6t72JLWWN5I9i8g8kGuT1sINVVIkgd2i3LHNyu89Tj1OB1rsoL3dTz8VJpqx0T2IuNGR1iEMrxr8ynnHHPt/hXF+ZNpt5tkne1JZo3YpnA55GeuememK6bTtdZElsL+PY0GFVozvXHTrS3EMeqt5MrRyxscsxwQMcZz2x61s/d0RyRtLUyZ9bW4jijsEeW4kAMm5DiJlIOMkYI4NafhyAW1t9rwZHuD575OSTyQPyP50Xul2+nWb/AGS6jCs6CLLdHAwefU5Jq1YxGOzCxh2VY8LtQnI29uKaVrImz1djHZftO1pXOwSk7G6k7skn8ABitPw3qMC5gmc+YtwQRgnjORj2wcfhUEVpui+e2lYlyQdpAHPviqMem38dzcLbNHbl5dwkd1+QY7DNaNwelzCnGpHVm3OY57iLTjKqS3DSiOPGTjcSDge3Nb13cQWXh6OBXRMsqIP8+1crpvhmS11dJ7jV4BOd24tL8xyprd1CFl0+GyXUrNojOGLOG3KcHpgc/jUyaukdEIuzZ2Vs2YSvdWIP8604JN6c9RxXD2vifT9KR7S+k2To3zDeCRx39K2dM8UafeNELdmYS88jkAZrHlk43aOrmgpuKdzU1GG4a3eK0lWJ5Bje2eF74x3qguizG1CvJGw2YbkjPrWkLqG5cmF921QSCOxzg1AmotFJeRXMZSOJGeMgj5lHX8TkGs501LWRpTrOPws57VLPULS1nvMxrBCu4hWBJH5dangsL4Qq0yx5IBBDjkH+tUdTu5dRIkYBABhIs5GPX61b8PSEubSQEKTnceqnI/zisoxg5WSOiVSqo3bQtqzzz+dZ/OVI3gnGCD713kU0CxD5o4mYZZd3Q964GwRrbXbm0JGcSA/UEVv3oMOnQSKctJ1x1ABroVJSSVzkddxlJ2N4TW4cZnj5P96uDuELXs+4Ag5Bz35rprS3sY9M+3XcrgR7mdvNIAAPpXlmrXxvL1fJkui0spMfznaEJPYdW+vSkko3t0FVqOybPV7rU0spoIwAR5W8EyBegAxzVizuTcpGTEYzGMYLBs5X2ry2SWXxVq7l40tra2g8tDJ/Dt559WODxT/BuspaX7q8t0rS5WZ1O4DnhsHkYqVFSjdbjVZ83kela0vmaPdJ2aMg159HL9m1SwiUEIZ1zg/wgDitJPGVxJLPpl5DHMDuRZkOCRzgn14rPee2g1OxuZHKxxy7icZx0/wpwkloy6kXJXSOlgXydHupNzqBdAbs4O3rVG8ujNbzRJdSvyACufrjirGoeM9FtnhjLyTrKSxMacKBxyDVm18T6LMpMV8iAckMhUgevSqUn8ViHBW5bh4XgbybiRlKt5YG4g5J59axfDjSyeLBEgUmOGQAMeDkA10sfiXTBA5S7Mw5H7sE9q4+LUP7B1ZNTMBmjlJTaH2kAqOaSd+ZsrltypHdx3c5vUt0VI2Y7Sd2f6Vdkt7xSGe8+TcMhVA/pWDZeJdFutr+eIJhz++G05+vStpb+2kCD7bExfBX5xzxWTN15mbeSsDbSxXUsSeYUbacKfXNQNAo1Kxv3ClzcyKXz0AU4z/L8a2YfIdcZhcZ6ZBFSRgeU4Kx7TO+d2MYyaS0vcmUObU8muJ7iG9lumkYR5OQScdwePxres76zS5S9jlAtTN520g4Xr1/kf8A61ZMxhmv4rFrhcTSsm0HJ5bitDVdPexkmsIiWWMyKrYO4ryRn6dKxmpRcrbJ/oefGDTbIfFU09orLJO8Iu7p32I3BiABVhjqck/rT7C+vLtpIbeaR5Gl3EKPmBKgYHtx1qz4ctl13TdTSYtNeGNUSVn5CDov5jNbfg+1X7DE7JxgOrbdpV1Zlx+IxV/Gk4uy/r/MqFNyndbM4zW9Et9MiH28s99LLvjtY24RcnBY9yfTpU1peRW9sjRyYTZ/qzIDsYBjg+5wBSX+najfXV/qrlgqTOqM45dgThQD2AFc7FavcSPMi7mVfNJA44POfxrJ3i9FYyUlCd7E7XhmlS5u2w1xy+BwAOBx7da2dN1C5jtrnS55nCBd0abiFznnA6EHrS6RoC61bTyTQ5f5UhCnALtzg+i4yTVqPRbsbr14neNE2rKRgYHGf0p8sk+ZGlGMlOLfciRanUYFIq461Kq1DPfHKKlXimgU+gBcUtIKWkMWikpaQC0naiigAoopKBi0UmaM0gDNApM+9GcUDHUUgNFABS0UUgFooooA8xt/EdjbeZewQX9wYMM6usQ2DPBKjBx6mr8njm5n8P3WqWsMUAikWP8AeRg5J+lebXNwIyUgkbzGBVyv93uPet/Tpmi8C3eYwMXaEbk5zjrzXsOKSPHTcndomufFetNHGd0aSPINxCDKqTx8vau3gvILDTYotheQjc4A4yea4Sw8P3F5FBeGcPMz7/sqglyP7zHp711cq/aLwWzZjcjo2Bge5rmnv7h1Q294vWy3utSHBFtaKcNIoyT7Lnqf5U3U1i0q8TZkRFM4JyTjv9av6IyQ201srDbC/Hzbuv0qhqS2+papJA5lSZQFgOCFfjJB44+ualp8t+pSacrdCmt1NePZxsmYzG14EbozM2AT9AK3LCyWeBZbn55GY98AegAFVNTgheKCaOQWr2sYSOVSH57oV6kf5FWLLUoIbC3WV137ct86qAfoTms2y0jF1SdluYooXCzLu35GQMH07Z6Vs2un2dxauX3utwoJyeV9MfQ1n6jd6Y0dz9nlhWSaZZJGMgJJA/kKWx1uxtbURyXUBIzj5j0/AUm77itbYrXEdxbag0EhVljVstuHzBhxx610WiuXsFDfeTj8OorFk1bw3LdvNNcyMztuZ16ntjHTH61Stte0TStVu5bO6m+ySgCOJ8sR+Z471jbpFG1237xs+LrWNtHN2GKvDIpwBkPnjmneFJfM0hRnJRiPp3rC1jxhpep6c1lvlXc6vuCr2PTrVPS/FlnpMciW8c0nmEEk4HT8DVJO1haXudL4q2W6QTRfLNK+WA74749a4jX7aJr2H7FqU/lmENcDzGYiUk5Udh2rR1DxcmoXEFwbOXfACqdx1z6VjT6jHcXEkq6ZIpc7ioc4zV07J6kVE2tClNLbWts6StIWcfKvmEuT65PSuq8Gl5LDS1DEr58oZu2eDzWNHqXlj93otlkfxyIGY/UnNWE8R6tCoWAWVuozwiKuM9e1XN8ytYVK9N3vc7+2v7u7uI0mMbbLh/lRNp2hGwajs7uSztIkG0HYCwZc8159/wAJBrMky7dTjSR2CAx4zk8V3N0PJ+Xk7QFJ9xxXHjKjhFdzropTk9LI2IJY75dy/K4OHTrj6e1Ti32nBrE0Kf8Af3OT0jU/TmtV73ccrSo1eaCbIq0uWdkTeSB3o2L3qm10T1NV5r5Ik3M54rT2iI5DTKxgZJGKVRGwyvQd+1VbaL9z9qvOBjcIz0Ue/vWRcas1xceZKubVOkecDHbNZuv2M5aHX2c9rHb8yg5JPyjPtVP7RZbyhmKkHHzIcfnVC0e6uIV2WiW8HYl+3sAKddac80YEUyRSbtzNs6+1HtJtXRk5nTyxh4HKEOCpGVNZEmnLqEJs54S0MuQdw+6ezD0IrOTVb/SSouoi69po24P1q/LqrXNo8tsfJYqVfHO0kYDD2zWtOtd2e4c11ZnGX1sTpT2xJZkjxle5X/64rAheax8sXK7VmBUA9ccdfzrqzaRadZIbpdQlWJQpkihABx360608N2F3Kt9cQ3MjOMpHPIF2jtwAcfT+tdvtIrqZezk+h1vh238rwvZxKwYNFkMPfJqKQ4Jp1mz2NoltAirEv3QZCce3TpTVb7TcY2oBESDtP3z+XasJu7N4RsrFmzJFvk9CxIrJaTyboIxG9Tnb64NSPpkYuWn+0TMWYN5ZfCjvjAHSrF3EjqJJI0DZyZB1z6dKhotMoprOn3pnjnmV7ZsqvyEd8daxJLPw/bTCJNO84t0McLMD+PatW30Gxt8BELJI5IUyseTySPSrQsrBZGX7LIxRsA72q24kJSSscmdPNl9ouYSsUU0yGKJcho1z0P61i62b+yuriaOPZaZDeZgc8AH3616db24iJKWS89CU6Y+tJc2tzeWzx3EMEy43JG4AG4dK0jVs9EZzo8y1Z5vqFxMdBtb+K3tSzKituizye5H+e1TaVPqa3MKQW+9HYJIYrUKrZ/DnHY16Er3lokbS2MSxKnzOjK5B6Y6UwaoA2QigD+6OaHiElqiVhbu6ZzOt2OuSWKJax3CuZeeQvAzWno+nahJbQ/aY2MsfDmW4yTjpxmkXVpryUCdxt9B2q7bw3qXO+BN8OQyuzYyh/hPvWSxbtdI0eCj1bMzUPCNxcGQRmzRJBgE8lD7DFGneC0tQrXN0GiX7wWMDd9T6VryX0li4jnty7c4O7hhWhBcJe6e8UZYKSN4/iU9qtYupLrYl4GjHW1znbm0UXbX0KSKkTKx80DGOn8qSNrS4uFebyG3tvWQnv2PsMVsX9r5WmXiT4MbQMST0xivMZNRttN0y3is280rcOrbweUzwQf8AP0rsoubhdnDXhCNS0Va5ranKo8QvcyCAWT3QRp2jDE59cjPYiu103T7C5t2laC1dWwrSRrhc9e3bn9K4r+1obuFllsFk2vG4ywOSM4HT3rq9M1Q3tncuiokayq22M5HA5Ge4zmiXNUXoXGMaMmlrcoan4rubTxFLFYlEihcRquch1HHIroI7t7y0866YFp4yOnCk8YHp0ArhNQsZ31NTFaSu7TylpFiJLruG3kfjXeWFjd/2TDcqEJQFJLd0w0eCctz+dby5UveOVKcpe73MpJDGskTriVuMP6dq0PD0MjXgZt2FwOe57/yqPUdVsY7iNLk26uIwcPxgZPtVu1voDYySwyKC2FU89D6HFcVNN2PRqzUU7mdaXv2jx3cFd2wFwcjjPf8ApXXqFFjA5O4yA7h6Vwel/wCieJZbmdljt97fMT/Susg1PTzGpW7RiB02sa2hJWtc5pwkndLSwniPw/NP4XlktPNlnLriMEDIzj8e1cJd2Z0jAuJAjW6Dzeh+fuB7fzNejrr1tGB5T7iDwHYqv8jXHarZ2kzyrfi5HnB3jZHUxyHBwSQOx7VSjK95ESUX8K1OH/tGTzzMwfduLLtfaVz249uK1oo5NPtJZUgViwDOGkywAHQcVzTvlsk1qTa481q8XkhWddpbdx78V0uKskloYxdne+pqWFw0phvioJJO4AdB0/lXQTWyXMBUkYPKsOce9c5oqg6NCf8Aab+dalteSWy7cb0z0Pb6V5NRpTaXc9inrTT8jL1LSrzdEyR5AyuQwoKDS7CTe6tPN8gA6Ad/f/Iq7qutGOGICAbmY4y3A4+lczNcSXMxllbJP5D2FelhruC7Hm4m0Zuxs6NeqJHgY4LHK4Hfv/n2q3c23mXPmKPvLh8e3Q/0/KuZDFSCpIIOQR2rb0bWrg6jHG6LISDls7eMc1VZe62iKEveSZYQOjBMMQeBjrW5c3Bs7AKWBfZtGOucdaqtqKxlvKtEjbGMg/8A1qzJppJ5DI5yT+ntXlXPW5SeGd5HWNGALEAA9M1q6tcP9hO0kBWBILH6f1rFt7yO3XDW6yNu3BieR+lTPrAkG1rZWHoXzn9KfNcOVIoRk/aFmUlWjO7cOo9MV3ulyT3nkSXcxklZdvmseQp4/ka4+G4jFw0v2ZCrYUR8YHv09q6S2vIpYfKePanHCkkn2AAq4X6GFVJK7Nbw1ANLto7mzUPFc3RhfcPmjT+Hn64NdHItxp9skNlapJFGnWSTB688fjVa21OxtbJIJZFUJ93ZGRuXsSMcH1BpX8QWM6kR+Yxxj5AGP6UQpTtsZKVOKtzGDrdx4gWzeW5htTbpMNqxjL57fpXNGxM3nTQwSW5lUEw4xnLAHHoCQK7DW7+4nhihsUGCpZpJRjy2yMcd+M1gWtxJHrE0TuHkERBDE4Y/7JPTntUTTi7O5x1bOdr3I4NeudDtvsX2Pyvs8jTDe2SMrgA44PJ4rQstU1GXSJYJQHgMWdpGGQZ+99CeMVg3V5HcakzSIkiPIkfsSo6/qa7vV7OyuNLa8tAqsmEYxnggcbT2OOKHd7PY6aKk5Kz2scqBk095EgiMj9AQMDqaTBqG/tdyi8WFvKwscuG+8wHGK5akmoto9mKV7MT7fIyF1jVEHduSahGoXDdHXH+7TTIk4RcDYvAUH+dPR4I2IESnacda4JVpfzHSqa7Ci9uSf4SP92pRey5/1QP6VE9yuOQB9DUYvEQ58sn8etT7eS+0P2a7GgtxkZKlfWnNcoi7mbArEvL95I2VVwD27U7SJ3m09lmOcSMFPtWixXQl0bamob4n/VxMfcnFMN9N/wA81qqV2vkSLtPGM0/90o5ck+xrJ4ib6l+zj2JGvZx2Tn2pTeTjHCGq/nRDoCfxpjXSL0QGo+sS/mH7Jdi6L18DKLnuBTxeJvCNhXPQE9ax5LqViSG8tcdFXmordXluUmbIVTnnqauliZOSV7ilSSVzollBpd1UI3O7rVkMa9FnPYsKafmq4apA1AWJc0VGDTs0APzRTQaXNAjyBfE86Kqw2FvGAABhen61FP4iu7pPKltrd1zna6DAP51miCJhkPM2OCuQB/KkMERPIkwT3kNei0c10X38Qao8ax7o1RegGAB6dqgbWdTGSLlVHs2P5Cq3kW2eIhnryxNJJBbleIUz9KXKJyLC32rTKWW5kIxklSx49evSqr38rfe1PPYgZJ/nWvaXDxa3kMFDQBP/AB2qEVwFjULHGoA64FEo6EqWupS+0bmybydv9xM/0p23IyReNnoduP6VbNw5/ix+NRtMxzznnms+UfMRLCzHm2uT7s+P60423GPsgI/25v8A69TW0YuLgRu2ARngZP4VNd28cMcckMjFGYrg46jr/OiwcxXS3YKcQ2i++/cf5U7ZIDjNqufRT/hTPMy3J/PvQHHINPlJc+xPaRyNcKks0ZQg/LGu08D1NaN/DbpFYSQu8Rkg3SBCCCc4zz0qhZkG8IwM+W+MfSpr2T/R7FSWYLCevHG49KatawXe4oaDuJCfUyY/pSq8WRmPdjPV2/xqkXGOTnPSgSYOM8Z5qeVD52XVSOeTbHZozAZIVSePzpQttyDbRBs4wU5H51HaaibVZhl8uBtZSAVP9ciobi9+03ck5CqXOdo6AUcouZmzpFs+oazbW9vHGCJA5+UAAA5Jr0C602KBfOmusAnByOGPoO9cd4CJfXJSRj9zwce9d7P8+o26nnbGzDPrXHXSb1Wx1Um0tDFmjVkK2uqQQKeSohAH681Se1uwf+Q7Ac9MRD/Guodc/wAKke4qPAH3VA+grKxpc5drS7/i12MD1EI/rTbTT2k1O3WXVzcYfcYgigMBzXStzngVAhT7fDjH3W/lSloiW9A16TbpoUvt3uoOB1HXFZmlJDcapFHIpfy083Dcgntn2rQ17nTg2M7XBxWPZS3MUkt9ZRpKqARyIw5AxnIIrKG5y1DrTLz0/KlJ68ZHrXMtrmoSLgQwREj7y5b8qqy6hK0ii4v5VxyvzAfoOtauZjc7BkEiMjgFWGCvrWPAh0jVkhLlrecNsHoO4/DNV9IuporiWEzF4TypY5Oe/wCFP1+6C2sPIMvnAoMdeOcUXvqO1y0Uu1EifbWDrkAKg2n6g9arW1086C2LMgaTGVOCFxnANOiuhNGs2cbwM/Ws+2djezxAbXS5VkPtjmtJs7aaujTms4RnAkJ/66tx+tT6dIrWXyE/u2KkZ5FNMgkQkcA9R6VBaf6PPJtzg43ADqDxn8KnZlnQWsaTlc3Ktn+4M4+p7VbCRLmMxBhnncc5rPsnYKoQDaSdxxgkdjV/5EVX+92Fbxk2jFxRKHUfLsUY6fKKDNx6CoCcbSxwT2okdMEZz7VsmQ0Sl8cMRg+tREYOARjqKY04IBHJ6VG0pGdvpQxIsr8yvGW+V0KkEVyd7FJHbSxHKuDtPrxXU20kjI0bKTleGA5X3rnJUwJopG3SKSCc5De4qKyvFFUnaTMEsAkbb1VQRuycH6Cuo0/UJls4pLqDyXcfNDuzsP171x07q9n+8wqF9mfUZwTXWadBaXNpBOttKYnX5UlYgqOnT1rjpLVnVVeiItU1iOe2KeQ6uk21C2PnGOSB1xTNLk1UxymFDCXACySR5A564+ldDHZ28QDCOOP3IAI/Gn/arNCf3vmMOy/NiuxJLW5yuTaskMMbXVq0Ux3mRShHTrwK42HwtoToEuZpJCGOQVI579K7C9uD9mhuIAVDEo2eq1yH9hW1zdzyfbpUZpCSuwcZ5+taOvKOkWZKhGTvJBp+gR22qhp5o2skdjEiLnjtuzW1LFItsIbKexiUHORDjC+mB3rOXw5Kg/c6tIv1U/407+xNWX7mrRN7OprF16vRo2VCju0dJbX8/wBnSN7zdIByI1xx9BWos0TQPEZSXdcNg88+tcPJpWuGJ1NxayK67WCyMhI+orS0+wgsII/NG25cbmEcrdR6c9vWrjUaWrJlSi2uVGfrlncnVht0l7pXgCl2IC9T0J71Ba61LBaG2l028jjUq2RAGB211Be2kVNwLKn3Qzk4zzSnUo4fuNtPqo5rpp1uXY5atBVL3RjW8qS2ySKgTzMyFW6gk55qG6ARBOoCsjAkqMZB4Iq5e3NvPE4EZ8wgkP3B9ax4bk3Fi+7qY81yzdnc66a0sSXMz+Zj29arG7eezPl7ngBLEN/C2Oc+9aK+Ulz5kuNoQtgjqcZArnLvWmlvIN9uLd2BeVIFP4GmpNicIpXLGjaNbNaXd1I0brGMh50IA4ycD9M4rIg0s3nmMJljVFLHJyWPYD+tWr3UYwjpbNKd0gUBzxjryPfpWl4g1WyuvDzy280EU6yRq8IADg+ntit6dSq5+phKjScH5fiQaBu/scbsY8xsYq81Q2KJaaXbw5x8u5uepPJpzTIehFYVJc02zenHlgkZusDHkemWP6VlZzzitLV5NzwLxgAnPfNZmcmvVwulJHk4tXqsXPFaXh+LzL6WY9Io8D6mss8Vu+G9otbo9zIP5UYmVqTFhYc1VGhKp9arOvGKsyN71XZhXk3PZsRbCSAOSTxWpBpFuEDXMtwzf3YYun4n/CodKjEt+GPSNS349q2mXJzS57ByXRDb2mipKPPjvVQd26fjiuhtrfTreNZ7OcxEjiRZMnH0xWGAQapafO8V1PCD8qucD07/ANa6KOIs7NHPWwt43TOmk1FoJVFxJ9qjkOI5PuYPowFRSt5haSJFimVSVaMbc+x9aoS5kgCgZ/eK345q4HWEbpGA+U5Heur2lzj9lYuW/wAyB2PBQlvpisW8aa6Znt44o2CnYzP8zHIHPHAxmtqBx9mLxkFTGSpPcYrDVvl57dazqNNWYlTUjNOk3u5JmEDFHZwqSgfMf4j9BgYrqrm9On6Mw86OKzlAXySdxDDGWB75NZDPwRnrxWNr96LrXJYmlAjtwI0T1wOT+dc9Xl5b9TuwOC9tXSvZLV/5FyXWlY7YGMYxyzJuP/1qs2Wo28mmvbTzSyzGXzF8wgEjGBjHArmjOmCoA5POetRyX1sqsHVJDn7qqS2Pwrkbb0PpJYODjyo6Vp4mmTZFIhJ5ywx9aqxTlg4Axh2yT9axF1Mog+/bp286TB/I80xvEEMIIDvcZJO1EJH51wTw1RsI4WS0RvFweTio2b3xWGNau7niCw8of35RgVIdRcnDY/Dio+q1Opf1aZoSuBkk5NO0gmOy3ZyXdm9gM9KxpJxJ1ldc+mKfZXzWEXlJ+9QcjeckfjVPDT5dA+rzOl/1nOzn9KNuOtYf9ukniLH0aj+3ueUx24asHhavYX1ep2Nshfp+NMLRryzZ+tY/9sqx+4SfrUb6zDGu51x9an6tU7D9hPsaUl0pPyIz54wO9LPLNFbtNJsiCDKr2z2z/gKxx4hJ5imRO3Sq73ouZdzM0sgG4bnxx6jtW1PC1E7stYVvdGjb+I7pZF+02kW0jkoSP51v2upW90oKSBW7oxwRXGNdQgt+6Y4OCy/MKfG0cqggMvpkdK9C8kOpgaU17ujO9DU8GuKttSvbQjy23Rj/AJZucr+HpXQadq0d+nAMcqjLRk5wPUe1NSTPPr4OpSXNujYBp4NVkkDVMD6UzkJd1LmogacDQFjwrfhTz9KTfnnJ9ql/s+7JH7tR6bmpW0+VP9ZNCv45r0rnFYiLr684pjunHyj8qm+zRKPnvIgfYVG5sVHzXTn/AHVFFxWL8MmNUjI6NFj9KyVkPljCjp6VN/aFvFdxzRAukaYAOcmoReW6/csC3+8eKTegW1Df3LDikHPAyfbrT11GXOUsoU/AUp1O9Y4BjQn0PArNtj5ULEtwGEkSTB15VlQ5H41Oba9uMZhlO0Y+YAYqm17fuDm7UD2BNMeS4LkSXjEg/wAK4pXYWRojT7g4z5a/7zipf7PVfv3duvHQMTWOyBz880hPu1OWGIHlT+LHmnqLQ2IVs7aZZDfQtgH5QDzxio/OtrmOMyXT+ZGCrCNdwxnjk1QCxBNgjTP+7T7cqBMccAoR6e9CAtvLZQyOjx3bOnDAgChbu2wQmnsT/wBNJKjvpDJfu5Od2Dzx2qIZYHnGOlDGi2L3Aymn26kAjpnB/GrVpPqN3PHb26xec5wqqg/yKzE+7kda6zwDg6/I+AWWA7T6Empk7IqKuzpPDGg3ul3/ANov7oSTSR7REFOE75yevpXRzY/tW3/2I3b8+KRjtu7ck9Qy/wBac/OpsP8ApgP/AEKuOeu50Q02Ek4Y46VA5x0qZhiq0rkVLKInY1VLBLqJzwA2D9DTJp0Z1DTNCqtlioySOh/xqxBYqwjt5JftG0DzMLkEY6k9RWE6tnYtUuZXF1Mi402dEPzBcj8K5u2upLWZJ7Xy944KtkKy+hArp10yBuRcNGNvOCfvev0qsdD0tlNw0lwD/EEYDtk/pSjJdzCdCT2MhtSt5ZC76bIueoSZdp9cUi6xaxEbNNkDZ5y64H41tHQ9IXjy5X5x80x5/wA9PyqaDRtJ4eOxjkBxjcSxHGe59P5GtFyt2M/q0t2YEviePY3lWW2UDChpBj9KzHn1DVZQ7RySleFSJCEGf6+9d1FaQQP+4t4QmDgpGKkEjAuN20KwVcfmTVFqj5mNYabLb26PchlCjlem0UslrDazvcqSzgjOThVOOg7mtYXEmPN3fvQCFHuOPy6VWeDzEeeLop2kf3WPU/T+VZ1JN7HRCKW5WZ/40+9jkdmqrFdCLVYi7Yif5Wz271Gs6iRoS3zqSMNwarTAi4V9pKr8xA74rR3sJWudTFeR3MrR2iOzwplgRgEdBzWihfy1QI5kYAsOw9s1iaRFbKsV75JRJTuXcx+6OhIrot0gB+bIJzitqTdryMppXshggunbLKiEfdy2acLGVjzMg+i5p4Z0VdxHPY05ZPn+oroTRi0R/wBnZ+9ct1/hUClWwt42y5lkB/vP/hUvmcGmu52cmgSHCCCaMx7F2bhlTnnFc3f20lrLPEwHOShAwMHpj0roFk2y4KjDdDmud8S2cX2lL66xJE2EUOx2owHpnHvSnrEcNJHISkG0zuXCNhRnq+eldtp8rXGkyDLRyMDjaehriJUSe4mlt7R5ZgwKlEJwOM47Cuv08XEdlhbaVmYMQCMYz0zmuJaNnY7OKKcN9AGBlclgc/Mcg0twsNpeGSKbHmPvxn1qsvh/U5B8whhB7u+7P4CrUfhZ3INzqEj/AOzGu0f41SWliG1e5Yg1AT21xAcyAOpUDvVVtIu57uSVAsaucjc3NblhodnY5MSncepZiT+taGyJf4c/jXRCUlqc84xlocpLomsgHyNTii5GMqTgdxVhbTWlVlxC7EYVxMcKfUgrzXQNNDH1aNPqeaiN5EThd7/7qnH507isZC2evBebuyJ9NjVas7a/UyPdJFJK2FUxE4C+nPvVlrtwPliRf99s/oKge9cZBuCB6R/LS5UyuZopzsVlZeQQcEHjFV2bmnXMvmXG71Ud6gZvfmltoNai5zn6GsnS2LRMgydyEADvWg86RRO7sFAU/wAqytKYqISMghhnsRzSbKSOiawNwqiVyiADKjqfrVfVrG3g0xCkYO2cZ3fSronz1PNUtYmB02NcZJnBHoDtqqUtbGdWGlzntNtIrjXrZHQPEXwVCkDmuuGk2DceSnHHzIDWH4YuLWPUpFuI1Qht6sTwG5G3ByO/6V0CS4JHQ5rao+WMbGFJc1SSa2sOOl2jrhljb/eWoJNFtSPlto2PtVtZ09aeJl55xWPMdHIYk3hWC4beYvKbGMq5FVh4Lh/jnmf2BArpd4POcD3oD55B4rSOInFWTMpYeEndo5pvBlr6XGfXzat2+hNaWot4JHjQEk5XcWJ7k1tFx60okPZjRKtKStJhGhGDvFWOfk0W4zxdf99JVV9IvlziaFvwIrqy5xzg/hTGRWQnAFRdGlmYuh2s1u9z520vhQNpzxWqRUNsQbq5AGMBR/Op6zb1NFsNIrLgBXVbjCg8gnJ9hWqelZcH/IXuB7D+VOHxocvhZJrV1NBpMjxk7gQQFGOAc1aBNzErQn5ZlBQ+uelShA8ZVhkGs7QYfK1C6SMFoPPZk5+7xg/rmu+xwva/Y6PT7WSz0n7O8vmOkbDd+fFYYdtgwQMfp/T+ddKrbY2J546etcxIQruMYw5AHpzROysYxu7scrMWX/eH86frvhqK9gN/byCG5EmWB+63bPsahhcNcRLxy4/nXQ3Uyf2Y0XzbuOo96zdnF3N6NSpTqxlB2PMdR0LVolzJFI8e8ZaE7gRn25qutpOkrxsfsyqSuxOpPua9HiYhlIPOa5vXLaOK/nlTALPyvv3Ncjl7p9Lh8RKpLlkYC6fEpL7PNPqx3E1IGj4VWMZ7KeKmDKFGCQ3twaRmLDlQ4HXI5rLnPRS7kbq5HBD/AI0wIMc5BqYINu4EqfSlJzwwo5ikiLy/bj6Uxo0x0NTHrn0ppdh0FPmGVzFG2fvcegpv2dTnqPwqZjIRjH4g81C0EjnrKP8AgVO47jGsweRIfpmq7xSpj+IZ71O9tt5Ny6D0yKhIK8C7Zv8AgINWmCmQvbg5KjY/0pz3E/kFRGomC7VbGVxSSPOAcMG7ZKEVXMz7hk8njg09xOd0RRWk8IMjTyK3U7elL59ykqb5G69gR/8Arqym5iv7w8ep6VPHEoYYG5iaTkupi52GyXU9s+JGKkdUZeav6DeTz61bm3XdkHzT0ATvXWCCKZI0nhjkKoF+ZQe1WLextbdmaC3jiZ/vFFxms7Lc4J4/mg4uJLGSGq2pqJIwKmHFM82xIDSiminZpAfPzuTjdNK31amER5wQ3TnJpDnGKDz6c16aOJiMEAyFHFathdpbKsUsYaK4iKMB2JHDe+DWUegqwjfLa56g9/rTRLI5iRNIgbgNjjpUe5jnJNSXR/0ubP8AfPSoT0yT0qWUIWPuKFJLgc5J6Cmt/TNS2hX7Rl2K4U4KjnNQxF1dOk8t2fIKjJVf/r/0qQ6fC6l0uNrgAlXIznGTgDtUcwheEjhmCkc+uKesyCzhATGY1Hy/Ss7jKhRopGjcAMOeDwfQ0qtxx270t9cCadMKq+XGE+WoVfufwrRMhk+QxxkcjvUluCRMiKzSHbgKMnv2rf8ACnh211RJbm8L+TE4RY0OC5xk5PpXoun6bp9mmLK2htzjqi/Mfx61hOulKyNo0m1dnlkmm3k95iCyuZPlXO2NuuOc8Vbh8K63MPl0+VM/89CFH6mvVttyvKuWHoTTfOIOJIz9RU+2uV7Ox5wngfWXPzm3j+s2f5Cug8M+G7zQ9Te5uJYZEePbiPOQfxrrU8qT7p596mWDB6UOXMJRsQedG0sO7KlXyM8djUhwdSf3gGD/AMCqU22e1MFigm8wFlbbtyp7fSspK5pF2I5CR71VlIYVZlsLkHdBKrf7L8frVG4W6gBM1uwH95fmH6VDRaZRufkYPgZU9fX61NaSM25AxVcL8g5JOOv5f54qtNcRurLkdOaW0ukaSFYlJRh5bO2AXPoB7ZrhxCV0dNK9maEkh8tmOcdce39Scj8/rUUwfcYm69Gx0GeoHuRx7DJPWpBI0kgfogdevGcbj/MimbGaUlpIgGZj97OcsPT1HFczjJmyaQu8BAGxuLFzjoO/5Dj9PWrVsAhbYpGEHBOcHGP8/WoBHGkbyyS79vULxnrzn6kmojeFX8tsBWBwFHG5eo/IAiuyHuayMZe9ojTs5tjvnONpJ59KkLI77WAII3ZI79vyIxWfDOqr5bYYE5Y56Afwj6nH05FK17tK7eVDHI9jn+q11RmuXUwcdS2ArsY2UbxgI2ORz09xVOJmj4yDtGORxk9c/gKT7aq7ZVIyrZUeoI5H4HBqg2oxpIclSWOWXPb/ACKznJKzKinsULvMV7OkqeZAW3KcZaMH1qoWIvIESXMUjbSCc8Grd6JLi4e4gLYOOdjdPU8fpUMOnWt1Ipnum3g54+SrTuiNmdBDBPDEk3mnyA25EblVXvXRW8kbWnmiTKt3HIrn7O3it+YpzkjH+s3DH0PFXFSArtYbh1xuwM/QVrCSRnJNmrJdqgCsyAZ43Gqr6hb5JEqnH93moFtrfORbxZ91z/OrCjYBtUL9BitOcjlG/btygxwzP9EP9acZrluBAB6lnAx+FMe6gVgHnXd0wDk/pURvVJ/dwzN7ldo/M0+cOUtI1xg75Ylz/wA80JP60ye2iunVp0WUp93eM7foOlV1uLhxxDGnqGfJ/Smlrhjlp9vsigfrzRdsLF5bdAOBgeg4FK01tAPnkjX6tVAiIkea7OR/fYml863jOUVVPsBzSsBcFzbuRtikkz/cQ/zOKS4kMKo6phXO3bIeQfw7VSa/UdMZFQXd8ZIBubgOuBn3oaTiwV7outPK3WZY/ZEH9aicxHmSWR/95zg/gKyri9ijyXlRR7tVB9WhJxH5kp/2FJH51mmaNG99pgiJ8uJVI64HIqKTUHY5FYn2i8lP7u12+hkal+z3sn+tugg/uxjH61VxcqNCa7YAs7hR6k4qj9vSR/LiLStn+AcD8anttAaYhhbyzH+9J0/Xiti38PSgYeSKIeijcf8ACmk2S3FGIsd9IASkcI9XfP8AKl+ygnEt27n+7EuP/r10babptsM3M+72d8foKdFqNjE4js7YEk43bdoH9TVqm5Ml1VFGJb6S7cw6eT/tzc/zpz+FmlvXu7uVImfGdrHPH6V0sPm3N00Uk5Cg4wg25/HrWh/Y1uGztDe55NdUcLFfEccsZJ/AczFYWEYy7zXLH0J/+sKytfgjkjtbe1heMPITsMnVsYB9u9eiR2cESgiMHHfFcbrQtv7XVVuYoriNsrvO0AHrgnjOK19jTUXyrU5pYirzLmehj39r9j1m1dYgiERkquPvjrnb396e9xcBm+XjJ5IrQ16WzupoZFmi4GD8wbvn8a3TpSSwh0BAYZ+dcH8jyKrD0aU+b2qOevicTBR+rteelzkGvZo03mPcvsaamtRgjerL6ZFaOoWfklocdDWbHYh+SAM1nWwSU7Q2O7DY9zpKVTfqTjWLQkFrhAT2Y4qwt/FJyJ4yPQOKxNS0vMY2gZz1xVSHQFcjdkn0FKOXtrcuWYwidX9o3cAjb7GnC4x34rOs/B8rgMVMK+rsc/lW5aeG7W1YZMs7+jOdv5VnPBuOzNKeMhPoVhc+9JcSrLaSgjI2Ho2O1bX9iW33pY1jHtnNZ1/ptoYZUt3aNihAJfOTj0rnlRlFanRCtCT0M2wmL3s2erRRk/XFaGawNPjv4p5bloQ6SKqrGG+ZAOOfWtH+0Cp+e0uV/wCAZrHY3avsXj0rMt/+QxcfQfyqT+1YTwElH1jIqG1E89/LLbRMykgbnG1enrVU3eaFJWi7mohABzwKj022mF7PLG4aNpC4wMKMjBBPfnninpbJHhrmTz3B+70Qfh3/ABp0uphZQkKb3IwqqOK9FHny2sjai2RAM7bm6bjwo+grB1izVL6cpcwgO2QrEgirkFhdTyLNfSFdpysI7emagul82Zy+CCx4J/xqKsuVXaIpU+Z2UjOsLGd7yIh4nAJJ2yDNdTqUSR6a2078bfmXoKxra3SOZDHEitnquK1r8MdMkY9sDA+tRFqdOTsaOLp1Y67mXEcsv1Fc/rb7rthsB+cndjNdBB99a5TUpT9sIYZBJ/nXC3aJ7+BjebICxweNw9MVH05Tp6Gmk4A5yueOKUnuDyfSsLnsWFODwev1ppBB6cU5nDLlcDHXNN53HmncpITAznHak74C0uenPHWljXdz+VO4xhV+zY/CoHjHK+a5PcA1ZaMB8lsDHQ1C72y5+b8hT5hX7FYxAfdiDH1Zs0gSUZ/dqPpTwZJT+7tpCD/E3yj9arzbEOGu0jb0Vi5/SquD8xJNysMs2Kb8rv0+7k5pfP8An2rLJIcd4qYtx84Vo3OePuYp3MpEgjUY4z6VZs48XMeRnLjA9apS3jLmOKMqynDM65ArS0O2kluUldtwXnPv2qbs56krRbZ18K559auIMVBGNqj2qwpq2zxyVRTgKaKcKCRaWiigD56J6YandOCfxqDdQHPTNekcTJicdT+dPyVitz+Iz9aqlgeeoxU0kn+iwnJ7fzqkIfO2LqXjqaiJ4zTpjmZ+e/eoSwJz/WpYClqZuweDgjkGoy/XnimE46E5qGBaW8YKdyq+QRyfarBupUihjXapSMAMF5II61lbuf51ZnmBdSGyCi/y6VIXJF6deakU+/HSqglHHc+gqxHaXc/+qt5W9wuP50ybHpHg8BfC28Ptdp3YE+3GK3bDVI3YxswEg4Izmue8MRyQ+FI0kUq6yvkZzjmoY4QdZt0/haVQe2RnpXg1pSdZ2PbpQj7JNnoUU52Ag9elTrcKx2nrXNSu1jA0wkYIOSp6UWevRTojbtpcfLu4JrXlrpc3LoZfum7X1OmMUL8hSD6inKs0f3JMj0NZ0F6GGQ3HWri3QY9ahV+43SLaXm3iVfxFWUkikGVeqHnIw24z607y0znPPrW0axk6RoFabjBqmJHjHyyZHvUkd5GzBHPJ9BVqrHqQ6bFmtbecETQRvn1Xn86oT6DaTSCSN5oHACgxtwF9AD0zWxtX1pQFqpRjLdEqTjsc62j6ghIju45EHQMu1senpWZeSz2kwSeKSFjwrsvX2U9PxrtCyjpSecv3TyD27VDw8W9y1Wkuhwg1VAvlorbQw42E8Dj9QTUsUr4RltLmSUEFP3ZAHGMn1OMV2n2cSKXg/h5K/wCFRBM9RVewta5Ptr7HKR2t8YdsFm64YY86UDj1PfrmpY9H1JmUy3UEYGPuIWPGfXjue1dRsFHlrVqjEl1ZGEmhQkAXE89xgdC2B+Qq7BZW1qAILVF+igVobFFJtT0q1BIlzbKzPKeFO0D0prQGb/WDd/vCrZKj0ppcVfqSQpaxLj92n/fIqXEQH3F/75FJuJNOVAeTSAbuTPES1G9lDOd0iSZ9DIcflVsADoMUu3vTsF7FNNORMiNwi+yU42DEcTj8VqyXRfc03z/QU7IV2U3027Ayk8TD3yKpyWmpLnEauP8AZatYyk9zTfNPrRoHvHMXVxLZ/wDH0ksY/wBpDVJtUMnFvBNL74wK7UzsFO4jZ33dKoyQ6beHbE8cdyfu+SMhj6EDj8aXLfZlc1t0cyo1OXtFCvv8xpTpLTlRc3MkmOQM4AP4VPc6ja2UjxTP+8jYqygdCO1Z8viNAxEEPIBILHNZuUVuaxjJ7I0ItKtUIIiVj6tyatGKKBcsUjHuQK5iTXruUkeesa9MLgVQl1G2U5mudzf72TU+0T0ii/ZP7TOtOpWfnRxRyGR3baNo4/OtNJ0iceSVVh3xk/rXnun6rFPq1tHGhALH5jx2NbF5qEtsu7OVXofb0rGrKonbY0p04NXWp0V74mvbKWNNrzA8uSOAOwzimjxfZzRsJoLhGIIDB92Pw4rDs/Ece3cH+VvUdx1q8mpWdyD5sER7cqK0p4mUFZoznhYzd0Syatp00UKrNtZQdwZSD1q5YyW77WSeMnP98ZrONtpE3/LEJn+62KYdFsHGYrh19jg1vHGRvcxlg3ax2djuN2zAZzg10u5gyjb1HevLItMurdgba9z6AMRV9L/xDbgbZpHA6fMGrtWNpz3PPeX1YNuOp3dxOVjcE9DXI6vK0moWqu/7l2Ik3H5RjBB6fh+NUz4l1VCftFurE9SYyD+dZmpawl/CEaEpIrBlZX/xrdV6TjZM5J4TEc6bjoa2vxW8eu28UMMSEqMlEUemORXoPkqVHfivMrnUoL/V4LrZJGFiVTnBJYdTkV3MniXT0jRonaXI42qQB9SaSnBQvcpUqnPZxe3+ZleIYUivgvOWUEACqVhYPMAQAid2ataTVba+l3STxD0XGP1NWEaEqDvXA6c11RrxcdHc43hZc75rpGbJotvMylpHYDqAMA1oW1hDAMRRKv06/nTpL6GIErg/Ws251rPC/kOlY1MQl8TOqjg9bxibDGGLqc+uKpTapFDkR9fb/GsKW+llJBOB6Cq5Yk5NcU8U3pE9GnhEtZF+41OWb+LANUg5ZxuJ61FmjNc/M5O7OrlUVZGUniIpPJHJAp2uRwSD1q3H4ih6GORfxzXLeLGA15wOCIk5Ax61ipLcNIscLyM7HCovJNazwzTtFk068JRTkrHpi+IbTHMki/hVeTX7dLkEM7b16dK5CGx1psb2iQDqJDk/kK27eK3s42cuJbooV3uvCkjsKKeFqc13oiamJoKPuu7LlzrXmSbAdxOBtU8D3Jr0fSLfT10+GS1hXbIgLMwDMT6E14qsE6SANlsHqBXWaNrF3pw/dPgHqrLkH8K6I1FB2Zy1qE6iTj9x6DqMNvb2iyRxKjFwMgY4rnmZGOdzdfY08659vtRFOEWQPuUp/EcEHINVSV9PzWityyirMnDxnBtNWJowvmowI4I4xV/V1cafbOJPlaR12gY6evrVCJ4iwLDHI5FWtZlgj020HnAfvXyD9BWXLalI1cr14FCJjnPHAPb2rkLtleZlxlj0rqPPj+zyskqMRGfusD2rkZHPmNkckV5snofR4COrZCX2scHKqPzNPkI2kD73eq4xuJAIXPIpNxdjjJJ5zWZ6tiyu3YMHOexpwI71HHtCjPGRTgVBIBNIQ5SuOAcinhtqYAP4UxJFzhmGfanBg2cN+tFxMjyoJzCze7NTXknP3IoU9yM1K3vgj601mAHIFFxGe6yTnE8jMxPfpTfs6xjCsceijAq0xQbhkkH0FR4Ur3A7AmnzDbKRfy2Yk4A7Lxn8aUMpcEcDrjrxU0yIF3Yzx0qtHkAs3yjsMYquYlxTRHsmaYokSyl3I2g4Oe1dnpNqttbqmckdSepPeubgVGljmGA4Yc+ldTa5BxuUjPY1cXc8vGNppdDTQ5qZaroDU6g07nCTinCmLTxTELR3o7UUCPnXjH3qZ0H9cZrW/skoB5lzEM88An/ChrLTomAa5kbHUAgZ/LNelc4rGOxzn1q267baAew61bLaZG2Ut3kHozE5qO4u45iv+igBBhFLYUenSqTCxDPG32twqMT0wFzTBY3cgyIWA9TxU7ancBNqtHGD1K8k1We6mcfPLK30pMZL/ZcqpmSeCPsATk017OyjAEl8WP8AsJxVVyMnKZPqzZppduCAox0GKgWhbxpkQ+WK4lI7k4FNMlqX8xLEYHAWWTIqoS7sFG5m9Kka1kXGQpY9QD0qbBcsLfyRD90YYv8AcjGaRr2eTIaeVwe2cVV2OG2hCT7DNadloV7dYkYLBH/ek6/l1oSYrpHb+EGL+GGBGMTt1/CpYOddtfXzVqfwtpFzDoroitJE8x2uT1OOePStFNAuUv4rk7UWNgfmPX8BXi1aU/buy6nr06sPY6voXbmEXFmY8j5hxkZFcxcWqwXqu06KQuPJbnnPUV0xt3CBTKTj0FZtzpKyzO7JuLABtxxmvcwWI9m+WWx4mOw/to3hpJGYt9daeZ7mRz5KqXCZHJ7AelbNnrEhsLe7uYzbxz527yM8AE/Qcjk1l3GlgW5ikLvBj7n3mB7EEVTnvbG5vr+wmm+zSTeTxPlVwq4IHbn5T+HtU5jhaFa06eg8rxGJpxcK2tjtYb9WUMGBB7g9anF3nAyefyrkFlkOs6zJHMy2cYWSCNVyoDKAGP8Asqqnj1qnYeKJZCQbYzCPO5om4wOeh7YweteDVwlWG2qPdp16U/I7/wC1RqQJZgGIyEHJA9faoJtQizujbGBx61nOAlvkMru3zsSMkk1mySuVJ3HrwMVwSqtOx0qktztrO++0WwfJ4OKlNwaxtCctZnPcKR+VaRwK9mlK8E2eZUjaTRIZie9NMhNMLjoOT6U4RTP92I49W4rS5Fi7bMGtZQxxgZGKFJPAFVHsLiaAxNd+QjEFvKXLEemT0q1EnlRhFJIAxljkmtXJtIyUbNkm1vTH40mPWm4OadgkdqSuPQOB2ppPtS8CjcO1O4huM9BR5eaC1IScZzTuKw4Io60u5VHAqEvTd3fFHMHKTGamFye9UpNQt0baJN7/AN2Ibz+lRG6uX/1UKxD+9Kcn8h/jS9oilAv7s9s1DLewQHbJMgb+6Dk/kKpmFpRi4uJJB/dHyL+QpV8qAYjRV+gqOcpQJXvHZtsEBkGM73bav+NNP2qT79yIx/dhXH6nmmmRj91fzppLno6/QUuYpQHi2gB3Ohkb1kYt/Op1ljiwoKKOwA/wqmYZGPM2369Kd5U4iZQ0Uw7BTtYU1Ua2Q3ST3Zk6h4eGo6tPdvdCOOUhsInzE459qfD4f0mEYaLzmz1lYn9KupDO42v8o9c5qQAQg4icY77cmsOa7u0b2skkxYbO0T5UtIAB6RDikk0vT5+JNOt39/JH86i+2x84eQepA5qT7TA2C0k5/wCBYrSNeKIlRk9yBPDGgxTCYWKQyA5BQkYP50k/hnTLlGVbmZNw6bgf51bF3DGSQCwHQFqUX4f/AJYx49cc1Uq9OTvLVkxozivd0MP/AIQtobfyre8icAkjzUx1+lZ0vhXVUyUtw+O8UgJrrvOgOCCwPpzSpP8AN8qofo+DVqrTYuSotmefva6hbffjuIwP76EfzpUvLpOdwb9K9NivSCEYgeznr/Q1Dc2elXxIubKAserKNjfmK3jQpTWjMZV60Hqjg4NVnUj5D+DVdGsvCu+RjGPVuBWhqXhBXiLaTqSwuekdwM/kw/qK4DU9G1WxuMahHLuPRycqfo3Sk8DHuCxr2sd1Fr4cYEqsPZqm/tC2mGJYY2+qivOYrZUGSdp9FNa1kvmRMEJG0+tYTwrjszeNeMt0da8Wlyg/uthx1jYirIliRfLXO1AFAz0FcgTMmQJGx9acdQuEfJfn0xWTpVLbminA68yJtBK7s8Ko6sfQU2G7aC5EbEGNjjA/hrLsLw3EfnEDJ+XGcFQO1Jcz4njI4wwrGLcZGkoJxNuSV2PU1Fk1M45PpURrrucqQZ6UpNN9KM1QgzxSryy03NKp+YVS0E0clr1lHcavI5keNgoHPNQaZYfZ74y/aELbCqZHTP8AnFX9SwdQlI5Geq8iq6qhJ+bBx6UPEyjO9zZYaEqdmi9svAc5z6UBZWJ3rj15pYJSqgM+fere7HGMVs8ZKRgsFCL0RGgRcHZz6k1b+0rgLEpJ7nNQghuoA4rSsrKNh5ky4jxUKo5MqUIxRYsIDKdzJtRfmLMM5/Gp02bMlBz6Eip4zugZBgRgZAx2HSq4BuZB/wAs8qOe1bK0bI5Jttj1AJ+UsP8AgVSazGZNMtJWPDO42Y6YA5qFzHDceWZEJXGeDirmqeXPo9qsL72h3tKoONhY9a2lG9KS8jn5v38H5nMiFEErrtGI2/lWIXyzMQcZ4PoK3pQv2SZXfClCCfSuVtb5SSiEHBOVPUV4zWh9Zg2kmWZCAox+YNRqpVxzz7ijenJB68ipN4IHQn1qDvuhMHJH8vSgE7+SeKR2JPGR9KRSA4HDCkFyRs+arAfKQQfb0qRcAfNUJAI+9iiPgEEjP160gZMZRtOAMj3qJ3yu7B49Kaf1pARtwccii4kIzMw3Z7UxGYgbuCPxpyjZGqk5wMA01VJYlgaVwI5ACBk4wcVVyFJGAwJ4zVi7IMe3bu3HjnpVZQTIFQovYDGSapMEtCxAwWPjgZxitqxl3xKe44NYET/M25s5PboMVo2FwkTMJHVVOOScCnF6nHi4Xhc6q1kJQc1dVz6msexnjc/LIjfRhWvGMjvWh5JOrmpAc+lRKPepApoEP3Ubvam7TRg07sLHz3kNyxJPbmjhh8o6dTTsonON5/2v8KcJRj513DPQkD8hXr2PPuR7SByQB2py25k+bDbQep4qRpoiDsjIJ9TnFJvlZVUgYUcDt+PrRoGrFVI84RlRT/G/Uj2FKY4cYW4Zj/sx4H60C1mmfIBYn0FXYNFu5sfuyPcnFS5xW7LjSm+hmNarIciVse/NAsYj/wAvP4Ba6KLw05/1kwHqBVuLQbaIgtuf2rCWIpo2jhajObihgij2oJCxPJz1/wAKtxW+eIrQMPcZNdVBYWQ+5CoI7N1q0GjiwE2j2ArnljUtjWOBfVnNRwX7kny9hHfGMVaTTrgkNJKAfrWzI8cowykH+8KozCWH73KdnHSsnj7mqwMUdv4fXydBtFU5G0/icmtiPDKdw/Cud8M6lA2kxQS/KUZl3dQea6UIOMcgjII71caimrpnPOm4SaZC9mHB2/L9Kzp7OWPO5cj1xW6gxUF/cGPyraGMSXM33VPRR3JpuVlclRb2MBrddpYnaoGST2rD1Gw0maQPPIvmuN6SD5vxFdXPoCS/PO7TydTk4X8qpnT4baUstrEjnqwQZpOUmXC0Tk9E8O3Meovc2t20tuoBkhmU/vgewPp61m6poa6b5qwxPBDO/mSoSSoYH5ePQdq63WrQm1a+inkguLZco6HGRnkGqEOv3H2ENrNiJ7Njt89AP1FaQk0rsmaUpaGm5Pkg5/hGPyqpHAZpVAXJJ6Y5NWY1Ny0UcIyZSBGPY9K6vSrOxtIwsZBuSP3jP97PoPQV85ToOrUetkexVqqnHzKmm6fPDAFZdgwMbuv5VopZJ/FlvrV3YB1FGK9iEOWKR5cpOTuQrEiDCqB9BS1IaaRWlyBlBOO1DEDvUZcU+YVhxamljTCxPQVTl1G1jbY1wrP/AHI/nb8hQ5pbjUblwt603eO1UGu7iQ/urTav96d8f+OjmmNHcSj99dOB/dhGwfn1qefsPk7l2a4ihGZZEjH+22KqnUom/wBSks5/2FwPzPFQrBbwncsS7u7Hk/mac04xxz9KTn3KUOwGe8kPyrDAPf52/wAKiaASHM8skx9HbCj/AICOKDIT3Az71G8kY+9Iah1ImipMnDIg2oAo9FGBSPIccAD6moRcRdFZyfQLS+YxH+pbHq5Ape0vsV7K24wzTbjloPpvppup4x/q0I9V5qYk4yyxgf72aTygTnyyvvgVFpPZlrlXQjS+Vz+9Uj1waeLqJRhenrRJZqybhIhPYcg/4VXfT7jyhyoQnA+bmok60elyl7OXkTSX3OxACewxmnJ9oIDHy092HP6VELWa3AZId2f4gc5qJpXBKujJ/vHH8qnnmtZlKEX8JpRlyp/00B/9tRipla93AtPb7R0ZOf0FZCup6LEfqpNWEdBj/Vj/ALZ4/rWsK6f/AA5EqJokmdvLnt0mX++EKn8KY+jLKCbaXy2/uPz+vWoA0WMlcj/ZJH86cJoVbdHPNE3v8wrZypy+NXMuWcfgdhv9lXSSbWh347qcj8qZJaSwtlgY89yOP8KvR6gSy73DYP3k4P5VcNyryh4pFOeHjPf3waI4WjLWLB16sX7yMLymT75uBnoQoxT9jyZKHzMdiASPqK05beJpGFuUhdhnYf8AVP7Y6qfpVE+arFVUiVPvQy/MQPVW7iplh3B2ZcavPsMhKMGDy7H9DwPyNLuljOPNDR56jtSu6yRrKV2ndg7eRntn1B/nTNgyHtDyfvQE5D/7vv7URUlsN2e5KwaOUbxkEZVh91qsG6DQlWjjkh6PG67h+VZ5ufIbbjjhtvYg9GFNmuYnPnQnAPDrnoa7KWIUNmc1Shz7o5TxXo9vp5W9seLWU7Wj6+Wx6YPof0qhoOJBPxnhT0rf1wpc6NeoCPlj8wexBrnNBZVMhMrIcAcLkfjWvtFUVzGVN09DWkhjY91/Gq0tij/dY5qzHLJKzbJbadc9AcEUpZSeYiP9odKmzFzD9OQxQ+XnJUn8aLqT96pwODToCqu2xs4OR71DeZ+U+/avPl8bPSjrBHVt0X6CoiakzmKM/wCwD+lRNXQcohpCaazgVi6h4hgtmMMA+0XHTavQH3P9KtK4jUuLqK3iMkzqiDqzGsGTX5b26SGzRli3De56kf0/nWc9rfajMJr1mfHSNeg/wrRttOCBQylAP4VOBV3gl5jVOT1NIW0EnI49qU2KjowqGIPvZUZfl/vCrCm4X/lmr/7rVyShqdKk0RmwOOFpRBIpChX+uKmWcp/rIZE/DinpenefJwWPG70ojHWw3PQtRQG3iEkiqXbgAipYJJJLhkbkY5AOAPwqvE7LyeT15qfTpmaR96jk9sda7oJ3OObVmzWjDeS/BI2nj8KqxypbybirZVVBFW3kSO2kZ42GF7Gs37TESfndc47ZrocdUcD1NY2ct9EbyExojMQEfr8oyTTJfI/sufcUNwxUJGpxx1JNPivxFp/kwThnBI+bABDDng9OwqjdpvgbzLRk9GGQB/Sup2UH6HJGLnVV9kzKuB/o8oIx8tc7dWENwd+wbx3Xg/nXQSxkwSbW3HbWSVmU8qa+craM+sw+1zKkgnA+Sb2wy5qB5L5OsUL49CVNasqsQTjn6VXYjGCBWCqNbnZdszTqE8f37ST/AICwNJ/bEOfnjkX6rV5gh6gio2iibrt/EVoqseqJ94iXVrNv+Wij68VNHcwSf6t0Y+zVWksIH6xg/Sqr6Vbk5GVq+aDDnmjaDNjPSkBxknP5VijT5ojmG6kX6NT86nGf9akmP7y80rRezKVV9TW3sTxnFIjc5IIHas0X96uBJaqw9UbH86kXUkJw8Mqf8B3VLRoqly7MiuoBB/CoFthG7NwRt6elRG9jI+WVf+BKRUb3Y/5+oV9sUI0UtCdEKRbMrlR0A60IVOcd+xqms3mEE3QPvjgU6ylje8MUbtJsU5bqM1SRlXkuVmtbRKecD8qvxb0xskdT7MRVeHYABirSlexFO55Viwl3eL926l/E5/nVmLU79DzKr/7yCqQByCO1TAjPIxRewnFGgmt3Cn54Im+hIqUa8oHzWrj/AHXBrLyp4zijCn+IU+Zk8iPNI9FvCRmIqevPGatxaC55eRR7V19wrzqQ5Oexx0qmIApxjH1rqWLcjNYOK3MeLR7cEbtzH8q0otNtdhMcQBHbGas/ZySCSaXYYiCoORyfesp1pS6m8KUY9BioEHCgD2FOyCcMefUVaWNbhRhxuHZhxT0s18zLtg4x8o4rmlUfU6FFFUHkDOGp6kv97g+oq35Nug5GffFRSQ+X8w+ZD39PrWEpFpFZ7Yj5geR0NICOkpIPZhVpHI7ZFEkW/kYX2NYudyrEIhZee3fmpFwFwwBUjBB5qESm3GJPmjHUdSPpVsGKVBJFyPXNZSvuAQsYRiNQUJzgcEfStrTtXkhAwRJEeuf88ViKTG4OMfSsEahdaPqEilG8tmJaNuhHsa2oKp8UGY1lC1pHr9rcQ3aboWycZKnqKqxZfxPcE/8ALK2UD2zXJ6TrEVzAt1YyH5Tyh4ZTXSaZewy6hc3U0gV5lVDxgKR6/X8q7IYhTajLRnHKg4Jtao2CfWmPCkowwzUjDFN6H611XOexzviPQP7T0qS3idldWEkZHA3L0B9RXH3V9PHBYadcWBhmW6RnKD5Cqnk+1epZB61FLaRSjcUVj9KalZBbU5nTGRvEEAXBQSEjH0OK66SCK4H7xQT2PcfjXLwxLF4riKgKrHp745rqVOOK4MOlaSfdnXXd3FrsQgXNtjyz50f91vvD6Gp4buGZtobZJ3RuDTxyKZNbxXC/vEDY6HoR9DXRqtjDR7kzLioJZSMgYVR3qBoJIvljvZVBH3SobH41Qns4nb/SHkn9pG4/75HFLnl2DkXcfJqlsHKI7TyD+CFd5/PpUJub6X/VwR26f3pW3t+Q4/Wn+YkSBUCoo7AYFRNcegJqXNLdlKHZDWtBLg3U8twfRjtX/vkcU9RFAu2NEjX0UYqBpXb2HtTc561HtV0L9k+pOZx2GajeZ8dGA9lzQAByWxUgfb0NPmb6jUEim7qWDK5J7q3H5VHNISBtPBNXmdW4ZVb60ghg2/6sZrOVOUtmaKSW6KMoZjgdKVIQpyxyfer3kwsOQB9DiopLJScxTEH0bkVPsJLXcftY7bDAQOMk+y8UmcHOEX3Y5NVZ/MtmxMmAejjlTTMkoSOgGaTqcujRXJfVFozKW+Ulj69KQzYyWdEP5mqSys6Hyxkk9qnhgVfml+ZvQDOKcarlsDppbk6SvJ9xpWHrgAVYeViqp97b3PQVWLMeg4/2jTWcfxt+ArZVGkZ8l2W0k3RlDIM9QcdKBcSsNkyxyjtu4P51UDp6fiDSszjkNkU1VF7MmNjBc7vIcxSDrGx/kaoTQz2h3SKJI/UVZM2Gjn7g4bFWPML5wFkGMj1+h9aUqVOotNGVGc4eaM2OZXGY/wAQOCKmDk9/zqK4s0cG4s2Kuv8ACev096ZDcpLEXOVdTh1/un/CuKSlTdpHQrSV0WCNx64NKZm2ZB3BevqKrl93IYdM5FCytndkE9CaqFR3BwLTX7KqO5O3OPMHTPv6Gn/2k0Lr5wEiD5o3HVf/AKx7iqYmiAYOhKt8s0XqOxHuKoXJa0cpu8yEjMcmPvL/AI1vOtOK5kyI0oydmjflvoxcSjg7k3IenmKecH39/UVVnu4mcOPuTD94AfuuP4h6HoaxWn8yDyt3zR/Mh9u4qv8AaSQQTUzxTaHHDpGvPdu48uVg0yEmOQfxD3rPnuGyJEJDfxAVUe73oATyvKnvUBuGlcRopLNxgfzqYuUy+VRLd5cD+y7slsFoyvHvXOWdzJal9qq4YY57VrzQtBI8FwhYqcHByP8A69Qm0tJOg2n64rtp1uT3WYVKPPqZe51LEfKWOSR1pgklRsxzOpHvWk2nMOY2OPfmoZLGYD7gb3WuuGITOWWHZraRJLNZiSR98m8glutWrsEoCKy9JuUgU28vyHfu+atW6lQx/KwUD1OK5JpudzeNlGx0qN/o0J/2B/Ks7UdVttPi8y4kC56KOWb6CsW+8UEhLXTE82ULtMhGQPoO/wDKs2LR5bmb7ReSmaZuoJz+db6RV5GEYOWw651a91ljHbn7NbHgknlvx/wq3p+lrABtyD/fPU1Zi03YB8o4/DFXEtSo43CpdZPRGypco6OExgBF3Y64NW43wcMGH4ZqsodO5qeORuM1O42TRiN3YhVP0GKk8mM9yDUUEi7WGBnOfSpgQfUVOoDTA2PklH41GtvOkoaSNTkZX1x61YQqrBhgn0PSpYZGeRy3J9TV09yJPQqSN5ce7Yfyq5bWMX2QAlg8o3Z4OM1YEXmMmSMZGe1acVsZnAMYx6kYAr18PTb1aPMxVVRW5TZBbaewWX5cBPmz1qm8XnHCRIdpxnHWtPUIFQi3dPkOH4bkVVtUCO21iMHo3pW8lqcMZNx5iBljWH97CQueCpxT3hDac1xHJKkYcL8w6nHtV+5kuZLOCKOE7lZm+Ug7gelR3rqNHgR4GSQOd/ybecelaTguVmNCq3Ujr1MIhW3AlWyCPSsjBUna7r9DkVrgqZODj8Kx5kzKcfpXz2Iij6zDSY7zJMdUf6imOyEYe3/75NREN2Y4pNzg81wyjc7Exrx2hPBZTnuKha2Q/wCrlz7ZqYyH+JaiZl3coB9KzcWjRSI9hjB+Un3qI7e/FTlh2dhzSElh1VvqKWpVyuU9BxTR8rZAPA9amMYx9059VNQuJkOUyy+/UUxAXB69fpTSoYdAf0p27nlefpQGQnlce9NKQnYjMCnt+Rphg+v4ip8x8fPzTeccEYpq4XIPJI6Kp+oqazQi7Q+SAD120oLHqBVi0/12SOgwKak7kTtYvoqHswNTKin+L9KRSe9SDBrZM42gEeRkEUq9ARuApwHtj8acg2rgdO1WQM69T+dLgHg4qXORk4pNq5+7+VFxWKqlm+VlIx3zTXgGckj/AD3pT5rAMkZYfliljaV32ui4/vZ4rmi2dbREdqjk57dKiYllIwSD04q8NkRw8fm56EetSLLHIDtBRv7uKp1LE8tzNggn3jbwfU8CrWDuxIcfj0pZe2QxPQUwMRwevZqlvm3LSsSj5W+9+XenZKAlASO4NRo4yQTkDt6U85XAPT1rNqw9yPbwXhHHdccj6Um2NlDbv8/0pzj5s9D2IqN1Eh54cc4zw3/16xe5ViJ/L55JqBRHE29Cyk9cf1pzLgnGR7elRlD1UfhTeisFiUXYOQR+FaejNdvNIIY4bkBCV8xtu3jvxWGyA8d/SpbeaaBvlldARglDj86ujU9mzOrS51YyUiubeYyx3WwqSflGBnPvXRaZrcNwxglZY52GA44Vj7VktCGJPBBqnLAo6EZ9KcuWrvuJRcT0my1aS0KRycxn+Fjx+B7fyrdguIbvDRNyByh6ivKbDXXtSsN3ukgA4bqU/wARXT211gi4tJQ8Z5G1un+FEcTOi+Wpqu5nPDxnrHc7JhSqxXrWbY61FcLtuPlcfxY/mP61p44BHIPQjoa74VIzXNFnFKDi7SQ02dvJJ5pQbxyD6GmGRon2uOPWpBkVJlXGGGadl0FdhHICOtS4I5FVWt2Q7ojx6Gqk2rELsgAB7uefyrKpVjTV5lwg5v3S5dSRwsGkYLleB3PNZc0/msSBge9QZLPuZizHqSck0ueeOa4pYhz8kdcaCjuB9QBn86affrTj0puajmL5Q5PIwKQdfWkHJOOaXkj5vypqoJxDPsKQsB1oz/8AqFJj2rVTI5RpkPREyfpSFbh+mFHuakBPTJx7Uuwn1/E1otSWQG3mI5nX8aPsmfvPn3XNTYRehyacJSONorWMYkNsrm0lCkJPlT1SQZBqi8E9u+PLIRuPUfhWr57BwMdT6U6e5UPtAB29KqdKE0KNSUWZ0MRVFRF2k9QeKma2nC8ui/Q1I1zuHzoHXuO9QyB4fnjcvCehPb2PvWXsoxRopykyMiVCfut9G/xoLyAZBP8AwIcUjfOu4EVEQyncjMPoelZTVtUaR13HibJ2yRgE+gxS7SrDDEe/amrPwUnTfGeuOCD6imyjyDGS+6N/uSDow/ofUUk+o2uhMGxuBA56+hpzIYyrJkKwJQ+jDqKjMi+aBKcKRjeOhpJ3lsxHuYPExyD7j/6xrdOybZFtbA85ibMiko/Icdqp35FrLFfQ/MjjbIB3Hf8AHvVhbmNX2SLvt5DyvpVO4HkRMobfBJw3sexqJu8S4K0iRsZDQ4DEZwOje4qA3CcD7rdCKpLKfKXaeVyn1xyKhkm8z733h3ribd9DoUS5JeZGT/rF7+oqP7SChhk/1bcj2NUGcg4J5qvNcLGvzNjPT1qoqUh2SLcrlH54I6Gq8tyqkMTtz+tRILi5UbQY0H8Tjn8BVqG0hgO45eTuzc10RpKO5m59iKOOa4IPMUfqR8x/DtV6AJaqRHwT1PUmmu/GKbvzj1NbRmk7RM3FvctXkrJPzEWGxSSPpUAeCQYOB/vCn3BDT7gedi9/amhw3DqD79KyqS99msF7qE+zq33HK+4PBoMD45YN7mgIpbC7lb9DUgWTB5De/ekp2G43KF5p4uY2QnBb06Cqa+G7j5N86tGvcck/hXQqj7cbPwFOKon3lKN27VccVOOiIlQjLVlWz05LddqJs9WPU/WtFISowp/SpkDFAVYEY707bgcofqKHNy1YlFLRCqXU8r+VWVkXuMH6VAp5wHI9jUq7vQH3FOLJaJ1CNzjP608Qxt2H4VCg55XB9a19O057r5iQif3m710Uqcpu0TnqzjBXkZiWy4bDfnQbVh0Gf9010N5oP2S0a4jnR1yAADyfwrG3gEjIz7jFa1KNSm7SMqdanVV4MqmN145+hFS2qt5hBUAZ7GrSnPT/ABFTQICd21c+wrpwsbyV0Z15KMW7l600mW6tBNDIuQxG1+M/Q1v2KrZWvkyK/qxK5U/TGai022mt7NQfLG4lipBBBNXA7jBaJh/undivZdlotj5qU5Td5M5jW5Cl9KUKbCoZdo4xisuCcgfd4NbGvTLJeDYSSsXp05rItvmjO7kg9T3puN2jSnUagztrSXzrOFvKR1CjGCPlx9azvEcha1g4ZX8wgbh7dqt6bam1tlMEpaKVQ+2XPynHb0FUPEZd7OAtGFxIeQ2e1K2rt5k05axb7r8zmsGSZQyq2TgkDBrHu7WHzmC7kP1rXRlE65YfnWbct+9xkEehrwcVex9ZhtygbZx9yUde9RNFOhJMYb/dNWyV/ukfQ8UxjjkkZ9xivLcmjvRVIjYYdXQ+1RvEqthXzx3q6TnrnH51A8EMpJwu4+nBpKfcLFQxMOeD+lMZeuVP1FWja4JKtIPxzUeyQDh931FJyRSKpIz1GfTNHH94/wA6nIc8NGrVG0cfdGB9qE0x6jPvDGVP6UwqFHIIHsaeVXkCT8xQEPUbW/GqTJZC8eejD6FajMRHbP0qy/8AtRsPcVCQvJEmD6EU1IBgBjG45xU9vLkgA8/SoXLYAHPHY0QsBMmVNUtyJao2Y2yo54qdT71Si2ngE1aUejVqcrLC8078KhG7PWngkDmqRDJPzo4pgfB6HPsad5nr+op2EVg7Y5OR2yacHPRlAH1pmxnTcrAexNIEkbjr71yXR2WHluCuRz0I7U/zMIeMyDrjv70zycnDMAPSnpAF48w7h0Y0201YLMVCHXJOWprtGpwcg+3NOKsfTjsKijRyrb02M3qeTWSbLsIzA9I1U9QfanKxC4PK9cZ6UhBb5DgDv7UwGQHHHHAppoLD9hX5lO5fQ0mA5ODnjpTlLDPHHcelDR8lkOfUCsZuxcURugZeeCOjVAyMT2GBzirHB6jigrgd/bFYup3L5CukIYMw6jrUbRYz/kGtGARsh3fJ357/AEpkgGMggfXrWbm7jS6GY0HXaCfaqzRbuB0Hr2rUaMIcg5zUMkBkyQQp69OtbQqClAyZIx0PPvTIJrixm8y2coe47H6itGSLdw4I9arPDtPSumNRNWZi4Nao3LHWLe9KqW8i5/u54J9j/St+y1ma0bbIfl78cH6jt+FedSRcE7focVpafrUkO2K93PF0WTuv+IrJ0pU3z0X8hPlmrTR6ra3sF4F2MFc/wk9foe9WcVwEM5A822lVoyc8cg10Wm69uKw3GT9fvD6Hv/OumjjIz92WjOSrhZR1jqi1rd61rFFbqcGbJb6CsmNwQTnJ+vSpfEbJLfW0qOHj8rjHrmswOGxjk+tebjZt135Hbhqa9kjTSQHvnFSrnbn9KyhKyHafm+v9DViO6yMBsezf41hGrY0dMvmmEbiB/KmG4XG3GD71Io+UsevpWiq30Rny2Exhfbt7008nJ6U9uozz6Co2yff1qucmwDBzjO0UoY84UD60FenOAOgppOQTn861jOxLiLuOMZxScd2+tNGAM9aQkn+7WsapLgKxXH0pjcDIORTWf1pN36VrGrchwFL4wfSlcgnfnr1BqN3HbNNWTHBGQetaqpfQlwHggMaaspikIxlT94HoRSE4Yjr6U0sMgnrmnzByjnQRSBkOYX/T2PvSSAJKVPysOvoRTZnMDsp5jbBp1wi3NtDLGfnVdp/Cla90uhXa5C25DkDcv8qRbiKEtFKnm2smGKd19wexFQpOQwycH1pk8iyRKQAGUkED0NZRlZXjuaNX0ZYnhWOATwSedBna6n7w9DVY3WIPKY70VsjPpiqsd41u7BTlSORVeWRTkrwGHA9KJVU1eOgRg9mWZJkKlVbA6iqb3jIGiY8NVV5tuBVS5ulxtOWk6hV5NTBSky3ZFwS5jODyH/PioZZlUEuwFVoku5wAFWNfzq7Bp8MRDyEyP6mr9mluHP2Ky/aLniJNq/32FTxWkcRDtmSTuzVZZsHAqMtR7RLSIuVvceXz06Uwt05pvUc00v2rNtyLUUiR3zTDJgDnOKjkPU5xRConheZWUohHHOX9dvr71rGEmtCW0tzRU74UyoJx3pPlIwyMp9TyKYtx5jACDr+FTGYrHlBtc+vSsXzX1NElbQYIz25HsalVyCQ3/wCqo47hgfnhVh3I4NTpLbyDhmQ9MMKoB0e8D5XBH15qXdJjnB+tItuWGVII9RQyuvGMjNQgLa7CoyuD608KT91s+1Qq7BAMcD05FPVlPQYPr0roUbmLY8Bh1z+WRUiDJ4xn24p0UcjAlWJA9RWva24RQzBHf26CuilTbephUqJIisrdj879OwNbETOi4HQdqrAKG3BcH2qYS+oB/SvXw6jE8yu5TLkc8QjkWaHeWG3IbGB6CsO5tHDFkGR+dagkjIPUH3prqrKcN29a6qsVUWpz0m6b0RjwQyNIFVCWPTbXXWGlRxWy/aEPmn5gRwUrn/KYPnOPSr0N/eQgBZmKj+FvmFOhDk2MsY5VEl0Oh/ejGJFcf7a8/mKFlcffhbr1Q7v061kprjjiaBW90OKtxarZyHl2jPo44/OujlPNaaMjVrqVZHXY0TSLyGHITPC/j1P5dqyYM+XnksM81t64wluo2ikDjy+qnIHNYsBbDZOTuPatVrYIK0GdrbI4tYNkuRsXhlz29RXPa7qENxthSQ/unO4j7pOMfpXRW5lFvAwmDHYCdy9ePauU1TQ3so3mEqtGzfTBNTFpXfUqnG84p7f1Y5qeIs+5Wz9OarHzBnI3VNPbyA7gpOOeDVVnlRsfNg+vavAxOrPraOwpY85GDTNzdmz9aUyOeCAQPSoy4AyVYe+K82cTsixd3qn5GmsynOSR9RSlwwyCDTcgjABGayaLTDnB2uOPQ0b2wcrn8KYVXrkE/SjaQPvGs2igEkOSCrA+1BWN/uyf99DFMJbpuB+tNPXmPn/ZqbMYpt3I4w305qJ4cdVx+lLlQeGZD6U4SS8bZQRTTYEBT+6xBFIQ4xyjD3qcuSDuiU+4FRu0RHIZT2quZklVgSzFoh17U+IoHUDcpz9alEa/wSY/GljEnmpkhhnmrUiWi4gXPBB+oqwi+35GothB5U09So9q3UjnaJgPXt6inBT2/Q0xX9GNShieuDVpmbQmPUfpRgU8EY5BFLx3/UVVyLFVNitnaMMMk45BpzFt3GRTNhPHJzzwKUPk7X69K85s7khNw5BqRG3ZRsEU0oAOOntSqMMQBUqRdhzJ8vHJ/nTJUMiq2eV/i6ZqVGA4PalfjkD5D1x2NDmg5Sv5bgAPKj45wev507Dex74NSx/ulbbkrnkGgkg54wOMAVDmVykAVtxZXJwOh4FLkA/KCpHUelTHDZ4OaTYHAycOOh/oannvoUo21I3j3AN0OORTVIjxu5U/pUikg4IwR1HoaV1Xg44Nc8nZ6lonthFh45ACr4oktREcFQQej+v196jg4yrcjHBq/buGXynAI7A9xQpp+4yZKzujOkgAwB2qu8fcVq3MQiwC4KE4BPVfr/jVSSMq5XvUe9F2ZUWmZ7xCQYbg+tU5Y9vylfpitR4QOR0qJ1DDDCtYVLDcbmS0fGe1VntwT6exrVlhKZYHI9f8arSKD9fSuqFRmMoFKCWazk3wOVPcHkH8K3LPVIL3COPLm/unv9KxZQVIGKqyNzkA/WrlSjV33IUnE7fzXlTY+GK9GI+bHpnvTjiNeBXLWGuyQSKs4LoON45IHv610S3UdyitGwKt3FefWozg/eN4Si1oWM7oww60v8Ibt3NMB249KkQ8lG+61c5Y9JmRCvBU9QelTx3OVxnjsCf61VRCdyE/MPun1qMjHI4/pRvoTypmusm7698nmnAgnHYfrWVHOwxVuK5DdRz601JxM5QLRBbnPJ7UEY6dvakUj5SDuHUntSk5Az+FX7UjlIyM9aYcqCeKl5J4IqrI3zcGhVGHKIX9RgUZOMGmEgfeGajMxIwBXRCo+pDiSMwyKjc84zUTOMc9RTfMIPWt/aaC5ScNvwehHFN34fB6Z71XaXac5prThgQetaxqp6kuJPLNh9vX0pgm8pzt5Xrj0qrNNkZzn3qm9wd3Gcmj2rTuh8l1Y0Z2jlPmL/EOazRM0ZyD04qE3Pzg54zUElwBu9KTvJ3KStuTSOHxg455qtJcBRuZsAVXE7StsgUuT1PYVZh09RiS5be/Zewq1BLWQOXRFZVuL1iIwUj7sepq7Dp0EEZJG5u5PrVjfwFRQPp2oPIPPUYpSrW0iJQb3Gb8cD09KT5jxjH1poIC8daRjge9ZuTZpypA2c0wt830ppYio2kWNS7sFUdSTgCrjFvYTaQ9n6+pqCWfY4RFLyt0Rep/wHvWLe69yY7VSR3lI/kKv6ddb7OKG2j8y6dcyuemc/xH+ldsMM4rmkcrxClLliXvssSKJtRlD+kCH5c+h7sf0rTs4pruQO6+TCBhYyOT/h9KrQafFZ4nuX86c9M9voO1WIdSuLe6WUAMo4KEcEelKdRL3So029TRa3RUChOV6Aiq8luGYHB3H0Fb7xwyRJKi7AwDcHIqsyZ7DHYisK1KUCqdVSMQ2zr2OKRQFOCMVt+Sw5Lce9QuiOcFV2+uOtYKdlqbXuUIiByuc+uasea4xzu9jUy2UR/1b7T6GmtazIfubh7U4yi9gZMjo2Ny7ePwqxHbrM3yMuM+tQQQSTOEVSPU+la0cSRIFUfU+tehSpc2px1anLoSRQeQgVB/9en4IbOOfbimKWX7rfhUokX+MEH1A4ruhGxxSdyVbjHDoD7g4NTK8Ljh9p9HH9ahRFc/IyMfTOD+VI0ZQ4KlT78V0xMmi0ImIyuGHqpzUZBAIP5EVXAI+6Sp9c4p/nz45bcP9oZrTQjUcGZOnHtUgmU/eX8QcVCLhD/rUI91/wAKeqRSf6uVc+jHaf1qoya2InFPclyjjh1B9G4oKEDlePUcio3gdOXUj3xTACpyjMPoa6FVfU53QT2HORjg4qFHkV2Gdy+mKkMki/ew31HNIJELEOrLnuOaaqq4vY6WNmDXiEVZbcEAAZQ1Hqt/b31pGsZYMsmSrj2qiojYYWRD9eDUVzHhOc5z0qnNJXRnCh76RmzxDeT39ap3dsyRI4bO/PBq44IPyngVXuXdzyAV7D0rw8Q1dnu0W9DKl7bkBH5VEQB0dl+vIq+8SNxlh9RkVUa2ccoVYHsDz+VefJndGRAYs/dKH6HFMIZexHsRUrq6ffQr/vLTC4zkAj6Gs2zVMiZn2k4pgkPGR9ealLZ6jP0phVGBPI+hrN6lJiGZd3PFPDJnIaozHxwQfrURQ9cEfSlsPcss5IxlW+oqJhGf+WW33U1CUYfdfmkJkHOAcd6izGShAekrL9eaQpN13K49M0wznGGU/iKBMh46H2NPUTEI/vRkfSiPaHGDjkdadnPKtRg+x/WjURqgEdG4p6KZGZTjgDkilWNdgJyOB0oMDFw6ydsYIrqSOVscItpxt/I04Lj1/EUi+enYMKeLgrjdGRmrRDEJAGTj6ikDjHGalEkT/eUflS+TE33SR9DVohmOr3Dud4C+gB6CrAIIDd+/+NKbZwoLAr7Go1AX72AfT1ryXUUtj0+UmzltpByOop+CB81IrZG4ZyvDe69jTgvGQcjsazeg0JjJ5bLYwD2qWKQDgrx3FM25UsvAPahec/3x29aV7jsK6bGBXkEcZPUelJGS6lmIznGPQU8Deu0nHv6e9Nwysfly2cMBSe10NdhCpQ4IyPWgDZlic8cZ7VLw8e5fy71EYycEDNSndjFK73BBw3QHHX2NOwVU7hgDrR5TsBjoO1TpCJM84OMEdjWnLzOzE3bUrRsAHKYIxjBqNpXOASQR0FTyQiFflJweDURgcx72TKfyrGUHF2ZSknqaVtIrx7CoDAcr6ioZ4QkwVQWj25Hqv+IqBbecANE4zjKg96fDdE3EW/5ZFJUj1rX4o2kZWs7ogY7Rg8jt71XkQdjWtc2gkBeIdeSg9fas1kxzg4NZOLgzWMkymzshxiopIvMGRgH+6P6VakUenNQkYP8AnitIvsNopMucqeee9VZ7MgEjkDt6VpyoJFJxkj9arkHHHI/lXRCbRnKBkNHx6L6Vo+HM/wBpsm4+X5ZO3tmmyW4l6YDdj2NWNBj26m24HPltitKs06UjJQalodA6EYIOR6d6cGDLtB5FL0NIyhsnoR3ryDpJA3yqw6ig435/hao8snuD3FOUhlKZ69KVgB4/KcEcqaUggblOPanRtvQow5FIndDRcRJHO6kc1aS5R+G+Ujqe3/1qoEYOO9PQkrleo7UhOKL7MvIwSfQdvxqlOxBOSPoKmYyxpGqIkkTkckkY/wAKzru42YyAMn5VHJNaezZmK8hyR3pgb5utQ+aWlPt1qMyjcecCtEmKxOZck5H40xpB61Xkmw30qLzM8mtUmKxLJJk9ai83BP0qJ5e1V3mAQ88mtIwAlkmyRzxUDzjtVSW5VeDksegHWkjtZ7o7pD5af3R1NdMKVldkSl2EkusvtQF39B2qWOwknw1ycL/cFXIbaK3QBFA96k3Y6d6bqxj8JKi2CpHAgVAAKCWJHPFBK455prNWLm5GkYJDgQM4703PWm7uKjZzikkWLu+XimFsnrUUkyxRlncIg5JJ4rBvtaebMVplUPBk7n6eldVHDyqPyOerWjBamjfatBZkoP3k39xT0+p7VhzT3OovmVsKOiL0FOtbPeeRknrW9aaUqgNKv/ARwa7r0sOvM5eWpWfZGdZ6U0pGFBA6k9K6K2hS1t1SNQG6lsd6kS3TAVCFx0U8VN5Dx9VIH6VwVcXKTOunh4xKrRyli2S3qetOVsHDCrIXuV/LipBGrcsOTXP7Tub2OhsmD6HGVYZCEZ+lZj792UbHpitHSo3fTdilGQEjYwx+tRva+RaTCRGEnOzuPzr1GvaQi/I82L5JSXmVRcucCQbhUqFWUsp/76pqWxJjiXLMQST71Yt4RJKsDgqerCsPq/M9Tf2qRHnH3sD8KkUMSNp/WtcxRSDa0YYD1FRrYpG++Pj2bpTeBSehmsUmtRLeBvvyZH0qcxA9CfoaUOw4cfiORUilSOMEe1dkI8isjnnLmdyERseAOTQ0bocOjL9RU+wE8GpEd0GFY49O35V0xa6mEilgHsKlSWWMYVzj+6eR+tWv3Mn+shAP95DtP5dKabRTzFMv+7IMH8+ldEfIzl5kfnqR+8hH1jOP0phMZ5Rz9GGCKdLbzRj54yF/vdQfxquRzkHirbIt2JTE20MVJX1//VTMDHTIpqs0ZypK/wC6cVItyxHzoknuRg/mKVguxUkli/1cjL7A8VILwniWNGPqBtNMD27jOXiPuNw/MUGAsMoVkX1Q5qrtE+6x3nwsTkMv6inrE0nMWH9l6/lVbyxnGR9DxSbNpyDgjvSuVbsWimDgjB9xVe5DLHlSRz61It3OBhpA49JBuqGecMPmjxg8BelTOWmg4LXUqNJKnBwajaUEDenX0qYujdCDTSBnHGK82pJs7oJEJEb9CfxqJrYEcYP0qdolPTj6VG0R6q3NcskmbJtFdonHAJHtUJtlY8ov4cVdxKvX5qTeM/MmPpxUuKLUmZ7WG84BKn35FV5LSVCRhWx6GtjKEffI+oprwh8nI+oqJQ00KVR9TBZWX7ysPrTPoa15LeROgyKrPCp+9GCfyNYO63NlNMoknPrSEEdQce1WWtk6hip9+aiaCQcghvoaV0VcgIH4+/FDRA4+UGnlWUnIIP6U9InkPCgmrTuK5TMAGNuR+NIVkBOJBx2NaAgc8bT+NSjT0cfMGB7EVaiyHNDG1JocKMMABkGrdrfC5U4ixt681VfS2/hZWH0xS2Vo9vcneNqEEE+tbRvfUxfLa6NISp3LKfepFYEcMDUIj9DQVGelacqMrk2xT1X8qQxL2YrUagjoSKdvcehosFxpcN9arzY3g4APalYYGetNbGc8nivAjoetYSNyjhupHVfUd6sIAG2gjB5Q+oqnkhuOOOTVq3xIPKJORyn9RW1uZWJempJ0BB6e3amEFu+CD1qwsZfB56Yp8dvvJABJ6Yxms4xkxtpFcpwPf0qVI3lXcoyyD5h6itKDS5TH821c926/lT49PKOSAzH3PFdEaLWrMnVRRS3RR5iMWB59jU/2fau5Rg/Srn2f7OfMIBjJ+YD+H3/xqxgDggEV1U8OtzGVZmYLeRwCUAHbFWLezRMl8fSrgVW70EBD9a2VKKdyHUb0KVxZxvGTGgzjkeoqlaqMNGcbTxg8Z9jWsT2zj3qldwM7GeEfvB95f7w/xrGtTXxJFQk9mZtxazW5HlkvHnJQ9qrTpnkkhuoBHIrWFykiDOc9uKrXKxuuHH0cdq4JwS1R0Rm+o2zvTIfKkOHxwfWpZ4d4LLgOeoPRqy5F2OpVgxB6irkF0JQEc/P2PrUuV1Zl8ttUVZIgSeMEdR6VWaMituWMTL2Eg4B9frVN4Ru27G3dwah3gy4yuZhUg5xz60x4WB3KMZ64rV+zA8t27UpiVVwBgevpQqpVjF+zsxDcKc5571Z04Kt6MrhtpxVl4ufQ1XAMcysR905q+fmTRNjUIHemnjg0zzAeRTt351y2KFDGmkZORwaUEc03nOaYhxkIfceG/nUhOQGHWos5FLgofl6elKwE74KBx+NR7th3L0NEcgBI7HqDTtuCR27UtgGT3ZEcY3YAcfhmqLMibnwWbpk+tT3FoJkcBsccexqGeBnijXIC7Qzse5PpW8LNbkNFZCxVnPFRFwD/ADqYFAwDDKAY+lUZJMNwa3jG5JK8gOTnnFQNNge1V5Z1UZPA75qsHlnOIkOD/Ew4rohSuQ5JE0tyqDJIqFFnum+QFE/vEc//AFqsRWSqd8mXf37VawFGAK0vGGxnrIht7OKEbsbm9TVkHnrTQ3rSZwDWUpuRUYJD92aRiO1MzTSx24FSkWSA8cdaZvBx6UwvgGoZ7iO3iMk0gRR3NXGDk9BOSW5K781RvtTgsxtY75u0a/19Ky7rWZrkmO1Uxp/fP3j9PSqsFkXO5s7jySeprvp4VRXNUOSpiHL3aYyee51CQGYnYDwgHyirVrpzNyBx3J7fjWpaabtwZVwh5A9f8K1I4FC4jG0DtVVcWorlgKnhW3zTKtrbx24BUbm7tir0XP8A9elVACDt2t60/Z6ggjuK82pU53qd8Y8uhIqhhyMVMhdPutkehqBNw75FTqa55XLJlET/AH02n1HSn/ZsjKNke1MHvzTxgNlflb1FZ3FY1tJkCJ9nK7TnIPrWpyKx9Olb7SgZdzexrdVoXbG/a391hivZwlVumrnmYiFp3Kht4t+9R5bf3k4poiaOUy/LISMZ+63+Bq+1uOxqJoip6V1KZg0QpOgbaWKMf4XGKlLt3xzTSmRhlDD0IpghKn92xX26j8q1U+5DiP3Y/g/Kk3LnPQ03LD7y/iv+Bp35GtE0yGmiVZE/jVvqpqZVD/6qVWP908H8jVP8xS49ea0SRDbLZLIcSIVPuKAf7tQx3MsQwGyv91uR+tSieF/vxFD/AHozx+Rq+XsxXJFkePlXIPoDTXKSNmRBn1HH8qNmR+6lWQf3Tw361GzYOGyp9xQ+ZArMDaxNykxU+jj+oqKSzmQbthZf7ycipMkHOMj1pyuVbKsQfUGmp9xOPYpdCevT8qQPjrwfUVotKXH71El/3hg/mKgeGBx8heM+jfMPzq1NdyeV9iESkghiGHuM1KskXR0dfdDuH5GoWgYdOfdajGVOD/hTvcVi4Io5P9XLG/8As52n8jVeeI7cdDnoajbpyKjldlUBSR7ZrOolbQ0he+pE8Z7g/gaQgLHlzgE4A/nR57DquaiknLkBk+UDArk5e51XfQDIyn5P16Uvn4xuT/vk1BtIPytSmTj51B91rllBGyZYE8LHG7afRhilOCOuRVY7D9Kj27eVb8jWXKXcsOgZhhPqRxUbI6j5TmmiWQdww96UXAzhwR645o1QhBJKoJJwB6ipfKaSMM0anIydp5pDIjoQrKSalEgxggilJXQIqPagHA3KfQ1A1q45GD+lagbI+V8+1BC55Tn1XisHTT3LUmY5ik5BU1NbWoGWYFT2I4q+Y1PRv++hSFJF/gyPVTmnCCTHKbaKqo5LAMpwSBkdaXDL1Qj/AHTmnDo3Y5PBGKCGGPauhGQ3epON3PvxTgM9RSM2RyM47GoyVH3Qyn2qkSyUop5HX2pNpHQn8aaDJ2GR6mkE2DggiqEO5HbP0pePpQHQnqAfyp2MUAQkBhkflUPl84Xmpgo7jmrllD5j4K5HoeK8ClBzlZHrzkoq5QFuXwMc9OlWorPC8kh+ox2NbUdqinJAJ9AMCpCgA4ABr1qeGS3OKddvYr2trDJGHYHPRlHGDWhHtjGFUKo9B1qquIZA/wDC3Dex7GrTVfIosycmx555FGfwqMbtwGMg9Tmnn8BQIXIPYGq23yXEZ5jb7h9P9mpzzTXVZEKNnB/zmi9h2IWyD6U1mODg8Uo3ZKP99R1/vD1pOec449q0vcLDM4PI5oPXP4GkIIfJ+ZTT1GSSvI9D1pSQ0yldWhbMsS7ifvqP4vce/wDOsxyYlPO6Nxwa6I4QEkgCqNzZtITJDESh5kUjGfdff+dcdakrXRvTn3MFlUfcbH1pp+Xac8561Zmg2MGByp5BqIKD6fWvOejO2OxYhuAxCs3zdM+tWW/eKMkgjo3pWaygDj+HvU8N3wofr0JpN3RLjbVEwY7zE+A46ejfSnHj5SKJEEqEHGRyp9qiEpTCS8/3X9frWUo9hp3BguOnH6iqkqkHB6VdYZz61C6Fl+lOLsMit4S4fa+MdARSiUpJ5bja3oabHb3DF3tZQsic7G6OPQ0qXEF9m2njMcy9Y24YH1U16FPDwqwvezOedRwl5EuRSg8EVWaOa1B3sZoh0cD5l/3h/WnJKCMg5B71yVKMqbtI2hNSV0TdMfWnKepqIHNPQjGO9ZNFEgAYYPWjLIMHketA4OaduycGpEN3Aqx9jVS6fCLk8BRj24qxJAWJMZx7VmX1neuqllby24GwZz9fStqUVJ7kyZSnuQqliwA9aoebLcNtgQnP8R6Vp/2MoYSTsX9OeBUreXCu2NQoHf1rujKEdtTGTb2M2OwUNulO9x69BVkIq9MfSlLDJzTWam5ykJQHEjHFNyPWkJ4x0pM+lTYqwue9DHPQ0zPHPSmF+gppA2SbuKjLVBPdRW0ZkmdVX3PWsC71ia7Jjg3RRdz/ABH/AArqpYaU/Q56teMDTvtYitgY4sSzDsOg+tYchuL2XfO5Ynp6D6U+C0JIrbtLLAHmDC+neuy9OgtNzlSnWeuxn2dizEbV3VvWkMceBwX9HHT6VKlupUCIAD0pdhBwy5Hr3riq13NndSoKCLCAY5IBPr3qby+PQ/pVVN6/dO5f7pqxFIrfKDtPdT0rjkmdCJAM8Hv0zTvKOBjn2qTAA+bg/pT1HcH8O1YuQyv5WTn7v86CQh+8DVkgMMMMUwQAHIO6kpdwBTkZWpU4pmwADjH61IhOcEjB4zUtXE2XtOwLyL61vkBuCAaxdOVFnVnOwD16Zrbxx/UV62DTVOzPPxDvIaoZP9W5H+yeRUgmI4kQ/VeRTQadxXVY5xy7JBlGB+lIYs9qY0ankjn1HBoBlX7r7h6N1/OhXEBjI9xTNmPu8VMJWx8yke/WjKkZrRNol2Ic/wB9OPVaURI/3HGf7p4NS7QRTGjB7VtGq+pm4EbxyRnDKR7EUzP4VOrSxjCvlf7rcijfE3EkZQ+qcj8q3jOLM3For8jkc+1PW4kABVvwYZp7Qg8xuGHp/wDWqIptPPFaXJLPnRdXiaM/3ozx+RpVjEnMMqSH0B2t+RquGG3HUVG2SfugD6UtHuGq2LZ3xth1OfQjBoLZPAwP5VXS7mjGN25f7rjI/Wnm5RgMx7D7ciplDsNSfUlZR17+1HmOBhlSRfR1z+vWmo4fhTn2zTjkfKwxz3GDUXlEqyehCwtWzxJCfb51/wAap3MRyACrf7prQYL6VBNGrEHipnW01KhTs9DLZWH4UzcQcMK0Hgz0FVXtyM4Nczqo6VFlb5S2QaRlI6U54yvVSPcVFk/wnIrNyTLsPExHG3I9aC6n2+opm7+8PxoGDnBqGihduecce1JjtnP1pvQ8ZX6Uu9u+G+tAAUJzkZpg3IPlZlqQOO4K4oPsQfpQIj+0OhG5Q3v0NSpdgdGYex5pmCRSbBnPGe+KLIC0txu9G+lPEi9iVNUTF+dHzjox/wCBc1PKguaIYkYyGHvzTCkZ6oVPqpqkJXXkp+RqQXIyBuI9mFLlHcsGDP3ZAR6NUbxOOqHHqpzSiYHqB9Qacsg7MQaNUIg7YBxTBuLfMePcVd3Fuqq496YY4m/hZD6g1SkxWIFC5xgH1pSi8YyD7U8wHJKurfUYppSVOdpI/OnzBY1o9MjABlJLd+1W44YofuJ+JPNIr70Vx3FOO41nTpRhsi5TlLdji3FMY569KQ5wSeB70mS33VJ/lW10iNxcBgVIyCMEU6ByyNGxyyHGfUdjSbGH3mx7CmY8o+YgyR19SKiTuikiyRjkGnDDcHrTQQQCpGD0NBOD71k2ULjHBxQeORxTj8wyeSKYD14FK4xsqeauVwJF+6f6VEjBxnGCOCO4NTkj2qGVPm80A/7YHcetVF2CwhK5xyT6DmlETbs52D9acpAA2gYPTHepAcgChyYEaxorZxk+rc4qQsaY2RSEkD2rOWpRRv7EOGliXry6Dv7isR0KnBP0I7iuqVvesy/sMhpY+c8soHT3FcVanfVHTSqW0ZhsBjqahPTd71NKjRnk5B7jvUL+56dq50dRbtpyoCuPcVYkVSDkDYw/Ks6M4FXkYqNrcqRxmpejIaGOzW3yyDfH2PpQWDAEHmpWwymEgsewHNV/s8tuCX4X+5nkUmkwTF82SBt64z3B70+aK01VRuyky/dZThlNVzhhkHNRqu19ykhh39K3o1XDQUoKWvUU3U+nyiK+BKE4S4UcH/e9K5/UdVbS9clSMb7Ztp8se46rXVreRzoYblVO7gkjg1zWpWEcF5J5SAr27kCvQVaE42lqc3s3GWmhq2t3HdRCSJsg9j1H1FWVbP51yKNLayiSJipBrYtNWSXCS4jk9exriq4drWOqN4z6M3Q+cGnZqrHJnvwamVufauNxsaEwbAp8k7MqgN09KhzSZpK62E0mVLhgIlHoKzJDnir9zxx9f51Qc44rrpkMi5php5I57UwnPWt0QFITxmmlveq092kKjOSx+6ijLN9BWkYOTsiJSUVdkzyYU88Vi3uuJHmO2xLJ03fwj/Gsy91Se+fyxmOHoUB5P1qOG2yf7pHQV6dLCxguaZ51TFSm+WmIfOvJfMncsx9e30rRtbIuQAMN6/41PaWe5vmBH4dfpWtHEu3YBgdxRWxCWkTSjh7+9Iit7UREZwXHft+FXFH94HPrTUIRdrrlfX0qdU43Kdw/WvOnNs74wSFTI5HIqdHDABv161EuCRjr71KoG7Dcr64rCRoS+QDynNM8vnDD8acrGNsBuO1WVZWwDyaybaGQI0kZwPmXuDU0cqsP3Zwe6mgw8HHI9aiaHJ6YIpXTEXF5PzfKe/pTzEeuevpVNJZEOH5Hr3q3EwYZRvr/APqrNxfQL2Fw2RmpYIQWyBhffvU6KGx5i4H94cirAiATKYK+1a0qbvdmUp9hq5XOBx6VJHK8X3GI9ux/Cmj9cUZPUCu6MrbHO1fcvR3qMB5i7T6jpVlWVxlWDD1FYxZScdDToyyncpIPqK6I1O5i6fY2c+9Ln1/SqEd6c4kGR69DVtXVhlTke9bJp7GTi1uSjHY1DKwVtqrmQ/hgetEkmzAAy56D+tMRNucnLHkk960WhNiXAONrc+jcfrQSwxnI9M0zBHanK7qCAeD1HUVSaZNmBY55pCQetOzGTyCh9V5H5UhjOCwwy+q9vw61VuwiMrjkGlDt0OD7EUnX7pBpGLd1/GqUmiWiT9ywwQ0Z/MUhhkAyuHX1XmmBux5pcFTuUkH1BrRVe5Dh2Izz1GKbj3zVgzFh+8VX98YP51EdnbIquZPYVmQlRnI4NTpeXEa7SwkQfwyDcKaVOM9qZtqr2E0mWPtcDj5o3if/AGTuU/1FQyOGYYIxjtUZqnc7S4wdpx2rCqk0aUm0y4OTlXI9gaXJxz+orN82VejZ+tOF444YGuCdPsdsWXmVc9MfSoZII26qPr0pEu1buKnDAgYPHvXM+ZF6FNrPqUfHsw/rVQo2OVI+nNadwwSJiV7cEVTXaVwDg1pGTsIrAsD8rZ9qXcM8jFTmPJ+YAimGMdASPrzVKYWI8c8GkAB/z0pWjI6foajO4Nk81SaYrEnI6N+B5ozg8r+RpgPp+VODHOMYp2AlDoeMjPvQU9jUSoG+8RinYC/dP5GlZiF2mmleoI4pfMYdgf0NKZFAJb5R3J6UXYWI/LA6ZH0NJukHRgfqKmwDyMGkK8c/pTuhajBMwGShHuvNSLchuN4PsaaQO3601kDDkAj0osBYEinqPypwf+6+PrVIIQTglfoeKXc46hWH5Glyhc6KPcsjRqpY9QAKsCOTqzBPYcmoA/lzo+flzg1cYc/hUSk07FpXIdi9cEn1bmnAnGCeaa3Q4pVIIzVX0AU0wHg/WnHoKaRQmARNtYxk8Hlf6ip8+g5qqwLDCn5hytTxv5qBxx6j0NZyVmUhQ2Tzx7Up5574ppPGKaW9eBmpGLnjNGT6ikJy3pn+VIePxqgGnEbY6Ix49j6U8HB5603hlKsCVPWmAkN5bHJ6g/3hQuwE+QwpuPT8qYDjvTwQRnvUvQY08HI6UobigjjNRn5T7Vm1cpFC/sFYGSMcdSo7e4rEeIo2CPpXV57VmXdsiyCQqTF/Eo7e4riqw5XdHTTqdGZEUbucKua0FtiVXzGwMfdFTbFCgqAB1GKmYbkyOoHIrhnUd9DVsrxOITsACg98dfrT5VWSM564qN1BHP4UwSFRsb8DS1eoWKUkJVsrwfT1qIHPI/KrzAMKqyR85HDDvW8ZX3GQuuSfeq0seee9XActgjDelMdRn6/zrSMrDMea2zyvX3qhLCRnit6WOqzwhxg/ga66dUzlC5VsdQlhKwuC6E4XHUE1vRzBjjow4IPUVzrwtDMjkZUMDkVuqVuR5iOMdmHb606tKM1zR3M+dxdnsXVORTsVTSVo2CScE9COjfSrQORXnzg4uzNk09UVLvoT7msyQ85rRvXGMdqyZGJNdVFaGchrNjj1qJnCgkn86hmuliIXDPK5wkaDLN9BSx6e8zb7/kdRbIflH+8e/wBOld1Oi5avRHPUqqOxCsk17kWwAizgzsPl/AfxH9KlCW1hG8pbnGGlkOWc+g/wFJc3nlyCC2HnT9PLX7qj+n0pttYebL516++YchDwqfQd67Fy01poczUp7mBa2TMc7eWOefStSGzEZJ2jcOqdj9KuIqk4wBnv61LsHGRgjoayniHJm9PDxiMQBh3BHTNWEY9G5P60iHGc8j9Kem0gBwMjo1csnc6ErEqqrZwaXyyhyuQf0pFUBuGyPbrU0TkDkZ+vSsWyxoKuAJBtbsRU6+Yg5+ZfUCl8tDj1P40BWiOUOR6GocrjFARhkGlwR05HrQGWQkFfLfsfWpViYDLdP73apaAdHkjIP51N8rHbIMe9IkQAyAMHjb6/WpljDnCgD/ZPSs2leyJuQtbkLuBDJ6jmnRWpJ3LkemKsxwmKQbvl3dj/AI96t7UK4xtNb0qd9zKc+xCkxQAOP+BCrCYOGRse61E8YxiotjIcocH2rq5UzEuZVztf5W/vDiho2HU59CKgS7xhZlx79qsDpujOR6HpU2sBHtBHPNKoAPB5p+A3cI3oelRSbov9YpX37Vau0SPIPGcEevSnJKYTuUspz1qMScA5pwKuOD1qk2gauTrcIzlmGM9SP8KsrkrlGDr7dR+HWs4oM88c0LuTDKxHpzW8avcydNdDSV8e1LkfSqq3jdJkEmf4ujD8e9ToySf6uQEnojHB/wADW0WnszJprckweuRTehz0+lNLYbawKkdQetLnPvVKVibCnDH5hk+o4NATP3JB9H4/Wk4PXg0Hr0q1IloVi6YDrj37GkzkcUquyjAPHoelH7tuo2H1Xp+VPR7E6jdwPfn0NMYg+xp7IyjOA6+q9fypgCEZVvwNF7Ba4is6HIJBHpUnnI3+siz/ALUfB/LpTCMjoD9DTMEd+apTaFykjJGRmOUH2IwaoXMYZvu/iDVo7W4K/jUEy4xtbB96mc00VCNmUTGy8q34NTC7L95ce9WSz9HUH3phVfXGfXpXO2dCRB8rHjrSrJLHjaxpWiwc42n1FMO9c9x7VDSZSJGvHdQGGQDk4oE0cn8WD6EVUmkXpnDZ+lR72/iAYVm7bFJGmA38JOP0pS394D8KzllKn5XK+xqdbsgDeoI9anl7DLPB6GkfkfNyPcU1ZI36HHsadyBxS1QETRqeh2/qKaY5B0w49jU/HQj8qMDtVKQiqfvc8H0PFKDx1xVjb69PfkVGY0xwCD/sn+lXzisR59xSSjdA4znIp/lN2KkflTH+VG3AjjvRdMC2VVuqjP5GkKY5VyD6HmpAVZRjuKCo4xWT3GtiHDHqufoaZhCeDg+h4qcjnFNOehGR9KFILEOGA9aQ47jBqUxj+Dcv0NNIcgn5T9eDVqRNjdYBlI9asQSGWBSTyPlNVzyDiktX23Dx/wB4ZH1oqK+o4ss5wc8UxMZYD1pWPzfSm8iXPYipT0KaHk8Ypp5GaU9M03PPHNNDEJxzQjeXNyfkk/Q0H/IpjAMpXPFJ6gWm4GPSm/U02GTzI8H768H/ABpWrLYoTPzE9/SjksPSkJ5x60hIDEk8VVwFGccA9ccUSJuGCcMOVPoaRCWViAR6e9B3Bj83SlcBgclTxtccMDShu9Nk3ZD4+dew/iHpSAggOvKmmncCxkEZ/MUxh37GmByp4qXIYbh+VQ9CiEnbxng9KRhleacwx9DTM9qiUVJFJlKRPs7FgP3J6gfw+49qerHaCOf61ZYA9R+dU2RrYlguYCeQP4P/AK1ebVw+tzeM7oc6jGccH0qpKoHX8Kt52jdnKHvVKU7nz2PSsIpp2ZrFkYYg4NOIDCmsAfrSKcdetWMikTmo2JIwcZ7H1q2QG4qB04wRkGrjIZBtDZBqBouSPSrRGw/NyueD/jSuuRnuK0UrAVURcgMM0k1jLBIZ7I4B5aPsalYdsYNPSUr9P5VcZyi7oUo3IIrqO5QxuoD942/pUsRkQ4Us6D+E/eX/ABH60txZxXg3r8ko6Ed6prLJAwjuhjB+WQVtzRqLUw5XHYlvXBQsCDx1+lYDSz3ZIt/3ceeZ2HH/AAEd/wCVbV/a29xELmYEuuADnh8+o7mstrkNIYoo98/QIOFA9z2+ldVCnGKvuYVJylohYlt7CJpFJX+/LIcu/wCP9BUYN1qLYi3QW/8AeI+dvp6VYi04mQTXTebIPujHyp9BVt5Ao2pyfWrniF01FCi3uQRW8FlEFjj2579zTZD5xAZfl7AU5gx5Jz707bgA+vXFc7m3qzpjTSK5tyucZI/UU5VB68irSrxxSmAMcjgn06Go5+5diqqc+1SBRk8ZFS+WRwVx/Wl8vsBj1FJyHYYsZD5XoT3pxGADkVKOR796BgEYAz0wehqea4WGjch3DgH8QamWUEY4B6Y7fnTQnB29CeVPak8pM8E/j3pOzEWlijdTuBP4c/hUyxbEXLcDofSqsUssHBw6Hse30Par8H79jsI90br/APXqWn9khu25EnmmQh0Ur2ZTitCDoM88daekIQfdBPpTgE3EKBn0ropwW7MZzuPGCpDYKnsaYYyvMTZH90/54py8jDkD0NHX7vBraxlcYrg8MNpB+6aeVVunb86Q8jDrxTQrr9z5h6GgBjxeo/GogJIXyh/DsatK6scH5W9DwaGQdR/9arTuII7pJRskG1vQ9/xqbLoMKQ6H+E81TkiDcEY/rTEklgOPvJ/dP9DRy9YgXRDDJkofKb06iomilh5dQF65U5B/GnxzRTj5SA3cHrUodoh1+XHOfSmnfSSJ1WxCGyOv4HmlJHQcfyoLxyHcUEQ/2Rwfcio3DAbiFdfVaHB9B3Hlu/6+tRkkYyKjLjGQ2D6GgsSPX8auIi3FdyxAoxEif3X5x/hUwmic/KTGf7rnI/A/41n7uR/hUg64PpWim1oQ4o0N5X7y4HY//XpwPoeKoRyyRZ8tuD1HUGp1uYyf3imM/wB5OV/KtIyTM3FljP4UZPemgMY9yFZE9VOcf1FNDg8A1eq3JsSZweOMUEI5+Yc+o4NM3cYpOQMjn6U0ybEixgniUA/7f+NJIksfLqQP7w5FRg96kSZ0+6xGeo7Gq0FZkWQepqCdgAMjg1akUScgKp9McH/CqVwrZAI2n1HIrKb0LgtSPcOmRimsCv3hmo23A54IpUOQQzfrXM2dAnGflbBpp/2lB+lKw6Bhz69jTTkcUuYditcxrIoxz7GqbQsh+UlcelXZjyMVCXHRuR6d6iTLRAHkHUK36UomXOMlM9jUrhR6/X0phQHpgj2NPVC0Y8Sccrn/AGkPP5VLHORwkuCOzDFUjFjO0kE/hQWkUYYK4/2hVcwnE1FuGH30B91NPWaNuj7T6NxWUswQdHT6HIqVZg/8SMffijQVmaeSORSHr061RWZkHG4fTpUgvP76j6jiiwiyAM/SlzjjtUSTROOH69m4qTkdBx7UbAJ8vrj6Uod8DBDCm5PpmjgH/GloBJ5p/jBH4U4MD3/HrUOCcHNIwA7flSsBOcH3pvHr+dQgv2bI7Ail3kfeU49uaVgN/t0PNQPuWRJFHKmiit+hJcYhiH7NyKQuMZPaiis0kXcQSoTw2fakIOSVPHpRRSGHOKaeT7e9FFHUY3eY3Eg6dGHqKsn2/Ciis5jQhGRTCOP50UVFxiHc2FBwPanMf3mMY4oopsBMkAVBJ+4fzCCI2+8Oyn1ooob0H1HdPcGljcr24ooqnsIkOCM9jUTDn+tFFZrcoYD2JpQexooqZIpFKeJrZWKcwN1H9w+3tVcYb5aKK8+vFJ6HRTd0MK84/Kozz9RRRWSNRwOenX1oOGHIoooERMmOvIqI5j4PKfqKKK0i7gDAFcHt0NRdDzRRVoodnnI61KSlwhWRQTjkGiik+4mihdacTGIEnk8kkEqOo+hp8GnwW0QXYu0dB/U+poorT202rXM1BXCWEkfLyv61B5WO1FFOMnYuwbMdqQx5ooqrsByqQAMceoqdUHQ0UVMmA9l+XaeR71GYjjjLDuO4ooqU2DG4BYY6+tBQjjHNFFU2IXYwwQcgH8qfIHdsjaexAoooWrJZYgh8wAn5TVkQBcYGCKKK7qcI8pyTk7lhLh0O1xuA79//AK9WMJKm4YOO46iiiqtYgTaR1+cfrSAA8oc/SiijrYABIX5vXqKXIPKmiigAIRx+9XI9cUbXjGY28xf7pPP4GiihCYK6SDHRu6kU1kyccfQ0UVS7gRPAG+Zeo/MU5XZlxI3yDv6miitOlyeoMWYEAjHanRlkYMjYPqKKKnYoUmOTIkjwT/EBTPspX5onyo980UVpF825D02G7Dk5BzSh8feAPNFFZvRlLUeCueCQadk9/wA6KKqLuJoFyCGifDDuDU32zPFxHu9HXgiiitFNrYhxTHrIG+628dcHg/lSh1boelFFakWFznr+Yozx60UUIloTdjpUNw/zA9sUUVM9hw3K7YYcj8RTCvHBzRRXPubjCDkgPg+hphdhxIvy+uKKKhjKtyAWwGOAMgjtUPTiT04b/GiiokUgYExg56nrnsKZg+g+ooooqN3RUFoLuJyM5+tLtJ4HQ/lRRSUmNojIAIJUj3BoAB6FT9RRRVbiHBMc7WX3U0ofJx5g+jDFFFCk0xNXHZYdsfqDQs7pgg4/3f8ACiitEzOxZW7DcMAfccVIJATgHr2YUUVTQh+P/wBdJn3/ADooqQE6nJHSjPbPJoooA//Z" old="https://www.landscope.com/images/Photo/Stock/40001_41000/40118/liv1111111.jpg" alt="Piccadilly Mansion"*/?>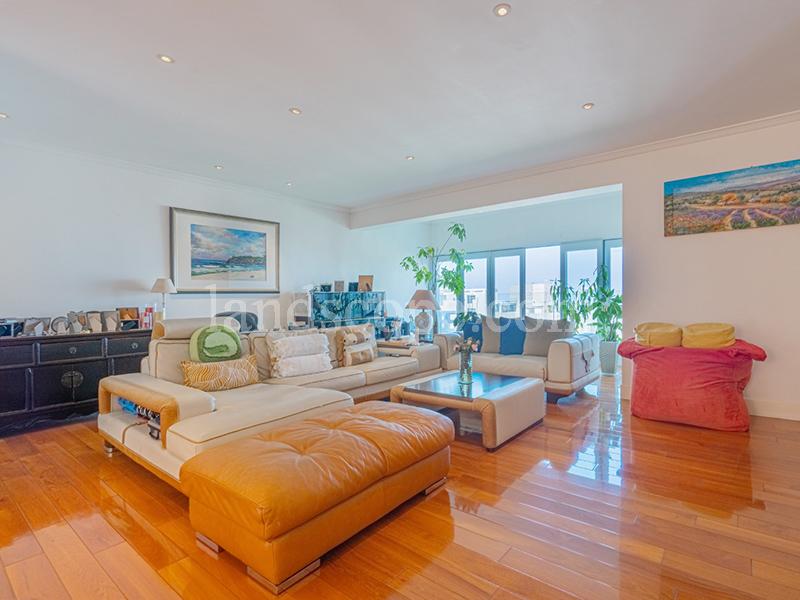 Living Room(Provided by Owner) 1 of 5 photos
/*img class="sp-image" src="data:image/jpg;base64,/9j/4AAQSkZJRgABAQAAAQABAAD//gA+Q1JFQVRPUjogZ2QtanBlZyB2MS4wICh1c2luZyBJSkcgSlBFRyB2NjIpLCBkZWZhdWx0IHF1YWxpdHkK/9sAQwAIBgYHBgUIBwcHCQkICgwUDQwLCwwZEhMPFB0aHx4dGhwcICQuJyAiLCMcHCg3KSwwMTQ0NB8nOT04MjwuMzQy/9sAQwEJCQkMCwwYDQ0YMiEcITIyMjIyMjIyMjIyMjIyMjIyMjIyMjIyMjIyMjIyMjIyMjIyMjIyMjIyMjIyMjIyMjIy/8AAEQgCWAMgAwEiAAIRAQMRAf/EAB8AAAEFAQEBAQEBAAAAAAAAAAABAgMEBQYHCAkKC//EALUQAAIBAwMCBAMFBQQEAAABfQECAwAEEQUSITFBBhNRYQcicRQygZGhCCNCscEVUtHwJDNicoIJChYXGBkaJSYnKCkqNDU2Nzg5OkNERUZHSElKU1RVVldYWVpjZGVmZ2hpanN0dXZ3eHl6g4SFhoeIiYqSk5SVlpeYmZqio6Slpqeoqaqys7S1tre4ubrCw8TFxsfIycrS09TV1tfY2drh4uPk5ebn6Onq8fLz9PX29/j5+v/EAB8BAAMBAQEBAQEBAQEAAAAAAAABAgMEBQYHCAkKC//EALURAAIBAgQEAwQHBQQEAAECdwABAgMRBAUhMQYSQVEHYXETIjKBCBRCkaGxwQkjM1LwFWJy0QoWJDThJfEXGBkaJicoKSo1Njc4OTpDREVGR0hJSlNUVVZXWFlaY2RlZmdoaWpzdHV2d3h5eoKDhIWGh4iJipKTlJWWl5iZmqKjpKWmp6ipqrKztLW2t7i5usLDxMXGx8jJytLT1NXW19jZ2uLj5OXm5+jp6vLz9PX29/j5+v/aAAwDAQACEQMRAD8AqUoopRWJsOFOFMFPFADhxS0AUtMApaSlFAhRTqbTqAHCnCminCmIXHFKKSnCgAp1IKUUxC0UUtMQlLRS4pDClFJS0xC0UClpiClFJSgUALRRS4oEApRSYpRTEOp1IKWgYUtJS0ALS0lLikAUtFFMQUUUtACCnUlOpiEpaKWgBKWiigBKMUtFADaWlopiEopaMUAJRS4opiCiilxQAlFFFABRRRigAooxRQAUYpcUUAJS0UuKBCUtFFABSikopgOpabS0CFpDS5ooAbSGnGmmncQlJSmk70ANope9JQAUhpaKYhKTinUhFArCUhp1JQFhtFKaKYWEoNLSUgEope9FACUUppKAENJinUlACUUtJTAKSlpKBHOgUopBThXCeiKKcKbThQA8U4UwU8UxC0UtGKYBSijFLQAU4U3rThQIdS0g5FLTEOFKKaKcKAFFLSU6mIBRRS0xBRS0UAApRSCnUAGKWkpaYgFLSUooEKKWkFKKAFFOpuKUUALS0gpaYCilFFLQAUUUUALRRS0CAUuKBSigAoopaYBiiiigQlFLRQAlLSd6WgAopcUlMQUUtFAhKKWigBKKKWmAUlLRQAUlLRQAUYo+lFABRRSUCFzRSc0lAD6KbS5pgLRRR3pAKKKQUvWmAlIetBpKBB3pD1oNGaAExRilpKAEopaSmKwUlLSUXCwlFFFMQUUUUAJRS0lACGilpKAA80UUUCEpKU0lABSUtJQAmaKMUUwOepRRS1wHoigUo60gpaYDhTxTRThQIcKWkFOFMQClxRRQACloooAWlFIKWmA4U4UynCmIcKdTRThTEKKKMUuKBBRRiloAKMUUopiFFGKSnUAJSijNLTEApaKUUAFOptKKAHUopM04UCCilxRQAUUuKMUAFLSYpaAFpRSUopiFxS0UUAFJS0UAJRRRQAUtJS0xBS0UUAFFLRTEJikNLRQAlFFFABRRRQAUUUUCFopKKACikpaYCUUUYoABS0Y4paYCClpCKKBC0UCikAhpp60+mmgBtBpaSgBKWiimAUlLRQIQ9KQ0tIaAEoxRSUwFooooEFFFGKAEooooEJSUtJTAKSg0lABRRRQAlFLSUCMCloxS1wnohS0AUooABTwabinAUxDhTqYOKeKAFooxS0wClpKKAFpRSUooELS0gpRTAcKcDTBTgaYh9KKaDTqBC0UUtMQlLRRQAUopKKAHUtIKKYhaWkpaAClzSUoFMQ4UopKUUAOzRmkpcUwFzS02ikA+lplOoELQKKKYC0tJS0AFFFJmgBaKSlBoELRRS0AFFFFMApaKTNArBRRRQAUUUUAFFBNJQAtFFFAgpKKKACjNJRTCwtFJS0CFoozRmmAUlLSUAFHSikJoAM0maKDQAlFFFABRS0ZpiEpKWkoAKSlpOtAhKKWigBKKXFJQAtJRSUxAaKKSgApDS0lACYooopiEoopKAFppoJozQIxMUYpcUYrhPRDFKBRS0gFApRSCnCmAoFKKAKUUwFFLSYpaBBRRS0wCjFFLQAUoopaACloFLTEKDTwaYKUUCJKKQGlpiFFFFFACUtFGKYhRRSCnUAFHeiigQtKKSlFMB1KKSloEOopBS0wFoopaACjvRS0AANLTadmgBaWkpaBCYpOacaSgAooooAWlFJS0ALS0lLTEFJS0mKACkpaKAEpaKSgAooooAKKKKACkoooAKWkpcUwsFFLiigQdqSlpDTEFJRRQFgpKKSgLBRmj8KKBC0lFGaYBRRSUCDNFFFABSUtFMBMUUUUAFJS0lAhKKM0UAJRRRTAKSiigQUlFJQAGm0tFMQlJS0lAGRijFOxS4rgPQG4oxTsUAUDACmuzIu5V3Y7U/FOoAI1nkSN1t3KSHarAcE+mfX2pTlHKSI0bjqrjBFWbW+ubRWWGTEbctGwDIx91PFO1C/uNSgjhl8lVQ5UpEAR+PXFF2FitiimxoyKAWzjvT6YhMUtLRimAmKKXFFAAKWk70tAhRThTRxTqYBS0lOFMQCnCmiloEOpabS0xC0tJRQAtLSZpaYBRQKWgQUopKKAHilpop1MQtOFNHSnUAFFLRTEGKWkpaACiigGgBaKSloAKKBRQAUuaSigB1ApBThQAtLSClpiCg0UlABRSUZoAXNJRmigApaSigBTSUGigBDS0lFAC0tFFAgoooNMBKKKSgApKKKACiiigQUlLSUwCiiigQUlFFAWCiiimIKKM0maADNJRRQAUlFFMQUlFFAAaSlpKBBSZoNJTAKM0lFABRRSUCDNJRRQBn+UG/wBU4P8AstwaaVKnDAg+9TGNW9/0NOBcfLw4/uuK47Hdcr4oxU2yNzwTG3o3T86a0Tx/eHHqORU2HcZilxSiloGNFOxS4oxQAClFGKWgAoxS0uKYhuKKdikxQAlFLijFABSijFLTAKWilpiAUtJSigQopaKUUwsJQKcRjvTaBC0UUUALmlzmkophYdxS00UtArDhS0gpRTAUGnA0lAoEOpaQUtMQUZoooAXNFJRQAoNLSUZFABS0UUCClFJS0DFoFFLTELRRRRcLBSZoooAQmig0lAC0UlKKAFpKKKYBRmiikAUtJRTELS0lFAC5pM0lJmgBc0lGaKACiiigAxRRSUCFpKKKYBRRRQAUlLRTEJRRSUAFJRRQIKSlopiEooooASiikoEBpCaKDTAMUlFGaBCUlLSUAFJRRTEBpKKSgCEwj+A7fbqPyo+dR8y7h6jn/wCvUopw6VyHaQja68H+tAVo/uNgeh5BqYxq3JHPqODTfLdfutuHoeDSAiIjb76GM/3l5H5UhhcDcuHX1WpNwzhgVP5U4Jg7kJB9V/woHcrUuKsHDf6xA3+0nBpvk7hmJg/t0NKw7kWKXFLgg4IwfQ0YpDDFGKdilxTAZRTsUYoAbRinEUmKAEFLRiloEAFFLRTAKWiigQU6kpcUxBRRRigAoFLSUALRSUooAUCloFLTEFANLilxQAoNKKQUtMQ7FFAp1O4hMUUtJmgYUUUUAGKKWigApaMUoFAhKWjFLigApRQKKYWFzRRRQAnSiiii4WENJS0UCAUtJS0AJRS0GgLCUUUUBYKKWkouFgozRRTuKwmaSloouAlFFFFwCilpKYgoopKAFooooAKKKMUAFJRRQIKSlxRimAlFFFMQlFFJQIKTNFIaYBRSUUCCkNFIaYC0UlJmgQppDSE0nWgQUZpDSUAKTTc0GkpgOHWnCkpa5TrHClpBS0gFIBGCAR6Gm+SP4Dt9jyKdThQMiO4ffXp3FG1X5HJ9ehqcdaTy0Y5xg+o4oAjJY8OBIPRuG/OmmJWP7tsH+6/B/OpfLdenzj9aT5W+U9fQiiw7kBVkOGUqfejFWRvC4yGT0bkU0xxt3MZ9+V/OlYLkGKMVK0bpyw+X1HIpuKQxmKTFSbaTbSGR4pcU7FGKAExRinYoxTENxRinYoxQAgFKKUClApiEoxS4ooASkxTsUGgY2gUuKKLgKKcKbSii4rDhS0gp1MVhBThQKWncQUtFBzQAtJRmjNAWClgR7mcwQozSAZ2jqfp60lA4YMPvDoR1FD8gHSRyQvskR43xnZIpVseuDTc5pXJkfe7Mzf3mJJ/WkoXmAoNKDSAUtMLDgaWmilFAh1FJmgmi4WFopuaM0XCwtFNpaLjsLRRRRcVgxS0maKLgGKMUZpCaLhYWikoouAppKM0ZphYTrRS0UCCkxS0hpgFFFFAh9rC15dfZ4igbBJaRtqjHvS3cH2W68jzYpjtyWibKg+hPrUeATkgE/Sj2o1uGglFLRTEJRRRTAKKKKBBiiiigApKWkpiCkopKBBSUUhNMApKKSgQUUlBNMQUhpM0UwCkzRSUCCkpaSgApKDRQAlBoxQaAHUoooFcx1DqWkFLSAWnCm04UAOpRSClFADhSlQwwwBHvSCnimAzyiOUb8D/jSfd++uPftUop4pDIFUrzG2M9h0P4U1lRuWXYf7ydPxFTmJT0+U+3T8qNrjqNw9R1oC5WaFlXIw6/3l5qPrVoAE7lOCPTg0Mu7/WJk/3l4P8A9elYdypijFT+STkxsHHp0I/Co8VJQzFGKfijbQAzFJlQcEjPpUmKcjGKTeuN2McgHI/GgCMc9KMVNPK1wyM4RSgwPLQLke+OtMxQmDQyinYpcUxDcUhp+KTFADaQc07FAFAxMUopcUYoAWloFLTuIKWjFFFwsLRQOlFO4rAaSlopXHYKKKWncVhKWjFLRcLBRiilouFgpaKKLisFFFFFx2CkpaTFFwsKKUUYpQKLhYMCjFKRSUXFYTvRS0U7hYSkpaKVx2EpKXFGKLhYSlpcUYp3FYSloxSU7isFFFFO4rCUtGKXFAWEoNLikxTFYSilxS4oENxRjmnYoxTENopcUYpgJSUtJQIDTc0tNpgGaTNFITQIKQmkzSZpiDNGaSg0CDNJRRTEJRSmkoAKSlooAbSU7FFADcUtLRTEJSYp2KMUAFLRRXKdQope9IKWgBacKbSigBwpwOaaKcKYDhThTBTxQA4U4U0U4UAOFOFNFOFAAyK/Uc+vemeUw+6dw9DUlLSArkAnDAqe2aVgSPnAkHv1H41PwRggEe9N8rH3GI9jyKRRWMIJ+RsH+6/B/OoypU4YEH3q2ykD5149RyKQKSuMhl9DyP8A61Kw7lXFGKnMK9jsPoeR+dMeNk+8uPfsaQyPFJin4pMUANoxS4oxQAUlLiigBtGKXFGKAExRilxS4oASlFFKBQAUuKMUtADaWjFLigBKWjFLigBKKXFJii47C0UUop3EFLSUtFwsFLRijFFwsJRS0mKVwsFFLxRRcdgFPFNAp4ouKwhFJin0hFO4WGUU7FJwaVx2EoFOxSYouFhKMUuKMU7isJijFOop3Cw3HFGKdijFO4rDMUuKUg44xn3p7BPs6hd4mz8zEgj3wKLisRUuKdSYqhWG4pcU7FGKZI3FLinYoxTENxSGnGmmmhMSkJoJppb3pkgTTSaQtTTzQA4mmlqSimICaTtS0lACUUtGKYhMUlOooENpMU6kxTATFGKdikxQITFGKdijaaAG4oxUm2l20ARbaXbUm2l2GmBFil2n6VME/CjAFAirS0lFcp1DqWm0tADqUU0U4UAOFKKaKdTAcKcKaKeKAHCnCminigBRTqQU4CgAHSlFJigUgFFOFNpaBjhSGNWOcYPqKKcKAGFHH+2PbrSKMZCNj1U9PyqcUEBvvDNIZVaFD1Gw+3I/LtUTwsoyRlf7y8ir3lnscj0amEbW7o3r60hplHbRtq40Sn7yYP8AeT/ComgYDK/OP9nt+FIZX20mKl25o20hkWKMVJto20DI8UYp+KTFFwG4pcUuKMUXASlxS9Bk9KXadqttO1uhI4P0ouA3FFOxRSuFhKMUuKKLjsJRTsUYp3FYbS0uKXFFx2G0uKXHNLilcLCYoxTgMsFAy3XAGTQAPy60XCw3FAFPxRii47DMUoFOxShaLhYaAaUClxQBRcVgop1GKVx2E49OabtqTbxS7aLjsR49qMVJgHOOdvJwM4+vpScEZByKLisMxRin4pKdwsMx7UuKcFpcU7isMxRin4oxVJktDcUmKfijFO4rDCKUCn4o20xNDAKXFP20jEL1NUiGNximk4przDtzURcn2q0iHIkLVGXpMGjFVYi4hJNJinYo207C5hmKTFSYpMUWFzDMUYp+KOKdguMxRincUhxSFcbikxTuKDigdxuKMU+J/KLkKj7hj94u7H0pvHpilrcHawmKMU6iqEJtpQtBYDvTdxPSgB+0e1HFNAJ6mngqO9ACgZp4SkVvQU/k0DQm0CkNPpDQDGEUmKcaQ0xFLvRRzSVynSOFLTRS0AOpRSUooAcKUU0U4UwHCpBTBTxSAcKkApi1IKAFApwFCinAUxDaMUpFFAxKWiikMWlFJThQA4U4U0U6kAval7YPI9DSCloGJ5Y6qdp/MU1lI5YY/wBpakpwNIZXKB+WAb/aHBqMwE/dO726GrhRWOcYPqKaYz6Bh7daTHcoleTTStX9gbg/N7HrTGgBPynn0PWpGmUilGyrJjIOCMH0NIY6RRW20ban2UmylcZDtpxLsioWYovKqTwPoKk2UuygCHbSYqbbRtoAhxS4qQpRspXGRgUuKkC0oSi4WIsUuPUVLtpdlFx2IQKXbUu2l20XCxGm6NtyMyt0yDg0bcknqTyT6mpNtLtxSuFiLbShalxmlxTuBHto2VLtox7UXCxHso2GpcD0NL8ozw1K4EPlmlEZ9qm+X+6aXj+4frRcCLy+KPLqXGR900bf9k4ouOxGrMgZUcrvHzYOAfr60zaBwMfhU20Afc/Wk2/7NFwsRbeKNtS7P9mjbTuFiLbRtqbafSgrTuKxBtoxU200bDTuKxBilwam8s0pTHvRcLFc5XqKAGI5HPoDVgR4OT1/lUMrgDA61UZ2dyZQurDSCwxg/wDfX/1qZ9nQnlWP1f8A+tVoRR4HyDml8tB/AK71FHmObKv2eMfwH/vv/wCtR5Ef90/99/8A1qs+Wn9wUnlp/dFVZE8zK/kJ/dP/AH3/APWo8lP7p/77/wDrVY8tP7ooMaf3RTshczK/kp/db/vqk8lP7jf99VZ2J/dFJsT+7RZC5mV/JT+4/wD31SGFD/A//fVWdif3a5vUNVu7XVpLWJk8tY943Jk52565pWDmZteQn9x/++//AK1NNvH/AHJP++//AK1cr/wkmo46wfih/wAaD4k1AdTb/wDfJo0HdnU/Z4/7kn/fY/wo+zp/ck/77H+FcxH4jv3EhJg+RCwwh9R71H/wk19jO2P/AL9n/GjQLs6r7On9yT/vof4UfZk/uSf99D/CuV/4Sa//ALsf/fs/409PEl80crEQ/IAfuHucetLQLyOn+zp/ck/76o+zp/ck/wC+v/rVy3/CT3+ceXD/AN8n/Gl/4SXUyOIYT/wE/wCNGgXkdMbdeyv/AN9VDPEY1BG4DPOTXPnxDqn2eWTyogUKjAU85/Gt/THkvdKE9yAXdScDgCnZMLtDRtFO3egpirg08CoNEw5PelVeaMVIgpDQ5VwKfQKWkWJSGnYpDTExtNxTzTaYikRTakYUw1yI6gFLSUtMQtOFMpwoAcKcKaKUUAPFSCoxTxQBIKmQVEgqdBQA9Vp+2hRUgFAiErTSMVOVqJhQBH04opTxSUFC0oNNpRQBIKcKYtOpAKKdTaWgY4U4UwU4Uhjs0oNNpRSGP4bqM0FPQ59jQKdmkwGleMHp6HkVG0IPI4Pv0/OrINLtHbj+VJlIpNEV6jFN8ur4jI+ntSG3U9OPpUFXKPl0eXkgep6noKuGAjnGR6im+VSGVPL5PscUnl1b8o0nlH0oAqFMUbateTSeTSuUVtlG2rHlEUeX7UXAg2UuypvLPpShaVwIfLpRHU4SnBPai4yv5eKXZ7VZ2UuygCr5dG2rWyjy/agRWCUuwntVjy6Xy+aAK+w0BDVny/alEdAFfZ2o2e9WNlGygZX2H1pfL75qby6ds9qAKxjo2VZ8vPal8hz/AAn8qLMLlXYKAlW/s7DqtIITnAHNUkxXRV2/KpwcE4+n1pdlXRaSn/lm35VKti38Qb8qpRZLkjN8ulEdagsVHrT1sVPTr6U+RkuaMny8fX0o8vbknr61oS25iyT07ms+Zi2R0FJqw07leV88L0qq44NWGGagkGM1JRaHQfSlpF+6PpS16qPHYlJS0UyRKSlopiEpKWimAmK56/sL2bVZJobdHiMWAxcAk7cYroqU5oEcZ/Y+qEY+yxj/AIGtIdF1I/8ALqv/AH2tdlzSEGiyHc5CPR9RQSf6GnKEDLr1yKb/AGTquMfYoh/20H+NdjRiiyC5xn9k6t/z5x/9/R/jSrpeqiKYGzTLBdv7xTnnmuxwaOaXKguziW0rVj/y5p+aU06TrH/Pov4Ff8a7fFLjijlQXZw/9l6uLWZfsx3sV28jtnPeum0mOaLSUjnXZKqkMK0DQ3+rf/dosFzM20uKkxxTSKhmqGgc1MoxTVXJqYCoZokJiinYpMUDEpKdSUCYw0lONJTEVGFRkVx8HxP0iQgXFleQHuRhx+lacHjjw5c4xqIiPpMjLXLZo6bm5iiq0Gp6fd8219bS5/uSgmrW1iM4yPUUwAGlFJ0oFMVx4pwpgNKDSGSCpFqIVKtAEyCrCVAlTpSYEy1MFqNBU6g0rgMK8VAy1aIqJhTuFiqw5ptSuMVFTAM0o6UlHagZCCftOMkVaG8EgOr44weDVQf8fNU7nX7a21Ce2njcCN9u4DINKelgjqbO4g/MhH05FKGU9GrPt9WsbjHlXSg+hbH86vAhgDlGHrjFRzF8pIOlOFRAYxjev05FSKWPQq344p3CwtOFNzj7ysPwpwwe4NADh1pw600UtICQdacKYKeOTgdaQyRTUoweoqEcVIppDJAnpSGJT2wfUU5TUlFhXKxhI6c03y6ubQaa4Hek4lJlXZhWGOvfuKNtPeVUODz9KTzl9D+VToVqN2Cl8sUvmr6H8qBKvofypaBqHlL6CjyFPpS+cv8AdP5Uvmp/dP5UWQagLZT3/WniyBOdxx6ZpvmR+h/KnB0/2hRZBqPGnydiDSGxlX+DP0pyzBekjD8DVlL4L1Zm/CqSiTeRRNuw6qR+FJ5NaRv4iOR+YqvJdWzH5eD9KGl3BOXYq+V0x3pfJqbz4f71HnQ/3xRZD1IfKo8rp14PbvUvnQ/3xR5sP98UaD1IhFgY5P1p3l1J5sX98UvmRf3xTshakYiXvmpMRD+D9aPMi/vijfF/fFPQWoZHZf1puM9WI+lO3xf3xRvj/vCi4WAJD/EZD+NSBoB0Vh+AqLdHz8wo3R/3hRzBykpkj9W/GjfGe1RZj/vClG1h8pz70+YXKiRWTOF6+9SCQJkMMH+dVXITgdadHliO5pqQnEbeys4G78qyZD2HNa81t5p5kwPaov7OT++PzpSi2xxkkjI2k1Wl+8wrdksoVXBm2n/ZOTWHOqpJIisWVSQGPU1DVi1K+xYX7q/QUtIn3F+gp1eqtjyGJSGlpO9BICiiimAlJR3opiFFLQKO1ACUmKdiomIcEk4iHU/3v/rUN2BK4b852DPv0ApC+OrgfQVVN+xlBhUBF6ZHX8KRpPOkyxBc1xSxcb2idscHK15FpZMj7+T9M04N6jj1FUip+lPSRkPzEkevcVUcR3FPDW2LmKMUxG7jkHnA7+4qTtx0rqTucjVhhpGH7t/pTiKR/wDVv9KZJR7U00/tTQMmsmbxQ+NeKlxQq4FOxUXNUhuKQinYpDQA00hpxptNCGGkpxFJimSfNZ/1n40tIf8AWUtQbCBR1xz7Vbg1C+tSDb3tzFj+5KRVUUtIDet/GniG3wBqTSD0lQNWpB8S9XiwJ7W0nHcgFD+lccOgNNfoPrSsguelWvxNtnUfadLlQnqYpAw/Wta38feH5sb5p4D/ANNIj/SvI4/uCn0uUdz3Ow1rS9Tfy7K/hnkxnYp+bH0rUSvJvhwgPiZmxyLaQ/yr1hDUPQosKanjqulWY6ljLScVMtQpUy1Nx2FIqNxUtRvQBWkFQEVZeq7dapCGUtJRTAhX/j5rnNXj36xeYUn95/SujX/j5FYeof8AIYvP+up/pTe6EtmZv2BiP9Uf0p8cF5AcwPMn+61aC9KkAp2Qrshh1PWoTygmH+2vP5itGDX7g4Fzps3uUw1V1FSrmlyJj52acGs2crlRI8bjkq6kY96tfaYH+6yyHjoKwouL6cf9MV/mavW33V/3qXs0P2jNSIkpk+pqSo4j8n4mpBUMtDhWB4vkkjsLfy5HjZrhFJRiDgnpmugFYfiqLzra0X/p4Q/rWlD+JExxV/Yyt2J1vZ7Z/LWXcqnG1xx+BrQi1QYHnQlc90ORULRK3oD6VE9sAM7cD1U4rW0J7o5uarT6mxDcwTf6uVSfQnBq0M1zothJAwDDI5+ccn8aWOW9gk2QTNsUhG/iAOM8g1LodmWsZ/MvuOkFIwyDWda6nLJerbSRKwY4EinGOO4NaZ71lODjpI6adSNRXiYmpTvZWk88aqzRjIDHAPNZJ8Q3KOVMFvwcfeNdDqmnve2skUZC+YuCxGcc+lYzeGrguzC5QZOcbKxsb3IP+EjuMgeRb8nH3jQfEk4Yj7NAcHH3zUv/AAjNzkf6SnHP+rpD4YuSSftCcnP+r/8Ar0WC4ieIZ5Ax+zwjaVH3j3OKT/hJZv8An3t/++zUsfhu5jDDz0O4qfuehzSDwzdAnFyvX/nnRYLiR+JJnkVfs8HPo5p48RykZ+zwD/gZ/wAKB4eu4mEjXKbV9Up1v4clHz3DtImPlRF2lvqewpWY7ofFrkkqyTeTDmJcYDnHPr+VRf8ACSzH/l3g/wC+z/hWna6JcXDFZzHBakFfLhXHHY89Tnuaur4W09ISrPMz44kLYx+A4os2HMjn/wDhIp2z/o8PAJ++f8KZ/wAJJN/z7Q/99n/CrB8OXiM484EjIyFOKj/4Ru9/57A/8ANKzHdDB4imMMkn2WPCEcbjz+lKfEU32dZfsafMxXG8/wCFPHh29EMke8fPjkK1IfDt99lWIEZD7s4bFPlDmRF/wkk3/Pkv/ff/ANanHxHKAM2PUZ4cf4U0+Gr/AP6Zn8G/wpW8N35C/u4zgY+63+FPlDmXcVfEkhIH2Ij/AIGP8KmOvuqK32Q/N/tiq/8AwjV/kHyo8g/3T/hUzaBqDRIvloNpyflP+FNRE5CjxC/T7G3/AH0KVvELLgfY3ORn7wph8OXx/gT8Qf8ACkPhy/OP3cXAA6N/hRYVx/8Awkbf8+bf99ilbxCyqh+y/eGR84/wqI+HNQ/55x/kf8KV/D+oFIl2RjaCDx/9aiw7j/8AhI2/59f/ACIKU+ImBx9m/wDHxUB8O3+PuJ/3z/8AWpW8PagTkInQdv8A61LlHckPiNh/y6n/AL6FXNO1OW9lf5PLCMFPIOcjNZp8O6h/ch/EH/CtLStNuLGWXz1QeYwK7fYYpOI0zQnnjgUNJuwemBmqj6zGvCxOf0qa/HyR/U1myID2odyVZ7j314jpGRUD6457MPotV7gLFE8jAkIpYgVkyavbodrx7W7qZVyKxlfuapLsazauCcsHI7jpmpN/mRCTpvGa59tZttpOwcf9NV/xrct3EthBIv3WjBHOaKas2E+hfX7i/SlpF+4v0FLXuLY8J7hRRRTEJRilNJTEJRRRQIKWgUvABJ4AGaAGPliIxnkZY+g/+vWfezGV/KjIEa8dOpq3K5jty3SSTn6f5FUJYwSBzj2OK8/F1X8CPSwVJfG/kRbVUfMx/E4pQ6kfIpP+6uacsaryFGfpUvWvOsejcWF2cFXXB7c9al2E1B34PNWEYSJuH0Nb05PZmM49UOiXafvcfyNTqex6Ht6GoR1qUfMP0P8ASu2hU1scOIp6cyHEUxx+7f6VJ1UH86Y4/dv9K7ThKOOKVBk0HpUkY71hJnTBDxS96MUtSWJSGnGkNADDTTTyKaapEsZSU6kqiWfNJ/1n40tB5k/OiszYVaO1C0vakAo+6Ka/QfWnD7opsn3R/vUAPi+5+NPpkX3Pxp9Azs/hoM+Ibg+lq38xXqSmvMPhkv8AxPL1vS2x/wCPCvTlrKW5SLCGrUdVEqyhqGUi2hqZTVZTU6tUFD80xqUtTSeKaERP1qB+tTP1qBjVIQygmmk0E8VQiJP+PofWsa//AOQvef8AXY/0rYQ/6WPqKyNQ/wCQxef9dj/IU5boUdmKFHkbuc78fpShW/vGkH/Hv/20H8qeKYhVVsH5jwM1MnOKjXo3+6akTtTQiidREN/NuhfkCPhh2PX9RW3AMAD/AGjWDJpxm1BwrgFT5xJHUE9P061uwHOP940MEakf3D/vH+dSCo4/un/eP86kHSsWboetYnip5I7O2eNAzCdOGOBjvW2tYviuFJrC3WRtqCdSx9uamU+Rc3YOTn93uTRakQgM8SLkZBD8frVqDUbORwpkCMe0gwPz6VhQ29oVJhmkTcBxnIB7cGnLBOs4eR1fqWKDCt746Zrmp4p9WaToeR1yRwsu7922ORyDXGaJdNJrzoXleK7Zg4JwcjJB+o6VrQta+UsrpjB4KH9awrG2ki1eMneoDO5YjGOeB+NbwxHNq9LGEqK2R2MVs8erWjFg6qHwT1HStYnmsGzvpn1a1hkVXyrjzBx6c1vd609qquqCFJUrpDx0qOUZFPHSmSdKCinI7IRg8e9Alkx1ol+8KaWCKWY4Udag0Fe8aFC7uiqAeWIH86FvpnA8kKy/3z93/wCvUXkrON08asCMBHGQB7+5qcDAAHQDAA7Uai0FSWRX8xwsj9i3RfoOgqwL2U9Yo/zNV6UUXYWRoxT5gVjwe4zSNccdajsbWS7LKGCIp+Zj2rQ8zTdOUncHkHcfOx/wpxjKRMpRjoUlF043Rxy49Qv+NZVxr5tr60tyJGW4/jyAVGcdMVq3Op3N9D+4Ro4i2DhvmI9z2rktZhZdb0RGGA2QQDn+KqlFxjoyFLmf3/kzpZNTEaBlMrAnGDgH+VK2pskhUiTHrlef0rIktdqeaSzIeuMZ9xTIYZn2qQXQfdd/Tvj+XNF33OKVWotzXOshJBG6yZI65HB/Kll1aWFlDJJsYcNkf4Vm/YYXDxyTBSeiunI9OQapx3bnzLadUIAz8ynAPt3FUmmtAVaZurrDtgFXBIzjIz/Kr0juuiyagJGO1S2zA5wcda5aOaOGRUaU7WPdRlT9a6V2P/CITAkE+UTnPbPFFmr+htSnKU0mSxuz6VbXjSSbp8YjRQTk9s0xjfBSy2s2P9plWnWwb+wtHwMnzI+n0NacokDfLk09bG19Tnrm+u7Ux+bAVD78bXB+6pb09qmhujLbxyMhy6hsE9Mil1xGK25YH/lr3/6ZmoLf/j0g/wCua/yqNblqzLPnn+5+tJ5xP8J/OmUCi7HZEgl5xjHvULyJJOqq4ZlB3YPSn9/wNUbMf6bN/ntUSbvYtJbhqP3Y/qaz2rQ1L7kX1NZzUmCKd8M2Vx/1zb+VZehRxSS6hviRiJEILKD/AACtW+/48rj/AK5N/KsjRfMEmo+TEZHLpwCB/AO5qYxblZDnJRi2zRnt7RpRK8IZlG0YGFx7joanGBCoVQo28ADpWXPqE9rq1vYSRhZJ4mk3JKGAAOMHHetUHMKk9dtazg4q7MqVVTehaUfIv0FOxSL9xfoKdj6V6a2PLe7ExSUtJTEFJS0UCG0tFFMBQKa4yFT+8efoKdSf8tXbsgwP50nsNblO6bfKfReKglYef5f8QXcfzqR+5ps0eLjzc9VK4/GvGk+ZuTPcjHkSj2GsuGbngU7aCp4705h8z/hSgfIfqKi2pVxgUAdKW2O0lT0Yn86XHH40wDAyOxzSWjuN66FvtTl6keoxSDBGexGaK6Iuzuc8ldWJVPP1Gfxpr/6tvpSjjn3z+dOcYRh7V6cHdHlTVmZ9TRj5ajxzU6D5awkdMNgxRS0UihKSnHpTTTEMNNNPNMPWqRLEpppxppq0Qz5pP3/zpw5amdZKcpIOayZuiwsQyBgZLbaaAozlMgD1oWUcHPfNIW+9g9ajUrQeyoMgBhg46ioJPu/iKlZ9xY+pBqKXp+NNCY6L7p+tSUyL/V59zT6YHdfDAf8AEz1BvSAD/wAer0petecfC8f6XqZ9IkH/AI9XoynmspblInQ1YQ1WWp0NQyi0pqVTVdTUqtUlEpao2fFBbioZDQhMjnu4oY3kkbCqCWPoBWNH4s0acny7liAMkmMgAVPqY32F0vrGw/SuS+HwjPia3jlRXV42UqwyDxWiWlyb3djqk17SpPu3sf41YXULOT7l1Ef+BV1P9maY4w2m2ZHvCtVZvDugScvpdn+CY/kaXMVyowI5I2ukKyIQWHRhWbqA/wCJve/9dj/IVz/xBsodH1ZRpZktYmgVtkbnGec9a1bVvNtIpSSSyKST/uim+jJWl0Wx/wAe5/66D+VOFNH/AB7n/roP5U4VSJZInRv9009OgqNP4v8AdNTQxvKQqLk4piGJ/wAhCb/rgv8AM1dt/uj60kOnSG+lZ3C5gUYHPc0lv90fWhgjXj+63+8f508Go0+63++386eDyKxZsiUHJHasbxWP+JfCcZxKDj8DWupyxNQanp8epWyxuzrtbIK1nUjzRaRcHaSZyLOsTksGQhcnvg/571YguN0TBJQVYZI/z+Vaz+H9z7hcuCSDzGDyKaPDZAAFxlR22Y4rm9j5GvPfqaqaTby6IITCVnMP3t38WM9KzLSYXVrvdFSQHZJt9RW2kkqcBOB05rDl0nUBqj3Nr5aQyEl0D8898dKc4OUdN0JWTLdhE6a5akEbdkmR36DFdJmsLTrS5S/SaWPCohXcSCea2wcmtMPzcr5l1JqJX0JAabIeKlWFj1IFQy8Ej0NdHQyKkp5HpUKfvmEh/wBWPuD19/8ACklPnyYH+qXhj/ePp9KkzUlD80uaZmlzSGPBpc1HmlzQMivGcLahM5MzjAPUeWasQwB9KikjZA+3kDPP4+tVLzkWgxn9+/H/AGzareltONPUomQvQMcZrSJz1Nx6FhErKdrggHPf61h6yXm1jQT5ZDkt8oPX5u1dfA/mIN4RRgHpnHrXJ6vcrDq/hx8fdZyfcbqKj90IPX7/AMjXFvcR2z+bDIEZQyueSD7471iW88eCQXTByw7A57Gt221RpDJNLIETJIOOcdgKZdGDUgdvmLMoyG8sJk9lzWakmcc7TV0yhJeyosR2BgzcnGQPQg1Xm3k788yffqaVfIiWK5Vt2RtyeDUswV0VkbIfkqexHof6VtTSsOlH3bsqpCAA6feUcMP8K6FAT4OlJ6+U4J7/AHqxRBcKWHlSKMdcGtuNMeD5MggiNxg/71XLY6IW5kXLP/kCaR/vJ/I1qP8AerMteNF0r/eT+RrTbmhbFPcxdd+5D7CX/wBFmqUH/HtD/wBc1/kKu65/q4v+2v8A6LNU4P8Aj2h/65r/ACFZvc0jsPpRRQKksXv+FU7If6bL/ntV3v8AhVWwX/Tpf89qhr3kV0ItU+5F/vH+VZrVp6sP3cX++f5Vlmm0JFe9/wCPG4/65N/KsbSyyzXvIH7xM5H+wK2rsZsbn/rk38qj8Ni2EupCdInc7BCkpwGfaOB7mqofxF/XQyxX8F/11MW9Xf4o0p8gkwzjjt0NbxGIl+lM1i0hj1fSpY41j3PMNo/hOxCR+dSvwv4VviVZGGCd/wCvMtL9xfoKWmp/q1+gpa7Fscb3CkpaKYhKKWkpgFFFFArijk1A74hz/wA9JP61PnAJ9ATVab5RbL7g1jXdoNm2HjzVEiBx96nTj7n40knVqfcdE/GvKtoz2L6oY4+Z/wAKVR+7P1FLIPnf8KFH7pvqKXUL6DewphHFPdljRS7BQTgZPUnoKGHP4UmtAuSwHMK+3FSY5qG2+6w+lTGtYaozluOAyMfUU9vuE+1NQ8/iKdj90R7GvRou8Tza6tIogc1YA+WoF61ZA4rORtDYaaKWkNJFMSmmnUhpkjTUZqQ1GatEMQ0004001ZDPmUklvlYfgaUCXtmoUOHB9DVjzW+TaMZPPFYm4DfsIK559KTA7p+RIqzuw/4VHLdKANm1j39qQxocD+E/nTXfdjgjmnW8vmviTb9cdqarBpipC4PTigCaL/Vj606kX5fl6YpaBnoPwwX59Ub/AGIx+pr0JTXA/DAfutTP/XMfzrvVrKW5SJlNTqagSpVNQyywhqQGoFNSA1IEmeKhkNOJqGQ8GmgZTuvmtpR6qa4nwY/keLLMekrL/Ou0uT+4k/3TXBaO5t/FcP8As3f9a1+yZr4z2yQfL9KacYp7chh70zqtcyOg83+J8X76ykx96Jh+Tf8A16bpDbtEs27mIf4Vd+JsZa0098d3X+RrN8Ptv8P2h9AV/Imt/sIx+2zVH/Huf99aUUn/AC7n/rotKKaEyRP4v900+N2TBVipx1BxUafxf7ppydB9Kok2bFy7kltx8rnJz/EapW33R9TVjTP9ZL/uVWtug+ppsSNdD8rf77fzp1Ot4GlVjnC7zz61KLdC20TLu9P8msbG9yNTU6mo5IjFzkEHjNOjVpDhFJNQykPLYIyepwKljOD1pht8qG8xTsbnbzjANSwQs+GJwD0pWY7ku+mMfalZdkW9pEHc5OKhZuOuaWwIkU1IpqKJWkbC/nVkRIoIMg3fWmhE0D7kOTk571ly3QubmS2QsjKT5jYxgeinuT+laESGPdzkE8VmXBeOWVmfMZkJUYHynqPrnkU23YEtRplGCqKB5YxtHQe1AlAidycBc0kERkeVt21DzyPamPbq0ZjWXOWBIUZJ/WlrYehIsxABIJyQB9cf/XqQnA5NZ1/eRWEEdwp89S23y4yAxY/Xp1H5VQ0vWJJYkja2uJmZyIzuyGOem48cCkrhdHQZ5pc0/wAgLw0qqfShrchcq26nYd0VbxmVbMoCW89+B/1zNXLeX/iXRAyEqqjGVqlc5K2eDgm4fn/tm1aGnyB9Og8yPcipjaT8pPariYVdy4ssYtwU3M+Bkk44rkdeDPq+gKDglmAPTHNdjHGuxSAo+UACuU8R2co1TQ5EXcoZtxGB3qpr3SY/5/kWBqF9bTojrnavQjqPr3q7d6mzQLtMZIxvQ53Ad8VkxXNxcYtXiOxTkfKAV/Gry2js3lvMQiDemV3YAHc1nys4VJ7IcJPtdq6GPerLlTu5H5VXsYklSJVMjbiOM4AbvVy2t4ZQLiGWOJ+B8nQ+5qVdOCRiVr07i24iOLAH604y5UXTulY3GtC7sqTfMOxHU0y7Xb4duFzkhGB+uRUUwmjbzEI8wjK7jgH39qdl7jwxIWcM7Rtk4wM7q2dS75TWn8RLbf8AIG0v/fT+taZrOt0A0fTl3D5XTn161okcVSNWYut/6qL6yf8AoBqpAP8AR4f+ua/yFW9a/wBVD9ZP/QDVWD/j2h/65r/IVkzWI+jFLT0jLcjgetIoZ3H0qHT1zfy/Q/yq35SkjDjNRWMLR6g2eQQefwpJe8ht+6UdZGEh/wB8/wAqyzWtrowIP98/yqgtqSm53CD3okhRehSu/wDjxuf+uTfyqr4eshqN5exCZYmTbJvPQYQcn0+talxZh7K5CSqxMTD9DXPadZ3BlvoWfyvM2IHAyCNgp0rqaIxCUqbT/rU0dTdjqmiwma2l2NIga3bIOI+p9DxU8h+XI6EVSs/DzRzw3LSF/KZgvGME8Z/KtKW2aO2jYtuY4GMVVeo5e41siMLTUVzJ+RIn+rX6CnVPDaMYlLNtOOnWkmtjGm4Nkd+MV6C2R58lqyCip47ZnXcSFHanNZsB8rAn0IxT0FZlaijNJVWEFHailpiGv/qn/wB01Bc/663HvU8n+pf6VXuDm5h/CuXF/wAP7vzOrCfxF8/yIpP4qkn6J+NMl6tUlx0T8a859T1F0Gyfef8AChf9U31FQ3VwYpSvkSOCRkjpU0R3W+4qVJwdp6ilbW4X0GuodACAcHIyO9K45/AU7HApHHNIOoW/32HtU2D65qG3/wBYf92rFaQ2M57hGeTUuPkb8ahXgn6VNn5X/Gu/D7Hn4he8UlHIqc1Co5qftUS3No7CUlB6UE0kDEpppe1IaYhrVGTTmphq0QxCaQ0E0wmrIZ8yiVh2X/vml89ypGF59qZtFLisjYXf6jn1zS7lPVPypu2l20WGWLaOOaUqu5DtPfrU62SK2Q7ZqPTv+Phh/smrrggkgdqTGip5YR+GY/WhTnP1p2Pm5pkfQ/WhDZ6X8MlxZ6ifVo/613Irh/hn/wAgzUD/ANNVH6Gu4FYy3LRItSrUQqQVAyZTTwahBp4NKwx5NQSHg08moZDxTSE2Vpz+6f8A3TXn0j/Z/Exbpi4Vv5V38pyjfQ153rH7vXGb1CN+n/1q2S90yv757urbkz6jNMX7tRWUnmWcLD+KNT+lPB+YiuRHWcj8Rot+h2z91nI/Nf8A61c34WfdoKj+7K4rrPHy7vC5cf8ALOdD/MVxvg992l3CDnbNn8xXQv4fzMH/ABPkdB/y7n/rotOpoJClT0JyRS4HpQgY9Od3+6aevQfSo1A7cVIvaqRDNPTP9ZL/ALn9arW/QfX+lT6e4jEsrsojChS2RwSRgfWoIOAP97+lNiR0STItqdrrkLwMjNUAxBGOueMU+C33JvkYopPYcmqWpeIrDSLYytlYgQC+3OT6VkzZG3O4NuxHfH86puqTRvC+SjD5l3EH9DmsTUNZ/tDSp7aztri4uXiRgqNsIzjnI6YzmuUi0bVJHGLa7WZZ/KmuXnzuQjB2+o6/pWc3qHNbSx317pr2K/2npakTRrmSAciQY5wPXGa5C68cahK4u7S4uFg8wHyCQMH037fu9ODzXQ2F3qGgeHo7KWE3d8BJ9l+fcH5IUE9e9edXo8i7uLdyxk8wNuZSjDnOOCRjk0rkSdtjrrbV724tY5JjGz85Ozrgmn6T4g128vtNluZLUWN1L5eyOPDHqP5isfRpVks3IUr+9bqc54FVNG1eZbzSbIrGIYryNg2Pm5b1/GuuNOLhexDxFSTSb0R7Ov7mA46gda5PxVfanatbf2fLIu5WMix4yxyAOo963tU1fT9KgZr25WEHkZzzziuS1XWND1G4tna6FzAsUqyBAwwx27e3bkj6Vy9TpT0HG+vrSc2kmrzzTIqmXLY8tiPu5FUvC+o391rV/Fe3MsyBH+VmyMBuo9x/Sl0NbG51CyefJMsebppMgvLzjeT61Zt4bKy+IFzDZFFD2jSSxxnKq+7t7kYJFVa8AlpPQ6veIrNTK+AowX65Fc/qYEpieOaVcYKmMnpjrjP1554zV+4uVt/nlRpEKZQDnawIBwO/BqpqRjkudsfzxMhUKnOFPBIx/SsW76Gi01Oc1q+aK0tI59rXLNIzruG6Nhx3AyPQ10Wlra2MUF7NcrK1zD5pKxsm3AznA4zxg4rlfEtvbytbGMSSEkQ4ZsBSD948dTn8wa3En8vSdIgCq7+QVJ68EY4/GndoiEVJvyOgs9UttUR5rabzVVsMcEYOM9/ahvEkFrqcemyxnexRQ2T/ABdO1ct4EupJoNQSU/OJFb8MEf0pNfJj8WW7j0hP5GuepWlGCku520qEZTcH2Ny21w6zqX2JbcRGG4dg+7du4ZTx+tdKuI9MRFHGSuB2rh9EjceL5gE2kTSkq3BI+b/Gu9Fxbw26iSFi2fUVvhKjnC8nrdnNjKXLUtFaNIrSalY2ISK6vYYJDGCA74JGao3l/aT3GlyrdwtGpJLh8jGetcj49nSbW4jCoQC3UYP1NOthjRtOPGfs/XH+0av2l3JdjP2KSjfr/kzaOrk6y9pHCvlOjusySHLBcnP5rj6VpaHrQ1iLz3ttgCBiqucE9D+HWuas13apbgFQRbz8n6NVvwfBJPpMsaSLGWhPLem41yUqs/aKLel3+htWwdKNFyhHWy/U6hVS8ZzCv2YqR8wO4Ng9cVeg2pbMpDOAcE9c5/SsSDSpVkjM92rIrZPlyFSR6A44rcsRFbxmNFVyTuYtJnP6fSut66XPLVKp1RX1p7KxtPtM8ZDOwwkkn38dgDwOKjbWYYtFNlEhDyodp8wcFmrC+IUxZbENsAO84DZ6YFVb5HdrOKIkPsiGQfVs1Dk1OVjuo4eKgpSWrPQLGN/7C0xWXDKyZHp1rSjmSTzAuf3bFG47/wCTWTZ3Xl2MFtN8ssLDJ3ZDAH1pdOvkEVwXDbnuZDgnkc12JqxztO+wzVj5iwBR/G4/8cNVbXmzgOCD5a8HtxV3ULrz0i2QlniYnG4DPBHX8arxrtjUEAEKMgc4NRJFwbHIu5gKklO1Qo6GmxcyCnzDpS6FdSHO11NPs54nv3iV8uFyV9AR/wDWqM/eFJp4zqTcdj/KlH4gl8ImqRhmhcjO1jj64rFu3LTbey1v6mPkj/3z/Kueuv8Aj4b8P5VUxQIJJTDbzOOcRNkevBqpbCeWG9e3UOFVWRsjG7bxVp1EsbxEkeYpXI68iq6abCkEReVWAULvEYOcDvzWUJcruVOPMrHN6de+JpNZ8x4yRcuMROx2Ljk4GcLxXcSyypYRPIirMRggdFNcfY2WkzTGGG9tGm3FDDJDtfcDgjGa6+9j8q0SIY+U44GB0NTzXv3L5bNdhFlkMaku3I9av7wYN5wflyRWbH/q0+lXUP8AoZ/3T/WvXtojx76srvPI7Z3EewOKs2rlozubJB71Rq1Z/wAf4VbWhCepXl/1r/7xptPl/wBa/wDvGmUxMKUUlFMQkn+qf6Gq10cXNuR3IFWW5Rx6qarXGGa1bBPI/CuXFK9P7vzOrCP94vn+QyXq/wCNST9E/GuVvPEWqW13Okmju0KyFUdd3zDPB6Gumc5kGRwVBHFec1oz009h7/fcfShP9U34UyVsK0hAJA/E1FZecYZRMDzISuR/D2rPuy/Isdh+NI/3vwoxjpTX5PU0X0Adb/fY+1T1DbD75+gqYg1rT+Exn8Qqjmpf4X/GqV1JcRxj7N5XmkgAS5wfyqDztXYyCNbFkBOCxcH8a7aMklY460G9SyODUpOFqrbi6K/6SIc9vKz/AFqdjhcEVL1LWiAtikBzTM5pQaLAPJppNBNNzVITENRt1p5NMNUiGMOaYelSEUwiqJPmajIHU1GSSaTvWZqS5HrRmoqWgCzAzKzFWIJGDj0pGmkK8yN+dNiB2tgE/SpIbV5MAuq59T0oKGKzFuWP51ZTpQ9oqBV8wFiMhsYpEyDtYYIoGeo/DRcaJen1nH/oNdoK474bD/in7o+tzj/x2uxU1hLcpbEgqQVGKeKkoeDS5pmeKXNACk8VBIeKkY1DIeKpIlkLn5W+hrzzxF8uqRt6wj9DXoLd/pXn/ildtzavjrGw/WtVsZP4kewaBcpNothmVPMaBflLDJ49K0cESEd64Pwo9nrmnJpOpW63CrCssL4w0agc4Ycg5qbU/wC2/CQjuYNYF3pxkCCG75ZR6e/1Bria1sdl7K5r+NVD+Er4gg7NrnBzjDAf1ry/QZC+m39v+6jZ2VlM8hjHAI4PepNS1aW7vbq4yIXnOXjh+VQD0GPwH1qnLKehiYIMMN/r3/DmtFO0bHNOfvcyO5tFYWcSmVZnVQGdGyCanyAMsQB3JrjdK0qK7t5LkajJE6DJgtxiQD1Pr+FWPEF+JbKzitrozRMPMZ1HJI4UEeueaakDnaPMzrR1qQGs+e9htbZJ7q6SIOgYBhycjPA71asblZYYrkxN5bDcFcYJHbNaJjaJLS3uTJdL5IKyS+ajA/w4Azj14NXVBVyvGQ5FMTVAuoFFgAH2fPDf7X0qf7Qk6DEKo2/JI78VbJWhszKJbZ41OXYHj8K5+60iS6eGN4YXiHJEoyM/Sr2magTrv2WVNykRfMT2ORWBqHjK4jLx21gqbGK7pJeuDjsKzmlszSF3sdJFbCzt9oXcyxbcKMdB/wDWrmtV0Se+kknu7940kwYLcNgIyjgjnk81kXHj2/iiRWSFD0zH1/UVX0u9GqWN3rOoGW/uLXPlxM2F6ZGAOlRy6WRck7am/YW9zP8AZFWeRpk27FmJJHGX+g7YrmdVay1PVrp4HW2VcsHcZLYPQKPQfyqt/wAJlL5RlXSZoWSPn52XDeoOOtVZNctBfx3MemBJoo95ZZfvEjvxz+NHLdGPqdbo8VinhpjFL5lw0+5SybW29CPpxXKRn7Dfo7MhaCUNjdgEq2cfpUUPjC2hiVW0SaRccbLkqB+S0yfxPoMoDHwuyyhw5Y3R5Pv8oJFbwfJGxCpuWp6TF4xtdYaMz6NDKkpwH3dBn1I45/Wo9Wv00vVrO20mK9/0pgJAkPyxAnGS1Ytrr3lagltZ6TYxwqckKgyAe4znHNdE2uPtLGFeOwbj8sVxVXTlo0ejRjVg+ZW/A2rNtQSMkzBi5Hyz4KhR61lWdi+m6lqN7e3VisFxhwtpCRtbgH86oPrMiC4aRxK6oWEe/G3AJ6VTn1KS6BjIIKorNhfl5GeueelTzpRskV7NuV2zqL6WK400zW2S0CB9xXGQRjp7iufR0s3V5pUFyr5URg4kX1C9sE/5FdJBegJDGYhg2wBwfViK57UNQt/7NknSxQSQqAuH5GWx6egpSSbTFDZqxi6jqUdtaR/u2LLPviBI3E4I+Y9xzn61oWl79s0Gwu8/vo5njbHsciuJlvJL25fzSBt+6qjgVYgvJrfSWMTbTFcqwB6EMMEEfhRVn1KoUraHbeF7R7bX9QEXMVwhcLkAqQ2cfTmrmu2e3WYbmdlSNIQTk9cEn8q53w74kK+JbaNrcDzDsLB/UemK6rWdVhjuY0v7ZMMp8t1w2VB7g9DWFVRdPQ3puUalzPsdRX/hMxJnAacj8Cv+Fd6y+dGQATnkHFchb67psd0kvmqpJyE8oZORgdPwrUn8QIsEUMT3MDqPmZoHJ/DH9aMMnGMubuRiZOUo2XQ43xvuXXgCpH+jpwR9a00jEPhbSpiuwNAxJPQ4Y81m+I9YjfUgZo/thEagSyptbHPGCKq6zq1xe6JYI04MIRtsKrgx89Cf4s9arnUW2hqLkopo2NCS5vblruGGR4QlxGGHTO0gfnn9a6DwZZXVvblbi2kjzDj5h33dK5XwxJdJprC11G3ttsjDEsW5juAzjmuntWu4rA7dWtw4RuYbbOOvappU1zc/r/WwVarUXD0OgZGUkMpBqe2jJy+DjpXO2+rMif6RdXk7d/LgKj8OKmk1eS5t2gjt9SIbgsqtkfTOK6Uo73Oe8npYwfiDcZ1W2gycRwE4x3Lf/Wq9ZzLd6xagYO140IHYgDNcjr7bvEE0XlyhVKR4nOXXgZz+dXfDdy0njOFomPlvOxKnoQAcVzqfvnW6f7v5HqhhIfPVetU9Djf+yoZp+GcvIe/ViR+mKXUtQ+y6ReXG3mOFiOe+KltSVsLaPG0LCgI/AV2q1zgd7EvUk461J5TBc8VGKmMuVIx1FWiGNU7WBqdlDriq1OWUpx1FUSxDE+8cU+xjEd62eWYH+VJ5+WA2/rSaeS+qOT6f0pK3MEr2GaqwXyVPVnOPyrEv02gSAexrT8RfKlvjj94efwrHkvmXy1YbsuBnOPWioEFoUbsajbMWW2UL8pjPmrufn5sA+1Zepwaothe22EEUoIjkMoDZOMHjuOtX/HF0sVjYy+SjMVKrn+E8c9OleY3WLm4eSZ8t229APQVhKXLotzohR57OWxem8PahNqq3FrPErCVWB3HdnjJ6evNeqTGSbTY5ZP8AWEBn+teQWNza2qESWyyMG3ByRkfTivU9MvlfQbI+SCrQKcE5/pUwbs+Z3+RdWCTXKrFhDiNfoK0I1P2Tbxkqf1qmkqBg5iGCowvpUv23AwI8D617aWiPn9Lu5XzVuz4V27E4qtJMjlSIwoB5A71IL1V4WIAex/8ArVT2ErJjJ/lmcH1zUeafLcrIpHlAMf4s81BmmiWSZ5ozTN1ANMRIDzzVWTIht/VZQp/UVPmmEAmRPRg4/Gsq0eaDRrRlyzTKssAJfDsM9qszdE/Gon/ip8x4T8a8V9T3OxBNCJ18sTGNtwJwASR3GDVDQZ5p4bvzNwWO5dEVm3YA46/lWrKSS+e2MVFBBDDDIEjADvvPux6mktNB6bkppjGlAA6Z/E5qJicE78e2M0mwsWrYfus+pqQ80sabIlX0HNBreOiOeWrKV8cBXz9wE0n9ox2Vtvl3keWCSozUN9cYaWHDHjIx3IB4qjba/pN8htVuLd5iuwxOSrg45ABxzWkZWZEo3iTx+INOfLfaTgnrirA1nT5Rxdofwrzy6s/7IvruxyWTaZI5NvHPTB71TsxLJpcE8s+ZychiQAMHGCSRk1KnUuy3CnZHq+e4PB5pwPFc/a64VsYfOsrpiF+/Gm5T9DT4/FGmswV2miOcEyR4A+vpXR6nMbhNNzVSLVLGcqsd5A5boA4yan3Z6c/SrRLJCTSVG0gVSx6AZNU7TVYL6SRYVchD9/Hyn0wfequiWXjSGq11fW9nCZrmZYoh1ZqVLmKaFZYpFkjcZVlOQRVIlnzPS0UVkbBToo9747DrTc1Yg4Qn1NAD2O0BRxSqeOKjJyc04YBoGTqizrsP3+oNSz2xi5HaoInEcoYjI7jGcirE93HLB5aqwI6E+lA0em/DgY8Nzk97pv5CuwFcj8OSG8LMR/z8v/SuuFYvctEgpwpo6UtSMWlzxTc0E0WARmqGQ8VI3NQyVaRLI81wvi5SFtGCkneygD6V25zmuO14z2cX2ieTenmbVWPgrn61TbUXZXMnui34P1eDSLm0mvGaOPymilO0kqD04+oFX/FviXStVl00Qy3ElvE7C4QR7GAJGcZ4zgEVx8Eq3sRlCKiu2GBPOB/jXSWGjWEM41zVd9to+4vBA53yXHooHcDHJrmlvdmyc+W3QoeI9Em0u7e5gt3jsrkCS1eTklCMhef4hmsvT7q2DmW4gWYbGjKE9G9T3/Kt7WPEV74mkEFpbmC2AZlt4/myO556celcwkZF4sccZQTAliOuQP60lqtCJJJ3ibEV7FY3KM2mxJMjBhJHcsQB7H3FJqtiHZtRso82LH96h4MLdwR3Bzx9apTzyReVHMqhIhsUhdrFep5/iHNaMt1s0Q2xYyRvIMEH7voP8fwNKwtJKzKIvYi3nTK9xIuAqS/dOBwSe+OmK6jQ1vLhPt95K80sy4jjByqL9BwM1n6J4fGuTJdNOUhjYrOAPvY6AH19fSu3tRDbxLb2MSwwqMDaOtbU4MmPulIWt2L/AMw28mz7Ntzjvu6VbtzjAYEENyCMEcVcQknOelPZVmwr/e/hbuD/AIVty2Q1O7MbO7xBcQ5x5lkuPrkj+tcgmnvcyzpJON0bLkDqQQOa6kvs8WwZ43WxH4jn+lcTYOYtdvYJCcmWRc/jkD9K0jCMpRUhSqTjCTgzTGhWm5t7O5B71fjlstFsJQE2KwVhtBJYj2+hqaCWFSSyqA69z6f1rF8WfPp6bTgrKuMHkV01IQjTfKtTkp1Ksqq5pXTKupeI7XVI2igeT5SWLMMDkFf61zkKOum3Q2q7rEUHlndnB9uvWrIt5ZcOfmZsKT0JH1qzeaILGWS3V5tkoByWBIzz1xXn7rmPRs78pc0iYnT1Hpjg05hm4kYAHapPSmRwfYbe3TdMzSrvLSOCSO3Qdqg+0YSY/hXbCopQTOKdJxqNMf4Z1NbTVpZZEt3G1VHnsVUc57V1UNy13Dc3KTQyxyMSqRZKxAfwrn9c15xEu5bpnztRA7Ada6rQr37MbiywFB2yIFBIOV/IV4+IXvNntUHokdFKkVqLq4litmWWL5zLKUIwMZyM8YqsviTT2l8hdOs2xCCGN4+zjrjjO7v9Kydeuy1jJAGJkuWjiGeOM5P8q5m1sgsC3K58kyFirtk7c7CfzoowjON2KvOUJWR7Hp9x9pt4bgPC8b26sjxZwVLHHX6Gucv9v9jaoUJIWOJsf3cuc1Z8Iz7bC5sef9AkNuPM67cll/Q1EiNNY6jEQP3sEgA/3Sf8Kl6P0Khdo4gTJFKx25zyeKtWy+fpupSf3FjYf99Y/rWMHY5J7881pWNxcpY3qxKpglVEmY9R82Rj8RSqx900pS1HWcxh1e1lHBBRvyNel65pv9o6ha7ri3hgjRt7yNnBJ6ADrXl8Lo93GeykKfzr12S10leXkRSepL81io8ytYucuRp3KsGh6V5it/a0jMgBxFCP4fr9K1ZPEGkxsT9rm556D/GsO5Ohxo8bX8QR12svmDkenWsaJfCttdKsS291LIQiRl3PJ4xwa1jBRWxlKblu2Q+Lb63v9Yae3kMkflIu5vUZrNuJRNDAkWd8dsqtn1LN0/CrPii3+zatJEkMUKhEOyIEAcdee9Ry6d5Ol2V6smHu0ZCB/CEbGf1rCfVm8OhBG4jvNPk8qRjHKWKRrkgfLzXqmlXehWHMErxu67CPM3ck5P61wejeHm1rdcefJE1s+3ahxvUjoSOewrQ1qK2t9Tj+06pHaZjQbIxghlOc8cDP51tTa5VdGVTWTSZ2z65YRSNHPdvE6MUZWQjB9Kmh1PTJ3VV1EbmOACvWuP8AsujapPcTzzQzvcSGQkylthP93nitCx8O6RBOksAG8cBgxP8AWtNF9n8zFv8Avfkchq8ouPEd66vkNdPhyOOuAf0q74IXf4kgyclUkb9KzJgi3FyoPyiWT/0I1Y0K6lsr2Oa0t5LiTYQscX3mBHb+dckbc1zvl8FvI9G8SZ/4Ru8HQMFU/QsBWxkL8o7DFec6rreqz6TcR3GlXkUZAJeTouGByeK7zzsgN6gHrXbFq+hwSi0tS4GpwaqQm9aeJh/erVSMWi3uppaq/mj+9TTMPWnzImzLAb96tWNL/wCQnJ9P6VmJMDcoAfWtLRzu1Kf2Ufyog02E1ZFXxL9y3/66N/KuauWZdjqNxU5xnrXTeJfu24/2z/KuZuCA2CQPqelOotQpPQ5nxdqcGrWlvLZu+LdRDNGwwY3yT9CD60hhjMSHy487R/CPSshysunahNE4eOS6Qqw7/eHSnXPijT7aRYHWd9oAaREyoOP1rCCcpO501HyxVi3LFGFP7tOn90V1mnj/AIk9mB/zxWuITW9MugVju1DYziQFf513Gmur6PZOjBlMK4I7iiasiIy5iyp+UfSgmmg8CkLV7cdkeFJasdmkLYqMtxUbPTFYm30geqrS03zuaXMHKXd9Lv8Aeqfm5p4kp3FylsNSM6xyI7MqqQVOTj3FVJpzHAzg4xxn0qgVSU7vMLMepNY1ayh7ptSoua5r6Gg9zApYeap+lSNcQyBdkyHr3rLMJA4waY0fqtec6UXsz0lWl1Np+d5HORSRoqIyqMZO4896xAGT7jsv41It7dR8b93+8M1DovoWqy6msTUQeNFMszhIkyzsegAqtHfyt963z7qau2oWSFkkhf58gh0ypB7VHsp9ivbQ7irqljIMrdRkH0NP+32wBPmZx2Cnms+bw5pTfds/Jb+9C5Q/zx+lcfcXk2m63NaR3dx5C7iG8vzWXBxzjnFPmYcqLPiTxX/ZPk7IPMmuIzLGW4VRkjnuTkdK88nvJftn2mWMx3AbzCFG3qP8K7W7hg1aVJmuLaWaIDYVlMbLznoax9U0RL29lu5JpIpJTkhQCvTHA/Ct6U49TGpCWyMGPxBqttHtXU7oJjADPux+dbl7qsEmkW1zKu8Xls8UirgAMRgn0Bzg1XGmWawrFNY28xX/AJaCVkdvfPSluNPg/sUQQW0p2XAkWJpA5GRzyO3SulTizmcJXRck114vBOmpaag0F5FJtKRvhmXGOnpW34cg1trScapbs7yOGR7ggNjHfvWLoXhrT9S06B7wTR3JvhC7jIypBIx6YNd59rt1O0yEkcZ2nn3rSMuYhx5NEY+paTtgM7eWXH8KJgfn3qjHZr/ZcVzC0igEAyhiDuzzx6ZqzrmtMbhbG2tp3DYHmY25J9Pb3qxqz22k6RaWYZVVmCBiRjgZJP41EuXmNIqXKbcF2syA7lLgDIU5H1FYNrcrp3iaS0D4trpcD0Uk5HPs386x7K6unv2ls5lw0fkbhypYnIb/AICMmtHWtLVNEj+yPlrY7y+clvVj+PNTJW1QLXRmxq2yS0kWRA2w7ire3WsnRrpUn1C3UgR7lnjAGAFZe1WLPUBq9g8rjEoj2yj/AGsYJ/GuWXUBpFzGJrSSQmPyi0UoyVHPKn0qU9R293U822+1G0UZx1pyB5DhEZz/ALIJoKE2ipEwIxV2DQtYuseTptwwPcptH61q23gbXZQN8cEI/wBuXp+AppgznOlIWINdzb/DeYn/AEnUkUdxFET/ADrWt/h1pKYM813P7bgg/QUXEeYFjilRyx+UFj7c17RaeDvD9sAV0uJz6ykuf1rat7K1tQBb2sEQ/wBiNR/Slcdjnfh1G8fhRRJGyEzyNhlwe1dcBTVyTyc0+oerKQvSjNFJSsFxc0gOajuZhBbSSnkIpOK55rqa4KTpOzs2QsaH5EP+eKmUuUuMeY6UkDvVeeVEYA9T0FYZ1phAyROGljIBWU9fXkVG2rTzXEcYW3Wc4ISR9oIPoe9HOJQubDTYXzNjbM4z71yvikrLokrj+CVT+tdAb67SHEsumRjPQybjWB4hmSbRb0G5tp32Bh9n4AAI6+9XGbvYhwW5zWmyD7Dg5+WbsPUV3/hzQbTxNpQW+u7jNiWiWONhhVbke/XNecaS2+2njzx5i5x6Hv8ApXY+Er2XSfEcUsaSyW0oMcqKMkgjg474OKxqpXNYPS1tDrrPwqdN0y/imt4riRYzJb3sZKk46qy54I9ehry6waSfXFgacxnzAisvUDkZxXp2u3Wta2kUOmNJp8K5LOwIZz07fwgdq8rvB/Z2rzWdypaZJCjyp3b1qabUm7dgrXjFRa0TL+sWLaZeQfaLuWcgb0Yr2zgrjNXPD1jaazK9szNHawsJphHx5jdAueuKTWY4YdLsIo7kzIJWBlyC2cZI9hyOKZ4ZnSHV7OKGXd5ufNypHAyQPwx196qkrtJmM1yydj0NLaCzsFs7ZBDFg4VT0GefzNOXFuNh6bRioZG3TgegXmlZ5LiRS/OPau3lMbmpBjygfWo5JMSYH5+9OMiquegAqvaN5sxYj5euaJ6aDh3MbVCI/F1kfcL+YNcfcNJZ+NtQMSjicPyM9R/9eun12QrrFpP0w8bf+Pf/AF65rxSzWXjKZlYr5sUbHB59P6VX8rGtVJFszb54zO49Sqr61R8SXPmI2OFJDYHY5H+NXVhEdtO+Q6rg5HXBHBFZOrB5kdgjEbA2T2/zitKk1ZoijSd1IjsssFwf4hit3XwRdRsSPuKPxxXP6a/+rHfcMCtrX5M3UaZ52An29K4f+XUvkeh/y8j8ytrTCOXTtpBUW5PJ96xZHP2WV/et2TRbnV1tJ4ZkVR+42tnOeTn6cUreANRkspQbq2IxkE7v8KqlUjGmk2ZV6cpVW0jn9LgFxFqAz/ywH9a3rLCXenvuAFxZ7W288r3rItbOXSn1eyknQSRW+C6k845IH5969E8N2VobGyuksozcLEFWWUBmXt8o6CvOxL1f9dD0cPpFf11OV1C2efVoljRglpaSXb+YccYIBqhqmlS6f4V0WcSDFxGodCOQSxbitfWNWSS78SzOZWlmC2UUnG0IvXn6+lN8RXdne6LpttBamN4ZEHmeaGz8vcDoK0pJxSX9f1qZVJczb/r+tC9ZfLr42qduoafFdKPWROGq9aWcv2b5vvNHJkngdSeKx7W9Y2WgXm1USwcwSS7vvq527enHPPWuj3NHayjc25Y3/iH941w4qpOEtO35M7sLTjOOv9XOUTw/Dgfun/P/AOtUdxarZ6RqcMaYxNEFY9VO0n9c1uxtMDgOT7bhWXflngvVbq95EnXvtFclHE1akuWT/q6OuthqVON4om13RLaytdKNvAIpJXWKQr1ckDk++c07VPDkFndNDE80jCzlnBc906fhW54kiDXOhxZGDfAfkK0L2ATarLOSNo06aMDuSTya6VKWhztRuzj7LRbaa30CRoub7zBLzjfg8Y9Kv61oFvpOs6GttGVSW5VTnk/fHU96s6aVGn+CycbRI2fxU1r+LVBn0GYHOzUUB6d//ritEpc25lJq2xxExub67lEjmSQTuhZudqB9oz7DIpt/dTabdrp9y3mW8O9UKrjaN5BPvyD+FaOj25ub/V41GXPnbB7+cP8ACs7xpa3I1xQlvIylCxKKSDl2I/nW8YyfTRmTlFPzRv6ZqNnaaXcWsktwt7eTpHAYjhQAPmJP41harYtDcNBhWcXjQEoMbiAME57mmxLcTT6b5VvJJtlLNtQnacAc+lbmsOJNYaJI/wB4+rqwJHP3FJFQ+eyRUeW7fc0NM8DaddyXrTl4vJunhUKdgwPz9an1XwM2k6Td6jY6lMDbx+YEEvXH05rq9HuvLW/U7W330zkEcHJFM8SSI/hrVGCIh+yv9wY7UlGSV7kub5rPY8+8M6Yut3q2Vyzurh95DbSx5PWt+10A6N43s7G2bZE8BeMF8lflIIz+FVPAKGPVJZQw8yDBA9Qyn/Guj1O6cePtCmIGWgkX8if8azUWtfM1nL3rLsXNY0a8m0K/ja4DAwNx5mffpVmPR7x7eF/OUZjU4832FW72+eTTbpflAML9j6GpLTUGaxtmUxlWiQg4PPyiuqy3uzj559kUTod5/wA9d30lq3Y6IJojHI6idG3Lljlx3B9qs/bW/ux/lTkvpEfeuwMOhxVR5U7smTm0PXw5GHYjayNyASflPp9KbL4aBUGMKGBzjJwfY0p1O4wRvC/QYo/ta6HSQEe4rfnpdjJRq3vcovoQi3yIrxk5G/7zQn+q1o6HbSW0sqzribA+YfdcY4IqM6xdZHMf5VNZX0k85D7P3QJXHbiiE6fMlFBUjUcbyKXiLJW3YjHzMf0rEtGWEyNOqhJUIYsP4T1H5cfjV3xLqO6C3MhVG+Yew6c1T8QC2gsrUyXEYU/Pv6Apt4J/TAq5O7bXQmCskn1OA1eOGylaC3Y+VPcCTy2H+rxxwe4rhZZFM80bKSBI3TtzXVarei51B5huEKlWQNxld2M49yDWHNoiu8jm6xvdmAO09T9ayhK03zHTUjeEeUo/IVPzZHoWr2DROPDunj/p3T+VeTDRI163SnjsBn+des6MNnh6wTOcW6jPrxRVkmtCIRaepbzxTWbFJnAqN2r2E9EeK1qwaTFQPJSO+Kru/vUykUoj2kpu/moGegNk1nzF8paD08NzxVcNUV5OILCeVmwFQ81fNZXI5b6EGraykUf2aArI7/eIG7H0rIj1O5WbBlljfqFcdfwq/pFvHDaxzFMTSrnJ6qOwFTanbrd2MmQPNjG6NvQjtXl1akqj5mdMYqKsjT0+4F/bbyAsinDAfzFJcSPakGTDwscZPVTWV4ZnL3JXs6c810F7brcWs0DdJFI+npXIq0oSMJ1XCRSLRv7GrO+1sI0MkZlmcbgo7D1J7Vx2l+IIpQIZ5As6HaQxxuxXRXUyyXccucpNCuzjuuQa9SLav3NdJ2RJPqt65Ij8u3Uf88x835mqjSSStulnmY+rOabJIhcgyKD0zTRyMgN8pwSe9S5N7stRitka+mXhTfBcSloghdGbkrjqM9+K5C1n87xRdz7WUGEtjPIy9bkM5hlQuVC78E+gPX+dc0zLZ6rdIblQ4iWFt4yeCecj1rGcL6o3pTtoy3fyRzFg6ow9WUH9ayCyMmY3IXsVbip5YpZlYAJOhGDsbOR9OtUVRbWPyRuAyT8/XJpxjbQJSu7jJfMX5vMDDcAQyjp9RVWN3khSQRD5h/A2CPwqW5k/dj/fFVraTNnF2yK6qaOebJPtUsZ3CW4iI9c8flViLXNQjPyXgkHo2D/Oq3mnpnH9Kify3zkI4HfFa2M0zZTxReq6vJDGzoeHQYNSX3iS21OOJbuF1aItt5BUZ64HFc2YY+SpkjJ/uscD8DS4ZVijMm7eW+ZlH4cVnKCvc0jLSxvWV7aQvHsuAqB2JUjCkHr/ACrUvrqL7BI9rPHIzfL8jcgHrxXFG2J6xROfVG2mmmNohu/0qLHp81S1cpGpe3t9ZWaRRyyQx3BLNt4LY4FZcVpdTEyQQtJIBvHPJHrz1pwvLjAjW+jdeySr0pTNctjdbQsBzmJ8GmnZaCcbs7K28MaVb4MenwZ9WXcf1q1bWyy35MSIkFodq7FADSEc/wDfI4+prQvJHhjWKAA3Mx2RA9j3Y+wHNWLa0S1to4I+VQYyepPcn3JqQIRCT1yalWLHarISl2UAQqnHSnhKl20YoAcg+UU7FCjgU7FFguKgHNKab5iICWYDFUp9Zs4SR5yk+g5P6VOg9S+KQnHWsKXxBu4hhkb3PyiqT6lfzdPLjH03H9aV0Ukzo7hwbeRQQSVPHrXCXX2mS9jtonlSE52IpHHqMitGQXEinzZ5G9t2B+lYF9qNzFI0VoqfIAu4cMRnsalPUu1o6G7p6+XOi3Aht7eDcCgAZmPoR3qETRXeoRhowWllOxQQcDsM/wCFZEV5fXdr5KRRK+4sW6v07nvTtMmu11exbKMN2NhXkEZyQferag3fqSnNRsdBfaRG8dnd2aBRbsDOxbC8YLflVbxTa/ZNMmlght1hddm6NfvA+56+xrTn1NVsCjonkAj5VBI6859eaxtdmefRZDgKhlRSu3Gep9aJP3TnpwlzptmR4R0OS/llHmsi5BBCA5x1rqrWyfT9QtmjuHOWxJ8uCo5BH1wat+B7M/Y5JemPlAFaHiHSGfT7mSKZYjKAhJOMHP3gT0rkc7y1PRUbR0HXLNeJAIDLtitZASpO/wAzPBX16D8zXmuqae0+p2MkcUnmzSO0plbJfBH5V0j3klk0SHWZ7h4lJ2wkFN3bkD6ZrIkDRRJOXJlTdtOP7xya3k4RXuGMYTk/e2Kb2xsHkgvLgJIyh4/KBky2eMjt6VY04G1uE1S6Lo0cm4rtwCp7/r0q3ZgtCJCMyN3A5qDVLiCK18mV1aWRlURBhuOT6VlGburGjw8VFtnoEMweGOWMhtwxn6f5FWIcBt3Y1yHhNp7a7n04XsVxCq7xHtP7sdgG/GtubXNMtriWGW8EUsR2urIcg9fTmvRUk1zHnuLvyo2JpGZSF61XlW8SOGCyaNJHbMk0i5Cr1I29yensKy9S1tbWwgnswJfPiMqSP0Rc45X1rYtMnDMxYlgST34qajuyqcbI5/xP8siuOqxq35HNYnjeP/if2U3aWA8/Qmt7xKu8kesP+NY3jFi2n6JfIMnZgZGewP8AjVS0gmENZtCaXJNPNJb2sSSJcQnEkpxGMdcH15pb9ZU06aS4nSVpozC3lx4VAybl578jFVdPlfyE1Hzci0lXcjDnaeCQBwBgn8q2ryKzSxuYZLoyGX7pxwvpxXBWqyctNj0aNKMY2e5wlnKRGrDPUfhWzqM/2iYPjBKjOT7Vh2Y/dhSOjYIrWu3/AHikkn5RnNVKXusIx95HUaJNGlrbGUsFhVnPH3nbgD8Bk/jW1cam72DiMCNNp92NcnFJ9n+zHkKy7HAPXjIP86ui5adGhWWOMY5MrbRj61zt6WNOXW5g25D33iKU87YwADznkV3Wi3HkeHEu3wFigaQk9BjNcd4cS2m8R6pDdGMwSOwO5sKw7c/lXbSR6Xf6dNYvfW4tiuxlhcLgegNTKCcrtjU5KNkjHt9Nnk8G6VbKjPNe3sdxOqjO0M+4k+gxiupvvDVhfyQmWVgIpPMUAA4OaWGexjtlEV1CIYwqA7xgDoKsNLAhHmXkMYJwMsBTkoy3JjKcdjkrTQ1uPDPiDTRMxmt7iVUU9CR8yVtf2XYroEF5f3NxbebApeMqN4J5K49c1Hc31noZ1S5sG+0XssqGUMcpG5+Uf/qrIvJJ54riW5naSUx/MxP+0K5sROmtErs6sPTqv3m7IzZjF5z/AGc4j3fIJDlgPfFU51WOOH5gzyXaMfrn/AU15SmQH6+2ajVWkCnzDkSrj5fWuCjeMrno1PeVjqtYPm6nonr9rLDH+7RdysviK0XqJLWZT+WamvrfGp6NuOSszjp3KYqtriCDUtPuQwyqSAjONwIxj9a7Z1Io4oU5N+pUhUx6T4ZAcAKcn1NbHiGHEFgd2cajB/6FXNzsP7O0ZFJDW0bHdu4Jz2/KtLUNZF8lqv2dowt3FJuLg5w3TpSVWDY5UZ2KGl3V5p19dz2kkKkuVYyDg7pDtH1JFWNR1mSTUFkvogtwnykwTKucHofpVCP97cNEgO571PfIDEj+dZetQKdauh8/+uft/tGuyOJ5IW6HJLC887vc3bHUfs/m7Y2dpZyyq0wUfj61Lc3d9/wktq12I7aZrsSkbd2w+WFBwOo6fjWE5UzW8hVhjkAfgP6VtX8qaj4ht7jDR5kRduc8DaKyliIrQ1jhnudrpQG6/VZSzrdtuPqcDNO1dJH0LUF353W7gflWXpVzb2upa0lzMIi10WG4+56Vb1bUbF9DvhFdIzNCyqATyTWLqIv2bvYwfCrlfEATd96BSff5BW9q77fFfh4E8lpRnPsK5zw5LDb+II5nfbGYhGWY8A7a3L5kuPGekeWd6RKTuHIBOalVIvY0lTknr2OmnbZZXDMRjymzk+1Gmb4tKs43wxSFFJ/Cq2pgrpU+SRuUKCfcgVbGFVRnAxxiulbXORloMP7v60u/2qr5gB6ml8wep/KqRNi1uPpTS5z939ag3j1NG8eppk2Jtx3j5as6UzG9lG3jHT8Kz943j5mqxpLj7dLhj0/pTp/GhVF7jINdjH7sMm5cMOe9c14n8P22oSRTy3F1JC4GxfMOEIH3cV0OsSreXZtYj80HMjE4AJHAHrWZPA8kKRvcsVQ5GO1FWLvLl62HSnFKPN0ONfQLZZndLqYsyKhEo3DAPFY83hplYlZPMz74rupNHidyxnmBPoaiOiRZ4uZ/0rj5MVe9/wAjs9rhWrNHnk2kNCDvik/A16bo3y6FYDBwLdRg/SqbaHEc/wCkSnI7gGr8MbwW8cKOpWNQoJU5NbUlW19oYVp0LL2YGYetQPMCaQ2Up/5eV5Ofu/8A16YdPlOP9JXP+7XtKsrHjOjqMkl64qq8ue9WW02TGPtAz/u1C2ly54uFP/ATUupcagkRM+QKcjZpTp8wHMq/98mlazZEUlkZxyDnGKiVVRVy1T5nYkU8Vna2zSWaWqttaZjz7AZq6qy4HMYPcHPFYuvTXFrd2c4CtsBwOgb1B/CnUqJwaRmqbUtQg15/KUTWmXUYOxwM/QGte1nivbJpkyFIZTuHQ96563givvntJyroctE4GV+o9PetS2Sa309oII2kuZN22NRkljXD1LaE8Jj98zA/Kin/AOtW/e3yxBjnoCazdK0rUNPsWD2rGRscKQcCsnXhfpbOrWk6FxtBKEj9K5Z05Snscc6blMy7eLT9QhLzRxxDJOJAdx/E/wBK2rGwlsYwYL2eCBvmCFfMX64bIFVrCCOZ4LdgroCByM49a63zOVCr0GOOmK9ZSbOrkSRm2gu1Aee3trpT1BiWM/UEcVG0+8S+ZZyWjJztLblcex9RWkbbcpeNhBt5KjlSfcf4U15pUX95Coj/AL6jev5dRV30syeWzujBuJQQVBHzZI5rltbZP+EzjkY4WRA5/FP8a7x7OzvFJx+KHr+FYeq+EGvLqK6t7krLEgRVIyCoz19+azit7mjZgSCAPuVsc9UOKg+3zomPO8xAeFkANS3eh6tbM262ZwOpjGf061DZzw20Z+0WUM/JyswYEfiCCKp8sVccVKbsiGa6geP541jbnDK2Bn3H41HEsCwpGlyPlGPnGK3F1iVXX7I1usOPlt54FdQPTOM/nWlF4jRVH23RYWX/AJ6Wqq4/LGacakegSpSW6ORKOvI2vj+6wNQKEjLYY5PZj09hXpFpq+g33ywyWqv/AHJIgrfqKvvaWsqYe1t5EP8A0zUg1opGTVjynJpsv+utSePlY16PJ4W0eZiws2QntG5A/KoH8Haedp8liVBA/esMChyCKRwQb0NSLKy967CTwnp4zuguFx3Euapv4XtGbEU00Z/2iCKXtF1KVNvY51gknEsSt/vLmoxZWrElQ8bH+4xGPwrWuPDGoQEeXcQzoB6lST681nS2t5b/AOutpVHrtyPzFHNFj5ZI9Js7WQSNdXWPtEg2hQciJP7o/qe5q4F4qCbULS3/ANZOg9s81Rl8QQDiCKST3xgfrWdx2ZrgUYrnJdavpD8ixxD3+Y1Wknupv9bcysD2BwP0pcw+U6aa7t4BmWZF+rVTk12zXiPfKf8AYWufECddoJ9TzUgUUcw+VGm2vTMv7q2C+7t/hVWTUL+brPsHoi4qIKABTgKm40iPyzIT5jvIT/eYmnrCq9FAqRFp4FIaRGqf7NPCc1IBT1FJsqxXmi/dMSScDv0rkHyt83zfMCeRXbzwtPbSRpwxFc/cW9pbkCaWPcOMA5P6VDlY0jG5NoFpKL0M2NjRO27sDjrSWsLJ4gtyI8IHL9PUZpkWtR2sPlW0DPwRuc4GD7VWm1K7uHDtJsx0EYxio9or3LVNuNi1duyXKIjFItxZs1FeSRXVk8G5yWlEmccDAqqi7jkkk+p5qxGhIchSwTG7HOM9Kp1XLRExoRhq2XrTWr+ytPs1m6wxk5ztBb86qytcXj7riaSZv9tiazpNYQO0dvAzuoOd4xjHXjrWZfaneyxBfP8ALDOoxF8vGfzqo0JPUJV4Rdkb00tpZAG5nji9iefy61lX3iC2ZPLtoXk77n+Ufl1rmJWDSBickjknvTd4B4NWqSW5lKu3sak2s38yBBN5Uf8AdiG3/wCvVBFzKvclhz3NR7+OKfbvm6i7jeK0SSWhk25PU9H8HgJrEgxjMP8AWqHiXA1/UP8Af5/75FX/AAoca2/GP3P9azvEvzeIrxP70g/UCoqfwI+ppTX7+XodfYQiNrAbV4sOeO+RW1Zn5R/vD+VZq4S+gTpttWUA+xFaNoVEe4kAZHJOB0rVIykzG8RJ+/XJwPLArJ1ZfP8ABemt0MblMntww/oKu+KL9EuESICV/LHAPA+pqjYyWt54Qa11GWRAtwzExDGAGz1PA605Tjyctwpwl7RStoc5pN1K8zQW7SF5FxtRc89v1roV8qy0v/ibyAXBO54omBY4OQCeg6dOazZdUSCI2ukQx2sPQsv3m+pPJ/l7VmNDJLIHkk3N/e7j6V5tSvTWh6sKFR6vQpi6ie8eSEYjeQuADnGTnrV25uUacDYVx1DkD+WaWLT4PMOVU84zjGa1J7OG0vAscaoOD8h6U3iYuDaHHDTUkmya4KhIXlXa3yvt5HFV5rq3LcR7v+BVHOWEzxk7gG60ixjHKH8686dZtnfCiki1axebpuoERAjCMTnp81RRwyeX8qvjGOGqxayiOyv4gr5kROfTDZrS0W0Wdj5ucIoZR7+9Ytts1eiKMVhdTQzxLHJ+4Te0ZboMZBxW+IZ7uztbmG3naLYCfMwwPqc/hUmfsurSPKGYahCIFCdn6An+6KNP1SGDQ1sm8zzoIpUJ2jblOuDnnrxVpLqYyk3sYcCswtSd5E88kjJu4IU96t3HmEBTg7uOenNR6LC1zJE4XiCIowfj5myf5VrTafMSpHl/KvQt6fh71Li7aFcyvZnPRQARDO1iSQOOpprARyFdpGGU9emDW62mXMqoimBSox369c1m31rLbO4kaNm2bvlyc81k4zWtjSEot2L15rMFzeWMqRyr5EpdgSORjGBUGtXcV6YmWGSPYhxvHqazXnjxGIkkLAfMW9fanmSVuCAeMfMTSlOb3NFCMdUEdvEfspeSNQQfvdue9WbmytxJaqL22YSSYJQnEXTlsjpUURkDIdkTbf71bNxeQS3elytbRLHbn9+Fj+9z6fxcVdON02yakmmreZX8O2FncalMLi58vyiGjYMBvIbtnr0rM8RWsEGryCKdpVZFdmLA/MeSOKv6VrK6be3MphjYSggblPHOe3SgmLV9WlvpIIxF8uEA4JAxW8ZRdJRW9zBqUazm/hsZUen3F0sDQLM4PBKjIHStW30bUVvraTy5/KWfLNhchQR81dDBcOECxxgqOOvA/KlmS/dGaGRFYc43cH8CP61caK3epjPEyvZKxUvdAujezzWdxvErMzBto6mqb6Lqy2U0ItYnZxgETDI59KvA6o84Wa38pcAu/mjB+hq0RqDEeW1vEg6DzM5+taShCXQyjXqQSV0zBs9D1SJmaW0JII2kMOK24tNv31W0nS2mRURt8uzdhuxx3p6HUQu9bq0HuXI/mKc41mTEkPks3dklBX/61ZexinfU0eJnJW0NrUZYm0RIUjn+1gqHdoWwTnk46VufY4dgJt26f3+v61yMZ8RpjMlvtPUtMGxU63l9ZPvLF+fm2r8p/DNdcZ90ckot7M2rmFUaLZGUBYg5bO7jiq29FkEbSoHIBwTTb3UFfTlvYyN0D7ypHfBxXP2Db4txzvU7q0iruxm5OKudLKBCBvcHPoKiE6ep/wC+aR5VuLQMFziqLZPbH41XKTzs0FkR2H7wD/eGKs6Sw/tJ081CxHAB68Vh4YHPmEfjQYwxBZsnqD3H41UYJO5MqjasytPcTHXLzb1kmfP54/pV2Ax4IRl3pjeCORVJ7RROZ1kfzCSTuOck1HdJPNG3lyrDNsKpMvJH1Hce1dFHlSfMc1fmbXKaxcZ5cflS7lP8a/lXHJpGshh53iWds9PLhUfzrRttLniBMuq3k2f720Y/IVtKdNdDFU5vdm/hf7y00qp7rWTJZ7nBF1cpjsr8GpBEBn55D9XPFLnh2D2c+5olF9qjZB7VlG0us/JqEuPQgGsuWz8TxMGi1i2kXPKyW+OPqDVJwfQTjNdTp2A4ORVeXYAScdK5OVPGB8xYru2d8nYQFUY7ZBH1qveQeMPtEggu7d7cYK7wAx9QcdO/NN8iRKVQ0Lu6fzxHEzbmbAANaOQPvnIAAB681x1lBryeJbf7XuNmrbjIVX0PBx78V1SsssqIN2wHLHNebX+JI9Kj8NycuGO1+AScDuap39gl1aeVuG1jkLnkEehq1dAEmUDJwc+uB6VSluCkcojGCI+nUnJA/Cs5S5TVR5jmG0nVLW83w27uqHMc8bDP0Nb/AISfVH1qQ3Pn7BEQ5dcAZII/HNZryzSTeWDGCSBgnJJ9O9d7bxLb26QxxCFAB+6B3YPfJ7mrw9V1NX0Mq1KMLWLkTYzzwD0qxuJ74HtVLO0AYOewqYNggZrsTsczVxkumWdxKJTAqSgEB0G0/wD16rtps6NmNhIn5GtDeO/T+dPVjycE9OO4p3FYwpHdm8l1aJB1BGCamTlNwxHGo+8eTW80SXAEckasOmGH+cVl32lT4KwLuRDkxk8ke3rWnI7XM3JXsZhjhuHD+TtUH/WZw5/KmtHcWxDCUNH6yJn9RU6NlsYwR2PY1OMBcHofWstzTYqK1zJg+Skin7vlt/Q9aq3mmWGqqVubZWbp5i/Kw/GtIWZRi9uTg87ewNQ6zcx2V0pkfyxMqsx25wcc/TOKfK7XZPNZ6HH3XgyaFt1jItwg6I/ysPx6Gse4tLi0k2yrJAw6CRePwNejoRJHmOTepHGznNJKI5I/IkjSYHqrAECspUk9UdEK8lo9TzFpI5PluoEkx/Ft5H4jmtLTr1rNdtlfyxR4PyMBKo+gPP61vaj4OSWFpbA+TJnHlN8yH6HqK5fUdGvdKZTfQGLd92ReUb8RUWqQ1RqpUqmjOjiuRqOz7Tfw+Yn3RDvh3fXmn/Zb2HPlzwDJ+UypK5H4lsfpXIbW2hkdip5ww4qza6hfWhIWeRR6ZyMfStY42aVpIylgYN3izflk8R7vk1GEqOgCOg/TNWrS+1BYnGoxWU4AyGiyXz7g4z+BFZcHiZulxFG/up2n/CtBNUsryNlhLLOR8qsvf8K1WM5tDJ4Pl1sZh8XWq3j280JQA8MikZH+63IrXgngu4zJCMj12la57VvDGoagfOuzI6RA4J421z1pqeoWxP2e6njCjgBiQfw6UrKT2sDk4re51gjhjIGYwx9TyalxiuOnijTUIYmvHniYguw42nPT3rsyDmskzaUEthpNGacBjrSFlHWquRYSl5+lMMqjvTfPBOACaVwsWQDxzTxVZp/LXdIyxL6uwFVJddtIvuF5m/2BgfmalyS3LUW9jZReKftwMngep4FcxL4iu3GIY44B6kbj+tZs91PctmeaSX/ebj8qydVLY0VFvc66fV9Ptch7gOw/hjG41mz+J2PFrbAejSn+grngMdsCpY4pZjiONn/3R0rN1JSdkaqlFK7Ldxqd9djE1y+0/wAKfKP0quqADIFWE06bH7xkQAEnLc1ZhmsLIESxNLOD3XIx2q4UJy3IlWhDYpEhI/Mc7U6bj0qtLqcMYwnzN/tHA/xp+qX1zeBUSFVjDZwa6Dw/aPNpADWFt8kO95SmXYliBiumOHhFXlqc08TNuy0OQa+upg6G5wHXaBEmNvPUd89qlV7uGxSAPcxQbwxYIV3v2JbufSvS7LSGVAdioh5+6KoeMbWNNDQ7iX+0Ln5sk4B7VvHkTSSOWbm9Wzk30+6uZrR/nlmuLViMEHpwM46d+tZF0n72Ne3mgce1Ml1P7NdzRgyAqccPgdKlsZ49R1Gyt1XazTjJ3Zznj0qpSST1CnBtrQxZUwUweDmk8vg8j6Vv6/Yrba5cw/KVjYDgcdKoiGED7ork9sjsVBszTEe1SW6EXMRI/jFbFvprXfMcKhR1ZuB/9er/APY1rbQvKV8yVVJBPAB9hU+3WxSw8tzf8Jn/AInj85/df1FU9ej3+LJ0/vTKP0FWfCDZ11ie8J/mKdqqbvGkp9JQf/HRV1H+4j6k01/tD9CZoVN2Cxct5Z5ZiT1q1bwhkwxYjI4JJ7UwkC6GcYER5J96uW4BUcd/WuVTO9wRnX8SLIMD+EdKgmQJ4bjXH+slyc/Un+lXNSI37tvRKh1Jdmm2EAHXn9P/AK9Z1ZvlZrSiroxUj9G/QU/yjgN5vGcdBzVqONWz+7yAOaJAgIHlcV5zk0d6SuVoo/nDbhnOea09RTNypyM7Qf0qoqjbxHg+taOpxfv4tqnBiXOee1VGTdKXyJklzoy7mE+fnIyVBOKYEI6YqzcRNmJiOq+nvUflHsP0rFyNUh0If51JGGGGHrW5pE8sYt0VyFkcq429h0HtWLFExLDvtOML3rpdNsAkMEnlOdmSHIxgn2pxu3oZ1GkizqwX7C0xRneMhoyD90g9SO9cz505WUgffLlsryd2M11Wom3j0yWO5LjzU27lXgN2/WuSWzuZplAERd8cAGqkrmdN6HQeHspHMCrAkg7u3I6VsT7iW5wdp7+4qHTLR7S2W38gon3sk5JJ61aaJmLEjsQOPet4pqNjGck5XKybjLuJ5Ix1rH1VXeeTBztgOPzroUjZNuBghsnjt3qjfWsxh1WVABGtuFBzjJ6n+YqZQckOE1GVzkVMynIIz64rcl0uEEbgwJUE/NisARSHAyh/E10mpadMb/ICneisOvpj+lcsVo2dk3qkVnsIUHCv+Dmont1Vk2eYDn+IkipI7IhiXYL9Cas+RADw7f8AfRp2bQrpGMIirNk5Aye4rS02MvCm1CxPIHaq9xapNfeUrHBAJIJ4FbcClFCRW/ygdXbaP8augrNtmWIlokTC2u9gDXKQH0Tkj8+KibT5Pvvqdy2P7oz/ACpJPtTrhIiVHGEbI/Wqf2S9zujtZlP+w20Guq/kcdvMkaE52m+vCOzNBx/9epU064dSxu7fGM7ZVZSfoOxpY4daKhI1jhT0aTn6n1NSpp+pg58+B2PdyWx+lUo36EuSXUgt9KuJnDSXUQc9CwL7R9OlTvpciN+/1Jh6blOD9O1LLpWruoIuI3OfuhyuPpxVSWx1e3BD2kzg91G79RTsl0Enfqa0doFgUx6mxb0aHI/SmFr6FuJopx6DKH9ayY4NXPS3uox7J/jVvyruIASPclj2dwP0K4/WmgGTam/9rRwlWiSZTBJG3TJHynH1xT9IueULdxgj/PvWZriO8ay8rOmGU4wQRyPrTrKTDzBWDbJCQR3B5/rWlNvmM6qTidxp5XLQOQAelOltljcqTWbbS+bbLIDhl6mpZdQyAByR3rptd6HInZalsQA8bQahlh2jp+lVxfMDwOaedQdlw36itFFkuUSu7EHFRlqe5VzkHmoypxwRTSaIbTAY/LpUyHIquM9DUkb/ADANRJdRxY5800GrEsY2/Mce9VSMHjmiLCSHZo3H1pMUYPtWpkQSg53rwwpYirr/AJ4p7I2OmarNuhfdj6ik0NMZfQkwMUGHA4J9aydOvxskjkXZMrDfGeoPY/T0roFKXCYFYupaWXYSIxSVQdrgdvQ+ornqRvqjopy5dHsWjKTG8i4H7v8AAZ6/zrKe4VA0bTBBKhU8ZJz0ZvQf0qD7ZJFGLW7Hltn738Dj2Pr7GmyszgssjJF1IRfmb3JrkqXudUNUVctFexJDGxvVcbV7Buwx3rsYLy7fC3em3Vs+fmO3cme+CDXJ6cq3WsWsQExl8wEOwG4KOT+FejQsCuDjGeea0wkd2noZYl7FJLnd8wbcuetWUkBOc5pZ9PSf54iYpPVeh+o71QZpLaTZOuw9Aw+6f8K7mciNUMWGMZ749KnhHmSRlSMDls9zWdbzYuFU9D3q+6yQ/Oi8Z7dDV048xFSVjRXCXKqw65K896LiQSBVVhndnj09aYjAsG6FuxFRb2ac8E4Ax9K7lE4XK7KGoui3Co8aCUniUcEr7+tVliKt6iob68E18qOD5agqvH8XUnI6emDVkXEcSDeecdK56kPfN4T90sxAYycAVz2p3guHW4VQRJNsjJ7oBVjUryR44bdPl+0PtO08he/+FZeoODqMFsg2rAm4gds8AUp2UbCgm5XJfs0IOYGa3kbr5f3fy6VY0/zbK9jW6uFmikyBlcEHtUEXTn8KqapMUktRn+P+lc0nbU64q+hqW15fX0krwqpgViu3fsLkdcGrMYsrphBNujmHPk3A5z7Z4P4VmxyCOKOKMlAuBx69TUzNHMhjlUOoGRu7H+lY+3S3NPY31Rrm1jeMxuodOm0oCDWDf+DbGc7oGktH/u5BX/vk9KsQXEsUe2OWQp6Fs/8A16lFyynhVYd8HB/Wq9tTktUJUqkHeLOZPhC6tpZJJI4b1VQmONJNm5uwb261Rujr1su3ypLWIf8ALO3jCqB+HJ/Ou8hmhkIAkaNvRx/WrTI2z5hvH6VSimvcY3Vafvq55PHqdzFc4EjGbG4kORx75pjQ2d3nzrdUk7vCdv8AKvTbjRLS+GZ7WPjuQOKwrrwXZzMfs0zxn1Vsj8jUOE46xNFWpy0kcqNHtYFDDLuvIz0rQW5Lpndg46Vjy6kikjfz6DmqjX75JjGM+tDlGI+WUjoGnP8AfqrNfRx/elUe3U1iNPNKMPIceg4qIBRnAqHV7FKj3NRtY2/6uEOfV+Khl1S7k4V/LBHSMY/WqY9B0qeC2uLt9sEMkp/2RWbnKTsjTkhFXIDljuclye5Oad09q3LbwvcuQbmZIB3UfM3+FW3t9B0sfvSJph/fO4/98ito4WpLV6GMsVTjotTnIbea6O2GJ5D6qua1IvD1wfmuJY4V7gfM3+FT3OtTTBVsvLt4WyBuXkY/2RVCRZLsot1qMxBOCPL2KPxNbwwkF8WphPFzfw6GjHFollMkTt9olZguCd2CTjoOBVi6l2iytYFCBg5c4zkBumB7d6pXmkwaZAtzG0jFZF5JGCM9u9S20st1e2ohMiKkZaTAypGfWumpTVKm1azOWFV1ZJ3uiTWrOIabFJH8kspwE55H9aj1S2jk864bcWigjC4GAMAfnSeIY55LiF4LiM7jsClgpXvn6dqwdX1Sz/tOSNbW8kUhRiSbG7jB4HbOa4oyk4aHZyLm1ZqxaXDdaSbiNitznKs7YVvbHp70ya+1LSLOe1a8JUIArwtkKuM8Y7/WuduNVSfYLey8kKMcSE5/Omx3s4ilTaqqw/I/40Kc09di/YwlG73Lp8TO64aeeQ+oU5/MmojrLOCDFKwPXJAqnEIlx8maJVBcBFPPQCtXWtsYrDp7jriGNrgzjBMo3kf3fatDw+oPiHT89FnU/rSx6XNPteXEC7QCCOTj2rTt7SC2wYU+f/noxyT/AIVy1Kx2U6I7XtLmn8QXjGRFUyHLZzj8qZbWFpbDcE82QD779voKW4uIreMvNIsaAZy1Yl34k6pZR47ebIOfwFRTjKb0LnKNNamzFcRwRvLPIsa54LHr9KzrjXkuJRbW8RKyZVpJOOMdhXOvO8z75XZ29SansyPtsH++BXQqCWrOaWJb0R6B4SG3xAR28np+VWNRX/isLtscgDH/AHyKp+EZFbxNIgYFhG2QO3NTax5lv4svJjc7t21Uto1yx4HLE8KP1q6n8BepFJ/7Q/QS782WdQEJAHGPStW3J44PX0qpgeepYruaPnaeM+3tVuAjjkdelcKPSexR1Uhv4X5QdBUWtYzZx7XIWPt+FWtRO50BZcEAfrUGrtvvo0H8KD+dZ1X7rNaS1RRQ7VZfKfBHWmyj5gAkhwKn3EtyygE+tExy52svA7GuKbOqBDEMkDy5Bz61s6uC9xC3zAGJQCPYYrLh3bhwuM9S1a2q7ykABUgIMEHFXHWjP5Cl/Ej8zPuYgIYWLt/EvH1qvhTxverV3Gx0u2BKnEr9DwOBVNI2HRU/76rmtobJl/TLYXF2YzJIuUJzXURWP2VlT7XK4Rf4jxXPaEsn9pgnGAh6H6V0l3IZr2EDbJbg5dgeAe2TWtNaXMKr96xR1aFp5Yj5kiKw2YB4HvVOPSDFqNtB9vkd5SQGHRMdz61Z1wmTARw/OMBsVFoQca1B+5CqAfm64461fUnVRub1vavauVe6Mwx3XGP1qQoDu/eEA4x7c1Yc7VIyvXqe9RBjk8rWvKloYczeoxQFKgkseep681U1C3eLRb258+RhO4iWINwMHGf0rQ3HH3l/KqmuOf8AhF4lG1ma5Y7e45pNWjJ+Q4t80V5nIRWzPcRqqyAswGc9Oa6y+smn1AbbqSLCgAKTiuf0mKVtXtwYgoV8k56Yrst7f3lrno0+aLudNapaSsZTaW0SK7XUkm59vT2zTFhyM7pfwWtss2yHBXibt/uGql5qD2Ph2RlKiSQCJMdct/8AWzXVGhHlucrryvbcxbTM0ss4OVLYXPXaK00nhhx5hUD3rGikK2yQRtsAHzMe9Jti6sXc96yV1sipNPc2ZdXtx93BPbFVX1og/LiqDxjcCISB71GIdznEZx29qr94RamXzrLHgsfwpP7bIIOGJ/3qzWgPYUhh5+6af7wX7s2YtdkD5jVnOM4FTN4kllQBGeF1Ody859jmsnyrjTntZxGV8w5LEZXb6ce1OWK21O6MX2tbRJt08c7DqM4wB3/pXbTw1RpO+vY4amKgpuny6dzdXxFdiBZJYyV7vjg07+2orkYYAg9jWNP4bmK+ZpurRtblfmkZeFx2UDg5qgWgjXyt583ou48k03h5fZYni4Qdpr7jY1FY3tm2H5T29K5/T5mh1FomPBQBfw6foa1ktobmwgaKWVZiw8xJSB06gD61ma1ItvLA6qQYZMM2MfKeDVQw8lHnloKeKi6ipw1T6m5bXDJuQ7vLP8SgnHscVoRy2aj/AF6Z981S0t/kLDnd3rZim45r0KNH3bnn16z5rEAntAc+fH+dSG4tTgCaP/vqrQkDdv0pSw9F/Kt/YnP7ZlN5YEbDyIp92ppltuB50fr96r2QB0H5UmVP8K/lR7EPbsomS2B5niB92FA+zyHCzxMfQODV1tndE/75FR7Ii3EaZ9doqfYlKuQKgbjzlYDphhT/AC0HUr/30Ke9vang28J9TsFRm0s8f8e0J/4AKSoWG8Q2BEQ/5aIP+BCoyYR/y2j/AO+xU3kwAf6iL/vgVlazNGlrsREDOwQYUd6UqfKrlQqczsTG7R2YQI0u3glBkD8aXzZmHNsSPQkVFp1ytoBbsFWFj8uB0NaEijPFcntH1Oz2aM1kZW3pG8be3Ip4ui42yooPqQcGrf1qN4ww6Cna+ok7FGe0t7iMhlTB6g8iuc1DSVjRVjw0adIyxAH0NdJLCUbIUEehpwtbSePIiG7uKiVOM1ZouNSUdifTdL0/Tgv2SPDMn+sY5Y//AFq0YuDg8Hv71gOk9mVa3LPEvBiJ7f7J7GtKzvY7qISxuXTODkYKn0I7Gmklogu3qzWR8qDmnSJHMux1yKqo/Tk4FSeYQo9WPFVckrSaXNAd1s3mRg8xk9PoatWd6sq+VIdrjs/GD/WrI3jaIiCffvTvKiudpaJCwOcY6V00YtO5z1pK1mKshwcYdieuc1WnuBESC5UseFHcmprq0DLuRigH3gjba53XU+yWEiW7yPdSjCAffx3P5V2NpK5xJNtIu3MZ+yupJRi24EdSaz0hw+WkJz+dYVvc3VuoDSOGHBEnP86sf26Y42aSINtHVeMmvMnXUn2PQhQcV3LN3qUNtez3MsmIbSPYierHrWLpk811JJdSgma4fcFHUDsK5/WbiSbV4ULEqI97J2DE9friuv8ACgCtJNIBlAFTPYnqahyajc1UVexvRaM3ljzpyshH3UGQv1NVrzwy08kMkd7ho33ESJwfy6VtLKrd6gvb5bVQqgNKw4B6AeprBycjVRSMO6sr21zJLETHn76HI/8ArVBDOmWO4ZwR1q600kzF5JGZvrUTQxMwdolLDvipdO+xopdyOFmMYZhgVKkjEZP3B7damGkX837xSNp5Cy8flTXsb2JCslu231T5qxcZJ7Gikn1GGcrlSvA6YqaG8liOIpOP7p6flWeX2na3DZ71KhAB3cD19aSlJPQbjFrU0/7QM5Al59lPH5VZimjbhSnH8PQ1hq+CTnC46VIshIAQjPYHnNbxxEuphKhHoeUABaXJ7Yq3FpkzDM0sNuvrI3P5VbjttLtxlnku3HZQcH8qI0ZM2lWhEzYY5Jm2wozk9lGa1LbQLmQAzvHAvoeW/KrVra6rqBxYWf2VCcfLxj6k8fpT9W0bUtM05ZrjVN7tJsZIUHyZGRk10Qw6XxHNPEyfwkq2Oi6cge4YSt6ytx+Cikl8Sqq+XZW5K9sjYv5VzYUwEm4UMP8AnquT+YPIqwrqVDIylT3HIrrglFWirHJPmlrJ3LM19e3eRNcFV/uJ8oquURBgCmGUZ6io3mAFNsSRftnhcRxzzGFEUsromTnPf2ro9PH26MW11crcQLht5Oef4T9c9q4CaeScAJceSm3Y4BGW5NPtL61sSGXyWZTuAIJwfXHrUTpubWtioz5U9NTsPFVy1lp8ssSblgkQ7s/x5rz0alPkt50srt13dB9BWy2tC7je1JLRzH512AAmpI7OCCRAEDBh6Vpi6qlK6M8HScYWluYBuLmSRZAh3joxHStSVjIzPcr/AKQ2GbPUGrVyFjmA2AL2xVGcy3F45VSSTXE53R3xhqPlmAtxHGoBzycVAI5JY+hZieauRWWRmVufQf41bQLGuFGPTFc8qqWx0RpN7lK30xyQZm2j+6Ov/wBatSKOO2O2GMA45bqfzqNGY4/yKcZVTAzk1neUjW0Ykss8UEZlmlVEH8THr9PWs2TXoWXML+WmcbmXLt9F/wAai1g/aUhVgCAxI46cVFaW8UMRkEa7ugJGa0jGK1e5nKcm7LYJru8mt5oktwtvOATvwZGA9T169qzhaZ/5dn+oY1qLBJOwWJGklc4VVHJqzHZRBtkt7Grjg7EZ1B+o/pWsallojF0uZ6mH9jH/ADxlH4n/AAqa1tFFwmYp2yR908/yro49EvWuIokjWUS42SxvuQj1J7fjzXXaf4ZsbJQ0/wC/l7knC/gP8aaqSl0FKlCOtyh4UjVNZEcdvFAojYlVO52Pqzf0q3q2j3t9r11st5vIbb8yYAf5R3robVVWaJIoQkSnJ2qFFaLbPMJAP41U481JRb6mcJ8tZzS6HKReHtQUrttyFRNq5kUmnNp17aLungkRc/exkfmK65CT0pLy8gsbRzO4BdSqR9S5I6Ad6xdFJXOiOIk3axwV7HvuYRknlR096q6gGbVGwCcKB0q5OQt7bdSc9BVC7cC+nJJ6joa4qr0PRp7kZi+fpwD1pBDuWVip4UdPrUbzhSQN/wCdWbMPcwSosjpkjkjNctrs6L2RCkAbGUP61ramwcW6FhlYwMCqpsZYArfac7mA+7jqaXVc2tysTt5jFc7gMfhTV4wlF9RNpyTQyXa+nxxFvuylsAe2Kr+SnYtTtu62EgyBjOKiWQejVhqzRNHU6Ro1ulqt150qySRkEAjGDW2umQParD5zKnXC45NQ2I8uzgUDGUH4Vopn2rshFWOKc22ZMnhy0mYf6TOFXOOnNWrXToNPffCxZguMtWgM+lI4bB6fStFFIzc5PS5VlkJXORUQl+lOmcKQCvU00MPShtDSHeafas3W53jsoUQZBcnp0NaIYelQX1q15GirIqbTk571LehUdGjH0BidTmbBHyHr9a6YNk9qy9KsPLu5m89G2jHAI61sras2MSJ680qcbIKsryGOxCR/9dM4H+6a57W5MQWEPIUK8pHv0FdNLaTOECsmVDc59RgVzXiewlt0sJJG3IEaElTwG6j+tbv4LHP9q5jJdyIoDNkj0HWnC6uZGwp259ag3IkQJIAA5NRebJNlU+RD1Y9TSWhTuXJLkKPncuR70yOSSQnc2xPSq6+VEDzlvU00ykjI+771XMTylzzljPC7vc0w3cjNiPHPtVXe0ox0T+8acsqqu2HBI79qHIOU6fybibRbQ3EoAlYjg88fdP6VUsmL2xsZ4naQuX8zH3Pp6HPasnzS1uYpbmRgc4AbgHpxUlgly05Et9cSIq5RI26EdM+vau+lVjO0ep5ONoTTdS+hqwLf6dG+kuwDQ/voiw+/u557ZHpRFHbm1BuFBvDkksOQe34Vmf2jfyasYrqeIXEqgxed8oc9wcdD3FRy3Vza2Mmy6bzC4KjywCMnkew61vTp8qvLc4J1Zz903NLyt2LF5UeINve5yN0Tkcgg+vBp3iGxnFmRcXEEqTFgDH97pw3NZ8EtvpxlNtEW84hnVThc/wB4ZqpeXG/zrpyQqoflzwBior1YKDitWd2DpybUpR0RJ4X16B7cWs7eXcqdpUjhiOODXVJdx4yG4rz/AMI7ZNUa4IBJQSD2JGP8a9BMUE3LqM+uK66DvBHNiVapYcLxD/y0qUXSno4/OqxsLU9qP7Pt/Vh+NbHOWvtC/wB6j7RnoaqnT4e0jj8aabFe07/99UAXPOHdqX7R2BFUDYntcP8A99UfYpMcXL/99UAXvN45bikNyq/dwT71QNnN/wA/L0xrSbHFy9IZdkuSw+Z8ewrB1qfmAryFlBNWZLW45/0pvyFYep2l6ykfamIP+yKyq/Cb0laRuQus0eDzntWhZ3OCLeViT0Rz39j71yumXjsu1+Jk4cdj7it1Ss6dMg9RXnyR6EWbJXNNxiq1reZYQTn5j/q3P8XsfermPXrSi7DauRPGGHSqwi2tkcGr2KY8Ybnoa03I2K5O8bSMN/Os+ezkiuPtdoQk44YfwyD0atRotw9x3qPqdrj5vX1pMaGWOpJcgqAY5V+/E3Vf8R71oCVQ0YbJU8Z9DWNeWAndZFZo54+UkTqP8RS2uoSCRba+VYZScK4PySfT0PtSTHY6mHOHxyqenep0YRxlsZJHA9TWfADsyxILHGc9KtmVUjGeDnGR616FFe6mcNaWthxkZlG7aytwSB+lYmqb5fPRWZ2hUSKgPp2H4VpjcIGZjgg5xmsC7v2imu7+OPKpGFCgdf8AOa2fwmCWuoQ3tpe2ayHZIh4+YdD6H0rM1S1svshkiGxw68Z4NZ66mkIYQ2UwZuG+Xg/WqsslzcKzSo0UIHzKBgY981500nud0G1sVb3SYTOt8J43lzm4jQ5A9D+HetfS7oQ7kUfu2wdw9az7C0ZVuLt4zHbsMovTcAOpq/YRAvBH0UkDArBu5ulYvJrc0WspZSw/uJU3RTLk5YdQe1R3l6zXspJz82B9O1X2tQ5JjYxsOMDp+VZd/Zzh/MCZyMMV6H3qVYvUsxXQZRzW7pcMYjFzIMsT8mew9a4yKZ04I5BrpYNUtorGF5J1iQKAzPwAfem46aC5jo/MzSBj2rPiug6ghgQeQQcg1ctW82ZF65bBHpSUG2Dkkrj2sI9RBWW2V1/vPx+R61i6zojafCZ7fc1sv+sUnJT3B7j+VdttRY8AcDjPaq8qJNE8bjKspBB9K6XhIuNnucqxUlK62PN+COOR9aliLhsHp2NRTQNpeoSWUvIU/u2PcVOjNvJ4xXnKPK7M9By5ldHNJa2yn5YI8+pGatxgKPlVR9BTFFSLXtaI8u7ZraO53uh7EHrWT42V/wCzNY8tirKsFwCOowSpq9pT4vCPVD+nNHieEzfao8ZE+nSr9SpDCs57lwPHv7TvRwLmT8ajF9cK+9ZWD/7I61GCcA8U9CQkmfSklqU3odTYWU14YRJtVXQHzA3zZ9SOlZE+oRxytHjcUYqWJ9Paul0rgW3tGP5VlL4j8x5UGl25kQnEhTPQ114ulCnGLR5+BrVKtScXsrfqZq21m4Em2UBjnDNVuFdKSSNHSQs7BeOcZqrcEyXDYlzHnPyLgse+ewq5ZF0mjaCCNEGN2FyD7knqa4JVoo9eOHkaupafDa6eWgiwysMn2qlCZW2MclSMewrUutRE0LQJEAh6s3U/4VR3YUAdB09K58TXg3aBvh6EkvfHvsdQCCSpzkmm8AcD8hSA7uSeO9NkmRenP8q5FGczpvGBIAzD2/SgkL1w3tniqr3LsfvUxZGY+tbxpKO5jKq3sWmmYkDGB9aiG9nHHFKgz1H0q9FYSnEk7LbRHo0g5P0XqapsS8zJ1H70SZxgEmp7WwuLi0DINsXUyyHYg/E/0q7dXVlaSgW1oJpwv+uuecfROg/HNVbqee7VGuJmc44BPA+g6CsnJI1jCTJ/NtLS0a3gmcvLxLcheo/uKOoX1PU/SqZVgPlePb2INI0YKqCxx1pyxop71lKdzeFOxJZXUtrqEEsEju6tnYp2gn+tdxa+JrRgPtUdzG/+1CT+o4riFHI2HBHoKuwX95GQvnEr6ECtKeJUFZozq4Tnd7neJ4l0tRkNcMfRYGqQ+JI25t9NupD6yYjH61yum3VxPehJH3LjOMYovJX/ALRdMnaCMLuOK2eLSjzJGCwScrNnQz65qUx2LJbWYI42fvH/ADPH6VTiYCR5SzyzPw00rbmI9vSqo/4+PurwnrU8YOPujrWE60p7nRCjCn8Iwx51BCegTjNZskZaeTMYJLHrWoCTebto+WP1qtAEackpuOeOa5qutkdNPuVBZzZ/1BGfUVrWdu0ceCDk/wCzTwWMygqOO2atRTAnhc89jWXLYtu5BcKRLbqeF3gsSKzdWfztSYq+UUYGBWhq0jO8UYG3aQx75rM1MxNfS7I5E+YcZyBxWU+pURC6+RsCDOMUijI4jH1x0qBdvctVq3GU8tdxLuACegqIR1LbsdgslsphRXBwADhvatENH7/rXP20LNeRoNpw3JHSuhy+fuj/AL6rejOUk20ctWKTshwaP+8f1prvGB95v1pwL/3R/wB9UyZpNuNn/j1bt6GaRSmK7vl3ZPegH3b9amUSbixTnoPm6UpaRsqE+pLVnc0RErr7mnAxnqP51PGj4wF6DP3qeFk9B/33RcWhDBHaxliqqpbk4zzVyP7P/fH/AH0ajCOew/76p4ik/uj/AL6q032IlbuJK5LBYi5HX5eapapzpF2LhGdBEzbWB6gcH860kuxZyAPE0rMMhFbH4k9qj1KdtRsJ7U28UImjKFw5YrnvWsYykrowlOMXZnkYRZPmkuGX2oMUWcrfPz611TeBYSeL2Qk9toqrceC4ImCteyqSP7gPemoTS1RXtKbejOdMQzxej6mm7DnP2wfjW4fB8PbUJPxiH+NNbwch6agf+/X/ANeiz7BddzEaOR/vXgIpwiOBm9/Stf8A4Q89tR/8hf8A16X/AIQ5v+giv/fo/wCNFn2DTuZSxkdLta09Ic2888nmtMVgYhUGcHI5PtT/APhDnz/yEl/79H/GrNnoDaO8l0b6RwUKERR4Iz3PqPatKTamnYyrRUqbRkwaiL2RvtFssk7OfMDHovYA1ranKjwW6h4txRNyZ3OMDofauclV4dSiYjedpAIXoO2fX61eXzRqNvJ5UtttTzAzvu/Tn8q9SD9xngygudWLeuTeTcx+XPIuLaParpjt1+lZ17JI+hwz+YH853V1I4Xbj8+tbl54ck1dorz7a0eYlXbKhY8dx6A+lR3HhNpNMiszfR5jkdtxjOCGxx19q81v9477HuQX7pW3OU8OahLaag4Qg4Q8HkHmu0h8TkAb4UY/7LEfzrHtvAs1vdecupRHggjyj/jV3/hE5gf+P+L/AL9n/GtliJw0i9DKWHhPWS1NePxLA3DQsp93/wDrVOviK0PVXH0INYg8L3KgkX8RPYeWf8asx+FbuSJJY7yNlcBhmMg/zrWOLqMwlg6aNT/hILEnkyfkP8aUa5ZE8GTj/Z/+vWd/wil9z+/h/wC+TVS70XULKJ5pIleJB8xTk49cVf1qZH1Smb39s2Z4zID/ALv/ANeg6vZ/3pP++a4xNUsmGfNjP/AqkGoWJ5EsWf8AeFH1ufYPqcDrv7Wsz/G//fFNOq2WP9fj6qa5IXlmdo8yLj/aFMae2PRlx7MKPrcuwfU4dzrH1Sx/5+R/3yaz7vUbEjH2gcf7J/wrn2lhHp0x96q80kZ6gY+tQ8TJ9C44WK6mrbTQz3c3kPkgA5xitO1vGSTZJwRXIJM9tNFcQnG0kH3rpVaO8t1ni69x/dPpWSnc2cOU6L5J4tpGVPX/ABHvVq1u2DLBcvljxHKeN/sfRv51z1je7T5chxWwBHMhVlDIeo/rQLY1c4OD1pw5qhDcNCBHcuWQcLOf0Deh9+hrTBiWMM0ij3zVxIkM2imPErjmpPtVoP8AlqtKLi2bpKv41ehGpTKmPhxkf3vSmTW0c8ZSVFdG6gjg1o7YpBw6n8aha228qcD0qXEpSKduk0CeR58xiU7omB+ZT/dOeq/qKvw3bNDmdlSTGCGzx7jHFRrHilKgit6dWUVYxqU4ydxG1GNrWdN4B2YUN1J6VFaoqwKSyENwfmFI8SNwQOKqT2iSIysqsp7EVp7d2tYz9gr3uZ8WqWDyyJFcRsquVDBvQ0apcINLmdSJABkgd++KpT6LHHKZYFRH7qR8rfX/ABqrqFxcQ2Lwx2DhiMZQZXP4Vyzeh0xWqMZ9Ym1iSM7DBbjGQWySPSt/SmF3qkEEZOyIGaVvYcAfiT+lcnZW81gyi9gZV7MOUP49q7vw5Gltpt1esFBlkJBA6oBhR/OsptLY0im2a7RMjjuRxn1Hah1KnkVn22qTRt+/HmoTnHQr9DWvBNDcpuhcNjqpHI+orOMzSUTJudMt7nLEFH/vIcGqE2luLWW2lQXNvJ1A+VgfUdq6VoUfkfKfaomt3HTDCtFIzaMLSmj020jtGuJiU4Xz1CkDsPSujsbzbLFIuCyuG57jv+lU2jWRSrKGHcEZquLJFOIPMRj0CHj8quMtSJRujvZHaTBZlEf8Kg/zqNnUAkmufsLvUoY/LltftCLxuXgj69qpan4q/s+ZoP7Ol87GVMrjaR68cmuz2itc4fZu9g19be81MW4P78RhifQ9qzoQYv3co/eKefesy3uLm6vpb53LSOfnOMD2ArdUx6hHjH71Rwehrz52dRtHoQTUEmcqDT1NcuniO+HWOBv+A4qVPE9yPvWsJ+hIr0bo5EmdXZNtv4fckfpWtfwPcSWTIpcZdH9lZCP54rjdL8QNdarbQG2SPzHA3hicd/6V1cs9xN+73bUXgBBj9aibsrlwWtjxCVDDLJERgoxUg+xqS2jMyyAdcflWz4stgviW4KMpDhWO05wcc1WtNLlYEuWVT1ycZ/CsXVUdTaNGUnYtnWJordI7dE80LtLZzjjrVK00+QszMmFI+83c1qrbw24G1RkdzSkluc/jWNfGTq7vY3w+Bp0dYq1yJLSGM5wXPv0FWN3YcCmqpZuOcd+1PLIn3uT6dq5LSmzrcoxAfNkAbv5UHYg+b5j6dqY1xxgZA9hUDzD1P5VrGko7mMqjew+Sctxxiod/PrTC4PJPFaAt4rNAbmMyTkA+UW2rGD03kck/7I/GtL2JtcpopkkCKpZz0UDJP4Vqw6dFbENqMoh9II8NKfr2X8fyqE6nNHGUgaOBSOfIQJ+vX9aomRycLxnqe5rNzSNFTbNv7WFytnClvH0yOXP1Y8/liq4+aQsxLMepY5JrOVW9TUyqw6tWE6lzeFOw64VXumGwHoM1KYk4yM1Ec5zkflTgW/vCsJNs6YxSJfLQ9Vp4t4iOf51CM+op459Kzd+5qrEgjiXOEJx70qKN4JGBSKCamRVDKWAJ/lU3GXtMdf7QUIeo6nrTdSIW/kORng5J9qdpm37aowBxRqKp9ucbF6DqK6OZey+Zz2/efItxsXaFs/fTk5qwhP8AexVCIjy48LggYrRiRCg45xVRkiZRF2/vC4JORg8U1o1hX90p3mrSRIQeP1NP8mM/w5/E0pNMFdEEce7G/Occ4NWfLMaDylPrzzU0VqnVl59M9Kn+zwkgY/8AHqzckVqUbqEPaCaVCZRjgcVjXez7Ui/Nk4DZPSt28WEKUDD5RnaDnntWdJFDvUFQzjkt3zXPVqRXQ1hFi6dp1vds3mLIAGIGGxT2ghtpZFiDbYpPk3HP51csI1jtXcDDbsLg9Ko3Su1xsTOSfm+tYSm3ZRKW+ppWM0nnKUxuyADjgZre3yA43fpWJ5O1kWJcMCBketbJTH978zXfGHs4pM5ZPmdyG7vZrdCVKnAzytZTa5eN1EX121cuF3sQwJX3qv8AZYT1iH5VLmaRgrEB1q69I/yoGs3SnARD/wABqx9lg7xL+VH2S36+UpqOdFcpEus3Z/hj/KpF1m6OcLESPal+zwDpEKUWsRP+r59aOcfIgXXrwHHlRflUg1+8x/qof1pPssQ5MY+tNhtVe5UBABnP0FaQk5OyMpqMYts17fe486XHmPycdB6AVPjvnFRAjtTt1eklY8pu7uKBl89cc1jXT+ZdOc5wdo/D/JrWkkEVvJITjArny5POeT1qZvoXTWtyQ02oy9G7iszYlFOB5qAMKerUwJgeaqau+3TGYbwQ6/MnUdqmDc1U1cltMfBYfOvK/WnH4kTU+FnJzGTz0x8+Mn5Tgn2qfe8bBUgMRkTb++fP5UXsYwvCMUbaUA+YYU/mOf0qvcQgXKOYJ3ZQABI2FYcdK7I1GotHlygua52+lyI2mxlN2ASpLnkkcH6VZPIrO0dw2lowO4M7HOferu8Dqa5JfEz06fwIcCQRk4p5HvUKnJB7VKWGOtSUHQVc0iTKzWxP3DuQeinn+efzqjnnrTrab7Pfwy9FJ2N6c9P1xVR0ZMldG3UcgI5FWGwHIHQ8ion6c1qjBnlPjTQk02+F5bxgWtyTwBwkncfQ9R+Ncm3B+6K9u1XTotT06azkAw4+Un+Fh0P515VNpxjd43i2yRkqw9xTnUUVdjpwc9EYhwf4RTGA7KK2G0/phBzTDp5z9z8KlYiBp9XmYx9h+tMYnsTj61rtp5z9wVBJYEZOwfnVqtBkOhNFCOeWB1dHbAOcE8Guv0XU1QpKnMMnyuvp7f5/rXKtBjoKksrhrGYb+YJOGHofWlUXMrx3HTvH3ZbHo8secSxHOeQR3FXbO8JXBNYOk6gARbTMDG/KN6ZrUkjaKTeo78j1qYyvqE4NaGvJdsqblbaSMH0NWtNht1m2yoDI65HPGe+B0rCM24IVORnmtdSJ41w2xgdyMOoNOepnHQ2RGn/1qRokP8NQWd0bhCr4WZOGHr7irOc/WnFiaIvLUHjilXcOjsPxpxFG01ZI8B/UGoZbgQj54JceqLu/lUyse9D8irIKR1G2ZsYmB94mH9KZ9rtmP3yPqpFW1mZG2sTt9fSpTyPaobaKSRlSTW7DiRD+NVJQjfdIP0NbDwoc5VT+FVZLOB+DEn5YqG2WkjFkjQ5VlBB9e9SuyWtha2sahY8E4HrVqTTYeysv+6xqhfbY0RA2fKODk8gGspM1iLvAHSo5b1LNDPvZWQZGzrTA2TwaY1v5vUcn8qWiL1Zs2OtSPbxvdQDLKCTHwR+HetSG4guh+4lDN/dPDD8K5xCFG32pGGCD3HQjqKExOKOmPHaonyo3A8jkVmWmqXHnRwSr54YhQTww/Hv+Na0i8lRz2rRamT0OliOy1t1HA2gn3NcV44h23lpKB8pVh+PWuwLbFjQn7qAVzPjYF9MhcDlZQPzFelNe5Y8ym/fTOftR5cYK9zmtWLGFlUFT39jWPp88ZxHLlPQnpWxbqCHizlH7jtXnpanoN6HiIusdJD+K1It4c88j2Sra2EZ6JxUosYQMk/hW0qqiKFJsh026uf7TtmjjjysgI3Z/Wup1DWp53ZGmwhP+rt/lU/U9TWGixxZ2LjijcfpzXLUxLa5UdVPDRTuyRliE5lMSiQ9OOlN3sScfnRyTknt3qNptp4GfcjpWMYyk9TaUoxH4wMk8DuaZ5kS8tlm9O1V3kZjzn8qjZvbmuiNJIwlVb2LTXW7odoqPzF9arFscAZP6CljyScmrskQrsn3g9TSBTI4RAzuxwqqMkk9hTURpZEjjVnkdgqooyWPoK0nmTRkaG2ZZNRYbZZ1OVgHdUPr6t+AqWWkP8u20VgZSk+pDpHnKW59/7z/oKzpLh5nLOzOxJJJ9arBckk8mpkjJPArGcjeEBwQk8irEcfqCBTVQL1OaXn3rnk7nRGNiwqqBxThjPeq4z6/rTskjrj8ayaNkT7BTggI6VXz230ofH8RqeVlplkIOMg08IP8A9dQoT1LHHpUhl9W/SoaZSaJ0jUckU/Cg9Kp/aOMChZ/mHJPPrU8jByRp2EiteiNBgEcmm6iz/wBoukbEnAwo+lGlTI15g4PHSrS7W1G4OR8pAA9OK7FH90l5nM5e+yuEnjCIzHdjJwa0ISRGNz84FVpZY4pSzNwegpVuw8qhIgwz6ZpqyE7s1Eye5qUKPWmxqmPur+VP8tc8Kp9sUOwh207GAPOKoKsss3ys2AMfeq+YdykFQFHUj+VSRpheg/Ks5NFIw5iVumUueF9fWmKWzwx/OrVxJtmkGxcZA6VGsgP8A/KuOrJM3imXrPIiUlsnOTluKqRyudWAEjbTJ0B7VpW+GhU7FGBnIFVLAiW74CkAEnilRiuciezNSFyb6JQ5wW/OtZiOe341m2eGu1G0cAnpWg4UKfkH5V6FRq5zQRnTyuGbDke2ah86T/nofzqZypJ+Rfypvy/881/KsHY6UQF5SeJWH40xnuO07fnVr5f7i/lS/J/zzXH0qdAKQkuRz5rH8actxcL1lf8AOrXy/wDPNfyowuP9Wv5UaDuVmnuMYMz7fc1s6XEy2/mOSXbuaoKoZlQIOT6VtoAiKo6AV14aH2jixc9FEePpSkHFNINA5YCus4Snq03lWiRg8uen6n+lYe81a1q4D3oQHhF/U8/4Vm781nLVm8FZE++gv0qAPQXpWKLG+nCSq27Hel3470WAsiT/ADmoL9y1i4AOQVOVPI57+1IGps37yPy8bgxAIzjvzzTitSKj91mMtxILh1PJIPVcn5uv/wCupL2zWPddIsu6PAKykqGB6lfpTFtXa6uHdZopRcrDGrdl68+vAFbD2lnKSHluHV8Ers3ZPX9DWqZxW6i6IdujwjOfmbBHQ89qvFhVGyAht9i/dDtgZ5Az0qxvrOS1O2n8KJVkyf61MH4qkHFSB6kstZH40yVd8bL0yMVD5lAkp2EdHZTfarGGT+MDDD0Pf9c1KwrJ0O4AuZrZjw/zr+PB/XBrX3ZyCMGtEYNakDjHauQ8Vaasdwmoxp8smElx2bsfx6V2brkVVurRLu0lt5OUkXGfT3onD2kHEKdT2c1I828rjhBj600xN/cX86nlia1uJIJiRJG200nnKFPIJ9xXitSTsz3U01dFVoTz+7X8xUTQ5B3RflirpuQewH4VG1wD/CPypqUkDimYc1v5bEeWeOnNNto0NyoMAlB4aM960r0iWLIUbh6CsrzGVwyHaw6EV30aja1OGtSsy1HcpFfS2oheACRjGG/g5+7XWaXfC6j+zyn96gwpPf2rgLhnld3Z8szFiT3Naemag0oALH7RH17bx61tP3XzoxiuZcr3OylhIbcpwc1dsrlVwrdelU7K7W/g3f8ALUD5h6+9K+Yn3joT+tWndXRg42dmbe9m8uaHiVBx6N7GtK3uEuofMUbSOHQ9VPpWBa3Z4U8jOKuo0iN58I+foyno4/xpohmwD7UZ9Kgt50uYRLGTjoVPBU+hqYEGtEyGhQfanZFM/GlB/wBqrTIaGyICKhWQxHB5X+VWDyOvNQuufShgiXIIyDkVGw9qgDNG2VPHpUyusi5HXuKyZoiJx/nNZOraebyEFG2Sr91h39q2GUGoHXtUMtHCfbpbKbybwGIjgSDofrWxHdhoSSRnHUdDWhqGnQXqFZU5x94da5K60++0WQvAd8Gfun7p/wAKVlIpSaNj7UAcg5qxHdpIgHeuftr6G5JC5ST+KNuo+nrVpXKHjpQlYer2Op0VFe7ec/8ALJcj6ngVvWyiR9zdARXN6FL/AKFO2eWcD8hW0tyIYEGeTljWsLcxhUvY1XuN0jHNY/igPcaFL5alnRlfA64B5qM3wB60kl6GhKhsMSMfnXU6t1Y5VSadznLS4VkUMARjGCK0YiIW3QnaO654/CsG2l80O6/fDkFfXmr8d2qqecnptNcClZnc46HC7ienIpc45NMBx0pjSAE85rJRlN6nVzRiS7ufT60hlVehBPY1VeQmo93eto0ktzKVVvYttKWphYfWoB9BS47Vpa2xnvuS5zQAKSGGSeTy4YjI5/hUEmr66StuN2oXEVqP+eYO+T8hwPxNBWhlovUn171oWel3l2u6GA+X3lkOxB+JqQX1haEixst7jpNcfOfwHQflUU95d3rbp5pG44G7is5TSNIwbLMjxadG0FlL5tyw2zXYGAB3WP0HqeprPS2JPWpUgYkcso9zVhUZAMS4P61zTqnVCiQpZnqfyzU4t26ACnASZ4k/WngSA8Pmudzb6nQoJDBbN6Uot2PQfpT/AN4f4j+VPAkAzuOPpUOTLUER/Zz3/lTvJz3/AEp4Ev8Ae4p26UdTgfWpcmVyoYIMnAbn/dqZbZR3/HbTRM6jqfanfaHx945qW5FWRYg055wWRSVHU7aiktdspRjyDjGK63RruBrFUVpg4P3MjLH2rm7+SRNSmBfkSHPQ80tbEJ3diJdPRVlMhxsGBgdTTfsUfkB9wBzj7tW5rki2+8CztuwR2qt9rcgL8uB/s0NyHZFrT44xKFIj45L4wcVZPkm6dVVQ3BI7kVUspRJKo3AHOeBipLny478yBSzbRz3Jrqg37PUwkvfLfkRGVMqG69RU8ccIJwi8elUFmkMgzGQOnSp4F5ORtBOSKdxGlGsRz8q1Kqxg8ACq0QHqamAX+8350ASgRAYCjFNu/LS0dlAUgcEGkAHZj+dNuApt23FjgdM1EloC3MjeGP3vrzU8IEkgUY5otoBIdzjavoDVwBIuU4P1rlhQk3dmsqitZFk+UqBQgzjrTbOMPPuEahPTFPhj3rmRmOfQ1bRFiXCOw/GuzmSWiOfld9SwkUa8rEAfUU1wpH3ahMrgf6wmmGSQ/wDLQ/nWbkaKI8xRk58uk8pP+edM3v8A3z+dJufP+tP51DZdiUQBjgRim+WvZB+dR7nz/rG/OjLD+I/iaVx2JPJXuq0vlJ/cFR5b+/SEtj/WHNNEstWkSmcsAAF/nV/r3qC2Ty4AD1PJqbNepTjyxSPJqz5pNjuexoHClicDpn27/pmkyMVT1e4+zaVIc4dxtH1PH8s1Zmc3PcefcSTH+Ni34dv0qPfx1qHdxSFqzN9iffTS/PFRb6bv6c07BcsF+aN5JqDdSh+9FguWQ9UtWneG0SVCwZZByh5H58Gplf8ACqWrNusiPenHcmfwsWDxmshjjuLaSdo3yhRguGAxnHNRXHiiORGENpcR85Ys+a5mOIxXgbjAbNX7pkRWWNxkjBzWvLE5VBHS6PcGexLnd988vgE/gKv7z0rI0Q401B165rR3cVlLc64fCiXdinh6rlv0oD+9IZaD0of0NV91NMgA9+1AF2G5EF3FNnhThvoeD/j+FdW5JIcY+br9a4YsGB6c11OkXX2rTE3HLp8p+o/xGDVIzkaIpp4bNIGpSQatMzZzniLToy63gjB/hf6djWKIIf8AnkK7i5hS4t3icZVgQa4iWGS2neCQfMhxnHX3rmxFPXm7nbhKl1yPoRTWkZT93GAw5+tVXgRlDKR+VXdrdjUDxbc4bGTmuKeiPQirmc6bWxxx7VlXkHltuXbtY/ka3jDuJyc/QVDJAroyNnB/SsadXldy50+ZWOZdc9QPyqqVaGVZY8q6nINa0sLRuyN1H61WkjBBzmvThUuedUp2Zq6ZqRBW5hO0g4df7p/wrrY5I7yDzU+6eCPQ15tDK1nP5iglTw656iuo0zUBbmN0O+JyQQO464+vp+VNe4/IiS51fqjcR2gk2n8D61pQXW4AZqk4SeNZEIZW5Uio45DGee1bJnM0bCs8UnnwH5+jKekg9D7+hrThnS4iEkeR6qwwQfQ1iw3IZQO9T+ZJC/mw8uOqk8NTINfPHvS7sdqhgnjuo/NiPThl7qfQ1JVpktDt9Iz5HSk4ppz68U7k2GPg1CSVbKnB9ambGKiK+oFSykPjmEnDcN/OnMPWqrIPoaelwU+WTketZssVlB9arTQq6lW5B4IIyDV8FHGVYHNRsMmlYdzkdR8MRT5eB9kg5XPGPoaxTJc6dJ5V/G23oJQOn1/xr0GRBnDcZ6ZqCayiuIykiq6nsRRfuNeRkaJOBDKoYEEhwQeCK1JHZ8dxtrJPh+5sJDLpjjb3t5D8p+h7VPb6iFfyZ42gn6GOUY/I9DRF2YS1Ra2k+tVdQd4dNuZEJVlQlSOoPrVwTA9RxWT4j1GG30edC4DyDYoz1JrQyMHTZzsV92Xzls961XcMPNCHP8WBWFpzgoMHlR+YrsLHT7SeMBrt43kUHayjBPsa5JXTOtao8vW4kMwQgEtz8jZNWVtbqUZS3mPvtq1eahb2GoLBay/6MqDe0KqrO319Kx59QnlLM0zsCeAzk4rv5ehy82l2aA0+8/547f8AeZR/WnjTbj+J4F/3plrIeU7kKABHGQWbJPr9KsxwvjdKVReuAOT/AIUONgU7mkthEP8AW6hbA+iZc/oKfu0u2GSJrt/RvkX9Oaok78lcBT0oWMe1YyqJHRGnfcuvrF28Zih220J42QLt/M9TVPaGPPzE+vWpBGoHJ/AVIiDuQo9B1rCVRs6I00thkcQJAC5P8qtRwqo5wTSKwAwCAKUbe/8AOsJSubxjYeMjJ4x70byONtIcH/8AXQIgDnP61noaK44SYP3eKcZvRSKaFApevbFLQvUFmx2/SpROT1GTUWCehwKlBAHWpaQ02KZSewFKJGB5OabvA7004J7flSsh3Y8yg87CT65pyTgEEx8VFsBpwT0DGiyC7LUGoSW7F4mdGIxlfSoHl8xyzbiScmkC47HNAU+lLQBwIbu1PVVAJO/8qEjZiAByasTxBAscZB28sfU0WuJsW2ZIrhX+Y+2KtmRZLrzNhJxx7VCIVWBG/jPSrEcaxp1yT1reC0sZS7kofJU4PFPWUA/dYmmKoxnOPqaOAetatGaLsUmRwp596lz/ALP61BB937wqwMf3hUMoMk/wn86bIpeMgDGR1zTgQP4hSsRsIz+tSMqQOoXaAeDjOatLA27J5H1qtZx8sWOADnmr6uM/eH50NpbCSuTKzKB+7z/wKnGU4/1f/j1Rb1/vjA96YZFJxuB/Gsmy0ibzf9jr/tUbx/d/8eqDKe350uYxycfiahstIl3/ADKAmcn+9TvwH50ll5UkuZGVQ4IU56U0unOWX86hyGkOyf7o/OjJ/uj86b5if3h+dN8xP7/60XHYkz32j86ktkMswG3AHPXNVzIuPvA/jWnYx7Yy56tXRh4c0r9jmxU+SHqWvbtR3ppzSZI716R5ZIewrB8S3GWt4QeOXP8AIf1raDkZI5I6fWuQ1i58/VZyDlYyIl+i8fzzQOK1Ku7mmlqZu5600mkaEm6kD81GW4ozTsIlDDNKGFRAmnZpDJQaqam3+i/jU4NVNS/49yAaa3FLYwnP785xjFOm2/Ljk45qE/6zB/Wn9XFamB0mlnbZqPar+44rPsTtt1q3u+uKye50R2Jc8UisQajB9KCe+eKQyffwKYXyaZnPekzQBKHArX8P3flXrwHpKNyj/aX/ABGfyrB3VJFO1vLHNH9+Jg4/D/OKZL1O+OAxHbtRuxUSSpLbpLGcqQCp9VIyP8KXdkVSMSQN3rC8Q2Zwl3GOV+V/p2NbINLIizwtG4yrDBqmuZWCMnCSkjiR5hHSoJ0lI4xz71oSIbad4HzuQ4+o7VXuMsuBj8a8yrFtNHs05LRmWVmVuMUjRyn5hU7ELnIpgOQf5V592dqM+7tJJk3Ljeo49x6VkOjnPNdGVIJyRWfeWmX8xSBu68d66qNW2jOetSvqjCkjYinWN19mkMUh/cv6/wAJ9asOh59vaqssGRkZ/KvQi1JWZ58ouLujsdK1DyT5E5/dtzn0/wBr/H8615Y+f8K4TTLo8W0hw6/6tj39q6zSr4SoLaXhuiE9v9n/AA/KlCTi+SRFSF1zxLscpj4xV2Kdn7ZqjIm0+lEcxQiuhM5mjUXzIpftEHyyYww7OPetK2uku4yy/K68Oh6g1jwzlhmpcOrCWJtso4B7EehqrEM2aXGRVO1vEuco37uZfvRk/wAvUVaDEGmiWIwxURNWtm9SRziqsoKn6UMEN461aVIxGuFBJHUiqJc4NTQzBkxmkhltVQ/wj8qeI0/uioFbHNTq26tVYzdxtxbQ3UDQXMSywt1B6j6GuO1fw9cacGuLSSSa0HJ5O+P6+o967UNQWAOQcGqRF2jzJZZcArM/Po5qxFO0hCzsZVByA5zg/jXR6t4bjud1xp4WKbq0PRX9x6GuV2tFK0ciskiHDIwwQaLIrmubS3K44VfeqF79ll+eS1hdx0LIDUIfjrUcrZ7mq0J1M+QIsmYo0T/dXFbVlfQ3sKxqwLoACh4YEfzFZLJg5xWfJE0cm8FlYHIYVyVaakddKdjjNppfLY9q2Daw5ztA9qUQIOAgz61o6qRKotmSltIxGAB9a11VQBv+Y+naniAevP0qZLfJ4OT9KxnWub06FiNSpPT9KlQA44wPXFTpagdWz+FSeX/tCuaVRHXGmxiFE6Ak+uKf5g5yP0pfL/2xQI8fxD86ybNUgEi9Nufwpfkz900oTPpS+Xz1FS2WosTOOgpCSRxnNSCM9jx9KeImxwc+9TzItRZAFbjOfpT8EclvwzUnkye1IYXHXFHMgsxvmADrSh89P1NIYmPoB9KPJbuc0aArjup6D86dt9P503yCOvT6U4RD+8R+FS2ilcXp2pQTj7x/OgW4P8Z/Kp47F3BKsDjuaWgEP/AuafF/rBuPA5qdLGT73yHHvTFVQ4yc+2Km4MsWxf5vlDZ6Z7VYjTbGSACx71EjMeE4FWE3YwV/HNaRsZu5FEGUEk57DNS4YAZIFGxgg+U9eeaftJAAQ1urGZJFwmSFNIzZb7owPanxqyp9w/nQY2Y/dP51basSk7ksJXAyo/KpwU/ur+VQRowP3P1qYK//ADz/AFrJtFDwYv7o/Knfuz0QflTRuHPl/rSnc2FMZVT1IIzj2qGy0SQxJKwcquxTxx1PrVgqpP3E/KmCZAAFjYAcDpTfPX+61YSuaKxIwXptTH0ppC+i/lUZnX+6fzpPNQ9R+tZtSK0JNvstIVGP4fyqMyx9s0nmx9yaVpD0JNo/2aCg77fyqIyx+/5U0yJ6Gp5WO6JSnstIV9l/KojIvoaaZBg/ep8sgui1BD5s6jAwOTxW8o2IFHpWbpcJCCQ9TzzWkTXrYanyQ13Z5GKqc9TTZCHJpCKM+9NZq3OYZPOLa3kmPSNDIfwHH64rgi5PJPJ5J9TXUeIrkRaaYxwZpAmPYcn9cVymfamVEfnjrSE03JoJ5oKFY0qtmo88+9GSKYiYUueaiDcU4H3oGSiqt4QUqbdjNU7yT5CKSB7GXJjzacEBk4qEPukNSqxEgrdbGD3Ny0YCIYNW81nWrfKBVwNxWLRtF6EuaCcCo91BakUPDc0paos0uaAHbqN1MPIpM8daYjrfDd0JbE27HmJto/3W5X9citUZ6Vx2iXX2fVY1Y4SceUxz0J+6fzxXZFtwD9Cevse9MyluLT1bmowaUHFUmQzL1y1yFukz8vDYPb1rHKRyLhhn611kiLNEyMMgjBrl5P8ARp3hcNlT6dRWdSK3OmhUduXsc/cgxuRuYYNV9xB4JrZvljJLlWCnuRWWwjU/e+leVVjyyPXpyug3sy5Gc/Wo9xYbWyQevNPSRFJy35Ckby853ED/AHaxRrcw51khlKsTwePcVVdm9TW3dQxuvLn6gdKyZU2NtY/Q4616FGpdHBWptMoOWB3AkEHIPpW7YXv2qEP0lXiRemfesp1BHJ/SoUle1nEsZ5HUdiPSuicOePmc0Zcj8j0WxvBeQhXOZVHU/wAQ/wAfWpJE2nIrmbS8DKlzAxAznjqprp7e4S9t94wHHDqP5j2NKnO/uvcipT5dVsEUpHFXopCVrNZWjfI71LHJg1vFnPJGlJEswByVdfuuvBU1PBqDRERXuA3RZR91v8DVFJiRVjeGXBAZSMMpGQatIhuxtRuRgg8Uy5HyljWZDHPBg2c4C/8APKXkfgeoqWW9vghWTTyePvRtuFXbQzvroQyyYjODTYZiO9UYLhpmnVlZSrAYYYqQNisomzNiGfcMGrCufWsaKXB61einBAzVpkM01cN7GlPvVVH5qwsgcYPWrIaDHpVLUtJttVjxL8k6j5Jl6j/Ee1Xj70lUiGcBfWFzpkwiuV4b7ki/df8AwPtVQ8969FnhiuYWhuI1kiYcqwzXI6t4fmsA09oWmtepXq6D+o/WnYFLuYrLUbRhhg804NkZByD0xS5qXE0UjlQuTUgUD1pVjkPTp64qZUdORyfpXnSkerGIRxZ65AqZVA4U1Huk70bpux4+lYvU2joTj60h/E1HulyOh/CjdJ/dzUWLTH/M3RakWMn/APVUQlde36U8Tyeg/Kk0+haZOEPQVIsRGDVYXLjHAz9KeLub+6PyrNxkWpItBcfxZp3zf3qrJNPIRhVHvipiH9VJ9hUONi1K44u3QPTcn+/TcN3UUZcD7i0DuPBY9D+lOG4d6jEjgfcWnec5/wCWY/WlZhccCze9SKp7gGmLMyj/AFS/malDyGMt5QAHfmlZhccq/OE2gsegxWgkO2Ex5JJ+8QOlU9PyZW2IAcZJJzWgFlH8SfiKpJGbbIAjxwOSOAKz4SpkA4P4VqTJI0LIWTBHYVlxnY+Qgz9aTSGrl5CoHWpAy1U81geEX86cJ2P8IqlOKJcWWmPyA9s0m5j0qITPjbsGPWlEpHGAPxrZVIkODLSswHalDNntVcT56YxUqNv54qnUiyVBlqMn17VKGNQIGzwRUmG9V/Kpuh2ZIGP+TTt1RYPqv5Up8wDqn5UrodmS5HrTTjHUVHmT1T8qaXkx1T8qhtDSY9iOeeKaWUUws5/u/gtGX9R+VLmRVmO3D3pu8e9J85Unjj2pCXx2/KlzRCzF3j/IpCw9TQS34+wpuWxnI49qOZBysQlfU06GPzp0jBPJ5+lNy3qPyq7paoJjJM6opO0MegrWklOSRlWk4QcjdhAjjAHpTi1MZghwQTTfNT+6fzr0+U8fmHF+aA+DkdueaiMids5ppdNpGTk4X9aXKHMc74kuS9/FASP3MeW/3m5P9KxN4pdTvIrnUrqZoZiWlYAhuMA4/pVEtzwsuPc07FqSsXtwpd1USx7CT86TLjpvp2DmLu7n3pd49aoFpgf4qDJOvHI/CiwXNAN78UbxVBJZyTx09qUyzHAwfyosHMXHlUA81mXU+7IBpz72HKn8BUf2UHqjfnTSE2VEPzZ6VIzHcKnWzjJ4Vx+NIbNAxJEn51d9CGi1azZwK0VftWKqGM/KGqdbqUYGCf8AgNS0WpGqGo31mG9kx05+lAu5D/D+lTylc6NLdz1pwYYrK+1uBnb+lKL5/wDnnmjlFzI1d3HWm7sVnC9fvHTxegAZgz75NFg5kXC3cHDDkH3rvrC7F9ZRzgcyDJ9mHDD+v415wNRtv4rM+37xv8K6bwrqcTvPAkZVE2yBCxOM/K3J/A07EykjqlOaXHtUf2poyQqrx3Io+2yHrt/KjlZnzImBwayNbtQQlyo5XhvpWj9pZuuPypxVZ4njbGCOarlurBGfLK5yU0PmwkAZPasWWAgHjpW/IkkEzxYU7TjOeo7VQuo2D52/e9DXm4iPU9mhJGSEyOBUgTK4OOaeyNk/LimYKnt78159ztsRmA8jg/jVKW3wWV1BA55rRfJz8o496rzElQ2CCPT0rSEmmTKKaMAxk9KieE9TxVycFJWGODyKgZgOMGvThI82cdSOzuTZXBJP7puHH9a6eyumtZkkjIKnp6EHt9D/ADrk5NvoavaVfBSLWU/IfuE9j6UVYN+/HciEl8Etj0BWjuIRLGco3r29jUJUq3+eayrC+a1mKvlo2+8PX3+o/UVtsquoZSGUjII7irpzUlcxqQ5XYbFJVuNx0zis85Df7XY+v/16nifPsa3gznnE1InHQ1OZMIRu7VnI+KeX4NdMZHNKJQtnBursf7YqeqNq+bu6x/eFXM1zvc6I7Dw2Knjkxjmq2aUHFCBo1YZ6tK/vWMkmD1q3FPjjNUmS0a6ShuGP40rDFUlk9DU6TYGDyKolokpASOlB5GR0ptUmQ0YereHI7nfcWO2Gfq0fRHP9D71ybpJDI0U0bRyL95WGCK9IzVPUNOtdSQJcR/MvSReGFMSdjyoU4N/nFR59W/SjfjpXiWPoUTZPtTgWx7VUNww4GCfpUqPcsAQFHtijlY0yyG3D7ozSgj0qsJZ1OCYxz6VYTzm5ZQPwqJRsaLUeBk5/SlKK3VMfSlBl6kL+VP3SHrj6YrJstIQQIR9KTykzT8OeMqKPLk9RSv5j5QzGoxjA9KRnQDijyGP8SigWzf3hSuu5STAOp7kGg7Mj5jThbn1zSm2Y9BRdDsxoKepp4ZM8ZpVtsDlSfxqSO2JIAUnPvU3QajoIxK4UBiO9Wrvy0iCgEADtU8FtJDHhYxz6mq15nOHjP4GtLJRM7tsNP2eYx5zitHcuORVKyjIQuiYycc1a+fuFpLYHuEjqY2wpPFZKtGG+7WlO+2Fs7cYxxms+MQlvvdKiRcR2Yz0Bpw2f3TS4QnAcAU8RAgYbNZMtDcoeiGl+XPRqkMBIHH5Uq2596VwHRKpOOQPpVyPaB0/So4rduMMKsLAw7r+VbxaM2OTaR90/nUg2/wB2miNgc7lx6Yp2x8feX8qrmJsKNv8AdpCVPO2kKuDjzFz/ALtNKvj/AFi/980nIaQFhj7tJuH9wUhUn/lp+lN2HP8ArB+VZ8xVh272pN49BSeWf74/KmSIUA2vlj04pXuMl8w+WVGME1GXbioizjgsR+FNz1yxzTsFyfcx9KRmI6r+lREK2fmP5UwoQP8AXMB6UCJS4xyKt28azWjxH+IHH1rNaLPWZ/8AvkVo2fyQoM5wOtd2CSc2cOOb5F6luxujcWSFiS6fK2etOacCsueRtPujOo/cS/fHoasM4ZQ6tlTyCK9VbWPIktblkz1G05BByODnnvVRpPegyfu+p96AsZTeFrlizLqSYY7sGPpmgeF70f8AMSh/GM1rfaPQ9qPtBz1pXHqZy+G70f8AL3aN9UNTp4fvAPv2J/BhVwXB9akW5PrWikS0Uj4fuivSyz7M1RyeHr1hgfZB/wADatb7SfWkNx15p8zZFjDbw7qQzg2n/fZ/wqJvD+r/AN+1/wC+zW8bk+tNNxUstNnPnw/rGMb7b/vukOgawOj25/4HW/5/PWgTn1qbD5mYB0PXB0+zf9/Kb/YWt8/8e/8A38rovPOaPP8AenYOZnOnQtc4+W3/AO/go/sPXB/yzgI/66Cuj880vnnjmiwuZnNf2Hrn/PKD/vsUf2Jrv/PK3/7+Cul8/nrR559aLBzM5r+xddx/qLf/AL+CkGia/wBPJt/++xXT/afej7SfWgLs5n+xNe/54wY9pBSf2Lr2f9TDj/fFdN9oPrR9pPrRYLs5n+xddH/LtCf+BitHRbHUrK9kkvIY0R4igKsDk9f6VrfaT6017nIGTQK7L63AY88GpRIKyGlAbr+VKLgg8GnYVjYEgqve3Ds0dpC+1pSN5HULVGW/W2iMjHLfwr603Tw5LXc5PmSfdBHQetLrYLdSa/2/agwPG3H5VTufmhIyePQVPds7MuwqOf4qgP2kD70Z/GuStFNtHp4aTUEZDhD2Y1GQOyn8qtXUc8UgBcfMOCv8qpOZM/fP1zXkzpuLPThO6HHBAO05HX3FIYhnjkHvTA8q8h//AB6pI53VCrLuGcjmpd7aGiepnXtoNuQOnIrNaNfSuiedXQgxH86xrgiOQjyyAeldNCb2ZzV4LdGe8Y96qyRYrRaQH+A1C7A/wGu+MmcM4ovabem5TyZCROnIP94ev1rodLvwh8mU4Qn8EPr9D+hrhyzRyCSPKsvII7VvWd2t3D5q4WReHX0/+saznFwfPHYaamuVnXyR9VIqDzDC3zn5f73p9ah02+WZVgc/N0jJP/jp9/T1q5ImRXRGV1dHLKNnZjvMG3IPHqORTWuMA81TeF4juhdkPoOn5Vn3d7fRZ/dRP7kVspGMoF6wk3XV0fcVoA1gaDPLLJdGZVU5Xha3AeKlvUpLQlzRmmA0uaLhYeGqZJMcVWzTg1NEtGjFNirSycdayVerEcuOKtMlo1I5cVMSCMr+VZyS5FTpLg5BoJJyaNwFNDB++DTCSDzTuS0eQFsDG4UgDMcAk59KlEAJ5YH6VOgVB8oxXkOSWx76iyFIcHJOD6EVL85POQPUU8BvQGnhT3rNyNVFEaomc859anV9o4ak29OOKMKByOahu5aJPNb1H5Uvmt2K/lTFEZxkMTQ6IrcKw/GlyrcfMSGZsdR+VJ5z+35VFsB7tQIz7/Spsh3JfOc+n5UokcdSKjCt2oEb+p5osh3JhK/qtPWeT2qAROf4vzqeKzuHXKgkeuKTig5iRZ3PUCtOzQ/6x4x7VVtrN1cNNGxA6ADOa0fNx/yykx9KI01uyJVOiHNKO6msq5mQynJcY9q0GkGPuP8AlWbcAFy7NtHqRVyhdaExlqX7Noxbg5PJz0qYzRcc8/SqsFxDFAo3E8dQOKmE6MMiNj/wGp5Wi7pkd5KggOMcnFUYlUozYHp0q1Mgmb5kIH0pzrAYVjQMMHPSplFspSSKu1e6U5YwOQGFO/coceYw9sGpAykfLKSPday5ZF8yIw5XoxFWIpGJ55FIBzzgj6VYR0X+A/gKaptkuRPHIeBip1lA7frVZZ4v7rg/7tO+0Q46N/3zWvLYi5aEg/un8qC6gcj9KrfaoQeQ35UG7hz1kH4UnFjuWNynnj6UhOelV2u4vc/VKYbmL+6fyxWbjIpNFkgZ5FNx7VALqNjtVZCfRatR288oyscij3qVTm9kDqRju7EeMVCCG3MVJ3dPYVcfT52Xbubnrle1INLk9W/75raOGq/ymLxNL+Ypn9KbtBHOM1f/ALMfPV/++KT+y3PTf+KVX1ar2F9ao9zO2jpQO4xV1tMnUZ2k/UGq8kU0PLQSEewqXRnHdFxrU5bMibg5HTuKuW/+rX6Vnm7hXqj5HqOlXrdt0asOhGa7MBFqTOPHu8ETSRrJGUkAZWGCKxZBd6azCMGaAn7vcVtMTjFVp/umvUtc8m9jn5dVuXcFIxGMkYbk1WuNfuLSDzJI0kXeFCjg1PdRgHP+01c5rcn7y3gHYFyPrwKbirDUtTVi8Vv/AMtLXI7bX5xVgeKYO9tKPoQa5YMvvRvUnnNZtGysdcvie1PWKYfgKkHieyxyJh/wGuTHlgD98v607dH/AM9F/Kpu0Plizrh4msMctKP+AUv/AAk2nn+OX/v3XIbos/60Uboj/wAtBVc7F7OJ1/8Awkmn/wDPSQfVDSf8JFp3P75h/wAANcjvj/56CjKEf6xPzpczH7OJ1v8AwkOnf89z/wB8mnDxBp4/5eP/AB01x+Iz/GtNIT++n50XYckTsx4h0/j/AEkfkaUa/p2f+PpPxzXFFR/fX/vqgoD/ABp+JppsXIjtv7f0/wD5+46Dr2n/APP3H+tcR5fT5kP40oTI4KY/3hTuxckTtv7f0/8A5+0/Wk/4SDTh/wAvafrXF+Uc4yn/AH0Kb5LZ6p/30KLsXIjtf+Eh07/n6X8jSf8ACRad/wA/S/ka4wQt6r/30KQwNz8yf99CndhyI7T/AISHTv8An6X8jSHxFpw/5eV/BTXEtEVHY/Q03GKNRcqO0PifTlBPnNx6Iafb+IbW6UvEXKocH5cHNcMeQc4/KrmhybL54G+7KvH1H/1s0xWR1smuKSSIn/OnJqkrZ8u1lf6dPxrLdOuK2dPXa747EfypBoWbO1lnkFxe8Hqsda2/3qFGGORTs1SRnJ3YkjZYcZpu0E8flUc0gXb9ewphuUX+Fz+BrlrL3jvw79xBdweZGUz8w5UjqDWUfnXdjHOCPQ9xWm90rkfK4wOuw1RkUJM0ibtj/e+U8Hsf6VyVqd0dtOdmVgAcjimLgNipnMbc5Ib6dahYIcEMTj2rhsdd7g8fOQaq3Nv5qEjqKublK4Lc/So9yY5bH4U4tp3BpNWZgshGeCKiKkZ61p3sKo29Wyp9qotjrn9K9CnO6OCpGzKrpxUcE72lwJU57MvqKstj+9UEgB7iumLvozmkrO6N+GdZEE0RJRucDr/+sV0dheC8iCuwMyjOR/GPX6+tcBY3v2SUq5zCx59j61vwzGCQSIxAzuVh2Pr9PWstaUvIppVI+Z07LUMlusg5AxUlvcJeQlgArrw6+nuPY05+UCDucV0pnJJW0MuCNba/ZVXCyrkH1wa0AaW8s/tFqpjO2ZDuQ/0qrbz+YCrDbIpwynsaG9QS0LYNLmmA8Ud6AJM0ZpoNJmmiWShqkV6r5pQ1UmS0XklqyktZivUySe/FWmQ0aavUgkyOaoJLmp0fmgR53fWgtZgyH91Jyp9PaoF+tFFeMz6fERUajSHhh607dn+LmiipsZDnVo0Uk4z0FR7uetFFOwRdySNsE/Nx9KdK4Zhg9uTRRR0DqM47MaUEf3mzRRUFgCvT5qeMdg2aKKGhl2zs2nId0YJ/OtpFwAApwKKKtKyMZN3JQD6Cghj6UUU0SRsjEZJqncxK21XPvj1oop3BLUqklnAxVxchQMYxRRSiXLQcWPpSZHNFFWyUUJH3Skg8VNEARyaKKwW5r0LSgVJgdv0oorREsdg+pFJz6/pRRQIbnk8D65pCT3BoopDQ3I7j9KntLN72by4+FH3m9KKKdGKnUUWRWm4UnJbnT2lhb2UYWOMFu7NyTVvnHpRRXsKKWiPDcnJ3bAL604BfSiiiyJuw+X0pdwHaiiiyHdjvNI6UeaT95VYehFFFOyFczNX0e01GBnjQRXAHBXoawrZGSJUYfMowaKKz5IxldGqqSlHlb0ROagkXIzRRWpkzBu1ySP8AbI/lXE38nn6rO4+6rbV+g4oooZUSPnFICc96KKzNUPBwKXNFFSUJu+lGaKKBiZFGcUUUCE4o4BoopgH4Ckzz1oooExQaUDIzRRQAGjHtRRQMMUh+lFFMQnOKMmiimIXnFMWVre4jnX7yMGoopomR2Jw6B1+6wDD6GtiyXMsv+8P5UUUhPY1FXil2miirMyC4GFX61Dz+NFFc1T4juofAhefWggEEE8UUVmzdFCeHbnjiqZXBPTHvRRXBVirnXTbsMB2nOfwp7AMuc0UViakLxrKjKx4rKkiKOVY4x39aKK2oSd7GVZK1yBk/2jUTJ70UV3RZxSK7x9auaZemM/ZpTlT9wnt7UUVrJKUdTJPllobtldtazKVbGOAT0I9D7fyroopkuVEkZPup6qfSiisaLexVeKtcnV8riqd7aNJ/pNuP36Dlf749KKK6Gro5b2ZFb3CzIGHB7g9jUwNFFJPQp7jgaM0UVRLDPNLnmiimJi7qerdKKKohkyOc0l5e/ZrUt3PAoopt2QktT//Z" old="https://www.landscope.com/images/Photo/Stock/40001_41000/40118/34743.jpg" alt="Piccadilly Mansion"*/?>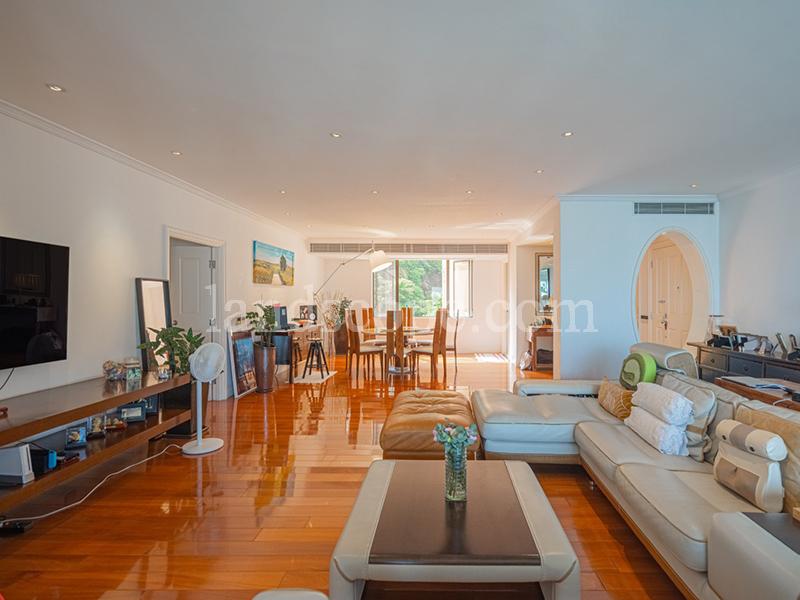 Living and Dining Room(Provided by Owner) 2 of 5 photos
/*img class="sp-image" src="data:image/jpg;base64,/9j/4AAQSkZJRgABAQAAAQABAAD//gA+Q1JFQVRPUjogZ2QtanBlZyB2MS4wICh1c2luZyBJSkcgSlBFRyB2NjIpLCBkZWZhdWx0IHF1YWxpdHkK/9sAQwAIBgYHBgUIBwcHCQkICgwUDQwLCwwZEhMPFB0aHx4dGhwcICQuJyAiLCMcHCg3KSwwMTQ0NB8nOT04MjwuMzQy/9sAQwEJCQkMCwwYDQ0YMiEcITIyMjIyMjIyMjIyMjIyMjIyMjIyMjIyMjIyMjIyMjIyMjIyMjIyMjIyMjIyMjIyMjIy/8AAEQgCWAMgAwEiAAIRAQMRAf/EAB8AAAEFAQEBAQEBAAAAAAAAAAABAgMEBQYHCAkKC//EALUQAAIBAwMCBAMFBQQEAAABfQECAwAEEQUSITFBBhNRYQcicRQygZGhCCNCscEVUtHwJDNicoIJChYXGBkaJSYnKCkqNDU2Nzg5OkNERUZHSElKU1RVVldYWVpjZGVmZ2hpanN0dXZ3eHl6g4SFhoeIiYqSk5SVlpeYmZqio6Slpqeoqaqys7S1tre4ubrCw8TFxsfIycrS09TV1tfY2drh4uPk5ebn6Onq8fLz9PX29/j5+v/EAB8BAAMBAQEBAQEBAQEAAAAAAAABAgMEBQYHCAkKC//EALURAAIBAgQEAwQHBQQEAAECdwABAgMRBAUhMQYSQVEHYXETIjKBCBRCkaGxwQkjM1LwFWJy0QoWJDThJfEXGBkaJicoKSo1Njc4OTpDREVGR0hJSlNUVVZXWFlaY2RlZmdoaWpzdHV2d3h5eoKDhIWGh4iJipKTlJWWl5iZmqKjpKWmp6ipqrKztLW2t7i5usLDxMXGx8jJytLT1NXW19jZ2uLj5OXm5+jp6vLz9PX29/j5+v/aAAwDAQACEQMRAD8Adn8qePpTeOmKUdKyLHjpjNOFMBBpQelADw1OzUYNOB96YEmc96cD2pg/pQDg0ATA8UoNRhqXNAEwbmn5zUANODe9AE2aBTA3rTwe9ADqBTc06gBQadmmDrS++aAHU4UzNOHSgB3NFJS0CF6CjpSUd6BjqKTNKKAFooopAFFHvRTATFL3opKQBSim0vWgBaM0neloAKKUUlAC0hopaBjaKU0lIAozRRQAtAoooGGKKSjNIBaKKSgAoxS0GgBKSlpO9IYYpKWigBOlFFFAwoNFGKQAaSlFFAxKKWkoAQiil46ZxRQAmKKWkpDCiiigAoo7UUAFJRRSGJRilAooAaRRSmkoAQ+tJTjSUAJ2oxS4pOv0pDE70UtGKAG0UY70UAFFJ70ZoGFJSmkoEHtSdaUjik7UAJikzTqSgBKSnYpDQMT9KMcUuPegjpQIb2ope9Jg0AZw4NOHp2pgPt9admtjAX8KcPwpmKX60wH55pR2pue9KDzQA8HtSimA04Gi4DxxTwajBpQaAsSZpwNR5pwNAiQGnqeeelQg9qcDTAmBpwPaoQaeGpASUU0detKDTAd1pQabmlzigB4NLn0qPNOzQA/NGaaDS596AFpe1NzS5pAOzxQKSigB1GaTNFAC5pKBR9KACil70UAJk0ZpO9L2oAWjrSUvH40DCiikpALRiiloAQ8UlLSUAL3opKKQwoooNMApaSg0gFzRmkooAXtTaXNFAxKOtLikpAJRS0lABRRiikMKKKO1ABRRRQMMUnSloNIYlJS4oxjFAgoNJSigYlBpaQ0hiUdaKKADNBpKWgBKSlxS4oAT2pKXtRSGNNFLSUAJRQeaKAE4oxS0UAN70lOpKAEpMU7FJQMMUmKUCjFAhpopaKAEoNLSd6QxMUlOPSkpgNNBpTxSZoAy6Xj15pO3tSjitjnHA4NH1pBwePWl7/1oAdnNAzSc0ooAcDSg85plO60AP9zSg9qZnilB4oAeDmnBqjBpQaYEoalzUecdKUGgCXNOBqIGnA0ASg0/PSoQaeDQIlzS1GDS7qAJKKbmloGOzS5plLmgCQUU3NKCKAHdKM0lFADqKTIozQAtFFFABRmiigBaKSikAUtJRQAtFFFAC0UlFAC0UUCgYlJTqQ0gAUZpKKAFFBozRQAlLSUUDFFFJmjtSAX3pPrRQaACiikoGLSGlpMUgCijFLQMQUUUdaAFpKWikMKSiigBMUh606kNACUZ9KDRSGHWkpenApKAFpDS+tJkmgAoNFHakMSkpaKAE7UhpaSgApMZ+lL3oxQAmKSlPtRQAlFLxRQMTHFAHSin2r2738cd1I0Vtu/eMoy2Pak3YdrkbEJ944/GkVlbO1gcda3NXvdCNibXSrDdITzO4IK/ieTWBHH5eSeSaOoug/rSUvvSelMBKOo9qOopKQBRSHmkpiFJpKDSUAZew9QT/OgEj0NP6ilK561sYjAwz6fWnZz3pMepwKXYOuPypALS0wjHIPHvTt3HNADuKUHJpoYHpS5wKYDgaUGmg0oPHWgB350ueKZntSg0APFLnmm5/KlzQA/PFKDTCaUH2oAkBpwNRA4604GgRLmnBqizS5oAmBpwPvUINODDvQBKD270ufeowfSnA80wH5pRTc0uaAHZ5pc0zPNANAD80uabS0gHg0U0HFKDQAvIoo4o70AFHpRiigAFFFFABS96SigBf50UlFAC0UUUDCiiikAUhpTSZ4oAKO9FJQApooooGFFIaKQC0UZooAKSlooGFJRRSAKKKKBhS0UUgCiiigYlFFFABSUH60UABpOppaSkMKKKKAEopaQ0AFJS0UhiUGlNJQAlJ3p2KKAEpPalIoxSGJ25pM0pNJ9aACg0dKKACk47/wAqM0dqAAnim0vSkoAQ+tJS000wFppFL3pO9ABSfzpc00mgANHSkzTSfzpiM8DsCaXJHb9aUjijFaGIb+P8adkU0UbQe35UAPAz0NJt56flSYPYj8aUMR1H5UAGzP8A9ejb9RTg4Pf8xS8H2oGMGeOhpc9iadj8aQqAe9AAOen86M9aNvsPwpCCO/6UJiH0vSmgkf8A1qXNFxjs8UoNNH16+tFArDwTS59aZ0FLk0APBIpwNRZ/OnAimBICcdacGNRg0uaBEoanhqgB7U8GmBNupwOahBpQ1IZLmlFR7qeGoAdmlzTc0lAiTNL2pnalzQA8GlzTAacDQMdR2puaUHigQtFFFABSUGigYUUGikAoopKWgAoopM80ALR1pKXtQAUlLSUhhRmiigBaQ0tJQAUUGigAooopDClpKM0AGeaKXFIaQwpaSigAoooxQMWik6UUgCkpc0YzQMbRS0YoATFFLSfWgAFFFHNIYZpKXFANACY9aKWkNABSU6koAQmjNJnNJnNAw+lNJpaKQBikpaSmAdqTml6UmaACkJoJppagA/lSGkJpM0WFcUnFN3fSkJpDRYLi5OKQnikJo3dqYBmkJpOScYz9KsR2NxKM+XtX1fgUxMzP8KOMdKd2zSYzVmQAelGKXH4UEfnQAlLnpRinY46UANAz1o2+nB9qcKXFAxvzZ65pdxHUH8OaXFGOaQWAMCe1OxnnNJgdxmkC46Ej6UAO2+o/KkweOhHvRz7UbiOoP86AAqfSjHOM04MD09e1LjmgBvIozTivfkUhGfQ0wEwKUcUmPXIowSOOaAHZo3EUw8UuaBMlBpwNQZ5p+7ii4WJQacDUKtinBs0wJQ1ODZqEMKdmgCXdTgaizShqAJc0oJqMH3p2aAJMilBqPNOB4oAf1paaDSg0AO9qM0lGaAHZopKKAFooopAFGaTpRQAtFJS0AFFFH0oAKKKKQwo7UlFAAaWkooAWkpaKQxaSkooGLSUtFAgpaTFHFAwoooxzSAKKSloGGaKKSkAuOaKBSUDF60lLRQAlFLSUgEpaPpSUDCikzRnNACmkzRSUAFJSmkoAKSl/nScUAFJRu9KaTQAv1pCabmkzQFxS3pSFs0hpDQAuT0puaUmm5pgGaT3qRIJpjiONm/Cpxp5TmeaOP2zk0xXKeaAGc4VST7VoLDbL/q4ZJz6vwKlDzEbVZIV/uxLkiiwrlFNPnI3SbYl9XOKlS3tE6u87dwgwPzqfyBnc4Jb1kb+lOJVByxxjsNop2FcZueMYiiigHqeWNIYWk5kaSQ/7XAqVQ+MpFtH94jH6mkKZyXlB9lG79TxTFc58iil5pQOKokQUfhmlAOKMUgEHPSl6Clx7UUAJ1pQP/wBVJilGaBi8UYopaQCY9BRilHrS4oGJikp1GKBCYB6jNAXHQ04cUEcUAIN/cA0b17/rTscUhFMBcgjg8fnSbcn/AApNg9MfSjaezfmKBCkYHXH1ppUHqv4ilLOvVc/TmgSIevB+uDQA3aMcN+dBVgen5VJgHuD9aNmOmR9OaAIwe1OB9Keck8hWpCqZ53J6UDEBp2aPJbHysG+hppyp5BH4UASBqcDUQNKDRcCYNSg1GOtPHSi4EgpwqMGnZoESZpQajzThzTAfuNLmmU4UgHUtNBp2elABS0lLQMDSUvaikAlFLRQAUUhooAWkoooAKPaiigYGiiikAUUdqOnagAozRRQAtJnFBooAWigUd6QwooooAO1JS0ZoGJS9qSikAtIKWigAxS4pM4oJpDCijNJQAUlLiigYmKTtSmkoAKSgmkJoAKQ0maTNFgDOO1JmjvQaYCZ4pOtBpyIznCKzH2FAhKafrVoWEo5lZIR/ttz+VPWC2HTzbg/7I2r+dOwXRQ6nGMk1MlncSDIjKr/ebgCr6mReIkih5/hXc1I0Bc5lLOc/8tG4/KiwrlUWkCY8243HusYzUqLHHgxWoH+1Mf6VN+7TgHH0GP8A69KA55WPb/tNx+pp2FcbieUfNK5X0QbRSLDHH0Cg+3zGpHG1d0s6gdyOn5niqMmsabF9x/POP4AZAPx+6KdhXLYKt91Wk/X9BxTisvQlUHpn+grEfxFLNDI8ESoqIXy7buM46Lx+tZM+q3k6kvcPtAywjO1fYfL/APFU7CudVPNaWo3XFwFzx8zBM/1rPk8Q2kC5t4pH5xuVNg/76bFcxuCAuP4erqP4j23f/ZUm7GZFGdi8uOeT/tD/AOLp2Fc15/EN7KAY1hiVjgNgvn8Wwv8AOs24uZ7lN09xI6M2F8xyFx3OBtX9TVcMSxZCWKryyc/+PL/V6SM7nUxjLbckryR9SmT+b07CudB2opf8KXFIBKMU7r6UYpDE/GjFGKX8KAE7/WgClxz1pRQMTFAFLijH+RQIKXFApcUhiYopcDFGKAF96MY70frS9qAE/lQRS49KMUAN+lOIHUdaTFLTATn8aacEYIB+tKaQ4zSAaEX+HK/Q04CQfdZT9eKXFO6UANMrD/WRnjvjP8qcGjYfKcHHY5/SlWnFVfhlBoEL5YOMYP04NOAdR94gejDioxGAPldl9s5FOUSrjDKw+uKaAcUDdYh9VNMMKH7smP8AeFSeZg/PGQfXH9RTlZHxg59iM0DITDKo+7kDuDmm7ucHj2qyIx1U/wDfJpTuPDbX9mHNAEAanA08xx+jp7jkUeQx+46sPrg0gEBqQVGUZDh1K/UUoOadwHilBptKOtIB+aWk+lApgLSj6UUtIA70tIKKYC96SjNLSAKKMUuKAG0tFHNAwpKXvSUgFpOaPaloASjtRiigAoopKAFpaQU6gBBS0dBSGkMOlFGKMUALikx7UtLjFIY2inUlACUUUYoAMUUYooGFJilpM80AFITRTetACk00miigBOTSGl5J4GT6VMtlcONxTYv95zimBXzSGri2sIIDzNI392Jc/rUyKEwIoI0OOrnc35UWFcox280v3I2I9ccVL9kVP9dOin+6vzGrjRPJgSyO3HAJ2j8hQBFHwMAnsox/9enYVyBYokGUty/+1McD8qm/fspHmbV/uxLtH504bsghAvu3X/Go554bdd11dogHqQP5/wCFArgIY1JJ259T8x/wpwZW+4jP+o/wrLn8Q6fCD5Mck5Azu28Y/wB5sD8qzrnxJeycRpFCOnOXbPpg4Gfzp2Fc6fbIRyVQeg5/l/jVO4v7C1O2a5Uv2UNyfwXmuYa5uLn7I01xLMZGZSpbCnB9Bjj8D+NVb5lju5I1OFwMqOMD8PX6GnYLm/N4lhhyLe2YHbnL4Tj6ct+lZc2v30r4D+Xxysa4bJ7ZOT+grL3N8wCEkclehz2GBn9VpFJ3FFcEr8u1Bk7j1/vD/wAdFFhFmWSWd9zEu+MbmO76nndx+AqLcJTgNvBHGBuwB6/ex+YpCA2VA3lRsA+8R68fNj8hSH5ywHzY+UY+bH/oeP0pgWbVvMhu25JMWeu7jcPQnH/fVVVJlKkfOSxbI+Yj8txH/fQqzbjfDfD75WDZjO4j5h7v/IfSq7De5B+couMfeI/A78fkKaENAMjAr8zl+CvzH8xvYfmKa2HZjwz7sf3mH/obD9KkIBcRthii52Mckfgd3/oIokcQiNZmWNeoEhCj8mP8koAbIpd3BXc64ADcn/x7ef0FK4+ciRlJVfut8xH0DFv0QVLBb3F1Hi3tbidN2SEibb+bbV/8dNX4vD2pShlYW9vG3JDylz/3zGFX880AXaKOaXGBzSGHU4NFL3ooAAMUmKU9aMZpAJilHA9MUvpRjNACUdaUClwaAEpcUcUtACYxS0v0oxSGJxmgjilpcetMQ3mlxS45oxQMbil280uKSgQmOaCKXFLQxjcYpQKXHvS0CACndqQc04UWAAOKUUAUuOaAFUkfXvTiiuMsin370gpwoAb5Q/hdh7HmnASj0YfX/GlAp2KAGeYFPzIyfp/9an7UPQg/hinAn3o8tG6qM+o4pAADgcMcH8RSYDfejBz3U4NL5WOVkI+ozTv3g6qGHtzTAYYk/hcj2cUGF1/hyPUc08MvAb5fY/8A16eFHUH8jikMgpQtWME8sA2fUU0xr6EfTkUAR0op3lnsQf0pCCDyCKAExRTsUYouA3FLzRS0AJRS0lIYdKSloNMQnrRRS0hiUgp2KTFABSUtLQA2ilooAQe9LQB3ooGLRRSgUgEpcU7FGKAExRiloxQAlJinYpKAGminYNJgUhjc0nNONNJoASg1KlvLJ92M49TwPzqQWqD/AFkwzj7sY3H/AAp2FcqmlVHkOERmPsM1eWKNOEgGfWVs/oKlIlYYaQqv91fkH+NOwXKX2J1GZnSIf7RyfyFSrBbqOEklOep+VamVIkPGCc9hz/jT8Mx4QDHdjRYVxieYP9WEiGf+Wa5P5mkMS5DSNuOerHP/ANao5r21hz512pYHlU+Yg/QZNZk3iO2QE29q0gzgvIcAe/c/pTsFzYGCPkQsPyFBLIhLOkS+uf8AI/WuWuNfv5sqJUh54ES5J9txz/8AWrNnlMpLTu0meT5z5x7jPb0HenYVzrJNX02NtgnM7k7cR5YZ/DgfnWbP4mk5W1tlTsDI2M+v3ePzNY9q+6/hGScN6YIPpg9T9OlVdzscBQe3Hc+mDggCiwrl+fV7643b7mREPO2P93gfz5+tUmKhy74DngnufReefrzTAGY/6zPUgjJ+rEDB/nSLsXG3JAHr0X1OOcn3FMBWk+bA5Ynr2J9ecHA7dab8zAADbnOD1IHc9jz9DShxtZVAUAZYLzgdhkZ/UUEFgQwyOrg8j2HGf1UUAW40JjsVPGZHJH+zken9VqPUSPt8oHIADsAPbAzjP/oNSxqTDYbjkCVmfuM5GBxkfoPwqLVJEbU5ELqzKA2wHcScccDcf0oAp4zwVL7BuYHn5j7cj/x0U5RlgvBEfVQM4Y+3zf8AoIq3BpeoXIj2afOV+9unAiUn1+ck/wDjgrUtPDN60kb3NxCiq27ZGrSk/i2FH4LRcDEIy20fN5Y5X72Cfb5v/QRTGaONkjkddyjIRiCc+y/Mf/HRXYR+FrHBMwnuATkrNKQn/fK4FXoYNO09dsIt4B2EKAH8xRdIEmzkbCzvJ7WcR2c7KY8LvTYrNkcAvx/46BViLw1fyKVnmtokznaN0xz9PlX9K6V9QgH3EeQju3FQPqUx4jREH0zUOpEtU5MpQ+FrZeJprqb1XeIkP/AUxmr8Gmabp3MNvawEckqg3fmeaqyXE8vDStj0BxUO0Dnv60vadilS7mm97ar3eQ+1QvqjdIoVX3Y5/lVI460nFTztlciRFg0dKO1LWxzhjmlxQenSigYlLj1oHpS/jQAmAKCKXpRj1pAFGM9KWj8PwoGJjmjHFOpMUCAUvSl9KOfWkMAM0UdaUD1FMBPSlxRijGKAExxRj1paKBCAUuKUjFJQMTGaXHalxxSjFMQn1paB1pw5oEKtKKB6UopDFpaQU7FABThSDml7UAOApaQc04UgFFLSCnCgAGelKEXOduPpxRThQABCOjU7Dd1B+lKKXFAxh2nOeD7ijaR0P4VJ7H9absX0I+lADCg7qPw4pCmO/wCdSbT2IP1oOR1X8qQEW046Z+lNqXCnoeaQqfqKBkeKKcV9M/zpMH2NACYpKCfb86WkA2loxRTAKTFOoA9qAGhSeACT6AZNICGzgg+vtVi3nmtJTLbyPFIRtLIcEj0qEj5mbHLHJPqaQxuM0D2pcUDFMQuOKTHNOAzUix96BkYFOC1KI6Xy6QEQFKVqXZRsoAi20bakK4oCM33VJoAi20EYqfyuzMB7Dk09YkH8Bb/eOP0oAqhSTgAk0/7LIRlsIP8AaOKuBGxjdtH+yMf/AF6biJTxyfbk07CuVhBF1y8n+6MD8zUyIV/1aInuBuP5mnSSLEpdtkaj+KQ4FZtxrthEDm4aYg4xEMjP16frTsJs0GQdZHLdss2f/rUoIxhELc9BwK5+TxFI/nC2tY0KLuDSksT+A/xrKn1a9uVLPczFCcYQ+WB7YHX+tOwrnYz3cVsMz3EMA64LDNZs2v2aMVjSe4fGcAbR+uP5GuUMhUkl44ywyGAyrfn0pjMD8uHY4+45OR/unjr6UWC50ja7dS2plhWGBMNk434IHrwP0rFnvbm4BFxcyuP4Sxwjf8BGB/h3qe350wv824eYOOG+7+p96y05jkZcbehYDj8R6fqaYGrIqpb3eFAUOp25x2HI9f61n+Z8w+U7wf4vv5+nQn+VaM4xbXmWAzJH0XPYdfQ+3aswxgBQ7BVPTJ+X8D/M0ABkLfKGzk/dQYB+q9cD9aaDnLKAB1zjOP8AaPce3FPJjCKTypOBu4X8G6Y/nTokmuv+PW3lmOflKoW59SR8v60AOsNwvoDzgHqOQAfp0J9xVcKdvIG0DBxyPZQRn8eK27DRNSN5HM8KQohyPMkG7pycLnJ/EVct/CL/ACme+l4GCsEYQfm24/yoA5rynIJcDbjJLEBSfTPIwPwpqNFM2I2Ny4OSsKNLk/VQwx+VdpH4e0W0KmSGKR06NcOZW/8AHif5VdF3awrtiVivoi7R+VS5JbspRb2Rx8Oi6lORiwZExkNdyqhz64G4/hgVoQeFLlwn2i9VdvOIIcnP+85P8q231F/+WcSJ7nmoXu7iTrKwHovFQ6sUWqUhIvDmnwxwC4UymFi6NcSFsEnOccD9OKume0hLFXyx6+WvJ/EVmkZPOSfc5oxxUOs+haorqXG1BAcx2/4saha+uW43BB/siocUmKhzky1CK6A7O5y7s31NMwBwBT8CmmpuUIRSU6kpiGGk9KX8aaSKoQlIfWl5JOBmhkYdcKP9o4qkS2RgHvRgUo4pQMmug5RMelFO28Ubc96BiD3opaBmgBMUflilHWjFIAooxxS45oAQdaWjHtRQMKKWigQdKcBhaTvilxxQAmOf8KO/tS0YpgIfagdaWigAox3paMc0AJS4pfSlAxQAmKWl+lLjNAhBTgKTFLQAoFLQKdigAFKBQBSgUAKBS0lO70hhThSdqdQAuKctIBSigBwpaQU72oASilFApDExS0uKKAEIz1GaZt9MipKbQMZhvY0hPqDTzSHrSAZhT0NJspxHtRjjgkGkMYVI70nPpUnPsaTI7gigBlODY680YBppUigCVWQnkVIIVccEGqoJHUU9XweuDRYCY2h7U37K47VKlw6+4qdblD94flRqLQqiLHXipFAFWgY36c0xoR2osO5GMUYFPEfPQn61II8d8D8qdhXIShxyMD3oEYPXJ+lSloweOT7VXn1C3tlLSyxxgddzc/lRYVyYR+ige55pGVf42/M/0rHuPEdqrbI/NlYjIA+UEfU1nnX7qd0ESxwI2QWA3FSB0Of8KqwrnT7lUcKcfkKpz6taQHa9zGGzjanzH9K4+W8ubn/j4lkkYffi3dR6r2qDP7tSMbQflkxyvswosB0//CQxSy+XbwM3JBaU4C++BzWbdaxqbySReckWD8oiXAYem7kg1Ss8/b0U8FycoDlW4/hPY+1Mujuu5gCzbX6dHX6diKdhDJW8075pJXJOSS2XQ9vqKQthiNqAsOcn5X9MdwaTIGXJGD/H/CfZl6j/ADmgAk7Apw3O3oPqG60wJbcticktlIj7OOR37ioMgwyMGPB5IGAc/wB5f85p9tIrfaFVi8giICpzIMEenWp4dH1G4RpIrJ0cHCtJ+63e+G5x+FAFEHA+VVwT25U/4f0pSOApwAeQCeMezdQK37fwjeSYM9zFECPmWFC+fzwMfhWjD4X0y3H+kSPKT94SS4U/8BXApDMKFgulEN9795988/d/lVS306+uATFZ3bEjIcpsx/wJsA128A06xj8u2iCoDkLEm0Z9aHv+fkhH1c5NS5JFKLZkDQbueC4jMscLSyKVIy+FAGc4xz+NSQ+EbeMl7ieZiRg7SsQA9OOf1q895cMMeYVH+yMVXbc5yzEn3Oal1EUqbJYtO0ezYMkMG8cbgnmN+ZzVhr+FRtSJ3HbccD8qokUmBUOoy1TRabUZzwipGPYZqvJLNJ/rJXYe5pKTNZuTe5oopbCbcdKMUuaPrUXLEoozikzSuOwvGaMUuxiM7TgdzTGkjjOHmjX23ZP6UrgKRQfeoTe2qkjzHf02r1/OoW1FMfJBn3dv8KqzFdFvNLtZuik9+lZj6lOSNvloP9laha5uJicyyN6gHgVSgyXNdDWbCDLui/7zc1A91bJ1mL467F/xrNS2lf7sbsfQ1OunXTAHYFz61agQ5kjajEDhLd392bH6Co21GbGFSKP3C5NTJpEjXHlNIBhNx596tx6HAOXfJrRRRm5MxnvJnHzznA7A4pYTIJQ+12BGCSK6FNOtIxgRk/pUqxQL92FM+4qrE3MmiilAFaGYtFHFKBxSGAFBHFHNGOlABgYoxS4z0oxQAmOKKXHbNJjHegApe1HBxQBQAYpcUD3pfSkAmKXFFGKYBjiinYooENIOTmjFLijFAxKUcUYoAoAXr1oFLRjvTELTgaYM06kAYpRQB2paAAU4cUgFLTAcKXFIBTqQBTgKQU4CgAxS0UooGL707FJS0AOGKcKbThQAuKMdKWk6UgEOaUc0YpRSGIaaRTqSgBppD70pFIaQxpopSKQigAxmkxS0nekMTaD2puDjg/nUmKCOKBEYyDyM/SnAq3X9aXbRtpgGwAfKcfQ1aiiygJAzjqapYANQajqj2cyW8cQdjEZAWY44HTApoTNpSiHlxSy3cUQyxC8Zy521xTaze3DRAziKOYcCMYwfQ96qGQlUlkLs0TYk3Hlff1p2EdZca/aR7AspcvwvlrwfxNZdx4lkKM0cAUI21i53FffHSsicElYVI37A6Y6OPY1GWG4zc+WRtf1Q+4p2C5px6hd3l0YJpyflZkVDtVxjPasjcpDSYcoRhx/FGf6irumoRdpEcZ2syEfdcY7HtVTeEYynggYkQkKw+nrQkADcPLUbQ45jb+Fx/Q1LbkGc9SpzvU/eQ4P5ikgtp7lGjggmmQ8h44iQD6HOAK07TQNSeaKWRIoducl5NxIxjov+NMRihj5UbZXA4SQDKn2PpTirBznhiMlGPUf7LV0cPhSNObi+kJPVYlCD9cmr8OiaTb9LVJSO8uZP/Qs0rjOR00iS9hSENNznCLkp9ccYq82iandXUjpbCMF/leSQKCP90ZP+NdeJAq7Y4gB6dh+FIZJW6NtHsMUuYFEwIfCc2Waa8WPIwVhjH82/wq3F4d0aHHmqbggdJnMn6dP0rQKE/eJP1pPLxS5h2Fie2tkEdvbhFHZVCD8hQbqQ/cVE+gzSbKNlTdlWRG7yyfekY57ZxURTHargt5GHyqaeLJ+5UfjS5WyrpFDaBTTV65tRFayyh8sikgY4rE+0St3A+gqJe7uXH3ti2aQmqjOVGZJ0Tjuw/pTBPByfNdh/sp1/E1F2y9C4WHrTC6+tVGvI1HyQO3u7Y/lUT384PyLFHn+6uT+tLlYcyNAEt91SfoKGyn3iqZ/vECslprmXIaWQ9yASBQlpLIciJj9aOQOc0jc2653XK8f3ATULahAPuLK5/IUxdKuGxkBQfWrMeisT88hx7U1TQnUKrai+RsgRR/tHJqFr+6Of3u0f7C4rXTSbdDlzz9anS1toxtCLn6ZqlBEuZzpE8uNwlf6mpU0+5c4EeB6muhGwfdjIH5Uu7AzhB+tOwuYxE0ids7nA9hU66ImBvdj+labOQOXP4Co3dQRnn/gVDaW4K72IF0y1QjgfiamSG3T7qDjsF6UeaN3GMeoFAlGfmc49AKh1qceqK9lUfQfwB8sZx70KWDAYUcdqj5kJ8kcDli/9KkA5XHpV06imrx2JnBw0ZApzqUhyf9UP51Yquv8AyEH/AOuY/nVjFbLYyYlJSmkNMRkmijil70xCU4UlO7YoYBmgUmc9qXPpQAtJzR17UtABRijmigBKF6UvWlAoAKMcUtLigBKXFKBS4piEOPTmjFLilxzQK40LQAadikx6UAIRRilox7UAHuKKKUUwEp1H0pcUgAUo7ZpMU4UDDFLS0oFIAFOpP5UtACiloApcUwFFLSCnCkAU4UYpcUAKKcByKQU4CgAoNLRSGNpaMUUAFNp1JQMaaQinGkNIBmKXFKRxRjikMbikxTiKSgApe1J2pZflSMgHLE5xS2AULmgrThGwA+fn0xShWPXH4U0wsV3U5FZGvDGq2bHhTEVz26HrXQGJSecmq0ukJqt3ueRwsI2hFA5yPWmnqJo49Im8qSEL86HeVHYeopwZGlRw24Srg7Ru/MCu2j8NWMO0m1aV1GA8zlj+XT9KvwwRwLtjRIh6RqFqyThxo+oXEUSx2ki7EG1pDtA69CavReGLp5PMluYYdwwyqC5P8hXXbENLsHbFK4GBZeHLSzYN5k8pAIAYgKM9eBV2DTLK12mC0hQr0bblvzPNaJTFRl4wcF1z9aVxkfzelIVJ6mps7ugJ/ClCE9gPqaAK3l+1Hl1a8sd2/IUbVH8OfrRYdypspwiY9FNWuB0AH4UGiwXK4t27kD8acLde7H8BUtFFhXGCKMfwZPvTgcdAB9BQaSmIM5pKWkoGQXv/AB4XH/XM1y/RTXUXn/Hhcf8AXM1zOOK56+6OihsymY1zwNp9qt2Onm5lKq4U4yT61CRzWlpHFy3+4aiCuy57CrpKY+eXIB5qZLC1jP3dx/z6VYPII/26p3V7LbuiIisXOMk4xziqnKMFzSIhGUnZFpYok+7EB+FO3nBwFA/OqspmiKCRgu7J+QZpuNwz5jMPrXNPGQg+WzubRw0pK9y0zlRlmx+lRmaPIBfJ+uf5VD5aZztGfelxjpxXPLHy+zE1WEXVknnpnhGI9Qv+NJ50hzhMD3am4zT1Ws3i60uti1h6aI90v95R9BmjDkYLtU2yjZUudSW8mWowWyIfLFLtA7VNto2VHIVzEW2jbUuB7U4RluisfoKaiJyGwDG/6U4DlPpT2heBN0qNGG4UsMZNJj5l+lethVaml/W559d3m2VlH/Ewk/65j+dT9qhX/kISf9cx/Op+1dcdjnY00lONJTEY9HeiimSO7dqM0maOKQxRSikxRTEOHTOKWjPGCaKAE70GlNFAxBS5zR9aUUAApwpopwoEApwoFOFAAB+dJilopoQg5FL+FLj60dKAGmkpxpKBBjpRRRQMBTutJ3pwFACYpwpcUoFABS0AU4DmkAgFOAoxS0AAFOxRjmlxQAYpRQBTgKBgKcBQBSigBaWgClxigBKKWkoAKKWkpDEpKU0lIBDxSdqcaSgBtFLQaQCdqTFOooGJjAp68NCfdv5U2nhQ3kg/3m/lUvYa3LcFn5sCS7jhhkgdqSG0Qy3DHO3fgc9MCrNsCbWEscDbwQcEf40yCP8Ae3B6/vOoGD+daKKM3Jlee1VW3owKemckVHDbGZpmBUEEDn6VeuYtsOSc/Xr+lQWX3Zx/tL/Kk4puxSk7XI/9JhGVlYKP9rI/WnPe3EQPmxqcdmXaabqI/wBBn46L/Wtu9miit5HuGURgFmLc8DrUuNtmNSv0MFNSedtqW4XjrnIqdY7h/vF/oBtqyJhtBjQBSMjt/KlLtgHIA9MdaaXdg32Kr2snyhYhIT13SdKZDIrltqgbW2nir0eTNksT7E8VkWTZluB6TNQ90CNMdBS0g6ClqyQoooNACYpKWkoATtS0UlABSUUUAJQRRmkoAhvP+PG4/wCuZrmK6e8/48bg/wDTM1zPauWvujpobMiI5rR0of6Uf9w1QI5NX9K/4+z/ALhqKfxF1PhLxHDf79Zmp/LNb/74/wDQq1COH/36xtdnW1SGVkZx5oGF6/epYmN6bSFQdp3NK9XdLGPQGo1jOehqW0nS9ikn2FQmflJBPTNPsb6zuyEXIl7oQQR+BrzMSk6zX9bHbRdqaK54JGec0AE9AT9BWfqeuXNpqNxBDHCFR8BivJqn/buov1nCj0UYrkc0jqVOT1OhSGVukTflU6Wsp/hA+prm0v7t8Fp5Dn2NXIbiXjcbhvohqFibPSIOjprJHQJYSOfvIPqasR6SrHMl3Go9qyIbzaP+PaZu3JA/rVqPUmUA/ZlB9GfP8q7KdVfaRzTg+jNaPSNPz8927+yirKafpKf8sJZD7msT+1rr/lmkKf8AAd386a2p3z9bjb7IoWulV6S+z/XzMHSqPqdMiWacxaenHc1L9pZBlYYIx71x73NzIPnuJW+rmogWZFLEkkDOTmqWL7In6tfdmz4iuWuUtgZI22sxwmOOKyyPmT6UxYlfO4Z28j61IOSn0rvoT54KTOapHllylVf+QjJ/1zH86mqID/iYyf8AXP8ArU2K3WxkxMU2nUlUIx6KOtFAg4xS0ntSigBccUYopcUAFKOaTBz7UtABR9OlGP5UGgBRQBSDNOHNAAP1pRQKTNADxjrTqi85Bjn9KUTIf4qBEtLUYlQj7w/On71/vCmAopDS7hQSPWmIaabTzTCaAClpvWnA0AOpwFNFPWgBQKcBQKcBQAgpcZp2KXFIBuKcOKMetKKYBS4pQKcBSAQClxS4paBhiloBzRQA4UtIKUUAFJinUlIBKKB1ooGIaTFKaSkAGmmlNFAxtFLSUgA0UtFIYVIi7zCP9pv5VHU0fDwf7zD9KTA0rMn7JEA235fTINMgx5twGZ/9YeVPH5VXi1O3gtxHKceXx1H+R+NFvf2rzyRrPhpGDqrg42kcZPatU1oZNPUtXSAQ5CD65IqtYjIn/wB5f5VI80cqukcsTFRyI33Y+tN05SRcAA/eXp9KPtFL4SK/B+wT8/wGrGsWWnSxyXF+f3flkMGY4wPQetR36n7FPnP3DUl9pdlqEpe5jL5TYRuOCO3HYipmhxY2MZjUgnGOh71Jx1H5VEnEaheg4wafnI4yPYnipRTJIceZ6VkWJ/f3P/XZq1of9aOMfjWPZf6+6/67Gjqg7mqvQU6mqflFOzWhAUlFFACUUUfjQAlFFFACUUdaKAEoNFFAyC7/AOPG4/65muZ7Cunu/wDjxuP9w1zPb61y4jdHTh9mNPU4q9pX/H2f9w1R71f0vi6P+4azpfEXV+Fl89H/AN+sDxPE81rFHGm5vOXgHH8VdB/f/wB8Vk6x/wAsf+ug/wDQqrEO0G0TQV52H2MU1jZNBMiIzA8JyMY61W05jHd4BO1Rx1x/X9DWjqHDJj+6ay7Lm8c46rwcf5/ma8vEL9+/66HdR1pIuyWttJO8zwKzucktzUixRJ92FB9FqrLdtFMyZXjpUJvmPWTFcd4o2tJmoM9gBS/N3NYzXx7yH86ge/H94/Wj2kQ5GbiFRvyyj5z1NL5sX98H6VzZvflb7xyx7Vq2h3WULd2XNNy7By9y5JfQQx+Y24rnHAqL+1oSAUjYg9MnFVdR4svT5hUcNgn2ZWEjudzLjpyDiqg5MHGK1L/9olgcRKPq1NW8kKL+8VRgYwBTILWMxZeF92CCC3FWYLdSi7beMHaOWraNOpLZMyc4Im06UyifdJuwo61YHVPpS28bIsuQg+X+GlA5j/3K9nCwcaSUt/8AgnnV5KU21/WhUH/ISk/65j+dT1Co/wCJlJ/1yH86mxXQtjFid6MUtJimIxOKUUh7GlxQIP8AOacO9GOaKAClxRS9+KYhO1O46g02nUAHrRSUv4UgDvQOtLRQMXtTD3pxprdKYiWJQYxxmn7FPamQ529KexOOn60CDYhONoo8iP8AuimQku5OR6YzzVjGKEBCbeP+7SfZ0xxn86n7Uh4pgQC3+bAdh+NL9lJPDtmnwN5k54OB1qztxSAp/ZXHSX8xSGCYHhlP1WruMUx22jNAFdY5+u2Mj2Jp2ZV/5Y5+jVctl3RFvWnbaYFJZWHWGQfkaeLlM8pIP+AVb2gdqbHg3Cp2PWgCAXEXdiPqppftMA/5aqPrVsxD0ppiU9RRqBXE0R/5aJ+dODoTwyn8RTzHHvVdoOT3FOeziJ5jX8qABelOxj1qP7HCvRcfQ01bZDIFUuM56MaLgWMcUlRtasvCzSD/AIFTTFMBxO34gGgCYU4CoEjnK584H/gFOzcL3Q/hRcCfFGKgE83QxqT9af5794T+BpXGSYpDTDcDvG9Hnoedr/lRdAOFLUazRscBufQ1Jx25oAQ0006m0hiUUGikAUlLSHpQMKKB0opAFOdikcDDr5tNp5AZYB/01/pSew1uMNhcyxmaMq25soM4IFZ96jQXuLh3XcijswJA54JxXR2jlbWMAY46noeaxdVdU1DJOGLYBB/yafQm7bKFv5U9xGYo3dVcHfnpz6Yql4sMq6pavFKY/wB0ckMR39q29EkO677EgZ5znk1pW6hjOGVSMrwRntRa5Sdjz1tR1hcJDfSMGwComzkemDXo2m3gvLVJ0Ysjj5SRj26VheILS3W2t2SCJWNyo3KgBxg1reHl/wCJHan/AGT/AOhGpSadhvVXJkBZflIPJ4P1qQKe52n3FMjXK8HPJ4/Gn4HQjH1FCEx8IImGT+RrIsj/AKRdf9djWxEMSjgfUVjWP/H1d/8AXc1XYXc1l+6KdTV+6KdWhAUlFFIYZpKDSUAFFFFACUUUUAFJS0lMCK7/AOPG4/65muaHSulu/wDjxuP+uZrmh0rkxO6OrD7MZV/S/wDj7P8AuGqNX9L/AOPs/wC4ail8SLq/Cy//AH/98Vl6wPliP/TUD9RWr2f/AH6y9X/1Uef+ew/nTxP8Nk0PjRoTwmVSw/gU1i6cu6+xjkr/AJ/zzXQF9kE3up/lWBpZxfL/ALuf8/8A6q4MQl7f+ux10H+6M/UVxqdwPR6iVRjmrGp/8hS5P+3/AEqBea8Sp8TPRj8KHeX8pNV2XJ5NWWOEwBUBByTniiKuJsj2nHbnmt6yGLC3/wBysQ/MoHOQeea2YJVt9LgdwxVYwTgZNdKj1MmyLWm26cPXzFq0jolrGCxAaVwO/O6qeusG02IrnBkWrN/btbWtsrHJ8/OV92JropXTbXQznqkmP+1yRgxpjAzyauQTSNEvKjj0qiWitL92uIBMoGdhOASehPtT7T98yxIrGQ9hGfyr6GnpFLyPFnrJs17ZmcTBmU4XjFKOsf8AuUQWc9r5gmjdNyEjchWlA5i/651XUS2Kg/5Ckn/XIf8AoVTVB/zFJf8ArkP/AEKrFOOwMSkpaTvTEYgPNL/KmigGgRJxjige9NpaAFHXtilpKcKAE79KXtRiigA+mKM0HpSd6QC0opKKYCk01zxS01ulAE8PKVIB6UyH/VipBzTEMKDOe9SBuMGkpGBoAduGaMbuBUMQMkhUkAA9+tXdoVcAcUtw2K6RmJiyHB71Y8wOPQ+lNIqNzt5HWmBNnOahkiabgHA9altlM43dBVhlA4A4oAjt3McYRlGBxkVIxGeKYcdqgMxWUJyd3AoAsscLmq0Af7asj8R4P41eW2+UF+R6UhUE5osFyd9pXK1A1RyyGEEjkdxUluPtKB0+560AU4y39oIWz5Y7+9arqhXKnI7GoXiC8AcVE0vk5P8AD3FGwCy8LUOms0l44YgYHBNTqGn4QZz37ClMKxcL17tQBZljCjrWfcybEJFTm5x8jn5ux9aasBn+Yj936+tDAk0+NpbMSHuc0SrtJpq5hPyHA9O1DSiTkdfSgCokhe+jiHU1oSxbByKrfZ9kolIw/b2qWS4LDa5+b19aSGQTMI0JPan26ma1SXHDDOajaI3YKj7g+81TRt5MSwpxGvAB7ULcOhi3mVvSeR0rWgOYhn0rL1En7YD6itG0OYRUR+JlS2RNSYp1JVkiYpKdSUhiUGikpAHaiiigYVIv/LD/AK6/0qOpOQkJHUSj+VJ7AtyeK5aOMJtHHfNVpIVmmZ3JGSMBDj8/WtaztIpLKOR03E5ySOvPrUF5bQrNhFIwnf6/SnZivqUYLWK03mJdnmfe96tWo+af6r/Ks/TVRLm5BAf5f72cc1oWn3p/+A/yoW4dDK8R8WVv/wBfKf1rR8O86FbfRv8A0I1n+Jf+PCE/9PKf1plhqw07w7Di1nncRyP8iccMe/f39BUyaTLSujZRTj7pJye3vUuGP/LNse4qBdS3IjC3diQCSDx0pRqJJx5aj2YmhWE7liNGEgJXArEsv+Pq7/67mtiC5eWdUKKFxnINZFkMXN37zGq6onozWX7op1NX7opa0JFpKQmjNIBKKKCaAEpaSigAopKKAFpKWkzQBFd/8eM//XM1zQ6V0l3/AMeM/wD1zNc12rlxO6OrD7Mb+lX9L4vOf7hqh3q9ph/00f7prOl8SNKvws0j/H/vCsrWPuR/9dR/MVqno/8AvCsrWOVj/wCug/mKvEfw2RQ+NF29YgADurfyrJ07/j4TBH3eg/z/AErUv+sf+61Zlh/x8R+m3rn/AOua4MQv3510f4RU1AAancE9M/0qFVOKuX8ZOozNnA4/lVcJ7ivErL95L1Z6EH7qEZQq59qrEc9atOmVAyfyquEIYjNOAmM2kgj36ZrooXhkt4nt4BBCyDbCDuCD0z3rAVTzyeGrdsR/xL7b/rmK618L+Ri9yprpH9nof+mq1pawP9BiOP8AluorO18f8S+Mf9NVrV1Yf6DHg9Z1/lW9FfF6MzqP4fUp6sv/ABMpP9xf5VreHcnVYFcsNrMRzyOveszVBnUpOey/yrV8LZl1RZAOTz9OK+hXxHivY29eILx7WY4jI5NYoHMX/XOtnXg3mDcedp6HPasiMZeMD/nnVTXvBHYoj/kJy/8AXIf+hGp6g/5icv8A1zH/AKEanqUNid6SlpKYjC7UU0H86UUgH5pc02loAfSikHrQM5oAdR3pKKAFpKM80UALRSA0ZpAKaaelOzTSeKoRPBzHUmcVFb8pT2BxmgB24UD5u1QxjfIQz4APT1q4VA7cUAR+UvXHPrUgbAwelHekYcUALuFGwyDPRaht/nuGEhIUdPQ1eYDGB0o3ERRp5Z+Xj6VKZM8HrTar3DFFyM0AWMg8etN+zbnEjcEHIqayQNCJGwXI/KpgjO2FGTQFxFlO3Dc0zeDVkWTFfmYL9OazLdi1+Ij9w859KARYkiacYHA7mltHNmnlYzD29RVuRQq4HAqs44oC5NIwJyDkHoapTRtPlE/E+lNhkZroW+flY5HtWo0SxR7V/E+tG4bEFk4trZYWHA43U6UjdUTjg1Xs2a4ujbMcKBkH+lAEdxA9042HaF6t6VrLOkkO0DaVHSiVFjUKowBVC4LIhdDhh0NFrBe5K7DBqOyRoLp55Fyrj5R3HvUmnKL2MztwFOCvqallHzkAfTFG4/ISZ1LkjvWfeRPcIIozhievp71aa2mNzEhYKH49cVZltltlZFOTn5m9aNwvYEkja2WNRtZBgj1qs3NVruRoU8xB8y1cjiMlukuR8y5xmgDF1H/Xp/u1esT+5/CqOp5+0qMcAVesRiIVmviZb+FFqkpaK0IEpDS96Q1I0JSYpaKBiUGjtRSAKlTnyv8ArqP5VFUqdIf+uw/lQ9hrc1rHcLKPEqr14/GqGrZM6k3WzavqBnnp0q/ZM32KLgHBIGQPWqmpeY02BGpBUZ/Okiepl6QW+2XCmdp9ydD2/WtKy+9cf8B/kaoaYuL+bdGo+Q42gD+Qq/Y/fuPon9aa3GZniUZ0+P8A6+E/rV3w0M6FACAcM45/3zVPxL/yDU/67pVzw1/yBIvZ5P8A0M0vtFfZISGW5fGQNx/nUjP8yhip+vWoWVvtMhBbG9uo96lLMCvK/iKlDZYtAPtakYzg9KoWn+vuf+upq/Ztm6XgdD0rPtD+/uf+upq10IZqL92lpo+7S5rQgCaQmjNITQAZozSCigA5ozRmkoAU80ZozSUDHZpKTtRmgVyO7/48rj/rma5odBXR3Z/0G4/65mubHSuTE7o68Nswq5pn/H8P901Sq7pn/H6v+6ail8SLq/CzSI+//vCsrWOif9dP6itU9JP94Vlax0j/AOun9RV4j+GyKHxouX33o/8Adas3TzmaMn+7Wlffei/3TWbYrieM/wCz/ntXBiP46/rsddH+F/XmNvv+P6YfT+VVl5FWr3m+l59P5VBjIz09q8Wr/El6s74fChpBAJAqvt5z71c2/LzVYg59KqmhSI1HDcfxGtuy/wCPC2/65isdBjf/AL5H8q2bED+z7X2jFdPR/Iy6lTXwf7Pj/wCuq1raqD9iiOcDz1/lWXrw/wBBi/66rWtqefsUXOMzqP0rejvL0ZnU+z6lTUkZtVkRepYD9BWj4Zlkgu3ZYNzIpAQnnHTNUNSO3WnP+2P5Ctvw7G322fbwdvpnjivoI/EeLLYs6lPJcrvkg8o4bv6DFZ8XDqf+mVaWphxGu8kndJ2x6VmofmU/9M6ufxBH4Sif+QnL/wBcx/6EamqE/wDITl/65D/0I1MOlShsKSiimI5/6Uv0/Kk6UCpGPHpUTSEt8rdeAP60OcjaOppAgHGecdqiT7FRXckDkE88DqaBKQm4+vNN2gkDPSm7eD/tZJrNtlJInLtng9vWkim3MAx69M03HzdeM/pTCODjsc0czTHZMtZ5pM1GH3Lk9cUbutbJmduhLnmkzTN3NG6gCT6UhPvSBuKax4NMks23+qqfrVe1P7oVZpgJtB6in5wBSZpM0ALvFKDu6VXVN85LFtgHbuavAKFwvQUCI9oxineZtABziio5BlTQBKHz0p4g/jcc9l9KZYgKPnByTxn0q055oERqNo44+lKLghsbir+oOM0VUmieZwqZznJPpQM3rQmS3U7iT3JrOaJQMAdK07B18jaBgg4qg1MQ0TbRsc/Q0hJY7VBJPQU17N7lPlO0Z4NXrK3jiiWJ5gZhwT60DKi2yxZY8uep9KVp9g2ueOxq1cwNEc5BU96zriCS4Xy4kLMaQImUNMSq/ifSl8lI+FHPr61ctLY29mIpGBdRyw/ipBbNJ8xO0HpTEVGueiO3PY0gQzggfd7tTL7S3lI8uT7vJ4xgVdEyGIJtCkDGBSGVVAhx5fy46YphuQzHB+YHt2qZYmlYhe3Umi1sYra9a5aUFsYCkgD60AWrSNvJZpSS5PQnJAqjcXPluyuflLHBPatZV2ljuBBxisO/hNw0iDjLHn05oYIckRuVJIxF3Pr7VIzEDjgDsKt2q77NYmOwRrgMf4sVH9mRzhZ1J9h/9egDA1T/AF8Z9RV6xOYhVfXYPIeA7t24HtiptMVpECqMms18TNH8Jdppq19mVQA8yqfSke0YLuRg468VoQVuB1OKikkZBlQp+tPOC+felit2nGFAAx1PqDWcm+hasQ+epwQeKUSA02ayRJMLcqATwMf/AF6Y9vLEN2dyjuKnn7lcpODS5qKHdKwVBk1b+ysIi7MAQM4xmqTuS1YhqRfuxf8AXYfyp8Nq0i7i20HpxmpTZMEj2uCRKD0x2pvYXUt2ePsafIp5PPOetQXWWn+WFXO0cHPr9KntFT7GobeGBI4HvUNxAHuAuX+5nJ6dfamrCuULMOL6UvAIhtPKsf61bsOZLn6J/WmWdtAt9MqXKs5UgqDkj8DVi0tmikuSG3AhO31p21C+hkeJmA0sZP8Ay3T+dXPDTr/YiksoHmyDJOP4zWL4m1W5tZ1jtrho+5XaCD9QRzWRYeIp7u5FpdeSCSQgjTaM4Jzgcc45rOpeK5i4e8+U6d5lW5lJuI8bz3p5uo2K4niPrwapQCJrRZwoMz5BbuADwKEtZJsHovqawjVvsbOlbc17F0e6Qq6Ecjg1SteJrn/rrVT7JE7YW5Ut2Ax/jUEy3VocxS7cngnlSfcVqqvdGbp9mdID8tGa45PFcS3qWM0rw3hwCoXKrnpn2NdPYySzxut0Uimjxux0ZT0b2+nrWsZpmUoNFmjNKIlcHZMrEelRtujbDD6e9WSOop0cTycqDj1p0kBjQNnJJxgCmBFRU62jFcs20+nWmy25jXcGBHfjFAEVFSx2zSDJO0dqe1owHysCfTGKAK+aKTNGaAI7r/jyuP8Arma5sHIFdHdf8eU4/wBg1zY6CuTE7o68P8LDvVzTeL5f901S71d03/j9X/dNZ0fiRdX4WaR/5af7wrK1lgoQsQAJOpPuK1W/5af7wrE8RYNnzgfvl+90+8K1rxvCxlRdpXNO7BYocdFPUVnWA/fxcdR/nsK3XRXUkjoG+Y9/89KxdMRRdW4wPyrzsVpiGu3+R2Yd3o3IrwH+0JRj0/lSBDjpXWxeHtPu0W6lnnWSQZZVAwD04p//AAjOnjpdXP8A47XA8DWk3NbPXc6PrVNKz/I5BkyMYqvJG68rtIHXNdx/wjWnD/l6uP8Ax2mnw1p3/Pzc/wDjtXHBVVuvxRLxVM4kRH58D+I/0rVsVP8AZ1tx/AK3G8OWIPFxOPX7vNTw6DZpGsYubjaowPu1p9WqPS34k/WIbnJ66hNhFx/y1WtbUh/okQ/6br0+lbUvhzTriMJJcXBAOR061PJodjMoV55+G3Z461vSw1SN79UZzrwdvJnJaqP+JrMQOA39BW74ffbNOdwX5RzV6XQNOmkZ3lnLN1wRVy206xtJ/NQu3y4KNja3uRXrxmlK7PNlFtaGbfiW4iXygZdvmM20dBxyazB1j/3K6dmgSaQRBY90DgKMAMfT8a5dTzF/uVq2pe8iUmlZlTP/ABM5R/0yH/oRqWoeuqTH/pl/7NU6oW5pIbEpKlK+gyaZ5TntVWJuc7/OgnaM9z0pcDHtTCNxrJ6FIEGTuP4e9OQcFyevA9hS44x2pxGflFZljUHDH1pAfnYenFScAH6gVFjq3qSf1pMaHnh2PuaMDzWH8J/kaXHU/wC1SkZYf7vP4UrDuRjIGD1BwaM08g5z/eHP1FRv2NOLtoJi5pc5FMyKM1oSSg01mpAaQniqRJbtDmOrWcVUs/8AV/jVoqSOtMQFwvU8U6MGTJHC+vrUHlfvfn3Fe2PX3q6AoTjgUxMTpxjHtQWwKTPvTG5FAC+euevNTrGSodxgdl/xqC2h8qRpGCnd69qtu4I/xoExM02WUoMmk3CopFaZvKTr3PpSGSQObk/J93uat7Qi4AqK2UW0QiXlR61K8gPIp9BFu0/1B/3qyxc7pPLwSx6e9aVow8hv97+grPit9jiY8P2oA2UKx233gH2evTis7B3DHXtircUZlTdLwD096Y91HENsKrj1PegAup8RFME7sY+uabHG8CEliHbrg1JJFutxK/3sKR/jUJuOMP8AnQDLwYfZwzfMNvPesd7+eS+WAMRv4GDjFaSuPsZHU7W/rWf5ARt7D94ec+lIZtQpst1BJZu7HqaxpCcYGc9qv2twfJIkP8XBrPgPnToF6Bhk0xF6zUtA/P8Aq+Cf7x9arSnLmrdyrJbsUBXGOQPesozF2xtO72Gc0hlyOdwgVTk7sY9BT7iFYd207skkt60WUbLvLrhjjg/jVO6n8gyk8puOR+NMNy9MhlsNinaxQYPoaqWMcv2VJp2Mc2TlcfrUllc+Zbh3yYD91vUf4VeZkkTHDL2oA57xHKjtbbTkjOfar+kIILESdWZdx5/KsjxCqJJEI33EZBHpWnYTxjTUUyID5QGC2O1Zr42W/gHGQsxZiSTV63uY1gCux3DjHWslJ45FLRSpIBwSjA4/KguecEitCC75bS3DBQcFjzj9as3OILcAAKM4/CsiCGT7cm5pDjPBY+lLcQlrQ7pBIRMeQDx7fhWbvYtDZ/KaPazqPTmrdlKZYecFl4JB6+9ZYix0H6Vpaav+s/D+tYJO5tdWIZFa1nIjJUEcc9v8itKKQPahnzjbhs/rVO+X9+vH8P8AU1PFxpx/3W/rVx3JlsNe9kLnYdq9hirlrcebCpYcrIMn1rH3VfsB80ZbAXeCSfStFsZs2BH+4VgepIIx70lxE0S7UyWK/wAP1qhezvGFKXKIgz0lA/rTby8h8pme9UbRz+8OevsapNk2I7e0k+2SExuDtOCxBrRsMr5u887Ezk9+awEv7Pfujvk3eouD/jWfqd3jU7W4S++WJc+UmW8084GQcDn1oT1G1oYGvXPnatdknCxuVBPYCsHS7/zL+V44jIsLcHuWIwAPwJJ/Cm3ZudX1OSwt5PL2kyXVw3SJc8k++eg7mrTtBZ2os7CMx26d2++57sx9TSkuZNBF8rTO40mJvsUcMpAfexIzngnP8qtapMIoEijOAeDz2HauO8KahJDqkVsGwHLbSR0O0kfy/Wum8U+ZPo5voULXFsrNsU43jGSPy5/CuX2fJ7qOpT5tWUo5xHOj88MOnWtC7uoJbZ0R8k+x9a8pPi/UXO5DbRgH7uN36k1ctPGF6WPmwQzqoywiypAHfuK0VKVjN1I3OxuNJiu411Eov2i0OUf1GeQfX1HvWg16JtZe5d/Jt1gEMZl+XzGJDEjPXAxWdoevRanYhYIJVaSYqfMGAMAE/XitLU44dQkmtrmNXjONpI5U46j0pq8VqDs2Wo70Q3SgMN56KT94ex71u8TR4z15U15TYvNZar/Y17IxhmYi2lY8xyD+HPr0Oe4INekaTcPLYxib/XxgJL25x1/GtYvqZSRahmIdFDHGRxn3q5PLsjyAM5wM9q577QBxWtcy5hHP8VaIgQzSEk72/A1eD5g3kA/LkisxTkVejP8AoR/3T/WmIgaeRzncR7A4q1auWiIZskHvWfVuy/j/AAoAhl/1r/7xplOl/wBa/wDvGmZ4oAjuf+PKf/rma5sdK6S5P+hz/wDXM/yrmx938K48Vujrw2zDvVzTeL5PoapZ5q5pv/H8n+6f5VnR+M0rfCzUbpJ9RWVq6b0CYU5k6MMjqK1G6S/UVmaucKD/ANNP6itMV/CZnh/jRpfcVgOBtPf2rHsWdnTymHm7TsOehxx61p3L7NvuprNsnIni6cA98/1Nebif94f9dDtofwV/XU37NtTWWyMzo8QiYSGM4UH3B6n3HvWn5zE1hf220AMH2ZW28Bt3NRLrtypz5Ab6kGub6zGOlynQk9bHQ+a3qaZ9oJZxiTKDJG38sVirrVwx/wBQo+iinpfSCd5ltiJHADEY5x04raNTm2ZDpNbmlBeC442vG2ASrjBH4VMlx+8aMbwwAJyvas1bmQStP5R3sADlc/8A6qQXrJO8otTvcAFtvUD8atRmtyWk9jZ85gacJytZH9qyd7c/98//AF6euqR4G+3lJ9hiq5pIXsy5d6g0McbDs2PTjnNTRzvIV2k/N0rJnvIrhABDMnPpnNTxX8KQhGSbcP4tlVzSaRPIS3z3cV46FmjQQ8Mp4fOcjP4CqA6x/wC5U9ze/agMGU7Qf9Z/Sqw++n+7XpUNaaOOqrSaKo/5Cc3/AFyH/oRqbmoQf+JnN/1zH/oRqbvit4mbEnYrASD3Aqmk8u7ru5PBFXZAGBXtUQgA6MR+VDTbEmYrhiAAKTa20D06078aWocUykxuOOc/hTgRnndTTxR+NLlQXHfJ3LHn0pjSRFvKJbdg44FIzbFLbS30rMjs5P7Te6F1GXPJj2DkemaOVD5ma3mpyDu5+lAnjBB2ucH2qEjPOCKQip5UO7JvPT+FG/MU1pARjb+ZqPHfNLjtRyoLh/Olo7UUwAZoLcGjFNIpollyyP7v8auiqVl9w/WrgqyR9KWwKbmkYigCJ7pVbb39KsxKSAz9fSq9tb77jzsgcYXcOv0rSMRKE549qaTYmyHNRyuQtT+ST1Jpvl89KOViuU4JHncoPlx1JGBWivlQx7UYEnqfWmeXkUeXjv8AkKaiFxfMAqGUyMP3XX3qbYuRkMKfHGqygn5v9k8UcoXLWlqUtw03LEkgLzVaSXEjAg8HFTrdhfl8nAHoeP5VHO6uMJEu8ndx3osBeuC0kDqg+YqQM1l2EMytm5Vi+flwOAPU1Ygu28vEq5I75xxQ140ifuwVHc9aVhl6R1a3KnOQvp3FZlwr7AMct0Hep1uwkSAqGPQc4zUJ5m3zJ5jEdD0Wm4hdF7S7SeCxPnAGRgdvOcA1UlD5LHAGMknsKPt0sODEhwOgLcfyrnfF+uO9jbQrabUaQi4G7GRj5R9CeffGKFG+gm+pePiK1Fuy2ym4JY4ccIe3Hc1xUvijXI5/LWVo44nxst12hsHpnGfxqMaysSbUsgiDoA2B/Kmz3yXEAf7OsTbsllPJ6+1VyWDmubsss2pWpDzSvHIvUsT/AJNc5Jpmp29wQhmIByskbNj/AOsals9avoHCoAYsH5e/5mrR1vL4kgLN3/e//Wpqmxc6Rs6BqGp6ZETeXhnRiD5MrZKj69Qav6l4g08ebJJHcmDjJRR3/H1rjYtcaN5DIgckgbQ+NvPb86o32rSTqBJIBu/gQYH+eKHTQcx6Uuu6SbG3KzPBEEUASLgDPTkf1q/bSkSqYyCrEdDwa8tXxJHbwRw/ZWcogAIfGePpW34d1zU54D9ihit7aAf6w4IB9DxwKzlaJa1PRLzmFBzy3SnwReZCqtGpI+XBUc+lc1o+vajq0Ugu7cJLBJgTRgrG646gHp71txztEvnNIo3nIwcAAfXtRowd0Nl0koWNtEqqSchVC4PvUaWEiP5kuFReSDV3+0hKwMaElj2bg+p+lV7m7kkbI27MgMmc5pWBMqi6H2ozHgA5x7f/AKqnicS2s4QBssXUmqd20EemXMszYWBS5buUxz+NYGh6rNeW7mPzbZd3mKshU5Vsd6znotS4avQ3BJuaIBcbt24Htgf41qWCbY3c8KfX2rCXxDarqqWUkCmYxFhkgjr0z698Vfl1IzDbwq59ev41ndbmluhYnIllZu3QVbgUG0VT0IIP51mozNj5k59GFXoo5xYEqvzBWI5+tJSVwaZmSZRirAgjrRBbCWUyyZKYwATxVySaUo5+zBpMYGEG365PNRyTyPGRJIkUbDhd43R+wwKuE10JlFlG5gtZpQvkowTjle/etSKG3ngB8pORhhgVkMbOAlRcZY8KWbAz+VOgvDE5MciN2ODkVqpJmbTQs2hKHPlxq6np0B/GqWoWiadpr3EwWMKwwOOTWx/agP8Ayy/8e/8ArVz/AIqvnni0+MDCNdcqOd2F6H15p6ActatIti5jicea5uLhwCRuJ4BPoAQBVi40y6jgaVimFXJUHkf0/Wruo+IreXTZLW1jcO58to3UqEXPPTuMVQn11pbVojAAzrtLbuOevFSmOwmgPs1RJQM+W6k/QnB/Q16TZhby2eMkEPCGyOe5Ga8v0aURyXDn1QdffJ/lXY+H797TTLqeTmKOIKAfXBY8/VhUVLaGlO+pmHT5mYpcWkMmDjcVU5960Y7S20u1lK29uJpBtXZGowO/bP8AkU5r+OaHcIcMRw27OPrWbC8lzd5kbJPHsAK4oSS2OuSb3NVYt9rHjiZWDxnHcdvyqxcbZoYruIfKw+b2/wA9PyqJ1/0YrzkkAEVR0/WJba6ktp0DByWQjjnuPyx+VdEX0ZhJa3Rm+JbUyjfGCZXj8yLHXzYuRj6rkV1b3ixNBLvAe9tlYAH+MDkj9aztV1JIdOaaO2RXiZWznoCcHt6Guf0+/lub3S4pmBkjWVTjoAM9PatIOyaM5K7TOkUs0iqG5Y4Ga27mQm3zn7rAn+X9axobtIFwYVdt2QxOMfpVhdUDna0AI9C3/wBaqiyWjSgfctasSH7KF4yVP61kWlwhlL+Uu0j7vYVoi9AAAj4+tbIyZXzVyz4Vm7E4qq8qOVxEFA6gd6mW8CjAiAHsadhXGTDbM4OOuajqWW4WRSPKAY/xZqDNFgG3PNnP/uH+Vc5/CK6G5P8Aok3+4a50fdrjxW6OzDbMO9XNN/4/k+hqlVzTT/p6fQ1nR+NGlb4Wab9JfqKytZ+4D/00/qK1H6S/7wrL1n/Vj/rp/UVeK/hSM8N/ERdvf+Wf0NZ1scTxZJJwf89a0L3/AJZ/Q1nwAieEcgAHjp/n8q87E/7w/wCuh20P4K/rqTTRRPKxZFJPciovIh/uKPxxViT/AFjUwmvNlFX2OtN2HRwxhvu/+PVbSJNoPzfnVeP761aQ5QV20DGoTBE28hs/U0xkX1b86lzxTTXdfQ5SLaPVqNg/vNT+9J3H1rJloSIZV8k/KxHWpBj++/51HD0l/wB8/wAhUqH5RWkXoS1qB7/MW4PWkU5ZP92hyMfgaaD8yf7td1H4EcVX4mVwf+JnL/1yH/oRqfNVkP8AxMpv+uQ/manrdbGTFoopM81QjCzzRSUZrIYtJR9KBQAoODnHAGfyqmUjFvcSKihwoOQOeOasXDFLdyv3jhQfqcVGo3+eo6NkfyoAnPPPrzTDSW7b7SF/VB+nFG6PJDZz7UhgeO1L3o3xdlY0gkRvlC4z70AOHSgUm09KO9FguOxkUmKeBkU7bTSE2SWY4P1q2SFqCzTIb61NJDuH3iKZJE1yoO3qT0qWNGkG5xtT0Peo7e3SKYnbnnqeSKtvIiDc4Yrnnb2ppXBsYze+Kt2l4rMIpOp4z60scMMqB0AI9aDbL3WtIxaZm2i4YepH3cZzUIwrBUXcx9R0pyyOIPLClufXqKhjZ0+UKqAH7ztk/kKtiRMVxN5YwW/p607y/nKBs461GHCuzLwGxud+CfoKdvZuEQkH7zN8oP50hi+UBGx3YT1bsKdhBEHcbYx93PU0zcrHBzO46IgyoPv61L5czMHm2xj/AGzzQIaq5GQu1fVqVtsThlXLsu3Hr704yW69ZA59Sab9oiGSGHPpzTC44oqxgyEbhyaaigqWKBVPIH9TTfP5wqgcdXbFJ5qfx3A+iLn9aQCusZI+XJyMChQWkdn+6DnAH3qVZlAxHG59yKCzsCDG5zRdBqN2l2UFcL79hVW50+3vLaW3u49yEHax7DtzVl/NdSzR5PuelOhs5ZWZ7h9qldnlo2SR7ntT5khcrZwlz4UuoWEVpcRSIThRKOQPqO361Tn8P6kNMkluLeOIRc7Y33MV78V6etrFEmxFAAFRyWwxk8HtU+01Hys8ZklaNHMLDpgHFUJJcnazHbtPPcNjivVLrw9pV9dOslpGs395PlJJ+nFZ7eC9LD42PnuC1OVTsUo9zzE7jkdASTUyQT3PCxk5I6DsOgr0qLwpYxElYFYe4zirf9l2VuMs0ac/xECsXJmiSPPLTQ5XkV7lCy55QcZ/Gulj8OTrbyXmmald20e3D28Rx5Prkfxg+tdKqWMRIaVDnkAc/wAqWOe1RSUWZz0G2M5qbvqU12MvRruSa3MN/au1zCwCyKpCTAg/MAeh9RWzFbhypltiSF53OOefrVeSV5F/d2kuT3Zwv51Cbe5fhvKQZ7szGp5rDtc0nhTkMIY+xzJ75/8ArUL9iY7UMTEDpv71QFiQ2WnAHokY/rmmSraRg+fM20f35AP5Yp89hclzQvo5DZSx2kKec0JMTvKFRWzxnPpXMTW+tpAkbTmdlYM8rqhBGPmAwRmm3uv6NYuyBoUlGOXDbfwJ6/hWE/iLTnlklm1CZyWyqxRsV+mOAKmU+ZbFRhZlKW42+MpI4yrJJcowDD5h0PHoePyrqNYuydPUqkmRPHxjtmuQOrWQ1dr2OG6dPMDgFVUtj3JrRufGkc0ZjGlxBC2R5s/p9BWdnfRGnTUuCeZ2UQ/aY2EshIwX3DPTjpiumtbidLKOL7UyP5eGRmyuT15rzt/F12X328VpESf+WaO7fnmoX17Xbjpc3CA/3IwvH41or9TNpHa3d5qoSdZJI0VcBCFJOc/4Zp2h3E8t7dpKsmwINpcYyc9hXBfatTv7iKG7v7oQvIAxebgds4Fdzp0i2ky20cYWPaQAD0xzSk1FjSbJdceQWiiL77SqAc9O/wDSnafM5Wd3UqXk3YzntSak4MMZH/PVaZbN8r8/xUkwaNJZvesfxNc+TBYTYyI7jd+Qq6Dz1rI8U5fTYD6Sn+VVe+grW1MfUgyyPeKd0cjZkx/AT0P0P/1qoG8jwT1qW01AwDypF3x4xx1A7j6exqWI2YbhLO4iPSK5iZCo9Aynp9c1a0JepHpE7XEsiRZZ2OxEHO5j/wDWruNR22OlW+mI2ZHG6T37n8z/ACrCsdRW2JFpp9pZ5UgTxnzip9l4z+dasM1jgeXdrd6lIM/vgVJPqQcBV/GsaqbNackS2UTrbkP0HNSaaoaU5GMEii3GtKxXULK3QHO1reTcAPQg/wAxUlpBJFcNOXRoHOC4P3T6Edq5uWz0OjmutTTmXEY9mBrD1O2YyCRTtAO7I/vDpWxPKVidHUqwXP1+lUbq4j8piehP5ZrUzKN+8t1o8sVunmTSoAqZAzyM8mquh6Tc2kn2q+8sT7SqRo27Zk8kn17Vbu9A0y/aMyNcKY+myYqM+uKlt9MFndxqt5ePEUJCySBhnOMdPxrRNGerLJOe9SwJuPWieN0TekccwHUE7Sfx7fyqG0uYJy/kllkjOJIZBh0PbI/kehoUl1BxZv2qbVHNWqzLe4G3g+x9qsrOD3rqi1Y5pJlujNV1mB71Kr5qiSSgGm5paBjbg/6JN/uGudHQV0Nx/wAes3+4f5Vzw6CuLFbo7cLswq3p3/H8n0P8qp554q3p3/H9H9D/ACrKh8SNK3wM05Puy/UVmav9z/tp/UVpv0l+orL1f/VE/wDTT+orTF/wpGWG/iIu3f8Ayz+hqjENssPGM59v6Cr9wu7Z7CqaKBPAVBxzzjg/p/U15mKf+0P+uh3UP4K/rqSSf6w0ypZf9awpmPY15rerOxbD4/vr9asxf6of571XjHzr9asQj9wPx/nXZRZhURY7UhpR0pDXbc5xtIR0+tOxRjp9ahlIjiLhpQEBG/rn2FShm7xmmxDmT/e/oKkAyMnP51cXoJojc/7JHB60D70f+7Sy9voaaPvJn0r0KHwI4K3xsqp/yEpv+uY/masVXT/kJTf9ch/M1PXRHYxYuaSiiqEYGc9aOKQE0vesSg+lLnnmkpRTEVr52UW8Y53yZP0UZ/wp1ud0bv0O4/0qWaAyRiVSCynaExzz1OenaoYbaVYWJXGZG4z9KBj7Pi12D+B2X9c/1qOQhZwSQBg9TirSJthUbvm7j0/xqtNA8jcOAPQqD/OkIja6iWTbvBJGcg5FOjlWST5TnHXj3pv2Zhx5rj/dwKEt1VtxZ2Pu3FFhlsnJNJk5pmT655pA3NAFlOamAzUEZ+lTq1MRPaLgPx3qeq9q4w/rmpS9MkcOB+tRu+AfSkLmomwzBWbaCeT6U7AxLHUVhvDAxOOoArpYykq5HNY9rZxW5Z4ly78GQ8kitCyzHN5R5B5X29q3imlZmLeuhYMYHammMN161PIVXJPYZqOMq7cd+h7H/CncLEf2dQf4h+NL5CZ53Z9zmgybXOGC57N0akM6lchh/un+lTcofsAXHIX2NMNpbk5MSk+p5/nSeYpJwW46nHIpTKCNpGGxnPQUgF8qIf8ALNcf7tP8tV6Iv5VCJmJwBz6mgy7VxlRz0/wpDJSAOdox7DkU7O36HuKq/aV7vz7d6aszEnarkE9fSi4WLjEg7c/MTjPpSF1UDDAZ+8fSqg84n/V4p4imPUqKNQ0LBlVWUgcA/KPX0qKS6jhh3ohP6ZNN+ykjDSNj0HFUtW8MW2s2qxtNJHICD5gJOPwoadriTVydvEGmx3QtnvI/MPccqD6FugrSEyFQ+Qy4yGHINULPRLK1hRfJSR0ULvZRk49ulXTbJ2Xb/u8Vm/Iv1MF7otqRuUibeSQoPyjb7j1qKZryadpPPESED5UTkevJrVuLaJ3CF5QScbg/SqzaVaZzON3P/LVzismmapozmFuhzcTs/tJLn9KWL7LuxFbF8nOFiJP54rSzp9soCtBGQOMYpG1C1xw7uMfwIxFHKPmIA9yx+S1fA9SFFHl3zH7sKjrlnJ/kKle+G0FLS5Y/7oX+Zpv2y4I+WywD3eQDFFkF2M+x3TnJulT/AHY8n9TTksMj57iYn1BA/pTftl2SeLVPxLVC9zcfea8VE/2YgPyJpaD1LQ023b5WR5B33uTmlFjaQKMQwpj+8B/Wsv8AtG2fj7VPOV4YK5PP4VCs6PIfK0uY56NKmB+ppXQWZp3Menzo8UxgkToFOG59MVyuv+ENDjt3uku108J94lj5Z9BjqPwrdI1Roz9mhgjXoSc/0rL1Hw9BqrI19d3DP0VY3wgPsp4pcxSR53v0wE5R5sHtk0/7VboAYdMJ92AArqp/AJQ/u9QdF9JI8n9DWfP4J1GN/wB08E6+vm7CfwIouMxX1O5XAWG3jJ7bsn9KrPe3bn/XoD6JH/jWrL4d1m2Zs6WxUd4/3g/nWTLJNG7IwZCOCpXaapMLIt6VYzane7ZruQRx4d1IA3DPQYrs7Vt9+hCgYDfyrlPDUm6+uGJ48sfzrqLFx9rHPY1lPWQ1oi1qL4gjwcHzFz+tR2r5R+v3qZqDjyB3w4qOyc7JM9ciqWxL3L4NUdejEujNzgrIpBPr0qyHpl9H9o0q6iHJMZI+o5oT1HbQ4XncRkg+npSnvikDgnDj8QOf/r04g7cj5ge4rYxI+eq8HtUwvZYpm2HchAGH5yB/k0i29zJCJoowVBzjcAWHsKz7WV33FlYxoxXcR/OmI7TQ/EksHyEs8Q5aBjn/AL5Pauv3LcxJdWcoBkXMbkcMPRh39D6V5MsjwukkZw69q7/QLoBPKDfuLiP7RDk/dYcSL/I1lOnpzI1hU+yzUtrmLULOeJo3hET+VNG3Jt37MD3Q5/KsG5uGi823nIWSMlGHuK0ZZ0tdaMigul5aSRyKozlkGVJx7Eipv7PS6maee3RS2Ml1yxwAKwl0aN4rdMyLLVUZQrONw96147lZRDIGB2sVP4j/AOsKsJptgOltEcd9ooNnaKCFgRc9dvFNSE49iZJVDfKeayPEMP2WJNXthtnteSo/jTqyH1BGSPQj3rSWNI/uswH1zVbUbEanYS2j3Dxo4wWUDI/zmmpIXKxRdBrdLuEkxsgfHqp5/Sp0vfes3TtPaDT2tGuGZLf9yMAAspGQT+ZH4VHEojj8kMT5X7vLdeOmfwxVRly6ImUb6s34rrJ61eimziuXSUq3WtG1ujkAmt4zMZQOgR81JniqcMmQKsq3FbLUyegs/wDx6zf7h/lXOjoK35yBazf7hrA/hH0rixe6OzC7MO9WtP8A+P8Ai/H+VVM1a04/6fF+P8qyo/EjWt8LNWTpL+FUb04kU4/5aGrsn3ZfwqhqCklQOvmVeO/gSM8J/FiaMeO/92s6Ah7u2br8xyev68/zq+hz0/u1nQEm7t85OGxz9K8rF/70/wCuh3Yf+Cv66nSQ6fYzwJJLG+9upVyKQ6JZk/LNMn5GltnxbJzjr/On72DDnI9fSs17NxV4g+dN2ZF/YqA5S7/B0/wpq6VJGu1Zo2x7EVZ8w+9HmH6ValBbIm83uysbG4A48s/RqY1lcDrED9CKuiT3p/m4xzWiqpk6oofYLojIt2P0NJ9juR1tpR+FaQmI71IJj1yapSiw5pIyFtp13Zgk5P8AdoKFOCrjHqtbAuWBPzU4XTdMnFUpR7kuUuxz8/8AD34NMX7y/StHWJN6w9P4v5VnDhl+lelh3emjjrfGVk/5CM3/AFzH8zU9V0/5CM3/AFyH8zU9dUdjFi0maKKZJzw9qNwxWOutxzsVtNk6r951J2g+me5pTqVyTgJGv4E1ii7GxnmjcAOtYv2y7brKF+iipYbuaOE7riESbuGlHagRqSL50TKmdwG5cNtJPtTBDfTQuSqogH3snLeuKqSXN0IXYT2rOoBQ7uCO/wBKe9wFljV9Qt8lQdityee9Ay15kcSrGnRQOg/zmopL6GM4kbb6DHWobq6sv36+Y7AkYQ8frVGadZbeKNY0SNGLBgckk0CLjapajoXP/AaibVo/4YZT+QqjtGRjn6CliUs2ME+9Ay3/AGo/8MH/AH01RnUbkniKMZ+pp4tiucjA96YRFHy8ka/VgKVx2HrfXp5DIPolWYL+6Vz5rmRSPQcVnPqNhH1uouPQ5qFvEOmx/wDLVm+iU7oOV9jd03V1eaRG65rV+1oa4q1uYL69NxaxypgfPngN7itNJI8/OrE+hY0KQnE6D7Umeo/OoDewSMWLAoOgBAJ9+ayxNEfl2xhffoPrWlDEo4blxj5UUDH496pMho2tPuEnRSpwp4x/I1prtR1bax2nPArnYP8ARrhWQMcsAwJziukBVrmQbhtUZFdMJcyMZRsyrO97NKX2COL7oGck1XcvCRlZGPcE/L+NagMRQrvzznjmpHMew4QOem08ZpOA1Ix0SdV+RAQTnLHNW4YdyYZ9p9KkjheJfmYAE9+goeSFeTIpI9CKSSQ22x62Y/56sTjGR1pG05WGDNP+D4pjXFqiB2nUDuMnIqGTU7eMLtilfPIPIGKG4rcSUmWP7LiPWSc/WQ0DSbdegf8AFs1RbVHb/VQKp9ZHIFRrqN9lt8sIGOPLjJx+JNTzwK5ZmqLJE4BNSLbqOpasI398RjzCffGKT7TLtzIGc4zwTj/69T7VdEP2bN0qVPyzAD/aAFRtPChw90me4Fc+7NK3ypt9Cx4qSJQIdjBJH3E5HYenvS9r2Q/ZmvLf2saFi0kgA5EaFj+AFOj1WFVVNkgB6buCPrWGXkj5QcZ4wMU9LkbSzRKx7jGfz9al1G9ClBI2zq1msyxNJtkb7oKnn8qnnuUEDGOWPcB/EcYNc19pcyEIGUnjI+UCrDzboVSSKN5ejNnIP0FTzDcRk2pJFvM1xHljkgMAM1Wm1SzkYSSeWxAwM81HJBEG/wCPC3b32Dj8atxSlIWWO0iO3gsq5xntmouX0KSa3byyssStIY+qRRH5f0xTp9VuliYxWzH/AGd4B+lIzTsQUBVwcqzDjPuKuSRxMRsUZbpgYwfQg0tR6IrpcXbwq7KilhkBnJx+Qqo4vpXBuL2GNM8LGjH8ya0GgulzuhfrzkGpAzyp5ccUTMg5O3BpDKEtgjxAHUZwSONihSD+VRw28UcghIZmOcSStvJ+pq4u9ZMlcoeGB7j+lTSEN9xQMDjAxkUtx7EMSi2LhT8rdgMDPrShoy4ViwJ9OtSbbhcMICwJ644qR5t7BVijRsdAOaAIGEaKQHY89W6GmqomRsnBBwVxnNSKX89GA46MNuQR9Keyqc7eCD6UrXDYhYcFiGwOuOaQfZmRsxSbh3PAqQxzYOyPJHtT5GBA3AAgYyBigZBglCQQD1G4fzp4SN1BKliw53qCfpSpGBPkjepHKn5l9j9ak2qG+Tp9KEBnNoOltKZzYxpIwxujG3d9cUkXh6xZhJHJNCwByobd/OtIrI3yxYyDwcdfwq0VfJLqM9xgcUW6hc5q98OSyRgRXkRXcCN6kZI7cZqunh/ULdG2+XNuOR5b8/kcV0UTK1z50Aw6/K+xe3v6VYfzMAtJwfahMOpyT2N9Fy1pMPwz/Ko4pwkgDhhnggjFdh5DTcCQqfUYz+tTTRgrtkaJh7DcMe1PULo8VvrY2l/NAwPyuce47fpUH3T15/KvUL7w/pd9e5lsi0j/ACiVXKA/Xnis698BWhY/Z57iA++JF/XBq1PQhx1OHe9kCR+YNxToemKg0y9j06SZ13O0jsWVlyrA9QRXVTeA7jafK1CI+geIjP5VjXnhDWLMM/2UToozm3bcR+HWqU13JcWZTNCzNscKM8KwPArp/DN3AtvBFO6OYLtSo6/K42n9SDXIbcnP4H2Na2hXJT7YgOGMO4fVSCP5VouxD01PRrqZbSe3mZgiJKFc9BtPBz+lRPffvP8AVSEZ4wtUPF08B8P3SzMAbpNkS/3nYZAqq3iVlghRdO1CV/LUELDxuAGeSa4bNnbdI2DezNkR2spz/eGKarXkmSIkUDj5nyf0rFOvavO+ItBuhk/elkVBUwfxBIjKq2cAJznazn9SKLPqHMuhpsLoozGSIKPlO0EmpvIZOHnZj32jFc+NN8SSgh9aiiBPSG3AP603/hG7ueJ0utXvppG/jWUrt+gFOy7iu+xt2rCG+uomb5XiR0LHBOCQf51XlGLqb3wf0/8ArVw+n2l3pviy2tr2Rp2jmMYkZywYEHpnp9PWu4uj/prehQfzqpR5bExlzJjc881YgfDVUzUsTYammJo6C0lyAM1oo2RWHZv6mtiJsiuuD0OaaJZjm2l/3D/KsD+EGtyU/wCjy/7h/lWED8orlxe6OrCbMOataef9Pj/Gqecd6s6cc6hFz3/pWNH4ka1vhZrSH5JfwrF8STSwadJLC5SRXGGHUcitmXIEv4Vmazai9tWt2ZkDv95eo5BrXFNKlJvb/gmOGu6isGg3txdpO1xJu27QvygcYNS26OZoJAjbVbqe1PsNPisWk8p3YSAHDdvpVzbgYHFeLjG413fy/I9LD2dJWNm0mUWcYIB69R71LvgJ/wBWv5VStVP2SP8AH+dSbTSjOSilYiUVdlnbA3QEfjTDDEejsKhO71pu9hQ5rqgUX0ZY+zj+GT9KXyHHRlNV/NYU/wA80KUOwNSJTDJ/dB/GmlJR/A34c0guDThc8U/cfUXvCHcMZVs/SgPz3FPF1ThcKeoppR7hd9jO1FiVi+rfyqoMbl+lT61dww/ZQ4I8yQou1c8kd6gAw6j2r2cJ/CX9dTgxHxsrJ/yEpv8Arkv8zU9V0/5CU3/XIfzNWOldkVoc73CiiiqEcMsCKAAAB6DgU8Qr1Ck1xrazq0nS5K8/wjHH5VA9zfygl7uXPX7xrl5jdU2dwQkZ+bYP94gfzqrcS2BcNJeQoQu3hwTiuKMTE5efnPJ4pQsIYlZt2e4PehyGodzqpb3SVB/02ZjjA2qTn9KhOq6bGp/dSyY5ySB/WudCxnbiN3JHpmp44Jh9y0bb6571PMylTia//CR2qECHT9zH+Jnz/IVE3iG7k+5ZxBe2Qaprb3ZIGxFX65p4s7gcmUDHXb6VPM+5XIiR9W1RiBuhRuuAo/8Ar1C11qcv3r4j/dqVbJGPzSk/jT/sNuBywJ+tS5FKK7FNt7gGXUJG+rVGY7bvJI5PuTWl9nt05EYI9MUu6JRw0Y/HmkmOxlmBM5S3dvqOv51KkGXSIxRpvIBJxxmrLXMS5HmKaga4jkKxoXdzwoVec1akS4s6G0UR6gY1+6i4Az2FTzvz25qrb5XUiG6hcH8qkuHzmtLmBC93Lb7ZYxubftX0PHOfaux0C5ttQtllibZLHww/ihPoR3X0rkNL23l4bF2CrLwrN0Eg6c+/St2wsZNLczxuUuoztePbnPs3t71cHrqRJKx1Ua+Y7262yJOnXJzx2YeoqxJdyRkCNEd0GGPTI9z0qKzni1G3jnicRzRjaD3jPdT6qadHF5ssgMWyaP78fBI/3fb3rW7WxlZPcjnnkkCn7WluB1SIZJPuTn9KTzLkAGGZicfeH9TVkoLY+a6IGxx3xUE63VwvzP5Sdi3B/AUm33GrFZUuGy3nF9p5Cjdj8TTjczplBEAQMEgDn61JDC1kreXOxL/eywOfoO1MeS63AbyuenvWepZWMZm/1sjKp/hC5NWsyxQJBG8gjVcKCuSR6E1F59xCD+8kkPXBGKjkuZ5sKwbB4wx4FIdmBWYyLGG27jgBucmns8kIx5bFu5IAqFLFWfc9yPUIhxgg+tXZbm8kyTLkewH+FCGynmS4P7xvLXuWOcflVqJzDbrHFKjqCThhkj/61Qhrpn2h1DHpkAk/hUv2yeIYA+YDG4IAaSB9iKV7pm4yCfUYFOEk8S7i7MT0IAx+FRvJNcN+8YoM/eft+Aq1AXgi2JOjlmzlgCc+1CB7FKSSeUj5GyBw5PFS28f2USbZ/mcgnjj8M1JLLckFRIT9OOabE11G2Wlbd/cWgfQWWO6PJVgB324FNi8+JwXYZ3DbwAPxNOluLyQ4dXYY4XPH5VD5AmAM8gCAj93gml6B01Jbv7bIx8yN85OQfWm2fmWjMwLguMMoXirZkWVtvn8njbyR+FU542QkRuxI7DNJ6O412JCktwzAPJjqAVpgW6hcmV5EA6Dufz6CnRyzxqqmeRpG7BsAe1Qy+cMh0cuOCGNJsEidpbueMSCZ2TO3O7ge1MjjkFxHIzOuDkMnOfrS2jNahykuwyEbgvbHrUrnzXGZyM+pJFC7g9BskjNneWJ75FNaCcr+6RgTyOvIpCLzeqo21SeM/wA+ame4uCFiMzbc464GT9KPUPQa8ksSCJpXA7ljx+naoZraTftZcEEHcBnHuDSzwTRtsdBz1Dc5qWAvFbxwjeUjGAcZ/wD1UvUfoOeQyNklyfU9aj8pnYAFsGnOiMDgOD6Y4pBbTsoKl9vU7fT69qB7EnkXdvuWQyZYdQcAioVCyybFYE/3SOT9PWpnlzhWO0gc55wP61E0e4xvE3mchlZO349qGuwLzJBZT2aldhVC2R2wTQIsttIO4dDkUMWY8q/0zmhot5XZHICTz7/QUeghwsppWBTnb8xUOB+Bp4jYckxg+gb+dRizZZTMI5Sm3A3Dp6nikMihTldpBxwOD+NGw9wT95OyoHWcDLB+hHbnvSsj9XRqrhm89XZxtQ5AHBJq8oiuV4nQPgcMec0lqN3RCURoSrDP6H8KmgiYWy+UqsqALjac/jVN5PJmMc5+bpkc0kXmpcSuGkjhIwrM20e/XFJMGh8ym6ikUEKwXov3sfSmpcK0qI+5gOOOpqKSQSSZa4BkxgmBC5P8hmq7zxw5Koi46eZ+9cfgOBUuVmWol6RYZoS1t5juuO2Prz0qmSwkIaZd5A+WL52P5cCqN1q6sf3vmTnoEJ/9lGAKrR3Wp3cojittsJPIQ4wPcD/GonK+xUY23MLx3a28f2W6QQw3DEo8Y/1kncOcccdK5fTJNt03PDRsv6V2fiXRLT+yr2/aMSX6ICGjJ+QAjOexGO1cPakJPk/3T/KumjK8TGrH3jsPFi/aPD+nSZGd0ZwRkH5OhFatgHisIJ4FkubOSMERE5kiPoCfvL7HkVkeIX2eHNMHctH/AOgGtLw/Mf8AhH7Unsp/mayv7hpb3y0dU+X5NKvyw7GIL+pNH26/cfJpW33luEH6DNPMxJ603zT61lc25SIyazJnD2FuO3DyH+gpv2GVx/pmp3UwPVIyIkP/AHzz+tTGQkdaaZCafN2Fy9znNdSG11rSGgRUQMF2r04b/wCvW/NKgvpQ0QcBAPvYIrl/FV0kOp6bJITtizI59F3Ctq1vIr3zLqJw0cjfIw/iA7/zq9XFEaKTLu+1YcrMh9iDTkWEsNlyMf7akVBwfSlQDeD6UJsVjYtwV/iVh6q2a1YGO2sO1xnp3rXgbjhjXTTkznqItSMfIk9Nh/lWPGjuvAyK115BBwQRWN5zMME/QVhi3szfCrRolMKY5bJ9F/xoiH+lQgDaN46dT+NQmYgelR/b4LWeN5pAgDD73WsKUveRvUjob8o2RuFzjDHHvUMrRrcRmYkIGOSOe1Kb23uIneKeNhhudwqhczi9jkji2qyykAuwGQMcjnkV0YpN0pJanNh9KibNy2UFmB/uirBhUIXJAUDlicAfjWWJ7gY8u2GSMEu4wPy5NKFcsHuS0zDlQy/Iv0Xp+eTXk4z+K21/VjuoL3EdVY2MsmmwSxRs6MCQyjIIzSvaun30K/UYrLtdUlhhUCd0I7BiDV1PEd4o/wBZIw/2kDCrhOi4q9zOUKnM7DjAfTj2qJ4cDOP0qdfEgYHzYLaT6ptNPOsadMhD2TKT1KSEUNUXtIF7RdCjLbzp0jPryO1Vwz8b48ZOKttqpeQW6yyLaEgDfhmUfhWjFb2LoFTUIHBP8aFTWUaUaj9x/kW6koL3kZSqD7Gl2V0X2OMgiKO3m3DlkkAOfpVVtLnXrC/HoM1tLCSWxmq6ZjbTSha0HsnXOUI+oIphtD9KydCSL9qjlvEgH/EtyOPtOePpVr/loPpV7VYjEsR/3v5VnqfmQ/7Nevg48tJJ/wBanFiHeRWj/wCQlP8A9c1/masVXT/kITf9c1/masZ967Y7HMwoNJnFFUB4wNOJJDXbk4xxTxp1op3M7kgdziqPnzsA2yQ46ZBAprSSjORGp6YZxXBqdmxpeRZxniIEg9zmnb7aPGyNeOmF6VlrkrkTAkf3VJxUotpi2wmQsfYLmlrcpJMvm+UcjH48U19QAGCVGOmBk1VXTieXaJQT1aU5P4DvVhLbTFA83UYUO3JCQliG9KTt1KQz+0t3PmMeeMdqY15MynETke/GanSSMkLAjSlTjd5JIP5VM0l4zlltY4yBjdsRPbuTSGUTLdZBCogPqRxSskxy0lyF46KpJxVhY7gYInhRVJZQDnBP0FMFuNpLXTszH+GLp+ZpqxLuVzCrE7pblhn0C/1qQWiAZMZH+9IanNtB/euHB9ZMfy6U4QWy/wDLvGe+WJP86rmQkmQxRxFtqmEkc/KASP1rf0q1hNmJygMyucNjGPSsUhBeRYRF/duMKoHp6V0OmD/iW8H+M1asZyvYqxn/AImT89qW4b3psfGpvnP3fypLnv702Zi6EhuLhywxCkmHf0ruLfzNXt/OXbDcqTGhzxMg/hb3HrXF6Jh4LhS+zy5ed2cMCP8AP512mmQKJmg3O0caBoznlwTn9Tj8q0ijOW5JAJorlmgRIGi4ljcfe9sf3fethWN5bpdWh23MWdnc+6H1HpVS9Vb2UW6Sqb+Fd3oJPVCe9R6dOLZpJ1LLH0liPBQ9s+/0q07OzI31NMLHdRC6MhWRuNpBJQ+n1pY4rcuT5TzMPvO/AH0pXBgmS9gOYJR+9A6f71W7gb7UG2wEI+92H+JqrE3My5uEgP7uNV549TVN4ry4lSVYViVSGyw5POelasFpMpMiRruPR3GT9eelSeXctJta52gcnoD+VQ49y1LsUri8diW+zRqT35NUWvZHbCW8Z99tal0LZCS8zyn8azTdwmZASQN4GwJniple5UdiRLxYF3SpBkdNqng/WmTak8pwNpJ6BFA5+lX5odPViRMoOeBycD3qo0dkH3C4wfaM8UncFYgisr2aZJy5iZG3Lnqcegq7PcXOcrBEMjJPldKhjFkzhTev6gKGqzLHZpEF8+ZpO+3OG+uelCXYbfczJ7qZcGREJPQeXg1LBPIF3yxRAddrfeP4VHPIIzlEYf7RP9adpbrcPKk8LGPAKzrztPp71K3sPpcJtS8xdu5Ao6YHI/GoreO4eeKdCyIsg+Zhxn0q3NFaREEiVj2JUVE08G1t32lfcYP9aTWuo1toi9LPKSFNuqEf7BNULi6kRiNsZ+iYqaGWzkZAs828chdhP9elWJ2sA2Victjk9s+wpvVbiWjKVvdyjEjRQoPUryfoKdPqbSsQwAB7qnP51FPcRCM7Y/nHIJbirsItZLSKS5ikjlZAWWPlaSu9ExvTVoyZY3uj5cRIOPvk4A+taxklaIBvLcgBd5UFiQO5qKRbYLlVk+hxVffar95XFJaD3HOZV5yB7ACmRz3XnosZQMTgF1GB9au2bWDy7f3jDvhOn41LJNbIDHHA5Un5mIH9KLdbhfpYhmnlEXlK+VHJCqBk1nSEyDYUYgnp71PdTmGYXMCr8rBtjZwR3FXJI7LO4+arEZxtBA/Wk1zDTsRxSzfZ4ITIHwuM5B5+ppsiuxLiXPHUNR/owyAzgHvt5p8Udio5uACTnlTkfWnuIqPLdIPlZvm6c9TVp5Z44ljefeOvXvVkR6dOhjFwPMHzbsHn6+lUr1RBOYwABwRg5Bz3qWuVXuNPmdiGW5CEGQ5HQZqezhkWOZ1UZkPmCMccdz9aqb8KTnGGwc1JbX8g/dxySFlJKrGu7/8AVUxeupclpoT5JI2s27qMHqKSVrlVaQOxVOCSc4/GpVl2qFuoo40HIl3bWHpx6VSkmSbKiWWfB5WBNqn8TVPREpXJ7fV7zMsjzkIvycgcn1/CnSTvdQ5SEvv+8AMKrA/eBPAyO1VPN8kbVjt4ACSN58x+epxVKfUbcKDNO0oB4Ej7FH/ARzU82lmVyK9y1tAH72eND02IfMb9OKVVRCG8liB0e4kCD/vkVz8/iZQRFaJIBnH7qPaPzpsD6pqGRFaYH9+X5j+Z4qfQs6Fr4IMC4SMekCf+zGs6fVLWMNI3l5H8Ur7z+VU20ffn+0NQL5HMaHef04qzb2Nnar+4swxPG+4b+gpPUFoQLqV1ekJbRSSjPORtUj2Ap0mm3j4+1XyW0f8AFGmAfwxzV9jM0ah7gKh6LEuwY/Co18lZMRr8qjLHqfzqRkdtZWlrn7NatK5HLzHap/DrVwtM0Q82QAEf6uMbVqvJK6K2Coc9ic4+tV4pJXkbaJJGBwFA4PqQKllIsXSeZZTxjBRoZFIx/smvKI12gH/ZxivX7fTdQlYlkWKNkIzI3PI9KxP+FagwbY9TPm4w2Yfl/DnNa0IyV7kVpR0Oa8U6jbT/AGGxtZkmMA3SlDkL8oAH161u6LhPD9mPWP8AqapT/DjWraWSe1e0nJBwAxU/qK1Rpmo2NlBA9lMRGgXKruHA9qqpHlikhUpc0m2KW6etJu9aqvMUYpKrI391gQf1oEo7H9a5rnVa5b3ZNJnjnFVjOAOtVbnVbS1yZplXjO3PJ/ChMGl1MHX4TqviH7AsiqBCu5sZKj7xx71bNmY0RYvlVQAuDjAFYVqdRvdXfUI4ZI/Ol3GRlwqp0xz7V0rbgflPB7dKurdWVyaPK7uxX868g/5aN7Z5qaHVrlCN6K/4YpCzDkikBUtgqD71nGcjR04s17TX41PzwuP90g1vWmtWMg/1wU/7akVyESRn/OKtJbjH3OfrXXTqM5alFHcQ3EUgyjq4x/AwNYVxe2toP3snz9kXkn8KxPII+6StUgzr1iB9TjrUYmV7FYeHLc0bjWZpiRCFhX1PLH+gqpDGJbqN2LM5YZYnJqHzIyQGVh+tWLWENcxjoM5OeK54bo6JbM0JrZcMcAnDZ4qldQ+RG5RMFmz0z6VoMGMbEHBwR19aq6gzrGOVzu7mt67ag7GNFXkiwyvbiN4pJI36ZDkdqsQ6lqEJwJyw9HwajuZG8uMGIHn+HntUaXcIlEbAhsZwVrz8TiK0KnLBnVRo0pQvJGoviC+jAEiK4B4Jzx/OrEfiVCQZbYB++zGD/Ks0eWcFHb/gLj+RpTF97c6gdzIn+FcqxrvacU/lY2eFjvFtfM3YtfsWOXZgD2fIx+hq9FqVnKhVZU56cj+lcikUbdo256q2D+VTC2gZdzxOTzycHNdEKtKW8Lej/wAzGVGa2l96OryGOUlXHucfzpQtwOV5HtzXNLZQpho5Zom9mYD/AAqRTex/6q8Z/wDfw1bOlRa3t8jO9VdEzoxNcJ96M/lip4tXuYvuXEiEejmubTVtSjGG2P6E7l/lmp112RhmezV29mU5/PBpLD/yTX32E5v7UH+Z1cHia+A5nLf7wBq2niNn4mtoH9SUxXIjVbEDdJbSxg9fkYD8xkVPHfWMjbY7tA3Zdykj8ODW3ssTFdX+JjzUJPt+Btave293BEIrcRMC2cNkHisjLKykAHAAwaS4leNE4WTPB2/LgeuDSMXEqrtBXaDuz3z0/Ku7Dczh725y1klK0diII/26ZlK42KCD+JqX5u6g/Q0yKRXvbtVPKFQw7jjI/SpeK6UYjd3Yo4/Wjeo6nB9xT+9FO7Cx4alnNJt/0WUgdDKwXP5mp1spAQdtvH2yXLH9BTjKzhslj0I4pu4noxPcZ5/SuDnO5RQ8wlQA06qOuI4v6k0eVGBzJO2OD84UfoKYMEZ685z6/Sg5JHJz7jipuy+VEmyHdn7PHnuWJY/qalWTYDgxx4H8KAVWCFwBg8jBAPWp5reSEMskZRscKw7U0haXEa4LD/Wkknpk0LKCwwucdTUQAHzce5PFO4wPmHzc0AP3liADgelKsjZ4yPSmb8fTH50ocnkHgU7BckXzC3XHfjvShQWI5z6mo1du4wOcGnqeTk9fXtQMUoEuYeP4W/pXQabxpxB67zk1zqtuuoc9ArcenSui07H9n4/2jWkTGexUBxqrcdulFx3z0pv/ADFyM/w0s5GT/OqZihNIm2y3ls2QsseQ30PNd3okoGp3RPOyNWGDkEBcivNorj7JqUM20lN2xwDj5W4Nej+HWJvLgEAkwgHIwHGDg4961gZy3HacSk0l2wVpGIEfcFj3H0rRmVL6Zp7UA3UHZuROo7/Wsy2djFbiQBJROSAeCBg8emP8aswSy2ZuJGOLlCFGOQC3JP5U09CWtTRsNREe1gG+zuec8lG75HpWhJbEIZbMjJ+fys/I49vSs1oGuo1vbdNrZ/fQ4yrY6kDvViwu1RflybcHlx/A3sPSqT6Ml90XI1N9aAwvJ5hO1wx/1frUU0EVlH3yepPVjVt4M/vrZxHOeQ69H+opqPFc3C/aIit2B9xjwP8AdqmhGUbOW4bMrLbxnkBj8x/DtU8cFla8Jgk9SEJb86vvFGZGDELjsOd1RGS0gIjVJJJWPQDGTUOKKUmzOniic/IkmT0G3FUnsyDmViqenrXQPcGJNojQew5A9s1Ru7zMRwyx5/P86iSRSbKEFuzh0tUGV5Yr1/OoZbW6DEtI20jG0irGk28sUjXoZg2MRhhkN6kitGTUZd22SGBj67cfypJJrUpuz0MaCFEYCePzk/ultox+FW0uQm1RbDjgbTjj0xUkl8csTaQ4BwOTzUQ1eJWUGyjO7oAxpbdQ1fQd5RuIzIkBVA21juzg/SqslpIF3fMI26sR29q2IL/ytzfZlidhggEnPpkVFcagT+88pc44wvBptIE2UoY42xbWQG9v733n/wA+lV5radW2szBj0XHNVSjyzqsUkiylwFKnoc10bXzRSMuyCd+hkYEM1QkpLUptxZkQQ+SrSSReYw5BJwBjrx3qytyHUH7MSG/2+R+lSzamzkq9rCF+ppq6oin5rRRxgYc4FNWWgtWIF8/5VtmU/wC+OfpVOeyc/MVZEJwSRzV4atCxWKOyZ5Ccj5+QfWtB7mO6tmQRBJ2QspzkMR94fWiykF3ExpDAi7Igyxr0BGP/ANdVpBMnCMDn+H1pZZUaTaT8rjH509fNmht3iid2RMMQvGQSB/Ks9zTYLW3jcB55ELcnYegYdj61rfYzcqCAgfHVcENWYyssiNOLeFY23sWfO7IPYfWo4DbxlTHJcTuAOIV2j86paEtNk9zB5UUkrlVC8jJwT+FUzHNNG7QRNIQOgHWrcs11M6yNBDEQMeZMctiqk13EAftGoSSY6rEMCplYqN0TxQm0hVJZIVPWRnk5Y4x27elRTTxTxxRvcyStEu0eRF1H1NZk+s2Fr9yGMMf7/wA7flWddeJLmQGO2jkLYydwCDFTzaWKtqdE7xpyLOJM97mTJ9uKja9k24+0OFx9y3jCD8zXJQ3mq3RBWDLNwNo3N+taS6HfTDzLyZokPaeTAH4CldlWRPJrOnwsSvlsQeWYmRs/yqu+t3E5IWKUgjgbgi/pzVmLTdOhxueSdh/DEu1fzq0r+QALe1t7YdAxG9qQGPDZatfENteJCOQgwD9WNWU0i0tmAubiMP1KRDe1XX3TPiW5mlHU5O0AfQVGLm3tsqqqrEYBpWC4+OO1th/otkqE/wDLSY5P5UsmbkETzu6gcqDtUfgKi80BPMZlQY43DtUDuJ3WKDzHlPICdT+FAFhZIIowsYUHsB1p8jBVG8qA3Unk1LaeHr9lBn8uBeoPVj9fetOPw3YbSZjJcSdSXbAP4CrVOTJdRI5zzWnn2Qq8xHARR0P+FX4tGvGXa8kdsjcsPvNXSwabFZxbLeFIlPJCDGTStCBnI/SrVJLch1b7GVa+H7IFQ7STSertgH8BWuliIUCxxqijsoxUPkLnchKsORirebmSMfvOCOw5q4pLoRJt9Ss9qOSQfwpiNJAcxtkejDOanMDHruP1qJoVHcj6UPQaJ3hlkUMXOCM4HAqPy3X1qWCaX5YtwIxgHHNOkicn52Y/WnuhLRlOeGG4jKXEKSKe0i5rDvvBdhqCubeS5sX/AOnd/l/75NdC0IA5zikWV4Qdhz6g1m7X1NFe2h5jqPwy1cMXt9QS4GcjexRj/SsKXwfrdncrLJYzMyEEMq7xx9K9xeNplVySQRxURgYHj9Kbv0FF9zx+C+aSZre5iMc3OARjP4HpU+VORnH1r1C50+3ugPtNrFNg5HmICQfrWZc+E9NunPlK9s5/55HK/wDfJrmlBnXGsupwBQEdCR7GmCIkjk5/lXUXfgu/hO63eOceg+Rv14rGmsZ7NttzBNE3o68Vk01ubqUZLRleJCDVyPJH+HWoo+Pzq0oBHI/HvW8DKaGE4BIJAArP8xgOcH8a03VTG3zH7vSszYQBjp0rOv0Lo9RPOG4fLg+vpVyylR7pfnXPP3qqYIJyv51ZsUVrkZUDg1nTS5kaTvZmkwBDnaO3INU9SjBjwODvGM9uRUzIq7gGOcjp2qtdZ82NXJZN/IrWs/dbMqXxGhfwoFhMblsg5x2qnHtF6AdwIHPGatlpLp4wzKrcDIHBqOYNDrLW7SCR1+XK9DXk42d8RK39aHdhopUkSeXG7kmNG9gcGkEW0fK0q+nORirslq62/myWM+1hkOqnn+lUBKg4IdG9j0rgTkdNkSJnj95G3P8AGnIq1Gp2Y2L/AMBbrVZJPmOJVb/fFTqW2/6tDg9Qa6aNR7MznFF4MQg5kUe/IqMlW7Rt/wCOmoxcKBgq6/rSlg4/hb6jBrvc9DlUB4+UfdkXPcHIppbK/wCsB5/jWoyFXnEiDqMGjzSRnzc88h1rK6ZdmiaJWG4LGhOeqPyaWRVfHmxOR0BdQ1RRA7SdkbHccFTyKcGdP+eqnv3FbQbS0ZnJX3IZESJHNvNJEwUn5CQPy6U+HW7mLy1fypgQuD90j8qWWUlH+fd8h7VmOg8xH4J2quMcetelRlLkTucNWEeZqxsprcS6jcubSTcyIG2kYwM4+tWl1yzON7Oh9GU1zUSBbq6bnLEHjtxUo453YJ9a3VRmDpR6HWR3ttKBsnjY+gYVMDnpz9K4wrk/wk0hMisCCwI6YJq1UIdJ9zieMDHA9aeH2n2HOD2quJjn+JsenFLvPKkYYZyewrksdJK0hBPH5U1ZsnOchjzkYNG5tq+mMHjr9Kcqkk+/U96V0VZhHNNC6OgAZW3A47/SkklmnZGkkGBngDr6896cBx0O3uM09QhJGM8dKOd2sP2avcYVbO0EDPX/AApcAHjjB6dc1IFVU7ZHvSGeKMYZ15Pbt+FTzMqyEHJOVwaeAQfTv9aYZsYEcLEEdcYH60LJKyZEe3PTJz/KjUWhNs3AfNg5pfKHXPToaqkykfPMiE9CuBTkjSVx/rpj6DcQT/KmkJyH5AuIsOGPzZ56cV0WnEmwyehY81zT/uplj8gxlwW6AdPp9a6LSgDpwwCPnOO+K2juYT+FlZv+Qxj1Snz559aZIP8Aib477afNkEkcD+dWZGPKwGo/NymAHXsw7ivS/D8v2a6himm3lVASQ/8ALSM/db+h9/rXmkiI+pIGJUZXJ9Oetd1pE6zALNhNpzA5HCseCpPoRj8ea1pW2Mp9y/KSt2kbghkuDHycDb0x/n1q2Ekmu5IiwHmSEKzdflGaj1RJpGju/LYIq4mz1VugJH1GPrUVmk32tPNVANxkDI2SR/eP1zihqzsC2udDZ3DSSqkCZKoAp7KfU/hUt1ZEym7tFBl/5aQk4WX/AOvVfTnV5bgwn5mkCK2MfLipru6ZJRDDlEBIBHfFVpy6ka30HWd7tGVOVz88LDDKfpWoyRXkSndkH7rjqD/SsyS1a/RbqMCO7Q4WToJcdjT7K8LyldpSZTiSIjkmmnbRg/IuQ3DJcm3uVAl2/IwGN4/xpRYmFmmYfvW6n+6PQU+WKO8iVgeVOVcdUNOiuXkhe3uDtlHR8feHqKZPoZFzI7SeTCjSSeijp9fSiHStvzXboSf4Cw2j/GtCWwjs0wm47jk/Mfm+tVW09yxxj6lRWfL3LuS7I+huIsD/AGxxUEtosnKyxuf98U5dLO8ZBf8AvZGKk/smMbR8gYjgev0os+wXS6mHPE6PsyrjPTsKmiWK3y6/NOw5cc49h/jV+6sFt/lb73p6VQcBU3LyAcH2qHGxoncilmumXKLlV6+/1qFHkmkZC3lIOhc4x/jV/wA+CO2VplbYH5Zeh+tVb+e3aaWFA5XB2HGWVv54qWNM1La1swrrFMn2hefMaQHeP6VJdWHmQmaMBXUHcAc4NY0VvLuinkWO3C4LrKevrx6Hmp1voYZWeCSeZh8qrEMYH1745qk1bXQTTvoV5H5X1JwRTHgnZWWKJpMdNvP69KuEzSs0kVjDGWOd78j/AOtUE8gxi61ABMf6uEf59qhpdS02OsY00wLJcTRic8yYbccEfdGOw4p0VyIkVIY55trFl3HaMkYOBVH7Za267oLbJ/vyHrWRf+KhCuwXCjBwViHP6Uua2w+W+50O6eELshtbYKMZc5YCq81wjf66/mlPpEMCuTOsifBSNpJD08w7R/jTohqt2QsZC5P/ACyjJ/Imp5rlWNufVLKyYs1ui8Z3TNmqUnimWbItS7Lj+BNo/M0kPhmQnzboxxserzNuarMdhpNu/Ms11J3WPIXNLUehjXGpalMnSNT/AHuWOfbtToNGvbvD7LmTJyWY7Qf5AV0UbugBtLK3twOjuNx/xpsvnXEgWW8kcdcL8opWC5nx6HBajF1dQw/7KfM1TxWunRNvt7KS5fP35TtH5VYSK0t87V4H5nv1pkkxeQJGDuPAApbbDJDPcYK+bHbr/dhXn86iWCIkyvuc9Aztkk9+tIx2kozqg7+pqjczAypHG7nPGF5IHqKQF9rmKNCMgAdagFyrH5SVY9Cy9vWpYNF1CdFaO3EKDp5pxn39TWhaeF1UE3NwXDfwxjGR9Tz+VUoNvYTmkjFaRJSsUCSSzZ5KjnP0FX7bQL+bHm7LeM/eycs31Haukgt0sofKtYkhQdkXr9T3prmcHcpXP0rRU0tWZuo+hnR+F7VifNlmmYgADO1R9Mc1o2+nRWUXl20SxL32jk/U9TVi1udk6iaPbu6Y6E1NNPvYiNNq+p61qlHdGbcr6lFoWPBJpiiSEgh8j0arL+YRxiqkqzYPGVNRLTUta6GobiZo1xGFyOp5qB/Mb7zsfxqza3EL26K5wyjBGOaa8sZPyRk+7cVb1VzNaMomAqdySFTVq3uXjURsgb0INMcs3RVqJWdJAXQkA9jms78rNLXRakM7HnCj0FQNGT97dn61fNxbmMNknPYCqzyF+iAVUkiYtlZQ8Lh0bOOxq6Lh5Y9yoo7HPOKpur54AqazlEZZZRgGoi7OxclfUHEjdXP4VC0Rz941oloQuev0qFnVhwn605RQRbIorjyYwjqcDuKnkZh91RjsaquhPQfhVu2kQwqjnDD1qYyd+VjkluiAmQ9T+VNVSjhx196usqYyCD+NQsB2FKUbDi7jDMWBzGM+tRv+8Qq6qyHqrDIoZwhyeRUEk4XOOmeM1jKbNYwM298N6ddAmNDayn+KL7v4r0/KuTubWWxuntZuJFPBB4YdiK7V7oKc54rmddukmvo/kBHl45+tTTk72NbGVLuEb9BwetZQLjgA49jWw/ktCwyy8dqzfKUn5XHPvWeIlZo6KMdGRiRt3I/Srdq8fnqXVvwGarmJ1HfH51NaIfPBABrKlJOSNJxaiaIEeGCPg5ztzVW5DJKrhfMIJwvrUjL98fSql15qMpjZl5/hOMVtX1g0ZUviNKNoY5YvtCsEJHK849abceVJ4hZoFVIWOVJGOMVE95LbvESiSgclZFyD/WoPtqTXZe5iPzDJ2f8A1+3tXlYmLdaT8jspNciO/s7S/TT4GgvMZQEKy5A/Go549QY4ubG1ugO+ASf61zNsYFbGn675L5/1cjNF/PitdL3xHbru2xXkfqFDZ/Fa5rJLW6Bp3urDJLTT2z59hPaMe6sQB+fFR/2TbSf8e179RIn+FW4vFpQ7bzT5YuzFDkD8DVhdV0C+HzSQqx7SpsP51UXJfCxNy6ox3srpBhdr+ytk/karyLLE2Jbdl79CK6M6ZbSkNbTt9UcMDU0dldxL+7uFYejDFarETejVxWS2Zyqzr1DMO/rUglRh8wjP8627qCQS7Z9HE8QHMkOFJPrx/KqDwaPKwUy3No3dZUyPzp80XvoNMrCKIoMBlzz60qxtu2xzkDHc8Yq2NDLf8eV/bzYGQA+01BNp+pQAiS3kYH/ZyK2g1/MQ35Fqys4Zbe/a7dH8u2LRlGz834f1rDCb5FBxwAf6VvaNcJb2Wr79sTm22hGyN3NYIK+cMoR8o717NJfuo/M86b/eS+X5EETjzpQy5PBJqXMZ7kH61WRgbqXDdhwalwe3PpzVIB5Xj5SDSYIPQgfWm4xikdmGNrHJP5U7iscSkRBPPXninbQg3MVRQOcmoGZFHzzt/u5AP5dadHEsgzHbSSAnrtJx+J4rKzY7pD2ni+6OfZeaaJyc7Y2z05OKlWN1wXEUYxxucZH4CkKIM5uST/0yjx+p/wAKVkF2wLykcBU9sFjTWdQf3kzY5yoIXH9aUJEOAkjk95XJH5DFPUsMbBHH3+VB/wDro0HqRKquuY7aab1Jyc/nxU6xTBR8kEQ6/M4BH4DJpjSuT88rOcc5Oc00OoAGDg+lMXqTCNcYa7OOv7pOv4mmgW5H3JJe/wA7n+QxUW9RgcLnv1pygkgg5A68UajSROs3lY2Qwxn1VBn9eaXz5ZMF2Y47HpUQwvzEgZ7k5NCuCD82cdl7UrAJOSLu3LcEI/8ASuh0xs6d8p2/O3Fc6y/6RD8uAQ3B5zwK6DSuLHGejnitV0Mp7MifH9rrwOUz9adOfvcDPtTJeNWj5/gp8+CTxxWhiZLhW1KMFscjB9K7FJmFl5KJhCASQODn+dcZcxr/AGpEzHBK5B/Gu2SZmgWKBVRViVgT1I6/4iqjsRLc6SC5TYsj8xsqpOrHOMjAf/dPAPocGqotX0+7jgdmMRz5b4+8v90+hFVtPd4r1t6s0QDIyHncnda1UjaSI2bS7yhEtrM38SHpn/0E/ga2+JXM/hZd0iPy1wVx+8cjJ54wOv41VaRXJKuWZZH3nHT5v6VPpEjrAiSLh45XRweoNRQgvflFXadzxOD0PPX9aTWiBbs1opI/OhgwBGVLgA4+btSzwpqGCr+TdoPkf+8PQ1Ti3w+apGDGADnqD2qxakNLycKeWJ9hRfoK1hbS+KTmGRfLuF4eNuje4NabpHcQcZZeoweVNUJ7VdRhUeZsuI+YpsdfY+ootLxo5Sk6eVOuN6k8MPUf4007CLAnaGRI7kjAPyTY+Vvr71LPNcgblb8QtTFUnj42lT1DDI/GoGSW2QeTI0aqe43rTsBnXTTpE1y8jlFGFTdyT9KmtoGtl8y4YtcsOh5EfsPf3ps8izXdtNNIo8hi5REOGOOM/TrUVzMs5V3W4ba3RBtz9fX/ABqeW2pW5JJdx3G6J3xLglefvYrLEd1K8p8rbBLFglztG4dGH6fnUxN4oLxWcNtkA75W+b39/wDJ9ayLy8s4STe6hJcyE5KRnavXNZyaNIxLUrWlurpc3hlZsZhhHBYcfX/9VIbq5ZGFvFHYwHjfJw5Hb3PQda5yXxVbRkxWiRw9sRJub86yn1u7upOYzuzwZTj9KyczTlOu83T0JeaV7uTuXb5fypsuuyKh8iKOFAOHIwK5uK11S+Uj94w6hYo8D8zVi38H3O4yXMiovpLKTj8KSv0Hp1Fn8SeeMCea4bPOxcKPxqBb67lj2xRLbg9XkG5j/QVrJpulWpAuLtp3HRYxgVcWaOED7JpqLkZDy8n9aVguc2uhXt6CFSefPVnYhQP5VoxeGbW1VTczwwkclYhk/n0rTeS8uF3T3B8sdo+Kj2QJhlXex6E8mloO5HGmnQNm0057mRejSdP8KsG41GQiPdFbp/ciHIH16VG8rIAWIA9BUa3AihZpCd57Y6DPH1pgOFrGzZldpPUu2f0pzSrF8qAbewqt5kjDccIvq3emRSqpMr7pHOBGirwfeptcLlkbmGCjTO3AXsPamEtbqRuXJPzY7e2akj07V7wh44PJQj70x28euOtaVv4ZhGGu7l5mz91PlU/1q1CTJ50jnncMcvvkf+CNOmPU1dtdO1FwRbx7N4+Zzwqj0yf6V1lrp9rFtMFvGuRndjJ/M1aMfrWipdyHU6I5iHwzCvzXdxJOc5Kx/KD+PWtGEWlgAIbZYx0JRefz61pMuKjaJZB0GfQ96fKlsTe+423lWVm2tuBAx9c4q+1uFHHSs5bRftKeXlTgsSP0qw0bsfndm+pqovTUTWugsgVerrn61AWQtgOpb0zinNEKikgQ/eGaTGie2QSzhewORVprfC88e9Z9ukkFwDG2fUGrkolkb526dh0oT01B7kbqo/jUfjVdpFzjIqcx1BJbo/Uc1Miolixj80ue4xVhrciqNtvtmyjZBPINXJGkfG4/hTi9BPciePH8S/nUJcKcMR9amK+tRtGrAgjipkUia1QSqw7ipWtyKopvt23RN+Bq6XeaNWJwPSiLVrCkncgkUL3X86gZwD2NWSlMaFW6ipki0PtFD5AqYw89KqxoYW3RnHtU5uZBgHHPpTi1bUTTvoDREdqhdcdRTnl9f1qvLcKOBWc5IuKY4kJ83Y0x7niqUt03llRgjPP/ANaqjz88niudz7G0YluW5zVSW4yQCfrVSa6A789qovMzvsAZ3PRR/nis9zVKxauLrdkL0HGTWVqFrcLOkkiYR0BjJ7j1Fbtrpax4nvzubqsA6D61W8RzlpbUkDGw8enNVB2kPR6HPSLsjYsvasvtknpWzcOrwMBuB9qomENyCM+tRiJaq50UY6OxXRypyHcfrV20mDTqGKn3PFVjBKOoDU+3iLSjKEheTxmsYWb0NJXSNbylOcBgOvHIrOvlj3AM24A84FSkgl9j446A4/Sq938qKGAYA+mK1qxdnqRCSvsTTjiPYSB2FQIhEpLLk45NSzbZUQ/Mnseagj3+Yuw5H+yf6V51e/Ozqp25RXiidzkspJ64yKdCk0Lhradkb/pm5U05nKth0Bz1PQ0DyX/vIffkVhdmvKmX01/V4F2zOLhB2njDfr1/WhtX065H+l6UEJ6vbPj9DVQJIv8Aq23D2P8ASomP/PSJS30x/Klo+hPJbY0IYNMlctY6o9s+M4lUpj8RxW3btr1vEGt7pbqIf7Qkz/WuWR4PLCGMqM5Yg5zV6Py9waGUofUHaamTttcOS+50Q8UXNtII7zTvmzjMZKn9avjxDplxiO43IT2mTcPz5rnIr/UkkWMTiWPqVkAb+dEl/bySH7Rp6NjjdESp/LpRGqzOVGPY6cWOj33zQeSSe8Mm0/lR/ZM9sB9l1GePH8MnzCuXK6bNjy7iSFj/AM9Ezj8RVmEajCoNlfmVfRJd36GutK/UwaaLGupcfKLyaIsEJRohjcM96xAmJiBKOg696uald3s4AvowHRcA7dpIqhvAlbII4FevhtKaOOoveZVjDefKdoI4zUhIzypH0qKLBklwwzkY59qm+cZPUe9bp6GbQoYdPMPPY0qFmLAAELxn3pEXeoYquTTShUZBZaYzjBLKv3AkIHdEAI/HrSFpGXLyM6/7RNR+Zlhk5B549fWlEp652j1FTqQrXJCCvYE9QSeMU0sVII/LvTQd2BnuT0pNp4xnHX0qSri7yAAcgHrRgs4UfKRzg8U9H8t1cYLqQwGMgH6USyT3MwkmYYHTjmqsrEtu9hoHGcH0wOtKAcjbk/XvT1ZQT3NN3kZCITn0qblWAK+OAB68U4rwBk++OKQLK2MMqj07/SnCPb95ieKGxpDvLjGeRx3xk0/KIOF6eoprfd4647UblUZLbc/3jU3KELeZeRbR03AgduBxWxp0wAkt8YK/OMdweKxoyGukdclFBy2MDNMuJXSXKMy5XGUOO9axfvIxmvdZtzyKupQbmA3AjHeprlo4yxkdUHq7Afzrj5kJuYsOwYHcHB5B9fapHto2kLSIZnB+9IcmtLmPKzRvNS052RUmEjBgCUUnH49K7WKRHeTZGETYsY9OMZ/TNebTAbemFweBxXW+FL9p7ExTDe8TbDnkkYOD/SrjYiSOstXYqGLbiXz0xnGR/UVp6YHks1jzmaN2aLceD6ofY9PrisuOdjFbp8hLZ3EdyR0/lT4xLGjZYhio3n0wauLsyGrnURshkjl5BZgGB69MAn37H6VSkKre3HO5jIdmDyrcflxU9tILuEEjJYfvBnlT2Yex7+9VrmLZefadp3TBQzdtygjpWk1pciO9ixbMzXJV8sZAVYHruH/66liUhHU5K7sKScHPvVW0kElwoQfMRujHuO36VNBP85fKlZWKnPPNQhs0UfeEC9jjA9auXECTxKlwDjs44ZD7VnxsYLgLggAna3rVuOUmdQeUXOBmqRLIVkubCTEo3w/wzIOg9xVtr8pGHEYmUj70RpzMEYbM8jqOn40NAPlYwKW6gxnaTVJCMq98S20AAWKViePl6CuavPGF6bhoLWzWNwPvu3OPWurv5fJHmvYMxztAOPyFZEtxeq7+RpkMR43MduT+NZz9TSCOVmg17WG3NLcPG4ziIbV/E0yPwbORmcQwp38yTca6KeTUHUCa8VADykYz+tV1tUYb5TJKD03N1/CudpXN02UodE0mzP728eRh/DEu0f1q9ELSIbrPTFJH8cgyfzNSRxJ0VVjX2HNErhMCL5QP1+tAEzPeOg8y5ESkZxGucVUeK3dhl5ZDjLb2/pTg/wBoTdMjKmduFOC309qjYMW2xxhFAAz0oYkSKFkdIQqpCn3toxkelLPOisRgFAOM9vpVdpGT5d/ydz/WoWWNWBfdJk/Kg6Ae9CBk0t4PLzngDoKRVaOPzZcozDgHqBUttpl/d5cQGFP4Q/GD6/StGDw4pw99dPIx+8sfA/M80+RsOdIxPPhWXdgtJ0Azn8hU9vp2qXsob7P5cTch5Pl49u9dPBaWlkMW1vHGf7wGT+Z5q/EhlYE84SqVK+5Dqvoc9D4cjMge6maT/YUYFa0dvDb/AOphjjPqo5/OrrR47VEwrTkUdiOZy3KkquwJVyDVbzbmNjvG9fXvWgy9fWkCBlUY5Y7T/WpauUnYk0+4i8kFzjAP6mpJLmMn5EZvrxR5AQAYphSru0iLJu5E9w38MYH4moGvNp/eREc9VqwQAcVGyAg8ZxUO5asWbKSKWbcG/hI/WrMrW6cF8n0XmqlvbKP3gGM55FPMIXoKpNpEtajHljPSNjVaRyM4RiKslRSZxUvUpEFjIj3G0nB2kYP6VqyiNcksB+NU12ODuUbgOtKkWI1z1x1oi7KwSV2K7xn7oJ/Cq7yKDyjfUVORUZA70mUiJXRnChuv4VqvEpQNkDA61mMikcirCjceCcemaUXYJIc/lDP3ifyqvJjsrfnVgoaYUpS1BFF5GB5Bx9K1bbbJbrVUoO9CIyH5WZfpURvFly1RceNV6moWMY7H8qj81jwxz9aieZQPenKaEosezKOh/OoXlHlMQfu81VmuuOKpNPv3Rk/eXjmsJVDaMCee8wOtU2uCRzVVpST8wxxUEk+flFYNm8YFl58KQTVKa5+UksFUdSahZmcsq4Zh1BOAPrVu200Eia5ckj7vHA/3R/WluXovUgt7ee9kCxgxR9S7dcfTtW1GtvZt5cKgHp5jcmmJIsa4Awi849frVaUl489+tF+wtXuSySsr4d+/JrK1h2kmiYDgqcA+masKHmnCsOelV9XUC6hUfwx9z70RdmWkZcynyXwpzjtWaAw7kVqykpC2QelZ4YcZP9awxE9Tqox0EWRx1q5aTIWbcp3Y44qsFGQcZ+nNWLXbvPc444rOnJXNJx0LW2JwASpyec1Tnt1d1jDlcnpVjavbg5qtI7x3EZUgnPcVdVu2jIglfUfcRyRlVwrYHbiqW1lkBZGBxnpWhLOTy+KYjBgSr/h6VwVakud3OiEFy6FaN3wo3ZHoecVLlSfmXB9jUhjG7LLz64pPKHQMR/vDNZOSZai0M2jPyv09eKdulTgrlfzFIbd0+YJn3U5qPeUP8Sk9e1G+wXtuSeZGx+eIDntxVhRG+MEr9eaqiQkkMA3pUiyxk4YMv41MospNExRxIvltx6q1I15PHN2bI53jkUxvmZSrA+2afI7Lwy5+vNJaCauSf2jG67Z7cr6lDn+dPBspTuWXY3bd8pquTG69MDHakMAI4YEY6GuuFWHV2OaVORecTGJszNIvQbm3VF8wcll7YqGOPZG3GM+hp4dwzYY8DvzXrUX7qscVRa6lVVQzS+vHFSFPwpEcF3BUHkZp/wAo+6SK2TZm0IWkH8WR7il80jqv4g0mG6jH4UdOCP0qrk2OD3A8E4I4wPSnKR82Fz/hUYlwTx9OKcZwM9DjvjvVGCsP5I4GMdSBTuCPmb8BUQbcuMn8OtKJFHBbqe3WlYaJskquBkdzTvlwAGJA45NQAuygxo3PduP50hikzkyAA9QgzipsVexbVwMnp3xTGmjjzk7cfw+pqJbT1Lv2yDgflVmKwkJXbGqg8g9KfKPmK3nu/wBxG5GOmAfzqTMw+8UH1OauGyjQbp51GOxPNSILb/ljA8vqwX+p4o5egrlHy2Yffkcj+6Mc/hViGzZWz5Sqe7NVzdN/dijX67ify4/WojsH+slkb2B2j9KfILm7CvBDkfaJ8ewOM0sltYzR+XFBKxIysqLyPxNQG6toBlI0yO4GT+ZpP7TlIG0Ee5NUtBO73MlgTOmAehU9sHPepSRnB69uKfc/PdluxO4+/HP608QszjYMHsMcUOQowuVZEaQjcDg9e1XNMl/s2/t7rDGNGxIB3U9akELLIvA3dAf/AK9DREqQevTrnJ9azVXU29jpqeixMhW02hSjBWJHv3/QVKkshmYYwofcR/snrXO+Fb0SxtZTgs0Kfumz2z0/D+RrqIFU3ZjxgY6k+vNdaaaucMouLsyeCdobnzMA4YqRnt2H5VtI0MsjW8ucMu8H1X+8PcHg/nWAkwdWbbgbi+c+nBrRhf7XEPLb9/E3nW/+1/eT6EcVrB9DKS6jRA9ldyRu4DRsGRh3U9xTLJromSK5hWNI2CxkYw69dw/Or80Q1Gzimg5eP5oweCyfxIfcVTSQjbtO4K2RnuD/AFpSjZgndGuo3xCdiCoHIzyMGnRudzOOc84qojiO4JUsYHIyvpkf/rqWAtCxU/MFOMj0pkmjETIgzV0NsjBPUd6z45CqkLjK9z0xV0tvhBHcflVolmNf3Mskvl28TSHGS3RQPcmsS4adCA9wi7m2kDJ/X9K1dUaccQsAueVPesS48lGBlDSEjIUngCsaj1NoLQVUR8PJJ8mfu9yfSiabJ6YHp6UkhV9rfwjoB2pvJAdlBHbPf3rI0Gr50gyqfL6scU1Y1ml2vJtVfvkfyFOCPczqgaRuc7Ixk1pRaFNKymVltogc7F+ZifftQot7CbtuZkl1HEOBt28KPaiGzv71S0ULBM8u/wAq8/XrXR2+mWVm+Y4Q0v8Afk+Y/wCArQZC+0dhWipdyHU7HOxeG9203N0T6rGvB/E1rW9jbWv+qhUMP4mG4/mau7MU0jFUoJbEuTZE2W61WlhZh8pIPqDVzjvTcYOOpxke/qKGNaGUDdJIAQXA6Gtm0uPLQl4ySR0oWAEZ6joKfswKIpoJO4kl0zdIwtVpJZSONv8A3zVgio2UUNsEkUGuLiI9Ayg9D2q3YXMcsg3AjByM00oHkRD/ABHFTRwDJfH3jkew7VCvcp2tYtS3EGeMsfQVXecHgQr+JpxjHpUbIcVbbJSRBJM/8MY+mcioBdANhkKH9KtbaY6KQcgHis3ctGnAYzADuAHrUUk8YOFBb3qK3hxbIOowDTjHjtV30ItqRtLu/g/WoGmK9YyR7das4pjAc8VDuWhlvNFJIFz19a1HWNVBJArLjiQygbRk1MisGcEkjPGfpRF6ahJakrsueBVeQnnAqbFIVoYIpedtOJExnuKvWTJJkZzgVC8YPUUxI/Lbch2n2rNXTLdmjRkRV5zULFB6n6VG0zKiscFeh46GmO6gZziqlNCUWOYr71E8oQ5zxUMtyFBwaoTXJOOawnUNYwLct0u9sHtmqEtxyeailnyOvbsKpSTjBrCUrm8Ykk1wSeD0qq0+wnk+oqJps9OarhzMxVDuI6nsKzv2NVG25JLcADLNgdKRIZZ8bt0aH+Effb/D+dTW1kAfMY5b/now6ewFXN6QjEYy3dj1p2S3C7eiEgtUt0B2qCDwgHT602SckFHPK8qfb0pzyYKJnkDcfxqK5AMYOQD2pNtgkhFkaZtg6d6touMelVLNDguenSrnXgc5oGx9tYyR77hgB2RW6n3rG1ohbuEOMHy+46c10N1PkmMH5VGD71zeskzXELN1WPGfXmmnrqELmdM7LA5R6omUkfPHuHqKtShdhJXIxWfkn7pwa568bs7KUtCcPGT94qfQirVqR5vJUjHes4NJ3AYVatCBuYqVNY04e8aSloaOAVOe569apztH56BBzngg8flSmQYK7vvdecVXnePzFOSjew4qqiYQaZYmOY24FQRJhiQccU87inUEn0pI2wTkYPSuKbu2dEVoSiR14zn60/zVYZI2n9KbksOcEUKqn+I/jWOhdh6Eljnb9VOKk2sRzhh781F5eORzTiSoAHU0n5AIYUJ4GP8AdOKabQED5v8AvoVIDNuIKI6frSiYA4ZXQ+4yKLyFZMgMMiDhQR7c0K7IcksPrVr5JWBG049DSsnGPxweaOfuLk7FbeG4ZVI9uDSoyFR95c+vNSeUpzlfxWmeSV+4+fYjFO6FZliEhYyBICTzTygLZZAeOoqmEZGwy44x7HmnjKlcMVyOxr2MP/DVjhq/ExBDG0jgFlPvzSNA4+7g/Q80JLIsjDCsMZp/mr/ErL7jmuqMpIxcYshYlfvKVx3o3kj7wNWAwY/JIpPoeKayKfvR8+wq+fuQ4djzsocfJE/PQscDFL5ZJHzKB6Af41rDTYUbdLOoGOme9PQWYOIY3mI9sgD+VbNnFZGWtup4WJ2/3v8ACrUVjdEfKoRfyqO68QpaTPAlsfMQ4bBHBxWVN4ivpsqjLGOfujP61ShJi9pFHQjTlQ75pATjkYqOS+0y1+/KpYdQDk/pXJSXc05PnTSuT1y3FQgkfwkD1q1SXUj23Y6eTxPBGStvbMSO5OBWbceIdQmyoZIR3Cjk/iazUheRuFJH060C2kZsYIycA1XLFEOUmdNpOu2xs1inijN2mR5jHHmehz61NPrBGPMkjQdVG4H+Vc2liW4OT6Ad6tR2EcfBQAkZzUylFGkIyL41aGSQJ55+b1GAT9aq3erRoSkS+aQfmft9Pen/ANjF0BfOPQCrUOjRFN2wHI4JrB1aS1bOhUqr0SsPtrWW5jik2EeYocA8kflVqO0hjcfaJRtX7ys20kenc1ZFtLJEm+QqkaKoWPgbRxz71IltbxkHy+p6nkioeIprY0WHqPcqvYA3LiKQvAp+V8dQe3PpU6QhBkDGOtaYjDJheRgGqzpgY7k81zutzHRGiooqzjCBgPwqW7QuBhApVRnFOdPcEH1qfawiA2htwANODuVJWKdrK9ndJcRk706+47j8RXoNm0V0FnicFWTIPYjqB/SvP2QqduPmDV0vhe8wJbRsEqvmR/TPI/DNdVCo78rOPE0rx5l0N+AKIWcNwJG7+tTW/wC68t1IUKc8HoagWFlgmjHAydv86fAC6vlvvbSRjpiutHns3bbd/wAfEeFaTBkXsJPX8ehqvqCJGyXSLthkOGHTY3eo4pnSRZAeGPKmtVVimidJF3Qy/eH8j9a2+JGT91lGMqVMXAk6j37ipYmLQsydSvOf51Xkhlt5kVvvwnCN/eXtmrFqQJWI4RjnafepQ2TwOhwkwO0jr3xWpJhIhsHyY4we1ZttFCZNrjAJ+TJwDTxN5R8tWHkk4yT936D+lXElmbqTu77YU3Mffp9axXtyH3TTqTn+EcCt2/AjJWMkDuc/e+tY7eWrFmUMfc5rCpubU9hbW1Ny4jhjd889eMf0FbUegoxD3cpY/wDPOLgD2zV/SYFhsEY8ySjex9PQflVwrWkaaS1M5VG3oUFiitY9kMQRfReM1WmuhF13fjyK0pI8jpVWS3V8hhxRJPoEWupVju47jYM4YHpWxC0RjLu6rk96oR2kEZysS59SOak2c0o3W43Z7FiW5i/gVm9+lVnuB/d/WjbUbIKTkxqKI3vUQ/Mpx+oqSKaOV0Kt/EKiaENxiiGxCSA5I74Hao1uVobcMamAHPAzUEjxDgHP0qAhsYycDtmmkGtHIhRB5UH979KrPcx5ILc+4wf8KnK5qCS3D9qhtlpISBw13Hzkf5xWyIcxqR0xWGlpsukRGYHbuY/3R2rRMkwXaG+WiD3uKSvsSPsU4LCoHZOzf+O0mc9aQim2CRBJIiHk/iKRZFZgc5Xp+FSNGGHIzUH2bBynB64rJ3NFY2UixCo9BUbqB1OKiWaVE2E8+tNLknk81q2jNJgwX1P5VA8mz/aHcYxUxppUEVmy0RQyxvOhU8c49RWksIMYI71lSW21t6cMO4q5BcPGVjZt3yj5sUoPowkuxMYjTShHp+dMeZieWqMyH1+tNyQJMVhjtUTPimyTAelUpbnaeBmsZTRrGJcnk8u0Zj6iqElzkZ7dKjvbsyxKoBVA/fvx2rOnnONoPJrGc9dDWECWW6Jz+tVnkJOCageYAE1XknLdKwcjdQLE1yBwO1U5ZtvLnqeB3P0poEkhIjA/3m6CpobdY2yuZJT/ABn/ADxQk2U2okSW8k2PNDIp6RqfmP1PatJLRIoQGAHGFVeAtCbYRxyx6mhpNzYHQCquloibNu7Ekm2Eq33T0PpVZpT5mO3pU8gGxsjgDNVoYg04C9DzzUtFqyLcaZy7nLHk1ZS2N2rRqVU8HJqDoMelWbWQRrI/fhRRcTFlt4LZo4gxUNwJD3PoarNKUlCKPmBwRTrhjLG27p1qvbYMxLN9CRkmkC2LpyB1zWZqUaiaLIzuTI9RzWkeKz9YEkk0axsAAmD6/hUzdka0l7xkXZQKwV2JHB9vxrL2D1HH4VfvI2SHbswM+mKz8kN1PToa5qj6JnZBDthOCSD/AL1TwId/UjjpmqwLccY/UVYtpwrEMO3rU027jklYmKgjlQfwqpLb5lG08DsTV5XRvutuP1wahk5lGRg9qK0mkFOKGRRtkDdtIHcdalw4diQrDp61KAAjMeCO9NjhJf72HPJzXDKWp0paAAp6gqc9qeFPY5o5ztYKccYpwUHuVPuKhsqwgxThwc8enPNJhgPagDPt9KkB6vgZGR9KeGLDBAYflUIV8cHNAk2nDA/jSsAsiRd1Cn3GKQF4/uyEr6HkU5ZATycj0pQI85C4PqpxTv3FYPObaS0WR6pzTklibgP+B4pMnGQyt7MMH86DtZfnjOPcbh+YpaADbHk2AhVXk57mneXgDKZ46rSRRowOwnHsc07yjkYwT7cGvUw8vcRx1I+8VmjUSnax3EdDSlHx93P0p7q/mkEsOOjDIpv1UdOxrthMwlEiZQ3B7fhSAMo+V2HtmpTtIwWOPRhTfLXGMfirdPwrVSMnE5M3EEbHyrdWb+843Gqt/rElrGSx/eMPkjA7+pHpWE2o3bNlSIweeBUUdpNM5PJLckk8mu3l6s8zmvpEgYl2YszMzHc3HU+tCqcgbRyPzrSTTGKfM231GOlX49PQALjJxz70pV4oI4ebMiOzZ2A5x2q/Dp655Qn1ya1Us1VMN9eeamECgZI6dPeuWpiux208JbcpQ2CbgCnHpUK2QDsuCxyePxrbtFLSjA+vrSBB5jArj5jyPrWCxMtTpeGjoUY9PYFeOAe9WYoI/MwEOU9eM1dEfO045HOKi8oLNuByMDHNZOtKW5qqUY7CN5mVA4zxgCp4oiYyFxgNycVK8B8nKgZHOT2qa02IswcnnGB/SsXNuOhqopMZDASxU5OTikjtSzMp/nVoTBG3ImA3QtSgiRjjj36Cs4ya3K5UwjQRqAcBgelRTRK0krLyCd3PvTiFXIRMgdz1pxiBh3Z6fKfbP/160jLUlxuUwCFII/KrEeV8gBfVsDr1phQAYwTz+NTwAlckkYB/Cumm9TKa0Kl1HgLKCfnJ69qZbTvbTJLET5kZ3DHf1FXGi8yNApyNpJzVJkKNkevbvWjk07oz5U1ZnfW9yLm2MsJDI6Bkx1zipLY4VnwOHCcjqCK5/wAL3ISeWyb+JTJGfw5H9a6CBAbZhuIYLxzwTXpU5qcVI8atT5JuJa8wCMnvFjP51oWM64ETYG4bh755NUAu4EYzlTj3PpSxgI6S9AFwPY9DW0XZmDV0a1zC1zF5an98g+TP8a+lU7N/MYwEYdOAeh+lXInMqFFOJU7+/r/So5IxPi9iXEyHbMg/nWjXUhdhsc3lq8BHIO4AjNW76ULC6NEBwpDY9e/1pkJSWZXwCrHjjoaZdhJAX3kpk4OeQe4pWsgWrMmcyTQhQVULkFmPT8KzZhEgP71mP5fpV6d4ljXq8j5YgH7o9zVYTxICY0VXHBJAyKxnqbx0OxtDmzg7fu1/lVkHNZul3IuNNgcHJC7W+oq+DXVucuw8jNROnGKlU0bdwzUNFJlYrimkVYZBUD/L2qGWhh4qNjUctwF6iqrXQZhg1k5JGiRdiG+VR26mrmzA56nk1V0/a0nJ7Y/Wr880SHCncfbtVx2uS97EBXApjUrTg/w/maheUEH5APoTUtjSYp4OD+FOj+aQL6mqjXWzh1JX3qW1nVrhDnI6VKkrlcrLMUWTLKerucfQcD+tPKECrUaKYlxUUjKvB5PoKvlsRe5VYY5pmT1HPtUjuD0X9agcd8EH2NQ2WiQ4xkdO49KdGuXA9xVT7RtfD8Z/Wrtm6tJjtkEVKkmxtWRI0feo2T2q8yAjPWoHQj0FaNEJlYjHSkzUjAetQucd6zehotReKjyBJj/Z/rSJJubb39KrXE4EwA9KylLS5ajqTySBeCarPcdqryz561UebrzWMqhrGBZluR61VabvVWSUdc1Ve4Kng1k5XNowJnuRlgT3zjtVSSck1FI+6Qt2xzUab5ziEAJ3lYcfgO9Tds0slqwkm24DZLHhVAyTT1tnfBnO1e0S/wBT/SpoLdYiREC0h6u3U1chjEbFmIZv5U0ktxOTexAsD/cxt281LlEj8xBjPDA84NLuyM5qJ0YKxUjB6ik3cEiJ5WzxU0anbuPU1UUMZNpHOe3SrqAhQDSRTJETc4X14q2LSK0gJfEkjff7DHt6fWq0HM6Anvn8qknm3tgnjvTuS1qQTtGqho2JU+vX8aSFy6ew5/Gqs6hCAHyM54q5EhWNcnGRmkUShS5CDq3AzViW3FhbExsJDnMqkcMPaobcgXCE9Ac/lTpHMgJPei4rEEsqBx5Z3KeV9x2qjqe5JoMHkoSffmp7ZF831Veuah1Vd80RyQQhGR9azqO0dTeirzVik0+2M7ueOhqm0UM3RcE+lTzq/kkEBh3qntx90kexrzKtua6PTprTUY1m6HMZpVBKurpgnvj9alScocMeOwPSrMZjl6j86IV5Qd2glSUloUlhITCfOBz83ao906SAFQV9OtaTW2MlGKj35qqY54pAxAK569aqeIVQmNLlHRTor75FIC9Mdj9O9WY2immypXPcqcEfhVcujR7XXHNMhtw0xaNwQK5mk9XobK6J3jPmNghhn05oXPIHX0NReZNGTuXcPftUq3COMMMH35pNOwaBuPTGDTtynG4c04Jn7hBH1zSbP9n8qm6HYFAPQ5qZEGDkZz60xEdTkdume1SKx/iXH0qW+wDWtYj0JU/mKha2kH3SHA9OtXCrNgrhh7c036H9KSmxWKJOw4cMp9CKUOuQVbafyq6xJXBAI9CM1E0MTD7u0+3+FUpp7isQgscnCsPXvUiykYGTjHQ80xrdlwUIYZ7HBobhuQfoRg16WGknGxy1U0xySnzG9COgP9DTyUJwQoPp92quCZicduKXdjgEgfoa64xMGywY19wPpUTWwPKuOP1poJXpke68U4SE9SM/7Qxn8atKSJ0e553BpiR4bAznPIrRjtUBG4AAcZx2qcKMEkAe3rTkbDgYwPrTnVlLqZwoxjsiJ44/LPp06cU+3RSDIwxx19qfcr8qgAdc9Kmij+QIOfaspT902UNRiRngkEDPUCniFvmGAD7etW4ouck5z+dTCDAwMcVzOrqbqBRtott1x0B6YpCn72QFsfMcDPWrcMQF2pyRnnrQwUyynj/WHHFHPq2PlGhQIwxXoMYx0pkm9CGUbTjqKuBf3QZcdcHNV5EyNw7HHNTGoOUQVA6HJJznpSIzJApxnkq2BnpUkKhwcn7vHpTLoGOCQoo3ZDDPb1qoay5QlpG4qkHBPyjNWUVfu5DE4xiqduyyRqxG5j2PQVbV+yjBAqpRs7CT0uD46EnrShvlKDHPamEsRnPuaMYAIGQCD700upNx7orBXH8XbHIp8URI4IPHT2pw4I+6VByPXmgttkwCcH17e1aQdpEyV0OKBYNwzlMkk8YNZtxG0YVv4SCc55rRxtgcHJJ5FQ3UYZIwvOAW/wDrV0GGxnxTXNsfPtiBcxHcmT+ea7yxuY7zToruMMEfDkHjBHBBrgOj9ARyTjqR3rovDd4qStYM2ElbfET+o/LmurDVLPkfU48XSuudbo6cswhK+kgOfY1YUszShh8pG5fzqI7d0gI5bCg+4xUsQCyYLZ3cE56HFd6PLZYtJvmWZj97IH8quyboJftcA3HH71B/EPX61noo8oEqeDg+30/GrdtK4QAYLc7Se57/AJ1pF9CGiyiIf9It/mibllH8NVbooBNyAXOcelA8yB3ubMEpu/ewfxI3+fzqwbq0mjEk0Ssp4Dhcj/61PyF5nNbTPCztL9ntFYhn2cufQetRpp8rk/Z7FyD/AMtJe/51rX+sWtoQsFlJM6jKhI84H48Cucu9e1a6kbn7HCezLlvzPArCSSN4ts6zRLC4tbOYvIrZfIjXkDjnmtaNwwzWR4YMiaODJI8jGVjufqela0ibD5qfd/iHp710x+FHNL4mS57etSg1XDAlakDc0MESlcioHT2qZWpSuahopMzpbffwKrppsYbcxY/j1rWKUwrWTijRSKwiVBhRtHtSbfepytRkUhkeKQrmnkUDmkNFdogw6UwWpDbgSAPSrYWpAnyg+vNTyplXESRxGFVjjHPvSdfY0u3FGKokaenNIRTj70lIZFJErjmo40eKVQh6n8qsnpTVHzk+gNQ0r3KTLCXKmLksPUjnH4U1mIIGQcjKkHhhVZW2EkdqiecKpUdAcr7UOYKBO8gHeqsk46VWnuMkHNVnmJ5zzWEqhtGBYSYrchgeB1Gapyyt5rs+Ac9Ac4/Go2mzLtzwTz9KqyTZdsnqc1g5dDaMSWWbjGaqSSjHJqOW4HIB5qnJJhSzsAB3PQVDZrGJK8xbgHioWkAcLklz0UdaaiyzgFMxxn/loRyfoKt29quSkQx/ec8k/U01G+43JLRESW6uQZPm5zsHT/69XFhJ+/lFHbvUjYA3KMEcDHXFILgSptc4cdD6+1F7bE2vqxWkVRhQFGO1RmT92QDyxx/jVaWXJ9vSpYecEjoMAVNy7WJQKbIAUIyRz2qSprPHnkkA4HegTIorJh+9cmMH7uR1pHJViG6jrV+adXyrfdP6VlXBdcKwyRwG7EdqGEddyWOX5mx3+UVJioLRODIefc9BVjIwcZ92PegZJBZie4Esv+qVQfqfSldlLSLwsifNwOHHr7GpRJ5dqqDqTzVC5BBDhsHHWi4ktR8D73fn2x7d6nJyc1WtEKw7uOe3erMXMgB9aRRZkhht4N0YPmMMuCfvD0rF1Bx9pTy+V2flWhJOG3OTx2rnriQy3LNG3CjAIrOqrxsbYdWlcmldWj5H4iq5hEg+Uhj6Hgih5sLtlGD645poJf8A1fzV5FWLUj1oWaIzC2/bj6g9KVIXiYk8enpUg4yCxz3zUsbEA7Tgd+4qHJlcqI0nK9RxntUolRyOQrexoKI/VcZ7rULW7BhsOR+tT7rBJk7wI2DjPuOKgW2CE7O/YcGneY6Hmpo5A4wQD7UrySHYqnzFO0/N7MOaP3bHDAqa0fLRxg4PseareSGchT8g4I68+1CmmKxCIsco35VKjOuMgN9aDAynKkj6U5Sw4IDe4obuhFiOSNsB1Zf1q3HaicZhKuB1waqxbW6EH61bSBGIYAhvUHB/MVhK1wbGtbMp5jdT2IHSkaN2+8of/eHP51fie5T+ITL/AHZRkj8Rz+lKzxdZk8gf3sEr/wB9Dp+IppPozJzMs24JwCyn0PIP0NRNbuBkLuHqpz/9cVvG2Vo98RWVO5U5z+Iqu8Uf3mLR543Yz+vXNP3lugVTsYOSSpUjGanLAthhke4zU+oxmNo2B37gfm24z+NVfNy3zDH4YrsoOyuKWpH5ETuxXch6cHP6UyS2kI4KuPyNTKFLMQ3PvSlSOcZ9cV206jRhKCZmzLIoGVZTnio4nJyGJGO/UVqNIcY9exqFreGVWJUr7qa6Y1ujRjKl1TOa8pmIAwB04FPECEYLdPalYgqcHAPTnvRCp65+UYJ96huxSWopjMswC5AC8569aupFtXAHy9Md6ggDPNIVXngZ7AVdRWyoLcHrXJWlrY2hEUhdwOACcH60hyzuozznNWNgCgdTimSDa5A/HNYKVzaxUiU/bBgdsE0gi/eOcZ/eMM/jVmNT5wfotIsZ8t3H3TI3P41fMTYVAqcMPah1jIyOh4Pv71CAMn5yx608dfxxxS5WVchkjeCQ7eMcY65FPlVWgPHPbNTSoTCpJwQefamKCRjqCvJFaRd9SWiBUAU+WB9BUig57eu2mxlkWM9RgfT0qaP5ZDnkZrZXuZvYZLLluc++adjKcAcr+FIyZZmJAG78aUnZgryT+tbctzO45TuAHQjgj3qV12r0+YKMZFVi/wA+VBz6Cr5IuF39CAMfSm421BO5B8zKo2gYGOO9Sz4LIp4baT9R6UvmnCx/LtxkEjqaY/lvIOCOxyc1rB6GclqZMibDtPGeRUKGSF45Ijh4SGU/yrSu4lVMfe2scetUnVdu7OcH5vp604uzJkuZHe2lyt/bR3UZBDIH2+jA8j8OatYYJJt6sc/TiuS8LXht7uWxdj++5Q/7Q6/mK7EEMxByoACk9vavXpTU48x4lam6c+UmRsPGv8LEA4+lPiYGVo88IC1RJlYlOfmAOfWpokAmKd2UAH1rVGDCdnDJqlmWYxjbPGv/AC1j+nqKtRPZXKfaYXIDjd5kJ6/UdqqWM5WZyAAg6qD/ABelV5tHkgleWwG6GQ7nhVtrRt6r/hVqWgrFuafTreRpCZ3kIwcAn9KzJ715W/0fSstnIaYDj86SSw1UsBFdzgcYJ4x271n3elLGu7U9dkVcf6tJOT2A4/H9azk7lRSR02hyzyWUn2lozIJSMIcgDA4rVjfacHpXPeFo7SGyuUsop44hKDmbOX4+9zW5nNbx+FGM/iYsg8h1Yf6tjx7e1SqwNICpjKuMqeCKiKtARk5Q8A+n1pkloGpFbtUCNkVIDUtFIlOMU3HGTwKaSxwFOD6+lSKq9+T6nmoaLTIiB61CwA7irbVBIuRWbRaZWclRnBxTA6vnBGRTJg6HKnFUpJGEgbGG9RWEpWNVG5pI3mcDvV8xgAVk2syq67mGSQevWttmGwE1pCzVyJaMqstRkYqV3U9GqF2PtQwQwmm7qRmz6VWkl2+wrKUrGiiW9wxUTShUZvbH+fyqOOUOhOenWqt9KI4wndjmplLS5SjrYV7jgc9TVV5/mHNQPLx1qrI5JyDXNKZvGJM0vzdaglnx0PNQNcDBHeqr3Az1rNs1US004jUsT8xGKpSTlwCtRSSljuY8e9CxPIvXavt1pb7FpJbjHlw+xFMkh/hXt9T2qRLbJD3DCR+oXHyr9B3+tSxosS+XEuMnt1P1qwiCPDNy3p2FVZRJbcgWIkbnOB6dzU4YRxcDA7AVAZDnJNIz5ZU9OT9aTdxpEhbNQSRjDNnjHOalHpTim+KQEZ46etIexQZBvB3FiQOvY1o7BEgXj8O9SWunBIxPMnAGVj/qad5EUmWibBHOz/Ciwua5XJ4qS3fCs3rwPwqtLJtJANTxArEo74yaRQ8kk81BOkssiRxjcSOB61N+VXbQrHAZcDeSQD7UyWQi3CQhYXEuwZZejD1x6iqskuD14p11M6zrPGdr5zkdz61WBM93grty2celIpLuXckhcnnHNKtubtxGDjnJPoKYetT2zmNJpM4wuB9SaQPYkmWGGVIR9wjap9D71VeTyjIf4sYH1qK4cyKTnnNcb4l1+W6m/szT3DSv8szqenqoP8zTSuNRJdW8Sie7/s+wO8fdkkB4PsD6epq1bKVt02seByTWLY6clrDsTBY/eJ7/AE9q1bQlYSOQQT7iuWrWUnyx2PQpUORXluWpXHllWXP1quFKkNGSpqYuMbZPlHr1FBgPVTwe/WuCctdTsgtBBdNgeem4eo61PC0bDMbfgeDUJGPvDr3pyxIeUPzenrWTSsaalgEqeh96V2BwBkH6VW8ySM4Iyo9akMquy5+XjoelRygibJ6Nhh9KRVU9OM+tITwD29qAevtUjJSZMKo4yeW9BUvkoAAoxj0qIE4HNOVyD6VDuIdtOecN+HNN2h+cZ/Q1Jvz1H4inDDDIOaV2BDgg54P16/nU8VyVxyR7Nz+tNKgkevtTSoHB4/Dik7PcTRpRXa4G4Y9//r1cjnVuQQTWDtK8g49x0pyzFeSucd1P9KSTWxm6aZumGFm3hWik/wCekTbT+OP6ioYbu5eWcAR3EKMEDP8AKznvyOOPcVmtflYWMTnzTwoPBzWlZiCO2jjjmw4HOeCx7n860UpW1MZQsZWsSlZ0CQSxLt+ZGHf2PSs9LkMQGJHpmtPVSVu8Fgx29OlZhSN25HP5V20WnFXQrdhVJDtj8xUm9hyRg+o71FGUUnOR7g1OAG+44OexrVaAxpcsoLIHA/OkDRkkqxRjxhu1BQgd1NBGThgPqK0TJaOWMZaTJY7QOgqzEv7vgEHOCBQYwh3ZOD27VIrEr8uPWnKVyFGxNaKmHbtuPFWtyq3btjmls7eNIo2KDeQOT71Cg8y6llOMltoPsO1crtJtmyukidpMRgkdM596cgDqZCB+NQOSvPqOasiINarg445OKzeiLW5WQlgQOe2SaiaZtjQlSSHJxV1IhFFgDnr71UdNzyEcfPwc81rTabJaY1EA+ctjjpSBiM7R1wDxzT1iZskjgckntSJ5IP3yx9F/xrRRYXFkcbNmMZ5p/llIOuOO9RNMzMSqBT2OMmmIHaQsxLNjjJo5Q5rkiRsIQOoRjUiAbjk89eKOsfbPHHrTlbM3BwOgGK2hqzN7DDGWHsOpz1oVVwCQT+NTupMblc8egp8dsysobAOOMc10bGJCqIvX5VHO41JGB5LIp4zx9O1WHtS+GC/TdUEaSpcEkqY2GPlHccjP60O0luJXTEAPyIwHHAqeYRq4ZgDuxwOoqORQXdwvXDCnsqv+86bVGR6j1qYvUqSILhI2kMZPJbG49MVnToYpDEOV6fX0rYZFe5DKuQy81nX1sQXkBB2t1/lWrtYhFOMujLLEcSwnIIP5f4V6Dbyre6fDOjcSqGJHYgcivPVYKwYjOPlfn1rovD2ofZpHsJG+WQ7oSf73cfjXVhavLLkfX8zjxtHmjzLdfkdUuTIWz8uw/Q1NE5KFySSHA+nFRYXAjx0Bb8ODTzkCRB35BPoK9M8h7DyQAkgGC+78ea0YI1lRfMBJx1Bxist9rRIsZzt5H860lkMdupUgOfX0qoohlHUBaKWUyTnb2EpxnGMflXPvcWsR32ttEjD+MfMx/E1c1GdTLhQPmznHTNZCxt5Bb7rMeMenrWE5XZvGNkdH4Yd2iu2kOWLqcenFbDNscehrD8Kk/ZroE5IdRn8K3HG4YIzXVT+BHNU+Jku7c+Oy/wA6nUhkKsMg9RVWNSgwxye9TKeDjtzVMkZgwSbScqfump0bij5ZU2t0P6VApaN/LfqOh9aQFlWyxPtipkbmqqNyfrUoNS0O5YPIzUbLQrU41nJGiZUmjBFUnttxLHgDvWo4zVW4HyCMcbzt/DvWM4o1i2VrS2SKLIHDndzyce5q0XJAGeB0FNJxSZpL3VZFbji1Ru+AaY8oX0zVOW4znBrOU7FRiSyzAHrVR5iec1DJLkHmq5c4rmlM3jEsxysu9I3VWcfxDK1nyXW6UCVmZwuPmGM+9OMpGT3Aqg1yhj2vgunQ+1RzO1i1HW5NJcAc56VWkuDyRxmoZZ1b7oqu8ioNztgdveoubKI9nJbNRNITIUjXe/f0H1NKkcsxy2Yo/T+I/wCFWo4/4Ik4Hp0pqPVic0tEQJbAMGlYySdsdB9BVtICFBcnB5xVqKJbeMvndIRgH0+lNJ4pt9iVruEYiYeWg2y4+XP8X/16rPLkkd+nNPki3jKnDA9qrylpZADxIe+Ov1qXctWE3ksKsxpxk9Sck1VtlLS4PbrV7oaQ2FT2Zzcr+dVyantSEWSVjhVHWmJlqe4O881mys8c2+Poece9TLvdsbcs3b0p81vsXa7jziMhF5x9aLAtDNbc9wMrgMcgCr/OeetNs7FyPtLDKAYUN3qRl+VmXBC/eXuv/wBalbUL3GM21Sam34gRB6VQeTzJAg6E1aJ//VQNoSUZQmnWdvsjNzIWw/yqfT396WMb5AuM7uDn0qxdyqsYgH3duMCmSyKSMx/ex9R0qN5NsKp6ksfwqFLlvJ8p8ll+6fX2rjde16S+nOl6eSVPyzSDv6ge3qak0UW9A17Xri+nbT9K3YPyvKnU+w9veq9lpqWUQGzLn70g6/l6VYsbI2EYWNx83WQfxf4Vpr5jL86hz64wa4a2Jv7sdj06GHUNXuU0XC7lIZfarUGPL56E96c0UTHcdyP6jr/9ehIZFQnb5q56xjn8V/wrlc7nRawMpyNhP0PemKTG3GUb26flTwytnacrn8vw7UEZ4PzfWpv3GkSrMCB5q4/205H5VMsSsu6Ngy/7NUvLI6EqT29abslRtyOVI6kVPInsyuZovFCODz7EcVGyKD0I/lTo7xmGJUD47jg1Oojm/wBU+e5HQis3eO5SsyovmbuuVxnFSrIp7bT7mpGhIPT8uM0zZlscH+YoumFiwjBl46+maUj+9gGq+MH5SQfQ0/zXHDjgetQ49gJOfXIpM5Ge9AZG6HBPY96DwPm/OkIcspHDc/WpA4I64/UVWyCT9OtODY6daTiBPkfQ+o6UcN16+/8AjUGc/wD1qcrMO+RSsArJzjGT6GkDMjDaxGOxqT7w/wADTct7OPQ9aaYivK8srknnPp2qI5Jx39KtEIf4ihHZuRSOgIO9Mj+8Oa3hV5dLGUoXKSMw3EZ69DT96ng/KT+VSFFfJVhURjccFf8ACu6nVjJGEotEolkXHO4fmKcJkY8jB9V5qoCVzgn6GlEmTg8Vs4JkcxmEGQ4/hA796mRWEb/w/LgU3ySvGR6YHpVqOMOUXrkgAH0zWE3YuKLuPl46AdfoKpQqQm44KntWi2FB3eh4qoqqEVQcYH1rkjLRmthZFwAcDoMCpkP7sKvUD8qjcEkLj5RxxT8Bd/PGQBilLVFD5vu4zjiqE07RyPEiqQWyS3POK0HHyscbuQOazZ1BuXAOATzWuHtqRUImLOcMzEGlVcEEdh2FKuOAOpPShlbuucccium5mKvzDGc475pP4zt4z1NOUMr5x/8AqoCgg8kc9e9FhiyN5ce8/TIpIGLEFQQo5ye9SqiTgKy5+Zf8P61oQW8YkKhcgHoTmm6sYC5WwW3DAjcxOOQOlXIrUx4LAKO3eh8KhVeB3A4p4bdGBnimqkpIiyQ7ysr6+lZ14xOdoA2/N+VXHn2rhRzjBNV8B+oJqoK2rExgBZAQcgDGcdqZHjIUnPUYqW2IVBDj5kYqc88dR+lQythhtGRnbxWmwtyZFw2V+6Ux0rPJaRHUEkE9D3q65ZYWKBjwckdqighLQuGG3HJ961bsiLamNNEwH3eM804FhtdT+8jIwfcdDV+5iQBZAzZYc46VQfakg+XhuCf5Gs4yd7FSSseg6deJfW8VyvV4SCvowGCKmRiLcFiNwJGfYiuU8LXnlX72MjYSflPZwOn411Ua7l5HDDn3Ir3qVT2kFI+frUvZTcSQ7YyAO4X86uho1kZZcEhfkB6E1SYZKEcgHBq5IIpY97gh1I6elbIwsYurOwd9/DAHB24/CsiVj0AyegArQ1GUSEAAkFjjd1xWYQVUHPOfyrllubxWh0fheMLb3a9W80bj6nFdBGFLYHPqa5zw3I32W6X+IyLyPTFdBB8gA7967IfAjlqfEx8gCykDpSKfm+tI5zIaQ5AyOoqzMlVsGnSRrMgBOGH3W9KhDVIjdqBkUTMrsjjDCrINRzqJCuz/AFijj3HpTY5OMHgikCLCtg1MpyKrA1IrYqGikyQiqUx/0g/7C/qf/rVfUb+KyTLuhkmJ/wBZKxX6DgfyrCpobw1HO+B1qvJcY4BqtJcEniqsk2Sea5ZTOiMCd5885qpJMeaikm4xmqzy+9c8pG0YkjTHd15qM3HHNV5Jgozmqkk5PAqGzRRLcl2pzg9qouS7buxFRsdo9zS+UZMK+4cfdHeklcvSJHvLnZCoZhwWP3R/jU8NsEcMxMkvqR/IdqtRWbhFyBGnYY5qYKI+F49SepqtIk3ciNIe8nH+yDU6kLgKABUZNN8wJlieBSbuOw+aTMgXPC/zpuagjy7Fj3qccUh2FwcjGaiuYyJlYHHH51MK0LZYyBKyAsnCk9qExMoQ2klpAZZEPz/mo9xTGPOa0Li5xk5NZs0y7cqB+FIcRrybR70+INOY4I8n+JhVGR2MpVgRjn61diSQxFQSit1x1P1NCZTRae5W3zDa/PL0aT39qLRMThc7iT+8Y859qhVVRdiZHYt3qxE4t4Hl6H7q0yS1c3WBheg7VkzeYJA4bb2z6g9QanyT15NMkTzIz1O0jgUWBaFa2jLT48wLjksR2q4cDhSW9yMVNHZx21uPPUBn7/3famyQmIZLZHrSC9xsJCvu/uiopZeWdqa0yojFiAOpyelcNruvS6pMdP05v3J4eQH7/qP93+dNIaV2S6xr02o3B0/Sj8rcPMOM+wPYe9Gn6atlHtUZdvvOR1/+tSaXZx2ce1SDIfvNjr7D2rXQqQMjGe46V5+IxF/djserh6CgrvcgXKduD1B6Gp4nwfl4HcE0rR8ZHT9KaYuOOuPwribTOokaQnO3p9OlTQrlMqR1+lUwTGQGGDVmEkJ8vXPSpktNAZJNHn5mXLf3uh/Oq5DIOAW9wOfyqwZiBjH1FO3JISxGfTFSm1uCRUUq3IP4j+tO5GAc/XqKkkhSQ5/i9RwaYVkj7bx6jg/iP8Kq6ewwKp/uk9PShY2LhR97rvHBAqJ54xGSGBPcd/yqCS4liXdEPl4JbP8AMVShJi5kjZSVwdrjeB0z1qTEch44b0PFUIL1Jzggqw6E1Y389fw7GueUWmWnckeFgfXHY0wDCkZIx2PSnpcFeOvs39DUgeKQYPyt6GldrcCk8als4Kn26UMXQ5PI6CrTwHHBqBoyF/yapSTFYasitwcqfzqTbnB3flUShSMONpxjNL5UkQzG34im0BIfXNL2/rTIpXkkaNkHyjJan4wOQcUmrbiE3sD6jtTzIO9RnrjrSHBGcgH60rASl+oOPo3Sk+UcjKe4ORVYkg85z6inLIMDBK57VXKS2S5zksobn7wpCOMq2PY01XG73PdacGyf4SfyJq46EMjeNSCSvXuKhaEseGDD0IwasnGcA49jSYBPzdfXpXTCrJGUopmasSAhFOSTz/8ArqxbJvuoz2wT9cCiipm3YEi3KQD6Ec1WWRfMCr949B/WiisoLQ1ZJICGORwPSpUHygdy1FFS9hLcVxliOxY4rPuQBO/OGJFFFa4fdk1NiIHC4XBGOc0oJIwSc+vtRRXUZinvlcd8g04DbjqwPaiijoMtImxDsA5UkH3HNXIG2v8A73NFFctYuJKW3bgeB796VOIvcGiiuuj8KMZ7jCc/N2PSgDYAe5NFFaslEBUrdEnpInBH95f/AKxpyjauSOe5PaiinLZCiP8AMZonHB44HYGo4ydknI345GOtFFVHYUtyKVPN2hVAGM1QkXaGQjr1+lFFZTk7lxSsV8yIFkQlZYz94diOh/lXd6dei80qG5B+cn5h6N3oor1cvk22uh5mYRXKmaEnyZRcfwt+nNODNMixKRHyeGPJoor0vtWPK6XMfUXVJSigcdz1NZrn5PUmiiueW7N47I3PDQ2m6TrwrE+/NdCDgiiiu2l8COOr8bHP1z+FGaKKsggkby2yOlTRyBsUUUATRkZJPU024jJ/eIPmH3gO/vRRUgJHIGAIPFTKciiikxj2l8uKSTsiE/pWJO5i0+1UnB8sE/jzRRXLXeh00dzJefrg1Xef3oorzmzuiis8+KrvPk9aKKg1RAzlwRnioQ7S/LCAcdWPQf40UUJXY5Oy0LdpZrvaV8sFHzMe/tV8CNFO1Bk8kjt9KKKJaOxC11Hxzl/kk5b+Fx0P/wBeoZTtOKKKRVitJNjp1qEEynHYmiikXbQuKABgUoNFFBIZ/wD1Va83ZCFHUjNFFA+pWYlqryRFY32n5scCiimkJiRW73E4GAfVj0A96tMkUMm14JIm7ZfIP0NFFEtxJ3ELKOh49aYJTPKoH3F6CiihFdCYnjpU9odsue2MmiigT2FupfO3J1BHIrP+1ukZjf5u2fSiigIo4nX9amv7g6XYktHnEjg/fPcZ/u0afZpaQ7F5c/fJHX/61FFc+Kk1aK2O/CRVufqX1Ab7vbtUyS4U57d6KK8+Sud5OkmeV7+hqXOV5FFFYyWpQuMqVIBHoaRInxmPkDsev50UVF2kDGO/zcrtYdc05Tg+hPbNFFW9gQjyOpyvI/lTg8uMgbh3xRRUvYBfklYMy4cdGAwRTLuGSe3CoFcA8kDn8qKKOZxegPYpxQKoGGYkfhV5JGRMYyPc0UVc9XqER5faN3b37VIMMmQcj270UVk9ihyStGAAcjuDUgmR+CNvv2ooqbLcdxjKhbn86UqFXdnKgflRRSENRfLQvIeW5PtSfad5KqMLjvRRVJXu2IQsrADJBpGQjvxRRRsBGwIPemleOv50UVSZDG/Mr9OPbtThJg7SM+lFFaxIY7du6tx70BwSVBIx1B6UUVfQln//2Q==" old="https://www.landscope.com/images/Photo/Stock/40001_41000/40118/master111111bed.jpg" alt="Piccadilly Mansion"*/?>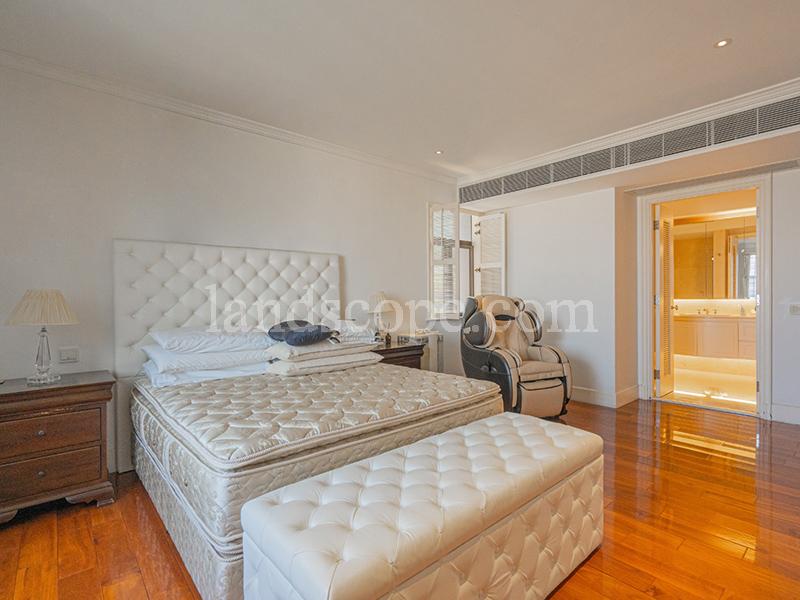 Master Bedroom(Provided by Owner) 3 of 5 photos
/*img class="sp-image" src="data:image/jpg;base64,/9j/4AAQSkZJRgABAQAAAQABAAD//gA+Q1JFQVRPUjogZ2QtanBlZyB2MS4wICh1c2luZyBJSkcgSlBFRyB2NjIpLCBkZWZhdWx0IHF1YWxpdHkK/9sAQwAIBgYHBgUIBwcHCQkICgwUDQwLCwwZEhMPFB0aHx4dGhwcICQuJyAiLCMcHCg3KSwwMTQ0NB8nOT04MjwuMzQy/9sAQwEJCQkMCwwYDQ0YMiEcITIyMjIyMjIyMjIyMjIyMjIyMjIyMjIyMjIyMjIyMjIyMjIyMjIyMjIyMjIyMjIyMjIy/8AAEQgCWAMgAwEiAAIRAQMRAf/EAB8AAAEFAQEBAQEBAAAAAAAAAAABAgMEBQYHCAkKC//EALUQAAIBAwMCBAMFBQQEAAABfQECAwAEEQUSITFBBhNRYQcicRQygZGhCCNCscEVUtHwJDNicoIJChYXGBkaJSYnKCkqNDU2Nzg5OkNERUZHSElKU1RVVldYWVpjZGVmZ2hpanN0dXZ3eHl6g4SFhoeIiYqSk5SVlpeYmZqio6Slpqeoqaqys7S1tre4ubrCw8TFxsfIycrS09TV1tfY2drh4uPk5ebn6Onq8fLz9PX29/j5+v/EAB8BAAMBAQEBAQEBAQEAAAAAAAABAgMEBQYHCAkKC//EALURAAIBAgQEAwQHBQQEAAECdwABAgMRBAUhMQYSQVEHYXETIjKBCBRCkaGxwQkjM1LwFWJy0QoWJDThJfEXGBkaJicoKSo1Njc4OTpDREVGR0hJSlNUVVZXWFlaY2RlZmdoaWpzdHV2d3h5eoKDhIWGh4iJipKTlJWWl5iZmqKjpKWmp6ipqrKztLW2t7i5usLDxMXGx8jJytLT1NXW19jZ2uLj5OXm5+jp6vLz9PX29/j5+v/aAAwDAQACEQMRAD8A9+ooooA5O90XxB9tkksdTZU+8m5/vexH+RV/QNWvbxpLXULdkuIchnC4BI/Sr2sX39n6c84GXyFUH1NW7eTzbaKTuygn8qB3JKCMgg9KKMgDJPAoEcd4pg8vU45McPH19wawSea3/Et/Dd3EcULBxFncw6EntWAa5p7nRHYSikFLUDCijrRQMKX+VJS0ALS00UtAGZb/API2X3/XnF/6Ea1sVkW//I1X5/6dIv5mtWhiFooo4pDFFLSUUAOpKSlzQAtFJmlzQAUtJS0wFpyOyHKkg0zNLmgCxvim4kXY394U+M3Vkxkt369+qMe24VWqSCV4nG08Z6HpSA3dO1y2vYo2kBt3ccBz8pPsfrnrWwErhNP8l9Ntwx2MVPPUH5j1rTt72803AVg8P91jlfwParU7bkON9jqgtOC1SstXtbwhCfKlP8Dnr9D3rRxWys9UZu63GbaNtPxS4qrCuRFAe1QS2iuOlXMUmKTjcE7GLLaMh6ZFQFK3ygIwaqzWYblaylT7Gin3MnbVG50pJCXgIjfup+6f8K13hZDyKjK1GqL3OXdJIZDHKpRh2PpRXRzQR3CbJU3Dt6j6Gsi602W2y6Zli9R1X6iqTuBTxQRmgEHpS0DGEU0ipMZppFIZGRTSKkIppFSMjK0wFkbK9e49alIprdMUhj0kD5K9e6mne6/iPSqxHcHBqRJcnDcN2PrSAnB3ZI4buPWlBz04I45/rTOvs386UNu68MOhoAhZHgdpIFyp5eL19xU0ciTRh0OVP6e1LnnByCOlQSRMsnmw4En8SfwuP8aQyxRmo4pVmUleCOGU9RTs0CH5opuaXNAC0lFFABRQaQ0AFITRSGkAUlLTSaAFppozSUDAmm5oNNoAXNJRSGgBKSlpKACkpe+KUIT7UDGE8daUKT0qQKq9t1Lhj1wBQIYEA+8fwp3JHyjFOCjsM+9OIH8R/CmBHtGck5NOCn6UM6oOwqtLeIpwOT+dF0gSLPygZ/WopbhEB3N+VUpLiV/b0J5qHZnliSfU1Ln2KUe5Ya9Z8iMcY6jiq+9mbLt+Ap5UbeO3XPemFcVLbZVkCoM8Zp+wqBkdaQAZwAfepHbgY5xQAzjHalBCpnAye9NxxQcY60AKeRuBHvTDTv4uPT1pp5B4waBDSc1GSfTrUmMH+dNI4FAHuFFN3Uua9M84xfE+19MWJs4eTt9K0dMYNpdqQc/u1H6VheNGZbCAqcHea0vDcpl0K3LHJGR+tJPWxTWiZPrDTJpU8lvIySoNwZfY81xc17d3C4nuZXX0LcV3tzGJbWWMjO5CP0rztjzjpjqKzqF09hhphp/GKaaxNBtJTj1pKQxO1LSUvSgAooopALRRRQBmW3PijUD6WsX8zWpWXa/8jRqP/XtF/M1qUMQtKKbSg0DFpaSgmgBaDRRQAUtFFACiiko+tAC0tJRQA4U9D84+tR09PvigCCwOdNtv9w/+hGrcc0kX3Dx3U8g1Q0xt2l2x/wBk/wDoRq2DTEiyDBN/0xf35U/4VfttUvbDakn72HsGOfyasipI55IgQpyp6q3INCdtgtfc7Kz1K2vRiN9sneNuD/8AXq5iuHUwTEFW8mQdiflz7HtWnbazdWZEd0hlTsSfm/A9DWsav8xm6fY6SioLW9t7xcwyAnup4I+oqxWyaexnsJRilpMUWAY8SuORVGa0I5WtGgjNS4plKVjEZCDg9abgiteW3WQdKoS27R54yKylBo0UrmRd6ZHOS8WIpfp8p+orIlikgk8uZCjfz+ldOVqOWKOePZKgZfQ9vpU3KOZpMZq/daZJDl4cyR9x/EP8aogg0xjSKaRT6QjilYZGaawqQimmpYyIimMAalIphHFSMRZSnD5K+vpU2QcZP0b/ABqAimhmjPAyp6rSGWwf4Wz7EUZxwfwIqNXVl45X9RTs8YPKmgQyWIlhJG22UcBuzexp0UwlyCNsi/eU9v8A61Ozgc8r6n+tRyxBsMGKuv3X7j6+1AyWgGoo5SzGOQbZR27H3FSdM0CH0ZpueKKAHE0lJmkzSGLRmkzTc4oAUmkNITzSZoACaQmim0AFFFJQAUlOCkngU4Rgfe/IUhjOT0pwj/vECnjJBwNooCjPTcaYhowPurn3NLt/vH8Kk2+px7CmllQdh9aYAFPYAfWjCjnrVeW8ReB8xqBp5JBnpUuSQ1FsuPOqg5IH0qo94M4QH8KiI+6SCST37Cm9uKlybKUUDM7jLE+uBTNuB+vSn8bAM8+lG3IOakoRFLNk420/bsGcc0m3H0peg5JpiEUHGWxj3ph+Xrg/ypSaQ4x34oAQE55obrzR39BSOCcYIx14oAMkd6OT2FHBFIPWgBD1BJ6UNwxoPA5P40m7d91STTADnFMPB5PFKSB95xuz0UZNGOhCY9zyaYj2wqqkAnk9Khga5cyiaFU2thSGyHHr7VV1mZ4RalCQ3mdR9DRa6kr/ACzcH+8Ohr0jzjK8aKf7MiPYOaueFWzoMfs7CqPjGXOkoA4I3EirvhJ420JCAA24hvc1C+Jlv4UbgavPr6ERXtxD2WQjB+tegFO6/lXF69H5esTHoHAb9P8A61TV2HT3Mgpjoaadw7Z+lS8dqQisDUiBB70uKcVDdRx70hQjocex5pDG0UvI6j8RQMHpQAlFLig0AJS0UYoAy7X/AJGfUf8ArhF/M1q1l2n/ACM2pe0MX9a080MELRRR2oGLRSUUAOozTaXNADqWm5ozQA7NLTc0ZpALS02lpiHU5Pvj60ynJ98fWgCppR/4lNv9G/8AQmq5VHSf+QTB/wAD/wDQ2q5mh7iWw/NANNFLnmgY7rU0VxJENgw6HqjDI/8ArVBmgGmBdjMUjhoJDDMOiscfka1bbXJ7ZhFexsw/vDhv/r1zvUfN19qmiu5I08twJYv7j/0Pamm1sJq+53Fvcw3Ue+CQOvt1H1FS1xkJVnElnM0Uv9xjg/ge9a1rrzRsIr6MhhxvA5/Ef4VtGqupk4PobtJTYpo54w8Tq6nupp9akCUjKG606kpWApzWoPK8VSdCh5FbNRSRK45FZyhfYtSMc8GqV1p8VyS6/u5f7w6H6itia1Kcr0qoy4PvWTTRonc5qeGS2fZKuCehHQ/Q1HXSvGsiFHUMp6g1k3WmPHl7fLp/cPUfT1p3KM4imMKf1pDSYyI001IRUZqGUhpppp/ammkMjGVOVPNSpKGJHRu4PemEU0jOOxHT2pAWAcc9RThwMjkenpUCSdm4b17Gpc85HB9KAEkjWRRnOByCOq/SmpKwYRy43H7rjo3/ANepAc8jr3FNdVdSCMqeo/z3pAONLuquJDEQshJQnCyf0NTE4oAXPFGabmjNACk0maSjNAATSUZpKADvRTxGe/FOCjsufc0DI1Ut9KdtUHk5PtT9pPU/gKcFwP7tOwhmDjk4FKF9B+JpSVUZP5mq8t4iHGc/59KG0g3LGAOuSaZJOq9x+FUXuZJO4A/z2qNc5G4gn1qHPsUodyw92STsH41EdzrlmP0pJP8AZ/OgEgcmpbKSG7AAMcetLkA8UjUnBBpDFZs+1JigDDCkPXrQAuD2GaXqSTSbsAY9Kb260APLcdaaTnAzSdqXPXpimAcAf4U0kEfzoB25YkDH60ikMeAx/lQAc9BTW+U4JxSkcjL49l5NDKvBVR9WOTQIQNk4UE/ypD1xuBx2Xk04LnqSfr0pCyKpOQAOp7D8aYDQp64H1bml8vP3mLex4qut/HKxS1V7hh1EK7gPx6frU8VlqN24DGG0T1Y+Yw/AYAqlFvYlySFJVQdo/IVWa+hMgjjJlk/uRAuR+XA/E1pro+mRf8fUs1847St8v/fK4FWvtKxw+RbwRwxEYwigfoK0VNLdmbqdka9tfXEkkUMszPGmSobnH41sI+cVzSPsuUx1wa1Yp+hzXTB6HPNakPiqYeVHCp5Fu0h5/wBoCl8NT50Vhn+PI5rH1+Yy6xcFceX9gwPru5q14alK6S3pupJ++Nr3EdHbXrLeWx85kiMmHBfAqr4gu4Lu+DQHcEXaWHQnNZd3MCqr2ZhxUeaVSV9AhHqIaM0GkrE1HBvWl4NMFLSAdimlQfrSg0uR3oAYVIPX86Tp1qXikI/yKAI8CjHOBT9tJigDJtB/xUmp/wDXKH+tadZ1p/yMmqf9cof61p4oYITpSUuKKBiUuaMUUgCikooAWlBptLQAufzpabRQA4HFKDTc0oNADqen3x9ajBpyH5h9aAKWjnOkQfV//Q2q7k1n6Kc6RF/vSf8AobVfpsS2HA0UlFIB2aM0lJTAfRTc0tAC9qsx3rhRHMomj9G6j6GquaWgDShmMJaexuCpUbmjfg4/ka27PX4JsLcjyX/vfw//AFq4+X/UyHuFP8qupeiRFF0m/gfvE4Yf41cZOOxLinudyCGUMCCD0I70tcja3NzaAyWcwlh7pjOPqvb8K27LW7a6wkn7mU8YY8H6Gto1E9zJwaNKilpK0sSNIzVea2VwcdatU0ioaGmZEsDRnpxUBFbTqCMEVSmtR1WspQ7GikY91YxXPzfck/vjv9ax7i3ltm2yr9GHQ10jKVODxUMih1KuAynqCKi9jQ5k0witO600rlrfkf3D1/CswjBIPB7g0mUhlN7U4ikNSUNxSEc0tJSAaRkUqyFeG5X19KKQikBNnPP6+tLnPsf51XGUPHI7ipQwZeDkfqKYCkBgQQPQg96iBNvwcmL36p/iKlz2J+hFB689f50hhkYBHIoqEqYMlATH3QdvcVKv7wZTkHoaAFz+VHLHinBQOTyfSn84/uigBgjxyx/AU4dPlXHuacF4zj8TTjtAyecdz0p2ENCgnPLGnY9T+AqGW7jQfeqq93JIcKMCk5JDUWy80qIOoHsKqSXuciMZPrVY5JGWJ+tLgFeQN3Y1DmylFDXeSQ/McD2poXB6c1JtwOlGKksbtBNLjOaXGMCigAJ+XHag8ij0Bo/lQAylApevSjA7UAIOnXFJj6UvA69KC277qlj60AIBxzTThRzxS/VgPZeTRgE528+rHJpANBLY2jPvjigqSeWHvt5qQpx8549+lMlmigj3O6ovqxwP1qhDSAPuqPq3NKVJ+8T/AEquty9z/wAeltNOOm5V2p/302P0zU62N9KAZ7mK3X+7CN7f99NwPwFUoslySBmihTe7BV9TwPzNRJcNdnFnbzXIHUxp8uf944FXbfT7C3lEskBuXA+/O28/rwPyq897M4AXCKOgHatFCPVmbm+iMc6fqUj4meG1UdQv71/zOFH61Imk2KENMHupB/FO2/H4dB+VXCWY5Yk/WjFOyWxLbe4u/aoVFAUdB2H4U0ktwTRiimIbigjpTqT0pAS3k6QTxbmxuBxgZqaK9Uj5XBx6GvP/ABJeXF9pVhcRFlMTMrYHKN6E/nVO01m7ghT7R5nAxvZd6/mORWqbSItdncyzefe3gyCRbMOas6DPt0xRnGe1c7ouqRaheSRDYZTbSYKybgwA796vWF2tpp1tv6uCOoz+XelfW47aWN2STfPGPep6zbaeOa5Ta3zZztPB/KtGpk7saQUUtGKQxKUUGikAUtFJ9aBhSg+9JSigQ7INGBTaO9IDNslz4j1Y/wCxCP0NaZFZ1mCNc1Q9yIf/AEE1pZ9abBDSPakxUgx60baQyLFGKfjikxjtQAwikIp+KTFADelFOxSYoASloxRQAUdqKKAFzTkPzj60ylT74+tAFHRT/wASiH/ek/8AQ2rQBrN0Q/8AEoi4/ik/9DatAHpQ9xLYdmlzTaM0DHUUmaM0AOoBpuaXOKBDhRmmg0ZzTASY/uJf9xv5U5T+7T/dH8qjnP8Ao03/AFzb+RpyH91H/uj+VAEiOyOHRirDuDVlbpJeLlOT/wAtUHP4jvVPNANAG7a393ZKDDILi39M5A/qK3LLVrW9woby5T/A/f6HvXEJI8b7o3Kt6irK3UMjKbiLBByWTgN9R/UVcZtESimd4aaTXOLrMts6tFEZLTHQvuI+jf41q22pW96v7l/nxzG3DD/GtudMz5Wi0xqJmpryYqBpalyGkOkVXHTmqUsRXpyKnMo9ajaYd6h2Zauik1VLm1juB8ww/Zx1/wDr1flKnkVUd8delZmiMO4tpLdvnGV7MOlQmtxnUggjIPUGs+eyBO6A4/2D/SkUUaKUgg4III6g0lIYlBooNIY0j2pMYOVODTqaaAHo4b2PpS549qhI/OlEmDhuD69jSAlPTGfoalVNqhf0FRQ4Z+eg5qSS5jjHJGfQUwJAMD0oZ1jGSQPc9aoNfM+RGuBUZy/LH3xSc10HyvqWpL1QcIMmqzzSSfeNJikweahybKSSG7cH3pQecfrTh096aeD+NSUSY55pByOlOxzR2piALnI/KmkVIBmmkdCaAG0lOP0pM5PGW+nagYCg8UEcckDPYcmgYA+6SfVjQIQMD0Un6CkbOfmIHsOTTnyw+duPToKhmube3A82REJ6AnBP0HU0DH8AZCc+rcmg9OT/AIVEjXdyM21nJsP/AC0m/dr+vJ/KpRpU0nN1fFf9i2G3/wAeOT/KqUWyHJIjmnht1zLIiA9Nxxn/ABqNJri4x9ktJZFP/LRx5afm3P5CtGCxs7U7oLZA/eRvmc/icmpySxySapQ7kup2MxdOupfmurxY/wDYt15/76b+gqeLTbK3feluHl/56THe35n+lW8UYqkktiG29xGZm6mm4pxFJiqEJjFJinUmKAG4o4pcelGKAG96KXHrSUCEpMD9adjNB7UwOdt5Rba7KhAMVyvmgEZGejf0NaE+kadPk+R5besR2/p0rMvVCmxn6eXOFJ9m+U/0remUwymMnJAHPrxTi9EElZmPbaQ2ma2Lm2AnYW7Da5CFg3HUelZ2r290+mW8QtZomhkJbcm9SCPUV1Dt++hPcxGniQjvTvbUlanM+D/tE2sEPJlIomYhXJGeg4PSu6AzWSoRZDIiKrkYLAYJ/GrCXUq8Fgw96TdxpWL+OtGKrpeKfvKV9xzU6SRSfdcH270hi0nen4NJikAlFGKXGaAG0oFLijFABRRjFFIDPs/+Qzq31h/9BNaFZ1l/yHNX+sP/AKCa0cU2AUZOKKMUhihvWl4xTelJQA8rSbeaAxFLuB60CGYpMVL1pNtAyMikxTyCB602gBvekp9NIoASnJ98fWkxQvDA+lAGfon/ACCIv96T/wBDar4rM8PNv0G2b1Ln/wAfatMGh7iWwtGaTNL3oGLmlzTaM0AOpc02gmgB2aTPNIDR3oAbMf8ARpv+ubfypyH91H/uD+VMm4t5v+ubfyNKh/dR/wC6P5UCHg0ZptGaAHZ4ozTSaM0wJI5ZIW3RuVPfHQ1MJopSC37mTs69M/0qqKM0gNiLV7q2AF0vnxdpFPP59/xq6l7FcruhkDAdR0I/CubSR4s7DgHqp6H8KcDE7BlJhk9jwf8ACi7A3muMHrTDcD1rKFw5UBmy3ek8/wB6nmL5TQaf3qJpQap+bR5lFwsTMx9aZv8Aeo99IWouOwsipMMOOR0PcVTkiaP3X1FWc0m7ii4FMGg1M8QPKce3aoTkcEYNAxDTTSnmkPWgBKYwyKfTTzmkMrM7qwRWwKUAfU+ppGH74/SlqGWgHB9utSZyKZj07U8elIYZ496Tvn0pTS4zx0oAMc0rD5R9aXb7UhI+p9BSAccg0oXnjmkJI9B9f8KTI9Cfr0/KmIXPOByfQU0k4wdq4/E0vJ78eg4qGS7t4mEZfMh6Ioyx/Ac0ASYB7E/73+FKR0yce3QU1IdQuMGK1EKn+O4bb/46Mn+VTrpKHm6vJpj/AHIv3a/pyfzqlFkuaRUlure3IV5FVj0X+I/QdacgvrhQYLNkU/8ALS4Plj8uW/StOCC3sxi1to4c91Xk/j1p5JPU1SgiXN9DNXSXc5ur52/2LcbB/wB9csf0q1b2lpac21tHGx/jxlj+J5qfFGKtJLYhtvcaxJ5JzSYp2KMc0CGYox3p2PSkxQAmKQ07FBFMBpFJinYpCKAGkZpMU4ikoAb2ox60uPajFAhtFLijFMBPSkPanYxRjigDmNU/5A8rf3SpH13Cuh1Ir9qRkIIMSHP4VzusAx2qwfwzzIo/PJ/lWxIsjQpNlXRQEZgfut6H3pR+AqfxA7fvIP8Armf504N6VXlP723PrE386fuwKpkJEwNLuxUIal38dqkon3Uuag3ijzKBFtJ5I/uuQP0qwl83R1De44rN8yjzcGmBspdQv1bafRqmADDKkEexrA849KW3kdrpQGIwD0NILG9ijFVFuJEUAtv+vapEu0PDqR7jmlzIfKycCjGaRJI3+66k+nQ1IFINUIy7Ff8Aidau3+1CP/HDWhiqFgc67rK+jQH/AMcNaRFDQhmKMU7bRilYY2jFOxRikMZiinEUmKAE5FKHNJRQA7IPWlIzTMUAkUABT04puCKfupcg0AR0ij5gKkKg+9Iq4YfWgDL0NAmjwqvADSAf99tV6qWiZOkRHH8cn/obVf4oe4lsJ2ooIoxQMKKQ0UALmik70UALmikzRmgBJv8Aj3lB/wCebfypUI8pP90fypkp/cS/7jfypyH91Hn+6P5UAPzSUlFACk46nH1NJViwktLbzjd2S3bP9ws+NvtiqiDYWxgKWJCjovtQIfmjNJmkoGLmkNHXNJQBXu3dLncjYO0cdjSxXgbiT5D69jRdDMp+gqq688isW7M3SukaQenb6yleSH7p49D0qxHdo5Af5D79KpO4nEu7+etG+od1G6mIm30Fqh3Uob3oAk3UjbWGCM0zdmjNAhjKV9x60w1NupjKG5HBoAjpppxyOCMU09KBldx++J9qUClcYkz7UorNmiDuKUDp70oVj2wD605U/vZP6UAJx/8AWpSGA5G369afnGBwB6CoDdwiTy48yyf884gXY/gP60WuK5LsJ7k/XgflTiOCo/IcVCVv3faLdYOOszZP/fK/1NKbBAu68lmmAPKj5Vx/ur1H1JquRkuaGNdQq+wHfIeiINzfkKUJfTMAsAgU/wAc5/8AZRz+eK0oUjhjC26IkZ5ARQAfyp4Oe9UoInnfQpLpMbc3VxNP/sqfLT8hyfxNXYI4rVNltDHCv+woGfxp+OKXGatKxm22NOW6nNGKcBRigBuKMU/FJigBmKMYp+KCKYEZFGKfjFGOKAGY4pMe9PIpMUANxSEU7FGKAGEUmOKcaTtQAykxTzSYoAbRilxRigBvakxTyKSmIbQacRSGgDnmK3OorNKAbazVvoz9/wAhxVm1uP8AinrUPEvm3DyzlzyVVmwMehIUVRmzdQpbxoI49u04OQi9yT3NSZRflj4QcKB2HaqbSiooSTcrsWT7S1xG6zR+WmR5bLzg9eRUxcVBupC1RcqxPv4o31BuxRuoGT7/AHo8yoN2T9aN3FAiwJKN3NV91G+gCcuAM9qsadzOrHvms4vubHp1rR0zmdB9aYdTSI4oxT2GKb7CsTQTHy4pktzLbeX5bkbs5B5FSAdMVU1DhYPqc01oJ6lazvpV1vVZF25Yw7hjg4U1rx6qhH7yIj3U1zloSdT1M/7cX/oBq8DmrbJSN+O5gl+5KMnseDU204rnlwRViKeSP7kjD2Bp3JsbOKTFU479x99FYe3Bqwl5A/UlD/tCmBJikIqQAOMqQw9jSEe1FguR4pMU8ikIpWAZikp+KbilYBKSnEZpMcUhiZIpyNlh9abQv3x9aAKGh4/siIf7cn/obVoFQaztF/5BMX+/J/6G1X803uJbAVppHPIp+6jINIZHiinkU0igBtFKfpTcigAzRRSYoASX/US/7jfyoQ4ij/3R/Kkl/wBRL/uH+VKh/dJ/uj+VMQ7PFJmkxQaBi5pM0UlACjmpooJJm2xxu7eiqTUS8V6Pptulrp8EaIF+QFsdzjmrhDmZM5cqOHbSb8Lk2U+B/sVVeGRG2ujIf9oYr02q97bQ3VrIkyBhtOMjkfStHRXRmaqnmE4zKfoKquMVbm5lPeoGFcMtzujsQNyPeo2XipT34phOaQyNJpITwcr/AHTVuO7jk4Pyt6HvVQj2qNl56U7sVjUz60ZrNjuJIsDO5fQ1biuI5cBGw3909aq5Nixuo3VHntRupgSg0Zpm6jP+RQA7gjB5pjKR05FKXUcEgH0703zR/CCfrxSuCQxlBIb2pDwDjj6U/cW64/CjAqWWhwGATnn/AOtVNJru6MqwpDGkb7C8jE5PBOFH17mrq4KsPQf0qlY8x3R/6eG/kKcVcmTsiSO0hDhruSW7A/5Zk7U/IY/XNXFvXiTy7eKOCH+7EoFQY4pcVsnZWRi9dywHLfNndn171Ip49h+YqoMqcr+I9anRw/Tgj8xQA7a0JLRDch5aMfzH+FSqVdQ6HKnoaFOeMfUev0pjIyN5sPJP3kPRv8DTETinio0dZF3Lng4IPUH0NSrzQAbaMU4UuM0CGYoxT8UlADCKTFPxQaAGY4op2KSgY3FNNP8AwpCKAGUYp2KDQAzFJin0lADDSfSnmm0ANxSYpwoxTExuKTFOIoxQA0ikNPxTT0/GgDnr6GS0lktnG0hsPxg59PpVIjC/K22tjXpFlvwwPLRLu/3l4rIwR/hU1PiKpu8RhkkGecj3pfPb+JPyprLznv70HnBPU1NyrEgnTpkg+9ODhuhBqtjOT6UgUdc4p3FYt5oDVW3OvRunY0ecwGSoP0p3CxZ3UhbCk+1Vxcr33D6ikeXeQBggfrRcVixBkgk9TWtpn/Hwn4/yrKi+79a19L/4+FHTg9qpbCe5qN1poFOxSAVkWKAT0NUtS+VYBtzknOavgZxVO+h85IwGYbSTxTAxrFh/aWpkLwXi6/7hrYt40eRGKnG4cHkGsK3PlX2ppkl/Mjwcf7Heukt1x5ffpVJXZLegy0jhudR1CFgcQP8AKBxjmogjAcjFT6Tltb1YEkgMcD0+Y1FFKAPlfI9M5oYkAyKdupwcHqo49OKdtQ45I+tFx2Gq2OVJB9jip1vJ1H3tw/2hUXlH+HB+lNwR2p3FYvJfIfvxlT6jmplkjk+5Ip9ulZeTSUXFY1yp7imkVnJPLH91zj0PNWFvmx+8jB914phYsYpCKalzC/8AHtPo3FS7cjI5HtSsBFilUfMPrTttCj5hSsBmaOuNKj/35P8A0NqvYxVbSedNjPq7/wDoZq2RTa1CL0Qyg0uKQipGNz6Uu72oIpD0pDFyDQVB7U2kzg9aAAr6HFJ8w6j8qdv9RQWB70wI3YNDJg/wHj8KIx+7Qf7I/lT5FDROOPukfpSxRNgAEEAUyQCetTx2NxKMx28rj1VDiuk8OabbyxNdSoHZW2qrcge9dL0GBW0aV1dmcqltjzOW2lg4lieP/eUioth78V6XdW8d1bPFIoYMD19a87cLHnecYODUzhylQlzDI1y6qBjJA9+temKuxFX0GK82sZhLqdrFGud0qjPbrXpJYVdDZkVegtRXJxaTH0Rv5VJuFQXzAafckdom/lWz2MlueYTcuP8AdH8qgJ6ippuHUf7I/lUDdfwry3uelHYjIpKd256009KRRGRnNMIqUjimEc0AREfKaiI5zU5HX6VEaBkkd1JHgN86+/X86srPGy7g+B6HrVBhToR8jcd6aYmkXlmBICqT7mhmYnG75fQcVGnaptvIz0ouFkIF9uKeBxmlUADrxSgfrQAdqD0o7e9L2NIBV7/57VTsf9Tdf9fLfyFXVGN34fyqrp67kuVzg/aG/kKuG5E9icUe1KVKnBGKK1MgxShSOQSCO9KKeFpiHJJu+Vhhv5/SplPuM/oarsuetOjlK/K/T1/xpgTtGd3mRnDgYIPQ+xqaN1kBwMMPvKeoqNW6HPTofSnMm4hlOyRehH+eRSETCnYqGKXzCVYbJAMlfX3HqKmFABSEU4kKMkgD3pGdUCMwZVc4VihAY+xxzQA0ikxTyKQimAzFFONJikMbTcU/FJg0AMxRS4pcUAMpDT1BdtkaPI46rGpYj8ulR78yNGUdXXhgy4waAAikxTjTSRTAKSkLU0saVxDjTe9NJNNIx1OPxouFh24U0v0xTdy+vPtzSckjCn8eKLgYMcttqmo3AW7SOaKQh0ZWJwTwRimTwtbTPE5G5Dg46Gsbw6wS1ku5HaOW8nAjcdQF5yP0FazMWZmYkknJJ5P506u46WwwjPBxURBDE45qVhzSEEHnisjQjbpTQCH5qUqMcUu0dwFHY5piIse3NRuvHtUhkiBP7xc98HP8qaZFK/Kkh9Plxn86AISvrTUQZPTt0qRi5XIjAP8AtN/hSBHPG5VORyq5/nQkDZbiyBitrS+bgf7prEhTdKmXkIBHGcD9K2NHYm6wenzj8q1S0Zm3qbHX60A88jNL269KMc1kaCr1+tUdUdooomVsNz+NXxWdrDGOCJvK8z7w2g46jGfw607X0Fexzts5e/v5HPLSRg/98V10A/1XpxXGWf8Ax8Xnf96n/oFdjasHjjK9PlqoatinsGkjGu6twfvHqOvzdqma1t5fvIufUcGodLfPiHV024CdTn72Wzmkjmcj5biKT2kG0/nTtoT1JDp3/POVh7NzTWtrlB91Xx3U4/nUwmkT79vIB6xncKfHeRNx5q59H+U/rSsh3ZSD+Wf3ish9xUhlBXIINXyQRkrx7ciontreTqgBPccGlYdynuGeV/Kkwp6cfUVYNgFOY5GHswzUTW1wmflDj/ZPP60rMNBhTmkxionJjf5ldP8AeGKkWbKZ3BqVx2ClV2jOUYqfanKVYcjB9qaQOxp3CxMt9KuAwVx79anjvoWYBgyHP1FZzfL14pEILD69adxWJ9FljOlQqZFDZfIPH8ZrQK1zunf8g+Ie7f8AoRq4juh+R2H0NNsiK91GqaaRVRLyUfeCv+GKmW6jb7wK/rSuirD8UhpwZH5VgfxoIpMBnWmmnEUmKQxtIadimmgCRRGLKdi2JArBQDyeOMU6JsHFQPxG59Af5U9Gzg+oqr6Ctqdp4WffZTr6Sf0rdrmfCUnyXad8q1dHmTzNu35cZ3Z7+mK66bvFHNNWkSV5nq0Aj1S6Q9FkOPYda9Gj84tJ5ioqhsIVOdw9T6VwviaLytcmPTeFYflWdde6aUX7xnWU4s7+3uNm/wApg23OM13EPibTJY8mXymx92QEfqK89LdKa7/IRk9K54VXDY2lTUtz0S21sFs3otbeNkDoy3IcnnpjA/Oq2q+IdP8AsM0UEvnSSIVGwcDPqa5HUyy3UKddsCAAfSqgYk4z+XNaTru7SIjSWjGycOR1qNueacx+c9aZnNcrOpCUhpT60HpSGMNR4/SpDTDwaAG4+ao3XBqUc0ki80AQMM1JAvyn60bTnj0qS3HyNx3oGOUcfSrAX5RxTBUqjKmmITA704YoxnmjGP8A69IAxjrQeQaXFLx9aAHIMhj34/lUOlIStyccGdv5LU0fRh9P5VY0KIva3Jx/y8t/JauG5E9h/l7htK5FQSWjoCyAsPTuK3UtNy9OaU2joeRx6itUmY3Rzi81Ko4rWn01JvmB2Sf3h0P1FZ0kElu+2Vceh7H6VSFciIppXIqfaD2pMCnYLkSM0XqV9O4q0jAgEHI9v6VARTBujOV/EHoaTQy46LKBk4Ycq46g06OQlhHLgSdiOj/T39qhilD5wee4NSkLIpV+R+opAS7VLKSOVOVPpUzySStukkZyOhY5x9KqrKYyElOQej+v1qfOKAA0mKdSEUCGkUhFKeKTNACYptKaY3A+Y4+tAxc03Ipm9ezZ+nNGT2Q/jxSAVT5e7yyU3fe2sRn6+tNye1Ltf/ZH60eWe7N/KgBh9zimFl9c/TmpdkYPIGaCVHApgQ5PZD+PFG1z/dH608v6CmljmgBvlE9Xb8OKPKjXnaPqeaCSepNJQAuVH/1qQt7UlIaAOZeygt/s6IoJgTantnqfrQxPJxkgc09jk5J696Y3ANS3dlJWViLfIV+VFVv9ps/yoPmvj51GOTtXr+dKSc4NAJHIoC4zZkZLycdt2B+lN8lFYnapPqec1Keeabx+OKAECgDPSmMOeKkOdv400880AM6Gmjlj9akPFMUYc+maEIsQ/wCtX6itbSB/pZ/3pKyogfMB7ZHWtnShi+b03SVtH4WZvdGp39qUYalP1x+FLAsbqnnXUNu0rbIhJ0c+me1YpXNWOUcVR1BeY8cZjl/9Bq+PlkMTja4yMVjeINRj04WrSRu6yGWP5eoyuM+/WqjuhPY5q03brxhyPNQHH+5XWaMSbBCSTlhjPT8PauSs8GG8PH+uTqf9iut0b/jwBOclx1P+cfSlS+P5DqfCX7K1aDxBqMpbKToGUY6c4P61zTeH/LJNnf3EByTjdkfka7wpDuLrEizHCswTBIHqc88+wrCIHPFdNFXuc9RnPrF4gsyWilhuAOgPyE/iKk/4SK8hwt/pspHchRIP8a2io9KaUz15+taOmmQpszbfxFpEx+WXyH9AxT9DWpDcO7bo79JYyOFljHH/AAIVUn061uBiW3jcZ7rWe/hyzDF4Glt3PQxORiodHsUqvc6VZZcZ8nePWJ8/pTvtUYOGcofSRdtcr/Z+sWx/0bUvMHpMmT+fWpRq+t2oIubESr6xPu/Rqh0pdClUR1QcOMgBh6jkVE9rbS/ejUH1HBrno/Emn7gLmB7Z+5ZSmPxHFadvqdrcKDb324dg2HH6c1Dg+qKUl0ZaNgAP3cpH+8M1BJa3Cfwq477T/jVlJZD90Ryf7j4P5GnSXKxp84kjY9A68H8anlK5mY1xI0QzIroB3I4FJbyeay7cP7jvWgJGYEsFUnsDmliVQ/CgZPOBjNTYq5laUjyafCVXg7ue33jWxbWcZbEmX4PfFUdDGdHtvo3/AKEa2IBiUfQ1ViU9EUb6CO3ljEYIDAkgnNVwas60uZ7c/wCyf51nbmXPzE4rKTszRK6LWRmnrM69HP41SFxg4K/kaesqnocfWlzIfKXluTj5lz9KeJo274+tUQ2RnrQHp3JsaGM8qQfpSEVRD46HBqQXLjq2frTuKxNKcQSf7h/lQn3FP+yP5VFJcq0EoZedh6H2qRCDEmGB+UdPpTA2NF1YaXPI5j3o6gMB149K2p/EWm6jGlvvu42dgB5Z2En0JHauOB5qC3lMdxFJ12OGP4GrjVlGyJdNPU7CXxTHZQ/ZbaKV2iJQyXD7jx3Pc1yk+sre6oxdWlYSIJHl4yGGcADpTtUYDULw/dDOSAT3PNYdsf8AiYz84G+HJPQfKapycm0xKKik0b95DbxkvGWVc/7wH9apNtCB2YbOuW4FSXGo237uCK2ku2C7y7v5SkZ9OTUarIQJFgtIs/MMxmVl+hY4H5VNSmug4zfUkvp2a+dUiklOARgcD6k8CoxBdy/edIF9F+ZvzPFW5T/pM2OxH/oIoVjmicVzsUZPlRSLDzCAcjApp4pGYGd9ueuOlHWudnShc8UUnPFA61IwIpjU5uTTTQMaP1pX5OfWkzSHpj0oAUYNSQjEbeu6oM9u1WID8jY9aBj/AH9akT2qMeuKkU4/pTEP24J/SkPP0p2cj9eKTHHWhiDHAp2O1JR1pDJIVGGPpjj8K2vDFoZNNmYDObl/5LWMnRsdwP5V0/heVLXw9LM7ogFy/LnA7VrSS5tTKq3y6GpFZN3FTCz9RmoJPEmlxISZi7DqI1LfrV2x1G11GBJbaXcGUMFPBwfauuPI9EzkfMtynLpwbJTg+lUZrQYMc0YKnsRXSEVHJCki4YZpun2BTOIutKeIl7fLr/c/iH09az/8a7eexZMsnzCsu706K6yxHly9nHf6jvWe25adzmyM00rVue1ltW2yrwejDoaiK8Umikyqy85UkEdCKlin5CyYVuzDoaawwxppUEYIyKgoubgVKsMg9vWmhzD1O6Lse6/4iqqSsnysdydj3FWVbPcUhk3mDGSwwehzSiZT0O76DNQokEf3VUH6VKJVA4zQIcS3aM/icU3Enqo+nNBlPZeKYXc9/wAqAHGP+87H8cUzZEp5C/zppyepzTcUASb1A4zSGT0H50zFLzQAhdvWkySOtH4UYpgN47Cg07tSUAMpKfSEUAMNNp5FJimA2mkU80hoEc2x5z71GTgH+dSNx2PNRE469MVmjRiHIpB1oJ9elGOP6VRIZPekIzjinAetAGOaAGEZoA4+7nFSqmfpQVxQBE2M+tRAZb8alb5QajH3+fWgCnNaHUNZFqruGMQYKvJPODgfjXQaLavaa2F3hkmSR9gz8rd+v4Vzmo2+pJqKXmnblkEfl7lG7gn0ro9JnuW8TCC4gEapG4jZedwwOp7H2reKXKYtvmOjwOpqvLp1nNcfaJbdJJMYwxOP0qz16U5elc6djdiJGdwZndz2LsWIHpk81zHjNXMWn7cbvOfHP+zXVCsjXdMi1MWsUzyKqGRwUODkJn+lUlqS3octYf6i86489D0z/DXWaH/yDuMcP29fr3NcrYg+TeDjPnJ3x/BXWaFzpmfmI3dSMA/7vtRS+MdT4DpscmsJsgnjvW8OprKPJP1rporc5qvQqGkODVkhT1FMMa9uK3sZXIMUbfxp5jx0bimkGgY3HFJ9KcfpSZoAY8UcgIeNWHoRWdPoGmzkE24Rv70fyn9K1OCaaaQGN/Y1zBk2mqTr6LL86/rVi1OrJMI7x4pIAMh0yDn6Vo8U0jNTJKzKi3ccGz1FTQn5xUccZkLAdQMiqv2m5MgEcQjUHBkkOB+A71xtpM6krkmhn/iTWv0b/wBCNbEH+sH0Nc1oTTG0skMqiMZwoGS3J6+ldLDxJ+Bqt7k9inq/+th/3D/OstxjpWpqvMsP+4f51mt61zT3NobEJHNOCnAINHY8c0Z496zNBpPORx6e1NErgdc89xSkZPFMai4WJBcH+JfypwnT1x9ark8UHn0xT5mHKi2XBicg5G0/yoEiLGm5v4Rx36VRc/upCByFP8qfHzGn+6P5VXNoRy6l1bph90H8TSxnOarLU6d/pQmOxJLdSXV1dShUtyG2EqCzvgDoT0BHYVi/2glvezu8LJFIEIZ+MbQRgitWQbJ5P9og/oKDtcYdVYe4zXRKVmznS0MiLUY5JNwcEEY98V0UePsyY7pVaARW+THBEpPVgvP51Z89GHIINK9wJ5Duubg/9NCPyAFA4pMh5pyrBgZWwQeop4FVP4mTHYzJj/pDYPpQOlMc5lc/7VPGa5pbnXHYcOBSGlFIf8ikUB5php59KjPWkA098UmeadSEcUAIy81Nbj5D67qi7VNbg7D9aBslXgH1pw65zSYH496dnpwKYh6nge1PYZ6flUa06mIQ8D2opM8+1BNSBLH90/h/KtS3mT/hC50J+YXnf8Ky4+hx6D+VJDcf8U9dxHr9sz+grSD39CJ9PUYZPkb6H+VXtEvXGi6e/wB7EK4OcEfQ1jF/3b/7p/lVvQ8Hw9YZY/6he9VS6mdTdHb2OvkgJMfMHrjDj8O/4VtwzxTpvicMO+O31rzsCMEEDkd6kl1SaztpJkdlZQMOpwRyPzrpVRrcwcex6GxA71UniikBOcN61zza3KVP8YHdeCPqKoyeIgrEFufQ1M6qW6KjTb2Zt3EQClJFDKfXoaxrix25aEkj+6eo+lLFrcc/G78KnWZZPumoUk9i3Frcwn++R3pvatu4s47kZb5X7OP6+tZVxbS2p/eLlT0cdDQwTK/U06JByRTR1qaJcqPepKHItSgACgLgUoFAhKTFPxRimAzikNOxSbT6UANoxTtho2epFFmK5GaO1SbV9TS4T0zVKDFzIhNGCegNWrfylDG4Uuf4RGdoA98gmmxhlz87Pk8bu1UqRLnYr+W5/ho8lz1wKtgEml8rNWqSJ9oyn5GerfpR5SjqSaueSaQwGq9muwnNlURoP4c1G6gduv6Vd8hycAGopYCoySB9Tiq5UTzHHMQXyajOd2PWns3qjfXFMV08wZODn0xXEjsYwAH6U8DA70i7TnBp+OKZAzgHPSgds/hT9vH+NIOPoetACnPAHpTWOBjJpScHjpTGBJJoAiYikX7+MjOM4z1oldIoy7nj+dQW0bO5mlHzN0HoKpITZb+1RQg+YWADY+6evpXQW286yQhUEytlj6bRXOyiWSMxRTygZztLZXP0NdLaf8hf+HPmntz9wdK3j8LMpN3VzQAJ4GKUA9x+RpwGB70oAwcVynQJuA9R9RVe7wXt8MDkS8f8ANW1HGfyqrejEtscc/vBn/gBq4boiWzOLsv+Pe/5486PJIyPu11eg4/s04HO/klsk+5Hb6Vytj/x733XPnJ06/drq9AwdMbG3h+ijp+Pf60qHx/Iqr8B0yfeP0rKSRIzLmJHLgrlsnb7jng1rx/e/CsBj8zfU11Uepy1egu7C9c47nrTWY00mmk10GQpamlqQtzTc0gH7u/ek3GmZNJ2oAdu56UZFIBk8c09YiT/AIUDGEj1/OjbUwiVT7+3JodcJnbgZ7nmpktGOL1CDpKcfwGsy3JyrdBu+8OP/Hm/oK1IuEmP+waxoN28OeBn7/8A9k/9BXBP4jshsO0BgbayBbkkkDd7nsP5muni/wBYPoa5fQG/c2S7uuTt3YzyewHP411MY/eD6GtFsyH0KGqn97D/ALp/nWa5ArS1X/WQ+m0/zrLYfNz0rlmbw2GEEnijBozgnHekQdazZoBHHWo25p5ODgVGW4zSGIe9IOOvelHvTc4yOtIYj48p/wDdP8qWNsRp/uj+VI/3Gx6H+VEQ/dJ7qP5VXQXUnUnHSp4+vrxUC9BU8f3xTQmR3EgNxhW6KM49cVGJmB5ANNb5bqf/AK6f0FDAHmtJSbdzJRsrE4lGMninCQEcHNQpkjB6Cl2EdKpMlonD46cfSpkunQ8nI96oSSbHVeTnsBmrUSxyDjj8aoloh4eRifWn4IHDfgRUa8Mw96lA4rBnStg3EHlfxFO3Buh/Ok6CkIBWkMcKaRk0mMfdJFJuYdcH6UAGM5paaWHfj604HgYoAYwxU1tyhH+1UbHrmn2xG1uuQaYE+OaVeDz1o6njvSsMUxD145x7U8qR9KYmcZ6e9PeSNQPnXigCIj1o7fhQWBwVVz9BQBIeAgHblqkCaPofoP5VTjP/ABK7z/r6/oKtpkDB9s4+lVEGNLvMdPtf9BVx6kS6FdifKf8A3T/Kruif8gGw/wCuK1QbiKT/AHD/ACrQ0ZcaFYA/88FrSn1Mqm6LwqrqhI0qf/gP/oQq2Kq6ou7SrjH+z/6EK1IZcYkSEg4IPBqO5S3uYSLmEM3ADrwetTyAbm5HX1qCZo/L++PvL0+opPzBeRiXmjX1uTLp8puIxzsPDj/GobHxK8EnlXIYEcHIwR9RXRGeMNgbifYYqlqNna6oAt1AQ4HyyqcOP8fxqGktjRSb3Nay1eOZFKsGBrRWdJVI+UgjkHvXnTaZfaXN5kMrSwg/eA5A9xW/p9xNNEH85iuO1LnsPkvsa1zpfJktjj1jJ4/A1BEUjjG9gG7juKadzDlmOfU04RqEzxmlzByi+fEDxuJ+lIbkAcR/maYY+ScUCI556UczDlRWu9SltymEQq3XI6UxdVdxnCflUWrYVoh6g1hXM7wAsn5etaR2Ja1Ok/tKQ/xD8qPtzn+KuSXVCy5349jTX1GQdHJPtTuhWZ2Auz608XIP8VcO+o3GMh8D3qAahqEh/dCaQA87QKtMTR6GsgP8QqZBu6fnmuFtLqeYlTKwZeCD1FaUaucZlY+2aftLdBcl+p1eY05eVF+rUw39hH966QkdlGa5W81fRtJuBBfC5M2wSYjUEEHpzQnieyb/AI9NBuZh/elkwP0BrVc72Rm+Xqzp21izX7qyuf8AdxUZ1lm4is2P1NYqazrUw/0PQLaNexYMx/XFWETxtdjEUUUHtHAB/jT5J9xc0OxpC81Sb/U2oH/ASaeIdbcEu6xD1OFFUF8K+NL3i41C4VT237f5YqVfhdqVwc3eos2eoL5/nmj2fdhzrohJlMeTea7bxj3uB/IVlT3+gR8SayszZxiNWbNdHD8I7MYM1wSR6H/ACpbz4XaTDYTSGVt6DKkL0P4k0KnEXtGcawP4daiJ2nnOParMnPHH0pkUfm3MUbdHcD8zXCjrZXwD1AJpNqjt+VSsu12X0JH60Ac/WqIGYJAw7YppB4+b9KlwM/zNMYYz7dsUWAbl89F/lmkZz3T64NO5A5oxuXigZTli82YO5+RRwuOpqPcftEa75wcnIcBhj6irpHPvSKuXpoTJI1CRnY28/TBrfs1/4nIbqRJ/7IKw0Hymt61/5DA/66Dj/gArohsYy3NLb8vTmnAdOMmlzwDinDrkmuVHQwK85Pfrmqd7gPbE9Mv/AOgGr+C3NZ+pN5YgYdQzf+gmrjuiXscZZj/R9QB6ecmc9Pu9663w/wA6YeJMbuC3AP0HYVylmD5OoYyP3ydOv3fTvXVeHAP7PlwFDbxn5st/wL3qaH8QdX4DqI/vfhXOsw3tyPvH+ddFH98fSuJkZhNJ1++3866qPU56hokj1FISPWs3zW9SKPNbsc1vcyNE4xTeM1TVnJ5bFWI2x0BagRKIyenFP8nb979aljUkdcD2qUKB0H40AQBeBhT+PAp4T+8cj0HSnd6eq5piGhcdBimTDEX41ZC596ZcJiH8aUtmOO6KsX+rm/3Kx7df3qvz977yjp/wN/6CtmP/AFM59ErHt13Tq2M/MOQpbHP95uB+Arz6nxHdD4RfD7AQ2Q3Y3Z4LgZ5PYcn8a6lB+8H0Nct4d+WKyGSMk/xKu7k9urV1Sff/AANaLZmb6GXrD7ZYR6oc/nWQZQxPX/61ReM9ah0u+slmZwskLfdUHGG5NcpbeNBbu8MkLXLF/lbGMD68e1YunKWxqpqO51pmA7U5JARWCPF1n56wtbr5nUqrknp24IrQh1Kwulxv8mTkFTztPTtWcqMkWqkWXiwYkZAxUTshHDc0y3uJFmVQtpcxEgbkOGP9B1rfl06JuDGhH0xUezZXOjCBycZzRjJrRfRVzmOR19jyKpyWF1BgsqkFtoZW79sipcGilJMgf7h47H+VLF/qo/8AdH8qSVXRXV1KsAQQfoaISPLQf7I/lR0H1LK8YGOtTxA7warrzj8qtwDkZ75pxJZQl/4+pz33/wBBQDg0shzdz5/56H+QpmcEg/hVMknjqXBKioI25qwo4rSJDEhJW9B7BDViO4tgrCeA7weijkVWAHn5B/gao4wyqFdzI4+8x/iPrVN2RFrscv3nPbPFSdqhj+8+emamH51gzoQvfGaQck0GlAODQUAHFMIxTzTT1pCG9+tNIGcj9KdSUxjSW7HOfUU+BiEYBO/rTSDkelPhwQx96QyYSOT/AAj8M075mHLt+HFMTGfapF/SmIAi5+7n61IMDoAKQcGnCgQ4HIpetIKUE9qACPPP0H8qqhsaZdLg5N1n9BVuPofw/lWZ5y4nt8/N5pf9BVwW5EugxhmFwO6kfpXVro7aZplgkrA7oFxt7cDIrlv4G+hr0PWmj/sLTp3cKoVRk+6//Wregk73MKzeljn38tOi5Pua0/DkK3mpkSRq0caFirDIz2rEl1CwHSVnPoqGtzwde2u+7dpkidioRZGCkgZJNbpRuY+9Y7Hyo+nlr+QrkfGEUaPbiONVYjLFRjPIrpo9QtZWZUuoWK9cOK5TxTcJPer5Tq6oijKnIzupVbco6d+YxPL+bNOZSxUY5x6VMFyxOPyp6xlnHriuWxvcr+Sc96LS2ANyAuAJeg+lX1iwORmnWcXzXJA/5a/0FFhpkHlBQRn8qXylA5FXWiHUjmmbMnpRYdymU54FNw28ntVxk/OonQE81IzB1pcvCf8Aernr5f3eCK6TWVxJD9Ca5+9OYzxwRWsfhJe5ixpgnpjNPIC/4UqHAbtz3prMD3z74pDK8hMlzHAvc5IHpW0YFiQAFUjjXe7HooHU1l6VH5+qSTYyqfyFaU8u60kXqbh9uD/cH/161irGcnd6EGnzm+vZryOJktmCrEXHzNjvj3rfhXkZHcVSs48KBitCIYYD3qG7u5SVkZ99bW994zhtngbEKpG+7BD4z+hzXtMGjabbACGygUDp8nSvIXG7x3L/AHo2Tj/ZK/417WSAMk4GOc12vRHINWGJPuRov0UCjzY848xM+m4VheJr66ttGa4tZDF84AOM7h6/SvP7zxRqbMkP2qU788gBQfpjrSSA9gPAyajM8IYKZowxOANwyTXjTalqARBJLcS7uCWJCr7da0/C7iXxBb7hhwckE5707AerVV1MZ0y5/wCuZq1VbUedOuP+uZpLcDxhgOCOKbCdl3C3o46/WpG/yKhzhgw6jvXAjtkRv80j/wC8f50dsUuOpFJwBmqIDHB9cUwrUmOOuKQ896BDVXjP6Um3sKlHHQ9RTT6ZoAjK8+9MAw547VLj1pCMsc+nemgHoPlrbsz/AMTcH/poP/QBWMo+Wtmy/wCQp/20X/0GuiGxjLc1etOXIpDnj0FClWORzXIjpHgkjk9KoarzDB7s3/oJrQA74H+NUdUGYIP98/yNXHdEPY460GbfUP8ArsnXgfd9e1dT4ZIOmyANkBuMJtUfQ965my/1Goj/AKap/wCg+neun8NBv7PmLLJncOXbr9F/hqaH8Qqr8B1EQ+cfSuJkU+dJj++f5128Q+dfpXGyL++k/wB9v511UupzVCA5pgDBuKn20gXnpWxmIqZPPNWkHIqNV56U5ZQWwMsR2UUxGggwOaecehP0FVkErHhFA9WbJ/KskFowfLZlyc8NQBt+Yo6lVHqTVeXVrCDhpwzDsnNc7Naq9xLO7yOzqMhnJHXsOgrNuoginDPj/epXCx2DXAuGW4hZ1WRQw5xS20s0s8iPIzKIy2Ce+ar2MTRaZZxt94QL3zU+mhmvLgnBUQHHHvQxrcsJ/wAe85/2KxbUGS6QgbzvHIQv3/vNwPwrcAxbTn/Y9ax7FPNvoTgOfMX5grSd/U4Arhn8aOyHwjfDoISz4YAs3PyqDy3/AAJq6xB8/wCBrl/D6YNsQvG98nywP4m7nk/hXVoPn/A1qlozJvVHAfEDQW1S7sphKE8qFlwU3Zy1cpH4WhjQtK874I+VEUEj65r1DXlzNBj/AJ5n+dc5NbOzbkYLx0Yce+e9c7m1obKCepwt7YLBdSSQWF/BDu/dEMHKjtnvVNYxLJI32yQXJILgoyliP7xGf/r16B9nu1HKQsP9hyD+tQmwjllWS408MynIcgNimqzB00Y/htdRtNUjurpkjspD8y7+MeoXqK9DjurKT/Uaiozzgv8A41gLMUGzcQOwdOlNZ1ZukLeoAAz+VRKfM7sqMLaI6pVkYZS6Rh9AaZNBO0IDSqxDBz8mA2OcVyckTPtEHmQv3dX6fQVYhDoCs09xOhP3SwAz9MUnJIfKy9qInMollC4dflK9OnT61UgHyR+m0fyqxcXctyTvyq4J2dhwagtzmKM4/hH8qyepqtCwOoq3Afn/AANVFzu6frVuMEc5HSiIpFJoZJbm4ZOglOfyFRSLJEx8yM7f7w5FaEAfM2wLnzmHzd+lTmQAfvIWHuBkVrypmXNZmXC4YjB+lWscdayvEGr2OmPabQyzTMeAuPlHfngn261NDqCSID5sLDHJD4/nVqLRLkmXCcSlu4Rj+lVrS5N1bpcFQhkG7aDkCpUdZWDIQyFGGVORyKjhtfsKfZN+/wAn5N2MZpSvYFuThCpbPc8flTx64oJLorHHKjG30xR2rKRvHYUetKM4po6UvakUL2ppNONMPNAgNIfpzS55oxQMa/8AKnQD5G+tNOD1p8HKvz3pASAZIqVfU0wYOKlXpTAO2acBxmkxQPemIcMc06kXrS9RSAWPOfwH8qwip/teZwDgZXPboDW6vH5D+VYfP9qT+hJ/9BFaQ6+hE+hYb/VOfRT/ACrXl1vxJq+n28FtoavbLEpX5W2nA4NZB/1Mh/2G/lXc6Z4lt7fw7pkbXmnxN9lQYeYs33R2A/TNdGH6nPX6Hn9rL4o1S5FlYyaZBctnCJECRgZ6n2rTit7m11Jra6G67SN0kxzl9hqHwuZE8TxssjQuzMN+zO3K4zg8Vb1+6n07Wb6VPKkmjkA814xuJ4/DvWr2M4vUitNw1GwhY5CWTAj0bcCa2GT91wP4h/OsWxdn12LfjP2MPwMcsST/ADroFOASeR/WsKnxGsPhJIYGkbCqWPoozU5spo2DPE6jHUrgZrZ8OJiKd8YywH6Vp6iR/Z83+7VxppxuQ52lY5UJWjZaTPJFJJuRVkfcueTjFV9neujtMJZRZ4AQUQgm9QlJrYxrnTHt4vMZ1YZwcDFUTHiui1Lmxb6j+dYjBcUpxSehUJNrUpyLjrVZ+pq5KwJOaqSVizVGFrf+tg5/hP8AOsC7A8kntit7XD+8hz/dOPzrAuseUR7VcfhE9zLtCqyBnxsBOSe3FSXFzEYXjRyxPI4NVopNsbgH+KopJODQBJobbbWZieSDzVpvmlhU9An9az9H+a0fBYemKuxkfao+f4Rnmtehn1NmAYXFXYuGH1rPjkX6/jV6EgkfUVkakMyf8XEk+qdP92vaDAh+9lvZmJFeOzD/AIuPIPdP/Qa9nrul0OI53xpzoDD1cV5a8zRz/dBiQYG44Y+4HavY9Z0v+17NbYyCMBwxJXOR6Vjr4HsdwZ3ViPSIf1pX0GjzZr1Li2eKM+VtIBJIz+Fang2GRNehaaVpGkIxu7DNegx+FNOQDIc/QKP5CrMHh/T7edZ0jfzFYNkueo6UXC6NSq9//wAg64/65t/KrFQXw/0C4/65t/KhbiPGCPmGaifnJ7VM3BIz1qJh147VwI7GMH50uKXoKUdaogaeM4/OkK5zUmPamkZzTAbijHHSnge2aNowfrmgCLGfam45P0qXHcYpuPnOc9KaEx6jpWxZD/iafV0/9BrJQda17P8A5Cn/AANP/Qa3hsZS3NQjB4pIxjIA79KceuKF6k1yI6WSHg9Oao6mP9Htx/00P8jV8Z/SqOpcwwevmEY/A1otyHscfZD9zqHGf3qdP9317V0vhfZ9huAvlbgw3BMkj/ePc1zdjnyNR7fvUz/3z3FdP4ZLNp0uTIV3fLuTav8AwH/69RQ/ifIqr/DOni++v0rkJB++kx/fb+ddhD/rB9K5GQfvpP8AfP8AOuukc1Qi/CgD5qRZo5JHRWDMgBbHTB6c9+lOB6nsK2MiVBzTlO3AOfwFJHyaLSMxW0UbfeUYPNAFyLscdTisMjg10ES/Mn+8KwsdfrSYIgZCxZQMnaP51RuNNmuFOZbaBemZpQD+Qya0nUFmz02j+dUDalhsggLnniNCf5UgudCsarb26pIsiiBAHXIDcdRmpdLTM12fSA/+hUkcTRW1tG6FHWBAVYYIOO9T6Sv7y9/64H/0KmNCEYtZznHy1k6agk1O2/j/AHq8gPJjkdzgVsycWs56Db61k6SRLqlr+8D/AL5P4nc9R+FcdT+Ijqh8AaFCFmhITHzyc+UP7zfxE/yrqEHz/ga5zRYx9sibbk+ZJz5ZP8TfxHgfhXSr9/8AA1rH4WZvdGLra5uIf9z+tZLxA9Mj8a2dZ/4+If8AcP8AOsw8EVxT3OqGxWMOO/4YoEZ9v5VZIppXtWRZAUPH+NRPEGPKA/hVwrj61GV5oGVDBGx5TpSQW6Qoypu+Ztxye9WwuKMUrjIWjyduOqsP0NMgH7qP/dH8qsoP3qn0Df8AoJqGEYij/wB0fypv4fn/AJC6kuORVqIdfpUAHIq1EOufSnEUmYtzdNDfTxYbarkjHfIFU5/EV3bSxpBazXKtncwIUJ6ZzWjcqftc52ggyHquewqm0EbOWaMAf7ORWqlYyauYniDULnXdOWyexmiIlWQOApyR29vwrCGm6hFCFi+14J6+SwH5gmu2itUWQEBtuehIOKulLkMioIjCHHJyGAH6VrGbSsZygc1oWn6pDrEclyGjgKsdqucAgdCD65rrrn/j/uR/tmogg+1I3+y1TXnGoXP/AF0NKburjirMr6a26wjDDBUbemOlWOnFEA/d8gA55wMZpzAH6VhI6I7CA9qXJ70g4pe1SUFIetKKT60AJRS9OKTNAxhP5VJB91vrUZqWD7jfWgCYYI9KeP6U0U4GmId70D+dIOtLg4oAeKU8DFMXoKf1FADlOQATxgfyrEznUrgHHXj24FbUft6D+VYYz/a9yNjbR/FjgfKO9XDr6Gc+hYcfuJv+ubfyNc3Aqpp1rJvKnYpJXg9PWulf/j3m/wCubfyNb+hfDa2k0uzu5LpvMmt42bAJx8o4HNb0FuYVt0dd4WTf4csy/wB7b97qa898ZAR6lqW0AZlGB7kivUtLsBpmnxWgkMgjGAxGCRXl/jOGWXU9QMYUgzIOT7rXRPYxgQ2Eiy+JWeP7gt9gyMdAB/jXQltqfUj+dc3pVpdQau0knlbSjDAbntW+5OwdPvr/ADrlm7u5vHY2tP1OWzQxoiMpOfmHNTNq0t1biNjGUZcsw5J/GsiIktywA9hUeniQ6dCDIFPlkABB6nvVKTtYTSuWbXWbK8nMMEjMwAJyhAx2q5NfSR6fesZJPLjZhjOeMDiuT0bTtStbuVrlRHHJt5RxnryK1btVOlXw3SZMwQEuT3Wm3Z6CjqtTdkmZvvszH3OcVWeXAJzQ+3eeKYzLjhRn6VDLRDJIOuRVdnB6H8cVM5PPAFQs2TUMtGHrvzPBt64P86xLlG2HK4FdBq/+th7/ACn+dYl2P3bbTjirXwi6nPWdhdX8bvbmLyxKyks2ORVs+GL2Yc3lug74Viaf4UJOn3We13KP1FdZaWclxavLGM7TgimI5XTfCs1pGyS6qzA9oowP1PNaKeGrferSXly5HTcVH9K1ACDgjBptzZRXiqJWkAX+423P40+ZishsWj2SHjzW+r06aGK3vooogQrRq5yc85q1BGsMSxpnaowMnNVrkbtUhJJ/1Q/macQb1KUko/4WXKCw+8nU/wCzXtLzRJ9+RF+pr5s8QXEh8X37KzblkAz0xgVfhGrTgEyStnsXY122ucp782o2aHDXUIP++Kpah4j0vTrR55LpHC4+SNgWP0rxZdL1V/4D+pp//CM6hKMkSfgrUuVCuem2/wARNHuLqOLbLGrHBkcYC/WrsvjjQYul4r/7ory6Dwffk5SGQnHG5CauDwTq0jZ8ib6+X/jT5UB3UnxF0JOkkjfRTWXqPxQ0r7PJFbwTSO4KjK4Fc6vgHVnIHkyY91AxUGpeANXsrCS72xsI8EqzjOM0rIBpHzZ61GRz7VOyHPFMKF2AxmvOTO1oiC5FOAp2wilCEdKq5AwcdqQjNSbD1pMe1ACAeooIpwPfmlPTHOT7UwISMnAoCjzWB7CnlTuHJHvihMGRizfTimhMavDYPpWtZ/8AITH+9H/6DWasYJJL4rStARqfPZk/9BreGxlI1SfmNC8UhwWJzSDrXIjpJlNU9RwYofaUj9DVpTzVfUR+6hx/z1P8jWiIZyFkMQ3/AKmVcev3e3vXReGF22VySpDFhktLvY/Ufw1hWiEWt83Yyr9Pu9/at3wsV+x3IUw8EZEaEEfU96ih/ELq/AdTCf3i/SvK9TvpdC14w3N5cSabqAlCcbnt3GfugfNtH+eleqQ8uv0rg5NGtDrU2o5m8/51Cl8ohJOWUdj9K6qRzVDhfC/iey0+a5i1G8m2+Wqxswyp27ug7E5FdF4Zn1HU431fUHHlyZW0hVcBUzyfr25qvpPh6xttU1fTQ3m/6JEjO6gt827Lex6VraDoR0Sw+zNdSXLdAzcKo7BR26k1qjM2LY7h+FTg4P41HbJhak2Et+NMkuw/eT/eFYR7/Wt6AfPH/vCsUr1+tA0RHdyQcHA7e9ZF9d6jEPJj1GSJccsZRGD/ACrc2fyFcT46QH7ICM5lb/0GkB6JaZNhZ75PNb7PHlwc7jt6571b0lctf/8AXDH/AI9VDSk26Np6+lpF/wCgitHSeDfH/piP/QjTASbizn5x8tZOkOrarajzVY+cnBmZu/oBiteb/jzn57Vl6S//ABNbTfMAPOTgz57+gFclT+IdMP4Yuj4N3HypIeT+8SOW/AV0Sf6z/gJrntIKm6i+dSd8nHmMe7duldFH98n2NaL4WZvdGTrH/H1D/wBc/wCtZ5GT7Vo6wP8ASYvXZ/Ws8jFcU9zrhsMxxQeo96fjApMc+orIsjwc00ipTxTSMjkdaBkWKMVJj2FIc0gGAYcfRv8A0E1DAP3Mf+4P5VOOGz/st/6CaigH7iP/AHB/Kn9n5/5B9okXlhVuMdfpVZB8wq5GMZz6VUCZGZKv76bH/PRqYU71K4/fTf8AXRqMcVTJIljG7oKmC8YxSBfapAKqJLIhg3Cn2NPvR/xMbn/roaQD9+v+6adej/iY3P8A10NXL4SVuCjj2pccYoT/AD+VL2yPwrFm6GUZpxGDTe9SUHFIe1Lz2oPKimA3mkNOxTCeaQDT1qa3+6/+9ULYqaA/IfqOtCGyYdqcRzxTR19aXt1piHDrTx069O1Mz709TmgAX9KfnIqPnJzTs0APtx8hPPGP5VnKcC8H/TYf+gitKD5Vxn0/lWcAT9s5/wCWw/8AQRVxM5DWH+jTe0bf+gmptH+MMdnBDZ3emfuYIFjVopMszAAZ56Con/49J/8Ari//AKCa6PRPhzo0mj2E8rSs8tvG7cL1Kg+ldOG6nPX6GbN8aYgpMOjSH/elH9BVTVbp9WsXvj+5a7McmF/gyw6V2a/Dzw+RhoJTnj72P6VyetW0do89pACIYZljQE5IAYYrWpsjKAunxmGfyzI0hCnLt1NO1jV4dLSISI8jO2QqY6Duc060/wCP0n/ZNYviwldRtW6q8DKPrurnSvLU3bsjrbdxJbQXABEc6b0P6H8Qafbp5KLGCSFXgn61y/hi4kaVoGZjH5IkUdgc4P0PSupVhu+q0PRiRIG5HPSo4FjnhuI5F3J9oJxnuMYpN2DTLF8pcf8AXdqlspFuaeOKN5ZnCIvLMe1cdfeIby+uStpJJbW6njYcM3uT/StfxQJjo6mNtsazI0x9E9fzxXMRIEUcflQ3oNI2NL1i5F3Ha3crTRynajv95G7c9wa3VGSTmuNhikutWtYos/LIrsQcbVHJNdiHwDSY0Zer/wCui/3T/OsW6/1T/StjVTmWI+x/nWPdn90/0pr4Q6mZ4T/48Lsf9Pcn9K7fQrgRCaJzwcEZrh/Cf/Hlef8AX3J/SuiQkdKd9RdC9eFTdyFOhNMHWoVJJ5qdBQBIvWqtwMapD7xD/wBCq5Gu5uDziqdxk6nBj/nl/wCzVcSXuc7Dbxy/EHVFkjV1FypAYcV7yLK0U5W1gH0jFeGWx/4uHq/tcL/Kveq62cw1Yo16RqPoKdRRUgGaSikoAKy/Ef8AyL15/ur/AOhCtSszxDz4fvP9wfzFVHdCexAdC0duunQfgDTf+Ec0UkMLFQRzwxH9auCQU4PXN7vY2uzObwporEn7KwJ54kaoz4O0Y9EnX6S1rB6eHp2j2C77mEfBekno9yP+2g/wpj+B9Ob7tzcr+R/pXQ7hSg56UcsewuaXc5k+BbX+G/mH1RTTD4Di/h1BvxiH+NdXupQafJEOaRxzeAn/AIdRX/gUX/16ibwHdZO2+gP1Qiu3JoDUckQ5pHDDwNfr0uLY/i3+FWI/CmoxXJlDQNlicB/UY9K7HNLuquVbCuzjj4c1TP8AqoiPaQUxfD+pRjH2bP0cV2maN1R7KJftJHGf2NqI62j/AIEf41Vv9G1KVIwlnOSoboO+ODXe7qXNNU0hObPK28PajHYqosLrczFnATn0rV0+yubWwWN7SSN88qEbp7134fIyGyPUUbjShSUHdMJVHJWZx6tJGHIjkBCnblD1rm1jlBLSRvuPJyhFeqbj60hariuUiTueRR6faQalcagqsLm4RY5CW4wvTA7VY+U9xg+9eplUbqiH6qKaYID1giP1QVfMTY8yRgOBj86lQbj1r0U2Vm3W0tz/ANsxUbaXpzdbKD/vinzBY4YSpDh3bhSDVE267S/nxY69a9DOiaUykGxhwfaoz4d0hutin4Ej+tHMLlPNxc2xUOsodCOGUHBrm/Eej3Ouz2sdiYS4duJH25yP/rV7O3hXRm6WpX/dkYf1qIeD9HWVZVjmV1OQRIeKXMx2OQtglrp9rDKwDRQRxtjkZCgHHrU+nzRCG6kMihZF2KfUhskV1L+FNNYY33A/4GD/AEqL/hFLJE2JcThdxbseT+FDmCic3cTRpYylnA3DC89T7Vn2IkS7hz5qguuN0ir39MV2MvhS3ljEf22ZQDkYUVEngyKNg0d6QQc8xA5+pzXNJSc+ax0RlGMbHK6ISptxltpL/wDLQY6n+HFdDGfmP0NWrXwnLaIyRXcZQ9AVPAznH61P/wAI7dLnbcwnJ7qa1V1Gxm2nK5zWrAm6h4/g/rVLaemK6SfwlfSTPILiA7jkDc3H6VAfCOpDo0B/7aH/AArklCbex0RnFLcwtuB0ppU+lbZ8L6uDxFGfpMKb/wAIzq4HNuP+/i1n7OfYvnj3MMjJo21ur4Y1PGXhx9CDVZ9A1ZWYCylYA8HA5/WlyS7Apx7mVtppXFabaPqa/esJ/wDv3UZ0y/72Vx/37NS4vsUpIztvzc9NrZ/75NRwriCPHTYP5VfNjdoTutJs4YAeWecgj0pi2k0aIjQyjaAOYzRZ8oX1IEGGHFXEB2n6UxYSDkhhj1FSvIIYi5Uv0GBVwFIzWX95L/10agLUjsA7nbncxbhh3+tRm5jUfNHIOeflo6kigU4Dikjljk+6H/FaczIq5LY49K0iQyID98v+6ade/wDIRuT/ANNDSNhZFZjhSDgmkupEe9nkVwUZyQ3Yiql8IluSJnn0/wDrUuD0xSJjBNOJyB7VizdEZ6ZzxTe1P9sdaZjikMXqBSHjNLjj8aaeBQAdhTD60uSRSdqQxpHBqW3+6eOM0wYGRinwH5G570IZNnHalHNNHPbinAVRI4c8U4UwU8f1pDHN1yKOo/Ck6j6Uo6UASQg/hgVQX/l9/wCuw/8AQRV+EnaPXAqgg/4/P+uw/wDQRVxM5BJ/x53B/wCmL/8AoJr1HROPD+mf9ekX/oIry6Y/6Bcn/pi//oJr1HRzt0LSz2+yxA/98CunDdTnr7o0R1ry/Xxu1C9/6+R/6EK9MifJGW56AE9fWvJ/GErRR6k6XItW+0YE5Gdnzda2qbIygTiaO2aWeZgsaKSx9KzdQNp4ghiaK4MEkEmAXXqD7flTLJWvfD6Rz3LXRkQ7rgLgtz1xS6fo8Lx75wGJmUKcYBA/TtXNondm2r2Leiwx6XaSPc3CmRz2Qjao+v51vQssqJKhyjoCpx1FNW3tWj/494T6goKkUgHaoAUKMAcAVLdx2sKemMVFpwOyc4/5btUueeaj09v3U/8A13f+dSykXCoZWDKGUggg8giuSGm6fOqz2kd3BGz/ADRGUYAzg4GCRXWg8UquWbqRj3pphYx7ZNPsY2SAPz95/Kck/jisi88RbJEWCIlCDktkc4zXWTSZjIDncRweuK5fU7QNPGBb7lJIYqOCePxHU0JxT1Bp9BJbr7ZBBPjG5T9OtZ95/qW+laNyiwiNFAAUYGBwPpWbenMJ+lNO6Ka1Mzwl/wAed773b/0ro1Fc34S4tL31+1v/AErpFNMklUc1FeavYaU0P26YxiUkIApJYjk1IprO1q3uJntJbbTYb54izASsAIzxgjNC3EzorDU7K6t47ux/eRSoQGdcEc+lZ9yduqQD/pl/7NTNHjmh0+Nbi3S3lLMxiRgwXJz1FF2f+JnD6+V/7NVrqIxLVgPiDq2Tz9oT+Ve8TymJVYKCucN7en618/wyAfEHUyTx9pQfTivcNP1BtTmv7eSEIkEnlBgc7uvP6V1vY5jSMiiPzD0AzSqSVBYYOOR6VSs5GmhSNyC0RIkwc8g4H+NXc0rAGaSjNJQAtZviH/kX7z/cH8xWjWZ4iP8AxT97/uD+Ypx3QmRiTnFPDVTaTB4PPanJIx5cYPpmuBT1OpxLe/3pweqwenB6tSJsWRJT99VQ9OEnGM1SkKxaElP8wfWqokAHNNE6l9gGPQinzCsXN+TRvqAOwzlutKGPT+dO4rE+7FG8VXLkHrVS+1e001R9pmwW+6ijLH3x6UpTUVdsLGoWANG+sG18S6ddSrEHkidjgeauAT9a1t5/GlCrGavF3CxY3ccVT1XUf7P0951AMn3YwfX/AOtVS/1uz00lJnZpcZ8uMZP4+lc5q/iBNTiSGO3aMJyxkcYH1xWFfGU6aa5veBLXU6HwrdtcaQUkYtLFI24nvuOf6mtrdmuB0XXbPTbiZiZZEdAv7tepB961n8ZW4yUsZz9XUVlQx1L2aU5ag1rodTuppbpVGxubqe3Et3AsDNysatuIXtn3qw0gHU13Kd1dCsT5o3VXElL5lPmHYsbqM1X8zmlMgo5hWJ80FqriUUCT35o5gsWQ3FJuqJX460zzeetPmCxOTx7UwuAKj3Fl603OeN1JsZIHwetPVuKqsSp+tOVycd6SYFsNxShqgBOM5pykmquKxNmlzUWeOtG73qrisS5ozTA2aUH3ouFhwNGeaaDyabnmi4WJdxo3H1qCOYSDOGU88MMcZxmn7h60cwWH7j60bznrURbFM3EvgUuYLE5IPUA/hTSkZHMaH/gIpucmgtxxRcLDWtrZvvW8J+sYqrNY6eVJaztsDqfLAqdpMDP+RWJ9qvNTW+tbjTZbLywDG8jqwlGeoA/r61nN6bFxWoq2ejXhkWKzt3MRAYBMY9KgbTtKSXZJp0TKflAGRyTVS1dbTXLdjOgW6TyGTp83Vf1yPxragt1l1MeaA0agtj3HSuSjUlUWq1vY6KsFB+TVznNXtdOW4MMGnhPLJVtzt19sGsWWyt3/AOWRX6Oa6nWolbUm8pRlxlsHv61lyWLCNmZgCATitZLUUbWMZUWLCLnaOmTmlBwKux2DSgOzbQenGc0j6c6j5JAx9CMVnys05kZ555PWkPrT3XBx0PQ06KB5yVTHTknoKmwyI9AaaeRV/wCxR/d+0puzjGBnP51FPZPEpdTvUdexFHKwuin2oPSnd6YQOMfpSKEPAp8PAOfWmHnNWbO0knBYDCZ6mhbgKv3aXjtVlLONzhblST0A/wD11HPbvAfmwVPQiqsyboj9RSimg1cSyPl75HEY96VrjbsQDvSjGKtJZq4JSdWI9B/9eongeJtrDqDg+tFmK6CP7o+gqjGvy3n/AF1H/oIrSt4JJFUqnGBya2dM0iwi0qa8mt0kuTMEZyOccDAB4q4xbInKxyU//Hhc8/8ALF//AEE16Vp11DF4csmaWP5bSPjcOuwf1qPTbTS76y8xtMt4zuZGRlBPBxzVl9D0iX5msYc+oGP5V00FZXXU56ru7diGDE17ZSPzJbx4LDoWfhh+GP1ridTXzL65O3I+055Gf4q7j/hG9HOCLTb/ALsjD+tV7jwvpDgAxzD3WZhVzu0RGyOMRCJTgYwPSpJIdqQBOB5q5A/Gurj8JaZGSUnvMkY+abdj8xSnwra7Vxe3HDbgTtP9K55UpN3NlUilY52IFhnoRTs7ZDnrgVuS+Go41JXUJQfeNTWW2iXUzsItSVSvB3QA5/WocXHRlKSexBnnIqPTifIm/wCuzfzq2NG1NU5vLSQ/9cWXP60lrYSW8bB2UnezHaeBz0qXoNWHFsUq5JPOBisi4v5lu4IxHxISPpitRC2Mgggj1ouVYbL9wKvXFU3jATn72auFSOvWq8oGD61EmUjG1DiSP1IP86yrz/UtWjrDSrPbiIKd3HzfWsm7kkVnjcKCDg4rWHwol7lLwoMW18P+nt/6V0a1yVheXFhHOlusRDys53gmrR1zUgCAluM/7BP9aoR06VMtcbN4k1S3QEi13E4z5ZA/nVxNc1NgP9R07R//AF6BHVKelUbtv+JrDz0j/rWSur6oed0P/fqp4ri6nfz5grSDj5Rt4pp2DlMO1vIU+Ity0roI3vUBLdMV62+rQW3jBroahG1g1ifKiRzgOCATt6fj7V5i3hvTZb43jW9x5zP5hIuCAT9K1ZbSCYoXtipUDGyQqePp1ro+sQMPYyO/0/XbSLW7mNI3hgm2zPM6jbIxUZwc544/Wta58RaTaQGaa9URggZCn/CvJ5LK1lTy5LeYgjBIuXB/PPWoRoWmsADbT4PY3Tn+tHt4MHQkeqW/jTQbqdIYb4M79PkNXjrmmqObof8AfDf4V46PD2lg7ltJf/Alx/Wl/sXTehtJD9bl/wDGj28A9hM9dbxHpQ63R/79t/hWT4h8TaS2h3cYuvmZcDKnHUV5s2i6Wf8AmHE/W4f/ABqKTRtJHTTEyO/mv/jR7eAvYSPURIzPkL8o4yamBqBMqoHH4U4HArgTOlk4YUu41AGpwbIq7k2Jw4707dzxVfcaeGIpqQrE+7JApVO3JwM1D5hA6UpkyM1VxWJ95z1p4I68iqobNPR8YPU1SkTYi1LURYwkpDLcXDD5Io0JyfcjoK4mS21a6nknlsbmSVzlmMZ/Ie1d8WIXgnmm7mPUmsK9H2r956BY4iHRNUmdQ1hIq/7RC/zNdbp9zf3CxM0EKQABSTJubjg/jxVsH3qhHP8AZU1FV6xuZF9twyP1zRSpRo7dQsY0mhzXF1NPcXarbtMwDIN0svPRR+lZGsIttdmz8hYEXBEW7cfbce59fSuys3it7ZbiU/wlY/ZB6emeSTWHfWNxOWvjbM0Mzs4wMug7ZHXBrhxOGiqd4LV6vqKxgQxsWGFxWvplgbq9ihPPO6THRFHX8aktdOubg4t7coneRxtA/PmulsrOLT7byovmZjmST++f8KxwuFc5Xa0/MdrGhuGSR+FRO3WmBuCPyprtwPWvcchWJAQAMcCnBveoQ3Y9KN2aLjsTb/Sk31Fuxj1pN3pS5gsTBsGnBucVX3U7JPNPmCxajbj8ajDc802Njs/GogcD3ouKxa3jZwe3SoQ3HvQq7gCaQy7RlV+X1xxTbBImdsrmmBiBxQWzFn1ApoHPWi4WLIf5M+3NIJCaoHUBHceQYG8sRl3k3fdPpikN9/oM08MfmSxjJiJxx65puS2FY1EbK5NM31S0y/W+t94jaNgfuk7hj1BqwpO78RmncLFndheKQPTGPy1FvptisWRJktz0pskwMZB4IPGO9Qo/zN9aglcZILY560nKyHbUsmQhkJ57E+xpfMIJqhJdRLEu+QfeHftmrcc8FxnypUfHPynNPUWhI0mcYNPRgqknrTfssjAFSMHpk09reXyiOCcdAaEmGhTura2vk23LSjymEi+W5Ukj6dqsrMCOTVV45Yo3lYMrgYAPFZ13eTx6bI9vg3TIRFkZG88Ln2z1qE0nfqJJXbNC8uvJAAUtvOOD096yrrWRaSyPezRfNBmMRqQSAeRz1PFSXEV2YrJbkxtcbR5ojPBbbzj2zXNeMrKV9EmuovlltERwd+3gsQwz06GtJwvScovX/gkUqrWKUJq8f+B/mR3xW9t3ubWQmZCJkjPUEc8evIFd5o80N5DHfJISXTO3HAyM15Foeqk+VsnDErhsNn2Ndp4Y1Ce6e4tlmUNE46nkr9K4MLZTcras+gzXC+ypxa2/zNvXLWFXe6N00LbcfNgL+dZKyB7YM+cFcNn9ad4wsrW7ja4kMrTRqNmW3R/eH8J/mOarb82Lf7rf1rqlfmdzx6bbWpTnvZC/yNtXsMCp7W4M6Hd95ep9azGYZ69RU9gczt/u/wCFZJu5s1oLqMYEquP4uv4VY8porMpFjfj9T1rN12WVI4zEAzfMMflS39/dWdpJJIm+NcFmizuUZ5OPSnbVib2FNncAH93/AOPCtFAfJVZBk7QGzz25rFjvjPAksNwzxsOCGNAuJmOBLIfQBjUJpFtNiygJM6jgBiB+dRnp70HO47s7s8560HnmoZQ6CPzpljPAJ61oXT+VAsS5APHHoO1UrL/j8j/H+Rq5fZKJxxk8/lVLYl7kFu2yRG5+U5OPSr91cRPbsqtluOMH1rOjJzgdBUm1iSQCcDnHPFCeg2ixp8QaQyMMheB9aL1y8+zsg4qewH7g/wC9/QVUu8fa39eP5U38IvtBbyNDIGHbt6itiRFmiI655U571iLW1D/x7x/7o/lTj2FIoWsjCSJdzbcjjPFbn22Kz8NXEksmxVnyzE9B8vNc8v8AD7KK2LuWGDwrdzy4UJcAu5BOBxV0nqzOstELpGtww2d1JZC51MNO0j+WoVowecYPUfSuphuM2ayli29d4BABUEZA4rhdLe2nup/srqVKtISF28NwP5GuwsJoIrIZjLBl5yM1pDT3V0MJXlabd7jrzU1t7NpZJQjI/wB1eCwHP48VN5u7nOR2rM1YWU1t5kcamRuCcH5R+P1qxZuz2cWQSdi8468VpN+6iYp3ZYNwQxyT1pTchVUlgMnAyetU335fCucZPArNkluINREJaX9y6lJXj3dVwR07Z6/WslJmtkbF1c7VG87Q3TPGarWbbjMQQeR0Oao2hm1G3aaeG4aYOyMJWPGDxgdgRip7KxktpJ5FtXy+PkGAPcgdM1m3eRSVkV9e1b+zrCRs7QT5bOGwy57j+VZWm60l4RZWLwq9qSZFkBfjr8xHfJ7Vu3100UCq2jXM+fvFYwcH1rBt7eR9Unu4dMngDw7GzCV3kHg49xWVSGvMOFm7GxPNBc2xaSFZHwSABwGx1BNULWCSK3VZGLNir0cEiQqWRhxyCuKY0gBxjFJtvc0WmiIDnGMcVDIM1Yf1LD86iZeOvFSy0c9rQxeWX+9/WsjURm7k/wB6tfXnVLyzJPCnJx6ZrGvJVkndweC2RmtofCQ9zNijBD/7xqURg8+lJEV5571KHXAG4fnRcdjE123naCIwRtI+/GFXcenpWtZI5tYy4w20bgfWpwqHncPwqZAqgAEYHvT5tLC5dbkkaAY4q7CAE6daqqVHcZ+tTqwBGCPzpFE4OOKCxPOeKh8weopdw9f1oESgnIIOaehOwmoV4U+9O34XHagB+7C4puQenFMJJHtSE4GaABpOcDp61UvJTHas4bDAjn8alJ9Ov0pjngg0XGeh5YjAfB+nSpBgKBycd6jAAJ46mndqxRLHZp4Jz/jUWaeD0JNUmIk3HoaM9u9M6tkUoPPWquKw8GnBhnn9Kj60D1p3FYkzzxUo/GoM1IGycng1SYmicdh+Ipu7rkY54pu8gA5/GmSziKPezYGQM+9VcmxM1tebxtRdh/OsXVFZLiaJpfLaeJUbC5xhsg8d8cYq3eahL5A8tptx4IIrGt5VuJXJcosZGQOpP9Kibjsiop9Tb/sq7lnV2VTEoGyE4xx0z649PXmryW94gd5mQgc/L+tYa3oi2xw3JDMejHJ/Cr0er+SFWa5chzgEDNVFwE1IuF2bqc/Wk3fLimggKMHPv60mQe1O4C7uCKTPy++aTjjikYZx9aQDs07qM5poB9OKUqQenFAAT+dG7v8ApQVxz2/lRtPpQAKfm56U7JYfSkA56cGnKNvUZpoRJGCE/GosENjHSpw3PC/rTCd38IBz1qmhEriQxkI5U9QPX2PtXOr/AGlNq8Be4aO5iTOxUIgdM85HPJreaXYI1P8AG4XOeg7muW1TXriPXDPbxYjiwGPUFDxiqEdNCLli/neXtI+REXG0/wBRRdM0FsXHUkAUWtwJoIpUU7WUEU+f5/LQpuYtuC+uB6UnqhrRlJ55Pscph8v7S2VQv90N/XFQw29xDp/n2bG5vHBDtK+A2eDgdPpVdr+KGQwP5azcKIy4DE98Ctyzjb7JEPKIIHIHrRyphc53Q7e+eZtySQx7yTIYygGOOmeee1S6fbSPqt2VnlhvIRskctu85T6j2x161vXNw8MihUBZBvKswUH06+9cpDeN/asV2rwpI07LLlwNyfX6np7UW0C9zroYvKgEZkeT/ac5NNKkHGKlWOU4KoSp5FOEUveL/wAeqrXJ2IUUjJPeqtwjecTj5eOaviCbcSVBBPrUclnOxLYyAOAKTi2hpmZqMKtErbR78VV0HEN9djoCB/OtGU3LIMWFxx7D/Gq9mtwl1If7MmUMOS429/XvWvMnHQzUGmbaXUKqqu+0mrAdCOJB+dUJFMkYH2bn13YIqt9llDkiAEnqSwqU2VZMtajKfLEaYcN97npWYgVfnKACMZGSe1X4rcg/OiqMdmzn8Kc9rG4ILcHtihq7uLYwP7VmkvA/kpwTjGelS6nG15YToyDbJGA3y4yOo/WtI6dAD8jKp/3ac9tiMqbgbccjaP8AGlfQpLVM81ewhhAkW2VZScF/4u/Bq/pTTafcC6iTluNvZz3/AJj8q7L7NYLt81Ul29N4BqK4ksyAvmmNf9hVBH6VhyxTvex3zxU50lTa0V/6+RzmparqN3Csc2izIrt80wyAihupBHtUtuwe0VT0Ocj8a1bhtMnt/s5vbmQMMbWY4P6Uken6fHa/IrYAOOTVvR6u5w0ouMbN3OUkyjlWGCOMGrVghG6UnAxge9a8ltpjnL225vX/APXUMsNq0eyMSRjGMgjj6VldHRqc9qs/myssbKSgIAY4BPcVbtblL6yV2ABYYdT2PcUsujwHIWeRRjuoNV100WuXW4Vs8EMvX06GhSXUHHsYkukajpd20mnR+dbyHc8GQOPUZxzW3ZxiHE9yDGFGdpGcflmpJLOV4S0YjjcjAO9hx6HjpWfqunateRrHbzpHH0MZlOMeufbtVNwYlzIe1xHLMxU5JY9BkA+mfWrb2U6RF9o4GSM8isi30rU7Q3VrCf8AQZlQKrTZCMOpA65reM921t5Rt2dyuGf19Tioaj3KTZnwymCdZNhOD04rZaP7RAy4GDyDmseSCdQWaCRVHU7eBU9hdvCjKRuTd0J6Uou2jG1fVEy2lwpwYs+4cc1aYC1tm3fNJJ8vHYVENTJBAiGe3zf/AFqglkaVt78k/pT0Wwavct2MuGMZDfNyvHenX8PSUK3o2BVJSRgjgj0q9HfuFIdQxHfpRfSzE1rdFNGGcAEn6VpzSrb2gBb5tu0Yz+dQLeImSkCqcdQf/rVFJK0jF2Oc0LQHqNhAkKKMZIAp2p6jdQWFzbRMoiEqscjnoOh/KpLWdIkwYgzcHP4Vj32qL9pukaAMNy9W4PA9qadkJq7Fh8S6lG+d0bkrtJZc8eldDa+ItRFimEt9xTj5OPauOS7iFw0v2dSrDAQ4wD+XtV1dW2qAIAB6Bv8A61Cm+rCUU+hpnxdevGyta2rBhhuDyK1dO8T3UkOGtoVVMKNpPYVyT3McjRstuqKp5Cn736Vbj1JUBCW4UdcBsf0pqT6sTirbHQS+MLm2uHVbcA+okPPf0py+O7rzCzQAxn+Advxrm7i8jnRh5Cq7Y+fqf5VWwSMk8UczWzFyRe6OpfxgswAmtZGYnHyEVINbWSFEFhcALwMkCuVgB+1Rema3lVyOGA/CtqMOfVszqNR2ROdTmPC2pUe8lJ9uvDykaD/gZqIxP3k/SkWPO7LHg11KCRi5Nkn2y+BztTP++aY97ekg+XDkerE03yh/eb86a8KnglvwNNxTVmJSa2K95rFzbqCyxgZxwKxptSnkfmeclmxhVOB/hV25tY4pRIA+TwSTniolUFiAD05NcFSKUrWOyDujPlcRpunmPDfeYE4qpJNGFVmlULISFJ6fj7cdatXSg+VuHAZjk+vas+WZz53yZdvlVR2A4A+lTG1hu9yWEKVJHOTnIqQKGOKitYykQUn7tWBipKQ4KBz2FSoq46Zpg9zUi8mgZKqx4J25P0p2Ac5A/KmD3p+4YoEJhccAflSYQDoPypC6j/61IZFHWgB/yj+EU3CkfdFRGXdnmlVgV680DJQF6iggenFR7scmkMnXrQIcdvoKicKQMgUE8+/amM/FAHpRboBTqsLp7DrcR/gpp62GOtwPwQ1ChLsQ5IrdRQDVwWKd52/BBQtjCM/vZT+AqvZyFzIrA0AHpVwWUH96U/iKeLS3H8Mh/wCB1Xs2LmRSH1pec1dFtbj/AJZk/VzS/Z7fP+qH/fRp+zYudFKl4FXhBAP+WS/jTwkQHEUf/fNUqbJ5kUMjHUVU1OPz9OdQQSpDgdc4rdGwDhV/IUEqVIO3aeCMdar2fmLmODGvJbwBr1JEnGfujIbH8qzNL1CK71C4SZVM0gLqjE8c/d9zjFa/iXQ5oIJZrL95HnfsHJUj2/yK4Wex1W4aK4htZWnJ5CJjHueODXPZptMylVnGVrXOsvxZWccd2yGOcNtChyA47/TFWdNvVuFkZ1AELZxv3ZBHB/GuSNtqc0itdWV75cY+864C/iTXb+FNBjt0W+viGlcAqpOSfQnFEU27DhVlJv3WkdLFBOYUzEclQT0FP+y3B/gA/wCBCrH2iM/xUn2iP+9XRyx7ml2Qi0n77B/wKg2cpx88Yx71KbiP+9TTcxj+Ki0QuwFpIMfvU/I0v2Vj1mH4LSC6TjGaDdKTwDT9wPeFFpg8zHH+7R9lHaU/lTftQ/u0huv9kUXiHvD/ACI1OHlY+wFPEduOpf8AE1nXspYMySvDnrgZFRW0s0NsDHLHId2SJM80uZX2Hys1yLVRli2Pqag+22an5YHY+/FZT3Wohid4+isP8KZ9tvx1Td/3zT50LkZrG7jZw6WxVgpUEMOAazJ9LjnnadpLkMzBuJFAyOnaoxqNyDk2xP0Ao/tO4U58k/Ty6d7hytGhb3clnEY13y85LSyZP6CnvqUsn3reM8EcsTWU2qyyH57fP/bKkGptjm059dhp3DlJZLKzllaV7CAu3ViWyf1q7DcS28QigSGKMdFVazBqhzzat+CGlGqsOtoSP9w0XCzNJ7ieQYkkUj0KA0kJQkqNvqcIAAfyrMOrsSdtpx7rTf7Vm/htR/3zRcOVm5w//Lf83NC26lvnnQL6gkmsQandn7sKg9vlFL/aOo9gB+Ip3Fys3THbR9Gdj/vn/ChbiBE+ZZS3op4/WsMXuon/AJagfQU0S35bm4Y+xp/MOU3je5/1drI3+8x/pUb3l5J8uEjHp0/nWOFvG/5bSfRRR9jkbli59zTsu4rPsbUd0I3DT3a8fwhs/wAqV9Xtd33mkPYKmBWMLRV+9gf7zUvlQp96eFfxp+4uocrfQt3WteapWC2YNnhieRU6urryzAsBjms4SWC8yXeR/dRTzTptXsTCYwZN2MBlABHvUSafwjUS48YjcAucntzUE7KsUjE8IoJ/OqM2tRyhAEYlRjcx5NULjUvNRoimUOAVBxnHT+dJr3QXNz+Rc+1pJwFP1NPs4xcXXzgeWmc56Gs1J5NoMUCqcdQOafi6cfMdoPWsKeGnfmkzrq16biowVjYujEkbRQJFkHO1FyevrSjaIdhYDjB5rIjgYHJmYHvtqYRgfxyH/gVdSoX3OXnS2EkYRjLsRjjoaiMkJ/iY/wDAanKKRhgWHuc0oRB0QflTWGh1D2zKjCFsg+YfpgU1YYd27yZGI6bmzV7gegpdw9apYemuhPtpFTax6Ww/HNAjmz/qo1+oqyZAByTUbXMa9WH51XsoLoL2kiPy5h/Go+gqKYSBGJlY4GcZxTmuif8AVxMx9gagWS5kMyzoEG0lAB1FTOKRcXcz576TLx7evGSxNV4X2qwz1NMuSPtMg9GqNG5Izwa89tt6nUloWw4yOtTqcgYNUlPerSE4FIZMvOKeD0qIcipFOeaBDwOtLk4pOtB6jHTNACoQAMjsKwbu2nkvLlhG21mXBwcH5RW2rJwC4B44NTCUHhXTHs1MRywhdAMq/PfbQFOfvfpXWhmI45z7g0FSThos/VM0WC5y6RtgYZT+NShXA5A/OuhaNGGGhTH+5TBb2vTyI/w4piMPa3900uDjkEVrfZrYqB5W3/dcik+xW3/TX/vvNMDPtgTdxfWuiTgH5M896zfsUCOHjllVl6ZAYVOPN6NMre5jIP6GtqNRQ3MqkHIuEE9hUZ/1b+vFVmFweUnjB/2i1Cy3icMIGz/t/wBCK3VeLMvZSLnQ8AflTSxHIOKh+1XI/wCXWF/o4GacLvd9/TZR/uPkCq9tAn2cipfH5evcVSjJJbnPFakxs5xiSG8j9wmf5VB9l08E7b2QE8YdCP6Vx1JXlc6YKyMG5OFjGPX+dUN7FCHC79xyyj731rWvraFJ4oI7pXVs5cjgc1l3Frt3L5qMM9fWs1exbauJARsY9eaeXGc5qtEh2EAjGe1ShH46fhQMsIc9KmDYqorFTgcN2p4ZyuQpYe1Ayz5hkkCAhc8ZNT/YY+kt0dx7KMU3SuDNI3yt0Ac4q8FuDghkz6hulaQWlzOTadiulhZtndO44zy45pW021YArcPk+jA4qfypz1Ct65P+NMEUpJHkLnvwKvlRHM+5AdHHWO6bPoy1Xl0+7g5+Vh6jirxtmyQ1tyOTSiNcBXidQenJ/wAaXIg52Y3nbWZWG1h1Bp/mZ71m6lPHBcyoFYTCRdh5wU70JcZxz1qHGxopXNDzAMksABUD3MZO0OCarvKz/ckMbf3gu79KrR3xfIN3E2Dglocf1rnnU5XaxvClzK57t5oHel85R/FWdk5pe1a87OblNDz0/vUn2hPWqHWnCjnYcqL32laT7WPeqnel70+Zi5UWftX+zR9qPpVegCjmYcqJ/tL+lL9oc+1Q4p4GT0p3YrIeZXPekLMVJY8U4Kc9P0qC9D/Y3VR8zEDrTAy766NxuiQfJ0+v1qiqyRLsSZ09QG4q0tpI0QLsqHrgnmkigG/c5GB2J71DGkVDAHP7yRn+rZFXrKc2oKj7g6rjjFOljjdBlgGB4wKbG0EQbc+QevFA7G1wwDDoRkUmPaqI1a0ghVASdoxywqNtftFHG38Wz/IVQrM0cUYyM1lHxBbY6jn0RjTG8RQAfL5xP+zEo/maWg+VmzTse3Nc63iJznbHLj3Kj+QqGTX7l/uJs/7aE0XQcrOo2H0NGxvSuR/ti8I5kPX+8ab/AGpdMcb/ANSaLofIzslVh9KUxRlVDRoyjPHSuHk1C7OMMME88U03d2oAMgPr8tHMg9mzs2sYM8SFfqwpn2NAf+PlR/wKuQF3dEcydPQCmm6ucf65vzo5kHI+52Qs1JIW4VvpjNMNm4ALMQD3zXHGedv+W7f99Uws5HMpJ/3qOddh8j7nYmOFTh7kjHvUbNaLkm6ORXIHOfv/AKmk2juaXOPk8zq2ubFDzcE1E2oWA6zn8DXM7F7Z/Kl8seho5x8iOgbVdNU5DSEVG2tWKjIjc1h+WPQ0eUCMY4+tLmY+RGydftsfLbE/Woz4gX+G2ArLECntUqwoBjaDTTbE4xLx8QS9FhjH4Cj+3rzggqtVRGByAPyqZFGegrRJkuw7+176XgSn8BSG5vZMZdqkApwrZQIbKxS6fOXY59WpRaStjLgfjmrQB9KcOvWtI00Q5sgWyx1cfgKkFomeWY1LketG8e9aqCRk5MaIIlP3c/U09Y0X7qKPwpplCjnAHvUX2lW4Us59EGadkK7LOcdSBTS6j3qEC4f7sQQern+gpwtN3Mszt7L8o/xouAvnxqeWUfjThNn7oZvotOgijh3LFGqDI6D2qbtTEyDMx+7E3/AiBS+XOf8AnmPqSanzRkCgRD5Eh6zAf7q/4077Mn8Ukh/4Fin719aNxPRSfwoAYLaEDlN3uxJp4RF+6ij6Cj5vYfjSYP8Ae/IUAISc1Un/ANcf+uR/mKt7V3dST9aqyj96T/0yP8xWdTY1iczdti7mH+0arRn5zn1qS/bF9P8A75qqjZc8nrXly3Z3rY0oxx6VPGxxn9apQvyNzZ/SrKv82e3pQIsr+tPHFRIRnHrUgI/KgRKpx2qQYzUQHP1qReaYgHXg0SIvXA9+KCMcUoHY96YiPylGMqPWlKdSuR9GNKeD15pVI796AFAk7SSf99UnmS4wJG/EUoOO1KeeKYCebKB95WHulNEz9DDET+VOBz3H40hQhclee2aAAT5JH2f/AL5elE0fOYZQc+uaRggOVXjHc0n3e9ADhLCSOZlPutKWhH/LVgfdaTYSuc0oG0fK+T+lMQo8o9J4/wAc04Jxw8Z+jVFzgnC9fSmlASSVHNAFjypfTP0ajE6jpJ+FQCNQM4P0BoIdR8ruPbNAExeRR8ysPqtM3qSf3Uf4oKFeUH/XPTjPMp+WYN/vCgCF47R2+a0t3PqUFM+yWDDBsY8ezGrBuZf4kib6rTTP1zbRn6UwKx0zTm5NtIP92U04aZpwHAulPb5lP9KnFxFj5oGH0agTwHjbIPxouKxVOlW5Py3cw9mjB/lSDTAOUu19t0ZH9auiW3b/AJasv1FB8on5Zx7bhTCxQ+wTg8TW7D2LA077NfKAFdSOwEo/qKvFBniSMn0zSeW4IJC4PoRTTYrIo+Xfjh43P+6ymgvdIOYJSR32VeKN3RqQ7wOjfkafMxcqOdudKsrqbfPDcI/X+Jf6VC2jacv/AC2mT/gX+IrpzIR3Oab5jZ+9mi4zmF0e0b7l5IMZ7rVUeG0hB8m+z8+/5kH9DXXna5w0aZ91FQyQQNw0EZH+7UOEHq0WpyjszrsKOSwGfegyQjrNGP8AgVcW1/cN/wAtAPotN+0XB5MrD6VnoLlZ2hubZesyn6U06harzuY/8BrizJKesjn8aTaxGST+Jp3Qch2Lavar2Y/UgVG2vW4HRfxeuS2jvj3pQoHUgD2o5kPkOnbxHEOix/qajbxIf4APwj/xrnsL/kUu75cZbH8qOYORG2fEc56BvqFAqFtdu26M/wCLY/lWXuH1+ppdxIxgUucfIi8+r3TfxnHuxNRnULluA6/lmqo+gpefXGaOZj5UWGvLk/8ALXH0AqNp52582T86j5Pel20uZhZCkuwyZGP1akAA9/qaXaKUD8aV2MTGT0H5UoXp3pwFOxRqAzbzmlCU8KcetLj1P15oC5HtphDA8N+lSs8Y6yL+dRGeDd/rB+VKw7gFbP3jTwjH+I0gubcfxMfotKLu3/2z/wABqkkJti+We7H86Tyvc/nQb2Lskh/Cm/bVzxC/5inZCux3kj1pfJHpTPtnpAfxaj7XJ2hX8zRZC1H+UPSlEQqL7VKf4EpPtE56bB/wGnZBqThBjpShPaq/nT/89APotNMk56zMPpRoBb8v2o8s+lUiXI5lY/8AAqaVB6sT+NAF4qBySB+NNLxjrIv51UERPRCfwp4gkPSM0wLHmw5+/n6CnCaP3P4VAtvKT90fnUq2sh6so/WriiW0PE6noh/OpVlPZRTFtCOsp/BamW1Tu7n8cVtFGbYnmt7CgzY+9Jj8amW2hA+5n6nNSxxxqBtjUe+K2ijJlVZQem5voCalTzT92Bv+BYFWQTTxWqIZXEFwe8a/macLQn787t7KAKsdqMUWJuQrawKc+WGPq3P86l6DAGB7cUFlHU4pPMzwqlqBC0ZAIHQmm7XJwxC+w604KqnAHJ70ykIv+sk+o/lSncX2hsADPSkX/WSfUfyp3/LQ/QUAJsHdmP407Yo/hFLS0CD6UYpaKAExQRS0hoAb0qrL/rP+2Z/mKs5G7HfHSqsv3j/1zP8AMVnM0icjeW9xNqVztTCmQ4LHrSR6W4Yl5evZRW+dockKM5604OR2H4iuD2avc6faPYxl09s/LL+a1J9juABhkbHvitpJh/EgIpd8ZPMVHs0HtWZXlXCkfu849KUM6k5Rh9RWwotz/ARUixQHoxHtS9kHtfIx0mGOaljfP49q1fscbjA2t+FNOnIOfLX6jIo9lIPaIoBwc54+tGferjaapPAYfRs1GdOYD5ZGH1WjkkHPErk59jTcipTYzDo6n68VE1pcL0jDfQ0rNdCrp9Rwbv2707O4cdah2zJ96FwPpTfOCHLHA96Vx2JI2HrUjt82evFZ8c4HI6+nrVrzcgEdqEwaH/Sl4z0qPeB3pd49aBWJN2VIxzTd3H86aWFIMg9eKdwsPzjmpAM8VFwRxSk0AO6HPc/rTgTnk0ztjtR2oAfk85pcA9ufpUQORjuKdnp60xDiBjIHSgqCoNHQ8c0vYkUwIzGCCc4/rTSny/TvT2bnmmnHYkGkAnljHUflSGPI5C0/pwTz9KMc00BH5Q/uj6ikeLaAeQM1NntSOx8vafXNMRX+bs7j8acJZl/5atUhzTSGxnFAwFxN/wA9M/UUedKxwQhPutJt9RS4HpTEHnZJBgTPrmjKtz5B4H8LUbR7igDIJB5HNMRn8jv+lKAfU07ZS7D6VzWNrjcE9aAKeQB1IH40heNesi/nRYLhtzmlx600zQj+In6CkNzGOisadhXJMUuKhN3npH+ZppupD0CiiwXLW2jaSaq/aJT/ABfkKaZJG6u350WAvbcH/GkJRRyw/OqHJOT+tHA5p2AvGaIc7x+FN+0xdtx/CqYI9cn2p4VjyEY/hRYCx9qXtGfzo+1NnhAPxqIQTHpGR9TUi2sx/uj8aLAH2iQ9MD6Ck86Q/wAZqQWbH70oH0FPFlH3dz+lFmK5XLserH86aWHc5q6LWAfwZ+pp4iiU8Rr+VFguZu4Hp39KRFZhkIx/CtYYBAAA+gqvaMz/AGj2ncUKI+YriKU9Im/KpVtpj/yyx9SKvgYpavlRHMUxay/3V/76pRaSdyg/GrdGfenZBdlb7I399fyo+xnvIPwFWaKdkK7IBaDu5/KlFrH/AHmqYGiiyC7IhbReh/OlFvEP4BUmaKLCuN8pB0UflS4A9qU+tNoAD9aTijcKTdTAdxT1pgDHoppyhvYfU1SEyTipFqII394AVKvy4B5rSLJZIKcvQfSminL0H0raJmwJ2/iaUMx6IT+lHcU8EnitEQ0GHx/Cv60uzPVifpxS0UybCBFHRR+NOyfWiikMQdKT+IfSlpMc0xjU/wBZKPcfyp//AC0P+7TE/wBZL9R/KnHhj/u8UgH0tRjce/5U7Z6j8zTJF3D1o3egoAx/9ajA9KBCZJ9qMepJp1IRxzwKBjDweBVebjP+4f6VM80aclvyqml0t2sxRSqoCMk9azmaRKnVjxTijHsaciHqGU57VNmUD7pI9q5TQrGNweBUm1sfdP5U4zMp5XFOW6GcEGkAKfUVIpFPWaNhzj8akAiYdBTEM44p6sw+67D8af5SH2pwhTHVs+1MLjPMkx97P1o85x6H8KeYMfdc/iKYYnHbNAC/aGzyoxSieM/ejqIqw6qRTc809QLQa3IyG2n6UphhcfeUj3P+NVODS4FArEjadavz5cZ/4DUbaTbkYUYz6NilAPY0odx0ak4x7FXl3K76MOdruPyNQvpE69JVP+8uK0BM496eLlx/9ep9nEanIxzp92oJCq30aozb3S8tA3HtmtcXsgk6VN9qUnlB+ApeyiP2kjnt7LncjD6jFOEqkDmt/wC0Qt94U1orOUcoh+opey8x+08jEEgNKGGfrWsdNsn6Lj6HFRto8WPklcfjml7OQ/aRM0nng0ofHPerbaRMPuTKfqMVAdOuk52Kfo1LlkuhSlHuNDD1p24AYqMwXCcmF/wGaj3t0dWHuRikPQnwOx600gdaiWUA4yMGnb+39aAsP4PNAPPNM3cZoDjPWmIeDnp+tI2NuetNLAf/AF6TIOcmgBD945pc03Oe9Ke1MQufrQT3B/CmYw2c0AimA9TgY6ilYjpTCxx7UhOR/KmIyjNKf+WjU3LHqzH8asC0c/xqPwp4s1x8zn8KysaXKmPzpeBV0WsQHIY/U08W8I/5ZiiwrlDIz1pwUnojH8K0QqjooH4UufeiwXKCwynpG341ILWU9do/Grn40UWC5VFox6yAfQU8Wa93Y/pU9L7UWC5ELWHupP1NPEMQ6Rr+VPGT2pcHPSnYAAA6AD6ClyaAv5Uu33oFcSlHSnbRQMCgLie9Lj2pdwHpRvz0GfpRYLhgml2mlBJHKlR7iloC40L71XsBgXeP+fl/6VaqrY/8vf8A19P/AEoQFrNLnFGKOhFUITPNGRUgcnoqj8KXzGH8QH5UXERgE9AfypdrH+BvypS57yEfjSeYvd6LgLsc/wAP50bG7lR+NNMiDuT+FHmDsrUXHYdsP99aNgxyx/AU3e3ZPzNGXx0AouFh21f9o/jShV7KPx5pnz+uPwpNpPVjSuFiTgfwqPwpN6jq360zyxRsA7UwF8xT05/CnB+OAabjFPApoQqkk4OMVJ/EPpTRjn6U7+JfpWiJZMOlKv3R9KTPH4Uq/dH0reJkx3cU5etN9KctaIhjqWkoqiRaKKSgEFHeijv+FIoYn+sl+o/lUnHXFRpgSS5IHI/lTjIo5zmmgY/ml61Ua/iDbUO5vRBuP6UmbuX7sOwesrY/QUXQi2WUdSKikuYoxlmA/wB44qIWTsf31wx/2YxtH59aljtbeI5SJd395uT+Zo1EQ/bGk/1MUknuq4H5mjyruX77xxD/AL6P+FXCc00mgCp9hgz+9Lyn/bPH5CmyKiblRQq+X0UY71bINVZgGLgngx9fxrOdrGkTKglmMsge33IGwrD0q7G8Z6M6H3qNII1GYzt+hqQPIOCdwHqM1yqS6mziyyrE/wAaOPQil8mN/vQDPqpxVYSIT80Qz6qcVPFtzkSOn1Gaq8WS00L9jjPRmX2bmj7HIvKsrfjirKtIfuvHJ7Z/xpd5X/WQke4p8txFXZOnVW/DmlWd1PPJ9CKuJPEejEfWpAFk4yj/AFosxXKguh/FH+TU4XKY/iB9xUz2iY5iK/SojaL/AAyMP94UtQ0HCZG4LAfWnZRh/AfxqubWQdNrfQ1EyPGTuRl/CncLF7y4mHKLSG3iPQEH2NU1dh0Y1ItxIvfP1ougsSm29G/Om/Z3HcGlW76bowfocU8XEZPUijQNSExuOq0wg9MGrglQ9Gp2VPUZoshXMnP73rUrcRswUtgE7R1NW2t4i2SpFDQofutiiwcxgx6tG8Kudkc5+9A+4Mv4kYJqwt4hAZ0KA9CDmnajbRyP5UmC2Oo6isvyJrYkRqkif3WGPyI6UijajcOMxvuHsakWRx/Ea564umUK9rG8M2fmSV/kx7HrU0WuTKUSaNGJIUqnzH6g0aAb6SyZ61MJ2qBMHoaUnApiJ/PiJ+dSR7cGngQOPmEmP9kg1RPPWkxQFi3LZ2j4wM+u9MVXbS7ZhgKv/ASRSBnHRyPxp3nSE5JB+oosn0BNrqQNo6EEK7j8c1Xl0aQjAk/Er/hWj9obug/DilFwO4YfrU+ziylOSMI6Rdox+cOBjZz0+tDWt4n+sgOD3AzXQCdT1b8xSh1boUP40vZLoP2r6nNFmj+/G4+oIpBOp4zXTdcjBz6daieCGQYeNG/3kFHsx+08jnxJ7ijeM9q2H0y1fpEo/wB0kVA+jQn7rSL+INLkY+eJn7s9qQtx/WrTaQ6/dm/76X/CoGsLlBwUb8cUrMfMiOjvT9gpdiiosVcZml704YHYUuQKLBcaAfSlCnPNOBpypI33Yz+VFhXGbPU0uwDrUogfuVX6tS+XGPvTD/gIzRYLkWF9KXgelSbYB2kb9KNyDpEv/AjmjQCPNOAduin8qf5jdsD/AHVpC7d2P4nFFw1FEUh6gD6mjywPvSL+HNMLqD94fzo81e2T9OKXMOxJsT+85+gpf3Y/g/76aofMJ6J+dLvkPoPoKXMOxKMA/Ki59cZpxdhxn9agKuerGiNNruT1NCbCw+QnbyaVelNk+7+NOXpR1AWqth/y+f8AX0/9Kt1UsTze/wDX0/8ASmIt9qTuKWkPUUxAw/dsKasY2g89Kc33DSr9xfpQMQRqO1LsA7UtL2oFcTaB2pcUUUwClpBS0CE/CiiigBKM0GigBPenimU8U0A8d/pTv4l+lNHf6U7uv0rREsmH3T9KVeVH0FJ/CfpQn3FPsK3Rmx/pTlpvpTlrREMdRS0VRAUlLRSGgpMc/hTsUd/wpFFSWKeadgkyxxjH8OW6flSrYQZBk3zH/po3H5dKlX/Wy/Ufyp5bBAwSfYUJX3B6DlARcIqqPRRilpoEh7BfrS7F/iJb9BVE2bELD1/Kl+c/w4+tOGFHyjH0o5zQFhu3jlifpxScDpT6SkUkhoHJ+lVZV5Yf9M/61c7/AIVWmGGP+4f51EikUFXOD+PSpAvp3oQ4x6VIFx1rgZ1Ddg+maXBC0/HPrQw+WpbGG/HXI+o6VNHKw+6T/wABNRiNmxgcU9Yl6k5P5UudoTiibzgeHCN/vCjy4XGRGy+6NkVHsz0JxTGSTqjJ7gjH8qtVWiXTTLCoVP7q6K47NxUm+7Xqscw9RjNVPMlX7yt+BDULcKOOA3vlTVqsupLpFk3YH+tgZD9KctzA3CyEexqFbl1HVse/IpfNhk+/HG30GDVqpFkODRIba3l5DqCfTio2smH3Xz+tNMVsfumSM+xzTgjj/V3Ktn+8MVV0xWZEYJFPQH6GmMCv3lI/CrW+6QfNFuHqvOaQ3iZxJDj9DRYRVpQxHRjVnfaSeopDbRMMpKM+lFgGR3UkZHQj061ZNxbzIcx+XJ2ZOn5VWa1cHg5qMxSL2ou0KxVuNKmLM8M3mZ5+Y8msyVLq2Y7lZfqODW8ryJ2NSCdWGJFz9RS0Kuc4twj8Sx491qRFiZ1EZGSa15dOtJslRsP+zRbaXHDKJG+fHSnqF0EIIX6U4nJzVpreMgeXkeoqFoWHTmnYm5FRTiMHn9aSgYlFL9KTHagAooxzRQIKTApaTvxTC4AY5BI+lLucj7xP40AEmnBadgAO+McY+lOV2zyM/jShaXFOwrjg6bTneG7DgikDK3UcUY4oOD0GKBGIID/E6r+OaXZEOsufoKh3IOrUnmx4wNxri5jqsT/uQMhHb6ml8xR92JB9ear+d6J+dHmv2wKOYfKWfOk7HH0FNLOfvMfxNQfvG6k0eWT1z+dK7HZEhZByWFHmp2JP0FNEQFSCMUahoNMueifmaTzHPQAfSpAopeKLBcjw7dWOKPKz1NS9KO1FguMEYp4QelApeKLBcUAelFJS0CFxmk7ml96QdTTAST7tOXpTZB8tKvSl1GOHWqlgeb3/AK+n/kKtjrVSw+9e/wDX0/8AIUxFymnt9aWkPamIU/dalX7i/QUjfcalX7q/QUALS80lFMApe9J2ooELRRRQAUUUUAJSUpFJQACniminjrVIGOFO/iX6U0d/pTs8irRLJf4T9KVP9Wn0FJ/CfpREf3Kf7o/lWyM2Sf3acvem+lOHWtESx1LSelFWQLS0gpRSY0Ligj5h9KUUH74qL6lESjE03uR/Knjg8elNH+um+o/lTx1P0qlsJi80YpRRTAMUUhYDvzSFmPQAD3piHUmQegzQIyeTn6tT9uPepbGkRgHOSeMdKrXPyhiemz+tXe4zVa7tpJoyqrjcAATx3zWVSVldmkVqU4lz9KsBOBUy22ynbMDpxXnuR0kIiOfmPJNBUKOBUxHGaifpUtjE56c0cCnYNN68UgHUvB+tN4FJntTAXJz9Ka2ScEAj3pc80N1waAIjGh9R/unFMeM9myPcZqY47U0+negCEb0wF/Q4pftDrndnj+8uKeQeuKaTTTaCyHJdDg4Zf901MLssOX3D0cVSKK3UZP8AKjBA4Jx6HmrU2iXBF/MTj5oV+qmk8qA/dkeM+4zWfudTwAfxxT1uGGMlse4zVqqS6ZdC3C42OGH1pftNxGMNGcd+KqC4z0VT7g4NSLdgDALrjrnkVaqoh02WPtiNw6KD6jilEkT9H/OovtKuAGEb/Uc0FbdusbL/ALpq1KLIcWS+Up+7t/DilG5PWoBEn8E+PZuKeFuFGVIceoOarR7CsTCUfxCl3KejY+tQGdxxJF+YoEsLddy/SnZisTkAjDD8RyKjaAEfKc/jTo40kbC3CJ6b+KVredQWXa4H8SMDS1ArtGy9aZVgySJxJGcD1FNLQt1BU/nRcCGipfLU9HFNaMjngj2OaYDAPalApcYp2fQc0xCYpwFOEZAyeB70fLnCjcf89qdwADPf8aDge5p5ViMyHb6D/wCtTSV6IuPc9aLgIevNIaXp1oNIDnBDj604Rj1p1LniuOx1XECKO1OAA7Ug60tAC+9Ao7igUAL70ZoooAUUUlKKAF5opBS0ALRRRQAtFFApAFA6mlpvc0wCT7n405aa33acOlLqMWqlh96+/wCvp/5CrfU1UsPvXv8A19P/ACFMRbpDzj60vNIeo+tMQrfcalX7i/QUh+6aVfuL9KBi/hRRS0yQooooAMUUUUAFBoooASg0UUAFPHWmCn00A4f0p/cfSmD607uv0rREsm/hb6UkP/HvF/uj+VL/AAn6Gkh/1EX+6P5VsjNkndc+tOHWm91+tOHWtESx1FJS1ZI4cUoFJSgVLGOWhvvr9KVaRv8AWL9KjqMjH+ul+o/lTsgbiegFBGJ5R7j+VO25zyAKpbA9xgfP3Rx6nigBn7k/TpUmFHbPuaXPvVXFYasYH/1qeMDoMU+OGWXlF49TwKtR2KjmRt59BwKzlOK3Y0ikMscAEn2qdLVjyx2j0HJqeJRiYLgBZCAKlGDXO67fwmnLbcjWGOP7q5PqeTSlfXmnZ/Kg1g3fcpaEDwq3Tg1A8TKORn6VcpMfrUtIpNmcy8VBIPlJrTkiVu2DVOaFlQnrWckWmQigjnpTyMdqQjnmkUR49OlNI61IeM00KWPAyaYDD1pG9anVI0BMjZPYCoSM5pgN9aT8Kdt44puOaYCAZ4z16U0jHUCnr97rimH73tQAwqO1NIzx/Wn96aQRzjigBjcdKaM57U9jn60z1zQMQ5JxSAkcAnn8qcRSDleOlMQEZHv70itKudqkd/lPWnEcH0B609cfpVITGrcSDqAfXIxUi3IzyhH+6ajIAzg8U3auff1FUmxWRdS9OcCX8GqUShwd0KP7rx/KszZ8ucn3zQNy9MZ9QapTaIcEaJ+ykcmSM56YzTlg3jMNwhPoTg1nLczK33yR6OM5/OpBdocB4FOO6EgmtFVJdM0USbBDuFGOCT8p/Klkji84pHKkihQdxUrkntVAXERP7uSRPZv8RSRXk8xO11ZBxhupNV7RdURyM0pdPuId/mW7qE+8Qcge9VSu0434PoeKaLt44zG8bAFdpwx6fjVq31hYwAQGAAXbKm4YqrwYrSRFGjuxAeMYGfnbGalZLqMA+Q2094xn+WakEtjKXPkrufkFZMbfoKSK3i+XFy8LbsMzLwB68VSiujIb7lcSxA/vA+/+6ak88YwhVB7dfzqRxc4ZDKky9OSDn86rSIqsEliCN7HFHKwumPxn6UuO1QbEz8sjL9eaXMoHEit7GlZjJvrTSaa32hQC0DEHuoz/ACqPz1zgqQfSkFjGFLmkpRXKdItGaKKAFpaQUo/WkMKWkooAUGlpKWgBRRSCloAWiiikAUtAooGLTR9406mj7xoAH6H604dKa33fxpy9KXUBRVSw+9ff9fT/AMhVvvVSw+9ff9fT/wAhTAt0h6il7Uh6iqJFP3TSqPkX6UH7poX7i/Sl1GLS0UUxB3ooxRTELSUvaigBKDRRQAUlKaTvQAtOHSm04dOlNAPFO7iminelWiWSn7p+lNg5tov9wfypx+6fpTbb/j1h90H8q2RDJfT604Unp9acK1RDFxSiloxVEi0tJnimlyeF/wC+j0FJjHlwnXknsKaiu8oYnn07Af40scfck/7x6mpRhRgDAHas5O2xSVyNv+PiX8P5UA5OAMk9ABVgWgZy7kgtg7anjCR/KoCj2H9ayeIjFW6lcjZFHZSt/rCIh79fyq5FaQR8hd5/vNzSLIwIOQw6c9/xqRZFHcqfQ1m6zkHLYcx59PSkB5pAWOMio2lHmbOjVm2UkJADmY9QZWx+lOOQaZbncs2eombH6VIfepWw3uNzxSE0ZpM4oAM0H86M5NJ2oGI5zUMg/dnmpj0qJwSrYHNSxoa0asORioGhJPyjPtVwR45bgVFuKsdposNMqPGyn5hg+lIZmC7VAA9hzVplDZ3cnvVd4vSpasUnchPr3pM4ODj3NKykdqYTjrQULjbTaCc0A/KM9KdwGkdKaww3PenN+lDgbRzk+g7UARe1Iw598U8YyD+dM79KYCY9vrUbcGpScYPamMpoAYelC980oAwckfSlPvTQDRzn1pVPOeaCMd6Qj5hzwaYAepxS9OnSkPD/AFpfUHvTRInTn16ikI9frTsHmkP6YpgM6d6G69OtOPakIPTimIZt564z0psakbtu0c9zTsc+5oVc7jycnmgB4klQ45xjqDkUouASN8at9ODTVpTzweaYrDiYTyd6H6ZpymRT+6nz7bsVAVGT1+tN2k5GfzFO4WLoublPvAMPUinrqCkYki49uf51QBkUcE49jTvPbowB/wB4VSm1syXBM0o7u13A/IOxDLwamJhlGUCg/wCweDWPuib7ykfQ5o2ITlZcezDFaKrIzdJGwsQEZZXeOUHhT3/GmTtNGDHIdwPcjP6ms5ftka5SQsP97NL9vnQYkjVh/u1aqrqifZso0tJSjtXGdAo5o/CiloGFLRRSAKWkpaAFoo70UAFL3pKXvSAO9LSUtAC0fWiigYtN/iNLSD7xoAG+7+NOHSmt938aevSl1GHeqmn/AH77/r7f+Qq2Kqaf9+//AOvt/wCQp9RFykbt9aWkbtTEKfun6UL9xfpQR8p+lKB8i/SgBaKKWmIKKKKYgo9KKWgBKKWkoAQ0YpaKACnAUmKctNAKKf3FNAp/cfSrRLH/AMJ+lNtP+POD/cH8qeBwfpTLPmyg/wBwVqtyHsTen1p4pvp9aXcAcd/StYkMfSFvTk0EnvShMdeP51ZIgBY46+wp4UDGcEjp6Cl6DAGBSojSOERSznoBUtlJCE8+pNaFvZsoEkgG/sv9361La2KwfO5DSevYfSrOPauacr6IpFZk+bPegj2qy3HYGoiOKwcSkyAr6ZB9qacgc/pUzCmlcc9qhoq5F82D5T7W9xkflRJIxTLp0Odyc/p1p7LkcD8qYQ4HqPTP9allC25GyUjPMrEZ7+9Sk/rUPmDo3H1p+apbWEw60n40n8WO3Wg0ALmkNANKrBTnGaAEbIpDJtjIUcnvQxzkmo2Pynii4wkZs5OTTGPOfWnP2pmcripGg79aYw5xTvp2pG5zQMYwzUUkQOamPtSdvrQO5VKEKKZ0Jq1jtTGQHqOlKw7lY4IppBGCOKmZNp4NRMCMjHXvQMaePpTevApwGRg/h7UmcH6dqYDeq9BTT3p7dTx0pnUUwGkd8Uv8P0oGCeaBxTATtmjb0FKeO3SjoaYhD1yaGHPr7ijtxSpyaoRHk444NKeo4p5wab14Ck0AN7UoGVz6UnQHHSlU8n9aYiM4z70iENkjpnpTyAwI60xVbBbuOtADxg0mfUUnIP17UHpimArAdBmkPAIPUcUgyCP1pSdwOfWgBARnHpS44I6U3Bzx/wDrpwpiEwO4HFIFUnuP1p+Mnk800jHNAhCCp68+3FL57oCNxI9xmgtux6ikbpkUwIKWkpRWYxaWgGikMWikpetABS0lFACilpKKAHd6Mc0lKKQwpaSloAWlpO9LSAKaPvGnU0ffNMAb7lPFMP3fxp46UgFxVPT/APWX/wD19N/IVcHWqen/AOsv/wDr6b+QoDoXaaeop1Nbt9aoQ49D9KF+4v0oPQ/SlX7i/SgBf85oopaYgpMUtFAB3opcUYoASil7UYoASilAoxQAU4CkFOFNCFxginD7wqPevmKueTmpQORVoTJQOD9Kjs/+PGD/AHBUoH8qisv+PC3/ANwVqtyHsTnqv1pypzk8Z/OkA4pw65rVEMcMDp+fejpSxxvNJsiQu3oO31rWttKSPD3BEjdlH3R/jTckiShbWct18w+SP++R1+nrWvDbR2ybY1xnqx6mrAxjikIJHQVjKTYxmPamcjoKlxTCKzYxh55pNuaUj0pCTjrUsYx15qI+lTE47UwjPPSoaKRDyORQcHvzTiMfWmHPpioKArkcj2qPy2UfKcD0p4LEUMdoy3X0pFDN53Dcpx6gZFSjytmQ27PpULSkjA+X2qFgN27O31INLmsO1ydm5pCce9QiV+67h69DTw6vwDz6HrSuFiTdnvz71G54Pajpz0prNlT607hYcelMyM0Mffim5waVxinpTdx3dKXPP1pM80ALjcD0BFMP404H5T60zoBkYoGBJ4cU3OT70A4/3TxSHjj86LjsGR6VGyZGKdkUm4AgflQBC8eO3NMKE8+lWjzTCoINMLlT370mMnHrUzR4J9KjKkH3oGRlcH60itu+n0qRgR+NMxge1MBSMnPc0MD94iilLHJqkITsKT/ClH8+lNOAe9MQ7HHWoyMdD1qXGOvcflTDuxz09KYDApApSuRzSnnpgUgYgnmmApX5SfSoySrfLkHrUijIyOB6VG/zSkZpiEY5OcH65o470KeeOaDx70AI3T2oz8p9KGHPFIDnvTBi9Dg0v06im4o5GMEUCJPvLTQAPYUo4IFIfp/9emIa9IenBz60p5FJgY96AIRxRSDilrMYuad2po60opAL7UUUtAwoo60UgFopKWgBaWk70tABS0lLQMWl9KSlpAFNH3zTqaPvmgBT938acMYpp+6aeKAF71S0/wD1t/8A9fTfyFXap6f/AKy//wCvpv5CgC5TT2p1Ie31piFP3T9KVfuqMdqDjBpV+6PpQMWiilpiEope9FAgooz60m8fU0wFoow56Lj6mjYT1b8hRYLgSO5pAS33QTShVXtk+p5p3PsPrQA3DHqQPpzTwq+mfrScDuT9KcD3AAp3Cw8KdvAwPfinKORzmmEZPJz+NSpxVxZLJFFQ2QxYQf7lWIo5J32Qozt7Dp+NaNtoexQJpfkXoqd/xrRPUhtJGcgaRwkalnP8KjmtO30hshrp9o/uKefxPatOGCKBdsMaoPbqfqakJOKfMzO41I0gQJEgVR2A607b3JB9KQL3HT0NPDcY7+lIBCaaTSkUxuKTADTDS5pCeKljQ0mmMfzpSfeowep/KobKA5HNNJ54pckn/GkPB96kobznPakNOJxkUzOCMVLGhAcKajY5+tOLAE+p7Um0nluB6A1JRGU3cAc/oKaYyvX5vf0qbAFLmlyodysxPcVGwB68irLhW69agdSKlopMj8x0ACnd7N/jQ064O4FT+lNbqOxpjHNRcqxZJHXIwelNzVcZXlGK/TpSiZgfnXj1X/CncLE4IPQ0hIpiMrn5Wz6ijJzgnpTuKw/1PtzTScgA5yKTPBzSjBBNMBpAwaQH5cnr3p3UcDmkYe/WgBpwfam44yDSnI96bz0oAcKb34NLnoD1oIwKYCNgioyAakbimN6imCGlAV96iZSKnBxSMOTTArHj6Up6Z/OpCvrSbaaAjwQSOvcUHrjmlORwOeabnt/OmAdWyemOaceQdw5FGT0PUjrTVPPAqkIZj86TAzyak4APOT0+lMYADuDQAmcEFT/9ems2JDx1pw2gfMOKa3zMaYhq4znpSqckgdD1pMHp3o7kfzoAcV2gnPsKjAx27U8noMUhHNMQ3qcZwKUHtQee9Ax0pgLyeDRnnB5FH8s0mfSmICPamnmnsAaaRTAhHFKOlN6UorEoWlpO9LQAtFJSn6UAFLSUvtSAKUUgzSigBRS0lKKBi0UClpAFLSU7FABTB980+mj/AFhoAUj5Pxp46U0j5Pxp4FIYd6p6f/rL/wD6+m/kKuiqdh9++/6+m/kKALdNI6fWnUjf1qhCnoaF+6v0pWBKMF+8RgZ9aRIwqKHfcwHOOAaEhMUsKN2egJ+gpw2r0X8TS7mPTmqENw3oB9TRsJ6v+QpenUgfU0bgB3NK6CzDamemfqacDngD8qZuz0A/nQdx6k0cw+Uefc4pMgep/SkC4p2B/wDrpXYWEye3H0pMZPvTsgDnirFvY3N3zBA7D+8RgfmaNw2K4FPBx3rZt/DrcG6nA/2Ix/WtW3sbW1/1MCg/32+Zj+NXGD6kOojnrfTbu5wVi2L/AHpPlH+Na1vokEeDO5lPp0X/ABNaRzk560dutapJGTm2IqLGm1FVVHQKMClpTimfe4FMkXPIFOVQPr601Rg04mgB/WkK8c00P2FLkmmIaxI68j1ppIxT2NQOfTgmpbKQMeTTC/5UfN3GM0xhjrUNlIQnOSabnmgtjqKZuzWbZSQ4mlzjtUeT2o384HJouOwrHnmmEs3Tgep70dTlsH8OKdn86QxqqBnj8aCKM9aM0gENNOPxpc80hJxQMQimHnkDml6/SkJ4oAjZQx5GaiMHHB/Opj1FJx2pcqZVyqyEHnrTSDV1sHr0qFox0U4qHAakVygbnHI796N8i9fnH5GnMrL94YppalYocJUc4yVPo3FKciomwRggH60zDIf3b/8AAW5FICyG9+cUgbIwagFzt4mjKf7Q5H/1ql4KgqwI9Qc00wsLnFNPOfrSv6c0zIzyScUXBDxyB6g/nTj09qiDfNkU8HgfWqTBg39ajNSHnBHemtgn3piGEdqQ8gGnEcfSk7Y7igBOOmaQDNLxwe1J0OKaAaRzTGXn2FSHHPrmlxuAxTQiDBApckA9j61IVx8p/GmMuOevuKoCI88+9DMSfm5P61IyjHXGP1qIKQev1piAjmo3yr4I7VPUUnEhHWmA0nv2pc7+vfofemdulHQ0AO4pSq+vPqaTgntn0pM5piBmy7ZHNJj0pzEE7sfWjqf88UwEyOvWkIHajgmlx3piEHpnFIeOO9OVQcZPFNb9KpAQZpabS1gULS0gpe1AC0UdKKQC0uOaSloGLRRQKAFpaQUopAL9KUUgpaBiilxSCloAXFNA/eGl3AH3piNmZsoy+hPegCQjCH608U3+A/WnjpSAMc1TsB899/19P/IVdHWqliPmvP8Ar5f+lHUOhao25pcUUxCfKOrD8OaTco7E/pS7Ril2+1ADQ5PQAfhR8zdSacRSHA60AJtHrTsCnxQyznEMMkh/2VzV+HQ76X74SAf7ZyfyFNJvYTkkZwoyB1NdDF4dgT/XzSSey/KP8a0ILK2tgPJt41P97GT+ZqlTZDqLoctBYXlzzFbuV/vN8o/M1pweHnPNzcBf9mMZP5mt4sT1ptWoJEOo2VrfS7K2OY4AzD+OT5jV0njHbtTAfelB71astiG77ijOKC3HHX1ozxTD1piFNITSE+gpVUkZakMMEkelOC+vFOz6YpKdhC4x0pCKXNJzkADNMBNvtSYI6Zp+OxpwQtSsBDjccHrUiWxYgEZ9xUvlbVDMcehpBOU43HNOy6iv2Jltoo0zIQR3z0rKunQyfu1+QdKtTzNLkZ4xVQqOeeamburIqK6sgzkcUw4Xv+FPYF+V4/2qZ9z7wyf73+elYM1Q0kng8D070cDoMUMDnrTTUjHbqTNNz7UhPelcY7PWlHQ5qLv709e+e9NAx1MJBBHNKG4zTSDzxnNMBvOMdqQnijGc03PHNIYp54FITgUh4pCelADicimkcUoPIHak6UxDTnHrUTRqzHHyn2qamk57YpNXKTKrIyZyM/So88VcNRvGjDpg+oqHDsUpFfdgc9KZsCncmUJ7qetStEy+49RTMED8amxVxBPIp+dd/uvB/KlEkcpyjAsOoPBxSd845qOSNH6r7g9xSaAmyQenToakBzVRfNjI2OHXsHPP51IlxGwCtmNvRv8AGhA0WMnnnmmlsjn86TOB6+mKTt71Qhd2KG//AFU0ckn35o7fSmAh7jtRmkJHBPSg+3400IUkHk8npSrgDJJx7Uw9falzjAppgOySecH8KTA47HvQM56c/wA6D94kcd+aoQjjO73NRlSp608OdwDY2nvTtuW9qYiHBK5FQyr+94z0zVsLk1XnBE2c9BTAg/nRntin7cU0r7/WmA05x0zmnbueeuOaT2xQecGmABsds05jjB7Y4puTg0DrjqKLiAGlJHamnIPPNAOQQOnvTAX/ACaOnSjII9SKQng1SEVxSikFFYlC07mm0ooAUUtNFL3pAOFKKbS9qBjqKSlpALS5pucUAs33Vz/KmA8UEgdTQI+7N+VPGB90fj/9eiwriAOeg49TxSiMD7zE/pSjLHPJpflB6/gKNEPUAAvQAU7bxzgD34pu49gB796AMnJyTU8w7C8AYXJ96eBTQtOzSAUVXtUMZuNwxvmZh7g1cgt57ttltE0h77RwPqelbp8OrKsLPO0ZWMK6qAfm781Sg5aoTmo6M52gsB1Irp4tBsIz8wllP+0+P5VdisrWH/VW0SEd9uT+tWqbM3UXQ5CK3nnOIYJJP91TV6LQb+TG8JEP9tufyFdSGwvX8qB0PNWqa6kOq+hixeG4VAM9w7n0QbR/jV6HS7G3OUtkLD+J/mP61czxxSZq1FIlzk+pHkw4UcRk8Y6LUmO/Sg8jBGQeuajGUIVjlT90n+VGwh3SjrSGjigQZoOTzmjrxSkADJxQMbSj9aVQvBIz9aWQYc+1AhAaMUmaOpoAX6UAZoFLux9aYCjijNGMcucd8d6N2R8owKAF/wB449u9KAW4HA9u9PjgZ/p61YCxw9evcmqSuJsjjt+hPAqZnjhXnGary3R6Lx71UYlj8xyabklsJJsmmm8w/wAqgLdaRmCgEmmEkjngfrWTZokBc9ByfSomOTljn27U4kAYHSomaobKSBj6GmE8mhj70w5qGykhCMfd/LtTdwPHQ+hoJ9aYxBGOtQyhS1NPWm4IHqO/rRnI4OaQx4pVPIBqItge1KjHcKaAWR8DApASTnP0psvBPqabk+tPqBYXAPJ7UwqO1NDUhamIGxk008Z9KXdmm5oGGSMGgnnmk7UlAAfajJzR9KTOaAF60nfPekzSHHTOKAFOC3c5prRhwQR2oPHQ/jRz9CD1oAgaE4+U5H61Hs5xyG7Zq1nHWkco3UCp5UVzFQjjHGOo9jScN8uPqDU7xZHyEe4PeoGyhO5cH1qXGxSdxoj8vIicp7dR+VP88j/WJg9ynIpgJA9RjtSA8ZGc+9KwyZHByUYMvtSnA57dc1WaNXOeVb1Xg0nmTImGxKv5NQBZKnOBTQSecc1HFdxzjCPyezcGpCwDcr+VMQmckj3pc9h1FML85C96MnINMCRWwen40uMDdnNR7x37UK/btVXFYVl4KgdaQMVYE4x2pS4YkY+f0NKvPOeO/pQIcrdOKjn/ANZx6VIEPDc4xUU2fMA9qroLqNAGaQpzTwOOaMHvTQmRFMCk2e/WpiARTMc1QEO080hOB93nPWrGDk47Uxh6UARcluOnp6U0jFS7eRj8aaQCCMfNTEM5waDyOBzQRigjuKpCZWFOptOFYli0optLmkAtLjnNJ0pCQKAH0UKjt22/X/CneWi/fYn2/wDrU7CuJnJwMk+1O8tj1bb7dTShsLhRtFGCev68CjQNRQqKem4+/NO3E4//AF0zco46+w6UbmPTA+lJyHykh9zj69aNwxwM/WmBc1IEzUtsqwZZuppwU4pQuKkijeaTy4Y2kf0UZpAMC0pIUc1s2vh24lwbqRYV/ur8zf4Ctq10yyssGKEF/wC+/wAzVoqbZDqJHNWukXt3hli8uM/xycD8utbNr4ftYcNOxuH9Dwo/CtYkt1zRgAVrGmkZOpJiKFRAkYVFA4VRgCkNOwPrTTVmYvA7UUmcCkOaAAmlzmk2mkPFIY7OKM0n1pM5oAdmmvhwQelGTTSe1ADVYg7GPPY+op2aa2GGOnv6U0Pn5Tww7evvU3GP3YpMlqTqf6UfNnFAE65Jz1p8hGw+p61Hu4pC2fpV30JsIKXOKApPPb1NGVXoNx9e1IY4DPPQepoL7eIxz/eIpoV5CM8mrkVoBy/5VSTewm0ivFCztk85q4luq8tzQ80UA2jGfQVTmuWfgH8KrSJOrLM10icIQSPyqm8zyfeqLPrTHlClVAZmPYenvUSm2WokvfmmNJ/d59+1MJJ+8f8AgI6Um7tUXKsLnnPf1NNLU1mGfao8981DY7Di1NJ9qazU3OR1qblWHE8VGeO9KTxUZY9qljQE9qZmgkY/wppqSkKCfwoIzz0PrTee5o56UIYEnoQB79qQHaeKC2R7elM5H3enoadgHyNuf2FN7UKN2T1Pp3FI2RyaoQ4Eg5ppbAxng0m4Yz3pmecUrjHE4PpkUm714zTSecmkP1pAPz+VAPJqPODRnOR+NO4WJQaQHAIPWm0hqhC7iTwM0hJDYpOgo3bcHr6ZpAAOaM+9DY7dTzTM8mgCTjFIfpTQe5pevOaYCZA6+tBAI6Ag9jQUDEHGSOhpwXBOfxp2C5EbcEEqce3aoGRlPK/4Vd6cA0nGCSCPalyoakyhn5vaq8+53EC9+ZG/ur/iavzCMIX7jgAdz2qqIHiQ7juZjliPWocSkyN1RgFZVIHQY6U1d8R+Rtw/uuc/kaecjgjtTO3PWpsUP+0oWCuvl/Xp+dTAZGRz+NVTyOefrSKpjJMbFD39PyoAtEEr24FICeG9uahE7jG6Pd6lD/SpUkSQfIwP9KYiU/NgDg44NC5yP6UzDYyP16U7Jzxx3qkIkySvKj8KikPzr64pySLv2YOcbqikJM2OmBz9adxIkyMdaXBPQ8e9IAAAKcOPpVolgOeKaRmnZpGGeR+VMBnOc/5NKRzxSDIPPrT8AZAOe9AiPHOaYyjNTHkEU3HPqKYEJGP8ajJ/Cp2XHvULr6YI9qoRVpaKKwLDIApRvblVJHqeBRRVCJBGMfO/5cCnKwUfIuPfp+tFFMQbiep/AUmQO4HsKKKhstITf6DHuaOT1OaKKkY4Ln2qQKKKKAHgVetNNvLzmGE7P77/ACr/APXoopxV3YmTsrm1beHIEw11K0rf3E+Vf8TWxDFHBH5cMaxp6KMUUV0qKjsczk5bjjR1ooqhCHjnNFFFIBKMc0UUAHFFFFADaMgUUUhjc80tFFIY3PNITRRSAcEZgMDrUciZxtb5h0PpRRTa0BPUkRlKggYYdQexpST0JzRRQtgYAFjgdPWnYVRk/MfSiimSHzyH27AVPHbE8nAFFFXFXFJlgNFCvBGR3qtNecYU8UUUTk1sEVcpsdzZzSbgo9qKKybNBhdmPHA/Wm7gowKKKkYmeM5ppcCiikxjC2RTS3PvRRUDQzOTQTxxRRSKGZJGe1MLDFFFJjQ0mjgfU0UUkMaSKaTk9aKKYCEmgEYoooQBwe/I700kgHdyB3ooqhCNg9/xpmPmxRRUjFOO3NNJIOO1FFNgJSA5NFFIY5SM4PWkLE+1FFUIF5PPQUp96KKYhvBAyR170zdyaKKAHDnFOycc0UU0A4HA46Um7miimIHOeg4pBzxRRQBVB86QzAfIhIQevqadk5ziiikMY6K4+Yc+o61E0DAZU7h+tFFTZDTI8c8g5phU5z6+1FFTYsCGx1xTWhDHOMH1FFFKwIBJcRcAeYue/B/OporqOQ7TmN+wcYzRRTQMe6MJI5FOCh+YeqnrTOVnl68YHIooqrCJA3AP9KdnFFFWiGOz2x9KOvbiiiqEMZfyNJHnOGJBHqKKKQxxyD0pMHHAoopiEI4PB96ideD6UUUxH//Z" old="https://www.landscope.com/images/Photo/Stock/40001_41000/40118/master1111111bath.jpg" alt="Piccadilly Mansion"*/?>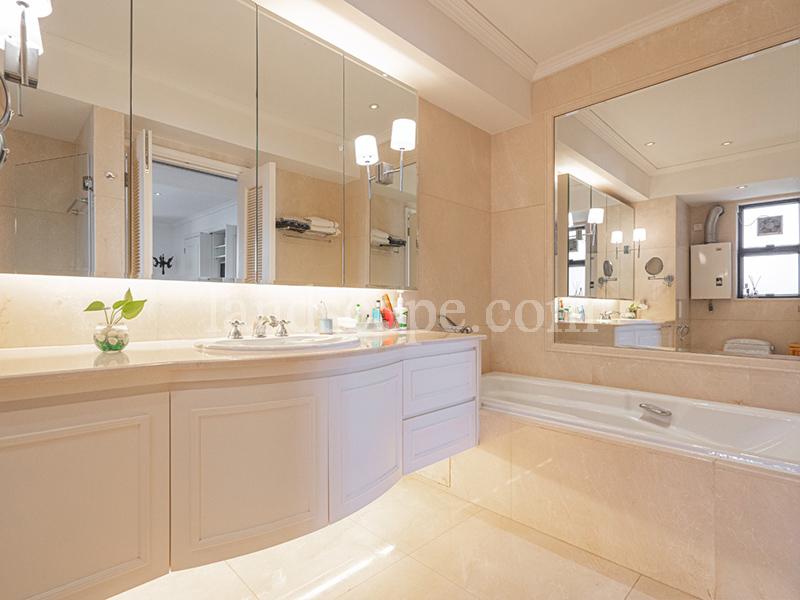 Master Bathroom(Provided by Owner) 4 of 5 photos
/*img class="sp-image" src="data:image/jpg;base64,/9j/4AAQSkZJRgABAQAAAQABAAD//gA+Q1JFQVRPUjogZ2QtanBlZyB2MS4wICh1c2luZyBJSkcgSlBFRyB2NjIpLCBkZWZhdWx0IHF1YWxpdHkK/9sAQwAIBgYHBgUIBwcHCQkICgwUDQwLCwwZEhMPFB0aHx4dGhwcICQuJyAiLCMcHCg3KSwwMTQ0NB8nOT04MjwuMzQy/9sAQwEJCQkMCwwYDQ0YMiEcITIyMjIyMjIyMjIyMjIyMjIyMjIyMjIyMjIyMjIyMjIyMjIyMjIyMjIyMjIyMjIyMjIy/8AAEQgCWAMgAwEiAAIRAQMRAf/EAB8AAAEFAQEBAQEBAAAAAAAAAAABAgMEBQYHCAkKC//EALUQAAIBAwMCBAMFBQQEAAABfQECAwAEEQUSITFBBhNRYQcicRQygZGhCCNCscEVUtHwJDNicoIJChYXGBkaJSYnKCkqNDU2Nzg5OkNERUZHSElKU1RVVldYWVpjZGVmZ2hpanN0dXZ3eHl6g4SFhoeIiYqSk5SVlpeYmZqio6Slpqeoqaqys7S1tre4ubrCw8TFxsfIycrS09TV1tfY2drh4uPk5ebn6Onq8fLz9PX29/j5+v/EAB8BAAMBAQEBAQEBAQEAAAAAAAABAgMEBQYHCAkKC//EALURAAIBAgQEAwQHBQQEAAECdwABAgMRBAUhMQYSQVEHYXETIjKBCBRCkaGxwQkjM1LwFWJy0QoWJDThJfEXGBkaJicoKSo1Njc4OTpDREVGR0hJSlNUVVZXWFlaY2RlZmdoaWpzdHV2d3h5eoKDhIWGh4iJipKTlJWWl5iZmqKjpKWmp6ipqrKztLW2t7i5usLDxMXGx8jJytLT1NXW19jZ2uLj5OXm5+jp6vLz9PX29/j5+v/aAAwDAQACEQMRAD8A5l7EyeYzR+Y8jbmLDvSt4ctrpVL2K8DDFTg10UsXl5ZwTGB95ByPqKEeLZujcsD3A615d6s5Xb0OiMYxVjGi+G2nX1mskdzPBJzuAIYD8K5y18I6nBrkEOkahGblpHWNidv3eTn2r0CC8NtI0gLkFSCAOtUvAltJe+LLi7dW2WMLPz2Y55rsptyunsTyq5S1jVr7/hGmh1KFYL1Cd2xsq+OOPTmuV0hCsJY9SKueKbt5HMTH70hI/nVnw5bpJeWqSlgg+diI9+ABnJHccc+1erldGFKLcVZbnmZ1O7jTRoTfYza24gjkSdVxLlsqx9R6Vp+HIGMk9wAfkAXIPTJ/+tS+J7bT4L6J9PVUWdPMZY33R5PdD1x7Vq+FXie3jsMbLp5DJGT/ABjoR+VdmOrf7I3HqebltFrHWl9nUsyX2lXEv2S5kVZY3K7mBAVu5B/Gp4reWDTxBJje8hVWQ9B25/zimar4PFlcfaY0eWGUkk7s4J9/61r+H7EJbi3uUCxKxdcDpjk4z0I5OP6V4aScbxPqqtuT3WZeoWsjzb88wJ5ZBHfua5y6lRrq1jKqzbjIqN0YgcA1swakxWWWUth5SQcZzk8fpXNTx/2pr1x9mYAJkRt2yP5c5rJuSTTOfki2pJl69EMdkvnO8i8EMFJAPYZ/Ss8BUtGYn5ZGIH0Hep4NQurZZLWUFGDBzkdSO30qhrDGCyZVGJCgXr/Ex/8Ar10YSGpnUlyor2cLzo045+0SH5fYnANekXKxoIbQkgpGAhH8JHArlNEtF+26dbAZAIJ4xwoyf1xXXn5553IyN4VSfYVOJqOTt2Fh6fKrnE6pdf2D4oWawzG3kB7tF+7Lz6dAT/Wu7trqC7U+VJGZFAMkatkp7V5ret9v8QXE4+ZWuQi5/uJz/Stu7kltJVuYXMUlsmdwPryQfX0qZKyijrjDnbO2xxRiuW8NeKZNRuzY3+03D5aJ0XAP+yR/I11eKJwlB2kc1OrGorxYgqQfSmgUvSpLI5I8fMvSmjn61ZHoeRUTptOR0oTAbg0YpRyKXFUIbj86XFOxRg0ANxRjNOxS4oAbilxTsUYoAbijFOxRigBtLinYoxTATFGKdijFADQKdijFOoAaBSiloxQAoFGKWjBoEKKeKaKeKAHinimCpFpgVZxhwaEOx0b+6wNS3C/Ln0NQ9VP0oA6rSGxdX0f+2rj8RWvWDpD/APExbn/W26t+Vb1UIyNeyFs39Jx/KuTnG3ULgf8ATQ11viAf6DG392ZDXK3gxqlx/vZqWNETdasL92oGHNTr0FAAcUw9KeaYaAIzTT0p5FNIoAbSGnUjYzxSGMNJTqSgBKSnGkoASkpTRQA2jrS4oxSATFGKWjFAxMUUUUAJR2paKQCYox70tJimAmO9JTqaTQAh/Wp408tPc9abCmfnboOlTUgG4paMfnRQITFIx2j1J6U44UZNV5pUhjaaU4A7Dv7VnOVtC4q5HdXK2cO9vmc/dX1P+FYqBpXaaY5JOST3pzPJezmWXp2HYD0qARy6xdmxtmKW8Z/0iZew/uj3P6VjuzTYILd9euigJXToW/eP080j+Ee3qan1K/WQC2tsLbpx8owGx/SnX95DBANPsQEt4xtYr39h/WsWSQAV0QjYzbuEsuKyru8C5APNF5eYBCnmsjBuSWkYpAD8x7sfQVTkoq7CMXJhua6LOzFYF+8/r7Cr0URJRmTGP9VF2X3PvRFEQVZkAI/1cXZB6n1NZ2pas8crWOnkSXhH7yU8rEPf39q59Zs6NIIk1XVmtG+xWWJb5xkk9Ih6n/Csu3t1s1Zixlnc5klbqxpYLdLRGCsXkY5eRuSx9TUgXILsQqL1Y9q6ElFWRi227sFVpGx+OT0FdFoHhmTWQs026HTAeWHD3J9B6L71e8N+Ezdol3qMRS2ODHbt96X0L+g9q7Ce7WMeVb7cqMbh0X2FBDYO8GnxJb28aLsXCRqMKgqpks25ySzcknvSAY59e9Ixz+FMgrshRsHIqrLZKZPNiPlydx/C31FacNxbain7pgJO6N1pjwshwRxXFqjoMiS4t4XWO4AidumRwfoakXauTEGXIxlBjIq1PBFPGY5UV0PUEVn/AGeawBa33TwDkxk/Ov09atMDmNX8P6hfaiJIIw0QHUnHNa/hG3ki1qWGRGWdbaQIn8RYjAx61OPEWlMSDcFWHBVkIIPvUNzqukXSqTeqkqHcki5DKR6GvTw+KlBcjjozz8VhlVn7RS1Ql7Mt7cWzrGImOVePdkhgcZ9s/wA810Gm28i6jaiEMXhbzY8YJGOo/WuXsJFurp3jkSV05Lqc5r07wJYRXdpf3E68DbEhzyv8RIP5V0Y+pGKjCOq3IyulL2dWtUWrdvuOt0q8jvrfJKsTlXBXHPcYNZfimD+zdEvLi3CjzFEW0nkFjjj8M1Y8prQMYj5is+QxHP41zPi7VnuzaWOcgAzNng56AH17150Ye9odrb5HI5m9uY7XTi0Z4hUsee47Vl6NDMlg8uNobGXZNynuQe+OeopmpM1y8FhCMy3MoUgema7LxBpUel6bBsQI6JjcrEFPUgDg5p1VrYzpPQ5WZRcXMLEBnck5H93t/Ksq8C3WsW1ugPlhjKwJ7DpWmzMsjyKVxGoTGOD24rM0siXVL66PKwgRDnsK6qS5YNmdZrRHTaCQl/dXR+7a24Ud/mY/4CtaXUIV0m4uopCfJRmZWGCp7Aj61k6HI0OiNdhZCbu6ZyV6hFGB9RUGuT7PDLD7hvbkRgZ42g849OnSuSUbs3i7NIy/D8AZl81RlVBLHszHJ/QU7VrgtayvjBmkyPcf/qFP0lT9lvJyCeqoPX+EVU1VjJNFEeNiEkeh9K1iuerY6L+zoTn1t+LL3geBX12ed1wY4iF47nj/ABr0MCuQ8Fxi3s57yXaqsxyW7Ko5xWtpuqXNxqq2Z2TQtE0/nYwVXOFA+vNPFyUqzt00PNy+m44dX3eptYox+VL1ormOsO1OHIwaQUvamBEylDkdKBzUwORg9KjZdre1NCDFGKUUYpiExilxThRigY3FLilxS4pgNxS0uKXFIBmKXFLijFMBMU7FGOaXFADcUuOaXFGKAACjHNLRigAFLRS0AFOFJThQIetSLUQqRaYCTLlDVVKusMrVIDBI9DQBt6Q+LqxJPWN466auS05tv2dv+edzj8CK62qEZuurnSZT/dKn9RXJ6gMapIfUA/pXYauu7SbkD+5muQ1D/j/VvWJT+lTIaIH61YT7tQMOasIPloAQimGpGphpARmm05qaaAENIaWkNAxuKSnUlADTR3paQ0gENJSmkoAKKWikMSkpaDQAlJ2pfwoNACUUfyo/nQAUh/WlpD+lACHNCKZHx270nJOByTVlV2Lt796AF46Dp2o6UAUuKAEo4xk9KXGajY7zgfdFRKXKhpXGu4wXchUUZ57ViXUzXs46iJfuj+v1qbULkzt5SH90p/76NZ800ryx2Nkoa6kHXtGv941z3bZslZCSedeXI06wOHPMsuOI19fr6CrV3PDplmNMsPlCj9446578+p70SyQaJaGxs33XDfNNKfvEnqfr/KsKWUAdcV0QhYylK4skoUYrNuZ+CAcDvSXF2i5+bmsa6u98UkpB8mMZODgsfSqlJRQ4w5mLNi5O7e6Qo3LKeXPoKvRREFWZRvA+RB0T/wCvVTTPNktkubgASMMomMCNe3HrVC+1OW9key05yqDie5Hb/ZX1NYKMpvU3bUVoS6jqkkkrWGmt+96TXHUR+w9TVWGCKzi8qIE5OWc8lj6k06KKK0gEMIwo6n1NSRxNJJGiRvLLKdsUSDLOfb2roSSVkYt31YxE3EE5C5xwMkn0Hqa7rw54S2Ml/q0a70+aC1bpF/tP6t/Krnh7wxHpSC+1Eo94BkDqkHsPVvf8q0rm6a4+VQVi9O7fWghsfc3nmEpEcJ/E/dvp7VWAAGKQccUhNMkcTTCfekLc9ajLUCObWUoylSQeoIrcsteyBHeLvXoJB94fX1rl2l5XkdKljl96xcbm53iww3EQeJlZW6Mv9aqy2rxnJHHqK5u0v5rWTfC5X1HY/UV01jrdveYjmxFKex+630rJxsBmT6fFNL5oQJN/fCjn6+tU7h7e2kVLq1Vd3STYChP17V09xZZBaMfhVCWEOhSRAyngqwyDQptBypmbHaogMkFvGM90wM113hK/gtbQ6e5xMzs5ZjgNmuMuLW+sAX07EsfUwSHkf7p/pVaLUNUnTemnhip52vgg1vGV9Qabjyntlidt0kUi5VlI5Ocg1534g8tvEV+Yc+WjCIZ7YHP65q/oHie5itnjvoyjom5Mnqw6YPY1y09y0EEl1MWdpXaWU59ev45ram1zXOeony2INAaGTxuZZc7bZQiHtvNdr49mX+zbKNesrEjPYDrXm2jyuLZ7kthp5jMPUeldZreoNfW2jiYklYGkfPck4H8qmL55DUeVGFfOtpYs24HGWOPbgfrVRYX07wqsroRJOrPkrySTjr9ag1d/MSK3BwZ5Av4d/wClbGtwrNq+jaTChXLpvQnP3Rkn8eK7JvlSRjbmmbfkvZabY2MIVmjtQpQnkseTj39j1/CsnxcDC2mWrf8ALCLeR/tYz/hXURacNR1JZjsdDLiNuhXHTB9eOhrB8Vr9q8YfZ3O8RKiNjAx/Efr0FcsXrftqbR1l66EEEP2fT7W3T7zfMfwH+Jrlbm9km1K+fAKJIIl98Dmuo1Gc20ksuVK28IB9j1NclodrJdSWkUmd883mP+Jz/Kt8FG83J9FcM2m4YZQjvJo7q5jex8HOFHztEsaAdi/X8cZqxpVveWV3G9uENsQIHYjPCL09uc81NrxjFxptljAybiTHoo4/lV+2BtrCIykDYjTP7Z5rzMTVkvh3bNacEkvIsjUYBLDDKHSWbIQbcg468jire3nFcRLqs9tbXFzvQmzt2kj3fxM56fyrY8P+J4NUSK1uWWPUCvKgYWTHdf8ACur2c0m30M4tT+E3+lLRSioGNp33vlNGM0d6YEeCpwad1FPI3LTQCDg1SYgxThRilFMQmKMU/FGKBjcUYp2KCKAGYoxTsUuKAG0uKUUoFADcUYp2KMUANxRinUYoAQClxRS0AGKUUClFAhwp4pgp60wHjpVNhiVquiq0wxKD60AWLVsQXH+yUkH4GuyU5UH15ri7blpE/vxMP6111m/mWUD56op/SmhCXy77C4XrmNv5VxF7kzWzesIru5hugkHqpH6Vwt59yzP/AEzI/WlLYaI2qwn3RUDdKsJ90UAI3SmGpDUbUhkZ60w+1PIppoENpDTqaaBiUlKRSUAJRS0lIBKSlooGJRS0lIBKSnGkoASilpKAD60lLSUABpp6UtLGm9ufujrQMfCmBvI5PSpRR3pcUhBRS01jgcdT+lDdkCQ1z/CPxNZ+pXiW1u2ThRwcdWPYCrF1cJbQszMFAGWY9hVTTrN7q4TULpSoHNvC38I/vkep7elcspczNkrI5i9utVSaQGGKFF+8C2WFaEU8Xh/TRgtJfXQ3vKRk/wCfQU3Vxm6vvXzP6ima8ozZD/pj/WlHRlPVGLcamSxKo2T1Y9TWbPdyvnIP51ck2Fyu5dw6rnkVTlUCt1JsjlRnSyO2SR+tWIE2IJJcHC/L6LUUgQb2dgqKMsxPAFZck8ms/IhaLT1PJ6NN/gtPluNSsS3V7Lqztb2blLQHEk44Mnsvt709Ejt4lhhUKi8ACnDbGojjUKo4CjoKv6Xo17q115FooDDBlmcfJCPf1PoK0WmxLfVkFjYz394ltbxNLM/IQdAPVj2Fej6NoNp4fga5mYS3jja82P8Ax1B2H86nsNPsPDliILdS8r8u7fflPqx7CopJHmkLytlu3ovsKDNsfcXD3LAsNqD7qDt/iaiJxSZppagQpbFMLUjN/Koy2aAHE0wt05ppb8qYWJoA4h5irKDkHHINSxz+9Sava3U9y1wkRMK/JvA4yKoLDMDjj86zTTOmrT9nNx7Gok49asJN61lJHN6D86sIs3939aDO50+na7PaYSQ+bD6E8j6GukgntNTi3RMCR1HRhXnqed/dq3byXEUgkj3I47qeahwuO52M1lIgLL8y+tUXgVn8wfJKP4h3+vrT9O8QlsJfIUP/AD1UcfiO1a0tpFcL5kRX5hkEHg1m04sZy1zqhtZxFdWxRW4WbOUP+FMvYRf2kkKsIxKuCw5rburBvKZZYw6HhlIyMVzF7pN7AN+mXcgj727YOB/sk/yrWE+hMkOtLa0BktJma3xGBE2NwDD19j61q3JktNRgDwrILeGJNmc5AXJ/nmubXzZcN/bUaTRHOydApU+h7irb6gLm7YtJ+/TlmVtwbPUg10UYpsyloVVlhu/FscSJ+6jOV3fw5OefwxWvpsgvfHd5d5HlWMDbSOQCemP0rC8M4aW91KQdc7c9u/8ALFbfgiPzdL1C+kVi17chF29SM5/oK668VFHLh5OblI9C8Ox/ZdOkuZFI2jdu55A9Qe9efJef2l4kmujw00pb2wT/AIKPzrtPE+oSWWkpb2zGNnkEQAGNuev1FcZpcCC6kcspEkvloQMZGdg/QE1y391+Z1046pjvEkT29jFGwyl8wl5XB75H5AVY8PabAbnTsRgzIjSFh2Hof88Vd8VNHfeM7TTmwsdrEzMc9VxkHH0AqbwHEItL1XU5uUijKxg9Mnk4remrUZS+Rz4ypz4ilTa6N/kVJ2OoeJb593yxrHaIR6sct+gNbupyqLe4VT94iIZ6YHX+tZXheM7VuZVIaWSW7cN14+Vf61c1HctsT8p8qNpGBODk+nr3ryG1PFxi9l/X6HU7qm2jltUQTaNHEF+a91FI0H+ygyaqmEXOv3Lwr+6jmjhBX2P+NXJ2WXVdKtM/LY2b3Mns7HP8hU3g6ET+TI4z5sr3De2OmfzFelVlalfuzpy33Jyqfyx/M75XEmSOoOCD1FOxWBp+rre7ZoT5jyMwUx9GAJ4/StyCYTRhsFSRkq3BFc6Zy20v0H4paMUVQhOlK3IHrS4pKAEHWnYoI3c96AexHNWmSOFLikpwoATHpRin4pMUDG4pCKfijHFADcc0YpcUY5oAOtGKXFGKAG0Yp1GKAExRil6UUAFKKTtS0xDqcKaKcKAJFqG4HQ1MtNnGYzQA20OLqHPdsfnXUaS2dNiHdcr+Rrk0JVkbnhga6rSjiOdP7sxI/HmmhF/qMVwd8MR23s7r+td7XDaou3aDxtuXFKWw0QN0FToPlqEj5RU6fdFACHmo2qQ0xqQyMimmnGmmkA00hpTSUANpKcabQAlFFFABgUhoNJQMDRQaSkAUUUlAC0UlFAwJpDRTScUgFwWYBepqwq7VCjoP1psabBk/eP6VJigQAYopcUdBmjYBCQvP5CoZZBEhZiM9cmnu+0F2H0FZQjOsTsGz9ijOHI/5at/dH+yO/wCVc053dkaxjbVhawHVJluZgfsaHMSH/lqf7x9vT1rZHWkAAAAAAHAApR1FCVgbucfqv/H1f/8AXT+opuvnEln/ANcP60urHFzqH/XT+opviD/WWf8A1wH86lblnK29itpLLJvZ3kOWduTj0qpqFy9tAGfaCzEbh0Uf41rTsVRiAWIHQd6464vLm4e5juECSNhVXORGM5wPf3raCuSyC4eS8kzdkpZowCxKcmQ+re1aQJJCRr7ACsxrDzYtqSMCByScD/61dx4T8Hy3cC3GoFxatyF+60w/mF9+prYjYq+HvDtxrcm9SYrNWw9zjlz3WMd/r0FegqbXSLVbKwiRdn8I5APqx7mkmvEhjW3sgqRoNoZBgKB2WqXC0EN3HEkszOdzHqT1NITjOaaWqMtQA5m96YWpjPUZbFIB5b6Uwt70wv8AnUZagB5bNNLUwtTS1ADgTH4Rv27t5mPxOKwpo95C4GU+Xdjk8d63bv5fCEgH8bgAfV6ux6VZ3dvdu+2OaPBUofYdR3riw7+J+Z6uKas35nJCA1KsTCte80qXT3QSlCsmdjA9fWohD7V08yPOs9ykqNUyBhirYh9qesQzii4iFGIq/ZX09m2Ym+Xuh6GoRFiniP2pNpgdLaanBeAKf3cv9xj/ACNNvNOWQF4lw3cetc+I/Y1qWmqTW4CTAyR9j/EKza7FJmTqGh29+CZ7UFwMeZsyce/qK5q70/8As6Qg6UigjalxbOVDfUdjXqKNDdIJI2B+n9RVe705JVJRVyfvIRkN+FXCo4MUoqR5zY2d+0E2nLay24njPkvJyFOOTkda7bwUIrW3i0kw7pbN98wb+7j5XH41VW0ksXP2fcYv4oGPK/7v+FSuplBntLgw3G0KWU4PBzg//XraWIc7XM6dFQTS6kviiUTaokROVtoZLhh/tdv5VnafaO0un2q581z5jMFyV2r1x9TWPqs15c6nLcXKhJX2QqEyAR/kZ/GumtpxCt9MxKfZYFDSg42lgSQD680py5Yp7nRGNrGCl09/rHiDWpeQLcxR47biEH6ZNdZokQtfBMMMh2/bJACPY5Y/oK4HRFk/4RFwDzqN+EHqyqP8WFeoXSx21va23y4iiwPUE9/++VNdlR8lGMe+p5i/e4uc100/r7ilYxbp5Fz/ABJDgdwBub+tQ6nmaMxqBm5m2LkZ4GAcfrU2nzAAzkEbIWkP+85x/LNVL+YWrpI5ytjaPcOPRtuf5mvEh703L+ux6D0icFdX7fatcuYgGW4Y26HoQowox+NdVp8g0jw9qN4F/wCPazKKfViP/wBVcvFaAW+k20g2vLIbiVj2AG4/hk10+tPGfDEVuxx/aF2iDHUgHP8AIV6mKaXLBdDeh7mEnL+Z2+4u+FbL7NHawkANBa5bH94jn9TW6C2QwOGHeoNEjzLdPjoFT8z/APWqpP4itU1l7ARSyNvC+bHgpk9vw71gn1ZjJWpRSN+KUSDnhu4qSqagE5R1bB6qc1Zjk38Nw386sxH0mKdjNGKAE6UpG4ZHWg0gOOaEIUHP1p3Smnn5h170qnIq0IeOaXFIMinjmmA2kp+KMUDGY4pKfikxSAbilpaAKADFJinYoIoAbiilxRQAYoxS0YoEApwpKcKYD1pzDKGminjpSAqKPlIrpNHfMsw/vIj/AKYrnMYdh71taI/+kR8/eiK/kaaBm/3ri9aGHm/2bo/qK7PvXIa8u2a64/5bI35im9hFA/cFTp9wVD/AKnT7tIYh6VE1SNUbUhjDTKeabSAaaQ0pNNJoASkNFITQAUlBozQMSjNFJSAKSjNFAwo7UlH40ALmkzRSd6AFp0SbjvI4HT3pirvbaPxPpVkDAAHQUgDvTu9FKKBAKYzjGTwBSs3UZ47ms65llu7j7JbHa2MySf8APNfX/ePasKk+iNIxI5PM1O5a3iYrAnE8inp/sL7nv6VqxxpFGscaBY0GFUdAKbBBFawLDCu1F6e/ufU1JURjYbdw7UD73Sk60qjpVCOM1dd1xqIPd/6im+IlBmsic5WHIwf51Jqw/wBK1H/f/qKZ4g/11p/1wH86jqWjAn+4a40r5t5Kw53uQuOSfpXX3cVzPEYbOJpbmQbY0XqTXReHfCdr4cgS91ApNf44xyIz6IO5963giZOxR8OeDY4IkvtXUDb86279Aexf1PotdBd3zXGUjysPc9C319B7VHc3L3LZf5UH3UHQfX1NQFwK0Mndi5x9KazDFRNLUTSUXAlMlRM9RNL71E03vSuOxMX96Yz1AZajMhouFiwXphk5qAvTS9K47Exeml6i3Um6i4rGjfpjwvaIGDFpYsr35bP41sWG42tyGjUEuR1yR07+lYl+zJFYI3CebCoyewBJ+lbmmALp5kxkNITxySN3/wBas401FWR21ptwu+5X8R4+16anH3mOK5HUI9Xn1HZbXYtYXYiPKZB/Gum1qdLzUrF4ScCJjyvI56EVUui0bWaqPvvkg8g4Gc1krqbN/Zp4aJLoelXZ0cLqM2bxXYbxyGGeKmmtpLXmYAJ/fzx+fatC1kY2kTqCA2ScDOOacbiKZmh2khiU+dPkc9wCeDXTyqR5jvEyxsPR1/76FOBH99QP94V5X4mUWviK+S3R4bcSkIqkhR64rLE7/wDPR/8Avo01Qv1Hc9oaaBPv3EK/VxSLeWZ4F3b59pBXjG/J5OfqaemCegqlhvMEz26GQofMhkGfVTkGta11JXwkw2N69jXlfgWNn1eeTcdscB4zxknFd+vI5rCpT5Jco07m/PaxXC/MPnxwwrFvdNKvncVftIvf6+tTW13Lb8Z3J/dP9K1YpoLyPA69weorItHGzxOxWO7ULtcGOQNwT7Z6GqPiGG9n8P3NpbQSSzzzbmKnt6fQV2N5pzKGwvmRHqCM1z97barFIr6fdL5feGVN35Hr+FaQmxqTjqijoNs8V7pFlKp8uyhaeRAOQ3U/+yit+e6fUta1RYj+7hKW6tnuQM4/AGqOjzX9pqf2ycWk0TIY32IVde/f361Lokb2mnvJdYFxJPLcTjPKnoo/LJ/GtsRX5o37I46FH2d/N3NqFGntJ9mVM9wIVYdQqjHH4k1z3iW6aXSb9fM8yW4lg08PtKlhu+YkfQV0NjiO3tBIwVI4zMxPYtz/AFrlNcmkefT0zjaZryU46nG1a48HHmqJHTU92Bm2oW51e6leQqkaCBMDOC7c4/ACuj121Bv9DgzgW437fUtwD+QNYXhiH7S8JIz5100nPcKNorYu7g3vjWcB8x2/yADoNq/4tXdiZXquxtUvDDUqb63f3s63SAItKmnPeYk/RVrzjSR5+sziQ4STLdMjnn+tegyyC28FtJ0zFK/4sdorzrQ7eZtYmlZnVC5jVG7YHP8ASsJLTQStZJ9jrvC1jFHLPfQEokxcGL+EYIH+NdKBXL6RJPaXWj2SEKssUrzAjqNxI+ldYBz0ran8JhV+K49WyMHrTqYBTx05ptGaYdaaRT8c0hFIY0cGl9x+NBFJTTESg7sU5Tg1Cpx9KlFWhEmM0Ypqt61JigY3FJin4oxQBHjmjFPIpMUAJilIpcUuKAGYoxT8UlIBmKXFLijFMBO9KOKKKQDhUgqIHFOVqAIn4lPvWhpD7bmE+kjL+YqhKRuBqzYSASBgfuyI364poTOsNcv4hU+Zdf7sbfrXUGub8SrzN6GAH8mpy2EjHH+rFSqfkqvGwaEYqZT8tSUDGozTifSmE0ANNNNKabSAQ9aaTS0hoASkNKabQMCabnigmkNIANJmg0lAxc0ZpM0UgFopKKAFpuew60pPvUkS4G89T0oAei7Fx3PWnikApwFAhcUjE9B/+qgnHA61RvbvyECoC8jHaqjqzegrKpOxcY3Eu7h3kW1tcNM/PPRR/eb2/nVu1tY7SERISxJ3O7dXbuTTbOzW1jOTvmkOZJD1Y+n0HarJrJLqy2+iEpKWirJEpw60lLQBxurqVu9Rz/e/qKk1WxuL+8sobddzGDJY9FGepNLrYzd6iT6/4Vbu9Ql08RGGMO7wAZJxt5qF8WpXTQngtrLw/DtQedduPmY9T/gPas+e4eaQyStub9B9KzXvZ2YkoNxOSS2SagkuJyD8q/nW3OkRytl+ScDjNVmuRWBd6rIl+lsmz5I/NnJz8q9sUmnXVxe2/nnaEc5jxn7vvmlzj5Daa4J6VC0xPeodr9yKTa/qPyo5g5SQvnvTd1MKN/eH5UhRv7w/KjmCw4t600tzUcokCnDj8qyZ7q7FxM0UMxigGNuwZmb29qLjsbG8etIWFUrOO4MCtcSFpDyflAx7cVYMbf3z+VFxWHl6cqlvYe9MhjIXLMWPqasgGqEaOqpHHcab8in9+S2x92dqdx2PtW5ZADR4juLZ5IT7w6nH1rntT3DULVSGBUzMAR9AK6dbdX022hJKF0+Zk4bp60r62Oip/Bi+7Zzl7dwza1Epn3SC2BAcbXOSeo9aS+cpd2QBx5cbvkjocViataRXHjK6+0POz2/lRxTgcFgM4Y+9bl/ubUGGG3JB1Xk8mo5bO/c3hV5qPLbY2YcvBbAkAsgJI4Az6VEkc0jNI7LHFLKFKLk+Uwbqfc4H51ZQGMQ8NwgA7AjFZsSsk32h1OGQyhZOAuATkc8n+VbQOCfQ42G1k1u9u4lSNw0kjsJPu/eOOe2a5fWtLi0/bJEWXc5Rom52kehr0xLW1bTobp0ksLny18x4v41x1YdCPpzXKax4eudRvWjtk82KMlwYGBGDSpztLfQ2ktNjiR1qaOt+bwkr2aXFlfRuzfehfqp9MisSW1uLK4MNxE0cg5we49q7ou+xzKSvY7vwDD/o9/OR1ZEH5ZrslFc54Hi8vw9vxzLMx/LArpQOfauCtrNmi2HA05flYMpII6EHmkA5pwrKwzQt9RIO2f6bx/WrEtrBcDcAOe4rJGKlhmktzmM8d1PQ1LiMju9NkjbzEyD2kUfoR3rInuZIw0NzGE8wbfNX7p/PpXWwXUc/H3X7qT1+lQXmnpOh2gZIwUIyGqfUZjxapBex31xbSjiNIZLYjBTPGcdx7iuN1Gaa51TVJA/yW0JVFbj5VxnHrya6S7tr+yAbT0gO3rBMnP8AwFv6GuZvbS51NpsFbeSU5cbHyGzk9fWunCOMJ8zIqQlJHQ+DoClxCSPkghyT6dzUGh5l1C9vG++ymQ8d3Yn+WKv6bFNb+G72RFfzpEZEGOeflx/OoNFiH2e/KkYaYRL6YHy1MneTZ0Y5qVdRjskl9yOk1xlg8KwQsQNyRKxz25c/yrlreTZaQTKQx8qSbPrk4H8q2PGskkukxW0OPMkZ1GemAAo/nWPbIHgggXAAjiiAHQDP/wBelLa4pK0mja0+Lf4st4GOVt9PVdp65IGf510uWgOHJaM9G9PrXPaMPO8aanKORGm0e3OP6V1GAcgjitaexz1fiAc0oqBgbYjBzGx4B7GnrJmtTImoxxTQ1OBzUtDuN6U08dqlIppFSMZ0pyt/n0ppFIDg+1NMVif3qVWzxVdW7GpAcc1YieikUgj3p1AxMUmKfikxQA3FLilpRQAhWkIp9BFAEWKMU/FIRQAw0lOximmkAlGcUU00DEc7qIpDDuIHDDH45oNJQI6+C+imi371OB2P+cVzuu3sd1I0aOpYxlCFOQOeOaoSKHGM498UxYkTnGT6mm2KxHHG0UYVuo9KeCQKcabUjFLcUwmlNNNAAaQ0UhoGJSUp+lNNACGmmnE0w0gENIaU000DCkoozSAM0Cil6UAFFLQqliAKQxY03nJ+6OtT0AbRtHQUUxCilJwM/pR05qC5uEt4mkkYLgZ57Cs5zsOKuNu7pLaIsx59uSfQD3ptjZuj/arkf6Qwwqdol9B7+pptlavLKt5cqQ3WKNv4B/eP+0f0rRrBK7uzS9tEFFHFFWSJRS4opgJilA5opR1oA5HWz++1D/e/wp2q/etf+uI/nTdaH77Ufr/hS6r9+2/64Cs3uWtjOZc9aiZODUxphpjKjW6ZJIPPX3pBGFGAKskUwqKBEOKbtqUqaZTAYRSEVJTcUwIyAQcimFF/uipiKaRQIiIppFSGmmgBYx8tSio4/uD61KvPQE/TmtESzR8WztHrNttAJW3xg+7VvWU7XCxqckRjHIwa5rxQ3meJUjz/AARL+pNdHpilc5HQ+uaGt2dVVJUILyOLDCbxXqbGWVS16FC4+RwAAefWtacNJqFwIwGI2Dk9qxtGmjm1W923L+Y17IzwlflPJwQex6VsWoMuqXGennKv5Ch7kx0otm+5kVGKE7gCFLkYyBxWRd+XBptxJ9pefdbSOqlgPLfbgnaPrWruXzJSNocZy0p+U+n+FYetRPaeH9SeVTHNJGqlUUCM5IHynrWkXpc5pLVI57T72OWCK3urmYiMAgOwwfbNVnvo9G1eaOBx5c0YYqrfKAw6Cpr3RDa2ltcR3CTichQijkMRnFXdHtrJ9PIu7OOTexSRiuWX0OfaueVSMNZK6OlpzjaL1KlpHFHFEpQxRhSwZRksmM5x64zXO+KHQ39jFE7PHHbAqz/eIJyCfeuhhUQ2TrbuVREIBm/gOeCa5XxJIZPEUy9440T8cc/zr2NDyKV+c9L8M2jxeGbDauQY95A68kmtYc1z+j3zxW8cdvJkQxopUnpxzx6V1TIJAC68kfeWvLa5m2d60SIB+lOFK0LryPmX27U0EfjUWsO4/FL6U0Yp1AC456VbhvHQbZcuvr3H+NVacM0mrgaEkEN1HuBB9xWfd6U5y8e3fjh9oJH1z1p6O8bbkbB/nV6G7R8LJhH9exqHFrYq5y80uowyJGys65DjaoVWI6c54+lLpls9hY2kFyoWZ5SxAO7nryR9K6i7sluIyNoz3B6Gsp9MvFCm3VJY84eNyQ4H+ye/0NNMSSUrlHX23XdqrHKxWpkb2yS39BTNFjE18N6jAfzDx0x0/kKr3089w93NLGY3aSO2iBGCUUjkjtkKau6YxitdRu8cJC354q5bWKvdtlnwkDLe6jcHqQgz7nJrqcZ+tc/4SgaK3u3I++6gfgorohxW1P4TKt8bMrXZ2trWCRVJXzcNj0xSWd3HNGrK2Qe9Z/jaWeHT7J7d9si3Bx7/AC9Kw9N1QTPmACO4H+styeG91/wq+a2hny6HeIM9DUqrWPp+ox3CAqenVT1FbMTg981Yh204yKb1FWVGaZJDjLKPqKloZXIqMjipTzzTSKgYwHsfwqVD2NRMKFbBxmmmJosq2DU4ORkVVVsipUfBxViJhRQKWgYlAp2KTGKACloFLigYykNPIppFIBhppqQimEUANpDTiKbigBtJTsUhoAZSU4000gG0lONNIxQA00lONNNADTSGlNNNAAaaaU00mkAhNMJpzU2gYlJS0lIYn0FFFAFIBQKUUlLQAtTImxeR8x/SmxJk7j26CpTzzQAmKPrRUMs6xHdIwWPaSM8ZNTKVkCVx0sqRRmRyAq88mqtrA19Kt5cKREDmGNu/+2w/kPxqG1U6vILmQf6Cp/dr/wA9j6n/AGR29a2eprD4ndmm2gdaMU4CjFWSIOaKUUYoATHFFLiigQUClooGchrX+u1H6/4Uar/rLX/rgKXWv9fqP4/0pNWOHtP+uI/nWfUtbGeelRk09sVEzUwA00mkZvlLEgAdSegrJu/EelWhKvdq7j+GEbz+nFUk3sJuxqk004NcrL42gLbbaxlkz0LuFH5UR+JtSkyw0+3CAZOZTwPrVezkLmR1G09qTFR2Nyb2xhuTGY/MXdtPapjUjI6aaewphBzgdTxQAio8sgSNSzHoAK0oNAkl/wBddwp6qh3H/CqUPlS21zlc/wACYYjvyciqtrcSQ3htlkMjqRgE847A+/vXTGgnuQ5X0OhWwsbNflQzuOd0p/p0qDzm3HBxz0AxT47gXMZ5O9eDkYPuCPWq5B3+lPltoQyvrP73xgV/6axqPwX/AOvXUWCGCBs4+Xk46etcq7G48YSEjn7Qf0UV1Lv5Om3chx8sbn/x2sWehiFanBeSOC8FwNd6jK7OqqzSyAn1JxzXQ6bHjU5FY5P2hj+VZHw+jUwmTKHMWTv6cv0/StfSJGN2WBBDGST5h0GT3pyetjkV+WxqTtttZy0gRVX+9wfb2Jrn9edI/DMghnLwtNGojZsshzk5P+HFdBetutWAAaR2G07Ordemc596wPExkn0iwg3B5ZbjHMfltkDow9eetVtFiveaMx7GfS5bIiRZYZl8wKp6kDPQ9OtU9H1SSzt5ZJowbRyymUHdsP8AtDqKs3C3lrfNDeOS9vakISd2QeOPbrWdpKufDYEcQd5ZWIU/xZbv7YFRGnGpoy6lRwV0aOxniKuguGO1SRwHGeT/AFritQP2jxPdkHObjaD9CBXbr5YaJSXUGcYRR0IBPPtXC6dm51tWzzJcE5PTqa9PoefR+Js9B8OttluD3kdYwAuTjqfwxWzDNOkYBmkKKOpPOBWTolrLFaX8xEe+APzu5U7etZnhaV5tWmE1wwgCDeWYkAHvXmTTcjuS907yyW5EMUsrlvMy5BP3R/CBVplV/vLz6ikE0U5LQuroOBt7DtThV2M7kZiZRlfnA7jqKaDzU44OR19qCEkbDDDYzuWocexSkRg07ikaJkGR8w9RQDmosUOp2AetIOacKQyeG5kh+X76eh7fSr8cqTDKNz3B6istetOXIIYEgjuKTjcC9d2MF8gSdfmH3ZB95T0zWBqdnNpPh7UVYhzMVCug65Pcdq3YbzJ2zdv4h/WrYwV7Mp/EGp2auO5neHMnTGfGC0rfT0rXHPHQ+lQW8UNrCYoY9sYJYKvqeeKljeOdfkOT3U8MD9K6ack0kZT3bOV8fQvNpNoI2IkWcspH+6a4RZw5RbnMM4PySjpmvZ2sI9RglguIlljwDjoQfUehriPEPhDyoHeHMsYOQ2OVHow/rVtXCOxk2epyLOqXLiG6x8s38Mg9/wDGuw03VfMPlyDZKOqnv7ivMvNez/0e6jMkGePVPcGtex1LyDHFPIXg/wCWM69V/wA+lJSaBxvqj1WCcMODVxCCM1x2namwKrLzn7si8q4rpra4DqOa0vfYgmnt85eMc919aqVpqc96huLbeC8Y+fuPWk0BQIphFSHr6GgqMA1AyNWOff8AnU6tuA9agK0oYg+9NMGi7G/Y1MDVNWzgirEb5FWIm4oxTQadSGJil6Ud6KAA0mKfikIoAjNNIqQimkUARkUhWn000AMIpCKfTaAGEU0inmmmkA2mEVJTTxQMYaaafTDSAbimmn4puKAGGmmntTaQxhppp5ppFILDMUYp2KMUrjG4xRinYpQKAsJinKhdsdu5oCk9KsBPLXb370AIPQdO1BoprsFByQoAySewobshWGTSpFE7yttjUZY/0rnDeNqWpIjjERDARnoBg9aTUtQa8k2pkW6H5B3Y+pqtppJ1OEfX+Rrnk7msVY7RFCxooGAFAAHQcU8CkX7i/wC6P5U8CrRDDFGKXFLg0xDR0paDwQPWlIpDG0UuKAKYgFL3oxQBRYDkNa/4+dR/H+lM1cjfZgkAmAYGetSa3/x86l9D/IVFrCRmSwdkUssGVJHIzwcVn1NFsZ7ZNYOo69HbytbWsRnuAcZb5UB+vc+wrdZwvIGazNQMFxGI57eOVAcgOucH2qo2vqJ3Oca3v9Y857qZnEQB+zjIU/gKij0qXG2TbEv92NRx/jXVWECeTIyrtBAGBTWt03HIzzXYnZaGDV2czHo9urFlj5PXitew023dmiuYg68MEbpkeo71f2BRwAKavyTI3vUSbaKSsx+oX0en2puJVZgOAq9TWFH4ytWlxLbTRx9mBDH8qt+J0eXTY0jUtI0hCqO5xXDS2csUnlzjYQM4DZqYU043Y5SaZ6Baa1Y3kEk6S+XFG20tKQuT7DvUcOv2U9/9lgWWRtjMXxtUYHvXE6bpc91NbLHGW8+fykY/dDemfpzXZR+EptL1aYSXSyXCRsgSNflOR6mqVOKd2JTbNqyjxpsX94jmsF45F8XeeH2RRwgN/tMfuj863NLulnthER83pjnPcVkXzxwa/cee+2IxRZJ7EsRmuiPxWJejNuyuS04mZcNJncPcdvyzV+4i2S8fdPINZMTlsyEbWjkXJ7ZPGfxHWttwHtIiT8y/Lj1xxSqIqRkaefN8Tyv/ANNpm/XFb+tS+R4W1GTOMQPz+lc9oB83WHlIxlHfH1atTxfKYvCF+OdrQhcY4yW9a41uejjdGl2SMvwLAItLvJYo3gKxpvWQZ3HaTkexq/oKEYkIIxbdT05Oaq+F3EfhLUpRK0oKlVZuDgJjH4ZrW0qNhZKijLCJQM9KH8RwrZEt7IFtopRK5fzAFK8NjGDg4OOKw9cjguLvSYBdNFbuzyK75zH0AHPuP1rfcxsrI8ksMoVpPNU7dg6cnp1rkvFT77qxRmZitvklmyTlj3/CrekBx1qDNaJSW/SaRZZUt1AmxgyA89OnHtXNaRfvJbW1hMD5O7IeMEOoBz1HbNWbhmNpMWYkRxMBk5wKj0aFUltWhkVZfs5aVW53c9B6Gqw6uycTojdlmkhs5ZPOiULFIzLj5pFxwR6YNcZ4Tj8zW7MHHXccnArrdeBtNBuC1mkbfZcCfdk5Y/dx24wa5rwmETUhJKwVI05JGQMmu2b91nLRW50k4MFrq9xgpLuKh0b7wbAweeRz0p+i2MdpBdSm6R5ZIwNoPvVSa4im8PXkCOvmifLpnBwW9O9SWIRLchFAbemCBz1rgauzs2gd7pEYTTg2OWY1eqCwUpptuO+3JqximZIMUn/LU/7tOA9KaR++99v9aTGOBKnIOKUqr8kbW9VH9KAKUClYYwo6DP3l9RSg5709cjlTg04hXPzDa394f4VDj2KUho6U4DrSFGQZ6j+8OhpRU2KHCpI5Hh5Q8d17GmCnY4pAXop0l4+63oaWW3jlIYgrIOA68H/69UsZqzHMyjDfMP1FLlfQCzZ3r2UjLegvEwwJk6j/AHhV25VDiSKZXTHbkY+tUQyuvHIPWovIaLJtzhWOWiJ4P09DW8K+nJMxlTd+aO5ma54St9UhM9oixzHkp0Vvp6H9K81vLC60qV0aNsA4eJhjFerWOuWd5eT2ETSRXkHLQzIUYj1GeorO8Xuk1nZtJCom8wqWx1XHrWzg990Cmn6nGaLr82msXiHmwn78L/54PvXpWnyx3lnDcojRCVA4Vuq57HFeY3mnoIJZY1wob+ldDHeap4dnhmuI/MsbsK6bT8jcD7p/hb2PWoi+V2Kcb6o9ARJBU6h6ztM1SC8t1lhk3xk49Cp9COxrXRlIHStLkFO4tjJl1Hz9/eqPseDnpW9tFVrqyEw3x4Eo/Jqlx7AjJxk01lI5p5yGIYEEcEHtR1FZlDVfafaplbGCKgIoR9px2ppisaCPkVKDVJHwfarKvkVVwJaKQGl70wFpaTNGaBiGkNKaSgBpFNI5p9NpAMIphqXFNkXC5FAEfU0hBp3kPP5aqCTyOKrNbMSwSBnZeW4OFHvSAkORTTzVS0VkMiMTkORjPTmtAJxSuMhwaaRUxWoyKAGYphqQimkUXAjI4ppFSY4pMUrjsRkU3FSEUmKm4xmKTGak20oWi4DAKcFpwFSxRb29FHU0AJFHtHmH8KRvWp3PYDgVA3HvzxRsIb06dT0rnNX1H7QxtoWzCp+dv75/wq5qt/tD2sLfMRiVx2/2RWBgY4rKUrlpWGE81Lph/wCJtbf7x/kagnlS3i8yQ4GcADqT6Cq2i6kbjXLRBBtDORkt7GpsM9JQfIv+6P5VIKjT/Vp/uj+VSgVojMUDNZutzzWsETRO0bF8Ej0qTWsrpUpHqP51QME9va2izowc3IIDHPGBTFcLG8uZtR8uSV2QLxkd62l5JzUbf8f0efU1MOGY0kNhTc5PSp7e1lupAka5/kPrWs2l2VpaE3bneehU8/gKtRbJbsYmaOtSOE3HywwXtu603vSsM5DW+LrU/wDdP8hUOs9bH/r3H86m10f6XqX+4f5VFq/3bE/9O4/nWL+I1WxlMuR71SuIwetX2/Oqk44NXHcGT2ceLQ+9VpZYInxLMiAnByelSIJJbQgNtT2rCuoAsrAV2KPuo529S9eX9taXEkLl2ZGIO1D+dQJqdtMcBZAfday9UmWcpICfM8pVk/3hx/LFJYzQW9s005woOAOpY+gFTyjuaeryxobFndVjDM5ZjgDiuEupHmuZnWQnMjYz6dq1dZvLm+eMTxGOFR+7jI7VlM6D7zov1YVUVZWJk7s7Dwem7+wEbkDU84/A11uuSGPxJdsM5DE1yXgh0nutIVWB2amPmX3U12OtweZ4ku4geSxA/WokVHc5qXzbfZfKjGOXiTbwQw/iFZmsyi9S/kIBJtFww6NhuvtWxqN19j0BGQ5cvjaehrNOlXtzZm7srYSR3cJUqXA25rWElbUUg8OXsl1oUsTSfNCpRmduxwV/qK6OLVbSC12vJ5j53bU+bt61xtt4I1C4YRSziAHqituZv+AjrXaaJ4N1R9jXKpaRLwBJy5H+6On41MndaDT01IvDAzPI57QL+pzVvx5mPwm7HBDyRJjHPXJ5qDwuObs/3VRP0qbx86jSNPhfdte7TIXqcDtXMtz0Ma7zINL8oeBbiWGPyo5XfYhOSMkCt3TgUhb/AHVH6VlKm3wXBht3mzYzjBOXz0/CtizAELcd8U4ayOGeyJZIopmQzRq5Q5XcOlcf4iCpf3MaBSscKKN3LDvn9a7LvXB+ILndq9/HtUjeq7u4wBVVX7pVBXkYV6cabdMP+eWPzIrX0TT1uWctCzRw20arPGR+7YjJBHcmsW+Vv7HnbGA7pGPfmuo8PNtn1AR3UizKyJ5BI2tgDnp17UoScYXQ6yUpWZleLYkh0W7ZJ5JGMkUMiOpXb1Ixnrx1rF8MQGZ5lHG5lTPp1Nb/AI/v7i50WEXLKXkvSV2rj5VXv6nNZPhrKWN1KOPm6/gK6eaTpXZnCEU7IrOSouXxkiRun1xWtowmneIMm1S/BPrWdDJBb6St26NKxdmdB3GeK7bSZBcWFs5gjRWbcB36ZrncrM1n8Csa9j4i0q4mWwS52XMZ8vZIMZYccHoa2OhrzaHwTqGqpJqFnd2+PNZtrZBHOa67QdcF7GltckibGEc/x46j61pOKWwpU7bdDdH0puP33vt/rS55pP8Alv8A8A/rUGY8AUYpQPypaQCAU4fTijHPNOC0ANjJCjB7U8BT2Cn9KYn3BUgBpWHcXaQOR+VOC/jzSoSDwakBQ4z8pJ/Cp5R3GBakVaf5ZAzjI9RT1SlYLjCTGN/pUiXCE4b5ecZNJKNsQJHcVCI9zZI461MohcvBY94d41ZsY3j7wHsaxfFlrJLYwSwRtJHHIWkKj7gx1I/rWlFuQnByvoasxyENlTtb0qo1JQVugOKbuecOu7Tbg/7R/lXpunWMN34YtLa4iSWKS3XdHIMhhiud8QaTaf2TeXcCCCVVLuqfcfseOx+ldpoXlT+HNPK5ZTbphu/SlL39jSL5Tz7UdE1HwvcPf6Wzz2X/AC0jb5mQejj+Jf8Aa6it7Rdft9QiUxttkKhmhZskD1B7iurmgxyeg6MO31ri9c8IHzvt2jYt7sHf5Snajn1U/wALe3Q1UKrWkhSgnrE6mKUOuQamBzXFaL4k82Y2V8Ps9+h2sjjaHP07N7flXVw3Kvx37iuhMwsLd2YuBuTAlA6/3vY1kkFWKsMMpwQe1bobNQXdqtyu4YWUdG9fY1Mo31Q0zIIyajYc4NSkMrFXUhhwQaaRmsyhivg4JqdJMHFV2Xt+VIrnoeooUgsaKvUgeqSScYqUN71VwsWQ4pd9QBqXdTuBNupuaZu96M0XAfmkzmmZozRcB4NKwyhqMGnq2aQDrR9k0bejqf1rpr0f6Dccf8syf0rkVfYze3NddOfMs5P9qM/yq4siRwyjF1cf9dDV0fdqkT/pk/8AvA/oKuA/LWSZpYY1MNOY+9NzRcY000inE0maVwsMxSYp5pM0rjsMxRinUUrgNxRinYoAoAVFLEADJNWtoRAo/wD1miKPy15+8f0oc1S0EyBjgEk8VkapqP2cGKI/v2HUfwD/ABqfU9RWzjCqQZm+4p7f7RrmGkySzMWYkkk9SaxnO+iLjEDwD3471UuLmO1i8yX/AICo6tU0kwVGbGcKTWHFHLdyCe45Y/dXsBSirjbsSQxTahdLLP0/gQdAKj0EgeJLJR/z2I/Q1vabaHerbTj+dc/oOB4ns/e5PH51bWhJ61EP3Sf7o/lUwFRRD90n+6P5VOoq0jNmfrY/4lEv1X+dJq4wtif+my/yqTW+dIl+o/nRfxmU6cvTdOg/lVCHyq32+JQOSxrS0+y+1XjwyErsGT61NZtaw3lzdXHJjfEQ9SSegqo8rPdTSKSnmEkgHtSSS1Bu5qz6hBZRmCyQFxwWxwP8TWRJI8rl5GLse5NJRTbbBKw00d6UijvSGchrv/H3qP8Auf0qDVj+7sD/ANO4/nVnXh/puof9c/8A2Wquq/6jTj/07j+dYv4jRbGWzcVRupCFPNXWzj2qhdfdNVHcGaemwm5spVAyVj8w/QVzt5xcGus8JjzRfIf+fGQ4/KuP1Jtt4yjtXoL+Gmcr+JmNfna6ksFUE7mPYVj3OvRJ8tgm5xx50o6fQVoaq7DGFJGcnFO0uzs7/wA1bq2R8Ac4wR+IqG7FWuaOk/D691fTpNV1m+lVcBvKQ/Ng9Mnp+ArkfsMChspkgkDNe8aRBJJ4VtnPIW3ySOFAxgfjXjdpp15qU7xWVrLcOWPEa5/XoKFsLqdN4CgCSaYypgHVVwe33ea6zWW2+LLg5HEh6/jVLwR4L1fStQF7fzRxxLhktg28huMnjgZxXfHTdPivJb+WGPzpG3F5TnH0zUSjcpSseYyeHdX16OOK1tmECkkyy/InPuev4V2ejeD1s9Pt7e9uWmMS7dsXyqfx61sT6zbpxCrTEcZ6LWbPqd3Pkb/KU/wx8fr1o0Qas11TT9LTaohtx6KPmP8AWqc+tIMi3iz/ALUnH6VkEd889zRkCnzCsczosW66t+D811ngHAwlR+Nb6R308ToJEjvJSFA25VQMc/1rY0e1s7UqJ5cXCSl42ZSvBrnPGW6w1GyRblARHLJ5iR5Q7m6EVzxabO3EyUpNo3XlxoWl2xICqUcsTzyCxzW1ZlWtFdCGViSCDwRWJrcYt7SzyMHydxPQHCAcfnWvpirDpFqMgDyhTp73OWSLfQ1zWp+EJbyaW7tboGSZi7RyjHPsRXRxsXj3FSp7g0l4SkFsikgvKgyKudmgg3Fnmes6fdWFjZ2l1C0cr3QOD0YD0NaWm284RrvzUitnuG27eSMHnJ9an8fXATWNLDgmOIGQqD70zSLiybR0+zymNyGknWTpnuwpW9xBKV5XOa8XyILXTYFRomZ5Z2ib7wyeCfr1qXR18vw68mOTvYn8f/rVX8Y7Hu9MC3IuWW0+aYfx88E1ehUW/hMj+Lycn8cn+tavSmkVTV7kmk7Vs9PU8gxuWG3PUmut062ggngeEEJhiVOduAPSuL3T28VisADN5IJDHHqeK63Sbl5rZjIGDrC3BOeuBWKs52N3BuMTR0K7EGh6tKxKmJGcY4x1H9a42OeSO1hkR2V0kDKB69c5rfB8vRtcQdDCf5g1ziTKNLi/3sn1rqmrNm1SKU35nq1tJDeW0E4O0yxq+OnUdqc8LrMgAyNh6fWszwrc/afDdsGG7yy0fPseP51tIu2UCM7fl6Hkda5nucLVmRAdj1pcVaI3DDx5/wBpab9nVuY3B9qBEHenJ99Qe5pWjZD8y8UgxuB96AGoOBUgFNX7oxT80gFHWrsllt06G781Tul2BAOnB6mqY61agYPH5EjbYjIG+hweapCC2QvKEWQIW6buhPvV5rTZnEsUjDlhEc4FZq8ir1lL5E8chGQjA4pqwmJJEDHkEkLycDPFRFExlG3evFbN3GLqXzbVliLgAKeh4zWHdCeKZlmiKv8A3v6j1rSMIsylOVxjThGKlTkHGO9Ur/Vo7GKOUwtLvbHytjFWXlE2xGG054IPSsfXir20C91lPI78U5Uo22KhNtoW91+PUNDvYRbujFdu5mB967zw0NnhrTF9LZP5V5TGMafe+p/wr1nQv+QBp2P+fdP5VySST0OpbGn2qGS3BU7RkHqpqSlpPUFpscp4g8L2usx7mzFcoPknUfMPZh/Ev6jtXM2usXmh3aafrismeIrkZYMPr3H6jvXpzqrdevYisDVYdK1OSXSLuWHz8BvKc4Jz0K+/05pRk4eg2lP1HW94siryCDyCDkH6VbWQHpXnd4mpeCbhUlJutLcnbzhk/wAD+hrRt/GNs7p5EizQt0cNyp9COoroU01cxcWnY665t1uUyCFkHRvX2NZbKyMVYYYdQasW2ppOgZMGpJ9twoJADjo39DRJX1QLQoMKhcZ6dRVhlIJDcEUx1rFloiV6lWSq7jB3Dt1pA4oUh2LqyU/fmqQeniTFVzCsXN4o3e9VBJ70vme9HMFi1u96A1VfN96TzvencLFzdTlNUvPHrUizj1ouFiSX/WMPUV19swm0+IjndEB+lcTLcKJAc9q7DRnD6VB/sgr+tXB6kT2OMl+W+mX6fyFXA3yis+5cJqUq98CrHnDaKyuXYlY0zNRmUHvTfMpXHYeTSZqPfRvpXHYfmjNR7vWlyD3oAdu560o5qYqE2jaOnPFKD7CgCMKTU8MePnPbpQDzzip+qimkJjT+tZ+pX6WUG4gM7cIn94/4CrV3cx2sDSSHCgdupPoPeuS1I3D30hmAD4Hyn+EY6VnUn0RUY31Kk0jzStLK26RjkmoGqRg/fbUeD7ViaWI2Xd8vrxVyPTVh5fkjoB6VVH31JPRh/OuphtyzsWU4k5BI61rTZEiG2tzGCeAR1OOM+lcHoUf/ABUNk56m5yfrzXpajMbZ/AV53ozj+3LIYH/HyP51oyD1SMDyk/3RT8k8CmxKXCKOpAA5rZht7XT4lmuGEkp5VBzWkVczbMLWbSSPQ3ldSA7ADP1p/iGSBY9O+zHGx1yw7njvTvEV7Ld6VOWwqLjao7c1S1f/AI87I/8ATVP5VTsloIsXI23kXrvqfHzmobz/AI+YD6yVOR8xqFuV0GmilxkUuKBDaSn4pMc0wOR14f6bf/8AXL/2WqmqDNtpp/6dv61e19cX977w/wDstU9RGbPTD/07f1rB/EarZGUVyDVC5Tg81el4B5rPuCFQsx4A5qk9QZp+GLyKxu2e4kCQvbyRMzHAGRx+uK5m/vrC3nuGmzLM/wAqhBkoO/tzRFYXer3KR2dpc3aq+4eWMICPVjwBXVp8PbjVbx73Wpo0lkOWitvmP/fXQfgK7Yy92xzyXvXPLby/yzIkMsrS8KGPOPQAV1HhXwrrV35kr2P2OF8bZJiQT+HWvS7TRtB8Pj9xBBHJ/exvkP49R+lE2skZFvCB/tynJ/Kk2uoK/QpWng5DaxQ6nqNzewQjCQbvKhUe4H3vxNaf2nTNNhEFuqKo6RW6AKPy4rInup7nPnTM49M4H5VAXVann7D5e5py6zcPkQosK+v3mqk7vI26V2ZvVjmqzXCgdRUD3ijpzUOQ7F4sBTTLisx7zk4IFQPeE96LjsazTjuaia496yTeZzzUbXfvRcLHaPaxSDDLkHtVKbQbOZSpRcHtitPb6UuGA9a5DUx5NKuyqIsyPHH9xZB09s09JpreFUu7GRUUY3xfvF/TkflWruweQRShu4NVGbiJq5n28ltNk28ytkcru6fh1qxPGWkhygIRsnPbjqKlktYJzma3jckYJK8moFsViI+zXEsQH/LNm3p+R5H51ftExcpw3i3Tb3WPEUkVlGJGtbXcy7sHBPasOPQvLtVCrJK/lkxmFuCfQ/yrrta8L6xd6w+o2OoRxSOAuASmAP51mT2M9k/kXENxbwFNrvEMrnuQRXVRnG1mzCspLZHFeIo/J1RIAm0xWyAr6E84rb1ZxDo724PIVF/QVn6pYXmoeILiSC3lmiMiojquQVGBmt3W7W3vLO28qbFzNciGRW+6vOAauo1oa078pUXTzc3MMQZl8uJSdh68DvXT2tmLCwlbe2dgOH7884xWXb2txp+qy2l0yNNGi5ZDlSD0x+FW/EMjJZWYVipL5yD7f/Xrmh8dzeU3CzJdMt7jVHvoIh+7khKSMTjGRx+uK49pQAbRomR1JU+oPQ1t2l9d6ddrcoxD4wc8q49DUk/iHWw7SW9vpkrsckmAKxP1rolPmYVMSpSuaei+IrTw/p1lp93FcNcXDs4CL91WOATn6V3Sn98D/sf1rxeTWppdWF7rGnr9oQr5bDco9vau/wBH8ZR3SNd6gVtbZD5bFlx8x6c1lJdTnvd3Ozj+Y+9c3rHjOz0rUBDJF5yH5VEZ/eM2cZHbHX8qnufENo+myvp863DsCP3TBio78DvXI3VvqOpww6NZWii9uAJ7mZxxbp2yexoSJbOx0PxRBrEq23lNHckM5T76KoPGW7NjtW40cbcsu33HSsvw/oVtoGnrbQEvIeZJm6uf6D2rZU4NS7DRUW2dYxtIYUw5U4YYq5Fgxgkc+o4NOKgjs3s3+NIZTFOzynP8QqV4EPqhPr0qN4XQpxkbh0poCVRyasJwKgTO7FTqMCqRLFu7hlswm0t84Ix9KbHqU5AR1WaMjkPzj6GnTI8kPyKTg847VUdhtO0c9wR0/Ct4K6MJfENmCmQyImBnO3OcVla9sFrAY+7k49OKvgr91gN2e1Z2tkG3hA/56Hk9+KqXwsqHxGQnFjefX+leraD/AMi/p2ev2ZP5V5Sn/HneA+v9K9X0Ig6BpxHT7Mn8q4Z7nYtjRpKOlJUDA15z4sAHi2ZvS1U9PY16Melec+L/APkaZ/8AryH8jTi9RHP68+qjQJLbUvO2xJvh83ngjs3ce1c34QsY7meVmcIRAWyWCngjp6n2r0Px183ha3/65/8AsgrgPB+nnUXaAOqMYiVLdCcgf1pQnzRuypRs7G/aanNptyImf5T09GHt6H2rr7DWIrqMEPg964HVNJvtMh+z3SAlFYrzuBHqDU3hppn1J7d2Yr5QcA9ua1i30M5Kx6SSJlHOT2NRMCMg9RVdkeDBiJwBytOW53gZOaUtQQ1xjmoFXkmrLEMuRUCisyh6qPSnhV/u0AU8CrRIBV/uil2j+6KcKUCgChqLGFEdABzzjuKpregjmr2rDNqv41zYkKkrWbepaWhtC6B70vn571kCX3qQTEd6OYLGp5oNalj4hubC2MEaxuucgvnI/KuZFx7077R701JrYXLfc0ZJRJK0rcuxyTSeb71Q+0e9Hn+9Fx2NDzvejzves8z+9J5xpAaYmHrTwT6VlwybrmMf7Qrb28nFOwMiFSwgFwfSkI4qWPjLYPrgUCJ5Oo+lIeKqzT3Tupgt8pjq0gH6Uzzb7vbx/wDfwVm60blqDLobmpnlWKDe7BVVcknsKzRNch13pGqk8tu4FTBWvJA7D/R0OUU/8tD6n2/nS9snog5O4ltG15Mt7OpEa828bdv9s+/pWHrI/wCJtP8AUfyrqAZCf4fzrl9ZB/tWfPXjp9KjoNbmaxx0qNqkao2FAxqFUmjZhwrgn866P+2YPMZsMSTxx2rmmGBTg5POf0rakjOZuf2sHJRI8A9Ce1cPo/HiC04/5eh/OuhgJ85eepFc7pfHiC2/6+h/6FWsloSj1yMfuk/3RUqgVHEP3afQVMKtIzZS1cf8Sa5+g/nUOrf8g6zP/TVP5VY1b/kD3X+6P5iodWH/ABK7Q/8ATSP+VVYknvh+8tz/ANNBVojk1BfjHkH/AKairRHLfSotqyuhHjilxS9qMU7CGkUmOafikoA5TxAP9Puv+uH/ALLVO9G7TdJP/Tv/AFrQ8QD/AE65P/TAf+g1Snk2aXo+I2ctFtyv8PufasJfEzZbIo2mkXGpXflI6xL1LNz+lb8XhrR9NUSXrCdx3nPH4KKxfPuYZC9vMYmIxkCqcklw7lnmdmPUnk1UJxj01FKLfU6qbXbW3QRWsG5R93I2KPoBWVc6vdXGQ8+xD/CnArlNSi1Sa6t/slwUhz++IIBAq227++351bqtiVNGi1yg71C96ozis5t399qhZSerN+dRzD5S89/VZ749jVVkHqfzqMxr6H86OYdiZ7wnvULXR9ajMa+lMKL/AHRRzBYDdZOCaY0/+1VC20swX01w8gkDfcUj7tXGjU/wincVhDOD0OT7U4eY/RcfWnxIoXgAVMBTTEdsjFfusR+NPS7lBIJVsHuKgHWkVuWx680OKYrl4Xin76EfSpBNA/8AGAT68Vn5HbpS5HcZqeRD5jWWPcvyt+uaCjDgqDWSDg5XI+lTJd3C9H3D/a5pezHzF32wRUTR7zzyO9NXUG/jiH4GpFu7d/vEofcVLix8xG9lbSctboT6jg/mKxL7wZpd8jBHntyz7ztbcM/Q10qhH+5ID9DQYyO2am7WwI4tPB1/ZSs1vPHdIVA+YlX4+vB/Oprvw/c6lZxCTNvLE3Cyrw3HrXW8jsRTg56A01Ukgkubc81n0TVrHnyGkRe6HcPy61R81A22aFo2/wBng/lXrBCkfMoNVbnS7K8UrPCjZ/vDNWq3dEOn2PMWcBgqtvTIxkf0q7raf8UzdptwE2t9fmrd1nwdstTLpCF7gMMQs+ARnnrWZqdneLo17DLbyxu0RADLwcc9a2U1K1iFFq9zz+1JS3ldSVZWGCvBr2HwLPLNos/myM7CfG5jk4xxk15p4bhsZrbVJLu2a6EEHnJCJCm7BGeR7GvTPBM1vcaTcPbWYtU87GwSF8nHXJqpvQSOpX6/nTxUYJxTwazKFjx5a08HJqJD+6H0p2cigZIrEDg/hRkZUgY+YdP8Kj96Mj5f94UXAuBQ/UBvp1pREOgP4Go05FSSTJEo3HJ7KOT/APWrRMholtY2efZtyMcjPBFSSR2yM+YAoJIL+nHr2/Cm2Uu5w2MFgQATxn8aryzOsMsN0x3oSYwRkH8elOM2nYwqfEULmERNvSQGMHO3GSKxtYYPbQAAKNxyPwrV81v4mLseML2/wql4hEYtbYoiodxDBTnnHetXK8R037yMFR/oV22Orf0r1Pw6NvhvTQTyLZP5V5WONOuT6sf5CvUdBmjXw/p2d5P2ZOi+1cdRnbE1c0hOai8+M9n/ACpPNXPAk/Ks3JFWJc4rzzxWhfxbOoz/AMg8twM5wCcV329f7r/lXnvi0K3iyQ8/8ePr7GiL1BoXxsd3hW24/wCWX/sgrkfhkR/bkKbwxKNnH8PzDj9K6zxjg+FLfAP+q7/7grk/hmB/blsT1IY8dzU0X+6Kn8aOv8ZIDKpxkeU386yPDgMXiJWQctbfnyK2vGAyiH/pi386x/DqhvEEOen2Ud/euil8CM6m7OvkyJDx0PSqcqclk4buOxq7IuJGA6Z6VCyg+lRLcSKUd5kHKkHoQSKcHc9GjA7ZNOMSb2IReevFOEa/3R+Vc7m7mlkKrPj/AFkf50od/wDnpF+dSKi4+6Pyp4Vf7o/KjmYWREJG/wCe0VPDn/nvFUm0f3R+VPVV9BT5mFkVLuPz7Zs3EeVBIA7+1crMreYMceua7K9TOm3QXAYxnBxXHyN5pR8c9GHoaFJ31Cw1Q3frTwppyIacFORWhJC64GdxFc9ca3czXcltpMMl28fDuCAifVjWt4glkttFu5ox86xHGKq6Na/ZdJt44YDJH5Yc7SAWJHJ96pITZSh1q7tZ44tXt5bZZDhJQQ0ZP1FdNGoYAhiRVDVoIbrR5opBlGiJYHsQOD+FN8KyyT6BavLkvsAye9OwJmqI/rTtgI7/AJ1IFoC/IKQxLdcXcWP7w/nXQkcmsCAYvIf94fzroWUbjimJkbEY61HLceRAzD5nb5UUdSTUrKuORUNvCzXQmlAwoxEoOcep+tZzbtoVFE6wqqgMig4GQOme9BiT+6PyqRvvn60nX6VytGqIJIInXayAr6YrR2gDAHAFVCKunvTghSEVR6Vy+tjGrTfQfyrqlFctrn/IXl+i/wAq1toStzLbntUbCpTzTDjmhDInHymmIDsA74p7dDViG1eQhQMfWuiirmNR2G2yEzJ9RXOaeMeIYPa7H/oddvbWKxyJuOSWArjLVQPEkfteD/0Ot6kLJERd2etxj92v0qYDimRj5F+lSgUkSynqo/4k93/uD+YqDVR/xJ7U/wDTSP8AlVnVR/xJ7v8A3P6iq+qf8gW2P+3F/KqJLOof6uE/9NVq1j730qtqI/cxf9dFq2R1+lT1ZXQZikxT8UmKAG4puKfikxRYDlvEA/0+f3gH8jVGb/kEaSf+mJ/pWh4hH/Ewl/64D+RrOl50bST/ANMT/SsJfEzWOyKpqJlBqUimNUFlV1I4/KoW6VYl8zfGEVChJ8zcSCBjt6nNQyLj3FAyu/eoWqZuahY0xEbCo2609zULMKYhDUZNSbP78iR56Bjkn8BzVq30e5uyBDBdSZ7iHaPzbFUotiuZxppNbC6IISxu2dRngEgkf981II9IgHFrLO3+0do/rVKHdkuRjIw2/jTww9a1RqVtHwukWoHuzE1NbyWerK6WVu8V1GMvGF3L9cmtI009mS5Nbo2xCvYsPxpiRgs+1uM4OR3qcA02Nf8AWEf3qdkRcZ5bjsDz600gr1BqfGaU5H1pco7kGRnqKTParHynqoppjQ9iPpS5RqRFml707yvRj+Io8puxBpWYXGjFSJNNG2FlYDHQ0zaw6qabnDZ6DHek13KuXFvZhwyK36VIL2Jvvoy/TmqI5HXNLUOEWPmZpLLA/wByQA+h4qUKexBFZIANOUlT8jFfoan2XYfMavIPenbiRjOR6Gs5LmYfx5+vNTLfHOHizxnINT7NoOZDJNE024eR5LCEPIjIzou1ipGCOKdo+i2uiW8lvZmTynfftkOSpxjANWEvIP4iy/UVZSSN/uurfQ0XktwsmGKTODzUm0jtS5xT5w5SFW/digyY461JtVuqj8Kr3FiZlHlXBiPoRkU+cXKEt7bRDEs8cb4ztZsGov7WsUALXceAc/ezXKXvhXV1lklCpdbiTlH+b8jVNfD94ADcgW2RkB1JP6Vj7ad7KJp7ONtzuxr1ljEVxEW7FjUJu0fL/boeTyA4rihoKEbjqKlfRYj/AJ7VFqFgulPEklu0vmglJGkwDj2FOVaaV5IFCN9GejQzxuFgSeOVkbzP3bgkD/CtTzFvbdVZY2PZ+36V594EaNtXu9sQVhDgc57813qeXC6+XGEPfbwCPpW9KpzRUjGpTSZQEZtXljeMCQttGDyO+azvEEry21sXfewYgk9uP1roRphuneXzGibd83PTHcfWsDxNZGzWEZyjO23nk4Fbqonoc0PjOfx/xL7nJ43nj8K2dB+ItvaW0Gn6lauiwoI1nhO7IHcr/hXMapO8bPtYgN1FZtxpN/bBLiW1mWGZQ6uVOCD71nJJvU7Ue56fq1hqsfmWN5FOPRW+YfUdauY5r5+ido2WSNmR1OQynBB+tdXpfjvWbLak7rexDtMPm/76HP51k4dilI9XIrz3xd/yNb/9eP8AjW7p/jnR70rHPI9nKR0mHy/99D+tYnivbL4lMkTK6NY5DKcg9ehpRVmO4zxjx4St/wDrl/7JXJfDMEa5aAjko5/Suu8Z/wDIo23/AFy/9p1yvw1/5D9p/wBcG/8AQRU0f4Q5/GjsPF3MUf8A1xbNZHhjA8Q2xYcfZhn862PFvEEf/XF6yPDoI8QWwC5P2UdPrXRS+FGdTdnWyD9459GP86hYfpU0jfOwwQd3f61G3eoluJFfB3HPrS4xSkYY0VzPc1RIoyOlPApFRljD9VP6U9cUxCCnrRinCmAy7/48LjH9w1w90DBcBkVishwwHY+tdxecadcn/pma4m+Z08po3BBlCElemaljRZRCF4Y4p+w5HJ/Oogkinb5wGP8AZp6xyjH7/wD8crRTQuUZc2y3MDxOuUdSpyeorm7eTUPDim0ns5Lu1T/UzQ8uo7Ajviup8qU/8vA/74pzRzPIHNxhgAOIx2pqaFynO6jf3/im2js7bT5LK26T3EoAYjuAB61vWllFZ2cMUQIRRtAz0xUvlSBWT7RtBbccRjrR5Eu3H2liM5+4KbmgUQ2+vH40HG2o5IpFU/6Q3H+yKvajHFB4ftZRhZCVDSAct1pc4cpVt8fbIPdx/OukYfMQfWuNtZH/ALWtlMjEFgcH612TKAx4qou4mrEbjg8U6P7y/SkKDBpC6xJ5hBIRckAcmpkNEjffP1pO1G7cdwGM880vauZmqEPSn3k8sRCQgb2xgn64ph6U+6H+kxn2H8xVU9yZFiAs0al/vYGfrXN66P8Aibyf7q/yrp4fuCua8QD/AImz/wC4v8q2a0IW5ksKjIqUjio2FSURkfOo/wBoVuxJtujnoawyPmXPqD+ta0txC0wxNhecsjYP4GuvDaJmFboaMODOg44euAhUDxIvr9t/9nrt7W7tkcbpkHzg5Jrjhbzpr4mMLeT9r3byOCN/Wt6rukZw0Z6rEPkFSgUyPBRSDUoFQthMqaoP+JRd/wC5/UVW1T/kBW+P78X8qt6oP+JRd/8AXP8AqKq6pj+wID6NFVdBFrUf+PaP/rolWiOT9Kral/x5of8AbSrR7/SoW7K6DcUmMmn9qQdadgGkYpuKeetNxSA5fxCP+JhJ7wf0NZRJOhaOe/kH+lbHiEf8TE+8A/rWTJ/yBNIx/wA8m/nXNL4mbR2RVPWmMKkpjYqDQheoHNTSGqcrnnFAEcgB5H5UltZXN85WCPIHV24UfjTY9stzHG4YoWG/b1x3rqr90igFtpEczSpwWdQqgY7D/GtYxvqQ3Y5t9Ntbado7++K4AP7lc5PpzWvbaLpyx+d9kkbaNxMzk7R7gcCqsekTJOlzdbp5w4KImCM+pJ449a27mG+v3CCZhB0aMLxn+R/GtYxIbMG81KKzkX+zERHz1SMZc/1q9BLfmLzr6c72H3M9KsR6bDpeSsQEpHLuct+HpVG6uQxI3ZNJ3Q1YqXkxdsZqgRmp3w3emFR/kVJRTnHyHjnFdb4TurQ6eq24RMDEyj7yv6nuQa5iVAw71QMU1vOJ7WZ4pR/Ela05cruZzjzKx3q9aYnAkH+2aeDimx9H7/OaZmOC55PSjkHB5oBxwelOOCuRQMTHpQUOfWgGnA0CGYPelx2pSQaVcA+1AxBmmnLSHPTaDVg8ionGZ2A/uigBnlp3UfhR5SkcEingGnLg8Hj3pWC5D5eP4x+Ip3kkngjNSFSDjrShSecUWHciMbjt+NNIO7PtVoKRjrSP98AjjGaVguQDpSge3NThVI5WlCR45U0coXGpJJH92Rx7ZqdbyYddrfUU3ykPRsfUUohwflYGk4J7oakTJeKw+aIj3BqdZ4W6Pj2NUVhYDGOlO2YPTFQ6SK52aI56EH6UpJHHb3qiq4IxxU4ZwB8x61DpPoPnFeztpCWaBQ5GCycGsC98H293L5y6hdCQfdEx3ge3Y10Ss1SKGaolSbVmNTOb8P8Ah680XWWnaSGS3eMqWVjnPbg11EwYlDGMnd82TxjvTGHl4L4UHjJpyjP3efoaI+4uUbfM7kd5cNFG2y43Bh5hXZgEdMZ9axvEF6l1aWgXdlWbrz2rceJJSPMjDEdM1TvdEt75VAlkhKnIwARWkZxvcwVFqVzhb+M3G+VR8qjkV69oqh/DmnI4DIbZAVYZHSvPtQ8P3GnWFzcefHLFgE4BBHbpXomg4Ph7Tj/07J/KiTT2OiOxman4M0fUvm8j7NLn78Ixn8OlcrffDm/hy1jcxTj+63yGvTcUhFRdoZ4fe6Ze6e4W+tJYWHQsvH59KqxSSwPuglaMkEcHgg+1e7uiyIUkVXQ9VYZBrzrxRpGnjxF9migFujW/mkw8fNz26U0wsc7rXiee98P/AGO7t48xrtSWPjtgZFR/DUAeIrZe6wN/IVHeaLNcaJeXVvKjwwr8+/5WGRngdDTfhYS/iGBiekLgU0ko6C15lc7TxfkQRjP/ACxes3w3j/hIrYnvaj+dafjAfuYfTynrJ8PH/ioLX/r0H860pfCiam7Otl/1jj/aP86iapJiA7ZOBuPJqESxuxCyKxHYHmokCGt98/Skpz/fP4U2uZ7mhdi/1K/Som4fHSpImxEo4pj/AOsqhCqakFRjrTxQMZff8gy6/wCuZrir7/VQ/wDXyn8q7S+/5Blz/wBczXG3o/dw/wDXyv8AKpkNDNXnmtbZZImwxfbnGeMVi/2nfH/l5atjXh/oKf8AXX+lc9XfhoRdO7RzVpNTsmWf7Svj/wAvLj8aab+96fapf++qhwetIa39nHsZc8u5aj1jUIVKrcZz/eUMf1qJ9TvnJzcvk+nFVzSGjkj2Hzy7k/8AaF5wvnuVJGcmux1aVh4S06QnnchPv1rhl5kRfVgK7rxCAvhO1AAAEiDj8a5cQkrWN6Lb3MWzl3avac8Fl/nXeP8AeP1rzbTnJ1uyHbeD+tekEDceKwp7Gs9xG6Gmv/qT/u05sYOBTX4hb/dpyJQ9j87e5pOwpX++aQHIrlZshTwKdc/66M/T+Yph+7Ulz9+P8P5irpbkzLUP3BXOeIP+Qs3/AFzWtmfUrPToh9qnVGP3Yxy5+grivEGuS3dyZraIwoQE3Ny3H6CuhRclZGd7asdczw2qbppVQdgep+grFu9cdiVtY9o/vuMn8BWbM5dy7sXY9WY5NMRHkHyqcdz2raNGMdXqZuo3saWjyvPfStI7O5j6sfcVtquMdq5q1neykMsaBzjbtY4B5z1rQ/tq6yALSE56YZjVNq5NmbGCBVO7Y5j6/fX+YqIX+pMm42tuinuzGo2lu5Zog62wUuv3SSetFri6np1jnygD0Aq6KqWalRjHargHFXHYl7lXVB/xKbv/AK5/1FVtR/5F6I+hiq5qI/4ld0P+mZ/mKzru7in8P7YtzNH5e7jGOcVQi/qP/IPU/wC0lWz0z7VzVxrc0xtrVoYgspXkE5FdKen4VCd2ynsIOBQKWkpiGkUmKeQTSFccnj60hnM+IB/xMR/1xH9ax2GdD0o/9M2/nW1r+Gv1ZSGAiwSDxWTJG0ei6YjDDBXyD9a5p/EzaOyKeMDmo39anIz2qGSoNCnMeOtUsebcRxZxvcLn0yatT1Vtfm1W0X1mX+dC3Bna2mhWNpGFWPec5LPySaueTbRfeKL3+Zv8amBHamlULbiilumSMmvQUUjlbbGxmGQExMrAdStTRqDIvGcHvTMipITmUVSEY+tNuuGJrmJ/vV0ernM7+lc1cNhjWFTc0hsQsaieQKOtbOjaBcaswml3Q2Y/5aY+Z/Zf8a6q08P6ZZOHhtQXHR5DvP60QpOWoSqJHAw6ff3QBgs5nB/i24H5mr0fhTU5MbzBFn1bP8q79o/XJ+tL5eOtbKiupk6rOV6U2Po/++af2pkf3XP+2ayGONG0j/61B6e1IrED2oGApcmj71HFAC5pQCaTGTUwG0YoAVV2jHam/wDLd8f3BTlIJ4OajU5uD7qKQCD3pe9IR82O1AGOKYDgeeamUllyfwqAH5hmp+gwKQDs8VG/+s/4CP50/OB1pnW5H+7/AFoGS4ycGlCgA8UgPNOB4piALUiLyOaYpqROtADYh+7Ug81LgnryPeo4v9Uv0qZTTAUICMU14phjy3Xr0YVKvWpP7v1FJxTBOwkSPxvA+oq1FGD0NRp1qxD3NUkK5T1dRHZx7iADKB09qyRMglMId0YH0wK29WaJLAedu2s2BgA8496xBauqtmYNGv5of5ihxRm5WZYiuLgNsR5Djn5wCD+NE2tpaKhmUNuJHyDmq+HMhYSK8RwTsI+Q+4qvr6/uLRlC7GZsEHnpzmspQiVCcuZIdqmv2d9od3BEkyuwAG5eCc5613Gg5Hh3Th/07J/KvJ+lhP8A75/kK9a0NdmgacuQcW6dPpWTSWx1ov0hFOpO9SwEIrgfFbbfFSn0s/8AGu/NefeMOPE6/wDXn/jSsUjPutNuNM8H35naMi4hDptOeNnf86574Ur/AMTiD/cfP512nifnwZH/ANen/sgrkfheoTWrcDvCW/PFOMnKnd/1qDVpHWeMARGmenlyfjWT4eGNZglOcJZg8fWtfxmf3cR9Y5P51naZa5s4j1e5CwcYzsHzN785AwRitaXwozqbs00mudUd2TZFaBv9ZyWkP+yOy/Xmo9QtJhaSvCn2mZFJSJzjcewDdq1SixARKPlT5R+FRvIkMbzyfcjwSB1Y9lHuTxQ5u+hNlYwPDMesRWtwmsXP2iRZdsbn7wGPmB+h4Fbf4VFBC1vCEf75Jd8f3mOT/Opc81ySd3c2WxciUeUtMk4k6U2K4KKEKggUO4d8gcUwHDrTwaYDzT1OKAI77/kF3P8A1yNcfej93D/18L/KuwvyW0y6HfyzXHXnKQ/9d1qWUhniAD7DHnj97/SufyD0Ofoa6PXYDNpUj4BSBhI+fTp/WuY8sCZCqgcHoK9DCv8AdnLXXvjyVHUgGmFl/vD86WYDKkqDweorU0nw7d6zafabSKAR7iuJGCnI610at2Ri7JXZkb0/vL+dIZI/76/nXVL4E1InGbIZ/wBr/wCtUg8A6iWCmSyGRnO4/wCFHLLsLnj3OOSRPOiAYffH867vxER/wiNv/wBdF/mar/8ACvtQH7z7TZjZ85ADcgc+lWvEMLHwkE3DMRVz7jP/ANeuXExatc6KEk72OT0441uy5/jX+demt94/WvMNNG7XLAerr/OvTWA3H61zw2N57gRxSSf6pv8AdNBAweKa4xCf9w0SJQ9vvGjtSMfmNA6Vys2Qp+7XOeKtcvLS6NpbMsQCjMgGWOQDx6V0f8NZmr+HodQvvtE8xCMBiNRjoAOTWlH4iZ7HB2cry3oJLyyMeTyzH+tX9UtriMRi4LRKRkKx5x64/wAa7qz0CO1i22sqQKM58uIZP1J5Nc14l054tWA+0b8xA5ZPr6V0p21MnqcwI4FcBPnb/aFPdXGCwQA+pq41m5581B9I6jNgT1uMemIxT5k92K3YriWNeCjN/wADAFKbwAYWNB/wKpTp3/Ty34KKT+zgePtUv4AVSnFE8rZXa5JPKpn3JpYLj/SoQfJH7xehPqKdc6YvkMyTSs/AFRWmi3BnhcsVAdSSzAd6pS5thONtz2qNQBwPX+dSgdKzzrOmREL9rR254jBY/pT11dJP9RZXUvuU2j9a1uluZ2bLk0ImgeEsQsg2kjris+TQoDGipLMNrA4J4OD3Hepjc6lIPktIYh6yPk/pTDBqMn+sv1QekSY/Wk3foFizLZW7ooeGMbcENtAI/GmzX9lB/rLqIY7bs/yqodIikOZ5p5j/ALT1MmmWcf3bVPxGaWvYehA+v2YO2JJpj/sJxTP7U1Cb/j300qPWVq0li2jCoqj2GKURkjrStLuF0ZZXWJvv3EMAPZBUf9kGQ5ub2eT2zgVrOqxjMjBR/tHFUZ9Y0u1/11/aoR2MgJ/Sk4rqNN9BkekWMf8Ayx3n1Y5qh4mQL9iUAABWAAHTpRP440G3BxdPKR2ijJpuvTrd2+nXEYOyWMuobrg4PNRK3K7FxvfUwzUEv3asEVBKOKwNjOuOAar6YrPrll8rbRKCWxwPxqe571tWXzeD0HYSOP1q6cbsmTsjoDPAvBuIR/wMVG97ZjhruEf8DFcKAi5JA/Ko3YY4B/KtvbPsR7JHfxXUE4LQSiUDg7OamjkIkX5G+prz3TZniuQY2KknHBrvrJ2lRGfk+ta058xnOPKZOrMRKw2fmaq6Boq6tfPJcJ/osP3lB++3Zf6mrusczNW94Zg8rQYiRgyMz/Xn/wCtTUbz1E3aOhd8sKAqgBVGAB0A9KaQM4qbPzH2qNhhd1dBiRFQeF5Pc0gUlj/dHFPjGF3HvzR24pgcfuzxSQjKSDp85pVBDZNMhOBJ/vmuI2H5wcHrSHrTiQfehcDnvTANo70uB2FIWzSZoAcD/Opu/NQD0OakWQYAPWkArnaOO9Rg4kY+irUj528c1EP9a4/2VoAU5PNL9KTPoRQB37etAEiLk59KkJzUIcgY4pyyA+1ADySDSEnzyf8AY/rTqZwZmz/dFIY4ScVJnj1qJVA5604H8qAJAeKlQ81XDADk/hUiNnmgB8R/cr9KmU1WhOYlxU6npTQidalz93/eqFDUhPK/7wq0Jky9asxcCqy9atQqWOFGTVCK+rwtNYxhTgrID1xnj1rEnjD3CrEjZVSHwefyPaug1e1MtggL7f3g6DJ6GuY+zyiV2B8zZ94E8kH+tJmUlrcNtvHIMkjd6g8VFq2FtrZOThm5NNkuAoVMHAJ+/wA8elRamVeCBkRlBJyGPB47VDLp/EjOPNhPzzuP8q9Y0MAaFp47fZ0/lXkx5sbj/eP8q9a0XnQtPOMf6OnH/ARWEzrRe70vWigdakYEV594wH/FUJ/15n+tegmvP/GHHiiL/rzP9aQ1uHij/kSov+vT/wBkFct8MhnW7c/9O/8AhXUeJz/xRUPvaf8Asgrl/hng67a45zbkcfQUqf8AC+/8xy+I6jxkP9Hh6gbJP50mljZd6TEQQI7cPyD1Y57jjoPWr/iXTJr8wQR/fYOFUDJzmoLZLS31mOC3nSe7WNYiwT5ItoweMksf0+tdFJe6jKq/eL0u1S0srbI9xwxHLeyjuaqkGaRZZF2ImfKiznaf7zHu38qmdcTM7s0kmSN7nJ/+t+FRsRycVlJjQkh/eNTc80kh/etSZrme5r0NCEBoFBUH61FIqrJhRgVLb/6haimP776Cr6CFHBp6nNRCnocd6QDL0kabdevlmuQvPuw/9d1rrr0qNOuSW48s5PpXIXTq4g2FWVpVIYHOallIfrtwbfRLtQMiXCMfTnP9K5wj99EPY11t/GkulamjoGH2Z2GexGMGuUP+ui/H+Vehhv4Zy1vjGzj5V/Gq9xrupWfhuC3sWlt1W4d1uImKlieqnsRxVu4+6v41lardpZ+HLKKVcwm4dh35zWzvfQmDSabO5g8QeMrOztra30YXgWFN08gJZ2IycnPNFr4n8WSSXQEEL6mAGTTPLG2KPdtLE9ck8jnpUvgbxBf61p9xcTpHcJE6BP8AlntGPQDnpUWmR3dl401LVCIpHvEKmIucJ0xg456Uq8atoqk3ur7bX2M4tScnKKJ/7d+IjghtEtUjPEh2jIXv39Kd4gkm/wCETLEYZiquMfw5/wD1V1ltM8ulvLKkSu0LEhSSO/TNchrbs3hAk4z8oP8A31U4yNmisLK97o5PTj/xO7A/9NF/nXp5PzH615bYf8hixH/TRf516e2N5znr61x09jrnuOzwabJ/qW/3TTSy+/50SMnk4aRYwykbmYDH50SEh5+8aAeKjHCr8+/gfMP4uOtGeOtczNUSj7p9KkvGCIjEE/Keg+lVvMwKkS6u5c+XBGqj5QSS2acHysJK6NK2YSQBgCM84PUc1zPipR/akXHWEfzNbqLeOMNOUH+yoX9TVPVbex+wXMk88clwIyEaSYFgfaui90ZWszkTHmmNH604m3xy8f8A31UMt5YQbfNuYU3HAyetSUBjx2pAtNOoaeP+XmL8Af8ACmnULD/n4U/RTTELKPuc9WHf3rSEIO0AcAVjve2UhVFkyzMoACHrmtjeu3K5x9K6aD0ZlVTNnQ4gNYtsep6/Surkmt4v9bcxJ9XFcFG/B+9+VPixnlP0rfcxOxk1rSYuDeIx9EBb+QqtJ4n0xOEW4kP+zFj+dYAY4PFKkvz9aTg+47rsakni1B/qtNuG92OKpy+LNQb/AFWmov8AvBmqJ5Tn71NMxz97t60vYyf2g9ol9kjl8Qa/N/q08v8A3If8aozXPiC44ea8IPYfL/KtVJTkZP60NISRg0nhr7yZSr22ijldSWa1hb7c0ivIh2CViS30rm41Y8lMcV0vjKZPMsQXXOxjjPvXOI3fcuPrXNOkoSaRtGpzK7JNhweO1ej6khbRtDw7LiAE7TjPA4PtXnC3EXOZEB+telX2DomiEf8APuP5ClFaMcnqjMPNV5elWSKrTdKixRmXPQ1taZ83g8+0z1h3R4NbmjfN4Rk9pnrSluRU2KOigHW7UMoI3HgjI6GuwuooZbcrJFGy46FRXIaN/wAhy0/3z/I12NxxAx9q6KOxlU3OARFTU2RBhQ/A9K7rTv8AVx/SuHtxv1Nj/tmu8sV+VPYUUVqx1NkZGrgtOyqMknAHvXZW8H2WxhgA/wBXGFOP1rkbuTytQSYoX2OG2KMlsdqrapresatdGGwsHaNVGSQdufzxmumnDmbMJvRHXNNGucyxj/gQpJbm2EeGuYR/wMVwB03xQHB2/OwJCLtHA69afDpHiWeQxIcOACd0yrjPPauhUo9zLmOzbU7PAAnBA/uox/pSNqtkozvckdQFx/PFcQuhazI6K13Gruejzk98Z4p8/hW5gLeffQA5wCFY0pxpQV5SHHmk7IuBh03r/wB9CmRcq3IHznqafsQdUQ/8BqKFUaNiyKTuIBI96806CfafVfwNJtPqPzpvlp2VT+FJsQdY1/KmFh+0j0/Olwf7o/Oo9sfZF/KkKRnqg/KkFiXnOcUYOelRbIifuD8qXYn9wUBYlBYDrTQSZWPfApoRP7oxSbULsAvGB3oGSZI60ZpqxxnqB9cmgiMYwhPvk0riHZPpSgHsKjwv939TTgo9P1NAyRXI4/nQHxOSf7opBGuMkH8GNRbVE7Y3Y2j+I0gJzJimiQnjP40xlAGefzpgIJ5B/wC+qBljcKcr8jnpUK+We7A+5qVW29CTRcLD4H/dgZqwJBx61WhkHlgYAx7VOjkkfKozzVITJ0fDZFWSwIX6iq0bEjov5VOrnC8D7w7VaJLKEnHarcWQeCRVVDnnIx9Ksxbs9R+VUiR+psRpiHJz5g5/OuUsk8w5eISMCCGL7fzNdhcQG4s1jLD/AFmQTx29qypdOjijSAmQSNwZAvyNUydkZTZAI4ZY2+1tbyRZwGB+YfSsnXpbV4bVLXIVC2eOBW/LpEFyi4QxdtynOD2JH+FZGqaNHAlvELwOxZs/Jjn2GazTvqVS+JHMc/Y7oV67pH/IGsP+veP/ANBFeW3Ni9taXDM4KMcBu/T0r0TwnqX9p6JGDA0M1riCRGOeQoIIPoQQazmjtTN3qPpRTlXHWkCmpsK4hrz7xiceKIf+vQ/1r0MpxXAeLPL/AOEtt/Nxt+xN1GRnnH60miosh8THHgq3/wCvT/2QVyvwqH/E3tz6Rv8AzFdVr8Mlz4QtIkAybM5JPA+QVh/Dm0tLDV4kN0TI0TAKxA54zx+VKir0tBzdpnc6rcNDb7EbE0u7L55VM4x+P9K5+xuIZ/GVwkEokSNipYZAyAB0wBn6VpXsqT6rceVPHLHHsQbDyuM5B9Oc1z+hMzeNL4ktkyv94P0z/tHP8hXVGPLGxg3d3Ojc/O3uxqjPfW8DhHlAZuQOpP4U7U7e9kkhNtcCKMSHzAVzvHt+tc/No0+oa0Yzqgj8nCtH5YLdc5HPQ1xV/apfu0r+ZvT5H8RuiZJiXRsqe9OB4qIWC6bCkCyF+SSSMZPenRBpG2qMmsoqVlzblO3TY1Lf/UJz2qOU/vT9BViCDbCgeRVOOlRy27Bi6kPjtWvKybkXrSikVSVPIqaG2kk6bceuaVrhciuD/oU5/wBg1yF6iiW2YKoPmDoK7a5tV+xzKZlyVxXKalZSxGFl+dFfJI6jp2qZRZcWiW6507U8f8+sn9K5IjEsP4/yrpNVe4SxdbYAvMwibjPyN169PrWc+lOipK8gBVSdoGe3rXfhX7hzV171zOuB8i/jWH4jEf8AwjVj5ilgbh+A2K6xdMe4hV2fywc7flzmsfxHo840SzW3kSR0mdirJ1Ht15rf7Rktjf8AhIQdJ1ABSqqyHBOSOtXnvLSPVpJJbu0RcnP70Y/PNY3w3vzaaNrLTDEhaNSrDGPvZJHt6VzNzpv2rU7tbdtmwswLjao7jIHSqnKatyo6MNCg4zdZtdrdT2XS76xn0jZFdW8jLC+VWVSR17Zrm9bI/wCERbBBGRyP96uc0SS3to0hMlk00kwBYqN2M4xjNdV4ntXj8Ltt+cCUE4GMfN6VzYicpxi5KzBU6dOrJUneN9GziLE/8Tax/wCui/zFenueT9TXl1p/yFLHn+Nf516e/LMM9656exdQilJAFc94jiWW4gL7MCD+JgPX1roHAZlVicE4rl/Etql3d3Ie0jcWapHG82SG3YPb6n8qtLUzex1NtxZ24GOIl6fSnM2KfYW8Z0+0AlQfuUwq8gcduaJ4miPIBXsa5HFm6aK7OaqT+dIpCTSp7KxAq0xB7U8WZKFpHEY96lIs597VnJ3SyN/vOTVVrILk7QeetdK2nrJkxzqxHoKozwvC21xjPQjoaTuUrMw2t/8AZrF1QK88cKQyNJGSeE9h0rro7eaY5VPlz1PArznWtInsdUvJ4byYyPMY1AJ3Asc4Bz/T0rajDmZnVlyo0xb3BVnWyn2gZJ29Ksw2F3NGrx2chVhkHHWtLwuNSnspDqlyIkAbZ5Q5PbDEcdf5itmcWVnbqr6lOWQiMqh6EjKgADvWvs3exl7TQ5f7Bf21xaymybYZQCSeldL5p8vJGCR0qe0sLXUdMe9S6ujCAShkJHI4Jxx3zUKWW6AeTKXIH8QxmtVFxRnz8249Zck80/zMY5rPJKyEeg609nwqkdxVKZLRdafCtzUKXGZKqM/yt9Khjlw/X8KpTJaNh5/m61EZxmqby/NUbSHca0UyGjVS45FQ3yi+sZrYyvEJUKl0OGH0qmkh3DmlMoRcswUHjk4p84rGafCsCG1IuTIjyBG3RjPXHFat54OsreykeF3SRejMAR+VW7ZXlSzKqzKs4JIHAGRW/eW01/G1tAqCNuWmd8AfQUcqs3YOaV0kzm7bwxZPZxSGJizoGPz98V0GsxCDTtKjUYCRFQPwFalnos/2eKPz7faqhcqc5xVPxPGYVs4852blz69Kxm4uL5TSCkpe8c83Sqkx4qeZ9q8mqUkg5+auZnSZ14ZML5aqQW+fccYX1HvW5oEscvh2e0Rw1z5rN5Q5bHrj0rDuWyDzWbBqVzpl551tcGEt8rsuM4q6bsyZ6o6zS9OvotXtZXtJUjV8sxHAGDXT3x22cp9FriF8Q6rjjViR7lP8KVtc1Z1Km/3KR02qc/pXdCi4qyZyyq3eo7TIC96CR3JrurddoH0rzhL7U4ZA8VyoP/XNTWgniLW1H/Hyh/7YrRToyjuOdVM29SBLua3vDoUaFBgDlm3fXNeZ3mu6xubdPH/35Wt3wV4oYTvp2oyKPNbdDJtCgN3U/WmotS1Jck1ZHevGTMkoAOFKMucZB7ik8s7slfywCfxqTeg4LAH3o8yMf8tBWik0RYg8jAwMgdumR+OKQ2y5yFYE/wC3/wDWqfzI/wDnoKaZoh/GKmVpK0lccbxd0cRu5qOI4Rv9804HnrUaH5T/ALxrkNiTNKHxUZNJnpQMmypPIppOD0qPdg0B+aBEmc/Sl3Y6VFvwKbu460DJieKAf3jfQVHnkYpd3zn6CkBITxS/eOBTFOe1PUsBgD8aAJUjUdTk0zOT6Um5896Pm7CgB5bdwPu1G3/HwR/sClw+OlMAfzuhBK8/nQA9+VqMA45FSFJP7vNNMUh7CpYxFqZDhlPvTVgfvViG0LypufagOSaAIIWG01aVt79Diore1JJOcA54zVn7MsCGSRtqDvTAmTAHFWApSNGPA3A5NcvqmszROhtW2RI43kjJI6f4VZmv7t7mztxJy4aSTjqo6D8zVKRLR0a3EQGAWPqQOBU4vY0Hyxyv7Kv+NcVd63qFsJTE6YUYUbR16D9a1ba4uBaI7Sl5QPmdhkk01NisdfHcC4tSqRsDno/09qyojeWyMznZGo+RsgkeoHY1W0/ULiVfJSQGUnliOEHHJ/oKfFbEKPMleeQfxynJz7DoKrR6siUE2XFvbi3gTehU7fl8wZxx04rA11y9xbMJd7EEgDIwfSt+MOkReWYxR+7Yqaw1iC8USCDekbbT5seNw9Rnn8aXKtwUbO5yuoK0mi3WxHbPQBSfSus8NRNaTMrAqlxZW0uTwN4XYw+vA4rZN9bxQ5COEwDhUGP0qL+1tNxhlYH3jqZRT6myk+xpjlcjke1Id3vVL+0rJrfKS7FwTnaRVcahZ9r/AD+BqWl3BSfY1+1edeMufFNsu5QTaHqfc12kV5EVO25Z+ewNViYbmZXez85xwHeMEgfWk4p9SlJroc14mY2Pg2MKwLpaEBh67RzXD+AVX+1IJ3zmOAyE9eflySa9kurRbq38qayt2jwF2yqCPpisO407SdPvzaNY29s8tnI5mgAQKoIG33JOPyqqcOXQUp31OX8DyNdxXk8jbt+o7Vz/AHRjj9TVm0VE8dXIRERcOcKoHO+pfDltaaREtnFODFFOJ3kkYZBbkg44wMDFULW9t5/Gtw9tPFKuGVijZAO/jJ7VpLYiJ1EkbXF0FSdItkJcbs88j/P41j6xavHeQXIRfPGVLoPQ8HPtz/KujRYba2mgkxLM3ysdv3V9AfrVW7Cy2XIDKHrz4YmhiG4U5Jtbm3LKCu0Y99dJM67TyM5Hp0qzbYgtjJ1YruPNZV7CYJdyklWPGexqK/1k2ln5VvGJZhFyD0Bx09zWkKcpzslqRUqxpw5pPQ3lu0MQJJLkdferUNzH5YDNgk9+a4TR/EVxql0lqliTMTyUb5VHqc9K6yMTQsA6FT+eadSnOk7TQUa9OvHmpu6LqASTEBvvMe1XZSI4dq8Z46VRt+J1BBB9D9Ks3LMIhhsfNUJ6GrWpVvsCwnG4H5DWQk3mxxbvvK2Dz9Oa0bxsafcHsEJrGtCWLcfdZRUJ3ZXQbrEr6fFP5KbvNjdO+VBHXj0x/wDXqtHIktpC8mSuwhyepwMGpPFk0sECmILlwY23f3SDn8aqwD/iUp/uP/Wu7D/Cc9b4ipfalOzAxNsTkAYBqjcajJPpWF+We3KuW7EE06ccJ+NZEJUX1x5ke4G1YEEnn5hgCtnuZrY0tOnjsrG9nyqyXDRk7hnoT/iOPaotUSYWs0dsB5r8bh8uSeCR059PwrD1dpUtrWPEoOCzquc8FSOnatDU1klsbqctKJiQyhMjaMjkfhVNt6AjEt9J1G1urdRE/ll1GN6nHI969mvwW8MokvJLgMDznnmvErG4vDNExubhiJPm/eMeARXqmqzyt4VRoZpH3TjaVY5PzVy4h2aNqWtzl40Ca9bIo+VZsAe26vSmPzH615lBu/taz3lt/mjOeuc816VJnccH9KxpmkwRfNuYlHdhmuV8dvPHoN86Z2y34Tcv90DGK6uAYnQ7jnn+VZPiu3DPCcsI2Q7k/hJPc+9aozZoacTHZWR6YiTP5Cr1zPG8DKrZJ7Y96oW6iOwtVBziFRn8KcTnoM4GSQK49btI6CeziDEuRkL0+tQ3rlp9mOFqzYurQNtYHDEcfhVO8P8ApL8+n8qUlaI1qyJJGhkDAfUeoq9dW4uIcA+6nPes7PPWtaI/6PH/ALo/lSh2Kfc5ea7azaD77BpVQKrYHJrH8QWF/I815axW26Rxt3yYKcfe6dev51p6vEJBAuOrnj8Kfq0rpCsJtJHDtjcjjjg9RRTnUjdwKlGm7cxipcTaX4ZhM0shYgM5BJyT8x49CWA/Crt+Xg0U3VwqmcQNPMAfvOw5XPoPu/gapJJc3ErTXNrDJFawkCIMQGlY/J+W3P5VrTaY2p+GXAl2SGBiQBkd8kn8zXqRsefIh0i+ubjwH57SEO0LH5CRzuaneG7tprRfMZmYNjk5OMf/AK6XSrUweBIUPX7Ijce5J/rVTw+kcAm3yBBlT8xx60S7EQ6suXcm67mJB++e3vUbPkBfT2qGW7imvJlimRiHbhWz3pfNPcmsjYsW4L3USLEszFgBEzbQ/wDsk1Nfb49VEUFhDCQQpts5+b0yTk/nTtC1K0h16AXNxDGCrHMvA6cc1pavJbLJNLa3Fk75yHMgJU/w856YzXDiq9SlGUoxulbr3NacIyaTepzV9dSQzSB7Q+bkfuLZdxx6jk045yM8ZHetO61OERXV0lzaLHDHt2lxvdmHGP1rzaDS7towza+g3OTy5BAz9a6cJUlOmpTVrirwgtIrXqzv7FIJrtYriUopB5VhkH6GtGTQYnVZo52dDwpMW7P5GvM7NbTRbqO+ub9bydNyqsZBGD3JznNbNz44s1ZPIY4A2tEjcEH1Pb611KSW6Ofkfc7mNobC28r7QrEA4jLbNwz056Vl3+oazfzJG09lZW6A/wCjRMu91/2txz6fTtXPz+J7O/tIInlQGNSAFiY5Ge/FZtz4ispWEEjuRHyreSTnjtkZHpTc38hqCOgXwp9pjeeLUrxl3FS1vImAw6j73UV3F5CIND0aJ2Z9kO3dJyxwByfeuI0bW0XSVhgtr3ZkgyG3IjBPPJ7V217J5ugaLIerRZ/Spmly6Ewb5rGSyw/bITLGGiDc/LkfjXS+X4bkA+SyH1XFc91qNk/KsYT5ehrKPN1Ohex8NMQCLAFumZAM/maD4Z0OXkWsB+jCuXntbe42+fBHLsO5dy5wfWnFRngYrVVV2I9m+5vy+BNAuFKvp0bD061Wk+HHh9hj7EVx0xxisfLA8Ow+jEU8Xd0n3LqYf9tDVKuuxPsvMv8A/Ct9DRSsaToOvyyEf1qNvh1pg+5dXi/SU1V/tXUk+7fT/wDfWacNe1VR/wAfjH/eUGqWIQvZMkHw7swwP226YAg7WfIP1qvJ8MNPlOWvLod8LKRUv/CSaqv/AC3jP1jFKPFWqL1+zt9Y/wD69P28ReyaNOy8OX+nQiG31y7aNRgLMRJgfUjNWDp2r9tXBPvCP8Kxv+Eu1AdYbY/gR/WlHjK8HWztz/wJhR7aIezkbE1lrTQosWowRyAfM5h3bvw7VAbLxGAANTsT7m26/rVBfGcx+9Yx/hIalHjL1sB+Ev8A9an7SLFyMzxGaZFGzIR/tGrgHNNj+62P7xrnNCEQmkMBqx0ppPegZD5HFKsI456mnk4oz8tADPIHPpSrbr+Ap5JpQ3FAEfkBRTlhTzCfYU7ORQp+Y89hQBIkajPFPVEweOKYCadk46cUAP2r6UfKPSmZ7k/rTTKhbaJELHsGGaQEoI5qIkCbtnbSbsGq7yosvzOq/KPvHGaQFzfxxTSx7Vn3+pJY2TXCmOVlIGzeO9UtJ1+TU5hG1qIs5PDZwB3pNlJXVzeUmpoXKSAjH41VMlMa8jjkCnrjNNCLQnW3RXbBycKp7msbWb+SSS3cMBEkoDKOmDxn86r6hqAW4tGzhA7IT6bhwf6VHcqs9tND3dSB7Ht+tAWCVAzbG53HaRWg7KmqXT5/1EEcQ9ieT/Ss7SZBeTWsj/eJ+cejDg/rU8m4ecx+/cTtI3sM4A/ICjYRWyJL2GNvmPMp/Dgfqf0rdkuFs9K8wgsxO1EHV2PQCuesZFe4uLxjtj+6pPZF7/nmtq3DSmG+uY844ggJ+4p7n/aP8uKaBmxoVobbTtztmaVzJI3q3T8hjFSLeSSK1vbbDcQ/6125Ea+uO59BVO/1kWQt7WCBTPKMqm7AUd2PHQfrVnTZ4FOyKIKJGzJJxlmPUn3q0TY3HtEKmViZZMHDPzj6DoKyJQ1vL5zl0QnBbkfl6/SprbVZTcyWUaBxEcPO33V/2R/eNPuYsHzMsZD0dznH07CqEattcSw243SmWB06bMMOOv8A9ar5ieSLzFAZXQAHPeuXTVI7bybeaTyy52Io5LH6envV7Tb+6sbtku5kkt3PKqmNh7Ec0AbUqhIsOqgyDavy5+bGSKktoIJIwxhjz/uirMso8uUA4GOw68VBYOHiGFAx2oSVx3HxQzLJNtWJIyy+Wcckd6CGGfMuOMuflHRTwPyqYKoYnPVg2Pp2prQhoyu4AlcZx75q1YkUpGXyck5X6ccj+Vctr2hWmp61580U7zLGI+JPkK9cbenWuoC4fl8jIOAPQYrAvru5gv7kTQkRs26J9wwy+n4UAZ2meHNP0u2cGAuSdzEqF3enT61VjuYdIuryQQokErxvuUKNoGcgj60y91G7TUIJApeHYRIfMwF9OO5rF124Nw0ljLI6JKkb/IQBxk856ipd+U1pxi5pTdl1Z1F5rdu9qJEidA53MwQE889aow6nZMfLzcASMARtHr9ay7a7kighhEW8qgXKtnOB16VWm121s5NotMyg4wvHP1xXmww1ClU54xSla3XY+kjg6dSFrXT1WptazbWLWrPZSNaTSvy0uXUcEA4rmdO0rUjZrutpZJFJUtgDdzw3XuMGtqwvZb6zeeUKjLLsCI2QBjv71owStGwZTzXVQxKhfkR81jcJRqSSg3ZDNB0VdJgYhVEszbpM4GPb6Vcea4lvdpjEFkp4JYF5CPX0X9TU323MXzID+NZt3ctLKij5V5OKivVb1Y6NJQSjHZFwXBNz5mDjPb0rSKedFweoyDWEjECr1tcSR4Gcr6GueM+50Ndhl+jDTLrI6RtWRaqUhLtwpdeT7Vv310P7OuWaEMBGeprldRvHnVFxtTzFOB3+tVog1ZD4qkMlrvU8ebjnnjFFiBJYwK3IIYH6ZNQ+Jg39mAqM4mGfpg0tmxXSkdTgqjkfrXZhvgMK3xGXco0bBHGGGeDVOOOWF2vF+XbGQhx1PX+lbMupI+0y2kcjgHn/APWK5rxHrE7xRWtrD5bSAoNpy3Q4x6Vv1M1sZeraiZvElwqM2yKI7gBjLcE4/Sun0+ePUrFJ9u1m4dQcjOORiuITTNQh1cGW0kUzptjBxljgVpwzXWi3DKV2MRyjHcD+Rq2mJFyHw1eySXH2dmmjjkaQjcFIUY6+vJ7V362jWng2F7xfLMT7yGwcfMcH9a4S28UvCW2W+3zpfLP7zsSPauz1a4mk8GBJF2HzdrLnORu7nvXJiHtc2pI5ZWLa3aSEAbpA3BzjJBr1CS2kUFjjjnGea8qtwP7Rscf31/mK9Vlu2IZdoBPBNZU+ppPoVPNKSq+OB2qDxHbvcogjlaM+WMMAGGfcd6lcYyS3TnpXN654ts7C7hgabehjBbarblOT045FaJ6kM6mC2uPsVsGUFhEoJU8E47Vl6rrFrp1oEivLd7iV/LIDZ2juf8+1a8GpLJZW80agq8asrBuCCOK8TsYJNT8Vap50pDI5I46AOcAClhYRdW/YnEzlGk7HpHgXUZbxtRWYj74KhenGQf5Ct3UI2lWU2jIbhQVCns+PlyK4jwNMofUNilNrActnJyea7Sx0eK5uGu281JzN5glVsENgjPPBHNXiYxnXkvT8icPOSoxlLfU4e01PxPdxyMLGdnQ4IjiyAenY+tXtT17XtL01t8LtcbAirgjLYxx/Ouo8JagskWogRKrRny9wPLYYjmuQ8RyNJqrM7Enecewo5IWVkVzyfU5h9f8AFt1PCn2MxruAEjgfKTxXfXEV4NIae+YGRCZBg/w44HHfmuZu9Qis7Js2yyv5gIYnkcfStu+1Rn8PRySwF4x5bMpOcDj2rOajGySsWnJ6tl+0tBe3Vlpm/DFftMoBG4jGQAfpgUXaS6fo+o28ESwF0dY1BJVQQcZzk9xVDWYYbcf25Y3Y3LtgFuwKDyyAQ4OD15rnNT8W3MDIk9sZIJFyG83qQfp61vFdTKT6HcTQMPC80UZCmO0QAk4HC4rlNH0hV1C4nmkE6XMMbxMWPG0HcvtgmukvtUgm0B5BCAv2cEqpxuGOnFZvh29s7/TrtvsTRzww+ZbsJAEx/F2HNaMygcprmi2ov2EVytpeFy0ZWU5YnkDBpun61KbaWO/uFinthmRmOAVzgN+dS+Jbn+0VRYbSIyK4zLlSRyDkHHPTFaUV5ouqeHdV0ydgl7cEPEXiAMjDsWH/AOqlZPcu9tixb36aYHuLoJJHLbuiISG3FlwDjuOax7PxHoi2ohuLeSTyDwGt1O3jBye4os9Mhj0pmnWc3UKGMmZjjgcFR2FKmj295aQgvInmKrkrjriuWthoVL3bV+xvTqOPQbqGp2c2lRXum2UTKHdWDQrwSAAT/SqWlW0r+XvhjjBbksoB+uO9Xh4ctk3KLq6A7gMADSN4ctGYZnuienMvSiNDliop7Fe21baKPiMyiCJN0bKWxhVA4/CoYLq3kEazumIFIiUKCSTxjjt1PPSrY0rSE1M2EqXDzF/KBE3GfXPpWjqHhW8WzitIbOSVnYGS7JDJGo7DbVqNo2ZNKca0nKLSS7kt34j06VFSF/s4ChNr8HGMcMKqWsMtxc747jTJOcrJNP8AOf5Vo6f4Z0SQQRtb22N3zSOeSD3PNLqXhnQbME2ttBM4d4wFO7IUE7q39noczqK5KmkalLbrF5du8KklY4b07c+uM13t1E0XhvRY3Xa6RbSuc4OPWuU0bw/p02gWV9HZwxyyQKxwvc+/rXX3cfl+G9GT+7Hj9KVSFoipTUpmZikI7Gn4pCK5TqK0jJFgu6qGYKpY4yT0H1pGGDU7orjDKDg5GRnB9aiYdc0xERBqM1KajamBEaYc1IelRGkAw1GetPJqNjQBH5gMjxhWyoBJIwDn0PekNOLdqYx9aACP7zc1IO/rUUfLNUgPSqRLOgPUVHG2FbP9408nmoUb5T1+8aogkLVGW96QnimE0hj84NG/2qMk5pwDlcgA+9IY8uMcA596VTxUBYZwRtPtRu4POaYFlWphfb5rDqqZH5U1WyKGPyzD/pn/AEpMDmP+Elu2zuH4A4FRSeI7gceUD9WNULq8FiIlEMM/mjO5T05qpq9y63q2sUAlc7SDEepI6V4yq1ptWe56fJSXQ6O0vZrvG5eo6DJodXl1CCEzG23vhXVOenaq2jDxHGIBDYLCEyA8hGRn6mm6np2sNbtczXlsZkz5cMZzyOuWHTitqNGvzqT2JqVaXK4o3rCea0upLC9uDLLw0DkffU9c+mK5LxxO41y3Q7gohG3nGeecVYg1m6l06TU5I0kuLKAxpIT8pZm459elcxd2+p38okvba4mYgfOUzknsK9aEuSVzzpQ5lZluz8ySbAMy4HXg/wBa6Xw1e28epG3klP2hlIRW6t/hXJWun3EN2TBo15NHjAEqsnPrxW7Y2l6NYsprnT5IY4ZDscKRgkHC+4rarV54WMoU+SV7nbXF0sTohOGfO38Ky7+VobuIM37qZdmfRxz+tPu/3n2cKcvFKHJ/Q0l5FHd28kUhOG6EdQexH0rmNTL1W/s7KALeswSbKjaMnjvT7LWrC+Kw280jzFSeUxkDqawPFEU13a2aqpM8e5ZCPXj+fWm+H7SWxliuriNwhDIWPRScfpRyQau5a9tP+HHd9jtdGhK6tJIpHlPg49Hzz+dLq1wIUnk7qCR9e1TaP/rs+jgVnau3mapHa9jIZHH+yv8A9fFIQ61gCww27cqoG4euOf51tPdCJPMlOIk5bI6Cs21y7N9RV2BBqEscnWzhfjP/AC2cd/8AdH6mmtQZJcxkTi8kUiWcDIP8C9l/z3qul1NbTxx22PtEh+XPRV7sfp/OrOtTpAjSyElVPbqT2A96o2UcqI00wxcS8sP7g7KPp/Om97gl0OzijX7IhViRswWPUnuTVa1vn1APDEdkC8faWXO4/wCyD1HvVTT7lbxv7MkLkn94wX+4OzHsD+tX7jy7VWkOFhTj5R09gKu+lyLdBqaalrKWUGWVhzM5yzD69h7CpZTdSxK0SxADgmTPP0xXP3d3ruouyW6/ZbDbhQxCk8/eZj/IVoNrs9vDtmktLu4kIWKG3jIAPu3Q/hTTuDVjqdJ1IR2jw30qgrjY6qcY9DVq01LT4VINyOvHBrlBeXsXkqTbmaUhR8mE3E+/YDNX4r23kuHCxQPsJDlWBAP9KmcnFocUmdIdXsv+WbPIx7KtRyajKE3+SkKf3pnxWHda/Z2q83CK2M7Ih0rIuNflv2EdvbIRnh5V6H1xV3v1FsdXcXMq25lkmLqSAAvyqc+9YVzdvcMNzKyLnGzGBUENtLcRIl5NLcKn3Iv4V/AdadcweWo3skEYH3VHP5ClsC1KN8+bc9BkgVia/BKdUTarBfsy5Yc9R2Fbl8Yls/MUOVQjJbuPpWPBps/9ptcNKSqqGSJeQoYdCf6UnO0Gyre8V7H7cl7LdlHjtzEY0PAIH0NUb65nsi1sVSUXQxLKwJKDr8vofeuoiEUqGF7m2yf4fMyfyFRTWtmrj/SEVl7bGNefKLlN1Lam62smUtJJ03Qna6kRszgllxgDbxn3xU9v4n0iWRY0vIy5OAM9avxXGnGDynmVlz0MZx+VSRR6NnjyeP8AplSw0J8rclZtktJJJMhn1y0twiESPJKcIkaFmP8AgKWAXFw3nOojyOE7ge9aKzaaCP3gGP8ApnVsraLGZWuo0QDJz2FbSozkCkkUUhk9qtRxOO4q5bW8VzCk1vKJYm5V1HBqrql9BpUZXh7jHC9l9z/hU+xa3KU09iDVp0t9Oljkb95KhCqOv1+lcxd8bP8ArotSRzvfC6nlJZlPVup4qK8P3f8ArotR5GiE8SKz6VtEbvmVeEGT7H6Zqa3hC2cULDb8mGAPcjmqfiyZ4NHDpIyYnTJU44zWVFeTkqfPl6f3zXbhvgOat8RPcQyxEb42UdMkcZ+tcrqzSjWbL7O+yVQWUg9OtdNLPJIVV5HYYyAzE1yeoMJdegwpdVhbIHByCa3e5NPc0v7Y1UTC6CRxzGPDyxqu5k6Y9vwrCvWkyscoYbWAJLDkdcD0q2EG0jyJv9WP4ves3UdiyykI6kNj5unStE23qVOyiPgmEl7ZiRAyyyljzjuCMV6tqzM3hJixyfOH/oVeRQxsb7S8EcSkde+Aa9b1T/kUpPTzx/6FXJi90PDu6Zytuf8AiY2Hr5g/nXpjcSn65rzKAf8AEysPZx/MV6ZIGLNgr1NYwNJkJYlsVia/GSxii2xs8GQwUZDEn5hW3g8nIrI13P2qDnnyR/M1fUnobFjbumj2Su4YrCgJPGTj0HSuI0bwzNH4k1ia8nFtHLITAy4YONxP4Gu/09vLtLct8yGNQQfpU8mkoSzgLLbt821hkqf8Kzpc0W5QKmoSSjM4zTtDsdAN+W1CeRZxt4QDb15/WuFtfGuu6UHtIb642Qsyq9yAwdeg4I/rXsFxp9jLObmSOPeowHBIxWXJZ6FkxTpbydirjd+fpW1Pmu3LUiaiklHQuaHdWswt1tVVGmhDT7QPmbbn+ZrmdegJ1Fj6Mavx2cVu8r6T4lkskcf6lUV1A9ACM4rHvLVpJMy+MAGz3tVBzWltCLlfUrEPZyt/tZz+FbaWz3el2iTfIiIMRqDhz2Ln09qwpLC1kUpc+MJ2Q9VjhC/0rfXVtEttPQS6xK0aKqByhxjoBnFc9eEnblNqUktxZdMubLS5Yo3VoXVkTJyVBGduPTNcbaaNda7E1tbxbp4F3hW446Ec/hXZPrOgwQeXJduwBBGUOcVoaf4l0tZAIDPOz4GBCAT+tXS51o0TUUXqjmNK0e/WCLTLuCYSM5TyZFwdn+HNd/N4ftrDToYTH9nbARnHcH29Kq6brMF94siv1RngWIRojEZBBO79cVteLdYRtKhVY5WZiWJC7sfiOldMYaORzuWtjiNf8Jw2BVVZTGy5iKfdI9q5C+0DGyWJ23EgDiuqkv2EJknieVV/dgbsEFhkEVn3ulTxAyfb5Iwr9GxgZ9KxanzaGicbampoelTarol9aXIxcW0LNHIw5GB90n0NZGnlRYWpMQOIl5/CujsdRbQtFuPNZphcxFM45Bwf0rm7G68vTrfdbuw8scr0recbpWM4S1ZM5jyd0RHPY1E5hVhJ8+1SGIxnIBqb7fA3ymN156EVj3c9xqjTi13Q21qN8j7eAAcAseoGaxnLkWpTasQ6jdQXPiu4VbVIsTYIMewg+/vV+MTR58suh/2WIrCS7gfT7iG40557yd1Zbt5CGjx2Ue/er2m3kzbIrsuFzjzVGT+I9a56VePNZkxSitTtfB1uHaVJUVskn5lzjgV0Go2aRWFw0nlRKYmUMSFzweK5yzVtLJMGqeWkmSS0IEuPbcdtacdz4dEcktzJJLdFGAlvW8wg47fwj8BXfGtTsk2jjnUg3dSKfh+5mHh7TbS1sZrucWqM4BComem5j/hXTakHTQdK88IjgEMFOQD7Gue0LRtLk0KxMk7Q3rRAyhLjBLV0mox+ToWmJvZ9uRuY5J4706zvC5vRtz6GRTTT6YzY6iuI7BpqNxkU8sO+ahaReeaLjsRNxn1qJjT5GB5B5qFnFFxDWPFQseeKczYqFm5oYAzVGTSFqYWxSGKW5pjNSE5phagB8Z+d/wAKlBqtG3zv+FS7qtEM6MmoEPyN/vH+dSk81Av3evc/zqmSOzzTCaCfeoznBzUjHM1Sea4AjUYIquTzxUnmRIweSVefegRPvPQYZvpUcmSVZhtbpj1pn26LP7tXk9kU1GZLiZsi3K+hdgMU7oCZSM0/OTMOxTH6GoVjuCfmliX6AmpI4/3kivI7YHUfLnilcZ5oYg8hXAAHBxQCtld20kaltrhyM9cGpDIY2cIu4hjyfrVaQu0yswwWIIrlejOg7O312W5dA1raJhuPNYuQfoKi1a6uryBrXzvLSWRY28uPYMFhmodNZsjy5EQZ67ckVPqhJuoUJZ2WRPmxjPNa+1empPs4paIzpI4ZPCMtodyRvemPaq8kA/8A1qto37m3AyozwDweBWFbajKNIiAAkZr2VivsBWtaXEl0YzJD5YUEj/azWretjnvc6KxczfLltyKFOD6kVFrlzsvtNiDf627wR9EP+NOsnKTb0ycuCc8VheMBO91YC1xujmeXlsdMCrlsJbmvMjlZI0IV9p2/WoIrlbi1342ODtdT1Vh1FCXouIopWIWR1G9c8q3cUwBI7uRgDvZRkdifXHrisrliSrApZ5YFZ2AGSucUrWw+yFDABHLnGP5e1LIySbt54HPIOc1NFcW1zCIUSUzHAAYYBJ6YpWV7jLfh1BHBtnuF3I2CScZxiqV5CX1m7nQh14VWBzkdabbRtLfxfvBGY9xz6tjgH1rLm1K+kt5r4N5aPNtCqvA7cUOVtRpGyiyGL7OhKvKTuYfwL3P17VvyeTawW8IZY4kj+UdNvvmsm0ikjt42lGZZQNxHQe1cp4vuYdQ1goLlljhQREKxIZh1OOntVJOWiE9Dq5XS7u1uZpY/Ji4iQNnnux9/T0pZNTsIPma5iLkEqm7k/wCFedQXU1uYrewuZfk3ld3YtjPPXtVq2tzEY3S3+2ys3+rzy3+H41fLpdkKXRHovhzULaSSQwTFpmIaZiMFj7e3YUuuXbtrk/2rUplsIdpKWyhTGNuW+Y56H0rDnnk8O6XHOlnHJqsy5I34igXuS3p+pNYdtrs95L5FtqmivcN92GQSKHJ7bzwTUe3pxV29PvNPZTeiWp1Ok6lpOqXUZtphfqqBGM0pO18nDYPUYx2rRe/tm1Eyy3UMknl7YhGCQFHVVPRjn0/pXi+oyTnUZ/8AiTyWMqEx3McDHbnv9Pw4rq9D1hdU0eeOa7zc27o1vbA4Y8beOyqFznHc1vdWujHW51Gpav8AbCY5WAthwVRuW9s+nr6/SqyX0zKUhCW0PpEgXNVbbT5JT5kg5AzjoAK2razjRo3GGGOd3GfoOprJtsEuoyxtZJ2XYhYn+JjjP4mugtZoLWJoTGpkdcRyZ4Ddx+X8qqBgJVIXayA7SB0z7en5VK8bXFsyIFEwIZCTkMR6H+lOOjHY0/td6RBHFFJkkkJxmRP730rM1nVzY6oLNYUk/dq5L5zz2xW9ZafcT6fGUnIkkAYzKMlh23Z9OmOlULjwFeXl8bubVwZCAMmHsOnQ1rFc0ttBSdloYlpr32yRrW/DC3fPzQRjcoHoCef51Jf6RDqlhLLomtPdtGnz2jrsc4HXHf6VsR/DmVXDDVF3Bs58g/41cj8AGK6FwmplJBjayxYII75zVyprZImM31PK9FvmS5QlsMHOexrfkkEjeYG5DZ613f8Awg7tcvK+prhmDbVtEHPOeffNTp4LVQM6g5Ax1iXn9Kj2bRfOjy/f8xOec+tWrdLiTLRwyNjuFNekDwXHkf6e+P8Argh7Y9PxpI/AmnqR5tzdy8EEbwoOfpTUWJyRwP2XUcqRaz/Odq4Qkkn0rr9I8ELI0d1rCCSRQCttnKj/AHz3Pt0rp7HRtO0rdLbwrG2DuldiWA78npWbqesNPm3tTtibgt0L/wCApy5Y6sSvLYbq+tR2cTRWrLvUYMgHC+y+9cbPNGbVZ54GkZ2bktyMHqa0LyNjKqLy/ZTwAP8AOao6mNtkEU8BmAz9a5KknLU6IJIZEiJHdhBhdinH1Wqt7/D/ANdF/nVtAfKuiT/yyT/0Cqd4fu/76/zrlfxM3WyGeKYo5tJ2SlghlXO0c1zUEg46jsAR6V1Ov4awAPI80f1rjo58OQQ3BI6V14Z+6YVtzQMnzj6VzN+FXWYzh+IGOV65JNbf2gBujHjsKwrm2u59QEyt5P7ooBnORk8+1dDM4OzEMiDdkzj5FGfxqC6sbi981rbMmxyNrnHNWhZ3Qzm66gfwitHTreaAsskm8M5Y59a0huOo1y6GHaQSteWZ2E+RcgSj+78uP516nqg/4o+XHacf+hCvPtLTzb/UYSTgyg8f71eialz4NlJ/565/8eFcuK6DodTkbf8A5CViP+mg/mK9MkyCccZNeZ23Oo2H/XQfzFemSZLEY7+tYwNpkJGRisjXTm7h/wCuA/ma2dpXdkdaxNeYpdQMR8vlAE+nJqiOhvW27+z7faxBEYII+lbVmzeSG79xWJaH/Qbb/rkP5Vqxsy2Z2NtboDSpbhPYs/YYZy01uFSRvvKRw1YV94etruc7o2hlB5QNtz9DW7Zzxq5ieeP7SpIxuGT6cVovFFdqolX5h91h1FdkUmc7bR5zf40i6a4MKReWMMVU5IPHOe59q5TVrK8fVIhBpl1cxz/OZIgeQewOOK9gurFlUJdRefEudkq/eWsjUdOvhCZbG9k2AY+Rtv8A313H8qtQJ52ebW3gvXZ3L3dqtrASSAtx+9UdgQBSy+FdWe1e3VLVMEFC8xbP14rt9Ivru2Rk1VkhiGBE7SAj39SayNW8e6JGjCzja8m3FMqdiFh15PX8qHFDUmc0ngrVnfdO+n427RgNkfQ4ph8HajuX/TbVNrcja3zD69jSz/E9opTENHBI/wCm+V/lVOT4n3XVNIix6NISKaQmzu/Cmn/2ddx2zOJGjJ5HOFbnBNbviIBLWJQSm5D0GRXmkfijWprWPWrRWtpmj2rFb8q2DwOepNTxeL/Eut2E019Z2scNqSHzFkqAufX1wKu3u2J63N3TYPPDA/8APVGP4Kao69JcyXLrIAI47jGcYGPf3rlbjxbq0dsv+hW4VyGAUMpI7HOaqT+Mr+6H76ztyXbc2C2QfX3rLl1NLno+oYk8PQFR8mwkN7c1q+FtD0q/8MWDTyGK8ZDykm0kZ44PBryq48W68RBYMsC2zBdpEeAA3rXdeBZb19WgtzqOnz2qRO4tUb98n93cMdq0RlayOsfwhFC3mz3Bkt/7pQBj+PpXBXVha2VrdNFHOglO14n481Q2Thh26da9TvlFrDulPmMwyFJyDk4AArzzWZh5lxpjLhbdy3mZ56en41zZhT56Ll1RhOo4OPZu33nNxx2TXI2WigAAgNIxxWhZS28niKGIW9tbhG3BgMAnHfPrVGC3t9rXE129vEFLFmizx9M1u2MOjS2ji7TzUCeYkrx+WzjOCGyemcV4+FwtR1E6miXzOxUak7qO/maWpeGxf2MTyFndBtbZIoBz0wDWQvg2GNMGO5YnuZE4/SrRvtdSwM9vBDDaqC4iS3G7b3OCdxFanhzVpNTtIrmVg5MxXITAwK9z2FB7WOP6goJv2dktNtLmho2mac2n/Zri2aGS1hJeXf1A7k9j+Fad2Uk8O6WyBghztDYzj3xxXKeKbsfaZzsklUhRAUfCjH3tw7muisiZPBWiMQOUPA/GnViox0OymrJFMionIFWZBgVSnbGSa4WdCIpH71UeT3q1Fp9/egNb25ZD0YkAGpx4Zuc4uZhH7Kuf1NCjKWyG5RW5jPKPWq0kwHRue9dUnhuwQZk82U/7TYH6VZj0myi+5axD325/nWioye5DqLocObgnpk/QZpcysCRFIV7kKcV3whCfcSMD/cFPV3jJKfJnrtPWrVHzJ9p5HnmJT0jY/QU0pOB/qJB9Vr0JxEzh2tYHcfxNGAfzGDVS5tvPYnzZY1/uBsgfnR7LzD2hwxjnPAglP0U1G4kT78ci/wC8pFdk+lwlQrNKwByMt0qbzLmOEQpcOIwMAHDfzoVLuHOcHHIA7c+lS+YPWukksV5yitn25qm9hbnrEPyxRyBzFpp41YZdfzzUMchZDsjdvmPQe9Wwu05UAfQVFGD5eecbj/OpEQ7Z3/gVB6u3P5Cgwjq0x/4CuP51MwzSxxb256CkBVMcOfuO5/2mP9Kd5PlruESp+HNWlZRJwML7Cjzup2A/yFAXKhDt1Yn8asR7VxgEDvn1pjuS2TgZqR22lVI99vpQA1pEjOW47gd6WFnklZ0Q8nqx/pWVOL20uJJoAk0TnPz9R7VJb6tc5J+xDnrtcUCucRdBTPNEOCWOfYZpkbKQEYYYYBzUt7bR/bZj55jZmJKkdOagFvGOBqC59QmcGuaUGdCkjq9JgmiugGt0NuY97SFuc/T0p+sTxtf2xGOXQAA1jRrqM4VItTmkGOfLTGB+VW59Cigv4TLPLcTEK+7dnafSkqTckwc1ZpnJs11Z6LaXdxaebFLLKxwShQHoePXFW7LxlHsCtYyMQcjEgJx6V2iaZayRpbzyu9uuCyDB/CkFpp2mo7rHDbpkhS20Y9M9zXZdbs5yhY+IrmVBJBoFyQOjO21SfqQKhup2vZIptREUDx5URQNvIGc5J6VDrWvRtF5VvmbH/LYkjn2B7Vy+oXtw1sSZD2AA4ArCVaLdkyuXQ6iPVbG61WC1EaIGyFZejMOgNaUrrDclpHUHAABNebRSlrfKfK0ZDqR2P/6662O+bW44rgBfMEQDj1cdcUTva4I15LkeQ1wNwUgdBz1xVq0dnubaZUxtYYEjYzWYjtb6RAWLEsu0c4PJrQt0GbUeciFWH3j7fzrz8ZialKyh1OzD0YVItyI9TnjtTLEmHkkO1cH7p/vE1XliZdCsEH35JQ+ffdxUGpPCszrEG+WRssehOB09q071RHFo0fbdGD+YNXFy+rxct3/mTJRU3bY6zV9NudOtkmjX7SkhVRj5djn+97e4rh/7F06WQvJbqXJJJEhGT+dd18Q7wQ+FGjRv9ZKmSD0Ga46NLfAyikkdSKnNKkqUo+zbXoPCRU0+ZXCHQdJBy1tGAOctIf8AGtOeewtNJvFtfIWTyWx5Q5zjuf8A69YWpW6/aLeIKgwucexrRNv9n0i4YbGYQMVBXgcdSK8yDq1XFym2u1zpmoQ2ikczDqlwcEzhQ5GQpyW/DmsdvD2oNr0xezKReaXEsigIoPIJJ4rVtJb2WNY4b2bfjJ8tFjUfiOauapaOujw3Nw4a4Wfyi2Sdw27sn3zXvU3Uj8Nl/XyOGXK99TRvPD154gD6hHfoliuyFtoO+QqoBb6GtHRPCmm6Xb3FzHb+ZLHGSrsCSTkdAKu+GDu8JSDPytN+RrT5GlXaKoYCMD5gTnkE8CumkuSCgtkjKfvNyM5fMk+WXbjtCgz+YX+pqaNdyleMDrjBx+XH5k1Em1E+c7cDJVu3/ABwPxNOjna5kCWEDTSDgO3IX6dvyFNIm5bVcxhiAqf32OAPxPH5A1csg9xII7WBrgHGWYEIfoOv4nFT2Xh7Mgn1Scuw/wCWa11Ntdw2kQS2t0jQd61iktzNt9CppdrqGmX4S5mkayERk8oKCVJPXgZwD/OulhaOeJZYZEkjYZV0YEH6EVlxai8rjMjKBz8vGatW0lvbwiK3jSKMEkKgwMk5PH1rVPsSXttGM1CLhPWnecppgS4FGBUfmigyD1oAk4FRTTRwRNLKwVF6k1Hc3cVrCZJWwOyjq30rmby9kvrhfNOFJwiDotRKfKVGNx+p6pJd8AFYQfljzy3uazYVLXAZuvP4cVFfytAFKfOcEkemKkjdlu0jLZyM9PbNc8m3ubJWK8oxqg+v9KpXybosY43N/OrkjE6qRngH+lVrzlT/ALx/nUdCluRIuYLgDvGo/wDHayrwspUOc5dcYHvWtH/q5PXYP5Vk6gceR/vj+Yrll8TNo7Euun/QD/10WucjsSzk46nNb+utt01z6MDVCC4iMac8lRXfg0nHU5sQ2noV1sFHUZqNrJPtA/dg/LWqHRqiYDzsj0xXaoo5uZlNbNV5ES5xSi3PmfdH5VYuZWtrOWdIWlZEyEH8Rrl28SXXmt5kzRjHAhg6N77u1VeKDVkekME17UlYgYf/ANmr0LVOPB0o/wBof+hCvK7a7K308xZ1e4YBiF+98wP4V6fqblvB85Yn/WY/8eFefinpE6qHU5W2P/ExsP8AroK9PYZc59a8tt2/0+x/66D+Yr1BmO8/Kc5rnibSEbqQKxtejZWhkdf3br5ZPYHsD9a2MnOSP1rOuo41meK4LNbXQwNzHCt6e3qKHKwkrl+0G2wtFHQRAD8q1oiPs/Pcj+dZMMfk2ttFvL7E27vXitOM/uB9R/OrpbimJcaUl87XELLDfRMTHNjOfZvUfyq7pmqfaX+yXifZ76P70Z6N7qe4oszlpfq1TXunQ6jAgclJk5jmX7yH/CuqK6owbWzNNXOMMMg1Tm07BaW0OCwIaPPDA9f/ANVU7PUprWYWWqALJ0jmH3XrZAK8joa1TuZNWPLfEPgQ3cWdLuri1dG3fZw5Az7CuF1+0uYrNbUWx+0iTJc4DZ7k8c19EzW8V0vzcMOjjqPr61hanotrO4GoWUNwB913XP60nHW41KyseEf2RaHThczWVvvWIyMwlLB8cY4PXOKuN4a0h7Nm8uKO4Nv5qIJDjdjJBya9gHh3RSoH9l2uByAUpR4c0YHjSbP/AL9CizC547us9Kv7T7Pj7G0cciBZDuiLDkhgc8HqKl1torNJvKuPOLwuoWKdWDZ45HFewr4e0rPy6bZj/tiv+FKdB0+P7lhaD6QL/hWiZJ86/ab4wRo084VBhQSDgdqiZ7tl2+bOR6BFr6N/si07Wdt+ES/4Uh0y3HS2hH/bJf8ACoHc8s+H1097q/2STSobqVLaTBkwjFccgHpnvXTeDrr7Td2cZt0WaCJ4w6IFJUN3OOfeumuLuHQZredtNaSJtyyywRjMQxwcDqKx/ActpvI8xUuhcuBGy8ujEkEe30qZXUk/NGtPlkpJ9mdFPNIt00rhXYHALcBR2wK4rxla3MNrJfQ22WuJgrSKMkqVGBjt0JzXqWp28f2N5xGokjXIO0c+1ZWlzwX6SW15D5qNEDtIH48+uDV1bTjyvqc6pX36WZxfijw/BF4Vtba1aN74TRq5AGXYjncewUfhVJBYy6dKyzpMpiC+fsx5jBsEAdlyOK7TXfCDarps9vpWpGEtB5AjmGcLnJ5+9kgYye1cNdaBrvhyzKLprGFFCkwuXj29xxzj681z1ISslE9fCVqKm3J9t/VGlLY20esjxC92wCW4UgkbAoHXP9PWsvwzcbfDzXCDEfnTOik46niuKmaflZBL5W7d5YYlQc56HirMuuS22nNb/YmlZiTvVyvfpgCs6SadzXEyi6bjzX1X3K/+Z20V+GsY0nXdKQxKRtg7sc4P0rsbSEw+D9GRgBhMgA5wDkj+deReEbqa51FlvdxxGWiBGcE8dfoa9mRf+KY0oY6Lt/IEVvzc1Np9H+hwVUlKLXUzpFyDVEW/2i4CH7g5bPHFakinFZGvP9kRNNR182Yb5SP4V9DXI02HNY3YLqNkjeCQ3AVxj7PhtuPUDt7VrwX0dwSAFfb95eRj6g157Yan/Z6BFtFaMnK7flc+5966Wy19bh1jHmKxIAjkXOT2Ga2pXWxhKUWzbuoLe9lRIv8AQyD8zhfve3p+OKhk0qUNiMh+M5DDBqxeNFY24luFYHHKIMnNVLbU7a8cpCcOBuAz1FbWlu0NRdrorSRvEcOjA+4qM+9ai3GQydvT1qheKqxs6jp1Ht7U7E3IGIHpULuB3qlLcMrEA55qBpiepqWyrFx5lB61XecVATuptICQzE9KiY7xzzS7SexpNpPA6+gosAm/kZ6Gi3ObJuf4z/OmHrUEL/uuD/Ec/nWJRJntSbioIzjPWm7xnrTS2O/NSApJ7UwsRnmkLEc9hxUbNkcUDLMKD/WP0HQHvTAxILZwTyaV5k8raM5xgAiohKPLKgHOKq4iVWx+NRtZ2s5kLxDK45U4p8aMT1HSnQY82dTyOKQFE6PYsdxRs/XNH9jWXXa34HFX2eLGFX5v5VCZCBz09qhjKn2G3iUhN6g/7VVJQq3tmgzsaQhhnqNpNX3bPQVmX4cTWzjqGOB+GKSvcZCJSHALH86yPEEu+/hizwkece5rTFtcPc+WEwwOCGOMVa/4RaO+vZJ7q/2YUKBEobBHBB96VSlUlC1iYzjfc46TmMqME1n3SsLJ2bqsmMdjXbReCpSzPd30cKKedq5P61DqHhm0E8VrZzz3MMq72woL7h6dgPrXPToyjuaOSZwKfLFkKAG+Xr611vheESabwhJ3EZzjrSyeCNQkiAdre1jToGcHgdzjvTtNdtMt/scUkcxBLecoOPwzXRVTlC0dyVvqP1hmaT7OxxHAdox0NOtpWXU7ZRhlyBtPTpUFwftM1yWYk7xnHrUls6x6vAXG7kAY7Goa0SZSZZ1gj7X5KDGGI/MDmtDV5tup6NB0w4Y/Qf8A6qzb3MstxOOCHxj0XHB/On6NbyajqludQE1xFCPlcMATxxz+PelKF7RLUupf8da/HcaPaWsYOZJAWY+o7UxTkoBx0ql4z0vT4/sgguXdzLloiQdoyP4hwatxfNLEB0yK4s2+z8/0NsH1ItYcjXYwO0K1sTHOiXIIGfIfn/gJrF1Z8eIWHdVUAfhWq25tFn3dTGwx/wABNcmGWkfRGtZ+8zldGDNImwZyvOK1vEIZNIiU4ybgnA/3Kx9CWUIm0/w1q61bzXNhGEfaUmJwBksdowBXuROG6Ok8KSKPCjAnG2bn8qcmv2zXD20f73aQzn3HRaw9F8PagbAxaneyhJH3/Z4vlX8e/wDKugt7G1tYwkcaIo7Dv9TWt0idxfs9tctCfJbIwDGH+Xr3/wAk12VrbpZjyoo1jUfxAda5QLO0oitJIorsDzIhIu7GO5X0+tdO8kkuM8D0HenzEtE7TIhIUb2/Sm+Y7HLH6D0qJIuamC4IqbtjsWAdkYIPQc0sVw2epqM5C/UUQoSTgdqpNiaRaW6bcOtTxTknnOaqxoAwOCfWp1TD5/StotkOxdRyc8mm3F6lqmW+Zz91PWqk92IBtXmT09Ky5pGwzsd0h7midW2wRjcfcXElxKZJW3P2HYVHCP3y9znk1ErKSeeanhZTMgHrWF7mtrEFzgFiAM7G5xQpHnpwM7Rz+FJckEt/utQp/fJj+4P/AEGpew0U5WP9pge/9KpX7Hyjzj5m5/GrcvGpA/7R/lVO+5jI/wBpv51F9CktRIj+7mIJPyL/AOg1kao5CwfKRmQD9RWrGcRTf9c1/wDQaxNXlU+UucFCHx+IrDeRstiXXi0mlyJtZSWA5rEiiKIgBPAArc1OUzW23aQSwxn8az1iPGe1dNF2iY1FdkQDjGCabvlBBDHr2q15eOeKjKHylNb85nyk1uZ5FdhlhHjI+pxSSXU0bsu1eDjkZrX8OqDDelkDEKhAI754rH1GWBLyR5Lm2QSOcbpBz6/StVJ2uQ4oI7p8sQigngkqK1dTbHg6fPb/AOKFc5/adiA+24RijYO3J6dx7Vu61eW8vg+5nR/3LnhsY/iFc+IbaVzWjpc5S0fdfWPB/wBYOc+9epE/OceteT2JUXtmpYZEinGe2RXqbP8AM3B6+lYbGrH5y2ajmUOFV0DKR0PNG7HY/lVRsx3jRu8hWUboyW6HuKiQ4mhwscSqMADGK0Ij+5A9xWaxO2Hd1wc1fiP7lf8AeFaUiKhatby2S5kt2njEzMQIyeST0rXQ/KornZLR7pZLi1O27iLbf9sZ+6f6VraVqEeoWqt92VeHQjBB/pXZB9Gc8lpcuXFrDeQ+VOm5ex7j6VDFH/ZbM73DtaFQqq3JVs1cHoaqawoexVD0aVAfzrUgtQXUNwzCFyWUBiCMcGrPyspR1BB6g9DVKOzgtb0NApXdDtPOcgHirjDmhMRRuLExgvD8yd17iqgNbSsQev41DcWaTZZMJJ+hoAq2gDSqCOKkuYgoHvTbVGjulRwVOehqe7HyIaBlDFGKdjnrRtFIBFVc4JPSs7/hH9Mlv4b0RGG5ikDq8J25PuOhrUAFKijd0pptA1cs3UwOnyoQWbHG0cn8K4Tw9d39r4n/ALOvJXaGRZPJWWPDqMZABHUdfWu8YKYWGOvvVSO2ja5jcojOhyu4Zx6/SqurWZNmndMJIyQDjHp/n/Aj6VKHuIjgPvH91xn9RyPxBqxJbK3MT7T/AHXOR+B/xzUMwdcB4yv1xg/Q9P1FFxmXe6Romp7vtdisbt1miGOf95f6iuV1T4aCXc+n6zMEI4R41k/AEYrukjyxycPjPfP+P86kijBtiAxXMhyVwCM/T+oosmHM1seT6Tob6brscM9xIrAFSslv5QI+pPt2r0C3kE3hqwdfulmx+ZrQlMcytDP5F5DgH5wBwTgYPQ81FPa29npNrb20BggRyEiP8PXiiqrU7IITcpalKCET3GH4UKScUjeHLKW7+1fMssqeWysMggdtpq5pyB3n4+YAVoosbhVIxjoO4rGnBNXZdSTTMqHwhbG582RUMeOArEDPuDWta+GrGxvFuYdxKg7Fc5APrmrYDGSIgFgOMd6tbzHHlsZHAxV2tojOyepiai6SxNBMohkJ+RmPQj0NYVnpK6fM91JOs08i4UouFAP8zXSXgSaNllQFT1zWXLLGo2xDdgY46D8at3tYqNSSTinoQ52KST8x6+1ULu4Hlk5+T/0L6U66uUjHzHe390dB/jWW0jTsXfr29qzbtoNK+pHKxllLPgMfQYpm0c0OcNn0prSKOdw/OpKBo4jglfxBxVi1sLi8/wBRGdg6uzYUfjWlpOj+eFurtcQ9UjPBf3PtW1JC23CkBQPlUDGK0jC5DlYybfQ7WMAzu079wrEKP61eVIIBtjjjjX0Uf1oKiMHzJAD6A1A9wkZ/dgMfXrWqSWxDbOTO0HGRn61UiISLHuf51Wn+0LGWKjy+zodw/OljYmFOwxXkwqcztY7Jw5UTmQe2ahaY80xj2zUZOa1IJPNGeefagzLjoKrtIACOKhLsxxSuBZN2AcAE0G9woyVUdBnrUIjCIzu2AoyT6Uht1lCO6nDcg+3tQgZcS9KqCCMewpVu8bzuA3csWHSqzBIFwBIQOAOOaqXF9P5brbWylumJjw1D0GkaDahCCFDE+9Qtqaq20RMw9RXNNda/JLg21jbIP4iN35Ulxqd+EKNqMUJHG5IP8alySK5TrEm8xN+Cq46twKoXmqaWskSyXsZKnJ2fMQfQVzCHTpmB1DVZ7th0DuQv5CrMUmmxSBooVbHTYtZSrNbIuNJPdmte+JLKTd5NjPcyno7MQB9KhbxFq842wwJbJjAEUYFRrqQJwlkAPVuKuJqAjQF4oUb+6FJ/nUOvWlo0UqVKOqKyQz3JD3BmnfqFLE//AFqtyS6tawlbPTxGAOWOOKki1mZwfIREUdXKjAH1rG1vxcrxNHDILkxcsVIVc/1oj7WT2CThbRjri4uEjZ9Qvnbf1j3dfasm3uJbtHnVMKG2oq9hWTeTz3LRPcn5ym7aOgyMjFaOn6g1jpEflxpJuY5Oa6ehzl6zsryfzCEAVznLHGavJpdyl5H+8jHXkHpWXaa1ey3YRLVVGPc1alubt7hDLL5Y3Y2jjJrOSlctWsZms3lxpd9ayxktlXDqxyHBIyKrteWVzGRHd3FoScmIk7c/Udak1OB9Tli+yqZEhUqzZ4yT2qKLR51xugbP0rZNWXcjqWobJ4Ss8t/5xH3Q2TxXS6exkuYPm/jHB+lYH2WfZny2+Uc8elbuigteRj0YH9K8jMm2rvzO3CrWxDqxB8Sz+m4D9BW8igaVKO3ltx/wE1zupnd4hnbOAZCK6WJf+JXKDjmMj9DWFFWgvRF1NZM5nQSklsrEkfLwFFdbpwjRpTsUspBVmGSvHOK5fSbZ7aNYwBJhc8EcVfXXDaQyvFbCaZ5fLRTyAQOuO9etT1WhxPQ6Ka4WGBp55khhHLSyHA/+ua5m58QajqE5tvD1qWPQ3k4xj/dXt9TU1p4bv9ZuFvNauHbnKxdl9gOgrsLLTILOIRwxqijsK1ukTqyr4Z02406F2uZRLcy4Mj4+9+JrqImZhyKrRxbcdqvRqABxTV9xE0ac81N5YJqINUytkVorEsd5ORzT4Y8MRjqKVScVJHgNk8AdTWsUiWxEU547VXubpVYrFy3dvSmXF3vJjiyB3PrWfPcLAhwctUTqW0RUYizTCIHJyx71mR6mZInVreRWBPLDGeeKeWKEzTcsR8iVZt7Zv+PifmQ/dB/hrC99WaWsToMopKBWIyV9KkjAEqnA60d6VP8AWCmBVuVHzHHOxqF/1if7g/8AQadcD5W/3DTV+8h/2B/KkxopzZ+2Buwb+lQTwl43LK20MfmHTrViU4mPu39KsQIslsVYAgsc5pRjzaDb5XcxVXbFLuPATk/QVzS28dzcSzuCWkIwCeijpXXatFFFG8UYA3xNkD8qwbe3VQGA5yBWFnGTTNbqSTQrwrgnHzep5puzkVekX5Dn2qDG4g1pFkMrumEP0pjR/ugMYHTNWnTgD1IodP3aj3q0xWNDw5GnkXoYAgooIPcc8Vh3ljaG5ZktIdpPy4QcCuh0VhFFcZIGSO/WmlI/tJyFCk5rV3cVYUOVN8xh2GiC889YLSElFyx2gYHrU2rrE/hKaIIoUBRtAwM5FdL4bh2pqsmQBnaPyJrmLtLqWKayWBPs7nf52/6HGKmqrQixQleckcXYaXb2+o288aMG81cksT3r1hiNx+tcnHpIUpgjcCCCfXNdKkzvztUHJ7nisea5pYkc4zntVeTZcERyDIGCpHBpWaUg58v9awZpNbj1FSttbNao+d/mfMVx6etLcaOmPyRRAAkKMc/StGEkwxkj+IVnxOHjQ4BBGavRnCqPeqpMmaNGw487/eakvrWSCRdTsx+9XmZB/GPX/Gora9to7t7RpCJ2PClTg56c9K2YsgD2rsjqjnbsx1ldxX9sssZ/3h3BqPU/+PWMH/nsn86z7mCTSbkXtqubdziSMdB/9ard5dwXdlE8Mgb98mR3H1rVPozNrsaL/wDH0n/XM/zqc9agf/j5X/rmf51OfvUwExR9wE9hzVDV7qa1hgaBsFpdrcZyMH/CoYb+5+2xwzA+TJG25mGNpxx/WgRqMElA3duhHUVXuhKEGfmUfxCrOUdAUZWxwSpzSBiDgjB9OxoAyycd80bqtz2Yky0Pyt3XsfpVDBVirAqw7GkFyYGnKeaiU09WoGTb+KWMjdmos0qHmmBbDkdOakSTqoOAeqnkH8KqhqduzQIla3hYHA8vPOByn5dvwpogdIJhIQUJBDB8j9eR+NIrsOhokYvEyjAyMGqW4nsVtpiiSNdrRDomBt/LpRqLGSwgcjBL1FFEbWBYgcIp4b7wAJ59xTtQf/iUROFLYkOAvOevSrr25NCKL97Ui0o/6RMP9gfzq8689KzNJkAv2Q8b0OK1mFc9L4Tae5ELiWPoxxTJ7+dhjeVx6GpGTKk1TlWtCCtPMrHMj7j7kmqFxc/wjdj0AwKtTDArOn6mpbKRUkYtnjr61EuQDljgegp8lQlwAazuaIilIz6/Wtjw/pYvHN1PHm3jPyrjh2/wFYoeJZ0M4ZogwLgHBIrpl1mVRGF8v7NjCpGuAF9RVwV3cmTsbU0yJ8zkdOnpWVc6oFZ9rZYjC4qhctPLIGeTeGHykfdxVR+JK05yOUhmlc3AZ3JJPJrQmnhtrVcenHuaz7pNybl7daEUzKGc/Io/WhOwNHLxyyQyM8TbTjkdj9R3q0QskSTRgIjDlP7pHXFU25dgMDgfhVgMot0VM7QOM14+Hvqd1YikYqrY5IBOK5fRfEd1qmrNbTRRxx7GIC9ciuobG71rz7SP9F8Z+WeP3rp/OuuKumc7Z3gTPJpSMf8A6qcBSkEdRioGGwSQtGwyrDBrNl0/UIf+Pe6Dxr0D9VFaO4g4xSgu3TOaLg1cyBc6nGACYG/HBFMkuLtv9YkZH+y2a29o/wCWiqfY0iWyOzfuUXnqR0/Ck2CTRgFZJR/q2P4GgacG5NsDn1FdZFYQgAso+rcfpT2Syi/gDNUtj1ORXTmB+WBFH0FKbfbeRwPHjepbcc4AFdJNcgA+Wir+FYV/cMdQi3EktC6j8xUp3ZQNf2mmI22RVf1RMn8+1c9qPiKGGRWjshNLIN/mTPnHOOn4U3VN7AgFR9WrAa1LzktcRL6ck1tCKe5MrjrzVr/UtwuJf3YHEafKo/AVTtbN7hA7MiQ93ZgPyq0dPAHzXAGfRaYNKjYgC4fH+5Wt4pEWbLVpHFc6lFCksk22MgEnIAArTEraZbLa/ZVkKsTuboM803R9CuoSt3bXW0HK4ZBnHsK07izmlZgIUmuM8ljjOPasJSV7I0UXa5lwXuoXF1sXy4lb+6MHFaMGjTG9R5ZsgnJ6/wBarQyXcVzsa32kD/lmn9autb393PuUSRJgZ3GplKwRTMrV9FuJ7mJNNbZGikNhsZYn9aproGsL/wAvLg/7xrsUSCJFidxLN0wnJ/OtuGBFRfNjG/0PaphXexpOklqecRaFrCypJJPI0asGcbjyB1rp9EtpY9Zic58vBOPwrpJvLFpMFVclGA49qoWT7I/tUgxDGuSR14rzsyqtpLujpwkFe/Yw79turTuvUSEitdrgtY+Wm4lo3Zj/AMBNUZdVtWkbbEZGZshRGSTVyMX0ttJJJbpawLG3DnDPweAK56ftEkrFzUbvU4y3kfyx85XIA613vgqOKVLn5Q7IQQSOhNchpmgalfbPKtZAv95hgfrXpvh7RxpOn+SdplY7pCO5r23JdDz0mayIqjipQKQLUiLU3KLUZBxmrCEc5qouRU6NzWqZFicGpUBJqONc9asZWNNzfgPWqQiVSEXcxwKpT3LTEovC+1MllaZvRR0FV3kAUhRxjtTchKI2e4WJdq9faqjERKJZeXP3U9Pc1ljVbmBZJ5rJ8BuMocAe5rZsoPOVbuUElwGVWHI+orLfVl7bDrW2Jb7RPzIeVB7e9WzyDQTTGk2ukSjc7849B3JobHYk70qf6wUnU0q/fFMRWuPut/uGmDqn+4P5U+4OQ3/XM1GOFQ4/hH8qllIpXDYlX/aJ5B9jVy15hTj5SxJ5qvNEpmWVsZGOBVa/Kxae8qyfvHby1T3P/wBaiM+XUJRvoUpr1b6e5dY5NmTGnHBA75piRFERSPrT7WIIoQdAKmZeR9awu2231NtErIjZAY3BB6cfWoCvPSrzpmKQ55AGPzqvsGRWiIZAwyyD6mnMoMagDnNSCMeZ1/h/rU0kaC0jbHzFiCfWqQmXNGubeyWX7QhZmIK4UHpS2tzDDrEt46ZhcHA2jjPtWpY6fZPYwyS2wd2UMWJPNTx6VYiVmMG5Wx8hPyj6V2KlJpHM5xuzK0/ULeH+0SwYefIWTC9sY/CsyYh1dx0IxW5p1payJqBkt0bZKwTP8Ix2rJkRdjfLgbcgCsa/Nyq5rStd2KKqQ6cd6uDiV1x1+Yf1qJV+dfrVl0w6NzwcH8a5jYZjngVWnYqwG3j1q6UqOaLcmO45pMaFtn4SPAAA4rSXcUG0ZYGsN3liRXRNxQg9eordtnWRVkQ5VhkUUnqKaJZreSS1+1QnF1CWO1eNy55X+orY067S9tUmUg5+9iqttxjHXrUG1tK1ATRj/RJzyo/hbuPx6j3rui7anNLXQ6HAZdrAFSMEHoRWff2sMJSeJdpd0QqOnBz0rQQh1DKQQRkH1FVdU/1EH/Xda6DFlxv+Ppf+uZ/nU56moG/4+R/1zP8AOpzyetAzN1n7ll/18L/I1R1KKSfxGVjZQfLTO78au6z92y/6+B/I1FP/AMjQ/wD1yT+tHQQaTZ3On6jeQzujpOqyoV7dsVrsM1E3/IST/rh/Wpm6mkhsizjr+dJLGk4AkHPZh1FPIpuCD/SmIoSwvAfm5XswpinitIHII6qeoNVZbTq0HPqh7fSgCHNIGwabnseDQKQE6uCKeGqsDxTg1AywDTgfkNQB6eG4ppiY7oODior1WmsI4VwpVs59afSscqAactUJaMxHsb2ORZYZI96HK84rdimMsQZl2vj5lz0NRjb6UH5eVHNZxSWxbdybcMEVWmX0pPPXOGyp9+lJIT17VdySlMvFZs4rRmY1nTnPapZSM+XgmqchwR1q5KDVOZGPNZlorStk962PDFr9vku4GlZdsYeP0DZrEdHHb9a2/B9wIdXlhfjzosL9Qc1UNxPYsL5tndGyuVKq+Tg9j6g+9KsO8YUZUnr6Vr+IrYT2K3Q4e3YZPqpPSuTk1lLRiIwZd3UDgY+tdDV0ZJmmllulKAls/kKbeBYEWJBx3qxDLFNbLLbNlWHLnqPaql23muAeB0BA61KGcTjaHXJJ7k9TUqt+6X6VXiDylix2r3qSI5Ra8qjBx3OupJPYmPA5rz+/P2XxyX6Dz1b88V3pOea4LxWPK8RpKP4o0b8q6obmLPQGcBiF/OmFuck/nUUbmREYfxKD69qlEfOW/WsmyhykHkDP8qnQO3+C9PzqMbV65JpHuiowMD0qGxltYivOQo9qY1xHAWKnLNVDzZJDyTirVu0UILSQl37ZOB/jU3GPVri5PyIxH5fqaHtzGxV5FLeifN+tPfUd5GECgdkGP1600zGQ4CAe/c0gIjDnkj9awdWRv7d06IHBdXArWutXsLNts90u8fwJ8xrFuNTtbzXtOuY/MWGHdvZ1x1oUknqyuVvoU28L3k0jPJNHuJ6460v/AAiOzme6gT3Y4p2p+KJpJWgsf3UY4MhHzH/CsmMvPJueRnJ6ljmh1mti4029xtxBBbSMscZlRTjzdvBp1u+TwFA9q2ElihgC+Xljwc1h3C7NSkjhB2nBVR2z2rGU5SNoxSNxZB5a7GIYdSOtaMFncz2kd79qhhRhu3MORWPZ2F3KMYKL3zXTWWlpHDELl2lSP7kR4UfX1pwTW5FWaekSjaaPd3IE8DhEBOJpMgvnqQPSr66CpObm9eU+iDA/M1rNIzjHYdMdBTCjN0qmrkRk0V4bS0shmCFQ3948n86R8uSeTmri2pc5FTpZgds1Fuw733Mp42KsuMZGKzzMIbOW2KneRjBFdV9gTILCp1soccxq31Ga5q+GdVp9jalWULnnqxuzhrdJTOp+UpHW9oeg3hvBeX4KqoJVHOWY+9dWkaoMIgX6CpAOMmtKeG5dW7kTrc2yIVTFSqMClAp4XiulIxFUcVKg+amqOKevDVdhXJwvFSRpk06Ebql3LCucZbtVxRLHkrCmW69hVVnaVsk8UjMZGJY+5JrlNb137SHtLNsQdJJR/wAtPYe386puyElc0Tra3WsxWNoQ0AJ8yX+8cdB7e9bHbFcToAA1qAY45/ka7gDuahO5TVhVzt5pS1IDgUjFUUsxAVRkk9qYDJZRDGXILE8Ko6sT0Ap1vE0as0hDTOcuR09gPYVApbIuXUhiMRRn+EHv9T+gqkw1AXHkPMu6Q5CxseM+tJasZsEYNAPzClRPLiVCWYqMZPegADsaoRVn+43+41RjHlJ/uj+VTTD5W+Vv9W3P4UxP9RGdrE7RyPpUsaK0hzWRdP516E/5Zwjr2LVs3MqwwSSlG4HAPc9hVC1gKx/Pay5c7jyOtZPXQ0RHCgC57mnHHFXMAZxazc+mKcFBGDazbfTIp8oXKb5CMB3qLbk8c1pYOeLab8xSBAucWkuTzncKpIm5nIu53xyeBU0TOFKgoAOzKDirkcaxlttpICx3Elh1p6xjdkQYz13SCmtAepGt1d7QouABjAAUU/7TedPtP6VWLMCy9ME9KAzf3m/OtVUl3I5V2HQTTxrMEm2hmJYY6monyYzk05cjPPU81IR+7/Gs5NspKxURRuWrTpvRl7kU1F+YVaCmlYdyAYZQ3qKYRz24qdVwWXHQ8fQ0MmG+tKw7lGVQuOOPpVjS38uR7Y9Pvx/TuKdLHuWosMm2VPvxnI9/UUKNmDeh0Nv0q60KXMDwyfdcY+h7GqFq6yIrp91hkVpRdK7KexzT3K2lTvBK9hcHDqflPr/+v+dWtU/1EH/Xdag1G0aeNZ4RmeLsOrD0qKa8kuIYoriExTxyxlgT1Bzz7VrHTQzeupsP/wAfI/65H+dTHrUD/wDHyP8Arkf51NzmqEZ2tfdsv+vgfyNQzf8AI0Sf9ck/rUutf8uP/XwP5Gopv+Rnl/65J/WjoBqN/wAhNP8Arh/WpW61Cf8AkJJ/1w/rU7daQxlIacaaaYiFsidQDgbSadu59DQf+PhP9w/0oYcUIGMlhSflvlk/vDv9aoSJJA22QfQ9jWjnjnp60HDKUcBl9KLCMzd70Bqmns2jBeHLJ6dxVYMDUlEm6niSoc0oJpgWA+aezfLVYEipM/LQA4HJqQHAqEdetOzSAc6pIMMPxqo9vInMMhHt/wDWqxmkJNAGXPLcx58y280esRwfyNZ8uo2WSJJWhPpKhWuhJ9RVee2gnXEkSt9RSaBMwg9vOpMM0UgHXYwOKglVa0H0C0TzmtkELyrtYqOorlr/AMFXbzNLBqdwmeytgVLiyk0W5mUe1V4b37HewXKk/unDHB6jv+lYVx4X1uE8ajdH/geaovo2sRtg31wfqanUo9Y8S6wradbWlkXaS9XeAi5zH6Vh2fhmab5r1/JT+FBy3/1qwPDmr3aa1YWF9eqyWcUiRlvl69i3c110niDTLeTE2pW6nuN2f5V1xfMjGVk9DNvI7rw/bSTQx+dApDSIP4l7/Rq0IbiC/sY57PEtvIMiT+nsamXXtEvl8pNRtXLDG1mxn86qaT4YbS7yaWyZ1tJuTGZNyH3UdjUuFgUrnGb0hUs7BV9WOKrreKEGyKaQY6qnFTpYxwgyTtvfH35efyHQVG+pwQIFjQyvjqelcJ0CxTxXEnlBmWTH3HXaT+fWuR8dQ+Xc2UgI+ZSvHsa272W+1BVLYCqdyAYGDWN4kt9Q1WygDIDLAxbPTcMVUU07iex02lXIfSrRxyTEAcVaecqOeM9AOtY3hppDoMYdSrRFlZSOeKu2Eq3MHnBtzseefu+1Yy3ZSZO0jscYx7CrKW5MYJjw394nr+FIo2kHPzVL5jdzUgKke1T8+PYUh2A8Ak+9NJz1JpN2RwKLAP3k8CuV1jX5JpHtbRysS/Kzjq59vat++Mq6dcvGDuWNiPyrhoLK6m5SCQj121E720NKaW7J7eNWIz+taCu6MoRVK5AqGLTLhR85SPPqcmtK2tIEGZJZH9lGM1z+zm3sdHtIo5jXGCauoQ8sgJA9at2OnajcIGSIovXfJ8o/Wtp5IbWV5I7OGNj0kbk1XfUJZTtQNIfYYFdCpe6kzF1ddCS30wAYnuDIepCcD86sBre0bakaK57AZY/WrVhZXF1EPM3Rg9lGCa2bTQ4YOdgB7nqTV2S2IblLcqadnAJgZpD6jp9B2+ta6QE4L8t+gqzHAqLtUAD2qYRgDpUvUNissXPQfSplgx978qnVMU8LRYYxUwOBUirTsU4UWFcNvFOApcUoHNJoaG4pwFLjFLQIQUoopRTAevSngZIqMc1ajjCjc3XsKtITJI/kXNJ97JPA6kmgnOWY4AGSTwAK5DW9d+3E2loxW1H337y//Y/zqm+VEpNsdrmuG83WlmxFsDh5B1l9h/s/zrFA4poFOHSsW22bJWNDQf8AkN2/4/yNdx2rifDw/wCJzCfqP0NdvzirjsRLcQVBkXDbz/x7xnj/AG2H9B+p+lLKTM5gQkKP9aw7D0Huf0FB2yZHC28Q+bHQAdqbEhkkwiQ3UgyTxEp7mn2VsyK08wJmk5yewqO3jN7cfaZFIhTiNKvnnJ+aqtYV7iY56N+dJjHZvzpfwb86aRn+FvzoGZ1/NLCoEabtyMDnPFTID5Efyt90d8dqsnj+BvzqGUqiNI6sFUFmJPYVDGjI1BXub+G1UEpGPNkXfjn+Hn8zUywSAZEDH6zVVs43nEl49qWa4bcuXxhew/KrvkHA/wBBb/v5UJFtiCBz962f8Jqf9nOP+PaT/v8AUCEj/lxf/vs04wkj/jyf/v5VWEMFuSf+PZ/xmpfs2T/x6/8AfU1Cwn/nyf8AGSpFg45smH1eiwDFtmH/AC7R49PNNOW3bjdBADns9SC2BP8Ax5gfV6d9mH/PvH+Lmq5RXM9h87Y6ZNLT3TZKy4A2nHFIB70wGgVMR+7/ABpgAzUx/wBX2oAYg+YVZAqFBhhzVkAZ6j86pITZEwxKp7MCv9R/WgrnrT5APLOCMj5hz6Uvyk8EYI9adhXIinGKh2YbBq5geoqORBnORRyjuSaY+xntyfu/Mn071txGufz5bpOh+ZDz7jvW9C4dVdTlWGQa1pmUy6lVdUVdts+Pm85Vz7VZQ1W1T/VWv/Xda3Riy83/AB9f9sv61N3qFv8Aj5P/AFz/AK1L3pgZutdbH/r4H8jUM3/I0S/9ck/rUutfesP+vj+hqKU/8VTN/wBck/rR0Eajf8hJf+uH9amP3jUTf8hJf+uH9alPWkUJSGlNJTEREf6Qg/2D/SnY5prkidSED/Icqe4qpcrcQRefbSvNB/c/iU+lFguXCvGaYfl6dPSqOnayt5ctZS28scyJvBkGMitEgGhMLEYbutRT20dxyvySfoalZSDkcH19aZkE+h9Ke4jNdXifbICCKA2a03CypslG4dj3FUJ7V4fmX509R2qWhpjQakB+WqwbJqbPy0hj1PNPzUSmnZpgPphNKDxTWoEIaaTSmmEigBGqNqeTTSRQBA4z2rL1i6h03TJrlkUuBtjBHVj0rWesbXtNj1WyEDyNE6NvjccgH3HcVS31JZ5qyGRsuM5OST60t1JHp9hJcKbcMm3CSZ3Pn+6PbvVq9s57CXy7iPAJwrqcq341Bc2cOp24idgsg+6x6A+9dKWmhnfXUyv+EoV4DHcaNbu56OH4P1FdZ4e1C9bTvt3hq+kQL/r9NuTvTI7D0rz6/s7qzkMDW0jN2KoSD9CK6rwHZ3VlK00iSRhv4WHBFKDblyyCSSV0KLO6uJPMuZiBn7oNWY7SJ9yqCexI61bS1dyTK27IwEXt+NSSNb2UYErLGD0jTqf6mvOsdRzd9oNzdTNLbTZUnAjc42/Sn2Olz6aJJL65URkfLCDkk1YvfEEiv5NtC0Q5G8rlv/rVnJMZFDySbpGb+JsmgdiWKeW2JdG2ZOSp6U4rZ3chkEj2VwerxH5WPuKo5nIl+0qvlYOCDkkVqWunadaWw8wzOX5wp4H496lpDHLa6xGu6HUYpU9WTP8AKnpJq68PJZn6giobhfskP2q1M8CZxh+hPp71JaarcS5EttvUcs69qhxYWJPM1Fj81xaqPZSacv2nHz6gB7JFWmINwBABBGRxTls2bsBUXHymWfLH+smuJfbdgVnXMgjyzzuq9lArpRpnU+vJpg0YStuZR+IpXGonHreNI22KGRv9oitq2sNQuIAWYRKemBzXSQaVBDg7QT7jpV9IEUdOfU0rlWOZg8NITukZpG9Sa1rfRreHBCDNaipinhaQyJIVRcKoFSBfSpAo9KcAPSgBipmn7acB9acB7UWAaFxTsU4ClAoENAp4AFGKXoaYBx9aWilqWNCd6UUlKKQxO9PUE0KuSO5q3HEIxublvT0q0rk3sEcQQbnHPYU5mGC7EKqjJJOABQzAKzuwVVGWYngCuM1zXW1FzbWxK2YPJ6GU+p9varbUUJJyY7XNdN+WtrUlbQfeboZT/hWOB/kU0CnisG23dmqVlZCgetOpKOooGanh8f8AE2g99x/Q12Mzsu1I/wDWuPlz/CPU1x+h5XV4MdcN1/3TXYRo6qXbBdsbj/Qewq4bGctxnl7QsEWSSfmbuT3JqGX/AEiVbOA/ukOXb+8f/rVmy6frZSWVDEXJJCiQ5NbdjA8FqnmIqzMoLhTkA9wKtLqSyZdsaBEyFA4FJnc3U7V/nSu5TjjcelQf2haxKymX7p2/dJyaYFjd/tn8qaWH99qcj+bGsiAbWGRmlIf0WkMiYjH32/KsbXJx9njtFZy1w2Gx2Qdf8K2yHP8AcFYVuZL67l1BZUVcmOEEfwDv+JyallIImtxhVluFVRgAdqnVoCebi5H1FWFS5A/4+IfxAp6/acf623P4UJAVt8AHFzcH6CgvCSB5l0atj7T/AM9Lf8qN1wD/AK2CnYCqNhON13+VDY7C7b3PFW98w6zwUoeXH/HzCB7CiwrlJHIfLRSsv91nNXBNCw5t5Ppil3MD/wAfi596dvkOCbtB7gU1oBnyKplcquBuOAe1IFX0FSNyzH3PPrQBk0wGhF9B+VSlRsHA/KkxUmPlFOwDUUbhwPyqyFH90flUKDkVZUVSRLY3aB2H5U1VwAuB8vHSpgKQjEp/2h/KrSJuJt4BxQyZXpU23ijbVWFcqoozg9DV3Tm2FoGP3eV+lV2TDU75kZJk+8h/P2ppCbNtKr6mf3dr/wBdxU0bBlVl5UjIqHU4Zp7eFYELMsmTjtx1rVGbLz/8fJ/65/1qXvWXZC7W7uFuC5Ty1Kbjnuc1q0wMvWv9ZYf9d/6VFJ/yNM//AFzT+RqTWv8AW6eP+m/9Kjk58UXH+4n8jR0JNRv+Qkv/AFw/rUx6moT/AMhJf+uP9amP3jSGJSUUUwIz/wAfC/7h/mKQh0YvGBk/eU9HHv8A40p/16/7h/nSn60AZl9YGSRNRsSRLDwUbt6qasWV+l4hGCky8MjdQasHcsnmxECQDHPRh6GqV5Yrdf6XZ5iuY/vJ6ex9RSa6oL9GXzzwRmonT8v5VVsdRFwTDOPLuE6qe/uKumhMGQbsHD9+hpwJXOOncUrLke3pUWTH0yU9O4qhDJrRZPnh+Vu61UOV+Vhgj1q+CGAZSPqKR1ScbZBhuzUmhplEHmng02WGSE/MMr2NNDVKGTjpUbGlDUxjTEITTSaCaaSaAAmmk0v40lIZGTUMgyMVORmmMuaaEzHu9OS4RhgHPUEZB/CuZu9AMEheH5P9k8r+B7V3DLionjVwQQCDWsZtESjc8/DTWzhJlKk/kfpV+K7I46D0roLrSI5UIUDB/hPI/wDrVz11o8tuxaLIP91jx+BrohVTMZQZh3XiZfO8mENAmMkgZYj0HvWXLHLPvvI7lwikqCxGSPXmokuUKJbyQFJGOfNmbbgd+KatlHLPt099yxDdufJBHfrXmHcL9rntoClxAoeVvmmlJJH0p6wWlw2yxkMbBS8jvhc/TNIt5ePdGW4iFyirtDOQFx68UyOG3uplaOEySyZyVU4Hpgd6BjS0+MQIJBL0kc9B34rUt7eWFY47K5kkkPJCDhf8Kkg0VbaNZdSuGUKOIg3zY9+wqjqPieOCP7LpkGccBY/6nvUNajuaF0qxAT6tetO6/dQvkL/n2q/YQfa4UmlQxwk5jgAxkeprndJ0O/1C4S71DHqEPQfhXe2lmEUHcSffrUSl0QIfHFu5PHtVlYF7jNSKmKkA9azKIygCnCimbas4pmwDtSGMC9KcBTgM04CkA0LTgKcBS4pgIBSgHilAp2PagBAKcKUClxQAmKUDvRS0AGKXFFHSgAxilooqWNCU5QWOAOaFUscCraIsa+p/nVRVxN2FjQRjJ5alLAAu7BVUZJJwAKazBVZ3YKqjJY8ACuK13Xm1J/s1sStmp5PQyn1Pt7Vo2oIlJyY/XNcbUmNvbkrZqfoZT6n29qyFHem9gKeK5223dm6SWiAdacOlM6NTx0pDFp6jLgU0CpIxyTQI0dF/5DNv/wAC/ka7YYwAfQVxWhc6xF7Bv/QTXa44H0Faw2M5bjlAx3pGKAZNA4GKhch22/wry3+FWyRrcruO7e5woz0FUBptsNQENv5hwMzMzlhnqcelXJZ/Jha5PLE7Yl9/Wn2MBgt8tnzH5YnrSQy2VQAAAgDjHpTdq+hoP1pDTYFTU2RLB03bGl/dq2M4z7fSqVsrrGkc1rCY1UKhEg3EDuQOB9BT7xhcXyxdUi6/XvSooLEgVNyrFoR27DIg49fWlMMHeD9ahANKARjFO4iXyrbn9z06+1II7cLkwY4yc9vSoySBjJppz696LgTBbbbv8gAYzzQGt94AtgMpvzURHHWmISXkOTgHH6UwLYaAMB5AGV3Ck82EbD5C89fY1WNFMQMoDnBBB5BFCjmlxSqOaAACnn7tAHNPx8opiBByKsqKgT7wqwoq4kscBTZRja/PykH8OhqQClKhgVPQjFaJEjtuOKMUsXzRqT1xg/WpNvHSqsIrumRQgHQ9DU+2o9uDinYRYsnK7oT1HK/Sr6nisvJUrKvVT+daSMGUMOhGaolkhXkv324qUc1EfuGpKYjL1r/Xad/12/pTH/5Gi5/3E/kafrX/AB8ad/12P8qjb/kaLr/dX+RoA1T/AMhIf9cf61KfvGoT/wAhP/th/Wpj1NCATNIaWkoAjYkXCfL8uw5OenIpxpD/AK8f7h/nQcL/ALv8qQCGmMDvWRG2Sr0b19j6inmmmmBVu7KPUlMkQMN5FyVHUe49RVey1FvM+y3gCTjoeze4q+67irKxSRfuuOo/xFQ3VpHqyFGURXafNhTjP+0poa6oL9GWDTSM/Wsu1vpbWYWd8MN0STs3/wBetQ4I9qSYWIGQq25OG7jsaAwcHqCOoPUVKRng/nUMiZOc7WHRhVCHh8Daw3KarzWvG+I5HpTw/wA2xxhv0P0pwJQ5X8qGrgigGPfrTs5q3LClwMp8snp61RZWjba4wah3RQ4imml3etIemc0gEzSUGkzTAKVVBNJTo6YDJIsnHtVUrjjFXZMht1V5Dk9KYiAio3jDjDAEHtU2KQ0CseIpehyq30Cy7ej45FTx2EMyeZFPI0TMSFLcZ9KmsdCudRHmuPs9qOsj8Z+lak1/pWgQBYAryKMB3H8hWDNhkOkSMVnuWW0gAwF7sPYVDe+ILDSIzFYoA+Mburn8e1Ylxqup67cFLVX2seWrZ0nwjHERNd/vZeuD0FS5WAxUt9W8Qy7iWigJ711WkeGLWwAYIHkPVzW7b2aRqFVQAOgAq4sWO1ZOVykiCG2CgcCrSxgDpTwuBTgKgoUDml7UAU4UAIKXHFFL7UANxS4zS9aWgYAGlxSjrSikAgFKBSiigBaXFA6UtACfSlpKKAFpaQUtABToomlbAIAHJY9BSxx+YeuFHVqnwqjCjA7D/GqUbivYcAiABRx79T9aRmCK0kjBVUZZj0ApCQqs7sFUDLMegFcT4h1t9Qb7PbsVswfoZPc+3tVSkoBGLkGt+IG1OQ21sStmp+hlPqfb2rGXrUQ+VqkHWueTb1ZulZWRMv3qkHtUSdamFIYnenimn71OFAhalj4jqI1MvCjNMRf0PnWYf918/wDfJrtx0HHYVxOhg/2xF/uv/wCg12w+6PoK0hsZy3I5H2r05PAHrUZQsVgXqeXNG4cyn7oyF/xqGd2it9in9/Px7qv+eKrdi2EQC9vsj/j3h4UevvWgSeelRW8It4FQDnHP1qXtVCQc1HPL5EDynHyjj3PapTWZqUhkljtlPTlvr2qZOw0VbdZBGXbbuc5zzzVpFcD+H9aaF5CDoBU4HapSKY0B/wDZ/Wlw/wDsfrTsUuKdhXIm8zPRP1pMP6J196fjk0d6dgGESHH3P1qOHe0Zb5PmZiOvrU7fKpPoM0yJcQx9jtFMQAP/ALH60Yb1X9adRjmqENw/qv605Q2eq/lS4pR1poBQG9V/KnkNgcj8qKcegp2EIoIYcj8qsqG9R+VQKPmFWFq4kseA3qPypyq3qPyoWpMc1oiBqBhJIhPBw4/Hr+oqXBx1FNb5ZI399h/H/wCvUnaqENwcdvypjA9c/pUoFBGRQBGmc4zwas2rEBoienIquBipMlSsg6imIvE/IakqIkGMkdCKl70xGVrP/Hzpw/6bH+VMP/I0Xf8Aur/Kna0f9K03/rqf5Uz/AJmi8/3V/lTEa3/MT/7Yj+dS9z9ah/5ih/64j+dTetJDA0nNFFADP+W4/wBw/wA6U9PWmn/j4H+4f50/BNADCMcdu1NNPIGMEfhTehwfwPrQAw0x13gfMVZeVcdVNSMKYaAI54ItUjNvcKq3OMgjgSe496y4bqfS5/st5kxZwkh7exrVdBIu1sjHIYHlT6ikkWO/j+yXgXziMJJ2k/8Ar0NX1QJ2Hgh1DKcg96Q+h6ViiS40SfyZwzW2eGPJT6+3vWwjpKgdGBU0kwsMdAVwRlai3GPhzlez+n1qweKjZeOORTuIafUcGlJSVdko57NUWDH90ZXuvp9KUMHUEHIpgQT27wH1U9CKhDcda0FkKjaw3IeoNQzWgYGSE5HcelS4lJlakpMkHB4NGakYtPTg1FT1ODTQmOkGRVdgassflqIjmqEQlPakKe1TY96cigtQI8K1LxTdX8vk2as3YYHA+gp2m+Fri9kE+oOxzztrpNK0C2sIxsjBfuxFbscAUYxXG59jdIo2OmQWkYSKMKB6CtKOHAHFSrHinY5qGyhFUAZAqQClA9qUDvSGAFOA9aXp9aKADFL3oP5UUgAdaWjpS470AA9qX60YpaAEpaKXPNIYUYo4pc80ALS0nfFLQAnegUYpRTAWnIm/vgUKu76VLnaAAPoPSmkS2OyFAGMY6CjIVS7sFUDJY9AKbkAFmIAHJJPSuX1vWBKyx7ttoG6d5D7+3tTnNU1djhB1HZC61qb3sZSMlLEH8ZT6/SublLFFLoUJY8e3ap9Y1MafFHLMuZpeIYT2HqfSoGkaayhmc5Zm5rhcpSnzM7lFRjyohbgipFqNuoqRa2MiVetTCol61KKBMGp3pSN0pR0oEKvJHpVgnA9qhj5Y1KTQIv6Fzq8fsj/+g12MhyEiBwSBuPoK47QQTqq46+W/8q7ARERlmJDsOcdvatIbES3KpvrPz9jzBUjOCACefSpLVTc3L3UgxzhQew7Cs6TwzHJbsq3s6yHkE8gGtq3i8i2jh3lyigF26sfU1otCGSdTSmmgUvagAZwiM7cKoyaxoS0kkk7jknNW9UlxGsA6vy30/wD11CqbEVO/epZSJI171IBzSAYApwHNNAw70HpR3obpimIQdKSndqTvQAyY4hc+2B+NKeDj0pJeiLjq4B/n/Sl71QgopaOlABThyaSlXqKqwh4HNOI4ApMc0pzgUxCr1qdahXqKmTpVIlky0/vTFp4rREjpE3wuo+9jI+vanqwdFcdGANC8U2AbVeP+4/H0PI/nVCJMUYpQKXHFMRGRg5pydwehoYZFIOOaYE8TfumQ9V6fTNWQeapZwQ/51cBzQIyPEG7dZFM53PgjtxVezd21yYuzMxVclup4710INc7PcPb+IrqRVVjkA59NtMRvLzqj/wDXEfzqYHrWXpeqDUrm4cReW0YEZGc+9ag70kNhSd6U0negCN22z5Kb18shh3xntWbdiawkeWS6JtGAKPk/KPetPP8ApH/AP60bUKmCQDypOhI+63+BoBlXTdRtryNoo7mOaWMZO05O0+tWyAfl7fyrEugul6zDcmFI0ZTDNsUAex4rbBDKGU5BpJ62GR8g4PUfrTTUrDcMdx0NRexGCOopiGGmOiyIUcZH6g+tSH1phpgIStyotL3BYjEUx/i9j71jSJc6FcEbWa2zyvXb9Patd1SRCjjKmhZFkUWd62c8RTn+R96TVxJ2CGeO5jEkbAg88UvuKxbi3uNEui8SloScsg/mP8K1ba6ju4hJGwINSn0ZXmPZcjI7dqgZTncuA3f0P1qwaYw3+zfzqhESvuzxgjqD1pVYo25Tg011zjOQR0PcU0Md21uD2PY0xEzxR3Y4wkvp2NUJY3hba4xirR/I1KJUmXy7gfR+4+tJxuNMzgwpwNSXNo8ByOVPQjvUIPFRsUSFs0zNBNNJpisLnNPjJBqIZ+tOU4FNMVjlkiHHH4VMEAFKBTgPU1wXOgTHNNxk1JjHNCjmgYoFOoH1pe9IBP0pccUY5p1MBMetL0oxR+FIAxS44oo75oGFHNFLQIKKMUUAApe9FAoGOopKWgQtOVd3PakVd3XpUhOBgfpVJXBsUnbwOo/SkLBVLMQqqMknoBSZVVLMQFAySegFcV4l1uS8m+xW5K2owWPeX/61U2oiUXIl1/xTCUdIWJt4+SR/Gff+grG0wSFX1vVPmwcQQnoD2AH86zILVtV1aOzT/UxHdJ6E/wD1q0dSuluLhYoeLaAbYx6+p/GuSS5panVF8sdDG164e5lglmYmaSQn2+lbHmLHo9qGYbnkwo9ax9YhMlkkgOGikDZHp3rSsXN7YRjAwjHBx09aVTSxUNbk7jkfWnqOaY/UfWnrTJJVHNSio161IvIpoTFbpQBwKU9KQdKBE0YwKeelNThRTjQBo+HxjV0/65v/ACrtD2rjPD/Orr/1zf8AlXZen0rWGxlPcUdKKTtQOaskcOlHAGTwB1NFVNRm8u28sfel4/DvQxophzc3jSn7ucge3ap0+Z6hhTZEDjlqsIMDNSimPpeKQUtUSHGaQ9aUdaaOTQAp6UnelNIBzQAyQ/vYl9NxP5cfzpwpp5uD6Kg/Mn/61OqhMOaXvRRTEKKVetIKVeopiH049KSnHpVAC9amU8VCvWpVpolky9akFRKakFaIklFH3bhfSRcfiOf5E0Cmz8RBx1jYP+XX9M1QiYDmnUh65FLVCENMPBqTFMYcUCHryNpqWB9wKd1qBTzTwdkgbsetMC2DVWbT7RpJbhoyZWHJ3HGemcVZBpsp/cv9KAKtlYQWWoXQt02JIqtjOee9aFN2jzC3fGKWkDCiiigRH/y8/wDbP+tKwDAgjIPUU0qftW/J4jxt9eacaBkU0C31u1rKN0gX5Sf41/xFZenXT2Nx9guSSp/1Tnv7VrspOMHawOVb0NVNRs11G2aQDZOh+cD+FuzD2pSV9UNO25dPFMddwyPvCs7Sr9pQbW5+W4j4/wB4etaRoTugasRZ/wD1U1qkcZ5XqOvvUfUZFMQw011V0ZHGVPUU8imGgQkco2i0vW3RtxFMeo9jWPeWVxpF0ZoATGTlkHQ+4rXYK6lHXKnqDSRzCJfst4d9uxxHKeqn0NNrmBOxHZ3sV7CHRhn0qYisfUNOuNMuftFtyDyQOjj/ABq7ZahHexgg4YcEHsai/RleaLJw3B/OonXswyPSpiKYemD0/lVCIeVBOdyjv3H1/wAaOop5BQ5U49DTNgb/AFQw3eMd/wDd/wAKYiSK4MYKMN8Z6qabPaKyma3O5e47j61GGDCnJK8LbkbFDVwuUzxwRzSdTWk0MV6uYwEm7p6/Ss542jbawIxUNWKTuFLmmZpc/WlcZhAYp2KMe1Lj61wmwmPypRxS0c0AL26UoHNGKWmMMUtH86KQgooooGFHalxR9KAEpf50naloAKXjFJRQAvel96bR/KgB3anKpbk9P50iqTyelOZ8cD8apRuJscWxwKaWCqWYgKBkk9AKb0UliAAMkk4xXC+JvEZvllsrNsWoB3uOsp/wqm1FBGLk9CTXPEh1K6WxsnIswwDuP+Wp/wAKz9bYWt1JJj7sYIHv2rN04f6TEPQir3iUebq0FuP4wrH6CuNzbldnYoJRsh2mRnTtClnJxPcnYp78/eNVeBx7VoaqRHJb2q9IIhkf7R5P9Kz+/NXDa5EtyO8XdYTD0XNaOhKP7KYKP4uT3NU3G+CRfVCKseGnLWUi54Cg1FXYumK2RIQexqZaZMuJm+tOShbCe5MOhpy00cingUyWOycUq803oafEMtTET+nrSE0DgUUAaXh4f8TYf9cn/lXZmuN8Pf8AIV/7ZPXZGtYbGUtwpR0poz7U7mrJFHXFZFzJ9qviFPyr8g+g61oXc5t7V5ONx+Vfqay7VXCl/l9B1pMpFrGWAFSjpUKCTP8AB+RqUeZn+D9aEDHUueaZh8/wfrSgP/s/rTELQKQ7/wDZ/I0fP/s/lTAd2pPSg78fw/kaQb8jlaBEa8yTN23BR+A/+vTwKigLtGXJT5mYjg+tS/vPVPyNMBaKT956p+RoxJ6p+RqhDhTh1FR/vB3j/I04eZnrH+RpiJqU9qZ+89U/I04+ZwMp+RpiHL1qRahXzAesf5Gnr5n+x+RpoGWFqQdagXzP+mf61KPM/wCmf61oiCYU8ANlW+6eD9KiHmf7H5GnqZP9j8jVIQW5Jt1VjlkyjfUcf4VKOQKroJFupFzHhwJBwevQ/wBKm/eesf5GqEPpDSfvPWP8jSfvfWP8jTEHQ1IPmWoW83Ocx/kachkzyU/I0AWYWyuD1FOlP7l/p/WoFLpIGJXb3xUsxPkP+H86AJz1NFIc5NGaAFopKM+1Ahv/AC8H/cH86U8H2NN/5eT/ANcx/OnH36GkMQ0zc8cglj5YDBX+8vpTs54PUUhpiMzV7HeI7+yOGHKn+amrGnX6X9uG6SLw69wasq6wswkGbeX/AFg/uns3+NYmo28ukX/2uEZQ/wCsA6MPWolp7yKWuhud6jdcfOvPqKIJ0uoFljIIYU7ODVCIuCMjkUwinuNh3D7p6+3vSGgCM00hWUq4DKRgg04immgQkU/2ZRbXXz2bcJIesZ9DWbqelTWU/wBqtGznnI6OPf3rSOCCrAFSMEGmwXH2LFvcfvLJ+Ax5MZ9D7U2ubRhsVbDUku02t8sg4ZT1Bq6RmszV9Hkt5BdWrc9VYdGHoadp2prcr5cnySrwynqKjVaMrfVF7OOCMj0pjp3XpUpph4qhDCRKfmO2X++ejf73+NRklWKsCrDqD2qR03DK/iKbvV1CSk4H3XHVf8R7UxDckHKnBFWRLHdL5dxxJ0Enr9aqsGjba+OmQR0YeopDz0oAbcWslu+COPWoM1oRXIC+TMN0f6r9KhurIoPMiO6M9CKhx7FJnOgcdaXFA60uM1wm4gGadRSigAoox70tABS4pMccUUgHcUlFJQAUUUd6Bi5opOlFACmkNKTSUAHrUipkAt07e9CJgBmHHYetJI+48dKpITYrPngU3IAySABySe1N7c9O9cN4l8TC932Fg5+zrkSSj+M+g9quUlBXYQg5uyLWr+JE1GR7O0bNrG2yRh/y0P8AhXL3sItJJYwcoU3IfUGo9I+a3mb/AKaHFWtWw1lbydwSn51xObcrs7FBRVkN04f6VH9RWvdwed4vjDdBEg/nWTp/F2n+8K3Jpkj8WqGPPkA9PY1nI0Wxn3knnX1xJ6uf8Kg9KeOST70w/wBa6Fsc73HpyQPWjw0dsk8R9GH60IfmFN0X5NamTsXPFRU2Lp7l664l/KkSnXow6/SmJ0qYvQctydakFRrUg4qiWOPTmnxCo+tSrwBQSP5FHalopgaXh/8A5Cjf9cm/pXZHrXHeH/8AkJv/ANcWz+ldia1hsZS3AUtJSSSCKJpG6KMmrEZupyl7hIR0Tr/vGlVQiKo7darwgyTb35Odx+tWl5apKJUGFzTgOKSl7VRInWnUnejNMQHrS0nelNAAeBTGbarN/dBP5U49KguCRbSY6kYH48f1pgPhBFvED12jNPFB4OB24opiFoFJ2oBpgOpR1FNzSjrTES04/hTKdVCAcGng80zvTgaAJVNTKagWplq0QSA08GoxTxVoTElOx4JM8B9h+jcfzxU54qGVPNt5EHUqcfXtT4pBNCkg/jUGqESUYpAcgUtMQh6U0GnU08GgRJ95aUtutWz1GB+tMQ80EHO3OA2P50AXCeTQDTc0uaAFBo9qSjNADR/x8t/1zH8zT6YuGu2XIDNGAuehPPFVV1IeY0TwOsi9RnigC2exHUfrSHnkd6VGWaFZE6HseoPpTTxz2P6GgBp5ByMg9RSIizxGylwTgmFj3HdTTjUbrvXGSpzlWHVT60AYcLvouoGJ8/ZpDxn+E+lb2Qygg5B6VBe2yarZSb1Anj4lUfowrL0q9eCU2F0fmH3GPcVn8Lt0KvzI2gex6VEw8s4/h7e3tUjUnDAqfpzVkkRphGKdyp2n8D60H3oAjNIcFSrAFTwQe9KeKaaAEt7n7D/o9xl7NzhWPWM+hqjrGjvC63Ns3ujjoR6Gr5wylHAKkYINNtrr7Cfs1zmSzkOFY/wH0NOylow21RQ07UhODFN8sq8FTWkaztZ0donFxbnHdJB/I1Hp2pebmGYbZV4Kmo1Tsyt9jSPByOtNZQ/IHPcU88imHrxVCGK4C+XIC0ZPTuD6j0prq0YBzujb7rjv7exqRl8z2b+dRq5jJBAZG4ZD0NMQmcipIbhoDj7yH7ynoajkjCr5kZLRZwSeqH0P+NMznigDDHP4U7FIKXtXnHSApaTrQBQAvajNFLQAdKWgUdPSgANJ3o70YoGJSigiikAUCj3ooAXvUiIB8zfgKRECjc/5Ux3Ln2q1ETYruWPB4pvvnA70dvQVx3iHxH55ksLJ8QrkSyA/ePoPar2JSbYuueIRetJZWEn7hARJKP4z6D2rhrY5g+grQ07AtXI/uGs20V2ixnC4riqyblqd1KKUdC/pB22Epz/G386XVrgG1ihiBkbzAxC9hTdN+XSpcf7WPzqs32iFd8qbQTtH+FR1KZoWMwE6MFPUHBrqPKE1w0gVfOlX5m74A6fSuV0+GSW7jR2C/MOnWuriRYtddEztW2OMn2NS2UjCXpTTSr0prHpXQc4q9aZZN5fiBvfB/MUoPPWoA2zW4m9VWpmtCobm1fjDfRjUKGp9R4yfcVXjNZ09i57llTTwajWpF6VZA8cmpuhqJPvVLjBoJHetFHcUfSmBqeH/APkIyf8AXFv5iuwb7xrj/D//AB/zevkn+YrsD96tYbGctwFUNTmwqQg9fmb6dqv8DknAAyaxWY3N0znox/IVTEiWJNsQ45bk1PGO9M6mpRwtCQDhySaXvTV6UtUSKO9JQeBSdqYDhRTRS5oAU9KhmyREo/ilXP06/wBKlPSoX5uIR2G5j+WP60ATGik6UtMQdqKSgGqEL247U4dqb14pe9AElL/KkzSmqELmnA0wU4dKAJVPNSqagU1Kpq0SycU4VGpp4NWiWSKcNmmW52maL/nm/Hsp5H9acp6UwnZexknAlQp/wIcj9M1QiwO/50tNzjBpc5pkhTW5p1IaAGg1I3zLUXSnoe1MCeN9yA9+hp9V4zskx2ap6AHZozSUUgGEBp5B0+RcEduTVXVLVruFbmKY28wO2V1Gcfh6GrQ/4+JP91f608MqNlxmNxtkHt6/hQBkaUt3aandWdzdeepRXjOMfWtc9cHkHrWRqCy2F9FcDnyflb/aQ1rq6yxrIhyrDINJPoPzGnPIPUd/WmmnEZH+0Onv7U08jIoERlnikWeIZkTgr/fXuKo61pyXUCXtp3+ZGHY+hq+aSOVbeRhIM20xxIP7jf3qGrqzC9nco6TqIu4fLk4mThhV5utYmsWMum3v2uDORy2OjD1rUs7uO9t1lQ9RyPSpTadmU9dUTMBIpB6+o6/WoQT91vvD8j7ipeQeKR13rkHBHOfQ/wCFUSRnkVGafnOcjBHBFIwzQAw0hCupRwCpGCDRSGmAW119hP2W6zJZSHCseqH0NUdZ0Yxstxbnpyjj+R9qusFkQo4DKwwQaS0uzYkWl1mSzc4Rz1U+hpu0lZi1T0M3T9SLkwTjbKvBBrU4IqhrWjGNlngPHVHXt9ar6dqJcmGcbZV6g9/pWesXZl76o1DSEB+Dw3r608EEZFNNUIiVnhcleDjBB6EehpropBeIHb/EnUp/iKlPzDDfgaiO6Nsjhh0IpiMQe/rS5oorzjpFxRx3oooAKKKKAHUnWiigAooooGFFFFAgqVUCDc3X0NFFNARPIXbrxSDpn86KK1RBXnkEttIyn5BkD3ryzPM/b5jRRSmaUx9iw+wysBgbDVK1AFtn/ZoorgqbnbT2JrM7dHJ9f8asaoQbeIHqZloopLcGWNNAN+h7hq6QHGvTn0ts/wDjtFFRMtbHMJcpt601rhT3oorqOYZ5/PFQvL/p8Dn0x+tFFKWw47nSaiMw7hz8qmqkJyKKKxpbGtTctp0qUdBRRVmbJY+MmnmiimSOFHU80UUCNXw+P9OmPpCf5iuvP3jRRWsNiJblTUZvLtvLH3pDj8O9UrdcKz+vAoop9RFhBzUh7CiiqQmKTigUUUxAaSiimAopaKKAA9KgBLXbeixgfiT/APWoopgS0tFFUIKSiigQopQaKKYElKTmiimIKcDRRQA9TUimiirRLJQaeDRRVoljx0pl0cW/mjrEyyfl1/QmiiqEWfp0NHQcUUUxAKDRRQIY1KDzmiimA9hkAjqKmRtygjvRRQA7NGaKKQDFP+kS/wC6v9af6g9DRRQBHNELm0MZGZIR8v8AtJ6Vm6VP9mnaxkPyn5oifT0oopS6DRrMKY3Bz2b9DRRTEMNNYAggjIPBB70UUALCouITYTHLqMwOe6+h+lc2DJomokYPkOcEehooqanw3KhvY6FXWRA6HKmkzg5FFFNCGum7BX73b39jUYIYZH/6qKKYhGGeajNFFIBDSMqyo0bqGVuCPWiimAWV2bNvsV3mS1k4jc9R7H3qhrWjPC4mhJx1RwP88UUU2rqzEnZ6EWnagX/dTKVkXhgRWr1GRRRWUXdGjWo1lPpTcFhtYH2OOlFFWSf/2Q==" old="https://www.landscope.com/images/Photo/Stock/40001_41000/40118/ki111111t.jpg" alt="Piccadilly Mansion"*/?>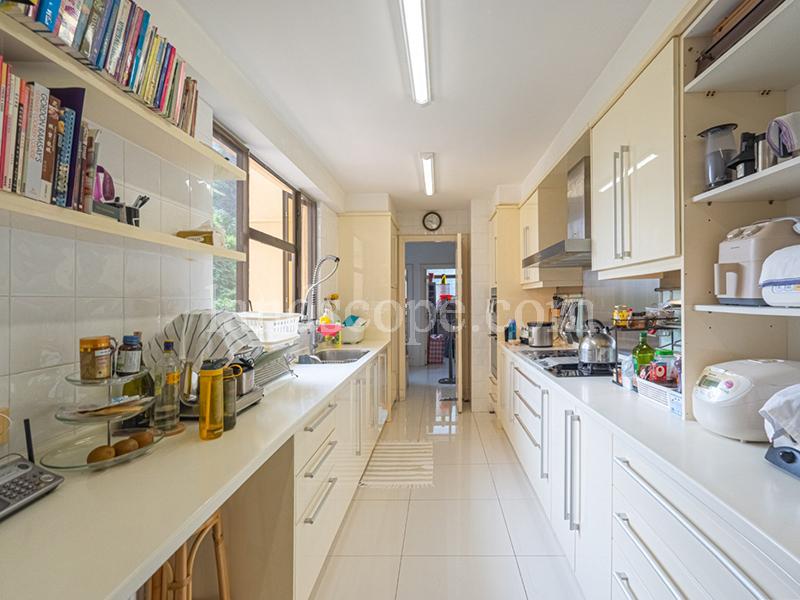 Kitchen(Provided by Owner) 5 of 5 photos
/*img class="sp-thumbnail" src="data:image/jpg;base64,/9j/4AAQSkZJRgABAQAAAQABAAD//gA+Q1JFQVRPUjogZ2QtanBlZyB2MS4wICh1c2luZyBJSkcgSlBFRyB2NjIpLCBkZWZhdWx0IHF1YWxpdHkK/9sAQwAIBgYHBgUIBwcHCQkICgwUDQwLCwwZEhMPFB0aHx4dGhwcICQuJyAiLCMcHCg3KSwwMTQ0NB8nOT04MjwuMzQy/9sAQwEJCQkMCwwYDQ0YMiEcITIyMjIyMjIyMjIyMjIyMjIyMjIyMjIyMjIyMjIyMjIyMjIyMjIyMjIyMjIyMjIyMjIy/8AAEQgCWAMgAwEiAAIRAQMRAf/EAB8AAAEFAQEBAQEBAAAAAAAAAAABAgMEBQYHCAkKC//EALUQAAIBAwMCBAMFBQQEAAABfQECAwAEEQUSITFBBhNRYQcicRQygZGhCCNCscEVUtHwJDNicoIJChYXGBkaJSYnKCkqNDU2Nzg5OkNERUZHSElKU1RVVldYWVpjZGVmZ2hpanN0dXZ3eHl6g4SFhoeIiYqSk5SVlpeYmZqio6Slpqeoqaqys7S1tre4ubrCw8TFxsfIycrS09TV1tfY2drh4uPk5ebn6Onq8fLz9PX29/j5+v/EAB8BAAMBAQEBAQEBAQEAAAAAAAABAgMEBQYHCAkKC//EALURAAIBAgQEAwQHBQQEAAECdwABAgMRBAUhMQYSQVEHYXETIjKBCBRCkaGxwQkjM1LwFWJy0QoWJDThJfEXGBkaJicoKSo1Njc4OTpDREVGR0hJSlNUVVZXWFlaY2RlZmdoaWpzdHV2d3h5eoKDhIWGh4iJipKTlJWWl5iZmqKjpKWmp6ipqrKztLW2t7i5usLDxMXGx8jJytLT1NXW19jZ2uLj5OXm5+jp6vLz9PX29/j5+v/aAAwDAQACEQMRAD8A7Q/Wk5pcUUjQSilxR+FIBKKWigBKTFLRQFxMUmKdRQMbikxT6Q0ANopcUYoAbS0UuKQCUUuKKYxKKKWkAlBoooASilpKQxKKWiiwCUUvekoAKKKWiwhKKWjFABS0mKWmAUUUUCCilpKACkxS0UAJikIp1JigBveilNFACUooooAWiiimIKMUUtABijFLS4oAbiinYpMUxCGkxTqSgBKKKKAClpKKAFoJVVLMcAdTQKbOm+IdwDkj1oAi+0SP/qofl7FzjP4UqXDCRUmi27jgMpyM1v6FPYR2rs7xrPk7mkx07YzWZqDW9xfM9qm2HjtwT3xWcZNstpW2IzSUUorUzAUtAFLigAopcUlABR9KUCjFADcUmKdSUAJnHamHk07FJigBuKKUijFIYmKQinUUxXGYpKcaSkMSilpKAEopaKBhxSUtIaAENITSmm0gCkoooGFBpM0E0AFITRSZpAHFJRSUDFzSUlJQBsYpMU6jFWZjcUlPxSYoHcbRS4oxSC4lJTsUUANxRS0UhiUlOooAbRS4ooAbSYp2KKBjaKWjFACUUUUgCkpaKAEoxS0UDExRijFLQA3FFOpKAEopaSgAopaKQCdKWijFABRRRTEFLSUtABRilpaYDcUYpaKBDcUYp1GKAGYopxFJigBKKWjFAAKWkpaAClopaYBRRS0EjSKTFPxSYoAbikIp+KMUwGYpcU7FFADCKUGnYoxQAm1P7oz9KWjFKKAEIoxS0UAFLSU4CgQUYpccUtMBtO6iko6GgBCKbjFSU0igBhptPIpppAJik7UtFAxpoIpSKQ0AJikpcUhFACUlOpKQxKKWkoAKaadTSaBiGmmnGmmkMSijNJmgANJmiikAZpKKSgYdaDRmmk0AHSmk0hNITUtjRv4oxQDS1sYXG4oxTqTFAxuKMU6kpDG4oxTqSgBMUUuKMUANopaSkO4lFLRQAlJinUlIY2inYpMUANxRinYpMUAJSU7FJQMSilxRSASiloxQAlFLSUAFJS0YoASkpaMUAJRS0UAFFFFABS0UUxC0tJS0AGKKKMUAFFFFACYoIpcUUANxRTsUlACYpaKKAClopRTEApQKKWmISjFOooENxRT8UFcUAMxRilpaAEwKSnUYFMBtJTitG31pANpcGjb70o496YCYpwGKBzS0ALRRS0CGkUY9adSdqAEpDTqaTQA00004000DEopO9FIBaaRTqQ0DGmkpTSUAJRSmkpAJSZpaQ0DENNNKaQ0DGmkpc0lIYmKSiigLBSUUmaQxaQmkJppNK4wJppNBNNzSGKTTSaM0lIDeDU4NTKK6bHLckBpc1FmnBqVh3JKSkzS5pDuGKSlooGJRjmlopANoxS0UDExSU6koASkp2KQikO4lJS0UAJTWZUGWOKdSMiyDDfnSY0IGVujClIxWhaXdrHbC3urNZEHR1HJ+ves6dkS6K24doT03DGKhS1s0OwYopcUVYhKKKMUAFJS0UAJRS0UAJikxTqKAG0U7FJigBKKWigBKWiigAoopaAClpKWgAooooEFFFFMApKdijFAhtFLRQACloxQKAFoxRTqYhKXFFLQAA4ppp2KTFADaKdijFACUtGMUYpgFFKBS4FAhpUGgKBTulFAB0pOtLQBQAlLS0UAJSU+mkUwCmkU6kNADMU0jFPNMNIYhpKU0lABSGlNNNIBDSUtFAxtBFLSUAIaaacaaaQxppppxpppDEJpCaDxTSaBgaKSg0hhSE4pC1NJpNjsBOaaTSE0lSMKKKSgYtJmiigDexSYp1Jiuo4hKKWkxSGGcU4NTcUUDuPBpQajzShqQ7kmaWmZpc0WHcXFGKTNLmkAlFLRQMTFJilxRikA3FFONJQMbijFOxSUgEzRnNLSUDCkNLSUANzzS0uBRikFxuKKdijFAXG4opcUUAFFFFABRS4pKADFJilooATFFLRigLiUUtFAXEpaKKAuFLSUtMQUUUtABRRRQAYoxS0UCEoxRQKYBThSUUAOpcUgp9MQmKMUuKKAG4oxTse1FACYoxS0UAJmkpcUYoAODRilxRTATFHSnYpMUgDrRRRTAKKWjigBvemmn000ANphFSYpCKQERFJinkUmKBjTTSKfTDSASkpc0maBhSUUhoAQmmE0ppmaRSAmmk0pNMJpDA0lGaQmkMKYTSFqQmlcdhc00mkzRUlBRRikoAKKKKQC0UlGaAN+ilxSV1nCFJS0mKBhSYpaKQxKKKKAClDUnaigY4GnZqOgHFIZJRmm5pc0DHUU2lzSAKSlooAKSlopDEpMUtFACYpMU6kxSHcTFFLiigBMe9GKKWgBMUlLRQAlFLSYoATNLRijFABiiiloASilo7UANxRS0UBcMUYoxS0AJS0UUCEpaSlpgFLSUtABRS0UAJRS4oxQIKWkpRQAuKWk4pwpgAOKdwfrSYpaBCYowaUGnYyKAuMxiilIANGKYCDmilxSgUAJRjIp3AooAaBQRS5FBoAaaKXFJtoAQmigiigANNJpxpM0ANOaSlNJQMQn0pppWpmaQCGmE04mmE0hhmkzRTaQxSaaTQTTCaBpATTCaQmmk0ihSaSkJppakMUtTCc0hOaSpuUBNJRRmkMKOlJRQAUdKSikMWikooAKM0UYpAdDmijFFdhwBSUtFAxKSlooASjFLSUgExSU6koGJRRRQMKM0YooAcDS5plLmkMfmlpgNLmgLjs0U3NLmkMWkxRmloASilopAJRRRQMSilooAbRS4oxQAmKWiigBKKWkxQAlFLQBQAlLTIjLPM0UFuzsoJIzg49aA4LFGUo4/hP8AnmkpK9h2e4+g0lLTEFGKXrRQAlFLRQIKMUtLigBuKKdijFACUtGKKYC0YopRQAmKAKWloEIBS4opaYCilxSUuaBBR3petGKAFByKb0pe9HWgBO9LzS4ooAMetGKdRQFxuKbinnHamn60AIaQmlOKbQAhopcUUDG5pjyRxnDyIvszYpZFZo2VG2se9I1tY/Z9qWeJiuC7NkZ7n1J+tTJtbIqKT3YZBGQQQehFJmkjiSGMIgwo7ClJpiEPIphNKT61GTQAMajJpWNRlqQx2aaTTd1NZqRSQpamFqYWppakUkOJpCaaWppOTSGKWzTTRRUlBSE0GkpDDrRRSUgCiiigYUUUUgCjFLijFACUYp2KkW3lfpG2PU8UAb0qwCLdAZRJnhGOVP41GCSORg+lOpK6krHE3cKKKKoQlFFFACUZoopAFJS0lAwpMUtFABSUtFIBO9FLRQO4lLmkooAXNLmm0ZoGPBopmadmkFxwPOaM03JozQFx2aKQGlzQMMUUA0uaAExRS0UgEooooAKKKKAEopaKAEHDBgSGHRgcEUsjtK4eRmdgMAk9BSYoxSstx3YlHWloxTEFFGKKACilFLQAlOFJRTAcKKQUtAgxSYp1GKYriUClxSUAKKKSnAUAJSilxS4oC4mKOadjFFAhOacAPWjigUAGKMUuaSmAnSlzQaSgBcml4ptLQAppppc00mgAptJuo3Uhi5ozTd1IWoAUnFNLU0tTC9AxxamlqiMlMMlK4yRmqMtUbSVGZKVxokZqjLUwsaaTmpKSHl6YWNJSUrlJCZooNJSbKsFITQTSVNxgaSlpKBhSHNLik9qVx2DGaMVKsErDIjbHqeKcLfHDyovsOT+lK4WIMUuKtLBEO0j/APjoqRVx9yKNfr8xpXGUlRm+6rN9BUwtZf4gqD1Y4q1854MjY9AcU3bGDzjP50AQi3jH3pd3si5p4jiXpCT7u39KmAP8KMacI3/2VoAjBcD5dqf7q0jLn77E/U1N5Q/iYn6cUojQfwj8eaQFuinAA0ba7jgG4pMU/bSEUgGmkxTsH0pMUANop1JigBKSlxRigYlFLQaAEopaSkAUUUlAgopaSgYUUUYoC4UUUUDFzRmkooAdRmkpaADNLSUUh3HZoptFAXHUUmaKAuLRSUuaBhRRRQK4nNLRRQMWikpaBXExRilpaAuNpaKKBC0lLRTASlFGKWgBRRSUoNAhcUYpwpeKBXGYpcU6kxTAOKXNJS5oAMUUcUvWgApKMUtACUZopCaAFzSZpM0maAFzRuFMJFNLUDJC1NJqMv700vigB5PNJuqIyUwyc0gJt3vTTJioC5ppJNAyVpaiaU00000ihC5ppNKRSGkNIbmkIpc0lTctISig00mpbKSFpucUZyeKd5UhH3cD1PFS2UkMJpKlEI7yL/wEZpwiQfws31OKVyrFenKjv91WP0FWlTb91EX3xn+dOPP3nJ/GlcLFYW8n8RVP95qcII+7s3+6v9TUwC/wrk+wp4Rz/Bj/AHjSAhESDpFn/fbP8qkAcDghB/sqBUgibHLgewFOESd9x+poGQFV6sxY+5zTlAx8iE/QVOFVeigfhTs0AQhH/uqPqaXyj/E/5CpKKQDBEmeQT9TTwAvQAfQUUUwFpKKKQBRRRTAt4pcUtFdhwCc+tLz6UUtADeKMA06igBu2m7akxSc+tAEePekwfSpce1IQPSgCKipCPekK+1AyOjFOK/Wk2/SkIbSYp+D6UlADaKWigYlJTiKSgBM0uaKSgBaKSkoEOozTaWgdx2aM03NFAXH0U2lzQO4vFLSZozQAtFFJSAWikzRTAdRSZozQAtGaKKBXClFJS0BcWjFFKDQFxMUU6kxQIBS0mKM0ALijFGaWmAfnThUbsUQkKWPoKc4kiMYkVcvnhXDFfr6UrpBZ7j80lNzS5piFpM0E00mgB+RRuqItSbqAJd1JuqMtTd9AExamlqiL4700y0ASlqaXFQFyabk0WAnMtRtJUdJQMcXNN3GikyKB2A0lG6kLUFJBig0wvTd+egzUtlKJITTSaad30+tJtz1b8hUORagBNNLCnhB6E/U04DHTav0FS5FqJDhm+6pP4UeW38TKv41ISvdsn86cA38MZ/HiobKsReUvcsfoMU8RgdIx/wAC5qQRv6qPpSiIfxMx/SkMZyB97A9BxSYX0LfhmphGg6KPx5p9ICEKx6Jj6mnCNu7AfQU+loC4wRL3LH8acEReiilooC46ikzQDQAtFJmjrQAtFJS0AFFFFABRRRQAUUUUAFBowT2pkkscIzLIkY/2mAppXBu25oUUUtdhwhRRRSAKWiigApKWigBKKKKAG49qMCnUlADcH1pMH0p9JQMb+lJ19D9afRgHtQIi2j0/KjHvUm0Um3jr+dIZHg9sH8aQ8dQakwc8jNHQdxQIjzSfjUmM+hpNg9MfQ0AMxRTtmO/50bG9M/Q0ANxSYpenUEUUANY7VLHoPQZpTkKrMjqrAEFlIBHbmlpSzFQpJKjoCeKWoKw3FFLmimAClzSUUALml/Cm0vNAC5opKKAuO6UUlKKAClooAoAKWjFJ0piFopM0ZoAdmlzTM0ZoC4/NFR7qN1AD6M0zdSFqBXJNwo3elRbqN1AEu6jdUO/3o30ATbqaWqEvTSxNMCUvTS9R5zRmgB5c00k00sPWm7xQOw+kphf3ppkHc0XRSiyTNIWqLzPQZppdvYVPMilAm3U0t71Fz6mjH+c1LmUoDzIBTd57Cm5A7/lRyTwhP1qXNlKCF3Me4pMZ7k07a5/uj9aUR+rE/Tipuy0kNwB2A+tLuXoW/CniNP7ufrzTgAOgxSGRAE9EP8qdtc9lH15qSikMZ5ZP3nP4cUoiTuM/WnUtKwXAADoMfhSiiiiwC0UlLQMKDRS0gEooooAKKKXFACUUuM0jEIMuyqPVjigBaBVKXV9NgJEl/ACOwbJ/SqMvivTIwdhnlI/ux4H61rGhUltFmM8TRh8U0vmbdLXMP4uaT/j20/PvJJ/gKbHrer3TYRI4gTj5Uz+prX6nV6qxz/2lh27RbfojqsE9qjlligjaSZ1RVGSSa5l49Unb9/euqdwH4/SoTbwR4LyBpB1YnNNYVdZA8a+kPvOik1fTolLNdIcDJCgkiqMvirT4wdkdxIR22bf51mqin7qsyn+6vWnvbyzYBts46bsDFaRoUl8RlPE15fDZfL/gizeLZlYCPT9gPeVjx+AqtP4h1Z1Bj2qp7xxZ4/GrQspDgt5Q+vNTpbtn5pHOOPkQCtL0I7RMXDFTvzTa9NDBe71S5djLNdlB2JIp0GiyzAyyFAMnHmHOfzreaEdNskhHQM9RyQyx/wAcMYI59jWn1jS0EkY/ULu9RuR2NFFFcZ6QUtJS0AFFFFABRRRQAUlLSUAFFFFAxKO1BpKAFpKWg0AJRRRSAKKKKADHtRtHuKWlAoAbt9DQV9qd2ooEMx9RTSoPZTUtIQDQBCUA7EfrTSpHQ/nU20e4pMe9AEOG9KTPrU232H50hX6/jQIizS5p/lg9hSGPHrTAbS0bD2NIc+hoC4uKCQoyTikzSg85zQIXp2PryMUtDyPIwZ2LNjGWOTTKBtj80ZxTaM0CuO3UZpuaTNAD6Sm5ozQIXNJmkzSE0AOzSbqbmkzRYB2aM0zNG4DvTsMcWpM0wuBTTJQOxJmjNQGX3phl9MmlzIfKywXHrTd9Qb2PQUmGPU1POWoExk96aZR9aj2gdTz7mnD2BP0FTzlKAFz2H50hLHv+VKFb+6B9TTth7t+QpczKshm0nrR8o7ipPLXvk/U0oUDoMfSlcZF16AmnBX9APxqTFLikBGI8nlj+FHlr3GfrUmKMUWHcaAB04paWiiwXExRRRSC4UvakLL6inKkjnCRu30U0WGJmirCafdv/AMsSv+8QKnTSJz9+WNfpk0+SXYnniupRo49a010iMffnc/QYqddMtV/5Zlv95iapU5EutExcj1pwBIJCtgdTjpW+lvBH0jjX8BUd9In2CZQwyV6D60/ZW6iVe7skYlFJS1kbi0lFFIArIm8T6VESFmklP/TOMkfma1vX6GvMSg3Ekcgn8a7sHhoVm+boeXmeNnhVHkS1udVL4yiGRBYyN7yOB/KqMvi/UGz5cVvEPZSx/WsyOx3xBh/HyABkitCHw+zKCJffpXd7DDQ6Hl/WcfV2lb0sVZtb1W4+9eygHsny/wAqqMyyndNI8jHqWbJ/Wugi0GH/AJbuM+imrkWk2kR4CKcdyKPb0ofCgWCxFTWpK/q7nMIkC8xQvKf92rx0uaRFZIcMOpcgAD6CuiRba3T5TH19RxSG9gxnzF6duaxli3fQ64ZbG1pGFa2k6tsMahQcbgpOfpWwlnIcL5kgB4wq4xTJdYiiGUwecZfA57cVTk1znabqEE8DaC1YTrOW510cLGmrI1hpsar8+9v95qX7PCi4RY144wuaw31M5IFyXI7CPp+dRf2jGyBpJJzu/hJx+grHm8zpUPI6NWiA/eXMaj/aIFRvfWMYBaYOw6BR1rnvtVvJhUhfJ7spwPqadDeyZKwWzbvURHj8ahyj3NYQZuf2hCz7orOV+OuNo/WoG1SQbg32aP6tuIrMZbiZsypcMB1GCBn0qOS6gsso0CxM/TIGR71HtF0L5EtyzJetJuxM7j1C4FRxiaRsRR+ZJ6M4H596otq4V9i5uInGDk7iTjoABVeO7vpFVLa3ZSPQBM470/aSZPuo9YpcUUVsc4UUUUAFFFFAgzRRRQAUlLSUAFFFFABSUtJQAUUtJQMKQ06kNIBKXFJSFttADqWoDdRD7xI/Co11KxdmUXcO5TtYFwCD6GgLMt5opqurjKsGHsc07OKACmmlppoAM0hNBNNJoEOpaZSg0AO60mKM0ZpiDBpMe35UuaSgQ0j/ACRTdnoal60AUAQkMKTJ7ipivpTWUigRFuHrS5pGHqKjwOxIoAlzSZqPLdjmkMjL1FAWJc0VB9oA65H1o+0Kf4hRdD5WTGkJAqHzQehzTd5PQUXHykxcUwyUzB7nFNIHrS5ilEcZPemGQ9hS49jRtPsKm7KshhLn2pNp6k/rUmz1JpQgHakURhR25PtTgp7L+ZqTFLikMjCH1A+gpQg75P40+loC40KB0ApaWikFwxRikJApVyxwqlvoM0x3Cip0s7qQZWB8e/FTLpN033jGn45osxcy7lKg1qpoy/8ALSdj7KuKsppNqnWNn/3mquRk+0iYJYDqaVUd/uIzfRSa6FYrWHpHCn1Ap/2qFR/rM+yin7Ml1UYS6feP0gYf7xxU6aPcN9+SNB9Sa02vox91GJ9+Kia/J+6ij681Spol1iFNFjH+snc/7oxVhNLtFH+qLn1diaiN5Mf4sfQVGZXbqzH6mqUEQ6rZfWG3iHyxwpj2FI08Q48wfQCs/J9qMn1qkiHNsum6QdFY/pTDdHsqj6mqtKBRZCuyY3Ln+ID6CmGVj1Zj+NMApcUxXF3Z7VFdE/ZJfpUoqK6/49JfpUy2ZUPiRnClpo6CnVxnpC0UUUANPGfoa802zSsRuMS5P8OT+Felnv8ASvP7dnMU9ulm80n8Ukh2qPYVcas6d+V2MK9CnVs5q9i1YrcSW0RUMFC4JOc/jUsi8hZbhEAOPnk7/Sq1tNeCzj/1SbUAjU569MECrawW7Osl9OmGG1UVcFT60OrN7hGlBbIa6QxY2yb2JxhB+OahkU7gPKZXY8NKcAjv9KsJpUkqSImoKELcYTBx6datLYX8EPlpMXwOD5WfoTzWMq1jaNJszVtXYl90e3fjAUk/n6UyeSL7SEYEr0LBtoH09a2JZNUWFII4Wk4wzuB17niqFtpl0t4J7xXkxyqhhlT6+lZOp1bNPZPZCw2lglqbiYMcHHzNgfnSwS2co82S2jjgBxuIxn6VLe2EtwqNFYSMN+W8+Tnj/E094NTkUFbK3jC/c9V/GsJKUteY64csVy2My7uktX3R2mMtj3NaqfZmjDNCPPK5KLyc+gqnLp+pyuGcKMdCO1WrKzNs7ytNIkrjBxIMY/Gtue6VzD2LTdtiI2DF4mmVkMRyYgQAx96d9p1GTJSCKNPc/rRcaTaTczXbk4wPn6flSTWKODELwiLAA9v8aJzb0ihxpJfEyBRdShlmvtqKTuMY5PtSW+mRSebcC53SYGXcZIHp7dqVdGtliMazSlSCThsdetKunRiMxCe4I7BTxj3oblbQlQjzakiy2VrlreIRkLlmGPm/Gq8N5bz3HyxDzHHBzz+PpUb6e0Csv+ux03tkf/rqkzyxfu7S3ZHPDMDliPrVU4Sa1ZNWVnaKPWaKKK7zgCiikpgLRRSUALRRRQISilooASiiigAoopKADOOtLRRQMKSlooEJTH6Gn01qQ0Zs44rkbC3iuvEl/DKMo7HP9K7C46GuU0kY8VXn+8ah9TToaz+FnjyIZCpHQqcUg0/WbZcRXs/HTLZ/nmunP3zThx3osSct9r8QW45aOX/fjGf0xThr+pRj99p8b+uxiD/WunKkjOMioXgjbO6NfxFLUDn18Vwj/XWVynrgBsVOniXTHxunaPP/AD0QitCSxtm6xCqcuj2cmcp19qrUVkWI9TspseXdwsT23irKuG+6Q305rn5PDFk/QKB6Yqv/AMIy0ZzBcOmP7rkUXfYVkdWDSiuX+wa1B/qb+Y4/vHcKel14gh+95Evs0eP5U+YOU6aiufGu6jGf32mKw7mN/wDGpV8TQL/r7O6iHrtDD9KOZCsblLWXD4g0qYgfagjHgCRSua1BVEsUUpFAFLQIYUBqJovxqxRigLlF4/aomUjoTWiyAioJIfSgaZnOHGehqs7YYZTPPatGSPtVN0w4+tQzVO4+NieigVLgnv8AlSIuAKkpDGhR6UuKdxSZHrTEJijFOCSP92Nj9BUq2dw38AX/AHjRZhdIgoq4unSH70qj/dGalXToR993b8cU+Rk+0ijOyKAcnjn6VqiCzj6xqfrzUn2uGIfIn5ACnyMl1V0MtLa4k+5A598YqdNMum+9sT6t/hV37cx6Ko+pzSG7lP8AEB9Fp8gnWIl0gn78/wCCrUy6XaJy5dv95sVC1yS21ncn8cUm4N0Kk4z1zVKCIdVsuLDYxHhIgfpmpPtcScKDj/ZXFUMn/wDVSc+tPlRPOy816ufljOP9o1Gb2TttH4ZqriinZC5mTNdTN/y0b8OKjZ3bqxP1NNophcOaXHvRSUALgUUlKKAFpabSg0ALRSUtAC0opM0CgBaWkpaAFFRXfFnL9KmFRXn/AB5S/T+tTLZlQ+JGWOlLTQeKXNcZ6Q8UUgpaAGnv9K892ZUCa8kEWS5Tfj/Jr0L1+lcFbpCgfPzuckKR/XtUSlYajzDrWwtxaxyb5M4yGY9M+1PNnGpYktIW56E5q1boPs8LfKeM+Wvp2+tPdVkciOALGADhpOh74qFVNPYx7laUHCkqqKw655qRbu4RVaDaB0OxSTQqRTOxZRgk4Dnp/unvT2yykRuqgr908HHetFUh1QcnK9GNfU7nIVpmhcdAQTkUry3QkLF9ykA5/wDrdaaUTKuQDIvygkcAf571F5DKPOmuMccY7ep+tNTpdh8s76DTfNvOJ3DDtjipoCfLNxqU0q8YjjBIJ9yewp+mRpK4kLJvHQE549abrV4UmKpHtVQAHYZLE9PpUKrGc+VKyG4uEbvcqmT7ZdECfEROSqEg7frV7UoVtYIDFbO0bDJKjJJ9yaxDdNKUBVsscAhfz5rfttVW4tjbSEIXwq7xkZ9qupaMlJbGcZpppsqWT2xhaOe2UAjd1yw96lSx+0/PaXYdRz5b9T+NUNSifTp/mYS5AwQuPwNVUvnjAIfYzHIUcE88/T2pSkndwK9olpMvtHNbqzXcTI7E8Rjt+FMTdKuyAusX3nZ3x/8AXpkOuXKlmnnzGvHlsvOPrVx0jvrF58C3bd0HQ+maSqvZ2EpQbuinKLdFEaTyBTk5Hc96jjl+zW+I1YEtkhjnI7VVzvDZGyUH5g3r61KryzZwGIkIHTPIGBW3tEtSHK7PWqKSitTjCiiimAUUUUCClpKWgApKO1FMBaSiigAoopKAFopBS0AFGKWigBKQ9KdTT0pAZ9wOTXKaWMeK7zH9/wDpXXXI5NcnpY/4q27z/eP8qzNOh2/8R9Kiv1L6ZcjnJQ9KmA+aotQyNLutuQ3lnGKcXZomSumc1bgwr1eM55wxFacdw4XAuZDj1bNQ2N/G6ql2FZsdSvap5bJW/eQqpU84FbzalJ3MYRcYqxMLhyMbwT9KjNy/9wZ9+KrGCRHyylAPSmSTSbtu0Fe+az5H0LVRCz6r9nfD2rsP70bAimpr1iTh/NQ+6Z/lVZ4cqW35OORiqktpCUZ1JMnGFHAropwpy0kc1aVaOsGmb0WrWEhIW7QH0bIq7FcQSj93PE30cVxL6fM7qzSFB7Vbit2j2ptBx1LD730rWWFhbSRhDG1PtROy8pXHKK34Ux7WFusYrl1sr0sWtpdgx034/IV0mkxyLpiLNK0sgZgXY5J5rjqUlDrc7qVX2i2sY+twRw+UqKAGKnp/tV0OOTWLr6ZkgyO6/wDoVbmOTUQ6mk+gCnUAUuKsgTFGKdRigQ00wipSKYaAGFA3BFVZ7FnYNHyc9DxV0CngUWuCk1sUlsJMcso/WpFsF7s7fQYq3T14FCihOcistnEv/LPP+8alWIL0VV+gqQ0uKqxm2xuPc0ACnYpBVEgaYaeaYRQIieq0ig9qtNUD0MaEVRmpBjBJ7U1etPA5pDMXU7i6ksnE6eTbvgCNfvvnopPbpkgdBxWdp+qQDTn+027RzxNmFYzkuG7c+/NdHLbJfKDIzbQQY9pwR6n8f5Vj3GnmDWLVEjYW+FijkxwCc5PuQefyrKUZJ3MJpp3N6KVZ4Y5kOVdQwNONQWMbxWMMUmN8a7GIGAcGp62NUFFFFBQUUmRSFuaBjhQabupCeKAuOzRmm5pM07CH5pQeKj3UbqLASZ96M1EGwOetLuFAEuaXNQ7wOtN85B1YfnRYLljdTgaqfaogfvini6hABaVFH+0QKLCui0DUV4f9Bl+n9agOp2S8G6jz7HP8qZcX0E1pIkbMxYddhx+eKUouzKhJcyKimnVEDxTwa4j0yTNLTR0opDF6muFtwW8wKwjZmAZcZLAHpXdc9a5ZfC9yW3PcRhgxIZQc4rOom0aU9HuZqXckRWNIwHPBO7OcHpTmnnimAChm25+6cCteLwuySCT7c6sBjKr2qePw1CH3yXdzI2McsAKElbUh819Gc4LqUoDJKqEE7cLxTJ7vDHfcuIwMbSRx9BXWr4esAoVkkcA8bnJqVND01DxZQk/7Qz/Oo9mi3OTOFSeYowjLFXOdzclfxqSKGRyYxE0igcyM3c+1d+lnbx/dgjH0UVMI0XooH0FTKlzFQnynHWtu0cuGgkKsmMxKVx+PeptV026v2hktY5Q6DkSDAOOmTXXCjFONLle4pSUlZnDf8I9rDsoLReX12lsc+n0qzaeF7yOdbiS4Qyg568V2GPair5UZqMU7mDeaDLqEUcdxLGqp/cQ5/nVeLwhaoQWnmYj6CunoxQo20KdnujBXwrpocO8byMOcs5q8NJs9oUxblB4DEkVoYop8qBabFNdOtEPy20QP+6KlWBF+6ij6DFT0EUWC5epKKK7DiCiiimIKKKTvTELSim5pc0ALSGiigVwopKKAFopM0ZoAKUUlKKAFpRSUooC4Uhp1NNA7lO5HJrk9MH/FX3I9W/pXXXIrlNOH/FZTj1b+lZvc0Wx2nf8AKo7tDLY3EYOC0ZFSn734D+VMnJW2lZTghCQaSA5EAW0pQusgPB61sxXAEAAAGBxhqrJdtGoYhnbsOoH0pXu0f5Gt0xnkjvWri5amadi15scibncjFVn+zbSTuye4qJHQECJVB6ENml2hHLGQk+g4zSjzLQJKL1sRGNW5jlyfQioTC5bG0MPansY1lyB9cCpIZWPIAYZxwMYrdNrVnK9XZaEkdtGyYb7vQjPFWreyVUJSQsAeh5qEMCCqFY1bnk5yantTJGDiQMuf4RnBpSlK2hUaceo9jHj/AFTA9m960NMH+gDH/PR/51XZ2WMuQD/eJOMVY0l/Msd2V5kf7p461jU2N6XYzteQmWD/AHk/9CrYxyaztcH723/3k/8AQq0yMMamHUqp0EApSKUdKWtLGQ0CinYpMUWC4lMPWpMUwigBAKf2pop9AmwFPHSmU4GmSOpR0pKUdKBBigjilpcZpisRmkqTbmmlCOKpEsrF0ZiodSw6jNQPIm4qHUsOoBzj61ma1dzveRWtoWysbSsF46dz+XFU4bm51YQPGBbsf9ZtA2sc4OD/AErmqV7XUVdr8SVLWx0SkHByDnpjvSP87eX2xlz7en4/yrM0xo7bToQ8vyxvIQGODgHAFXIr60UY+0xtIeXIPet43aTHzIuAHHtUbosjRlhkxtuX2NYF/cltRhktriRxGWeQ8gY7Kv8AnrV+21WK+iUiOfpnKfxY6j25pKW+hHtI3szRJNJuqrLcyo21IPM4HzbwM1H9puj/AMsol+rE/wBK1UW9Q9oi7mkzVBpbwj/WQr9EJ/maiJumbBuyowPuxijkZSqI1OlGayzE2Pnupz/wID+Qpht4CfmaR/8AekJ/rVKAvaGq0iL1YD6mo/tER6SIfowrPFrCeVtd2O+0tWt4cSBtWjUwxEbH4KDHSnyJIFNt2IfOUnhs/TmnIJZf9XDK/wDuox/pXagqv3VVfooFL5jH+I/nUcy7G3s33OOFlqDn5LG4PvswP1qZNG1R/wDl3Cn/AGpFFdSWPc0BuaOfyD2XmefO0+4gz4GegFJ8x+9M5psBW5v/ACWYqC+CR2ycV0w8OWSMQ00zY+grVpI51eWxze1O5J+ppwEY/hFdOuh6av8AyzkY/wC1IakTStOTpaofqSam6K9nI5dSgPQflWcVR/E7lkVsWoxkZx81dXr8VvbaWhhgjjJlAyq4PQ1yEb58QzH/AKdF/wDQquCvqZVfd0NuMHGUjOP9lf8ACpJ4LhrKVzDKEC5LFSAK3fDkrNoy4bH7xqm1t2/sS6Jcn5R/MVnJ3fKb04bTucUOKeDUZbk0qnpXA0esmTA04c1Gpp4qCh4pcUgpaQBRilpaQxMUYpaKAExRS0UhhiiiigAooooAKKWigBKKU0CkAUUUUAW6WkorrOMWkpM0tMQUUlJTELSim5ooEOzRSZopgLRSZozQAtJRmigBaBSUooAdSikFKKAFpDS4pcUAVLgVyumj/itpB6k/yrrbheK5awXHjlh/npWf2jT7J1xHzH6D+VQX5K6bdEdRExH5VZYfP+A/lUF4gksLlCcBomGfTiktwex56NXu0UHahH90rQdZOfnjjUn/AHhWvYaJHsMge2uMrj5k3Y/EVJFo9nDHhvskwzx58XI/Ec13e1procHLVaWtjDOvogZd0QIPI8wg/wAqcmthxlQjjGflmU/p1rdfTrRowJNP08qOm3d/jWRc6TpMyb1lhtUUYOxMEn8TnNZ+1pvoXaqvtXKU+uTi4WG1jeNwCXYjOPYVRZpFTZ5sqk8tliD/AN89K3bHTbQ27IkqTbVOJo4/mH1OcVcgstO8lRKWkYDHmAMufrg4pXi9Qc5dUcyiKrAO5LAYwCR+FX4P3ETtbzyqxIAAYjP19MVp/wBmQO6pDLPgHO0qT+WatppQQN5MbvztJ2daTjF9Q52vsmdbXEyhz9pcAD5v32ST6Y/wrr/Da40WIcf6x+n1rGj0VpCWFuYz15UAfliuh0SEwacI2GCsr8fjUVFFLRmlFu+qaINZGZrf/eT/ANCrUccms3WVzPbD/aX/ANCrUYc1nDdm1TZDAMUd6UUYrYxCkIpaQ0CuJTSM06kIosFxqjmn4oQU4iiwriYpBTscUg5oFcBS0nenCnYVxy09RTRUgHB9KLAZc1wt7cJBBeBUZWMaxkgzsO27so46day7S5udOuIoNTDSP5hZSGyRkYLAent7Vq6rpX2qIvAXE7YiBBwEjzyAB05APHvTdZto/wCzrbz4ZZZY8KSilyeOQSO2cfWsJxle/b7jGSe5Ya2hWc3MYUvJhGcHOQOAKzbqxghDmONUMj7jgYAOAOB+Aq3a3ogtEtJ5Y/tJDFCRj5QAQcHpzxz3pt3I01ujSBVmVtjqD3rWNSDkodWO63RmWdj9rktBBCGIDSMABknoAc+5zW5HomoN0ijRQcZLj9Kp6CF+0MgdhK8Ea7R2G45b9MflW9e659k1ZbKSNFijbc7xOD8mOAQenbOOa2k3HRCio2vIwNT8OXaKX2eaWyz7Dnaqjp7VgRK9teSxoZFUEPt6cnqK9IGsWTTItvcRzMSS2xvuAdz+OB9TXn8NxI99c3MwJLklOPusGPQVg094LVmOIhGLXKzqv7GtEEhub14VQKxZ0CqQw4wT+XrVseHbMDmWdvxArBW11eOWOGW4mkCCMSc52bsEY9xnNdbB5626LcsjTqMOydGI7j0zWqqSZtR5ZNpx2My80WwttOuZlSRnjjLKWfv9K5nTCkuqxxyLuRpQCD3Fdhq740W+/wCuJrg9Hm/4nVv/ANdx/StYXauwqpRkkj0JbGyjyEs4R/wDNSBYk+7DEPogpC3NMLVnqdNkuhK8hETgcfIen0rivCkudZjH/TOT+QrrXb91J/uN/KuG8ISZ12Mf9M5D+grWC91mNR+/E9C3Ubqj3UmaxsdFyTdQG5qLNG7mmkK55zYS/wDE4HP/AC0H/oYr0J3+dvrXmOnSZ1kc9ZB/6GK9Jdsu31NdFRbHHSer+RJvo31DmlzWdja5l+KJMaRH/wBd1/ka4qGUHXbjB6Wi/wDoVdT4snJ09IlXhZVLv6Eg4H16n6fWuE0+QnUrkCUhygYMTkEH+HntWkXy2OXEM9Q8LNnQ1PrI1Wddb/iRXf8Auj+Yqj4UbOgp/wBdGqzr5/4kN3/ur/6EKza/efM66T/do47dyakVqrBuamQ1wSPSiWFNSColNSrWbLQ8dKcKatOFSMWiigUhi0UtFACUUGikMKKKKAClpKWgAooooAKKKKQwooo4oEWc0tNzRXYcYuaKSigQtJmkozTELmkzSZoJpgOzSE03NITQIdupN1MJphJoCxNvo3+9VixppY0rjsXPMHrQJB6is9nPrTN59aXOVyGsJF9akDA96xhKR3qzFcc80ucHA0xRI8cKhpXVFPGWqOGQNiszULlZp9o/1cfA9z3NEpWVxRhd2NCSaCUYjmRj6CuZtUeLx4u9GXcMruGMjHWtKzI80letaNzZC6vNOvkGZbeTDe6N1/I4NRB82pc1y6Fph834D+VRXKGW0njBwXjZc+mRU7qd3Q9B/Km4b0NUyVsclB4eMakNfTEHqFQDNWF0OyRcMbhweuZCAfqBXSnd6UgR3bCrk1Nn3BQguhzw0jT1AIs046Fsn+tL9mhjyViQeu1ea6QWbkfMQPoM1TI/2f0pKJWnYyYUjVzhVAx9KmyBgF1UDsDV9UG4/IOnpTvLH9xfyq1C5EpFMOn99T+NKksn2kJsTyMcuX5/KrgjX/nmv/fNPEaf881/Kq5ELnYxZAG4JNT2RzC5/wCmrUBE/wCeY/KpUCqMKuATngUKFg5jN1k4mtf95f8A0IVqtWTrZ2vbMeBuX/0IVqsetEd2EtkN70maRmAFMV8nA5NaoyY/NIWzTxA5ByQv61SNwiTPCSzMmc7VJx9aCWWd3FGc1x83jqzju5LQQT+dGfmATPA79elXLXxDHreiahcWqPGsS7VZuDu4pv0End2udKpw3Q/lTmPeuDF5dMdpuZx0Gd3U1r+LdduNF0y2ltWRZZJdnzrkEYpQfM9B1FyLU3rqdrexnnRQzRoWAPQmsQeIrs/8usH5tXJWnjHV9S1ZdOmeFYJM+YqoM7cZ4P5VqXdy9tYTSwRiSRBkK3fHWufEynCSjFnRhIU6kHKSvqdJpmq3F7emGWGJECFiVJznt1rZHWuZ8NSrdTSXMf3HgUgdwSeR+ldKla0XJwvLcxrqMalo7Eq1MOlQr1qUdK1Mh49qSV5EhYwxGWQ8BA23P49hSihicNt+9g4+tFgOBgjmk1kKQs8gm/fpycj69celTTl31adJZRJFC2FKjBAHQZ9eldRp2kwWEpuVXE7oob/ZOOfzNZl9BHb3aooUF3aZifXj+hrijg5NWb6nM4tLUNEZl1GSYOFlS3jwh6YJPB/DNM8TqLa6F4gVIriTMiJhgHHTnnk88e9V9JSC6+2zXEMrrHEP3asQW2nCjj1zRe6HfuttYhVjlnVriSGMcIAQAv4Zrqr32QtXHlsUklSKBIpYtrlmEMjDA6/MDn2PXsar200kyB2IAU7dv8Q5zzVe9vLtp9krCZbbIjOzooOOB6d6eswlVWQ/I/KAH5vf/wDVXA60qc4tbXOeStseq78AY4yBn34o31UinWS3hdZN6tGpDEY3cdacZQOM16nKeqpXRFrL40O//wCuDV55o0udcth/03H9K7rWZAdCvxn/AJYNXneiMTr9qP8Apuv9K2pqyOatrJHqxbk800tTWPzGmknpWVjouK7fupP9xv5GuC8FtnX0/wCuUn8hXdsreXJ0xsbv7GuB8EDdrwwcERSfyFaQkuVmU0+aJ6Nuoz70R27zS7RKFAGSNuc1ZGn5HMxz9Kw5onTyyZVJA5Jx9eKTcDJ5YOX27se2cU27ES2sslwwMMalmLLuAA56VizSacbm8kuGT+zo4ooWiKYKSH5lxjnJB/A1UWmRNuJw+mZ/tkf9dP8A2cV6a332+pry/TTHHrI2EJErDHmH/aHWvTo54Z55o45UaSJsSKrA7a3k7xTOOk/efy/UbJPDCyLLKkZc4UM2Cx9qSO6t5pTFFMruF3YXnj1z0qjrdu0kDzzlhY2kbTOkY+eZ8YA9lGfxPtTvslvpLw37xpFHNFHG64w3mY+Xb9ehH0PaourGt5c1raGP40litdIitst5lzdGQc9PX6DkCuFJJ8RQodoWRV2kdBjjFdZ4mgur0zPeRJFPZXyxEA8CNkyv65yfeuYVGm1tBFtcCLBwcjnI496l++rXOStu7npXhM/8SFf+ur1b17/kA3f+6P8A0IVU8IqRoKg8kSNk/lVvXx/xT95/uj/0IVcv4h20f4cTiFNWIzVVetWUrzpHqRLK1KtRJ0qVazZZIKcKYKeKQxaKKKQC0UUtIYlFLSUgCiiigYUtJRQAtFFFIAopKWgAooooAmzS0zNG6uw4h9FNzzRmmA6kpM0ZoELSUlLmmAYpDRmloFcYRTSKkNJiiwXIttIV4qbApcCjlHzFMx80ogB7VZIGelOUj0pcgc5U+zD3pRZ59at7hTw1HIg52V1t5VU7HwccE1D/AGbPwN8ePxrQ3gDJo3NgNj5c9aTpp7jVRrYz4LWVLqSIKMooYtngg+lXF1B7Vyhsbl9v8SbcH9afE6G8mAYb/LXI79alaIM2ckURhFBKcmczLP4h8+TyLJfJ3HZ5jgNt7Zw3Wk+0eJ/+fKH/AL+//XrqBbqf4mpfs6f3mp8tMi8+5y3n+J8/8ekP/f3/AOvSi58UKeLaEfSX/wCvXU/Zk/vNSG2j9W/Ojlp9h3qdzMsp9ea1QywxF+c/vM9/rWMZ/E5/5d7f/v7/APXrtrW3jER+9971qkbaL/a/Oly0+w71O5yvneJz/wAu1t/3+/8Ar0gk8T/88Lb/AL+110dgknOCF9Saf/Z8G7aJOfTP/wBenan2F+87nIeZ4n/54Wv/AH+p3m+Jv+eFr/3+rqZbJIhk8j1zUS26ucKjH8aPc7B7/c5wTeJ8f6i0/wC/1KJ/FI/5Y2n/AH/rpWsQsbMW5AzgGoUsfNXcSVB6c1LcF0KUZdzm5pPEkwVZrexKbgeZuRg5rp3uwo9TUUumRopcEsRzgmqrtUOdti1DuWmvF8ti2eBnAqBdSRcMFfHbHWoVheWUqnQock9BT/skMYKvOAwHqBj8KamxOnEsT6hPJpU8tsWV0OSWwSV7kZPH19q5O31R7fUZbgm6umy0YdCm3bnkDPPXk101vafZoNQJIYPbnnv0NecafdFLy8jeQQoJWbeVDErySPbmuqjaS9448TeOsRb3TIHY3HnXolDNy0aHgndj73Qc4+tXdF1WysNEu9Oihu2V8u8z7FwTjoM1JbeVq0EzxzCOJfmR2H3+OcD0HrVTT9Mtdlykl6s6spDLGBk/r0rpnGGxwwqVNWi8t7AkUkriQrG0a7Sy5LMeB37c0zWdRh8WeRbrFPbxwTEhiV+ZsdOelZ8lidGtLcCTzrg3SSFGHABXav8AOq+mzz/2jPBt89klPyqdu4liCc9hz3qacILVBWrVZKzLNjp1lZauJjdytKUZFUqAvoST2rSivYtSvJEhEkaZaN87QM47AdqJNMCR27Xt7ArPOVdVPyFOfl5IPP8AOlstLEN1I0Uiyr9pLDHHGOPqOaU6dKcrtFUq+IhGyZsaDLFolsDHJ9oS7GU3ZG3AyeAOK2hr0n2RLpLSNonxj94QTn2rFh+xwbmjlVVWNgG8wBcE81PbW/2rT0WFlSJJQA3UEeg9aTjBLRGkZVJP3nqdZC5khR2ADEcgdAanBpsECiFV80ZBI/WpWhZBkcio0NlcBUF3dJZ2zzydF6D+8ewqZVZyFUZNc9rha6Y4kxDADtAGdx7n+lROXIrmlKDnKxQk16/BJ+0HPoAMCmQ6g9/dxi+YyIAV4+U4PXpVeGxeePezbAfu8ZzT0014yGSQMR2IxXNCUr6s7qlKDVrI29AtnsZ7kSAhmYEP2ZQcAiuyMizzB0uI1kHyjdjJHXAx2rkdLm3sFbO/AUZ9jnFdNa2m+UTBgDG54xXVOzimefTupONjH1fw2jh7u0P+lLHsjjiG0ZJOWJ+hNcFGiQKkShQA24L/AHTntXr8iSEp5UqqQ4LZHUdxXluq2LxajPIhDIGOQBgr838qxjh41Kim3sZYikk00j0xDHG6edJZquwHYUw2MdeakBMw3W89qVHXEQYg+/Nc5raSSTW/7rzGazwdqFhnitiwsk0+BEifImYOwChf4eeBWjVknc6YybbViDxIWTwxe7nRnKHkRhRj0ryrRhv1+1UHGZ1ANeqeJufD16P+mZrzPw/ZzTa7aSAbY1mUbj3+n+e1bUXaLMK6vNHpWRCPKZmdk4LY60LKN4AVs/SppoR5kzBwdp+YDGR+tVC7RTYMbAc/Plcfzo0cSrtMneX91J8h+4f5VwXgU/8AE9yeR5Unf2FdysvnNIgYHEbE4YHHHtXIeCLCSLVRNKwT92+FxzyO/pUxdosb1kmegWsoMzfKeFxweDVtZPRP/HqqxBUkJ3s+cL8ozjJ6mrHKnkH8BXO9zpT0MPVUa80u5hCHDuqtt7jcM/pXLX1xFe3ebSCQyHWFL/Nj5VwFB+pBx6V3FqDKAwRsFjndxx0rnLHT4rDxDcK5V5bm5QxrjGzAZ93v6VpH4kcuITdrHBRSL/bKtMAsQlLuxGcAkiu+sZbaaVNXsrZQsuYrmMx4ZWQY3DHT39Rg9a5WPSVF3K1zIsaybkZSu7C8nPHfiuu028iWJUYBTc3IRCoA/hAy3vwAfrWkZay16nFFPn1IdQ1ZG8JefeArJfQnYIwep5C/QADms3Ub2613wnPeyqAIVQqu7cFfd/D74ArR1YCTT1eCMJFp03lKGGQxCADj0JJP4e9LHpf2b+wrK3mSWOOQi4Rl+/uXJJ/Poaza5rpvRo1nzttdP6/Uw9c1ESXUKEsbu5EaXCsOVKqSD7ghhg+1c0oOi6jI2VMDna7E/NDnuR2749a6XxI2mrcTzQ3NtFLbTARLGvCqOu4j8vWsux068v8AU1nuo45bSYEuVI2Onb684pSalp1W1jncW5O+pueFNSur+/jiVvJ0+F3lYE43MwwoJ+vQV0euzRvoF5iZG+YR8Y+8DyK5W51KbR7ciweBJGyGiMI3jPTDHp+hqhapqKW8kM9nOsGTJ5mCUDHHOenPrSdRwslq0b0anK1De7JEqyg6VDGtWEHIrnbPdSJl6VMtMUVIoqLjHAU4CkFOoGFLRRSGLRRRSAKSlzSUhhRRRQAUUUUALSUUUAFLSUUhi0UUUAOzRmqA1rTXfYl7E7YztQ7jj8KP7XsT0lJ/4DXdZnAX91G6qv261OMXC/TBqu2taegybkdcDCk5PpQBpZoyKyv7esNuXaWLjOJIiOKb/bllnAeU/SM0Aa+aN1Z8epW8ltJclzHDEdrtKNuDVU6/CTmG0uJU/vYC/oeaLhY2WkVFLOyqo7scClVg6b0ZWX+8DkfnXNapffaGhMbyrC8fzROMcg9fQ1QeRoIgy7fJZgGjAxkk9f8AIqXO241C+x2Ec8cys0UiuqnBZTkA/WoJdTsojtkvLdT6GQf41yM0xubeWDZtQoWHzHBwRkY+laEGk6bK25NMi29QSvX6Co9srXRfsHezOgW9t2j8xbmEp03CQYpDf2uP+PuD/v4K4zxJaWtvBZvb28cSs7BvLGMnGRmtDTrZ7mASpH8pXI9W+lHtdLh7LWxq3+tG0eEW0H2wOGLtE/EePX61nt4rkETSR2Svj+EOSTSTuBFCYXwrOUYfgeDWR4fsmuJHW4imATnBUqCPrXNXxFSFuU6aGHhK6kbv/CSzkgLaw5PT5jWtouovqlgZ3jVJBIyFVyQMVyc9tc2d8IWheSMcxyqv3l9/Qip/D8k0IuIrhZYla6Lxq/GQQf608PiZyu5lVsJC1oGxqPil7SSeI20beQ4i5cjPv+tb0Nw82lW8jBQGYnAPA4FYdvp8kCJHdSRTB5JT8yZwSpx19MU21fzbHdnjYoA/Ct5VZU1zS1uZzp0pJRp9Ovc6OCIbZbkOCx2oVx+Oc1KDUFgVTRWUlQTIDyfalE0Q6yp/31WkZ80bnI4tOxYBpwNV/tMH/PZPzpDe2q9Z1/CndDsy1nikqr/aNoP+Wp/BTSHUrT+85/4BSugszVtv9WfrVTBPQE/Skiv1ezkNsMy5wvmDAH1ri7i08Q3TEvqkKr6Dd/TApXQ7M71po0h/1iKQvALDPSqAkTcNsiZ7fOK5CHwnqk+Hl1KHZ6BSGP4np+VZ+p3M2iSCBLfZu5Ercq/0Peqik9mRKVtWemzkNA2COcd/eqeXQcFl+lee3WoTf2L5nmEsUQk+uSKq2er30MZuLS6ceUMyQuxYEeuD2p8jBVEerBh9mDHkbefes2S4kc53EewOKfpd8uoaDFdqu3zIySvoec1VdhisZKxtF3NCBy0Cljk881kHJIA5J7VoWbDyW/3j/IVmpIPPj/3h/OsyzQm/0W0yvJHGfc96xS4ZSScnvz1rR1a7Nvp7yiMSFCGCk4zyK4tfGtu5ydNdee0g/wAKuKb2Jfmdlp8nn2N6hfkRMo9hj/8AXXlmoRz6XcS3u5ZIvPZTg4w2en5V2+keJLW6t72JLWWN5I9i8g8kGuT1sINVVIkgd2i3LHNyu89Tj1OB1rsoL3dTz8VJpqx0T2IuNGR1iEMrxr8ynnHHPt/hXF+ZNpt5tkne1JZo3YpnA55GeuememK6bTtdZElsL+PY0GFVozvXHTrS3EMeqt5MrRyxscsxwQMcZz2x61s/d0RyRtLUyZ9bW4jijsEeW4kAMm5DiJlIOMkYI4NafhyAW1t9rwZHuD575OSTyQPyP50Xul2+nWb/AGS6jCs6CLLdHAwefU5Jq1YxGOzCxh2VY8LtQnI29uKaVrImz1djHZftO1pXOwSk7G6k7skn8ABitPw3qMC5gmc+YtwQRgnjORj2wcfhUEVpui+e2lYlyQdpAHPviqMem38dzcLbNHbl5dwkd1+QY7DNaNwelzCnGpHVm3OY57iLTjKqS3DSiOPGTjcSDge3Nb13cQWXh6OBXRMsqIP8+1crpvhmS11dJ7jV4BOd24tL8xyprd1CFl0+GyXUrNojOGLOG3KcHpgc/jUyaukdEIuzZ2Vs2YSvdWIP8604JN6c9RxXD2vifT9KR7S+k2To3zDeCRx39K2dM8UafeNELdmYS88jkAZrHlk43aOrmgpuKdzU1GG4a3eK0lWJ5Bje2eF74x3qguizG1CvJGw2YbkjPrWkLqG5cmF921QSCOxzg1AmotFJeRXMZSOJGeMgj5lHX8TkGs501LWRpTrOPws57VLPULS1nvMxrBCu4hWBJH5dangsL4Qq0yx5IBBDjkH+tUdTu5dRIkYBABhIs5GPX61b8PSEubSQEKTnceqnI/zisoxg5WSOiVSqo3bQtqzzz+dZ/OVI3gnGCD713kU0CxD5o4mYZZd3Q964GwRrbXbm0JGcSA/UEVv3oMOnQSKctJ1x1ABroVJSSVzkddxlJ2N4TW4cZnj5P96uDuELXs+4Ag5Bz35rprS3sY9M+3XcrgR7mdvNIAAPpXlmrXxvL1fJkui0spMfznaEJPYdW+vSkko3t0FVqOybPV7rU0spoIwAR5W8EyBegAxzVizuTcpGTEYzGMYLBs5X2ry2SWXxVq7l40tra2g8tDJ/Dt559WODxT/BuspaX7q8t0rS5WZ1O4DnhsHkYqVFSjdbjVZ83kela0vmaPdJ2aMg159HL9m1SwiUEIZ1zg/wgDitJPGVxJLPpl5DHMDuRZkOCRzgn14rPee2g1OxuZHKxxy7icZx0/wpwkloy6kXJXSOlgXydHupNzqBdAbs4O3rVG8ujNbzRJdSvyACufrjirGoeM9FtnhjLyTrKSxMacKBxyDVm18T6LMpMV8iAckMhUgevSqUn8ViHBW5bh4XgbybiRlKt5YG4g5J59axfDjSyeLBEgUmOGQAMeDkA10sfiXTBA5S7Mw5H7sE9q4+LUP7B1ZNTMBmjlJTaH2kAqOaSd+ZsrltypHdx3c5vUt0VI2Y7Sd2f6Vdkt7xSGe8+TcMhVA/pWDZeJdFutr+eIJhz++G05+vStpb+2kCD7bExfBX5xzxWTN15mbeSsDbSxXUsSeYUbacKfXNQNAo1Kxv3ClzcyKXz0AU4z/L8a2YfIdcZhcZ6ZBFSRgeU4Kx7TO+d2MYyaS0vcmUObU8muJ7iG9lumkYR5OQScdwePxres76zS5S9jlAtTN520g4Xr1/kf8A61ZMxhmv4rFrhcTSsm0HJ5bitDVdPexkmsIiWWMyKrYO4ryRn6dKxmpRcrbJ/oefGDTbIfFU09orLJO8Iu7p32I3BiABVhjqck/rT7C+vLtpIbeaR5Gl3EKPmBKgYHtx1qz4ctl13TdTSYtNeGNUSVn5CDov5jNbfg+1X7DE7JxgOrbdpV1Zlx+IxV/Gk4uy/r/MqFNyndbM4zW9Et9MiH28s99LLvjtY24RcnBY9yfTpU1peRW9sjRyYTZ/qzIDsYBjg+5wBSX+najfXV/qrlgqTOqM45dgThQD2AFc7FavcSPMi7mVfNJA44POfxrJ3i9FYyUlCd7E7XhmlS5u2w1xy+BwAOBx7da2dN1C5jtrnS55nCBd0abiFznnA6EHrS6RoC61bTyTQ5f5UhCnALtzg+i4yTVqPRbsbr14neNE2rKRgYHGf0p8sk+ZGlGMlOLfciRanUYFIq461Kq1DPfHKKlXimgU+gBcUtIKWkMWikpaQC0naiigAoopKBi0UmaM0gDNApM+9GcUDHUUgNFABS0UUgFooooA8xt/EdjbeZewQX9wYMM6usQ2DPBKjBx6mr8njm5n8P3WqWsMUAikWP8AeRg5J+lebXNwIyUgkbzGBVyv93uPet/Tpmi8C3eYwMXaEbk5zjrzXsOKSPHTcndomufFetNHGd0aSPINxCDKqTx8vau3gvILDTYotheQjc4A4yea4Sw8P3F5FBeGcPMz7/sqglyP7zHp711cq/aLwWzZjcjo2Bge5rmnv7h1Q294vWy3utSHBFtaKcNIoyT7Lnqf5U3U1i0q8TZkRFM4JyTjv9av6IyQ201srDbC/Hzbuv0qhqS2+papJA5lSZQFgOCFfjJB44+ualp8t+pSacrdCmt1NePZxsmYzG14EbozM2AT9AK3LCyWeBZbn55GY98AegAFVNTgheKCaOQWr2sYSOVSH57oV6kf5FWLLUoIbC3WV137ct86qAfoTms2y0jF1SdluYooXCzLu35GQMH07Z6Vs2un2dxauX3utwoJyeV9MfQ1n6jd6Y0dz9nlhWSaZZJGMgJJA/kKWx1uxtbURyXUBIzj5j0/AUm77itbYrXEdxbag0EhVljVstuHzBhxx610WiuXsFDfeTj8OorFk1bw3LdvNNcyMztuZ16ntjHTH61Stte0TStVu5bO6m+ySgCOJ8sR+Z471jbpFG1237xs+LrWNtHN2GKvDIpwBkPnjmneFJfM0hRnJRiPp3rC1jxhpep6c1lvlXc6vuCr2PTrVPS/FlnpMciW8c0nmEEk4HT8DVJO1haXudL4q2W6QTRfLNK+WA74749a4jX7aJr2H7FqU/lmENcDzGYiUk5Udh2rR1DxcmoXEFwbOXfACqdx1z6VjT6jHcXEkq6ZIpc7ioc4zV07J6kVE2tClNLbWts6StIWcfKvmEuT65PSuq8Gl5LDS1DEr58oZu2eDzWNHqXlj93otlkfxyIGY/UnNWE8R6tCoWAWVuozwiKuM9e1XN8ytYVK9N3vc7+2v7u7uI0mMbbLh/lRNp2hGwajs7uSztIkG0HYCwZc8159/wAJBrMky7dTjSR2CAx4zk8V3N0PJ+Xk7QFJ9xxXHjKjhFdzropTk9LI2IJY75dy/K4OHTrj6e1Ti32nBrE0Kf8Af3OT0jU/TmtV73ccrSo1eaCbIq0uWdkTeSB3o2L3qm10T1NV5r5Ik3M54rT2iI5DTKxgZJGKVRGwyvQd+1VbaL9z9qvOBjcIz0Ue/vWRcas1xceZKubVOkecDHbNZuv2M5aHX2c9rHb8yg5JPyjPtVP7RZbyhmKkHHzIcfnVC0e6uIV2WiW8HYl+3sAKddac80YEUyRSbtzNs6+1HtJtXRk5nTyxh4HKEOCpGVNZEmnLqEJs54S0MuQdw+6ezD0IrOTVb/SSouoi69po24P1q/LqrXNo8tsfJYqVfHO0kYDD2zWtOtd2e4c11ZnGX1sTpT2xJZkjxle5X/64rAheax8sXK7VmBUA9ccdfzrqzaRadZIbpdQlWJQpkihABx360608N2F3Kt9cQ3MjOMpHPIF2jtwAcfT+tdvtIrqZezk+h1vh238rwvZxKwYNFkMPfJqKQ4Jp1mz2NoltAirEv3QZCce3TpTVb7TcY2oBESDtP3z+XasJu7N4RsrFmzJFvk9CxIrJaTyboIxG9Tnb64NSPpkYuWn+0TMWYN5ZfCjvjAHSrF3EjqJJI0DZyZB1z6dKhotMoprOn3pnjnmV7ZsqvyEd8daxJLPw/bTCJNO84t0McLMD+PatW30Gxt8BELJI5IUyseTySPSrQsrBZGX7LIxRsA72q24kJSSscmdPNl9ouYSsUU0yGKJcho1z0P61i62b+yuriaOPZaZDeZgc8AH3616db24iJKWS89CU6Y+tJc2tzeWzx3EMEy43JG4AG4dK0jVs9EZzo8y1Z5vqFxMdBtb+K3tSzKituizye5H+e1TaVPqa3MKQW+9HYJIYrUKrZ/DnHY16Er3lokbS2MSxKnzOjK5B6Y6UwaoA2QigD+6OaHiElqiVhbu6ZzOt2OuSWKJax3CuZeeQvAzWno+nahJbQ/aY2MsfDmW4yTjpxmkXVpryUCdxt9B2q7bw3qXO+BN8OQyuzYyh/hPvWSxbtdI0eCj1bMzUPCNxcGQRmzRJBgE8lD7DFGneC0tQrXN0GiX7wWMDd9T6VryX0li4jnty7c4O7hhWhBcJe6e8UZYKSN4/iU9qtYupLrYl4GjHW1znbm0UXbX0KSKkTKx80DGOn8qSNrS4uFebyG3tvWQnv2PsMVsX9r5WmXiT4MbQMST0xivMZNRttN0y3is280rcOrbweUzwQf8AP0rsoubhdnDXhCNS0Va5ranKo8QvcyCAWT3QRp2jDE59cjPYiu103T7C5t2laC1dWwrSRrhc9e3bn9K4r+1obuFllsFk2vG4ywOSM4HT3rq9M1Q3tncuiokayq22M5HA5Ge4zmiXNUXoXGMaMmlrcoan4rubTxFLFYlEihcRquch1HHIroI7t7y0866YFp4yOnCk8YHp0ArhNQsZ31NTFaSu7TylpFiJLruG3kfjXeWFjd/2TDcqEJQFJLd0w0eCctz+dby5UveOVKcpe73MpJDGskTriVuMP6dq0PD0MjXgZt2FwOe57/yqPUdVsY7iNLk26uIwcPxgZPtVu1voDYySwyKC2FU89D6HFcVNN2PRqzUU7mdaXv2jx3cFd2wFwcjjPf8ApXXqFFjA5O4yA7h6Vwel/wCieJZbmdljt97fMT/Susg1PTzGpW7RiB02sa2hJWtc5pwkndLSwniPw/NP4XlktPNlnLriMEDIzj8e1cJd2Z0jAuJAjW6Dzeh+fuB7fzNejrr1tGB5T7iDwHYqv8jXHarZ2kzyrfi5HnB3jZHUxyHBwSQOx7VSjK95ESUX8K1OH/tGTzzMwfduLLtfaVz249uK1oo5NPtJZUgViwDOGkywAHQcVzTvlsk1qTa481q8XkhWddpbdx78V0uKskloYxdne+pqWFw0phvioJJO4AdB0/lXQTWyXMBUkYPKsOce9c5oqg6NCf8Aab+dalteSWy7cb0z0Pb6V5NRpTaXc9inrTT8jL1LSrzdEyR5AyuQwoKDS7CTe6tPN8gA6Ad/f/Iq7qutGOGICAbmY4y3A4+lczNcSXMxllbJP5D2FelhruC7Hm4m0Zuxs6NeqJHgY4LHK4Hfv/n2q3c23mXPmKPvLh8e3Q/0/KuZDFSCpIIOQR2rb0bWrg6jHG6LISDls7eMc1VZe62iKEveSZYQOjBMMQeBjrW5c3Bs7AKWBfZtGOucdaqtqKxlvKtEjbGMg/8A1qzJppJ5DI5yT+ntXlXPW5SeGd5HWNGALEAA9M1q6tcP9hO0kBWBILH6f1rFt7yO3XDW6yNu3BieR+lTPrAkG1rZWHoXzn9KfNcOVIoRk/aFmUlWjO7cOo9MV3ulyT3nkSXcxklZdvmseQp4/ka4+G4jFw0v2ZCrYUR8YHv09q6S2vIpYfKePanHCkkn2AAq4X6GFVJK7Nbw1ANLto7mzUPFc3RhfcPmjT+Hn64NdHItxp9skNlapJFGnWSTB688fjVa21OxtbJIJZFUJ93ZGRuXsSMcH1BpX8QWM6kR+Yxxj5AGP6UQpTtsZKVOKtzGDrdx4gWzeW5htTbpMNqxjL57fpXNGxM3nTQwSW5lUEw4xnLAHHoCQK7DW7+4nhihsUGCpZpJRjy2yMcd+M1gWtxJHrE0TuHkERBDE4Y/7JPTntUTTi7O5x1bOdr3I4NeudDtvsX2Pyvs8jTDe2SMrgA44PJ4rQstU1GXSJYJQHgMWdpGGQZ+99CeMVg3V5HcakzSIkiPIkfsSo6/qa7vV7OyuNLa8tAqsmEYxnggcbT2OOKHd7PY6aKk5Kz2scqBk095EgiMj9AQMDqaTBqG/tdyi8WFvKwscuG+8wHGK5akmoto9mKV7MT7fIyF1jVEHduSahGoXDdHXH+7TTIk4RcDYvAUH+dPR4I2IESnacda4JVpfzHSqa7Ci9uSf4SP92pRey5/1QP6VE9yuOQB9DUYvEQ58sn8etT7eS+0P2a7GgtxkZKlfWnNcoi7mbArEvL95I2VVwD27U7SJ3m09lmOcSMFPtWixXQl0bamob4n/VxMfcnFMN9N/wA81qqV2vkSLtPGM0/90o5ck+xrJ4ib6l+zj2JGvZx2Tn2pTeTjHCGq/nRDoCfxpjXSL0QGo+sS/mH7Jdi6L18DKLnuBTxeJvCNhXPQE9ax5LqViSG8tcdFXmordXluUmbIVTnnqauliZOSV7ilSSVzollBpd1UI3O7rVkMa9FnPYsKafmq4apA1AWJc0VGDTs0APzRTQaXNAjyBfE86Kqw2FvGAABhen61FP4iu7pPKltrd1zna6DAP51miCJhkPM2OCuQB/KkMERPIkwT3kNei0c10X38Qao8ax7o1RegGAB6dqgbWdTGSLlVHs2P5Cq3kW2eIhnryxNJJBbleIUz9KXKJyLC32rTKWW5kIxklSx49evSqr38rfe1PPYgZJ/nWvaXDxa3kMFDQBP/AB2qEVwFjULHGoA64FEo6EqWupS+0bmybydv9xM/0p23IyReNnoduP6VbNw5/ix+NRtMxzznnms+UfMRLCzHm2uT7s+P60423GPsgI/25v8A69TW0YuLgRu2ARngZP4VNd28cMcckMjFGYrg46jr/OiwcxXS3YKcQ2i++/cf5U7ZIDjNqufRT/hTPMy3J/PvQHHINPlJc+xPaRyNcKks0ZQg/LGu08D1NaN/DbpFYSQu8Rkg3SBCCCc4zz0qhZkG8IwM+W+MfSpr2T/R7FSWYLCevHG49KatawXe4oaDuJCfUyY/pSq8WRmPdjPV2/xqkXGOTnPSgSYOM8Z5qeVD52XVSOeTbHZozAZIVSePzpQttyDbRBs4wU5H51HaaibVZhl8uBtZSAVP9ciobi9+03ck5CqXOdo6AUcouZmzpFs+oazbW9vHGCJA5+UAAA5Jr0C602KBfOmusAnByOGPoO9cd4CJfXJSRj9zwce9d7P8+o26nnbGzDPrXHXSb1Wx1Um0tDFmjVkK2uqQQKeSohAH681Se1uwf+Q7Ac9MRD/Guodc/wAKke4qPAH3VA+grKxpc5drS7/i12MD1EI/rTbTT2k1O3WXVzcYfcYgigMBzXStzngVAhT7fDjH3W/lSloiW9A16TbpoUvt3uoOB1HXFZmlJDcapFHIpfy083Dcgntn2rQ17nTg2M7XBxWPZS3MUkt9ZRpKqARyIw5AxnIIrKG5y1DrTLz0/KlJ68ZHrXMtrmoSLgQwREj7y5b8qqy6hK0ii4v5VxyvzAfoOtauZjc7BkEiMjgFWGCvrWPAh0jVkhLlrecNsHoO4/DNV9IuporiWEzF4TypY5Oe/wCFP1+6C2sPIMvnAoMdeOcUXvqO1y0Uu1EifbWDrkAKg2n6g9arW1086C2LMgaTGVOCFxnANOiuhNGs2cbwM/Ws+2djezxAbXS5VkPtjmtJs7aaujTms4RnAkJ/66tx+tT6dIrWXyE/u2KkZ5FNMgkQkcA9R6VBaf6PPJtzg43ADqDxn8KnZlnQWsaTlc3Ktn+4M4+p7VbCRLmMxBhnncc5rPsnYKoQDaSdxxgkdjV/5EVX+92Fbxk2jFxRKHUfLsUY6fKKDNx6CoCcbSxwT2okdMEZz7VsmQ0Sl8cMRg+tREYOARjqKY04IBHJ6VG0pGdvpQxIsr8yvGW+V0KkEVyd7FJHbSxHKuDtPrxXU20kjI0bKTleGA5X3rnJUwJopG3SKSCc5De4qKyvFFUnaTMEsAkbb1VQRuycH6Cuo0/UJls4pLqDyXcfNDuzsP171x07q9n+8wqF9mfUZwTXWadBaXNpBOttKYnX5UlYgqOnT1rjpLVnVVeiItU1iOe2KeQ6uk21C2PnGOSB1xTNLk1UxymFDCXACySR5A564+ldDHZ28QDCOOP3IAI/Gn/arNCf3vmMOy/NiuxJLW5yuTaskMMbXVq0Ux3mRShHTrwK42HwtoToEuZpJCGOQVI579K7C9uD9mhuIAVDEo2eq1yH9hW1zdzyfbpUZpCSuwcZ5+taOvKOkWZKhGTvJBp+gR22qhp5o2skdjEiLnjtuzW1LFItsIbKexiUHORDjC+mB3rOXw5Kg/c6tIv1U/407+xNWX7mrRN7OprF16vRo2VCju0dJbX8/wBnSN7zdIByI1xx9BWos0TQPEZSXdcNg88+tcPJpWuGJ1NxayK67WCyMhI+orS0+wgsII/NG25cbmEcrdR6c9vWrjUaWrJlSi2uVGfrlncnVht0l7pXgCl2IC9T0J71Ba61LBaG2l028jjUq2RAGB211Be2kVNwLKn3Qzk4zzSnUo4fuNtPqo5rpp1uXY5atBVL3RjW8qS2ySKgTzMyFW6gk55qG6ARBOoCsjAkqMZB4Iq5e3NvPE4EZ8wgkP3B9ax4bk3Fi+7qY81yzdnc66a0sSXMz+Zj29arG7eezPl7ngBLEN/C2Oc+9aK+Ulz5kuNoQtgjqcZArnLvWmlvIN9uLd2BeVIFP4GmpNicIpXLGjaNbNaXd1I0brGMh50IA4ycD9M4rIg0s3nmMJljVFLHJyWPYD+tWr3UYwjpbNKd0gUBzxjryPfpWl4g1WyuvDzy280EU6yRq8IADg+ntit6dSq5+phKjScH5fiQaBu/scbsY8xsYq81Q2KJaaXbw5x8u5uepPJpzTIehFYVJc02zenHlgkZusDHkemWP6VlZzzitLV5NzwLxgAnPfNZmcmvVwulJHk4tXqsXPFaXh+LzL6WY9Io8D6mss8Vu+G9otbo9zIP5UYmVqTFhYc1VGhKp9arOvGKsyN71XZhXk3PZsRbCSAOSTxWpBpFuEDXMtwzf3YYun4n/CodKjEt+GPSNS349q2mXJzS57ByXRDb2mipKPPjvVQd26fjiuhtrfTreNZ7OcxEjiRZMnH0xWGAQapafO8V1PCD8qucD07/ANa6KOIs7NHPWwt43TOmk1FoJVFxJ9qjkOI5PuYPowFRSt5haSJFimVSVaMbc+x9aoS5kgCgZ/eK345q4HWEbpGA+U5Heur2lzj9lYuW/wAyB2PBQlvpisW8aa6Znt44o2CnYzP8zHIHPHAxmtqBx9mLxkFTGSpPcYrDVvl57dazqNNWYlTUjNOk3u5JmEDFHZwqSgfMf4j9BgYrqrm9On6Mw86OKzlAXySdxDDGWB75NZDPwRnrxWNr96LrXJYmlAjtwI0T1wOT+dc9Xl5b9TuwOC9tXSvZLV/5FyXWlY7YGMYxyzJuP/1qs2Wo28mmvbTzSyzGXzF8wgEjGBjHArmjOmCoA5POetRyX1sqsHVJDn7qqS2Pwrkbb0PpJYODjyo6Vp4mmTZFIhJ5ywx9aqxTlg4Axh2yT9axF1Mog+/bp286TB/I80xvEEMIIDvcZJO1EJH51wTw1RsI4WS0RvFweTio2b3xWGNau7niCw8of35RgVIdRcnDY/Dio+q1Opf1aZoSuBkk5NO0gmOy3ZyXdm9gM9KxpJxJ1ldc+mKfZXzWEXlJ+9QcjeckfjVPDT5dA+rzOl/1nOzn9KNuOtYf9ukniLH0aj+3ueUx24asHhavYX1ep2Nshfp+NMLRryzZ+tY/9sqx+4SfrUb6zDGu51x9an6tU7D9hPsaUl0pPyIz54wO9LPLNFbtNJsiCDKr2z2z/gKxx4hJ5imRO3Sq73ouZdzM0sgG4bnxx6jtW1PC1E7stYVvdGjb+I7pZF+02kW0jkoSP51v2upW90oKSBW7oxwRXGNdQgt+6Y4OCy/MKfG0cqggMvpkdK9C8kOpgaU17ujO9DU8GuKttSvbQjy23Rj/AJZucr+HpXQadq0d+nAMcqjLRk5wPUe1NSTPPr4OpSXNujYBp4NVkkDVMD6UzkJd1LmogacDQFjwrfhTz9KTfnnJ9ql/s+7JH7tR6bmpW0+VP9ZNCv45r0rnFYiLr684pjunHyj8qm+zRKPnvIgfYVG5sVHzXTn/AHVFFxWL8MmNUjI6NFj9KyVkPljCjp6VN/aFvFdxzRAukaYAOcmoReW6/csC3+8eKTegW1Df3LDikHPAyfbrT11GXOUsoU/AUp1O9Y4BjQn0PArNtj5ULEtwGEkSTB15VlQ5H41Oba9uMZhlO0Y+YAYqm17fuDm7UD2BNMeS4LkSXjEg/wAK4pXYWRojT7g4z5a/7zipf7PVfv3duvHQMTWOyBz880hPu1OWGIHlT+LHmnqLQ2IVs7aZZDfQtgH5QDzxio/OtrmOMyXT+ZGCrCNdwxnjk1QCxBNgjTP+7T7cqBMccAoR6e9CAtvLZQyOjx3bOnDAgChbu2wQmnsT/wBNJKjvpDJfu5Od2Dzx2qIZYHnGOlDGi2L3Aymn26kAjpnB/GrVpPqN3PHb26xec5wqqg/yKzE+7kda6zwDg6/I+AWWA7T6Empk7IqKuzpPDGg3ul3/ANov7oSTSR7REFOE75yevpXRzY/tW3/2I3b8+KRjtu7ck9Qy/wBac/OpsP8ApgP/AEKuOeu50Q02Ek4Y46VA5x0qZhiq0rkVLKInY1VLBLqJzwA2D9DTJp0Z1DTNCqtlioySOh/xqxBYqwjt5JftG0DzMLkEY6k9RWE6tnYtUuZXF1Mi402dEPzBcj8K5u2upLWZJ7Xy944KtkKy+hArp10yBuRcNGNvOCfvev0qsdD0tlNw0lwD/EEYDtk/pSjJdzCdCT2MhtSt5ZC76bIueoSZdp9cUi6xaxEbNNkDZ5y64H41tHQ9IXjy5X5x80x5/wA9PyqaDRtJ4eOxjkBxjcSxHGe59P5GtFyt2M/q0t2YEviePY3lWW2UDChpBj9KzHn1DVZQ7RySleFSJCEGf6+9d1FaQQP+4t4QmDgpGKkEjAuN20KwVcfmTVFqj5mNYabLb26PchlCjlem0UslrDazvcqSzgjOThVOOg7mtYXEmPN3fvQCFHuOPy6VWeDzEeeLop2kf3WPU/T+VZ1JN7HRCKW5WZ/40+9jkdmqrFdCLVYi7Yif5Wz271Gs6iRoS3zqSMNwarTAi4V9pKr8xA74rR3sJWudTFeR3MrR2iOzwplgRgEdBzWihfy1QI5kYAsOw9s1iaRFbKsV75JRJTuXcx+6OhIrot0gB+bIJzitqTdryMppXshggunbLKiEfdy2acLGVjzMg+i5p4Z0VdxHPY05ZPn+oroTRi0R/wBnZ+9ct1/hUClWwt42y5lkB/vP/hUvmcGmu52cmgSHCCCaMx7F2bhlTnnFc3f20lrLPEwHOShAwMHpj0roFk2y4KjDdDmud8S2cX2lL66xJE2EUOx2owHpnHvSnrEcNJHISkG0zuXCNhRnq+eldtp8rXGkyDLRyMDjaehriJUSe4mlt7R5ZgwKlEJwOM47Cuv08XEdlhbaVmYMQCMYz0zmuJaNnY7OKKcN9AGBlclgc/Mcg0twsNpeGSKbHmPvxn1qsvh/U5B8whhB7u+7P4CrUfhZ3INzqEj/AOzGu0f41SWliG1e5Yg1AT21xAcyAOpUDvVVtIu57uSVAsaucjc3NblhodnY5MSncepZiT+taGyJf4c/jXRCUlqc84xlocpLomsgHyNTii5GMqTgdxVhbTWlVlxC7EYVxMcKfUgrzXQNNDH1aNPqeaiN5EThd7/7qnH507isZC2evBebuyJ9NjVas7a/UyPdJFJK2FUxE4C+nPvVlrtwPliRf99s/oKge9cZBuCB6R/LS5UyuZopzsVlZeQQcEHjFV2bmnXMvmXG71Ud6gZvfmltoNai5zn6GsnS2LRMgydyEADvWg86RRO7sFAU/wAqytKYqISMghhnsRzSbKSOiawNwqiVyiADKjqfrVfVrG3g0xCkYO2cZ3fSronz1PNUtYmB02NcZJnBHoDtqqUtbGdWGlzntNtIrjXrZHQPEXwVCkDmuuGk2DceSnHHzIDWH4YuLWPUpFuI1Qht6sTwG5G3ByO/6V0CS4JHQ5rao+WMbGFJc1SSa2sOOl2jrhljb/eWoJNFtSPlto2PtVtZ09aeJl55xWPMdHIYk3hWC4beYvKbGMq5FVh4Lh/jnmf2BArpd4POcD3oD55B4rSOInFWTMpYeEndo5pvBlr6XGfXzat2+hNaWot4JHjQEk5XcWJ7k1tFx60okPZjRKtKStJhGhGDvFWOfk0W4zxdf99JVV9IvlziaFvwIrqy5xzg/hTGRWQnAFRdGlmYuh2s1u9z520vhQNpzxWqRUNsQbq5AGMBR/Op6zb1NFsNIrLgBXVbjCg8gnJ9hWqelZcH/IXuB7D+VOHxocvhZJrV1NBpMjxk7gQQFGOAc1aBNzErQn5ZlBQ+uelShA8ZVhkGs7QYfK1C6SMFoPPZk5+7xg/rmu+xwva/Y6PT7WSz0n7O8vmOkbDd+fFYYdtgwQMfp/T+ddKrbY2J546etcxIQruMYw5AHpzROysYxu7scrMWX/eH86frvhqK9gN/byCG5EmWB+63bPsahhcNcRLxy4/nXQ3Uyf2Y0XzbuOo96zdnF3N6NSpTqxlB2PMdR0LVolzJFI8e8ZaE7gRn25qutpOkrxsfsyqSuxOpPua9HiYhlIPOa5vXLaOK/nlTALPyvv3Ncjl7p9Lh8RKpLlkYC6fEpL7PNPqx3E1IGj4VWMZ7KeKmDKFGCQ3twaRmLDlQ4HXI5rLnPRS7kbq5HBD/AI0wIMc5BqYINu4EqfSlJzwwo5ikiLy/bj6Uxo0x0NTHrn0ppdh0FPmGVzFG2fvcegpv2dTnqPwqZjIRjH4g81C0EjnrKP8AgVO47jGsweRIfpmq7xSpj+IZ71O9tt5Ny6D0yKhIK8C7Zv8AgINWmCmQvbg5KjY/0pz3E/kFRGomC7VbGVxSSPOAcMG7ZKEVXMz7hk8njg09xOd0RRWk8IMjTyK3U7elL59ykqb5G69gR/8Arqym5iv7w8ep6VPHEoYYG5iaTkupi52GyXU9s+JGKkdUZeav6DeTz61bm3XdkHzT0ATvXWCCKZI0nhjkKoF+ZQe1WLextbdmaC3jiZ/vFFxms7Lc4J4/mg4uJLGSGq2pqJIwKmHFM82xIDSiminZpAfPzuTjdNK31amER5wQ3TnJpDnGKDz6c16aOJiMEAyFHFathdpbKsUsYaK4iKMB2JHDe+DWUegqwjfLa56g9/rTRLI5iRNIgbgNjjpUe5jnJNSXR/0ubP8AfPSoT0yT0qWUIWPuKFJLgc5J6Cmt/TNS2hX7Rl2K4U4KjnNQxF1dOk8t2fIKjJVf/r/0qQ6fC6l0uNrgAlXIznGTgDtUcwheEjhmCkc+uKesyCzhATGY1Hy/Ss7jKhRopGjcAMOeDwfQ0qtxx270t9cCadMKq+XGE+WoVfufwrRMhk+QxxkcjvUluCRMiKzSHbgKMnv2rf8ACnh211RJbm8L+TE4RY0OC5xk5PpXoun6bp9mmLK2htzjqi/Mfx61hOulKyNo0m1dnlkmm3k95iCyuZPlXO2NuuOc8Vbh8K63MPl0+VM/89CFH6mvVttyvKuWHoTTfOIOJIz9RU+2uV7Ox5wngfWXPzm3j+s2f5Cug8M+G7zQ9Te5uJYZEePbiPOQfxrrU8qT7p596mWDB6UOXMJRsQedG0sO7KlXyM8djUhwdSf3gGD/AMCqU22e1MFigm8wFlbbtyp7fSspK5pF2I5CR71VlIYVZlsLkHdBKrf7L8frVG4W6gBM1uwH95fmH6VDRaZRufkYPgZU9fX61NaSM25AxVcL8g5JOOv5f54qtNcRurLkdOaW0ukaSFYlJRh5bO2AXPoB7ZrhxCV0dNK9maEkh8tmOcdce39Scj8/rUUwfcYm69Gx0GeoHuRx7DJPWpBI0kgfogdevGcbj/MimbGaUlpIgGZj97OcsPT1HFczjJmyaQu8BAGxuLFzjoO/5Dj9PWrVsAhbYpGEHBOcHGP8/WoBHGkbyyS79vULxnrzn6kmojeFX8tsBWBwFHG5eo/IAiuyHuayMZe9ojTs5tjvnONpJ59KkLI77WAII3ZI79vyIxWfDOqr5bYYE5Y56Afwj6nH05FK17tK7eVDHI9jn+q11RmuXUwcdS2ArsY2UbxgI2ORz09xVOJmj4yDtGORxk9c/gKT7aq7ZVIyrZUeoI5H4HBqg2oxpIclSWOWXPb/ACKznJKzKinsULvMV7OkqeZAW3KcZaMH1qoWIvIESXMUjbSCc8Grd6JLi4e4gLYOOdjdPU8fpUMOnWt1Ipnum3g54+SrTuiNmdBDBPDEk3mnyA25EblVXvXRW8kbWnmiTKt3HIrn7O3it+YpzkjH+s3DH0PFXFSArtYbh1xuwM/QVrCSRnJNmrJdqgCsyAZ43Gqr6hb5JEqnH93moFtrfORbxZ91z/OrCjYBtUL9BitOcjlG/btygxwzP9EP9acZrluBAB6lnAx+FMe6gVgHnXd0wDk/pURvVJ/dwzN7ldo/M0+cOUtI1xg75Ylz/wA80JP60ye2iunVp0WUp93eM7foOlV1uLhxxDGnqGfJ/Smlrhjlp9vsigfrzRdsLF5bdAOBgeg4FK01tAPnkjX6tVAiIkea7OR/fYml863jOUVVPsBzSsBcFzbuRtikkz/cQ/zOKS4kMKo6phXO3bIeQfw7VSa/UdMZFQXd8ZIBubgOuBn3oaTiwV7outPK3WZY/ZEH9aicxHmSWR/95zg/gKyri9ijyXlRR7tVB9WhJxH5kp/2FJH51mmaNG99pgiJ8uJVI64HIqKTUHY5FYn2i8lP7u12+hkal+z3sn+tugg/uxjH61VxcqNCa7YAs7hR6k4qj9vSR/LiLStn+AcD8anttAaYhhbyzH+9J0/Xiti38PSgYeSKIeijcf8ACmk2S3FGIsd9IASkcI9XfP8AKl+ygnEt27n+7EuP/r10babptsM3M+72d8foKdFqNjE4js7YEk43bdoH9TVqm5Ml1VFGJb6S7cw6eT/tzc/zpz+FmlvXu7uVImfGdrHPH6V0sPm3N00Uk5Cg4wg25/HrWh/Y1uGztDe55NdUcLFfEccsZJ/AczFYWEYy7zXLH0J/+sKytfgjkjtbe1heMPITsMnVsYB9u9eiR2cESgiMHHfFcbrQtv7XVVuYoriNsrvO0AHrgnjOK19jTUXyrU5pYirzLmehj39r9j1m1dYgiERkquPvjrnb396e9xcBm+XjJ5IrQ16WzupoZFmi4GD8wbvn8a3TpSSwh0BAYZ+dcH8jyKrD0aU+b2qOevicTBR+rteelzkGvZo03mPcvsaamtRgjerL6ZFaOoWfklocdDWbHYh+SAM1nWwSU7Q2O7DY9zpKVTfqTjWLQkFrhAT2Y4qwt/FJyJ4yPQOKxNS0vMY2gZz1xVSHQFcjdkn0FKOXtrcuWYwidX9o3cAjb7GnC4x34rOs/B8rgMVMK+rsc/lW5aeG7W1YZMs7+jOdv5VnPBuOzNKeMhPoVhc+9JcSrLaSgjI2Ho2O1bX9iW33pY1jHtnNZ1/ptoYZUt3aNihAJfOTj0rnlRlFanRCtCT0M2wmL3s2erRRk/XFaGawNPjv4p5bloQ6SKqrGG+ZAOOfWtH+0Cp+e0uV/wCAZrHY3avsXj0rMt/+QxcfQfyqT+1YTwElH1jIqG1E89/LLbRMykgbnG1enrVU3eaFJWi7mohABzwKj022mF7PLG4aNpC4wMKMjBBPfnninpbJHhrmTz3B+70Qfh3/ABp0uphZQkKb3IwqqOK9FHny2sjai2RAM7bm6bjwo+grB1izVL6cpcwgO2QrEgirkFhdTyLNfSFdpysI7emagul82Zy+CCx4J/xqKsuVXaIpU+Z2UjOsLGd7yIh4nAJJ2yDNdTqUSR6a2078bfmXoKxra3SOZDHEitnquK1r8MdMkY9sDA+tRFqdOTsaOLp1Y67mXEcsv1Fc/rb7rthsB+cndjNdBB99a5TUpT9sIYZBJ/nXC3aJ7+BjebICxweNw9MVH05Tp6Gmk4A5yueOKUnuDyfSsLnsWFODwev1ppBB6cU5nDLlcDHXNN53HmncpITAznHak74C0uenPHWljXdz+VO4xhV+zY/CoHjHK+a5PcA1ZaMB8lsDHQ1C72y5+b8hT5hX7FYxAfdiDH1Zs0gSUZ/dqPpTwZJT+7tpCD/E3yj9arzbEOGu0jb0Vi5/SquD8xJNysMs2Kb8rv0+7k5pfP8An2rLJIcd4qYtx84Vo3OePuYp3MpEgjUY4z6VZs48XMeRnLjA9apS3jLmOKMqynDM65ArS0O2kluUldtwXnPv2qbs56krRbZ18K559auIMVBGNqj2qwpq2zxyVRTgKaKcKCRaWiigD56J6YandOCfxqDdQHPTNekcTJicdT+dPyVitz+Iz9aqlgeeoxU0kn+iwnJ7fzqkIfO2LqXjqaiJ4zTpjmZ+e/eoSwJz/WpYClqZuweDgjkGoy/XnimE46E5qGBaW8YKdyq+QRyfarBupUihjXapSMAMF5II61lbuf51ZnmBdSGyCi/y6VIXJF6deakU+/HSqglHHc+gqxHaXc/+qt5W9wuP50ybHpHg8BfC28Ptdp3YE+3GK3bDVI3YxswEg4Izmue8MRyQ+FI0kUq6yvkZzjmoY4QdZt0/haVQe2RnpXg1pSdZ2PbpQj7JNnoUU52Ag9elTrcKx2nrXNSu1jA0wkYIOSp6UWevRTojbtpcfLu4JrXlrpc3LoZfum7X1OmMUL8hSD6inKs0f3JMj0NZ0F6GGQ3HWri3QY9ahV+43SLaXm3iVfxFWUkikGVeqHnIw24z607y0znPPrW0axk6RoFabjBqmJHjHyyZHvUkd5GzBHPJ9BVqrHqQ6bFmtbecETQRvn1Xn86oT6DaTSCSN5oHACgxtwF9AD0zWxtX1pQFqpRjLdEqTjsc62j6ghIju45EHQMu1senpWZeSz2kwSeKSFjwrsvX2U9PxrtCyjpSecv3TyD27VDw8W9y1Wkuhwg1VAvlorbQw42E8Dj9QTUsUr4RltLmSUEFP3ZAHGMn1OMV2n2cSKXg/h5K/wCFRBM9RVewta5Ptr7HKR2t8YdsFm64YY86UDj1PfrmpY9H1JmUy3UEYGPuIWPGfXjue1dRsFHlrVqjEl1ZGEmhQkAXE89xgdC2B+Qq7BZW1qAILVF+igVobFFJtT0q1BIlzbKzPKeFO0D0prQGb/WDd/vCrZKj0ppcVfqSQpaxLj92n/fIqXEQH3F/75FJuJNOVAeTSAbuTPES1G9lDOd0iSZ9DIcflVsADoMUu3vTsF7FNNORMiNwi+yU42DEcTj8VqyXRfc03z/QU7IV2U3027Ayk8TD3yKpyWmpLnEauP8AZatYyk9zTfNPrRoHvHMXVxLZ/wDH0ksY/wBpDVJtUMnFvBNL74wK7UzsFO4jZ33dKoyQ6beHbE8cdyfu+SMhj6EDj8aXLfZlc1t0cyo1OXtFCvv8xpTpLTlRc3MkmOQM4AP4VPc6ja2UjxTP+8jYqygdCO1Z8viNAxEEPIBILHNZuUVuaxjJ7I0ItKtUIIiVj6tyatGKKBcsUjHuQK5iTXruUkeesa9MLgVQl1G2U5mudzf72TU+0T0ii/ZP7TOtOpWfnRxRyGR3baNo4/OtNJ0iceSVVh3xk/rXnun6rFPq1tHGhALH5jx2NbF5qEtsu7OVXofb0rGrKonbY0p04NXWp0V74mvbKWNNrzA8uSOAOwzimjxfZzRsJoLhGIIDB92Pw4rDs/Ece3cH+VvUdx1q8mpWdyD5sER7cqK0p4mUFZoznhYzd0Syatp00UKrNtZQdwZSD1q5YyW77WSeMnP98ZrONtpE3/LEJn+62KYdFsHGYrh19jg1vHGRvcxlg3ax2djuN2zAZzg10u5gyjb1HevLItMurdgba9z6AMRV9L/xDbgbZpHA6fMGrtWNpz3PPeX1YNuOp3dxOVjcE9DXI6vK0moWqu/7l2Ik3H5RjBB6fh+NUz4l1VCftFurE9SYyD+dZmpawl/CEaEpIrBlZX/xrdV6TjZM5J4TEc6bjoa2vxW8eu28UMMSEqMlEUemORXoPkqVHfivMrnUoL/V4LrZJGFiVTnBJYdTkV3MniXT0jRonaXI42qQB9SaSnBQvcpUqnPZxe3+ZleIYUivgvOWUEACqVhYPMAQAid2ataTVba+l3STxD0XGP1NWEaEqDvXA6c11RrxcdHc43hZc75rpGbJotvMylpHYDqAMA1oW1hDAMRRKv06/nTpL6GIErg/Ws251rPC/kOlY1MQl8TOqjg9bxibDGGLqc+uKpTapFDkR9fb/GsKW+llJBOB6Cq5Yk5NcU8U3pE9GnhEtZF+41OWb+LANUg5ZxuJ61FmjNc/M5O7OrlUVZGUniIpPJHJAp2uRwSD1q3H4ih6GORfxzXLeLGA15wOCIk5Ax61ipLcNIscLyM7HCovJNazwzTtFk068JRTkrHpi+IbTHMki/hVeTX7dLkEM7b16dK5CGx1psb2iQDqJDk/kK27eK3s42cuJbooV3uvCkjsKKeFqc13oiamJoKPuu7LlzrXmSbAdxOBtU8D3Jr0fSLfT10+GS1hXbIgLMwDMT6E14qsE6SANlsHqBXWaNrF3pw/dPgHqrLkH8K6I1FB2Zy1qE6iTj9x6DqMNvb2iyRxKjFwMgY4rnmZGOdzdfY08659vtRFOEWQPuUp/EcEHINVSV9PzWityyirMnDxnBtNWJowvmowI4I4xV/V1cafbOJPlaR12gY6evrVCJ4iwLDHI5FWtZlgj020HnAfvXyD9BWXLalI1cr14FCJjnPHAPb2rkLtleZlxlj0rqPPj+zyskqMRGfusD2rkZHPmNkckV5snofR4COrZCX2scHKqPzNPkI2kD73eq4xuJAIXPIpNxdjjJJ5zWZ6tiyu3YMHOexpwI71HHtCjPGRTgVBIBNIQ5SuOAcinhtqYAP4UxJFzhmGfanBg2cN+tFxMjyoJzCze7NTXknP3IoU9yM1K3vgj601mAHIFFxGe6yTnE8jMxPfpTfs6xjCsceijAq0xQbhkkH0FR4Ur3A7AmnzDbKRfy2Yk4A7Lxn8aUMpcEcDrjrxU0yIF3Yzx0qtHkAs3yjsMYquYlxTRHsmaYokSyl3I2g4Oe1dnpNqttbqmckdSepPeubgVGljmGA4Yc+ldTa5BxuUjPY1cXc8vGNppdDTQ5qZaroDU6g07nCTinCmLTxTELR3o7UUCPnXjH3qZ0H9cZrW/skoB5lzEM88An/ChrLTomAa5kbHUAgZ/LNelc4rGOxzn1q267baAew61bLaZG2Ut3kHozE5qO4u45iv+igBBhFLYUenSqTCxDPG32twqMT0wFzTBY3cgyIWA9TxU7ancBNqtHGD1K8k1We6mcfPLK30pMZL/ZcqpmSeCPsATk017OyjAEl8WP8AsJxVVyMnKZPqzZppduCAox0GKgWhbxpkQ+WK4lI7k4FNMlqX8xLEYHAWWTIqoS7sFG5m9Kka1kXGQpY9QD0qbBcsLfyRD90YYv8AcjGaRr2eTIaeVwe2cVV2OG2hCT7DNadloV7dYkYLBH/ek6/l1oSYrpHb+EGL+GGBGMTt1/CpYOddtfXzVqfwtpFzDoroitJE8x2uT1OOePStFNAuUv4rk7UWNgfmPX8BXi1aU/buy6nr06sPY6voXbmEXFmY8j5hxkZFcxcWqwXqu06KQuPJbnnPUV0xt3CBTKTj0FZtzpKyzO7JuLABtxxmvcwWI9m+WWx4mOw/to3hpJGYt9daeZ7mRz5KqXCZHJ7AelbNnrEhsLe7uYzbxz527yM8AE/Qcjk1l3GlgW5ikLvBj7n3mB7EEVTnvbG5vr+wmm+zSTeTxPlVwq4IHbn5T+HtU5jhaFa06eg8rxGJpxcK2tjtYb9WUMGBB7g9anF3nAyefyrkFlkOs6zJHMy2cYWSCNVyoDKAGP8Asqqnj1qnYeKJZCQbYzCPO5om4wOeh7YweteDVwlWG2qPdp16U/I7/wC1RqQJZgGIyEHJA9faoJtQizujbGBx61nOAlvkMru3zsSMkk1mySuVJ3HrwMVwSqtOx0qktztrO++0WwfJ4OKlNwaxtCctZnPcKR+VaRwK9mlK8E2eZUjaTRIZie9NMhNMLjoOT6U4RTP92I49W4rS5Fi7bMGtZQxxgZGKFJPAFVHsLiaAxNd+QjEFvKXLEemT0q1EnlRhFJIAxljkmtXJtIyUbNkm1vTH40mPWm4OadgkdqSuPQOB2ppPtS8CjcO1O4huM9BR5eaC1IScZzTuKw4Io60u5VHAqEvTd3fFHMHKTGamFye9UpNQt0baJN7/AN2Ibz+lRG6uX/1UKxD+9Kcn8h/jS9oilAv7s9s1DLewQHbJMgb+6Dk/kKpmFpRi4uJJB/dHyL+QpV8qAYjRV+gqOcpQJXvHZtsEBkGM73bav+NNP2qT79yIx/dhXH6nmmmRj91fzppLno6/QUuYpQHi2gB3Ohkb1kYt/Op1ljiwoKKOwA/wqmYZGPM2369Kd5U4iZQ0Uw7BTtYU1Ua2Q3ST3Zk6h4eGo6tPdvdCOOUhsInzE459qfD4f0mEYaLzmz1lYn9KupDO42v8o9c5qQAQg4icY77cmsOa7u0b2skkxYbO0T5UtIAB6RDikk0vT5+JNOt39/JH86i+2x84eQepA5qT7TA2C0k5/wCBYrSNeKIlRk9yBPDGgxTCYWKQyA5BQkYP50k/hnTLlGVbmZNw6bgf51bF3DGSQCwHQFqUX4f/AJYx49cc1Uq9OTvLVkxozivd0MP/AIQtobfyre8icAkjzUx1+lZ0vhXVUyUtw+O8UgJrrvOgOCCwPpzSpP8AN8qofo+DVqrTYuSotmefva6hbffjuIwP76EfzpUvLpOdwb9K9NivSCEYgeznr/Q1Dc2elXxIubKAserKNjfmK3jQpTWjMZV60Hqjg4NVnUj5D+DVdGsvCu+RjGPVuBWhqXhBXiLaTqSwuekdwM/kw/qK4DU9G1WxuMahHLuPRycqfo3Sk8DHuCxr2sd1Fr4cYEqsPZqm/tC2mGJYY2+qivOYrZUGSdp9FNa1kvmRMEJG0+tYTwrjszeNeMt0da8Wlyg/uthx1jYirIliRfLXO1AFAz0FcgTMmQJGx9acdQuEfJfn0xWTpVLbminA68yJtBK7s8Ko6sfQU2G7aC5EbEGNjjA/hrLsLw3EfnEDJ+XGcFQO1Jcz4njI4wwrGLcZGkoJxNuSV2PU1Fk1M45PpURrrucqQZ6UpNN9KM1QgzxSryy03NKp+YVS0E0clr1lHcavI5keNgoHPNQaZYfZ74y/aELbCqZHTP8AnFX9SwdQlI5Geq8iq6qhJ+bBx6UPEyjO9zZYaEqdmi9svAc5z6UBZWJ3rj15pYJSqgM+fere7HGMVs8ZKRgsFCL0RGgRcHZz6k1b+0rgLEpJ7nNQghuoA4rSsrKNh5ky4jxUKo5MqUIxRYsIDKdzJtRfmLMM5/Gp02bMlBz6Eip4zugZBgRgZAx2HSq4BuZB/wAs8qOe1bK0bI5Jttj1AJ+UsP8AgVSazGZNMtJWPDO42Y6YA5qFzHDceWZEJXGeDirmqeXPo9qsL72h3tKoONhY9a2lG9KS8jn5v38H5nMiFEErrtGI2/lWIXyzMQcZ4PoK3pQv2SZXfClCCfSuVtb5SSiEHBOVPUV4zWh9Zg2kmWZCAox+YNRqpVxzz7ijenJB68ipN4IHQn1qDvuhMHJH8vSgE7+SeKR2JPGR9KRSA4HDCkFyRs+arAfKQQfb0qRcAfNUJAI+9iiPgEEjP160gZMZRtOAMj3qJ3yu7B49Kaf1pARtwccii4kIzMw3Z7UxGYgbuCPxpyjZGqk5wMA01VJYlgaVwI5ACBk4wcVVyFJGAwJ4zVi7IMe3bu3HjnpVZQTIFQovYDGSapMEtCxAwWPjgZxitqxl3xKe44NYET/M25s5PboMVo2FwkTMJHVVOOScCnF6nHi4Xhc6q1kJQc1dVz6msexnjc/LIjfRhWvGMjvWh5JOrmpAc+lRKPepApoEP3Ubvam7TRg07sLHz3kNyxJPbmjhh8o6dTTsonON5/2v8KcJRj513DPQkD8hXr2PPuR7SByQB2py25k+bDbQep4qRpoiDsjIJ9TnFJvlZVUgYUcDt+PrRoGrFVI84RlRT/G/Uj2FKY4cYW4Zj/sx4H60C1mmfIBYn0FXYNFu5sfuyPcnFS5xW7LjSm+hmNarIciVse/NAsYj/wAvP4Ba6KLw05/1kwHqBVuLQbaIgtuf2rCWIpo2jhajObihgij2oJCxPJz1/wAKtxW+eIrQMPcZNdVBYWQ+5CoI7N1q0GjiwE2j2ArnljUtjWOBfVnNRwX7kny9hHfGMVaTTrgkNJKAfrWzI8cowykH+8KozCWH73KdnHSsnj7mqwMUdv4fXydBtFU5G0/icmtiPDKdw/Cud8M6lA2kxQS/KUZl3dQea6UIOMcgjII71caimrpnPOm4SaZC9mHB2/L9Kzp7OWPO5cj1xW6gxUF/cGPyraGMSXM33VPRR3JpuVlclRb2MBrddpYnaoGST2rD1Gw0maQPPIvmuN6SD5vxFdXPoCS/PO7TydTk4X8qpnT4baUstrEjnqwQZpOUmXC0Tk9E8O3Meovc2t20tuoBkhmU/vgewPp61m6poa6b5qwxPBDO/mSoSSoYH5ePQdq63WrQm1a+inkguLZco6HGRnkGqEOv3H2ENrNiJ7Njt89AP1FaQk0rsmaUpaGm5Pkg5/hGPyqpHAZpVAXJJ6Y5NWY1Ny0UcIyZSBGPY9K6vSrOxtIwsZBuSP3jP97PoPQV85ToOrUetkexVqqnHzKmm6fPDAFZdgwMbuv5VopZJ/FlvrV3YB1FGK9iEOWKR5cpOTuQrEiDCqB9BS1IaaRWlyBlBOO1DEDvUZcU+YVhxamljTCxPQVTl1G1jbY1wrP/AHI/nb8hQ5pbjUblwt603eO1UGu7iQ/urTav96d8f+OjmmNHcSj99dOB/dhGwfn1qefsPk7l2a4ihGZZEjH+22KqnUom/wBSks5/2FwPzPFQrBbwncsS7u7Hk/mac04xxz9KTn3KUOwGe8kPyrDAPf52/wAKiaASHM8skx9HbCj/AICOKDIT3Az71G8kY+9Iah1ImipMnDIg2oAo9FGBSPIccAD6moRcRdFZyfQLS+YxH+pbHq5Ape0vsV7K24wzTbjloPpvppup4x/q0I9V5qYk4yyxgf72aTygTnyyvvgVFpPZlrlXQjS+Vz+9Uj1waeLqJRhenrRJZqybhIhPYcg/4VXfT7jyhyoQnA+bmok60elyl7OXkTSX3OxACewxmnJ9oIDHy092HP6VELWa3AZId2f4gc5qJpXBKujJ/vHH8qnnmtZlKEX8JpRlyp/00B/9tRipla93AtPb7R0ZOf0FZCup6LEfqpNWEdBj/Vj/ALZ4/rWsK6f/AA5EqJokmdvLnt0mX++EKn8KY+jLKCbaXy2/uPz+vWoA0WMlcj/ZJH86cJoVbdHPNE3v8wrZypy+NXMuWcfgdhv9lXSSbWh347qcj8qZJaSwtlgY89yOP8KvR6gSy73DYP3k4P5VcNyryh4pFOeHjPf3waI4WjLWLB16sX7yMLymT75uBnoQoxT9jyZKHzMdiASPqK05beJpGFuUhdhnYf8AVP7Y6qfpVE+arFVUiVPvQy/MQPVW7iplh3B2ZcavPsMhKMGDy7H9DwPyNLuljOPNDR56jtSu6yRrKV2ndg7eRntn1B/nTNgyHtDyfvQE5D/7vv7URUlsN2e5KwaOUbxkEZVh91qsG6DQlWjjkh6PG67h+VZ5ufIbbjjhtvYg9GFNmuYnPnQnAPDrnoa7KWIUNmc1Shz7o5TxXo9vp5W9seLWU7Wj6+Wx6YPof0qhoOJBPxnhT0rf1wpc6NeoCPlj8wexBrnNBZVMhMrIcAcLkfjWvtFUVzGVN09DWkhjY91/Gq0tij/dY5qzHLJKzbJbadc9AcEUpZSeYiP9odKmzFzD9OQxQ+XnJUn8aLqT96pwODToCqu2xs4OR71DeZ+U+/avPl8bPSjrBHVt0X6CoiakzmKM/wCwD+lRNXQcohpCaazgVi6h4hgtmMMA+0XHTavQH3P9KtK4jUuLqK3iMkzqiDqzGsGTX5b26SGzRli3De56kf0/nWc9rfajMJr1mfHSNeg/wrRttOCBQylAP4VOBV3gl5jVOT1NIW0EnI49qU2KjowqGIPvZUZfl/vCrCm4X/lmr/7rVyShqdKk0RmwOOFpRBIpChX+uKmWcp/rIZE/DinpenefJwWPG70ojHWw3PQtRQG3iEkiqXbgAipYJJJLhkbkY5AOAPwqvE7LyeT15qfTpmaR96jk9sda7oJ3OObVmzWjDeS/BI2nj8KqxypbybirZVVBFW3kSO2kZ42GF7Gs37TESfndc47ZrocdUcD1NY2ct9EbyExojMQEfr8oyTTJfI/sufcUNwxUJGpxx1JNPivxFp/kwThnBI+bABDDng9OwqjdpvgbzLRk9GGQB/Sup2UH6HJGLnVV9kzKuB/o8oIx8tc7dWENwd+wbx3Xg/nXQSxkwSbW3HbWSVmU8qa+craM+sw+1zKkgnA+Sb2wy5qB5L5OsUL49CVNasqsQTjn6VXYjGCBWCqNbnZdszTqE8f37ST/AICwNJ/bEOfnjkX6rV5gh6gio2iibrt/EVoqseqJ94iXVrNv+Wij68VNHcwSf6t0Y+zVWksIH6xg/Sqr6Vbk5GVq+aDDnmjaDNjPSkBxknP5VijT5ojmG6kX6NT86nGf9akmP7y80rRezKVV9TW3sTxnFIjc5IIHas0X96uBJaqw9UbH86kXUkJw8Mqf8B3VLRoqly7MiuoBB/CoFthG7NwRt6elRG9jI+WVf+BKRUb3Y/5+oV9sUI0UtCdEKRbMrlR0A60IVOcd+xqms3mEE3QPvjgU6ylje8MUbtJsU5bqM1SRlXkuVmtbRKecD8qvxb0xskdT7MRVeHYABirSlexFO55Viwl3eL926l/E5/nVmLU79DzKr/7yCqQByCO1TAjPIxRewnFGgmt3Cn54Im+hIqUa8oHzWrj/AHXBrLyp4zijCn+IU+Zk8iPNI9FvCRmIqevPGatxaC55eRR7V19wrzqQ5Oexx0qmIApxjH1rqWLcjNYOK3MeLR7cEbtzH8q0otNtdhMcQBHbGas/ZySCSaXYYiCoORyfesp1pS6m8KUY9BioEHCgD2FOyCcMefUVaWNbhRhxuHZhxT0s18zLtg4x8o4rmlUfU6FFFUHkDOGp6kv97g+oq35Nug5GffFRSQ+X8w+ZD39PrWEpFpFZ7Yj5geR0NICOkpIPZhVpHI7ZFEkW/kYX2NYudyrEIhZee3fmpFwFwwBUjBB5qESm3GJPmjHUdSPpVsGKVBJFyPXNZSvuAQsYRiNQUJzgcEfStrTtXkhAwRJEeuf88ViKTG4OMfSsEahdaPqEilG8tmJaNuhHsa2oKp8UGY1lC1pHr9rcQ3aboWycZKnqKqxZfxPcE/8ALK2UD2zXJ6TrEVzAt1YyH5Tyh4ZTXSaZewy6hc3U0gV5lVDxgKR6/X8q7IYhTajLRnHKg4Jtao2CfWmPCkowwzUjDFN6H611XOexzviPQP7T0qS3idldWEkZHA3L0B9RXH3V9PHBYadcWBhmW6RnKD5Cqnk+1epZB61FLaRSjcUVj9KalZBbU5nTGRvEEAXBQSEjH0OK66SCK4H7xQT2PcfjXLwxLF4riKgKrHp745rqVOOK4MOlaSfdnXXd3FrsQgXNtjyz50f91vvD6Gp4buGZtobZJ3RuDTxyKZNbxXC/vEDY6HoR9DXRqtjDR7kzLioJZSMgYVR3qBoJIvljvZVBH3SobH41Qns4nb/SHkn9pG4/75HFLnl2DkXcfJqlsHKI7TyD+CFd5/PpUJub6X/VwR26f3pW3t+Q4/Wn+YkSBUCoo7AYFRNcegJqXNLdlKHZDWtBLg3U8twfRjtX/vkcU9RFAu2NEjX0UYqBpXb2HtTc561HtV0L9k+pOZx2GajeZ8dGA9lzQAByWxUgfb0NPmb6jUEim7qWDK5J7q3H5VHNISBtPBNXmdW4ZVb60ghg2/6sZrOVOUtmaKSW6KMoZjgdKVIQpyxyfer3kwsOQB9DiopLJScxTEH0bkVPsJLXcftY7bDAQOMk+y8UmcHOEX3Y5NVZ/MtmxMmAejjlTTMkoSOgGaTqcujRXJfVFozKW+Ulj69KQzYyWdEP5mqSys6Hyxkk9qnhgVfml+ZvQDOKcarlsDppbk6SvJ9xpWHrgAVYeViqp97b3PQVWLMeg4/2jTWcfxt+ArZVGkZ8l2W0k3RlDIM9QcdKBcSsNkyxyjtu4P51UDp6fiDSszjkNkU1VF7MmNjBc7vIcxSDrGx/kaoTQz2h3SKJI/UVZM2Gjn7g4bFWPML5wFkGMj1+h9aUqVOotNGVGc4eaM2OZXGY/wAQOCKmDk9/zqK4s0cG4s2Kuv8ACev096ZDcpLEXOVdTh1/un/CuKSlTdpHQrSV0WCNx64NKZm2ZB3BevqKrl93IYdM5FCytndkE9CaqFR3BwLTX7KqO5O3OPMHTPv6Gn/2k0Lr5wEiD5o3HVf/AKx7iqYmiAYOhKt8s0XqOxHuKoXJa0cpu8yEjMcmPvL/AI1vOtOK5kyI0oydmjflvoxcSjg7k3IenmKecH39/UVVnu4mcOPuTD94AfuuP4h6HoaxWn8yDyt3zR/Mh9u4qv8AaSQQTUzxTaHHDpGvPdu48uVg0yEmOQfxD3rPnuGyJEJDfxAVUe73oATyvKnvUBuGlcRopLNxgfzqYuUy+VRLd5cD+y7slsFoyvHvXOWdzJal9qq4YY57VrzQtBI8FwhYqcHByP8A69Qm0tJOg2n64rtp1uT3WYVKPPqZe51LEfKWOSR1pgklRsxzOpHvWk2nMOY2OPfmoZLGYD7gb3WuuGITOWWHZraRJLNZiSR98m8glutWrsEoCKy9JuUgU28vyHfu+atW6lQx/KwUD1OK5JpudzeNlGx0qN/o0J/2B/Ks7UdVttPi8y4kC56KOWb6CsW+8UEhLXTE82ULtMhGQPoO/wDKs2LR5bmb7ReSmaZuoJz+db6RV5GEYOWw651a91ljHbn7NbHgknlvx/wq3p+lrABtyD/fPU1Zi03YB8o4/DFXEtSo43CpdZPRGypco6OExgBF3Y64NW43wcMGH4ZqsodO5qeORuM1O42TRiN3YhVP0GKk8mM9yDUUEi7WGBnOfSpgQfUVOoDTA2PklH41GtvOkoaSNTkZX1x61YQqrBhgn0PSpYZGeRy3J9TV09yJPQqSN5ce7Yfyq5bWMX2QAlg8o3Z4OM1YEXmMmSMZGe1acVsZnAMYx6kYAr18PTb1aPMxVVRW5TZBbaewWX5cBPmz1qm8XnHCRIdpxnHWtPUIFQi3dPkOH4bkVVtUCO21iMHo3pW8lqcMZNx5iBljWH97CQueCpxT3hDac1xHJKkYcL8w6nHtV+5kuZLOCKOE7lZm+Ug7gelR3rqNHgR4GSQOd/ybecelaTguVmNCq3Ujr1MIhW3AlWyCPSsjBUna7r9DkVrgqZODj8Kx5kzKcfpXz2Iij6zDSY7zJMdUf6imOyEYe3/75NREN2Y4pNzg81wyjc7Exrx2hPBZTnuKha2Q/wCrlz7ZqYyH+JaiZl3coB9KzcWjRSI9hjB+Un3qI7e/FTlh2dhzSElh1VvqKWpVyuU9BxTR8rZAPA9amMYx9059VNQuJkOUyy+/UUxAXB69fpTSoYdAf0p27nlefpQGQnlce9NKQnYjMCnt+Rphg+v4ip8x8fPzTeccEYpq4XIPJI6Kp+oqazQi7Q+SAD120oLHqBVi0/12SOgwKak7kTtYvoqHswNTKin+L9KRSe9SDBrZM42gEeRkEUq9ARuApwHtj8acg2rgdO1WQM69T+dLgHg4qXORk4pNq5+7+VFxWKqlm+VlIx3zTXgGckj/AD3pT5rAMkZYfliljaV32ui4/vZ4rmi2dbREdqjk57dKiYllIwSD04q8NkRw8fm56EetSLLHIDtBRv7uKp1LE8tzNggn3jbwfU8CrWDuxIcfj0pZe2QxPQUwMRwevZqlvm3LSsSj5W+9+XenZKAlASO4NRo4yQTkDt6U85XAPT1rNqw9yPbwXhHHdccj6Um2NlDbv8/0pzj5s9D2IqN1Eh54cc4zw3/16xe5ViJ/L55JqBRHE29Cyk9cf1pzLgnGR7elRlD1UfhTeisFiUXYOQR+FaejNdvNIIY4bkBCV8xtu3jvxWGyA8d/SpbeaaBvlldARglDj86ujU9mzOrS51YyUiubeYyx3WwqSflGBnPvXRaZrcNwxglZY52GA44Vj7VktCGJPBBqnLAo6EZ9KcuWrvuJRcT0my1aS0KRycxn+Fjx+B7fyrdguIbvDRNyByh6ivKbDXXtSsN3ukgA4bqU/wARXT211gi4tJQ8Z5G1un+FEcTOi+Wpqu5nPDxnrHc7JhSqxXrWbY61FcLtuPlcfxY/mP61p44BHIPQjoa74VIzXNFnFKDi7SQ02dvJJ5pQbxyD6GmGRon2uOPWpBkVJlXGGGadl0FdhHICOtS4I5FVWt2Q7ojx6Gqk2rELsgAB7uefyrKpVjTV5lwg5v3S5dSRwsGkYLleB3PNZc0/msSBge9QZLPuZizHqSck0ueeOa4pYhz8kdcaCjuB9QBn86affrTj0puajmL5Q5PIwKQdfWkHJOOaXkj5vypqoJxDPsKQsB1oz/8AqFJj2rVTI5RpkPREyfpSFbh+mFHuakBPTJx7Uuwn1/E1otSWQG3mI5nX8aPsmfvPn3XNTYRehyacJSONorWMYkNsrm0lCkJPlT1SQZBqi8E9u+PLIRuPUfhWr57BwMdT6U6e5UPtAB29KqdKE0KNSUWZ0MRVFRF2k9QeKma2nC8ui/Q1I1zuHzoHXuO9QyB4fnjcvCehPb2PvWXsoxRopykyMiVCfut9G/xoLyAZBP8AwIcUjfOu4EVEQyncjMPoelZTVtUaR13HibJ2yRgE+gxS7SrDDEe/amrPwUnTfGeuOCD6imyjyDGS+6N/uSDow/ofUUk+o2uhMGxuBA56+hpzIYyrJkKwJQ+jDqKjMi+aBKcKRjeOhpJ3lsxHuYPExyD7j/6xrdOybZFtbA85ibMiko/Icdqp35FrLFfQ/MjjbIB3Hf8AHvVhbmNX2SLvt5DyvpVO4HkRMobfBJw3sexqJu8S4K0iRsZDQ4DEZwOje4qA3CcD7rdCKpLKfKXaeVyn1xyKhkm8z733h3ribd9DoUS5JeZGT/rF7+oqP7SChhk/1bcj2NUGcg4J5qvNcLGvzNjPT1qoqUh2SLcrlH54I6Gq8tyqkMTtz+tRILi5UbQY0H8Tjn8BVqG0hgO45eTuzc10RpKO5m59iKOOa4IPMUfqR8x/DtV6AJaqRHwT1PUmmu/GKbvzj1NbRmk7RM3FvctXkrJPzEWGxSSPpUAeCQYOB/vCn3BDT7gedi9/amhw3DqD79KyqS99msF7qE+zq33HK+4PBoMD45YN7mgIpbC7lb9DUgWTB5De/ekp2G43KF5p4uY2QnBb06Cqa+G7j5N86tGvcck/hXQqj7cbPwFOKon3lKN27VccVOOiIlQjLVlWz05LddqJs9WPU/WtFISowp/SpkDFAVYEY707bgcofqKHNy1YlFLRCqXU8r+VWVkXuMH6VAp5wHI9jUq7vQH3FOLJaJ1CNzjP608Qxt2H4VCg55XB9a19O057r5iQif3m710Uqcpu0TnqzjBXkZiWy4bDfnQbVh0Gf9010N5oP2S0a4jnR1yAADyfwrG3gEjIz7jFa1KNSm7SMqdanVV4MqmN145+hFS2qt5hBUAZ7GrSnPT/ABFTQICd21c+wrpwsbyV0Z15KMW7l600mW6tBNDIuQxG1+M/Q1v2KrZWvkyK/qxK5U/TGai022mt7NQfLG4lipBBBNXA7jBaJh/undivZdlotj5qU5Td5M5jW5Cl9KUKbCoZdo4xisuCcgfd4NbGvTLJeDYSSsXp05rItvmjO7kg9T3puN2jSnUagztrSXzrOFvKR1CjGCPlx9azvEcha1g4ZX8wgbh7dqt6bam1tlMEpaKVQ+2XPynHb0FUPEZd7OAtGFxIeQ2e1K2rt5k05axb7r8zmsGSZQyq2TgkDBrHu7WHzmC7kP1rXRlE65YfnWbct+9xkEehrwcVex9ZhtygbZx9yUde9RNFOhJMYb/dNWyV/ukfQ8UxjjkkZ9xivLcmjvRVIjYYdXQ+1RvEqthXzx3q6TnrnH51A8EMpJwu4+nBpKfcLFQxMOeD+lMZeuVP1FWja4JKtIPxzUeyQDh931FJyRSKpIz1GfTNHH94/wA6nIc8NGrVG0cfdGB9qE0x6jPvDGVP6UwqFHIIHsaeVXkCT8xQEPUbW/GqTJZC8eejD6FajMRHbP0qy/8AtRsPcVCQvJEmD6EU1IBgBjG45xU9vLkgA8/SoXLYAHPHY0QsBMmVNUtyJao2Y2yo54qdT71Si2ngE1aUejVqcrLC8078KhG7PWngkDmqRDJPzo4pgfB6HPsad5nr+op2EVg7Y5OR2yacHPRlAH1pmxnTcrAexNIEkbjr71yXR2WHluCuRz0I7U/zMIeMyDrjv70zycnDMAPSnpAF48w7h0Y0201YLMVCHXJOWprtGpwcg+3NOKsfTjsKijRyrb02M3qeTWSbLsIzA9I1U9QfanKxC4PK9cZ6UhBb5DgDv7UwGQHHHHAppoLD9hX5lO5fQ0mA5ODnjpTlLDPHHcelDR8lkOfUCsZuxcURugZeeCOjVAyMT2GBzirHB6jigrgd/bFYup3L5CukIYMw6jrUbRYz/kGtGARsh3fJ357/AEpkgGMggfXrWbm7jS6GY0HXaCfaqzRbuB0Hr2rUaMIcg5zUMkBkyQQp69OtbQqClAyZIx0PPvTIJrixm8y2coe47H6itGSLdw4I9arPDtPSumNRNWZi4Nao3LHWLe9KqW8i5/u54J9j/St+y1ma0bbIfl78cH6jt+FedSRcE7focVpafrUkO2K93PF0WTuv+IrJ0pU3z0X8hPlmrTR6ra3sF4F2MFc/wk9foe9WcVwEM5A822lVoyc8cg10Wm69uKw3GT9fvD6Hv/OumjjIz92WjOSrhZR1jqi1rd61rFFbqcGbJb6CsmNwQTnJ+vSpfEbJLfW0qOHj8rjHrmswOGxjk+tebjZt135Hbhqa9kjTSQHvnFSrnbn9KyhKyHafm+v9DViO6yMBsezf41hGrY0dMvmmEbiB/KmG4XG3GD71Io+UsevpWiq30Rny2Exhfbt7008nJ6U9uozz6Co2yff1qucmwDBzjO0UoY84UD60FenOAOgppOQTn861jOxLiLuOMZxScd2+tNGAM9aQkn+7WsapLgKxXH0pjcDIORTWf1pN36VrGrchwFL4wfSlcgnfnr1BqN3HbNNWTHBGQetaqpfQlwHggMaaspikIxlT94HoRSE4Yjr6U0sMgnrmnzByjnQRSBkOYX/T2PvSSAJKVPysOvoRTZnMDsp5jbBp1wi3NtDLGfnVdp/Cla90uhXa5C25DkDcv8qRbiKEtFKnm2smGKd19wexFQpOQwycH1pk8iyRKQAGUkED0NZRlZXjuaNX0ZYnhWOATwSedBna6n7w9DVY3WIPKY70VsjPpiqsd41u7BTlSORVeWRTkrwGHA9KJVU1eOgRg9mWZJkKlVbA6iqb3jIGiY8NVV5tuBVS5ulxtOWk6hV5NTBSky3ZFwS5jODyH/PioZZlUEuwFVoku5wAFWNfzq7Bp8MRDyEyP6mr9mluHP2Ky/aLniJNq/32FTxWkcRDtmSTuzVZZsHAqMtR7RLSIuVvceXz06Uwt05pvUc00v2rNtyLUUiR3zTDJgDnOKjkPU5xRConheZWUohHHOX9dvr71rGEmtCW0tzRU74UyoJx3pPlIwyMp9TyKYtx5jACDr+FTGYrHlBtc+vSsXzX1NElbQYIz25HsalVyCQ3/wCqo47hgfnhVh3I4NTpLbyDhmQ9MMKoB0e8D5XBH15qXdJjnB+tItuWGVII9RQyuvGMjNQgLa7CoyuD608KT91s+1Qq7BAMcD05FPVlPQYPr0roUbmLY8Bh1z+WRUiDJ4xn24p0UcjAlWJA9RWva24RQzBHf26CuilTbephUqJIisrdj879OwNbETOi4HQdqrAKG3BcH2qYS+oB/SvXw6jE8yu5TLkc8QjkWaHeWG3IbGB6CsO5tHDFkGR+dagkjIPUH3prqrKcN29a6qsVUWpz0m6b0RjwQyNIFVCWPTbXXWGlRxWy/aEPmn5gRwUrn/KYPnOPSr0N/eQgBZmKj+FvmFOhDk2MsY5VEl0Oh/ejGJFcf7a8/mKFlcffhbr1Q7v061kprjjiaBW90OKtxarZyHl2jPo44/OujlPNaaMjVrqVZHXY0TSLyGHITPC/j1P5dqyYM+XnksM81t64wluo2ikDjy+qnIHNYsBbDZOTuPatVrYIK0GdrbI4tYNkuRsXhlz29RXPa7qENxthSQ/unO4j7pOMfpXRW5lFvAwmDHYCdy9ePauU1TQ3so3mEqtGzfTBNTFpXfUqnG84p7f1Y5qeIs+5Wz9OarHzBnI3VNPbyA7gpOOeDVVnlRsfNg+vavAxOrPraOwpY85GDTNzdmz9aUyOeCAQPSoy4AyVYe+K82cTsixd3qn5GmsynOSR9RSlwwyCDTcgjABGayaLTDnB2uOPQ0b2wcrn8KYVXrkE/SjaQPvGs2igEkOSCrA+1BWN/uyf99DFMJbpuB+tNPXmPn/ZqbMYpt3I4w305qJ4cdVx+lLlQeGZD6U4SS8bZQRTTYEBT+6xBFIQ4xyjD3qcuSDuiU+4FRu0RHIZT2quZklVgSzFoh17U+IoHUDcpz9alEa/wSY/GljEnmpkhhnmrUiWi4gXPBB+oqwi+35GothB5U09So9q3UjnaJgPXt6inBT2/Q0xX9GNShieuDVpmbQmPUfpRgU8EY5BFLx3/UVVyLFVNitnaMMMk45BpzFt3GRTNhPHJzzwKUPk7X69K85s7khNw5BqRG3ZRsEU0oAOOntSqMMQBUqRdhzJ8vHJ/nTJUMiq2eV/i6ZqVGA4PalfjkD5D1x2NDmg5Sv5bgAPKj45wev507Dex74NSx/ulbbkrnkGgkg54wOMAVDmVykAVtxZXJwOh4FLkA/KCpHUelTHDZ4OaTYHAycOOh/oannvoUo21I3j3AN0OORTVIjxu5U/pUikg4IwR1HoaV1Xg44Nc8nZ6lonthFh45ACr4oktREcFQQej+v196jg4yrcjHBq/buGXynAI7A9xQpp+4yZKzujOkgAwB2qu8fcVq3MQiwC4KE4BPVfr/jVSSMq5XvUe9F2ZUWmZ7xCQYbg+tU5Y9vylfpitR4QOR0qJ1DDDCtYVLDcbmS0fGe1VntwT6exrVlhKZYHI9f8arSKD9fSuqFRmMoFKCWazk3wOVPcHkH8K3LPVIL3COPLm/unv9KxZQVIGKqyNzkA/WrlSjV33IUnE7fzXlTY+GK9GI+bHpnvTjiNeBXLWGuyQSKs4LoON45IHv610S3UdyitGwKt3FefWozg/eN4Si1oWM7oww60v8Ibt3NMB249KkQ8lG+61c5Y9JmRCvBU9QelTx3OVxnjsCf61VRCdyE/MPun1qMjHI4/pRvoTypmusm7698nmnAgnHYfrWVHOwxVuK5DdRz601JxM5QLRBbnPJ7UEY6dvakUj5SDuHUntSk5Az+FX7UjlIyM9aYcqCeKl5J4IqrI3zcGhVGHKIX9RgUZOMGmEgfeGajMxIwBXRCo+pDiSMwyKjc84zUTOMc9RTfMIPWt/aaC5ScNvwehHFN34fB6Z71XaXac5prThgQetaxqp6kuJPLNh9vX0pgm8pzt5Xrj0qrNNkZzn3qm9wd3Gcmj2rTuh8l1Y0Z2jlPmL/EOazRM0ZyD04qE3Pzg54zUElwBu9KTvJ3KStuTSOHxg455qtJcBRuZsAVXE7StsgUuT1PYVZh09RiS5be/Zewq1BLWQOXRFZVuL1iIwUj7sepq7Dp0EEZJG5u5PrVjfwFRQPp2oPIPPUYpSrW0iJQb3Gb8cD09KT5jxjH1poIC8daRjge9ZuTZpypA2c0wt830ppYio2kWNS7sFUdSTgCrjFvYTaQ9n6+pqCWfY4RFLyt0Rep/wHvWLe69yY7VSR3lI/kKv6ddb7OKG2j8y6dcyuemc/xH+ldsMM4rmkcrxClLliXvssSKJtRlD+kCH5c+h7sf0rTs4pruQO6+TCBhYyOT/h9KrQafFZ4nuX86c9M9voO1WIdSuLe6WUAMo4KEcEelKdRL3So029TRa3RUChOV6Aiq8luGYHB3H0Fb7xwyRJKi7AwDcHIqsyZ7DHYisK1KUCqdVSMQ2zr2OKRQFOCMVt+Sw5Lce9QuiOcFV2+uOtYKdlqbXuUIiByuc+uasea4xzu9jUy2UR/1b7T6GmtazIfubh7U4yi9gZMjo2Ny7ePwqxHbrM3yMuM+tQQQSTOEVSPU+la0cSRIFUfU+tehSpc2px1anLoSRQeQgVB/9en4IbOOfbimKWX7rfhUokX+MEH1A4ruhGxxSdyVbjHDoD7g4NTK8Ljh9p9HH9ahRFc/IyMfTOD+VI0ZQ4KlT78V0xMmi0ImIyuGHqpzUZBAIP5EVXAI+6Sp9c4p/nz45bcP9oZrTQjUcGZOnHtUgmU/eX8QcVCLhD/rUI91/wAKeqRSf6uVc+jHaf1qoya2InFPclyjjh1B9G4oKEDlePUcio3gdOXUj3xTACpyjMPoa6FVfU53QT2HORjg4qFHkV2Gdy+mKkMki/ew31HNIJELEOrLnuOaaqq4vY6WNmDXiEVZbcEAAZQ1Hqt/b31pGsZYMsmSrj2qiojYYWRD9eDUVzHhOc5z0qnNJXRnCh76RmzxDeT39ap3dsyRI4bO/PBq44IPyngVXuXdzyAV7D0rw8Q1dnu0W9DKl7bkBH5VEQB0dl+vIq+8SNxlh9RkVUa2ccoVYHsDz+VefJndGRAYs/dKH6HFMIZexHsRUrq6ffQr/vLTC4zkAj6Gs2zVMiZn2k4pgkPGR9ealLZ6jP0phVGBPI+hrN6lJiGZd3PFPDJnIaozHxwQfrURQ9cEfSlsPcss5IxlW+oqJhGf+WW33U1CUYfdfmkJkHOAcd6izGShAekrL9eaQpN13K49M0wznGGU/iKBMh46H2NPUTEI/vRkfSiPaHGDjkdadnPKtRg+x/WjURqgEdG4p6KZGZTjgDkilWNdgJyOB0oMDFw6ydsYIrqSOVscItpxt/I04Lj1/EUi+enYMKeLgrjdGRmrRDEJAGTj6ikDjHGalEkT/eUflS+TE33SR9DVohmOr3Dud4C+gB6CrAIIDd+/+NKbZwoLAr7Go1AX72AfT1ryXUUtj0+UmzltpByOop+CB81IrZG4ZyvDe69jTgvGQcjsazeg0JjJ5bLYwD2qWKQDgrx3FM25UsvAPahec/3x29aV7jsK6bGBXkEcZPUelJGS6lmIznGPQU8Deu0nHv6e9Nwysfly2cMBSe10NdhCpQ4IyPWgDZlic8cZ7VLw8e5fy71EYycEDNSndjFK73BBw3QHHX2NOwVU7hgDrR5TsBjoO1TpCJM84OMEdjWnLzOzE3bUrRsAHKYIxjBqNpXOASQR0FTyQiFflJweDURgcx72TKfyrGUHF2ZSknqaVtIrx7CoDAcr6ioZ4QkwVQWj25Hqv+IqBbecANE4zjKg96fDdE3EW/5ZFJUj1rX4o2kZWs7ogY7Rg8jt71XkQdjWtc2gkBeIdeSg9fas1kxzg4NZOLgzWMkymzshxiopIvMGRgH+6P6VakUenNQkYP8AnitIvsNopMucqeee9VZ7MgEjkDt6VpyoJFJxkj9arkHHHI/lXRCbRnKBkNHx6L6Vo+HM/wBpsm4+X5ZO3tmmyW4l6YDdj2NWNBj26m24HPltitKs06UjJQalodA6EYIOR6d6cGDLtB5FL0NIyhsnoR3ryDpJA3yqw6ig435/hao8snuD3FOUhlKZ69KVgB4/KcEcqaUggblOPanRtvQow5FIndDRcRJHO6kc1aS5R+G+Ujqe3/1qoEYOO9PQkrleo7UhOKL7MvIwSfQdvxqlOxBOSPoKmYyxpGqIkkTkckkY/wAKzru42YyAMn5VHJNaezZmK8hyR3pgb5utQ+aWlPt1qMyjcecCtEmKxOZck5H40xpB61Xkmw30qLzM8mtUmKxLJJk9ai83BP0qJ5e1V3mAQ88mtIwAlkmyRzxUDzjtVSW5VeDksegHWkjtZ7o7pD5af3R1NdMKVldkSl2EkusvtQF39B2qWOwknw1ycL/cFXIbaK3QBFA96k3Y6d6bqxj8JKi2CpHAgVAAKCWJHPFBK455prNWLm5GkYJDgQM4703PWm7uKjZzikkWLu+XimFsnrUUkyxRlncIg5JJ4rBvtaebMVplUPBk7n6eldVHDyqPyOerWjBamjfatBZkoP3k39xT0+p7VhzT3OovmVsKOiL0FOtbPeeRknrW9aaUqgNKv/ARwa7r0sOvM5eWpWfZGdZ6U0pGFBA6k9K6K2hS1t1SNQG6lsd6kS3TAVCFx0U8VN5Dx9VIH6VwVcXKTOunh4xKrRyli2S3qetOVsHDCrIXuV/LipBGrcsOTXP7Tub2OhsmD6HGVYZCEZ+lZj792UbHpitHSo3fTdilGQEjYwx+tRva+RaTCRGEnOzuPzr1GvaQi/I82L5JSXmVRcucCQbhUqFWUsp/76pqWxJjiXLMQST71Yt4RJKsDgqerCsPq/M9Tf2qRHnH3sD8KkUMSNp/WtcxRSDa0YYD1FRrYpG++Pj2bpTeBSehmsUmtRLeBvvyZH0qcxA9CfoaUOw4cfiORUilSOMEe1dkI8isjnnLmdyERseAOTQ0bocOjL9RU+wE8GpEd0GFY49O35V0xa6mEilgHsKlSWWMYVzj+6eR+tWv3Mn+shAP95DtP5dKabRTzFMv+7IMH8+ldEfIzl5kfnqR+8hH1jOP0phMZ5Rz9GGCKdLbzRj54yF/vdQfxquRzkHirbIt2JTE20MVJX1//VTMDHTIpqs0ZypK/wC6cVItyxHzoknuRg/mKVguxUkli/1cjL7A8VILwniWNGPqBtNMD27jOXiPuNw/MUGAsMoVkX1Q5qrtE+6x3nwsTkMv6inrE0nMWH9l6/lVbyxnGR9DxSbNpyDgjvSuVbsWimDgjB9xVe5DLHlSRz61It3OBhpA49JBuqGecMPmjxg8BelTOWmg4LXUqNJKnBwajaUEDenX0qYujdCDTSBnHGK82pJs7oJEJEb9CfxqJrYEcYP0qdolPTj6VG0R6q3NcskmbJtFdonHAJHtUJtlY8ov4cVdxKvX5qTeM/MmPpxUuKLUmZ7WG84BKn35FV5LSVCRhWx6GtjKEffI+oprwh8nI+oqJQ00KVR9TBZWX7ysPrTPoa15LeROgyKrPCp+9GCfyNYO63NlNMoknPrSEEdQce1WWtk6hip9+aiaCQcghvoaV0VcgIH4+/FDRA4+UGnlWUnIIP6U9InkPCgmrTuK5TMAGNuR+NIVkBOJBx2NaAgc8bT+NSjT0cfMGB7EVaiyHNDG1JocKMMABkGrdrfC5U4ixt681VfS2/hZWH0xS2Vo9vcneNqEEE+tbRvfUxfLa6NISp3LKfepFYEcMDUIj9DQVGelacqMrk2xT1X8qQxL2YrUagjoSKdvcehosFxpcN9arzY3g4APalYYGetNbGc8nivAjoetYSNyjhupHVfUd6sIAG2gjB5Q+oqnkhuOOOTVq3xIPKJORyn9RW1uZWJempJ0BB6e3amEFu+CD1qwsZfB56Yp8dvvJABJ6Yxms4xkxtpFcpwPf0qVI3lXcoyyD5h6itKDS5TH821c926/lT49PKOSAzH3PFdEaLWrMnVRRS3RR5iMWB59jU/2fau5Rg/Srn2f7OfMIBjJ+YD+H3/xqxgDggEV1U8OtzGVZmYLeRwCUAHbFWLezRMl8fSrgVW70EBD9a2VKKdyHUb0KVxZxvGTGgzjkeoqlaqMNGcbTxg8Z9jWsT2zj3qldwM7GeEfvB95f7w/xrGtTXxJFQk9mZtxazW5HlkvHnJQ9qrTpnkkhuoBHIrWFykiDOc9uKrXKxuuHH0cdq4JwS1R0Rm+o2zvTIfKkOHxwfWpZ4d4LLgOeoPRqy5F2OpVgxB6irkF0JQEc/P2PrUuV1Zl8ttUVZIgSeMEdR6VWaMituWMTL2Eg4B9frVN4Ru27G3dwah3gy4yuZhUg5xz60x4WB3KMZ64rV+zA8t27UpiVVwBgevpQqpVjF+zsxDcKc5571Z04Kt6MrhtpxVl4ufQ1XAMcysR905q+fmTRNjUIHemnjg0zzAeRTt351y2KFDGmkZORwaUEc03nOaYhxkIfceG/nUhOQGHWos5FLgofl6elKwE74KBx+NR7th3L0NEcgBI7HqDTtuCR27UtgGT3ZEcY3YAcfhmqLMibnwWbpk+tT3FoJkcBsccexqGeBnijXIC7Qzse5PpW8LNbkNFZCxVnPFRFwD/ADqYFAwDDKAY+lUZJMNwa3jG5JK8gOTnnFQNNge1V5Z1UZPA75qsHlnOIkOD/Ew4rohSuQ5JE0tyqDJIqFFnum+QFE/vEc//AFqsRWSqd8mXf37VawFGAK0vGGxnrIht7OKEbsbm9TVkHnrTQ3rSZwDWUpuRUYJD92aRiO1MzTSx24FSkWSA8cdaZvBx6UwvgGoZ7iO3iMk0gRR3NXGDk9BOSW5K781RvtTgsxtY75u0a/19Ky7rWZrkmO1Uxp/fP3j9PSqsFkXO5s7jySeprvp4VRXNUOSpiHL3aYyee51CQGYnYDwgHyirVrpzNyBx3J7fjWpaabtwZVwh5A9f8K1I4FC4jG0DtVVcWorlgKnhW3zTKtrbx24BUbm7tir0XP8A9elVACDt2t60/Z6ggjuK82pU53qd8Y8uhIqhhyMVMhdPutkehqBNw75FTqa55XLJlET/AH02n1HSn/ZsjKNke1MHvzTxgNlflb1FZ3FY1tJkCJ9nK7TnIPrWpyKx9Olb7SgZdzexrdVoXbG/a391hivZwlVumrnmYiFp3Kht4t+9R5bf3k4poiaOUy/LISMZ+63+Bq+1uOxqJoip6V1KZg0QpOgbaWKMf4XGKlLt3xzTSmRhlDD0IpghKn92xX26j8q1U+5DiP3Y/g/Kk3LnPQ03LD7y/iv+Bp35GtE0yGmiVZE/jVvqpqZVD/6qVWP908H8jVP8xS49ea0SRDbLZLIcSIVPuKAf7tQx3MsQwGyv91uR+tSieF/vxFD/AHozx+Rq+XsxXJFkePlXIPoDTXKSNmRBn1HH8qNmR+6lWQf3Tw361GzYOGyp9xQ+ZArMDaxNykxU+jj+oqKSzmQbthZf7ycipMkHOMj1pyuVbKsQfUGmp9xOPYpdCevT8qQPjrwfUVotKXH71El/3hg/mKgeGBx8heM+jfMPzq1NdyeV9iESkghiGHuM1KskXR0dfdDuH5GoWgYdOfdajGVOD/hTvcVi4Io5P9XLG/8As52n8jVeeI7cdDnoajbpyKjldlUBSR7ZrOolbQ0he+pE8Z7g/gaQgLHlzgE4A/nR57DquaiknLkBk+UDArk5e51XfQDIyn5P16Uvn4xuT/vk1BtIPytSmTj51B91rllBGyZYE8LHG7afRhilOCOuRVY7D9Kj27eVb8jWXKXcsOgZhhPqRxUbI6j5TmmiWQdww96UXAzhwR645o1QhBJKoJJwB6ipfKaSMM0anIydp5pDIjoQrKSalEgxggilJXQIqPagHA3KfQ1A1q45GD+lagbI+V8+1BC55Tn1XisHTT3LUmY5ik5BU1NbWoGWYFT2I4q+Y1PRv++hSFJF/gyPVTmnCCTHKbaKqo5LAMpwSBkdaXDL1Qj/AHTmnDo3Y5PBGKCGGPauhGQ3epON3PvxTgM9RSM2RyM47GoyVH3Qyn2qkSyUop5HX2pNpHQn8aaDJ2GR6mkE2DggiqEO5HbP0pePpQHQnqAfyp2MUAQkBhkflUPl84Xmpgo7jmrllD5j4K5HoeK8ClBzlZHrzkoq5QFuXwMc9OlWorPC8kh+ox2NbUdqinJAJ9AMCpCgA4ABr1qeGS3OKddvYr2trDJGHYHPRlHGDWhHtjGFUKo9B1qquIZA/wDC3Dex7GrTVfIosycmx555FGfwqMbtwGMg9Tmnn8BQIXIPYGq23yXEZ5jb7h9P9mpzzTXVZEKNnB/zmi9h2IWyD6U1mODg8Uo3ZKP99R1/vD1pOec449q0vcLDM4PI5oPXP4GkIIfJ+ZTT1GSSvI9D1pSQ0yldWhbMsS7ifvqP4vce/wDOsxyYlPO6Nxwa6I4QEkgCqNzZtITJDESh5kUjGfdff+dcdakrXRvTn3MFlUfcbH1pp+Xac8561Zmg2MGByp5BqIKD6fWvOejO2OxYhuAxCs3zdM+tWW/eKMkgjo3pWaygDj+HvU8N3wofr0JpN3RLjbVEwY7zE+A46ejfSnHj5SKJEEqEHGRyp9qiEpTCS8/3X9frWUo9hp3BguOnH6iqkqkHB6VdYZz61C6Fl+lOLsMit4S4fa+MdARSiUpJ5bja3oabHb3DF3tZQsic7G6OPQ0qXEF9m2njMcy9Y24YH1U16FPDwqwvezOedRwl5EuRSg8EVWaOa1B3sZoh0cD5l/3h/WnJKCMg5B71yVKMqbtI2hNSV0TdMfWnKepqIHNPQjGO9ZNFEgAYYPWjLIMHketA4OaduycGpEN3Aqx9jVS6fCLk8BRj24qxJAWJMZx7VmX1neuqllby24GwZz9fStqUVJ7kyZSnuQqliwA9aoebLcNtgQnP8R6Vp/2MoYSTsX9OeBUreXCu2NQoHf1rujKEdtTGTb2M2OwUNulO9x69BVkIq9MfSlLDJzTWam5ykJQHEjHFNyPWkJ4x0pM+lTYqwue9DHPQ0zPHPSmF+gppA2SbuKjLVBPdRW0ZkmdVX3PWsC71ia7Jjg3RRdz/ABH/AArqpYaU/Q56teMDTvtYitgY4sSzDsOg+tYchuL2XfO5Ynp6D6U+C0JIrbtLLAHmDC+neuy9OgtNzlSnWeuxn2dizEbV3VvWkMceBwX9HHT6VKlupUCIAD0pdhBwy5Hr3riq13NndSoKCLCAY5IBPr3qby+PQ/pVVN6/dO5f7pqxFIrfKDtPdT0rjkmdCJAM8Hv0zTvKOBjn2qTAA+bg/pT1HcH8O1YuQyv5WTn7v86CQh+8DVkgMMMMUwQAHIO6kpdwBTkZWpU4pmwADjH61IhOcEjB4zUtXE2XtOwLyL61vkBuCAaxdOVFnVnOwD16Zrbxx/UV62DTVOzPPxDvIaoZP9W5H+yeRUgmI4kQ/VeRTQadxXVY5xy7JBlGB+lIYs9qY0ankjn1HBoBlX7r7h6N1/OhXEBjI9xTNmPu8VMJWx8yke/WjKkZrRNol2Ic/wB9OPVaURI/3HGf7p4NS7QRTGjB7VtGq+pm4EbxyRnDKR7EUzP4VOrSxjCvlf7rcijfE3EkZQ+qcj8q3jOLM3For8jkc+1PW4kABVvwYZp7Qg8xuGHp/wDWqIptPPFaXJLPnRdXiaM/3ozx+RpVjEnMMqSH0B2t+RquGG3HUVG2SfugD6UtHuGq2LZ3xth1OfQjBoLZPAwP5VXS7mjGN25f7rjI/Wnm5RgMx7D7ciplDsNSfUlZR17+1HmOBhlSRfR1z+vWmo4fhTn2zTjkfKwxz3GDUXlEqyehCwtWzxJCfb51/wAap3MRyACrf7prQYL6VBNGrEHipnW01KhTs9DLZWH4UzcQcMK0Hgz0FVXtyM4Nczqo6VFlb5S2QaRlI6U54yvVSPcVFk/wnIrNyTLsPExHG3I9aC6n2+opm7+8PxoGDnBqGihduecce1JjtnP1pvQ8ZX6Uu9u+G+tAAUJzkZpg3IPlZlqQOO4K4oPsQfpQIj+0OhG5Q3v0NSpdgdGYex5pmCRSbBnPGe+KLIC0txu9G+lPEi9iVNUTF+dHzjox/wCBc1PKguaIYkYyGHvzTCkZ6oVPqpqkJXXkp+RqQXIyBuI9mFLlHcsGDP3ZAR6NUbxOOqHHqpzSiYHqB9Qacsg7MQaNUIg7YBxTBuLfMePcVd3Fuqq496YY4m/hZD6g1SkxWIFC5xgH1pSi8YyD7U8wHJKurfUYppSVOdpI/OnzBY1o9MjABlJLd+1W44YofuJ+JPNIr70Vx3FOO41nTpRhsi5TlLdji3FMY569KQ5wSeB70mS33VJ/lW10iNxcBgVIyCMEU6ByyNGxyyHGfUdjSbGH3mx7CmY8o+YgyR19SKiTuikiyRjkGnDDcHrTQQQCpGD0NBOD71k2ULjHBxQeORxTj8wyeSKYD14FK4xsqeauVwJF+6f6VEjBxnGCOCO4NTkj2qGVPm80A/7YHcetVF2CwhK5xyT6DmlETbs52D9acpAA2gYPTHepAcgChyYEaxorZxk+rc4qQsaY2RSEkD2rOWpRRv7EOGliXry6Dv7isR0KnBP0I7iuqVvesy/sMhpY+c8soHT3FcVanfVHTSqW0ZhsBjqahPTd71NKjRnk5B7jvUL+56dq50dRbtpyoCuPcVYkVSDkDYw/Ks6M4FXkYqNrcqRxmpejIaGOzW3yyDfH2PpQWDAEHmpWwymEgsewHNV/s8tuCX4X+5nkUmkwTF82SBt64z3B70+aK01VRuyky/dZThlNVzhhkHNRqu19ykhh39K3o1XDQUoKWvUU3U+nyiK+BKE4S4UcH/e9K5/UdVbS9clSMb7Ztp8se46rXVreRzoYblVO7gkjg1zWpWEcF5J5SAr27kCvQVaE42lqc3s3GWmhq2t3HdRCSJsg9j1H1FWVbP51yKNLayiSJipBrYtNWSXCS4jk9exriq4drWOqN4z6M3Q+cGnZqrHJnvwamVufauNxsaEwbAp8k7MqgN09KhzSZpK62E0mVLhgIlHoKzJDnir9zxx9f51Qc44rrpkMi5php5I57UwnPWt0QFITxmmlveq092kKjOSx+6ijLN9BWkYOTsiJSUVdkzyYU88Vi3uuJHmO2xLJ03fwj/Gsy91Se+fyxmOHoUB5P1qOG2yf7pHQV6dLCxguaZ51TFSm+WmIfOvJfMncsx9e30rRtbIuQAMN6/41PaWe5vmBH4dfpWtHEu3YBgdxRWxCWkTSjh7+9Iit7UREZwXHft+FXFH94HPrTUIRdrrlfX0qdU43Kdw/WvOnNs74wSFTI5HIqdHDABv161EuCRjr71KoG7Dcr64rCRoS+QDynNM8vnDD8acrGNsBuO1WVZWwDyaybaGQI0kZwPmXuDU0cqsP3Zwe6mgw8HHI9aiaHJ6YIpXTEXF5PzfKe/pTzEeuevpVNJZEOH5Hr3q3EwYZRvr/APqrNxfQL2Fw2RmpYIQWyBhffvU6KGx5i4H94cirAiATKYK+1a0qbvdmUp9hq5XOBx6VJHK8X3GI9ux/Cmj9cUZPUCu6MrbHO1fcvR3qMB5i7T6jpVlWVxlWDD1FYxZScdDToyyncpIPqK6I1O5i6fY2c+9Ln1/SqEd6c4kGR69DVtXVhlTke9bJp7GTi1uSjHY1DKwVtqrmQ/hgetEkmzAAy56D+tMRNucnLHkk960WhNiXAONrc+jcfrQSwxnI9M0zBHanK7qCAeD1HUVSaZNmBY55pCQetOzGTyCh9V5H5UhjOCwwy+q9vw61VuwiMrjkGlDt0OD7EUnX7pBpGLd1/GqUmiWiT9ywwQ0Z/MUhhkAyuHX1XmmBux5pcFTuUkH1BrRVe5Dh2Izz1GKbj3zVgzFh+8VX98YP51EdnbIquZPYVmQlRnI4NTpeXEa7SwkQfwyDcKaVOM9qZtqr2E0mWPtcDj5o3if/AGTuU/1FQyOGYYIxjtUZqnc7S4wdpx2rCqk0aUm0y4OTlXI9gaXJxz+orN82VejZ+tOF444YGuCdPsdsWXmVc9MfSoZII26qPr0pEu1buKnDAgYPHvXM+ZF6FNrPqUfHsw/rVQo2OVI+nNadwwSJiV7cEVTXaVwDg1pGTsIrAsD8rZ9qXcM8jFTmPJ+YAimGMdASPrzVKYWI8c8GkAB/z0pWjI6foajO4Nk81SaYrEnI6N+B5ozg8r+RpgPp+VODHOMYp2AlDoeMjPvQU9jUSoG+8RinYC/dP5GlZiF2mmleoI4pfMYdgf0NKZFAJb5R3J6UXYWI/LA6ZH0NJukHRgfqKmwDyMGkK8c/pTuhajBMwGShHuvNSLchuN4PsaaQO3601kDDkAj0osBYEinqPypwf+6+PrVIIQTglfoeKXc46hWH5Glyhc6KPcsjRqpY9QAKsCOTqzBPYcmoA/lzo+flzg1cYc/hUSk07FpXIdi9cEn1bmnAnGCeaa3Q4pVIIzVX0AU0wHg/WnHoKaRQmARNtYxk8Hlf6ip8+g5qqwLDCn5hytTxv5qBxx6j0NZyVmUhQ2Tzx7Up5574ppPGKaW9eBmpGLnjNGT6ikJy3pn+VIePxqgGnEbY6Ix49j6U8HB5603hlKsCVPWmAkN5bHJ6g/3hQuwE+QwpuPT8qYDjvTwQRnvUvQY08HI6UobigjjNRn5T7Vm1cpFC/sFYGSMcdSo7e4rEeIo2CPpXV57VmXdsiyCQqTF/Eo7e4riqw5XdHTTqdGZEUbucKua0FtiVXzGwMfdFTbFCgqAB1GKmYbkyOoHIrhnUd9DVsrxOITsACg98dfrT5VWSM564qN1BHP4UwSFRsb8DS1eoWKUkJVsrwfT1qIHPI/KrzAMKqyR85HDDvW8ZX3GQuuSfeq0seee9XActgjDelMdRn6/zrSMrDMea2zyvX3qhLCRnit6WOqzwhxg/ga66dUzlC5VsdQlhKwuC6E4XHUE1vRzBjjow4IPUVzrwtDMjkZUMDkVuqVuR5iOMdmHb606tKM1zR3M+dxdnsXVORTsVTSVo2CScE9COjfSrQORXnzg4uzNk09UVLvoT7msyQ85rRvXGMdqyZGJNdVFaGchrNjj1qJnCgkn86hmuliIXDPK5wkaDLN9BSx6e8zb7/kdRbIflH+8e/wBOld1Oi5avRHPUqqOxCsk17kWwAizgzsPl/AfxH9KlCW1hG8pbnGGlkOWc+g/wFJc3nlyCC2HnT9PLX7qj+n0pttYebL516++YchDwqfQd67Fy01poczUp7mBa2TMc7eWOefStSGzEZJ2jcOqdj9KuIqk4wBnv61LsHGRgjoayniHJm9PDxiMQBh3BHTNWEY9G5P60iHGc8j9Kem0gBwMjo1csnc6ErEqqrZwaXyyhyuQf0pFUBuGyPbrU0TkDkZ+vSsWyxoKuAJBtbsRU6+Yg5+ZfUCl8tDj1P40BWiOUOR6GocrjFARhkGlwR05HrQGWQkFfLfsfWpViYDLdP73apaAdHkjIP51N8rHbIMe9IkQAyAMHjb6/WpljDnCgD/ZPSs2leyJuQtbkLuBDJ6jmnRWpJ3LkemKsxwmKQbvl3dj/AI96t7UK4xtNb0qd9zKc+xCkxQAOP+BCrCYOGRse61E8YxiotjIcocH2rq5UzEuZVztf5W/vDiho2HU59CKgS7xhZlx79qsDpujOR6HpU2sBHtBHPNKoAPB5p+A3cI3oelRSbov9YpX37Vau0SPIPGcEevSnJKYTuUspz1qMScA5pwKuOD1qk2gauTrcIzlmGM9SP8KsrkrlGDr7dR+HWs4oM88c0LuTDKxHpzW8avcydNdDSV8e1LkfSqq3jdJkEmf4ujD8e9ToySf6uQEnojHB/wADW0WnszJprckweuRTehz0+lNLYbawKkdQetLnPvVKVibCnDH5hk+o4NATP3JB9H4/Wk4PXg0Hr0q1IloVi6YDrj37GkzkcUquyjAPHoelH7tuo2H1Xp+VPR7E6jdwPfn0NMYg+xp7IyjOA6+q9fypgCEZVvwNF7Ba4is6HIJBHpUnnI3+siz/ALUfB/LpTCMjoD9DTMEd+apTaFykjJGRmOUH2IwaoXMYZvu/iDVo7W4K/jUEy4xtbB96mc00VCNmUTGy8q34NTC7L95ce9WSz9HUH3phVfXGfXpXO2dCRB8rHjrSrJLHjaxpWiwc42n1FMO9c9x7VDSZSJGvHdQGGQDk4oE0cn8WD6EVUmkXpnDZ+lR72/iAYVm7bFJGmA38JOP0pS394D8KzllKn5XK+xqdbsgDeoI9anl7DLPB6GkfkfNyPcU1ZI36HHsadyBxS1QETRqeh2/qKaY5B0w49jU/HQj8qMDtVKQiqfvc8H0PFKDx1xVjb69PfkVGY0xwCD/sn+lXzisR59xSSjdA4znIp/lN2KkflTH+VG3AjjvRdMC2VVuqjP5GkKY5VyD6HmpAVZRjuKCo4xWT3GtiHDHqufoaZhCeDg+h4qcjnFNOehGR9KFILEOGA9aQ47jBqUxj+Dcv0NNIcgn5T9eDVqRNjdYBlI9asQSGWBSTyPlNVzyDiktX23Dx/wB4ZH1oqK+o4ss5wc8UxMZYD1pWPzfSm8iXPYipT0KaHk8Ypp5GaU9M03PPHNNDEJxzQjeXNyfkk/Q0H/IpjAMpXPFJ6gWm4GPSm/U02GTzI8H768H/ABpWrLYoTPzE9/SjksPSkJ5x60hIDEk8VVwFGccA9ccUSJuGCcMOVPoaRCWViAR6e9B3Bj83SlcBgclTxtccMDShu9Nk3ZD4+dew/iHpSAggOvKmmncCxkEZ/MUxh37GmByp4qXIYbh+VQ9CiEnbxng9KRhleacwx9DTM9qiUVJFJlKRPs7FgP3J6gfw+49qerHaCOf61ZYA9R+dU2RrYlguYCeQP4P/AK1ebVw+tzeM7oc6jGccH0qpKoHX8Kt52jdnKHvVKU7nz2PSsIpp2ZrFkYYg4NOIDCmsAfrSKcdetWMikTmo2JIwcZ7H1q2QG4qB04wRkGrjIZBtDZBqBouSPSrRGw/NyueD/jSuuRnuK0UrAVURcgMM0k1jLBIZ7I4B5aPsalYdsYNPSUr9P5VcZyi7oUo3IIrqO5QxuoD942/pUsRkQ4Us6D+E/eX/ABH60txZxXg3r8ko6Ed6prLJAwjuhjB+WQVtzRqLUw5XHYlvXBQsCDx1+lYDSz3ZIt/3ceeZ2HH/AAEd/wCVbV/a29xELmYEuuADnh8+o7mstrkNIYoo98/QIOFA9z2+ldVCnGKvuYVJylohYlt7CJpFJX+/LIcu/wCP9BUYN1qLYi3QW/8AeI+dvp6VYi04mQTXTebIPujHyp9BVt5Ao2pyfWrniF01FCi3uQRW8FlEFjj2579zTZD5xAZfl7AU5gx5Jz707bgA+vXFc7m3qzpjTSK5tyucZI/UU5VB68irSrxxSmAMcjgn06Go5+5diqqc+1SBRk8ZFS+WRwVx/Wl8vsBj1FJyHYYsZD5XoT3pxGADkVKOR796BgEYAz0wehqea4WGjch3DgH8QamWUEY4B6Y7fnTQnB29CeVPak8pM8E/j3pOzEWlijdTuBP4c/hUyxbEXLcDofSqsUssHBw6Hse30Par8H79jsI90br/APXqWn9khu25EnmmQh0Ur2ZTitCDoM88daekIQfdBPpTgE3EKBn0ropwW7MZzuPGCpDYKnsaYYyvMTZH90/54py8jDkD0NHX7vBraxlcYrg8MNpB+6aeVVunb86Q8jDrxTQrr9z5h6GgBjxeo/GogJIXyh/DsatK6scH5W9DwaGQdR/9arTuII7pJRskG1vQ9/xqbLoMKQ6H+E81TkiDcEY/rTEklgOPvJ/dP9DRy9YgXRDDJkofKb06iomilh5dQF65U5B/GnxzRTj5SA3cHrUodoh1+XHOfSmnfSSJ1WxCGyOv4HmlJHQcfyoLxyHcUEQ/2Rwfcio3DAbiFdfVaHB9B3Hlu/6+tRkkYyKjLjGQ2D6GgsSPX8auIi3FdyxAoxEif3X5x/hUwmic/KTGf7rnI/A/41n7uR/hUg64PpWim1oQ4o0N5X7y4HY//XpwPoeKoRyyRZ8tuD1HUGp1uYyf3imM/wB5OV/KtIyTM3FljP4UZPemgMY9yFZE9VOcf1FNDg8A1eq3JsSZweOMUEI5+Yc+o4NM3cYpOQMjn6U0ybEixgniUA/7f+NJIksfLqQP7w5FRg96kSZ0+6xGeo7Gq0FZkWQepqCdgAMjg1akUScgKp9McH/CqVwrZAI2n1HIrKb0LgtSPcOmRimsCv3hmo23A54IpUOQQzfrXM2dAnGflbBpp/2lB+lKw6Bhz69jTTkcUuYditcxrIoxz7GqbQsh+UlcelXZjyMVCXHRuR6d6iTLRAHkHUK36UomXOMlM9jUrhR6/X0phQHpgj2NPVC0Y8Sccrn/AGkPP5VLHORwkuCOzDFUjFjO0kE/hQWkUYYK4/2hVcwnE1FuGH30B91NPWaNuj7T6NxWUswQdHT6HIqVZg/8SMffijQVmaeSORSHr061RWZkHG4fTpUgvP76j6jiiwiyAM/SlzjjtUSTROOH69m4qTkdBx7UbAJ8vrj6Uod8DBDCm5PpmjgH/GloBJ5p/jBH4U4MD3/HrUOCcHNIwA7flSsBOcH3pvHr+dQgv2bI7Ail3kfeU49uaVgN/t0PNQPuWRJFHKmiit+hJcYhiH7NyKQuMZPaiis0kXcQSoTw2fakIOSVPHpRRSGHOKaeT7e9FFHUY3eY3Eg6dGHqKsn2/Ciis5jQhGRTCOP50UVFxiHc2FBwPanMf3mMY4oopsBMkAVBJ+4fzCCI2+8Oyn1ooob0H1HdPcGljcr24ooqnsIkOCM9jUTDn+tFFZrcoYD2JpQexooqZIpFKeJrZWKcwN1H9w+3tVcYb5aKK8+vFJ6HRTd0MK84/Kozz9RRRWSNRwOenX1oOGHIoooERMmOvIqI5j4PKfqKKK0i7gDAFcHt0NRdDzRRVoodnnI61KSlwhWRQTjkGiik+4mihdacTGIEnk8kkEqOo+hp8GnwW0QXYu0dB/U+poorT202rXM1BXCWEkfLyv61B5WO1FFOMnYuwbMdqQx5ooqrsByqQAMceoqdUHQ0UVMmA9l+XaeR71GYjjjLDuO4ooqU2DG4BYY6+tBQjjHNFFU2IXYwwQcgH8qfIHdsjaexAoooWrJZYgh8wAn5TVkQBcYGCKKK7qcI8pyTk7lhLh0O1xuA79//AK9WMJKm4YOO46iiiqtYgTaR1+cfrSAA8oc/SiijrYABIX5vXqKXIPKmiigAIRx+9XI9cUbXjGY28xf7pPP4GiihCYK6SDHRu6kU1kyccfQ0UVS7gRPAG+Zeo/MU5XZlxI3yDv6miitOlyeoMWYEAjHanRlkYMjYPqKKKnYoUmOTIkjwT/EBTPspX5onyo980UVpF825D02G7Dk5BzSh8feAPNFFZvRlLUeCueCQadk9/wA6KKqLuJoFyCGifDDuDU32zPFxHu9HXgiiitFNrYhxTHrIG+628dcHg/lSh1boelFFakWFznr+Yozx60UUIloTdjpUNw/zA9sUUVM9hw3K7YYcj8RTCvHBzRRXPubjCDkgPg+hphdhxIvy+uKKKhjKtyAWwGOAMgjtUPTiT04b/GiiokUgYExg56nrnsKZg+g+ooooqN3RUFoLuJyM5+tLtJ4HQ/lRRSUmNojIAIJUj3BoAB6FT9RRRVbiHBMc7WX3U0ofJx5g+jDFFFCk0xNXHZYdsfqDQs7pgg4/3f8ACiitEzOxZW7DcMAfccVIJATgHr2YUUVTQh+P/wBdJn3/ADooqQE6nJHSjPbPJoooA//Z" old="https://www.landscope.com/images/Photo/Stock/40001_41000/40118/liv1111111.jpg"*/?>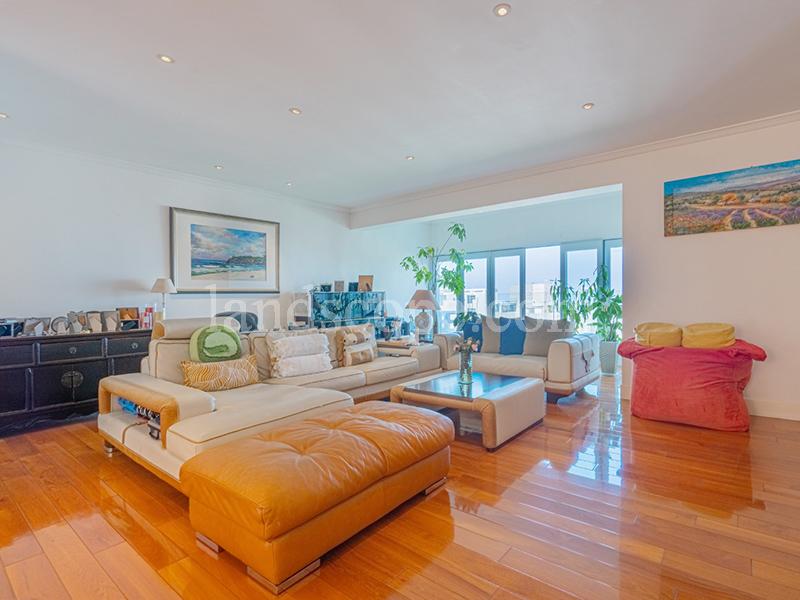 /*img class="sp-thumbnail" src="data:image/jpg;base64,/9j/4AAQSkZJRgABAQAAAQABAAD//gA+Q1JFQVRPUjogZ2QtanBlZyB2MS4wICh1c2luZyBJSkcgSlBFRyB2NjIpLCBkZWZhdWx0IHF1YWxpdHkK/9sAQwAIBgYHBgUIBwcHCQkICgwUDQwLCwwZEhMPFB0aHx4dGhwcICQuJyAiLCMcHCg3KSwwMTQ0NB8nOT04MjwuMzQy/9sAQwEJCQkMCwwYDQ0YMiEcITIyMjIyMjIyMjIyMjIyMjIyMjIyMjIyMjIyMjIyMjIyMjIyMjIyMjIyMjIyMjIyMjIy/8AAEQgCWAMgAwEiAAIRAQMRAf/EAB8AAAEFAQEBAQEBAAAAAAAAAAABAgMEBQYHCAkKC//EALUQAAIBAwMCBAMFBQQEAAABfQECAwAEEQUSITFBBhNRYQcicRQygZGhCCNCscEVUtHwJDNicoIJChYXGBkaJSYnKCkqNDU2Nzg5OkNERUZHSElKU1RVVldYWVpjZGVmZ2hpanN0dXZ3eHl6g4SFhoeIiYqSk5SVlpeYmZqio6Slpqeoqaqys7S1tre4ubrCw8TFxsfIycrS09TV1tfY2drh4uPk5ebn6Onq8fLz9PX29/j5+v/EAB8BAAMBAQEBAQEBAQEAAAAAAAABAgMEBQYHCAkKC//EALURAAIBAgQEAwQHBQQEAAECdwABAgMRBAUhMQYSQVEHYXETIjKBCBRCkaGxwQkjM1LwFWJy0QoWJDThJfEXGBkaJicoKSo1Njc4OTpDREVGR0hJSlNUVVZXWFlaY2RlZmdoaWpzdHV2d3h5eoKDhIWGh4iJipKTlJWWl5iZmqKjpKWmp6ipqrKztLW2t7i5usLDxMXGx8jJytLT1NXW19jZ2uLj5OXm5+jp6vLz9PX29/j5+v/aAAwDAQACEQMRAD8AqUoopRWJsOFOFMFPFADhxS0AUtMApaSlFAhRTqbTqAHCnCminCmIXHFKKSnCgAp1IKUUxC0UUtMQlLRS4pDClFJS0xC0UClpiClFJSgUALRRS4oEApRSYpRTEOp1IKWgYUtJS0ALS0lLikAUtFFMQUUUtACCnUlOpiEpaKWgBKWiigBKMUtFADaWlopiEopaMUAJRS4opiCiilxQAlFFFABRRRigAooxRQAUYpcUUAJS0UuKBCUtFFABSikopgOpabS0CFpDS5ooAbSGnGmmncQlJSmk70ANope9JQAUhpaKYhKTinUhFArCUhp1JQFhtFKaKYWEoNLSUgEope9FACUUppKAENJinUlACUUtJTAKSlpKBHOgUopBThXCeiKKcKbThQA8U4UwU8UxC0UtGKYBSijFLQAU4U3rThQIdS0g5FLTEOFKKaKcKAFFLSU6mIBRRS0xBRS0UAApRSCnUAGKWkpaYgFLSUooEKKWkFKKAFFOpuKUUALS0gpaYCilFFLQAUUUUALRRS0CAUuKBSigAoopaYBiiiigQlFLRQAlLSd6WgAopcUlMQUUtFAhKKWigBKKKWmAUlLRQAUlLRQAUYo+lFABRRSUCFzRSc0lAD6KbS5pgLRRR3pAKKKQUvWmAlIetBpKBB3pD1oNGaAExRilpKAEopaSmKwUlLSUXCwlFFFMQUUUUAJRS0lACGilpKAA80UUUCEpKU0lABSUtJQAmaKMUUwOepRRS1wHoigUo60gpaYDhTxTRThQIcKWkFOFMQClxRRQACloooAWlFIKWmA4U4UynCmIcKdTRThTEKKKMUuKBBRRiloAKMUUopiFFGKSnUAJSijNLTEApaKUUAFOptKKAHUopM04UCCilxRQAUUuKMUAFLSYpaAFpRSUopiFxS0UUAFJS0UAJRRRQAUtJS0xBS0UUAFFLRTEJikNLRQAlFFFABRRRQAUUUUCFopKKACikpaYCUUUYoABS0Y4paYCClpCKKBC0UCikAhpp60+mmgBtBpaSgBKWiimAUlLRQIQ9KQ0tIaAEoxRSUwFooooEFFFGKAEooooEJSUtJTAKSg0lABRRRQAlFLSUCMCloxS1wnohS0AUooABTwabinAUxDhTqYOKeKAFooxS0wClpKKAFpRSUooELS0gpRTAcKcDTBTgaYh9KKaDTqBC0UUtMQlLRRQAUopKKAHUtIKKYhaWkpaAClzSUoFMQ4UopKUUAOzRmkpcUwFzS02ikA+lplOoELQKKKYC0tJS0AFFFJmgBaKSlBoELRRS0AFFFFMApaKTNArBRRRQAUUUUAFFBNJQAtFFFAgpKKKACjNJRTCwtFJS0CFoozRmmAUlLSUAFHSikJoAM0maKDQAlFFFABRS0ZpiEpKWkoAKSlpOtAhKKWigBKKXFJQAtJRSUxAaKKSgApDS0lACYooopiEoopKAFppoJozQIxMUYpcUYrhPRDFKBRS0gFApRSCnCmAoFKKAKUUwFFLSYpaBBRRS0wCjFFLQAUoopaACloFLTEKDTwaYKUUCJKKQGlpiFFFFFACUtFGKYhRRSCnUAFHeiigQtKKSlFMB1KKSloEOopBS0wFoopaACjvRS0AANLTadmgBaWkpaBCYpOacaSgAooooAWlFJS0ALS0lLTEFJS0mKACkpaKAEpaKSgAooooAKKKKACkoooAKWkpcUwsFFLiigQdqSlpDTEFJRRQFgpKKSgLBRmj8KKBC0lFGaYBRRSUCDNFFFABSUtFMBMUUUUAFJS0lAhKKM0UAJRRRTAKSiigQUlFJQAGm0tFMQlJS0lAGRijFOxS4rgPQG4oxTsUAUDACmuzIu5V3Y7U/FOoAI1nkSN1t3KSHarAcE+mfX2pTlHKSI0bjqrjBFWbW+ubRWWGTEbctGwDIx91PFO1C/uNSgjhl8lVQ5UpEAR+PXFF2FitiimxoyKAWzjvT6YhMUtLRimAmKKXFFAAKWk70tAhRThTRxTqYBS0lOFMQCnCmiloEOpabS0xC0tJRQAtLSZpaYBRQKWgQUopKKAHilpop1MQtOFNHSnUAFFLRTEGKWkpaACiigGgBaKSloAKKBRQAUuaSigB1ApBThQAtLSClpiCg0UlABRSUZoAXNJRmigApaSigBTSUGigBDS0lFAC0tFFAgoooNMBKKKSgApKKKACiiigQUlLSUwCiiigQUlFFAWCiiimIKKM0maADNJRRQAUlFFMQUlFFAAaSlpKBBSZoNJTAKM0lFABRRSUCDNJRRQBn+UG/wBU4P8AstwaaVKnDAg+9TGNW9/0NOBcfLw4/uuK47Hdcr4oxU2yNzwTG3o3T86a0Tx/eHHqORU2HcZilxSiloGNFOxS4oxQAClFGKWgAoxS0uKYhuKKdikxQAlFLijFABSijFLTAKWilpiAUtJSigQopaKUUwsJQKcRjvTaBC0UUUALmlzmkophYdxS00UtArDhS0gpRTAUGnA0lAoEOpaQUtMQUZoooAXNFJRQAoNLSUZFABS0UUCClFJS0DFoFFLTELRRRRcLBSZoooAQmig0lAC0UlKKAFpKKKYBRmiikAUtJRTELS0lFAC5pM0lJmgBc0lGaKACiiigAxRRSUCFpKKKYBRRRQAUlLRTEJRRSUAFJRRQIKSlopiEooooASiikoEBpCaKDTAMUlFGaBCUlLSUAFJRRTEBpKKSgCEwj+A7fbqPyo+dR8y7h6jn/wCvUopw6VyHaQja68H+tAVo/uNgeh5BqYxq3JHPqODTfLdfutuHoeDSAiIjb76GM/3l5H5UhhcDcuHX1WpNwzhgVP5U4Jg7kJB9V/woHcrUuKsHDf6xA3+0nBpvk7hmJg/t0NKw7kWKXFLgg4IwfQ0YpDDFGKdilxTAZRTsUYoAbRinEUmKAEFLRiloEAFFLRTAKWiigQU6kpcUxBRRRigAoFLSUALRSUooAUCloFLTEFANLilxQAoNKKQUtMQ7FFAp1O4hMUUtJmgYUUUUAGKKWigApaMUoFAhKWjFLigApRQKKYWFzRRRQAnSiiii4WENJS0UCAUtJS0AJRS0GgLCUUUUBYKKWkouFgozRRTuKwmaSloouAlFFFFwCilpKYgoopKAFooooAKKKMUAFJRRQIKSlxRimAlFFFMQlFFJQIKTNFIaYBRSUUCCkNFIaYC0UlJmgQppDSE0nWgQUZpDSUAKTTc0GkpgOHWnCkpa5TrHClpBS0gFIBGCAR6Gm+SP4Dt9jyKdThQMiO4ffXp3FG1X5HJ9ehqcdaTy0Y5xg+o4oAjJY8OBIPRuG/OmmJWP7tsH+6/B/OpfLdenzj9aT5W+U9fQiiw7kBVkOGUqfejFWRvC4yGT0bkU0xxt3MZ9+V/OlYLkGKMVK0bpyw+X1HIpuKQxmKTFSbaTbSGR4pcU7FGKAExRinYoxTENxRinYoxQAgFKKUClApiEoxS4ooASkxTsUGgY2gUuKKLgKKcKbSii4rDhS0gp1MVhBThQKWncQUtFBzQAtJRmjNAWClgR7mcwQozSAZ2jqfp60lA4YMPvDoR1FD8gHSRyQvskR43xnZIpVseuDTc5pXJkfe7Mzf3mJJ/WkoXmAoNKDSAUtMLDgaWmilFAh1FJmgmi4WFopuaM0XCwtFNpaLjsLRRRRcVgxS0maKLgGKMUZpCaLhYWikoouAppKM0ZphYTrRS0UCCkxS0hpgFFFFAh9rC15dfZ4igbBJaRtqjHvS3cH2W68jzYpjtyWibKg+hPrUeATkgE/Sj2o1uGglFLRTEJRRRTAKKKKBBiiiigApKWkpiCkopKBBSUUhNMApKKSgQUUlBNMQUhpM0UwCkzRSUCCkpaSgApKDRQAlBoxQaAHUoooFcx1DqWkFLSAWnCm04UAOpRSClFADhSlQwwwBHvSCnimAzyiOUb8D/jSfd++uPftUop4pDIFUrzG2M9h0P4U1lRuWXYf7ydPxFTmJT0+U+3T8qNrjqNw9R1oC5WaFlXIw6/3l5qPrVoAE7lOCPTg0Mu7/WJk/3l4P8A9elYdypijFT+STkxsHHp0I/Co8VJQzFGKfijbQAzFJlQcEjPpUmKcjGKTeuN2McgHI/GgCMc9KMVNPK1wyM4RSgwPLQLke+OtMxQmDQyinYpcUxDcUhp+KTFADaQc07FAFAxMUopcUYoAWloFLTuIKWjFFFwsLRQOlFO4rAaSlopXHYKKKWncVhKWjFLRcLBRiilouFgpaKKLisFFFFFx2CkpaTFFwsKKUUYpQKLhYMCjFKRSUXFYTvRS0U7hYSkpaKVx2EpKXFGKLhYSlpcUYp3FYSloxSU7isFFFFO4rCUtGKXFAWEoNLikxTFYSilxS4oENxRjmnYoxTENopcUYpgJSUtJQIDTc0tNpgGaTNFITQIKQmkzSZpiDNGaSg0CDNJRRTEJRSmkoAKSlooAbSU7FFADcUtLRTEJSYp2KMUAFLRRXKdQope9IKWgBacKbSigBwpwOaaKcKYDhThTBTxQA4U4U0U4UAOFOFNFOFAAyK/Uc+vemeUw+6dw9DUlLSArkAnDAqe2aVgSPnAkHv1H41PwRggEe9N8rH3GI9jyKRRWMIJ+RsH+6/B/OoypU4YEH3q2ykD5149RyKQKSuMhl9DyP8A61Kw7lXFGKnMK9jsPoeR+dMeNk+8uPfsaQyPFJin4pMUANoxS4oxQAUlLiigBtGKXFGKAExRilxS4oASlFFKBQAUuKMUtADaWjFLigBKWjFLigBKKXFJii47C0UUop3EFLSUtFwsFLRijFFwsJRS0mKVwsFFLxRRcdgFPFNAp4ouKwhFJin0hFO4WGUU7FJwaVx2EoFOxSYouFhKMUuKMU7isJijFOop3Cw3HFGKdijFO4rDMUuKUg44xn3p7BPs6hd4mz8zEgj3wKLisRUuKdSYqhWG4pcU7FGKZI3FLinYoxTENxSGnGmmmhMSkJoJppb3pkgTTSaQtTTzQA4mmlqSimICaTtS0lACUUtGKYhMUlOooENpMU6kxTATFGKdikxQITFGKdijaaAG4oxUm2l20ARbaXbUm2l2GmBFil2n6VME/CjAFAirS0lFcp1DqWm0tADqUU0U4UAOFKKaKdTAcKcKaKeKAHCnCminigBRTqQU4CgAHSlFJigUgFFOFNpaBjhSGNWOcYPqKKcKAGFHH+2PbrSKMZCNj1U9PyqcUEBvvDNIZVaFD1Gw+3I/LtUTwsoyRlf7y8ir3lnscj0amEbW7o3r60hplHbRtq40Sn7yYP8AeT/ComgYDK/OP9nt+FIZX20mKl25o20hkWKMVJto20DI8UYp+KTFFwG4pcUuKMUXASlxS9Bk9KXadqttO1uhI4P0ouA3FFOxRSuFhKMUuKKLjsJRTsUYp3FYbS0uKXFFx2G0uKXHNLilcLCYoxTgMsFAy3XAGTQAPy60XCw3FAFPxRii47DMUoFOxShaLhYaAaUClxQBRcVgop1GKVx2E49OabtqTbxS7aLjsR49qMVJgHOOdvJwM4+vpScEZByKLisMxRin4pKdwsMx7UuKcFpcU7isMxRin4oxVJktDcUmKfijFO4rDCKUCn4o20xNDAKXFP20jEL1NUiGNximk4przDtzURcn2q0iHIkLVGXpMGjFVYi4hJNJinYo207C5hmKTFSYpMUWFzDMUYp+KOKdguMxRincUhxSFcbikxTuKDigdxuKMU+J/KLkKj7hj94u7H0pvHpilrcHawmKMU6iqEJtpQtBYDvTdxPSgB+0e1HFNAJ6mngqO9ACgZp4SkVvQU/k0DQm0CkNPpDQDGEUmKcaQ0xFLvRRzSVynSOFLTRS0AOpRSUooAcKUU0U4UwHCpBTBTxSAcKkApi1IKAFApwFCinAUxDaMUpFFAxKWiikMWlFJThQA4U4U0U6kAval7YPI9DSCloGJ5Y6qdp/MU1lI5YY/wBpakpwNIZXKB+WAb/aHBqMwE/dO726GrhRWOcYPqKaYz6Bh7daTHcoleTTStX9gbg/N7HrTGgBPynn0PWpGmUilGyrJjIOCMH0NIY6RRW20ban2UmylcZDtpxLsioWYovKqTwPoKk2UuygCHbSYqbbRtoAhxS4qQpRspXGRgUuKkC0oSi4WIsUuPUVLtpdlFx2IQKXbUu2l20XCxGm6NtyMyt0yDg0bcknqTyT6mpNtLtxSuFiLbShalxmlxTuBHto2VLtox7UXCxHso2GpcD0NL8ozw1K4EPlmlEZ9qm+X+6aXj+4frRcCLy+KPLqXGR900bf9k4ouOxGrMgZUcrvHzYOAfr60zaBwMfhU20Afc/Wk2/7NFwsRbeKNtS7P9mjbTuFiLbRtqbafSgrTuKxBtoxU200bDTuKxBilwam8s0pTHvRcLFc5XqKAGI5HPoDVgR4OT1/lUMrgDA61UZ2dyZQurDSCwxg/wDfX/1qZ9nQnlWP1f8A+tVoRR4HyDml8tB/AK71FHmObKv2eMfwH/vv/wCtR5Ef90/99/8A1qs+Wn9wUnlp/dFVZE8zK/kJ/dP/AH3/APWo8lP7p/77/wDrVY8tP7ooMaf3RTshczK/kp/db/vqk8lP7jf99VZ2J/dFJsT+7RZC5mV/JT+4/wD31SGFD/A//fVWdif3a5vUNVu7XVpLWJk8tY943Jk52565pWDmZteQn9x/++//AK1NNvH/AHJP++//AK1cr/wkmo46wfih/wAaD4k1AdTb/wDfJo0HdnU/Z4/7kn/fY/wo+zp/ck/77H+FcxH4jv3EhJg+RCwwh9R71H/wk19jO2P/AL9n/GjQLs6r7On9yT/vof4UfZk/uSf99D/CuV/4Sa//ALsf/fs/409PEl80crEQ/IAfuHucetLQLyOn+zp/ck/76o+zp/ck/wC+v/rVy3/CT3+ceXD/AN8n/Gl/4SXUyOIYT/wE/wCNGgXkdMbdeyv/AN9VDPEY1BG4DPOTXPnxDqn2eWTyogUKjAU85/Gt/THkvdKE9yAXdScDgCnZMLtDRtFO3egpirg08CoNEw5PelVeaMVIgpDQ5VwKfQKWkWJSGnYpDTExtNxTzTaYikRTakYUw1yI6gFLSUtMQtOFMpwoAcKcKaKUUAPFSCoxTxQBIKmQVEgqdBQA9Vp+2hRUgFAiErTSMVOVqJhQBH04opTxSUFC0oNNpRQBIKcKYtOpAKKdTaWgY4U4UwU4Uhjs0oNNpRSGP4bqM0FPQ59jQKdmkwGleMHp6HkVG0IPI4Pv0/OrINLtHbj+VJlIpNEV6jFN8ur4jI+ntSG3U9OPpUFXKPl0eXkgep6noKuGAjnGR6im+VSGVPL5PscUnl1b8o0nlH0oAqFMUbateTSeTSuUVtlG2rHlEUeX7UXAg2UuypvLPpShaVwIfLpRHU4SnBPai4yv5eKXZ7VZ2UuygCr5dG2rWyjy/agRWCUuwntVjy6Xy+aAK+w0BDVny/alEdAFfZ2o2e9WNlGygZX2H1pfL75qby6ds9qAKxjo2VZ8vPal8hz/AAn8qLMLlXYKAlW/s7DqtIITnAHNUkxXRV2/KpwcE4+n1pdlXRaSn/lm35VKti38Qb8qpRZLkjN8ulEdagsVHrT1sVPTr6U+RkuaMny8fX0o8vbknr61oS25iyT07ms+Zi2R0FJqw07leV88L0qq44NWGGagkGM1JRaHQfSlpF+6PpS16qPHYlJS0UyRKSlopiEpKWimAmK56/sL2bVZJobdHiMWAxcAk7cYroqU5oEcZ/Y+qEY+yxj/AIGtIdF1I/8ALqv/AH2tdlzSEGiyHc5CPR9RQSf6GnKEDLr1yKb/AGTquMfYoh/20H+NdjRiiyC5xn9k6t/z5x/9/R/jSrpeqiKYGzTLBdv7xTnnmuxwaOaXKguziW0rVj/y5p+aU06TrH/Pov4Ff8a7fFLjijlQXZw/9l6uLWZfsx3sV28jtnPeum0mOaLSUjnXZKqkMK0DQ3+rf/dosFzM20uKkxxTSKhmqGgc1MoxTVXJqYCoZokJiinYpMUDEpKdSUCYw0lONJTEVGFRkVx8HxP0iQgXFleQHuRhx+lacHjjw5c4xqIiPpMjLXLZo6bm5iiq0Gp6fd8219bS5/uSgmrW1iM4yPUUwAGlFJ0oFMVx4pwpgNKDSGSCpFqIVKtAEyCrCVAlTpSYEy1MFqNBU6g0rgMK8VAy1aIqJhTuFiqw5ptSuMVFTAM0o6UlHagZCCftOMkVaG8EgOr44weDVQf8fNU7nX7a21Ce2njcCN9u4DINKelgjqbO4g/MhH05FKGU9GrPt9WsbjHlXSg+hbH86vAhgDlGHrjFRzF8pIOlOFRAYxjev05FSKWPQq344p3CwtOFNzj7ysPwpwwe4NADh1pw600UtICQdacKYKeOTgdaQyRTUoweoqEcVIppDJAnpSGJT2wfUU5TUlFhXKxhI6c03y6ubQaa4Hek4lJlXZhWGOvfuKNtPeVUODz9KTzl9D+VToVqN2Cl8sUvmr6H8qBKvofypaBqHlL6CjyFPpS+cv8AdP5Uvmp/dP5UWQagLZT3/WniyBOdxx6ZpvmR+h/KnB0/2hRZBqPGnydiDSGxlX+DP0pyzBekjD8DVlL4L1Zm/CqSiTeRRNuw6qR+FJ5NaRv4iOR+YqvJdWzH5eD9KGl3BOXYq+V0x3pfJqbz4f71HnQ/3xRZD1IfKo8rp14PbvUvnQ/3xR5sP98UaD1IhFgY5P1p3l1J5sX98UvmRf3xTshakYiXvmpMRD+D9aPMi/vijfF/fFPQWoZHZf1puM9WI+lO3xf3xRvj/vCi4WAJD/EZD+NSBoB0Vh+AqLdHz8wo3R/3hRzBykpkj9W/GjfGe1RZj/vClG1h8pz70+YXKiRWTOF6+9SCQJkMMH+dVXITgdadHliO5pqQnEbeys4G78qyZD2HNa81t5p5kwPaov7OT++PzpSi2xxkkjI2k1Wl+8wrdksoVXBm2n/ZOTWHOqpJIisWVSQGPU1DVi1K+xYX7q/QUtIn3F+gp1eqtjyGJSGlpO9BICiiimAlJR3opiFFLQKO1ACUmKdiomIcEk4iHU/3v/rUN2BK4b852DPv0ApC+OrgfQVVN+xlBhUBF6ZHX8KRpPOkyxBc1xSxcb2idscHK15FpZMj7+T9M04N6jj1FUip+lPSRkPzEkevcVUcR3FPDW2LmKMUxG7jkHnA7+4qTtx0rqTucjVhhpGH7t/pTiKR/wDVv9KZJR7U00/tTQMmsmbxQ+NeKlxQq4FOxUXNUhuKQinYpDQA00hpxptNCGGkpxFJimSfNZ/1n40tIf8AWUtQbCBR1xz7Vbg1C+tSDb3tzFj+5KRVUUtIDet/GniG3wBqTSD0lQNWpB8S9XiwJ7W0nHcgFD+lccOgNNfoPrSsguelWvxNtnUfadLlQnqYpAw/Wta38feH5sb5p4D/ANNIj/SvI4/uCn0uUdz3Ow1rS9Tfy7K/hnkxnYp+bH0rUSvJvhwgPiZmxyLaQ/yr1hDUPQosKanjqulWY6ljLScVMtQpUy1Nx2FIqNxUtRvQBWkFQEVZeq7dapCGUtJRTAhX/j5rnNXj36xeYUn95/SujX/j5FYeof8AIYvP+up/pTe6EtmZv2BiP9Uf0p8cF5AcwPMn+61aC9KkAp2Qrshh1PWoTygmH+2vP5itGDX7g4Fzps3uUw1V1FSrmlyJj52acGs2crlRI8bjkq6kY96tfaYH+6yyHjoKwouL6cf9MV/mavW33V/3qXs0P2jNSIkpk+pqSo4j8n4mpBUMtDhWB4vkkjsLfy5HjZrhFJRiDgnpmugFYfiqLzra0X/p4Q/rWlD+JExxV/Yyt2J1vZ7Z/LWXcqnG1xx+BrQi1QYHnQlc90ORULRK3oD6VE9sAM7cD1U4rW0J7o5uarT6mxDcwTf6uVSfQnBq0M1zothJAwDDI5+ccn8aWOW9gk2QTNsUhG/iAOM8g1LodmWsZ/MvuOkFIwyDWda6nLJerbSRKwY4EinGOO4NaZ71lODjpI6adSNRXiYmpTvZWk88aqzRjIDHAPNZJ8Q3KOVMFvwcfeNdDqmnve2skUZC+YuCxGcc+lYzeGrguzC5QZOcbKxsb3IP+EjuMgeRb8nH3jQfEk4Yj7NAcHH3zUv/AAjNzkf6SnHP+rpD4YuSSftCcnP+r/8Ar0WC4ieIZ5Ax+zwjaVH3j3OKT/hJZv8An3t/++zUsfhu5jDDz0O4qfuehzSDwzdAnFyvX/nnRYLiR+JJnkVfs8HPo5p48RykZ+zwD/gZ/wAKB4eu4mEjXKbV9Up1v4clHz3DtImPlRF2lvqewpWY7ofFrkkqyTeTDmJcYDnHPr+VRf8ACSzH/l3g/wC+z/hWna6JcXDFZzHBakFfLhXHHY89Tnuaur4W09ISrPMz44kLYx+A4os2HMjn/wDhIp2z/o8PAJ++f8KZ/wAJJN/z7Q/99n/CrB8OXiM484EjIyFOKj/4Ru9/57A/8ANKzHdDB4imMMkn2WPCEcbjz+lKfEU32dZfsafMxXG8/wCFPHh29EMke8fPjkK1IfDt99lWIEZD7s4bFPlDmRF/wkk3/Pkv/ff/ANanHxHKAM2PUZ4cf4U0+Gr/AP6Zn8G/wpW8N35C/u4zgY+63+FPlDmXcVfEkhIH2Ij/AIGP8KmOvuqK32Q/N/tiq/8AwjV/kHyo8g/3T/hUzaBqDRIvloNpyflP+FNRE5CjxC/T7G3/AH0KVvELLgfY3ORn7wph8OXx/gT8Qf8ACkPhy/OP3cXAA6N/hRYVx/8Awkbf8+bf99ilbxCyqh+y/eGR84/wqI+HNQ/55x/kf8KV/D+oFIl2RjaCDx/9aiw7j/8AhI2/59f/ACIKU+ImBx9m/wDHxUB8O3+PuJ/3z/8AWpW8PagTkInQdv8A61LlHckPiNh/y6n/AL6FXNO1OW9lf5PLCMFPIOcjNZp8O6h/ch/EH/CtLStNuLGWXz1QeYwK7fYYpOI0zQnnjgUNJuwemBmqj6zGvCxOf0qa/HyR/U1myID2odyVZ7j314jpGRUD6457MPotV7gLFE8jAkIpYgVkyavbodrx7W7qZVyKxlfuapLsazauCcsHI7jpmpN/mRCTpvGa59tZttpOwcf9NV/xrct3EthBIv3WjBHOaKas2E+hfX7i/SlpF+4v0FLXuLY8J7hRRRTEJRilNJTEJRRRQIKWgUvABJ4AGaAGPliIxnkZY+g/+vWfezGV/KjIEa8dOpq3K5jty3SSTn6f5FUJYwSBzj2OK8/F1X8CPSwVJfG/kRbVUfMx/E4pQ6kfIpP+6uacsaryFGfpUvWvOsejcWF2cFXXB7c9al2E1B34PNWEYSJuH0Nb05PZmM49UOiXafvcfyNTqex6Ht6GoR1qUfMP0P8ASu2hU1scOIp6cyHEUxx+7f6VJ1UH86Y4/dv9K7ThKOOKVBk0HpUkY71hJnTBDxS96MUtSWJSGnGkNADDTTTyKaapEsZSU6kqiWfNJ/1n40tB5k/OiszYVaO1C0vakAo+6Ka/QfWnD7opsn3R/vUAPi+5+NPpkX3Pxp9Azs/hoM+Ibg+lq38xXqSmvMPhkv8AxPL1vS2x/wCPCvTlrKW5SLCGrUdVEqyhqGUi2hqZTVZTU6tUFD80xqUtTSeKaERP1qB+tTP1qBjVIQygmmk0E8VQiJP+PofWsa//AOQvef8AXY/0rYQ/6WPqKyNQ/wCQxef9dj/IU5boUdmKFHkbuc78fpShW/vGkH/Hv/20H8qeKYhVVsH5jwM1MnOKjXo3+6akTtTQiidREN/NuhfkCPhh2PX9RW3AMAD/AGjWDJpxm1BwrgFT5xJHUE9P061uwHOP940MEakf3D/vH+dSCo4/un/eP86kHSsWboetYnip5I7O2eNAzCdOGOBjvW2tYviuFJrC3WRtqCdSx9uamU+Rc3YOTn93uTRakQgM8SLkZBD8frVqDUbORwpkCMe0gwPz6VhQ29oVJhmkTcBxnIB7cGnLBOs4eR1fqWKDCt746Zrmp4p9WaToeR1yRwsu7922ORyDXGaJdNJrzoXleK7Zg4JwcjJB+o6VrQta+UsrpjB4KH9awrG2ki1eMneoDO5YjGOeB+NbwxHNq9LGEqK2R2MVs8erWjFg6qHwT1HStYnmsGzvpn1a1hkVXyrjzBx6c1vd609qquqCFJUrpDx0qOUZFPHSmSdKCinI7IRg8e9Alkx1ol+8KaWCKWY4Udag0Fe8aFC7uiqAeWIH86FvpnA8kKy/3z93/wCvUXkrON08asCMBHGQB7+5qcDAAHQDAA7Uai0FSWRX8xwsj9i3RfoOgqwL2U9Yo/zNV6UUXYWRoxT5gVjwe4zSNccdajsbWS7LKGCIp+Zj2rQ8zTdOUncHkHcfOx/wpxjKRMpRjoUlF043Rxy49Qv+NZVxr5tr60tyJGW4/jyAVGcdMVq3Op3N9D+4Ro4i2DhvmI9z2rktZhZdb0RGGA2QQDn+KqlFxjoyFLmf3/kzpZNTEaBlMrAnGDgH+VK2pskhUiTHrlef0rIktdqeaSzIeuMZ9xTIYZn2qQXQfdd/Tvj+XNF33OKVWotzXOshJBG6yZI65HB/Kll1aWFlDJJsYcNkf4Vm/YYXDxyTBSeiunI9OQapx3bnzLadUIAz8ynAPt3FUmmtAVaZurrDtgFXBIzjIz/Kr0juuiyagJGO1S2zA5wcda5aOaOGRUaU7WPdRlT9a6V2P/CITAkE+UTnPbPFFmr+htSnKU0mSxuz6VbXjSSbp8YjRQTk9s0xjfBSy2s2P9plWnWwb+wtHwMnzI+n0NacokDfLk09bG19Tnrm+u7Ux+bAVD78bXB+6pb09qmhujLbxyMhy6hsE9Mil1xGK25YH/lr3/6ZmoLf/j0g/wCua/yqNblqzLPnn+5+tJ5xP8J/OmUCi7HZEgl5xjHvULyJJOqq4ZlB3YPSn9/wNUbMf6bN/ntUSbvYtJbhqP3Y/qaz2rQ1L7kX1NZzUmCKd8M2Vx/1zb+VZehRxSS6hviRiJEILKD/AACtW+/48rj/AK5N/KsjRfMEmo+TEZHLpwCB/AO5qYxblZDnJRi2zRnt7RpRK8IZlG0YGFx7joanGBCoVQo28ADpWXPqE9rq1vYSRhZJ4mk3JKGAAOMHHetUHMKk9dtazg4q7MqVVTehaUfIv0FOxSL9xfoKdj6V6a2PLe7ExSUtJTEFJS0UCG0tFFMBQKa4yFT+8efoKdSf8tXbsgwP50nsNblO6bfKfReKglYef5f8QXcfzqR+5ps0eLjzc9VK4/GvGk+ZuTPcjHkSj2GsuGbngU7aCp4705h8z/hSgfIfqKi2pVxgUAdKW2O0lT0Yn86XHH40wDAyOxzSWjuN66FvtTl6keoxSDBGexGaK6Iuzuc8ldWJVPP1Gfxpr/6tvpSjjn3z+dOcYRh7V6cHdHlTVmZ9TRj5ajxzU6D5awkdMNgxRS0UihKSnHpTTTEMNNNPNMPWqRLEpppxppq0Qz5pP3/zpw5amdZKcpIOayZuiwsQyBgZLbaaAozlMgD1oWUcHPfNIW+9g9ajUrQeyoMgBhg46ioJPu/iKlZ9xY+pBqKXp+NNCY6L7p+tSUyL/V59zT6YHdfDAf8AEz1BvSAD/wAer0petecfC8f6XqZ9IkH/AI9XoynmspblInQ1YQ1WWp0NQyi0pqVTVdTUqtUlEpao2fFBbioZDQhMjnu4oY3kkbCqCWPoBWNH4s0acny7liAMkmMgAVPqY32F0vrGw/SuS+HwjPia3jlRXV42UqwyDxWiWlyb3djqk17SpPu3sf41YXULOT7l1Ef+BV1P9maY4w2m2ZHvCtVZvDugScvpdn+CY/kaXMVyowI5I2ukKyIQWHRhWbqA/wCJve/9dj/IVz/xBsodH1ZRpZktYmgVtkbnGec9a1bVvNtIpSSSyKST/uim+jJWl0Wx/wAe5/66D+VOFNH/AB7n/roP5U4VSJZInRv9009OgqNP4v8AdNTQxvKQqLk4piGJ/wAhCb/rgv8AM1dt/uj60kOnSG+lZ3C5gUYHPc0lv90fWhgjXj+63+8f508Go0+63++386eDyKxZsiUHJHasbxWP+JfCcZxKDj8DWupyxNQanp8epWyxuzrtbIK1nUjzRaRcHaSZyLOsTksGQhcnvg/571YguN0TBJQVYZI/z+Vaz+H9z7hcuCSDzGDyKaPDZAAFxlR22Y4rm9j5GvPfqaqaTby6IITCVnMP3t38WM9KzLSYXVrvdFSQHZJt9RW2kkqcBOB05rDl0nUBqj3Nr5aQyEl0D8898dKc4OUdN0JWTLdhE6a5akEbdkmR36DFdJmsLTrS5S/SaWPCohXcSCea2wcmtMPzcr5l1JqJX0JAabIeKlWFj1IFQy8Ej0NdHQyKkp5HpUKfvmEh/wBWPuD19/8ACklPnyYH+qXhj/ePp9KkzUlD80uaZmlzSGPBpc1HmlzQMivGcLahM5MzjAPUeWasQwB9KikjZA+3kDPP4+tVLzkWgxn9+/H/AGzareltONPUomQvQMcZrSJz1Nx6FhErKdrggHPf61h6yXm1jQT5ZDkt8oPX5u1dfA/mIN4RRgHpnHrXJ6vcrDq/hx8fdZyfcbqKj90IPX7/AMjXFvcR2z+bDIEZQyueSD7471iW88eCQXTByw7A57Gt221RpDJNLIETJIOOcdgKZdGDUgdvmLMoyG8sJk9lzWakmcc7TV0yhJeyosR2BgzcnGQPQg1Xm3k788yffqaVfIiWK5Vt2RtyeDUswV0VkbIfkqexHof6VtTSsOlH3bsqpCAA6feUcMP8K6FAT4OlJ6+U4J7/AHqxRBcKWHlSKMdcGtuNMeD5MggiNxg/71XLY6IW5kXLP/kCaR/vJ/I1qP8AerMteNF0r/eT+RrTbmhbFPcxdd+5D7CX/wBFmqUH/HtD/wBc1/kKu65/q4v+2v8A6LNU4P8Aj2h/65r/ACFZvc0jsPpRRQKksXv+FU7If6bL/ntV3v8AhVWwX/Tpf89qhr3kV0ItU+5F/vH+VZrVp6sP3cX++f5Vlmm0JFe9/wCPG4/65N/KsbSyyzXvIH7xM5H+wK2rsZsbn/rk38qj8Ni2EupCdInc7BCkpwGfaOB7mqofxF/XQyxX8F/11MW9Xf4o0p8gkwzjjt0NbxGIl+lM1i0hj1fSpY41j3PMNo/hOxCR+dSvwv4VviVZGGCd/wCvMtL9xfoKWmp/q1+gpa7Fscb3CkpaKYhKKWkpgFFFFArijk1A74hz/wA9JP61PnAJ9ATVab5RbL7g1jXdoNm2HjzVEiBx96nTj7n40knVqfcdE/GvKtoz2L6oY4+Z/wAKVR+7P1FLIPnf8KFH7pvqKXUL6DewphHFPdljRS7BQTgZPUnoKGHP4UmtAuSwHMK+3FSY5qG2+6w+lTGtYaozluOAyMfUU9vuE+1NQ8/iKdj90R7GvRou8Tza6tIogc1YA+WoF61ZA4rORtDYaaKWkNJFMSmmnUhpkjTUZqQ1GatEMQ0004001ZDPmUklvlYfgaUCXtmoUOHB9DVjzW+TaMZPPFYm4DfsIK559KTA7p+RIqzuw/4VHLdKANm1j39qQxocD+E/nTXfdjgjmnW8vmviTb9cdqarBpipC4PTigCaL/Vj606kX5fl6YpaBnoPwwX59Ub/AGIx+pr0JTXA/DAfutTP/XMfzrvVrKW5SJlNTqagSpVNQyywhqQGoFNSA1IEmeKhkNOJqGQ8GmgZTuvmtpR6qa4nwY/keLLMekrL/Ou0uT+4k/3TXBaO5t/FcP8As3f9a1+yZr4z2yQfL9KacYp7chh70zqtcyOg83+J8X76ykx96Jh+Tf8A16bpDbtEs27mIf4Vd+JsZa0098d3X+RrN8Ptv8P2h9AV/Imt/sIx+2zVH/Huf99aUUn/AC7n/rotKKaEyRP4v900+N2TBVipx1BxUafxf7ppydB9Kok2bFy7kltx8rnJz/EapW33R9TVjTP9ZL/uVWtug+ppsSNdD8rf77fzp1Ot4GlVjnC7zz61KLdC20TLu9P8msbG9yNTU6mo5IjFzkEHjNOjVpDhFJNQykPLYIyepwKljOD1pht8qG8xTsbnbzjANSwQs+GJwD0pWY7ku+mMfalZdkW9pEHc5OKhZuOuaWwIkU1IpqKJWkbC/nVkRIoIMg3fWmhE0D7kOTk571ly3QubmS2QsjKT5jYxgeinuT+laESGPdzkE8VmXBeOWVmfMZkJUYHynqPrnkU23YEtRplGCqKB5YxtHQe1AlAidycBc0kERkeVt21DzyPamPbq0ZjWXOWBIUZJ/WlrYehIsxABIJyQB9cf/XqQnA5NZ1/eRWEEdwp89S23y4yAxY/Xp1H5VQ0vWJJYkja2uJmZyIzuyGOem48cCkrhdHQZ5pc0/wAgLw0qqfShrchcq26nYd0VbxmVbMoCW89+B/1zNXLeX/iXRAyEqqjGVqlc5K2eDgm4fn/tm1aGnyB9Og8yPcipjaT8pPariYVdy4ssYtwU3M+Bkk44rkdeDPq+gKDglmAPTHNdjHGuxSAo+UACuU8R2co1TQ5EXcoZtxGB3qpr3SY/5/kWBqF9bTojrnavQjqPr3q7d6mzQLtMZIxvQ53Ad8VkxXNxcYtXiOxTkfKAV/Gry2js3lvMQiDemV3YAHc1nys4VJ7IcJPtdq6GPerLlTu5H5VXsYklSJVMjbiOM4AbvVy2t4ZQLiGWOJ+B8nQ+5qVdOCRiVr07i24iOLAH604y5UXTulY3GtC7sqTfMOxHU0y7Xb4duFzkhGB+uRUUwmjbzEI8wjK7jgH39qdl7jwxIWcM7Rtk4wM7q2dS75TWn8RLbf8AIG0v/fT+taZrOt0A0fTl3D5XTn161okcVSNWYut/6qL6yf8AoBqpAP8AR4f+ua/yFW9a/wBVD9ZP/QDVWD/j2h/65r/IVkzWI+jFLT0jLcjgetIoZ3H0qHT1zfy/Q/yq35SkjDjNRWMLR6g2eQQefwpJe8ht+6UdZGEh/wB8/wAqyzWtrowIP98/yqgtqSm53CD3okhRehSu/wDjxuf+uTfyqr4eshqN5exCZYmTbJvPQYQcn0+talxZh7K5CSqxMTD9DXPadZ3BlvoWfyvM2IHAyCNgp0rqaIxCUqbT/rU0dTdjqmiwma2l2NIga3bIOI+p9DxU8h+XI6EVSs/DzRzw3LSF/KZgvGME8Z/KtKW2aO2jYtuY4GMVVeo5e41siMLTUVzJ+RIn+rX6CnVPDaMYlLNtOOnWkmtjGm4Nkd+MV6C2R58lqyCip47ZnXcSFHanNZsB8rAn0IxT0FZlaijNJVWEFHailpiGv/qn/wB01Bc/663HvU8n+pf6VXuDm5h/CuXF/wAP7vzOrCfxF8/yIpP4qkn6J+NMl6tUlx0T8a859T1F0Gyfef8AChf9U31FQ3VwYpSvkSOCRkjpU0R3W+4qVJwdp6ilbW4X0GuodACAcHIyO9K45/AU7HApHHNIOoW/32HtU2D65qG3/wBYf92rFaQ2M57hGeTUuPkb8ahXgn6VNn5X/Gu/D7Hn4he8UlHIqc1Co5qftUS3No7CUlB6UE0kDEpppe1IaYhrVGTTmphq0QxCaQ0E0wmrIZ8yiVh2X/vml89ypGF59qZtFLisjYXf6jn1zS7lPVPypu2l20WGWLaOOaUqu5DtPfrU62SK2Q7ZqPTv+Phh/smrrggkgdqTGip5YR+GY/WhTnP1p2Pm5pkfQ/WhDZ6X8MlxZ6ifVo/613Irh/hn/wAgzUD/ANNVH6Gu4FYy3LRItSrUQqQVAyZTTwahBp4NKwx5NQSHg08moZDxTSE2Vpz+6f8A3TXn0j/Z/Exbpi4Vv5V38pyjfQ153rH7vXGb1CN+n/1q2S90yv757urbkz6jNMX7tRWUnmWcLD+KNT+lPB+YiuRHWcj8Rot+h2z91nI/Nf8A61c34WfdoKj+7K4rrPHy7vC5cf8ALOdD/MVxvg992l3CDnbNn8xXQv4fzMH/ABPkdB/y7n/rotOpoJClT0JyRS4HpQgY9Od3+6aevQfSo1A7cVIvaqRDNPTP9ZL/ALn9arW/QfX+lT6e4jEsrsojChS2RwSRgfWoIOAP97+lNiR0STItqdrrkLwMjNUAxBGOueMU+C33JvkYopPYcmqWpeIrDSLYytlYgQC+3OT6VkzZG3O4NuxHfH86puqTRvC+SjD5l3EH9DmsTUNZ/tDSp7aztri4uXiRgqNsIzjnI6YzmuUi0bVJHGLa7WZZ/KmuXnzuQjB2+o6/pWc3qHNbSx317pr2K/2npakTRrmSAciQY5wPXGa5C68cahK4u7S4uFg8wHyCQMH037fu9ODzXQ2F3qGgeHo7KWE3d8BJ9l+fcH5IUE9e9edXo8i7uLdyxk8wNuZSjDnOOCRjk0rkSdtjrrbV724tY5JjGz85Ozrgmn6T4g128vtNluZLUWN1L5eyOPDHqP5isfRpVks3IUr+9bqc54FVNG1eZbzSbIrGIYryNg2Pm5b1/GuuNOLhexDxFSTSb0R7Ov7mA46gda5PxVfanatbf2fLIu5WMix4yxyAOo963tU1fT9KgZr25WEHkZzzziuS1XWND1G4tna6FzAsUqyBAwwx27e3bkj6Vy9TpT0HG+vrSc2kmrzzTIqmXLY8tiPu5FUvC+o391rV/Fe3MsyBH+VmyMBuo9x/Sl0NbG51CyefJMsebppMgvLzjeT61Zt4bKy+IFzDZFFD2jSSxxnKq+7t7kYJFVa8AlpPQ6veIrNTK+AowX65Fc/qYEpieOaVcYKmMnpjrjP1554zV+4uVt/nlRpEKZQDnawIBwO/BqpqRjkudsfzxMhUKnOFPBIx/SsW76Gi01Oc1q+aK0tI59rXLNIzruG6Nhx3AyPQ10Wlra2MUF7NcrK1zD5pKxsm3AznA4zxg4rlfEtvbytbGMSSEkQ4ZsBSD948dTn8wa3En8vSdIgCq7+QVJ68EY4/GndoiEVJvyOgs9UttUR5rabzVVsMcEYOM9/ahvEkFrqcemyxnexRQ2T/ABdO1ct4EupJoNQSU/OJFb8MEf0pNfJj8WW7j0hP5GuepWlGCku520qEZTcH2Ny21w6zqX2JbcRGG4dg+7du4ZTx+tdKuI9MRFHGSuB2rh9EjceL5gE2kTSkq3BI+b/Gu9Fxbw26iSFi2fUVvhKjnC8nrdnNjKXLUtFaNIrSalY2ISK6vYYJDGCA74JGao3l/aT3GlyrdwtGpJLh8jGetcj49nSbW4jCoQC3UYP1NOthjRtOPGfs/XH+0av2l3JdjP2KSjfr/kzaOrk6y9pHCvlOjusySHLBcnP5rj6VpaHrQ1iLz3ttgCBiqucE9D+HWuas13apbgFQRbz8n6NVvwfBJPpMsaSLGWhPLem41yUqs/aKLel3+htWwdKNFyhHWy/U6hVS8ZzCv2YqR8wO4Ng9cVeg2pbMpDOAcE9c5/SsSDSpVkjM92rIrZPlyFSR6A44rcsRFbxmNFVyTuYtJnP6fSut66XPLVKp1RX1p7KxtPtM8ZDOwwkkn38dgDwOKjbWYYtFNlEhDyodp8wcFmrC+IUxZbENsAO84DZ6YFVb5HdrOKIkPsiGQfVs1Dk1OVjuo4eKgpSWrPQLGN/7C0xWXDKyZHp1rSjmSTzAuf3bFG47/wCTWTZ3Xl2MFtN8ssLDJ3ZDAH1pdOvkEVwXDbnuZDgnkc12JqxztO+wzVj5iwBR/G4/8cNVbXmzgOCD5a8HtxV3ULrz0i2QlniYnG4DPBHX8arxrtjUEAEKMgc4NRJFwbHIu5gKklO1Qo6GmxcyCnzDpS6FdSHO11NPs54nv3iV8uFyV9AR/wDWqM/eFJp4zqTcdj/KlH4gl8ImqRhmhcjO1jj64rFu3LTbey1v6mPkj/3z/Kueuv8Aj4b8P5VUxQIJJTDbzOOcRNkevBqpbCeWG9e3UOFVWRsjG7bxVp1EsbxEkeYpXI68iq6abCkEReVWAULvEYOcDvzWUJcruVOPMrHN6de+JpNZ8x4yRcuMROx2Ljk4GcLxXcSyypYRPIirMRggdFNcfY2WkzTGGG9tGm3FDDJDtfcDgjGa6+9j8q0SIY+U44GB0NTzXv3L5bNdhFlkMaku3I9av7wYN5wflyRWbH/q0+lXUP8AoZ/3T/WvXtojx76srvPI7Z3EewOKs2rlozubJB71Rq1Z/wAf4VbWhCepXl/1r/7xptPl/wBa/wDvGmUxMKUUlFMQkn+qf6Gq10cXNuR3IFWW5Rx6qarXGGa1bBPI/CuXFK9P7vzOrCP94vn+QyXq/wCNST9E/GuVvPEWqW13Okmju0KyFUdd3zDPB6Gumc5kGRwVBHFec1oz009h7/fcfShP9U34UyVsK0hAJA/E1FZecYZRMDzISuR/D2rPuy/Isdh+NI/3vwoxjpTX5PU0X0Adb/fY+1T1DbD75+gqYg1rT+Exn8Qqjmpf4X/GqV1JcRxj7N5XmkgAS5wfyqDztXYyCNbFkBOCxcH8a7aMklY460G9SyODUpOFqrbi6K/6SIc9vKz/AFqdjhcEVL1LWiAtikBzTM5pQaLAPJppNBNNzVITENRt1p5NMNUiGMOaYelSEUwiqJPmajIHU1GSSaTvWZqS5HrRmoqWgCzAzKzFWIJGDj0pGmkK8yN+dNiB2tgE/SpIbV5MAuq59T0oKGKzFuWP51ZTpQ9oqBV8wFiMhsYpEyDtYYIoGeo/DRcaJen1nH/oNdoK474bD/in7o+tzj/x2uxU1hLcpbEgqQVGKeKkoeDS5pmeKXNACk8VBIeKkY1DIeKpIlkLn5W+hrzzxF8uqRt6wj9DXoLd/pXn/ildtzavjrGw/WtVsZP4kewaBcpNothmVPMaBflLDJ49K0cESEd64Pwo9nrmnJpOpW63CrCssL4w0agc4Ycg5qbU/wC2/CQjuYNYF3pxkCCG75ZR6e/1Bria1sdl7K5r+NVD+Er4gg7NrnBzjDAf1ry/QZC+m39v+6jZ2VlM8hjHAI4PepNS1aW7vbq4yIXnOXjh+VQD0GPwH1qnLKehiYIMMN/r3/DmtFO0bHNOfvcyO5tFYWcSmVZnVQGdGyCanyAMsQB3JrjdK0qK7t5LkajJE6DJgtxiQD1Pr+FWPEF+JbKzitrozRMPMZ1HJI4UEeueaakDnaPMzrR1qQGs+e9htbZJ7q6SIOgYBhycjPA71asblZYYrkxN5bDcFcYJHbNaJjaJLS3uTJdL5IKyS+ajA/w4Azj14NXVBVyvGQ5FMTVAuoFFgAH2fPDf7X0qf7Qk6DEKo2/JI78VbJWhszKJbZ41OXYHj8K5+60iS6eGN4YXiHJEoyM/Sr2magTrv2WVNykRfMT2ORWBqHjK4jLx21gqbGK7pJeuDjsKzmlszSF3sdJFbCzt9oXcyxbcKMdB/wDWrmtV0Se+kknu7940kwYLcNgIyjgjnk81kXHj2/iiRWSFD0zH1/UVX0u9GqWN3rOoGW/uLXPlxM2F6ZGAOlRy6WRck7am/YW9zP8AZFWeRpk27FmJJHGX+g7YrmdVay1PVrp4HW2VcsHcZLYPQKPQfyqt/wAJlL5RlXSZoWSPn52XDeoOOtVZNctBfx3MemBJoo95ZZfvEjvxz+NHLdGPqdbo8VinhpjFL5lw0+5SybW29CPpxXKRn7Dfo7MhaCUNjdgEq2cfpUUPjC2hiVW0SaRccbLkqB+S0yfxPoMoDHwuyyhw5Y3R5Pv8oJFbwfJGxCpuWp6TF4xtdYaMz6NDKkpwH3dBn1I45/Wo9Wv00vVrO20mK9/0pgJAkPyxAnGS1Ytrr3lagltZ6TYxwqckKgyAe4znHNdE2uPtLGFeOwbj8sVxVXTlo0ejRjVg+ZW/A2rNtQSMkzBi5Hyz4KhR61lWdi+m6lqN7e3VisFxhwtpCRtbgH86oPrMiC4aRxK6oWEe/G3AJ6VTn1KS6BjIIKorNhfl5GeueelTzpRskV7NuV2zqL6WK400zW2S0CB9xXGQRjp7iufR0s3V5pUFyr5URg4kX1C9sE/5FdJBegJDGYhg2wBwfViK57UNQt/7NknSxQSQqAuH5GWx6egpSSbTFDZqxi6jqUdtaR/u2LLPviBI3E4I+Y9xzn61oWl79s0Gwu8/vo5njbHsciuJlvJL25fzSBt+6qjgVYgvJrfSWMTbTFcqwB6EMMEEfhRVn1KoUraHbeF7R7bX9QEXMVwhcLkAqQ2cfTmrmu2e3WYbmdlSNIQTk9cEn8q53w74kK+JbaNrcDzDsLB/UemK6rWdVhjuY0v7ZMMp8t1w2VB7g9DWFVRdPQ3puUalzPsdRX/hMxJnAacj8Cv+Fd6y+dGQATnkHFchb67psd0kvmqpJyE8oZORgdPwrUn8QIsEUMT3MDqPmZoHJ/DH9aMMnGMubuRiZOUo2XQ43xvuXXgCpH+jpwR9a00jEPhbSpiuwNAxJPQ4Y81m+I9YjfUgZo/thEagSyptbHPGCKq6zq1xe6JYI04MIRtsKrgx89Cf4s9arnUW2hqLkopo2NCS5vblruGGR4QlxGGHTO0gfnn9a6DwZZXVvblbi2kjzDj5h33dK5XwxJdJprC11G3ttsjDEsW5juAzjmuntWu4rA7dWtw4RuYbbOOvappU1zc/r/WwVarUXD0OgZGUkMpBqe2jJy+DjpXO2+rMif6RdXk7d/LgKj8OKmk1eS5t2gjt9SIbgsqtkfTOK6Uo73Oe8npYwfiDcZ1W2gycRwE4x3Lf/Wq9ZzLd6xagYO140IHYgDNcjr7bvEE0XlyhVKR4nOXXgZz+dXfDdy0njOFomPlvOxKnoQAcVzqfvnW6f7v5HqhhIfPVetU9Djf+yoZp+GcvIe/ViR+mKXUtQ+y6ReXG3mOFiOe+KltSVsLaPG0LCgI/AV2q1zgd7EvUk461J5TBc8VGKmMuVIx1FWiGNU7WBqdlDriq1OWUpx1FUSxDE+8cU+xjEd62eWYH+VJ5+WA2/rSaeS+qOT6f0pK3MEr2GaqwXyVPVnOPyrEv02gSAexrT8RfKlvjj94efwrHkvmXy1YbsuBnOPWioEFoUbsajbMWW2UL8pjPmrufn5sA+1Zepwaothe22EEUoIjkMoDZOMHjuOtX/HF0sVjYy+SjMVKrn+E8c9OleY3WLm4eSZ8t229APQVhKXLotzohR57OWxem8PahNqq3FrPErCVWB3HdnjJ6evNeqTGSbTY5ZP8AWEBn+teQWNza2qESWyyMG3ByRkfTivU9MvlfQbI+SCrQKcE5/pUwbs+Z3+RdWCTXKrFhDiNfoK0I1P2Tbxkqf1qmkqBg5iGCowvpUv23AwI8D617aWiPn9Lu5XzVuz4V27E4qtJMjlSIwoB5A71IL1V4WIAex/8ArVT2ErJjJ/lmcH1zUeafLcrIpHlAMf4s81BmmiWSZ5ozTN1ANMRIDzzVWTIht/VZQp/UVPmmEAmRPRg4/Gsq0eaDRrRlyzTKssAJfDsM9qszdE/Gon/ip8x4T8a8V9T3OxBNCJ18sTGNtwJwASR3GDVDQZ5p4bvzNwWO5dEVm3YA46/lWrKSS+e2MVFBBDDDIEjADvvPux6mktNB6bkppjGlAA6Z/E5qJicE78e2M0mwsWrYfus+pqQ80sabIlX0HNBreOiOeWrKV8cBXz9wE0n9ox2Vtvl3keWCSozUN9cYaWHDHjIx3IB4qjba/pN8htVuLd5iuwxOSrg45ABxzWkZWZEo3iTx+INOfLfaTgnrirA1nT5Rxdofwrzy6s/7IvruxyWTaZI5NvHPTB71TsxLJpcE8s+ZychiQAMHGCSRk1KnUuy3CnZHq+e4PB5pwPFc/a64VsYfOsrpiF+/Gm5T9DT4/FGmswV2miOcEyR4A+vpXR6nMbhNNzVSLVLGcqsd5A5boA4yan3Z6c/SrRLJCTSVG0gVSx6AZNU7TVYL6SRYVchD9/Hyn0wfequiWXjSGq11fW9nCZrmZYoh1ZqVLmKaFZYpFkjcZVlOQRVIlnzPS0UVkbBToo9747DrTc1Yg4Qn1NAD2O0BRxSqeOKjJyc04YBoGTqizrsP3+oNSz2xi5HaoInEcoYjI7jGcirE93HLB5aqwI6E+lA0em/DgY8Nzk97pv5CuwFcj8OSG8LMR/z8v/SuuFYvctEgpwpo6UtSMWlzxTc0E0WARmqGQ8VI3NQyVaRLI81wvi5SFtGCkneygD6V25zmuO14z2cX2ieTenmbVWPgrn61TbUXZXMnui34P1eDSLm0mvGaOPymilO0kqD04+oFX/FviXStVl00Qy3ElvE7C4QR7GAJGcZ4zgEVx8Eq3sRlCKiu2GBPOB/jXSWGjWEM41zVd9to+4vBA53yXHooHcDHJrmlvdmyc+W3QoeI9Em0u7e5gt3jsrkCS1eTklCMhef4hmsvT7q2DmW4gWYbGjKE9G9T3/Kt7WPEV74mkEFpbmC2AZlt4/myO556celcwkZF4sccZQTAliOuQP60lqtCJJJ3ibEV7FY3KM2mxJMjBhJHcsQB7H3FJqtiHZtRso82LH96h4MLdwR3Bzx9apTzyReVHMqhIhsUhdrFep5/iHNaMt1s0Q2xYyRvIMEH7voP8fwNKwtJKzKIvYi3nTK9xIuAqS/dOBwSe+OmK6jQ1vLhPt95K80sy4jjByqL9BwM1n6J4fGuTJdNOUhjYrOAPvY6AH19fSu3tRDbxLb2MSwwqMDaOtbU4MmPulIWt2L/AMw28mz7Ntzjvu6VbtzjAYEENyCMEcVcQknOelPZVmwr/e/hbuD/AIVty2Q1O7MbO7xBcQ5x5lkuPrkj+tcgmnvcyzpJON0bLkDqQQOa6kvs8WwZ43WxH4jn+lcTYOYtdvYJCcmWRc/jkD9K0jCMpRUhSqTjCTgzTGhWm5t7O5B71fjlstFsJQE2KwVhtBJYj2+hqaCWFSSyqA69z6f1rF8WfPp6bTgrKuMHkV01IQjTfKtTkp1Ksqq5pXTKupeI7XVI2igeT5SWLMMDkFf61zkKOum3Q2q7rEUHlndnB9uvWrIt5ZcOfmZsKT0JH1qzeaILGWS3V5tkoByWBIzz1xXn7rmPRs78pc0iYnT1Hpjg05hm4kYAHapPSmRwfYbe3TdMzSrvLSOCSO3Qdqg+0YSY/hXbCopQTOKdJxqNMf4Z1NbTVpZZEt3G1VHnsVUc57V1UNy13Dc3KTQyxyMSqRZKxAfwrn9c15xEu5bpnztRA7Ada6rQr37MbiywFB2yIFBIOV/IV4+IXvNntUHokdFKkVqLq4litmWWL5zLKUIwMZyM8YqsviTT2l8hdOs2xCCGN4+zjrjjO7v9Kydeuy1jJAGJkuWjiGeOM5P8q5m1sgsC3K58kyFirtk7c7CfzoowjON2KvOUJWR7Hp9x9pt4bgPC8b26sjxZwVLHHX6Gucv9v9jaoUJIWOJsf3cuc1Z8Iz7bC5sef9AkNuPM67cll/Q1EiNNY6jEQP3sEgA/3Sf8Kl6P0Khdo4gTJFKx25zyeKtWy+fpupSf3FjYf99Y/rWMHY5J7881pWNxcpY3qxKpglVEmY9R82Rj8RSqx900pS1HWcxh1e1lHBBRvyNel65pv9o6ha7ri3hgjRt7yNnBJ6ADrXl8Lo93GeykKfzr12S10leXkRSepL81io8ytYucuRp3KsGh6V5it/a0jMgBxFCP4fr9K1ZPEGkxsT9rm556D/GsO5Ohxo8bX8QR12svmDkenWsaJfCttdKsS291LIQiRl3PJ4xwa1jBRWxlKblu2Q+Lb63v9Yae3kMkflIu5vUZrNuJRNDAkWd8dsqtn1LN0/CrPii3+zatJEkMUKhEOyIEAcdee9Ry6d5Ol2V6smHu0ZCB/CEbGf1rCfVm8OhBG4jvNPk8qRjHKWKRrkgfLzXqmlXehWHMErxu67CPM3ck5P61wejeHm1rdcefJE1s+3ahxvUjoSOewrQ1qK2t9Tj+06pHaZjQbIxghlOc8cDP51tTa5VdGVTWTSZ2z65YRSNHPdvE6MUZWQjB9Kmh1PTJ3VV1EbmOACvWuP8AsujapPcTzzQzvcSGQkylthP93nitCx8O6RBOksAG8cBgxP8AWtNF9n8zFv8Avfkchq8ouPEd66vkNdPhyOOuAf0q74IXf4kgyclUkb9KzJgi3FyoPyiWT/0I1Y0K6lsr2Oa0t5LiTYQscX3mBHb+dckbc1zvl8FvI9G8SZ/4Ru8HQMFU/QsBWxkL8o7DFec6rreqz6TcR3GlXkUZAJeTouGByeK7zzsgN6gHrXbFq+hwSi0tS4GpwaqQm9aeJh/erVSMWi3uppaq/mj+9TTMPWnzImzLAb96tWNL/wCQnJ9P6VmJMDcoAfWtLRzu1Kf2Ufyog02E1ZFXxL9y3/66N/KuauWZdjqNxU5xnrXTeJfu24/2z/KuZuCA2CQPqelOotQpPQ5nxdqcGrWlvLZu+LdRDNGwwY3yT9CD60hhjMSHy487R/CPSshysunahNE4eOS6Qqw7/eHSnXPijT7aRYHWd9oAaREyoOP1rCCcpO501HyxVi3LFGFP7tOn90V1mnj/AIk9mB/zxWuITW9MugVju1DYziQFf513Gmur6PZOjBlMK4I7iiasiIy5iyp+UfSgmmg8CkLV7cdkeFJasdmkLYqMtxUbPTFYm30geqrS03zuaXMHKXd9Lv8Aeqfm5p4kp3FylsNSM6xyI7MqqQVOTj3FVJpzHAzg4xxn0qgVSU7vMLMepNY1ayh7ptSoua5r6Gg9zApYeap+lSNcQyBdkyHr3rLMJA4waY0fqtec6UXsz0lWl1Np+d5HORSRoqIyqMZO4896xAGT7jsv41It7dR8b93+8M1DovoWqy6msTUQeNFMszhIkyzsegAqtHfyt963z7qau2oWSFkkhf58gh0ypB7VHsp9ivbQ7irqljIMrdRkH0NP+32wBPmZx2Cnms+bw5pTfds/Jb+9C5Q/zx+lcfcXk2m63NaR3dx5C7iG8vzWXBxzjnFPmYcqLPiTxX/ZPk7IPMmuIzLGW4VRkjnuTkdK88nvJftn2mWMx3AbzCFG3qP8K7W7hg1aVJmuLaWaIDYVlMbLznoax9U0RL29lu5JpIpJTkhQCvTHA/Ct6U49TGpCWyMGPxBqttHtXU7oJjADPux+dbl7qsEmkW1zKu8Xls8UirgAMRgn0Bzg1XGmWawrFNY28xX/AJaCVkdvfPSluNPg/sUQQW0p2XAkWJpA5GRzyO3SulTizmcJXRck114vBOmpaag0F5FJtKRvhmXGOnpW34cg1trScapbs7yOGR7ggNjHfvWLoXhrT9S06B7wTR3JvhC7jIypBIx6YNd59rt1O0yEkcZ2nn3rSMuYhx5NEY+paTtgM7eWXH8KJgfn3qjHZr/ZcVzC0igEAyhiDuzzx6ZqzrmtMbhbG2tp3DYHmY25J9Pb3qxqz22k6RaWYZVVmCBiRjgZJP41EuXmNIqXKbcF2syA7lLgDIU5H1FYNrcrp3iaS0D4trpcD0Uk5HPs386x7K6unv2ls5lw0fkbhypYnIb/AICMmtHWtLVNEj+yPlrY7y+clvVj+PNTJW1QLXRmxq2yS0kWRA2w7ire3WsnRrpUn1C3UgR7lnjAGAFZe1WLPUBq9g8rjEoj2yj/AGsYJ/GuWXUBpFzGJrSSQmPyi0UoyVHPKn0qU9R293U822+1G0UZx1pyB5DhEZz/ALIJoKE2ipEwIxV2DQtYuseTptwwPcptH61q23gbXZQN8cEI/wBuXp+AppgznOlIWINdzb/DeYn/AEnUkUdxFET/ADrWt/h1pKYM813P7bgg/QUXEeYFjilRyx+UFj7c17RaeDvD9sAV0uJz6ykuf1rat7K1tQBb2sEQ/wBiNR/Slcdjnfh1G8fhRRJGyEzyNhlwe1dcBTVyTyc0+oerKQvSjNFJSsFxc0gOajuZhBbSSnkIpOK55rqa4KTpOzs2QsaH5EP+eKmUuUuMeY6UkDvVeeVEYA9T0FYZ1phAyROGljIBWU9fXkVG2rTzXEcYW3Wc4ISR9oIPoe9HOJQubDTYXzNjbM4z71yvikrLokrj+CVT+tdAb67SHEsumRjPQybjWB4hmSbRb0G5tp32Bh9n4AAI6+9XGbvYhwW5zWmyD7Dg5+WbsPUV3/hzQbTxNpQW+u7jNiWiWONhhVbke/XNecaS2+2njzx5i5x6Hv8ApXY+Er2XSfEcUsaSyW0oMcqKMkgjg474OKxqpXNYPS1tDrrPwqdN0y/imt4riRYzJb3sZKk46qy54I9ehry6waSfXFgacxnzAisvUDkZxXp2u3Wta2kUOmNJp8K5LOwIZz07fwgdq8rvB/Z2rzWdypaZJCjyp3b1qabUm7dgrXjFRa0TL+sWLaZeQfaLuWcgb0Yr2zgrjNXPD1jaazK9szNHawsJphHx5jdAueuKTWY4YdLsIo7kzIJWBlyC2cZI9hyOKZ4ZnSHV7OKGXd5ufNypHAyQPwx196qkrtJmM1yydj0NLaCzsFs7ZBDFg4VT0GefzNOXFuNh6bRioZG3TgegXmlZ5LiRS/OPau3lMbmpBjygfWo5JMSYH5+9OMiquegAqvaN5sxYj5euaJ6aDh3MbVCI/F1kfcL+YNcfcNJZ+NtQMSjicPyM9R/9eun12QrrFpP0w8bf+Pf/AF65rxSzWXjKZlYr5sUbHB59P6VX8rGtVJFszb54zO49Sqr61R8SXPmI2OFJDYHY5H+NXVhEdtO+Q6rg5HXBHBFZOrB5kdgjEbA2T2/zitKk1ZoijSd1IjsssFwf4hit3XwRdRsSPuKPxxXP6a/+rHfcMCtrX5M3UaZ52An29K4f+XUvkeh/y8j8ytrTCOXTtpBUW5PJ96xZHP2WV/et2TRbnV1tJ4ZkVR+42tnOeTn6cUreANRkspQbq2IxkE7v8KqlUjGmk2ZV6cpVW0jn9LgFxFqAz/ywH9a3rLCXenvuAFxZ7W288r3rItbOXSn1eyknQSRW+C6k845IH5969E8N2VobGyuksozcLEFWWUBmXt8o6CvOxL1f9dD0cPpFf11OV1C2efVoljRglpaSXb+YccYIBqhqmlS6f4V0WcSDFxGodCOQSxbitfWNWSS78SzOZWlmC2UUnG0IvXn6+lN8RXdne6LpttBamN4ZEHmeaGz8vcDoK0pJxSX9f1qZVJczb/r+tC9ZfLr42qduoafFdKPWROGq9aWcv2b5vvNHJkngdSeKx7W9Y2WgXm1USwcwSS7vvq527enHPPWuj3NHayjc25Y3/iH941w4qpOEtO35M7sLTjOOv9XOUTw/Dgfun/P/AOtUdxarZ6RqcMaYxNEFY9VO0n9c1uxtMDgOT7bhWXflngvVbq95EnXvtFclHE1akuWT/q6OuthqVON4om13RLaytdKNvAIpJXWKQr1ckDk++c07VPDkFndNDE80jCzlnBc906fhW54kiDXOhxZGDfAfkK0L2ATarLOSNo06aMDuSTya6VKWhztRuzj7LRbaa30CRoub7zBLzjfg8Y9Kv61oFvpOs6GttGVSW5VTnk/fHU96s6aVGn+CycbRI2fxU1r+LVBn0GYHOzUUB6d//ritEpc25lJq2xxExub67lEjmSQTuhZudqB9oz7DIpt/dTabdrp9y3mW8O9UKrjaN5BPvyD+FaOj25ub/V41GXPnbB7+cP8ACs7xpa3I1xQlvIylCxKKSDl2I/nW8YyfTRmTlFPzRv6ZqNnaaXcWsktwt7eTpHAYjhQAPmJP41harYtDcNBhWcXjQEoMbiAME57mmxLcTT6b5VvJJtlLNtQnacAc+lbmsOJNYaJI/wB4+rqwJHP3FJFQ+eyRUeW7fc0NM8DaddyXrTl4vJunhUKdgwPz9an1XwM2k6Td6jY6lMDbx+YEEvXH05rq9HuvLW/U7W330zkEcHJFM8SSI/hrVGCIh+yv9wY7UlGSV7kub5rPY8+8M6Yut3q2Vyzurh95DbSx5PWt+10A6N43s7G2bZE8BeMF8lflIIz+FVPAKGPVJZQw8yDBA9Qyn/Guj1O6cePtCmIGWgkX8if8azUWtfM1nL3rLsXNY0a8m0K/ja4DAwNx5mffpVmPR7x7eF/OUZjU4832FW72+eTTbpflAML9j6GpLTUGaxtmUxlWiQg4PPyiuqy3uzj559kUTod5/wA9d30lq3Y6IJojHI6idG3Lljlx3B9qs/bW/ux/lTkvpEfeuwMOhxVR5U7smTm0PXw5GHYjayNyASflPp9KbL4aBUGMKGBzjJwfY0p1O4wRvC/QYo/ta6HSQEe4rfnpdjJRq3vcovoQi3yIrxk5G/7zQn+q1o6HbSW0sqzribA+YfdcY4IqM6xdZHMf5VNZX0k85D7P3QJXHbiiE6fMlFBUjUcbyKXiLJW3YjHzMf0rEtGWEyNOqhJUIYsP4T1H5cfjV3xLqO6C3MhVG+Yew6c1T8QC2gsrUyXEYU/Pv6Apt4J/TAq5O7bXQmCskn1OA1eOGylaC3Y+VPcCTy2H+rxxwe4rhZZFM80bKSBI3TtzXVarei51B5huEKlWQNxld2M49yDWHNoiu8jm6xvdmAO09T9ayhK03zHTUjeEeUo/IVPzZHoWr2DROPDunj/p3T+VeTDRI163SnjsBn+des6MNnh6wTOcW6jPrxRVkmtCIRaepbzxTWbFJnAqN2r2E9EeK1qwaTFQPJSO+Kru/vUykUoj2kpu/moGegNk1nzF8paD08NzxVcNUV5OILCeVmwFQ81fNZXI5b6EGraykUf2aArI7/eIG7H0rIj1O5WbBlljfqFcdfwq/pFvHDaxzFMTSrnJ6qOwFTanbrd2MmQPNjG6NvQjtXl1akqj5mdMYqKsjT0+4F/bbyAsinDAfzFJcSPakGTDwscZPVTWV4ZnL3JXs6c810F7brcWs0DdJFI+npXIq0oSMJ1XCRSLRv7GrO+1sI0MkZlmcbgo7D1J7Vx2l+IIpQIZ5As6HaQxxuxXRXUyyXccucpNCuzjuuQa9SLav3NdJ2RJPqt65Ij8u3Uf88x835mqjSSStulnmY+rOabJIhcgyKD0zTRyMgN8pwSe9S5N7stRitka+mXhTfBcSloghdGbkrjqM9+K5C1n87xRdz7WUGEtjPIy9bkM5hlQuVC78E+gPX+dc0zLZ6rdIblQ4iWFt4yeCecj1rGcL6o3pTtoy3fyRzFg6ow9WUH9ayCyMmY3IXsVbip5YpZlYAJOhGDsbOR9OtUVRbWPyRuAyT8/XJpxjbQJSu7jJfMX5vMDDcAQyjp9RVWN3khSQRD5h/A2CPwqW5k/dj/fFVraTNnF2yK6qaOebJPtUsZ3CW4iI9c8flViLXNQjPyXgkHo2D/Oq3mnpnH9Kify3zkI4HfFa2M0zZTxReq6vJDGzoeHQYNSX3iS21OOJbuF1aItt5BUZ64HFc2YY+SpkjJ/uscD8DS4ZVijMm7eW+ZlH4cVnKCvc0jLSxvWV7aQvHsuAqB2JUjCkHr/ACrUvrqL7BI9rPHIzfL8jcgHrxXFG2J6xROfVG2mmmNohu/0qLHp81S1cpGpe3t9ZWaRRyyQx3BLNt4LY4FZcVpdTEyQQtJIBvHPJHrz1pwvLjAjW+jdeySr0pTNctjdbQsBzmJ8GmnZaCcbs7K28MaVb4MenwZ9WXcf1q1bWyy35MSIkFodq7FADSEc/wDfI4+prQvJHhjWKAA3Mx2RA9j3Y+wHNWLa0S1to4I+VQYyepPcn3JqQIRCT1yalWLHarISl2UAQqnHSnhKl20YoAcg+UU7FCjgU7FFguKgHNKab5iICWYDFUp9Zs4SR5yk+g5P6VOg9S+KQnHWsKXxBu4hhkb3PyiqT6lfzdPLjH03H9aV0Ukzo7hwbeRQQSVPHrXCXX2mS9jtonlSE52IpHHqMitGQXEinzZ5G9t2B+lYF9qNzFI0VoqfIAu4cMRnsalPUu1o6G7p6+XOi3Aht7eDcCgAZmPoR3qETRXeoRhowWllOxQQcDsM/wCFZEV5fXdr5KRRK+4sW6v07nvTtMmu11exbKMN2NhXkEZyQferag3fqSnNRsdBfaRG8dnd2aBRbsDOxbC8YLflVbxTa/ZNMmlght1hddm6NfvA+56+xrTn1NVsCjonkAj5VBI6859eaxtdmefRZDgKhlRSu3Gep9aJP3TnpwlzptmR4R0OS/llHmsi5BBCA5x1rqrWyfT9QtmjuHOWxJ8uCo5BH1wat+B7M/Y5JemPlAFaHiHSGfT7mSKZYjKAhJOMHP3gT0rkc7y1PRUbR0HXLNeJAIDLtitZASpO/wAzPBX16D8zXmuqae0+p2MkcUnmzSO0plbJfBH5V0j3klk0SHWZ7h4lJ2wkFN3bkD6ZrIkDRRJOXJlTdtOP7xya3k4RXuGMYTk/e2Kb2xsHkgvLgJIyh4/KBky2eMjt6VY04G1uE1S6Lo0cm4rtwCp7/r0q3ZgtCJCMyN3A5qDVLiCK18mV1aWRlURBhuOT6VlGburGjw8VFtnoEMweGOWMhtwxn6f5FWIcBt3Y1yHhNp7a7n04XsVxCq7xHtP7sdgG/GtubXNMtriWGW8EUsR2urIcg9fTmvRUk1zHnuLvyo2JpGZSF61XlW8SOGCyaNJHbMk0i5Cr1I29yensKy9S1tbWwgnswJfPiMqSP0Rc45X1rYtMnDMxYlgST34qajuyqcbI5/xP8siuOqxq35HNYnjeP/if2U3aWA8/Qmt7xKu8kesP+NY3jFi2n6JfIMnZgZGewP8AjVS0gmENZtCaXJNPNJb2sSSJcQnEkpxGMdcH15pb9ZU06aS4nSVpozC3lx4VAybl578jFVdPlfyE1Hzci0lXcjDnaeCQBwBgn8q2ryKzSxuYZLoyGX7pxwvpxXBWqyctNj0aNKMY2e5wlnKRGrDPUfhWzqM/2iYPjBKjOT7Vh2Y/dhSOjYIrWu3/AHikkn5RnNVKXusIx95HUaJNGlrbGUsFhVnPH3nbgD8Bk/jW1cam72DiMCNNp92NcnFJ9n+zHkKy7HAPXjIP86ui5adGhWWOMY5MrbRj61zt6WNOXW5g25D33iKU87YwADznkV3Wi3HkeHEu3wFigaQk9BjNcd4cS2m8R6pDdGMwSOwO5sKw7c/lXbSR6Xf6dNYvfW4tiuxlhcLgegNTKCcrtjU5KNkjHt9Nnk8G6VbKjPNe3sdxOqjO0M+4k+gxiupvvDVhfyQmWVgIpPMUAA4OaWGexjtlEV1CIYwqA7xgDoKsNLAhHmXkMYJwMsBTkoy3JjKcdjkrTQ1uPDPiDTRMxmt7iVUU9CR8yVtf2XYroEF5f3NxbebApeMqN4J5K49c1Hc31noZ1S5sG+0XssqGUMcpG5+Uf/qrIvJJ54riW5naSUx/MxP+0K5sROmtErs6sPTqv3m7IzZjF5z/AGc4j3fIJDlgPfFU51WOOH5gzyXaMfrn/AU15SmQH6+2ajVWkCnzDkSrj5fWuCjeMrno1PeVjqtYPm6nonr9rLDH+7RdysviK0XqJLWZT+WamvrfGp6NuOSszjp3KYqtriCDUtPuQwyqSAjONwIxj9a7Z1Io4oU5N+pUhUx6T4ZAcAKcn1NbHiGHEFgd2cajB/6FXNzsP7O0ZFJDW0bHdu4Jz2/KtLUNZF8lqv2dowt3FJuLg5w3TpSVWDY5UZ2KGl3V5p19dz2kkKkuVYyDg7pDtH1JFWNR1mSTUFkvogtwnykwTKucHofpVCP97cNEgO571PfIDEj+dZetQKdauh8/+uft/tGuyOJ5IW6HJLC887vc3bHUfs/m7Y2dpZyyq0wUfj61Lc3d9/wktq12I7aZrsSkbd2w+WFBwOo6fjWE5UzW8hVhjkAfgP6VtX8qaj4ht7jDR5kRduc8DaKyliIrQ1jhnudrpQG6/VZSzrdtuPqcDNO1dJH0LUF353W7gflWXpVzb2upa0lzMIi10WG4+56Vb1bUbF9DvhFdIzNCyqATyTWLqIv2bvYwfCrlfEATd96BSff5BW9q77fFfh4E8lpRnPsK5zw5LDb+II5nfbGYhGWY8A7a3L5kuPGekeWd6RKTuHIBOalVIvY0lTknr2OmnbZZXDMRjymzk+1Gmb4tKs43wxSFFJ/Cq2pgrpU+SRuUKCfcgVbGFVRnAxxiulbXORloMP7v60u/2qr5gB6ml8wep/KqRNi1uPpTS5z939ag3j1NG8eppk2Jtx3j5as6UzG9lG3jHT8Kz943j5mqxpLj7dLhj0/pTp/GhVF7jINdjH7sMm5cMOe9c14n8P22oSRTy3F1JC4GxfMOEIH3cV0OsSreXZtYj80HMjE4AJHAHrWZPA8kKRvcsVQ5GO1FWLvLl62HSnFKPN0ONfQLZZndLqYsyKhEo3DAPFY83hplYlZPMz74rupNHidyxnmBPoaiOiRZ4uZ/0rj5MVe9/wAjs9rhWrNHnk2kNCDvik/A16bo3y6FYDBwLdRg/SqbaHEc/wCkSnI7gGr8MbwW8cKOpWNQoJU5NbUlW19oYVp0LL2YGYetQPMCaQ2Up/5eV5Ofu/8A16YdPlOP9JXP+7XtKsrHjOjqMkl64qq8ue9WW02TGPtAz/u1C2ly54uFP/ATUupcagkRM+QKcjZpTp8wHMq/98mlazZEUlkZxyDnGKiVVRVy1T5nYkU8Vna2zSWaWqttaZjz7AZq6qy4HMYPcHPFYuvTXFrd2c4CtsBwOgb1B/CnUqJwaRmqbUtQg15/KUTWmXUYOxwM/QGte1nivbJpkyFIZTuHQ96563givvntJyroctE4GV+o9PetS2Sa309oII2kuZN22NRkljXD1LaE8Jj98zA/Kin/AOtW/e3yxBjnoCazdK0rUNPsWD2rGRscKQcCsnXhfpbOrWk6FxtBKEj9K5Z05Snscc6blMy7eLT9QhLzRxxDJOJAdx/E/wBK2rGwlsYwYL2eCBvmCFfMX64bIFVrCCOZ4LdgroCByM49a63zOVCr0GOOmK9ZSbOrkSRm2gu1Aee3trpT1BiWM/UEcVG0+8S+ZZyWjJztLblcex9RWkbbcpeNhBt5KjlSfcf4U15pUX95Coj/AL6jev5dRV30syeWzujBuJQQVBHzZI5rltbZP+EzjkY4WRA5/FP8a7x7OzvFJx+KHr+FYeq+EGvLqK6t7krLEgRVIyCoz19+azit7mjZgSCAPuVsc9UOKg+3zomPO8xAeFkANS3eh6tbM262ZwOpjGf061DZzw20Z+0WUM/JyswYEfiCCKp8sVccVKbsiGa6geP541jbnDK2Bn3H41HEsCwpGlyPlGPnGK3F1iVXX7I1usOPlt54FdQPTOM/nWlF4jRVH23RYWX/AJ6Wqq4/LGacakegSpSW6ORKOvI2vj+6wNQKEjLYY5PZj09hXpFpq+g33ywyWqv/AHJIgrfqKvvaWsqYe1t5EP8A0zUg1opGTVjynJpsv+utSePlY16PJ4W0eZiws2QntG5A/KoH8Haedp8liVBA/esMChyCKRwQb0NSLKy967CTwnp4zuguFx3Euapv4XtGbEU00Z/2iCKXtF1KVNvY51gknEsSt/vLmoxZWrElQ8bH+4xGPwrWuPDGoQEeXcQzoB6lST681nS2t5b/AOutpVHrtyPzFHNFj5ZI9Js7WQSNdXWPtEg2hQciJP7o/qe5q4F4qCbULS3/ANZOg9s81Rl8QQDiCKST3xgfrWdx2ZrgUYrnJdavpD8ixxD3+Y1Wknupv9bcysD2BwP0pcw+U6aa7t4BmWZF+rVTk12zXiPfKf8AYWufECddoJ9TzUgUUcw+VGm2vTMv7q2C+7t/hVWTUL+brPsHoi4qIKABTgKm40iPyzIT5jvIT/eYmnrCq9FAqRFp4FIaRGqf7NPCc1IBT1FJsqxXmi/dMSScDv0rkHyt83zfMCeRXbzwtPbSRpwxFc/cW9pbkCaWPcOMA5P6VDlY0jG5NoFpKL0M2NjRO27sDjrSWsLJ4gtyI8IHL9PUZpkWtR2sPlW0DPwRuc4GD7VWm1K7uHDtJsx0EYxio9or3LVNuNi1duyXKIjFItxZs1FeSRXVk8G5yWlEmccDAqqi7jkkk+p5qxGhIchSwTG7HOM9Kp1XLRExoRhq2XrTWr+ytPs1m6wxk5ztBb86qytcXj7riaSZv9tiazpNYQO0dvAzuoOd4xjHXjrWZfaneyxBfP8ALDOoxF8vGfzqo0JPUJV4Rdkb00tpZAG5nji9iefy61lX3iC2ZPLtoXk77n+Ufl1rmJWDSBickjknvTd4B4NWqSW5lKu3sak2s38yBBN5Uf8AdiG3/wCvVBFzKvclhz3NR7+OKfbvm6i7jeK0SSWhk25PU9H8HgJrEgxjMP8AWqHiXA1/UP8Af5/75FX/AAoca2/GP3P9azvEvzeIrxP70g/UCoqfwI+ppTX7+XodfYQiNrAbV4sOeO+RW1Zn5R/vD+VZq4S+gTpttWUA+xFaNoVEe4kAZHJOB0rVIykzG8RJ+/XJwPLArJ1ZfP8ABemt0MblMntww/oKu+KL9EuESICV/LHAPA+pqjYyWt54Qa11GWRAtwzExDGAGz1PA605Tjyctwpwl7RStoc5pN1K8zQW7SF5FxtRc89v1roV8qy0v/ibyAXBO54omBY4OQCeg6dOazZdUSCI2ukQx2sPQsv3m+pPJ/l7VmNDJLIHkk3N/e7j6V5tSvTWh6sKFR6vQpi6ie8eSEYjeQuADnGTnrV25uUacDYVx1DkD+WaWLT4PMOVU84zjGa1J7OG0vAscaoOD8h6U3iYuDaHHDTUkmya4KhIXlXa3yvt5HFV5rq3LcR7v+BVHOWEzxk7gG60ixjHKH8686dZtnfCiki1axebpuoERAjCMTnp81RRwyeX8qvjGOGqxayiOyv4gr5kROfTDZrS0W0Wdj5ucIoZR7+9Ytts1eiKMVhdTQzxLHJ+4Te0ZboMZBxW+IZ7uztbmG3naLYCfMwwPqc/hUmfsurSPKGYahCIFCdn6An+6KNP1SGDQ1sm8zzoIpUJ2jblOuDnnrxVpLqYyk3sYcCswtSd5E88kjJu4IU96t3HmEBTg7uOenNR6LC1zJE4XiCIowfj5myf5VrTafMSpHl/KvQt6fh71Li7aFcyvZnPRQARDO1iSQOOpprARyFdpGGU9emDW62mXMqoimBSox369c1m31rLbO4kaNm2bvlyc81k4zWtjSEot2L15rMFzeWMqRyr5EpdgSORjGBUGtXcV6YmWGSPYhxvHqazXnjxGIkkLAfMW9fanmSVuCAeMfMTSlOb3NFCMdUEdvEfspeSNQQfvdue9WbmytxJaqL22YSSYJQnEXTlsjpUURkDIdkTbf71bNxeQS3elytbRLHbn9+Fj+9z6fxcVdON02yakmmreZX8O2FncalMLi58vyiGjYMBvIbtnr0rM8RWsEGryCKdpVZFdmLA/MeSOKv6VrK6be3MphjYSggblPHOe3SgmLV9WlvpIIxF8uEA4JAxW8ZRdJRW9zBqUazm/hsZUen3F0sDQLM4PBKjIHStW30bUVvraTy5/KWfLNhchQR81dDBcOECxxgqOOvA/KlmS/dGaGRFYc43cH8CP61caK3epjPEyvZKxUvdAujezzWdxvErMzBto6mqb6Lqy2U0ItYnZxgETDI59KvA6o84Wa38pcAu/mjB+hq0RqDEeW1vEg6DzM5+taShCXQyjXqQSV0zBs9D1SJmaW0JII2kMOK24tNv31W0nS2mRURt8uzdhuxx3p6HUQu9bq0HuXI/mKc41mTEkPks3dklBX/61ZexinfU0eJnJW0NrUZYm0RIUjn+1gqHdoWwTnk46VufY4dgJt26f3+v61yMZ8RpjMlvtPUtMGxU63l9ZPvLF+fm2r8p/DNdcZ90ckot7M2rmFUaLZGUBYg5bO7jiq29FkEbSoHIBwTTb3UFfTlvYyN0D7ypHfBxXP2Db4txzvU7q0iruxm5OKudLKBCBvcHPoKiE6ep/wC+aR5VuLQMFziqLZPbH41XKTzs0FkR2H7wD/eGKs6Sw/tJ081CxHAB68Vh4YHPmEfjQYwxBZsnqD3H41UYJO5MqjasytPcTHXLzb1kmfP54/pV2Ax4IRl3pjeCORVJ7RROZ1kfzCSTuOck1HdJPNG3lyrDNsKpMvJH1Hce1dFHlSfMc1fmbXKaxcZ5cflS7lP8a/lXHJpGshh53iWds9PLhUfzrRttLniBMuq3k2f720Y/IVtKdNdDFU5vdm/hf7y00qp7rWTJZ7nBF1cpjsr8GpBEBn55D9XPFLnh2D2c+5olF9qjZB7VlG0us/JqEuPQgGsuWz8TxMGi1i2kXPKyW+OPqDVJwfQTjNdTp2A4ORVeXYAScdK5OVPGB8xYru2d8nYQFUY7ZBH1qveQeMPtEggu7d7cYK7wAx9QcdO/NN8iRKVQ0Lu6fzxHEzbmbAANaOQPvnIAAB681x1lBryeJbf7XuNmrbjIVX0PBx78V1SsssqIN2wHLHNebX+JI9Kj8NycuGO1+AScDuap39gl1aeVuG1jkLnkEehq1dAEmUDJwc+uB6VSluCkcojGCI+nUnJA/Cs5S5TVR5jmG0nVLW83w27uqHMc8bDP0Nb/AISfVH1qQ3Pn7BEQ5dcAZII/HNZryzSTeWDGCSBgnJJ9O9d7bxLb26QxxCFAB+6B3YPfJ7mrw9V1NX0Mq1KMLWLkTYzzwD0qxuJ74HtVLO0AYOewqYNggZrsTsczVxkumWdxKJTAqSgEB0G0/wD16rtps6NmNhIn5GtDeO/T+dPVjycE9OO4p3FYwpHdm8l1aJB1BGCamTlNwxHGo+8eTW80SXAEckasOmGH+cVl32lT4KwLuRDkxk8ke3rWnI7XM3JXsZhjhuHD+TtUH/WZw5/KmtHcWxDCUNH6yJn9RU6NlsYwR2PY1OMBcHofWstzTYqK1zJg+Skin7vlt/Q9aq3mmWGqqVubZWbp5i/Kw/GtIWZRi9uTg87ewNQ6zcx2V0pkfyxMqsx25wcc/TOKfK7XZPNZ6HH3XgyaFt1jItwg6I/ysPx6Gse4tLi0k2yrJAw6CRePwNejoRJHmOTepHGznNJKI5I/IkjSYHqrAECspUk9UdEK8lo9TzFpI5PluoEkx/Ft5H4jmtLTr1rNdtlfyxR4PyMBKo+gPP61vaj4OSWFpbA+TJnHlN8yH6HqK5fUdGvdKZTfQGLd92ReUb8RUWqQ1RqpUqmjOjiuRqOz7Tfw+Yn3RDvh3fXmn/Zb2HPlzwDJ+UypK5H4lsfpXIbW2hkdip5ww4qza6hfWhIWeRR6ZyMfStY42aVpIylgYN3izflk8R7vk1GEqOgCOg/TNWrS+1BYnGoxWU4AyGiyXz7g4z+BFZcHiZulxFG/up2n/CtBNUsryNlhLLOR8qsvf8K1WM5tDJ4Pl1sZh8XWq3j280JQA8MikZH+63IrXgngu4zJCMj12la57VvDGoagfOuzI6RA4J421z1pqeoWxP2e6njCjgBiQfw6UrKT2sDk4re51gjhjIGYwx9TyalxiuOnijTUIYmvHniYguw42nPT3rsyDmskzaUEthpNGacBjrSFlHWquRYSl5+lMMqjvTfPBOACaVwsWQDxzTxVZp/LXdIyxL6uwFVJddtIvuF5m/2BgfmalyS3LUW9jZReKftwMngep4FcxL4iu3GIY44B6kbj+tZs91PctmeaSX/ebj8qydVLY0VFvc66fV9Ptch7gOw/hjG41mz+J2PFrbAejSn+grngMdsCpY4pZjiONn/3R0rN1JSdkaqlFK7Ldxqd9djE1y+0/wAKfKP0quqADIFWE06bH7xkQAEnLc1ZhmsLIESxNLOD3XIx2q4UJy3IlWhDYpEhI/Mc7U6bj0qtLqcMYwnzN/tHA/xp+qX1zeBUSFVjDZwa6Dw/aPNpADWFt8kO95SmXYliBiumOHhFXlqc08TNuy0OQa+upg6G5wHXaBEmNvPUd89qlV7uGxSAPcxQbwxYIV3v2JbufSvS7LSGVAdioh5+6KoeMbWNNDQ7iX+0Ln5sk4B7VvHkTSSOWbm9Wzk30+6uZrR/nlmuLViMEHpwM46d+tZF0n72Ne3mgce1Ml1P7NdzRgyAqccPgdKlsZ49R1Gyt1XazTjJ3Zznj0qpSST1CnBtrQxZUwUweDmk8vg8j6Vv6/Yrba5cw/KVjYDgcdKoiGED7ork9sjsVBszTEe1SW6EXMRI/jFbFvprXfMcKhR1ZuB/9er/APY1rbQvKV8yVVJBPAB9hU+3WxSw8tzf8Jn/AInj85/df1FU9ej3+LJ0/vTKP0FWfCDZ11ie8J/mKdqqbvGkp9JQf/HRV1H+4j6k01/tD9CZoVN2Cxct5Z5ZiT1q1bwhkwxYjI4JJ7UwkC6GcYER5J96uW4BUcd/WuVTO9wRnX8SLIMD+EdKgmQJ4bjXH+slyc/Un+lXNSI37tvRKh1Jdmm2EAHXn9P/AK9Z1ZvlZrSiroxUj9G/QU/yjgN5vGcdBzVqONWz+7yAOaJAgIHlcV5zk0d6SuVoo/nDbhnOea09RTNypyM7Qf0qoqjbxHg+taOpxfv4tqnBiXOee1VGTdKXyJklzoy7mE+fnIyVBOKYEI6YqzcRNmJiOq+nvUflHsP0rFyNUh0If51JGGGGHrW5pE8sYt0VyFkcq429h0HtWLFExLDvtOML3rpdNsAkMEnlOdmSHIxgn2pxu3oZ1GkizqwX7C0xRneMhoyD90g9SO9cz505WUgffLlsryd2M11Wom3j0yWO5LjzU27lXgN2/WuSWzuZplAERd8cAGqkrmdN6HQeHspHMCrAkg7u3I6VsT7iW5wdp7+4qHTLR7S2W38gon3sk5JJ61aaJmLEjsQOPet4pqNjGck5XKybjLuJ5Ix1rH1VXeeTBztgOPzroUjZNuBghsnjt3qjfWsxh1WVABGtuFBzjJ6n+YqZQckOE1GVzkVMynIIz64rcl0uEEbgwJUE/NisARSHAyh/E10mpadMb/ICneisOvpj+lcsVo2dk3qkVnsIUHCv+Dmont1Vk2eYDn+IkipI7IhiXYL9Cas+RADw7f8AfRp2bQrpGMIirNk5Aye4rS02MvCm1CxPIHaq9xapNfeUrHBAJIJ4FbcClFCRW/ygdXbaP8augrNtmWIlokTC2u9gDXKQH0Tkj8+KibT5Pvvqdy2P7oz/ACpJPtTrhIiVHGEbI/Wqf2S9zujtZlP+w20Guq/kcdvMkaE52m+vCOzNBx/9epU064dSxu7fGM7ZVZSfoOxpY4daKhI1jhT0aTn6n1NSpp+pg58+B2PdyWx+lUo36EuSXUgt9KuJnDSXUQc9CwL7R9OlTvpciN+/1Jh6blOD9O1LLpWruoIuI3OfuhyuPpxVSWx1e3BD2kzg91G79RTsl0Enfqa0doFgUx6mxb0aHI/SmFr6FuJopx6DKH9ayY4NXPS3uox7J/jVvyruIASPclj2dwP0K4/WmgGTam/9rRwlWiSZTBJG3TJHynH1xT9IueULdxgj/PvWZriO8ay8rOmGU4wQRyPrTrKTDzBWDbJCQR3B5/rWlNvmM6qTidxp5XLQOQAelOltljcqTWbbS+bbLIDhl6mpZdQyAByR3rptd6HInZalsQA8bQahlh2jp+lVxfMDwOaedQdlw36itFFkuUSu7EHFRlqe5VzkHmoypxwRTSaIbTAY/LpUyHIquM9DUkb/ADANRJdRxY5800GrEsY2/Mce9VSMHjmiLCSHZo3H1pMUYPtWpkQSg53rwwpYirr/AJ4p7I2OmarNuhfdj6ik0NMZfQkwMUGHA4J9aydOvxskjkXZMrDfGeoPY/T0roFKXCYFYupaWXYSIxSVQdrgdvQ+ornqRvqjopy5dHsWjKTG8i4H7v8AAZ6/zrKe4VA0bTBBKhU8ZJz0ZvQf0qD7ZJFGLW7Hltn738Dj2Pr7GmyszgssjJF1IRfmb3JrkqXudUNUVctFexJDGxvVcbV7Buwx3rsYLy7fC3em3Vs+fmO3cme+CDXJ6cq3WsWsQExl8wEOwG4KOT+FejQsCuDjGeea0wkd2noZYl7FJLnd8wbcuetWUkBOc5pZ9PSf54iYpPVeh+o71QZpLaTZOuw9Aw+6f8K7mciNUMWGMZ749KnhHmSRlSMDls9zWdbzYuFU9D3q+6yQ/Oi8Z7dDV048xFSVjRXCXKqw65K896LiQSBVVhndnj09aYjAsG6FuxFRb2ac8E4Ax9K7lE4XK7KGoui3Co8aCUniUcEr7+tVliKt6iob68E18qOD5agqvH8XUnI6emDVkXEcSDeecdK56kPfN4T90sxAYycAVz2p3guHW4VQRJNsjJ7oBVjUryR44bdPl+0PtO08he/+FZeoODqMFsg2rAm4gds8AUp2UbCgm5XJfs0IOYGa3kbr5f3fy6VY0/zbK9jW6uFmikyBlcEHtUEXTn8KqapMUktRn+P+lc0nbU64q+hqW15fX0krwqpgViu3fsLkdcGrMYsrphBNujmHPk3A5z7Z4P4VmxyCOKOKMlAuBx69TUzNHMhjlUOoGRu7H+lY+3S3NPY31Rrm1jeMxuodOm0oCDWDf+DbGc7oGktH/u5BX/vk9KsQXEsUe2OWQp6Fs/8A16lFyynhVYd8HB/Wq9tTktUJUqkHeLOZPhC6tpZJJI4b1VQmONJNm5uwb261Rujr1su3ypLWIf8ALO3jCqB+HJ/Ou8hmhkIAkaNvRx/WrTI2z5hvH6VSimvcY3Vafvq55PHqdzFc4EjGbG4kORx75pjQ2d3nzrdUk7vCdv8AKvTbjRLS+GZ7WPjuQOKwrrwXZzMfs0zxn1Vsj8jUOE46xNFWpy0kcqNHtYFDDLuvIz0rQW5Lpndg46Vjy6kikjfz6DmqjX75JjGM+tDlGI+WUjoGnP8AfqrNfRx/elUe3U1iNPNKMPIceg4qIBRnAqHV7FKj3NRtY2/6uEOfV+Khl1S7k4V/LBHSMY/WqY9B0qeC2uLt9sEMkp/2RWbnKTsjTkhFXIDljuclye5Oad09q3LbwvcuQbmZIB3UfM3+FW3t9B0sfvSJph/fO4/98ito4WpLV6GMsVTjotTnIbea6O2GJ5D6qua1IvD1wfmuJY4V7gfM3+FT3OtTTBVsvLt4WyBuXkY/2RVCRZLsot1qMxBOCPL2KPxNbwwkF8WphPFzfw6GjHFollMkTt9olZguCd2CTjoOBVi6l2iytYFCBg5c4zkBumB7d6pXmkwaZAtzG0jFZF5JGCM9u9S20st1e2ohMiKkZaTAypGfWumpTVKm1azOWFV1ZJ3uiTWrOIabFJH8kspwE55H9aj1S2jk864bcWigjC4GAMAfnSeIY55LiF4LiM7jsClgpXvn6dqwdX1Sz/tOSNbW8kUhRiSbG7jB4HbOa4oyk4aHZyLm1ZqxaXDdaSbiNitznKs7YVvbHp70ya+1LSLOe1a8JUIArwtkKuM8Y7/WuduNVSfYLey8kKMcSE5/Omx3s4ilTaqqw/I/40Kc09di/YwlG73Lp8TO64aeeQ+oU5/MmojrLOCDFKwPXJAqnEIlx8maJVBcBFPPQCtXWtsYrDp7jriGNrgzjBMo3kf3fatDw+oPiHT89FnU/rSx6XNPteXEC7QCCOTj2rTt7SC2wYU+f/noxyT/AIVy1Kx2U6I7XtLmn8QXjGRFUyHLZzj8qZbWFpbDcE82QD779voKW4uIreMvNIsaAZy1Yl34k6pZR47ebIOfwFRTjKb0LnKNNamzFcRwRvLPIsa54LHr9KzrjXkuJRbW8RKyZVpJOOMdhXOvO8z75XZ29SansyPtsH++BXQqCWrOaWJb0R6B4SG3xAR28np+VWNRX/isLtscgDH/AHyKp+EZFbxNIgYFhG2QO3NTax5lv4svJjc7t21Uto1yx4HLE8KP1q6n8BepFJ/7Q/QS782WdQEJAHGPStW3J44PX0qpgeepYruaPnaeM+3tVuAjjkdelcKPSexR1Uhv4X5QdBUWtYzZx7XIWPt+FWtRO50BZcEAfrUGrtvvo0H8KD+dZ1X7rNaS1RRQ7VZfKfBHWmyj5gAkhwKn3EtyygE+tExy52svA7GuKbOqBDEMkDy5Bz61s6uC9xC3zAGJQCPYYrLh3bhwuM9S1a2q7ykABUgIMEHFXHWjP5Cl/Ej8zPuYgIYWLt/EvH1qvhTxverV3Gx0u2BKnEr9DwOBVNI2HRU/76rmtobJl/TLYXF2YzJIuUJzXURWP2VlT7XK4Rf4jxXPaEsn9pgnGAh6H6V0l3IZr2EDbJbg5dgeAe2TWtNaXMKr96xR1aFp5Yj5kiKw2YB4HvVOPSDFqNtB9vkd5SQGHRMdz61Z1wmTARw/OMBsVFoQca1B+5CqAfm64461fUnVRub1vavauVe6Mwx3XGP1qQoDu/eEA4x7c1Yc7VIyvXqe9RBjk8rWvKloYczeoxQFKgkseep681U1C3eLRb258+RhO4iWINwMHGf0rQ3HH3l/KqmuOf8AhF4lG1ma5Y7e45pNWjJ+Q4t80V5nIRWzPcRqqyAswGc9Oa6y+smn1AbbqSLCgAKTiuf0mKVtXtwYgoV8k56Yrst7f3lrno0+aLudNapaSsZTaW0SK7XUkm59vT2zTFhyM7pfwWtss2yHBXibt/uGql5qD2Ph2RlKiSQCJMdct/8AWzXVGhHlucrryvbcxbTM0ss4OVLYXPXaK00nhhx5hUD3rGikK2yQRtsAHzMe9Jti6sXc96yV1sipNPc2ZdXtx93BPbFVX1og/LiqDxjcCISB71GIdznEZx29qr94RamXzrLHgsfwpP7bIIOGJ/3qzWgPYUhh5+6af7wX7s2YtdkD5jVnOM4FTN4kllQBGeF1Ody859jmsnyrjTntZxGV8w5LEZXb6ce1OWK21O6MX2tbRJt08c7DqM4wB3/pXbTw1RpO+vY4amKgpuny6dzdXxFdiBZJYyV7vjg07+2orkYYAg9jWNP4bmK+ZpurRtblfmkZeFx2UDg5qgWgjXyt583ou48k03h5fZYni4Qdpr7jY1FY3tm2H5T29K5/T5mh1FomPBQBfw6foa1ktobmwgaKWVZiw8xJSB06gD61ma1ItvLA6qQYZMM2MfKeDVQw8lHnloKeKi6ipw1T6m5bXDJuQ7vLP8SgnHscVoRy2aj/AF6Z981S0t/kLDnd3rZim45r0KNH3bnn16z5rEAntAc+fH+dSG4tTgCaP/vqrQkDdv0pSw9F/Kt/YnP7ZlN5YEbDyIp92ppltuB50fr96r2QB0H5UmVP8K/lR7EPbsomS2B5niB92FA+zyHCzxMfQODV1tndE/75FR7Ii3EaZ9doqfYlKuQKgbjzlYDphhT/AC0HUr/30Ke9vang28J9TsFRm0s8f8e0J/4AKSoWG8Q2BEQ/5aIP+BCoyYR/y2j/AO+xU3kwAf6iL/vgVlazNGlrsREDOwQYUd6UqfKrlQqczsTG7R2YQI0u3glBkD8aXzZmHNsSPQkVFp1ytoBbsFWFj8uB0NaEijPFcntH1Oz2aM1kZW3pG8be3Ip4ui42yooPqQcGrf1qN4ww6Cna+ok7FGe0t7iMhlTB6g8iuc1DSVjRVjw0adIyxAH0NdJLCUbIUEehpwtbSePIiG7uKiVOM1ZouNSUdifTdL0/Tgv2SPDMn+sY5Y//AFq0YuDg8Hv71gOk9mVa3LPEvBiJ7f7J7GtKzvY7qISxuXTODkYKn0I7Gmklogu3qzWR8qDmnSJHMux1yKqo/Tk4FSeYQo9WPFVckrSaXNAd1s3mRg8xk9PoatWd6sq+VIdrjs/GD/WrI3jaIiCffvTvKiudpaJCwOcY6V00YtO5z1pK1mKshwcYdieuc1WnuBESC5UseFHcmprq0DLuRigH3gjba53XU+yWEiW7yPdSjCAffx3P5V2NpK5xJNtIu3MZ+yupJRi24EdSaz0hw+WkJz+dYVvc3VuoDSOGHBEnP86sf26Y42aSINtHVeMmvMnXUn2PQhQcV3LN3qUNtez3MsmIbSPYierHrWLpk811JJdSgma4fcFHUDsK5/WbiSbV4ULEqI97J2DE9friuv8ACgCtJNIBlAFTPYnqahyajc1UVexvRaM3ljzpyshH3UGQv1NVrzwy08kMkd7ho33ESJwfy6VtLKrd6gvb5bVQqgNKw4B6AeprBycjVRSMO6sr21zJLETHn76HI/8ArVBDOmWO4ZwR1q600kzF5JGZvrUTQxMwdolLDvipdO+xopdyOFmMYZhgVKkjEZP3B7damGkX837xSNp5Cy8flTXsb2JCslu231T5qxcZJ7Gikn1GGcrlSvA6YqaG8liOIpOP7p6flWeX2na3DZ71KhAB3cD19aSlJPQbjFrU0/7QM5Al59lPH5VZimjbhSnH8PQ1hq+CTnC46VIshIAQjPYHnNbxxEuphKhHoeUABaXJ7Yq3FpkzDM0sNuvrI3P5VbjttLtxlnku3HZQcH8qI0ZM2lWhEzYY5Jm2wozk9lGa1LbQLmQAzvHAvoeW/KrVra6rqBxYWf2VCcfLxj6k8fpT9W0bUtM05ZrjVN7tJsZIUHyZGRk10Qw6XxHNPEyfwkq2Oi6cge4YSt6ytx+Cikl8Sqq+XZW5K9sjYv5VzYUwEm4UMP8AnquT+YPIqwrqVDIylT3HIrrglFWirHJPmlrJ3LM19e3eRNcFV/uJ8oquURBgCmGUZ6io3mAFNsSRftnhcRxzzGFEUsromTnPf2ro9PH26MW11crcQLht5Oef4T9c9q4CaeScAJceSm3Y4BGW5NPtL61sSGXyWZTuAIJwfXHrUTpubWtioz5U9NTsPFVy1lp8ssSblgkQ7s/x5rz0alPkt50srt13dB9BWy2tC7je1JLRzH512AAmpI7OCCRAEDBh6Vpi6qlK6M8HScYWluYBuLmSRZAh3joxHStSVjIzPcr/AKQ2GbPUGrVyFjmA2AL2xVGcy3F45VSSTXE53R3xhqPlmAtxHGoBzycVAI5JY+hZieauRWWRmVufQf41bQLGuFGPTFc8qqWx0RpN7lK30xyQZm2j+6Ov/wBatSKOO2O2GMA45bqfzqNGY4/yKcZVTAzk1neUjW0Ykss8UEZlmlVEH8THr9PWs2TXoWXML+WmcbmXLt9F/wAai1g/aUhVgCAxI46cVFaW8UMRkEa7ugJGa0jGK1e5nKcm7LYJru8mt5oktwtvOATvwZGA9T169qzhaZ/5dn+oY1qLBJOwWJGklc4VVHJqzHZRBtkt7Grjg7EZ1B+o/pWsallojF0uZ6mH9jH/ADxlH4n/AAqa1tFFwmYp2yR908/yro49EvWuIokjWUS42SxvuQj1J7fjzXXaf4ZsbJQ0/wC/l7knC/gP8aaqSl0FKlCOtyh4UjVNZEcdvFAojYlVO52Pqzf0q3q2j3t9r11st5vIbb8yYAf5R3robVVWaJIoQkSnJ2qFFaLbPMJAP41U481JRb6mcJ8tZzS6HKReHtQUrttyFRNq5kUmnNp17aLungkRc/exkfmK65CT0pLy8gsbRzO4BdSqR9S5I6Ad6xdFJXOiOIk3axwV7HvuYRknlR096q6gGbVGwCcKB0q5OQt7bdSc9BVC7cC+nJJ6joa4qr0PRp7kZi+fpwD1pBDuWVip4UdPrUbzhSQN/wCdWbMPcwSosjpkjkjNctrs6L2RCkAbGUP61ramwcW6FhlYwMCqpsZYArfac7mA+7jqaXVc2tysTt5jFc7gMfhTV4wlF9RNpyTQyXa+nxxFvuylsAe2Kr+SnYtTtu62EgyBjOKiWQejVhqzRNHU6Ro1ulqt150qySRkEAjGDW2umQParD5zKnXC45NQ2I8uzgUDGUH4Vopn2rshFWOKc22ZMnhy0mYf6TOFXOOnNWrXToNPffCxZguMtWgM+lI4bB6fStFFIzc5PS5VlkJXORUQl+lOmcKQCvU00MPShtDSHeafas3W53jsoUQZBcnp0NaIYelQX1q15GirIqbTk571LehUdGjH0BidTmbBHyHr9a6YNk9qy9KsPLu5m89G2jHAI61sras2MSJ680qcbIKsryGOxCR/9dM4H+6a57W5MQWEPIUK8pHv0FdNLaTOECsmVDc59RgVzXiewlt0sJJG3IEaElTwG6j+tbv4LHP9q5jJdyIoDNkj0HWnC6uZGwp259ag3IkQJIAA5NRebJNlU+RD1Y9TSWhTuXJLkKPncuR70yOSSQnc2xPSq6+VEDzlvU00ykjI+771XMTylzzljPC7vc0w3cjNiPHPtVXe0ox0T+8acsqqu2HBI79qHIOU6fybibRbQ3EoAlYjg88fdP6VUsmL2xsZ4naQuX8zH3Pp6HPasnzS1uYpbmRgc4AbgHpxUlgly05Et9cSIq5RI26EdM+vau+lVjO0ep5ONoTTdS+hqwLf6dG+kuwDQ/voiw+/u557ZHpRFHbm1BuFBvDkksOQe34Vmf2jfyasYrqeIXEqgxed8oc9wcdD3FRy3Vza2Mmy6bzC4KjywCMnkew61vTp8qvLc4J1Zz903NLyt2LF5UeINve5yN0Tkcgg+vBp3iGxnFmRcXEEqTFgDH97pw3NZ8EtvpxlNtEW84hnVThc/wB4ZqpeXG/zrpyQqoflzwBior1YKDitWd2DpybUpR0RJ4X16B7cWs7eXcqdpUjhiOODXVJdx4yG4rz/AMI7ZNUa4IBJQSD2JGP8a9BMUE3LqM+uK66DvBHNiVapYcLxD/y0qUXSno4/OqxsLU9qP7Pt/Vh+NbHOWvtC/wB6j7RnoaqnT4e0jj8aabFe07/99UAXPOHdqX7R2BFUDYntcP8A99UfYpMcXL/99UAXvN45bikNyq/dwT71QNnN/wA/L0xrSbHFy9IZdkuSw+Z8ewrB1qfmAryFlBNWZLW45/0pvyFYep2l6ykfamIP+yKyq/Cb0laRuQus0eDzntWhZ3OCLeViT0Rz39j71yumXjsu1+Jk4cdj7it1Ss6dMg9RXnyR6EWbJXNNxiq1reZYQTn5j/q3P8XsfermPXrSi7DauRPGGHSqwi2tkcGr2KY8Ybnoa03I2K5O8bSMN/Os+ezkiuPtdoQk44YfwyD0atRotw9x3qPqdrj5vX1pMaGWOpJcgqAY5V+/E3Vf8R71oCVQ0YbJU8Z9DWNeWAndZFZo54+UkTqP8RS2uoSCRba+VYZScK4PySfT0PtSTHY6mHOHxyqenep0YRxlsZJHA9TWfADsyxILHGc9KtmVUjGeDnGR616FFe6mcNaWthxkZlG7aytwSB+lYmqb5fPRWZ2hUSKgPp2H4VpjcIGZjgg5xmsC7v2imu7+OPKpGFCgdf8AOa2fwmCWuoQ3tpe2ayHZIh4+YdD6H0rM1S1svshkiGxw68Z4NZ66mkIYQ2UwZuG+Xg/WqsslzcKzSo0UIHzKBgY981500nud0G1sVb3SYTOt8J43lzm4jQ5A9D+HetfS7oQ7kUfu2wdw9az7C0ZVuLt4zHbsMovTcAOpq/YRAvBH0UkDArBu5ulYvJrc0WspZSw/uJU3RTLk5YdQe1R3l6zXspJz82B9O1X2tQ5JjYxsOMDp+VZd/Zzh/MCZyMMV6H3qVYvUsxXQZRzW7pcMYjFzIMsT8mew9a4yKZ04I5BrpYNUtorGF5J1iQKAzPwAfem46aC5jo/MzSBj2rPiug6ghgQeQQcg1ctW82ZF65bBHpSUG2Dkkrj2sI9RBWW2V1/vPx+R61i6zojafCZ7fc1sv+sUnJT3B7j+VdttRY8AcDjPaq8qJNE8bjKspBB9K6XhIuNnucqxUlK62PN+COOR9aliLhsHp2NRTQNpeoSWUvIU/u2PcVOjNvJ4xXnKPK7M9By5ldHNJa2yn5YI8+pGatxgKPlVR9BTFFSLXtaI8u7ZraO53uh7EHrWT42V/wCzNY8tirKsFwCOowSpq9pT4vCPVD+nNHieEzfao8ZE+nSr9SpDCs57lwPHv7TvRwLmT8ajF9cK+9ZWD/7I61GCcA8U9CQkmfSklqU3odTYWU14YRJtVXQHzA3zZ9SOlZE+oRxytHjcUYqWJ9Paul0rgW3tGP5VlL4j8x5UGl25kQnEhTPQ114ulCnGLR5+BrVKtScXsrfqZq21m4Em2UBjnDNVuFdKSSNHSQs7BeOcZqrcEyXDYlzHnPyLgse+ewq5ZF0mjaCCNEGN2FyD7knqa4JVoo9eOHkaupafDa6eWgiwysMn2qlCZW2MclSMewrUutRE0LQJEAh6s3U/4VR3YUAdB09K58TXg3aBvh6EkvfHvsdQCCSpzkmm8AcD8hSA7uSeO9NkmRenP8q5FGczpvGBIAzD2/SgkL1w3tniqr3LsfvUxZGY+tbxpKO5jKq3sWmmYkDGB9aiG9nHHFKgz1H0q9FYSnEk7LbRHo0g5P0XqapsS8zJ1H70SZxgEmp7WwuLi0DINsXUyyHYg/E/0q7dXVlaSgW1oJpwv+uuecfROg/HNVbqee7VGuJmc44BPA+g6CsnJI1jCTJ/NtLS0a3gmcvLxLcheo/uKOoX1PU/SqZVgPlePb2INI0YKqCxx1pyxop71lKdzeFOxJZXUtrqEEsEju6tnYp2gn+tdxa+JrRgPtUdzG/+1CT+o4riFHI2HBHoKuwX95GQvnEr6ECtKeJUFZozq4Tnd7neJ4l0tRkNcMfRYGqQ+JI25t9NupD6yYjH61yum3VxPehJH3LjOMYovJX/ALRdMnaCMLuOK2eLSjzJGCwScrNnQz65qUx2LJbWYI42fvH/ADPH6VTiYCR5SzyzPw00rbmI9vSqo/4+PurwnrU8YOPujrWE60p7nRCjCn8Iwx51BCegTjNZskZaeTMYJLHrWoCTebto+WP1qtAEackpuOeOa5qutkdNPuVBZzZ/1BGfUVrWdu0ceCDk/wCzTwWMygqOO2atRTAnhc89jWXLYtu5BcKRLbqeF3gsSKzdWfztSYq+UUYGBWhq0jO8UYG3aQx75rM1MxNfS7I5E+YcZyBxWU+pURC6+RsCDOMUijI4jH1x0qBdvctVq3GU8tdxLuACegqIR1LbsdgslsphRXBwADhvatENH7/rXP20LNeRoNpw3JHSuhy+fuj/AL6rejOUk20ctWKTshwaP+8f1prvGB95v1pwL/3R/wB9UyZpNuNn/j1bt6GaRSmK7vl3ZPegH3b9amUSbixTnoPm6UpaRsqE+pLVnc0RErr7mnAxnqP51PGj4wF6DP3qeFk9B/33RcWhDBHaxliqqpbk4zzVyP7P/fH/AH0ajCOew/76p4ik/uj/AL6q032IlbuJK5LBYi5HX5eapapzpF2LhGdBEzbWB6gcH860kuxZyAPE0rMMhFbH4k9qj1KdtRsJ7U28UImjKFw5YrnvWsYykrowlOMXZnkYRZPmkuGX2oMUWcrfPz611TeBYSeL2Qk9toqrceC4ImCteyqSP7gPemoTS1RXtKbejOdMQzxej6mm7DnP2wfjW4fB8PbUJPxiH+NNbwch6agf+/X/ANeiz7BddzEaOR/vXgIpwiOBm9/Stf8A4Q89tR/8hf8A16X/AIQ5v+giv/fo/wCNFn2DTuZSxkdLta09Ic2888nmtMVgYhUGcHI5PtT/APhDnz/yEl/79H/GrNnoDaO8l0b6RwUKERR4Iz3PqPatKTamnYyrRUqbRkwaiL2RvtFssk7OfMDHovYA1ranKjwW6h4txRNyZ3OMDofauclV4dSiYjedpAIXoO2fX61eXzRqNvJ5UtttTzAzvu/Tn8q9SD9xngygudWLeuTeTcx+XPIuLaParpjt1+lZ17JI+hwz+YH853V1I4Xbj8+tbl54ck1dorz7a0eYlXbKhY8dx6A+lR3HhNpNMiszfR5jkdtxjOCGxx19q81v9477HuQX7pW3OU8OahLaag4Qg4Q8HkHmu0h8TkAb4UY/7LEfzrHtvAs1vdecupRHggjyj/jV3/hE5gf+P+L/AL9n/GtliJw0i9DKWHhPWS1NePxLA3DQsp93/wDrVOviK0PVXH0INYg8L3KgkX8RPYeWf8asx+FbuSJJY7yNlcBhmMg/zrWOLqMwlg6aNT/hILEnkyfkP8aUa5ZE8GTj/Z/+vWd/wil9z+/h/wC+TVS70XULKJ5pIleJB8xTk49cVf1qZH1Smb39s2Z4zID/ALv/ANeg6vZ/3pP++a4xNUsmGfNjP/AqkGoWJ5EsWf8AeFH1ufYPqcDrv7Wsz/G//fFNOq2WP9fj6qa5IXlmdo8yLj/aFMae2PRlx7MKPrcuwfU4dzrH1Sx/5+R/3yaz7vUbEjH2gcf7J/wrn2lhHp0x96q80kZ6gY+tQ8TJ9C44WK6mrbTQz3c3kPkgA5xitO1vGSTZJwRXIJM9tNFcQnG0kH3rpVaO8t1ni69x/dPpWSnc2cOU6L5J4tpGVPX/ABHvVq1u2DLBcvljxHKeN/sfRv51z1je7T5chxWwBHMhVlDIeo/rQLY1c4OD1pw5qhDcNCBHcuWQcLOf0Deh9+hrTBiWMM0ij3zVxIkM2imPErjmpPtVoP8AlqtKLi2bpKv41ehGpTKmPhxkf3vSmTW0c8ZSVFdG6gjg1o7YpBw6n8aha228qcD0qXEpSKduk0CeR58xiU7omB+ZT/dOeq/qKvw3bNDmdlSTGCGzx7jHFRrHilKgit6dWUVYxqU4ydxG1GNrWdN4B2YUN1J6VFaoqwKSyENwfmFI8SNwQOKqT2iSIysqsp7EVp7d2tYz9gr3uZ8WqWDyyJFcRsquVDBvQ0apcINLmdSJABkgd++KpT6LHHKZYFRH7qR8rfX/ABqrqFxcQ2Lwx2DhiMZQZXP4Vyzeh0xWqMZ9Ym1iSM7DBbjGQWySPSt/SmF3qkEEZOyIGaVvYcAfiT+lcnZW81gyi9gZV7MOUP49q7vw5Gltpt1esFBlkJBA6oBhR/OsptLY0im2a7RMjjuRxn1Hah1KnkVn22qTRt+/HmoTnHQr9DWvBNDcpuhcNjqpHI+orOMzSUTJudMt7nLEFH/vIcGqE2luLWW2lQXNvJ1A+VgfUdq6VoUfkfKfaomt3HTDCtFIzaMLSmj020jtGuJiU4Xz1CkDsPSujsbzbLFIuCyuG57jv+lU2jWRSrKGHcEZquLJFOIPMRj0CHj8quMtSJRujvZHaTBZlEf8Kg/zqNnUAkmufsLvUoY/LltftCLxuXgj69qpan4q/s+ZoP7Ol87GVMrjaR68cmuz2itc4fZu9g19be81MW4P78RhifQ9qzoQYv3co/eKefesy3uLm6vpb53LSOfnOMD2ArdUx6hHjH71Rwehrz52dRtHoQTUEmcqDT1NcuniO+HWOBv+A4qVPE9yPvWsJ+hIr0bo5EmdXZNtv4fckfpWtfwPcSWTIpcZdH9lZCP54rjdL8QNdarbQG2SPzHA3hicd/6V1cs9xN+73bUXgBBj9aibsrlwWtjxCVDDLJERgoxUg+xqS2jMyyAdcflWz4stgviW4KMpDhWO05wcc1WtNLlYEuWVT1ycZ/CsXVUdTaNGUnYtnWJordI7dE80LtLZzjjrVK00+QszMmFI+83c1qrbw24G1RkdzSkluc/jWNfGTq7vY3w+Bp0dYq1yJLSGM5wXPv0FWN3YcCmqpZuOcd+1PLIn3uT6dq5LSmzrcoxAfNkAbv5UHYg+b5j6dqY1xxgZA9hUDzD1P5VrGko7mMqjew+Sctxxiod/PrTC4PJPFaAt4rNAbmMyTkA+UW2rGD03kck/7I/GtL2JtcpopkkCKpZz0UDJP4Vqw6dFbENqMoh9II8NKfr2X8fyqE6nNHGUgaOBSOfIQJ+vX9aomRycLxnqe5rNzSNFTbNv7WFytnClvH0yOXP1Y8/liq4+aQsxLMepY5JrOVW9TUyqw6tWE6lzeFOw64VXumGwHoM1KYk4yM1Ec5zkflTgW/vCsJNs6YxSJfLQ9Vp4t4iOf51CM+op459Kzd+5qrEgjiXOEJx70qKN4JGBSKCamRVDKWAJ/lU3GXtMdf7QUIeo6nrTdSIW/kORng5J9qdpm37aowBxRqKp9ucbF6DqK6OZey+Zz2/efItxsXaFs/fTk5qwhP8AexVCIjy48LggYrRiRCg45xVRkiZRF2/vC4JORg8U1o1hX90p3mrSRIQeP1NP8mM/w5/E0pNMFdEEce7G/Occ4NWfLMaDylPrzzU0VqnVl59M9Kn+zwkgY/8AHqzckVqUbqEPaCaVCZRjgcVjXez7Ui/Nk4DZPSt28WEKUDD5RnaDnntWdJFDvUFQzjkt3zXPVqRXQ1hFi6dp1vds3mLIAGIGGxT2ghtpZFiDbYpPk3HP51csI1jtXcDDbsLg9Ko3Su1xsTOSfm+tYSm3ZRKW+ppWM0nnKUxuyADjgZre3yA43fpWJ5O1kWJcMCBketbJTH978zXfGHs4pM5ZPmdyG7vZrdCVKnAzytZTa5eN1EX121cuF3sQwJX3qv8AZYT1iH5VLmaRgrEB1q69I/yoGs3SnARD/wABqx9lg7xL+VH2S36+UpqOdFcpEus3Z/hj/KpF1m6OcLESPal+zwDpEKUWsRP+r59aOcfIgXXrwHHlRflUg1+8x/qof1pPssQ5MY+tNhtVe5UBABnP0FaQk5OyMpqMYts17fe486XHmPycdB6AVPjvnFRAjtTt1eklY8pu7uKBl89cc1jXT+ZdOc5wdo/D/JrWkkEVvJITjArny5POeT1qZvoXTWtyQ02oy9G7iszYlFOB5qAMKerUwJgeaqau+3TGYbwQ6/MnUdqmDc1U1cltMfBYfOvK/WnH4kTU+FnJzGTz0x8+Mn5Tgn2qfe8bBUgMRkTb++fP5UXsYwvCMUbaUA+YYU/mOf0qvcQgXKOYJ3ZQABI2FYcdK7I1GotHlygua52+lyI2mxlN2ASpLnkkcH6VZPIrO0dw2lowO4M7HOferu8Dqa5JfEz06fwIcCQRk4p5HvUKnJB7VKWGOtSUHQVc0iTKzWxP3DuQeinn+efzqjnnrTrab7Pfwy9FJ2N6c9P1xVR0ZMldG3UcgI5FWGwHIHQ8ion6c1qjBnlPjTQk02+F5bxgWtyTwBwkncfQ9R+Ncm3B+6K9u1XTotT06azkAw4+Un+Fh0P515VNpxjd43i2yRkqw9xTnUUVdjpwc9EYhwf4RTGA7KK2G0/phBzTDp5z9z8KlYiBp9XmYx9h+tMYnsTj61rtp5z9wVBJYEZOwfnVqtBkOhNFCOeWB1dHbAOcE8Guv0XU1QpKnMMnyuvp7f5/rXKtBjoKksrhrGYb+YJOGHofWlUXMrx3HTvH3ZbHo8secSxHOeQR3FXbO8JXBNYOk6gARbTMDG/KN6ZrUkjaKTeo78j1qYyvqE4NaGvJdsqblbaSMH0NWtNht1m2yoDI65HPGe+B0rCM24IVORnmtdSJ41w2xgdyMOoNOepnHQ2RGn/1qRokP8NQWd0bhCr4WZOGHr7irOc/WnFiaIvLUHjilXcOjsPxpxFG01ZI8B/UGoZbgQj54JceqLu/lUyse9D8irIKR1G2ZsYmB94mH9KZ9rtmP3yPqpFW1mZG2sTt9fSpTyPaobaKSRlSTW7DiRD+NVJQjfdIP0NbDwoc5VT+FVZLOB+DEn5YqG2WkjFkjQ5VlBB9e9SuyWtha2sahY8E4HrVqTTYeysv+6xqhfbY0RA2fKODk8gGspM1iLvAHSo5b1LNDPvZWQZGzrTA2TwaY1v5vUcn8qWiL1Zs2OtSPbxvdQDLKCTHwR+HetSG4guh+4lDN/dPDD8K5xCFG32pGGCD3HQjqKExOKOmPHaonyo3A8jkVmWmqXHnRwSr54YhQTww/Hv+Na0i8lRz2rRamT0OliOy1t1HA2gn3NcV44h23lpKB8pVh+PWuwLbFjQn7qAVzPjYF9MhcDlZQPzFelNe5Y8ym/fTOftR5cYK9zmtWLGFlUFT39jWPp88ZxHLlPQnpWxbqCHizlH7jtXnpanoN6HiIusdJD+K1It4c88j2Sra2EZ6JxUosYQMk/hW0qqiKFJsh026uf7TtmjjjysgI3Z/Wup1DWp53ZGmwhP+rt/lU/U9TWGixxZ2LjijcfpzXLUxLa5UdVPDRTuyRliE5lMSiQ9OOlN3sScfnRyTknt3qNptp4GfcjpWMYyk9TaUoxH4wMk8DuaZ5kS8tlm9O1V3kZjzn8qjZvbmuiNJIwlVb2LTXW7odoqPzF9arFscAZP6CljyScmrskQrsn3g9TSBTI4RAzuxwqqMkk9hTURpZEjjVnkdgqooyWPoK0nmTRkaG2ZZNRYbZZ1OVgHdUPr6t+AqWWkP8u20VgZSk+pDpHnKW59/7z/oKzpLh5nLOzOxJJJ9arBckk8mpkjJPArGcjeEBwQk8irEcfqCBTVQL1OaXn3rnk7nRGNiwqqBxThjPeq4z6/rTskjrj8ayaNkT7BTggI6VXz230ofH8RqeVlplkIOMg08IP8A9dQoT1LHHpUhl9W/SoaZSaJ0jUckU/Cg9Kp/aOMChZ/mHJPPrU8jByRp2EiteiNBgEcmm6iz/wBoukbEnAwo+lGlTI15g4PHSrS7W1G4OR8pAA9OK7FH90l5nM5e+yuEnjCIzHdjJwa0ISRGNz84FVpZY4pSzNwegpVuw8qhIgwz6ZpqyE7s1Eye5qUKPWmxqmPur+VP8tc8Kp9sUOwh207GAPOKoKsss3ys2AMfeq+YdykFQFHUj+VSRpheg/Ks5NFIw5iVumUueF9fWmKWzwx/OrVxJtmkGxcZA6VGsgP8A/KuOrJM3imXrPIiUlsnOTluKqRyudWAEjbTJ0B7VpW+GhU7FGBnIFVLAiW74CkAEnilRiuciezNSFyb6JQ5wW/OtZiOe341m2eGu1G0cAnpWg4UKfkH5V6FRq5zQRnTyuGbDke2ah86T/nofzqZypJ+Rfypvy/881/KsHY6UQF5SeJWH40xnuO07fnVr5f7i/lS/J/zzXH0qdAKQkuRz5rH8actxcL1lf8AOrXy/wDPNfyowuP9Wv5UaDuVmnuMYMz7fc1s6XEy2/mOSXbuaoKoZlQIOT6VtoAiKo6AV14aH2jixc9FEePpSkHFNINA5YCus4Snq03lWiRg8uen6n+lYe81a1q4D3oQHhF/U8/4Vm781nLVm8FZE++gv0qAPQXpWKLG+nCSq27Hel3470WAsiT/ADmoL9y1i4AOQVOVPI57+1IGps37yPy8bgxAIzjvzzTitSKj91mMtxILh1PJIPVcn5uv/wCupL2zWPddIsu6PAKykqGB6lfpTFtXa6uHdZopRcrDGrdl68+vAFbD2lnKSHluHV8Ers3ZPX9DWqZxW6i6IdujwjOfmbBHQ89qvFhVGyAht9i/dDtgZ5Az0qxvrOS1O2n8KJVkyf61MH4qkHFSB6kstZH40yVd8bL0yMVD5lAkp2EdHZTfarGGT+MDDD0Pf9c1KwrJ0O4AuZrZjw/zr+PB/XBrX3ZyCMGtEYNakDjHauQ8Vaasdwmoxp8smElx2bsfx6V2brkVVurRLu0lt5OUkXGfT3onD2kHEKdT2c1I828rjhBj600xN/cX86nlia1uJIJiRJG200nnKFPIJ9xXitSTsz3U01dFVoTz+7X8xUTQ5B3RflirpuQewH4VG1wD/CPypqUkDimYc1v5bEeWeOnNNto0NyoMAlB4aM960r0iWLIUbh6CsrzGVwyHaw6EV30aja1OGtSsy1HcpFfS2oheACRjGG/g5+7XWaXfC6j+zyn96gwpPf2rgLhnld3Z8szFiT3Naemag0oALH7RH17bx61tP3XzoxiuZcr3OylhIbcpwc1dsrlVwrdelU7K7W/g3f8ALUD5h6+9K+Yn3joT+tWndXRg42dmbe9m8uaHiVBx6N7GtK3uEuofMUbSOHQ9VPpWBa3Z4U8jOKuo0iN58I+foyno4/xpohmwD7UZ9Kgt50uYRLGTjoVPBU+hqYEGtEyGhQfanZFM/GlB/wBqrTIaGyICKhWQxHB5X+VWDyOvNQuufShgiXIIyDkVGw9qgDNG2VPHpUyusi5HXuKyZoiJx/nNZOraebyEFG2Sr91h39q2GUGoHXtUMtHCfbpbKbybwGIjgSDofrWxHdhoSSRnHUdDWhqGnQXqFZU5x94da5K60++0WQvAd8Gfun7p/wAKVlIpSaNj7UAcg5qxHdpIgHeuftr6G5JC5ST+KNuo+nrVpXKHjpQlYer2Op0VFe7ec/8ALJcj6ngVvWyiR9zdARXN6FL/AKFO2eWcD8hW0tyIYEGeTljWsLcxhUvY1XuN0jHNY/igPcaFL5alnRlfA64B5qM3wB60kl6GhKhsMSMfnXU6t1Y5VSadznLS4VkUMARjGCK0YiIW3QnaO654/CsG2l80O6/fDkFfXmr8d2qqecnptNcClZnc46HC7ienIpc45NMBx0pjSAE85rJRlN6nVzRiS7ufT60hlVehBPY1VeQmo93eto0ktzKVVvYttKWphYfWoB9BS47Vpa2xnvuS5zQAKSGGSeTy4YjI5/hUEmr66StuN2oXEVqP+eYO+T8hwPxNBWhlovUn171oWel3l2u6GA+X3lkOxB+JqQX1haEixst7jpNcfOfwHQflUU95d3rbp5pG44G7is5TSNIwbLMjxadG0FlL5tyw2zXYGAB3WP0HqeprPS2JPWpUgYkcso9zVhUZAMS4P61zTqnVCiQpZnqfyzU4t26ACnASZ4k/WngSA8Pmudzb6nQoJDBbN6Uot2PQfpT/AN4f4j+VPAkAzuOPpUOTLUER/Zz3/lTvJz3/AEp4Ev8Ae4p26UdTgfWpcmVyoYIMnAbn/dqZbZR3/HbTRM6jqfanfaHx945qW5FWRYg055wWRSVHU7aiktdspRjyDjGK63RruBrFUVpg4P3MjLH2rm7+SRNSmBfkSHPQ80tbEJ3diJdPRVlMhxsGBgdTTfsUfkB9wBzj7tW5rki2+8CztuwR2qt9rcgL8uB/s0NyHZFrT44xKFIj45L4wcVZPkm6dVVQ3BI7kVUspRJKo3AHOeBipLny478yBSzbRz3Jrqg37PUwkvfLfkRGVMqG69RU8ccIJwi8elUFmkMgzGQOnSp4F5ORtBOSKdxGlGsRz8q1Kqxg8ACq0QHqamAX+8350ASgRAYCjFNu/LS0dlAUgcEGkAHZj+dNuApt23FjgdM1EloC3MjeGP3vrzU8IEkgUY5otoBIdzjavoDVwBIuU4P1rlhQk3dmsqitZFk+UqBQgzjrTbOMPPuEahPTFPhj3rmRmOfQ1bRFiXCOw/GuzmSWiOfld9SwkUa8rEAfUU1wpH3ahMrgf6wmmGSQ/wDLQ/nWbkaKI8xRk58uk8pP+edM3v8A3z+dJufP+tP51DZdiUQBjgRim+WvZB+dR7nz/rG/OjLD+I/iaVx2JPJXuq0vlJ/cFR5b+/SEtj/WHNNEstWkSmcsAAF/nV/r3qC2Ty4AD1PJqbNepTjyxSPJqz5pNjuexoHClicDpn27/pmkyMVT1e4+zaVIc4dxtH1PH8s1Zmc3PcefcSTH+Ni34dv0qPfx1qHdxSFqzN9iffTS/PFRb6bv6c07BcsF+aN5JqDdSh+9FguWQ9UtWneG0SVCwZZByh5H58Gplf8ACqWrNusiPenHcmfwsWDxmshjjuLaSdo3yhRguGAxnHNRXHiiORGENpcR85Ys+a5mOIxXgbjAbNX7pkRWWNxkjBzWvLE5VBHS6PcGexLnd988vgE/gKv7z0rI0Q401B165rR3cVlLc64fCiXdinh6rlv0oD+9IZaD0of0NV91NMgA9+1AF2G5EF3FNnhThvoeD/j+FdW5JIcY+br9a4YsGB6c11OkXX2rTE3HLp8p+o/xGDVIzkaIpp4bNIGpSQatMzZzniLToy63gjB/hf6djWKIIf8AnkK7i5hS4t3icZVgQa4iWGS2neCQfMhxnHX3rmxFPXm7nbhKl1yPoRTWkZT93GAw5+tVXgRlDKR+VXdrdjUDxbc4bGTmuKeiPQirmc6bWxxx7VlXkHltuXbtY/ka3jDuJyc/QVDJAroyNnB/SsadXldy50+ZWOZdc9QPyqqVaGVZY8q6nINa0sLRuyN1H61WkjBBzmvThUuedUp2Zq6ZqRBW5hO0g4df7p/wrrY5I7yDzU+6eCPQ15tDK1nP5iglTw656iuo0zUBbmN0O+JyQQO464+vp+VNe4/IiS51fqjcR2gk2n8D61pQXW4AZqk4SeNZEIZW5Uio45DGee1bJnM0bCs8UnnwH5+jKekg9D7+hrThnS4iEkeR6qwwQfQ1iw3IZQO9T+ZJC/mw8uOqk8NTINfPHvS7sdqhgnjuo/NiPThl7qfQ1JVpktDt9Iz5HSk4ppz68U7k2GPg1CSVbKnB9ambGKiK+oFSykPjmEnDcN/OnMPWqrIPoaelwU+WTketZssVlB9arTQq6lW5B4IIyDV8FHGVYHNRsMmlYdzkdR8MRT5eB9kg5XPGPoaxTJc6dJ5V/G23oJQOn1/xr0GRBnDcZ6ZqCayiuIykiq6nsRRfuNeRkaJOBDKoYEEhwQeCK1JHZ8dxtrJPh+5sJDLpjjb3t5D8p+h7VPb6iFfyZ42gn6GOUY/I9DRF2YS1Ra2k+tVdQd4dNuZEJVlQlSOoPrVwTA9RxWT4j1GG30edC4DyDYoz1JrQyMHTZzsV92Xzls961XcMPNCHP8WBWFpzgoMHlR+YrsLHT7SeMBrt43kUHayjBPsa5JXTOtao8vW4kMwQgEtz8jZNWVtbqUZS3mPvtq1eahb2GoLBay/6MqDe0KqrO319Kx59QnlLM0zsCeAzk4rv5ehy82l2aA0+8/547f8AeZR/WnjTbj+J4F/3plrIeU7kKABHGQWbJPr9KsxwvjdKVReuAOT/AIUONgU7mkthEP8AW6hbA+iZc/oKfu0u2GSJrt/RvkX9Oaok78lcBT0oWMe1YyqJHRGnfcuvrF28Zih220J42QLt/M9TVPaGPPzE+vWpBGoHJ/AVIiDuQo9B1rCVRs6I00thkcQJAC5P8qtRwqo5wTSKwAwCAKUbe/8AOsJSubxjYeMjJ4x70byONtIcH/8AXQIgDnP61noaK44SYP3eKcZvRSKaFApevbFLQvUFmx2/SpROT1GTUWCehwKlBAHWpaQ02KZSewFKJGB5OabvA7004J7flSsh3Y8yg87CT65pyTgEEx8VFsBpwT0DGiyC7LUGoSW7F4mdGIxlfSoHl8xyzbiScmkC47HNAU+lLQBwIbu1PVVAJO/8qEjZiAByasTxBAscZB28sfU0WuJsW2ZIrhX+Y+2KtmRZLrzNhJxx7VCIVWBG/jPSrEcaxp1yT1reC0sZS7kofJU4PFPWUA/dYmmKoxnOPqaOAetatGaLsUmRwp596lz/ALP61BB937wqwMf3hUMoMk/wn86bIpeMgDGR1zTgQP4hSsRsIz+tSMqQOoXaAeDjOatLA27J5H1qtZx8sWOADnmr6uM/eH50NpbCSuTKzKB+7z/wKnGU4/1f/j1Rb1/vjA96YZFJxuB/Gsmy0ibzf9jr/tUbx/d/8eqDKe350uYxycfiahstIl3/ADKAmcn+9TvwH50ll5UkuZGVQ4IU56U0unOWX86hyGkOyf7o/OjJ/uj86b5if3h+dN8xP7/60XHYkz32j86ktkMswG3AHPXNVzIuPvA/jWnYx7Yy56tXRh4c0r9jmxU+SHqWvbtR3ppzSZI716R5ZIewrB8S3GWt4QeOXP8AIf1raDkZI5I6fWuQ1i58/VZyDlYyIl+i8fzzQOK1Ku7mmlqZu5600mkaEm6kD81GW4ozTsIlDDNKGFRAmnZpDJQaqam3+i/jU4NVNS/49yAaa3FLYwnP785xjFOm2/Ljk45qE/6zB/Wn9XFamB0mlnbZqPar+44rPsTtt1q3u+uKye50R2Jc8UisQajB9KCe+eKQyffwKYXyaZnPekzQBKHArX8P3flXrwHpKNyj/aX/ABGfyrB3VJFO1vLHNH9+Jg4/D/OKZL1O+OAxHbtRuxUSSpLbpLGcqQCp9VIyP8KXdkVSMSQN3rC8Q2Zwl3GOV+V/p2NbINLIizwtG4yrDBqmuZWCMnCSkjiR5hHSoJ0lI4xz71oSIbad4HzuQ4+o7VXuMsuBj8a8yrFtNHs05LRmWVmVuMUjRyn5hU7ELnIpgOQf5V592dqM+7tJJk3Ljeo49x6VkOjnPNdGVIJyRWfeWmX8xSBu68d66qNW2jOetSvqjCkjYinWN19mkMUh/cv6/wAJ9asOh59vaqssGRkZ/KvQi1JWZ58ouLujsdK1DyT5E5/dtzn0/wBr/H8615Y+f8K4TTLo8W0hw6/6tj39q6zSr4SoLaXhuiE9v9n/AA/KlCTi+SRFSF1zxLscpj4xV2Kdn7ZqjIm0+lEcxQiuhM5mjUXzIpftEHyyYww7OPetK2uku4yy/K68Oh6g1jwzlhmpcOrCWJtso4B7EehqrEM2aXGRVO1vEuco37uZfvRk/wAvUVaDEGmiWIwxURNWtm9SRziqsoKn6UMEN461aVIxGuFBJHUiqJc4NTQzBkxmkhltVQ/wj8qeI0/uioFbHNTq26tVYzdxtxbQ3UDQXMSywt1B6j6GuO1fw9cacGuLSSSa0HJ5O+P6+o967UNQWAOQcGqRF2jzJZZcArM/Po5qxFO0hCzsZVByA5zg/jXR6t4bjud1xp4WKbq0PRX9x6GuV2tFK0ciskiHDIwwQaLIrmubS3K44VfeqF79ll+eS1hdx0LIDUIfjrUcrZ7mq0J1M+QIsmYo0T/dXFbVlfQ3sKxqwLoACh4YEfzFZLJg5xWfJE0cm8FlYHIYVyVaakddKdjjNppfLY9q2Daw5ztA9qUQIOAgz61o6qRKotmSltIxGAB9a11VQBv+Y+naniAevP0qZLfJ4OT9KxnWub06FiNSpPT9KlQA44wPXFTpagdWz+FSeX/tCuaVRHXGmxiFE6Ak+uKf5g5yP0pfL/2xQI8fxD86ybNUgEi9Nufwpfkz900oTPpS+Xz1FS2WosTOOgpCSRxnNSCM9jx9KeImxwc+9TzItRZAFbjOfpT8EclvwzUnkye1IYXHXFHMgsxvmADrSh89P1NIYmPoB9KPJbuc0aArjup6D86dt9P503yCOvT6U4RD+8R+FS2ilcXp2pQTj7x/OgW4P8Z/Kp47F3BKsDjuaWgEP/AuafF/rBuPA5qdLGT73yHHvTFVQ4yc+2Km4MsWxf5vlDZ6Z7VYjTbGSACx71EjMeE4FWE3YwV/HNaRsZu5FEGUEk57DNS4YAZIFGxgg+U9eeaftJAAQ1urGZJFwmSFNIzZb7owPanxqyp9w/nQY2Y/dP51basSk7ksJXAyo/KpwU/ur+VQRowP3P1qYK//ADz/AFrJtFDwYv7o/Knfuz0QflTRuHPl/rSnc2FMZVT1IIzj2qGy0SQxJKwcquxTxx1PrVgqpP3E/KmCZAAFjYAcDpTfPX+61YSuaKxIwXptTH0ppC+i/lUZnX+6fzpPNQ9R+tZtSK0JNvstIVGP4fyqMyx9s0nmx9yaVpD0JNo/2aCg77fyqIyx+/5U0yJ6Gp5WO6JSnstIV9l/KojIvoaaZBg/ep8sgui1BD5s6jAwOTxW8o2IFHpWbpcJCCQ9TzzWkTXrYanyQ13Z5GKqc9TTZCHJpCKM+9NZq3OYZPOLa3kmPSNDIfwHH64rgi5PJPJ5J9TXUeIrkRaaYxwZpAmPYcn9cVymfamVEfnjrSE03JoJ5oKFY0qtmo88+9GSKYiYUueaiDcU4H3oGSiqt4QUqbdjNU7yT5CKSB7GXJjzacEBk4qEPukNSqxEgrdbGD3Ny0YCIYNW81nWrfKBVwNxWLRtF6EuaCcCo91BakUPDc0paos0uaAHbqN1MPIpM8daYjrfDd0JbE27HmJto/3W5X9citUZ6Vx2iXX2fVY1Y4SceUxz0J+6fzxXZFtwD9Cevse9MyluLT1bmowaUHFUmQzL1y1yFukz8vDYPb1rHKRyLhhn611kiLNEyMMgjBrl5P8ARp3hcNlT6dRWdSK3OmhUduXsc/cgxuRuYYNV9xB4JrZvljJLlWCnuRWWwjU/e+leVVjyyPXpyug3sy5Gc/Wo9xYbWyQevNPSRFJy35Ckby853ED/AHaxRrcw51khlKsTwePcVVdm9TW3dQxuvLn6gdKyZU2NtY/Q4616FGpdHBWptMoOWB3AkEHIPpW7YXv2qEP0lXiRemfesp1BHJ/SoUle1nEsZ5HUdiPSuicOePmc0Zcj8j0WxvBeQhXOZVHU/wAQ/wAfWpJE2nIrmbS8DKlzAxAznjqprp7e4S9t94wHHDqP5j2NKnO/uvcipT5dVsEUpHFXopCVrNZWjfI71LHJg1vFnPJGlJEswByVdfuuvBU1PBqDRERXuA3RZR91v8DVFJiRVjeGXBAZSMMpGQatIhuxtRuRgg8Uy5HyljWZDHPBg2c4C/8APKXkfgeoqWW9vghWTTyePvRtuFXbQzvroQyyYjODTYZiO9UYLhpmnVlZSrAYYYqQNisomzNiGfcMGrCufWsaKXB61einBAzVpkM01cN7GlPvVVH5qwsgcYPWrIaDHpVLUtJttVjxL8k6j5Jl6j/Ee1Xj70lUiGcBfWFzpkwiuV4b7ki/df8AwPtVQ8969FnhiuYWhuI1kiYcqwzXI6t4fmsA09oWmtepXq6D+o/WnYFLuYrLUbRhhg804NkZByD0xS5qXE0UjlQuTUgUD1pVjkPTp64qZUdORyfpXnSkerGIRxZ65AqZVA4U1Huk70bpux4+lYvU2joTj60h/E1HulyOh/CjdJ/dzUWLTH/M3RakWMn/APVUQlde36U8Tyeg/Kk0+haZOEPQVIsRGDVYXLjHAz9KeLub+6PyrNxkWpItBcfxZp3zf3qrJNPIRhVHvipiH9VJ9hUONi1K44u3QPTcn+/TcN3UUZcD7i0DuPBY9D+lOG4d6jEjgfcWnec5/wCWY/WlZhccCze9SKp7gGmLMyj/AFS/malDyGMt5QAHfmlZhccq/OE2gsegxWgkO2Ex5JJ+8QOlU9PyZW2IAcZJJzWgFlH8SfiKpJGbbIAjxwOSOAKz4SpkA4P4VqTJI0LIWTBHYVlxnY+Qgz9aTSGrl5CoHWpAy1U81geEX86cJ2P8IqlOKJcWWmPyA9s0m5j0qITPjbsGPWlEpHGAPxrZVIkODLSswHalDNntVcT56YxUqNv54qnUiyVBlqMn17VKGNQIGzwRUmG9V/Kpuh2ZIGP+TTt1RYPqv5Up8wDqn5UrodmS5HrTTjHUVHmT1T8qaXkx1T8qhtDSY9iOeeKaWUUws5/u/gtGX9R+VLmRVmO3D3pu8e9J85Unjj2pCXx2/KlzRCzF3j/IpCw9TQS34+wpuWxnI49qOZBysQlfU06GPzp0jBPJ5+lNy3qPyq7paoJjJM6opO0MegrWklOSRlWk4QcjdhAjjAHpTi1MZghwQTTfNT+6fzr0+U8fmHF+aA+DkdueaiMids5ppdNpGTk4X9aXKHMc74kuS9/FASP3MeW/3m5P9KxN4pdTvIrnUrqZoZiWlYAhuMA4/pVEtzwsuPc07FqSsXtwpd1USx7CT86TLjpvp2DmLu7n3pd49aoFpgf4qDJOvHI/CiwXNAN78UbxVBJZyTx09qUyzHAwfyosHMXHlUA81mXU+7IBpz72HKn8BUf2UHqjfnTSE2VEPzZ6VIzHcKnWzjJ4Vx+NIbNAxJEn51d9CGi1azZwK0VftWKqGM/KGqdbqUYGCf8AgNS0WpGqGo31mG9kx05+lAu5D/D+lTylc6NLdz1pwYYrK+1uBnb+lKL5/wDnnmjlFzI1d3HWm7sVnC9fvHTxegAZgz75NFg5kXC3cHDDkH3rvrC7F9ZRzgcyDJ9mHDD+v415wNRtv4rM+37xv8K6bwrqcTvPAkZVE2yBCxOM/K3J/A07EykjqlOaXHtUf2poyQqrx3Io+2yHrt/KjlZnzImBwayNbtQQlyo5XhvpWj9pZuuPypxVZ4njbGCOarlurBGfLK5yU0PmwkAZPasWWAgHjpW/IkkEzxYU7TjOeo7VQuo2D52/e9DXm4iPU9mhJGSEyOBUgTK4OOaeyNk/LimYKnt78159ztsRmA8jg/jVKW3wWV1BA55rRfJz8o496rzElQ2CCPT0rSEmmTKKaMAxk9KieE9TxVycFJWGODyKgZgOMGvThI82cdSOzuTZXBJP7puHH9a6eyumtZkkjIKnp6EHt9D/ADrk5NvoavaVfBSLWU/IfuE9j6UVYN+/HciEl8Etj0BWjuIRLGco3r29jUJUq3+eayrC+a1mKvlo2+8PX3+o/UVtsquoZSGUjII7irpzUlcxqQ5XYbFJVuNx0zis85Df7XY+v/16nifPsa3gznnE1InHQ1OZMIRu7VnI+KeX4NdMZHNKJQtnBursf7YqeqNq+bu6x/eFXM1zvc6I7Dw2Knjkxjmq2aUHFCBo1YZ6tK/vWMkmD1q3FPjjNUmS0a6ShuGP40rDFUlk9DU6TYGDyKolokpASOlB5GR0ptUmQ0YereHI7nfcWO2Gfq0fRHP9D71ybpJDI0U0bRyL95WGCK9IzVPUNOtdSQJcR/MvSReGFMSdjyoU4N/nFR59W/SjfjpXiWPoUTZPtTgWx7VUNww4GCfpUqPcsAQFHtijlY0yyG3D7ozSgj0qsJZ1OCYxz6VYTzm5ZQPwqJRsaLUeBk5/SlKK3VMfSlBl6kL+VP3SHrj6YrJstIQQIR9KTykzT8OeMqKPLk9RSv5j5QzGoxjA9KRnQDijyGP8SigWzf3hSuu5STAOp7kGg7Mj5jThbn1zSm2Y9BRdDsxoKepp4ZM8ZpVtsDlSfxqSO2JIAUnPvU3QajoIxK4UBiO9Wrvy0iCgEADtU8FtJDHhYxz6mq15nOHjP4GtLJRM7tsNP2eYx5zitHcuORVKyjIQuiYycc1a+fuFpLYHuEjqY2wpPFZKtGG+7WlO+2Fs7cYxxms+MQlvvdKiRcR2Yz0Bpw2f3TS4QnAcAU8RAgYbNZMtDcoeiGl+XPRqkMBIHH5Uq2596VwHRKpOOQPpVyPaB0/So4rduMMKsLAw7r+VbxaM2OTaR90/nUg2/wB2miNgc7lx6Yp2x8feX8qrmJsKNv8AdpCVPO2kKuDjzFz/ALtNKvj/AFi/980nIaQFhj7tJuH9wUhUn/lp+lN2HP8ArB+VZ8xVh272pN49BSeWf74/KmSIUA2vlj04pXuMl8w+WVGME1GXbioizjgsR+FNz1yxzTsFyfcx9KRmI6r+lREK2fmP5UwoQP8AXMB6UCJS4xyKt28azWjxH+IHH1rNaLPWZ/8AvkVo2fyQoM5wOtd2CSc2cOOb5F6luxujcWSFiS6fK2etOacCsueRtPujOo/cS/fHoasM4ZQ6tlTyCK9VbWPIktblkz1G05BByODnnvVRpPegyfu+p96AsZTeFrlizLqSYY7sGPpmgeF70f8AMSh/GM1rfaPQ9qPtBz1pXHqZy+G70f8AL3aN9UNTp4fvAPv2J/BhVwXB9akW5PrWikS0Uj4fuivSyz7M1RyeHr1hgfZB/wADatb7SfWkNx15p8zZFjDbw7qQzg2n/fZ/wqJvD+r/AN+1/wC+zW8bk+tNNxUstNnPnw/rGMb7b/vukOgawOj25/4HW/5/PWgTn1qbD5mYB0PXB0+zf9/Kb/YWt8/8e/8A38rovPOaPP8AenYOZnOnQtc4+W3/AO/go/sPXB/yzgI/66Cuj880vnnjmiwuZnNf2Hrn/PKD/vsUf2Jrv/PK3/7+Cul8/nrR559aLBzM5r+xddx/qLf/AL+CkGia/wBPJt/++xXT/afej7SfWgLs5n+xNe/54wY9pBSf2Lr2f9TDj/fFdN9oPrR9pPrRYLs5n+xddH/LtCf+BitHRbHUrK9kkvIY0R4igKsDk9f6VrfaT6017nIGTQK7L63AY88GpRIKyGlAbr+VKLgg8GnYVjYEgqve3Ds0dpC+1pSN5HULVGW/W2iMjHLfwr603Tw5LXc5PmSfdBHQetLrYLdSa/2/agwPG3H5VTufmhIyePQVPds7MuwqOf4qgP2kD70Z/GuStFNtHp4aTUEZDhD2Y1GQOyn8qtXUc8UgBcfMOCv8qpOZM/fP1zXkzpuLPThO6HHBAO05HX3FIYhnjkHvTA8q8h//AB6pI53VCrLuGcjmpd7aGiepnXtoNuQOnIrNaNfSuiedXQgxH86xrgiOQjyyAeldNCb2ZzV4LdGe8Y96qyRYrRaQH+A1C7A/wGu+MmcM4ovabem5TyZCROnIP94ev1rodLvwh8mU4Qn8EPr9D+hrhyzRyCSPKsvII7VvWd2t3D5q4WReHX0/+saznFwfPHYaamuVnXyR9VIqDzDC3zn5f73p9ah02+WZVgc/N0jJP/jp9/T1q5ImRXRGV1dHLKNnZjvMG3IPHqORTWuMA81TeF4juhdkPoOn5Vn3d7fRZ/dRP7kVspGMoF6wk3XV0fcVoA1gaDPLLJdGZVU5Xha3AeKlvUpLQlzRmmA0uaLhYeGqZJMcVWzTg1NEtGjFNirSycdayVerEcuOKtMlo1I5cVMSCMr+VZyS5FTpLg5BoJJyaNwFNDB++DTCSDzTuS0eQFsDG4UgDMcAk59KlEAJ5YH6VOgVB8oxXkOSWx76iyFIcHJOD6EVL85POQPUU8BvQGnhT3rNyNVFEaomc859anV9o4ak29OOKMKByOahu5aJPNb1H5Uvmt2K/lTFEZxkMTQ6IrcKw/GlyrcfMSGZsdR+VJ5z+35VFsB7tQIz7/Spsh3JfOc+n5UokcdSKjCt2oEb+p5osh3JhK/qtPWeT2qAROf4vzqeKzuHXKgkeuKTig5iRZ3PUCtOzQ/6x4x7VVtrN1cNNGxA6ADOa0fNx/yykx9KI01uyJVOiHNKO6msq5mQynJcY9q0GkGPuP8AlWbcAFy7NtHqRVyhdaExlqX7Noxbg5PJz0qYzRcc8/SqsFxDFAo3E8dQOKmE6MMiNj/wGp5Wi7pkd5KggOMcnFUYlUozYHp0q1Mgmb5kIH0pzrAYVjQMMHPSplFspSSKu1e6U5YwOQGFO/coceYw9sGpAykfLKSPday5ZF8yIw5XoxFWIpGJ55FIBzzgj6VYR0X+A/gKaptkuRPHIeBip1lA7frVZZ4v7rg/7tO+0Q46N/3zWvLYi5aEg/un8qC6gcj9KrfaoQeQ35UG7hz1kH4UnFjuWNynnj6UhOelV2u4vc/VKYbmL+6fyxWbjIpNFkgZ5FNx7VALqNjtVZCfRatR288oyscij3qVTm9kDqRju7EeMVCCG3MVJ3dPYVcfT52Xbubnrle1INLk9W/75raOGq/ymLxNL+Ypn9KbtBHOM1f/ALMfPV/++KT+y3PTf+KVX1ar2F9ao9zO2jpQO4xV1tMnUZ2k/UGq8kU0PLQSEewqXRnHdFxrU5bMibg5HTuKuW/+rX6Vnm7hXqj5HqOlXrdt0asOhGa7MBFqTOPHu8ETSRrJGUkAZWGCKxZBd6azCMGaAn7vcVtMTjFVp/umvUtc8m9jn5dVuXcFIxGMkYbk1WuNfuLSDzJI0kXeFCjg1PdRgHP+01c5rcn7y3gHYFyPrwKbirDUtTVi8Vv/AMtLXI7bX5xVgeKYO9tKPoQa5YMvvRvUnnNZtGysdcvie1PWKYfgKkHieyxyJh/wGuTHlgD98v607dH/AM9F/Kpu0Plizrh4msMctKP+AUv/AAk2nn+OX/v3XIbos/60Uboj/wAtBVc7F7OJ1/8Awkmn/wDPSQfVDSf8JFp3P75h/wAANcjvj/56CjKEf6xPzpczH7OJ1v8AwkOnf89z/wB8mnDxBp4/5eP/AB01x+Iz/GtNIT++n50XYckTsx4h0/j/AEkfkaUa/p2f+PpPxzXFFR/fX/vqgoD/ABp+JppsXIjtv7f0/wD5+46Dr2n/APP3H+tcR5fT5kP40oTI4KY/3hTuxckTtv7f0/8A5+0/Wk/4SDTh/wAvafrXF+Uc4yn/AH0Kb5LZ6p/30KLsXIjtf+Eh07/n6X8jSf8ACRad/wA/S/ka4wQt6r/30KQwNz8yf99CndhyI7T/AISHTv8An6X8jSHxFpw/5eV/BTXEtEVHY/Q03GKNRcqO0PifTlBPnNx6Iafb+IbW6UvEXKocH5cHNcMeQc4/KrmhybL54G+7KvH1H/1s0xWR1smuKSSIn/OnJqkrZ8u1lf6dPxrLdOuK2dPXa747EfypBoWbO1lnkFxe8Hqsda2/3qFGGORTs1SRnJ3YkjZYcZpu0E8flUc0gXb9ewphuUX+Fz+BrlrL3jvw79xBdweZGUz8w5UjqDWUfnXdjHOCPQ9xWm90rkfK4wOuw1RkUJM0ibtj/e+U8Hsf6VyVqd0dtOdmVgAcjimLgNipnMbc5Ib6dahYIcEMTj2rhsdd7g8fOQaq3Nv5qEjqKublK4Lc/So9yY5bH4U4tp3BpNWZgshGeCKiKkZ61p3sKo29Wyp9qotjrn9K9CnO6OCpGzKrpxUcE72lwJU57MvqKstj+9UEgB7iumLvozmkrO6N+GdZEE0RJRucDr/+sV0dheC8iCuwMyjOR/GPX6+tcBY3v2SUq5zCx59j61vwzGCQSIxAzuVh2Pr9PWstaUvIppVI+Z07LUMlusg5AxUlvcJeQlgArrw6+nuPY05+UCDucV0pnJJW0MuCNba/ZVXCyrkH1wa0AaW8s/tFqpjO2ZDuQ/0qrbz+YCrDbIpwynsaG9QS0LYNLmmA8Ud6AJM0ZpoNJmmiWShqkV6r5pQ1UmS0XklqyktZivUySe/FWmQ0aavUgkyOaoJLmp0fmgR53fWgtZgyH91Jyp9PaoF+tFFeMz6fERUajSHhh607dn+LmiipsZDnVo0Uk4z0FR7uetFFOwRdySNsE/Nx9KdK4Zhg9uTRRR0DqM47MaUEf3mzRRUFgCvT5qeMdg2aKKGhl2zs2nId0YJ/OtpFwAApwKKKtKyMZN3JQD6Cghj6UUU0SRsjEZJqncxK21XPvj1oop3BLUqklnAxVxchQMYxRRSiXLQcWPpSZHNFFWyUUJH3Skg8VNEARyaKKwW5r0LSgVJgdv0oorREsdg+pFJz6/pRRQIbnk8D65pCT3BoopDQ3I7j9KntLN72by4+FH3m9KKKdGKnUUWRWm4UnJbnT2lhb2UYWOMFu7NyTVvnHpRRXsKKWiPDcnJ3bAL604BfSiiiyJuw+X0pdwHaiiiyHdjvNI6UeaT95VYehFFFOyFczNX0e01GBnjQRXAHBXoawrZGSJUYfMowaKKz5IxldGqqSlHlb0ROagkXIzRRWpkzBu1ySP8AbI/lXE38nn6rO4+6rbV+g4oooZUSPnFICc96KKzNUPBwKXNFFSUJu+lGaKKBiZFGcUUUCE4o4BoopgH4Ckzz1oooExQaUDIzRRQAGjHtRRQMMUh+lFFMQnOKMmiimIXnFMWVre4jnX7yMGoopomR2Jw6B1+6wDD6GtiyXMsv+8P5UUUhPY1FXil2miirMyC4GFX61Dz+NFFc1T4juofAhefWggEEE8UUVmzdFCeHbnjiqZXBPTHvRRXBVirnXTbsMB2nOfwp7AMuc0UViakLxrKjKx4rKkiKOVY4x39aKK2oSd7GVZK1yBk/2jUTJ70UV3RZxSK7x9auaZemM/ZpTlT9wnt7UUVrJKUdTJPllobtldtazKVbGOAT0I9D7fyroopkuVEkZPup6qfSiisaLexVeKtcnV8riqd7aNJ/pNuP36Dlf749KKK6Gro5b2ZFb3CzIGHB7g9jUwNFFJPQp7jgaM0UVRLDPNLnmiimJi7qerdKKKohkyOc0l5e/ZrUt3PAoopt2QktT//Z" old="https://www.landscope.com/images/Photo/Stock/40001_41000/40118/34743.jpg"*/?>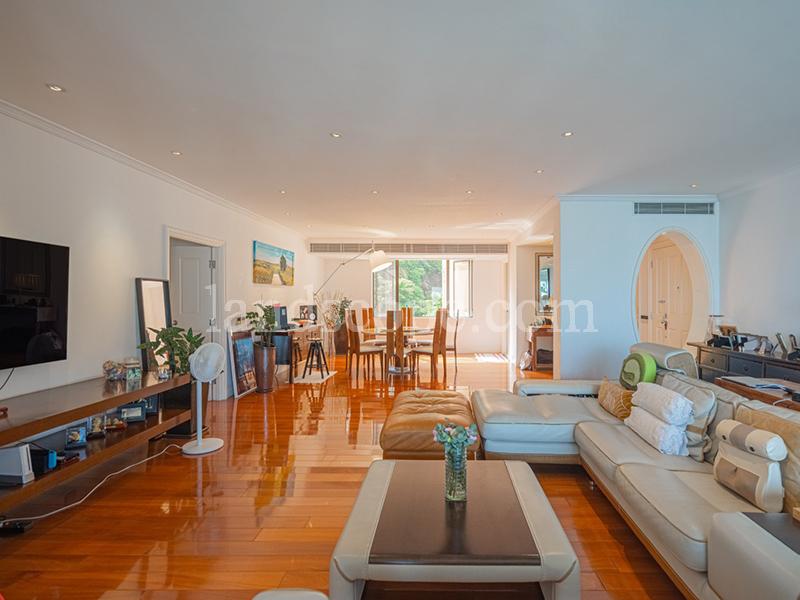 /*img class="sp-thumbnail" src="data:image/jpg;base64,/9j/4AAQSkZJRgABAQAAAQABAAD//gA+Q1JFQVRPUjogZ2QtanBlZyB2MS4wICh1c2luZyBJSkcgSlBFRyB2NjIpLCBkZWZhdWx0IHF1YWxpdHkK/9sAQwAIBgYHBgUIBwcHCQkICgwUDQwLCwwZEhMPFB0aHx4dGhwcICQuJyAiLCMcHCg3KSwwMTQ0NB8nOT04MjwuMzQy/9sAQwEJCQkMCwwYDQ0YMiEcITIyMjIyMjIyMjIyMjIyMjIyMjIyMjIyMjIyMjIyMjIyMjIyMjIyMjIyMjIyMjIyMjIy/8AAEQgCWAMgAwEiAAIRAQMRAf/EAB8AAAEFAQEBAQEBAAAAAAAAAAABAgMEBQYHCAkKC//EALUQAAIBAwMCBAMFBQQEAAABfQECAwAEEQUSITFBBhNRYQcicRQygZGhCCNCscEVUtHwJDNicoIJChYXGBkaJSYnKCkqNDU2Nzg5OkNERUZHSElKU1RVVldYWVpjZGVmZ2hpanN0dXZ3eHl6g4SFhoeIiYqSk5SVlpeYmZqio6Slpqeoqaqys7S1tre4ubrCw8TFxsfIycrS09TV1tfY2drh4uPk5ebn6Onq8fLz9PX29/j5+v/EAB8BAAMBAQEBAQEBAQEAAAAAAAABAgMEBQYHCAkKC//EALURAAIBAgQEAwQHBQQEAAECdwABAgMRBAUhMQYSQVEHYXETIjKBCBRCkaGxwQkjM1LwFWJy0QoWJDThJfEXGBkaJicoKSo1Njc4OTpDREVGR0hJSlNUVVZXWFlaY2RlZmdoaWpzdHV2d3h5eoKDhIWGh4iJipKTlJWWl5iZmqKjpKWmp6ipqrKztLW2t7i5usLDxMXGx8jJytLT1NXW19jZ2uLj5OXm5+jp6vLz9PX29/j5+v/aAAwDAQACEQMRAD8Adn8qePpTeOmKUdKyLHjpjNOFMBBpQelADw1OzUYNOB96YEmc96cD2pg/pQDg0ATA8UoNRhqXNAEwbmn5zUANODe9AE2aBTA3rTwe9ADqBTc06gBQadmmDrS++aAHU4UzNOHSgB3NFJS0CF6CjpSUd6BjqKTNKKAFooopAFFHvRTATFL3opKQBSim0vWgBaM0neloAKKUUlAC0hopaBjaKU0lIAozRRQAtAoooGGKKSjNIBaKKSgAoxS0GgBKSlpO9IYYpKWigBOlFFFAwoNFGKQAaSlFFAxKKWkoAQiil46ZxRQAmKKWkpDCiiigAoo7UUAFJRRSGJRilAooAaRRSmkoAQ+tJTjSUAJ2oxS4pOv0pDE70UtGKAG0UY70UAFFJ70ZoGFJSmkoEHtSdaUjik7UAJikzTqSgBKSnYpDQMT9KMcUuPegjpQIb2ope9Jg0AZw4NOHp2pgPt9admtjAX8KcPwpmKX60wH55pR2pue9KDzQA8HtSimA04Gi4DxxTwajBpQaAsSZpwNR5pwNAiQGnqeeelQg9qcDTAmBpwPaoQaeGpASUU0detKDTAd1pQabmlzigB4NLn0qPNOzQA/NGaaDS596AFpe1NzS5pAOzxQKSigB1GaTNFAC5pKBR9KACil70UAJk0ZpO9L2oAWjrSUvH40DCiikpALRiiloAQ8UlLSUAL3opKKQwoooNMApaSg0gFzRmkooAXtTaXNFAxKOtLikpAJRS0lABRRiikMKKKO1ABRRRQMMUnSloNIYlJS4oxjFAgoNJSigYlBpaQ0hiUdaKKADNBpKWgBKSlxS4oAT2pKXtRSGNNFLSUAJRQeaKAE4oxS0UAN70lOpKAEpMU7FJQMMUmKUCjFAhpopaKAEoNLSd6QxMUlOPSkpgNNBpTxSZoAy6Xj15pO3tSjitjnHA4NH1pBwePWl7/1oAdnNAzSc0ooAcDSg85plO60AP9zSg9qZnilB4oAeDmnBqjBpQaYEoalzUecdKUGgCXNOBqIGnA0ASg0/PSoQaeDQIlzS1GDS7qAJKKbmloGOzS5plLmgCQUU3NKCKAHdKM0lFADqKTIozQAtFFFABRmiigBaKSikAUtJRQAtFFFAC0UlFAC0UUCgYlJTqQ0gAUZpKKAFFBozRQAlLSUUDFFFJmjtSAX3pPrRQaACiikoGLSGlpMUgCijFLQMQUUUdaAFpKWikMKSiigBMUh606kNACUZ9KDRSGHWkpenApKAFpDS+tJkmgAoNFHakMSkpaKAE7UhpaSgApMZ+lL3oxQAmKSlPtRQAlFLxRQMTHFAHSin2r2738cd1I0Vtu/eMoy2Pak3YdrkbEJ944/GkVlbO1gcda3NXvdCNibXSrDdITzO4IK/ieTWBHH5eSeSaOoug/rSUvvSelMBKOo9qOopKQBRSHmkpiFJpKDSUAZew9QT/OgEj0NP6ilK561sYjAwz6fWnZz3pMepwKXYOuPypALS0wjHIPHvTt3HNADuKUHJpoYHpS5wKYDgaUGmg0oPHWgB350ueKZntSg0APFLnmm5/KlzQA/PFKDTCaUH2oAkBpwNRA4604GgRLmnBqizS5oAmBpwPvUINODDvQBKD270ufeowfSnA80wH5pRTc0uaAHZ5pc0zPNANAD80uabS0gHg0U0HFKDQAvIoo4o70AFHpRiigAFFFFABS96SigBf50UlFAC0UUUDCiiikAUhpTSZ4oAKO9FJQApooooGFFIaKQC0UZooAKSlooGFJRRSAKKKKBhS0UUgCiiigYlFFFABSUH60UABpOppaSkMKKKKAEopaQ0AFJS0UhiUGlNJQAlJ3p2KKAEpPalIoxSGJ25pM0pNJ9aACg0dKKACk47/wAqM0dqAAnim0vSkoAQ+tJS000wFppFL3pO9ABSfzpc00mgANHSkzTSfzpiM8DsCaXJHb9aUjijFaGIb+P8adkU0UbQe35UAPAz0NJt56flSYPYj8aUMR1H5UAGzP8A9ejb9RTg4Pf8xS8H2oGMGeOhpc9iadj8aQqAe9AAOen86M9aNvsPwpCCO/6UJiH0vSmgkf8A1qXNFxjs8UoNNH16+tFArDwTS59aZ0FLk0APBIpwNRZ/OnAimBICcdacGNRg0uaBEoanhqgB7U8GmBNupwOahBpQ1IZLmlFR7qeGoAdmlzTc0lAiTNL2pnalzQA8GlzTAacDQMdR2puaUHigQtFFFABSUGigYUUGikAoopKWgAoopM80ALR1pKXtQAUlLSUhhRmiigBaQ0tJQAUUGigAooopDClpKM0AGeaKXFIaQwpaSigAoooxQMWik6UUgCkpc0YzQMbRS0YoATFFLSfWgAFFFHNIYZpKXFANACY9aKWkNABSU6koAQmjNJnNJnNAw+lNJpaKQBikpaSmAdqTml6UmaACkJoJppagA/lSGkJpM0WFcUnFN3fSkJpDRYLi5OKQnikJo3dqYBmkJpOScYz9KsR2NxKM+XtX1fgUxMzP8KOMdKd2zSYzVmQAelGKXH4UEfnQAlLnpRinY46UANAz1o2+nB9qcKXFAxvzZ65pdxHUH8OaXFGOaQWAMCe1OxnnNJgdxmkC46Ej6UAO2+o/KkweOhHvRz7UbiOoP86AAqfSjHOM04MD09e1LjmgBvIozTivfkUhGfQ0wEwKUcUmPXIowSOOaAHZo3EUw8UuaBMlBpwNQZ5p+7ii4WJQacDUKtinBs0wJQ1ODZqEMKdmgCXdTgaizShqAJc0oJqMH3p2aAJMilBqPNOB4oAf1paaDSg0AO9qM0lGaAHZopKKAFooopAFGaTpRQAtFJS0AFFFH0oAKKKKQwo7UlFAAaWkooAWkpaKQxaSkooGLSUtFAgpaTFHFAwoooxzSAKKSloGGaKKSkAuOaKBSUDF60lLRQAlFLSUgEpaPpSUDCikzRnNACmkzRSUAFJSmkoAKSl/nScUAFJRu9KaTQAv1pCabmkzQFxS3pSFs0hpDQAuT0puaUmm5pgGaT3qRIJpjiONm/Cpxp5TmeaOP2zk0xXKeaAGc4VST7VoLDbL/q4ZJz6vwKlDzEbVZIV/uxLkiiwrlFNPnI3SbYl9XOKlS3tE6u87dwgwPzqfyBnc4Jb1kb+lOJVByxxjsNop2FcZueMYiiigHqeWNIYWk5kaSQ/7XAqVQ+MpFtH94jH6mkKZyXlB9lG79TxTFc58iil5pQOKokQUfhmlAOKMUgEHPSl6Clx7UUAJ1pQP/wBVJilGaBi8UYopaQCY9BRilHrS4oGJikp1GKBCYB6jNAXHQ04cUEcUAIN/cA0b17/rTscUhFMBcgjg8fnSbcn/AApNg9MfSjaezfmKBCkYHXH1ppUHqv4ilLOvVc/TmgSIevB+uDQA3aMcN+dBVgen5VJgHuD9aNmOmR9OaAIwe1OB9Keck8hWpCqZ53J6UDEBp2aPJbHysG+hppyp5BH4UASBqcDUQNKDRcCYNSg1GOtPHSi4EgpwqMGnZoESZpQajzThzTAfuNLmmU4UgHUtNBp2elABS0lLQMDSUvaikAlFLRQAUUhooAWkoooAKPaiigYGiiikAUUdqOnagAozRRQAtJnFBooAWigUd6QwooooAO1JS0ZoGJS9qSikAtIKWigAxS4pM4oJpDCijNJQAUlLiigYmKTtSmkoAKSgmkJoAKQ0maTNFgDOO1JmjvQaYCZ4pOtBpyIznCKzH2FAhKafrVoWEo5lZIR/ttz+VPWC2HTzbg/7I2r+dOwXRQ6nGMk1MlncSDIjKr/ebgCr6mReIkih5/hXc1I0Bc5lLOc/8tG4/KiwrlUWkCY8243HusYzUqLHHgxWoH+1Mf6VN+7TgHH0GP8A69KA55WPb/tNx+pp2FcbieUfNK5X0QbRSLDHH0Cg+3zGpHG1d0s6gdyOn5niqMmsabF9x/POP4AZAPx+6KdhXLYKt91Wk/X9BxTisvQlUHpn+grEfxFLNDI8ESoqIXy7buM46Lx+tZM+q3k6kvcPtAywjO1fYfL/APFU7CudVPNaWo3XFwFzx8zBM/1rPk8Q2kC5t4pH5xuVNg/76bFcxuCAuP4erqP4j23f/ZUm7GZFGdi8uOeT/tD/AOLp2Fc15/EN7KAY1hiVjgNgvn8Wwv8AOs24uZ7lN09xI6M2F8xyFx3OBtX9TVcMSxZCWKryyc/+PL/V6SM7nUxjLbckryR9SmT+b07CudB2opf8KXFIBKMU7r6UYpDE/GjFGKX8KAE7/WgClxz1pRQMTFAFLijH+RQIKXFApcUhiYopcDFGKAF96MY70frS9qAE/lQRS49KMUAN+lOIHUdaTFLTATn8aacEYIB+tKaQ4zSAaEX+HK/Q04CQfdZT9eKXFO6UANMrD/WRnjvjP8qcGjYfKcHHY5/SlWnFVfhlBoEL5YOMYP04NOAdR94gejDioxGAPldl9s5FOUSrjDKw+uKaAcUDdYh9VNMMKH7smP8AeFSeZg/PGQfXH9RTlZHxg59iM0DITDKo+7kDuDmm7ucHj2qyIx1U/wDfJpTuPDbX9mHNAEAanA08xx+jp7jkUeQx+46sPrg0gEBqQVGUZDh1K/UUoOadwHilBptKOtIB+aWk+lApgLSj6UUtIA70tIKKYC96SjNLSAKKMUuKAG0tFHNAwpKXvSUgFpOaPaloASjtRiigAoopKAFpaQU6gBBS0dBSGkMOlFGKMUALikx7UtLjFIY2inUlACUUUYoAMUUYooGFJilpM80AFITRTetACk00miigBOTSGl5J4GT6VMtlcONxTYv95zimBXzSGri2sIIDzNI392Jc/rUyKEwIoI0OOrnc35UWFcox280v3I2I9ccVL9kVP9dOin+6vzGrjRPJgSyO3HAJ2j8hQBFHwMAnsox/9enYVyBYokGUty/+1McD8qm/fspHmbV/uxLtH504bsghAvu3X/Go554bdd11dogHqQP5/wCFArgIY1JJ259T8x/wpwZW+4jP+o/wrLn8Q6fCD5Mck5Azu28Y/wB5sD8qzrnxJeycRpFCOnOXbPpg4Gfzp2Fc6fbIRyVQeg5/l/jVO4v7C1O2a5Uv2UNyfwXmuYa5uLn7I01xLMZGZSpbCnB9Bjj8D+NVb5lju5I1OFwMqOMD8PX6GnYLm/N4lhhyLe2YHbnL4Tj6ct+lZc2v30r4D+Xxysa4bJ7ZOT+grL3N8wCEkclehz2GBn9VpFJ3FFcEr8u1Bk7j1/vD/wAdFFhFmWSWd9zEu+MbmO76nndx+AqLcJTgNvBHGBuwB6/ex+YpCA2VA3lRsA+8R68fNj8hSH5ywHzY+UY+bH/oeP0pgWbVvMhu25JMWeu7jcPQnH/fVVVJlKkfOSxbI+Yj8txH/fQqzbjfDfD75WDZjO4j5h7v/IfSq7De5B+couMfeI/A78fkKaENAMjAr8zl+CvzH8xvYfmKa2HZjwz7sf3mH/obD9KkIBcRthii52Mckfgd3/oIokcQiNZmWNeoEhCj8mP8koAbIpd3BXc64ADcn/x7ef0FK4+ciRlJVfut8xH0DFv0QVLBb3F1Hi3tbidN2SEibb+bbV/8dNX4vD2pShlYW9vG3JDylz/3zGFX880AXaKOaXGBzSGHU4NFL3ooAAMUmKU9aMZpAJilHA9MUvpRjNACUdaUClwaAEpcUcUtACYxS0v0oxSGJxmgjilpcetMQ3mlxS45oxQMbil280uKSgQmOaCKXFLQxjcYpQKXHvS0CACndqQc04UWAAOKUUAUuOaAFUkfXvTiiuMsin370gpwoAb5Q/hdh7HmnASj0YfX/GlAp2KAGeYFPzIyfp/9an7UPQg/hinAn3o8tG6qM+o4pAADgcMcH8RSYDfejBz3U4NL5WOVkI+ozTv3g6qGHtzTAYYk/hcj2cUGF1/hyPUc08MvAb5fY/8A16eFHUH8jikMgpQtWME8sA2fUU0xr6EfTkUAR0op3lnsQf0pCCDyCKAExRTsUYouA3FLzRS0AJRS0lIYdKSloNMQnrRRS0hiUgp2KTFABSUtLQA2ilooAQe9LQB3ooGLRRSgUgEpcU7FGKAExRiloxQAlJinYpKAGminYNJgUhjc0nNONNJoASg1KlvLJ92M49TwPzqQWqD/AFkwzj7sY3H/AAp2FcqmlVHkOERmPsM1eWKNOEgGfWVs/oKlIlYYaQqv91fkH+NOwXKX2J1GZnSIf7RyfyFSrBbqOEklOep+VamVIkPGCc9hz/jT8Mx4QDHdjRYVxieYP9WEiGf+Wa5P5mkMS5DSNuOerHP/ANao5r21hz512pYHlU+Yg/QZNZk3iO2QE29q0gzgvIcAe/c/pTsFzYGCPkQsPyFBLIhLOkS+uf8AI/WuWuNfv5sqJUh54ES5J9txz/8AWrNnlMpLTu0meT5z5x7jPb0HenYVzrJNX02NtgnM7k7cR5YZ/DgfnWbP4mk5W1tlTsDI2M+v3ePzNY9q+6/hGScN6YIPpg9T9OlVdzscBQe3Hc+mDggCiwrl+fV7643b7mREPO2P93gfz5+tUmKhy74DngnufReefrzTAGY/6zPUgjJ+rEDB/nSLsXG3JAHr0X1OOcn3FMBWk+bA5Ynr2J9ecHA7dab8zAADbnOD1IHc9jz9DShxtZVAUAZYLzgdhkZ/UUEFgQwyOrg8j2HGf1UUAW40JjsVPGZHJH+zken9VqPUSPt8oHIADsAPbAzjP/oNSxqTDYbjkCVmfuM5GBxkfoPwqLVJEbU5ELqzKA2wHcScccDcf0oAp4zwVL7BuYHn5j7cj/x0U5RlgvBEfVQM4Y+3zf8AoIq3BpeoXIj2afOV+9unAiUn1+ck/wDjgrUtPDN60kb3NxCiq27ZGrSk/i2FH4LRcDEIy20fN5Y5X72Cfb5v/QRTGaONkjkddyjIRiCc+y/Mf/HRXYR+FrHBMwnuATkrNKQn/fK4FXoYNO09dsIt4B2EKAH8xRdIEmzkbCzvJ7WcR2c7KY8LvTYrNkcAvx/46BViLw1fyKVnmtokznaN0xz9PlX9K6V9QgH3EeQju3FQPqUx4jREH0zUOpEtU5MpQ+FrZeJprqb1XeIkP/AUxmr8Gmabp3MNvawEckqg3fmeaqyXE8vDStj0BxUO0Dnv60vadilS7mm97ar3eQ+1QvqjdIoVX3Y5/lVI460nFTztlciRFg0dKO1LWxzhjmlxQenSigYlLj1oHpS/jQAmAKCKXpRj1pAFGM9KWj8PwoGJjmjHFOpMUCAUvSl9KOfWkMAM0UdaUD1FMBPSlxRijGKAExxRj1paKBCAUuKUjFJQMTGaXHalxxSjFMQn1paB1pw5oEKtKKB6UopDFpaQU7FABThSDml7UAOApaQc04UgFFLSCnCgAGelKEXOduPpxRThQABCOjU7Dd1B+lKKXFAxh2nOeD7ijaR0P4VJ7H9absX0I+lADCg7qPw4pCmO/wCdSbT2IP1oOR1X8qQEW046Z+lNqXCnoeaQqfqKBkeKKcV9M/zpMH2NACYpKCfb86WkA2loxRTAKTFOoA9qAGhSeACT6AZNICGzgg+vtVi3nmtJTLbyPFIRtLIcEj0qEj5mbHLHJPqaQxuM0D2pcUDFMQuOKTHNOAzUix96BkYFOC1KI6Xy6QEQFKVqXZRsoAi20bakK4oCM33VJoAi20EYqfyuzMB7Dk09YkH8Bb/eOP0oAqhSTgAk0/7LIRlsIP8AaOKuBGxjdtH+yMf/AF6biJTxyfbk07CuVhBF1y8n+6MD8zUyIV/1aInuBuP5mnSSLEpdtkaj+KQ4FZtxrthEDm4aYg4xEMjP16frTsJs0GQdZHLdss2f/rUoIxhELc9BwK5+TxFI/nC2tY0KLuDSksT+A/xrKn1a9uVLPczFCcYQ+WB7YHX+tOwrnYz3cVsMz3EMA64LDNZs2v2aMVjSe4fGcAbR+uP5GuUMhUkl44ywyGAyrfn0pjMD8uHY4+45OR/unjr6UWC50ja7dS2plhWGBMNk434IHrwP0rFnvbm4BFxcyuP4Sxwjf8BGB/h3qe350wv824eYOOG+7+p96y05jkZcbehYDj8R6fqaYGrIqpb3eFAUOp25x2HI9f61n+Z8w+U7wf4vv5+nQn+VaM4xbXmWAzJH0XPYdfQ+3aswxgBQ7BVPTJ+X8D/M0ABkLfKGzk/dQYB+q9cD9aaDnLKAB1zjOP8AaPce3FPJjCKTypOBu4X8G6Y/nTokmuv+PW3lmOflKoW59SR8v60AOsNwvoDzgHqOQAfp0J9xVcKdvIG0DBxyPZQRn8eK27DRNSN5HM8KQohyPMkG7pycLnJ/EVct/CL/ACme+l4GCsEYQfm24/yoA5rynIJcDbjJLEBSfTPIwPwpqNFM2I2Ny4OSsKNLk/VQwx+VdpH4e0W0KmSGKR06NcOZW/8AHif5VdF3awrtiVivoi7R+VS5JbspRb2Rx8Oi6lORiwZExkNdyqhz64G4/hgVoQeFLlwn2i9VdvOIIcnP+85P8q231F/+WcSJ7nmoXu7iTrKwHovFQ6sUWqUhIvDmnwxwC4UymFi6NcSFsEnOccD9OKume0hLFXyx6+WvJ/EVmkZPOSfc5oxxUOs+haorqXG1BAcx2/4saha+uW43BB/siocUmKhzky1CK6A7O5y7s31NMwBwBT8CmmpuUIRSU6kpiGGk9KX8aaSKoQlIfWl5JOBmhkYdcKP9o4qkS2RgHvRgUo4pQMmug5RMelFO28Ubc96BiD3opaBmgBMUflilHWjFIAooxxS45oAQdaWjHtRQMKKWigQdKcBhaTvilxxQAmOf8KO/tS0YpgIfagdaWigAox3paMc0AJS4pfSlAxQAmKWl+lLjNAhBTgKTFLQAoFLQKdigAFKBQBSgUAKBS0lO70hhThSdqdQAuKctIBSigBwpaQU72oASilFApDExS0uKKAEIz1GaZt9MipKbQMZhvY0hPqDTzSHrSAZhT0NJspxHtRjjgkGkMYVI70nPpUnPsaTI7gigBlODY680YBppUigCVWQnkVIIVccEGqoJHUU9XweuDRYCY2h7U37K47VKlw6+4qdblD94flRqLQqiLHXipFAFWgY36c0xoR2osO5GMUYFPEfPQn61II8d8D8qdhXIShxyMD3oEYPXJ+lSloweOT7VXn1C3tlLSyxxgddzc/lRYVyYR+ige55pGVf42/M/0rHuPEdqrbI/NlYjIA+UEfU1nnX7qd0ESxwI2QWA3FSB0Of8KqwrnT7lUcKcfkKpz6taQHa9zGGzjanzH9K4+W8ubn/j4lkkYffi3dR6r2qDP7tSMbQflkxyvswosB0//CQxSy+XbwM3JBaU4C++BzWbdaxqbySReckWD8oiXAYem7kg1Ss8/b0U8FycoDlW4/hPY+1Mujuu5gCzbX6dHX6diKdhDJW8075pJXJOSS2XQ9vqKQthiNqAsOcn5X9MdwaTIGXJGD/H/CfZl6j/ADmgAk7Apw3O3oPqG60wJbcticktlIj7OOR37ioMgwyMGPB5IGAc/wB5f85p9tIrfaFVi8giICpzIMEenWp4dH1G4RpIrJ0cHCtJ+63e+G5x+FAFEHA+VVwT25U/4f0pSOApwAeQCeMezdQK37fwjeSYM9zFECPmWFC+fzwMfhWjD4X0y3H+kSPKT94SS4U/8BXApDMKFgulEN9795988/d/lVS306+uATFZ3bEjIcpsx/wJsA128A06xj8u2iCoDkLEm0Z9aHv+fkhH1c5NS5JFKLZkDQbueC4jMscLSyKVIy+FAGc4xz+NSQ+EbeMl7ieZiRg7SsQA9OOf1q895cMMeYVH+yMVXbc5yzEn3Oal1EUqbJYtO0ezYMkMG8cbgnmN+ZzVhr+FRtSJ3HbccD8qokUmBUOoy1TRabUZzwipGPYZqvJLNJ/rJXYe5pKTNZuTe5oopbCbcdKMUuaPrUXLEoozikzSuOwvGaMUuxiM7TgdzTGkjjOHmjX23ZP6UrgKRQfeoTe2qkjzHf02r1/OoW1FMfJBn3dv8KqzFdFvNLtZuik9+lZj6lOSNvloP9laha5uJicyyN6gHgVSgyXNdDWbCDLui/7zc1A91bJ1mL467F/xrNS2lf7sbsfQ1OunXTAHYFz61agQ5kjajEDhLd392bH6Co21GbGFSKP3C5NTJpEjXHlNIBhNx596tx6HAOXfJrRRRm5MxnvJnHzznA7A4pYTIJQ+12BGCSK6FNOtIxgRk/pUqxQL92FM+4qrE3MmiilAFaGYtFHFKBxSGAFBHFHNGOlABgYoxS4z0oxQAmOKKXHbNJjHegApe1HBxQBQAYpcUD3pfSkAmKXFFGKYBjiinYooENIOTmjFLijFAxKUcUYoAoAXr1oFLRjvTELTgaYM06kAYpRQB2paAAU4cUgFLTAcKXFIBTqQBTgKQU4CgAxS0UooGL707FJS0AOGKcKbThQAuKMdKWk6UgEOaUc0YpRSGIaaRTqSgBppD70pFIaQxpopSKQigAxmkxS0nekMTaD2puDjg/nUmKCOKBEYyDyM/SnAq3X9aXbRtpgGwAfKcfQ1aiiygJAzjqapYANQajqj2cyW8cQdjEZAWY44HTApoTNpSiHlxSy3cUQyxC8Zy521xTaze3DRAziKOYcCMYwfQ96qGQlUlkLs0TYk3Hlff1p2EdZca/aR7AspcvwvlrwfxNZdx4lkKM0cAUI21i53FffHSsicElYVI37A6Y6OPY1GWG4zc+WRtf1Q+4p2C5px6hd3l0YJpyflZkVDtVxjPasjcpDSYcoRhx/FGf6irumoRdpEcZ2syEfdcY7HtVTeEYynggYkQkKw+nrQkADcPLUbQ45jb+Fx/Q1LbkGc9SpzvU/eQ4P5ikgtp7lGjggmmQ8h44iQD6HOAK07TQNSeaKWRIoducl5NxIxjov+NMRihj5UbZXA4SQDKn2PpTirBznhiMlGPUf7LV0cPhSNObi+kJPVYlCD9cmr8OiaTb9LVJSO8uZP/Qs0rjOR00iS9hSENNznCLkp9ccYq82iandXUjpbCMF/leSQKCP90ZP+NdeJAq7Y4gB6dh+FIZJW6NtHsMUuYFEwIfCc2Waa8WPIwVhjH82/wq3F4d0aHHmqbggdJnMn6dP0rQKE/eJP1pPLxS5h2Fie2tkEdvbhFHZVCD8hQbqQ/cVE+gzSbKNlTdlWRG7yyfekY57ZxURTHargt5GHyqaeLJ+5UfjS5WyrpFDaBTTV65tRFayyh8sikgY4rE+0St3A+gqJe7uXH3ti2aQmqjOVGZJ0Tjuw/pTBPByfNdh/sp1/E1F2y9C4WHrTC6+tVGvI1HyQO3u7Y/lUT384PyLFHn+6uT+tLlYcyNAEt91SfoKGyn3iqZ/vECslprmXIaWQ9yASBQlpLIciJj9aOQOc0jc2653XK8f3ATULahAPuLK5/IUxdKuGxkBQfWrMeisT88hx7U1TQnUKrai+RsgRR/tHJqFr+6Of3u0f7C4rXTSbdDlzz9anS1toxtCLn6ZqlBEuZzpE8uNwlf6mpU0+5c4EeB6muhGwfdjIH5Uu7AzhB+tOwuYxE0ids7nA9hU66ImBvdj+labOQOXP4Co3dQRnn/gVDaW4K72IF0y1QjgfiamSG3T7qDjsF6UeaN3GMeoFAlGfmc49AKh1qceqK9lUfQfwB8sZx70KWDAYUcdqj5kJ8kcDli/9KkA5XHpV06imrx2JnBw0ZApzqUhyf9UP51Yquv8AyEH/AOuY/nVjFbLYyYlJSmkNMRkmijil70xCU4UlO7YoYBmgUmc9qXPpQAtJzR17UtABRijmigBKF6UvWlAoAKMcUtLigBKXFKBS4piEOPTmjFLilxzQK40LQAadikx6UAIRRilox7UAHuKKKUUwEp1H0pcUgAUo7ZpMU4UDDFLS0oFIAFOpP5UtACiloApcUwFFLSCnCkAU4UYpcUAKKcByKQU4CgAoNLRSGNpaMUUAFNp1JQMaaQinGkNIBmKXFKRxRjikMbikxTiKSgApe1J2pZflSMgHLE5xS2AULmgrThGwA+fn0xShWPXH4U0wsV3U5FZGvDGq2bHhTEVz26HrXQGJSecmq0ukJqt3ueRwsI2hFA5yPWmnqJo49Im8qSEL86HeVHYeopwZGlRw24Srg7Ru/MCu2j8NWMO0m1aV1GA8zlj+XT9KvwwRwLtjRIh6RqFqyThxo+oXEUSx2ki7EG1pDtA69CavReGLp5PMluYYdwwyqC5P8hXXbENLsHbFK4GBZeHLSzYN5k8pAIAYgKM9eBV2DTLK12mC0hQr0bblvzPNaJTFRl4wcF1z9aVxkfzelIVJ6mps7ugJ/ClCE9gPqaAK3l+1Hl1a8sd2/IUbVH8OfrRYdypspwiY9FNWuB0AH4UGiwXK4t27kD8acLde7H8BUtFFhXGCKMfwZPvTgcdAB9BQaSmIM5pKWkoGQXv/AB4XH/XM1y/RTXUXn/Hhcf8AXM1zOOK56+6OihsymY1zwNp9qt2Onm5lKq4U4yT61CRzWlpHFy3+4aiCuy57CrpKY+eXIB5qZLC1jP3dx/z6VYPII/26p3V7LbuiIisXOMk4xziqnKMFzSIhGUnZFpYok+7EB+FO3nBwFA/OqspmiKCRgu7J+QZpuNwz5jMPrXNPGQg+WzubRw0pK9y0zlRlmx+lRmaPIBfJ+uf5VD5aZztGfelxjpxXPLHy+zE1WEXVknnpnhGI9Qv+NJ50hzhMD3am4zT1Ws3i60uti1h6aI90v95R9BmjDkYLtU2yjZUudSW8mWowWyIfLFLtA7VNto2VHIVzEW2jbUuB7U4RluisfoKaiJyGwDG/6U4DlPpT2heBN0qNGG4UsMZNJj5l+lethVaml/W559d3m2VlH/Ewk/65j+dT9qhX/kISf9cx/Op+1dcdjnY00lONJTEY9HeiimSO7dqM0maOKQxRSikxRTEOHTOKWjPGCaKAE70GlNFAxBS5zR9aUUAApwpopwoEApwoFOFAAB+dJilopoQg5FL+FLj60dKAGmkpxpKBBjpRRRQMBTutJ3pwFACYpwpcUoFABS0AU4DmkAgFOAoxS0AAFOxRjmlxQAYpRQBTgKBgKcBQBSigBaWgClxigBKKWkoAKKWkpDEpKU0lIBDxSdqcaSgBtFLQaQCdqTFOooGJjAp68NCfdv5U2nhQ3kg/3m/lUvYa3LcFn5sCS7jhhkgdqSG0Qy3DHO3fgc9MCrNsCbWEscDbwQcEf40yCP8Ae3B6/vOoGD+daKKM3Jlee1VW3owKemckVHDbGZpmBUEEDn6VeuYtsOSc/Xr+lQWX3Zx/tL/Kk4puxSk7XI/9JhGVlYKP9rI/WnPe3EQPmxqcdmXaabqI/wBBn46L/Wtu9miit5HuGURgFmLc8DrUuNtmNSv0MFNSedtqW4XjrnIqdY7h/vF/oBtqyJhtBjQBSMjt/KlLtgHIA9MdaaXdg32Kr2snyhYhIT13SdKZDIrltqgbW2nir0eTNksT7E8VkWTZluB6TNQ90CNMdBS0g6ClqyQoooNACYpKWkoATtS0UlABSUUUAJQRRmkoAhvP+PG4/wCuZrmK6e8/48bg/wDTM1zPauWvujpobMiI5rR0of6Uf9w1QI5NX9K/4+z/ALhqKfxF1PhLxHDf79Zmp/LNb/74/wDQq1COH/36xtdnW1SGVkZx5oGF6/epYmN6bSFQdp3NK9XdLGPQGo1jOehqW0nS9ikn2FQmflJBPTNPsb6zuyEXIl7oQQR+BrzMSk6zX9bHbRdqaK54JGec0AE9AT9BWfqeuXNpqNxBDHCFR8BivJqn/buov1nCj0UYrkc0jqVOT1OhSGVukTflU6Wsp/hA+prm0v7t8Fp5Dn2NXIbiXjcbhvohqFibPSIOjprJHQJYSOfvIPqasR6SrHMl3Go9qyIbzaP+PaZu3JA/rVqPUmUA/ZlB9GfP8q7KdVfaRzTg+jNaPSNPz8927+yirKafpKf8sJZD7msT+1rr/lmkKf8AAd386a2p3z9bjb7IoWulV6S+z/XzMHSqPqdMiWacxaenHc1L9pZBlYYIx71x73NzIPnuJW+rmogWZFLEkkDOTmqWL7In6tfdmz4iuWuUtgZI22sxwmOOKyyPmT6UxYlfO4Z28j61IOSn0rvoT54KTOapHllylVf+QjJ/1zH86mqID/iYyf8AXP8ArU2K3WxkxMU2nUlUIx6KOtFAg4xS0ntSigBccUYopcUAFKOaTBz7UtABR9OlGP5UGgBRQBSDNOHNAAP1pRQKTNADxjrTqi85Bjn9KUTIf4qBEtLUYlQj7w/On71/vCmAopDS7hQSPWmIaabTzTCaAClpvWnA0AOpwFNFPWgBQKcBQKcBQAgpcZp2KXFIBuKcOKMetKKYBS4pQKcBSAQClxS4paBhiloBzRQA4UtIKUUAFJinUlIBKKB1ooGIaTFKaSkAGmmlNFAxtFLSUgA0UtFIYVIi7zCP9pv5VHU0fDwf7zD9KTA0rMn7JEA235fTINMgx5twGZ/9YeVPH5VXi1O3gtxHKceXx1H+R+NFvf2rzyRrPhpGDqrg42kcZPatU1oZNPUtXSAQ5CD65IqtYjIn/wB5f5VI80cqukcsTFRyI33Y+tN05SRcAA/eXp9KPtFL4SK/B+wT8/wGrGsWWnSxyXF+f3flkMGY4wPQetR36n7FPnP3DUl9pdlqEpe5jL5TYRuOCO3HYipmhxY2MZjUgnGOh71Jx1H5VEnEaheg4wafnI4yPYnipRTJIceZ6VkWJ/f3P/XZq1of9aOMfjWPZf6+6/67Gjqg7mqvQU6mqflFOzWhAUlFFACUUUfjQAlFFFACUUdaKAEoNFFAyC7/AOPG4/65muZ7Cunu/wDjxuP9w1zPb61y4jdHTh9mNPU4q9pX/H2f9w1R71f0vi6P+4azpfEXV+Fl89H/AN+sDxPE81rFHGm5vOXgHH8VdB/f/wB8Vk6x/wAsf+ug/wDQqrEO0G0TQV52H2MU1jZNBMiIzA8JyMY61W05jHd4BO1Rx1x/X9DWjqHDJj+6ay7Lm8c46rwcf5/ma8vEL9+/66HdR1pIuyWttJO8zwKzucktzUixRJ92FB9FqrLdtFMyZXjpUJvmPWTFcd4o2tJmoM9gBS/N3NYzXx7yH86ge/H94/Wj2kQ5GbiFRvyyj5z1NL5sX98H6VzZvflb7xyx7Vq2h3WULd2XNNy7By9y5JfQQx+Y24rnHAqL+1oSAUjYg9MnFVdR4svT5hUcNgn2ZWEjudzLjpyDiqg5MHGK1L/9olgcRKPq1NW8kKL+8VRgYwBTILWMxZeF92CCC3FWYLdSi7beMHaOWraNOpLZMyc4Im06UyifdJuwo61YHVPpS28bIsuQg+X+GlA5j/3K9nCwcaSUt/8AgnnV5KU21/WhUH/ISk/65j+dT1Co/wCJlJ/1yH86mxXQtjFid6MUtJimIxOKUUh7GlxQIP8AOacO9GOaKAClxRS9+KYhO1O46g02nUAHrRSUv4UgDvQOtLRQMXtTD3pxprdKYiWJQYxxmn7FPamQ529KexOOn60CDYhONoo8iP8AuimQku5OR6YzzVjGKEBCbeP+7SfZ0xxn86n7Uh4pgQC3+bAdh+NL9lJPDtmnwN5k54OB1qztxSAp/ZXHSX8xSGCYHhlP1WruMUx22jNAFdY5+u2Mj2Jp2ZV/5Y5+jVctl3RFvWnbaYFJZWHWGQfkaeLlM8pIP+AVb2gdqbHg3Cp2PWgCAXEXdiPqppftMA/5aqPrVsxD0ppiU9RRqBXE0R/5aJ+dODoTwyn8RTzHHvVdoOT3FOeziJ5jX8qABelOxj1qP7HCvRcfQ01bZDIFUuM56MaLgWMcUlRtasvCzSD/AIFTTFMBxO34gGgCYU4CoEjnK584H/gFOzcL3Q/hRcCfFGKgE83QxqT9af5794T+BpXGSYpDTDcDvG9Hnoedr/lRdAOFLUazRscBufQ1Jx25oAQ0006m0hiUUGikAUlLSHpQMKKB0opAFOdikcDDr5tNp5AZYB/01/pSew1uMNhcyxmaMq25soM4IFZ96jQXuLh3XcijswJA54JxXR2jlbWMAY46noeaxdVdU1DJOGLYBB/yafQm7bKFv5U9xGYo3dVcHfnpz6Yql4sMq6pavFKY/wB0ckMR39q29EkO677EgZ5znk1pW6hjOGVSMrwRntRa5Sdjz1tR1hcJDfSMGwComzkemDXo2m3gvLVJ0Ysjj5SRj26VheILS3W2t2SCJWNyo3KgBxg1reHl/wCJHan/AGT/AOhGpSadhvVXJkBZflIPJ4P1qQKe52n3FMjXK8HPJ4/Gn4HQjH1FCEx8IImGT+RrIsj/AKRdf9djWxEMSjgfUVjWP/H1d/8AXc1XYXc1l+6KdTV+6KdWhAUlFFIYZpKDSUAFFFFACUUUUAFJS0lMCK7/AOPG4/65muaHSulu/wDjxuP+uZrmh0rkxO6OrD7MZV/S/wDj7P8AuGqNX9L/AOPs/wC4ail8SLq/Cy//AH/98Vl6wPliP/TUD9RWr2f/AH6y9X/1Uef+ew/nTxP8Nk0PjRoTwmVSw/gU1i6cu6+xjkr/AJ/zzXQF9kE3up/lWBpZxfL/ALuf8/8A6q4MQl7f+ux10H+6M/UVxqdwPR6iVRjmrGp/8hS5P+3/AEqBea8Sp8TPRj8KHeX8pNV2XJ5NWWOEwBUBByTniiKuJsj2nHbnmt6yGLC3/wBysQ/MoHOQeea2YJVt9LgdwxVYwTgZNdKj1MmyLWm26cPXzFq0jolrGCxAaVwO/O6qeusG02IrnBkWrN/btbWtsrHJ8/OV92JropXTbXQznqkmP+1yRgxpjAzyauQTSNEvKjj0qiWitL92uIBMoGdhOASehPtT7T98yxIrGQ9hGfyr6GnpFLyPFnrJs17ZmcTBmU4XjFKOsf8AuUQWc9r5gmjdNyEjchWlA5i/651XUS2Kg/5Ckn/XIf8AoVTVB/zFJf8ArkP/AEKrFOOwMSkpaTvTEYgPNL/KmigGgRJxjige9NpaAFHXtilpKcKAE79KXtRiigA+mKM0HpSd6QC0opKKYCk01zxS01ulAE8PKVIB6UyH/VipBzTEMKDOe9SBuMGkpGBoAduGaMbuBUMQMkhUkAA9+tXdoVcAcUtw2K6RmJiyHB71Y8wOPQ+lNIqNzt5HWmBNnOahkiabgHA9altlM43dBVhlA4A4oAjt3McYRlGBxkVIxGeKYcdqgMxWUJyd3AoAsscLmq0Af7asj8R4P41eW2+UF+R6UhUE5osFyd9pXK1A1RyyGEEjkdxUluPtKB0+560AU4y39oIWz5Y7+9arqhXKnI7GoXiC8AcVE0vk5P8AD3FGwCy8LUOms0l44YgYHBNTqGn4QZz37ClMKxcL17tQBZljCjrWfcybEJFTm5x8jn5ux9aasBn+Yj936+tDAk0+NpbMSHuc0SrtJpq5hPyHA9O1DSiTkdfSgCokhe+jiHU1oSxbByKrfZ9kolIw/b2qWS4LDa5+b19aSGQTMI0JPan26ma1SXHDDOajaI3YKj7g+81TRt5MSwpxGvAB7ULcOhi3mVvSeR0rWgOYhn0rL1En7YD6itG0OYRUR+JlS2RNSYp1JVkiYpKdSUhiUGikpAHaiiigYVIv/LD/AK6/0qOpOQkJHUSj+VJ7AtyeK5aOMJtHHfNVpIVmmZ3JGSMBDj8/WtaztIpLKOR03E5ySOvPrUF5bQrNhFIwnf6/SnZivqUYLWK03mJdnmfe96tWo+af6r/Ks/TVRLm5BAf5f72cc1oWn3p/+A/yoW4dDK8R8WVv/wBfKf1rR8O86FbfRv8A0I1n+Jf+PCE/9PKf1plhqw07w7Di1nncRyP8iccMe/f39BUyaTLSujZRTj7pJye3vUuGP/LNse4qBdS3IjC3diQCSDx0pRqJJx5aj2YmhWE7liNGEgJXArEsv+Pq7/67mtiC5eWdUKKFxnINZFkMXN37zGq6onozWX7op1NX7opa0JFpKQmjNIBKKKCaAEpaSigAopKKAFpKWkzQBFd/8eM//XM1zQ6V0l3/AMeM/wD1zNc12rlxO6OrD7Mb+lX9L4vOf7hqh3q9ph/00f7prOl8SNKvws0j/H/vCsrWPuR/9dR/MVqno/8AvCsrWOVj/wCug/mKvEfw2RQ+NF29YgADurfyrJ07/j4TBH3eg/z/AErUv+sf+61Zlh/x8R+m3rn/AOua4MQv3510f4RU1AAancE9M/0qFVOKuX8ZOozNnA4/lVcJ7ivErL95L1Z6EH7qEZQq59qrEc9atOmVAyfyquEIYjNOAmM2kgj36ZrooXhkt4nt4BBCyDbCDuCD0z3rAVTzyeGrdsR/xL7b/rmK618L+Ri9yprpH9nof+mq1pawP9BiOP8AluorO18f8S+Mf9NVrV1Yf6DHg9Z1/lW9FfF6MzqP4fUp6sv/ABMpP9xf5VreHcnVYFcsNrMRzyOveszVBnUpOey/yrV8LZl1RZAOTz9OK+hXxHivY29eILx7WY4jI5NYoHMX/XOtnXg3mDcedp6HPasiMZeMD/nnVTXvBHYoj/kJy/8AXIf+hGp6g/5icv8A1zH/AKEanqUNid6SlpKYjC7UU0H86UUgH5pc02loAfSikHrQM5oAdR3pKKAFpKM80UALRSA0ZpAKaaelOzTSeKoRPBzHUmcVFb8pT2BxmgB24UD5u1QxjfIQz4APT1q4VA7cUAR+UvXHPrUgbAwelHekYcUALuFGwyDPRaht/nuGEhIUdPQ1eYDGB0o3ERRp5Z+Xj6VKZM8HrTar3DFFyM0AWMg8etN+zbnEjcEHIqayQNCJGwXI/KpgjO2FGTQFxFlO3Dc0zeDVkWTFfmYL9OazLdi1+Ij9w859KARYkiacYHA7mltHNmnlYzD29RVuRQq4HAqs44oC5NIwJyDkHoapTRtPlE/E+lNhkZroW+flY5HtWo0SxR7V/E+tG4bEFk4trZYWHA43U6UjdUTjg1Xs2a4ujbMcKBkH+lAEdxA9042HaF6t6VrLOkkO0DaVHSiVFjUKowBVC4LIhdDhh0NFrBe5K7DBqOyRoLp55Fyrj5R3HvUmnKL2MztwFOCvqallHzkAfTFG4/ISZ1LkjvWfeRPcIIozhievp71aa2mNzEhYKH49cVZltltlZFOTn5m9aNwvYEkja2WNRtZBgj1qs3NVruRoU8xB8y1cjiMlukuR8y5xmgDF1H/Xp/u1esT+5/CqOp5+0qMcAVesRiIVmviZb+FFqkpaK0IEpDS96Q1I0JSYpaKBiUGjtRSAKlTnyv8ArqP5VFUqdIf+uw/lQ9hrc1rHcLKPEqr14/GqGrZM6k3WzavqBnnp0q/ZM32KLgHBIGQPWqmpeY02BGpBUZ/Okiepl6QW+2XCmdp9ydD2/WtKy+9cf8B/kaoaYuL+bdGo+Q42gD+Qq/Y/fuPon9aa3GZniUZ0+P8A6+E/rV3w0M6FACAcM45/3zVPxL/yDU/67pVzw1/yBIvZ5P8A0M0vtFfZISGW5fGQNx/nUjP8yhip+vWoWVvtMhBbG9uo96lLMCvK/iKlDZYtAPtakYzg9KoWn+vuf+upq/Ztm6XgdD0rPtD+/uf+upq10IZqL92lpo+7S5rQgCaQmjNITQAZozSCigA5ozRmkoAU80ZozSUDHZpKTtRmgVyO7/48rj/rma5odBXR3Z/0G4/65mubHSuTE7o68Nswq5pn/H8P901Sq7pn/H6v+6ail8SLq/CzSI+//vCsrWOif9dP6itU9JP94Vlax0j/AOun9RV4j+GyKHxouX33o/8Adas3TzmaMn+7Wlffei/3TWbYrieM/wCz/ntXBiP46/rsddH+F/XmNvv+P6YfT+VVl5FWr3m+l59P5VBjIz09q8Wr/El6s74fChpBAJAqvt5z71c2/LzVYg59KqmhSI1HDcfxGtuy/wCPC2/65isdBjf/AL5H8q2bED+z7X2jFdPR/Iy6lTXwf7Pj/wCuq1raqD9iiOcDz1/lWXrw/wBBi/66rWtqefsUXOMzqP0rejvL0ZnU+z6lTUkZtVkRepYD9BWj4Zlkgu3ZYNzIpAQnnHTNUNSO3WnP+2P5Ctvw7G322fbwdvpnjivoI/EeLLYs6lPJcrvkg8o4bv6DFZ8XDqf+mVaWphxGu8kndJ2x6VmofmU/9M6ufxBH4Sif+QnL/wBcx/6EamqE/wDITl/65D/0I1MOlShsKSiimI5/6Uv0/Kk6UCpGPHpUTSEt8rdeAP60OcjaOppAgHGecdqiT7FRXckDkE88DqaBKQm4+vNN2gkDPSm7eD/tZJrNtlJInLtng9vWkim3MAx69M03HzdeM/pTCODjsc0czTHZMtZ5pM1GH3Lk9cUbutbJmduhLnmkzTN3NG6gCT6UhPvSBuKax4NMks23+qqfrVe1P7oVZpgJtB6in5wBSZpM0ALvFKDu6VXVN85LFtgHbuavAKFwvQUCI9oxineZtABziio5BlTQBKHz0p4g/jcc9l9KZYgKPnByTxn0q055oERqNo44+lKLghsbir+oOM0VUmieZwqZznJPpQM3rQmS3U7iT3JrOaJQMAdK07B18jaBgg4qg1MQ0TbRsc/Q0hJY7VBJPQU17N7lPlO0Z4NXrK3jiiWJ5gZhwT60DKi2yxZY8uep9KVp9g2ueOxq1cwNEc5BU96zriCS4Xy4kLMaQImUNMSq/ifSl8lI+FHPr61ctLY29mIpGBdRyw/ipBbNJ8xO0HpTEVGueiO3PY0gQzggfd7tTL7S3lI8uT7vJ4xgVdEyGIJtCkDGBSGVVAhx5fy46YphuQzHB+YHt2qZYmlYhe3Umi1sYra9a5aUFsYCkgD60AWrSNvJZpSS5PQnJAqjcXPluyuflLHBPatZV2ljuBBxisO/hNw0iDjLHn05oYIckRuVJIxF3Pr7VIzEDjgDsKt2q77NYmOwRrgMf4sVH9mRzhZ1J9h/9egDA1T/AF8Z9RV6xOYhVfXYPIeA7t24HtiptMVpECqMms18TNH8Jdppq19mVQA8yqfSke0YLuRg468VoQVuB1OKikkZBlQp+tPOC+felit2nGFAAx1PqDWcm+hasQ+epwQeKUSA02ayRJMLcqATwMf/AF6Y9vLEN2dyjuKnn7lcpODS5qKHdKwVBk1b+ysIi7MAQM4xmqTuS1YhqRfuxf8AXYfyp8Nq0i7i20HpxmpTZMEj2uCRKD0x2pvYXUt2ePsafIp5PPOetQXWWn+WFXO0cHPr9KntFT7GobeGBI4HvUNxAHuAuX+5nJ6dfamrCuULMOL6UvAIhtPKsf61bsOZLn6J/WmWdtAt9MqXKs5UgqDkj8DVi0tmikuSG3AhO31p21C+hkeJmA0sZP8Ay3T+dXPDTr/YiksoHmyDJOP4zWL4m1W5tZ1jtrho+5XaCD9QRzWRYeIp7u5FpdeSCSQgjTaM4Jzgcc45rOpeK5i4e8+U6d5lW5lJuI8bz3p5uo2K4niPrwapQCJrRZwoMz5BbuADwKEtZJsHovqawjVvsbOlbc17F0e6Qq6Ecjg1SteJrn/rrVT7JE7YW5Ut2Ax/jUEy3VocxS7cngnlSfcVqqvdGbp9mdID8tGa45PFcS3qWM0rw3hwCoXKrnpn2NdPYySzxut0Uimjxux0ZT0b2+nrWsZpmUoNFmjNKIlcHZMrEelRtujbDD6e9WSOop0cTycqDj1p0kBjQNnJJxgCmBFRU62jFcs20+nWmy25jXcGBHfjFAEVFSx2zSDJO0dqe1owHysCfTGKAK+aKTNGaAI7r/jyuP8Arma5sHIFdHdf8eU4/wBg1zY6CuTE7o68P8LDvVzTeL5f901S71d03/j9X/dNZ0fiRdX4WaR/5af7wrK1lgoQsQAJOpPuK1W/5af7wrE8RYNnzgfvl+90+8K1rxvCxlRdpXNO7BYocdFPUVnWA/fxcdR/nsK3XRXUkjoG+Y9/89KxdMRRdW4wPyrzsVpiGu3+R2Yd3o3IrwH+0JRj0/lSBDjpXWxeHtPu0W6lnnWSQZZVAwD04p//AAjOnjpdXP8A47XA8DWk3NbPXc6PrVNKz/I5BkyMYqvJG68rtIHXNdx/wjWnD/l6uP8Ax2mnw1p3/Pzc/wDjtXHBVVuvxRLxVM4kRH58D+I/0rVsVP8AZ1tx/AK3G8OWIPFxOPX7vNTw6DZpGsYubjaowPu1p9WqPS34k/WIbnJ66hNhFx/y1WtbUh/okQ/6br0+lbUvhzTriMJJcXBAOR061PJodjMoV55+G3Z461vSw1SN79UZzrwdvJnJaqP+JrMQOA39BW74ffbNOdwX5RzV6XQNOmkZ3lnLN1wRVy206xtJ/NQu3y4KNja3uRXrxmlK7PNlFtaGbfiW4iXygZdvmM20dBxyazB1j/3K6dmgSaQRBY90DgKMAMfT8a5dTzF/uVq2pe8iUmlZlTP/ABM5R/0yH/oRqWoeuqTH/pl/7NU6oW5pIbEpKlK+gyaZ5TntVWJuc7/OgnaM9z0pcDHtTCNxrJ6FIEGTuP4e9OQcFyevA9hS44x2pxGflFZljUHDH1pAfnYenFScAH6gVFjq3qSf1pMaHnh2PuaMDzWH8J/kaXHU/wC1SkZYf7vP4UrDuRjIGD1BwaM08g5z/eHP1FRv2NOLtoJi5pc5FMyKM1oSSg01mpAaQniqRJbtDmOrWcVUs/8AV/jVoqSOtMQFwvU8U6MGTJHC+vrUHlfvfn3Fe2PX3q6AoTjgUxMTpxjHtQWwKTPvTG5FAC+euevNTrGSodxgdl/xqC2h8qRpGCnd69qtu4I/xoExM02WUoMmk3CopFaZvKTr3PpSGSQObk/J93uat7Qi4AqK2UW0QiXlR61K8gPIp9BFu0/1B/3qyxc7pPLwSx6e9aVow8hv97+grPit9jiY8P2oA2UKx233gH2evTis7B3DHXtircUZlTdLwD096Y91HENsKrj1PegAup8RFME7sY+uabHG8CEliHbrg1JJFutxK/3sKR/jUJuOMP8AnQDLwYfZwzfMNvPesd7+eS+WAMRv4GDjFaSuPsZHU7W/rWf5ARt7D94ec+lIZtQpst1BJZu7HqaxpCcYGc9qv2twfJIkP8XBrPgPnToF6Bhk0xF6zUtA/P8Aq+Cf7x9arSnLmrdyrJbsUBXGOQPesozF2xtO72Gc0hlyOdwgVTk7sY9BT7iFYd207skkt60WUbLvLrhjjg/jVO6n8gyk8puOR+NMNy9MhlsNinaxQYPoaqWMcv2VJp2Mc2TlcfrUllc+Zbh3yYD91vUf4VeZkkTHDL2oA57xHKjtbbTkjOfar+kIILESdWZdx5/KsjxCqJJEI33EZBHpWnYTxjTUUyID5QGC2O1Zr42W/gHGQsxZiSTV63uY1gCux3DjHWslJ45FLRSpIBwSjA4/KguecEitCC75bS3DBQcFjzj9as3OILcAAKM4/CsiCGT7cm5pDjPBY+lLcQlrQ7pBIRMeQDx7fhWbvYtDZ/KaPazqPTmrdlKZYecFl4JB6+9ZYix0H6Vpaav+s/D+tYJO5tdWIZFa1nIjJUEcc9v8itKKQPahnzjbhs/rVO+X9+vH8P8AU1PFxpx/3W/rVx3JlsNe9kLnYdq9hirlrcebCpYcrIMn1rH3VfsB80ZbAXeCSfStFsZs2BH+4VgepIIx70lxE0S7UyWK/wAP1qhezvGFKXKIgz0lA/rTby8h8pme9UbRz+8OevsapNk2I7e0k+2SExuDtOCxBrRsMr5u887Ezk9+awEv7Pfujvk3eouD/jWfqd3jU7W4S++WJc+UmW8084GQcDn1oT1G1oYGvXPnatdknCxuVBPYCsHS7/zL+V44jIsLcHuWIwAPwJJ/Cm3ZudX1OSwt5PL2kyXVw3SJc8k++eg7mrTtBZ2os7CMx26d2++57sx9TSkuZNBF8rTO40mJvsUcMpAfexIzngnP8qtapMIoEijOAeDz2HauO8KahJDqkVsGwHLbSR0O0kfy/Wum8U+ZPo5voULXFsrNsU43jGSPy5/CuX2fJ7qOpT5tWUo5xHOj88MOnWtC7uoJbZ0R8k+x9a8pPi/UXO5DbRgH7uN36k1ctPGF6WPmwQzqoywiypAHfuK0VKVjN1I3OxuNJiu411Eov2i0OUf1GeQfX1HvWg16JtZe5d/Jt1gEMZl+XzGJDEjPXAxWdoevRanYhYIJVaSYqfMGAMAE/XitLU44dQkmtrmNXjONpI5U46j0pq8VqDs2Wo70Q3SgMN56KT94ex71u8TR4z15U15TYvNZar/Y17IxhmYi2lY8xyD+HPr0Oe4INekaTcPLYxib/XxgJL25x1/GtYvqZSRahmIdFDHGRxn3q5PLsjyAM5wM9q577QBxWtcy5hHP8VaIgQzSEk72/A1eD5g3kA/LkisxTkVejP8AoR/3T/WmIgaeRzncR7A4q1auWiIZskHvWfVuy/j/AAoAhl/1r/7xplOl/wBa/wDvGmZ4oAjuf+PKf/rma5sdK6S5P+hz/wDXM/yrmx938K48Vujrw2zDvVzTeL5PoapZ5q5pv/H8n+6f5VnR+M0rfCzUbpJ9RWVq6b0CYU5k6MMjqK1G6S/UVmaucKD/ANNP6itMV/CZnh/jRpfcVgOBtPf2rHsWdnTymHm7TsOehxx61p3L7NvuprNsnIni6cA98/1Nebif94f9dDtofwV/XU37NtTWWyMzo8QiYSGM4UH3B6n3HvWn5zE1hf220AMH2ZW28Bt3NRLrtypz5Ab6kGub6zGOlynQk9bHQ+a3qaZ9oJZxiTKDJG38sVirrVwx/wBQo+iinpfSCd5ltiJHADEY5x04raNTm2ZDpNbmlBeC442vG2ASrjBH4VMlx+8aMbwwAJyvas1bmQStP5R3sADlc/8A6qQXrJO8otTvcAFtvUD8atRmtyWk9jZ85gacJytZH9qyd7c/98//AF6euqR4G+3lJ9hiq5pIXsy5d6g0McbDs2PTjnNTRzvIV2k/N0rJnvIrhABDMnPpnNTxX8KQhGSbcP4tlVzSaRPIS3z3cV46FmjQQ8Mp4fOcjP4CqA6x/wC5U9ze/agMGU7Qf9Z/Sqw++n+7XpUNaaOOqrSaKo/5Cc3/AFyH/oRqbmoQf+JnN/1zH/oRqbvit4mbEnYrASD3Aqmk8u7ru5PBFXZAGBXtUQgA6MR+VDTbEmYrhiAAKTa20D06078aWocUykxuOOc/hTgRnndTTxR+NLlQXHfJ3LHn0pjSRFvKJbdg44FIzbFLbS30rMjs5P7Te6F1GXPJj2DkemaOVD5ma3mpyDu5+lAnjBB2ucH2qEjPOCKQip5UO7JvPT+FG/MU1pARjb+ZqPHfNLjtRyoLh/Olo7UUwAZoLcGjFNIpollyyP7v8auiqVl9w/WrgqyR9KWwKbmkYigCJ7pVbb39KsxKSAz9fSq9tb77jzsgcYXcOv0rSMRKE549qaTYmyHNRyuQtT+ST1Jpvl89KOViuU4JHncoPlx1JGBWivlQx7UYEnqfWmeXkUeXjv8AkKaiFxfMAqGUyMP3XX3qbYuRkMKfHGqygn5v9k8UcoXLWlqUtw03LEkgLzVaSXEjAg8HFTrdhfl8nAHoeP5VHO6uMJEu8ndx3osBeuC0kDqg+YqQM1l2EMytm5Vi+flwOAPU1Ygu28vEq5I75xxQ140ifuwVHc9aVhl6R1a3KnOQvp3FZlwr7AMct0Hep1uwkSAqGPQc4zUJ5m3zJ5jEdD0Wm4hdF7S7SeCxPnAGRgdvOcA1UlD5LHAGMknsKPt0sODEhwOgLcfyrnfF+uO9jbQrabUaQi4G7GRj5R9CeffGKFG+gm+pePiK1Fuy2ym4JY4ccIe3Hc1xUvijXI5/LWVo44nxst12hsHpnGfxqMaysSbUsgiDoA2B/Kmz3yXEAf7OsTbsllPJ6+1VyWDmubsss2pWpDzSvHIvUsT/AJNc5Jpmp29wQhmIByskbNj/AOsals9avoHCoAYsH5e/5mrR1vL4kgLN3/e//Wpqmxc6Rs6BqGp6ZETeXhnRiD5MrZKj69Qav6l4g08ebJJHcmDjJRR3/H1rjYtcaN5DIgckgbQ+NvPb86o32rSTqBJIBu/gQYH+eKHTQcx6Uuu6SbG3KzPBEEUASLgDPTkf1q/bSkSqYyCrEdDwa8tXxJHbwRw/ZWcogAIfGePpW34d1zU54D9ihit7aAf6w4IB9DxwKzlaJa1PRLzmFBzy3SnwReZCqtGpI+XBUc+lc1o+vajq0Ugu7cJLBJgTRgrG646gHp71txztEvnNIo3nIwcAAfXtRowd0Nl0koWNtEqqSchVC4PvUaWEiP5kuFReSDV3+0hKwMaElj2bg+p+lV7m7kkbI27MgMmc5pWBMqi6H2ozHgA5x7f/AKqnicS2s4QBssXUmqd20EemXMszYWBS5buUxz+NYGh6rNeW7mPzbZd3mKshU5Vsd6znotS4avQ3BJuaIBcbt24Htgf41qWCbY3c8KfX2rCXxDarqqWUkCmYxFhkgjr0z698Vfl1IzDbwq59ev41ndbmluhYnIllZu3QVbgUG0VT0IIP51mozNj5k59GFXoo5xYEqvzBWI5+tJSVwaZmSZRirAgjrRBbCWUyyZKYwATxVySaUo5+zBpMYGEG365PNRyTyPGRJIkUbDhd43R+wwKuE10JlFlG5gtZpQvkowTjle/etSKG3ngB8pORhhgVkMbOAlRcZY8KWbAz+VOgvDE5MciN2ODkVqpJmbTQs2hKHPlxq6np0B/GqWoWiadpr3EwWMKwwOOTWx/agP8Ayy/8e/8ArVz/AIqvnni0+MDCNdcqOd2F6H15p6ActatIti5jicea5uLhwCRuJ4BPoAQBVi40y6jgaVimFXJUHkf0/Wruo+IreXTZLW1jcO58to3UqEXPPTuMVQn11pbVojAAzrtLbuOevFSmOwmgPs1RJQM+W6k/QnB/Q16TZhby2eMkEPCGyOe5Ga8v0aURyXDn1QdffJ/lXY+H797TTLqeTmKOIKAfXBY8/VhUVLaGlO+pmHT5mYpcWkMmDjcVU5960Y7S20u1lK29uJpBtXZGowO/bP8AkU5r+OaHcIcMRw27OPrWbC8lzd5kbJPHsAK4oSS2OuSb3NVYt9rHjiZWDxnHcdvyqxcbZoYruIfKw+b2/wA9PyqJ1/0YrzkkAEVR0/WJba6ktp0DByWQjjnuPyx+VdEX0ZhJa3Rm+JbUyjfGCZXj8yLHXzYuRj6rkV1b3ixNBLvAe9tlYAH+MDkj9aztV1JIdOaaO2RXiZWznoCcHt6Guf0+/lub3S4pmBkjWVTjoAM9PatIOyaM5K7TOkUs0iqG5Y4Ga27mQm3zn7rAn+X9axobtIFwYVdt2QxOMfpVhdUDna0AI9C3/wBaqiyWjSgfctasSH7KF4yVP61kWlwhlL+Uu0j7vYVoi9AAAj4+tbIyZXzVyz4Vm7E4qq8qOVxEFA6gd6mW8CjAiAHsadhXGTDbM4OOuajqWW4WRSPKAY/xZqDNFgG3PNnP/uH+Vc5/CK6G5P8Aok3+4a50fdrjxW6OzDbMO9XNN/4/k+hqlVzTT/p6fQ1nR+NGlb4Wab9JfqKytZ+4D/00/qK1H6S/7wrL1n/Vj/rp/UVeK/hSM8N/ERdvf+Wf0NZ1scTxZJJwf89a0L3/AJZ/Q1nwAieEcgAHjp/n8q87E/7w/wCuh20P4K/rqTTRRPKxZFJPciovIh/uKPxxViT/AFjUwmvNlFX2OtN2HRwxhvu/+PVbSJNoPzfnVeP761aQ5QV20DGoTBE28hs/U0xkX1b86lzxTTXdfQ5SLaPVqNg/vNT+9J3H1rJloSIZV8k/KxHWpBj++/51HD0l/wB8/wAhUqH5RWkXoS1qB7/MW4PWkU5ZP92hyMfgaaD8yf7td1H4EcVX4mVwf+JnL/1yH/oRqfNVkP8AxMpv+uQ/manrdbGTFoopM81QjCzzRSUZrIYtJR9KBQAoODnHAGfyqmUjFvcSKihwoOQOeOasXDFLdyv3jhQfqcVGo3+eo6NkfyoAnPPPrzTDSW7b7SF/VB+nFG6PJDZz7UhgeO1L3o3xdlY0gkRvlC4z70AOHSgUm09KO9FguOxkUmKeBkU7bTSE2SWY4P1q2SFqCzTIb61NJDuH3iKZJE1yoO3qT0qWNGkG5xtT0Peo7e3SKYnbnnqeSKtvIiDc4Yrnnb2ppXBsYze+Kt2l4rMIpOp4z60scMMqB0AI9aDbL3WtIxaZm2i4YepH3cZzUIwrBUXcx9R0pyyOIPLClufXqKhjZ0+UKqAH7ztk/kKtiRMVxN5YwW/p607y/nKBs461GHCuzLwGxud+CfoKdvZuEQkH7zN8oP50hi+UBGx3YT1bsKdhBEHcbYx93PU0zcrHBzO46IgyoPv61L5czMHm2xj/AGzzQIaq5GQu1fVqVtsThlXLsu3Hr704yW69ZA59Sab9oiGSGHPpzTC44oqxgyEbhyaaigqWKBVPIH9TTfP5wqgcdXbFJ5qfx3A+iLn9aQCusZI+XJyMChQWkdn+6DnAH3qVZlAxHG59yKCzsCDG5zRdBqN2l2UFcL79hVW50+3vLaW3u49yEHax7DtzVl/NdSzR5PuelOhs5ZWZ7h9qldnlo2SR7ntT5khcrZwlz4UuoWEVpcRSIThRKOQPqO361Tn8P6kNMkluLeOIRc7Y33MV78V6etrFEmxFAAFRyWwxk8HtU+01Hys8ZklaNHMLDpgHFUJJcnazHbtPPcNjivVLrw9pV9dOslpGs395PlJJ+nFZ7eC9LD42PnuC1OVTsUo9zzE7jkdASTUyQT3PCxk5I6DsOgr0qLwpYxElYFYe4zirf9l2VuMs0ac/xECsXJmiSPPLTQ5XkV7lCy55QcZ/Gulj8OTrbyXmmald20e3D28Rx5Prkfxg+tdKqWMRIaVDnkAc/wAqWOe1RSUWZz0G2M5qbvqU12MvRruSa3MN/au1zCwCyKpCTAg/MAeh9RWzFbhypltiSF53OOefrVeSV5F/d2kuT3Zwv51Cbe5fhvKQZ7szGp5rDtc0nhTkMIY+xzJ75/8ArUL9iY7UMTEDpv71QFiQ2WnAHokY/rmmSraRg+fM20f35AP5Yp89hclzQvo5DZSx2kKec0JMTvKFRWzxnPpXMTW+tpAkbTmdlYM8rqhBGPmAwRmm3uv6NYuyBoUlGOXDbfwJ6/hWE/iLTnlklm1CZyWyqxRsV+mOAKmU+ZbFRhZlKW42+MpI4yrJJcowDD5h0PHoePyrqNYuydPUqkmRPHxjtmuQOrWQ1dr2OG6dPMDgFVUtj3JrRufGkc0ZjGlxBC2R5s/p9BWdnfRGnTUuCeZ2UQ/aY2EshIwX3DPTjpiumtbidLKOL7UyP5eGRmyuT15rzt/F12X328VpESf+WaO7fnmoX17Xbjpc3CA/3IwvH41or9TNpHa3d5qoSdZJI0VcBCFJOc/4Zp2h3E8t7dpKsmwINpcYyc9hXBfatTv7iKG7v7oQvIAxebgds4Fdzp0i2ky20cYWPaQAD0xzSk1FjSbJdceQWiiL77SqAc9O/wDSnafM5Wd3UqXk3YzntSak4MMZH/PVaZbN8r8/xUkwaNJZvesfxNc+TBYTYyI7jd+Qq6Dz1rI8U5fTYD6Sn+VVe+grW1MfUgyyPeKd0cjZkx/AT0P0P/1qoG8jwT1qW01AwDypF3x4xx1A7j6exqWI2YbhLO4iPSK5iZCo9Aynp9c1a0JepHpE7XEsiRZZ2OxEHO5j/wDWruNR22OlW+mI2ZHG6T37n8z/ACrCsdRW2JFpp9pZ5UgTxnzip9l4z+dasM1jgeXdrd6lIM/vgVJPqQcBV/GsaqbNackS2UTrbkP0HNSaaoaU5GMEii3GtKxXULK3QHO1reTcAPQg/wAxUlpBJFcNOXRoHOC4P3T6Edq5uWz0OjmutTTmXEY9mBrD1O2YyCRTtAO7I/vDpWxPKVidHUqwXP1+lUbq4j8piehP5ZrUzKN+8t1o8sVunmTSoAqZAzyM8mquh6Tc2kn2q+8sT7SqRo27Zk8kn17Vbu9A0y/aMyNcKY+myYqM+uKlt9MFndxqt5ePEUJCySBhnOMdPxrRNGerLJOe9SwJuPWieN0TekccwHUE7Sfx7fyqG0uYJy/kllkjOJIZBh0PbI/kehoUl1BxZv2qbVHNWqzLe4G3g+x9qsrOD3rqi1Y5pJlujNV1mB71Kr5qiSSgGm5paBjbg/6JN/uGudHQV0Nx/wAes3+4f5Vzw6CuLFbo7cLswq3p3/H8n0P8qp554q3p3/H9H9D/ACrKh8SNK3wM05Puy/UVmav9z/tp/UVpv0l+orL1f/VE/wDTT+orTF/wpGWG/iIu3f8Ayz+hqjENssPGM59v6Cr9wu7Z7CqaKBPAVBxzzjg/p/U15mKf+0P+uh3UP4K/rqSSf6w0ypZf9awpmPY15rerOxbD4/vr9asxf6of571XjHzr9asQj9wPx/nXZRZhURY7UhpR0pDXbc5xtIR0+tOxRjp9ahlIjiLhpQEBG/rn2FShm7xmmxDmT/e/oKkAyMnP51cXoJojc/7JHB60D70f+7Sy9voaaPvJn0r0KHwI4K3xsqp/yEpv+uY/masVXT/kJTf9ch/M1PXRHYxYuaSiiqEYGc9aOKQE0vesSg+lLnnmkpRTEVr52UW8Y53yZP0UZ/wp1ud0bv0O4/0qWaAyRiVSCynaExzz1OenaoYbaVYWJXGZG4z9KBj7Pi12D+B2X9c/1qOQhZwSQBg9TirSJthUbvm7j0/xqtNA8jcOAPQqD/OkIja6iWTbvBJGcg5FOjlWST5TnHXj3pv2Zhx5rj/dwKEt1VtxZ2Pu3FFhlsnJNJk5pmT655pA3NAFlOamAzUEZ+lTq1MRPaLgPx3qeq9q4w/rmpS9MkcOB+tRu+AfSkLmomwzBWbaCeT6U7AxLHUVhvDAxOOoArpYykq5HNY9rZxW5Z4ly78GQ8kitCyzHN5R5B5X29q3imlZmLeuhYMYHammMN161PIVXJPYZqOMq7cd+h7H/CncLEf2dQf4h+NL5CZ53Z9zmgybXOGC57N0akM6lchh/un+lTcofsAXHIX2NMNpbk5MSk+p5/nSeYpJwW46nHIpTKCNpGGxnPQUgF8qIf8ALNcf7tP8tV6Iv5VCJmJwBz6mgy7VxlRz0/wpDJSAOdox7DkU7O36HuKq/aV7vz7d6aszEnarkE9fSi4WLjEg7c/MTjPpSF1UDDAZ+8fSqg84n/V4p4imPUqKNQ0LBlVWUgcA/KPX0qKS6jhh3ohP6ZNN+ykjDSNj0HFUtW8MW2s2qxtNJHICD5gJOPwoadriTVydvEGmx3QtnvI/MPccqD6FugrSEyFQ+Qy4yGHINULPRLK1hRfJSR0ULvZRk49ulXTbJ2Xb/u8Vm/Iv1MF7otqRuUibeSQoPyjb7j1qKZryadpPPESED5UTkevJrVuLaJ3CF5QScbg/SqzaVaZzON3P/LVzismmapozmFuhzcTs/tJLn9KWL7LuxFbF8nOFiJP54rSzp9soCtBGQOMYpG1C1xw7uMfwIxFHKPmIA9yx+S1fA9SFFHl3zH7sKjrlnJ/kKle+G0FLS5Y/7oX+Zpv2y4I+WywD3eQDFFkF2M+x3TnJulT/AHY8n9TTksMj57iYn1BA/pTftl2SeLVPxLVC9zcfea8VE/2YgPyJpaD1LQ023b5WR5B33uTmlFjaQKMQwpj+8B/Wsv8AtG2fj7VPOV4YK5PP4VCs6PIfK0uY56NKmB+ppXQWZp3Menzo8UxgkToFOG59MVyuv+ENDjt3uku108J94lj5Z9BjqPwrdI1Roz9mhgjXoSc/0rL1Hw9BqrI19d3DP0VY3wgPsp4pcxSR53v0wE5R5sHtk0/7VboAYdMJ92AArqp/AJQ/u9QdF9JI8n9DWfP4J1GN/wB08E6+vm7CfwIouMxX1O5XAWG3jJ7bsn9KrPe3bn/XoD6JH/jWrL4d1m2Zs6WxUd4/3g/nWTLJNG7IwZCOCpXaapMLIt6VYzane7ZruQRx4d1IA3DPQYrs7Vt9+hCgYDfyrlPDUm6+uGJ48sfzrqLFx9rHPY1lPWQ1oi1qL4gjwcHzFz+tR2r5R+v3qZqDjyB3w4qOyc7JM9ciqWxL3L4NUdejEujNzgrIpBPr0qyHpl9H9o0q6iHJMZI+o5oT1HbQ4XncRkg+npSnvikDgnDj8QOf/r04g7cj5ge4rYxI+eq8HtUwvZYpm2HchAGH5yB/k0i29zJCJoowVBzjcAWHsKz7WV33FlYxoxXcR/OmI7TQ/EksHyEs8Q5aBjn/AL5Pauv3LcxJdWcoBkXMbkcMPRh39D6V5MsjwukkZw69q7/QLoBPKDfuLiP7RDk/dYcSL/I1lOnpzI1hU+yzUtrmLULOeJo3hET+VNG3Jt37MD3Q5/KsG5uGi823nIWSMlGHuK0ZZ0tdaMigul5aSRyKozlkGVJx7Eipv7PS6maee3RS2Ml1yxwAKwl0aN4rdMyLLVUZQrONw96147lZRDIGB2sVP4j/AOsKsJptgOltEcd9ooNnaKCFgRc9dvFNSE49iZJVDfKeayPEMP2WJNXthtnteSo/jTqyH1BGSPQj3rSWNI/uswH1zVbUbEanYS2j3Dxo4wWUDI/zmmpIXKxRdBrdLuEkxsgfHqp5/Sp0vfes3TtPaDT2tGuGZLf9yMAAspGQT+ZH4VHEojj8kMT5X7vLdeOmfwxVRly6ImUb6s34rrJ61eimziuXSUq3WtG1ujkAmt4zMZQOgR81JniqcMmQKsq3FbLUyegs/wDx6zf7h/lXOjoK35yBazf7hrA/hH0rixe6OzC7MO9WtP8A+P8Ai/H+VVM1a04/6fF+P8qyo/EjWt8LNWTpL+FUb04kU4/5aGrsn3ZfwqhqCklQOvmVeO/gSM8J/FiaMeO/92s6Ah7u2br8xyev68/zq+hz0/u1nQEm7t85OGxz9K8rF/70/wCuh3Yf+Cv66nSQ6fYzwJJLG+9upVyKQ6JZk/LNMn5GltnxbJzjr/On72DDnI9fSs17NxV4g+dN2ZF/YqA5S7/B0/wpq6VJGu1Zo2x7EVZ8w+9HmH6ValBbIm83uysbG4A48s/RqY1lcDrED9CKuiT3p/m4xzWiqpk6oofYLojIt2P0NJ9juR1tpR+FaQmI71IJj1yapSiw5pIyFtp13Zgk5P8AdoKFOCrjHqtbAuWBPzU4XTdMnFUpR7kuUuxz8/8AD34NMX7y/StHWJN6w9P4v5VnDhl+lelh3emjjrfGVk/5CM3/AFzH8zU9V0/5CM3/AFyH8zU9dUdjFi0maKKZJzw9qNwxWOutxzsVtNk6r951J2g+me5pTqVyTgJGv4E1ii7GxnmjcAOtYv2y7brKF+iipYbuaOE7riESbuGlHagRqSL50TKmdwG5cNtJPtTBDfTQuSqogH3snLeuKqSXN0IXYT2rOoBQ7uCO/wBKe9wFljV9Qt8lQdityee9Ay15kcSrGnRQOg/zmopL6GM4kbb6DHWobq6sv36+Y7AkYQ8frVGadZbeKNY0SNGLBgckk0CLjapajoXP/AaibVo/4YZT+QqjtGRjn6CliUs2ME+9Ay3/AGo/8MH/AH01RnUbkniKMZ+pp4tiucjA96YRFHy8ka/VgKVx2HrfXp5DIPolWYL+6Vz5rmRSPQcVnPqNhH1uouPQ5qFvEOmx/wDLVm+iU7oOV9jd03V1eaRG65rV+1oa4q1uYL69NxaxypgfPngN7itNJI8/OrE+hY0KQnE6D7Umeo/OoDewSMWLAoOgBAJ9+ayxNEfl2xhffoPrWlDEo4blxj5UUDH496pMho2tPuEnRSpwp4x/I1prtR1bax2nPArnYP8ARrhWQMcsAwJziukBVrmQbhtUZFdMJcyMZRsyrO97NKX2COL7oGck1XcvCRlZGPcE/L+NagMRQrvzznjmpHMew4QOem08ZpOA1Ix0SdV+RAQTnLHNW4YdyYZ9p9KkjheJfmYAE9+goeSFeTIpI9CKSSQ22x62Y/56sTjGR1pG05WGDNP+D4pjXFqiB2nUDuMnIqGTU7eMLtilfPIPIGKG4rcSUmWP7LiPWSc/WQ0DSbdegf8AFs1RbVHb/VQKp9ZHIFRrqN9lt8sIGOPLjJx+JNTzwK5ZmqLJE4BNSLbqOpasI398RjzCffGKT7TLtzIGc4zwTj/69T7VdEP2bN0qVPyzAD/aAFRtPChw90me4Fc+7NK3ypt9Cx4qSJQIdjBJH3E5HYenvS9r2Q/ZmvLf2saFi0kgA5EaFj+AFOj1WFVVNkgB6buCPrWGXkj5QcZ4wMU9LkbSzRKx7jGfz9al1G9ClBI2zq1msyxNJtkb7oKnn8qnnuUEDGOWPcB/EcYNc19pcyEIGUnjI+UCrDzboVSSKN5ejNnIP0FTzDcRk2pJFvM1xHljkgMAM1Wm1SzkYSSeWxAwM81HJBEG/wCPC3b32Dj8atxSlIWWO0iO3gsq5xntmouX0KSa3byyssStIY+qRRH5f0xTp9VuliYxWzH/AGd4B+lIzTsQUBVwcqzDjPuKuSRxMRsUZbpgYwfQg0tR6IrpcXbwq7KilhkBnJx+Qqo4vpXBuL2GNM8LGjH8ya0GgulzuhfrzkGpAzyp5ccUTMg5O3BpDKEtgjxAHUZwSONihSD+VRw28UcghIZmOcSStvJ+pq4u9ZMlcoeGB7j+lTSEN9xQMDjAxkUtx7EMSi2LhT8rdgMDPrShoy4ViwJ9OtSbbhcMICwJ644qR5t7BVijRsdAOaAIGEaKQHY89W6GmqomRsnBBwVxnNSKX89GA46MNuQR9Keyqc7eCD6UrXDYhYcFiGwOuOaQfZmRsxSbh3PAqQxzYOyPJHtT5GBA3AAgYyBigZBglCQQD1G4fzp4SN1BKliw53qCfpSpGBPkjepHKn5l9j9ak2qG+Tp9KEBnNoOltKZzYxpIwxujG3d9cUkXh6xZhJHJNCwByobd/OtIrI3yxYyDwcdfwq0VfJLqM9xgcUW6hc5q98OSyRgRXkRXcCN6kZI7cZqunh/ULdG2+XNuOR5b8/kcV0UTK1z50Aw6/K+xe3v6VYfzMAtJwfahMOpyT2N9Fy1pMPwz/Ko4pwkgDhhnggjFdh5DTcCQqfUYz+tTTRgrtkaJh7DcMe1PULo8VvrY2l/NAwPyuce47fpUH3T15/KvUL7w/pd9e5lsi0j/ACiVXKA/Xnis698BWhY/Z57iA++JF/XBq1PQhx1OHe9kCR+YNxToemKg0y9j06SZ13O0jsWVlyrA9QRXVTeA7jafK1CI+geIjP5VjXnhDWLMM/2UToozm3bcR+HWqU13JcWZTNCzNscKM8KwPArp/DN3AtvBFO6OYLtSo6/K42n9SDXIbcnP4H2Na2hXJT7YgOGMO4fVSCP5VouxD01PRrqZbSe3mZgiJKFc9BtPBz+lRPffvP8AVSEZ4wtUPF08B8P3SzMAbpNkS/3nYZAqq3iVlghRdO1CV/LUELDxuAGeSa4bNnbdI2DezNkR2spz/eGKarXkmSIkUDj5nyf0rFOvavO+ItBuhk/elkVBUwfxBIjKq2cAJznazn9SKLPqHMuhpsLoozGSIKPlO0EmpvIZOHnZj32jFc+NN8SSgh9aiiBPSG3AP603/hG7ueJ0utXvppG/jWUrt+gFOy7iu+xt2rCG+uomb5XiR0LHBOCQf51XlGLqb3wf0/8ArVw+n2l3pviy2tr2Rp2jmMYkZywYEHpnp9PWu4uj/prehQfzqpR5bExlzJjc881YgfDVUzUsTYammJo6C0lyAM1oo2RWHZv6mtiJsiuuD0OaaJZjm2l/3D/KsD+EGtyU/wCjy/7h/lWED8orlxe6OrCbMOataef9Pj/Gqecd6s6cc6hFz3/pWNH4ka1vhZrSH5JfwrF8STSwadJLC5SRXGGHUcitmXIEv4Vmazai9tWt2ZkDv95eo5BrXFNKlJvb/gmOGu6isGg3txdpO1xJu27QvygcYNS26OZoJAjbVbqe1PsNPisWk8p3YSAHDdvpVzbgYHFeLjG413fy/I9LD2dJWNm0mUWcYIB69R71LvgJ/wBWv5VStVP2SP8AH+dSbTSjOSilYiUVdlnbA3QEfjTDDEejsKhO71pu9hQ5rqgUX0ZY+zj+GT9KXyHHRlNV/NYU/wA80KUOwNSJTDJ/dB/GmlJR/A34c0guDThc8U/cfUXvCHcMZVs/SgPz3FPF1ThcKeoppR7hd9jO1FiVi+rfyqoMbl+lT61dww/ZQ4I8yQou1c8kd6gAw6j2r2cJ/CX9dTgxHxsrJ/yEpv8Arkv8zU9V0/5CU3/XIfzNWOldkVoc73CiiiqEcMsCKAAAB6DgU8Qr1Ck1xrazq0nS5K8/wjHH5VA9zfygl7uXPX7xrl5jdU2dwQkZ+bYP94gfzqrcS2BcNJeQoQu3hwTiuKMTE5efnPJ4pQsIYlZt2e4PehyGodzqpb3SVB/02ZjjA2qTn9KhOq6bGp/dSyY5ySB/WudCxnbiN3JHpmp44Jh9y0bb6571PMylTia//CR2qECHT9zH+Jnz/IVE3iG7k+5ZxBe2Qaprb3ZIGxFX65p4s7gcmUDHXb6VPM+5XIiR9W1RiBuhRuuAo/8Ar1C11qcv3r4j/dqVbJGPzSk/jT/sNuBywJ+tS5FKK7FNt7gGXUJG+rVGY7bvJI5PuTWl9nt05EYI9MUu6JRw0Y/HmkmOxlmBM5S3dvqOv51KkGXSIxRpvIBJxxmrLXMS5HmKaga4jkKxoXdzwoVec1akS4s6G0UR6gY1+6i4Az2FTzvz25qrb5XUiG6hcH8qkuHzmtLmBC93Lb7ZYxubftX0PHOfaux0C5ttQtllibZLHww/ihPoR3X0rkNL23l4bF2CrLwrN0Eg6c+/St2wsZNLczxuUuoztePbnPs3t71cHrqRJKx1Ua+Y7262yJOnXJzx2YeoqxJdyRkCNEd0GGPTI9z0qKzni1G3jnicRzRjaD3jPdT6qadHF5ssgMWyaP78fBI/3fb3rW7WxlZPcjnnkkCn7WluB1SIZJPuTn9KTzLkAGGZicfeH9TVkoLY+a6IGxx3xUE63VwvzP5Sdi3B/AUm33GrFZUuGy3nF9p5Cjdj8TTjczplBEAQMEgDn61JDC1kreXOxL/eywOfoO1MeS63AbyuenvWepZWMZm/1sjKp/hC5NWsyxQJBG8gjVcKCuSR6E1F59xCD+8kkPXBGKjkuZ5sKwbB4wx4FIdmBWYyLGG27jgBucmns8kIx5bFu5IAqFLFWfc9yPUIhxgg+tXZbm8kyTLkewH+FCGynmS4P7xvLXuWOcflVqJzDbrHFKjqCThhkj/61Qhrpn2h1DHpkAk/hUv2yeIYA+YDG4IAaSB9iKV7pm4yCfUYFOEk8S7i7MT0IAx+FRvJNcN+8YoM/eft+Aq1AXgi2JOjlmzlgCc+1CB7FKSSeUj5GyBw5PFS28f2USbZ/mcgnjj8M1JLLckFRIT9OOabE11G2Wlbd/cWgfQWWO6PJVgB324FNi8+JwXYZ3DbwAPxNOluLyQ4dXYY4XPH5VD5AmAM8gCAj93gml6B01Jbv7bIx8yN85OQfWm2fmWjMwLguMMoXirZkWVtvn8njbyR+FU542QkRuxI7DNJ6O412JCktwzAPJjqAVpgW6hcmV5EA6Dufz6CnRyzxqqmeRpG7BsAe1Qy+cMh0cuOCGNJsEidpbueMSCZ2TO3O7ge1MjjkFxHIzOuDkMnOfrS2jNahykuwyEbgvbHrUrnzXGZyM+pJFC7g9BskjNneWJ75FNaCcr+6RgTyOvIpCLzeqo21SeM/wA+ame4uCFiMzbc464GT9KPUPQa8ksSCJpXA7ljx+naoZraTftZcEEHcBnHuDSzwTRtsdBz1Dc5qWAvFbxwjeUjGAcZ/wD1UvUfoOeQyNklyfU9aj8pnYAFsGnOiMDgOD6Y4pBbTsoKl9vU7fT69qB7EnkXdvuWQyZYdQcAioVCyybFYE/3SOT9PWpnlzhWO0gc55wP61E0e4xvE3mchlZO349qGuwLzJBZT2aldhVC2R2wTQIsttIO4dDkUMWY8q/0zmhot5XZHICTz7/QUeghwsppWBTnb8xUOB+Bp4jYckxg+gb+dRizZZTMI5Sm3A3Dp6nikMihTldpBxwOD+NGw9wT95OyoHWcDLB+hHbnvSsj9XRqrhm89XZxtQ5AHBJq8oiuV4nQPgcMec0lqN3RCURoSrDP6H8KmgiYWy+UqsqALjac/jVN5PJmMc5+bpkc0kXmpcSuGkjhIwrM20e/XFJMGh8ym6ikUEKwXov3sfSmpcK0qI+5gOOOpqKSQSSZa4BkxgmBC5P8hmq7zxw5Koi46eZ+9cfgOBUuVmWol6RYZoS1t5juuO2Prz0qmSwkIaZd5A+WL52P5cCqN1q6sf3vmTnoEJ/9lGAKrR3Wp3cojittsJPIQ4wPcD/GonK+xUY23MLx3a28f2W6QQw3DEo8Y/1kncOcccdK5fTJNt03PDRsv6V2fiXRLT+yr2/aMSX6ICGjJ+QAjOexGO1cPakJPk/3T/KumjK8TGrH3jsPFi/aPD+nSZGd0ZwRkH5OhFatgHisIJ4FkubOSMERE5kiPoCfvL7HkVkeIX2eHNMHctH/AOgGtLw/Mf8AhH7Unsp/mayv7hpb3y0dU+X5NKvyw7GIL+pNH26/cfJpW33luEH6DNPMxJ603zT61lc25SIyazJnD2FuO3DyH+gpv2GVx/pmp3UwPVIyIkP/AHzz+tTGQkdaaZCafN2Fy9znNdSG11rSGgRUQMF2r04b/wCvW/NKgvpQ0QcBAPvYIrl/FV0kOp6bJITtizI59F3Ctq1vIr3zLqJw0cjfIw/iA7/zq9XFEaKTLu+1YcrMh9iDTkWEsNlyMf7akVBwfSlQDeD6UJsVjYtwV/iVh6q2a1YGO2sO1xnp3rXgbjhjXTTkznqItSMfIk9Nh/lWPGjuvAyK115BBwQRWN5zMME/QVhi3szfCrRolMKY5bJ9F/xoiH+lQgDaN46dT+NQmYgelR/b4LWeN5pAgDD73WsKUveRvUjob8o2RuFzjDHHvUMrRrcRmYkIGOSOe1Kb23uIneKeNhhudwqhczi9jkji2qyykAuwGQMcjnkV0YpN0pJanNh9KibNy2UFmB/uirBhUIXJAUDlicAfjWWJ7gY8u2GSMEu4wPy5NKFcsHuS0zDlQy/Iv0Xp+eTXk4z+K21/VjuoL3EdVY2MsmmwSxRs6MCQyjIIzSvaun30K/UYrLtdUlhhUCd0I7BiDV1PEd4o/wBZIw/2kDCrhOi4q9zOUKnM7DjAfTj2qJ4cDOP0qdfEgYHzYLaT6ptNPOsadMhD2TKT1KSEUNUXtIF7RdCjLbzp0jPryO1Vwz8b48ZOKttqpeQW6yyLaEgDfhmUfhWjFb2LoFTUIHBP8aFTWUaUaj9x/kW6koL3kZSqD7Gl2V0X2OMgiKO3m3DlkkAOfpVVtLnXrC/HoM1tLCSWxmq6ZjbTSha0HsnXOUI+oIphtD9KydCSL9qjlvEgH/EtyOPtOePpVr/loPpV7VYjEsR/3v5VnqfmQ/7Nevg48tJJ/wBanFiHeRWj/wCQlP8A9c1/masVXT/kITf9c1/masZ967Y7HMwoNJnFFUB4wNOJJDXbk4xxTxp1op3M7kgdziqPnzsA2yQ46ZBAprSSjORGp6YZxXBqdmxpeRZxniIEg9zmnb7aPGyNeOmF6VlrkrkTAkf3VJxUotpi2wmQsfYLmlrcpJMvm+UcjH48U19QAGCVGOmBk1VXTieXaJQT1aU5P4DvVhLbTFA83UYUO3JCQliG9KTt1KQz+0t3PmMeeMdqY15MynETke/GanSSMkLAjSlTjd5JIP5VM0l4zlltY4yBjdsRPbuTSGUTLdZBCogPqRxSskxy0lyF46KpJxVhY7gYInhRVJZQDnBP0FMFuNpLXTszH+GLp+ZpqxLuVzCrE7pblhn0C/1qQWiAZMZH+9IanNtB/euHB9ZMfy6U4QWy/wDLvGe+WJP86rmQkmQxRxFtqmEkc/KASP1rf0q1hNmJygMyucNjGPSsUhBeRYRF/duMKoHp6V0OmD/iW8H+M1asZyvYqxn/AImT89qW4b3psfGpvnP3fypLnv702Zi6EhuLhywxCkmHf0ruLfzNXt/OXbDcqTGhzxMg/hb3HrXF6Jh4LhS+zy5ed2cMCP8AP512mmQKJmg3O0caBoznlwTn9Tj8q0ijOW5JAJorlmgRIGi4ljcfe9sf3fethWN5bpdWh23MWdnc+6H1HpVS9Vb2UW6Sqb+Fd3oJPVCe9R6dOLZpJ1LLH0liPBQ9s+/0q07OzI31NMLHdRC6MhWRuNpBJQ+n1pY4rcuT5TzMPvO/AH0pXBgmS9gOYJR+9A6f71W7gb7UG2wEI+92H+JqrE3My5uEgP7uNV549TVN4ry4lSVYViVSGyw5POelasFpMpMiRruPR3GT9eelSeXctJta52gcnoD+VQ49y1LsUri8diW+zRqT35NUWvZHbCW8Z99tal0LZCS8zyn8azTdwmZASQN4GwJniple5UdiRLxYF3SpBkdNqng/WmTak8pwNpJ6BFA5+lX5odPViRMoOeBycD3qo0dkH3C4wfaM8UncFYgisr2aZJy5iZG3Lnqcegq7PcXOcrBEMjJPldKhjFkzhTev6gKGqzLHZpEF8+ZpO+3OG+uelCXYbfczJ7qZcGREJPQeXg1LBPIF3yxRAddrfeP4VHPIIzlEYf7RP9adpbrcPKk8LGPAKzrztPp71K3sPpcJtS8xdu5Ao6YHI/GoreO4eeKdCyIsg+Zhxn0q3NFaREEiVj2JUVE08G1t32lfcYP9aTWuo1toi9LPKSFNuqEf7BNULi6kRiNsZ+iYqaGWzkZAs828chdhP9elWJ2sA2Victjk9s+wpvVbiWjKVvdyjEjRQoPUryfoKdPqbSsQwAB7qnP51FPcRCM7Y/nHIJbirsItZLSKS5ikjlZAWWPlaSu9ExvTVoyZY3uj5cRIOPvk4A+taxklaIBvLcgBd5UFiQO5qKRbYLlVk+hxVffar95XFJaD3HOZV5yB7ACmRz3XnosZQMTgF1GB9au2bWDy7f3jDvhOn41LJNbIDHHA5Un5mIH9KLdbhfpYhmnlEXlK+VHJCqBk1nSEyDYUYgnp71PdTmGYXMCr8rBtjZwR3FXJI7LO4+arEZxtBA/Wk1zDTsRxSzfZ4ITIHwuM5B5+ppsiuxLiXPHUNR/owyAzgHvt5p8Udio5uACTnlTkfWnuIqPLdIPlZvm6c9TVp5Z44ljefeOvXvVkR6dOhjFwPMHzbsHn6+lUr1RBOYwABwRg5Bz3qWuVXuNPmdiGW5CEGQ5HQZqezhkWOZ1UZkPmCMccdz9aqb8KTnGGwc1JbX8g/dxySFlJKrGu7/8AVUxeupclpoT5JI2s27qMHqKSVrlVaQOxVOCSc4/GpVl2qFuoo40HIl3bWHpx6VSkmSbKiWWfB5WBNqn8TVPREpXJ7fV7zMsjzkIvycgcn1/CnSTvdQ5SEvv+8AMKrA/eBPAyO1VPN8kbVjt4ACSN58x+epxVKfUbcKDNO0oB4Ej7FH/ARzU82lmVyK9y1tAH72eND02IfMb9OKVVRCG8liB0e4kCD/vkVz8/iZQRFaJIBnH7qPaPzpsD6pqGRFaYH9+X5j+Z4qfQs6Fr4IMC4SMekCf+zGs6fVLWMNI3l5H8Ur7z+VU20ffn+0NQL5HMaHef04qzb2Nnar+4swxPG+4b+gpPUFoQLqV1ekJbRSSjPORtUj2Ap0mm3j4+1XyW0f8AFGmAfwxzV9jM0ah7gKh6LEuwY/Co18lZMRr8qjLHqfzqRkdtZWlrn7NatK5HLzHap/DrVwtM0Q82QAEf6uMbVqvJK6K2Coc9ic4+tV4pJXkbaJJGBwFA4PqQKllIsXSeZZTxjBRoZFIx/smvKI12gH/ZxivX7fTdQlYlkWKNkIzI3PI9KxP+FagwbY9TPm4w2Yfl/DnNa0IyV7kVpR0Oa8U6jbT/AGGxtZkmMA3SlDkL8oAH161u6LhPD9mPWP8AqapT/DjWraWSe1e0nJBwAxU/qK1Rpmo2NlBA9lMRGgXKruHA9qqpHlikhUpc0m2KW6etJu9aqvMUYpKrI391gQf1oEo7H9a5rnVa5b3ZNJnjnFVjOAOtVbnVbS1yZplXjO3PJ/ChMGl1MHX4TqviH7AsiqBCu5sZKj7xx71bNmY0RYvlVQAuDjAFYVqdRvdXfUI4ZI/Ol3GRlwqp0xz7V0rbgflPB7dKurdWVyaPK7uxX868g/5aN7Z5qaHVrlCN6K/4YpCzDkikBUtgqD71nGcjR04s17TX41PzwuP90g1vWmtWMg/1wU/7akVyESRn/OKtJbjH3OfrXXTqM5alFHcQ3EUgyjq4x/AwNYVxe2toP3snz9kXkn8KxPII+6StUgzr1iB9TjrUYmV7FYeHLc0bjWZpiRCFhX1PLH+gqpDGJbqN2LM5YZYnJqHzIyQGVh+tWLWENcxjoM5OeK54bo6JbM0JrZcMcAnDZ4qldQ+RG5RMFmz0z6VoMGMbEHBwR19aq6gzrGOVzu7mt67ag7GNFXkiwyvbiN4pJI36ZDkdqsQ6lqEJwJyw9HwajuZG8uMGIHn+HntUaXcIlEbAhsZwVrz8TiK0KnLBnVRo0pQvJGoviC+jAEiK4B4Jzx/OrEfiVCQZbYB++zGD/Ks0eWcFHb/gLj+RpTF97c6gdzIn+FcqxrvacU/lY2eFjvFtfM3YtfsWOXZgD2fIx+hq9FqVnKhVZU56cj+lcikUbdo256q2D+VTC2gZdzxOTzycHNdEKtKW8Lej/wAzGVGa2l96OryGOUlXHucfzpQtwOV5HtzXNLZQpho5Zom9mYD/AAqRTex/6q8Z/wDfw1bOlRa3t8jO9VdEzoxNcJ96M/lip4tXuYvuXEiEejmubTVtSjGG2P6E7l/lmp112RhmezV29mU5/PBpLD/yTX32E5v7UH+Z1cHia+A5nLf7wBq2niNn4mtoH9SUxXIjVbEDdJbSxg9fkYD8xkVPHfWMjbY7tA3Zdykj8ODW3ssTFdX+JjzUJPt+Btave293BEIrcRMC2cNkHisjLKykAHAAwaS4leNE4WTPB2/LgeuDSMXEqrtBXaDuz3z0/Ku7Dczh725y1klK0diII/26ZlK42KCD+JqX5u6g/Q0yKRXvbtVPKFQw7jjI/SpeK6UYjd3Yo4/Wjeo6nB9xT+9FO7Cx4alnNJt/0WUgdDKwXP5mp1spAQdtvH2yXLH9BTjKzhslj0I4pu4noxPcZ5/SuDnO5RQ8wlQA06qOuI4v6k0eVGBzJO2OD84UfoKYMEZ685z6/Sg5JHJz7jipuy+VEmyHdn7PHnuWJY/qalWTYDgxx4H8KAVWCFwBg8jBAPWp5reSEMskZRscKw7U0haXEa4LD/Wkknpk0LKCwwucdTUQAHzce5PFO4wPmHzc0AP3liADgelKsjZ4yPSmb8fTH50ocnkHgU7BckXzC3XHfjvShQWI5z6mo1du4wOcGnqeTk9fXtQMUoEuYeP4W/pXQabxpxB67zk1zqtuuoc9ArcenSui07H9n4/2jWkTGexUBxqrcdulFx3z0pv/ADFyM/w0s5GT/OqZihNIm2y3ls2QsseQ30PNd3okoGp3RPOyNWGDkEBcivNorj7JqUM20lN2xwDj5W4Nej+HWJvLgEAkwgHIwHGDg4961gZy3HacSk0l2wVpGIEfcFj3H0rRmVL6Zp7UA3UHZuROo7/Wsy2djFbiQBJROSAeCBg8emP8aswSy2ZuJGOLlCFGOQC3JP5U09CWtTRsNREe1gG+zuec8lG75HpWhJbEIZbMjJ+fys/I49vSs1oGuo1vbdNrZ/fQ4yrY6kDvViwu1RflybcHlx/A3sPSqT6Ml90XI1N9aAwvJ5hO1wx/1frUU0EVlH3yepPVjVt4M/vrZxHOeQ69H+opqPFc3C/aIit2B9xjwP8AdqmhGUbOW4bMrLbxnkBj8x/DtU8cFla8Jgk9SEJb86vvFGZGDELjsOd1RGS0gIjVJJJWPQDGTUOKKUmzOniic/IkmT0G3FUnsyDmViqenrXQPcGJNojQew5A9s1Ru7zMRwyx5/P86iSRSbKEFuzh0tUGV5Yr1/OoZbW6DEtI20jG0irGk28sUjXoZg2MRhhkN6kitGTUZd22SGBj67cfypJJrUpuz0MaCFEYCePzk/ultox+FW0uQm1RbDjgbTjj0xUkl8csTaQ4BwOTzUQ1eJWUGyjO7oAxpbdQ1fQd5RuIzIkBVA21juzg/SqslpIF3fMI26sR29q2IL/ytzfZlidhggEnPpkVFcagT+88pc44wvBptIE2UoY42xbWQG9v733n/wA+lV5radW2szBj0XHNVSjyzqsUkiylwFKnoc10bXzRSMuyCd+hkYEM1QkpLUptxZkQQ+SrSSReYw5BJwBjrx3qytyHUH7MSG/2+R+lSzamzkq9rCF+ppq6oin5rRRxgYc4FNWWgtWIF8/5VtmU/wC+OfpVOeyc/MVZEJwSRzV4atCxWKOyZ5Ccj5+QfWtB7mO6tmQRBJ2QspzkMR94fWiykF3ExpDAi7Igyxr0BGP/ANdVpBMnCMDn+H1pZZUaTaT8rjH509fNmht3iid2RMMQvGQSB/Ks9zTYLW3jcB55ELcnYegYdj61rfYzcqCAgfHVcENWYyssiNOLeFY23sWfO7IPYfWo4DbxlTHJcTuAOIV2j86paEtNk9zB5UUkrlVC8jJwT+FUzHNNG7QRNIQOgHWrcs11M6yNBDEQMeZMctiqk13EAftGoSSY6rEMCplYqN0TxQm0hVJZIVPWRnk5Y4x27elRTTxTxxRvcyStEu0eRF1H1NZk+s2Fr9yGMMf7/wA7flWddeJLmQGO2jkLYydwCDFTzaWKtqdE7xpyLOJM97mTJ9uKja9k24+0OFx9y3jCD8zXJQ3mq3RBWDLNwNo3N+taS6HfTDzLyZokPaeTAH4CldlWRPJrOnwsSvlsQeWYmRs/yqu+t3E5IWKUgjgbgi/pzVmLTdOhxueSdh/DEu1fzq0r+QALe1t7YdAxG9qQGPDZatfENteJCOQgwD9WNWU0i0tmAubiMP1KRDe1XX3TPiW5mlHU5O0AfQVGLm3tsqqqrEYBpWC4+OO1th/otkqE/wDLSY5P5UsmbkETzu6gcqDtUfgKi80BPMZlQY43DtUDuJ3WKDzHlPICdT+FAFhZIIowsYUHsB1p8jBVG8qA3Unk1LaeHr9lBn8uBeoPVj9fetOPw3YbSZjJcSdSXbAP4CrVOTJdRI5zzWnn2Qq8xHARR0P+FX4tGvGXa8kdsjcsPvNXSwabFZxbLeFIlPJCDGTStCBnI/SrVJLch1b7GVa+H7IFQ7STSertgH8BWuliIUCxxqijsoxUPkLnchKsORirebmSMfvOCOw5q4pLoRJt9Ss9qOSQfwpiNJAcxtkejDOanMDHruP1qJoVHcj6UPQaJ3hlkUMXOCM4HAqPy3X1qWCaX5YtwIxgHHNOkicn52Y/WnuhLRlOeGG4jKXEKSKe0i5rDvvBdhqCubeS5sX/AOnd/l/75NdC0IA5zikWV4Qdhz6g1m7X1NFe2h5jqPwy1cMXt9QS4GcjexRj/SsKXwfrdncrLJYzMyEEMq7xx9K9xeNplVySQRxURgYHj9Kbv0FF9zx+C+aSZre5iMc3OARjP4HpU+VORnH1r1C50+3ugPtNrFNg5HmICQfrWZc+E9NunPlK9s5/55HK/wDfJrmlBnXGsupwBQEdCR7GmCIkjk5/lXUXfgu/hO63eOceg+Rv14rGmsZ7NttzBNE3o68Vk01ubqUZLRleJCDVyPJH+HWoo+Pzq0oBHI/HvW8DKaGE4BIJAArP8xgOcH8a03VTG3zH7vSszYQBjp0rOv0Lo9RPOG4fLg+vpVyylR7pfnXPP3qqYIJyv51ZsUVrkZUDg1nTS5kaTvZmkwBDnaO3INU9SjBjwODvGM9uRUzIq7gGOcjp2qtdZ82NXJZN/IrWs/dbMqXxGhfwoFhMblsg5x2qnHtF6AdwIHPGatlpLp4wzKrcDIHBqOYNDrLW7SCR1+XK9DXk42d8RK39aHdhopUkSeXG7kmNG9gcGkEW0fK0q+nORirslq62/myWM+1hkOqnn+lUBKg4IdG9j0rgTkdNkSJnj95G3P8AGnIq1Gp2Y2L/AMBbrVZJPmOJVb/fFTqW2/6tDg9Qa6aNR7MznFF4MQg5kUe/IqMlW7Rt/wCOmoxcKBgq6/rSlg4/hb6jBrvc9DlUB4+UfdkXPcHIppbK/wCsB5/jWoyFXnEiDqMGjzSRnzc88h1rK6ZdmiaJWG4LGhOeqPyaWRVfHmxOR0BdQ1RRA7SdkbHccFTyKcGdP+eqnv3FbQbS0ZnJX3IZESJHNvNJEwUn5CQPy6U+HW7mLy1fypgQuD90j8qWWUlH+fd8h7VmOg8xH4J2quMcetelRlLkTucNWEeZqxsprcS6jcubSTcyIG2kYwM4+tWl1yzON7Oh9GU1zUSBbq6bnLEHjtxUo453YJ9a3VRmDpR6HWR3ttKBsnjY+gYVMDnpz9K4wrk/wk0hMisCCwI6YJq1UIdJ9zieMDHA9aeH2n2HOD2quJjn+JsenFLvPKkYYZyewrksdJK0hBPH5U1ZsnOchjzkYNG5tq+mMHjr9Kcqkk+/U96V0VZhHNNC6OgAZW3A47/SkklmnZGkkGBngDr6896cBx0O3uM09QhJGM8dKOd2sP2avcYVbO0EDPX/AApcAHjjB6dc1IFVU7ZHvSGeKMYZ15Pbt+FTzMqyEHJOVwaeAQfTv9aYZsYEcLEEdcYH60LJKyZEe3PTJz/KjUWhNs3AfNg5pfKHXPToaqkykfPMiE9CuBTkjSVx/rpj6DcQT/KmkJyH5AuIsOGPzZ56cV0WnEmwyehY81zT/uplj8gxlwW6AdPp9a6LSgDpwwCPnOO+K2juYT+FlZv+Qxj1Snz559aZIP8Aib477afNkEkcD+dWZGPKwGo/NymAHXsw7ivS/D8v2a6himm3lVASQ/8ALSM/db+h9/rXmkiI+pIGJUZXJ9Oetd1pE6zALNhNpzA5HCseCpPoRj8ea1pW2Mp9y/KSt2kbghkuDHycDb0x/n1q2Ekmu5IiwHmSEKzdflGaj1RJpGju/LYIq4mz1VugJH1GPrUVmk32tPNVANxkDI2SR/eP1zihqzsC2udDZ3DSSqkCZKoAp7KfU/hUt1ZEym7tFBl/5aQk4WX/AOvVfTnV5bgwn5mkCK2MfLipru6ZJRDDlEBIBHfFVpy6ka30HWd7tGVOVz88LDDKfpWoyRXkSndkH7rjqD/SsyS1a/RbqMCO7Q4WToJcdjT7K8LyldpSZTiSIjkmmnbRg/IuQ3DJcm3uVAl2/IwGN4/xpRYmFmmYfvW6n+6PQU+WKO8iVgeVOVcdUNOiuXkhe3uDtlHR8feHqKZPoZFzI7SeTCjSSeijp9fSiHStvzXboSf4Cw2j/GtCWwjs0wm47jk/Mfm+tVW09yxxj6lRWfL3LuS7I+huIsD/AGxxUEtosnKyxuf98U5dLO8ZBf8AvZGKk/smMbR8gYjgev0os+wXS6mHPE6PsyrjPTsKmiWK3y6/NOw5cc49h/jV+6sFt/lb73p6VQcBU3LyAcH2qHGxoncilmumXKLlV6+/1qFHkmkZC3lIOhc4x/jV/wA+CO2VplbYH5Zeh+tVb+e3aaWFA5XB2HGWVv54qWNM1La1swrrFMn2hefMaQHeP6VJdWHmQmaMBXUHcAc4NY0VvLuinkWO3C4LrKevrx6Hmp1voYZWeCSeZh8qrEMYH1745qk1bXQTTvoV5H5X1JwRTHgnZWWKJpMdNvP69KuEzSs0kVjDGWOd78j/AOtUE8gxi61ABMf6uEf59qhpdS02OsY00wLJcTRic8yYbccEfdGOw4p0VyIkVIY55trFl3HaMkYOBVH7Za267oLbJ/vyHrWRf+KhCuwXCjBwViHP6Uua2w+W+50O6eELshtbYKMZc5YCq81wjf66/mlPpEMCuTOsifBSNpJD08w7R/jTohqt2QsZC5P/ACyjJ/Imp5rlWNufVLKyYs1ui8Z3TNmqUnimWbItS7Lj+BNo/M0kPhmQnzboxxserzNuarMdhpNu/Ms11J3WPIXNLUehjXGpalMnSNT/AHuWOfbtToNGvbvD7LmTJyWY7Qf5AV0UbugBtLK3twOjuNx/xpsvnXEgWW8kcdcL8opWC5nx6HBajF1dQw/7KfM1TxWunRNvt7KS5fP35TtH5VYSK0t87V4H5nv1pkkxeQJGDuPAApbbDJDPcYK+bHbr/dhXn86iWCIkyvuc9Aztkk9+tIx2kozqg7+pqjczAypHG7nPGF5IHqKQF9rmKNCMgAdagFyrH5SVY9Cy9vWpYNF1CdFaO3EKDp5pxn39TWhaeF1UE3NwXDfwxjGR9Tz+VUoNvYTmkjFaRJSsUCSSzZ5KjnP0FX7bQL+bHm7LeM/eycs31Haukgt0sofKtYkhQdkXr9T3prmcHcpXP0rRU0tWZuo+hnR+F7VifNlmmYgADO1R9Mc1o2+nRWUXl20SxL32jk/U9TVi1udk6iaPbu6Y6E1NNPvYiNNq+p61qlHdGbcr6lFoWPBJpiiSEgh8j0arL+YRxiqkqzYPGVNRLTUta6GobiZo1xGFyOp5qB/Mb7zsfxqza3EL26K5wyjBGOaa8sZPyRk+7cVb1VzNaMomAqdySFTVq3uXjURsgb0INMcs3RVqJWdJAXQkA9jms78rNLXRakM7HnCj0FQNGT97dn61fNxbmMNknPYCqzyF+iAVUkiYtlZQ8Lh0bOOxq6Lh5Y9yoo7HPOKpur54AqazlEZZZRgGoi7OxclfUHEjdXP4VC0Rz941oloQuev0qFnVhwn605RQRbIorjyYwjqcDuKnkZh91RjsaquhPQfhVu2kQwqjnDD1qYyd+VjkluiAmQ9T+VNVSjhx196usqYyCD+NQsB2FKUbDi7jDMWBzGM+tRv+8Qq6qyHqrDIoZwhyeRUEk4XOOmeM1jKbNYwM298N6ddAmNDayn+KL7v4r0/KuTubWWxuntZuJFPBB4YdiK7V7oKc54rmddukmvo/kBHl45+tTTk72NbGVLuEb9BwetZQLjgA49jWw/ktCwyy8dqzfKUn5XHPvWeIlZo6KMdGRiRt3I/Srdq8fnqXVvwGarmJ1HfH51NaIfPBABrKlJOSNJxaiaIEeGCPg5ztzVW5DJKrhfMIJwvrUjL98fSql15qMpjZl5/hOMVtX1g0ZUviNKNoY5YvtCsEJHK849abceVJ4hZoFVIWOVJGOMVE95LbvESiSgclZFyD/WoPtqTXZe5iPzDJ2f8A1+3tXlYmLdaT8jspNciO/s7S/TT4GgvMZQEKy5A/Go549QY4ubG1ugO+ASf61zNsYFbGn675L5/1cjNF/PitdL3xHbru2xXkfqFDZ/Fa5rJLW6Bp3urDJLTT2z59hPaMe6sQB+fFR/2TbSf8e179RIn+FW4vFpQ7bzT5YuzFDkD8DVhdV0C+HzSQqx7SpsP51UXJfCxNy6ox3srpBhdr+ytk/karyLLE2Jbdl79CK6M6ZbSkNbTt9UcMDU0dldxL+7uFYejDFarETejVxWS2Zyqzr1DMO/rUglRh8wjP8627qCQS7Z9HE8QHMkOFJPrx/KqDwaPKwUy3No3dZUyPzp80XvoNMrCKIoMBlzz60qxtu2xzkDHc8Yq2NDLf8eV/bzYGQA+01BNp+pQAiS3kYH/ZyK2g1/MQ35Fqys4Zbe/a7dH8u2LRlGz834f1rDCb5FBxwAf6VvaNcJb2Wr79sTm22hGyN3NYIK+cMoR8o717NJfuo/M86b/eS+X5EETjzpQy5PBJqXMZ7kH61WRgbqXDdhwalwe3PpzVIB5Xj5SDSYIPQgfWm4xikdmGNrHJP5U7iscSkRBPPXninbQg3MVRQOcmoGZFHzzt/u5AP5dadHEsgzHbSSAnrtJx+J4rKzY7pD2ni+6OfZeaaJyc7Y2z05OKlWN1wXEUYxxucZH4CkKIM5uST/0yjx+p/wAKVkF2wLykcBU9sFjTWdQf3kzY5yoIXH9aUJEOAkjk95XJH5DFPUsMbBHH3+VB/wDro0HqRKquuY7aab1Jyc/nxU6xTBR8kEQ6/M4BH4DJpjSuT88rOcc5Oc00OoAGDg+lMXqTCNcYa7OOv7pOv4mmgW5H3JJe/wA7n+QxUW9RgcLnv1pygkgg5A68UajSROs3lY2Qwxn1VBn9eaXz5ZMF2Y47HpUQwvzEgZ7k5NCuCD82cdl7UrAJOSLu3LcEI/8ASuh0xs6d8p2/O3Fc6y/6RD8uAQ3B5zwK6DSuLHGejnitV0Mp7MifH9rrwOUz9adOfvcDPtTJeNWj5/gp8+CTxxWhiZLhW1KMFscjB9K7FJmFl5KJhCASQODn+dcZcxr/AGpEzHBK5B/Gu2SZmgWKBVRViVgT1I6/4iqjsRLc6SC5TYsj8xsqpOrHOMjAf/dPAPocGqotX0+7jgdmMRz5b4+8v90+hFVtPd4r1t6s0QDIyHncnda1UjaSI2bS7yhEtrM38SHpn/0E/ga2+JXM/hZd0iPy1wVx+8cjJ54wOv41VaRXJKuWZZH3nHT5v6VPpEjrAiSLh45XRweoNRQgvflFXadzxOD0PPX9aTWiBbs1opI/OhgwBGVLgA4+btSzwpqGCr+TdoPkf+8PQ1Ti3w+apGDGADnqD2qxakNLycKeWJ9hRfoK1hbS+KTmGRfLuF4eNuje4NabpHcQcZZeoweVNUJ7VdRhUeZsuI+YpsdfY+ootLxo5Sk6eVOuN6k8MPUf4007CLAnaGRI7kjAPyTY+Vvr71LPNcgblb8QtTFUnj42lT1DDI/GoGSW2QeTI0aqe43rTsBnXTTpE1y8jlFGFTdyT9KmtoGtl8y4YtcsOh5EfsPf3ps8izXdtNNIo8hi5REOGOOM/TrUVzMs5V3W4ba3RBtz9fX/ABqeW2pW5JJdx3G6J3xLglefvYrLEd1K8p8rbBLFglztG4dGH6fnUxN4oLxWcNtkA75W+b39/wDJ9ayLy8s4STe6hJcyE5KRnavXNZyaNIxLUrWlurpc3hlZsZhhHBYcfX/9VIbq5ZGFvFHYwHjfJw5Hb3PQda5yXxVbRkxWiRw9sRJub86yn1u7upOYzuzwZTj9KyczTlOu83T0JeaV7uTuXb5fypsuuyKh8iKOFAOHIwK5uK11S+Uj94w6hYo8D8zVi38H3O4yXMiovpLKTj8KSv0Hp1Fn8SeeMCea4bPOxcKPxqBb67lj2xRLbg9XkG5j/QVrJpulWpAuLtp3HRYxgVcWaOED7JpqLkZDy8n9aVguc2uhXt6CFSefPVnYhQP5VoxeGbW1VTczwwkclYhk/n0rTeS8uF3T3B8sdo+Kj2QJhlXex6E8mloO5HGmnQNm0057mRejSdP8KsG41GQiPdFbp/ciHIH16VG8rIAWIA9BUa3AihZpCd57Y6DPH1pgOFrGzZldpPUu2f0pzSrF8qAbewqt5kjDccIvq3emRSqpMr7pHOBGirwfeptcLlkbmGCjTO3AXsPamEtbqRuXJPzY7e2akj07V7wh44PJQj70x28euOtaVv4ZhGGu7l5mz91PlU/1q1CTJ50jnncMcvvkf+CNOmPU1dtdO1FwRbx7N4+Zzwqj0yf6V1lrp9rFtMFvGuRndjJ/M1aMfrWipdyHU6I5iHwzCvzXdxJOc5Kx/KD+PWtGEWlgAIbZYx0JRefz61pMuKjaJZB0GfQ96fKlsTe+423lWVm2tuBAx9c4q+1uFHHSs5bRftKeXlTgsSP0qw0bsfndm+pqovTUTWugsgVerrn61AWQtgOpb0zinNEKikgQ/eGaTGie2QSzhewORVprfC88e9Z9ukkFwDG2fUGrkolkb526dh0oT01B7kbqo/jUfjVdpFzjIqcx1BJbo/Uc1Miolixj80ue4xVhrciqNtvtmyjZBPINXJGkfG4/hTi9BPciePH8S/nUJcKcMR9amK+tRtGrAgjipkUia1QSqw7ipWtyKopvt23RN+Bq6XeaNWJwPSiLVrCkncgkUL3X86gZwD2NWSlMaFW6ipki0PtFD5AqYw89KqxoYW3RnHtU5uZBgHHPpTi1bUTTvoDREdqhdcdRTnl9f1qvLcKOBWc5IuKY4kJ83Y0x7niqUt03llRgjPP/ANaqjz88niudz7G0YluW5zVSW4yQCfrVSa6A789qovMzvsAZ3PRR/nis9zVKxauLrdkL0HGTWVqFrcLOkkiYR0BjJ7j1Fbtrpax4nvzubqsA6D61W8RzlpbUkDGw8enNVB2kPR6HPSLsjYsvasvtknpWzcOrwMBuB9qomENyCM+tRiJaq50UY6OxXRypyHcfrV20mDTqGKn3PFVjBKOoDU+3iLSjKEheTxmsYWb0NJXSNbylOcBgOvHIrOvlj3AM24A84FSkgl9j446A4/Sq938qKGAYA+mK1qxdnqRCSvsTTjiPYSB2FQIhEpLLk45NSzbZUQ/Mnseagj3+Yuw5H+yf6V51e/Ozqp25RXiidzkspJ64yKdCk0Lhradkb/pm5U05nKth0Bz1PQ0DyX/vIffkVhdmvKmX01/V4F2zOLhB2njDfr1/WhtX065H+l6UEJ6vbPj9DVQJIv8Aq23D2P8ASomP/PSJS30x/Klo+hPJbY0IYNMlctY6o9s+M4lUpj8RxW3btr1vEGt7pbqIf7Qkz/WuWR4PLCGMqM5Yg5zV6Py9waGUofUHaamTttcOS+50Q8UXNtII7zTvmzjMZKn9avjxDplxiO43IT2mTcPz5rnIr/UkkWMTiWPqVkAb+dEl/bySH7Rp6NjjdESp/LpRGqzOVGPY6cWOj33zQeSSe8Mm0/lR/ZM9sB9l1GePH8MnzCuXK6bNjy7iSFj/AM9Ezj8RVmEajCoNlfmVfRJd36GutK/UwaaLGupcfKLyaIsEJRohjcM96xAmJiBKOg696uald3s4AvowHRcA7dpIqhvAlbII4FevhtKaOOoveZVjDefKdoI4zUhIzypH0qKLBklwwzkY59qm+cZPUe9bp6GbQoYdPMPPY0qFmLAAELxn3pEXeoYquTTShUZBZaYzjBLKv3AkIHdEAI/HrSFpGXLyM6/7RNR+Zlhk5B549fWlEp652j1FTqQrXJCCvYE9QSeMU0sVII/LvTQd2BnuT0pNp4xnHX0qSri7yAAcgHrRgs4UfKRzg8U9H8t1cYLqQwGMgH6USyT3MwkmYYHTjmqsrEtu9hoHGcH0wOtKAcjbk/XvT1ZQT3NN3kZCITn0qblWAK+OAB68U4rwBk++OKQLK2MMqj07/SnCPb95ieKGxpDvLjGeRx3xk0/KIOF6eoprfd4647UblUZLbc/3jU3KELeZeRbR03AgduBxWxp0wAkt8YK/OMdweKxoyGukdclFBy2MDNMuJXSXKMy5XGUOO9axfvIxmvdZtzyKupQbmA3AjHeprlo4yxkdUHq7Afzrj5kJuYsOwYHcHB5B9fapHto2kLSIZnB+9IcmtLmPKzRvNS052RUmEjBgCUUnH49K7WKRHeTZGETYsY9OMZ/TNebTAbemFweBxXW+FL9p7ExTDe8TbDnkkYOD/SrjYiSOstXYqGLbiXz0xnGR/UVp6YHks1jzmaN2aLceD6ofY9PrisuOdjFbp8hLZ3EdyR0/lT4xLGjZYhio3n0wauLsyGrnURshkjl5BZgGB69MAn37H6VSkKre3HO5jIdmDyrcflxU9tILuEEjJYfvBnlT2Yex7+9VrmLZefadp3TBQzdtygjpWk1pciO9ixbMzXJV8sZAVYHruH/66liUhHU5K7sKScHPvVW0kElwoQfMRujHuO36VNBP85fKlZWKnPPNQhs0UfeEC9jjA9auXECTxKlwDjs44ZD7VnxsYLgLggAna3rVuOUmdQeUXOBmqRLIVkubCTEo3w/wzIOg9xVtr8pGHEYmUj70RpzMEYbM8jqOn40NAPlYwKW6gxnaTVJCMq98S20AAWKViePl6CuavPGF6bhoLWzWNwPvu3OPWurv5fJHmvYMxztAOPyFZEtxeq7+RpkMR43MduT+NZz9TSCOVmg17WG3NLcPG4ziIbV/E0yPwbORmcQwp38yTca6KeTUHUCa8VADykYz+tV1tUYb5TJKD03N1/CudpXN02UodE0mzP728eRh/DEu0f1q9ELSIbrPTFJH8cgyfzNSRxJ0VVjX2HNErhMCL5QP1+tAEzPeOg8y5ESkZxGucVUeK3dhl5ZDjLb2/pTg/wBoTdMjKmduFOC309qjYMW2xxhFAAz0oYkSKFkdIQqpCn3toxkelLPOisRgFAOM9vpVdpGT5d/ydz/WoWWNWBfdJk/Kg6Ae9CBk0t4PLzngDoKRVaOPzZcozDgHqBUttpl/d5cQGFP4Q/GD6/StGDw4pw99dPIx+8sfA/M80+RsOdIxPPhWXdgtJ0Azn8hU9vp2qXsob7P5cTch5Pl49u9dPBaWlkMW1vHGf7wGT+Z5q/EhlYE84SqVK+5Dqvoc9D4cjMge6maT/YUYFa0dvDb/AOphjjPqo5/OrrR47VEwrTkUdiOZy3KkquwJVyDVbzbmNjvG9fXvWgy9fWkCBlUY5Y7T/WpauUnYk0+4i8kFzjAP6mpJLmMn5EZvrxR5AQAYphSru0iLJu5E9w38MYH4moGvNp/eREc9VqwQAcVGyAg8ZxUO5asWbKSKWbcG/hI/WrMrW6cF8n0XmqlvbKP3gGM55FPMIXoKpNpEtajHljPSNjVaRyM4RiKslRSZxUvUpEFjIj3G0nB2kYP6VqyiNcksB+NU12ODuUbgOtKkWI1z1x1oi7KwSV2K7xn7oJ/Cq7yKDyjfUVORUZA70mUiJXRnChuv4VqvEpQNkDA61mMikcirCjceCcemaUXYJIc/lDP3ifyqvJjsrfnVgoaYUpS1BFF5GB5Bx9K1bbbJbrVUoO9CIyH5WZfpURvFly1RceNV6moWMY7H8qj81jwxz9aieZQPenKaEosezKOh/OoXlHlMQfu81VmuuOKpNPv3Rk/eXjmsJVDaMCee8wOtU2uCRzVVpST8wxxUEk+flFYNm8YFl58KQTVKa5+UksFUdSahZmcsq4Zh1BOAPrVu200Eia5ckj7vHA/3R/WluXovUgt7ee9kCxgxR9S7dcfTtW1GtvZt5cKgHp5jcmmJIsa4Awi849frVaUl489+tF+wtXuSySsr4d+/JrK1h2kmiYDgqcA+masKHmnCsOelV9XUC6hUfwx9z70RdmWkZcynyXwpzjtWaAw7kVqykpC2QelZ4YcZP9awxE9Tqox0EWRx1q5aTIWbcp3Y44qsFGQcZ+nNWLXbvPc444rOnJXNJx0LW2JwASpyec1Tnt1d1jDlcnpVjavbg5qtI7x3EZUgnPcVdVu2jIglfUfcRyRlVwrYHbiqW1lkBZGBxnpWhLOTy+KYjBgSr/h6VwVakud3OiEFy6FaN3wo3ZHoecVLlSfmXB9jUhjG7LLz64pPKHQMR/vDNZOSZai0M2jPyv09eKdulTgrlfzFIbd0+YJn3U5qPeUP8Sk9e1G+wXtuSeZGx+eIDntxVhRG+MEr9eaqiQkkMA3pUiyxk4YMv41MospNExRxIvltx6q1I15PHN2bI53jkUxvmZSrA+2afI7Lwy5+vNJaCauSf2jG67Z7cr6lDn+dPBspTuWXY3bd8pquTG69MDHakMAI4YEY6GuuFWHV2OaVORecTGJszNIvQbm3VF8wcll7YqGOPZG3GM+hp4dwzYY8DvzXrUX7qscVRa6lVVQzS+vHFSFPwpEcF3BUHkZp/wAo+6SK2TZm0IWkH8WR7il80jqv4g0mG6jH4UdOCP0qrk2OD3A8E4I4wPSnKR82Fz/hUYlwTx9OKcZwM9DjvjvVGCsP5I4GMdSBTuCPmb8BUQbcuMn8OtKJFHBbqe3WlYaJskquBkdzTvlwAGJA45NQAuygxo3PduP50hikzkyAA9QgzipsVexbVwMnp3xTGmjjzk7cfw+pqJbT1Lv2yDgflVmKwkJXbGqg8g9KfKPmK3nu/wBxG5GOmAfzqTMw+8UH1OauGyjQbp51GOxPNSILb/ljA8vqwX+p4o5egrlHy2Yffkcj+6Mc/hViGzZWz5Sqe7NVzdN/dijX67ify4/WojsH+slkb2B2j9KfILm7CvBDkfaJ8ewOM0sltYzR+XFBKxIysqLyPxNQG6toBlI0yO4GT+ZpP7TlIG0Ee5NUtBO73MlgTOmAehU9sHPepSRnB69uKfc/PdluxO4+/HP608QszjYMHsMcUOQowuVZEaQjcDg9e1XNMl/s2/t7rDGNGxIB3U9akELLIvA3dAf/AK9DREqQevTrnJ9azVXU29jpqeixMhW02hSjBWJHv3/QVKkshmYYwofcR/snrXO+Fb0SxtZTgs0Kfumz2z0/D+RrqIFU3ZjxgY6k+vNdaaaucMouLsyeCdobnzMA4YqRnt2H5VtI0MsjW8ucMu8H1X+8PcHg/nWAkwdWbbgbi+c+nBrRhf7XEPLb9/E3nW/+1/eT6EcVrB9DKS6jRA9ldyRu4DRsGRh3U9xTLJromSK5hWNI2CxkYw69dw/Or80Q1Gzimg5eP5oweCyfxIfcVTSQjbtO4K2RnuD/AFpSjZgndGuo3xCdiCoHIzyMGnRudzOOc84qojiO4JUsYHIyvpkf/rqWAtCxU/MFOMj0pkmjETIgzV0NsjBPUd6z45CqkLjK9z0xV0tvhBHcflVolmNf3Mskvl28TSHGS3RQPcmsS4adCA9wi7m2kDJ/X9K1dUaccQsAueVPesS48lGBlDSEjIUngCsaj1NoLQVUR8PJJ8mfu9yfSiabJ6YHp6UkhV9rfwjoB2pvJAdlBHbPf3rI0Gr50gyqfL6scU1Y1ml2vJtVfvkfyFOCPczqgaRuc7Ixk1pRaFNKymVltogc7F+ZifftQot7CbtuZkl1HEOBt28KPaiGzv71S0ULBM8u/wAq8/XrXR2+mWVm+Y4Q0v8Afk+Y/wCArQZC+0dhWipdyHU7HOxeG9203N0T6rGvB/E1rW9jbWv+qhUMP4mG4/mau7MU0jFUoJbEuTZE2W61WlhZh8pIPqDVzjvTcYOOpxke/qKGNaGUDdJIAQXA6Gtm0uPLQl4ySR0oWAEZ6joKfswKIpoJO4kl0zdIwtVpJZSONv8A3zVgio2UUNsEkUGuLiI9Ayg9D2q3YXMcsg3AjByM00oHkRD/ABHFTRwDJfH3jkew7VCvcp2tYtS3EGeMsfQVXecHgQr+JpxjHpUbIcVbbJSRBJM/8MY+mcioBdANhkKH9KtbaY6KQcgHis3ctGnAYzADuAHrUUk8YOFBb3qK3hxbIOowDTjHjtV30ItqRtLu/g/WoGmK9YyR7das4pjAc8VDuWhlvNFJIFz19a1HWNVBJArLjiQygbRk1MisGcEkjPGfpRF6ahJakrsueBVeQnnAqbFIVoYIpedtOJExnuKvWTJJkZzgVC8YPUUxI/Lbch2n2rNXTLdmjRkRV5zULFB6n6VG0zKiscFeh46GmO6gZziqlNCUWOYr71E8oQ5zxUMtyFBwaoTXJOOawnUNYwLct0u9sHtmqEtxyeailnyOvbsKpSTjBrCUrm8Ykk1wSeD0qq0+wnk+oqJps9OarhzMxVDuI6nsKzv2NVG25JLcADLNgdKRIZZ8bt0aH+Effb/D+dTW1kAfMY5b/now6ewFXN6QjEYy3dj1p2S3C7eiEgtUt0B2qCDwgHT602SckFHPK8qfb0pzyYKJnkDcfxqK5AMYOQD2pNtgkhFkaZtg6d6touMelVLNDguenSrnXgc5oGx9tYyR77hgB2RW6n3rG1ohbuEOMHy+46c10N1PkmMH5VGD71zeskzXELN1WPGfXmmnrqELmdM7LA5R6omUkfPHuHqKtShdhJXIxWfkn7pwa568bs7KUtCcPGT94qfQirVqR5vJUjHes4NJ3AYVatCBuYqVNY04e8aSloaOAVOe569apztH56BBzngg8flSmQYK7vvdecVXnePzFOSjew4qqiYQaZYmOY24FQRJhiQccU87inUEn0pI2wTkYPSuKbu2dEVoSiR14zn60/zVYZI2n9KbksOcEUKqn+I/jWOhdh6Eljnb9VOKk2sRzhh781F5eORzTiSoAHU0n5AIYUJ4GP8AdOKabQED5v8AvoVIDNuIKI6frSiYA4ZXQ+4yKLyFZMgMMiDhQR7c0K7IcksPrVr5JWBG049DSsnGPxweaOfuLk7FbeG4ZVI9uDSoyFR95c+vNSeUpzlfxWmeSV+4+fYjFO6FZliEhYyBICTzTygLZZAeOoqmEZGwy44x7HmnjKlcMVyOxr2MP/DVjhq/ExBDG0jgFlPvzSNA4+7g/Q80JLIsjDCsMZp/mr/ErL7jmuqMpIxcYshYlfvKVx3o3kj7wNWAwY/JIpPoeKayKfvR8+wq+fuQ4djzsocfJE/PQscDFL5ZJHzKB6Af41rDTYUbdLOoGOme9PQWYOIY3mI9sgD+VbNnFZGWtup4WJ2/3v8ACrUVjdEfKoRfyqO68QpaTPAlsfMQ4bBHBxWVN4ivpsqjLGOfujP61ShJi9pFHQjTlQ75pATjkYqOS+0y1+/KpYdQDk/pXJSXc05PnTSuT1y3FQgkfwkD1q1SXUj23Y6eTxPBGStvbMSO5OBWbceIdQmyoZIR3Cjk/iazUheRuFJH060C2kZsYIycA1XLFEOUmdNpOu2xs1inijN2mR5jHHmehz61NPrBGPMkjQdVG4H+Vc2liW4OT6Ad6tR2EcfBQAkZzUylFGkIyL41aGSQJ55+b1GAT9aq3erRoSkS+aQfmft9Pen/ANjF0BfOPQCrUOjRFN2wHI4JrB1aS1bOhUqr0SsPtrWW5jik2EeYocA8kflVqO0hjcfaJRtX7ys20kenc1ZFtLJEm+QqkaKoWPgbRxz71IltbxkHy+p6nkioeIprY0WHqPcqvYA3LiKQvAp+V8dQe3PpU6QhBkDGOtaYjDJheRgGqzpgY7k81zutzHRGiooqzjCBgPwqW7QuBhApVRnFOdPcEH1qfawiA2htwANODuVJWKdrK9ndJcRk706+47j8RXoNm0V0FnicFWTIPYjqB/SvP2QqduPmDV0vhe8wJbRsEqvmR/TPI/DNdVCo78rOPE0rx5l0N+AKIWcNwJG7+tTW/wC68t1IUKc8HoagWFlgmjHAydv86fAC6vlvvbSRjpiutHns3bbd/wAfEeFaTBkXsJPX8ehqvqCJGyXSLthkOGHTY3eo4pnSRZAeGPKmtVVimidJF3Qy/eH8j9a2+JGT91lGMqVMXAk6j37ipYmLQsydSvOf51Xkhlt5kVvvwnCN/eXtmrFqQJWI4RjnafepQ2TwOhwkwO0jr3xWpJhIhsHyY4we1ZttFCZNrjAJ+TJwDTxN5R8tWHkk4yT936D+lXElmbqTu77YU3Mffp9axXtyH3TTqTn+EcCt2/AjJWMkDuc/e+tY7eWrFmUMfc5rCpubU9hbW1Ny4jhjd889eMf0FbUegoxD3cpY/wDPOLgD2zV/SYFhsEY8ySjex9PQflVwrWkaaS1M5VG3oUFiitY9kMQRfReM1WmuhF13fjyK0pI8jpVWS3V8hhxRJPoEWupVju47jYM4YHpWxC0RjLu6rk96oR2kEZysS59SOak2c0o3W43Z7FiW5i/gVm9+lVnuB/d/WjbUbIKTkxqKI3vUQ/Mpx+oqSKaOV0Kt/EKiaENxiiGxCSA5I74Hao1uVobcMamAHPAzUEjxDgHP0qAhsYycDtmmkGtHIhRB5UH979KrPcx5ILc+4wf8KnK5qCS3D9qhtlpISBw13Hzkf5xWyIcxqR0xWGlpsukRGYHbuY/3R2rRMkwXaG+WiD3uKSvsSPsU4LCoHZOzf+O0mc9aQim2CRBJIiHk/iKRZFZgc5Xp+FSNGGHIzUH2bBynB64rJ3NFY2UixCo9BUbqB1OKiWaVE2E8+tNLknk81q2jNJgwX1P5VA8mz/aHcYxUxppUEVmy0RQyxvOhU8c49RWksIMYI71lSW21t6cMO4q5BcPGVjZt3yj5sUoPowkuxMYjTShHp+dMeZieWqMyH1+tNyQJMVhjtUTPimyTAelUpbnaeBmsZTRrGJcnk8u0Zj6iqElzkZ7dKjvbsyxKoBVA/fvx2rOnnONoPJrGc9dDWECWW6Jz+tVnkJOCageYAE1XknLdKwcjdQLE1yBwO1U5ZtvLnqeB3P0poEkhIjA/3m6CpobdY2yuZJT/ABn/ADxQk2U2okSW8k2PNDIp6RqfmP1PatJLRIoQGAHGFVeAtCbYRxyx6mhpNzYHQCquloibNu7Ekm2Eq33T0PpVZpT5mO3pU8gGxsjgDNVoYg04C9DzzUtFqyLcaZy7nLHk1ZS2N2rRqVU8HJqDoMelWbWQRrI/fhRRcTFlt4LZo4gxUNwJD3PoarNKUlCKPmBwRTrhjLG27p1qvbYMxLN9CRkmkC2LpyB1zWZqUaiaLIzuTI9RzWkeKz9YEkk0axsAAmD6/hUzdka0l7xkXZQKwV2JHB9vxrL2D1HH4VfvI2SHbswM+mKz8kN1PToa5qj6JnZBDthOCSD/AL1TwId/UjjpmqwLccY/UVYtpwrEMO3rU027jklYmKgjlQfwqpLb5lG08DsTV5XRvutuP1wahk5lGRg9qK0mkFOKGRRtkDdtIHcdalw4diQrDp61KAAjMeCO9NjhJf72HPJzXDKWp0paAAp6gqc9qeFPY5o5ztYKccYpwUHuVPuKhsqwgxThwc8enPNJhgPagDPt9KkB6vgZGR9KeGLDBAYflUIV8cHNAk2nDA/jSsAsiRd1Cn3GKQF4/uyEr6HkU5ZATycj0pQI85C4PqpxTv3FYPObaS0WR6pzTklibgP+B4pMnGQyt7MMH86DtZfnjOPcbh+YpaADbHk2AhVXk57mneXgDKZ46rSRRowOwnHsc07yjkYwT7cGvUw8vcRx1I+8VmjUSnax3EdDSlHx93P0p7q/mkEsOOjDIpv1UdOxrthMwlEiZQ3B7fhSAMo+V2HtmpTtIwWOPRhTfLXGMfirdPwrVSMnE5M3EEbHyrdWb+843Gqt/rElrGSx/eMPkjA7+pHpWE2o3bNlSIweeBUUdpNM5PJLckk8mu3l6s8zmvpEgYl2YszMzHc3HU+tCqcgbRyPzrSTTGKfM231GOlX49PQALjJxz70pV4oI4ebMiOzZ2A5x2q/Dp655Qn1ya1Us1VMN9eeamECgZI6dPeuWpiux208JbcpQ2CbgCnHpUK2QDsuCxyePxrbtFLSjA+vrSBB5jArj5jyPrWCxMtTpeGjoUY9PYFeOAe9WYoI/MwEOU9eM1dEfO045HOKi8oLNuByMDHNZOtKW5qqUY7CN5mVA4zxgCp4oiYyFxgNycVK8B8nKgZHOT2qa02IswcnnGB/SsXNuOhqopMZDASxU5OTikjtSzMp/nVoTBG3ImA3QtSgiRjjj36Cs4ya3K5UwjQRqAcBgelRTRK0krLyCd3PvTiFXIRMgdz1pxiBh3Z6fKfbP/160jLUlxuUwCFII/KrEeV8gBfVsDr1phQAYwTz+NTwAlckkYB/Cumm9TKa0Kl1HgLKCfnJ69qZbTvbTJLET5kZ3DHf1FXGi8yNApyNpJzVJkKNkevbvWjk07oz5U1ZnfW9yLm2MsJDI6Bkx1zipLY4VnwOHCcjqCK5/wAL3ISeWyb+JTJGfw5H9a6CBAbZhuIYLxzwTXpU5qcVI8atT5JuJa8wCMnvFjP51oWM64ETYG4bh755NUAu4EYzlTj3PpSxgI6S9AFwPY9DW0XZmDV0a1zC1zF5an98g+TP8a+lU7N/MYwEYdOAeh+lXInMqFFOJU7+/r/So5IxPi9iXEyHbMg/nWjXUhdhsc3lq8BHIO4AjNW76ULC6NEBwpDY9e/1pkJSWZXwCrHjjoaZdhJAX3kpk4OeQe4pWsgWrMmcyTQhQVULkFmPT8KzZhEgP71mP5fpV6d4ljXq8j5YgH7o9zVYTxICY0VXHBJAyKxnqbx0OxtDmzg7fu1/lVkHNZul3IuNNgcHJC7W+oq+DXVucuw8jNROnGKlU0bdwzUNFJlYrimkVYZBUD/L2qGWhh4qNjUctwF6iqrXQZhg1k5JGiRdiG+VR26mrmzA56nk1V0/a0nJ7Y/Wr880SHCncfbtVx2uS97EBXApjUrTg/w/maheUEH5APoTUtjSYp4OD+FOj+aQL6mqjXWzh1JX3qW1nVrhDnI6VKkrlcrLMUWTLKerucfQcD+tPKECrUaKYlxUUjKvB5PoKvlsRe5VYY5pmT1HPtUjuD0X9agcd8EH2NQ2WiQ4xkdO49KdGuXA9xVT7RtfD8Z/Wrtm6tJjtkEVKkmxtWRI0feo2T2q8yAjPWoHQj0FaNEJlYjHSkzUjAetQucd6zehotReKjyBJj/Z/rSJJubb39KrXE4EwA9KylLS5ajqTySBeCarPcdqryz561UebrzWMqhrGBZluR61VabvVWSUdc1Ve4Kng1k5XNowJnuRlgT3zjtVSSck1FI+6Qt2xzUab5ziEAJ3lYcfgO9Tds0slqwkm24DZLHhVAyTT1tnfBnO1e0S/wBT/SpoLdYiREC0h6u3U1chjEbFmIZv5U0ktxOTexAsD/cxt281LlEj8xBjPDA84NLuyM5qJ0YKxUjB6ik3cEiJ5WzxU0anbuPU1UUMZNpHOe3SrqAhQDSRTJETc4X14q2LSK0gJfEkjff7DHt6fWq0HM6Anvn8qknm3tgnjvTuS1qQTtGqho2JU+vX8aSFy6ew5/Gqs6hCAHyM54q5EhWNcnGRmkUShS5CDq3AzViW3FhbExsJDnMqkcMPaobcgXCE9Ac/lTpHMgJPei4rEEsqBx5Z3KeV9x2qjqe5JoMHkoSffmp7ZF831Veuah1Vd80RyQQhGR9azqO0dTeirzVik0+2M7ueOhqm0UM3RcE+lTzq/kkEBh3qntx90kexrzKtua6PTprTUY1m6HMZpVBKurpgnvj9alScocMeOwPSrMZjl6j86IV5Qd2glSUloUlhITCfOBz83ao906SAFQV9OtaTW2MlGKj35qqY54pAxAK569aqeIVQmNLlHRTor75FIC9Mdj9O9WY2immypXPcqcEfhVcujR7XXHNMhtw0xaNwQK5mk9XobK6J3jPmNghhn05oXPIHX0NReZNGTuXcPftUq3COMMMH35pNOwaBuPTGDTtynG4c04Jn7hBH1zSbP9n8qm6HYFAPQ5qZEGDkZz60xEdTkdume1SKx/iXH0qW+wDWtYj0JU/mKha2kH3SHA9OtXCrNgrhh7c036H9KSmxWKJOw4cMp9CKUOuQVbafyq6xJXBAI9CM1E0MTD7u0+3+FUpp7isQgscnCsPXvUiykYGTjHQ80xrdlwUIYZ7HBobhuQfoRg16WGknGxy1U0xySnzG9COgP9DTyUJwQoPp92quCZicduKXdjgEgfoa64xMGywY19wPpUTWwPKuOP1poJXpke68U4SE9SM/7Qxn8atKSJ0e553BpiR4bAznPIrRjtUBG4AAcZx2qcKMEkAe3rTkbDgYwPrTnVlLqZwoxjsiJ44/LPp06cU+3RSDIwxx19qfcr8qgAdc9Kmij+QIOfaspT902UNRiRngkEDPUCniFvmGAD7etW4ouck5z+dTCDAwMcVzOrqbqBRtott1x0B6YpCn72QFsfMcDPWrcMQF2pyRnnrQwUyynj/WHHFHPq2PlGhQIwxXoMYx0pkm9CGUbTjqKuBf3QZcdcHNV5EyNw7HHNTGoOUQVA6HJJznpSIzJApxnkq2BnpUkKhwcn7vHpTLoGOCQoo3ZDDPb1qoay5QlpG4qkHBPyjNWUVfu5DE4xiqduyyRqxG5j2PQVbV+yjBAqpRs7CT0uD46EnrShvlKDHPamEsRnPuaMYAIGQCD700upNx7orBXH8XbHIp8URI4IPHT2pw4I+6VByPXmgttkwCcH17e1aQdpEyV0OKBYNwzlMkk8YNZtxG0YVv4SCc55rRxtgcHJJ5FQ3UYZIwvOAW/wDrV0GGxnxTXNsfPtiBcxHcmT+ea7yxuY7zToruMMEfDkHjBHBBrgOj9ARyTjqR3rovDd4qStYM2ElbfET+o/LmurDVLPkfU48XSuudbo6cswhK+kgOfY1YUszShh8pG5fzqI7d0gI5bCg+4xUsQCyYLZ3cE56HFd6PLZYtJvmWZj97IH8quyboJftcA3HH71B/EPX61noo8oEqeDg+30/GrdtK4QAYLc7Se57/AJ1pF9CGiyiIf9It/mibllH8NVbooBNyAXOcelA8yB3ubMEpu/ewfxI3+fzqwbq0mjEk0Ssp4Dhcj/61PyF5nNbTPCztL9ntFYhn2cufQetRpp8rk/Z7FyD/AMtJe/51rX+sWtoQsFlJM6jKhI84H48Cucu9e1a6kbn7HCezLlvzPArCSSN4ts6zRLC4tbOYvIrZfIjXkDjnmtaNwwzWR4YMiaODJI8jGVjufqela0ibD5qfd/iHp710x+FHNL4mS57etSg1XDAlakDc0MESlcioHT2qZWpSuahopMzpbffwKrppsYbcxY/j1rWKUwrWTijRSKwiVBhRtHtSbfepytRkUhkeKQrmnkUDmkNFdogw6UwWpDbgSAPSrYWpAnyg+vNTyplXESRxGFVjjHPvSdfY0u3FGKokaenNIRTj70lIZFJErjmo40eKVQh6n8qsnpTVHzk+gNQ0r3KTLCXKmLksPUjnH4U1mIIGQcjKkHhhVZW2EkdqiecKpUdAcr7UOYKBO8gHeqsk46VWnuMkHNVnmJ5zzWEqhtGBYSYrchgeB1Gapyyt5rs+Ac9Ac4/Go2mzLtzwTz9KqyTZdsnqc1g5dDaMSWWbjGaqSSjHJqOW4HIB5qnJJhSzsAB3PQVDZrGJK8xbgHioWkAcLklz0UdaaiyzgFMxxn/loRyfoKt29quSkQx/ec8k/U01G+43JLRESW6uQZPm5zsHT/69XFhJ+/lFHbvUjYA3KMEcDHXFILgSptc4cdD6+1F7bE2vqxWkVRhQFGO1RmT92QDyxx/jVaWXJ9vSpYecEjoMAVNy7WJQKbIAUIyRz2qSprPHnkkA4HegTIorJh+9cmMH7uR1pHJViG6jrV+adXyrfdP6VlXBdcKwyRwG7EdqGEddyWOX5mx3+UVJioLRODIefc9BVjIwcZ92PegZJBZie4Esv+qVQfqfSldlLSLwsifNwOHHr7GpRJ5dqqDqTzVC5BBDhsHHWi4ktR8D73fn2x7d6nJyc1WtEKw7uOe3erMXMgB9aRRZkhht4N0YPmMMuCfvD0rF1Bx9pTy+V2flWhJOG3OTx2rnriQy3LNG3CjAIrOqrxsbYdWlcmldWj5H4iq5hEg+Uhj6Hgih5sLtlGD645poJf8A1fzV5FWLUj1oWaIzC2/bj6g9KVIXiYk8enpUg4yCxz3zUsbEA7Tgd+4qHJlcqI0nK9RxntUolRyOQrexoKI/VcZ7rULW7BhsOR+tT7rBJk7wI2DjPuOKgW2CE7O/YcGneY6Hmpo5A4wQD7UrySHYqnzFO0/N7MOaP3bHDAqa0fLRxg4PseareSGchT8g4I68+1CmmKxCIsco35VKjOuMgN9aDAynKkj6U5Sw4IDe4obuhFiOSNsB1Zf1q3HaicZhKuB1waqxbW6EH61bSBGIYAhvUHB/MVhK1wbGtbMp5jdT2IHSkaN2+8of/eHP51fie5T+ITL/AHZRkj8Rz+lKzxdZk8gf3sEr/wB9Dp+IppPozJzMs24JwCyn0PIP0NRNbuBkLuHqpz/9cVvG2Vo98RWVO5U5z+Iqu8Uf3mLR543Yz+vXNP3lugVTsYOSSpUjGanLAthhke4zU+oxmNo2B37gfm24z+NVfNy3zDH4YrsoOyuKWpH5ETuxXch6cHP6UyS2kI4KuPyNTKFLMQ3PvSlSOcZ9cV206jRhKCZmzLIoGVZTnio4nJyGJGO/UVqNIcY9exqFreGVWJUr7qa6Y1ujRjKl1TOa8pmIAwB04FPECEYLdPalYgqcHAPTnvRCp65+UYJ96huxSWopjMswC5AC8569aupFtXAHy9Md6ggDPNIVXngZ7AVdRWyoLcHrXJWlrY2hEUhdwOACcH60hyzuozznNWNgCgdTimSDa5A/HNYKVzaxUiU/bBgdsE0gi/eOcZ/eMM/jVmNT5wfotIsZ8t3H3TI3P41fMTYVAqcMPah1jIyOh4Pv71CAMn5yx608dfxxxS5WVchkjeCQ7eMcY65FPlVWgPHPbNTSoTCpJwQefamKCRjqCvJFaRd9SWiBUAU+WB9BUig57eu2mxlkWM9RgfT0qaP5ZDnkZrZXuZvYZLLluc++adjKcAcr+FIyZZmJAG78aUnZgryT+tbctzO45TuAHQjgj3qV12r0+YKMZFVi/wA+VBz6Cr5IuF39CAMfSm421BO5B8zKo2gYGOO9Sz4LIp4baT9R6UvmnCx/LtxkEjqaY/lvIOCOxyc1rB6GclqZMibDtPGeRUKGSF45Ijh4SGU/yrSu4lVMfe2scetUnVdu7OcH5vp604uzJkuZHe2lyt/bR3UZBDIH2+jA8j8OatYYJJt6sc/TiuS8LXht7uWxdj++5Q/7Q6/mK7EEMxByoACk9vavXpTU48x4lam6c+UmRsPGv8LEA4+lPiYGVo88IC1RJlYlOfmAOfWpokAmKd2UAH1rVGDCdnDJqlmWYxjbPGv/AC1j+nqKtRPZXKfaYXIDjd5kJ6/UdqqWM5WZyAAg6qD/ABelV5tHkgleWwG6GQ7nhVtrRt6r/hVqWgrFuafTreRpCZ3kIwcAn9KzJ715W/0fSstnIaYDj86SSw1UsBFdzgcYJ4x271n3elLGu7U9dkVcf6tJOT2A4/H9azk7lRSR02hyzyWUn2lozIJSMIcgDA4rVjfacHpXPeFo7SGyuUsop44hKDmbOX4+9zW5nNbx+FGM/iYsg8h1Yf6tjx7e1SqwNICpjKuMqeCKiKtARk5Q8A+n1pkloGpFbtUCNkVIDUtFIlOMU3HGTwKaSxwFOD6+lSKq9+T6nmoaLTIiB61CwA7irbVBIuRWbRaZWclRnBxTA6vnBGRTJg6HKnFUpJGEgbGG9RWEpWNVG5pI3mcDvV8xgAVk2syq67mGSQevWttmGwE1pCzVyJaMqstRkYqV3U9GqF2PtQwQwmm7qRmz6VWkl2+wrKUrGiiW9wxUTShUZvbH+fyqOOUOhOenWqt9KI4wndjmplLS5SjrYV7jgc9TVV5/mHNQPLx1qrI5JyDXNKZvGJM0vzdaglnx0PNQNcDBHeqr3Az1rNs1US004jUsT8xGKpSTlwCtRSSljuY8e9CxPIvXavt1pb7FpJbjHlw+xFMkh/hXt9T2qRLbJD3DCR+oXHyr9B3+tSxosS+XEuMnt1P1qwiCPDNy3p2FVZRJbcgWIkbnOB6dzU4YRxcDA7AVAZDnJNIz5ZU9OT9aTdxpEhbNQSRjDNnjHOalHpTim+KQEZ46etIexQZBvB3FiQOvY1o7BEgXj8O9SWunBIxPMnAGVj/qad5EUmWibBHOz/Ciwua5XJ4qS3fCs3rwPwqtLJtJANTxArEo74yaRQ8kk81BOkssiRxjcSOB61N+VXbQrHAZcDeSQD7UyWQi3CQhYXEuwZZejD1x6iqskuD14p11M6zrPGdr5zkdz61WBM93grty2celIpLuXckhcnnHNKtubtxGDjnJPoKYetT2zmNJpM4wuB9SaQPYkmWGGVIR9wjap9D71VeTyjIf4sYH1qK4cyKTnnNcb4l1+W6m/szT3DSv8szqenqoP8zTSuNRJdW8Sie7/s+wO8fdkkB4PsD6epq1bKVt02seByTWLY6clrDsTBY/eJ7/AE9q1bQlYSOQQT7iuWrWUnyx2PQpUORXluWpXHllWXP1quFKkNGSpqYuMbZPlHr1FBgPVTwe/WuCctdTsgtBBdNgeem4eo61PC0bDMbfgeDUJGPvDr3pyxIeUPzenrWTSsaalgEqeh96V2BwBkH6VW8ySM4Iyo9akMquy5+XjoelRygibJ6Nhh9KRVU9OM+tITwD29qAevtUjJSZMKo4yeW9BUvkoAAoxj0qIE4HNOVyD6VDuIdtOecN+HNN2h+cZ/Q1Jvz1H4inDDDIOaV2BDgg54P16/nU8VyVxyR7Nz+tNKgkevtTSoHB4/Dik7PcTRpRXa4G4Y9//r1cjnVuQQTWDtK8g49x0pyzFeSucd1P9KSTWxm6aZumGFm3hWik/wCekTbT+OP6ioYbu5eWcAR3EKMEDP8AKznvyOOPcVmtflYWMTnzTwoPBzWlZiCO2jjjmw4HOeCx7n860UpW1MZQsZWsSlZ0CQSxLt+ZGHf2PSs9LkMQGJHpmtPVSVu8Fgx29OlZhSN25HP5V20WnFXQrdhVJDtj8xUm9hyRg+o71FGUUnOR7g1OAG+44OexrVaAxpcsoLIHA/OkDRkkqxRjxhu1BQgd1NBGThgPqK0TJaOWMZaTJY7QOgqzEv7vgEHOCBQYwh3ZOD27VIrEr8uPWnKVyFGxNaKmHbtuPFWtyq3btjmls7eNIo2KDeQOT71Cg8y6llOMltoPsO1crtJtmyukidpMRgkdM596cgDqZCB+NQOSvPqOasiINarg445OKzeiLW5WQlgQOe2SaiaZtjQlSSHJxV1IhFFgDnr71UdNzyEcfPwc81rTabJaY1EA+ctjjpSBiM7R1wDxzT1iZskjgckntSJ5IP3yx9F/xrRRYXFkcbNmMZ5p/llIOuOO9RNMzMSqBT2OMmmIHaQsxLNjjJo5Q5rkiRsIQOoRjUiAbjk89eKOsfbPHHrTlbM3BwOgGK2hqzN7DDGWHsOpz1oVVwCQT+NTupMblc8egp8dsysobAOOMc10bGJCqIvX5VHO41JGB5LIp4zx9O1WHtS+GC/TdUEaSpcEkqY2GPlHccjP60O0luJXTEAPyIwHHAqeYRq4ZgDuxwOoqORQXdwvXDCnsqv+86bVGR6j1qYvUqSILhI2kMZPJbG49MVnToYpDEOV6fX0rYZFe5DKuQy81nX1sQXkBB2t1/lWrtYhFOMujLLEcSwnIIP5f4V6Dbyre6fDOjcSqGJHYgcivPVYKwYjOPlfn1rovD2ofZpHsJG+WQ7oSf73cfjXVhavLLkfX8zjxtHmjzLdfkdUuTIWz8uw/Q1NE5KFySSHA+nFRYXAjx0Bb8ODTzkCRB35BPoK9M8h7DyQAkgGC+78ea0YI1lRfMBJx1Bxist9rRIsZzt5H860lkMdupUgOfX0qoohlHUBaKWUyTnb2EpxnGMflXPvcWsR32ttEjD+MfMx/E1c1GdTLhQPmznHTNZCxt5Bb7rMeMenrWE5XZvGNkdH4Yd2iu2kOWLqcenFbDNscehrD8Kk/ZroE5IdRn8K3HG4YIzXVT+BHNU+Jku7c+Oy/wA6nUhkKsMg9RVWNSgwxye9TKeDjtzVMkZgwSbScqfump0bij5ZU2t0P6VApaN/LfqOh9aQFlWyxPtipkbmqqNyfrUoNS0O5YPIzUbLQrU41nJGiZUmjBFUnttxLHgDvWo4zVW4HyCMcbzt/DvWM4o1i2VrS2SKLIHDndzyce5q0XJAGeB0FNJxSZpL3VZFbji1Ru+AaY8oX0zVOW4znBrOU7FRiSyzAHrVR5iec1DJLkHmq5c4rmlM3jEsxysu9I3VWcfxDK1nyXW6UCVmZwuPmGM+9OMpGT3Aqg1yhj2vgunQ+1RzO1i1HW5NJcAc56VWkuDyRxmoZZ1b7oqu8ioNztgdveoubKI9nJbNRNITIUjXe/f0H1NKkcsxy2Yo/T+I/wCFWo4/4Ik4Hp0pqPVic0tEQJbAMGlYySdsdB9BVtICFBcnB5xVqKJbeMvndIRgH0+lNJ4pt9iVruEYiYeWg2y4+XP8X/16rPLkkd+nNPki3jKnDA9qrylpZADxIe+Ov1qXctWE3ksKsxpxk9Sck1VtlLS4PbrV7oaQ2FT2Zzcr+dVyantSEWSVjhVHWmJlqe4O881mys8c2+Poece9TLvdsbcs3b0p81vsXa7jziMhF5x9aLAtDNbc9wMrgMcgCr/OeetNs7FyPtLDKAYUN3qRl+VmXBC/eXuv/wBalbUL3GM21Sam34gRB6VQeTzJAg6E1aJ//VQNoSUZQmnWdvsjNzIWw/yqfT396WMb5AuM7uDn0qxdyqsYgH3duMCmSyKSMx/ex9R0qN5NsKp6ksfwqFLlvJ8p8ll+6fX2rjde16S+nOl6eSVPyzSDv6ge3qak0UW9A17Xri+nbT9K3YPyvKnU+w9veq9lpqWUQGzLn70g6/l6VYsbI2EYWNx83WQfxf4Vpr5jL86hz64wa4a2Jv7sdj06GHUNXuU0XC7lIZfarUGPL56E96c0UTHcdyP6jr/9ehIZFQnb5q56xjn8V/wrlc7nRawMpyNhP0PemKTG3GUb26flTwytnacrn8vw7UEZ4PzfWpv3GkSrMCB5q4/205H5VMsSsu6Ngy/7NUvLI6EqT29abslRtyOVI6kVPInsyuZovFCODz7EcVGyKD0I/lTo7xmGJUD47jg1Oojm/wBU+e5HQis3eO5SsyovmbuuVxnFSrIp7bT7mpGhIPT8uM0zZlscH+YoumFiwjBl46+maUj+9gGq+MH5SQfQ0/zXHDjgetQ49gJOfXIpM5Ge9AZG6HBPY96DwPm/OkIcspHDc/WpA4I64/UVWyCT9OtODY6daTiBPkfQ+o6UcN16+/8AjUGc/wD1qcrMO+RSsArJzjGT6GkDMjDaxGOxqT7w/wADTct7OPQ9aaYivK8srknnPp2qI5Jx39KtEIf4ihHZuRSOgIO9Mj+8Oa3hV5dLGUoXKSMw3EZ69DT96ng/KT+VSFFfJVhURjccFf8ACu6nVjJGEotEolkXHO4fmKcJkY8jB9V5qoCVzgn6GlEmTg8Vs4JkcxmEGQ4/hA796mRWEb/w/LgU3ySvGR6YHpVqOMOUXrkgAH0zWE3YuKLuPl46AdfoKpQqQm44KntWi2FB3eh4qoqqEVQcYH1rkjLRmthZFwAcDoMCpkP7sKvUD8qjcEkLj5RxxT8Bd/PGQBilLVFD5vu4zjiqE07RyPEiqQWyS3POK0HHyscbuQOazZ1BuXAOATzWuHtqRUImLOcMzEGlVcEEdh2FKuOAOpPShlbuucccium5mKvzDGc475pP4zt4z1NOUMr5x/8AqoCgg8kc9e9FhiyN5ce8/TIpIGLEFQQo5ye9SqiTgKy5+Zf8P61oQW8YkKhcgHoTmm6sYC5WwW3DAjcxOOQOlXIrUx4LAKO3eh8KhVeB3A4p4bdGBnimqkpIiyQ7ysr6+lZ14xOdoA2/N+VXHn2rhRzjBNV8B+oJqoK2rExgBZAQcgDGcdqZHjIUnPUYqW2IVBDj5kYqc88dR+lQythhtGRnbxWmwtyZFw2V+6Ux0rPJaRHUEkE9D3q65ZYWKBjwckdqighLQuGG3HJ961bsiLamNNEwH3eM804FhtdT+8jIwfcdDV+5iQBZAzZYc46VQfakg+XhuCf5Gs4yd7FSSseg6deJfW8VyvV4SCvowGCKmRiLcFiNwJGfYiuU8LXnlX72MjYSflPZwOn411Ua7l5HDDn3Ir3qVT2kFI+frUvZTcSQ7YyAO4X86uho1kZZcEhfkB6E1SYZKEcgHBq5IIpY97gh1I6elbIwsYurOwd9/DAHB24/CsiVj0AyegArQ1GUSEAAkFjjd1xWYQVUHPOfyrllubxWh0fheMLb3a9W80bj6nFdBGFLYHPqa5zw3I32W6X+IyLyPTFdBB8gA7967IfAjlqfEx8gCykDpSKfm+tI5zIaQ5AyOoqzMlVsGnSRrMgBOGH3W9KhDVIjdqBkUTMrsjjDCrINRzqJCuz/AFijj3HpTY5OMHgikCLCtg1MpyKrA1IrYqGikyQiqUx/0g/7C/qf/rVfUb+KyTLuhkmJ/wBZKxX6DgfyrCpobw1HO+B1qvJcY4BqtJcEniqsk2Sea5ZTOiMCd5885qpJMeaikm4xmqzy+9c8pG0YkjTHd15qM3HHNV5Jgozmqkk5PAqGzRRLcl2pzg9qouS7buxFRsdo9zS+UZMK+4cfdHeklcvSJHvLnZCoZhwWP3R/jU8NsEcMxMkvqR/IdqtRWbhFyBGnYY5qYKI+F49SepqtIk3ciNIe8nH+yDU6kLgKABUZNN8wJlieBSbuOw+aTMgXPC/zpuagjy7Fj3qccUh2FwcjGaiuYyJlYHHH51MK0LZYyBKyAsnCk9qExMoQ2klpAZZEPz/mo9xTGPOa0Li5xk5NZs0y7cqB+FIcRrybR70+INOY4I8n+JhVGR2MpVgRjn61diSQxFQSit1x1P1NCZTRae5W3zDa/PL0aT39qLRMThc7iT+8Y859qhVVRdiZHYt3qxE4t4Hl6H7q0yS1c3WBheg7VkzeYJA4bb2z6g9QanyT15NMkTzIz1O0jgUWBaFa2jLT48wLjksR2q4cDhSW9yMVNHZx21uPPUBn7/3famyQmIZLZHrSC9xsJCvu/uiopZeWdqa0yojFiAOpyelcNruvS6pMdP05v3J4eQH7/qP93+dNIaV2S6xr02o3B0/Sj8rcPMOM+wPYe9Gn6atlHtUZdvvOR1/+tSaXZx2ce1SDIfvNjr7D2rXQqQMjGe46V5+IxF/djserh6CgrvcgXKduD1B6Gp4nwfl4HcE0rR8ZHT9KaYuOOuPwribTOokaQnO3p9OlTQrlMqR1+lUwTGQGGDVmEkJ8vXPSpktNAZJNHn5mXLf3uh/Oq5DIOAW9wOfyqwZiBjH1FO3JISxGfTFSm1uCRUUq3IP4j+tO5GAc/XqKkkhSQ5/i9RwaYVkj7bx6jg/iP8Kq6ewwKp/uk9PShY2LhR97rvHBAqJ54xGSGBPcd/yqCS4liXdEPl4JbP8AMVShJi5kjZSVwdrjeB0z1qTEch44b0PFUIL1Jzggqw6E1Y389fw7GueUWmWnckeFgfXHY0wDCkZIx2PSnpcFeOvs39DUgeKQYPyt6GldrcCk8als4Kn26UMXQ5PI6CrTwHHBqBoyF/yapSTFYasitwcqfzqTbnB3flUShSMONpxjNL5UkQzG34im0BIfXNL2/rTIpXkkaNkHyjJan4wOQcUmrbiE3sD6jtTzIO9RnrjrSHBGcgH60rASl+oOPo3Sk+UcjKe4ORVYkg85z6inLIMDBK57VXKS2S5zksobn7wpCOMq2PY01XG73PdacGyf4SfyJq46EMjeNSCSvXuKhaEseGDD0IwasnGcA49jSYBPzdfXpXTCrJGUopmasSAhFOSTz/8ArqxbJvuoz2wT9cCiipm3YEi3KQD6Ec1WWRfMCr949B/WiisoLQ1ZJICGORwPSpUHygdy1FFS9hLcVxliOxY4rPuQBO/OGJFFFa4fdk1NiIHC4XBGOc0oJIwSc+vtRRXUZinvlcd8g04DbjqwPaiijoMtImxDsA5UkH3HNXIG2v8A73NFFctYuJKW3bgeB796VOIvcGiiuuj8KMZ7jCc/N2PSgDYAe5NFFaslEBUrdEnpInBH95f/AKxpyjauSOe5PaiinLZCiP8AMZonHB44HYGo4ydknI345GOtFFVHYUtyKVPN2hVAGM1QkXaGQjr1+lFFZTk7lxSsV8yIFkQlZYz94diOh/lXd6dei80qG5B+cn5h6N3oor1cvk22uh5mYRXKmaEnyZRcfwt+nNODNMixKRHyeGPJoor0vtWPK6XMfUXVJSigcdz1NZrn5PUmiiueW7N47I3PDQ2m6TrwrE+/NdCDgiiiu2l8COOr8bHP1z+FGaKKsggkby2yOlTRyBsUUUATRkZJPU024jJ/eIPmH3gO/vRRUgJHIGAIPFTKciiikxj2l8uKSTsiE/pWJO5i0+1UnB8sE/jzRRXLXeh00dzJefrg1Xef3oorzmzuiis8+KrvPk9aKKg1RAzlwRnioQ7S/LCAcdWPQf40UUJXY5Oy0LdpZrvaV8sFHzMe/tV8CNFO1Bk8kjt9KKKJaOxC11Hxzl/kk5b+Fx0P/wBeoZTtOKKKRVitJNjp1qEEynHYmiikXbQuKABgUoNFFBIZ/wD1Va83ZCFHUjNFFA+pWYlqryRFY32n5scCiimkJiRW73E4GAfVj0A96tMkUMm14JIm7ZfIP0NFFEtxJ3ELKOh49aYJTPKoH3F6CiihFdCYnjpU9odsue2MmiigT2FupfO3J1BHIrP+1ukZjf5u2fSiigIo4nX9amv7g6XYktHnEjg/fPcZ/u0afZpaQ7F5c/fJHX/61FFc+Kk1aK2O/CRVufqX1Ab7vbtUyS4U57d6KK8+Sud5OkmeV7+hqXOV5FFFYyWpQuMqVIBHoaRInxmPkDsev50UVF2kDGO/zcrtYdc05Tg+hPbNFFW9gQjyOpyvI/lTg8uMgbh3xRRUvYBfklYMy4cdGAwRTLuGSe3CoFcA8kDn8qKKOZxegPYpxQKoGGYkfhV5JGRMYyPc0UVc9XqER5faN3b37VIMMmQcj270UVk9ihyStGAAcjuDUgmR+CNvv2ooqbLcdxjKhbn86UqFXdnKgflRRSENRfLQvIeW5PtSfad5KqMLjvRRVJXu2IQsrADJBpGQjvxRRRsBGwIPemleOv50UVSZDG/Mr9OPbtThJg7SM+lFFaxIY7du6tx70BwSVBIx1B6UUVfQln//2Q==" old="https://www.landscope.com/images/Photo/Stock/40001_41000/40118/master111111bed.jpg"*/?>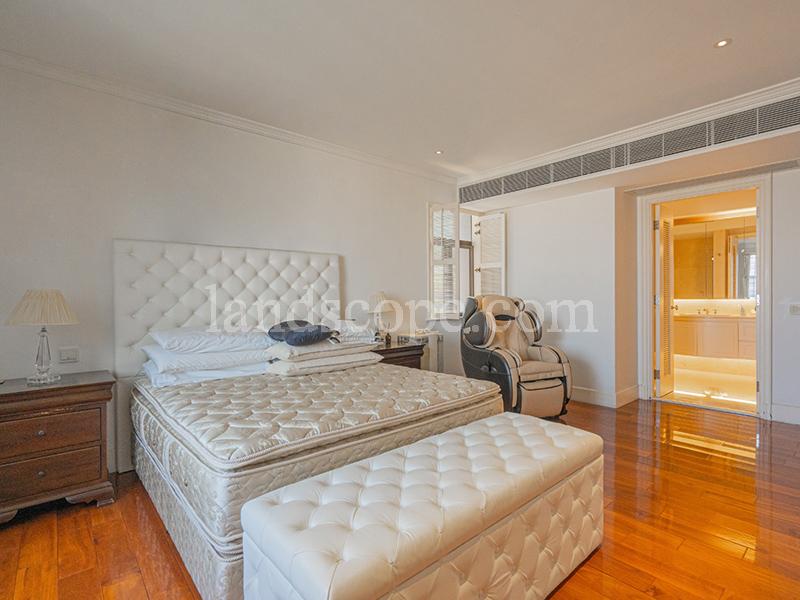 /*img class="sp-thumbnail" src="data:image/jpg;base64,/9j/4AAQSkZJRgABAQAAAQABAAD//gA+Q1JFQVRPUjogZ2QtanBlZyB2MS4wICh1c2luZyBJSkcgSlBFRyB2NjIpLCBkZWZhdWx0IHF1YWxpdHkK/9sAQwAIBgYHBgUIBwcHCQkICgwUDQwLCwwZEhMPFB0aHx4dGhwcICQuJyAiLCMcHCg3KSwwMTQ0NB8nOT04MjwuMzQy/9sAQwEJCQkMCwwYDQ0YMiEcITIyMjIyMjIyMjIyMjIyMjIyMjIyMjIyMjIyMjIyMjIyMjIyMjIyMjIyMjIyMjIyMjIy/8AAEQgCWAMgAwEiAAIRAQMRAf/EAB8AAAEFAQEBAQEBAAAAAAAAAAABAgMEBQYHCAkKC//EALUQAAIBAwMCBAMFBQQEAAABfQECAwAEEQUSITFBBhNRYQcicRQygZGhCCNCscEVUtHwJDNicoIJChYXGBkaJSYnKCkqNDU2Nzg5OkNERUZHSElKU1RVVldYWVpjZGVmZ2hpanN0dXZ3eHl6g4SFhoeIiYqSk5SVlpeYmZqio6Slpqeoqaqys7S1tre4ubrCw8TFxsfIycrS09TV1tfY2drh4uPk5ebn6Onq8fLz9PX29/j5+v/EAB8BAAMBAQEBAQEBAQEAAAAAAAABAgMEBQYHCAkKC//EALURAAIBAgQEAwQHBQQEAAECdwABAgMRBAUhMQYSQVEHYXETIjKBCBRCkaGxwQkjM1LwFWJy0QoWJDThJfEXGBkaJicoKSo1Njc4OTpDREVGR0hJSlNUVVZXWFlaY2RlZmdoaWpzdHV2d3h5eoKDhIWGh4iJipKTlJWWl5iZmqKjpKWmp6ipqrKztLW2t7i5usLDxMXGx8jJytLT1NXW19jZ2uLj5OXm5+jp6vLz9PX29/j5+v/aAAwDAQACEQMRAD8A9+ooooA5O90XxB9tkksdTZU+8m5/vexH+RV/QNWvbxpLXULdkuIchnC4BI/Sr2sX39n6c84GXyFUH1NW7eTzbaKTuygn8qB3JKCMgg9KKMgDJPAoEcd4pg8vU45McPH19wawSea3/Et/Dd3EcULBxFncw6EntWAa5p7nRHYSikFLUDCijrRQMKX+VJS0ALS00UtAGZb/API2X3/XnF/6Ea1sVkW//I1X5/6dIv5mtWhiFooo4pDFFLSUUAOpKSlzQAtFJmlzQAUtJS0wFpyOyHKkg0zNLmgCxvim4kXY394U+M3Vkxkt369+qMe24VWqSCV4nG08Z6HpSA3dO1y2vYo2kBt3ccBz8pPsfrnrWwErhNP8l9Ntwx2MVPPUH5j1rTt72803AVg8P91jlfwParU7bkON9jqgtOC1SstXtbwhCfKlP8Dnr9D3rRxWys9UZu63GbaNtPxS4qrCuRFAe1QS2iuOlXMUmKTjcE7GLLaMh6ZFQFK3ygIwaqzWYblaylT7Gin3MnbVG50pJCXgIjfup+6f8K13hZDyKjK1GqL3OXdJIZDHKpRh2PpRXRzQR3CbJU3Dt6j6Gsi602W2y6Zli9R1X6iqTuBTxQRmgEHpS0DGEU0ipMZppFIZGRTSKkIppFSMjK0wFkbK9e49alIprdMUhj0kD5K9e6mne6/iPSqxHcHBqRJcnDcN2PrSAnB3ZI4buPWlBz04I45/rTOvs386UNu68MOhoAhZHgdpIFyp5eL19xU0ciTRh0OVP6e1LnnByCOlQSRMsnmw4En8SfwuP8aQyxRmo4pVmUleCOGU9RTs0CH5opuaXNAC0lFFABRQaQ0AFITRSGkAUlLTSaAFppozSUDAmm5oNNoAXNJRSGgBKSlpKACkpe+KUIT7UDGE8daUKT0qQKq9t1Lhj1wBQIYEA+8fwp3JHyjFOCjsM+9OIH8R/CmBHtGck5NOCn6UM6oOwqtLeIpwOT+dF0gSLPygZ/WopbhEB3N+VUpLiV/b0J5qHZnliSfU1Ln2KUe5Ya9Z8iMcY6jiq+9mbLt+Ap5UbeO3XPemFcVLbZVkCoM8Zp+wqBkdaQAZwAfepHbgY5xQAzjHalBCpnAye9NxxQcY60AKeRuBHvTDTv4uPT1pp5B4waBDSc1GSfTrUmMH+dNI4FAHuFFN3Uua9M84xfE+19MWJs4eTt9K0dMYNpdqQc/u1H6VheNGZbCAqcHea0vDcpl0K3LHJGR+tJPWxTWiZPrDTJpU8lvIySoNwZfY81xc17d3C4nuZXX0LcV3tzGJbWWMjO5CP0rztjzjpjqKzqF09hhphp/GKaaxNBtJTj1pKQxO1LSUvSgAooopALRRRQBmW3PijUD6WsX8zWpWXa/8jRqP/XtF/M1qUMQtKKbSg0DFpaSgmgBaDRRQAUtFFACiiko+tAC0tJRQA4U9D84+tR09PvigCCwOdNtv9w/+hGrcc0kX3Dx3U8g1Q0xt2l2x/wBk/wDoRq2DTEiyDBN/0xf35U/4VfttUvbDakn72HsGOfyasipI55IgQpyp6q3INCdtgtfc7Kz1K2vRiN9sneNuD/8AXq5iuHUwTEFW8mQdiflz7HtWnbazdWZEd0hlTsSfm/A9DWsav8xm6fY6SioLW9t7xcwyAnup4I+oqxWyaexnsJRilpMUWAY8SuORVGa0I5WtGgjNS4plKVjEZCDg9abgiteW3WQdKoS27R54yKylBo0UrmRd6ZHOS8WIpfp8p+orIlikgk8uZCjfz+ldOVqOWKOePZKgZfQ9vpU3KOZpMZq/daZJDl4cyR9x/EP8aogg0xjSKaRT6QjilYZGaawqQimmpYyIimMAalIphHFSMRZSnD5K+vpU2QcZP0b/ABqAimhmjPAyp6rSGWwf4Wz7EUZxwfwIqNXVl45X9RTs8YPKmgQyWIlhJG22UcBuzexp0UwlyCNsi/eU9v8A61Ozgc8r6n+tRyxBsMGKuv3X7j6+1AyWgGoo5SzGOQbZR27H3FSdM0CH0ZpueKKAHE0lJmkzSGLRmkzTc4oAUmkNITzSZoACaQmim0AFFFJQAUlOCkngU4Rgfe/IUhjOT0pwj/vECnjJBwNooCjPTcaYhowPurn3NLt/vH8Kk2+px7CmllQdh9aYAFPYAfWjCjnrVeW8ReB8xqBp5JBnpUuSQ1FsuPOqg5IH0qo94M4QH8KiI+6SCST37Cm9uKlybKUUDM7jLE+uBTNuB+vSn8bAM8+lG3IOakoRFLNk420/bsGcc0m3H0peg5JpiEUHGWxj3ph+Xrg/ypSaQ4x34oAQE55obrzR39BSOCcYIx14oAMkd6OT2FHBFIPWgBD1BJ6UNwxoPA5P40m7d91STTADnFMPB5PFKSB95xuz0UZNGOhCY9zyaYj2wqqkAnk9Khga5cyiaFU2thSGyHHr7VV1mZ4RalCQ3mdR9DRa6kr/ACzcH+8Ohr0jzjK8aKf7MiPYOaueFWzoMfs7CqPjGXOkoA4I3EirvhJ420JCAA24hvc1C+Jlv4UbgavPr6ERXtxD2WQjB+tegFO6/lXF69H5esTHoHAb9P8A61TV2HT3Mgpjoaadw7Z+lS8dqQisDUiBB70uKcVDdRx70hQjocex5pDG0UvI6j8RQMHpQAlFLig0AJS0UYoAy7X/AJGfUf8ArhF/M1q1l2n/ACM2pe0MX9a080MELRRR2oGLRSUUAOozTaXNADqWm5ozQA7NLTc0ZpALS02lpiHU5Pvj60ynJ98fWgCppR/4lNv9G/8AQmq5VHSf+QTB/wAD/wDQ2q5mh7iWw/NANNFLnmgY7rU0VxJENgw6HqjDI/8ArVBmgGmBdjMUjhoJDDMOiscfka1bbXJ7ZhFexsw/vDhv/r1zvUfN19qmiu5I08twJYv7j/0Pamm1sJq+53Fvcw3Ue+CQOvt1H1FS1xkJVnElnM0Uv9xjg/ge9a1rrzRsIr6MhhxvA5/Ef4VtGqupk4PobtJTYpo54w8Tq6nupp9akCUjKG606kpWApzWoPK8VSdCh5FbNRSRK45FZyhfYtSMc8GqV1p8VyS6/u5f7w6H6itia1Kcr0qoy4PvWTTRonc5qeGS2fZKuCehHQ/Q1HXSvGsiFHUMp6g1k3WmPHl7fLp/cPUfT1p3KM4imMKf1pDSYyI001IRUZqGUhpppp/ammkMjGVOVPNSpKGJHRu4PemEU0jOOxHT2pAWAcc9RThwMjkenpUCSdm4b17Gpc85HB9KAEkjWRRnOByCOq/SmpKwYRy43H7rjo3/ANepAc8jr3FNdVdSCMqeo/z3pAONLuquJDEQshJQnCyf0NTE4oAXPFGabmjNACk0maSjNAATSUZpKADvRTxGe/FOCjsufc0DI1Ut9KdtUHk5PtT9pPU/gKcFwP7tOwhmDjk4FKF9B+JpSVUZP5mq8t4iHGc/59KG0g3LGAOuSaZJOq9x+FUXuZJO4A/z2qNc5G4gn1qHPsUodyw92STsH41EdzrlmP0pJP8AZ/OgEgcmpbKSG7AAMcetLkA8UjUnBBpDFZs+1JigDDCkPXrQAuD2GaXqSTSbsAY9Kb260APLcdaaTnAzSdqXPXpimAcAf4U0kEfzoB25YkDH60ikMeAx/lQAc9BTW+U4JxSkcjL49l5NDKvBVR9WOTQIQNk4UE/ypD1xuBx2Xk04LnqSfr0pCyKpOQAOp7D8aYDQp64H1bml8vP3mLex4qut/HKxS1V7hh1EK7gPx6frU8VlqN24DGG0T1Y+Yw/AYAqlFvYlySFJVQdo/IVWa+hMgjjJlk/uRAuR+XA/E1pro+mRf8fUs1847St8v/fK4FWvtKxw+RbwRwxEYwigfoK0VNLdmbqdka9tfXEkkUMszPGmSobnH41sI+cVzSPsuUx1wa1Yp+hzXTB6HPNakPiqYeVHCp5Fu0h5/wBoCl8NT50Vhn+PI5rH1+Yy6xcFceX9gwPru5q14alK6S3pupJ++Nr3EdHbXrLeWx85kiMmHBfAqr4gu4Lu+DQHcEXaWHQnNZd3MCqr2ZhxUeaVSV9AhHqIaM0GkrE1HBvWl4NMFLSAdimlQfrSg0uR3oAYVIPX86Tp1qXikI/yKAI8CjHOBT9tJigDJtB/xUmp/wDXKH+tadZ1p/yMmqf9cof61p4oYITpSUuKKBiUuaMUUgCikooAWlBptLQAufzpabRQA4HFKDTc0oNADqen3x9ajBpyH5h9aAKWjnOkQfV//Q2q7k1n6Kc6RF/vSf8AobVfpsS2HA0UlFIB2aM0lJTAfRTc0tAC9qsx3rhRHMomj9G6j6GquaWgDShmMJaexuCpUbmjfg4/ka27PX4JsLcjyX/vfw//AFq4+X/UyHuFP8qupeiRFF0m/gfvE4Yf41cZOOxLinudyCGUMCCD0I70tcja3NzaAyWcwlh7pjOPqvb8K27LW7a6wkn7mU8YY8H6Gto1E9zJwaNKilpK0sSNIzVea2VwcdatU0ioaGmZEsDRnpxUBFbTqCMEVSmtR1WspQ7GikY91YxXPzfck/vjv9ax7i3ltm2yr9GHQ10jKVODxUMih1KuAynqCKi9jQ5k0witO600rlrfkf3D1/CswjBIPB7g0mUhlN7U4ikNSUNxSEc0tJSAaRkUqyFeG5X19KKQikBNnPP6+tLnPsf51XGUPHI7ipQwZeDkfqKYCkBgQQPQg96iBNvwcmL36p/iKlz2J+hFB689f50hhkYBHIoqEqYMlATH3QdvcVKv7wZTkHoaAFz+VHLHinBQOTyfSn84/uigBgjxyx/AU4dPlXHuacF4zj8TTjtAyecdz0p2ENCgnPLGnY9T+AqGW7jQfeqq93JIcKMCk5JDUWy80qIOoHsKqSXuciMZPrVY5JGWJ+tLgFeQN3Y1DmylFDXeSQ/McD2poXB6c1JtwOlGKksbtBNLjOaXGMCigAJ+XHag8ij0Bo/lQAylApevSjA7UAIOnXFJj6UvA69KC277qlj60AIBxzTThRzxS/VgPZeTRgE528+rHJpANBLY2jPvjigqSeWHvt5qQpx8549+lMlmigj3O6ovqxwP1qhDSAPuqPq3NKVJ+8T/AEquty9z/wAeltNOOm5V2p/302P0zU62N9KAZ7mK3X+7CN7f99NwPwFUoslySBmihTe7BV9TwPzNRJcNdnFnbzXIHUxp8uf944FXbfT7C3lEskBuXA+/O28/rwPyq897M4AXCKOgHatFCPVmbm+iMc6fqUj4meG1UdQv71/zOFH61Imk2KENMHupB/FO2/H4dB+VXCWY5Yk/WjFOyWxLbe4u/aoVFAUdB2H4U0ktwTRiimIbigjpTqT0pAS3k6QTxbmxuBxgZqaK9Uj5XBx6GvP/ABJeXF9pVhcRFlMTMrYHKN6E/nVO01m7ghT7R5nAxvZd6/mORWqbSItdncyzefe3gyCRbMOas6DPt0xRnGe1c7ouqRaheSRDYZTbSYKybgwA796vWF2tpp1tv6uCOoz+XelfW47aWN2STfPGPep6zbaeOa5Ta3zZztPB/KtGpk7saQUUtGKQxKUUGikAUtFJ9aBhSg+9JSigQ7INGBTaO9IDNslz4j1Y/wCxCP0NaZFZ1mCNc1Q9yIf/AEE1pZ9abBDSPakxUgx60baQyLFGKfjikxjtQAwikIp+KTFADelFOxSYoASloxRQAUdqKKAFzTkPzj60ylT74+tAFHRT/wASiH/ek/8AQ2rQBrN0Q/8AEoi4/ik/9DatAHpQ9xLYdmlzTaM0DHUUmaM0AOoBpuaXOKBDhRmmg0ZzTASY/uJf9xv5U5T+7T/dH8qjnP8Ao03/AFzb+RpyH91H/uj+VAEiOyOHRirDuDVlbpJeLlOT/wAtUHP4jvVPNANAG7a393ZKDDILi39M5A/qK3LLVrW9woby5T/A/f6HvXEJI8b7o3Kt6irK3UMjKbiLBByWTgN9R/UVcZtESimd4aaTXOLrMts6tFEZLTHQvuI+jf41q22pW96v7l/nxzG3DD/GtudMz5Wi0xqJmpryYqBpalyGkOkVXHTmqUsRXpyKnMo9ajaYd6h2Zauik1VLm1juB8ww/Zx1/wDr1flKnkVUd8delZmiMO4tpLdvnGV7MOlQmtxnUggjIPUGs+eyBO6A4/2D/SkUUaKUgg4III6g0lIYlBooNIY0j2pMYOVODTqaaAHo4b2PpS549qhI/OlEmDhuD69jSAlPTGfoalVNqhf0FRQ4Z+eg5qSS5jjHJGfQUwJAMD0oZ1jGSQPc9aoNfM+RGuBUZy/LH3xSc10HyvqWpL1QcIMmqzzSSfeNJikweahybKSSG7cH3pQecfrTh096aeD+NSUSY55pByOlOxzR2piALnI/KmkVIBmmkdCaAG0lOP0pM5PGW+nagYCg8UEcckDPYcmgYA+6SfVjQIQMD0Un6CkbOfmIHsOTTnyw+duPToKhmube3A82REJ6AnBP0HU0DH8AZCc+rcmg9OT/AIVEjXdyM21nJsP/AC0m/dr+vJ/KpRpU0nN1fFf9i2G3/wAeOT/KqUWyHJIjmnht1zLIiA9Nxxn/ABqNJri4x9ktJZFP/LRx5afm3P5CtGCxs7U7oLZA/eRvmc/icmpySxySapQ7kup2MxdOupfmurxY/wDYt15/76b+gqeLTbK3feluHl/56THe35n+lW8UYqkktiG29xGZm6mm4pxFJiqEJjFJinUmKAG4o4pcelGKAG96KXHrSUCEpMD9adjNB7UwOdt5Rba7KhAMVyvmgEZGejf0NaE+kadPk+R5besR2/p0rMvVCmxn6eXOFJ9m+U/0remUwymMnJAHPrxTi9EElZmPbaQ2ma2Lm2AnYW7Da5CFg3HUelZ2r290+mW8QtZomhkJbcm9SCPUV1Dt++hPcxGniQjvTvbUlanM+D/tE2sEPJlIomYhXJGeg4PSu6AzWSoRZDIiKrkYLAYJ/GrCXUq8Fgw96TdxpWL+OtGKrpeKfvKV9xzU6SRSfdcH270hi0nen4NJikAlFGKXGaAG0oFLijFABRRjFFIDPs/+Qzq31h/9BNaFZ1l/yHNX+sP/AKCa0cU2AUZOKKMUhihvWl4xTelJQA8rSbeaAxFLuB60CGYpMVL1pNtAyMikxTyCB602gBvekp9NIoASnJ98fWkxQvDA+lAGfon/ACCIv96T/wBDar4rM8PNv0G2b1Ln/wAfatMGh7iWwtGaTNL3oGLmlzTaM0AOpc02gmgB2aTPNIDR3oAbMf8ARpv+ubfypyH91H/uD+VMm4t5v+ubfyNKh/dR/wC6P5UCHg0ZptGaAHZ4ozTSaM0wJI5ZIW3RuVPfHQ1MJopSC37mTs69M/0qqKM0gNiLV7q2AF0vnxdpFPP59/xq6l7FcruhkDAdR0I/CubSR4s7DgHqp6H8KcDE7BlJhk9jwf8ACi7A3muMHrTDcD1rKFw5UBmy3ek8/wB6nmL5TQaf3qJpQap+bR5lFwsTMx9aZv8Aeo99IWouOwsipMMOOR0PcVTkiaP3X1FWc0m7ii4FMGg1M8QPKce3aoTkcEYNAxDTTSnmkPWgBKYwyKfTTzmkMrM7qwRWwKUAfU+ppGH74/SlqGWgHB9utSZyKZj07U8elIYZ496Tvn0pTS4zx0oAMc0rD5R9aXb7UhI+p9BSAccg0oXnjmkJI9B9f8KTI9Cfr0/KmIXPOByfQU0k4wdq4/E0vJ78eg4qGS7t4mEZfMh6Ioyx/Ac0ASYB7E/73+FKR0yce3QU1IdQuMGK1EKn+O4bb/46Mn+VTrpKHm6vJpj/AHIv3a/pyfzqlFkuaRUlure3IV5FVj0X+I/QdacgvrhQYLNkU/8ALS4Plj8uW/StOCC3sxi1to4c91Xk/j1p5JPU1SgiXN9DNXSXc5ur52/2LcbB/wB9csf0q1b2lpac21tHGx/jxlj+J5qfFGKtJLYhtvcaxJ5JzSYp2KMc0CGYox3p2PSkxQAmKQ07FBFMBpFJinYpCKAGkZpMU4ikoAb2ox60uPajFAhtFLijFMBPSkPanYxRjigDmNU/5A8rf3SpH13Cuh1Ir9qRkIIMSHP4VzusAx2qwfwzzIo/PJ/lWxIsjQpNlXRQEZgfut6H3pR+AqfxA7fvIP8Armf504N6VXlP723PrE386fuwKpkJEwNLuxUIal38dqkon3Uuag3ijzKBFtJ5I/uuQP0qwl83R1De44rN8yjzcGmBspdQv1bafRqmADDKkEexrA849KW3kdrpQGIwD0NILG9ijFVFuJEUAtv+vapEu0PDqR7jmlzIfKycCjGaRJI3+66k+nQ1IFINUIy7Ff8Aidau3+1CP/HDWhiqFgc67rK+jQH/AMcNaRFDQhmKMU7bRilYY2jFOxRikMZiinEUmKAE5FKHNJRQA7IPWlIzTMUAkUABT04puCKfupcg0AR0ij5gKkKg+9Iq4YfWgDL0NAmjwqvADSAf99tV6qWiZOkRHH8cn/obVf4oe4lsJ2ooIoxQMKKQ0UALmik70UALmikzRmgBJv8Aj3lB/wCebfypUI8pP90fypkp/cS/7jfypyH91Hn+6P5UAPzSUlFACk46nH1NJViwktLbzjd2S3bP9ws+NvtiqiDYWxgKWJCjovtQIfmjNJmkoGLmkNHXNJQBXu3dLncjYO0cdjSxXgbiT5D69jRdDMp+gqq688isW7M3SukaQenb6yleSH7p49D0qxHdo5Af5D79KpO4nEu7+etG+od1G6mIm30Fqh3Uob3oAk3UjbWGCM0zdmjNAhjKV9x60w1NupjKG5HBoAjpppxyOCMU09KBldx++J9qUClcYkz7UorNmiDuKUDp70oVj2wD605U/vZP6UAJx/8AWpSGA5G369afnGBwB6CoDdwiTy48yyf884gXY/gP60WuK5LsJ7k/XgflTiOCo/IcVCVv3faLdYOOszZP/fK/1NKbBAu68lmmAPKj5Vx/ur1H1JquRkuaGNdQq+wHfIeiINzfkKUJfTMAsAgU/wAc5/8AZRz+eK0oUjhjC26IkZ5ARQAfyp4Oe9UoInnfQpLpMbc3VxNP/sqfLT8hyfxNXYI4rVNltDHCv+woGfxp+OKXGatKxm22NOW6nNGKcBRigBuKMU/FJigBmKMYp+KCKYEZFGKfjFGOKAGY4pMe9PIpMUANxSEU7FGKAGEUmOKcaTtQAykxTzSYoAbRilxRigBvakxTyKSmIbQacRSGgDnmK3OorNKAbazVvoz9/wAhxVm1uP8AinrUPEvm3DyzlzyVVmwMehIUVRmzdQpbxoI49u04OQi9yT3NSZRflj4QcKB2HaqbSiooSTcrsWT7S1xG6zR+WmR5bLzg9eRUxcVBupC1RcqxPv4o31BuxRuoGT7/AHo8yoN2T9aN3FAiwJKN3NV91G+gCcuAM9qsadzOrHvms4vubHp1rR0zmdB9aYdTSI4oxT2GKb7CsTQTHy4pktzLbeX5bkbs5B5FSAdMVU1DhYPqc01oJ6lazvpV1vVZF25Yw7hjg4U1rx6qhH7yIj3U1zloSdT1M/7cX/oBq8DmrbJSN+O5gl+5KMnseDU204rnlwRViKeSP7kjD2Bp3JsbOKTFU479x99FYe3Bqwl5A/UlD/tCmBJikIqQAOMqQw9jSEe1FguR4pMU8ikIpWAZikp+KbilYBKSnEZpMcUhiZIpyNlh9abQv3x9aAKGh4/siIf7cn/obVoFQaztF/5BMX+/J/6G1X803uJbAVppHPIp+6jINIZHiinkU0igBtFKfpTcigAzRRSYoASX/US/7jfyoQ4ij/3R/Kkl/wBRL/uH+VKh/dJ/uj+VMQ7PFJmkxQaBi5pM0UlACjmpooJJm2xxu7eiqTUS8V6Pptulrp8EaIF+QFsdzjmrhDmZM5cqOHbSb8Lk2U+B/sVVeGRG2ujIf9oYr02q97bQ3VrIkyBhtOMjkfStHRXRmaqnmE4zKfoKquMVbm5lPeoGFcMtzujsQNyPeo2XipT34phOaQyNJpITwcr/AHTVuO7jk4Pyt6HvVQj2qNl56U7sVjUz60ZrNjuJIsDO5fQ1biuI5cBGw3909aq5Nixuo3VHntRupgSg0Zpm6jP+RQA7gjB5pjKR05FKXUcEgH0703zR/CCfrxSuCQxlBIb2pDwDjj6U/cW64/CjAqWWhwGATnn/AOtVNJru6MqwpDGkb7C8jE5PBOFH17mrq4KsPQf0qlY8x3R/6eG/kKcVcmTsiSO0hDhruSW7A/5Zk7U/IY/XNXFvXiTy7eKOCH+7EoFQY4pcVsnZWRi9dywHLfNndn171Ip49h+YqoMqcr+I9anRw/Tgj8xQA7a0JLRDch5aMfzH+FSqVdQ6HKnoaFOeMfUev0pjIyN5sPJP3kPRv8DTETinio0dZF3Lng4IPUH0NSrzQAbaMU4UuM0CGYoxT8UlADCKTFPxQaAGY4op2KSgY3FNNP8AwpCKAGUYp2KDQAzFJin0lADDSfSnmm0ANxSYpwoxTExuKTFOIoxQA0ikNPxTT0/GgDnr6GS0lktnG0hsPxg59PpVIjC/K22tjXpFlvwwPLRLu/3l4rIwR/hU1PiKpu8RhkkGecj3pfPb+JPyprLznv70HnBPU1NyrEgnTpkg+9ODhuhBqtjOT6UgUdc4p3FYt5oDVW3OvRunY0ecwGSoP0p3CxZ3UhbCk+1Vxcr33D6ikeXeQBggfrRcVixBkgk9TWtpn/Hwn4/yrKi+79a19L/4+FHTg9qpbCe5qN1poFOxSAVkWKAT0NUtS+VYBtzknOavgZxVO+h85IwGYbSTxTAxrFh/aWpkLwXi6/7hrYt40eRGKnG4cHkGsK3PlX2ppkl/Mjwcf7Heukt1x5ffpVJXZLegy0jhudR1CFgcQP8AKBxjmogjAcjFT6Tltb1YEkgMcD0+Y1FFKAPlfI9M5oYkAyKdupwcHqo49OKdtQ45I+tFx2Gq2OVJB9jip1vJ1H3tw/2hUXlH+HB+lNwR2p3FYvJfIfvxlT6jmplkjk+5Ip9ulZeTSUXFY1yp7imkVnJPLH91zj0PNWFvmx+8jB914phYsYpCKalzC/8AHtPo3FS7cjI5HtSsBFilUfMPrTttCj5hSsBmaOuNKj/35P8A0NqvYxVbSedNjPq7/wDoZq2RTa1CL0Qyg0uKQipGNz6Uu72oIpD0pDFyDQVB7U2kzg9aAAr6HFJ8w6j8qdv9RQWB70wI3YNDJg/wHj8KIx+7Qf7I/lT5FDROOPukfpSxRNgAEEAUyQCetTx2NxKMx28rj1VDiuk8OabbyxNdSoHZW2qrcge9dL0GBW0aV1dmcqltjzOW2lg4lieP/eUioth78V6XdW8d1bPFIoYMD19a87cLHnecYODUzhylQlzDI1y6qBjJA9+temKuxFX0GK82sZhLqdrFGud0qjPbrXpJYVdDZkVegtRXJxaTH0Rv5VJuFQXzAafckdom/lWz2MlueYTcuP8AdH8qgJ6ippuHUf7I/lUDdfwry3uelHYjIpKd256009KRRGRnNMIqUjimEc0AREfKaiI5zU5HX6VEaBkkd1JHgN86+/X86srPGy7g+B6HrVBhToR8jcd6aYmkXlmBICqT7mhmYnG75fQcVGnaptvIz0ouFkIF9uKeBxmlUADrxSgfrQAdqD0o7e9L2NIBV7/57VTsf9Tdf9fLfyFXVGN34fyqrp67kuVzg/aG/kKuG5E9icUe1KVKnBGKK1MgxShSOQSCO9KKeFpiHJJu+Vhhv5/SplPuM/oarsuetOjlK/K/T1/xpgTtGd3mRnDgYIPQ+xqaN1kBwMMPvKeoqNW6HPTofSnMm4hlOyRehH+eRSETCnYqGKXzCVYbJAMlfX3HqKmFABSEU4kKMkgD3pGdUCMwZVc4VihAY+xxzQA0ikxTyKQimAzFFONJikMbTcU/FJg0AMxRS4pcUAMpDT1BdtkaPI46rGpYj8ulR78yNGUdXXhgy4waAAikxTjTSRTAKSkLU0saVxDjTe9NJNNIx1OPxouFh24U0v0xTdy+vPtzSckjCn8eKLgYMcttqmo3AW7SOaKQh0ZWJwTwRimTwtbTPE5G5Dg46Gsbw6wS1ku5HaOW8nAjcdQF5yP0FazMWZmYkknJJ5P506u46WwwjPBxURBDE45qVhzSEEHnisjQjbpTQCH5qUqMcUu0dwFHY5piIse3NRuvHtUhkiBP7xc98HP8qaZFK/Kkh9Plxn86AISvrTUQZPTt0qRi5XIjAP8AtN/hSBHPG5VORyq5/nQkDZbiyBitrS+bgf7prEhTdKmXkIBHGcD9K2NHYm6wenzj8q1S0Zm3qbHX60A88jNL269KMc1kaCr1+tUdUdooomVsNz+NXxWdrDGOCJvK8z7w2g46jGfw607X0Fexzts5e/v5HPLSRg/98V10A/1XpxXGWf8Ax8Xnf96n/oFdjasHjjK9PlqoatinsGkjGu6twfvHqOvzdqma1t5fvIufUcGodLfPiHV024CdTn72Wzmkjmcj5biKT2kG0/nTtoT1JDp3/POVh7NzTWtrlB91Xx3U4/nUwmkT79vIB6xncKfHeRNx5q59H+U/rSsh3ZSD+Wf3ish9xUhlBXIINXyQRkrx7ciontreTqgBPccGlYdynuGeV/Kkwp6cfUVYNgFOY5GHswzUTW1wmflDj/ZPP60rMNBhTmkxionJjf5ldP8AeGKkWbKZ3BqVx2ClV2jOUYqfanKVYcjB9qaQOxp3CxMt9KuAwVx79anjvoWYBgyHP1FZzfL14pEILD69adxWJ9FljOlQqZFDZfIPH8ZrQK1zunf8g+Ie7f8AoRq4juh+R2H0NNsiK91GqaaRVRLyUfeCv+GKmW6jb7wK/rSuirD8UhpwZH5VgfxoIpMBnWmmnEUmKQxtIadimmgCRRGLKdi2JArBQDyeOMU6JsHFQPxG59Af5U9Gzg+oqr6Ctqdp4WffZTr6Sf0rdrmfCUnyXad8q1dHmTzNu35cZ3Z7+mK66bvFHNNWkSV5nq0Aj1S6Q9FkOPYda9Gj84tJ5ioqhsIVOdw9T6VwviaLytcmPTeFYflWdde6aUX7xnWU4s7+3uNm/wApg23OM13EPibTJY8mXymx92QEfqK89LdKa7/IRk9K54VXDY2lTUtz0S21sFs3otbeNkDoy3IcnnpjA/Oq2q+IdP8AsM0UEvnSSIVGwcDPqa5HUyy3UKddsCAAfSqgYk4z+XNaTru7SIjSWjGycOR1qNueacx+c9aZnNcrOpCUhpT60HpSGMNR4/SpDTDwaAG4+ao3XBqUc0ki80AQMM1JAvyn60bTnj0qS3HyNx3oGOUcfSrAX5RxTBUqjKmmITA704YoxnmjGP8A69IAxjrQeQaXFLx9aAHIMhj34/lUOlIStyccGdv5LU0fRh9P5VY0KIva3Jx/y8t/JauG5E9h/l7htK5FQSWjoCyAsPTuK3UtNy9OaU2joeRx6itUmY3Rzi81Ko4rWn01JvmB2Sf3h0P1FZ0kElu+2Vceh7H6VSFciIppXIqfaD2pMCnYLkSM0XqV9O4q0jAgEHI9v6VARTBujOV/EHoaTQy46LKBk4Ycq46g06OQlhHLgSdiOj/T39qhilD5wee4NSkLIpV+R+opAS7VLKSOVOVPpUzySStukkZyOhY5x9KqrKYyElOQej+v1qfOKAA0mKdSEUCGkUhFKeKTNACYptKaY3A+Y4+tAxc03Ipm9ezZ+nNGT2Q/jxSAVT5e7yyU3fe2sRn6+tNye1Ltf/ZH60eWe7N/KgBh9zimFl9c/TmpdkYPIGaCVHApgQ5PZD+PFG1z/dH608v6CmljmgBvlE9Xb8OKPKjXnaPqeaCSepNJQAuVH/1qQt7UlIaAOZeygt/s6IoJgTantnqfrQxPJxkgc09jk5J696Y3ANS3dlJWViLfIV+VFVv9ps/yoPmvj51GOTtXr+dKSc4NAJHIoC4zZkZLycdt2B+lN8lFYnapPqec1Keeabx+OKAECgDPSmMOeKkOdv400880AM6Gmjlj9akPFMUYc+maEIsQ/wCtX6itbSB/pZ/3pKyogfMB7ZHWtnShi+b03SVtH4WZvdGp39qUYalP1x+FLAsbqnnXUNu0rbIhJ0c+me1YpXNWOUcVR1BeY8cZjl/9Bq+PlkMTja4yMVjeINRj04WrSRu6yGWP5eoyuM+/WqjuhPY5q03brxhyPNQHH+5XWaMSbBCSTlhjPT8PauSs8GG8PH+uTqf9iut0b/jwBOclx1P+cfSlS+P5DqfCX7K1aDxBqMpbKToGUY6c4P61zTeH/LJNnf3EByTjdkfka7wpDuLrEizHCswTBIHqc88+wrCIHPFdNFXuc9RnPrF4gsyWilhuAOgPyE/iKk/4SK8hwt/pspHchRIP8a2io9KaUz15+taOmmQpszbfxFpEx+WXyH9AxT9DWpDcO7bo79JYyOFljHH/AAIVUn061uBiW3jcZ7rWe/hyzDF4Glt3PQxORiodHsUqvc6VZZcZ8nePWJ8/pTvtUYOGcofSRdtcr/Z+sWx/0bUvMHpMmT+fWpRq+t2oIubESr6xPu/Rqh0pdClUR1QcOMgBh6jkVE9rbS/ejUH1HBrno/Emn7gLmB7Z+5ZSmPxHFadvqdrcKDb324dg2HH6c1Dg+qKUl0ZaNgAP3cpH+8M1BJa3Cfwq477T/jVlJZD90Ryf7j4P5GnSXKxp84kjY9A68H8anlK5mY1xI0QzIroB3I4FJbyeay7cP7jvWgJGYEsFUnsDmliVQ/CgZPOBjNTYq5laUjyafCVXg7ue33jWxbWcZbEmX4PfFUdDGdHtvo3/AKEa2IBiUfQ1ViU9EUb6CO3ljEYIDAkgnNVwas60uZ7c/wCyf51nbmXPzE4rKTszRK6LWRmnrM69HP41SFxg4K/kaesqnocfWlzIfKXluTj5lz9KeJo274+tUQ2RnrQHp3JsaGM8qQfpSEVRD46HBqQXLjq2frTuKxNKcQSf7h/lQn3FP+yP5VFJcq0EoZedh6H2qRCDEmGB+UdPpTA2NF1YaXPI5j3o6gMB149K2p/EWm6jGlvvu42dgB5Z2En0JHauOB5qC3lMdxFJ12OGP4GrjVlGyJdNPU7CXxTHZQ/ZbaKV2iJQyXD7jx3Pc1yk+sre6oxdWlYSIJHl4yGGcADpTtUYDULw/dDOSAT3PNYdsf8AiYz84G+HJPQfKapycm0xKKik0b95DbxkvGWVc/7wH9apNtCB2YbOuW4FSXGo237uCK2ku2C7y7v5SkZ9OTUarIQJFgtIs/MMxmVl+hY4H5VNSmug4zfUkvp2a+dUiklOARgcD6k8CoxBdy/edIF9F+ZvzPFW5T/pM2OxH/oIoVjmicVzsUZPlRSLDzCAcjApp4pGYGd9ueuOlHWudnShc8UUnPFA61IwIpjU5uTTTQMaP1pX5OfWkzSHpj0oAUYNSQjEbeu6oM9u1WID8jY9aBj/AH9akT2qMeuKkU4/pTEP24J/SkPP0p2cj9eKTHHWhiDHAp2O1JR1pDJIVGGPpjj8K2vDFoZNNmYDObl/5LWMnRsdwP5V0/heVLXw9LM7ogFy/LnA7VrSS5tTKq3y6GpFZN3FTCz9RmoJPEmlxISZi7DqI1LfrV2x1G11GBJbaXcGUMFPBwfauuPI9EzkfMtynLpwbJTg+lUZrQYMc0YKnsRXSEVHJCki4YZpun2BTOIutKeIl7fLr/c/iH09az/8a7eexZMsnzCsu706K6yxHly9nHf6jvWe25adzmyM00rVue1ltW2yrwejDoaiK8Umikyqy85UkEdCKlin5CyYVuzDoaawwxppUEYIyKgoubgVKsMg9vWmhzD1O6Lse6/4iqqSsnysdydj3FWVbPcUhk3mDGSwwehzSiZT0O76DNQokEf3VUH6VKJVA4zQIcS3aM/icU3Enqo+nNBlPZeKYXc9/wAqAHGP+87H8cUzZEp5C/zppyepzTcUASb1A4zSGT0H50zFLzQAhdvWkySOtH4UYpgN47Cg07tSUAMpKfSEUAMNNp5FJimA2mkU80hoEc2x5z71GTgH+dSNx2PNRE469MVmjRiHIpB1oJ9elGOP6VRIZPekIzjinAetAGOaAGEZoA4+7nFSqmfpQVxQBE2M+tRAZb8alb5QajH3+fWgCnNaHUNZFqruGMQYKvJPODgfjXQaLavaa2F3hkmSR9gz8rd+v4Vzmo2+pJqKXmnblkEfl7lG7gn0ro9JnuW8TCC4gEapG4jZedwwOp7H2reKXKYtvmOjwOpqvLp1nNcfaJbdJJMYwxOP0qz16U5elc6djdiJGdwZndz2LsWIHpk81zHjNXMWn7cbvOfHP+zXVCsjXdMi1MWsUzyKqGRwUODkJn+lUlqS3octYf6i86489D0z/DXWaH/yDuMcP29fr3NcrYg+TeDjPnJ3x/BXWaFzpmfmI3dSMA/7vtRS+MdT4DpscmsJsgnjvW8OprKPJP1rporc5qvQqGkODVkhT1FMMa9uK3sZXIMUbfxp5jx0bimkGgY3HFJ9KcfpSZoAY8UcgIeNWHoRWdPoGmzkE24Rv70fyn9K1OCaaaQGN/Y1zBk2mqTr6LL86/rVi1OrJMI7x4pIAMh0yDn6Vo8U0jNTJKzKi3ccGz1FTQn5xUccZkLAdQMiqv2m5MgEcQjUHBkkOB+A71xtpM6krkmhn/iTWv0b/wBCNbEH+sH0Nc1oTTG0skMqiMZwoGS3J6+ldLDxJ+Bqt7k9inq/+th/3D/OstxjpWpqvMsP+4f51mt61zT3NobEJHNOCnAINHY8c0Z496zNBpPORx6e1NErgdc89xSkZPFMai4WJBcH+JfypwnT1x9ark8UHn0xT5mHKi2XBicg5G0/yoEiLGm5v4Rx36VRc/upCByFP8qfHzGn+6P5VXNoRy6l1bph90H8TSxnOarLU6d/pQmOxJLdSXV1dShUtyG2EqCzvgDoT0BHYVi/2glvezu8LJFIEIZ+MbQRgitWQbJ5P9og/oKDtcYdVYe4zXRKVmznS0MiLUY5JNwcEEY98V0UePsyY7pVaARW+THBEpPVgvP51Z89GHIINK9wJ5Duubg/9NCPyAFA4pMh5pyrBgZWwQeop4FVP4mTHYzJj/pDYPpQOlMc5lc/7VPGa5pbnXHYcOBSGlFIf8ikUB5php59KjPWkA098UmeadSEcUAIy81Nbj5D67qi7VNbg7D9aBslXgH1pw65zSYH496dnpwKYh6nge1PYZ6flUa06mIQ8D2opM8+1BNSBLH90/h/KtS3mT/hC50J+YXnf8Ky4+hx6D+VJDcf8U9dxHr9sz+grSD39CJ9PUYZPkb6H+VXtEvXGi6e/wB7EK4OcEfQ1jF/3b/7p/lVvQ8Hw9YZY/6he9VS6mdTdHb2OvkgJMfMHrjDj8O/4VtwzxTpvicMO+O31rzsCMEEDkd6kl1SaztpJkdlZQMOpwRyPzrpVRrcwcex6GxA71UniikBOcN61zza3KVP8YHdeCPqKoyeIgrEFufQ1M6qW6KjTb2Zt3EQClJFDKfXoaxrix25aEkj+6eo+lLFrcc/G78KnWZZPumoUk9i3Frcwn++R3pvatu4s47kZb5X7OP6+tZVxbS2p/eLlT0cdDQwTK/U06JByRTR1qaJcqPepKHItSgACgLgUoFAhKTFPxRimAzikNOxSbT6UANoxTtho2epFFmK5GaO1SbV9TS4T0zVKDFzIhNGCegNWrfylDG4Uuf4RGdoA98gmmxhlz87Pk8bu1UqRLnYr+W5/ho8lz1wKtgEml8rNWqSJ9oyn5GerfpR5SjqSaueSaQwGq9muwnNlURoP4c1G6gduv6Vd8hycAGopYCoySB9Tiq5UTzHHMQXyajOd2PWns3qjfXFMV08wZODn0xXEjsYwAH6U8DA70i7TnBp+OKZAzgHPSgds/hT9vH+NIOPoetACnPAHpTWOBjJpScHjpTGBJJoAiYikX7+MjOM4z1oldIoy7nj+dQW0bO5mlHzN0HoKpITZb+1RQg+YWADY+6evpXQW286yQhUEytlj6bRXOyiWSMxRTygZztLZXP0NdLaf8hf+HPmntz9wdK3j8LMpN3VzQAJ4GKUA9x+RpwGB70oAwcVynQJuA9R9RVe7wXt8MDkS8f8ANW1HGfyqrejEtscc/vBn/gBq4boiWzOLsv+Pe/5486PJIyPu11eg4/s04HO/klsk+5Hb6Vytj/x733XPnJ06/drq9AwdMbG3h+ijp+Pf60qHx/Iqr8B0yfeP0rKSRIzLmJHLgrlsnb7jng1rx/e/CsBj8zfU11Uepy1egu7C9c47nrTWY00mmk10GQpamlqQtzTc0gH7u/ek3GmZNJ2oAdu56UZFIBk8c09YiT/AIUDGEj1/OjbUwiVT7+3JodcJnbgZ7nmpktGOL1CDpKcfwGsy3JyrdBu+8OP/Hm/oK1IuEmP+waxoN28OeBn7/8A9k/9BXBP4jshsO0BgbayBbkkkDd7nsP5muni/wBYPoa5fQG/c2S7uuTt3YzyewHP411MY/eD6GtFsyH0KGqn97D/ALp/nWa5ArS1X/WQ+m0/zrLYfNz0rlmbw2GEEnijBozgnHekQdazZoBHHWo25p5ODgVGW4zSGIe9IOOvelHvTc4yOtIYj48p/wDdP8qWNsRp/uj+VI/3Gx6H+VEQ/dJ7qP5VXQXUnUnHSp4+vrxUC9BU8f3xTQmR3EgNxhW6KM49cVGJmB5ANNb5bqf/AK6f0FDAHmtJSbdzJRsrE4lGMninCQEcHNQpkjB6Cl2EdKpMlonD46cfSpkunQ8nI96oSSbHVeTnsBmrUSxyDjj8aoloh4eRifWn4IHDfgRUa8Mw96lA4rBnStg3EHlfxFO3Buh/Ok6CkIBWkMcKaRk0mMfdJFJuYdcH6UAGM5paaWHfj604HgYoAYwxU1tyhH+1UbHrmn2xG1uuQaYE+OaVeDz1o6njvSsMUxD145x7U8qR9KYmcZ6e9PeSNQPnXigCIj1o7fhQWBwVVz9BQBIeAgHblqkCaPofoP5VTjP/ABK7z/r6/oKtpkDB9s4+lVEGNLvMdPtf9BVx6kS6FdifKf8A3T/Kruif8gGw/wCuK1QbiKT/AHD/ACrQ0ZcaFYA/88FrSn1Mqm6LwqrqhI0qf/gP/oQq2Kq6ou7SrjH+z/6EK1IZcYkSEg4IPBqO5S3uYSLmEM3ADrwetTyAbm5HX1qCZo/L++PvL0+opPzBeRiXmjX1uTLp8puIxzsPDj/GobHxK8EnlXIYEcHIwR9RXRGeMNgbifYYqlqNna6oAt1AQ4HyyqcOP8fxqGktjRSb3Nay1eOZFKsGBrRWdJVI+UgjkHvXnTaZfaXN5kMrSwg/eA5A9xW/p9xNNEH85iuO1LnsPkvsa1zpfJktjj1jJ4/A1BEUjjG9gG7juKadzDlmOfU04RqEzxmlzByi+fEDxuJ+lIbkAcR/maYY+ScUCI556UczDlRWu9SltymEQq3XI6UxdVdxnCflUWrYVoh6g1hXM7wAsn5etaR2Ja1Ok/tKQ/xD8qPtzn+KuSXVCy5349jTX1GQdHJPtTuhWZ2Auz608XIP8VcO+o3GMh8D3qAahqEh/dCaQA87QKtMTR6GsgP8QqZBu6fnmuFtLqeYlTKwZeCD1FaUaucZlY+2aftLdBcl+p1eY05eVF+rUw39hH966QkdlGa5W81fRtJuBBfC5M2wSYjUEEHpzQnieyb/AI9NBuZh/elkwP0BrVc72Rm+Xqzp21izX7qyuf8AdxUZ1lm4is2P1NYqazrUw/0PQLaNexYMx/XFWETxtdjEUUUHtHAB/jT5J9xc0OxpC81Sb/U2oH/ASaeIdbcEu6xD1OFFUF8K+NL3i41C4VT237f5YqVfhdqVwc3eos2eoL5/nmj2fdhzrohJlMeTea7bxj3uB/IVlT3+gR8SayszZxiNWbNdHD8I7MYM1wSR6H/ACpbz4XaTDYTSGVt6DKkL0P4k0KnEXtGcawP4daiJ2nnOParMnPHH0pkUfm3MUbdHcD8zXCjrZXwD1AJpNqjt+VSsu12X0JH60Ac/WqIGYJAw7YppB4+b9KlwM/zNMYYz7dsUWAbl89F/lmkZz3T64NO5A5oxuXigZTli82YO5+RRwuOpqPcftEa75wcnIcBhj6irpHPvSKuXpoTJI1CRnY28/TBrfs1/4nIbqRJ/7IKw0Hymt61/5DA/66Dj/gArohsYy3NLb8vTmnAdOMmlzwDinDrkmuVHQwK85Pfrmqd7gPbE9Mv/AOgGr+C3NZ+pN5YgYdQzf+gmrjuiXscZZj/R9QB6ecmc9Pu9663w/wA6YeJMbuC3AP0HYVylmD5OoYyP3ydOv3fTvXVeHAP7PlwFDbxn5st/wL3qaH8QdX4DqI/vfhXOsw3tyPvH+ddFH98fSuJkZhNJ1++3866qPU56hokj1FISPWs3zW9SKPNbsc1vcyNE4xTeM1TVnJ5bFWI2x0BagRKIyenFP8nb979aljUkdcD2qUKB0H40AQBeBhT+PAp4T+8cj0HSnd6eq5piGhcdBimTDEX41ZC596ZcJiH8aUtmOO6KsX+rm/3Kx7df3qvz977yjp/wN/6CtmP/AFM59ErHt13Tq2M/MOQpbHP95uB+Arz6nxHdD4RfD7AQ2Q3Y3Z4LgZ5PYcn8a6lB+8H0Nct4d+WKyGSMk/xKu7k9urV1Sff/AANaLZmb6GXrD7ZYR6oc/nWQZQxPX/61ReM9ah0u+slmZwskLfdUHGG5NcpbeNBbu8MkLXLF/lbGMD68e1YunKWxqpqO51pmA7U5JARWCPF1n56wtbr5nUqrknp24IrQh1Kwulxv8mTkFTztPTtWcqMkWqkWXiwYkZAxUTshHDc0y3uJFmVQtpcxEgbkOGP9B1rfl06JuDGhH0xUezZXOjCBycZzRjJrRfRVzmOR19jyKpyWF1BgsqkFtoZW79sipcGilJMgf7h47H+VLF/qo/8AdH8qSVXRXV1KsAQQfoaISPLQf7I/lR0H1LK8YGOtTxA7warrzj8qtwDkZ75pxJZQl/4+pz33/wBBQDg0shzdz5/56H+QpmcEg/hVMknjqXBKioI25qwo4rSJDEhJW9B7BDViO4tgrCeA7weijkVWAHn5B/gao4wyqFdzI4+8x/iPrVN2RFrscv3nPbPFSdqhj+8+emamH51gzoQvfGaQck0GlAODQUAHFMIxTzTT1pCG9+tNIGcj9KdSUxjSW7HOfUU+BiEYBO/rTSDkelPhwQx96QyYSOT/AAj8M075mHLt+HFMTGfapF/SmIAi5+7n61IMDoAKQcGnCgQ4HIpetIKUE9qACPPP0H8qqhsaZdLg5N1n9BVuPofw/lWZ5y4nt8/N5pf9BVwW5EugxhmFwO6kfpXVro7aZplgkrA7oFxt7cDIrlv4G+hr0PWmj/sLTp3cKoVRk+6//Wregk73MKzeljn38tOi5Pua0/DkK3mpkSRq0caFirDIz2rEl1CwHSVnPoqGtzwde2u+7dpkidioRZGCkgZJNbpRuY+9Y7Hyo+nlr+QrkfGEUaPbiONVYjLFRjPIrpo9QtZWZUuoWK9cOK5TxTcJPer5Tq6oijKnIzupVbco6d+YxPL+bNOZSxUY5x6VMFyxOPyp6xlnHriuWxvcr+Sc96LS2ANyAuAJeg+lX1iwORmnWcXzXJA/5a/0FFhpkHlBQRn8qXylA5FXWiHUjmmbMnpRYdymU54FNw28ntVxk/OonQE81IzB1pcvCf8Aernr5f3eCK6TWVxJD9Ca5+9OYzxwRWsfhJe5ixpgnpjNPIC/4UqHAbtz3prMD3z74pDK8hMlzHAvc5IHpW0YFiQAFUjjXe7HooHU1l6VH5+qSTYyqfyFaU8u60kXqbh9uD/cH/161irGcnd6EGnzm+vZryOJktmCrEXHzNjvj3rfhXkZHcVSs48KBitCIYYD3qG7u5SVkZ99bW994zhtngbEKpG+7BD4z+hzXtMGjabbACGygUDp8nSvIXG7x3L/AHo2Tj/ZK/417WSAMk4GOc12vRHINWGJPuRov0UCjzY848xM+m4VheJr66ttGa4tZDF84AOM7h6/SvP7zxRqbMkP2qU788gBQfpjrSSA9gPAyajM8IYKZowxOANwyTXjTalqARBJLcS7uCWJCr7da0/C7iXxBb7hhwckE5707AerVV1MZ0y5/wCuZq1VbUedOuP+uZpLcDxhgOCOKbCdl3C3o46/WpG/yKhzhgw6jvXAjtkRv80j/wC8f50dsUuOpFJwBmqIDHB9cUwrUmOOuKQ896BDVXjP6Um3sKlHHQ9RTT6ZoAjK8+9MAw547VLj1pCMsc+nemgHoPlrbsz/AMTcH/poP/QBWMo+Wtmy/wCQp/20X/0GuiGxjLc1etOXIpDnj0FClWORzXIjpHgkjk9KoarzDB7s3/oJrQA74H+NUdUGYIP98/yNXHdEPY460GbfUP8ArsnXgfd9e1dT4ZIOmyANkBuMJtUfQ965my/1Goj/AKap/wCg+neun8NBv7PmLLJncOXbr9F/hqaH8Qqr8B1EQ+cfSuJkU+dJj++f5128Q+dfpXGyL++k/wB9v511UupzVCA5pgDBuKn20gXnpWxmIqZPPNWkHIqNV56U5ZQWwMsR2UUxGggwOaecehP0FVkErHhFA9WbJ/KskFowfLZlyc8NQBt+Yo6lVHqTVeXVrCDhpwzDsnNc7Naq9xLO7yOzqMhnJHXsOgrNuoginDPj/epXCx2DXAuGW4hZ1WRQw5xS20s0s8iPIzKIy2Ce+ar2MTRaZZxt94QL3zU+mhmvLgnBUQHHHvQxrcsJ/wAe85/2KxbUGS6QgbzvHIQv3/vNwPwrcAxbTn/Y9ax7FPNvoTgOfMX5grSd/U4Arhn8aOyHwjfDoISz4YAs3PyqDy3/AAJq6xB8/wCBrl/D6YNsQvG98nywP4m7nk/hXVoPn/A1qlozJvVHAfEDQW1S7sphKE8qFlwU3Zy1cpH4WhjQtK874I+VEUEj65r1DXlzNBj/AJ5n+dc5NbOzbkYLx0Yce+e9c7m1obKCepwt7YLBdSSQWF/BDu/dEMHKjtnvVNYxLJI32yQXJILgoyliP7xGf/r16B9nu1HKQsP9hyD+tQmwjllWS408MynIcgNimqzB00Y/htdRtNUjurpkjspD8y7+MeoXqK9DjurKT/Uaiozzgv8A41gLMUGzcQOwdOlNZ1ZukLeoAAz+VRKfM7sqMLaI6pVkYZS6Rh9AaZNBO0IDSqxDBz8mA2OcVyckTPtEHmQv3dX6fQVYhDoCs09xOhP3SwAz9MUnJIfKy9qInMollC4dflK9OnT61UgHyR+m0fyqxcXctyTvyq4J2dhwagtzmKM4/hH8qyepqtCwOoq3Afn/AANVFzu6frVuMEc5HSiIpFJoZJbm4ZOglOfyFRSLJEx8yM7f7w5FaEAfM2wLnzmHzd+lTmQAfvIWHuBkVrypmXNZmXC4YjB+lWscdayvEGr2OmPabQyzTMeAuPlHfngn261NDqCSID5sLDHJD4/nVqLRLkmXCcSlu4Rj+lVrS5N1bpcFQhkG7aDkCpUdZWDIQyFGGVORyKjhtfsKfZN+/wAn5N2MZpSvYFuThCpbPc8flTx64oJLorHHKjG30xR2rKRvHYUetKM4po6UvakUL2ppNONMPNAgNIfpzS55oxQMa/8AKnQD5G+tNOD1p8HKvz3pASAZIqVfU0wYOKlXpTAO2acBxmkxQPemIcMc06kXrS9RSAWPOfwH8qwip/teZwDgZXPboDW6vH5D+VYfP9qT+hJ/9BFaQ6+hE+hYb/VOfRT/ACrXl1vxJq+n28FtoavbLEpX5W2nA4NZB/1Mh/2G/lXc6Z4lt7fw7pkbXmnxN9lQYeYs33R2A/TNdGH6nPX6Hn9rL4o1S5FlYyaZBctnCJECRgZ6n2rTit7m11Jra6G67SN0kxzl9hqHwuZE8TxssjQuzMN+zO3K4zg8Vb1+6n07Wb6VPKkmjkA814xuJ4/DvWr2M4vUitNw1GwhY5CWTAj0bcCa2GT91wP4h/OsWxdn12LfjP2MPwMcsST/ADroFOASeR/WsKnxGsPhJIYGkbCqWPoozU5spo2DPE6jHUrgZrZ8OJiKd8YywH6Vp6iR/Z83+7VxppxuQ52lY5UJWjZaTPJFJJuRVkfcueTjFV9neujtMJZRZ4AQUQgm9QlJrYxrnTHt4vMZ1YZwcDFUTHiui1Lmxb6j+dYjBcUpxSehUJNrUpyLjrVZ+pq5KwJOaqSVizVGFrf+tg5/hP8AOsC7A8kntit7XD+8hz/dOPzrAuseUR7VcfhE9zLtCqyBnxsBOSe3FSXFzEYXjRyxPI4NVopNsbgH+KopJODQBJobbbWZieSDzVpvmlhU9An9az9H+a0fBYemKuxkfao+f4Rnmtehn1NmAYXFXYuGH1rPjkX6/jV6EgkfUVkakMyf8XEk+qdP92vaDAh+9lvZmJFeOzD/AIuPIPdP/Qa9nrul0OI53xpzoDD1cV5a8zRz/dBiQYG44Y+4HavY9Z0v+17NbYyCMBwxJXOR6Vjr4HsdwZ3ViPSIf1pX0GjzZr1Li2eKM+VtIBJIz+Fang2GRNehaaVpGkIxu7DNegx+FNOQDIc/QKP5CrMHh/T7edZ0jfzFYNkueo6UXC6NSq9//wAg64/65t/KrFQXw/0C4/65t/KhbiPGCPmGaifnJ7VM3BIz1qJh147VwI7GMH50uKXoKUdaogaeM4/OkK5zUmPamkZzTAbijHHSnge2aNowfrmgCLGfam45P0qXHcYpuPnOc9KaEx6jpWxZD/iafV0/9BrJQda17P8A5Cn/AANP/Qa3hsZS3NQjB4pIxjIA79KceuKF6k1yI6WSHg9Oao6mP9Htx/00P8jV8Z/SqOpcwwevmEY/A1otyHscfZD9zqHGf3qdP9317V0vhfZ9huAvlbgw3BMkj/ePc1zdjnyNR7fvUz/3z3FdP4ZLNp0uTIV3fLuTav8AwH/69RQ/ifIqr/DOni++v0rkJB++kx/fb+ddhD/rB9K5GQfvpP8AfP8AOuukc1Qi/CgD5qRZo5JHRWDMgBbHTB6c9+lOB6nsK2MiVBzTlO3AOfwFJHyaLSMxW0UbfeUYPNAFyLscdTisMjg10ES/Mn+8KwsdfrSYIgZCxZQMnaP51RuNNmuFOZbaBemZpQD+Qya0nUFmz02j+dUDalhsggLnniNCf5UgudCsarb26pIsiiBAHXIDcdRmpdLTM12fSA/+hUkcTRW1tG6FHWBAVYYIOO9T6Sv7y9/64H/0KmNCEYtZznHy1k6agk1O2/j/AHq8gPJjkdzgVsycWs56Db61k6SRLqlr+8D/AL5P4nc9R+FcdT+Ijqh8AaFCFmhITHzyc+UP7zfxE/yrqEHz/ga5zRYx9sibbk+ZJz5ZP8TfxHgfhXSr9/8AA1rH4WZvdGLra5uIf9z+tZLxA9Mj8a2dZ/4+If8AcP8AOsw8EVxT3OqGxWMOO/4YoEZ9v5VZIppXtWRZAUPH+NRPEGPKA/hVwrj61GV5oGVDBGx5TpSQW6Qoypu+Ztxye9WwuKMUrjIWjyduOqsP0NMgH7qP/dH8qsoP3qn0Df8AoJqGEYij/wB0fypv4fn/AJC6kuORVqIdfpUAHIq1EOufSnEUmYtzdNDfTxYbarkjHfIFU5/EV3bSxpBazXKtncwIUJ6ZzWjcqftc52ggyHquewqm0EbOWaMAf7ORWqlYyauYniDULnXdOWyexmiIlWQOApyR29vwrCGm6hFCFi+14J6+SwH5gmu2itUWQEBtuehIOKulLkMioIjCHHJyGAH6VrGbSsZygc1oWn6pDrEclyGjgKsdqucAgdCD65rrrn/j/uR/tmogg+1I3+y1TXnGoXP/AF0NKburjirMr6a26wjDDBUbemOlWOnFEA/d8gA55wMZpzAH6VhI6I7CA9qXJ70g4pe1SUFIetKKT60AJRS9OKTNAxhP5VJB91vrUZqWD7jfWgCYYI9KeP6U0U4GmId70D+dIOtLg4oAeKU8DFMXoKf1FADlOQATxgfyrEznUrgHHXj24FbUft6D+VYYz/a9yNjbR/FjgfKO9XDr6Gc+hYcfuJv+ubfyNc3Aqpp1rJvKnYpJXg9PWulf/j3m/wCubfyNb+hfDa2k0uzu5LpvMmt42bAJx8o4HNb0FuYVt0dd4WTf4csy/wB7b97qa898ZAR6lqW0AZlGB7kivUtLsBpmnxWgkMgjGAxGCRXl/jOGWXU9QMYUgzIOT7rXRPYxgQ2Eiy+JWeP7gt9gyMdAB/jXQltqfUj+dc3pVpdQau0knlbSjDAbntW+5OwdPvr/ADrlm7u5vHY2tP1OWzQxoiMpOfmHNTNq0t1biNjGUZcsw5J/GsiIktywA9hUeniQ6dCDIFPlkABB6nvVKTtYTSuWbXWbK8nMMEjMwAJyhAx2q5NfSR6fesZJPLjZhjOeMDiuT0bTtStbuVrlRHHJt5RxnryK1btVOlXw3SZMwQEuT3Wm3Z6CjqtTdkmZvvszH3OcVWeXAJzQ+3eeKYzLjhRn6VDLRDJIOuRVdnB6H8cVM5PPAFQs2TUMtGHrvzPBt64P86xLlG2HK4FdBq/+th7/ACn+dYl2P3bbTjirXwi6nPWdhdX8bvbmLyxKyks2ORVs+GL2Yc3lug74Viaf4UJOn3We13KP1FdZaWclxavLGM7TgimI5XTfCs1pGyS6qzA9oowP1PNaKeGrferSXly5HTcVH9K1ACDgjBptzZRXiqJWkAX+423P40+ZishsWj2SHjzW+r06aGK3vooogQrRq5yc85q1BGsMSxpnaowMnNVrkbtUhJJ/1Q/macQb1KUko/4WXKCw+8nU/wCzXtLzRJ9+RF+pr5s8QXEh8X37KzblkAz0xgVfhGrTgEyStnsXY122ucp782o2aHDXUIP++Kpah4j0vTrR55LpHC4+SNgWP0rxZdL1V/4D+pp//CM6hKMkSfgrUuVCuem2/wARNHuLqOLbLGrHBkcYC/WrsvjjQYul4r/7ory6Dwffk5SGQnHG5CauDwTq0jZ8ib6+X/jT5UB3UnxF0JOkkjfRTWXqPxQ0r7PJFbwTSO4KjK4Fc6vgHVnIHkyY91AxUGpeANXsrCS72xsI8EqzjOM0rIBpHzZ61GRz7VOyHPFMKF2AxmvOTO1oiC5FOAp2wilCEdKq5AwcdqQjNSbD1pMe1ACAeooIpwPfmlPTHOT7UwISMnAoCjzWB7CnlTuHJHvihMGRizfTimhMavDYPpWtZ/8AITH+9H/6DWasYJJL4rStARqfPZk/9BreGxlI1SfmNC8UhwWJzSDrXIjpJlNU9RwYofaUj9DVpTzVfUR+6hx/z1P8jWiIZyFkMQ3/AKmVcev3e3vXReGF22VySpDFhktLvY/Ufw1hWiEWt83Yyr9Pu9/at3wsV+x3IUw8EZEaEEfU96ih/ELq/AdTCf3i/SvK9TvpdC14w3N5cSabqAlCcbnt3GfugfNtH+eleqQ8uv0rg5NGtDrU2o5m8/51Cl8ohJOWUdj9K6qRzVDhfC/iey0+a5i1G8m2+Wqxswyp27ug7E5FdF4Zn1HU431fUHHlyZW0hVcBUzyfr25qvpPh6xttU1fTQ3m/6JEjO6gt827Lex6VraDoR0Sw+zNdSXLdAzcKo7BR26k1qjM2LY7h+FTg4P41HbJhak2Et+NMkuw/eT/eFYR7/Wt6AfPH/vCsUr1+tA0RHdyQcHA7e9ZF9d6jEPJj1GSJccsZRGD/ACrc2fyFcT46QH7ICM5lb/0GkB6JaZNhZ75PNb7PHlwc7jt6571b0lctf/8AXDH/AI9VDSk26Np6+lpF/wCgitHSeDfH/piP/QjTASbizn5x8tZOkOrarajzVY+cnBmZu/oBiteb/jzn57Vl6S//ABNbTfMAPOTgz57+gFclT+IdMP4Yuj4N3HypIeT+8SOW/AV0Sf6z/gJrntIKm6i+dSd8nHmMe7duldFH98n2NaL4WZvdGTrH/H1D/wBc/wCtZ5GT7Vo6wP8ASYvXZ/Ws8jFcU9zrhsMxxQeo96fjApMc+orIsjwc00ipTxTSMjkdaBkWKMVJj2FIc0gGAYcfRv8A0E1DAP3Mf+4P5VOOGz/st/6CaigH7iP/AHB/Kn9n5/5B9okXlhVuMdfpVZB8wq5GMZz6VUCZGZKv76bH/PRqYU71K4/fTf8AXRqMcVTJIljG7oKmC8YxSBfapAKqJLIhg3Cn2NPvR/xMbn/roaQD9+v+6adej/iY3P8A10NXL4SVuCjj2pccYoT/AD+VL2yPwrFm6GUZpxGDTe9SUHFIe1Lz2oPKimA3mkNOxTCeaQDT1qa3+6/+9ULYqaA/IfqOtCGyYdqcRzxTR19aXt1piHDrTx069O1Mz709TmgAX9KfnIqPnJzTs0APtx8hPPGP5VnKcC8H/TYf+gitKD5Vxn0/lWcAT9s5/wCWw/8AQRVxM5DWH+jTe0bf+gmptH+MMdnBDZ3emfuYIFjVopMszAAZ56Con/49J/8Ari//AKCa6PRPhzo0mj2E8rSs8tvG7cL1Kg+ldOG6nPX6GbN8aYgpMOjSH/elH9BVTVbp9WsXvj+5a7McmF/gyw6V2a/Dzw+RhoJTnj72P6VyetW0do89pACIYZljQE5IAYYrWpsjKAunxmGfyzI0hCnLt1NO1jV4dLSISI8jO2QqY6Duc060/wCP0n/ZNYviwldRtW6q8DKPrurnSvLU3bsjrbdxJbQXABEc6b0P6H8Qafbp5KLGCSFXgn61y/hi4kaVoGZjH5IkUdgc4P0PSupVhu+q0PRiRIG5HPSo4FjnhuI5F3J9oJxnuMYpN2DTLF8pcf8AXdqlspFuaeOKN5ZnCIvLMe1cdfeIby+uStpJJbW6njYcM3uT/StfxQJjo6mNtsazI0x9E9fzxXMRIEUcflQ3oNI2NL1i5F3Ha3crTRynajv95G7c9wa3VGSTmuNhikutWtYos/LIrsQcbVHJNdiHwDSY0Zer/wCui/3T/OsW6/1T/StjVTmWI+x/nWPdn90/0pr4Q6mZ4T/48Lsf9Pcn9K7fQrgRCaJzwcEZrh/Cf/Hlef8AX3J/SuiQkdKd9RdC9eFTdyFOhNMHWoVJJ5qdBQBIvWqtwMapD7xD/wBCq5Gu5uDziqdxk6nBj/nl/wCzVcSXuc7Dbxy/EHVFkjV1FypAYcV7yLK0U5W1gH0jFeGWx/4uHq/tcL/Kveq62cw1Yo16RqPoKdRRUgGaSikoAKy/Ef8AyL15/ur/AOhCtSszxDz4fvP9wfzFVHdCexAdC0duunQfgDTf+Ec0UkMLFQRzwxH9auCQU4PXN7vY2uzObwporEn7KwJ54kaoz4O0Y9EnX6S1rB6eHp2j2C77mEfBekno9yP+2g/wpj+B9Ob7tzcr+R/pXQ7hSg56UcsewuaXc5k+BbX+G/mH1RTTD4Di/h1BvxiH+NdXupQafJEOaRxzeAn/AIdRX/gUX/16ibwHdZO2+gP1Qiu3JoDUckQ5pHDDwNfr0uLY/i3+FWI/CmoxXJlDQNlicB/UY9K7HNLuquVbCuzjj4c1TP8AqoiPaQUxfD+pRjH2bP0cV2maN1R7KJftJHGf2NqI62j/AIEf41Vv9G1KVIwlnOSoboO+ODXe7qXNNU0hObPK28PajHYqosLrczFnATn0rV0+yubWwWN7SSN88qEbp7134fIyGyPUUbjShSUHdMJVHJWZx6tJGHIjkBCnblD1rm1jlBLSRvuPJyhFeqbj60hariuUiTueRR6faQalcagqsLm4RY5CW4wvTA7VY+U9xg+9eplUbqiH6qKaYID1giP1QVfMTY8yRgOBj86lQbj1r0U2Vm3W0tz/ANsxUbaXpzdbKD/vinzBY4YSpDh3bhSDVE267S/nxY69a9DOiaUykGxhwfaoz4d0hutin4Ej+tHMLlPNxc2xUOsodCOGUHBrm/Eej3Ouz2sdiYS4duJH25yP/rV7O3hXRm6WpX/dkYf1qIeD9HWVZVjmV1OQRIeKXMx2OQtglrp9rDKwDRQRxtjkZCgHHrU+nzRCG6kMihZF2KfUhskV1L+FNNYY33A/4GD/AEqL/hFLJE2JcThdxbseT+FDmCic3cTRpYylnA3DC89T7Vn2IkS7hz5qguuN0ir39MV2MvhS3ljEf22ZQDkYUVEngyKNg0d6QQc8xA5+pzXNJSc+ax0RlGMbHK6ISptxltpL/wDLQY6n+HFdDGfmP0NWrXwnLaIyRXcZQ9AVPAznH61P/wAI7dLnbcwnJ7qa1V1Gxm2nK5zWrAm6h4/g/rVLaemK6SfwlfSTPILiA7jkDc3H6VAfCOpDo0B/7aH/AArklCbex0RnFLcwtuB0ppU+lbZ8L6uDxFGfpMKb/wAIzq4HNuP+/i1n7OfYvnj3MMjJo21ur4Y1PGXhx9CDVZ9A1ZWYCylYA8HA5/WlyS7Apx7mVtppXFabaPqa/esJ/wDv3UZ0y/72Vx/37NS4vsUpIztvzc9NrZ/75NRwriCPHTYP5VfNjdoTutJs4YAeWecgj0pi2k0aIjQyjaAOYzRZ8oX1IEGGHFXEB2n6UxYSDkhhj1FSvIIYi5Uv0GBVwFIzWX95L/10agLUjsA7nbncxbhh3+tRm5jUfNHIOeflo6kigU4Dikjljk+6H/FaczIq5LY49K0iQyID98v+6ade/wDIRuT/ANNDSNhZFZjhSDgmkupEe9nkVwUZyQ3Yiql8IluSJnn0/wDrUuD0xSJjBNOJyB7VizdEZ6ZzxTe1P9sdaZjikMXqBSHjNLjj8aaeBQAdhTD60uSRSdqQxpHBqW3+6eOM0wYGRinwH5G570IZNnHalHNNHPbinAVRI4c8U4UwU8f1pDHN1yKOo/Ck6j6Uo6UASQg/hgVQX/l9/wCuw/8AQRV+EnaPXAqgg/4/P+uw/wDQRVxM5BJ/x53B/wCmL/8AoJr1HROPD+mf9ekX/oIry6Y/6Bcn/pi//oJr1HRzt0LSz2+yxA/98CunDdTnr7o0R1ry/Xxu1C9/6+R/6EK9MifJGW56AE9fWvJ/GErRR6k6XItW+0YE5Gdnzda2qbIygTiaO2aWeZgsaKSx9KzdQNp4ghiaK4MEkEmAXXqD7flTLJWvfD6Rz3LXRkQ7rgLgtz1xS6fo8Lx75wGJmUKcYBA/TtXNondm2r2Leiwx6XaSPc3CmRz2Qjao+v51vQssqJKhyjoCpx1FNW3tWj/494T6goKkUgHaoAUKMAcAVLdx2sKemMVFpwOyc4/5btUueeaj09v3U/8A13f+dSykXCoZWDKGUggg8giuSGm6fOqz2kd3BGz/ADRGUYAzg4GCRXWg8UquWbqRj3pphYx7ZNPsY2SAPz95/Kck/jisi88RbJEWCIlCDktkc4zXWTSZjIDncRweuK5fU7QNPGBb7lJIYqOCePxHU0JxT1Bp9BJbr7ZBBPjG5T9OtZ95/qW+laNyiwiNFAAUYGBwPpWbenMJ+lNO6Ka1Mzwl/wAed773b/0ro1Fc34S4tL31+1v/AErpFNMklUc1FeavYaU0P26YxiUkIApJYjk1IprO1q3uJntJbbTYb54izASsAIzxgjNC3EzorDU7K6t47ux/eRSoQGdcEc+lZ9yduqQD/pl/7NTNHjmh0+Nbi3S3lLMxiRgwXJz1FF2f+JnD6+V/7NVrqIxLVgPiDq2Tz9oT+Ve8TymJVYKCucN7en618/wyAfEHUyTx9pQfTivcNP1BtTmv7eSEIkEnlBgc7uvP6V1vY5jSMiiPzD0AzSqSVBYYOOR6VSs5GmhSNyC0RIkwc8g4H+NXc0rAGaSjNJQAtZviH/kX7z/cH8xWjWZ4iP8AxT97/uD+Ypx3QmRiTnFPDVTaTB4PPanJIx5cYPpmuBT1OpxLe/3pweqwenB6tSJsWRJT99VQ9OEnGM1SkKxaElP8wfWqokAHNNE6l9gGPQinzCsXN+TRvqAOwzlutKGPT+dO4rE+7FG8VXLkHrVS+1e001R9pmwW+6ijLH3x6UpTUVdsLGoWANG+sG18S6ddSrEHkidjgeauAT9a1t5/GlCrGavF3CxY3ccVT1XUf7P0951AMn3YwfX/AOtVS/1uz00lJnZpcZ8uMZP4+lc5q/iBNTiSGO3aMJyxkcYH1xWFfGU6aa5veBLXU6HwrdtcaQUkYtLFI24nvuOf6mtrdmuB0XXbPTbiZiZZEdAv7tepB961n8ZW4yUsZz9XUVlQx1L2aU5ag1rodTuppbpVGxubqe3Et3AsDNysatuIXtn3qw0gHU13Kd1dCsT5o3VXElL5lPmHYsbqM1X8zmlMgo5hWJ80FqriUUCT35o5gsWQ3FJuqJX460zzeetPmCxOTx7UwuAKj3Fl603OeN1JsZIHwetPVuKqsSp+tOVycd6SYFsNxShqgBOM5pykmquKxNmlzUWeOtG73qrisS5ozTA2aUH3ouFhwNGeaaDyabnmi4WJdxo3H1qCOYSDOGU88MMcZxmn7h60cwWH7j60bznrURbFM3EvgUuYLE5IPUA/hTSkZHMaH/gIpucmgtxxRcLDWtrZvvW8J+sYqrNY6eVJaztsDqfLAqdpMDP+RWJ9qvNTW+tbjTZbLywDG8jqwlGeoA/r61nN6bFxWoq2ejXhkWKzt3MRAYBMY9KgbTtKSXZJp0TKflAGRyTVS1dbTXLdjOgW6TyGTp83Vf1yPxragt1l1MeaA0agtj3HSuSjUlUWq1vY6KsFB+TVznNXtdOW4MMGnhPLJVtzt19sGsWWyt3/AOWRX6Oa6nWolbUm8pRlxlsHv61lyWLCNmZgCATitZLUUbWMZUWLCLnaOmTmlBwKux2DSgOzbQenGc0j6c6j5JAx9CMVnys05kZ555PWkPrT3XBx0PQ06KB5yVTHTknoKmwyI9AaaeRV/wCxR/d+0puzjGBnP51FPZPEpdTvUdexFHKwuin2oPSnd6YQOMfpSKEPAp8PAOfWmHnNWbO0knBYDCZ6mhbgKv3aXjtVlLONzhblST0A/wD11HPbvAfmwVPQiqsyboj9RSimg1cSyPl75HEY96VrjbsQDvSjGKtJZq4JSdWI9B/9eongeJtrDqDg+tFmK6CP7o+gqjGvy3n/AF1H/oIrSt4JJFUqnGBya2dM0iwi0qa8mt0kuTMEZyOccDAB4q4xbInKxyU//Hhc8/8ALF//AEE16Vp11DF4csmaWP5bSPjcOuwf1qPTbTS76y8xtMt4zuZGRlBPBxzVl9D0iX5msYc+oGP5V00FZXXU56ru7diGDE17ZSPzJbx4LDoWfhh+GP1ridTXzL65O3I+055Gf4q7j/hG9HOCLTb/ALsjD+tV7jwvpDgAxzD3WZhVzu0RGyOMRCJTgYwPSpJIdqQBOB5q5A/Gurj8JaZGSUnvMkY+abdj8xSnwra7Vxe3HDbgTtP9K55UpN3NlUilY52IFhnoRTs7ZDnrgVuS+Go41JXUJQfeNTWW2iXUzsItSVSvB3QA5/WocXHRlKSexBnnIqPTifIm/wCuzfzq2NG1NU5vLSQ/9cWXP60lrYSW8bB2UnezHaeBz0qXoNWHFsUq5JPOBisi4v5lu4IxHxISPpitRC2Mgggj1ouVYbL9wKvXFU3jATn72auFSOvWq8oGD61EmUjG1DiSP1IP86yrz/UtWjrDSrPbiIKd3HzfWsm7kkVnjcKCDg4rWHwol7lLwoMW18P+nt/6V0a1yVheXFhHOlusRDys53gmrR1zUgCAluM/7BP9aoR06VMtcbN4k1S3QEi13E4z5ZA/nVxNc1NgP9R07R//AF6BHVKelUbtv+JrDz0j/rWSur6oed0P/fqp4ri6nfz5grSDj5Rt4pp2DlMO1vIU+Ity0roI3vUBLdMV62+rQW3jBroahG1g1ifKiRzgOCATt6fj7V5i3hvTZb43jW9x5zP5hIuCAT9K1ZbSCYoXtipUDGyQqePp1ro+sQMPYyO/0/XbSLW7mNI3hgm2zPM6jbIxUZwc544/Wta58RaTaQGaa9URggZCn/CvJ5LK1lTy5LeYgjBIuXB/PPWoRoWmsADbT4PY3Tn+tHt4MHQkeqW/jTQbqdIYb4M79PkNXjrmmqObof8AfDf4V46PD2lg7ltJf/Alx/Wl/sXTehtJD9bl/wDGj28A9hM9dbxHpQ63R/79t/hWT4h8TaS2h3cYuvmZcDKnHUV5s2i6Wf8AmHE/W4f/ABqKTRtJHTTEyO/mv/jR7eAvYSPURIzPkL8o4yamBqBMqoHH4U4HArgTOlk4YUu41AGpwbIq7k2Jw4707dzxVfcaeGIpqQrE+7JApVO3JwM1D5hA6UpkyM1VxWJ95z1p4I68iqobNPR8YPU1SkTYi1LURYwkpDLcXDD5Io0JyfcjoK4mS21a6nknlsbmSVzlmMZ/Ie1d8WIXgnmm7mPUmsK9H2r956BY4iHRNUmdQ1hIq/7RC/zNdbp9zf3CxM0EKQABSTJubjg/jxVsH3qhHP8AZU1FV6xuZF9twyP1zRSpRo7dQsY0mhzXF1NPcXarbtMwDIN0svPRR+lZGsIttdmz8hYEXBEW7cfbce59fSuys3it7ZbiU/wlY/ZB6emeSTWHfWNxOWvjbM0Mzs4wMug7ZHXBrhxOGiqd4LV6vqKxgQxsWGFxWvplgbq9ihPPO6THRFHX8aktdOubg4t7coneRxtA/PmulsrOLT7byovmZjmST++f8KxwuFc5Xa0/MdrGhuGSR+FRO3WmBuCPyprtwPWvcchWJAQAMcCnBveoQ3Y9KN2aLjsTb/Sk31Fuxj1pN3pS5gsTBsGnBucVX3U7JPNPmCxajbj8ajDc802Njs/GogcD3ouKxa3jZwe3SoQ3HvQq7gCaQy7RlV+X1xxTbBImdsrmmBiBxQWzFn1ApoHPWi4WLIf5M+3NIJCaoHUBHceQYG8sRl3k3fdPpikN9/oM08MfmSxjJiJxx65puS2FY1EbK5NM31S0y/W+t94jaNgfuk7hj1BqwpO78RmncLFndheKQPTGPy1FvptisWRJktz0pskwMZB4IPGO9Qo/zN9aglcZILY560nKyHbUsmQhkJ57E+xpfMIJqhJdRLEu+QfeHftmrcc8FxnypUfHPynNPUWhI0mcYNPRgqknrTfssjAFSMHpk09reXyiOCcdAaEmGhTura2vk23LSjymEi+W5Ukj6dqsrMCOTVV45Yo3lYMrgYAPFZ13eTx6bI9vg3TIRFkZG88Ln2z1qE0nfqJJXbNC8uvJAAUtvOOD096yrrWRaSyPezRfNBmMRqQSAeRz1PFSXEV2YrJbkxtcbR5ojPBbbzj2zXNeMrKV9EmuovlltERwd+3gsQwz06GtJwvScovX/gkUqrWKUJq8f+B/mR3xW9t3ubWQmZCJkjPUEc8evIFd5o80N5DHfJISXTO3HAyM15Foeqk+VsnDErhsNn2Ndp4Y1Ce6e4tlmUNE46nkr9K4MLZTcras+gzXC+ypxa2/zNvXLWFXe6N00LbcfNgL+dZKyB7YM+cFcNn9ad4wsrW7ja4kMrTRqNmW3R/eH8J/mOarb82Lf7rf1rqlfmdzx6bbWpTnvZC/yNtXsMCp7W4M6Hd95ep9azGYZ69RU9gczt/u/wCFZJu5s1oLqMYEquP4uv4VY8porMpFjfj9T1rN12WVI4zEAzfMMflS39/dWdpJJIm+NcFmizuUZ5OPSnbVib2FNncAH93/AOPCtFAfJVZBk7QGzz25rFjvjPAksNwzxsOCGNAuJmOBLIfQBjUJpFtNiygJM6jgBiB+dRnp70HO47s7s8560HnmoZQ6CPzpljPAJ61oXT+VAsS5APHHoO1UrL/j8j/H+Rq5fZKJxxk8/lVLYl7kFu2yRG5+U5OPSr91cRPbsqtluOMH1rOjJzgdBUm1iSQCcDnHPFCeg2ixp8QaQyMMheB9aL1y8+zsg4qewH7g/wC9/QVUu8fa39eP5U38IvtBbyNDIGHbt6itiRFmiI655U571iLW1D/x7x/7o/lTj2FIoWsjCSJdzbcjjPFbn22Kz8NXEksmxVnyzE9B8vNc8v8AD7KK2LuWGDwrdzy4UJcAu5BOBxV0nqzOstELpGtww2d1JZC51MNO0j+WoVowecYPUfSuphuM2ayli29d4BABUEZA4rhdLe2nup/srqVKtISF28NwP5GuwsJoIrIZjLBl5yM1pDT3V0MJXlabd7jrzU1t7NpZJQjI/wB1eCwHP48VN5u7nOR2rM1YWU1t5kcamRuCcH5R+P1qxZuz2cWQSdi8468VpN+6iYp3ZYNwQxyT1pTchVUlgMnAyetU335fCucZPArNkluINREJaX9y6lJXj3dVwR07Z6/WslJmtkbF1c7VG87Q3TPGarWbbjMQQeR0Oao2hm1G3aaeG4aYOyMJWPGDxgdgRip7KxktpJ5FtXy+PkGAPcgdM1m3eRSVkV9e1b+zrCRs7QT5bOGwy57j+VZWm60l4RZWLwq9qSZFkBfjr8xHfJ7Vu3100UCq2jXM+fvFYwcH1rBt7eR9Unu4dMngDw7GzCV3kHg49xWVSGvMOFm7GxPNBc2xaSFZHwSABwGx1BNULWCSK3VZGLNir0cEiQqWRhxyCuKY0gBxjFJtvc0WmiIDnGMcVDIM1Yf1LD86iZeOvFSy0c9rQxeWX+9/WsjURm7k/wB6tfXnVLyzJPCnJx6ZrGvJVkndweC2RmtofCQ9zNijBD/7xqURg8+lJEV5571KHXAG4fnRcdjE123naCIwRtI+/GFXcenpWtZI5tYy4w20bgfWpwqHncPwqZAqgAEYHvT5tLC5dbkkaAY4q7CAE6daqqVHcZ+tTqwBGCPzpFE4OOKCxPOeKh8weopdw9f1oESgnIIOaehOwmoV4U+9O34XHagB+7C4puQenFMJJHtSE4GaABpOcDp61UvJTHas4bDAjn8alJ9Ov0pjngg0XGeh5YjAfB+nSpBgKBycd6jAAJ46mndqxRLHZp4Jz/jUWaeD0JNUmIk3HoaM9u9M6tkUoPPWquKw8GnBhnn9Kj60D1p3FYkzzxUo/GoM1IGycng1SYmicdh+Ipu7rkY54pu8gA5/GmSziKPezYGQM+9VcmxM1tebxtRdh/OsXVFZLiaJpfLaeJUbC5xhsg8d8cYq3eahL5A8tptx4IIrGt5VuJXJcosZGQOpP9Kibjsiop9Tb/sq7lnV2VTEoGyE4xx0z649PXmryW94gd5mQgc/L+tYa3oi2xw3JDMejHJ/Cr0er+SFWa5chzgEDNVFwE1IuF2bqc/Wk3fLimggKMHPv60mQe1O4C7uCKTPy++aTjjikYZx9aQDs07qM5poB9OKUqQenFAAT+dG7v8ApQVxz2/lRtPpQAKfm56U7JYfSkA56cGnKNvUZpoRJGCE/GosENjHSpw3PC/rTCd38IBz1qmhEriQxkI5U9QPX2PtXOr/AGlNq8Be4aO5iTOxUIgdM85HPJreaXYI1P8AG4XOeg7muW1TXriPXDPbxYjiwGPUFDxiqEdNCLli/neXtI+REXG0/wBRRdM0FsXHUkAUWtwJoIpUU7WUEU+f5/LQpuYtuC+uB6UnqhrRlJ55Pscph8v7S2VQv90N/XFQw29xDp/n2bG5vHBDtK+A2eDgdPpVdr+KGQwP5azcKIy4DE98Ctyzjb7JEPKIIHIHrRyphc53Q7e+eZtySQx7yTIYygGOOmeee1S6fbSPqt2VnlhvIRskctu85T6j2x161vXNw8MihUBZBvKswUH06+9cpDeN/asV2rwpI07LLlwNyfX6np7UW0C9zroYvKgEZkeT/ac5NNKkHGKlWOU4KoSp5FOEUveL/wAeqrXJ2IUUjJPeqtwjecTj5eOaviCbcSVBBPrUclnOxLYyAOAKTi2hpmZqMKtErbR78VV0HEN9djoCB/OtGU3LIMWFxx7D/Gq9mtwl1If7MmUMOS429/XvWvMnHQzUGmbaXUKqqu+0mrAdCOJB+dUJFMkYH2bn13YIqt9llDkiAEnqSwqU2VZMtajKfLEaYcN97npWYgVfnKACMZGSe1X4rcg/OiqMdmzn8Kc9rG4ILcHtihq7uLYwP7VmkvA/kpwTjGelS6nG15YToyDbJGA3y4yOo/WtI6dAD8jKp/3ac9tiMqbgbccjaP8AGlfQpLVM81ewhhAkW2VZScF/4u/Bq/pTTafcC6iTluNvZz3/AJj8q7L7NYLt81Ul29N4BqK4ksyAvmmNf9hVBH6VhyxTvex3zxU50lTa0V/6+RzmparqN3Csc2izIrt80wyAihupBHtUtuwe0VT0Ocj8a1bhtMnt/s5vbmQMMbWY4P6Uken6fHa/IrYAOOTVvR6u5w0ouMbN3OUkyjlWGCOMGrVghG6UnAxge9a8ltpjnL225vX/APXUMsNq0eyMSRjGMgjj6VldHRqc9qs/myssbKSgIAY4BPcVbtblL6yV2ABYYdT2PcUsujwHIWeRRjuoNV100WuXW4Vs8EMvX06GhSXUHHsYkukajpd20mnR+dbyHc8GQOPUZxzW3ZxiHE9yDGFGdpGcflmpJLOV4S0YjjcjAO9hx6HjpWfqunateRrHbzpHH0MZlOMeufbtVNwYlzIe1xHLMxU5JY9BkA+mfWrb2U6RF9o4GSM8isi30rU7Q3VrCf8AQZlQKrTZCMOpA65reM921t5Rt2dyuGf19Tioaj3KTZnwymCdZNhOD04rZaP7RAy4GDyDmseSCdQWaCRVHU7eBU9hdvCjKRuTd0J6Uou2jG1fVEy2lwpwYs+4cc1aYC1tm3fNJJ8vHYVENTJBAiGe3zf/AFqglkaVt78k/pT0Wwavct2MuGMZDfNyvHenX8PSUK3o2BVJSRgjgj0q9HfuFIdQxHfpRfSzE1rdFNGGcAEn6VpzSrb2gBb5tu0Yz+dQLeImSkCqcdQf/rVFJK0jF2Oc0LQHqNhAkKKMZIAp2p6jdQWFzbRMoiEqscjnoOh/KpLWdIkwYgzcHP4Vj32qL9pukaAMNy9W4PA9qadkJq7Fh8S6lG+d0bkrtJZc8eldDa+ItRFimEt9xTj5OPauOS7iFw0v2dSrDAQ4wD+XtV1dW2qAIAB6Bv8A61Cm+rCUU+hpnxdevGyta2rBhhuDyK1dO8T3UkOGtoVVMKNpPYVyT3McjRstuqKp5Cn736Vbj1JUBCW4UdcBsf0pqT6sTirbHQS+MLm2uHVbcA+okPPf0py+O7rzCzQAxn+Advxrm7i8jnRh5Cq7Y+fqf5VWwSMk8UczWzFyRe6OpfxgswAmtZGYnHyEVINbWSFEFhcALwMkCuVgB+1Rema3lVyOGA/CtqMOfVszqNR2ROdTmPC2pUe8lJ9uvDykaD/gZqIxP3k/SkWPO7LHg11KCRi5Nkn2y+BztTP++aY97ekg+XDkerE03yh/eb86a8KnglvwNNxTVmJSa2K95rFzbqCyxgZxwKxptSnkfmeclmxhVOB/hV25tY4pRIA+TwSTniolUFiAD05NcFSKUrWOyDujPlcRpunmPDfeYE4qpJNGFVmlULISFJ6fj7cdatXSg+VuHAZjk+vas+WZz53yZdvlVR2A4A+lTG1hu9yWEKVJHOTnIqQKGOKitYykQUn7tWBipKQ4KBz2FSoq46Zpg9zUi8mgZKqx4J25P0p2Ac5A/KmD3p+4YoEJhccAflSYQDoPypC6j/61IZFHWgB/yj+EU3CkfdFRGXdnmlVgV680DJQF6iggenFR7scmkMnXrQIcdvoKicKQMgUE8+/amM/FAHpRboBTqsLp7DrcR/gpp62GOtwPwQ1ChLsQ5IrdRQDVwWKd52/BBQtjCM/vZT+AqvZyFzIrA0AHpVwWUH96U/iKeLS3H8Mh/wCB1Xs2LmRSH1pec1dFtbj/AJZk/VzS/Z7fP+qH/fRp+zYudFKl4FXhBAP+WS/jTwkQHEUf/fNUqbJ5kUMjHUVU1OPz9OdQQSpDgdc4rdGwDhV/IUEqVIO3aeCMdar2fmLmODGvJbwBr1JEnGfujIbH8qzNL1CK71C4SZVM0gLqjE8c/d9zjFa/iXQ5oIJZrL95HnfsHJUj2/yK4Wex1W4aK4htZWnJ5CJjHueODXPZptMylVnGVrXOsvxZWccd2yGOcNtChyA47/TFWdNvVuFkZ1AELZxv3ZBHB/GuSNtqc0itdWV75cY+864C/iTXb+FNBjt0W+viGlcAqpOSfQnFEU27DhVlJv3WkdLFBOYUzEclQT0FP+y3B/gA/wCBCrH2iM/xUn2iP+9XRyx7ml2Qi0n77B/wKg2cpx88Yx71KbiP+9TTcxj+Ki0QuwFpIMfvU/I0v2Vj1mH4LSC6TjGaDdKTwDT9wPeFFpg8zHH+7R9lHaU/lTftQ/u0huv9kUXiHvD/ACI1OHlY+wFPEduOpf8AE1nXspYMySvDnrgZFRW0s0NsDHLHId2SJM80uZX2Hys1yLVRli2Pqag+22an5YHY+/FZT3Wohid4+isP8KZ9tvx1Td/3zT50LkZrG7jZw6WxVgpUEMOAazJ9LjnnadpLkMzBuJFAyOnaoxqNyDk2xP0Ao/tO4U58k/Ty6d7hytGhb3clnEY13y85LSyZP6CnvqUsn3reM8EcsTWU2qyyH57fP/bKkGptjm059dhp3DlJZLKzllaV7CAu3ViWyf1q7DcS28QigSGKMdFVazBqhzzat+CGlGqsOtoSP9w0XCzNJ7ieQYkkUj0KA0kJQkqNvqcIAAfyrMOrsSdtpx7rTf7Vm/htR/3zRcOVm5w//Lf83NC26lvnnQL6gkmsQandn7sKg9vlFL/aOo9gB+Ip3Fys3THbR9Gdj/vn/ChbiBE+ZZS3op4/WsMXuon/AJagfQU0S35bm4Y+xp/MOU3je5/1drI3+8x/pUb3l5J8uEjHp0/nWOFvG/5bSfRRR9jkbli59zTsu4rPsbUd0I3DT3a8fwhs/wAqV9Xtd33mkPYKmBWMLRV+9gf7zUvlQp96eFfxp+4uocrfQt3WteapWC2YNnhieRU6urryzAsBjms4SWC8yXeR/dRTzTptXsTCYwZN2MBlABHvUSafwjUS48YjcAucntzUE7KsUjE8IoJ/OqM2tRyhAEYlRjcx5NULjUvNRoimUOAVBxnHT+dJr3QXNz+Rc+1pJwFP1NPs4xcXXzgeWmc56Gs1J5NoMUCqcdQOafi6cfMdoPWsKeGnfmkzrq16biowVjYujEkbRQJFkHO1FyevrSjaIdhYDjB5rIjgYHJmYHvtqYRgfxyH/gVdSoX3OXnS2EkYRjLsRjjoaiMkJ/iY/wDAanKKRhgWHuc0oRB0QflTWGh1D2zKjCFsg+YfpgU1YYd27yZGI6bmzV7gegpdw9apYemuhPtpFTax6Ww/HNAjmz/qo1+oqyZAByTUbXMa9WH51XsoLoL2kiPy5h/Go+gqKYSBGJlY4GcZxTmuif8AVxMx9gagWS5kMyzoEG0lAB1FTOKRcXcz576TLx7evGSxNV4X2qwz1NMuSPtMg9GqNG5Izwa89tt6nUloWw4yOtTqcgYNUlPerSE4FIZMvOKeD0qIcipFOeaBDwOtLk4pOtB6jHTNACoQAMjsKwbu2nkvLlhG21mXBwcH5RW2rJwC4B44NTCUHhXTHs1MRywhdAMq/PfbQFOfvfpXWhmI45z7g0FSThos/VM0WC5y6RtgYZT+NShXA5A/OuhaNGGGhTH+5TBb2vTyI/w4piMPa3900uDjkEVrfZrYqB5W3/dcik+xW3/TX/vvNMDPtgTdxfWuiTgH5M896zfsUCOHjllVl6ZAYVOPN6NMre5jIP6GtqNRQ3MqkHIuEE9hUZ/1b+vFVmFweUnjB/2i1Cy3icMIGz/t/wBCK3VeLMvZSLnQ8AflTSxHIOKh+1XI/wCXWF/o4GacLvd9/TZR/uPkCq9tAn2cipfH5evcVSjJJbnPFakxs5xiSG8j9wmf5VB9l08E7b2QE8YdCP6Vx1JXlc6YKyMG5OFjGPX+dUN7FCHC79xyyj731rWvraFJ4oI7pXVs5cjgc1l3Frt3L5qMM9fWs1exbauJARsY9eaeXGc5qtEh2EAjGe1ShH46fhQMsIc9KmDYqorFTgcN2p4ZyuQpYe1Ayz5hkkCAhc8ZNT/YY+kt0dx7KMU3SuDNI3yt0Ac4q8FuDghkz6hulaQWlzOTadiulhZtndO44zy45pW021YArcPk+jA4qfypz1Ct65P+NMEUpJHkLnvwKvlRHM+5AdHHWO6bPoy1Xl0+7g5+Vh6jirxtmyQ1tyOTSiNcBXidQenJ/wAaXIg52Y3nbWZWG1h1Bp/mZ71m6lPHBcyoFYTCRdh5wU70JcZxz1qHGxopXNDzAMksABUD3MZO0OCarvKz/ckMbf3gu79KrR3xfIN3E2Dglocf1rnnU5XaxvClzK57t5oHel85R/FWdk5pe1a87OblNDz0/vUn2hPWqHWnCjnYcqL32laT7WPeqnel70+Zi5UWftX+zR9qPpVegCjmYcqJ/tL+lL9oc+1Q4p4GT0p3YrIeZXPekLMVJY8U4Kc9P0qC9D/Y3VR8zEDrTAy766NxuiQfJ0+v1qiqyRLsSZ09QG4q0tpI0QLsqHrgnmkigG/c5GB2J71DGkVDAHP7yRn+rZFXrKc2oKj7g6rjjFOljjdBlgGB4wKbG0EQbc+QevFA7G1wwDDoRkUmPaqI1a0ghVASdoxywqNtftFHG38Wz/IVQrM0cUYyM1lHxBbY6jn0RjTG8RQAfL5xP+zEo/maWg+VmzTse3Nc63iJznbHLj3Kj+QqGTX7l/uJs/7aE0XQcrOo2H0NGxvSuR/ti8I5kPX+8ab/AGpdMcb/ANSaLofIzslVh9KUxRlVDRoyjPHSuHk1C7OMMME88U03d2oAMgPr8tHMg9mzs2sYM8SFfqwpn2NAf+PlR/wKuQF3dEcydPQCmm6ucf65vzo5kHI+52Qs1JIW4VvpjNMNm4ALMQD3zXHGedv+W7f99Uws5HMpJ/3qOddh8j7nYmOFTh7kjHvUbNaLkm6ORXIHOfv/AKmk2juaXOPk8zq2ubFDzcE1E2oWA6zn8DXM7F7Z/Kl8seho5x8iOgbVdNU5DSEVG2tWKjIjc1h+WPQ0eUCMY4+tLmY+RGydftsfLbE/Woz4gX+G2ArLECntUqwoBjaDTTbE4xLx8QS9FhjH4Cj+3rzggqtVRGByAPyqZFGegrRJkuw7+176XgSn8BSG5vZMZdqkApwrZQIbKxS6fOXY59WpRaStjLgfjmrQB9KcOvWtI00Q5sgWyx1cfgKkFomeWY1LketG8e9aqCRk5MaIIlP3c/U09Y0X7qKPwpplCjnAHvUX2lW4Us59EGadkK7LOcdSBTS6j3qEC4f7sQQern+gpwtN3Mszt7L8o/xouAvnxqeWUfjThNn7oZvotOgijh3LFGqDI6D2qbtTEyDMx+7E3/AiBS+XOf8AnmPqSanzRkCgRD5Eh6zAf7q/4077Mn8Ukh/4Fin719aNxPRSfwoAYLaEDlN3uxJp4RF+6ij6Cj5vYfjSYP8Ae/IUAISc1Un/ANcf+uR/mKt7V3dST9aqyj96T/0yP8xWdTY1iczdti7mH+0arRn5zn1qS/bF9P8A75qqjZc8nrXly3Z3rY0oxx6VPGxxn9apQvyNzZ/SrKv82e3pQIsr+tPHFRIRnHrUgI/KgRKpx2qQYzUQHP1qReaYgHXg0SIvXA9+KCMcUoHY96YiPylGMqPWlKdSuR9GNKeD15pVI796AFAk7SSf99UnmS4wJG/EUoOO1KeeKYCebKB95WHulNEz9DDET+VOBz3H40hQhclee2aAAT5JH2f/AL5elE0fOYZQc+uaRggOVXjHc0n3e9ADhLCSOZlPutKWhH/LVgfdaTYSuc0oG0fK+T+lMQo8o9J4/wAc04Jxw8Z+jVFzgnC9fSmlASSVHNAFjypfTP0ajE6jpJ+FQCNQM4P0BoIdR8ruPbNAExeRR8ysPqtM3qSf3Uf4oKFeUH/XPTjPMp+WYN/vCgCF47R2+a0t3PqUFM+yWDDBsY8ezGrBuZf4kib6rTTP1zbRn6UwKx0zTm5NtIP92U04aZpwHAulPb5lP9KnFxFj5oGH0agTwHjbIPxouKxVOlW5Py3cw9mjB/lSDTAOUu19t0ZH9auiW3b/AJasv1FB8on5Zx7bhTCxQ+wTg8TW7D2LA077NfKAFdSOwEo/qKvFBniSMn0zSeW4IJC4PoRTTYrIo+Xfjh43P+6ymgvdIOYJSR32VeKN3RqQ7wOjfkafMxcqOdudKsrqbfPDcI/X+Jf6VC2jacv/AC2mT/gX+IrpzIR3Oab5jZ+9mi4zmF0e0b7l5IMZ7rVUeG0hB8m+z8+/5kH9DXXna5w0aZ91FQyQQNw0EZH+7UOEHq0WpyjszrsKOSwGfegyQjrNGP8AgVcW1/cN/wAtAPotN+0XB5MrD6VnoLlZ2hubZesyn6U06harzuY/8BrizJKesjn8aTaxGST+Jp3Qch2Lavar2Y/UgVG2vW4HRfxeuS2jvj3pQoHUgD2o5kPkOnbxHEOix/qajbxIf4APwj/xrnsL/kUu75cZbH8qOYORG2fEc56BvqFAqFtdu26M/wCLY/lWXuH1+ppdxIxgUucfIi8+r3TfxnHuxNRnULluA6/lmqo+gpefXGaOZj5UWGvLk/8ALXH0AqNp52582T86j5Pel20uZhZCkuwyZGP1akAA9/qaXaKUD8aV2MTGT0H5UoXp3pwFOxRqAzbzmlCU8KcetLj1P15oC5HtphDA8N+lSs8Y6yL+dRGeDd/rB+VKw7gFbP3jTwjH+I0gubcfxMfotKLu3/2z/wABqkkJti+We7H86Tyvc/nQb2Lskh/Cm/bVzxC/5inZCux3kj1pfJHpTPtnpAfxaj7XJ2hX8zRZC1H+UPSlEQqL7VKf4EpPtE56bB/wGnZBqThBjpShPaq/nT/89APotNMk56zMPpRoBb8v2o8s+lUiXI5lY/8AAqaVB6sT+NAF4qBySB+NNLxjrIv51UERPRCfwp4gkPSM0wLHmw5+/n6CnCaP3P4VAtvKT90fnUq2sh6so/WriiW0PE6noh/OpVlPZRTFtCOsp/BamW1Tu7n8cVtFGbYnmt7CgzY+9Jj8amW2hA+5n6nNSxxxqBtjUe+K2ijJlVZQem5voCalTzT92Bv+BYFWQTTxWqIZXEFwe8a/macLQn787t7KAKsdqMUWJuQrawKc+WGPq3P86l6DAGB7cUFlHU4pPMzwqlqBC0ZAIHQmm7XJwxC+w604KqnAHJ70ykIv+sk+o/lSncX2hsADPSkX/WSfUfyp3/LQ/QUAJsHdmP407Yo/hFLS0CD6UYpaKAExQRS0hoAb0qrL/rP+2Z/mKs5G7HfHSqsv3j/1zP8AMVnM0icjeW9xNqVztTCmQ4LHrSR6W4Yl5evZRW+dockKM5604OR2H4iuD2avc6faPYxl09s/LL+a1J9juABhkbHvitpJh/EgIpd8ZPMVHs0HtWZXlXCkfu849KUM6k5Rh9RWwotz/ARUixQHoxHtS9kHtfIx0mGOaljfP49q1fscbjA2t+FNOnIOfLX6jIo9lIPaIoBwc54+tGferjaapPAYfRs1GdOYD5ZGH1WjkkHPErk59jTcipTYzDo6n68VE1pcL0jDfQ0rNdCrp9Rwbv2707O4cdah2zJ96FwPpTfOCHLHA96Vx2JI2HrUjt82evFZ8c4HI6+nrVrzcgEdqEwaH/Sl4z0qPeB3pd49aBWJN2VIxzTd3H86aWFIMg9eKdwsPzjmpAM8VFwRxSk0AO6HPc/rTgTnk0ztjtR2oAfk85pcA9ufpUQORjuKdnp60xDiBjIHSgqCoNHQ8c0vYkUwIzGCCc4/rTSny/TvT2bnmmnHYkGkAnljHUflSGPI5C0/pwTz9KMc00BH5Q/uj6ikeLaAeQM1NntSOx8vafXNMRX+bs7j8acJZl/5atUhzTSGxnFAwFxN/wA9M/UUedKxwQhPutJt9RS4HpTEHnZJBgTPrmjKtz5B4H8LUbR7igDIJB5HNMRn8jv+lKAfU07ZS7D6VzWNrjcE9aAKeQB1IH40heNesi/nRYLhtzmlx600zQj+In6CkNzGOisadhXJMUuKhN3npH+ZppupD0CiiwXLW2jaSaq/aJT/ABfkKaZJG6u350WAvbcH/GkJRRyw/OqHJOT+tHA5p2AvGaIc7x+FN+0xdtx/CqYI9cn2p4VjyEY/hRYCx9qXtGfzo+1NnhAPxqIQTHpGR9TUi2sx/uj8aLAH2iQ9MD6Ck86Q/wAZqQWbH70oH0FPFlH3dz+lFmK5XLserH86aWHc5q6LWAfwZ+pp4iiU8Rr+VFguZu4Hp39KRFZhkIx/CtYYBAAA+gqvaMz/AGj2ncUKI+YriKU9Im/KpVtpj/yyx9SKvgYpavlRHMUxay/3V/76pRaSdyg/GrdGfenZBdlb7I399fyo+xnvIPwFWaKdkK7IBaDu5/KlFrH/AHmqYGiiyC7IhbReh/OlFvEP4BUmaKLCuN8pB0UflS4A9qU+tNoAD9aTijcKTdTAdxT1pgDHoppyhvYfU1SEyTipFqII394AVKvy4B5rSLJZIKcvQfSminL0H0raJmwJ2/iaUMx6IT+lHcU8EnitEQ0GHx/Cv60uzPVifpxS0UybCBFHRR+NOyfWiikMQdKT+IfSlpMc0xjU/wBZKPcfyp//AC0P+7TE/wBZL9R/KnHhj/u8UgH0tRjce/5U7Z6j8zTJF3D1o3egoAx/9ajA9KBCZJ9qMepJp1IRxzwKBjDweBVebjP+4f6VM80aclvyqml0t2sxRSqoCMk9azmaRKnVjxTijHsaciHqGU57VNmUD7pI9q5TQrGNweBUm1sfdP5U4zMp5XFOW6GcEGkAKfUVIpFPWaNhzj8akAiYdBTEM44p6sw+67D8af5SH2pwhTHVs+1MLjPMkx97P1o85x6H8KeYMfdc/iKYYnHbNAC/aGzyoxSieM/ejqIqw6qRTc809QLQa3IyG2n6UphhcfeUj3P+NVODS4FArEjadavz5cZ/4DUbaTbkYUYz6NilAPY0odx0ak4x7FXl3K76MOdruPyNQvpE69JVP+8uK0BM496eLlx/9ep9nEanIxzp92oJCq30aozb3S8tA3HtmtcXsgk6VN9qUnlB+ApeyiP2kjnt7LncjD6jFOEqkDmt/wC0Qt94U1orOUcoh+opey8x+08jEEgNKGGfrWsdNsn6Lj6HFRto8WPklcfjml7OQ/aRM0nng0ofHPerbaRMPuTKfqMVAdOuk52Kfo1LlkuhSlHuNDD1p24AYqMwXCcmF/wGaj3t0dWHuRikPQnwOx600gdaiWUA4yMGnb+39aAsP4PNAPPNM3cZoDjPWmIeDnp+tI2NuetNLAf/AF6TIOcmgBD945pc03Oe9Ke1MQufrQT3B/CmYw2c0AimA9TgY6ilYjpTCxx7UhOR/KmIyjNKf+WjU3LHqzH8asC0c/xqPwp4s1x8zn8KysaXKmPzpeBV0WsQHIY/U08W8I/5ZiiwrlDIz1pwUnojH8K0QqjooH4UufeiwXKCwynpG341ILWU9do/Grn40UWC5VFox6yAfQU8Wa93Y/pU9L7UWC5ELWHupP1NPEMQ6Rr+VPGT2pcHPSnYAAA6AD6ClyaAv5Uu33oFcSlHSnbRQMCgLie9Lj2pdwHpRvz0GfpRYLhgml2mlBJHKlR7iloC40L71XsBgXeP+fl/6VaqrY/8vf8A19P/AEoQFrNLnFGKOhFUITPNGRUgcnoqj8KXzGH8QH5UXERgE9AfypdrH+BvypS57yEfjSeYvd6LgLsc/wAP50bG7lR+NNMiDuT+FHmDsrUXHYdsP99aNgxyx/AU3e3ZPzNGXx0AouFh21f9o/jShV7KPx5pnz+uPwpNpPVjSuFiTgfwqPwpN6jq360zyxRsA7UwF8xT05/CnB+OAabjFPApoQqkk4OMVJ/EPpTRjn6U7+JfpWiJZMOlKv3R9KTPH4Uq/dH0reJkx3cU5etN9KctaIhjqWkoqiRaKKSgEFHeijv+FIoYn+sl+o/lUnHXFRpgSS5IHI/lTjIo5zmmgY/ml61Ua/iDbUO5vRBuP6UmbuX7sOwesrY/QUXQi2WUdSKikuYoxlmA/wB44qIWTsf31wx/2YxtH59aljtbeI5SJd395uT+Zo1EQ/bGk/1MUknuq4H5mjyruX77xxD/AL6P+FXCc00mgCp9hgz+9Lyn/bPH5CmyKiblRQq+X0UY71bINVZgGLgngx9fxrOdrGkTKglmMsge33IGwrD0q7G8Z6M6H3qNII1GYzt+hqQPIOCdwHqM1yqS6mziyyrE/wAaOPQil8mN/vQDPqpxVYSIT80Qz6qcVPFtzkSOn1Gaq8WS00L9jjPRmX2bmj7HIvKsrfjirKtIfuvHJ7Z/xpd5X/WQke4p8txFXZOnVW/DmlWd1PPJ9CKuJPEejEfWpAFk4yj/AFosxXKguh/FH+TU4XKY/iB9xUz2iY5iK/SojaL/AAyMP94UtQ0HCZG4LAfWnZRh/AfxqubWQdNrfQ1EyPGTuRl/CncLF7y4mHKLSG3iPQEH2NU1dh0Y1ItxIvfP1ougsSm29G/Om/Z3HcGlW76bowfocU8XEZPUijQNSExuOq0wg9MGrglQ9Gp2VPUZoshXMnP73rUrcRswUtgE7R1NW2t4i2SpFDQofutiiwcxgx6tG8Kudkc5+9A+4Mv4kYJqwt4hAZ0KA9CDmnajbRyP5UmC2Oo6isvyJrYkRqkif3WGPyI6UijajcOMxvuHsakWRx/Ea564umUK9rG8M2fmSV/kx7HrU0WuTKUSaNGJIUqnzH6g0aAb6SyZ61MJ2qBMHoaUnApiJ/PiJ+dSR7cGngQOPmEmP9kg1RPPWkxQFi3LZ2j4wM+u9MVXbS7ZhgKv/ASRSBnHRyPxp3nSE5JB+oosn0BNrqQNo6EEK7j8c1Xl0aQjAk/Er/hWj9obug/DilFwO4YfrU+ziylOSMI6Rdox+cOBjZz0+tDWt4n+sgOD3AzXQCdT1b8xSh1boUP40vZLoP2r6nNFmj+/G4+oIpBOp4zXTdcjBz6daieCGQYeNG/3kFHsx+08jnxJ7ijeM9q2H0y1fpEo/wB0kVA+jQn7rSL+INLkY+eJn7s9qQtx/WrTaQ6/dm/76X/CoGsLlBwUb8cUrMfMiOjvT9gpdiiosVcZml704YHYUuQKLBcaAfSlCnPNOBpypI33Yz+VFhXGbPU0uwDrUogfuVX6tS+XGPvTD/gIzRYLkWF9KXgelSbYB2kb9KNyDpEv/AjmjQCPNOAduin8qf5jdsD/AHVpC7d2P4nFFw1FEUh6gD6mjywPvSL+HNMLqD94fzo81e2T9OKXMOxJsT+85+gpf3Y/g/76aofMJ6J+dLvkPoPoKXMOxKMA/Ki59cZpxdhxn9agKuerGiNNruT1NCbCw+QnbyaVelNk+7+NOXpR1AWqth/y+f8AX0/9Kt1UsTze/wDX0/8ASmIt9qTuKWkPUUxAw/dsKasY2g89Kc33DSr9xfpQMQRqO1LsA7UtL2oFcTaB2pcUUUwClpBS0CE/CiiigBKM0GigBPenimU8U0A8d/pTv4l+lNHf6U7uv0rREsmH3T9KVeVH0FJ/CfpQn3FPsK3Rmx/pTlpvpTlrREMdRS0VRAUlLRSGgpMc/hTsUd/wpFFSWKeadgkyxxjH8OW6flSrYQZBk3zH/po3H5dKlX/Wy/Ufyp5bBAwSfYUJX3B6DlARcIqqPRRilpoEh7BfrS7F/iJb9BVE2bELD1/Kl+c/w4+tOGFHyjH0o5zQFhu3jlifpxScDpT6SkUkhoHJ+lVZV5Yf9M/61c7/AIVWmGGP+4f51EikUFXOD+PSpAvp3oQ4x6VIFx1rgZ1Ddg+maXBC0/HPrQw+WpbGG/HXI+o6VNHKw+6T/wABNRiNmxgcU9Yl6k5P5UudoTiibzgeHCN/vCjy4XGRGy+6NkVHsz0JxTGSTqjJ7gjH8qtVWiXTTLCoVP7q6K47NxUm+7Xqscw9RjNVPMlX7yt+BDULcKOOA3vlTVqsupLpFk3YH+tgZD9KctzA3CyEexqFbl1HVse/IpfNhk+/HG30GDVqpFkODRIba3l5DqCfTio2smH3Xz+tNMVsfumSM+xzTgjj/V3Ktn+8MVV0xWZEYJFPQH6GmMCv3lI/CrW+6QfNFuHqvOaQ3iZxJDj9DRYRVpQxHRjVnfaSeopDbRMMpKM+lFgGR3UkZHQj061ZNxbzIcx+XJ2ZOn5VWa1cHg5qMxSL2ou0KxVuNKmLM8M3mZ5+Y8msyVLq2Y7lZfqODW8ryJ2NSCdWGJFz9RS0Kuc4twj8Sx491qRFiZ1EZGSa15dOtJslRsP+zRbaXHDKJG+fHSnqF0EIIX6U4nJzVpreMgeXkeoqFoWHTmnYm5FRTiMHn9aSgYlFL9KTHagAooxzRQIKTApaTvxTC4AY5BI+lLucj7xP40AEmnBadgAO+McY+lOV2zyM/jShaXFOwrjg6bTneG7DgikDK3UcUY4oOD0GKBGIID/E6r+OaXZEOsufoKh3IOrUnmx4wNxri5jqsT/uQMhHb6ml8xR92JB9ear+d6J+dHmv2wKOYfKWfOk7HH0FNLOfvMfxNQfvG6k0eWT1z+dK7HZEhZByWFHmp2JP0FNEQFSCMUahoNMueifmaTzHPQAfSpAopeKLBcjw7dWOKPKz1NS9KO1FguMEYp4QelApeKLBcUAelFJS0CFxmk7ml96QdTTAST7tOXpTZB8tKvSl1GOHWqlgeb3/AK+n/kKtjrVSw+9e/wDX0/8AIUxFymnt9aWkPamIU/dalX7i/QUjfcalX7q/QUALS80lFMApe9J2ooELRRRQAUUUUAJSUpFJQACniminjrVIGOFO/iX6U0d/pTs8irRLJf4T9KVP9Wn0FJ/CfpREf3Kf7o/lWyM2Sf3acvem+lOHWtESx1LSelFWQLS0gpRSY0Ligj5h9KUUH74qL6lESjE03uR/Knjg8elNH+um+o/lTx1P0qlsJi80YpRRTAMUUhYDvzSFmPQAD3piHUmQegzQIyeTn6tT9uPepbGkRgHOSeMdKrXPyhiemz+tXe4zVa7tpJoyqrjcAATx3zWVSVldmkVqU4lz9KsBOBUy22ynbMDpxXnuR0kIiOfmPJNBUKOBUxHGaifpUtjE56c0cCnYNN68UgHUvB+tN4FJntTAXJz9Ka2ScEAj3pc80N1waAIjGh9R/unFMeM9myPcZqY47U0+negCEb0wF/Q4pftDrndnj+8uKeQeuKaTTTaCyHJdDg4Zf901MLssOX3D0cVSKK3UZP8AKjBA4Jx6HmrU2iXBF/MTj5oV+qmk8qA/dkeM+4zWfudTwAfxxT1uGGMlse4zVqqS6ZdC3C42OGH1pftNxGMNGcd+KqC4z0VT7g4NSLdgDALrjrnkVaqoh02WPtiNw6KD6jilEkT9H/OovtKuAGEb/Uc0FbdusbL/ALpq1KLIcWS+Up+7t/DilG5PWoBEn8E+PZuKeFuFGVIceoOarR7CsTCUfxCl3KejY+tQGdxxJF+YoEsLddy/SnZisTkAjDD8RyKjaAEfKc/jTo40kbC3CJ6b+KVredQWXa4H8SMDS1ArtGy9aZVgySJxJGcD1FNLQt1BU/nRcCGipfLU9HFNaMjngj2OaYDAPalApcYp2fQc0xCYpwFOEZAyeB70fLnCjcf89qdwADPf8aDge5p5ViMyHb6D/wCtTSV6IuPc9aLgIevNIaXp1oNIDnBDj604Rj1p1LniuOx1XECKO1OAA7Ug60tAC+9Ao7igUAL70ZoooAUUUlKKAF5opBS0ALRRRQAtFFApAFA6mlpvc0wCT7n405aa33acOlLqMWqlh96+/wCvp/5CrfU1UsPvXv8A19P/ACFMRbpDzj60vNIeo+tMQrfcalX7i/QUh+6aVfuL9KBi/hRRS0yQooooAMUUUUAFBoooASg0UUAFPHWmCn00A4f0p/cfSmD607uv0rREsm/hb6UkP/HvF/uj+VL/AAn6Gkh/1EX+6P5VsjNkndc+tOHWm91+tOHWtESx1FJS1ZI4cUoFJSgVLGOWhvvr9KVaRv8AWL9KjqMjH+ul+o/lTsgbiegFBGJ5R7j+VO25zyAKpbA9xgfP3Rx6nigBn7k/TpUmFHbPuaXPvVXFYasYH/1qeMDoMU+OGWXlF49TwKtR2KjmRt59BwKzlOK3Y0ikMscAEn2qdLVjyx2j0HJqeJRiYLgBZCAKlGDXO67fwmnLbcjWGOP7q5PqeTSlfXmnZ/Kg1g3fcpaEDwq3Tg1A8TKORn6VcpMfrUtIpNmcy8VBIPlJrTkiVu2DVOaFlQnrWckWmQigjnpTyMdqQjnmkUR49OlNI61IeM00KWPAyaYDD1pG9anVI0BMjZPYCoSM5pgN9aT8Kdt44puOaYCAZ4z16U0jHUCnr97rimH73tQAwqO1NIzx/Wn96aQRzjigBjcdKaM57U9jn60z1zQMQ5JxSAkcAnn8qcRSDleOlMQEZHv70itKudqkd/lPWnEcH0B609cfpVITGrcSDqAfXIxUi3IzyhH+6ajIAzg8U3auff1FUmxWRdS9OcCX8GqUShwd0KP7rx/KszZ8ucn3zQNy9MZ9QapTaIcEaJ+ykcmSM56YzTlg3jMNwhPoTg1nLczK33yR6OM5/OpBdocB4FOO6EgmtFVJdM0USbBDuFGOCT8p/Klkji84pHKkihQdxUrkntVAXERP7uSRPZv8RSRXk8xO11ZBxhupNV7RdURyM0pdPuId/mW7qE+8Qcge9VSu0434PoeKaLt44zG8bAFdpwx6fjVq31hYwAQGAAXbKm4YqrwYrSRFGjuxAeMYGfnbGalZLqMA+Q2094xn+WakEtjKXPkrufkFZMbfoKSK3i+XFy8LbsMzLwB68VSiujIb7lcSxA/vA+/+6ak88YwhVB7dfzqRxc4ZDKky9OSDn86rSIqsEliCN7HFHKwumPxn6UuO1QbEz8sjL9eaXMoHEit7GlZjJvrTSaa32hQC0DEHuoz/ACqPz1zgqQfSkFjGFLmkpRXKdItGaKKAFpaQUo/WkMKWkooAUGlpKWgBRRSCloAWiiikAUtAooGLTR9406mj7xoAH6H604dKa33fxpy9KXUBRVSw+9ff9fT/AMhVvvVSw+9ff9fT/wAhTAt0h6il7Uh6iqJFP3TSqPkX6UH7poX7i/Sl1GLS0UUxB3ooxRTELSUvaigBKDRRQAUlKaTvQAtOHSm04dOlNAPFO7iminelWiWSn7p+lNg5tov9wfypx+6fpTbb/j1h90H8q2RDJfT604Unp9acK1RDFxSiloxVEi0tJnimlyeF/wC+j0FJjHlwnXknsKaiu8oYnn07Af40scfck/7x6mpRhRgDAHas5O2xSVyNv+PiX8P5UA5OAMk9ABVgWgZy7kgtg7anjCR/KoCj2H9ayeIjFW6lcjZFHZSt/rCIh79fyq5FaQR8hd5/vNzSLIwIOQw6c9/xqRZFHcqfQ1m6zkHLYcx59PSkB5pAWOMio2lHmbOjVm2UkJADmY9QZWx+lOOQaZbncs2eombH6VIfepWw3uNzxSE0ZpM4oAM0H86M5NJ2oGI5zUMg/dnmpj0qJwSrYHNSxoa0asORioGhJPyjPtVwR45bgVFuKsdposNMqPGyn5hg+lIZmC7VAA9hzVplDZ3cnvVd4vSpasUnchPr3pM4ODj3NKykdqYTjrQULjbTaCc0A/KM9KdwGkdKaww3PenN+lDgbRzk+g7UARe1Iw598U8YyD+dM79KYCY9vrUbcGpScYPamMpoAYelC980oAwckfSlPvTQDRzn1pVPOeaCMd6Qj5hzwaYAepxS9OnSkPD/AFpfUHvTRInTn16ikI9frTsHmkP6YpgM6d6G69OtOPakIPTimIZt564z0psakbtu0c9zTsc+5oVc7jycnmgB4klQ45xjqDkUouASN8at9ODTVpTzweaYrDiYTyd6H6ZpymRT+6nz7bsVAVGT1+tN2k5GfzFO4WLoublPvAMPUinrqCkYki49uf51QBkUcE49jTvPbowB/wB4VSm1syXBM0o7u13A/IOxDLwamJhlGUCg/wCweDWPuib7ykfQ5o2ITlZcezDFaKrIzdJGwsQEZZXeOUHhT3/GmTtNGDHIdwPcjP6ms5ftka5SQsP97NL9vnQYkjVh/u1aqrqifZso0tJSjtXGdAo5o/CiloGFLRRSAKWkpaAFoo70UAFL3pKXvSAO9LSUtAC0fWiigYtN/iNLSD7xoAG+7+NOHSmt938aevSl1GHeqmn/AH77/r7f+Qq2Kqaf9+//AOvt/wCQp9RFykbt9aWkbtTEKfun6UL9xfpQR8p+lKB8i/SgBaKKWmIKKKKYgo9KKWgBKKWkoAQ0YpaKACnAUmKctNAKKf3FNAp/cfSrRLH/AMJ+lNtP+POD/cH8qeBwfpTLPmyg/wBwVqtyHsTen1p4pvp9aXcAcd/StYkMfSFvTk0EnvShMdeP51ZIgBY46+wp4UDGcEjp6Cl6DAGBSojSOERSznoBUtlJCE8+pNaFvZsoEkgG/sv9361La2KwfO5DSevYfSrOPauacr6IpFZk+bPegj2qy3HYGoiOKwcSkyAr6ZB9qacgc/pUzCmlcc9qhoq5F82D5T7W9xkflRJIxTLp0Odyc/p1p7LkcD8qYQ4HqPTP9allC25GyUjPMrEZ7+9Sk/rUPmDo3H1p+apbWEw60n40n8WO3Wg0ALmkNANKrBTnGaAEbIpDJtjIUcnvQxzkmo2Pynii4wkZs5OTTGPOfWnP2pmcripGg79aYw5xTvp2pG5zQMYwzUUkQOamPtSdvrQO5VKEKKZ0Jq1jtTGQHqOlKw7lY4IppBGCOKmZNp4NRMCMjHXvQMaePpTevApwGRg/h7UmcH6dqYDeq9BTT3p7dTx0pnUUwGkd8Uv8P0oGCeaBxTATtmjb0FKeO3SjoaYhD1yaGHPr7ijtxSpyaoRHk444NKeo4p5wab14Ck0AN7UoGVz6UnQHHSlU8n9aYiM4z70iENkjpnpTyAwI60xVbBbuOtADxg0mfUUnIP17UHpimArAdBmkPAIPUcUgyCP1pSdwOfWgBARnHpS44I6U3Bzx/wDrpwpiEwO4HFIFUnuP1p+Mnk800jHNAhCCp68+3FL57oCNxI9xmgtux6ikbpkUwIKWkpRWYxaWgGikMWikpetABS0lFACilpKKAHd6Mc0lKKQwpaSloAWlpO9LSAKaPvGnU0ffNMAb7lPFMP3fxp46UgFxVPT/APWX/wD19N/IVcHWqen/AOsv/wDr6b+QoDoXaaeop1Nbt9aoQ49D9KF+4v0oPQ/SlX7i/SgBf85oopaYgpMUtFAB3opcUYoASil7UYoASilAoxQAU4CkFOFNCFxginD7wqPevmKueTmpQORVoTJQOD9Kjs/+PGD/AHBUoH8qisv+PC3/ANwVqtyHsTnqv1pypzk8Z/OkA4pw65rVEMcMDp+fejpSxxvNJsiQu3oO31rWttKSPD3BEjdlH3R/jTckiShbWct18w+SP++R1+nrWvDbR2ybY1xnqx6mrAxjikIJHQVjKTYxmPamcjoKlxTCKzYxh55pNuaUj0pCTjrUsYx15qI+lTE47UwjPPSoaKRDyORQcHvzTiMfWmHPpioKArkcj2qPy2UfKcD0p4LEUMdoy3X0pFDN53Dcpx6gZFSjytmQ27PpULSkjA+X2qFgN27O31INLmsO1ydm5pCce9QiV+67h69DTw6vwDz6HrSuFiTdnvz71G54Pajpz0prNlT607hYcelMyM0Mffim5waVxinpTdx3dKXPP1pM80ALjcD0BFMP404H5T60zoBkYoGBJ4cU3OT70A4/3TxSHjj86LjsGR6VGyZGKdkUm4AgflQBC8eO3NMKE8+lWjzTCoINMLlT370mMnHrUzR4J9KjKkH3oGRlcH60itu+n0qRgR+NMxge1MBSMnPc0MD94iilLHJqkITsKT/ClH8+lNOAe9MQ7HHWoyMdD1qXGOvcflTDuxz09KYDApApSuRzSnnpgUgYgnmmApX5SfSoySrfLkHrUijIyOB6VG/zSkZpiEY5OcH65o470KeeOaDx70AI3T2oz8p9KGHPFIDnvTBi9Dg0v06im4o5GMEUCJPvLTQAPYUo4IFIfp/9emIa9IenBz60p5FJgY96AIRxRSDilrMYuad2po60opAL7UUUtAwoo60UgFopKWgBaWk70tABS0lLQMWl9KSlpAFNH3zTqaPvmgBT938acMYpp+6aeKAF71S0/wD1t/8A9fTfyFXap6f/AKy//wCvpv5CgC5TT2p1Ie31piFP3T9KVfuqMdqDjBpV+6PpQMWiilpiEope9FAgooz60m8fU0wFoow56Lj6mjYT1b8hRYLgSO5pAS33QTShVXtk+p5p3PsPrQA3DHqQPpzTwq+mfrScDuT9KcD3AAp3Cw8KdvAwPfinKORzmmEZPJz+NSpxVxZLJFFQ2QxYQf7lWIo5J32Qozt7Dp+NaNtoexQJpfkXoqd/xrRPUhtJGcgaRwkalnP8KjmtO30hshrp9o/uKefxPatOGCKBdsMaoPbqfqakJOKfMzO41I0gQJEgVR2A607b3JB9KQL3HT0NPDcY7+lIBCaaTSkUxuKTADTDS5pCeKljQ0mmMfzpSfeowep/KobKA5HNNJ54pckn/GkPB96kobznPakNOJxkUzOCMVLGhAcKajY5+tOLAE+p7Um0nluB6A1JRGU3cAc/oKaYyvX5vf0qbAFLmlyodysxPcVGwB68irLhW69agdSKlopMj8x0ACnd7N/jQ064O4FT+lNbqOxpjHNRcqxZJHXIwelNzVcZXlGK/TpSiZgfnXj1X/CncLE4IPQ0hIpiMrn5Wz6ijJzgnpTuKw/1PtzTScgA5yKTPBzSjBBNMBpAwaQH5cnr3p3UcDmkYe/WgBpwfam44yDSnI96bz0oAcKb34NLnoD1oIwKYCNgioyAakbimN6imCGlAV96iZSKnBxSMOTTArHj6Up6Z/OpCvrSbaaAjwQSOvcUHrjmlORwOeabnt/OmAdWyemOaceQdw5FGT0PUjrTVPPAqkIZj86TAzyak4APOT0+lMYADuDQAmcEFT/9ems2JDx1pw2gfMOKa3zMaYhq4znpSqckgdD1pMHp3o7kfzoAcV2gnPsKjAx27U8noMUhHNMQ3qcZwKUHtQee9Ax0pgLyeDRnnB5FH8s0mfSmICPamnmnsAaaRTAhHFKOlN6UorEoWlpO9LQAtFJSn6UAFLSUvtSAKUUgzSigBRS0lKKBi0UClpAFLSU7FABTB980+mj/AFhoAUj5Pxp46U0j5Pxp4FIYd6p6f/rL/wD6+m/kKuiqdh9++/6+m/kKALdNI6fWnUjf1qhCnoaF+6v0pWBKMF+8RgZ9aRIwqKHfcwHOOAaEhMUsKN2egJ+gpw2r0X8TS7mPTmqENw3oB9TRsJ6v+QpenUgfU0bgB3NK6CzDamemfqacDngD8qZuz0A/nQdx6k0cw+Uefc4pMgep/SkC4p2B/wDrpXYWEye3H0pMZPvTsgDnirFvY3N3zBA7D+8RgfmaNw2K4FPBx3rZt/DrcG6nA/2Ix/WtW3sbW1/1MCg/32+Zj+NXGD6kOojnrfTbu5wVi2L/AHpPlH+Na1vokEeDO5lPp0X/ABNaRzk560dutapJGTm2IqLGm1FVVHQKMClpTimfe4FMkXPIFOVQPr601Rg04mgB/WkK8c00P2FLkmmIaxI68j1ppIxT2NQOfTgmpbKQMeTTC/5UfN3GM0xhjrUNlIQnOSabnmgtjqKZuzWbZSQ4mlzjtUeT2o384HJouOwrHnmmEs3Tgep70dTlsH8OKdn86QxqqBnj8aCKM9aM0gENNOPxpc80hJxQMQimHnkDml6/SkJ4oAjZQx5GaiMHHB/Opj1FJx2pcqZVyqyEHnrTSDV1sHr0qFox0U4qHAakVygbnHI796N8i9fnH5GnMrL94YppalYocJUc4yVPo3FKciomwRggH60zDIf3b/8AAW5FICyG9+cUgbIwagFzt4mjKf7Q5H/1ql4KgqwI9Qc00wsLnFNPOfrSv6c0zIzyScUXBDxyB6g/nTj09qiDfNkU8HgfWqTBg39ajNSHnBHemtgn3piGEdqQ8gGnEcfSk7Y7igBOOmaQDNLxwe1J0OKaAaRzTGXn2FSHHPrmlxuAxTQiDBApckA9j61IVx8p/GmMuOevuKoCI88+9DMSfm5P61IyjHXGP1qIKQev1piAjmo3yr4I7VPUUnEhHWmA0nv2pc7+vfofemdulHQ0AO4pSq+vPqaTgntn0pM5piBmy7ZHNJj0pzEE7sfWjqf88UwEyOvWkIHajgmlx3piEHpnFIeOO9OVQcZPFNb9KpAQZpabS1gULS0gpe1AC0UdKKQC0uOaSloGLRRQKAFpaQUopAL9KUUgpaBiilxSCloAXFNA/eGl3AH3piNmZsoy+hPegCQjCH608U3+A/WnjpSAMc1TsB899/19P/IVdHWqliPmvP8Ar5f+lHUOhao25pcUUxCfKOrD8OaTco7E/pS7Ril2+1ADQ5PQAfhR8zdSacRSHA60AJtHrTsCnxQyznEMMkh/2VzV+HQ76X74SAf7ZyfyFNJvYTkkZwoyB1NdDF4dgT/XzSSey/KP8a0ILK2tgPJt41P97GT+ZqlTZDqLoctBYXlzzFbuV/vN8o/M1pweHnPNzcBf9mMZP5mt4sT1ptWoJEOo2VrfS7K2OY4AzD+OT5jV0njHbtTAfelB71astiG77ijOKC3HHX1ozxTD1piFNITSE+gpVUkZakMMEkelOC+vFOz6YpKdhC4x0pCKXNJzkADNMBNvtSYI6Zp+OxpwQtSsBDjccHrUiWxYgEZ9xUvlbVDMcehpBOU43HNOy6iv2Jltoo0zIQR3z0rKunQyfu1+QdKtTzNLkZ4xVQqOeeamburIqK6sgzkcUw4Xv+FPYF+V4/2qZ9z7wyf73+elYM1Q0kng8D070cDoMUMDnrTTUjHbqTNNz7UhPelcY7PWlHQ5qLv709e+e9NAx1MJBBHNKG4zTSDzxnNMBvOMdqQnijGc03PHNIYp54FITgUh4pCelADicimkcUoPIHak6UxDTnHrUTRqzHHyn2qamk57YpNXKTKrIyZyM/So88VcNRvGjDpg+oqHDsUpFfdgc9KZsCncmUJ7qetStEy+49RTMED8amxVxBPIp+dd/uvB/KlEkcpyjAsOoPBxSd845qOSNH6r7g9xSaAmyQenToakBzVRfNjI2OHXsHPP51IlxGwCtmNvRv8AGhA0WMnnnmmlsjn86TOB6+mKTt71Qhd2KG//AFU0ckn35o7fSmAh7jtRmkJHBPSg+3400IUkHk8npSrgDJJx7Uw9falzjAppgOySecH8KTA47HvQM56c/wA6D94kcd+aoQjjO73NRlSp608OdwDY2nvTtuW9qYiHBK5FQyr+94z0zVsLk1XnBE2c9BTAg/nRntin7cU0r7/WmA05x0zmnbueeuOaT2xQecGmABsds05jjB7Y4puTg0DrjqKLiAGlJHamnIPPNAOQQOnvTAX/ACaOnSjII9SKQng1SEVxSikFFYlC07mm0ooAUUtNFL3pAOFKKbS9qBjqKSlpALS5pucUAs33Vz/KmA8UEgdTQI+7N+VPGB90fj/9eiwriAOeg49TxSiMD7zE/pSjLHPJpflB6/gKNEPUAAvQAU7bxzgD34pu49gB796AMnJyTU8w7C8AYXJ96eBTQtOzSAUVXtUMZuNwxvmZh7g1cgt57ttltE0h77RwPqelbp8OrKsLPO0ZWMK6qAfm781Sg5aoTmo6M52gsB1Irp4tBsIz8wllP+0+P5VdisrWH/VW0SEd9uT+tWqbM3UXQ5CK3nnOIYJJP91TV6LQb+TG8JEP9tufyFdSGwvX8qB0PNWqa6kOq+hixeG4VAM9w7n0QbR/jV6HS7G3OUtkLD+J/mP61czxxSZq1FIlzk+pHkw4UcRk8Y6LUmO/Sg8jBGQeuajGUIVjlT90n+VGwh3SjrSGjigQZoOTzmjrxSkADJxQMbSj9aVQvBIz9aWQYc+1AhAaMUmaOpoAX6UAZoFLux9aYCjijNGMcucd8d6N2R8owKAF/wB449u9KAW4HA9u9PjgZ/p61YCxw9evcmqSuJsjjt+hPAqZnjhXnGary3R6Lx71UYlj8xyabklsJJsmmm8w/wAqgLdaRmCgEmmEkjngfrWTZokBc9ByfSomOTljn27U4kAYHSomaobKSBj6GmE8mhj70w5qGykhCMfd/LtTdwPHQ+hoJ9aYxBGOtQyhS1NPWm4IHqO/rRnI4OaQx4pVPIBqItge1KjHcKaAWR8DApASTnP0psvBPqabk+tPqBYXAPJ7UwqO1NDUhamIGxk008Z9KXdmm5oGGSMGgnnmk7UlAAfajJzR9KTOaAF60nfPekzSHHTOKAFOC3c5prRhwQR2oPHQ/jRz9CD1oAgaE4+U5H61Hs5xyG7Zq1nHWkco3UCp5UVzFQjjHGOo9jScN8uPqDU7xZHyEe4PeoGyhO5cH1qXGxSdxoj8vIicp7dR+VP88j/WJg9ynIpgJA9RjtSA8ZGc+9KwyZHByUYMvtSnA57dc1WaNXOeVb1Xg0nmTImGxKv5NQBZKnOBTQSecc1HFdxzjCPyezcGpCwDcr+VMQmckj3pc9h1FML85C96MnINMCRWwen40uMDdnNR7x37UK/btVXFYVl4KgdaQMVYE4x2pS4YkY+f0NKvPOeO/pQIcrdOKjn/ANZx6VIEPDc4xUU2fMA9qroLqNAGaQpzTwOOaMHvTQmRFMCk2e/WpiARTMc1QEO080hOB93nPWrGDk47Uxh6UARcluOnp6U0jFS7eRj8aaQCCMfNTEM5waDyOBzQRigjuKpCZWFOptOFYli0optLmkAtLjnNJ0pCQKAH0UKjt22/X/CneWi/fYn2/wDrU7CuJnJwMk+1O8tj1bb7dTShsLhRtFGCev68CjQNRQqKem4+/NO3E4//AF0zco46+w6UbmPTA+lJyHykh9zj69aNwxwM/WmBc1IEzUtsqwZZuppwU4pQuKkijeaTy4Y2kf0UZpAMC0pIUc1s2vh24lwbqRYV/ur8zf4Ctq10yyssGKEF/wC+/wAzVoqbZDqJHNWukXt3hli8uM/xycD8utbNr4ftYcNOxuH9Dwo/CtYkt1zRgAVrGmkZOpJiKFRAkYVFA4VRgCkNOwPrTTVmYvA7UUmcCkOaAAmlzmk2mkPFIY7OKM0n1pM5oAdmmvhwQelGTTSe1ADVYg7GPPY+op2aa2GGOnv6U0Pn5Tww7evvU3GP3YpMlqTqf6UfNnFAE65Jz1p8hGw+p61Hu4pC2fpV30JsIKXOKApPPb1NGVXoNx9e1IY4DPPQepoL7eIxz/eIpoV5CM8mrkVoBy/5VSTewm0ivFCztk85q4luq8tzQ80UA2jGfQVTmuWfgH8KrSJOrLM10icIQSPyqm8zyfeqLPrTHlClVAZmPYenvUSm2WokvfmmNJ/d59+1MJJ+8f8AgI6Um7tUXKsLnnPf1NNLU1mGfao8981DY7Di1NJ9qazU3OR1qblWHE8VGeO9KTxUZY9qljQE9qZmgkY/wppqSkKCfwoIzz0PrTee5o56UIYEnoQB79qQHaeKC2R7elM5H3enoadgHyNuf2FN7UKN2T1Pp3FI2RyaoQ4Eg5ppbAxng0m4Yz3pmecUrjHE4PpkUm714zTSecmkP1pAPz+VAPJqPODRnOR+NO4WJQaQHAIPWm0hqhC7iTwM0hJDYpOgo3bcHr6ZpAAOaM+9DY7dTzTM8mgCTjFIfpTQe5pevOaYCZA6+tBAI6Ag9jQUDEHGSOhpwXBOfxp2C5EbcEEqce3aoGRlPK/4Vd6cA0nGCSCPalyoakyhn5vaq8+53EC9+ZG/ur/iavzCMIX7jgAdz2qqIHiQ7juZjliPWocSkyN1RgFZVIHQY6U1d8R+Rtw/uuc/kaecjgjtTO3PWpsUP+0oWCuvl/Xp+dTAZGRz+NVTyOefrSKpjJMbFD39PyoAtEEr24FICeG9uahE7jG6Pd6lD/SpUkSQfIwP9KYiU/NgDg44NC5yP6UzDYyP16U7Jzxx3qkIkySvKj8KikPzr64pySLv2YOcbqikJM2OmBz9adxIkyMdaXBPQ8e9IAAAKcOPpVolgOeKaRmnZpGGeR+VMBnOc/5NKRzxSDIPPrT8AZAOe9AiPHOaYyjNTHkEU3HPqKYEJGP8ajJ/Cp2XHvULr6YI9qoRVpaKKwLDIApRvblVJHqeBRRVCJBGMfO/5cCnKwUfIuPfp+tFFMQbiep/AUmQO4HsKKKhstITf6DHuaOT1OaKKkY4Ln2qQKKKKAHgVetNNvLzmGE7P77/ACr/APXoopxV3YmTsrm1beHIEw11K0rf3E+Vf8TWxDFHBH5cMaxp6KMUUV0qKjsczk5bjjR1ooqhCHjnNFFFIBKMc0UUAHFFFFADaMgUUUhjc80tFFIY3PNITRRSAcEZgMDrUciZxtb5h0PpRRTa0BPUkRlKggYYdQexpST0JzRRQtgYAFjgdPWnYVRk/MfSiimSHzyH27AVPHbE8nAFFFXFXFJlgNFCvBGR3qtNecYU8UUUTk1sEVcpsdzZzSbgo9qKKybNBhdmPHA/Wm7gowKKKkYmeM5ppcCiikxjC2RTS3PvRRUDQzOTQTxxRRSKGZJGe1MLDFFFJjQ0mjgfU0UUkMaSKaTk9aKKYCEmgEYoooQBwe/I700kgHdyB3ooqhCNg9/xpmPmxRRUjFOO3NNJIOO1FFNgJSA5NFFIY5SM4PWkLE+1FFUIF5PPQUp96KKYhvBAyR170zdyaKKAHDnFOycc0UU0A4HA46Um7miimIHOeg4pBzxRRQBVB86QzAfIhIQevqadk5ziiikMY6K4+Yc+o61E0DAZU7h+tFFTZDTI8c8g5phU5z6+1FFTYsCGx1xTWhDHOMH1FFFKwIBJcRcAeYue/B/OporqOQ7TmN+wcYzRRTQMe6MJI5FOCh+YeqnrTOVnl68YHIooqrCJA3AP9KdnFFFWiGOz2x9KOvbiiiqEMZfyNJHnOGJBHqKKKQxxyD0pMHHAoopiEI4PB96ideD6UUUxH//Z" old="https://www.landscope.com/images/Photo/Stock/40001_41000/40118/master1111111bath.jpg"*/?>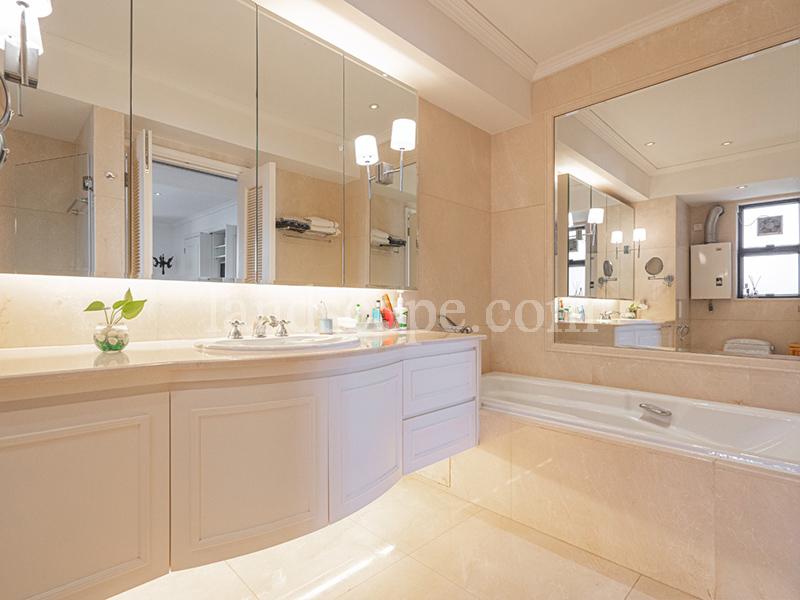 /*img class="sp-thumbnail" src="data:image/jpg;base64,/9j/4AAQSkZJRgABAQAAAQABAAD//gA+Q1JFQVRPUjogZ2QtanBlZyB2MS4wICh1c2luZyBJSkcgSlBFRyB2NjIpLCBkZWZhdWx0IHF1YWxpdHkK/9sAQwAIBgYHBgUIBwcHCQkICgwUDQwLCwwZEhMPFB0aHx4dGhwcICQuJyAiLCMcHCg3KSwwMTQ0NB8nOT04MjwuMzQy/9sAQwEJCQkMCwwYDQ0YMiEcITIyMjIyMjIyMjIyMjIyMjIyMjIyMjIyMjIyMjIyMjIyMjIyMjIyMjIyMjIyMjIyMjIy/8AAEQgCWAMgAwEiAAIRAQMRAf/EAB8AAAEFAQEBAQEBAAAAAAAAAAABAgMEBQYHCAkKC//EALUQAAIBAwMCBAMFBQQEAAABfQECAwAEEQUSITFBBhNRYQcicRQygZGhCCNCscEVUtHwJDNicoIJChYXGBkaJSYnKCkqNDU2Nzg5OkNERUZHSElKU1RVVldYWVpjZGVmZ2hpanN0dXZ3eHl6g4SFhoeIiYqSk5SVlpeYmZqio6Slpqeoqaqys7S1tre4ubrCw8TFxsfIycrS09TV1tfY2drh4uPk5ebn6Onq8fLz9PX29/j5+v/EAB8BAAMBAQEBAQEBAQEAAAAAAAABAgMEBQYHCAkKC//EALURAAIBAgQEAwQHBQQEAAECdwABAgMRBAUhMQYSQVEHYXETIjKBCBRCkaGxwQkjM1LwFWJy0QoWJDThJfEXGBkaJicoKSo1Njc4OTpDREVGR0hJSlNUVVZXWFlaY2RlZmdoaWpzdHV2d3h5eoKDhIWGh4iJipKTlJWWl5iZmqKjpKWmp6ipqrKztLW2t7i5usLDxMXGx8jJytLT1NXW19jZ2uLj5OXm5+jp6vLz9PX29/j5+v/aAAwDAQACEQMRAD8A5l7EyeYzR+Y8jbmLDvSt4ctrpVL2K8DDFTg10UsXl5ZwTGB95ByPqKEeLZujcsD3A615d6s5Xb0OiMYxVjGi+G2nX1mskdzPBJzuAIYD8K5y18I6nBrkEOkahGblpHWNidv3eTn2r0CC8NtI0gLkFSCAOtUvAltJe+LLi7dW2WMLPz2Y55rsptyunsTyq5S1jVr7/hGmh1KFYL1Cd2xsq+OOPTmuV0hCsJY9SKueKbt5HMTH70hI/nVnw5bpJeWqSlgg+diI9+ABnJHccc+1erldGFKLcVZbnmZ1O7jTRoTfYza24gjkSdVxLlsqx9R6Vp+HIGMk9wAfkAXIPTJ/+tS+J7bT4L6J9PVUWdPMZY33R5PdD1x7Vq+FXie3jsMbLp5DJGT/ABjoR+VdmOrf7I3HqebltFrHWl9nUsyX2lXEv2S5kVZY3K7mBAVu5B/Gp4reWDTxBJje8hVWQ9B25/zimar4PFlcfaY0eWGUkk7s4J9/61r+H7EJbi3uUCxKxdcDpjk4z0I5OP6V4aScbxPqqtuT3WZeoWsjzb88wJ5ZBHfua5y6lRrq1jKqzbjIqN0YgcA1swakxWWWUth5SQcZzk8fpXNTx/2pr1x9mYAJkRt2yP5c5rJuSTTOfki2pJl69EMdkvnO8i8EMFJAPYZ/Ss8BUtGYn5ZGIH0Hep4NQurZZLWUFGDBzkdSO30qhrDGCyZVGJCgXr/Ex/8Ar10YSGpnUlyor2cLzo045+0SH5fYnANekXKxoIbQkgpGAhH8JHArlNEtF+26dbAZAIJ4xwoyf1xXXn5553IyN4VSfYVOJqOTt2Fh6fKrnE6pdf2D4oWawzG3kB7tF+7Lz6dAT/Wu7trqC7U+VJGZFAMkatkp7V5ret9v8QXE4+ZWuQi5/uJz/Stu7kltJVuYXMUlsmdwPryQfX0qZKyijrjDnbO2xxRiuW8NeKZNRuzY3+03D5aJ0XAP+yR/I11eKJwlB2kc1OrGorxYgqQfSmgUvSpLI5I8fMvSmjn61ZHoeRUTptOR0oTAbg0YpRyKXFUIbj86XFOxRg0ANxRjNOxS4oAbilxTsUYoAbijFOxRigBtLinYoxTATFGKdijFADQKdijFOoAaBSiloxQAoFGKWjBoEKKeKaKeKAHinimCpFpgVZxhwaEOx0b+6wNS3C/Ln0NQ9VP0oA6rSGxdX0f+2rj8RWvWDpD/APExbn/W26t+Vb1UIyNeyFs39Jx/KuTnG3ULgf8ATQ11viAf6DG392ZDXK3gxqlx/vZqWNETdasL92oGHNTr0FAAcUw9KeaYaAIzTT0p5FNIoAbSGnUjYzxSGMNJTqSgBKSnGkoASkpTRQA2jrS4oxSATFGKWjFAxMUUUUAJR2paKQCYox70tJimAmO9JTqaTQAh/Wp408tPc9abCmfnboOlTUgG4paMfnRQITFIx2j1J6U44UZNV5pUhjaaU4A7Dv7VnOVtC4q5HdXK2cO9vmc/dX1P+FYqBpXaaY5JOST3pzPJezmWXp2HYD0qARy6xdmxtmKW8Z/0iZew/uj3P6VjuzTYILd9euigJXToW/eP080j+Ee3qan1K/WQC2tsLbpx8owGx/SnX95DBANPsQEt4xtYr39h/WsWSQAV0QjYzbuEsuKyru8C5APNF5eYBCnmsjBuSWkYpAD8x7sfQVTkoq7CMXJhua6LOzFYF+8/r7Cr0URJRmTGP9VF2X3PvRFEQVZkAI/1cXZB6n1NZ2pas8crWOnkSXhH7yU8rEPf39q59Zs6NIIk1XVmtG+xWWJb5xkk9Ih6n/Csu3t1s1Zixlnc5klbqxpYLdLRGCsXkY5eRuSx9TUgXILsQqL1Y9q6ElFWRi227sFVpGx+OT0FdFoHhmTWQs026HTAeWHD3J9B6L71e8N+Ezdol3qMRS2ODHbt96X0L+g9q7Ce7WMeVb7cqMbh0X2FBDYO8GnxJb28aLsXCRqMKgqpks25ySzcknvSAY59e9Ixz+FMgrshRsHIqrLZKZPNiPlydx/C31FacNxbain7pgJO6N1pjwshwRxXFqjoMiS4t4XWO4AidumRwfoakXauTEGXIxlBjIq1PBFPGY5UV0PUEVn/AGeawBa33TwDkxk/Ov09atMDmNX8P6hfaiJIIw0QHUnHNa/hG3ki1qWGRGWdbaQIn8RYjAx61OPEWlMSDcFWHBVkIIPvUNzqukXSqTeqkqHcki5DKR6GvTw+KlBcjjozz8VhlVn7RS1Ql7Mt7cWzrGImOVePdkhgcZ9s/wA810Gm28i6jaiEMXhbzY8YJGOo/WuXsJFurp3jkSV05Lqc5r07wJYRXdpf3E68DbEhzyv8RIP5V0Y+pGKjCOq3IyulL2dWtUWrdvuOt0q8jvrfJKsTlXBXHPcYNZfimD+zdEvLi3CjzFEW0nkFjjj8M1Y8prQMYj5is+QxHP41zPi7VnuzaWOcgAzNng56AH17150Ye9odrb5HI5m9uY7XTi0Z4hUsee47Vl6NDMlg8uNobGXZNynuQe+OeopmpM1y8FhCMy3MoUgema7LxBpUel6bBsQI6JjcrEFPUgDg5p1VrYzpPQ5WZRcXMLEBnck5H93t/Ksq8C3WsW1ugPlhjKwJ7DpWmzMsjyKVxGoTGOD24rM0siXVL66PKwgRDnsK6qS5YNmdZrRHTaCQl/dXR+7a24Ud/mY/4CtaXUIV0m4uopCfJRmZWGCp7Aj61k6HI0OiNdhZCbu6ZyV6hFGB9RUGuT7PDLD7hvbkRgZ42g849OnSuSUbs3i7NIy/D8AZl81RlVBLHszHJ/QU7VrgtayvjBmkyPcf/qFP0lT9lvJyCeqoPX+EVU1VjJNFEeNiEkeh9K1iuerY6L+zoTn1t+LL3geBX12ed1wY4iF47nj/ABr0MCuQ8Fxi3s57yXaqsxyW7Ko5xWtpuqXNxqq2Z2TQtE0/nYwVXOFA+vNPFyUqzt00PNy+m44dX3eptYox+VL1ormOsO1OHIwaQUvamBEylDkdKBzUwORg9KjZdre1NCDFGKUUYpiExilxThRigY3FLilxS4pgNxS0uKXFIBmKXFLijFMBMU7FGOaXFADcUuOaXFGKAACjHNLRigAFLRS0AFOFJThQIetSLUQqRaYCTLlDVVKusMrVIDBI9DQBt6Q+LqxJPWN466auS05tv2dv+edzj8CK62qEZuurnSZT/dKn9RXJ6gMapIfUA/pXYauu7SbkD+5muQ1D/j/VvWJT+lTIaIH61YT7tQMOasIPloAQimGpGphpARmm05qaaAENIaWkNAxuKSnUlADTR3paQ0gENJSmkoAKKWikMSkpaDQAlJ2pfwoNACUUfyo/nQAUh/WlpD+lACHNCKZHx270nJOByTVlV2Lt796AF46Dp2o6UAUuKAEo4xk9KXGajY7zgfdFRKXKhpXGu4wXchUUZ57ViXUzXs46iJfuj+v1qbULkzt5SH90p/76NZ800ryx2Nkoa6kHXtGv941z3bZslZCSedeXI06wOHPMsuOI19fr6CrV3PDplmNMsPlCj9446578+p70SyQaJaGxs33XDfNNKfvEnqfr/KsKWUAdcV0QhYylK4skoUYrNuZ+CAcDvSXF2i5+bmsa6u98UkpB8mMZODgsfSqlJRQ4w5mLNi5O7e6Qo3LKeXPoKvRREFWZRvA+RB0T/wCvVTTPNktkubgASMMomMCNe3HrVC+1OW9key05yqDie5Hb/ZX1NYKMpvU3bUVoS6jqkkkrWGmt+96TXHUR+w9TVWGCKzi8qIE5OWc8lj6k06KKK0gEMIwo6n1NSRxNJJGiRvLLKdsUSDLOfb2roSSVkYt31YxE3EE5C5xwMkn0Hqa7rw54S2Ml/q0a70+aC1bpF/tP6t/Krnh7wxHpSC+1Eo94BkDqkHsPVvf8q0rm6a4+VQVi9O7fWghsfc3nmEpEcJ/E/dvp7VWAAGKQccUhNMkcTTCfekLc9ajLUCObWUoylSQeoIrcsteyBHeLvXoJB94fX1rl2l5XkdKljl96xcbm53iww3EQeJlZW6Mv9aqy2rxnJHHqK5u0v5rWTfC5X1HY/UV01jrdveYjmxFKex+630rJxsBmT6fFNL5oQJN/fCjn6+tU7h7e2kVLq1Vd3STYChP17V09xZZBaMfhVCWEOhSRAyngqwyDQptBypmbHaogMkFvGM90wM113hK/gtbQ6e5xMzs5ZjgNmuMuLW+sAX07EsfUwSHkf7p/pVaLUNUnTemnhip52vgg1vGV9Qabjyntlidt0kUi5VlI5Ocg1534g8tvEV+Yc+WjCIZ7YHP65q/oHie5itnjvoyjom5Mnqw6YPY1y09y0EEl1MWdpXaWU59ev45ram1zXOeony2INAaGTxuZZc7bZQiHtvNdr49mX+zbKNesrEjPYDrXm2jyuLZ7kthp5jMPUeldZreoNfW2jiYklYGkfPck4H8qmL55DUeVGFfOtpYs24HGWOPbgfrVRYX07wqsroRJOrPkrySTjr9ag1d/MSK3BwZ5Av4d/wClbGtwrNq+jaTChXLpvQnP3Rkn8eK7JvlSRjbmmbfkvZabY2MIVmjtQpQnkseTj39j1/CsnxcDC2mWrf8ALCLeR/tYz/hXURacNR1JZjsdDLiNuhXHTB9eOhrB8Vr9q8YfZ3O8RKiNjAx/Efr0FcsXrftqbR1l66EEEP2fT7W3T7zfMfwH+Jrlbm9km1K+fAKJIIl98Dmuo1Gc20ksuVK28IB9j1NclodrJdSWkUmd883mP+Jz/Kt8FG83J9FcM2m4YZQjvJo7q5jex8HOFHztEsaAdi/X8cZqxpVveWV3G9uENsQIHYjPCL09uc81NrxjFxptljAybiTHoo4/lV+2BtrCIykDYjTP7Z5rzMTVkvh3bNacEkvIsjUYBLDDKHSWbIQbcg468jire3nFcRLqs9tbXFzvQmzt2kj3fxM56fyrY8P+J4NUSK1uWWPUCvKgYWTHdf8ACur2c0m30M4tT+E3+lLRSioGNp33vlNGM0d6YEeCpwad1FPI3LTQCDg1SYgxThRilFMQmKMU/FGKBjcUYp2KCKAGYoxTsUuKAG0uKUUoFADcUYp2KMUANxRinUYoAQClxRS0AGKUUClFAhwp4pgp60wHjpVNhiVquiq0wxKD60AWLVsQXH+yUkH4GuyU5UH15ri7blpE/vxMP6111m/mWUD56op/SmhCXy77C4XrmNv5VxF7kzWzesIru5hugkHqpH6Vwt59yzP/AEzI/WlLYaI2qwn3RUDdKsJ90UAI3SmGpDUbUhkZ60w+1PIppoENpDTqaaBiUlKRSUAJRS0lIBKSlooGJRS0lIBKSnGkoASilpKAD60lLSUABpp6UtLGm9ufujrQMfCmBvI5PSpRR3pcUhBRS01jgcdT+lDdkCQ1z/CPxNZ+pXiW1u2ThRwcdWPYCrF1cJbQszMFAGWY9hVTTrN7q4TULpSoHNvC38I/vkep7elcspczNkrI5i9utVSaQGGKFF+8C2WFaEU8Xh/TRgtJfXQ3vKRk/wCfQU3Vxm6vvXzP6ima8ozZD/pj/WlHRlPVGLcamSxKo2T1Y9TWbPdyvnIP51ck2Fyu5dw6rnkVTlUCt1JsjlRnSyO2SR+tWIE2IJJcHC/L6LUUgQb2dgqKMsxPAFZck8ms/IhaLT1PJ6NN/gtPluNSsS3V7Lqztb2blLQHEk44Mnsvt709Ejt4lhhUKi8ACnDbGojjUKo4CjoKv6Xo17q115FooDDBlmcfJCPf1PoK0WmxLfVkFjYz394ltbxNLM/IQdAPVj2Fej6NoNp4fga5mYS3jja82P8Ax1B2H86nsNPsPDliILdS8r8u7fflPqx7CopJHmkLytlu3ovsKDNsfcXD3LAsNqD7qDt/iaiJxSZppagQpbFMLUjN/Koy2aAHE0wt05ppb8qYWJoA4h5irKDkHHINSxz+9Sava3U9y1wkRMK/JvA4yKoLDMDjj86zTTOmrT9nNx7Gok49asJN61lJHN6D86sIs3939aDO50+na7PaYSQ+bD6E8j6GukgntNTi3RMCR1HRhXnqed/dq3byXEUgkj3I47qeahwuO52M1lIgLL8y+tUXgVn8wfJKP4h3+vrT9O8QlsJfIUP/AD1UcfiO1a0tpFcL5kRX5hkEHg1m04sZy1zqhtZxFdWxRW4WbOUP+FMvYRf2kkKsIxKuCw5rburBvKZZYw6HhlIyMVzF7pN7AN+mXcgj727YOB/sk/yrWE+hMkOtLa0BktJma3xGBE2NwDD19j61q3JktNRgDwrILeGJNmc5AXJ/nmubXzZcN/bUaTRHOydApU+h7irb6gLm7YtJ+/TlmVtwbPUg10UYpsyloVVlhu/FscSJ+6jOV3fw5OefwxWvpsgvfHd5d5HlWMDbSOQCemP0rC8M4aW91KQdc7c9u/8ALFbfgiPzdL1C+kVi17chF29SM5/oK668VFHLh5OblI9C8Ox/ZdOkuZFI2jdu55A9Qe9efJef2l4kmujw00pb2wT/AIKPzrtPE+oSWWkpb2zGNnkEQAGNuev1FcZpcCC6kcspEkvloQMZGdg/QE1y391+Z1046pjvEkT29jFGwyl8wl5XB75H5AVY8PabAbnTsRgzIjSFh2Hof88Vd8VNHfeM7TTmwsdrEzMc9VxkHH0AqbwHEItL1XU5uUijKxg9Mnk4remrUZS+Rz4ypz4ilTa6N/kVJ2OoeJb593yxrHaIR6sct+gNbupyqLe4VT94iIZ6YHX+tZXheM7VuZVIaWSW7cN14+Vf61c1HctsT8p8qNpGBODk+nr3ryG1PFxi9l/X6HU7qm2jltUQTaNHEF+a91FI0H+ygyaqmEXOv3Lwr+6jmjhBX2P+NXJ2WXVdKtM/LY2b3Mns7HP8hU3g6ET+TI4z5sr3De2OmfzFelVlalfuzpy33Jyqfyx/M75XEmSOoOCD1FOxWBp+rre7ZoT5jyMwUx9GAJ4/StyCYTRhsFSRkq3BFc6Zy20v0H4paMUVQhOlK3IHrS4pKAEHWnYoI3c96AexHNWmSOFLikpwoATHpRin4pMUDG4pCKfijHFADcc0YpcUY5oAOtGKXFGKAG0Yp1GKAExRil6UUAFKKTtS0xDqcKaKcKAJFqG4HQ1MtNnGYzQA20OLqHPdsfnXUaS2dNiHdcr+Rrk0JVkbnhga6rSjiOdP7sxI/HmmhF/qMVwd8MR23s7r+td7XDaou3aDxtuXFKWw0QN0FToPlqEj5RU6fdFACHmo2qQ0xqQyMimmnGmmkA00hpTSUANpKcabQAlFFFABgUhoNJQMDRQaSkAUUUlAC0UlFAwJpDRTScUgFwWYBepqwq7VCjoP1psabBk/eP6VJigQAYopcUdBmjYBCQvP5CoZZBEhZiM9cmnu+0F2H0FZQjOsTsGz9ijOHI/5at/dH+yO/wCVc053dkaxjbVhawHVJluZgfsaHMSH/lqf7x9vT1rZHWkAAAAAAHAApR1FCVgbucfqv/H1f/8AXT+opuvnEln/ANcP60urHFzqH/XT+opviD/WWf8A1wH86lblnK29itpLLJvZ3kOWduTj0qpqFy9tAGfaCzEbh0Uf41rTsVRiAWIHQd6464vLm4e5juECSNhVXORGM5wPf3raCuSyC4eS8kzdkpZowCxKcmQ+re1aQJJCRr7ACsxrDzYtqSMCByScD/61dx4T8Hy3cC3GoFxatyF+60w/mF9+prYjYq+HvDtxrcm9SYrNWw9zjlz3WMd/r0FegqbXSLVbKwiRdn8I5APqx7mkmvEhjW3sgqRoNoZBgKB2WqXC0EN3HEkszOdzHqT1NITjOaaWqMtQA5m96YWpjPUZbFIB5b6Uwt70wv8AnUZagB5bNNLUwtTS1ADgTH4Rv27t5mPxOKwpo95C4GU+Xdjk8d63bv5fCEgH8bgAfV6ux6VZ3dvdu+2OaPBUofYdR3riw7+J+Z6uKas35nJCA1KsTCte80qXT3QSlCsmdjA9fWohD7V08yPOs9ykqNUyBhirYh9qesQzii4iFGIq/ZX09m2Ym+Xuh6GoRFiniP2pNpgdLaanBeAKf3cv9xj/ACNNvNOWQF4lw3cetc+I/Y1qWmqTW4CTAyR9j/EKza7FJmTqGh29+CZ7UFwMeZsyce/qK5q70/8As6Qg6UigjalxbOVDfUdjXqKNDdIJI2B+n9RVe705JVJRVyfvIRkN+FXCo4MUoqR5zY2d+0E2nLay24njPkvJyFOOTkda7bwUIrW3i0kw7pbN98wb+7j5XH41VW0ksXP2fcYv4oGPK/7v+FSuplBntLgw3G0KWU4PBzg//XraWIc7XM6dFQTS6kviiUTaokROVtoZLhh/tdv5VnafaO0un2q581z5jMFyV2r1x9TWPqs15c6nLcXKhJX2QqEyAR/kZ/GumtpxCt9MxKfZYFDSg42lgSQD680py5Yp7nRGNrGCl09/rHiDWpeQLcxR47biEH6ZNdZokQtfBMMMh2/bJACPY5Y/oK4HRFk/4RFwDzqN+EHqyqP8WFeoXSx21va23y4iiwPUE9/++VNdlR8lGMe+p5i/e4uc100/r7ilYxbp5Fz/ABJDgdwBub+tQ6nmaMxqBm5m2LkZ4GAcfrU2nzAAzkEbIWkP+85x/LNVL+YWrpI5ytjaPcOPRtuf5mvEh703L+ux6D0icFdX7fatcuYgGW4Y26HoQowox+NdVp8g0jw9qN4F/wCPazKKfViP/wBVcvFaAW+k20g2vLIbiVj2AG4/hk10+tPGfDEVuxx/aF2iDHUgHP8AIV6mKaXLBdDeh7mEnL+Z2+4u+FbL7NHawkANBa5bH94jn9TW6C2QwOGHeoNEjzLdPjoFT8z/APWqpP4itU1l7ARSyNvC+bHgpk9vw71gn1ZjJWpRSN+KUSDnhu4qSqagE5R1bB6qc1Zjk38Nw386sxH0mKdjNGKAE6UpG4ZHWg0gOOaEIUHP1p3Smnn5h170qnIq0IeOaXFIMinjmmA2kp+KMUDGY4pKfikxSAbilpaAKADFJinYoIoAbiilxRQAYoxS0YoEApwpKcKYD1pzDKGminjpSAqKPlIrpNHfMsw/vIj/AKYrnMYdh71taI/+kR8/eiK/kaaBm/3ri9aGHm/2bo/qK7PvXIa8u2a64/5bI35im9hFA/cFTp9wVD/AKnT7tIYh6VE1SNUbUhjDTKeabSAaaQ0pNNJoASkNFITQAUlBozQMSjNFJSAKSjNFAwo7UlH40ALmkzRSd6AFp0SbjvI4HT3pirvbaPxPpVkDAAHQUgDvTu9FKKBAKYzjGTwBSs3UZ47ms65llu7j7JbHa2MySf8APNfX/ePasKk+iNIxI5PM1O5a3iYrAnE8inp/sL7nv6VqxxpFGscaBY0GFUdAKbBBFawLDCu1F6e/ufU1JURjYbdw7UD73Sk60qjpVCOM1dd1xqIPd/6im+IlBmsic5WHIwf51Jqw/wBK1H/f/qKZ4g/11p/1wH86jqWjAn+4a40r5t5Kw53uQuOSfpXX3cVzPEYbOJpbmQbY0XqTXReHfCdr4cgS91ApNf44xyIz6IO5963giZOxR8OeDY4IkvtXUDb86279Aexf1PotdBd3zXGUjysPc9C319B7VHc3L3LZf5UH3UHQfX1NQFwK0Mndi5x9KazDFRNLUTSUXAlMlRM9RNL71E03vSuOxMX96Yz1AZajMhouFiwXphk5qAvTS9K47Exeml6i3Um6i4rGjfpjwvaIGDFpYsr35bP41sWG42tyGjUEuR1yR07+lYl+zJFYI3CebCoyewBJ+lbmmALp5kxkNITxySN3/wBas401FWR21ptwu+5X8R4+16anH3mOK5HUI9Xn1HZbXYtYXYiPKZB/Gum1qdLzUrF4ScCJjyvI56EVUui0bWaqPvvkg8g4Gc1krqbN/Zp4aJLoelXZ0cLqM2bxXYbxyGGeKmmtpLXmYAJ/fzx+fatC1kY2kTqCA2ScDOOacbiKZmh2khiU+dPkc9wCeDXTyqR5jvEyxsPR1/76FOBH99QP94V5X4mUWviK+S3R4bcSkIqkhR64rLE7/wDPR/8Avo01Qv1Hc9oaaBPv3EK/VxSLeWZ4F3b59pBXjG/J5OfqaemCegqlhvMEz26GQofMhkGfVTkGta11JXwkw2N69jXlfgWNn1eeTcdscB4zxknFd+vI5rCpT5Jco07m/PaxXC/MPnxwwrFvdNKvncVftIvf6+tTW13Lb8Z3J/dP9K1YpoLyPA69weorItHGzxOxWO7ULtcGOQNwT7Z6GqPiGG9n8P3NpbQSSzzzbmKnt6fQV2N5pzKGwvmRHqCM1z97barFIr6fdL5feGVN35Hr+FaQmxqTjqijoNs8V7pFlKp8uyhaeRAOQ3U/+yit+e6fUta1RYj+7hKW6tnuQM4/AGqOjzX9pqf2ycWk0TIY32IVde/f361Lokb2mnvJdYFxJPLcTjPKnoo/LJ/GtsRX5o37I46FH2d/N3NqFGntJ9mVM9wIVYdQqjHH4k1z3iW6aXSb9fM8yW4lg08PtKlhu+YkfQV0NjiO3tBIwVI4zMxPYtz/AFrlNcmkefT0zjaZryU46nG1a48HHmqJHTU92Bm2oW51e6leQqkaCBMDOC7c4/ACuj121Bv9DgzgW437fUtwD+QNYXhiH7S8JIz5100nPcKNorYu7g3vjWcB8x2/yADoNq/4tXdiZXquxtUvDDUqb63f3s63SAItKmnPeYk/RVrzjSR5+sziQ4STLdMjnn+tegyyC28FtJ0zFK/4sdorzrQ7eZtYmlZnVC5jVG7YHP8ASsJLTQStZJ9jrvC1jFHLPfQEokxcGL+EYIH+NdKBXL6RJPaXWj2SEKssUrzAjqNxI+ldYBz0ran8JhV+K49WyMHrTqYBTx05ptGaYdaaRT8c0hFIY0cGl9x+NBFJTTESg7sU5Tg1Cpx9KlFWhEmM0Ypqt61JigY3FJin4oxQBHjmjFPIpMUAJilIpcUuKAGYoxT8UlIBmKXFLijFMBO9KOKKKQDhUgqIHFOVqAIn4lPvWhpD7bmE+kjL+YqhKRuBqzYSASBgfuyI364poTOsNcv4hU+Zdf7sbfrXUGub8SrzN6GAH8mpy2EjHH+rFSqfkqvGwaEYqZT8tSUDGozTifSmE0ANNNNKabSAQ9aaTS0hoASkNKabQMCabnigmkNIANJmg0lAxc0ZpM0UgFopKKAFpuew60pPvUkS4G89T0oAei7Fx3PWnikApwFAhcUjE9B/+qgnHA61RvbvyECoC8jHaqjqzegrKpOxcY3Eu7h3kW1tcNM/PPRR/eb2/nVu1tY7SERISxJ3O7dXbuTTbOzW1jOTvmkOZJD1Y+n0HarJrJLqy2+iEpKWirJEpw60lLQBxurqVu9Rz/e/qKk1WxuL+8sobddzGDJY9FGepNLrYzd6iT6/4Vbu9Ql08RGGMO7wAZJxt5qF8WpXTQngtrLw/DtQedduPmY9T/gPas+e4eaQyStub9B9KzXvZ2YkoNxOSS2SagkuJyD8q/nW3OkRytl+ScDjNVmuRWBd6rIl+lsmz5I/NnJz8q9sUmnXVxe2/nnaEc5jxn7vvmlzj5Daa4J6VC0xPeodr9yKTa/qPyo5g5SQvnvTd1MKN/eH5UhRv7w/KjmCw4t600tzUcokCnDj8qyZ7q7FxM0UMxigGNuwZmb29qLjsbG8etIWFUrOO4MCtcSFpDyflAx7cVYMbf3z+VFxWHl6cqlvYe9MhjIXLMWPqasgGqEaOqpHHcab8in9+S2x92dqdx2PtW5ZADR4juLZ5IT7w6nH1rntT3DULVSGBUzMAR9AK6dbdX022hJKF0+Zk4bp60r62Oip/Bi+7Zzl7dwza1Epn3SC2BAcbXOSeo9aS+cpd2QBx5cbvkjocViataRXHjK6+0POz2/lRxTgcFgM4Y+9bl/ubUGGG3JB1Xk8mo5bO/c3hV5qPLbY2YcvBbAkAsgJI4Az6VEkc0jNI7LHFLKFKLk+Uwbqfc4H51ZQGMQ8NwgA7AjFZsSsk32h1OGQyhZOAuATkc8n+VbQOCfQ42G1k1u9u4lSNw0kjsJPu/eOOe2a5fWtLi0/bJEWXc5Rom52kehr0xLW1bTobp0ksLny18x4v41x1YdCPpzXKax4eudRvWjtk82KMlwYGBGDSpztLfQ2ktNjiR1qaOt+bwkr2aXFlfRuzfehfqp9MisSW1uLK4MNxE0cg5we49q7ou+xzKSvY7vwDD/o9/OR1ZEH5ZrslFc54Hi8vw9vxzLMx/LArpQOfauCtrNmi2HA05flYMpII6EHmkA5pwrKwzQt9RIO2f6bx/WrEtrBcDcAOe4rJGKlhmktzmM8d1PQ1LiMju9NkjbzEyD2kUfoR3rInuZIw0NzGE8wbfNX7p/PpXWwXUc/H3X7qT1+lQXmnpOh2gZIwUIyGqfUZjxapBex31xbSjiNIZLYjBTPGcdx7iuN1Gaa51TVJA/yW0JVFbj5VxnHrya6S7tr+yAbT0gO3rBMnP8AwFv6GuZvbS51NpsFbeSU5cbHyGzk9fWunCOMJ8zIqQlJHQ+DoClxCSPkghyT6dzUGh5l1C9vG++ymQ8d3Yn+WKv6bFNb+G72RFfzpEZEGOeflx/OoNFiH2e/KkYaYRL6YHy1MneTZ0Y5qVdRjskl9yOk1xlg8KwQsQNyRKxz25c/yrlreTZaQTKQx8qSbPrk4H8q2PGskkukxW0OPMkZ1GemAAo/nWPbIHgggXAAjiiAHQDP/wBelLa4pK0mja0+Lf4st4GOVt9PVdp65IGf510uWgOHJaM9G9PrXPaMPO8aanKORGm0e3OP6V1GAcgjitaexz1fiAc0oqBgbYjBzGx4B7GnrJmtTImoxxTQ1OBzUtDuN6U08dqlIppFSMZ0pyt/n0ppFIDg+1NMVif3qVWzxVdW7GpAcc1YieikUgj3p1AxMUmKfikxQA3FLilpRQAhWkIp9BFAEWKMU/FIRQAw0lOximmkAlGcUU00DEc7qIpDDuIHDDH45oNJQI6+C+imi371OB2P+cVzuu3sd1I0aOpYxlCFOQOeOaoSKHGM498UxYkTnGT6mm2KxHHG0UYVuo9KeCQKcabUjFLcUwmlNNNAAaQ0UhoGJSUp+lNNACGmmnE0w0gENIaU000DCkoozSAM0Cil6UAFFLQqliAKQxY03nJ+6OtT0AbRtHQUUxCilJwM/pR05qC5uEt4mkkYLgZ57Cs5zsOKuNu7pLaIsx59uSfQD3ptjZuj/arkf6Qwwqdol9B7+pptlavLKt5cqQ3WKNv4B/eP+0f0rRrBK7uzS9tEFFHFFWSJRS4opgJilA5opR1oA5HWz++1D/e/wp2q/etf+uI/nTdaH77Ufr/hS6r9+2/64Cs3uWtjOZc9aiZODUxphpjKjW6ZJIPPX3pBGFGAKskUwqKBEOKbtqUqaZTAYRSEVJTcUwIyAQcimFF/uipiKaRQIiIppFSGmmgBYx8tSio4/uD61KvPQE/TmtESzR8WztHrNttAJW3xg+7VvWU7XCxqckRjHIwa5rxQ3meJUjz/AARL+pNdHpilc5HQ+uaGt2dVVJUILyOLDCbxXqbGWVS16FC4+RwAAefWtacNJqFwIwGI2Dk9qxtGmjm1W923L+Y17IzwlflPJwQex6VsWoMuqXGennKv5Ch7kx0otm+5kVGKE7gCFLkYyBxWRd+XBptxJ9pefdbSOqlgPLfbgnaPrWruXzJSNocZy0p+U+n+FYetRPaeH9SeVTHNJGqlUUCM5IHynrWkXpc5pLVI57T72OWCK3urmYiMAgOwwfbNVnvo9G1eaOBx5c0YYqrfKAw6Cpr3RDa2ltcR3CTichQijkMRnFXdHtrJ9PIu7OOTexSRiuWX0OfaueVSMNZK6OlpzjaL1KlpHFHFEpQxRhSwZRksmM5x64zXO+KHQ39jFE7PHHbAqz/eIJyCfeuhhUQ2TrbuVREIBm/gOeCa5XxJIZPEUy9440T8cc/zr2NDyKV+c9L8M2jxeGbDauQY95A68kmtYc1z+j3zxW8cdvJkQxopUnpxzx6V1TIJAC68kfeWvLa5m2d60SIB+lOFK0LryPmX27U0EfjUWsO4/FL6U0Yp1AC456VbhvHQbZcuvr3H+NVacM0mrgaEkEN1HuBB9xWfd6U5y8e3fjh9oJH1z1p6O8bbkbB/nV6G7R8LJhH9exqHFrYq5y80uowyJGys65DjaoVWI6c54+lLpls9hY2kFyoWZ5SxAO7nryR9K6i7sluIyNoz3B6Gsp9MvFCm3VJY84eNyQ4H+ye/0NNMSSUrlHX23XdqrHKxWpkb2yS39BTNFjE18N6jAfzDx0x0/kKr3089w93NLGY3aSO2iBGCUUjkjtkKau6YxitdRu8cJC354q5bWKvdtlnwkDLe6jcHqQgz7nJrqcZ+tc/4SgaK3u3I++6gfgorohxW1P4TKt8bMrXZ2trWCRVJXzcNj0xSWd3HNGrK2Qe9Z/jaWeHT7J7d9si3Bx7/AC9Kw9N1QTPmACO4H+styeG91/wq+a2hny6HeIM9DUqrWPp+ox3CAqenVT1FbMTg981Yh204yKb1FWVGaZJDjLKPqKloZXIqMjipTzzTSKgYwHsfwqVD2NRMKFbBxmmmJosq2DU4ORkVVVsipUfBxViJhRQKWgYlAp2KTGKACloFLigYykNPIppFIBhppqQimEUANpDTiKbigBtJTsUhoAZSU4000gG0lONNIxQA00lONNNADTSGlNNNAAaaaU00mkAhNMJpzU2gYlJS0lIYn0FFFAFIBQKUUlLQAtTImxeR8x/SmxJk7j26CpTzzQAmKPrRUMs6xHdIwWPaSM8ZNTKVkCVx0sqRRmRyAq88mqtrA19Kt5cKREDmGNu/+2w/kPxqG1U6vILmQf6Cp/dr/wA9j6n/AGR29a2eprD4ndmm2gdaMU4CjFWSIOaKUUYoATHFFLiigQUClooGchrX+u1H6/4Uar/rLX/rgKXWv9fqP4/0pNWOHtP+uI/nWfUtbGeelRk09sVEzUwA00mkZvlLEgAdSegrJu/EelWhKvdq7j+GEbz+nFUk3sJuxqk004NcrL42gLbbaxlkz0LuFH5UR+JtSkyw0+3CAZOZTwPrVezkLmR1G09qTFR2Nyb2xhuTGY/MXdtPapjUjI6aaewphBzgdTxQAio8sgSNSzHoAK0oNAkl/wBddwp6qh3H/CqUPlS21zlc/wACYYjvyciqtrcSQ3htlkMjqRgE847A+/vXTGgnuQ5X0OhWwsbNflQzuOd0p/p0qDzm3HBxz0AxT47gXMZ5O9eDkYPuCPWq5B3+lPltoQyvrP73xgV/6axqPwX/AOvXUWCGCBs4+Xk46etcq7G48YSEjn7Qf0UV1Lv5Om3chx8sbn/x2sWehiFanBeSOC8FwNd6jK7OqqzSyAn1JxzXQ6bHjU5FY5P2hj+VZHw+jUwmTKHMWTv6cv0/StfSJGN2WBBDGST5h0GT3pyetjkV+WxqTtttZy0gRVX+9wfb2Jrn9edI/DMghnLwtNGojZsshzk5P+HFdBetutWAAaR2G07Ordemc596wPExkn0iwg3B5ZbjHMfltkDow9eetVtFiveaMx7GfS5bIiRZYZl8wKp6kDPQ9OtU9H1SSzt5ZJowbRyymUHdsP8AtDqKs3C3lrfNDeOS9vakISd2QeOPbrWdpKufDYEcQd5ZWIU/xZbv7YFRGnGpoy6lRwV0aOxniKuguGO1SRwHGeT/AFritQP2jxPdkHObjaD9CBXbr5YaJSXUGcYRR0IBPPtXC6dm51tWzzJcE5PTqa9PoefR+Js9B8OttluD3kdYwAuTjqfwxWzDNOkYBmkKKOpPOBWTolrLFaX8xEe+APzu5U7etZnhaV5tWmE1wwgCDeWYkAHvXmTTcjuS907yyW5EMUsrlvMy5BP3R/CBVplV/vLz6ikE0U5LQuroOBt7DtThV2M7kZiZRlfnA7jqKaDzU44OR19qCEkbDDDYzuWocexSkRg07ikaJkGR8w9RQDmosUOp2AetIOacKQyeG5kh+X76eh7fSr8cqTDKNz3B6istetOXIIYEgjuKTjcC9d2MF8gSdfmH3ZB95T0zWBqdnNpPh7UVYhzMVCug65Pcdq3YbzJ2zdv4h/WrYwV7Mp/EGp2auO5neHMnTGfGC0rfT0rXHPHQ+lQW8UNrCYoY9sYJYKvqeeKljeOdfkOT3U8MD9K6ack0kZT3bOV8fQvNpNoI2IkWcspH+6a4RZw5RbnMM4PySjpmvZ2sI9RglguIlljwDjoQfUehriPEPhDyoHeHMsYOQ2OVHow/rVtXCOxk2epyLOqXLiG6x8s38Mg9/wDGuw03VfMPlyDZKOqnv7ivMvNez/0e6jMkGePVPcGtex1LyDHFPIXg/wCWM69V/wA+lJSaBxvqj1WCcMODVxCCM1x2namwKrLzn7si8q4rpra4DqOa0vfYgmnt85eMc919aqVpqc96huLbeC8Y+fuPWk0BQIphFSHr6GgqMA1AyNWOff8AnU6tuA9agK0oYg+9NMGi7G/Y1MDVNWzgirEb5FWIm4oxTQadSGJil6Ud6KAA0mKfikIoAjNNIqQimkUARkUhWn000AMIpCKfTaAGEU0inmmmkA2mEVJTTxQMYaaafTDSAbimmn4puKAGGmmntTaQxhppp5ppFILDMUYp2KMUrjG4xRinYpQKAsJinKhdsdu5oCk9KsBPLXb370AIPQdO1BoprsFByQoAySewobshWGTSpFE7yttjUZY/0rnDeNqWpIjjERDARnoBg9aTUtQa8k2pkW6H5B3Y+pqtppJ1OEfX+Rrnk7msVY7RFCxooGAFAAHQcU8CkX7i/wC6P5U8CrRDDFGKXFLg0xDR0paDwQPWlIpDG0UuKAKYgFL3oxQBRYDkNa/4+dR/H+lM1cjfZgkAmAYGetSa3/x86l9D/IVFrCRmSwdkUssGVJHIzwcVn1NFsZ7ZNYOo69HbytbWsRnuAcZb5UB+vc+wrdZwvIGazNQMFxGI57eOVAcgOucH2qo2vqJ3Oca3v9Y857qZnEQB+zjIU/gKij0qXG2TbEv92NRx/jXVWECeTIyrtBAGBTWt03HIzzXYnZaGDV2czHo9urFlj5PXitew023dmiuYg68MEbpkeo71f2BRwAKavyTI3vUSbaKSsx+oX0en2puJVZgOAq9TWFH4ytWlxLbTRx9mBDH8qt+J0eXTY0jUtI0hCqO5xXDS2csUnlzjYQM4DZqYU043Y5SaZ6Baa1Y3kEk6S+XFG20tKQuT7DvUcOv2U9/9lgWWRtjMXxtUYHvXE6bpc91NbLHGW8+fykY/dDemfpzXZR+EptL1aYSXSyXCRsgSNflOR6mqVOKd2JTbNqyjxpsX94jmsF45F8XeeH2RRwgN/tMfuj863NLulnthER83pjnPcVkXzxwa/cee+2IxRZJ7EsRmuiPxWJejNuyuS04mZcNJncPcdvyzV+4i2S8fdPINZMTlsyEbWjkXJ7ZPGfxHWttwHtIiT8y/Lj1xxSqIqRkaefN8Tyv/ANNpm/XFb+tS+R4W1GTOMQPz+lc9oB83WHlIxlHfH1atTxfKYvCF+OdrQhcY4yW9a41uejjdGl2SMvwLAItLvJYo3gKxpvWQZ3HaTkexq/oKEYkIIxbdT05Oaq+F3EfhLUpRK0oKlVZuDgJjH4ZrW0qNhZKijLCJQM9KH8RwrZEt7IFtopRK5fzAFK8NjGDg4OOKw9cjguLvSYBdNFbuzyK75zH0AHPuP1rfcxsrI8ksMoVpPNU7dg6cnp1rkvFT77qxRmZitvklmyTlj3/CrekBx1qDNaJSW/SaRZZUt1AmxgyA89OnHtXNaRfvJbW1hMD5O7IeMEOoBz1HbNWbhmNpMWYkRxMBk5wKj0aFUltWhkVZfs5aVW53c9B6Gqw6uycTojdlmkhs5ZPOiULFIzLj5pFxwR6YNcZ4Tj8zW7MHHXccnArrdeBtNBuC1mkbfZcCfdk5Y/dx24wa5rwmETUhJKwVI05JGQMmu2b91nLRW50k4MFrq9xgpLuKh0b7wbAweeRz0p+i2MdpBdSm6R5ZIwNoPvVSa4im8PXkCOvmifLpnBwW9O9SWIRLchFAbemCBz1rgauzs2gd7pEYTTg2OWY1eqCwUpptuO+3JqximZIMUn/LU/7tOA9KaR++99v9aTGOBKnIOKUqr8kbW9VH9KAKUClYYwo6DP3l9RSg5709cjlTg04hXPzDa394f4VDj2KUho6U4DrSFGQZ6j+8OhpRU2KHCpI5Hh5Q8d17GmCnY4pAXop0l4+63oaWW3jlIYgrIOA68H/69UsZqzHMyjDfMP1FLlfQCzZ3r2UjLegvEwwJk6j/AHhV25VDiSKZXTHbkY+tUQyuvHIPWovIaLJtzhWOWiJ4P09DW8K+nJMxlTd+aO5ma54St9UhM9oixzHkp0Vvp6H9K81vLC60qV0aNsA4eJhjFerWOuWd5eT2ETSRXkHLQzIUYj1GeorO8Xuk1nZtJCom8wqWx1XHrWzg990Cmn6nGaLr82msXiHmwn78L/54PvXpWnyx3lnDcojRCVA4Vuq57HFeY3mnoIJZY1wob+ldDHeap4dnhmuI/MsbsK6bT8jcD7p/hb2PWoi+V2Kcb6o9ARJBU6h6ztM1SC8t1lhk3xk49Cp9COxrXRlIHStLkFO4tjJl1Hz9/eqPseDnpW9tFVrqyEw3x4Eo/Jqlx7AjJxk01lI5p5yGIYEEcEHtR1FZlDVfafaplbGCKgIoR9px2ppisaCPkVKDVJHwfarKvkVVwJaKQGl70wFpaTNGaBiGkNKaSgBpFNI5p9NpAMIphqXFNkXC5FAEfU0hBp3kPP5aqCTyOKrNbMSwSBnZeW4OFHvSAkORTTzVS0VkMiMTkORjPTmtAJxSuMhwaaRUxWoyKAGYphqQimkUXAjI4ppFSY4pMUrjsRkU3FSEUmKm4xmKTGak20oWi4DAKcFpwFSxRb29FHU0AJFHtHmH8KRvWp3PYDgVA3HvzxRsIb06dT0rnNX1H7QxtoWzCp+dv75/wq5qt/tD2sLfMRiVx2/2RWBgY4rKUrlpWGE81Lph/wCJtbf7x/kagnlS3i8yQ4GcADqT6Cq2i6kbjXLRBBtDORkt7GpsM9JQfIv+6P5VIKjT/Vp/uj+VSgVojMUDNZutzzWsETRO0bF8Ej0qTWsrpUpHqP51QME9va2izowc3IIDHPGBTFcLG8uZtR8uSV2QLxkd62l5JzUbf8f0efU1MOGY0kNhTc5PSp7e1lupAka5/kPrWs2l2VpaE3bneehU8/gKtRbJbsYmaOtSOE3HywwXtu603vSsM5DW+LrU/wDdP8hUOs9bH/r3H86m10f6XqX+4f5VFq/3bE/9O4/nWL+I1WxlMuR71SuIwetX2/Oqk44NXHcGT2ceLQ+9VpZYInxLMiAnByelSIJJbQgNtT2rCuoAsrAV2KPuo529S9eX9taXEkLl2ZGIO1D+dQJqdtMcBZAfday9UmWcpICfM8pVk/3hx/LFJYzQW9s005woOAOpY+gFTyjuaeryxobFndVjDM5ZjgDiuEupHmuZnWQnMjYz6dq1dZvLm+eMTxGOFR+7jI7VlM6D7zov1YVUVZWJk7s7Dwem7+wEbkDU84/A11uuSGPxJdsM5DE1yXgh0nutIVWB2amPmX3U12OtweZ4ku4geSxA/WokVHc5qXzbfZfKjGOXiTbwQw/iFZmsyi9S/kIBJtFww6NhuvtWxqN19j0BGQ5cvjaehrNOlXtzZm7srYSR3cJUqXA25rWElbUUg8OXsl1oUsTSfNCpRmduxwV/qK6OLVbSC12vJ5j53bU+bt61xtt4I1C4YRSziAHqituZv+AjrXaaJ4N1R9jXKpaRLwBJy5H+6On41MndaDT01IvDAzPI57QL+pzVvx5mPwm7HBDyRJjHPXJ5qDwuObs/3VRP0qbx86jSNPhfdte7TIXqcDtXMtz0Ma7zINL8oeBbiWGPyo5XfYhOSMkCt3TgUhb/AHVH6VlKm3wXBht3mzYzjBOXz0/CtizAELcd8U4ayOGeyJZIopmQzRq5Q5XcOlcf4iCpf3MaBSscKKN3LDvn9a7LvXB+ILndq9/HtUjeq7u4wBVVX7pVBXkYV6cabdMP+eWPzIrX0TT1uWctCzRw20arPGR+7YjJBHcmsW+Vv7HnbGA7pGPfmuo8PNtn1AR3UizKyJ5BI2tgDnp17UoScYXQ6yUpWZleLYkh0W7ZJ5JGMkUMiOpXb1Ixnrx1rF8MQGZ5lHG5lTPp1Nb/AI/v7i50WEXLKXkvSV2rj5VXv6nNZPhrKWN1KOPm6/gK6eaTpXZnCEU7IrOSouXxkiRun1xWtowmneIMm1S/BPrWdDJBb6St26NKxdmdB3GeK7bSZBcWFs5gjRWbcB36ZrncrM1n8Csa9j4i0q4mWwS52XMZ8vZIMZYccHoa2OhrzaHwTqGqpJqFnd2+PNZtrZBHOa67QdcF7GltckibGEc/x46j61pOKWwpU7bdDdH0puP33vt/rS55pP8Alv8A8A/rUGY8AUYpQPypaQCAU4fTijHPNOC0ANjJCjB7U8BT2Cn9KYn3BUgBpWHcXaQOR+VOC/jzSoSDwakBQ4z8pJ/Cp5R3GBakVaf5ZAzjI9RT1SlYLjCTGN/pUiXCE4b5ecZNJKNsQJHcVCI9zZI461MohcvBY94d41ZsY3j7wHsaxfFlrJLYwSwRtJHHIWkKj7gx1I/rWlFuQnByvoasxyENlTtb0qo1JQVugOKbuecOu7Tbg/7R/lXpunWMN34YtLa4iSWKS3XdHIMhhiud8QaTaf2TeXcCCCVVLuqfcfseOx+ldpoXlT+HNPK5ZTbphu/SlL39jSL5Tz7UdE1HwvcPf6Wzz2X/AC0jb5mQejj+Jf8Aa6it7Rdft9QiUxttkKhmhZskD1B7iurmgxyeg6MO31ri9c8IHzvt2jYt7sHf5Snajn1U/wALe3Q1UKrWkhSgnrE6mKUOuQamBzXFaL4k82Y2V8Ps9+h2sjjaHP07N7flXVw3Kvx37iuhMwsLd2YuBuTAlA6/3vY1kkFWKsMMpwQe1bobNQXdqtyu4YWUdG9fY1Mo31Q0zIIyajYc4NSkMrFXUhhwQaaRmsyhivg4JqdJMHFV2Xt+VIrnoeooUgsaKvUgeqSScYqUN71VwsWQ4pd9QBqXdTuBNupuaZu96M0XAfmkzmmZozRcB4NKwyhqMGnq2aQDrR9k0bejqf1rpr0f6Dccf8syf0rkVfYze3NddOfMs5P9qM/yq4siRwyjF1cf9dDV0fdqkT/pk/8AvA/oKuA/LWSZpYY1MNOY+9NzRcY000inE0maVwsMxSYp5pM0rjsMxRinUUrgNxRinYoAoAVFLEADJNWtoRAo/wD1miKPy15+8f0oc1S0EyBjgEk8VkapqP2cGKI/v2HUfwD/ABqfU9RWzjCqQZm+4p7f7RrmGkySzMWYkkk9SaxnO+iLjEDwD3471UuLmO1i8yX/AICo6tU0kwVGbGcKTWHFHLdyCe45Y/dXsBSirjbsSQxTahdLLP0/gQdAKj0EgeJLJR/z2I/Q1vabaHerbTj+dc/oOB4ns/e5PH51bWhJ61EP3Sf7o/lUwFRRD90n+6P5VOoq0jNmfrY/4lEv1X+dJq4wtif+my/yqTW+dIl+o/nRfxmU6cvTdOg/lVCHyq32+JQOSxrS0+y+1XjwyErsGT61NZtaw3lzdXHJjfEQ9SSegqo8rPdTSKSnmEkgHtSSS1Bu5qz6hBZRmCyQFxwWxwP8TWRJI8rl5GLse5NJRTbbBKw00d6UijvSGchrv/H3qP8Auf0qDVj+7sD/ANO4/nVnXh/puof9c/8A2Wquq/6jTj/07j+dYv4jRbGWzcVRupCFPNXWzj2qhdfdNVHcGaemwm5spVAyVj8w/QVzt5xcGus8JjzRfIf+fGQ4/KuP1Jtt4yjtXoL+Gmcr+JmNfna6ksFUE7mPYVj3OvRJ8tgm5xx50o6fQVoaq7DGFJGcnFO0uzs7/wA1bq2R8Ac4wR+IqG7FWuaOk/D691fTpNV1m+lVcBvKQ/Ng9Mnp+ArkfsMChspkgkDNe8aRBJJ4VtnPIW3ySOFAxgfjXjdpp15qU7xWVrLcOWPEa5/XoKFsLqdN4CgCSaYypgHVVwe33ea6zWW2+LLg5HEh6/jVLwR4L1fStQF7fzRxxLhktg28huMnjgZxXfHTdPivJb+WGPzpG3F5TnH0zUSjcpSseYyeHdX16OOK1tmECkkyy/InPuev4V2ejeD1s9Pt7e9uWmMS7dsXyqfx61sT6zbpxCrTEcZ6LWbPqd3Pkb/KU/wx8fr1o0Qas11TT9LTaohtx6KPmP8AWqc+tIMi3iz/ALUnH6VkEd889zRkCnzCsczosW66t+D811ngHAwlR+Nb6R308ToJEjvJSFA25VQMc/1rY0e1s7UqJ5cXCSl42ZSvBrnPGW6w1GyRblARHLJ5iR5Q7m6EVzxabO3EyUpNo3XlxoWl2xICqUcsTzyCxzW1ZlWtFdCGViSCDwRWJrcYt7SzyMHydxPQHCAcfnWvpirDpFqMgDyhTp73OWSLfQ1zWp+EJbyaW7tboGSZi7RyjHPsRXRxsXj3FSp7g0l4SkFsikgvKgyKudmgg3Fnmes6fdWFjZ2l1C0cr3QOD0YD0NaWm284RrvzUitnuG27eSMHnJ9an8fXATWNLDgmOIGQqD70zSLiybR0+zymNyGknWTpnuwpW9xBKV5XOa8XyILXTYFRomZ5Z2ib7wyeCfr1qXR18vw68mOTvYn8f/rVX8Y7Hu9MC3IuWW0+aYfx88E1ehUW/hMj+Lycn8cn+tavSmkVTV7kmk7Vs9PU8gxuWG3PUmut062ggngeEEJhiVOduAPSuL3T28VisADN5IJDHHqeK63Sbl5rZjIGDrC3BOeuBWKs52N3BuMTR0K7EGh6tKxKmJGcY4x1H9a42OeSO1hkR2V0kDKB69c5rfB8vRtcQdDCf5g1ziTKNLi/3sn1rqmrNm1SKU35nq1tJDeW0E4O0yxq+OnUdqc8LrMgAyNh6fWszwrc/afDdsGG7yy0fPseP51tIu2UCM7fl6Hkda5nucLVmRAdj1pcVaI3DDx5/wBpab9nVuY3B9qBEHenJ99Qe5pWjZD8y8UgxuB96AGoOBUgFNX7oxT80gFHWrsllt06G781Tul2BAOnB6mqY61agYPH5EjbYjIG+hweapCC2QvKEWQIW6buhPvV5rTZnEsUjDlhEc4FZq8ir1lL5E8chGQjA4pqwmJJEDHkEkLycDPFRFExlG3evFbN3GLqXzbVliLgAKeh4zWHdCeKZlmiKv8A3v6j1rSMIsylOVxjThGKlTkHGO9Ur/Vo7GKOUwtLvbHytjFWXlE2xGG054IPSsfXir20C91lPI78U5Uo22KhNtoW91+PUNDvYRbujFdu5mB967zw0NnhrTF9LZP5V5TGMafe+p/wr1nQv+QBp2P+fdP5VySST0OpbGn2qGS3BU7RkHqpqSlpPUFpscp4g8L2usx7mzFcoPknUfMPZh/Ev6jtXM2usXmh3aafrismeIrkZYMPr3H6jvXpzqrdevYisDVYdK1OSXSLuWHz8BvKc4Jz0K+/05pRk4eg2lP1HW94siryCDyCDkH6VbWQHpXnd4mpeCbhUlJutLcnbzhk/wAD+hrRt/GNs7p5EizQt0cNyp9COoroU01cxcWnY665t1uUyCFkHRvX2NZbKyMVYYYdQasW2ppOgZMGpJ9twoJADjo39DRJX1QLQoMKhcZ6dRVhlIJDcEUx1rFloiV6lWSq7jB3Dt1pA4oUh2LqyU/fmqQeniTFVzCsXN4o3e9VBJ70vme9HMFi1u96A1VfN96TzvencLFzdTlNUvPHrUizj1ouFiSX/WMPUV19swm0+IjndEB+lcTLcKJAc9q7DRnD6VB/sgr+tXB6kT2OMl+W+mX6fyFXA3yis+5cJqUq98CrHnDaKyuXYlY0zNRmUHvTfMpXHYeTSZqPfRvpXHYfmjNR7vWlyD3oAdu560o5qYqE2jaOnPFKD7CgCMKTU8MePnPbpQDzzip+qimkJjT+tZ+pX6WUG4gM7cIn94/4CrV3cx2sDSSHCgdupPoPeuS1I3D30hmAD4Hyn+EY6VnUn0RUY31Kk0jzStLK26RjkmoGqRg/fbUeD7ViaWI2Xd8vrxVyPTVh5fkjoB6VVH31JPRh/OuphtyzsWU4k5BI61rTZEiG2tzGCeAR1OOM+lcHoUf/ABUNk56m5yfrzXpajMbZ/AV53ozj+3LIYH/HyP51oyD1SMDyk/3RT8k8CmxKXCKOpAA5rZht7XT4lmuGEkp5VBzWkVczbMLWbSSPQ3ldSA7ADP1p/iGSBY9O+zHGx1yw7njvTvEV7Ld6VOWwqLjao7c1S1f/AI87I/8ATVP5VTsloIsXI23kXrvqfHzmobz/AI+YD6yVOR8xqFuV0GmilxkUuKBDaSn4pMc0wOR14f6bf/8AXL/2WqmqDNtpp/6dv61e19cX977w/wDstU9RGbPTD/07f1rB/EarZGUVyDVC5Tg81el4B5rPuCFQsx4A5qk9QZp+GLyKxu2e4kCQvbyRMzHAGRx+uK5m/vrC3nuGmzLM/wAqhBkoO/tzRFYXer3KR2dpc3aq+4eWMICPVjwBXVp8PbjVbx73Wpo0lkOWitvmP/fXQfgK7Yy92xzyXvXPLby/yzIkMsrS8KGPOPQAV1HhXwrrV35kr2P2OF8bZJiQT+HWvS7TRtB8Pj9xBBHJ/exvkP49R+lE2skZFvCB/tynJ/Kk2uoK/QpWng5DaxQ6nqNzewQjCQbvKhUe4H3vxNaf2nTNNhEFuqKo6RW6AKPy4rInup7nPnTM49M4H5VAXVann7D5e5py6zcPkQosK+v3mqk7vI26V2ZvVjmqzXCgdRUD3ijpzUOQ7F4sBTTLisx7zk4IFQPeE96LjsazTjuaia496yTeZzzUbXfvRcLHaPaxSDDLkHtVKbQbOZSpRcHtitPb6UuGA9a5DUx5NKuyqIsyPHH9xZB09s09JpreFUu7GRUUY3xfvF/TkflWruweQRShu4NVGbiJq5n28ltNk28ytkcru6fh1qxPGWkhygIRsnPbjqKlktYJzma3jckYJK8moFsViI+zXEsQH/LNm3p+R5H51ftExcpw3i3Tb3WPEUkVlGJGtbXcy7sHBPasOPQvLtVCrJK/lkxmFuCfQ/yrrta8L6xd6w+o2OoRxSOAuASmAP51mT2M9k/kXENxbwFNrvEMrnuQRXVRnG1mzCspLZHFeIo/J1RIAm0xWyAr6E84rb1ZxDo724PIVF/QVn6pYXmoeILiSC3lmiMiojquQVGBmt3W7W3vLO28qbFzNciGRW+6vOAauo1oa078pUXTzc3MMQZl8uJSdh68DvXT2tmLCwlbe2dgOH7884xWXb2txp+qy2l0yNNGi5ZDlSD0x+FW/EMjJZWYVipL5yD7f/Xrmh8dzeU3CzJdMt7jVHvoIh+7khKSMTjGRx+uK49pQAbRomR1JU+oPQ1t2l9d6ddrcoxD4wc8q49DUk/iHWw7SW9vpkrsckmAKxP1rolPmYVMSpSuaei+IrTw/p1lp93FcNcXDs4CL91WOATn6V3Sn98D/sf1rxeTWppdWF7rGnr9oQr5bDco9vau/wBH8ZR3SNd6gVtbZD5bFlx8x6c1lJdTnvd3Ozj+Y+9c3rHjOz0rUBDJF5yH5VEZ/eM2cZHbHX8qnufENo+myvp863DsCP3TBio78DvXI3VvqOpww6NZWii9uAJ7mZxxbp2yexoSJbOx0PxRBrEq23lNHckM5T76KoPGW7NjtW40cbcsu33HSsvw/oVtoGnrbQEvIeZJm6uf6D2rZU4NS7DRUW2dYxtIYUw5U4YYq5Fgxgkc+o4NOKgjs3s3+NIZTFOzynP8QqV4EPqhPr0qN4XQpxkbh0poCVRyasJwKgTO7FTqMCqRLFu7hlswm0t84Ix9KbHqU5AR1WaMjkPzj6GnTI8kPyKTg847VUdhtO0c9wR0/Ct4K6MJfENmCmQyImBnO3OcVla9sFrAY+7k49OKvgr91gN2e1Z2tkG3hA/56Hk9+KqXwsqHxGQnFjefX+leraD/AMi/p2ev2ZP5V5Sn/HneA+v9K9X0Ig6BpxHT7Mn8q4Z7nYtjRpKOlJUDA15z4sAHi2ZvS1U9PY16Melec+L/APkaZ/8AryH8jTi9RHP68+qjQJLbUvO2xJvh83ngjs3ce1c34QsY7meVmcIRAWyWCngjp6n2r0Px183ha3/65/8AsgrgPB+nnUXaAOqMYiVLdCcgf1pQnzRuypRs7G/aanNptyImf5T09GHt6H2rr7DWIrqMEPg964HVNJvtMh+z3SAlFYrzuBHqDU3hppn1J7d2Yr5QcA9ua1i30M5Kx6SSJlHOT2NRMCMg9RVdkeDBiJwBytOW53gZOaUtQQ1xjmoFXkmrLEMuRUCisyh6qPSnhV/u0AU8CrRIBV/uil2j+6KcKUCgChqLGFEdABzzjuKpregjmr2rDNqv41zYkKkrWbepaWhtC6B70vn571kCX3qQTEd6OYLGp5oNalj4hubC2MEaxuucgvnI/KuZFx7077R701JrYXLfc0ZJRJK0rcuxyTSeb71Q+0e9Hn+9Fx2NDzvejzves8z+9J5xpAaYmHrTwT6VlwybrmMf7Qrb28nFOwMiFSwgFwfSkI4qWPjLYPrgUCJ5Oo+lIeKqzT3Tupgt8pjq0gH6Uzzb7vbx/wDfwVm60blqDLobmpnlWKDe7BVVcknsKzRNch13pGqk8tu4FTBWvJA7D/R0OUU/8tD6n2/nS9snog5O4ltG15Mt7OpEa828bdv9s+/pWHrI/wCJtP8AUfyrqAZCf4fzrl9ZB/tWfPXjp9KjoNbmaxx0qNqkao2FAxqFUmjZhwrgn866P+2YPMZsMSTxx2rmmGBTg5POf0rakjOZuf2sHJRI8A9Ce1cPo/HiC04/5eh/OuhgJ85eepFc7pfHiC2/6+h/6FWsloSj1yMfuk/3RUqgVHEP3afQVMKtIzZS1cf8Sa5+g/nUOrf8g6zP/TVP5VY1b/kD3X+6P5iodWH/ABK7Q/8ATSP+VVYknvh+8tz/ANNBVojk1BfjHkH/AKairRHLfSotqyuhHjilxS9qMU7CGkUmOafikoA5TxAP9Puv+uH/ALLVO9G7TdJP/Tv/AFrQ8QD/AE65P/TAf+g1Snk2aXo+I2ctFtyv8PufasJfEzZbIo2mkXGpXflI6xL1LNz+lb8XhrR9NUSXrCdx3nPH4KKxfPuYZC9vMYmIxkCqcklw7lnmdmPUnk1UJxj01FKLfU6qbXbW3QRWsG5R93I2KPoBWVc6vdXGQ8+xD/CnArlNSi1Sa6t/slwUhz++IIBAq227++351bqtiVNGi1yg71C96ozis5t399qhZSerN+dRzD5S89/VZ749jVVkHqfzqMxr6H86OYdiZ7wnvULXR9ajMa+lMKL/AHRRzBYDdZOCaY0/+1VC20swX01w8gkDfcUj7tXGjU/wincVhDOD0OT7U4eY/RcfWnxIoXgAVMBTTEdsjFfusR+NPS7lBIJVsHuKgHWkVuWx680OKYrl4Xin76EfSpBNA/8AGAT68Vn5HbpS5HcZqeRD5jWWPcvyt+uaCjDgqDWSDg5XI+lTJd3C9H3D/a5pezHzF32wRUTR7zzyO9NXUG/jiH4GpFu7d/vEofcVLix8xG9lbSctboT6jg/mKxL7wZpd8jBHntyz7ztbcM/Q10qhH+5ID9DQYyO2am7WwI4tPB1/ZSs1vPHdIVA+YlX4+vB/Oprvw/c6lZxCTNvLE3Cyrw3HrXW8jsRTg56A01Ukgkubc81n0TVrHnyGkRe6HcPy61R81A22aFo2/wBng/lXrBCkfMoNVbnS7K8UrPCjZ/vDNWq3dEOn2PMWcBgqtvTIxkf0q7raf8UzdptwE2t9fmrd1nwdstTLpCF7gMMQs+ARnnrWZqdneLo17DLbyxu0RADLwcc9a2U1K1iFFq9zz+1JS3ldSVZWGCvBr2HwLPLNos/myM7CfG5jk4xxk15p4bhsZrbVJLu2a6EEHnJCJCm7BGeR7GvTPBM1vcaTcPbWYtU87GwSF8nHXJqpvQSOpX6/nTxUYJxTwazKFjx5a08HJqJD+6H0p2cigZIrEDg/hRkZUgY+YdP8Kj96Mj5f94UXAuBQ/UBvp1pREOgP4Go05FSSTJEo3HJ7KOT/APWrRMholtY2efZtyMcjPBFSSR2yM+YAoJIL+nHr2/Cm2Uu5w2MFgQATxn8aryzOsMsN0x3oSYwRkH8elOM2nYwqfEULmERNvSQGMHO3GSKxtYYPbQAAKNxyPwrV81v4mLseML2/wql4hEYtbYoiodxDBTnnHetXK8R037yMFR/oV22Orf0r1Pw6NvhvTQTyLZP5V5WONOuT6sf5CvUdBmjXw/p2d5P2ZOi+1cdRnbE1c0hOai8+M9n/ACpPNXPAk/Ks3JFWJc4rzzxWhfxbOoz/AMg8twM5wCcV329f7r/lXnvi0K3iyQ8/8ePr7GiL1BoXxsd3hW24/wCWX/sgrkfhkR/bkKbwxKNnH8PzDj9K6zxjg+FLfAP+q7/7grk/hmB/blsT1IY8dzU0X+6Kn8aOv8ZIDKpxkeU386yPDgMXiJWQctbfnyK2vGAyiH/pi386x/DqhvEEOen2Ud/euil8CM6m7OvkyJDx0PSqcqclk4buOxq7IuJGA6Z6VCyg+lRLcSKUd5kHKkHoQSKcHc9GjA7ZNOMSb2IReevFOEa/3R+Vc7m7mlkKrPj/AFkf50od/wDnpF+dSKi4+6Pyp4Vf7o/KjmYWREJG/wCe0VPDn/nvFUm0f3R+VPVV9BT5mFkVLuPz7Zs3EeVBIA7+1crMreYMceua7K9TOm3QXAYxnBxXHyN5pR8c9GHoaFJ31Cw1Q3frTwppyIacFORWhJC64GdxFc9ca3czXcltpMMl28fDuCAifVjWt4glkttFu5ox86xHGKq6Na/ZdJt44YDJH5Yc7SAWJHJ96pITZSh1q7tZ44tXt5bZZDhJQQ0ZP1FdNGoYAhiRVDVoIbrR5opBlGiJYHsQOD+FN8KyyT6BavLkvsAye9OwJmqI/rTtgI7/AJ1IFoC/IKQxLdcXcWP7w/nXQkcmsCAYvIf94fzroWUbjimJkbEY61HLceRAzD5nb5UUdSTUrKuORUNvCzXQmlAwoxEoOcep+tZzbtoVFE6wqqgMig4GQOme9BiT+6PyqRvvn60nX6VytGqIJIInXayAr6YrR2gDAHAFVCKunvTghSEVR6Vy+tjGrTfQfyrqlFctrn/IXl+i/wAq1toStzLbntUbCpTzTDjmhDInHymmIDsA74p7dDViG1eQhQMfWuiirmNR2G2yEzJ9RXOaeMeIYPa7H/oddvbWKxyJuOSWArjLVQPEkfteD/0Ot6kLJERd2etxj92v0qYDimRj5F+lSgUkSynqo/4k93/uD+YqDVR/xJ7U/wDTSP8AlVnVR/xJ7v8A3P6iq+qf8gW2P+3F/KqJLOof6uE/9NVq1j730qtqI/cxf9dFq2R1+lT1ZXQZikxT8UmKAG4puKfikxRYDlvEA/0+f3gH8jVGb/kEaSf+mJ/pWh4hH/Ewl/64D+RrOl50bST/ANMT/SsJfEzWOyKpqJlBqUimNUFlV1I4/KoW6VYl8zfGEVChJ8zcSCBjt6nNQyLj3FAyu/eoWqZuahY0xEbCo2609zULMKYhDUZNSbP78iR56Bjkn8BzVq30e5uyBDBdSZ7iHaPzbFUotiuZxppNbC6IISxu2dRngEgkf981II9IgHFrLO3+0do/rVKHdkuRjIw2/jTww9a1RqVtHwukWoHuzE1NbyWerK6WVu8V1GMvGF3L9cmtI009mS5Nbo2xCvYsPxpiRgs+1uM4OR3qcA02Nf8AWEf3qdkRcZ5bjsDz600gr1BqfGaU5H1pco7kGRnqKTParHynqoppjQ9iPpS5RqRFml707yvRj+Io8puxBpWYXGjFSJNNG2FlYDHQ0zaw6qabnDZ6DHek13KuXFvZhwyK36VIL2Jvvoy/TmqI5HXNLUOEWPmZpLLA/wByQA+h4qUKexBFZIANOUlT8jFfoan2XYfMavIPenbiRjOR6Gs5LmYfx5+vNTLfHOHizxnINT7NoOZDJNE024eR5LCEPIjIzou1ipGCOKdo+i2uiW8lvZmTynfftkOSpxjANWEvIP4iy/UVZSSN/uurfQ0XktwsmGKTODzUm0jtS5xT5w5SFW/digyY461JtVuqj8Kr3FiZlHlXBiPoRkU+cXKEt7bRDEs8cb4ztZsGov7WsUALXceAc/ezXKXvhXV1lklCpdbiTlH+b8jVNfD94ADcgW2RkB1JP6Vj7ad7KJp7ONtzuxr1ljEVxEW7FjUJu0fL/boeTyA4rihoKEbjqKlfRYj/AJ7VFqFgulPEklu0vmglJGkwDj2FOVaaV5IFCN9GejQzxuFgSeOVkbzP3bgkD/CtTzFvbdVZY2PZ+36V594EaNtXu9sQVhDgc57813qeXC6+XGEPfbwCPpW9KpzRUjGpTSZQEZtXljeMCQttGDyO+azvEEry21sXfewYgk9uP1roRphuneXzGibd83PTHcfWsDxNZGzWEZyjO23nk4Fbqonoc0PjOfx/xL7nJ43nj8K2dB+ItvaW0Gn6lauiwoI1nhO7IHcr/hXMapO8bPtYgN1FZtxpN/bBLiW1mWGZQ6uVOCD71nJJvU7Ue56fq1hqsfmWN5FOPRW+YfUdauY5r5+ido2WSNmR1OQynBB+tdXpfjvWbLak7rexDtMPm/76HP51k4dilI9XIrz3xd/yNb/9eP8AjW7p/jnR70rHPI9nKR0mHy/99D+tYnivbL4lMkTK6NY5DKcg9ehpRVmO4zxjx4St/wDrl/7JXJfDMEa5aAjko5/Suu8Z/wDIo23/AFy/9p1yvw1/5D9p/wBcG/8AQRU0f4Q5/GjsPF3MUf8A1xbNZHhjA8Q2xYcfZhn862PFvEEf/XF6yPDoI8QWwC5P2UdPrXRS+FGdTdnWyD9459GP86hYfpU0jfOwwQd3f61G3eoluJFfB3HPrS4xSkYY0VzPc1RIoyOlPApFRljD9VP6U9cUxCCnrRinCmAy7/48LjH9w1w90DBcBkVishwwHY+tdxecadcn/pma4m+Z08po3BBlCElemaljRZRCF4Y4p+w5HJ/Oogkinb5wGP8AZp6xyjH7/wD8crRTQuUZc2y3MDxOuUdSpyeorm7eTUPDim0ns5Lu1T/UzQ8uo7Ajviup8qU/8vA/74pzRzPIHNxhgAOIx2pqaFynO6jf3/im2js7bT5LK26T3EoAYjuAB61vWllFZ2cMUQIRRtAz0xUvlSBWT7RtBbccRjrR5Eu3H2liM5+4KbmgUQ2+vH40HG2o5IpFU/6Q3H+yKvajHFB4ftZRhZCVDSAct1pc4cpVt8fbIPdx/OukYfMQfWuNtZH/ALWtlMjEFgcH612TKAx4qou4mrEbjg8U6P7y/SkKDBpC6xJ5hBIRckAcmpkNEjffP1pO1G7cdwGM880vauZmqEPSn3k8sRCQgb2xgn64ph6U+6H+kxn2H8xVU9yZFiAs0al/vYGfrXN66P8Aibyf7q/yrp4fuCua8QD/AImz/wC4v8q2a0IW5ksKjIqUjio2FSURkfOo/wBoVuxJtujnoawyPmXPqD+ta0txC0wxNhecsjYP4GuvDaJmFboaMODOg44euAhUDxIvr9t/9nrt7W7tkcbpkHzg5Jrjhbzpr4mMLeT9r3byOCN/Wt6rukZw0Z6rEPkFSgUyPBRSDUoFQthMqaoP+JRd/wC5/UVW1T/kBW+P78X8qt6oP+JRd/8AXP8AqKq6pj+wID6NFVdBFrUf+PaP/rolWiOT9Kral/x5of8AbSrR7/SoW7K6DcUmMmn9qQdadgGkYpuKeetNxSA5fxCP+JhJ7wf0NZRJOhaOe/kH+lbHiEf8TE+8A/rWTJ/yBNIx/wA8m/nXNL4mbR2RVPWmMKkpjYqDQheoHNTSGqcrnnFAEcgB5H5UltZXN85WCPIHV24UfjTY9stzHG4YoWG/b1x3rqr90igFtpEczSpwWdQqgY7D/GtYxvqQ3Y5t9Ntbado7++K4AP7lc5PpzWvbaLpyx+d9kkbaNxMzk7R7gcCqsekTJOlzdbp5w4KImCM+pJ449a27mG+v3CCZhB0aMLxn+R/GtYxIbMG81KKzkX+zERHz1SMZc/1q9BLfmLzr6c72H3M9KsR6bDpeSsQEpHLuct+HpVG6uQxI3ZNJ3Q1YqXkxdsZqgRmp3w3emFR/kVJRTnHyHjnFdb4TurQ6eq24RMDEyj7yv6nuQa5iVAw71QMU1vOJ7WZ4pR/Ela05cruZzjzKx3q9aYnAkH+2aeDimx9H7/OaZmOC55PSjkHB5oBxwelOOCuRQMTHpQUOfWgGnA0CGYPelx2pSQaVcA+1AxBmmnLSHPTaDVg8ionGZ2A/uigBnlp3UfhR5SkcEingGnLg8Hj3pWC5D5eP4x+Ip3kkngjNSFSDjrShSecUWHciMbjt+NNIO7PtVoKRjrSP98AjjGaVguQDpSge3NThVI5WlCR45U0coXGpJJH92Rx7ZqdbyYddrfUU3ykPRsfUUohwflYGk4J7oakTJeKw+aIj3BqdZ4W6Pj2NUVhYDGOlO2YPTFQ6SK52aI56EH6UpJHHb3qiq4IxxU4ZwB8x61DpPoPnFeztpCWaBQ5GCycGsC98H293L5y6hdCQfdEx3ge3Y10Ss1SKGaolSbVmNTOb8P8Ah680XWWnaSGS3eMqWVjnPbg11EwYlDGMnd82TxjvTGHl4L4UHjJpyjP3efoaI+4uUbfM7kd5cNFG2y43Bh5hXZgEdMZ9axvEF6l1aWgXdlWbrz2rceJJSPMjDEdM1TvdEt75VAlkhKnIwARWkZxvcwVFqVzhb+M3G+VR8qjkV69oqh/DmnI4DIbZAVYZHSvPtQ8P3GnWFzcefHLFgE4BBHbpXomg4Ph7Tj/07J/KiTT2OiOxman4M0fUvm8j7NLn78Ixn8OlcrffDm/hy1jcxTj+63yGvTcUhFRdoZ4fe6Ze6e4W+tJYWHQsvH59KqxSSwPuglaMkEcHgg+1e7uiyIUkVXQ9VYZBrzrxRpGnjxF9migFujW/mkw8fNz26U0wsc7rXiee98P/AGO7t48xrtSWPjtgZFR/DUAeIrZe6wN/IVHeaLNcaJeXVvKjwwr8+/5WGRngdDTfhYS/iGBiekLgU0ko6C15lc7TxfkQRjP/ACxes3w3j/hIrYnvaj+dafjAfuYfTynrJ8PH/ioLX/r0H860pfCiam7Otl/1jj/aP86iapJiA7ZOBuPJqESxuxCyKxHYHmokCGt98/Skpz/fP4U2uZ7mhdi/1K/Som4fHSpImxEo4pj/AOsqhCqakFRjrTxQMZff8gy6/wCuZrir7/VQ/wDXyn8q7S+/5Blz/wBczXG3o/dw/wDXyv8AKpkNDNXnmtbZZImwxfbnGeMVi/2nfH/l5atjXh/oKf8AXX+lc9XfhoRdO7RzVpNTsmWf7Svj/wAvLj8aab+96fapf++qhwetIa39nHsZc8u5aj1jUIVKrcZz/eUMf1qJ9TvnJzcvk+nFVzSGjkj2Hzy7k/8AaF5wvnuVJGcmux1aVh4S06QnnchPv1rhl5kRfVgK7rxCAvhO1AAAEiDj8a5cQkrWN6Lb3MWzl3avac8Fl/nXeP8AeP1rzbTnJ1uyHbeD+tekEDceKwp7Gs9xG6Gmv/qT/u05sYOBTX4hb/dpyJQ9j87e5pOwpX++aQHIrlZshTwKdc/66M/T+Yph+7Ulz9+P8P5irpbkzLUP3BXOeIP+Qs3/AFzWtmfUrPToh9qnVGP3Yxy5+grivEGuS3dyZraIwoQE3Ny3H6CuhRclZGd7asdczw2qbppVQdgep+grFu9cdiVtY9o/vuMn8BWbM5dy7sXY9WY5NMRHkHyqcdz2raNGMdXqZuo3saWjyvPfStI7O5j6sfcVtquMdq5q1neykMsaBzjbtY4B5z1rQ/tq6yALSE56YZjVNq5NmbGCBVO7Y5j6/fX+YqIX+pMm42tuinuzGo2lu5Zog62wUuv3SSetFri6np1jnygD0Aq6KqWalRjHargHFXHYl7lXVB/xKbv/AK5/1FVtR/5F6I+hiq5qI/4ld0P+mZ/mKzru7in8P7YtzNH5e7jGOcVQi/qP/IPU/wC0lWz0z7VzVxrc0xtrVoYgspXkE5FdKen4VCd2ynsIOBQKWkpiGkUmKeQTSFccnj60hnM+IB/xMR/1xH9ax2GdD0o/9M2/nW1r+Gv1ZSGAiwSDxWTJG0ei6YjDDBXyD9a5p/EzaOyKeMDmo39anIz2qGSoNCnMeOtUsebcRxZxvcLn0yatT1Vtfm1W0X1mX+dC3Bna2mhWNpGFWPec5LPySaueTbRfeKL3+Zv8amBHamlULbiilumSMmvQUUjlbbGxmGQExMrAdStTRqDIvGcHvTMipITmUVSEY+tNuuGJrmJ/vV0ernM7+lc1cNhjWFTc0hsQsaieQKOtbOjaBcaswml3Q2Y/5aY+Z/Zf8a6q08P6ZZOHhtQXHR5DvP60QpOWoSqJHAw6ff3QBgs5nB/i24H5mr0fhTU5MbzBFn1bP8q79o/XJ+tL5eOtbKiupk6rOV6U2Po/++af2pkf3XP+2ayGONG0j/61B6e1IrED2oGApcmj71HFAC5pQCaTGTUwG0YoAVV2jHam/wDLd8f3BTlIJ4OajU5uD7qKQCD3pe9IR82O1AGOKYDgeeamUllyfwqAH5hmp+gwKQDs8VG/+s/4CP50/OB1pnW5H+7/AFoGS4ycGlCgA8UgPNOB4piALUiLyOaYpqROtADYh+7Ug81LgnryPeo4v9Uv0qZTTAUICMU14phjy3Xr0YVKvWpP7v1FJxTBOwkSPxvA+oq1FGD0NRp1qxD3NUkK5T1dRHZx7iADKB09qyRMglMId0YH0wK29WaJLAedu2s2BgA8496xBauqtmYNGv5of5ihxRm5WZYiuLgNsR5Djn5wCD+NE2tpaKhmUNuJHyDmq+HMhYSK8RwTsI+Q+4qvr6/uLRlC7GZsEHnpzmspQiVCcuZIdqmv2d9od3BEkyuwAG5eCc5613Gg5Hh3Th/07J/KvJ+lhP8A75/kK9a0NdmgacuQcW6dPpWTSWx1ov0hFOpO9SwEIrgfFbbfFSn0s/8AGu/NefeMOPE6/wDXn/jSsUjPutNuNM8H35naMi4hDptOeNnf86574Ur/AMTiD/cfP512nifnwZH/ANen/sgrkfheoTWrcDvCW/PFOMnKnd/1qDVpHWeMARGmenlyfjWT4eGNZglOcJZg8fWtfxmf3cR9Y5P51naZa5s4j1e5CwcYzsHzN785AwRitaXwozqbs00mudUd2TZFaBv9ZyWkP+yOy/Xmo9QtJhaSvCn2mZFJSJzjcewDdq1SixARKPlT5R+FRvIkMbzyfcjwSB1Y9lHuTxQ5u+hNlYwPDMesRWtwmsXP2iRZdsbn7wGPmB+h4Fbf4VFBC1vCEf75Jd8f3mOT/Opc81ySd3c2WxciUeUtMk4k6U2K4KKEKggUO4d8gcUwHDrTwaYDzT1OKAI77/kF3P8A1yNcfej93D/18L/KuwvyW0y6HfyzXHXnKQ/9d1qWUhniAD7DHnj97/SufyD0Ofoa6PXYDNpUj4BSBhI+fTp/WuY8sCZCqgcHoK9DCv8AdnLXXvjyVHUgGmFl/vD86WYDKkqDweorU0nw7d6zafabSKAR7iuJGCnI610at2Ri7JXZkb0/vL+dIZI/76/nXVL4E1InGbIZ/wBr/wCtUg8A6iWCmSyGRnO4/wCFHLLsLnj3OOSRPOiAYffH867vxER/wiNv/wBdF/mar/8ACvtQH7z7TZjZ85ADcgc+lWvEMLHwkE3DMRVz7jP/ANeuXExatc6KEk72OT0441uy5/jX+demt94/WvMNNG7XLAerr/OvTWA3H61zw2N57gRxSSf6pv8AdNBAweKa4xCf9w0SJQ9vvGjtSMfmNA6Vys2Qp+7XOeKtcvLS6NpbMsQCjMgGWOQDx6V0f8NZmr+HodQvvtE8xCMBiNRjoAOTWlH4iZ7HB2cry3oJLyyMeTyzH+tX9UtriMRi4LRKRkKx5x64/wAa7qz0CO1i22sqQKM58uIZP1J5Nc14l054tWA+0b8xA5ZPr6V0p21MnqcwI4FcBPnb/aFPdXGCwQA+pq41m5581B9I6jNgT1uMemIxT5k92K3YriWNeCjN/wADAFKbwAYWNB/wKpTp3/Ty34KKT+zgePtUv4AVSnFE8rZXa5JPKpn3JpYLj/SoQfJH7xehPqKdc6YvkMyTSs/AFRWmi3BnhcsVAdSSzAd6pS5thONtz2qNQBwPX+dSgdKzzrOmREL9rR254jBY/pT11dJP9RZXUvuU2j9a1uluZ2bLk0ImgeEsQsg2kjris+TQoDGipLMNrA4J4OD3Hepjc6lIPktIYh6yPk/pTDBqMn+sv1QekSY/Wk3foFizLZW7ooeGMbcENtAI/GmzX9lB/rLqIY7bs/yqodIikOZ5p5j/ALT1MmmWcf3bVPxGaWvYehA+v2YO2JJpj/sJxTP7U1Cb/j300qPWVq0li2jCoqj2GKURkjrStLuF0ZZXWJvv3EMAPZBUf9kGQ5ub2eT2zgVrOqxjMjBR/tHFUZ9Y0u1/11/aoR2MgJ/Sk4rqNN9BkekWMf8Ayx3n1Y5qh4mQL9iUAABWAAHTpRP440G3BxdPKR2ijJpuvTrd2+nXEYOyWMuobrg4PNRK3K7FxvfUwzUEv3asEVBKOKwNjOuOAar6YrPrll8rbRKCWxwPxqe571tWXzeD0HYSOP1q6cbsmTsjoDPAvBuIR/wMVG97ZjhruEf8DFcKAi5JA/Ko3YY4B/KtvbPsR7JHfxXUE4LQSiUDg7OamjkIkX5G+prz3TZniuQY2KknHBrvrJ2lRGfk+ta058xnOPKZOrMRKw2fmaq6Boq6tfPJcJ/osP3lB++3Zf6mrusczNW94Zg8rQYiRgyMz/Xn/wCtTUbz1E3aOhd8sKAqgBVGAB0A9KaQM4qbPzH2qNhhd1dBiRFQeF5Pc0gUlj/dHFPjGF3HvzR24pgcfuzxSQjKSDp85pVBDZNMhOBJ/vmuI2H5wcHrSHrTiQfehcDnvTANo70uB2FIWzSZoAcD/Opu/NQD0OakWQYAPWkArnaOO9Rg4kY+irUj528c1EP9a4/2VoAU5PNL9KTPoRQB37etAEiLk59KkJzUIcgY4pyyA+1ADySDSEnzyf8AY/rTqZwZmz/dFIY4ScVJnj1qJVA5604H8qAJAeKlQ81XDADk/hUiNnmgB8R/cr9KmU1WhOYlxU6npTQidalz93/eqFDUhPK/7wq0Jky9asxcCqy9atQqWOFGTVCK+rwtNYxhTgrID1xnj1rEnjD3CrEjZVSHwefyPaug1e1MtggL7f3g6DJ6GuY+zyiV2B8zZ94E8kH+tJmUlrcNtvHIMkjd6g8VFq2FtrZOThm5NNkuAoVMHAJ+/wA8elRamVeCBkRlBJyGPB47VDLp/EjOPNhPzzuP8q9Y0MAaFp47fZ0/lXkx5sbj/eP8q9a0XnQtPOMf6OnH/ARWEzrRe70vWigdakYEV594wH/FUJ/15n+tegmvP/GHHiiL/rzP9aQ1uHij/kSov+vT/wBkFct8MhnW7c/9O/8AhXUeJz/xRUPvaf8Asgrl/hng67a45zbkcfQUqf8AC+/8xy+I6jxkP9Hh6gbJP50mljZd6TEQQI7cPyD1Y57jjoPWr/iXTJr8wQR/fYOFUDJzmoLZLS31mOC3nSe7WNYiwT5ItoweMksf0+tdFJe6jKq/eL0u1S0srbI9xwxHLeyjuaqkGaRZZF2ImfKiznaf7zHu38qmdcTM7s0kmSN7nJ/+t+FRsRycVlJjQkh/eNTc80kh/etSZrme5r0NCEBoFBUH61FIqrJhRgVLb/6haimP776Cr6CFHBp6nNRCnocd6QDL0kabdevlmuQvPuw/9d1rrr0qNOuSW48s5PpXIXTq4g2FWVpVIYHOallIfrtwbfRLtQMiXCMfTnP9K5wj99EPY11t/GkulamjoGH2Z2GexGMGuUP+ui/H+Vehhv4Zy1vjGzj5V/Gq9xrupWfhuC3sWlt1W4d1uImKlieqnsRxVu4+6v41lardpZ+HLKKVcwm4dh35zWzvfQmDSabO5g8QeMrOztra30YXgWFN08gJZ2IycnPNFr4n8WSSXQEEL6mAGTTPLG2KPdtLE9ck8jnpUvgbxBf61p9xcTpHcJE6BP8AlntGPQDnpUWmR3dl401LVCIpHvEKmIucJ0xg456Uq8atoqk3ur7bX2M4tScnKKJ/7d+IjghtEtUjPEh2jIXv39Kd4gkm/wCETLEYZiquMfw5/wD1V1ltM8ulvLKkSu0LEhSSO/TNchrbs3hAk4z8oP8A31U4yNmisLK97o5PTj/xO7A/9NF/nXp5PzH615bYf8hixH/TRf516e2N5znr61x09jrnuOzwabJ/qW/3TTSy+/50SMnk4aRYwykbmYDH50SEh5+8aAeKjHCr8+/gfMP4uOtGeOtczNUSj7p9KkvGCIjEE/Keg+lVvMwKkS6u5c+XBGqj5QSS2acHysJK6NK2YSQBgCM84PUc1zPipR/akXHWEfzNbqLeOMNOUH+yoX9TVPVbex+wXMk88clwIyEaSYFgfaui90ZWszkTHmmNH604m3xy8f8A31UMt5YQbfNuYU3HAyetSUBjx2pAtNOoaeP+XmL8Af8ACmnULD/n4U/RTTELKPuc9WHf3rSEIO0AcAVjve2UhVFkyzMoACHrmtjeu3K5x9K6aD0ZlVTNnQ4gNYtsep6/Surkmt4v9bcxJ9XFcFG/B+9+VPixnlP0rfcxOxk1rSYuDeIx9EBb+QqtJ4n0xOEW4kP+zFj+dYAY4PFKkvz9aTg+47rsakni1B/qtNuG92OKpy+LNQb/AFWmov8AvBmqJ5Tn71NMxz97t60vYyf2g9ol9kjl8Qa/N/q08v8A3If8aozXPiC44ea8IPYfL/KtVJTkZP60NISRg0nhr7yZSr22ijldSWa1hb7c0ivIh2CViS30rm41Y8lMcV0vjKZPMsQXXOxjjPvXOI3fcuPrXNOkoSaRtGpzK7JNhweO1ej6khbRtDw7LiAE7TjPA4PtXnC3EXOZEB+telX2DomiEf8APuP5ClFaMcnqjMPNV5elWSKrTdKixRmXPQ1taZ83g8+0z1h3R4NbmjfN4Rk9pnrSluRU2KOigHW7UMoI3HgjI6GuwuooZbcrJFGy46FRXIaN/wAhy0/3z/I12NxxAx9q6KOxlU3OARFTU2RBhQ/A9K7rTv8AVx/SuHtxv1Nj/tmu8sV+VPYUUVqx1NkZGrgtOyqMknAHvXZW8H2WxhgA/wBXGFOP1rkbuTytQSYoX2OG2KMlsdqrapresatdGGwsHaNVGSQdufzxmumnDmbMJvRHXNNGucyxj/gQpJbm2EeGuYR/wMVwB03xQHB2/OwJCLtHA69afDpHiWeQxIcOACd0yrjPPauhUo9zLmOzbU7PAAnBA/uox/pSNqtkozvckdQFx/PFcQuhazI6K13Gruejzk98Z4p8/hW5gLeffQA5wCFY0pxpQV5SHHmk7IuBh03r/wB9CmRcq3IHznqafsQdUQ/8BqKFUaNiyKTuIBI96806CfafVfwNJtPqPzpvlp2VT+FJsQdY1/KmFh+0j0/Olwf7o/Oo9sfZF/KkKRnqg/KkFiXnOcUYOelRbIifuD8qXYn9wUBYlBYDrTQSZWPfApoRP7oxSbULsAvGB3oGSZI60ZpqxxnqB9cmgiMYwhPvk0riHZPpSgHsKjwv939TTgo9P1NAyRXI4/nQHxOSf7opBGuMkH8GNRbVE7Y3Y2j+I0gJzJimiQnjP40xlAGefzpgIJ5B/wC+qBljcKcr8jnpUK+We7A+5qVW29CTRcLD4H/dgZqwJBx61WhkHlgYAx7VOjkkfKozzVITJ0fDZFWSwIX6iq0bEjov5VOrnC8D7w7VaJLKEnHarcWQeCRVVDnnIx9Ksxbs9R+VUiR+psRpiHJz5g5/OuUsk8w5eISMCCGL7fzNdhcQG4s1jLD/AFmQTx29qypdOjijSAmQSNwZAvyNUydkZTZAI4ZY2+1tbyRZwGB+YfSsnXpbV4bVLXIVC2eOBW/LpEFyi4QxdtynOD2JH+FZGqaNHAlvELwOxZs/Jjn2GazTvqVS+JHMc/Y7oV67pH/IGsP+veP/ANBFeW3Ni9taXDM4KMcBu/T0r0TwnqX9p6JGDA0M1riCRGOeQoIIPoQQazmjtTN3qPpRTlXHWkCmpsK4hrz7xiceKIf+vQ/1r0MpxXAeLPL/AOEtt/Nxt+xN1GRnnH60miosh8THHgq3/wCvT/2QVyvwqH/E3tz6Rv8AzFdVr8Mlz4QtIkAybM5JPA+QVh/Dm0tLDV4kN0TI0TAKxA54zx+VKir0tBzdpnc6rcNDb7EbE0u7L55VM4x+P9K5+xuIZ/GVwkEokSNipYZAyAB0wBn6VpXsqT6rceVPHLHHsQbDyuM5B9Oc1z+hMzeNL4ktkyv94P0z/tHP8hXVGPLGxg3d3Ojc/O3uxqjPfW8DhHlAZuQOpP4U7U7e9kkhNtcCKMSHzAVzvHt+tc/No0+oa0Yzqgj8nCtH5YLdc5HPQ1xV/apfu0r+ZvT5H8RuiZJiXRsqe9OB4qIWC6bCkCyF+SSSMZPenRBpG2qMmsoqVlzblO3TY1Lf/UJz2qOU/vT9BViCDbCgeRVOOlRy27Bi6kPjtWvKybkXrSikVSVPIqaG2kk6bceuaVrhciuD/oU5/wBg1yF6iiW2YKoPmDoK7a5tV+xzKZlyVxXKalZSxGFl+dFfJI6jp2qZRZcWiW6507U8f8+sn9K5IjEsP4/yrpNVe4SxdbYAvMwibjPyN169PrWc+lOipK8gBVSdoGe3rXfhX7hzV171zOuB8i/jWH4jEf8AwjVj5ilgbh+A2K6xdMe4hV2fywc7flzmsfxHo840SzW3kSR0mdirJ1Ht15rf7Rktjf8AhIQdJ1ABSqqyHBOSOtXnvLSPVpJJbu0RcnP70Y/PNY3w3vzaaNrLTDEhaNSrDGPvZJHt6VzNzpv2rU7tbdtmwswLjao7jIHSqnKatyo6MNCg4zdZtdrdT2XS76xn0jZFdW8jLC+VWVSR17Zrm9bI/wCERbBBGRyP96uc0SS3to0hMlk00kwBYqN2M4xjNdV4ntXj8Ltt+cCUE4GMfN6VzYicpxi5KzBU6dOrJUneN9GziLE/8Tax/wCui/zFenueT9TXl1p/yFLHn+Nf516e/LMM9656exdQilJAFc94jiWW4gL7MCD+JgPX1roHAZlVicE4rl/Etql3d3Ie0jcWapHG82SG3YPb6n8qtLUzex1NtxZ24GOIl6fSnM2KfYW8Z0+0AlQfuUwq8gcduaJ4miPIBXsa5HFm6aK7OaqT+dIpCTSp7KxAq0xB7U8WZKFpHEY96lIs597VnJ3SyN/vOTVVrILk7QeetdK2nrJkxzqxHoKozwvC21xjPQjoaTuUrMw2t/8AZrF1QK88cKQyNJGSeE9h0rro7eaY5VPlz1PArznWtInsdUvJ4byYyPMY1AJ3Asc4Bz/T0rajDmZnVlyo0xb3BVnWyn2gZJ29Ksw2F3NGrx2chVhkHHWtLwuNSnspDqlyIkAbZ5Q5PbDEcdf5itmcWVnbqr6lOWQiMqh6EjKgADvWvs3exl7TQ5f7Bf21xaymybYZQCSeldL5p8vJGCR0qe0sLXUdMe9S6ujCAShkJHI4Jxx3zUKWW6AeTKXIH8QxmtVFxRnz8249Zck80/zMY5rPJKyEeg609nwqkdxVKZLRdafCtzUKXGZKqM/yt9Khjlw/X8KpTJaNh5/m61EZxmqby/NUbSHca0UyGjVS45FQ3yi+sZrYyvEJUKl0OGH0qmkh3DmlMoRcswUHjk4p84rGafCsCG1IuTIjyBG3RjPXHFat54OsreykeF3SRejMAR+VW7ZXlSzKqzKs4JIHAGRW/eW01/G1tAqCNuWmd8AfQUcqs3YOaV0kzm7bwxZPZxSGJizoGPz98V0GsxCDTtKjUYCRFQPwFalnos/2eKPz7faqhcqc5xVPxPGYVs4852blz69Kxm4uL5TSCkpe8c83Sqkx4qeZ9q8mqUkg5+auZnSZ14ZML5aqQW+fccYX1HvW5oEscvh2e0Rw1z5rN5Q5bHrj0rDuWyDzWbBqVzpl551tcGEt8rsuM4q6bsyZ6o6zS9OvotXtZXtJUjV8sxHAGDXT3x22cp9FriF8Q6rjjViR7lP8KVtc1Z1Km/3KR02qc/pXdCi4qyZyyq3eo7TIC96CR3JrurddoH0rzhL7U4ZA8VyoP/XNTWgniLW1H/Hyh/7YrRToyjuOdVM29SBLua3vDoUaFBgDlm3fXNeZ3mu6xubdPH/35Wt3wV4oYTvp2oyKPNbdDJtCgN3U/WmotS1Jck1ZHevGTMkoAOFKMucZB7ik8s7slfywCfxqTeg4LAH3o8yMf8tBWik0RYg8jAwMgdumR+OKQ2y5yFYE/wC3/wDWqfzI/wDnoKaZoh/GKmVpK0lccbxd0cRu5qOI4Rv9804HnrUaH5T/ALxrkNiTNKHxUZNJnpQMmypPIppOD0qPdg0B+aBEmc/Sl3Y6VFvwKbu460DJieKAf3jfQVHnkYpd3zn6CkBITxS/eOBTFOe1PUsBgD8aAJUjUdTk0zOT6Um5896Pm7CgB5bdwPu1G3/HwR/sClw+OlMAfzuhBK8/nQA9+VqMA45FSFJP7vNNMUh7CpYxFqZDhlPvTVgfvViG0LypufagOSaAIIWG01aVt79Diore1JJOcA54zVn7MsCGSRtqDvTAmTAHFWApSNGPA3A5NcvqmszROhtW2RI43kjJI6f4VZmv7t7mztxJy4aSTjqo6D8zVKRLR0a3EQGAWPqQOBU4vY0Hyxyv7Kv+NcVd63qFsJTE6YUYUbR16D9a1ba4uBaI7Sl5QPmdhkk01NisdfHcC4tSqRsDno/09qyojeWyMznZGo+RsgkeoHY1W0/ULiVfJSQGUnliOEHHJ/oKfFbEKPMleeQfxynJz7DoKrR6siUE2XFvbi3gTehU7fl8wZxx04rA11y9xbMJd7EEgDIwfSt+MOkReWYxR+7Yqaw1iC8USCDekbbT5seNw9Rnn8aXKtwUbO5yuoK0mi3WxHbPQBSfSus8NRNaTMrAqlxZW0uTwN4XYw+vA4rZN9bxQ5COEwDhUGP0qL+1tNxhlYH3jqZRT6myk+xpjlcjke1Id3vVL+0rJrfKS7FwTnaRVcahZ9r/AD+BqWl3BSfY1+1edeMufFNsu5QTaHqfc12kV5EVO25Z+ewNViYbmZXez85xwHeMEgfWk4p9SlJroc14mY2Pg2MKwLpaEBh67RzXD+AVX+1IJ3zmOAyE9eflySa9kurRbq38qayt2jwF2yqCPpisO407SdPvzaNY29s8tnI5mgAQKoIG33JOPyqqcOXQUp31OX8DyNdxXk8jbt+o7Vz/AHRjj9TVm0VE8dXIRERcOcKoHO+pfDltaaREtnFODFFOJ3kkYZBbkg44wMDFULW9t5/Gtw9tPFKuGVijZAO/jJ7VpLYiJ1EkbXF0FSdItkJcbs88j/P41j6xavHeQXIRfPGVLoPQ8HPtz/KujRYba2mgkxLM3ysdv3V9AfrVW7Cy2XIDKHrz4YmhiG4U5Jtbm3LKCu0Y99dJM67TyM5Hp0qzbYgtjJ1YruPNZV7CYJdyklWPGexqK/1k2ln5VvGJZhFyD0Bx09zWkKcpzslqRUqxpw5pPQ3lu0MQJJLkdferUNzH5YDNgk9+a4TR/EVxql0lqliTMTyUb5VHqc9K6yMTQsA6FT+eadSnOk7TQUa9OvHmpu6LqASTEBvvMe1XZSI4dq8Z46VRt+J1BBB9D9Ks3LMIhhsfNUJ6GrWpVvsCwnG4H5DWQk3mxxbvvK2Dz9Oa0bxsafcHsEJrGtCWLcfdZRUJ3ZXQbrEr6fFP5KbvNjdO+VBHXj0x/wDXqtHIktpC8mSuwhyepwMGpPFk0sECmILlwY23f3SDn8aqwD/iUp/uP/Wu7D/Cc9b4ipfalOzAxNsTkAYBqjcajJPpWF+We3KuW7EE06ccJ+NZEJUX1x5ke4G1YEEnn5hgCtnuZrY0tOnjsrG9nyqyXDRk7hnoT/iOPaotUSYWs0dsB5r8bh8uSeCR059PwrD1dpUtrWPEoOCzquc8FSOnatDU1klsbqctKJiQyhMjaMjkfhVNt6AjEt9J1G1urdRE/ll1GN6nHI969mvwW8MokvJLgMDznnmvErG4vDNExubhiJPm/eMeARXqmqzyt4VRoZpH3TjaVY5PzVy4h2aNqWtzl40Ca9bIo+VZsAe26vSmPzH615lBu/taz3lt/mjOeuc816VJnccH9KxpmkwRfNuYlHdhmuV8dvPHoN86Z2y34Tcv90DGK6uAYnQ7jnn+VZPiu3DPCcsI2Q7k/hJPc+9aozZoacTHZWR6YiTP5Cr1zPG8DKrZJ7Y96oW6iOwtVBziFRn8KcTnoM4GSQK49btI6CeziDEuRkL0+tQ3rlp9mOFqzYurQNtYHDEcfhVO8P8ApL8+n8qUlaI1qyJJGhkDAfUeoq9dW4uIcA+6nPes7PPWtaI/6PH/ALo/lSh2Kfc5ea7azaD77BpVQKrYHJrH8QWF/I815axW26Rxt3yYKcfe6dev51p6vEJBAuOrnj8Kfq0rpCsJtJHDtjcjjjg9RRTnUjdwKlGm7cxipcTaX4ZhM0shYgM5BJyT8x49CWA/Crt+Xg0U3VwqmcQNPMAfvOw5XPoPu/gapJJc3ErTXNrDJFawkCIMQGlY/J+W3P5VrTaY2p+GXAl2SGBiQBkd8kn8zXqRsefIh0i+ubjwH57SEO0LH5CRzuaneG7tprRfMZmYNjk5OMf/AK6XSrUweBIUPX7Ijce5J/rVTw+kcAm3yBBlT8xx60S7EQ6suXcm67mJB++e3vUbPkBfT2qGW7imvJlimRiHbhWz3pfNPcmsjYsW4L3USLEszFgBEzbQ/wDsk1Nfb49VEUFhDCQQpts5+b0yTk/nTtC1K0h16AXNxDGCrHMvA6cc1pavJbLJNLa3Fk75yHMgJU/w856YzXDiq9SlGUoxulbr3NacIyaTepzV9dSQzSB7Q+bkfuLZdxx6jk045yM8ZHetO61OERXV0lzaLHDHt2lxvdmHGP1rzaDS7towza+g3OTy5BAz9a6cJUlOmpTVrirwgtIrXqzv7FIJrtYriUopB5VhkH6GtGTQYnVZo52dDwpMW7P5GvM7NbTRbqO+ub9bydNyqsZBGD3JznNbNz44s1ZPIY4A2tEjcEH1Pb611KSW6Ofkfc7mNobC28r7QrEA4jLbNwz056Vl3+oazfzJG09lZW6A/wCjRMu91/2txz6fTtXPz+J7O/tIInlQGNSAFiY5Ge/FZtz4ispWEEjuRHyreSTnjtkZHpTc38hqCOgXwp9pjeeLUrxl3FS1vImAw6j73UV3F5CIND0aJ2Z9kO3dJyxwByfeuI0bW0XSVhgtr3ZkgyG3IjBPPJ7V217J5ugaLIerRZ/Spmly6Ewb5rGSyw/bITLGGiDc/LkfjXS+X4bkA+SyH1XFc91qNk/KsYT5ehrKPN1Ohex8NMQCLAFumZAM/maD4Z0OXkWsB+jCuXntbe42+fBHLsO5dy5wfWnFRngYrVVV2I9m+5vy+BNAuFKvp0bD061Wk+HHh9hj7EVx0xxisfLA8Ow+jEU8Xd0n3LqYf9tDVKuuxPsvMv8A/Ct9DRSsaToOvyyEf1qNvh1pg+5dXi/SU1V/tXUk+7fT/wDfWacNe1VR/wAfjH/eUGqWIQvZMkHw7swwP226YAg7WfIP1qvJ8MNPlOWvLod8LKRUv/CSaqv/AC3jP1jFKPFWqL1+zt9Y/wD69P28ReyaNOy8OX+nQiG31y7aNRgLMRJgfUjNWDp2r9tXBPvCP8Kxv+Eu1AdYbY/gR/WlHjK8HWztz/wJhR7aIezkbE1lrTQosWowRyAfM5h3bvw7VAbLxGAANTsT7m26/rVBfGcx+9Yx/hIalHjL1sB+Ev8A9an7SLFyMzxGaZFGzIR/tGrgHNNj+62P7xrnNCEQmkMBqx0ppPegZD5HFKsI456mnk4oz8tADPIHPpSrbr+Ap5JpQ3FAEfkBRTlhTzCfYU7ORQp+Y89hQBIkajPFPVEweOKYCadk46cUAP2r6UfKPSmZ7k/rTTKhbaJELHsGGaQEoI5qIkCbtnbSbsGq7yosvzOq/KPvHGaQFzfxxTSx7Vn3+pJY2TXCmOVlIGzeO9UtJ1+TU5hG1qIs5PDZwB3pNlJXVzeUmpoXKSAjH41VMlMa8jjkCnrjNNCLQnW3RXbBycKp7msbWb+SSS3cMBEkoDKOmDxn86r6hqAW4tGzhA7IT6bhwf6VHcqs9tND3dSB7Ht+tAWCVAzbG53HaRWg7KmqXT5/1EEcQ9ieT/Ss7SZBeTWsj/eJ+cejDg/rU8m4ecx+/cTtI3sM4A/ICjYRWyJL2GNvmPMp/Dgfqf0rdkuFs9K8wgsxO1EHV2PQCuesZFe4uLxjtj+6pPZF7/nmtq3DSmG+uY844ggJ+4p7n/aP8uKaBmxoVobbTtztmaVzJI3q3T8hjFSLeSSK1vbbDcQ/6125Ea+uO59BVO/1kWQt7WCBTPKMqm7AUd2PHQfrVnTZ4FOyKIKJGzJJxlmPUn3q0TY3HtEKmViZZMHDPzj6DoKyJQ1vL5zl0QnBbkfl6/SprbVZTcyWUaBxEcPO33V/2R/eNPuYsHzMsZD0dznH07CqEattcSw243SmWB06bMMOOv8A9ar5ieSLzFAZXQAHPeuXTVI7bybeaTyy52Io5LH6envV7Tb+6sbtku5kkt3PKqmNh7Ec0AbUqhIsOqgyDavy5+bGSKktoIJIwxhjz/uirMso8uUA4GOw68VBYOHiGFAx2oSVx3HxQzLJNtWJIyy+Wcckd6CGGfMuOMuflHRTwPyqYKoYnPVg2Pp2prQhoyu4AlcZx75q1YkUpGXyck5X6ccj+Vctr2hWmp61580U7zLGI+JPkK9cbenWuoC4fl8jIOAPQYrAvru5gv7kTQkRs26J9wwy+n4UAZ2meHNP0u2cGAuSdzEqF3enT61VjuYdIuryQQokErxvuUKNoGcgj60y91G7TUIJApeHYRIfMwF9OO5rF124Nw0ljLI6JKkb/IQBxk856ipd+U1pxi5pTdl1Z1F5rdu9qJEidA53MwQE889aow6nZMfLzcASMARtHr9ay7a7kighhEW8qgXKtnOB16VWm121s5NotMyg4wvHP1xXmww1ClU54xSla3XY+kjg6dSFrXT1WptazbWLWrPZSNaTSvy0uXUcEA4rmdO0rUjZrutpZJFJUtgDdzw3XuMGtqwvZb6zeeUKjLLsCI2QBjv71owStGwZTzXVQxKhfkR81jcJRqSSg3ZDNB0VdJgYhVEszbpM4GPb6Vcea4lvdpjEFkp4JYF5CPX0X9TU323MXzID+NZt3ctLKij5V5OKivVb1Y6NJQSjHZFwXBNz5mDjPb0rSKedFweoyDWEjECr1tcSR4Gcr6GueM+50Ndhl+jDTLrI6RtWRaqUhLtwpdeT7Vv310P7OuWaEMBGeprldRvHnVFxtTzFOB3+tVog1ZD4qkMlrvU8ebjnnjFFiBJYwK3IIYH6ZNQ+Jg39mAqM4mGfpg0tmxXSkdTgqjkfrXZhvgMK3xGXco0bBHGGGeDVOOOWF2vF+XbGQhx1PX+lbMupI+0y2kcjgHn/APWK5rxHrE7xRWtrD5bSAoNpy3Q4x6Vv1M1sZeraiZvElwqM2yKI7gBjLcE4/Sun0+ePUrFJ9u1m4dQcjOORiuITTNQh1cGW0kUzptjBxljgVpwzXWi3DKV2MRyjHcD+Rq2mJFyHw1eySXH2dmmjjkaQjcFIUY6+vJ7V362jWng2F7xfLMT7yGwcfMcH9a4S28UvCW2W+3zpfLP7zsSPauz1a4mk8GBJF2HzdrLnORu7nvXJiHtc2pI5ZWLa3aSEAbpA3BzjJBr1CS2kUFjjjnGea8qtwP7Rscf31/mK9Vlu2IZdoBPBNZU+ppPoVPNKSq+OB2qDxHbvcogjlaM+WMMAGGfcd6lcYyS3TnpXN654ts7C7hgabehjBbarblOT045FaJ6kM6mC2uPsVsGUFhEoJU8E47Vl6rrFrp1oEivLd7iV/LIDZ2juf8+1a8GpLJZW80agq8asrBuCCOK8TsYJNT8Vap50pDI5I46AOcAClhYRdW/YnEzlGk7HpHgXUZbxtRWYj74KhenGQf5Ct3UI2lWU2jIbhQVCns+PlyK4jwNMofUNilNrActnJyea7Sx0eK5uGu281JzN5glVsENgjPPBHNXiYxnXkvT8icPOSoxlLfU4e01PxPdxyMLGdnQ4IjiyAenY+tXtT17XtL01t8LtcbAirgjLYxx/Ouo8JagskWogRKrRny9wPLYYjmuQ8RyNJqrM7Enecewo5IWVkVzyfU5h9f8AFt1PCn2MxruAEjgfKTxXfXEV4NIae+YGRCZBg/w44HHfmuZu9Qis7Js2yyv5gIYnkcfStu+1Rn8PRySwF4x5bMpOcDj2rOajGySsWnJ6tl+0tBe3Vlpm/DFftMoBG4jGQAfpgUXaS6fo+o28ESwF0dY1BJVQQcZzk9xVDWYYbcf25Y3Y3LtgFuwKDyyAQ4OD15rnNT8W3MDIk9sZIJFyG83qQfp61vFdTKT6HcTQMPC80UZCmO0QAk4HC4rlNH0hV1C4nmkE6XMMbxMWPG0HcvtgmukvtUgm0B5BCAv2cEqpxuGOnFZvh29s7/TrtvsTRzww+ZbsJAEx/F2HNaMygcprmi2ov2EVytpeFy0ZWU5YnkDBpun61KbaWO/uFinthmRmOAVzgN+dS+Jbn+0VRYbSIyK4zLlSRyDkHHPTFaUV5ouqeHdV0ydgl7cEPEXiAMjDsWH/AOqlZPcu9tixb36aYHuLoJJHLbuiISG3FlwDjuOax7PxHoi2ohuLeSTyDwGt1O3jBye4os9Mhj0pmnWc3UKGMmZjjgcFR2FKmj295aQgvInmKrkrjriuWthoVL3bV+xvTqOPQbqGp2c2lRXum2UTKHdWDQrwSAAT/SqWlW0r+XvhjjBbksoB+uO9Xh4ctk3KLq6A7gMADSN4ctGYZnuienMvSiNDliop7Fe21baKPiMyiCJN0bKWxhVA4/CoYLq3kEazumIFIiUKCSTxjjt1PPSrY0rSE1M2EqXDzF/KBE3GfXPpWjqHhW8WzitIbOSVnYGS7JDJGo7DbVqNo2ZNKca0nKLSS7kt34j06VFSF/s4ChNr8HGMcMKqWsMtxc747jTJOcrJNP8AOf5Vo6f4Z0SQQRtb22N3zSOeSD3PNLqXhnQbME2ttBM4d4wFO7IUE7q39noczqK5KmkalLbrF5du8KklY4b07c+uM13t1E0XhvRY3Xa6RbSuc4OPWuU0bw/p02gWV9HZwxyyQKxwvc+/rXX3cfl+G9GT+7Hj9KVSFoipTUpmZikI7Gn4pCK5TqK0jJFgu6qGYKpY4yT0H1pGGDU7orjDKDg5GRnB9aiYdc0xERBqM1KajamBEaYc1IelRGkAw1GetPJqNjQBH5gMjxhWyoBJIwDn0PekNOLdqYx9aACP7zc1IO/rUUfLNUgPSqRLOgPUVHG2FbP9408nmoUb5T1+8aogkLVGW96QnimE0hj84NG/2qMk5pwDlcgA+9IY8uMcA596VTxUBYZwRtPtRu4POaYFlWphfb5rDqqZH5U1WyKGPyzD/pn/AEpMDmP+Elu2zuH4A4FRSeI7gceUD9WNULq8FiIlEMM/mjO5T05qpq9y63q2sUAlc7SDEepI6V4yq1ptWe56fJSXQ6O0vZrvG5eo6DJodXl1CCEzG23vhXVOenaq2jDxHGIBDYLCEyA8hGRn6mm6np2sNbtczXlsZkz5cMZzyOuWHTitqNGvzqT2JqVaXK4o3rCea0upLC9uDLLw0DkffU9c+mK5LxxO41y3Q7gohG3nGeecVYg1m6l06TU5I0kuLKAxpIT8pZm459elcxd2+p38okvba4mYgfOUzknsK9aEuSVzzpQ5lZluz8ySbAMy4HXg/wBa6Xw1e28epG3klP2hlIRW6t/hXJWun3EN2TBo15NHjAEqsnPrxW7Y2l6NYsprnT5IY4ZDscKRgkHC+4rarV54WMoU+SV7nbXF0sTohOGfO38Ky7+VobuIM37qZdmfRxz+tPu/3n2cKcvFKHJ/Q0l5FHd28kUhOG6EdQexH0rmNTL1W/s7KALeswSbKjaMnjvT7LWrC+Kw280jzFSeUxkDqawPFEU13a2aqpM8e5ZCPXj+fWm+H7SWxliuriNwhDIWPRScfpRyQau5a9tP+HHd9jtdGhK6tJIpHlPg49Hzz+dLq1wIUnk7qCR9e1TaP/rs+jgVnau3mapHa9jIZHH+yv8A9fFIQ61gCww27cqoG4euOf51tPdCJPMlOIk5bI6Cs21y7N9RV2BBqEscnWzhfjP/AC2cd/8AdH6mmtQZJcxkTi8kUiWcDIP8C9l/z3qul1NbTxx22PtEh+XPRV7sfp/OrOtTpAjSyElVPbqT2A96o2UcqI00wxcS8sP7g7KPp/Om97gl0OzijX7IhViRswWPUnuTVa1vn1APDEdkC8faWXO4/wCyD1HvVTT7lbxv7MkLkn94wX+4OzHsD+tX7jy7VWkOFhTj5R09gKu+lyLdBqaalrKWUGWVhzM5yzD69h7CpZTdSxK0SxADgmTPP0xXP3d3ruouyW6/ZbDbhQxCk8/eZj/IVoNrs9vDtmktLu4kIWKG3jIAPu3Q/hTTuDVjqdJ1IR2jw30qgrjY6qcY9DVq01LT4VINyOvHBrlBeXsXkqTbmaUhR8mE3E+/YDNX4r23kuHCxQPsJDlWBAP9KmcnFocUmdIdXsv+WbPIx7KtRyajKE3+SkKf3pnxWHda/Z2q83CK2M7Ih0rIuNflv2EdvbIRnh5V6H1xV3v1FsdXcXMq25lkmLqSAAvyqc+9YVzdvcMNzKyLnGzGBUENtLcRIl5NLcKn3Iv4V/AdadcweWo3skEYH3VHP5ClsC1KN8+bc9BkgVia/BKdUTarBfsy5Yc9R2Fbl8Yls/MUOVQjJbuPpWPBps/9ptcNKSqqGSJeQoYdCf6UnO0Gyre8V7H7cl7LdlHjtzEY0PAIH0NUb65nsi1sVSUXQxLKwJKDr8vofeuoiEUqGF7m2yf4fMyfyFRTWtmrj/SEVl7bGNefKLlN1Lam62smUtJJ03Qna6kRszgllxgDbxn3xU9v4n0iWRY0vIy5OAM9avxXGnGDynmVlz0MZx+VSRR6NnjyeP8AplSw0J8rclZtktJJJMhn1y0twiESPJKcIkaFmP8AgKWAXFw3nOojyOE7ge9aKzaaCP3gGP8ApnVsraLGZWuo0QDJz2FbSozkCkkUUhk9qtRxOO4q5bW8VzCk1vKJYm5V1HBqrql9BpUZXh7jHC9l9z/hU+xa3KU09iDVp0t9Oljkb95KhCqOv1+lcxd8bP8ArotSRzvfC6nlJZlPVup4qK8P3f8ArotR5GiE8SKz6VtEbvmVeEGT7H6Zqa3hC2cULDb8mGAPcjmqfiyZ4NHDpIyYnTJU44zWVFeTkqfPl6f3zXbhvgOat8RPcQyxEb42UdMkcZ+tcrqzSjWbL7O+yVQWUg9OtdNLPJIVV5HYYyAzE1yeoMJdegwpdVhbIHByCa3e5NPc0v7Y1UTC6CRxzGPDyxqu5k6Y9vwrCvWkyscoYbWAJLDkdcD0q2EG0jyJv9WP4ves3UdiyykI6kNj5unStE23qVOyiPgmEl7ZiRAyyyljzjuCMV6tqzM3hJixyfOH/oVeRQxsb7S8EcSkde+Aa9b1T/kUpPTzx/6FXJi90PDu6Zytuf8AiY2Hr5g/nXpjcSn65rzKAf8AEysPZx/MV6ZIGLNgr1NYwNJkJYlsVia/GSxii2xs8GQwUZDEn5hW3g8nIrI13P2qDnnyR/M1fUnobFjbumj2Su4YrCgJPGTj0HSuI0bwzNH4k1ia8nFtHLITAy4YONxP4Gu/09vLtLct8yGNQQfpU8mkoSzgLLbt821hkqf8Kzpc0W5QKmoSSjM4zTtDsdAN+W1CeRZxt4QDb15/WuFtfGuu6UHtIb642Qsyq9yAwdeg4I/rXsFxp9jLObmSOPeowHBIxWXJZ6FkxTpbydirjd+fpW1Pmu3LUiaiklHQuaHdWswt1tVVGmhDT7QPmbbn+ZrmdegJ1Fj6Mavx2cVu8r6T4lkskcf6lUV1A9ACM4rHvLVpJMy+MAGz3tVBzWltCLlfUrEPZyt/tZz+FbaWz3el2iTfIiIMRqDhz2Ln09qwpLC1kUpc+MJ2Q9VjhC/0rfXVtEttPQS6xK0aKqByhxjoBnFc9eEnblNqUktxZdMubLS5Yo3VoXVkTJyVBGduPTNcbaaNda7E1tbxbp4F3hW446Ec/hXZPrOgwQeXJduwBBGUOcVoaf4l0tZAIDPOz4GBCAT+tXS51o0TUUXqjmNK0e/WCLTLuCYSM5TyZFwdn+HNd/N4ftrDToYTH9nbARnHcH29Kq6brMF94siv1RngWIRojEZBBO79cVteLdYRtKhVY5WZiWJC7sfiOldMYaORzuWtjiNf8Jw2BVVZTGy5iKfdI9q5C+0DGyWJ23EgDiuqkv2EJknieVV/dgbsEFhkEVn3ulTxAyfb5Iwr9GxgZ9KxanzaGicbampoelTarol9aXIxcW0LNHIw5GB90n0NZGnlRYWpMQOIl5/CujsdRbQtFuPNZphcxFM45Bwf0rm7G68vTrfdbuw8scr0recbpWM4S1ZM5jyd0RHPY1E5hVhJ8+1SGIxnIBqb7fA3ymN156EVj3c9xqjTi13Q21qN8j7eAAcAseoGaxnLkWpTasQ6jdQXPiu4VbVIsTYIMewg+/vV+MTR58suh/2WIrCS7gfT7iG40557yd1Zbt5CGjx2Ue/er2m3kzbIrsuFzjzVGT+I9a56VePNZkxSitTtfB1uHaVJUVskn5lzjgV0Go2aRWFw0nlRKYmUMSFzweK5yzVtLJMGqeWkmSS0IEuPbcdtacdz4dEcktzJJLdFGAlvW8wg47fwj8BXfGtTsk2jjnUg3dSKfh+5mHh7TbS1sZrucWqM4BComem5j/hXTakHTQdK88IjgEMFOQD7Gue0LRtLk0KxMk7Q3rRAyhLjBLV0mox+ToWmJvZ9uRuY5J4706zvC5vRtz6GRTTT6YzY6iuI7BpqNxkU8sO+ahaReeaLjsRNxn1qJjT5GB5B5qFnFFxDWPFQseeKczYqFm5oYAzVGTSFqYWxSGKW5pjNSE5phagB8Z+d/wAKlBqtG3zv+FS7qtEM6MmoEPyN/vH+dSk81Av3evc/zqmSOzzTCaCfeoznBzUjHM1Sea4AjUYIquTzxUnmRIweSVefegRPvPQYZvpUcmSVZhtbpj1pn26LP7tXk9kU1GZLiZsi3K+hdgMU7oCZSM0/OTMOxTH6GoVjuCfmliX6AmpI4/3kivI7YHUfLnilcZ5oYg8hXAAHBxQCtld20kaltrhyM9cGpDIY2cIu4hjyfrVaQu0yswwWIIrlejOg7O312W5dA1raJhuPNYuQfoKi1a6uryBrXzvLSWRY28uPYMFhmodNZsjy5EQZ67ckVPqhJuoUJZ2WRPmxjPNa+1empPs4paIzpI4ZPCMtodyRvemPaq8kA/8A1qto37m3AyozwDweBWFbajKNIiAAkZr2VivsBWtaXEl0YzJD5YUEj/azWretjnvc6KxczfLltyKFOD6kVFrlzsvtNiDf627wR9EP+NOsnKTb0ycuCc8VheMBO91YC1xujmeXlsdMCrlsJbmvMjlZI0IV9p2/WoIrlbi1342ODtdT1Vh1FCXouIopWIWR1G9c8q3cUwBI7uRgDvZRkdifXHrisrliSrApZ5YFZ2AGSucUrWw+yFDABHLnGP5e1LIySbt54HPIOc1NFcW1zCIUSUzHAAYYBJ6YpWV7jLfh1BHBtnuF3I2CScZxiqV5CX1m7nQh14VWBzkdabbRtLfxfvBGY9xz6tjgH1rLm1K+kt5r4N5aPNtCqvA7cUOVtRpGyiyGL7OhKvKTuYfwL3P17VvyeTawW8IZY4kj+UdNvvmsm0ikjt42lGZZQNxHQe1cp4vuYdQ1goLlljhQREKxIZh1OOntVJOWiE9Dq5XS7u1uZpY/Ji4iQNnnux9/T0pZNTsIPma5iLkEqm7k/wCFedQXU1uYrewuZfk3ld3YtjPPXtVq2tzEY3S3+2ys3+rzy3+H41fLpdkKXRHovhzULaSSQwTFpmIaZiMFj7e3YUuuXbtrk/2rUplsIdpKWyhTGNuW+Y56H0rDnnk8O6XHOlnHJqsy5I34igXuS3p+pNYdtrs95L5FtqmivcN92GQSKHJ7bzwTUe3pxV29PvNPZTeiWp1Ok6lpOqXUZtphfqqBGM0pO18nDYPUYx2rRe/tm1Eyy3UMknl7YhGCQFHVVPRjn0/pXi+oyTnUZ/8AiTyWMqEx3McDHbnv9Pw4rq9D1hdU0eeOa7zc27o1vbA4Y8beOyqFznHc1vdWujHW51Gpav8AbCY5WAthwVRuW9s+nr6/SqyX0zKUhCW0PpEgXNVbbT5JT5kg5AzjoAK2razjRo3GGGOd3GfoOprJtsEuoyxtZJ2XYhYn+JjjP4mugtZoLWJoTGpkdcRyZ4Ddx+X8qqBgJVIXayA7SB0z7en5VK8bXFsyIFEwIZCTkMR6H+lOOjHY0/td6RBHFFJkkkJxmRP730rM1nVzY6oLNYUk/dq5L5zz2xW9ZafcT6fGUnIkkAYzKMlh23Z9OmOlULjwFeXl8bubVwZCAMmHsOnQ1rFc0ttBSdloYlpr32yRrW/DC3fPzQRjcoHoCef51Jf6RDqlhLLomtPdtGnz2jrsc4HXHf6VsR/DmVXDDVF3Bs58g/41cj8AGK6FwmplJBjayxYII75zVyprZImM31PK9FvmS5QlsMHOexrfkkEjeYG5DZ613f8Awg7tcvK+prhmDbVtEHPOeffNTp4LVQM6g5Ax1iXn9Kj2bRfOjy/f8xOec+tWrdLiTLRwyNjuFNekDwXHkf6e+P8Argh7Y9PxpI/AmnqR5tzdy8EEbwoOfpTUWJyRwP2XUcqRaz/Odq4Qkkn0rr9I8ELI0d1rCCSRQCttnKj/AHz3Pt0rp7HRtO0rdLbwrG2DuldiWA78npWbqesNPm3tTtibgt0L/wCApy5Y6sSvLYbq+tR2cTRWrLvUYMgHC+y+9cbPNGbVZ54GkZ2bktyMHqa0LyNjKqLy/ZTwAP8AOao6mNtkEU8BmAz9a5KknLU6IJIZEiJHdhBhdinH1Wqt7/D/ANdF/nVtAfKuiT/yyT/0Cqd4fu/76/zrlfxM3WyGeKYo5tJ2SlghlXO0c1zUEg46jsAR6V1Ov4awAPI80f1rjo58OQQ3BI6V14Z+6YVtzQMnzj6VzN+FXWYzh+IGOV65JNbf2gBujHjsKwrm2u59QEyt5P7ooBnORk8+1dDM4OzEMiDdkzj5FGfxqC6sbi981rbMmxyNrnHNWhZ3Qzm66gfwitHTreaAsskm8M5Y59a0huOo1y6GHaQSteWZ2E+RcgSj+78uP516nqg/4o+XHacf+hCvPtLTzb/UYSTgyg8f71eialz4NlJ/565/8eFcuK6DodTkbf8A5CViP+mg/mK9MkyCccZNeZ23Oo2H/XQfzFemSZLEY7+tYwNpkJGRisjXTm7h/wCuA/ma2dpXdkdaxNeYpdQMR8vlAE+nJqiOhvW27+z7faxBEYII+lbVmzeSG79xWJaH/Qbb/rkP5Vqxsy2Z2NtboDSpbhPYs/YYZy01uFSRvvKRw1YV94etruc7o2hlB5QNtz9DW7Zzxq5ieeP7SpIxuGT6cVovFFdqolX5h91h1FdkUmc7bR5zf40i6a4MKReWMMVU5IPHOe59q5TVrK8fVIhBpl1cxz/OZIgeQewOOK9gurFlUJdRefEudkq/eWsjUdOvhCZbG9k2AY+Rtv8A313H8qtQJ52ebW3gvXZ3L3dqtrASSAtx+9UdgQBSy+FdWe1e3VLVMEFC8xbP14rt9Ivru2Rk1VkhiGBE7SAj39SayNW8e6JGjCzja8m3FMqdiFh15PX8qHFDUmc0ngrVnfdO+n427RgNkfQ4ph8HajuX/TbVNrcja3zD69jSz/E9opTENHBI/wCm+V/lVOT4n3XVNIix6NISKaQmzu/Cmn/2ddx2zOJGjJ5HOFbnBNbviIBLWJQSm5D0GRXmkfijWprWPWrRWtpmj2rFb8q2DwOepNTxeL/Eut2E019Z2scNqSHzFkqAufX1wKu3u2J63N3TYPPDA/8APVGP4Kao69JcyXLrIAI47jGcYGPf3rlbjxbq0dsv+hW4VyGAUMpI7HOaqT+Mr+6H76ztyXbc2C2QfX3rLl1NLno+oYk8PQFR8mwkN7c1q+FtD0q/8MWDTyGK8ZDykm0kZ44PBryq48W68RBYMsC2zBdpEeAA3rXdeBZb19WgtzqOnz2qRO4tUb98n93cMdq0RlayOsfwhFC3mz3Bkt/7pQBj+PpXBXVha2VrdNFHOglO14n481Q2Thh26da9TvlFrDulPmMwyFJyDk4AArzzWZh5lxpjLhbdy3mZ56en41zZhT56Ll1RhOo4OPZu33nNxx2TXI2WigAAgNIxxWhZS28niKGIW9tbhG3BgMAnHfPrVGC3t9rXE129vEFLFmizx9M1u2MOjS2ji7TzUCeYkrx+WzjOCGyemcV4+FwtR1E6miXzOxUak7qO/maWpeGxf2MTyFndBtbZIoBz0wDWQvg2GNMGO5YnuZE4/SrRvtdSwM9vBDDaqC4iS3G7b3OCdxFanhzVpNTtIrmVg5MxXITAwK9z2FB7WOP6goJv2dktNtLmho2mac2n/Zri2aGS1hJeXf1A7k9j+Fad2Uk8O6WyBghztDYzj3xxXKeKbsfaZzsklUhRAUfCjH3tw7muisiZPBWiMQOUPA/GnViox0OymrJFMionIFWZBgVSnbGSa4WdCIpH71UeT3q1Fp9/egNb25ZD0YkAGpx4Zuc4uZhH7Kuf1NCjKWyG5RW5jPKPWq0kwHRue9dUnhuwQZk82U/7TYH6VZj0myi+5axD325/nWioye5DqLocObgnpk/QZpcysCRFIV7kKcV3whCfcSMD/cFPV3jJKfJnrtPWrVHzJ9p5HnmJT0jY/QU0pOB/qJB9Vr0JxEzh2tYHcfxNGAfzGDVS5tvPYnzZY1/uBsgfnR7LzD2hwxjnPAglP0U1G4kT78ci/wC8pFdk+lwlQrNKwByMt0qbzLmOEQpcOIwMAHDfzoVLuHOcHHIA7c+lS+YPWukksV5yitn25qm9hbnrEPyxRyBzFpp41YZdfzzUMchZDsjdvmPQe9Wwu05UAfQVFGD5eecbj/OpEQ7Z3/gVB6u3P5Cgwjq0x/4CuP51MwzSxxb256CkBVMcOfuO5/2mP9Kd5PlruESp+HNWlZRJwML7Cjzup2A/yFAXKhDt1Yn8asR7VxgEDvn1pjuS2TgZqR22lVI99vpQA1pEjOW47gd6WFnklZ0Q8nqx/pWVOL20uJJoAk0TnPz9R7VJb6tc5J+xDnrtcUCucRdBTPNEOCWOfYZpkbKQEYYYYBzUt7bR/bZj55jZmJKkdOagFvGOBqC59QmcGuaUGdCkjq9JgmiugGt0NuY97SFuc/T0p+sTxtf2xGOXQAA1jRrqM4VItTmkGOfLTGB+VW59Cigv4TLPLcTEK+7dnafSkqTckwc1ZpnJs11Z6LaXdxaebFLLKxwShQHoePXFW7LxlHsCtYyMQcjEgJx6V2iaZayRpbzyu9uuCyDB/CkFpp2mo7rHDbpkhS20Y9M9zXZdbs5yhY+IrmVBJBoFyQOjO21SfqQKhup2vZIptREUDx5URQNvIGc5J6VDrWvRtF5VvmbH/LYkjn2B7Vy+oXtw1sSZD2AA4ArCVaLdkyuXQ6iPVbG61WC1EaIGyFZejMOgNaUrrDclpHUHAABNebRSlrfKfK0ZDqR2P/6662O+bW44rgBfMEQDj1cdcUTva4I15LkeQ1wNwUgdBz1xVq0dnubaZUxtYYEjYzWYjtb6RAWLEsu0c4PJrQt0GbUeciFWH3j7fzrz8ZialKyh1OzD0YVItyI9TnjtTLEmHkkO1cH7p/vE1XliZdCsEH35JQ+ffdxUGpPCszrEG+WRssehOB09q071RHFo0fbdGD+YNXFy+rxct3/mTJRU3bY6zV9NudOtkmjX7SkhVRj5djn+97e4rh/7F06WQvJbqXJJJEhGT+dd18Q7wQ+FGjRv9ZKmSD0Ga46NLfAyikkdSKnNKkqUo+zbXoPCRU0+ZXCHQdJBy1tGAOctIf8AGtOeewtNJvFtfIWTyWx5Q5zjuf8A69YWpW6/aLeIKgwucexrRNv9n0i4YbGYQMVBXgcdSK8yDq1XFym2u1zpmoQ2ikczDqlwcEzhQ5GQpyW/DmsdvD2oNr0xezKReaXEsigIoPIJJ4rVtJb2WNY4b2bfjJ8tFjUfiOauapaOujw3Nw4a4Wfyi2Sdw27sn3zXvU3Uj8Nl/XyOGXK99TRvPD154gD6hHfoliuyFtoO+QqoBb6GtHRPCmm6Xb3FzHb+ZLHGSrsCSTkdAKu+GDu8JSDPytN+RrT5GlXaKoYCMD5gTnkE8CumkuSCgtkjKfvNyM5fMk+WXbjtCgz+YX+pqaNdyleMDrjBx+XH5k1Em1E+c7cDJVu3/ABwPxNOjna5kCWEDTSDgO3IX6dvyFNIm5bVcxhiAqf32OAPxPH5A1csg9xII7WBrgHGWYEIfoOv4nFT2Xh7Mgn1Scuw/wCWa11Ntdw2kQS2t0jQd61iktzNt9CppdrqGmX4S5mkayERk8oKCVJPXgZwD/OulhaOeJZYZEkjYZV0YEH6EVlxai8rjMjKBz8vGatW0lvbwiK3jSKMEkKgwMk5PH1rVPsSXttGM1CLhPWnecppgS4FGBUfmigyD1oAk4FRTTRwRNLKwVF6k1Hc3cVrCZJWwOyjq30rmby9kvrhfNOFJwiDotRKfKVGNx+p6pJd8AFYQfljzy3uazYVLXAZuvP4cVFfytAFKfOcEkemKkjdlu0jLZyM9PbNc8m3ubJWK8oxqg+v9KpXybosY43N/OrkjE6qRngH+lVrzlT/ALx/nUdCluRIuYLgDvGo/wDHayrwspUOc5dcYHvWtH/q5PXYP5Vk6gceR/vj+Yrll8TNo7Euun/QD/10WucjsSzk46nNb+utt01z6MDVCC4iMac8lRXfg0nHU5sQ2noV1sFHUZqNrJPtA/dg/LWqHRqiYDzsj0xXaoo5uZlNbNV5ES5xSi3PmfdH5VYuZWtrOWdIWlZEyEH8Rrl28SXXmt5kzRjHAhg6N77u1VeKDVkekME17UlYgYf/ANmr0LVOPB0o/wBof+hCvK7a7K308xZ1e4YBiF+98wP4V6fqblvB85Yn/WY/8eFefinpE6qHU5W2P/ExsP8AroK9PYZc59a8tt2/0+x/66D+Yr1BmO8/Kc5rnibSEbqQKxtejZWhkdf3br5ZPYHsD9a2MnOSP1rOuo41meK4LNbXQwNzHCt6e3qKHKwkrl+0G2wtFHQRAD8q1oiPs/Pcj+dZMMfk2ttFvL7E27vXitOM/uB9R/OrpbimJcaUl87XELLDfRMTHNjOfZvUfyq7pmqfaX+yXifZ76P70Z6N7qe4oszlpfq1TXunQ6jAgclJk5jmX7yH/CuqK6owbWzNNXOMMMg1Tm07BaW0OCwIaPPDA9f/ANVU7PUprWYWWqALJ0jmH3XrZAK8joa1TuZNWPLfEPgQ3cWdLuri1dG3fZw5Az7CuF1+0uYrNbUWx+0iTJc4DZ7k8c19EzW8V0vzcMOjjqPr61hanotrO4GoWUNwB913XP60nHW41KyseEf2RaHThczWVvvWIyMwlLB8cY4PXOKuN4a0h7Nm8uKO4Nv5qIJDjdjJBya9gHh3RSoH9l2uByAUpR4c0YHjSbP/AL9CizC547us9Kv7T7Pj7G0cciBZDuiLDkhgc8HqKl1torNJvKuPOLwuoWKdWDZ45HFewr4e0rPy6bZj/tiv+FKdB0+P7lhaD6QL/hWiZJ86/ab4wRo084VBhQSDgdqiZ7tl2+bOR6BFr6N/si07Wdt+ES/4Uh0y3HS2hH/bJf8ACoHc8s+H1097q/2STSobqVLaTBkwjFccgHpnvXTeDrr7Td2cZt0WaCJ4w6IFJUN3OOfeumuLuHQZredtNaSJtyyywRjMQxwcDqKx/ActpvI8xUuhcuBGy8ujEkEe30qZXUk/NGtPlkpJ9mdFPNIt00rhXYHALcBR2wK4rxla3MNrJfQ22WuJgrSKMkqVGBjt0JzXqWp28f2N5xGokjXIO0c+1ZWlzwX6SW15D5qNEDtIH48+uDV1bTjyvqc6pX36WZxfijw/BF4Vtba1aN74TRq5AGXYjncewUfhVJBYy6dKyzpMpiC+fsx5jBsEAdlyOK7TXfCDarps9vpWpGEtB5AjmGcLnJ5+9kgYye1cNdaBrvhyzKLprGFFCkwuXj29xxzj681z1ISslE9fCVqKm3J9t/VGlLY20esjxC92wCW4UgkbAoHXP9PWsvwzcbfDzXCDEfnTOik46niuKmaflZBL5W7d5YYlQc56HirMuuS22nNb/YmlZiTvVyvfpgCs6SadzXEyi6bjzX1X3K/+Z20V+GsY0nXdKQxKRtg7sc4P0rsbSEw+D9GRgBhMgA5wDkj+deReEbqa51FlvdxxGWiBGcE8dfoa9mRf+KY0oY6Lt/IEVvzc1Np9H+hwVUlKLXUzpFyDVEW/2i4CH7g5bPHFakinFZGvP9kRNNR182Yb5SP4V9DXI02HNY3YLqNkjeCQ3AVxj7PhtuPUDt7VrwX0dwSAFfb95eRj6g157Yan/Z6BFtFaMnK7flc+5966Wy19bh1jHmKxIAjkXOT2Ga2pXWxhKUWzbuoLe9lRIv8AQyD8zhfve3p+OKhk0qUNiMh+M5DDBqxeNFY24luFYHHKIMnNVLbU7a8cpCcOBuAz1FbWlu0NRdrorSRvEcOjA+4qM+9ai3GQydvT1qheKqxs6jp1Ht7U7E3IGIHpULuB3qlLcMrEA55qBpiepqWyrFx5lB61XecVATuptICQzE9KiY7xzzS7SexpNpPA6+gosAm/kZ6Gi3ObJuf4z/OmHrUEL/uuD/Ec/nWJRJntSbioIzjPWm7xnrTS2O/NSApJ7UwsRnmkLEc9hxUbNkcUDLMKD/WP0HQHvTAxILZwTyaV5k8raM5xgAiohKPLKgHOKq4iVWx+NRtZ2s5kLxDK45U4p8aMT1HSnQY82dTyOKQFE6PYsdxRs/XNH9jWXXa34HFX2eLGFX5v5VCZCBz09qhjKn2G3iUhN6g/7VVJQq3tmgzsaQhhnqNpNX3bPQVmX4cTWzjqGOB+GKSvcZCJSHALH86yPEEu+/hizwkece5rTFtcPc+WEwwOCGOMVa/4RaO+vZJ7q/2YUKBEobBHBB96VSlUlC1iYzjfc46TmMqME1n3SsLJ2bqsmMdjXbReCpSzPd30cKKedq5P61DqHhm0E8VrZzz3MMq72woL7h6dgPrXPToyjuaOSZwKfLFkKAG+Xr611vheESabwhJ3EZzjrSyeCNQkiAdre1jToGcHgdzjvTtNdtMt/scUkcxBLecoOPwzXRVTlC0dyVvqP1hmaT7OxxHAdox0NOtpWXU7ZRhlyBtPTpUFwftM1yWYk7xnHrUls6x6vAXG7kAY7Goa0SZSZZ1gj7X5KDGGI/MDmtDV5tup6NB0w4Y/Qf8A6qzb3MstxOOCHxj0XHB/On6NbyajqludQE1xFCPlcMATxxz+PelKF7RLUupf8da/HcaPaWsYOZJAWY+o7UxTkoBx0ql4z0vT4/sgguXdzLloiQdoyP4hwatxfNLEB0yK4s2+z8/0NsH1ItYcjXYwO0K1sTHOiXIIGfIfn/gJrF1Z8eIWHdVUAfhWq25tFn3dTGwx/wABNcmGWkfRGtZ+8zldGDNImwZyvOK1vEIZNIiU4ybgnA/3Kx9CWUIm0/w1q61bzXNhGEfaUmJwBksdowBXuROG6Ok8KSKPCjAnG2bn8qcmv2zXD20f73aQzn3HRaw9F8PagbAxaneyhJH3/Z4vlX8e/wDKugt7G1tYwkcaIo7Dv9TWt0idxfs9tctCfJbIwDGH+Xr3/wAk12VrbpZjyoo1jUfxAda5QLO0oitJIorsDzIhIu7GO5X0+tdO8kkuM8D0HenzEtE7TIhIUb2/Sm+Y7HLH6D0qJIuamC4IqbtjsWAdkYIPQc0sVw2epqM5C/UUQoSTgdqpNiaRaW6bcOtTxTknnOaqxoAwOCfWp1TD5/StotkOxdRyc8mm3F6lqmW+Zz91PWqk92IBtXmT09Ky5pGwzsd0h7midW2wRjcfcXElxKZJW3P2HYVHCP3y9znk1ErKSeeanhZTMgHrWF7mtrEFzgFiAM7G5xQpHnpwM7Rz+FJckEt/utQp/fJj+4P/AEGpew0U5WP9pge/9KpX7Hyjzj5m5/GrcvGpA/7R/lVO+5jI/wBpv51F9CktRIj+7mIJPyL/AOg1kao5CwfKRmQD9RWrGcRTf9c1/wDQaxNXlU+UucFCHx+IrDeRstiXXi0mlyJtZSWA5rEiiKIgBPAArc1OUzW23aQSwxn8az1iPGe1dNF2iY1FdkQDjGCabvlBBDHr2q15eOeKjKHylNb85nyk1uZ5FdhlhHjI+pxSSXU0bsu1eDjkZrX8OqDDelkDEKhAI754rH1GWBLyR5Lm2QSOcbpBz6/StVJ2uQ4oI7p8sQigngkqK1dTbHg6fPb/AOKFc5/adiA+24RijYO3J6dx7Vu61eW8vg+5nR/3LnhsY/iFc+IbaVzWjpc5S0fdfWPB/wBYOc+9epE/OceteT2JUXtmpYZEinGe2RXqbP8AM3B6+lYbGrH5y2ajmUOFV0DKR0PNG7HY/lVRsx3jRu8hWUboyW6HuKiQ4mhwscSqMADGK0Ij+5A9xWaxO2Hd1wc1fiP7lf8AeFaUiKhatby2S5kt2njEzMQIyeST0rXQ/KornZLR7pZLi1O27iLbf9sZ+6f6VraVqEeoWqt92VeHQjBB/pXZB9Gc8lpcuXFrDeQ+VOm5ex7j6VDFH/ZbM73DtaFQqq3JVs1cHoaqawoexVD0aVAfzrUgtQXUNwzCFyWUBiCMcGrPyspR1BB6g9DVKOzgtb0NApXdDtPOcgHirjDmhMRRuLExgvD8yd17iqgNbSsQev41DcWaTZZMJJ+hoAq2gDSqCOKkuYgoHvTbVGjulRwVOehqe7HyIaBlDFGKdjnrRtFIBFVc4JPSs7/hH9Mlv4b0RGG5ikDq8J25PuOhrUAFKijd0pptA1cs3UwOnyoQWbHG0cn8K4Tw9d39r4n/ALOvJXaGRZPJWWPDqMZABHUdfWu8YKYWGOvvVSO2ja5jcojOhyu4Zx6/SqurWZNmndMJIyQDjHp/n/Aj6VKHuIjgPvH91xn9RyPxBqxJbK3MT7T/AHXOR+B/xzUMwdcB4yv1xg/Q9P1FFxmXe6Romp7vtdisbt1miGOf95f6iuV1T4aCXc+n6zMEI4R41k/AEYrukjyxycPjPfP+P86kijBtiAxXMhyVwCM/T+oosmHM1seT6Tob6brscM9xIrAFSslv5QI+pPt2r0C3kE3hqwdfulmx+ZrQlMcytDP5F5DgH5wBwTgYPQ81FPa29npNrb20BggRyEiP8PXiiqrU7IITcpalKCET3GH4UKScUjeHLKW7+1fMssqeWysMggdtpq5pyB3n4+YAVoosbhVIxjoO4rGnBNXZdSTTMqHwhbG582RUMeOArEDPuDWta+GrGxvFuYdxKg7Fc5APrmrYDGSIgFgOMd6tbzHHlsZHAxV2tojOyepiai6SxNBMohkJ+RmPQj0NYVnpK6fM91JOs08i4UouFAP8zXSXgSaNllQFT1zWXLLGo2xDdgY46D8at3tYqNSSTinoQ52KST8x6+1ULu4Hlk5+T/0L6U66uUjHzHe390dB/jWW0jTsXfr29qzbtoNK+pHKxllLPgMfQYpm0c0OcNn0prSKOdw/OpKBo4jglfxBxVi1sLi8/wBRGdg6uzYUfjWlpOj+eFurtcQ9UjPBf3PtW1JC23CkBQPlUDGK0jC5DlYybfQ7WMAzu079wrEKP61eVIIBtjjjjX0Uf1oKiMHzJAD6A1A9wkZ/dgMfXrWqSWxDbOTO0HGRn61UiISLHuf51Wn+0LGWKjy+zodw/OljYmFOwxXkwqcztY7Jw5UTmQe2ahaY80xj2zUZOa1IJPNGeefagzLjoKrtIACOKhLsxxSuBZN2AcAE0G9woyVUdBnrUIjCIzu2AoyT6Uht1lCO6nDcg+3tQgZcS9KqCCMewpVu8bzuA3csWHSqzBIFwBIQOAOOaqXF9P5brbWylumJjw1D0GkaDahCCFDE+9Qtqaq20RMw9RXNNda/JLg21jbIP4iN35Ulxqd+EKNqMUJHG5IP8alySK5TrEm8xN+Cq46twKoXmqaWskSyXsZKnJ2fMQfQVzCHTpmB1DVZ7th0DuQv5CrMUmmxSBooVbHTYtZSrNbIuNJPdmte+JLKTd5NjPcyno7MQB9KhbxFq842wwJbJjAEUYFRrqQJwlkAPVuKuJqAjQF4oUb+6FJ/nUOvWlo0UqVKOqKyQz3JD3BmnfqFLE//AFqtyS6tawlbPTxGAOWOOKki1mZwfIREUdXKjAH1rG1vxcrxNHDILkxcsVIVc/1oj7WT2CThbRjri4uEjZ9Qvnbf1j3dfasm3uJbtHnVMKG2oq9hWTeTz3LRPcn5ym7aOgyMjFaOn6g1jpEflxpJuY5Oa6ehzl6zsryfzCEAVznLHGavJpdyl5H+8jHXkHpWXaa1ey3YRLVVGPc1alubt7hDLL5Y3Y2jjJrOSlctWsZms3lxpd9ayxktlXDqxyHBIyKrteWVzGRHd3FoScmIk7c/Udak1OB9Tli+yqZEhUqzZ4yT2qKLR51xugbP0rZNWXcjqWobJ4Ss8t/5xH3Q2TxXS6exkuYPm/jHB+lYH2WfZny2+Uc8elbuigteRj0YH9K8jMm2rvzO3CrWxDqxB8Sz+m4D9BW8igaVKO3ltx/wE1zupnd4hnbOAZCK6WJf+JXKDjmMj9DWFFWgvRF1NZM5nQSklsrEkfLwFFdbpwjRpTsUspBVmGSvHOK5fSbZ7aNYwBJhc8EcVfXXDaQyvFbCaZ5fLRTyAQOuO9etT1WhxPQ6Ka4WGBp55khhHLSyHA/+ua5m58QajqE5tvD1qWPQ3k4xj/dXt9TU1p4bv9ZuFvNauHbnKxdl9gOgrsLLTILOIRwxqijsK1ukTqyr4Z02406F2uZRLcy4Mj4+9+JrqImZhyKrRxbcdqvRqABxTV9xE0ac81N5YJqINUytkVorEsd5ORzT4Y8MRjqKVScVJHgNk8AdTWsUiWxEU547VXubpVYrFy3dvSmXF3vJjiyB3PrWfPcLAhwctUTqW0RUYizTCIHJyx71mR6mZInVreRWBPLDGeeKeWKEzTcsR8iVZt7Zv+PifmQ/dB/hrC99WaWsToMopKBWIyV9KkjAEqnA60d6VP8AWCmBVuVHzHHOxqF/1if7g/8AQadcD5W/3DTV+8h/2B/KkxopzZ+2Buwb+lQTwl43LK20MfmHTrViU4mPu39KsQIslsVYAgsc5pRjzaDb5XcxVXbFLuPATk/QVzS28dzcSzuCWkIwCeijpXXatFFFG8UYA3xNkD8qwbe3VQGA5yBWFnGTTNbqSTQrwrgnHzep5puzkVekX5Dn2qDG4g1pFkMrumEP0pjR/ugMYHTNWnTgD1IodP3aj3q0xWNDw5GnkXoYAgooIPcc8Vh3ljaG5ZktIdpPy4QcCuh0VhFFcZIGSO/WmlI/tJyFCk5rV3cVYUOVN8xh2GiC889YLSElFyx2gYHrU2rrE/hKaIIoUBRtAwM5FdL4bh2pqsmQBnaPyJrmLtLqWKayWBPs7nf52/6HGKmqrQixQleckcXYaXb2+o288aMG81cksT3r1hiNx+tcnHpIUpgjcCCCfXNdKkzvztUHJ7nisea5pYkc4zntVeTZcERyDIGCpHBpWaUg58v9awZpNbj1FSttbNao+d/mfMVx6etLcaOmPyRRAAkKMc/StGEkwxkj+IVnxOHjQ4BBGavRnCqPeqpMmaNGw487/eakvrWSCRdTsx+9XmZB/GPX/Gora9to7t7RpCJ2PClTg56c9K2YsgD2rsjqjnbsx1ldxX9sssZ/3h3BqPU/+PWMH/nsn86z7mCTSbkXtqubdziSMdB/9ard5dwXdlE8Mgb98mR3H1rVPozNrsaL/wDH0n/XM/zqc9agf/j5X/rmf51OfvUwExR9wE9hzVDV7qa1hgaBsFpdrcZyMH/CoYb+5+2xwzA+TJG25mGNpxx/WgRqMElA3duhHUVXuhKEGfmUfxCrOUdAUZWxwSpzSBiDgjB9OxoAyycd80bqtz2Yky0Pyt3XsfpVDBVirAqw7GkFyYGnKeaiU09WoGTb+KWMjdmos0qHmmBbDkdOakSTqoOAeqnkH8KqhqduzQIla3hYHA8vPOByn5dvwpogdIJhIQUJBDB8j9eR+NIrsOhokYvEyjAyMGqW4nsVtpiiSNdrRDomBt/LpRqLGSwgcjBL1FFEbWBYgcIp4b7wAJ59xTtQf/iUROFLYkOAvOevSrr25NCKL97Ui0o/6RMP9gfzq8689KzNJkAv2Q8b0OK1mFc9L4Tae5ELiWPoxxTJ7+dhjeVx6GpGTKk1TlWtCCtPMrHMj7j7kmqFxc/wjdj0AwKtTDArOn6mpbKRUkYtnjr61EuQDljgegp8lQlwAazuaIilIz6/Wtjw/pYvHN1PHm3jPyrjh2/wFYoeJZ0M4ZogwLgHBIrpl1mVRGF8v7NjCpGuAF9RVwV3cmTsbU0yJ8zkdOnpWVc6oFZ9rZYjC4qhctPLIGeTeGHykfdxVR+JK05yOUhmlc3AZ3JJPJrQmnhtrVcenHuaz7pNybl7daEUzKGc/Io/WhOwNHLxyyQyM8TbTjkdj9R3q0QskSTRgIjDlP7pHXFU25dgMDgfhVgMot0VM7QOM14+Hvqd1YikYqrY5IBOK5fRfEd1qmrNbTRRxx7GIC9ciuobG71rz7SP9F8Z+WeP3rp/OuuKumc7Z3gTPJpSMf8A6qcBSkEdRioGGwSQtGwyrDBrNl0/UIf+Pe6Dxr0D9VFaO4g4xSgu3TOaLg1cyBc6nGACYG/HBFMkuLtv9YkZH+y2a29o/wCWiqfY0iWyOzfuUXnqR0/Ck2CTRgFZJR/q2P4GgacG5NsDn1FdZFYQgAso+rcfpT2Syi/gDNUtj1ORXTmB+WBFH0FKbfbeRwPHjepbcc4AFdJNcgA+Wir+FYV/cMdQi3EktC6j8xUp3ZQNf2mmI22RVf1RMn8+1c9qPiKGGRWjshNLIN/mTPnHOOn4U3VN7AgFR9WrAa1LzktcRL6ck1tCKe5MrjrzVr/UtwuJf3YHEafKo/AVTtbN7hA7MiQ93ZgPyq0dPAHzXAGfRaYNKjYgC4fH+5Wt4pEWbLVpHFc6lFCksk22MgEnIAArTEraZbLa/ZVkKsTuboM803R9CuoSt3bXW0HK4ZBnHsK07izmlZgIUmuM8ljjOPasJSV7I0UXa5lwXuoXF1sXy4lb+6MHFaMGjTG9R5ZsgnJ6/wBarQyXcVzsa32kD/lmn9autb393PuUSRJgZ3GplKwRTMrV9FuJ7mJNNbZGikNhsZYn9aproGsL/wAvLg/7xrsUSCJFidxLN0wnJ/OtuGBFRfNjG/0PaphXexpOklqecRaFrCypJJPI0asGcbjyB1rp9EtpY9Zic58vBOPwrpJvLFpMFVclGA49qoWT7I/tUgxDGuSR14rzsyqtpLujpwkFe/Yw79turTuvUSEitdrgtY+Wm4lo3Zj/AMBNUZdVtWkbbEZGZshRGSTVyMX0ttJJJbpawLG3DnDPweAK56ftEkrFzUbvU4y3kfyx85XIA613vgqOKVLn5Q7IQQSOhNchpmgalfbPKtZAv95hgfrXpvh7RxpOn+SdplY7pCO5r23JdDz0mayIqjipQKQLUiLU3KLUZBxmrCEc5qouRU6NzWqZFicGpUBJqONc9asZWNNzfgPWqQiVSEXcxwKpT3LTEovC+1MllaZvRR0FV3kAUhRxjtTchKI2e4WJdq9faqjERKJZeXP3U9Pc1ljVbmBZJ5rJ8BuMocAe5rZsoPOVbuUElwGVWHI+orLfVl7bDrW2Jb7RPzIeVB7e9WzyDQTTGk2ukSjc7849B3JobHYk70qf6wUnU0q/fFMRWuPut/uGmDqn+4P5U+4OQ3/XM1GOFQ4/hH8qllIpXDYlX/aJ5B9jVy15hTj5SxJ5qvNEpmWVsZGOBVa/Kxae8qyfvHby1T3P/wBaiM+XUJRvoUpr1b6e5dY5NmTGnHBA75piRFERSPrT7WIIoQdAKmZeR9awu2231NtErIjZAY3BB6cfWoCvPSrzpmKQ55AGPzqvsGRWiIZAwyyD6mnMoMagDnNSCMeZ1/h/rU0kaC0jbHzFiCfWqQmXNGubeyWX7QhZmIK4UHpS2tzDDrEt46ZhcHA2jjPtWpY6fZPYwyS2wd2UMWJPNTx6VYiVmMG5Wx8hPyj6V2KlJpHM5xuzK0/ULeH+0SwYefIWTC9sY/CsyYh1dx0IxW5p1payJqBkt0bZKwTP8Ix2rJkRdjfLgbcgCsa/Nyq5rStd2KKqQ6cd6uDiV1x1+Yf1qJV+dfrVl0w6NzwcH8a5jYZjngVWnYqwG3j1q6UqOaLcmO45pMaFtn4SPAAA4rSXcUG0ZYGsN3liRXRNxQg9eordtnWRVkQ5VhkUUnqKaJZreSS1+1QnF1CWO1eNy55X+orY067S9tUmUg5+9iqttxjHXrUG1tK1ATRj/RJzyo/hbuPx6j3rui7anNLXQ6HAZdrAFSMEHoRWff2sMJSeJdpd0QqOnBz0rQQh1DKQQRkH1FVdU/1EH/Xda6DFlxv+Ppf+uZ/nU56moG/4+R/1zP8AOpzyetAzN1n7ll/18L/I1R1KKSfxGVjZQfLTO78au6z92y/6+B/I1FP/AMjQ/wD1yT+tHQQaTZ3On6jeQzujpOqyoV7dsVrsM1E3/IST/rh/Wpm6mkhsizjr+dJLGk4AkHPZh1FPIpuCD/SmIoSwvAfm5XswpinitIHII6qeoNVZbTq0HPqh7fSgCHNIGwabnseDQKQE6uCKeGqsDxTg1AywDTgfkNQB6eG4ppiY7oODior1WmsI4VwpVs59afSscqAactUJaMxHsb2ORZYZI96HK84rdimMsQZl2vj5lz0NRjb6UH5eVHNZxSWxbdybcMEVWmX0pPPXOGyp9+lJIT17VdySlMvFZs4rRmY1nTnPapZSM+XgmqchwR1q5KDVOZGPNZlorStk962PDFr9vku4GlZdsYeP0DZrEdHHb9a2/B9wIdXlhfjzosL9Qc1UNxPYsL5tndGyuVKq+Tg9j6g+9KsO8YUZUnr6Vr+IrYT2K3Q4e3YZPqpPSuTk1lLRiIwZd3UDgY+tdDV0ZJmmllulKAls/kKbeBYEWJBx3qxDLFNbLLbNlWHLnqPaql23muAeB0BA61KGcTjaHXJJ7k9TUqt+6X6VXiDylix2r3qSI5Ra8qjBx3OupJPYmPA5rz+/P2XxyX6Dz1b88V3pOea4LxWPK8RpKP4o0b8q6obmLPQGcBiF/OmFuck/nUUbmREYfxKD69qlEfOW/WsmyhykHkDP8qnQO3+C9PzqMbV65JpHuiowMD0qGxltYivOQo9qY1xHAWKnLNVDzZJDyTirVu0UILSQl37ZOB/jU3GPVri5PyIxH5fqaHtzGxV5FLeifN+tPfUd5GECgdkGP1600zGQ4CAe/c0gIjDnkj9awdWRv7d06IHBdXArWutXsLNts90u8fwJ8xrFuNTtbzXtOuY/MWGHdvZ1x1oUknqyuVvoU28L3k0jPJNHuJ6460v/AAiOzme6gT3Y4p2p+KJpJWgsf3UY4MhHzH/CsmMvPJueRnJ6ljmh1mti4029xtxBBbSMscZlRTjzdvBp1u+TwFA9q2ElihgC+Xljwc1h3C7NSkjhB2nBVR2z2rGU5SNoxSNxZB5a7GIYdSOtaMFncz2kd79qhhRhu3MORWPZ2F3KMYKL3zXTWWlpHDELl2lSP7kR4UfX1pwTW5FWaekSjaaPd3IE8DhEBOJpMgvnqQPSr66CpObm9eU+iDA/M1rNIzjHYdMdBTCjN0qmrkRk0V4bS0shmCFQ3948n86R8uSeTmri2pc5FTpZgds1Fuw733Mp42KsuMZGKzzMIbOW2KneRjBFdV9gTILCp1soccxq31Ga5q+GdVp9jalWULnnqxuzhrdJTOp+UpHW9oeg3hvBeX4KqoJVHOWY+9dWkaoMIgX6CpAOMmtKeG5dW7kTrc2yIVTFSqMClAp4XiulIxFUcVKg+amqOKevDVdhXJwvFSRpk06Ebql3LCucZbtVxRLHkrCmW69hVVnaVsk8UjMZGJY+5JrlNb137SHtLNsQdJJR/wAtPYe386puyElc0Tra3WsxWNoQ0AJ8yX+8cdB7e9bHbFcToAA1qAY45/ka7gDuahO5TVhVzt5pS1IDgUjFUUsxAVRkk9qYDJZRDGXILE8Ko6sT0Ap1vE0as0hDTOcuR09gPYVApbIuXUhiMRRn+EHv9T+gqkw1AXHkPMu6Q5CxseM+tJasZsEYNAPzClRPLiVCWYqMZPegADsaoRVn+43+41RjHlJ/uj+VTTD5W+Vv9W3P4UxP9RGdrE7RyPpUsaK0hzWRdP516E/5Zwjr2LVs3MqwwSSlG4HAPc9hVC1gKx/Pay5c7jyOtZPXQ0RHCgC57mnHHFXMAZxazc+mKcFBGDazbfTIp8oXKb5CMB3qLbk8c1pYOeLab8xSBAucWkuTzncKpIm5nIu53xyeBU0TOFKgoAOzKDirkcaxlttpICx3Elh1p6xjdkQYz13SCmtAepGt1d7QouABjAAUU/7TedPtP6VWLMCy9ME9KAzf3m/OtVUl3I5V2HQTTxrMEm2hmJYY6monyYzk05cjPPU81IR+7/Gs5NspKxURRuWrTpvRl7kU1F+YVaCmlYdyAYZQ3qKYRz24qdVwWXHQ8fQ0MmG+tKw7lGVQuOOPpVjS38uR7Y9Pvx/TuKdLHuWosMm2VPvxnI9/UUKNmDeh0Nv0q60KXMDwyfdcY+h7GqFq6yIrp91hkVpRdK7KexzT3K2lTvBK9hcHDqflPr/+v+dWtU/1EH/Xdag1G0aeNZ4RmeLsOrD0qKa8kuIYoriExTxyxlgT1Bzz7VrHTQzeupsP/wAfI/65H+dTHrUD/wDHyP8Arkf51NzmqEZ2tfdsv+vgfyNQzf8AI0Sf9ck/rUutf8uP/XwP5Gopv+Rnl/65J/WjoBqN/wAhNP8Arh/WpW61Cf8AkJJ/1w/rU7daQxlIacaaaYiFsidQDgbSadu59DQf+PhP9w/0oYcUIGMlhSflvlk/vDv9aoSJJA22QfQ9jWjnjnp60HDKUcBl9KLCMzd70Bqmns2jBeHLJ6dxVYMDUlEm6niSoc0oJpgWA+aezfLVYEipM/LQA4HJqQHAqEdetOzSAc6pIMMPxqo9vInMMhHt/wDWqxmkJNAGXPLcx58y280esRwfyNZ8uo2WSJJWhPpKhWuhJ9RVee2gnXEkSt9RSaBMwg9vOpMM0UgHXYwOKglVa0H0C0TzmtkELyrtYqOorlr/AMFXbzNLBqdwmeytgVLiyk0W5mUe1V4b37HewXKk/unDHB6jv+lYVx4X1uE8ajdH/geaovo2sRtg31wfqanUo9Y8S6wradbWlkXaS9XeAi5zH6Vh2fhmab5r1/JT+FBy3/1qwPDmr3aa1YWF9eqyWcUiRlvl69i3c110niDTLeTE2pW6nuN2f5V1xfMjGVk9DNvI7rw/bSTQx+dApDSIP4l7/Rq0IbiC/sY57PEtvIMiT+nsamXXtEvl8pNRtXLDG1mxn86qaT4YbS7yaWyZ1tJuTGZNyH3UdjUuFgUrnGb0hUs7BV9WOKrreKEGyKaQY6qnFTpYxwgyTtvfH35efyHQVG+pwQIFjQyvjqelcJ0CxTxXEnlBmWTH3HXaT+fWuR8dQ+Xc2UgI+ZSvHsa272W+1BVLYCqdyAYGDWN4kt9Q1WygDIDLAxbPTcMVUU07iex02lXIfSrRxyTEAcVaecqOeM9AOtY3hppDoMYdSrRFlZSOeKu2Eq3MHnBtzseefu+1Yy3ZSZO0jscYx7CrKW5MYJjw394nr+FIo2kHPzVL5jdzUgKke1T8+PYUh2A8Ak+9NJz1JpN2RwKLAP3k8CuV1jX5JpHtbRysS/Kzjq59vat++Mq6dcvGDuWNiPyrhoLK6m5SCQj121E720NKaW7J7eNWIz+taCu6MoRVK5AqGLTLhR85SPPqcmtK2tIEGZJZH9lGM1z+zm3sdHtIo5jXGCauoQ8sgJA9at2OnajcIGSIovXfJ8o/Wtp5IbWV5I7OGNj0kbk1XfUJZTtQNIfYYFdCpe6kzF1ddCS30wAYnuDIepCcD86sBre0bakaK57AZY/WrVhZXF1EPM3Rg9lGCa2bTQ4YOdgB7nqTV2S2IblLcqadnAJgZpD6jp9B2+ta6QE4L8t+gqzHAqLtUAD2qYRgDpUvUNissXPQfSplgx978qnVMU8LRYYxUwOBUirTsU4UWFcNvFOApcUoHNJoaG4pwFLjFLQIQUoopRTAevSngZIqMc1ajjCjc3XsKtITJI/kXNJ97JPA6kmgnOWY4AGSTwAK5DW9d+3E2loxW1H337y//Y/zqm+VEpNsdrmuG83WlmxFsDh5B1l9h/s/zrFA4poFOHSsW22bJWNDQf8AkN2/4/yNdx2rifDw/wCJzCfqP0NdvzirjsRLcQVBkXDbz/x7xnj/AG2H9B+p+lLKTM5gQkKP9aw7D0Huf0FB2yZHC28Q+bHQAdqbEhkkwiQ3UgyTxEp7mn2VsyK08wJmk5yewqO3jN7cfaZFIhTiNKvnnJ+aqtYV7iY56N+dJjHZvzpfwb86aRn+FvzoGZ1/NLCoEabtyMDnPFTID5Efyt90d8dqsnj+BvzqGUqiNI6sFUFmJPYVDGjI1BXub+G1UEpGPNkXfjn+Hn8zUywSAZEDH6zVVs43nEl49qWa4bcuXxhew/KrvkHA/wBBb/v5UJFtiCBz962f8Jqf9nOP+PaT/v8AUCEj/lxf/vs04wkj/jyf/v5VWEMFuSf+PZ/xmpfs2T/x6/8AfU1Cwn/nyf8AGSpFg45smH1eiwDFtmH/AC7R49PNNOW3bjdBADns9SC2BP8Ax5gfV6d9mH/PvH+Lmq5RXM9h87Y6ZNLT3TZKy4A2nHFIB70wGgVMR+7/ABpgAzUx/wBX2oAYg+YVZAqFBhhzVkAZ6j86pITZEwxKp7MCv9R/WgrnrT5APLOCMj5hz6Uvyk8EYI9adhXIinGKh2YbBq5geoqORBnORRyjuSaY+xntyfu/Mn071txGufz5bpOh+ZDz7jvW9C4dVdTlWGQa1pmUy6lVdUVdts+Pm85Vz7VZQ1W1T/VWv/Xda3Riy83/AB9f9sv61N3qFv8Aj5P/AFz/AK1L3pgZutdbH/r4H8jUM3/I0S/9ck/rUutfesP+vj+hqKU/8VTN/wBck/rR0Eajf8hJf+uH9amP3jUTf8hJf+uH9alPWkUJSGlNJTEREf6Qg/2D/SnY5prkidSED/Icqe4qpcrcQRefbSvNB/c/iU+lFguXCvGaYfl6dPSqOnayt5ctZS28scyJvBkGMitEgGhMLEYbutRT20dxyvySfoalZSDkcH19aZkE+h9Ke4jNdXifbICCKA2a03CypslG4dj3FUJ7V4fmX509R2qWhpjQakB+WqwbJqbPy0hj1PNPzUSmnZpgPphNKDxTWoEIaaTSmmEigBGqNqeTTSRQBA4z2rL1i6h03TJrlkUuBtjBHVj0rWesbXtNj1WyEDyNE6NvjccgH3HcVS31JZ5qyGRsuM5OST60t1JHp9hJcKbcMm3CSZ3Pn+6PbvVq9s57CXy7iPAJwrqcq341Bc2cOp24idgsg+6x6A+9dKWmhnfXUyv+EoV4DHcaNbu56OH4P1FdZ4e1C9bTvt3hq+kQL/r9NuTvTI7D0rz6/s7qzkMDW0jN2KoSD9CK6rwHZ3VlK00iSRhv4WHBFKDblyyCSSV0KLO6uJPMuZiBn7oNWY7SJ9yqCexI61bS1dyTK27IwEXt+NSSNb2UYErLGD0jTqf6mvOsdRzd9oNzdTNLbTZUnAjc42/Sn2Olz6aJJL65URkfLCDkk1YvfEEiv5NtC0Q5G8rlv/rVnJMZFDySbpGb+JsmgdiWKeW2JdG2ZOSp6U4rZ3chkEj2VwerxH5WPuKo5nIl+0qvlYOCDkkVqWunadaWw8wzOX5wp4H496lpDHLa6xGu6HUYpU9WTP8AKnpJq68PJZn6giobhfskP2q1M8CZxh+hPp71JaarcS5EttvUcs69qhxYWJPM1Fj81xaqPZSacv2nHz6gB7JFWmINwBABBGRxTls2bsBUXHymWfLH+smuJfbdgVnXMgjyzzuq9lArpRpnU+vJpg0YStuZR+IpXGonHreNI22KGRv9oitq2sNQuIAWYRKemBzXSQaVBDg7QT7jpV9IEUdOfU0rlWOZg8NITukZpG9Sa1rfRreHBCDNaipinhaQyJIVRcKoFSBfSpAo9KcAPSgBipmn7acB9acB7UWAaFxTsU4ClAoENAp4AFGKXoaYBx9aWilqWNCd6UUlKKQxO9PUE0KuSO5q3HEIxublvT0q0rk3sEcQQbnHPYU5mGC7EKqjJJOABQzAKzuwVVGWYngCuM1zXW1FzbWxK2YPJ6GU+p9varbUUJJyY7XNdN+WtrUlbQfeboZT/hWOB/kU0CnisG23dmqVlZCgetOpKOooGanh8f8AE2g99x/Q12Mzsu1I/wDWuPlz/CPU1x+h5XV4MdcN1/3TXYRo6qXbBdsbj/Qewq4bGctxnl7QsEWSSfmbuT3JqGX/AEiVbOA/ukOXb+8f/rVmy6frZSWVDEXJJCiQ5NbdjA8FqnmIqzMoLhTkA9wKtLqSyZdsaBEyFA4FJnc3U7V/nSu5TjjcelQf2haxKymX7p2/dJyaYFjd/tn8qaWH99qcj+bGsiAbWGRmlIf0WkMiYjH32/KsbXJx9njtFZy1w2Gx2Qdf8K2yHP8AcFYVuZL67l1BZUVcmOEEfwDv+JyallIImtxhVluFVRgAdqnVoCebi5H1FWFS5A/4+IfxAp6/acf623P4UJAVt8AHFzcH6CgvCSB5l0atj7T/AM9Lf8qN1wD/AK2CnYCqNhON13+VDY7C7b3PFW98w6zwUoeXH/HzCB7CiwrlJHIfLRSsv91nNXBNCw5t5Ppil3MD/wAfi596dvkOCbtB7gU1oBnyKplcquBuOAe1IFX0FSNyzH3PPrQBk0wGhF9B+VSlRsHA/KkxUmPlFOwDUUbhwPyqyFH90flUKDkVZUVSRLY3aB2H5U1VwAuB8vHSpgKQjEp/2h/KrSJuJt4BxQyZXpU23ijbVWFcqoozg9DV3Tm2FoGP3eV+lV2TDU75kZJk+8h/P2ppCbNtKr6mf3dr/wBdxU0bBlVl5UjIqHU4Zp7eFYELMsmTjtx1rVGbLz/8fJ/65/1qXvWXZC7W7uFuC5Ty1Kbjnuc1q0wMvWv9ZYf9d/6VFJ/yNM//AFzT+RqTWv8AW6eP+m/9Kjk58UXH+4n8jR0JNRv+Qkv/AFw/rUx6moT/AMhJf+uP9amP3jSGJSUUUwIz/wAfC/7h/mKQh0YvGBk/eU9HHv8A40p/16/7h/nSn60AZl9YGSRNRsSRLDwUbt6qasWV+l4hGCky8MjdQasHcsnmxECQDHPRh6GqV5Yrdf6XZ5iuY/vJ6ex9RSa6oL9GXzzwRmonT8v5VVsdRFwTDOPLuE6qe/uKumhMGQbsHD9+hpwJXOOncUrLke3pUWTH0yU9O4qhDJrRZPnh+Vu61UOV+Vhgj1q+CGAZSPqKR1ScbZBhuzUmhplEHmng02WGSE/MMr2NNDVKGTjpUbGlDUxjTEITTSaCaaSaAAmmk0v40lIZGTUMgyMVORmmMuaaEzHu9OS4RhgHPUEZB/CuZu9AMEheH5P9k8r+B7V3DLionjVwQQCDWsZtESjc8/DTWzhJlKk/kfpV+K7I46D0roLrSI5UIUDB/hPI/wDrVz11o8tuxaLIP91jx+BrohVTMZQZh3XiZfO8mENAmMkgZYj0HvWXLHLPvvI7lwikqCxGSPXmokuUKJbyQFJGOfNmbbgd+KatlHLPt099yxDdufJBHfrXmHcL9rntoClxAoeVvmmlJJH0p6wWlw2yxkMbBS8jvhc/TNIt5ePdGW4iFyirtDOQFx68UyOG3uplaOEySyZyVU4Hpgd6BjS0+MQIJBL0kc9B34rUt7eWFY47K5kkkPJCDhf8Kkg0VbaNZdSuGUKOIg3zY9+wqjqPieOCP7LpkGccBY/6nvUNajuaF0qxAT6tetO6/dQvkL/n2q/YQfa4UmlQxwk5jgAxkeprndJ0O/1C4S71DHqEPQfhXe2lmEUHcSffrUSl0QIfHFu5PHtVlYF7jNSKmKkA9azKIygCnCimbas4pmwDtSGMC9KcBTgM04CkA0LTgKcBS4pgIBSgHilAp2PagBAKcKUClxQAmKUDvRS0AGKXFFHSgAxilooqWNCU5QWOAOaFUscCraIsa+p/nVRVxN2FjQRjJ5alLAAu7BVUZJJwAKazBVZ3YKqjJY8ACuK13Xm1J/s1sStmp5PQyn1Pt7Vo2oIlJyY/XNcbUmNvbkrZqfoZT6n29qyFHem9gKeK5223dm6SWiAdacOlM6NTx0pDFp6jLgU0CpIxyTQI0dF/5DNv/wAC/ka7YYwAfQVxWhc6xF7Bv/QTXa44H0Faw2M5bjlAx3pGKAZNA4GKhch22/wry3+FWyRrcruO7e5woz0FUBptsNQENv5hwMzMzlhnqcelXJZ/Jha5PLE7Yl9/Wn2MBgt8tnzH5YnrSQy2VQAAAgDjHpTdq+hoP1pDTYFTU2RLB03bGl/dq2M4z7fSqVsrrGkc1rCY1UKhEg3EDuQOB9BT7xhcXyxdUi6/XvSooLEgVNyrFoR27DIg49fWlMMHeD9ahANKARjFO4iXyrbn9z06+1II7cLkwY4yc9vSoySBjJppz696LgTBbbbv8gAYzzQGt94AtgMpvzURHHWmISXkOTgHH6UwLYaAMB5AGV3Ck82EbD5C89fY1WNFMQMoDnBBB5BFCjmlxSqOaAACnn7tAHNPx8opiBByKsqKgT7wqwoq4kscBTZRja/PykH8OhqQClKhgVPQjFaJEjtuOKMUsXzRqT1xg/WpNvHSqsIrumRQgHQ9DU+2o9uDinYRYsnK7oT1HK/Sr6nisvJUrKvVT+daSMGUMOhGaolkhXkv324qUc1EfuGpKYjL1r/Xad/12/pTH/5Gi5/3E/kafrX/AB8ad/12P8qjb/kaLr/dX+RoA1T/AMhIf9cf61KfvGoT/wAhP/th/Wpj1NCATNIaWkoAjYkXCfL8uw5OenIpxpD/AK8f7h/nQcL/ALv8qQCGmMDvWRG2Sr0b19j6inmmmmBVu7KPUlMkQMN5FyVHUe49RVey1FvM+y3gCTjoeze4q+67irKxSRfuuOo/xFQ3VpHqyFGURXafNhTjP+0poa6oL9GWDTSM/Wsu1vpbWYWd8MN0STs3/wBetQ4I9qSYWIGQq25OG7jsaAwcHqCOoPUVKRng/nUMiZOc7WHRhVCHh8Daw3KarzWvG+I5HpTw/wA2xxhv0P0pwJQ5X8qGrgigGPfrTs5q3LClwMp8snp61RZWjba4wah3RQ4imml3etIemc0gEzSUGkzTAKVVBNJTo6YDJIsnHtVUrjjFXZMht1V5Dk9KYiAio3jDjDAEHtU2KQ0CseIpehyq30Cy7ej45FTx2EMyeZFPI0TMSFLcZ9KmsdCudRHmuPs9qOsj8Z+lak1/pWgQBYAryKMB3H8hWDNhkOkSMVnuWW0gAwF7sPYVDe+ILDSIzFYoA+Mburn8e1Ylxqup67cFLVX2seWrZ0nwjHERNd/vZeuD0FS5WAxUt9W8Qy7iWigJ711WkeGLWwAYIHkPVzW7b2aRqFVQAOgAq4sWO1ZOVykiCG2CgcCrSxgDpTwuBTgKgoUDml7UAU4UAIKXHFFL7UANxS4zS9aWgYAGlxSjrSikAgFKBSiigBaXFA6UtACfSlpKKAFpaQUtABToomlbAIAHJY9BSxx+YeuFHVqnwqjCjA7D/GqUbivYcAiABRx79T9aRmCK0kjBVUZZj0ApCQqs7sFUDLMegFcT4h1t9Qb7PbsVswfoZPc+3tVSkoBGLkGt+IG1OQ21sStmp+hlPqfb2rGXrUQ+VqkHWueTb1ZulZWRMv3qkHtUSdamFIYnenimn71OFAhalj4jqI1MvCjNMRf0PnWYf918/wDfJrtx0HHYVxOhg/2xF/uv/wCg12w+6PoK0hsZy3I5H2r05PAHrUZQsVgXqeXNG4cyn7oyF/xqGd2it9in9/Px7qv+eKrdi2EQC9vsj/j3h4UevvWgSeelRW8It4FQDnHP1qXtVCQc1HPL5EDynHyjj3PapTWZqUhkljtlPTlvr2qZOw0VbdZBGXbbuc5zzzVpFcD+H9aaF5CDoBU4HapSKY0B/wDZ/Wlw/wDsfrTsUuKdhXIm8zPRP1pMP6J196fjk0d6dgGESHH3P1qOHe0Zb5PmZiOvrU7fKpPoM0yJcQx9jtFMQAP/ALH60Yb1X9adRjmqENw/qv605Q2eq/lS4pR1poBQG9V/KnkNgcj8qKcegp2EIoIYcj8qsqG9R+VQKPmFWFq4kseA3qPypyq3qPyoWpMc1oiBqBhJIhPBw4/Hr+oqXBx1FNb5ZI399h/H/wCvUnaqENwcdvypjA9c/pUoFBGRQBGmc4zwas2rEBoienIquBipMlSsg6imIvE/IakqIkGMkdCKl70xGVrP/Hzpw/6bH+VMP/I0Xf8Aur/Kna0f9K03/rqf5Uz/AJmi8/3V/lTEa3/MT/7Yj+dS9z9ah/5ih/64j+dTetJDA0nNFFADP+W4/wBw/wA6U9PWmn/j4H+4f50/BNADCMcdu1NNPIGMEfhTehwfwPrQAw0x13gfMVZeVcdVNSMKYaAI54ItUjNvcKq3OMgjgSe496y4bqfS5/st5kxZwkh7exrVdBIu1sjHIYHlT6ikkWO/j+yXgXziMJJ2k/8Ar0NX1QJ2Hgh1DKcg96Q+h6ViiS40SfyZwzW2eGPJT6+3vWwjpKgdGBU0kwsMdAVwRlai3GPhzlez+n1qweKjZeOORTuIafUcGlJSVdko57NUWDH90ZXuvp9KUMHUEHIpgQT27wH1U9CKhDcda0FkKjaw3IeoNQzWgYGSE5HcelS4lJlakpMkHB4NGakYtPTg1FT1ODTQmOkGRVdgassflqIjmqEQlPakKe1TY96cigtQI8K1LxTdX8vk2as3YYHA+gp2m+Fri9kE+oOxzztrpNK0C2sIxsjBfuxFbscAUYxXG59jdIo2OmQWkYSKMKB6CtKOHAHFSrHinY5qGyhFUAZAqQClA9qUDvSGAFOA9aXp9aKADFL3oP5UUgAdaWjpS470AA9qX60YpaAEpaKXPNIYUYo4pc80ALS0nfFLQAnegUYpRTAWnIm/vgUKu76VLnaAAPoPSmkS2OyFAGMY6CjIVS7sFUDJY9AKbkAFmIAHJJPSuX1vWBKyx7ttoG6d5D7+3tTnNU1djhB1HZC61qb3sZSMlLEH8ZT6/SublLFFLoUJY8e3ap9Y1MafFHLMuZpeIYT2HqfSoGkaayhmc5Zm5rhcpSnzM7lFRjyohbgipFqNuoqRa2MiVetTCol61KKBMGp3pSN0pR0oEKvJHpVgnA9qhj5Y1KTQIv6Fzq8fsj/+g12MhyEiBwSBuPoK47QQTqq46+W/8q7ARERlmJDsOcdvatIbES3KpvrPz9jzBUjOCACefSpLVTc3L3UgxzhQew7Cs6TwzHJbsq3s6yHkE8gGtq3i8i2jh3lyigF26sfU1otCGSdTSmmgUvagAZwiM7cKoyaxoS0kkk7jknNW9UlxGsA6vy30/wD11CqbEVO/epZSJI171IBzSAYApwHNNAw70HpR3obpimIQdKSndqTvQAyY4hc+2B+NKeDj0pJeiLjq4B/n/Sl71QgopaOlABThyaSlXqKqwh4HNOI4ApMc0pzgUxCr1qdahXqKmTpVIlky0/vTFp4rREjpE3wuo+9jI+vanqwdFcdGANC8U2AbVeP+4/H0PI/nVCJMUYpQKXHFMRGRg5pydwehoYZFIOOaYE8TfumQ9V6fTNWQeapZwQ/51cBzQIyPEG7dZFM53PgjtxVezd21yYuzMxVclup4710INc7PcPb+IrqRVVjkA59NtMRvLzqj/wDXEfzqYHrWXpeqDUrm4cReW0YEZGc+9ag70kNhSd6U0negCN22z5Kb18shh3xntWbdiawkeWS6JtGAKPk/KPetPP8ApH/AP60bUKmCQDypOhI+63+BoBlXTdRtryNoo7mOaWMZO05O0+tWyAfl7fyrEugul6zDcmFI0ZTDNsUAex4rbBDKGU5BpJ62GR8g4PUfrTTUrDcMdx0NRexGCOopiGGmOiyIUcZH6g+tSH1phpgIStyotL3BYjEUx/i9j71jSJc6FcEbWa2zyvXb9Patd1SRCjjKmhZFkUWd62c8RTn+R96TVxJ2CGeO5jEkbAg88UvuKxbi3uNEui8SloScsg/mP8K1ba6ju4hJGwINSn0ZXmPZcjI7dqgZTncuA3f0P1qwaYw3+zfzqhESvuzxgjqD1pVYo25Tg011zjOQR0PcU0Md21uD2PY0xEzxR3Y4wkvp2NUJY3hba4xirR/I1KJUmXy7gfR+4+tJxuNMzgwpwNSXNo8ByOVPQjvUIPFRsUSFs0zNBNNJpisLnNPjJBqIZ+tOU4FNMVjlkiHHH4VMEAFKBTgPU1wXOgTHNNxk1JjHNCjmgYoFOoH1pe9IBP0pccUY5p1MBMetL0oxR+FIAxS44oo75oGFHNFLQIKKMUUAApe9FAoGOopKWgQtOVd3PakVd3XpUhOBgfpVJXBsUnbwOo/SkLBVLMQqqMknoBSZVVLMQFAySegFcV4l1uS8m+xW5K2owWPeX/61U2oiUXIl1/xTCUdIWJt4+SR/Gff+grG0wSFX1vVPmwcQQnoD2AH86zILVtV1aOzT/UxHdJ6E/wD1q0dSuluLhYoeLaAbYx6+p/GuSS5panVF8sdDG164e5lglmYmaSQn2+lbHmLHo9qGYbnkwo9ax9YhMlkkgOGikDZHp3rSsXN7YRjAwjHBx09aVTSxUNbk7jkfWnqOaY/UfWnrTJJVHNSio161IvIpoTFbpQBwKU9KQdKBE0YwKeelNThRTjQBo+HxjV0/65v/ACrtD2rjPD/Orr/1zf8AlXZen0rWGxlPcUdKKTtQOaskcOlHAGTwB1NFVNRm8u28sfel4/DvQxophzc3jSn7ucge3ap0+Z6hhTZEDjlqsIMDNSimPpeKQUtUSHGaQ9aUdaaOTQAp6UnelNIBzQAyQ/vYl9NxP5cfzpwpp5uD6Kg/Mn/61OqhMOaXvRRTEKKVetIKVeopiH049KSnHpVAC9amU8VCvWpVpolky9akFRKakFaIklFH3bhfSRcfiOf5E0Cmz8RBx1jYP+XX9M1QiYDmnUh65FLVCENMPBqTFMYcUCHryNpqWB9wKd1qBTzTwdkgbsetMC2DVWbT7RpJbhoyZWHJ3HGemcVZBpsp/cv9KAKtlYQWWoXQt02JIqtjOee9aFN2jzC3fGKWkDCiiigRH/y8/wDbP+tKwDAgjIPUU0qftW/J4jxt9eacaBkU0C31u1rKN0gX5Sf41/xFZenXT2Nx9guSSp/1Tnv7VrspOMHawOVb0NVNRs11G2aQDZOh+cD+FuzD2pSV9UNO25dPFMddwyPvCs7Sr9pQbW5+W4j4/wB4etaRoTugasRZ/wD1U1qkcZ5XqOvvUfUZFMQw011V0ZHGVPUU8imGgQkco2i0vW3RtxFMeo9jWPeWVxpF0ZoATGTlkHQ+4rXYK6lHXKnqDSRzCJfst4d9uxxHKeqn0NNrmBOxHZ3sV7CHRhn0qYisfUNOuNMuftFtyDyQOjj/ABq7ZahHexgg4YcEHsai/RleaLJw3B/OonXswyPSpiKYemD0/lVCIeVBOdyjv3H1/wAaOop5BQ5U49DTNgb/AFQw3eMd/wDd/wAKYiSK4MYKMN8Z6qabPaKyma3O5e47j61GGDCnJK8LbkbFDVwuUzxwRzSdTWk0MV6uYwEm7p6/Ss542jbawIxUNWKTuFLmmZpc/WlcZhAYp2KMe1Lj61wmwmPypRxS0c0AL26UoHNGKWmMMUtH86KQgooooGFHalxR9KAEpf50naloAKXjFJRQAvel96bR/KgB3anKpbk9P50iqTyelOZ8cD8apRuJscWxwKaWCqWYgKBkk9AKb0UliAAMkk4xXC+JvEZvllsrNsWoB3uOsp/wqm1FBGLk9CTXPEh1K6WxsnIswwDuP+Wp/wAKz9bYWt1JJj7sYIHv2rN04f6TEPQir3iUebq0FuP4wrH6CuNzbldnYoJRsh2mRnTtClnJxPcnYp78/eNVeBx7VoaqRHJb2q9IIhkf7R5P9Kz+/NXDa5EtyO8XdYTD0XNaOhKP7KYKP4uT3NU3G+CRfVCKseGnLWUi54Cg1FXYumK2RIQexqZaZMuJm+tOShbCe5MOhpy00cingUyWOycUq803oafEMtTET+nrSE0DgUUAaXh4f8TYf9cn/lXZmuN8Pf8AIV/7ZPXZGtYbGUtwpR0poz7U7mrJFHXFZFzJ9qviFPyr8g+g61oXc5t7V5ONx+Vfqay7VXCl/l9B1pMpFrGWAFSjpUKCTP8AB+RqUeZn+D9aEDHUueaZh8/wfrSgP/s/rTELQKQ7/wDZ/I0fP/s/lTAd2pPSg78fw/kaQb8jlaBEa8yTN23BR+A/+vTwKigLtGXJT5mYjg+tS/vPVPyNMBaKT956p+RoxJ6p+RqhDhTh1FR/vB3j/I04eZnrH+RpiJqU9qZ+89U/I04+ZwMp+RpiHL1qRahXzAesf5Gnr5n+x+RpoGWFqQdagXzP+mf61KPM/wCmf61oiCYU8ANlW+6eD9KiHmf7H5GnqZP9j8jVIQW5Jt1VjlkyjfUcf4VKOQKroJFupFzHhwJBwevQ/wBKm/eesf5GqEPpDSfvPWP8jSfvfWP8jTEHQ1IPmWoW83Ocx/kachkzyU/I0AWYWyuD1FOlP7l/p/WoFLpIGJXb3xUsxPkP+H86AJz1NFIc5NGaAFopKM+1Ahv/AC8H/cH86U8H2NN/5eT/ANcx/OnH36GkMQ0zc8cglj5YDBX+8vpTs54PUUhpiMzV7HeI7+yOGHKn+amrGnX6X9uG6SLw69wasq6wswkGbeX/AFg/uns3+NYmo28ukX/2uEZQ/wCsA6MPWolp7yKWuhud6jdcfOvPqKIJ0uoFljIIYU7ODVCIuCMjkUwinuNh3D7p6+3vSGgCM00hWUq4DKRgg04immgQkU/2ZRbXXz2bcJIesZ9DWbqelTWU/wBqtGznnI6OPf3rSOCCrAFSMEGmwXH2LFvcfvLJ+Ax5MZ9D7U2ubRhsVbDUku02t8sg4ZT1Bq6RmszV9Hkt5BdWrc9VYdGHoadp2prcr5cnySrwynqKjVaMrfVF7OOCMj0pjp3XpUpph4qhDCRKfmO2X++ejf73+NRklWKsCrDqD2qR03DK/iKbvV1CSk4H3XHVf8R7UxDckHKnBFWRLHdL5dxxJ0Enr9aqsGjba+OmQR0YeopDz0oAbcWslu+COPWoM1oRXIC+TMN0f6r9KhurIoPMiO6M9CKhx7FJnOgcdaXFA60uM1wm4gGadRSigAoox70tABS4pMccUUgHcUlFJQAUUUd6Bi5opOlFACmkNKTSUAHrUipkAt07e9CJgBmHHYetJI+48dKpITYrPngU3IAySABySe1N7c9O9cN4l8TC932Fg5+zrkSSj+M+g9quUlBXYQg5uyLWr+JE1GR7O0bNrG2yRh/y0P8AhXL3sItJJYwcoU3IfUGo9I+a3mb/AKaHFWtWw1lbydwSn51xObcrs7FBRVkN04f6VH9RWvdwed4vjDdBEg/nWTp/F2n+8K3Jpkj8WqGPPkA9PY1nI0Wxn3knnX1xJ6uf8Kg9KeOST70w/wBa6Fsc73HpyQPWjw0dsk8R9GH60IfmFN0X5NamTsXPFRU2Lp7l664l/KkSnXow6/SmJ0qYvQctydakFRrUg4qiWOPTmnxCo+tSrwBQSP5FHalopgaXh/8A5Cjf9cm/pXZHrXHeH/8AkJv/ANcWz+ldia1hsZS3AUtJSSSCKJpG6KMmrEZupyl7hIR0Tr/vGlVQiKo7darwgyTb35Odx+tWl5apKJUGFzTgOKSl7VRInWnUnejNMQHrS0nelNAAeBTGbarN/dBP5U49KguCRbSY6kYH48f1pgPhBFvED12jNPFB4OB24opiFoFJ2oBpgOpR1FNzSjrTES04/hTKdVCAcGng80zvTgaAJVNTKagWplq0QSA08GoxTxVoTElOx4JM8B9h+jcfzxU54qGVPNt5EHUqcfXtT4pBNCkg/jUGqESUYpAcgUtMQh6U0GnU08GgRJ95aUtutWz1GB+tMQ80EHO3OA2P50AXCeTQDTc0uaAFBo9qSjNADR/x8t/1zH8zT6YuGu2XIDNGAuehPPFVV1IeY0TwOsi9RnigC2exHUfrSHnkd6VGWaFZE6HseoPpTTxz2P6GgBp5ByMg9RSIizxGylwTgmFj3HdTTjUbrvXGSpzlWHVT60AYcLvouoGJ8/ZpDxn+E+lb2Qygg5B6VBe2yarZSb1Anj4lUfowrL0q9eCU2F0fmH3GPcVn8Lt0KvzI2gex6VEw8s4/h7e3tUjUnDAqfpzVkkRphGKdyp2n8D60H3oAjNIcFSrAFTwQe9KeKaaAEt7n7D/o9xl7NzhWPWM+hqjrGjvC63Ns3ujjoR6Gr5wylHAKkYINNtrr7Cfs1zmSzkOFY/wH0NOylow21RQ07UhODFN8sq8FTWkaztZ0donFxbnHdJB/I1Hp2pebmGYbZV4Kmo1Tsyt9jSPByOtNZQ/IHPcU88imHrxVCGK4C+XIC0ZPTuD6j0prq0YBzujb7rjv7exqRl8z2b+dRq5jJBAZG4ZD0NMQmcipIbhoDj7yH7ynoajkjCr5kZLRZwSeqH0P+NMznigDDHP4U7FIKXtXnHSApaTrQBQAvajNFLQAdKWgUdPSgANJ3o70YoGJSigiikAUCj3ooAXvUiIB8zfgKRECjc/5Ux3Ln2q1ETYruWPB4pvvnA70dvQVx3iHxH55ksLJ8QrkSyA/ePoPar2JSbYuueIRetJZWEn7hARJKP4z6D2rhrY5g+grQ07AtXI/uGs20V2ixnC4riqyblqd1KKUdC/pB22Epz/G386XVrgG1ihiBkbzAxC9hTdN+XSpcf7WPzqs32iFd8qbQTtH+FR1KZoWMwE6MFPUHBrqPKE1w0gVfOlX5m74A6fSuV0+GSW7jR2C/MOnWuriRYtddEztW2OMn2NS2UjCXpTTSr0prHpXQc4q9aZZN5fiBvfB/MUoPPWoA2zW4m9VWpmtCobm1fjDfRjUKGp9R4yfcVXjNZ09i57llTTwajWpF6VZA8cmpuhqJPvVLjBoJHetFHcUfSmBqeH/APkIyf8AXFv5iuwb7xrj/D//AB/zevkn+YrsD96tYbGctwFUNTmwqQg9fmb6dqv8DknAAyaxWY3N0znox/IVTEiWJNsQ45bk1PGO9M6mpRwtCQDhySaXvTV6UtUSKO9JQeBSdqYDhRTRS5oAU9KhmyREo/ilXP06/wBKlPSoX5uIR2G5j+WP60ATGik6UtMQdqKSgGqEL247U4dqb14pe9AElL/KkzSmqELmnA0wU4dKAJVPNSqagU1Kpq0SycU4VGpp4NWiWSKcNmmW52maL/nm/Hsp5H9acp6UwnZexknAlQp/wIcj9M1QiwO/50tNzjBpc5pkhTW5p1IaAGg1I3zLUXSnoe1MCeN9yA9+hp9V4zskx2ap6AHZozSUUgGEBp5B0+RcEduTVXVLVruFbmKY28wO2V1Gcfh6GrQ/4+JP91f608MqNlxmNxtkHt6/hQBkaUt3aandWdzdeepRXjOMfWtc9cHkHrWRqCy2F9FcDnyflb/aQ1rq6yxrIhyrDINJPoPzGnPIPUd/WmmnEZH+0Onv7U08jIoERlnikWeIZkTgr/fXuKo61pyXUCXtp3+ZGHY+hq+aSOVbeRhIM20xxIP7jf3qGrqzC9nco6TqIu4fLk4mThhV5utYmsWMum3v2uDORy2OjD1rUs7uO9t1lQ9RyPSpTadmU9dUTMBIpB6+o6/WoQT91vvD8j7ipeQeKR13rkHBHOfQ/wCFUSRnkVGafnOcjBHBFIwzQAw0hCupRwCpGCDRSGmAW119hP2W6zJZSHCseqH0NUdZ0Yxstxbnpyjj+R9qusFkQo4DKwwQaS0uzYkWl1mSzc4Rz1U+hpu0lZi1T0M3T9SLkwTjbKvBBrU4IqhrWjGNlngPHVHXt9ar6dqJcmGcbZV6g9/pWesXZl76o1DSEB+Dw3r608EEZFNNUIiVnhcleDjBB6EehpropBeIHb/EnUp/iKlPzDDfgaiO6Nsjhh0IpiMQe/rS5oorzjpFxRx3oooAKKKKAHUnWiigAooooGFFFFAgqVUCDc3X0NFFNARPIXbrxSDpn86KK1RBXnkEttIyn5BkD3ryzPM/b5jRRSmaUx9iw+wysBgbDVK1AFtn/ZoorgqbnbT2JrM7dHJ9f8asaoQbeIHqZloopLcGWNNAN+h7hq6QHGvTn0ts/wDjtFFRMtbHMJcpt601rhT3oorqOYZ5/PFQvL/p8Dn0x+tFFKWw47nSaiMw7hz8qmqkJyKKKxpbGtTctp0qUdBRRVmbJY+MmnmiimSOFHU80UUCNXw+P9OmPpCf5iuvP3jRRWsNiJblTUZvLtvLH3pDj8O9UrdcKz+vAoop9RFhBzUh7CiiqQmKTigUUUxAaSiimAopaKKAA9KgBLXbeixgfiT/APWoopgS0tFFUIKSiigQopQaKKYElKTmiimIKcDRRQA9TUimiirRLJQaeDRRVoljx0pl0cW/mjrEyyfl1/QmiiqEWfp0NHQcUUUxAKDRRQIY1KDzmiimA9hkAjqKmRtygjvRRQA7NGaKKQDFP+kS/wC6v9af6g9DRRQBHNELm0MZGZIR8v8AtJ6Vm6VP9mnaxkPyn5oifT0oopS6DRrMKY3Bz2b9DRRTEMNNYAggjIPBB70UUALCouITYTHLqMwOe6+h+lc2DJomokYPkOcEehooqanw3KhvY6FXWRA6HKmkzg5FFFNCGum7BX73b39jUYIYZH/6qKKYhGGeajNFFIBDSMqyo0bqGVuCPWiimAWV2bNvsV3mS1k4jc9R7H3qhrWjPC4mhJx1RwP88UUU2rqzEnZ6EWnagX/dTKVkXhgRWr1GRRRWUXdGjWo1lPpTcFhtYH2OOlFFWSf/2Q==" old="https://www.landscope.com/images/Photo/Stock/40001_41000/40118/ki111111t.jpg"*/?>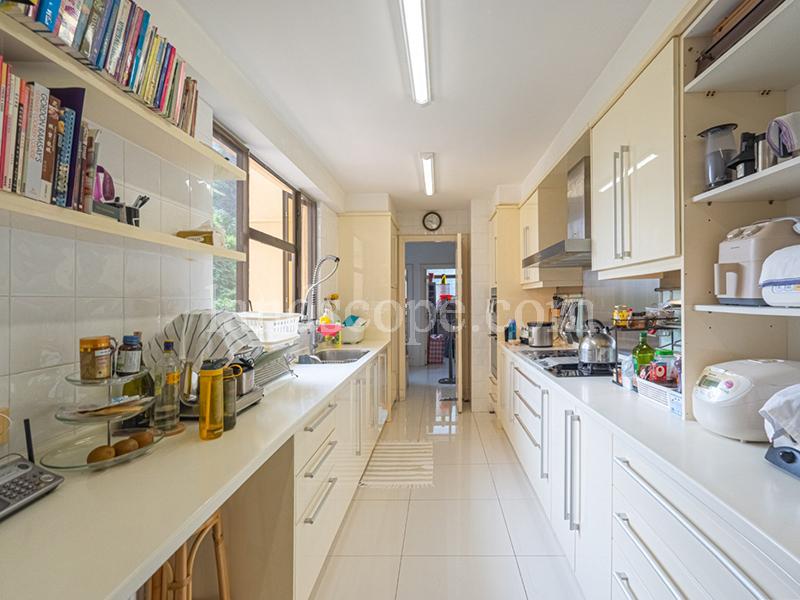 Piccadilly Mansion
4-6 Po Shan Road, Midlevels West
Property No.: 40118 Advertisement Date: 07-11-2022
---
For Sale HK$78,000,000 @ HK$31,212 p.s.f. (Saleable)
@ HK$27,857 p.s.f. (Gross) For Rent HK$108,000 incl. @ HK$43 p.s.f. (Saleable)
@ HK$39 p.s.f. (Gross)
Saleable Area 2,499 s.f. Gross Area 2,800 s.f.
Large apartment with spacious layout at quiet location
Unit Price:


@HK$31,212 p.s.f. (saleable area)
@HK$27,857 p.s.f. (gross area)

Type: High Rise Apartments, Simplex, Completed in 1967
Layout:


4 Bedrooms including 1 Ensuite
2.0 Bathrooms
Combined Living and Dining Room
1 Maid's Room(s)
1 Uncovered Car Park(s)

Efficiency Ratio: 89%
View: City view, Partial harbour view
Internal Upkeep: Good
Internal Decoration: Reasonably decorated
Furnishing: Unfurnished
Bathroom: Fully equipped
Kitchen: Fully fitted and equipped
More listings in Piccadilly Mansion
Piccadilly Mansion
4-6 Po Shan Road, Midlevels West
An older colonial-style development situated at the most prestigious area, set in the transquil greenery at western end of Mid-Levels. It offers very spacious and functional accommodations.
Type
High Rise Apartments
Simplex
Completed in 1967
Scale
A 20-storey building with 2 units per floor. Each typical flat has large, combined living/dining room, 4 bedrooms (including 2 ensuites), spacious kitchen, separate utility area and 2 maid's rooms.
Location
Piccadilly Mansion is within 10 minutes' drive to Central by taxis and mini buses on Po Shan Road.
Transportation
Carparks
Visitor Carparks
Minibus
/*img src="data:image/jpg;base64,/9j/4AAQSkZJRgABAQEBLAEsAAD/4RQnRXhpZgAATU0AKgAAAAgACgEPAAIAAAASAAACYAEQAAIAAAALAAACcgESAAMAAAABAAGsCQEaAAUAAAABAAACfQEbAAUAAAABAAAChQEoAAMAAAABAAIAAQExAAIAAAAUAAACjQEyAAIAAAAUAAACoQITAAMAAAABAAKsCYdpAAQAAAABAAAAhgAAA2cAJ4KaAAUAAAABAAACtYKdAAUAAAABAAACvYgiAAMAAAABAAMAAYgnAAMAAAABAPoAAZAAAAcAAAAEMDIyMZADAAIAAAAUAAACxZAEAAIAAAAUAAAC2ZEBAAcAAAAEAQIDAJECAAUAAAABAAAC7ZIEAAoAAAABAAAC9ZIFAAUAAAABAAAC/ZIHAAMAAAABAAUAAZIIAAMAAAABAAkAAZIJAAMAAAABAAAAAZIKAAUAAAABAAADBZKGAAcAAAAsAAADDZKQAAIAAAADNTQAAJKRAAIAAAADNTQAAJKSAAIAAAADNTQAAKAAAAcAAAAEMDEwMKABAAMAAAABAAEAAKACAAMAAAABAMIAAKADAAMAAAABASIAA6AFAAQAAAABAAADSaIXAAMAAAABAAIAAKMAAAcAAAABAwAAAKMBAAcAAAABAQAAAKMCAAcAAAAIAAADOaQBAAMAAAABAAAHCKQCAAMAAAABAAAHCKQDAAMAAAABAAEHCKQEAAUAAAABAAADQaQFAAMAAAABABsAAaQGAAMAAAABAAAAAaQHAAMAAAABAAAAAaQIAAMAAAABAAAAAaQJAAMAAAABAAIAAaQKAAMAAAABAAIAAaQMAAMAAAABAAAAAQAAAABOSUtPTiBDT1JQT1JBVElPTgBOSUtPTiBEMjAwACWAAAAAIAAAJYAAAAAgAABBZG9iZSBQaG90b3Nob3AgNy4wADIwMDc6MDE6MTEgMTI6NDc6NTQAAAAACgAABOIAAABaAAAACjIwMDY6MTI6MjMgMTM6NTc6MzIAMjAwNjoxMjoyMyAxMzo1NzozMgAAAAACAAAAAQAAAAAAAAAGAAAAMQAAAAoAAAC0AAAACkFTQ0lJAAAAICAgICAgICAgICAgICAgICAgICAgICAgICAgICAgICAgICAgAAIAAgEAAgEAAAABAAAAAQACAAEAAgAAAARSOTgAAAIABwAAAAQwMTAwAAAAAAAGAQMAAwAAAAEABr8JARoABQAAAAEAAAO1ARsABQAAAAEAAAO9ASgAAwAAAAEAAs4JAgEABAAAAAEAAAPFAgIABAAAAAEAABBaAAAAAEgAAAABAAAASAAAAAEAAAD/2P/gABBKRklGAAECAQBIAEgAAP/tAAxBZG9iZV9DTQAB/+4ADkFkb2JlAGSAAAAAAf/bAIQADAgICAkIDAkJDBELCgsRFQ8MDA8VGBMTFRMTGBEMDAwMDAwRDAwMDAwMDAwMDAwMDAwMDAwMDAwMDAwMDAwMDAENCwsNDg0QDg4QFA4ODhQUDg4ODhQRDAwMDAwREQwMDAwMDBEMDAwMDAwMDAwMDAwMDAwMDAwMDAwMDAwMDAwM/8AAEQgAgABWAwEiAAIRAQMRAf/dAAQABv/EAT8AAAEFAQEBAQEBAAAAAAAAAAMAAQIEBQYHCAkKCwEAAQUBAQEBAQEAAAAAAAAAAQACAwQFBgcICQoLEAABBAEDAgQCBQcGCAUDDDMBAAIRAwQhEjEFQVFhEyJxgTIGFJGhsUIjJBVSwWIzNHKC0UMHJZJT8OHxY3M1FqKygyZEk1RkRcKjdDYX0lXiZfKzhMPTdePzRieUpIW0lcTU5PSltcXV5fVWZnaGlqa2xtbm9jdHV2d3h5ent8fX5/cRAAICAQIEBAMEBQYHBwYFNQEAAhEDITESBEFRYXEiEwUygZEUobFCI8FS0fAzJGLhcoKSQ1MVY3M08SUGFqKygwcmNcLSRJNUoxdkRVU2dGXi8rOEw9N14/NGlKSFtJXE1OT0pbXF1eX1VmZ2hpamtsbW5vYnN0dXZ3eHl6e3x//aAAwDAQACEQMRAD8A7LqF9Xr0423e4u2l7dXMLto+gP51jd9X2ljf0tXq15H83Xcotrc0lrhDgYIPYonSaW3XPzbCSKAdp+kx26bPVrtPuexjXvsrZb+sYN2Tl1fzL0d8vcHO+mdT8+P9f3FLgmb4Om/kszxB9ex/NGxiOxiTGo9bFNKVMCmMR2MTsYitaoJTXxjbENUw1OAnTLZREBYBOkkguUkkkkp//9Ds29UpFNeM2p5c9w3u9svcTuc92zZtsus/SfRVoCXEnuVldJdWc8WPcQ5oIraRwD9Ihwn6Vf8ApP8AS7FsVt0U2IAcR8mLMboM2gAFx4aJPwCevOwj/hYjmQ4QfOWqToZU9x7NKwh632K97my57twG0t9oG/8AwlNv/T9Sr+Wo8uQggBWOAkCTej0dWXiWEhlzHEakA6gcIjcnGcdrbWEjSA4T+VcLl5Fb2mxjnYrWPYw7HNbrttscHGq3HZ9J/wDpFOrIc3IrPrucXYocHyS/dB/Tep6tm32fn+t/1xMBJF6bWy0Bo92CCJBkeSdcdS99tjXucbi5rhLiAZaWOZ+k9zfouctCr1KzjvAeBu/Shr3gaH93Y3d/4ChZTT0KSYGdQnTkKSSSSU//0ep6FUXvuvcNGH0qz5/Su+kPb+6t2tqqYGMMfFrpHLANxmTuPMuWhW1T/LFryNyJavVLPSwneLuBIEwN0bne1qw7GtZgUtbUPcd4aPSLWu+k17trqa3t3fn0sWn9YLXNbXXWA6z931W0nXu19jLfd7f3FQy97XU7TcGAe41PqE7jDfUY9rrXf8bSqmSVyPcNnGKiPH9rVDslrrpG+0WgE1Nc5gDWNG3bTbW9n0lXsvrdnBrqg15qhu5h3lzW/wAut9+7/t1Dt+122WuZ9o9t9od9mxK8hh+jt9T7QHOY7Z/onIgdlDIo9VzQ19bWkWgVWOO3b/QmQ+j3OZubVZ/1acK2vYdlHv3SYzqi5jm0kuZa2GbX1mXtcPzqMf8A0f5+9add+L9lufoBjv3WNdtZ6Z03Bxcytjdv+tiyaMqWz9H0jVYYGRXw9rXf01zqdu1/5rls4znmwtNz3gtPp6vDDrI2OexzWt/0fp3fzaUtCNK/s/8ARlDUb27uFaLcWt7XBwLdHDUEdijrO6Lk134x9Nwe2ZDmu3Dw+k5rHdv3VopwQpJJJJT/AP/S3upddsDXZGFuqcWAMc9+o2mN1dDS6u3e4+n9P/RrjfrP9afrYM8vbmOxqXbTXj1O2sENaIt9vvsfubb+4y1GqyaOsW4vTPXFdAcbnUOY55DtHMaHl36Rnp7/AHvf6dd3qLnH7KMwmmyrJY4veDjh3pMNv+BZ6rGvZ6f7vvVXDnOQ1K+MRuYI4Ybz/vKOMRsjbYOpV1zreWxjbuqemaQG2P8AUm107nEtsd+41vpt9/5/6Ndfi9Yruvxm05DLQ+tuyq1jXPeWwPW+0bH+nW//AF/SLzRz7brbLX1OLdwbYTJDe7GNc36O3+sruDT6geGkNrYw2SANwgbrNzZ+khkhR4geHwqMvmSCQ9w6/Gaxjst+I17nPI+0OvrcGy0AMdi/o9rf3n/4RWGvxf2hgOaQ5z6mCp1bnPqLTO3bZc/17P8ACena6t6pY3VWjDo9PNvxCGy9tWK2+sucS5zt72vdXub7PT/keorPrG3IxMiq2u+x7KnB7ox7Hx/OObjbfZuZ+ZtVjHLi9XcX1/71R2/3kleNZ6L2uduYa3Ah2Y3KYOHjdQ9o9T6Ht/cWvjuNLW2usfaA1roaRMOa32/Z2/SdrvWQ3qONZcaRk4TrS59cMoeyyTuYG0udW1vqq9h5j3VUtDqhWxg3W2NcJIc5ha3aPpJEGh5/1u3+MoFd/XmdM6hU94vtpsc5ri8hoaXCYLHfpPzP0bNnqf6D1l2FdjbGB7CHNPceXK8a+ur7T9Z8potsqrrrZaWPaWCWMYWX472S/Ia2536J2xdv9RM2vF6NjYt7x619hbRjVxY4tl2/Puew2Xfrb/UybsjK9Kv/AAVX+D9Z8R6VpOr2CSSSSX//08kZ2HUPtrKX1tLy1wsqIcySGutLgPTt3s97/wBLV71DrfTcerHozcSp1mX1DKs3esSbLNzJpdit3V3Ppqe//R/T9L7X/g1burycXFubXb6QFDt+SRXcxorZoy3dsa51jP0Pv/7Y/wAGsF/1q6xe7He51O3GBFFbamMDZ+n7h+dZ9B3+kWbysDKYnA8Ih8wJ4uMfox+Vkka0PVpgZFZdaQ51bCWPJAcOTXt9u+ve/wBJ/wDX/wAGrnS68oBt+M1zHbwWmokF0ED0Nn03s3Ob7fYqmG71WNoIrZY543uLXB0l4d6tnpu+izd6fs2bKls3Mrx6rC9wNjwHxWHk+q50ta8jbuY91fsf/wAIrWadVECzI1ssAeg6FbVUb8gZFtBve4vrrbZbDp925rtu3/R7PT/RbFczns+2Y1m9znWVMc54a5pskbGOd9H0/d++sOxos9J977LLH1gC7GyhSCASzVj6bXer+/c5z32q47LZYay6mwGpgYwtyKTAAgH34znbk7BUcYIMZX5f9L20Hfr/AC/q8TtPy2sy3B3UqiW2ndU+mHAbv5r1fS9r/wAz1ULFzr6qLKbbfs9QNrN3tfYCNu7YwNFnqs+jXstVU9XtedxOS0HhrbqCNNNN1KE7Nxmsyn3X57GXsIe8WY36JpO6x9BHp+938pO6EARH+L/3kE35n+X95576w3WUscWZmTkYl49PfnVObfU5u1/o1ku+iz6frbP+L/0i6H6smzpmPhh+fW/p9Nvqfs5pd6r3ub6leU6mtj772/nUN9T7L6vp2fo/8Hw+dk4mR1E2+rdkHdAtexkvrBHpNtrn+d2/z/8Ag/8ARqx07rmbjXusx7n43oBrazXtYGbTAsfuaWt3+5j69v6b/R2KSOi06vvfrv8Asvr+jZv9Pf8AZ/b6kxv9H6fo+r+Z/Pen/wAIkvKMfqOK2vJy22XV4r3ttdmmkF9mR6jL3+ntzPTY+u+vGc/Ms/SWfzPppI6d0Wez/9Tkuu3WZtraunV3gPY05LAXim1/099WPb9H07Pa/wDwe+v1a1mWUZldDfWxba2n6DnMcAfJun7oSsNbgQRuDoI1ExGj52/Sc7+b/wALX+krt+mjO6jmyZybhuMu/SO1PHuh3u2qLHEwiIx2H73zf4ySbLLFp6ji2/0PIbcBva11Ljtb+fZ6djP0nqNb/wAF/LW/lYPVeoPvqw7jfU8v9F9jLavVY0B12xr2v9J279A3Fvf6dP8A4NZg0dVzmMYxuVftpJtYxz3FoJOu1u8fS/Ro2bnZ12Pieq4N/RucHVmHub6hrrde7dvdYz7P+j9383/xibKEpGzQI2KtPF28v6vEdOxMVtbmZGPW99f5rbd7t2Szc8V2tsqezbT/AIP/AEnpLEfivAb6bXO3GPpDSPH3Knbc94h5LwdQCY59vEpbwCHV+0t1AB4P8j93d/JTscZRBBlepO23F6j1Q9LjYPT34WI3Moy8jKAuAGLfVTFfqF7DazIZZv3Oe/ba32JX4HTBiuux8TqoIDttv2jHsY1zTse27bR7f6jnsXMtdW0ghu2OwGkaeH5v76PTm3V12VttcGWx6jBq12u52+t3tcnni6V9Qf8AvlNbI9KzIeKS8ndDRYGNJb9FrP0O5vq7v3P0ai6m1h9J30i1tm0OaQGuh83bfov/AJL3fo/5pPlZpDhWx59p0sZpyNvsa3b7v5aCbn1yGsaPVYa3EkOME/6R30XfmJynbrbc7odrPTdtbGQGlzpBDhQ/ZRPp7r2W1P8AofzOL6X56SyPWYD6DGAWuaWWWkEkt9r2xT9Brm7Pp/v/AKRJBT//1fN2mRHjyFLkKLSY0Ut20DdrB1+CSm5gYduQXtaWVCGtNtp2tBc5roDj9Jztv5qu9QwcmhlO6s+m3GpAs/Nc4tda99bvzvdb/bWUep3sApYSMfUOpcQWkE+7bp7FF3VMizIbZa4va1pra2Yhmv6JjR7Kma/Qr/RqIjKZWOHh/d/S/wAZV+DIBxdGk8a+P9ZM4FsADUeOiJVkjItaLI9R7wG7oAM9nvaGrSzOjWYYsyM3IosYxrntrY93vJ/mWfQb9Nx+i/0/YlLLGFCWkpbR3J/uqAvUdHGDtfA9kRrvbzp/FGD+n2Bvps3ZGwe1rorce7tsM2+38z/SfpFc6bZ0QVgX0E2h5cXBxI2j6Euc3/wP/CJSzVG+CR8BV/moCzTlcRthp/Ndp/a0/qoT63y3c3a3XTTdp3dP566DJr6CGbqmhrmEF8iJH0bNo27dzP8Aviyc299j2gsFYY2A1gj2OHtb+9t2bUoZuM6QMf73pSRXVqsx2FljXOcL2xsqDdDPcu/q/wAhJTiwWejE2HWT2Mbt403JKTXv4/y/qrb8H//W84bB0cdBrJTZRED0wQ1olzu+qemys2tAmv3DXWPmo5DmWOc7cQAQGg6zHwTb16qaxBJ118O/CQgHxHh/tS2uBBGncJgD4J6m1Q8V2NsBENJgmCf6rQ/6SLl5Hrs3N0IjcwmRH5kByli5VeOGj0mWFpBe58Gf5P0d+z+o9WOq5FduK11BAe523ILACyxpG+lzdzPWrdX7qrWvss3/AKL/AAnqKCUz7kRweUr0+xQLQxrWMs9e1m81wa2u+iXj6O/+Q39xXa8gZVjGXEVlxj1K2AGZ/NbSWtdt3b/R/wCoWV9FsdydVJrwCA4Q2dx78J8sdm9j0PZTf6pa2p78Spr2CsCu02EFznN+lt2/zdP+jZvs/wCMVGp7WkdtCiZtrbrvUZ9EsZoO0NDdv9mFXEt7J0I1EDrWv95Sc2zeLN+oM+pr/n7UkD3bd0GOx7JI0P2Kf//Z/+IMWElDQ19QUk9GSUxFAAABAAAMSExpbm8CEAAAbW50clJHQiBYWVogB84AAgAJAAYAMQAAYWNzcE1TRlQAAAAASUVDIHNSR0IAAAAAAAAAAAAAAAAAAPbWAAEAAAAA0y1IUCAgAAAAAAAAAAAAAAAAAAAAAAAAAAAAAAAAAAAAAAAAAAAAAAAAAAAAAAAAAAAAAAARY3BydAAAAVAAAAAzZGVzYwAAAYQAAABsd3RwdAAAAfAAAAAUYmtwdAAAAgQAAAAUclhZWgAAAhgAAAAUZ1hZWgAAAiwAAAAUYlhZWgAAAkAAAAAUZG1uZAAAAlQAAABwZG1kZAAAAsQAAACIdnVlZAAAA0wAAACGdmlldwAAA9QAAAAkbHVtaQAAA/gAAAAUbWVhcwAABAwAAAAkdGVjaAAABDAAAAAMclRSQwAABDwAAAgMZ1RSQwAABDwAAAgMYlRSQwAABDwAAAgMdGV4dAAAAABDb3B5cmlnaHQgKGMpIDE5OTggSGV3bGV0dC1QYWNrYXJkIENvbXBhbnkAAGRlc2MAAAAAAAAAEnNSR0IgSUVDNjE5NjYtMi4xAAAAAAAAAAAAAAASc1JHQiBJRUM2MTk2Ni0yLjEAAAAAAAAAAAAAAAAAAAAAAAAAAAAAAAAAAAAAAAAAAAAAAAAAAAAAAAAAAAAAAAAAAFhZWiAAAAAAAADzUQABAAAAARbMWFlaIAAAAAAAAAAAAAAAAAAAAABYWVogAAAAAAAAb6IAADj1AAADkFhZWiAAAAAAAABimQAAt4UAABjaWFlaIAAAAAAAACSgAAAPhAAAts9kZXNjAAAAAAAAABZJRUMgaHR0cDovL3d3dy5pZWMuY2gAAAAAAAAAAAAAABZJRUMgaHR0cDovL3d3dy5pZWMuY2gAAAAAAAAAAAAAAAAAAAAAAAAAAAAAAAAAAAAAAAAAAAAAAAAAAAAAAAAAAAAAZGVzYwAAAAAAAAAuSUVDIDYxOTY2LTIuMSBEZWZhdWx0IFJHQiBjb2xvdXIgc3BhY2UgLSBzUkdCAAAAAAAAAAAAAAAuSUVDIDYxOTY2LTIuMSBEZWZhdWx0IFJHQiBjb2xvdXIgc3BhY2UgLSBzUkdCAAAAAAAAAAAAAAAAAAAAAAAAAAAAAGRlc2MAAAAAAAAALFJlZmVyZW5jZSBWaWV3aW5nIENvbmRpdGlvbiBpbiBJRUM2MTk2Ni0yLjEAAAAAAAAAAAAAACxSZWZlcmVuY2UgVmlld2luZyBDb25kaXRpb24gaW4gSUVDNjE5NjYtMi4xAAAAAAAAAAAAAAAAAAAAAAAAAAAAAAAAAAB2aWV3AAAAAAATpP4AFF8uABDPFAAD7cwABBMLAANcngAAAAFYWVogAAAAAABMCVYAUAAAAFcf521lYXMAAAAAAAAAAQAAAAAAAAAAAAAAAAAAAAAAAAKPAAAAAnNpZyAAAAAAQ1JUIGN1cnYAAAAAAAAEAAAAAAUACgAPABQAGQAeACMAKAAtADIANwA7AEAARQBKAE8AVABZAF4AYwBoAG0AcgB3AHwAgQCGAIsAkACVAJoAnwCkAKkArgCyALcAvADBAMYAywDQANUA2wDgAOUA6wDwAPYA+wEBAQcBDQETARkBHwElASsBMgE4AT4BRQFMAVIBWQFgAWcBbgF1AXwBgwGLAZIBmgGhAakBsQG5AcEByQHRAdkB4QHpAfIB+gIDAgwCFAIdAiYCLwI4AkECSwJUAl0CZwJxAnoChAKOApgCogKsArYCwQLLAtUC4ALrAvUDAAMLAxYDIQMtAzgDQwNPA1oDZgNyA34DigOWA6IDrgO6A8cD0wPgA+wD+QQGBBMEIAQtBDsESARVBGMEcQR+BIwEmgSoBLYExATTBOEE8AT+BQ0FHAUrBToFSQVYBWcFdwWGBZYFpgW1BcUF1QXlBfYGBgYWBicGNwZIBlkGagZ7BowGnQavBsAG0QbjBvUHBwcZBysHPQdPB2EHdAeGB5kHrAe/B9IH5Qf4CAsIHwgyCEYIWghuCIIIlgiqCL4I0gjnCPsJEAklCToJTwlkCXkJjwmkCboJzwnlCfsKEQonCj0KVApqCoEKmAquCsUK3ArzCwsLIgs5C1ELaQuAC5gLsAvIC+EL+QwSDCoMQwxcDHUMjgynDMAM2QzzDQ0NJg1ADVoNdA2ODakNww3eDfgOEw4uDkkOZA5/DpsOtg7SDu4PCQ8lD0EPXg96D5YPsw/PD+wQCRAmEEMQYRB+EJsQuRDXEPURExExEU8RbRGMEaoRyRHoEgcSJhJFEmQShBKjEsMS4xMDEyMTQxNjE4MTpBPFE+UUBhQnFEkUahSLFK0UzhTwFRIVNBVWFXgVmxW9FeAWAxYmFkkWbBaPFrIW1hb6Fx0XQRdlF4kXrhfSF/cYGxhAGGUYihivGNUY+hkgGUUZaxmRGbcZ3RoEGioaURp3Gp4axRrsGxQbOxtjG4obshvaHAIcKhxSHHscoxzMHPUdHh1HHXAdmR3DHeweFh5AHmoelB6+HukfEx8+H2kflB+/H+ogFSBBIGwgmCDEIPAhHCFIIXUhoSHOIfsiJyJVIoIiryLdIwojOCNmI5QjwiPwJB8kTSR8JKsk2iUJJTglaCWXJccl9yYnJlcmhya3JugnGCdJJ3onqyfcKA0oPyhxKKIo1CkGKTgpaymdKdAqAio1KmgqmyrPKwIrNitpK50r0SwFLDksbiyiLNctDC1BLXYtqy3hLhYuTC6CLrcu7i8kL1ovkS/HL/4wNTBsMKQw2zESMUoxgjG6MfIyKjJjMpsy1DMNM0YzfzO4M/E0KzRlNJ402DUTNU01hzXCNf02NzZyNq426TckN2A3nDfXOBQ4UDiMOMg5BTlCOX85vDn5OjY6dDqyOu87LTtrO6o76DwnPGU8pDzjPSI9YT2hPeA+ID5gPqA+4D8hP2E/oj/iQCNAZECmQOdBKUFqQaxB7kIwQnJCtUL3QzpDfUPARANER0SKRM5FEkVVRZpF3kYiRmdGq0bwRzVHe0fASAVIS0iRSNdJHUljSalJ8Eo3Sn1KxEsMS1NLmkviTCpMcky6TQJNSk2TTdxOJU5uTrdPAE9JT5NP3VAnUHFQu1EGUVBRm1HmUjFSfFLHUxNTX1OqU/ZUQlSPVNtVKFV1VcJWD1ZcVqlW91dEV5JX4FgvWH1Yy1kaWWlZuFoHWlZaplr1W0VblVvlXDVchlzWXSddeF3JXhpebF69Xw9fYV+zYAVgV2CqYPxhT2GiYfViSWKcYvBjQ2OXY+tkQGSUZOllPWWSZedmPWaSZuhnPWeTZ+loP2iWaOxpQ2maafFqSGqfavdrT2una/9sV2yvbQhtYG25bhJua27Ebx5veG/RcCtwhnDgcTpxlXHwcktypnMBc11zuHQUdHB0zHUodYV14XY+dpt2+HdWd7N4EXhueMx5KnmJeed6RnqlewR7Y3vCfCF8gXzhfUF9oX4BfmJ+wn8jf4R/5YBHgKiBCoFrgc2CMIKSgvSDV4O6hB2EgITjhUeFq4YOhnKG14c7h5+IBIhpiM6JM4mZif6KZIrKizCLlov8jGOMyo0xjZiN/45mjs6PNo+ekAaQbpDWkT+RqJIRknqS45NNk7aUIJSKlPSVX5XJljSWn5cKl3WX4JhMmLiZJJmQmfyaaJrVm0Kbr5wcnImc951kndKeQJ6unx2fi5/6oGmg2KFHobaiJqKWowajdqPmpFakx6U4pammGqaLpv2nbqfgqFKoxKk3qamqHKqPqwKrdavprFys0K1ErbiuLa6hrxavi7AAsHWw6rFgsdayS7LCszizrrQltJy1E7WKtgG2ebbwt2i34LhZuNG5SrnCuju6tbsuu6e8IbybvRW9j74KvoS+/796v/XAcMDswWfB48JfwtvDWMPUxFHEzsVLxcjGRsbDx0HHv8g9yLzJOsm5yjjKt8s2y7bMNcy1zTXNtc42zrbPN8+40DnQutE80b7SP9LB00TTxtRJ1MvVTtXR1lXW2Ndc1+DYZNjo2WzZ8dp22vvbgNwF3IrdEN2W3hzeot8p36/gNuC94UThzOJT4tvjY+Pr5HPk/OWE5g3mlucf56noMui86Ubp0Opb6uXrcOv77IbtEe2c7ijutO9A78zwWPDl8XLx//KM8xnzp/Q09ML1UPXe9m32+/eK+Bn4qPk4+cf6V/rn+3f8B/yY/Sn9uv5L/tz/bf///9sAQwABAQEBAQEBAQEBAQEBAQECAQEBAQECAQEBAgICAgICAgICAwMEAwMDAwMCAgMEAwMEBAQEBAIDBQUEBAUEBAQE/9sAQwEBAQEBAQECAQECBAMCAwQEBAQEBAQEBAQEBAQEBAQEBAQEBAQEBAQEBAQEBAQEBAQEBAQEBAQEBAQEBAQEBAQE/8AAEQgBIgDCAwERAAIRAQMRAf/EAB8AAAEEAwEBAQEAAAAAAAAAAAYABQcIAwQJCgILAf/EAEsQAAEEAQIEBAMFBAYJAgQHAAIBAwQFBgcSABETIggUITIjMUIJFUFRUhYzYWIXJENxcoJTY4GDkZKhorIlNBg1scJkc8HD0uHw/8QAHQEAAQUBAQEBAAAAAAAAAAAABQACAwQGBwEICf/EAFIRAAECBAQCBgYHBAYGCQUBAAIDEgAEBSIBBhMyQlIHERQjYnIhM4KSovAVMUOywtLiFiRBUQg0U2OD8lRhc4GRkxclNURxscPT8SZFVaGz8//aAAwDAQACEQMRAD8A9i8BxwhMHWmzcBzpSY7re4nhLmJDt/D9XGLwIh2bo6mSYjZFLtUtNqukljluGvRbDCrqWbSO17wS4tLMEyFyIRiqpyRQLl+kuzu4+oOjjOilek/oSp2ziQ8X2yfMP94PF70fL3SNkwKLNFWKUP7mqVzfs1C4f9mXDEdwoo80XaPL89vHTi63emOaJCO+DGJHHknMf4/P5cVY9gmixk5p6f8AbwolHACgiixR9O31/wCnDWDD4JIcYeSLy5r+W3iGFBVChDyTmP8AFeIzNsKCaJFH5bfQfw/PgestjFkQt7yCCPEFF9vLl+XA1RUokBMfqh9jRRXku3+PA5Zb0dUSgAwRw4fNfbyFfqX6uBa68S44YY/XBVEgivJNgonP5LwFXmvFFgUroII0UfRdooKfjt93ASYmS4Ci8jLj19UOzbIj7R5Iv4JwOJTDH0xeTR8MbzbKry9OXP8AFU/+3iIixxgolK9eN0OTcYfREH0/NfXlxGR+myCiUqOHDG81G58u30T8VXiBRTqwgojJY/XGeRG5s7QHcSEny+rhqZtUeUWJuUEkWJjG62CA2PanNAROS8RRdSDAUxGMyIifJOFEkf3hQoXChQuFChcKFHN/Ve+tK2hOgxCNKl59lEGbEx6BA5FZNx48RyRYTGg9eZtMAQtbd251xoR3btvGUkQ1FCWMbQu80dKq8xppijxHt8Pz96Ob2nepn7H3rWpuDUNlkOgmoVxA0p8TOhAyHMkzbRvLSCLX1lpXEHpIRxvpOtuMI2M6G2ZD/W4rYvFJaampeaGfllGLBcJfPySftDGWMJeYRUk1hciraQ/Db5eLl4bYtXm+nE/Ab5yrfQn618leqbBR2jKaVeWwvycH2qP+b6u36iyjmuXzVS+0o2zAj3ifKXCXlLh+K4Y+cs2ZXmsq1Ls26VMu7U5uYfMPF8NsaEOJ6JzT5/8ADjSxk4JosTbt5fivDXDEofVBLEhr6KqclX5fw4aZE6HwUQ4XPlyRUT5rxXM2w70hjBTFh+1OXP8APgesv/GHCJlBFHh8kTkn8eXA1VeLbXwQxYW5R/D14GLTDYk6sQx64JYcDmqIo/NflwJXmWx6O/GCmJAXt5h8vVOAczOiOG6LSSb/AEwRR4aD80/y8A1pl0E0UC+qHRtj28k58vaicUsSd6MIJpSpF6Yc2ov6k/inr28RYkP8IMISkOLUfd+G5Pl6JtHiA1P4YwWRkyhxaYQfnzL+78OIsT5YJpS4jG0gIicv/pwyLGAYfxj65J+Sf8OFD4/vChQuFChcKFC4UKFwoULhQo4C6vvQ9ac2k4TdWWUaT6hZ1Hrcm8LGop2S0dTFmV7kyRQwSJVFWJdg4394xXjUmHnW2orol3NuBUw0ExRDhK7xFy/lLbGoqU3itMPVHdt8Pz9oO4XQTeEXCLbVXWK61V1IxG0021d0oYTCfEHS0tedPpnrDk26PNo7qPHUe9GEEp70M/8A5fY9UWiIHtzjJnEUU+oC+fnbxQqeBGsLx+rb7t3ujaJeLbHQnUeJHvoFRij8GLLsLm6RkJzjyNHQssNlJlWhCvvaCO28Jd37xxodpbi238r1icodUGek9wjcPMPLEea6TJ1mmFJzm07h8MVS+7jjOghNuCDzITI6OMkyTrTydRstqoi+oEJcfVlJqcvWJNOfltpfJO8QlHyvVaZMUmeUkJncPyLfZh+iRU9F5cWz6uCKcE8OKqr7PmvzXiMzxwj3DDHH0YQUxI3ryRFQfx4HrLYw9PBxQSxIqenpy/v4FLKxZAMeuCaJET0/4cCV14nwD+cFMSF8twjwHXmOqPcBf6cYJ4kLuT05r8+X5cApmai6kg+CKPHQeSIm78VXgIqoakF0UPRDqxH5qi/JOICL+0gxLykOzUZU5In/AE4gNWDUvKEUOTbHJE3J/lHitipywXRlxHGNxA5fj6fhy9OGRbwDqjJwofC4UKFwoULhQoXChQuFChcKFC4UKFwoUeeHO62RSDYeH/xBtPZjgeSCN14edY6x48i8hYWrwuQILMhokddpriX5fyxML1KqY40JOCHl3uBoiJC/l3eXm8Ql8JQUUMhUZhcJ7S4ncpcqg+6Qx100b08udP8ATXEsbyjIZmX5t92sP5xl9t03LjKrko7YSX5TgCIG4AMtMIfLuGPz7d3A1c8FlH8MF5Muz4N+W80QvkEssrzm4kwVZhTClLp3VuoXXGZRNq47k88XET4bbkuOzFF//wDC7S29Ti7LIELZZtxkJe9aI+1uiJeY1nTBlaAl8Nxe6MBltNK8u51ptIGX3lbhNp2iyy0gtxwHn8k2J6cfV1FpidGpKNNDgEXeIuKPlutVQqxVlqmfGVvhHhjdhxue305fn+XF8+sCgbBPFi8uW1PX8f4cUllYdhhiUFEOMnpyROSfNOBCyvoi4A44QUQ4e5RTlz5/LgQuvEnpDGCyHD28vTmv4cBl14lww6sOqCmHE+XbzX8uM/MzeMXEUXQRMR0Tkn5eqlwGUUMvqgyghyQ8Mx/5eQp8k4gLEBg3LysPDEdVRE5en6lX58VTUg9LycObbaCnb6fmX6uIMccccevGC4AyM/HkSQuFChcKFC4UKFwoULhQoXChQuFChcKFC4UKFwoUcifDDondYplrWByL2mzvQbSEoufaTWzkgchGHaW7LxxFo7DmShVvxZAzVgETnlpLIbHHGXGyEXNGKYuDcfuiJcvhLl2wblE1VDI+Evet4S8vNu8UXm1VyAcdwCyleVcfk2qt0lEaEnbZTHBYiuFyVFRGF/rCuivaLJ+3iijhqY/O2LS6hJqlgnuiursMcdq7ZpiyG4i1InpthluLu56ZDA+vbTHHOZK4465uB1/+1JsC+oeOj9HFK+kK92kx7tC72tqcYbP9WKn0Ds32y/3dyn5YGYcZE5ck/wBifw4+hCxxbfujgIbYJ4kZE5cx7vknL8eKayuMOgniRvkiJz5/NU/u4ErKxdwEQgohRfkif/1wJWWiYcG/XBfCi8lFeXNf/wBOAa60OHB/1wVwoy80Vfx/BOAE1MxaSTd6YJWGdnLknrz9eASihGUGUkR67Bh2jM8+Xp6IvIeSe7iuVkHZWXh7jsqSonPknzVefFRQyjRS0vdfDo2AoPLl6IvpxDBYAZhGbhQ+FwoULhQoXChQuFChcKFC4UKFwoULhQoXChQuFChcKFHL7w9ak6B6PaYYxp3U5M3CGELtvcOBUzGYJWVi8cqcUYF3dNpHXSBprntbbABHanbwJmZCfWWI9P5/D5Y0kvNSErLtdww6Z94hdOrPJY71HmlLeY5hkEoP3TJIW2xvLxo4rE50TbVTYrmC3uMF3f17d/Z8PTkppNNmmRCdsVVJxBTEljUEVPajJYlU9ChpcfkNysfx6lj11ZJBxXG5RK2JvSBVfnzXt3fpbDj6HyHSTpNAElhasqWoX4R926OD59qw1iuqAiXdpDpj+IozQ4/yX8E/48a5ZSMbBTDj8uSqnNV/Hl7eBK6v8Isp4Nx6oJ4sfly2pwJWV/nFgbvqgrgRvlzAlROS8k/H8SLgHMq4Yel0Pa4rIMYcZERFRPT8F+ngBMzHVh1fpiykAlj+WCaKwggP8flz93AJdbUKC6CTYeWGUVU/JPRf5l4pkWOMHZVCHlhlUFE5c1X8E4rEXXjdB+Wl/dh4aDbyT1Xl7l/jxXxLHH64NpAwYz8eRLC4UKFwoULhQoXChQuFChcKFC4UKFwoULhQoXChQuFChcKFHmXesBqoE2yJlyWkKK4+sVjkMqQTYkothuUQQj9qblEeDY4FshFjiOD4+dFMItdVs5x+toE8997sv5JmNSDYyGf6oZlKQthejrW3yq+pdQm2hHi/LKIJrJnMl3LhG34oFK4rGiocs3WaRNLw7Y6bQYoNCDQB0xbEWgaROmTaCm3ZtX8tu3b9PHfFCFtm2OBiJFiRnugoisc9qD8vn8uB6yjYkAHQTxGFX5pzVfw4EqqRcww6sOqCqEwvov0/LgPMKYYx7EO6/wBVkD8DEZlFk91jAQrCWtjLp5BsvyENpsWWzFCFFTf+pe3jj3SRM1aXpqc5TZwpYUyuJO53ha4Y6h0ZI02aqC0tPyqa70xJqjrbruEoqDQ6vaoFka43X6kaqVskHnWmpmQ4qrlG8LO/cYyVdP0Pp9pKg/vA7eOXq1DN8rIjPhmBNXaTSTEiu4bSLbxR1LChZRmJjsx0Ug8TiEfwwe3/AIiNY9PpUOHfav0aHLFTiLZ4WUhktvSQhM2ox8vUxH5/2n8pcW6fUOkSfWWTk1pZfSK60kyu9knN8MUpzL+RZVNM5mXVSftucP3oaI3j91FrmMhknaYVbQ8UtotVbTpmG21bDeOc048y5GNBDqMJ5d0XHx7Gyb9fcPDpTMWb5lRSWQlZZdQNwprNIbitISbdEqmV8tooprHMLpJntIkxaQ23OizOnnjPkZFi1deX95o1Q2FoKvw6S0ydyhs5EbcTYSem84uwHDB0REv9H7uL41bNn/fKamBcusLoZjTcvoi1GeUL/BL7zvwwa3PjAkY/VFcrieL5VXtOi3JcxDUmFOciofoLjjewtgc+3nz93Ei1eqkmm+dpajR4kyFT4RuhJUuTXUZLTwe0JJ/ethtpPHth9q9HjSNPctjOSXgZBYM6BbARGQiIjtcFV9S5fLisGc5DEtNSXXEv9mUWSy5OYCRAsli3+8GLJuaxQYzSuT8L1AhCIbyX7hbliP8AmaeLnxdwzPI8aKoeZEorlRJzD1ZAflUEvxQEL4utDo816stMmsqOcwWx+Nb4zYR3GF5c9pbWS5cSftRl/U0imhEuUnD+GI8aLVmvTlyx92CiF4ltCZ6ijGp+NCp9wpJechc0/wB4A8XArFJU2TCfvDFUpKcT3ol7pQXQdWNMbNtFg6hYW+i/oySGB/8AKrnP/pxdGZl1MLVB94cYgUSVT3D/AMYKImTY9YEAQL+lnG6uxtuHaR5JOF8to7SXnw/BQcdhDDIf+JYULhQoXChQuFChcKFC4UKFwoUeVXMpNsxJqxqiJ+prRW/yataZFydOjMuB0wjuKSICoYkShyLqCwYjtLu4PJ4kn33y6IZrBxaJ/IxeHwg4y224llT5EWEaialXyO4HOKvJyBIj1bgSrBt0+mXTdlNjI2gfwpjddNa3CbfUELVl8E105NLh+988P3Si9JA9EplYd3Lyj8+bbuGLt5k/AtstyCVBZbjw3pxRwSOiC290/hm5yT/SKJEvHe6ClMSFFl0ZgutQRcXtXfDHAK9NJTdWmFpYbcCb5m/mjDCjo2IgPr+fP8eLK6rsYpAGIwUwo/Plz9OXy4ELq/wiYcOvGC+JGX0T8V/6cBVler0wsBxKII8R2Tw8Yx1l+dNeroNVXy8jsJcdkpMhlmMy4RkLQ+p8kHcm33e0R3ccf6RZ9XQlZCXW0llVLfF4XOFt3FHXujGSTdOVWZTemAt8XmuEvd3Ry98Ld69kWb3K1Xi11K1rrYtKLsnBNQMFZpWatZb0dpmS3KWI24RBscFA3e5/u7RHaCzDLVqTl5VGoyaEqSqoiJC5xN3C0nDdzRt6JUKPUFVlqVNKLsTc1w2u4tw7eWDXXzKNSY+cw2MD170L05hsVoLb4rqThYX0i0dkSHFjyAldito4BstoHMv3Zl7i3cUaMinODNTk5S+2J6pNWRLTaP8AZ3JtJvM6JagqnKkjJoz3Z1GjaoOo7xD3jh8NsCet9xkTmlFg3X6gYTeWthmkaHFZcrWq+jhnCgzCmV4iy4270EdNp1C5k4Pt7t3aE6MJoagtUpwySUR1dP8Ad2uHc4SuJxDzNF0GM3y/ZRk0dNQVNNzVtvC0h22lyuKKa6laZv31vgtgXhLvtXWo+ltHEa1HxHUCwxl6TubeccijDamIGyP5jchEO5z9XGtqcyinNafbiSFo2tt+JMh+KAsmkoSJLaKZ3Fc5pfeg60AxGvor3NpH9AOtmkUz+jdyIthnOWSsgwuQCWVUnlRbcFU8x2iYnu3bW3e7h1HWROYI0J4VbdrRd8LfuxHPJEmmLJdl3i/NA94ar6Uur+SQXMcmV0iqyKMThntbh4+nmIyDFJxOfVNxCHaf6mD3cbecWJZG5RI7h2jd92M1Ky+iRMRUAiEnOK32bofDYzGhup7VZ4wdeKV1i0fZRibg77kdnpum0gfBnoSoij7h93+HjK4J5gTImSqfsqF+qCuJUX6zUIfMKf5hiWZGUZBSxNJ8iyrVCy1Cmzrifj7+VFQyquRkhhNjuw4EkDccUDBHi5mS7S6YDu29vF+Wkk5pMjqUmOp4ribzCTRLb4Y8VXJEmS0wXs83LaRRYzJo7uPWF66xrJi8Fl7JnZcyNqRgrNtCgg+pGEWA8zEE24+wS2k4pD8PtIuMhl2ny9SqE9ITNLTmtIrdNPRaP/LIVPEQ+7BOsz01JysnOI1BSXeP2hajvZ1BJP2onRMXxuwwxm6iVWnkk0hhKdvmyGPRvCgCrkj3tqDfZI923b/l4pI0WTRmOzTMmmLVCEhEmk3hHcNw3eaLR1OaJHWlpgiEk3CTXCXMW0rfuwR+HigpJWX0lhcUuByJcTJkGJY4LkS3Fa2yabYpvNq+fTcU/cPd/LwXOiyqNSTTRl1E091yhOcNzdxOHhtignVZhaTvWTxLlFO33miQ+1HWXjUwMhcKFC4UKFwoULhQoXChQuFCjyXsM2BzmrSscFwM9eRyYw4puSBjMbBryZJSVAHpl3B2iXU/xcaEMBE2cLfiioriSgkfNb7MdHvCJrNeSZUyq/8AQstwetxlyFpdcVkNtqXgM8Reh3Le8i8w0rxj/W4shNzcpvcJCDhNiyhUUarWxVPmcXh8PtW+0UQZgrJUugqaJDcIiPiLh93w8MWwiMKvJVX5fV+peO4rKYBj1xwlMccR9EFESP8AJVT14FLKRYHrL6oLIEdOW5UX+H8eAswrjHuOOOP1wXxI69vpz/H04AzS0TAJO64ol4rrjNHzyGFg9xhuNX8GLGrai+zJyI/T17iuA7INyO8iIqq31eQ+36vp44pmpdaazPLpHLitLgPeCJJ6hXOt1Ct4bo75kmXRksqqTITGksqVqhCppjyubEN6NsaoDKuZ2fnp7lEI5DLmK3mBVceI8803HNyR5w2XdimbxCTexC+H3fp4BzaEmnUUTkKSok0SItRrhIRIh09MrY08uvMYyK3bKgJqG0e7dxN3EQ/iiDPEZQ29pTZlOyLS7G1q3p1VS45eV1HYyNQHo7hNrKlBYRlecjeWPqkO1ov+7ibL02jL00QdMy8x3hEn33Zy3Nc4iEnDuiGqIrLVLWBNCYRaIioRIksI27RaJC0uUoo1qAUTHm6qtrbnONVMzYI1t8du7KXBx37tBmNGZnC5NYDnIiAZG98QnNu0dpbiEbXRzO1w6SpM1gUEJglVC7lzWl7JE4vKQw7M8nSVJ0ZaTFRVEU0x7y4ncu7aMEetcrRqhzupj5nR6+sXjuAY9HkXGmucR6/C2+nSw9vRim83sMd3TXcnxHN5cahYqxrKYyxS2nyqCWp7RCoMARxld5iu7wkLd3K0oNdCso0xkt6iu4jmOuE4ImHrElVeqlhCHG44uWdanmW5CST+KC9qF7drjvdw+Wlq0KhHOIpDbuTIt3LcRQjXkSahLKKETvtB/SMQFguZ5TG1WiVuENUctlbgXn4ORuELlfAjOB1hlPRnzb8wZkJMke0S9u3d3Dpp0po5TWWlUBRtuRa7734YAygSKc0SKM4uSwucKwk32XCP3oshkuUaoxMzyyBB8Yul7pRcosGxosmpZLcqn2S3B8q8RMmm9r90pf6s+OcLyWmp/wBklputISG4ebhjXpLd2P793nK0oK/P59a4FXScv1F07yixhZsUSutMGjo/VjDlwBccanAjLOx01huk0XL3bC9o7eDtB0RTJHs6iXh/LcUDZ9zvXJl/m9mLIsYtTTLiVmFLdaeWWY5Ji9TZu0ebE3BZr4gw22SMiEgVScdXau9N38o8ZhNfTzlMU2q3y5p6iaaJCKzuJS5QXDu4XQUXSJTL6czINFZMmkooLk/CLhEmltizWC07kvC3qa4ocZMHI70R+Bidg5Ox15veaE2GxwkRFbkFuDt49mkxTnJoKbKqiPdqDqEoKxEO5zS4XE0ohl1CUk0e2TCbhIhIRbpi72R5bvNAjpXibmEXkw4GkbOCRXhCUdnj1sr0OY9GMSjibKqSpz3Fy9BL4fBurzEqoMvOIzUzMLAQ92oKgt4iK5MncsC6ahMIktLdlQQExK4STIS91sdhKucFnWV9g37JsJuWPL+cBLl/3cGHYR5Djx7ChcKFC4UKFwoULhQoXChR5Ep86wpqzKLOnijko0sORLqa+eK2kMoykZBHkshzdWM6vVaSQ0m5jrtKQkIuDwcVMU5dhlcV35R9rmitjqCo9FPrZaI/e90buYo6eeE7EWq3Cn8rOBKr5uYyhs34tjJbnTo5k231gclCg9cxUBj9Uu4hihuIuOg5PlCRk1J9Ye8V+6Nv3ne7HNM6ziZTqNKR2pXe0X5Ri5ERj1RE40qpxkMMG+nGCqFHJdvp8vRUT58CJhVsS+kMYLoTCcx7fRF5/nu4CTCtsLDAigpjiEZo3nFFG221dMtq9oinMi/H8B4zswrdBBBIiLzRyL14uMVydy4jXOJ3mfwLq2kvSa2FaC0Io2JtiZ7gVQ5o86CDz/6ccNlpmk1TN1QnjqhSSw26mom1QXNaIkMfRkxLzkjlWTkzp/bESu0xHbbxXfhjc0eqsLpcMZYxentMBrvLumeOzXo8yVB7mYQjuVefqDY8h5+1vdwErczI41aeOZqSk0SSGnqCKZJlqEO1rXbt260oM0ZGYRpcmEhI9nTVUcKJag+rduc7liD76o0jj6jFmU+/1cgXj9g7FbhrKVvFriQEg3xjNxgkoG504xA2K7dw9vbu41FQSzFJ5FURRmE1ZMZbamimSxCQ3CJCp6wtruGM7LY0OazgMyaagTQqcSigoudykLW+zFcfEjmPOHhFZpzVUNxjx43epk1Tkjk5nIsbSwlBEeZZBknECQHld3SJz3OAXt3bq3RlTPonKKKMsioItJRqlqiYltcLrW+aDWbJvCfrymtMDqCSY2k4SIfFbFhMuNajKkgVeueK41XwWKmpTAslJGRp1h1kMJjLbxsl3udSOfuIRFwx41k1S6assS1Ry/MK/wB8iKajvidHOlqhmRFZlHzBJpJl9itqC3muHi+7GtVY+d/h2oA5dl+mefVUvEW0OBjMWI891gtIfWccMWhI29hx/wAe0nOIJGToKMwym02Zl1B4lk2iX4XXe6MEJOazVMCP09OSq4l/o5ERCXtDt/FFVKvT3QKRe3MSn0/tqeTBFt6NdzShhR5IYAJH5cWtrnNpS+vg5iUuncjqAp4i/FFsMZ5zJnTJMeXd7V0StqjgNxKz7NpheEbSPMaqRkEmZDyUsbkDaXjbznU8zIcj7VV01PcREpEXu4zcwVLTmiEK1pKcSeoQtLluEhiZNSoadlLenwkKYk7xWkJQ3V2CSJWAZrSxdHj0EKPkVBelMxi0tIA3ZNvyYh9MXj2AraSB7h27uzcJbR4KUk7iD6SGYc3iEiTHmtESiKYVJQb5EgLB1rSF3hcRFFrtJcHlVmE178rGzzmlnVcyVkx2N9IlXkidEmSDjNxQNok5uNhF3CS9zm8R3cZmtzBSWbpFZpJiQ/1gSEdMXE60hK26C0siS+X5oGiVztEvtLdotIRd4onXRybRjOymkg6c5Zp20xdE0SWzglV35SBeaKVDLkKbObY9vb+8DizWTp6lSlyWqXbCVEhcmQ27mutHiK2BtFUnik5hEKeUmKRCXeCVzeW4reaNlcaxCmyuLZwouXwbBm4kXJWsEm/JyDlC2jzMgEcRVb5bS2ct3v7uCsopPVTLIgjOJ6IiQtIRFa3xOEroFTa1PpeZGLS6usRCThcSJEXstHd8MdMdGrcbXCIDfX8w5UvO1ZmSbXCRstwkoqv6T4npq4LySayZFiPVxC27ii/MJkjMqJFg3w+HhiXOCERwuFChcKFC4UKFwoULhQo8fuPY7GzXUbCMcx+6sKbMcLvI97HiMm5GLIKqwQY5uVU5vm3Lr5K+XjyorvU6TjY7hZdFsi0gIrTS3ZhR9aQimRcLuIeEk/CW2ByiqKIkrreqEtQR23c3E4eEh3R3xxiij0FLVU0URRmrr24SKg+5WxFDP/ae4uOugmEqgnLJbRjiC8wpOTCk4fETvaiQIbHqnovNeKa6n8oWH8oLYMde38UX58BF1I9xxxx+uDCHHT0/AeM9NLxbQDEsIwZjPSjw3IbLmLbjdW422RObBVxxOmHcvyTv4zs2vimiotyOKNHR5UZqeRRx4ijihrHT63ZFklW7px4isT0yZr4QNXOO2JV9m9aOG8451nBcUlRDaNoBLb29My45RlqYnE5VQ6xT+2kREThWTaIjwi4dzo7tV0kSWHsE52UhG4STUc4vEN22LG4zAzCDhUOHfHVZNlLFPEjWNuNXFCHcSBYM3pKiAJybNzaSenaPGensawpLzS0nIp6ZKiIptRJqfeFc0Wlw3FBND6NFRFGZmCcKfeE4huK21zvEUUHm4pr3qRf1mnmtmnem1hGYbk2jWT1+ncm6x6vlo2YwZUeU01Habdb9pNO7up1A2l3cR5rOgp0cv2SpqyFUtESKVIUxduuTJpeEXXFD6DjWsKgJ1ucSVk8XerWcXhFynNEX6u6Lw9OctwSLhWOY7X2lljsKPmc1nzle315k6R1JgRykFzV9Raa6G3a2OzjdZKCa/ZeVxqRNmNMXC0hcRE1rSIiESG7dAWvqprVRbsYvR1CucLhFu7bddGXV/WAl1KzdrJ/B/k1+xj2VT6+BlkHOJcEb5liUMJucEYmhFtJARo59Ln7eNMitmhO+lV5MBL7P93Li23Xe8UZGYl8vKeipUsiLaRNWEiduK22Bes1awq0psywmpxXUbQOTaY55Vm3trmDbVLzhWVaTzISFadMFXpiSkaC1tb/UXCXDOSiwrVie1ZfhERTFxO3Wl+H2osU/DK6fc0qVYRE5xEoXstKIpwHL3WdRpNXNusmsLK0GVHfg3NxAr2KfsExnAyLAIYSWy3oIpt2uAQ7R4OrFWCk9ElkzT5Ra73oqop0cZzWCXUBTmJzYsLq3lnhsodU8kDM8l1qx/J5j0Cws1pdMZ97jPWfrobv9VmRkVHANHBJCLgWnMVwSYFNll0+EitIo9Wp1OWKyoLpKcTbmw+4JluiuQ0Wo9VgurebZjJl4G7KPGL/FbyhkRRr5cOY5JZOQvT6gIHqIJuLqe7tLiuBzWM0JrUtOXHmTIXO5doxOjK4IpsCoKL+ErfxQ96b5vqCGMV9zh1nV2uGQ84Spw6YV9e19o4/JBlJTlj0o5hsVAdHeXa2THaIkW3jN5zxpkrNSc5W1FECBQiHvCTEiK7TLc67hKD9CTnlkVpOQabg4k3cTXeEovJpdqth+RWUOtp9aMVyrJlgufeGLM5YdxKB5ja48TISBFxOnsLmXL2/Tx7XBrCaKc/2UUBEhJxENw8tw8XwxWpWNNJQpY5glSaQtEbh92DDU+dmkC/q5VFqnp/hlVL+AlPl41jDlsoOERnFcfHfz6bjQ7fp7C+ouJqaMqSkwE/I9oaREJJ6NoltcLYinMZjuTk5rQcLWqam7ibti7/hvvHZbFlDfkVUhJkGPYsvVTrTkWYYD0nnGibVQJCL6h4dRlVsMFpZZMQYdreXxCPFDpxNHHTWRJzxuL8vhui13B+KcLhQoXChQuFChcKFC4UKPNT4EsZkZndv6iXVHV182nZeZmO0kh97G7aV13mWZ8CM7yOIkna6+5HL4gONgJE5tFwujZYkiKdJYycmk5vK5T9I/FGEzjOinThRaQLL7uEmjwl5eGOs4ODHQN+4iX5CA7iLje4gSn1WxzXrxDHqgxrBR8AcRCRPpQh4CTRaZMiUccWwawGOQivy/j+fACbVbDxwcUF0JlE5eq8k7lRf/AB4zU0o4oKoJxCfiPsm4GABBKVIjJbWQMOLEECeIAElIdpJyVOZDxic4zUvL5dmO0kQibR7sbhd+mOi5Fk1F68n2YRIguaUcf7XMNDb3LJGLW0mZOv3bJKp5OjVSHHnBeGGIiKTUd5dQdm0R3fTt4EU2k5momX01qbUGSIJko0kUyJpC65tzo3E7hRapVCKbkxOYIhH1ig3Dt8MWPyWTQ45hFhaW+QMxKGA3Jmz3jo3i/qwNsxyLpgpLyTu45zJ01GYTp6NNnBJY1VFBciTVCEh3Ju5hKNXNTiiZThz8uQpiAiTVBtFpXC4dzSiroai+GW3q7azq83qslrG4zMCzqMfqbhx4QdkNiBmy00nNEcAeZCvtbP6e3gp0ljVqhl8aVnNaTlZVVQbiFaXcQjtdcPibzQKyYNPk6kVSy2nMrrAnwkmo0XbmtGIw1kWgsNdMOx88geN6JOwzHotRFs5Hl5AGNe6I7F+afEEv953d3t6RlxIZPL8vIEm9qaLVLu7aPDzO8ToA1bHGaqxT4LEAuWcm0e85XW26fh3cUF1jq1SWuX5JBxfxf6eicG6kNyqF3VKt81UksuR/VybfFFTpp2bR3dzZ8B1FMouJScosyKm4iFNMne6UekGY5chBGpJaYi5pEoPwtKCb70mWeF5/LyLPMV1QKvw92ZErMftKa+nbhnwNrvwO9EVNw7zXpiWzd9PE8kjlHWfR5VVJZv2ibbfzQ41MwE0KrMJGi53dqOL3WxS6gwvTHOLKPf2uP2ESwEUcBrJY9S+U0wecEWScaAXBQWhjmnp2k2e3cI92kIKSSBMEhW+fDFAVawnMCmZJkj8X4hizOfFrEtvCcxnw76daiYpIw2ikVmSW+LrMtLFVqIfWbelAqKptui60Pr29MOM/OJ0HthHM1QkFOIdYk2/4e2LaS1S02IyOqmPFpiUamCys1LJXKO58MeO6fvXOM3ET9racbRtmvL7tlEIEBkTXxHAFvb/rOLEmMoMw9Gra7eHWEh/NDFl1m6S0jpEX92Qt/DB74VNT/vfG8+g0tNSrfU9lAkDU2ZSaWrEORMyJByEa5BzWRt2juIibAi7SEuA/SEmP7O9pRTFdQSG1Qmjubu3WwVywSn0sIGRJJm4XCLokPEcs8P0G4TUCp0sxzG2YF0/Cl59W3jUU4Lrqmw8bzaxx73UIhQCUiLqBt+ndfVpSc9QxljqhETXdn7QO7lF3LAxKfWRqgskR3eu0Sb5tzombV3FtFtXsbw+wy/GbDUOtY2WVH9zWANyofVZ8uUjeDzarvBsRIS3D/LxXoEwtK1gQpUwogsuluLTaWmRC0iJwucLrYVaQlVpBQ6lLiuikpa1znKcTRu2xOfhak4dhc/Gcfw+FeUNLTznMbZpcgbQpERuWpOdrnWc5t9Rz09eCCyK0jmPUqaxGtMJ8Ii0i4dpeGIZddOeo6Z09ERRSJvE5vteb4Y6f8GYihcKFC4UKFwoULhQoXChRyV8OuGHiWnFOUtoQtL/nfWC9LaSddB6IkKcuXw9hbR/0nHbaJJ/R9ITRx9BY3F7X5dv+6OL5mnfpCtEeBOTC33d3vRZeHHFVRVAVNPRFXu4sLqdWHogPh/qgyhMIiCiD6r+ngGspjCguhNL6J68g/Pu4AzJOiyiJQUR2iRE5ond68h4CGm/igvLRSrxa5R5CTUVTVe1arBp37MK8yISeeJDMGx5EPJS6bYpu/wBJxyfpJqkvJy0rJLIiq8iItRzWjxOEhLijsXR1TymMZiccQlgLbW/ijj5pLrZrvmGY4LVajeGLC8ajWVhOYzuxh/erNrpysZg5EFwzd6jTnnU8v03QLbucMfcPHPVcx9G8xVK5RKUmpipIDLt7xQU5rWEbU7vsycJCQ7RHmbGrpx5qmJhFGoCQOdqE1MtNvNbc7hbFsNc9QY+nemqXcfTKy1NcQYsNzD4FgglMZnPGTxlujuoYNAW9dw93BqRToM5VpGkrD2XqSdqazdPUcpbbdut80TTZ1KXkZqfAhX7xrdNzm93zcsVh0+1cxOcGRFhXhkPT6+iT2aqxgpeVVDMyKGYuOSZMFtILbr6R3TaFW1b7ifDuH6hnSNRxlZWTOWKaqCZFc1YVBRT5icJfei5kypFOLrGtpyanC5EhJTw7ohO2hZc54y5Md26zWwoWdSK6QVLYTqj7hrWohx4UV4RBRk720MgaHn8MX/0jx2eSSmE0RAC7kR28Vu22MbMKS5CRnasTvi3RWm1xn7Jq+s5E63p62BazJb0qRJl4rm1XIcddeMnNzjU4h/eERfL+04zHX0vS5M0ZZvD3ag/di9r5HmL9ZUS8JDEwaS6deFPEYOrOR+Dt2jyPVKw0pfoX6eZkmSt141D1xUuSTKPPQ2g2Otxe8dxbnNvtIuLtLns5YLKBmGRSBEhc5Midqct0QzEtl9QhOlTChLO2k3b7MQbSYpeHdxYNjiGF47RMzhnwGImK39tYVr3mSRuMdpvbSQ1uIhR8/wCQiHjeqT+ZNHW0+73OIR/LGXRkcq4LdmRmO82tFQvuujoXmOHZNktphttR+J2j0kiWOmdOH7KHmQ1N1BfZB5spTcV0un05HSHn6f2Zlu4yE3UaTLqaM/S1Zi12om3i8JFwwZCUqCxEctUEw4Wl96C7CMC11rc7xSUz4j6nUHBzyABySlmZlGekSK9wthx2xFC6qojhfiJf4i4gTqGVTWT7NT101uFyYtH2h4fNEhS1eaT55IkR3XFdA54dn8hnaiakaek1cU7EnG5lNW5TBvI/UhlEk9eQ901IuTqlG7TJG+l3iRObvhz5kwmF6HNI0e2aa4dpXCTtpe1ElNwTGoIrzl0u773l8TYt8xpzqJLbag1VljuQYizDbVl2woqzIJFm82AAZyBGKQGqmJEp7iL+Xd7ctl+blVqGidbp6hzDi7xNFEky8Qt8LXRfqyU4nUi+jZwRRtLTIlBIfeuifno1xBxh9mnoq2DbxBcZgMlRi3FjkTQE2ItogpsVRIV9o8VZRSYGVlTqUmOmKhO7m5pNJwiPFuieYwTxmFgk5rvNMSHvLXDzF7sD2HX+bsWTq5RRU7QR2xmQJ8GvOtcF5lzcgnyfJF9C9PT3N/4eC0/N5bk8UZmjJkSglcJCQkPiihKS9cmhWRqRNTIbbkydHV+lsW7eprbRogILCC1MRR9R7wEiT/Yq8bTHHr2QJwx68IdePY9hcKFC4UKFwoULhQo51ZFd12IUS2k62qcegx5MWEk25cGPVtq+83Hbb3qo8lXqCKf823aPHaq3VpSiyClRqSwpIBuULaLiERdyi4hH8QxwJFIFlhAxIvLDrg+peD5dJGuqr6L98ty5UAqaeQ1tq85C2eYJmOa83AQCF1DDcPTc3Lt4CBWZCc/qqwkWJEP/AC7S8wi4dtu26JlEVJf1wkP6rhd8+7Exuz62kq5N1bymYNTAa60ua9zRmMO8QIj/AC9S9fpH/LxTnpsJZMjXLqEcLi4YhTEliEAG4vxQ05Lrho5gFfHm5PqRhdac6ss7WnhSsmgxZmQjTttFZN14m6KPutK9HBWxXcJPtCW3dxj6lmSiU4Xz84mA95cRD9jcp/y+LlgjJy01MExFMuHhuu2+9wxAWM/aR+FGdIxKtyzUGPpvkOUR5DrlHmbf3aWMuRGjelRrV/8AdxXGwFrtf6ZF5qPt3CW7jLYZ5y9hMFITk4mlNCTSTIhcJXXEW0U+UiIRLhJ1saSnUyamE9YUVG4+H5L4Yo94h/EndWN5qDewrzG6fGqm2sKWvzSysgpICxILQvRZ22QyrgdVsC6e1twS6e4dxcfPubeknNUnmYpbUTCn4KEiMxp6lxCRCOmQ3E1xDpk1QR5hKOw5YpkoNF75uoRFuUIbeF3mu3DbxRDuK66yGYtYeZ6m42y/dXTdBBrilUljLvLJGo8kYMcQbDeBtHuXagu7X9xbS45mt0gzE1PTVbn1BAiIU9PsrhTFNtyIqCTU1hbrNIicNpDGkkacaawhOTA6fhUJ3MPFy80WKy/US6SOy9hlcNqUGZ922MaLjLFheELbPIOiy87HQ0XbuR0C2bWz2kXt47BSukPKdUr01IV6X/dwLTH93EiTaI6ZLEmROTIbRUTcLuVsUTp9UTp6a1EIiWc4h1G+64fLEKOYzk2eZdiWXTcHwuFZ0WUNszJmZ4a/X5ZKhPFF3eQ6U9xto+ZO8nee3cxt29u7iet1yhyuZJOj5YlUF5VfTEiElkyFQlG7bXW3NJsFqZI1JSkzE5W1lElgc0e7JwiO53DFZpeJVlr4nqvUq0gUEq4p9SMltnmgKU5YRYVTFsJTJBI5Ciq4jY9gtFtJw0HdtHjumMuRLayKlxEXstdGCxWbLlLLDaIjd5t0V2h6y/Z4WwxnZHh2h1zlg2jw9JvI6dlsufIgcNyE2ja8yIk3bRL9XGd7H0iIbKsv7WmX5Ym/+k1P/t6XskoP4ost4f73woXczUlvQrE52NZimmr7lmB5dLvIv3f971KPbWXSJA+KcfvRP/u4vSJ5uIiCtzhKy4i71YiTnDxDEZS9BTJM6bKsUducRcJRV/JfEtnOR5hNwyJmuqWPUUmyb01bxvzldYYjFcZkg03KbjkQugvMPcPdt+njfY0zMhyWsCw4o6Tmu4Wu5YymE9lYagzCVZMarXNuc5u5zYnrWSB4eEotI67xK5n5C4TDUksSW8DbsAnNRJ9lDJwZO1U5p0Xh6RJ2j3bR3buMuVVzRJLCdKk0lU/FqOdyuGDUxI0OaIgn5pQFPC3bzXQGYBiXgHpchrLvFNbK+JZ1UhHIoX+ElBIXFeB+O4JCIohhtHpmKfzDwxXMuZpgSCZo6HL3aig/hiNCiUlMno1RcfMmnt4uKJFqLbViL4n8gxnHYWlMGBkmfPwJN65V2I3kiDMWRvZk7BJFYdbn7HNq7tuzaTZDu4mm2zEipLLIuEhIfC4twu3ReTwEVhmdTvAaTeFo7Si98bFPDpbVsSXdzsXguVTi0gkVhcYvHiyGSI5AR+fT3jvk7t5bv3gccw6Kpicp9LmqblMUJmXSUuFqzkyIRFtyY222k2Duf5aXnJ6Xn8wrKyyhja0k2qDzbos3hUWOOKxq7H8lh3NRHr24NbPiZB5wibimTJATinv5gDm1SL3E3uLu4trydaFWeA1BSWIhUFMVmtuLmIbWlDkJim6cmaKZGiI6btMbttwt3XDEEaX6W5dp/k5vzNd8iy1+JeOkNPZZ55qv8o82bXlZENyQ4quNqYEjpKPc2A7d3G1q9cqVUpoy0nS9BS0tRNQSF3EXlIXWutjK0ykSdPnSmZmpaqf9mSZCTeX2bY6v6A59T5Th4VUa2gzbTGZ7tJMZYnMynCURF9sh6ZFzTY5tUu3aTZDt7eJKcUycimcyPUphu4vuxaX7OnMkigVvD5YsFxfhsLhQoXChQuFChcKFHGXxU5HpfaYMuBZVNq7ArqQxZK55qPOHEwEHHo1xIjly6rQIBEjQk2Tgtntc2iRcazOOYsozs8n0eVhZMpqdSULRtISRTTcpqC4bSF3hIeWOJyclOLJlUpYSaBCNvERWtHxbijkbrN4uqS9wiVSaZU9hHsam9apyzS0lTa2YIUjcWSz5VsG+cSPINuOCMF8QepsdItxCXzvnvOA5iy3NZYyrTxBRJQUUxmBIVNOVUT01pVNrSErRTu1hJokJDbGvptJBz5kibp8O0SJwkJFzDFCfFX4+/FxZeDvMtF9F6GzzbKdXZEq7yDNKXUitHHqOvlsR407H5MWUKyVkSenKJt1qQy2264AGO/czxX6PM8zCkrUMm5nFhKkKwrJksonprCPdko0hTUUJ2oJKNHancJCM8lRk1KkNV1BIQta3cSfF5R8IlHkpzvxD5zk0KolZTmmULkmmkyyqsbxeZMmTqfEykm2ZR6XmhNojixxLzRfHb8iHcQbdvSpbLsrNJqSZoiMrMd5yucO5RMtttpC3vOJpRqgJhkxMiIuLy7fdgiwDxT6nS8jo76ZlltXk7kUV1+8ydx24pXDZVtoJUyCAEss+QEDjgfEIdgiPAup9GWWVKOtIdjTVEhUFo2qXcIlw/dHii0M3NJ4CAKNbzbfdi4Gd+LHVPWzLKjHsck22Rxa+G1ZUMm8lSsurY4PRzZRmyckE+rTcZ2S6CBMVttgdg7R29QsHL5Jy/R6P9JZtWIVhHRISIUyUFO1HRESEitEW6dxEP+HDJxepTBMk7REnd2PNxF+XbFxvBjoZcZRqziuZaj21gxk0fKJ9rYvZBMVnIsf5hDOPbNxjNG3/AF2jGJhREm29hESbeOL9LnSPT0UUct0Eh7CYppiKP2xDaSbm8LnEJFcXtFFij04kx15lPvG+9y+9Hox1jzzUZusx+20C16yDGGVthY1AyVOpOr3E6cdnazDkRX2GlR0hd6HUab3PvCBEW3bR6OumbLOQ6fUM2zErNTpTiaJJ92puTEu7mFCcKYkROcOo1pcLYMZlkUZpKXOjrCkI7nOdw+HzQ7414mM401iYjO1o1dzjJb7FBi2GTVbGKtw6HOm5jjjmxx5iCptPRgb9OmPd8ItxCQlx2unZ4ls3Zmk8yZemhCluFPspIp6xaYiShCptISIu7JwuESaNpRepsqpI5bmKbVZXVnLiFYSLTaRd2LeYU90R1oXm2U3urNzqFVWFXl2F0+I5nmWGCVaXn8gfZrrIno8kDAXOmjoNAO4RIm3/APFx3TGXk1E2At3hCpqcIjy3cPi5Yy+MzOJkoZo93gSZJ8zuJw/dhpLxn5ajbX3v4VMFkdTarqO0zcMm0VP1GKJ9P5cY9LJVPH+p1BX2Zr9RRJ+3Al/WUUx80uX5Rif9FNbqrU13Uqui6I4npvZQ9N3rKTe0YxxlSgG2qQ8qXTTntVXBPd3fu+CtPy/MU1ZRY5xcx02tUU1B3Ddw8vxR5hmCTrOKaMsKQk5zkxaXltiNpumkWRqO/n0G4wd3LoFO3GlQpYzHnoMV58mo4vN9XpI4abi5im7c3t+oS41Y0hNozKM0O1zbuVzeXwwHxzHNCsUmciWi5up7TXeXxR9eILJtFmMR0mpdacRzvJ5lpV3T1ZPwuQv3PHCLdTGzZcZMSTnvlCW1e0h93bxmKpJZsmtM8vTxIJiNwimKgkTvFtg6nMZflyIKwiJkW3vGkNvxRB8bKvCI/ArmrJ3XisjVM5iyhpNrocxyK9FcIm3BkbRcU+RkO4lItvaJbdvAs/8ApKlx0/pJMrnXI/lifAMlrFqdlb5VBixGW1mU2upvmsfzPIouHZrX43eqlhTwJDkyJLhRZRGZmm9tw0+YAv7xw+NSBTxS4mbdou3NcXE358UUCGTEhAC5hH2fhi3dLi33Jl+VtZrlWaXdHTSmqxpp3C249bIVls47bkE48hPoEdxdJvcWzdu4weV821FbNlQy7lVQZWcAnKF2cR1G7hdqENviEYK5koNFHL8rVcwjry9rRJZpC7bwuF3mizWmqYi3BbhYzfzm65144vk7OjlMvNlOaLZuU1VOmq7SX+Zvb7+JavIVJTMetmScfNTCZJ+ra4WtHaNrbYjpM3T/AKFZQUWy6Cgl6xzSc7ib7u2IP1J0hwCVkllkQ5THiZfIeCyjJ1ZdPBKQqtkJnJSO50kVYwlvHcIufT3Fway7U82Fl8ZCkrILyoioncmpxbh8Ii6B1Zksu/THb58VEJorrVBu9l33Yx+FrxZaQ6Yaw6mYVeZPaYXmVhDg5BlVDe1rbNPRsBIelSLrzjDW+eDkRzY1J6jgvvvxxJsScLa7J1NmJdNaWXJMx3CQlxbSEnD5S+7HlfnZUVE1hcBbWl71rfdjutgOcwdRMdi5XTVtzX0loZHTvXsJK6VbRx2oEptjcrgNOLu6fUQSIUQ9u0h3aFRMkyYUQILa4aoYWwecMieFwoULhQoXChR40NLKyyy+qyqXj8O6omYE5irhVi2TVs3bwFajkyDg8kBURnrEgdR3d3iIj2uF+RPRmv0lZs6XJHsVSKXqgKCKmmt2dRS0RGVTdqCRCmjamVri0yIhKN/mSQy7I0daaMe53CLdRMfEVw825v3bql+KfXXGtPTx5nMsaqcNtsquJFJUWDzksqutrkEhbkGcra794tnBdJWpjXTbZ3h3G33fq5n4KtlHLsjPhJjO1JBziTEU3J3FqCiJesaJCSY2puIRHhjhtBmJGqTUwAKaUuQ8zrtpXctzhLdtjnpl2rHh7xTD7vA5mWQbXU+8tG7HG2zjhmVPBhTIDbsiDBsjRuPBn9QydUWiIYxOOl0RIW2+MUnTaPUqSU/QFFJchJNQit7xO5QkbhIhIVC7y0RutIoJ4SxSKwsIiHvPD7ROLaXLHJjxMjiruplzDopdtdz5OLxVsH7Wlq5WG85jUWYMeH5ZEchGw4BB2NETvU2ukO5wR21Gl0abIslhT0XCQiKjtO0iIh5rvE21tsFZVXCYQE3NHm+fl0DmCYhPYsbNqjwSK7l77bJSI1q2tPi1e05JjEzZPCqC20DCyB3ELu0R7j2iIlwOqtU1JdQFJ791IdqfruK0id9o3i8sSJpFMNNt0TRo74rZ2llvmEW4xSutGrUVp8gjYwTf3XOVyNJiB1HmFbRxszlESCB+739QSIeOX546KKfnKXlZlGaICC5MliuTudaJbSHi4dzWldBCTnlpFQja7miW4vjWrcZrMKk0mPWkGxxGvjVM2U1dLbRb+uEJBG28KC2/CcACjiyIEQi22adxbdocuhxWbqU4dSnhUTmLh7vTWRUtFyaidpOu1BIbrW8Tm/TcwmkmCKLSHi3e8MdFKb7R6xi4AcvTjIRvGXas2L3DZrZ1v3oRTh8vIeknuaQORtGrTot9P4rof6MuOY9D9cpFaWyxUphYpGYT3ahaZd20U9EVhdp3NUuH1YlzRaCr0+YdOAmOsItaQju5v8zYuj4TfH9i1jZ0NXqhqmVzbLV3DpIUiaWGxxkDKGHDFyQJebnsSJH78uk10+kO3btLibLWV805HzZK1tFEuwpETu1d411uoSYqbSaJcWmQuJpCQwRVrNO+jSkzFyhNaQut8Pm8UWW8O2VW4Xma5Jp7YZA9kOH+HvJcnxaPe4S4NTPmvMx0q5LbMZovONyHHuqQxWiIhfMGt23j7IoFbo+Y8nlVTbiOksMwKajkyaRCQiSgptJ39o1pWkRQIbPDPJmZWkoJJl/lc4vDAlI8Y3jzq2W3JeN6L2riNosmPa6d5fjZCfbv2kVcnNO4uW7b+7/m4wKcrkWYL0yJeysmX3ZiNpieYhTepND7San/ALcTfoT4mdY9VoGr9XrTjWjuG1dBpW7kQW+EvWbdsTjdnVNmEgZbDfwE6jvcKbiJsO3u7dZlam5fRmljo6aokKfFta4eUiugHWVqhpo4z5CXecNvCXhijmXR0XW5bGPj9HYZM9kUU8ctQZkyrC2rVHc1OZbaliBo02BczES29Pu27eOlhRqeWArHPNJu0tsZFSs1ITJIJFybtwx1DvsswjCtPdOnMy0updSDm5tf49T2NlFYelY+o+Qkk2JEC8m3PMem0h/d8AJjLdcrn/Y84rLs9Zplu8zeWJpuuUijqf8AXEqkq/a4Xe7ywBf0u+Ha5rKyRceGwW2p8WVZMpFUGSZSC840YFsMVE+bZctu4fiBxVSyh0hSdiNWV+EvvRXLM2R5kb5FL7v3SGDbPrqPYT9Pr/G6F6rxnJdN6ydVNvyNz1S1GlORgbeHu5q223t3c/7TbwWl5GppplLT6jphIe8LaRF5YsdvkSEVpNPuVSanxN8TuWLmyMykWVxGrpGBXdjjUrFYd69kzEuO5FflPxIz5MhFMR9ObhFvJ33fTxytQaKnnzscstMoVJchaSdqdwudqcPl+KNYotOBlUpycFJWTSuIScRWk3bAJlmIWOZzKFcQuLLTyXj0orhtqwxWBbRZptKO0diSF7w3ESF+njYVcahldtVqswsuJd2JE1RtzuaM5Rpql17UkKOimBCLmi4Xe7FYPFRdHoliz03X2+1IzjTW7vWWptxpdgtk3dYn5ZBNs5FlElj5Jt/d+9dQY31H6DxFS5haeVmqLQVhSJK5TuxudbzXcJRPUk5OXwRqtVTe8Wjdy/d4tscDdYNXsA0c1P0syiZCg6gYDrpBm6bJW5M4cHOo9dYzo8qt61gqDGjB1XmhSYwol0/ME6IkLfGspMvMSs4S04TlBJxcIkPN8+zGaqqqcxJicmPd8PEQ+GPUh4HPtIMM0+050kwjWvKr68lamPzv2b1DfeJnTrGq+rekU8CsjuPKjhk83Typ7ZMt/FGUQB1DZc41U5QtRMplFTyjuIua73m+WM/Tq+EsYyywl6eLaI8rRJzrRcXmj0DtOo8026CGguNo4O8VbLkv6hVEVF/2cZON1GfhQoXChQuFCjwYad5HjWjF1FyjAbLINStMUfgXmpGVnDJIlRSWXUjuMEyiE5YdJhkWXegiELY7+k31HC4/JPLeec99DOdZDNNCFGVqZy+Kicsth16uOLyIFG44CI4jiTTcPKJXCMdLrdOpebKatKTyZYyvEQ7hK1zXXE0RHwxzB1o1AtfG5qyOoZacvX7d5lFzAxXFqbF2KzDKmomm5XttzCIfOSJYRvJ+WdKU0UV9yWW3t3F9U9JnT/mqoyKknmFRGVWSTTJyY952hoqOHhFNw+rUTU1BJrmlHO8uZVTky1qOJKy5EQuUuEREiFrStc3mIbopZ49MSwDHMwwrTfSfTfG8KyvE6eM/qSVJKdKt+85gRwinKcfkvoD6RxdGRFfLzTbrcjeTgE3tu/0dqvnKqUWczhnOoKKyqqmnLioKbtNMicIiIjaRNaQuTa1undBzMMvJokjLBLpgoPrGi33m3D5d3iiumOZMqam1cmTLKtlQ8gbYvJrAM3UWQYNx2HhbbDc1yUI7+5pr3NuGO0R47grRk5vLvYwHSI7nC5O0iJo8zRdxFu5oxyhqYERhcMT3k2pKN49mrmPZqzdXj9wBYutVXsYXFxmBHYBs5MihkI8jgSEnyAHfuHr7yLc0TfAJWmqUyaTRPTOTMRRJQRIllFBIbiJNo7huESEhaRDdutyC3WsTBaTbXRSehtYdJfMZDaX1e++/519IkeOUevjyUICZKODSJ0nENwiEgEQaLuBzd+71tbpq1WpJSEkixMhER5hH7QbuHmHcQ2kMWSwFxXbonzJdHK/EcY01zShyedYXGrePzbe7pY8Ra6NjfT8i8MdxxZDjb7JjLINx7TJwAXpd3IRqs/OIL/R1VTTwQTYKGJYv63Dc0d2CmFruUbnRSaPU8NzobanJsfxyNV0kegcN+fYQjOSrjhNSE7iISbJFB9t1vqhtIS2+4CHdxFUqXUqiRTJz3cjrOt4SEfVqDcnpkIluaTbhKK8qmn2hhj88PvRaWur8viM078amlJQybprIbV6vrSIcdaMY4uERCSuttdMWn0A0c7YrRGPuIeYIT2WZyrrSMzOD2gEm3LN1C5iLaSgl3bu7K5QdsXJtJZGwBIdpF7MekXwu6jZbTaGapa2advQa6+070LiYZQVlqJFSs2AZBVQd8gDEvhm1I29qDt6YcafoNQWqFKrGUqktriShLCRNaScwo7TuuFqgk51127bBCcqszJy8nPHZoOESEeW4SaMfGReNH7QvCxx5+6xXRmG1kTYz4DuRTBqRsYfbvkRfl1OW8f0jx0/Houy+sJPkxLy6nuw7DPtUHEXzBe0I7eaJt0U8SesXiFZ1awTWLGNOApYek8nIWJ2LTEsHJT7NtTx+i4CkSICpJIv92HE9OyJTaD2ifk0WOTb4biHxFtbu3Qw81LVZZOWNR9zor645V1s67tGbJmlv8S9K9iRglf54YO7pODBc802boL5hoWxFNzvUd7S7uNVLUSVmBTNNYXELruHzcsCpmuTyBKImiWmJNt3F4h5ouJjficxvBNJaWyOjq9RIl7q9Z4ykOfIYjSqFxmFBaKcbMlsT6TjkeQIuAm1wW9wEXAyo5Ynqomn2aYUQIXerUa53lG7ylDvp6RkVi1pcVR8Quu8LtsPjHin08mRYr9n4fYqtOTZde015KvHy5MNtuOe5okQHettH9RNmJfq4HFkvOEreFYX/AOcRRCOZspzFn0ah/wAkRhp1R1OhZXgeluoGGYOVXQSmbjGWcedls1pVYx5AODt2D0wBVc3iHLuHZ7d3BCRkKjKpjJ1JbVWu7xTd4Yt9vk9ApyQRaja1NPby7fii49LqWVRhembo4bIyKusMd6VrctZE3T+RKK9IYbbBlxkuqpg2JbRLtHu2kI93Js5qScvmyRDsKqqioC5RFQhaIqNuFpbbfxRs6ACilJmv3pMBAi7tQRLUJrtzm3Rr4d4j9M8vyGiomqK0gSb+Q7DiS4mVUty3HcFwWTAkaNHPU9o9qe1wC9vG7zLkMqfR1qlVVpkpdJpE4nW7XNIYyFEzXLT1QTlpBFIVj4hFvxCUc2fts5utWAaV4drhoxgtpmsKjjuVOV2WPZpb1eYYjHKLJilPOladSFLjcxHrGIk62XvEg27RlFKkqVqX7HMKgpMJC1wi0m2tK1zu74YKVMKgNPW1kUjFBQnbuJxO3NbdHi2pc1yHVyVi0LVXKrRmkociYC6tb15py4p6l2SLbbceOai84qq5I6IMKRC51do7vb1Qg7HeA7tu74uX2oxYYYlZuHi/THVv7MzVLSHT3Vi78RniwgZR4j5tFMbi6E6dpDJnG8myyPMAaqDGtJkoa+JHjJFjiosNuufDaaFlsRIuL00qOJaKpNFu1pO825o+02AeCAokRopuJ2627zFy+VxR+kp4aMw13zvR7Gcr8Rul2P6N6qXIuTbfTnG8qHMouPMGW6K1InCnTKR0yFXQbJwQL0Qi4zk1ggKnXLOb4v0xr5LGcJEcZ5up4XfiiwfEUW4XChQuFCj8x218ZGY6TvaKTryogZ3RvYVSzdSZ2OzxnOtx7pyZF6TfNHvMOPRW3DejE04Kui3v2ucfnbmroiy7mWcRpGCysoKaI4ICoLetvUSh3N0/QIimRG0QEiARGNyjUJ6QSFVIRMeu4tpcot9n4t0W5+z08RmAvZda4fphoeN9gtVNeylqUFK5kLzTxMyhmT5UNxHXlZjNSSZDoe3piBNi4ZiPN+nem1jCSlxQlQNQBFETJMjXUScI6aa3Vj1CqQiWD+vEUx6xxa3EbWWlwIycfULiL6+oR9nw+HcTXRWvx1an/Z+49ru1jGX6GVWUao5RiFDqBDzLH4MihxqTfWcm1KVjdoUFxldrbrzfUPoOo4SIy6+wLLezsXRV0e9NiMrJz9BrastRjUapJqaZmCeGA4ayPaBIcLh6sUsLsRIjAceOvVKjQcSVQnpUVZgsHYF4v5E1rva9qOWWqNtV6TZxKk0WkemjMfIenl8avzamSXTSInRBlkcdaaMlisx+m4hk6SvG4+6riKIgR/cqkrhJaOEwGOIqYWqE0Sx4RMiG25vCO50c3xWTXJTT4bSbwlywxeILQ+oyWx0lv8EraHDLLVmpqZS19U+TlJCcl9Pqi4aKKCqJYRVIWm9m1vmICnagmSm5YZhqOBmChk4eUvCLdpN+JzuGHI4tx4mxq12N1rE7NKnB9G8IzLBtNy+6coussNt3MrqSX9VneXkGSPNFvZeYBWGiaGRHQhQRcEOBWYc5Uqh1iVoS8wyaX22kW1pXFtHcLv7u4Yv4JlMYkaXCN3hiRtaWCxrE9EK6rei4hQWNdKSPKnNjPcrIbTFK4LTck30eVWGZXTJGlLqkDYoRr6q6poS1TnEZ5YSxHancVpFaThEW8LnOc3buisQmkswhu4YnTIEraHMZIN4RSx6ejooMyumPafyM5sswaEmztWHsg39KCTaIQstyRJERsUEUDpiQur4z9FkxTkaemUriVxEozTFpdRCncRERWlu5rhcMWQBEMSE1GlzcLuWLZ1WO0jNZU5dgD+a427kjD1PdMWlUzfWMChto8xkocpuU64Ks9Ssc8nKcJt9lzenxEdbMvnunyKdVzwpSkiR0MW6QkRJqGomTldLTwaXdl3nU4brRaKjSqgppynaTIrh+G4fd+dsXI8NHjXvMGhz3dH8VxCc5jWJ/szXu5RZ9S2zScdg2MyP03FaWTvhR+vGcTcQE60G1VEeCFHqUtQcyLUuZQH6LmVRFTAcCwTSR+zVNZ3Wm1YhEhLG0e8tESKFKT89IS4qS+OAk5wljuc1u0rbhi2kTx/8AiEyHIcikTMK0Ay3T7HKb9oWpa0MeTZSxFsVcigJym+gZOdf3Du2MinopdQfoFLI2VVMBUREm48qynEPmi2pmeviLlGY/4af5YL9AvHDf6vXmrGC6paL6H6YYvVaWPZKOX6dsHGsUbC4qWSjy5gOFzAG3Oo6u0VMmU5oikqcaKjUGVkZpTCS1MCxDTF5YmO4eEvvQEmqsutimM2mOCfW52ACJbdtrYHE008Mc3Wv7pzqPLcyl6rKfCKw03C1rpsN6O3YQZkWSryq4hMymlQkaFd+8U5cua69DLya6Yzik0IKcrrhgUtX5xIyl0JUjT4S5vagumXHh98PmjJuTfDjjepGLWerEOC3BlI3X5bEJ+kkShsCkqiqrvJh7k2JCraGgCQoiKgJcKkCTZKaUTwwJpadxFw+7FycKVUNM5uXBUSuaXDGtB8Q+is3LLjCrXwuZi1U0EN2+kTq7J3jcmA5Hik4MdpsPiOl1GWybDbu2mo+vIV9FTOSeDcK2qWHlTKKRUfKxY9f0Un7xRLGO6p4hl+itYunvh6yfDcWwfUb9nrLEskgSgummp0EnCkw5pbicHm1tJ4l7uR80FS5pNKBUZjEUqgtqniVpNwH7o80WAORlUiKXSYmIlaLi2+aHnIqCZk2k+CpGxvUW6m4lqDIDG28Sy6NjcxYciNFmNznyVh5eTZOOtiGxs+pHU02oqJxmM3Zhp+Ujl6hUiVH1iLk09QnWk3TLy7oPUalzGYcFZWX0yFqanfE3i5vDFlMKn6PUFvRYlIw+5G+YkPvRshm1lK9cITfx3nhcQAUSRNoigp6IQqoqgqnBCWyGtW6MlXAmlzl1UhUHvOEhc0hbwwHVzfL06qHTNFLBZM9MibxObHPX7YbUjxFYjj+nNzpfWYZG8NdNMlM6nffVnKmZVesyGmHnScp22HQeahDufbIVMyRuQO0NqOKKy3M5cVQR0gPEhUJNMi03CoXebnW7ibBSsoVjE1E1SDEWCRCLrhEW7W8rY80Gg2KaG3zHiN1uy+HiGcUuJMNR6CZkVi3jGaXdvLQZUUK+veaHyrLStlEJySAq4biqLY79obmfQm1FBYselhuxG4S5RK66M1JzCaYKA0Cxb7XmbF1/s7MPxPxtanacVUXH6rROXimUO5JcZRplgEbKYGmUyHIj2GN2AyJBNsRDJ6LOJxt8ib/qMbk26KuMkZkZfFTBQAdioPNc73XRnpqd1RYoI6am7h96Pajlv2jWETzo9FvDAdr4ktfZ8aRSlJj0U7GsKqTq222rC0uLR9pthrqkhrHYZI1fIlVslAVLj1Cikn++VUmpYY7cCFxe663xe74bcxWjIcJSj4aiuLbi62j73URF4Y6E6frqK9hGKFqk3jMDP5tcjmXxMHkypOO1Uxzc/wBGBJkr1H22VHpKTgCLvLd02w+EoJTFMjLFAccB8W6NBL6+CA4zDcT8MHQuG5GaeAlJqUrZbXEJp9G3BEfcJchNFLdzFET8ERF7uGxNG4JbRESIzUU2qZIKEf8AFeSInNf4JwoUfmp6yeH3Rur1M0bu80p2aKhtMZqINrp7XWxOV+PyINxOiyWwfnviRS4riNSDhEa+YaIS6qGhLx+cH/SHU5qry8oioWBCmJ62I2tICxETHAS/dS2YqX4p3CVvojfLSiQIKPH0YEQtu4cW8XEO7lOLa6c4BqVpfkWTZBGzrJNMMGr51pjcO5QIUnD41VPZkeSbeeYs2ZzJcmY4I/CFx4z2vt7i2gWX6RizBnGZlk6fgkaZYol6xOXxS026pKY4gphiO4sRVwxHTIk2i4WslAFJRmD8DwcItESdiTm+nc0uFrfFFQvtOdM8916yfwWzsRopWoQ58EKlxbWKb911WUZK5VuDYBDyFxuH51wpDBxW4bsryzAuuSBcV110yb7H0L5soHR8VWSqM5gnLpimRIYaqiZC9uohgSmm4SPEl8A1FlMBwIWiLYbV5NWdlUTTFzsWCXE/c1Tu+IbXe9FN/Gf4X8j8OurNBQZrrXVwtYbV2D944G5jHWpNPMesqUUik3eOKrr0mxnyJjQQ4DJfVIJxtG23OPoXo0zzN9LdamzlKZijREBwTSmFVL1FscQUJMZcXEI+kSEnOu8SjcfW6YhRpYetR02feEmO0U8fQ53hu93bEc+ILMqjTGz8PtKdzU32OYPj7MR06bolVZO5XhWKPk5RIIK2rXJBccbQl5IioSCm3dnTkklTBNPD0G7itaQ3E13ELnD7sCj1NMSAutzYjCwos1vMnm5JoxfRv6Lc2YcO4tqSZBdlvR7aVHl2kV9lxxkmyR8eobaB1BFpBNwXFPbTqVAGZXUnCRFVRzhcRJiJCLbiaTrbW7Ww8VFZciHDiiZ/FNU4Dl+N6E/fN9fvWdWcuNb5ZCqYsVjJKOLDqWXErRBOiLnSbJ8lXqA44rPJza5u4hUmKrJ4y6uGmXWAioIn1j1+i4bXN4bsB8UORVem1T0lhjuHa380NOn2lmqv33DTSTVOfc6eQGil4aMjIaiyhSWxlEEpsYclRjNPNvMkjiMslzEuSnvRxBhrczV6UjjP0+WBYlWiZco8PptcLiLvCbbFhIEFTaZEJFjF+dP/ABaz6/WehxbOcI00tsRj4XHh6oWzIdCVaOTWZ0Myb2qyTkd8XIbZOjvcEIsVpSb6ZcuF5/yjSE15fM8nMTAzKR4t0XaaauGGGJY4D3npHHG0fR9pzdUF5eozA/uaguEh6vZgr1T0K8QIeIeNfYviGJZLpfpzZ09BpPLs8wp37ywpHBcn1+QNvOGCTgjJPejdchNxmPHAORIyJlmKXTaOWUlaWKyiU7OayhrCmQpiWKYiYqJp4YDhqCIqYimLSUKxxE6PZ85nGcwUxTHEBa251pcXzdHcDRTWeqlQ5lTfY9j+cUt+yzVU+a/s9CiQXm5jrNdHWQ2jAKqNyCkA44XUQtyOK6rZCXHUehvofqeacvzk0korgmip2ZmoOBJkmNw423bx/mXMOGPoilNdLEtR1k5CpmOJ9Thcn6CEuVrYkeNg2KZ9j+pFHN0qo8BqHMIbn3eQ10qDj6yoh3MZvppIYbbf3OFGIkEuXLqN89u5eXWqP0WzmSFF6iUwriJJ6dyglxCTrR80PLpBlM1KBKIpjg0nWiXK3iKKPQEpcc8T7L9TSVs+a8MxKK5s7OdYT4nk4sEWyJwyTYrgk2Wzkqju5evLlx0yWyROTcmjUsZgbh67hu+9dGamM4oS80tTQR2l1W2j92LbR8bpU0zy2VrRiWLZ/p61kWO3bFpF+PAgG5Ds2W5hRVe3cgXm3zRzl8Tlz28z4w9dy/WKmiVLpMwSUwCjnCO4bhLBvmaUaSTqtOk2VGaTFRM09pcPLEcxdT/BRYZjkdtK0lvaeLYxm8emZIxTWlaUBuYwAxXBMV5toaxUUSXbs3biUUFeMxjkzpFSXIyqBsww9GDfq/17YuftJlBVMBwlxd/Nw/miVGf2aLTPN2tHcfuYUGtsKO6yKwsMwlNV7McXJQNym3JBlvbXqEqqHJemaEoqo8iKUClZupprBmWY1RNrfCW4uEfDEc9PUKaxTOkC0sHO8pe1Bho1q/g9REyqJasZJeQ5+Sj+yJ1E2Nc3Nw5ELyk5kPijtRrz0ctyogmAqQc0Qua6QcvyqtNxlMwioJJqCXdtInFbxE1t3Nwx7luqKKToL0wkyeJb3CP3fNB/qJrxpVhNSlniuI2N9qXJiitFj2XUP3bDB6QLgD17AXDQCHlyJQ59RBcRCT0TivlXKs/OUdGbpFSmyRcSQiRdROEmlhgOpthlcrMpK1NWUqknL4LYCKjm9bnXCW2OEmvn2hXizSPYaJ6waK4zjOCW0aPaXWrts/DaxSVWORzcbebrVmEqw1Y65gSPF1BEhMlAesM1OyZThTmJQVyx7wSa64STc7xOu/K2K81XqsqqjMKJDh1iV3MJN2+7t4eKKF5BmPhRvML1kxTCLbEnc01KRlKjI69zyOT2s6OTz0du2JR8pFhK8ImyDS9RGhEVVXHyEdRKy9WSmRNeZIkWtES+bS80DSOSUQdgkOBOdFfvBTpBrw1rVFyfK5I6d4JQTmbq1WgzZujjuyKEorytwY8WwTY4/wCVFCfdImmw6ioJptZLRJKnKKDhKiRKF734YAVJAZtLFdW0R932dzfZGPWBpB9r1B1SeZ8JfhE0MgaH6l5ZWP2j+q9veRcix6tcccbhvdFh1ltyTPeeeaVvaXRcUXNrpKQuLbR+je0as8TyHHC0m7vEQ7m//EUFyqRSulKCKfpxuFzm8LXXC6PTro5hmTYDpvhWLZrqBkWp2W18NCyLNspaai2l5McbcceIY7akDDQEWxtgSc2CAorjhbiLPTiwzEySyaYgPKO1saiQl1ZWUBFZQlC/iRbolCL/APLK/wD/ACY3/wC3xBFyNtfmv9/ChR+X3iXjzwrW3KM/gasadYTTWmVUrtPRXEfB3LjIG7V7oh95Ng+82+5MN5uL/XZDpOtC3u7RIt35p5y6FZqgpy9YyxNKqoioJKJjMOT03ETXEJW+scO0iIrSIREei4VhYiJGdRHESFu3aXw8X6bboFM51oodMMqKiw/UC8zJrHsii1uRVJ20epuKFnrdSdBbsGk6Cr5frx3DYbKKIuB1W94tiN+R6O06kiNVn5NkuabhH+2TIrXC3icmW0iuaNsU1hFFTRRUIxEuH4vZc4RFwt4o6M6I+JLF5q1jmkWGZRkuM5FUs4JO0xSqg3UGlf8AKTAbBm6Ujk18d9Qd6zoC0w27sIRHbub+Zcy5Uq1HmFlsyEKUwkoSwrFuIdveC0RUJN2omIi4m80aqnTxJiQSguUNokLtvi+8Plu3RDX25unl5faXeFHVHGsfwcaTFnncXyvK6a+iU8qLPcZiq23cVLrXmJYNrDntMm68IxuzbHZJwSc73/QezAnJ5izBRJxZQiVTFZFFusnpiTVNMhItFxEKhC0tTc5tsAM6IdopKKwCNhEJcNxfeH52x55ZGH5FU6UZRqTF0teXS/KswrcNr9SbCp+64bKxWpEgYdTGPeho60LTpTT2kXtQe7u/RphTVQTBZbvkhItMbri4iIdzbrfajDmmsMiRgnaZCLi8PL4W3Q03uOXh+VWypZGGwqh6PV3s+Di7BMyWHHz8nJImHBR8ERwhIx7vhgHuHbxLqScq2QSWTJQdokpxCN3N4eHi5oFIpTCli23ylA5Lt49HTWeJ2bcgVmttQGXo0dbCdBcYdI3hKO4ZIqI583xUf3YCHtLjyXS7VPDOA6wiIfEJCLeFw23Nj3REj8MT/o3gGoke2rcz0xorewk6diOVXN3TQTlOR+iLglKjPO8o4bPhMOCROfXsIu4eMfmWryc8SmXjUHWmHCLi27SaQ7rtydtvM4nDaS1BHWluCLPyMazWlnwsfsbrIMovGCg5PQw7KPNZyKjgkEdPJi86hpHNHekKNNbR+J7dnbxzumV+RqFLWqs+inLsJRFYbWkQlas0mk5RrRJQuHzO8IFMG8XF+mOh/huYwPLsirxynL7LMaKkmPBW11HFkQbgbJgWTAjlHzUDVw+kRx3G+uTbpD3CW354nkK6jmSVM5VSVlTUT1FBa5NzhFPTTLaI94VpabhucQt1cjhT3NMdUeEdrva5f1bY6+6dau+EfAMWqMat8W1EN2kcI4Nq9gcqO9IaSxOzjOPBGkECuA5KElPu6nYXtLbx9o5PDpgyvKqS1ErSGmRF/wB3c65wkoRJuJTzcNu1sZiYy70Z1JTWrFJVNYbhIViG3hG0hEYm3TnOPD3mFbq5N0ck5cNx/RWcCxpruvsa+rr62ts68usASSUeocm0IXD57i7B9rPG+lKv0jVJNRHOE4guiKZWoptJzhaXqxta74YqJZeyHR1E1ssSqqShF9oRELdxcRcUUiudVtOcW1inX2TtZCk3TyADc9iBWR5jDwy3oxNGJE6Jd5PNAv1D9Q8H5PK+ZZxBOflHYIkPCo38UNmsw0SVVUps1j1rD4SL8MW70/sNOMn0+zuXqXbWWMYDYUeNWbM6ATwzI7nn5SRd3SZcMPeIbNu34nu4BzM3mKhpzB0UUzngIRatcJC4tTiEfiiVen0OtJohWHDK43d3aXh4Y0hDwVORpsOPr45B+8XGY3OddeXebKMpF8PrQ0TdyEtwl/PwGw6QOlZN2tSZPF3lH/1Ib+wGQy9TPTI+1+mMNszpxW4rqKzoPqrg+e2lvhLsu0rLDIGra2Juvlx5pyI8WMIKqNAJERru/wAPb3W5bNWbq0p2OvUtJFMRdqJl+ookQyrl2iqdppVQWVUK1pD+kYq3o+5rLcZZbP4/M0fqY8CrPLZC3MG6ckbm3I0iRtbjkC7+QF1XtpEIuGncLnE9RrUxJoqTkzwjdqETmjxWuLb4W+KLKUhJqEIS3FbaPFFp2830fxTT+Neaz+R1B/ZrCbDKaq305lXM66nFUTCFmlGOYs9JWAldsiR02ibcAd3NshLEFmPNgVopClVRJBO5Qk2koQla20k3C7c7aXMMX1JKgimK1bkSVFpNUEtw8rnN/LFANZvGd9nr4icYq8WtvD3lGTaoYRjJJgeHasae2twzRzrDqFGjyBRpWnFRyRubI9xE32BtJwdtiSoeYPpdasVWcTIZrUdpkIldtIREbSdyltiecq9HKlpyEhKkApabSK5o8Q+7HmD1Sw/T/SHL8ipJTecNX0XIHoN/A6Q6fvQ2llERtwYYE70mOk4IoLqi4Ln9nt28dAklp6YlxWBRPT4SHvB9pzXXfl3RlJtIdbRaTuUt0X98K2jvh+z3CcbzSypHmmq7WCRQlkNRjLlxYUNHPlC0Ei6bOQKyHGElEYuAhCTcEC27h2lXlZieGvD2whKXaLhduLwjyxJNYy6lLU0RIVh4o9Fsv7P3Tjwsaf4rrbgviC0JyJWZEeC1mWjuktVqVlVXZuGa0kqnedmE3HnyTJp3qqy2714obI5GIuFsZdGQWJSZOVamHM5ot5RHcUZKbUmk0U5btREoXCLXE7mJtoj4o7VeA7xCNLqEfh10pZ8QviKxaO5Y5XrF4kdcMyrXpmB5EoiNhRPV7LA9GQEoWmirm13NvSpB7iBtxwqtXp+KUonPzig4LF9mKbWj4vvc0WKJUUzmewyCZEiNxEoROIvC7hjsvz4zsa6FwoUfmFaOzaa0w7FswxOfV091Ox93Ac61Cp8Dfy7MK9mTFnRW3qSQYR2H7VW/6uoRUcFtt8yBwe4h/N9DNGbOjXMFSClKCLxUFNMtPTJNYR1kyEtbTRJxFqOFa3hjoM3R6TWJdFGZLY134Wta5vuxN+ZacaK6iaHDX6l5hpnh1njODpOc1KtMQK6zCS9NlSYdbPyFmALTi9DbDNwmJDju6c0PcXbwDyn0kdIiFamqbR6WU7K9pcsSKNwiIjaMwsRFqNcimLdMRHaQtUirjSqSmmmt2ohUwFrfs/M20dtxE7U4nRYv7MvTWqxqkrp9drjozl+Os31Xg9pkeKyBbesklnBRmPZRpYK6MRtJk9hT5O9Bx/uc6XWERubOj7MXS5WteTpK8lMaihJozTR1FBuFOXESJyjRElCFoiJJkQ2wwatTaCm/Wc3cSdrR5iFzm+XdFX/tAZejviX8S+lOsNbn+K6hYNpnKsMPzzSHMeq5prZyqC5KjmZAyMKY03YVckIxc3YpNuTHIIGPWacZcL6+6IMoT3RhUK9kysU1BJEyFaVnpfu1JxMhUcM1a5FZFZwi0tG4iTLdAJSpo1qXlZnU74fWJ7hT2la7cOnzd5w7oqD9pfkHmvDf4e9OqTMqiZhdPmU61wap6NROlXEeY25YWE+ObCC/GaR+VHi+VmSJRMCwEcZDfRJtzrGXkpecL6bNNTtAkUu7bany8Vri7whF25sSZhmylW00C65e1QeZxbv/APMXNivmm1rrFpDeuWuUVVXhuRa5YbKyWorsqhjeQ7ytu4khAks04R3zifeDTjrTJ9ERHsH4IkLxCqlQ5QpgZA3EKQiIuuIeG5R264SuaVrvDAqXm6gn+/orCI47XXObut2tKIJ0/wADx/Icleo810tLGYOOuTcasLYsZsSjx5kRmQBC4Am2gS2/L73to7nPKgPTLivmWfWk5NQKDVB7UaYqCOsPEW4iuLTK0RdaPDFMNZNZiw28Vu0vFFl9AcXzrFm3KQ6uVOxSwrZ1MmMZFRM9QJStSZYwzkKIsHJFY24WnUEnC7xHcI8cJz7mDLs1Uu3zJElMASaiiyKhJk0e71NNziHvCuEit4mxoKfLTGNnD5fN8jzRaHC9b7zTbL8HbgYrbP1aYilhMo8oqYWYWWVFKnHDeZKQjDio2XUIVjynCd6rhgZbBEizcxSkap9ITK04hMzC66Y6iJEJJp7hcm5ygtFzkxT7shIbtthI1pHT7sh4rmt/T+aLE5jd6OYXUH4ro92ziMSwyBK2fo63Uvxb6qvCjPSpEathvuqjkQ5DO7oBvGK3OPbt9ogaNl/MVSq/7EaKa6xd52hNQkyl0XC1RYdEdpXXNJwjuuIiswtJyojVZkmDxC1zibtG73vCToj/AAr7RXS+mjwUt7eLjAjHbejQAxUskkOHsjgUBsDJNjvMRJHTXaXTMe76ft6Qr2cpOX0QpKC6iTrlFLf9oXN5fFHNcVJOaxLtKygeX7sdOfBz4pcP1SxPVjM4M6rpaK/pZWFR3shihS2Db7h19gLZhGBze4ix9ogKFuHuLaW7aXrmfJym5dWn69JpioNv7uJOdtHcW3iLlixTaVLqVBM5NZRv9432to+7EA6lWdLfZhlBR5ulatXPl4eQt2eTWMO8sTjyGxisgYsEDaorMcXRAhERcAy+oeMNTOnetBKp9jp80Kd2mIppk4dwlu2kO23wu2wQncq0laaI1lBcW4nKe7F49KrHT7LNP8306yd6dFo5OC1dRau4tkjNfKp3Km2gSG5EeZJFFNhXvhbtpOELn0+7hYdL1QKRmq9ISqoLNFTUJPux7xpCQudBNHLdNnFJWlTjSRFwtEidaNrSIfvQGTNLPDHVKzz1I1srX4pFYsRW86p504Obcjc4McUQ+Sg26W4fd7vq4AJ/0i84KdyaKB3W9yQiXtO3eH2YIl0dZJESYoqP+INvyPw3QaafsaBYRdDZQtWdTLt2djdvXwcbyla+0q3EtK55oiImnV6aqsoS3Ft3d/6S4K07pxnqtOIydblUhlTIhIk0VBUG23cRbiaJDwu8UUlMk0Cnp9so8wqS1rRUUFu4d1viiqtR4ifD3hFtkeOxs4bkXl+L9LIgtV5ZFDrZU6PKgbYWwCa5CjjXPaQiIt7hLdtLjVVKrFmyTGlBJuT0iHUUTERuHi4iK4Wk1pC650CkwlabNKYIqXEo5w3C7wlBD4lD0N8NWlOnmoOX53rZRv5DcFSzbCnp5mcR75+ybbZOLPmPtN10OH02yH/F3i2R93HLMr0nNlJzIpJyycrogLSH1bhEbdMfWXO+04Y1NaLLUxS5e5XWMXW3EP4W+WOZXij8XFPYafs5tpZkVLc2mLTIEyvyW1kR4uUVt/Hji0Tb0UI4q6cY/LmJiRME4xHLtJvjqwnjUswMqokgsQNTTTc3TEh+0FpanuqN8N0YzFEZWTJGTWI0yLi3O5Y4S53qvlusGSWt7qbaTMzze+cBt/KJ07ytpNdVRbEpjiDzd2e1dyiW3tEtojxt5CXlaemyWtT5R963liquqpj6TJxc0dK/BfUZ1pZjmpWCXkbDdQcelt0Wd2+MPZNdUbsOCseRMjyitIjCL5dQZdalR2l6n+ubESc4yNbnZVael59EVAUHUES7u67bzfigzIS2nKqA4ScPE78sXB0s120IyrJM9yCgYtMWTHc8xvMv6AdPrqTkA6xSIbZtMxqWwfMpNexEcJ2QRutuE205tHuFzd06Xm5eVSejY4bvtCJThbzOjms5LzCi2jMpuYVpbRT5nN5fDHpFx37SXwr6LeC6+meAXBsjjeKKwmM1d9hL1CzqfldRdcykPvZleOutJNYMRlCk7quudf3D7t0SKR1TFadn1h0w5nOIuG0R94tvigirMY09NOTk0SwWPidaI+b7o7vDC8M32o3jxmhj+Ma9UGLlnlhIhTiva/FI1dozR05SGWZT1xMA/vE3G1ktA49EEW2un3Nl+84klaUnNCQmiTi2td8VzXRFM1Wale+7QOIiXFxeXibHp1g3EOdChzW7mnfCZFblA/CktvwnhcESQmXN3cC7uYl+Kcl4zxSqjse5P4o1AzaWI9eoPz7UfnNQsOp6xluVkem2UQSgTJUufCxzGZeQUNLAYlvCPOU5GWOCTTNp9tqOpC4Xwvd7fx0+kppaeIKbNJjMCIiIktpqEsI3OuEnJ94LlLRLiEWx2FbAVgUNZEhUMi2uId1u4eLliBdVNJ8P8VuI5TpjjuVZXoQmJVLd5JxnC6N7LsfyqC35q5E7alCQL777iuRyaAFEhkvtCLLgk3u6Hk/OdS6K61J5l7OlVBnFCRIphsuoiQiKJKJrNJEU3NcoThbrERDtgNihJ1hRaTDUSIBt0xcPid4vLHBB/IbGDSRIkOysGZbDLNZWP428Qx2UcTYTbkdp1TQz7dw/qfAdooJdT9G6VI1BGolMgQtIiLc64m3CoIj4Wlyj4hbzEylViJMxcUaTEu3xeW8LVlKGU20LQx4ktHHGWWtrwlt5qHQU9w7vb9PBzHHFYXnFnTIMOvAYZM6za2zKRWTMgkXjvkGRhRRuHhmPbBXe4IPInNQHd6bt20W/5eEhL6Ikjb+Hw27YfiTifxRZbD5eVWstnIo2dMW1mVX8SwYzZ1m0o47Aijcd5mS8LhgoCIbWlc6Itht2jtHjG1OvTcjMa0xLqOdxDrCo7iEhEiFTlImj7UU8FiAWNIRH58sTxo9pzrRkbFlcae22RTGKS4b1A1RocduJ0gnRcnlXNuSDE3DBxDedJPMqW5uV1fiNdbblcy1uiy8mU/VR7kk2iVpEIkLiJpDdbuEeIfEMaZKTJdNgEJfaE0fZF33vkm3RybRHIsOg1tnW1dhXY9qPfOU0yDmdtGq3sJmtSo70xvaZOcwNZjrRSfhD0/ayTLg7fmD9tafnJaY/ehGYkkhUFqZfvAqDppkNwuISbpjc1znJqC2ChyPYxI9uqTS8Jc0MPiBsaKlrMfyKDkFDIuBGRp/I0xxzLJ0iZDnsRW40a0qXFbNAhx1lEZNMbuo50i3fGIh6B0Kyk8SNQkARZKgQzCc0siJORcREisoRCTiaTW2o7SHuSdSq4I4JisBd5cJDd7JXcvxRe3QHMdaPDvjVhqbdYDo/rJCr4IYzPOaymokPC2HJshCtiEXlcY826Ih13/iONbPob7eudD+ZslZTrk9TJAUymly2zFyxC5o3NEhEXCmmJOEnDpucRRkqhJT1WTF801nLw/Ph4XcsTox4/oEoA8/4OfCnctEXUdGVpy231jJVLeW4T9e4i4+iAznT08W/RKBD8+GAx0GeP0JzysFNP4/sYroT9dF8Evh7r6mW95qRVY9B+6a953kg9bppF5KfIdvPlu28QnnShqDorUdIva/TDf2fqmOyoKD7P6oTfjS0EkS3Jlr4ANFZMySSvSJMOY1DlPOd28961y+q7vUuKI1/KJI6P0GmKfLa224eGJsaVXrv+sCu8P6odK3xX+FAJFxKZ8BeO00vI4oQb2VUZ483IsGWibdbbNzoAvJDZZJBFf7Ph2NcyRp6J0to+YYcMjmISf274f0x9nrV4FJrwy5fgnyKNNDsbs6vUySNhHBW+n023uuJ7Nnbt57dv+LiFRbo7mkdE6WWny2+95nXeaPdHNCeH9cH3YdKfV77PuC+9IDwu6wVJPkQOvRtTpVk843tcAELqT9i8ked5CSdvU7eGJSnRrgQrdhUFQbuHi3fafLR5RhKjmwv+8JkMADmOfZLWN6zkszQfxK1V0zIGUkyBnTjgk4KiQkRLZF+ke5E4uoHkWXRGWR1QTHw/qhh4Zm1HmKTolbUyw+y01rZsmNQaHxWV8W4heXs/uy86cVwWwFBIoyyHGhQEH6U27e4u7geVG6PSqBVVElQWLc0eX2YlUWzMoAgsIk3bcUebbxTYR4TdI9cbSTpvlthb+HTIK8A08lHU1+QZ9BZRG0kxZUVH0TmiBIFuUJCLhOAJ9Pp7uH4y8jMKEjLLKaYk4SuGLSSk1pi5upyuik9lG8OVg/qVkdXL1UcgMQ0b0mx6ybik9KVVRo5OQT2BUI/QMt4xQb+ILgD1tw7nLeJJj3KJd2PEW6LKGChC9YWlG7qRl+E4c1Dg6f2OQX8eTj8CQFnY2TrINylAvMR3I/Qaf6QKRdEScIR6m4dpdvERSSYrPc6HCWoN6bYMtFcu03hTJUzUmLlEqJcQzR2Ppjbx28gInEFGTeiyAJpxpF3dVjqtk43v7txEXESiKaiyZuIWk3y8seY4EJdyMdUvB1X+F7MazJYGumfN6FUiPOLTT/K5DDtrwSjboMx6DHjNo1HaQxJLMpLfUfbMAH2ucRIysuUwRrTwpJ8rvw7vhbEM0uaYs7K4uZvz96LFaTX+klnq3XeH7wr+LTMKvCGsUmN5Xr3C01sMd0nrXkMnggz7CwtOrJkuuR2ucgPh7nAHaXxODqCiMoSctIrb9znD7zmtgGpIJzQkc5Llbt2xbRzwpZU64br/wBqTicp501celSL6Q5IkkXqTjhLa81Il9VVfxVeCWpOf6Qn70Ufo2Q/0UvdiumYeKmjr7yuwHVzK9P4uMwpDUpK64thxGZcP2zo2cqPBcffc6cJpyK6bb8gun03I5AThPd34v0zotmszUmcr2VdUliIRamnqaIuttG612msKe1okTSG36SmKpKy0wMmuQtHxNd8NsVY8T3i00d0m0Jzyw0IssByfPtYcdkYzZVblg3KyTD/ADyx2m8kgyhkNnGV9h60diuwmhJqS5v6mz931Hon6FMzVjMlPRznrhJyCgltamRC4lJdrSFRtoqDMF6sW3WuF1asUmVkVF5O4lbf1R52sd+9LGaaKasRauEhK+49teFx4iDc88Ip3qoEf/dx+iqKUmnMEDi1Dda7hHlHlGObYYJuZzQX2D9lj6RLWqlSGLBuUix5DrgNiyitub+8k5mXPpEAfu9rh7i9u6yqk6zhiVvPGhNyeota02rysbS1ajyIIW1fvbtLJudvbMZJISNb2lbP6fiC/wDyiXFbQxTWsK38sOuwiScJnXEDF8ek1UejzCki5tDlWuAjfut5JcOMtGL0iQOwjaZdb/qTpMK2W3pbhL4ZcA6nThmVlAAiSI0yEVBEbXcQ8xDuutdDpdQVEtFZunyx168NuA5Zi63FBXQJWFs6jzzybPQkMv8AWi11S63KCj6XXJtI4B5oCCy6u0W4Tot7i3F8yZqr/dzFVmZ5qcuIopokRCKxFcLiIR1ru8JRMRJ2omVrhI8gk1YQRTEH7trhH3vDxcN26Jo1F0/tbe0Zcpb+h1OwvTmtczSfLj5hPj0ZSnal4JE61r2I62keREUZAdImxacaimW0muo8PPMuUql02RUn6wtoKT7ZdHTRFZRvaBUJFG4REVCaI2iQtcRbXWp1NxW96xxbm3eIY53arxMNxPNGtRMh1uuNbsYixfJvXWGY4NTl1fYLCFqprXPNm5CjI4jJNeaYJ8mm4J7Wd/T3fUNIm56YyiVBy3R/otTUIU05gi9W7UUWaiWooREW0lHKOdqNjJHOozF7iPhLw+JxcMdL/s+vEblXiDmZbpJjuCOV1+9g8+ura2lx3dhD1h9z2UqML0VoNkdzpgQCLQt+ZF90RISIRL456Q+jHLeQczUfMNenimERmu0N1FO0TBJqJkmKyxLOUTRWHUcRKELRTJw3DepU5OFMdm0RcY7mi3wl87vDFWovjuYpZEqttcCxWDNq5TlfPhzY86NMivMmTLjZtmIuIoGBCokgkJN9wj7eP0LTpUrUJVOoSyj01RcmQk4SErnOG0vZt5SKK+CxCZBBVX/aHY9JEWm8QwL27EF56Synp/ePFZTLEq57ih4zKn8Bh9b8fmM7kVzCtOXFHtUSsJIkPr9Pb6cVTyvLlxKfDDsJpXHhh1i+PfGZSKMbTzT11fagt3D/AHLz/jxHhleXH04qK/DCKbUPhGLIa8+IHG9B3tIYtzg2Jvrqpo3U6pQysLQq8m0sHJLLkdsUFeYNnG9C93xOLGOTUkxEzWK6I05/UEgEdtpRDUfx1YE6A89OcDPn8l/agh/iJblDjwsry7v6wpEnai6vVjDr/wDGrg48iXS3CyUS28kygvl/ycejlxFrO0Kx5r/3YxBHiC8SdlqVi9dB0tax3TS3rLIp1iEeQzklfmUfp7Cr5kd0EPpfV2KO72luHi5KUWVkyesooftFDFTJb0AMcbNT4mVAjbtvjdLRkyT7otxZT7oyAV0nCLY+84INh1B2i12iPbxoEMU1CLRUL4opGF0QvUvtRZDTxtSiiSdwyYoSCii8qrs3CfJeQBtLltQv3fbwQwxcV8Owxxwx68IK8ns8dkz6SfRVlgD7NesK2rZZdOG9K2Ckfoi2imiL3Eo927p93dx4IldDixZ6MIlbBLCnw+lzCXkMZt/PW6kI9HUerNK2DrZlIKYKpzUzAhFBHpluc2j+rgJUSmJqcRBH+rucXM78sRHiQkxsOmAatZpPS5F5iDkkOyqyiT385uPM4fjiiyPRkNxj2tgbSMj0x59xdpEXFucRk07zEh/2Y3FDhxISeEd+fCplOhjPhCudQLmDHeyHB76rg2EKPYQcNm6hDbK4IyqmAIC2qx0b2q00JETbBmRdvcHlaaS2ssjNEN20uHhbcW6JgnExaBpudDqviF8Piqq/sTnwc157PveB2fw+X4cSfRc3/pHwxJqJ/wBnG14hLHTXVDwbW97r1H0kl5LYSHK/DdRs801WrxetmiwLEAId3UmkxpEceji2fOU0109kqO2Ehsi/LrozksxUHpS7BkaYmB0tMlpeXUctouHU1BmO5EiTcoSYi5S0k1HC6OlVQtSkqfSRDyiSgj7w6dzS8Nw8QkMeULVKjewXN8hxIMwxvLRpLBWlyPCLT7yxK4FQAm3oDyKKONqjxCnoJCW8SEeP1Oy9OKVilo1JaTVl1CH1awiKiZcpNcI826OXqJ4JkVzo+MQvI0Jt5kvOHN80lgYo2ZR5AJsEuoG9EVOW4U59w/TxYnZaXJROZIbhtdxeV33uaIVATtPDcMTRa5XjVhGeWVBjvsR4MiQfkZiRyJXRERZ3GhLy37uZBuIR9vEOKU6V4EIw5PEmvWiMI9jjpKMuY5cSXW4r6rCguNxxZcJkmxMjIC5JzPu9Nzbf83EqicyXcotHzfpidNS7r4Yk3TmtpZ1zCezPK63TeJX1rbLNu/TnYRrABEkESjM833zdAhYE2kLpi5vL28A6mM1KySwUpNRdQnE1zbi3CJcI8TdvDaMSo4A1htjpJ4Ocl8Q+rOtx6b+GCHkmots9Tuf0iacvym52aaoUMpY9ZbOVbYcpcyPWQm48gRH+tMNfG6e1t4uOT56ydMT2V5yqzKZHOJJkoiSIkporIjqJuRc0iUUJpNEh/tIjXqCwrMpThUIW7txfe94nRr52OX0Wc5FprVTY2Gjo7lE3S+xyR4rCt/bCM3ZWUOHHvnGmyZgWkaNIdccFGWCFtyR2uEW4RKNPTzBSZOvGKaC04gnMaammJIkSadxJ8rrSFygiTXKWtKnUZxGXly7YWk21pCRebU8vFFP9XtQb7Ns+cZntRacmJv7GX8ZiUzbN72nCaklHeJN7iOmTppKf+ITb4btwj3abKWR6Vk+jlLouMR/eEd3CI8rREbXaItG20d0V8MR7R4SG0RcQtbuu5uESdujuR9m/Jx7w76Z5rrNa5DQ4rC1BzSXpnXWKwzlTMbkwKo2o9tH5tg0jCxrAibF1xpt8toiTYiRcfJ3TVQ0c85iptBmU11kUZbU00S/eFCUJMiHT4VBaRO+zcVwtjSS0wdKIp/dt5uIXD5fE4Ypd4vfCbcaDZJOyqyvK3N8Hy24cl0WpFFZLkEG0WUbj2605IqwpC7C3A6TjZFs2POCW7j686LulLLeepEZCSTVlZxK3s8wIiWmnaJO2kRC0tNzhc0uaIJkUyW1gvEh4fn9MVYg4dCfjtS2emUYy5hKiiLjfLaSgRclXmi+5CH6fp46dNCo5n2hcMMTWl0SvKGTIaykpEZOYjaFIJ0222h5E+jSc95cl+Sr27uI0EprYcOmJlFNvi2xo1EFq3cYKpZcjoUhFVxeTbfUHbubIufNeX4kPE6mCyY9UQJLa1gDHqH1A8HXhc8U3hn8CWpfiF8VVR4Z8gjeHFvEaqqtqyJMLJmIFlIV6QDjzoKnSNzpEKCX7wONv9CJz1PlZntQpd3xN5rtxDGVwqy0jNzSIS5K95wutt8IlEDr9lb9nA60jTX2ounoCbaigu43WOCqp9X/vB5ck9eKn7JB/+WS+f8SJ8MyLDh/2aoXsl/7cfIfZL+AB5h1R+1Y0fZaMuo0TuLwOmI8+3cK2qfzcy/V7eIP2SWc/6SSb5hb/AP03RPhmYis+j1fdL/24ov4pvs79CNG73EC0W+0l8OGpAZUb8FiqyV5vERqjji2okTgSXwUnDcEUElER9xEICW1mOXlkTF80kqXhL9UOCu6hf1dQB8pF+GOVmvujOdYNl0PGLjUnSXPoce6i1NPlmEZAFxVTFmtFLLaCD1QajbNrhOoO0nAHbu9rFJTsqhBaXlJ0WkZpOaF7SHzRW3MaR3GMqeoHclpcvcEQV+2xectlUuKSCYi3J5cnDHdtXZuESbMRItvd4QNc/wBEWBaoLwhseJpg4ltXmVfIi7FhrHc2kbwISeYbJeZpy3CW7u3E5+XtZif8odiWJbIdEo2p1a9fDfi5PsSNqRVzph/fjzi9Qhksiaj5hg0b+IYrubJwBIfbxGS5CTGw7EBEYKNPJFW85WO5FAizcJrrBtuacuO59z2Hp39Rtra64+AObhEVL94H093FKo44tIESasXzu2iPmj0MRH0HHbHwl5ZoJi+Z3MjNNAMgyzEMy0lyvA9PqfG8JtLjUSvubWq8rRvVpTTRhiQrpiKPi4Itdcy3dvA6hqyKM8SNUJ1vhJxN3NhtSSmlJUZqWFpCXlFvFFTbCh1JoJ86ivazMay7pZjlTcVszYMuulRjJmQw6iOct7bgGBcvxFeLmsoFhiOBYfwxiUdQxwIA9GPiiHdbf6WdTsVgVuqmf4e/jOlkp+iwMKvNK2rvoZ2sqTLlV8yKLor5dpSeFeqjjjXTZaItu1vjk2Sadk/Kk8S2VaeukpNJCS3dkSZaNoqbfWKfE7bFycWrE5LijMqJlpNG7hdy+Xi5Yj7EdCNOsm/ZXHdSc7odO7/y8NxyznzmbJmQ7MnudPrC2AtttpCKOXxZO3dvInBESET9XzdViRKZyxIlNC4hL7NrRISaXMKnhuHbFbsGmoKZrCLxiYMf+zgyvKmZuTMWuC0OKT7r9m8azek1Arr6jsJTzkgYpPRkd9klY5A2w0pOkLe8d3GSqPS+VKAZbsa5zANJZNREk2iTXNL+7FxEo1o7Sbw3EMvVCYR1nCSbmkTht5fehszT7O/W3TykgLTUdllDtrfBjka1xJocoq7J59gXWyEQQm0YMykR+qJD8aDLDu6JERildNeS6iootMrdn0h1CFYSTaLtu3c24RucJJkO6G1LL1akVk0QEVRMrdMhIdvNw7uLl5YGcC+zi8TGobl1D8njOBWFd93jCDUS9h4XV3oS5YwiZjuG4rhSW1+L5cWiccbbdLt6fc6qdNuSaSon6xdO7U00yIk28RCQi5PhIh227hh8jSJ6aUJE02E3it8PN7USNlX2WXjVoGbSh/Y2vuqvF7T78ZycLaJDwmxx94XmYORRbJ1wXPJyH4cqOLDrbbrRbN7Y9TgJTv6QXRtN6czrEDxa0hU1BWd6tRMRa5pO1BIha5sXFsqVISLbbxcJeIfy7osppF4LvGHo5qfpJqbp9Ir8YtdGrqDmd5lWmWpFO9mWlbs15yvCOM6DykyHzYkRZTYfFjbZW2R2E8PASY6d8lnrI6i6E0q4U1CRUFzk3CRCRWiVydtztrrYpBlCtKEwNMx3W8JO8PE3lti7OKaQ6z2WN6latZtlmI6f63w7RzONVPDvletWLTnPFpa2MuM4GWHQAMmvgSX4EzqSgPrtyX6p3pR2WS7cVmXo8ypXsq03NU5Jl2OXEURmExUGelUxUISGX1NOaUlSInJqNaIk5xQEmsvz0xNDLLKNmBuucQqN4SJunqENrXezFysMwXD8xwKJp/rDk+kuc5SttOLJGbrTfCR1qxeBfUbceHdU7la3Kafs6eTGrmo8qTKHrxvLgLcN2CLbnOc9S1Po1Pp8zkyYnEJ6TIdNTUmNFZOVIlhlZpxJlMIkLtQVCJqajk1icSZGqVRKsKPZjmnJucWoQkQiQt7shc1vsiLuGD3GsUxCdhWpOF51qZozswbwss6OAMjNKArDLgiM2sPGcwlVrpjGq59ZHsmob1XPKS/0mwNmYyQkLx+c6QFM6LIgtl9ce5TWEhTEf3oVhJMZdZMnLCKYiSigimpa1QSFycSpUiemE1kVphPUuTEnbhuISLlLhESc6KV0OWaSMYZkmmt7d43Q2FhiL1LCOVnVRDqJUWSQR5hi4BOsORW344yCAkbccF/tJwemXFBBHPaeaBzKtSSOXFfWFyKkwTkRaOoLU1FFFCJpKE4REbRinKhoy4y0+0SHiFT8vvRzn1QneFjENScirNH9UJ2Uaa1Ni9juOzHoq9aQkRqDI3tg2qmbDqnMJotv7pwO36h+mMr1HpEq2XZVbMkmklUiEVFLiEREiUtLhEhHTEhdudc2I5wZIZoglnEO3h96I21ZrtD5WR282TeR6OPHjo7Bx9tmeT1K7NKQsMXScQjVvqttC5tNz4bgELncIjtKPUK1jT00JxMSWC0i4VGiLiFrbuXbd9nEE2kiosRg7vOHlg2TCtLdOfu6rvsxZwG/ucVjZfUz8ho7CwpsmZkAe2ND6fVbaM1bLm7u3bmzAmRJtzaDp1frVSUUWlpVNeXFRpCKlw7XcIkTRu23W3Nuh2EsnK46JkQ+zF89edd/DNc6YeG7RHNNSb3K4GkGI3bdLl+KU8FujeZvZ1beueQcRwXJBsMG6wUd9RJp1g9ol28WpzNfSBVaLI/RtJTBSXVUFQSIrkbhHi5mkXFHsvI02n1KaeoRiu0ha3dxQF22lfgxoxt6G98QGSY9l+NxY9yg/wBHM6dX5hAnR4rkcoosjINHUOYPTJkX25Lbf7yOZbRxUpmzpWKaUnOwypyZi0RJYhJNRMi1NQrbSEfZLhbBpWUo6dhqKCXC0XO5YJtJdN/DZ4htFLvBcImx8e1qrZb9/VZrdPKMrNIDkeLF8tUyHHxrm3wmOCw5ClNi+2WwQ6zxdPj2czRnSj1wqxMyqi8uZEiMum1MUxuLUUIhIi7u7UEhcQ8pCMMQSl5yTFELFPK7/wBS3y/FEG+KnwbaW6bU1umpWoj0SgGljWek2QxsVHJLjJpToAlrFnR2ibSA/CcbmAW8SbJ1gNu0iIR8y10oZhzJKyYSFLT+kBd2oVFNNFO4tPTIhIlNQWkQ7hEvK6WoUtGRWJijkbdNu7xOa3bHErOsHRJlhIw2RMucTgwRcgXk6LJrW5zYC8Am2y44bnUcJp3sJGx3OGIiIjx26Wn+pqM4TVLuJw8PE3hdyu80AcQwIu5J33o+aqmyxpmHhVLgEw3svai5M/Nt6oHM0GJXFOblOVUhRRYcJxvqk6RD3FF3EW3bxeGoSPZyM1BaRDd+EeF0R4pLEptJsW1wTGdK8Bha2RtcNBcZzKTmGk8zC9NLKTmk7FZ2kuRPRfMVeQQWWC6cmW2dbK5lKEmHRedAR7h2yoTUq/vk+tw23Nb88u6I1UFlCEwWFold4opnp+yGeXMmlV+Pjs1unNiwnpF8w3MisKRStzZoXxUTb8NodxNtn29vFWdmOyoisAuL5b70WRTFQ2OiRoGO6dW9/R1mn2QPRWsXr35VkeV3SM17zputq49FkADfQNWHCEnTb9rADtJdo8VVlVlJYnp74aCQuY6OquD51oNUxcQGzyzUK1tsElQcrx+vtNZXmcRV8ZLfRmArEQEl75AxyUpHxB6Z7esg8BZJYUlBXmZW3DiERdbdc1xXRNPJIkjook4fFdHrcq9HPBvqbWV2pF7hkp681BgM5vcvBUvOA7KtmxnyCQhbFFRXJBrzQRT8hT5cdfGlU2bHCbPHBx3en67vTyxzj6Zn5f8Adw2jb/w9EfnsXkWvpWMZm5zglhLx7L8fevKadOx1/AJGQpMhty4dgzMR4gkxAlvNdQOXUJhveDnxh28FQNSoKTEtSJ4QUSUaTS1hTISuFvCo13M0rSEiGOp4B2ck1qkm4W2jtc4bS8pe8Qxo3OI5k9F/Z7J8bisXduzCzagzSW29HemVIwXhb6coFJhxh9BjutmY+7fuLd1OJ5abkUZgZmnKEKIaiaiI7dRwk5rdw3beEnbWxSPBV3mh+xvUjUHGMdxXHbDPbT9maPL280+46Z4+vBm10tuKM494Kwsltv4scSV1kR39okRcRT9MkalNTSyMuJTBJablNrSFzbbtMvtNpFDxXLTFHaMbczU7UeKFjT1+oN5XUNjOfnWVbElSGaN6VOivNSJPlSJW2nH2pDva12j1D2iPHoZfoc0iic1KpkQNaTbrS5txNIRG7lj3tKjdF1pf5dsBthlmTyXJEiRaSHX3obcZmdGmL1menHBhyVuNN5yX0ADV/du6m8/cW7iX6Gp6Ij3fE4reIrh9nw7SudbC249YFFibTW7Xez0/ewfNNW7w6/FRp49VjbthuGZFYhvIz1nBdGQyjbDgi6LCbXG95nuPuLGSdBymjVBrdNp6Y6pLEooI/aF3ZNFrSItPco64RHbEozUy3sxqKNt+HbEm4frxT11FmlLmeWapZVR5Nithp3irWF20Wju8bCY594bp/m4r0mY1INyyacIXWXXGt4E4PduGVLJq05Oyc+crLApLkmsRELk1C9Xa0kxFokJXCXeXcMTS9VUBMtZxOTtu2l7UdCc/8bfh3yj7PjVTCcf00nXWp+s+tmP0MadWS49fkmC1eK1Tcqdk7zPWWWYSwlR6SPvTa403YD29MRLaq0SpIypTUys2aVU1E9QXCLREST8NpF4YvTNaTmkBlkUepqaaZDzE4ic7mLa6OIczLchnx4BuTJFRAo6/7qKqr5VhFlTIZTWZBNlM6xOqiSHBJsSL4Re1vaIjwQl5KXl5pTsziI/tCIeFMhG0REbRt23NudAFZQiEQP0CMEIZ5PjXGKS+bMqJj9a3QW7cfq17mWR1dnK89d9RwvMyOnOda8wu1zp7O0S7uHDR0yl5gESYSpOHaTSaPq/7Pa4h2ko51pR4qqosmIeFvz5fhhptnI9vYWkh2a2x5ZFKRIm2DMermMtFHSN0xX13uAHSQAHcQ93cIlwQlxUk5VNFri2+LxcW3mLbCxIUdgxt/cFZaYu4/UzbCvyEZYS2bF2QbMVltts0KN1lDma8vMOiYEJEPYQiXDQmJpGcfMk5MbWiN3zwl7wxAawDwwOy3bMH3nbScd3bTYLFaEqxbKRNhtgIDFcjPKXNTZAGhES9o+3dwSJZFQhTTFgiTreLdu972uKJNPHTfD7As3JItu27DlvFpG3KluPJlPOPQAcE0Zc3NqilycJ0kEtw/q3cMMMRGwmEV3CI+XiiJXDD/wAYZhpWIytojrlbInPDIrVRlueJSWlFd7JoqqCH2j3dxD+oeLhLOH0bR+f80R4kKY9ZjBljeUZBi8K5SrkzIz8Z6NPgXMS6n18ylc6zgOMxzaMUf8x1hIt/tJsCEh+qhNpS84KaM4ImmTnCQiQqcVzvFE/UiJ9yUZsbzaXWJcLVW1xUZFaym2HrXHpSxVuIKGL3lpXIkXsdjsu7S3bi2F7293EikkipvESTbtIRLd5o9wVJMngVpRN2beInVTJr+ssM0TGc8QJUd6DZTqNlmQTo7BbcNzbzVT6I9YXU+KTe8vcXASn5ZpMmBBJ6iTtTapzf5reXaLRidacmFt5OiMms9m7khPu1+LT4NhPkOP1lCc+ROGWjxH2bm2uTD3SFxDQS6T7pAI7dvBtWmypIijpiY22l4dvz70RJKYu3RXfP768w3KXUrcwmWGdWTRrf5fUTnobkhmWIl5KKSclbjdAWubXL2ubS+ri1JIjMS3fIiCI8PD/mj1RU8OKAXEolX970mVZW7S5bDPIEW2wy4nS4My8r2EEyekSm1RQYdMfL/Nt3b7C7tw3JrWVQURRUUAWtcnwl+bxbY8TwTcJqDaMSLpZqLgGlWoGYz7Bq0KGdT95Yfb4VHiW1xjNmgn04xyJyKHQRHB6pi24ReVAdu0iEh07Izk5Kp6JCJCVzuIfZiyhMAm7rG2AuwzqHO1FLPcsq4OR0Fm83XZBzgw68ZzJM9J4/LxABsHzbD0Lp/DJsNxbuJtBQ5DQAiwUHaXC73ohFUXaxxYy00S0uwClHMI+Y2L0p6+amY/Q5A4L0cadWQeHdu5tOy4ivRyQARzaT+02/buEyFdqCyj5xFojbaNxFzeXzNHxQ+cSRRT1gdHTjEfHDjsHFMYgrq5XxFh49CirEG0nxEi9OM2HT6SRVQNu3lsRVQeXJONeNUIBwB3V1fzd1/wC/q9H/AAjJKy4ahW/xxji81YPpDhaovY1RXWK2kyXizWDzMmlXhY/5RIqbJLKm3JAOTjRwzIiY7DDu6ZDxkVkUzL6HNZQFm6moNvEQuEtvMJDuaQtjVdZJqazviKGhJcae1dnUNvV9Q447Mral+8W0+5YLxE4EEgIkR9ttwhNHRbEtzZ/u93D8EFh0QnL1G7m7itudwk23dcO6IMcXYw5PJKdiNyY12JSLBsGH6h0yckF0AZXc82Y/u1PpciLuLs+odvDhEkh0Ww7AxaQcQxqz7Waj8l80FHT6bktpWRWOJD6bDFNuxOXb8iHdxLLSoppiHLHvXi7UgfmW051uJFjQ47LBRQRW1EJhzHARxs3N5p2oe4h9vb0w27to8Owl7lFVlCK7m2jEgDd4YJSzq8KyiWSSejZEzIqjAxW4aJl6OUVlsxf3A4CAW3cW4hH/AAjwLCjyoy6iKaYkJN8PE4treK6GGJYleUGuau2bOUTaN8jbbpLaRTCDcxCe83WuE3IFzaqmKmbxGhF/pP5R4ahKSsoRIgLbR3cIl8P+WJZfTTIQa53NFn89wFvDPCx4dbyGTbV7q3Ovsoy+bVuMvWb1bXyY9fQhYEC9RtzfMtOmBL+7cDdxWwVIKksio28R0x/L8jBiYUlU6VKoo7i1HeV0VOkwnKeerZSHhjhH8k+kawGxekOF0y6jIiQ7+8R2iXtJw/0iXF1BcpxMjPi5rbRdugOQEIPjefKxtGnpsiaMmOVm5FkSJIpHNsuTZ9Rwl5qvUEu4Obm0mz93HgLJy/c6fUo0SaN3mH2SjxRVu+2BWY15iKDUmVKWvWYraQ3OTYk9tJtlTbTc4Cf60dwkPoO3i8nioMwJgmLubw/PDFbUdhDtRyfJONk0MdJcPfKdgWXIYrz7YbSjshzVTFVHahiu0icD+bj2YJRQVH3Jla4eXm8PxR5iOOA3xlRI78c5DTMOO2LQyLGO8+Yyq9W0JDNvmQ9ROx3tFCIemAkREQlx65QcWm63baN3mh2BDswKNWQlkM0/NCTE94V2SW5SCJNEG/uIhFENdvp6/wDlxOnoppj1bR4YdgQ4Rmav58R6rhD1J8QtrkduVKUibc2EkPsX1bUAIeX07dn0jt4culrIqBja6I1AFQSZGSHclON6FkYSIf8AV1Q32WVkONui5vLeHMVNDc71/UTh7eH4pEmi+TF3m/N+mPMcG3w4s3MOwJJ8SzZr34zjJS2THyvNWj5i4Qci5EiNiW/kPc4fb3FwsECTJjYr4KENjbYdnMntZb8+yglDd6P/AKjNirVhKivNN7Rec2EitqnaPIuQkXU4cKaY93DsEh2QIaragQUiBGqmnqI5MFHhkUjzL0Yjc3ltJsnCcX4Z7dwq2230/bu7uI5GTURsNR/micMLb4qpKt3m3mnozzjs40GQ/wCZb621xD3D3Gq7/wCO5NpcGUwIt+2FB5T0jtqzZ3V7aQ482U2kdIzsgPv6c7ILk22zHJEAOW3Z2J2i5t28VVpgU1BRRErfdixAfkdSFNayYDIy4ceoIY8w5riPPE8SCpFuAyBAU/btLuHZ9XaM6ZYkLyiEsGl6IkrDRsWqmyv48Qcqh3lbKormmqOT2Q1LbLISAn+w0bQNm9T2kOzfv28D1ySJYZZS3aQ8pRIGJJ4bYj2xyQ7d6R96Wc5+KjO2EKiZMw96C2PRZRefMA3CpF3F0+3b28EE0dIRZEZ4lbdDed7EEzE7m5dMTVCdZUWmnF/EhEl3Ii/NEX1T8eIhlkQHANEfRDGDEmRijwYot7JwNmyitG+SE3McJBQxFBBVRHFH6VL9368VTwMsLInEnQ5SIwyqcFgk4AQiI1RWxdlR+ou4XBMETmioXu5bdrft4qjgIzF43F96IepqnXG75xx5rlImOMvg8DnTfgo4TZCAoJNkSF2EjY7tyj+87e7iXFO7bHvUHLGU2W323HUKGsh8kYB1sXHuogrzInC5+iJuEdo/4vdwxuIk/hh2BYCJXQzNi6bhiRR3Eb5NOkG4eoKEQ9xKSrzRdpLw88S5boQY44l1xIOI0CXOS4jTuA8/Jl5FXwG9rJSBZCTOba2iSfIuRF+G7ds4hJxKDylEjR6mcUEOQ2UNcnvnocZt1k8qsXVmtMlIdcFZsgxckEa9Rzmjg7vq/m7eBSqJETDK3xfPzyxKooKgiiEW48QMKHjtN4UMal1rk9hfDrCy20gR3nGRGRkWQ5BPbBltV5t/AjQx3/vBHZ3dw8D0EB1FlNS4vCPKMEpvAhGVMR2jd4nRWvJq99G3pLEJxYQC6+bb7IjMJQEDLomickabTyoJ6f4fq4vSpJtFhfh+GKa+BEOtiJB5oiSdNal8jlRyOM7KMCbdIZUxgTEW3Ht47d6ipdoGn+Ht3cEBltNTubS4fE3hikZERdUZma2qYWJIhKU1JqORmglTFjsi8Kbmy3IvMF7ty7u0TbMe4eLCSpM74St8I3fPLyw15RoMkRy5EZ5SF5yQsiSLshW9u1CXsJOfNUTu29273cTFamOjw7YZ1/xxjceWRD8q+yPmf6ukdghhg81M62/tkCqoiom//wACLhuDdkOLG28WxoyCeCPFFpZEdxmUINrPIBIuqO8BRlNxb1QfR8u32cPwJNxHzfPzxQ3qu8MYymynkkuNdaO2vJ0ZKMozFiqJEYtucl3gSe76e7tHt4kAGx7hjiOMOI3BMAkexjxZBnHAkWOJbiVS2bgME9VQ3Pz7f+3h4J3PhYiTuqHOAtcyqq4DSWkd42HTspnlJjItuArbwtn/AGfJzaokRbvcO0RIeI1MVCW3W7v0xHhgeEbr9hOV9hqWFaEKTHVUEnDGKQruU+m437QNS9RFCES2du3t4TR63wzAC2BEdJjVWcl2Y0BASkTzTZPNi24qiPw/VETZzEu4fq/5uJAxUwFh3RO7GGkarF6OwHIL2pesqqEPKTXtOdOPMd2krIfPnyVSHcP0jwlcZhvZUSu+XQ0CaV8aEOujZfey369a+txyC4r1Qd9urUnnyEgbkyU3Ihn0/a6W1sf4d3Hgn2NHvyeRcsWGOKB/LSpnbL7voLhbyJLkK3JdcirUsvOt7gAmY6EaI20hELfqRF1DIhES28Ty5NTesLY8PERKyBNyf90kcWskSBIHFEpsd42UlGQkm0QREVFQCIF9SL/L28WPWXnt5YbpwyjLN3zISup1SaR2G6o9wkhJu3c19UVCIfkX/bxLiBEQphDSbww5g7jygCv49IcfUUV5wbchFwvqL93+K+vEBAo7G4o9dMcKQ44fz+SiTaaRDjNLvZHkrK+YF0VIhXcC9vovL07tv08U1Lvqj0rtsEAGDszqo22qjDRp1oxcFxwfaKgKIi/Ie3+btLiueBQ3EcSvhzE+ThCvTXkwbiA8KdYg7l3Bz/FP089236eFi4ShOIWxgQJDwtlHeJqQJddhEc6bncibhE0Xkaqo/lxJ6uPcWlwxuMqQkAuNdfeW5UdESkNqSc9rhIiqiqv1EO3+biE8AdDsA6vTjEv6N47c5TqphsKlh2D9sGSMTY7EV8vgjHcF4viAhGBJs9D5bhLZ/lE1Or0mgyf0lWJpNBENxKEIj5nE0R2+1wwib7MX6Z+zyyFnTmBkUq+bg5nObWdaw5DyfdsQJwi3EaERHrmqyTkMOESl+727d24uPkXM/wDSllKJnpbL68jqSY7SEu8JpEShXW+raXDzO2x4quiKIgG4uL52x/PHFjOQMau4hStwp44/pLo3gOnZ2bVeUVqwn1+N1rtgMUS2ucvMyJHItvTLsHcO4eO+Zcztl/MyJLUFYVSIdS37MWtESLa4iEhG4XCLhcN0GZvHtE4miiTiBMbR+eGKS5dSvID9ixIsJkAaspsm0sHEJuQ+822qiIEPJARe1NnuLuEvp428uem2TBpNKIFcAU75pELfl0QhdR3K/wAtGmPuEyQjYC9Fh7m5AGgqIlu2mqorhD3bR4LJ4CREcUTHhjbgUiSNrLQSEWdscByNFB7qISmgmXLco7ELZt/TxPgqVy3LEZF/DCHVGosKUy4/1JLxSHBiS3kFmZFMR5MjtLmHJe7mG4h2ubh7h4r9RKEwLYTR/nAtaJLdcF991slZeRh8m3uiJbk7C8uKCvzEuZf6vi4nhgOzbDMBEQ9EDLpS2yedfUYzkohFhp9wiEh38xIDX5clHam5e0eJuuPWFGZqWjYq0RDvd3C70hbZccJAIu4kRUVUQtybv/Lj3DDESfHmOGOHoxh+kABA1KOQSF5EkVtkdz3VTapGQKqei9w9v6OPBt+qHH9cb8GxWQTTg7nRZbKHIlCKOCSCggRH6ovf2c9v+k4eqGBD6YY0iGHIpUVIMVFQXRNvntkMmz/ZiGwzX15BsHl6cV8UrrIWGBD9cDLp7TNYJi4G1HO8Rc6aIPI9ooqoiou3n6f4eLIdYjdCx9PoxhrnsvX8ButefeUkc6vSOQjjfpuEi58l+gvbx5jjpk8N0KA66jWlxexKKLXz4sJJBHOkwo5TJ0x8RccF4xUvXph2rt+lv6i4WK6MqjrGQ+17vDzeWH9Y2w2z8JtIVjFjV8IpLaRW5b0lx4CF4E3ltLpqSp7Nu0dpfE7hHh4zQt77dbb8UNI00cO+IRj+2MZ46+KbrZ1aUhDJkNtqJWDPWIjNyOBKhuK2o7nCFNo+4i4iGZBNcQDce2353cPNCTLUcYcMTj4fw0jayaKGcYvDzqRPsmJUR/IMhdp6Oj3utiAT4wMkD7fe6bhbto9D2jxzrpFl87TVFWVy3OFJikJOEUxJRTicKhELSFto7SdBelzNPR/r6bnea33YkzKMuw+Bk2RQYWjmhkmHCvZkSJJr62QVfIbbkOA24wou8umQiKjy9Nqpy4w9Hy3mGbpErNzFcqAqGmmRYESbsCIcMccC6x63YY/X1/xi+rPSQKkAIpNwxx4R/NFYmANYsUZCk6cXsF/y7Ufk2RCQiTnovJELb3e3jvJHi6M0XoKCRlIoAXqLJKyiC066Tgt8xBCDcqc+S9pf7zhuHUW+PMDx2RnrY7T0hqJuIjPmPTa5EAh39wl8k5pu7ef9nx6oppg+Pev0+GNomwEnI7ptq0Io6TpNq44yg+o7eSKqfzfq49EsccerGPCxJ0E+KxrMXYM1iLIGLKcKIxPdr1KLyeTpGYPEigpAjn+X/uERVp2Ul5dQ1Noi7xW8LfFHoL6JP4o6W6UT/D/hcioa09kWUXP+nIYbtBF8Zwy5VcYwSjGRoBmkhsmEHkQi75stxB0yH5fqh9JFeUmAzGmJ09cWpy5JuEh7y4t3dkRbm6jSTcIk6ISn9SwE7fnxRu1eQax2moLGkunmrVNDg3b4zksMqyJGIMpyKw3ZvQYs4mvLvGasiTTToiDZMPGe0e4s3QsnZYzrL/StVpH74AKaZKbRG4R1nETRa0bd2omPDaIkTGcEgC2Jj8V3j+01vZOFv6baEM41nhVo10xpy2cyDHXI74jGnNsyHSNXGOvH3Iw6PUjOvuk04I9HgFkjoWrMirVFhq3Y6WopqEmLhURUFqgkiQk4XC0rSaSYiiThcUaOdrnbEU8UURBQRuIeHm+eGKG3WY1+dY+FlMrmf2nt7TlNbjNgzjJRY7bLDbJMhy5OMLtEjLuIXAL28dVo01WMiT3ZE1iVlcUxLvCIlNxNL/EHbykMAlKuUrtcShWu4YG8j0Z87f10PFbOvyGS/jP3zKiLOYEaUQ29QHgAi6bS79rRGu5zp7untHcW1y30sSKtHWnMzp9lIVdMbSao4e7a4RIitua4Rc1xOtMS81LzEsJmTS4vDELPU8qMENv4keQpPiLUfk2QsK9t6YGI81TqCX4bfiBt47OlhgoLwiVTDEcIkrJqeoj1VO5czGYUywZYiWKv7ylV7bKd0gG0BOfNC6QiW3u3lx40SUhuGA6bziDr56vizJiMFIkMOOCqRGibLptEpK2Bct23kg/q7vq4ejgRWJ/ijwww442K7T/MMleL9m8RvrqKUhUhy4dPJeJwiZKUbLbaCqvr0AJ/aCFtbbMi2j3cDKhmTL9JUFGqTiaRFzE3a1xOuERuEXFaREMeJ4aimiFxcsR+6kQCABkDIhKgq8e743Ii7jb5InPZtLn/ANvdwcao28Wtd8t+fLCww2mG3zQVPY7YQ8bp7tEbl1mQlLiU0qO8Lkolgn03gMR5q2qLtJBNPiC5uH2lwOl6rJzVQmKa4hWQFN1pN7za0tpeJu0rS3Q9RFZNEVjG0nXRnw7Hcpyi9ax/E6N+/t5MF6UldXRylSBBhrc84YqqAAIhCKn2j7O7iWsVmk5fp5VOtzAoS4tuK0XFa3iK4nN4oSKakwoKKIuLliaMc0Vy7KMjLFJx1+LWVf1Y1hHvBe8xB6UI5QmMNoXHX2nwbIWSYQuqTZ7dwjxka30iUGl0Ma9IJqTSJiJJ6LWk5QUyHUIhTEhIrnELRuLcMWZanzkzMdm2l4ve2wL32hWr2DRTtLrDrBs4uWM4dKhsRSsLOvsXXGUisvRkFV/rJn0o5ciFwmHR9w8OpPSdkmvzgyFOnhIiS1hIrRJO5xCRE3u2945rXCVww2Ypc9Lj3yZDw/Pm4YFMg0q1AqcguahupcyWbU5VHxFCxaUlp56zmNi7GjxWW0Rx3qh2iYjtIu3cJdvF2n54y3N01GpLLaAmgUw2YHRIUUyaoRbhEXeJzSEtrmtOTmEyIDFxWjbzENviu8sWS0s0Mu5kSxl5YxS4BCWKcapcyN6vtI+QW3S3yYNsCuK/G2NubkMRHyzkUwJtx0do8rz50v0+R0ZXLAqThWlMCiKgqCi7u1kSbpqNU4bhUEhLUEbouyFBmJgu2TLm8O1ruUrvxbortrJjTeA6hSap6I2TEAWiOZVXm6PkTEZSTrR5QNCitOA37QEXNvv2l3cbHJNcWzJltOpSahAsXMn3iZFwqJuJpD5iHlJtsUJ2Q7PPdnmWtH4vLAJKvcVPIM1bxSrkTqGweIsJezoWykCwfxzbnC2JNOupsIR9o/D9wkXbpERrHYpdasKD2gfXabmkQ2jpuaQiRXF+korgCKcwWiVo/N0C1JgL9ac82ZbYW9e85V2FUJR5D0VwB7gJwCJFVUL02+39Xu408vMydUk05xESJErhJpflEveihNzUxLzHZjFvi3QUDiloSISyGQVU5qARwIA/gi/iicVyXnXYsQSxHxKdWP8Avw08fT/P0wPfK+L3YEYzYddsXRjtuNlzIxJBbFfcW8+Zc0Xb+fcPFgscer0Qdxwxwh0CU840+wDbccmnBkMGgoLPcu0hbcVeXJsO7593t+fEWGGKePVhEguIRj5impzWClES9d4gecVsSLl7twEnovL+XbxI2xkIAdBFaq40XlCXzs5G1fmOgKym2/cgh1E5qhbB93Pbu+riIurFpuhiiYiXVBbX6p1lZUQMZtsfhyKeNIV9mXF3Q5LbrYe0ni6gGnI5HVaJvc4Lm1C9w8ZJemVRRZSflliMRLbuHyttHl5fFFGYl1jiFsxzVLxa04UdmqZqt7QsxZD5DYIjpONuEBGSh0we6Q7V9rH8xcaGm06YlyUOZUUNxCQub3drdP3hIva8sSJSuiV90SDi+rtv+zE7H8jcesKiRZSLGJbWMxp6ZFnG2BSZCSHGidYPmLRoTS9xN9okTm7iVOiyOoJopiKg8ot+7w3Fbtuh2imN7bYiPJs3zCxlR37a+mTHzcWY1KF7rNk4RIROc0Xkrhr8yL6t/EyVFpKJKYIy6YkQt28PL5fDDsJVPD0tiT9OdWnsdhr57dOjA8bhjLZJ6PLIA5bSJFVA3oIiRc+MTm/IiOYRT7OQpLYWuEuH3eGKU3IP2Q8QNQPvPIoVxUsDBZKcEibQpOckRZwoAp3N8hU20bERUOft7R49p+TRkUewTzZgh2kSYtG53C7iu8UVzl27/wCETML9Y4tfKoITkh821fGJOeCRIIGGheeAo7aqCA24JOoJKJC24AlwVkJpaVnFJOfFqYtao4Rc4rRu4vvbeIYKysyS3cmO34omPNvD74gs2LTa2ewHJFc1NjjLxa2OLHrcXuG3GhOIMA1JAQekX7o+4icAQ3G4IliMemPo4QmKsmVWTdTyIZhO4lEyHdaIuK7lc25w2kQ6kqPUJiWRMESv4uHwwf4P4E9ZncpZn2+mI5LjeN20zE89io5NclV8ltXIQmzGUY8gD5k07GdNPLbnGid6gk4zxzvNH9IvIa1DZJ1QpaaVFNZEh0SHTIhK4nEm3cmoI98N2nc0oIyWWqhqP03NcJO3eYfNwwEZjk8601xeiY/QRcdxTDrYIlLi8uyj4BMxWWw71unJjgOxiQ2rhRXGmm2xd6nu7uB0sASeTxnpmeUXqC6ROWFMpgVhLa3UInJkIioPeKNa7hjNTIplWiqSIsTSIhK7TK3hbEo2NrpHqBPj5ielOneIIMGTEsqxqBFKuslGLGqXhqm0QQccjA9vKKJdNomDPqb93GdkMM2UFuWJmrTK6YaZdo1C1BIiJYdR3Co0Rc0lFHcScRzldTm8e3miKW7TcNqnl8Xh28TuGKxZJrDBjWsfHWKmjexSs83HxPFryjMaluM+YGLwwURI6dcIsVp42EbIRb7C9xF2WgZNKcpylbWmFEqgvp9oJEmlrJuFupuamREQiTmuFwlAjttUUaaI2j4bflsXO8HWo+nS46/X5zpnhsKZcTHCx+1xOtlN5XBGLKGfJ2Q1UjcMIwR2Ix9Rvptt73ScLu44h055SzUrVEZzLdUXMm94msTkScOmIipa3vHEsNzttsbbLlXl0x0Z8RL+8Hdzfp8PE6L0YzqTozez3qeJgbnm7a0jSpGR2Ao5dNnz3G2Nw86i84zrhOukBNsEO8TZIRHj51rWXM9U+XGZOpNTQTIRR+zJpf6OI8Q2i4SUdtKOj4TcisSjExcXFxXeLdBfWrpVMw27xqLV19hBzfPlzO3wTIJhjjM4nG5Tb1Z5hIwqDsgQgOtExIbJuS20AOC0Le6lN456+lEa+cwQrScsKKc0m0pgREhIVmiptT7wWkmTk3EQkoRENUilyRUQArTUcQl938vLwxSLxDMUtfc4pk+PY+Nrjkp4cC1AiWFpaUjjlXDgmsEyAHgckSIEd6UTMhoyFsX5DQtuCI7e39FA1WckKhS5+cUCaAe1S5JjLqEKyyjiaRCQppzCgiKyZDdpioRCRFGZrMqjJmmsin3ZWludb+m7mipGsWodlX2dhhuPOuV2CUFd1rTHEslYi2qkfVjnHAZJAsl9TJ90I6t97e4h93HZMkZfk5qny9Zqsvr1BdTTFYk+8EmtIScmPdpiLUyUc31bijOVWsqYKFJok1MOF1v3viG2KCagZVMzCcVq+WRSrZn+rstWs4bI62EJC3BjgIIne2Alz9o/EDaIju473QaPL0VHsaKaYS9u0STub3hf4he07dAJZZSYWEzubA7JYnRXYspsRs1qW1OVBjx1IY4OpzebISRUR0CHaRp9Te4eCUiomo4zEhErhdxcI+yW4R96IJ82piidrobAyPHKe5ds66DMcvEc6rU1xzy8GDyAieAmyREfNdxAokm3giugU5JkC3qy4f8ALFdFCaHYoLYkAdR7Z8RePJJrJPD1SZOM62TSl3bVEVQUVPlyFOX5enGL/ZiQC0kccccP5Dhjh/uxx9OOH8uv0/zj1kxDCFKaH0mCZe6hBJ648nOxE3B0z9R5ci/Pt43GBGUEsMBUF4Q4SBis7CV+Urgu7BYL4zfJEFRH1X19S4dfyx7jjbfG/HcImOk42yrj3p9Le0gX3CSovLnu9vEBl179se9cM9i80wy4JuK2bohujiSiLYigqRF8kRV2/l/h4YRIqFzRGWJYQHybiQQz62TYvNNGoG8CCMiKSAu5sOnt3ryUiLtIf1cXgSTUbi3bthhYN+uAifPjNOEg1LccXeTjCo8+3tFE9re4uexdxct279PFvBLAseqPBwx5oa49qbbOySwskC3ECm902x37V7dqe7/EvD9Nw2eiJGjH9CymdJYPISZ7lQVbRwo6mo7iEuXP5/zbeFgI7+KFhi4/RDnFccYGS2re59Ua2goiXUbXdv8AUfTn7fw4gW9Z4YZjjjjj14wVMAxMbSSZi2UeU210mh6cr4yltcb5fNQPaKp/rA4rppN2DFPHAk4lzSjJL6Nm8Syo4thfNY6KTJ3QZf6LIuELJszjFdzTDu51pzcQ7m3zBO4i4x2c6QjUqdomoxRUmjtdbc4eEiHcn/eR6OCyJJzIjcHxe7Ho10m8YoYVpPPwuOv3TSY7jsbIGsZwK5bx/HfLsgHRgMuSUdMHG5A9UthfHFvcQs9MePzp6TOgidnc8jWJwVNRdTTFSYHWUIrtRYtPTEtQWiJNLTcQiRDHZaBmF9JYs0mi5o228tzrne14Yq7rx478lcg5xnFOdPg2c5TTpU3MLH5zRR7JGXgbqp8iU1JQH5LbR9Vp2KIuDJYd+GIFtLbZB6BZSnzVNok46ap6ShEOon6vUcUwmmLSJNPUEXCoTSTIWkROgRXcxzSkusz1jR9lu272uHiGOKJ6oaoZjnc3L4s2U7lbIk3dXNlFKROu20TkZWkgxJXF2BtU3e7bs/Tu4+3f2YypRaB9EbZMmtTEiam7botIRFxcrRdHO09YldY1CMvEToD52VZPVPw5Uw7Bl+e8/ZsNfewyo5E4QkRgyJL0C3iRf7zgnL0qiT6KiMq3EQaPq2lb4i3QppDGYTYsUWQxy7odTIVhFp4MetzkagJDkYyWHJiJvIXRg815OBsRo3CNRES3l27eMNNyNUy/VEVplYuwgQ7idqFa0lLfWERFaO5t3DEknKJpo6ICRluIh4f080ZijZZQC1cnkAHc20VaWtq6aQv7UVLwuRhejG0pI+rbgbiadLcD4+zcPBRVORmVOzIoiSLiUULcm27iG0SEiba27dBAQTl2saPs/h/VEt0eezKpivxyizQn4RNtwW7CQ9Li1NM/aG2LzjZmm/kobTd66F9fwx292LqGVpWeUWqVSp4koPCTXKJp3XWttJwi3w3XQbl5g9MdEnfhiRJOqWT3tNlU9rIqeVTu2SRCrbEhkWDYxdrbjcaUio70gRwjZAFEybYdLaRcBqZlWk02clZNaRIVmkTh2koptIhIW6jmio4SFMiHa623MzqhS5MK1zfdgby7WTMTw2qlZXlkpnH48GdOxx2c4mVFZPEBM7G+XScjtvuRmopOk4RdBv8Al2k6n5QoJ5gW/Z2RHtTk9YhaiKYiW4muFQhEiUa1pKeEhgRUqwspKpomVtzS3EUU9har0+S0eRxM0j3Vhmq+RYwuxasv/Q6cIp7XAcFEVw1RkSaHau4emCiQiJbuwKZanafVZNaiKJhT3KEsm3vFCUG0hLbuuK27iujMglhiJPIncMCMabGnSunNjDAN9s1NsZQ9vd+7FxVRen9CgSbi/Vxp1ZZwvCPcAbj6Yk7CqaDX0OUW8oxZrGI6G47GZUpBNgBbWQBEVTdMz2bR/wA31cBKjMfvyMsBXFzbborTaTlE8NoxXnK3zOzmT5TL1W3acrA48lnzXlBXbsY39vNV+r/+XGhlBHARACc239UXQTDEmYFbAEjsYkQlt5AqSc1FRLmP8PT0/wCHFxqcesxidYoSa9JAirzrJOIfWLmpEi/RuXnzROKTxLEYnFolBNGhxJ8UZVe1KkdR5sn5ZOKrLKdwkBAqJzVS7kLn/LwPVUUTW75S370W9FNSXeAuLi8MSRTY3VVonYWbnJyL8Xyg8ielG4JKBiXcnIO3d9W76eANSnZxQdGWFzi/zRESQh666K8ag3bcu0kNqy5505Trkcxb2qQJvERLkiIvLbu3fp9vGopyVonFYiFz4jJ5Gma0JTT8cXjeQTYaRwnGV5l3OGvJEPt9oiXBTD1mjHnob/qhs8y6+QoagZEm143STdyXnt3OEv5beSbvo4ncnDdOM8WIJiKEjjbjhbW3HPTqcg+n8/X/ABfy8NxxLjjzEsXRjIH4zho0XcIp8h7tu3n7v+Xj08B+qFhjiQQR1EyuVgYlm05Efi732JkZpVkOGvIum5z+X1cvpHt48IUyHdESvX9nBU8y1FslOITxNORC8vIPpxXZDaD8QWyMCUP/ACH/ACiXHnU0fFDQB3rIlTSHJbyrzSQxgNtdV9naV5TL06+8Wgj2UNqI5KlRpJGohyRoXdwGpNkLe0e7aPAGrS4qJiazSEeFo/5vhibrtFlsWpb1GxFIcSK5KbpJFQ2NZbWhQYd5Tzocrc4yJC4aug+Dr0gFdhqPwm2u3dxxiqZfrExVlJuTEjRXaWnqKJqCsnuuTHTJMhEfWCROdwxopKaTTlUwMmkI/DFV9UmG6dnHZFcbl8aRW1tnXHitIqvvNmjguCooYKACPMC/d9Pjo2XZ4qgKwTI6QioWmO20SFrR4hIi3bVOWBc0GBE8CdbEKLkpSemljZWCbN6IcJwfNPEYdMdznNOSqiiHUPd8Nw/dxqOwJpj+7phuHd4dtvhgcKen6m2HPDYMbLMlhY3EQXZtuRsbJxGPWkoJKDwvDzMlbQSIWiHa57S93FGvzZ0elrVI/UpXW8vK0ubiJzh3DtaSI1ExIzui+uO6qUfhyppuIaOzjyDULM8fZxrNsizKhrsirXGmnvNOV8epdjuI00jwNEjpkTu5vb7e3j5sqmWKv0ozg1jOg6FJl1CWl00VFEVHNaKxTAqC4m8I2+1EaVTmkUVOwEwSFpF4fajeLWrUKzixG7mjo7xVituA1e1MEK6vlONFtim28bT7BAqugMwSEW+wUbFC2jXlsi0CTmSWpc0oipgRXJqKO0xJ2sJDqCTvrJMhJwuLEsYoBMLJkJmsVsDmJ6H2+rN3bVukmN3DWqbdkIwNKrC0PyeRONjvNupmKoq7J6Q7kgC51CHcQOFt41dU6TEcmS0qtnOeTOkGm0p4RuRcTRJZMXNTd9s0h/tBEWxoaKc1UF2APeHcPC7w/lizl74dsX0G06rs11Y1CtNOcvjcsgDw/XFfVs5VZSTbjGxvKM/LBpFQSdIZXc46x8Vlst27Ny2eFs6VxSlZPle2y6rU+2CmoKKYiROdqaOoTm6bRG0rSIWwUnFkZVHvrVv7Nwl/ljl1qpqTJyStGlcdkPUkJxZNULrxyPKuPvG+5tJU9AU3HeQ8m/rIdxERcfReXMuIUhYpzD+tG3U8TbRd4tt260eWMyF6zw2xC8KO13qEhvcHfsAlLchfTv5fLt41l2pfE7igzpDjDYx/MNNkQCqOC898F7am/eZLzX6vp/0fEEyChDeTYRFbEmzJU2LHcmwPMuYpZTnK96aLYuRSeRsCkD1EIfnu+H67fq+rgQcsK1iwjrBHmliLX8MRHfyWLdwYEeQ8+xHeNWjf+CXL3DvNeaqn8o8GJYMUxfzQsNr4DPK459cqeJ/UIwVIUX8eS8/VOLnXjyw5xRNIO82CdZfbNJRGHlhEm/LqqluIfwRf8vAQQacWCNMR1DKDClB84ElqNHkbGoqTGzjOIwJEp8+p3Kins7u4N3dwMm1pdOYEzUuK355YQziaabMOKH5JF1YRpE8qqVIEY6E4pjtiw22QFCIS/ht3L6/2nb7u2LBJHBQRdtIi96PDJZQtVrhiGHcfdlVcnL5UpuHFjR3HIKOsjIkWG91wRMx5pyTqALSGO7gwS3Z1hkwG4o9SScmRmTYixry7TElqY2+TwwVNonSIfLn1B2iIp+Bp+rgmWCpELSaMNDq6r4+ZYRo0ao6Qf1xxonpZp9W8uTabi5ju5bl58uHhuLUhx4YDgLYc3YzzcJHW/wCtRnWx3G2SluJNxCO7kip7dyeg9rgfq49dgOPpitgmROKGU3mldbfik42DZoJKXPmqei/kXy28e44Fxw7DCyN9lQ6zb0xCJt8SNX/UXHl5c/UuX48KI4NoD6Wz8lttuOzGhRyNkpTm15xG1I2x7UJep3bEQE/7u7isoJOfEZOEhglR3DmZMNlgZTkme67DtLFyUkqhJodgxyZBESQCcxJXOruLd0tu3u4p4ktplreyPl+H3YfjgWKd+6HSlCa5HnPfdsWxYq5ARnGZDwHuJWhVtsSA0PmiDuQR7SLZu/TwGnVpdJZFI1iTUMSIWjw3OLa0d3F7MEE8SILxgnVXnqa/auDtKd6nhtNza+PTo2UYYxDELzTfavXa37SN3cThdpblIdwoRT7citICKqZkROc65S4dO31Zco7bWtuGJscRISE3D83O8sV1msOQUafB9wDfJ11o2xIW5DDhON7wRERe9Wy93G1BUVCIG3CV3mihfBNh0sKaRJyqNMjtya1hYkUNws3BOSEJsnmgVFT0DcK7d23qcBq5LjUU06OsJEmrcXK0Sc32iinM4agijhDhIsYc50n7CtsnGT5OMOK+BSvl+8eNFQE5mQlu5btrnEaMotLy+jLLC4vM34o8xDTTYEP1FApbIJ0eoj23mVXygwnJDdhHcVx4UAzKQPSPk6TQ/CUd4/4t3AqoTFQkyE58g0xudcO3/ZuK4eYYixE9Rivpi12imu89jKsPsrLMoNFk+DUrlXXJfY23hshuX5nrDGeu4zqueTYHqiIvt9cRfd6TbnHNM6ZCk52mzEtLyb5WYbcmoS1rW6hIkLdQnC4hJpNTcQwQQLTJMnXDthp8WuI0GOakRrfHcqcyjFMvrRvIN+1KlWcW2mIpjZMsvE031D6vcgk33C5v/tNvBzojq84tQZijz6LJqVU0yFoplpkIkiRJuJtotInDcPhurziGmo9FpCXE67dFJrV2I/Ge6avAwgoIsySRuQLiKSuHtRE3+7Z8tv8ANx2aWxUGzihgCT3wFRTNh0STcqF6qKcuwS/v4t4OIovwWwJ5sSUcOMMpno7CDtHaPLmJCSqnEamDhsiPTgiey6Q2FnEhRqpuFci3HkRSii5Fb6ZEQEzvTm36kRKQ+76t3EKMsLxMtww5xN04YJShGVkrJtzpg5tYMHEe7eXeAkvMFRPwHibcLAiAsXCwN0M6ujzXlMhInP0TY36f9eJX4w52MTy/jaMKMc8grYj0YemYSyVsY/LqChE4PP1Xdxg1MxiJloyqh+Ifl0VlppFNSxxQ+VK3VbZUL5TGXq+t6MNXIUXzDLiObuoBCQr2bz2oX1d/FQjp1Ul1pZZMgUVcTS9Z5vduLlthqGKU0JJ80S5mqTFo7eXNYGvi2E5Ga5txvol0QUlMuihIXIkD1E0L957uLUsujLzCMvLXEI/P5Y0CiRS8oxa10U+tilOV77LrjjnnN6ssoJMtj0FIhXZ6oCIgiOzl3dT3cafDEdYcQ4WxQwK4sYBpVY4kgmmnBPYyjjr7p7Tc3IHa5zXt5Knt/TxeFRwuh5Bc2GEtyoSKvPY2nz/D19o/83EvX/HGGw5sWkhmBLgi4pBJREP8BIdwKW78foFE4WKYnHuChCLIbW+XIlX9Xon8eXChvVD7sTyjbUdzrGiK6TREu1kuQIRjz58+SEP+XhvHEf8AHrOLKaHYNHzCRHmZIsGNjGP2LT12+MhW8gug6bytwIrPoq9UwbaJ5tfgi5z+rbxzjpEzetlum9gpKbp5cS0y3Jpta4lC22uIhEvWNiPE00x3RcehxjR1m+ahriekeO1tzSpKgXk68jzpZTxlf+oQ5zkyUTYNgBdRHSTqN9Pd09va585VOs59VpxTKc9PLzAKNUTFMhHTb3aieimJERELWjaTmuddFbCYWmCYBCJY+77UW5pcJ0A1Dssf0uxu0w3NMPmxW3ZZ4VQtxZeHyWle2kUyE10ZLeyQLrj5IRELZL0y6JDxxiazJ0nZVRms5VVOZlZwCIf3hQiFYSb9msTkycLRHa4h26glBIRSUn05ZJZ4kN3h5mkNpDFKvFpUZz4Q82s9F8s0R0/pcnl1H3tXZuE5zNoOZVVnHbFmwjTBeFuShozuUZAiTbrZiTLfaPH0t0MVPLPTPlsc8UqtTSsvqCmUuQlLlLqJkRNJFvd7rWkQkLSEicUXKhIzVJmiRmSG4XCQk4VB5hjltOcly5jzzjRG9McUkFtvbzUiJdogieiEpegjx9QgKYJCzaMUhwcVkPlILQ19gUltk2S2kKSHCbIeQ8xLaifLt2J9O5zbu4pzeBEongBQw0cVlBwEmxnck10o2348YYHNeT4jKe6PxOwdrYB6evyEd383EYBMIiQGT+Xa73iKIupXD0EUOdc/X1M0npKOXEdtDNiMzcHXusq2hbHBJse1FUhHt7v8PFddCankWIlpFxWiX3obg5TZBZiJzG8huIr9RLuaXIGTjzgjyFkSqwHDAW3CkE0aggdQe8G+qXT7dpdvA+oDKDT0TwUTBRIrXDaRcrXCPxN5oWGKZejEotX4g6+DWaa4XaV8bHYNDQ2jmFUv3fQnDlW0uJ1HLU3pTj6uq42YQzVp1strcoE6nb0+OeZDKaWzRNIqCqQmOooSiwkNxNT0xERHaRbVBIdMXO3ROulj3a6bbbdvxRz/AJxqquiG1UJzmMcGV3FzTn7uX4fj+rjuAAPtQzD4oZjaITLdtQk5oTaFu6aJ9PPiRPEYf1v9EPUB9oOQPq442Yi2QAXU+aj27k+Spx4oDhfxQixHH642ZkqI0jgs7jIBH0IRLuH27CT5D3ce4BzQx5vjEwk2xF5HmOo2XLmiD+O73CXL049UPEYZandGFIrHJOYWXP8AHlDZcT/m5+v9/EcevVgwn3qsG008kxGx5EapBA2XkEyb3C2Sq3y7u3tH9Jbi7uACEkRC8G3eIhb+qIxStstiUdOMvrXcorY02vFmPK5NGVwJw4rxCvICAGlFpOwfQdva57S7uAk5RsJURmsVLcC4biu5iK7zXXDuhqKeMosMG2rmVjbsJDiWMEIBx1biM+YNncPIELaW1VXmpbe7/Lu49o4S/aCWAStt2/qglOVJOaJiIk0YBpOUVbdGbZRCFX68mGH5koXnBJGibFs+Qc1UFPd28SJSMyM8/UEyx4REvxFFJElZcnGTohi1nNzmINfVQHoqg2YyFd2k85z9RFCTmXJE41CALJuOZIfnmixqboZHqZ5qWrEkhYFt1GXJKcnoo8kHuEg5ofp3dvEya6agCsF3hjxTEU1CBwl1csax1bwNuuDtVvahgp9rhepIX9ypt9U4kfhDcDxw+uNNGFT5pzPcq9NPcSJ+nl/5cPcLuqH8MPQxJBsRWwGOI7laJ5tnmZCZEpdQk96ju2/q+niDDEXFHmJjhEwSpzsCqi1saRMr5UclKE6Ql5ia62gh1AINxgaqO1BFfbsEi2iPGTKUOYnCnJkUzTxFpDwiPltcLbnE53CMURAlCecb8CQtck25myIc9uzbOJZRL4fvKykSF3EZPGjSm31EEv0iXU7SLbwJnJXCaxTkEEyEguTJO1MR8NzS+94boaqLiEAHbFm8TudGrzA3naygn4FlEABsQPBcwlhcuWJvG435EtxACAEZw3GZgkIjKIhcFOOSVmmZ8kMyppTs0M5KnaXakU9PRwa7U2kTtQWqJk4iG4d0WBJEhYY3fh8PKPhhq8SuWXGpmlmkdjlAW0i8wNk8Oas4jztxXwYyC3025zyPlHAzMR6ZMNti50zEiIh3EW6JqHJ5QznWpOmmIozQjMabRTIiuHu7RUIREic4i3CW2PcJlRREUf7IWxRUYL725wwlKDaEnmH4pJ01JR6Yg7+r09F/5d3H0J1i7hjwl2bI3JtlEap2YbEh03n/AP3bIiXw1b2iJEZfwLagj/o+7iLsxEtrfyhzSIusxgdPZKXkAdJFIiaHcLbbYJ3ERH+fP5cTuJPxQ8cMccY2VSxiQEk9AWmyeVI8l0RGQSCPePJfn7x9yf4eIMMJVZYkcd3hh2GAQT0WSpVMhPckvTZqikWbXz7aTHblRdu9G2zbVF2Lt2kBF/AeK8xIpqY6ICOnuFojaXMQ80NxHF3VhEuZLqBj2S6U0tBIx+KdszkCy4dhLiwvOU8FlgRbhxZrTQSXAPt6xSF3ETAd3MhEQshSJqVzIpPGsWnpt0xIhEiLcSibtO1o6bRHddHqqrhZhuiCnyfUAVuM2cbqKmxQLqNry9okq8+X5Fz41wN6/FEIhjgUNHSN41RWpLbZOErZOAXTJULkYEf/APtpce9YiUSdbfTGZ5h+P1QNBJoC8vybbLa4PIe4S2/zcLUcUNHHrw64bH1EVQ22hBVJUHaSkJDy/jxNi7ldDhu9EbEBqSe9Ajvui6m3a0ybwkvpzHaP+LiBYkx3kI+170I/TthwW2kiqir5ioryUfKsly/2qnP/AI8JgfJRW0z+f/mCOteedra0XXXHRct3WXBcNTFwfJoW0ufzTn68l4FzVkws30ejriYtsfVQ44sR81M1NuzjttkpLuAeiRbRX8E5+vL8/XiZcR68fR9aZdfvdX/lDceGJKnIm+ne5J1uZj1eXxPUj+r58Z2WEQSmGYdV0DVjMHMx6oji2RFlzBVEUUVTQVTmKLzb9f7+NMl/VRP+MEUdkEaCn3BSP7U64G8wD3L4oN7T7EL5oP8AD5cVULzJ/p64pKGd3phli/Gp57j3xXGrJsWnHfiG16knaS+qenp6cWcbVRb6ItkIgqLMOqBd1VGTLAVVAbEjbBPQQXe96in4L/dxNE8Pzjbbdiz02wb2vgo7BQdv93LiHgj1LZDzNAUXK1QRRWYLDzK7fVoi2oRD+SqnpzTiIfrTiA/Xxik/Cso6tfCVmuaeZVvs6REIqRDy+SqvqqpwKS76TU1briw9Pp+rHqw//UWEvVwJMSpJy0cOQ+ThSiUjJ0iMtpNIPNef4I44n+8L814LtHZ1W4G3D/wu9H/h6MPRCH1UTNUMMR8jV2Ow0w43p8/ObcZbFo23tznxhJE5of8AOnd/HjD1QzVkCSVx6xxnRDqx9ODfTb1cvh+qK6/qx/1j14/68YPswmS0wvGmUlSEZsqiPKsWkeJG57g2Ha48PPkZJuLkRc1TcvGeyyggGaJxYAwwJNZQRx6sOsRxTx6xHHhH0fVh6IoYer+f5xWmVLlK5YtLJkK0M3qC31i6YkpFzLbz5c1/PjsLR1fqi0l9cDcRVWSgL6gpFzFfUV5ivP04nHbFg/qj+SlVlqSrXwlFB2q32KPxB+XLiqpEwfXGaW665EdVxxxxSZFSUzU1Xl8vnw5IRBF4YdWMRI7ob2BEmJqkIkosioqo89vdy9P9npxYmrF0xH0YYxPhuiQMSbbcsYLbjYG2oclAwQgXm0XP0X09eKeJkY349fdl+GK8x9UJn/2tkX1DKNsS+pBTbyH+5Py4cXro8w4Y+GDNW30UiVEDmiKXNE9y/wD19eEpEK26GWUv9Vml9QtCol+I+nFlHfFnH6oa6RpqRkNc0+02805NEXG3QRxtxF+e4V9F/wBvDanZLCz0RKGMXMujOtoaNK4ir0VqKqpCLyqLu27vby+e0f8AlT8uPnymiM5Oz3a8H9Tt13/nGcMy1friSWMXxl5ll57HaJ111oXHXXKiObjhEPMiIlDmqqvrzXjOqVirJqEmnNKYDhj1YYYGXVhh/wAY9ef84//Z" old="https://www.landscope.com/images/Photo/Development/1001_2000/1905/outlook.jpg" width="260"*/?>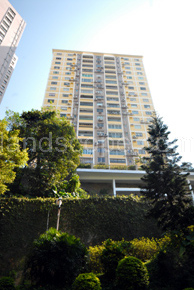 /*img src="data:image/jpg;base64,/9j/4AAQSkZJRgABAQAAAQABAAD//gA+Q1JFQVRPUjogZ2QtanBlZyB2MS4wICh1c2luZyBJSkcgSlBFRyB2NjIpLCBkZWZhdWx0IHF1YWxpdHkK/9sAQwAIBgYHBgUIBwcHCQkICgwUDQwLCwwZEhMPFB0aHx4dGhwcICQuJyAiLCMcHCg3KSwwMTQ0NB8nOT04MjwuMzQy/9sAQwEJCQkMCwwYDQ0YMiEcITIyMjIyMjIyMjIyMjIyMjIyMjIyMjIyMjIyMjIyMjIyMjIyMjIyMjIyMjIyMjIyMjIy/8AAEQgCWAMgAwEiAAIRAQMRAf/EAB8AAAEFAQEBAQEBAAAAAAAAAAABAgMEBQYHCAkKC//EALUQAAIBAwMCBAMFBQQEAAABfQECAwAEEQUSITFBBhNRYQcicRQygZGhCCNCscEVUtHwJDNicoIJChYXGBkaJSYnKCkqNDU2Nzg5OkNERUZHSElKU1RVVldYWVpjZGVmZ2hpanN0dXZ3eHl6g4SFhoeIiYqSk5SVlpeYmZqio6Slpqeoqaqys7S1tre4ubrCw8TFxsfIycrS09TV1tfY2drh4uPk5ebn6Onq8fLz9PX29/j5+v/EAB8BAAMBAQEBAQEBAQEAAAAAAAABAgMEBQYHCAkKC//EALURAAIBAgQEAwQHBQQEAAECdwABAgMRBAUhMQYSQVEHYXETIjKBCBRCkaGxwQkjM1LwFWJy0QoWJDThJfEXGBkaJicoKSo1Njc4OTpDREVGR0hJSlNUVVZXWFlaY2RlZmdoaWpzdHV2d3h5eoKDhIWGh4iJipKTlJWWl5iZmqKjpKWmp6ipqrKztLW2t7i5usLDxMXGx8jJytLT1NXW19jZ2uLj5OXm5+jp6vLz9PX29/j5+v/aAAwDAQACEQMRAD8A6eNAucctngegqdQhbmPlj94HvTZV8tww5BqZEyMj6isrFDlVVBUAk1JEpfCbSS33fegL84xgZ/nUwXblYyTORg46AU0IcoAJji5x99+gHt9KLe3E0m/B2Dp6GnrF9o2qB+7U88/eNaEMQVcYqkIdGMKFHapBycYNPRMnrT9gUHoKYEWM0AfnS7gegpcGgBM0o6UtJjHSgBR9KUUgNOoAKcKbx3pQcigB1GabRmgB1FJmjNAC0e9JS0ALSUtFACUUYooAUUtNpRQAtLSUUALRSUtABRRRQAUooooAWiilFABiiiigAoozSUALRxSZpQaAClwKQUUALRSUUAFFFFIBaSkpaADFGKKM0AFFJRQAUUUZoAKWkzSZoAWikzRmgBc0lFJQAtJRmigAopM0ZoAWkpM0UAKTSUlJmgB3FITxSZoJ4pAOQpuO9c8Z+9gD6muF1P4w6HaIf7JtrrUDg4eJBDF/32/JHuBW/wCK9Q/srwfrd8Cd8dlII9vUuw2Lj8WFeCaH8OvEmsRRbNLuRDsAEt3+4j46fe5/SmM6/TfiZ4j8X+NNK0exkt9Otp7kecbZDI7RgbmBkfnGBjgCvZMhpHIGB0A9K888DfDQ+FNb/ti81GK4uBbtClvBGcRlsbiWPXjgYHevQQCo5696QDs0lFGaACjNITSZoAUmkJpKQ0ALmkzSZpCetADs0maSkzSAWikzRmgBc0E03NJQAvSjJpM4pKAAnmkJo5pQjE8DNAxpPGRTScJu7np71O8DxxNI44AztHU/Sq0j+Y+ccDoKQCDPVjknqaOn16UUfSkMw7lMxqR60to2UIP8Jxin/K0JHcVDBKbZ2OAZS2AD/Om9xF5/3I2ld0p6D+7UkUW7KLkA/fbufb6Uy2jeVsn73c/571qQwiNQAKtEhFCFUADGOlWFUDjqacq4FP6UwGgHPpQQDnilNKBmgBoXHJFKR2IqQjIzUR+XtzQAYpe1NHPWpVC5+nagCPFL1qUgdcCo85J4oASilooAO1GKKWgBMUtJTqAClpKOtABS0lLSEFFFFACUtFFAwooxSimAUtJS0hBS0lLQMKKKKAClFJRQAuaM0lFABn1ooxRQAZoopKAFpabmloAXNGaSigAzS0lFAB2paSkzQA7NFJRmgBaTNFIaAFzRmkpM0ALmjNNzRn3oAWjNJmjNAC0UlGaAFopM0UAFJRmkJpALmkJ5xSZpKAFzRSUZoAUmkozSZoAMEncQBzkZ5pxyxy7Mx9zTc0UDHZxwOKQmm5pM0AOJppOetGaaTQAuaM02ikAuaSkOKTNAC0ZFJRQAtIaWjFACUE0oRmOACfpUy2khGWwo9zQBXzn/AAoAJPFWGFrD9+TefRelMa/VRiGID3agBFt3b+HHuaeYEj5kkUe2arPdTykjcceiCqk1xDD/AK2aMN6ZyfyFAGg9xbJ9xC5/IVFJqEgU4ZIl9fT8TWU+pLnEMLye7fIP8ayr26uLto4JdgRmwY0XqevJ70gujo2k8wZMhkJ7k5x9KFGB1qlp6GO1jRjyMg/nV30FIaF+lFJ+tL3oGZUMMsB86UoYhkBT1alitxO28g7iclW/hqQh7qRccA9AR0Fattb+WoAFaJE3HQQCNQBU4GBSgEDApVXIxTEKg6Gn0gUUtADO9KOlG0mgKQTz+FADkOQQeo5pGH403G0hqVnGM0AIoUkbs1L8ufT6VBuAPBpC/HHFAE7jjg9KiJwee1M8xmFIST1oAeXGeM+9LvFR85pwHFAD88UZoA4pTQAZpabijvQA6lpoJpc80AOopMijNIQtJS0lAC0tJRmgBaSiloAKWkooAWlptGaBjqKSkoAdSUUtACUtJRmmAtFJRQAtJRSUgFopKDQAtJmikoAdRTaKYDqKbmjNAC55pQabmkpAOyBxRmm0tABRjmkzQKACjNBpKAFpKTNFIB2aM0lJmgBc0ZpM0daADNGaTPNIaAFpKKCaBhmkzRnmkzQAuc0UmaTNADs0hNNJxSZoAdnNJSCloAKQ0UhoAM0ZowTT1iZugJpAR0VZS0dhk/KPelItYvvyb29FoArYJ4qVLeR+imlN8sYxFCB7tUDXs0gIEjY9EGKALRtkjGZZFWmGa0T7qtIazJLyCN8NKob2O9vyFV3vy2PKicj1kbYD+AyaANh7+QDCKkY/M1WllkPzSyED1c7R+tZbXNz3nEIPaNQv5k8mqjPBuLMTI/qSWP5mgVzUa9tVHEjSn0iXj8zxUDX0rH91AiDsXO4/l0qiblj91FH161BLM+wln+g7E0hXLdxdtjFzd4X+6Dj9BWc+p20eRDCzH1xtFU5PvEnk96iI9Km4E76ldTEqoWJT/c6/nVzT0D6jZKSSplAPvwaowrk5NaGnn/iZ2g/6bDn86EwN23XEeAe5x+dT5x/XFRxYwfTJ/nUg60yw7/Slx60lL2oGSWtsI0Hc9ziraqBShQKdgVqQHGMUopAOfrS0ALRmikzQA6g4xQCCKaXH0oAaSSM9BTeCKJJFC9aiEgzzQA8g+1NKkcYzTgd1SKCAT0oAgAOetShaAMdqdg0AIQKX6UYpcUAJS0lFAC0Y96M0o9KAE2mjFOpKAEx680ooooAKWkopCFpaSloAKKSg0ALS0gooAWikpaYwooopALSUUUAFHSikpgLmikzRmgBetFJmjNIBaQ0lFAC0UlFAC0h6UUmaYC0UlGaAFpKKTNIBc0oI9KbRnHOM+2cUAKDk4HJ9AKk2EKS5CfXr+VcJ4z+I1x4S1yx06TS82d5AZVvEbJyDhlCd8cZye4rhNL+KF7e+OtHeSS9l06WVrcqI8LIr8Fgg67TtOeT1ouOx7juyOlFNUMgKsQWBwSKWgQtHakJpM0gFzRmm5ozQA7NJSE0maAFzRSZozQMXNIT6UhNJnigBc0ZptJQApNGaME0YoASlxTghPQZqdLSRh0wPU0AVqOassltF/rJgT/dWmG9jjGIYQD/ebrQAiW8j9FOPyqX7NHEMyyqtVJb6ZhueYIvrkKPzNUXvrYMR5u9h1EalyPqen60XA1zcWqf6tC59T0qNr+Z/ljAUf7IyaxjeXErYjhUA9N/J/IVn3+oQ2sTf2nqqW8fJZGcJ0BY8DnoCfoKQro3Lm9SMj7RcBcnje+Of8+1VH1JAMQwyycZ3cKB+fX8q5C48ZaFp5IhinnYb95SPYFCoHY5PJHKj1ywFY11461Zji3tba32kAxoPNZ2UAMoY8cyskQ46hz2osFz0FprqUbv3cKjq4G4j8W4H5VlX2t6VbSrDd6l50xlMQhVjI28LuI2rwPl5rzO+1G+uwq3l7PqARVaRWf5Z9jbUXHQebOTj/YjHatTwrpvnXj3crCVLbdEsnaWQtmWT/gUmR/uoMU7CZ3q36HYkNuy7ucNxt+oFPMsrdW2/7oqvbJwZCOW6fSp6kQwjJ5yT70u2nUlACHGMnpVGWTzHJ5Cj7o9qnnkyCg/4F/hVU4qWwQxwCOKYFHU9KeaUDtipGPjXAz3q7ZnbqlmeP9cB9arKMLUtpj+0rInP+vX/APVVIZ0Uf3T/ALx/nT6Ymdreu4/zp4plC0tIKWgDTxQR6UtBz6VqSNx3paWlxQBE5I7ZHtQhbHIx6VJ0FN6+9ACg81Gy5PWpMetJj3oAhMZP19aaI3BHSrGKQjjpQBGoYen4U8Z70dO1FACjrS4oFFAC4oxRRmgBKKWkoAMe1FFFABz9aKKKQBmjPtSUooELS0lAoAWlpKKACkpaKBhRQaSgBaXNNooAfSU3JoBoAdRmkzRmgAzjpRmkooAM0daQ0maYDs0ZpuaM0AOzSZpM0UALmjIpuaM80AOzRSUmaAHUU3NGaQDqTNJSUAKTSFj60hNJuoGZHiDwxpfieK1h1WCSVLaUyxmOTy2BIwRkc4I6j2qxpeiaVokfl6VplrZL6wx4P5nJ/Wr2Tjk0UAOAAPHWnZplGaQh2aQmkzRmgAzRmkooAXNGeaSjmgYZopQM0u00wG0VOlrI/RTj1PFSG3hi/wBdKB7CkBUxmpEgduik1K11bx8RQliO5qGS+uHHDKi+3b8TQBOLQhdzsFHuaaZLSIdTI3t0rNkurfOZbtXbuEy5qs98x/497fH+3Mf/AGUf40Bc2Wvn+7DCq+nGTVK5vgOLm5299rHp+ArKluZCT5l1tH9yP5Qfy5qsJYoz+6i5/vHj/wCvSJuaL6gobEUDyjuT8g/Xr+VRPcXch3booVH91cn827/hVMzyt3Cj/ZFRkbuXJY+5oFdkkz243STu07AclvnP+FYviDxLNpcMUVlbRNczAiPziSEJYIhIHUFm/JTWlMAYwMdTxXAeI7przWpI4XYFD5MLKfuMcxhh6jLTP/wChAMvvEmr6mHR9Tlht5gyqIcRgRyEhW49Io5ZOvVlrJeRJGa5eJvnBZlP3tp2u6ZPOdggh+rtT1hWWPzRFstmXdtPygRsBwPTEKRp9ZTUoiZZBvmVrkuuRGM5kLnnnj/XEt/uwD0qhkKmQOWCiaYN5a5+67iTJPsHuD/3zCaSEKdixSttCgpORkgYba59SF86c/7Tx09ZLSOBTHGwhVAQzksRGEIGB1z5W5v96cUktzMFCOM/xSxQgDdhgDGMf3pPLhHqsbUANWC4JjMUX2WWVlMCN1jYptjGP+mMOW/35K9E0ywisbK3sYV2pGoBA7DGMfgP61y/hWwM13JqM7iUQlo1cnh5CcyOP95xgf7KLXb26FU3t95+efSkwZOMAADoKQmgn1pKkQuailk2L6k9BinswAyegqmzF2LHvSbAQnr79TUZpWNNFQMMdOoNKOSaXHrThQBItPiYJeWrdhOn86avPGKQtiaLIJxMn/oQqkB068Fx3Dn+dOHSjILyHH8ZFGaZYtLTRTvxoA1cUtNBpc1qSLS0lKKAExSbTT8UUARkUhHrUuPagpkUgIsUU8oe1MIIPNACU0ilLAdOfpRnjigBOlLmiigBc0ZppFLQAtFJS0AFJS0mKBBRS0UAJSikpaAClpM0UAOopKM0ALRSZozQAUUmaTrQMdSUUZoAKM0lFAC5pCaSkzQA7dRmmGjNMBxNJmkFKRgc0AGaMmmZAOM4pd34UAP4NMxg0EjGM0dKBi9KM0lJQA7ePel3UyigB+7FJupKSgBd1JmkNBpALmim0ZoAdmjNNzRQAuaM0nNHFADs8UUnXp+dSpBI/wB1SfwoAjpcVZ+y+WMzSpH9TzTfOs4vuh5W/IUAQhCxwASasLZy7dxAUerHFQTam8UZfMNtGOrNgfqaxZvEVjK5WOea9kzjFuhkGfr939aAOh/0WLh5fMb+7GM0241CKytzPIsNrCo5muHCqPxPFeea3qfiO7u7WLT5/wCx7BjiZgUe5bnqpwQv61nDw3pss/2i9SS/nznzb+ZrhgfbdwPwFS5Idjq7n4j6AZfKtr+41KQ9V0y2acD6sMKPzrJn8Ya7chjY6NbafGRxNqE3nSZ9RHHx+Bamu0FlbgMI4IR/fIjUfTOB+VZB8Sae8pS0ea/m7JZQtIP++ugqeYdi5BeeIBq0bXOuz3cUkTNJGIEijRgQF2KvTqc5JzW0kgYbpdzueTuOef5Vk6bJfXN0811p5s4ggWNXkDSMc5O4DgVrBQKpeZnJ6kn2hsYRQv60wtI4+Z2PtnAo4paZIgUAUCikJpALnGaM0hpjHAzQBXv7n7LbS3C/eijLKD/e6KPzIrzZ5z8yhhHCc5cHouCMhvURpMw/66Cut8T3JWzit0ba80mQfQDgfhuYH/gNccpXG+OP5GwyoOCykLtU577VgX/to1NFIcxuJJA7qPPZt2H6CQsG257gSGNfpC1QkQlCBu8krjj72zZyfc+Vn/gVwKcwQBgznYQQSOCRhtzfUr5zD3lWnNv8z5iqOp5/uqQ2SfTAZSf923FMAVXaQZKCXduY/wAIbdnP0Drn/dtx61Gkck0scdsGWSVlWEt1TK/Jn3SItIc/xyinNjaIvKLBzhou5HyjZ9T+7i+rSGt/wxZM8smozt5pj3Rxyf32LZdx7Fun+yq0AdLptjFaW0FlCgWKFACB047VqE1FAnlxDP3m5NPzUiFzSE0hNRSSbFz/ABN0/wAaTAZM+5to6Dr7mos0nam5/KoZQpPPtQOlJS0hC49akA9KaoyakHt0oAci9+namSjEkeem9f8A0IVJio5uFUdt654/2hTQHU7dskv/AF0Y/rSikVgzzH0kYfrS1ZQ4UDmgUUhmjuxShhUe6jdWpBKHHbNODZqDn8adux3oGWAaWoBJinq4NAEoFOApqkfSlL44HJpAOIGOaY4VVy/fovc01pf7v51ETnknn1NK4zPvJZVvB5ZVV2D5AOKWO7IHzrj+VF4B9pU+qf1qL0NTdjLizBxkGpAw9azuQcjI+lSrOw4IyPaquKxdyOuaM5qukyn/AAqTdTESUuai3e9LuoAfmlzTN2KNxoAfRTAfalBz0oAWikpM0AOzS5pmeaKBEmaTNNzS0DFopM0ZoAWlpKM0ALSUbvbNJnNAAaQ0lGaYC0GkzQTxxQAZpMj1ozmk7UALTGkCjnI/2sdKdSH3oA4/xH8TNG8PX82lyJdvfRrl9yeXHGD0JY/eB9VB+tXfCfi/TPFNj5tjM4uEAM1nO372LPcf3kPY/ng1a8QeFtH8T28MOrWnnCE5idHKSJ6qGHO09xU2l6DpOiQiLTNOtrQYwTEnzEe7H5j+JpDNQEEDByKWmA4NP3CmAUU0n0ozQAtFJmk3Ad6AHUhNJnPTpSUALmijFKFNACUYqxHayyfdQn3xUptUi5nnjT2zk0AUwtOWJnOFUk+1WDPaJxHG8p9ScVWu9aWzX99cW9ovozAN+XU/lSAspYykZbCj1agrZxH55tx9EGa5+XX0n5t4Ly9z0fbsjP8AwJsfyqs95qkvG+0sVP8AdUzP+uF/IUAdObxFB8i3HH8T81l3niW2ify5dRTfnHkw/O30wuTWFNaxXGDdzXV6f7s0pCf98rgVKn7iMpaxRW4PQRoB+eOtK4Fl9WuZj/omlykE/wCtu3EQx645Y1Vlm1KVT52pRwEg4is4wMn03vkj64FIGeQfOxJ+tKFxQK5nS2CzTCQIWyFIa7YyyKR17kYq2sexPLiAiiySUj4GTyTU2BRjHapAqXEcotpPsyRtcbf3QlJCFuwYjkD6VkrpOu3o3X+upaKTnytMtwOOwLvk/pXQYApQOtAXMS38I6JFIJZrV76fr5t9K0zZ9QDwPyrcjCxJ5carGmPuoAo/IUcUvfFMCqg+f0+dqm6VEo+cYx99qkNBLCjNITgVVluHWUxohYjvQItZpO9QwiY7mlAGegqWmApNRSthe1OJqpeXAgieQn/VqWHuew/PFAzjfElwtzqckeSUjXyRtGccENj8PNP4Cs0xyE73xESTyTwrdScexLH/ALYipPNuJWLr0JJAAwM54BP4L/38NRbP70isQAME7s9Mfnx/38agYojRCMyhCCNqqvC8jAPbAIT8ImpqGIbRHCSOwlb2AAOP+Ag/WSgeV0G6XI6NgBh7/XPP/XRvSmu5Y7QC4cnOerD0/HcF/wC2jelAD4PPvJkht2KNOdiFVwQpBOT3yFZn/wB6VfSu/sLSO3iigjULDAoAA6Vzvhq1Zg9/IS5f93B7jOSwHucn6bfSutRRGgX8T9aTES7qaTTSaQmkANIqjLHjvVVnLnJ//VRNIGbaD8o7+pphPNS2NC5opBk0uOakYtOFJ+NOXmgBV4P+NSDkimipQMCgQvU1Fcf6sf7y/wDoQqUUyYAquRwWHH4imgOnTgygD/lo386cKanLzf8AXQ07vVFiijtRRQBcFGRSdqDWpA7P40Z9KbSZoAdnNBPGKbSbiKBi75B91h+NTrJvA4Cj0FVSaljPyrUsCcmmk03NITxSGVLs/vk5/h/rUWecc/Wlu2xcIR/zz/rUe4EUhkuc0n6U3NOoAXn8aPNkVflwT6GigGmBJHcBvvAq3oamBB71WOCOcEUoLDgHgdBRcVixmjNQCRh1xUquDTEPz70obApu7PpRTAfuozTM4pQ1ADqUdKbkUZoAf/Kim5zRn2oAXNGcUmaKAF3UbvSm9qKAHE0ZpArN90E46n0qq+pabHqMenNqdl9vk+5a+eu9voPX2oAuUhFNOQSCCCOoPBFGTTAWg0m6k3ZoAWkozRmgBaSjNJQAUfhRmg0DEooooAM0ZpcVNFaTSn5Iz9TQBAaADV37JFFzPcIvsOTSedaIf3ULyn1bgUgKqRM5wqkn2FWUsJSu58Ivq5xWNqHjWysLk2Yld7oDP2aygMr8+uOB+JrDvPFup3U0VtpujyG+kZQy3xbECHPzybRgDjpnJzRcDtttnF9+YyH0jH9aqX/iDTtIgE11LaWMZziS6lAzj09fwrmreLWVnMl/r7SFht8i1t1ijUeoJy2feobS0s5ora8ubf7XehMi4uf3jKT1wWzj8MUAS3XxK0yWOQ2z3t7t4Xy4WjjlPojEfN+AqpDqHjDVoElWHTNCRxuIlVrmcD0IOFBrWaaQlcELt+7gdPp6VGQWOWYn60CuEwmlXbc6ncy9ikGIVP1C8n86iht4Lc5gtooz13bcn8zz+tTY7UUhXEYuxyzEn60m3nJ5+tOooATFAoNJQBHkLMB606myjKhgCSp6DuO/+fapCqgAu/PcAUARn2oz6U/dGuQIwfdjmkMjHjgD0AxSGJsY9cD/AHjijCjq4+gFN75PWigB+UGcKT6En+lIXJzjj2FN4FBNADJDho+B1xQaSUjdF/v/ANKGNMlgaTJpM0hNAhc+9JuppNGaAD271zniS68uyEQYbp2IGPQf/XIP4V0LsAp57GuM1qZJtSKEsRCojwDgZ5z+ufzoGY7NuHzkkDryScY7e+P/AEAUgBkJAQk45C5Prn+o/wC+anLY/wCWarj2yR+f4fmaQl2yN7cjscf5/wDrUDIxDIxw+Bnghjgf5OT+De1LDZ/bLlYFl3tMcbkHRAOTn6MfoZPalKAjaBndxjtjp+ucf8C9q3/D9oRE12xJeb5YyR/Dnr+JJP4j0oA3bOFI412KBHGNqACrOaVVVUCjoBimnrUiFzUUzlVx3YfkKczhQc/l61UkfLEnqaTY0IxxSj+dR55FPBqBjx0p3amD604UAOFPUU3FPAoAUVKuduT1NNUcU4cdqYhR1pk/EecZ+ZcfnUgpk/8AqT68fzoA6aMbXm56yMadTUGHmB/vnAp3SqZYvajJPt70dTz0o7YxQBc65pDwKjY4pv8AOtSR5ajdTMn1o5oAUmkyeaTkUhakApb2qVG+UVBnHapEJ2CkwJt1NLHNN3UjHuKQypdf66P/AHD/ADpnakuiftEQ/wBhv5img/nSGSA4p2cimZpQaAJN3HFGabQP0oAkzS0wGnCgBe1HXHUUgpaYDt5A6AmnpIHyOhHao8UmKLisT0ZqIMwHBxSiTsRj6U7hYlopu7Ipc0CF5pckUmaKAHBqXIHWmYzRTAfkGjimZpcigYhGQQeQa4nVfhV4c1DUFu4EmsMsWmhtiDHIT3Ab7h75H5V22aM0AQWNoLCxgs0mnmjhXar3MplkI93PJqzTM0ZoAdn2pM+1JmlFMAzSZ70tLikAlFSpbSyH5I2I9cVKLVYyDNOiew5NAFXrT1Qt0BJ9qlmu7Cz2hwu5vu+fIE3fQHrVGbxLbo3lR3CFz0jtVMjH8Rn9cUwNBbKXALYQerHFLizi+/MZD6Rj+tYE2q3U3zx2ZUHnzLyTGPqi5P61Xea4k/12oOAf4LZQmPx5J/OkI6ObUobRdwjhgX+9M3P61nS66Zx+6a4uj2ES7V/76OBWSqQI26O3Xd/fkO5vzNSNJI3VyPpxQFyd7y8PAWC278/vH/oKrSAS4+0TTXOP4S2F/IYFIFH40oFILj0l8pPLgijiX0UAfyphLMPmYkemeKWimIWNRvXjuKgsRiwg/wBz+tWY/wDWL9RVeyz9hh+h/maAJ6SlNJSAQ0UUhNABmgmkzTaACR9iMwGcVBHM8kgHlnb61PmkzQAue5ppoLc0ZoAKKQmkoAX0pM0mTSUgFJpM+9IaTNADJTh4v+ug/kaUmo5j80P/AF0H9aUmmJjjSZpuaTNAh2aKbnFG7rigCG8fyoWfg7RnB6HHauEdjK7SMxJY5568+vv/AIV1OvT7bLyzg+a23b6gckZ/z0rmSRkYQc856596CiIDk7cn09f8804QseduBjqTjr/n+dPycdSfQjikxuHAzkdvT/P8zQA62s/tVysAlUl/vbRwF7nP0P8A497V2lpGqJlVAVRtTHoKxtDsxHCZm+/NwM9kH+PX8q6FQAowMAUmAU0innpTGPGPXrSEQSIztwOB0qrINrlT2rQH9Koz/wDHzJ9ahlDO4qQVFn5hipaQCg1KPeovSpBQA6pF6VGOalXoKAH9qdTeuKU0xDh9ajnA8hj2HP60+mT8wkepH86AOmTiWcjJJcH9BT+c01QBLKB0yD+lPqiwoozxUc8sdvbyTzyJFDGu55HICqPc0AWyaaaWmmtCQzSZoNNJ4oAcfrSGm7qbkmgBzGpE+4tQVIhwgpMES5pCeKaTRmkMqXfEsR9mH8qYDTrtv3sHvu/lTAaljH5pRTRSjpQA/vS00UuaYDxSimg0ooAdmlpopaAFGck549MdKcDTRSimAuKUUUUCF6dKNx9jRQKAFDjvx9admmUDii4WJM0lNLbQSSPxpd4zg5z6GmAueaM0h96bQA7Io3UgGfeporSaQ/Khx70wIsk0tWjawxDNxcInsDk0hubSP/VQPL/tPwKAIEidz8qkn2qwthKRucBF9XOKqvrTs2yJwmD0hTd+tZl5qnkjfdTRQjOC1xLkg/QUAbp+xQn55zIfSMUjX6wqTDbxxAfxytzXF3Pi+yhJVJZ7hs8iFAgx7E9aktdYgvQZISuO7Hll/wB4HkfyouK5tan4gnigHlYmlY4HmZWMe5xya52XVNUuvllv5IwwwUsk8v8A8e5b9an1VbiW2gjhuBE81wkfmmMSYU5zgHjPFVx4dtn/AOPy5vLzj7rylE/75TFS7jTRiarZ6bdX+lQyC3kvX1CNmV2EkpXDZJyScdPautiV449iNtXuFAH8qjtbGzslK2lpbwA9fKjCk/j1NWKaE3cbtyckkn3NLtApaMUCEopcUmQKYCUZpCQaRgGUgjrQA4MPxFLUEcAjbcGYn3NSdKAJoz+8X6iq1k2bGHHTDf8AoRqVT8689xVbT2zp8XHd/wD0NqALfekpM0hNIBaQkUhNIaAAt6Un40lBNAAaTvSUmaAHZFJmm55ppagCTNJmmb6Td70AOJpM803dTS/pSAcTnrSZphc0hJoGJMwzHntIKUsKim/5Zc/8tRT+9MTDNITS000CAkgdaY7HseacahmkCplhgDmgDntakM14IxnbGuMAdT1P4jrVDYBye59etOeXzZHkJcliT79f5ikPThQB2PUf/qoGAwenPbOMc/0qWCE3dykQVgp5Yk4wo69O5/rUDyhVO9woHqcYrX0gRLF5jPl5cE9The1JgblsgVQcY7KPQVZBqmbxFHCt+JAqJtRXoGjHvyf5UrgX3bAz+VRAluev1rIk1UuxKl8DgYAFQtfSMfuk/wC8xNS2OxutLGnDSKD7mqM0ge4kZT8pPH0xWcZ5M53Bf90Yq1Ed0Kk8k9/WpuBKhywNTLUC/eFTqPSgB55p45FN6mnDgCgBwqUdKjAwakHegBwoz+VJ704CmIWo5h+7Jx2qWo5/9Q56ECgDqE++59cfypw5FMj+83uFP6CpKosQnFeafFOWU3WlW+9jCYXkZM8Ft2M4r0pq8w+Kh/4mulHH/Lq/f/boQmem/ax3BH60ouEbkMDVPPNJ/niquFi95memKC/BziqBYjufwo86Re+R707hYubqN1VRdf3lYfrSiZG6NRcViwWFPjOVzVbePWp4T+6FDAlJpAcUZpBSGVrviSA+7D9KjFPvf+WJ9GP8qgGaljJutOFRg08N3oAeKUetNzTgc0AOBpRTaWmA8UtNBpQaAF/OnU3NKKYDqWm0tAC0tJRQAtFJmigAc/KfXFRE7enHt2qU/dP0pmeMHnNIAVscHP4VaX7GigtI0j/3VHAqmOtZ2sBjaBgSGU8EHBHIpphY231SOEfu4o4vdzk/lVWbVXYZklkK/hGv5nrXOzvOMiOUxj1QAH86pG3ZyWeQuT/fyaXOI3H1WInAmRST/wAshk/99GmtcM46FveRs/p0rHEDDtn6Gnq0kXQkfyo5gsaMwe4iaN5HCEYIRtv8q5u98NyB2mtZDIeuJDlvz7/jW4l3kAOv4irCurjKkEe1PcRwEsckLlJEZGBwQwxSIzxyK8bFHXoynB/Ou8ntYLpNk8SuMY5HIrCvPDRXL2cmR18tj/WgCva65Put47kBlWdJN6jB4DdR/UYrqbW/gvIw8UgIPociuDlhltriGOaNkYygYYdeD+dJFLLbyCSGRo39VPX/AB/Gi4HogkQtt3DPpmlrmNP8QpkJeRKp/wCeijj8u1dJFJFMgeNwynoQaYh2aMntS5x0FNLUwF+tJxTc0ZoAM+1JRmjNAC/jRTd1GfegB6/eH1qpp/8Ax4p7M/8A6G1WA3IqvY82x9pZB/4+aQFnJo3UlNJoAfTabuxQWoAU8UhIpM0wsKAHFuwpN1NLA9KaTQA4mm00sSaCaBimkPFJuppdVBLMqqOpY4AoAdmkNQJeW0pAiuIpD6K2aVriJesg+gOaQEtB4qs13GOm8/hioW1BF6KB9WoAszsP3Xr5q1IW9Aayp7/coxgbWDcD0qB9QkbP3jn1bH8qLgbBuIVEpMyfuRmQA5K/gOaiS+t5RmOTcvqAeaxVuZIyTFiInrs4z9fWmPO6j55WA+uKV2FkbbXkan7jH9Kwdf1oQWTKnlhnOz52459ce1V3uFJwis7VyWvLcXF0IpZY7eKNcNvPOT1BUc9MUxWJJtcKnDXQBzjbFHyfbJ6N6HvUCauk/wB2O8kOeW3AKD6kDofUVRENpFnapnOMZm5GP90feHvnNLNcOybWdygH3Y+F/Af480DNCzZ7y9WFdvlL8znHRR2GfU12kDSLFlnYFucZxisDQrL7Pbh3GJJMOw9B/CP6/jW4GzipbAl3ZPPJ96bK/wDACeuW/wAKjMoUZ79gahDHualsCYNzT1OT9KgBp6ttBLYCjksTgAfWpGT85q/FgQp04Gax7S9S6810xsV9q578da14PmhU9iOpoESpg49KspwKrINpAqwvI+tMB4p4pg6in0AOAp69KYOtPB59aAHinU0Ypw9aYhaZNzA+fQinjmmTcwP9DQB068fXav8AIU6mRnKKf9hP5Cnfh+NUWIRzXl/xWwuraUc4/wBFf/0OvUcV5Z8WSBq2kj/p1f8A9DoEeiZpDSZpM80xjiaaeKQmm0ABxTW5680E+lNJ5oANxQ/KSPxrQtGLWyknJyazCcmtGx/49R/vGhCLWaUf/XpMcUu8dFBc+3T86YFa/wD9VGfWT+hquKsagJGhj+ZVHmqSAM8c1WG8DorfjikMeMU4VHuwMlWX3xkfpTgynow596QEoOKeDUf4U4UASAg0opgNOzQA8UvemA04GmA6lpoNOFACjpS0lGaYC0UZooAKWkpaAEPQ1HUjfdpnakA01T1QH+z5CO2D+oq71FUtU406X6D+YoAzZFJJz0qMrzVgjk0xl54qAIgKcDTsUUAN2qeqigRgHKkqfY07FFAC+cYyA3zD171NG6yfdOfbvVduXAI4xQqgHKjB9qpSFYh1iKJ4bQyICPtsI5Hq2P61n3nhrq1o+P8AYfp+dX9WdhZQMecXdu3/AJEFa2AScHn0NVe4jz24tpbZ9kyMje/Q/Sn2l9cWT7oZCvqOx/Cu4uLaK4jKTIGU9QwrBvfDijLWsgH+w54/A9qALNh4hgnxHcZhk6An7p/GtcOGGQQQe4rg57aW3fZLGyH36H6GrFnqd1ZEBG3J/cbkUxWO0IpCcVm2etW13hCfKl/uv3+hq+ZO2KYDt1IWphem7qQElGaZupN2OtAEm41WsnzDJg/8t5P/AEI1KWxwe1Q6dC8nnRJt3faJMAtjOW/nQBYJpN2Peq9tdw3kAntpBJGWK7l7EHBB9CPSnPNGkbStLGqKwVmLDAJ6A+57CgZLuNITVZrqMDqT9KiN8uMhRn3NAF0kevFJkZx3rObUG7YH0FQvfSMCMnB96ANSSWNCFaSNWPQFgD+VRmVF6uM+3JrFbyirAww/MQXYxgsxHqxGf1pTMcfeP4GlcDWN1GOzH8Kia+HYL+J/wrKL+g/OkLnFFwL737e34LVWecTptkj8xeuGPH4iq5f3qNnOaQy1JdSSBN2z5BhePuj29KiMr4++fwqAMfWjNAiQtnr+tNJPamb1HU1fh0bVLjTzqENoRZhSwnkdUUj1GTk0m7DsU+cZqFpo1OAdx9qcwULuaYOf7ien1pouRHkRIkQ9V5J/E0xC7LhhkgQp/ec4z/WmmG3XlmeZv++V/wAajaYsSx3MfU8mo2kb0oAfNcGKE7dsaAZIQY/XrXAzSme5ediMuxb5j83/ANeug8QXbxWLKrAF8JkDPJ/+tXIn5uPmx7LgfkaALQYDhSOOoCn+Xb8KsabCL29UFi0SfO+T1x0H4n+VZT4QEuBt/wBp/wCQrr9CsBaWimQjzX+d8c/QfgKGBsoyooHc8nFO88DnBx3NRkpnHzn6DFRO4PyhSQDzk1ICyTszZwAOwNIJGPfGfSmAnsqj8M04bzxuYfQ4qRki7yeScdz6Vm31z537tWCwjqSfvn/Cn3UxkDRqxKdyD96qoj7gc0Aa2hqotJvnBIk6Lz2rprfH2aMjpjjPWuf0WMC0lB6+Z/Suitx/o6CgRKByB71P1qAYz+NT4yfagBRz0qQUwVIOelACjj608dyce9RtIFOOregqMsz4z07AUATGUZO0Fsd+1SryuTVZcgHNWUPyLQIcBTJ+LeTH9w80/wBu1Mn/ANQ49VPFMDp1Hyp/1zT/ANBFOxzTUyRGT1MSf+ginkVRQleWfFlS2raTgdLWTn/gdepkcZrzj4jwJNrWmlkL/wCiOm3PBBfJ/lQDOyzQTxTcmkJ4pjFLU0nPWkJptIBTwKQn2pDyOtNJ/GgBSfyrQ0/e1rhQB8x+Yn+lZu6tXSxmzz/tsKaAtrEDjdlz79PyqTHApUXmnFaqxJRvwfKX2kX+tVhV6+XMA9nWqYApMaAUEBvvAHPqKXFApDAIo6ZX6GlCuMYYH6j/AApRS9aAAFhyUz/unNKGHckfUUopaAFXkcHIpQaaFU9VFOC+jH8eaAFBpwpg3d9tKD6qR+tAElFMDqRww9PSnCgB2aWmg8UuaYDqSkzQKAF7U3tTj0ph6UgE9TVbUxnTpv8AcNWumaq6gf8AQJuP4D/KgDOoxThyKQioENIppFSYpCvPSgBmOKAKkCc0pXFAEO3LfhS4ApzMAfwqJmz0oGVtVP8AxKzntJC35SLV95R5jD3rN1TP9lT57BD+TrV08T9f4qfQB5lcd80wzhuvB96Rzk5qs8iD7zqPxp3ETyokqFZFVlPYjNY91oyNlrZtp/uN0q39qjQ/KzH6Con1WMEjZz/vU7hYwpraaBtskZQ+p6fnVu01K7tcKzCWP+6x5H0NXZdR3xEkKynsF3f/AKqwrxBKCYLiSI/3GOFP+FO4jqrbUbe54DbX/utwasNMinBdQfrXlt3LPbMDMuz0k5YfnVm08TT2+FlmWaP0JwR9DRcLHplq0VzcLD9phi3dHmYqv5461JMohvzbRXUTvE0bmSFtykZ+7/jXG2mp2l+MwTgv3jY/NWtp0nlTOSwAwo+nzUmNHPWXiG+0/UpLYg3Ng07hd/LQ/PjAb8zg9vSuu0mdLme882NWEdzlQemd2M1ytwwTQbhQqhhdyMCBz/rR39K3dKm8ue9LcAyg/rRfQfU5W0jvLPxFJcIzx2txcMrJnKyAsRnHrn8sV0BZeflXk5PHUjgH69qzXdpfIRQSwu+ABnPznpV6WGaDb50UkZbld6lcj2z1pJgyXzKaZKg3ik3jPamSTGQmk3+9Ql/rSbqLgTE9aTeAMsQB7movnPQH8qPKfOdnPuB/Wi4DvOVh8rA57qciml80nkYyTsX8QBSBU/56qT6DmlcYhakLZNShIgPmZifQDmgFB92An/eOaAGJl/ugnHtS7YwfnkJ9kGTTiZGPKqB70oDf/qoAjDqudkK/7z/Mf8KbLI8uDM+/HTcc4+gqwtshGWfk9cD/ABpRBF0+Y0XQFHd+8fJ6AcVGSB2rSMMag/uxn1NQs0adTGv5UrhYp/Mfurk+1GyU/wAH6VO19bIDuuUHtmq51C2kO1C8h9EUnNFxGNqmi3mpyIWkSKNMk7m5JP09qrR+EYs/vrzPqNpOfzrpoodQvJNlvpN9Kx6AQn/Cr0XhbxTO2F0KWMesrKo/U00pdg0OWg8N6XCwLeZIRzyABmtZY41AAUk+pNb0XgDxTM/zxWcC+rTg/wAs1fg+GOrOw+061bRp3EaMx/DpT9nN9Bc0e5yTjCkgfw9apAjAr0yD4VacvN3q1/OfRAqD+taMPw48NxHLQ3cp/wBu5OPyGKpUJidSJ5GDioppgQY1IA/iNe3xeCfDUbAjSImI6eY7N/M1qQaNpVsAINMso8dNsC/4U/YPqxe1R8+QWc85Ahglkz08uMtn8hWpb+EtfuSPK0e8I949v88V76vyDCAKPRRj+VLknqSapUF3J9qeQ6Z4E8RRxsrWKRbmzmSZR/Wp7vTp9Jm+x3RTzo1BYocjnkV6v0rz3xd/yMc3/XOP+VTUpqKuioTbZhA8jPqKs/1qAdRz3qwKwLFFDlgh2nBpRSP/AKs0ARgfTmpAfTNMUdOKSRXaCQIcSFSFJOMH60AS7l8wx7l8wDcVB5A9x2qyhxGKwNB0FNHNxO1zJcXVzjzXboBnOB3P1NdAg+Ue1MQ6mTj9yxP9008AU2YZjb2BoA6WLPlxnk/ukx/3yKfUcJzDFn/nkn/oNSVRQH3rz34hyPFqun7PvNauv4FsV6Ea8++IRVNY06VxlY7Z2x77uP1oQM6bNGeKbmkzxigYpNNz70Hmmk0AKWFMP0oNIaAA/pWxpHNkfaQ/0rFNbeijdZyf9dP6CnHcTNJRgU/FAFOxViKt4v8Ao59iKzh0rVu1zav+H86zQMcUmMQClxSgU7HtSAaBS46U4CjvQAlKKXFLj3pDEFOBFJijFADsigUgpaYC9euD9RmjaB0yM+lKBRikAmDjrx7il59PypcUvagBu7HqPqKUc9MUZoOPTNAx2abngUuOO/T1poBwOfzoEHWq2oD/AIl83+4f5VZAPGR+VQ3wH2GX/dI/Q0AZa9BT9uaVFyufUVKABUCIxHS7QBSlxTGagBGIA4qJmz0pSSaYeDSGMbO8Z9KRuelKeo+lNagClq5A0a8Y9owf/HhVq4cx+Yw6jniqeunboN8fSEn9RVu5OFlYcHBNPoBnTTSkHcSpP8JOSPr6VXdnx96kuZxb20s2AfLQvjPXAzWVB4i0+5UFmaJjzhhx+dIC+/J55+tQvx2o+1RyrujZXH+yQajZ3b7q0DELlGyrFT6g4o+0sPvc+/GaiaOdj9zHueKiaFh9+eNfq3+FGoFwNFMCCEYHqrIKzLvQbKXLQxxQv6Y4/LNSeXADzcl/+uaE1YjIAwsV1L9VxVJiscnd2RsG3z2hCjpJFI2Pz7V0XhLVze3stq4ZtsW4OzZb7w/PrWgisy/NbhM8EO2c1c0TSov7XWSKCOJvKZf3a7QwJB59apa6CMe+kC6dfpnlbiXPt84Nati433ZVyf33cY44rI1eFo7nWIu32iVgPTBre8FaW8uoPbzXLXG0AsSuCTkc/qB+FCWtguc8ZCtzGVYqy3IIIONv7zqD2reu7m61B1a7vjMy8K0jl8D0BNc/NHs1ecH7kd0wP/fyt+TyYmJZ1UZ4DMKWwyDyE67y3+6M0bVHSORvrxTzd2q8ech9hz/Km/bI/wCGOVvcRn+tK4rCgEciFf8AgRpwWTrhF+i5pPOnb7lnJz03MBSst/gHyoUVuhZyf5UXHYDHIesjfSk+zg9WJ/GkKXZA3Ton+7F/jTXt2433c5yM8YFK4WK+oyT2VuZrXT/tsqn/AFW/ace2R1plhcTzW4mvrW3s5W5MaNuKj0JPerYsYCxDeYx/2pCactnar8wt4zj1Gc/nRcLEZvLQHmdSfQc/ypPtsJOEilc+0Z/rVzbGG+RFXHZQMYqwY+m0PggHBNK4GcJrlvuWEn1cgCrUen6xOgdbeCJG6M8nHXFXo2ELiYL8u3BAAJPY9eKs/aD5oa2bDEAEyEEj29h7U1YVypH4X1yaQJ51upI3DZ3HrzVh/BV6pRH1UvIyB2jA27QemT9eK6TSti2krpfYlIBALhhntnjgCrqwQyOlxLLFNdMME+UxTp+Gce9dEacWiHN3OBu/DFvaIJJJ7hgQM+YduDxkYznjPX1rp9F8JeGZ43lXTY7hAcZndmYH6dB/OqOvXMct3eSTlpp0C7Co2qMY4YZz6/nSR+NL2CZD5MCwAMBDFEFCk9KScIvUT5mtDrLfQtDt+LfS7FSAOkQJHp1q/FBBD/qoIY/9yNV/kK860rVjZyPcPPKzPKXkjibBbPYnr7VuyeJVj0zeLmeSeJT5qoMfNngZx9BWsasWZuEjrtztxuY/jSbWPRTx7V5fdeI9UvrZUN1tAkzuQlT9M9SKmk16dprO3y0rFAkrFmAQ7gcDJ5wBjPfJqVXj0D2bPScjOMjPpmnVy51u2glWZLaRirMecL1GPennxaoX/jy+b1MnH8q050LlZ0jEKpPoM0KwZQw6EZFcNfeMdQIxBHbwDocpvJ/OsubxXrLJj7fJGAAMRKq4/Sk6qHyM9OLKoyzKo9WYCo3vrSEZku4FHu4rzO2u59RljuLmV53LFS0nJwO1ae1RgjipdQOQ7J9b01AT9qDY/uKT/SqH/CRwLfTPtmaDy1CDGDuyc9enGK5wjPcU08HilzsfKjob7xMoMf2JCSCC5kGBjuMevpXL69fLqGsS3KxmMFVXaxyeBTnck8H86z7gk3DE9wKzqSbRcFZkXvVkVXGeBVgVgWOFI/8AqzQOlDf6s4zzQAwfpTwc+9JGjOuEVncnog/rVieB4VjWVVjLDOByRTsIiHsKsx48sVK9mkWmxS4PmuSWye3bioUOBjNAEnpTX/1bfQilU9aHH7tx7UAdBa5NtCTjmFP5VNUFkf8ARoP+uCfyqbr0PFUWBrz34kgHUNNzyFhYkDv81ehdBivO/iS2NR0w/wAJgcEeo3UITOlb5cZcj6mkJb+9+lPPSm4z0oAbuI9DTS/+z+RpxFNODQMaW74P4Cm7/f8ASnYpMADrQAmc9xW7oHNrcf8AXUfyrBIz15rd8OY+z3QHTzF/9Bpx3EzYAp+KAKdjitCSvdD/AEWX6f1FZY4rYuRm2k+n9aySuSfqaTGJ9KUdaXbS4pDDFLSgUtADcUuKdilxSAbijinfjRjNADcUU7FGB/8AqoGJz0o5pcCkoAXBPajb7UZpe1ABj86WgdKOmB60ANOcH6U9RwPpR17U9RwPpSAQA5qO8TdZyj/ZP8jU5xUVyf8ARpP91v5GmBmJjylP+yKiduwoiYm3Q/7I/lTMVAhhyT1pMkHmnd6TvSAXgjrTCDmpB0pMD3z7UDIWHIpp4qRlO4f4VE3XpSAz9fAbw9qK+tu/8qtT/NbP3yn9Kr6uudEvxgnNtJx/wE1MWzZg+sQP/jtPoBjXKBoXQqGDIRsPG7jpntXPLbi1A/0PSLP/AK6SGQ10wkwykjIHJ+g61Qu7nTLtm8tRGxP3CMZrCrW9m1oa06fMjKF2FGP7St0Hpa2v9anjvI9g3S3MoPdgq1FNo07/ADwwNg8gitPTdGU2sYuRIJudyelVTrRqaIU6bjqyl58LHmA5/wBtiaUzBR8kcS/8BzXWW+haK6wqjzTSFsyMnzfLjsM9j1OKl1DSdKgG6ygABj+8w3ZbB4yMjPA4689q35Ha5ldHFm6mB4kK/wC6AKYZZX/5aOx+pq79gnRkIj2xsSgkZ1wzbd2OTio5L6V55Jt4CtwVRNgA74A4AzUNW3HcrAlCCwIKkHniur8IzSXWsK7RosflSdGycjFcrI8byF2JYnnOea6TwYT/AGmnbMUv9KcPiB7CahpouNa10EDaVlcfzq/4LQQar5m9m3RNknoSGWnOwbU9dbP/ACzlH/juar+HLgf2iQvAWI8fXaa2tqiCvPpMTSa4XA5nR8+mZM1US3tGkCRW/wA7cL8uST24rVu7jbNri9hj9GH+NUbSWNCysOeofup9RUz6BG5bOlXMEbyzRIkUY2sxwAW/u8fxe1VcRqWL4LbRnB44PQe9WL6/nvX+edpFXhWIwSPU+9Ucc9qzbXQpX6lhQDCd6tvByeRwKZt80nbu2jhV6kZpEcx5weoqaSZmi5YZfBJ24Ix6en4UXGMlt/LCGTeSc7sMCMA4+X2+tQuVIUAYxwT6/wCFPDkLt2gjr8wzzSfdII/EEdaTAbGFMihslc8+tSAbAOCWzgHsaaPagY79M0gHRgElvu4P3gKkyzLt6Dn5sZpoA+bkcnGOgxU43RyHy2B7Y9DQIYWbdtRRtAzx60satuVgpx1GetKWUtuCZdew4HH86UOHcL0zzg8CgC9bX0drDtRWjO3944yd3cECrUGrzqgZWUkHChzyAevtWQuVjMi7Q2eQpzSJchSdwVSSGLIOTWim0KyE1OR5pJZSSdyndyCBVAvsP3cjqc8GppWLo7Z4AIx/jVf5uGHPHGehqW7gOZwqZxtJfcRnII+vrUfmkxSRDhH4yxyc5yKQIWbY3Xrg1AxUFsjAyenakwJJF2ksrrjYMnHQfT1o3SQr5TMxZV3KO4PpTW2yoJZCVydoYjAJ/wDrU/ezgMzAN0JXqOw596kDZtrhEtVLsS2cu7EfL9TTY7lbkOykHaceufeslrmSRd7xKV4HrtA4/Onssf8AY8yITvkwVB4OM+taqYrE9yQVY5B57VmzzxRfK7gMBkjvj1qWNVtoHBbl2yM4GaqSRLNMJw4ZRwUxzn1z/ShzVgSOg0TPkoc5/emtw8dcgetcpZ3qowiRwwZwTjj6100OfLxwV7N61cZJktFLU7+WzaJYkQ7wSS46VRi1S6muYY28sI7gHC9q17m0gunRpkLbRgc4qs9paWyrIkKrJn5S2Tg+tDve4K1jJu9QuVuHVHQBXI4X3qeCRpoVkc7mOcmq1y26Vv3Rc85wO/rU9orLbIrjBGeMVk2y0Tjjn+tWF5FV/wAKsDpSGL2pJP8AUtRSPkrtpCKunancy+Of7MMm21hhJWMYwTtB59TkmtnVZkS6CswX5B1PesqOKztdWbVEjllvHXb1AVeMGrd9dm48uYRIJtuG3Lnb9PetL6E2Nm/lifTY3jcOhb5WXvxWYmStU4ri4kTZLM7Rj5gvbNXI/uj+lQ3cokUYpX5Q/lSDp1oc/u29aYjfs/8Aj1t/TyEqeoLLH2O2HX9wlT1RYGvOfibj7bpbd/Jk/wDQhXo3avPfiZFI9xpLRo7t5cgwik9xQJnTMOenFMxVgqM1GR6VVgIiuaaV7VLjI5ppz0zSAiYEVGcg1Oy5BFMK5oAird8Nf6m7H+2p/Q1hFcVu+Gel4PdT/OnHcHsboFPAoApwFaEkMw/dP9KycZJx6mtqQfu3/wB01jjqfrSYIQCnYoAp2KQxu2jGKfilxQAyl25p1GKVgG49KMU7HvSYoGJ+NGKdiikA0jIpNtPxzS4FAxm2jbT8elKBQA0DB6U4KSfb0pdvrS5C0AKFApM4AqMyc8UzecUASFvSo5fmgkB/ukfoacrBhmh8+U2KAMeD/j3T/cH8qQDilhIECZ4+UUDHepEMI9aQU/OaaRilYAGcUHilAwBTWJ7D8aQDWPNRMOakPPNIRmgZVvk3abdg97eT/wBBNMhAbT4Wx1gUj/vkVPdDNjdD1gkH/jhqKyGdMtMd7aP/ANAFPoBkkYibGclSSc+1ckHV5znGM49a7O7CqjBJAxWNvmzkZx2rypNbmtfKlmSCXhWIUkY9fbtXNWg3axtRklc9M0ozIqiJ2UAdV7+lasc08epxusjecWADgfNnGK5Lw58RfDcCGPWY7mydnPllE84beMFtuMHnsCK6u11TTtSuv7U0iRLuxUAq7xMA7Dhl2nH5nj61z4anUhWbkrI1rSi4WRpRw615Kxo08S722qOCzD73QZ7fQ9qo/ZpSFjadcYYYXc231yAP/r1vXFspVdRtpbuGO6/1jrNGcLjIJ9BkdB6dqyHutQgnlRZ7jex/eYfJJwQenBPvXpu3U4jhAdkilQrtnADLkZ6Dg1aaaOOz2SWG2YvzceY20+oK9M96iuJpXLecRuY8jbtIxwOe/AomnEkQhMly6L9zzCCF454H+cVJRDJAYmUkEBhkZXH5eorpPB/y6ih7FJR+grmA7FwHcsAOMmuk8KkjUIef+eg/SlH4glsWZ5Ct/rhHYy/+gVD4fOL4kck24P6LS3IIvNbGed0nP/AKi8P5FyhHU2o/9AFavdGfck1Bv9O1pSdoJwT6fMtDQKsbNuGcnB6A49Kr6ox+26x2B/8AsacxIcnORnrUVBxAHnJNO2kkD1pFbnPHXuKlDfKVIBJ7+9ZljQuGxkDt81PmjjyHjbgjlT2/GjyjtBweeDUEj5ye1Ah6qSBgcZx/WmFgW64z3NV5J2VGIBxj6mrC2W+JFkuG3sA2VA24OSOT1ximMDJhCMggnP0qNpsAdhVZ7c+csAuFYyLujKHG4YPJ7jiprmSxlSO1tYtzKFdpg3zbMD73uTSAlSQj5hwD0bGas5jCRtwGVuSf4hnuKoy2ly0DSxNMwDFUIXClR0+g9+lQRiYh/tDrAysABMT8xNAGtKu07g3B6bec+9RicZIIGT0w3Sqdtcbk+baw6VYCvlgYyB1I280AWI2ZHbAKgDrjOfrUbS7WIkCkjoP60LuCHfuI6AE8Z96WeJQVfIbIGfT/AOtTAjkkjxIsanyyvQ/yNV3lkkYEjcQOgHtUjEbjgY4IqIuSFIyGAAyOMUhERyx+UEE+9ROmMtngdqsbWweuMVBkYJ2gn1J6fhTAWOc4ij4UKcBwo3YznAJ6U1JCjvnGCSDnnFRHIBAwp9cUqyFCMqGA4wRSAlR/LYNtfBXlhxQHCiOTcTySVHOefX0qNCkhHmNtx6DI9+KcHKKHR4xyflBxx6H2pAR3O6YOwcEkZJIxmqYyQo5PGODViZz9mcZ4z+tQRxSMm/adv5YFCAt2Ma+co2SSSBwfl5712DzTRW2WjdXGMYUHI/Csbw/GEUy5xlwuOmf8+lX7m4kjzHJK7BznHQitY6K5L1GfbSr75XJyeAOM470641BZI9q7QG6l6zWYBun4VLbxmWRV2AgkZ3Ec1PM9gsKbiV9irIY4snH94/Spl8sp+6JKdiTkn61m3hEd0yY4DkBRxxV+3K/Zl2jjnAznHtSuNEg61N0x7CoDmp80hijpSn7pptKeVNAho4x0pXPFKFJ6KcetNfb3dR7A5NMBox261bg+4KqqpOMZP4YqzGNsYyaQE4IxQeVI9qQGhmAU5PbmmB0Fj/x52x9YFqx2qnp7gWVqAGb/AEdegq0GYjhcfU1oULmggNwQDjpnsaAGPUgfQUoXnqTSAyypphU1YYUw/jWhJXKkdaYRVgjmmFO5pWAgIOeBUbA9e1WCB0qNhilYCArzW34Z/wBZdj/ZU/qaxyMdBWz4a/4+bsf9M1/9CprcGdABTgKAKditCSOQfu3/AN0/yrHx81bTjKN/un+VZBHzkfT+VJjQ0CnDrRS4FSMQUuKXFFABijFLS4oAbjijbT8UmPagBuKCKfil25oAZigCnhM07ZzSGMA9aXHFKeOgphPFACkgHrUMjcgU881Ewy3TNIYwdaUfdp4T14pMYXB6UAAOCKWRgsb9zikPTmmyZMT/AEoAx7dt1vGT/dFPqODiBB6CpKkkTvSjB70YzTe9Axx6VGeeafTTRYBlJTsUUgIbj/j0uOOfJf8A9BNQ6ed+j2RxybWP/wBAFWZQTbygd42H6Gquk/Nodgf+nWP/ANBFPoBnyIuOhVSpHr2rwnUCVsx0+8M17kXIIB5rxK+RZrR1DfMG4z35NZPRo1p7My5HV7452opx93OBxXsPw9kKeCYQhOGnlXAOM/MDXi02fPweowDXsfw8YHwdDkni5m6fUVtJaEtnXRNh+SSQcqq/3vUircTAHcEXOMAgEbfoKpRkA5O7Pt3q0jONrBM+nf8AyazJMZprg74+E8w4G1g3OenPTNZ89oYpireXECMgb8jHsasS+aGkZoFMZ3HC4AxnqKbJdCOVxHFC4BwjFeB6EUm7gigV/ebcf1rf8NfLqkABHLOOOnSsadj5wO1V4zha1/DfOqWx9ZT/ACqobg9ixcALfauueu7/ANF1W8PN+9hHAzbL/wCgVa1AbNbvlz94Z/OOqvh1GaWNlGVW3jBPplK1e5mupX1iTbfapk9cD/0GrJHzH61na1n+0L8dmBJ/IVq7QWP86iZUQVBuGeRircMcaFCdoJzkuuQpqEDHI5qQylsAgHB/OsyxWKhvvY7VXlSVk/dy7DvDZZQQR7ikcH0xUfKsCM5FArDXu5HkkivrcblDSYABD7uAFPUY9OvOelMbTrQW0dre6k8Mmdw2rjaB8xOfQYxzTdQfdbxMXYm3cNkrzt6MAPcH61m6kDtSLtNMEfnrlWHPrTA1ZfsUUDzK3nTMo270ClM9Afbkn9KqnTdKgXfHO8VvK4SSRTjfjAJ9s8DNYkkry6DG7vyYo1z64ZR/Srcc6xaRKDGgLR7d5HQk4GB2NMRuNBp9rpskEV5LEq2wCbCGAXPCjPeqNvbPPtbe0hRQFZhz/nmqumQxC1ygDYc8emDt/L5a24JhbldoxIFyB6exFJgKNOkSMnoRjknrVy2ihkKnzir9RvyAR9agh3yfKG3Kx+ZQc8+tT2/nQQfef720qygjGe3vTjYB95ZmMmRf9UwJIzkjtis19oYHaV49etdJLAJLKNXJydwLZ5xWLNZxhvklYpj755BPpx0qpR7AmUScnrTOdpABGADg+lSFdr4JU89QarZkAztXHQc1mAjqV5PHemYDH+tSZbkBVAx0603aX74PU5FMCJlHHDYI4I71GV7njtVgoWXDMwA4AHQ03yV/hX360gIuVUruOzrjHBNXI7Szk00yFjFOGPzF928Y+7tHT61UyhyD064Hr7ijzFUbBtCk5yBzQA66SxBPkecY3wFRmAYH04680kqG2YRAHcow6tzg9KdbGEShmiaR/wC6Wx+HFFy3mXMheJoGLY2sSdoHbJoAlgMxkQQOSxbkL255NX7iN4nYMwYk9Qev4VlwSrC6sd65IXjHr79qvSks5YBQCegp9BDQDg+g461YtJPmHzbQDnO3d+VVmIIGWIzSKCHQlvlJ5z0/KhASXEcHnkvvznngDANWYPL8kCLJTJwT1qjOWeUqj/LyATxlauWqlLYAjHJ4oYIl74FS59qYAacBSGPpaaKeOPrQICA3Jy2PWlAA6AUcLyTim+YoXJIxQBKMkU5Rx1P4VHHIrHAOakFNAPHAob7pHWkpD0P0pgb2msG0+0IOf3AH6mruaz9J40y0z3hB/U1eqmUPBozim+gpcjHPSgCsVphSpW+jflTCf9lvyrUgiI9OKaVHepCw/ut/3zUZb/Zb/vmkBGyjPao2UVKf91vyph6d/wAqAISvpWr4ewLu5yD/AKodB/tVmnGOc/lWr4ex9suAO8Q/nQgN9SD2b8qcMn+E/iRQBSgVYhpDYOAvTuaxm372GF/WtwDmsZv9Y2fWkwGAN1wv50oB7gfnTsUuDSGJz6frRg5+7+op2KcBQAz/AICaUY9G/KnAUuKAE/Bvyoz7N+VOxSgUDI8geo+oNO4H/wCqpMCjOKAGb1HX+VN85e5AqQtxUbMc+tIBpkQj7wP40049R+dPwD2pRHu4C0DGbgR1FR7l65H51ZNv8vzEflmqpCdwv5UgAtnnNNwSopSEwPlH5UzAAwKLAOxxQxypGOtMyPxo498d6AMe3P7gfj/OpcioLcgxkgnBZsfmal59akQvemnrS/iaMA9M0AFJ1pcGkwSQB39qAEoxVpLJz95gv6moHQqxX0JHSgCMruRh6giqGhAnw/pwPX7OgP5YrTRcyKPcCs7QgRodivHEeM/QkUdBmYihmwc5D44rwm5JKunRjIevsTXuySFLxeBgPjn614RqyBZLlR0EzY/76NZ9UaQ6lOWI3M+6LHyxh3PTHv8Ayr1b4bMT4TKd0upBj6ha8eJO8H2FeufC8Gbw9Op4UXbc5xj5VrWS90i52saNI+1QST0q/atJC6lMZGDg/wAVV4HcOMRufLJZdpxt9/rU8bbipO84PB7/AJVlYRg3RWSWQQtjDEGKTggk9M1Vuo/s82wMDhuAetaQuxDO5+zW28HGZOT161Skgd5mlBVw0nVOnt74o5bAitdQNDIhbPzE7QRzj1NaXhwldRtvXzv6VT1OWZzF5qqqISAFXaAf8irvhwrJrFvg5HnDt/s1S+LQHsW9UU/2/dDPO2M/+OVU8PgG7iC5yLePP/fJq9qSZ8Q3XXOyE/8Ajpqt4cGL6Hr81un8mrR7kLqZmtri/vz6dD/wEVsAIyswOCMYHrVHXYv9O1EYwNoJ49Y//rVOr8DjqAf0qKhUCyn9KRwNoIIwe1LEPlIIGT3zTCkm7oTUFiYAYZ+73xUR9qmEcg5KEfgRTGjZR905zznigRWnjDROrNgMpXI7ZGM1iSyF7W0ZsB0uI1cZzhgSp5+pzW9PhVY8cLnue35/lXj+oeLNUna5gSSBEeUuphQqwOR0zyM471UVcLnXW2xtCSKVipW6VQCOmJelXrli+jgRkKXmVFGRgnzMf41zGh3k0mmvY3EwVROGM8oJx3Jz65qheT3seopHLIBCXZIHxlSC2c8fX60+Vkt2PQ9DcGyhEpMZXf8AIRz941tW0LywiQxsQuQQvX2NccmrWltbxrJfwsUQBnU5wfoOc10dje3PkJNAwaFwrKwPyvmo6hc2UU7UKMxUfKWK4IP0rVW2j3mTBy5BI9+2KxUkWCRN07MWPIiYHP8AhVg380QCA4I+/k5zQmkwNG/J/s89fuvXPYTacNg4HHrW8rtd2XlygA88gg9azJrCONRsl8znnkDFXLVXBFIbQR69vaop1tyymASKNo3Bzk7u5q0lmzq8i4+TqM1RPXPeoGBC4XOcE+tOAAUsMeh70zgJxnrzQVKr93jrk9KYDCdy4K9R93PSmM4MOwFuTkj1xTtykqxGRu5NO8yCNWIBBByvOfwNAFd0IQE9zjgUI2AwKoWPTcOQac8rMcjp2weB+FN3INpxubvkYqQFQlcsGIJGM+tOZ5LlwJHLNjqx7VDNK8shZgoOBwg4/KgMRjaefTHJ9qALBtjKg+YghgcDocVM0+SfkH51FCXEQBKZ/u4zin4LEnccjvTAkTUNjD/RonABAyOTS+bB9mSd2VWO7KYzkg/oMeveqrhFXcoHXHuajDDjMeYweB2/+vRcROzu0wUKA4GQD6ntitaHBjBGR6j0NY1xn7Q5dUDHn92flA7YrVsHMlqCc5BIpDLIpwpuKfQAAU7gdqQUue+KBCMqsNzAnHvTMpx+7696kpeAKAFXAHAA/CnA03oRS9KYDs/nSk/KfpTQevNIx+U884oA3dIbdp1qSMYiwP8Avo1fzWdo5/4lluP9gkH23Gr2aoY8H8aXJI9qZ2p1MYhFNINSlfyppHHStjMhYUwjH0qYimkGkBDioyvHAFTlfWmEZFAFfHbIrT0AYv5feI/zFUCOTxV/Q+NSPoYm/pQhnQClxSgUuKokAORWM4/eNWyOo+tZEg/eH6UMY2lopRmpAKUUUoFABSgUAU8UDExS4paQnFAAeKYTSk0mMe9ADDnmm4p+KQigYgz60u5geuKOajckUAWUJaMZOTVFuwq1Bnyz9apHgdefWgAJ5OOBTWPy9utPjhaTnOF96eYFJx5oznpQBWye1ODdqJoWiG7OQT1psYZzhQTSAx7dv3Z5z87f+hGpt1LDZskDl3GQzHAGe5qSG1aRAxYBT0PXNJoRFmlzmp5LQohYNuxzjGKgxSsMWlGRyO1OihaRiF/EnpVn7LEoIaX5vqBRYB9qS0ZyxJz3NVZRmV/941eggMJbJBBxiqkn+tf/AHjQBHEv79PTcP51n6EmNHtF/u7hn/gbVswRAuruwRQep71T0a1Q6XbhJ1bBfBUZ/jb3osBznls12dqk7ZMnA6DdXherQuL29DPGP30nVx/fNfQGowC3uVKEBSxyMehrwDU7We41zULa3jMji5lOB/vHPNTY0gYTIQw5HIBr2P4VFE0K7ZfLYpdZbeO5QcD2rgI/C/lvEbnUY7eTAOCvGM44JIz+VepeBvDc9nod8LWRZoxMkjsBgKGUYzyc1pJaEs66KSH5wdm5zkc4+n071LFNDCQpPAOcD1PvVSGBnjjLriQHaoHy59Mnt9a0/wCy7bcoiu4mXozL82GHt6e9Rytk3OPu5beS5lJwCCR7HB71WWdUYbJBtDD2OM9au3ekQreSgXsRLOcAAZznp1qnNpM0TEhlaMAsWx0GPSos0OxHqdxHPM5Ry43ZXjjFXvCnOr22e9wP/QTWIsUk0nlxqWYc103hnTZIb63llkAKzq20DPbuaI73G9i5qWF8T3q9hDB/I1S8LvG95ZDOWa3VSPcF62r3Tml8S3cu8KjQQ7eMnjNZvhnSWgvtPKyhyuVOVx/E9bPczXUZrUKnU9UU9ooz+cRppt3iCxkjKqudhz2HfvVzWYM+IL9fW1TOf+ubCqlhDJcQxBOoRefwFKaCLFSMHqxHvipVgUHlmqz9lUNt+0LnOMY7/nTZ7WaJd65dR14wRSSRVxI4Lch/MefOPl2kYz757UxrZVUMXYpkhiTyPp71GHckAg5PbGKiurzy4YxgnliQPY02lYLlO9VnSVVIiLqVBT+EkYyP515pqXhhk1W1t7aZHigVeGGCx4LEnqSTn6V6TcSBwWUgjqGGcdKxpbSNrz7RcNJHDniWJQQw445Oc/pWMpOOw9OpF4U8EXV/Eovbt7EMplXYgc5JIO7PHYcVW1rwAsYn3agCekpRAgYDkEL03V3ejeK/DMIhiW+klcD5VUrlvwzVLXr3TZ5HmWCfZL0kBGB9eayqVJqItDzi18DW6TRSHVJFI7hAdr9seo9c13OmxpaIUYRszYL4GFPHp/hWAbgvdmIRSBYvuM3GR7V0FtYzeX5k0qwg84PGPr09qUeeSvJhoasYtxGCFUISCAeauxz25O0hi/RG4yvtmsyK1V4mKXYkYAYwOD9eajlla3Co6qHOe55rSzA2Ga3WIqmUZwR8vUVVaOLAwwDEDHOPrVWz/fXPmdYFPQNgMPr6VpTX1vYxptt7Nw+Bs2dGPYEnJqJcy2ApTIDNu3RldvyhQPTqMVl4JHAA569a663uYJY5BPb2abgSBtBK8eo9652605oIBKJA4HU4x/8ArqoNvdDKrIC4ABA4BIoJ2jAkVgeADyPwqeDTppk3NIURhwCMk0+XSnRcpIrnPQrjj61oBl5IBGMc4pV2YKnd7DtSu27Pbjp3FMIUA4zg9mNIAJDFm2YamNwc8dcU44I6/QA0rbioCYx3J6mkA0PICXXIAPUdQablt2QTn1GMUhZS46cfrSfKAMdvegC1buRbKmBgOWAA5ycZp7MSuO4PWo7UBohg9zz6VI4xEGIIyc59RTQEbRsRufhR09TUIG1GYsNq8jJ6/QVIwLLy/GeBURA53E4HSgBVZdhA+9257VNFPKi+WkrKuc4BqscDhf15wKsLH/ojyHH3wBSAtLNdxKkpk3I3TJyP/rVp28yzwhwMHoR6Gs+M7tJf1R81Nprf61c+hAoAvZzSjrUeeTQGoESZGMY59aO/Sm7hTgfSmAv6UopueM0ooAUHrj8aR246/jR9OtMY/KQKBG9pJ/4l1sR02H/0I1dLHArP0k4022weNh/D5jmr1UUiUEdjS1GvFOzQMsmmEZqTFIRXQZERFNPSpCPWmkCkMiNMIxUzDiozmgCErzV7RRjUx/1zaqZBJ61c0gEaonPBRv5UIDoaKUUuKoQ0dRWVLxMRWtjmsqfidv8APekwQylpBTqQwFOAoAp1AABS4oyBSFhQAucU080Zpe1ADKBmnEe9JQMSk4p2OKSgBPrTXxjp0pT1xUb8jFAEkJ+Q/WqR57VdhGIyD61l3t9aafbvPezrbW6DLTScIPx9fagDQ3jygFI3Y4A5Oa5fUPElvZ6gbdILm4MLlJzCAFSQjhCTxkdeo9Kp65fPrGnIdK1SNLB22yvEzJJNx90MQML06cn24rhtS8UOuhR21nLJJZwq6xrOxKOc4JReuB6sfX1rOUrbCcrHrFnqp1K1vAbV4Z4SSsEx8tinYkngdxmuci8d6ZJGkh86KIxlw0YMo3jICsy4AGeevIrAsPGUmiaGXRft0ssamWGRtttzgfJ1YZHXoK4ueY3WmSWxASK3VilsF2/e7kZ5IwBk9QBQ5WByses6b4itbbQop9U1KC7uHUvJ9iTeBxkjjjrn+VV9J8V2mp2pumubazMjs32fzi0ijOAWA6E+lcLZ2zx+EBEis8sMEu9w20t97Jx7D05rn9V1Jwwur24We4kjVGijj8rIC4XlccjAJPfvUuTFzH0PbktAhY5JHXrms8DJAAya4nwT4uij0429tYkWSOW/ezkyD5QT7Dn04NdvZNLKkEk9s9tK+GaF2BaPPYkd6pO40y+V+z252jkDr71T5wWwSetaFxjyG/D+dZUsuAwEZx0yc8mqGXrS6R7Zjn5l/hNUZbz984CAnJ9qdZSBhJlRnI4A+tUZVDXMgyVUscnGalsDVeT7VZIgOxmUdsge+a53SbqeysFjKFE8yXA7r+8boa07S58t1WbcU/hPtRp6xXGnlXAdPOmUEc4PmNQMpalMJvLMe1mBOQTgdu9cM+i6XYPqF097eCWWR5pQtozBeSdoI6geveu6ubOK3kHmBpIyw4GD9c57+lZuoeNrpTJpdvY26JAjRj5SCSB1bHUADPvTil1C7Wx5PNaWd3xN4o1Jl+8UawkxwTyB04ya9K8FapbDTbkRX8l2zSDzWa3aADjgbT1GP5V5zfeJPE8KC5ivp/sm7ARuWf6tjG7rwOnQdK6jwNf3WuW9+19dvd+VMgieYgFUZScZ/L8qb2A7QSS3N4QsJIZjglwePXmta5u7q3tAsNu2CduA4GKy7CzhS/RSg3DOQAeODWnqVlbm3XMLBd4++2D0PpUoDjb4iS8kMsxWQMdyMd2329q1dPuVmt9xuY9y/KTg8j1qlqUf2ZZGik+ZZSuzGQEwMH65pdJu5sTjMfG3naPel1GjPvoorK7cRX6Rh1yOucZ9fqK6PQ723jNhmcTNNMiDbkkkcE/QdSa5zXL+5S8UAxf6sdYwe5rR0W9nkGlB/Lw1wclUA6cjmhLUGdVq9zKnjIWyEhXsw/QdnI/rWF4N1xbzWobIwzGe2ufs0rhRtySWB9uK3/EA2+OrMetpIP8Ax4VzPgm3VfG2otEFJF6WkA6jBAGfTitWQjpPEVo39t3cq9fsa5H0Vv8AGsa7t5f+EcktbeQxTPbgCRX2bWwOc/Wuq191GsXAbobM5/75Nc/qW1dDuHO5ikJbYP4gBnFKQ1uecN4W8YI58nU7NwRwHnAIP9a6yz0/XvskMc91as4jAlPmBstjmuYj1dG8NyXx06EIkm3yA74PI5z179PatrSDJe2EFxFatFE4BwrPgE9Bn9KlFMjtPDHifVryaCB4ljV2AKyGTaoPU4H6VkXfh/Wi/ky3UOYgU+ZuQc9Pzr0aLUdTZFH2uWSNVIMEbGIAA4IOAK5m6gt5LqU/Z+SxyQ2RTlZiUmjnbbw5rNxLFA9xDtBxkSdup/H0rR1vRNUFjHaQtb7HG1tzZ+UDpj/PSt7RNKhmvUZYdqhSQd3sRTtas4mEJML4GRkN0PFRyornZxGn+G9RtpVYxWQVWVsqgzx2Hpxmu6+yk6TJCfJeTjb+7I7j1rIS0t1YEQtkHoXrobe1keFAF5xkDk/Ws5xVrEuTZgx+HJpNQ+0CKEpGoVflwd/r1/z1rJ1vRNUubvy8KEi6DAJJPJ+n/wBau6s4UEM5KZ/eYyD7Cm3HhsXLmZZmQSqCU3HJ4pxpq1kCkcBZ6Zqtm/mCIFh/Dt4Yen5frW7faBd3tmI9gJxuRtowG7E+3NbR8Hf9NpB/wP8A+vW1B4YkW3jVZX4QDlvarVMfMeRG21TT7iOM3OzDKQuz5SC38vepdW1tLLT1lYqk5fYC0YIQ4PPT6/nXa3ng24gtJrgzhgiElXGdw9OtZ+saZF9kULaIRu5KgnAwaXLYOa5xMeuTXMMiNq0iKEDSNjHznOF47Yr1Cyut2iwXMwU5tlYg9D8vNeY3j2sFxKGJRzGGDDHPOCDXoOmq50FIoyCvlsQoPA6+tZx3Y29Cu+oXU7fNMVZvuoo4x/Or2mT74nSW4BkWT/lrLtCZ6bu4HWsSRi64B2yL8uVPPP8AKrmk7lhuFjRdx24duSOvJJ607EtmLqesoupSwu0yFGckxpneNxGB7g9PUc1Ba+Jlinjt2S4d3UlUmtsds5LDPpTNRtb6O8uJ2ZruPzwBPEDuB7Dp6cCuj8N6OL+Wea7h+zQwgK8Ii2yzO3bJ+6vHpkHpxXJOrGCcm9ibnKL4ltJ9rpLNN5jlQYoyMn2GOauX+pR2cS3Fy+xNqqY+d/OeqjkVnapHHovibUJdLhgktlkIsoV+aNDxkjnqDnJ78VirPM1wEvbTO4nDNIQUPs3r7GtYx5mpKWgnI6zSfGltLeLGViuE6ukkGG2jqVyByK1Z/HGl2804i0a0uEUfuT/ePbccYx9Oa4FsS6gSruZI08rHTCnrgZxz61HKRAksjllMS7mXHJHTiunmaWhLabPS1v8A+1oUvYbeG3WQfLDCpG0ejerdefTFRuWHzSA4weTwK8/07V7icPptxvg8wZikyfkPbLDt6/X2rRs9WuND8m5VHN+kxZRIxK4Uj7w78gisXKS3RXNZHVHHXNNY4AI/Pvms6Txc90fMazhtvMJJVFL7Oeh9qt2mrR3U0URETmVtqyRdM4zyO1a8ulx86vYcfQEmtC2RpdIlVF3MHyAOtZtxqVg8ot4rqJ5w2CkZyc+nFX9Pu40sp41fE331RhgkdOKh6OxV0T2aO1hPwcH7uKdppPmydcbahsrk2yOCdynkKTjJqW3neN5GCqUZhuBPTPpQhl7JzQOo9arRXsM9zLboJVlizuDxkD8D0qfPfP5Uk77CJM4704flmosmnp0pgSZpaQdKWmAhPPNNJzmlJpp4HPamBtaQf+JZbe6N/wChGr5OO9Z2ktu021HQKhH/AI8av5qhokHBp+ahVufWpM88Uhl+mmngZpDiukxI8U0ink03rSAYVzTCvHpUhFNYUDITgjOataUf+JnD75H6VXIzU+mjbqcHuxH6GgDoh1p1IKdTAaay7kH7Q/1P861DWdcD9+3uTQwIcU4DFAFFIAFLmkooAQ5oxTsUYoAQU760YoAoGIRRiloxQAgFBHH4U7pTSOtAEbdOajLJ5gTcA5G4Lnkj1qRxkCqGoowihkjtPtU8UokjQy+WikA/M7f3QM8YOTjikBoodseTk5PYZryzxV4mku7p7WK0SXT1hfCSsdry7sbnC90wcKeMnJrodS8XSWPmTw3UMsU4UJbMDG8KHI3BWAwW/h3HJyDivOdTvpbyN4k0iGJmZjKspIlKjrvGAfw/nWU6nREzdjs9QuNZu9M802NvJaxx+RDGgVQHbBBCA5OSR7GvO5NE1GXTzJCJUnhll84yZTA3Y2jI5wScDvz6Vp6P461DRrI28em2NzKP3guXG+RFx1z1OB+WKgPi27FgfstxdpKHaOVWmHy7s9D75PA5qeaLJlbcnbS5h4bjgbbtiiVDsO7cVA4/TGP5Vzt9btbWYffMNQupP3ETJvcIABljnIJ4A78e1dBBrdrDZ2p1Qiyt0hCosZBLEjglT93IH+OKrxSE6mnmwSLJMDKombblc4XaOeRzkdOcg0m0JyNXTNIvLbw+ftAjSAws7LK+7KknGSOuc9B3rz2+1CCaZjJA0kayArHK2Coxjt6j19BXY3GvGaz+xaaDKkS77z98VjhUNhQTjBJboBxWFe6fAXtZU0uKRUZmkCMAr54VTx7E980m4rceh0WkaFd2PhZru5t2jsnZZA+QHYSD5do9AV5zg16D4XnD6VEIZ0uraEiOKUSMznbgMjhuVYH3IwRXAW3ibT9M0n7FqFu927sJodOSTCQE9S7cYfGflweoPetiz8d6fb6Sw0vRGs7fEs0K+YjGR8/MzdDkMRkc5ArW6SKukenebDMh2OsgJK/IQcEdfyrNnWfdhY9yEYyRx/8ArqtodzLdaXbSTMkjGNWM0KhYpsjO5Mdh0PuDV6a78tgAjEdRk8VW6KEtbd1Bdz8z446VWvLWQTO2z5OOlWResVMkpViThQOMVXknkd8+YSgORgYFKw7jZ4MQxSKOAoBxWToL+Uk654+33CMP+2h/xrZN7tAGzJx1z/8AWrO0q8iX+0NtqqFdSuBwRycg56d80AWtRX9yoHXd0/OvMZr5J9d1dd22SC4eJh3wSMHH0/UGvRriR5nLMeOwHavENdttWm+Juq2+jxtNcG4ZvLUgBhgEg57UIaZ6nc6NbS+GUghtEYagjKs6up8hEBLKucAJlRyBkEsAe9YXws04WtjfG7iCsHjLKWB6BvwxWzoVt4tl0oWupWVvZW8kAt5rr7TulMX/ADzVTwoPr6V0fh7w9Y2f2qKMROpKHl2k3Yz34FUwGJqJe58yOPaM9uuPp9K1ZYjdW+CDgjIO3Faa2yxjbFFGo+mP5VIkkyvtEalfXHAqbAeb6s808stv5BG1tocr1A549yTyfpTNLsnhhmlkChWIxl8dM5rvLxy9y7NZ2zkfxSZOB+VYF9rjMSsUFs8fqqkA/wCNFtQOF1NPtN9JIpYpnCjHQD6/nWto0e2XSUYYHntwT6motY1a6FrM0QihdUJUpGMj8TUGg+dLHpjtKzSO3mB3OSMPTUQud94kBb4iWMf/AE5yH/x+uU8Hs6eOtVmP7tGvAg7byGrv9WKN8Q7NDArP9glYOeoxJjFebw3lwfHdvHbwpGraqEkbcSSof8hTEdZ4nuZX8TXMaZ2rZIT+IfP8hUdlqc93okMm5fmtxlcA4OyrusW2fFd8Mfe02P8A9CkFcxpN39nsbVgBgwKGBHH3cUmwRz88GtHwrdrDOZT52UIKqQPk69vWtnwymoRaDayahM6oEDNGXBBYdDgfpWMuuh/DGrSxWuUWVto34yPl9qu6DqMmoeHrBinloUztHPc9TUplyL7ySTeaeQHOSOvfNTnSJxG0ny/KNxUHmpIoGCk4bOD0Gaux3zywzKIwpKbSc9c8cCmSU7O48q/jKYKs3zAnA5GK1Lm3S4iZNwIJ+Ujn8axRGTjHHFW7e4ktxtPKdge30pCK/wDZlzv2+UG56hhzXSNGLCyDDpsAxjO38fSqKX29UxBjscP1+tS6nc787Cc/d6Y4xnH4VEt9AKFhKcsjfxHcvHfvXS+eyQpIsy7AoXbggD9K5uG2YAGUYIOV4rXgvHVcOA/0GK1grEstC/YnBcNnpg1de+WCAAkbsYAz1rNS5SNcR24T0xVaWQyOWbOa0EW5b7zIZI0jjZmUqA/I5rl9WiY2W5CQUYHjqe39a20uFiU5iDNnO7pisOfUx86vbgjJyC3/ANas5lRPN9ftytyLhnjTfEVIOM5DdMY4r0TSoJTosSAKxeEjB6c8/wBa4vU54zrss5sg++1IVMjGdwyc4wK6mPUrtbKIWttbhPLD/vJtoRR3GFrmlLlTaLk9EUZXKFYhGE/hLKM8nufar+kqFhlcsPnYIFzkkjr/ADrI1fWIoxaSxwxyMoZpI1O0DJGNxwCR36Vnf8JcThlsovtDD5nL8t7gY4OKzhWcm+xnz3NnUdLbTPEb6jpmuXCTOxwrAblwMhdpHK8nBxxWjY3a6hJ9n1LUU1Cd2MaW0CKexI3Hg54z6VDBcJrXhG5ndYNkYxPGW/ehjwBkDJU+x5rmLPUZPDepiabSVW0QxpMkkmH8pmykqMvTDA9PoetcFai60tN/667kc3RFvU/Ct/LfTnSrD7Pb7AyGa5RI0JHVATxz1HQVzesaWbeItqMM8F9EVDFTvSQMOoIyv5V2Pie4mvvELrpt5K91IxaSRHDBYcDYoJGATycenNULy6+3yxaTrFqRaxsHO2bm4kPABP8AAB6d69CkpKK5vvI5rnOJojTxLeadcoJIVw9u67SVz2PrWbq0E15ZDUVjlihaURkuOrY/lxxXbPozxa/A1vGtppi4WTbKWkzg5yDn5T0yfTiqWroW1WDTfIbyZ125fhT6kHpwK6W48ok3c5i3mR5ywBVFUB3fgZPQfU1vw6dLc2scizRJldo3vg8H+VW28FQKjCPVUubMkGL7QhTHGCSg6/h+NQi3sYbXfdFoLKNwIUj+Z2yQCwTOQD1C81yqrTv3NHF9Cy3h+dbdZItRs7k552KQAfTd/iKlXRWtrS3uV037RdFcyFVKeT35P8WPUCluxojzJc6UWmYfIu4g8Z6OexH0q9p1xqV3ZXH2eVrd4X2QltoIHdtxHPsK45V6t7dPPT8jSKRzGo2yai0TMsMcijZFHZMUGc+g6n3rZ0i0a0Q3GsarbrdoCBHKV3MhH3j7g4561najFM2sW5uoLiB7klmWZ1y5AxvwuFXPXj8axr8xR6gEaItPMNwy/Uf3sntXofEuYzuk7bnbT3qrZSXNrNby9hIWzGD/ALRHSqdjez6jH5/mtLBFII5WtmPyNjOPcVneGLHT3a5urrEjxEBI5DlXbHJI6HBxxRqs/wDZ2oSyaXfLbTKA5tBG4Zc/e5Hy4rmd5StctS6ndyWcE1wl0oaOYgEyRtt3f7w6GpiOenFZvh7UW1TR4JpLY28qjayYIVh2Zc9Qf0Oa0yV8wRllDkbgpPJHqB3rqsiw7U9OlQRzrJcSW5UrImGGSMOp7j+o7VaXpihAAo696KM4pgIeDUbU5jzTG6UxGxpGP7PtiO6HP5mtDvjNZ+lMG061IP8AyzOfruNXqopDu/8AjTt1NzS5FAzYNMIqQr7mmlR710GIwj1phIHcVIVHoKaVHoKAIyw9aYx44B/KpSKYRQBC2f7p/Gp9OP8AxM7bj+P19jUZFS2PGo2x9JBSGdGBTqQUoqhCGs66/wBefxrSIrNux+/J/wA9qTGQ0h60tGKQCUtLRigApaTAPWloAWigCigA5NGDS0FgOpA+poAQ0c0hZcZHP0GaQkg9D/KgBrZziom9qcWY54A+pzTDuI+9+QpgcN48uYhcRQj/AEi4Cec8IUDygOjs2OdxGOSSAOMda86v4lvk+zvcPbmVs3RBLu+T13nufTk8V7jqNlBf2giuSTHGwm2lgM7ee/Y8A1459nvZtUWITpPlzJKygN5fXO3bwwOcc9DXPVXL7xEjkLWws31h0ga8aGBXWOAqVlZR/ePGAT26mtmysLiRIdTlUtHbA7LXYIxGxB6t1YjrTobqfQ7iR7gzCGQO9rIse55Hz90Y6ED1qS0W81zSQ9sJ1tEVY7yIpglgclsfwgg8nuQKiL5tSNXsZMSPqXiJBaIEljxIwukBAVe/XgD+tWQly7SrbJFNdSSktcsct1yVAP8AD7cCnXGmy6s5unaOA5eLzBKY16DAOAQAAOR1JPGKj014LCC8hvZ5JZIYQsJj4WJc8gkc5OaGrLQFsLJoBbU4FtphL543SwkCMBQMhgAcMPQNwScVofZE1OO6CajDHNCcRwSIdseTjd8vC9SPTIrM027hvLaMXdzcBEcEW0SAYCjC/N6Yz1962rrVrG1sIWYEzwRv5MYIVJicgO/cle2e9ZVk2rIqTWyMS98PXQmmkl1G1uWkxtuJA5MgH8QyBnjC456U2KRTc6ndSWlzfwW0afvZx5JX+FXwuflDfXjrUGv3gn0e2s5bg3DSSD7OktwCLdT94gY6k9T0xT5dN1adJLS2a9dVhjSS3g5Rl6gk5GRntg1cbq3M9wXmdz4CvpUItLbVpbu0eIyvZTW522pPO1JR8u4Z5XAGDxzXcsxKhWLfL0HYV5D4Z1SLw9rDyX8JtHLpFNaxDcPLKk+bnP3lOPl/iBPoK9Ytp7e7t47i1nWeCUbo5E+6w/z2roT00NU9CxnHp65p6shB8wsVA4A7mmAgDJAPsaeybl3iQEDAIIwR9KYELj88VnacMPqox/zE5/5JWm3U9wO9Z+n487VR1/4mEh/8cSkBYQ7ZlYY4PU9PxrzDUry6t/iXrRsGFve3DiBCIh5TjYpALZBViQPmGPrzXqLJyORivI/EFnPefErVUiQTsqRssG8KXyi/mOufwoGjudEm1E6fHLdRtdyyElVyWf2BbdgfSuv0KeTzbgfYni+VTyJDnn3P8q5ix0bTls4jcKI7oqA+EbbwOMDPH+Oa6Dw/a2lvPMqXmC6AKCWBODTKOlhuAG/ewbh2Hzrj9KsNNb7P+Pd93s5x/KqiqBwt2P8Avo1NGsg6T7h6eZTJMq5kP2lwPM65/hFYVzpdxLPJKs0MW7sgwK6e8UySN5kaMPaWqD+RHx9mY/7slIdjiNV8OX81vMkMkcrGNsBVOelXdC8Py2iaMkqO7xwgPg4UMTz6k856cVu3E8aAnyrxDg8RyA5qna3IjntJFm1DC/Kd2CDz3phY6zULdm+IFjLtOz+z513Y4z5gNefWVlIviu3l8s4/teXBx1AcV6Xfkr4001cna1lccZ4yCtc3ZjytVRAm7GozgcDjLAmkBp38HmeMJxjrpq/+jWFee2cco063AB/1QHTrXqs8Q/4S+Ueumj/0cf8AGuV0x7QaRaq8DEiMBmAOOpoA8h0su/grWM9Vd+3+ytdD4PZh4YsS3XawP/fRrsbW00r7DdQvAqCQ9N33uPYVb0iysIrJYlngUKSAvoM1KVipO5kI7beP5UsccgYsMLxg/jXUrY2jfdlhJP8AtCnHS4MZJiI9yDVWIOX2MWwv04pz2/lsdxDEdh/WumWxgU/8esZ2kFWQAMCPeh7G2kyTbMCeSQB1pWA5+2V43MkaguDgDr+Yqw0DPIZZVDO3JzxzWzDY2cSbfIcnOSxzn9DU32a025FvKc+7UJIGYAjTdjaB75qdIlXo4x24rY2W6Ar9m+XP8WSfzo2WX/Pqn61aJszKKkY+cflUUgAGA344rbxYcZtIvzND2kW75bLCn607hY5yXGPvjHvXOXS/LIUALDJAPQmvQ2trbaQ1iD71kajokE7b7cPDlRlAgK59uaiSuNHml/FZtZxpeQ745peS3y7wvJ+gzwSRg9qdGYry6BhM8EBBDuE4C49icipvFHhbWxdxNpSyXDv8rII8E88fMSfyFUrmFdMLzWqiC/dN0UoBBjJ4PBJBAwR7+lefPDzctdjOaa1I9RtrWay5ZUC/OZVbnOOCxPJ+lcUWdZYwhbDMcsDgY9q7W3W4ns76xhjfUZZfmuJpCrxSOwzuVhyGHHX6Vxd3bzpdBhJ5YVAxV14zzz+IroaStYIyOw0W0t4NDGo2WsxW9zDPH5kEyk4+bkH1yDkdvXHWtHxq2pLcQ+ZPHDZ/vEMLRbhKPlOGPdT+hHrWcqS6H8P7iW4sR5mpkRxsWwFVh/Eeq7gpx657VitNrFhZW2nC681J2X7RPOm/7OcAKoJPGBwPesqdNOfM/MT3ub2mWmm3mnLDbS3atGNrRRygMjHruHVvr34qnJpd7apc+S/2yFPnWQIF2L3AA6kd65ybTptNvVt9QikWFyWFxnkKe5Yds/lXRWWojQ0aNb8QkKEVHbCMuPvHPU+45qpQns3dE26ojXU31GIpcl1COnlyqxBkYZPOOg9uldMNVsdUtAVlSKBiBtA3BWA5J7g/SszTptLvLWa1Cw3JuGVoxuCShsYyB1AIz71pWNja2+nyvp+htNtX547eMbyB23M2Se/AzXJUtJckLlSikkzn9Z1rVLG7ifTpntxjAd1XzR9ByoB/OszRJWPi2O8vkSSe63YdhgByP4R2PWui1CDSNas7IWX2pJ0nYql1GYxINuAFJ5K5/LvWFNYWumarFcxatGPL2t9nJMjI3dWx8o+ue9dFFSpxV9wu2rGtdWbXE97LpeUu9wCLGFBcDByQeo69sVWtNaurDVg9yiIJVWK4hlQiLA7j0x1q7batJJqFpLbW8Nk8H7p2dR5kofusgzx64xxWX4kunivbi2ubYLIzbYWRtzMp9QTyOvPaicXVjeS3CLsrHW6zaXNxZz6mqP51vav9njA3pMp6D35xyK5TSJ7OeD7Br2meRqkrFra9O1C4PO36dgBx+NXdOtNXsPD0mlxarGIrjDxWrnd5ZHzfI/UHjtxWRdtbLeH7ZZvcarBKXRVYgHuucjpnBxjt1qKVKUYcl7opeZ0Fpo7WMsgWJnMv3v3ZIIHQY6gn1qHXnsLa6tLbUIfNgliOLhT+9t3B5UYOSuMcGuGbV7u2R4Gub1LgBv3izNuJJ+6efrz61dFgloqNe3TNcohBXGRGPTPc81pDDSU3UbuK9j1fRns7nT0On3MU1vF+7xD0XHb1FU30aH+0JL+5kd4xIX2MwZQO5J6gfT0rh7GHyrqJ7C7aGRgTIS2AFGDkjuuP1rudE1WK9tC/nBpMsgiC42lTg8Z+tKtJJrm2NIyTNV4be5jXfHHKnDKcfkQetWVGO+apQyyM4EcG2DHDEbT/AN81cFaxkpK6KHU09aWonmjWQRtIqu/3VY4zVAKx5pj9OKc3HGKjPA/zxTEbWlZGlWnqYyef941czzVDS3zptpnkiI/+hGrm/GM1Q0Sg4pN3NMyAfejPvQM6QimkVJim10mRGRTCKlIphFAEZFNIqQimkcUgISKfbcXkB9JB/OkNOhOLmI+jj+dAHSdScc/SlxTDGu4jAxntxS7cHIZx7ZyKYDjWbeD9+f8APar5LDuD9RiqF4SZjgLnjqfahgQUtJ82PvAH2H+NH4mkMU8c0EgdSKTA9KXH4UgAEe5+gpc+360YpaADLY/hB+maOc9T+HFFFMA2gnJyfqaTAHRQPwpcUuKQBTW4p1I3SgCEimEVKRUE9xFbRvJLuCohc4UngdcY6mmBwHxGluvNSOyV5HSzMcwA+UCRxtB9c7c/hXH2sdzIbxLZ3glsCk7MrniM4XIYj5sktx7e1dp4q1uzv9PnWxjCvuR3uZz5QO0EBQDz/Ea4HUNVd9KEwk3z3ieSCr8bR0Yccf1rnlKLbMp7jJbKKfVGit7t7W2hG7z5Tgrx945Oce3f3qrplzeZntrfUlgt5MNK6kMZFTIyT1bqcdO2elTzv9qNjl43lTYJrmR8ldgGA2Pu4GOTVL+z459Sl1KS6jjjjAeSCAncsZ4LAe459hULRWSITsQatqhnE6WMDNbtiOO4kmIAx8pbaMDn1rSstO1G58MriGxMCYZxbtmeVlOE+XuCeuOe9ZOo2llHK7W9hP8A2Sgb7POM7mYdCxPYt90Ht9a1bPxDcvdmNrS3u5xEq2t6kTRrAccFk6Y/IjHFKUrK47PZGG+qR/240iRAIy4MY+QeZ1OSB8oB4IHNWf7FnuLtbrz7e7hSVZ7mdGJUHnPHZVOB+NbrJHqn9pJIkU8pBubuYyCJ5OPvoo+7ypH169axbq+ht7dY1ie3UW+YoQQWl9DIF4JPHPtzzRGV1ew+Yh1FLe1vo7uJg4OYyxG8xHBPyA9cDvUtreyfub3U4raaJ7VU2LII3Kgk5UZxu5OSe5rOghl1aSCIsttIFb96y/KY+pKr69frVnVrCysDawaf5MqSxkNMw+aUZ4dR1APTHqKNFuHkZtpIjESq48h2LMjjJXrtPHJHTJ9q970HRYdH0WKKBYliMaSSMH3CVyoywOe/qOvFeR2fk/8ACQWTzQWl2I5l3BsIlw2P9Vjp2wM9+te3zTpCgt/IKkKMKVACcdMdsdK1iaxIsjb/ADoA444oU/KDwD65/WnuwLEhmb3bqasoYSQcZ4NZmmn/AErWB6X7f+i460/lzkk5A+XA7+9Z2mZbUdcwcZvVJx7wx8D8qALjKRyRjPSuHNhBH8S9Svb2NxELSLbtb5mYgAH2HB4HoK9EtE3tLGreUSp2hky3Hp6H3rJvdeia5xb2sUi+WgDtkLuAwRgj1FCGiiF0R/m826QnsM8Va07+zre+juYbyb5QR5b+/visy4v5Zyd5iRemyGMKPxPX9aYk8gQFXZQex4x+FXYLnbjVLQAZnc/8CFWIr63YAi4xn1UH+Rrg1umwBgs3oR1H09KmjuHY4byUAzkt2+n/AOuizC6OwlvJVmf7M8LAnjdHt/pUMl/dYPnSWSD0ZgKwIJLZeSiSsf7zFV+mKtm9RxhrVOOPlIOBUOI00XRqCngQWzD2YCkFxEAAtiijP8LYqg0tk2d2nknPPyj9aUjTdpLRlDg4wpGPxosM7bUyB4u0Vv71tcj/AMdU1zH+jJ4gnDmRHXUpMsp4PQgV0ernHiTw2ecNHOP/ACGK5S/Uf8JPchbgo39oMSmegwv86AO4lA/4S4H1sCP/ACKK4/ThazaVbRvICUDZUsRj5jXYTjPi6MdjYt/6NWvO9OivZdNjMLREb3ABTOMOaLAbC6bYNuI2/N3D4/Kpo9LtlQ4LAL/t9Ky1gu42O6KBj355qeC4uLYEJYIT6hv5mlZ9xkzJao2ElkYZ+YsflP49alaeywC0EJ7AjOaYdWdSN+ntn1yDR/a8DEiSwkH/AGzH609RDhJZnhYV98ORTi9s2ceaB2xKRUX9raV91oWDHvs6flVgratGsiIiKBktKSP0o2AieVYiqxSXWfdjipF1Wb7ouZAB69KnN1JhQXiIztAB/pQZHB+a3jYkZHQ0XCw3+1pxgi5znpkA8U8apc5xvjbHX5KjLKwCGzBxyflo/wBG3c2e1cYwOmaBWJv7Tk2ZkjiYdDtXn8KP7Si3gFJRwMYYmq0c9p8wELDqRtbjFPae1KjHmhiRkn9aAJf7Wh2cNLnPI7Cmyaqrxv5V00UhUhHlTcob1IHJApjfY2YZlKpzyRnmmiOyd3H2kKOACVoA5zULy51KKWG91OTTYjExnjjQbyuMEDAJy33gBzzivPf7V04eZFJ50Lcxk+QQw6jPsfbtXoHiq6udPs7WXTfJku72c2zNj54SR8rD3yMc8Vwb6BJZ6beaneSCNgGSNQ25ppAeT7KO57npXMnKCtPUmTsrMwUuI0+ypJceRCgaFDztkJOfnA9f0o0pINY13zZpmibaVCSYGzb/AHW6MOwJ5+vWqcyfaLUzSzxLFEN+HDZck4wuByfrjinS3dtPYiKHEjqhyAvy59CelO109SGzt79b3VrCTSeLgQbH2RSg72U5COfxJBHAwM1mQ2+qPYx28UPmWpcGS3k2q2zPzDPUHPP1FZul6k9rFB5zt5ccKgKABtx6HvnPSrV94txeB9MtJhAIwJA8QLlx/EM/w+1c6jWjorWFLXU0dbl0syWqsUtfNLrGOVeNVI5f/Z6cnr2rnbjTI9Xtrq7s4pLiBJ9kkkakog3DLA+nvXR6tp1l4rSA6i7RziINDJAQFKHklR0Y8YI61yMVpdaWZIL6+lFjbStHbBZSqPKecqv5E++BWkIuMLN6jSTVzYMcPnxyRMscSKUDRkAlcYOD1rW/4T2Ww1qK0htbW5iSAGW5JKyLJjqSv59O9cDe3F4mpeZBeC5kAIyqAqAw5XA4/KvT9Kj0q48HadAkEDXUKZmS4HlnzHOJNzEfxD+QxRKUY2v1IaVu5y13LH4l1uKSdCtu4OUjfl/7zDPTk5/CpLvwlNYRs39owXcUY3ARoUcp/LOPSs+91OzsNU3zpOrQymJUjjIESj+OJs4PPHPUVfvvFC6fBbXClZbe6z5UoUo3HBLJ7e3WtVD3bNDSdzDMTT3BeLc+mzP5fLcEoAW2Ecgrkc++DUdxasms315qtxKbS1CIrR/K8hZf3ap2HHOemAfWrNvq1zf6pDZPpsMlqsDWltDDmIW6sdxlRgeWPUsc56emLeo2cRtrfTXuvtKQYS3jiO/DepP54HYVfLZF3jHczrbVgp3O1zNbrIqifaVMOegLDjNXZhaxuks9xcP5ZwHLgmPvk4GWGepznH5U+QLoSnSfslnF5sJS5EwLSyq3Uq+drDuCOmPUVDJbwrMkb3qlcAFwAzFfbnBb3qJLl1REpLoUr+1SS7ErIgk3CRZFPDehz0IqS8vrJ0na6P79/lx3+v8An0rch8LWUkayWOuS+UTl1kUEx/8AARypz17VQ1fwNqlhvureKO/tTzvjO99vrtxn/vnNZRxNNy5eb5Alcj0+1M+krLBJvglxFL0yGU52/lg109jcT6dcRWeoiCWNXQRTjakiq3Tkdfx/OuLhuxblYbazkW4Y7FVRgI2McjqTXUG80+WxW3u7Vrh1X5jEArKR3Unp9OlZVoOeiWnUcW09DuILc2zSqZZJN0hYbj90dgKshiSBxn0z1riovG881wiGzt4o2kVSN7SShc88DAzW3eXttqGmytayzJPEwZE24kVvcZ6HpmtlKMY2XQ1ckbLTRK2HkVD6E4rLv/seoqqCUrKjYjYjaJD3QHv/AEqK01TT7+3iivJBJc45dB8o/EdT64FXRYWkRjYxKzJ9xm5I+lYc1SrpZWJvcrgrKq204vLeQKE8zdgvj1YVbRRHEF3u+P4pDlqeZMLuDYHZiaj4IyDn6GuinFpau5aNjS8DTbYj7zIc4/3jVlmqlpYb+z7cdtjf+hmreM962YyYHNLnnPbFRKKkwcjNAHV4ppFPIpprqMRpFMNSYphHNIBhGKYakNNNAEZHFInEsZ9HH86c1NHDKf8AaH86AOlb7x+tFIfvGloGNNUbwfvQfXH8qvmqV5/rB9BQwKtGKcKKQCYxRS0UAFFFLQAYpaSloGFFFFAhKQ06kxxQMjPoKjZAwIOfwqYgU3FAjyrxPp88DTWOqz206yRBxMQDK+Wydx9evXqOa5KQnT4YJI4IplLCONX+ZW9VPqoxzj869T8X6OHkOrb0wsIR1kfHzD7oUfxZGRj1rzAWc9pqKW0rSQzKR5ltIu1V7k4P8WD2xXHKDU9EZyvfXYST+z7Pw/crJFcRpK5aaTy8MU7DjqM8D6VUupbPTk09XsmtFuQsxdSXkkGPlVpD0JOMqBgA1chuI9TbUYLMi5gtyjKkrBY0wRjZ/eO/8x24qPxhc3lzrq2izC2tZUAlWT5vKzyxGfuAnAwME4pXbdibalLzNY1vUNRmlCpAJzttfMPkwsTglQODj+la+uXGjaX4Ru7GyuvNuFYLC8cfltcyE/MwwOQuP85qtp95cwfZrppEa6xttoEhC/Lzy6rgYPUknNY3iO/vb3WUCsq/Z22xr5LRxBsfNgc5LHp9KXIpWXRDWsiG3W0mLzXLvFdxxrNbpKMJcRgfMjd8kA9+avaNNb6teyWk3kR6Wiy/ZftJIkjRjnCgfeJ6AHuRTl0yNNAefWJv9Phm2qsab2QcbVJ4VQwLHIyeMYFUIIH8Ta1cBXWxsreMGJQg34U7VGf755b61tZPQfLd6CXs01ravtWMTGGMJMq/6oP1U579i1U47H7FYW/nQXCyOSrGRMxw+gB7k8H1FXpLjzHS+ubZYtMUFIYHmy+5SOD3bBxu+uKdq2rXdzHbB4xCImM0S5JkO5twyDwMEelRK6dkNq2h03gHRzFc+ewEttdBra7tioJUNkK+eqnIPI6d69IsdNMGk2lpJcNPLbReWJmGC3oSPXGB+FeZ/D3Rbm+uJdXa9ubXyLgZlRgVuQcsyfTODnnrivVhMHVhHuOe6jgfia1gtNS47ESW6wuomdMHO4A5IqJnVMkkBe241DMJoX2uQuem3v8AjVeWaKBfMkZVH99zVFFsyBvuqW9+gqroriLWdbZ2OXnh2qvc+UoPPaqEmuR4It4nmb+8fkT8zyfwFGgxyX2o6lPcPtTfEWjTgMdgxnvgAfjQmFjthLBaXDTS+WJWIGQcnA6Yrl2tbjc2Y48OWwWftk46j+layXkKuVlibg4yuM/rUiajp0T5ClW7ny+aXNYpIx10y9lOFtW+XkMxAX/GmNpF1uO+yyfUAE/hz/WuhXU7J+fPA/3gRU0V3byN8k8f4MKXOyuVHJPp8q8SWkoB7AHH+FQ/ZI1bBjbI7tkgfia7wAN05PtzQyg9Vz6Ainzi5TgfskYziQjJ53DAP49aY1osYy0yLnopBBP0HU12k9s02QYYsei4J/OqLaNb8k2ZBPJKklj+PaqUkLlOWZWjKhi/tgnP4LQXuArBXbcQRs+8/wDgK6E6LZ4KiOWPJ5CHn8TUMmhwhGWOdwCp+RRwfqad0KzOq1kn+2vChzyWkX84q43W5Cvi6bkY+25yRwMqveuz1lANW8KHskj/APoquU1C287xVLMy+an23AjJwM+WDmpvqUd5dceLrTHVrSQflIleWW4n+zFY5fKXzZR1OT87dK9UvcJ4p0x/71tOPyaM1wWnLD9kZXjGVmmLOynH+sbvii9mFjO3XsQULcOq9hvy1SC81BTlppMgABBjn65rVEdmW+XZ65LYP60i2MDZ2HjuQ+SPp6VXMhWZm/2lqCAkBWdui+WCfxP9KcdZukxGYAzE/MFDD8K0P7MUJ8juo68gHiozprAfLIo4+bcD/ToKLxC0iC5uri5gECJFBn72znI9M9hVJYrjIWOeRj1JLH8/pWkdNkCYV1II5ycZ70fYZ8MqfOOpy459/YU00JplIPeAhhcyAAdS2TipI7m8Vi/m5HcsoOfapjbykbUhk+uMZ9/pUbwSEqoEg5wC3Qn16U9BO4sWo30WcgYOeQuCSffNTrqF5PbSRBGRSNu5N2QKgCAvtVeM4QkdffB9atWl4ludiR7ixxvDYLUml0BN9Ssr3EYwtxJk9dy5AHpS/arlTt89HI55TpmtGLUFEj5hYl365HPYYzUkN1atwysWdiT8oPU0X8h28zMN5dcDyozheTjr3oa7mGSIom5x8rHmtCCWxwBIiMxJLZTqc06BNNKKGCBs/Nngnmi/kFvM57UryZ7yKT7OfJRyxlUhuRyCF9RWJcyi4tPKUM9vuYR+YQSOTnoPUkketdDf/aLKCS8Gr2FlYLBjdJE00kc248qnAbPA257VwGlefbaNdX17OpaQSrBbtHh1mZ8hyMjBJJ49x6V5mMot6qdr9CJK25leJ9F1fTb7fd3Ams3w4MeNrrjLDI6MPT8awVkt45A1gJHUH/UlCeD6noDivVruxa98NSLPbpboTG15HHlyJQeFz1GQevfmubXwpZ2tsy281zGDyDIcoDnjIxwKxw+LpuNpb/1qS2kcVeyTzLb2srSxtABKEJ4PtkdSK7zSdBl0y6h1gTrqFpdwFmhC/M0ZwSUPRiOhXg+lW/D8s8iQWMkEKTQKcvOFChcn5gx78Voz3tpNHHG85JSUfu4gV2jPLjtnnPA5rq+tQXQiUmzktUNs0cVxpEp8hbhgGc48tT047Nn061RSP7XdFmIEiqVVCPljPoB79c+9WbrT3vru+SW2dHd/PMDrskLfwupHA47e5rCgvZra6aGfKTodmXGMj39D71pGOvMF+iHi4udJnkks4I5JrhTH+95MfrXp+na1beIdC/e7GmghA+xwwFWD7doL56r3DD0xxXlV5G82qC2laWFZZFDSbd4RwQSQByeO1ejzXGnXepWcA1q1QNHj7dEpRkwONyD1+lYYqMre6h6JIydQ0iwt7ZzrFxcpc7Q0BW3LxN2JLDp68jH5VHatbWPh+fUbKW3uGit/IZXTcC2cgL9SwPTtXXalOviCODTboxpc27q8F3BJtSUj+70yGHVc/SoJ9Csvths7+NbR0Andd2EulUZUjjIPXBxngg5p08Sno1qVCSSSOEt/D8mkJdQxapAZ3t1JgxiSPcM5Geoz1ArN0S5l02+ZNRbyyYziRiAu7r9OelXfGN5Zat4kK2kLKiRhVYK24AnIJJ7jPbjmori0lngt0nje3umZRC7xkxTAdfm7cc4PSum7eqG3fQh1W5jv1BEzLFDk7FXMnzen+zjk1myaY1sEuI5omsycLcQtuUn+7jqG9iBWlc2theXivHfPHIT8hmjBEnptI61V+zz6VqMsVxGAjALKqj5W5ypwevNTd21EklozrNLsDNpyXtjr0Mgi/wBYjQkNE2Ojdf14Nbnh9tY1MXU0N1azC1lVDFChQgEf6w4PA4xnFZT6HZLYqdOnghuYT+8uxKI1OecHP3v5Vhwa0lpf+Yt1NBcR/KXjhyrr6nsyn34rlxFH2kbJamcXqegCz0fWxFLfWbkCQhZVX77DgruHJBPrXOeJNR8KtZPp1haac907AOFQqIVB5G/Gd56cdOal0nxTrV1pF3b6db6bHBbS5ScqWcl+cAE4B4ODVnQbxUtWXVkQ2848zzjAuRnIIdcdc461x06c8P8AFr21LT1ObWW1+32aWNvMLeNUIi3h5EOOSTjnB9O1adtNYyXMov7WN4UYxtNaTF97dcgHsfTtV/TvD6pLLcwQxefjKsjfLGO6r3BrXh0hXYTXLF1YcwMADG3rnqePWtFV9rPlivvKsnsYOm2EN608lvFLbuXBjWPPlnH95uxx2966CeK8ntTHHbxRSBsqok3fl6VdjhjgiEUKLHGvRV6UMOMV0rDKzTb1KULGWYb6W3hX5UU5E0Urbsn1zU1vaQ2UPlQghMk8nJJ+tWjwKikOFNbQpqOpZq6W7mwtsFWAVxjofvmtDeobByv1qhpXGn2vH8Dn/wAeNXd3HtW4yft7UuagHH3cj2HT8qeJO5B+opAdiRTSMVJTSOK6jEjPNNIzT9oFJjPTk0ARkUwjinSukQ+d1TH95gP51XN5ASQjPKR1EaFv/rUgHmmnpUZlmbGy1Iz3kcD9Bk1G63bK26WKP/rmmf1agDqc9PpTs0wH5V/3R/KnCgYtU7wfOv0q3VW7/wBYOP4R/OhgVqKdikoASjFLRSASloooAKKWigApM0tGKAExQaKQ0wEPemGn96Q8CgCjqOnW+p2qwXO/YriRdjlDuHTkcgV5N4k0LUzbLDJZtGs5mV3bnDK2dzN1Cjd94nkc17KRmo2BPXoKmUEyXFM8cOi6lY6TZzT28Noqu3lySxiRZGVfvleuMZx0zjNYa6Q8GkahaamkS32RKrMcseQQceoyMD0Nevappj3gWGaPzWvL9Xk+c4jRRxj3Kgg+uTXHeII/D3h3VbrUNU1jZqkc4a3Ut5zPERggxgEZUZA6dBn1rnlDoieU5zVYLjT9KTT7y1NnbyqkrgybWOTg7R1Zz3x074rN1i/gtLS3tI5bm5fb/o6JJuEK7sjHfPueTVq/8RReINPksrUPLaafDm389dshXPG45JJAAHB46nNULVrKGOSCO6AkkMUpm2jzFLR5AAPBwe3Sm07ha2xkRSWUenSzAzNKr7beAkcMOS8gHv0A711Wn39jokvl6nprWN3dIrwyofNjlyOzYyjbuDnoa4y3u7dNT2S+UgiJWZlbIkYck8+v5ZrSsdTkv9NutU1DUFVoGZbSBlDO7kYAAJ+7jOT2x1ojGxSvG5r6nPOJrZWj+0C3RkiCBFSOQclfMGS/GMnvxXPWtrqmpOLhba4eWSRkuppVO0FsYJ74wRnNa2gabKUjSeONNLuSs7tPyWKnom3kZ7Z46138mvSMT9nt+2N8vAx/ujn86FFJDUbm5Y2cFhZ21pGhK20SxqDyFwOfpzmnS6xbQEqJN7j+CP5vzPQVy73E9yf9JuHcdQg+VR+AqSMxgADAA7dKrm7GiiWtV1W6uGQRqIQQQD95vz6D8KyhGWfe7M7nuxyat3CeZsC4OD1FOitt3U1L1KIQtamjySwT3vl4GWi6j/YqFLdR0H41bsUC3V8PeE8/7hpoRdMzk5ZFOe/SoZHy33PyNTkZ7/hUbDnoKYEYEZxkGnrGhP8A9ejYD3NPChVyTxQBIEI+5Jj6HFKGuE+5O4+jkVXZiDgA00hu7GgZb/tC7Xj7SxHoSDUg1e8UYBTHT7o5rP5A600s54yAT3x0pDuab+IZICPPWJVPQEkE07/hJLZ4mJhRzg4VZAM/nXOPY7nLG4ZmPOWFQy2EjZAdGyOhpBc9A166Cv4ZuOBmZv1hrlZNRjbVZGkchBeBjxxzCcc1f12VpdI8OAH5o51H/kEiuLne4i1C7KM3EkRz2yYz+taPQm56/rd0lvqOk3DHpHOv5hK5qxnCW0m47Y1uJe45O89B60vjSaSey0byW+cO5P8A37U1yJu3Se4Vo0bbPIOSQetJ6D3Oz823nGZDGsYOfmGcf4mgJZyg/wDHv5a8kkgY9zXGC9jzhoCoH9x6mS9tioG6ZADkAjPP4UroLHViOyYbUlSNevyy9PckGneXFJtjhvGOTwC4Jb8+1cuLu2K7VuE99y4z9eKcJFK/uzC2epVx+QFO4am+8kKZSPUI2weS0ecn8O1RvehQo+0Wr45Y/MoPoKxtr4zsJPYLzj3pmZEQscgdAD3NMLm22pKCM+Ue7eW/6cikfVoFjUszqrHnaM8Dtx61hLIzMR1A5Y0qynOcYNFkF2bkmv6aqfPdBQx25aNuPXsfpUn9qaSYwRc2eCduS4XbWOYXf5vNAJ6AioTZhx/q4HA/vAH69RRoFzekuNPS3M0KwTspAHkyKSM9/vVltreloNy2NzwdoAcdegrMfSrWU7WsIGxycJ+XSoG0WzAP+ivGW/uswqlYTNkazYRYYWtzhOT+8Bzj6inxatYDYzLcgqQTlFPHX1rAfSIGRljuLmLI5xKTn86Y2mTbhs1NyPR1BqronU6AanZyyReWzrG5LGV0wIh1BxySee1ed640g10LqjSLbXUxjtCicOBwH9+oznnmt2Sa60ewmnkNvdLtCjapEn0Xtz/SuIuEXWtPmvZLhI7+3mCqJJcPtPK4XsB7cfjXHWp887226/5EtGop1HRNQhsb+5uTLMVW2EVyfJZw3yk56gH+H3qjrd5q+ga1BeywO6GR4vJaQnceMr9MHj04rspZbW10nT7yW7S+klt1SN5CoaNyAG5/vnBGe3Umq+pJcy6TY6/fTxqTGJWjmO2OE5wDnqX6A46+mKwpJVN47GV9dTM1HULC/wBIhcRTwXSzYezuYirAFT8ynocEfhnpVvS7a2uJEa0YPE4HmxbwHt5O5A/iU9eP0rjPEfiC8voWgj0ya38l8XEzkuSw/hyAAB/OsvSdVuDfQxCNnJb92I/vq/Yqfr2qpYRclkivZ3R67qSuLewm021ku9Qt5SJIRhWCH+7k9z/DzXnHip47rxE7pHJBa5O5JF2tb55KH6HI59a9Fng0/V4SLHW5NOlkRVlV0Fu0TnjaVY5PU8g/jXn0Yk0/Ubmz1WIzTwuY5VlyHPbPPUHrzVUPaRglPYlWRV0jUpLPUba6t7mBmY+X/pA3KmeBknp0xmtrxdc6jJaRbNHgtHEgMjxM5kY9iCT0+ntXGxW4OvtbW0b3CGTYkaqSX9Bgde35V00kr2l2NG1WeSCKOUie2mfBjYAnH+z+FbtJeZUopNNB4elvtV8nTrq8htocFYw6YCnrtJPTJz+Ppmu18SStaPaPeaZNcwJuTCsXdFAySD6dcY6GuY8NR2c/2oZDQsweN+yrjBGPr2qzqmsz2XkWmn3lwmnQkpLiTBdj2BOccZx2qXTT94zkm5GUl5pMJcqoiUZCyfxAE8EqP1rUtZH1yzhtpdSnCGQhFTDJgdSAeAcZ5qPQfCT+KtO1bVlcKlswCRzOd8hxkjI6YGOemeKdq3hT/hGIYolvfNhvQWkjUgiPH8QP6Vk56OKepajpc1D4dsrZYnj1HMVuxdUeWNuh4GB0PuK1pNNtbrTDDJpkr3wU4uUdJGJ7YjYD+eagnt2vLTTLuCy0q3M4WJ2ViqMOmQAOD3Iz1rqNc0uObRLuHTLmTT7yyhaSC4hbG7apbEnqDg+4NeX9ar05qLnq+400+h4xpk8Wm6uJTax3qxiSNoJUKsue/PQgjoferN/qNq0dndCRoLq3lZniSMgxjPAz/EK0NQ8rU7W1nsr37drMsYee5YBXlOOhH0wPXinqur/ZpbQxwhlQSODGpK56fN3/ABr1ZScVYmW9x/hjUtHm122M7i1QZlVZgUEjj7uOMY74rpdSs7DUZLaS3aI7rpHeSQnZ8rZJbHUe3risSC5j1mC1mm+yxyQjyyNxXfj2YEZ9walh1m2SGaKWN7IqHwoYMu7BwQw5B6V59eNVNThHYEup0kmi6LNqYv7e4u3k3b5RENsTH1P/ANbrV4Enk/zryXSHaC8ilW8lt7kHPylhn1z2r0rSdXttTicRShriHCzLjBB9cehr0IX6s1g0aHamOfl4p56dKjcZWtDQjPBqJz0qRjiomJYjFMDV0zjT7Tg/cYc/7xq+Wyc1R0050u0z2Rv/AEI1aFUMkDDFOH0qLNOB96AO0N5b5wsm8+kalj+lRtcSNny7WQ+jSMEH5cmrWOMDp7VWuLu3tsedPHGT0DHr9K6TEYftbn78EQx0VS5/Wo2ti4xLczuOuN+0fpiqk2v2qkrEk0xH91doP4mqM2tXsgIhgii9GclyPw4FIDXW2tomykKbs9SMn8zRNcRwqTLIkYA53sBgVzcl5eTZ828kweqxgIv6c1UaCNiSIwzf3m+Y/nSuOxuya/p6/cuDLxn9yhaqM+vOUPlWjDg8yvj+WazirjqcfSoiVAI3Urjsj1KFt9vCx6tGp49wKkFVrBvM02zcfxQIf0qyKpCFqtdffH+7/WrVVrr+A+x/pQBWpKXFFACUtFFABRS0lABRRS9OaAEPHNJkmlxkc0YoAKSjFFACYpMU7r0FRNcRg7QxdvSMbj/hQA8imEcHsB1PpTd0zg7VWMerHcfy6U026McylpD6MeB+HSgDA8WzaidAuE0SVhcniV4hl0THO0jv06c46V8/w6DcoJXvIZHvWbcJNpdRz39c+vavqILgDZxjpjtXlXxISO2vreewljUXIIlETDAkHfjoSOtKQttTg1sn027mjjgubyJmCGVLdgGTrkZH3ckjHfFU7Gwu9L1BNVhtY/LicZiuHA3jHq3zBO3r2qwyTXGRJPcZU8oZmHJ696qXGlW8Tec4VhkY3jJGahpmftyhFaabGZGkxdXLPnKMdoH/AAH8jzyK07eK31O6Et0iFY14TgKqjoo9AM9KzriZVlCqAoUtk+vJra8Cu0d5dTh+REqLx6nP49KVu5VOfO7G1B5QGUCgeoq0jntWyohnO+4tLeSQ8bigB/8AHcVYi03TnAHkzwt/z0SXd/46wxUWudBjxpI3UYFWo4W5zWuNFgPMN9z/AHZ4jn81yP0qRdEv8/u4o5/XyJQ2PzwaOViuZoticdKmjt2XHJx7VYkgmgGJbaWPB5LIR+vShJU5IO76UWC4JFsySM/Wn2sxGoXwwDlYOh/2WoEsWPvEYqGJyl/dSCOSRJEi2mMA8qGznn3FNAafmDupP4Ubo+/Aqn9uhGMybCegcFf51IrrL8wlViOu0g4oAmaQLjap574oClzlsLjsaYAO3+FPwfU89KQD8ADHTtSFQTgAj3zSgtz059acynAAwFx2NAyBocHqKjZCvQ/pVkjGcgZ9hUZPbcuPTpQBXKHscUwr371YYDgYPPpzULMB0IJoA0NTUro+jyH/AJ+I/wD0Fq55udQuRxy8B/8AHGroNXYjw7pJzytxD/JqwHGb2b/aMH8mFWxdTo9bVlg04t0Lvg/9shWCtvHJNdFowT9pk/nXReJeNP0f03MP/INYkK7pbo5/5eX/AKUTBblZtOiOcBx9DUbaeo6Sn8VzWqFOO1IVyOg+uKiw7mO2nyY+Vkb9KiewnH/LHP8AukGtox96CuKVguc+YJojkJKn0yKaLm6TgXLr/vE/1roeemTTNm9/mUED1FOwXMZL+8VcGRXz1ygNKNRlUkvBE/0yK12tLd+GhT8Bion022b+Fl/3WpWYXRUTWhjD25HHBV+n51LHq9sBhknUe4DUjaRG3SVx9QDUb6O4+5Mp+qkUXkPQtJqVmzE+btJ5yyEVaiv7bflZLWQAcbmIrG/sm5B6x8+jUq6Wyj51J9gOKOZhZHVRXn2hQsek21wcj/VnkfrVoyQID9q8PSKo6kQZrjDC0ZwEZCPQYqRb69gYtHeXKEd1lb/GlzjSL3ie207U9EEOnwrZ3yzRsskkZUBc4bP4HP4Vx1x4Y0kahZ2kV1kzP5LuSMsQWJcf3TgDg8EHPBFdWviHV1TH2+ZhzwxDY/MVpadp9jr+it51ra3d9C1y8saMsc2HHyOuOnzAKPYmpk+ZWQnFbnlN7aWEF3JHbw3HnxHypXRS/nL3AI65Uc44GD2q7aahYWOoxXV3DdHTjEWt/OVmCc4+UdVAH41s+H9G1CLWTe6so0y4tov38PClFYYClc4TIBbOc4Hvil1iGLxXoU+p2txDCYYXcZdf3hU8q4OCN2MjAz0zWKn7OVpf0znmhNJgmure61rT1ebTI5vKVpfvONvzNs/uAkA9Tg98GvPdb02C31WSSAxRu0hJSEbUjPUBPpXpHhW/vLrwlNpySJafZomCsFHEZBy3PGex9eteX63YS6dcpG7MRtEkeRg89fqaqjUnJzjJWs9BWS2PRfDelp4lhb+1tbs3vnj8loJ4t8m0DAbqoPt1PetrWfByahNDYXetujW8Cwxzm13SED7vmE4JPv6YFeceFke/uEjvNUjt7WJWeaaeBXRFA4HQ8k9Ca6XS5tR1KCPULG9lsFnkktojESFyh43g5BJzn2zx0xUzjUm7U5fgJ6K5a0zTIfA2qzamjyXWvyW/lpbR2+2FCxwHEh5JIXooyN2M1Hqj6EPEbah4g0j7dqUsSmdYWDxRlQNuScDcQACD0xzVnw9qcWoa4dP8Y6jOt5GyR2b3MgEUgB5QuoG1s8jP55rmfFOkSaTqk1va3E13am5eMmNNxU54JxndkdO5wazU26nJO6f4MvmcdUcvJeXdjqF5eQRpEsknmyW0QHlohbgY9BnAx0rqNOtrHxDq0ejX98NOe8RWjlIDLLnlQpJAyenNc5cNpsN5iJGuIVVovKmGHyQRn6g8/UUy1ijuPKhlRnhjTjIJOD2HpzXXJ6WuJyVr9T3Pwv4dXwVa39il9JeWkhDYeHbLE/fOOCp/MVk+LtHkitn1aPZ5E84EqbB8gIwMEduOlT+DtdkOmXFtePOyRqqQ3F1mRI2HO1iPm9PXpiofEHjiTTdGvdOk8NzTRzM0K3TDbE+ejkAnA74rz1HEKvfdL8SeZNHEyXj6LqQsEUPFKDOEdiFCfwgY/izkA122n29r4j8NPFcTyyefCInQXTZhJ52sw5ZhxwevSvNJNdlhuBcR26xxyhI25JRCBgn1285x9a29I8T6jpN9PawmO5CzAhoUzHKDwFK9weCMciuutTjKPNHdDT8ifWfDGgyySw2KS6TrVuqM1tcykpKOMEFuUJ7HJGTjirFxe6XpUDRajciIz58xXYtKex4HP9Kq6tpx8a+N7ifUb610ZGKrGskm9vLC48tRjBPBOSQBmtbxT4I0CexVbYTx3b4EV0Bu3n/bPRgfXt+lZe3hTsqjuXzR6nNaVcWsWjXjGUSwRMWhZRzITwBjt05qO0upzDEUijZpVyGIyFPc4qaP4eXljpiGTWoN/mCUwRKSCw4wJOmee4xUGv8Ah7XNNsVE4t0sQo3y2svm7O+TjnHp/OuhVYS0TI5NdCLU76KIw2T/ACgxjfIW3BpAfvqeqkg4I9hXd6LbWX2SNoJt0sYKv5bYIJ5O4DqfQmuCs2t9U0+NJiZXXMIkm+ck/wAJDDlWPHBz9a6DQrTUT4gjLwXFmlpAI5y45lZeqn1B6n0xUqSbsON0zti3HPX+dMY44ozxkYwR2pGrQ2IWPBNRPySc4qVqhfk8DJpga+nE/wBnWu7ptYD/AL6NWxzVLTgBplmQTkq2c/7xq2D+dUMd2pc0lA60AehhRnB5qreKpJR0SRGAyjqCP/rU+1YLCIx/yzO0D1A6Gq1xcxySMI5Edk4YKclfrXSYlGXTIJF3WzmMn+CQ5H4HtWZcwPanE0ZTPQt0P41uxMCDUvVdhwVP8J5B/ChoEcmzoenOaidmbAHT2roLnSLWXLRZgc+nKfl2/Cse5sLm15ePcn99eR/9apaKKLRgj5skfpUZiXooH4VOfmHTI6daYRjpjA71Iz0DSDnRbA/9MFq+KztFO7Q7A/8ATED9TWiKtEsWq9z0Q/X+lT1Dc/cX8aBFalxRRQAYoxRRQMTFLilooAbR2pcelRvNGnDON390cn8hQA6gZPSoTJK/EcQUf3pD/Qf1pPJL/wCukaQen3V/IUAPe4iRtu/c/wDdQbj+lM3zv9yNYx6ucn8h/jUgCou1FCj0AxTXlWNNzsqL/eY4oAb9nDYMztJ7E4X8hT/kQYVQB2AFZk+tQ8iBHnI7j5V/M9fwFU5Ly9nHMwiU/wAEPBx7k81Lkh2ZsXN7Baj9/MsZPRTyT+A5rNl1pmyLa2Zv9uX5R+Q5qisUaEkKMnqep/OkZh64AqXNlKITS3VyP9IuGKn+BflX8hXE+P7X/iWWc8UYEcUhRgi42g85wK7TBP8AiawfF+lXeq+G5oLW9NpKjrLvxkOB/CfbnNJXbFJLlZ5ZHcGV4hld+5gC3fp1pt9cZRY9w3bjhSaH8M+II5iW+zOd27d059eOtNHhXWihWS8iijJ3YUZP61vyS7HDyruYdznHmTOqJubOep5Nbfgu+Z7uaCG3Pk4BMx/ven0qWHwvbx3A8wS3t0SMKw3nPso/rXd+GvCEloWuL5RHK/CQKR8g65bHG4+nas5QaWp00rdC5Z2rMAWBIrXjhAXpj2q5HapGMAZ9Kf5Dev4GsrWOi5AiKvBx9cVOoAxxmlWHA6H609Ux/wDXoAljupI8bJZBjnAJwPwpX8i4JNxaW8zEfeaMZA+oxTRk8KPypwBznn65ouwsivNo9hJEziOeBEUs7I5fgf7JzXJSaoljcOkVjdTxbuGfbG5/4Aa7tZWUjGRj07U9pFmUrMiyg8YkQNx+NUmhWPPj4r0uJnW9+2WmDw09q3l/gwyKg1DxFpUN3FPZX1tcJLEoc27rjqeo45/Wu8l0jS5iSbNYywwTESmfy4rF1LwNpl9GgjlaEqMEmFG3c5y3Qk+9O6CzMu08R6fLGN9z5WeP3qED8xkVswzxyqTG6Pg8+W4b+VctL8NbqGQvaywOWOA8crQlffB4P0rp9L8HQaciyfapZr0D5rgoo49AMdP1qdB2LQO4cU7aDzT/AOzrpP8AVywSegdSpH5cUjR3UZAezkYdzGwYD8ODSFYYUyepyKjdSeq8+9K11AmRK7wkdpUK5/SpEaKUYikSQ46KwJoApNH12rjPHHFRbWQ4BI+vatF4wAR0qtIMHBpMY7WmP/CM6e3XFzAP1asIyAXbj/ah/m1bOtyAeD7dv+ed1CT9AxrnlkSW4LxuHjYRMGwRkbm6Vb2F1Ow8Qndpmk/9dMD8YjWRadbrGP8Aj4fv9K0dbk/4kGnS4yFkQ/mhFZmm/N9qyPm+0McHqOBRIS3LWG9D+FABA56VLsXptIPfFB3joSPrUlEWD2H6U0j1qchiOQp+gphX5gSpH40CK7Y6DGT2pQu0AdqlGwNk5B6AEUZRujD86AI+lOwSOlSCM9hmk6cYpgR4zSHI61NgHt+VIFx70ARAUhWpSO+KYRxzQAzB/wD11G4VvvID9RUtIQcdetAGfd2+4Rm3eEttJYMMAex96wIfFEng3xNdPZ2wurmVQs/myDYUID/KF7jHf34rpZUxksdvBzWNrUFtHopLQQ/aLq5UpMGG4AcbT+Ga5pRUHzX3JnJpXOa8W+K01vX7bUZoY7dJrVYrlI3zFLtJ+Ye4BHJ5pmqrbQTRzyKPLWBETBB+Y87h6kjFLHYw2eizCHR3trq1ct9paZJFdgQSXXPygrjtj86wbCeDXNctLfU5jbW8h2xnhQMk8g9uSBj04rVa7Gck92W9H1x9Jvbqxvo3toZkJRX6AHpkH35zSzawp8uaSK2uftSeVKZy0iRTDoDGTgADGMVU8TQM+tSTXb+bcx4Vgg6quBjb2GKSaQXshTYixPGGIwB0PysGHAI6e9KWwlK2qLei2F7rbtAtxPBNADIyRhY4gAe2BznNdNc3lt4NsU0q5uzObiRZ47dB88cp/jB7IeM5644rG0vU4dMRvLdwXUI0qoWPXJx9eK128Ff27qs0lsbm0vGjSZRqLbtzeqkZITsc/dpQfXqS5JvUrxS+XNHDqdsk0fmb3kWJS7rnIZW7/wA67C0tbHWVu7621mSwdJsQ/aXWEIoAJco2CwPPH8q80S7Jt5LWXzQElONjh1Ug9V9s+nWp7PWbCx1mL+0dN+0JImwzCUo6gkfvCGBBA/DvXNUoxqbotSb2O48P2MXittUsPEkln9mGZ0ntk8u4Z92PlJ6r0bnk5HvWbqPw/tdC0+S/ku1kit5BIkOWDzDPGSOAT1xzipRfQ6brkF7AkV/axphkMqBpUfj5T2YcYP4d6k8VWAmvodTtjdQ2U0JU20jfM5/vYUlcjPP0FZ+09nVUU7Rf5hursr+HfEFrFepCtu7QXI33JzzbnJClhjofUdqb4j8Q3Oo3dxY2a28FlJEpkmcDeB6c9yBn1qx4X0d/t9m2mJKb5z5BKIeFbksx/wCeY71y2v366vczuLVnlgeVmlBydqkhmwP4eK61J2M3HW43Up7FdGk/soGRnAgkYD5EU/xHPftn3rL8G31tZ6x5dyGNs/AngJDQuOBIv5kH2NSW0F6lv9rtxLNEysHlixxxyrL06H/CsqaJIo4WChAiggk44/wrRvQas1Y7PXXfSriGfTrqSe7hfzGLYZCByM/XnPtV+8v7/UnijsrmCzUruf7HGYlkc9RjJz1rntIjbV7O6dZS06wqdrMCSN2Pyrc8OaWy6qLDUncfabeQWyuoIjdcEkfhnFc8oJ6uIeRnNf694StDDq+mRXNqDhZJHIfB6ZZevtn6VLD4nt9d0+SCwtr7TbiJd2+KdZImGeVcEZHsR/KrWuazYPc3eiXOqzXMCKgkvYPmDsRzG2eoHAJBrnY4tNeKa3062dYzjzlcOuB9c8+o9aiFKmvfqQs/6+Ro9FozorHwrZ6cbe48yDUFnUFVichHB57dCPXpVOzuNRuNZVrUERrKzxIsjNG3OCwBzhsfe9RWx4XuZdHtjbxWsVwNoaJj8q+xI5x7msW007UpdXkiiie2umuPNV4rjCxqWyQfXvj16UUW2227kxabseg7ZA7ZkjKZ4CpjihuRT2ABbBZuT17VEzDOB0rqRuMIHNQv/k1MSDnrUJFMDVsCP7Ns8DA2N/6Eas1VsBjTLP0w/wD6Eas9+aoB2fWlHUc03PHNO6UDNZ4pZ2ZprmVy3XLGmLYJGd0RMcg5DLwatgBVGT+JprMCcgFj7V0XMrDorp4yFlO7/bAwfxFXY5Q2GUg89RWaWz/DioG8wNvWRlP+zRcdjdSTJwfWpByDjGaxYr50x5qHHdh/hV+G4WTBRgQe4ouKw2fS7W4clkMbHo0f9R3rNudDuYgXiCTp1yg5H1BrcDAmpkAKr6joe4osguS6Hn+w7TOcqCp+oY1pCqFv/wAfKckbjg4OM/WtDYQOOaYmIaiuB+7H1qXPPvUc4/dj/eoAq4pRRTZJI4R+9dU+p5/KgB1FQee7/wCqhYj+9J8o/LrS+XM/+smIH92P5R+fU0hkkkscRw7qp9O/5VH50j/6uEgesvy/oOafHDHEMIgHuOtPwKQEPku4/fSsw/ur8o/SnJGqAhFCj2qQ4FIQTQA36c1SutTtbckNKGYfwR/MatXFpFMBHMpZCuSAxHf2rMk0CFebeUr6LIMj8xSuOxXm1e4l+WCNYl9W+Zv8BVB1aV98ztI3dnOf/wBVXJbC4gyWjLL/AHkORUAHtg1LKSGgYFLyevQU/ZxlVJ5/ClMeeGGfocUhkXPY5pfKLfhUoAA4FO6jFFgIxEAeM02RA0ZXGVPBUipMEPle3rTWB6k0wMeXQLGVs/vY/wDZSTgfTNCeHNNXlopJR0xLKSPyGK1toP8AgKmW2LKWLbF9T/QVfPLuZ8kexQhtbezUx29vFCmMYRQDj69/xp6rjjIFXCkAB2s5b3GP0pmwAcH9KhloiHyjAP4mlyT2qZoowgKMzMe3AApmMcYyT+lSyiNvlUk9B6UBd3TOKmEZJ+bGD2H9ak2eg4pDIljUDnmpBmn7eTgUu0YzjFADRt7rn9KUIpPUj1zTgoxSjA+lACeXk8EGmFSDwpH1qXg96dn6igCuTnGelPGO5/CnnPTAJ9SKXap/hwfQUhjeKTOP/rU/ywT1H40bT2XNADSd4IK5HfIqjJpdhMTvtIwT/Eo2n8xV8YHGOnWjAOAM9c0AZLaJCBtt7q6gA5CrKSPyOaqXGl6igLR3EMw/uyR7P1FdHtB7Dijy8Dn646UBocnqMU8vhdraW3JuBNGWiT5sgPk49RiseYbCGaOWF2ZBiWMg4B49sDmvQ3tgyhiPpTXtUdSrqrA8EEU7k2OY1m3F54NtYFkGZHiAbqOh5/SodOt5I42MjKXd9xC5wOAO/wBK3rjSIZ7VLNl/0ZCGVF42kdOR9agOhLHxDeXEfopO5fyNNu4rESrwKcF6jrSNY6jHystvP/vKUJH4cVGZLpB+9sJhjvGwcf40gJioxytROgJwPTpUQv7cPhpDG3pIpXB/GplIkGVZXHqpzTAiMfJPU+pFIY88EA1Pt6cU0465oArmPZzjHuKTOB98j61P2A6Z6ZpjL1zQBEW5xkH14p3bp0oCjcPakKD3GKAEz7HFIW5HIOecUhRhk5NMJcccGgBWJzgDimknoMZppYg5KH8KaZUXOTQA/wAsz/uwCWPRRzVDxDYtN4WbT4dPWRroiSO4K4DsD8zg9QBgDHvVzIH3WIPY56VRtpphGf3r8Ss4yxO1uMkfXFc9WlKck72SJkmzzqO2lsrvULS6haWMoFe3TDEFSCdp/UVYheCwtFW2CSqYzJIZYNrRNnhSx4cn26Vva/ZJDI+p/OzzSqJTnheOMD3rJfff28lrLM6wwRSSrIuCUAGQB7E4z7UpJrQh9mVrO4V7B5WGLxjifcOWOeBn0xjAqXSLCPS9KebYpMuZUbqcZwB+FWtN0yx1OxVriTdc71hFtCpR4wedxY9S3b61Pe6JFpskljZTv5MAJnLyb4rTPUs2PXqBT95xuZ3SdjjLzTpLfVVnRX/s95Ff5XxtJ5K4z7cV3WmWl3rmmRPe3ks7zRN5QJwYwT3IxnIHeuWurCA3fmW98l0jqAZo+gPYD2rrfD+vJpmmy/2pIFtrZ8kouNyt0XHqCDj61dO0ndhPXQ5G/wBLbS757e2lUSMRGkZ+8Ce3t9a6C38NxNcpLdTRXlugUpCB88b4Hyv/APWODRZeK9KjuxcahbNLcXMrtJAYwAgJwoDn+LAHtyapaHJfxazdNaI/kzszPCVzgDJUg54YcCk9JXWwkuhX1i2tbHV01O1gOyGeMrFEADvB6+wz/SujsTqV14v1G5gQSwzRpKxmb90XUckN/Ce2K4rU7u5ubZoWiMKbsyqSQzf4V28k2oaFKtsk8U+l3zRYu0i+eL5egHII+vBqay54tRKjLlVje0PW9QtYL02uoTwoInS0s5owBsc/Ntccna2SvXAY1yFtaCJLsF0ju7iVllbokKHJOfVecn3q5NFrV14gsvsN/I17JIIXlIHl46/Oh42gA9MdauavY+HzBPFqwukv54w5SN2jV8ZUFQTjBxyDycVhCVSElGbuWmpM57TZtPgDix8ySzLeVKWQ+XIBxuGedvuareJre1EcrrB5UEZDqFXKg4wcHspq/Z3MixyR2LKqqoQqUIC+nBH41g6i+oQta2uozi4tPPSRpNuCozxnHUexrtTutiZRipaEmkuLLytTsitveyRFQWUNGVPGSvUHgdKnk8NalrzvdSaihlzgzTSEgt3CgdqkmtoLS7tJr+SMmR8yyMmFhHOGwo+lRv4jFlcRTaJAl4m7bcRyKQkvTGB1z/tDFYyc7pJE3fQz77Qp9EMUeoqmybPl7JwySEf7PUfiK1Sl3pf2QLfOyXkbPMFAERHYAEckCsye1u9T1B7/AFO5gieU/KjtuKL2UfTpV0W6XOl+Rb3DNLaENGQWzs7rg9D9OtVuUrSVjX0qW+ttKY/Zo1UkhJZediZz93uCePbNYV495cWxju7NnkjYsrQAgrz0O2t2xggs9RtL57meZljMbqx4UMPT0rrYmwuYiFU/3eM/lT9nGL0CMFLUi0t55NOtpJ5Znd41JEqBXU47471G2r6b50kRu1V4nKOGBGGHarYJLj65zUfw4tbm41nxu0TiN96eVKYlk2kO38JBzx1po3SGx3drMP3V1E30b/GnNz90g/Q5pJvFmjR+LNQ0W/0XT757WYx79gjaZcA5Xtn2rsLLw34R16y+2afBIsfRlimZGiPoy84P6Gm0Oxg6cG/s61B6BXA/76NWjV+48Fx28J/s+/vFK/didwQfxx1+tQ3fhrVrW18+LVI5WABEcsPX2DdM1QWK2acD+Vc4/iU2iO16Y41Rirs8RAQj128j8qfB4ptJcES2Tg8jy7kLn/voUWYju/mbnaM+rHJpp3d2z7Diglu3FMwM9ea0EG8ZwKXdjggfnTSR/wDqpApJ4FAAM9sU0LsbdGxRs54PFSLEzHoSPyqVLZONzH6CjUB8F25GJQBjow7/AIVpxTFQFZSD2rPESIOEGfUnNSrM0S4yGX+6en/1qpMlmtbsDcRH/aFatc/aXCPcxAEqd4+U8/rXQZ5qiRSA3UVDPEzRHYRkfMN1T0h+6fpQBj+TPIAJJygxysXy/r1p0dtFEcogB9TyfzqcGkPJpAIBRS0lAC0UmaM4pDFpRTc8UFgqliQAOpJwKQ0EzfOg/wBk/wBKiVvmHNU59Tj+1IEildApBkUcA8duv41PGyTjdCyt7A80DLKtg4x+IqGW2gkIMsKt79DTkYg1JkEHI5oAz5dMjbLQzMpH8Mg/rVOSzniyXiJUfxLyK3ckCmFecgnJ9DSGc/jj0owOoOK2niSYnzYVbsGXg/Wq0umKRmKYrntIP6ikBmfjTSP/ANVWpbOeHJaM49RyKrY688UAMx8x5p+44OWJz1oC8YGKUgA5JwB70hhgA9MD1pWCbRyAfTqaaGZsHkA9DSqvfBoAaBnnpmnjAyPzpSBnkdqXA655FIYZ9BS5A75pNuelLtGcDOaBjhk0v4cUBcH1xTunbikAhxigAelJj8e1OUHPJ4oAMc0oFO5+npg0bcjOTigBvp0Apwx0puMUoDdsgHqaAHHsR0oOAMelBO3OcnPTFOxhAoKknn3FADSxyM5x1waUKCOYx754pyrwTgEHpz0pmCRnJ47GkAeWDjGRn15o2c8Yb8aTBPPduefWlVSef4fUmgZKARHg54qIscDH48VMCfLwcn2HWmMxY84P1HNMQrlTCpxyT+dV25PXrVk/6vkYHHQcGq77AxGdpz3FDAiIOOvTqcdKTYcHmpcYYYXI7U0AE9+OuOKQEZhVyVdAQecYyMVWl0mwc82yAn+JflP6VdVcZOOTycU/BYEDIpgZLaQvPk3c8YxnDNuH5GoGsb+M5Wa3lGOjKVJ/KtwAZ/nTCuPr6etMVjn2W8jP7yxkP+1EwcH+RqA3UQJR98R/6aoVrpSh4BOPcUxlyrD7w7g8igLGDAwuFco2Y0Gd64IHPenrEZBuSaM57Mdv86pa14bS+u5rkafI0znCT2U7QybABtDY4456g1z9xY+JbNAYNRv3jU/cvbUSIPbK8/jV2VjN3udTLFMqHMTMoHVef5VDaWd7qZl+xrDuhxuWZ/LPPTHHPSuSi1jX4Swax065PXdFOYmP/ATW7ofj3SdJubhfEkV7pZmVBFJJGZlYgnOSucdR+dNRQXZoz6ZrUH39JnkA/ihKyD9Dms6S8WEFblJIT/02jZMfmK7Gx8T+GtUbGn+JNMlcc7TMI2/JsVs+VeSw7omFxE3QqRIp/mKfs0LmZ5rHcQTHMTxtz2bNVbaQFJFQlWSU/Qiu7vNMsLmX/TtJs5D3JhCn81xXm6XaW1xeWiSbkgupIwCeVAY4/Tis5w5SlK5duAs0LxSoskbDa6nuKx7PSEt571ZG3wzR+WjHsDwQffpV4uX5DZ570BgWAdvLBOCxGQo98Vk0tx2OfuTqWk3Ed7btzeSss6OvCngLhuqnAPIrWnvI9Z0FrS0jjsbdAhltUly0mepZupBxjP171oNb3Npd2d8Cs0aFl2RyA7lYY3Be+Ooz61zt9AbXVZNRtIAqA7ioBUN/eUA8D1x0FYKslLkWxhNK5BrNvDpMllFaWVpAjuEkCdXHUkn8etVtYeyNuLfT5U1ES3CwTx4+dTjIIHfOOD61qW4sdbk1e6tpPOhRxI5hOXiTA5H95Rzn0rEGlR3MB8lQxQY3xjG4diCOnY1ur/IlOz13KyanpqxtvsLpLhSFzcgZT8P612Oj6rAPCsctuGaZ5TE5xyMHlR69ufem6fp6+LIp4nlNtqEEIYNLHlHboN3scc46Vz8enajp0V2krajYraXA8wW43LDKw68clTxjtTckgdnoad3Bcalq80tzaLA6hA8Ua9VxwSPXHWs3U1iuLmDSC91awQKZsFshx0AT2zz7Vqatf2eoaQLm0lMVyuy3LK+SJT7j8TWXpl+9lrE8ess1/HDGWgFx83zjrj0zQo+9cLNK5NoWr6re3t1p1tqrWl1YRma3nIDSOR8pQseq4bvzU2t6VatJHN9ruVvZ0DPLK5cNJ3Bz29MVlaZpeoXF013o9nPNez7w2IjgEnJCk8Z9eeBWgNN1YyLd6tYTx20X7iSOYYRG7gHOQc8g8jms5WvYeu5JaTW1oXt4tQlmKxq0zyv8sZ6AD0zyarXFxYTahFFLcRusjAOqncB9fY1qTeG7Se22ecsSEB5N6ZyP4SWHBHXmuRudOtIrtp7S8gnRV+ZowQQQewPU4549K096MbExsy7rEVzHHPBbEwwjh3AJBBHAycntj8Ki8JeH2utSayvJwLaUb2eM5wAu7Kn1OMZpbq5u5Yo0ti6JcMAZp0wjP2O7+lSaXZX9vujeWNImkMjITyxPUDH3RU890XbTQ6TQobPTFvbi8RJmeXZFHcKHbaehOe35VS1hU8+Ka0sktNo+WSMHMh75HQfSq0ltbXVoq2ssqQ5PlydHPY5B7Z7HpSu9wkMUM/zIDjzV5D+m4dvrUQiop9y4xaaZPbi01OTfK0sVyq7WaNsZHuDwRXSwuYQu3lMAEHr/APrrjJYjHIJIm2Sryp/oa3dN1NLtChG2VB8yH+Y9qdzayR0cThgCpyK2vhNka74obBwZE6f7zVzMLFXG38q6j4SndqniQgAHzFwfxaqTGip8WPh5Z6pZtr2mItpq4kQSD7qXJ7En+F+OG79D6jzTw34r1HTr97e7mmsr5P3bTcqT/syD19+le/eOM/8ACNynPPnRfzNeO6/olvrMe5mNveoNsVyvp/dYfxL+oqk9NRS30O70jX9XvlWKK5kubpQS0ZVWZh6gd+PStC51bVIongvbBlhkADq8DoG5z1H07V4Jpuuan4c1JNP1qOVo0bMcifeQf3kI6r/L9K9V0nxHK8SNBqM6rIMxzRzNtce+Tiq0W4XZS8VeMtOnv8az4cuLK8cFYtQspFmimHo4IB/Pke9cXf8Ah+y1+z+06Jcxo0Z+a3fhAT1GP4CfyNesNrWoFSst1HOCPmW4gjlz+a5rndYZYJV1AeFtJu9ilZJrQPbTqPXCkg/l+FNPsI7rYc9f0pCijq1B3elNxg1pYm4uEXgDNGCfoaT2ozzg80WFcmRtv3ssKkIyODwarnk8fzpM88swHsaAJ9208n86Qsc8D86arYO1A2PpUggL4PrQAW8gF1Cc8+Yv8663d8xHvXKx2u11YkDDA/lXQRXcczEbgrnnaT/KqiJl4HIo6g1Grdj1p4PNUSUOe9FK3BNMzUjFLAUhamk5OBzVaW8hiO0tvf8AuJyf/rUmx2LOaZJKkS7pXVB7mqD3c7/cAhU/ixquYkJLuzO394nJqblJFqTVVziGIt7vx+lU5Z5Lg5kbOOi9B+FK2wDpSbVI6kHrSGRfOT1bj0pcMMMSdw/iBxTvzx2qPaF6kHNSUXor6ZcFisg9T/jVkX0TAZJQ+hGc/jWTuCYxnb69f/1U8Sf3VOT1JpqQrG3vJXdjOe4PFLkEHjJ6HFZCXBjbKkgnqR3q0LrH3kG3uV6ine4WLy4weSSPSpRkE9yD09aqQSBhlCDnt3qcORx1Pqe1MQ7btUFTg9T71BJBBIMyRDPZhwfzFTk8YFDHKnv7igCidL3uFhkAz2ft+NVrjT5rcgSQnaP4l5FagKhs9sirHmMAAj/LnoeRTSuK5zmBg45+lJt55NdA8cM5xNCM/wB5eDUEmkq/NvKp/wBl6TiO5jbMqTSBTxmrcltLEfmQ8dwMioQBkjOBUjIxgEd/604EY9KdgeuD60hTbzj8aBi7cdaAPw/pSDg0vQj+R9aQDsD/AOtSkjp+NNBJ47U4AsOCPWgYUvPGT+tJ368fzpBnkkYNJgPAJOBgemeKCTtPbPFNXuTyTS9uPTvSGSbMjJI4Hp0puwsSOnrnvS72AwTkCk4456c+lMQgGCSOnqaDjtninEEH1GaYR/e7elAB94ZBA7c+tMBIUdSDTshiO3tTfvccZ/lSAl3cHg5z2pGyRyMkdOKQKSDj17HvRzkEgfnTAl3MEHtxjtUDg5OM1LnA45+vrUTKOPr60AMXBJPJGc8DilP93sOo6805cIDjjPQeho2Ee47k0gIxnHKgdec9KXdgDIIBpSOSGyc8kg0pHJOME9OaBiZJAK8ntihuMjBApvGcgggelKCegOOO1AhMjrz/AEFKQ2B70ofjpnNAdSeQRz60wDbkHd1Pv1ppRgflJwaevTlgPqKXBYYHQ+9MCpNZ21yu2e2hkAP8aA0y30uytllWO1hCyfeVkDr+TZq2y4GSeetKF2/jTTaFY5vUfBPhrUD+/wBEsMnq6IYm/NTj9KxD8NtJspBLpN1q2murZAhufMQn6HBrvWG4ZHNQshUEAY9qfMyeVHEvb+ONOnaS08aeYByINQtz5f6ggfnWFo+kyapJqp1hzHdG4Mss9sBnexz8o6bM16c7OCVxwfyqosSSwZaNSVYrwMcA+tNzuHKcO3hy5hV2tNSjmUdFmQoze3HFRSWGrQ4BsWlDLkGBg2R6YHOa6+a1Iy8ecZxtrPl3RHOCD2IrNtFcpzFhrC6Pqcd1LbOoB2yRSpjcp6gZHX0qxfajHr0N1aW0Cv5ZZ7QoAv7sgjawzweeua1JL+RQUaU7SOVcZBHpg1CksKNIfsVsPNXaxjTYT78d/wAKwqQUl7u5Mqd9Ti30PUNNSK50yOC1mVQQ0LnKkjpk8H054rNtLG7vbCe7maSHZMYkiiTY7uOoGOnJrsNXgu/saNolzJHNGm17aZhJHN74I4b+eKTT9IsvEmgzwWksiXsULMEJ2yW8+3JBx1UkdfT6UU1NfHqY1I8r1MC1vYvDps7ln1SG/Y7JZJZV8sA/9M+eBxySCa6c2+qTagbuO+uTJ5QdMKAu4HJyR94MOBmuX0Key1jSYYmAW4jjCucZO9e59Qa1LbV7jwa0N9D5kmlswW5tRyIj2dM9PcdDWkqF5J3Id3p1NrxAnhqx094tfia0meL7TGLOLbIxIyroR8pPPVq8+tL19bEV1cnlJgoEa43nI+8PU966T4hzLfaHBc6bcw3VhIii1kjPKx5ZmibPIKE9DyBj0rhtDjLTW0drctFLgyy7GIPB/wD1VXJyK17mlvduesabdyeGGuYllaW3d2aSPeCC3ptzwcd+D61i6h4q1K9sdXufNityI0EdtBykkWcMH3DlgCCGGMcgVU0i0g+yXLzyBmkl2rg57YPHc89aseIp7XTtPjht4UKgxloni3byvQ/XOTWco80tCVKxV0TULjS0tmaYS21wMvaMN2wevHSq8ulwz393PELee3lby7XzpQjQ9yoTIIbkYOMEdK6JPCwu7KTU4Ly1u3mVZPMt2aONwBkBc8Ajpggc1ymo6VdReLIJLy3JDorQqybZMgcA56Efl0qvaRatfYXI0y/bz3drayWd1F9qtjhCCcDHuPUetZN9dFbx1hW6is1Hyoy5kIHfd6VbvtSNvL5LTLDt+8sjAMar3Vy2qbZXjV0WWNDtOBs/iB+p5zRy6aAlZnQ6bo6R2E6KP9KeNZVcknaeoX6Edfesm21W3u38shoJDwFk4B+h9a0rGSfT90UU8zxlPLR358sjtzyRjpmqUFiE8xbiG3ZWORtzjPrg9Km3c0p8y9CVkz1HzCqUsM0cqy2x2Sqcqf6fStI4I/Co2xjNSbmnpWpC9jw6+VOmA6E8fUeoNd38JXI1PxGeq74z/wCPNXlX72KVZoDiRTx7+xr0v4NSGa98RzuuN/lcZ/2mq4asWx2njsj/AIRqQgH/AF8X8zXl03Ax0GR2r0vx9lPCzYyD9pi6n615e0m5fx5Gapgyf+yLLXdCSzvkPDyeVKv34Wz1U/zHQ1xz2epeCroK7rPaytkYyI5vcf3Xx/kiu80lv9CTn+J/51ZuoIL61ktbqFJreQYdHHB9/Y+hqiSpoPiS1ltFMmnw38BPPmgrJCe43Lz+fHpXQR3GhS8iz1C2HZobkSY/Bq4DRdBj0nxuljFPK9vL5fDH5ijN90kdSPWvZJPAWluWjinuoTnCneG/mKSZRA6jNQNgA46+lXZEVRjk1VZTnoAa3MiEkAZ5Y+/ApvzN3GPankqe3NKEGfm/KkMYo5wBUyxdMnH0pygZO3GPYU4L68ew5oGOVeB0qWNgv3QWz6dKYAvXqPc0u7HGcUh2Jhub7zBfZf8AGgxKRwPwpit6nin+dgcY+tMCeC9ngAVv3iDsx5H0P+NatrdxXPET5PdSMMPwrD81cc4qNn3EFcqRyGXgj6U0yWjYZx8x3DaCeSfeqUmoxA4hUzN6rwo+pqhKWmIM8jy46bjxSF+MAdOwpNgkSyyzzKRNLtX+5HwKh3KnCKOvQUxmyc9KQD2NIof5rdOvtRz34pF49c0pYBc8n6UgFAH40M4i5ZhnsByartOSSE+VcYBB60zaMZbNK47EpnLPlQFH600n+6M+2aYVbpj8aUoAPncgd8cZqRkYnKsccEdQKkEqtgsg6cFTg/lTlRSMqo9MUNECOAMn0HeiwyQcj5Tn9DT13IuOVPcsf6VXyV46H09KkSVsfPlz6f8A16AJw2fmDHrkAcYqdLqdAMMGHYNz+tVwQeQSPZun507n+PPPQ9QadxGhHfRyFVkXYfXqKnBGCVIKk8kHjNZQKhTzkew60rTLbQNNvWCOJS0ssjfIB6nPAp3CxpbtvYc9fapo5h5Yzg9Me9eYa58Uh5iwaJbxyMG+e6uF+Vh6Kvv6mruj/FHTLry49Ugk0+bOAy/vIj+PUCrRLR6LuDAHNOX3/DFZtpqFrfQ+ZaXMU6f3onDDPccVYEpUjbyp75q7kF3zCBk/N/vCo5La2nbLR7SepT19aYJsjpnj8aeJFYjBGQaLICrNpWAWglDAfwnrVKS2li+ZoyF7EDINbWRnjr2pVkkXgH5SOhxgVLiik2c+VP170uzkDGcVrSW6tJhkX5jwQMEGqsliVxtkxnoG9frU2HcospA4Y/Q0jcnGQfWrEsUqAqUIXPLDmouOAQMfyqSkNHOcAHA707APsKC2OegHFGcDIHXrSsMUAY6YFL3x+FNzzgd+nNOUnnse9KwAcYAwB9KB2+nXNG4qvTr1oPc88/nQAD9TTsE42gc004BOSBz60oJAAyATyeaAE245HIz1Pek28D0A6U4tnJ4oHDEsMjPUHrQABcAj+QoAyM9O/vS85xjp3pcZHqevNACY4/Hn3qMoN2RjHc9zUmeM9aYwGfvZAwWHp6D/AD2oARVwCScE9M+lLjn5ep9ad1Ofz4o46dM8UANHC8E4PGT1NNOMkkHA/lT9pPUCjB6ZIHfNAEZUdAMD2pCCeMnnqR/hUhPOMUmM5x6c0gI/c8duKQc8YHPUVKUJOMEEfnSFQVxgYzwM5pgNAO7PHPFGMnAP1pwG3cD0680iop7gZ4we1AAWYZHr3o3jvmh92exx39aAcDI49c0AJj079QTTWPX5RmnH7ucjH0oB4+YDPSmIrE+uc96rpwrY4HmMMjvV9wMnjjuMVCECrIA/zbz9DSArSIdobHBHrWdPGOu3P1rWfcMZiBI7g4qjM0bv8oZXB5B6UMEYNzAMEKuMe9Z7xnJ+6Pet2UIysPu5Hesm6hKjPUd/SoaKTKDY6kE+tc1qc/2fWjIhMUnVJYyUcZH94c+tdI5K8dT05rkfEaEXgfPG1eT7U4bk1NjOg0o2d013osrtKnL28hGSnce/1H5V00Gp2Wo6XJHJ5kQdDFcRzJkDJ5JI6Adcn0rlIpyrkH5kPDDPIGeorRj1OWzuP3iLcPG2FJ4dR7MOf51umckt7kPiDwpf+G4Ba3iutjO+6Ccj91c4XIYc8EA/ketc3FJd2sjPa7YPMjwjKmSR2Xnua7KTUo9RmgkfVmlaDd5Vnq8fmQLu67WHQ8dSKj1S2vmRriXS3htyuA1l++gPrjGdp4FFrmqqRZkafc+IF003saxPGoLsSFLqoOMlc5xn2res3W/sbe7vLgBinzPM2Pn5yOf5Vg6XZ6bd+It/2qKNjGzJvOweZ2HPQ4z14zWze6ftaBJ0DWEEweY9WI9VA/oeazlT6oiT10Lml3OkWuoxR2OpzQB5ArTtG6wMT6npz+tdD4i1q2i0OR76Fnlt51aznhw3lyD7pZSfutjayqcYIrn57++RbiC2mSXQYFT9wcKyBu5HdQ3ccDIBpz6ZHd6dIgvYTC4BTy5B8wHPToce1SoKWrQJtaM4iSZrmR57pTKbgs7SkD5snnGPSrukz/2XcPY3Db9PuSNr/wBw9m/xqHU7KWxuJbR5Muw4iRTwP4ckcY9D0xSTIn2eO3kO3C8so6vW3KmjRux24RlUBmy2OT60wqegqWystSm0q2uBbGVXjGDGwYnHGcdR0qGUvFjzYpYz/tIa53FlpoiYE/U1G3GePzpzToTgMtNLZ5HIqbFDfTn869L+Dabf7dfHB8v6feavMw+GxjivW/g9GrWmqsMDcycD6mnHRjNj4iOF8JscY/0qLp+NeVyNnBBwc16Z8WQ8XgSR4XAkS7hOMe54IrySwv47yAMuFdeHTupqnrqJm/olwGiNuWXzI8ll7jJ61qsR16D2rlLU41i0cPsOWUsTjjHT3rp1k38ZxIOCD/SqQjNtHVfiXaIx52Q8f8Cr3tgDuDcqT+VfP9uSfibZ4HKrbnn/AHq97bb5rknjJ4NTsUjkLOQXFtmJT5i8tB3x6oe/0qTYsoyg3A9CBWRa3PmKNuVdfTgg+orXgmSUbJZDHK5zu6JJ/vDsf9quloxGeQQ3JUAfjS7FABwT7noashY1OwjEgGWQ9V/xpH+cYHAPSkUVHYjjA49KZv7ZwParDW4HPpUDJg0gFDnPAoyxwT0pAcDp+HrQDn1NADiT2pu5s8HJoPOCKTkjmgB24nv1pCzY4pO3JI4pN3FADifqfpTQCWzTgxPCgmmmRQcA7jjPH9aQC98nk/pQWCg9qi3M4A6D0A7Um35h16Z4pXHYkMnAJ4x2qMuWzggY9e1KVOD69uaMjjJBA9v0qRgM+n44zmnYJPQcGozjk9u4609SWz/doGByFJ44PegqCORnPPNLjkEjPvR1zjGMc0AAJXgnFO3H5se3FNUdOOevPFO45w4z09aAFTaxC7sfhUgVeQqkt7mnGdBFsC7Fxgtnn/8AXUP2gt8sS4A9f509AFZfn2tnI7A0pZwMLwzdQKgvr61060a5vJ1gtwPvt1PsB1J9q86174g3F4Wg0cmztwMNK3+tfHp/dpJN7DO117xXpvhxPKuWE9+VyLeEgEe7n+EfrXmGt+JdS8QTZvJDHAGylvHnyxj+Z+tYqszTGVsu3JZySc59++aMlSQWycZ4PGa0UbE3F4AHBDkj9adkncxBUYwCBj9KZnDAjrzk4oQ5KuMn1z0Ht9KYFm0vbjT7hLiznlhlwcPDIVP0JrttI+J+p2W1NUt0vIsDEi/u5P8AA1wK7gACQxGAe2TnvQcqQGGQSRz0xxxQB7xpPjbRNWKJDeC3nbGIbgbD9AehroQGRexHZs5Br5nG0A9CGPO7nPPFbOleKtZ0Q/6DqEogXrDId6e4waBWPoJWYnGCAe+akSTJ6cEcc9a8y0n4qRORHq1g0TE8y253gfVTz+Vd1p2s6fq0avp95DLzgpuwwPoV60Csa+4tk4/CgEAg8Hnr/jUBZdwDbg2MYpQWXBClu/FFwJtkci5OVY/xKajeyBTHD+nY49qfG+VBwQT1GalJ245wMcA0WuBlvY4IVG2tjkMKha3lXlkOPbkVrrIN2D17DtS7F25+7z/CaXKh3MMKGPDZ/pS4AAGSTntWpJaxsSCFY9iPlNVpLDaxCvgdcP8A41Nh3KhwQQScetNyzMMD5j27VNJDMnLIR7jkUzOWxn8z09qTGNxtJAG4L6nqKacZ253DGOlPxtBwPbHrSEZOMnHp6UrAA6cEDtxS42ng5J5GKBnB5xn0FKBjHP4+n5UDE44+XIPaj8wMc4pSMR9DnPQc8UgGMHt3GOhoAM4BcjhRxj+X1pBlQc53E5bHTNG4MemVUnHufX6dvzp2MHb17n+tACDAx8pBH+1SgD5QGyPagg98ZGT9KMDP+I60gE5Azxjp0wTRyeGUe2DTsHpu6e/PvSAen54oAQlcc9/XtRjJ46dqdzjIximEDPPQH6YNACkE89845pCvcE47jFLgfj2GaNrDgYyeQM0ANYcgcEEc+wpCOQCO1L19j0I9qTGOB+H+FACFfX8OeaTJPUkn0J5qUIxbA49SKGjAVcckdM0AQ5A3NjGfWk6jPP1qXyywydq47HvTeG6EYoERkfXn0quPvNu4O7kgewq2R/Efx7EUxFAaTAxz257d6AIz+7zkYyM+1QSxJImCAMdMVbeIY6AH0qIpgkAA9qAMueyXOSAT061mTwAKcjHHOa6Jh6A/Q1UubXK4VR+PFAHG3dqQ2R25APauU8R258mOU9EbYcevWvQL6zIXO3jr7VwXi/zYLGK7jQssEn71P7ynr+lCWopbHLvlfNxwSBn3GRVq+AOoz7RwH6enSoXEcqedEcxuAVyMEdOtWLlt17dZGSH4PvxWyOGeg2W2UxMwBLbgOP8AGm2lxeafMWs7ue3b1jcgVZXDWUm3qXUY96dHEkkhGAQTzVWJUi1F4j1C6fytRsdM1UBSxF3bKWwB/eXBz+NRrfeH5Y9j6Jd2Y6k2V2SBn0V8/lmn29mpjv2HybUVOnYmqNxbeUpxjJPUUWHzG3pN/wCFrAOHtpb9WYssl1bgTRE9QHU4ZT6EcVk6q0eoXrT213DDGuBDbwWzKkQ9j/e7knrWW5bP+s/KoRNIylySVGSR14Hr+NR7NJ8xaqXNJdHvdQ2uJ7i4I+UsF4X2yTgVsaZ4RZDuvZUCnqineT+PQVe8PDy9CgJ4DFm/WtQPxx0rOU3sdMaa3Y1AUJAXy3jwuF4+h/KrS3U6rh5pNv8AdYbgfzqq7MD5gXJUdPUUv2r5PlHvio1NNBbgwTYE1jbSkf7Gw/mKzmsNLbJaG6gb1icED8DitMTRyLhuuOpFROithT17U7sVkZw0q1b/AFOp9+BPER+tepfCKExafqSllJ8xRkHI4JrzkRBHHU5Oa9I+E/FnqxBOBIgx2/iqWUkXPi7k+ApsDJFxFwB15r5y+1Pa3CzRMVcccjGR719KfEtmHg6UqxU/aI8Z6d68LuIRITnBJ64HXPr2pq1gaHabqMd/cwFfvLuLqea7RkDxqwyCQCD3FeeRh7N2aOJOQR8pxjPeu30rUUv7JHUgOBh1z90+9WQVLN3PxLs2xyfIBwPRhzX0KRhnwc5Jr56tX2fEyyPYm3B/EivoRnG5h7mpa0LR5hLEHX7RasSqHDr/ABIavWtysqgNjkc+hrH0zUZpOMZkB+SXGFb2NbH2US7nhj8qTG9om6H1Kmuuxzpl2K5Ty1jmLFF4SRfvx/T1HtVlDIuEk5OMq45WQeoP9KwUkCS4diNvIyOhq/b3jQnOBLAxw8LN19x6Gk0O5eLcjJFRuAxxyf0qwBHLGHikDxk43MMFD6MOx/SoywB4zkdSagorbCB+tJuwOhokkBJAJ69SaZxyTxjvQMXdkEE4z3FHUYyc9qDnqeBTTuY/LkL6n1pAOxxk5wOtN8wD+HPuaAgBBYlmXue34UrHJ+bnHtSuOwxt7j5jtGeAKTaF759hS4xznLH9KQnvg/jUjFU5JJbJxjg0o9MjPegkYAwOKae4PB9uKAH5I+4o9TupgJznoewIpxzu6fTAoHXHP17GgYoPOCBz3B5p3U56Y/Wm9ARz+HenoNxAx34zSAYcgdDnPQU1SQc7Rn061MACRkc/XrSKFIYEAA96AGlsKFyeOw/lSMxDADG0d8ZxT3XgBeP9r1FUtU1aw0WHz765EIPKxqNzv9B1/GgC3t835ecnj5RniuX17xxZaPutbHF3eAYJBzGh/wBr1+lcj4g8bXurl7W1H2OyY42ofndf9pv6CuYWRWlXadhByec5/wA/rVKPcLl3U9WvtZuGuL6d5H5ZB/CnrtHbiqSgEAKhdicDb/P601W2lzISrk5HB+anK5OHX73TI4A/H6VoIV8xSOJUZHzgDPA/D1pdzBMHDAZOcdB70wYPOGdgOA4z/n604bQGG85JyAfX+tACglImUgDtnqOuRx3pFXDEA5+U5buvr+tNGFYjJHUbTyMf/X9aVhtADvh1wpwMkEdaQCMG2BVJLZ64zTgT8xIJB65wdw9sf55pCq7THGQEYZO04IPb60p++JMjCqRjGMD0HrTANy7unfDAevb6U9dyBDg7GOemeRx+VHUbf3fygHnOSc/5NIrL8gkOQMcfy/8A1UmAAcDIJB44PU1Kkjo6vE7o4JIkU4OOwNR7SGxkrtHBDdMdR/8AXpVdgq5PytwFzjP+c5pAdbpXxE13S4UhlkF7CoxicZfHs3Wu60v4k6He4jumNhN/dkOV9yD/AI14uq84IGcHd6NnofypwAkCkZJAznpnnnn+npQKx9K2V5BfwJPbXEc8B4EkZyCe9WWdXxleAePY183aZrep6PJ5lheXEDDI2hsjH0PH1rutL+K9xGQmq2CToAB5kB2Nn1IPHNMVj1cEfXNPR1w0YPTkfSsHR/FGja3GPsV7GZM8xOdrg+nv+Fa7gg85BGcUASsg85D/AHgRn6c0PlJIR2JKEdRzTA4cJnqOQRSt8xBLEFSDg+1AD2t0Zdy7lY9Sh9/So2s8gK4WUDo38RFTowKj1xx9aXcT0pAZ7WoAwG2t02v3NQtBKnBUkDqRzWr5hLYYBgeSGHah4lIyhK+pFLlHcxiASc5OfXqaUEkld36cYrSlt92SyJJ2JHH5VWe2CsQrYPTbIKXKO5UPTIGeMe9Ix3DYv33yPbGOT/nvVh7aVSMpwTwRyKgTc4LOnzEkAd1XsD/P8aQxyooA2jCgYGO1LtyQDnI5GOtKCSSTjA4o69RyOAc9aQDMHk4wBQQdvb3x2p4bClMAg96D97gj64oAiORznp1x1pec5LU/B5GQeOuKQg4wPmoAbk4PfHH4UDj/AHvQ9hSFv9n64PFJjKE8YPXPrSGOABUEcg9GWgkAAkY96Q5zkj5Qe3rS5xge3P8AjQAjLnORzTSrDG0kAjB71I3DYIx3PNGCemeDzQAxTtGTyDxkfyqQ8KPl68E00qBwccHHSnIyqvzZyTmhARkbhnPIH1prduB78cipnVeWJwc89qYFbOTyD3zQIYAAOmeO1Ki8MF7kGkKsucdPQVJHgqSMZoAY6gkkYx1PvULgj/bBzVo8+h+opjrkHC89uaAKrKePm7ZB9ahYDGcHjtmpk8xgPOh8onkqr7se+aRk24+U47ZNIClc2wmU4BUkZ56VyGs6YdshkjDoQQ6EfeXuDXb7DnOAOefpUM8CzLhoyxxzTA8QutDlsrYm1Pmoown+3H2U+jL2PcVRWWK5nkdActgshHzKehH516dqukSaYxdFDWchwrHkIT/A3sexrndS8P2uondEv2S8UYyen5966I6nHUicu6iG2LK5wZFzVi3yG3j7rA7s9BT7rTNVsYCLm1aeBX3efENwP1qrDcQzAIjYyeR61djmd0aMT4ttRLZ/1sa4/Ws/UZC0KFSdu7Gff0qzIStlcPnInuQAR6KKp3OZFQFSAGBOO9Fgcig33JkJwu4OB74xVVMqJOeq84+taEq5j4Gc5Ix3571EsMdsqXF02IjIFVO7kdsUmaU9Wd1YW7Q6ZaqBysQ4781NlhjgirZAcLJERsZAVx6YqtLG+7Pr6VytHoIM8kceuDUZCqxHrz9KfkjgfN6g80fISDtBxzuPWkA0MB3p2cfdbPsTUqQiVcjgj3zTHtyDgbfoeKAGqcuuR35B711nwpvjaR+IXmbEKTR5LHAGd/5VygQqwzkc9a6P4VJHcr4jtpYkmR54w8LjO4YfjH60WGjp/iFeQXvgmOW3kEkUt1Hgjv1zXjs1u2SByB2PavS/Fq3RtJdEIDEyG8tJCuGuUUfPH/12QckdXQAjkGuBK7ucZB568H3pWsVe5jvG68MuR7UW80llci4g5I++h6MK0ZIgMkZHtVVoQWz+ooFY0tIuor34haZPHn5pIFw3XIYcGvolw3mPxkZNfNfhyIjx7py/9PEP/oQr6SlP7x+eQTV9BHinnXEp2RMzMvIVOg/oK6Gy1KOdI7e6mRpe0kZIIb1DdM1zUk00pSI42ngRRjC/gB1qTyhET58u3A+4mCx/oPxrsOY7J9twwhnUR3AH7uUD5Zf9n2NUE8y1mkRwQCePY1n2esRNizuUKQsQu5nyfbJ7H3rcM0b/ALi7YMvSO57jPQP/AI96lopMlt7to2SSJh5hGGB6Y9D61Ze9UxPNFEZEQZmhQZeNf76/319e4rGltJ7O5beCQeVOeD7ip1nMrJJE5Eq/MpXhl9SPSoZRqDy5IFnSRHhcArIOhHtULEg7sYGep/wqqbjdKSsKZODMkfCuf7wHRW9cdanyrxB4/mTON5659D6VD0KWo4fM3BLEDPPf8O1BYA5/PFR52gr949uf85p6t8nzdcdB0FTcqw4OMc8GkIG7jvwM0FTkDb15+tOyVHAGR3z0pAKBjqB07U1Spzj5eefrQcEDGW4yc00lmABIPoBQApKk4Bxjkk96GwHHP59PrQD8ozn8RxSkjdxznvQMBuyDyWHejjpznFJk84PTrgU7uG5GaAEwQ2QBkelPBHK9v1zTFHoSVH4c0/aTjB4PH+NAArc4HPfrnNO8xUDM20KoyxY7Qo+vasfXfEum+H0bz5fMnUBhBGRux6n0/GvMdf8AFeq660kMsghtH+ZLaM4GP9o9Sfc00rgdh4g+IFvCJLbRVFzOOGuD/q1+g/iPp2rzm6vJ9QuGuby5eeRyR5kn3j9PSoSzNlo+dqjCsuPp+X60m4PwcOqYYtz8x7D2NWlYVxSp3nAbLNgDPX/ODSgAN868HILE9O9IpAjI3q6kZHPrQys+YnbcF+Yeh46UwFiY5jHI3DqR3+lI3JYtkMTksvA9/wCX5mlBEjyYOwsOQ46UnDQtguQDtyV6Z9fUUCF2rySTk5CgH5hnv+fFBAI243HOSQMD/wDUTxRhwx3fInTOff0pQDktklScdACfU/WgBoZgxG7GWzgkcn/EUo6liSCG+8D/ABep9aY6hnZVBxz0GcL7/wD1qkVQzF/MYHAHI6DrnFAwChOWG4H7rKvOPegAgHJ3ntz7/wA6QchRsI53ZHALU/bvLMgY54HOM/55oAQZkIUjHPy55wPr6+9BKgBhz7EdKaThVHAzjjOMD6U5yN6AcrzjPJb/AD1oAUMEd9hG1cBsds9vzpG5XESgAADI68j+dID8ilsKc5P69qTccs2V25yR+HFIB0jbsZYKenAyPfJ7GlHIyFcfMDwcZz/h61G+RJjBAbPXtz/L+VOBKsrHdtAOfQt7fhRYB6uCyAnjBIAHX8fUd6M7SGRhsyCCvHPXn9aRWAy29QG5AC9R70nIJGQRwAcY3Dpz7f4UAPDFXWSIldpypXoD1rqdJ+IWvaTHHE06XUAHyRTjccex/M1y23GGJQkrnBHr6e1CuFjCp1Y5HPB7cn3oA9l0r4naPfpGt6k1ncMBv+XcgOccHriuzhlinXfbypKh5JVgcV8zyALuBRmI+4F45xV2w1TUtNuI7mwu2ifJ+63HTB4NIVj6OWTCd/Q1MHB/wHpXj2lfFK/tl26nDDdwLwZFyH+vvxXoGkeLdG1jYtvdoszAkRSEAjHfPSmFjoT83X7p449KcsjAYYAD0z2qCQM0aFSCCc5Hp7U92yRxjPqKBEwGVcAYGKSWQmJmJz8vfmohx/vduaeBubnkenagAiRCqNkrwCcevr7UsltvPzAPn14pCAiKV4X0zUud3BIB7g9DRYCkbEhfkZs+45qBreRGPykjvt/wrWDZwGBBA+tNMSsfQY9eKXKO5jH0JwfSjBI5A9Cc9a1WgDrwAfTPNQPaAnCZB7jrn+tTZjuUNp3bcjjrS4J7H0wDk1K0EihsLv5xkdvwpnU4Py46ZOf8mkMYV6ngc8k0irg7ypz355qUHDLlc4/WkXLk8cZoAjGduRjGeaQAFlC7S3LAMOtSbRwCCCcYB70nllyQDjBz15H0pAMXDOPlIIHOfU0/aCmAhwRQVYSFXJxjIAHekCkdMZ7nPQ0DG/NtJB2gc9OvrTlUsSoYZ+tSBj0GAvYH0oUJyJMjPegCIA5Pyn880HqD7/nQQm5tnp3NBAxkHJHOaBDQCCQ3U8UseRMygj7oNIxJOcEnvSR5aZhgY2Dj8aBDzwSORz0HSmnjIzz6U8qB2NNOO5PXgYoAaR09M81GyN3IwTx/9epehz3H40hOe2DjGaQFR0IPTAz0PORUeeSAfu9TnmrTKpb09vWm+UpX73PTJ70DKxjjdMko6yqQ64yCPQg1zGp+GplzNpZ3gD/j2c8gf7Ldx7H8669olAAGV9s8VC8ZTfwCPYVcZOOxMoqW5xFqZDHIAzJMh2tFjDY9CD/OmXWh6TqAze6Qkjk5M9u/lSZ/ka667sre8IFzCCyjCyjIdR7MOazDotxFIxgnW4QncFmOCD7N0raNSL3MJUWjkJ/Bdptj+x6vPCkeSsd7b7lBJ/vJ1/KqE3g+9Ds/9q6VJnkkTbMf8BIrsruK8gO9rZ4XAwHdN65+o6VnSXcJjdZ1UyDkKR1+laryMXBdUcnLoVva2hGoararEvJitvmkfHbPauai0K91jXhMUdLRWBgR+pXtx2Hqa9Gnm04IQrFnP3RGmecemOxqTTrK4LLPcLsRVwARyxPVj6VnPTU1pq2iRLbWTJaxw53eVGFz64pXjHI289q0jD8x2kD+v0pjxZccAGsDoMWWIYLEcjkHvUQTa3JrZa3U5JGO3TiqUsKhhhQOenY1LQysNqZdSOOoqZk3x78HP06j2pEcA7f0xTlfymI2lgeQc/dPegCNEJkX0J4PrXOwXVzZJdy2kssb/bQ26M4PAb/Gupj/ANaDww468irHgfQLfXX1iOYbHWcMpx0J3URWomUZtXv9b0mG3vbubfHMs8Uob54pFHDg+o61XL/a/NmZI4rqMj7XDGMKCeBMg/55ue38DZXoRW/r2gPovlgPvVnKj1yBnrXPzRS745rdlS5hz5ZkGVYEfMjjujDgj8RyKH2GiFkA/D1NQvCD0Ax1x3q5HJFeRebCroASrwucvC45KN647H+IYPrUZjGcYGDUsaZX8ORlfiJpvp58HX/eFfRUjFZH4B5PBFeB+GIQfiHp5I+7LEefrXvzJukcZxzmnfQDxJ7ohSsSCOJuGCjlvq3XH6VAqO0eQFEYPDt8qj8e9SSSRRNiEecTg75BgD6L/j+VRM7TOPMd2J7kd/7o9a7TmHq0ScoiyuP4pB8o+i9/x/KtbS9Ye3kW2vo0ninyA5XLc8YYdx/KszyfJAM7FZAOUxmTr6dF/H8qaJ2wwUeUGGCwOXYe7dfyxQB2PmrYosMmZdNIwH37zAfXP93+VR3dk8DCWNw8Z+6w6H6+9c5o9/NbSGILJJajlwuP3Y7nnjHsetdDBKbVEmskN1YS5zCnOB/eT29qhopMjjn3s2/JkBHPTNWo5w24kgSZ5B6H60GGOVDdWxEtu2CCPvL7GmPGu3BHDfxCpaKuWhGXJKKyseTEDyPceo/lRkbVO35s9j1qKIgRqWcgqcAj+E+tWGlR93mMou1OCV4D+mfQ+9ZtWLTHDO3LEk8kZPJppbg7ec80McfLgjHXIwaUJkjd3HBzUjIC5U5Y7iPfvTkbIzgLk+nNKYtucrgHn1oKlTx6cn1/GkUHQ/fB4xzUgUlDgE+mGqElc4IO49MHiphtXBA+YHOB1FMQ8LyDyB1FIABkEY6celOVi+FIwuOveua1/wAZWmiH7LABd3SjJAb5Iz6MR374oEdBc3MFnAZbiSKFMEmSR9oH1P8AhXA+IPiHJJus9Cyq97plwW/3R2X361yWra1e6zO739x5uD+7jJwikew6Cs44LD5PvKVBB5NWohcc0ks5MxYmUg73k5Zsnn8RTHIYgh2/dnByPm9vwp6bTKNrhuclsfezx/k+1IFBIA+pXHB/HvVCFI2qyMPnDZ3sTxz9329c/SkeQg7XcgquML/L+maRuMx5BbA4Ybtw9OOM9qc5xGSSAVyHOMlc+g+n5UAI8ZIJPlBgOQOO2OKSN2U/vNqjswONoxxmhvkmVpBwyg8nO4dM8UMDHlSTJnrjofTJ9KAHYVgxG1mXkgce+ff/APVQVd3LHqeeMDntx39fwppJDIqllf7rcZJbvjtSkYUx7d8anamGxt9h/P8AWgBSuGbIAOMlSCc89j/nrSTY3M7bslss45wvanKqMu0BySMDn5l9QPQ+9K0hG48lMEAHjGT046/1oAYcLEwLLuJztx1PpmjaNxBbe2MEgcj8Pzpxi+cbcCYkZG3Oc8HPv/KkKfKoI3HJXbkZBJ9e3/1qAFBBIOAT98sCcgdifWmpwAMpxlSwPQnuf88U4nKM4ByvBA6+nXvSlWVpEOVbHTr6D8T/ACoAFIKMCduAM56Dnrz9Kj/1u9kLZAyfz9alID9JOCSCQByB0IPfmkRDwBHuc53sp4Pr/ntxQAxsFjtJwT9zo3GOvtSAlTvBXKr8h68g9PrSIflLA/dwNuMkr6/XPalcboyh+4fu7Op+npj+tAxxO3A3kEsu0+hpFUE7CNvUDjPTv7U5lEhkYlhgbRs6D3+v8qTDK5GRwArnt9eO2cCgBMHy2VcKepJJABHX6jFPHAXJ69T1/wA/1o2hdoMZDsCCo6EdselIHCgcMMHGGP4H/wDXQA6PCfKWyMckeo7dOnH6Um3LOPmTcBlj0Y45x2FEYCshTh1JGecEZxz+FGX2EbtrbvoMf/WFIAAJPX74AbsTnuBQmDETuO1vmx9D1oUlieSA3fOf8/8A6qUMd4Y5DDsmDgd/p9PWkAm9slg2cAc9O365NOiI3BQQjfkM+gx0zzTBl2G8KeSAwzkcZ/Lp+dOU+fJ1B5yOcHP19vX2oA6LR/GWt6MY0hvXkRdx8pzuXrz17dh7k13mjfFOxunWLVLcWjHo6NuUnpjHUd68i37n/dn7qpgkd+cDHv1oUkYY7zgEEgA9+n50AfS1pfWupQCeyuY5om4DIf0qeMhF2lj1zk1826fqV5p6rLYXM0J4RsNwcjJBrstI+KWpW8iLfwpdRlSXI46dwfwpisexu2AMAdfSnRyYPUfXt/8AWrlNJ8c6Lq5WMzfZpyA22U8fTPqPSuliYNGpBVuOCpyDQIsRkbhzkntVhSPSqQOMHgHHB7VMHHUcg9MUICbOTx/Km8cEqMZ7nmowxDA5HTn3oBbIwG9Cp/nQA9o1Y4Bx25PSoZbcN1GcH61MHweMEinY+8Ac0rBcoNaB+UJ+bjrULQyISoGe+FrTX7gDJkqcc09kHByef73OKVh3MV2Ib1I4/GmLlX3KNpJz61sPDFLuDKCQcEjkVWaxVseUxwOeDnFS0ykyoCTyxyR6Um3GNvDZzwenvUzW7oPmG7PPynv70wDnkAHOCG4xQBG4VWx8xyOoGMH6UnOemaeQSCQOerZ701g2QCCDwffNIBFU9OAfzpsgKcqMjt3qROeQTjvjt9aQ/KBjAwe4/lQIgPQkA0gUi4ORyY8H0Iz2qyFR0O3PGSR/9aoSu2ZRncCjADPbIpgKxKjOQefWonzgt0yevqfSpjgHB5HoaYVG7HAOOvb6UgIt3zN853dOOgpMk9QDkYGO9SPGCuMj8eM1G4ZOcZUc+tADd/Gdxz247UhfggbcjqD3pylXGeBxxx19qZjvnAHTI60hj2kyAWJ49qiMiggjJK4HA5FOK/N5fykjt/dHY1E4JXJDD1B6ii4DWjUnIyT257UzaeMDPfA7087mb52AXNNK5HUA9+OtAxhOFIHp/nioJBuT5ghK8YIHJ9s1YJ3qdy9e3pTdgYkLnFAjPkgXcWXCkdRtAqB4ACDge+DV91wSC4weKgKBSoOd/cdlouOxTMe1c5wKaUcnkcVaKE8L0xz/APXqCQFTjGB6incVitIpxlTg+/8AKqzoSpDpwD1q4QygEkn3oKh1wr4JHHFFxWMSe3C/MCBgcf8A16jDB8Jxj+XuK1ZIWjAJyQRgY7+9Zl3bMjFgRjpxQA+GXLAH74OCM/rW18NHKy6sVxzKpI9fvVyrXDRy7tuHX9RW34FuxDbarNuCgOjFgclRyCfpnGacXqJrQ6Lxq4ktrfP/AD3OR/wCuP69q6PxPeLdadaydzcFWHodlc4Cv94/iMGlLcFsUrqKWKY39mm+YKEmiHH2iMdv99eqn6joakjZbqGO4icSQSruQgYyPQj1zwR2xVkLjhe9UZB/Ztw92uRZSnNyijPlsePNA/8AQh+Pap3KNTwxCf8AhP7NiMYkir3VgfMJAP5V4x4WQf8ACb2zcEFoyCDwfp617aeppPYaZ4ffWDxfOdwtVJ2qRkox7f8A1zVQXDIcQkRADaTn5j+P+FWNOv2A+xzDdu4XdzuHoafd2MduvnMZDA33UAw303dh+tdqfRnMZ0UZkOEjZ2PI2jqfX6e5qQ+TBjzmWWTHKIxCj/eb+g/OopZ2kAgUCKHGfLj4B9iep/GiNZZnWKOJnfHKqOo/oB71QhZZ2nXy2YeUvIjUYQfgP65NW9JubyCci1UvApzKC21F9yx4U1Ei20L/AL0JdSZz9nRiqD2Zxz+C/nUVxPNdARyMqxp92NBtjX6KP5nmjcDsLK7tlJms5wzPJuaRANrnGNrj0960Hhjuo3e3jKMo/e25PKn1X1FcFp1zcWt1m2jMysP3kWOCvv6fWuqtb9JYGls5flhO1XQgtEewPqp/WoaKTJowECiQbkJ78YNWpUimiDsnKjAK9f8A69JBNFrEbbQsN9GA0sGeGH95fVff8DVaUSRK+wMcdUJ5FTYZYjuo0ZY7hwUJHlXBGSnsR3qxIDH95evO7PB+lZ1vIkiksqlW4ZSOKfHK9qmFHm2oPzRFvmT3WolHsWmWWdcZ4IBxyKRyqgk4XHbHNLmOWJZopN0JPBA7+h9DQUH3sYHqR1qCxgIPPGPU06MZYA8EjjjmnxweY2CeO5/wq0FRV2jAA9v50JA2cB421LVo5G0+NWgsHC4kH/LbuRn29K88ZRvGAdoP3Qf1z6+9e+XNvBdwNDPEkkTjDKwyDXnPiPwVJYb7uz3TWg5Kjl4x3z6j3FWibnDtuW4U8BSCCG5OP8elKSXZ0CgFepJ/P8ad5DxvnClskhl6AH+mKiIKBcgFzyMcjnknHfP9KoBBtV2HBOOQMfN/hTWMggDErgHbjJGM/wA/6U7dtYZCsq9ZAPvdycf0pQ2VUg4XcW3HsaAGN8ucN87Hhscf/qpfkYv8qhTzznBOeM5/yaXIGG2sQTj3IxzikkbaW3c7yPlJycZxxQA6MjDkZwOoxls9h+VCgRqEj39/lQng9zj+tJKG5R8lS23kc/j3waRzviLsOVXCBeNvOMD+tAD1YB8kMSBtQqM8Hvj0pY2fYvDFM4b0Prj6/lQd6yRiIBs8ZDdv/r0hBUbiVHUbcYzjuPQUAG4D5wrDk7GXgke/tzT1UsW2uDtwGDnrkcn+tNJYONoLg8gdO38v50u75YyV4DkkZHf3oARgwAVlPln1Pf05pVKB/lfnAUtjkntg/TpSMoRlwzFT1IP5fT2pejMxYrjJO3HHsfagAAACkl8IMswAz/h+NIqsVUYUMxByR145+lDEhwDtHXcpHA9x/On4aSZSqkYOOo4IH9f6UAIyqX3LnOduFOST3wfpSPgAosjA5woHXd1wPwxn6+1IpUrnC4RMlSOnpx/Sl+XeEYlQRu2Buc9cD1/xoAZuMqK67UOcYGeCfXvwadwq85xnIBGCfrTfKKMs8m7Kg5IPr3+n0oTGcEudjdR1APOfbt/WgA2szOQAB8oBADAHuB6++KCrgAnnt2G/I6/0pWChkHVfujBwD34I70SsCV4O8sScnJOe315/CgY5kUxqqk449OP8cenemrkOoBQANwQecjnp3x1poIUEDbhSWweVPQAn3/wpWKNuV8bSc7gcYHXNAC7k+U7iuDyR0x2J9++KBnOdrA8EKeQT1J+p96Utnr8pIPATOT65/SkRfMV5QfLCJ5rFmwAowNo/2uaAHBUDHZI+QDwxz6n/APX+FJ/BKCVzn5j0K8d8df8AClO5VyFIIB3AdQTjgfgO9IQrOvAK44Uf4en6mgCR/Mb9yqs8shI2Dnbxx9T7dhimtuKDC5DgnjncT0wOhz6dsUzZnb+8OXGVA4Iz/gOop3mBmUIEJ6MD1OffsfakAr5Pl/IPMzkfN95se/8AkUi5baS5xxtGPy49qEjL5VGxlspj0znj0HFBJdCY9yxvkEDLDkDjPvyaAHl2ZwSwB3Algfv+v5HA/E06XLIYyuNyghQQApByPYjuc00FmkJyAwY4BPtTWPlxgOOVU+cMcjjgehPI5pAPA2FQhUMMZ2nDc4JOfrn61s6b4s1jTGQW16zIrcR54bjqfbrWGwUBl3CMt27BQRnJ9T/+qpSXYkAY6kqe2e35ZJ/CgD1HRPihHIhj1WNV5P75BgH8B3/wru9P1mw1AEW1ypfaDt789Pz9K+cVBY+WWO8jkAcbic9fTFTQ3U9tIrRytG4JLKCfXrn/AD2oCx9Mq3ygcjtSg/N79K8S0f4k6rpzCG4Au4/mUluqkYA4Hp+teh6N490bWBw728oZV2zADJPQ/Tg0E2OsJDdx15FPXB53ZPYVWSRZSGjYNk87advwy84B68UwJSScAgHv1qQMNuc8Y49qrk7s4wB9f881KMcA/p60AKZSjoWJ2NlSB29KcCCcEHgZHr+dRSoJYyucnqp96VBtRc/3e3c0gJgm4Bg273YdKZLAjj94p5455pySYYZ/GpTggAdveiw7lA2OTlGPHTHPFV5LeVc5BbvxzkenrWoBljkcg0rLgnnn3pWHcxVC8jkc5pMHGc5OOhrXlt0cnzFPT7w5qq9gxDbTgdAd2c/4VNgM8sCRkFTyCMU1SWnQ8KdrD9KtS2k6KcJk4/h5zVfDCVD8oGTnj26UDJOM4KnaentUbrj5d2OecjpUnzK4yMjHzc45ppAAG4dCP/1UhEexs5GNoHHoaZtBViPT86nG0oNuCCfTH5011OQCnOePQUAVmUbiOAR3PORTGQ4yGLAcCrJTgLgkjkVEVOeuTjtTAhH3ckfe65HWmngH5cH1B6VNgDgoQQM+9MZG2jc2c9jSsBHsL9Ovv/hTMfKfvAgcD0qYqxJBGAeN2c0pDc9j2J5osMqOpDNnd0GcjJz/AIU1mKHOfvcHHNWWUD5Q2fbHX1qIqFyCOfvAikBXYKex/wAaiaMBSCcgn86tMNwVdvT2qHYGyQww3HI7UhlMrjbnjJ7HrUcgEhywJb1HFXCmW3dcdAO/4VH5LFWGTv8A4eOv0pDM94mAOcEZ4xTGAwQBnHJHSrjRswKkAEdSe9V5odh6ZPoByPegCDb1CMCOoGOtROgbOU5wc/SpyilSRMoOQCvIP1FROhU9eQe1AjBv7NkT5QAAM59KwdO1R9OuYriICYFyskROBMh+8v8AnocV2NwpeJgDyOnHArhdS0uaAyeRGzQbi4SM/NE3fA7jvVITO01HTbWO2tbxWnvdHkLTRfvSpaPGGU46SRnt3H0q6fCVs9us2m6tcRKwyq3C+YvPuK5PwxrpksJdKmkZYmkDlXXHlTYwHx7jg11Hh7UxA39mzqFUsRBliNjdTH+PUVorPch3Kkmh67b8/Z4LtAOWtpBnH0/+tVT7X5EwjuYpYX6bZIyOK7WWTBztf6EA/jkUxrg3GYifMyOUcb+PoaHBdATZleDbSKDxHafZx/o/mqwGcheeg9vavaD1ry7w/HHH4oRY41hQOh2KuAD347V6e3BzWMmaI8GNwwXy4kEER/hT7zfVuv8ASrljf/aFFpcMcA9+d3/16qeTsVWnbyVHY8u34dvxpjysVZIE8pO5z87fU/0FdzRyplu4s0Rml/eeQTxsHLH0z2qnNcMyeVGFigb+BOjH3PVvxq3Y3+YjbXJLduf4h/jTZbWIyEmXbEvry30AoT7gUAjs4TYxZiMKOpPtUvkpFk3W7cn/ACyjbLfiei/zqVpikZS3RoQRhnzl2H+9/QVXkCLGC5CkcbR6UwLUk0D6dHGkUyzu24xrhYUXt/tOT6nAHaqkMkkF0JbYsJjwVC5Dc9Md6cLffH5pPlRYBVmySfoO9AuPKBS3RlVjhmJw7fj2+gosB1Nm9ndpGrboNRiG4Rxt80PqVb0PHy8+9awnFy0cV6FhuG+WKcDCSnsp/ut7V54C0Do8TlHjIYMvUH2rr7C+GrWUZmjCNuKOGxskbHVAf4v5VDVhpluWJ0kKOhjmXsTw1QmOWVwhGwgZJFSwz7Vj0vVZGJGBa3h4Leit6P8AXrVhoZLYiOcgjHySDoallIW0V4phMoXeeHT+GQe/ofetGXyJVyryOin5Ub7w9j6/hVSBvkXIwQdpNSTIssa9mzw6npUNFImUEIdowBShVDcHLYHLdTUCXG0LHcFFf+GXoGHv6H3qcdSDnP8AKkMMDAC5yeuO9NxkDaR9fSpAT90L07Cl6Hauc+9AHGeIvBMV8XudPVIZyDuhJwrn1X+6f0rzO6sXtJ5I7iIqA2GR+HDZ7jt/hXvxAJJGcYwfesbXPDlnrkAMuUuFGEuEXkexHcfWmmM8OY9iWePdlgo/l/X2pQqo0nzgkDJcfdyfatvxB4eudJuVjuYsYGEkQEq6g5+Uj+XWsYrIkjKgUuPmxnBweQDn9aYERLHcqkbmOwgn74z09+KWMuV8zaWXkBiOAp4zx2HSg78EBQCuG3JycfWpN0scnyOSM9EPHsD+J4pgN83IZUAJUnAPp0JJ744/yKCpiZVXYdy7SQMso4wRnoeP50gLBVALuIjg45xn+ZoULJIC7hmUbiAMMB1yfT6DrQAmxf8AVNtXauBtOOnP4Hn86eTuJXZ2xgDoe/J/PFNyWG5WUhxkgZBGOg+g9KVgjkNKdoBA3j16Y+v60ACRFvkc7XI+U9dvpz2oXcGT92Q/IAB5A7H+ZzRuAOU4Oc4B5/HsOP609DlUQAkFiSQSARjn+n1oAjUHafL+dNpAYdQeM/rzRGA6b1GWx1U4wD6epNPZFLLgMyk4J2jt2GOnbNMYB8O4CORnOQp4PPTrx3oAXlQFDbVTO1cdfQfgc9aWNWmVAgwykkAY555+lM8xfMwGARuAXY8cfKM9Sfr1qRYRIw/cl3jXdkEAAj/PagCJnRlyFLDk7cNgfTuT3qQAK0edpKrjBODgfpikVyrKfvFDn73P4HsaaF53IhXruAwdq+uT/nmgA3gojLkgZbJyMmj5mGxiXQfeGfuZP6n2pFVl2FSFL5IRjkNx1J/OkWRTF5gK4CFT7AdBz19KAB1KoQNjRBcAgdD9BTijl+VG/AznkN3J9/8AGjaIwFGEKsWyegJ6Z44PXFOYiN13fu3Hy9Mq2eh//VQA1Twyqy+aGyCv+eOvTrTDGFUKcqFcgbkwRnvjrgZpzD5ifLJ5PyAchs8/l6/jQ4JjXcZPNAZWcHk98A9/r7UDBsSOoRxgqMAd+364zn2pIidqtG5kR15yOvH3s/QH2pSuUwVxtGCW4HTgfl2+tPKn70UYwSDgn5c46Edu38qAGqr7QF3LvBwcYGMdcdupP4Uu1ioyoKghEPqvA/r179KMqiMgUGU43Fhzz2OOn0p21ZGTlxjKoAeRx19OB+AOKAI943IySglfl9AD3PvTgvIGwxqFLkHj1yPbvTNgcgqygAnAf72Rgflx+ftUqgFz+8YbyWLFRwcnBweM0AL5kaoQ20DG5vf2x68imAyDILAzcBs9FbHXI6+lOUlzu3gdQuc4BA6n1P8AWliO6RTtZgp3AjHzN2OT268UAKSjyKdpwyksGIO0D17ZOe3rTeeIzuIK88c7h1H1xjihFZot4DeVg8qc45JUfU/pRI2UKjhSBtBORjGenqMfnQBJu5aRwFBIG88g88fX1GKi7Ls2b9uSr5zyxyxHf6+1P2kyuwUoWTILnk88e3qfXil81VdyxbAxlwTnHfP1z0+lIBksjp8y5OG3rsHpj9c/z9qeFxNIoLFXYKwbngZYn3570uWEpYBndFBKoNpHrz6kkDHpTQjLK6hif3vy7T0xyc+wZuexoYAuWRFALOy9XXAC44z+PPvTx98ySAGKQqoQZyQPX3z+AFNVgsXb94FX5uSwwTz6AkE0kPzqWDFBuEj7RyVwBj8sf1ouBraf4k1OwI+z6hKZdihyWyrOM9vQDjiu70v4r+XbIupWjGfaAuxhySepPbjJ/CvLwGWJD5YXepLAcfLnPXsOenHWrltHFPMy+YUjWPcABkn/AGuegHPzUgPf9N8Q6Zqy7rW5jyX2AE/e7jH16itUsQMqR6+v5V81QCe3CzxvJHgGRyrEbF5Cj6lf510egeO9T0hAkzieFMExrnecj1PHYcH1oCx7krcHLDB68U8MAxJHbofX1rhNK+Jel3ihbwLFN8u5Y8456YB/l6c12drdW99bxz21wssTdHjOQTQIskhuvJz29KkUkkgjHofSq2dvHOO/t61IHyS3JGOfpTETkkEZ4JpQ/wAuMe2D3FQKecHoOfwpdwIPrnj2oAsLjH1pcZYk8Y59KhBK4BbP86cGPTj6k0gH45P8R6j1zTGhicnzVBXOOn9aXjcGzj39aeGJPGfr6UWGU205Mfu22kjGOtVJrOVByob0I9a11IK8gZB5wMU5jyMED6jOKloZzpTa4ZCFJwSCev1/xp+NxcjBJPX1raeKN8h0Rh0bgcVWm0+KT/VyFSP4QOBSsBl4IGWz+VIVDD5fmFWprKdAVA3J2K9fwqrs2sNylSB0PB//AFUAM27uMnOcY7A1GYymNx6jFTFRjkH1/GmjLDPQ0ARfMDw24YPTmmHJVRjgdKlOSchV96RgFJ4AyMcmgCDBy2WJP3evb+lIVAIPOfccVMVL5BHQfpSGP5COpPt0FIZA6HIzwuc/MeTUTKu5iATt4JIqdozniTOT8ob+GmMRhgRtIOBUjK2GOSoCj1xUeDtLM33uOexqztXJAw2OT9Ka4QcE4I6HqDQBTZFbIbcP9qon25w+M/zq+Yn+67ryewqBo1bjkMDwaQyg8IwSvIx1xWPrdxcadpM97bRrM8SZ2nPTvn6V0bIQG2nHoG6A+lV3ixksoKnt1B9QRSA4C18aRzCFrm0wkrhDJE2QCeOhrYv7TamVK4zxj9ax73wb9l1y2ktgTps0obb/AM8mHO0+3ofwrrVtt4ZSp9wOc0oXtqQr9TzvUYmt7kXABH09PetO3vBcQrIfnkVcMM8uvYj/AGhV3VLDbuBAK54PtXNxu2n3exs+UTlG9D6VomOx3Fp4jkCBJyGYD75/iHrWpDqkEuA4wQODXDxT4ZVBHluSAem1vT6H+dXI5FUgLI656KemfTNVzCsehaCyP4likRsqWT8816Y2c15N4Ldm1K1ZuvmKPfrXrTHrWUikeABPMZtw3HqSep96kiiaWMlRsUfekkOFX8e5oor0Hoco1jFGm63XfJnHmsO/oo7fWr+n3cVzA1q0a+d6sOvvRRSaBFSa1lSXai9eQxOFA9c1ETBAwYHzpc/6xh8o+g7/AFNFFNagQSyySOZHJ3kEZJ/maIY3mkEaxtLJ0RQOc/4UUUxExENqnzhbmYHGxTmNT7n+I+w4qGeVp5vOkaQuOFO7GPpjgY9qKKAN3SNUtrwmx1YAswwJAOZvQE/wt6GtSy1F9O/0a/3z6Y52qz5MkR9z3HvRRU21sUmbH2fy1EsUvnW8mCrg5oMnyrggqCcGiismi0V5HxlSAVPUE5qS3neBlSQq1tgBSoyYz6E91/lRRSGaAIAB5OehHT6ijnGD0zxRRUjA42nkj6UED6ZORRRQBDeWlrfWj29zCJoHwCj/AMx6H3FeZeJfBU2mh7u1D3NqnIY8yRc9H9R7/nRRQmByU8MuXd0WNjlghxsI78evPSqvB+ZWdNu0AnnJ7/5FFFWMVV+c7kBYrhhux9fxxTs7InRW+fzAQQufXj1H40UUANyuXB3Mc5yvU46//Xp0YfLcIV/1gLPjB9elFFACsoVU2cENktIM8ehFMcBQhXDJtwF3ZYAtn8cnk+lFFACOuFk+4SzbgwGMn2/zzSq/zusRIcenA2//AK88e1FFADfvRuIvmIAZPL43A+3rT9qq23eVXfn5l6sOoOOnHpRRQA1hvY4LFc8RsMYPr06kf4UinOwyAlVJO4KRk+p9BRRQAASASxK4XcN+5gAx7c/1/CkjZo5D8oEqoCwwDkDoB/8AXoooAAqqE2NtUMSzs5O3jGcdzz39ad/qmkVOnQjtgdPy9RRRQApRQsm5V3YK7iSQfoP51ACqYWNiDIPk3E/Lj+H2yKKKAHqFMZUHaSAMdNxPLE+2aV32rIZVIJA3e5/r7CiigAGDtB+9jLMflDHPPTvz+go2Rn5dq5dc4BPtnOO/IoooAdJI7Qr8wK42qE7HsMf59aN0nlq2z5kcEDdgDHYeoA57c0UUDBlDEAOWZ2ATPylsjOfbHTmmo+4MzkIoUsMcbjz90ducdaKKAFxtRld/nxtLL2x1OPz+lOm/eAptO5z8m3rt7foOhoooAeCZEY7jyNpUc5B9ffqPwpHYOvzOGjI3AsOWTocd+uD9BRRQAx2yu1kIZSHA7dBjA/lmnqCck7WwCSF4XGCOP9okk/hRRSAcFkOAZMSuu1SoByMfOQO3H8qUEeVGyLtJKupXknccAHPXpySKKKQDFDTGM7AygYJYHaMHOf5j6VIZcxqpAWOQ73bOC2Ooz3yeKKKALKXLtMsj4Zk/esDgc4O0enfGOas/2RJcxEWh3MiK3llf9fKQWKgnoqqB79KKKTdikrlSWCa3leG5jZTFJ5e7GMNt5I/4CQR9TVrTda1PR3MtjcELH84gEmV3joCOhoopoR32k/FkiSOPVLRNgbDzR5+XIz0Pbkde/Fdvp3inRtTjdoLyNSvLhzgD3+lFFArGwGG1TgbSOT7diKTecncAAPTvRRTJJVYMpxg55p24bT7UUUALvO7HGCO/Q09Wzhj19aKKQwXIdy2Ox+tPBIwCeR0JooqQFZwvLAY9BzShgcEgA/lRRQMX5lyB09CKjlSORSJE+U+o/SiigCtJp8UnMZKntjkVSksJkAwodR6daKKQFYowOGBH+9xUeGA/gI7AjIBoooAjkfAA3dMds/5FMBZSOenbP8qKKQxA+/IYcjjBpHBKHI3A0UUgInjx8vyxsRxxwaQW+ASSSf8AP6UUUgITGV+Tap78H9aa4DcqcMOq/wCFFFDGRNGSOOGHY9DURDkHegK5zhT0NFFSMrTRB8MFYjuKW2G64AGMgEiiimgKWq2SzKzbSrdx/e981xGr6eGThMelFFNiM20cOGSUbjja69M+4rSiYyK0bkF1Ayw43jsw/rRRTQmdl4KulGrWa7uTOi49ya9ieUBitFFZyKif/9k=" old="https://www.landscope.com/images/Photo/Development/1001_2000/1905/b00uildinglobby.jpg" width="260"*/?>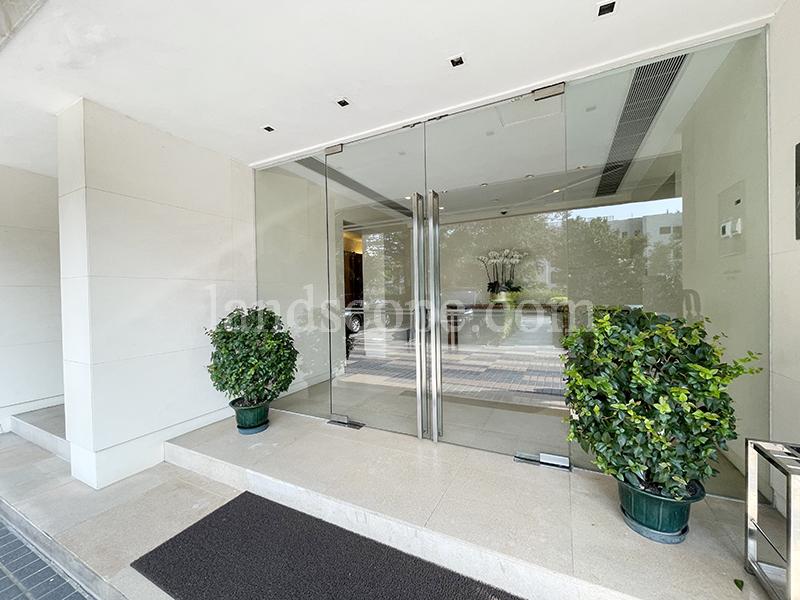 /*img src="data:image/jpg;base64,/9j/4AAQSkZJRgABAQEBLAEsAAD/4RUgRXhpZgAATU0AKgAAAAgACgEPAAIAAAASAAACYAEQAAIAAAALAAACcgESAAMAAAABAAGsCQEaAAUAAAABAAACfQEbAAUAAAABAAAChQEoAAMAAAABAAIAAQExAAIAAAAUAAACjQEyAAIAAAAUAAACoQITAAMAAAABAAKsCYdpAAQAAAABAAAAhgAAA2cAJ4KaAAUAAAABAAACtYKdAAUAAAABAAACvYgiAAMAAAABAAMAAYgnAAMAAAABAPoAAZAAAAcAAAAEMDIyMZADAAIAAAAUAAACxZAEAAIAAAAUAAAC2ZEBAAcAAAAEAQIDAJECAAUAAAABAAAC7ZIEAAoAAAABAAAC9ZIFAAUAAAABAAAC/ZIHAAMAAAABAAUAAZIIAAMAAAABAAkAAZIJAAMAAAABAAAAAZIKAAUAAAABAAADBZKGAAcAAAAsAAADDZKQAAIAAAADMDgAAJKRAAIAAAADMDgAAJKSAAIAAAADMDgAAKAAAAcAAAAEMDEwMKABAAMAAAABAAEAAKACAAMAAAABASIAAKADAAMAAAABAMIAA6AFAAQAAAABAAADSaIXAAMAAAABAAIAAKMAAAcAAAABAwAAAKMBAAcAAAABAQAAAKMCAAcAAAAIAAADOaQBAAMAAAABAAAHCKQCAAMAAAABAAAHCKQDAAMAAAABAAEHCKQEAAUAAAABAAADQaQFAAMAAAABACQAAaQGAAMAAAABAAAAAaQHAAMAAAABAAAAAaQIAAMAAAABAAAAAaQJAAMAAAABAAIAAaQKAAMAAAABAAIAAaQMAAMAAAABAAAAAQAAAABOSUtPTiBDT1JQT1JBVElPTgBOSUtPTiBEMjAwACWAAAAAIAAAJYAAAAAgAABBZG9iZSBQaG90b3Nob3AgNy4wADIwMDc6MDE6MTEgMTI6NDg6MjIAAAAACgAACcQAAABQAAAACjIwMDY6MTI6MjMgMTM6NTY6MTAAMjAwNjoxMjoyMyAxMzo1NjoxMAAAAAACAAAAAQAAAAAAAAAGAAAAHgAAAAoAAADwAAAACkFTQ0lJAAAAICAgICAgICAgICAgICAgICAgICAgICAgICAgICAgICAgICAgAAIAAgEAAgEAAAABAAAAAQACAAEAAgAAAARSOTgAAAIABwAAAAQwMTAwAAAAAAAGAQMAAwAAAAEABr8JARoABQAAAAEAAAO1ARsABQAAAAEAAAO9ASgAAwAAAAEAAs4JAgEABAAAAAEAAAPFAgIABAAAAAEAABFTAAAAAEgAAAABAAAASAAAAAEAAAD/2P/gABBKRklGAAECAQBIAEgAAP/tAAxBZG9iZV9DTQAB/+4ADkFkb2JlAGSAAAAAAf/bAIQADAgICAkIDAkJDBELCgsRFQ8MDA8VGBMTFRMTGBEMDAwMDAwRDAwMDAwMDAwMDAwMDAwMDAwMDAwMDAwMDAwMDAENCwsNDg0QDg4QFA4ODhQUDg4ODhQRDAwMDAwREQwMDAwMDBEMDAwMDAwMDAwMDAwMDAwMDAwMDAwMDAwMDAwM/8AAEQgAVgCAAwEiAAIRAQMRAf/dAAQACP/EAT8AAAEFAQEBAQEBAAAAAAAAAAMAAQIEBQYHCAkKCwEAAQUBAQEBAQEAAAAAAAAAAQACAwQFBgcICQoLEAABBAEDAgQCBQcGCAUDDDMBAAIRAwQhEjEFQVFhEyJxgTIGFJGhsUIjJBVSwWIzNHKC0UMHJZJT8OHxY3M1FqKygyZEk1RkRcKjdDYX0lXiZfKzhMPTdePzRieUpIW0lcTU5PSltcXV5fVWZnaGlqa2xtbm9jdHV2d3h5ent8fX5/cRAAICAQIEBAMEBQYHBwYFNQEAAhEDITESBEFRYXEiEwUygZEUobFCI8FS0fAzJGLhcoKSQ1MVY3M08SUGFqKygwcmNcLSRJNUoxdkRVU2dGXi8rOEw9N14/NGlKSFtJXE1OT0pbXF1eX1VmZ2hpamtsbW5vYnN0dXZ3eHl6e3x//aAAwDAQACEQMRAD8Aw2YNLGWCxjbMi2wtc5giGua327xu9303u9ypt6QM3KG5+xu8MEckEN27h+Z+4u3xacZ2HjtJr9Sqouff9NtYc2LH1D/C5Fmz0sd//Xf8GuUdmCy+huz0rW1PDyCZOod+b8WV1ueqkMkjt9rZMQ9I04OEzFwms/RuEWskNaGN2XWWPa7b+i9R3o/pXsf+etvpPT632V5FgJDn2mpxHG1tlbX+5rffYxrv+D2fzaw8DGfl5G2l7a2WsIzBZDnMaS4/aKp/qekzf/XeuywRX9mDWsioOO4HUuJHvc7d7nPe47nphxCZ17iX2IJIunnfrP0zDycF9pafUxsctrtMgg1S8CyzVz3f1nry++ZMDQHUcchey5jKtt+5o9Kv9G1pmIDQ+Hfm+5eQZ8uyLrY2i1znEDgandtU+GR45DwYZ7hrVE7zuaHSCNZHP0foqVQb636RrnAN5bo4OAPO72+17foqIb7gDMCeIOkbtrZ/eU2s97vdo2Nscx9HT6P0VOtTWOFdLmBhA1ILo9wkPB/P/wA2t/56FYAGtjURGvnqlzWe5c07uxmTz/KUj9EQNP3fiUgKUsxzm01nUFh9rgSPokeH/Ge1Jm5pbzuA0Pcj5orGONVY4h7wfH/B/wByhY1wDJH5us6hJTb6dlUMvsOS2N7SG2xv2EzrsH5rp/MRMrrH2mrNNtWx99QDnhxcTsZ6de7d9La3Z+l/9KPWaAQDALYH3HySed9bxpJbz8kw4YGXERrp12pVl3ndYZj5WPY71LiLG2vLLT7XHHNTmMtp9Lbyz/X+dCKTldGryBYS3GytlhfG4GyqrY1pa3Y/+aWY5xPpnXkHTTgH/pIbQTU5oJje3SdNBA0/k7k6GPgFRJ1H8vSq73f/0DA9P6djOyq7HW32z7rNXOscNriN30eVyeMyx/UQa/bDmNc4nhtlzKv6zv5S6HIdj35DWTsrpbI26wGiY/dr93/f96zulYb7+sYwBHrP9K3byAfUNtdfP8n3KniJs6NqQFbvX9FwL/XuyHgMr21VMLh73bSbrNjNNjNzq109bQysnXUknvCqiltVz69XWOguJ5Jj03O/t7fYqmT9YsZt7OlYLmX9TuFjQ3mmtzGus33XTWx7dw2WV1WeoxPBom2PfZj1QFuTvDmvZYWnYHagBu33Vj99r9zF5v1/BqxMhra/5yd1zRIDXEV2uazcNtrWN/M/nF2lNT3dSyc3INb8xz3V2Oqaa2ODNlDbG1vdY9+/0P8ATW+l6a5X64GtvUKJdvBZuhxMNk66/wAvb+ao8R/pBAO97IkBQo3prbztjPf7gG8/REcfnaf9Wot43RMgyOCPh/LRbhDWmJDwfjJjcP8ANUq/dVWwAGA4lw5HDg7d+636CuXoxlgySCHCYHI0B51/8knM7RPc6ffqmqbtfuBLZaSAf9fcreNRVc6ut8y9zQQDGhOv+cjdIphRXupbZMODngeZOzj+yrFtDH1gkiY1A1n6Gvu/N9yu1Y1VNZNbS5oLgWydpO72Ea/o3bWN/m1nOsaLHiwwGnUcHn2bv7KANpIotexjW1NA9z9fkNIlAIjWIkHz7K09zg4RpqTHeRMFBe07uID52nsRGnKetUAdlfJ4/AJMZFe4d3N/76kxzfa0yZE8aaeas4zGPDS+YArfBkTtcx1u2yDsd6e9IkAWp//RwcXrN+SH42PjVMbYQGncd7g0/wA27eW73WPXa/V/pOJhuf1fMaGNxMbb6sEMa2vddlX1V/T2auZ6jv5zYuY+puM+vO9V1VgY1oBIaXtr3NDnm57vbV7P8K3/ADF1H1oy24/Q2WMcHNGTS2CdHbXS5p49unuVbjBySiNKMf8AC4lxJjGUiLoNv9p9Q6n07JjHGD1Bwcyus2Tt3sZbQ59rf5u11OR9D/AWrjuo9H6r0LFxupvtOHZRZspbTY11hLm2tY5u0/zf+Cu9/vW3Vdm1ZN3puD4cBaWiNr2fotj2+3c6v89/8un9Ii5rHZrax1Og3MbsD4Dg/wBpdZU6rZaz2e+x3p2O/wAInGBu7QM4qqIR254y+rZtLLAaqPS3GBNbXV3Vvpc5m3dXsqrt9VjPV/T2Lj/rU8XXMyqHB2O1raK6wdWe1mTWXSG7q7GW72WN9T6Hp2Lua7q3tvrdW5uLa2626p3AAaXer6bNjvVf7vUsrWbldH6Hm9OufX0xosr2uqax7xe9raYccd7X2er6PsY39Fss9L9IqYkcGcHJEmwPk9Xzenilxe2kSEwTE7Gv5U8N6L3VDIJHpwWhoIndsNjtwn2N9qWNUH2MrkSSWkEgfml06/ufnI1luNU69mGC+mxmwCw79pGkOc5gb9P/AK4nbjdWdL6qnNrAENDdgge7/wA7duWgDIjQeV6LGGbsxLW1OEgtafD3Qd3KLiXBuK51Vm5/rs2t0Dg0x6nP8lP9l6g559WwVho9+90ktkt/NL/e2fzkr6un7w4PNY4LQ4gSR/Ldub9FEA1R3+1Js61TbzuoYduPXWDqLa37hIADT7m/1tVlZLm5Fr7GOc59jh2Bnbp+YrHpY7TFNTPaAZb793idw3O/6KZzyXkjXsQwODoHb31/m7kY466qJJ3LBrLm7WtqO5v78DTnT8785NYLjDXhjdugGpI8EajD6nnObXh4l+S+zlrQXOAafpO2MZsW50//ABe/WjLI+0mrp1HIN0PeAfCirf7/AOu9OoIedFYibXuiOR7Y+COOoV4uDb6D3WX5B9IucP5tjYf+jcf9L+f9D/ri7Uf4ruiUtDsvqGRaXENaC1jA55/MrY073Od+auVzsro2BZk49eI5t9DtuE6ixpaSSWXfb7Yd6jPT27PRZXb6rNn8tkczilIYybl8/D/VH7yQK1f/0uPybhd09ljr/VtNrrKt0/o3gsNksra125+xmz3+kum6h9bsL6xfZumV0W01Py6ibri0n6W3b6DHbXN/S/6Vc9ndMvx8OnGxq35FQe+w5b6/SHv2tbV7nvZ/gt/003SMK7Fz8e++yikU31vNdlzQ9wY5rzsqq9Z/5v7qiEYECXYyMen4LzesTtL5n0rG+rmHbf8ApLbS4ADcxrWyJ273n6TnWx6nq2fpVq0fVvp9bTD8h+46lzw4mP5TmOXPVfXnpFDYqFuVa+C4sBYDy6fVyA17dv8AUV1v1hyMqsHEbUanuaQA82OLXNFjm2MA3Nd7m7kPcEdx+CPaB0r8XXs6BghpcH3U2CNtoeA5uoIj2bdr3fT/AH1lUdBwaR9osecq4fpmMdsFbbx6bbbaBQwekxllfq7N1lPqKzhZ7swuecj1HNbLmM9zRqdu1n0Oys4mA68taBsp2QXEd42ujf8AT3e7/wADUcpCcgRGz0XxgIAjYOD1zq2NjYrsWuwi29m2udoLi76XqWOH84xv+E/64uJyb5B9aw17Y2m8PkwPb+YHf9NetY31Z6LiuLxWX2PMm2x258xthr9vsbt9m1inbj1VFv2LHZL53W2DdAH7rHH6X7n5ilxxEI6jXtFbI8R02fIacS7NqfdVdi5OwgWFt1wduP8ANj+bLt9n5i08T6q/WfJc0Ox78avhxscQ3v7v07P+qYvR6Meyl1llZe6y6PVeSDZppt3NaxlbP+DqYrTa9ojnzKkEyelLTEPD4H+Lil59TqWS71AZioNMj+tta3+ytzC+pf1fxCNuObSDM3O0/wAyoVbv7a3S0aawTKkQAPae3Hf8UbKKDCqmumsVUtbXUBArYGtaB/VZtTucKwSYEJ3OIB0+az8/Mx8ap1uQW+lWC9+920AD+V/1CBNJAeY/xhde+zV4WLdU5zLXPskOLR7W7AHNa5rn7/UXDPtwsk2303U4lu0EYzwS15Jj06sprNtW1n/cj2b/APDKf1h6/b1vN9S+v0aK9zcegEksaXTLnu+ne/8Awr1kOpIEtO4eCYcQMuKyJH7P8X5VEA+If//T4AuL3AvJs26N3GQB/I3/AEf7KNQA6xgbpLgPbpyY7e5dFV9W/qu3cbOrZN7tNra8Y0ydZH83lv8A81i0MPC+qbHNbh4WbnWkwIF7juHudubtxG7f5SYZjovET1ebwG2+vBqFrC8sDS1sOP0Xtm32/Q/f9i7voHTOoegX0Y9ppe8vZY0NYNo+ixvq7P0m7b+f6ali5Bx7Q/pv1byKr6m+wBuPT577H5N1+Qtrp31hsy66xYKa7y4iyu60Oc0D6Td1G6ve1QyhxEEmv7q8GhoPtT9M6BVjsZZlbX5BE2Nrnbudq/3f1itQ5VbCK2w5w0axvKreu1wmzKaGn8ysta3n/SE+q5Ku7EoH6INY10ncB9I/nH1D9JSREYiogD81hs76pgHl295B8G9tE+xxncTPiVBtpcJa2Ae5/wBim1zzMmB5D++U8UhQECNPIJwT/uSAHzKZxO47TqAJAEooZepW1wa4hpPAJAlSljohzZOg1En+qgubY5xgwAPo+JP8r83hVMrofSs9wszaA/IaABcwlrhGv0m/upAnsqm+6oGQ5gjvI081mZ2HR1LDvw2MD67w6oZHLWkc+DrLGPb7fT/R2f6ZWbMDBtxxiZTnXucAweo4uP8AIP6JtW/Z/pH/APbit04VFWO2ho3MY0NAJPb4uLvpe76SO6tnx/rX1L6hiF9j6bW1hxAuazew+DvY521rm/vrAf0zNY3cyLWeLefxXv8A+lqcQR7ezx+R37v/AFCzs3onTs07sjGY58y57QanH4up27v7aNof/9SWOcFrP0bXvyCPeMYtFQ/e2bNqI7Itbc04mIX3QfTabXAR+f6m1n+f7voLyRJQ9WZ9VH7VfmNNxbVYSduwMfYD/wAG3dX7f61isXuzmFjLm3WkCPUBra4mPab2MleRJI/Yj7X1vpja7L3tzXPpuDh76iHk/ug7mNrb/ZYuiZQ3Z+gySGNZ7/XAO7+tvqZSz+VsXgSSB+ivtff7aer2WNbj5AoOkOexrm8f4IZHsVp9fXRTDLWG7u6KQ3jX2kO/6pfOyScEF+hcV3WG017G021Bn53pVkn830Tiuux/S/sq+HXmPUZW0HxcD/31q+a0kRt/KkF+kzZa0/oKt7gB9BzW1n93c5u7/qEKrJ6s9xF2Ga2yQ0tsYRH78N/S7l84pIhD9J1PsbuNdb3un3AbQf8AwR/rf9uqwPtENI368DQR/W1cvmRJEIL9O/pYM7o7zPCgPT2j93znj+0vmVJFT//Z/+IMWElDQ19QUk9GSUxFAAABAAAMSExpbm8CEAAAbW50clJHQiBYWVogB84AAgAJAAYAMQAAYWNzcE1TRlQAAAAASUVDIHNSR0IAAAAAAAAAAAAAAAAAAPbWAAEAAAAA0y1IUCAgAAAAAAAAAAAAAAAAAAAAAAAAAAAAAAAAAAAAAAAAAAAAAAAAAAAAAAAAAAAAAAARY3BydAAAAVAAAAAzZGVzYwAAAYQAAABsd3RwdAAAAfAAAAAUYmtwdAAAAgQAAAAUclhZWgAAAhgAAAAUZ1hZWgAAAiwAAAAUYlhZWgAAAkAAAAAUZG1uZAAAAlQAAABwZG1kZAAAAsQAAACIdnVlZAAAA0wAAACGdmlldwAAA9QAAAAkbHVtaQAAA/gAAAAUbWVhcwAABAwAAAAkdGVjaAAABDAAAAAMclRSQwAABDwAAAgMZ1RSQwAABDwAAAgMYlRSQwAABDwAAAgMdGV4dAAAAABDb3B5cmlnaHQgKGMpIDE5OTggSGV3bGV0dC1QYWNrYXJkIENvbXBhbnkAAGRlc2MAAAAAAAAAEnNSR0IgSUVDNjE5NjYtMi4xAAAAAAAAAAAAAAASc1JHQiBJRUM2MTk2Ni0yLjEAAAAAAAAAAAAAAAAAAAAAAAAAAAAAAAAAAAAAAAAAAAAAAAAAAAAAAAAAAAAAAAAAAFhZWiAAAAAAAADzUQABAAAAARbMWFlaIAAAAAAAAAAAAAAAAAAAAABYWVogAAAAAAAAb6IAADj1AAADkFhZWiAAAAAAAABimQAAt4UAABjaWFlaIAAAAAAAACSgAAAPhAAAts9kZXNjAAAAAAAAABZJRUMgaHR0cDovL3d3dy5pZWMuY2gAAAAAAAAAAAAAABZJRUMgaHR0cDovL3d3dy5pZWMuY2gAAAAAAAAAAAAAAAAAAAAAAAAAAAAAAAAAAAAAAAAAAAAAAAAAAAAAAAAAAAAAZGVzYwAAAAAAAAAuSUVDIDYxOTY2LTIuMSBEZWZhdWx0IFJHQiBjb2xvdXIgc3BhY2UgLSBzUkdCAAAAAAAAAAAAAAAuSUVDIDYxOTY2LTIuMSBEZWZhdWx0IFJHQiBjb2xvdXIgc3BhY2UgLSBzUkdCAAAAAAAAAAAAAAAAAAAAAAAAAAAAAGRlc2MAAAAAAAAALFJlZmVyZW5jZSBWaWV3aW5nIENvbmRpdGlvbiBpbiBJRUM2MTk2Ni0yLjEAAAAAAAAAAAAAACxSZWZlcmVuY2UgVmlld2luZyBDb25kaXRpb24gaW4gSUVDNjE5NjYtMi4xAAAAAAAAAAAAAAAAAAAAAAAAAAAAAAAAAAB2aWV3AAAAAAATpP4AFF8uABDPFAAD7cwABBMLAANcngAAAAFYWVogAAAAAABMCVYAUAAAAFcf521lYXMAAAAAAAAAAQAAAAAAAAAAAAAAAAAAAAAAAAKPAAAAAnNpZyAAAAAAQ1JUIGN1cnYAAAAAAAAEAAAAAAUACgAPABQAGQAeACMAKAAtADIANwA7AEAARQBKAE8AVABZAF4AYwBoAG0AcgB3AHwAgQCGAIsAkACVAJoAnwCkAKkArgCyALcAvADBAMYAywDQANUA2wDgAOUA6wDwAPYA+wEBAQcBDQETARkBHwElASsBMgE4AT4BRQFMAVIBWQFgAWcBbgF1AXwBgwGLAZIBmgGhAakBsQG5AcEByQHRAdkB4QHpAfIB+gIDAgwCFAIdAiYCLwI4AkECSwJUAl0CZwJxAnoChAKOApgCogKsArYCwQLLAtUC4ALrAvUDAAMLAxYDIQMtAzgDQwNPA1oDZgNyA34DigOWA6IDrgO6A8cD0wPgA+wD+QQGBBMEIAQtBDsESARVBGMEcQR+BIwEmgSoBLYExATTBOEE8AT+BQ0FHAUrBToFSQVYBWcFdwWGBZYFpgW1BcUF1QXlBfYGBgYWBicGNwZIBlkGagZ7BowGnQavBsAG0QbjBvUHBwcZBysHPQdPB2EHdAeGB5kHrAe/B9IH5Qf4CAsIHwgyCEYIWghuCIIIlgiqCL4I0gjnCPsJEAklCToJTwlkCXkJjwmkCboJzwnlCfsKEQonCj0KVApqCoEKmAquCsUK3ArzCwsLIgs5C1ELaQuAC5gLsAvIC+EL+QwSDCoMQwxcDHUMjgynDMAM2QzzDQ0NJg1ADVoNdA2ODakNww3eDfgOEw4uDkkOZA5/DpsOtg7SDu4PCQ8lD0EPXg96D5YPsw/PD+wQCRAmEEMQYRB+EJsQuRDXEPURExExEU8RbRGMEaoRyRHoEgcSJhJFEmQShBKjEsMS4xMDEyMTQxNjE4MTpBPFE+UUBhQnFEkUahSLFK0UzhTwFRIVNBVWFXgVmxW9FeAWAxYmFkkWbBaPFrIW1hb6Fx0XQRdlF4kXrhfSF/cYGxhAGGUYihivGNUY+hkgGUUZaxmRGbcZ3RoEGioaURp3Gp4axRrsGxQbOxtjG4obshvaHAIcKhxSHHscoxzMHPUdHh1HHXAdmR3DHeweFh5AHmoelB6+HukfEx8+H2kflB+/H+ogFSBBIGwgmCDEIPAhHCFIIXUhoSHOIfsiJyJVIoIiryLdIwojOCNmI5QjwiPwJB8kTSR8JKsk2iUJJTglaCWXJccl9yYnJlcmhya3JugnGCdJJ3onqyfcKA0oPyhxKKIo1CkGKTgpaymdKdAqAio1KmgqmyrPKwIrNitpK50r0SwFLDksbiyiLNctDC1BLXYtqy3hLhYuTC6CLrcu7i8kL1ovkS/HL/4wNTBsMKQw2zESMUoxgjG6MfIyKjJjMpsy1DMNM0YzfzO4M/E0KzRlNJ402DUTNU01hzXCNf02NzZyNq426TckN2A3nDfXOBQ4UDiMOMg5BTlCOX85vDn5OjY6dDqyOu87LTtrO6o76DwnPGU8pDzjPSI9YT2hPeA+ID5gPqA+4D8hP2E/oj/iQCNAZECmQOdBKUFqQaxB7kIwQnJCtUL3QzpDfUPARANER0SKRM5FEkVVRZpF3kYiRmdGq0bwRzVHe0fASAVIS0iRSNdJHUljSalJ8Eo3Sn1KxEsMS1NLmkviTCpMcky6TQJNSk2TTdxOJU5uTrdPAE9JT5NP3VAnUHFQu1EGUVBRm1HmUjFSfFLHUxNTX1OqU/ZUQlSPVNtVKFV1VcJWD1ZcVqlW91dEV5JX4FgvWH1Yy1kaWWlZuFoHWlZaplr1W0VblVvlXDVchlzWXSddeF3JXhpebF69Xw9fYV+zYAVgV2CqYPxhT2GiYfViSWKcYvBjQ2OXY+tkQGSUZOllPWWSZedmPWaSZuhnPWeTZ+loP2iWaOxpQ2maafFqSGqfavdrT2una/9sV2yvbQhtYG25bhJua27Ebx5veG/RcCtwhnDgcTpxlXHwcktypnMBc11zuHQUdHB0zHUodYV14XY+dpt2+HdWd7N4EXhueMx5KnmJeed6RnqlewR7Y3vCfCF8gXzhfUF9oX4BfmJ+wn8jf4R/5YBHgKiBCoFrgc2CMIKSgvSDV4O6hB2EgITjhUeFq4YOhnKG14c7h5+IBIhpiM6JM4mZif6KZIrKizCLlov8jGOMyo0xjZiN/45mjs6PNo+ekAaQbpDWkT+RqJIRknqS45NNk7aUIJSKlPSVX5XJljSWn5cKl3WX4JhMmLiZJJmQmfyaaJrVm0Kbr5wcnImc951kndKeQJ6unx2fi5/6oGmg2KFHobaiJqKWowajdqPmpFakx6U4pammGqaLpv2nbqfgqFKoxKk3qamqHKqPqwKrdavprFys0K1ErbiuLa6hrxavi7AAsHWw6rFgsdayS7LCszizrrQltJy1E7WKtgG2ebbwt2i34LhZuNG5SrnCuju6tbsuu6e8IbybvRW9j74KvoS+/796v/XAcMDswWfB48JfwtvDWMPUxFHEzsVLxcjGRsbDx0HHv8g9yLzJOsm5yjjKt8s2y7bMNcy1zTXNtc42zrbPN8+40DnQutE80b7SP9LB00TTxtRJ1MvVTtXR1lXW2Ndc1+DYZNjo2WzZ8dp22vvbgNwF3IrdEN2W3hzeot8p36/gNuC94UThzOJT4tvjY+Pr5HPk/OWE5g3mlucf56noMui86Ubp0Opb6uXrcOv77IbtEe2c7ijutO9A78zwWPDl8XLx//KM8xnzp/Q09ML1UPXe9m32+/eK+Bn4qPk4+cf6V/rn+3f8B/yY/Sn9uv5L/tz/bf///9sAQwACAQEBAQECAQEBAgICAgIEAwICAgIFBAQDBAYFBgYGBQYGBgcJCAYHCQcGBggLCAkKCgoKCgYICwwLCgwJCgoK/9sAQwECAgICAgIFAwMFCgcGBwoKCgoKCgoKCgoKCgoKCgoKCgoKCgoKCgoKCgoKCgoKCgoKCgoKCgoKCgoKCgoKCgoK/8AAEQgAwgEiAwERAAIRAQMRAf/EAB4AAAEFAQEBAQEAAAAAAAAAAAYDBAUHCAkCAQAK/8QASBAAAgEDAwIFAgQDBgMHAgUFAQIDBAURAAYSByEIEyIxQRRRCTJhcRUjgRYkQlKRoTNisRclcoKSwdEYNQpDovDxGYOjwuH/xAAcAQACAgMBAQAAAAAAAAAAAAACAwQFAAEGBwj/xABHEQABAwIDBQQHAwsCBQUBAAACAAEDBBIRISIFEzEyQQZCUWEUI1JxgZHwYqGxFSQzcoKSssHC0eFDogc00uLxFkRTY/I1/9oADAMBAAIRAxEAPwDA1Hsnp/1/61W7Zdr+hq66u82GZI43iniMYDLI2ccuRYqVP+XXMSVNRs+lKYsWZvln0XQRhT1lQI/NWpdPDLs/YcdVsWGRaGSrjZap5Iz5nMKSpYgZ9RHsDqnj2hVVBbwunBTpKOljEhFU1eNm3qx7FXbe64/paqSpYVgjkDkKrFl+cL2xkfHqGrenkiKs3kP0/VQxjtp7ZFTW4Nk3hrwKy20qS0awsyPS5YFFY5JHc9jroI6gbdXFVZwykVw8Fp7wL+DWHqFfqLcW7qFailqvov4ZSzsVWQzSsFlKth5QoU4C9s+51ze2Nqn/AMvDk+rH681fbL2eP6aTh0XURtk7k2TJtyH+D2WhktnMV6rSrypKcho4kdVACkl+T/8AiUD21wXaiqlhpYCHjePu82f4fepUPrKghUFt/p3Ybhua+3C929KzdtskjNJt21U8slHHSVk/GO5v/LRGcqXDR5bjJyHIHXNx7LKbY27GQ3vfDHjg2OLs2r5ISmL0wZOrZeSX6c9ONyVnUm63iZbbfq6G7RUtuqXULDQUNNTEzQrGFI88yyOQwbAPPOqrtVsso9mluSwxAm5sXxv4v4tgytKCo/OLiw/x4LQHhb8PNL032PuKOx29/NrqpLjcKVJHaKKWRmZVQM3IAKUUAZ/4fxo6DZW167ZMhSYuYbp8NOWnLvcdT+ObJNVUU8coiPB7kcLsWe5eH+5dO+pMyX2a50tVFDNNQrSxy1EjtmBo1JCjiwxknI5H317BTf8A8uMeuA4e/wCs1zZfpCXM/wARH4cM1DtndF2scn0dDYbGtZRU0M3FKUoVZaSOMghUEbSHkMHMaL7HRntohqBjtz04+fvdR6ilH0ciFc9d/Wv6Fqy8XCoqKirhYRM8inlIDIFCsQT3XsQQMYXXRUb7y27LyVABoC3JU+ZJT0lHCplhYygdjzCrhX/oB7D98avYyuG5Ou0JjVVrW2N6q4TVMprKflxb+ZFKCcrksewU/PuNGKwtSSha2zzU9+aF6KCaRoZFSYswkAyc5ByDkZ7dtCQlqWxK1GG7LTt222eDcm1btQ3GOOqmqniqKXnPIqugHmqMJ9z3GMdvnGq2jkqiIhqBwPh5fs9VoiuJCN6+hrKOOpmuSQymndxS1FCI8HkzcVIzkY7L9tWIXCS2KJ9r7MlahbfVhkmanhqo4XFT2AkKclRipA+5BP8AlzpFTIJXQkOaYBEJKb2TtX67e0DybkpqGeereGajqKhpObhwSyqBiUMWA49zjmR2GqWsqjGjKMo8WZuPDDHpi3DDDN/csvIpdSm92Qxw7PuMQ6czWZqiMSUkz3KTz0BJjenTkQZEEiEuOPp9Ib4OhDejVQR72/Fs9OT4Z4vhk2WGHjnh4Jm8tG23BnQVT0cn1kVRZ6NGt8L5aGZgSh4gsGIBPb9ew1fU29KL1nFBIdpL5fqyGnulRWKzxkvlgrAg5LFssPc98j/304B0pJEh/cEc1nudO1PVJLPR1LtyRQwDciff/ED76L9J8VsNQkSsaGGKut9p2/t+qWiqFoFYmoZWh+sdT2UcuAQIv5u/5vUDqsEZh3kkmpsenG3+/wBMhcxFDll3FuHatr3RR0N08ieteNKyFajiKlJIwpXiB/hDOWGcHl3HoGjmpqeqljIhxw4eX19cVKO6MknbblcrlSpbbhXSVgkSKUyRsTIY0HERk5HpX3xj35HTxhhjl3gjh/fxQGfqk7st9vlkscthoaqoSGu5RVCcUVWCShlcMV5BldA2VI1s4YpiEpBxw/n/AISryFEm4L9JWbmnqo6h6GaSGOIJTQtxkVogG4tyJBYg5+Dyb47aGlpxp6fdjnn9fJEchXD9lXF4Z+ne0azbdN1A3BHcDNDdYqGrpayaDNXWsshYInJSgWN4QGkZRnkwdcdvMe11ZtSOv9BhsYMCNjYS0ixDzPa+Lm7Fk2PRsHxW4yEoriHybl+vritE9K+u1H0Zte/LpfN4LS2Wiur0l1pXp6d7tV1TNGrPTeSwSURGdG8zzCGVnDerJ15rtDs7LtqWmhoxc5JoycMb2jYbSwud+DyWO1uGWWGWCnCYwlJqy+99P06q/pzt3a/T+j315O+6hfP3TNPcbHDIwF3jkDzpwYuEDKjBFJGeUiquVLnXQ1G2KqanphKIH9UAM7jyYFg78uLcH+GeSVNIJFvIZGxf78fw8EJ2vd26bH4yqzc2xdtx1H8R2fSzS0NUplhpo3VS0RyxIUIwXkD29OMDtq/oagS7Hj6VPY8chsz9Xwu/3P8AB0Rzet3gizc2XH4f+Fdu0d29UtsdYt03LqBXVFqslVZbdC16qrtOlRSItSEphE8GA6uysp/xYj7gfm1UybVimpYKyhnPG88Y2O67Ti7Y5cHw4Ng3nwTBGWQbpo2wdvHHBvL+bcVBdG7lvzZvh5652XavXxqaioZr7Tx7du1ljmirAaySV5kb1yQheRJGPfj313lH/wARZaOqpqGSB8JwDB+rXDnj0xxz48FHHZVPVVRFmztw8H0i+H03gq98GG8tyXHf/T203zb9N9NTdCau32yshk9fkGW6MxYd8Hk8gPf2VTj416dQVMU2kSxwYmfyf6dUtQBRiJfbVOdVrLWWnqtZYfpmmlkSsgjijU8nLQuSVGM+7D99R5PV8yniWlD9VuO4UlTJSx0MKrHIUVWbiQAcYIK9j+mo47shYmLFn83Tblqja+xts9Leo1g6gw09rq7+bV5VXc6Ol4EzOAzPxJYfl9Oc9uOvI6ipqqoZIbn3eOTLt46WKOouLDHBeuoVdeN2b2httppamornqFY1TZz5ZAGcn2x8nVts8BjpbiyUOsH84tFVn16sK3SGvpaWqmpfpGLrUwsOU8qgenPcFWP+2nUNUO9EuOPRaqaeUYS4p9s/pXt3bdPa9xSw19bWw0b1FaLfTxK0EkLANE/JirB0EhAIzj1a0dYU1PII4Mzv+P8AZOhpxhIS6rb/AIf9u2HaO8rHvS02paxKKwwRWaIUKpTU7KsbySjkRGojlkKpxOM+r5GqYDL0gruOPF1OPTTlbkvHXzrRdtudH9xzbkrnqdy3ndRW2UNtruRJJBQTy59hkNhcD09yfbVXtujGsGmjky14u/g3X348FWwnu5StzRX4besG4tk7DXbO7t+W2kmpYQtfLHCZJ6iEAMIkJGe7N8ZPJtSApohl9TkHgtSag1cVefg36E2+29IYN0Uu3am2z3S8XE0FDNM2YqPMk3NhntK7Acie+OOqnbGz5dqUZSW69TN4NaJv9fBSwqBp5bemA/xCtIdE1paTpjeqeNeNTTV1aok7AgIwK5PYelMe/wAL99WXY+piLs5PGPOF7fu2vn8MFX7UH88jLo7D96hrpvaO73Sfp7dLC0ZqYPPjkpVd5JJZGQIIiAR3bPqOMCN/tq+9OKSqGltwZ2x/w310dIGPvCSofqJTybh2reKHcVK8C3ejmp6wJxLADzws5K+ojiOQwOwXvn2FHXVBDRlNbn/JiLNaLTcPRcMeuUeL1eJPrppGS5SqrIynzGBDB044wP8AbXfbJIipYpPFm4rlyH1pKrb1QyXKjj3F7vUZdKh88SQ3fDZ7/t7510UZEJW+CYBd1QdDDJ9LJQrVIryKzqvY82GRgZyB2B08uCIknT22Ro5Kyno2l8hsuq5YRIfSXfAGByIGfg6y1kSLLHaby1PHVbZo65qlYSyxxxmYyeji/IgEAEjGGB/NqLMUX+thh8vcgutJDm46Faqx0NcrJFNB/dqqleYcsjv5gUnlg/PbsdO5ZSFGPKjnpzv7qNtWx3insldIlqqqmkrpaOpj8ynq6iBSI/TwK8wTgYZTw5Dv7aiVMMUhRiXHVy8Wx6s/RGMlsv17Km9yN1A6hXSDfFd09p6h3mkpquWgjkWoNZJyZY5GU8mcENwxhvTg5wdR6elgo6UoxkfB3xztw8+PR+qUOqVQ1ZcdyU9p+jmvlRH5NGsNbF9YC4wodgAR2PJRnH+XUzc0+9EreHD8EzlH91QvTe7R21q24STTCoSR/IkX1eYHUh1K5HIEe+pRatKVIKebkp/OrK1qeNTFxhWBkb0OQMY4se/H/UawC0itXakNVFvhkp2WIMqiTsXbug7nvn76ZcjDiiK10skfT+4VkkbNUU1VRxQ4bl/LlMxLKM9hhMNj/Mvtpe7uWi50xroY4bhWTLznWSTDyupAfMYAyD3yPY6XHdb4Jxlypf8Ag6W+SasktsiNAirl2C8Cfzenj7EH06wSu7yGQuVO6OouVRRx0cNXHNDHNPK1JxJanHbkRyAxjPcZ/fW+U/rNILgk6pa5o5WqmR14Rqahmy9OAc4z7Y79/sNGJCtkV1qsLoj1q3NsG7NS1VHQ3ahvVVTi7xXRmUXBYjyRWnUiREB9+J7jsQcDHP7c2DS7aiG4nBwYrHbo5Dg728HdDdu+XNvBPOv3Vqj6tbst+5qGx3K1QUVn+lNHcKpZ46OccmdYCoDJAxfksbZK+2eIGkdk9gl2boJKciY3c8cWEmubpdiT4l4u2GPHDFHIYlbaODN06fBDXTjfm5LWrxx7okpYn80RQzMHWPj+VkVjx9WMHt/11Z1+w9l7QK6aLF8eLZY+/DNJkutEVJ2/em4N6eJKiqq6+U1gu01DSg3BsiGnlijULJIhBByV5HPpHL7DVNVbFpdj7Blhp4nmja57OJPcXAX8unV/epAH6obuitXrJ12rNu74rpunO70udXb7HSUBq4YYpqO4xxOkhZgqgGVZVHqUer1d8a5rs92PHanZ8R2lBucTI2bU0g43N8Gcej5oQqJRt1Zt/Poqq2H4mOq1lsfUa07dukdsO5rhUVFzEeC0gdiGiy2WCgMR2Occs512E3ZHY1UMHpQbx4LbHfxbqnx1ksMtwlhjxVkeBfqy9L1q6Y7VvkzOa7Z4scdcscbpb6RqitMnKLjliqyEjuCeXvq2CGWnIpqXJ3fHMsnxEcUMlpCIkOOH/VirZ8YnQ3ZfTHq5tDclp3JXU7Vv8bNK81veqgDRUiFfK4fzGDJITgAkFe57Z1B2oI7a2bIJSg2PgWHeHJ8fHDDz8FuOG220XfP2f5LK136u2Olu1VSz9VaxpI6h1djtdO5DEE98H/UA/oNLg7PUe5HU7ZNwMsOHTy8PJbsl9nBdKPDD0H2n1Cs9t3tvqyNNT0dv85IqZRmXgp4qcdteayEW9K3gvRiLdqUtfhRu25tyXzqh1YuKbfsESCdbdTxhDPAFLRQh8hh6Rhse51kNfuYtyWT+f8lEkCEZRuzdUzUbDs/ULdk1HcrLR2mWsuErQU6qPLprbBQefCGyQUbPAk+59tIhmlkEiHwf5uSmnqiKMhVRW+132z7zodm1VGK2hm27PLcLjNMIvMqPKd4nY5LHEcbjC92ZsZ751e003pVLLIWVjizN+Kr42KGoGO3LxWiemvWy7Xrbt5jstpqYrRQWukttHUTMJC8jFZZEVh6vVzjGf8q5+dV04SwlGN2buWPuU4hGQSTeG322q6lU3Tfq4ZqSupb1BU0UMjKEeQwhldz3wFA/Kfn99SdpEclLHu/HBUbAMcpXK4LfsPau3fE9Ydzbbof4/c5UkhsViWH+Stb5KFa5vYeUuTkn5VR76yMyhEhH6+uKII7ju4YrdnhT6Z3/AKd7dq6PfF4S5VstwlrZapmJdzJGPMbByAObFVUYAXjq42fCNOJl54/7cFX1hXEIirFj2rcKqhv1Ltm5LTVFS8zxjywVDSRBTyXOOzdyPn+uo57PKTe+hlYZ55edrPj0S99y7wcWZVjeNu1m1Y7Hct3SUstfRWlZKYJxEsToT5jxezEcZMkZPZu2MHKJqYqcoCmwxZsvHzw8clIjMSIreDqvt9Uu7N1bBuFvu9DGsd3p5Dba2nwxMQhf+WQRmJsAOpOAfV+2qfaElf6AV0eLPw93g/h9dEshHUuRH4ifQ2y9Gap6Xb96poqtkeshimpS/wBTUyTKrRKzoclYwCfVjK9s51b9i66Wu3npBO+B4ZZZWu/4+H4KlrIYo1jm0tDJRva6u2/SweYEquMx/lMjAsy8m9sA57f7a9KESErrsVGELtShKpJYbhJNDDH5dFMVhiaPAkIPyvY9x3OO+pXMC2SWqlj3EoZamntdRDSzPWVMkjLHUuSz8CFUkOR6QPYnj7aSR7nVa75j9e5EA3aeCX2rWXb+KUty2vNUUtdwApp4agKBIMhix7Y7Y7E4OsMBIbZM2WESb1VZb5JqDlVJFUKkhq2k9hL3wwZck5B79sfprZDqLwRCWlTNDuS6Q3S53KqrJBPNzkaO2ssBikC9pVEagYwMYXAJZTpRRxboR6eefwzWd4vcn43JJuCsF6payopahaOMyrDXSPOZUjZjOrNnuWGWy2Ry7a3HDuYt2Wefsi2V3DBsskP+r8P6V+p6WjrrKsclHwkNNHJzeZv5hQZ9QweQIOF7g5b30whK5Fdy/sqK2St0VJ7tEvqkrjHNFJCpjkx34AfcaaNqVINxKYuNPb6ysanejQc6z1IrY5uBk4B9jjtoQ5VqQivIVGC3/Q/3em9lcF1kbJZScrj4Pbtka2XBYCLtq0qx9M9x3KNvKC1ltiUtGCwV2qQ3E/8Ap+2tENwrd2tQVRDHUUMkNVTwrKjORCylGcnGGGCM4/Mc+/xpI3d1ZdcSkZqK1yWda2185UqFRahnwXEagEsf/Mcd8dvbRBddqRSENunioShqmhuXnUMyR5WXEv50jzlfUCPYj7+/vrZ8qEtS/eddaWOtWZYWjZ0bzEwCcHiCqkkjI9x9uOtiAklWiVpJ3T1kfGVZKZPIjV44onYsY898KDkAZJ/f99EQ/NYvdHJR3ZZDJJUx1CqFlqV7oiHHByFBIyAAT/zay0hWXWr01C3l/XQ1EaVNNUKsdOY8iTuADkek/r+umCXyQ3KLoataXqc1VUKqf3A8ZVZjwbA9Rx398nGtW6k0h9Ujeoqo6GslqqGSCqjrYYgG5FBI4Ykj3BXuNYOodWTqMxXChm0tHNUbgj+hjRpZkClJmBjfirHie/bt7HTeVOHur90p31fOn+8Nqbp2zOkV0tzxTUlUylzAQ8xwUb0EMDggg/01HsGTTJmz9FKMtJEKtTxceL7rR4hN9bf3Bvq9JHPbKasWnS0s1PBJzp1VnCqx4llVAwHYhfbVPTdm9m0ZS2izidvEejZ/jwWDVSTCIkXBU5N1k3EkzIbFYvSxH/2Wn+//AINTPQ//ALCVgO0KgRYbmy+wP9l208G+2bx036R25t6LyuVVSzKtA03Lzea8U75P+YD/APjXjJGJVBFHwdd7UjdFb1RdS7Vk6/b2tdt3FuRE2bsRBJdK7y+MV0rEQcUUEgOqe+SCM/B0dkU1UM0haQYsPeqoy3JcubrBfU7rNHsPxBblui1lTeKaSjrqO1pJ6X5MgXk3YKyBB2yO3HOnbNoyk2cI+efuu/FWDDu5bizyyVNw70vm6urW2tr3Calp642uCOnj9hByWVXkdgRk8HHb4Ea66v0eKPZskg8Mc/8Aaq8jIq+0ubBXZ4d97W+w3q8NQ0tRX2ldwJ5Dw8iZzBDFGAoZiMc1Pt21WVIetjLrh+JE6YJ3Rl71fHXDpvH12qKzd1ppY6G4W6GKtkjpagGd6kLgQqR3du45D2GtQ2jqy4/ioJjqWlvCL4ZI+kvTWHdm+q2or90s8lddbjNMzeWzLyWFWbJAUADt2zoSpxkqC04YIqiYRiERWmdg7s/jTW6aht7xSVFhkVFRgxJE0YLn3GB//tqdHNMQkMY54dPxUM4RGLV4j/CSPLTULZWrlm/lxPUYUfGBGgDf7HVtT20tw8G/taoRjvBFVR1+qrhUb62rcKWZobe0nGsqaiqMUHE9iue4JC9/L49/T7/HN7akIqqCS7BseN2DeGH+MFJjG0bUKbioxa49u7cS4JHNdKepFPOlYnGoiiRoQpC5IHEfYnDe/bOoO0iEaeKMizk4Pd05eg/XilkPMuPf4lV4rLz1ouW27pG0MDeTJbmp653HmIpi7q3pAJ7qQP8AD+upHYkSjpY5BLg5M4Wj939lS1x3VFvRYovlLcKNZKOpy4Wv5MrwoOfHKniwGTyH/wC869UjEe6kimElLS1kb0MJQVRQvEZIWAJB+PcciPk40wSLmRHpJIfxjjaa2nraGnqAFKpJUUqtMGC+ytnsMn9datG+5DapnabbPstnMNys9ZUG4wzwzqzBVps94ZgzKSSrqGOcZHJfnOlGNURerJmwcfj4t8kRDao7dltrKWs8qpuFDM1LMB59PIhaRccQysuA47D9c6MbeYcVgahU9Natq2/yKr6N4ZbrYWqKJvMZVidAVkY5XODxf2GOXtkaApJdQ8cHWRjcXwJNtrt9RNV1VPeI4KqCgkFZTp3WUBcCVcrxOfc/OikEbREh6j/EsD9L8P6U5p1u1LT+TJDHIZJIRNIyg+WoXAPIEAcu+Pg+nTCH+pauut/ZUVtPzFhmpZJMioqWPls2BkE5xnsDgnv/AMuiHlW5uZTl8tqTVk6rVLKZJl8uR+ynABUNkZ7dxkH37awC0pJFqJRrNIsf0ojf/iM0R5Z4EH8uQOxzrZcEYCijadrqKjYN9oYZJCkjW2SSD4L8pSXK9iQo5ftrRFaKDvJGhpaZbXWQ11LiNKNmgapUI4YqeOG5ZI79s/vqOZarhRcpJ6IrpT7Pp/8AuumjpyiwzM+Oc7+4BUkZwB7/AO/xrB5iRFeSD6Wlpf7zSyM65jYStKuFwD3wfgk9vfGnER6SWcty9We5TR0L0N2/vEbTKytJIB3OEOGIzlQBgZ0ywbrhSCHvJexwySSN5cM0sYdwnk9uxGMew5fqNYRLZpvQwzRs60sdOyju6pUFS4HqwQCPy/t76K5YRJ3HURx1FRDb/VG8gQLDhlCH3xyOffvovZWv1kxfzLfvSGorpJFkmp5InmeTi35QwbPf3HzoR/S2pxD+boqrI7ba1Ma09TyeMFS1KVMZ7t9+/wAE/wDh7HGi1kowkRKG+uara/1FcyMtbXAlqfC5IVSTxIBxg/66MRTO+Ki7dHwu1jVV/PDAPR8EK/vnSR5hUiblkU5vqL6q50Mca4dpJUHp7DNOcgEf0089KjxlpQ1UbNqZKiSRQ3qcnsv66h3GrTdrpdB10um1ayTpH053tJf77JdHqL9vK4KyLGh5RrFEn/DWJRkqq4B/XvrxMoP/AHEg2B0bq674Zoi9WJO60p0uu183ds+HaO0aH+HWG20YSK5V8h86vlJzJMwPdixGSTqKEfpRFJkzM1rKIJfnFxfBYB8V1y/s7uS7bftNclbLLenknq/LPfKOpVWz3XIftjt8a6HYgb7UWTM39Sl1kloiI+P9Kp3pbVWW7eKSCS7VDJQxxiCSVGPoRYSGK+5JyBrqqiOUdh2jxfP/AHKjCYfyoUnTD+lax8Lu0aVuntla1zhqqr5V0k0alRiVywIyTj/41UVFHvqzV7vkmFUlHT6frFXD0dtt9XxnUu1ti3otDNCIa8+SGUxD1NLybOACe2Pf30gw02/bQh7Xkt0WGGu3pvCop65ZP4Nb3WOkpY8KKuXv3IHxnJ0mMhmnIkJDuacfFWd0XoLbZ7wlqt92pquSioJqa4iOQFqOZpIpEgI+MRkN/wCZT86s6Fraj4fTKLUFdT/FWFVRrJGGk5YmyPV7ZOex/pqyIe94qHcqe8Q1pqrD/Bt509wqKeWlaPy4Y8P643J5KrAry4PIAT88dcj2ipypRGquwwb8C8/uUyEhkG1Vj1e6hbd3RuKhsNhmakuTLUzQh41P0SvBMyrkYyqsO+MAmNvjXM7br46ohGx8WfF/Bm4u13ll7/gh5RXKD8QjZu7bL1duG4LlQokP0MEtvjdnERhCJyZSxIZQfScnIHHXTdh6kain3eV+OL2+d2H3OufrBIai4uqy3ualo49wI1dRtBPPTLUTwJC3GMMrMpBDelhxBAx3X/TXp0JXRIREUN0u2a5WptyWlqw1UzyCE0sh5ysuf8P64+/bTDLTaSIxULfrTdLCs9j3JYaijuK1UbVMFSpVyr8CvEfYgZzjvo4yGTUJYst2kPMlI66ZJIPJp+Do2YWT1ksX5EEMQPbvj20ZCJCVyV3V5uUlVDNFUT1EwxGY5jUKoaQFmwEAyOODnB/5tYIisElKUNZcqW2wR3q4TGkIH8OaRjGacMxDFfYcRj1FWxnjkY0goxIiKPj1QjaS9CxzUcifVSRrBJTvxkh4kVHJWXCse2QBll+OWm7zeaeuKISuL4Env8LazPFQ8KdJPqI1R+TMchIwuDnB9vY6wi1F7ky24RLz/pTSywwxrIzsqO1TyZeJwQSe2cdv01sOVan5hUvXUfKRqqONPJq3kTnIvY5JGfnv/wBDowLSoplqJNKGanjttfD5dM8bxuqM2CU9WSyn79sZ0JpoFapva9yqLPs29VDLIh8ujWKZYxlUYvlS2RjPfHbONatuG1Z3rlM0NDUXSyzmsjjWW4U0caTOueHABSCSTjIwBjSuUtKwStK5Sl0t9r/u8dPTyTUTU4mdeWTHKAUKBe5J7e5+P1023mWytuQFdrPJHReTT95mjZGkRgysGYNjv7/OQfbWhTn73uFJUa1VdVH66aNZ528uRKhQV54CqFHuNMEfZUTl0pKupai30tRZ2j8tY+Mg4L6lcek+rIPYjI1g6iWy4qIrKOsjuE0floeKgM3k8RxIA7ds8s//ADpg8i0kbfNJDIs8nluhbBZl9+3HPcggg6YXOiJO67zqXcdqrKhmw3mhmZQT2VRgj2+cY0NtpIyK6nRE0MP8Fen85+yFuS+yMC3H3PbAP21iQPOoyj/mTXCluCsz8+XFoxn8g7/r2/XRWrfeFQ1rqFass9QzODwVSncntzzg6X7KllySImvVRJULRzcvNjiuWQH90JiwQc/GNNPUoselfJdpVFRK06XBVV2LBfX2z8dtRL1MIHuddk+l/hl6O7V2n9VNtuhrqj6ZZJ+ChWlmBDIWYdzxbvrxmQBqLrs16BMWm0RUh1Qqqfpnsurrr5eKaOaqtUzTR07E+QAQFiQDH5uR5N76XuRj09VFCMiK5c0vEhuKl3hua3yRwpSRzeYiccgR05k5Bj798EnXT7KhKlik6vp+a1UFvpRVP2W5R1HULc162nzaloaCVKZ2X+ZKSOPMgDA984+2uksIaWIZOLuqwiGSWUo+DMt2+D3Z7L0t2nui/V0i2l7VTBfLjZfPfygeAJGckjHYdtUElUI18kduDs5KRJT/AJuMnR2VqeEyy7+6ieLa+zbPtbQQm1g1V0enPl0bBwoiVvy8mUnA7n06XaMw3dcUsboR8sFvjotsW9WCZrhu2qjeoeY/RU0OeFPFjC9/liO7H76i7PAt7q4o6yQSG0VbmxNr2W0U9TdLfZ6amnrpjLVSQwhHncBUDuR+ZuEaLk/CrroacBtuVYZFy3KckVVpUaTjjmAfV85Pt/pp3cSS5lV3iU2zeN3bT/htvtdVO8apJbnoFDypUBgykqXXIGMnBzjljvrnO0EMtVTlGI4+GClU46festbv3hcIbxQL/AZqn6axhJ41qFFRJPEzKVQiM4AlJ7e4X3/Xzmu3shbuQsMhbPy5u7ljwbwTHK0VRHWbpDD1k66bhuW8qGljsO27XNRVUtPS+vkyxsFX1hXADenIyfUNJoKramyae6HC+Q8sSywbx8281XyQjNLcXBlgLxcbah6a76odv3rp/U0siWuMrWT3BJhKqO8XAqiKc5jLjkx4j0+2vY+y9YVdTlMM7H0cW6Px9p1DkjtIRtVO0a1zW+mqtuV01H5slQRD5mGMIBLYZMYXDEEZ/wAXzrpTP1tpDjkiIS+aHq2G9V01LJVVkjebURPPLNIQcjkFGf8AKP0HbTgtj0oRjIorl+rqf/u2W4VEayB6h4YXRW9bZJb2HsWPt76cPMklzL9RpXRtLdqih+ptYUlkWRX+nRR6QS4OMY7BlGfj50JFdp6pd3d6pW33Sa12mbbdc9Q9HVATU1NUUath8ZQ8vhWXseJB/LkHQmF0u8HihtuK5ebe38FqLhbVXzLXUUJaWF8L5gwDzQsMjB+QAdDpktLvYo+YrkX2a4Wmus9HWKzzFeEHGsmUrG4UBSCqnJwewJ7ldYd2+LwwJbC7SPmKiTUSSTT09DNIhas5xVK4UOQ5DJ2+4x2OmCNo3IpNRWpxTx8objVVjI8ccxmaFf8A8tj27g+3z3HzrY8opMg3Eomp8ma01DQzN+RnMXpzkn5P65HsO+t3akQc6Pts0sc3TvcCsvm/Tva0PnYCoA0yhSuCX/P747f6aH/TRDzqWuu3ZNv3Sott+VaepgqAGp0YOCeKgDkvY8u/YD9/bQ8oJZIytNpqqqGgmu9C8ENXTyUkBjjUy+YQAMA47hwOXLBwzaYGkVmokMXDYcdPa6SG+MtPWD6hZ6csXdGR2DJgYwOXyNR79Q+9TiG0S09BQbR7da4XimttD65JKlVR1zyLM+O+R+g1OErlXlyqW6lNt+hvlXa2hdZaeEAq0ahY5c8pGyuSe4AGPb1ftrCQiq7aopajiscLq0TB0aRs81AwR7dh8aJkZcUjUU5p5FVpFdRjlxx6QPtkd+2NFctLzdaWoW+WmneXzEKzOpTDZ9IJ9j+gzrB50V2kkR1kMaUMtZGzRHyzzHz7Y7YPfWEljyJhRzRiSWqT+Y31TD/L24KcZyB39/bRCWpYXKK97foaf+IUdV9O5QM6IFYDB4vjHb76jxjdzKXUGMZFanu5Keop2pBJCoH1wIHccCDgj/Q6cSjRohpKEtSxs88IYxryDYyO2oRBqdSt6unfRXfF2htc96u92eO1UFKZayqkXAcqvpQZ+514lIZRkS9QEBtH2lRfiG64b06iXpLXaVYUsvJ8SN3jj9+TA9u4HzpNGIyQlNMWbOpe5IagRHwVD9YNt3CO+QSNRsKenoDK7PgFwFXuAe57uP11fbNqroi1Zk4pFVT6hK3SzEg7w71Fgtu29+LdI6aOSstVU6PJnzERIJCUU4OCzcF/b211lfvSqIreDOubhtjpZR6uunPgv6L7y6oeH3ZNFcpUtlHa9ux09BN28ujhVQrS4JOXY+gEnXN1QlJXSyfX06beMMAiS054Udq7L2DtG5NtOnStme8eXWVTR/zZCTxViTjtgEj4xooyK25Rqi0rRHgrst9Ov8VadWZuWF4M3YY+R/r30VMZd1JmEUe7fhWChaYR4dlAZuXuASR/pk66eEbRVaZLzuihrIbMklrqI6donkf+YpbJ4uwwF7+/ftrJoy3XqywWhLVqVNeKTxVbP8KfTfbO/Oq1HX/UXW/QW630NphM9TV1JUt6VUH0lUJb7cl1z1fUV9PEJRx4njwu6N1/wrOjpfSpbY/rHJvvWcf+1DafXquuG5unthkW22+ualp5K6ZI35TKsrMeK5AVwwGT3Hz8a8uqq8toXScAa5v5/FdB2o7K1/ZOSCGs/SSBe4+zqdsPPgmHWalk270n3TXbZroaiqrl8u209YzKZKieUvCuGBjywcoRnuI0HxpVDNF6ZFvCbBuurFm/dw+vJcmWmIrRzXJvxaUd46d7u29tm8VD3m42ygE11FfWNO0zysJVh811yyIpEeB/zfvr27s/DFJSyyQjY0nDAbe7mWDdX4qsqLrRjLiyA7TNt1r9cbpFtdP4eKOskorV9QzxUkjtxWME4YhWyBnv+XOdXYjUR04jIWL6Wxtwx80YEBEhDcjQ0dHBHa6hp4HmpgxkUowkIJK+/wAE4B08TuqNSMf+VIfmoq8Qw0Nro6WGqkYzVDu0SsymNlbDZx29vnUsHuIlDIbVJUNhmpbfXVFHaamelnoxLK6Mc0+ScerPqHupznSDqOUSJmfFAEZScvRe4bLT11P/AAVrW38tfMlXj9OZGHEspyMgsOy5B/rpRSHGRERfzSwErk1of4LcrbBT3Fq+D0qr1acJljiJ9KgMVYNkDI5Yx8DOnERCelCYkJaURbQs9tu0aWWjbFOsgko42UKC8RJdmRjlSw+5/wAOskuEbkUJ2yiJeIpCltslNMv1DYaGsd2pnjJRyXyR/vpxFpTCHUnF2pY6qGXyVdDN3kEakI7BiQD3x9x7a2PKlmdxKGmjFLSyxqq+YvNS6+w7nAIzjQkiDUQq3+llhjprPuqGFZJTRWOknqp5lBSKYvwwApxgeYO//wA6WREUXxUgAH0q1S/8F3MJKynrlcTQ5eoVlVHciPlHhSSSDjKtk9v10i8oySd2RJ629KOz3iwTVTTCSmhnqJY425rUc14rk5+eWCD3/TThLeXIiIY92oa+XaG6bZo/4mvlV9LcJVnk84EuWmLKGXsRjIXJ/rpAlqG3gpkhfm5eOA/0ofvE00NwqaiOoa31UNTJUQyU0jOHyASFdRyyMDHf/FnVnHpuVfL3VAX61zVF2hvVdb0iSoVVNPNIzGcFRl8jvls8ux99KElo/aUFeLHUW5hSyU8cbelY27EOh75+5z99MA7lohtUdcqenrFeqpUeILxCqzYwRgHv2H7aIUJJvFCv8ctnFZOyzAo69u6Dv2z8acPMtd0kTTQ0cdlqI45mBZWjHxhhke41ndWh5k1ttrpmqHoTUMzSszqW9geIyv6H7aEUJFcSU2jbJqqSiqpDGohkk5GT8oxzA/1xpcfsp0w3Xfsp9vquku1Qt6rq5BLLWK7Q+WVAycekEnPtp9roB4q2Nr+HjqRcts264wWmn4VFDDInOugBwyAjOX9++uGqe23Z2nqDiOTMXdn0FxZ8H6KWJaWW9+pz7TsPTuGhvkn0trghzQ2anbEtbLkEM2Pge+vOakSLlXqVOWoVQ39gd1b8un0tptKQTVmZSiqf5cIzgtj4wNRYSihpy64Kc53VA+5Vt4gv4LfOqVNt/a801R/3IkEsc3uah2AYLjt6e2dXmxQKOnKQvFV9cd0tvkqo6T7NrKe6bksNHbWrnmrquH6im/NJHDTuzAH2UFh3J12tRUDIMUhZZC/zJcyMe73gjni67Kfh27ZvG5Ng7e6W3C3PR22zUInujKuDPxB8iBR8KqgM2fn99UVBD+UJS3nDEv4kNZMVOI+OCv7pjtWw7VuV3o6VRC81QqVdO1PjLxqOLr6iAAGx2A/21qGPdiQ+F33JUxkVvmjCOop6eYVUkmFEio3p9skDJ/1GgpZN3qEuuCyQbtJI9sckK7dimjkD8uJPq7nIyNdOBCNOKrT5lUPjC8W3/YH4cbp1m2bsGo3dNbb01oq7RR1DosU5iZpSZkR8KgIBbjgFsEg9tQNpbU9Fod9GOLOdn91PoaA6iqGEiwxbFv5fNc/ep3jc6qeNis2fHurw93bYV3guktvslhvbM1XK8oiaSqAaKNolZCkakDuqt376lUwW7+oImNwjJsujuJffhggKYqOoghudmeQHf9USHj96svoH0r270vt/8ysjnnfl/FmaEswk5JyjVVbsAMjB/c+rtrwmnjGEhESbvY4/X4cPeux7ddrJu2XaQq63AGayNvAWuwx83xd3+Sn+qVDJfNu7jpaeuqZDVUwZZVYFYJYSRhY89pf5uQwDAlcdyNDTPUekRxjwbw+unw+a40dXKuQHizpbb/2uLeqyP+6QXQLWtIoyW8zzvUO2eUciA/APIa947OlbS7u7F3bFsPll8WVbMHe8HQA/8Kp7ZTQR0LRSJHLJUNG3od5JWUArkgcT5YP/AItXFxXc31atkw+yozdFKlljpdu1VPHJNFMru0fFubcWIBYdmAbSwMpC3nRGAjHcJe9Qd+qpJmDVdK0awwgNKnHuSct7ZwSO+B86nByKvMiuuuRd04rodv7Luayf3iathjho5mjOI4ixJ5ekhBn39Q1FqB3ko25Wvn9dU6mkGO7xSNYxuVvSaSN6+5W+YrNUx1DNJFTICFADZyuc4x7j29tat1acmf5YqDdbUeSG7xaaeuha4UdV5bSrIs8z8V80gg8wuBjOQNSQIx5k4hFOdgWuSSrnrFjaGoikRqb+68c8sKRyJ+406YvVIYxulFT9tWO5VjVVVUMsnmc0gWPOcsMdsj2OAe2gkMo4tKkAAyENyJbL0/huVtrrhWSKvKnkFJ5jcS8rE8QOwB+/ftpJVNtRHGo1vNci/Zfh5s9H0zm3BNwrpvqKxHkaEY8sArj9/TnPxpFTUl6QUd2GQq1paYd1HJbjmjBOh+zbft2Kq22r0hFDTytXLxlMiOpJBDDiwIPblqtp6+WQpLs+X+pWU2z6eMRKPLmRPuCg2xeq64U24qGVb4ZBBBcJMxyTxIcQcmPbBOF7dj7e2p00kpVA2kquGGLdEJCqDv26K766ehrl8uojeSAlGx5SJJkoqg4HqGdTgHSqmS660k4o6GS8WkV1YskstU7xQvIpIJ5AcmOCfdvc6WB/nAx+amFykXiw/wBKb3qSitO5qqzyqjUy08r07uv/ABCh4Kc9sA41YBqFRS0khCa5TVFRDDURzEKwMMRmIMfrzhT7ZP30ZDpQ95eLtNW3C2x1FdTq1ZCoaSWSbHNQ3FVOSQ3t7fGgC0S0oy1DqUBM00sEdwhjhQLMFkT55YLcgD8HvpzJS8TLULdLa00jflmdCjewKjBGP00Vyy7SSmY6eTyIVk+pZqqnE8ZkwvPJOPn5A986LmSeVS1a01VVV9wunkkCsjYyxrwA5qORBx2AI7Y0Psokjb6OOTYNBJCzmV6moyFzxJEsiqpHsewz/wCbQqTJpu/ZU7b6Gwbk2lsttwXBqSnnvi0lxuSQ82ijMmGYhRliBnA+TrJD3cVw54JQCt72nwmdDLda6a32/qZ1enp4KdI4JoLVySRFUAMpAwQR3BHbGvLantP2D9IPfQsx4vjiJY44546eOPFTR2dIQs7Zs6HupXUqy1FYlKVetrIYy9bVt7HGCIV+wHzjVV+TZZtS7uPaEUPeXjpz1AvlPYNw76aNWhkRD9QkeBEgIVYF7+xJ7/fUKp2OQ04xiOeP06lR7QiKouu0qubHHY7Tv7c+97Xb5K9qWheKhiZQUglfBaVu/YL3ORq2Gml9AGEsnx+bJJVkXpREJZO3yQx4OY7T/wBoTXO5VElUZdxXKnFoofVU3EvRsUAGMiEP759zroqqEpIo47e4Pw1Kojk3ZSSeZfFd3fCz0jbYvROKhpaxaO9/wSma41ccKSN5pUO6HkCDyGUJx7dx31ZUdGMIFu1T1VTvC1ZrzfK+5UO9ntdHb0McrQtW1fLLIp5ELj7AD/8AVrnakJRqJB81PhOIohTm/X7bO27HX7h3hWU1LaqOmeWuqapgIkiA9TNntj41Hs3ZXScEwpLh0rDvXb8Zff21Y5qHwv7Vt8Fkt/8ALgrL9C1RNXgAKHVeYEIGcoCW/wAOftpZV1fdu49DYe91Oho6Mhumxd/Jffwr7DZfEZ4bafdXWrdU26mg6hV3m0VyuUkEdHydqgxyqz+TMsrPz8xhzaRuHYRjJFRUpbrfDkzjxL7OPXLN+Hi7qRtCulpy9Tk7txt+TeOSkeuG1d2Vfi33b1W2vtNauk6c0FPTUn1k3BJKycmFF5Mp5MsSOzAdzxX5I0W1a70fYc4jlcefu0t/L8VzZQlNWxlxwDH46kUWOu2jS0Yjp62aGuloKiTy/Lx59SkQcMylhhlLIsnf9++vLSGnKa7qGfw1Yf5/mnRmmt2v1VJuhtv2msqHkNC3Oop5F8k1I5HDuvIxLyIfkR79wxGc83NtCISISJ3Pr5vdk/n14cXyRvzLj/48NzXTeXXa/wB2vloS3l6iP6iljmaRI/IAjkw2SCGJDKRgMG9Pbtr6S7GhF+Q4t3JvG1aur3Zt8uCqp5t4Wr7P3Ks7Pd/7QXyChs8rLAkgNTHNUFAUDZVfSRn2DZx78fsNdHKNo3ElhqO0ST3e0NLcNux3qSGojqY5hFQOv/BMSgjywe5Y4Ix8Y76TCJDN+KYRjuiuQXcqVJqf66nZhIsyqsCK3c9/V7gHAx8dzqeBW6VX91Fe2b1QLR/xCntjinrIQhonmJ82pVXbzAG7YIAAz7erGoMkct1shYuz8fLwWtQ8qfbZ27Qx7Zq9wXi9pF5ymIGRjgzFOSoFUkhAMDzB7FtNmuuEYxxJHGERFdIWCjLbb75cGrGpa4FEp81kcy8E8tMKpGQFbjn3z762RjCI6XWWjMXM2SfbfaOlvxopmWpjEJ8uZ+I8uY/mQgDGMsSDnWGV1ORWrIdNQKcbfaWG/UtdNMjOsYaGZZDkc8fmJ+R8jRTNdTkKZCQjKBeaLrXuCjqIZae8Vnl00NKYll+nbvjkVkwMZyCMY1HCG6USHxUWSQSNX/smooV6G0y0Mc0QqqaoTg65ZJX5gqFP79tU9cEv5RIiXUUJxeiiI+Kk9m0t6uVDS2W307LBS2ukieLirSScAV7lgVBbsR21YU1PQQxb6YsXPNIqamsklKGEcGDJC+7LfNuCSrtp3fNVNbpldIpFjSoUseIVWBBwrf4c6kVVRSxldGOarIxlkLdkXwWeuoFwqNlbiNp3Da6nmkxkeKnUcijktyLH/wARGshk30V0eTv4qDURzQluy4r3dN5La7OGp7h50D8JYkkwrgMwDA8SRnHft2zplGFxCRDm1zJxncJXeA/wivS1FyrLlFfrDVUtbHNT+VOKrjyiGGKsyjBHt7g6mTRjINvKoBEMh2lk6hrxUUs1weSFkyyLlVjBw2eRCjOtwkW61Jol7SWpKea7VFTt82ZHmrqdaikd8gxlWHLByCFK5zn/AE1m+ERuTHHSKiN2bRrrHULR1kaxuIyoVJOYxxyMn9M/66dGYkNwoZC3ZJvxWrt1oqplUSJSvHnsOyL27jv8aASt0+aWOm5IXyvvUltt8dLS+esdvVSqYJROTBcYOR7Hvp1wjzIj+0lKWqu39m56W8fUmQokcQkhYg4PZe/+2sH7KAbRlRRsm23r+ztPJa7fUVUkNRKhEMbNw7k9gM/f7ajFNFHFcRYJ9Ue7Iv2VYnTWl3BN0vh2HvCx08lssV2payOGdpFlgEtZGJSnlKWy2RnI7e4yRjXJbbqaOjqPTKWR2kkbB8CyK0CcWfo2HjkjoZopro+ODY/woKuXiX3da7jUWy32u8inp5migDNODwUkD3IPsPkA/oNYPZ+OqFpnnbEs+A9c/P8AF/e6TufDh+0tqbn6X7R6P7dtd86y7ztNHNfI0eFWuHpXkI2IYY7kCQE8QRjJ9snS6iSOGTB/BX7SQiOok5677o2XtPY9q6f7Kv1qalNTA0kcNQn/AHhz4sGxnuoGDk+5XVT6RGNRdMXQnZS5KmnG0R7yhekuz+mdd1E3FR0FZ9bcKW21nChpuTB3PYkjGMLkDB1Y3S1EQlblpz8vFKAxju1Zq0vwlfAjWby6pXXrJ1CX6eG318hs1Cq+WZJiPVxC4HAKoyf/AJ1ajUDNpHwWzE4Yveutdgl27s3b7WOG6R+fLTiZ0mmVfMBKqWJ9gMniO+s3wwiQx5v+th96hGBEKgt0NRre6j+X/NZUQN29sEr/AEwdVdYQjVSKRCJEIrnl+LZ4lLrVW2j8Mu29zchRqlbvGSlby/Om/NBT4Gey9nZc+7Jn21WHUbwrbeHXzVtS0/LJ08Fhq7VV7PTuG4WuRWWKPzWRl/4gCjmP37dv11GuEZSjIc/FWW7IrZhLLBPPAD+Id4kPC3W3/ZezaPbFNtqkvlNct2XDdVLLUwxI5jpliVY85Zs9gByzyx7Y1fVFDTjFBIMjsb8jMI5vqd8cR4YYs7+HVc/U1hTSlHIOTPx966c+Ojr1L0c6H7b21e+nU0ibwuUl3qp7ZMj1Fuo4eM1TVTM6BWRIoSrczkjl9tcpWU9ZV7JKmIgZy1M/Hi+GDeLrCEt5jHn0VZ3LeVPS7623dth2ep3HS1tYIqWa3zRiWmop4CpqHEjgkKR7j38nuDjXmVRTy0olDHIzSNzY8HdiwZsG4Ph9NwSTPd29cVF0+3bhsnbt+6mWG+VV/eklr7lPTIpdo0hGUSMOEkACZAGDhuS+wXUeaMa6oKnIQAHtzbJ8XLj9+b5fisE93cVuLrkt4gt7bivXWXdl0pbaopK9GhoKeSONoYqNwCgVYsxoVBGCpAzr6Q7MUI0uxoIbs2531Zl1d8c81UzTXSkSBdsyN/Epttw1zxVjwxrSxt7SNzAKtj2OMnVxMVoiXTvJZyWkSS3puLlFJb6f6haenkYUnmZUxgDBBHfBbJIx8aZDcWouqIpBLl4L7VU839n7fcqin8g1KNLBTLJyzCwIUjGft3B76IeYhSh0pzZaVpKWOnXmHgV3DtGAM/mUA5OPnQmtnIKntmU9Rua01dTDaapEp5ooqqZ2V4Jw4kdQyY5cyELAg4HH40qeQaeK65Mt3haVJQ2Kqptk1u+qeoqp1tzk1VDJNgSoxDL6iCQDjByD31DGv/Pxp7ePVSgoRqKWSTg4JWS22+T+Ew09QvNrcJX9QUlmCycSSRyK8+Pt/h1PItJCqu7ckJeahN2VlwsFpprvb5mmkihiLFY8rkYIPtjvkg5+dD+mlKMskQlqVzdN7lT37pbLcI6VJahqaRpJFjLeRF5a4jYnIweXb21DjD0OXUXXh/NDCBDdbwRx0D6kVm+rTS1V2jhEVNWTwmGljwplVeIIz37Ljv8AfVLt4t3WXD1b8VcbLqZY6gYy5Gf+n+SuHbNnomun07VnkBaWNkmRQTHxyCRn5GolCZSXD4Wrpqy0dVvG5ZP2TZdxWXrJuKukkes/hNXNTTSJxEtW0qhlPE5xjlk5HY+2r0hGSljIuv3YLk/Q93VFbng+PzQP4jqys3JuSm3F9PUW+ereOnmiqJl5cuQXAGcgYPvqbQCQjuyzwSaoiklukHNV9uq5VFPeBY7lIsLUbRw5T8yYUDJX2b7++rKmYd1cPW5Lmu3vwH+FEOw6yqpb9a2oZpJhW1nF+LFzjicgr398Y9tamL1RXZZKKVveRL/CaenmRaqRIZFVvMFUyxBD39HA9wR2zgarzqi3Vw5t5ZqMZXKYp7habbdqXdUdwhnpKWnljqKem5tNGrAKGycdl+c6GnkLVGUb+OfBP9IIhttwUVuq9bXvEJ+qulZUcI1cGSsjLBT2YN25HiP6/wDXToZKy/lZv3kkjlkK5CtPfdt2+aijoZvrII438zz48ghs/JP/AE1NMZSHwUi0iEl9Xc1wukyw2+nWGeGmdIRTU5wSG9iFAwCPkZ1v0YR5s8X6pRAPKWak4rH1Klki3NZ6eoSdXWWdnk4sCBg5Vs9/n20wQ9VubdKAQEtJCp3a9V1OrLpT7cWorjS1ExkqYaCn5ylC2ZZFTGM4Pz2z76qKmjo4YiqJMGduDmWWPTNSpqYaiUfcK0/1suVh8K/QG37Vh2D9HPWrR1lXDdaiKaprJYJ0bnPlSsMowhMcYLA+/b28KoAqu2HaaST0u8GvDQJM0dwlkPUh+2WTt5q9jCloaUoxHAnb5+9YWvXVi93e8Vd1mv8APyqqqSVv+F7sxPz3+fnvr3qm2TQ09OETRtgLM3ybBUeJeatjxNX6s6gWnZF3qEnlrJbbItGvnvxp14U4UKp7lcYwCe3x9tFJuYgK4Wz4p6MPD34fuoHWWsrmsEttrbiiryqp5hGmFVsq3InypF5ABc8jgkAgHXBzbY2Xs+qEZ4zKHwZnfB3LLDhi3F/uSX/WXQTwq+DTf/TXYb2myQ22q3Zuinp0qq0zO/0kZdy7g8PzMoJPfVx2kjjqqOGSl0s/DDwduH1wXRdn5RAjjl5cnW7PDD0QPRG3yUlVykqxTpxZfaPK4Jx3zn3P/wDzVbswZKMcHU2vmCqLSs0/iG3fqv4y9+2/wx+HrfU+3bftGvW59QNwLmnqJAgj8uKKPAZwvnhguVBdw3smm+kR1Qk8wXAzF8X/AMKI0ckUmIlhgizwE3vrhWeHiHbPVLcD3C5W3clyo6e5XKoaSqloo5R5YlcDu4ZpGA9lBx7aVMAlSxDCNrCDf4+nTYbQIrvFCfin/DfqvEfvt+o+zt7U9huzUyQV1LXURkp6njn+8KYzlWwcHsc++q+NyjExceqs94wkJMXRQ/TT8GLdNt2/QtvjqraZrKaPzZltNLI1RKuCWVRKAkeRlebMVBIONMmo5pmKd8m4/wC1D6aEHq/BYx67dG92dHeoPUjo90ul2pcNv13UDbtbQW6qpS0t0gV4uXqdeJCsuCBkMWdjjVlQ0JVVJFKUjuQhI2LdMiw/FVNVVRFeMeVxsWH4rRn4kHXPb+3PB/drTvvcM1VLfNo32wWJ5aPPk1ERrMpyGTGRJmNuQAxgDHbXF9lYayr3Mc+oozjLHFsW15fB83ZuOGSkyWQQSg5ZOOX7qkOge3Ztz2bau9bHS2O4UqbQs1OlZD6JJVFBylDB1HE5f08+ZYuewwRrk9vFFJtKcGdyLeFdg2XNh8/F+GXVVxPjqEfZTzq7XXumtW8qbZm7LhANnbdzBTw1UElXUxeXEJFYxqrQyRllYBmIYe2OOih2HMNVTRmzNvpMXxbLG53HO3B2Lq7Pl8Uv0gd29r5sy5m+NXotZun1t251a6aw3T+z+5rO31MF58sT01zE8kstO3BUBXBLIwBVkIK5Vte4dmqytmqKulqsBOM+nCy0WbvOqswEbbeDqjejXTffu/8AdcFfty0JJG1dmprp5AsdN+XDEnse7flGTj410NRbuTDwZDIV1y0ztX8PXqPfLLeOpky2fdDWGkaqum0ba08a1XCQ8oROCqBWiBkLKQQufykZ1zVdtVqOoiph0sTszSO7Ytjwyfi+OXvduKKnAbss8M8FQW67ffLdZ9v0lygjhxZzLDRyxMr00JqJVEJ5eosrBu7eo/OuiAvWnd4/PTxWj0kjDpV0I6jbxFPXWijhWgqI1kikuMzwrPkAyInDkcY7j04PwdLmkYY3c3ww+mSO7crG2J4Xd3UN1ulTSV1LWWeqno5K42+ZyYV/mKeYIBAXl+YA4BJOANVlfJMNOJPk44/+VOp4xklARK3NK9btl2Xb/RXfFupo2TlJFxcSFS7ZXDewwGJxj21RbPKok2tAXFdIMMVPs2eMlVu++l3Vm19Wf7IW6r587XC1RcKeRSsMLKsfcsMfmjwFXJIBKg4OO6hC+PUOa5eZhItKdz9HepW3aCSrudJbLsqRnzv4XXM0xwvqAVkAOcflGSW9hoZIy7qibo+YUfdOd2bbXoXU2vbqwwVFc5/k1EyxmVcls8CQoIwFHEey6p6i2P1lQXB/ejGQYachLqvvhm2b1Ks+06eouVp+gjNXU8Kms8sqxLkKyFGJcA8lPYlSOJ/LpFZudoSvNT+swZm44YfMUuOYd4RR5q1N87n37sqgrL3tuht98kpaPjUUFvqJFlhjODzHNP5jDGOIyx+AdLhhECwjB2u4O+GGLdOKuKjbUk1torNm3uqlqs3UXcF9t1JM9ZdJEm86rkby4XCYMRHbJDDI++pJhtIqeISJmwuxwH5O3Hoqo6yqu3mTO6iLx1LqNwLJ9dVUCyUzmSU1FChY9snBZSVP2yNYdCW9Etb45c39sEio3sktxE74oamrF35uOG0W21Q3Ksqivlw0dPy5SYGeOB6fuR7Z9tW1HTlTjzP8fr70wBJW5Y/Cj4g2sUM1BQ2yjhduHktI6sG91HKNGU4I9w3b76kSRhNpkRFDcNxCh3qV0I6pWC7tHvRqOjqJh5hSjiM4mb8rgEHGcgNgkEAjIGRoIYCp4d2PKywBMRtX7bfhq3nuydrda/qKweWrSK1R5aImP8QH3HbBPf476eMZXcqy00QP4I910oaqnutr5QtyWOlkdn5YwVHNf/cDThuTLfaQNdtnQbbuq2a92OojqKdnVo7hExVmAOMcexB9OCMgjuMjRvdcjERESRbbend9uWw13pt/b9F5EdQsGKOrCzM7MEXCn2JZh86YOaWVoo0o+jHUmhtv10wttJM0IHkzXiMyp988QVOfbsf300StQEzkkOhe8Nz7a64R2es6P096rIx5U1PerhFBT0ZlB/nefHLwjx+ZWwx7HAz31zfazZcu2NinTRzFH1uBsXfDpbhqZ+rMpEEhx1AyFmoHxQdO+tF+vFyvFBF9ZTxVUlTT0slyknqiSuTw8xFyABgFWJYewJONVvZ/Y1LsuhBrQvwwdwyZSZpCkkIlmuPa9+q41qoLXTmOReaH6hO4Pce+umvFRrTWk+o+2b/SbE2Pd22RVXCOSxzNOtJGecknkU7CVf8AlGQ3oBzxH31V1ce8FxuwwR8orZX4X3TjpxV9Mlkv+2Nw0PHFRTzUaSc5ZWbl5hRx3IzFHyBLEJg+x14/trtVJH2hDZ9gGBHg7u5Y4XYPa0bOV3sthhi6OOGMh1Yrot0f6b0W3t1/WUe3plqEtkafULTuoQB3/K5AAP3wQ2vTdvDu6eKOMch/srDZNrEdymvGn1z3l4ffDvcuqO0Wo471baGFoY62ASQl3lhQlk5KD+ZvnVcI3HGD8HVZ2k2lPsfYc1ZFheFuGPDMhZZp8NV1p9o7O3J4nrtdpv4tvqySVe4qqSsRoVlqkp5HkjVifLCsq8VJ9K/Htq2HZ8e53I4/zXOUfabalTCxuDORMzof8JW9qnZFZeth015uF/paaqNbR3y6SL9XN9TI745IOOF4+nt2Vu35dQZdikRE9xNyszYeCtou10kcxRSQ54Yv8VrDb/Vu1x7aprzcrNWNL5ixGSPhnlx9Wc4HcppZbGlZmcTUyPtdSyBcUbszJ11r6nVe5/Dom3Oml2kt94qbhSxLNX058sQJN/NClCx5iNZCmVxkjOQul1lBVFsx4YhxL34Jn5f2bJO5ETsz+S5c9ZfAp4l7t4ud1dVds9O7F/B7puexXWz3RdyLA1ItIAapRGvBuc55divAmViRnQ7JpdoUGxYANvWgBsTN1cuTNy6e9MPbWyJJJNWl3B8bcOHFaf8AFN4cdl9XNpWmLexrb1tNrxdKiose2KhY6qSSppvJ8vnIOCRAxsxHvkfHLXA1UPbDZsLS0dI7yYBm+GA2u79M3zww6cVYTbY2TiTtKzjqy96vDp3sjZe7un0lP0L23LtGtp0WOOw3ryu1MIFi7SANnAiIYqx4h1OfbXHkO24aeaTadM8eJOW81YO79emGJPi3gkU9XQ1Ds0BtjhwWKtr/AIbfjf2tu3qd1CtG2aWyXi/U9dQbUud6vkcSQLNLyV456YyMYI4wxaCSICT+WBzUsotq7tBsMaWjGe444zB3YNWY4czFhm/tY48fJOhp8BO7Jyy+sFUvjV/Cu/EA3f0r25dLbarFeqi0VX8MrNv7X3j9TAlKik09Wxn8pVLNIy+ngFz3Ukgjqti/8UuxE21pnJ3C4cbzDB8+IZYu/vfH35KJJs2qEfHyWf8AxIdDeu3hG2jZekW4un9wstfVU/nXqrpERzIg4iR4pEyOMkhwrhhkR8c4ONen0e2dk7QhvhnY2zbJ+vgoZDuStNsHQX4cOrN46f7xiqLFHVpa6dW+upqWvaFqlHUgiQ+qNm4n2KEAZ/xAtqo2rGNOwnIWt34dP74Y+aiySbvUPFHfWzZ2zup3XzaNNYL9R0tPJbYaSSmqPMk+qpImlkeTzkQJzK84yqkgEeltFsjbtVXRmcsDs7ccCHj8c/ijchkG4Uw8S+8LDs3dUO1Z624XJbX5bzUNlkWKkZeActIy5YSKOGPfAGRjJ0uap2ptIiiiYYgfhfzY+TcMFH9YXDL3pHwx9a9pbB3Fb7JZqe5SW/dFYYrlHXVBEcNSZf5ZBGB3zktj/lHxjUh7azhlIGswwwbFya3wz6o95PGePgiTxD7/AKOs3HuHZEO0LbT1ENPTyU9PPI8sE6qqSck8s91U8uIPsAAf0qY6Oup6yGZpyeJy7rCztjlg+LIZKqucsCN7X+C9eLPdWx7hW27ZD7VjimulG810az10tOFXsiLw7jiW8zIBwwVf1Buyk2tT0zvFM7sz5XMzu7e/L++KApJAG65Vj0P2JfbdeJN57EstVVWmhrEhvEdTU8Wlp2fHLipxIUGe4OQQuOQYg9LHUkUQ77BidunBSY96Q3KU637Jq7R10sexqLbdX9Peq+CsqFmhw0TF2jk4nGc+kv8AHdjpU0Q1AlgXFuiEoyISHxRV4gdseITqPLbOnvTTY1VRbWoYVgklaZVEn+IEkvllQccJ75BP2wNPR+jsZu+Lv06IqeEYy1lh9eCH+m3QnxR9Jt00d/r6uKNlYG5UtLG0s88OB6WGAOfA4UnOPcZ1I9FgHSzZfctjHBd1TnxBdBLNa+rDX5aq8o12gWom9EcCyyBirqcKWHIBWJJ7li3zpwwxaRt4I7BLuoKuXTfYdDThbHUIbgV8p3rmkmdBywxDM/FhgfK9x8aIbfZyR2Orc8L8O39n7e3F1Djs0Je1wZg/mIjlljZ3AyuBkcBnPtn7nJGJEsFxFBO4utF/3o6tcLq1fWPKyzR8zmFvV9gewx2CjA1sQWyK4lP3Dq9u7cPSltpVWzKyquCMskd4krf5y4YkMFdPU/Hkmc+xz3OdNGK5LKRTz7n3n0l8PVDcPpbtTV16kU1lXT0cbOWlVnVhlwAViUJ6cYJ5Dv7sECclq7JUsvUCgo6+PcNsvO6KGuhl5tXR2uFmLN2JPKfvn57d/nWxEUL3ErA647rs28eidq6pW2qrGrKeRUrHktdMgKktE/p5MMeYAVHfAY/c60wjjgswJNOm/Um+bb8M9x3JaaanNRDNKlKotNMSkjsqxvjy8dmZT7fGsctSK1VttPYHiW3RfKfetpoq76vzg8dZOojeXGMBu2XQjsQRgjse2mDGRJbyCK1x1S8I3VryKHG5qG3w8WkucMcMrSVMan0RFgB6cs/IA+39QUzQk8VuerLFunmtFMKEvDD0rg2p4hrt0s3zW3WrjmpZHtsfIillYGI4VcnDcTjt+YE4/LoIqWMWtFM3xONyozrJ0p23Q9Xt1UNkoqmjo4dyVyUdHFdV4wRCocLGP0VcD+moMlZRjI43cHThPSyszrHT3G99Nun+7bpcKW31UNLVJHDUxl4ox9PACqcmYoS4VSApDHHHBGudrprZnCPF8mzb+fjl8uqk7m6NjLJ10c/Dn3rs7ZOz9u7f29W1N43le1D1X8LVY448U/nMChYqAhDE5K8mywXJIPh23odobP8AzuGmd2ubMjwImd8mu/Zy6N1fJSaWGN5HEs3+5bap5rrR3KGGouM382nyGVeB9xgYQDJ7+3zr1Co2lUbQGJy03Mz4P08sssla0sEcIk7CqP8Axiqips/gbvzN5rPFDb4PMXvmQ1MY/wCinU6PVXRfXdJcZ20jEuzM13iH8QrKfhkSi6l9Bbl/af6VY7JtK3RU1yugDU9u81KbnO2QVXCx5DYyNX0kxMRNwzwXI7DpaqopKgqc2DAWFifDBs2xL5YpLcmwbpsPdlD0xX6a5W2gtNqram401c7Q32H6WRoalZFYZMvmAegjHv2OnFJKWouI/wDSKLa0Mse0o5i7jY5cCfDL71be42k3N0as7VFTdKGsqLGKeqNuZ+NPKEGJFzIPNIVXVeYyn5vWW1m8kEVKm2jDUYGRGGQ4sLNg2HNh+t1RRb7ud/dH7XaorxdaGot1ro6VoIVkDxrBIGZuSd5JJIicyADkyn5OllLIZXD1zUiortmVFPi+LcMNHT/KGOnvVSj2RXVtr6xVl6udPbrTRil+m5zvV1S+czgswGQ7PArcsdu3bGdR95UXaR+v8pFBUbLjllGsHHCyzAX9nV/uRz1G6t2+4wwT2WSnpaWS8U9QtvS3yoqRtPKZYFyh4jy34qeQ/wCH6sfMq6r3els/5dE6qrezmA77AQchbkPr8PFTXQyvvF06k1d8eaSqt9JeXpaWO30308dHSlfL5o6e5QMebOc8BrhP+JUM5dj5nE3F7gfLwxa77uiPseUE0pG1jyAcg4thytjYzti/TDN+KF//AKx6radh3lHuGFa217Raqioaok+cFUqskjiJ+UuJD/gJ5eX/AIe418/QxVw1ENOzsby8Rfj1dtbMzcGzu/BemerK4ujI03pXbl6u+GOw19p3mtDcLtURVN2+po1UPGVOI5FlXIA5AH0h/wAv5SFIyqoZI6g3jhtJuLdWy8s3duHh4qKEh7tn8Vj/AMYHXnc+3aRtxWjam2aW4U1fbY75W2ekkeSqklZVYKsrM2PKeRWRuJUlT6TnXsGx9nlVRxEBk8WBuzO/DBuOXgQ8WSJrQEnIWxyXP/fK3q99TpLrsyiit9Bf7gptcc1HCrPIkrxho1TiQhCmMnCg+7rr0yjpik2bHHIOJs2HMXB/HHq3Hr5OqSaIRluHg6nN2x1HS/rZtGaG4G4R0/IXCP6OKjUJKWiDY5t3UM7NnHaPPzqRszZcNC8osXO+XF8MkuMRASuJCPin6fblg6zzXO31rx2+/Qh08yYLIsaxxxlCxyCxwcgeysv31ZxhDuWKXDFvkmOQ2io/ob0Z3tceotkpLDXOy0datZ5lHTtMfKWRX4sB2bLKF+O7aMRjqSK4MVlolzIq6/7b3jvHrJUbiO3LxVxwpTU87R2+R4BNEAGclVPHueBXA9u2sho44IbQ4Nj8nWRiII38RHg039uertfUaigNM30r00rXKbyljHJmQlZMNgl5McV/w6kkWm3ojtEtOCKuie16231209k/xmSZaWniFVSyVUpjgjUeY8w4eWMcVwByxniCSSBqLpk1EjEZBUj193jsG5dcqG9VF1usn8Jp6NKybjHHGZo5TIz4UktlGwe+AQRjvqUOobRQvGvviDO47FvSG47XRIaC5UcTxyz3OWSGOVVy2AGx3ChipCn1nGcHACNxISG1VVH1v6u7s3rHsubqHU0n1FUtPHT2yqeGGRQH/mFmBxx7ZOewBPxqUQXLbFZy8U16lzb/ANqb3Wl3P1vtNRIaVTHJUXyGUwI3Lt/MCMGyM4x7EaIQu7yC5B96R66sEFBvXadzaoZsn+0kEbux9uK5IydMKP2ll6srw9SUT7F3P0/O1tsVNbUQySQLJu7mXMkflHsir6VYLkgHHMawgFBcRKnXvcN13LNtWn6C7fW6SSOrQQ3mrZ0kGOQfEvY57YPbTHkES5Vq1/aUpdOiStsWs6gXeyUNHHAoenp6Wimm89WChByab0kyMUPY4xnvpe8uHBNstViX/o71E68eGDbNs6fbDqnuNsqIBWW+goXbKRo0PYfBwyyd8YTv+42kRXIb8EXeHv8AAz8Z3W2qxU7Tk2zRqA8tXeVeFVX7epVDH9iQPvrZSDH3llxeC6MdBf8A8PT0p210iotjeIfqDX3osQ9TRWmRaVH/AJpmwZGDNgMVBAXSCm6iOCK3zWhNjfhL+BbY+z59q2LpJJ9CtfEfpxXysMl42wXY5xrQTSe0tlHGlN9+BHwj9OaA1W3+n8cddUNiloHvnlAKPeVuZDFFPY4P6dtcP26/4hf+j6H1eEk5cAfw9p8On4p1Ns8agvJc7PxS+vHU7pT1Jtibbt902XRrUSJR1G25VJj8riElLy8wzM7ZJyVIX04GcUGz9ubS7RTNP6Qz4M2MYkYiz9cLXxfhxfr8EmqhGnmsty8fFQFT+MVtjqn0s2L0PtfTW23TqNtu31i37qBXUEPGoj/4avHwAbz25KzMOOGhUgnPb0qnjqN1bJx+9OjlsjLr+C5mdXb5dKzqvuerrK9pJpdxVryySOSzMZ3JJPySdTBYBFmtSf2luq13zpzv7q5096UVJiDbDeaqoI9zSrOnGpp6XBkijPDkZI3eNoncg+/vryHb1ZPHseSWS4RkwB3juxyfx44YcccMWXTbmnp5oopCyH5tjh/ngjPev4tnTDoZJfOmF78HEW4qea+VNJDvCh3J9BVVLRzkFpJEgcJIzozMvMt3znA1I2b2Yj2zssY5JNWDPgTXefK75t54feotRtCI5jZw68eC6OeGzqFa+rmzdqdTdu1l0t4u1se5SU/8QSYxMWETQOeAVguCMqBkdyNVO5i2DVegRM2Eb+7zxw81fwwtNRjL4sq0/G63jWU3gTvVrlunlu1bblpYWVsTlaoZckg5IU4xnJOuo2TUekV8YG3j/CS5DtbSwlsORizbEP4llTwp9R9y0PR3fHQigtXn1+9Ol9vn26vmcVuFbSzQM9DggKHeLLKWYBsN31fySYkTDxaT7vFcRR0UdZs2oo4ywcsLc8McHxyR1Q9Rr50PXZvSfdVlpqq4bQ2TZbfur6fFQsLinnnaFWR0BZZJo4MhwMr741JKQbStzz/ARUuvIodqRjJmDALH9eOKPoPE5tqjomsO4rZDQ0NFVpN51thmq5SvEkxsrccfmVWOciQ4X0jJXvpMLRTY/wAilI7ET8e7d/ZFWz/FNtGt3pVLsu0p5C3BQlJLbanmaYxgCHkSFdzLnDME4ozEEk8STekN3WW5qjs9T5yE+GPn/wBKKLpfLO9VNURdP7KlYr8jPSyBkWT5K8o1Y9/2bU6MdIiT5/cuYrK6Mak/R209H8lE3WSquO3P4bUUSySQzPNJUO65fPP04wAMc8du3b204W06lXyzHVWxkzPmPFOOkfUu29G7JJfOoL0lHYae9fRyNS1OWkWVfLiaMQ4KerOWHfvyYHK643toBS7DdiF7HIOObYY55LoOwNPRw1E0cJRb28yOzIvs3OxZ4sq/3lfn8L23LjvDbO0LXdNtxvS1dPeoNyjlTU7uHdqlGh4H/iZdFy5VuR5L315XZsvaFcAPALVGDlkLZvg3K+HFvPlXq0MRQ6ifT9fcpHe/in8QUs9nuezbRHfNvVFnhq/p1thmLUw8tnYwozeYUZxgjmCPcnieImA7QGyc3Exywdmwfjhi/wBxYqfHGxNgIfX14Ic3j4aYfEZQ2XqRW2ys6Z7uv1mE9XtSpmhELKZJIln8lgsimUlsvx9Yx2BJY9NT7S2v2XCOm3TTA7Z44M+HRm/s/vUM6WGsG692wyb8VC7R/B0goqqlq6t5bbdPJkenea2LBTsPd/LkfDn5ZhxCkd857a6yPtRtIohtorHf2smwUF9mQl/q4rO3iS/Dx2L0L33S7s3918ob3RXlXnkk/hqzSIyhco0jsq8cEYwuMJgBR6dXNHtoZo/XDn9l8VHm2Tb+j+9P7B1A6UbS2vR2K6bTtu7JGpqWSlW6GFJPUSq+rgUOAffAI5d2JOrsaiISUP0UhFM96+LaDbVNWbI2L0zt22mmjl8y4UtcsiqwTIVSka+vAZfVk47j76kFNdyoGhEdRKsd89YbVcLPQwWHdt0mM1t4V1AtyqFVJPM9iHJHsPZj3GhmIrRRRiIlqRj1z8SEnR/cAsV1s1LcrVcLVHOtLcJEZA3mScgW4tgHgvYgjt3HzqPEBWkKfNaLs5MhC3eJ7b09pJ2PX7d23XTjjJNUXqGVUjOR2jSEAgB34qSQn2OpUNLbqJRSkIuXFV9eLPtG7R1UcHiN2g9XU8DNJdLgJm5K+e5IGc5wRj7fbU0YYvaSClL2UUbA6g7q2Zts2er3d0t3NaYFKqJFlZwO2EJCOGUfAK9vg4AA20Ij4LVz+a+XLxTX6wI1Ps7pL0nhqDgfVNSuw4sQxyvlIcYHvyAzrd2HF2Q/NV7W7pk6kzNdtw9N9s3K5zxGorpqGxiXJBIwMd1OAAo9gAAMAa3dd3UViMKuy9SOoO3LbtOl6DWiht9okgKzXZY4lLRIyD0MAwyG+CcYxrQxyl3VsjEUVdDvB/1Dpr9bKnY20rlWV3HFZJbqN6iSpZieQXkoRI84AUA/vnR7m3mLBBvruVbc6I/hD9Qd9Xii3P1P6F2KxzSU4Wa43KqRp5vvmNAzjseysx4/bSCOEeuKYMc5eS07tD8Hzok8kc/U673C4wwSqYbXbitJAyg4BchS7du35gAPYDJyv0iTujgi3XtFitM9M+jPTroza0tvS7p7a7LSwqqiKmoY4+X3dmHrdsfc6QVxFcWaZp5RRdTMxIWa108K8R5TSdwuPY8eIGP2bWCKy5ejbqN6nzqm5qzv/i5dyvwMfYH/APec6y0EJEkb7c9vbP27WXq/XxaW30qmrqqmZgFSONQzYP7J/voZJBp4ikIsmRAJSFaK5b7/APxJq6+79vhj2lujfVdd7jUUtop9v7diP0MMSc1SOphZk5KGj5LJKJfyMV9lPyj2i7P1+3NoT11ZLHC7vc7mfS4mZmYhYsGZtODOOT5q+jkjh0jmue3j56+9bPFHuuhvN02VeqHyY5VittyzThFkI9JUxxe5BJPHHLPE417F2XDYuzIHxOPEeJBrd/PHEv8AxxbFc1XVRDNhLl4KlOkNrunTndEm52tVLNWfTujUP1yxsnJgQ3s32+ce2uuPbkIj6vEg4Y2qH6WJDp4IO3Vsev3Jui5bik3BSwtcK+apaH65T5Zdy3HI+2calflaL2D/AHXR+kj7Lo96S9P7Letw0tZcupUlvo4ZO9fS2EzIWbIKuyg8eIPYscD9NZVQRFFuSjy8yVyQipbr1WU8Ow7FZ+keyae7SW3+Lpe90tDxqquWpkRIS+HDO0UCPxypAFU2cn2XTjRxybvLHAcGa7DBix93Hz6JRDd3V0J/Do8dHQboP4O9j2frl18sdDuaipbkLlaqysjNTADXu8acY892TuAe55a47tBsuqrtsyFTxG+Q52lhy9H4Ous2ftKnjo445CzH/uUX+IR+JR4c/FN4e6noj0p3Bdqiqr7nRVL19wtb01NEsMhdgS2XJOe2F1L2PsuqoaqMphyb7WfKqXtJT/ljZpQ05Ne7jxu6Kx/CT4R71fukVh6uR9QLE9irLPH9HcaWGabBUeWRxKhuzKRjGujGop4yIi6riC7GV5VERSSNotdXR0//AA/7XDua51Vw6xQGpvS07LHDtNysaxrxHdpR3JOe40YVMRDar09h1BSlIUjYacrfBXL0/wDw4enf089PW9Q7rNwcl2jssEPPPc4Jlb3P6alR2+yog7E3P+r/ALUa7Z8AfRyOljrI96bhj5DIVVpYyB+vpOnBaWpam2IMmkpHU/S+C/oTTsIaq+biqj7sslyhAOPfssWdFdClj2do/NSdH4Q/Dqqlhte6VStgETV0v/QINFvBLxTQ2DQR91Kby8HHhi35tQbN3Z0qWa2rKkqR/wAQqI2EiEFW5LIucED3GNJrKanrqfczDl8k/ZuyqLZMpTUseDlx64rHVh/Dp6Xtv7qn0Z3V1sqr1t2+3pWodv3qllmlp6QRLinlnJUS8X7oUxxHH315rUbNim2sQ0cu7eF8PFdrHWVUezY45Bxjd8cLR4v58cMuCsPw2fh+9C+g+6IarY9pp6OKgkNPRGtjlerjEvGWWONWkKxK2EIA/wAvdSQNSKHYlRNWFJVS3tiPERYsfrh+CRUVXqtMbNl04Io3PHtne25NwbbvlleOKvqaq1U7VUfmwkryQSI/uDziweTZB5fc6fUejzSyRkPFyZsfFuvzZEAlGIl+q6FOq1RSzVlPtm4boulknsripjjbyoBKzTIAwZg5yA/dexbk2e2ocwW2xkTjh0UiErtQjisAfiDb42rcOq0Npul+mVI1WKlWop6b4ErSSMFjGO4A7/P76vtnwlHFcI5vmo1TIJS2lyssubiv+z6eumpZGaqqo1AWClmaESpGCWRVjwGJ+O+fVrp44y72appJx7qhr3t3eFLR1F42Ptm6Tyx1n92asmen5xkEA8pnOcIfcd9WAQy94VDOa7vKIsVz641dymdPDLdL01R6aho66V1l/UkJ8/vqQMdvdSSMS7yOeqfV3qperut0uf4ftV9HHSrA0dUVlBId25A+ST/ixpkenlBBJq76BF6hW27XKOO5eBumtYmkWIz1FLIY0JOMn0KMd/jWEY+ytCH/ANiTuW1bPvS4VP8AZnoBt9y0Zmd6a1sHOW4jgFcZOfjGhExk5RWcveVgUvgjvW7mSu2Htddv0sNNFHcHpbTLJJUzEEsyxqWC+4A5MMfbvobRu1EivLuitH+Fv8He9b0ZLtUbPp6mlqcrHXbtrlkaNc9yIIyvc4+RnWFU0sf2nWDHUSeS1xsP8CvpzaGhk3B1DkoY2wZ6Pa9lSmjYDHpOck/ux0sqoi5RRbn2iVy9I/wx/CX0lrvrP4DVX6sjcNHNfphJ5YBJGEwFPf2yDpR1Mpd7BFuBHu4q7dt7Po7SsNDtPbsdNTRswD0dKsC4Pwfb/bUbUSdpFEdPaaWOFYVrkAbJaONVJJ+/LHb99OYftISJOae1w0YK0tNGoK5Yj1E/A7/01gjalkSUMnFGjasXIwcIuBn2z31iJfvqJuXmK2AOxeTHY/YYH+2iuWKLv26v4by+lhRZV7s9Qox/5QPn+mlnJaiELlnTxu+MWy+H/ojuDqJuKohqhRUb+Vb5Jo43q8kKyJyB9eCeORjPv21TVVcM11PDIzydGf7sW4qVGAxlvC6LkA/jk6ZXaatvlnhU2pakUsZqG+kroIjlxNAtIyZcSBmYDjn2JOvFqnsPty62oL1x5/8AyC/2SeQXydskPpVxEQjkq36jdSNqeKaOrvVh3pvKXc1sSKG0z7oaOphqaUYUhpS6urBsqclvufZjq72Xs+v7IkMdVBFuD593iziX6trs7YZ9PBuirKkBm1SE/dQX1C8Mfiq6O9OU64b+6erU7NqZkLX+01lPUwh3yFZxA7tH7EEuhX7kE66nZfabsftqv9Bp58J2yYDEhd8PC7DH4Pj8Fotml6PvhHL9ZUz/AGttXzbbaf1+lzn/AEOux/J5f/IX7xIN2XtOjbwh9ZOtO198V1o6e7+ulBLX2eROFPMSg4lWB4kFc9yM4/xN99Qu0Q0o0YzTCzszir/Z8kpSlGJcWTHxCbm3BeuoF6um5r5WT19RMq1czyN63SNU7q2MYVPbGi2KQ+hx7sdP/chqv+YK5VJVLTwzL5KsCqgvyb8xzq+HUq9WxtW7VUlQFp1f7qGmxg/J99QZg06laRnq0ruf+HXbbrXeBnpjQ1kFQlvjs7VMpkrgqSMaiUqMhiRj7Y1z9QN0pK0MrbfHAVoXZtHHuTqB9PT/AEfk0tD5lT/3kznJ9Kr2GP11lPHcSRIXqlduy7TQ2WnqaOn+jGMZEdG0h5Y9hk4OraEBjEuH7qgGdyINp1VDNZYV/jCQkJ3T6dYgDkgjiwJyCO402GaMh5v9qTIOpK3K+bZssMk9+3VVRokZJXkvcDvkYxk/prUlTTw/pCdYISycoqVWPbbcJG3JHJJVU4mpqeuqOJ4kZGVyGwfnI7aeVt3M2Pg6TdJ7KGt5b0sO39u+TRVnlVzqZlSOOKXzFRgZAhKEMMHsT76qq6q3NLpJ2f8AZ6FnhpUmGEpJdXBU51O67b4h3F/AbLJDSpypWuUr0ojj8tw5aQsvcBQB/wCrVDVbUqrrRLDx6K1p6OK24kjeup1FUdRLXabPfKBWra0Ciq1heaOeUUvNUHHC8zg8RnJ4v7nUWTaIyV4xwyNx46n7v4owpbae6QX+iVN9bN8bX2jJcdr1l3qqusqKqWOhvVLbyhp5KmqWpRW5ME7ySTIv58ccn31S11TFCRR3Yn0e3xK7+6s4YyIRIsm8Pu/ssh+LTxHWG5XS+bi2rtqv3FeLDXzwyBbgJIoqh6fy4yUiCrjOSe5A8tdT9mx+mVEYyDz9UiqP0eIiEuCqXZfh+8UXVrY9bTXDZTWme9WtYnvt6mLAyNH6njXJkbDHI7AE9869Ro6KKEbRHJcZUVW+5kP134d/jM23NClD1ktVcy04QzzU5icMCMAs0ZJyf11KKOUeUmQDNTlzCo+7eAP8TyuYR2fadvvnGQlZY6WFmQfGMoD/AKaWU0sfMj/Ny7rpxT+HH8Yjpqsd4vHh3rGo43Ciaop1NOfgBv5yg/tqPJWaebBOjp4ruXFa/wCivhv8YHVXobR7w2b0t2z/AGkqaX6Wuts0MFMiT8mWWXzFMp/lkAd3XPsB76oRqaisl/SO7eSn7unp+62KMdi/gy7d3NU0G5PEZ1Cuk92gcPLbtvXAGleYDtyYp+Ve+AoOf82pnpksctsY5feoxRjINxFmr86Z/hb+EnYdCtPbNu1c1OjchTfWMqMckkMVALAkkkZ1ICpqC1XfBksoYh7qujbvTHbe1qFbHs/adHQ0cGRHCkarkDP6HIH66W0ZSFqRXCKlYdvwsYpYYXDU7txEcjxgfcYGM508RQYspZXXklH5jxhsgNJIQO+fv+bTbu6kL3HR+WokqKx5lRsx/Uer1fp2xrEVyfQxsv8AeFRoyVz6cYP7/A0QoU5p2mkwzUfLioGeOB7e+cHH9dMuWL3EtPIpm+hYBM/lYf8AvjWCsXiSuo44yzROre4HuxH37DWsRWKAvG5qX6dmkqEWGNSzSO3FR9+/bSzkFGIKvL5vCk3BVfR0d4o1hZTzqFmEioFxyJCknAHv21WyVO8IRHqpkdOXsrDv43UdpbwZ3+ntV+tVXHE0MlOyVSec8y1EWQuTlwVY4X5+PY6UMMQ1AEQ548f8qy9HEaCQSF8cFwZqLlUU8jSZyV7FfYDP6fbV9INw2rmlInqduy5UK2GS4VKU6qoSnppmCYGewVSBgAkjVf8AkujGXfWtj4vatkKPLD4zuvW2mpFtfVa6PDQxPHBSVkglheFwBJEyuCHRgMGNhj5GDrn6nsN2crBLfUwYv1bJ8W4OztwdvFk0JCjG251D13Wa23KtmuM/SHZvOolaR/LsxjXLHJwoYBR39h2GpkfZ2qjjEArZ8GZmbW75Nwz6+9JKG4nfxVp+CfpH1f6QdZqbenVDoluS22Ka1VdPUXC8WOop4afnH2lYsqnCkA9s41WdtJqfaGw5KenlB5HcXZruOCvNkxlHVXSC7NhxQT4st1bXk60Xyj2zXU9fRLVLKlVDGR5j+WAyqWHtzJOcd9WXZilqodhxDUZHhgk7QkiKoK3PNU1JHNVK9QsbkBgBxXt3+/zrprXVajTbM0X1AkbiofClXYqPv9tBMJWqVGQ3ruT4GdybT/8Ao36Q7XqLha0LbdV5Qshmc/zZGbkoGTj9M65ap/S3Er0SEfl/Stj7Hqv7MyQNtf8AhNPDIvnVNTWRlEwBhAFTLY+fjUYK60vV4fHgohjdzYovm3vsOsjjuV26oUck8zcvonjC/wA5PUAqt2yoBI7Z1klZFMNxS4+Vq0NPKPKCAovF50J2zeH2/bdyUYnNOauaOSaJGeAOFaYKqFnUAk5U9uPcY76rY9rWlbHHl46clJfZ8pDqJAC+NuSq6gT226K7XC3XE0EEdPXBaSpUVLIsxTgxLfkPHl25L8HUY9oVUdVvCLF8MMOnezwUodnxbq3/AMqSj68bq6oVVxuFyvVTBSTzSx1FFRzcGqJEkdSU4gFscQAAcenGNQq7atZUVFt2Tt0/aTI6OKnHT0U90/hvVv2/SUMNVdqmWOqnaNZKEyKiyIjuqhuTAKexOVUnt2xqYU0oiMebvqw04+zj9ZJRWkXRKWuy2+6b2rrtuS000lUiotfNWMkhgpgmfKCsSithfTGpP5m76ixyU8xEUwtj1x6eXhj5IzujiERJNrfS1W7r1brPfLpUxiG5C9WZGt6qaYCMwx06xs+VKxs5bkMZ9gQRqKfpFVLHHdhgeLafgzc3Bmxxx+9M0wiUnlg6X6neBXcHictNRQ3zeFdQURqOEc8ytEXUJGqyqqBckBXA+AOI5HVtD2bqq6XfSE+DeP4qLLtWKnG0RzdE/RP8MPpv0dt8lps18hnEjI1RO9rUNK6rgOTk+r312lJs0aXTHh+6qOoqim5laFH4P+m8LGSshaobllD5hU5+Tnv/ALasBjl9pRCMfZUi3h36N2GNqmbaMI9YczVCq45AY7Z7/H20BhbqLFbF/ZQH1A61bL2feo+nPT20wzXWdnhVvpywo3CqQXVQVQAOhzIw7NnGud2pt4aOUYaeJ5Dfw6Y9XxwZm83dToaW4bi4KoN0eHfcnUa4Rb466dRptxi11y1NPaqWujSjjIPpDR8i8o79gOI/Q6jzU9RMJSTF/u/7lOGQR9WIq0LLJerbtVdl2mG12m2cWeSG20MdPGSx5MzBT3Zick499S4zqBiGGPBg/VFlFMYrruql9v7fuSzRVEN0eWFFJV/SRj2P+Hvke2poRykXMkmQoo+lhVUZo15HsgXK5P6dxqek3JwrQ1C+qFST2JbGR/XPfTh1JRcUncrfR1Fun/l8crxJTsc/ofjQmI2rY8y/XC3wtMgVVDMwGFXvxHvjvkdtMMBuQiSkZKGkpaH6enXzHC5DMpGMfHc99MtGxLTXlcmolqjC0WW9KSSAjOffsDgffvoNVqPQnNDcGkpfqKj6ZGH515A5A+3t862JaUC+/wAQpWhaslmhCrnu0hAx+v30V+lYoK4VEkgaa21CnH5nSQcRj75OP9tKIvZTbXQ/crtDz+lrL1HE0kJB8yZR39zjuQe32GkGf2k0RQlv7d3h527s2q3F1B6nUdioKGmkaoNTItO3BFZjl24s5YfHseWNRRjpagrSLP8AVUqM6iPUK4d/imfiFW7xNbmpdm9L6VaDYlrrlko4WUrUVsyqQJ5TkjHchVB7fJOrT0LdxF1d0Mm0pai2PuM+PvWMdybXtu4qh662zLBMEGV4kKfg50iGaWEbZM0s4YpiuHJBlw27dLe3J6V1CthZI8n/AKe2pInFIohxlGmUcssMZjkjYozeoMvz+h++itQJYVeRnzl/9OmXIbV0e3RT9dutVguibTofMuM1vaClvtyuTzDyCSxjVeRLcuWMntlu+vI6GGnjrBKo4Y8uH3rsKiQ/RyGFZmvnghumy5Ka4dWusWybbUVdM1UKCuv3m1hHMKVaGBH4sSfYtn+g16UG1IpNMYm+H2f7rmyo5RL1hM37SIrP4S/DXTrS1e/vFxY7HTO4jDW+3zV/diAp9BVFznOHYHGT8ajntSqIiGGA39+ScFCP+pIzKbt+9Pw5dh2mnttP0P3bu24wrKJKu7bmZaSodCVV/LRUwjYyMdwGXPcHSTPbMmq5g+uCaI0cfi6t63fiKbw6R2Ww0PQXoztmz+ZQT0dFb5qNqtqSmAV40iZnHp8xySCPddQpIxrCk3xcOql/oxHdioi9fiYeJS8VFsuVF1CrLdS1Frka40ttoRBFI4HrAY4wC4X+UDg8nBHsdQo9kQesHz9romFWXW+5RvTnr1vra9Lt/cW8qi/V9Xa952g0NIl0OayCEVM0aszFJAwhnTE2GBC8XJ0sY6eYpBHDB2L4Pyv49eiZGcoiN2L5rZ3Tvqr0P311Iujta7SGt0MSWaOG/RQ3HyBCsgT0q7ynlIRgAg/KkE65kgqKeUSIXdtXuVtcMlw3KwV6d112uVXctu7RtNXSyXU1kj3iaoWcxvAC/mxKqrzVgW4jifT2GtyHvCIuPN/4RCdtopztHxJbZ2/JUWm0x09zudxvVU7JT5hhim4SSSFQqgqGcFQOQ/Mvu2q78obu27B3dsfLC7p81oqYiWjei/Ui7bu2LYtwW+xrWLfrfVR/VUuZKeWZGIgCryIi8zMgbPyvxq+Ksl3WmPF3Yvi/RvLFQJKcRLm4W/5Uxt9d7Sbihe12pYamSaRKmP6MyyDhF5Bp2YNgeoZ7D29WdV9BHXjUcut/s4vyiOH/AI96ZUHBbzafp8VbnSnoHT2mqS9bgm51SRxrGUhLEIAOSyMAAxJ9h7AKvYnvrsNn7BGOUpqgseX4YePj/JUdVtApBtHgrghWlp1HFVVuOD8tgHONdaNqp0lXXCjo6V66SZIlVSzSTehQP+bPvrZmIjcjESuUVLumjqFZaH865WKTy+Jkcg/kViMntqOVSKbuyQbdqa4dSNvVNHu601VLRVNPJEs6XoLIVJKtjy/yck+eQI5fcaqyGo2lTkMwuDPc3Nxb4cMWUi2KnLSWL/qoV270dtO27XNT0LPXCaTOI1WN8heKsznvKwAALMWY6i02yvQ6fdx5s3DDLBOOq3heC8W/bNDaGjqK7aNU9S0fF1aqUges5PqIB985z7aKOnG66YdX3IjO7lLJTP8AYW23SOSSSHyVZRy5MeUX7HkdWBUsUgqNviElL2fa8ltpY6eOoSRY48GeRiGLfr8alQ0+7G25LIrkutrmZZPMpUZu3HjMcuR7ZOO2m7u5LxZffJqo2PGhLYXuU4n/AONGLWpCc1lUtPaZoVttQ0vkl+KQ8l98Y5DONbI9KIR1L5RyUfmSVEcborMFHOEjP2GSDga2JChIU7ju0UkXk/y1T/8ANLdj2+/30wTElia10lvuVOnk1XNGbPOPBXHweS6WVpLB0pOoo+VOywx8sjAKtgnH7gg6wh0rEyrqOGGl8j1RsnqDsofP3HfWiFMEkO3aRaiYw0PHzI8GsnjqPKbjn0p2/wAxGO+O2o58E8OKAOo27ra2fqpPJ8vkCnlozJgDiFBwf9zquqpB9pSoY1yk/Gu8RFl3ZXQ9D9gyVkklshjl3LXw8RE54llpiqg/8MEFmBx6sH21ZbKp/wDWL9lJrKi0d2K5a7smngdvJZuLOHwrHPIe2RnB99WhKuFJ23cU0iszMv5MfOdRyjFSAkNT9HcKWal86OqXzPYpyB9h7nOoZRkJWkKkid3KSi7pbrbdo25RujnuGC++e/fHvpwb0fcgkESUb/ZG3/E8jf8AN9O3f9dMUe0UUSdYOrlvt8m3rTvq6UNtlV1moKG6SCAiRssvBQAAc4xjSfRqUiuKNnfxtTimlttEslE0rUskwqqilXmrgyBvSxzkekA/GmEXdQDwUiae20NS0M1Gvmfkg8lexBx78j7/ALaXcRCm6BXhZmp1b6yORVjhYx8VOAAcqcAd8nt9tYXNpWXItqqi7Q2Va7c1+qcyq/0ccaiFYw7BhnCg5bAOc/8AXVdbFvbYx/mpJHNbqJSfTm7bbqpk2ru6kr5IZqmSn+roaqVaqKKXDKcKQkqgjGD3PmfppVSMojvoSZsvs4ZLIbSLdl/laC6b7H6P9RKjy91dO7rS3CChopaSuplargkmlo2J5rliQzQxmNTJ7yMrAAnHH1O0JtnxXRyNY5m3g+RcG883+DK5hhimLUL4szfwq5PCRdrfS36ehsttt8lZV2GeBLZt+3/TR1b/AFECkiKDMjHjnOTlW8z/AA99VFfNUVUukXdmce8WPXL+3i2CnUwRR+DLZdPvbc1PvC5zWvp/U8Lbippq6oulKv1lKhmkeLypnJLBSWVkPfy1XOcjQX/ab+/Hp4/2R2jbqxQr0/6e2HqNvyLqRZdxU9wa5wrcDFa7ezSx+eodZFkYhOYI7YTAK5bI1SR0cRV+onNw7v7SeUhCPgy0V4efDrPG1vs9PNuCfNvnpSUm401NGSjnkVQRiUsxJwAc+2fjpNn7KlqJRjtPNsMejfFVlVWDGN2S1p0/2Ha9k0xVo3nkd3d6qZi8hZ3LN9zgk/fXpFDQxUY+L+PVcxUVBzEi9aqFmKxwtx4g5Xj3/wCntqxUNRe5L4tDT+ZUUMnE/lKyHsD2ycHS5pt2KYAXIEvu7v8AvKShgt8lwn+pMLIrF4qKMj8znByxHt27ao6mvuqN3GN744eQ+/z/AAVjDTabiLBvxU7bWs9njqL3XLTCpqY188I3nPJxHEZY9j2/bVhCFPDdIWGL/FRpDlktEeDKLkvlZdpYzcmRuPt5MZVQB9lycdv11opLuZZu7eVKVEixwrLDCzEMFVEj75J9zx+PvozWMv0dLT0tQfrIkkSRssahi5jJ9woIIA/bA0IBaWrg/wBfJER3DpUnJTUaqF4qo5Z9TfJ/XUy0VFuNeuUcf8tFwOxPp7aLlRcy/Q1USqtQtGxzkck+w1gmhsSkMlLWclWN19WQVbHb9xohO5aIU5ko6hVWOlRl5f4vft9v6jRYkguTylo2mpWXjhl7qy+/7HThFLXhqPz1LSryI/zL7n51iYmUdvt9L/LpaKniUNlo44wBn9gNDYI8qy5eGt1ok5zSW2nDuuGPH84+xPbWWii3hJlVbdsNRFy+ldFK4ZPqJFHb7DkANLKOIlgmSFNxbJt9trGro7e89FXyql1laQu0AC8VflnkF9lOPb37DOoskIj7n4qRHIRfDgo+8dLbfcZEmqqNZJeHl5kmYqUHwQwIPtpJ0oEmDMQrjh+L94do9u+J69Xa0xRpBcKamrHjbKZZ4lUlV44ZcfPt6SMdtWtANtLb4KPWFcV3kueW/ukddDNJJD5gBUnLR47fpnUktKjiVyq27We4WmZo5qfiF/KV+f8A+dLRLzS3v+dyqFzjIPpHuf30LMiE0+p71SqzNyZMxAMOPznQEBJgmmEu4agysUqMLyONHahvTi4VNP8AVOtLTyNmPy1bicO3+b39sajiJd5YVqXo4bozQR/lHlkluPcj9z+v31orUQ3KSjrKdajjXTTTTIoZCncHiQTxPvk6wg9nJHePeUhHNNXU890mH8sQn1SSMQilTkD9sk/bOkFbcIpo6tSOtxWqwx9J6S32+5JUyxeXyd1kxJj3AcpjA9OMaqxOoKvIiHBtXs/9SmSBF6PaJYuozYW37tTs27lsdQlPDUcfrFj4RJxyWjV2Iyfj2Jzoqq0h3JE2fRKpxtLeWrTfhm2z1QsNZcd3R1lDabZTw0i3ujuFUskktOFDQSRQxqR6Mf8AEYqAW7nXE7YHZNRTjDIWL4k7YCXHr9eC6Gg9IjlIrcPf9y1T4dukfUqj3BeazozWTVf8Wjpbha6GjpWgMUhPnPHxVmdeTkgZJjby+P78rWUs9YUUdOOJA5Z8Xf4eDfNTwkGnuKTDBbC6Z+D3xLSWW5bgte0aOO63mnNPVU+7KhKWkjVyZDJAURpfaSRSGQEFu3Yautk9ldrRjcQs2PFyy+XzduigVG1aPSN2OHgtC9AfBH0y6H7bt9pmqDXpQUssEFNDyWFI3YMVYZPMrxABOOy+2u42f2bpaP1kmt1R1W1aibSOTK46WKjpafy7bSw0w448uNQB9gSABroAG0dOSrSK7mSNVXW+ibizfzWUZ4MTnH+uNbK0UxD1w6lWm3yfS09dNUzqpIjSTkoH6sSQP66hnWRQ6bsXWNCRKLttZuLfiySXmepo4Z6ks3OPyikSEMpiYZ5KxXOT8NqARVW0NJYsz5/Dpg6l2x0+ri/1xU/bdu2mhpAKducX5Ryz3+MZPv8AvqfDTRRjpUY5CItS8zUqGRljWYurAMq+wyM9tHZqQXul4Y6zzo4eLcCx5Fo19sfPb76daXKgXunhpuJ8y3+rkTxeMHvnse2R399EDD7K0XBJrT0efMqqTmFyByb2/QH7a3YPMtrzJHQrho+fqbtybP64Gdb0isXtbXT8UVppJED5CyNnuc/11ggtYsvrRyQzNFCzIsSDEi/BI/XWd63wWFwXqnW6SM0JCOhYd2bDDA+O331nrlrSlPOktNP5zVSMxmQOGbPlksPYfrntpnKhtuT233Kokh5VEbJ6u47jBH29tME0shThbguP+Hgj35L2x+umXobV9alhmP1CrnOTlsd8/Axj29tYiTOsgkjbiq+k5JL+w7+2NCSxklGFkykxQhm9vj9DnWWrLlF72vW09vbZqrtvi9UtrtpjIqKq4TLEiKO/ux+MZGhsuG3xRMVupVZHuLqFcrXBJ07vDUm0rg/933deKXMlOW7r5MIYfyHzhJHAEZ7cSpGI9pQ6eifcM2oeP1w80I9fPBb0x6r2V6O9bRqb5eJUIF7uF0lNaD3zhyCAMntGFEf6aYByxlpSSEZB1Zrmj1z/AA+etmzaivW7dDVrqSl5us1NymWOIAsXYDB9hnI99XAHTyDzKGQkJcqyfvzoztWBqhKrpzCwhk4PxqG5ICSDgN3OP10R0v2loZkC3rwsbJv1K1227S4QNjjG2CjYzhgT2P6HUI4SjThkFVzu/wAMW5LHzktvmMqsQodSf6ZxjQFd3ky4SUdTdP4IKaOCt2rVNMkYWZvp4zlgO/v+usxJFaCFp7bHTMY7bcvPQrjjJDxwD8e50kSIuYUy32SS9Lb2jkRZvLwEwxVQv6jPt/01hXIhBTdps9DuC6QwQ1EKsvpaOOTLk5+F7n+uo8xEPdTAjGRXf0V8FfX7qRUrQ7R8Pe8r60yM4FLtmqEbjOFYyOix+3vlgNVFRUS3XCTNh9oVMCOIRtLNbL6e/gj+MLqVt+1bd3ds3b+27ej+fLJu3c0UdQ4IPFfLp/NccQ3YHj+XVYME5VBTCWDvw/upBT04iMZDizI+qPwf7H0dqLRtPqJ4hLTUO9wFTd7ZtWwpNJKqKVUK1RIvEFS45MCM+6n3EeanqBnISLFsMvFk4JB5hHBa38OfhB8DO09o0dv3JRtWVn0fkVNLcqhITJjl2eOkKxvkOexJ1lPsTZcnrKgnd/1lk1fWDphwZvrxWtOjtt2HY9o0VP042na7RTpCU+noaNafK8j3IUAnkfV3/wA2umo44o4h3IsyqagiIi3hYorkpK6uby5JOLM2QPcEH99SLTJIuEUpJDDYYBVXy5Q0lOvcZwMj9AO+jt3Y3EWDLV13KhTcHWzaNNa5rtYbTUXFIo+azVn90gIyQSWkAPbHwudQ5NoUojcOf3N96cFLKRWll96Ct22nqp1aqGk2jeqWzUUc3KCrelkVcgHBCMA0wIbv3A/X7VVQW0qwvUkzD9fNTYxpacfWDi6KNp9G7PY446i+1k1dMH5FPTHAG+AEHuB8cif11Jh2THzTE7/h8uqTJVEWkRwRXJ9J9KaGnpYiOOOKsMAf0+2rW0bbRUJI/SqkYkrqhm8tcYRfTj7Be+st9paxZKU81DCyrS0fIKOIHl44fbtohtHlRcyXjlXk1VUVCx5XHDlgf1zo8XWknUXizwRn+8qCrZLL3/oDrRGKy0lHzXJaqRP4fDJNGV9UjZUfp7+/+ulkdx6UVntL7RrM0aNXw+W5/MnINj+o+NEF1upYVvdTyng45aRmJMhI4rjA+3bTR4IC4JpDcFkvFbSyMqiKZVUrkk+hfcfHvpQHdKQojHSKex1EM/LyVY+XjJ7YP7d9NxZItULuuOy3Sga136hjlabESwPyZZFdlBHHHcfGcdtV9cURRWyDmplPcJXCSi6e02O1ySW+1wzLInqNJHdpS2B7FVLnv/TSAK0rRx/eJSC1ai/hQf1m2z1e3Fs+cdEepl129cpI18uaqqpZURQO4Kvz8ps/PA6dHKQldc+CW43Dba2KyJuTcn4oXRne0F63JvzeVTSU6Ez1jQ01ZRyqO4yqxFSD8kYOrKGpikK0slDkCUfNaZ6A+Pja/UbbNJQ9TN4Wuy7hMhiaH+HuRI5yEKqTk8vlVORpkgVAlp4eKACiIdSP7pcPE1vDb7TdPqGw2mSSN1jrNyUMkExIPpkWGN3UAj4c/wDxpIlVey34JpFS93FUFt3w/wDjE3huxLl4gNj7S3HbUqDOlyutdJVNLgjiFjVxGqFSewRcen3045tPqxdkoREitkzZa527Y7hW2Olp6WltcltamMLwLG8aoBlWjCMh7DGCDoAEpB6Oy0Xq/J1H/wAD3BteqFuu0itan4pQzoxzTHHeOViO6Zxwb+jfB1qwo/ciIhk96lYdvrVU70lyjQJIhVizcwVPx3x76IRS3VZdVvBL4VeqUjnqT0fsFVUT/wAxazyRBUZHbkJIyHP+umDvo+UnZDZvOYcVmXqZ+C30DuF0mquk++HskrRsTapuEygseQCt2YDv7HTBq5R0lg616P7OSzD1a/Cz8Q2y5l8vpvNdoGV/VZapahioOFZk5Bl5e47acM9OXNklFGQqmqrwR9Tqepkp5ehu6A0chVg225uxB/8ADovUe0l3F7LqyKP8JP8ACfoaWpqrHvjcN8koajy69a65Mpp3XBZJVTyypII7H/NnXIHtOskH1ZYY/ZXSBQbstWf7SsBvBv8Ahk9Nds0t42/0D6aJVVH8laree4oWjkYAMQonlY88dzx/qDpQ1FZNpKQ/h/8AlMKnjj5QUzs3xF+CvovRmGl6idFdpkoVjTbt4h7kt6u8CpxJPY99D6HLJzCb++5MI7eWxv3V+3t+KB0T6Z0slj3T1qo1o6iRvIWzyVFSrgjOSqh3XOT84OshpiL1Yg/x/wArJDHmIkG0f4znhf2nGyWXqZe6p17GCx7Pnkbj7BQ9Q6KP9NTBoKgRG0WZKIx7xYqBuX46/hytt0Fd/wBhe+r9UlSFnuFZSUwc+/5VdsAaEdnkXMTLLx7uP7qj6f8AGo6ldVLtTw9I/BPJJRtViMmGsqq+ZxjkcLDEEDgDOCcDUeop6OO4ZJWYmZGBXahF3ZbW8K/iU6478pWas2vfIDUp5sQXbMkFRRqygBCr/wAt+J7g5P8Aze2qsK+WOoGGPF3e7NhJ2+L8GUk6USHeFg3vL6dWtsOHxiVm6Kqo3ZfLe1lq1L0kn8YFHUROp4qkkESSjHEBiySL35DHsdWUJbSk1f1C391GP0MdP9OP44I6Tpjb7hcHuW/tyfXLwCRwU1PwaMBixBlZ3dsk/HHGiGjKT1lUV2XT+75pZTWjbGP17lObd2v032XTij2js9YI3yxeFc8MdxksxJ/McfbUsaajjLSPxSDmnk5iUxJeF8nyVjSFR/hb3/X21LGQRG0Uq01GVG5LX5nKorODQuQpmZc/+JQM+/8ArpW8Ei1dPrJFYaTbfVvVRxaaVvbEcIyT/XGsGcUO6XqPctwro/5FpmhCMSrtIB+gyO2ffONYUxF3XW7BFLx11+qPzXCKMLgqsKlj+p+MaNilJatFeP4dJVzeZXTVMp5DjJJMB2++Mf8AvrLCItSy5S9Na7XR8aiGGMMf8XEE/wCupAgIpV5JSn8tm9Unc/6jGsFbJKrCsigMyN9vg6YzIV6px6uPksCW7HkffRLFDR0LTeZWRyBjJUSP5ci+2ZCRj27Y9tRwHTd9cy2ZarV5WOKlklqF5lTgShsqqEf4hnP+2lrSb3/b8O7qijt1wV3pW5vNGvZZAoHHLdj7ke2lVEPpBRiSfDJubreKRqtr3SCTybbaaeYrCBRmrXmYW5epmGQGAGMEHmPsda9GIS5cU3eCXMSmLDZ5rfTpR1EyugjBllrG5s7E+rC4x8dsYH6alQw2833qPIdyn6uS0TYh4rHnHAMoILfp+w1KIY1HtJQVp2ftC23iXc1fs3bsU3mZWua2xI5A/wATMVBySf6ffSQuHUWCIwEuVFs17s9xjjpB9HKzJ5iU8zAc0GACufjkQM+2pF4l3kuw/NR22+kOwdubsuW+rHZxSXK7JGl0emrJeEvDPEMpcp25H2UawYxErvFYUkxDaRcER0tvoaGNo6GnjiDOXbguMsfcn750Q6UKa3K0/wAQhko51WSKVSJFbvkftoi1IRK1Ad+pdwbBmp/Pnkmsoz5lV5fKSgwexYf4osdsjuvv7dxFO6H3fgpEYjN7/wAU8qKyhak+nqpllhnhJLLMxypGeSsM4BHyDpt9qXao2Gx21pImhRmdXzI00hLBQPSFGT3AOO/bW7hTrzTT+AXinrkmjuELqj5Xkrgg4b1kFSDhjkAHtobTWXx+yn0dZuby15XWnzx/xYz/ALDQXTeK1bTr+ei/eFe9Ud0qKjqN06jtn1DBqma7XhTzAHHix812Ix/hwRqiaQbfVk74eCuxD2h+f/6RFtfwi9D904rN5UuzZIaan8uOnp6H04IHqxHJECe3ZiudIjOoo9Me8z7zlj+KcYRVH6QQy8MvwS1V4BegN+rEk2va9tmkXuYaanQFgD3JLSs2Tp41VZHzE+ftEkei05d1vr9pF/Tfwg+GGj3lb7DuzpHt9qCCRHq6mSjnzHGuGZm8vPYkYHfuW+2o9RUbSIdMrsmhDS94eVawk6F+Cel2bDVW/wAL+zDbaJZXo6ivsqCEF2Bk4fUOM5IycjUMYSGUivfE+Ooun7SIrSERtyb7KFLXvDZfTOsWbp70R6XC2OwApGjo1m4gDBVIU9Wfjk2f6aZDS2/pCd8Fl+70iOCt++eILY/ULpPSWanXbu0/7sXnNe30sUVXzKoq4KxkDsc5/wB9amAe6OLshESHUqlo7H1Y2HI9fWdetjV1EOXlmguTI0eckjAIA98+/wCupNwkNoihEpR5kS9MfFpetjxNbbf1Isdxw2C1VfjOR39h61XH76wgqh5Vg7ouZEm5vxIN+bNp0qFp7HXzyScRDTVFNIU/XisvPH+umR+lXf8AahMaUU6j/EQ6kXanpqu6Uu3qN2cGNqylfkhPb0gMe+D8HWphqJC6PasAaceVH+3fEPujdVVBHeJrhcPOVTJHZKGIxoPclmdywz+g0kiqCK4iRbuIeVFlHuaLeVyhn2zDNQilXFS90hmYFgB6VYgr2/bSbSIh3eS1pEdWamts7k39JuCeTdUlLS2pcCCroaplZhn5DKP9hqTGct2pKMYrdPFE8PVLYtLzp6OprLgU7fyaWaVnPtjsg1MGoiHzUcoyRBtu6Vl6UzLZfpV/wo82Xx9yvH05+2pEJFJ3UsxEVOxrUIcS06gcsNykGf8ATTxuHupdqU8ysZW8lP5nE8Q0g4n99HcSXaCgto7m3Zdqqup91bBmtJp6yRaGRqqGQTwBsKxKOcMR3IwP/YQ6aatKUt9Fbhw65KRNHGNu7LFEEc1VJ6qahmkJ9h2AH7kn/pqeJF7Kj2p0tRdFx9Rb1Qew4etv/YaO5BayhrfZ7pbaWNbpS1VfMkI5SU9UkOWA7gK3b+pYDUaGOaMR3mb+SeZCRacl+plv1Gskln2LM7zzc5hcr9FGckgHtGkgwq+wGNbjHd8ovn4kKwrZOYuHgKbybiWy7o8vcUdFbKJaZYlZ6piTKRyJVigQDtjuf8Ok7zd1HrMAbD2kQx3R6c3RNT1FtWMNTzLwfur+ZkOD8gjVgNoqOVyTltdLNVLWJM3OPPlhpPT3GDkex/TOhIBIrlgkvkklvjhNZUTRiFUyZnkXiB85Y9sf10VolqWakN3jflsvVZDRbRobhc3SQ+ZV0arFSIV7nzJ5f5ZUYOQoY6UZCXKnDp5kxm6c3TqLaYW35fKVaZ0fjLZ1RsIH5R5mZOTfGQAFb5GkejFUDq+bIvSNyRbvT5Kx6Os2zSQpbaOGGnWRcw8l4AjsCV9s9/11ZCUI6VX2kpBr9a6SnElRcoMM3ENNME5H5Ayce2suWWES9x7n29NStVQ3ankiXIaRJAwGPfJXPtrBIVlpJP8Atdtioj/+5RyIcZK9x3/bWXii3ZIaudDt2ywPHs+OnZWcyG1vMUgPfLeW2CISc5xjiT9s50qzd8vy+uCYJFJ+k+aa0t1s92pxNT2+qibjlkqISrxke69iVP6EHB+DrYkJd1AQWr3I1Osflw2lpT3HEyKCTj4JYaz9latUY1bOGI/sNXHv7/WQjP8A/k0H7L/7UWAe1/EuP/Rvpz0Z6s2uCq6vWu1QSOod0u185MAPuEYYP9c654qgo5dJLpChGYdSsC4WHwt9O4Vpdm3SwqY17CGwzVvt2PFpHx8e+hKSokLUtDGI8q9V3XLort3b8NPT2NqyrMfGSSlsIiGT/wAo9sDGTrBAiWFuhQBcevHQfY/n7ok6X3i43So5RVD0tLUsBD2PFW8oIvI9mC/Hzp4Qyyabmw/WSTlEfFAu+vHhdOoUkljtvSlbJTxQ+XCWrMSBPfPF1Cg/P5dP9Bt72KV6TdpEVX1PvrfG6LwtPZbbfK5mYLE9RuRIYIm+PyoAB+mpVkQjqwb9lJvlItOKtWh6A9Vt7WXzt09YqWhj8vIoKBqivkGMHszMFBz/AL6ib6nHSIYqRZKXMWCK7tuCo2ftn+ze7rbU1FBDT8JKv+HhWkTHdjh19/3zpQiMhaUZlbzIdkuPhdm2LU1VptVrwYWEsc213aQkd/zNN9/tp1st3/clert6Kpto766B7f3lFMvSO01EbvwmW60OM5bsVVZQw/11LMKi3USjgVPdyraHSnwq9E+qVLDuS01+3tuxFQ3G2zRwmMEYOBK7kHvj41WEcpFbxU0oxHUKtnYv4dfhTs90O5prletxXHjgPHfpuwx7KYSoH+umX6bbvkkXSiVycX7wk7gbcCzdMdv3LbNPA2RcGvj1c865yRxllIH9Rpe7MuYckzfW95SFn6a9Rtq7oa8XLb1+ujFAJbvftzOkcYH+WKOVEHcZ9v30JD7QohP7SDup1Huy7V08lh6l3oVaqzUjQ7wcx07EHsqq5zjP+M60JWrdpd1Vxb+jPi+/jVHuG4eKjdF