/*img class="sp-image" src="data:image/jpg;base64,/9j/4AAQSkZJRgABAQAAAQABAAD//gA+Q1JFQVRPUjogZ2QtanBlZyB2MS4wICh1c2luZyBJSkcgSlBFRyB2NjIpLCBkZWZhdWx0IHF1YWxpdHkK/9sAQwAIBgYHBgUIBwcHCQkICgwUDQwLCwwZEhMPFB0aHx4dGhwcICQuJyAiLCMcHCg3KSwwMTQ0NB8nOT04MjwuMzQy/9sAQwEJCQkMCwwYDQ0YMiEcITIyMjIyMjIyMjIyMjIyMjIyMjIyMjIyMjIyMjIyMjIyMjIyMjIyMjIyMjIyMjIyMjIy/8AAEQgCWAMgAwEiAAIRAQMRAf/EAB8AAAEFAQEBAQEBAAAAAAAAAAABAgMEBQYHCAkKC//EALUQAAIBAwMCBAMFBQQEAAABfQECAwAEEQUSITFBBhNRYQcicRQygZGhCCNCscEVUtHwJDNicoIJChYXGBkaJSYnKCkqNDU2Nzg5OkNERUZHSElKU1RVVldYWVpjZGVmZ2hpanN0dXZ3eHl6g4SFhoeIiYqSk5SVlpeYmZqio6Slpqeoqaqys7S1tre4ubrCw8TFxsfIycrS09TV1tfY2drh4uPk5ebn6Onq8fLz9PX29/j5+v/EAB8BAAMBAQEBAQEBAQEAAAAAAAABAgMEBQYHCAkKC//EALURAAIBAgQEAwQHBQQEAAECdwABAgMRBAUhMQYSQVEHYXETIjKBCBRCkaGxwQkjM1LwFWJy0QoWJDThJfEXGBkaJicoKSo1Njc4OTpDREVGR0hJSlNUVVZXWFlaY2RlZmdoaWpzdHV2d3h5eoKDhIWGh4iJipKTlJWWl5iZmqKjpKWmp6ipqrKztLW2t7i5usLDxMXGx8jJytLT1NXW19jZ2uLj5OXm5+jp6vLz9PX29/j5+v/aAAwDAQACEQMRAD8Avcf/AFqB6Gg0Y64oGH50cUv060d6BidOlFLx6Ue1Ag9aKMcUY6Z7UDDpSY5xS5opgGB7YoxnNHSj60WEIetL+NGOaOT6UgDt70AdqOtH16UAJR36dKUdPeigBKQ07p+FJ/KgBMen60UuKO1ACYpP5U7mkxmgBB3oI74pe9BHNDAT1pMc0uOtHvQA09KMZHrTjR2HpQBCYYmP3Rn1FMNonYn+dWMYo7UDuU2tG6hgfrxULW8oHKcexrRxQefrQFzLYEHnP0IpO1ahGeoqNoY26oPwpAZ4PHSnAmrLWic4JFMNq46MD+lAyAH0HbNO3Ag9M4zQ0Mq5yn4ioyCDypGPagCTcD7etKG9ORUWTjrQDx70CsTFjjPHNJu681EW5waCfyoAl30u6od3rS78EUgJdxz1oB461EGGM9KXcKAsTBucZpQ3rUO7tkGjd3HFAiffwP6U7eMHPFV880vT8elAFjcPxpPxqHeMcdaPM4NAE/ak6CoxJSh8jvQA89aaemKNwNBIHNACc03oMcU/I7Ypvf8ATFADSMetGM8U7nGelNOPSkAmOMAc008/j3p1GOaYDDyMDnmmtkfTtTj19KSgBp+mDSHnpTjwOB+NIPegBD35pucdvpTiKaQB74oGGSKaTj3pT3NB4IzQAnJPSgUZGKbu98UALjn1oz603JpAfY/jSAXPFGeeKQn0pCc+lAC5yc96C3c96bz0IpMnOOlAC5OetGeP0phPoKAfWgB3GM5o6d/rim5PbmkycZ5/CgBSQO1IT74+tIT3PPtQT82McCgBe3XPrSbqTPOR6UnGaYC5yetGQO360nf1oPSkA6kBz1pD9aCeKB3FOM9OPakOBk9qafbpR1GaLCFyAefyo7Y6UgPzc9KQknJzQAvpQT6Hj+dN5NL16mgAySe1GevNJjPAoHpSGdkOeaSlxS1oSJg0evXFL3HFHagBO3+NFL19qPWgBOaOuKd0OKMUwE70UYopAGKPxpf50dMUAJRSn1ozmmAnPag/SjHHSl/CkA2jHFL2o/nQAlH1pfpxRQAmKD6UYyM0deOKYCdqOvSl6GjmkAn4c0nv6U6g0AJ6j+VJTsUmKAE7UhHNOowKAG0YpcUfhQAmOMUhpxpKAG0d+lLij3oAZSGn/wCelIRnmgBvQnpSEZxmnEetJj8qQETQxt1X8uKja1Qn5Sw/WrOMUnf2pjuUjauM7CD+lRmGVRyh/CtDFJjmkFzMJx1zmkye1aZAI5A/GozBG3VOfaiw7lDJyKUn0NWWtVB+ViOKja1ZRwQaBERbBoDfmaGikUcoaaQcd/WkMk8znGKN3So/xpA3X3/SgCbeRRv71Fmk3H/JoAm3elKHOPU96hD89RRu5xmgRMWxyOtLv/Soc/jQWAoCxNvp2/tmq2fbilDUgsWd4+tGf0qtvOacJCByaYWJyfekJH9KiEv0pQ49c0hDyc03j0oDdOlLnOPWgBME8U0/5xTz1P1pvTNADTg/1pDwKXP5j9aQ5PGaAEI7000pzjimnpQAhOaQkjrS8dDSE0DE3e1N5xzSk03BH1oAUnNNJ4wRSnjrTT0z3oELk/SkzkYJyO9J/nFJ/n2pjHcAZ79sUmc8nvSd6MYPtSAd7CkI60hOeeaTOeKLBcOOv6UUhIFIf5UALnHNITn2pDx1zRnigBST25+tGfQUbvam5P0oAWkzwePagUZzzQApP5im5/A96XvyelJ/OgAz2o+lIaCcHnpQMXOSBxSZ6HvRnjpSZ9aBC8fjQM8UoRmGArEfSpBbOQMkLQM7DjpzQBR17UVoSB9KD0o75pcdKAEo/Wl98UDj1oATHNHSlx+NH1pAJzj2o5Hal/nRQAnrS496MUtMBOKQA54p1IRmgAxzSCl+v6UenrSAO3NJS96PxpgJjk0H3FLg+lHFIBKTAHal9KMUwEP60nenHgUUAJijFL06UcHtSAbRjinEc5pCPzoATHNFOxSYouAmKQ0uKPwoAb0oxTu1JjnmgBtIadj0o+n40ANpMe1O/X3owaAGY/PpRTsdcUlADQKO+OtOxSUANpNvsKdRigBmOaTHNPx70hGKQxmM0mOOKeabigBtNZQeCP0qSmkYoAga3jP8OPpUbWqk/KSPY1Zx+lGCaAKRt39mqJonHODWiQMdMUhGOlIdzL7+lGT+NaBUHOQD+FRNAh6Lj6GgCpuyOvHejeRip2tgejEVG1tIDwQ30oAaHJPpS7hn39aYY5F6qaYeBQBNvz1oBx6VFnj+ppNx9aAJg1LuOOtQZ4pd2QKBE24gf40ol/CoN3HWl355JouFibzTS+bVfcOp4pN5zmgLFneMCjf+dV93vQHPSgLE+frnvSc1Dv5/rS+ZnjNArEnH1pOD2NNLD1oyPWkOwpI60GmlhRuoADTT7c0pORzTc5oATkUmaXJ79KTdmgBCaM0Z9uKCBgE0AIO9HHpmjNJwefWgB3OfpTc9eKTPrxRn1oAU9KP5U3OD1oJAHFAxc+h4FJkDOQaTOB0oAZhkAn6UCFJ/M0ZH5U5YHPbH1qQWoH3mP4UDIOw7UDk4AyauLBGo4TJ9+akGADgAUAURDI5GFx9akFo38TgY7AZq1ijGKAIVtoxjOT9TUgRQPlUD6Cnde9GPzpAGCcc0mOelO5455o9yKaEdL+NFL1owPWtBCEe9ANLijH50AGPQijvRj8KXt9aAEpKdik6cCgAo5xSjrRj9KQCDpS4o70YpgJS0Y96PXNABik6555pfwooEJ70UvtRQMQ8UdPrS/SikAnakp3Sk7UAJjij3p3tSYpgJjA5pe3NFGPSgBO3NGKXnr+lFIBuOKMHrS4HvRigBuKMc807ApP50ANo9KdjAx2pCKAG980dKdzmkoAbjFHelxzijvigBvSjHWlxRigBmOTzR75p1HvQA0jH0pCKcBRjpQAwjpRjmndD1FJ+WaQDD0pMU8g02gBuBSGndqTFADSOv602n457Uh/GgBh/Om45p9IeKBojPHIpMds080hFIBhGaaRUhGevXHFMIOeO1ADSO3amMoPUD8qlPJphGaAIWhjI6Y+lRG2GMq2PY1aIzTSM4oGUzA65xg/j1pjKy/eBFXiKTH60AUMntSbienNXWUHqM0xoUPtSAq7vSjce1SmD0b8xUZikHv9DQAm+jPY96aVYdQRSE5yKAH5x3oz0zUYOOucUbsUAShuc0bz61Fu/u0bj+FAEu80b8YqLdzRuzQBLv7dKXJqLIGQaN3NAEme/p0oyPTmo93Hf8aTfxQBIT9aTOKZ8zdASKkEMhxxj60BYaSKCwP/6qlW355b9KesCDHBJ9zSEVs8+tKI3Y8KauBVHQAUvfn9aBlUW7njIqQW6Z+Y5qb/ClximAwRoB91aX+vFOxxxRjPpQAenvQMDqaPw5oH3unFAhe3HSk7gdqXJxQM/nQAmOPejBB60uODSgZ4/KgBO/Ao96d0HOKOvT8qAG44ODRjn6UuM80Y796AOgFwp7inCVT7g1Vx1z+dG0H1rQguBx3pQy+tUtpGaUEjuaAuXQc+9FUgzA/eJpfNfODikO5cHSl6GqYmdewp4uSD0oC5YI55pcZqAXI4JB59qUXCHHNO4XJsUYpgnTjkU7zFx1oC4uOaXFJuHrRkYxmgA96XFGKO9AxMelFKRS0CG0n8qccUdvagBMc9KMe1LR2oGJR26UuOKMUCG9aKXFGM0AJ+VGKXGKDQA3GPxo+v5U6kxzQMTHtSfXvTsUY5pCG46c0hp1IRQAmM80hFO7+1BoAbikxTu9JQA3+dGPSnd6SgY3FFKaMUAJSYpxpCKAG96TFOpO1IBtJ9adSY9aAG4yKQincUhoAYRxSEfnTiKQ0AMIzSU4j0ox6UAMPQ008+lP7Uh60AMIzTcZp+M+lIfSkAzHvzSYwPSnYwOtBFAyLBFB/wAinYpCDigBhHNN5p5A57UhFADKaRTz04ppoAYaQinkU0j8qQDCKYUB5IqQikxjpQMhMSZ4GB7Go2gweG7d6sHp0pMcUAVGjcHj9KYcgnINW2GaQqTzSAq7qN3TFT7FJ6U5VC8KAKYFdQ7dqkELnqQKm74xTgpoGRCAfxEmpREo6KPxpw6073xQIAKUAD1petGPzoAMYFKBnnNGPzoAzz1oEAFGO2aXFLQA0daO1OI6Ue1AXEHWjFOwc0nbjrQAH1A4o/kKXFJ074FABjNLzRg+9GOlACYOaAOP507A9KMZHSgBMc0o9c80uO9H4UANwcUcZpxGRQAKAOj8tD1UUhgT0/KmeYe/WnCQ96epjcDAp7mmm29G/On+ZmneZRdhzMgNs3Ygik+zv1wD+NWQ60bgaLhzMpm3kHakMT4+6fyq9kUuR60+Zj5jP2kH7p/KkK89q0D9aTaD2H5Ucwcxn7aMYJ7Vf8tfQU0wo38NHMHMUhkdz+dLvfsx/GrTQL74qMwjOcmndBdEXmSDjOfXin+fIP4QaXyieARR5D46frS0HdALpvQ0ou+eVINNML5HytTGQjqDTGT/AGpOnP5U8XEZyMiqhSm7enFMC95qHuPzp24EVn7RQV29CQPagDRyPWjNZ4Zx/ER+NOEso/iz9RQFy9S9e1UBcSdTg/hThduOoH4GkFy7SYqqLv1Uj6Gni7Q9cj8KAuT4pMYqP7TGf4qcJYz0ZfzphdDqKAwIzmigdw96Qjil49aP1oAbijBpxFJg4oAbxSc08jPpTcZpAJSdTTsUh70xidqTFOxRj1pCGmkNOxxSYoAaRSGnHpxQf8mgCMjpRTiOKTHOKAG9aQ96fjIpppDGGkp9J34oAZjjr0pMfl2p2M0h6UAMx35pD17U/vTcUWAYRikI796f/LtTSKAG4puKfx0pD70AR0hp/em8d6QDD0HFIRTyOOaQ4xQBGeDSHPtT8etIRzQMjPak/Dn2p2KTAoCwwj0pM0/nHvTTj0pAMI56imkYqTA64ppHWgdxhBNNI4x61IRzTCO4oAao5GKcR3xQB81LigAAJ9KUDsKMcdaeBg0AAFL2oxS4wKADn2o96X9aXA/KgQn86XFAHpSj15oASl4xSjH4UYweaAEwRzQRSjpzRigBO3FLgUpHejHT+lACbeO1KRz296XHOeaX0oAaB1owcfSl2jPNKD7UAN680opQBg5pQPpQIb2oIOMdqdgCjoKAEpPYelOx+vpS44oGXt+oL/y7RsPVZR/Wj7Vcj79hN/wDDfyNOge4lG0AKUHA7GmrqDA/NCeK25DnuJ/aKDiSKZP96Nv8KeNSte8oX/e4pRqad0cUv9oQOPmBP1GaPZhccl5byf6uZG/3WBqXcD/FVVm02T78MH/fsf0potNJ/gjRD6ozL/Wl7MLou7u+Qfxp2SB14qmLKzP3J5l9lmP9aDp4/wCWd9Ov1Kt/Sk4D0Lm40byKpNY3S/c1En/eiH9DS+RqS/duLVhn+JGBpcgi7vNBkNUsamo+5bOPZyP5inb79RlrVD9JRS5WMtGWomnjzguoP1qF5rkxsrWUnII3KQdvv1rLa4itlKyhiF4BK9T35701HuI3UlQnIYVIHHtWNBNAiGaUFY84DAYFWlvrIgbbiP8A76FJxGaO8dM0bwKqpPE/3JAR7VJkY5PX1pWAm3Ke1IQvXAqPPuPzpc+9KwDtiH+EU3ykx938qCaBmgLiGBPfNJ9nB6MR+FP3H/8AVRuwaLsd2R/ZwB94Z+lMNu2DyKn3cc0m73ouw5mQeS/93NNMLdxVrPOaM07hzMpFCOqn8qTYM5Par27r6U08+n5Ucw+YpYIPHFOBcdHP51ZCD+7SeWufu07oOZEAklH8RpftEo7gjp0qcwqfUU0wDHBOaLoLoYLt/wC4D+NOF36p+RpDAcfeFN+ztg9DQmguiX7WncMPwpRcRnncPxqAwtjoPzppgYH7poHct+bGejj86dkHoaoGPtgg/SmlcHPSmM0aMZ64zWeC46Ow/Gl82YcbyfrRcLl40neqguJvVT9RSi6cdUUii4XLRppqD7WDjMZ/A077VGeu4fhQFyQ0EUz7RCf4+fcYpwkjPIdT+NILoKaafjPQgn2OaTafQ0DuMx7UmBTiOe9IRxQAwg+lIRT/AMaaaBjSOM00+tPI/CkNADMY+tJ/nNOOKQ/SgBhHFIRjg04g49qQ8D2pAMI9qSnEU3FADcZptPI4pDigBh5NIRjNOx15NJigYw9c033p5FNP6elAbDcd6TtTj/nimmkA3vTeaf3FJQMYaaeakxTDx2oAb34p2KQD5gaeBz1oATHoacM+tAAzTsUAGPQc0vagcUo5NAhOKXJB96UdKXB4zQAn60DpSgD60Y/SgQfhRgnntS0uSDQAmDnrR9KX1ooGJzSnjFLmjFAhMc57UY/WndzQPTFACbfQUAcZp2Mse1Jj14GPpQMQdelLimmVB1kUfjTftMecAsfotArkmMHtmlx3HIqI3HdY2P1wKaJZSOFRfqc0ATY7Z/Clx2zVcPMeS4A9l6UjAsRl2OfegD09vAN+uSktkT2wXX+hqtJ4G1QdLWB/924x/MV6ZRWnMyeVHlUngzU05OnOR/0zkRv61Vfwpf8AfTbwf9swf5GvX6KfMxciPGpPC94g3NY3aj3gP9KpS6IYyfMSRD/tQsP5ivcqKfOxciPBjpkY/wCWsY+rY/nTf7NP8Eqn/dkBr3h4YpP9ZGj/AO8oNV30rTpPv2Fq31hU/wBKftGL2aPD/wCzLocqZD9KQ2d6neT6EV7PJ4a0STO7TLbnrtTH8qi/4RLQwPlsQv8AuyOP60e0D2Z4+8NwkKOrv5ucMMcU3zrxQOn4ivXH8G6Q5JCToT/dnaoH8DacR8lzdqfd1b+Yo50L2Z5X9rutpVkQ54PFWhock1uPNiZN3I3jFegSeAYmPyai4Ho0CH/CoX8B3AJMeoxsfV42BP5NSbTDkZ59Jaz6fiQQFrfo5A4B7VH9rtj9+0Un3QH+ld7L4G1OVQsl1ayKDkAlx/jVaTwBfAfKlsx/2ZiP5imnFLUXLI4lm0x/v2if98Afypn2bRs5EIRuvys4/rXWSeBdUGf9CyP9mdT/ADxVSXwhqKZzp13/AMBRWx+Rp+4O0jB+zadnKS3AP/TOVjinC1tjyl9cZ95c/wAxWp/YF1ZuHktLpAP70Dc/kKpyaVtJJyuf7yMv8xRaIrSIfsZ/g1CQD3CmnLaXAxi+3fWMc/rTf7Ox/wAtI8j/AG6b9gk6K45/uvT5V3Fr1JfIvhwJ4T9VI/rSbdRHObdj7bhTPsN2g48wAelMMV4n8bj8KXs0wuTb78fetoz/ALsv/wBaj7TcD79jL/wDDfyNQ+ZeKT85P1FAuLofxAgUvZhcn+1nblradB/tRml+2wGMudwVSAxKkYP5VH9puvJMuRgHBGKDqEwXJB+hpezC5It7Zuf+PhR9WArPmuLozMoljhXPy5IGR6nParLXu8HzLaNh7rmo/wCyRLH84yVj2884FJx5QuFpLdyTKHZWjP8AEK0wD6j8Ky47SOCFI5ImaPGcgkEVKFt+gNyg9Vc0uW4XRf5HUUdO1UcKD8t/cL7Ng/zFLmX+HUVb2aIf0NL2bC6LvWiqeb4fdntGHuGFPDX3dIGGf4XI/pRyMZZxQfxqs010oObMn/dkU0fbHXG6zuv+Apu/kaXKxFnHNJtz2qt/aEAPzCRT6GNv8KVdRtWOBOoPvx/OlysZOY1P8IppgjPUfrQLmBukyH3DCnqyt0dT9DRZhciNsh/vUhtgejGoJr6RZpIYrd5WjPOOlJa30txMInt3jJB6jgYosw5mTG2OeGH5U02r9sGrYB7ilx7UrsfMygbeTH3PyqNoXAHyn8q0yAaTbzTuPmMrytpwVII74pPnT+Jh7ZrW200xqeSo/Gi4+YzRLMpGJWpftMw4yp+oq95Mec7BSfZIj/D+RouF0U/tjg4aJD75Io+2D+KE/wDAWq2bCI9Cw/Gojp6/wyH8RRcd0RC7gJ5Dj8M0ongYf63H1BFKdNfHystRnTpRnG0/jRcdyTzIm6TRn8aXbn7pB+jA1Uaymx9zNRG2dcnYw98UXC5fKMOSp/KmEexqh+9Q8O6n6mj7TcjjzmP15oGXcU3HWqZvLgdShHutH26UDJiQ/TIoAt8Y5/Om1V/tFf4oG/BqadSh7rIPwoGWz+tIR2qt/aMH+1n3FKL23J+/+NAaExFNNMFxCTjzBn3pd6HowP40DuGOf50h69TS8EcYOaCOaAGEZxyaO/Wjj0OKO4pAN+tNOafwc00gUWAaBz1p4HtmmjqMU8c+1AxQOP60vbml78UooAMc+lKeuKAMUvtkUCuGPxo/CkLqvVlppuI/7xP0FAD+/SjAqL7QOyMaTzm7IB6ZNMRPg0VW82U8bwM+i0gZ24MjfnSFct9Bz+tNMka9XUfjVbYMknn6mnbOnH5UBclNxGO7H6DNIbj0jY+mSBTdvpSgZHpTC4vmv2RRj3JpN8p/iA+go9Cf0pehBxQFxhDMeZGP40eWAPu/mc1J60Y5570WAjAA6DBp3U5FOxjmjb2Ip2ATFGM49aceD+lLxnjH4UCG46+vpR1PTmnAelG3BwetIZ9G0UUVQBRRRQAUUUUAFFFFABRRRQAUUUUAFFFFABRRRQAUUUUAFFFFAEbQQt96KM/VRUD6ZYS/6yxtm+sSn+lW6KAMh/C+iSHJ0y3B/wBldv8AKoX8H6K33beSP/cmcf1rdooA5pvBGlnOJbxf+2uf5g1C3gSzI4vJ/wAVQ/0rq6Kd2KyOLk+H8Zz5d/x6NAD/ACIqnJ8PrnPyXNoR7ow/qa9Aoouw5UebSfD6/GNv2ZjkEFJSMHPB5XtT7nwb4glvZrhprWZJGLGDzWVBnn5eMjB6V6NRT5mLkj2PI7vwL4onXy38t4gciNZ1Cj8MCqS+Btetre4j/s5mkl27drqy8fjXtNFPnexPsonh58Ka9F/rNIuzx/yyP+DVWfQtYhJ3abqCD/aiZv6V7zRT9oxOjE+fXs72M/PbXCgdd8B/wqB2eP73y4ODkYr6IprRRv8AejVvqM0/aeQvZLufO/2plA2yA/8AAjSpfXJmjjByGcL8r+vevf302wl/1ljbP/vRKf6VWfw5or8tpVnkdCIVGKPaLsL2XZniL315DcSRAM2xiuQRzTv7QuTjdblvqmR/OvZJPB3h2U5fSLYn124NV38CeHGzt0/YT/clcf1o549hezl3PIjeNkhrJcd/3dRmezYZeyXPsCK9Yf4d6CxJAu0z/dnP9ary/DbTW/1d7eJ6Z2t/Si8A5J9zzdLH7ekDRqyRqf3YB9sY96aLH+z4Ugcyoiqf3qtyoB6frXon/CuXjXEGv3cY9PKUiqk/w51GVZVbXBcCSPZ++ixt9wAan3e4+WZxKSRgfLqDj/eUH+lO8x8/LfRkejJ/9eumHwu1RPu6jZPj1Rl/xqGX4ea9HxH9klH/AF1x/MU7R7i9/sYKvdkZWW0f6ZFOE14Dzaow9Vl/+tWhJ4G8RR5P9mRv/wBc5kNU5PDXiGE/8gO7P+5g/wAjRyx7h73YZ9qlH37Ocf7oB/kaRrxACXjlUDk5Q8flVOSw1qKeFZbC/gj8wbyYnIC988cVk3i6gjuGS43qzy/cYfMv3T9cUnBAm+x0Jv7RNvmTKhYbhu4yPWplu7dgCJ48Hp8w5rlV1jUFYG4ZjtOV3R9SevaraasXAEkVvIOweMVLgPmsdDJJiF5FIfaCcDvjtWNJrNz5wRLUFiwAVic5PSmx3dqyI4tYV3OY0dflw3+TVyXTm87fIz5ZgSAalqzGncvWTyXNnHM6BGbOVznGDUzIfSsqZxZSfZjNP564O2OVTHzz79j+fFRyX0gmCR3soj258ySNRk9hjrz69KfKHMjWKe1NZQASTx3rnX11IA63N5PI3ZbeLH45qd9QtEnaGS3lkdMEPK+7IIzmj2bDmRozXVrCoMkyDccDvk1SmvrUIHKMUY7Q3lEAn8RVefUHeGUwFYo4lG8IgBwTjg9q51r64fUVDFSHZWYEk7m9aFAalc69beKUD90ADQdNhOPvD6VatkPlKamKVBdzmZowszoOikioDHxnoKv3S4uph6ORVYrzTKKpjpjRd8datbcGmlc9BzTGVDGPoaZsIOQT+dWynHvTTH3xSArbpF6O1KLmdf8AlofzqYp2NNKAdKYCC/uV7g/WlGpygcxqaZs9qaY/pSAsDVMnBiqQahGTyrCqIjp2zmiwF9LuIkHcePapPtKA4VWP6VRRcDPX1qwoGM9T6UDJvtDkDagGfU0vmyHnIH0FRrzjtThQAoLnrI30Bo2g+/1NKP1pf4s9qBCYHfApcfype9A47UAIM+2KBxk07GOOMClA44HFDQhoHrS4p23j3oA4z3oAUD1NKBx9KQD2xT8H0oAbjjpS4HrTqUDI60CG7R09KKcOuTn6UYxx2oAbt9/xpSPSnY/Ol+o+gpgN5oHv9KXk+1Lg+lFgG7eBS7fypwXPUcDtQFP50WAQL1P+RQAAfccUpGPSlBz60AfRFFFFMYUUUUAFFFFABRRRQAUUUUAFFFFABRRRQAUUUUAFFFFABRRRQAUUUUAFFFFABRRRQAUUUUAFFFFABRRRQAUUUUAFFFFACUUtFACUUtFACUUtGKBWEopaKAsJRS0UBYSilooCwleaeMoizyxhmUma45BIxmJf8K9Mrzzxau7UZF/6av8ArCKqJlV2RxumaZHe31pZXRaWC4lSNw7nIDN1Hoa71vhV4eIwrXa/9tc/0rjNHldfEGmJtwu+Fif+BCva6JDppWODf4VaS1sLdbu6EQcyAEgncRjrj0qJfhXaRW80EOpziObG9WQHOPTnivQaKm7NOVdjzJ/hFAB+71JlA6YSuf8AFPgiz06eIX15MNtqCpt4wRsjwvQ9/mBr23tXA/EZN3kk97O4H5GM002RNJLQ8/s/DuiIDHie4kSdYWaZSvLH2OMda9QPw28NvL5sltLJJx8zSHP6Vw1qn+kXBx/zEE/rXs9Nip67nLr8P/DqRugs2KsPmBkPzema4jVPD+nQ31xDHZQqkUpVCEAYAHjnrXr5rgNYizqV2cdZSamxctDmhbqnAXApGjFX2j55qNo/alYk4++XF9cDjhzVY9+OKu6iu3Ursf8ATQ1TIOKDREZX8KaR+tSFeKbjikMjIxxwKaQKkx1pCPagCMj8KYVyMVIevtSEflQBEyimlBipSO1NxzzQMi2gHPSnbceh96UrS4wc0AKvTipFAA4/WmAc4xzUinOP1oAevJzTh34pg69fenD0NMBy8j0FAHpQPToO1Lxj60hABj60oGO1HSnbuaYB2HrSjrxQBTsfhigQmMEYp2MH3oxzxTlGaQhMdKUAdvwpcc9fzpwXn+tAXEx3pQuaUjj1pdvPTHrTAZg8+tKBnrT8UgGaBDcH86djpTsYpMcdKQ0Jt9DR0pxHejGKYCcnt1o6jFL+P6Uo/KgQmMHnvTcc5xT+3OBRj8jRYZ9CUUUUxhRRRQAUUUUAFFFFABRRRQAUUUUAFFFFABRRRQAUUUUAFFFFABRRRQAUUUUAFFFFABRRRQAUUUUAFFFFABRRRQAUUUUAFFFFABRRRQAUUUUAFFFFABRRRQAUUUUAFcB4oz/bL+n2hR+cVd/XA+JxnUrj2vIfwzC3+FVEyq7I5uwRU1GykwNyvEMn03ivYq8ftvlubY46PF/6GK9gokOnsFFFFSaBXD/EJdwth/06Xf6Ip/pXcVxfj1dwtj6Wl7/6Kz/SmiJ/CcjbD95OeuL+Jv0NexV49bnHmn/p7gP5rXsCnKg+opyJp9Ra4rVVzfXJ/wCmhrta5HVV/wBNuf8Af/oKkqZhOnNRNHVtk5qMrTM7nD6sCNYuh/00/oKzyDz7Vp62P+Jzd9hvH/oIrNIz/hUmy2GkU0jNPPtTSc+1Axvt70wjrTyDmmnOaQxuOKaRzx0p5FNPWgBpFNNOxjr0pKAGds0uOaDS47CgYAetPA5Pakxge9KOBjkGgB44+tOAPUc00DjHNOA96BCgfnTsc800dvSnDr3p2ATGepp4HBpOtOA46UhAKeOBnvRj8B7UoHcdKYgxz7U4DkUBTx708AGgBAoOcmnD6UDke9PAPoM0CG4wM+tKAadjrSgfWgBmPSlIAHSnYz/9ejFMBuM9RRtxTsZOKXaSKQhhAPelCgDPanYFHUYoAaVyQaMHqadjnGaXAwOaYDeCef0pKfxkn0o70DPf6KKKCgooooAKKKKACiiigAooooAKKKKACiiigAooooAKKKKACiiigAooooAKKKKACiiigAooooAKKKKACiiigAooooAKKKKACiiigAooooAKKKKACiiigAooooAKKKKACuC8UcX16fS5tjn/ALZuK72uE8VD/TL72ktG/PzBVRMquyOZLCOZedoDR8+nKmvXo5I5oxJE6uh6MpyDXjV7G8wZUBLHbgdM9K9W0K2mtNHgguI/LkXdlcg45J7USCmaVFFFSahXI+OFLR259La8/wDRDV11cn415hh6/wCouh+cL00RP4TiYVzFMf8Aptbn/wAcFevQHMEZ9VH8q8hhOLec+htm/wDHBXrtqc2kJ/2F/lTkTT6kprldVH+m3H+9/QV1R6VzGqj/AE2f6j+QpIqexjsvNRMtWCOaYwpmRwevDGuXQ6/dP/jorMJx2rW8RDGv3A/2Iz/47WT1JAqDeOwwjPemmnHrSH1oGN96b/KnetIeelAxp6c00jHQ045xzTee1ACHketN604g4xTcenWkA3FOpp4OKdjH40DF6HnuKcOOeKaOcZpyjkCgQuO1OHbNJx0zThwMCgBwo6Ug44pw7fypiFFPAPWkAxTxycZoAUAA805RwcUigYxT1HFAg+vWngcf/WpAOvrTwM8jtTsJsQL0OKfjGfXvRjk0uPzpCEK5p1BHFOx2oC4zGBSkZ5HbtTsDvRjFMBmDn3pcY9eadtyc0uP8+lAiMDHalxT+3tSAcdKBibe2aOgpenSnYPrQAz3x0oH45p2ORSAUAe90tJRQULRSUUALRSUUDFooooAKKKKACiiigAooooAKKKKACiiigAooooAKKKKACiiigAooooAKKKKACiiigAooooAKKKKACiiigAooooAKKKKACiiigAooooAKKKKACiiigArh/Fw23N6RySlq2PXDyV3FcV4v4urlvS2gP5St/jVR3MquxzM6CO4YKwIAXn1+VTXrQOQD615LN/rWP+yD/wCOivWYzmNT7CiQUx1FFFSahXMeMRm1i9dko/OJ66euY8X/APHvCPdh+aOKaInscNbofsVzJ/CVth+IRP8AGvWrX/jzg/65r/KvIoGP2K75OBDbH/x1BXrUcqW9pAHJ5QAce1ORFIsnpXNasP8ATZvw/kK31uUckLuyPauc1ZpPt/yIGRmPmEnBUbeCPxwKSKm0ZzDmmMPanhi2cjBppH6UzI4bxKP+J/MMf8s4v/QaxsZatvxQANfl94Yj+hrEapN47Dck8U05zTuh4PFNPX0xSKEPpTT1xTuDTe9AxpHFIfrTs8cU3v0oAaSPSjHHT8aXpTfx4oAaQDRwTkCg47fnTsDrQAopRgGgY74pR6elADuOBSjBpo684zTh06UgHLgU8dTn8aaKcv8Ak0xDgOmaeBgU0dTzT0HHt3oFccuegp4HH1pMZ57CngHHSgQuOxpwGKTH608CmK4be9OFAGaeBQK40Dj2pcdRxn1p2KWgBuMEegoxj6U7tQRg+9ADcEkUYpw46UHr05phcYVz/nrS4pSPel+lIBnVqXtTse1GOBigBuDgD9aT86eM0bR0oGe7DpRSClzTGFFJS5oC4UUUUAFFJmjcPWgLi0Um4UAg0WC6FooopDClzTSwpu+nYnmQ+lzTAwp2c0hppi5oNJRQMXNGaSigBc0ZpKKAFzRmkooAWikooAWijNFABRRmigYUUUUAFFFFABRRRQAUUUUAFFFFABRRRQAUUUUAFFFFABRRRmgAri/F3/H1d+1lEf8AyN/9euzrj/FyjzLxv+nBP0nWqjuZVPhOSu5o47h0LAFhge3yivWbfm2iP+wP5V4/d2gku5ieCpIP024r1vTHMmlWbk5LQIc/8BFDCmWqKKKk1Cua8WgeTaH1mC/o1dLXN+LD+404f3rtB/OmiJ7HncJ/4l1+3YW1uQfwSvR4Z2lgj3buEXq2ewrzWI/8Sm/xjP2KI/lsr0S1ObeP/cT/ANBFNkU0XftJO3EXcfx1n3bbpGJGM54zmrY4x9ap3X+sb8aSHNFLHNNYU/vTTzTMzhvFI/4n0hI/5YRfyNYZOa3vFY/4nznr+4iz+tYJzmpN47DSc01jgU7HP1prdqRTEPHam/ypx/Smn06YoAQ8c03r/WlPNNPvQAmQQfWk/wA80pBpBj6igY0+vanA46008Z/nS98UAO9MU4Y/Cm+lKODx0pAOHenLnjuaaOevSnD8qYh68YFOAHNNFPHBxgUCHqPWpFFMHB5qReDQIeOlPXrSBfyp4FAhR055NOAHpzSAegp/PH60xABzgVIB16UwVIB+VAhMc0vQUuDS46igBoFBxk0uKXHqPpQAwdaXHBpcZPtQe1MBuOOv0pcY7UuPelx60DGYwKXGR7U7nHNGORigBmMUDrSkeopRwKAPbgeKXJpo6ClqjIKXJ9aSigLi5PrRuNJSUWC7FzmiiigAooooAXJ9aTNFFABRRmigApQcUlFAJkgbNLUVODUrGin3H0U3cKM0irjqKTNJuoC46im7qTcaLC5kPopm40u6iwcyHUU3Io3Ciw+ZDqQsKbmj8KLCch26jcKZRTsLmY/cPWjcKZRRYOZjwwpc0yilYfMx9LmmDNLmixSY7NGaSjNIdxc0ZpM0maYri0UmaM0WC4tFJkUhaiwOSHUUzcfSkyTRYlzRJXJ+LwBHdsTz9gY/lKhrqMkVyvi0O7uoGQdOnyPo8dNLUicro5G8/wCPy5A4yzDn6V2dl4v0+GyghMVxujjVDhRjIGOOa4u9O7UJ8d5WxV200fUbqFJYLGZ4nGVk+UBh6jJodgjfodf/AMJhZH7sE5/L/GlHiyA/dtZT/wACFc8nh3Vzj/QyPrIn+NTLoepoGJt0wvX98tK6KvI3f+EnU9LRvxcVl6zfNqi2m2MRC3uFlOWJyB26daiisrwyCNYI2kIzt+0rnH5VBfyTacLbdatKlxKIlZZQNrHrkEdBn8aCW29zkFDxafepIjJIdPGUbqMFODXotru8iILJDzEh2kNn7o9BXn2rsReXyA53WUvP0K/4V6FaCa5sLJ4JQieWhZSud429P5flSkxwdhjXsyMAYBnrn5sYz64pkzl2ZmGDuYfhk1sXCu8D7mwMRduPf9aybwSLcP5n3uOP7owOP8+tJXuVNpop5pDSikNWZHEeLT/xPen/AC7x/wDs1YLda3/F3/IbT3tkx+bVz56571JvDYQnIpD1waCcGkPP0pFDTwaaT6U49u9N4xmgBD0x3PpTf5U49KQ8HHrQA3/IpPxpTTeMZpANJ7Zpwppx+NO7jnBoGLz1x+tOHPPpTadjOaYDh1pVPtTR1NPH86AJFzT15PIzTF4HHanrjj9aCSVevrUi8dhUa57f/qqVM8cUIRIoNPAwMUwfWpFBIzimSxQOuafj0oAxzTu1MVwx3p46DA5NNzmnjr7UAGMkUDkcUuKUUgGjvzQeKeR7U3rjmmAn0o96AOaUj2oATHajgHpmg/zp2AOO9ADCO9KemaUA5IH4UYoGNxxjFA4BpxHFIOnOKQj2tfuilpFHFLVmYUUYpaAEopaSgAooooAKKKWgLCUUppMGgLCUooxSgUAkJRTqTii47CUUEDPFGOaBC0UE4NJmgdxaSjNBOBQFwoxSBuadQJWYYxRgetGPWk4oGL+NAFHFHApDFxRmkzRmgd0OzRSZFJmgLjqSkzSdKLC5h2aTNJmimK47dSbqbS0WDmY/NFNHIpKViuYUnmjmgnFJTJbFzTqikcRxtIeQoycc0yK7imHykqT0Vxgn6UrApWJmPIHfNHFVy+ZSN3I5x7VKuR1p2sLmuSZozTTSc0WHzDwetcX48ZlOnlGILeYnBxkYHFdjXJ+NozIdIA6m6I/ShEyldHJTtm9lb/pq2fzrtdL1GSy8M2ZVYiFiXHmMR3PU/hXCyPumZv7zE/1rtNLaKTw9ZxPJImIhuKISeppDvY6YTOZYl2rtddxOeQayMPuf5+BnqTWuskStBGX+ZlBUEckD3rFnuI4ZmRnAYgtg56DqajqXK9tC1aArdxc9/THasbxHLuGlA43faQT+VallcpNcxlGDAHPAPNYGth9+nllYKt1hdx6cdKLaib93U5PVVJ1G69PsE3B/3v8A61d3otxEmjWbiTL+SOPTCiuH1QZ1i8T10+Tp+Oa6Xw3HcS6JBK0fyNECrBcZGKbRF2nodLLeCSBVyCSiE89Dk1QmO9yexoWCXZyCSVB2qOmKao+Uc5B707ahzNvUgxzTW9Kkb71NIpgcP4v41mLjrbD/ANCNc8f5V0njJQNVtT625/RjXNE+nepZ0R2Qh/yKaR6daWgnHtSKGng8YpCfWnHpTcjPrigBGwBmmj3pegpvTpQAhwBjFIMj3PfNOz2pP84oGM6dBTscZppHencZzQAv8+1AOTmj+L1NKBigBRTgCfakHHSlUDvQBIp4A71Ko9cVGlSL+lBJKvSpV44zUQOD6j0qVeg96ZLJFAx0qReP8KaB2qRaBDh1p31pq56jtTx14piFx7U8D9aaB7496cOtAABS9qOpoIJHXmgQcc0daXHfpSAUAIPWlwBwe9L1PpSYoGJ1wQKO/tS80AA0AIPfpS8ZowCaX2oATApPcUvekHTIoA9nV2x0H51IKjQfSn1RCFpCaQ0maBNi0tIDS5oAWjFJRQMXApaZuo3UWDmQ44PrR24oyQOg/GhSSecY9qQw5opWHFMpieguabS5FHFBL1EHWnUlH40AgPWlxSZpc0DQlB+7RQelAho61IKjHWn02KIE0daKKRQLzQRzS0YoH0EozS4ooCwlFLxSYoFYTFL3owKMCgLC4+n50mPcUUUDF49RSHB7iiigLi5HrScev6UUUCuBx2pkrpHEzSMFQdSadms3VmjMYHmKsmcYxksO49qCW7GXfXFv5jiG6mIPGHOVP9c+9QRbpBkqVHQE5LD6f5zTTAsjSBV77tqckY6cUnluqiPy3x0+UHH+NRJO5ldF6KUeYpkIYr/G5J/DFbYmzEHZ8LjOWOK5lJpolKJNGpJ+6xA7dqa08vlmOV4xk5LeYvH5mqjzIfMjcbW7ZW2Rkyt14OBj1zV2C5juk3RHOOo7j6iuGlmskY51G2TOC7B+vtxmnDULSPHl3kZABBKbiT+Qp+9e9gUzuHlSIfPIq9+Tiua8UTJM2mSQuCIZnmJ7bVQ5+vJArOGtaRF+8Z7h5AN3yQE9uhyfxqpqmtWjWFviRmkD5G9QCq+mM96NSrtmAj5VfrXd6DBJPodpsG4mM8bscbjXnC3kKooMqZz03V02k+LoLCwjihV3lUEFthIxkkY496k0a7no4hyYHbIaNcYHSsS8ika53JnG1gSGx+lY48bak2Amku/uqFs/yqFta1a5fdFp0ise20AfqxoW5T1Vjc05JYblTJvxx9761l+Iw8UNkWQAC9DBs+oNNt28RSSKTbOg7sqr/Rarara6qywtfyOIVkUp5zNtaTsOAOO30zQ31JtpY5+8GdfuFJGDaSAj04Ndl4YuJB4U0seUGX7MvJPXrXEGx1BtYeW4uLYsUZXSNHHB685yK7HSNOmbSrU2aSiy2DyUWZwAvpg5PX1pXQ2mazTuVO4KCTgjGRjv9Kr/ADFfm2g56KcjFH9nXA6wTn8d38xSGOSEbGhlBHONn+FCWtxJPqRN96kI4zTZZI15dxH/AL/y/wA6rS6pp8I/e39rGP8AbmUf1qgOV8a5GpWfP/LueP8AgZrmD164rY8Y69o1zfWpt9VtJzHCyP5b7tp3ZwTWLncMjHTipe5vD4QpG96U03OTmkUB6ZFNP1x60tIT60AN7Yz1pD/9elJ4xSGgBKT2PFKenApM5HWgBvGcd6eRz7etN/lTuc00MXA29e9JijP5UvfrmkAq8k/yp44qMc/WpABQIkUcjnrUq1GoJ54xUiHJFMTJVx2HT1qVc96jWpUGORxQSSDOPepB0HFMUYHvUgFMQ4dKeKaAQaf0GaBMUc04ccfrSAZNOA/SgQUtHQ/X0pfWgY3FLijGBkUpHtQAnYUnH+FKBnk0fWgQnOT70AfpRjvSgdO1Aw9O30o/Wk7UvWgBO2KP880H8KMGgD2Vc849acQSOtMDADJIAz60jzIBgsoB9xVGY5SMYzzQKgFxCv8Ay0TP1oN3b/8APRf1piLC9aXpVdbqIjK8/SptwxQPQUnnFBOKaeuaU9KBB0oGCRSGkU/OKYuorXUH/PVaaLuH+/8AoapnExIOFlHfs3/16iOQSDwR1FHKgc3e5pfboumHP0FPLH0qgv7ldx/1jDgf3R61ahIMCH2pWSHzN7km4n0oXk8nFIVOeFJ/Ck+ZRkjA96Ba9Rx4akPWoGvbaM/PcwKf9qRR/Wozq1goyb62x6+ap/rTAuLyafxWNL4m0aH72owZ9iT/ACFQP4s0kfcmmk/65wOf6UrAnY6GkODXN/8ACY6fux5F9z3MG0fqahuPG9pCu4WzHnHzzxr/AFosVc6duBwaVT1rjB8QbUAf6GPwuA38hUEvxCOcQ2sIPcOZCf0Wgm2tzvKK87Pj3VHyI7SH6pBI2PzIqFvF+vv91Zxk9BZoMfmxpFHpVFeZNr/iWbgG45HZ44z/ACpovPFEp/1lyox1NyW/kKNO4anp+D6Gg8dePrXmP2bxHOpBlYjvzK2aZ/wi+uT/ADHPP+wx/wDQjRoGp6W93bRf6y5hT/ekA/rUEmsaZH9/ULUf9tQa4GPwTqxxmVVHoYox/PNWY/Al8SN94ye6yhf5LRoLU61vEujLn/iYwnHpk/0ph8UaQBkXRb6Rt/hXPDwCW4kvnYe8jn/Cp4vANqp+d4j77GJ/VqA1NGbxro8PVrhvcRf4mqb/ABA0oH93FK3uzov9aengXSgQWUMfaMf1zVuPwfpCf8uzH8h/IU7hZmS/xFtF6WZJ/wCuwP8AIGoD8QpZAfIsEz23CQ/+yiumGg6TAvzWyAd97n/Go2/4RyHh5dNXH9+VP6mj5BZ9zl28d6qR8unxqfZD/VhSDxfr748u0Bz/ANM1/wATXQS+IPCFj9/U9Hjx6SIf5VWk+JHg63BxrETY7QxO38lo17BbzMn+1/Gt4v7myVQemAP6ioms/G0hMjeYhznAkH8gKuTfFzwvH9w6hN/uWpH88Vnz/GfSVz5Gj6hLj+8Y0/qaNQ5O4f2L4wmyWmPP94Nn8fmFR/8ACHeIJs+ZM6567cf1Y1Wl+N1ui/JobKx/56XagfoDWdL8bNTk4tdIsBkcbpZH/kBSv5lez8joI/Auqt/rLg++4xj+QNSr8OJ5DmW/Yewk6f8AjtcZcfFzxXOdsEFpAfWOyd//AEJqpyePvH12CBc3EYPQxWsaAfmKXzHyeR6VF8OYk4a/lx/vuf6irkHw/sISG86RmH8W0n+ZNePnXPHM7EnWdRHsbpU/9BFRtP4smBE+uXhBH8V9If5UaD5Ge6J4UskUgs/PUhEX+S1ieIdI0y0iSSKWENk7vMmQYH04rxqTRdSn5m1JpM9fMllb+ZqD/hFATmWeHd3KwZ/maHYfs2d29/p0AJlvrKMKeczJx+RrptE8c+CbLTI4bzV7A3QZt2Iy5wScchT2xXkcfhSCLk3cxJ9ERf5Vo2vhmydCXkujzjHm4B/SpSK5fM9ak+KPgu3wI79pPTyrR/8A4mqU/wAZvDUeRFb6pKR6QBR+pFeZHRLFHYGAPg4+dif60o0yyXpaQj/gNO4+U7if45aehPlaJcsB/wA9LiNf0Gawdb+MM+rQJBFoMSqsiyDdcu5LDoDtXpWUtrAg+SCMd+IxTwuOnH04ouHKilJ45164uzcx6VArtnhYpGHP+8RV6D4g+OYLWO2tfJghiXaoW0TIH/AmNN2gnnn60YFIdkQT+K/Ht2MtrNzGSeiSRxj9FrNul8Rag+691m4lOMEyXUjfyIFbsEKy7t2eMdKjmjEcrICcD1ouGhza+H5cnzbsNnqdpb/0I04eGrYnLyyMc9dqr/St44Bx2pp5/wAaLIdzJTw9ZZHmCaQf3TKQD+Vaw4AAwAOAAKD7UE9eKAEznJNIf1qSKFpiQCAB1NJOgjlZR0HrSAiPXFN96ngjSWTDZ4GRim3EYikAUnGM80ARZpuef5UvGDjjimnJxQAHryaOKOp70fyxzQMbnnmn9G6Uzt2p5HOaAEA560q8/Wj6nikBxQA9fSnjpjrTAccVKvPSgRIv0qVelRL71KoNMRKoz3qVcAcVEDzx3qRelBLJlOPSnqf1qMetSD1pkkgpwHH1pimnA/lQA9fYU4dTTFp/40wFzjrS9OnNIOaWkAA+9FJnmj+VACg+9JzSjkUH86AEI5oo79KOTxQAvFJjmjvxxRz1oACOxHNJjJ+lLnP1oHQ0AepzxSEgRxMFB6Yzz61Eyso+cBf944/nXCzNcTSqFgWRAoGZbuUnP0HX605dPuGGf7Osy3vHK/8AOrTSM3A7Rry2i/1l3bJ/vTqP61WfW9Jj+/q1mD6CXP8ALNcwuj6g5zDZQqe+ywz/ADNWk0LXGGA0kYPpbRp/U0cyDk8zbHiPRxwNQWQ/9M43b+S1MPFGmrhUF7J7ravisRPDGrPjfdXA/wC3lV/ktTL4MuH/ANbds3/XS4dv5YpcyGopGsfFFmPu218f+2GP5mmnxRHjctjPj/akRf61Rj8EwgfPLGfoHP8ANqtR+D7RVAaRTj/pkP60XDlVypL442jizt0P/TW9T+gqlJ46nByg01f+ByP/ACFbUfhDTox3J9REi/yFW4vDtjH0E5/7af4UXCyORfxXfyDdH5ODz+6s5Hz+ZoPiXWCQSJm/2jYKv6k12o0Sy72xf/fYmpf7Msoxk2sKj1Yf40XYcqOBk1zWZSSJrgE8/L5aVD/aOuy8effH3+2D/wBlFd89xo1oMPc6dCPRpI1qE+JfD8B2nWtOUjss6/0ouwsjhTZ61dn/AFckme8ks7E/lipV8M61MeIAme5jJ/8AQmrqrjx34Xtl3Sa1AR/shm/kKzpvin4Vi+7cXUv/AFztW/rRqPl8jPTwbqZ++0XP/TONf8asJ4Iuzjdc+X/uyD+i0+X4o6ME3QWd9KCMjIVP5msa4+MsERYRaFIxBx810o/HgGl8w5X2NoeCJ8838uPadsfkBTx4CgZsyTKxPc7z/WsA/Fu6MYYaTaRNjOHuGOP/AB0Vk3Hxn1JndIYNPXacZVGf/wBmoHyM76DwJpsTK2eR6J/iTV3/AIRHTSAGVm/4Av8AhXl6fErxJerugugo9IrID+eapX/i7xhNGpj1DUwxbH7qML2/3aWg+RnsSeFdNT7sUo/3WA/kKsL4esFx+5kYDs0jV4LFf+MrydRLe62EAz890Vz+tWpk11gPNkmbd2e8P59aegcjPcjpWlwfM9vbr7u3+JqGTUfD1oPnvtLhx6yxjFeGf2XeTNiVoRn+J3LUs3hWVoy/2mBG6nZCeRQPk8z2SXx14Qtjh9e08Hp8jbj+gqrN8T/CUPTU5Jf+uVvI39K8dXwwxIBv3Lf7MQ5/WtK38KW8KhpLueR+7YVaLhyI9Kf4p+HQpKrqMmOwtWH88Vm3Xxg0qIkRaTqEh7B2RM/ma4waVp6n/l4f/tpU66HpcsfNqHB/vsT/AFp3DkRtS/Gobf3Gg4b0luxx9cLWdL8atUJxFp2mRD/bldzj9Kzv7FsIHKpYwDng7M5q/BplnbqGFtAGH8Xlrx9OKLhyIrv8WvFEqny1slP8PlWjPx/31VeT4k+M5uFuXXPaOwAx+YNaomjj+6Me6gCpFdZU7n1DUXHyo5qTxP45ujzf6tg9xtjH6AVVmfxRecz3l6+e0l+3H5NXSzQCM/KPlNSWqjD9O1F2HKuxxjaHqlyx80R5PQPOX/PrT18JXR+/Jagei25NdqfLgBJ/iOfc0xblC2CNozwaV2OyOTTwzt638g9QkK4/nU48P2/8c074/wBoD+Qrpp4wyEgfMPSqOMkcfQUhmSugWKjlZm/3pjipxoNiuD/Z6MR0LAmtuOERjccZ659KQ3KZ/iPvQBlLYW0BG21hQ/8AXIf4VKECngAf7oxWiGSZOBn2NVJojG+M8EcUAQ892P50hWnnvSHHSgBgAoxzil/Gp7eFWO9uR2GOtAECxseQpI9hSMjDJZWHvjirzzxxHaevoO1CTrKcDIPoaQGcfSrloP3J/wB6m3MQX5lGM8ECn2h/dH2amBUkBMrADJLHGKaY37Ix/A1ed44Scjk84Heo1u0LYYFfTmkMpkFSc/iKaeg71euYg0Zb+IDOapR/61P94UAMPSneU/8Acb8jWg4BIc/wg1GLiIkDf+fFAiikrx52HGfamu5diW5PrVu2bfJMw7n/ABqvc5+0N+H8qEMhJ4pxik5+Rsf7tXLeEIgYgFm5ppu4x2Y/hQBRcMuNwK9+eKaevWtJZEnTgZHcGqE6bJSo6dR9KBFmzVl3blIHGMjFRXMchnYhGI47e1WIZzNu+Xbtx361Dc3hi8wBMlVJzn2pDKyu6NuXIbp0pksjSMC7ZYDp04rAhupZGuIo5pUaCBZJGyTv3AE89sHnj1rQGRq7jZEqeV8pVsseT19qYFz8aUI7jIUt7gVPbQBxvblR0HrViSeOIhe47L2pAUCjryyMB64pmec/nV9LqN228gn1qK5txt8xBjHVRQMqdP8ACpFBY4UEn2GaSFPMlC9MnmtJjHbx5xgegHWgDP8ALkPJif8AKmnir32yPcAQ9PmjWaMkAE44YUAZ6j86kXgVED68VKp4oESr+PFSrg9z+FRL71atofMOT90frTExY1ZvuqT9O1TBHAztYY9qsGSOBccD0AFPjuEdgBkH1NBJWH61IMYHWpZ4ht3quCOuKS2h8w5Y/KP1oEIoLngFj7VII3AztbA9qstIkIA6egAoW5TIHIz3I6UxFYfpTgatSxCQZxz2NVcEE5FACj26U8Kx6KSPYVcZQwG4E4OcUw3CAkc/UUAVirLjcCPrSdRjrV1SsiZ6g9jTD5duvrn86AK4jYdFb8qb1q2s6M2OfxptwmV3DqOvvQBWPWlHsaaOtKTx7UCDP40HuM0ZxRntigYn0pTScZpfwoA9GfxL4ds8ltd0xF77blD/ACNVZPiD4SiOH8QWjH0Qs/8AIV4NB4f1RQM2lrEO2JQD+gqyvhvUmJzcWsY+hb+Qov5F+zXc9ll+J3hRDhby4l9PLtXOfzFVpfiv4ajAKxalKT0C24H8yK8oHhi5J+fUVA9I4z/U1KPCgzl9RmP0jH+NGockT0Sb4w6Yi5h0e+k/35I1/qapTfGY/wDLvoKA/wDTW7/wWuNj8LWaZ3TXL/Rgv8hUy+GNLHWGZx6PMTmnqHLE35/jFquP3Wn6dGPVi7/4VGPinr08IZJrKMnPK2/Tn3NZa6FpiY22EB+oJ/rWva2VtFbqI7aFR7Rj1pahZGC/xS8UOCG1iNf+uVvGP6Gq7eO/FV6pjXVdSbP8UKEH/wAdWt2OCIOAsca5OPlQCtFcQocEhRyeaLD07HFSXPiq+IEj6xMuerTuOfU/MKfb6VrRk3TQv0x+8lzkfia6x7nI4XJ7ZNETtJIMkAAcjFOwbbHIX/h3UZCjCC0zzklx7e1O07w7qIlbdcW0fy9AC2OR6CuuuV4U/WmWwAkPHalYLnPXfhyaR1V74BAP4IyT+pqIeFYMZkvbl/oqrXT3Q/ej6VBkCnZDuVLPw7pyW4G2diO7Sn+lV/8AhHNK+1MfsYbc/wA292Pf61vW2PKP1qD/AJeMD+//AFoENk02yihbZZ26k8fcB/nVdLeKMjy4okx/dQD+VaNwP3JPpzVPtmgCW3ZhKF3HB96luhlAD61FBzKvbrU10MxD60AQW+FlwepGKsSwCTB6ECqiozdBnHoKlWeWM4b/AMeFAA9q46YIprPLjaxI+oqVbkE/MpH45qZoxIhBIwe9AFKFczID2OanuWxFgHBJqKA5mXHvx+FS3YBjU9weKAKn6U+KVos4wQfWmHOfSnRoZG4xkDvQBIjmW4QsBn2qa5YrHgH73H4VFEjRzpuGM5p90PkB75xQBVIPTtT4SVlXHUnBqPPPNPj5mXHqDQBauADC2e1R2gwHP0qSf/UsOn/66htD9/8ACgBty2ZSpPA6Coc8cU+45nYfT+VRjrzmgC7A26FckHtVdNv2vHGAxqaAYhHGCeTUMf8Ax9/iaAJpwzptUZ55qt5Ep6r+oqzPI0Sgrjrjmq5u3HZaQDoYpEkBKgL04NOu+UVu+cVH9plY/KoJ9hSSSSNHtdAB9DQBGsMjqCF4PfNKLebP3c/iKelyUQLszj3pftn/AEz4+tAyvLG0eNwxnp3q7FhYV7cAmqk03m44wRVpBugVT3UfyoAzydxJPU8mgEggg8jp7UhODx3o7/40hEr3DyKVO3B9Kntc+UfXdVd7eReSARjORU9qT5J/3qBlW4fdM3scc1F164p8uPOfnPJqP6dKBGg53W5bplM4/Cs+PiZAP7wq+eLT/gH9KoRD99Hx/EKYy3dMUhI/vHFUKvXgzEP97/GqR9KQFizwS5HTiobn/j4b3x1+lTWY+/8Ah/WoLn/j4frjj+VAFyFleBQOmMEGq8lp/ccfRqiAli5UOB1PFOF44HzKD7jigCPZPbtkZA745FRO7O+WYk+taMUySnAzkdjVW8QLIGAxu6ikAtl1lx7VBd/NM6nvgH8qns+kn4f1qC6H+kN/ntQBX0/T7SKc7YVyEIGSTxxxyamu40SQBEVRtxwMVJZj98eP4f60l6p84cH7tMRPEAIEHT5RVI205Ysy8k84IrRijbyE6A7R/Kqonm7Kn5GkMgFpP/c+nIq+FJjAfqVw1Q+dN/cX6VIrXB/5ZjB5HBoApWxCzIx6Zwa0Z4VlGG4x0NVlg8xzgHnnCirTRvDgbnA9GGaAKL2cgyVIYfkTTPMniXYdyr06VpCRf4gRx1AqU26SR9VZTQBhjjr07VID9B7VK9qyOR1wcdaBbt3U/lQAinitW0A8gY7nJrOWNhjI/StK1Qi3XHv0+tAiBzulY5zyRxSjpx+dNZCsjADgHFOAxj0poRa+1SFCpAOeCcVbtQBAuOpyTVQQSFVYAHv9KuW3ECn6/wA6CSB33yMeozgUDAFMb5ZCB2JFOBpiL9sxMeD24qGUASvxUlrkRHPrTJj++Ofb+VAFqU4iY/hVPnpVyY5ib0qlnmgC1a/dYZ4zUdwcyYz0FOtej/hTJ/8AXN+FAEYOORxzVuf/AFJqpVyc/uW/z3oBFLvzSnp2zR9aTmgAx7ilx1oHWlxQA3pS0tHQdKAKoAz0zTgByKUcfnR3qjQTbn6UpAoxntj6Uvf8KQCdBS9DRnH1pCcimAGrlv8A6lfx/nVMAZp6Sso2q2B9KQDU+WQHOMEVdkTzI8DHqDVHnPNSJM6DAORjoaAF+zyFuAPrmp4oxGMk5Y/5xUP2l/RaiLuzbixLds0AWbn/AFY+tR22fMJ/2e9MaV2XDNkfSmrIynKnnGKAJbniQZHaoeTSvIznLc03qOtAFu2x5Z/3qqy/61j7mlSV04U4B9qax3HJ5z3oAuRusye+MMKhe3YH5RuFQByhypIPpUwupB2X3oAnih2DJPzU26/1Q/3qgaZ3I5xj06U15Xf5WbI+lAEltIA5B/iHFTTQ+YPlIBFUvbpUouXUdQR05oABbyE4I2+5NWsrDH3wKq/apAR8q0yR2kOWbPNIBqsUcH0q78s0ffaRVAnkAdKcsrRnK8UDJTBIG7EdjUsUXlgk43GoPtb4/h/CmvO7rjOAfSgB8sxM2V/h6c1Yyk0Z54NUPY1R1e5mtLESQSvExljV2QgHaTyAe31piNVrWXog3A+lSxQ+Wcsct047V57c65eXBlggKtcRldxuGdhg+nzcn8K7K0vJZtOt3JxujXpSGW7qQEhAc4OTS2n8Z+lVvcirNp/GPpQA6aHzMHOGHTNQratn5mAHtRJI8czYPHp+FBunx0X60ATu6wx574wBVJSUcEGhmZ2yxzTTzQBf+SaPvzVVraQHIwfpUau0fKHBNS/apB1C/lQBLFB5bbmIJx2qK6lBwinoeaa1xIw7KD6VC3vQAhOfpSdBx1pSKTAAH9KAG8k+1XLaTcuwn5l/lVTofTNA4PB5pAWJrcli0ffqKSO2bIL4wO3rTRdyd9p98UNdSY4Cg+opgSXMgWPYMhm9KLTmIn/aqmxJJyST65pySyRgqpxzk8UhDZBiV+P4j/OmcZ75pzbic9cnNJtzjFAy8OLXj+5/SqMZ/eoMfxCpPMmKBMkjGOlMCMpznGORQInvP9SP96qPPpVpzJKAC2cc8CkEB6bW/lQAtnz5mDxxUNyv79sZ/D6VZjSSMnbhc9e+aDESxZnyT6CgY9SJoieoIwR6VUksZAxCDK9varUS7M4Y89amE5A4RBj2oAp29mUYO/3uwHakvEy6qAxI68Vba5cjAwv0FQBSeinj2pANs4MF89eOM1LLp4lfdvC+vGaryXUNr8z3EUWOu5x/Kq7eIbNBn7Yr+0aFv6UAW7WEJOyk5IHYe9JeInmjK5+WsV/FEMbM0EMzsf4mwo/Lmqc/ie6lfIghGOByT/hQFmdVayrt2HAI6cdRSS2rOxePoeSPeuLl1vUX6XHld/3ShT+dRnVLt+ZpjKc5yzGi47M68pHEc3M8cS/7TDNR3Wu2FpFnzGc9FCRkg1yX9oyAH5UB9cVVknMr7n5b1pXHynSW/iOJLgbYJDkYyzAAVoTay0w/eWoGOhjk/wARXFCXn0qwmoSxgKHDADGCM0XY+VHTLqSFgGhlRf73DD9DWjFqdhHFgzlQBkl0Iriv7Ul/up+IP+NRS3cs5G5gB6LQDR2S3ttcOzRXETgnIw4H860be3WSNW3Nk/3SK8327uuSPerUNzLEoVZCqj0p3QuU70go7KQQASBmrdnID8h/CvPIr+5iJMd1MhPJw5q1HrmpIci6L8fxorf0ouhOLO+mtUkbcFGe9Iljk/MNo9M1ykXizUkUBord/coR/I1bj8ZTf8tbKP8A7ZSHP6indEtM6mVERMDgngYpLZVHyFvpkVgR+KLOQ5miuYz7gP8AyNW49d0xsf6SU/66RsKCTXlsd53Ark9feo1sJCecAfXNRQ63ZPwl9buf9psY/PFXUujJjY0b5/usD/I0CF8oRRgYO0e1UihySepOauN5hOXDfiMUA+hoAWZD5LcelUtrdhV9pGZcE5H0phVT1AoAjtlPzcelRzg+a3FWl+T7vFNZNzbixzTAp84q5P8A6lqTygf/ANVKyuy4LAjvxQBUx6UcGpvJI/hz+NHlHng0CIduOlHtUnlkdc/lRt7ZH50rgRDmlwcY6U7yyTx2pSrZ5BpgVuMcA0hHPrSfjQenHWmaCk0Zz3pAaUcdqAD8aDkc4ozxSE88UAKeaB+lIOg6UHpQAdvakwD3oJxQDx7+lAC9KXNN/HpR246UDAnNLnA9aQ8CkBNAheeTmj3H60YP4d6acAnk0DHGjPH8qaOfxpecUAGPWk/xoFKRQAeoFN5HXBpxHHHJpMUhB+tHSjPHvQTximAnXoaWjoOnIo4xmgBCT060gB5zS80Z9+aQxMdaQDuaXFLmgBD61T1O1e7sJIo9vmEqy7umQwP9KuZ5+tJwaLgcdD4OnS6Nyk8KSMTlnd3Iz6DgV1VpB9ltIrctv8tAu7GM+9T446nPtRj8aAF4xxU1q4UtkgdOtQdFpPYUAST4MzEEEcdKiz1FFHJ780AHekPPenfzpMUgELH0pOtOwcAdqCh7fjTAYelBPftUmw5NJsA4LD6d6AI+KTB6VYEBPRWP4Uot2JyF/EmkIq0bT+Jq59mbuyj6DNO8gY5JP04pgUxGx7UeX1GavCGMckZ+pzS4A6KPwosBRERJHBJ9hTvIb+5+ZxVvv6U7Y23ODt9ccUgKgtz6qPzNO+zjPLH8BSTX1nbD9/eW8f1kH8hzVF/EelIDi5eTHeOJjn+VMDQ8lAeefqaNiKeFXP0rBn8WwDiCylc/3pHCj8hk1Tk8WXrH5ILaMemGb+ZpXQ7HV5/L0o2tjOwgeuOK4mXxBqk2R9pMY9IVCVRkuJ5m3SyyyHvvkJ/TNK4+U72a6t4V3S3MKL7yCqEuu6bHn/STKf8ApjGW/wAK4wccqFHuBSEk9zRcfKdS3ie2UEJazt6Euo/xqpN4nuGP7q3gjHYtlz/QVz+9R60hkPpRcfKjUl1zUZT/AMfLJ/1yUJVSa7uJ/wDXTyv/AL0hqoXYikOaVx8pJ8o6YH4UhI9ajzg8mgtjPNIdh2femlsd+tM3Z7fnSde+KB8o8sO5pNw7Zppx1JpMjNILC7zzxSbjigt3/lRnnvTCwvPrR9STSDr1AoyfWlcLDiOOBSjPc0wnHWkz75oHYl3cfe5pwkHuagzThxQKxYWT0UVIJT/+qqy5qQDH1oFYsCX65p4lH41WBx2qQE9sCmSWg+akVuaqBhxk08MewoCxcB3DnJ/GnKFByMKfbiqgYnvTxJj0NMVjSivLmD/VXU6/SRv8atJrGpryL6c+zEEfqKx1lqUTcckCi4uVG4niTUk4ZoHHo0IH6girKeKZhxJZQH/ckYH9c1zQkQfxc04TDPA49adxcqOsTxTbkfNZzj1IdTVhPEemv95p0P8AtREj9M1xfmtnHSlyMdqLi5UdyuuaU2P+JhApPAD5U/qKtx3EEqbo7mB1PcSr/jXnobjqfwppEbHlQfcgUXFynpSozjKKWHqvNBGDhhg+9ebqNpyjFSOm1iv8qtR6lf24xFqFyg9pSf55p3QcrO9oNcdH4i1VBzNHIP8AprEpP5jFTL4pvlOXgtXHphl/kaLpi5WdUVB6gflSeUnZQK55PFgBHm2B9/Lm/wARVqPxRp7YDx3MWf8AYDAfkaAsx3vnNHvSDqMU7P4e9UUID60ueKTNA6Y/KgAycUDpSd6CcHNAC9elBODg0gpSehoGFITxxRn9KTPtQId29qMcU3k9qXnt0oAAw6Uuc/WkH0waCcc0DDPagdRnrSDnNL1BFAB06dKOvagZxRznJoABRyDmk/ClI5xQAfQ0h6+tGOKUDFACcelIQDTuOvOaTvQIQYI60AEml5HHalUlTwaQxvOcHPFL+g96MknJGTS7c+1AhnfFHQ4p+w9MUuw45FAxgzg0nWpCoGMsPwpyxE4wrH3AoAhwe3NHJ55zVoWzn+AY9S1OW2PdlH0GaBFMKetO8snt+lXRbqOrMfpxS+RH3XP1OaAKQjx1Iz9aUIM4wSfQDNXgqgcKo+go3dqAKQgc9Iz+PFPFsx/ur+Oasg+lOCu/3VJHsKAK32Y55fH0Wl+zoOpYn3NLPcwWwJuLmCID+/IAfy61my+JNIjJAvDKPWGNmH8hQM0vJjB+6KXA6hQD6gVz0/jKxTiC1uJvRmZUH5cms+bxjqEnEEFrAPUgyH9cClcOVnYml2tjO0gevauAl8SavMMfbWjz/wA8UVP6VnzXE9wxM0s8p775GP8AWi6Hynost7aQAma7t4wOpaVeKoy+ItIi/wCX3zf+uMbN/QVwIQA5ChT7DFKf9o0rj5Tr5fF9sGxDZTOP7zuq/pzVKbxfdtkQWtvEOzMWc/lwK53K496MjpzS5g5TTm8QarNw166A9oVCD9KoyzzXBzNPNIf9uQn9M1DuFAI7UXKUR4UIflAX6DFGPVqbye1G09TxSuPlYEUdOwOKQgf3qXHoCaXMPlE3ECkJY+tOwc/dFO2t70Nj5SM57/rTcVJsJPP60hU55NK4+UjwBQfXH608qCMEmk2g9jRcfKR5bPJxSEH1qQrg84ApMDnJ/Si4WIyDTGBA5qU4A4BppyRRcLEGSc4pVUsecUjA55oX5Scnj2p3C1iTbjGTmk4z0FBbgYBJpRnGcYpBYQ80nfoBTiB3JpvGeKLhYTj+9Sk8DpRzS45GcUXFbsJTkAJOaTjAwM0A4P8AWi4xzIAR15pQuelNJJHB/OhN2ORzQJkoGO/FOAA7UxeOvenZJHAxTESY47U8AYqIA455qRegpkkg60oJz0pmQP8AGlySODQIkB9elG4D6mmgE/xZp3vQIcD26U8Co+gp2aYmPHt+lG7FMpf1pXCw8P6Zp28+uKiBOBxR9aYE3nY9fzoEpPbFRZ6gUm7jH86AsWBICKcJcHg4qrk//qpeaQFnzeOtKJPoarA+9BfHFAFsPnjNO3cc1SDt2pwZj1bNAJHdZIGaOtAPajvnvWpAZ/8A10enp6UdRntRjNAB1pM4NBBpfvDpxQMX3ozQM4+lL1/pQAhOMGjHQ0vBox+tACc54ox60ufWjGT1oAQDJoPWlxSgetACAYz2owadt56daXYcUANB9vpRnOTTzG2OlG1R1YfnQIZ16UgHPNSqm7orH6LUghY/wfmcUAVscigKfTmrQtn7lB+Zp62+PvSE/QAUDKZjJPAoKcZJA+vFXvJj7gt9TQI0Xoij8KQikEyOOfoKkEJ7Rt+IxVz8aSmBWW3f0Rfqc0/7OePnAHstT0Z5oAiFug6lj+NL5US9EH481KVZRllIHqeBVG41XTrXifULWM+nmBj+QzQBbAC9Bj6ClyBWHN4q0lOEe4mPrHCcfmcVTl8ZxAkQadI2P4pZQAfwAJpXSHZnUZFIOTwK4ibxdqcmRELW3/3Iy5/Nj/SqU2v6pPw1/Oq/3YyEH6UuZD5GeiSHyl3SssY9ZGC/zrOm1vS4Ad+oQk/3UJc/pXnjyeYSXy5POZCWP60gMh7cUuYpQOzm8XWC58iC5mPuBGP1/wAKpS+MpiuIrGFT2LyM38sVy5Vu7U0qO5Jpcw+VG3N4p1aU/LcpCOwhiAP5nNZk2oXdwSZru4kb/alNV9yAYx+dBlAGBgUrjUUAXncB8397HP50uwseevuaYZiabvJ7UXY7Eu1MfeFBKL0ycVB8xpQpPfn60h2JfNHtTTKSeCfwFJ5bH/61KIz0zRdBYYWJIzn86ApPQVKIad5WD7+tLmKUSIIw7il2E45qYRjHPNG3bx0pcw+UiEeOx/GnKnfPFSYOemacFJ6AUrhZEezJ+8aURD1zU3lNjihYDjk5oGReWB2FHTtVjyj0x+dKIvYUgKvJ/wDrUuG6VbEZ9MUvkkjgf/Wp2FcpFCemc0nlnHNXTAw4JpjRcdDTdxJoqMhHb8aYQPWrDqFwMioiAaRREcDtTSwxwMe9PIA7VGevA/KkMQnkimN78U/5h1FIdpzTuFiDAz8xJpcDr0qRh6Ck2cc07isM5GMCjaT/ABU7Yo6mjKgcZNJsLDdnPejY1KXPYdaQ7qLsdkBGPvHFJlR70mPfOaCMdqYhd/HCim5J6UZGadkdjQAnOaeDxyabu60oIFArDw2KfnPeogV9OaUEUyWTBuPanhunpUAPHWnjPGKLE3Jsjrj8KUH8B65qNSPXinUxEgPYfnTvxqPd70butMCYEUvJHFQhzjvTgSetAh/HXP60u7HcmmcDPX6ijOKBDy2TQSMUzBPpSkgdf5UBYdmgmmDJHH60uPU/lRoFhd2KM570vAHakbFFx2AAd2NL9B0pM9qXrjmi4WHZ5o3AfjTMjHFJkenNK4WPQs8UcY5FLjpxShcnpitjIbj8qOQf8KeEP404xnHOPrQMj6/SlxT8KDgsAaUJk8Kx+goAj28+1OA4xipRC39zj3NO8lyOqj8zQIr7acENWFt8Hlz+AxThAnoT9TQBVKY+9gfU0AKehz9AauLEi/dRR+FP9s0AU/KbGPLf+VPEMn9xR9TmrPAooAhEDd3A+i0v2deSWc/jipM+1KAWOAMn0AoAYIY152Ln35pwAHTA+gpxTYfnAT/fO3+dUrjV9LtCRcajao3p5m4/pmgC5mjNYU3jDSIuIzcTn/YhIH5tiqM3jlOltprn3mmAH/joNK6HZnWde1GOeBmuEl8Z6rJxGlpB/uxmT/0I1Sk8QaxMpDalcYPUIQo/QUcw+RnpLoUGX+QerHaP1qjNq2l27bZtRtUPp5gP8s15lITKxMrNIfWRi/8AOmDCjA2qPQDFLmBQPQpvFmjw8LLNMf8AplCSD+JxWfN42j6Qac/1mmAH5KK47ePUmkz7c/Wi5SgjppPGeoMCI4LWE+u0v/M1nTeIdWn+9qE6r3WLCD9BWXubOOKTJ98UrjSRO7vJkvJI2f77k/zNRjEYwu1fYDFMyPXNKXX0pFC7j9aCSw44NM3HsKTcQOSaQWJMUBgp5x+NRbs/WkwfQ4ouFiczdxTDLmmhfrS7RnpSuirCFzTcsT3zUmB2FOCE9qXMHKQ7WJzR5Zz0qxsI44FIR6n8KOYfKRiPgE8U7ao65NOCZ7E04IRxwDSuOwwAE8CnBW9MCnhWJxipBGO4pMaINmeC35U9Y/QE1YCgdBS52jJpDIfLx1IFLsHqSfYVJuUZwoJpdxA4UZ96LMVyLYzcdPpSiE9SaUs3r+Qowx7En3NVZk8yFEOeSeKlWLnofwpqCXtwKmSNmPzv+XNLl7hzgAB6A+5pSCMdfwFTpAgPALVOseOFAXPrVKKIcmU1hL/wsRUwtOPm4B6c1aFvKwyJAfYUxoZQcZxRbsHNoM+xxIPmJJ9qk+zwkBVJJ755ojiLNhjke9a1rbQkjJc+xGKpIhyMr7KcfLH16GqVxBIrEFSAPauxWGBVwIlP1Gaz723UISqL+FDixRmck8fJGBVdkx2rUuI8M3yEe9U3Q8ncPwrNo3UiiyEc4/M1GQO7flU0yHnA/M1VII+tKxadxGxnp096QN7U0nB5x9aQnPc07AOL+mBTGY+tBPFRlgelFgHZH1pueMgH8KMHHSkI45JoACT60u7GcZNJxgfLz70bsUBYN/PNGc9TTWIJ6ZpQPSgQZA96CV/H0pfLY98UCMZ65p3QWY3d2pc07YOhPPWlAGO5ouhWYgBIp4U0gI//AF0vH1NF2LlQ/oOtO69+KYGHanDkYNO4rD1OBTgx9aYAPWnYPUfzouKw7I6ZoOAOhNIOT0xTwPencHEFY9CtSKCRzxTOnfPtShye3FFxco/GO9KCaj3c5oyT3zSCw/6nH0pdwHTGaZnpk0vU8D8aAHbieetJn1pAO54pcdOeKYCqM04YwaYHANBY+goFYl4x71GzY7UmRnrmmseetMBS3qcUm454wfem4BOc0uPWgR6f5MhP8A+pzTlgbjL4+i1NxRnnpWpkRiBf4mc/U04RIp+6KeKBk8KpJ9hmgAAGMYFL14psjLF/rHSP2kcL/Os+bX9It+H1GEsP4Y8uf0FAGl+NGRXOT+NNPTiC1vLj6gRD9TVObxvLj/RtOiXPeaUsR+AAouhpM6/NOVWfhQTnsBXns3ivWZhgXMcI/wCmMIU/mc1Qn1TU7lCs+o3cqnsZSP5YpXRXIz0+WSKAZnliix18yQL/ADNZsviPRYW2tqcDN6R5f+QrzUwqTuZAW9W+Y/rTgp9fypcw1A7ubxlpUZIiju5z6CMID+LGqE3jh/8Al20xV/67zZ/9BFcl09aXJ7fzpcw1BG9N4z1V1IjFrD7rFu/9CNZ0+tapdjE+pXTKf4FfYv8A47iqO0nuBS9Djk0cw1FCn5zl8ufV2LH8zQAEHy4Ue3FIT/kmkyPale5VhcjkZoDDpg03cB0oLZ6ClcVh2W7Dml+Y98UzJxSfjRcLDmX1OaQEdelJjPQGl2HGcYouOwbh+NJnHYUuw9qUD3pXHYZu60v4ZpwT1Ap+3HGBSuPlIufSlwehqQIOopyqfSlzDUSILS7AetTeX7/lSiMepNLmK5SPaoA5FKAM9yKXy1HQc1KiZ+gqbhYh6HhaMHP+FWfLHXFLsJ6AflRcdiDYx7cUoifqWxUu3HU0uV9CaNQ0I/KXPLE04Ii9jTs+wFKFJPDYp8rFdITZlTgY96jKscYNWGRx05FMEbMclT7npVKJDkMCMRwTTgmD6GrcNsj/AMf5c1OLZMfLkmnZE8zM/aR3NARj0WtEQAfwDNSrCOmD/KmK5nLA4yWwo+tTpbKeQdx9hV5bYnO2PnpyOtPWxlz1CijUm6KYtR/c/M0fZuy4H6VqraBfvSknHQDApHgzwY9nvRyi5jJNq45Iz6VKlsTjIH0q79nwfvE8dqtwxRdNrE9xnAp8o3MoxWZH94j0q2sKbfmj57c5rQighIGAyn65z+FTpbqp+Vcj3GKpIzcjKWBlGVXH4UNGxBBGfatwQIOqH8abJbKVyAF+lFhKRgLG5bAUADueK6Kw0kNEDJLye3/1zVFbcbxn5q6nSrfzk+6BjgcYppEykyFNKRR03j0Y1l6rZ7FJ8sKcdRXaJZ8cEmsrWoCIfmQY7mmyUea3cRz0OPpWc8X+zj1rpbyPLH0rLlTA6ZrKR0RZz10m3jFUGjJP3sfSte+HfH4VluQD6VmzojaxXeLHcZqPaakZh25qNnP/AOqnqU2gKAdaY2B0pQHbnGPc0eUP4m/KkBGXPpShs8beaeQB0X86MUXCzGYz1xQQp9TS7R75pNp7daLjsLtGPQe9BCjufwo2E9yaUL7UrlWGjOM80Y464+tSYHOT1qJk9GJoTJaYEKOrGjcuSAKQKB3zT+Cf/rUxDQCelKAR1p4UYp20HrT5hco0dqeP8ikIxgCgAg96QmiRRzTtoxycCmbjQG+tMLEmcHijk0wN2x+NO69TQSO3YIxTtw6/zpgYemTRkemKaEO3UDn6U36cUZPPNAWJQvPXmnZAqDnHpSEkt3p6gTGX0+tJ5nGSM1GMgc07gfWgQobPanAjv+VMzxSgc+lFwsP7U0+1HTFIWx7mncLDhj1+tBYAdaYXJ74pOB70CO8m8X6XF/qo7u4P+zGEH5sf6VnzeNZjkW+nRIOzTSlj+S4FcuGPpSE5HtVubEqaNyTxbrDrhZoI/dIBn8zmqM+salc/67UbuRf7vmFR+QxWfuAPOfrRuz0GaXMxqMUPIDtl13H1c7j+Zpw6Y7elRhs+1ITjqaltlJEhPekyDzTCwxx1pocnvSGS7sUmfXNRlz6/lSZPrTAlLYpvmimHJo2EjpigVhTJn6U0yDjvinCMfSlEWe9Fx2GmTPQUZYd6f5QBpcYHAFK4WI+T607YeDj86kC57ml24PrRcfKRhTwRinCMkcmn4z60hBC5wfzqbjsIEXoTTtvpSDkdvrTuP7xoGkJt9eKTA6Z6U/K4A25/GgZPRf0pAM2kDOKcFwM8U4Rk9zmniLpk07hYYAoPXNIMDoKmESjqDTwAOMUgItuR97ApQi56tUwz2A9uKTDH2+tKzHcZtUH5Vz7mnAgDkYp2AP4vypy7MDgn3xT5bi5rEDEehzT4wey1ZEDvyECj3qVLX1P5UKKE5lXa/oBTvKz1OavLbDHzAn36VKLfPCgZ9qfKLnRmC2XsMk9MmplthjnAq0YNzcZwDVhbZQM8HFVykuZQW0Q9y36VItogOdgHuTWlFFk8p+dWRaKfvAfgKpJmbkZQgyAoAAHQ9KRrY5G4Zx6VtrbJ2TOKkERzgLgewquUnnMSO0kIO1Nq+p4FTxWxGAzIB2IOTWv9jVzk5J9xUgsFI4H/AH1xRyidQz0t48YyWNTpaKfurz34q9FbIq8DP0FWUglY4WLj1Y4qrEORnLYy9+PxqePT0ODISfpxWpHZN/Ef++RVlbLgYT8WNFiecxTaopwi5PYVFPbSIMuhUf7VdLHpuBncg9gf8KSW0KoxVRnHcU7E85xLookwOD+VXrWCMn5Rvx6npRe2e+QjaAfVeK09K0l2UM8rHj7o4FTY0voIsIIC7CPwAFWo7Vui4X6LyfxrYh09Ixycn0Aq9HbqBwgHuadiLmFHp7HoSfrST2bInKIPoa6LyQ3Vs1Wu7cCJjjjFIEzlVhCy9ATXV6SF8rgKD+tc23+twB+VdRpSBYRxgmmNmjjvWRrQ/cZxk9MntWwQSOp/CszUIUaMnIb6nigR55fcyHisebPIXg10mpoisSuc+naucuMck81DNYmJfK23rn6VkPCxPzAD1rZvpCFIAwax2POSeazZ0wWhCY41HqaTcFHC09gD0pu3PCjHvUNmqSGtk004FPKc80qoOmPxNTdFqLIc54xSHJJGameNedzYNQHCn726hO4WsHHcU7gDJIFRkse2Kaygfeb86dguSGaMdCSaaZWPoBTFUEfKc0pH5UWQXYuQOSSc0bs+lNwf8KcF/CmLcNvTmnD680nGaTaccHHuaAJMnHagH160zAz945pwHHFIkdmgsOxpuCe9LnFMQ7JI607p9ajBJPFOHvTJsO3elHOKMe1NbJOD+lNCdh5IA96M5/CmE47GlGeOaYh9Jk5pBjPtS54/rRcVh/P40HjpTC2TxSZPUmmA8nnj8qCx+lM7UucdcUCHDHUdafkgZzUW8D6CjzRQMkJyKQc89KYHdjwMU4L0J5NAg3AnAOaUEDGe3ajtjFNxxwaAHbzijcSpOeKZzS9BgmmOwmfelBI4FKMUufagaQwnJ4J/KjafWnAE9qeVz0HSlcdhmw08IadtOKeFqWxpEYWnBQBTsAHkE/Wj/gNFx2EX0x+lBB9KPmzQBQFg2+uKcQoFLjPb9aQD3oAT5R9KAR1peB7mlxntQFxMjNG4Dsc1IqcDNHlk8AGjQQzJHbFAyxHepvJP8WakCBaLoPUriP1HNO8vp6VYAXAxQcDgDn3o1BEQXA4ApwX2P41IM+mfpTvLZj0Iz7UrXHexFtPsKQI3Qk/WrQgAwWYfh1qQLEDgKzY9qLA2VFRe5qQR8cKxq4inA2Rr+VSKjHqOtUombl2KIgkx2H40NbA8lyavGHnOT9KQIM8qcmqsS5MprAn9386nSLAxxVlbYso5A9u9WI7VTxyPpVWIcirFEF5LEmpVxjG3mtCOyz91D+IqylljlmA/CnykuRmLFOw+6B9acls5YEkZ9BWsLeNedzN9KkAVRgRY92osK7M6KxDE4yx/SrSWhXooq0kcjc8degqZYmcYwc+4xVJEuRUW1UcswPoAOlTJAmMjBFWls2xk4FWYrRj91SfU4p2IcjPEKnjafwFWI4HyMKpx61pR2jHrj8OTVqOybtx9aYrmWINwwx59hUn2JVGe3vWulqnAZiSey1aitQp+SL8WosTzMwooMnAiZj6IuKuR2MnUhAPfk1tCNtuC6j1CigQRhtxBZvUmgNTPS1HQMSfQCp1sQedvP+0aujCjCjA9qBkmkIrpaKOrAD/ZptwkaRE/eI9eTVvaPWoLlAUJ4/GmByN0iNJkAj0rX0ny9m3azHHc4FZ10B5xwfzrR0pooyNzljUlm2gI6YHsBT9vPPP1pi3UXRcE+3P8qeGkf7qEf73H6UDFyAPSql4QIzk4HuatNE33mfHsvFQzIsSEqoJ96AOWuFUS5UHPrWrpK3BbiQIv03GqNwuZic55rY0xl2DHUUAzUEYZcyMXPoTx+VZ+p/6hgvH0rRyFXJIA96y9SmURnClvfoPzoA4jUQ29uKwrgAElsCt3UpSzEblBz/DzXPXLKmc8n1NZSZvBMy7zafurmsWWEF85wPata4Kk5LHNZ0jjooJ+tZNs64RViER44701gV4JFKzOx7D6VGV/vN+dRqaqyELY6DJprGZugABpTKq9Mmo2nJ9vYUWC410xyxxUe9QeOfpSsCeTzTBCe9UiXdjywwcnH0pny56Z9zS+Xj1pce1A7B1owB1o5PFJjPXrSAUEDoOaTJpPmz1AzTgB0xQAemBTu31pOAOTRvA6DmgBwX0GaQ9KbuyaC2MUyXYUn0oHPam7utLnHA6UxDx9acPY5qPd2P6UBscjFAiXJPf8KTkjjmmb6N5xmmhD8sOoo8ztjH4U0k9+DS8daq5LXYedxGAMUAfnTRzjqacc/SkFgoHH0pAef60bgOScmmIXP5UmVAPPOaQsWHAFBHHvTExRg0uPp+VIPrzTs8daVxpDgxAxQck0zkHOaXJoGPzx/jS/r7UzcB1o39QBQIdsOOTxS+XUoXPqad5Z9BSuXykWz0FP2kdKft4zu4pwGO3HqaTY0iL8acAT2NSDYBnilySeATSvcdkMEbenNKVKjFP+bHAFBBORk/UUxadCLBIpQBipBHg+9O2jHJx7Ci4WIjzzigA54qXIHOMikLE9Bx60WYXGBMjkmniIdxz3pyoT1zUgQelBJGEA+tO257U/Hpn2p3lMT04oSC4zAHPFG/ipRb4+9kVKkcaen4jpRYLlVQ0hwoJ/CpVtZCclcD3NWDIF4BFOXc3rTsyeYh+zAH5nz7ClMSjAC5+tWFXBPy/mKcUbtjNXZk8xXVXAwOB7U9YSRyasLHkYPNSqmzG1SfwosLmK6W3PQ/hVhbYKRkBfxzUyQu/zDip0tSfvGnYlyKxiVF4fn2piqzHCoa1YrMAjgVYS3A42lqfKieZmSlvMxBYDHb2q1Fp28ZLA59K00t8DhAPwqVLUk9DTsS5GcthHFgjJ/GplQr92Jfqa1I7UdCv6VaS2UdcfjVWI5zHSKRh94j1wKnSwzgkE/Wtdbc54XP0qwtuR1AFOxLkzISxYDnp7VMtkDwFJP0zWusKL1PP0qVIic7VJ/Cgm5lpYH+6F+v8AhVhLJEwZJMewGP8A69aS20hHJUf0pyWyDlmJ/wB3gUCuURbwqeISfcj/ABqwluzYAQAe56VbXap+VBn1pfnNMRCLUgY3gfhUggjUd2+pp2G7UNhB8zAUDHjCL8oA9cClDZH/ANaod391Wb3qUFvYH2oAeOeKdgetR7QepJ/GlDqOB19BQIeMdqCPQ4pu8+mPc01ix/iP4UAOJGOTUMpUqepFSYCjjFRyn5TmkM569CFjtUL6mpNNt45HBfJA7E8U28XL5HQ1Y09kVhnGfeky1sb0IVVwgAHtUwIqsrjGMjPpTxllwMgD1OKQEu6q05GCCcfWnFBnl2+g4qCcgIQmB/OgZjXYVJeOSa0NNhONzNgdgO9Zrgeac8/WtO0UhRzhaANFgqjI5PqaytUYSRkDJ9+laalcfKMn1rM1QwqhZ2+b0NAI4vUYiWOD+Vc9cxsCcj8a3dTusSFUGOTXPXEjyEjJA71nI3gZlztGdwrOkkVenP0q5dKHOTnA9aoshOR2rJnVAgd2+gqAhiev51ZMWOvNMwBmldF2IfKJHzdKeqoPQUrMKjZsk45qdWVYf8pHFRs2O9RktnHIFIVAJ707BcUyr0BJNN3+3SkCk/dXA96XZjknNPQnUNzZ4GT6UuGJweKM470uTjPSlcqwhBB+Xr70mSB8xz9KUfNTsYHY+tK4WQmARyaQ88KBQQD1P60h6YyAPWncVhMHp6UYOOTRkDgcn1NHf1p3FYTjt1pdxxSYwfWlwc8Ypk2Cgcil2nHXk04Zx049TTuHKAXNLg88UDngc08AYpXFZDVVv/rU7b/epAeKXmgLIcCAOtBNNx3FKF4ouFg4x0pCOeRmndBSE568U7g0AORxS9PWmbxnA60bqLish/NL+NNBweho3dqYtBTSbxnPNNGT2oGetC8xegpOepoH0o4HejI7/wA6dwsaHmD1PHWjdz06+tL8o6Kc04HPRag0E5PABo2MTzjFP7npQD3HWnYVxFUe/HtTyOc9qATjpS88cCizFcbgU4UEeuKcBkcDJosDY3kfX0pdpIJp21/7uBS+We7D8DTsF0NCgHmncg8DmnBF7HJqwkY2/wBRVKJLkiuEkZcj+VKAxxuYVZMJA4zjvk0iwYOcmixHNcagReuSfpUi7j91OPehYsE8GrEURbjB/CnZCbZBscnlgPYUzZluSMVppZSHquPqalXTfmyx/AUxcyM5Ixszjn1xVhIyRgfN9BWjFaQx87AT71MYgw+RSD6UWE5GcLR+/X0p62Yzz+laKQOcbRipVsnc4I59KpRuQ52KawRjAIzUhRc4UZ+laCadt4ZCf941ajt1AwensKaiS5mXFCT1ABq1HbE9Mt9BWitspPyx496tJav3wB70WJcjOjtjjGPzqVYACAT+AFaaWq45JP0qwkCgcKBTJbM1LYHGAT9RVhLVjxtq8Iu2QKkVD2BNMm5US0UdeT6VOlvg/LGefarIwvXCmnoWAwoY+9FhXIVt374X8akFug6sSfapAjHlsD8c0uwd8t/KgBg8tT8qjNP3HjjFBkRO4B9ByabkueI2+rcUxXHhj3p+BtzUYV+QWA/3R/U04IuckZPqeaAuOyO36UvzY4AH1NHPajBPegAC5PLsR6DilCop4UD370mAO+aM47UAKzc8AmmfMeowKduHUmk356UDsOH0oLBfT8Kblj2owe+BSAU884o3H2FGF65JoJHXHFACYPWo5cbeT+VP3ge9QzuNpGKBmResNxAGc+lLYw7my7fgKiuWKv8ANU1kTu46VLKWxtQsI+MAD2qfdxkdKgTBUcc+1PV0zjdk+g5oGDNkcdaqzB8HHH1qyzMeiBfdv8KqXPKnJZ/boP0pAZUzBH4OT61fsi+MlcfWsmQlZTnH0FatlJiMbulA7F47mBy3PqOKyL9Yk3M5LHGNorVZlblc/iazb3aEY0COQ1HDElY1jQe3J/Gudu3ydqAkep4roNTnDFgBkj0rmrkO5OOB3qJG8DPlGPmZx9KpPOpzhTxVuePHXk+pqkw54rF2OqKIpCX47e9QMQoIBJPtUzgsff2pvlnGDxU3NfQrZOQSvPrSYZiMA59anwqHJGaQsSeBxQ2CXcjMJ25JH0pmNvQg1IT6n8BUbNjtxSux2QnLHA7daQjHXmmMxYkBsYpMv359KdguI0jbsBeKEy3LdKXB78fSk3FRgGmJb6k3G3jiox15NMyc5PSlDegyaEhtjyT17etMyT70pB4LHHtQCccDA9aBWuKAevA+tNDBiQtO69eTTTx0x+FMVhwHHqacDgc01Sw68ClBAHTPvSuFh456U4ADk1GXzTSTz1p7i2JzjsKbz2qPzMY7mlEjnrjFFhXQ/Hand+tMDc8Cl3Zzk4oDQk7daQn1qPzR+XelyD0OaAuh+4dqbjuaTOKM5OKYhcCkxSijd2oCwgyM8/hS5yaAR3oOF780CsBz60uTim80hPUUAP8AlpMLTSeDxzTdxz1/CmDsa6hjk4qRUIxnrSBmHGRThz65p2YuZAFGafjnpmgDHQVIM4PP5U7EOQwIaeIxxnNAXPepFAxznPtTsTzCbQD8q/nTefzqURMTwh4pwtHzzgZ7U+UOYrkk9ASfenLG23nAq39jYgYySelSx2S8FkJ+pquUlzRRRRnAyTV6GGR0+7g1ZSFVOFQD6CrCRso+719adiHIhWzJGd3PU8VKLNeP/wBVW0hlK4AGPyqwlo2fX2FFiXIoLBGvVRnt3qdFX+FfxrRTTA3LH9asx6ci9gfcmnyiczLRXbGFPsQKsJau5BK/nWskUUfAP5VKo/uoPqaOUnnM1NNB5fH0FWUtIoxkKCferohYjnj61ItqD1YGnYTkUwOMKoH0GKcsTZ7A1oC3jA7n61IEC8BQB7U7EuRTS0L/AHiamW2VO1WNuDnilwG4IoJuRbUUcnHtmlWUH7qFvTjFTCLGCFGadgkfMfyFAXGCOUjOFX6mnCPGckn/AHaeqBckj8TTw6k4X5j32jNMQ1F9Bj3PNSBP7zsf0oIkPRVX3Y9fwFKYyR8zsf8Ad+WgBwKJ12j60om3E7Fd/cDA/M0xUjTooB9akBJ5xQAv7xgMhE9edx/wpdgz8zM3sTx+VKMn0o29+tAwAVBhQFHoKNw7fyozSjAPHWi4APpS9KKCBjmkAFgO9ND5PAJoZlUfNge9R+cpOEBPuBxQBL8x9AKCM96j3Ow4wv6mmMhbgknNAE5aMDtQGz0HHqaiCbFxwP5UuVU8c0AS9uW/KlwBUYfjgcUu7NAAW4P9KaeQP5Gl3cEAVGXA7ZPtzQAjOQcBearzThSVw2fUDipHd8nAAH5mq0hyMvnjnk/0pDSM64be9SWzurYUDn15qK4bc2Qc+lSWj4I70my0jZiBKjfIz57dB+VS5wMKAoHpVNJAMc09p8dVOKkZO82zO4g+1Uri7YqQo5pCQ3I/Sq0zHo3T2oAz5CTKSTyPStKykIUZ5x+VZkpy/Tj0FXbIjIycY7GmOxtAkqOAfes3UE3KRz+NX1fC7j0x1FZmoXKhDtKn6c0riSOY1EKuQ3P0rmbqbaSFXaPetvU7gbmI7/rXN3DFmOTis2dEEVZzuBJ6Cs+WRQcDmrMw69/pVNxzWZ0RRC28nrikLMBy2ae3HWoWbn2qXqarQVpB3/KomcmlKlm6Uvle+aWhQzOeCcU3aT0qbbtHAHWonYgY6D0oAQoO460gIWo95PC0o56n60xATnvSAde9KSMcDJ9KCCevHtTuAmMkZPPoKcBnpwKAMe2KQnHNK47DsY6/rSHHTGaXBPX9KXaFFK4ajcZ60AAYxSk8U0nv0pgGeaT+lIWwOOlITu4xxVJEtjsjPJzSlzjpxTAKfjH096CdwAz24pduOc8UBuwpCMnJpisO3en500+vWlJGPagZPTmgLBnHvR6YpwApaVwsAHqTTuAOKbj3o70XCwvOOfzo6YycUvTjNNbIGTgii4BnJwo9qTbzknmhXGfpQSB0GfemIXIHSkLdhnNR5J9qXHagVwLHOM0oYDtTSD6gilOfTinuKxt9KlUHj3oCjPrVmJQcYUH8K0RmxiRls5FWEtnYAjp2qzDG3XHHar0Nu742jiqSMnIzlsu7H9KtRWaccfUmtJLB8j5lH1qzHYqTgHd+FVYhzM1bde+T9KkW29E/OtyPTXxuEHHqxxUn2e3jI864VD/djGSadieYxFsWI56dsVYisvRcnvjmtgG1Ufu7aSRu287RUnnXH8IiiX0Vcn9aYuZmcmnOQCy7V9SKlWyQHqW9sVdEcjnLPI/1PFShccEqPYcmgVyolqq4+XA96sLGq9AM/SrKwHshPueKlW1J/iA+goJuVME9DSrEDySTV9bZB1Gfc0/ag6UxXKSxZI2qcep4qZYpOzYHsOatLGxHyjj3pwhb+Jh9BQK5XWDucn3JzUqoBwPyFTLCpPOT9TUnyp6CgCBVbsn51J5JPVqfuGMDJpfmPoPwzQIb5QHQZo+Vf4lz6UpjDfeJPsTTwoAwowPYYoGMXLHAU/jxQYXJ5fA9FH9alwQBSgUARrFGOo3H1PNPBAOB+Gad8uKTIB4FAWFJ9/yFKAMcjmmgk9BTh6mkAY7UmQDTvxoXigBwzSkmozKoOM/gOaC5/hX8WoAfgAc9aC4XqcVFgseWJ+nFKqhOQAKAHbyfuqT+lGJDyXAHoozS7h60hcCgBfLRvvDJ9+aQnacUhemlgRTEOLHsKazcZzio2JTr0pD8x4BYfkKBjldT6mnbwPQD1qPYO5A+lKNg5wD7nmlcLD/vdCT9KU5A7KfzpglHrxSM2RxQMflQMnJPqaYSTwOlRvKEHPNMExcYBC0gFIZThmqCZ9oOB+dSF9vAIIqCUlwRwB60DMmdyJCM4qW2b3qK4VVfjn3pbY/P0P1qWaI1UYgZzU6yZXAAP1qurdM09pAiZYgD1NK4WFcN24FQSZUfORj0qKW+H8JJH5Vmz3jMrYbd7LwKRVh89wEY4HFT2s0jAFFH/Aq56e6w2HIyT0FXtPuXHMeCB1z2/GlcbRu5kfBl3HPrwKp3ihUJyT/s0Nexr/r5zu/2Rn/61ZuoXkkiFYUO09WNDYJMwdSlDyfLgY4rClbk87j65rZuLaRwzudo/KsiaONOjfpWTZ0QXYoyEk89DVdhnp1qzIQc4H41XYn6VDZ0xREY/wC8fwpuxegGaVuvI+lMZyOKm7ZSQOcdOfYVCxPfg+lKZMZwOvU1CzgcHtTswHGRiMDgZqInPU0bi2aZ3yadhXHcdhyaXZkZJpgGelODEnGKBi4wBikJ70vP0pCcfWkMTb60vA/wpM+vApDhQckAetNCY4evI9qCT1NQmbBwv5mkMnqadhcxIz+gpDlqYHH0xSBix4/M07E3H4Pc07B/CmKQPc04sW6mgB+7b05pMZ65poanA7uRQFhOgwDTlBJ4pQmeTTvujPelcaQoj7np6U4fpTBISecZp2RxjvS1CyWwuOeKDkDpSM2ByelIJMj2oAdzmg4HemNISMdvWmM6r9admJtInLDGBimbufU1ECzkelSKmBzinawm7hkEZIxTeAPSnnOeRwKifLE+lMloXcCfanZBHoKi6dKcFLHJPHpTELnn5RmnbTnJoAA9qUdf50rlJM6RVBx8v51dtoyX6Hb2A71EoC9I+fWrULuAOcYrZHNJtmxbWh2jcEQf7RrRRIlGDLuI7ItZ9jGZcFgS2O9bENvtxnA+tWmc8hIzGPuW+73c1MHnONrLGP8AZHNTRwMRnacflU4twOTtH6mqIukUfIDnMjySH0J/pU8cO04VAP61a2xgYPIpwcLwg/KiwXIVgcnhG/H5RUy2zd2VR7DP86UF2PCmpVjc9TimLUaIIwBuLN/vGpAVX7oA+gpRGuecmpFwvQUCGqSe1PCMe+KaZo1PLDJ6Acn9KcHcjKxke7nFAD1jBPOTUmAvcAVEof8Aik/BB/WngIOSMn35oFcPMXPy7m/3Rmn7m/ugD3PNNLHsKXax6igQDJHLE/QYpVI/hXp7U4IOMmlLKvGM0DEXc3XAp4znocep4pu49AMUEe9FwsPyopQ/oKiwe1O4A5PNIY/ec0ud1Rg4oMgUckCmIk7YpMr0FMBLfdQ/U8Cja2eWx7LSAlyQOcAUm4MPly30FNCqDkDJ9TzTgTjqBQADdjsv6mgoCOSW+p4peO/NISdpFMBcbfQUoIqMtkZpu7PufagCYt6VGzn1qNm2dWA/nQrbv4D9TxSCw7BPOadwBkkD60gBB5bj0AxTgVHQDNA7Bk8AKTQUbu4UegoJOQc0x2A6mi4WHfJg4GT6nmmFiD7UzfzxTTJxgg/QUh2HNnrwKYSvQ4z701yyjIGRUTHIBH3qLhYe2Acrn86bvIXO4/SmhieGNIw+Xg4oCzBnk4br7EUu7IzjFKHGKa0iAc0rjsN3cZA/E01n9cConulxjOW9BVSe82/xBR6pgn8zxSKSI72dEyzOB6Zqml40bgqC34YqG6uWdsgAfU5P51XS7CnDZb2zUmiRsf2g7DAyPcdaRpTjc7hc+prP89pPu4jqJ1YcqC57mlcdi3Lcox+RWcjvmqVxKxH7xxGvoOtLtlf72EGO1MZbdcliXNDY0iidu8tGpbPG5qmgWYHBcoO4zSSTBuI1xVctISBk/Uc1JdmbsMtrCgLsWP8AKkuL7dGfs0J/3uo/OsdbhYcFwpYd25qC71OaXhXKj1xilcagQ30rKcySDceqg5IrGlmJJKqT/vU66Z9x+bPfJqkxc9XyfaoNkNklYEk556iojMpHPFDhzznioTj6ilZM0TsOaU9BwKhd+w60j+gphBPpilYd2MOWP1pduT0/OnAfNyKUISev4U2wsR5FNwxqcR4P3c+9L0HSlzFqNyLbRjFPbjv0pjFVyaW4aBg0nAGfWo95JyOKOvWnYQjPnhfzNMwSMtzTyyrwBSAk8DiqRL1EAX6Uuwk8Dil2r9aDn1/CkOwm3b0ANAGeSOKXk/WmAMOpNMQuecCkwSfTFPVHbnjHrUgQKOeTSuNRuRhCeTUyoAOKXOeTRx15+lS2Vawm49hSA5JpMk59BSFh25NNIVx30/OkPt+JpoY4NGTjmnYkeG7CmEhTnpTWkAGMc0gUyHnpTSJbQplycKKeiZ5JoWMKM4p3pnincEu5J8qYFN3g96ac0nFSUP685pGGeDzSDnpSliMigLCbQOR0pQfem/Mefen9OccU7itYXtQPXrTMhm64A707PHB4oA7TyssCMnNWYoMEEDAJ71O8Pfipoo1OOePWtziZq6bCqghyWz0A6VsxkKBhQKybIjgCtiGIHBPX1Jq0YS3H+YSKQRknrUpEaDLsBTBdRkkRI0hHXaKogekA6nNTBUQdB+NQb7hwMIieu45/lThATy8rt7fdH5CnYLkjSonDMB7UgmZj8kbH0JGB+dKsUcZJVVBPUgU8DPQE0WFcYBMx+ZlUei8mnCJerFm+pqQRnuQKXaoPrQK4gwv3R19BS+WzfSnbwBwAKTzGbpwKAsO2AYyce1LlQelMAyadgDrSHZDvN54Ao3Me+KTcoHJpPMJ4VfxoAeAe9PAApgJ7mgNzwCadgHlgvWjJPXimkknqABTTz6mgBxYA8HJ9KZ5jZxgY9TTlBOeKb5Y7mkABx3Yn6U+NuflTFNAUdqeHC0ASg+ppSQKi46inbuOlAhck9BSbtp5phmUdDuPZUG4n8qD5rrkRqv8A10P9BTAeGJxSNKinaXAY9hyaakJwfMlaQ+gG1fyFPXCDCKq/Si4WGZf+BMe78D8qTaSfmc89l4FOLccmoyw7UhjwFQfIAPpQWqIvtHJzTTL6CkMm8zHWmGYluflqPeSKYR3NAE29j06UMSfeoRLgcHJpGlLDk/gKBkm7nqOKUvnpzVUuM9KGnx05pDsWN/Yn61FI6x5OeKrvPxgsFNQ/aAOep9TSuOxa8zePSmNOqfKWyfTvVGW5Q5+ct/sjgVSe8YfKqhRRcdrmq85xxjHuaqveRhipbJrLlumbgEtVZjM7YPTHalcaiak17Eo5I3eneqEt1v6D8Tyah8oZ5GacEAG7r7GpuWoogI3kk7jzS4x2ApWY54qAuAevNSzRIsBtuO5qUXW3Hz1Qa5Azio2lZ/ujH1pXHy3NCS5Df6w/iKgeWIcg7s+tUmcJy7Zb9RUDXIx8q49yaEx8pZknUsQc/SozcDHQ49O9UJJz64+lRGY7cAk0i0i7JcDPQA1Tmkz3/AUgBOS3FRsVX3PtSv2HYhbkZOaiYKuecH25p0jseBhRVdmGSOSal+ZcV2GM2e3FQNgnNTEMeuKYUz1FLmsXysjA9BSFQOO1S4xjBpGyc8VNy7WIiOM5xTScdKeVNMOAen4UBsGT6U1mx9aQu+MKMUxge9NILiFzmmkHvzRxmjOfrVCEwB3zTcHtSnGfWjJPA4oCwgTHJPNL1PoKXGBxyaXYeppXCwnp2pO1PVRjpTguTj1obGkMCbvanBQOTzTsbR1ppJP0pXGkO3DoKMcU0A+lKW2jk0hi96YzqvfJ9KazseBwKaFAFUl3Ib7BuZiew9Kdz9KTp0pMkjiqJHnp2pAeeKFUk5qTAXgClcdiJgRztBNPGcdPwpeB9aWi4WGhz0xil3ZHI5pDjtRjP+FACk5NGP8AGjBHSjoKQWAk9OKOhpM460hO45HFAMcD7U7ORjJpmQvWl3Z78UAhcDpTGUqMjn6GnDnpRtppiauejTNJvOFxTUIHLP8AgKlmQFjlyTUMaqrA9T7118p53NobOnTOWxGmT2ZuBW1F5jD5pMeu0YrDsZFDAjvW/Dkgc4FUkjKTZKlvGGzty395uTVlVOB6Co0AA+8fwFS7gOgH40yNR6qadtGeTUW4nuakHqeKLisOwo7Z+tOLH1/KoyyjqwppuIwcDJNFyrE6/SkIGc9qhE0jfdXH1pWUsBub8B3ouKw/cvc8elBlJ+6tMVVUYUU4E59BSGLmQ+gpwQdWYk0047t+FO8wKMCmIeBgZC80uOpJqFpCRnp9KQMT2NAEpkVWx1NPUk+1RLx1FOD+ooAeuATuNKHA+7ULSKG6ZoLMeThR6k0gJSWPU4FMJA4zmo/MU8ANIR12jj8+lSAuRx5cf/jxH9KBiqHPOOB1oEibsBt5HZBmm7EP3t0h/wBs5/TpT93GBwPSgAV5SeFWNfVjuJ/AcCntEj5Z2aT2J4/IVHv5o80L0oAnBCjCgKPQCmeYN5yeB2qIy5NM3AsT1oAmafsOKQSKF+9g1XZxnApMgDJwPrQFictkcGomLA81XeYBvkyx9qFed+pCrSHYn3gDLECmeaM/KCx/SmbVAyefrTWmVe/HtQCRKJHPU7fpSMvfn8TVVrkjoOPU1CZy2RuL+wpXKsXDIAcd/SopLny0LY4HWqxkYjqAP9nk0wvg4HJ96B2JxcBvmUMwPc8CkacEbc4PotViwByW+ozUbXAA+UfhSAsk5J6CoJJVXgHn61WeduNz4HoTUPnkNgDI96VykiaRy/3flz3qFo4wMl8k0wlm6nHtTGYk8c/Wlcqw4OFJ+UY9aUuGXGce1QlvXFMOWPGWPooqWVYe0gXOTVeS5xzn296SV1QHe2T/AHV5/WqMt1Eg757Y5NK5STZYkuWbPpVctkff5qu0zvyThfSoHnAJxyals0UUXGYIpPH9Kge7OOeKqvcO/BGB65qPAJwT+FHqVbsSSXPPyj86hZ5G69KfwBwM007iPQUDQ35Mck5pPO2/d7UpA74pNpJ4G6kA3zi3XOaYdx4GfwqQKByw/AUhbjA4FS2WkRGNR95j9KiIA+7xUrEE9RmoXOOtQ22aJWGEjvyaYzAd8UpOaQRAnJHBpNW3L9BgbJ4Bz2obI+9+QqUgL04qPgjmldBZkZ3eny+1RZB69KnOexx9KjOD1GKaYNWIyeKYWznApJG5xndUZJNWkTcVmUHrk03cSaNntQAeMCmJITvSjNGCOop2M+1A7Ccg+pqQZI+bikA9se9O27uv51LYJMXIHrSgk89KQhVz3pu4npSKHEjrmkLjAFRnHbmmkZFNITZKZccAYNR9TnNN/lS807EsdgikI4zwfWg805VOMnii4WuMwSfwpygLyRzThgAAUZANFw5RcmjGBSD8qCQeKQ7BkZpM5NN78dKUD14o0DUcMH+tKOBSZI4xxRmgB3A6GmnjrQce1M3jJ5OaEJjuD3x7UAcelA9TzQelO4APU0mOegpwA79KOBii4rCr0pTzzSDA60pbv+lAz1C7VgxwMn0qr5b98AegFa1zE245OB2qmUUHk8jriuts8xKw+y+Q+WOpro7XlATyR1rAt3VHGMDmtmCYBuOc01cmVjTQgjFP3KOTVUMx9qcCo6nNUZk5lA4ApmXbqePSmZP8K4HvTlB7n8qAF2A9TUioo6L+NIFA6Dn3oJOOvNFhXHkE/wAQApNyA8nn60zaSOtOWNO/NAWF80duaTMjdBgU4YHQYp3A570BYaEJ6tT1UCk3AfWmtKFGWYL9TQFiQ8Um8DjNReYzcKjN74wPzNKEY9WC/wC6P6mgLD2kwuSQB6mmiQPnYrP9BgfmaFiRTnbk+rcmpAc/Wi4WEVZSBuKRj0X5j+dKETdkje3Yv81OB4prOB060DHnJxntSAhepqJpc9zn2qPex9vakMsNMq9KY0hPIqHdg0hctnHNAEm8nq34UbwKhLAdSM+1G8npxQFifqMjj61EZlVsElj7U0Lk8kmpDhF5CikAzfK54wg/OlEIPzOST7mo3ulXhRk+tV3umY8vj2Wi47F4vHGOwqF7gHleaoNORyBj/aY1E0jMccnH8R6flRcdi4ZyzYL5PotML8n5hGPb5if6VTaXbwWx7LUL3DAfKPz60h2L5ZevX/eNRNNjoSfpWeZnOT1+tAmOflOPXNFx2LjSsOc49lqP7Qdp3YRe5JxVUu7D5dwPvVaS38zJd/wJpXHylt7yEDKEynPUdKiFw8h5YIPaqZCxnC8CmvKqjLHH0qblKJcZlA6k/WmmcjnsKpG8Q8LkimNK5YFTx/s0rlcpbefnPf2pjXJ7nHvjr+FU2nKA9qgaYZB6/wCyKlyLUS610ByQev8AFUMmoM2cde3YVSaUnOePYVEd8hIUUtWXZItPc7slyOfSq5nVTiNR9ahMRzkk0AYoAe3PLnGabhB0x9aGcY5/I1Gc5+UcUmNCMvGaFZeh5/Chjx8x/CpFjJ6AD29KTKSE9OOKOvA6fSnYC4zzxTGcAfL/APqqbl8gmxRznJ700kDoaRgzcg/nUbcNjrUtjUbAXPTHNRsWxgmnEM44FJsC8kbvalsUkQfMx4FG1QPmPPpUkhJ6ce1QlDn/AAouUkI2D049MVGzkd6kZdo61A/zDIHFC1K2HFuOTTNwzgfnTTgdyfamEk+30p2QrjmkABzyagZyx68U4oT6gUbAPqKashasj2GjaO3WpOc4pQlFxkRGMc0uPapQuOaTkUXCzI9n5UAYNSbff86YTnikO1hQwFBYcAcU3bwSePrTC3UUWFckI9ePamE5GOgFRl+e9N345NUkTceRg8UZ4pFZGI5GacF2tnqKAEoCsfpTgPan44+b9KVx2EGFpxBOKOOo6UFwOgpDsNwMcikY4GAaQsTTevJGPegBcnNOCgD5qABSgehouFhRjpTST65oPFJkZ60ALnHWlOFGTx70gbb1GTTCdxyelMlsNwJ4pQwXtTCAelIN1MV2S55460dDzTCCCKcOTj060AO39gKP1o28D+lIcg9aAFx+dJjPfgUmf/1UHJ6/lTEezXnQ7cDFY0ku48nj0Fal3HJL8x+UVmyRFWwBXWzzEPgOSO2K2rYvhcDGax4vkIFbNpJ8uCDx0oTTE0aMUZIyc1MqqvUj8KrJIzDO0D8amXnqaozJN6g8KT704M56DApoGKcGoAXYx6ml2g9Sabv9aa8qqBk8ntQBMNooLqKr7nI+Vce54oCk8lj77eKB2JnmUDJ4+tR+a7glVJx77RQFVPuqBQXA5pBYVFdj8zj6IP6mpEjRDkKAfU8n86iEjN0HFOJA+8eaAJ8j3JpN/vVfz17U0yk96B2LJcDvTDNt71XBJ55pc89KAsS+a546Ck3465JqMuFPzED60pYkfKvHq3FAEhbIyOtR+bk4JwfbrSAbh8zk+w4oIUDAwPpQAFj2AB9zSbmPU5ppdU+8Riozcr/D19TSuOxMMn0FBmSPqckVUedmHXP44qJldxznHqOKVwsWJb89Fwv86pPcyMepJ9TSlAD6nvioZZ4ohhnUZ9OtBSHG4cnDsTSmbaBt4X1NZ016UHCfKe/rUQuN/wB4k0rorlbNF7tFPXex9qiad39QveqJYAegJ/GkEjE+nuaTkPkLbSDHLHrSfaCvT8qqmVT95jmmGcnouKnmKUC0Zg57+4NNadB9faqZZyM4yKbznOCwqWylEtm6OMZ6dxULXBBw3B9O5qIYLYZ9vptpxVUB2cjvjqaaBjXZn46Z9etRmAdySfrSNKBx90nr7VXebHIYg/nmk2NIneQKuGXgVXM/ZBimLKZshgSaQoQ3JwPak7dSlrsIzSB924E+h6UruoOEyCRzml3Rjgkc++TTHHGRjB71Ll2L5e5KsSEAk/pild1QYHP6VWViMDJNKW55xUtlxjYUy78jABNNKSdcBfenZEY5+9/Km+djrzmkpMpwXQb5YQDIy1DEAAE4HpQZA3cCoiQcc1XMJRHbkX7o5pCxP+eaQYySDj0pjMc8CoZaHksRyajMgXpx9KCpx87Y9hSbgBhB1pFAcsMkkUzgU3czHvTxA5UM/TsBRYVxu8UhekZFxxxSFT3HHvS0HcRmT8Kjdzg7fypjsoPHzVETk80WHcduJ561G5FOIzyTgUhHrTuFhm0tk0mApxTsk4Hajbn/ABoHoRk4ByaaAx57VMIhuzTtgFDkgsQBc9KcBg881IVC8UmM47Ur3GNLA8n9KbuDdKCpJwtGFT7xDE9uwoSBsYQzY9KXcqD5QGPqR0odi/07Cojg1ZLBznkmoixz7U4/nTTz3poQhFNKkin4zUi7TwMUXsHLcgW36EnirCpxjoKXGDRmpcmy1BIMYPHNGcHmlMgHtUZO72pAxTIKTKkHOc9gKaQAeKAvc8UyQ5JzwKXPbNIWA4HJpMZpiH9BQM59KTkDFBNIB3am/TrSEn8KTJH1pgKcntSbcj+lBbPApc8UCYmB0o9h+Jo2+hzT1TpxRcEgCnr+VOHynGOaUfrSZ5pbhYXimHpSkik75poGGKQg880Zx1FGcnPpTJPbbkEptHFZEqMW70UV1nmxFSEkjkVpW2MYGaKKEDL6PjrzUyuOlFFWZDjIF6t9AOaUM2Pu7fQscfpRRRcQAf3nJ9hwKcCq5AAH0oopDGiTk0bz/wDroopFCbx0LUb0UZAyaKKBDGuf7vSmbyxzzRRQhjh0ySBRuUdTzRRQAolLD5VJ/QU7DfxNgegoopDHBR1VefU0jOi/6yQAUUUxFeS+hjyF+b3qsb6SQ/KP8KKKRViEyu5OTkeoFNaUJ3AHrRRSAhe4IOYhj/aNVZb+VTnJY+gPFFFIpIha+uHHzvgdgtNADHLHj1ooqGy4oUJHjHJB65qOSIocqx2egoopFoQSjHJw1MeXI65PtRRSKsM80HoCTTjIV4JVT3zzRRSewyNrkHG0ZPvUb3Bz8x3H09KKKi47IZ5rN1OBnqKT7QE6MSfSiirjqJpIa0jS4ATOe9MCIo+ck+3aiiiUmtAhFPVjXlOMAflUZaQjmiiosbDQnf8AWpFHYsaKKQA7Iq+/pUHnFWyFAFFFJjQx3Zjzz3po3g56fWiimCDYzHLE7aeGXpjnsfSiipbZaSFYgdefammXPAGBRRSSHciZC1IEI6miii4xdxXkCn+cSPmPFFFC1AheZRwBmqzuzHk0UUwIhyaUj3zRRS6jQ0njFJg0UUAwA79TTsZAJooqWUL91eOopN/Pr9aKKdhDSCec5NJsJzyB7UUVSExhIOAOMdc1EwHPNFFMCPP4U3ORRRTRNxAuTwKGUKc0UUXHYTk/SlIHTPNFFAxwDDg8ihs5AUZoopDYnTn9TSZz0oopkoOF70hbd2GPeiikADFKCDwtFFAAfzppPOKKKaBh/OjvRRQK4h5OAOacq5IoooAkAA7fjS5ycCiikUkJwKRmoooJuNHXNIWxnNFFVYRHnPNGe3SiiqRDP//Z" old="http://www.landscope.com/images/Photo/Stock/34001_35000/34639/livingroom.jpg" alt="Haking Mansions"*/?>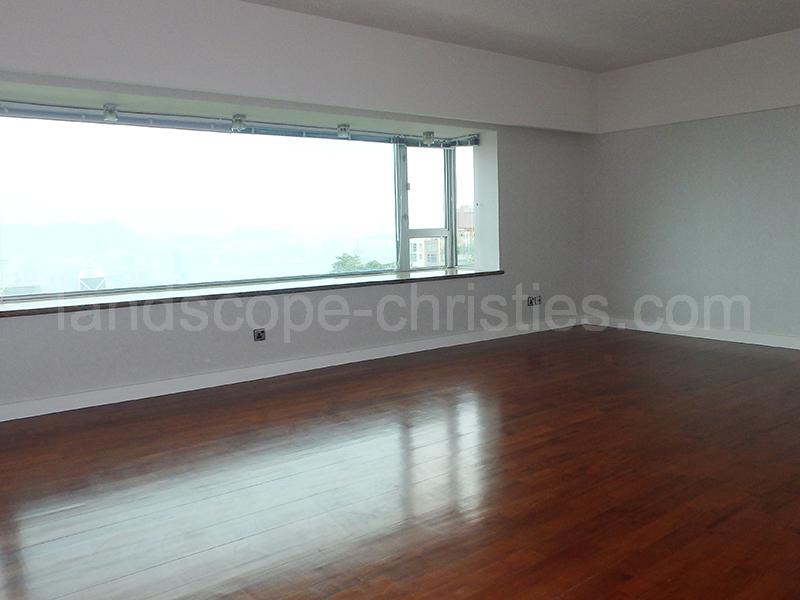 Living Room 1 of 9 photos
/*img class="sp-image" src="data:image/jpg;base64,/9j/4AAQSkZJRgABAQAAAQABAAD//gA+Q1JFQVRPUjogZ2QtanBlZyB2MS4wICh1c2luZyBJSkcgSlBFRyB2NjIpLCBkZWZhdWx0IHF1YWxpdHkK/9sAQwAIBgYHBgUIBwcHCQkICgwUDQwLCwwZEhMPFB0aHx4dGhwcICQuJyAiLCMcHCg3KSwwMTQ0NB8nOT04MjwuMzQy/9sAQwEJCQkMCwwYDQ0YMiEcITIyMjIyMjIyMjIyMjIyMjIyMjIyMjIyMjIyMjIyMjIyMjIyMjIyMjIyMjIyMjIyMjIy/8AAEQgCWAMgAwEiAAIRAQMRAf/EAB8AAAEFAQEBAQEBAAAAAAAAAAABAgMEBQYHCAkKC//EALUQAAIBAwMCBAMFBQQEAAABfQECAwAEEQUSITFBBhNRYQcicRQygZGhCCNCscEVUtHwJDNicoIJChYXGBkaJSYnKCkqNDU2Nzg5OkNERUZHSElKU1RVVldYWVpjZGVmZ2hpanN0dXZ3eHl6g4SFhoeIiYqSk5SVlpeYmZqio6Slpqeoqaqys7S1tre4ubrCw8TFxsfIycrS09TV1tfY2drh4uPk5ebn6Onq8fLz9PX29/j5+v/EAB8BAAMBAQEBAQEBAQEAAAAAAAABAgMEBQYHCAkKC//EALURAAIBAgQEAwQHBQQEAAECdwABAgMRBAUhMQYSQVEHYXETIjKBCBRCkaGxwQkjM1LwFWJy0QoWJDThJfEXGBkaJicoKSo1Njc4OTpDREVGR0hJSlNUVVZXWFlaY2RlZmdoaWpzdHV2d3h5eoKDhIWGh4iJipKTlJWWl5iZmqKjpKWmp6ipqrKztLW2t7i5usLDxMXGx8jJytLT1NXW19jZ2uLj5OXm5+jp6vLz9PX29/j5+v/aAAwDAQACEQMRAD8A7iig80fjUlB+FLRRQAdO9LRRQAcUUUtACU4UYoFABS49aBRQAUUtFAhOaUUUoFACYzS9KKKACjqc0tFACYxRS0UABpKWigAAooo5zQAUuMUYpaAEooxS0AJQaKSgQlFLSUAHFNIz1ANOpMUgImgibqg/ComtIz03D8atUhoHqUmsv7sh/EVE1rKOm0/jWh9KbQMzTBMvWM/hzUZUjqCDWrjrSEcetAXMr8aTNabRxt1RT+FRNbRH+Ej6GgCjmkq21mvZz+IqM2jjoymgCAmkJxUjW8i/wk/SoyjDqpH4UhiCjNBpDQA2Q/u2PtXP+GjjU/E6+mpA/mldBIP3bcHpWB4bVm17xUoUnF+pP/fFAG+aT+VTC3kP8OKX7M/cgUDK1BzVn7Nj+Lp6Uv2ZO5JoC5U6UmaueRGO1L5adlFFguUe+cGjYx6ITV7AA4pCKLBcpeTIf4eKPs7HqQKuYpMUBcqi3/2qPs69yxqxik4oC5D5EY7frS+Wg7CpD06UlA9Rm0elGKcehpMUANx1FFO70360AJ396bg5NPpuOvNIY3qfpRjmlxyPaigBO1GOKUUf5zQAnbpiilpMflQAdqKOMc0YzigBOvSl5ox60UDEPWjjGfSl6/jSfqKBB05zR1NFGO9AB+NIPU9KXHqaKAE79aXijHPHWjFAAOKMc0D1pcUxic59h3ox6cUCj3oEHXnFFAHv1o7n1oGHUYFLj0pO/NGKADgdfxpf/wBdLTck9KAOnxzRzR05pcZqjETFLRjilFAw9qMUYpRQAmKXFGKKADFGBRS0CCiiloASlzRSigBPwpaKMUAH0paMUmKAFxRS4ooATrS8UUooATtRS0UCEo70tGOaAE9/SlopaAE7UUtGKAEpOelLRQAlJSkUUAJ26UlLiigBuKQ+tOpCKBjD7UmKcaSgBtJS4pDQISmmn45pKTGMxSU6kIosAhFMxzTzSAcCkMjZFPVQfwpBGi9FAqTFGKAIZR+6YAdq5rw0SPFXi5c9buJv/HK6eQfu29xXMeHht8a+Kl/vNA//AI7QgOnxSEU6koAYR6U31FSEU0jBzTAaabinkU3HagY31ppHFPxSY4oAYRSYpxFIQaAG00gU/FIaQxuKbjPenGkNADaMUvU0hoGIabTsUUAN6U0jJ4p5HtTT1pAJiil/zmk60AJ26daMUvajGfamMQelB4zzS0n4UgEP60AUuCPaj3oATtSc/wCFO6mk70AJR70vNJ+H50wE70vv2paMH0oGhBSHP4UuKKBBRijH+RR3oAOmeKO/+NBz+dHtSGJjvml64o79aP1NMAo7dKX3FJ9M0IQcYxmkPP0pe9Bz0oAP8ij8MHvQenT/AOvQOvXFFgOnxR2paMVRkAo/GiloAMUfWiloGFFGKDQIXtRiiloASjHFLRTAKOtLR+NABRilxRSATFLS4oFABQBRiigApaMUUCCiiigAopaKAEopaXFMBKSlpaQDcUGlooAbSYp3ejFADaKdikxQMbim45qSm9qAGYpKcaQ0CGnpTTT8U3FADaSnkU0igBppKdSEY/GkMYfSlpe9IRQA2inYpKAI5PuN9K5nREb/AIT7xKNp5tbVzx2xU3jXVrrR/D09zaNsnLpEjgZ2bj1+vFeOx6lqCXJvI7+6S7ZgTMsrbmI6Z9R7HiqjFMTPoKg1Q0C/l1bw3puozhRNc24eQKMDdyDgduRmtCpGhmKaRUh4pCM0DI+tNI5p+OcUhFADMUhFOPpSEUAMIoIp3ekx7UDGEc0hp2KT/OKAGkcGmkU/FIRSHcZjNBzTqbQA09O9IeR1p9J/OgY0imkc08jH0ppoGN9aWjFHakIKQ0vagjmgBCKQ9RTv5Un40AJ70UvTvSHmiwxOlHel/Sj/ADxQAnP40Yz9aU8jmkPTmgLCfSl/rRjHqDSY9KAFxj6UlHSjHNACdf8A69GP/wBdLmimAnfNBHtS980D2pAJS01nVB8zAfU1C13EB8u5/wDdFMZPil59OcVTa6kbGyMLnuaYfOcfNKfw4pXFqXWZVHzMBUTXcQzjLH2FVvKXuST708IAoxigYpupH+4g/GmkzOfmkx6haeMKRjilHIJ9OlAHY9ulFFL+tWYhS9qQUtABiilo70AHQUfhRigUAHNKKKKAFoxRx3paAEpRS0UAJS0UvSgBKWiigQUtFFAAKMUuKKAExS0YopgJS0YpaAEopcUtIBKOtLRQISkxTsUlADTRilxRQMTFJinYooAbjvSYp+KTFAEZFNIqQ9aaRQAw0mKfjmkxQA3FNIp+PyoIoAjI6001IaaRz0oGNxxSYp5FIaAGYoxSmjFIDk/H6bvDE/GcTQn/AMeryB9uRtAUZ7V7H45Hm+G7qGPDzMUKxg/McMCePpXmqWyyWnlLBlyOm3nNVGyB3PUPBRDeCdHx2gI/J2rexXN+ELy2s/DVjY3E8UFzGHUxO2MfMSOenQ10uD+fI96TAaRTSKfSEUhkbD0pDTyOM0319qAGkU0inkUhoGRmkxTyO9NIxQAwijFOpDQAzHvTSKeRSEUDGY4xSU7FFIBtIRTqQ0AMxSEU8imsMHpQMbRjjFLRQAlB9cUvSjrSATqKT60vakpgB57UlLiikMQgUdKPp+NFACdqPXig0YoATFFIzov3mA+tRNdIDxlvpQFiXvS9qqm5kP3VC57k81GxlkBzIQM44oCxbZlUZZgPaojeRAnaS30FQCIA85J9TTtuOn50AKbqRx+7RR67qaWlYcynB7LxTitLgA8UWC5EIV+8Ru9zzT9oB4AxTsAjrSHOaB3uJg9AKX045pR1pcD/APXRYQgwPSlpMDGOtHOeetACdqU8jpQBnJpQec9c0Adj0HvRVP7NjpLKPo1KI5QPluZB9cGtLGRb/lS5qmRdKMrOGx2ZKpf2tcjqI/yoGbWTRWMNZnHWGM/iRUi61/etx+D0gszWo61nDWYf4opF+mDTxq1oe8g+qUBYvijvVManZkf67H1U1IL6zbpcx/icUxFnFGKjW4gb7s8ZPs4qQFT0dT9CKAFop20+hpMUAFFFLSAKKKUUCEFLRRTAMUtFFAgopaKAEo7UtFABRS0UDEoxS0CgBKMUtFAhtFLRSGJijFLRTEJikIp3FFIYwimkU/FJQAzHpSEU/GaTFAhmOaMd6dikIoGMIpuOTTzxSYwKAGkUhp5ptAEbHaMmuc1nXHic29s21x95/wC77D3ra1GYwwMR1A4+tcHdkrduv33Y545NZzlbQuEbjDukbc7MzHnLHJNAgXzRJj5gNoOegqQWOrSBTb6fK6HqzEJj8617LQblwGuQkPsz7v5VnZs25kjBnTC+tWtI8QTaXKI5WaWzJw0ZP3PdfetW+8OyNERBNE7fUr/MVz0vh3WIZARb71/2HDYprmXQT5ZHpCMskayRuHRwGVh3B6GlxWH4UlcafLZSqyvbPwrDBCt/9fNbprZamL00GEUwjmpT1phGaAGEUhp+OM4pDQBGRSEZp+KaRQMZikPFPppoAbim4p5FNPWgBtJTsU0/rQMQjmkIp2OaQ/nSAYR/+qkPWnmmkc0ANxRilooGJSdqdjjFAHNIBtJSs6ryzAfWomuY+25j6AUDJKTrUBuJG4VAPrTD5r/ecj2HSgLFlmVc5IFQtcxjplvpUXlL16+9O2gDGKLhoIbiQn5YwB7mmMZX4aQ/hTyOAO9BxigCJYgDzyaeq4z6/SnbaXHr0oGMwM89aMD0pwHHOKCORRcQgFAGO9KBgkkcUnXqaYB344pPSg9cDmlx0waQCDtmj8KXPOKQgn8aYCYyevWjHFH1pQRwDmi4B0pCPT86XHHIpRjqehpAhCe3cUZ9aOpHpRnb25NAHWdTzQBgnNLxSjrzzWpgIT6VVOiMRkSoc+xFXD0461bRhsXkdKVhpmI2jXA+6EP/AAKom0m5H/LIn6EV0X4UYPoaXKVzs5o6bdDkwv8AlULWUy/8s5P++TXV0u4jvRyhznIm3lAxsb/vk00xNjmuwye5pMA9VU/UUWHznHeV7A0eWR0FdeYYW+9DGc/7IphsrVv+XeP8sUrMOdHKh5lHyySD/gRqQXd2vAuZh/wKujOm2Z/5ZEfRjTTpNoezj/gVFmHNEwl1G9Uf8fDn/ewalXVrwfxxn6pWqdGtj0eQfkaYdDi/hmb8Vp6heJQXWrgfejib8CKlGuP/ABW6/gxqZtCP8MyfipqNtDm7NGfxxRdh7o4a2ne3f8GFSLrNufvJKv4A1X/sW5HZPwcUh0e6A/1efoQaLisi8uq2bf8ALRl/3kNSrfWjci4T8eKwLm2ktm2SIVbGcVf0UA2kgcBiJD1GeMCi4mkaizwvysyH6NTwynoyn/gQquYIT1iQ/wDAab9ktz/yyX8KZJcA9KMYql9jh7bx9HIpwtlXpLMP+B0AW8c0VV8qUdLqX8cGlAuR0uQf95BQBaxRVXdeDo8J/wCA4oEt2OscR/4ERQBaoqv58w+9bZ/3Xo+1N3tpfwwaAJ6SoPtkYxuWUfVKPttv3cr9VIoAnpaiF1bt0mT86eJI25DofowoAdSGlx6c0EEetADaSnUhoAbikpxptACUEUtNYhRknApANPWgioHu4wTjk1E12T3/AAAoAtnim5Hr+VUjdeiA/U5ppvJ+xA+goHZklzZvdkKA2zOScVJDpkcH3VRCepAAJ/GqhuJmPMrH8aY5yvJJ/GldDszV+zRD70iZ+tBitQMGZM/Ws5BkUh+9VcwcpfFtbyHas4JPoM0NpSOCN7jPolRWPNwoFbYFTzku6MiDSFglZxK7Fl28p2qf7Gf7x/75rRxShKOYXMzKNof74/75NRtbMOhU/jitrbSGMHqAfrSuHMYDROpIKke9MIq1f7oJxs4XH3e1RKv2mNniBLIfmj7j3HqKd0WiHFNxT8cmmkUDGfypMCnmmkUFWGYpDUm09MUeW3pS5kNRZFj2pD0qUxN3pfIY1PtI9yuSXYgxmmkVY+zn3pDARU+1iP2civTT1qwYaQxgDml7WI/Zsr8LySB9aY0yDvu+lSTooZeOoqAqKpSvqS1bRgZZD0UD61GfMbhnP4cVJgZ5pMA0xEXlLn1NLt9OKf0o70wuMIyOOtGMc07ORSe9ACY46U3tTv6Ufh1oBDOcjtR05pSM/SgigBuM9uKO386cODim847UAICcUZ60oyeMUhwDzTAMfLRwOcfSg/lR070gE7/0oyaB1PNHQ+ooAO+BSYpR05ox+dACHr1xRwD160Z655oA9BQgDHufrQRS8Cgn1oAQfLzR3zjNBGeT1pRj0/CmB1n1pw60mOo6ilrUwDANXI+Yl4HT0qn2q3FzEv0pMZm3N9Z2108UjsjjGQIdw596aNS09v8Al6Qf7yOP61S1q2jbUnc3sMbbFYo6OSBg85Axzg/lVJdOYthbuzOemXdf5r7GuGeKjGTjfY7YYZyimbn221P3b+L6CZxTvtY/hu0P1nB/mKxk0e6kGUn09hnAxdjr+Ip//CO6i2QqW0hHZLlCf50vrkO4fVktzVN9MozvVh/sujU0auynDK599i/0NZZ8O6spwNNlbHeMo38jTG0jVUzu0y9A/wCuWf5U/rke4vqy7m6mqbxkRPj/AK5N/Q08ah6pj6xuP6VzZt76LrBeIR/0ycf0pBeXkXAnuUx6hh/MVSxURfVGdN/aUXcIPcyY/mKeNQgPdT/uyKf61zP9s3yDDXzY/wBsj+oqCfVLiXHmSxt/wFatYhMn6rI7AX0B/v8A4AH+tSLcRHuw+qn+lefyXr/3Y2/4ADUB1OZP+WMf4Aj+VNV0Dwsj0oSIRnJx67T/AIUnnRg4Mij6nFeaDxBdR/djfPbbM4rb0q/1S+jlZS6bCOGnJzn61aqxZEsPKKudkJYz0kQ/RhUgriTq+oxapLZySsHSATAEKwOTj0rsbbD26kqOeeBVqSZlKDW5ka0P9J6dUFJo/wDqZx/tj+VGsgC59tgwKTRj8s4HTcv8qOoLY0qBS8dqXFUQIaBTsUnagAoPNBxkelHSgBMc0vU0nelFACdaKXpSEUgGk+nSjg9aQ9aTPNAAUUjlVP4UzyYj1iT8qeKKLARtbxZ4TH0JFHkKOjyj6Oak6UnXvQO5H5bj7txKPxzRmcHi4J9iop54pp5HSgBPMuR/HGfquKPPnHVIm+hIozij3xQAfaJR1t8/RqqSSyXGcqy4BJB9Ktk5pnKyb0O1sEfUGkNFAAgAEk+9FWXhySVXb7DpUZiYHpmkO5FTalKMOqmm7T3B/KgYz6VPDbrKMtKB/sjrUajuaTHHBqeoy+ltEgGAT9TSmKIc7F/KoY2Cry9Iznf944p3QrMsIVVh5Y+fsEGTV61i1OWVSLdhD/EZyFyP9nvWfYzrFdRS/PhWzkCulGr2rfdW4b6QmlcOW4z7LN/zzX/v4Kd9lm/up/32KDqm44isbiQ9skLUD6neNkJbQRYOMyMSR+FS5xXUFSk+hY+zSjqn5MKa8LxqWcBFHdiAKoSXl8wO6+Ce0MYH6ms+ZEkbdI7yMO8jFqn20ClQkx2pzwSlRCwkcdSvT86oxOYFkK/fdduR/CO+PrUr7enFRHBPFR7XsaqjbcZz3JoAJFO2t2Vvyp6xSHpG/wCVTzs0UENVM1MkIPUUqwz/APPJvxqZYrgdEA+pqJSbLSQ5LZcdKrzC4SbZDbIwAyWct/QVZ2XI/u/nVuyt7iSZBubGSSF78dKwlNx1ZokjLRL13UCGIL/FgHA/E1d8lVXkrmtC50uVIo2cOpBxy2etUWsx3kc1MW5+Q7ruV5No4yKquRV82cffcfxphtIv7h/OtVFk3RmMetQs2Wx71qvaxAf6sVXkhReQoHNDTQKzM+7XDJ/u1VP6Vfv12tH/ALtUSK6qT91HNU+Ib3opxpuK1Mxpop3Sm9KYCe1Nz2Ap2Pek+lACYAHpSdOtOxnrTSOpz9KAEPSkzkYp3fFNIJ5oAQjkYooHHFKQO1AhAMmk6ckfSjPFIfTmgYDr0NBHSlH40daLANxzzS4APAzRnJowaYCZ4oxSgY6UHjpSAAMZpD07mg8cfypSMf0p3FcaeRzS4Aox2oxnrQMTHGc0oHFGeMUucdRg0WA63oaUHmjFBFanOFWof9UKrcjmrVv/AKrn1NJjOa8Ruiai4Y8vaqcZ7YlH9KzvNVreF0fPLgZ/7a12F3pFrqEizTPMrquwbDxjJ7evzGqzeFbJ4vL+1TBeTyinrn2/2jXz+K0qysj3cPNKlG5hwxusUq7UyJWI6+p/wq6AF1Od9jDcsXQ9flQf0rTHhqD59t2fnOTmJff/AOKNTHw3vcOt4m7AHKHt/wDqrls77GrqR7kHhE7r8ZMmRasvznnhkrsNtYui6HJpl2ZWuVmTayjgg8kf4Vv7aqN0jgxE053RF8w/iP51HLuK8sT+NWdlUr2cQrsXmQ/pT3M4auyK1zMkS7QiNIf7yg4rIkjiOcxRE+6D/Cp5GJJJOSe9Uru6jtYTJKTjsB1P0qlE7oRUUQXNvYJE0k9vbhAOSYxXL3UEV5PutrSK3iHcD73ufeta5WS5kEtwwwOUiX7qj+pqBhz7egpqdnoaqPcoJpNuvJZy/Zs1saLbrbGcKzHftJz2xVSr+mHMkn+6P5104abdRJnPiYr2bM+/gUeIWuMnzGtvLI7YB611tgc2cZ9h/IVxmqXEieNbC13AQy2MshGOSwOBXZ6d/wAeUf0B/QV6lNPmdzzKtnFWM3XP9en+5/Wo9GHFx9V/rU2uD97F/uf1qHRfvzj2U/qa0e5mvhNTHNL9KKMVZmGeaTFLgetFACYo6CnYpOlACUfjS9T7UGgBp+9zQ3pS9aTFADCOaQj3p1JigBAaQ07FGAKQDc8Un86XtRigY08daT3paMc0gGnnpSZ7Uvekxjk0AJ34FFL9aO2KAEpPrS9OaDk475oGgA9KQ0uPyo+lJjRLCu7PHSiSMg/KP0p9qPvVM4Gc+9ck2+Y6oL3SJbSc9YwPqakWzmzztH41fVlcZXkU78DVNCUiktpIg4ZB9BTlil3D96fyq0Tx0/WmowDZ4/OsJxNYyLsGlzNbqXJO4HPPPNV7qwKFFl3fKuBg9q3Le9ia13s6rt4bnpWRfapDIQGljAUnHNL2EI2kndkRqTbaaKBs4s8qT9TSfZYR/wAslpkmp2qcmYVCdWtj0Z2+imtFYepYMKDoigey0mwDoAPwqm2qRk/JBdSf7sTf4U03kxGVsLk/Vcf1qroLMu496Tj1/Ws43d6WAFhgkE/PIo6fjUFpf3l6GMaQFVOCQ2MfhilzIaTNn5fUU4FfWs3/AImR+6bRf94sf5Cnhb4/euIR/uq1LmQ0jQylauk3EUbbGXBJyGP0rmvs9yT816fwjH+NWYrZhgm5lP0wM1k3ZplOKkrM6vUp1jg2nBY+/SuceZAeq/nUco3rh5JWxxktVN7WFj8ysf8AgRqpS55OQoQUVYstcIOrL+dQPewr96ZBUBsrUf8ALBPxJNNNrbqhxBGOP7oouVYshvMjWQNuVuQR3FUZXf7d5efkwDirsAC2cQHACjFUZh/xMx/ujNTJ6FIg1H/WR/7v9aotV/URmVPYGqJHHWuqj8KOWp8Qw80mMU7HpSda1MxpFIR+tKRz2pDTEJj2pO9O9qTnmgBCfrTemKcOMmkxweaBicEZ6Cmk4+lOJyPbvSZoQhtBHajvQPpTATt1pM8fWl75NHSgBvbmlJ6etGOM9qMYoATovHXNIO4p+Bk0mB2GfWgYY4wKb360o/lRtHrQAnXvmlzzSdMUpOT70CDP/wCqgnHQ0ZB5pCASQOlAwyaXJo4xR2oQWOwHNGc8Zo6dKTGa2OcVQKs2/wDqz/vVXGOasW33WHoaljLKHC/jTwaiBwPxpQ1eHio/vWevh3+7RMGp6vg1X3Uu+uexra5fjnxV6GVH4B59Kw/NNIbh15ViDQ1oZToqRtXl2Lddq4Mh7envWHIxYkk5J6k0K7Ou5iSSeSe9U7y78kFI8GX9F+tXTg3ogjGNJEV7eJbJz80hHyp/j7VzGpyXFxbzSBh5xXCkjgfhWhIjOxd2LMTkk1XuIj9nk+n9RXV7JQi31JVXmkkWGB8tB1IUA/XFVmq3McsT71VevOR3EZNXtL/10n+7/WqJ61JDJJHHOYm2uEyCPqK6sN/ERz4n+GynraAeNdGkxybWdP612enHNlF/uL/KvPJLue68Saf5zBmjSTBPYY5xXoOkNu0+InrsH9a9iHxs8qbvBFTXR80R/wBk/wA6q6PxcTD1jH86ua4PkhPsR/KqWkf8frD1jP8AMVb3Ij8LNntRS45zSd6szCgYNB6UoGaAExRjrS9qMCgBBwaWkpfagBDSbaeaTGKAGEccU3FSEZppFADfpSEZFPxRjB4pAMxSYqQgU3FFhkeMUYp55NBWgCIj0pDUmDTcc0ANI49M0Y/KnkYoxSAj20Yp+MUh60DGYoxTyO1NxxSY0T233mqaToagt+GIqw5+WuOp8R1Q+EtWv+rb6/0qK9g86e3UyyxjDE+U+0mpbX/Vt9f6UTnFzAPXd/KqewluQfY4sctKfq5o+w2xOWi3fVif61OzhRkgnAzxVV9TtI/vTRL65kUY/Wo5blc1tyysEKrtESBRzjFSrCjHiNP++RWTL4j0qD/WXtsn1mWmJ4s04sBBcRyZBYFckEDqc4x+tJwa6C9rHqzWkjCnhQPoKiYtjqfzrEvPGen2+0zyhd4yp2MQf0rHn+JOkxMBtuWz0Kw8H8zTjCRLrQ7nYNuPrTCMVylt46tr65gitoZ2SaQRiUqFCk+oPPGa6vHPNDTRcJqWqInBMiYHPzdfpVHSoDDatvi8t95VueCQeorQYfOh+tQRW3kCU+Yz7zu+bt7VlKLckzVNJNFgKaNvrWLrM93BJGbaWEBj80cgbLe6kcDHfNYR8TG3uhb3wwfN2F4jlQM8GtFG5zzrxg7WO5G0Hlh+dWIprZV+eZB9Wrzm/wBbnTUZxbtKLZUAiJHysw+8fftUa3WpN5QNzI7DmQh8DbjnI9QcUOkurF9aS6Hok09vniVSPaqzXEI/5aCvO7Sa/ubqXFzJLu6Iz7TtJwGXPHWtG4im+zttAjnwQNxOG57+hpckV1JeKfY6/wC0ROwRSSx6cUN901zXhu9Fxrdwjb8rBja/GMEAYH9e9dKfun8alqzOilNyjdjoj/osf0qjPxqI/wB0VdhP+ix/SqM//IQB/wBkUNaGqZFfHMqkelUic1bvT+8H0qm3Wuql8Jy1PiENNP6U49elN6/StSBtH86WkoEIaQ8U40nr6UAN6UnWnH2puOKAG9RQR60p4/rSfypgIT81HalxkHNIR0oATHBzSY75peeO2KTPX1oAABnOaM0YGOn4UpFACdueaQ570uOeaQdKLAHFJjHandDjFJ0560DE7dM0fhxQR6/rRz60CDn2NBo+goLen5UDDrz6UvrSAcHNHX6UWA7DGaUe9JyKX6Vsc4EDPSrFqc7x9KgIqe1+8/4UmMmPTgE/SkyQeh/KnGWOH5pXVAeMscCkF5Zk/wDHzB/38FcdXDRnLmZ008S4R5Ru/wCv5Um8ev6VIbm2/wCe8Xt84qKRiWyl5FGvYFFP6k1l9SXc0WNfYQyD1ppkGOtSh02/NIhPcg1GzxH+NfzFT9SXcr675A8pWIJGfmxyfSqJt8nJq6u1jgHP0pxT1GPrXRCioKyMJ1nN3Zmm3qvdwf6LNx0Q/wAq2Ci59arXcBeCbpjy2wPTg0TheLQQnaSMhzlQfUA1Xkq2EBijPP3F/lULxD3ryVh5nquvFFY09Cdk/Q/uj/SlMY96nsIwL1AwBBDAgjrxXRRoyjNNmFWrGUGjk3dR4l01lKOrM67lOcNjgfz4r0jQ/wDkHJ+I/U1y/iq3jiu9CuI40Rl1FVcqoG4FTwcV1Gi/8eQHozD9a9KL9886XwDdbH+jwn0cj9KzdK/5CAHqjVrayubJT6P/AErH0w41KP3DD9KuW6Jj8LN7GaTGDTsUmKszEoHvS4paAEPalpDS4x70AJjFGO1FLjNACd6WjFGKBCEUYFBzRjmgYmKKMHrRigAIyKTFOxTcHNIBpGKMd6U0nPNACYz0puKcQc0UAJtpCO1L3xSfhQAmMCkx3FOP50ntSGJjuabj0p/tTTQMdF941MxypqFetSE/Ka5Ki946ab0L1r/q2+o/lSXP/HxbH/aYf+OmlteEb8P5Uy6J821wP+WuP0NU1oJPUkU4mU+/9a8N1C2gt9Vu5sZLzvn0J3HP417iP9Yv1rwjVZWOt3qADaLmXn/gRqY3uZV9kV3iixlAoxyu4d629ND2Gi/Z4mYmY+YhcBQ0h5yD3UYxzWPBBHeXMdrNJJFHIQrSxxlmQHuAOv8AIV272+nPfvEZ4MpEYkbO5E28YwPfqelOcW1ocjfc5a8na6luXEmWWc+Y/RHLDsPYjrWThGkWSVgQmela2pXCxSfZpbb94UG14mICn0wetYrSj7TuKfulODHnp7Zqoa7lrY2dFdBqtoqlsechYD1yK9lP3jXiXh+ULrFvI27iRQvpksAM17aeDis5rU66GzGt/rE98/yob7hpG++n1P8AKh/umpsb3OS8ZXNzby2vkgCEqRK5/hJOB+dcci/aLpjIcsr4CKMY9gPSuk8fq73enqGxEI3ZgTgEhhj6muat8OqTopByVBJ74q4rTU4q2k2StcGKQNHJsjVsOh6F+2B9K17Ao+nGUy4WMFnZRgA9x71kKkV09wAh81GBhTHTOM/XgH86l07UWhdYdkRRxhcDIyf4vwpuJizah0u1W8WG4l3wToAmeqgnd17c81PJdRWtg0IcTGIeUoxhlwDhiOvIqldm2gsUXzyZsbw6tkEDv+fGKqaneNA9rKVZmdSSyngMvep5dNSVds39CIm1UXiIgjkgaJW/iO0jrXSnofxrnNEmiM9uqsWaWIzrhcbAwG5T7hh+Rroj0NRbXU9HDP8AdhEf9Gj+lUbj/j/X/dFXITm2j+lUrg/6cvptFDWhvciu/vqevFVDVu5PzCqp6V0U17pzz3GHrnFAxSn1oArQgYRR+FO4HWk96AGkZ6UnTg0pzSGgBOB1pMdqXNIR/kUAJjPWil70w5zyfwpgB4FJ360vWkOc8+lACAYo7+1KKOBzQAh7DNJRTj+dADM+o5oHFAHUUY96ADrQR78Ud+tKcEUrjG9uP1ozS49TzRjGeKYCd+RQeBk0H2ox+FAC54pMc/yo9aXP/wBakB2JH60n+RS4pR19K3OcCOantfvt9Khx0qa2/wBafdaTAqa8qtpjb1LAMOAcfn7Vy32ZPKaWYRGQkGLySOfTdnp+FdlqJRLNmki81ARlM4zXPTTWWx2SzHmsMIFOAn17E+9YzlZi9nfUyks3ikSS4inD5OAEDEH60iwy3Vy+/CkRsoRhliTz0rR3PHamR/NgjHMUSnOPcnvToHie4ZM+ZIQdxTqx2njdSWuxm1Zle1tmD2svTaFLAnHRq3L20EV/OAowHbH0zVK2Qy2UMm7YvzDaBnGDXSatB/pTuB945/Oriikc+yERTM0TYXAwO4z1qzZiOOJJRuDAnKg5H+fwp08WbW5AjMh8o4UdSfajTIHWAb7eVWLYCu27t25qrA2acUqzW/8Aq2x3bAGf0rPnwPO3NKODhT0HFXUbaHQR3ChTzg4x+tQFPOkkJ+04C5JJ4PNS4jUupz4ldYowCDhB/Ko2nfvUip+5jxjp0qKSM4zkEeleXG6PVkRm5bHerOnSsdQgBOcnH6GqgjHcip7EBNRtyOgcH9DW8G7mM9g8a5XTdPlH/LPU7Y59MsR/Wul0b/j3kX+7Iw/lXLeLp4r3R44IiRILy3cFhgDa+T3rqdHIIuAOnmH+ldaXvHPf3CXVxnT2Po61h6ecalb+74/Q1vaoM6dJ/vL/ADrn7M7dRtj/ANNRVT3RMNmdFRj3pSM0nOa0MxKD1pcGgClYAxR+dLjFFMBKWjvgUvagBp60tLSYoAQijFLRSAaKMUtKMUAJjjpSYFOpuKAEx3FJ0607H6UmKAGnnmkI9KdSdKBibeaTANOoxSAYRSY9Kd/WkxQAlNIp/FN6UhoRRg04ng032pf4W+lc9Ram8HoaFqflb8P5U26Pz2/Gf3wH86W1+4foKS6ODD/11FU1oCeo4n94v1rxDU44E8QXiSBh5t3IAQenzGvbj99frXi2vGCDV72ed1wLiQglh8uGPb1rN6MzrPRFJ18iUwq8rgg+ZjjNV7QGC6+0QOCqErtA5XjAPuKshXuUZkbluSxIw2e4qtA0SxyFWDbGy4BAPHXBpxtY5jftJmmgMUzb7sAyRyheB04/GsnUCUdGnTG775C43e9KZ5G04zwuYpV+YAZJx6A/0pIrqW709YSHKxluHjOQWOT25FJRSdwSY7Q5ZI9Vt2WLzIxIPoOev4ete1d68V095oZRHHEQgmQOWiY7huBOOK9pzk0S1Z1UNmNb7yfU/wAqG5U0jn5k+v8ASnH7ppWOi5598Sc/atOx08qT+a1zOjSEtFFO5+ziUu4HUDGNx/SvQPFenHUHt0FrLPtU/NFGWKdOOBwDXF2vhfVm1NM6bepDuw7G2fAHtxyKuNrWOStrJkME9xY7JlLfaQSYnxnOOmRUuk2ghuUlun2RD3zyea2bDw/q7SvJNpuocSYKvbORIv5frTx4d11WWMaXeMk+VJ+zOFj5yCePw/Glr0MbNmVLasdNFwwUyHPmDoDkc/Sm2qm6hQPJiRWeRQOnzY4H4j9a028P+KVhNmNKvCkrAl/KZgAvHU9Af1q1B4U1SKLdHpF8jdQPJOfQj29aGm0Vyss+HVImTfgsikAgdjXUN3rC0jS9RsZjJeafc20TKFDyrgZz069638fNUcp2UdI2IYDm2j78f1qjdE/bk/3RVuzP+gw59D/M1Tuj/pye4FO2hsnqNucZWqxHNWJ+oqE8DFbQ2MJPUZknsKQ8U4jrim4yKokQjIpD0p2MUn1pgNJxTafTc89KVwCm/wCcUv8AKk60wEpMDoaWkOfy7UANPFBI4o/xo4PSgBO1IcnpTuBwKTJ9aAAYH496Sj1o6qMCgBD04o6UHge9A5oAMCjjHP5UHgAnNJnPbFABn8KCB360HOaOtAB+lJ16Up96MZ6UDE6f05pSMd6QDnPpSjPQUAdmOnNLQOme1HfFbHMGOnNS2/8Ar/wNR8k/0qSD/Xr9DSGLqFvLc2MkMKb5DgquCc4PtzXLnTdTd3zpOoEKOD5Dc/TiurvXeKxnkjdkdUJVlOCPoaxm1O9GqaXELy+xMkJkTziQdxwc89aiSFexk3Wm6u2neWdJvnRW3eUIHPJ/CrGi6PfxXcZk0e5jYk5d4GAwQe+P51pQ3moRreG41K7Cxruw0zBx84GRzwO1Os9WvphatBeXDr5kiuZJycgYxx9DU6IiyKEenX/2ayH9lXS+WZAUELZHIIPTvk112qrlUJUg7VyD2OBVFL+4+1xr9ruGRZxuO8kHKqQpPccnH1rV1kAg46Vcdxq1jDRA5ddrybkI2LklvYUy1sLpLHb/AGbdLlwxGxtxPqamjzltpIO04KnBBx2q/YxytOgaWUq0a5Bmzg7ee9PqDKa6feOMCznHruUgVOukXbb/APRtpZNuSx68VPHbyLayYknOHXBack9DnnNTwQSC9gO+QoIgDmbPPuM8/WmSkjiIHURFJF+aNmQ8cjBPFNmkR42CYGD3xWpbaoYo5Irmzt7toZZEWScZYLuPFOfXnVSVsNPQDAwIQa83kin8R6Tk+xgEKOQ4x7c1JAu25hOf4xwK2P8AhIkZg0+l2MoBxnygDTH1XTXcLFo8MfmNhnLksuehX05rSMV0ZnJvsc54iEZskmjKECeI/IDgkNjBz3rrNE4Moxzu559qxvG0cMPhq+u3edvICyBAqgDDDPI59+a2NEOWPPVVJ98rXT9pGX2WX9SGdPlH0P61zdvxf2//AF0HX6101+M2E/8Auf1rmIzi8h/66L/OqkKHU6ajGKUj5jQeB0qzMQjFJilJ4ooAQjBpcUCikAnelo6e9LTASjHSlooATFJinUUgEPNJ2pccUUAJ0o60p6UlACeppMUp5NBoAbTe1OPWm0AKf1pCKWk6daBidaQjFOpp6+1IBDTT0NPPWkxSGMFL2Y0d6MfK30rGe5rBl60Pyn/dFNvfuRe0q/zos/u/8AFF6cRKfR1/mKp7BfUc/UVw99411WyOsRotlGlhdxwpI1qGOxt/J9T8o5rt2+9+Nea65FEI/ELSZwb22yB15aQfj1qU7MzrOyR0EfjHVJtWjtU+y7TpS3jL9mXIYwF/5jpWZc/EDXIdJtLkT2oaaZlDi2QjaPLOPr8x/KobWCNtd0+UNub+xkC7TywNq4z9K51hFH4XtUDjynupSwdRgERRtgeh4quaxzc7tudzceNtcS91m2S6WM2cpCFbdDgCYIR05OCKlsfGHiKbXdAie632d7HC037hBks7q3OOOFHTpWJJabfEXiWYswVmY8jr+9Q5NJYhbXV/C8UxxcFI+M/KSs78j86IyV7BzO+5t6t4t8Q2mreJIk1FPItCDbIIVyg85FbJxzwxHNbygKqheABgVwurITrXjgIpM8m4RnPRVkiJH15ruVOY19MVM9WddF7g3BT13U4/dNNf+D/eFO6g1Nja5Qn1K8sdb0+O2uJIoppEEyoAQ/zKBn8zUOta9qltqWs+Rqk8cVszArxiM712446YJFN1Rsazpa5Vczx8t6BlJxVPxCi22u6/etIGj2lJIzwMb0P58nFawbUTjq/Ey6uuas9xpv8Ap8w32/7xd/BbEnze/wB0H8Ky7fxPrH9hQ3E+pXKzLdmPJkHz5iRgD+JP51Guft3h2RMvHJblSMcHBlwT+BNZUckI8MWxTa0H20+WcZ626kZ+h4p3Zjey/rsdLJruoCDVo5NWu8wsq70OGiJmxx/wHip9L1fVx4o0m2n1CZ45I4C6M+Q2UbJ98kA1jjc2t+IY2yql0OB3IlX/ABrVskQeJNByuZFjtjx0UlWH+NCk7oq2o+y1S7vo7tLi5llCXS43tnHzSLjHYfKK0wPmrGsbYwaprQDbl82NvTafOfIx+PWt4LxWctXqdlLSJm2nFlECMcHj8TVO7/4/o/oP61dtTm0j49f5mqF3/wAf0f0H86m2humE/JX+dQ9vep5+oqA81cdjKW4h6U0jinHjrSfjxVkjT0pCacaaaAGnpSYx0pxFMPXigBRxTT0pxFNzwfWgYhPH8qb2OaXnj0o46UMBpH0OaMHPWlPX1GKOg96LgJ+HNBNA4PNGAOtACYAB60EAECkA9TxSnOaAEPJ9cUmMUpwBz1oz+FACdRkUhHOaXA55pM8ZoAAOf50e1H4mk9KBi5wcdaTv7nrQOaO9ABwOTjNLgCk6ml5AFAHZ9TSkenal2jsaOnTFbHMHbmpIf9ep96YBx3qSH/Xp7NQBLdpvs519Y2H6VzBhnhudJmMjALFGpKEDkSHrntiutlXMbj1U/wAq4TUr6JLPS/lTa3mD+9sKye/pms5kyLUTTvda2mCV8uc7jxuKuNufyqxp6Ti1t1SGOJzd4byW4IIUnPvV6XTZn1a7Z1c20yTKpU8fMCef6VQgK2GmyFJcyC8XnJcq2w8Z7dKi92SX7plF1DMJdy/aUOSuBjAGBj6V1GrDMf4Vxd3iF8y7nBMTZznu4HFdtqQ3Qg+oq47lLYwU5fBB5Vh19qtaOWL2jBfl8iP77ZI6iqnImQYPJI/Q1PpcIjltwXVmjRU3Z5IDGm9wZoLv+zXBdIx8y8MeO9TQKd9sx8vhe7c9e1UkjxHeRkQ5443n+93qeJFVrTcYQQDjDZycnpVMhHF3mYtQ1BB/DcyD/wAeNVyWWPdxzVrUVA1bUwcZ+0sRj8D/AFqFkBGwAH5M15sviZ6qfuoh2HBGB60KnzKeAQy8Z96lZtjfMO2f0qujbnU46sP500rCZoeOk3eCdd9rRz+RFaHh87o0b1hiP5rUHjCMv4T1pV5Js5cflS+FH8zTbN8/ftoDn/gNda3RzL4Wbt4M2c/+4a5TO2dD6Ov8666cZtpR/sN/KuPfhgfcH9auZMDq2+8frSd6ceSaSrMxKTvS4pcUAJ2oxS0UAJjvRRS0AJiilxQKAA0lKaQ0gCkpetH1oAPakPFL2pDQAhpKU0hFADSfXpSGnEZpooGFBNJRQAH2oIpaQ/SkA3im9Kf17U080DEFA5B+lA+9il/hP0rKW5cS1Z/cX/c/rRfD/Rz7Mp/UUll9xD/sf1pb7i1kI9j+oqugdRXH7z8a86vyz3HiqO4CG3ju7VlBGCRvbv688V6NL/rD9a8z1CSSHXPGDFRIEmsWVWHykeb9368/rUWM6qvEfpsit4m0OGMlpH0aME46g28uDWFdWNza+Frf7REX8u8eQiMEgf6OmM/iK2dCMsPizw+SOH0+CM88AGObP64qa+u5ovC/m2sPnOZiABzn9wKznJ3sjm6E85lfxX4lEj5iMT/IDwPmhI/HkmkO06x4fmRDsB8rp0IuGzVTVzc2fiPxZexgZ+wySRhhn/nhio7O9ltx4UieMq0rurqTk5+1HJ+pzWltbodtWaniCP8A4n3i6NXYbreVwduMHdDnFdgOYoyOhFcvrktteeJ/E9iCfOFrcKR65EZx+HBzXToc28R9RS6nVSVrivxs93FPqKTpH/10WplBppG1zntej3atpLAkMtxEQR6b1yPxFVvEttJNrviS1QjzHjMu1jgMN0e0fmD+dWvEZkj1fSTGpb98hbHYZWjxQwXxDrrGMsYbVmjfoAT5RYfoD9aqK905ar95/IzdEIik8O2m9hgTRoWOCR5kmRg9QM1lNEw8Ex3ILRxrfKSu3gDydpP0yAa1VRnuvC5G9kW4mcEnlVMhHJ/E1BdPLF4TunB3olyis2MAqYSpOPQcc1XmY9NP60NDypovE+vRsBjLHJHBG+M/yPFaltGG8R6Oyjbsit8nH3gC3B/pVSJy3iHWkDFowjfITz0j5regiButMnGcERjHYYYihLVA3qTXfh1tMOo35uVkFxIgWMJjaPN3cnPPWlSMkZA71u+IP+QRJ/vp/wChCsmMfIamS1OyDsjAtMG0THPLf+hGqN4cXsf0H8zWhaHNuv1b/wBCNZ99/wAf8f0H86zexsmLN/DUJ61NN/D9KhNXHYhvUaRzSUvNJj86oQ09c0cYwBmnHA7009M0ANNNpxNNPXmkMSjIoPSk6UwGnpR396Ummkgcd6AFFNz+lKT0pMdCeKAEHr3oJP4UuBz/ACpO/wBKADtijoPej8TR096AG+5ozxxz9aOpo74PXtTACfmwaTjv0oxnmlOSAKAGjkUvv2o4zzSdc8Uhi4yRScCl57Gm9/SgB34UHtz+NHbFHU80Adrj2NLjNABIzS9CfWtjmFxxTk4lT2YUzHFOXhl4/iFAF9h2NcZdO1vpqNdELHE0xkYJkDkEdB19q7U/eH1rzvWpJG0WeI3WxRfPHlTxjGcEZ5qJK5MjZSVpvFckgkd4tvyrsIAJhyPmz71mRXDy6Jdb+ShikZkX5jncCfen21/PB4jsIFlxDcrbl1Kn+4FOOeM9+Oar6XuSy1iCRSJIkjI2oPuiTGCMnPWs2mKxrazIVjBRmyqRnrnI3tz+tdxd/NZIfVa4q/kU6d5qKSqxnjGCQrp/Rq7SQ79MgPrGP5VcVqNbMxFCmdMgna+QcVDYwzCWF28rflt7KSM/vP8AP41OOJQf9qmHdG9vtWEndIPnJ4G4GiW42aENu3nXvKAtnBL7v4u9IIyTaP5kRZXZSAMDr2NJ5pFzdqfsoG1znkt+PtUcNwoitsy2+PNP+rU4PTirsZnNatHs13UFJz+8VvzUVVQAN74xV7Xvm8SX3P8ADGc/his9ABKpLD2rz5q1Rnpwd4Ilcg2Mbt94fLk+1Vm4UMCOORU04At4wNuDzjP1qpKD5L4/uHqaQHU6/H5uh36f37SX/wBANZnghifD+ksf4rSH+lbd6PN02Qdd9sw+uY657wI2fDGjH0sU/QiuvqjnWzOycZRx/sn+VcVNwpPtXb46/Q1xNz91/oa0lsRDc6sH5V91B/SlpsWDDEfVFP6U41SIE6GjpSnpSUAFFLijpQAneloJ/Ol7UAIelApaTFAB1pMcUUtADcc0U6kpAGKbTutJQA09KTtTj1pM0ANNIetKetFAxOBSUvGKOaBCEUmaDR3pDEIpp/L6U6kPNADR1p3Y/SmjqKfjr9KzkWiWxPyp/umn33/HpJ9B/OotPPCj/eqa8GbaQe1V0DqEn3z9a84vY/M8U+K0wzNttGCjtiVcEfnmvR3++frXPyeGLq4v9Y1G3SMSXaRiNmmVd+x1OCCeOh61nJN7EzV0YmllbfxJodpJCTM9vEiz9ukoPHoP61zM+qGDwfMbdcAXoQFzwQbYn8Pu/hXoUfhy+GsaPcyNapHbKrSMbtflOWyMd+DWVH4Cl/sM2Ukunb2uvNI+1jGBEUB6deelTGD3aMlDzM+eSSXX/ESyKFxp7vHM/Rsx2+QR/nrUU0Ilm0F3kZ5Le4kGQOB/pA4J6cdK6u68JJc3V/I2pacFuLJrZc3HQsiA8Y4GUqunhD7LBZRrrmmokTu0qmUvndKH4469q05X2E49bmF4gi8vxt4qniDySfZ5gFHygny4/lz+Art4+bWInuKq6n4fgk8RardSatZw/ao3Ty3J3ozIoGfTGP1q3F/x6R9OCR/9ek073N4bsR+kf/XVauRJuqq2CY8/89Fx9c1owL7VSRbOU8Rq/wDa2mlTgAgnjsMVJ4o2SeIdahIYJ9ikMh98REVqXtlZ3N7HJdXn2YQxqUPlly2ev06Cr2p2OlS6vetc3zBriLZJAIiRgqBnI68AGmloYSSu/kcPAu5tAuIwNiXrwtjj5fPH9TWTHp9xceDrq2t5XO26R0Zsg/KjgjPv0xXoCaToamyC385+yyNJhYfvksG/DkVGlhodpbSW41C7IaTeMQA7Tz7e9NpkW0MSJFXxDqTgkP5Lbjj1SI/0rprYbGsupHA+nzmiIaGbt3SS9ZpV2cRYAyAD2/2RWpHHpyeUqrdnYeOPfPNOPmRKOpd8Qf8AIHl/30/9CFZK8J+Na3iDH9kSH0dD/wCPCsbd8p+pqZbnXExbXiFfq/8A6Eazb/i+j+g/nWnbj93j3f8A9CNZeof8fsX0/rWb2NkPm/hqE81NL0X3qE4qo7EMbzQfajH50hyRTAQ9KaeRzTjxSH3pgNpuKd+tIcEikAh600gZp3em5xx196AGkgdqQ9fWnNyOaQnH0oGNBzxigjFKaTkCgAFISMcHmgZIoxn05oABn1FB7CjO0YpKAExg0Y6c0fTtQevNAB0zQeO9IaUjPSi4CAUoHXmjsMGkz9BQMODSHg4pcCk47UAApelNGc07r3oEdvgZ5oPGB1FJnv1pRkitjnHdutJ3B9CKBQSSOKANJuv41z91psjW8xjUq/nl1KrktlSDmugbkVSuLu+SZUXUWij6BNpJx7VnNDRktYZnsZHt5CyLFghW4IPftS22kzxTagR9pcOCRmInkODxxzV43WoEt/xOZ1BxtxH0/OpTLd7AV1a+k56quM/hWdvMrRkL6bcPYIj2kzsIpAwEZ5ztPT3xW5BE8ejxK7SFiMkSDlP9n8Kpi5mWVEe41GTdF/CpABOeTjoatWru+nMHEu5WxmTO5uOpzVx3IZjyOEmwTgk8UNpt/JLEy2bNH5kpyR/AwGD1781X1A+XJG2cfvVHJ9eK2IYTIFfe2CoIG7inLcLaES6Zcf2jczeWqo6MAcDkkfXmlt9Ouo4UBZVcSbsKB04rSW2bH+tKgDt1NRm2nBBWWTBP94U7COY1vTbm48QTPGYfngRv3kyJkAkHqecf1qidB1MbW+xuyg8lGVh+hq54jWSLxBCjW3mo9s7GZsZjw/C/Rsn8qzTweIwAT7iuSpFKbOynJuCLB0W/kiRWtiu3J2ll34z125zioJ9Cv1jbNnc7SCMiM/0pGtZeX2n1HXP50kcksb7kaaN+hKORSsirs6faWsIgwwfKCkHt8uK5bwIUHhnThGSVjt2jGRg8ORz+VdVaEy6ZaO2TuC5J6k1yvgJXGgxrJjKXFxFwPSV8V0djnXU7kj5yPeuLu1+Zx9RXa9W/GuNvBieT/eP860lsTDc6K2bdaQEd415/Cpar6ec6Zan/AKZCrFUtiXuFIRS0nvQIO3WilFBoASl60UUAFGKWkxzQAUYoooASk/CnUlACYpKdTTSAQ0mOKUik60AJ3pv8qcaQ0AGOKSloNADf50hpcUh5FIYGmdTTqbQAg4YVIB1qMD5hUoqJFINPGCv1arNyMwuPaq1gckf7zfyq3OMxt9KfQOpG/wB8/WqT6RDdkzvFucytgiRl47dKuv8Ae/Glj1eys0EM0E7SKxbKEYOeahq4MoyaLKqmRdNtnweGeY5P4YqL+x2MgC2MAYjoZSf6Vst4nsiMfY5z/wADFQHxLYIeLCQ46ZlFHs/MXMjLbSnUHZZ2m5SBgkjrU4011LFrSywMA4B3H2Bq0/iuy3Fv7OGT6zgUyTxZA6kDT4CG67pxzRyLuLmRDJZz3t5LIYbVyxziXJPQDk468U6EbbNB3DMKavipYcmLT7BT/wBdf/rU9JPNtw+FXe7NhegzzgUWt1Ki7igZaL/rqv8AOtRPl+X3rKJx5Z/6ap1+tGoasdPuIi1tdyrIocCG3LLjOOXHRuOlWiiz9kkvLxhHJsCxrn5c561aj0qcvu82Rs98cj/61ZVprV3E2+3srxNyLuxBuyMnHXp1rWttX1OQ5a2nVeweIZP5U4xXcynLUuf2Q6puMjs3cZqs+iK8m4yXIXuMAitM30xhIFvKJAOTt4/Csqa61hjlIrnHqqjFVJJ7slSXQjOlSLJwtxkHhlFaIsXYA7ZARyT0LViSXGtK+C10AT1O0VdgXVPI/eTSkjqfMHSpSXcUpLsaGuKf7DfjkFD/AOPCsQtweO5rU1mSU6G4dSDlAST/ALQrILcEf7RpS3NYO6M236f8Cf8AmaytQH+mRen/ANetOzPyYxj55D/48azNQ/4+4vcf1qHsbofLwq1CeKmm+6lQk8c9acSBtHaj8aTv7VQDT6UNxR3zScigYh9abz3pxpD1pAJTenPenE03tQAh6ZpOCelB5GKACAaBjfUDpSk88ik9aOcUAB9qTnig4PSkzigA465oPTNJ7UvegBOntRk4FK2D1NJg07AB6daTOcjmjNISev4UAOOMg0nfmgcgnvSD0pAKenTrSDApRxyeKM0AAIPbil4B6c00e9AAzRYZ3A9SaUH2pvPf9aUdK2OYd70hHyH6UAY/rTuwAoA0Byin2FXba0Etusnr/tdKopzEh/2RXn3jQumvFRLIoeFCqq5Azg56Gs5tJXZcIOcrI9Pe0KNnzlUd8yYpmEQ/NdxD/tsP8a8LdgNzMXzkjl26fnUDCPByze3J4NYOtHsdKwku57xLJaeYrHUbYBeoecVHNqWl29s4fVLJeef3orwMlCCSF+U4JIzk1GZESBoigIZhg7eMZo9uuw/qb7nqWp67pasr/wBp2u05AxOBn8Kuad410COBI5b6DcoxuFxkH8K8XZI25CqRuycAUKAS3HHTpSdctYRbXPf18f8AhZUG7VoMY7En+lB+IXhUDnVE4/2DXhelRQ3OrWNvOqmKWba6sxUFQrHqOR07c1NeW81xoEfiC3sks9PkmFuIHLecJBnJO7qpGD7VopyaukZSoRjLlbPTdU8V6DqusQzW1+WgS3aFyqH75YMAR34BqE6ro6qMXc7eyxYP615fo822bax+ZpVHJ6nBrfOQenPvXJUrvm2OunhYpbncxa/pMkRYzSxkfwMuSfpiqB1y2eRjkAbvlBXnHv71yozupykZpKtJieGiup6jpkqz6FaTqflY5BH+8a5nwPxpN6uMNDqt0uP+2h/xrY8OSbvClkuegYcezmsDwk5iOsxEjH9r3J+nIrtTukzhatKSO9Xqv4Vx98MXEn++f5116n5EPsD+lcnqQ/0ub/fP860lsZQ3NfSjnSrbvhMfqat9qpaOT/ZUPtuH6mr1UthPcMU006jFAhBRS0lAARRRS0AJR0FLRQAnailxSUAFIaWg0AJzSGnU00ANNFKRxRkUgG9OabTzTfegBKTvTsZpKAEPSmmnZpKAGkUhFL0pPx5pDEH3hUuOKiH3hntU1SxobYfe4/vn+VXJv9W30qlY/wCs/wC2h/lV2f8A1Tn/AGTT6B1I260+20mzvY2nmsIZ5NxXfJnJA6Coz2+grZ0bmwPtK39Khq4psrJo1kowNKsx/wABzUi6ZCpBFhaD/tmK1cUtHKZ3Mz7BEefsNn/36H+FI2nI6lRb2yD1WIcfpWpijFHKFzLg0sQuNqxdR/yzFc+gIjYEYIlfj8TXajqK41+JJlz/AMtn/wDQjRaxpAa4/dr/ALwP61I0sfnbC/Oc7cnH1x0qvdPttic4+Zf/AEIVCbR/txlDjYRgjnP09KpFs3dFBkupQG2/uF6f7xraW3Yf8tX/AArG8P5+2TZ/54j/ANCNdBRYxluQ+QccyP8AnSfZQRgu+PrViiiwit9ii75P1NSrboBjFSU4GmkOyMvxCoGjSf7yf+hCueJ4b6muh8Qt/wASaT/fQf8Ajwrnc/I31NS9zaOxn2Z+Qk/3pP5mszUD/pcXpj+taNrxD/wN/wCdZWpyCOZJHOFRSzH0A5J/Kk9jRFmX/VpUDdKk8xJrWCaJg8cih0YdGUjIP5VGfSiJI0560gxSnpSAVQCGm8GncA03FAxP6UgFLTTSAPqabgUvSkzkfjQMa3ApB9KUgZopgNxzx9DR2xS5pM8nj8aQCdDRx+dHrQc0AJgA5o57GjGKXAx0oATgdeppCfWj9KM+30pgGMUfUdaMc9aTjtikADijkUmePr1peKYCfhQAaDQeKQxSec0Ug57c0E4xmgDuB16/Slzz60cnk4pfwxitjmAdenWlzigD1pKAL0Jzbxn/AGa4Tx2n/E0hI/igHP0Jrubc/wCjp7cVxfj1M3Vi29F/cuPmOP4qzq/Azah/ERwlw5QkFSeecHmoC5WLGN3cMTirM/lgsHuIRn0NVT5IjKG6j3Y7ZxXCz1FoN3lj8wUHsR/WqxJ3ZBPXOSOadK1p5hzdo3soqIz2e7/WkkdeKLBdEhcjc3vmmtIMdMfh1prXNrtLiRyD0wKYbu3ByUmPfgdaLMOYbJlk5+76dxUCY3GQ7i+MbiST9OalNxA5IFvdkdzj/wCtTQ0e4hbK4Y+hNWr2JbV72NSzv7sIY7PyoGUKuI4UBkPqWIJz75rbiuneNN4QSH72BgZ71zllK0cjyvYyQ7dp553c9BXRtA8bqWiCFlDbd6tjPupxXPUVuhtFofvLPk9TQDnn3pADkcD8afhzjgVEbhI7zwu+fDUQ9JZBz/vf/XrnvDf7rXPE8X93WSf++lU1ueEyf7CdSckXEn64NYWjkL4x8WR/9RSFx+KCvRh8CPJl/EkejL/q0/3R/KuX1YYvp/Tca6ePmJPpXN6yMXsvuc/pW72MY7l/Rv8AkFR/7zfzq/1rP0U50tfaRx+taHSiOwpbidKM0HmimIKKMUtACUd6KKACgUUUAFFGKM4oATqaOaWkzQAYxSEc0tJQA00UpFIaQDTkUlOpKAENHegdKKAE96aRzTsUhxQAhppp3amng0DG5/nU3WoejD61OeBUMEQ2f+tI/wCmv9DV254t5P8AcNU7P/XsP+mg/kauXH+ok/3G/lTWw+pGDlFP+yDW1ov/AB5P/wBdW/pWIvMSH/ZX+Qra0X/j0kH/AE1P8hSJmaVFAooIClpKWgAHUVx04xc3A7ee/wDM12INcfc8Xl1/18P/ADpMuBVuj/o7fVf/AEIVPzn8ar3XNs/4fzFTA/NQjQ1PD5/0+cf9MR/6Ea6Kuc8PnOoTf9cf/Zq6OqMpbgKKKKBBS0lHegDL8RH/AIk0n++n/oQrnM/Ka6LxF/yBZP8AfT/0IVzecKal7msdihaHMDZ7O/8AOsTxCZBbSmLbkQPnd6YOfxxW1aH9y3/XR/51maoiSyrE43I6FWU91PBFI1RDpGf+EY0cH/nzi/8AQBVk89ak8tYbW3hjUJHGoRFHQKAAAPwFRknHHWmiBneg8dKU03tTGBPH+eKQ9P6UYwaDQMbTTz34pxpvPQUAIB9aQj26UtIT09KBjeKRjz6UrZ/Cm0gDr05pOnFHTv0oPT3pgHU8EUEelAPHFJnAOOtAAeTSdKByDSnkD2pAIOtJ3xR396MY6nmmAdTmkJyKUcUvX8KQDee3HvRnvgcUdfXilxnvTATPr17UnWlPPFJ0OM0gHfXmkPJI9aQkHp+dLjtTA7rOQB+dJ3x2o+lL0Gf51qc4AdKD1oweppSCe9AFq2/1A+priPiSln/xLZbyFXwsiIzSbAOQSOozXb23+q/4EajuLeylmWS9sYbxFQhEljVwrZB3DdwPSonrFouEuWSZ4TK+jLlntrUDoGM4IPsOaak2mqCI7O2wT8vzZ/pXrt3aWEdvfNFp9uklyiqF8mLbHt7jAzk5rh5PD+5i+T8xJwqgVyOCW7O+FZy6HNi8iwfLtLUMP9kt/IUCeZgQIo1Hr5L/AJZxWppGmy2OoOSJNskZGduO4Na00ZkUqysQeuazdkzdNtanKebdFgVhPbkQHH6nrTGl1Af8sHPbhAP610xiYcbTgDjJqFkOOQMfWlzW6FWb6nOhtVYZWF3X1yBmmCLVW3YVU2nu44NdAse0HG38DUG1t8o4zu/pScylDzMRPt0Eyi7dQhKjlsjlgP611KW4gHlIoVFOAB2rHuAC6K20tkEKw9CK6F8Bjzk5rGpJstJIhCEHJP4U9U3MFzgGnd+31zTo1/eDvhSaIky2Ov8ACWBpEo9J2/kKw7P938QfEqg/ee1lP4rW14QIOm3Sj+GcfqorJkTy/iBrzf37K0cfgGFehD4EeXP+Kz0KL/Uqfr/M1z2tri9c57A/pXQ24zCgPv8AzNYmvxhZww7qP610PY5luO0E505hnpM39K0/wrJ0A5tbhf7sv81Fa1EdgluHFFFBpiCkpaKAA0lLQKACkpaKACkNLRQAlJS0GgBKSnCk70AITSdqU9KTmgBtIRzmnGkoAQUGlAoNIBp60hHFL2pKAGmmnk049aaw4+tADe4qdsVB3qc9KljI7If6S/8Avj+tXJx+5f8A3G/lVK04u3H+0taDoGjbPof5ULYCpFzbRZ/uL/IVtaLzbz/9dP6CsSAAWsQ9EArb0U/ubgf9NB/IUhSNQUUUUiAoooPSmAAjOK5C64vrv/ru38664detcleDF9ef9d2pMuBSuzi1k6Hpx+IqXPzVDd8WsmPQfzFSc7jQaGr4d51Cb/rj/wCzV0tcz4dP/Exl/wCuJ/8AQhXTUzKW4UUUUxBRRSd6AMzxFxosv++n/oQrmP4a6bxFn+xZP99P/QhXMZ4/Coe5rDYoWv8Aq2HbzJP/AEKqF9/x8R/571ftv9W/H/LWT+dUL8/v4h/nrQ9jRE8v+rT8ahPTFTTf6uP8agPHFESRPbHNIaM/hSVQxD6Uh/SlxxSHigBp/Cm+9ONNORxQMMd6af8AJpaQ0hiGmnnqRmg/zpB/nNMAz7UEenWk7+vvQOD60AGOOlIT70fWg0AAPYflQDSZyKXqBQAhPag/j+NB4oyfrSATHGaXrxQeKM5pgHt3pOe1L07Uh68UgEJ7d/SjignA45pBz1ySKLALnntR1/8ArUY5pQMDtmgZ3Ipe+c0npTs1scwCgntR3wT+NAoAtW3+rYehrP19SbKMjtJ6+1X7U8N+FV9Xj8yyx3Dg1EtioaSRycigRsccjvRET5S/jVmSH5JQeoGarRf6pRXHJanfF6GZIT5sZ78/yqOZd0bDJGR1FSS8SIfRv6VbSJY13NjPcntWdja5j/ZmIGUY+/NQPb7eWjx9Qa13u4+mG9jimLKkp4474NJ2KTZiqnlgqB8uc4qDpLKOCfl/lWleRCNwV4DdvSqtocXkg9Ywf1qepon2MTWJprW1E9tB50quAFwTwe/FdUYpCB8jcjPSqV2u1HddnmH7pZtvboD2rWS6QomQwJUZ9jiomloPmdymVKnGCD7inwjMvsVYVedVlTkZyODVFTsuFBGcEg+/FC0ZMndHUeD2/wBGvV/6aIR/3yaz76N1+IGqMFOJNIgI4/uuwrT8HR+X9rz94qjfTqKr6tMsfjxEO7MukseOh2y//Xrvp/AebU/ina2vMSn/AD0FZPiEcoT6f41r2TB7SNvUA/oKy/EI+WI+x/nXR0OdfEVPDx/d3Y/6aKf0rZwT0GaxPDvMt2vsh/mK6AkKKI7BLciwcdDSVLvGeMih1yM1RJH1ooxUirt+tICPaemDRgjg1JvHvQCGHrQBF1oFOK4OKeFC0AR4PoaQjHtUu8e9AIbNAENFOZdp9qdH3oAjAzwKCD6H8ql4XJPek3gnHSgCHjHSjk1KygjPeoqAExSbT6GpgoUc/nTTIvvSAiORSdanBDConXa3tQAykIpxppzjigBDTTTqVUB5PQUARYJ6CpyCB0NI7qvHf0qUOCMCpYypbHF431X+dafVCPrWfGm27Zh6rn860R0/OhbAUYebZMf3a2tFBEdzx/y0H8qyICFs489dlaekXMYkmiZwruwKKe/FIUjYopM8UCggWg9OtFGfagAHWuQvT/xMLz/ru1dcDz0rkb7/AJCF7x/y3P8AIUi4FK7/AOPSX1wP5ipSjbicHrSyKBaucZJH9akMoz360Ghd8O8anLkY/cn/ANCFdPXOaE4bUHx3jP8AMV0PQ+1MyluOo71UsobuL7R9quRNvlLR4GNi9hVrn1piFpM0v40hFAGZ4h/5AsuP76f+hCuWwT0B6V1muKG0iUHn5k/9CFcwzqvB9OgqXuaw2My3VgjkqQPNkPI96z78/v4v89617eZWVhyP3j9frWdqkY82Nl4x1/OkaIWX/VJx61Dgt0GfpU7LvWJfXNPYrEvTA9qcdiSoY25+U/lTQas/aEz0NOkQSJxjOOKYFM009KcelN9/SgoQmmjk04mnRRb2yRwKAIwC3QE/SkMbc/KwH0q28iQrzx7AU1Z1dtoBBosFyk3FB/WrFxGCu8DnvUUMXmHJ+6P1oGRcscAE/TtTtjgZKtx7Vad0iXB/IU0XEZODke9AFTqaQ/pVyWIOpPfqD61UPBxQAgI7GnhS3IBP0q4yq+AwyAc4qM3KAkcn3AoArMpB5U89MimjJOBV0Mkiccimfu7de/P50AVhG/8Acb8qjyO/SryToxxyPr3plwilNwHI6+9AFXOR1xmjI9aOgIo49BQAcd80mOmDSng5pOD0/OgBc9u9GeBigjjrxQcj3+lIDuzz60nB70oHBzScVscwox0pRTR19qefXpQMmtvvMPbNLeDdbMPoabbf61vcVLcIskLIwyCORUvYa3OfnUBpMjqh7VkxcRLWxewRRTAon/LMk9/xrHi/1K1yzO2BmzEFlPbdxTnmldCuMn260hG51XP8Qq18sMfsO9YnQUDby/3R+dJHA8b7iw9MCpJLvghU79zUUc0ksoBIxjnHep0LVyC/6oe/PP5VStsfb2HrDn/x6ruoA4Tj1qjb/wDH/n/pkR/48Kl7lrYh1RmJAHZcj/P4VoQOJLeJx0ZAefpVDUR+9A/2f8at2JzYW/cbBzWdQ0Wxq2zAwDHYkVBEA2pQqRkGXBHr1qW04jP+9UKtsv426YmHP4049DOXU6nww2Li7XPWFf8A0KqOujHj3SD/AM9NMuV/J1NW/DnGoTr6w4/JhVbxH8vjPw6/963u4/8Ax1TXfT+A82p/FOy0ls6ZbEd4x/KqniH/AFUX41Y0RidMtwe0YH86g8Qf6iL6muhfCc/2jO8Oti8uh/0zX+ZroCob2Nc5oA/0+4A7wj/0KuhBZf8A69EdgnuBQj0pCzdCacHHQinEZH1qiSNeWp8n3aYn3hTpBwPypCI+1OViOlJSqNxpjHA7mGRSvwKQAhxkUOOAaQDKVchuKSgfeFAEjj5abGOtPb7ppiZyaAEkPzYphpz/AHiabQBIp+UVGOH/ABqRBhaYv+soAWQErgVHsb0qSQlRkc1GZT6UAKqsG6YokxgUgdj2oZmxgrgUAM2sR0oMbHtTg+ABjNIZDjpQBGykde9PHCj6U1m3Y7U7HyD6UgKx5JJ71N0AqFuam6qKljGRSE3TggY+X+daQ5FZkSMt057YB/WtNeh+tNbAUYjm2Tn+GrWmadHc6n9ukds2wCpGOhJycn6elVIP+PRPof5mtjRP+Xn/AHl/kalikaoajIyaXtRQQJnAoB606kHWgAzXI6gP+Jje/wDXY/yFdf8AnXJaiMane/8AXX+gpFxK0x3Wj4/u4xTmi+bg9+9QXAZbeTGRx6VN5pBORnmg0NDQVZdUYHoYm/mK6Wud0Jw2pNj/AJ5t/MV0lMye4gowaWjNAgpOc0tFMChrY/4k831X/wBCFck0bEk46112t/8AIHmx6r/MVyTTNjoKT3NY7FCGKTa+V/5aP/Oob4FmjB64wfzqeGZtrcD77n9apX80okjITgj0PrSuaIeCAIix45qSSMSLg8Y6GoGyyJgc88AUgkkQck49xRHYkRrdhnBBprvIi7ckVKLkY+ZfxFSfK6+qmmBRPT1pD070rDaxGeQabntQMT3qzCMQjHQ1WPIqzFnyhQMqyMWduc88VGae2FcgHocUw8/j0oAe07ldpxyMdKlg4iB9Sc1CYHwuACCPWpoc+QvX/JoAqyvulJ3Z5pnvTmAWRh6GmdOtIZct2Ji55AOKrTgCZhirFsP3RyOCc1BOMzNTAszNiBsVTJwtW5/9S1Uj06cUMEWbUnLg+oOKbcNmTGc4FLaj7+Paopv9e2f1+lIBoJByOMdKt3H+pbHSqRHzZq7cf6hsUwKecgUnGenNIBSjpQAde1GR0zijIHJoHPNAC89fak6+9L0HIpCT1JpAd1ml68Z6U36Uo9utbHOL3p2cY9KaODTsdKAJrf8A134GppziFz7Gq9v/AK8fQ1ZkGY2HqDSYzDuGJdSfQisVFxHjPc/zrYuNgCncM5xWBLI6Myq3AJrkmdtMqcK6sT0YE/nVqdBImBjnkVUm+4fWl851BAOR6GsdjfUha2kLYwPrninRwrCOSCzcZ/pQ10/otU5JHZgxbJHTNTcuzY++/wBSB33VnwE/bUxx8jf0qeaeRl2s+R34FUmlaOZHVgD8wP0IpM0itLC6jzKOn3R/OrOnH/iXQ/Q/zNZk8+/l3BOO1aOmsDYIB2LD9azmnY0Rr2v+pPI+9VWXiYt6Pnn60JM8YwjYB56VG7FkJ9ec+9JGbOr8NSK+sMB1McgI/KmeLIZB4m8LyIMr51xGefWOq2hny/FcZXhWifr/ALg/rVvxhO8WreFHAGDqbIePWM16FL4WedW/iJo6rQ1K6eAT0wP51F4gH+ixn/aP8qXQ5Gex59Tj8zSa5k2aH0b+lbrY5n8Rk+H2xqki9miP6EV0jLu5rmNE/wCQvj/pk/8ASukEhHvTjsOe4oQ/SnfdX2FN8w+1NLE9aZAgODxUv3h7VF/OlDEdKAFKGnIu3603efakLk0AKzZbI7VJwy+1RUBiOhoAcUPanKmOabvPtSFyeOn0oAJD2HahO9N6dKenQ0ADLk+9M2c04sVc0hkJ54oAVjhahBx9aUknk0hoAlJDp7Goih+tGT24o8xvQUAORMc55pJD2pC7Uw9KAEpDzTu1NPtQA009GyMelM9qQ+1IBXjJOaSWRLW2e4nOI4lLMQM4AoMre1VNYZpNCv1BAzbPz6cUmMswzrJNIUPKnYwBztYEZH61qL/Wud0veE3SElmy2c5yC3B/Kt8khuPWgCja5NlHnrhv5mtjRTg3A/3T/OsezJNhESeSp/masRTNA+VkkXKjhHC5+vBqWKS0OnzxSCsFdUkwuZH56/OP8KP7WdUdsudp4+cf4VPMibM36KwzqrmYJulwVzkOuOuPSmx607wo/wC8G84/hOOcentT5kHK+xvCuU1MY1S7/wCugP8A46KvHWJNzgPMNoB+6hz+lZVxM088kr7svg/NjPQenFF0VFMSUh7d/QjpTTGdxxzUMzlIJCp7VN5pz0HWmaGjoK7dSyepjb+Yrpia46xvWt7hpcEEKw+UAn9a1xrHzqMy85/gWi6MpXubWaXmsc6sNjNiUYOPurQdYVWC5l6ddi0xGv3pawf7dXYXDSn5sY8tfXHrT11fc+0NL0z9xf8AGkmg+Re1rnSJ/wDgP8xXJyR5OV/Kt7U7rztBmOW529QB/EK57zWA7U3uaQd0UbeFiHLcfvH/AJ1W1KQRtH644H41YhnbEgwB+9fH51mamzNNFk/5zUPY1RZjcIEz0OaklTzF681WP3F9aUSuncEDsaa2JDyHJx29c1OqiOPr06moPtLA9FpjyM/3vyFMBjHLkjuakSFXjDEn8KiPH40oldRtDcfSgYxxtdgOgJFSW8nJQ/hULc5J5pDntSGWZYSx3DGe49aiWB2b5jtApBcOowSG9zSNcufQfhTAlmcRxkdCeBioreXB2FuD0zULsWO4kk+9NpDLU0G9t4YBu9RLbuTz8opq3DqOoYe9ONy56hRTAnJWKMA8Y9KouSSSe5pXct94kkU0t9MUgL0/EDZ9qpZOac0rsNrNkH2qPJA6Z7UwLNrzvA9ulRzj983NMjkZM7CRmkZizZPU96QCA/pV24/1Lfh/OqWORUjyyMuCeDTAjzz1oA9sUuPpSFvUUMYhHNCnHqfajtQc59KAFzzjpQRmk465oLY4pAd1/OnYo6j3o5xWxzB3p1IPWjNAEsPEy896tMMqw9VP8qpxHEqfUVdPWkBwb3N83AsY1x0LXAI/RaqSQas7ZA0xQe7GVj/QVuurK7AQY5PJkH+FQSeb/chH1YmueSidUZTMF7PURzJewBf4ljts5HplmyPrTnUbeAenQ1duDNgnco/4Dn+tZ7Svtxux9BWMpQRvCM2ROpOKhaI+lOZm24MjEduaiZAeTk/U1m6seiNlSl1ZDJFjOTj61WkjQfxLVsovoKiZVxjAqHV8jRUjOlVMYGScdhWnp4xZLgH7x/nULAYqfTj/AKM64xtlIqJSbNFBIsbT6fnSlCVIHpTiB0oY4Q49KhNiaN3RCH162bkYjIH020/x8RHF4emPHlavFz6ZBFZnhuVv+EhsQzE7nK/+OnitX4iD/inrKTHMeq2hH/fZFehR1izzK6tUR1OicWm33f8A9CqTWRnT2Po61Foxwsi54VnH/jwqfVhnTpPqP510x2OaXxHPaQ23Wk943H6V0prl9N41q39yw/NTXUCiI57h1oo70HNWQGaWkxQaQBijGKMUUAFFL0pD6UAFFLSGgBKenAOaZjFGaAFb7xxSH6UUGgBDwKbTiaT8KAEPekxmlNNoEFJjFL2pKAENIaU0hoATmmnpinEU00hjDS7Q8TIeQwwc96QnBpY+hFJjREgC3JUABQgA9uRWq33vxrJ3AXjA9Nn51ryfKSzfL15PFC2BlG1/484gPQ/zNWIp3iXChMnruQMf1rGh1myjhWNnk3LkEeWx7+1P/tuw5/eyD6wv/hU3HY2ftsvdID9YVpBeyf8APG2P/bAVi/29pne6Iz6xP/hQNd0sni8X8Vb/AAouFja+3MP+Xe0/78CkN+f+fW0/78//AF6xf7b0z/n9j/EEf0pDrml5x/aMGfTNFwsbf9of9OVn/wB+v/r1Qmk8yYuI0QN/Cgwo+lU/7Y0wnH9oW+fTfS/2lYt929tz/wBtBRdAPuP+PeT/AHTTwfeqlzfWf2eX/S4PungSCplurY9LmH/v4KBk8EgimLSQpKnOFYkD9Ku/boOP+Jbb/wDfTVm/aIf+e8P/AH2KcJoccTxH6OKLCNL+0ISMHTYMHqN7UhvbZjltNiz/AL7Vn+bH/wA9Y/8AvsUvmJn76/mKYWLv2my6f2XF/wB/GpRe2a/d01R9JWqluGOo/Om5560rILFy6v4p7RrdbeSNWIOVk4BHNZ4J2kkYpWYj1pjSgD7pz9KGNaFKE8yY7SOD9c1nalzNF9D/ADq/buriV1/57OPxBFZ2pn99EPY5/OpexqibOVH0pOwpqH5falJ56U1sSwOD2pAeKM5FGaYCE0hIpabjmgBCT36U3OTnNKcZ4pufSgYHHFNI/wAinGm/iKAGfUUHkUjUtIYnU0ZHUCk6nIozjmgA47dKD1pKMZ7UwDkgetGSTjNIDzjind/pSAaTjpRkkc0E8nFIcjHIoGLk04NTCRigEUwHHHU80ZIpOvXp2FB6YpCAnFHJGKQDJo3Y7UDF+vejHel9u9IxzQB3QJ7UufwpuaK2OYdS00ds07tQA9Th1J9RV/8Ai/Gs7P8AStButIDiL25kjvZ0VWIWRh+tVXvXX+H8DW9qFsDczt/tE1z98oSQY7iuCpGV2ejTcWloVpbiSTjGKrkHFPP0pmawabOlNLYiKmmMuOc5qRgajJ9qXKPnGMvfNRMBj3qQmo37+uafIVzsjanaa2ftKnosowD7ikIP/wCum6cCLi8BHG5CD2PBqZKyGnc0aRj8jeuKUcigDrUIJMl0IlNe05+wuBk/ga6DxuFuvD/kkOnl3ts5JXg4YEYPfr1rBsTs1G0f+7Oh56dRXR+MEZfCdwT5oKzKymZwx/1i85/u+g9K78PrFnm4rSaZs6DIXNwTx+9bj8Aav6mP+JfN9P61l+Hj88wPXfn80/8ArVragM2E/wDuV0w2OafxHK2BxrVn/wBdcfoa6quTtjt1e0PpOtdYetOITFpM0oNJ3qiAPWj2oo70AFAoo70ALSUGigBaSijFAAaKKQ0ALmk60daCDQAhpKWk6mgBKaaceaaRQIKSlFGMmgBCKQ0pFJSGN96aaefWmkUARsM0sYycU7aT0FT2sOWJbhRyTSY0YWtaZe3hiS2SNRvBMsjFQnUduT16VRbwzryuCNUs2UdVJl5/DGK624lEhUgYXcAo/GpXRsn5G/AUlFMfMzjTofiWMYTUrT1yHYZ/DbTTp3i5AQt/bsc5BM549vuV2BRv7rflUZU5+6fyo5EHOzkvsvjJAdt1AzFictcrjHp9ykaLxnwA1ttz837+M/8AstdYVNMbijkQczOUb/hNVbAjs2XqN0kRx+lRCXxsoYPaWDjsVEQx7Yrrc8U00ciHzs46RvFbE7tLtivpiI/iMH+dVJYfETn59CZj/eiEf/xVd1gU0gUezQc7PPJbPxD90aJc4I6+Whwf++qVYtbH3vD16SOn+jgjH/fVegEe1Jij2aGqjOHS71aMHf4VmfjjNoSc/nQNX1GM5fwgwBHJFs9duaTOO+KPZoXOzihr9yCFl8JLjvmCXj6cU1vEahSr+FY8E9oJf/ia7gsSeDx9aQyP2cj8aPZofMcI/ie14P8AwjeMdhFKOP8Avmj/AISmw6Hw82OxCyjd/wCO13XnSY/1jf8AfRppmkx/rH/76NJwDmOF/wCEo09id2gOPTmXj9KqXGv2LoXTTp4V6cPJ1/KvQ/Nc9JH/ADNRs7ddzZ+tHINSPO7fxithD5UaHYCSFkB6nrzili8VjVL+3j/crl9gAbkk+1d1M3rz9aoyWkNzOrNDG0ijKsUGR+NTJNI0UkRwHOc1KelNRNjMMY+lKeKcdiGHQ9KacdqU9KD09aYDTzScYobjpSH24FAB9RTT7U44phOOO1AwJOMY6U1uKeSAe3FMJ9KQDOtGcClJx3phFAxSccdc0mcikPOPajjtTAB0HFITjNL780EZPTrQAA+g4oxz6Cj0HejP60AHtikyfSj1pRnpSAQDjn9aMAijrXIXGtXEN5MFmkVQ5XHmcdfQ8UXsOzZ15HI9KM7T0rjV8XSLci2L4kbGN0Yb/Cuj0i/fUdOjuJFVXJYYXpwcUbiL+euOKAc00cn1p2ceooGA447UDA/EUdqQj25oA7ulHFIPalA4rY5he1KPbpSelO7GgBK0ewrPPI/Cr45UfQUhnJazLKup3KhyFDf0FYs5ZiCTn3rb1sY1Wb32n9KyJFzXDVfvNHoUY+6mUip6AUwrVsx57U3YOawudCRVKnNMMZxyKtlPak2jFTzFWKYXnmh4cg8Va2imlRUtsoz2hIHvS2qBZH4xkCrbpn/GokQLM3060my1aw8DHenAUg/WnCjUlkkQKSQue0qH/wAeFdJ45tgng7X7hCTKloxyRwQpGAfwzXNliIl9QQf1rsfGEf2jwbrkYyTJYy4/75zXdhtmedit0x/htgzbgeGhjfH1U1t3ozZT/wC4a5rwdN5tpbPniSzgI/IV092P9Em/3DXTD4TlqfEcYp26hA3pMv8AMV2BGGI964uY7Z0P/TRf/QhXbP8A6xvqacQnshtHeg9KKszE70Ec0opaQDcUUuKKBhR70e9FABRS4oxQA3rRTsZo2n0/OgBppDmnZUdXUfjRlT0y30U0AMo6dKeEY/8ALN/+BYFKY5OyoPqc0AREcUmKm8p+7gfRaXyR3dz+OKQEOw9cUh2qOXUfjU3kx91z9STTgiL0RR9BTArAqehz9AaME9I5PyxVvNNNICt5ch/5ZgfVqXyn/vIPoM1OaSiwEIiweWY/TimXBIgChiFz271Z2MRnafyqpfyxQ2zPI6gIcldwyfbFKWiKiruxj63Pi2SBCfMkIJIP3V/xPT86yBAY+EmkX/dc/wCNF1dO5eWRhvY5P+A9qqSakAMtz7DJridd30O+FBWLpjmbgXU4/wC2jf40ot7n/n/nA/66E/1rNGroBkRO30wKY2vMOBEqj3yTU+3m9mX7CPY1THcJ01W4H/Aj/jTTLeJ93Vrn/vqsSXX1PBBP0AFRjV9wOVCr7nNVGpPqxOjDsbjXmoAcarcH8RUR1LUwP+QnL+OP8Kx/7UiX7yuf0pDqatnZGB+Ga0VWXcToR7Gs2q6oP+YlKR7KP8KibWdXB/4/ZD/wFf8ACs4XTufmJWopLuOMfMS30oVZ9yfq67Gn/b2s/wDPzke6L/hSpr2s/wDPxH+MSmsU6khB2qwoXUIupcCr9qyfq6N7+3tZz/rLc/WAUv8AbutE8Nan28gf41ipqMTY2tu9wKtR3iluR+ZqXXaKWGj2NAa9rAHzQ2j/APACv9aUa9q2cfYbZvXDMP61BHfQ4yQo/CpVvIjwrA/So+syH9ViS/2/qeP+QVEfpKaP+Egvsc6Ug/7an/CoTPHkkdT6VC1yoPKY/GhYibD6tEsv4lmQ/NpmD/syn/Coj4tA+9ps2faQf1FVJLtcYyo/Cqss0T5JZTVRrS6g8NEszeMYwSDplxj2mX+WKuafr0V/KHS3lhCEKQ5B6/SubuDCRwvNWNDl/wBLmgOMPEZMH1Qg/wAiar2nMTKhyq52ssQ8wsDwaiMZ9M1bIppVT2rRKxzXKRUjgimn6c1dKD1NMMX0piKhHNNP6VaMPsaiaLnj9aB3ID3NNz3qYxHHrTCp9OaBkYBJyelIxOaeV65qNs//AK6AGOelJu55FObByaZs44NA7CnGeD1oIz060h460EelCAMgeuaXcAM0mOhP/wCumtycj8qLAOHTpzSHigHijNAxM8dcUA+9JjJ570HH40gDnOc15X4hM891LFBB5kYlLFl5Ocng16oPyqndaTY3ZLTWkTMf4tuD+lAKxwNmROsUkkHluDgBh8wrs/Df/IDtj3IYn/vo1E/hmwyGTzo2B42yHj8DWlY2cdlbJbxFticDccmhBoWyABSAehpM807gLQAvQZo60dTSdD1oA7zqMGl703kU7rWxzAP0pQc0lKMigBeoq8h/dr9BVCrsJ/cJ9KAOZ18Y1V/eNDWQ31ra8RDbqCHHWIfzNYhNedWXvs9Kh8CGE89elMyM9Kcxpp9M1g0dCGk4ppz9acTzTTmlYq4w9aQ/5FOPT3puPpSsO404HWoZIUnXaSykcqytgqfUVPg0wcNilawJlQzSWp23QDRf8/CLwP8AeHb6jirCkEBlIIIyCOQRUmcVTa1eE7rJlUZyYG+4fp/dP0oQMuOf9Gf2U13ergS+HL0H+KxkP/kImvPIrlJleIho5gDuik+99R6j3FegyuJfDj8/fsGH/kI124Z6s4MUtEYXw9l36Jojd3sov0OK7a7ZVtZdzAAoRyfavPvhvNu0PQRn7tmR+TV22uY+zxdM5I5rqg9DlqL3jkbpvnDDnBBx+NdwxySfU1xnkNeSGKFC0xHCgdRXZIXKgfZpBwPvED+tEXqE1sA5pcU7bKf+WaL9Wz/KlEcveRF/3Uz/ADqzMZinbTjpT/JPeVz9MCjyIz1Bb/eY0ARkBfvMB9TTd8f98Z9uanWKNekaj8Kf06cUAV/okh+i0uHJ4iP/AAJgKnooAhCSHr5Y/M0vlN/z0/JRUtGKAIvJB+88h/4F/hSiGNeQgz+dSAEnjk0pUr94bR/tcUCGhVHQAfQUVFLe2cH+uu7dPrIP6VSk8Q6VH0uWk/65Rs360DsaVIaxH8U2gHyWlw/pllX/ABqnL4ruG4htIE92ZmP9BSuh8rOnxQFLcAEn2ri5fEGpyH/j7Ef/AFyjVf8AGqk+pXc64mvZ3HoZCP5Ypc6K9mzvJGSIEyyJGB/fYL/OqZ1fTFyDqFvkdQGJ/lXBFoickBj6tyf1pfOOMYNLnK9n5nYyeJNNThDcSn/ZiwPzOKqSeKSf9Tp5B/6ayj+grmPMb6fjSGQn+MfhUubKVJG+/ia+YfLFaxH1ALfzNVpNc1CQHdeuv/XJQn9Kx2YE8sTTS6jPBNS5NlqCXQvPeSSNl5pGJ6lpCaryScds+tVjOAD0FRyXPHXNZyTZpGyHzTFpFQkY9KcyAgZbH0FZzys04Iq2xbaOahRRo2ReUrBiWJ56UxoU5ORSrjJBJ61BMVC+nPeoasVzMQrF7cH0pSIyPug1TeUAdcfSovtBX7rk4/vc0WHzF/8AdjqgWjenPOfpWf8AacH7uPx60jXR/wCeij2p8ouculQegPtTTBnFUjeDHLEjpwamiui4yGJo5X0Gpkptl2dvxp6W6Bc7Rj6VEZHIPJp6glOT+tHKx8w7ykHAYCkwgH3ie1ROVQkswx9aha7gX+Ik+wo5EL2jLJJwMZppiduQSD7dahW+hB+WpVu2P3VyPYUKAva+Y8282f8AXsKY8Mhz++f+VP8AMdvmYkDHc1G1xEGwZFHv1p8g/bIgeFhnDFj9ajzJ2wPUmrpMZGRIGHtUJeMg4X86OVFKq2Uyzkf6wkewqTTJxa6tbzNjYjguD/dPB/Q0hcEnC45qtJJsmXbgGhJopyTjZnp0eqafMQsd7CWI6Ftp/WrWCV3DlfUcivL2mZhhgTSxXM9s2+CaWA/7DkV0Kfc4pUex6bnmjiuBh8T6rCcm6E2OomQN/hWjB41wcXNhu94Hx+jf41akjN05I6zg96T61iQ+LdJlOJGmtz6yR5X8xmtS3vLW7UNbXUEy+qOD+lO5FmSlQeoFMKjsTUjAqfmBGfWmn6UrDImhU9QKjaD2P4VYpOaAKbQ59qjaNucD8avUhUGiw7meUI49fWmjg/0q+Y1NMa3U+ntigdyoc/8A1qYR6/pVs2596ikgJH9DQBCoApTlRmlMMgGNp9aaM9CCD70AJSY7AYNKxz0/CjPGR+VFgExjOaPb1700n5scc04Hgc/lQCAgDsD7ZpM9u4pTgHNIDkY9KBi0AnnNJ7j60Z7g8UAL+FLnuKQ8jp1pu3H1pAd8KcOaQUorY5hRx704Unalwc5oAQCrcH+pH1NV9uKZDcGPUTbuflkUFPZv/r0mwRkeJ/lvLVuzRMPyNYRNdJ4ljWSS1B7q4B/KudYBQR3WuOtG8juoS9xIiJ/OmE/gKaWJPQ0wzRrw0iLj+8wFY2OhMlzTDmoTe2+cCVWPovNV5tWtozjEhPoFpOLGmXPrSgehrOXVfNOI7d/xYVaR7p+iqn1GaFFsblYsbDimbPm6UotZSP3lw3P93isTWY2hZP38gVuwY03TdhQmm7GszLHku6qP9pgP51WfU7CPIa7i3egbP8q5ZgD1Qt/vc03cewArNQOjlXc6C61TSpU2SNJKRyvloQVPseMVak1m/ksVRdQ1TyPL2bEkjiyuMYO1cnj3rktzbuP5V0VtHLJpyMMYKYyTWtNtbGNanFrU1vA+pWANvCjC1EKSIIpGwME8bWPBruta1OwmjEUF5DNIjFisbbsD1rxnSIw1yq5GAWXBHFdLqe+3tUnidlkRwysvGDXTCTtY461Jc6sdb4fnV/EkOO8Uv/oNdpXmHhLXbOTW4JbyWO0lRXD7uEfKkZX0P+zXcSeKNJQfLLNL6GOEkH8Titab0MKsGpWsa9LXOv4vgBxHp87D1aRR+nNV5PFt03+ps4EHqzsx/Liq5kZ8kjqqAMn1PtXGSeItVk6Txxj/AKZxAEfic1Vk1XUZFIfUbgg9Rvx/Klzofs2d8ylBl8IPVzt/nVSbUtPt/wDXX9sn/bQH+Wa8/bYx+fL/AO+xb+dIHCDCoFHtxRzj9mdu3iLSVGRcvJ/1ziY5/lVWTxXZr/qrO5k9CxVP8a5EyE85pN5o5h+zR0kni24P+psYFHrJIxP6YqCTxPqbj5DbxD/ZiBP6msHf7n86C2ecVPMylBGjLrGoTDEmoXBB6qG2j9MVTZ95y5Zz/tsT/OoSW+lISe7ClcfKShlXkIo+gpTLnv8ApVcsB1f8qTzEHqaVx2JjJ2prSZ7H8KhNx6JimNPKTwQKVx2Jsk/wn60dAc7QPc1VLuc7pD+FREr3Y/nSbZSRdaaNf4wfpUf2gHoSaqFlz0pd3otGoWJmn5+7+Oab5r84wKi3Hpjiml/w+ppDSJDI/dzTS/uaiaUDjNMaXPqQKQ7ErPx/nmo16kAHj1qMv6ADNJvYg8fSk3YpIfu/eqMZ+lXN7bMkBfqazIlaSTJbnNXxGdoyRj2FJNWG4si3ctlhjNVbuSONRkO341aCopJz+tUb6WNUGD1qbgo9ymZjn5UHHrUTSTHtx7UxpQT8uQT2NMLufutUtsaSHHIGctUZcYPTPvTWLHlmP+NQtIoPJJP0pq7E2icTDsM/Sr1rK2wEKD7mssXIBwI8n3q9ayFo/u4qrdwv2L+5iD0/CkDDbyQeKiyxUZ/WlAO3GaLWHcjnVTGeuPaqmI1+6pJ9CaszLtQ4Yms9lcjqfxppkSXUtCcoeEA/Cl+1yE8bvwqsEZRjP0pdwXqy/UUXJa7k5lkY9CR6k0EEjoKrmYZxgmgSNzjr+dO5JZjDbwQ2PSpzkA7mqnEzFxkVY6LzSuaQWgwOvJAJFU5pf3o4xg1ZOASW5qpMQX7e2aZoidZ945bmncHk5qujYGRxTt5x/WmK1yYgHgn8qbhfU5qLeR1pC5B4FNMVrE27+7jA9KRgC2SOSMZxUQk6naBS7+SBmgC9bavqFgQLa+mRe6Fty/k2a1ovGd+uPOgtZ8dflMZ/T/CubyWPIo46E4quZkuCZ21v4xsJSBcW1xb56EYkH6cj8q07fWdMu32Q38Bf+4zbT+uK83Ax3prMCuCAR6EcUc5LpI9WwQAcHB79qSvMIL65tSTbXM0Jx/BIR+nStKDxRqsIG+dJx3EyAk/iMGmpIn2b6HeZyaK5eHxrH/y309x/1ylB/Q1pW/ibR7jj7WYD6XEZT9eRVEOLNfPvSdaZFJHOAYZY5Aemxw38qkIIOCCD70CGkL6D8KaYwaf9aKAIHgVs8D8OKia1Az94fSrn40goAzntSM7Wz7GohFMAfkNappuxDztGfXpRqMywr55yG96XB7VomJc9SD+dNMBIxhT+GKAKQ4H+eKCQTwfyqw9secKfw5pnkKB1PPrQBEflJA7jvTGzwelTtEQMAAj2qNgyj7pOBzQB3wkiPCsW/wB1SakAc8iCU+5AX+dWtx6ZoyK1OcreXcHpEi+7Pn+VPEM/RpY1/wB1M/zqbdS5zSAi+z/3ppD9MLTfsNuHEjKXcchnYkirGaVSN659aLAc34xkkt7ayKSLHI0rfeXJI2+n1rkmFzKctdP06IoUfy5pbx2S6mLbmYSMu5ySep9aqPcyrwvJ9AK56lm9TspJqNkSNaxE4dXkPq7n/Gnrbwx4KQwrjqdgJrPka8lP3GH14qB4rrOHmwPTNZXsb8t92bDBfKbEgB65xxWBcNHE5y4JznrmpGtWIAkuceuTVOe3iViFkZ/fbik3c0hG3UswalbR8lWYj0WrsWvhOIrYf8Df/Csu3gjPWNmA9TW3bKAihILZD6tycUkE7EJ1q4lOQIwf9lCxqhfvfSqrTK4TtuTbW1JLODhblE/65risLUmZ5MvM7nPc9KbvYVO19EUGBB5A69SabkY5IpCoPByKQovtmsjq9BGK56n8K27OYrYoiqCccGsTywP4hW1ZKDaLwacWrmdTYo6Y5W7xjBLNmuivY2e0OSSMciuftAEviQB9/oTXU7t8OGYYxW0Tnq3TTMDTQkeqQEA/ewfyrq9wA4AH1NcruEOpqT0DdK6ETKVBAqoaE1U3ZlnzD2IH0FBk45JquXz0FJuY+uau5hyljzB60nmD1quSwGR6d6TeSOWUGi4cpY8zvRv96rbufv8A600lcnBzRzByFoyL1B59qYZgD0JqDzPwpDKMZBFDY1FFgTN2AH40hkJOC9VvOGMDP5UGXP8ACTntSHYmMgA5am+cvPeoN2R0P40m4D1PtQBP5h7U0ue5x9KhLZB/xppOO4oAm8wDufzpvmAntVdiOeaTd+VAiczAd80wyqRwCT24qMyDHFNLk/WgZIHPYfmacXPcjFQbX/Ck28ZZqAJ+SM54oCAjJ71BlRyrE47Cl82QjhWqSiYLSELnBFQZbPzMo980wkZ5cn9KTQ0ywzxr3A+lRtOgHHWoN8YPTP403zTzhcUuXQq4RSyGTgYXPpV8EsvzNn6ms3LB/vfSraMxTrQlYTdxTgE8j3qhfSRhMHBNWSBu5OaqXiBYyQAKWgamc0zDhUAqF3fHLcegqU8nuPrSYx1H60tASIMk+4pdnvzUh247UzeAeBz9Kd+wrAiHORzWnaDK5bge9Zm9ieW4q5bZcYBNLUpNI0WMSjlx9BzSeag6AnHqar+WAOSKejoo7n2xRZDbGTyOynagqmQ5PU1cklBGFTHuaql8HJ/SqUUzObYwwseoJ98U0ptP3ST9KnEhwMAk9eTTXdyOoX6VVrGbkV9w6befelDYGAMUrcHJbmkLAL0NJoaHROwccmrJLMOWNVUc5BAxUxPakaRGhFORk1Wm2l+KsAYHeoJAM8Z5ouaWGrjFLilB4x0H0pC2Oc5oTFYUfhRgZ5/OmF/Q/lTS5PTNMNCUsAecUnmYPvUJJ69PrSb8D72aaQmyfeeDmjNQGU4xjmmliaEmF0WcqPbvSb1zxzUAVj2P404LjqQKNOoK/QeWY8jGKTr60nAA7/WnB++fwFFw5WAU9uB70/DDqc00MfTH1NKGGevPpRcdkIuEbKrtb1Xg/nWla65qltgQ3s2wdEc71/Ws7dnpSF+Dk002JxR00PjG/jP+kQ2s49lMf8s1p2/jDTpDi4huLc+u3eP05/SuC80AggHik8xj3xVJszcY9D1C31rS7rAiv4Nx6K7bCP8AvrFXtrEbgMr/AHhyK8hJDDDjcvoRmpoLme2/495pYfXy5Co/IVXMZuB6tn8aTg+1ef23ivV7faDdi4X0njDH8+DWtB43BA+06bz3MEv9G/xp3QnBnV5xxSVj2/inR5+GuWt2PadCo/MZFasE0NzzbTxTf9cnDfyoJZJRik5yeuaM+tMBvlqeSBmkMQI+82KfRSsB2yhmPygn6UrYjGZCsY9XIX+deZS6jf3JH2i/u5B/tSkfyxUBjjkP73dIf9slv51fMiFTZ6PPrWlWxxPqVqjenmbj+maqt4q0hThZZ5fdITj8ziuGUIgwqqPbFPBPYAD6UnIr2Z1svjGAH9xYTN7ySAD8hmqM3i/UH/1EFvB6HaX/AJmsH5ieSaeFxyevvScxqCIbqS4uZnllZA8jFmIHBP0qEswHLE+4AGandcjBbA7kVCyQD7zL/OsJG8SJsuMMW4/2sU3yoyAdm73pWkiB+Vun+zik+0Ke2fqaktCqrDO2EHjjis26LtL82Bj0rRW72ngYGKzrpw8uSPwpXNI7iQDJya1oUUjOSfY9KxkkORtzgelaEMz7M54/nSuE0aXlIFOAACKw9TVAQSS31rTDlh99VA7k4rH1XYzfLKrH2Oab2Jp35igXjHG1qjMg/hQmjaq9WJoDAdiaxO1XGF3LcYFalq7i2Cg1nbgT92rcTOIgFOKaZM9hbVStz82M7q6dSgj5I6etcrb7hPyT1ro4z+6GAMgd61i9Tnq9DJv2QXJI9etallNm3TC9PWsi8P79ucelXrFyIMZzihbikvdNISPjjAFIXOOW/KoQ4xRx71ZjYV3Tock+9J52BgKR36U3oTnAIoyPWqE7jt5PGKcW45PFR7ux7/pSDPOMevTNK4WJDt46/hSHgfKp/GoTI/vTMseefxpiJ94HVlAo81f7x/AVAMgDGM0h4BzTAlaYAHA/OmmU4/u59qbvBzhcfhRycnn8qGCAMWOOpNOEbYPpTQW9OlP5x15pXHyoTYO7Yo2gev40hY5zupplPbJzU3uVZDvoMU0k54pC7Z6H60xmPTOD2oFYdnk8nNG5M9PzqHknkk0vIHJFMCTzdvC1H5nfOKacH7pLE+nFMIYEA4H1NAtR7Nu4BNR4yev4UmUB5Yn6UeaAMBKV+xVhduT0/GlA5yeQBUZmbGAAB9KYSzdSQPrUu5SSJwUDDJBPoKmMqqnCHpxmqYUjnnB64qyke5ckYFGg3ciMzE9AKrTMSvUmrZjQN1qOYqFwoBP0qbhZmYzbj8qtmo3R/XFXCGHQcepphiJ6t9RRdiaRTVG55pTET1bp2q0IcdifwpRbueAuPrxRqSkkVBGB0B9quW7bRS/Ym6lhSpCEJGDSbRcb9BxbI6Uo556mlCkL/CPqaMqOrZ+goUinFkUv3eSeagUD6+1W2kGOEz9aiI3ddo9lq0zGURi8ZwMetBGfenhcds0H5fXn2qtWZ2REY+cj9aZhe3Sns5zgJmmEuTzhTSsx3QLgckcVIWCjr+VQhTnJOc0MF780rGsWP38EgcVXkc7qeMYzULk7selBauG4k9aTOeSaOccAmnFT3+WmmgaI8kUmaeQOoJNIQegHFVclITHGaaRjqQDTiQMknFN8xOxzSTG0Kqr6H8aeCoHaovNPtQCD1NKzBNEpccc0wyhegxTWK4phbsPxp2ByFMjHpnFIGxz0+lNJBPc0BSfanoTdjxKQOv40ecc8DmmbB3zS5wAKNA1FMrml3Huc00kd6Q46gimJImDDsKUkd+tQjPSk3bRycn0pAThsDg8UZBxmofMPpg0Bjjk96dguTFgfugU04IwTTSRgc5zQuPf8aELUlAOBggikCKrBgNrZyGX5W/MUm/0HtgUtF2DXc07bxBqtoNsd/KyDok2JB+vNaVv40v0OLi2trgdyuY2/TI/SuaC5HWl2jPenzC5EzuYPGenSAGa3uoD6BRJn8Qa0rbXdKuyBDfQhz/C52MPqGxXm2Oc9KNikYPzD0NPnD2R6G8fGcio8xKfmYfnVIzZyNg596PMweOaoyRdE0asev5UNccHC1R3n+I4+tJ5qexNA0i21yR3UfrSrKzcDPPoKp+f6KfyxmiOd9+VUD6mpKsWZg2w9ePU1nPK4YgFcD8auSGVkbkYx6Vmck4bGOmCaiRpHYl81erNz7UhnQccmo/kXgj/69Kr8fKmP0qLF6DhcYyQmM+tVZJGJyTk+lWPLYkEgCo5FY89Peiw00iJA553fWrUUbEHDMR7VBCu1xhua04sBc98etKxTloVjayHqCQPU1WurYjk4U+hNax5xwT7dqpXYkI+7wPQUNaCjLUyWQDrz7imcDrUjxkk5zmo/LHcisnY6U2GQPX8KuRODHkAk9DVMKoPGTVqDaE6fmaaJkxIW/f8AAHXpXQxSDyhyK55Di4wcDBrXQnaM9KtLUynsVb/BkJJ4HBxU9kwEAAPfiqN6cS9TirFm37rjJOelNbik/dL4OO4HelLn15qH5ivA2/WkII6n9a0sY3JS4Pf600uRyKZ0+tJv9hxQBJvbseaUM7H2qPcONuc09ZcD5uvtQG4/ax5PbtSFcHryaY0hyMLSl89ePaldjsh67RjIpzSLxnGfYVB5m3vSecfUUahZEu8D+Emk8xiMbcfWo/MJ6GmlvXFGoaEpdsfMaTcf4jk+tQlxnOcUnmjsM0CJWfnpTS2ehzTC5I60znPJzQBLu9RTd4HH8qZjrjJoX2oAcZDj7pqMs3bge9SKfmIbH5UFVOSAfTmi4asjO8rg59qjCEnrk+lSk46ce3rTTIfb0ouNIbsKg/ToKUAdwfx4ppkb1/GkLDOW5PtSKskOylHmrzjBPvUe8Ln5B796QEFvuipZSHmRs9AM1KJGZcEVCSSRhPzqQMwGCAB7UkwaGFiXyRUbBhyaeZVzjJP0qKRz1wB6Z5pNsLIXA7tn2pwKAZNVS57k/hRuYDkfnSJ0LomRR97NSecjDkZ7VQVgfvMBT9yL0ycelKwWLgkBJVdqntjmoJd4b5s/jTRKw+7GF+pqORmfguT7CnuNPUduwpyAKZ5g4xmmEADODmm7gDTKJkJfrjFTeVgc4GKrI7bgQPfirSOp6gn61SMpIFCgj72R6ClZJmX5Yxj/AGjUpbA7ijc5HyiquZ8hUaGQDnGfaoXix1H41okMRgn8qgdADjPHtzS5gsUWXuFOKYUb1qxMF7sT+NVS4Xrk+lI1hZIAox0/WonIHTinNJmoGbLZzmizL5kiQMMnJNNMg/8A1VHz2FBRu/TviqSRLkxxkx1Apu4ngnigKAOaQpkZBNPQQcDqeajPl7s96XZz6ml2nPNMTTY3IxxSbgeME1JsApQcduKVyrEQXPc07aB16UrNn2pu7OMDNAWQ75F6mk3gE4796jJHrikJyMDpTsJ+RLvYj0pp561ErYPJz7VICW6DFFrBe4YwM0bgBwOtOCerUoVQRxxSuOwz5m+ntShCRxT847ZpMn6Ci4cqAx4xg/hTSCvUUuG65pSfxoCyI/vUoVjxmnlgOc4pN6jufxp3FZCjOOKfnGCWxUe9j0FOABOTSfmNJdCQOOgBNPAcgZwKavscCl3AYJPWp5ilHzJAo7547mnce1QtIoyOtNMpx0xRZjujqx5mOSOKU4x80n61VJOOpNKBwMKT9TXQcmpPuj/vZo83n5VzUQU89Pwp4IDfe69RQOw/c+ORinpu3j5h9MVEXB7mnI7bshcVLKSLL8ryT9KiFuARgc+9SYf1H1qQQsRkuazcikrEBt+pOPypvlgcHGTVpbdMjPP61KEQHIU0rjKAjJOACffFRzwMVx3+taZwp4UdeOKr3DMRz/KlfQFuUIIsuc9uta9tboEGf51mpKN3JGKuW8pxwDj2FJFSL22NeQBn6VSvZd8JG08d6sNI2Om3I9ay72QqDlsn0HWm0yYtXMmZsE46+9VjIxHUD3qeXLHIGPaqzKck4xWdjqTY4MAc7z+FWYHCjhST79qqKGzjpVuFQBweT60A7jWcibIBFa8T7ouvSspghl5OK04WUINv8qtMxkird53ZxT7MPtpl4WY5H60lr5hHX5fan1DoaYUgckZpCR3b8qjABHLE+5NGY1HBGfemZjty9MUmVz905ppcFeAaTc2G4/WhIY7HOOn1pw7YBqLzDjpil3k96YrDmwTyaMheM9PbNMwSep/ClEeTnv8AWgdh27Pb8zTSCR6fQUoG3gkflQWXtk/WlcLCc+9KBu7fSk8wDsKTeT3/ACobYWHGPmjywvViee1Myee9NLEjkc+1FwsiQ7BzjPuaRpsDCjmo8lh1FJvVRy3txQMczOeWwAaTqPemeYgHApDKTgAfjRqSiQlhjBo3kcZqJi7HnIFR45yTn6UDJfMj5BP0pplBPANR7B/d/OnbeOuB0wKLpBZiF3P8OKYwcnluTUmF9Mn60vA6cGi/YfL3I1DL3z9aeWbtgCkz6mkLr3qHqWtBdzZ+Y5p2cdBz71GX3dBx7U4ZPP6UA3cRj1z1qKRgQSecetSHBJBP61G+0ZHt6VNwsQNIOdoOPpSAsf8A69Kdp6EmkAUdjnrRzImxIOelAfbnk49qbxx82BSF0A5Yk0rgSGQnn+dLvBABPftVYuCelJ57DPT3xVJNi5kWGH5e9R7wB1qEysR/9em4Z/XFWl3By7FjzwuDgn8atR3ETdWY/pWesZ45FSImPf0NKy6EtyNUOP4SPxpDKV/iPHpWf5jqMHGB60n2mQjCsQf9mmokOXkX/tG3PG3/AHjUEk+TtByPQVXCuxy/BPrT9nH9aNECuxko3dP8arspznBq0d3oBUbA54qeZmkYlfYT1puxV/hqVmP8NREtnkgCndmlgDZ9jTv5UwuB75poc5yOtFgsiXHckCmnaPrTOSfak/nT3ExzED3pu4ntikOOo6e9BI5p2EBPXP50gGe/Wk3AZGAaTknvj3p2F6DsKT70jEenFG33p2B6ZpDRGQWzkZpGiU9eMelSHoeaTOBRcbXcaI0U8L+dPwPWmE+ppu8dqLNiukSZHYfjQai3MeBikOT36U7CuS57Yo59aiG7NOwxODzj0oGh+QB159qTJxwDz60oU9SMUpHHvSuh2I9oPXrTguf4R70rNtGcZqEykEDBGaWo0l0LHQHNG4DPFV1Zieop4yO3HvTsBKXPHPHpSbSc8/gaauOvpT1Qt/8AXNLYLAAB3o5B4XP0p6oAOevpUmcdsVNy1HQ3wCO/5d6cAc8n8qCVBP8AKguBzj866L3OSyHgAetLuH8K1GWPYGgsT1FK40PBJ6EAfSnggE5bp6VByeOgpVA7/jzUspF3egABPH1qwsqbRgc/SqAdFAyRmp1lyoIBP4YpWBssGQnkKce9N3ueMge9RmRiPu/nTGd+wH50tREpZwx3Oce3FU55FYkjGOmR3pxZmYA4/nTZlkKZCcflTuJLUhRip4GauRO5wfug+hqkEfPIA96sxIMfMx+lRc0auXixI+ZuPYVQvSpBwufrVsFVQgDPoDVO4mbb1FDmEI2ZlsTnGOhqJgc9BTppQCckeucVD5oY5GayZ1IdtJ6mpoQoOetVtzVLHkHrzQrjkiWQr5g7dqvRyosfqe2KzSAHGB19auxAkALVxMXsMnkzyM4pbdmHAOB602YEDngelOgwTjtTDoWeT3J/GnAAcgfjSAKOTwKXeD0PFVczaF+c/wCelKqHHJpm8AnHNHmMeMflQFh5Re+fpQWAHT8ajJYknmkIJ4B59aAsSb/cfQUm/nrmozH9aXAHpQA7cT9O1NYgcnimErjls/SkZsD5eaYrjt4PofqKUSAZ5/CoG+YYCge47U5UI+lPQSvclaQcDr9aaZGJ6/kKFTpxTtoHAFK6KsyI5f1/GlCEgYGKk5DEdKaWwcHgntQ5C5RvlngZp2Megpu4Ed8UhkC9B+JpXbGtBcnp1+tGce1RFzjrioy3TPJosF0TmRQeTn6U3zB6VENx+6lO2sDyAPxodhoUu3OABTSxI64o24HXj0oAx9KWg7MaST6mkA47CpOfQU0uob7wqbsfKluLzxggY61IqnHIyag80DoPzpDM+ODRZsLpE+MDqBVeSQZOWwPSo2JPJYn2qF24wKXL3E5aCtMAflGcVEZznrSFWOeKTy+7MB9KqyRk3Ji+Zkck5phdiflFPCgdMtTwrZ4GKLpBytjFR26mpAqDqwPtS+WvfJp6YGOmKTmWqY0BRjapNKQSOgFSEhv/AK1N/DFK5aVhMcdePpSkccZH1pQASP6UoXBzj86OYUoiAcU9cqOcCl49eaXcPSnzGfINz6ZJ+lGWAHzAfjSuTjHQ1CB6g1LkNRFZvckUw5wSOKXgZ5pjuOmRTTNEhjbhULDknNSEk9BUT5I7CqQXBSPrRuznPFN2nu2KUIvrmq0E79AL56c0gJYcjn1p5AA6AUmRnkU7oXKwAJ+lBUHqRQcCjr0BP1ouOyFAGeBxS4zgkikJ454HtTGbqKkNh24L2FNMgHvUZBP09aXgjHFVYV2BkPAphbryaeF646mniLA5oukLlbIAPWnbCeg4qfygvY/40p4OMUOQ1CxBs496cABUhP40nHcCp5rlco0HsRilBOePxoJCkgAdM5o3HFPcBRk9TSgKDyRUe8GlycYApWGPY8YUVFj1wfalwT3NN2HJP8qLBcURqfanhOOuBTAr57Y6VIDtHIJxQAoUDkDJ9aecdz0pgc9M0bx6UD5rEozjimlgo5NQ554OKQqe/NPlE5vodPnB5IFHmLjr+VVgDmnbTjtW9jkuybzgBxz7UnnHOeKj2H1FLtTOWbiloVZimVjxuP4UgJY9SfanDZyQv1qe1invpBHZW8lwx7QoW/MjgfiaV+yC3djEViBhDVpFkAOcfnWhF4a1llBkgihPdZp1VvyGamHhvUiOXtFPvMW/kKbjN9Bc0O5mAkfeb8BSFlznGcetaD+G9VUEg2rY/uzYP6isq6tbq1cR3MTxsf7/AH+nY1lKEluXGUXomP8ANHYAfQ0x5xswWH4VB7DJoaNsdAv1rN2NkhvnEN6/WpBMc9efaofJ55bP0qZAgA7elF0PlYoZ2HOfzqKYjb1JJ9BT2YAdD9agkfPcLUtoagyjICTjaKj2NnggVYkb0yfWoC2Km7NlFChT3qVF71BvOOh/CpELE44zQJk7ADFWoZRtHBzis9hk/O1TxOgxznHoKtGbJJpeTimwuQ3XAps0644HFQxzN1zgVaTI5lYv8kjJpwCqDkj86qh2PBJP9aXcccflVcpHMXFKuTgjjuaUsqj5nH4CqihieeKdt9SKGhplgzRgdCaaZz2Tr3qMbV6k/hQZAOFHSloF2OMkjdue9Nw570hLEenrTxt67smi4hQAD1pMfj+NJuA7fiaaZD14FGo1YlB7gcetJvx3AqIuCPU0cnOAPqaLBzEvmDk4/Ok83P8A+qmBWb0PrS7M9X/Kk7ArilxgH+ZqNpR7GnbE6bSR7mkLKoxgD1xSuh2bIyXI4X86NhIHzj3wKdu5ORmkLMPu4B+lPmDlF8tFPJJ+ppu5M5AFMcM3JP40gwv0oCxYDgjk0wvx169KiZx3qMuT9KXKO5OZQpwOv8qYZscDH1qE5Jxg80Fcn5iB7U7JBd9BTKeQTmmj5uOPpUyxoeuaeqqPu8D6VLkkNQb3INvfafxpygkA9KtDB+lMeNOcNt9u1JTG6diuyr1PWo3XHQVOAoJJyT3pST2AA+lDkJRXUq7GY+3vRtjXrUj4GdzflUJK9BUtthZIdv8ARaDkj73HtR24BpNvHLfgKQO4meeTTx9DTQFB4B/nTgcHrRcaiSYPQ8UhwOvJzjFLkketBwOpHvSuUkIG5yBSnPc80wyrz39KjMjN0IWqSZMmixj8PrSgL1zn6VAGB9T9aXknBwPpTMm7EzOvYVCznnt7UY646etGOP8ACjQLtjCDj603bxn0qRlxz0+tRFse9F7lRQmPlz19qiYde1Sk+lNx7U0y7EQAHXn3NO7cU/C9zgUEgfdXFO4cozb3xS7RgkmjecUw9euBTF6DiRimbueTk07YSKXysnGMU7oXK2Rd+M/SnBCegJNSqgXtyKUnAGKOa2xXs+5F5Rzk8e1Owqnp+NO3GkzkcUmxqKQH60m7pjrS7CevAoI44pXQ+ViZPT0pM5FKwO3BNMGCcZ5poT8xW+tR4J6VKBken1phI6AE8UyWgC5pcKO9MJbv+lHJ7fUk0WYlYfkY4ANAH/6qaGA4GabuPrRYLjySR7U44Byai5Ao3MfSlYEyUt68H600tjp0phY5ycYpATnpkelPlBskJNBGeeRSDPqAKNyqOecd6YhV44HHelyADk4FRNKSflqPPzHNNIlvsdR5h46DjuaYXGeWzjsBUY57ZJowfSt7Iw3H+Zk9OPc1e03Sr3VpilsqpEpw8z8Int6k+w/Sqdvbvc3MdujAPK20H0969F0mOKLT2jiARIWMaJn7q9s+56n1zTSuTJ20RT0/w5pdmwaQG+n6h5xlR9EHH55rUe7yDDG2B3RBgfkOKR9sqNGUDBuwHWrttp0hUbgsS+mOau3YxbvuU4TIAxkQjPQFsn/AVMsMsnMaM3sBWgBZW3LYkcevOP6Cka/klYR28JJPQDk/kKaRNymLG6PJjx/vMBVHU9Hu7hMKsbIVbem7qccY984q3farDp0gjvr3/SG+7awDfIfcgfdHuSKwb7xTJeX2nadoyTm8mYq8W/1PVm6cKCfQUpNbMI3b0OeuIpbaRoplMcg6qRgiq7ODnmul8X2wtTaySP5krF0D7cZUcjNcq5z3AH1rzaseSVj16EueKkG4A5wPoaaWbsDUbuB0yajMrdQMexqVc0aRL8zZP8zTGXAOSAfeoTKQCcmq8kjHk5I96vluK9iWRo1ON2agaZc9KZkscDNMMTntj60cqGpMVpT6j8KVJM53E9e1N8gggk09IlHFUnFEtSHMQeKtQjK5AqHjHA/Sp4QT0H507oz5RZE3KCBSRRgN1yKe4JUgt+VMiZd3IJNO4lGxYBQA8ZNLv5yqc0mRjOBQWHTPPagQoLHq2KM+5NN3egpfmIHPX1FMQ8ED5go/GkLDB5HPpTMjoxyKQuo6DinYB4J7inAnAzUHnH0A+lIXZu/vSswuT5Xu2KNygEgfnVYHceMmnhW7DFAXJDL6UhfP1pfJ4yT+dL5aqvr60m7D5WM3svIBzUgct1GOKAVHRc8fnRuI64ApXHYMH0P49qaWRRywBPrQcP1yfpSGAHouPrS0GIGUkkNx7UhfA45Jp/kgdT+GKCq54XjuaLoai+pEGYnHX8M0NGW4Jx71IeOc98UhYDGR+dTcvl0GCBRySTTwqLyqD8aYZgCTupvmggY/WnqJKKJSoPBphCAckU1pSTxkE0xtxOex9qQyTKj/AOtSGQjoKjyQMetB3YOBtHcmgLkmSRy2M9qAB61H0+82fpUinAo2Fa4uQBgUjnpk4H1oZqgckkqo71O5VhHZc85NR7wDwAKeYsnJ/WkOxRnOaLkuPcQ896UKcdOlNMvPygD3pCzHrx9aVmKyHjag5IAo85ey5qPy9w7k+/SlVQOCcfSmkguxxdz2xmgRsfU/XinbgvQD6nrSbie5H1NMYrLj7zYPtTcrngfiaQ4+pphyMY6GgiTJducGn9OcVHHz1bj0qUAAikK1wyNo4zQASMUuccAAGmsxAHH5UgsBT1NRtgjihnGCAahMnPA/KmkUkPLoOOpphdWPHam4LDgZpRCwOc4p6GiTEJ9BRyePWn+WM+4p/IAp3HyEPl56kCnIo7c08gHtQE28jjjmhtsORCHHrihWB70hAPanCNRyP0pX7hZhwR/SmnjgVIBgdMU3gdqOYOXuR7Rnk04YHTGKCAT6U3pRcewrNnr+lJ2zUZdlIKrz71C8jkYIP0q1EycycsvOSCajZ+cccVADxjBpjSYPXv3rRRM3Is7/AFIoD5PFVw+RgdTTlDYxjH1pNWC7Ji5zx1pmCScmlwB3PNHsOlIqwuOM4x9aCe3Q+tJ/DSE9DQSx2e4PPvTcnPHWhmPI7enpSZJxgcUwAc0bsEdzSEZ4JOfalyADTFcXJOecU0g59RTsEnmnDA+9+tF7AMAyppeQeBxTwQeByaYFBPIx9KLg0bwI9D+Jpdw7cmkJUA/LzTd4+lbbmFh4nMLCQJnbyQT29K7bw7FeX0cFzCY2sJRlZJFZJggGAm3oxz/EeMdK5fRdMbWJpCyb7eEqJE/vlug+nrUut+L7xb1tNija3tYcxkRttd2XjnHReOAKuKla6J/dykoydvM9InujpaIYtMvb3ccE2oRiv1JIx9KZf6vDaeWlzp2oiZ1DmFpEj2A+pJwfwrl/skOufCf7ammpJqEWVikWINM+JdpPAySR1+lcvZeCvElzKoTw7fkdmmj2gD6uat8yWhlyR5mr7Hq1ldG+t2k07Sop5F6qZd236kZB+lZGrXGs7Hiu90Sn/ljbjyI/+BdXb8MV0/gvSL7Q9NMV9HGjkDCRyB/5cVc1a20VT9q1YqR2RmOG9to5NTaT3ZnopaankkOj6xrl4bDR4ESJRi4uOVjTPXfKeW/3RzXS3Nto/wANrB7eyb7d4kvUEcTSD5+eAdo+5GDzjq3c4pdb8Zatc262XhizTT7JAR9slKxLGvqGb5E/Dc3tXmV9dx/6RDYvPqOpzhmnvwrsQnfylPzc8gytgkcKADmlCHVGsnprp5Gtd39xfCLzbx7iKNdkTH07n8TzmqwAznbn60tvbS29tDDcRtFKiANHIMFTjpjtUwGD1GPYV5lSb5nc9ilBKKsQNuxkJx3FRlCW7D6VcOB9D61E5+fBIz3zUKZq4lQxYPfGajKgD7tWH+hNRM2Oi496tSM3GxET1wOO9RndT2fBxUZO7rx9adykGM454pQVHY/U1GMk4608KRzj8DTJZIWJHTAqSInOScVCT8vWnxMvf9atGTJnIxnGfrUSsQc4FPdwVz1+lRKxB4H51drEFlegPPuKXcB6Gosk9WP4U4ISMgU7kNDjKx4AoLt3cUhjOM5xQsQzyc/WndBZiZAON2TS4ZjkKQPU1Iu0D5cD6U4ZPIFTzdilEjWIk4LfkKcsSLz3p4I9fwpwJ7AfjU8w+VIbgLS54o2kkk8D270jIxPXilcY4N2J/CjPovPvUXIIGKMnnFAWJ9ueS3PtSKozwvXuaiL7e4pBO2ScE/yosw0LGeORik3Liq5lkJJxikwzdW/Cly9wv2JmlVepFRtOP4QSabsA560m70BORTsh3Y0ySHGOBTNpJyxP408+Z1CgfWmHk8vn6CmS2JtUGlzxwAfakJXqFA+vWkLeuTxTGthSzA8kDHUd6TzB05P400mkBwMACkJDg7YOPl+lICWIBOKTr1pwUAc9qTZaQ9VPQDJp+APvNiomckY3ce1NJXrjJqCtCZnQHCgtTC7kcAKKYGb1A9KTg9yfXNFhXuhhB3ZL5zSFR1x+dDNjqT+FNDAnjk+9O5I/2GT9OlNY46YA9BSjO3rTcgetCsJ3ELEngfnRn1/KgjOOue9LsOenP0ouJJiE9hil3dKfsGOeacAAOAAPWlzFqAwKx5NPER6mgtjjNG/0P4ik2xOKQuwLznmpUC7ctk5qEHLevtVmKNpAMAjHX6Ur9yXe2gxlUjcOD+lQMSx4rRW3RQN3P6VA6AOdo4J4zScolRhLqVPKdvvDHpTlgVcZGanGPUk0hIGeKXMzWMEiPBA46Uwg881IzHpnFRMcnr+VCZdgHFAIzg4A7UmCBmk781Qmh24Z45xTCxPUfnTh+lHtjHtTTFYjJ7U7BU8cetB4B6fSmlu5qriaH5PfnFNLAdDTC/FIyZPTn2oSE2waXPFRFsn0p5XA5OaZsGfWrRDTEJ5Hf3pN2Pp6U/afp9aUIB1ouFmM3knpQYg+SQM0/PoKXr7UXfQOXuQCMKflFJz6Gp89hgH1pjYIyTgUKRLj2GbsA54poOOBQSM8DNBAzzx7VZAFiKTkjrinDAPUUuB26U7oVhoAX8qCwwBjmlK578UhwKLoPUVST7U4AY9MUwOc4BPHpTxweaQxSMY5GKMEnr9M0gYHODRnI70CFA4wKXHTr9TQAcHPSgHA5zSuBolmJ6/lTcEepqfyu5ajy1HWujnOfkbLmk65e6IJ2sfK3SgZ8xNwBHQ4rO0xBqWq3L3gE8jWl1PyMYlCFg34HNSHAGOPaq89rdWtt/aNo0ixMHjleP8A5ZgjBDf7LDv+Fa0qnvcplVp2jc7vwT4rtNH8JyWkOpWEWoBZpY4LuUqfOLDAAx9xlyc568Uxvid4ikAVbzQYxnazQqZH+oBzXnGkpHceINOjmy1vNdRRyBWxlGYAgEdOD1r246XptvqDWttoV6TbfJHM8TCIgdlfd83/ANbrV1akISs0ZwjeNyrpnxJtNOtnfUtSudUuyvyxCDyFX/gTYA/KsbUvGOseKr3ZougmYbdoEcLT492ZsIMfiK62LTFfUTLD4TsAzAM97cSxlifdSGJPStZIdQuI9l3dw28YOPLtFOMdsbuAfoKydeK2j94ezberPNoPh5rWpyi88U6qllCCSMyieb6L/BH/AMBGfaus0/R7XQtNuItDt2s7Yxsz3EjE3E746luuB749hW59g0zTplnmUC4kztmu5S8r+u0E/wDoIqGeWa7RmVfJtwDkSLmSQY9P4B+v0rlrVZ1FqzWnFReh5RcDNw+O/NNCe1S3TH7Q2OOaiyR35rzb6HvQjdCeWNv3TmoJQVJJ/TvVvedvoKhkBPapUtTRw0M9mJ6AmmMTjPFWXjbrjp1qCRMHBP51upIylAqsVz1J9gKaXGPuj8amKqDjr9BSCMnkKB9atSJcSDc56E/hTgG79an8vHVunYCk2qMAD86fMJxI9vuT3qWKM+n50fTH4U9AT2xVKRk4jihI5Y/QUxUUHpn6mpWDEdRimbCx5B/HiquTYlXGBxz6Cnc8YHNNVeOo+gqQFGUnORRcWogzk9KeE5+7+dG5ccDHtShx09PShthygU5BPf0FIUQcdaVnwOTg+9QtOvYk+wo1YXSJuP8AClyMc4FVWmY4woFNLFm+Z6fIxc6LnmYGTimNOoH+FVjx2yPU0cn8KFFCbbJd7N0GB60mNw5bmmg44HPtSlzyMcjjmn6AkLjb0x+NKMDOT+VMyx+XNJt96VxpD9y46fjR5oIwMVGcZySSfc03PahWYbD/ADc9KRnJ7kdjimk8Z/kaQ5IzjFMQp56nn3ppbg470hekwx5HA9aYegDnrxSEgnqT7U4KvJZs0ZJ4UY9DUtjsG0kZ24FKAPXJ9qTA6sSSKQyAdKTdylZEnOCAADTW5HJqJpCcY/GmFiSMnHFJJi5kTbgvQCmlsn+lRhugFOXdu9Kdh3uIxJ9hTWQjnP51YCDnd+VIyg9vzpc1gcLlYNzg5GRSdPXNTmIDrz7YpNiAfKmOPXOaTkhcj2GIS2acqA09Uznmgpgbv0qHIpRsNHy+1KDx6Uwkg8YpVHPOcUwSHF/SkDN0xkGpliUjOSaeFUHpSckjRQbKoid+oIqRIMAbsk1PkkcDj3pQo3ck1Dm2L2a6iLgEYXpUoLDHOBUYIUGnIR3rNspRsOdmHU59qid/XpTnOeDxULbQOM/jVLUBpbHSk3HjmgfXv0FKMY6cir2HqM/U0mCfankHrxmmhecg59qYbERBxgdRSHgAkjmpGwDzxUTRq3XmqXmJ+QomQcA7qDJk9ePpUMtuyYZGyD2qMeavetOVdGZ8z6osbv8A9dJvA75qIMznHSniNiehFDVhJp7CkjnnFKM9ByacsI4JyfrUnCipbLUWyMRZ+8cZpwjCnFDsB/WmmTjihXDYUhR2GajIwePwFHO7jrQzRqvJy3pVCYwg9ccU1mAHzHFO3schRjPr1pmwDkjdj1qkjNt9BPNJGFX8TUZDE/McipBgnrTghyOlO6QrXIwhxxxmnAY+tP2+oprMqjk/hRe4rJDcAe9G4DqcH0qJ5snIGBUbcnBY1aXczcrbErT5AAA/GmGTJ561HtyeB+dKAT0zVWRHM2SrIGHULj1qQJk//XqsAOlPDMOnSk0NPuWQoHVqXcBwKh3Z68UA+hqbXLvoSbzwD9RTC3XHP0pjNjP86RflORnP1qkrGbZ0HYd/Wk4wTk+1NG4kcE0YwRniraFqO3AVueGJnhZ2RypBIwOhz2I6Eex4rAJA7Z+tauiNgsRwS2K5cVdQujaik20zrIbTTvtUc8mh6MZVcOJFtArBgeoKkc967VrlluHQWE8xLcPvUB89+T/MVxEbsADkcDiuzIummJS4jjiZFKAxAkHHJJzz+Vc+GrTqtqbvbuZV6cYW5VYtiXUsgQ2FsgJ5M1yeB64Uc0i2t+LcPf3UUJJJMluhjUD0VnJP40RWF5cD59SvyOpNsqxfqAeKppZ6XYvITIXlc5ZpJXnkfH1Lfpiu1eRzEKT6YLid9H0+TUL0YSW5UELn+608nHvhc1Jc2yI0FzfzJlZQtuuSqeYeAFH8TYJ65x1wKsveX80YFnbrGBwsl9kYHtGpz+BIzVW304RXAu7iZ72+PytdTgZUf3Y1Hyxr7Lye5NRLYpHmt9EVu5AcjDHj05qthFGSwFXNZT/iZzBs8OwA/E1TRVGM9e3evOZ71J+4gMmAQiZphnfbwoBPtVjHH3eOnNRugU8nP8qWnY0uUJJnfg9PSjyleNWXr3z2qzKQ/wB2MfUVAy46jr2zVp9iWiu6hTycimct0FSHI7AVGzcHLZq0SxCvPLAe1JhR269zTfMA6U0cn5VJPvVpGbJgwHf8hRu5yRk+5qMbh/EB9KbvRSMnNWkZyZYLnbwRn2FRgndg0GU4+UflTCzsRzWljO6LKgADJo3qp4OTUUaFgMnP9afhQMfhTRLHGX0H500O5XA/Sk3ZHApQTnnp70xO4BSeuaCo6ZFOL5OB/wDrpuCetCYuVBgZpG4/hxTsEHHT3o+UYzyfai47CDLcYJp4Rsc8frTd4zwuBS5bB5ANTcdkKQB7/pTPNXPBH4CmlCxyx/WlWADqfyqtOotQ34NBfPGCTmphGmMAEmpPL29scVLkhqLKqxsxwSFB71J5IwOrfpUyqg7bqc0hPQEe2KlyZXKQeWVGNoFJsGDnJHtT3CgcsB9TUDXMQGB83sKerB2Q1kwfl6fyoYlm3Ow560xroseAF+lR55yWyTzVq/UjToSF06DkjmkJZ13Z/Coy45I600yF+lFrCuOKn+In8KAQOAKbyepp4X8/Wi5SVxrAjp+tAQk8/lUmM8E9qaQR0qWxpJbigADj8akHA56n0qIcDk1IDjPP51JZJwOSoPHINNJyPekzuOego2k/d6VDKEySfSmEHIxj8al2AAFj+FBXI44AqbhZjFXAy360re/OewpSpH4Uxh75/pTuLlEJGCAOaTI9aaSc46mjax6cU7dxeg5XK/dyKnjnVgB0aoVT1NOCIDwMn3qXY0jzE5YY+9zSGTHTnFMPIowCOhqNitw3ZPPXNTRpuPOajGwY4LH+VSr05x+NJjSEkAOQvSoSgJzjNStjrk0zd6dKELQYAMc0pAH/ANelPAz09qaenXPrVIA4P170w9fQCjcB9KRjnDdBVJE3GFj6U3ZwdvFShCRwppxi456+1WnYVrkHzAYIyKb9n3c5xmrIAHsKCB1Bo5rByX3I0jWMev1pHZg2cfjTicckHmj71K47LoR5Yjpk+goIwMt096c5VOScVXZyxOOg7npVJXJbsPwMZJ4PrUbSrzt+b6dKayMw5OfqcUu1VHp7VaRLbZGWZsDPB9KUCnY/ujrShSTk9KLoXKIOgwaByeakyMcConmRehyaLt7CaSWo8ccY5qOSZU46n0qF5C33aiPGfmGauMe5lKfYleZiRj5R7d6iO7qDQmf/AK9OKFuf0rTYzd2RqSetPC8Z5pdo652j2peSMgfjRcSSFxjmmnJ4UfWlJ285XnrSBzngDFAaAqDq3Wlxg+gPakMnIyDSbs5NGoth5OD6UhZSc4/KmZPp1o57DmmFxec04LgUwEjjI+lG4ng9BTJN8E+tJuAyeTSEY6H8KUBfxptjsxpf0ArT0aZI5j5oLA+nHNZ4CHGFzVmxys5G3FcuJd6ZvRj7x2sSBohhjgjtXXPaG5SF/tuowjylGy1nManjqQB1/GuJsmDRfe4A6Cu8s8y6XbMuWOxen0rgwkveaFiVZIhXw7ps0ga7iu7wg9bu7lkH5FgP0rYjijQmOMKoUYKxjGPTOKrQ27lhmPHuxzVm7f7LvdvnKkbY9wXn+Veld21OLqU7mSZZTDGqggZLHn8h/jTItyRvLKSsa8l3OP8AIpZNViTcVRZZCcjHCgdhnvXMeIfEENrbmfUbhY0x+7hXq59FHc+5rkqYiKfLHVmsKber0RzeuhJNSlkViQ7sy9jjNUo0PGAce9UodQuL3UJrqceW0yjy4c58uPPy/ietXCzE1jOMou0tz2MPaVNNE23I+Zhx2FNwgGevoKZzj1NOAAGWbrWDZ0iMVxhVGKqShmXgH2wKuM4A4Xp7VUmaRwcDApxeoNFB0JOWP51Eyp1LZ7VLIhPVqhKqAeMmulMxaGF1H3V+lMLE89Kc2PbmmEkCtEZtDhz260AD2xSYc8YNPEZxmtNjFj9w2560wsQcdKlWLA5pDtU9PpiqTRLTEXccZPFSeWcZJxSBsdBn6ml3g8Z607k8o8IMYzjHXFGE6AE1HvH/ANY0uCeg5pahoP8AMGQABn1ppc9sChUL5w1OVVBxglqNBjMFj0JNL5bZ5H4mrCLg/Nhfxp25EORye/FHOHKVyjLwT16D1p6QnPzDFOL7n4UfXrT/AOD5nwvuaTkx2QkaRs2GxipXhU4wMjtiqzT26Z+bcfaoWvpC37tdopWkxcyRoCIgfMQoFQSSW8J3eYT7VQd5JT87n1xTNi9+TTUO7DnfRFp9RT/lnEPxNV2uJ5M5fAPYDFICMYCj8qd24Iq0ktkT7z3YzyyeSTRgD3NOxngKSaVUbvgUcwchGV4ztxmm7D6/lVhkA6nNNzgcdKOYfIRCPI+7TxGAPf0pGkx/jUZkJ6c/pRqxaIl3KnBIBpu/Jxgj3pgHTPelBP8A9eiyQXYrc8E80oOML/Wkxk85p/GBkAVLZSTEClhzmnKnPPP0pN3cDJoySetQ5MtIl4HfFPB6beKiC4GacrkH5Rk/SobNEiYKOp70HCjj0pY42frx9anFsAMtk+9ZOSRpy3Ke0seATTfJYnJO01cIC5UdPaoSwx701Mlw7kQRVOcZpSuRyKX6DJ9qUEknvTuxpIiZMdTTMhe+farJG4dfwpNgzg8/SncLFcO5GI1wPVqlCOwG9/wXipR8vXA+tAKgHGSfek5C5RFTHCin7e/SjO7njNGB65qWVYYwU+/9aaSTkDj2qQqxOBUTqe1CE1cY7Zx/WkJyCP5U/Zxzz7U8A46cAZq7oXKQiMk5zge9OKIvqaHYgc4Appc56DmmncLIdvx0/wAaRpM8jnnnNMDHqOc0N15H1poViRWVhimsjE5GAO9MDKp9T6DtTGlYnGeKdguh7cdT+HrTHf5Nq8Go+ST2FJyAapIgYVy25uT6nrTsjjI5pASecc+9J0GTV7krRi54wMCkA5zxQxVcE1G0uB8ooSb2E2luTYUdcAVE9wqHC5z61C25slj16GmFCo55B71ap9yJVOiHSSu3OeKj2nk0v3RxSBlY981exk9dx2crtHH9aBGNoyvHpSgYHII9KUrkcE0OQKI0YHpimkkdKcEPU9KdkZ6UXHa4w8Y3HH0pCxxgDilbr7elNLDtTRLQzYA24nNOyckjA9hRyWPP50bSegpk2EJJHBpMHJPNSBM9c/hTWQjoKLg4tDS3HTNG4cYGPakxg4zmjOOh4qiPUcRk05Rj6elMDc8GnjI6+lArG+yqDndSrsUDC0UVMjVDjJnoAPwpsd6trexmQtsfjIGcH3oopcinowcnHVHZWE9tNAJEkRlI6hh1rorPUbiGIRR3BWNRhQMcD0zRRXhVG6cnys3klJals6lOY/3t6U46tIFrM1fxRpOmvtuLsyzAb/LiBkb/AA/WiiuzA0vrLcajZy1p+zjeKOWuvHF5fJNDo2nyo4H+vkCttHcsT8q+3JNcfcOz3jXN9df2heEf6wtuQfn1/QUUV6U6NPD+7SVvPr95nhm615T6fcXtNkC3DO2WkfqSeSa2Q5bt+dFFeVW0ke9R+EATwN34CnZC8Z7UUVgzYaWJPFRSDJ5OaKKa3EylKvPyL19KrtGwOTwPSiiuiOxhLcjKgdsn3ph4xgdDRRWqIaRMCCBgfnSF+aKKaRDFLbuMGkIJPAooqyGKkTt3p6whV3N17CiihSZLSJFjJGQoUep5zT9qKMux/Kiile4bCGSJR8qZ70zzmI+UUUVVhXI3c8ZbHrQZ16ZJxRRVJIzcmM86VuFG0VEyMTl2Jooq9hb7iYA6CjPoaKKQ7AGB4AOR3p6Izfw/jRRUt2LirjxEc4ZqftRB0JPvRRUNtl2sNaTA47e9MMnHoaKKpLQTbGF8jpmo23LyDx6CiimtCHqgSNnBJXAJ70/ai4zk0UU7iih2AOgxzSEgMc/pRRWdzVJCZP0oHJ/rRRQwHY9P1pyxuw4H4niiiok2i4kqwgY3Hcfap1Kr0AFFFZN3NoqxYhUswAH41eNptXc8gYY6CiiuWcnc1M+dGLnZwuewqr5ZDckZ9aKK1gyWG4KcDk03JxycUUVoZsUEDjB4pc9D2oopiE9jSYGOaKKAHqQG6flTiwJ6D8aKKVrlCtnHB4NMLc4I5ooosAzB6A4pAx5BNFFMYw8g8ZB9KTAHOR6UUVUSWRmVVGBkn19KjJJ5GTRRV2sR1F2N6jHSjAHSiigQmB2zmjb69aKKAsMZ0TJZh9KgNwMkIuOOSaKK2jFGEpO5EH3nJJx70bsOCMH60UVoiHqIzDb82KjaTKbVPHpiiiquZ9RijnPPFTKuOoooqGzWMVYdlRnk8UFvl4NFFAhgY556+tMaQk47H0ooq7ENsQZPX86cFJ4xk+tFFIaV0PSDkbsYqUqo6CiipbGkMPPbimHg0UU0JjcZzlQRTPL9P1ooqkyGkxuCp6c09M7sdaKKpvQnlSZ//9k=" old="http://www.landscope.com/images/Photo/Stock/34001_35000/34639/diningroom.jpg" alt="Haking Mansions"*/?>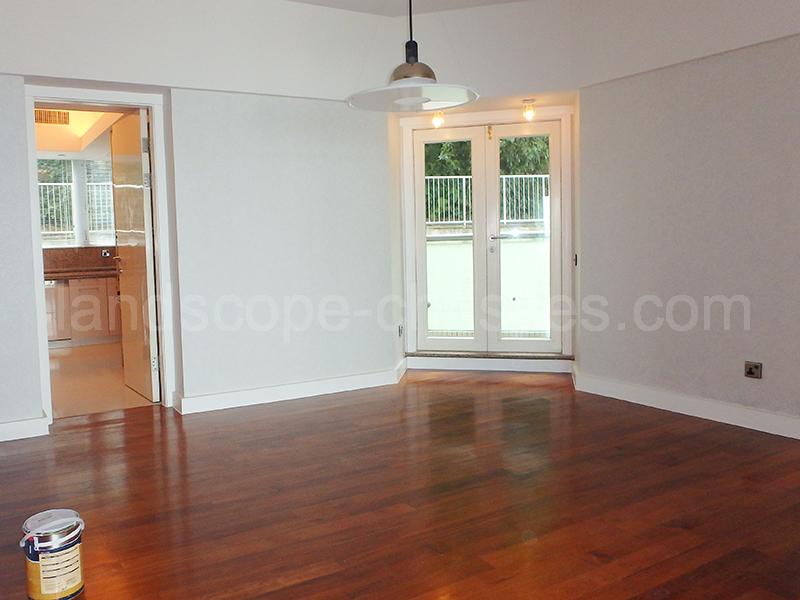 Dining Room 2 of 9 photos
/*img class="sp-image" src="data:image/jpg;base64,/9j/4AAQSkZJRgABAQAAAQABAAD//gA+Q1JFQVRPUjogZ2QtanBlZyB2MS4wICh1c2luZyBJSkcgSlBFRyB2NjIpLCBkZWZhdWx0IHF1YWxpdHkK/9sAQwAIBgYHBgUIBwcHCQkICgwUDQwLCwwZEhMPFB0aHx4dGhwcICQuJyAiLCMcHCg3KSwwMTQ0NB8nOT04MjwuMzQy/9sAQwEJCQkMCwwYDQ0YMiEcITIyMjIyMjIyMjIyMjIyMjIyMjIyMjIyMjIyMjIyMjIyMjIyMjIyMjIyMjIyMjIyMjIy/8AAEQgCWAMgAwEiAAIRAQMRAf/EAB8AAAEFAQEBAQEBAAAAAAAAAAABAgMEBQYHCAkKC//EALUQAAIBAwMCBAMFBQQEAAABfQECAwAEEQUSITFBBhNRYQcicRQygZGhCCNCscEVUtHwJDNicoIJChYXGBkaJSYnKCkqNDU2Nzg5OkNERUZHSElKU1RVVldYWVpjZGVmZ2hpanN0dXZ3eHl6g4SFhoeIiYqSk5SVlpeYmZqio6Slpqeoqaqys7S1tre4ubrCw8TFxsfIycrS09TV1tfY2drh4uPk5ebn6Onq8fLz9PX29/j5+v/EAB8BAAMBAQEBAQEBAQEAAAAAAAABAgMEBQYHCAkKC//EALURAAIBAgQEAwQHBQQEAAECdwABAgMRBAUhMQYSQVEHYXETIjKBCBRCkaGxwQkjM1LwFWJy0QoWJDThJfEXGBkaJicoKSo1Njc4OTpDREVGR0hJSlNUVVZXWFlaY2RlZmdoaWpzdHV2d3h5eoKDhIWGh4iJipKTlJWWl5iZmqKjpKWmp6ipqrKztLW2t7i5usLDxMXGx8jJytLT1NXW19jZ2uLj5OXm5+jp6vLz9PX29/j5+v/aAAwDAQACEQMRAD8AiPTjg00n259KcemDTTj8asgQH16U3j6U5gcZ/nScUDGEZ4pOTwKd3zxTCOOOKAGkY+lNIxxTyD1zTW5xQCFVx/Fx71KHBHPX0NVmHHvTlfB5Gf6UhlrcM+1Gc1ErAjrx2pwYjk0wJAfXn0pfTJqMH3pcgD+VAh2Tx9alVg2M8GoAfwpfx59qAJiOSP1ph9KcG3DPQ0hHrikA0980h4PQYpTQ1AEeDnPp60h4pT7UhFADD7f/AKqaRweOtOP60HIGe1IaIHFQk4OO1WGFQMOMigYuRjrSgjFMDce9OBoGPB7Z6U4dfT3pmcdOtKDzQSPB75zTwcjtioxTsjmgB9LntTMj+lKKYDx70v1pgxTutADs9qM4PNJn3o/nQIUHv1pc9qb1paAHZ9aOOtN5FLk0AOxSds0h6Zo/CgLDu+aTrSd6O2O9AC5ozzyOtNozx0xSAd+NFJkUZ49qAFzyPWkznoaTIxRnmgdhc0ZGOKTNH8qAFPpQaaaXOeKAFz0GeKCec45zR06UnU0ALn8qM03Pr60Z45oAcSfSkyfWjPBpOtAhcmkBxxR2yaM0AG4+1GeKSkP6UDsOJIpN2BikzikJyKQDt2DwaN1N757UmaYDicYpN3NNzg0mTnrSAcT+VJnHWkPBxTSfWgBcjnvRnJFNJpM8daBjs8Z6UoG7vgetNVc9enpUyjpxQIAABxTgKB7ml4/OgAH60o/zmkBpw60AAGOtOxx6Ug6e9O7UwDHXNOHNIBTgM5NMAoFA460vf2pAKBzinYpozinDucUxC0fTpRnpR/SgYo9aUDrQKX8KBB74pcUen6UEgDJIAoAUUFgoyxAFVpLoL9wZ9zUDl5TkseKALEl3j7g49T1qud8hyzcd80qoo5HbvTsE0AOPX6UnHpTuopMce9MQ0jnk0mccf5NLjvTdp/woARgeKYRzUnvTT0oAaf5U08HNPYkDtimketAyNuRTSOPQVIQCDimEcE9TQA0MVPrUyNuPUVARx70mSMEdu2aQy0G9vpmlzngCq6yZNSA85/rQBIGA57UobbyOmKjJyOlKO+KYiTd6VKCG7VXByc5pwYqwYHmgCfvTDgDtTlIZcjr3pCP/ANdIEM75zTSOc5p5AppH60AN/WkOPWlpDQCI2GelQsOasN901Ew46UikTxovlLlRnHcU8Rx/3BiiL/Vp9KkHPNADBEh52D8qPJj/ALgp4HPrS/WgCMQR/wB39aUW8ZP3f1qXH1paAIhbx+h/Ol+zx/7X51L70uKYrkP2dPU0v2ZPU1MP8+9FAEJtlz940fZhj7x/Gpu9L2xigLkAt/8Ab/Sk+zHH3x+VWaCOaBXK/wBmYchhSfZn67l/GrQ9f0ooHcqfZn7FaPs8mOg/Orf4YoxigCp5EoPT9aTyZR/D+tXfakoApmKTpsPFHlyY5Q1e/HFJ70gKGyT+4aQq+fumtCihaAZ+D/dP5UZOOlaHej69KYGf9aQ9fWtDaB2pNo7gflSAoZGOKM1e2L/dH5UeWn9wflQBR3dDSfWrpiT+6Bn2pPJj7IAfagCp+HFNyPWrnkx9dtIbeP0/WgCqeD7UZ9DVn7OvvSfZ1x1NIZWNHtVj7OD0YikNt/t/pQBB9O1NyQelWDbHP3/0pPsx7t+lAiE+uaMmpfs5/vCk8h89RQMiJ755ppNSGCT2NIYZOelAWI89uKT1708wyYztpDFJ/dNADN2e9JnnjpTvLfH3TTCrj+E/jRcLAT+NORD360iLg+/rUoHHrQAoFOAxikx0pwzigAPc0ozigUo9h9KBBjninUmOfpSjn24pgKBThSAY9/anUALjIo9KXvS8UAIOpNKKMYoH1oEKKWgClFMA7078OKTvRxjJ6UAL3xS9BknjHeq8lwF4UZPr2qszSS/eY0AWZLtV4Tn3NQMzSnc1IqgdRn3p2Dnn86ABVAPTJ9adwe3Wk/PmnY4FMQdBgnNAGDS+4FGMUAPI5oPApSD1oPNAhmPyppzn8akI9vyppHFAxhFNI5qQjimn0xQAwjimkcVLimHBBoAjPp1zTduKkxkUDpQBCe/FNK46VJtGaaR3oAhxg8HmnJJ2JwKXb3zmmFePekUicNxTieRg1WRyDyc1MH5zQA4HnrzT93QUzqcClBOTQIlViDnJzUuQRVdecU8EjnPWgCQ9Oaacjjp60/hgMUxhQA0+tJjNONNPX60gGnp14qNhxipTyKjbr0oGWI/9Up9qkA4psQzEv0p+OM0AGKUUDilxQACl96KUDFMAA5pcUY9/xp2KBCY5ox70o6YoxwKACjHT0peaMUAJjNLil5oxQMMUdqMUuKBCc0Y59qUUtADcenSlxS/zoxigYmKMUvTmjmgBPpRjvTqSgQn40lOxmkoGJSdvenUUgEpP5U6k9KYCc8k9KMetOxSUgG4o789adikxwe1MBOc0nvTsUncUAN/SjFLR/OgBtBHrS0hHFIBCPWmn+tPIpMYNADSKTHanY4pMcUDG4/Kk/WnYyKQigBh96jkB8thU1Ryj92fagZXHQAU8daT8qdjmkIAPzpwpMfSndqEIBilAwcUL06U5Rx0pgJjkelLjpRThSAB0p3TpSAY9KXtTAUDoaWgdKBQApABwDmlxQPelxxQAo4o6A54qF7hI84IZumBVZpZJTzwP0oAsyXKpwvzVWZ5JG5PFIBzzz9aeAetMQm3kYp2AD70o4pcHrQIQCl98c0vTtSjnoeaAEPUZ/Klzz3pcYpQMUANPFL2wOlKR+tKcY9KAH4pCOKeeT1H4U088VQhvUdKQjn2p5pMH/wCtSAYw9qb0PFSY9sgU1vWgCPGc9KbjjpUjdeKQDHHNAEZ/KkqQqMccCkI96AZGV/Oo2FTbTxTSMdOtAEJphFTkdaYRkEY4pAQFRnj86FODg9OlPK57c0xlpDJVbtn6VIAc+9Umd1OFA/Go/tcy8BVI96Y7ml3py9BWetzMY92xf14pkmo3EaMyQxtt++CTkD1+lOxHMmawJB/pTzj2rNsNTS9Ox1Ec393PBHtV8HBpFXFYfj70zocVI3bBpnegYhFRt71Jmkb65pDJ4uIl9hT8c02IfuV+lSYpgJTgMj2oA4zSge9AgABpQOOaUClAFACe2KXFGOfSnYoAQCilxR+FACYxS0YpaAGgc0v1pccj0paAG/WloxS4oBCcUtHtS9aAE70YpcUUAJiinUUDG9KDS0YoAQjrR3pTRigQ3FGKXuaMcUDE/wAmg0uO9JSATFGKXtR35pgJj0pPenUexoAbSY6+tOxQaAG46UlONJ1pANxR2zTuOlJQA3HekxinGg/lQAyk70896SgBm3r60cU7APSkxQA3vz0qKT/Vn0zUx9BUUvMdAyEClAoGM0oH6UhBgdu1KPpRg0uOaAFANL6Yo445pe1MAxTgOgox3oA9qAFA7Uo7UClFAC/jQBzUckyxjk5PYCqzzyScA4XsKALMtwicZ3H2qs88kgP92mCPHJGTTwM8EUAIBkZIz708dxS7ccdKXH6dKZLYAZOMYpcDIyTS7cCl64oGHbI6ilxkdKTA6GnYwaYhPXmlAxSj6UcmkIDnFL/D1NHFKBzzmmMCOMYoIweKXHPegUAS4HQU0ipD+lNIP1pkjeB2pMYFOxRjIoAZgDpSEetPI4zSYFAyMgfjSYOKkI9elIRgUgI9vSm4z9amI4pu04HrQIjA9hTSvPPPvUuDSFaAIduabsyKm289qTbQMrFeegNMZc1ZZeaZtpCuU3Xn1qBk5yRWgyHNRFDmgLk9lbB7ROcsecDqD6fWob2xa2MUqpKvmR7/AJlGG5wSmOq+x561qWKf6FGCCRtOMjtk9PUfrUtzbo4Aym4DkjOSf9oHofQj8a0sczdnc4u7txGRPCShBBwP4T2IPpWtpmoi8HlScTj/AMf9x71PcWjRtIVXBPUEYzn9M+3Q1z10ipIJI2KMDnjsfY1LVjaEzrR9aYR3NU9J1Nb1fJnIFyPyceo9/atJkyMjrUmlyAjuKa1SEEZHem44pFE8P+pXHpUgFNi5iXNSgdqYxAKUCnYGaUDvQITFLj8KXGaWmA3H60Y96dil7UgG4570valxRimISjFOxxRSGNxRj1p2MiigBAM0U7tR3+tACe1GKWjGKAE70U6j2oATFJTqOTQA3GOlFL0o9qAExRSnrRQA3HtRS0d6AEx+FFL70d+lAxveil60UAJRS0mKBBjFJ/KndfpSUDG49qMU7HFJSAbRinUmKYDcUlPxTSOcUgGnvSYp+P8A9dJQAwjikx7U7oKTpQA3AqKX7mPepqjl+77ZpDIMU4UDpQOmaBXF5z70Yop1ACfhTwKQUvb2osAAU4DNNaRU+8fwqs9wzcJwPWmIsPKsY56+gqB7hpCVX5RTFQEZbLGnAYA9aEAwKO/zGpQpPpShRinBeKBXG44xinAcU4DkUoHPpTAYB6mnhe3FLt6GncDNADcYoxzxThwv86XpQAzGKcM0uMnFOApiG4/OjGB9aXGcUpXHOKAGgfT3pwpcE8U7HIBoATApMYp3XiloAf8AzoxmnY596Q5piGgZ+tHGaXHPvRjmgBpo6cU4ikx19KAuNxx6UhUkYp/PFGKLCuRYzxRjgVJjkUbcUARbaCoqTaaNv/66QyErik2cHjmp9maQrx9aYiDZnmm7OOmKsBM9BRs7UrBcqGP8qj8vmrpjFJ5fHSiwXJrJV+zoAFyCd2H5Jz/EP4Wx6dRirku4Rx53lOQuSMDn+HuPcGobZf3CDcTw2FKYAGex/iH8qsS7PKTAHmfMG4528Yz6jr71ojmfUpyQq8bAngjGcZ47jHce3Udq5jVbLDFgPx9f8frXX4whwcgjJ5zx/Ue9Zd3EHzjjPUU7XEnY4goYnU5YHqpBwVPrXW6ZqH2kJBO6mfbkOOkn+De3esTU7dYdkjKdvfA5x/WtLQ7XwXNpUEuqeItSstROTJFDblkQ5OCp2HPGD1qeV9EdCkras15I88jrVcjFXGvNFeWOHTNbbUWIwxltzC+fyAOfbnimyw5G4D61EotblRncSEfulqUL+VECZjFTbaRpcZilxTwtLimBHilxT9vFGODQK4zGaMflT9tLigBlGKfto20ANxSYp+OKNtADcUYxTsUYoGNxS4FLilxQIZS4NOxRjmgY3FGPSnYoxikIb3op2Palx3oAZj0op2KMc+9MY0ikIp2OKTjNIBpFHWnUdaAG4oIp2KMUANxRinEUY7UANxRinY9uKMUAMoIp2MUY4oAbikxTse9GOaAGdRQRmnEYoxx7UDGEcUhFPxSEflQAzGKQj9KkxSEUgIyPzpCKeRmkIoAjIzUUo+X8anIqGYYAPvQMhA/KnYxSd6cB0pCDHrSgYpSVUZPFQPcE8Rr06tQBMxVeWOKhacuSqDHvUfls3LEkmplj4GBTJuReWSck5P6U8J7CpdmD9acq+1AXIlWnAckVLt7GgLQK4wKce9OC807b+lOC8UwuMxgUbfWpNuRijHXigLjMHHSjHrUm0EYpNpJPHFMVxoHalwR74pwAHIo28UDExxR+FO6YpMc0AGOelLjnk04frRg+v1oATGaTtTuuaMUAIPzNLj3pcYoA5oAl5x2pNp9Oo60719KRQc8UyRMetGKXHPelxzQA0jAxSEDHFP6UEUAMA46c0YJpwHFKBz7UAMI5NGOPWn47UEZApiYwL+QpdvFPC80Y/wAmgBm32pNvGO1TbePak25P9KQXIQmD04pwXnNS7ME+tAHXPWmIhKZoEdTBevFOC0hBCqhAMjPOfnyPxX+D69+tTyoRbI2W2iQrg/dBwDn2Pv0p1tEHijTq5LBU2bGP+5IeHP8AsH8KmmTZYRk4ZVnYZ5BT5Rwf7v8AumtEYPdlErhevTr2x/h/I1QuFyxyOn+elaJHA9uPTH+H06VSnUk4xkg/lVC6mRe2YuYBGQPm4yR+tXdD+GWravpEF/aX9qttNkoJNytwxU5GD3B71Js5j78/SvUfAOP+EG00ZzjzR/5Eaol5G1N7nny/CLWlIB1Cy+8GGGbgjn0raHgXXuAz6fyeMytn/wBBr0hjiWIeu7+VK33k+p/lUa9y+byPOh4F11eA2nj/ALat/wDE07/hBtb7yWH/AH8b/wCJr0XJpaVh8x51/wAINreT+9scf9dG/wDiaX/hBta/57WH/fb/APxNeiUYosHMedjwLrPefT/++3/+Jpf+EF1n/n40/wD76f8A+Jr0PFFFg5zz3/hBdY4xc6f78v8A4Uv/AAgur/8APzp/5v8A4V6Diiiwc554fA2sjpNp59t7j/2WmnwVrY6LYt9J2H/stejYpMUW8w5/I82Pg7XR/wAu1ofpc/8A2NRnwn4g6f2fCR7XS/4V6bijFFh8/keYnwpr4/5hqn6XKf40xvDWur10qU/7sqH/ANmr1HFFFg5zyo6BrSnnR7v8Nh/9mqM6Pq4POjX/AP36H+Nes0UWYc67Hkp0nVB10nUB/wBsCaadPvhknTr4ev8Aoz8fpXrlHPrRZhznkH2O6B/48rz/AMB3/wAKDbXAHNrdD/t3f/CvX8n1NGT6n86LMOdHjrRSKMtBOB7wuP6VGWVfvB1/3o2H9K9m3N6n86Nzeposw50eLmaEHmQD68U0z2//AD3jH/AhXtJAbqoP1FRmCE9YYz9UFFmHOjxn7Rb/APPxD/38FKJInGVljYDqVYGvYjZ2rDBtbcj3iX/CuE8d2dvDf2AhgiiDQyFhGgUH5l64oSYc6OY3Ln7y/nSjBPDD86otCN3/AALtW34V0+2vfEVtBdQrNA2/dG4yDhCRkfWm4hzlXaTRsPoa9Mbwl4fb/mD2g+iY/kaafB/h7Of7Jt/w3D+tTqPnR5qUPSjYTXpH/CG+Hv8AoGIPpI4/rTT4L0E9LSRf924cf1p6hzo852Gk216MfBeh/wDPCcf9vD/400+CtF7JdD6XLUahzo87x7Um30r0M+B9GPQ3g+lwaYfA2kE8SXw/7eP/AK1Goc67nn+2jbx0rvv+ED0vtd6gP+2q/wDxNNbwHYYO2/vl+pQ/+y0tR867nBbaTbXdt4CtOdup3gPukZ/pUbeAYz93WLgfWBDQHMu5xG32pMexrtv+Ff8AprMn/gMv+NMPw/l7awD7G1/+yoDmRxZWkK12R8AXQ6apAfrbn/4qoz4B1DnGpWZHbMD/AONA+ZHH4ppFbF/4evbG+Wye4tWlYAqw3KGzngA854rA1K5bTJYIriP55kaRNvoDjn0OaA5kSkZqGbotVoNVjuFUpGwDDI3DFWG82ZRsjHB9aGHMiPGBknFRtP2QZNTixlfmRh9BUyWeOmKkXMiiImc7nJ+lTLFgD0q6LfHal8nA6H6U7BcqCL2pwTirJjxS+XxTsK5WKccj8qUJU+2gJ0oC5CVyfpTtuBx1qQqAfrShMCmBFijb3qTbS4pCI8ZpCPapNvWjaKAGBfQdaMHFPxS4FMYwDijFOI4oxwB2oAZjml7U7HakIoAQDNLS98dqXGcYoAYeuKXBzxSkc0oFADTiil6YyaMetAEuOaBxnt9KdwfwoAHNMQnSginY5oHbvQA3FLj24pwHNGOaBDAM8UoHTvSkc0uOaYDcc5pMU/FGOOaAEwM5oxTvqKUDNAhPSgr3qQAGkxx0oAYBzS7RSheCDzTiOaBAo56UgXtT6UY9aAHQOVDKFVlIPmIW8wEdt8XYejLz+VaKv5lhGELlvOIVfNBONvRc/wCtHs3PpWei5C5YDBbZvXYM/wCzL/e/2T/WpnOIJYXjbPmB33R57Y+dRz+K1aMJbsa9qjoXgKqAdoGcJn0G7lW/2H/A1lXCMspR1KspwVIwQffuK2hIxbJLFpF2qwYOzj0DH5ZB/st83vxWbfOSkfAYIdgIz8v+zz8y/wC6c+xqkSUsYMeRjn6V6T8PjnwXaD+7LOv0xK1ecgjCgdm9K9E+Hh/4pGMf3bq4H/kVqiZtDZnSuD58J7fN/KnN99Pqf5Ujf6yP6n+VK330+p/lUFDqWkooAdRSUUALmikooAWkpaM0AJS5opM0ALRmkooAWikooAKKSloAKKKKADNFJRQAUUUUAFFFFABXC+POdT08f9MJP/Q1ruq4Xxx/yGbH/r1f/wBDWmtwONdPm6fxVveDhjxRa/ST/wBFmsdlywz/AHhW34SXHie1/wC2n/os02NnpdFJRzSJHUU3mlpDCiiigApMU6imA3FGKWloFYbijFOxRSuOw2lpaSgApKKSmByWsKp8UZW3YtsQNKQAFGDwD1J9h+Neb+Mkxq9iC+5haSE47fOOK9N1ZX/4SEO04WPChYwAC52nqep+grzfxiB/a9mAm1RZSEDvjcKQLcwdNTKQj/Yro4IvkrD0xOYRj+AGumhTC9KRT3ECcAUuzBqYLmlK80AQleaay+lT4pCOnegCDZRtqUrjmm4JoGQkUDg1IwxTcYoAYVz9aNuOaftx70uOKAIyvFG31p+OPWjHWgCMrSbakI45oxQMZtGKQj2xT8cUhFAIbjnHakI5NPxzmkoGNxwMU3Gaf7UhHFACAUoHNKKUCgBhHSlJwKUjml60wGU7Ge1GPXFOxgCkA7j2o5zS+tA9aoQAUvelwM0dxQAUnX3px680CgQ3FOGOaMUY9aAsGOKWgdKWgQ0daVRS9KFAyaAHgYFJ9BTh0pB3pAIOlOAoxSr1oELgUAU/FKopgS2gYlggcnBLeVIJGx/tQH7y/wC0OfyqZlj+wO4MW1ZFCOJDsHHRT1j/AOBcDpUMe1UVpRH5QY4aaEhFbHadeY2+vHetBfMFvMSZ1laRMEuiyNkHGH+5L7A9e/NWjCW5SMDGQxhGLOCzxtGCxHq0fRx/tIc/jWZegMgbggNtDAlh9A33h/utyK2E2PGI9iMIzuaMRthP9pofvof9pCQTWfqoAXztxfcRh2+csO+JV+8B6MA496pEmaq7WU4wc+mP5V3/AMOz/wAUxKv92/uR/wCPmuCTGQOnzZ6Yz+XWu8+Hf/Iv3Yz01G4H6ipkbQ2OqkOGi/38foac33k+p/lTJfvRf74P6U5vvJ9T/KoGPozSUtIYuaTNFFAC5ozRRQAZFFFFABRRRQAUUc0UAFLSUUAFFFFABxRijNFAC0lFFABgUUUUAGKMUUUAJiuF8bDOuWP/AF6v/wCjFru64Xxpzr1l/wBej/8Aoxaa3GcuV6fWtjwoP+Kmtf8Atr/6LrKxwPrWx4VH/FS2p/66/wDoFNjZ6NRRRUkhRRRQAUUUUALSUUUAFFGaTNMQvNJzRmjNABg0Y96M0ZoATFLRmkoA5bUgn/CTSFbdi5VczbflHy9M+vsK878Zf8hiAE5YafIf/H69E1Bm/wCEimDSqqArtjAGW+U856n6CvOvF4H9sDCgAae4/wDHzSBbmZpiEGH/AK5r/IV00S/L/Kuf0sfPH/1zX+VdJEvyCgp7hijvTyKMdaQEbDFIFzUjCkAoGRGkxUhAHvSHGKAISOKQCpD6UmMdqBkZ60EcU4jmgjigBoFIRzT+opMUAMpDxxTyDxSEfnQA3HNIelPP0pCMigBmP1pMc0/qKTGaBjcdqMckdqdjBoxjpQAgHNHA4zSgc0UDG9TRTiORSYpgN2496XGadSYoAdx9TSj9aMUoxQIOlL3zRz0pe/0oAKQemKWigQUAUoFFMQGj3pe1HbHrSASlFKBxRTAcOlKOOKQcClHWkA7HP4UDG6l7ikxzQIcOfxpRxQOMZpc80wLenl/NKwF/NOeILoLKRj/ni/yyL+varcKJJbXUUapuyu+OG3J4777dug9dpye3SqEKoYj5rIIsnImsjNFnHeRfmQ/p3rQ+ZtPkaXDwDYUaSYzRcHqsq/OMf3j92rWxjLcqBA1n5mVeCNvlcO0sUZ9mH72A+xyo71n6shMSynd+9wd558wDv5ifLIB6kBxWsJCjCd3Idh8k00u0kf7N0nysP98c9DWZq4EdswZDHMzBmDJ5LP7kLmOT/eGCPSmiTMRSJc4IyR2xniu8+Hn/ACBNQGempTfhkKf61wcYHmEYx93+HGeP1+td58Pj/wASrU1HbUpP/QENTI1gdTKPuH0anMPmX602XoCegpzffT6/0qRjqM0UUAGaXNJRQMWikpaQBRRRQAZpc0lFAC5ozSUUALRSUUALRSZozQAtFJmlzQAUYoozQAUUlGaAFopM0ZoAXNcP4y/5D9n/ANejf+jBXb1xHjDnxDZ/9ebf+jBTW40c3j5R9a1/Cv8AyMlr/wBtf/QKy8ZUfWtbwuv/ABUdqfQS/wDoAqmUz0KiiioICiiigAooooAKSloxTASkzS4pMUCCijFJzQAuKKOaKACiiigDlb7YPEVyy25MhOGmKgYGzgZ6n6CvO/FxxrUmeSNOOfxkavQb7ePENy0lyFj3HbEFAJAQck9T9B6V534rwdWuSv8A0D1wfq70gW5X0wfvUB7RqP0rpYh8tc7po/0kDHAQfyro4x8goZTHYpDTh0pCMnpSAaRzSHmnkU00DGEc03jH1p5GKb1oAYRxSYp2MGkxx0oGMxzSY4p54pCKAG9qTvS4+lHagBOlNI6+9OpO9MBCKQjJ4p2KQ0gG9KT2HX1p5FIRQMTBptPxSY70AIBS0oHH0ooAbyOTRSkc0ppgN96Q04jmjtmkMXrQKKMcDmqEOP0ooz+VHpQIXFJS9+KX9KAD1pBQelKM0AHWl9TR3pQM0gE7e9HpS4pPamIeOlOA59qatKOTk0gHigcmgY70ucUxCntSjtRSge9AF/SZ5IZisJXzGYYAvfIkPH8Kn5X/AB5FXwIUMzSRvbTnbuJjFpKOeMvzGfw4PeqOmRTSCVY3uFj3KZAlqtxEeDgup5+hFaEO/wAiZIlilAH3bNjKDzz/AKPJ933/AE5qkYy3KrwNa3RyRHLJ1zizlf3IOYZKxtWT7LDJblDAWIcxFWtySO5j5Rj/ALSHj0rZxCshgs22OTk29s+05682s/H4qazNaHlWrwCREzhjFueE9epgfPPuh4qkQzGjXEuccnHIT29e9d18Pzix1YemoE/nGlcNFnzjxkYU529Tj1713HgMkxa2D1+3jp/1ySpkawOsk5QinN99frTX7Y64P8qVs5T6/wBKkofmikoxQAuaM0mKMUALmiko5oAWik5ooAWikpaAFozSUUAFLSUUgFopKKAFopKKBi0ZoooAKKSloAKKKSgArifF3PiO0H/Tk3/owV21cT4s/wCRltP+vJv/AEaKa3BGDj5R9a1vCwP/AAkFufaX/wBAFZmOBxxmtTwzx4gt/pN/6AKpls77NGaTNGaggXNGaSigBc0ZFJRQAtGaSigBc0UmaTNMLi0UmaM0WC4tJSZooEFFJRQByl1sGvXjR2370M26UqBn5Rgbuv5V534qB/ta934yLGHJHTkvXol2VXV7wvOF3Mx2DAOAAM+teeeKiP7XvyvIWztjz35Y0II7jdPXF23HQV0KcrWHD+81G4buT2/OtuIYQZqSnuP6CjvSmkxQAhpvanNwM4pOcUANI4puOakOBTT0oGiPFJ3pxptAxCKaRS96Uj86AGEUhp+OaaaAG0EYp38s0HOaAGkDFIRTjnFNNACdKCaXFJ3oGBptONJ6dvagAHAo60tGPrTAbjmjNLigigBKOMUuPek4xg0DFoyKQ0HtQIdS4yKT2paYAOtLSelL9KBARQOaXHGaSgBRg0vekHenCgA70jdaO9BHI5oAeuCpoHWhelH4UEjlPP1pRwaRfWnY5oAd2oHajtSntQI0dJ8rz3MhhDjGwvctA46/cYcfUGtyfeYXa4ErR7fvXSCRPwkj+Y/061j6L5hknWMXDAqpdYYklBGT95G6j6c1qHZHI5XyY5NnJXdayD6k/Kv1pozluNlRb62VGQ3UI6r8t8n9JB+FYmrLGNImWGb5IhkxJcl0Xn/nnIN6f8B/lW7LD58TefC7DqHntw6/XzYjk1i6y4msJilx5oVOR5yz7eR03gSoPpmqW5Enoc1AM3Z65ZEIIUY6Hv3/AB/Cu38Bn5tdXsLxD+cS1w8H/H6GC8tEhztHv37/AE6Dt1rt/AnE2uj/AKeoj/5CWlI1gde3b8f5UH+D6/0obqv4/wAqQ9E/3qkZJmikopALRSUtAC0UlGaYC0UmaKAFopKKQC0UUUxhRRRSAKKKSgB1FJSUALRRSUALRSUtABRRmkoAWuJ8U8+KbX/rxP8A6NFdrXFeJ/8Aka7XI/5cf/atNbgjH2/KM9c1peGxjX7b/tt/6AKokYH41oeHf+Q9a/8Abf8A9AWqZR3NLTaXNQSLSUZozQAUUZooAWkoooEFJS0maYBSUtFFwEopaSgQUd6MUAcigDkpRt1W9dLXDFnJlbapY8d+uK8/8U5Osannr9lth+hrv7o/8TG7Ml4AuHxEAqlRnrnqa4DxH8+uamo6CC1H/juaEC3JLQf6fP8AWttOFGaxbMf6dP8AWttB8opFsWg8GnYpuMmkAhpDTjTcGgBp5o6D3pxFIaBkRpKe1MFAxvelNKO9IRxQA3r0oOc0AelLtoAb2pKdTevAoAO3Sm07vQeKAGnpSdKd1ppHGKBgRzzSYpcexoIpgLSd8UueOKafxoAOpo+lAGKMUhidT6UEcUEUYpgBooxQOtAh3Wl/SkxSmgA9+1JSjmkI60xD+q5pKEJx70poATv0pRzSfpQtAhaXH1xQMUvagBwyKTHbnNKKUfeoAUUtAGDxS4560CHDpxR3FHalA9KBFzTmt1lb7T9lAIG37RvAzk9GXlT9a6PdvVVhkdhjAWK5Wcfgjf1rG0BpVu5vKFyWMYz9nK5xnuG4I5rZmTcMzQOcghjNZgZHuV5P0FNGctyExrBIjskETY6yRSWr/wDjuVrL8QpI9nI58yUBCdzPFPt5H8XDqPcZrRSS3SMCC5EOP4YL14h/3zKMVU1mMy6VcNlpNsZO8wRtjp/y0Q8fWqW5DZxcKkX6vjrAilsL1Bbv1/THp3rt/Av/AB866P8ApvCf/IQrhocfb4mxybdecL03Hv1/p+Oa7nwOf9M1wY/jtz/5DNKRrA69uq/j/Kg/w/71I3UfjQ3Uf7wqRklFJS0gCiiimAUUUUAFFFFABS0lFIBaM0lGaYC0UlGaAFopKKAFopKKQC0UlFAxaKSjNABRRSZoELXF+JufFcH/AF4f+1a7PNcb4k58VQ/9eH/tU01uNGW3ArQ8Pf8AIdtP+2//AKAtUWHA+tXvD3/IctfpP/6AtUyjt6KSjNQQLRSZooAWikooAWiikpgLRSUUALRSUUAFGaSigQtA+8PrSUD7w+tAHHvtS8vGWz2f6wmU7QW5/M1wev5PiDVMntar/wCOCu8mlT7Zd7rpPl3jYCuQN3tzXB62R/wkOrEHI863H/jq0II7k9l/x+3H+9W0nQVjaeR9omP+1W0vSkWxx4pvc07oRSY5NAhrfpR2pSPWkbrQMaaaRTjyKQ9KQyM0YpTSUDGnrSUp60h5NABQeaBwaDxQA3tScfhTjSHigBCecU00/wB6Z/KgAPWilpPrQMSjHNLmk7UwDqKSlNFIBOo+lJ2pfpR3oGJ0ooI9KXigBvelpDSjk0xC9+elLScdKUYpiDpk0UoPy0mKAFH1pTSDAozQAveig80Ac9KAF/nS9qQU7tQIUdaWkXFLxkUCFGc0/t70wYzTulADu2KUUmORS45oEaWkGMXcnm+TtMf/AC2RmHUf3eQfetyKS3DIImt87v8AlnI4x+fSuUW9FgTOzXKj7v8Ao0/lNyfXB49q1rbXYZUV/tF+wALEyXEcm3HUdBz9apJmU7XNqSR9rK0jMPRruOQfkwrF1m2T7DLJ9lJKoTvFooC+5aNuPqQasjVbO74juyT6PZxN/M1R1REaylcBZAEPzCyCAfijcflTS1JbOOjH/EwgbAGbYAn5f+eh/H+n45ruPA5/4mGtjGOLY/8AjrVwqkDUbZSRnyOBlenmH/gX5cfjXc+CSP7W1kDqYbY/+hiiRrHY7I9voaRuq/UUE8j6Gkc8p/vCoAkpaaKWkMWjNJRTAWjNHU4pGkjXA3c5x+NIYuaKPlZAynIzg896SgQuaM0lFMBc0tNozSAdRTc0UAOpKSimAtFFFIAopM0UALRSUUALmkpM0UALXHeI/wDkaoTn/lwHH/bU12Ga43xF/wAjbF/2D1/9GmmtxooP0q/4fH/E6tT7T/8AoK1SfpV/w6P+JtAfaf8A9BSqZTOxopM0ZqCBc0uabmigB1FNzS5oAXNFJSUAOozTaM0wFzRSZopCFopM0UwFzQv3h9abmlHWgDjQ0i3N0y2SxgyNiTeoLfN6DmuD1clvEWql+v2yFfyCV24lQy3ObsMwlYFVdRgbuuBz/wDrrh9VI/4SLVOcr/aMQznr8qUIIl3T+ZZv97NbS9OKxdNOWkP+1W0OlIpj+M02jPNNzQAGmk0rHmmmgYE00mgnH403PvSGBPrTR+tLnim7qAE70tNOPxpc4oGHOaSlJ5ppPNABQetITjikJoAU9qT0pTzSc0DDvSdKU9KTFAAab1zS4pAOtMBaCaCaT9KQCA47U6k6mj8aBh1pMc4yaX+VHHWgQnfFHeg460DrTAUdaATSd6XJpiHA4UZopAfajNAC0Ud6TIxQIdRSCl4IoGKcdad2qPIFPB4oEOHBoJ5oHJpO9Ah455zS9qYDk4p+KAHrzStSL0pxoEQ3cSz2zRsoYEjI2bv0pllF5MbRkllEZADwkEDHT3FTTbRC3mEKo6nJH8qbatA9wUDAhoZGJVycADqfaqRnJaka843Kv/fhx/WqU2lRzX1vJ+8EYyJFG5R+AA6/yq201omAbmAH08xv8aat9pwZS15a46ZLuB/OquyLFK5tlivLeRHOFHl7SO2c5yRk113gfH9saljvaQn8ncVyk88FxJG1vPFKok2lkfIHtXT+CnC63fgnH+hx/wDoxv8AGplsaQ21O5bqPoaHOAvuwH50xpV3AbuxoYiRBsIyCG59BU2HclBp1MyAASeD0pPMHvRYLklIWAqIyE9OKZTURcw6a4KR/ux85IUZ/X9KYZFH8GRUc334hnoSf0x/Wm5DLzTsiW2S2sz/AGp4dgWKQZQjswHP6VazWfF/x8xEHG2UfkQQasmRgxHHB9KTWpSlpqT0VD5rduKTzG9aOUOZE9FQb2/vGnCQ9+aLBzEtFMEgpdw9aVirofRUfmD3pQ5PQUWFdEmKMVLFHuXJOKbMhXnPFLrYqztciJx1pMg96jYknmm5qrEcxPmk3VEHIpCxPeiwcxLuA6mm+YtRZoosLmJPNHpXIa+27xYnX/kHrx/21auqrktdP/FWIPTT0P8A5FamkNPUrsO1V472e2mVoJZIXidirxhSTuABB3A8cCpyelVCGaV1VGbB7DNNmyVy9/wkGqAcX8x+scZ/9lpD4k1YD/j9b8YI/wDCqBil5Pkv/wB80xo5B/yzf8qm4uRFyTxRrqkeXcRv674UGPyHNVZvGfim3G4CxlU8Z8rkZ9hUTI+P9W//AHzTNr9o3/75p3DkRqr4s1naN80IbHzAW6kA+xzQfF2sdp4vp9mX/Gsco+f9W/8A3zTSj/3G/Ki4cqNg+MNZHSWH/wABl/8Aiqb/AMJnrXPzwfjbL/8AFVjlJP8Anm/5VGY3/wCebflQLlRuf8JrrOPvW/8A4Dj/AOKpreM9YP8AHAP+3Yf/ABVYnlyf883/AO+aTy5D/wAs3/Ki4uRG4PGusjrJbn2+zD/4qnf8JvrA72x/7d//ALKuf8qQfwN+VIYpP+eb/lQPlR0P/Cc6v6Wv/gP/APZVV/4WJrxmMIs7IFed2w9PzrHMcn/PNvyppif/AJ5t+VFxcqN4ePdd7w2P/fs/408+O9Yxx9kH/bv/APZVzxik/wCebflTGjkH/LNvyouHIi+uu3i+aV+zLuO44tgOSfr71i3Ly3GovcOxeW4u0mkIUKBjAOB9AKtCNvKlO0/KF6j1YCqwJ81cgjn0pMcUaGnSBS/+93rWE2RXO2cm2Z+3PetaOTjNSDL/AJnoabv96g3E0oPNICUtQTxUeeaXvQMU0Z9KaaCe9AC54pM8Umc0A0DDqaM0hNGeKAF9aQ0Z/OkNABRQOlIeuO1ABR34opOxoAXPek+lHQc0ZoGBpvfpSn9aSmAv9KT3o7UmKQC9BR+BoooGH86DyKQ+1BpgJmkzS0ZpiDNL60n17UuPzoEAORTs00UE0AOBoPekBp3YigAHSjvQOKX60AIacvSkpy9aBAvWlNApeSKAAU/NRindDQIkB4pwPSo89qcKANDSiRqMRAYnDfdGT0roYPJM7G4STADbCdoIPtXOaXg6jCDjBz948dK3XUCVcGPJYA7VJ/nVLYxm7SJiQFI6f8DB/lVO9Ia0b5s/Ke5PY1fMeM8np2ULVO8wbZxvJ+U/xZ7GqMjz/H7vjH/Hwvf/AGRXT+FOPEl2P+oeh/8AIprnSV+znHzbZk43cjK+1b3hk7fFzj+/pZz+Eyn+tBstjtW6j6GiVtsec45A/WmswDAexomOYR9V/mKCCbPQelOBpnenZpDHUU2lzQMhmP75R/sE/qKiEqquD/Ki8bDpg4yv9aqsRnt19aYi2kgVvM/hVlP6ircoxM496yVPLqD8u3pn3FbMihpn9c1L3GtURUU7Zz7Um30ouFgopCCKXGBTAWl569qTHHWnfw4pXHYbT1BpoX3pVO2i4JFuKXYMHpSTy7hgdKrhuKCQRSsr3L5nawh5phzT+PWkyKdyLDaQ0/NNIOTRcLDaKXFIaLisIa5LXT/xVo4/5h6f+jHrrSRvCZG48gZ5IrjdYff4qJJziwj5/wC2j0XKitSJjwv+e1P0uwtdQ1hY7uBJ4lidwj5xuyoB/n+dRO2EUn/PFXfDfza23tbt/wChLTZpLY2P+Eb0P/oE2v5H/Gl/4RzRP+gTa/8AfJ/xrU28Hml4AzUmWplf8I7on/QJtf8Avk/40f8ACO6J/wBAm0/74P8AjWmSMcUmadhXZm/8I7on/QJtP++D/jQPD2if9Am0/wC+P/r1p0oAo0DUy/8AhHdE/wCgRaf98f8A16G8N6Fkj+yLPH+5/wDXrV2g0PxJxRoPUx28LeH9x/4k1p1/un/Gk/4RXw//ANAa0/75P+NbBHzHHrSqOOnNFkF2Y/8Awivh/wD6A1p/3yf8aP8AhFvD/wD0B7T8j/jWyUzkik2GjQLsxv8AhFfD/wD0B7X8m/xo/wCEU8Pk/wDIGtPyb/GtalAJGfSiyFdmR/wiXh3odFtvw3f401vB/hkgk6PB0PRnH/s1bbDHPFMbARiWwNpz7DFKyK5mcCuhWSRyRtpEIDAZCXLAPzxn0x+tcmsCx6hrKplY475o4kLFhGoA+UZruYZYJrZXF9IScA5mAxz7iuKjIa41R9xbdqE2D689aRUGMtULTsfetuOMAcVnaemdx/2q11XipKe4BBn6UoXNOI5oXkZoATaM0hFPx3oxQMZgetKRS4ooAjK0YFPpp5oGNxRjNOxS96AGAYoIpxxSUBYb6ikp9J3oATHFJTqTHNAxpFJ/On0lAhp6UncccU7tSCmMMGjpS0h6e9ACYyaMUuOKMUDGnpR0p2PSk70gG96KSlPvTEJxmnCmg80uaYDhxSUUUCA9adTOpoyRxQA/PNBNNB9+KD14oEPz+FAOKbmjPGKAJAeaUmmL1p7dRQIAafUY6in5oAdnPanZ4600Gl+tAF7S2xqdsSSMtjI69DXQzMm+PMjn94BhpM/oK5mwP/Ewt/8AroK6ObO6Pr/rOn4VSMKm5cxGAQBj6R/41WuSn2duTjH+PapCx9Kq3JPkN+FVYi5wu5pLebBL4kjwqknHB7DpW74abZ4wQscA6bIvPr5iGsSSQtbTZcnDoBtOcdey4ArU0Qf8VLBnvZyj8ihoZotjuZcNJuB42nmnzN/ooOOyn+VV0zsYY4ANSz/8eTH0QH9RSYkWcgHAOfwo+8frSkr5hxSAjspqShShB5pQox3poYN0Xj3p2Rsx1P1ouPQo32PNQA87O/1quUfP3c/hUt+Q0icZG3+tR+cykfIOfSqIGYKtJu2jCHPattx+9dsjBPFYqjdM7FR8yNnj2Na+44QeqL/KpZUReh65ppkA6DigjjqKYU2jJbtQrA7gXBApwcYANQedyMKB7VOo3AEEA+tO4JAzdMHin7hzUTBgRk596SRxFE8skgjjQZZm6CkBKXCo0h4VVLE+gHWuduvGenxXkEcDwz2kgBe68zCRZ6ZGOR05HTPNZWpa5HrsS28DPaxxkyStc/KrAHGAw6H0IzkEg1hzaNPFcJBJPZXMd4od5gcROnQ5Q85IyN3Tvx1qJStsTzN7HSS+OxZao1reaaUVOHMcu8jPRh2Kkc9j61f0rxTb3OmtPe3EPnK+0pAjc5OAAD1+vfmuN8RSSard2t1ZRFYLVxbrIkQdkjbhVYDgA/N17rycGpNMsPtmoxSxwy3MeCoX/U7142SMSflJAIKkZ4yCOKd3cV2enBwyhlYEHkEd6Z9og+0fZ2njWbG4Rk/MR6gdxUTyRw25ywRI0wCW2gcccngfU15Rqmt6jLqrSx6krSopjL7ipjOMY6YGckYAwffIpTmoq7LcrHsO3IDBlK+oORUEzvDEzhkyGABccDn9eM14/b6veaOwVLmWG42gBhJtLJg8HkrkHI6U681+41cmV55WbHBkBKk47Ln9T0zxWP1hW2Dm8j0//hJdL2nF8qttLAOhXIHHXHc8ViweKor++kWDUDbs5Xy0cKVTA5B9yc+x4rhILp5bGK1uGPmeaDHcIOVA+6MHjZycccUKY7Znf7Os6mPgonG3nseQc+lQ63ZC5m+p6BrWsiQWsCPDKrJvkkTI5zgYPYVnakR/wkxCnI+wRAfTc9c5Drd5FbxwQ3bQBjlYQF3ZPv2PHTtVvT7ia4vzJcM7SC1RSXOTw71vTnzPRWKhK71NNzlVFX/DP/IdlH/Ts3/oa1nMflWr/hxgNalb0tj/AOhrWzNXsdgWwcU3v1pjNwGBxSZOaRiTAfLzS8cjApgY4I96N3JyaAHhR70oABzzUbPgdaZ5x9KNQuiaQjYcU/A3n5u/oagV8nGM5qbzck4jHtz39aTGrCFvmbAPWjPWh9wAbI56kdM1Hk96aBji+Bx9KZ5jetBpuDTViHclVsrQWIT6VGDtFBfcMUDDk0jEqrEAbgCQDSg8UyQ7Y3bnAUk/lRcLHLReatpArxJKykAbZMBvXqOK4i3JZr04wWv58j0+bpXawSW/kwxx3Z+WRQSXxt7kfMOK4ayP+jTMDkG9uTn1+c1BcTQ0wZhJxj5jWqBxWbpg/wBG4/vGtPFBYnegdKd2pBxQAUnWndMGk70gE5pDS+9FAxppKU9KSgaEI5oIoo60AFJ3opM0DFI/Om0tFABR360lIT6dKAA8UYpPxooAKO1ITR3oAXgc0lKeMUnFAwopMmlzTAMcUlGaD0oAYKQE+lLnB5ppzTEAyO9Ozg0lFADgaUU3PPSloEHekJpamjgR4wxLAmgLEI6UHpmmg8U4UAw7Uo+vFIetL2oEOHanZpgp2aQDqXNNzSgmmIeDxTxiogaevpQBasji+tv+ugro5iN8eP8AnoOn0rmLZsXcB9JF/nXQXRl86DYrbRL8/wBMd6qJhUWpdyO/H1NQ3WzySqsCxxxjGKnhG6QZYj3Bx+tV7oL5Z6ls8HrTIS0OHb97FcYIbDLxnf3PYYUfn9a0tEb/AIqa0UEf8es/H4L/AIVQkXdDLyJBuHCkOB8x78ID/k1b0M/8VbZAcj7JcDrnHAps0jsdzDKVY7ccrzx70+7SSS0liiIV3UID06GoIuA/soFW1Bbp134qWNXJoyXy3BfPpilkkKL8pBGMGmxo6Z6A9uetBJAIOMVJaHZ+YbsHA49vek53dAe+agmYqwIKnPpzTVnx/DTsRzakN+pSRAcfdJ6+9Vz0z/UVLeyCVkOCCBj9aj8gn0z9f/rVRG+wR/63OMfK3/oJrWDAKCTwIk4/CsmNQtyEJOcEcAkdD3xV+ZthRcf8slGce1Jq7KTsiXzBtyF3D+VMllABRh82Ox4pwbAU8E8EgjtUUjK5fK4ZSBmkimNz8wqYOq7QR1Has+/vY9PtjcyqzIrKrbe2TjJ9qxrrxj9i1M2htoriHnBQHeOccnOD+HX2pSko7k3sdUJkKhTtJPFcX4pvrh/Eljp8XzLIfLSAcGViPmVsnBXGD0Pc8YqSfx7C9rAsNrtnLjeMhgBnnHv6VHL4hWe0N1cx20F7Kwjt5Amdi5G4Kf72cnHfpUc8ZaRYpST0Zn2MmmWn2iy1iF5XmjYrJMpTzUU7CgBHzJu45wDgc96raDqcf9uW95qEpVgdsMYHm+WnTbk8qMZxyT+FdBdan4b137YLmWESW6nc8wBYIOrblJKx5PIPftVLVtI0y0v4tRt0C2pBacxxloVJxhu3OcDB6dfahwelhedyxr2qWdnaTzWsSTWdwqktFMYl3NkFTjGQ2ASPwOKpN4yu7GJIl061gZiSyKOAv90YOd3cZyBWxp+nefe3ckAgksVU2qpIxkRjkM7pjGF3YHOckHtiodT8IWN4sUUEiW9xKZJJDBwXBKhgOpUDAx7k9M0SjJ7Mqz3ObvvF97qEbWl3DBJBL+72CPkOMYIIPDZIyB07dawPIuZ2RZY+YiVIkK7Uwvyl+54wAex6dK2PEPha503VllSeG4E5OQQsbIAD94nlVx8u4ZPXrisbVrV4ovKS2aG4LgSStlXBJ5AB5IKjIHAwM8ZrmnGbepI3+ygYZY7p1lnU/uEgkZ3I/uE4+7yD3PNTpZIkgeLzsKMHdgYz1C4PQEEc5x15qG3kbTppDvaRwWjWVMruB5zjsTxk8elSNJcOkU1yXVGjIR4nXdjuAvXp+Ppms/eatYLixRNbwZkQBYyx2KzEhvUE+gxj69Kghu7t5zbtEXcttwwHPPQg8g/lXRWup2lta6kkysltcDyjuY7xGSMsCecADPI7j0rnI5SuoTyQ8A5SPPzuBng5PU49euTWkaaauwk0loXlSSR5FClQWBAEZB+oI79eenBrbtEaLUwhGG+xxEr6EvJxVR47qKP7RGrKxTLGOQgAD7u5fbJrQsYD9v3Shkf7NFkenzOf61vRViqfxFkn7tXtBdl1eQp1NuR07b1qg/Dgdgav6CC2pT4yMW4JI6gbxmtpHQ9jqwTswccdPpSjO4DHOayvtEoJ/fyn6kH+lH2uUZPmt+IH+FBz3RssefcdfrUe7LmqdvM7MwLMeAasgjOc80DvcczZOPxzTMjJpyrvY9eBTGQq1NCsyZXWGNpXJwBjIGcZpov7cfxn/vk1XupWihjK9Q/4EY6GqkiqV82MHyycFepQ+n09KEJs1l1C3xjcSD1yvWldk2JIobY/K7uDWbCqRoJpVyP4EP8AGfU+386uxsZbVHcksWckn8KRV20KWGOB+tKQyruNRAE9qezZ+U5xTELuO3PpRvJxQoU8HNBVVNAmmSqhA5HNNmU+TLg/NsOM9M4phlOck02ecC2nYqxAiPAGSeKTuNWOcU3DTRecscjBlG1GO08j+9XBWB/0BTzkzzsR9ZGrtoZInFs0czocoSAxHXHXNcXa7fsh2nKiebB9RvNSjSJp6Xj7MMepNaVZulf8eqfjWmKCgNIKPxo7UgCk9qDSHrQMD1pOaO/HWgk0ANJopCeKTtQAvvSE0HNBNAxB0o4/Ck+tFAxc0lGKPagLh1FJ0OKD60UABNIeOaO2e9HtQA0+tLig9aM4zQAUnbFH60Zx3pjFwOlJ9KOlHJoAKDQaSgBlBHpQDSd6YrAD14pc9PWkFFAC5yPegEZpBzS9RSAXORmrcI/cr+NUgRV2A/uV/GmCKY+lLnGKbmrsUYQZP3vU9qQitsYjO0+3FIQyjlSPqKsG6QHocetPjlWQnBxjsaAKe6n54pZ0VHGO/anW3+sP0piGZ4qQI/XY35VYwiEuep70guU9DSAg5BwQRSg81aIWReRmqhyrEHqOKAJ4GxNEfR1/mK6yRdrnA43DoMVzNumwox67l/DkV18jr8xU53HkD5j+Zqk7GU43I4TtmH+OKrXY3L6/r/8AWq6FBwwJ4qpeYEYByxxkcZp31I5bI4uZlb7Q7OGVT94uGAwx/jYBB9AMirGgnPii1bkk28wzkn09ahfE0k+JN4wSHD7hw3Z8bR9FBI9asWt9a6dr1lLdSCGLZMC5DELkDr+NNsqK0O3gTd5+5WHTkfSrAkHGYmU5z7D8axR4i0g7v+JlEpfBGAw7fSpW1/SFG7+0oT/33/8AE1G5WxtGQE8NwT1FRytlCFB+bv6Vif8ACTaKTxqkH0Cv/wDE1Mmv6QFJfUoPxV/8KLWC9y7sbsppqhgOhrPPiXQhz/acGT7P/wDE09Nf0Z+V1SEj2D//ABNVcnlRLODu5X8+KDLKDxwPw/wqlea7o/nKBqURJ9Uk59P4aUaxpKDc1/D6k7H/APiadyUi7Hva7RinXq3HpV654dOvMafyrBXxNoSSqTqUIx/0zk/+Jq23iXQ52DJqcZAQKf3UnUf8BpdSktDTDM4BXO1QAx7D60MoJJj2DPX5+tZTeI9Dht3U6kMuf+eMuOP+A1BF4j0h922/U/8AbKT/AOJpD9TVntmljKHjPIIfHPbn0rkbnRbWLRriAqq3asJVZ2wUbqfLHOFxnGezYPNat34i0tYWVb4ByOG8mXr/AN81hXOqWl7cQSyX6K0YwGjhkz+ZT9f0oaurMzktdDG8uO1R1kQSySYeRVw+0HGDkHAAxg49KoPFHeXhuWYJ5bgNljt2jj5VP3s+vHvXWtJp/wBrjvUudlwgIkCQybZVxjBwvPv6kA1jajdJeQLapLEtumQgS3lUj3yEzkjisHStsS07GfJcXCFFuIXtbcMZFZSArt2OF6naPmHPHXtU0V5cvp19DKCkborJGm5FYZDAgY5HAxjB4q7DHHHEY5rhZI+o3wSED2xt4+tO+1WLwwJLdXDbJPMkH2eU725wwOzK4BwAOPzoUZvUaiRxeJZNLgt7BEhgEOPIMRx8oBx8vp8x46nvTr7Xr03T3Ecd1DJMqrcSxkYkGAAd4/P2pIrDRtR8uG9upxbpzvS1k3ltuMjKcc++KgudK0eyaZLbUbu5jk/1aTWUyCPsfur83GfSjlqaK43F2uIdStJb77Xf7pRACph88GUkNn7xONvcjkdqq6xrFrqGrtqN1HMzNH5cC27jIOP4mx0PoQemM81Vk0iD5wlxMVJ+99hmBwPbbx+FPt9PhtURori783nP+hzYz68LmrUH1Js+xJY6VsZxffaIpGh/0YshTzWdcnryQDj19qdJqN5c6c2mG3Qwp852xfNE/TeCBnO4HGPQ471uNqtnLDEJbeZ/LXBB0+Tnp0+XghhkEc44plvcQi2dUW5VGkD5WykDEjp823IAOTj1NVy20Q0nc5XULG+uZhus1haImKTbjAYc/eBO4kfN9BViHTbmyjS58wsXGWZVb5c+5GD9enaugn+xK5CNcIuBx9ilYj2yF6VPaS2BCpK9+6KDhDZygflj17UW0G02V7KV44mQuyg4O3HX0/CtG3GNSc+trEcYx/E/aoHfT4wX/wBLQZ522Mjf04p9tdRXWo3EsHneStvGgaWFoyWG7OAee9O1iqUWpajzlpABzk1f0JX/ALTnypx5K+2fnFV1eOMIeMkZ4+lFlq9tYX5luo7nY6FEaCFpfmDA87RwMd6GdEtjZJ+Y/jSde4qnJr2nYJ8vUjgZyunyGq6eItP3qPs+rnJH/MOequc7izobRsMwJ4xU8jFgCMgD86xB4hslbP2fVOB/z4t/jTF8WWLEAWernPrYkfzNK4+XSzN9ZMRhVcZPXmjzewOT7Vz8Pia2kL4sNWH1tQM/+PU2XxRbLKVGn6v9RajHT13UBZm3dMXgTPZz/KmW4Me6V1JjwVK4+/7f/XrMHiO3aJf+JfqnXd/x7qD/AOhVBJ4ugZs/2XqpA4AEKDj/AL7ouHK9zcnDMwmByjcDj7v+zVqJgtnB1OS/GPcVz1v4ogKnGm6iVYYZGROf/HutI3i+KFVh/snUSFyQcR85Of71AWZ08ZHJIYfjSSYLHrj2Fc9D4yjlz/xKb9cepj/+Kpr+NY0kKf2PfHHffFz/AOPUh20OiBxzkj8KGJJAzk1zcPjGKRyP7HvhgZ5eL/4qkn8ZRRSD/iT3p4zxLF/8VTFbQ6YJnqaju48WFyVJyImwevOKwYvGCOu7+ybsD3lj/wAaZd+MojbyQ/2XdEupXiaPjI+tDBRG23nxxWu5AwIjz1GOF9a4Wx405M/89ZT/AOPtXUW/iBDJGg064j2gDc0ydsehNYcds0dqgKhHUsWQc9ST/WpRpFFvS/8Aj1StIAngAms7SwDBGPWtkukSZxx7UhkGxv7p/KmZqf7SmcYP1pZAJFyMZ7Ggditmm5oJ5ppoAdnpQeabnHNPiTeST0FADcFvugmgowB+Q4+lWWkSMYPHsKRZ0Y45B96B2KnWg8GrE6DG5Rg98VFFH5jEn7o/WgCMKW6Ak0pRx/CfxFWmdI/8BSCdCe4+tAyqaTvVqWIOpI+92qryM0CD+lKFJGQpP0q4yh8AjpziozcIrY5OPSgZWYMuMgge4pOvA5q6GWRfUehqP5IF6cn86AK5jfptb8qaOOc1aWdGO3kH3ptwmU3gYIoArD+dFFHegAxQaOc0h60AFGe1GfejNMZHSHk+4pCePak7UALk8UuTSUdfamIUE0c4pDR+NIGgz0zV2D/Ur+NUe1XYB+5UfWgCmDipvPkdSoGfcDmoVGXC9MnFXRshj9AKAK4hk/uj65qaKFkbcWH4Uw3fXav5mnRSvJJ2AHUetAguuqH60Wx+c/Si6/hP1pLY/vD9KAH3L/Oo7AZqHOadcn94PpUO6gRftyGhGO1QHDT47bv60+0P7s/71R5/0j/gf9aALkr7YTj2rflvQsRyRsUckngfU9BXOz/6k+3NNWQMvmMGd1IIluCsjD/cQfIv1OTVR1M6huf24XQPEu6L7omkJSIn0BPLn2UH61V1KXz4xDOHmbIYxFcBR6mMHp7yED2rMW4H2lSZHeVgQzBzvI9N/UD2QKPei7ctCFbAjB4jUYX8u/1OTT0RKi2hEuPNmwv3iCgETDAH++APyUAU2VFWTAnZSR0jGRVZnZlwF+UDG1RwKptdTJdlTyAvRhSbNIQ7mmwZV4lc8+gH9aYb5wNry3A4/uj/ABqBbxW4ZSB271M4EikdscGlc05ELDdBpVHnXP5L/jU1zd4jA865GT2Vf8azbfPnrj3/AJVLd8IrehxRcOVEn230muvyX/GnR6i0ZP766bPqErPyetPjQyPgEZxnmi4cpox6gZZ1zLdDHpsqa41ArHgTXIJ7gpWZEjR3CbhgHP8AKpLoZjB96Lj5UP8AtzZJ8+6zjqQhqWHUXWRQs10OcfwVmZ70+L/Wr160XFyo2Li/fySTPdcehQf0plrqDkt+/uz04LJ/hVW4x5Dfh/Oo7M/f49KLj5dS3PqUvmFfOuuPdP8ACov7Sm7T3HXuV/wqrcZ85se38qizx70XDlRtQ6hI0QPnTk/Vf8KhTUZDdY82fG48blH/ALLUFsu2EdQTzUEePtf4mi4cqNaW/mZMK05OecSgf+y1XN3P/cnP/bzj/wBlqCaRo0DDHXHNQG6k9FpXY+VGjFezK43RzAdz9qP/AMTTrrUCqA+XKTn/AJ+T/hWb9qkPAUH2xSSSyMmHTA9cGi7DlRdW+lZQywSFT0/0o/4Ufa5j/wAu7/8AgU3+FUkuPLQLszjvmn/a/wDYz+NF2HKid76SPG6Fhn/p5b/CrUd+wjU+WwGM/wDHw1ZE0/mY4xjPerSjdAoPdaV2HKhG1FzklJOf+nl6Rb5wdwRlI7+e5P61TyKXPtmi7DlRefVJZFIIKg+kjDFPguJHiOZHHJ6OT/OqTwOoJ4xjPFS2pxERn+Ki4+VDZriVpT++kwOAMjt+FNS6nTgSyEem/wDwqN/9a/8AvGmZp3YWRrteSNAWLPymeZG9PrVNLt/MXr1GcyN/jT8/6Nz3T+lU0P71P94d6Vw5UaVxdusJ688ffb/GqZuW7j8N7f4066OYwT/eqpk/hRcOVGha3BO/5R2/ib/Gori4/fN8o49z6fWm2p+/+FRXB/fN6/8A1qLi5UaEU4eFRtGMYPJ/xqF4iT8gX6En/GqY82PlQ49eKlW7YfeUH6cUDsh5eaEnbGo9SMn+tRNMXOWVT65z/jVmOdZMgHBHrVe5TawYfxdQKBcqJ7Vx8/yJ27H/ABqK4cCZv3cfb+E+n1otT9/n0qK4P79vwoDlRPbSAyHMcX3eyn/Gi5ceaMxRdO6n/Go7Q/vD9KLrmYf7vSgLIuRMvlLiGLpnG0/41UMcjMSYYznrx/8AXqwhzEvrtGKq/a3/ALq0BZDxC+f9RH+A/wDr1a2qy4ZByMH+tUzduB90flSm5mPIj4/3TQFhbK4EVwkXAQDj2rZbEigHgjoa5Uu32pcLkkE4FbEM8qAZzj0YUEtWLrROMkEGkMsqDacjt0rJ1HxNBpcyxzxMSY94IOc9eMde3XkCtaC7hubCG6OEimjWQBj0DAHH15oJGZozzTBIjZ8t1dQSMg5/A+h9qXNADiatQf6ocdap55zircP+oWgaK8jZdj1yaZn1pXUKxA7GkFAEpuH2kEA8Y6VLBjyR25zUHkuVBHORnrViAZhXrQBXkJeRj/nFM605lAYjsDTaALUDZiwexxVeb5ZGxU1v/qz9agm/1xH+elAyzKSImPtVMVbn/wBS1U6ALNtnDDtUdyf3mAegp9t/F+FRT/65qBsYDggjqOatzf6hqqdKtz/6puPSgCoOKQkfiaO3NJ3piFo70H9KSkAHg0dOvNGOaBQMi4IpDRj1oPTmmAdeKAaTp9KMigBxwRg0ZpvpRnpQIXIq5b/6lfxqjxT0mdBgNgemKAQIQHUnoCKuSIJE2gj1BrPJqSOd04yCPegZILeTdjAx61YijWMc/eNVvtb5zhfyqJpGLBiSSD+VAi3dH90P96o7U4kJ9qiMzlMFsj6UiOyNlTzigCe5/wBYOTwtQ9eM0NIztknJFIcDFAFy1P7s/WoJD+8bn+I0xZHQHacDNITlsk0CNGOQSJzg9mFZ8dndxhxJdSXALEqWwCo9OKVXZDlTg1J9pfHRaBOzJoYRDyOvQ4pLo/ux9arvO7YPTHYUySZ2GGbI60AOhlCsQcc9DVWSLzrpmB+YLgUyZ/lqrb3conbJDDHcUMuKLq28jY42+9XAVhiHJwKpC7cY4WmPK0hyxz6UFDlcowI6ir3yyxd8MKzgcjmnpIyNlTwe1AiQ27jgYI9c1Yhi8sEk8n07VX+1SA/dWmvcO3GcA9hQA+WbM2VP3envVnKTx47HrVA59KVXaPJU4zQMka2cH5SGqeKHy2DNjOMfSoftL56LTWuJHGBgeuKAJLmQMQg5AOTTrP8Aj9sVV6HAqxaEnfj2oAlnh83BBww9aiW1O4bmAHtRJM0czYPXHH4Un2qTBwFB+lAFl3WKP8MKKoqSjBh1FBZnbLHJpMnigC9lZo/Y/pVZ7Zx0ww+tMV3T7pxn9al+1Of4Vx60hkkMHlnJOTj8BUdzKDiMHpyTSNcSkcYH0FQ+tAB2o6fjR260dD04oAQ/TmrdtJldh+8v8qq/jSfMOaALE1uWYtGfwqIW0j3lnG1wLaOSQh3Jxjg4yewzini4kGOAT7iq12806AJ5QIyCHBwylSpHBBHB4I70AQajd3h037Zp07vaLI8U8txJsdXUj5UT+Inp+fStS2IEbYH8RrnbTR/sVpc2tqIYY7rAmb95IxxxwXY4OPatpJXXOw4yc4oDQSU/vXOP4jTBTmJJJJyT1po7mgC/n/Rf+Af0qlH/AKxPqKd5z7Nu7jp0pgJDZHUdKALV1/qh9apmpXleRcMRio+1AFm0H3/wqG5H79gPb+VIkjR52tjPWmsxYksck0AXlYSx9BgjkVWktnDZX5h9aiSRo8lTz3qU3bjsv5UASW9vsbc3XsM9KZdOCwUdVphupGGOB64qHPegRbsz98fSnyW/mNu3AHHpVIOyHIJB9qkFzIR9/wDQUDJLYbZ2U9gRn8aLriQf7tQLKysWDYJ6mh5S5yxyenSgRat5QV2E8jp9KSWAs5ZCOeSDVPd6HFTC6dRg4P1FAD1tnY5Y7R6d6lkkWKPsD0Aqubt+g2/WoWcuxZmy1AyJJBHeKW6EYzWyqiVAM/MOhrnpz+9B9qv2t1IgCgggcYNBMjI8TaTfT3z3caboRZPAMDJDHJ7c8nHatfVkaz8N2EaKGeNU4fjkR4P0q+l5J6LxUV7DHqMHk3Kkpncu04Kn1B9aQrmV4TYtbanISf3mpSsc9ei9a6iOJXjDEkZrH0vTotLhkiheRlklaZjI2TubGf5VorM6KAGwv0pk9RzcORzwcVNbyAfuz+FVs5Yk9TQTQBcmiL/MOvcetRrA5PzYApguZFHOD9ad9pcg8KKBk8riOP68ACmW8mMoT9Krl2Y/MSaTNAFySHecg8n1qEQOeuFpq3EijqCPelNy/otAE5KxRj0H61TJ3EnHJOaRnZ+WJNJ0oAuz/wCpb/PeqVSGR2UqW4+lR54xjpQBPbfxfhTJ/wDXNTVdkztOM0hYs2W6mgLiVbmP7pqp+tPMrsuGPH0oGNPFJ+NLwDSHimAuaTPvRmikAGijNHvQBA3NA6Ume1L9aYC9qb+FGe1GcLQAZpPrScijvz3oAM4ozxRj8BTc0ALnjmlHPvTBTgMdOaAF70etIO9Ge9Ahc9qUHHXg00dM8UA8n0oAcDg4pfftTM0o4oAcWoyBjJ68DJ6/SoZJCkTsMFlUkfXHFctpOvXd1JpbSmMS3IBuJFUB3U5+XPZQcfKuKBanYA5NGaaD7c0hPNAhxbFRuetLmmOe/agZXuG+WqduSLj/AICRVmbniq0Ksk4JXIIxSZcS51pwyfrUv2aUZ+WP/vs/4UogkJ5CfgTTGR59s5pevSpRA3+x+ZpRA3on60AQkk8YoHPSp/IbPVP1pRA3OSn4ZoEQA5x60ZPfpVjyGz1TP0NHkN6p+RoGV8HtQPerXkN3ZPy/+vQIMD7w/KgCsR6VYtSBvywGcdTTvIPZwP8AgNAgOPvj/vmkBDMd0rEYI9qZg9qtCAj+P/x0U7yB3Yf980AU/U96Xkdqt/Zwf4//AB0UvkAfxH67RQBTxxRnjmrnke5/IUeT/tH/AL5FAFPkfSgZ696uGFTzu/QUeQP7x/IUAUiO3agg5GM1d8hQfvH8hR5Ck/eP5CgClgk9KTDA1f8AJH95vyFJ5A/vH9KAKODjApNpxz1FXhCCT8zfpS+Qv95v0oGUNp60pUkdOaueQvI3yfmP8KBCo43SfnQBSKnHNG04zV7yl9X/ADpPKX1b86BFLYew6UbT0q75a8ct+dHlL6t+dAFEpn19qXac9KuGJff86PKT0P50AUth9MikKNnIFXvLQdBSeWvHH60AUhG2OhpPLPPBq/5a+lIY0/ug0AUTGfQ0eWcdOavbE/uijag52igCj5bZoMXSr21P7oo2r02j8qAKPlnPb86BHjnj86vYUdh+VGF9B+VAFAxnrkUeXx7Vf4z90flScA9KAKHl00p9K0OB6U4HB6CgDEuVzKMHPFPh7CpJ1Vpm3DuealhhU45/OkhMkQ4qwpqMQsAMc04KR1pkkoPvTs8UwdaXv1oESA96XqKYDS0AOz2ozxzSdBRmgBQc0uabnmlByKAHZ7Ume1ANJQMWg9aTPNGRxQAuQKTNIenWgGgBcgUcA8UnelzQMCD60vvTaUdKAFpKBxRx3xQAuM80h60tJjNAB+NIeD0oPGO1BOaAK+c4o6Ug5pT0zTAD2pKAcn8KO1AwPT0zR296BjNGMUCAntSevej075pMn8aAD0pPWjPrSE+nekAuenrR0JoyelBHAoAUdqQZpM5HFKDj60wHdSKDxzk0hx2NGc0hDJOUb6GuH0CyuZZ7BoTuW2BWQ4wBhz1P4dOtdwecg80IgRNqgAegoGnYkzzxQaaDjBIpecUCEz160BS5wBU0Vu0rcDinyzxwKVh+Z+7dh9KYmVpIkhXL4Ldlqg8hMgJ9ePanXEzE9SSfxJNYOpan9nfyoHDzdGIOQnt7n+VJsuMWdqc/3T+VN+Y9VP5VwJvrsj5r27P1nb/Gk+23eP8Aj6n/ABmb/GlzI05GegBW/ut+VOCP0CN/3ya8++23f/P1N/3+b/GkN3cN964mI/66t/jRzIORnoYjc/8ALN/++TSiOQ/8spP++TXnRkdsZlkOP+mjf40An+85z/tt/jS5kHIz0XY46ow+oNJkjtXnZCnrk/ViaPLUg/In5U+ZB7NnooI9V/MUm5B/y0jH1cf41555af8APNP++RRsQ/8ALKP/AL4FLmQ+RnoXmxjrLD/38X/Gl86Ef8tof+/q/wCNeeeWmf8AVR/98Cjy0z/q4/8AvkUcyD2Z6H9oh/57wf8Af1f8aPtNv/z82/8A3+X/ABrz0Rp08qP/AL5FL5Y6eSn/AHyKOZB7M9CFzAB/x82//f5f8aPtdvj/AI+Lf/v8v+NefiJcf6tMeyiniJe8af8AfIo5g9md6bu3H/Lxb/8Af1f8aPtcH/Pzb/8Af1f8a4Mwrj/Vr/3yKaYwOir+Apc6D2Z3n2y1HW7th/21X/Gmm+swMm9tgP8AroK4PaR0/lRtPHNHOP2Z3J1TTx11C2GOv7wU3+19MHP9p2v/AH1/9auJ2/7RpNrf3mP40c4ezO3/ALZ0z/oJW3/fR/wpDrOmY/5CNv8Amf8ACuI2tj7x/OjDH+L9aXOP2Z2p1rSx11CDH/Av8KQ65pQ/5f4fyb/CuIIJx81JtI6sfzp84vZnbHXdLH/L9H+Ct/hSf2/pX/P4v02N/hXE4zjn9aNvFHMHsztP+Eh0vP8Ax8k+4jbH8qP+Eh0v/n4b/v03+FcWF9hQV+go5w9mdifEelj/AJbyn6QNTW8T6UD/AKy5PuID/jXHbc0YHXAo5w9mdd/wlGm9hcn/ALZY/rTf+Ep0/tHc/wDfA/xrkcH0o59BRzD9mdafFViOkFyf++R/WmN4rtB0tLk/8DQf1rlRn0FHOOgo5hezOo/4S22/58rj/v4tJ/wllt/z5T/9/FrmBnsBRhuuBRzB7M6U+LYP+fGf/v6tNPi6LtYSfjKP8K5vaRzxRjHpRzj9mjpP+Euix/x4S/8Af0f4Uh8XJj/jxk/7+j/CudA55xS8Uc4ezR0A8Wj/AJ8G/wC/v/1qP+EtXHFg3/f3/wCtXPcelJ+FLnYezR0J8Wf9OTf9/f8A61N/4SwgcWA/GU/4VgdaNoPejnD2aNw+LJf4bGAfWVv8KZ/wld5nKWVr+LvWLsHc/hRtGetHOHs0bMGvxXU5WdRbuT3PyE+x7fjW3BIflPY8gjvXCsqljVyzvbmyGLebCf8APNhuX8u34UKaFKm+h3sUhGKsKVYfMMfSuesdetpdq3GLaTpljlD9D2/Gt1QRjPfoc8GrRhKNiUw55U5phQg9DT1JB4PNShgRhhn3oEVsYp3apzCrA7TUTRMO1ADelHWlINIOlMAHT3o+lH0ooAWl6+lN60vagAPX3o/WkooGO7UlHal7YoAbn8aM0Y5NABoAO/vS5zR0pKAFoHP0o5o7cmgBaCSevFJmk6UAOxmkPFL2pMYoArHjPFA5FLSDpxTGBHPPT1oJpMc0HgUBYM+tJnPWg+tIeBQAv40hbHIoppouAueaQDHNHfnrQeCMUAL3BzS/jTcD8aMjGKQhR3x3pO2aBx3pM0AO/GkJ/Kk6jmj370AOAz3oPXpS+mKfGhc4A5oAQLkirUduAu+U7VHc1IEjtgGfJPZe5qtNO8xy3AHQDoKBDp7rcuyP5Y/1NUXyc9AAMknjA9fYVK+1Y3d2VI0GXdjgKPU1yurat9u/cQh0tR1zw0h9W9B6D86TZUY3dkSapq4UNBYvknh7gH9E/wDivyrn8jIHFSPjHeolVS3SspSudMIcq0LIcdKN4z2H4U0KMdDS+WfSgqw4OntThInp+lIIz2Wl8pvQUgF81f8AIo81ff8AKk8k9yKBHg9qAHhxxTvM7YNRbfenAGgY/wAw/wB2jeSCMU3ae54oEa9z+tACl/alDg9qPLQdxn2pfKj9aAsG8Z6UolPYUCOPPUflTvLXsQB9KVx2F844xijzM57fhTRGP7wz9KTZgkbv0oGSbwQPm/OkJyPvimY9W/SkKA/xYoFoSEg/xClVkA5qMKD/ABcfSjYo/i/IUmMeWTP/ANeml19vzprKBnDc/SmEOT2+lNCbJNy560m5O1M2P6/pQFYZyRTsFx5Zc9KaXUDpRj2pDz2H5UgD5KTIHTIpyhsZC5pMMOq0XHYQMDQSD7fjR83Hy80Yc9qQWAgUhp6qxPTFHlt0/pTQiM59zSZPpUxVsU0xse9AEYPtSBwOq/nUnlH1GKPK68iiwajd4P8ADRuHYCneTjvQIgexosguMyMdBSZGOAKmEPejyOmAaBEXUdh6001L5WD1Gfel8sj+7+dMCHv1oz71LsbPAHNHlnrxQIi3cc0w9+eKmKewphX2/WgZHz6mm/nTyMeoph45pBYjP3qkQ+1MIBJ61Im0fSi4NE6kf3c5FXrDUbrT2/0dzsPWJhuQ/h2/CqSFfTmpVbPPFNN9CGk9GdfYa5a3eEm/0WXsHPyN9G7fQ1r4KnDAg158B6kfSr9nql5ZKEimzGDny5PmX8PT8KtT7mTpvodoKeCeh5rIs9fs7jak5+zSn++coT7N2/GtbBBGe/P1qjJoDGrdOKYYiOcZFSUoYjpTCxWK4ptWyFfqMGmNDzkdKYiuaCeTTypHamEe1AxPalGO9Bz+dH1oEApc8Umcf0pM+ooGOz6UnejOKB1oAD2IpeMdcUd6TjFACjsKTr2pfrSDg0ABoB4/rRSduOlADs8fWjtmkGfwpfwoGVeTzR+NHIozjqKYB0+lITnrRyOKCDQAg6EUZpOv1o9qAA9eaZ1Oac3NI3UH0oAXr9aaevWncjHNMJyelIQueaXrzSZ4o9KBig549qQ9qF707HagQYxxTgufrTkjJNXYrdVXc3AAoC5DBbFx0496naVLYbYwGfuewpktzkbY+F7n1qvjNAWBizksxLH1qOaWG2hae4kCRLwSeST6Adz7U26vLeyjDzknd9yJPvP9PQe5rmL67mv5hLORhciONfuxj0H+PU1EpJFxg5DdT1SbUXAKmK2Q5SLOef7zHu38u1ZpAqcrk4pjJx0xWTlc6FFJWRWZc9qaI/nFWfL+n50qxfMOB9aktMYsQxycfjUojU8A1dSKML8wHFSqkY/5ZVaIcjO2KpGTzSqqnoRWqojPWDj3oZd2dkOPwFVYnmM0Rew+pp3lkcECrxtnzkqfxpRakD7tHKHMjPxz93pTlQE/dH51d+xu38H5GkOnzEkfIOO7UcocyKfljJoEfHH8quixk3fwH6NUv2RwMbV/OjlYc6M7yeOnNJ5TE9f0rQ+xTnGFjx9aeLCQnkJ+dFg50ZnlN/e/SlET+tan2DZ6U0W5XgBePajlDnRnfZ2J+8aBbt/erREJOQCo/CgWxz94flRyh7Qzmt9uCW/Cm+WvvWr9iLDlgR9KabA+oFHKHtDNWIY43U7Yno1aIsipwZFUewzStZADIIPvRyh7QzAqD+FjS7R18s4rQNqSO1IbJj6H8aXKPnKGBn7ppSuRwpq8bHHIIH1pfsXH3qOUXtDP2ADlafbwJJLtC5+U4yatGyJb7xx61PZwSW12s6N8y5xkcfrRYfOUWt1NrIyoPl9+ao7BzuUg+1dHO0ws2tkJETkswCjJP161gT+Yjkc/SpcSoyICi571MkaDnmoMyE/dOKvWtvLLyB0osNyREyqOgNKAMj5Pyq+LKV+o49ql+wMpAz+OKfKRzozxFGVztzTdiY4StZbUqDkcfSnNax9QHOPRafKLnMfyQTwBQYSONp/EVqi1Q8iOQn6UeQAceW+PQ0WDnRli3LHini3PPArVW3Uk7YnbHpTjav2tyw9jQ4hzmObdsZ5yPQUxV7EYNbrWbMP+Pdl+hph08Hnyjx60covaIxii9GFHlqO5rXNjnJ8vB9D2p32DZjO3n1p2Fzox/LTjrQIx1Ck1tCzO3hVwPWj7KFPKp+VHKHOjDaNeyfrUEqH+7XRNbjBwq7h2NZ10CnDIF+opNDUkYjkg/dqMt61anPsDVNn5xjmpsapiZ57U8H6VGHye1TAj2pWBscG9hTg3sKYGUnggU8Ef3hTESo47gVKJExjb+tV9ykdVNA2KetArlsODkbcg9jV2y1S4sMLA58vvE/KH8O34VlAp609WTPWmiWk9zsbPxDZXACzn7LL33nKH6N2/GtfHAPY8gg5B+hrzoFD3NW7LUrnTzi1nKp1MTDch/D/DFaKXczlTtsd3Sg1i2niWyuCEuAbWQ8EtzHn69R+NbIOVDAgq3RlOQfoaoyY44PUUxogen5U7rR0oAgaIg96jxjrVzORTGiBFAFU+tKOe1SNGRTMc0wGkd6Og4p2PU0nNACE8UA0mKWgA70cmj8OKTPFAC/WjpRnIoHp3oAM0ufrTfrSkd6BlY03OTSn7uenpSDk9KYC9OTSEEDmnY4NNJNACUg70ozSH2oAMf/Xox0ox70ck0gDt2xTc+tHQ80Ee+aAFPAoIzxSZzjIpyrk/jQIULkipkhLYGKkigyRmpy6x5C8t+goAAqQKC3J9B3qGWVpevAHRaRiWbJPPrQFJYADLHgDHWkFhh96oajqsenkxKolucf6s/dT3b/D86g1TWPIZ7ayYNMPlecHIjPcL6n36DtXPiLOWYksTkknOTUylY0jBvVizSy3Ezzzyl5XOWY9//re1QlTn7wxTnC8jpUJAJ5zWW5vawEDk7hUZNSlQOw+tLtB/hFNC1IMe5p8SEuOtShc4+UVNAF81QFUkmmiXc0rWFPLBbr9auqkPoRWnaWi+UgxCfrHmrq2ucELF9fKFaIxbMMRQcAE/9808W0WAPmP4Vvi0deMr9QgH9KPsr+pP4D/CmTcxPs8Q6bs/lSi1V+Nzj6YraFn/AHvM/wC+h/hTvsoXpv8AxamLmMb7JEvI3fVjTlgiz9wE/StcW6jqv508QLnofzosPmMYW0ZJ/c5+gxSizQc+T+da5gT0b/vqj7On938zQCZk/ZVz/q/1pDAAfuAfjWv9njI+6uPrSfZ4x0UZpWHzGKYTkcKBThbg9dv5VsiADsPyo+zrnoufoaYcxkG244UflSC3AH3c/UitoW4PTaB9KcLVcZwPwFIOYwzBkZCfmaabbplTW99mT0FH2Ye35Giwcxhrar/zzP1zSmzGCNvB75rbFsuew/Cl+yrnk/pRYOYwhZ47D604WxXtmtr7NFk5/lSi1j/h/QUC5jCNru5CDPoc0w2JPO0fnXQ/ZVPIZz9SaU23HBH5UrD5jmzaFV4QU3yGByU49cV0f2c+n/jtRtbkdAc+wosHMc3NEQhyD09KwbvCTMCcEV3rwkL04964/VoD9pfC7TnrSaNIyMjzNzcEYrY0tWdT94jPZelZKjEmOSa63RID5JJU5OO9TYqUtB6IeMI/P+zT1gJPKsfwrVWJsdCfxp4hYHpVGVzH+zsD/q3x9BR9nk6+VJ9cCtvym7fyo8p/SmK9zGFvJ1WGY/QgUv2aYjPlXH0LCtjynA6UvlyEZCj86AuYhtJG/wCWUuP98CkNgT1hfHqZK2zHJ6LSiOT/AGR+FAXMMabg58sD/trnP6U8aeuOET/vs1tiFj1YA+wpPs/q2KBNmKLEf3R/30akW128bUx9Sa1Tag9JHB/3jQbdx0c0CuZQtQDnaoP+6aX7P3IH/fNaf2eXtIR+FH2acn/j4I9P3YNOwXMprcYznHp8lZupRBo9kgz6HbXTtazbSftP5RD/ABrD1iJ1jH70vzz8oFJoaZxl3b+XnA4rPZBmtW/LqCP51kMW39aixvFj1iGM08R+1IinHenqGBpDuiJ0IIyKey4HORRJu3jk0TsfK6mjUd0Kq8U7bUak7RzzS7mxjJoC6H7acAveost70ZY9zQF0TjAPFP3CqvzZ6mlBOPmP60AXRjPQVZstQudOctaymMH7yHlG+q9KzlyOjc1KG9aSdtgavudbZeJ7Wb5LxDbP/fGWjP8AVa3AVZFdWDIwyrKchvoe9eb5q1ZX13p7E2k5jXOTGRuRvqtaKfczdPsegCjPFYlj4mtrgrHdp9lkP8ecxk/Xqv41udVDAghuQQcg/Q1Rm1bRiY5ppQHPH4inUdDQIhMXcc0wjFWaQpkdM0AVSKQjmpjHk8flTGXnFAxmPSk6cUvSjqc0xCCk5/ClzxSGgAxhaX0pAeopOM8UDK2OPpRn0pR0PU5pvXuaBig8ihsZHFHSkPXn1pgHTg0hP1zS9+aOp6UCEx3o6CndOlI1IY3GTR24pQD/AJ71NHCWxxQIYqFscVajgAAJ7etSKixjc3FMdy59B6UCFaXA2p09ajpM0jukUbSzSLFEgy7ucBR/ntQApIAJJVVAJLMcBQOpJ7Cua1TxAZw1tYllgPDzDIaQeg/ur+pqpqutnUW8qNXjtR0Q9ZPdv6Dt9aoCVVGdv6VEpdjSEOrJVk2/wjjj6U2W44wAM1E1zxwtR+f/ALPWszYXzPbmnCbj7opgkPpSiXHRaAJPNOfuijzm7AUzzj2FL5pPanYVx+9jxjGasWiMZlO3gGqqu3Unj0q5aTkSjgmrRDO9sFU26cnOBWlGiDOSTWVpMjPaoSuBWqufSrOdkojjxg59qd5UXuPxpnJ708dOaYhBDHnq5/4FThDHnODn60oGe9LgetFhCCJM9D+dGxB2o/Gjb70AGxP7tJtUD7nP1p20Y6mjaPU0AJtBH3QKbsx0UU/Ax1NGFHr+dAXGkewoyQO1OwO9JtFA7iA+woye2KUKKXAosFxuTjqPyoGfangD0o49KAuN6dT+lIWx3zTyPakOBx3oAbvHel8wDvTTS0AL5wB6fpSecOwNBPoKT8DSAQy+1NMgYEY5px+lNYEe1AEEjfLgCuO1piLh16c+ldlKTtOGHSuP13InPGTnNSaRMaLCuCSBzXXaVIxt125x6gVyUXLehrrdGYfZgpO3kkCgqRsRs+OlPDMKYjL0LipMr60zMNzdeacu4+tJuX1pQ6DufyNAhSHHY/nTcOD/APXp/mL7/lS7s9j+VAajME+340BT9T9aduHox/CnDGPun8qYiPDDtUg5GDilBOMFSfwpCGyPkY0AKR9KBz6UuD2U/jRtb0H50CFA9AKXaOpFNAf1Ao2sOd1ACOgJ9BWHrWFiHNbLpnPOKw9XITgnJNSy4nF6jjB7n0rGIy3etrUue9Y5+9xWbZ0x2JFBp3zeopFA96cRx1NFwsNZSeaSRCyYpT15oJAHrTCyGhcDGfypdp55oLD0pu4DoKQWQ7B7GgDPembufu0Fsfw0DVh+33o2DGd1R+YfxpN7egosx6EwGP4v1py7e5P51DubHGKMtz81AiyNv9/9adwO/wCtVMuD1pwZj1NAItjHvV2w1G700H7JMVQnJicbkP4dvwxWUC3qfzp4Le9F30BpPc7ey8T2VwoF2PskvTJy0Z/4F1H41t9AD2PIIOQfoe9eX/N71ZsdTvdOYG1mZU7xN8yH6r/hirUu5m6XY9H6UVhaf4os7rEd2Pscp4DE5jP49vx/OtwdAwIZWGQynII9jVGbVtxSAeCKaU/Gn5pKAIWTPHQ+9RmPHUc1aPPXmmlfQ/gaAKpGOtNOassgPUbaiaPFAEXuaMe9OOR24pvtTArdTx2pp/U0Hge9AFMBc+tJ1OaCcN70voKAENJ15/CndM0o+lIBMdulKqknNPWMtzVmOIL1oAijgzyf1qwSsQxjJ7Cms4XhfzqP1oAUsSck8000H1qlqepwaXF+8/eXDDKQA4JHq391f1PagLE91dW9jb/aLp9kecKByzn0Udz+g71x2qancapIPM/dwIcxwqchfcn+Jvf8qr3V1cX1y1xdOHkbgdgo9FHYVHt6Zxms5T7GsadtWG1RjnmkLR018Y7VGee9Tc0sKSD2FHA9KTHHApuDuFK4KJKAD1ApwC5PSmhcd6DQFh5Kjpik3nPGB+FRk+nP1pV/SmhMeCe5q3ZjdMoJOc1VX61fsYsyr65rRMzZ3mnxkW0YVhgDqeprSVTjqDWbYMTCgP8ACMZNaStgVSMGSBDjkrTtox1FRBiT0zT81RJJj0Iox6n9KaCfSnfhQIXgd80cdqTPtS59v0pAGOO1AHHak3HkbT+VNy3ZDn6UDH4PqPypcVFhz1Slw393FAEn5flQRTFDY5FL060AOxnuaNv1pP1pNxB7UwHbfc/nS8epqMt7jNJuJPagNSRlB6s350m0DnJ/Om7j7Uhz7Uhjjj1J+poGD2/Wm89sUYb0oAcQp7frTdqf3f1o2t/s/rRyPSgACoeiighR2oyfb8qaxI6MPypARTbQpIWuU12M7s8c5HSuolDEH5+392uW1t2EjLwwznH4Ui4owowd2M9K6/RCEi5HGce9cekjb8Betddo5zHnOMnpikXI3lPvTww9TUGNw749aMY7mmZk+5fU0nmDuT+dQgZ9aXZ9aBEwkWnbxUOxRSjaKAJN4pQ46U35fal+X0FMQ/eKQyADkimZB7DijAzn5aAHeZx2/Gjf7im5H+zS7lHcUALuz0xQGYdSKQun94UNIuOGGfcUAMkY44ANYOsMdoUjr3x+lbryJt6msHV7hV42sc+1JlROJ1EsCQTx9Ky8ncDWtqMoLHCN+JrLLnP3f1rNnTEeGI9cUuWz3pm49h+tG854WkNj8k0hHFN3t/c5pMv/AHfxoAfg0hBNIC/pRlvagYpXnrTSo9aCWzTctQGg7bx1o246mm5ajmgY8KvrS7QOmaj+b3oAbPfmkBJgepoOMd6jx9aXB70ASAgY6/nUiyAf/rqvjHalwfQUDsWhIMf/AF6XzATVYDsAKcDjmgLFjcMHFW9P1e70zItZtiE5MZXch99p6H6YrNBpR+FNOwmr7ncWPi2yuNq3im0kPG7loz+PVfxreHzKHUhkbkMpyD9CK8rAI6GrdhqF7pj5s7kxjqYyNyN9VPH8qtS7mMqfY9Jz0pe1c/p/iy0uP3d8n2STtIMtGf6r+PFbylWjWRGV0blXUgg/iKohprcU03YP4Tj69KfSDrTERMmMllwPUVE0fGRgirfSmlFPPQ+opAYxHPA6UDinHB47UmBxTGABzmjpS9TTlXJ9qYDQpJ/rUqRljT448nJHFTnai8/lSEIqhRzx7013zwOn86Rm3c/5FJ1oASjn8+1Kqljxyf8APNc5q3iRADb6bN1GHul4/BP/AIr8vWk2luNJt2Rc1jW49M3W0O2W+6EdVh929W/2fzrjmlkkkaSSQvI53O7HJY+tA8sHqP8AGl3ID98CspTudEafKJuPrTGkPqKVpUH8VReYCevFSVYGck9aNzHqeKYWyfajJxVCH7jTMnf1pCTimrkMTRYLsshj0pTgDGahzx3pHBPrSsFyYFCe9PDJVUcDr0p4YDpVKJDkWwyZzWhYSosgJJAz25rHDAH+lW7Rx5qnJ+vpVqJDloejaawa3Rgc5FaiMAKxtIfdaIRxwOD29q1kPSqSOdyJlfNPDVEDgnNLuxVWFcl30eZ7VFk9aaWPXP4UguT+Zz0pd+e1Vwfc0/PuaLBcl3cdKQn2qPdRuosFyQn1xSdR7VHuycZ4pGYk9aAuSbuwFKDUNO3Y9KAJS3GBTS3sKj3YHWk3nNAyTcT2/Skyc9KZuPtShuOtMLkmTRlj1qPcevWjf7GgVyXJHfFBJx1qLeQP/r0gkzmkNEpJA4zTfmpvmUgl9j+IpAKSe+aTcT60Fz2Un6Uzc2ehoAbKG2nrXKaug807jgnJ5P511EjNj7pH41yesbfNfLEHJ49M9qTNImOiRtMSXA7Dmuq0tSIFVGwB05rkE2rJxnjmuk0Sc+UAASAf0P8A9epRctjpEWTGNy/nTtrd2FV1kJ7EU8MT2qjInwf74pwX/ppVbc54AFKGf0WmBYAGPv5pwwf4z+VVgW9RSknnn9KQWLPy/wB40uQRjdkVUBYj7x/KjJHGSKYrFjK5NJkA42mq27/bbH1pNw/vN+dAWLefRKM+oAqmXX+9n8aMr6frQBcaTaOQPyoMmR979Kolx2FMZ/8AY/WgC8ZQBgjJrF1iZTHgdc9yKlkkPOAPzrA1APuZsKM9f/rUmVFGLqEgY8YrJJGavXQ9RVFlGeKyZ0x2HhhjrS7veoto96AoxzmkMl3r9aXzFFRADoaML0oGSeYKTzQO9NwMdKQj2oCw4yetIX75pMZ7UmPamApegP7803GB0ox9KVwsO3ntS7s0wZxS9qBjsnvSEmjHftSH60gsLu4oLt6UZFJ1oTGKGb6e9KGbNNGTzijGOxpgh+4g9aUSEmmD8qOOvegRMHNODnPNV8nPWnBqYicPjvVqx1O805ibK5aIE8pjKN9VPFZ45704EDvTTsJq53GneL7S42x36C0lPHmLloj7nuv6iuiGGRZFIZG5VlIKn6EcGvJsjqDVmw1O80uTdY3JiB6oRuRvqp4q1LuZSh2PUBkUv8q5zT/GNncLs1BPscn/AD0XLRH6nqv610EciSxLNE6SRP8AdkRsqfxFUZmV2oHWlA5FSJGTyOtMYxV3fX0qZI8H3qRUAGfTvSs3YcCkIUsF4GCajPJyaDR3oGJTZHSKJ5ZpFihjGXkc4VRUd7eQafaG5uXKxZwoUZZ29FHc/wAq4XVNVudWmUy4SJOY4UPyr7n1b3pNpbjjBy2Lut+IX1BTbWYeGz6MTw83+96L/s/nWJg96eABgkikY471jKVzojDl2DAHpzUbEYpxOe9MOCam6LsxmMn2pRnPtTiRSEHpzTuLlYuQDS/iaTaM55pwPrSuOwmBjoaABnpTs88UhOPr6U7gLxSE9qTdxSFgaaJYBBShF96QMKeGwKd2Q0hwRMZ5NX7GFJHBXsRwe5qgr+1XrEgyLxjBzmqTZDSsegaXAI7ZRkkjq3qe9aajtWPp5IhAJ5HHU9a0QQe9WjB2LAUZ9qXAqEEE04AUxaEuBRtWo8CloAkAX2o4z1FRcClwM5yKAJfl9RQWUdxUXGO1Hy8cjJoAeWH95aYWGeSKb8vqKXgd6Yh28eopN4J/+tTSRnrQCAaBjiw9/wAqTcCe/wCVGRik/KgBxfjG1vyoDcdDQKTrzQA7f7Gl3euab+NHbrQA4t7GkLH+7SfjSUCHbjjpRu56U2kP60hkmT/k00se4ApueKNw6GgLEc7kKTgetcxrD/O5KjHGCOpro5iBxnqDiub1MCRSznH7vIA6ZBpFowlb96crwcitfS5WjU8DIxxmsksAQBjBHFbFjEu1WAOWXPtUqxctjYju2IztIFSi4fHtUEcYA+vvUojAHIq9DJ3H+czc5xS+bIP46i8vrhacE9f5UBqP85yM7zS+Yx/iNNEfv+lO2Y/GgLjWc9QTSAk9c04xn3pRGf8A69ACfnTSetSbD3/nRtA/+vQIgKsORmnqSc9fzqUAdqCo9B+FO4iud+etNYn1OasY96jZFJ5JxSuOzKspcIWBXjtWLfz7s8YIrfkjQjq31FYWowiMkxsSPQ9qllxOcuZTuIxxVMyHJ4NW7gEkknB9KqMpPRulZs6I3FEnHQ0hk5pNp7NRt96WhWob/b9KPMweOaQr780Ff9r8aNB6iiQntS7/AG/Wm4A7mjKjqaWgajt3tTSx9KXikzQMTdzSbsUvHpSHj0piF3nPt603e1LkdKM80A0HmHFJvPrS5Ge1Lmi4WG7m96Xc3qcU73o70XCw3Le9GSeuad3pTg9eaLhYZnI70c5pcYpO2KLhYPzxR+NB9jQMGncLACf8mnq3qP1pvHTNLgdc0XFyjwR6D86X8KZgZ6/pTsj1NFwsOBIxzzVqx1G706UvZ3EkBb74X7r/AFU8Gqm4elKGB4x0p3Ymkz05Iuc84qYAIvP5U4sFGB1qPqcnrWpzCs2evT0ptFJmgYhNUdV1a30m3DzfPM4zFApwz+5/ur7/AJVV1vxDDpBa3hVZr8Y+Q8pF7v6n/Z/OuHubqW6uZLm4dpJpDlnbv/8AWHpScrFxg36E95qV1qNybi6cM+MKBwqD0UdhUAkx6VHvFBYYFYvXVm602JDKR6VGZWJ6CmM/amAmlYd2SCVs0vmE/wD6qjoIOfeiyHqP8wjpR5jetM59aUKcGiyFdkgkP+RR5jEf/WpoWggetGgaj97dzRn1zTQB604ADNAWYnakNOwKQ7e5qiWKM0oz/exR8vrQCo5ouKxIpx3zWnp52SpIo3FTnGe/astWXtWpZMBKh28dcChEyO0tP9WrE/MRjnt61oKwx0rNsJFaJQQRgelaKOpPBrVM52tSVSPSpM1GGX1H50/zFH8Q/OmKw7k0ZIpv2iIdZE/Oj7TF/fHFFxWJOvak7dKjNzGP4x+tJ9oXsRk+xphYkwR2owSOlRicEfe/Q0vmgjq34CgLD9ppMGmFz/dfH0oD+zflSHYdg0oB9qbkepH4UB8UBYUnFG7pSF1A5NIH4xTJsSbqbupPMpC4znAoAfv5o3UzeP8AIpd+aBj93WjPFR7znAFN8w46DNAE2elJuqPefQUbmP8A+qkA8txTSR1zTA7f5FBJPcflQPUZMQyY9D1rltTuCNoCEqCyn2rpLhtiEs/HsK5nUwCznOeQfQ0mVFO5ixyMH5Xoe9dJpTFkwSPlP6Gue2jfj5q6bS4h5KMe69zSRcjSUY6kU/ODTljXripAijtVXMrEOfc0oJ75qbYvpShB0xRcLEIz6mlI96lwO46elLgdhRcLEWPrS4welSfWl60XCxF36GjFTY+XkimYxnkUXCwzoelP+WjOOe31pM89qQAdtMYL6H8qcT7cUgKHnB/KgZBIUCng1hag4Yn5TjHX1/8Ar1vydOAfyrA1IOCw24Q89ehqWVE5i6kUORgj0qoWHUKauXkfJ6ZHWqG8VDSOhXFMg9Kb5vt+NKSM9KYSPalZFaimXnpSeYfSkLDPSkLA8YosgFD5o3Z6Cm7vajf+lAgLHFG9vwpN4xSbzjoKYC7jRuPpSbj6Clyf8ikMMtmlyc00lqUlvWgBcE+tADetNy3rSc+tMCTn1pp3AcGkyfWjBx1pALluBRz2ppGKQjHOcUxaj/xo79cVHijNAEnGc5pcjPWoxSjngUDH7hkUu8DrTfLb0/WgK3tmjQNR3mLmlDgdKZsYjtS7D1paDsyZCD05qQICe9Vwp9aeHYd8/WpuUkj1ikNKajlljhheeaVIooxl3c4AFdJxDuWbArldc8VCPfaaU4ZvuyXQ7eoj/wDivy9az9d8SSakHtbTfFYNw24Yeb/e9F/2fzrBOAOhqJTtojaFK+rEz1468+9Ln2pRSNzisrm/L2E3gdqYZCTwtKcUBWxRcLDdxDcgYpdwo2HuaMH+9Suh2F3Zpxbjp+NM2nrml2H+9RoFmKDS5B4pPL/2qURj+9Sugsw496OKa6qgzu59Kbu7kVXmS9GS4pQM9/1qIGnbzjoKBEm33zSYGO1M3n2pC/ajUTsSYytNP1pu8gUgc9qoWhOgJwc8VpWocsvJ96zYmbua0rD97NGm4jLcn2poiTOy04FbZSTy3QVfUjIHHPtVC1k3xhgoAPC4ParyfTI6VojnZYCj0owB2qNefan5GOaZJJgY4FAOD70wGl4x6GmBIGwMH+dJnPQ8+lRFsUgIPemIl3GnbsccVCGFO3CgB+8etG/3qMt6fypC2OlIdyTOe9G7HTH41FvJNLuGMEGiw7kobj1pdxPeoQ2PX8qC3TrQBPketG7GeTUO7Izg0buOlICXcPU0hI9TUfPpQc+hpgPyD60pYYqP6g0n4GlcaRJuFGc0wHP8JoJ9sUrhYfuwegppbjtSfhSHHpQOxFNko2NoNczqjskr9wRXSTNgdB+dc1qkZlcEkLjK8UmyopmYJNzZ966TSPmgBz0Nc/HbfNs3c10GlqUHJ4cDH4Uk0VJM2kHvTiCPWmxg44I/KpSDjqKq5lYbzjqaB1xu5+tG3nr19qQryOTRcLDiKMfnQKX5fWi4WEwfSjn04pRt9f1pMJ7/AJ0XCwv4UgLNncgUZ45zn39qXCen60p2DA20ANAA70hxnrTyMdFAppHHb8qAG8H+IU1gByHpSo5AOKiJIO0EZ70gZFLPGOCfzrF1CSJlYljuHbHWtmUDaSRk9zXP6gygjEmSM7SKGVGxzt1L8xABHpms9mBOcYq7durOe596pFvmxgA1BvEAw700kc9aMjPTmlJ9v0pFDcgc0EjsMA0EexpvJ6A/jSGLnikJoIP92mk+ooAU+2KQE0mfQUm457UxDt2e1JvPvSbv85pN/wBKBjxJx0NG8+9N3HFG7060g1HByaXPFM3HNGW/+vQND8n0pMmk3N3xSEH1oELk9KOTSHPfNJ360wsLg+v40cetGMmkwT2oCw7j+9RketNxS4z0oCxIs23APSpPNWqx6GgZP1pWuNSZZ85frSecO1V+c80bT+lKyHzMnMw96Tz+1Q8+pp2BT5Q5meu3d3bWFsbm8lEUQ4B6lj6KO5rz7WdZn1m5BbMVtGf3UAOQvufVvft2qrfX91qVz9ovJfMkA2qOioPRR2FVe1VKd9ERClbVjgPcUH3bFMJx3prH3rM2HnHrTCRnlqZ14NNYgHigRLx7UcY+8Kgz3zzR1HfNFg5if5e7CnfL2NVeTR8xHXmjlDm8i1kf3qNwJ4aqwHTrmngHqKGkF2T5X1o3L61CFJpQhFKw7sUgsck80BR6ikKnmgJ7UyWh23/aGKUIvrTceopcH6UCHGMZqPAzjmnrlTzS7V9aLhZMbgEdTmlVRkjmjgZwaeuBjmqESRqPzrUstofPfGB7Vmx4HbPrV+2ceYuB171SM5HWWTKwGPTAz2rSRkUAA1i6ed657E+tayL1q0YO1y0pB6GpBjv/ACqspIA4/KniQZHrTsST/LnI4NG7HXFRbsjpSbuOtMNCXI9KXI9BUJc00SZosGhY3D0FG+ot1JvoAmLik3+tQb80m8/QUWFcsb6QSAdarlvc0m/1osO5aEqn0pfNXuaq7scmgPnoBiiwJlkyD0pBKBUG457Ypd+OwosBY832oMh9Kr78d6Xdz1P50hkpkPpRvJ7VCWGKAccjmgCbLelIWP8Ak1HnpyaRqAuOLgeg/GmtIv8Aepp5HXioS2DjNIY2eXqA3bNYV8Q7ZDfe561p3UrArg+1Yl3IRjDA4OCaViosSJRuUk98Vs2RCKME5Vqw7dgxbcdoxnpWxBu2j5/vCkkNmwkwx3qYSEfwmqEXmkf6wflVhQ5HMtUZsn8w4+6RRvboR+tRgf7efxpPl/vfrTAnDEjgAH3NIGPfbj2qIGMH73604OuRt5pBqP8AMx3FJvHTcvrxTSy8Hb+lOEnop/KncVgEh7Z/KnhgDyxqMufQ0bz3zS0HZjjKueGP4UGT/eP0phbtikLkdqLisxGkOeFemGU8/uz+dOLnnpTSWPpRcdiGUsw4QY9Caw75W2E7I1J9a25C4U/MB+FYOobsH5j16eh/wqWy4xMC6yCclcewqk3POeauzgE8mqjKpH0qHJHRGLsRE47ijdTto9qbjPTGKlstRF3j0pD9aDkU3d2pDsBGfrSbAR15pc980mRii4WGENk0m0g//WqXcPWmk+9PmFykRQ+ho2H+6ako+WjmHyDBGeeKUoRxxTqTPai4com3jkiggcc0jEjim7iegpoRIF96MDuTUeWPXNJ83YEmmLQm4HHNJlQOKjw+elKA3pSGPyv50mR6fnTdrnrSeWT3oEO3D0Ao3ijYfajyz/ep6BZhvPpzSEmjy8fxUhX3NFwsxST/AHuaN3qaTaueScUvlqfWi4rCkgjmk3ClCqOxpQien60cw+UtAAdRn600lVqMvx2phk96mxdx5bJ/rSFh2FR+YemR9aQuQO5oYEuf9mjPX5ajDkjOKXd1pAS8Y+7RuXHQcVFvz3o3+9IY/KjsKUFR1qLceuKMn2pgTBhTsjNQhj/kU4O1ILkvA780YU96iLN600u2ODj8KVh3RYGAeuKZI2eAaiMjdm4pM+9UkJseHwSPSguScnAqMY7GlGKZNrjw3WkZwOpoGKXAxQKwgbPf8qlU0xQuO2B3qRQM07isSo3QfnVyB8HORk8CqiY9DVqBdzqvc9OKaZLidXZSRKoUMpCKBnPetBJIxj51HfrWRYoixdAD0Ga0lZMYUAkelaJnO4lkTxDGZV5p/nx4++tQgDj5Pzp2QM/KKdxcpL5ydnB+lKZVx1P5VDvHHI9aY0qgcsT9KLi5Sx5q5HBJ+lHmZ6LzVVZkPQH86lV8nIUDHc0cw+VEpcgcCmmQj+HimmR+m0UzdIf4VA+tHMHIiQu59B+NCsc84NRqJP8AZ/OlHm56D86TkNQRLuP+zijdj+7+dNBdh93H40wk90/I0uYfIhzSH2FN8wnnd+QqJsjqpFEeT/CRVcwciJ1dj34+lOG7jkflUQ4PfNOAJIABpcwco/k8BufpSkN/ex+FM5BwCCaVmwB2I/WlzMfKhdvo5/SjBHVjQMe340vGf4fzo5mHKhNpJzvajB/vN+dODqP7p/GjzB0wPzpczDlQ0biOcimsqBsFj61IJAvYGoXkU87VPPrQ2wSRVuEUBuSR1rImVcnjr2xWxNOMY2DHrmsmaWMN0OR6Gpk2aRSGRKuQccVo24XAx0FZ0c8YIwp/Or0Eozx0HHWkmxySNBNq9F4qwpGPu/nVaOQDsPSpvNYDsB9KtXMnYmyD0ApNvtmovM/2v0qJ5Xz98j8KBaFrbtYMcDJwf6U8FRyW6VTWQspVnJBHSnblJztJPrTQFxpFA+9TfMTGdxqBWz0XFPGeuBQIUyKOB9aTzRR35Wk2k8hAKdgF8wZ9qQyDOMA0qq3oB+FLhvUflRYQ3cxHC0hLnsKcQ3dqRg3979aQFWcybTjH0x1rCvkc5IDFQPTFblwpYY34/GsK7LIzAtwTyMd/WpZpG5iTggnI561TIJOcCrt0qq3U4/lVP5Qc5NZs6URlaaUI4zTyx6Bc+9ND9iKQxhVh1NIBg9TUhbOf8aaSPb86AtcQLnueKMepoytHHrQNINo9+KTAIzTtwxjFNJBouFhOnY0mSOQAaCeOcUm8A4NAC5PXFLuOOgpN4NJu9DQA857D9KT5vSk3++aTPqaYDuT16UZxTSecA80fiaAHE+xpCeehpvJHeg9KBCk96XPtTdwzScc8UAPz7UZ6U0cAdaXOPpQAuTSd+fSkoxzmmAuaM49KTBpcGkAZ9TSg0mCfTilwcZ4phYGAqPaWyKUnAJzzSbjnjii4g8vFO56cUzNGe5FIBy5GeOKdubHSmA0BsmgocQx64pPLJHrRnBpd+RjNFwaQmNp68fSgHB70gJz1oycUXFYfv9AaTcTyA1NAP+NO57UDE3Hpgn8aCD3U/nTskHoKMGi4WEABP3T+dPAHpz9aQA80AH04ouFhcA+1LsHqcUBaXBpXCwgQHoTS7PenY49qXBz1ouHKCpkfeP5VIq/7XNIOnXk0owDyaaYnEkXqPn/SrduBnJY5qquOM45q7B5YdcsPl5ppkSRu2e1AFEpJA5q8FDYO/wDIYrLtpYRGclcsccmtKO4hzhWXitUc8kWU4P326U/djq2ar/aotpbP4dKBcx7gMY460ybMsbwR0/SgMMdB+VQ/aUIzmjz09RTFYk2RkcjNPUqihVXgdqh+0J60n2hScAmhjRYL+1NMpP8ADUXnD0NBmHZTQkA4NyTt5p656lKh385wacCzDO00WC5NvOCdtN3HnAFJtY/w9feggjrj86LAKGbuBSFjnjrSAnrgfiaByegoAMt6il3Njrmm71HXBPSgSrzx0oAfh8jkA0MZC3TimCfPbFSLM3FADT5nGM04GX2/GneYxxgj6YpRI/I4NACYl/urRtkIxhad5kntil81+MMKnUYza5HRfyqF427YGfbrUzPJjhgcdOaqzTTYxvIPSjUNCCZWOQSMkdcVk3SYcg57HpWhI8vILN+JrKuvM4+bBzjjvSaLi0OgHz4wea1LeHcAeRkZrCjLq3LNxzWpD/qcsWyP9qlZjZr7FQZ3Y49acrqw6/LWdESxUZIXvzVoSqFIGMCqRDRc81QAFHBqF5QWxwDUYkWlYgZOKBD1kA71IHUc85qqJcHGPxqQHf3AzQBYEwxwp6+lSLOMcpzVdeP48U8lRyW49KEhXJTO392jz29APrUG5GJAOcUoKevPanYCYyyH+FaaZ3zjC/lTMI38Wcc5zT1jgABxk9zmkMPPc9kH1FRvckZwycdcCnMicgE4PvVeSEDJBFJsaRHLdsVOJcHttTOKwr6VnbJmc5HJIrY8xUXy8gc5BFZd5tb6Z/I1DZpFGFNyCC5NVevSr0pBJzxVNzyegqDdIZj8KYSKfx7UnHqKVyrMYSP8im++OKeQp7j8qQkf3v0ouKw0cjoaTBPahiB3pBIPemMXHHIo28cCjzMj7po3deKQaC49qTH0NG7IPpSb/QjNGoaBjnoKTafagv700ufWnqGg/BBzS9+DUW7tzRu9RQK5L296OR1NRBgfagv7mmBMcHqaQgY61Dv+tLn3osGhJSdsGm596T8aYh/SjI6frTSR1pCfSlYLkpYUbgO1Q7u9GT9KdhXJd2KaXpmDSDmnZBcl3j1pA4pmfSgnHrQAhJ9aX5+2OakCgelGcAYzU8xaiN5phBNSbznkUh55xSuPlQzmjDHoakHrRnilcOVEYDY5PNOwfwp2T60qj3p3DlGZOBgUfN0IFP2gd6Q4A60kw5RvzAdqAH6nApFbe5H8IqTjHrTbBJCDce1L83sKXtSgA9+KVx2QmWHely3rRR070XCwAt6k0Zf1xQO9HSgLC/NjrzSgMO/40A0vOaLiFAJ704Kc/wA6QE96kB5zTFYciZIHNW4oxnnqaroQKsx/U1VyGjQt4k4GB+NaUSIMkAYrOtQSw64xWnGuV6HmrTMJIkCqB0GT61Mqjpx0piqCwGOBUilOpqkyHYfsHpTgoA7flUYkjL7Qfxp25M4yPzqhEmBnkD8KdkDgAVHuAB4pAd3QHHrRqLQkMoHcU0zKOv6CkIwOg4poXPfii47Id5wxxmk85+3SgRjHemiLnqaLhYd5zkjPBprSHoTk+lPMAxjmg2+P731pXCxGXAHzHmm+b1608wL3z+dAt09DTuh2I/MHpTgc9DUggQdR+tOEMY6qPxouFhFIHHWnLIPenCNP7g/Gl8tc/cFK4uUBItKZsHsaMKByn6UY4z3PtSuOwxpQx64H0pfPQDHakPOcfypnO7OfwxSuPlA3EeDkfiBUEky4JG7jkZFWNhwajfilcfKZNzcsXOAxH+6aoTyO33Ub8q25QeMkZP5VmzcclufSk5FxgVI/MHRD+NaELybCNnOKgRgOexq7DjPHIo5inEask6Ngx4HbFSqZm5IH50rHKHb2NMU/MKaZDRZTdjnH51L8/ByKgUY56VKG7ACmRYCuTncMUqrjGG/+vRgsO/5UbCD1NArEmMkfOffikc4Xl2NMUHBJyMdaHI24yR/OmAo2hc5PHvSboxwM8+9MJ+Tv/jUJYZ6njpRcLFnzQAcAk9KjF0yt32moTIoOTx+NRNcQ4yTx9aVx2ZdF2ec5qNrs8Zz+NUxPGRwpOKje4A6Rt+RpDsLdTsDhTWbPMzMctnNTTzM2cRn61nyynHRQKRaRXmc8kmqxIzwallYknlagJX++OnapZokIT35pu7B6HNBK4+/+lGVByW/SkWG446UhY/lSFlHc0m5SOhpCAsT0oyemR+FKCo7frSbgDwtAwJIpMnNO3c/dAppfHagdgAJ7UYPtR5hPXg+1NLHHU0BYeARxS7T1PSowx9aXew6k0xDyp9KTaw7U0OO9BGRkHNANi8+1GT6j8KbnPeigQuc96UnI5puB7j3NA+tAxcLjn9KUle2fxpnsKXGRTEOyAaMjPSmYNKAe4oAUt7UAnb92lxQAc8c0XCwAk9qOfQ07cR2wKDk96AG8+lBzx60c9zSnGPWgVh2/tkUhfP0qHafwFGxulTZF3ZLuX8aNw9qj2MOKQRtjtmiyC7Jd69OM0eYvfFReU/qKBE2QdwosgvIlEiijeBUfkHqXpPJPdjRoO7JPNFIZB1qMwnruJpfJHQ0KwPmHeaq0nmnPWlFuopwhTNF0TaQwzGjzz61IIUz0pfKTP3aLodmRec3rSec3vU/lrxxS+Xjtz9KOZA4vuQeYxqzCCV3NzSeUDwfxqQAjAAobuOKaHcCjPvSYIPSjBB6flUIoeD3pymmcjoKUIx5PFUImU4AFSpKQRg8VX3AcAipEZScZ4700yGjYs5Cdq85JyfpWsjAYIJx9awbJxuL8EdAM1dN1IBggD6GtIswnF3NQSkE8En3pfMbIBAz3rNFzMPSk+13GM/JmnzIhwZqiRck7QD05FBnxjheelZRupsYO0fSm+dIxHzdPSquHKbLTMTjCn6UC5wMfyFZHmSu27fkilIlA5kwT6mlcOU1TcZX/ABFL5yqMllH1rJZAcK8o496dtiJw0pOOaLj5DV89QeoyamEqJlmI455rGDwZLZc449M0rPG45DEe9K9x8psrdJyeOemKX7UpJ9qwfNwDxxSNKnTvTSJZv/aE6nFKJoz3Fc+X75wPSkEvXkk1VhXOiLxnuPzo3Jnhx/OueNwcAevakF3sPBwcelKw00dDlCOXFBdAR8wyawDeOV+8D+FILiQ+3vRYLm80qj/lpx3ppuYgMGT8aw2Y5G9zg04Oi8jkUrBc2ftUBHDEn2FI0iZyoIIrJMxAwGAFN8xhzvB/Gla4XNVrhdvcfWoJLn5QQRg+oqoW3Ln7xxwAeKifHl5kcnPTnpRaw07j57t27oAOnFZz3Ejsx3pyecCllaJHXGWFVGccgLtAOalmiRYE7DgFSfpVmK7ZSDuUcelZeT68U4NyOB1707CbNj7bjqRjvgVH55J+Umqe8rjAApTMQM5HXmloBoLM3G6RsUGdVGcsfYNWc0+eC35U0SgYyKaEaKamoyMOPq9DamQfukjt89Z5dAMuoI9BTQYjyDxTYrF4aqwbiIH23HpSHU2LYC1R8xOdpHNKswGOlK5XKi219KR0H40xruZhkqPfFVzMmMsfypq3al8dPcmmRYsG5l9P0pPtM3bAPqKrtcns/T0qIzHPLHNFxqJaaac87j+dQvPMP4zUPmsRksSPpTGlx/Dk/wA6Vx8orSyOeZDnFVpVbdywwfenvM+eFIqByx4xSuWo9yJ1JJ5pu3PIYdKa7sOcD86iMmT/AIUtSlYeQRzkZoGCeT+dR7+f/rUB+5BNFmFycJzTtgNRCUccGlEg7A/Sp1LuiXYvvQFHvUZk9v1pN/PalZjuh5BFIc5yTTfMpDIadmF0PA7YoI5xiog56jNBkbvRYLokxQRg84qEtnnNJuOetOxNybA9qcMcc1X3DNLu9+KLBcnyvrSZUeuahyaUk8GiwXJcr7n2o3Lg4FRZINKc/nTsA8ye1J5tIBjHNGBSDUcHJIzTucZqP604Ng4J/WgEKWOeKNzY6k0vy4PNNDADvRcdgyTR+NAPY0ZHX0p3ELjj6UfzpC3bNJmgQ7t1pR1zmiipLFxnjofrS496KKQ7BtPPNHSiilcdkAGT06dqCvaiildjsHAJPegEHtRRTuFh340H9aKKQB+Jo/GiigBc/wC0aXJ/vGiikMXJ/vUoz3oooGLuJ6ijJoooEOGSMU8uAMZoooQCBRUihaKKshl+BFA+/jFWhs/vnPsaKKpIy6gDxyxp42+9FFUSxd248Amnqzg9hiiiqsTccN5H3wPak2ZPzScCiigQoVM55Jp25VGduee9FFFguIJPp+dBnbBwxoooSHcg8xuMKcUuZugBH5UUVRDApIRkn6ZOaXZ/fuAB6CiilfUEhNkA6y/nQXth/GSPpRRRcfKh/wBotlXrTPtcY+6hNFFILIY1xvbgY/WgSjHKt+VFFLmZXKhyycH5ST9KUM/QxkntxRRRcVhfNlLDam314qGTeSRty3rRRSbGoorMkrSZfCj61CUlLnbt496KKhyZryITy5sdRyKVYG67gM9qKKHJjUEP+zOVB30v2bAyXGfpRRRzNhyRQvlqvIf8qTHGTnFFFF2LlQ1zGMgk49jUWUH3QQPrRRVoiSsM+Tn5Tn2NBIbGEAJ75ooqiLgsbHI+UUpizgnBx6UUUrgkKEwTQdo5oopXuVYYSccMaYQT1JoooYxhXNQMhyeP1oopFERQEdOahK0UUwGkc9KXFFFIY2lz9aKKQxc04deoFFFA7CHjuKQc49aKKYkJkZ60mQO/FFFIQmR60mR60UUwE3D0NAIP8JoopiFyR2NLkjtRRQAZP0pQW6UUUgHc0YJ+tFFAw5NJiiigBQvucmnANjrRRSuMTB9aXHPJoopphYMDNOwKKKBH/9k=" old="http://www.landscope.com/images/Photo/Stock/34001_35000/34639/masterbedroom.jpg" alt="Haking Mansions"*/?>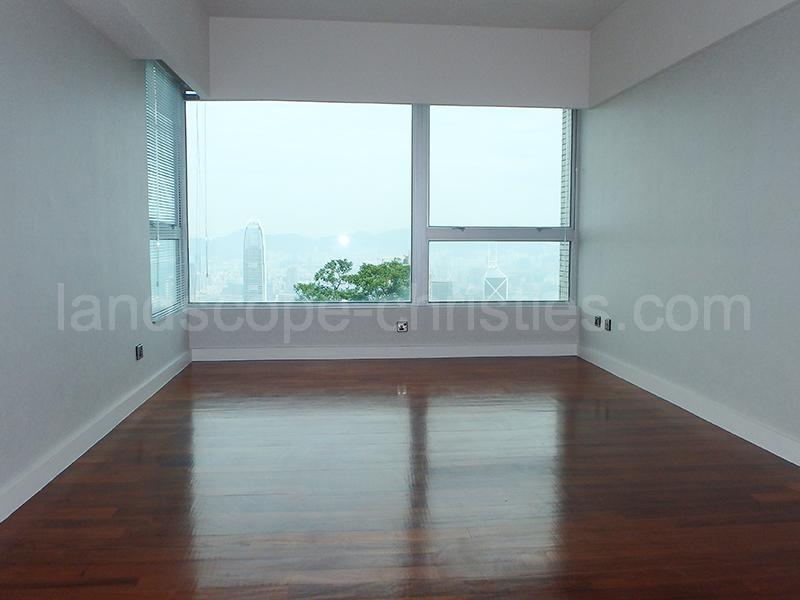 Master Bedroom 3 of 9 photos
/*img class="sp-image" src="data:image/jpg;base64,/9j/4AAQSkZJRgABAQAAAQABAAD//gA+Q1JFQVRPUjogZ2QtanBlZyB2MS4wICh1c2luZyBJSkcgSlBFRyB2NjIpLCBkZWZhdWx0IHF1YWxpdHkK/9sAQwAIBgYHBgUIBwcHCQkICgwUDQwLCwwZEhMPFB0aHx4dGhwcICQuJyAiLCMcHCg3KSwwMTQ0NB8nOT04MjwuMzQy/9sAQwEJCQkMCwwYDQ0YMiEcITIyMjIyMjIyMjIyMjIyMjIyMjIyMjIyMjIyMjIyMjIyMjIyMjIyMjIyMjIyMjIyMjIy/8AAEQgCWAMgAwEiAAIRAQMRAf/EAB8AAAEFAQEBAQEBAAAAAAAAAAABAgMEBQYHCAkKC//EALUQAAIBAwMCBAMFBQQEAAABfQECAwAEEQUSITFBBhNRYQcicRQygZGhCCNCscEVUtHwJDNicoIJChYXGBkaJSYnKCkqNDU2Nzg5OkNERUZHSElKU1RVVldYWVpjZGVmZ2hpanN0dXZ3eHl6g4SFhoeIiYqSk5SVlpeYmZqio6Slpqeoqaqys7S1tre4ubrCw8TFxsfIycrS09TV1tfY2drh4uPk5ebn6Onq8fLz9PX29/j5+v/EAB8BAAMBAQEBAQEBAQEAAAAAAAABAgMEBQYHCAkKC//EALURAAIBAgQEAwQHBQQEAAECdwABAgMRBAUhMQYSQVEHYXETIjKBCBRCkaGxwQkjM1LwFWJy0QoWJDThJfEXGBkaJicoKSo1Njc4OTpDREVGR0hJSlNUVVZXWFlaY2RlZmdoaWpzdHV2d3h5eoKDhIWGh4iJipKTlJWWl5iZmqKjpKWmp6ipqrKztLW2t7i5usLDxMXGx8jJytLT1NXW19jZ2uLj5OXm5+jp6vLz9PX29/j5+v/aAAwDAQACEQMRAD8A9/ooooAKKKKACiiigAooooAKKKKACiiigAooooAKKKKACiiigAooooAKrah/yDbr/ri/8jVmq2of8g26/wCuL/yNJjW5weadTKWsDpHZzSim5zSg0AOozTc0uelIY4GlzTc5ozQA8GnZqPNLmkBKG96lVqrg04NSsUXFbNSA1UV6lV6hoZYBpc1EGzTw1SMeDS5pmaM0APzRmmZozSAkBpk8MdxC8U0YkidSro3Qg9qM0u6gDnYzcaRfCBmaTIzC56zxjqp/6aL+o59a6KGdJ4lljbcrDINVr6zivrVoZCy8hldPvRuOjL7j/wCtWNY3kun3UsNyACpHnBR8vPSVP9k9x2NStNDT4kdSDmkJxUSuMAg5Bp+a0TuRYXNJmkJpM0wFzRmm5ozzQA7NNpM0ZoEIaY3tTiaYTTAiao2qRqjaqQhhNJmg001QhaSkzQTxQIM0ZpM0maYC0nWkzRQIXNJnmikzQApOKQ0ZpM0wDpRRSUALSUUmaBB3oooNMQnaiig0Ad5p/wDyDbX/AK4p/IVYqvp//INtf+uKfyFWK2RzvcKKKKBBRRRQAUUUUAFFFFABRRRQAUUUUAFFFFABRRRQAUUUUAFFFFABRRRQAUUUUAFFFFABRRRQAUUUUAFFFFABRRRQAUUUUAFFFFABRRRQAVW1H/kGXf8A1xf/ANBNWaq6l/yC7v8A64v/AOgmhjW5wINOBqIGnZrA3H59aWmZ/OjNKwx+aUGmZozSAk7UuajBpc0DuPzS5plLmkA/NLuqMGlzQMlDYqRXquD70oak0O5dV6kDVSV6lV6hopFsNRmoQ9O3VNhkmaM0zNJuoAk3Uu6ot2KN1ICXdVDUrH7XGrxMqXMWTE7dOeqt/snv+dWt2KXOadrjTs7mNo2pfN9lcMoBKhH+9Ew6o307HuK31bH0Nc/q1qsV3b38Z2SGRYpQP+WgwcH6jHX04rQhuCUDZyppK5Ts9UaWaTNQpMCOafuB6Gr3JHk0maYTSZoAfmjdTM0m6gQ8mmk03dSE0AI1RNUh5qNqpARk00mlNNPFUSBpKQmkzTAXNJmkozTELmjNJSZoELmjNJRQAZ/OgGikpiF70ZpM0UAFGaM80bz7D8KBB60YPpSCQsMgnFGSe9MBdp9KNp9qbRxQB3un/wDIOtf+uKfyFWKraf8A8g21/wCuKfyFWa2RzsKKKKBBRRRQAUUUUAFFFFABRRRQAUUUUAFFFFABRRRQAUUUUAFFFFABRRRQAUUUUAFFFFABRRRQAUUUUAFFFFABRRRQAUUUUAFFFFABRRRQAVV1L/kF3f8A1xf/ANBNWqq6l/yCrz/rg/8A6CaGCPPM0oNMzTs1ibjs0oNMzSg0hjweaXPFMzSg+tIB2aXNNzQDQA/NLmmZozSGPzS5pmaM0BcfmlzzTM0ZxQO5IG5p4fGKhzSg1NhpllZKkD5qmGqQSVLRSZaDUu6q4en7qViiXNBaot1G6lYCXdRvFQlqQt70wKmquCbKP+/MzD/gKE/1qG3uBC+1vuN+lM1Ft9/YD/nmkz/mFX+tRP0P0rNuzNFsa4cqamWb0rJtLncBC55H3T/SrW4irWojQE3rS7we9URJTxIRTFYt7qM1XWUGnb80xE26kJoSSED5yc0/zIeyMfxp2ER0xqm85B0iH4mmm5I6RoPwp2FcrkH0ppRvQ/lU7XUvYqPotRGeY/8ALRhTQhmx+yMfwoMUvaF/5Uhlk7u350wsx/iP51Qh/kzkZEQH+84FQTtJbKrSqm0nHytk05329etVpR5qsD3ouJlkMGGexozVW0k3IUbqODVnNMSHUlFJSAd1opKKYBRRRQIKTPzClpv8YoASP7n4mn9qan3fxp1MQlL1oooA7vT/APkG2v8A1xT+QqzVbT/+Qba/9cU/kKs1sjnYUUUUAFFFFABRRRQAUUUUAFFFFABRRRQAUUUUAFFFFABRRRQAUUUUAFFFFABRRRQAUUUUAFFFFABRRRQAUUUUAFFFFABRRRQAUUUUAFFFFABVXU/+QVef9cH/APQTVqqup/8AIJvP+uD/APoJoYI85zQDSZxxil3H0FYmwuadTdxoDH14oAeM+9KAfSmbj60fjmkO5Jg/Sl6egqPj0paAuPzRTRmlDZ6cetIY6ikFApALmjNJR2oAcFkY4RNxHXnFPEM/dEX/AIHmo1Yq2R1qdJg319KYXsIIH7un4ZpwVFOGl59lolnjhjMjk7R1wM4qhLrVjjh3J/3DSaQ1Js01Nv8A33P4U8Pb9g5rD/tq0HQSn/gNINcg7RSHt2qHY0SZv+ZD/cY/jR50YH+q/M1zx19QeLc/i4p0WtCWQLJH5aN/EDn86m6HZmrLcfPuC4UDkCkL5GQcg81AWGPrUDSm3OTkxHr/ALNIYy7O7WY/7osSfxMv/wBjSMflNRMwk1m5IOTFbwp+DF2qR/u1nLc0WxA2QSRwe1aFvcedHz98dR/Ws9u9NV2ikDrwaIuzBq5rZ5pRIagjlEiBl6H9KdmtiSfdThKR3qsGp26iwXLPmBhigSEd6rbqN/vQIde6n9iRGMDSKx25U9D2H49veqD+Iz/BbL0Jyz8f56H6fSrEssEoNtMCRJlNuDz+Pb2rnrmJ7a5MMnLDGGA+8OcED35/EEd6V2NJGmfEFwelvGPbkkf/AF+31HuKjOu3bfdMS8f3eP8A9X9D7Vklh6D8Dx+f5D6FT2pysT3zz/d/p+Z/76FPmDlRfbU79+s+0eiqAe+fxx+q+9Rte37cfaz/AL2eAf8ADOD9GPpVfdt7t/M//r4/NR60jPznH59PT8ucfRh6U02KxraXdtKskEjEyIdy7jyVJ6fgcj8qv5rmYZXtpo5xklOSD1IxyPxA/NfeukVldQyHKsMg+oqkQ1YYD5VyG7P/ADq5mqci7k9xyKnhk3xg1SJJs0U3OKAaBD880tMpc0CHUUgNLTAPek/iFL1pp+8v1oEC8L+NOpFHH404UxCYo6UuKMflQB3en/8AINtf+uKfyFWKr6f/AMg21/64p/IVYrZGDCiiigAooooAKKKKACiiigAooooAKKKKACiiigAooooAKKKKACiiigAooooAKKKKACiiigAooooAKKKKACiiigAooooAKKKKACiiigAooooAKqap/wAgm8/64P8A+gmrdU9V40e+/wCveT/0E0MEecByBjGRS8EcH8KrrJzUgYHvzWCNSXpxQKQNxhqXHHBzTAUdacKaKWgB1GeaQHmnCgAz60tJ0pakLgDThSUcjpQVcd3pMUoOaKAG0nINPIpppDHrMACG9PzrEurIPueIYbuv+FapqN0zyOtJ6lR0ObKkHac/lSfdHTmti5tRMCRhZPX1+tZwtpdxVkfA9BWTNk7kIJJ/rTweACfyFTC2J/5ZyflTjatjiJvoaB3J7HUdjCGUkIThWP8AD7fT3q+TMZHDrGI88YJJYe/pWSbY/wDPJuferlvJKkfluhCgfKSc49qBMj0+X7RqGrS4wPNiiGP9iIf/ABVXHPH41Q0PBtr1u5v5h+W0f0q9Jxj3rOW5aIn6VEalJ61EwxQMWGYwyZP3T1FaAbjOcg9DWUx71NbT7cRucA9D6GqjLoTKPUv5NG6o80ua1IJN1LmogfelzSsFxSxU47VW1C2W9gGOJk+6fUd1/wAPcCrB5GKj2t6ikykzCWBWOTL9flx/nvx6EjtU620X95yfXHP+eP5+taojPt+ApwQZ60IDM+zr/AJAfb/PsPyFItrx80LE+nb/ADz/AJxWwI1Pc/nS+WnpT1FcyfsRY/6rB9S30q7aBoYfLdQqqflAOcA1b2KOgpdq+lNJibuRhgaSHKSMMfKeRU2AO1FUiR2aM0z3pc0xWH5pQfeo8+tG6mTYmBpQaiDU8NQKw+mt/Dx3p2c0YzjPrmmJgOn40tApfxpk3DFGKXFGKBXO5sP+Qda/9ck/kKsVXsP+Qda/9ck/kKsVsjIKKKKACiiigAooooAKKKKACiiigAooooAKKKKACiiigAooooAKKKKACiiigAooooAKKKKACiiigAooooAKKKKACiiigAooooAKKKKACiiigAqjrP8AyA9Q/wCvaT/0E1eqhrZxoOon/p1l/wDQTSew1ueTJcbThs1ZWUEcc1mbwRg0CVkOVOQO1cik0dLjc2VkqVXB74NZMd0G9jU6XA9RVqRDgzSB9Rn3p2D65qnHcDjmrCTA1SZNmSinCmg5HGKcKZIopcUClFIdwxS4pR0pcUBcaVyKORwenrT8UbQaBpjeophFSbcdKGXIpFJkDGmk0NnOAppMN/dP5VJokIwDdRSBF9Kftb+6fyoCsegNTYpDfLX0o2L/AHRUmxsdKNje350WQyLYn90ULCsjCPAyxxUgUnuv50qDypFkLL8h3Hn05pWDUyNBO/ShLjHmTzv/AORWH9KvSc9KoeGgf+EW0snq0G8/8CZm/rV6T739Kye5sQnr70wjrUjDDe9MPWkIhYVEwqdhUTc0DTLNtceYoQn5x09xU4NZh+Rgy8Ec1rIYyikoSSoJ5rWLutTOStsJmlzS5T/nn+tLuUfwD86q6FYbn86XNLvXtGKXf6Iv5UrodhuR60ZpTIQThVx9KBI5HQflS5kOwm6nCTseaQvKP4qTfIf4/wBaFIOUlUk9Afyp2G/un8qZCWJJ8w8U9pSP46fNpcXKLhum0/lS7H/ummRnJJJJNOzz3pqQrC+W+fu4+tHluD0/WjjPQ0fhT5hWGlTkjjI680eWx/iT86XFMII6UcwWHFMfxp+dGMf8tBTOaaXA6Uc4uUsK6qPmcY+lNbULFPvXtsv1mUf1rM1F2GnXRTJfyyFxXnJ0i8uSJYLJnjPCtjg1pS996mNX3dj1c6tpij5tStB/22WmnXdHHXVbT/v5XmEfhzVXIxYkVZTwtq7Y/wBGx9WrXlj3MtT0MeItFLBV1S2ZicAKScn8qmudZ06zZVuLpEZgSBgnIH0rhLLwnqaXkMsqhY0YMSG54ra1Tw7f6hdpLFsVFTaAx980Wjcep7HpkqTaTZyxncjwIyn1BUYq3VDQ4Wt9A02ByC8drEjEeoUCr9UQFFFFABRRRQAUUUUAFFFFABRRRQAUUUUAFFFFABRRRQAUUUUAFFFFABRRRQAUUUUAFFFFABRRRQAUUUUAFFFFABRRRQAUUUUAFFFFABRRRQAVQ1wE+H9SA/59Zf8A0A1frO1//kXNU/69Jf8A0A0nsNbnjARh1ZB9Wp4UDrNGPxqiOvJFSr0z+VcPMd/KWTGhORMufYGkimUuFMmecZC0wfdPPNQxfKVbPfmpcrDUTVVoxxvb/vmpRIi/xP8AlVRR0OeKlVc+uK0UmZ8qLkdzg8biPfFXxcxBRuJBxnFZSirMiZ7Z4p87RnKKJpNTtYzz5uf9yqd34ms7NdzwXDj/AGQP8aDHuGGGRUM+nxzLgruAIODQqjM+VESeNrSR9q2Fz0JyXXsM1H/wnKFkVNNf5j/FKP6CnTS2FnFJK2lRZjjZjtwOg6UW89nK8AGkRASJuOeic4x0roumrpGbVtyXUvFkthdmBbGN8KDlpD3+lUj42uz920tV/wCBMa6IQWzEF7S3Y9iQTUiw2o6Wtv8AhHR8hc0Tl/8AhMdQb7sdsPTCE/1rrdFtNS8QWQljvI7R1QMSYA4cntg9BgdqVVgHAt4gPZBXXaBCq6cGVAu9icAY6cVlVemhrCUehyl3a3VjL5d0jIT91gcq30NV/mzwT+dejzW8VxCYpo1kjPVWGa5jUfDkttulssyxdTGfvL9PWsdVubxnGWmxgDJ6k08D2pwAP1756inYpo0sR/hQATnA5qTaKVV5pDNyXQI7zTre5swqTmJSy9Fc4/Q1zGoMbfT79njZJIreUlW4IIQ16Do3OkWv/XMVW8Q6BFrmmXMAYQ3EsLRLNjOMjHPqKfI0roxjVSlyyOA02LydH0+PGNtrEP8AxwU5+HJ7elaFxaS2RFtNHtZFC47EAYyPaqMqkE1idRCeRzUbDmpDmmEUyWRvxUbDtUrciomyKQ0RMMgj1rU4AA9AKzQdzqPUgVpsDkgetVHYUgHtS96QH8af/KqJGdKUH+dO45oGMigYhPJ+tAoHIpQeM9KQxCOKTbUmBimkcUmAg6YzjNKEH/1qBSgUATIMKKUDOaUDgUuK0IE20uKCcDk00uAOKYC4pjsF9z6UjuSPSm/WlcLCMdx5/IVHwakwKMUgKGpyGGxYgDcxCj8a5ubWb7T447a2Maxodi5TJ9TXSaqA8CL/ALWa5y6tvMnj47s1dFFdTlras1fDuo6hf3E4nkUoiAgKgXkn/wCtXTDzff8AOqPgzTt1teSkDmYKD9F/+vXVCyA7VtY5JSdzECSn1/OmlWA6fqa22tAOgqrNbcHFKwrs67Tv+QXaf9cU/wDQRVqq9gMadaj0iT+QqxVGyCiiigAooooAKKKKACiiigAooooAKKKKACiiigAooooAKKKKACiiigAooooAKKKKACiiigAooooAKKKKACiiigAooooAKKKKACiiigAooooAKztf/wCRd1P/AK9Jf/QDWjVDXBnw/qQ9bWX/ANANKWzHHdHhqg1KvQ5B4p4j6nvT1TBAxXnJnoDSfkbnoKijGQBwasOoETccVFGgGOAaT3Gi1BzEPUcGrKjA5qtbABivryKtheKuOxmxyDNXHXmoIUy4q2wyxPvV2Mpsh207ZntTwKdtwKaRkzA1xP8AiWXQxy0e0evLAVqafaBp1TH3Yl/UmqWrpuhCf3mQH/voV0OlQg3cw/uBF/StoLSxnVeg82uO1RGMKcVtPEMVnzR4NaNWOdMgRMmu50pNum24x/BmuKReRXbabIhsIAGHCAVhNXkjoh8LLmKQinZHrQMH3rSUE1ZDuYWq6ba3RLl1hn/vg9fqO9cyYJg5UL5h6ApyDXS67tjlD8D5Mn8KxdCia20+2hmJWVR86t94ZOf61h7Ox1wk+UqhDnBUhh1BGDUixYOa625tbPUDscgTqMhl+8B/UVnSaLNGSBhl6BgcVLjJK+5cakXvobOmx+Vptsh7RirRpsYCoqjoBinV2RVo2OGTu2zO1OxhvYPLmXpyrj7yn1FcHdRNDcSwuclHKkj2r0iYfIa4LWFxqt3j/npn9BXFUjaR14eTtYyHGCcVEassKgZcGsze5Ef51G4qU9MYpjDtSAZCuZ417bq0cZzzVO2Gblfbn9Kv4A5q47Ck9RAg6ml5pTzSY568VQhME0AANQOuKcCCT9KW4xAOKMGnUY4pDG8ilp2KTrQwG05RzRgnrSgCjqBPuUGozJknFI3JyTyaQCquTYCM/WkxzT8UhGelADCM+tGPxp23NGBjFIBmKMnmnEZpMelMRm6nIqKu44GKy1YS3Y2/MnlAhvq3T9Km8RhmESLn5pFRiP7vf9KZYxLFuAGFVVGPTAz/AFrqpr3TkqP3ju/CFvs0JWI5lmkcfTOB/Kt/YKpeH4TDoFgh6+SCfx5/rWkRW5xlZo+KqyRg5q8w4qvIOtJgbdoMWcA9I1/lU1RW3/HrD/uL/KpaRugooooAKKKKACiiigAooooAKKKKACiiigAooooAKKKKACiiigAooooAKKKKACiiigAooooAKKKKACiiigAooooAKKKKACiiigAooooAKKKKACqGtjOg6iP+nWX/ANBNX6o6zzoeof8AXtJ/6CaUtmOO54wN6nnDL6HrUqlT2K+xpzJycirVpGTKpIyK8uLuzvk7K5UlGIjxVdBzj2reuLGGRDgFD6r/AIVnPYyxZxhxjt1/KtJQaZEakWQIdjqewNXwOcdqogZYr37ir9t+8VSfxpwHLuWYVwVHfNTd6SMfOKO9aswkPA6cU4jCGhe1OJ+RvpQjNmVcx+Y8a/7S9vcV0OkLme7bt5uB+AFYuA2oQp6kH8sVv6IAYJX/AL0rfzxXRTRlV2NFx8tUJlFaDjiqco5q5GCKqL81dlpbbrCL2GK5SNMtXSaPIPKaPPIOR9Kxas0zeD0salV5VuFy0LKw/usP5GrFFaONy07HLa6jSLK8wwyRk+vGDVfRbfMGnyFmLeUnXkngd60tctLi5juFjCgyRMiMTwDg4zVPT5xbi2jcFZIkUMnfgYOPWsHKKurnVG7jdG/awOjO0oBf7ofPLD39KuVFBNHOm6NgR39qlrWnFKOhzSbb1CiiitCSOQgocGuC1g51a7x2k/oK7qeNWGdxRv7yn/Oa89upWluJZWILO5JI781xVn7x1Ydbspv0qNqlbrURrFnQRMOcjpUZ71K1MI9PyoAdaD/SM+imrp5qrZjLyNjov9at+xq47Ce4UdaM0tUIaRzmnL60d6UAbT9akYvB4opQKXFAxuKMU/FG2iwDCtKFxTsdqUUgGkZxRinUnUgUwExz1oxTwpPahk245zTEMxgU09M04ikIoENpM5YCnYoUZamBjalam6l4YDDZqFFxb3HBHzOB7joP5Vot9/P41Daxb/s8WMeZKi4+rZrqgtEjim92elWsYitoYx/BGq/kBUhFO4ySPWmmtjlI2qu4qw9QPUsZtW//AB7Rf7g/lUlR2/8Ax7Rf7g/lUlBsFFFFABRRRQAUUUUAFFFFABRRRQAUUUUAFFFFABRRRQAUUUUAFFFFABRRRQAUUUUAFFFFABRRRQAUUUUAFFFFABRRRQAUUUUAFFFFABRRRQAVS1f/AJAt/wD9e8n/AKCau1T1b/kDX3/XvJ/6CamXwscd0eSsg9f0qxaAeaBnj6VGRmprUfvq8mm/eO+psXZMbDUBAqxKPkqAjrXc2cZkSqplYk9/SrOknek2SeGwKruPnY9qs6Kp+zyk95DWcNzoexpRqN3WnbCD6/SiMfN+FSgYOa0ZjIYF/KkkGIzUwAJ5FNnTEZwaViLmdAu7XMk/ct92P+BD/Cuh0IH+zI2PVst+ZNc/B/yFb1h1S2Vf/HmP9K6bSE26ZbD/AKZiumBjVLbjiqzjmrbdKgYZqmYkcac1Zguxaahb7jhXyrfjUarWfqbYuIx6J/Wsqnwm9DWdjuwcilrH0TURdWoRz+9jGD7jsa1wc0U6iaszSUXF2Kt6m+CRfVSP0rib+eQabcMGPmJGxQ9w2OP1rupvu1xGqW0mbq0iQvI5wij+LJHT8K5amjZ00Oxf0R7iW5WISyBlALH0HfP411w6VnabZLYwlA292JLN/Qe1aANaUHbczryUpaDqKTNRySBRXRKaSMUrlHV7r7Pp87qcNt2r9TwK4RiMYHbit/xDd75FtlPCfO/+8eg/L+dc6/U1xSd2dtOPLEjY81G3NPcZphPFSWRtjFMP+TT2ph4pDLVkqlZD3yBVnA9TVezH7lj/ALX9KsVpHYl7iYHvS4HHJoxS0wDaOvNAKgd+tApG7fSkwQ7cMd6Ay9eaZn3pR7UrlD949DQHUetN60mBuNK47D9w680blx0NM6ClwKVwsSblx0NKNpPeo+3BpU4IqkxWLJxjoahZgexpZGwNoqPJ/wD1VVyUgLDoM0hI9DQT+NJjPFAACDwAeaedqo3B6UBdo9T602Q4ib6VSWpMnoZ8vyo5J6KetT6VFu1jTEPafcR/uqTUFwMwuMZ3EDH1IrT8PxiTXoWx/q4ZG/PAH866orY4ZvQ7ZelIaUdKQ1oYEbVC1TNUTVLGbFv/AMe0X+4P5VJUcH/HvF/uD+VSUGyCiiigAooooAKKKKACiiigAooooAKKKKACiiigAooooAKKKKACiiigAooooAKKKKACiiigAooooAKKKKACiiigAooooAKKKKACiiigAooooAKp6t/yBr7/AK95P/QTVyqerf8AIGvv+veT/wBBNTL4WOO6PKTn1qzZr+9Priqpbkc1bs/vHNeVS3O6psW5R8uKgPAOaml6D61E5+Rj7V1tHKZD45OOauaOpFl06u1ZcTGXVp4mY+UkCnb2BJPNXfDdy1yt5GR+7gmZE4PY+vepprqby7G1GOTT1HNCAcjtTwK0e5hLcULTZ/uYqVRxUc+Qq/WggyoD/pmrH+6kQ/MMa66yTZaRL6IB+lcnb/MNYbuZI0/Jf/r12cK4jUegxXTAwqgRTNtTEUBapmRGFrG1M/6YR6Ktb22uf1E51CYehA/SsqvwnRhvjG2l1JaTrNGcMvr0I9K7Gx1GK8hEkZ5H3lPVTXDcGrFtPJbyiSJ9rD9frXL6HdKKlud27gr1qosEf2j7RsHm7du72rMtNcilIW5Xym/vjlf/AK1QXPjLRbOWGOeeRWlJH+qOI8f3j2z2pPzIjFrRHRBsU8S1nQXsF4m+2mSVfVDnFSmTHejmBwuW2m4qhe3y20DStyeir/eNNluVjQu7bVHU1x0esTaxPfSuoWGC8ktoFH91MAk+pJzSci4U0STO0jO7tlmOWPrVVqmb7tQv1pWNbkRyKYwNOLdqaT6UCIycdaaaeeaiYehpDL1pxbrnuSanP0qGDAgj+mam7YrRbEjSaUHrmko7+1ADhihhyMelHan45pDGhfWgDAIqTAAo20rDGFT1pu2pMCl2nGfekMjC+tLtp+O9AFFhjdvFGKk20duPWnYQzHrTSBUoQkelL5YHXmnYVyILntgU8Lge9OP0puTnpVEiMM1FNwgHvU1RT9hVR3In8LKM2AsQ55fIx7AmtvwwmdRu3x9yFE/Mk/0rHlHzxLkcAkj8hXReF1/d3sn96cKP+Ar/APXrrjucVR6HQ9qQ0tIaoxI2qM1KRTcUhmrB/qI/90fyqSmQ/wCoj/3R/Kn0jZBRRRQAUUUUAFFFFABRRRQAUUUUAFFFFABRRRQAUUUUAFFFFABRRRQAUUUUAFFFFABRRRQAUUUUAFFFFABRRRQAUUUUAFFFFABRRRQAUUUUAFUtY/5Al/8A9e8n/oJq7VLWP+QJf/8AXtJ/6CamXwscdzyYgZFXbIfMcVQ7jJ/CtCz715dJe8dtR+6WZM5HNRScRP8AQ1I/Vajl/wBQx9q6mcxzcAkfU7/yioYJGmWBIx1PSrfhV45pNQngZjEWSMbhjBXOf1NNliMbNNEdkhxkj+LHTI71paHYw6dpkccAbD/O25s8kk/lzSptNG8u5rR4IJqQLTIh8v41Mo96tmEnqKoqK47D3qdRUU4y6j3pkGZYIHg1A55bUNv6KK7NBgVyGjr5lt/111Fm/X/61dko4rpic9TcMUoFOAp2KozGYrmb7DX05/6aGupA5H1rkpm3XEjert/Osa2x1YZe8xgFOHApoanVzHaOU0SRRTx7ZUVx6MKQHNOzwMUAUYtLSC48y3u57U5yPLAIH4f4V1H9pQJAF86SZlGNzD5nPqe1YuKOg4qeXUq9yzJcSXdxHvPy7gAo6Cub8MSF9DeU9Zb66kB9jKR/St2N9jhz0X5vy5rnPB+7/hDtLdvvSxtKf+BOzf1p2GnobTEbBUTdcU9jwKYeetIRGf60xhUhH4imH9KQEZ98e1Rt05qVhUTcjFJjRoRL+4j/AN0U/GPel6ADGMAUfU81oSNwPSl285paUCgYAcetO/iP1oUcigHk0mNB8xNPwKQUv86kYmfapUAMfPSoiPep1GEApxBkTIQeORRsbPAqXFHPenYLjBHnqak2AAYFA9ac3anYTYw5FNpxNN+tMQ049aafan45pMUAM7ioJu/0qzjBzVeXlyPcCrgtTOo/dK7DN2BngKOPQ5J/kK6bwwuNIVv+ek0j/wDj2P6Vzn3Z5XPQf0FdZoUXk6JZIRz5QJ+p5/rXUjhqbGlQaKKZmNIpMU6jFAzRi/1Kf7op9Ni/1Sf7op1SbIKKKKACiiigAooooAKKKKACiiigAooooAKKKKACiiigAooooAKKKKACiiigAooooAKKKKACiiigAooooAKKKKACiiigAooooAKKKKACiiigAqlrH/IEv/8Ar2k/9BNXapax/wAgPUP+vaT/ANBNKWzGtzydApYDFX7PG08d6zkYB+ea0bLiPJrzqS1Oqo9Cw+N447VFNgW7fSpGPzfhUVzxbGt3sYrcyZ+Ijx29a2rYAWkPHRBWLMP3R9cVuxLiJAP7o/lUUjeRahAKelShTimRDCAVKOnvWpzS3HIpAHFNQqt/B5gym7kYzUq5C1WmYrLu9FY5/A00SVtCEb2WntGMI91K6/TLH+tdcq8Vyvh2Irp+ir/0yeQ/iB/jXWqK6InPPcQClxTsUVRI3oCfTmuPYZOfUk11052W8reiN/KuSA+UfSsa3Q6sN1Y3bS7CRRxxThiuY6wCnFOCnaOKQU7nA5phcTHPSjml5oyfWkMq6lMLbSb64PAjtpX/ACQ1l+G0MPhXR4iPu2UX6qD/AFqTxfKYvBWtv62br/318v8AWrcMS29tBAv3YoUQfgoH9KHsND2NMNPY8mmE0gG9aaeadmmnpxSAYQfTNRlcuPqKlz6ihMNNHn+8KW4y+etGKAQfWgY960EJ16UuD60vyjuacMHuaQwUcikApwxzz+lAA6Z/SpY0KP1owc0oUetS7RsBzn8KRRDt4qbbwBTNoyKnIHtVITGBcUU4LjpjFGPpTJGkUE8mnhTmmspPbmmBGT6CkpxQ+9N2kH2pAITSE+9Lj2oI9aYhoqA8yD3JqweBUCcSZ9BmtaS1Mqz0KsvFvcnGNwbH4nFd5bxiK3jjAxsRV/IYriI4RIsEGD+9mjTH/AgTXeA5yfU5rpRxVNxcUUtFBAmKMUuKKAL8f+qT/dFOpsf+rT6CnVJugooooAKKKKACiiigAooooAKKKKACiiigAooooAKKKKACiiigAooooAKKKKACiiigAooooAKKKKACiiigAooooAKKKKACiiigAooooAKKKKACqWs/8gPUP+vaT/0E1dqjrP8AyA9Q/wCvaT/0E0pbMa3PJV+9Wnaf6oVlKctzWra/6oVw01qdFTYlblz9Kiuv+PennljTLr/Uj61q9mZR3RmTf6ut9RhQPasKYAbB6sP51vgc1NNWRtJlmP7tSgdKZHyg4qVRVnPLceBxWffNhJiOoifH/fJrSA46VnXa7vMA7qR+hqluIs6JGFTTE/uWf+ArpAKxdKjAuogP4LRB+Zz/AErcAreOxzz3EpcUtGKokq6gdunXJ/6ZmuW9K6XVzs0uX3Kr+tczzkYFYVnqdeG2Yv0owCKUCjbWB0htx3NPwaQCnHFAxvfpQaXFJjHekBzvjlseDruPH+vmggP0aVc1sSjbM4H8LEY/Gsjxj8+m6Zb959XtVA9cMWP6CtZmDuzdic0PYY08MabTmpp60gG8Uh5pT1pp4NIY0+lOt+Z09uaafapLUfvifY0dRlvFLjgUo6Un0FUxABTwOBTR05p2aQxQPlfg9OooQc0biF9iaVTg0mUi59hf7J9pGNmcYPWo5BtRRS/aHZBGWO0dBmo3bdxmpGIBlhUtRoDvFSfhVolhijFLSde1MQoHNM6CnjvxTDnjimIQ9evFIR70uDnrSEe9ACAHPWkJPrS4GKCKYDHbCHnoKrMwWOZvRcfTirMv3SPwqJUUR5YDDSgHPcZFbUVqYVWQeH1ee71N2djt1DyYiT9wIqj5fTnNd4K4nwXE66fbrOGW4knlupEYfMFZyQT+ldsK6Ohxz3FFLRS0EiUUtFIC7H/q1+gp1Nj/ANWv0FOqTdBRRRQAUUUUAFFFFABRRRQAUUUUAFFFFABRRRQAUUUUAFFFFABRRRQAUUUUAFFFFABRRRQAUUUUAFFFFABRRRQAUUUUAFFFFABRRRQAUUUUAFUdZ/5AWof9e0n/AKCavVR1r/kBah/17Sf+gmlLZjW55CpwxrYt/wDVL9KxowdxOCK2bf8A1YrjpLU3qCnqaZdHCKM96f8AxHiorw8J9at7GcdylL800I/2x/Ot9TxWDgNeW49XFbwHHSlBaGrLkY+QfSpl61GnCAe1TRiqMGPxxWVePslQY+/Isf55rXPArFvjm7sV5ybxPyAY1a3JN3TFH2ybH8EcSfoTWviszS1xPdn/AKaAfkorVxW62Od7iUUtFMRm62cafj1kFc70Nb+vHFpCPWQ/yrBrmq/EdtD4ReKMenWjnFOFZs3EC+tOYc4oGKDye9AhhFJj3pxJyaaTSKRg+JEMmp+Fo+v/ABNDKfokTGtJewrN1ljJ4t8O24P+rivLgj/gAQf+hGtIdaH0BCE00080hFIYz+VMPJqQj0phqWNDCPSp7QfPIfQfzqGrNoMJIfcChbjJweKdTQRTgucmqEKMGjFAFOAoGM28AdMHNPXGKCOn0pBmpY0PGKUCmHNKobuaRRLGp3HHTFS4JpkOdrcip4U3HHaqWxL3GbeKTbUrDbu5z6VHimiWGPlNMwakxgCoyemaoQ0k+lJ9adR/WkAw0nenFc03BBPNMBrfMRn1ppGIIcjqS/5A04nOSRjCmpZI/wDUp3VP54H+NdNFaXOaq9S3oiZ1K8b+5HHH/M10IrG0BMrey/37krn/AHVA/wAa2hWpyvcKWiigQUUtFIZbT/Vr9BTqan+rX6CnVJsgooooAKKKKACiiigAooooAKKKKACiiigAooooAKKKKACiiigAooooAKKKKACiiigAooooAKKKKACiiigAooooAKKKKACiiigAooooAKKKKACqOtf8gHUcf8+0n/oJq9VHWv8AkA6j/wBe0n/oJpS2GtzyCLJPWtqHiMc9qxYgCfetuIHYPpXJSRrUYL1696juuqg81KnX8aguzh1HtVy2IjuV4/8AkIW+B/Fn9K3EAPYViWwJ1KH2DfyrcXpQjRltTgDip0I9DUAHSploRiyV8bTzWNKN+saYmeGnYn8EP+Na8nCGsdPm17Th6GRj/wCOirjuLodNpI3LcP6zv+mBWjVDRsGy3f3ndv8Ax41o4rc5xtFOxRimBieIM7LdR6sf5Vic56GtfxCcz26+iE/rWP8AjXNU+I7aPwIdnnmlxnHSmgn1pQ2Kg1JO9BxnrSBuRwPypC3fAoAKZTtwI5FJlfSkMwL4h/Hlio+9DpMrH/gcqr/StMLzyR+FZu1H8b6k/wDFHptvF/31I7f0FaXOKJAgII/+vTc+tBOaUVKKGmmEHFS4HrioyD2wfxpMCMirdqP9Hb3f+lVSCOoxV224t156s1C3GP2j0NSUgpaoQc56UtJS5pDEY4I+lID3HNDD5vpQKRSF60ucGko6ipGTxkbfqalU1Cv3ACKkXp7VaRLJNwNJSYpcVRLFPQUwgGnHOcU39KYhPw4pO/FLR2pANJpAODTj06U09OvenYCNh8re+B+Zq26f6YF6AbRj8zUUSbpEB6GQfpUkzeX9qnJ+6rH6bVxXVSVonJUd5Gj4eU/2PDIR/rWeX82Na9U9Lh8jS7SIDG2FBj8M/wBaugVZziUtGKWgApKWikMtJ9xfoKdSJ9xfpS1JsgooooAKKKKACiiigAooooAKKKKACiiigAooooAKKKKACiiigAooooAKKKKACiiigAooooAKKKKACiiigAooooAKKKKACiiigAooooAKKKKACqOtf8gLUP8Ar2k/9BNXqo6zxoWof9e0n/oJpPYa3PIIzg9O9aaX0YTlGHFZylT1WpCBsPOK407bG7Se5ch1C3c/8tBz/cp0rrO4MZyMY6VQt41CrjHetOzZIpEdgGUHJHrVRbkrMlpJ6EdpEw1NMg52NWyoxge9OS7tLvxHFci1CQJFhox/Ec9ammCvMzIuFJ4rZxSJUrjh0zUqCoAvapACD1rMgfNxE1ZlipfxLAOyWjP+O7/AVenJ8sgmqliWg1mSYqdotCgb3Of/AK1aQ3E9jpNGXGlwH1XP5k1oYrmLfWprK2igEUbhVCgnIPFTjxOR9+1X8HP+FbXRi4s6CjFYa+KLc/etZQO5DCpl8S6cfvGdfrHn+VArMoeIDnUVUdo1/rWWM1b1K6ivb5p4STGVAGRg8D0qoK5p/Eztpq0UL0pc9OKBjPSngcelSaDVIJpDTwBmmEZ7CgEBpuaXbjvTQDnA5pDMHT2M3ifxLKekc9tbj6LDk/q1apORWToreZe+IZ+0mrSqP+AIi/0rWPSiW4RGinZptOFSUBzUTVIaY3WhgMyRV+Hi2TOOhP61R71oRj9xGP8AZFEQFz6qBTs+360mKUCmAceh/Ol4J70lOHUelAxrOmT8xoGP7wqPjJ4HJo6HAqSkTceopv0I/OmE896O9Ay4AQo47Uqg5qPOKcDVmZJzSgg4zUYPPWnq3P3qYmKTyaQ8ijfTd2fSgQp96TNJnOeBSbh0x+tAATxSEjFBxjpQSBjg0ATWoLTwDHXc36Uy/OdNuWHPmDaMf7T4qgupSxavawwclzjG3IC9Tn06VqtH8ljABgyXUQx7D5jXZD4Tjm9TpEQIAvZePyp9IvP406mYiYoxTsUYoGJRiloNAFlPuL9KWkT7i/SlqDZBRRRQAUUUUAFFFFABRRRQAUUUUAFFFFABRRRQAUUUUAFFFFABRRRQAUUUUAFFFFABRRRQAUUUUAFFFFABRRRQAUUUUAFFFFABRRRQAUUUUAFUtXKjRb4sMr9nkyPUbTV2qOtf8gLUM/8APtJ/6CaT2A8tQWROPLVj23eauP8AvljUn2S1ZcTNLGv/AEwaTP6qaqW5UyJxWqQNhrGOq2G0092VV0/SI041fVIjnvbCQD8dopgjth9pNtrBuxBGrlZLfymBJxgdA3rVuNRx9Kp3ChrhshTjpntQ0kthxu3uNsL6VbmThTwBW9a3DTFeME1k6QoZ7nKjqorZtowJhgGps0au1i0M5p4zmlC/NTwKDIqXJOw1BEQGkJYAbO5qxefdxVfyt9tPxnIUY+rCrghN6EcmGf5SDgdjVeRWz0rsLbS7U2kSyWsLYXnKCkfQ9PY5+yKp/wBhiP61epHMcZtNNOcHtXXv4esj089T7SZ/nVeTwxC5AS6lT6oGpj5kYkSHykznOKdjHYinEeU7Rhs7SVz644o8zA7Vg9zpWwA80oJpQR3FOwh74oGNz1PtTalCgg4IphRh2pDuMPTpSxjdIq+pApCPWnwEJMjHorBj9BQM53w+M6fczdftGoXU+fXMpX/2WtMnisvwyP8Ail9OcHIkjaTP+87N/WtQ0pbsI7CdqXpSYp2OKlFDTTTT6ABnFAETD+VaeMBR7D+VVzaOE80YK555rT+zH7zAgZxVKIm0VelFOZcEgdqbg9qTGhBSjrS4oPCk+goGRAHFLgjtSZHFLkVIxG6nmkH3wM96kVBJnJIx6GgIomAxnFFguSZ5608EetMA+lP2g9aslikg805e59qaBjt+dOx8p4piYgIHekyOeaesW4ngUjoAxApiG/Tmk5xTkQEkGh1CtgelADfxprEAE+1LjPemvwh9MU0JmbZA/wBttJgnbGxx/wABx/WumVd2sabGf4TNL+S7f61j6TbrNd3JLcYRDjt824/yrfs18zXtxAzFZ5z7u/8A9auuOkTil1NkDinYoApwFBA3FLinYoxQMbikNOxSGkBOv3B9KWkX7o+lLUmoUUUUAFFFFABRRRQAUUUUAFFFFABRRRQAUUUUAFFFFABRRRQAUUUUAFFFFABRRRQAUUUUAFFFFABRRRQAUUUUAFFFFABRRRQAUUUUAFFFFABWfrwJ8O6mB1NpL/6Aa0Koa3/yAdR/69Zf/QTSew1ueS2S7TGpOSBzWxtYocA/hWZp6B7hAc4Aya3XZY4+nHtWMNhz3K0aMOdp6elZly2biT61tRzKTjBH1rJvlDPIwAyDkn2pVNh09x+inKXB65cD9K27Q5lx7etYWhkm2lOOsv8ASuksUCuTxnHNBctiyA2ehqRc980gcZ7mplwy0GTM69zjrSWy7rdh/eljH60++GCBjqamsIsKg9Zk5+gNXDcUvhOnjXEa/SnbaVegp3FamRHtoC85p9MlO2GRvRSf0pgcJIS0jnB5Y9vemhTnofyq1uCLknk0gmBOD0965WdqK/0oxmrTorKTtGfpUIC+n60DuNA4JpQHHY1ZVFVcn86Z5qD1osK5CXYcMP0qpqsyw6JqMudhS0lOfT5DWllZB2NYfi1fL8I6yQeto4B9yMU1uNvQh0aAW+g6bAF2+XaRLj0+QVbbrSquyKKPGCiKp9sACkbJ471nLcpCjgc0meKTOOKlijDfMelIojAJ7E0EMozg/UirDuqHHU+gpqyhzgZH1oAbFK5dUDcE4x/OtcTs4JY85rKWMC5iYDjdzV+IZQ/Wri2S0hrHLtj1o2n0P5U8lY/qaaJwTyMUDG9KRvuGpHG5c9xUSnkfUVI0M9KUofQ5+lWdoOGPGKTevTNFh3KwJX7pxTo8lyx54p8ZyzGlX77/AIUJBcBUgDf3T+VSRqAoPc0vmD0NXYlsj5B5p2flqRSHHTPtTHXaRRYVx8fy5yCKbICWPB/Cnq+7saaZNrYxTJIgWU8UhJLZPWnx8OT7USnDc+lAyOpbdCZlx05NIiBue1TxsE3t/dQniqitSZvQtWsbLaQEjG4M3Tvz1/MVY0td2r6o4/gMUP5Ln/2amuspWFIl3bYxxnHPHeof7MAmkmV7yGWRi7mK5xlvUjp6V1dLHI9ToAKdisSKK6j4TUr8/wDXREkx+OKsB71Mf6erf79t/gaVmKxqUYrM+13oPEliy+4dT/WpRd3YHNtC/ptnx/MUrMLF2kNUl1Ccf6zT5R/uyK39aT+1EB+a0vF+sOf5GmI01+6PpS0yNw8SOM4ZQRkYNPqDVBRRRQAUUUUAFFFFABRRRQAUUUUAFFFFABRRRQAUUUUAFFFFABRRRQAUUUUAFFFFABRRRQAUUUUAFFFFABRRRQAUUUUAFFFFABRRR2oAKKKKACs/Xm2+HdTYdRaSn/xw1oVna/8A8i5qn/XpL/6AaUtmNbnkuk3R+1KrgcrXQSfvVx0rltNDG4G0E4UdK6BZZE4P6iuak9C6m5MI2GehrEuZ28yRC3UnrW2s4PUY+lYU5EvmA4IJODRUew6Su2aHh8D7IT3MrV0VsPvetczojf8AEvg92c/rXSWXIckk9BTT0KmW1FTRnbnFRqamQZpowKd3zKmR3q1Yj/UD1lJ/Jaq3ZIlQEetX9PQMbZsfxv8AyFaQJlsb4paBS1qQJVe9O2wuD/0zP8qsGqeqHGmXHuuP1pDW5x0p+fB7cU2ibhzxxSDmuY7SzGfkHNMU/vsY4zSxDCj3pFx53XuaBEkmSgA9ah2Pjp+tSSuVUEEflUYlb2oBAiuH6YHesfxi2PCt5H3maKAfVpVFbHmOTgAVi+KJSbLToWX/AF2qWydPRi3/ALLTjowexoSozyyEDgue/vUZicn7v60izkADGTn1qbz/APZ/Wo0ZZAYyvLDrVlFwgwOMVE8nmY4xj3qdeYwPUUkhsp7CSTSBXU5pzHimdR0pDLNuzvNjC/dNX4kYL909ap2cLCVicHC1op0OOxq4olsqy5Lng1Hg4zVhuGPXrSZP4UmikxSQYyfUVEnO313VaZAYcEA/LVdcKygL3otYESycJ9ar1PKRt6Hr61Dlc96GCFi/i49KmD4JO0c1HCQS3NPIFCBlhJMqOB6UhB6jFRqHHQH608SEfw5qyA3unQceopGlJPOKkUhjTJRh8jvQA6KXIPFNkfLngUkY68UyThzQHUkjbLdO1ErAt07UyP72Pakk4YfSgOpYQjYOKArNFJxgkqv1yaYD8o9cVPbMWSIED5ph+QrSG5nPY0zJ5czDYWBGBg1MssQG0hlOOmKz7+XZp104++EO0jqCeAf1q1HpMccSotzeqQACRcE/zzXQ3Y5iwssQOQSPqKk82P8AvCqn9mTDGzUrgc/xojf0pfsV8BxeQv8A78GP5GlzDLZKsMEqR9aPLU/wAj1xVTyL9RzFaSfR2X+YoxdD71jn/cmH/wBancC0YI+681D5K4OGYfjUJuJkyDaXqj/ZUN/I1E+pRqcO88Z9Hhb/AAp3QjdiGIUGc/KKfUdu4ktonU5DICD68VJWRYUUUUAFFFFABRRRQAUUUUAFFFFABRRRQAUUUUAFFFFABRRRQAUUUUAFFFFABRRRQAUUUUAFFFFABRRRQAUUUUAFFFFABRRRQAUUUUAFFFFABWd4g/5FvVP+vOX/ANANaNZviL/kWNW/685v/QDSlsxrc8i0UgXJHqo5zW+0W8AjgiuU0j5rh/UAdK6NJZAvt71yUnoaVV7xMIWwc8cdawHdIY25+UEmtqS8CROWkhXg/ecD+ZrkXiubl22xbyBuwpHyjPXg0VW9GiqK3udJpMgTSrVgccE/qa6XTGV4ZDngkVymmgLYW9ueJY0w6k9Dk10WlN5MbK2csc8elCY5rQ11Qg+vvVhFwOaqLceiE1L5z4/1TYrRGDRR1CUCcY7VtaSySRQY69T+Nc9fTQeYC8sac95FGPzpLbxJb2kQ2XtqrA7fvBuPwqoPuKUW1od6KWuF/wCEwuZT+5m8zPQRWrt/SkbVNfuOY4NVx/s22wH8TiteZE8jO759KztcYppUhweSo6e9ci8XiSZWaW0vFX+9NepGP/QqhhhvIpWe4vdNh/67ahuP5Ck5Ao2dyaTc/IHNMEcp6gAe1ULnUZo7l0jvLR8Y/wBTBJJnjsSQDURv79hwboj/AGbNV/mawszqTNlmdE7D0qBfNzkY49KyCdRkk5+2Y/vfaUT9AKa9pcSnMoUkdPNuJG/lik7laHQOpK4d9oPrxVVtif8AL1Fj2cf41lLYujnaYEz12xl//QjVhYiOdy/8BjVf5UBoi7Hc2isc3YZh2AJ/pWfqywahNprLJJ/ody1xjYeWCEKDnsSx/Kp2yQBvk/77NRm3jTDBfmz1zRqg0Y5eq/Wpe/tUaD5gfen5qEUL0qeJ8rt7iq/JPFL05oAfLCScrzntSRwnILdPSk89hxwTTGuWPHAoutw1NGCQLv8AUgDip4nG09azbNiyOe+4cn6VaDMBwcd6tMViRmG8/WjNQ5OcnrRmi5Rd58v8KhxytRiVsYzxQXIwc9qV7isSzAhfxqvzUhlZlwcEUwkUmNDourfhUrcNjPaqwcqcDjNWSSTmnEGTqwdaTYQeOahBK9DipBM3TAqiCaJSGBJpJXy23vTBKT7cU3PtTFbUljxzwKGiVznkVEGINKZH9aABEAc/Mc4pJV+b7w6d6QOQc9+9BOTzzQMfHnpkZq7BH+8g9lZj9aziTyR1Fadsf3h7lYh19/8A9Va0tzKrsSzxGW3jiJwZJkU+/wA2f6VuYzzWOjb7uyTj77Of+Aqf8a2R0rWRzBto20uKWkA3bRtp1FAEZWkww4yfzqWkxQFyRfuD6UtIOgpaRoFFFFABRRRQAUUUUAFFFFABRRRQAUUUUAFFFFABRRRQAUUUUAFFFFABRRRQAUUUUAFFFFABRRRQAUUUUAFFFFABRRRQAUUUUAFFFFABRRRQAVQ1sA6BqIIyDay5GM/wntV+qerwfadGvoN5TzbeRN69VypGaT2GtzxoIFYBYZ8dciPA/M4okVJ18oRS4J+9JIqj+ZrSi8FafGMyXt3K2c8qo/xpNQ0azs7B/Ke7M7kRxZnONx6cAduTXG6TtqdXMr6GSdOResEX1Lgj9FpJJItPGGkhTcOBHGzZ+vQU9LOW1ke3uJYJHQZZy7ce5OD6irx8PT2YhvJEh8ufosh3huf4fT61laMVdJmiTe+xm2upRLcHZcSqWHDC3Uj6YyTWlFcXcoHlPqzept4dhx/3zV1YtoxHbwJIAcFFwSewOO1RxyampBe3x6lbok/RVYfzrVXtqQ0mKI7iRgDba7MPS5uREP8A0KpRp5bk6NGD2abUC4/IA1Zt7q6c7fskinssoAYj1BUkH9KsJcKzFG3Ryg4Mci7WH4VouUhxaKX2CVQAlro8X+0sLu364qe3t7qBgy36ow/uWy4/U1ZbpSbuxq7WJsSb75lCNq98B6RMqfyWo3t/MG2e5u7j3luZD/Iik3HIwe9IXIJOadyeVEY0+zVs/Z4yf9sbv55qaOG3hDFIYoz/ALCBf5UzzDTWkyORRcaQs0hLn5iw+uaiOKCR1pjYpDHE00mjB4pcAGpGNx+ZoA5wad68Ueop2ASkccCngZ5pHUntUyGhickjjvSYzj2oyBnPXFR+Z+FZstEpIHemFqi85SSqks3ovJpyxTvyUCf7x5/KpvcvlHFgORULPk1N9l/vzEf7oqKaCGGIyNJOFHBKqGP5UahYuWZxBn1Jqzknvms2B1VY4VlZXYbkWeMqSCevHarI84HlOO+05q07KwmiwWwc9aQNUQcYpd2enFAE3ahjljTAScfyoLZYketADieaDTTnscU0mkA4nBp4nbPPNRZ5oNFwsWluF78U8OrdxVIZ6U8HjmqTFYujAzyaXt1qoshHQ/nUol9R+VO4miU8dqM00SKe9OyPwpiDvSZoJApuTzwaBDhywHqcVpRHicj1Cis6Ebpk+vNaEPMOf70ma3omNYvWg36qmBxHCT+JIH9K2BWTpY3Xt0/91UQfqf61r1oznCiilpAFFFFABSUtFADx0FFA6UUjQKKKKACiiigAooooAKKKKACiiigAooooAKKKKACiiigAooooAKKKKACiiigAooooAKKKKACiiigAooooAKKKKACiiigAooooAKKKKACiiigAqC+OLC5P/TJv5Gp6gvf+PG4/65N/I0AjhmPPJrO1CTZJbqFBw+8k9uvft3q/IwBLE8Dk/SsTVL2ex0me4UwedeZtoPNYDJYcjnpheh9TWdr7m68jIa1e5upHjuF2SyADLcsSeBj61u69q1rp7xWMDrM1uotbe3jcbpGA+b6DOSSewqj4NWexv3uZQwjtoWZ94+TpjGehyTXKXGrJf6xc3cNrbWcMLCOS5jjy8u5uBjp0yfpUbQv1Zq1efL0R0Fro17rd2/8Aa1/LFbLGH+y2bmNQxJAUnqeATnP4CtKLwf4fiBAsWc92e4kJ/PNX9Mge10yCNyWl2gu7D5m9CffBAq1z2oUbIlydzLHhywhybV7q1Y8bop2z+uaj/s/VIpSRfJeRnGFnXaVx33DmtfJzikLetHKhczHE5ppNJu9KaST0FMkdn5h9aYW9aVQ24cfrTSopgBNJkmnY6UYoAjA9elLj2qVYnk+6jN9BTJWjgGZ54YgP7zj+Q5pAM5NFVZtX06Btpmklb+7EnH5mqEniaMHEFmv1lckj8BxSuh8rNjPal2OByuB6twP1rm312/kBYTiJT2iQL/8AXqjNPLIc3DO4P/PRif51LkWqbZ1Ul/ZwcSXUWf7qHe35Cqcmu2hfCCXH94x1z27AGVKq3Q+tNkK7vlPbnFRKbNI0kbz6nC2SJBk+vFQHUozKiDDAtllDDLKOuM9T7VkcbCfU9T1pAUPysN3PcdPcVlzO5qqaO80y9sprfAKA55VhsI+uavCKGQnZ/wCOkGvPorq5hGIbqZF7ANx+VWI9XvARuaJz23xAZ/EYNaKrG2qM3Rl0Z2zWqDnf+BUU0QoDnI/75FcmPE13EAJIF4/uTOM/gc1PH4pibAljuk91lyKpSgyXCojpii44/lUDsE5I49TxVBdTtHXLTTDjIDMeaQzWjDcrKT1Gef50/dI94kaUFycjn0pytWZJf2wuHQzBWU4watwzI4GJFbPvWaaZpZpal1DyKTd70iZxkY4HrSc+hqiSQHPFBx61VluvJdV27snnnGB61JFMs8KzAEK4yAam6vYq3UlpCaTNBOaAF3U4NURNKKLjJs9xTgeKhBpcmncRMG9aUPg8VCGNO3E00xWJhKc84NP80H2qru5pS1PmFY0LVg0wPoCavw8RQj6msux+7M/ouK1U4KD0XFdNLY5avxGlo65iuJO7zH9ABWpWfow/4lkLd3y/5k1oVZgLRRRQAUUUUAFFFFADx0ooHSikaBRRRQAUUUUAFFFFABRRRQAUUUUAFFFFABRRRQAUUUUAFFFFABRRRQAUUUUAFFFFABRRRQAUUUUAFFFFABRRRQAUUUUAFFFFABRRRQAUUUUAFVr84066IUsRC/A78GrNVdTVW0q8VxlTA4YZxkbT6UmNbnBmz1O6UeXZt5bHBCKSce7HAFcb4smFzq1vZq2Y7SMA46F25b+g/Cu4g8RSaZp72ySn5cbC+W8pAu5jz2A9e5Fed6fDJrmtxQnIkvZwp/2QTyfwGfyrmUnKNr7nbGK5r9jZvrmfQvB1hbQyFJr9jcujAFQnRBg8cgZNc9ZCxlKT3do0dg7sZRbkhYpwOGx3Uj+E+9WPHGr215rcvkuFhiIhiB6BRwMfgKp6Dq/9mO6SRiSOT7yNwPY5PFa1VrZdCKeqcn1OtS91Ga1heASzeYMnywTt+nqPoacIb1zhriQN1+dWAGPxqlbeKNES5El3ayRx9GClSfbA+tbMfiLSLlilt4f1S52jlkjyv54xURptrVilNRdkipm+SFnT7RNIBkRoAhf2DMxArQjg1AxLIDE5IB8ppF359PTP41japrunW8pP9mXMSbcuruvy/jx+VJdX1tBY20z5hS55VEuQZihGdwUZ2g+p9azneBcUp62OggcyRB9u05IZT2IqQAscAE+wFc1L4uEUax2VjbxIowrTOZD/AEGapS+ItWuBte9MaMPuw4QfpWvMrEezbZ2phaM75tsSjvIwX+dUJtT0yH79+jn+7Cpf/wCtXFkmRiWLSN6sxP8AOo2YZwFbNTzlql3Oqn8T2cZxBZzSnsZHCA/gMmqkvia8cgRRW8I9UXcfzaucLlfu7j35NIZJGHA2nGQOtKUxxp6mncaneXDDz7q4k9BuwPyFQK8eGPzq2OCoHP1rLe6VX+e6UHvz0qRLhcKVlznoccGpbNIwLpm5XdEfcgUjKGJGxgPciqjX0MbHMg3A85PNON3Dt3tJsJ7E4GfSouXyItG2wCUbJHfpURik24chgO2aia6Abb52W9qYJdxLbwwz1AzzSu+43FIm2Ifuvlu49KazFMqT+tNW7H3djYzkgikaUSvhMqDzkDP6VLv1KSRMpfZ0I9zzS7wPvAAn0FQTLIgLMDkfqPXFQByfm83n06Ukrg3Yvq4Gevt2FO3huFJB9cVRM28cuVbsBzShpV4LM27tmiw+ZGhMCyjY4Kgde5/CoTFIfvbuo6CoDMnO6Rd/YKc1IkphdUJ2s+CF6f8A66STWg3ZmqWG3noDjFJu44PFQeeSgBjOM9BTt6kZyVq7mfKSkqQchfpihWCfd4+lRja3OR+NKpIB4LA96WgWZbjvpU4DfrUq6rKvDE5rLa4eQCOEPKSeFUcD8arTQT+VJPK+6KJDI4iPygAdC3c/SqUbmbcVubsepadPa3UlzOReqMQrjEeM+vr7VsxMotYcAfdGK8t/twfILc/Z2BPzKwzj0IIxViHxDqgZfJ1ONiWA/fwJIP0ANOEOW9upMnzO56cCOAB+tLwR3qJW6DuBz708Yq7EXHFQRnIoKHqOfoaQEU4GlYq4YYdRRkilDDd1wfrTuaLCuMB4paXI9BSfKT0x+NACdunNGeaX5exP40Y/2hQkBoWI/wBGc/3nAq/I21ZW9FJ/SqdoCtrEO7OSasSfNE4H8bBfzIFddP4TiqfE2dLYx+VYwJ/djUH8qs0ijAwOg4pwqzEKKKKBhRS8UlABRRRQA8dKKB0opGgUUUUAFFFFABRRRQAUUUUAFFFFABRRRQAUUUUAFFFFABRRRQAUUUUAFFFFABRRRQAUUUUAFFFFABRRRQAUUUUAFFFFABRRRQAUUUUAFFFFABVTVCBpN4W+6IHz/wB8mrdVNUGdJvB6wP8A+gmgEeJajBPp2l3VxdzrNf6rNtIjBCRRDnaueeflBNS+G/8AQLTVNYfj7JB9ngJz/rpepH+6mf8AvqqXia7WbWjEX/c2SbDz/F1b9cflTvEEj6Z4T0rSU3C4uAb+5XP8Un3QfooH51nTilJtbROyTbhrvL+vyPPtUe4v9WWC0jklmydqLyWPf8B78VatH8tZTc3AupmxlLdisUZ7/OPvH2Xj3qtcXYld9NswIo2J+1TL96cD+HP9wenc9atxxhIhsUbF4GOgqJTdgjDU1rHWPsDeZa28Am6iVogzJ/ug8D9frUtz4i1K7GJbyaVf7pc4H4dKxQwUg/KaeZ13Zbp7VDbNUkWlzPISwJyOAe1SwwSqW8shMnLEL1qktxL/AMsowo7MxzmrP2qW5WSFEke4VeiAlj9FFZ2kzROKRbmvEtdqyzckZAAzUU+rBEXeOWBYZbBI/wDr1oWvg3xFqeJJLVLQFdu66cKQPXYMk/pW3a/Cu3f5tT1aeb5t3lWsYjXOP7zZato021qYSqRT0OHl1y8h5xGqYByOTg/1qidbu7hgiOzyNkBU5P5CvaLTwL4ZtAMaTFOwOQ90xlb8ycfpW9bW0FmoW2t4YAOnlRqn6gVaprqQ6z6Hidnp2v37RtbaLfSKy8nyWHOOeTjFTL4G8VzK2zSbiIE9JZETv/vV7cWZzlmLH3OaUUvZRB15Hj0Pw18TXKkXUdpGp7NeA49DgA1pWnw111Y0W4vNOXyz8gVmPH/fNeogU4LT9nEXtp3PMG+F1+1yk/26yXDFmVd/zH1yRxVmHwL4ggZc3OmTqBjBLDH5rXpIFOUAEZAqlFIlzk9zzDVPA2vXkLCO308Ntwu24CnP12jiufn8HeK4Q5l0mWXecyG3ZH6dxg8flXt5xk8UhA9BUyhF7lQqyieE3sxtQYZLeSEwBRJ5sLJuJOABnr6ZGap22pMHMZHl+mT1r3y5ijuYjFOiyxkY2SAMv5GuI1rwHpsjGa0h8lP+WkKn5ceq/wB0jrjpWMqSN4177nI291EcJIWJ78ZxSGyglBZX2k9ATxWdt2EgOWwSu7+9zwaf5rBsDIA9+lc7jbY6FK61LLWUqIHLgoBwRz/+qq5iy3zEHHUipI7h0Pykru6gjINSStG0gIyvsBxn3pXZVkVhDngYJPoKs28JBBkYcH5cnvTOrgpIkmP7jZqYPsm5KgkEkYzgUXbYrKxYVGxwTx1FPOGzlWA9fSqpmedgIsyEc4XgVZsYri7kMXlm5cHDCIYVPdm6CrUGzOVSMRiruYLEHlZjgBecfjVy3haQ+W7tKFPIjPAPoW6flW1aaIkSl7txIwHEUeVQD0J6t/KgKqqFVQqjooGAKpwUTndZy2KiWa4+dVA/55pwv49z+NRaxNJaaLdTQRCSVI/kTaWBOQMYHatCljBMnBx3yKN2JHnyeKpIztu9ItD9VKH9RVqLxJossi+bo4X5hyhVsc9eld00avneA3+8M/zqvLpdhP8A62xtnHvEv+FU4ofMy9GTk5OT61ODVeMbT3wOKmB4ptiRJmlB71Fn1pw6+1K47EufWgYpgNO/GncB1IfpSdKdjOfahCG4GDxQB70E4pMk9MCgDYgG2KAei5qxbrvubVMZDTKT9Ov9Khxg47KmKt6YhfUrf0VWb9Mf1rrjscMzpRTqaKdVEBRRS0AJRS0UAJRS008KTQA9TlQfalpF4UfSlpGgUUUUAFFFFABRRRQAUUUUAFFFFABRRRQAUUUUAFFFFABRRRQAUUUUAFFFFABRRRQAUUUUAFFFFABRRRQAUUUUAFFFFABRRRQAUUUUAFFFFABVHWZxa6HqFwRkRW0jkYz0Umr1ZXifjwnrOen2Gf8A9Fmga3PAtEEOua/a2UrF1urj98ynlhyzAD8/zqPxvqM2o+INQnjTYBIVQScFFX5QMDPQCq2hSiw8R2k0aF9s6yL271ueK4hBrt0UwscrFwqDjB96mLSpOy6nXP44q5wVvax28fKmSRsESEFRt9AOvXvVqIl5FQbuT+FSqJNuyQvI0fyoXbhVHQAelEMz+ZkYQA+ma55TbZtGmkiYxM0ohjQM55LHtV2y0G5vbkW9rA9zMPmYjhUHuTword8NaTDqcTjzNpL/AL1h1CdgPqc16JZ2kFlbrBbRLFEOcL3PqT3PvVxVzKbtocnpnw+t12SarctKw6QW52IvsX+8fwxXV2tlY6TAws7SG2TuIUCk/U9T+Jq0KdgEYIBHoa0SS2MXJvciglaVmBRQB3U5/OpwKQAAYAAA7AYpRzTEKKcKQCnAUCsKBTxTQKeBSuOwopwpvTrxTTNEn3pFH40NodiUUuarfbITwpZz6Kuap3Ov2drxLPBGfR5Rn8hzUOpFdSlCT6GsOaaxC8sQB7muRuPHlpDvWGGe5bGOF8tR75PJ/KuZ1DxfqdydsMiWqnqYlLP/AN9Hp+ArJ110NVQfU9C1LW9O0q3ae9uUhjAzljyfoOp/CvP9e8bTapG9pYxyQWrcM5+/KPTH8IP51zF+5mikkmZpZHwC7nLdfU1EzJGvGT7k81m6jkaxpRiTGRnwXC+2eDTWHyghQD065qEO7EkdunPSnDeq7TnHXHaoaNkwG5yQQx9BipAoxlV9tpOP0ojQse+WON2cYP1p9svm3bRW4lubhR8sSrk59D6D3NUoNkSqKJYs7KacGUrhOg5HWnrp7TzMiRyTShsBE6L/ALx6AfWtuw0OZMNdThB2hgP82/wrYjijhQRxIqIOyirjFJmE6zlojIt9FRRvuiD38mIkJ+J6t+grobaGGOCNQjRqFGBGcKPoOmarNTUYqHIY9T396qMrGDVyG/vZoZ/LhuYjuLAiaM4QY4OVOTVe2lmZgksceChdZImJVgDgjBAI5p89pFKxkdcue+SOtRWb70TjHlowH0aRsf8AoIpy5WhxTRa9TTovvk5xxTT0NM3hD1rHqaLUuY96BkHoPwqFZQR7U7eD0qrlWJQ2PWnbvwqMNTgQe1AEgI9acDxUQ4Ht6GnDHY0ASg0daYD2pxbHWgQ/uKf2NRZyKlz8lUhDMj0NOiXdMg9WFNxUtspNwmOec4ppCexrEfM+PXFaOjJnUJW5+SID8z/9ascSyBWBifO49s1csbqe2uZZQwCShco8ZOMehFdKaOKSZ1Ypay49VYgZSJv918fzFWlvkPWOQe4AI/SquQW6KhW7gb/loB/vDH86lV1f7rA/Q5pjFooooAKa3THqadTTy1ADx0FLQOlFIsKKKKACiiigAooooAKKKKACiiigAooooAKKKKACiiigAooooAKKKKACiiigAooooAKKKKACiiigAooooAKKKKACiiigAooooAKKKKACiiigArJ8UZPhLWQuM/YZ8Z/65tWtWX4lZU8K6wzfdWymJ+mw0nsOO6PAvDVstzILW7Vljl6Dptcfdb1weRW34mtklhRkbLxjBA7VA+n3F34Y0/VY2P7lDCzCQbiA2FB5zx2p+o7xNIhEh8yMZZiM5rGjO8Wu52VYe8n2OReDe4Xcdx6BeTSTW6wqQDlx1xzVhnMbsjAgd/WmPEVjDFXUNz8xFYO99Tqja2g22u7u1KyxyPDjo8Z5robDx5LbArdzKwC/KyqdzH0IHH41ziKlwxAZ2z2A/rTxZWS5VlJYc4JOaaXmRLtY7K2+JllLIkZhuw7sEUBFfJPYDINbH/CZ2q3LW0nnQ3C9Yp7V0f649PfpXmhtIt6vHCAoPAPU1pSS6je3f2q5lkuJAOTI2cj0+ntQ5tPRkeyTVz0EeKrYOEaeAMeikNn+VWV8QxMAVlgI9QSa81VWe5yd4jCHjPGfoOK3tORY7OHAHCgVpG8upy1G4dDr/wC3PRovyNH9tN/z0T8FrAUjHqKeGVeoBquR9yPb+RtHWz085v8AgKVkT+NYI3kQJdyshIIBVai3LuHHGfWuIvXJuZhjq7cn61E4WW5rRq8z1R1U3jmQ58qxTPbzZif/AEEVRl8XavMD5L20K/7EWSPxOa5zHGSfwoWXHVV/GsuU6k0alxqOpXw2z6hcyqf4S5UfpiqjosRHlNtY9SB96oRMf7wB+lTEI0G8lmfOMg8Uti1qAZ0I3MSMZ5anebF5hwZOeTg4qBjGF+UNn1NN+0EDjaF75FFgQzUZM26Mp48xRgD3oXYzckHPtUF1cLLsAKna2dy9M+lMgmLXJjRWmJwAm3qf9kVSg2iJVEmXFjTG9ApPrninAM5WKCJp7k/diRclvp/9etnTfBt/qMiHU7gWcRAAhjALn69l9PWu3s9Gj023a2srRUJYMdhyzDHcnk1pGn1MZ1+iOQ0/wvcTRxvqsnlYbd5ELZP0J6D8K6S2tbezjMVtBHChOSEGMn39aS5vYbWQpOxjYHB3KQAfTOMZpbe4juVLQypIPVWBoehlq0SGm04001LBDW7emajXHln3/wAae54yDTBxCPr/AEpDI3O3B9xmqmnA/ZY+D/qYxz64LH/0KrrmNLWeR+WWN2HpwpplqgSFsdA4Ufgij+YNFtB31FIPpSrZrOu5i6kHA2tT6tW8TGEMM4J7VKRaZQOnyr/q5wf99MfypDBcr1jDD1Vuv4Vq7SOv60oTI6UcvYvnZk+YUH7xHT/eWpEk3fdYH6HNanlcVG9pE/3o1P4U7MXMilvI709WyOtSmwX+BnX6nI/Wmm2lQ/d3D/Z6/lS1HdDgePel3c0xMEkBhkdQeCKftJGQKokkXkU/+Dj1qMHA7ipARxVIQwsV4q7pQ3Xm49FQmqTHmlUccE9e1C3FJXVjpUHTIq9aqpTJHeuRWeeM/JM6/jVqHWL2LAEisB2ZAa0U+5g6T6HXCONhhlU/UZo+xW55CbT6qSK5+LxFKOJLeNvdWIq5H4jtj/rIZk9xhqvmRn7OSNT7Gf4J5F+p3D9aQ2k396J/95MfyqCLWtPk6XSr7OCtXI7mKUZjlRx/ssDTuS01uiELcxjGw4/2Jf6GnC4uF6iZf95AR+dWSx7ik3Cndi0IRf5zloiB16rT1vc8tEf+AsGpzFT98D8RUL29u/VFyfTii7CyNBG3IrYIyM806mRKFhRR0CgCn1RQUUUUAFFFFABRRRQAUUUUAFFFFABRRRQAUUUUAFFFFABRRRQAUUUUAFFFFABRRRQAUUUUAFFFFABRRRQAUUUUAFFFFABRRRQAUUUUAFFFFABVHWiBoWoEkAfZpOT0HynrV6szxF/yLGrf9ec3/oBpS2HHdHnM4g1GztIZ/LSGGICZoV2jYGzuIHv6daxdavtPa8WSCRnbhd5OBxVG01GW1uIWFy+7gAseoPUY9KdqjxMrSqVWXdt8tVGGHqc1xQlqek4WepkX3lLOytI2Cc/MetUIpLQucEbcf8tCcZ/xrQY/a7fcRE04+XGe1ZEcQjZlLfvd3CbCQn/16HqzSN0tCwURlJIDEn+AYAqZIIdnCuDnJJ/lU0Sw7Uz83ckjqfpTZbqLJVomLZzleM+wqLlNdSO4JViI33RZzlsZH40wyFh9/b25NEt7IsG9bYwqeu/GagS6kO4SRJu68rj9KqKujCorPcvQO/nFkk+RItpy+Bk10VpLiBNzDIArkRNuZ8E7gvQdPwrorVz5C8k8DvXRBM460ka4mDdDjjjPFOLBhyQT61QV2J56VKp9QfxNXqc6a7Erpu5Zyo9jiuantnaQkXHGTj5TXRlSU6EelcxNKWZgWdASQOeOvpWFRs7MPFESwbZP30hxnqUxn8acBbFsguTnoo61C0hGW3Ale55B/CmBwilyV3dmxWVmdqsiyjQE/Ih4PVhxUr7I1LM5VM88YArLuNQP8HJHccAVT+1yv/GXJOMdRTVNvUl1Ix0NzdaSjKSZU9Mt19xVS6ghkDGK4BdesbDg/T1+la2heENRuWM15GLaBgNvmj5iPUL1/PFdppuh6fpAJtYf3rctLJ8zH/D8K0jTszGdZNHEab4M1HUdst4TYQN1DLmRl9l7fU/lXdaZ4es9GiK2MA3EfNM7bpG/E/yGKu9T71OkqkdfzrRHM2yhPeQ6e6SXBK4OQMEk/lVm21m1upD5dxGxPBAbkVn6u4FzEVJ+4c4+tY7pBcToHRCGYA5A7mqV+hOnUvaxesj3EJL7JHGeDgjP5VDIlnd3HmxQRKVCsJEXB3GRQOR7Z/Or1kqx2bJGMRiWQKuSQBvIA57VSjUHVJwMBc2wwBjnLtn9BUud1ZlKNmabfeJptONNNZMoYUMhEa43NwM+tOltpoosmPIHXaQfpTQ2xwwwSOmafc3Bkt9hHzNg5zTSXUHfoY13eRm2mQsVcgxhHUgkkhcfrWjasvlMFOQZH/H5iP6VW/0jyVhYZXzNxOc/xZNTwoDAgZMHGSp6qTzj9adktmF2yfaD7VqW0Di2iI/u5rH2MB8spHseRV9Z9XgUD7DbXMYAx5Nxsb8Q4x+Rq4QTE5tGiJZk4b5hnjeoOKYzbmJIAJ9BVMa2kfF5Y39rjq0kBZP++kyKsQatpd1xFf2rH0MgU/kcGq9l2BVST5Co4we5zSbfarwtVZN6jK+uCKjMSA9f1qfZtFe0TKuz2pdman8tR60fuh3alysOYrPbpKPmHI6EdR+NUpYmhfY/pkH1FapmgQ5IJHuazr64SaVdibQo/Ok46DjK7sQhyven+ZxyBUOaM1GxZKSCRx+tSfLtGCRVcHkelSn7w+lFwHEe4NAU9cU2nCnuA4dfSg80A8cmgEH0piEoGAeBz6il796THvQBYivLmI/u7iVfo5q2mu6hHj98rj/bQGs0d6Q9adyeVM3Y/EswH722jb/cYgmrKeI7U/6yGaP6ANXM9qGPFPmZLpxPSbeRZraKVDlXQMMjsRUtVNL/AOQTZ/8AXBP/AEEVbrdbHOwooopgFFFFABRRRQAUUUUAFFFFABRRRQAUUUUAFFFFABRRRQAUUUUAFFFFABRRRQAUUUUAFFFFABRRRQAUUUUAFFFFABRRRQAUUUUAFFFFABWV4nOPCesn0sZ//QDWrWR4r/5E/W/+vCf/ANFtSew47o+dIZmzkLGjAhgxOScdADVq/vLy/uA8ihog2RufA5rFgckAbyFHYDNa1vpN3Jp73I3rA5I37DtOPUjmuKx6l09SWza0xdKxVWMeFXpls88nnGPTHNZ0kcjPviIBwPlVu3rnvVqzsLi8m8qwjM8u3oh3DHsMf1qpKJUnaKbblDgqvHNN6jvYjMcybkYEqv3jnIFTqACh2sVz8pxlj+Hamo43bniDEn5RnOPz61ZW5beeHQdAeAfzqHcfMhzBmx5y5J6Bh+Wahni4AiwxPBBOSKneVPmDE7m7gj+dMyqxBIyD6kmlG5E7MpKkSCUM7eZj7oHH510dkGMKBQ3TsKybOQF5fMlQoMbQDg/j6V0NsSYhuAXIzwc10xkclaCAW1wMHepX2bmposggOMH1Y9KYQ64Bb5ieMdcUyVmQFpZAsY565xTcu5kodkWZJQUPzZAz1rkGb2/FjWhea3beS5tnLleCXyM/SuclunueWAKg844FZt82iOmnFw1kWJLmJZSisHYfxdBVZmad5MONoXd7cVv6N4L1PVgJ2jFpbP1knUgkf7K9T+ld9o/hXStFCvFD59wOfPnAJB9h0WqULCnVOA0vwVq2rorzAWlqefNmB3Ef7K9T+grvNH8L6VoahreHzbgdbiYAv+A6L+FbZJJJJJJ9abVmLbY0nJJOc+tRmnmmGgQUinC0dj9KTPFSMjf7wPvVO9RBJbHYo/exliBgkbsmrj9RVS8I+2WoPQFjj6Rsad9RCWpBsImxjcpb8yT/AFqnBhtSdhncLgI30WEn/wBmq5ENlhCvpEo/QVVsgBdzMB9+eVs/QIo/rWZZfNNNONMJpDGmmyfw/wC6KGPBol++RSGRMaerBhUTHnvSBttSnZjaJwTx3rWS5Q4+Yj6isZWzirsZ6V10tjCoaccvI2v+RpJ4Le6/4+baCf8A66xq/wDMVWUKeoFShR2LD6GtLkIP7E02PBFoI2YZJhldPpwDgU06eARsv9RQeguCR+oNSruA4kb6daMv/f8A/HaGykiD7LIhJ/tC7b2cqf6Uxrd92TdTn2BUf0qcs3dv0qKR8Dk1DZSIWVVOSWcjuxzULOWYsTzRJJubGaj5zxWMnc1irEnFApo5/CnCpsXccKl/Co1AJFKG9KQyTtTgMVGDmn5/KmhC5wM0e/50mfxpc+lAhc96CaQHNHbFMBwHGaZmnHhBSDkUACse9I5paY2c0gPSNM/5BNn/ANcE/wDQRVqqumf8gmz/AOuCf+girVdS2OR7hRRRTEFFFFABRRRQAUUUUAFFFFABRRRQAUUUUAFFFFABRRRQAUUUUAFFFFABRRRQAUUUUAFFFFABRRRQAUUUUAFFFFABRRRQAUUUUAFFFFABWP4rOPB2tnAP/Evn4Pf921bFZPij/kUda/68Z/8A0W1J7Djuj5djdpDyR9BwKsw6jeQRNFb3NxFG33lSQhT+FJcR+Qy+ZInzjKxJyV+pqIXbA/ulzt6NjpXKtTvasyx/aOoxRmJLu6jjbqqyMoP1AqvEGEx35UAc02W4lVt0rO8hbOR1Y/WmiVzOS2F7YJptAnbU2NPjN9cpBDPFEx6CVwgP4mn3lm1hLh5bWYtnHk3AkUfl0NZQclTwijOCSRk/hVuzgkvX8mKLnYzbmPZRkn6VDKvcrvIQ5ye/SlMny5BI9KUMFjwGBQ87ivJ+lKhNyhSNSCvJOBgfU9qCLNsu2llC9jNdz3kK5ICwqR5hPuvYe9bMMqLb72kCIo5LHgfjXMxG0tGfzStw5IywOIx/Vv0FWNTQTW6XFve+eA20QeXtCj1AHGKpSfQJU09zSuNajhbZHhjjcPQ/T3rKLS3ccks0wlA5VWbaB9fSrOkeFdQ1oB7eEfZyRieQ7UB7kHv9B1rv9F8E6ZpAWSYC9ugc75V+RT/sp/U5NCg3qwdSMNInF6T4Q1TWYvOCpFau52zzIQAB6L1Y13ekeFNM0dIysf2mdORNOoOD/sr0H610JJMKZJPzGojW3Kkc8qjkNYknJJJ9aaacabQQNNMNSYppFIYwimGpDTDSYyM8A0hpX6Gg0gIXPP4VR1FiLqXb95IJWH/fIX+tagVSpyPpWRrDCOSeZB921bcM9SXGP5U7aCT1LT8BU9cCqGlOZEEhHP74n3zKf/iRVSK/uzIGDRTEBWO5dpBPYVc0mNlgQMckQR/mS7H+dZ2a1NNNi8SKaSe1KwqM8VFwQh5Iz3pshzI31NKuTIo9xUbP3x1obKSA0w8noKCw+lN696ljFUkNV+I4ArLmk8lFdvu+YoP0rYiiYqDiuqj8JjU3JkbFSCSoQjgfdpcMOxrUzROJOaQyVD83YGmsJccDH1qWykiWSXAyTxVCa5ycLzVaWWZ5COqg4+WmqSPWsXJs2jFIkVznPWpVaoAQacpxxUlk4NLnioeSRjmn8jGetK4FmMYIpQoxkcGmRnIP0qUDimK4Lkdadmm4x9RTqBi9O9Jgj8aUg8dDQfcUWAQHI5paQj3pxHWhABORikFJg4685oAbIoEOb7tMP6UpJ9KaW5wVNJgekaX/AMgmz/64J/6CKt1U0v8A5BNl/wBcE/8AQRVuutbHI9wooopiCiiigAooooAKKKKACiiigAooooAKKKKACiiigAooooAKKKKACiiigAooooAKKKKACiiigAooooAKKKKACiiigAooooAKKKKACiiigArH8WYHg7XC33f7Pnzj/rm1bFY/iv8A5E7XOCf+JfPwO/7tqT2HHdHzJI9nIFwZlOPvSDPP+FR/ZWaDiYA+w7fhTMxRMUGPN77iWCj6DvUsHlK2EuSpX+EDh/b2rk1S0PS0b1GR2gK/NLJuzhdozn8zU/8AZ8dvgtIwz2UB2PqfYU5oI2bM3lxA/wAKygv+I7D61CY7dV2o7NhuWRuMfWjUdlbYuwQRmQCMA5HLNw2P6VcdpPsF1FFbpHG4VWlDB2wD0ZuwrLtjHHMDAAxByAy7j/8AXrQvZYmtoCjK2/lgqHGR/MVNm2P3UrlRbeOJ23yKZFQyAYO1h6Vn3GoT3oEbAAA5AUYUfgK6Ky0XU9ftwtvGCyEbCo+X/gTdAK7PRvh7YWSxyakVu5lO7ykyIgffu36CtYQ6swqVEtEcBo/hTUdZgxBC0hLD94x2xovqW/oK9D0jwLp+nojXxF7MMHZjbCpHt1b8fyrq1VY0VEVUReAqjAH0FIa05Uc7qN7DcAKAAAqjAAGAB7DtTTTjSUyRx/1Mf4/zqI9alb/Vxj2/rUZ4oYIbjmg0UhqQENMNONNNIY00w04000hiKgdsEkD2p72zqjMHRlAye3FNU7STUhlAikBzypAqlYTuYsupiF8yQzrHnhwm4MPXiqs/lanPcRpITEwgjDKOfmJY9fYU25a8gZiI5AvYgHH6VPZuJVtXI+dpMHkc7VY5/UUmrDTK76K8aD7POGYf3xjPp0q/a27W6FWOflRQc9QqgfzzVo001DbY0RtUTAVKaYwrMojQYkH4/wAqhI496sKOW9kJqFgaTKRAw55qM1MwqJhzUlDLiPzYbaE/8tLhB+tdQowOOgrnArNq+mIP9WrM7fUDiukFd1Je4jlqP3h6kjpinqgZXPdRn61HUqjEErfRfzNaEkVRScqakqOQfJgVmy0Yf/LVz/tGpAT61T+1BZH3J/EeQfep1uIz3YH0xXOppnQ4sn+U9VFKEU8ZIqNXVujA1IgOfamrC1H7Cp4INKytn7tDHnNO3ZII445p2C7Fi6Gpl61CXPGDzTlkJ6jmkMk79aeKi3AnuKkBB7igBeenegk56VIkTOMqM468ikK4+tOwrjM+opDS9zxRjANIYgPIxSgktntRxt4o9qAEJPpTM5PvTznNRtwOlJjPStL/AOQTZ/8AXBP/AEEVbqppf/IJsv8Argn/AKCKt11LY43uFFFFMQUUUUAFFFFABRRRQAUUUUAFFFFABRRRQAUUUUAFFFFABRRRQAUUUUAFFFFABRRRQAUUUUAFFFFABRRRQAUUUUAFFFFABRRRQAUUUUAFZHio48Ia2dxX/QJ+R2/dtWvWR4pXd4Q1pQ23NhOM+n7tqT2HHdHzA0EUibknids5KBSuB6k06GCFEe4jAY4I3rnC+9OlAtSFadnkXgYHymormZInRFBaJhvU55B+g7e1ciuz0m1HUIlgiRi3zsRkFhxTrGeW4u4EiiRtr72Vh8u0cnPtgGrlj4fv9Zjils4mnkaUwmJB90AA7iegHOOa7zw/8OEsleTVroyNKpR7a2OEKnqrP1Pvtxn1rZQRzyq2PPdD07UNX1FxY28sxbO5o1+5n1PQfia9O0rwNDEivq0y3EgYN5MI2xjHQE9W/lXV29tBZWyW1pBFb26cLFEu1R+FPNUorcydRtWGRxxwxLFDGkca9EjUKB+ApTSmm0yBKQ0tIaQDTSE0pNNJpDHP91P92ozUkn8H+6KiNDBCGkNKeKaTSYxCaYacaaaQDTSGlNNJpDE60jHIpc0096AFiJDkjjCk/pUJVQc7VBHcCpU/j/3DUbUmAwnHvTTStTTUsaENMbrTjTDUMoaOFf6D+dRMO1TfwN9QKhakxoiamMKlbpTMVO7KRYtVzfW3srn9AK2RWVYWsgu2unYbDHsRfTnJNaoNehD4UcstxwqeT5bRFHV2LH8OKhFT3Z/eJH/zzQL+PU1QupWNRyH5akNQzH5KzexojlAn7xyem4n9alAOckVII8ZGO/JqVIu5rhsdtyIZzUis6DKuQfY1IE54FO8rOadhXEFzIepDfUc1KLheNyEfQ1GIsnpS+XjJoTkibImWRCchsf7wxUqrnOCD7g1UCnNLg5qud9Q5UWuQee9SKc81UEkn94/jzUizMOqg/pTU11BxZbwOpGaCxA61ELhSOVKn2p29W6OD7Hiq5kTZil8HGKUsD3pgVvQ01jzRcLE/BHBFOVSxOKhDU8cDI4poTBuGPrTT93PpSFuadnjpQB6Ppf8AyCbP/rgn/oIq3VXTP+QVZ/8AXBP/AEEVarpWxyPcKKKKYgooooAKKKKACiiigAooooAKKKKACiiigAooooAKKKKACiiigAooooAKKKKACiiigAooooAKKKKACiiigAooooAKKKKACiiigAooooAKyvE4J8J6yFxk2M+M/wDXNq1aq6nBHdaVeW8y7opYHR1zjKlSCKBrc+WrXS9S1W9Nla2r3E54KxjIT3J6D8a9B0b4Y20XlzaxP5rKB/o0Bwv/AAJ+p+gx9a7u3t4LOAQWsEcEOc7I1wCfU+v41JUKKRpKo2Q21rb2VsltaQRW9ugwsUS7VFSUppDTIEpKWmk0AFNpTSUhiGmmnGmGkAhprdDSmmN3pDJJfvAf7IqI1LN/rD7YqImhghpNIaU000hiU00ppppAIeaaaU03vSGIaaaU0lIBy/6uT6D+dRGpB/qXPqQP51EaGCGmmE5pxzTSKhjG000tMakygJ/d496iJp7H5F/GoyaljQ01ExwMdqe1QOxFSWjYs7mD7NGjTKrgYIbjmryjIypDD2Oa5mMjirKNg5BwfUV0xqtKxlKkjokGXAPGTilmffM7erGsNLmdfuzOP+BZqRL24PWQN9VFV7ZC9kzTzUE5ylQieU9xnsMUrksOvPek5poFGxRWDb1/KniOp9lKqfnWFjW5CI8807yjnrU6pxTgOOlOwrkAjwKNoz0qxtBpNntSaHcg2AnB4o8oHpVjZTvKwM+tKw7lTyKQxEVdCHFLtosPmZSKHFMIwORV8qp6gUwxKaTQ1IpAlRkEr9KQ3EgPUN7MKtPDwarvEfT86l3RSaY9LtSDuh/FT/jU4ljKAqSc+oqmYiPWpY1PliqUmDSJAQT1Bp65LdarHINCMyng4pqYnE9S03/kF2n/AFxT/wBBFWqqaUc6RZE/88I//QRVuu5bHA9wooopiCiiigAooooAKKKKACiiigAooooAKKKKACiiigAooooAKKKKACiiigAooooAKKKKACiiigAooooAKKKKACiiigAooooAKKKKACiiigAqG7/485/+ubfyqaobv/jzn/65t/KgDl6Q0GkNSUIaQ0pppoADTTSk00mkMKdjC5pFGTn0pssg6UANJzTc803dmlNIYhppNKaaeo+opAPmP71vrUZp8v8ArW+tRmgEJTSaXNNJpDENIaKQ0gENNNBNNpABpD0opD0oGKTiD6v/AEqM1I3ESj1JNRE0mCGHimmnnpTCKljGmmNT6japGI/AUf7OaiPHNSydRnsAKhapZSIzVd3O7jtU024RFhxyBUIXjoaaRaJoSWX5gDU4wenFRRLhRyanAqhMVUbPAB+lSgEckYHvSIhPXpU4z601ElyCMd/wFPPT3oyCenFLkH2piuAFPVaQDjjmnDjrSGLjnpR6UdOtKBnnNIYoAI6YoApQMAUp/wD10gExUmCAB7U1RlhxUtADNoo20/FLjigCMpmmlPSp8Um2gdyuyGomQ+lW2Wo9mDUtDTKxXjkU5Yxs/GpylPWMbOPWhILlRohmozDzV7y+aaYsGiw1I77SxjSbIekCf+girdVtOGNMtB/0xT+QqzXctjie4UUUUxBRRRQAUUUUAFFFFABRRRQAUUUUAFFFFABRRRQAUUUUAFFFFABRRRQAUUUUAFFFFABRRRQAUUUUAFFFFABRRRQAUUUUAFFFFABRRRQAVDd/8ec//XNv5VNUN3/x5T/9c2/lQByxNNJpaaTUlBmmFqDRjFABgEcNg+9Rvlc5wAO5PFONU9TiebTZ4kUMzKAFzjPNAyje69tUxWGGI6zsMr+A7/WqsWuSqM3ECsO5Q4P5VnN5lu2yaFkP+0MH/wCvUEjecVRNzMTjAHJ+nrWbuaJI6a31mxmIHmmNvRxj9av54B65rk7SBmnWKCGO4mQ5IbmND6se5/T611ESskCI773VQGbGMnucUIUkPJ4pF5kX6ig0if61P96mSK5+dvqaYTSsfmJ96aTQAhpppaQmkMQ+9MJpxNMNIBDSGlpppAJQTRSGgYr8Rx/Q/wA6jNPk/gH+wKjNJgNNIaU001LGNNMbpTzTerD60hjJOXNRhDI20fiakbLMQOpNTJGIkyevf3NK12MgnhUxquenIFQrH7VZk+Zs0KlVYaYxI8D/AAqVI+ckU8KB2qVFXDbiQQOMDvVJCbGhaeBgdOT0pQuSPTqaCeaYhuKXbTgKXGaljQxQfWpFOKTFOxxSGBOetOwPwpv1py9BQAoB7HNAB75pyjv2p4OKVguIg608UgI9BzTxg0AAFLijFOxxmgBMUoFGOuaDQAw9abjNPOaQikMaBjrUiD5Pxpv1qRPun60CE28UYp2KMEjFAHa2H/IOtv8Arkn8hViq9j/yD7b/AK5L/IVYrsWxzPcKKKKYgooooAKKKKACiiigAooooAKKKKACiiigAooooAKKKKACiiigAooooAKKKKACiiigAooooAKKKKACiiigAooooAKKKKACiiigAooooAKhu/8Ajyn/AOubfyqaobv/AI85/wDrm38qAOVphp7HAqImpKAmmlqQmm0hi9T1qOeRIkLyMFQdz/nk1XvdRhsUIYhpR0TPT6+n86565uJrmdWud7M3+rt04Y/h/CP1NJspRuWb/U3vEkiiIitV4kd+/sf8BzUFhp0t4uU3QWhGGlYfPKPQeg9q0LPSCxSa/Cll+5bqPkT6+prWJqbdyrpbEUFvDawiGBAiDsO/1p5NBpCaZAhNLFzMuexphYAZOAB1zSwFmlV8AIc7c9T7/ShAwY80wmlJppoGBNNNKTTTSAQnmmmlJpM0gENNNONNzQAnSkNKaaelSMdJw2PQAfpURqSb/WtURNDYISmnpSmmk1LGIaRfvilNOhTc27HHYepoQxYIs5c8cZ57CiRwzcdOgFSzEKvljt94juagxnk8U/JAN5z0qRRjGaQDmpEGTQhsUDkdadilBBGfypyjnJ6VZImMAD15oxTvr1oAzUsYmKSnUYpMYCnZpmacKQxcZ6U5Ryc0maByxoAeDmnjpTRxThyaBC8D8KcKTFKKQxe1KCR0oowc0AKrHvS5H0pueOtFIBx9qbg9cEUdqCx6jNMBRzT1+7+NRhsHB5qRCNp65zQAUA8UHFDUCO1sf+Qfbf8AXJf5CrFV7H/kH23/AFyX+QqxXWtjne4UUUUxBRRRQAUUUUAFFFFABRRRQAUUUUAFFFFABRRRQAUUUUAFFFFABRRRQAUUUUAFFFFABRRRQAUUUUAFFFFABRRRQAUUUUAFFFFABRRRQAVDd/8AHnP/ANc2/lU1UtYJXRL8gkEW0mCP900Acs8mTTM81zEWsXcJwXEoHaQc/nWhD4ht2GJYZEf0XBB/wrO5rY1iQFLEgKBkknAArGvNYd28iwVix6yY5x6jPQe5/CqN3fTXwDyyCG1DfLjkE+w/iPueBUllpkt4g3hrazJyVzl5vcn/ACKV7lKNtWVreGW5n22oEswOWnb/AFcf0z1Puea3rHTobEFlJknb78zdT/gKsxRR28SxQoqRr0UU40JEuVxDSGg00mmICaY7hBkn2GO9Iz4YKo3Oei0BNp3E7pPXsPYUgECFjukAJHROw+vrUkZJmBJ55J/KmGlj+/8AgaYDaaaDSGkMQ0hpT0pppABpKD602kAGkNBpppMANIOWA9xRmlT/AFq/UUhjZDmRvqajNPJySfU0w8UmMaTgU3rSnmk5J45JpAKqF2x+JNWjiFMAYJHHsPWiJBHFuYZwfzNRO5diSeT1NUlYYw8mg80ppR1pDBVz2qXHGPzpAuPqacetUhC04/L8v5/WkTj5vy+tKPpQAYpelH4GjjFABTc5p3NJx2pDAY9qcB9KQAfU04mkAgApRQCKAeKGMcv0qQYqMde1SAYApASKuaUxkU+McVKBVJE3K+DQOBVjb7UGJT2xSsFyv6DFGPbFTGE9jTGRh2oaHcaRSfWg5HNJU2GhCBk09D8ppo4zxTkHBoQMKTJBpaQmgDuLD/kHW3/XJf5CrFV9P/5Btr/1xT+QqxXWtjme4UUUUxBRRRQAUUUUAFFFFABRRRQAUUUUAFFFFABRRRQAUUUUAFFFFABRRRQAUUUUAFFFFABRRRQAUUUUAFFFFABRRRQAUUUUAFFFFABRRRQAVR1r/kBah/17Sf8AoJoooBHjTEqwDZ5OBgZ5q15DQyiF4TLcE/LbLzg/7ZH8hRRWTN1ubVlpGxxcXzCaf+FB9yP2xWoSTRRTSIvcaTTTRRQA0moyxY7Y8ZHVj0WiihAKAEBC9+pPU0meKKKQxKE6t7KaKKAY3tTSaKKQCUhoooASm0UUgGnmkoopDGmlj/1o9uf0oopAR9hTTzRRUjGk1PDCc57n9BRRTjuNiyNuOBwo6VHjAxRRTYIAPapFWiihAx/SkVST9aKKYEh64HQdKKKKAFYFeDwaTvRRQCA/nRjNFFIYY5/nS9KKKAFoFFFSxj15NSd/pRRTAsxD5BUgFFFMhjscUuKKKYgpOtFFADdobqKY0S44oopDuRGM9euKRedwoopWKTFNN9aKKGNHc6f/AMg21/64p/IVYoorpWxzPcKKKKYgooooAKKKKACiiigAooooAKKKKACiiigAooooAKKKKACiiigD/9k=" old="http://www.landscope.com/images/Photo/Stock/34001_35000/34639/masterb1athroom.jpg" alt="Haking Mansions"*/?>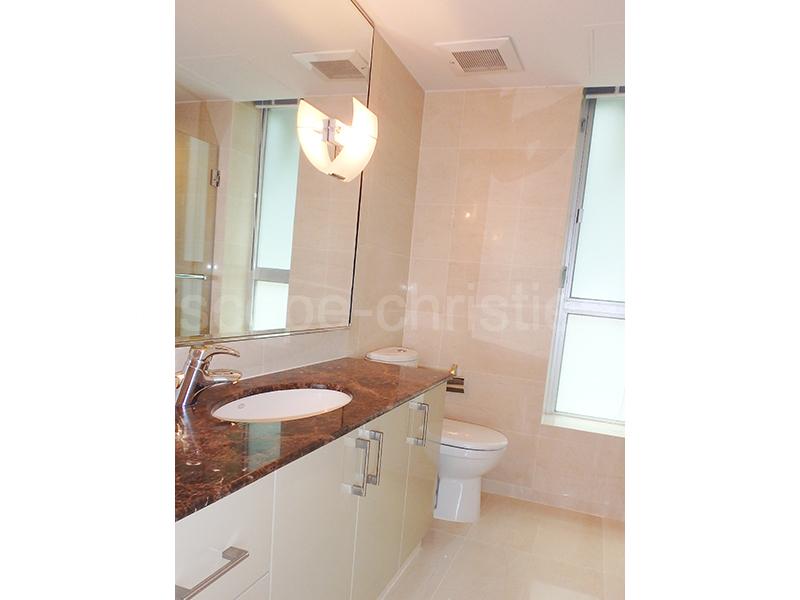 Master Bathroom 4 of 9 photos
/*img class="sp-image" src="data:image/jpg;base64,/9j/4AAQSkZJRgABAQAAAQABAAD//gA+Q1JFQVRPUjogZ2QtanBlZyB2MS4wICh1c2luZyBJSkcgSlBFRyB2NjIpLCBkZWZhdWx0IHF1YWxpdHkK/9sAQwAIBgYHBgUIBwcHCQkICgwUDQwLCwwZEhMPFB0aHx4dGhwcICQuJyAiLCMcHCg3KSwwMTQ0NB8nOT04MjwuMzQy/9sAQwEJCQkMCwwYDQ0YMiEcITIyMjIyMjIyMjIyMjIyMjIyMjIyMjIyMjIyMjIyMjIyMjIyMjIyMjIyMjIyMjIyMjIy/8AAEQgCWAMgAwEiAAIRAQMRAf/EAB8AAAEFAQEBAQEBAAAAAAAAAAABAgMEBQYHCAkKC//EALUQAAIBAwMCBAMFBQQEAAABfQECAwAEEQUSITFBBhNRYQcicRQygZGhCCNCscEVUtHwJDNicoIJChYXGBkaJSYnKCkqNDU2Nzg5OkNERUZHSElKU1RVVldYWVpjZGVmZ2hpanN0dXZ3eHl6g4SFhoeIiYqSk5SVlpeYmZqio6Slpqeoqaqys7S1tre4ubrCw8TFxsfIycrS09TV1tfY2drh4uPk5ebn6Onq8fLz9PX29/j5+v/EAB8BAAMBAQEBAQEBAQEAAAAAAAABAgMEBQYHCAkKC//EALURAAIBAgQEAwQHBQQEAAECdwABAgMRBAUhMQYSQVEHYXETIjKBCBRCkaGxwQkjM1LwFWJy0QoWJDThJfEXGBkaJicoKSo1Njc4OTpDREVGR0hJSlNUVVZXWFlaY2RlZmdoaWpzdHV2d3h5eoKDhIWGh4iJipKTlJWWl5iZmqKjpKWmp6ipqrKztLW2t7i5usLDxMXGx8jJytLT1NXW19jZ2uLj5OXm5+jp6vLz9PX29/j5+v/aAAwDAQACEQMRAD8ARvvnA71MpOB6VC/DmpY+VxXI9jr6lkHgc9acKjXge1P3VDYx6HDAjrXaWj77ZT7c1xIIBGDXY2B/cgV0YZ+8zmxOyJ4SMmp+9VYSTI31qzkV2I4mFH4UmeKM0wEoNJmjPFACdqQ/SlptAAaSlNNNAhDzTGHFPNMbvQxmNqX3G7e9QwHOlXHtIhqfUh+7aq1qc6Zejrjaa5lpWR0P+Ew1DiZ+O4rPb/WGtDUOXJx2BrNb79YYhe+zai/cRKv3qy9b/wBUpPqa01PNZeutttwf9qpo7ir7Fq1P+jp/uipDmoLQ/wCjR/QVMetc0lqdS2Aj0PNIDkdaM00nHIpDHUA0me9HFACg80AjtQDik70gAjNSQn94PXBqOnw8Sj6GgaJM88dacD71HzmnduKTGSg8UowajUgCnrQASf6tj7VXWrEn+qYetV1HNaQIkSD2qdRjT7w9tqj/AMeqAccVZHGmXnuYx+taLdEdDMAzSjmgD9Kcv3vxrVkEGijM9+fWc81sjrWPow5uyO87H9a1znHFc8t2arYWm5Gad0HFN5qRjlHNLz/+umg06gBH+41QMKmkJEZ59KiOOAcUxDMZbHtT14NA5PTtTlHNUkJiscDPeorH5tZh9kdqlfoT0pmnD/iak46QMf1qhIujkg1IMEmmqOelPCkGoNhCKYeKlK01gR2piI8j1pM04jkUmKAE96MdKUDGeKKYCGjFBHfNHbr9TTAKSlwe5pOtMApJG2hPfJpQaJOdoPpmkIZQDxRtyenFLj60DDmkPvTqT24pjEBxnFBfIowKMcUgDJA5OKRX3ZGKB15FG30yPemA7NGaMdj19expQvagBCe4oHPApSM03POP1oAWk2mnUZ4pAHSkyB9aQ5BpfrxQAucmjHHOaAMYp23P0oGN6jg0mf8AIp4UDpTWBoAb2ppIp3ekK8jJpgNAz1oHHenng9aaaAFxx70nHfrTSc/TtR35WgBSeKCaTpSnpQIVPmkUYpWJY56Z5oQfOSew4pMc8UwMKUfvODUkWdtFwMPSQ9DVtaGPUsD0p2ARTU6H9adjFZlXFABB6Y9K6/T2zDG3qorj/mz2rq9Kbfp0Td1HNb4f4jmxPwl6MYlap6hQ/vDU1dyOFhSGlpKYhDSUp5pPrQO4hpOlKabQAHpSUtJQA00w5NPNMagEZGp/6tqrWRB0+/H/AEzBP51b1IZiaqemj/Rr4E8eTn9a5tPao6V/CYt/yAf9gVmOcv1rUvBmJO/7sGsl/vdTWOJXvGmHfuolXrWXr3FsD1w4rRTOcZrN18t9nAAz8wPFTR+Idf4SzZHNtH9KnPXFVbA/6OnYYqya5prVnRHZAf0ppxmlNJ1NSUHfpS0mMn3oGKQBxmjNBFJ3oGLUkJzL+BqLvUkP+sz7UgH5weR+NOBz0NMJIJNOBGOaTQxwXJzn86eARUYOafu5osMJf9W3HNQqallP7s1AprSBnJk68YqwcDSLr3kj/rVYduKsyH/iUy+8yD9DWqWqJb0M3pinx9Qfemd6ehww471qzMg0P/U3BPO6Zv51r/rWRoQBsmOTzI2T+Nah+XjmuWW5uth5PHSmk+9NBPc5peeAMYpAO6Uu4DGKb7dqX3oASVv3Zx6gUzg4yDinsOMe9MJw2KaEBHpxT0HJpoPNSLVIljJDhT9KNMGb65PpBj9adIflo0nHn3zeiKKoFuXVHzVOikmok69atQ/eqDYBCSOKjliIGcVqQjcenQcGo7xNoB98UkNoyNlNK4qWQYbimkAiqJIsYpOBzTmGB600CmAmcjijHFOx1zSfSmAYI+lJ+FO9f60tMQzbx/OiT7w9hgU/FNf/AFhoAZ29PpSZp1NxikMXijqelGKMYNMYUmOM4pcHqaAOlABxmlFFJg5PpQAcEdPwpASpweh6E04Y9qUn8qAEI3DvTcAdaftwMqcU3BIxxkUAgxn/AAoI796cFwOKbg5PBxQMB9KUdaXAFORec+ppMAEe/GO3epvsxIBHFTwJuIHNaaQZwAuO2KlspIxhbEHrzTDAwPtW99ifnA+oIxVa4t2XPB4/lQmFjGaHYDio9uK0JI+pxVaQAfw5qiSscZxSHIzUjduB+FMLDPXH1piGkA9qbxnB/On4NN2g9eD9aBgRyKMY5zxS8fjSHI6CgB6D5HJzzgUYNCgiIHPJJNBOMYzVCMvUYWgn2MCCOoNQxcZGK0dcuhez+cABVBCOo4roqRSb5djli3ZXJB79Kd9KaDS88iudo1uLuzXT6E27Two7ZFcuP1rpfDrZt2HoxFaUPjMMR8BqRnL8VYquoCzEVPXoI89hzRR0pKYri000tJQFxKQ0tIaB3Gn2opT6U3tQIQ0xqf2pjGkNGXqH+rb6VT0zpdg9DAau6gPkb6VQ0li086k5zA1c8l+8R0x/hsklBaGLP/PL+lY7/eH0rbQF47cesZH04NYj/wAP0qMStbl4d6D0OTx1FUtWXdGPpVtDzkVW1T7qnsRWNLcqtsR6ec2qH2q4ce9UdMP+iIfUVdya55r3mdEPhQU38KU8U0/WpKFB707imA07pSGJ3oHWgnPeiiyADT4j8/A7Uynwj5/bBpDHE88/nThjNMPXpxQpxzSGSZ/CnZ49qYG9RTgeOtKwCSt+7J96iUjinzEbKjU1rTM57k6npU8n/IKYD/nuP/QTVVT2qdz/AMS3H/Tb/wBlraK1Ib0Kg6c80uQOlJ0FIxxG+Oyn+Va2IuM0HjTVPqSf1rV79KytCz/ZkXbitTr3rje50Aw9KYOOlP74ptAB7YoyQeTx60vUYoK8UhAT8vUnJppPNOxlR9fWmFeTxTQCjIpynimgDvz9TTwKtEsjlYbTntUmknI1Bv8AajX9KZKPlPpT9JGba9PYzgfktMI7mgn86mQkcg1BGflFTA8VJqW4JyhIpJ5vMH41VBIzQzcGiwXGNy1BGBS5GKazUCI26fjSUp5poz71QC0nrS5GOQaTJPagAHJOfpRgDpwKOR+NAPOO9MBduSDTG5cn3qReWHFRigEApOppecUUDExS4zSge1GfSgBMGkxzTjyKT3xQMTil96Mc5/KjtigAx64o6DIpAOcc5FLjknNAB83ejbkccH1pQOaXp15oAbnjGfrTuO3T2oHTBH50hHzHHH0oAdgZx0zUsaZP+NRLgf41KpOaAL9tH2JAA54rcsYw74ByQO9Ylue2a1baTy3U8hvXP9ahlrY3RbjyhkgZrF1ZAmMEEn27Vea/Oz592fUDisa9uhMzHP05pWIgpLcy5jnp1qpJVmSqrnJ5qxsiPrTSM9acf85pOOxpiIzGrNzkY9DQFUcYz7mn4HNGOegoAjKAfdyPbNDHAwRn6VJ1IoxyB6mmApAAUegFJxmkf75NHH40CKer2gtWKq4ceuKoW67z15FWryZpo/m7VQhcq/tXTJxbdtjns0tS5sAPOfbmlwOxpocE96UdvSsH5FoXH+1z7iug8OEbJBno39K54j1rc8OMRLKuO4NXRfvoyrr3GbkvFwvTnmrGDiq1wo81G9xVkAYFegjzmGPakx606g/WmSNpKcTzSUxjTSfzpT9KOPSkAzvSGn4FIVBoAbTGp+3nrTSPQ0DMzURlG+lZukD/AExh6xOP0rVvlzG3HGKydIyNRUEdQ4/Suefxo6IP3GW7VSTa4BwEb+RrAfI212Ph77EZ4hetsTy3VDnADdOfwzXM6jbwQ4MM+/8Aeuu3bghQeGz6GqxNNuN10FQmk7FVe2Kr6txAD6Amp17DPNQavzYsfQYrkox942rv3SvpZ/0KM56ir2eaoaV8thGMe1Xv51jUXvs3pv3UKTTSeaCc00+9Zmg/POKOgpo65pRxxSGLnP4UlHU0ueeTSC4Zp8Z+Y/Q0+CFZ5NnnJH6F+Bn69qURNHMUOCRkcHNVyu1xcyvYZmlGCM460+aJ7dzHKpVh1BqPPFQ1Yq47HHWl44NN7Uo5ANIY2X7hx61Eyl0wGwexFSyn5PyqLcqjLED6mtqZlPckhUouCxY+pq05P9np/wBdj/6DVZSCuQQQfSrLf8eKf9dD/IVvBamcnoVgMGo5zi3lPTCNx+BqYjiq95xYXBz/AMsm/lWliLjtF40yDj+EVo56Vn6SNunQD/YFX+M9K4jpAnmjk0Z7UZ6UhCj0p2aaOtLjNAwY/KvpTc89aVsACm556U0IUccE1Iv3ajAPUU9Tx7+lUhMZL9znrUmjg/2fMT/Fcv8AoBUcn3an0pdukRHrvkdv1pjjuWgKkGR3pAKWpNLhu9KTdRzTT61QhSRimmkY8UdqADg0Ck70UAFGaOaOposAY/8A1UhWl5z/AFo5p2GCAgn0wTTcfnTxwG+lNoEHFJjpQRxSfypDFpOaUdPWimAnQigelLSe5oGKKTqaXrxQOB7UAIOpFL+FGKXGKAFx60mcn+dGaQ8cUAHSndeaTpR0oAU9fanr1FNpR1oAtRuAetXYbnGQx+lZinAGDUgc9OgpWGmaUl0SMdMDgCqjuSPaovMz1PNRs3WlYLisw21VP509m+XFR549KaEN7mk4707rmk707AGKTpzQc/hRyDQAZ55py8uPQc00HJpQCQ2D2xmmAxgx54B96aGHQkZ9afs46mmsgA44oEZknKEVnqcSD0zWg/3TWc3EnHHNaXMpIuqeetSZ9DUCnpUmah7jQ/PNa/h9sXbrnqB/Osfjoa0tCbGpAY6oRVU37yM6qvBnVXI4BqZPuVFc/dHuKlhOY69M8voO7Uh5FLQaYhtJS4oxQA2kxTjSUANxSU6k9KQxp601s080w0AUL0fJ/SsXSyf7Wi92I/St28HyVgWGF1iHsPNxXNV+JHTS+FlneY7WMjOQzD9ayZJCQMtn61qS/Laj2lcH86xpB0+tLEvUeH2HiXJ5IP4VBq+W0ybAxhQaVRg59aNRP/EquST0QH9axov30aV/gZS0t/8AQE4Bq5vGOh/Os7SW3WS896u5rCt8bNqPwIk8wehFJ5gP/wBcUw9aRjwKzvY1Jg6560uQejCoKUHPBxSuBP8ATmjB9DUOcHFOBAI/pQBICQelSQsd45PANRLKF5YZA9elEV5mUGON2zwMDr9KYE7yNI2923E9SaTgdqR7gJJ5csckT43bJEwQPX6U8MpAIVSPapbuNCcAc04HmgFf7v60oCf7VIZFPgRZ7ZrBn1aMz+XHtlcdQTgD2FbGqZXTJzGSG2nFee7wGABOe1bU43iZTdmd5p86T2slxHE+1HCykHhPYj1PXPtWq3/HlH/10b+QriPDl2y3s0TOfKdFMgB7A9f1NdvIQLSAKQRubB9elbUU02jOo9ERY4qrqBxpt0R1ERqye1U9U40q6Pfy+PzFbMzRY004sYu3yirhPTOarWAAtIun3R+FXCBiuA67ke7NGaM4IzS0WAcDnpTs/jTAePalBJoEKxyq/SmZ4OKkbHH0qPjNNAOBqVeBUVSqOB3q0SyGc4Qk1b09duj2gH90n9arXA/cSeymr1qu3TbMH/niP1pscCZaO1IOntQTz0qTQQ5zwaaRnrzTjxSUANwKbjB4px5NJQAA5HSjpij6UUALijpSClBoAPrSClxx0owaaAX/AJZsfpTP6U5h+6wO7cU3p0oAKSg8fSl+lAxKKB6dKOc5oAD060UH2o5x70AHbFIBS0uKAAcHp+NBxS0frQAlIAPzpegooACKO/NKaKAHDikz3zmgc9DR3oAdk9qC5/GkxxSelAx/mfnRu6io80fjRYBGPakyD3NKabgjmiwB9MUfTrS/zoJpgN/Q0hFOP60nP4UAJ+NOHEefU0nfpTiBtUdOM0CGHkYzRxu6fjSlM44yaCMHPFMDIcZBFZso/en0z0rUYcGs24GJPrVozkToflFTZ9KhjOYwamHasuokL1/+vV7SGxqcPuSKo8CrOnNt1G3P+2BVR0aFPWLO3n5iU+1Og/1YpJObYGnW4AjH0r1TyR9JTqQ1RNxtFLSEUgENIaXHNIRxQAhpuKdiigYymnNPIppFAyneD5K523YLrEJ6YmFdJdD5PauZB26mntKv865q/Q6KPVFu5+WKUHtcMKyGwT+NbF8OLkDki5NYrHHA9aWJ3RWH2GY+b8abqIJ0i7wcfujTipPSi+50q6H/AExauajpNGlf4GY+htu09DjnJ/nWlxmsnQW/4l6ntuIrVPt2rOsvfZtS+BBg5pucU7PFNJHpWVjUWlpo9c0vXikAuePpRuFBppHPbrRqMpaxM0NmJAzqgbDqv8QPasm3160hdTJp8hAOd0VyyP8Aga3bm3ju7Z4Jc7HGMjqPcVyF/ptzp7kyJujJwsq/dP19K1p8r0ZnO61R1yeIY7tQ9pqs/nAELbaiAHx6JMvB+jCq8OreTNtdGTB/eRP1X3HYj3FcYMsOQP6VaS/k8lYpm3BOY2PVfUZ9D6VpKnF7IlSaZ6MkgZQVOVPenZxxzXKaLrPlyrFK+YX4Vv7p/wAK6cv6VzSTTsbJ3EuAGi2k8HjNcFqNl9muioYHk/L0I+ntXbXjnylP+1VK4s7a+UC4iDlfusDhh+Na0tDKpuY+gW6lZGHM0rbeOij/AD1rs5Di2t19A386zbO1gtE2QoFHr3rQc/uYfof51vBW1MpO4mcDvVLVX/4ldx9AP1FWs1S1Y/8AEucccsg/8eFWxI1bLi1iBx90dqs5H90VWtOLeP8A3an+hrhOkUlR1X9ablT2NITmmjrQBKAvUEj8KXA7ECoxyQc040AOI6fMuQMdaaVPYZpsnLNxTDj0pgTAHPQ/lUq9KrDj2/GrHmMByatESIrtgtnMc/wE/pWlCP8AQrUd/IQn8qxtRk/4l8w9VIrZYmNIAoGBEgP5VUnoOCHDIoPJBpA/HT9aN69MGoNBTTaN6nHX8qTcp7+3TFABSdKXjsVoxn0/OgBOcUYp2COxpuaADuaD+dHGc5+tKMdQaYCcijFHelz60ABPyAfWm+nYUr/w49Kb2FMA9/0oHv8AnTfmB5H5U7OaQwA70fjR2oyaADij2pM9DRzmgYvWjoKOtFAC/rSUHijtxQAtFNzThTAKXqOabmigB2c80ZpBS5oASkNLnj3pOv1pAFGeOaT19aXjBpjCkzRmkyKQB79qT1NL7UhHFAADkUHijHvgUmTmmAVI33iPwpqcuv1px5PORTQgpPT1ox2FBBzTEZRrOuh89aDAHiqN5gMKqJDCD7gqwDgVWtzmLrVhTxUMSYpPGakgk8qeOTBO1gcVFn3pc0tgtc60a9C8AQ28ob13KRTodetok2vDNn1UAiuVQ/MKdKfmzmumOIkcrw0Trf8AhILPuk4/7Z5o/t6xPUyj6xmuO34PU0u9h3P50/rMhfVYnZf23p5/5bEfVDSjWdOPS5X8Qa40SNj7x/OjzG9T+dP60+wvqse52v8Aadgel5F/31R/aNkel3F+LVxRlbpmkLnvj8qf1ryF9VXc7gXtqelzD/32KUXMB6TRH6OK4Xd/sqfwoyv91fyp/WfIPqvmd35sfaRD9GFG4HuPzrhMjrtWgtjOB+po+srsL6q+52V0V8sguo9s1yspCakpzn51/nVXJxnn/vqmbsSK3fINZVK6l0NadHl6m5fnDXmDz54P6Viv/EPetO7k3/a+Ry6t+lZbVpiejIodQA4pLvmwnX1iYUdAKbPk28o65jI/Suek7SRpWXuMwfDp/wBAI54c81r55rF8PHFtKo7SGtnPNRW+NmlH4EGRk4pDS/limke9YmoDjvTuabxk0v8AnNFhi7qPrR9BSZpAL2qSHmTaRkEHg8g1DnnFTQH97+BpDKc+h6bO25rUK3cxEpn8qhl0GwS1kFvBiUjIdmLH6Vq5zilHXrT5mJo4oWy+UQi4xzium0e8+02ShuXj+Rv6Gs+eFIr2aMjKZyMeh5rY0jSfI0yS5NtcXE4O+RIWwhTnOSPmXAxgjI65qpaolOw66IKKCcDNRAomASAaqgOTskvfMw2cMoBA9CB/OrDRrIQ0aNnplWJye5/+tVx0JlqW0xgEEEH0qaQ/u4h6Kf51QtVZnkhbch6/KcEfSrs/GwHstbxM2hufWqeqH/Qcdf3iD9atZqpqR/0RR6yp/OqlsC3Ne2/1CY9BU2Saigx5a59Kk/GuI6APWkHWlJJ60gPFAhwODSg03P60o5oGJIfnb61HntUjcs1RYyetMRIp561LuNQKOeamPIxVollLU2P2KQDvgfmcV0FyMTBf7qqP0rAvxuijT+9Kg/8AHhW/dEm6kPvihlQIxSHgeoNHANKak0G554ppz60p9aaTimIXORwRmjqecZpoalz2BwKAsKBzgEj8aUlgOHbjpzTQT2pSSe9ADklYj731GKXze20flUYpQMDFO4Em/I4QfnRvA5KkfjTABtIobBGKAJXKhgCxHyjtSYXrvGPyps3+sPHTimg8UBYkK56FT9DQVPpUBO18+tHRs0ASlW7qfyoPFICVHBP50od/75oAQ4zmgijzDnBCn8KXevdRQAmDigfhS7kI+6QR2zS/KT1YfUUx3EwPTpRil+Xn5vzFGAejLQAlBIFLtPbB+ho2NjlTSAbx1pTRjaMYxSH60wFNAHvSdOv50enPegAzzRQe3FFABjmmk80v9KQ0AKD7mjik5oxntQAYo/lRnmjPHNAB60dKKOaAHRjkn0FONNQ/Ix7Eil7U0IKO/FGaDTAyetU7wcVdJqrdD93TRDKtv0P1qyKq2x+ZhVsYIqXuShQPTpR+FLmjrSGSJ94c06TO6mqOmDT3B71SJZHjr6etLRg0bTjnGaBiA5paTB696OfakAd+aPU0tHeiwDccUUv4YoxQITAFBx1oxn8KMfnQAwimMBmpCfSmNzmhgaEx4mOeoQ1QY9TkVflGUkPrEhrPbHzZrqrfCjmpbsaG49valc5jfn+E/wAqQdDSkAgjHaueHxI0qL3Wc74fP7ucccSVtfhWH4fyrXYIx+8z9etbXWlW+NlUPgQYI6UZIpe1MzWJsGeeKfnIpnQ9aXHvQA4/TrRz0ozR0pDDmpIP9aOnQ1H261JCR5n4GkwH5pe9J1oOe1AzMv1H28Hruj5qpLfXFqUjhEnnZ/dyI2Dj0NXNUys0Umdi7Su4jjNZ14+bmwaIrIwZQwU5OM9a3hbluZSXvWI5rnVwkcflXJVM4+Rflycn9aF1C6hAEzSAn+8NuK2zjf7U0qjH5lVueMjNOEr6ikrEWmtK4aZtwzwM1rSsTtz121WjwBx0qaQ8j/dFaRM2Gap6kcQwj+9Mv9as7qqagcm0HrN/Q0S2Y1ujbj5ReO1SZ54qKPhAPapc/wCFcljoAnsaSg9KTPJHemIeKVeuKYCKkXqKAEbGScc0zAyaeabRYQnfrTwfekx0pRzVCIJhvubNPW5T+dbVwc3MnuxrJUFtU05P+ngH8ADWtJzI59SaGXAjxmmEn0qamFRnikXcb1OaTGeKccj6UnehANx6UqmlIpoGetADselBGKP5UZ9aYAO570EmkHeigBfrTgNzL9RTe1PiH7xfrTEMY5kc8/eNANA55z15NKMdaBiEZ+tLtwvSkJ7gUbt2DQAgJxk04GmjOKMHj09KAHe4pQfzpoBByOnelxxQAuKAKTOKBj1pgLj8KQ/Wlz70HtQAw5yKep9DSZ/KlAGOBQA4lh0Y0u9uTkfiKTHpTcHGKAFD8DKqfw70uV6lefY00Ag8n60HBbIosA7KnswpPkzwxH4Uhye/NJyDk0AOIHTcP5Um30IP403vntS4+XJpoBTGxHQ03aQOVYfUUv1pRuxgMRSAacD2pcfnQzuo+8fxo3sDztI+lMBMUYJpd4IxtH4HFKWUD7pH0NADhwg9TSH9acduep4Hem8A/e/SmIQn0op2PcfnSbT2FAGURzioLlcxmrDdOpqKYExnNOJDM6DIkI61aXjjpVaLiX3q2Fb0P4USTIQY5/pSjNLtIPvRjFTYZftNPnuo98bR4/2jU50u4kO1SgI9TV3QPntSOuCRV9ExOa6oUk43OSdWSk0Yf9iXY/ii/M0f2Ld5+9F+ZrpNpoC8Cr9hEj28jm/7Fu+zRfmaT+xbo9Wi/M10hWgpR7CIe3mc3/Y113aL8zSf2LdZ5eL8zXR7fakxz0pewiP28jnf7Fuv70Q/Ok/sa5z9+L8zXRbaNgFHsIi9vI5v+x7r+/F+ZoOjXX96L8zXRlBimlKPYxH7eRzb6RdKM7o/zNZ88TxttIHpkV2Ei5U1zd+n70fWs6lJJFwquTsyRwfJbPe3U1mv1Na8yjyVPrafyNZL4yaqqvdiKk/eZHj5aeq5GPamDOKmiGTXPFe8bT+FnLaG5a5uwezYH5mtvIHNYOicajfL1w39TW72NFde+wofAgyD3pDR+GKQ9etYm4c59qXP6UnGaTHPU1ID9wxTcjd1pMZ4yaMAexpjJMjjinwsPMH0NRBiPpT4MebwOoNICbPrUd0xWzlYHBCnnPSndBmob3/jxnx/coW4MxDI8ylZGZ0P8LHIpYYYoXLxRojNwWUYOKjBqwhwK1toSSrkHIds1IFlPIkBPuKgMojOCw3dcGrUZBAYHI65FVHQlkkTSr1AP0NWJJf4j0xyTTF6VKo96tXM2V1vISeJFP05qK6Ly/ZpUhkMUcvzuVwBkcVdZEf78aP9R/hVaeJE2pHvRSNxG8nn8aUuYqNjVinjdRtYVMHHrWAisp/1hOPWp453Tqx4/GseU0ubAPWlAyRVK2ufOBB4I61cXp/WkBIB9Kco+YUg6U5c7hSGNxSAY564pTjHQUA+1MQo64zS8+lNBxzS7sinoILUbtcsB6F2/JTWoxwxz61l2I/4qG2/2YZW/QVpcHBptlwFAGKCBikNHbrSKGMvH1pAKfkk9aTJ/CgBuKSnj3FKAO9AXI+/SgrxT+O1J1p2AaByeaUdPajHNLjFIYUsf3yfRSf0pMU5eFcgchaYiPjPpijJPWkJzQCQ2CPxoGKp60cHOAKT7x47UDrwMigBc5pcd6Q8GjP5UAKKM9aQdKNue9ADv1pABSYI+lHOOlADsZopMnvSkcA+lMQYwOKUCkPFISeMCgYpPPXpRnI96Tt0o24FFwF7YpPX1oA96Ug5yaAFHXijBxSd6XJpiE7005J5PHtSnO4EUuOQR2oAaSMe/rSjH4Up9QKB79aAGsM4GO9Jx/8Arp2OT0xQRQA0getABLKPU07FCA792egJoAVjlyaaTgcDNJ2pc8/40IABJ7UGjPHFGeOBQBmnpwea6LQNI07U9Lu3u7Xz5IXz8rlH24zgHNc3mtzw9rNtpcN+lzuxOg2ALkEjIwfTrW1FJzSZzYjmUG47liHRNGuBvsPD80+PvxTXrRTqfXaTgj0NMuoPDWnL/pnh7WIT/tklf++g2KxdJ8TPo6Gyn0+C9tQ5aMO2HjyeitzxXU2njDSZhiSW+05iMbZR5sX9f6Vu6NK9kzmdSqtWjIhtdP1hG/4R/RYnaM/P9quV49OM5qrcW13pBcalpOmp5i5hbzFwpH4nI9jXXHStF1ld622lXzYyHt28uTHrxWRe+A9Okz5dxeWLHtOglT/vof41aoxSM3Xu9dDl/wC3LyFgqSadDuOAEjQc/wCe9WTf631FzYA9T+8hH49addfDnUUZntHtL0D/AJ5SbWA+h/xrHk8LxRNs1NLuw95bPco99wyKIprR3+9f5FPkeqt9xrSatq9lIrzsroOpt3SVGH1Fa1r4s0uYBZHeJv8AaXisex8E2c0QfTddgfj+BRg/gDTLzwnrkHIWC8A/uHDfkf8AGqXOiW6b8jsoLyzuRmG4ifPo1WNvcivNEtfs8hW8hurBv7xRtv54resLPUXj36drizJ6BfNX8ShJH/fNUm30M5KK6nVlRTSlYi3XiO24lsYL1fW3lBY/8BOG/Sn/APCTQwsFvrO6s3HXzYmUD8xT0J32NfbRtFQW+qWF0N0F1G341aGGGVII9jmnYLtEZWk2j0qWkIpWHcryL8prmtTXEmfeupccVzWqj5/+BVnVXumlJ6j3GbWDtm2cfkaw2659RW6MG0tv+uUq1hE/d/3ayq/w0a0vjYxelTR8fWoBViPmuaG5vP4TkdJ41vUR79Pxre9qwdPJHiPURjnJ/nW6RzSr6zY6HwIWkxn8KXtxTTn0IrE2uGKMn9KMH0NADZ+6frikAhPtQcd6dtbsKNrZ5FA0NyTUsA/fDPof5UzY3sPxqWBD5o5Xoe9IB1QXnFlN6hKsbWz0/Kq96MWc3+7QhszrbTZ7m3aZTGqqCfnfaTjsPVj2FM+z3YwViTYeeZAeKns9XksYCokQbDu8t1DJIfcGqM2syzNIBZ2vzv5m8KQy5/hHONvtW0YvuZORMtoJ3kjYPHcIBIdh4ZCcAj0IPH4ilsYnS+NpKpV85GO565/EVXt9SuRMzIiqEXaXQcnP8Pv0yfoKdDdSXOorcZO4Ecg+gx/WtVFWIvqb2wqcGnrVZJWbqc1ZTpVJEtitVa55ZP8AcFWXqpcn5x/uiplsOJGKUH5hTc8Uo+8KzuaEmnOGmnHcSYrZTpWFpJzLMxHVzW0pyKze5aJwfenIck/SohmpE6H6VIBSUUlMCRBzxSlQO1InWntyKpEsZpw/4n+f7lq5/MgVpfzrO0sf8Tm7bstoB+bVo9hg0M0hsAyevBoPpTugptIoaR0pKU9aTFMAPHFGaCPpxRSAOpoopevSgBOtLz1oHFKDnimAgP4UD7j574o/ClxmM47t/SgBrcjrSKDjBo2hRQVz9aBiNhOaQkjBB49KUgAc96O/3Rn2osAD5uq80c+lABHHIAoHfuRQAYz1pQMd6b+J96dnt60AL24oNA4PFLnjrxTAb3oYnYcUuRR3IoAB6GjA/Cmg8mnYBoAb0NOx0INIVNIFwByc0AO/GlpoGCKM9qYC9KN2e1GTj2pMnrQAoIFLmkPTpRQIdjNJz2xQG5NJnnNMAxxzSdDjNOzSECgBKVQNrH6Ck5+lKTiNRnqSaAEzjvxRwR2pO1GfakgDikGccc0uTjpxQcge9AGYetNPSnb+4OKYznp1q0Zsy7jiWrCMcAiq92Tv4qaNvkHPNUyLEnloW3bBvB4YcH8xzWvZ+JdasV2w6hKy9lnXzB+vP61khz9aXJ/+tQpyRLhF7o7TTPFN1qEvl3Wj288g5MkEvlNj15/xre/tu0iIimubqzLHj7ZFlG/4F0/WuB8PuV1ZefvIRXX3oJRSOP612UZc8bs4K8FCVkW5tB0jVsTvptlcHORcWb7GHvkY/nVdvD4tiBZaxe2vpHdKJUP4nn9aatlaugbyFVuu6PKHPrlcVYjkvrfiHUJHTvHdKJQf+BcN+prZRe6Mb9CubTX4lw9vaXsX96CTbkf7rf41i3trobzg6lpj2Nx2kaIxN+Drx+tdMNRkRv3+nKwH/LS0kwR/wE4/matR6naSJsa82BuDFex7fzzii7W4rnMx2szwAWOtvNF1CXircr9AT8361PFc6pakLPp4li6E2VyQCP8ArlJkfka27jQ9OugJG02MH+GazfYfqMY/rWB4qdPDdpaS24mlQvtlV5iGcY/vdj+FHMrC5VJpdyrOnh+5lAvLWGCTPW5tWtm/CRPlqdPDkDQebp93ew88NDKtyn+NcpLrl3dwo9jrRukkyHg8opJAf7rg8H2I64qtF/axfMHnRyd/L+Qk/hWbqxT2NlhqnSR2YsddgOILqzvAONsgML/kwxTmu9RtSRfaPcrjrJCu9fzGa5kaT4rv4fNC300I6M04IH5tUEi6xpZEV9cMizKVUSzByAf4l+Y4PvSdXsmONGW0pI6tNXsJhxNt/wB8YrI1OSBydsiMM54bNcq8cb8veRgnrgkmovKsx968z9AawnXurWOmFCzvc62OVGt7cZB5kHB9RWNkYHHQd6Wydfs8aRyb1DnBIx2pnfmlOV4IcI2mwU88AflU0fT0qBe9TR9DWEdzSexydqNvirUAffH5iuhzx2rn4wU8W3ue4b+lbuQMetGI+Niw/wACHFj600kk9aCetNzWB0C7scZNITTc0o5NADuOtJ35ptGcmkA4dKlh/wBaPoahGcVJCf3o+lJjRLt75qvfMwsZsnjZzn0qxmqupgtpV0B1MZFVFK4m9Dmje25lEZj3p3etExqjbRhhgEHHWuYJ5J9K6W3dH063yD5m3JPqO1bONiE7jZLOOYAEsuPQ1YtrZIQAg/GkQ9KnTrQmDLEQxVmKSNm2rIhb0DDP5VlXl3HbrlwxAPCj+I0kGtQfZWU2sQf+CU4bb7EEdPpVqRk4mwxqpccy/wDARTreVpIgGIbHAbPJPv8AnUdxxL+ApNpq5UVZ2GjGMUo+/TR6U9PvfjUXNBukDO9sfxn+dbagCsbSP9Wc92P862Vxis3uUiQD3p6Y5+lMGD9aeo+UnPakAUY5pD1pRTAegp7dKSMU5sYqkQN0r/kIai/pDGv5kmtH6cVQ0kfvtTcd2iX8gav1LNYbBSEUpHHpSdqEUNNGKdTTQIQijHHFAPFJxTGOwOppe1NHFBPegBe3PWkCjPGRSmgetACjnFIw/dKPcmlGKV8fKPbNMCMBgfUGlBwcEUc5oPPekMDg96AM5yaQEd+cUdRQAn5ml2ml6H+lJyOaADBAxmkxnnpTulJ/FTACfxpMk/Sg4AoGNvGaADqevSlHf1puMY5zmlHT0oAacBv8KeOeeoo5x2xSDKAn9MUAO7jHSk5B5pev40nAx6UwF470HBoI9KACaAEHXFBpQfYUmM0AL/OgHJpAaKAD1o7fXvQeDS4HegBu7HBpeDSEYzS4oEITxTn4wP8AZpoGTj8KWTDO31pgNPtS7sfWkxz/AIUAEDrxSGJzRypPGc0Anr3oPJoEZnHUYzTTTiAM00jn8KpGZnXqgHtRAcxinXy8ZyDUdscpVMllkEU7rTAARThUAaGjvs1W39yR+YrubkboB64rz+xcJfW7ekgr0KQbrcV24VqzOHFrVMdB/qlpxqO1bMQqY11o42MI4pDypUgEHseRTz6U3FMRCkKRPvgLwN6wsUz+HT9Ky/H5a78NQyKrSSJIocKuWz9BWyRScqcgkH2pMadmn2PGdO029ja6Y2l0xndW2xwuTwMdcVpro2oy4xompSehZP8AE16oXc9Wb8TTDzWHsPM6frL7HmqeHtaVSI9GmRT1V5VVT9Rmnr4R1mQEfYrSHnODcDJ/KvRSOaQ4p+y0s2yfbvdJHnx8H60Bny9PX6zE/wAhVa48P6pbAmSWyGP7oJ/pXo71g6wPlb6VEqEErlxrzbMbTNMnjtIpJZEcmcLlBgciqzxlXIP94j9a3tNIOlDj7t3H+tY12Atw49JGH61Eor2SsXGb9oyuBgmpU6GoQcuanj6n6VzLc3lscrMNvjK5A7qx/QVtDkVkXwA8aOe7xnj8K1h0zTxC94WG+AX+lNOQaU+tIetYHSIfagUdaMVLAM0UcjijFAwFSwn96PxqLHP9Kkh/1o9KVwJc8cVHcIZraWMH5mU4p45FFAHHTaeZnzEVVG+8D/D61fiKkgR/cQBFPrip9StAk+8KTG5/I+lQpgDgACtk7omyROuKsR1WQ4xzVmPrQiWZGs7w6NjI5A+tZfmFVyM4NdPfWi3EB6gZycckEdDWanhnUrq0lu4xG1lC4WSZSSQTyPlxWifQhuxPos/EQIyWUr9MHrWnOf3xz7VnaRZNHM0jDCRjah7Gr1zIizNudR9TUvRFJ3Yo5FKp5qobyJR1z9KiN87kLFGNzcDJpFGto5Jt1yQc+orZXbjlB+BrLsI/JiVT2HNaKms2UTYQ9CR9RmnqnDYYVGOSaeBhT9akBDGw5xx7c0g/Kl6U8McdfzoAdGeDQ7U9GGCCgpH2e4+lWR1DSciHUW/vXCgfgtXvrVPSRmxuHzgPcsefYAVe2Htg/Q1L3No7AaaaXawHQ0GgbGnoaafWlJ9+KTPHvQAn8qXvSdaADTGL9KKMUUCDrQP5UmaX8aAA5wccU5+gHoBTe1OfiQ/WmA3OOKMdaOeuOKO1IAFIDzkilxg+tH40wE70p+7xRwKMkfSgBAeBnNL3pCPSl5OKBidegoGPSlPXOOlJwetAASMjikH50o4PWjOOcUAKRjpTWz36GnZyKDyaYDdw3gZ6+lO75IxTSAGB7ilyCOOKBC5xzmjmk7deaBkYoAX60Z96KOtMBD1+tFIVB7/jQOaQxSfSkzTsU0gfSmIMgdaO/WmkE8UoyMCgByZ8wA/WmsMjjr705PuucdsfnTGPGB1pAICVPJpcgt1o4xk0HHYDFMYfMOvP0pAG+tKB8ox27UZOMGgRlk+1IT6nilyTxxTD1osQU70fJnvVe2bhhVq7AMZOKpWxw7Cra0JZdU//AKqf+WKjXHFOFZ3ESRttlVumGB/WvSozvtQa8zzwcV6RZNvsUPqo/lXZhXq0ceLWiYtpwGHoasmqlscyuPerZrtRwsQ02nGkoAbSYpxpKAGYpKcabQAlIaU000ANbpWJq4BRvpW0c1jat9w8djmpktC4PUp6cf8AiUz4/hmib9cVmaiNt7MB2mb+daGmtnS731Hln/x6qerrtv7gf9Ns/nWD1pG8XaqZhOJDU8R5qA/6081NEfmFcnU6pbHOaiuPGCvngp+XFaoOVH0rN1oBfFlqR/FGP5Yq8DwPpRiPiROF+AlOPrTT9RTcijg1gdIob9KXdTOtLnmpGKeaM8cdKQUHp0oDQUdKlhP7xfxqEHrzUsI/erSYyTtS560lHakBBeqr2+1jgFgCfxrFRW8tZCMK/Q+tbdyT5a8/xDviqltGP7OjVu68g1cW0hFVasRnmka2wf3bEcdDyKFSZTwI2H1IrRESLkZ6VKYIFjcMCkbcuocqp+oBwapf6YcBfKQeuCazbyG6mJMtwXxnAI4H4VqmZuNy1eatEg8m12gDjcBgD6Vl7ywyTknk1NHZoLNWkjZpOec8Y9hUMVkVuvJ8xmXaDnuc1D1LjZAMyEKgJJ7CtmwsPJHmPzIR27e1OtLOOEcLz61oqu3jFQ3cskhH4VaXpVZRyKnX61AEo46U8H5T9ahBOalBynXvQMO/Wng5/GoxzUi0AyZeQMfhTXzzg81Ig+XpTH798imQP0fjRwf71xKf1q539Kp6Qf8AiSWxHIZ5Gz/wI1cHSk9zeOw4MRxn9aQvnqAfqKbj8qSkAp2nqvHsabheMMfxFITTd1MCTHuCfrQVYdjTM0mcA4Jx7Gi4x/Q0A/rTfNbHX8+aPM9VH4cUwFx6UdKMr33CjA9R+PFACqPmAOOtI2CxNPjU7xxwKYfegBRR3pvOM0Bs8H9KYh3Xmikz69aWgA79OKP0opCPWgBQPel/Cm5A9aUZI96ADtz2pCD2ApSO3ak6CgBM8gj0peaQClFMAyaOnSjORyKO1AC9qaDilH1oxzQAvXsKBjt+VIenvRn2oAXvz1pMk9qTqOOKD35pgKDmkHHajPt+dHJoAUEH1zSd6UgHrSY5zQMOnrSEZIpeaTJAoEOHyxEnuaYxyB2pzH5FHtn86YwyKAA88GjpzTQxBGTTuo60hgW6cH8qQsc4xS8cCkJxTEZpUDnFMOB6075ugpCCOM4pozK9wP3ZwM1mw/60gcVqyg7DjFZSfLP9aroSy4gp+KYucin7uagLjuTntXoeiP5mkwH/AGBXngbua7rww+7SYxz8uR+tdGG0kcuKXuF2Ibbx/Q1dqpgi6yOhq2fWu9HnsSm4pwFJimITFJilNJQA00hpxFNNAxtIaXFJQAwjisfVV/dn6GthulZeqDMR+hpS2KjuY2lf8eOoD/piD+TCq+sj/T5yO7KfzAq1pPKXyjvbv+mKg1of6W59VjP/AI6K5/8Al0zo/wCXpkNzKeKmiGGFRNxLU8fUZrkW51PY57Xgq+JrHrkopHp3q6vQVT8Srt17TG5+4v8AOrnQU8RuvQnC/C/UDyeeab92jvx+NBGDXMzqAMDz6U4GowDkk0vI4pASFuKTORUeaUHJ9aBjxx3qWI4lWoAalhP71TSuBMOeM0Dv6UnvQM9aAIbxisQI9SemexqG2AFjCP8AYWnX5xGvYHPX6U2azvY9LgnWdIo2PlhSh7dwx4/DrTXYm9hZOHGOnf2piXMRfb2HesRv7RWX/SLnIB/iZefwrXS0szCW+2Lu2hlPOfp/StkrEPUvIATVCUZJ+tW7KdHtlDH5l9qqP1NUSiCQjCR5JO7lccAUQrnU3HoF/lUjMdirk435xjim2g/4mcvHpz+FTJmkUa0ajmpgOOajTjtUgx/9asrjHrwamHQVGkbtwEY/hVhYJO64+ppNoaQg68fjT1OE/GlEDZ+9T/KCqMnp6mlzIdiMNg9KnQZGQDjvgVD5lunV0J9M5P6VNHM+P3MMpHsmB+tHM+gWJ+Ao5pjFRzkcUmLs8mKNAf8Anowz+lNeAujLJdRoCCMxKSR+dO/cXKP0UFfDmnZHJiLH8WNXRUVqIoLS3t1ckRRhASOuO9SkgtgMKltG0VoJux3qMsT/AI1I6leo5qIkYppjsG7mkJwfUU0t0x0FG49R0phYdnFBPFNPpSdsHvTFYXceoNL1FHoKTO00AOBzTqj356Ypd3cUCJIuJPwJqTeemcio4jyx9qdn1poTHfKeqD8OKTYmcjcP1pO3SjNMB20dmH4im7H9j9KBjPNKDzQAmSOoP4ikyfrUgYjoT+dLkHqqn3xQBFQDx3p5VOuD+Bo2DOQ+PqKYDTkGkz2p+xj0Kn8aaUYdUP40AJn1oP50nelHIoAMDNGCKOlHPrQAYoB/CjNFABz+FKCPrSZ7UgpgLkdCfxo4xgU0470H0xigBOe/SnjJ+lIeRzSdPpQAuCDS8AUmPQ0UABHvTGB+v0p9CgGVfrmgBJPvkZ6cYphOe35Ubt3PQnmgHjrSAQkZB6UnIJx09KU4PakwQeOlAxcijI6CmtwcmkoEUDnHBpvPfpS5x1BozmqMyJzlTgEGslgftJ+tbDDGeayZxi4z71SehLRaX6VIKiXoKf0rP1AcDXZ+EXJsXUn7sh/XmuMHb9K6vwe2RcLn+MH9K3oO00YYhXps25J2F0BgYJxWgOQKy54ZFmVth2hhzWmv3BXorc817Cn3ptOpKogQ0lKaSgY00hpTTTSAaaSnEUlAxjc1makMxGtNqztQH7mk1oVHcxNGH+k3CesEg/SoNZ/4+M+sER/SrOi/8hN19Ucf+OmodUXdKvPS3T+tc6/hs6P+XiMh+JM+1Sp1FRN95fpUyHnpXJ1Op7GD4oX/AImmltkjjH61ZGcdKj8UD97pjjkgnn8aecAn608QtiMN1XmIetJk5607PtTcVznWGQD/AFpQRTPp+VOBGKkAIpMenFL+WaCc9KLDEGfrUsPMi/WmYbHAzT4FzMpyCaTYEoNKG605badsBYnYfSpRp9wRnCL9WpXQWMzUiPJ78AkcZo+3ajFaeSm90ddroGyjA+x4BrQn0j7SAJJtowR8q5qwumwAAMZGx74pqVthcvc5SW1uZmUtFEjKoUEIoJ9zjqfek+yXRZVXD54LBuldeLazi5ZEB9X5p6XEA+WIFvQRpn+VWpy7EtLuY1paSRxqojc474xmgaZdyNkqiA/3n/pW+ILublLOXHrJ8v8AOnjT7v8AjktoR/tNu/lQ5SBRRix6Cz433Sgg5+SPP6mrMOh2sEzy+fKzN1LYAH5VqLZxj/WX0je0SAD86Db2CH/UPKR/z1kJ/Sod3uy0n2KLJaw/xRn2DZNKHzjy4ZW9NsRrQWZIuIbeGP8A3UGfzpHvLg/8tG/CloVysgSO9ccWhQesrhf0qX7NPjMlzBH7KCxFKGLn5vmPtUgjXGTlR6t0ouuiHykP2aEf6y5nlPthRThFaLytqGPq7Fs0O0akAyqR/s800zxcAI7fU4FP3gsiUSlBiNI4/wDdQCml5ZOsjH2qE3DA/KiD6jNMM0rDmQ49F4o5X1KLHlkcsAP94012j2lfMXP+yM1XxnrTccmnygWftKIAFVjgY5OKabtz0VV9O9QYJ70nWnyoLlyGV3DbnJAHrUhOarwf6uQ98rU2e/WkULu4pw6dvwoDZ7Cg4PYUxBzxxSkE9f1ozgccUZ/HHeiwhMHP/wBek68UH3pOc+tMBOAQPSnfjTMhv4W4/SnBg3IpDJk+434U6mRk+Wef4uKcM9hmmSxenrSUbhjODj6UZGOQR+FMQufWjOKaD+VHakMUMQ+Ox6U8HvTCeM9cc0oORmgQ/OaAcjim87cZoz8opgOoyR0JpuaXOaAHbskZAP1FJhTxsx9DikpetMAKrjqwHvTfLPZlNKRuGKAwYA0AIVYdVNIfT/Ip3Q8GnBm7nP1FAERXjHajBIp/HdR+HFGE9WH60wGd6BS7QTw4P4YpdjHkDIx2OaVwG4/KjvSYx2x9aOfamAoFJ17ml/Gk9qADNKCcMe4BpCaACsT85yQBQBD/ABYHSlAHvz2pQDn3pCxHvx1pIYHPBpcnHvSZzg5o3Z6UCEJGMmkxnkUoIPBFHrzQMzuD9aacA80/j2ppxjpVGRGQeec1l3fEnStUgd6zr5RuzTQmOjOUH0qbNQQ8xjJzUo57fWpYh/Suj8IyYvZk9VU/rXNmtvwtJt1jb/ejP6c1pSdpoyrK8Gdvcj5fyqVPuCo5hmpU+4K9Q8lhSGnUhpiGn360h606kNADDTafim4oGNNNp+KaRSGMaqF+D5JNXzxVO+G6JhSY0c/ov/IbC/7w/Q0yYefqV3EOWjgiAA75DGpNKBTxDF6F/wDGoLA3UXizVmiQtiOLB2blxhgRisFbkd+50NNzVuxmOpCqe1OT71Wp7OXJUKCM/wAJ5H4HmmpaMD82B+Nck2kzrSbRi+JoiV09vWQihhgfXpVzX4/NSz8tSfKkJOTjjHWp4LaOZFZg3I7HFTWkuVE4eLTlcytrf3eO1Jt5xkH261vJY2qnJiUn1bJqbdbwjgon0wK5U30R1WXUwFtJn+7FIR7JU6aVcHqiqPd/8K2VmEh/dRyyH1VSak8i9cfLalR/tsBVWkwujKXSD/HKo/3Vz/Opl0uBfvu7fQ7f5Ve+x3jffnt4R9SxpfsUP/LW9mk9o1Cily92O76IqraWkZz5SA+rc/zp3nW8XAZAfRRz+lWhb6evS1MhHeVyalWcRACGCGP/AHV5pWih2kykJJZP9VbTyemENSC2v36wRxD/AKaSDP5VZa6mf70jEfWomYkE0Xj0Qcj6sZ/ZzY/e36L7RJn+dJ9hsV5d7iY+77R+lOXLDg9PSl8mUjJXA9W4/nVc76D5EKn2SLiKyhHuw3fzp4vZcYQhB6IMVCVjT70yf8B+ak8y3XkCRz+AFHvMdkh5ld/vOx/GkGW4AJJ/Gomuv7kKL9csaabm4YY80qPQcfyo5WBZ8twRldo9W4qMqgJLzJ/wH5jVU5J5OT70uDimoLqMmMkPQCRvrgVBPqUMBIEaFh2+8aqz3RklS2gcKzME3Hpk8ACqUtqbW4kS6eP9y21tjblLex71ShFEtl1tTvZPuIVUjIwMf4Unnzty6oT7tzWbNd3MuBARGp/iYbmP4dKg23YX/j8kJ9So/wAKpIm7N9ZwSqupRgMYbHP41MB7Vzi6g9uQl+qeUxwLiMYC/wC+Ow9xW1byMp8lyDxlGHcUmrFJ3LRpDwOtJnJxnmgjp1pFBnPag9KKTtQMM0mcc9aDSZpDLEBzEx/2v6VLnIzUUP8AqB7sakXp1pDHilz60ynCkgHZNLmm5ozyaYheO1BpO3Wj270ALj1pNvOe/rS0d6Yh4BCL05JpcnPNBOAozztzTe9IBxPHWgMSM80wjPtQNw78UXCxKCO1AxnimDtzTwPf3zTELtpAMdBQcjjrSjPrTABkdetOx70xj9aQ56g0XAfxml79aaCQM0de2KYhx9qM5pKM0XADzQDg0ZzRQAZ560ZpPejrRcBcikzRSUABx0oo6H2oBoAXc3940oYHqFNN6jj9aMj0oAXCnIwRRtB/iH4ijNJ+IpiAo3bB9gaHBWJcg45PSkPPvQ5ZZCFcjAApDI+o4NN6nnrUpbPUKT7rQdhHII9waYEYHtQRT9q44c/UijYSOCp/GgZFjk07HalZWXkqR7Ypuc0AZuCec9KMdKXkAZppJpmIVnX46GtE5PHQVSvlHl5OaaBle2OYhU/IFV7YgIasg9KTEO5IxWnoDbNatvckfpWYDV7SHK6xaEf89BRB6kTXus9GcZK1Kg+Wo1ydtSp0Feujx2BpMU7FIcUyRvApDTqQ5oGMINJj3paaR+VIYx3VASxwPWqz38Kno5/Ck1AH7MCOzVmid+jYYe4rnq1ZRdkdVCjGcbsttqP92Ifiaqz3kkilSFAPpSExSDHKH8xTWt2HIKuvqK5nVm92dSowWyKqRoJd6xgNn7w61atVjN9GkrtHGxwzL1HvUYAB5PNLwJAcc1lc0t2JTc5BWVEkH+0M1G0FlKOHeA+3zL+tQv8AePAqJmY9+Km+pXKitqOlKFDfbIiCewJqKOzgAX/S3VccgJyDVxskYxSBOORRJ6DjGKIxDpyjlZZj6u3H5VMk8EXMNrCv/Ac0wxDsuaX7Ix52ED1PFY3kzVKI9r6VuM4HtUJnLDlmpGSJPvTxqR2B3H9KYZrcd5X+mBQoyZWg/cufegMCeOT9KiN2uMJAg92yxphu7g5AkKj0UAU/ZsLlsxPt3FSo9WOP503fAv3rhPouWNUGXe258sfc5owB26U/Z9wuXDcwDG1ZH+uFppuyPuxIPc81VBGMAZNKOnWqUEhakzXMzDmQgei8VCTnknP1NLjB4oFOyATOaXFIePSjIpgLxR0pOvGaMd6AF/rUV3N5MW1T87d/QetToFGSeg5qnDbtqV23aMAu5/uovX/PvQu4nfYzwgRPMfjdnYD2X1/God3mHJGFAwq9gKlupvtM7bQQmeB7dhUKxGdsE4hX7x6bvb6etNkDlYvxGjPg8kcAfjTjHIFyUH/AWyamRwwUIAEHA4/kPSn/AC8DJBPrWTqxua+zkU3RHQqwDAjBBFRaVK0Dyaa7kmL57YnqU9M+x4+lXJo8DePo2Kz7oiG8s5wqkiQx5I6bh2/EVonzIzem50yMGVWHcUuaitz+7I7A4qU+9SaIQ8dKXtSdKD7UDA80nejOaOKQy1GMW8f4n9acOvWkXiGP/dozSGPoNGfSkzz1oAdmjvzSfjijFADhzmg5FIKdmgQgpaPw4pRTEx7Dkewpvv605+WJFIcZoAKQgEHNL3pTQAg4OM/SnLxRwaUjNMQZ7HkUimjHFJkDI70ALnJ5o5z0oBBFGcUAHencYpoxnilzQINw6flRuwabgGg5B5Bx60DHCj8KbnHOeKcSMcUCFBz0oxjvUYPNPNABR3zQTx60mcjNMBTijj0puaTdQA8mk/GkHUd6GzmgA/GikyaM47UAOUZcD3prNuYnsTT4zhmPopqEA568YoAGz+tLz/8AWozSUDFPqOtGT6mmknI6+1Abj/GmA/eVH+Bo8zPBP4EUwnvTcjB3UXFYonk9qbgnsTT2YjO0AfQUhJIIyaZkhvlt3GPrVW8QeUckY9qsjpzxUF1jympoDOtioY5Jq4CmOn5mqEGRKQauL70pCRLv9APyqa1kZLuF8n5ZFP61XH1q3BArRq5JznP60otiex6XENybqljqGxcSW6n1UH8xU6dSK9eL0PFkrMU0hFPxxSEVRIzFNNPIppoAaaaafimkUDKV+M2jexBrFI61u3o/0OX6ZrCz+NceI3R34V3ixQcijODkGkyBQx+lc51j/MJ++A1IfLb+LYfemphmAJ4NLMiqoIz171LKRHJE+c8EHuDUDFE4eRB+OTTZQfLk5429KzdreuPpUWuWomg1zAvTe/0GKjN/j7kKj3Y5qiSRwSPr60A5PGW/Ciw7ItPfTt0k2j0UYqs0jP1JY+pOaX73XpQQKYxACR/hS4HQCikyelABx3oGfwopcZ680AHOetGCep7cUYx+NLQMT8KAM9+KDmlx60gE5NLjHc0D0FGDnrQADikpf0oPTigBMcdaMCjmjnOKALqw2stqkLXaW7y8NJMDsB9OOfxq1qWkjRfCcs0N1DcPdyLC5hOQq/fPPuAK5rU5vLAP91C1Z63LyKdrYXzTHkHg4Az+vH4VsuXl1Ri3K+jLFvZtcSBE7gszf3QOSabMqLalyNsC9vXHapY9WNhZX0aIrNLblXJXJC57ehJxzU17qnhrW9LtNPdp9MluYUVQfnRhnMhLdVyMjn1rOcHK0U9y4yUbyfQ5v/hIQVHlRgoTw4BJYewq9BqkUkoin2gOOGPy4PowPT2NR2XhW81GNr3T3t5Vkm8pI45l3wrnAyCc5OM8DgEVpQaL/ZNzNBNGBcRsVYHnbQ48j5UgTuuZsghk3iWItuaJyufUdVP5fyqpfkJArnkLIpP51syRqQQFAPqBWHqpxZ4/2gKiEXHQqUlLU6G2+6w5xxVjP51BbcKR9B+lXIYVkUkkg57UMa2IjSetOcBXKjsaQ5FIob046UHpR05oIJH+NAFhTgKB0CinA/8A16QoQ3TIwOlHSkUh4ORRmpIYxJnJPHpTZFCSFQcgUguIO9KKTpQPSgBQeaXdz7UmKPbFAh4py8sAe9JFGZM44Hc1Jt2zbRzj1piGnPP1op8SCRsHPSllQIwA6Y70CI80uaO9Hbk0DA9RS5pg9DThzQIXnFIVyQe9L0FIP0pgIAT17072pvPbtTgeeaAEI4oJxyaM8+tHH59qAAnv6UA8fWjHHt6UHHagBCufT8RS4HrxQTxn+VJnjk/nQIUAZyDS5pvTv+VKQR82c+2KBinFJmjIIpnIyOfypgL07flR9aCcAUA5pAC8/SlpCaQ80wHY60vbrTe9JkigQ8fcf3wKb1pWz5aj1JNMz3ouA4+hpP5UZzxSdD0/GgBaTHOKXt04oPApgNIzTCmRUh9aTtSAoP0/WmE0+TIJBGaj4q2tTJCNz+FRSLlD9KlIpGXKn+tJbjZix/LPV1aqP8tzj3q4o/OnLclDsepq/bf8e6j6/wA6of5xV+2/1C/j/OkhM73RX36bayf3ol/lWkBiU1jeGJBJ4ftjnlVx+RNbqcnIBJ9q9Sk/cTPIqr32g2n3pCMc4pHu4Is+ZLGn+84FVTrFkzFYpjMw7QoWq27bkJX2LBpjEDvVC4v7gEGOxcKe88gjFUv7SmMh8y8tYRj7sKmRvzpOcUNU5M2S4PQE/QVDLcJEMyMqD/aOKwZ7+3Ri0tzdzZ/vOEH5Cq66gGP+jadyf4mQufzNZuvFGqoS6mncavaSK8CSmR2GPkQkD6ntWaGqbytRnxvJSPuMhePoKrn5WI9K5atRyZ2YeCih+cUYZhnafyqWJNoyev8AKgzqDjn6isToI4h+9AOafccxjPrTwyyDI6io7jPlj60hopvzHIO+01l/Ox+VSfXArXjQPIyn+6c1VdliABzj0AoRpcpbHA5U/UigHira3EZIHI+oonhVkLAfMOfrRYLlSl6ikCk9M1ciiWMfNyeuaQ2VdjZ+63PtRtK8EYNWjcRg4AJ+gp42SpnAI9KLCKOefWl/GnvGUcqB9KsRxCJcnGe5PagdyqI3PIVueelIVKn5gQferZuEzgZPvT0ZJVPf1BFMCjknpS4z1zUs0fltkfd/zxT7Xq+PakFyAAk4wfwpfLf+435VbOyLJJ5Y5+tNW4UtgjAzwaLBcp5oq5NGHTIHzetVBzQAlOEbj+Bvyq1HEsSgn73cmm/aowccn6CnYDndbJQTAqR8qj8zVC0Gyxs8dGR3P1LmtzVmjnjlG3I+XINZQh8m1s16r5PB/E1TMupRuWOy/I6+Wg/nWfexA2dswt95ESBZNp+U45APbPpWhOha21Mj+FIz/OrUUe3SU4yCE/lUSdqkfmaJXps5aG2tntW8uV0uGTyw4Awo6hgeoIOK7YajPeW0L3KmS7jjWJnDkiTHQ5/nWStjbvlmiUMT95eDmtPR7Nkd9xLKhygPde/5GlUi57Ow4SUVqiyiyGNSQWPfaO9ZWtxOkaZQgNKvUe9bkl/AkjxZZXB27emfpUahb8QxAlGifJDjGQKmkpRupO4VGnqkSw8buv3q0bQ5jOfWoZIkjXcvc8gDipbaT92doA5p9R9CFkZpWAHc00of7rH6CrLypHnd1POO9RLdKzYI2++aQ0V2kIJAGCPUc1GzbvvE1cuEEiFv4gM1TiAM8S+rr/OkykXmI81sfSpQJDwVJ+oqcgGUs3YnvxQJoz0anYVyCN9mcAjPpSt853bhnvkYqSBtzyN2JpsxzK3rxS6DGbCOo4/Ojy3/ALrflVmBdiBv4jzmnfa05yCQO+KQXKhBXqCPqKBV1GjlBIzjuOtQSQ7HIB46inYLkluCN2QRnHUUMrGdiFPTqB7VLG5fOVxikabYzjbnA9aCSBHKEleO1OZ9xyTntS2/+sOPSlnPzj6UARnj0oClh8oJ+gqWKLcNx6dqkaREwP0FCC5VKuvVSB64oq0JlY7eR7mmSxjbvX8qdguQ5NABPAGadGu9wOxq022NenHtRYGyrsf+635U3oasidN3RqdKgdMqBnsaLCuVeDzR3oycUnsaBjux5zTTjHQilzUkUe/Oeg64piGAMc7VJ/CgoxzlTj6VZMix8fkAKRJ0c4GR9aAKhB9B9aQEA4ParU0Y2lgOR6d6jiiEjZP3RQFxgyc4BNNZX6srD8KtO6w4BPB6ADpQLhC2ACPemFynnJ6UDgZq3NEJFPHzdiKqZA4JxikAhPIpwBYZUHA9BVptr9SCAc800zIvTJ+lOwXICCByCPqKaeTx3q4pEgyOVPrTAI4mCgjcePc0CuQOrgqNrcKB0pvOasm4SSRgFbk96ZMuU3YwR1FIdyA8elIaTdzg07r2oGGSeTSZNOpD7UxDT0zml4wMihvpR2oAqXSbZpAOecVARgVe1OPy7+ZT2Y1R7VpUTUmjCDvFMM01ulO/nTW6EfrUIox7n5bnnvVpDxzxxVe+GJc9sVNGflHNOXclEvNX7Yf6Ov4/zqhmr9t/qF9P/r0kBr+H76WGyMYvo7eNWOB5O961JdQgkBWWe7uR358ofpWF4bs4b15VlLfKQMBsV18VhaWqjy4UA9xk11UpS5bI4qsIqbZi+cBJiDS4gezFTIfzNWh/bUhwJfLTH3VIQfkBWn5wXhVGKVZizY4A9q0tJ7szvHojFm0a4mKtNcKD3wNx/M1Lb6JbRt8zO5x3b+grTmdeO9RI67sYHSp5EPnkRGyt4yNkKLjvilKilmkAbjrioGkP4+1OyQtWWkx5ePwrGdQZyD0Lf1rSjk+Q/Ws5/wDj6Yf7X9ayqs6KA+Y7YjjHNVRVqcfuyfQ1TNYs6UTQ5EmOxp1x/qxn1qKFsSgfWpLkjyx9aXQoihYCf6giqkkSyEHJBHSpkGZRgE1S82VGw35MKSZQNbOM4waa0koXaxP5VKLpT1BH05qVlWRMdj0NMZVhAaZc9BU10xEYHqaig/1y1LcgbFPvigOpV4NSJKyE7QOeuajHFPSMyNhT0GeaQyRG824UsOfapbhtseM9ajiRkmXcMZzj8qddD5VPfOKYiqSKfExWRcdzimj86fHzKv1pDLM4BhOexGKba4G7n0p07fumGPSmWv8AHn2oF0GXD5lIJ4A4qHNST/65uKZj86BlyFt0I9uKroP9KxjoTU1uNsQ9+ahTP2o/U0CJ51d02r3PP0qsLeQH7v6irMztGgK45OKri5cnGFx70AZGoRypNK2MLlQTntUcygWFnxyIgKl1GW4kklVIwcn5eDzTGS5aCGJ4cBEClypAyPTNXoZ2Zn/ZpZLPVmVd2Y1AwevBqb96LNLby2DfKe2OnT61fghMSspdwHOWVDjP41ZieKBQEgVcd+p/OocVzKRab5eUx0s7kYLRbQehY4FbVvEbWOOfcuVHIxxg9aWVxNtIXGPerSxiSFY/7y4/SquKxkRqu9nCLuY5LY5P40crekjP3Q+ffOKSKRFhDk5AyDt55qaHbJGsjW4SYk7pN2SV7Ljpgf1qRosGd3QoQv4VYtR+6P1qH7O4JJAIxnINT23+rbPrU9S+hXnbMpx64qFulSSAmRuo5NMxSZSLjHdATjquaqQD/S4f98fzq2cC1/4B/SqtuM3UXs1JiRozPiM46scVCPan3GPKHP8AFUKHrTY0XLUZ3/hTZv8AWtTrX+L14pk3+ubFLoPqWo9rxjvxgiozbH+FvwNQosiZYBh68VKty2MFQfejQVn0G7JYjkZpCzPy1W45Vk+7nI6iobhQCCP4uoFAElqcbufSmyMDJJkA9PbtSWwILenFE3BYerf0p9A6joNvmHkjiidCX4weOxotv9YfpRPgyjntQLqTINsajGOKrNDIWzjPvxVpGYRrz271B9qJ6qv1FMSGeTJ028fWrPJTDc8c1F9oJPBA+opd82MiPPuATSAhhO11J59atOokUA8e9Uxlm4X3wKkV5Ixgjj0ahDY8wMAcEGkDyIu3kU5bjB+ZTUw2uvXINMRV7UnahhhivXFHvSAO/tVqIARjHeqpPerURHlLTQmVnPzseoz1pvB5HSnNwxHYGm49P1oGSNO5UggYxzUkDIIgQepqLyJCoORgjtU8HEKjtTQivIRI5OQR0qMjaOD+dOZQrEDoDTeMjqfc0hlmH5o/mGccdc1DIFEpxU0H3Dn1qGb/AFzDFD2EWZj+7Y4B7HNUsHjBwBVubIiaqmc02CLFuchgeQOxpJT+/GMfKucelFv/ABfhxTZcB5W9gBR0DqQKCvIYk+tWLhSIWOSen86r7ht+Y/lVubBiP86EMo53cHg98U7aRigj5eRz396FpAAY0uQaQkc80hUjHOaAHdRSAY6U0NjjOBT+2BTAk15FXVJgBwTmspvyrovFcIj1BWA4ZBXNnmtqqfMzmotOCDP+TSZ9elBPNMNZXNDP1BeVORRCQY1p1+uUB7VFbHMQok9BFnNaFt/qE/H+dZw557VKk8iLtBwB7VKYM2vDEvl3kgJ4IB/Wuwd9ycVweiyeXfjnqtdYJ2XvXTRehy1l7xaJYHpj3p6yKg68mqf2pvaozMS2SeRWtzGyLk842jvz2FRRSZc/SqzXDEYJ4pnmlfmBx70rjsWp3+cfSq7S+lUrjU7ZD+8uE3eg5P6Vny67EOIo2f3PFS5pFqm2dBG+UPPeqcx/esc965+XXbwqQhSIH0Gf51dtbh5baN5CS5HJ9awlVTdkdFOk1qbCyB19eMGq8kbBvlGR2qursjZBp5uX9FzSubJFiNdnJPJplwcx/jVdp3Y5JA9hQ8jMPmOcc9KlspIltWCyhSevSq9xAJHJBwwNOU/MpHrVeSeRZXHB579qaAYLeUt6DrkmrI2xR+y1XNy47L9KiZ2dsseewqgBW2MGHUVeyJou+DVDFSI7Rnj/APXS2GONvIGwMEetWIY/L68se9Q/aX7KtMaaR+pwPbvRcQ6WXMuR/D0561Yys8RAPyn9Ko45pyOyn5W+tFx2Hm1dTx836VPDBsbcxBNRfaX9FprTu3fb9KWgElwwbCA9Dk0tr/F+FVs1ZtT9/wDCgOg+aHzOQfmFRC1JPzMMe1LJK0czYPB7H6UhnlweFHvQGpNI4ij7dMAVSDbGBHUU5mDHLsWPtUZkI4UY9+poBIvgCaPj7p9eKqtbsDwd3sv/ANeog7ocqxz3zTzdP1wtL1CzJI4dh3cZ7d6huGydg+bByTTWuJG6YH0qP5qdwsMAPf8ACmyyrChdzgCpQ+3qu4VRuniuLtlZ/LVAAinkZPXJqkhNipqcRb5ldV9TWxZSrKg2sGA6EHtXGeILO9tbGO5jV1tWY7pVGRj61nWV3qFnOhjuGXPRmOVP40mtLoSfRnfyWP7x5IiRv5ZM8Z9R6UsdqwYGTAA7VnWGuvMmy4RI5ASCwOQf8K0vtLsP4R7ipuVYkuH2psA5ai1H7snvmq+STycmnLK6DarYGc9KQ7DZP9a3bk1GaeSS2485PNJgk47n0oKLWD9l/wCAf0qC0BNyh9KlWOcptZgi4xz1p8KpC4YDefVqTEST/wCqA/2qgUVZcJMPvlfYjimCCQcqAw9qGNE1qOWz7U2cfvWpqs8ZwCVz6ihiWbJPNIfUtqVdOOQeDzUD27A/LyKajFPunHrTxcP6LRcLD4Yth3N17Ulw43ADqOtNa4cjAwPpUORk4NFwsy1bH734VJLDv2nOOPSqisQRjj1qRp5Mj5u3pQK2o6EbZmHtRcH94DjtUSuysWBwaGZnOWPNAWLEUoYbCeR0okhJbcuPcGq2cY5561ILhx6E+9O4rD1gY4LfLipXkEY4Iz2FQG4kz0XHtUbMXO4nmi4epLDLtcbsYPGT2qxIqyLyCCOlUaekzp3BHoaLhYlFuxOAQB78VMieUhBzxzn1qt9pf0WmvK7Y54HYUxaisckn1OamjiDIGJOT6VXEh7gGpBPtXGSPwzSARhh2HoeKmgf+A/hUGdzZ3Ak0E7etNAyeWJmYle/WmrA2Rv4HpTRO4GOD9aDcORjAFGgtSxK4SPjr0AFRQSY+U/hUJJY5JzTcAYweKLgWpIQ53A4PvUQgYn5vlpBO6+h9M0faX64WmPUsZWJOegFVD8xz+PFNZyxyxyaM5oAtzYEZNVCfSnNMxXaW4PakzQCJbblm9MAZpJxyRnqc/pTFkZQcHFLISSM9QKBDCM9Kszj903OTVbmntK7qVJ4NAEQ4H1o9+BRt54o69+KQxAAeoGaTB3DOOlO6nHekIOaYEfIzxnmjoPT2qQg8Yx+NIee1JjN3xhHkwPj1FckQc13PitN2mq/91q4YtzXTX3OHDP3BmAKYTzT+vamkH0rnOkp3wzDVa1J2kVdu8eS3TNZ1q3zMADVPYRdGSOTTulRg04E4rPYC3YPsvoyDzXUmTC5JAHfmuMVirBgSCDT3lkkOXdm+pq4z5TOdPmOnl1O1h+/KCfReTVGXX4xnyoWY+rHArDwOOKMiq9pLoJUoovy6xdycKVjH+yOfzqpJPLN/rJXb6tUefQ0lQ5PqWopC4HQAUlFIelQ2UDdMGtfTmzZp9SOlY7ZxntWrpn/Hqcfwt1pdblIvD9aUmm+9IG6561Y7DuaXNN7+9BagY4HDD0qvPxO/rmp/Q1BcjbO3vTQEXHrS8d/ypo70dKoBSxopD1pc0gFopOtFACjNLkUlOCMR0wPU8UAJR9KX5AeSWPt0o3EfdAHv1NFxgFJ9vc8VPbMil9zjtVY8nnk+ppAefegRLPKBMSuAPUc1Efm78+9KRxzScCkMOgpDmjOOKMk9vxoAYenJpNpxTwMdqdt4ySOKAGAYFDD60ZyflB/3j0/+vSj86Yhm1v7v0yaybkBbuUOepz+lbLHrVd4VlGGAP1ppiaKMF3NbxPHHITDJ/rIX+ZH+q/161EbC2u8RI5hiA+WDaGC+wY84/lVt7JOdhKH8xUJt5FbjBPtQADSUtzG6IfKRSpA75PU+p9KsxloP9Xl4v7ncfSpLO9MbCOZcr0NW7mxKoLq3O+Fu4/kfQ1LeuoldESSrIoZTkGpkikk+6vHrVKNjFJ50YDEfeVuh/wDr1qRTfaIwyMdvTHofSkXcRbZF++27HZalBCDEahR7U5YanSNe4osFyoRmk6VoiJSOgpTa8ZKEA98dafKwuZ2DjrT1JU5BIqy1sPTFNMBB4pWC43ziRhwHHuKURwv03IfzFKIWGMinhAOtSx3GG0cDKFX+lQOjKeQQfergyOlPErYwcEehpDuZ4X3oKAHNXykL9V2/7tMa0z/q3Dex4oHcpgEd6kZckj0ApzQuhAZCKcy5ZiOuaAIaM5p4APp/WmlRxTEJ3oNOxSYzQAzeDwwI+tOB7GlwKQEjimAvHakoo6d6AF4I5pMe9BI/OkzigB3Smkj0pSaQ89KADNODMOAxFMxnFLnp6UCHBh3UH6cUuVPdh+FM7Ue/SgCTB7YP0NJyOvH1pnvTg7cjOR780wAn2oz+lG8E8rx7GjC9Q2PrQAdqMH8aXaewz9KQmgQhAznp70uaTPtRnmgAHJx61I5y5x+VNjAMgzzjmjPegBc5pPw5opCOe/SmIOeKPf8ASjpzScHrQMMZAINHU0AAD2peM570AIcYzmmg04jPQ4NJtyaAOz8RwMdKmBHQZzXnTZBroL/xbfX0L24SKGFxhlAyT+JrnmJJ61vVmpbHHQpygncac9OlJQaTNYHQRTjMR44xWVBxMRWu/KGsdcLckDNO2gi4Dn0pw600fjTxyBWYwB7UvU0lL7jihCFB/Ck6UuBjrRkDpTAQ59KPrxRuOTSZ9KkBeMUZwfb2puaOaBitkitHSpGWFwp/i6etZp6Yq9pZ+WUe4NLqNGqGVhyNp9R0/KkZCPm6j1FR5x3pVJU5U4PrWgx3BFIemKcGUj5hg+q/4UMhIyvzD1FIaG5460y6GZs+oFOxkGm3P31P+yKcQZERTc/NS0oiducYA7nirATpR3p4VB1bcfRaTzNp+VQPfqaQAEY9sD1PFBCDqxb/AHRSMxPJOc+tM556YoAk34I2gKPzNGcnJOT6mmfKB159qd0GOlABmlAzTSR2oAyACeOuKQxzYAxTASTS9Rk0d6YC8Z6U089aUc//AF6CKVwEHH1pT16U3dzgDJ9e1LgjOSSfrxQAE+gzTDz15p2Rmj29aAEpeMUd+nFG0nAHX0pANIpNvOAPyq1HZyNgvhB6mrSRRRfdXLeppgZ62ksnUYFO+yqh+Yhs8EVoNuf2FN8kd6EhXMqW1DZKrx6dxUulXrWF0ElUS20pCSIehGevsRWhsAqtc2wfLIPn7j1/+vTcboSdmaHiXw4+kTCWJhJC4yrAcEVz8Ezwzq8agq33wTgH/wCvWzH4lkW0j0+7HnW2cKCPmT1H/wBaqWo2H2bZcwnfbTcow7//AF6m+tgtYvxSrIoZDlTUoP1rEtZ/Ik5P7l+vsfWthDWisySUMR0p4fjGTUVLTAlLE9T24pQ3NRbvWnCkxliOQKclEbI6OuRUp+zSD/VtGf8AZfcP1/xqoDTs1LigLH2KNuY50P8Asv8AIfwzwfzqE257MD+lAc04SetTyjuQmN16qRScg1aD570hUNzRyhzEKu4PWlzE/wB9Bn1FOMQ7U0xtU2Y7jWto2+6/PvULwSJ/CSPUVNgilDsuMGgdymQen50gX3q+XV/voDTGhif7rFTQO5Swe9N6H2q21vIo4yw9jUDJhucg+9AXIycUgb608r+VNxTGNA460Ace9KcZApdoznvQIaTjjFJk57Yp2P0pMdqAuGaM+lJj0pMkGgB3b60vOKQGl7UwGg57UopDwM9BS9BQAEijjFJgd6D9M0CFJx04p28jrz9RTR+tIaAFMi5wy49wc04AHGGB9jwajGOp70L19qQE6hl3kr2xmm5oUlYuuCTxRu9QD9aoQZ4o5o3L7qfzoAz0IP40DDNJiggjqD+NFAB+tFJ0peooEG7n+tHFGaQ8fnRcZmE/MO1Djkik6mlcfNTM0MHNBFOC468UYAPelYCJwMHisKeVY7nJI4PrVnWXkiUmMMeBgBiMfWucsLczSSoxXbnPvn61pyaGfPqdJDMJegIHuKsDAFZMDTWs6xuwZGB2nvWmGBGDWTVmWSZ5oz70gPFL/WpAM+9BpKOf/wBVABR+NB+o96OM0MAJNJx60dTgUH6UDA5Aq5pbZeRfYGqdWtNOLl8/3aljRpgnvmnA/lScZ/lSgZqxhu9KAxByM0Y5oxQMf5gY/MOfUUy42Eocknb0ApD7Uk33E+lNbgReaRwqhT69TSFiTyST701iMigsOw49aoBQWpc4pMZ6mgDHSgBR16mgDNJnsOaATnk0AO+gH1pcY5NJk5xRz68UDF/lRn0FJnpRn1pAIDng8UtI/Cn1xSjPbpQAZ5oOadgDrSUhiY4o69qXBPAqaK1lk6KAPU8UAV8U9Imc4RSfpV1LSNPvnefToKnHTaAFHoKBFWOxxzK+P9kVOqJGP3aAe561IEpflVSDyfX0p2E2RFSTnqacFwOeaC4FRs5NWkS2SEgVFLcJEPmyWPIVRkmjPGao6ldWVjbveXsoiiyFySfmPZQByT7CmkTctxyeagfBHsaWs+11SC4UYjlhXsJl2n8s8VojkDHIoAztSsRcRs8Y+fHIHf8A+vU3hvWIEL6Zqn/HrP8AKWP/ACzbs4/rVzFVrmwt7rl1IP8AeXg1E43Q4uzK+p6fJpOoPaT4IzlWHRh2x9atWDMYcE7lU4Vh3H/1ulK8DSlDczzXRjG1DO+7aB0AFToOgA4HpVJA2SryM0tOjHy0pXjNAERpyt2pDxSUwJxS1GjdqkpDCloopAGaXd70gooAeHNO8z1qLvRQImyCOtBQHpUWaN2KLAOMXpTCjDtT/MOacHB6ilyjuQ5K+tOEmR8yhh7ipcKaaYh9KnlC5CY4n7FD7VE1s3VSGqwYznimlWHaixSZTZGU4ZSOPSmYIq+HYcHn60hSFvvJj3WkPmKXXvSED1q2bYH/AFbg+x61C8Lp95T+FAXIfamkDBqQimkcGgY3pnNGR06UZpSBQAhORSe9KRzSE80wFz+NFN7UZ7UCHUdfb3o9KTNAB+OKXj6GkyPSkPPPegCQ/dVfQZNNp0h/eHHQcUzOaYC9qP1pM0UAO3sMYY0u/PVQfpxTCT9KSgCTK+pH1pcHBxg/Q1H2oHBNADzweRSZpPMPrke4pQyngj8jQBmnAFKxyAc9qTPrQfuii5kJ07UUlKOO1MLGZrKA2zE+lcxpD7nbjCg9a6rV4VmsmRhnPauZVUtbdW+zHzAcg88fUVqn7tjLlvI05h80L9skcVcjJPXis4StPZxSnj5wcCtGP7ox0rKZaJRTwc0wHil/hzUWKFFL+tJmk68fpSAU+lB6Un4c/wAqM+9Awo7Umcn6UcnoaQC1Y044ux7giq2TUtmcXsfuSKm99ykbZ6e1Jg+9KDzijgVqAdKB0zSHOaUZxQMQnjrTZyfLj+pp/wCFMm/1K+xxQtwK3A5J5p2T6GkHfFL2qgF3ZPA4oJpq43EelPPHagBF4HNLgAnPWkByKO/FAADnFLmmgDOKXHfNDGKCcUppMnpjNOpAAGR7UoAqSKGSU/IpPv2q3HYqvMrZ9hQBRCliAAT7CrEdi7cyHYPfrV5dkYxGgUe1NJz9aQXGpFFF91Mn+81KzEnmjrSY5oAPrSqw65FRSEharrJ823NUiWXGlxwKjLE1HmnD3rQgM0tJRQApRmUsAdo+82OB9T2rjY1bWrt9blDNF80djGekcYOPMA/vNgnPYVveIZZIfDmpvGzhvszgbT3Ix/WoLSSS3torVSvliFYsbRnaFAxn04FPoIZbQGJd0mDI3JA6L7CrtrKyT7edp7e9Rd6fbDdcL7c0gNQUUgpaRQdxUiUzNSJQIl7UdqB04opDEYA1HjFS0hXNFwGDipFbPBqMjBNOU8g0MCXFFA60daQwpaKSgAoo7UUAFFFFAhO1L+NFJimAoJpwcjoTTKU4piJfNz1A/CpFWJxkSop/uycfr0qrzQDilYC09s6oGaM7T0Ycj8xUBjBHHShJGjO5HKn1U4qQ3Lu2ZAHJ6kjH8qXKO5CYyKQM69zU++M/wlfbrSYU9waXKFyA7H+8gPuOKjNsjfckwfRqsmME9KYYz2pcrGmVHtpF+bYSB3XmotpHXrV4bl9R9KVmDDDqrf7wpWsUpGcRxTSOPpV9oYX6FkPvyKia1f8AhIb6GhjuVaO3WnshX7wIPoaac4oGNxSj/OaME0meaBC57Y60q/fUZ700Uqjlj6CmAZyc+tApO9FIBaTtRxmjjHWmAtJnH/16ABSZ646igBxOBntSDHBzmjHFNxg56CmAvIYnOaXvSYoP8qQGfmnDlDzTefalTIB7mgzE56UHrzRnrRnnpQIgulzF7A1ytyL5L5HicxjdwAMge5rr3AZcEZqjdwqYW+XaPatIy0sS463M6RjJbSFuvBz689atQklFqCFA6OjdCMc1YjTy1AHIA71EmCRKOB7UDn8aMHv2oz+dZ3KDf2zQSR/hSYzzS0mVYQkkZ6UD+dLTeAMYpAO+lITSUuD1obABTrc7buI/7QpvbOOtCECdD/tCkUjoMc5FO6j0pgyD607tWqEICc8ilB9zQaM84osAjflSTf6jJ/vd6UjjtSSgG3PHQihbjK3saAeOetGeKaB83JqhDgeSRS455puTk+lLmgYvAGeeaM4pM9vSjPHFIB9Ix4/oKbkg4qxaQ/aJlTPy55NFxjre0lucMBtTux71ejtYIu29vfpV0hdoRAAo6Co2TrRYQwuSMDgegpvNOKGm4NFgEope1GKQDe9FLSgUwGEZqCS23HK9athKeEouBQGRwwxTqumJWGCM1BJbEZKflVKfclohpQKTkHBGKM07klfUYPtdjPbZwJEK1io7xOglBDrwwNdF1NRtErHkA/UVWmwrGeSGUFec1ctYTGMn7x6+1OjtYozlI1Un0qcDFK40hRRRRQMWpEpgp6UASClpBS0hhRR9KKQARSgCkzSimA6iko/nSAWikpc0CCijtRQAd6KTPNFMBc0ZoopAJRS0lMAxRR2paYCEc0UuKTrQIKMkUUlMBwcjvThJ6io6PpQImBU0hQEcc1FzShiKVkNCmL0pmxgeKk3njvTtyn60uULkO9sYYBh7iozFC3UFT7VaKg0wxj8aXKO5UazzyjBv0qF4XQncpH8qvGI0AuowTkehpWK5jNxge1OH+rPUZNXSIn+/GAfUcUxrdSoCP68GlYdyp04NIR6GppIWTkg8dCKiwQBnBpgMKtS9hkc07t70nb0pDD+VHag8UD86AGYYcgkGgE5GcY9RTxSHngcUALijOetNGaXmgDOJ5p6nn1pDSBhuGaWxmGRS8deRQWOaaWqhAxzn5c1XuQfJb6VMSajkOUI9qEwMmA/vDjrjNWwePSqiHbPirINTLcB5GaQ8H2ppNGTn/wCtUDSHimk+lH0NIOaQ7CnOaXGTSZopABxz6Uvem5NLz9aLjsLSH7w570UjHuKTGjoVOQPpSjPQ0yM7ol7ZAp9bLYkXBzz+FKelNB5p3WmA3PzcUjnMElKeDmhhmKT6UIaKfGelIeDml6dqQ9KYxc59KT60vUUfjSAAPypeAc5wKbuFAyTzz7UAOAyeeBWjphAd/ULWeKu6efnk/wB2gDREuDz0qRXzVPdzTg+KaEXBzSFMioVk4qYPnrTAYUppXnpVgc0uwUrAVwnrTglTeXSEYpMY0LilxS0UgGkUU4KSeKTFFgI3RXHIqrJbsp+Tkehq9twCcUmKadhWM3POCMH3pauvCr8ECqz27p93kVSlcmwwUopmccd6UGmA6l4pM0uRQAo4qReajFSLTAeKdxSDpRjNIAo96SloGFKDSdqWgBRR2pOtLSAM80ZoooELiijtmkpgKaPekopAFHag0UwCjvRRQAUUUfjQAuaSjmjmmIO9H1o9sUUAGKKKKACkpaSmAlHeiigQucUoc000UASB/WlyDUVGaLAPKA9qYY6UMRTvM9s0rBciw6dDSHaeHQfhU+VNIVBpcpSZWaCNxlWKntmomtZAOm7/AHeattF6Uwqy9KVh8xR2EYzSEVeL9nUN9aYYoW6ZU/nSsO5Ux9aQrVhrVv4MN9KiaMrnKkH0osO5GOlG/FLt96ME9aQzNwfajp1pc5NIetBAr9eOKaTilY8A57VGT0FFxATTWORQTjvxTGPoaQGXIds/pzVgHiq1zxPzzU+VGMfnSmMd3pwGDTeT0FKMg8moGO/CjOKTr7+9KBSYwPbApe3FABPApwRu5x7d6VwG89O1KASOPXrUywt12492p4j5+bLH9KLoCAKCccn2FKYm74X271OTjgYFMOanmGkaducQIOvFS89ahtjmBfapc4reOxLF7U7ODTexx1o7giqAd1OeaQjKP3ypoJ4oHOR6g0XApZxR2o79iaT69qYwDUhbnAxmk/iOKWkAAY57+9OH14poOaeOfwoAUcetXdOJ85xj+HiqdXNO/wCPk/7ppgWD1+tAob71JTEODEU8Pio+tGaBFpZfep0lz1qgDTw5AoA0QwNLgGqaSmplmzQ0BKU9KbtIp4cGl4NKwDE4Y57jFMxUpX86aVNSMbSHkmnUmKAEA5GR+dDDJP1p2SetJijUCKSGOTjHPrVWS3dORyP1rQC0ECnewjKBxRmr8lsj9sH1FVHt3j6DIq7iG5qRDgZqDJzipV6UwLAPFFIgLEAEDPcmnFSDj060ANNHpR3opDFoo/GlyaBABS0nalxSGJzS0UCgBaSlpKBBRRRTAO1FFFIAopKO1MBaKKSgBaSlFFNCDNFHSigAo9qKSgAJooopgH1ooNFAB0NJiilxQITvRijpR60ABpO9L1ooABml3Y70lIfXtQA8OaXKmo/xo5oAkMYPao2i44pQx7Gnhh/EM+4pWC5WKlaXzGHB5HvVk7W6H8DTGiB7UrFXKxWFv4Sv0phtsn5GB+vFTtCe1RlWWlYaZg5JPXikye9GePWk3ZrP0AVvug0w9PelzhD7U0bmHA49e1FwsBXuKjYADnpU2OOSeewo2j+6BSbGkZd1EXJYcYFV43ZGAb8q2JIQe1VZrXvj8aV7lWIlkDADgU4fpmoTGyHpVmAqCA3Wk1oLYekbNzjb9amW3J5IP48VKmAOB+Pc1MvPXJ/nUAVxCFHJz7DgUoIUfLhRVnZ6cimNFnpRZsE0Q5zRj3pSpHGKAtTqMaBxilK8c8U/opxxTCOOD+dAF20x5AA7Gp+lVrQnyyPerOfet4fCS9xQOaDyKKPxqxAR+dCcvR2oU/OtAykcLmo8ljwcChly5z0B/OlBwRQMOlHfFHXNKDSAXHp1pw4HtSA0oqgDOBgVb03Iu+f7pqqBirdgR9qHrtNJjLbfepopzH5jSflVEiduKWijFAAKXJo6cUUxD1NPB5qIdak60CJlkqZZfXmqnalBIoC5fVgR1p3FUlcipklpWC5OUz2pmynB896eCD3osBCRQBmpitN21Nh3GYop2MUUWAbikK+tP4pMUCIJLVH7YNVmhePORke1aP1pCARyKpOwGeGxTxKwBAJwevvU0lsrc9DVV4pI+eSKdwJQQev6UoANV1f8KeH4oGS7aTFIGxT1PtRcQgBpadil20rgNpKcQR0pOaYCUYwKWjvQAnajvRg/jS0AJR/KiigAopKWgBKKOtFAg/pRS0lABS0lFMAooooAKKPxo70wCjtiiigQdaKO9FACfyooooAO1FFFABRRnNFABSdqWkoAKDS+vNJTAMmnByOh4pvaigQ/cDwaNoYcGo84pc0rDRy4HHXj+VHJNANITj8awNCRWVR82OT3p5G7qc1UcnHtSwzGPryvp6VDKRaC46YFGDn3qaNVlAZDkelTJCfSmribsVBHntT/ALPkdKvLbe2amSEDrVcpLkYr6fuGQKpyWjxDJGRXViL26Ux7RZBjHJq0iHI5mMsmO4q1G+6rk+lOpLRjB9O1UfLKtggq3oafImTzFheeRUmM9sGoo25weDVlVPtis3BrcrmTI2iDDkVE8DLyBkVdXkYPNO2+lLlTGpWMvHak2+taL2qvyvBqs0TIcMKhxsUpJiWoxuqxjBqKItGScA+o7GpwysxA+VvQ/wBK0hsDDFA5oIOec0CqYBSjgjPrQaD0oAoycSNz3NR5ANST/wCvce9RqOpNBQYJHpTggHvRz+lLmgTAADtTsjFNBzwO/apBGR9849h1phcTJY8dauWKlbgFiASCMVWDY4UYH8/xqe0OLlaBlx+CaZninP8AeOabTEOzSg0ylBxQId2zRigdKXGeKBAPan5oChTS0wDNLTeMUueMUCFBpwYj/CmZpaYEyuR3qZZaqA8inBsGgC+r08EGqAkPrUyS+tAFkrmmlaRZM9KkDZpWAjIpKsxRxO2JJDGCOGC7hn3oktZEj8zAeLOPMQ5X/wCt+NLrYLlYdKXvSkY7UYoAbikKg9RxTvwoNAytJaq3QYNVHheM56j1rUxTSoI6cUAZgJqRWqxJbK2SvBquY2TqOKALEbgHk/pkVazC4yyAH1iP/sp/oazg2O9PDfjUNDLfkhxmORGPoflP4ZqMoQeQQR1qNZSvTB+oyKlWYAdMH1B/pTVwIytJtNP3Z70U7iI8UnNS4FNIFVcBtFKVpMYoASijpR3piDtSYpaKAEo/Wg0UAFJS4oxgUAFFFFAB25oopKADNGaO1FMA96P5UUUCDpR7Yo+lFABRRSe9ABS96Sl70AFJS/yooASj6UUUAHeiijtTuAnfpSUtBFAHMY9eKaSOuPxpGb0phOK5maoRuSTk+tMB56Zp2cZFRqctUNlItQyvG4dGxW3ZXcVxhWwsnv0Nc+vH9KnQ04smSTOnCHpipFjJ6dKzLHUtmI7g5Ts+OR9a3UCugdSCp6EVtF3OeSaIlhqVYvwqZUqQIO3WtEjNsgMAYYIqnc6Ukyklc+/etYLxT9nFWkTc4y4spLX7wLJ/eA6UxCV6HctdjJarIDxjNYt5o5Ql7fAY/wAB6H/Cna4KRRQq49ak28cVWKFJCpBSQfwmpkl/hfg+tZSp9i1ImAB4IxSNHnhhTwAeRTuV+lRYq5Rlh2AkdKhYdDV+4AMRx2qif1pGkdUPWQ4AYZHv1p2MjIORUIOCKcCQcg0FDyOaXjFJvU/ewp9RTiMe4PegCjc8Tv3qLJ71NcHE59SBTAnd/lHp3plDeegp4j6bjtHp3pQccKMD9aMc0IVxwO0YUbf50n6UhAoA70wHA4yTU9qf36fWq2Kntz++T60hl9z8xHvTKWThzTe1FhDj0opM0tMB2e9PU/NUdKOtAEw/Wj1pAciloJE7e9L/ACoNJTAWgdaOtFMBelLSUdqAFzTg1No/nTESq+KmWX1qqKUNQBfWTPQ1PFO8bFo3ZGPBKnGfr61mK+KlWUinZMDV8yCYYmi2P/z0iGPzXofwxTJbQqu+N1ljP8SdvqOoqoko9alWTBBBIPqOtTydguM24pMVP945ppUdxRYLkP4UU8pTcUrDEppUEdM0+igCq9uDyOKgZGTqD9a0MU0qCOaVguUQ9O3A1M9upyQMGq7Rsv3qVhj807cfWoOc9acGPQ0gJg/rTs5qHcKXimBLmlz2xUQbFKGouBIAp65pPLycAim5FLn0p3AGidQSUbA744pn8qnSV0+45X2B60plWTHmRoSO6jaT9cUXCxWoq35Ns65SV43/ALrruB+hHP5iozaygblCyD1Rt3/16aaFYh7UUYIOO/celJ0pgLSUtFMBKPeil/WgBtFLRQISil6UnSkMOtFFFMQUn060UGgBaPek7/WigBe9JRRQAUUUUAHrRRSUAFFFHFAHJHrmmnk8ZNTCIA5c/gKdhQMKBXM2b2K6ju34CmMjKcnoemKsmPBJpF44IyPSkMhRsCrCEmo2hAG5OR/KlQ0rCaLKNxkVoWV9NaP8vzR/xIx4NZyj0qeMYGM1aM2jr7S7hvIw0TYb+JD95atgY47VxsLvFIskbFHH8Q610NjqqTYjnwknZv4W/wAK3jPuc84djTFKOvvRinD3rQxDrQyBhg0YNG4D3piM6+0yOZPmQk9iOorAubaW0/1vzJ2YDp9a64uTwelQy26yA8ZzT3GnY5VXKjIORViORX+voalu9IMZZ7bg90PQ/Ss7pIVKlJB1BqXFMpMtzDMTYqh9KtLL8rK45IxVbkcVjJWN6buMOM+9LnPH8qCO9NB+b0FTqaknalV9nAOc9QehpmDilGKYEc7EyE9M1EOafMORUee3SmAvSj2pPej60gFAHrSkgfhSA/hS54zTuAufbHpT4Di4Qe9R9qfHzKh96QGjIcuRTc0r43mm5poBaUUnSjNADhS03NLmgRKvQU4GmKOKd3piHdelBHekpc0AJS5oxSfhTAWlpv4UvNAhaPek70tAwzS0lApiHU4NTAaOtMRKGINSrKc1WzShuaYF5Zs1Msmazg/pUiyEUxF/g0hWq6zVMsgNKwAVpuKl4NIVpco7kRpDUhWmkYpWHcbTSoPan0n4UAVpLcH7vBqB42TqM+9X8UhXIqbBczqUHBq08Ct04NV3jdD60mh3ANS5HSo85pQaQyTPpShqjB70u7FAEm6l3VHkUuaAJM5pwYg5BOR3qHNLk0xFkzs4w+HHbdyfzqMqh6cGmbvUUZ9KAF2H0zTcU8MRS7s9aq4EfP5UmeakwD04pCp+tADOKKUjFJTEGPyooozQAlBFFHX+tABR3o4zRQAlFFBoAKKKKACkoxil/nQAUnPrR2o5oAPpR+VBNHFAHOH0oA/Kl2nOadj8a5LHRcZtyKQx5PFTBCakWKnYVyqqHORUn2bfymA3p61bEAJp6xYPQ1cYkORnKjI21gQR1Hepk61pm1SYYfhuzVTlt3hfawwex9arlJ5rirxx/OpV/SoV61OtMlmjY6rJbgRygyRfXlfp/hW6k0cqCSJt6nuO1cn0FTwXM1rJvibHHIPQ/WqjKxnKFzpSzMeenpSdKrWt7Fdj5fkk7qT/ACqxitU7mLVhwJxQTg5FIc0oGaBBtDjmqF7pkdwvK8joR1FaI6U7tzTQjj57ea0P7wb4x/GO31qBuSDXXzW6yKeARXK3CbLh1x0YioqI2pS6Fc8cUmKeRu4ppXFZM6BB1+lGOeuaMc0UrjI5+i1F3qSX7inHeos1QhfQU3IzznNHelIHQ0DDOO/NOApuAaOe1IB/4U5Dh1+tRAknnpUiHkUAaMn3qb+tLJ1pv400A7NKKaMUooEOzQMUlLTAkXinZpi9BTqAFzS5xTaWgQ8HNKRmowe1ODZouAUZp2KbjpTAM0uaaDzS96BC5opKWmAtKOlNpaYhaKTPJooAdQCaTNHWmIkDVIslVxS7vWmBdWb3qdZc1mhqkWSgRogg0hWqyTetTLLmnYBStNIqQEGgjik4juRGkqQrTSuKmwxlIVyKd2opWArvbq3sartCyjOMj2q+RSEUnEdzOyRQDVx4Fb2NV3gZOev0pWGmM60tN+tGT3qRjske9LupB2NFADs0ufemEkd6N1MB4Jpwb2qPdTsj1oAeDS5qPml3UCJNxPWjCmow1Ln0pgO2elNINLS7qdwGfWk/Gn8Gk207iG0UpBpKACiikoADRS0UAJSfnSmjtRYBMUUvvSHpQAGjrR60lAGIEz2p6x5PSpxF06CpRDwBWCiW5EKx+351MsXp+dSqoFSgCnYnmI0jwKk2D8aUDAyeBUqrkCqSJbIgpFPKq8ZVxlalCc5xTvL6EVSuS2Zk9i8XzKN0fr6fWo1yOK3owQOg+lQXGnLIC8IwepT/AAp8olMyxzTs44pShUkEHNBHyjNIq4KccgnOeDWpaannCXB9g/8AjWSOKeOO1NMTVzpwwYAjkHpQCR9Kwba9kt2xncmfumte3uY51yh+oPUVakYyhYsUA+9J170Y5qiB2a5bUVxfzj/a4rqK5zV0xfyEd8GpnsaU/iM7vmkxSn1xSHnNY3OkafagjkClPTPSkHI5BFFhkMv3PfNQH61YnyUPHcVX/pTAWlpO/vRSGLSZxjNFBFFgHexFKvH1pufegNimBpuen0pue9V1uPlXf0PepVYEZByKSGSA0tNBpaYh3UilFNpRQBIvA9KdmmjpzS0xDs0E0lANACg0v4U3PIpaBD1NO6io80oODTAVhzTafnIoIFMBv1oB9KD1pO9Ah1LTc0CmIdSim5pSaYBmlpO1FMQueaM80nbmjrQIdmlzTenSgGgCQMaesmKgpQadwLiTYqdJR3rODU9ZKANMYYfLz7UhXtVNJcHrVyK8BOJ4xKvrnDD6H/GhgNK5ppFXVt47jJtZgzf88n+V/wAOx/Cq7xtG5R1KsOxGDS0YEFJUpWmFaTQ7jcUhFOxSYpWGRPCr1XeBl5XkVcxRik4juZxyG54NGautGrcEZqB7cjlTn2qWh3Is8UZzSEEHBBGKM8ikMWig0tIADGl3U3rR06mmA8EUfzplAbpQIeCaduGajzTs0APz0ozTDRmncB4alwpqMGnZBpgKUPbkU0jHWnAkdKcsmDggEehFFwIh60ZqZxG5yq7PbORUbIy/T1FO4hvX0o6mjFHbFAXDHtSHrS89jQaAE96KWjHFNAQqnGRTgvao4ztOO1WFAYZHSs7CY3GBTghNPCfnUqpiixNxip0qVU9KULipAKpEtiKmO1PC0oHFOGKom40Lz6VIvB4pQKXFNCZFcWsdyufuydm9frWPPbyQsVdcGt4GiWNJ49koyD3HUUNXBSsc2RyaB061cu7F7Zsg7oz0YCqhGDjFQ0aJph270qSNG4ZCQw6YpucZpTzSuM1rXUhJhJMB+nsa0dwI4/KuX6+tW7a/eHCvlk7HuKpSIlC5vGsLW1Iu1Pqla8Vwkqgggg+lZmtr80TD0IqpO6IirSMYjNNYGpDTeKxOoZnP9KTpSlaDjNAEcoJQ+tVf51bk/wBWw7YqpTGhe3rR2pPrQaBhnNGTijryKTvSAdnmmk560Z/Ok65FDGSs+Y1HtSJIyH5T1oKgxKOh5qPBU9azvqUXo51cY+6amBx0rMBI7VPHOV4J3D+VUmJou06oo3DjKmn596sklBJX3p2aaOlL+tMQuaWm55paAFB9aWm54pc0CHUZpKQUAPBpwOelR9aUHFMCQjNMI5zSq/rTuopoQyilI9Kb9aBDs8+9L29qbmjNMBw7UU3pS5piFpc/jTc0UAO4ozSUlMB3U0fWkopiFz+VLzmm/SlzQIeGx9KeJKhzS5oAtiTsavRalKIhDLiaLssnO36HqKxw2KeslO1x3NkeRKuY5Njf3JO/0PSo2QqcEVnrL71YS5YDG7I9DzRYVyUrTCKcJVb2p2AenNKwXIcUnFSkdaaVpNDuM9qTFOxSUrDGMgYcjNQNb4+6atUhFS1cdygQV4IxQDVwqDxioXtx/CaXKVchzmloZGXqDTQakY7saSlz60UAJikyc0vSkzRYBcml3c03rQaAH5Haio89BShqBDwxpc5+tMznvmlpgPzSq5FMB980Z5oAk+VuvFIyEDPUU0GlDkHincBMYpKk+U9eKQpxxzTEN6Ud+KTp9KWmBCqe3FWIk2Djp6UoTFPUfNUozbJQoPINPCYNRoSDmrCfMPeqSJbECgGnhfYUAc04YppE3EC070oxS96YgxSjk80UDINIB3tSdDS0UxDlIwQQCp4IPes680vgy23K/wASdx9Kv9OlKrlenBp6MFdPQ5ll2tg/lR3roLqxjuxvTEc2PThqw5YXhYpIpDDsazcbGsZXI+n0pDS0h61Nih8U0kDEo3XqPWpby7F1FEMEMuciq2MUjfdNFx211IjQR+NKfp+VN9s0ixDxTG6+1PPBx+tN60ARtyhHfFVB0q4w4qkAQOaBoUn0o6UvWk7UDDNJ0oJ4pvQ0MBC3BxQOnFA5HagDjipZRKDlAPSkzmmhvkHFG4Go6lDqMDPUUmaUY78UxCglGDA4I7irUVyGwH4Pr2qrQOKd7CsaobAGfzp2azI52iPXK+lW45lk6HafQ1SdyWixmlzTBS5qiRw46UZpM8UZoAdmjNJnijNADvaj0pM0Z/CmIdn86crdqjHSlzTAmyDSFRTA2KcGpiGkY7UZqQjPFRlaACjNJS0xADilpM+1FMB2aKbmlzQAvWikozQIXPvS54pO9JTAXNLSZo70CFyKXNNoz70wHhsU8ORUNLnpRuBZWWpUlxVLJp4eqEaKy5680/g9DWcsmB1qdZaAuWiOKYVpqzZGDUgIboamwXI8UmKlxzTStKxSZHSdqcQRSYqbBcaQO9RPArHjg1NSdKVirlRomXoM0zocVepjRhuoFLlGmVM5o6VM0H90/nUTIy9R+VTZjTDvSdaM4xQDSASl9jRSUDDmgMRQTR6UxC5/ClzTD1o6UBYkoz0pm6lzQA8GnK5FRe+aN3/6qYExwevWgr6VHn8acrU0wLAA7Uu2kVdvA708nGB3pnOxQOacDg59KQH86cPf86okmVg49DTqgGe9TI4PB4PrQA7tQKXGOtJQIWlFJ0ooGOBpetNFKKAFppHenZxxSke9AhoPSkmiiukCzDp0YdRQw9BRyKYGNd2UtqRnlD0YdDVQ5BrpgVKsrgNG3UHvWbeaYQDJb5Ze69xUuPYuM+5kkenWk7HPT2p7AjOe1MNZs1Qw8AYpuB3p2cdOlJgHp+VIoYR7U0cGnHI46UhGO9IYjDI6VRJ5PHSr55BFUGGGI7UwQnak/pS02kUgIz1pv9KdyelIWx05PqaBhjHJphJPA49qM4z3pp5pXGiUY8sfWk6ULxFn3pP5VDKQ4e9PqMHtTgaQMfnrR7dKbml61QhQTjB7UvTnpSA460UICwlyyYDcj9atI6uMqc1nZzSq205BI+lUpWJaNME0A1VjuMgb/wA6sBgRkEGqTuQ0PHHalzTc0Z96oQ6lzxTOlLQA6lz3pgNLx9aaAdnmlpuaWgRIHp2c9Kh4FODYpoBxXim8inhsigimIZmjNBGDSCiwC96KSlzTAWjNJRk0AOzRTQaUdaYhf1ozzSUfWgBcce1FJ3o9qYhc0tNzR70AOzRmkzRmmA7caeHIqIGgUxFhZOKlWX61UDYpwf3oAvrNxUocMKzRIc81MsnpQIuEU0rUSy1KsimhodxpWkIqUc03FS4jTI6Sn7abipsO400mM0tHp2pDImiU9uaiaFh0xVqkpWHcpkMvUUmc96tkZphiU54qeUaZXzmg09oSOhphDDqtKw7iUH6Yo/H86Q0hhRyBQKOlNAOBxS8Y4plAzQIdS565pAc/UUhpgaIXAoI9RRRWhzjh0p3bNFFArCjpTsZFFFMQ9Xxwx4HQ1J9aKKQg5PFHbNFFMYZpwoooAPwpaKKBBjPWmsR2H40UUAN5z1pyuR0NFFAEFzZR3QLR4SX07NWJNA8MhV1KkdiKKKmS0uXB2ZWam5wc0UVkboXhsdj6008fWiigY09KpSj94eeKKKBoYcUhIHX8hRRQMaTnvx6U3PbvRRU9ShhPXinIjOwCjJoopdRlpYgI9m4E+vbNQspRipFFFSyhtKDjjtRRSAcOKM96KKaExR3pfu9KKKYgBzTs96KKYhR0/GnrIydKKKaEWUmDAA8GpQc0UVSZDFGKKKKpCFBpc56UUUxBmlzRRQAuc0UUUxC5xT1eiimA7gimkdaKKYDT2pM0UUgFooooQgz3ooopgLRRRTAO9GaKKACjtRRTQgo/GiikAZozzRRVWAXNH40UUALux0pwbFFFMQ9ZCKlWTvRRQIlWU+tSiUHrRRTAdwelBFFFAxhXmkIooqGO400hooqSkJRRRQAmKQgYoopARtEp7VE0JxweKKKLDuMKsDyMfSkB7UUVFihc0lFFIYcjBFOzxRRQB//Z" old="http://www.landscope.com/images/Photo/Stock/34001_35000/34639/masterbath1room.jpg" alt="Haking Mansions"*/?>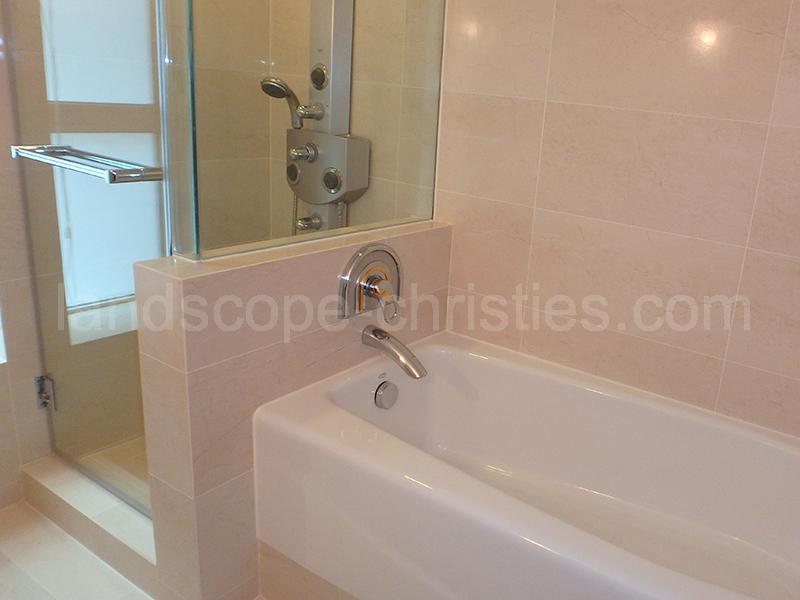 Master Bathroom 5 of 9 photos
/*img class="sp-image" src="data:image/jpg;base64,/9j/4AAQSkZJRgABAQAAAQABAAD//gA+Q1JFQVRPUjogZ2QtanBlZyB2MS4wICh1c2luZyBJSkcgSlBFRyB2NjIpLCBkZWZhdWx0IHF1YWxpdHkK/9sAQwAIBgYHBgUIBwcHCQkICgwUDQwLCwwZEhMPFB0aHx4dGhwcICQuJyAiLCMcHCg3KSwwMTQ0NB8nOT04MjwuMzQy/9sAQwEJCQkMCwwYDQ0YMiEcITIyMjIyMjIyMjIyMjIyMjIyMjIyMjIyMjIyMjIyMjIyMjIyMjIyMjIyMjIyMjIyMjIy/8AAEQgCWAMgAwEiAAIRAQMRAf/EAB8AAAEFAQEBAQEBAAAAAAAAAAABAgMEBQYHCAkKC//EALUQAAIBAwMCBAMFBQQEAAABfQECAwAEEQUSITFBBhNRYQcicRQygZGhCCNCscEVUtHwJDNicoIJChYXGBkaJSYnKCkqNDU2Nzg5OkNERUZHSElKU1RVVldYWVpjZGVmZ2hpanN0dXZ3eHl6g4SFhoeIiYqSk5SVlpeYmZqio6Slpqeoqaqys7S1tre4ubrCw8TFxsfIycrS09TV1tfY2drh4uPk5ebn6Onq8fLz9PX29/j5+v/EAB8BAAMBAQEBAQEBAQEAAAAAAAABAgMEBQYHCAkKC//EALURAAIBAgQEAwQHBQQEAAECdwABAgMRBAUhMQYSQVEHYXETIjKBCBRCkaGxwQkjM1LwFWJy0QoWJDThJfEXGBkaJicoKSo1Njc4OTpDREVGR0hJSlNUVVZXWFlaY2RlZmdoaWpzdHV2d3h5eoKDhIWGh4iJipKTlJWWl5iZmqKjpKWmp6ipqrKztLW2t7i5usLDxMXGx8jJytLT1NXW19jZ2uLj5OXm5+jp6vLz9PX29/j5+v/aAAwDAQACEQMRAD8A9/ooooAKKKKACiiigAooooAKKKKACiiigAooooAKKKKACiiigAooooAKztf/AORc1P8A69Jf/QDWjWdr3/Iu6n/16S/+gGgDw6Mfvk9c1dxk/hVOEfv1HHJq7jirJDFL27UYzxRQADvxRjFLQPWgBKPrS80CgBnloR90U0wJ71Ljnmj+dAEBt/RvzppgfjoasD8qXAzQBUKOD0NJ061cxQRnsKAuU+KOKtGNCfujPrTfIUjGSKAK9FTGD0ammF8+tAEWKUDilKMOqmkx7UAHWkx9aWigA+nFSE5wR3qP61IvKkZoEOk5wQe1MJJqQ/NEPaozTGJkijvz0pCKOnFIAPPNIe1ByR1/KjPSgAz1o9u9J+FKMCgA60nvS9qSgAoo6UfUUAB6cUn0pe9JQAE4zSE46Uc+tGaADPrRk0lGfegBx/lSevWm89qTOTQA6j8aaDzR1oAcfrRnmm5oz2pAOPrTc88n8qM+9GeaYC5xxSUmcdaTPHWkA7PXPaj8eabmk3YPPNAx3HNGRTc+nWnBSRlifpQB7poHPhzS/wDr0i/9AFaNZ+g/8i7pn/XpF/6AK0KkYUUUUAFFFFABRRRQAUUUUAFFFFABRRRQAUUUUAFFFFABRRRQAUUUUAFFFFABRRRQAUUUUAFFFFABRRRQAUUUUAFFFFABRRRQAUUUUAFFFFABWfr3/Iu6n/16S/8AoBrQrP17/kXdT/69Jf8A0A0AeHwgfaFFXsVTgH78VdHpVkgRzRilFFACYo7UtApgJRj86dijFAhtGKdSUgE70Y9qdijtQA3FLiloxTGJjPFJTsUAdBQA33oxzTsUmDSASkwCeQPxp1GKAIzEh/h600wKTwSKmxR9aAK/kN2YUCJwR8v5VY7Uo6j1oAg2MByDTHGOM1oj7pPrUUqqzfdFMCjj/wDXSdastChA4x+NM8gZPzY/CkBB2FIamaBh0INRmJh1U/hQAzB9aUfSjp1o7UAJznmjtjtRjFL0oATrRxjpR/nmigBM4FGfzozSCkMOnFJzRQTQITOBRQDx2pCaYCnvTePwpfWkpAB7elGetJ060mfzpgKTjik+tHH1ozz0oAPegntSdzjpSZwfekMWjNNyPy96OScDk+goAdn86UAsfb1oVO559qkHagAVR+PrTsCjHNKOTQB7hoP/ACL2mf8AXpF/6AK0Kz9C/wCRe03/AK9Yv/QBWhUjCiiigAooooAKKKKACiiigAooooAKKKKACiiigAooooAKKKKACiiigAooooAKKKKACiiigAooooAKKKKACiiigAooooAKKKKACiiigAooooAKz9e/5F3U/wDr0l/9ANaFZ+u/8i9qf/XpL/6AaAPErcf6QPoavAVTtv8AX/hV0ewqyRP5UoFLRjFACYHvRTsUmKYhKOtOoxQA3FGPSnUY5oAbijFOxRj2oAbilxxSgUYFIBuKMU7HrRTGNwKMU7FGKBDcUY7UuKKAExgUUuKMUhiY9aAOaUUooETEYRRgVC33qsOMAD0FQEc0wGGkAp/8NN70hjTRg0pFBoAYQCO1NMa/3RT8c0YoAhMK9simmAjoRU+OaMUAVWicc4zTCrA8g1cxxSc5oApd6Op5FWiqnsKaYkOeMCkMrZpCamMHoenrTGhbPBBFAEYPNJjinMjr/DTDx1oAKTPPNKe1JmgBO+aM8ZozSe3SgAzz1o9aaePp1oyetAC9eKQtxSck8GpFUKcnk0ANCk8ngVKAB0FAFO4//VQAADApwFAFKKYhcYpcdaB0pfSgD23Qv+Re03/r1i/9AFaFUNC/5F/Tf+vWL/0AVfqCgooooAKKKKACiiigAooooAKKKKACiiigAooooAKKKKACiiigAooooAKKKKACiiigAooooAKKKKACiiigAooooAKKKKACiiigAooooAKKKKACs/Xv+Rd1P/r0l/8AQDWhWfrv/Ivan/16S/8AoBoA8WtQfPP0zV0CqVr/AK/nnir3fFWSJ70tKBRjigQmKMU7FFADaXFLijFMBMUbaXFGKAG96OadRQAlGKWikA3FGKdRTAb0oxTsc0d6AG0hFOxR/WgBuKMU4gUmKQCUoHNKaB1oAmk6D6VFjvU03VR7VEf5UAM6gYpMU6kxQA0jpSGnkc00+9ADSKSnYoxQA0j1pCKceKDQMZSU6jHFADOvtSYxTsDpSEd6AGYpMU/FNoAaRTSATyB+NPIpCKAIjEh/hqMwjPBNWCDTcUhlYwt6g+lMKMO35VaxTSDQBTPvmlCE9elWGHB9ajA70ACjjgYpwFKBSgcUAIOBTsUenvThxQIBx1p2MikA6mnUwAdKWlxgUfzoA9s0P/kX9N/69Yv/AEAVfqhof/Iv6b/16xf+gCr9QUFFFFABRRRQAUUUUAFFFFABRRRQAUUUUAFFFFABRRRQAUUUUAFFFFABRRRQAUUUUAFFFFABRRRQAUUUUAFFFFABRRRQAUUUUAFFFFABRRRQAVn67/yL2p/9ekv/AKAa0Kz9d/5F7Uv+vWX/ANANAHi9p/rT9KvAVUsx+9b2FXQOKsgT8KXGBTsYpMUAIBS4pcUYpgJiinUY/wD1UANxmkxT6MUANx3pKdiigBMelJTqMUANoIpxoxQA2jFLS4xQA2kI4p2KCO9ADaMe1OxSUgExxSqORQKcg+cfWgCSb74qMjGalk/1hqI9fegBlIBTu9AoAbSGnY5xSUANFIRT8fLmmkUAJSf1pxHag9KAGH2pKdRQMYaTFOIpCPU0ANxxSEU6gjmgCPFJinkfjTSOfWgBnFJTyKaRxSGMPrSEU8jimn6UARuPkNR4qZxwajxQAgFOFA5FOxQAgBp2OwoAxS49qYgFLjmilFAC9aX86QUoFAj2rQ/+Rf03/r1i/wDQBV+qGh/8gDTf+vWL/wBBFX6gsKKKKACiiigAooooAKKKKACiiigAooooAKKKKACiiigAooooAKKKKACiiigAooooAKKKKACiiigAooooAKKKKACiiigAooooAKKKKACiiigArP13/kXtS/69Zf8A0A1oVna9/wAi7qeP+fSX/wBANAHjlkPnf6Vfx61mWlwkTncM549MVeF5CDhjtPoa0M7k2KMUgmiP8QpwKnow/OgYhpacBnpzRg0AMxxRin7eaTFADaMU7FGKAG4oxTsUYoAbjmjFOx3oxQA3HNJj2p5FJigBuMUYp2O9GKAGUEU7FFADcUU7FJikA3GOlSRD94KTFSQj589hQAkn3296YRzT25YmmHtTAZj+dGKfSDrSAbTcU/HFJigBP4abinGjFADTSEcU40lADcUlPptADcUmKdikoAbikIz7U6kNAxlIRTiKTrxQAwikp+PWmkUDGGkNPNNxmkBG4+X8aYBipX+77UzHpQAmKXvQBzSjFAgHSlA96P50v4UwClA4AoHr3pwoEGOKUetKBmgDnpQB7Pon/IA07/r1i/8AQRV+qGif8gHTv+vWL/0EVfqCwooooAKKKKACiiigAooooAKKKKACiiigAooooAKKKKACiiigAooooAKKKKACiiigAooooAKKKKACiiigAooooAKKKKACiiigAooooAKKKKACqerDOj3w9beT/wBBNXKqap/yCbz/AK4P/wCgmgT2PCdVhX+0GAGDtGa9E8BWdvP4XPnwRS4uplzJGGOM+prg9TUNqTDvha9E+H/Hhlxn/l8m/mK2exhHY0ZPD2jy3QD6ZbY8skgJt5yPSq7eD9Fkd8W8sYB4EczACtwf8fH/AAA/zFOT78n1H8qkLs5t/A2mn/VXN3H/AMCDfzFVn8C4/wBVqsg/34h/Q119FA7nDv4M1Rf9Xf2r+xVl/wAagfwtrqfditpMekw5/MCu/ooDmPNn0fWoyQ2lTnHdACP0NVpIrqL/AF1hdJ9Ym/wr1Kl3H+8fzoDmPJTcRL97ch/2hinLNEwyJFIr1Z0SUYkRHH+2oP8AOqkukabMP3un2rf9sgP5UD5jzbKn+IfnS4z05+ld6/hXQ3z/AMS9EJ7xuy/1qnJ4J0lv9W93Ee22XI/UUD5jjtpHajbXUP4Gj/5ZarOv+/Gp/liqr+C9TUnytRtXHbejKf60BcwCKQima15/h65gt9QeASXDbIhGS244z6cD3quuoAkjapKnBwaA5kW6TFQC9jP8J/A04XUR7kfhRYd0S4oponiP8YpwZT0ZT9DRYLhUsQwGNMxUqAiNjQMipMdsU/1ptIBh60YpxFFADMUhp1BFADcUmKdikxQAlIadikoAbTcU/FJigBuKbTyKaaAGkUhp5FNIoGNxSdqcRSYoAbjNNxUhFMPSgBh60nWnkU0jFAyN/u0wVI449qZSAMfSjFHFLTEGOaWgDJpcUAGKdj0zRTsEk4oEAHrSgc0xpUT7x/CoGu2PCLj0JoA9w0X/AJAOnf8AXrH/AOgir1Z+gknw9phPU2kX/oArQqCwooooAKKKKACiiigAooooAKKKKACiiigAooooAKKKKACiiigAooooAKKKKACiiigAooooAKKKKACiiigAooooAKKKKACiiigAooooAKKKKACqmqf8gm9/64P/AOgmrdVNU/5BN5/1wf8A9BNAnseLagudUPuBXoHgIY8OP/1+Tf8AoVcLeLnVen8Iru/Awx4ek4/5fJv/AEKtnsc8djoRxc/8Bb+Yp6ffk+o/lUf/AC8r/ut/Snp96T6/0qQJKKSigYtFJmjNAhaKbmigBc0uaSigBc0UlLQAUlHWlAoA5fXfBVvrmtJqsl5Ik8cIijQoGRB3I6HJrFHw3vYLfyrfVbd8kktLCwZiTycgnmvQqWkGh5lP4G1sBVSG0dF/uXGC3p1AqnL4W1y33s+mXDYHAhKv/I9a9YooCyPF7nTtTso901hfIWOADAxx9cA4FVJHeJtjPtOM/vF28fjXumSOhIprosoxIiyD/bUN/OgLI8LS8didhRgpwSrVYTVJUTBDhT0Oa9fn0TSbpds+l2cg94V/wqjL4M8PTEE6aiMOhidlx+Ro1Gl5nma6o+QDnn1GakGpDODtz9MV3snw+0Vy7RteRO38Qm3Y/BgaoSfDW2MeyPVJx6l4lJP4jFFw17nJrqMZHQfg1SC8iPqPpzW3N8N7zP7m/tWQdFKMv5nmqE3gHXIzhIrebPUx3AH8wKLjvIq/aIiPvY+opwljb7sikfWub13TdS0rW4ra5E1szWhcIHGG+fGeCRWW13qEcpC3bkejAGqSuPmZ3XX0oxiuPg1G9FzGjsjIQSx24P51qxXszAsnzL6q2RSasHObeKQisldSlHXd+hqQanjqfwK0h86NE9KbVRdTjbj5c/WpBexH8fQg0D5kT4ppFNFxET1I+opfNjP8YoHcDSYpwIJ6g/jSfhQAzHNB6U7HWkoGMIpKeaaRQAwjFN7n0p/akIoAik6A+9MqR+g+tR9qQBilopjTxx9WyfQUxEgpchRliAPeqjXTH7gx7moiGdgWJP40AXHukUfKNxqBppJDjoPamhcdvwpwHHvQAipzg/nTwvFPUfLzS7eaBHtug/8AIvaZ/wBekX/oArQrP0L/AJF7Tf8Ar1i/9AFaFQaBRRRQAUUUUAFFFFABRRRQAUUUUAFFFFABRRRQAUUUUAFFFFABRRRQAUUUUAFFFFABRRRQAUUUUAFFFFABRRRQAUUUUAFFFFABRRRQAUUUUAFVdT/5BN5/1wf/ANBNWqq6n/yCrz/rg/8A6CaBPY8duBnVj/uCu68Df8i/J/1+Tf8AoQrh7jnVGH+yK7jwRxoEv/X5N/MVu9jnjsa9s1wb64E/3RKwh/3Nq/1zVtOr/wC9UWP9NH4/+gipU6v/AL1SA+ikzS5pAFGKWkoAQijFLRQAnIozS0hoAM0uaSjFMBc0uabiloAWlptLSAXNGaSigBc0U2gUAOopM0tABmjNJmigBc0maSigDy34kru8W2h9NN/nKa4eSPMx+td58RFz4rt/bTh+srVxbpmRhVdARoeD4obnxjpqsqyIJirqy5B+U9R3r16fw5odyQZdJtCR0Kx7cflivKPAMJXxdYkgg+a55Hsa9rxQ0gu0c9L4I0KYsVhuIi3/ADzuGGPzzVOX4d6Y33Ly8Qeh2N+pFdaKXNTYLnAy/DRgp8jVULE8ebb4A/I1m3Hw01dQxgu7OTjszIT9MggV6hmlpWDQ8L1Tw3rmiRxtdWcipK21TFIHUH/aYH+lVPseoRrlpGU9gT94e1eteNYJJ9MtlSYRIJsyPtBO0ehPA+pziuLggiS2j8j96B/y1dixY5PUnk0rCbs9Djru51C0eD5l2StjLKCSMgf1qGy1u8lkcSLHhSwG3I6Vs+IoNptdxy25PbjdXO6aoO9vdzVIqL0Ogh1GdwOv55qwt3MR0U/UVTtI+B6VcEYVaBpu9h4vG/ijH4Gl+2J/EjD1qAr7UmKRoWRdQnqxH1FL50RPEi1T2+lMKDPT8KBlyV02g71x9aqvdgZCLn3NQPHhvTjpQB37UAK0kknVjj0FIEwacBipAM80CGhOR1qTaAKXHQYp20YFAhAvApyqKdjNOUDpigQBelKR+dOIwelLigD2fQ/+QBp3/XrF/wCgir9UNE/5AOnf9esX/oIq/UGqCiiigAooooAKKKKACiiigAooooAKKKKACiiigAooooAKKKKACiiigAooooAKKKKACiiigAooooAKKKKACiiigAooooAKKKKACiiigAooooAKq6n/AMgq8/64P/6CatVV1P8A5BN5/wBcH/8AQTQhPY8hlGdUb/dFdt4I/wCQFN/1+z/zFcW4zqhH+yK7TwUMaHN/1+zfzFbPY547G7nN9j0H/stSJ1f/AHqh/wCYgOesef5ipk/j/wB40hIfSUUUhhS5pKKAFzS02igB1FNzRmiwDqKTNGaACikopgLRSUUCFopKTNAXHUoNNzRQFx+RRkVHg+tLRYLjqQg0UtADckUuaWkoA8z8enf4sx/csIh+cjVyLL+9P1rrPGvPjC6/2bK3H/jz1y5H7w/Wn0Gjd8FJnxlZD0Vm/wDHTXrleUeCF/4rG2PpDJ/I16tSkAtIRRmjNIBKM4pcUmM0Ac34xEctrYRvC0xa5G1AMg8jr2/OuZKOYv3mIx2Ctn17/wCFdR4tWXy9PEUiRr9oBZ2XJX6Dp+dc4oUwqQTIdv3ic9vWhkvc5fxGg8y0AGB8p6dfvVzOlLmI59H4/Guu8RA/a7RWxygP5B65XSl/cZ9Vb9WoWxUTdtEJA4xVuRQqfU020T5B7Cpph+6FA1uU26ACmkcfSpDnGaaeg96DUZg4OKaRkU88f4U0jpSGRSj5vwpvbrTpPvYFJ2x+VAAo6HHHpUgznpUajrUyjjmgTHD19KeB+dAFPC/TigkRV5p4WgDt+tPUZ6dKAExke1GKfj26UYpiPY9F/wCQDp3/AF6x/wDoIq9VHRf+QFp//XtH/wCgir1ZmyCiiigAooooAKKKKACiiigAooooAKKKKACiiigAooooAKKKKACiiigAooooAKKKKACiiigAooooAKKKKACiiigAooooAKKKKACiiigAooooAKq6n/yCbz/rg/8A6CatVV1P/kFXn/XB/wD0E0Cex5Mf+Qo3+6K7LwX/AMgSf/r9m/mK44D/AImjH2Fdj4L40W4HpfT/AMxW72OdbG2eNRQf9MT/ADqVP4/941C5xqEB9Ucf1qZP4v8AeNSIdRmiikMKKKMUAJS0UUxBRRRQAUUUUAFFFFABRRRQAUm2lozQAbaMUtFACYopaMUAGaKKTFAC0ZpKKAPMfGBLeMtQ9BaW3/s9c2R+9J966PxU5bxpqi4wFt7UZ9eGNc/jMh+tNFI6DwQMeL4P+uEh/SvUq8w8DjPi1D/dtpK9PpSEFFFJSAWlpuaXNAHL+MTAx09JoXnbzCUjVC31JHT86xjvMS5Aj+UcZBxx+VbXi03LS2KwPHGuSWdlLFcZxgdPXOawwEKL+8MxwOcg9h6cUEvc53xHgahYYOQYn/QNXNaYmLZf9wf+hV0viL57+0/6Zo4+nyGuf0sZt16/dHH400VHY6K1X5RxTroERj3NSWy/ICPSm3n3F+ppBHcokZ4pp6c049eKQ9cd6DYbgfhim4FPI46U32oAhkA3GmEcU+QfMc8UhyetIAUZwT1qZRnimIB2qZfbigkcF6Yp4B44pFXNSAe1AgC5HFOUYOP1ox7U8ZpoBOufalxTgKTbQB6/o3/ID0//AK9o/wD0EVeqlo3/ACA9P/69o/8A0EVdrM2QUUUUAFFFFABRRRQAUUUUAFFFFABRRRQAUUUUAFFFFABRRRQAUUUUAFFFFABRRRQAUUUUAFFFFABRRRQAUUUUAFFFFABRRRQAUUUUAFFFFABVXU/+QTef9cH/APQTVqqup/8AIKvP+uD/APoJoE9jyhOdTb/dH9a7DwaMaRdD0vpv6VyKA/2m3HVRXXeDuNMvf+v+b/2Wt3sc62NqYf6Xat7uP/HalTo3+8aZLjzLcn/npgfkaenRv941Ih9FJRmkAtFJmlzQMKM0UUALmikooAWikooAWjFJS0AFGKKKADFFFFABRRRQIKKKKBhmjNGaM0xC5pM0ZooA8u8TDPjPWD/sWw/8hn/GsPGH4Pet3xIP+Kv1g/7VuPyirDAy5+tUNHSeBRnxMSe1u/8ASvSa848Cc+JJeelu39K9GFSxC0UUUgCiikJoA5TxgLd7yxSaOSZwjusSKW6Z+bHTj3rMXe0S/uxF7ZB7D04rW8Ti6lv7VIDGqCJy7MpYjg9B06dzWQm3aQZvMIJGcj27Cgl7nM68f+Jo4zkJET+aVi6WuYUz/dStvxCANQuiARiDj/vgVkaWP3ae6pj8qaLjsdJAPkqG96J+NWIuFqC+/g/E5pMcdylTSO5NOPJA/WkINBqNI59qbg46088AU3FAFd/vGgCnMBk0n1NIB6DFTKMHFRoKmUdBTJY8DBp468ikAAyafQSLjjpTgMj/AApBT1GR7UAIBwad34oHWlA5NAHrej/8gSw/69o//QRV2qWj/wDIEsP+vaP/ANBFXazN0FFFFABRRRQAUUUUAFFFFABRRRQAUUUUAFFFFABRRRQAUUUUAFFFFABRRRQAUUUUAFFFFABRRRQAUUUUAFFFFABRRRQAUUUUAFFFFABRRRQAVV1P/kFXn/XB/wD0E1aqrqf/ACCrz/rg/wD6CaBPY8tjGdUP+4P511fhA/8AEtvR6X8v/stcrCM6of8AcH866nwj/wAeWoD0v5P5LWz2Ofobc+PMts/89hj8jUidG/3jUF1kG3I7TLU6dG/3jSJHUtJRSGFLSUUALRSUZoAWlzTaWgBaM0lFAC5opKKAHUUlFAxaSijNABRRmigQUUtJQAUmaWimFhM0uaTFFAjzDXW3+K9bP925jX8oVrG/iP1rV1Vt3ibXznpfhfyiSszHzGqKiWPD+r3OmeJpFgWMho41beueGYA45r2BuGI9DXlHhnQn1PxBdTidY1jjhbBUkna4J+lerFtxJ9TSYmGaXNN3UbhSFcdRmm7qQmgLnKeLPs7ajbCVXlZYWbylDNnrg4HHX1qigwjBIfKGThSAMc+grV8RLPJdhYtm0RDkgkjPXissdWDzbzk5xgd/QUiWct4kJ+33Pr9mY8fQVm6aoEcf0T/0Gr3iLH9oXRHQ2j/0qDTYyIY3/hyo/JR/jT6GkdjciHy1Xvvvp9KtREbeOaq3x/eIP9mkxx3KTZHNIeacR+lNP+TQajT/ADpAMNzmnEc0nX60AV2++fTNA5obGT9aXFITJE+nNTqKhQEHrU6imSSAU8DJpBTxj0oEAFPHSk9+9PA4FACbe9AHNLSj9aAPWNI/5Alh/wBe8f8A6CKu1S0j/kC2H/XvH/6CKu1mboKKKKACiiigAooooAKKKKACiiigAooooAKKKKACiiigAooooAKKKKACiiigAooooAKKKKACiiigAooooAKKKKACiiigAooooAKKKKACiiigAqrqf/IJvP8Arg//AKCatVV1P/kE3n/XB/8A0E0IT2PL7fnVT/uD+ddT4T4ttTHpfv8A+grXL2w/4m3/AGz/AK11HhUYg1P1+3v/AOgrW72ObobF2CYlI42uDUyn73+8aiuf9T+NPjOVJ9STUgSUUlFIBaKSigBaKSigBaKSigB1FJRmgBaKSigBaKSigBaKTNLmgAoozRmgAzRmkpaADNJuooxTAM0UYpDmgR5ZqHPiLxAf+oi3/otKoAfMav3uDr2vn/qJv/6AlUccmmi0dV4DH/Ew1A/9MU/9Crua4jwGD9r1Fv8Apmg/U122aGSwNJS5pKCRKKXFJigRyHidrV9WWKUSzP5QPkIrt9G44HfkmoI1C4WO3Ma9ACAuBn0rQ15buS/dIRD5eIx8wYtkkdhxWdBvYKZbjLdcBQuOTUsDkvELA3F03922kBH4io9PzsUZ4Djj0+UUmtnNxqYznaGX9amsEwcd/MP8hT6FrY1oE2rxVa+4mUf7NXYxx9KpXufP/wCAikVHcqY5wKaead9KTHc0jQaw59KaPSnMMZptMZXI57ZpR78Ck7jFOAPagGTIPep14HSoUxip4xwKCCRR7daePbrSKOKeOTQIMZxTgOKTvTgO9MAxSjk0tA70Aer6R/yBbD/r3j/9BFXKp6R/yBbH/r3j/wDQRVysjdBRRRQAUUUUAFFFFABRRRQAUUUUAFFFFABRRRQAUUUUAFFFFABRRRQAUUUUAFFFFABRRRQAUUUUAFFFFABRRRQAUUUUAFFFFABRRRQAUUUUAFVdT/5BN5/1wf8A9BNWqqap/wAgm8/64P8A+gmgT2PMrb/kLD/cH866fwvxHqg/6f2/9AWuYtedXH+5/Wuo8M8f2sP+n4/+gLW72ObobMwzHj1OKS2bNuhpZThUP+2tMtuLfHozD9akRPmjNJRSAWikpaAFzRSUUALRSUUALRSUUDFozSUUAOopuaKAFpaTNJQA6jNJRQAtFJRQAtGaSigBaQmijvQI8ru/+Q5rxznOpy/+grVNRyatTc6trJ/valOf1xWfcStFbSun3wpK59atFLY7XwGPn1E/7n8zXZVxPw8k8+0vJsbS/l5X0PNdpUskdSUUUAHNGKM0E0Acd4hFlLrTLcRyzsgTMaiQhfwHHIqrbLGqDZbMg+XqmO1aWtreNqLmE2+wOoG8MSD+GKoxJOARJIvAGNqY/hHqaRJx2sY+06sR/eHH1aprP/W7eQCzH+VVdWbfNqeTnMi8/wDAquWXMg+rfzquhotjXj6VRvP+Pg89AKvR521QvP8Aj5b0wKkqO5WYZamkU8031/nQaDSMd6aSOacRmm9jxQBXxz6U9aaOtPXrSAmQd+9ToDkVCvap0pkMeB61IOKaKdQIUfrTqaRT+3WmIWgUZ4oFIZ6tpH/IGsf+veP/ANBFXKp6T/yBrH/r3j/9BFXKzNkFFFFAwooooAKKKKACiiigAooooAKKKKACiiigAooooAKKKKACiiigAooooAKKKKACiiigAooooAKKKKACiiigAooooAKKKKACiiigAooooAKqap/yCb3/AK4P/wCgmrdVNU/5BN7/ANcH/wDQTQJ7HmdlzrC/9c66fw0OdX/6/v8A2Ra5iy/5DA/65/1rqfDPXVuP+X3/ANkWt+hz9DXmH7sf7wpkH3ZR6TOP1qeQbk6dxVaNwDKOn70/0qbEk+aM00EHoaXNAC5paQEZ61KqFugzQMjozT5F8vqDUDSc8Ciwm7ElGai8z1o8wZ60WC5LmjNQmU9v1pPMb1osK5PmjNV97Y60b2xwTRYLljNGar72Hc0b29aLBcsZozUHmt7UGU44GKLBdE9Gar72/vGgSMO+frRYOYsZpc1B5x9BSGVj3/KiwXJ6XNVgxB4Jp6ydm/OiwXJc0q/eH1puaVPvr9aQzylzm/1M/wB6+nJ/77NU5IRcI8R4DAjPpVondc3zet7P/wCjDUQ9qoqOx1fw6QJp18B2lVfy3V2ea4vwXdWdna3sc1zBAzzKUWSQKSMHJGevNdUuoWLfdvrQ/SdP8aHuSWqKgF5at0u7Y/SZf8aeJoT0nhP0kX/GkIkpM0gIPRlP0YUoDHoM/SgDjtbNk2r3JlEkjiQAqBIQpx7celQxCAcpC6j3UjsPWrWrpqB1KbykttvnH/WB842nHT8f0qNI7kg7lTkn7qt7etIRwt6BuvTj78kRA/4HV2w5b8T/ADqnqGS8gIwWkiHT/aq5Yfe/z6mn0NI7GzH0FZ92c3LfhWimABWbdkfaZPTNIqO5XIzzTe4p9N780FjT0pjn5TT260xvuN9KBkAHPAqRfvfWmDrUiDJoEyeMc9KnXrUKDNTgAUEj1pwpopwoExRT/pTf6U8DHSmAmO9KBR3pe3WgD1TSf+QNY/8AXvH/AOgirlU9J/5A1j/17x/+girlZG6CiiigAooooAKKKKACiiigAooooAKKKKACiiigAooooAKKKKACiiigAooooAKKKKACiiigAooooAKKKKACiiigAooooAKKKKACiiigAooooAKqap/yCb3/AK4P/wCgmrdVNU/5BF7/ANcH/wDQTQJ7HmdgP+JwP+uX9a6jw4219WB/5/P/AGmtcxYHGshsD5Y8/Xmuj0Bt0+sdj9rX/wBFrW/Q5uh0Ekg8sD1Yf1qoZC4fIHEhAwMdMCllJ8sYP8QpmE2goxYE5P170Eti5p2T3puOg9aecGkKw5Dz61owSqseDxis0cHPNPEvND1Ki+UtXMyuAAKpE05myOabxjrQtBNtu7GUU7IpMFsEA/lRcVhKKXY391vyqN3UZG8Bhjg9efai4WY4uqgbmAJ9TS0R2SXoV5kDxoeOMHP+FWZbZVQlM5Hr6VCqIv2btcq5opcHODRj1qzOwlFLwKbmgBaKOtLt96YWD+LFJml24cf57U0Zx7UAOzRmjb6UhVvSi4D1fHHapYnBlXB/iFVs1LCD5ycfxCk0NM8sjORcHPW7uD/5ENNHQ020ObZz63Fx/wCjWpV5UjvQaR2KjLubJwfqAcU3y1OfkjP/AAAV0ekeHI9ZjlkN7PbeUQuI40fdkZydw4/CtJvAcYIH9s3Q+tvFTDmSOJ8tP+ecf/fApTGo6JH/AN8iuybwGvbXJ/8AwFj/AMaT/hAsjP8AbUp+ton+NAuZHFlBj7q/lRtK/d4+hI/rXZ/8IEe+st75tF/+Kpp8BSE/Lq6f8Ctf8GpXC8TjsyDo7/8Afxv8akh85p4wskmSf+erf41r3Xhi7t32/bLdvvYzAw6f8CqWz0G9tr6KZby1LRscYiYckFfX3ouF0c0qM2TnAMiOcknOD71pWDDcD6oP61lWbyvaSM6IqxyeUu3PO0lSefp+tXrUlTH7oKCuhuK9Up+Z3+tSxEkCoX/1jH3NSOJGQaacfXNOwev5U04zQWIwHTrUb8oaeTimOf3bYoGQjOalQcD86jHXjNSp2NAmTrwBUw9ahUfrUymgkkAp2OaYKeOnrQAtO/Gm96UdaBC0oHNJ3pRQB6rpP/IGsf8Ar3j/APQRVyqekf8AIGsf+veP/wBBFXKzN0FFFFABRRRQAUUUUAFFFFABRRRQAUUUUAFFFFABRRRQAUUUUAFFFFABRRRQAUUUUAFFFFABRRRQAUUUUAFFFFABRRRQAUUUUAFFFFABRRRQAVU1T/kEXv8A1wf/ANBNW6qar/yCL3/rhJ/6CaBPY8zsP+QsR/0y/qK3tCci41cAn/j5Q/8AkMVgWB/4m3P/ADyP8xXQaC6pdawMgf6RGRn/AK5it+hzdDVZiAMsOSO9MtmPkZBGN7dfrUEpyQe+/NS2UgFsBkZ3Nx+NIhE+795u9qcXGetIdnBB571GZQDhsHHpQBIZMMFHIp6PyARyTUCyID1JOaHlJfIJHpzQO5K74Jo3VBuJzk5pyHJIPSgRYAUEccgjvVRb++E5hRQ6gkBmmwT3Oew9qm37R2z71UtcNqbBl6ryRzkYbPFZy0NFroPlMkrySmQLIzAgpeqBgD61SmN2+tJcXM0JhK7I0FwjFTjqAOeTUbW/hyC9jVgY3AaRcRoFI2Ekflk/hWfrkOiNfNADKk0k4DFFUAHYBgY5A6cetCSJbe/6nT2KqElIt3DB3PmeYMDjrjNWpCTDajJ+aM556/JWPpyW20OJnLfNt+Trwe/bvWlKyJBYliQoiJGOePL/AFrPqa9BI+Bg5oZuSM1GxIjJ3Y/CkLBiCOmK3RgyVcFutOB7VEgyuQehpS+CB3NAEo2+lGQBjtUDvnvREGkkVMnk8n0FFgv0LKqwkJIPPTP0poJA5wKmMQ64b6En8KbPCQu8D5R1yelK5VuxEW4FRl29aC3HYj60zeMZxVIhkwbKj1FLGSbpBn+MfzqHeOOcU+Bs3EeP7w/nQB5XYn/Qif8ApvP/AOjGqSM8Gq+nt/xL8g9ZZv8A0Y1XLeJZIySSDmhm0djrPB3/AB53vp5qf+g10WBnnmud8IKRa32OnnoB+CV0JGaDJ7gCN33RQWAIwKQD5gfShssc4H4UxDt2R0pVYbgMd+tMAYUBSCCegNIDjbxLWO+nlfzYgzu3/LQeg7ccnJqzbvCzp5c7OpYEEsTkbvenOLsySbxAFDHaRuDEZH1FG9/OXcmeR/HnPzVI7HA2X/IGU+s8p/8AH6v2qZZPZF/lVDT+dBhbPV5W/wDH61bNcsw9MfyFNmkfhL0a4A9KqyZ3tx1NXlHSqDn5m570ioDCf8immpY4jIcDt1NNlXZKV9PWgsiI96Y4wh/Cp4kEjbTkYGaju1EWAM4PrQMrjv61KnBqFTUsf070CZYTFTL6frUScr3qVaCB4/SnimjOKcBx1oAUU8AZpuORTqAFwM0ckUdaUc0Aep6T/wAgax/694//AEEVcqnpP/IGsf8Ar3j/APQRVyszdBRRRQAUUUUAFFFFABRRRQAUUUUAFFFFABRRRQAUUUUAFFFFABRRRQAUUUUAFFFFABRRRQAUUUUAFFFFABRRRQAUUUUAFFFFABRRRQAUUUUAFU9V/wCQRe/9e8n/AKCauVU1X/kEXv8A17yf+gmhCex5jY8asv8A1yP8xW3pO1r7VkIP+tiOR/1yrEsFzrKD/pk349K6HT2Rb3UskKd8RBx/sVv0OZq8SzICEHHQim28saW5DRsSHbnNSyyRiMkyjP0qvwbeQ+jnmhamb0LC3duDvCsvGMdaeL2MIPmAI6EqcVmEErwCeewqcoETJ696fKiVJl1ZIm5PB9/WnFxyAB7c1SSQFR6VYjIKqe3vSasUncmZ9rIqgEYJqMOpYj5xwelJNMXK7ImAHBHX8qkMgbGEbOMdMcUh7kTSbUOA7EEHJ9KSzz/ahOM8DC++GokYKmcH60+zIa+GDg7Tn8qipsVT3KLXUkGo28P9nQrc4+QrAgxkn5eTkce3NZuvXN2Nem+z2yyyqoCqIBkkDO3dn61qSG3/ALWEDXMQkFruDsScjI6d6rX9xbSayYBOPMidfMCtkgEDHA9fepVhSv8Aj5F2xEpQu1ooBD5bB+T5Tz6VeuAxtrFVAY+Sw24zn912rnoY4tP1Jr261NVilMhEbyttyQQOOnoK1W1jTbqKCKC+gd44iHC5ypKbR9OeKg2T01K82pyLmILExBwWw2G/wqP+1LpRwlsc+qt/jUN4gaeQ4wd3QVVDMcYxmuhLQ522mbVpfzTsokWMdR+7Bxx9at4JIY8H0xWdp4WNgScYzz6VcedDnAPB7UWDpqSbWbJGeahlZobaZtqnC4IboeRkU4SxuqjkgDpjrUV0xa3kBxtwP5igPMpSIECyRs5hY4BJOVP90+/86u2SiG8hRsmdmwwP/LMYPH+9/L61Xhb7EAzDc8gH7vPRf7x/2vT061Jax+VfW7KxkjdiUY9W4PB9/Whgi4VKgd8igPmPy+n4UiB9oBUY+tShM87ePrRcSGbMgYJ49qkicxMp9GBzigkLwc00cozZI+UnH4UDPKdP/wCQXGw6Eu35sTWhZn92w96rwRBNKt2UYBjGQPep7P8A1R+tBtHY6vwkD9lu25w0/H4KK6Ln0NYvhjbHpLnpmZj+grfPlqcEgfVqTdjPlu2Q5pM1PsRu315NQD7woTuJxaDNKAc8DFO96QuMHnsaLhY4hnso3Yhbiz+b5mKuhJ3cnuKdbyrIqst4ZGwM5ZWx1PSrayXC3DMrRMMgg4K5GfbIzVOd9vmtJanBjzxtc/dP/wCv8KljOO04/wDFO2vb5ZOPq1bVlE5Z8o3XHT2FUtJi2eHrLIBJiLZ+prZs7hMyYDcN1qmWtiTBUgEY+tZjn5j9TW+rLIvH61hzJslYAcdRSLiSWysobcCOmKinRjKxCkg45xViOXzc8YxUclwEkKbc496RZUDmNsqcHpUc8hcAscnOKs23+tP0qO+HzL9OtMCovHTFTxKzDKqxH0otYN/zt0HQetXPNSMhec9MCgTGLGwGSrD6ipBwMVPFOjuByM+tLLCMbgMY6gUiSNT609QT90E/hSRpvdVz1NXCyxL0wO2KYiuEbP3W/KjoKnW4TPQ/lT5EEiHGM9jQMq96UfpSClFAj1PSf+QNY/8AXvH/AOgirlU9J/5A1j/17x/+girlZm6CiiigAooooAKKKKACiiigAooooAKKKKACiiigAooooAKKKKACiiigAooooAKKKKACiiigAooooAKKKKACiiigAooooAKKKKACiijtQAUUUUAFU9V/5BF7/wBe8n/oJq5VPVv+QPff9e8n/oJoE9jzKxbGsR57xsB+lb+nWz3F/qRRM4MOT/wA1zUAb+04SAT8jZwK6PRWf+1dQQkZPkFQ3U/Keg71s9jn+yXLjT51TG0/Sq8MdxNBKqoxAkK5rcniKRiSSQo3TOzI69KSKC0jkcbn+ck4PGTUqZPs7mYtpPGhyAD1+9zUdwGMe0ctitn7EiMOJcH+84GfwqSYIqunJGMbScY+uKfOL2ehz0aGMbW4OauWDf6QB1q5HZ8ArChH+4TVkQjduaMRjvnCg/rQ53FGFtSrw0ihkXqP4cUSFCARGmD+tJJLbowSLce/yDIB9jVaaX5cCIAZzkjn9DSSKckSskEsyK0ZyTtOGI96gs+NUCgjocKfTFLHMyqWAXOMZJplkS2prjBBB+XPXipnew4NNj22rqTtvhWUWwyrYMQGeorNvpETXWxceXIXXduX5cYHT29KutbxDWXkENqLj7IF8tzggZ/vemOetZt4GTxHK22GNflxIZM7mwMrtx0HY5NShvp6l6SJb2FIzNYARsmVjIZxlwMHB4/xqSe1js7lxHPCkkiIirImckljge5wfyNFtFLGzM1rp8Kkx4aFyXPzj7w/zzVnUCTcMB5RGEyG+91b7vv6fjUltGW7Z3jjhsY9Koqv70LjjNWz8rScfxHiqaD9907mulHMzSgikkwiqS3JIFTLFsIyx+lN093S4RlIyMnmrzKHZmwuWOTxxSuNpPUrorAg4x24qTjy3+4Wx8vmfd3ZGM/j+FGwg4AGPpUV0pFjNkLj5R0x3FIZmlJHkYyBi5J3buue+fetDTFkWUFsCMtgA92wcY9x61FbEXSYkJDx4Hmf3/Rf970/WpLW6Ml9EpTaoJCp/dGDxQxJJF/kAZqQfdFRFsgU/wDh/CgENzTJW2wTN6Rsf/HTS5wCT0HNVZruE2txhj/qXxx/smgR5taXDSaNaAgfNAhOBVuyP7lvrVK2t3i0m0HBC2ydD7VasT+5b60zojsdfoEzf2VhSMtcyAbxwMBc1tyzf6LHcGZMPk7ljZgw7e/bvWJ4ag83TA/nlCtxLgHGOo5rXuLkm1iUy/MJSrMZMFseuB+lZyepCW5cinRmT5hzUIlSS4k8uXzFDdgMD2B706PDO2VBAbA5UfzpQoZy2X+VuAGBH6Yx+OalOzKkroGLYPPFMfIR/wDdP8qlLJgEsAN2MnOKLl4TbyHzEB2Njr6fSr5rGfLc4wJbR5bY9t0GVyvPPTHFQ3AbyLjbceYFgYjIDEYjOckVNC1ykeQ8cpLDn7pP3u4yKo6oEWGd5LUqfIlbcFBAxHgZIoDoZWlEP4csfT7MgxWpaW23zCrdWPWsLT1mj0uwAVl/cJnIrdsLg7X3DPzHFUzRbFvEkWcA9PrWOzliSxy1dArqwOOuKw7lNrKR3pFRFtR9/wDCopyPPbP+eKkted/pxUU/+ub8KCwtv9a30qO+Pzr9Klth+8P0qK/Hzr9KAJYABCmPQVGsEpJJXJPXkVLFnykx/dFNjunPGFoEyVbeT+6c/WtBRujG7qRzVFblyBwPyqdZZTj93n3waCRImCyKT9KtyRiRQDwe1UsFzkDnrgCpRJInXIHoRQA4wMOhBpd8iDGSB06U5bgY5X8qmGHXsVNAioKUU0jaxGe9KOgoA9U0n/kDWP8A17x/+girlU9J/wCQNY/9e8f/AKCKuVmboKKKKACiiigAooooAKKKKACiiigAooooAKKKKACiiigAooooAKKKKACiiigAooooAKKKKACiiigAooooAKKKKACiiigAooooAKKKKACiiigAqnq3/IHvv+veT/0E1cqnq3/IGvv+veT/ANBNAnseX2zhdQiBP3gRWkgUa1K+2dn2xAeQ21ucjr2+tYhP+mW/1P8AKtjTxLN4gnKysvlwRNwOTksDWrV0znvodZ9pZYUQ6eAoI+/cEk49eKbN+8JkMawkn7qtuz75/pWLc6ncWCsLgJMQ+E+YBiD0JHpikm8R2W4o5kVgQACB8w9V55/Q1CsiZT0NuCaSIAblIHPKA1Za8lI4kIHsK4fWfFccdsBpjPJNwxcDHl4PRgRyD3o0fxOQpTUbiR3dsiTy8KB2AAHTrTurmaqdDrJJbt5D+/OwjoRnFPTIUBzuPriq6zZUMCGU8gg5B+lDTlQTgnHZabGtSZ2BbIHSghGHsahaQbAwz0zzTPtUS7jlyAASVX1+vWi47akhhG7O0H3xTbRMahk4PBGB16UkeoW9yCsJwVGT8p5+uaS3cm/56YPK9elRN6FwSTKskLnXio01mj+yc73HB4465/TtWVcW6/8ACV3cotLISF1XeW+dgB0YY7dqveRGdc8wWdy6/YwobzTk8j5Sucfjj8ar3NpGNemnVFeRpACjnlcD69vwpIbNW1s/LHmDSorbcU/fF8mT5weePxqzqEZe4OY0cYTvhh97ke/+JqjZ26wyM6abcQh2jzNNLuWQ7h0Hb1q1qLEzn90HACcg4I+9z/n1NSaPYzJz5bP0HOAM1nrvUjA6dwRS3CXDTSSeW/l7uG6gDvUYtrkFf3T5bge9dK2OR6s3dLOZRn+61LrN3PZQwmAKTI5Vsjtjt6VT0xmhlbzPkIU5BP5UmtSvc28Bt9sgR2LkHpxikrcw5N8o6HxE0JUyQbiDhgH4I/LiobnxPFIGje2dlY/MAwH4VlvZXztgRqueRlwM/jUJ0m7wfljG3qDIM1fLTM+epsjWTVrS6WOA286HOFKsu0k+ox19/atKwmE93G7nE6gkn/noMd/cfr9awLTTZ4riGV3hCBskiTNblqwtmVVIPB3kdXOOAPYfrUS5VsXDmfxGnuFSI+RiqIulOMK59flPH1oNzg/6qT2IU4NSVqWZnVCu44Vjg+v4Ux1hNjdsIU2eTIQ3oQp7VSuLt5FXCSJg5bcvP/16z767SLTbwibBFvIckgfwn34pNXKTscm8uzSrdR1MKD8MU6wOYW/3v6VRQn+zrfOSfLQZPXpUlvK6I6qcdP5VZsj0PwoxXSFwxH7+Q8SBf4verE0xEcQ3nmZ+sg/oKwNB8QWthpiQS3Nqsod2KSShW5OelTv4h05QgfU4MoxbIlHfscCsnF3IcjprcZZmx/F6L/M0rOBud22qGxklXx+I6fSuaTxfpcROL60JzkZUk/ypsvjHTZIypu7dwTk7Ym6/lS5XcfMrG9LOYLYurspMmAy9elVpL+V4mTzpG3Ajbn73t071if8ACXWWwKJmcZzxbvz+lRz+LrfyyoWfpj5LRs1diLjbWRJIkJRosenAAyemOKp66zppV/IsoZEtZMkj/Z55H4VVTXoYlKxpelSMfNbEH88+9UNV1KK70+8hgsbnzp4njDlAgBIwM89PwosBctWV7Cx44MK5Hpx0q5ZW7Iny8jJxWPE7RpaqMqQiKwPb2NbVnO4j6L1PaqZa2L6xbFLN97HFY1yykqvOR1rSmuHML44+U1jZ7YpFRJ7X+MZ54p0kHmNu3Y49OtVgxTlTg+tO8+T+9x9BQWLb5E7A9QCDUV+f3i/7tIJGVywPJ6morh3cgtyQOtAE9rLlAhPzdvcVMbcltyY9wT3rOUkDI7VdjuZMdj9RQJlmK2Yn5jgenerbsI09D0Aqotw5HRfyoLMxyxoJJoGCyDPGRirMkfmLjuOlUQKnSZ0wODjsaAHLA5OMDHrmrKqsSY9OSari4frhabJIzkbunpQAMcsSPWpUiDoGJINQU8SOq4DcUCPU9LGNIsh6QJ/6CKt1T0kk6NYk9Tbx/wDoIq5WZugooooAKKKKACiiigAooooAKKKKACiiigAooooAKKKKACiiigAooooAKKKKACiiigAooooAKKKKACiiigAooooAKKKKACiiigAooooAKKKKACqWr/8AIFv/APr3k/8AQTV2qWsf8gPUP+vaT/0E0Cex5KXAuoD1+bHFSyarb6drFyk93HbGezQIzNjJDHpVN5CkqOEL7c8Yq7DdsVBNsHbGNzRoDWxztXRG2qWEyAC/t3lB3CTJzn34qndNbQzEyXsZZjnKbjn3wBWwLyfH/Hso/wCBClF7P0EKD/tpSsiHTvucw0cMjlo53Zm53eVIc/8AjtX4QscEkYaTBXAC20jfnx0rZ+23Q/iiH1kNH226PWW3H4saLIlUkGm6taadCY1i1afdgnNmQAcY454HtV3/AISJS3yaZqDDHR7fHP51QN3cZ5nh/wC+TTTczEc3Mf4RmhpMuMLF99fmZSF0bUCDwPlRcfm1TSeIpX2snh68jcDG7fHnH1zxWSbmX/n4H/fqmm4cdblvwiFFkPlNhfEksbl18N3DEn+K4jH48VAmu3q3JmGjOrHOM3acfpWYZ273Uv4IBTTKMczzn8FFLlTKSsX21LUHuWuGsAXMQiO69HTOc8LnNMFxdzXUlzJYWqyMwbm9Zhx7beKpGZSf9ZcfmP8ACk3of4rg/wDAx/hTshcpoDUdQgmZktrMkkctcysODnpjjmm3GravcPvMWlqeOcyk8Zx/M1QMkfrN/wB/P/rU3ehP3HP1lNLlRVmTx3erRu7CfT138soikIJ9cFqRrnVGUqbuyCH+EWhP82qDfGT/AKoH6sT/AFoLJ08hPzP+NPQXISNdaq2N2oQll6EWa5H60jXGok7v7SAYjBZbRAai3rniGMfgf8aN6jpDFj/co0DkHLNeqMNqs+D2EMSj/wBBpjzXbAf8TjUFA/uyIv8AJaXzOuI4v++BSGZh0VPwQUXDkIi1wSS2r6m3/b3j+QppG7795fv9bt/6Gp/Ok7Nj6AUolm7yN+FFw5Cp9mjP8V03+9cyn+tMbT4H5MUjH1aWQ/1q6ZZe0r/99Gk8x9ud7f8AfRouPkKY0y3HSxQ/VWP86G0u3brYQ/8Afmrm9/77fiaCcr1NK4+Qom3KRCJUKov3VCnikVCoIIfn/YNXAexpM5ORRcdiutu+flAyep2gU8W8o6Mo9eQKl96Q5BzRcOUT7PJ088D/AIHSfZzzm5H/AH0f8KeMGmHIBoDlD7Ove5/LJ/pTfs0ecmY/gDTuhpOvtRcOUPs0HeVvyP8AjQILcNkMx/D/AOvQcjj0oHXrQHKhfIi8wEZBHOcCrMMoTMefcZqtk4yetRtIVmU+ooCxqSPmF/8AdNZ5PBNTl8wtz1FVz+lARDOaTd6ig4ppPWgoQ5xkZqOXJI+lPP1qOXr+FAIRMYFWI6rrxjtTpbiO2gaaXcEXH3Rk8+g70EsuoeKmHSs+11GzuWVYp1Mh58thtb8j/Sr460CJBTugzTM+9OB6YoEPGcUtNB60uaBi9qXNNBFHtQI9W0n/AJA1j/17x/8AoIq5VPSP+QLY/wDXvH/6CKuVmboKKKKACiiigAooooAKKKKACiiigAooooAKKKKACiiigAooooAKKKKACiiigAooooAKKKKACiiigAooooAKKKKACiiigAooooAKKKKACiiigAqjrP8AyAtQ/wCvaT/0E1eqjrf/ACAdR/69ZP8A0E0CZ49FJm5Iz/BVkE96oQEm8b/cq6DzzWpmP60Uimkz1oAf6U3NJk0ZoAXjpR+VNoJNAC5zSE0U3p9aAF60U3FLn86Bi+1J2pM4pKAFJHXvSZpD0pM5+tADuD0pCcc0mcetGetAHO3fih7bUJ7YQWyrCzLulL5OPpxzSaB4pbWtSntfs6xiJSSdpHI9CSc1y3iexvrvVrpLeMbRcmTJRicjpjA6Vs+FLa8i1EST28ix+S25yhVdxx0zzU3dy7Kx2Wc54pQc4FMz6dKdnj2pkhUkX3jn0qHv6VLD96gAZcA0w9BzTye1MY555zQA7naPeg/dNIfujnpSfw5pAJ34pcc9KQZB56UnNAB7d6T1pB696Q9qYDuKQnBoFN9fSkApNJkH8aack9cUvFMBc5NGc/Wmg8Y6UuPzoAXORUExPmL9KmPIqCf74HsKALMb5Qj2o9aiibin5wRx0oEhTjGKb1oLZFJnigYuBnr0qGUfNnPapOvWoph8xAoAQdOaoeJJXh8PXDxozSArsVRkk54xV8DNSMiSoY5EVkPVWGRSYtjiPDqM2uaVM7yEzNJKyycBGERBwO1ejDrx0rIi0azi1CK8jR1liDBAHO0bhg8fStVTwKa2E9WSjrS8mmA4608HmgQ4Zp1NHSnfyoAXP4U7NMpetAHq+kf8gWw/694//QRVyqWkf8gWw/694/8A0EVdrM2QUUUUAFFFFABRRRQAUUUUAFFFFABRRRQAUUUUAFFFFABRRRQAUUUUAFFFFABRRRQAUUUUAFFFFABRRRQAUUUUAFFFFABRRRQAUUUUAFFFFABVDW/+QBqP/XrL/wCgmr9UNc48P6l/16y/+gmgGeLWpzdyf7tXxzWdZZN0/wDu1ojFaGY4elITz1pevFNIpgKDxQScUneg885oEL0FJ069KMCjFAwzjvSZH40de1BH5UAJSEjJpTTSOpxQAZznA+lHTigDjjNLjigBh9u1LilxxzRjPNACduKQ8+1OxSYOeKBiZbAwx/Omk5PWnEUm3B6UgGgY+tHsKeATRt9jQBGOcc1NF8vNNKEnpUqocZ29qQDXHJHvTSpHGalZDu5oCEjnGc+tMCEnNISAozU3lg55FKYjx1P4UAQHk49KaO5Jqx5JPZvypfs5yeD+lICpjrjtSAE9aui3Pp+tH2fjt+dAFQZ59aYRV/7Px/DSfZwP4wP+A0AUcHoBRtORV/yQO/6UeWvqaAKOxu2aXYfQ1eESehP40eXHkfKP1oAohSOKhuVw49MVrLDHniNfyqlcRoZDxjntQBVhzkj1p5BNTQwZJI5qXyD6AfjQBUxk4A5pcH61a8gjuv5UCEAff/SgCoFJ9qjnTDn6VpCBD1ZjVaaEMxwx49aAKQ4qZeacYsZ7fWhUIoEyRe386lB5qIH8KePT8qYiUH1pwqNaeOnWgRItOB461HnGMGlye9AEg5FJSD0pfWgD1jSP+QLYf9e8f/oIq7VLSP8AkC2H/XvH/wCgirtZmyCiiigAooooAKKKKACiiigAooooAKKKKACiiigAooooAKKKKACiiigAooooAKKKKACiiigAooooAKKKKACiiigAooooAKKKKACiiigAooooAKz9d/5F7U/+vSX/ANANaFZ+vf8AIvan/wBekv8A6AaAPE7A5vCPVTWoOOorKsmMc5fAOARW4LdyAS0YyM9DWiZBBwDQc4/GrHkHu6/gtKLcY/1h/wC+RQIq4JpcHHSrXkL/AH2/SneSn95/++qAKew5zjNLtYZwDVsQx+hP1NL5UQ/gHFAFMqQelIFOeSPzq8EQdIx+VKAOyqPwoAobOeooKds/oa0Mke1NJPrQBTER67W/KlEBz91vyq1u96QsPWgCqIH/ALh/EiniBsfdH/fVTZ96N31oAh8g+i/nR5B9VqXd7GjPtQMi8j1I/KjyF9f0qYKzHhSfpQYpByUIHrjFAiMRKO5o8pPf86UyRr96aFfrIo/rUL6hZR/fv7Uf9tl/xpDJhEn93P1NPVFx9wVmSeINFi+/q1qPo+f5CmN4q0JI8/2gJMdoo3Y/youFma5Az90flR2JwK55vGmiBchr1j6fZiP5moH8daci/JY3kn1KL/M0XQ+V9jp80hPuK45/H0Wf3elS4/251/oKhm8e3H/LLS7cf9dJmP8AICi6DlZ2po6VwUnjjVGPyW9nF7bGf+Zqu/jHXGORNbqPQWy/1pcyHyM9Fz9aTk9ATXmb+JNckOf7SuE9o9qj+VV5dV1WUHzNRvHz1BlI/lS5kP2bPVjG4XJjbH0qNtqjLsiD1ZgP515E7TP96WZs/wB6Vj/Wo9rEYIBHo3NHOP2Z61JfWUXL3tqv/bZT/Wq767pEY+bVLQY9Hz/IV5YEweAg+i07af79LmH7M9JfxPoy/wDMQVv9xGP9KrS+MdGj4WS5kP8AswH+pFef7D3Y0mwZ+8aOYPZo7k+N7FSDHZXUv/AlT+pp9p4jsdSk2I5gnJ/1MxAJ+h6GuFUAdzUUgRiQR+tCkP2aPWbU/fByCMcVOcV5haa9qlpAYYL6QR9s4Yr9CQSKJNe1eUYfUroj034/lVcxHsz1DY3URtj1wajeRYxl2RPd2C/zryh7y6kPz3Nww75lb/GoT8www3f73NLmDkPVG1nTYCPO1G1T/toD/KmrdQ3S+dbypLGejocg/wCFeWp8vQBR7cUtvdXFncGa1naGQ90PX6joaFIHA9VR81KFU1xWn+MSuE1G2z/01gGPzT/A11lhf2mox77O4SbjkKfmX6r1FVdMzaaLQhB/+tSeUw5/WpVNSDmgRVAxxinfjVkop6io2h5yDQIj+gpRxxSbSOxpcc0wHdcUucU2lzmgD1rR/wDkCWH/AF7x/wDoIq7VLR/+QJYf9e8f/oIq7WZsgooooAKKKKACiiigAooooAKKKKACiiigAooooAKKKKACiiigAooooAKKKKACiiigAooooAKKKKACiiigAooooAKKKKACiiigAooooAKKKKACs/Xv+Re1P/r0l/8AQDWhVLWBu0S/B720g/8AHTQDPFxEIoxkfMa3AMxIf9kfyrlNW1N4b1oodpCfLk+vesl/GOslQIZbZYsYTNuCcduSeau9iIptHfZo3V5s3ijXWJJ1AD/chRf6VG3iLWmHOrXYz2VwP5ChyL5GenDex4XP0p5SUdYmH4GvKG1PUJfv6hdtn1mb/GoSZJM755m+srH+tTzj9metNKi/eliX/ecD+ZqCTUrOIfPf2q49Zl/xryn7PH12KT7qDSiJBjaoH0GKOcfsz019e0dPv6vaD/tpn+VVm8U6KOl+Xx/zzic/0rz3GDwxpu0Z6mlzh7NHeyeMdGTOGvHPtbkfzNV38caev3LG8kHqWRf61xJQYppQds0c7H7NHYyePIMfutLm3f7c64/QVWbx5c/waXbD/emY/wBK5Yp7kfjUbIB1JFHOHs0dM/jnVG+5bWUf4M38zVdvGettwJ7RPpbD+prnxt9T+VOBAORzS5mPkRsSeK9bfrqOz/rlGi/0qBvEWtN11m8/77H9BVD0OBTDyTilzFKK7FmTU9QlGJNSvHB65mb/ABqs8kkn35p3Ho0jH+ZpNpPtSY5+9S5h8onlx/8APJfxAoCIp+WJR9AKdtHrRgDvS5h8oodvQUoZvamn/epBgetFw5R2TnmnZGOlM4z3pQTjgUNjsKCp/hoLH+7TcHvSH3IApXCw4sfQUbm6jFRsQOslN3r/AHiaYWJst/epC/8AtZqEsuD0zSB1HBxSAn3DHWmFxioy3oBTC7jotMViYyH0/KgO393FNXay/wB0+9LtXH3/AMqVx8ooY/3aQlj6fnQNo65Oadx/dP50XHyke9x25qJ2Zm6fpVgnH8Ix9ajLjPAH5UXFyiR7gDzT8E96RHbHAP5U4tIe2Pxp8zDlQ3YfXigowx/Ol/eeoFIUb+9+lLmDlQAEYppUEnJApdh/vGoWA3Y5P400xWJ1QA9fzqWNhHIsiOUkXo6nBH4iqi/SpFOewpktHVad4wvLbbHeKLyMfxk7Zfz6H8a63Tta0/Ux/o1wvm94ZPkcfgev4V5aufY0/AYcjp0zVKXczlTvsew4xweCPWnD6V5vp3ijUtPwjSi6hH/LOckkfRuo/Wuu03xTpmolI2kNrcMcCOfgE+z9D+lWmmZOLRt7R6U0wg9OKfgjHvzThTJKzRle1NIwPereKaUBPIoA9Q0f/kCWH/XtH/6CKu1T0kY0axHpbx/+girlQahRRRQAUUUUAFFFFABRRRQAUUUUAFFFFABRRRQAUUUUAFFFFABRRRQAUUUUAFFFFABRRRQAUUUUAFFFFABRRRQAUUUUAFFFFABRRRQAUUUUAFZ+uSGHw/qUoGSlrKw/BDWhWZ4j/wCRY1b/AK8pv/QDQB816rcGK1kfPzudoPuep/LNZMcv7pMkdPWp9enVrmO24xGNxH+0f8Bj86oI4CgAdKTepcI+6WN4PcUoYVXMjdsVIHYKOetJstRLAPt+lO3kfw1ULse5P40hyRyakdi35p9vzpPOwDkgVU6dxRn3/IUDLXmjrvFHmA/xfkKrjPvRjPf9aBk5kUHq35U0yL71EcZ60nB6mkMkaQDjbn8aYZB/c/Wk49f0o46YNAhPNPZVpRI3t+VNAOTxxS85wBTAd5rkdvyphZs/e5pxVs9al8pdoOSfxpN2Glcg+ZupOaTZz1OanIUfT3pMjPGKjmK5SEKRzTuetTblHp+VG9ey0XY7IhwfQU8I3sPwpwcDotOEhPoKLsLIZsf1/Sk2OfX86kZyP4hUZk9ZBRZhoIYm9etJ5HYgUF89HP4Cmk/75p6iuhGiC9TTdq+hP40pOB938zTQ5HULT1E7DgPRM+5oCk4+QClUv2H6U4+ZkdBTsxXQCMngAY+lHknvml+Y/wAQpRn1osxcyGCM44H50ioO7YqXy8jgU0oB1B/OizDmQwqn940m5B60NgDtUTEetFirjzIM8LTd5ycKKZuPrx9KUDPTNFhXJBI3oKQu2etNORxxTS3HUflSsFxS5I5c59qOe7Eioz/nmkIHXNOwXJCQD0/Woi4zgAfnS8Dtmk+mKYtRyuTxnj6U9WY+tMAJOaeB70XCzHBmyKmV/XFQjH/6qcMelFybE6ngYWn/AHsgrkHqO1QK+BxT1lB64/Ci4mjX03W9S0sbbW4zDnJhlG9Pw9PwNddp3jGwuhsvVNlL0yTujP8AwLqPxFee7x2pd/vVKTIdOLPY1IaMSIytG3RlIKn6EcU7IryKx1S90yTfY3MkBPVF5Rvqp4NdfpvjmCXbHqcBgY8efDlkP1XqPwyK0UkZSg0e+6V/yB7L/r3j/wDQRVuqOjSRy6Hp8sTq8b20bK6nhgVGCKvVJQUUUUAFFFFABRRRQAUUUUAFFFFABRRRQAUUUUAFFFFABRRRQAUUUUAFFFFABRRRQAUUUUAFFFFABRRRQAUUUUAFFFFABRRRQAUUUUAFFFFABWX4ldI/C2rvIcItlMWPtsOa1KxvF3/Il67/ANg64/8ARbUAfJ00zTTvNIcvIxY56808MP8A9VRYJYVOo461nc6OUM0DBHJNBXnpT8D0ouFhBgilwaUE44FL81IBm0kjrSlOOhp20nuacqfU0XHYYEPU0u1akEY7010Axj+dIY3A9M0YGOlG0gdRTgM85osCYBQeMUbQKUKvcmnbEPqaLBciOKbkDuKnwAeEpC2OAo/OqsTcjznkA0c46HNSrnsP0pCkh4xz9KVh8yKrZz2/Onxhi3b8qebeUt97FSJEV6ud350rDUkwEbeoHpxSGPuWqbjHOPypc+ig/QUWYcyRV8rJ5Y47U8Qrjq1WAHP8B/KneW5/h496dmS5IrCGP+7n60FY1/hAq35HrgU8WgODkfgM07E85RLJ2P5VE7qOx/KtcWTDGM8/7NU7+3MKBjnGfShxGp6mcZB2Q0qMxPCVGxXPUn8KtWh3SqpQnJxUlt6E8aSEdMVKtqX6jmujtdIyoLIwB9K0I9Kth95Pm92xVpGDqHILZZ6A/gKmGmA9Qc+ldkthaxryE/KpBbQqMhF49FqrEOozjRpmcAL+GagutPCxbgpUjrwa70xKUA249MACuf1xNqfdIYdDn71JoIz1OOaLHUfjUDpg8Cr8zfMc9azriQqQOKg6FIULTwuMYzVRZm3cVMHcjqaLMd0OkBz2qMkdyKSQMT/jUWyiw0x5dR3zTSyn1ppU0m3npRoGo7eozgU3zOc4oIFJnBH86YaiiRj04pdzluppAx55pDuL5yaBMmTJHU4qTb71BGDt6k/jUyRg85oJH7hjnrShgKQKPwpdoB4FFxi7xmpVkB78/SocjFAbHt70CLOQaBjsDiolfHGacHJ4NMVj6r8J/wDIm6H/ANg+D/0WtbFY/hL/AJEzQ/8AsH2//ota2KsxYUUUUAFFFFABRRRQAUUUUAFFFFABRRRQAUUUUAFFFFABRRRQAUUUUAFFFFABRRRQAUUUUAFFFFABRRRQAUUUUAFFFFABRRRQAUUUUAFFFFABWP4t/wCRM13/ALB9x/6LatisXxfx4K17/sHXH/otqGNbnymu3d04qYY6AVWDHI4qePLNz1rBI620Sqgzmn7BipVhbaDipFtWYjrVJXIvYqhRkdfypWChflJz9KvrYse2cdsU8ac7e3tTsTzIysMfX8BTgrdea110p8dalXSD3z+VOxPMjD8tj1PFHkV0a6RGOpc/TFSDTIOjKT/wKizFzo5ryselAi6V04sLYciBD7kZqVbWMcLbp/3zT5Re0RywhBqRbVj0jf8AI11axMvQIv0Apwg3H5pifYCjlB1fI5VbVx0jP4ilWzk5OzFdaltH0KuT6kVItrFnPlHI9afKu5PtX2OQa0m25UH8qatlcN0R/wAsV2nkRA/6pM+ppwRscFVHbC0+WxLqM45NJuWx+7Yj1qxHocxHI2n3NdV5YI5d2+gpRAh/hf8AGlYOdnNx6FNjh409+tTroS/8tLrOP7q1vrbpxlCfxp6wL2jGPpQF2YaaNbd3kbHpxUq6XbrgbZCa2xAP7v5U/wAvHHI/GgVzHTTIV+7bMfrUy2IAyLdQPQkVpgLml2r602TdmeLZgM7UUelYHiKIrbqTs69FFdc23Heuc8SKGthzxnpUvQ0gm2cIxYNxVzT1drqMgMfmB4qNlTccAZrV0QIbpdwH49KzT1Oma907eBBJEu5c8dPepxAM58sZ+lOhZAg29MVOGB7VqjjZH5XrStHxnOKl3ewpC2BVE6EBAx24rnvEJLQ4KnhuM9SPUV0Tjr1rmtdYjgD/ABpMcdzk5VBzkc+9UJgA2do/GtCbJJ4qhOGzyOKyZ1RK459B9KlV8DgmogQD0FSbiRigtjJGJPC1ESwPSpH61FxnrQNBuNIWOaOvqaTY/XFGgahzjjNJg5pwU+tKBnoKLjSEVSO4pxU9aXaT1OKesa92JpXBoYu1RzUgZeopQsSj/Gnh4xwKLk2GhvY0oJJxjineaMcCm7yf4TTuFg49qcFJ700E5ztxS7z7UXCyHAEdTSgim5Y9qTAzQGh9Y+Ef+RL0L/sH2/8A6LWtmsbwj/yJehf9g63/APRa1s1qc7CiiigQUUUUAFFFFABRRRQAUUUUAFFFFABRRRQAUUUUAFFFFABRRRQAUUUUAFFFFABRRRQAUUUUAFFFFABRRRQAUUUUAFFFFABRRRQAUUUUAFY3i4Z8F66P+ofcf+i2rZrH8W/8iZrn/YPuP/RbUMa3PlEoD3q3ZRgzID69MVXIX+7+taGm7RMpCjOec1ijok9DoYo0C4VEHuRVgRrtwwBP0qaEHyRlQCeuBUmDuHFbpHI2QiHI+6fyqUQkfwVMowOSPzp/HByPwosK5XEbeg/Ol8sj0qbH1/KkIA7H8aLBchMfqf0oEI9T+VTYAH/1qDvPAGKdhXGLFk45+makEKjHyj8aj+f+9S5JH3v1osFyZUHtUgH+1ioUUHgMTUgAz3/GiwXFyO7UgwT1o2jP3f1pw3DstFkAoVR/DmnZ9FpuH/56Y+i0qow/jakMeCeoBpcn+7Ue3uT+Zpy4X0xSFceHAIyV596fvUfx/kKiAWnj2osO47cAOjH8MUbhz8n45ppYc5Io3L25/CnYVwZm7BAfoTQHbHOM9+KN3+yaN7f3eKLBca7sy9fyFczr4bGSWOPU9a6VmbnoK5jxJvATkjrk1MkXB6nJsCWPNaOlITdISAee561myBlfdkmtLSlLzIxHGfzqEtTolK6PQoPuDgn3qYZ7Yqlazu0a4jb6njNWhJIeiIp9S2f5VqjjZMCaOajzJ3Kj6CmncesjfhgUCJGX8RXNa9hQMAD3reZAwO5mIPq1c1rk0UYMZKg57dRUyLhuc5PknrWfPgHllx9atTTAZ5rOmcOx+QmsmdURgIzjd+QqQFR3zVfYScg4qULnv0o0NNRHKk9KYWUDG0U5kGe9JspXKSYglAHek3bhwDTgB6CgtjFK40hh3fSmjOcbqczDHUU3cKdwsPA7k08AcVED3qQNnsKBDht7808EelMGaD+H4GgRJQMfnUYH4UvTv+lMQ80zcc0oI9fzp2BjmjYkaGYnpSgmjIA60m6mB9Z+EP8AkStB/wCwdb/+i1rarF8H/wDIk6D/ANg63/8ARa1tVqc73CiiigQUUUUAFFFFABRRRQAUUUUAFFFFABRRRQAUUUUAFFFFABRRRQAUUUUAFFFFABRRRQAUUUUAFFFFABRRRQAUUUUAFFFFABRRRQAUUUUAFY/iz/kTdc/7B8//AKLatisfxZ/yJuuY/wCgfcf+i2pPYa3PlnaT2rQslMMfnZBwcYIrPwR3q5bBigXnk8c1lE6ZrQ6yBmkgBZyCR0yKlKoV6lj6c0y0XEK8YwPSpgCBnpW1zka1HxCMgEJ9eKkwT0XPv0pilV/i60/zExyT+VO5NkNPmFxjYPxJpc7T8zjnsFo3oT0Y+/SjzABwgz70ai0DII+8T9KaSMcAmlMh7BR9BTS7HqfwpjsNAJPSpMY54FMAOetODKp+ZwPqaLhYcCp6En1qQcfwn1qA3MI4MqnHo2cflSi5TnAY/RTQFixyT0H50oz14quLjPRGP44pTO3ZFH1NFmLQsgH+9TtoHf8AWqgncnqv4Cl8xu7HHtxSsO6LfyjsKRmQckiqm4nGTn6mlyPQUJCbLHmoOp/WgzrxgE/hUIZe36UvmZ9fxqrEkn2gk8IfxGKQyy5+VBjPdqZnOSOaTJNIdmPZpSPvIp9QM0bn7vn/AICBUZz2PFH60BqLJkjBdvzrmtbwVx0HfnvXQvyK53W0bAPGD29amRUNzlpRufBP61saAXW5WMAAfeUkdDWc5wcbBmtDSXb7SuOveoTN2nY7eO4QqNqsfotSLcN0ERUdskVWhZggHy/hU249xn6Voc9h5mkP90UmZD95x+ApNw700uAOaLisJLGXXDOSPY4rlNXtkilzjkjnnNdQ8qgdea5vVzuYj09TUSZpCOpz8gHoKpyMQ3TirzsF9KpTyjPX8hWTZ1QSIlA9MGpcY7/hUHnein60vmPngAfWpNrocwFREnPHWlZm7tj6VHwO5NMLhubrmg5OOn40Eikz7UALx35PtTaMse1GCe1AiTAAznpQD70wbuh4H0p3QdRTEPBGaUMOwFRbgKBJgGnYlsnBowCagMv+1SGQn+KnYV0T444NJkdd3FQ7j2oyTRYm5KXANJ5ntiowjYHBNO8tvamLU+uvBxz4I0A/9Q23/wDRa1tVieDuPBGgD/qG2/8A6LWtutDBhRRRQAUUUUAFFFFABRRRQAUUUUAFFFFABRRRQAUUUUAFFFFABRRRQAUUUUAFFFFABRRRQAUUUUAFFFFABRRRQAUUUUAFFFFABRRRQAUUUUAFY3i048Ga6fTT7j/0W1bNY3i7/kS9dz0/s64/9FtQxrc+VGlcjkinpOQhUucnuKrkLnvUqBcAYFZxsbSuzqdIdzAu+Qtk8ZPatHzBuxn9azNNVPJUlFzir4ChhjArW5z21LQljXqw/CniZT/Cxx/s0xMDHP5U4t2zTSJbHecdvETH6kCkMkx/hQD3NR7h3NIZQB2/OnYm7H7pO7qM9sU1lY9ZX/DAphnA/iFRmXPv+FFh3JNiA9WJ/wBpqXCg52gmoC57CkDtTSC5bD4xtAH0o84461W3Hj5qVTyOTQBP5r44H5Uokc9cD601SO+fxpQYx2GfrSCxIH9WpwbPTJqPzV9PyFHmjpQMsAHHA/OlG7uQKgExPQU/ex9aBEwXI707AxUG9vWjc56mgROMA4zTxgd+KqZb1/Gjk96Vh3LRIHUjNNLDHvUBbA5pplXpuH4Uhk/LLwRisTWkH2fBbvkcd/StPzSBwrn321k6vIxgJxtHTkg1EmaQWpzLphjj8c1d01tl2nI+lZ8jjeeSantpCGVhgEVkjplsdrFK20YHHtUplP8AEQKw4r1yBnAGO7VYS9B4Uj8QK1OZo0TMAPv8Uxrgdgfyqg1y5P3lqNp35O4n3ApisXZbgBc4IP6VhahPG5wOTU005I7/AImsm4kyTk1LLitStM3otUZGyTxU7kk98VXcYbvj61mdKsRkZNOAxSYx6Uh/WkMUgdyKbhcdaafwpvPqKB3H5HpSE89KZz0zRtNAx27HSml/U0oHqaCijrQFmxgk5607cc8/pS4A6AGlH4D6U7onlY0qW6cH+dAic+31p/SnqRRzC5Bgh9aeIR3zUgPHWgGjmY+RCCJewpT8vb8aU5HIoOfX65pXCxHu70ueOelLgenNKCAOmKdybH1r4P8A+RJ0D/sHW/8A6LWtqsXwf/yJOg/9g63/APRa1tVujle4UUUUCCiiigAooooAKKKKACiiigAooooAKKKKACiiigAooooAKKKKACiiigAooooAKKKKACiiigAooooAKKKKACiiigAooooAKKKKACiiigArG8XDPgvXR/1D7j/0W1bNY/i3/kTNd/7B9x/6Lakxrc+UhGW7D/CpI4WznP5UnmNjgY+goiZy+MkVgmzscVY6bT0byB1HHWr21QwJIPrVCwX/AEdauc5GCK2Ryy32Li4x2/Ko8D1JpBnb1pQvrmrTM3G41gnOelMJXt+lTeWp680YVe1NSFyFbPHSlDce9STbSB2/GodwAwAad7itYczHtjFMDD1oDAnnApQyZ68/SncLXEJHIqQE46E03PoDS7yOw/E0NhZkgDdAAPrTwpHVgKhDk/3fyp4fP8RzU3GkShR6k04Ko64z71FwfU0q7VPCii4WJ9yjvShh1+Y/QVFvI70u/PGaAsP8wn/lkR9TT1LE4+UfrUO4EdaUOAQe/rQBKQx48wj6ACkwP4mY/VqTepPJpN4BwBSCw8BByEGT7UuWHTAphkbsKZ5jdz/9aiwD2LYrndVjZWMm4lW4K9xW6zgjBNc7q82JCgBPP61EkaU9zFk5boKfb4L4B/KoWDs33APrVi0TEqhn69gOlZpam7ehpRIc7gDVpU5ztxjtmnwxqOcgn3qyiAjIBz7VqkjBtkAXPbp6Cn7ARzke1WBGx9fpS+SPWhklCWHcpxnNY86fMw6exrpJI1xkGsS/AaT0+neokzWEbsyXGDiq0iZbrirroCOuKrOoBwTkVk5HTGGpAEJ/Cgpxwak47cGjkVPMXy2K23nmgpnoBUj9e9RjpTuOwoX3o2j1FGeO9Jn6UrjFwPWm8HHHFISfWjqfrQICvPWkA5pStLjtmqTExwORxR9aYQaN1MhkgOMU8MfUVXLgcZpPN7/zosxcyLO7P1o3f5NVjLnvSA5p2FzE5cY5NNL8YHNR59KOT7U7AfX3g3/kR/D/AP2Dbf8A9FrW3WJ4N/5Efw//ANg23/8ARa1t1sjke4UUUUCCiiigAooooAKKKKACiiigAooooAKKKKACiiigAooooAKKKKACiiigAooooAKKKKACiiigAooooAKKKKACiiigAooooAKKKKACiiigArG8Xf8AIma7/wBg+4/9FtWzWN4u58F66P8AqHXH/otqTGtz5V6elPjyXqHao65xTo8BsCsDsbZ0ti6+QBu/WrZkX3NZFo5UrjsO9XvOYnOTWq2OaWjL6yMRwrflS+a2Pu/qKpKxIyTk0/p3q0iC0Zmx95R+JNRGU/3uPYVESD/FTd69v1qkhXFZmc4LGk79KN+eAKTcxHApiHKCPT8KeA2OtRDcepUUc/xSH6AUgJsf7WKXK8ZYVCNvck59TShgOgFAE2+Psc08NgcCoBIeMYpwI6nnNAyffzggZ+tOBPr+QqDf24pwdj0BxQIlx65pyYA54HvUB3n0H1NICo+84+lAFjcDkhvyFKCPX9aZCBIcA9PWpzFik5IFFkYftinbm5xThFgZp4RRmlzIfIyH5j1pSntTzg07jvSch8pDgr1XArF1WLcu7AyOCa3JGyOh/Osm/GUIbbkVnJtmsIpM57y89etXLOJA4O3PrUDfK3bFWrchcPuHHUetZJu50StY2YlGB8vvU0eVOccVBDcqw25JPbjFSmU+nH1rdHK7E7AKdw6HrTTg85/Cq/nN0FGXI6nOaZI+WXYvQVh38iFz+taEsbkdzWVcoQx5A455qJGsDPkkAGQCapSS84xircgAyM1VkUHuTWWh0K5EJCTj+lOLA0wR4PGT607GByQKCtRjEUgyTTztHf8AIUisN3Ct+NAxdmRzTCpBp7OeoAH9KY7Eqc9fSiwXDp14pN4qEtz70ws3oaOUVybzBnijfn6e1QjeTxxTgCeoqrCuOLnikOG7/lQBS/jTJY3YTjFHl574px496A3PSndk2Q0Jg4AzShX64/Cn5zRn1ouw5UKImIzkU/ywBknJpm/b0NKHDcj8qlj0Przwd/yJGgf9g23/APRa1t1ieDv+RH0D/sG2/wD6LWtut1scb3CiiimIKKKKACiiigAooooAKKKKACiiigAooooAKKKKACiiigAooooAKKKKACiiigAooooAKKKKACiiigAooooAKKKKACiiigAooooAKKKKACsbxb/yJmu/9g+4/wDRbVs1i+LzjwVrx/6h1x/6Lakxrc+VCuTzU0SqDkmqXm/7Rp6N83c1konU5G7bsO3ParW73UVmWrgKPlx9TV0MeCSK0SOeT1Lasv8Ae/Sn7k6/1qsp4704Yq0QTF0XoBUZn5qInkHOKb1qrInUlMxJo3571GB7UjMFGKAJfM56EUb6gEh7LSgsTxTsFycMTwM0pbjGQBUaRuwyT1p4i7nBNJ2QxVdRjnJ9BTxKOyfnSBABT0AHGOaTaGkxwlc9BinqXPc0Bsing5PX681Nx2EEXGSaUKo65pRxjBoznpzRdhZE8DKr5HfjmrWdw61njOeDzUhdz1Y59qhq7KTSRcJIByaYzr0zx6mquMc0hYAdMCnYLkpuAOR0ppuD2Gah3jnINIW44BosibsdLO544rJv3kK43Ekc8VfZG65H41QuQFBDvz1B/pQ7FRTuc/IzNIRnqavacf3u09KqmLLlugPrVy1UIw5ye1Zp6m8o6GuqbeV5H1qyr/8A16qozsuMKD7mnFXz80nHTAq7mPKWRKF5xTGuV6bgKgIUDnk47mmmQJgKAB7CmKwlxMzp8u764xWVcP3Y8+5q/M7MpGax5yMnJqJI1gRu6nPPSqkknXAH4U93XpVSRiaixumh5k9c5ppkHpUYyfU+1Lg+gqbFXFaXHQZpolYHgUpGR1pAOcYoHqLvLDrmkJY8Y47U7BPfH0pDFn1p8wcpHnHpR17VIIgPSk2gUrodmMHB4pwyetLSc55NMnYcFB70zcucdT7Uu3HVvwpAVXoKZLHhfalKjrTC5NJzSAcSR0xTcE9TzRzQM9u9O5IbaAMfWnAE8U4KOh5NFxqJ9e+Df+RG8P8A/YNtv/RS1t1ieDf+RH8P/wDYNtv/AEWtbddCOJ7hRRRQIKKKKACiiigAooooAKKKKACiiigAooooAKKKKACiiigAooooAKKKKACiiigAooooAKKKKACiiigAooooAKKKKACiiigAooooAKKKKACsXxh/yJOv/wDYOuP/AEW1bVYvjDjwTr3/AGDrj/0W1DGtz5LAPtinocEc1EZFz0/M05GLHgYrJXOl2Na3PyjHPFXFOMcgVQtlYryfyq2seOgrRGL3LCuMDLYpS4z60ix49KeFA6dapMh3GbuPu0nz9qk+VfwpCw7DNO4rDAG43E05UH4inYPUn8KMt2wKHIOUeIx6c05V+bsKgZiQOefakAOOTSuUolkuucA5xTkJYe1VgQuOalDttBAwPepZVu5KxK/jSCRiSPy4ph3sQcU4EqRxQnoKxIGI+tKG64601Sc8kL9TTt0a9XJPsKHIOW48EkAVICSMVAbhQeIyT7nFIblyMDav61N2VZFlcr0pS34VS3s3Vz+HFJuQ5yC3pk0WEWjcKuAXFIZwegdvTjvVfPoAPwoOT1bj3p2FcmMkh6Jj6tTTvPVwP90ZpuO5akKgnG4n6GgYjkDq5IHvWXduq5AIHcVfdVA+6eOorPuQrAgDnORxUyaLhe5lsxZsj1qzb8Fcn86hdflPr3qaEfIuc1CNnsbMfAHHPepgfbJFVYXAUZbp2qRpEznLH15q7mDRIQe+BUTEepP0FBmPZMfzqIyO3VuKdxWGyKzA8YHqTWXdKgYnePoorQdd2eTiqc8O1Sc/SpbLirGa5UdAfxqsc5571bcAc/pVc4zioubJERyaXHHAqTIxwOaaX4qbmlkN249KMZOaaXApDL7UajuiQEgcUZ9ai8wnvijf6nNKw+YezU3cTTckngcUoz7ZoELu46UhYnig89TTlXj6U7itcZ1pcZ/CpNtJgKeTRcOUaaUL9fzpd6Dv+lHmjPA/GgWgBaUAduKZlmNHXqaYh/HTNL9BUYxTlfPBPNAz6+8G/wDIj6Bnr/Ztv/6LWtusTwd/yI+gf9g23/8ARa1t10LY897hRRRTEFFFFABRRRQAUUUUAFFFFABRRRQAUUUUAFFFFABRRRQAUUUUAFFFFABRRRQAUUUUAFFFFABRRRQAUUUUAFFFFABRRRQAUUUUAFFFFABWL4wGfBOvD1064/8ARbVtVi+MP+RJ17/sHXH/AKLakxrc+TFiAx1ye1SxgAjAAqLcTg4p6Bu5rA7bJGpEPk+Q8j9atDdjnOao2xYA8nHFWwzNVp6GMlqWBgAE/wA6XIPJFRcge9Jv/wBoGruRykmABnHNMZyOP5Um/vzj3pM/SndhYPMY/wAXNOGT700HBwOKdknuTRqw0HopIPIp2wDq3SogT19qOvelYdybEfrTxKMEKBVbAJyTThtHQ07CuTmQkdcfSk3DHIJ/GogQOlODUgJgfQD8qM5qMFievHajnGaQ7DyelNz1zSD3/SlxntSuOwZA5pAw5wKUKxPYU4DBzkCgLBuP49qATjOQM+tO+QjOSTRkg/dA+tO5PKBVT1y30p4YqmAgC/XFIz5HLYPoKi38deR60rjsLIyKOeazbuXg+WgB9ausSVIwB+FU5Bz0x61LZcVqZxyPmOMk81NERkHP/wBaoXBWQg9T6Used3GalGrRpxtkYHXtmpeo4AqokyIAWz/hUhux0XH41aRi2WcYGe9NyAeBVRrknjOKia5OMKTTFYtyMAPvY+lUZ5FZT8xOKjeWTGOce9U53IHL5PcCpbLihssqhsDv71Veb0FKwGelRH1qDZAZGJ70nLd6XIoxzwKB2E2+pNGFx607BNJtAPJoHYMc8UpwcHvRvUdM8e1NEnNIB3ODxSEik35JAB4puD7CgGP3UnmFTgU3r2z60u4Dnp7UxClnc96TaV60u73o5bgUBYTHqc0uf8igKRwetLimKwZ/Ojn0pcH6UoHqaVwsNzznNKc08BeKXOOlK47H174N/wCRG8P/APYNtv8A0UtbdYng3/kR/D//AGDbf/0UtbddK2PPe4UUUUxBRRRQAUUUUAFFFFABRRRQAUUUUAFFFFABRRRQAUUUUAFFFFABRRRQAUUUUAFFFFABRRRQAUUUUAFFFFABRRRQAUUUUAFFFFABRRRQAVjeLlLeC9dUdTp1wB/37aiik9hx3R8pm1kVSz4AAyeajDKPcmiiuSEnJanoyiky7C3HHT2q2AeuT+dFFbGD3HYxjik5xjtRRVoykJg45OKFx9aKK0WxA8EYpeg60UVLKQbielAB7UUUhrUcEanhD3NFFK7GkhwjHrTgig8ZooqLspJIMH04pOg5IooqhMNwHvS78/8A16KKTAN49s0odR6D6UUUAhQ3p0pDvNFFJjQh45JAprMuCeT64HFFFHULETzDbkD3qlPMckgcEd6KKTKjuZ0s0pP3sfQVHHKyyAvluaKKlM15Uy08wbsRmovMOeSRRRVKTZnKKQqvhsg/nTjIW6kAj0oopsEiJmGc7ifxqvK2RwKKKhs0SRWOcYpuM+tFFTc0SQu3jOKQOc4AoooQmKQzdz9KaUweSaKKLjsJjngZ+tIMg54FFFMlgTzkH/69HJ7HNFFA0g2n0NO2c+tFFK47C+XinBcUUUrhawEeuM0Z9AaKKYmKMnrQABz1oooAd16UY5oooQdD698G/wDIj+H/APsG2/8A6LWtuiiupbHmy3CiiimIKKKKACiiigAooooAKKKKACiiigAooooAKKKKACiiigAooooA/9k=" old="http://www.landscope.com/images/Photo/Stock/34001_35000/34639/bedr1oom2.jpg" alt="Haking Mansions"*/?>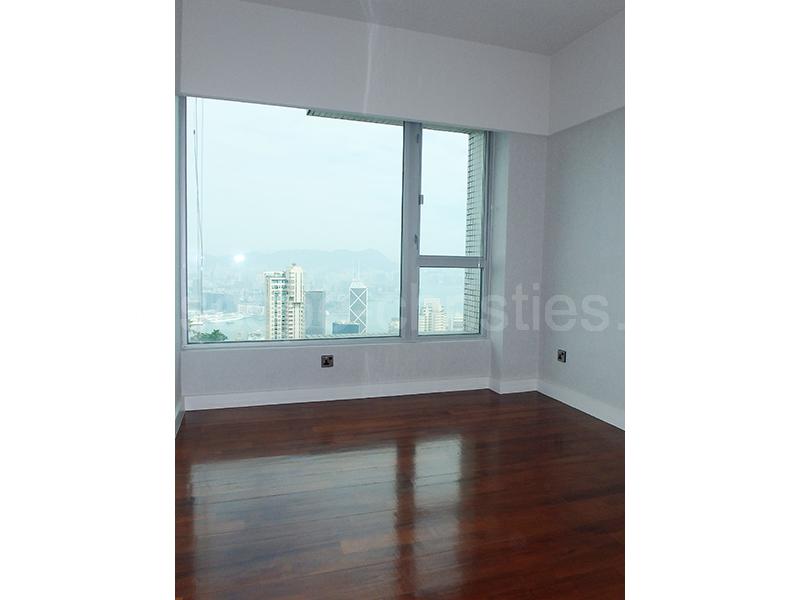 2nd Bedroom 6 of 9 photos
/*img class="sp-image" src="data:image/jpg;base64,/9j/4AAQSkZJRgABAQAAAQABAAD//gA+Q1JFQVRPUjogZ2QtanBlZyB2MS4wICh1c2luZyBJSkcgSlBFRyB2NjIpLCBkZWZhdWx0IHF1YWxpdHkK/9sAQwAIBgYHBgUIBwcHCQkICgwUDQwLCwwZEhMPFB0aHx4dGhwcICQuJyAiLCMcHCg3KSwwMTQ0NB8nOT04MjwuMzQy/9sAQwEJCQkMCwwYDQ0YMiEcITIyMjIyMjIyMjIyMjIyMjIyMjIyMjIyMjIyMjIyMjIyMjIyMjIyMjIyMjIyMjIyMjIy/8AAEQgCWAMgAwEiAAIRAQMRAf/EAB8AAAEFAQEBAQEBAAAAAAAAAAABAgMEBQYHCAkKC//EALUQAAIBAwMCBAMFBQQEAAABfQECAwAEEQUSITFBBhNRYQcicRQygZGhCCNCscEVUtHwJDNicoIJChYXGBkaJSYnKCkqNDU2Nzg5OkNERUZHSElKU1RVVldYWVpjZGVmZ2hpanN0dXZ3eHl6g4SFhoeIiYqSk5SVlpeYmZqio6Slpqeoqaqys7S1tre4ubrCw8TFxsfIycrS09TV1tfY2drh4uPk5ebn6Onq8fLz9PX29/j5+v/EAB8BAAMBAQEBAQEBAQEAAAAAAAABAgMEBQYHCAkKC//EALURAAIBAgQEAwQHBQQEAAECdwABAgMRBAUhMQYSQVEHYXETIjKBCBRCkaGxwQkjM1LwFWJy0QoWJDThJfEXGBkaJicoKSo1Njc4OTpDREVGR0hJSlNUVVZXWFlaY2RlZmdoaWpzdHV2d3h5eoKDhIWGh4iJipKTlJWWl5iZmqKjpKWmp6ipqrKztLW2t7i5usLDxMXGx8jJytLT1NXW19jZ2uLj5OXm5+jp6vLz9PX29/j5+v/aAAwDAQACEQMRAD8A9/ooooAKKKKACiiigAooooAKKKKACiiigAooooAKKKKACiiigAooooAKo6z/AMgLUP8Ar2k/9BNXqo6z/wAgPUP+vaT/ANBNAHjpUGm4IODUv4U0jj1pgM69KBnuaMFeRyKTIz9aAFB45pc/SkJ96UfrQAox3pc8U3+dKM46cUwFp1IFY9FNOEbntQAmKcRThC2eop3ke9ADKKlEK+tPESelAEA4pcZqwEUDgDNOxgDGKBFYKSeAadsf0NWMYpcUAQCJ/YVIITj7wp9PXpQBXMA7t1pfJTHc1MRSfyoAjESDotOCADgCnd6KAEx9KXFLRQAmKMYp1FAhKKUUtAxO2aMflS4pcYoEJijFLigDmgBMUYpxFFAxuKKdik70AJijFL2ooEJRS4oNAxuOKMU7GaT14piEI5opaKQDTRSmjFAxvNH8qWigCKb/AFL/AEqmo5q7N/qX+lU19aBjwOf8KkGcUwe1SKDTJJFHHSrK4UbQahTg/SmXU3kwMQfmPC/WgD1PS/8AkEWX/XBP/QRVuqGic6DpxP8Az6xf+gir9QUFFFFABRRRQAUUUUAFFFFABRRRQAUUUUAFFFFABRRRQAUUUUAFFFFABRRRQAUUUUAFFFFABRRRQAUUUUAFFFFABRRRQAUUUUAFFFFABRRRQAVR1n/kB6h/17Sf+gmr1UtY/wCQHqH/AF7Sf+gmgDyDHakNOI5pCM9KYDD196QR7j1xTyMdqWMdaAEEK+9O8tAfu08Uo9qAGhVHYU8DpQBTgKACilxSgUAAzS0ACnYpiEpRS44oAoAXFLRRigApcYoFLQAY74pQDRjinYwKAEIyKbj/APVT/am/jQITHNKOlLRimAmKXFLijFIBMUAZpcUdqACjHelo9DQAmOaUClooAKMcUuKKAEopfalxQA30opcUYoGNpccUuO9GMGgQmKTHFOFGKBjcUdKXFGO1AhPwpPWnYpMUAIfakxmnGjFAxuKTFOxQRQBDP/qW+lUgMVen/wBS1U8c4oAco5z1qVM55qIc4FTxjJ9MUxEwwoAxWZeTedOQPupwPf1q3czGOI4PzNwKzlHFID2TRf8AkA6d/wBe0f8A6CKvVR0X/kA6d/17R/8AoIq9UlBRRRQAUUUUAFFFFABRRRQAUUUUAFFFFABRRRQAUUUUAFFFFABRRRQAUUUUAFFFFABRRRQAUUUUAFFFFABRRRQAUUUUAFFFFABRRRQAUUUUAFUtY/5Al/8A9e0n/oJq7VLWP+QJf/8AXtJ/6CaAPIyKT+dOxxSY/KmIbtoQfMaXHWlT71Ax1KBQOtOxQAmKdQMUuKYg6/SlxQBSgUAFO7UAUoFACU6jFKBzQAUo60gFOFABjmjFLR0FMBRSgZFH1oFIQuKaRzUlMxzmgBMUtL0ooAT3o6UvajrQAlFLS4oAQUUtA70AGBSgUY4ooAKKUUCgBKWlxR2oAbilox2paAG4paU0mKAE60GnYpKAG0Yp1FADcUYpcUUAJik+lO/SigY3FJjmnYpKAIZ/9Q30qketXpx+5aqPOfrQBIgqbO0EdDUSjp/OmXU3lw8N8zcD/GmIqzyGWcnPyrwtAHFMRcLUoHegVz2DRf8AkBaf/wBe0f8A6CKvVS0b/kB6f/17R/8AoIq7UFhRRRQAUUUUAFFFFABRRRQAUUUUAFFFFABRRRQAUUUUAFFFFABRRRQAUUUUAFFFFABRRRQAUUUUAFFFFABRRRQAUUUUAFFFFABRRRQAUUUUAFUtY/5Al/8A9e0n/oJq7VLV/wDkC3//AF7yf+gmgDyXjFJ7U4ikxVCEoQfNxRilUfNSGPApRRinCmAmKXtS0tAgx60ClApRQAUtJTqAClHWgUo6GgQUtAFLjmgYUdqX3pcUCExxThSdRTqACmnrT+opCKAExRilooAMelJTqMUAJRiloxQAlLRS0AJRilpaAEHSilooASlxS4ooASilooGJRj2pcUUCE7UYpaKBiUlLRigQmKMU7FJigY3FGKdRigQw0EcU6koAguB+5bFUgMkVeuB+4aqSDnmgZICAO9Z0r+fMSPujgVYu5SEIU8twMVBHHhQKCRUXAqVV4OaUJx0qRRxmmI9Z0fjRLD/r2j/9BFXapaR/yBbD/r3j/wDQRV2oNAooooAKKKKACiiigAooooAKKKKACiiigAooooAKKKKACiiigAooooAKKKKACiiigAooooAKKKKACiiigAooooAKKKKACiiigAooooAKKKKACqWr/wDIFv8A/r3k/wDQTV2qWr/8gW//AOveT/0E0AeT0nrS0dDVCENC/eo6Uq/eGKQx9LS4ooAMU7FFLTEFLRilFACY5pwoFKODQIMUo96MUooATFOHSinCgBBS0opaAG07+lGOtLQAUh607FIaAEoo7UvegBKBS0tACUUtFACYpRRiloASgc0vejFABiloxRTASlxzRiloASilxRg0AJiilxRigBMUUuM0YpAJSU7FGKYDaMU7FG00ANop2KTgdSPzpDG4oIoLoOrr+dNMsY6uKBEdz/qGqhnaKuXEqNCyq2TWXc7iBGv3m7D0oBsiJM824fdHAqyidKdDbbQOO1WlhoIuQhKeq1KI6ds5piuem6T/AMgax/694/8A0EVcqppfGkWX/XBP/QRVuoNkFFFFABRRRQAUUUUAFFFFABRRRQAUUUUAFFFFABRRRQAUUUUAFFFFABRRRQAUUUUAFFFFABRRRQAUUUUAFFFFABRRRQAUUUUAFFFFABRRRQAVS1f/AJAt/wD9e8n/AKCau1R1ptuhag3pbSH/AMdNAHlNJUSXCv14NSjBAwc1QhMdaVRyKO1KOtICWjHtRSigYopaTFOFMQYpQKBSgUCAClAoFLQAYpR1pcflRQAEU70pKXtQADrS96BS4oACO9FLg4pDgdSAPrQAooIpN6L1dfzppniHWRfzoAdS4qE3MI/jz9BSG8hH94/hRYLonxRVU6hCuc5/EgVG+r2ydWQfVxTFzIv0YrJbX7Rc/vYh/wACJqJ/EdsvSRT/ALqk0WFzxNuisBvEsWcAsc+kdRHxKpyQkp/ACgXtInS4pce1cq3iJzjEUhz6vUZ1y4L48kYPQ7jQL2iOu/GkLIOrL+dci2q3ZB2ogY+xNM/tC9I/gH0QUC9qjsPNiH/LRfzoNxCOriuLl1G/heOYShkilRpYwow6Z+ZfyzXr+iabYto1nK1rBI7xBjI0YJb0J/CnYFUucj9stx/y0FH2uM/dDN9BmvQltrdPuW8K/SMD+lSgBfugD6DFIrmPO1klf7lrOfpG3+FSrBfv9zTrk/8AbM16Bub+8fzpMk9zQLmOEGn6s3TTJx9QB/WpBo2tN/y5qv8AvOo/rXb0UBzHGL4e1l+ot0+soP8AIVKPC+qH715bL/30f6V19FAXOTXwldn72oxD6Rsf61J/wh+fv6k//AYv8TXT0UBdnOJ4Otx9++uG+iqKlHhHTR1kum/7aAfyFb1ITQF2YQ8L6WqSny5iVzjdMfSlufD+lxabNKLQGVYGcMzscMFznr61rk4in/4F/KoNQJGi3Z9LR/8A0A0CT1PJEkmeKFnmYlkjz7k4zW5FboOdorHiT/R7fP8Adi/kK6GJeBVSJQ3ygBxSGPFWMc+1MxyRUFEJXFG3mpSORSEfNTGeiaZ/yCrP/rgn/oIq1VXTf+QXaf8AXFP/AEEVaqDZBRRRQAUUUUAFFFFABRRRQAUUUUAFFFFABRRRQAUUUUAFFFFABRRRQAUUUUAFFFFABRRRQAUUUUAFFFFABRRRQAUUUUAFFFFABRRRQAUUUUAFUNb/AOQBqP8A16y/+gmr9Udb/wCQDqP/AF6y/wDoJoA8WIIHenpM6dOaQ8jkfSjqBxVCLKXKscMMH2qwuDyDms3bwcU5JHQ5WgDWpcVQ86fu/wCVLukbq5oA0PrRlR1IH41nHPcml2AjBz+NAGh5kY/jX86b9oiH/LQfhVPYuMYrJ1ESLcEI7qu0cA4pktnRfaoQOrY9hTG1CBPvNj6kCuA1IyiFyZXyP9o1z5uFDfM/fuapRTFdnrL61Zx/emiH1kFRyeILKEKzzxKrfdO4/N9K8uaQNM4AZiGPABNbEtvPPounmG0uHcFw4WJsjnqafKhXZ2LeK7EdJ1P+6hNQv4vtB91pD7CPFcpBoWqz4Kadcn/tma0ovBevTfd0+YfVCKdoktyNJ/GMQPyxzkfUCoW8XufuwN/wKT/AVJD8N/EMvWzZfckCrsfwp1uQZYwx/wC+4o90NTPtfEU93exwCJB5hxw5JqnL4mukmdB5IKsV+7nocV11h8KtRtLqG5+2W4eJtwAPerMfwjDSNJNqKZdixXZnbk5xnvRzRDU4CTxFfspIlVfdUAqAa3fTBwb2UHYSMHGSK9H1L4Zafp+kXd6biWdoIjIIl+QNjtnqK4C4gsmSaK3shHKmPnMrMcfjTTTEMtZ7q4Ri91M31c1LZ7/srGSZiTK6jc59al062KoQw7ivTvh5pdhL4aaaewtpZvtk4MkkQY4D8cn2qZbCaueXqkLkr56Ejtu6VOLMyAbUkY/7MZP8hXvMdnaRcx2luh/2YlH9KsBiBgHA9qzDlR4PFo15M2Y7G7f6W78/pVlPC+sOPl0W/IPTMWP5kV7fub+8fzpM5oDlR49F4J16bGNJdMd5JEX+tW4/AGvO+WtrWP8A3rgf0FerZozRYdonmUfw41grzc2EfPQszfyFWYvhteH/AF2p2qj/AGIWJ/UivRM0UWCy7HDJ8NYhzJrEpP8AsQKP5k1ZT4caZlTLfXzlTngqufrgV2FLmiwWXY5Vfh7oKsSwvJMjBDXBA/IYro7O0hsLKGztkKQQII41yThR05PWp6KYxMUuKKKADFJiiloATFFFFABRmkooELmikooAM0hoooAjP+qm/wCBfyqvqhC6HfHsLSQ/+OGp24gnPpu/lVbWDjw7qJ9LOT/0A0DW55egxBb/AEi/lXQRDgVibf3Vv9I/5VuxD+VVIkdimkcmnjvTexqRjSORTT1p5pMc0DPQdO/5Blp/1xT/ANBFWarad/yDLT/rin/oIqzUG6CiiigAooooAKKKKACiiigAooooAKKKKACiiigAooooAKKKKACiiigAooooAKKKKACiiigAooooAKKKKACiiigAooooAKKKKACiiigAooooAKo63/yAdR/69pP/AEE1eqjrX/IC1D/r2k/9BNAHjRGaCOvvTsYNIefWqJEIzxRtGKXvQP8AIoAmUUuM4pwAAFLj8qYxDyadjmjrQBjjrQJi4yar3EKu+SMnFWSMUjDIoRMtjDuLSNshkUj0IrPv2ks0ja1WGAEDPlwoO+PSt65Trx1rG1df9DRvQf8As4qiVqjW0hriea6R5zujB2ZAwDuXsPY4/GpXYSzW6Xkkts5KbJklO0/MQSG6DI7NUOlhBd6oJOE2csDjAIQ9R0rQgWeJEfIuoCmOcbyol6Z6P+OKZzy3O88Gecnh5VlcM3mMdyjbkcYyPWuh3H1P51zfgryhokiRAqEmIKHI2n0wen8q6Ope5rHYKWkpaQwopKKAKOuDd4f1IHvbP/KvEZID58zYO3aBn3zXuWprv0m9X1t5B/46a8bdcwE/jVIdiC0T+lek/Dv/AJFqYel9cD/x4V57aryeK9C+HnGg3i/3dQl/UKf603sLqdbSUtJUALRRRQAYoxRmkoAWijNFABRRRQAUUlLQAZooooAKSlpKACkzS0YoASjNLikxTAM0ZpCKMUALmkzRijFAEUh/0afH+1/KquunHhrVPazl/wDQTVlyRbzkcnJqn4lfZ4Y1YjtaSf8AoNJgtzz1gQlv9UH6VtRjj8KyZVwsWPVK14/u/hVMQvSg0vakP0qRjT+lJ3px6CgDmgZ32nf8gy0/64p/IVZqtp//ACDbX/rin8hVmoN0FFFFABRRRQAUUUUAFFFFABRRRQAUUUUAFFFFABRRRQAUUUUAFFFFABRRRQAUUUUAFFFFABRRRQAUUUUAFFFFABRRRQAUUUUAFFFFABRRRQAVR1r/AJAWof8AXtJ/6CavVR1n/kB6h/17Sf8AoJoA8dwAaTHankUw5zVkARjNKPpR3pRx9aQ0Tr90fSgDH40LjYKdjBpjALk07FIc9qUAYoEKO1Lt49qToakUZFCJlsUrpeKxNYQnTunRT/6EK6G4XisXVFB0+T2Df41RC2Lmlgrd3zjncg79fkH+FXY44RLKsDtbT5JaMjAY7xjKng/8BqlpuTfmMNgvDkH32GtGcMYpEuIBMm58Mi528qSSOo+opmE/iZ2vg8yf2fcpIBlJyoZTww57dR34roq5vwgUFtfLHKXQT/KCclRzgZ6/nXSVL3NY7BRRRQMKKKKAILzmwuR/0xf/ANBNePY/0b/gI/lXsVyubScesTj/AMdNeQqv+jgf7A/kKaGiO1HJrufh8SLDVY+y32R+MaGuJtx8xrtfAPEetD/p8Q/+Qlp9BPc7CiiipAKM0UUgFpKKKACjNFFMBc0ZpKKQC0lFFABS0lFAC0UlJmgBxpKTNGaAFopM0ZoAMUUZozTAKSjPFFAiCQ4t5j/tH+Yqh4pJHhbV8HH+iyfyrQb/AFMg/wBv+orP8U8+FdW/69noGtziLgY8v/eWtSPoKzrkD93/AL61ox9BTYMf3pO9LSd6kBpo6GjGaXvQM73T/wDkG2v/AFxT+QqzVbT/APkG2v8A1xT+QqzUG6CiiigAooooAKKKKACiiigAooooAKKKKACiiigAooooAKKKKACiiigAooooAKKKKACiiigAooooAKKKKACiiigAooooAKKKKACiiigAooooAKpaz/yA9Q/69pP/AEE1dqlrH/IEv/8Ar2k/9BNAHj7evem4qQ5yfamYPrVmY3pSgcfWgD/61KoP4UFInT7ox0pw60kQ+TrS9OgpDDApw9aOMCjpTELjIz3qWMZzUY4PrUsQ5NCJlsRTrxWLqC7rCYegb/0Gt2cZWsi9X/RJh2w3/oJqiES6LhtTibGR9mX8ijCrkCb4s2VyCvzny5CXUDAP+8tU9FO29tyB961jB+hBq5I0O4tdQPFIqkibnGdgwN6859jVGE9zsvCUrSPqG+Hy5N4yQQQ349/xrpa5XwarL9s/0gzxtgqxwT2z8w4NdVmpe5pHYKWkopDFopKKBiSDdFIPVCP0ryHYRGR6Lj9K9gA5AryRhy/1IpoEQ2w+Y12HgMYfXB/08xH/AMhCuSth85rrPAv/AB8a4O3nQn/yHTew3udlSUUVJIUtFFABmikpaADmiiigYUUYooAKKKKQBRRRQAlFLmkNMApKKKBBRRRQAlFLSUAFBooxQBC3+qf/AK6f1FZ3in/kVNV/692/pWkR8jf9dP6is3xV/wAipqv/AFwP8xQNbnIXQw0f++tX4+1UrvBaM5/jWrsZGOKbBjqT1pfSg1IDf50UH1pKBnfaf/yDbX/rin8hVmq2n/8AINtf+uKfyFWag3QUUUUAFFFFABRRRQAUUUUAFFFFABRRRQAUUUUAFFFFABRRRQAUUUUAFFFFABRRRQAUUUUAFFFFABRRRQAUUUUAFFFFABRRRQAUUUUAFFFFABVLWP8AkCX/AP17Sf8AoJq7VLWP+QJf/wDXvJ/6CaAPIyPyphHHH61IQKaeasyRHg0o60EcYpV6e1BZNGMrn3p+O/X60yP7v40/+VIYdR70ozRS46UxCgVLF1NRdqmi4Yn2oJlsJKOKy7lcwSj3/oa1pBxWdKoKOMdSKohFfSiPOsv9q3i746EVqf6XGwKlJgQM5/dtzGe/TpWRpJP2nSBgnKKDj2YVpwx2yySLFM1vIWUnB25OGBOG4NUYT3Ol8HNCL+8VIGhkMKFlKbcjjnjg/wA+a7CuR8J+emoTLMY23QKQwUqx4HUdOnpXW1LLjsLRRRSKDNFFFACr95frXk5Hzyf7zfzNenX96NOspLto2kEZX5FOCckD+teWwXK3hnmVGQCZ12k56E/400NC26/MR7V1XgcbbnWR6vCf/HTXMW4+b8K6jwXxeasB3EJ/RqfQGdfRmkoqRC0UlLQAuaKTNGaAFopM0UALRSUZoGLRRSUgFopKKAFpKKKYgooooAKSlpKACiiigAooopAQn7hH/TSszxZj/hE9T94cf+PCtTsf+uhrK8W/8ipqX/XMD/x9aY0crepsaNeuZATVuJcKKg1AfvIv+ulTx9BQwY+g0d6KQDT1ooPXPaigDvdP/wCQba/9cU/kKs1W0/8A5Btr/wBcU/kKs1B0IKKKKACiiigAooooAKKKKACiiigAooooAKKKKACiiigAooooAKKKKACiiigAooooAKKKKACiiigAooooAKKKKACiiigAooooAKKKKACiiigAqlq//IFv/wDr3k/9BNXap6v/AMgW/wD+veT/ANBNAHkpGaYwwM1KeKjIGasyRGcUDg4HSlPpSAgdqCyaIcGpMfkajizg1J+dABjoacPWkpRx0oAO9TRfez7c1F147VLF96gT2HSD5aoH7zD3H860ZOlZ8mQW+mf1qjNGdpHD6U4IyqtgnpnfW2rSAoktoZYgwPyEMcbz/Ae9YlmoRbQdkeQH/vo10MkcxumMEwG0A4ZNy538A45AqjGe5p+EDaJrDpC7JI0JLQncMepwf6V2tcV4We4Gsxxyxx7TCTvjc4HUdDzXbVEtyobBRRijFIsKKMUYoEUNZt5bvR7iCBC8rBdqg4zhge/0rzKxtprb7VDPGUcXEhwfTNeujhhXm18mzVbtfSZ//QjVIaKduAHro/BuRq2qL28mE/q1c/APnFdB4R41zUve1hP/AI81NjZ2GKXFJS1JIUUUZoASilzSUALRmkooAWjNJRQAtFJRQAtGaSigBc0lFJQAtFJRQAtFJRQAtFJRQAUtJRQBFng/9dD/AErL8W/8itfj1VB/4+tafY/9dD/MVl+LD/xTF57mMf8AkRaAOd1EfvYf+ulSJSaoMTQD/bNKnSmxskFJQOlIfWkIQ9aOlFJ3oKO+0/8A5Btr/wBcU/kKs1W0/wD5Btr/ANcU/kKs1mboKKKKACiiigAooooAKKKKACiiigAooooAKKKKACiiigAooooAKKKKACiiigAooooAKKKKACiiigAooooAKKKKACiiigAooooAKKKKACiiigAqnq3/ACBr7/r3k/8AQTVyqerf8ga+/wCveT/0E0AeTmmMB68VKajYdfbpVmRGR6Un8VKevak70FEsWcmpPrUcf3jipSKBijkZpRSDH40ox0NADgOen41JHjfwe1RipIvvjFAnsOmyFJFUgB55LjKFDke9aDj5aouAJT6YNMzW5lRExxhvS5kX9TW3fiyF3K1xEwK5xLsYD74/iWsXZviCEdb2Qf1/rXQ3T3CSyyRLG2ck5JVuqnjqKsxqblvwu8I1638m7Z1aNh5by7sctwAeQO9d5k1wehsw8Q2wlsijea+HDK+05OeeoHNd3kVL3KhsLmjNAx60uFHepLDNGaQ49aPxoELmvPNTP/E7vv8Aru3869Brz7Uv+Q5f/wDXw39KaGinAPmFb3hU41++Hc2cZ/JzWHCDvFbHhg48Tzr/AHrHP5SD/GqGzs80uabS1JIZpc0lFAC0ZpKKAFzRmkpaAEzRS0lABmilooAKSlooASilpKACiiigAopKKACiiigAooooAi/hb/f/AK1k+Lcf8I1cA95IR/5EWtUDP4S1k+LQT4efH/PxB/6MFC3QjE1Uf6TAP9o0J0p+rf8AH3B/vNTV7UMpjulJ2paQmgQneko70nf2oKO/0/8A5Btr/wBcU/kKs1W0/wD5Blr/ANcU/kKs1mboKKKKACiiigAooooAKKKKACiiigAooooAKKKKACiiigAooooAKKKKACiiigAooooAKKKKACiiigAooooAKKKKACiiigAooooAKKKKACiiigAqnq3/ACBr7/r3k/8AQTVyqerf8ga+/wCveT/0E0AeUtgmmHpntUjeoph9e1aMyIjjJ9Kb3p7D8qb3pFIki+9+FS5qKIfMKm6UDACnDkc0g6U4EcYoAX+dOjz5i/Wm/Snp94fWgTJXHBqm/wDrhV5xwaoyf60fWmZozVG0v/s3e781FbM8kBVA1yYiUBwJNv8ACuOtYznDXWR0uIz+arW7KziBAbcyKsIP3l/uehqjKpuXNE3DX7bbdiZPNYnhSe3cfWu5rgNJMP8Abdk32GWN/PJV/IAAyB3B/wA5rvqTCGwtFJS0iwooopAHNed63OlprV40mcPdlBjrk4xXolea+LYnbXJFjXc32veBj2XP6U0NCwj5h36/zrW8ODHinP8AesnH/j61kQD5uDxk/wA62PDxx4miH960l/8AQlqglsdlRRRUCClpKKYC0UlFIBaKSigBaKSimAtFJRQAtFJRQAtJRSZpALRSUUwFopM0ZoAKWm5ozQAtApM0tAEQ/wDatZPizP8AYQx/z9W+f+/grVXkD2mrL8TjdpEa+t5bj/x8ULdCMfVv+P6Ee7UxOtP1Uf6fD/usf1qNOv4UFSH9qbTwOKaaBDT1oHWihRzQUd9p/wDyDLX/AK4p/IVZqtp//INtf+uKfyFWazN0FFFFABRRRQAUUUUAFFFFABRRRQAUUUUAFFFFABRRRQAUUUUAFFFFABRRRQAUUUUAFFFFABRRRQAUUUUAFFFFABRRRQAUUUUAFFFFABRRRQAVT1b/AJA19/17yf8AoJq5VPVv+QNff9e8n/oJoA8rPJqMjAqQ45pjVoZERBpo5PNPbnrTPekUh8f3wasZqBDhhip+aBijp70DgmjHTHWlHWgBe1OT74ye9N9OeaeOCDQBYb7pFUJ+HFXS1Urjkg0zJbmZdNtjvuMbXiP6Ct+WKaSNPLuCmYsEeUGz8hrEvgAkqLjfNjGTgcYqZ7zzo4/MtIX+UfekPbI7DpzVGc4t7G5p0V5HqNmWeNkDqWJjKkDavocV3h4Y/WvKLe6jguIpksoA0bBl/fSAEiui/wCE4uySfsFrz/01f/ChoIpo7XNFcT/wm17/AM+NmP8Ato9NPjPUjnba2Q/77P8AWpsUdxmkrhT4x1U/8s7MfSJj/wCzUh8W6uehth9Lf/7KnYLM7vNcLr6FvEU7ggbJDnPfKCmHxVrJ6TwD/t1H+NUzdz3ly89yweVzlmCbQeAOn0FCQ0tR0I+Y/wC8RWpofHimz/69px/6DWcgw5/3jWho3/I0WR/6YTj9BTGztM0uaaDRmpJHZozTc0ZoEOozTc0ZpDHZozSZo69KAFzRmoTch1HlMhTsx7+tSJMk0ZZSCysUcDsRTFdD80ZptGaQx2aTNJRQA6ko7UlMBaKBzRg0AJQaDx1pM0AGaM00tQXA6mgVx2ead2qESDI61MD8oOO9FgTIVGQvp5hP86zvEXOn2w9b6D/0KtGMkKox/wAtG/rWb4gJ+yWnp9uh/maaWozF1Q/6dB/uN/MUxKdqvF9B/uGkh5YCkORJt4NNYVOy8mo3Xk0xEJHNKKUihRxSGd3p/wDyDbX/AK4p/IVZqtp//INtf+uKfyFWazOhBRRRQAUUUUAFFFFABRRRQAUUUUAFFFFABRRRQAUUUUAFFFFABRRRQAUUUUAFFFFABRRRQAUUUUAFFFFABRRRQAUUUUAFFFFABRRRQAUUUUAFU9W/5A19/wBe8n/oJq5VPVv+QPff9e8n/oJoBnlh+lMbpmnHjPpTDWhkMbPWmHsKe3FMPX6UikOXhhj1qxVdeo6VZzzQMB1pR1pPeloAcOnXNKOaReOtLkAigBWbAqrK25sVak6VTI/eCmZogumCxh2YBR1JOAOlMaSNYoX3rtYHBB4ODzUs6eZayrjOVPHrx/8AWrQt2totD0dGuWVESQAq5XOJeenoDVpESlYx/tEOfvj8Ax/pTxNGcY3H/tk/+FacF7aQGLbduSXTfmSQ5XJyPbtXoQuH2qd7dB39qLEqpc8vVieiSH3EEn/xNOAfn9zN/wCA8n/xNeoCdz/G350hnf8Avt+dIfOeZBZe1tcH6W0n+FSLHcE8Wd2eP+fZ/wDCvRzNIf42/OmFmP8AEfzosLnZ56La8PTT74/S1anwxyrIPNglhI/glj2N9cHtXfZNc3rg/wCJoD6xr/WgcZtuxmr98/7xq3pbiPxLp5P8SzL+af8A1qpp99v97+gqxaca/pR/6aSD/wAcNBUtjuA4PQijcPUVVpaVjLmLWaNwHU1VoosHMWgwPQikLgdTVeiiw+YmaUD7vNQyyHy3YnkKf5UVHcH/AEaTAydvSmkJsYh+RV44AFTWrFTKoxjaG/EHH8jVLz9jthCwJ6g1ZtXDM2P4kYH26Ghkrcued6ik80+gqOiixd2SeY1OEnqKizS5osFybeMUm8elMHINIKVguy3Cu81O8I28Gq8LhcEVO1x8pwOaTvfQ0ja2pTlGDzUOfSpXOaiK1RmxCzHvSGhhikNAhV+8MDvV9VBjHbms9ThgfQ1ZeQtAioxDEjB/Gk2VEcyBHQZzlmP6VkeIv+PK1/6/Yf5mtJCx25OSJH5rK8QnMFkPW9i/rQnqUZWrjF9bn/pmf51FAf3gqTVTm+tx6RH+dQx/fpdSpGgx+cjtionPtQH6mo85NMkST735U1elEh+f8aRT8uKQzvdP/wCQba/9cU/kKsVW0/8A5Btr/wBcU/kKs1mdCCiiigAooooAKKKKACiiigAooooAKKKKACiiigAooooAKKKKACiiigAooooAKKKKACiiigAooooAKKKKACiiigAooooAKKKKACiiigAooooAKp6t/wAga+/695P/AEE1cqnq3/IHvv8Ar3k/9BNAHlhzjmmN6089/SmHritDIYfWmd+cinnimk44pFIB1qxVfoRVnOaBgOtKKQcmlxzQA6lBpOtAJzQBIwzVRxgjHrV0dBVWYYx60zLqQMP3bfQ/yNP0qWUaNAY4y2wuvEgXH7wHvSdU9ySP51HpG46PKBKVCzy9gc8r61a2M6hdebUNissEaqpA+e4z0frwPfFdyh/dp67R/KuEuUtkDh9SlGT1WdRn5gegH413VuVe0hdWLBkUg+vHWgzRJ/D1pR1xSF1Ubccnml49KVyrAVwOtNxTs46CjOWIPT2ouFhME9q5zXxjUUz3iH8zXSbgnYmuc8RHN9Af+mWP1NFyoLUylyJGyc/MMewwKntjjW9J463JX80aq4/1jfh/KpIzjWNIIzxer/6C1CLn8LO02t/dNO2NnoarCVimMtg+9KZGP8Tce9FmYXRORjvxSMNoyPWoHuH2BQABUZuDEheWQBADjccDPYD3oHoXFBKA559KUoRweDnAB6k1yWr+ILu3htbm23wwSKytE0BZmPTk/dHHI5zWCLd77QbjUP7RlBsJQInd2VlXI3KSfXO5cc4P4VDnq0hc3Y9K7kcZHUZ5FR3Kt9ll4/hrgdH1XU/tDiBvmvXCGeQgyAqD94njdxj8RWlqHjaFLie28siLYo2yDYyt/ESR2yPxz6UnVitWCaaNjcAOT0q7p5BdsHP3v/Qa4y38au+UNgu7aGR9/HPXIPPFUZPEWpSySRPem0JQhgFByrZwR9RjHpj1NS8RBrQSZ6lhgvzKaQkd8V5bouuX+k3ZLs9/LJH9nhjJIy2fl69QP61u6d45E7ztfW6JbxKWMsOWJYfwYP8AOiNWLK50dmSMg0ucZOQaqWtytzFHIEKLIoYbvQjPbrVnbxxg+1alIeD8ufWlyME9qj6L1ApDkrt/WgZKCSetOZyDUDELjrk0jyBjxmgCUtmkw2Mj+dRB8nA60/dxzxQwRE11DHN5Mroj4yA7gbh3P4VBc3siSKtsltKPLLsWm2/TFR3PlzXiZCMj5zkelZ1zbauJyLewtTDuGG+yp0z7nsOai+oPREt3rQW7sbdGVJZRmUI4ZV5xj6+9bCTOuQrxKAB98+/1rmbyDW4ZCIo7UQqN28W0Sk/MRj1HGDn3rRtXvpYY2ktI2nMal/3YYA+1Ds0EW02ma5lMcTyDkrI5wfwqhrjZ+wq2OL+PH61YuGIsrgqASGbAJ9xVPX3xc6ZHg/PqC9R6KxohuaSMzVD/AKfD/wBcv61EpwwqTUzu1GIekX9ahB5qgZYzTN3zU0tTM0CQ5m+al3cCo880A0DPQ9O/5Blp/wBcU/8AQRVmqum/8guz/wCuCf8AoIq1WZugooooAKKKKACiiigAooooAKKKKACiiigAooooAKKKKACiiigAooooAKKKKACiiigAooooAKKKKACiiigAooooAKKKKACiiigAooooAKKKKACqerf8ge+/695P/QTVyqeq/wDIHvf+veT/ANBNAHlrc0xhTzwKjbnvWhkRkDr1ppzTiRTc96RSAYHNWQciqwHFWF+7+FAx+OKXnv1po5Ip1ABjPFL70gFKOtAE45UVWuPumrKgbFqvcD5DTMupDgbQP+mhFV9I8s2EoeMviaXgJux8q8mp+x/66D+VV9K8wxXUcZjyZGHzAnqnPTvxVLYzqGnNgRERWgUMCSw2pt6HpXVrdJFZw+a5jZ04xzg965KcSRwATXm390cLtVMnbx15OfStpmWXSdPdZC67ThmOS31PrTRlcttd4ALX84BGceX1Hr0qzbXKhhEXdy54YjpWTcF3iTfLuCjCgn7o9PpVq2kyYhsXIkzvxz6Y+lU0rEpu5ru4XGOc9aTzc4GMUEsB8wBHbimZycYXNQa6jyRk1z/iE/6TbH/pkf8A0Kttn2kkqo+lYGvNumgOAP3Z6f71Kw4PWxnA/Ofwp4ONT0w+l4n6giogfnP4Uk7bJ7J8423cJz/wLH9aaNJfCzsgxwKTPPuetUNV1BtPtw6QmQsxX5WAK4GcjPWucg8X3xdle2jfam/IUru4z07Z696TmovU5WzsTg4xk9q5DxA7z+JbXT5JCY5Y98UcYLMCMgnaO/v/AEp7eJp9O0y2e6PnXlwA4hKBdq5wckdz+lL/AGjBean/AKXLFaqY0ljlSEllHXl8cE8gg8Y96htS0KbTRX0+8gttOe8F8ry2a4traRsiMPyWfj589RjjoM5quviaz+wxW4sJlVH80RhzltvIJJzySScdBgVpbtF1zVRHdWjW9zPJ5Uczp8pUDCncSBzjAUZ4A5rMTRtNmhKIypcQs3mR+blpjkjYPQADPbr3rOV7e6NJ9DIupd1zPItkY45lby4ImVVjyc7Tk9Rz78+nFZc1lKlxJLJcl5BhmyCThugyOxHfoTxxUpT7JLMFm3nPyJIDvQZOTn0/n1qXzbiV1jR0nbKxxuj4yx67R/EecE47Z7Vz2mTcqyTS2bFUUeaeoABx/RePekW5MsRuJYSrQ4xISc5GfypZrh5Lh7ZwuJXKSBW2lD2B45AI/rirWmX8dnYy+cZJBvCqocISCrKSWxkYyDx1Bx3pqnHdjHW/2ixuFnjRY5ECsvlqW5I4DehOfXnNaDeekpa6sgssUghjiSPBWQEHIA468Hip7Bo9Ymup45PIuAiy20ZTajhQBuPbNWLFL65t5bq/lcTYJsbkTBnHGGGOnA9ema19nbYS1Oz0rUYLxfLSZGnjVfNVV2gE9MdvyrVHmjsuQPWvLtKsr7S2inkniZgA4WN8bSTyhOO/Of5811emahPO3k3BDyD5t4YA884wPT1reMubR7jUrbnTEEqAx2nGelMIY8K+ecH61niV+fnbj3pEnkLElzkdK05WPnRo7SeC3IpMKACWxk4FVlldjkn8cVPIUESNvBG7tU2KTQoyG4BP0oZzsLsNo6daTyxlWB5xyM4warTLjOemMU0ribaEf/j8g7nLY/IVk6jbI9yJBqLqYpg+2OAnowbGc+2M+9ay/NcQkdAcce/f9KydWt7e4uYQ1oufNYZGSc+v6fSs9pFS1gUNbtrdprfZfXTROhLN5OTjcTweg6859BWpbNDNFE8d4AjIpVm3cj8Ko6jEsn2ef7KqkIAIxnA5PY880ovGtb+3sodKjaMhEz5jKE/ADtT6ImL95/8ABOju2xp9wckfOeQMn76is7VJFa70mMNll1Bt2R7NV6ds6fNtcjMzDIGf+Wi9qydTfdq+k/KFzeOQo524Df5/GlDc2kRaif8AiZr7RCoh14p9+f8AiZdf+WQqIHmqY2OY03NB5FNJpAKT0pM0lFAHo+m/8gqz/wCuCf8AoIq1VXTP+QVZ/wDXBP8A0EVaqDdBRRRQAUUUUAFFFFABRRRQAUUUUAFFFFABRRRQAUUUUAFFFFABRRRQAUUUUAFFFFABRRRQAUUUUAFFFFABRRRQAUUUUAFFFFABRRRQAUUUUAFU9V/5A97/ANe8n/oJq5VPVf8AkD3v/XvJ/wCgmgDy0+lM2s2doJx6Cp44w74J4HJqR3WLHHHYAVoZFEow5KkDvxUfTFXvPQnGCM96ZPHlMgDI5NIpFQcZ9KsoflH0quBngZya0IIxHGpOCQOvpSGRbGP8J/Kggjg5BqczoDgZP0p42yL6imBVHBpelK67WK8n0qzHGsYycZ7k0ANQMYwQp/KoLgEKcgg+hq6kybeM02RldDxn1Bpmb3Mv+En0cfyqpYeTv1GOYkKJYz94j+E+nOM1emj8tGA6MVP0qPQyVvtQx3ZCD/30KpbGdREsKQeXiDTyzbfvGMAdMHDNz71v/vZNFsmkjKOHIK53Y49aonMf/LVUDHHC5/nV2O4U6PEqsXQSkCRmyc46UJ6mLWhHMB9nBHX6VPaE+dFz/EKbOoe1/wBoUy3ySpzyCMVfQztZnQMZFHKrjuCetRlRtyVIb2HU01Mpy0an65qUAyJvHyp0yBisr2N0rkYDE52Hp36VheIFHmwFRgbWH6iuhWONushPtmsPxKiKltsP97PP0o5i4x1uYf8Ay1Y+oH9abfkeXCx7XEJ/8fFBPz9e39aZfNi3Q4ziWI/+PiqLlszury2gnglilJKHk4UE+v49BxXDazLJJPZ2sTJGiocq3ykDr844wT7cdxXVy3DpLIwkHBJxXK6jYo267aRyZTja4UNkeueo/wDr1E07HNJplTS5bu2YQpPBJAWZmEyF1VgPocEjj3xUuqXtpeW0Zt1ntp03bhg7fm6n3HHWqxvHIwzlNuFKr91Fx1I79OvuKhguLe4ugLh2XGSFUckdSM5xkjBHp81c2tuUWlrIy47ueRbiR0mSUMFJIDDj2PT61o6a097axwWqMzNIrblPykepI+h6+lWZJ7GG4twI3aEMHe4VgXJ9s/dHbFWNN1m3gkuVgiBtpQ2UGA2GPIB9O5BP5VcIoS31NeW00mKSXUIJYbm62gllYbWY4xvyM7uPvHpjtxXDagt0Lq4aHKQlicInzHI5wcZI611GlwW0tq1tNLFazOfMjLR/eDdTnPfvVaZbYgQQQST3ZOxXgQ4DD+n61TTHe5zTbbhVaWSNYwuGWQYK4P8ACPvFj+dQ2MdueGh8+YseJCdqKOe3XPc1uXWnXCo0wtjA6gp5zfdJ7846nk/Wqmn29rFdozh5AE2sqfw8/eAP5HPrSd7XYWsadlZQS21tfx3kQPzM0canCjJwQc4x7D1zWfE0+QrvLAEJHB3IT/sHuOorRe/V/LjkwscTEoi/dJPf2q9pM4up443W2aQKXiWWIDeDwcZ9hwf8ah6u1h2QkVs+o/Z1hu4SmzZI7oTuweoGcgehNamh6dHY3d1tJkIbYshYnI/LgnuBxxVnbf6nbvbadaRQQEFUZBtQYP3WPr16+tOtLHWNJ1Y2sNujxSKm65IBQ+oyTlT7Y5465reMkgcHuaRABYBcY71HGpEjDB/KtoWyOcuyM2cYDYNRPbpvYJv2jphf6mtFNFOn1KUYzIF6Zqy9rGGbqST1NWFtY9ysrHcOqtgUs0RQliSQTxx/SpcilCy1K4tVQ4DgjPfNJNbMxCo0eD0zwfpTvOXnDqTnOMZpFmTfuY/d5HPei7HaOxS2tFcwqw+YEdPqazNQaWXV7CZb+fyopJBIY0HHsc849x6Vrlg97GwJOcdOh5rL1Jp21zTmS9tViUy7z5fPAJ4+nfg1HUb0joZ2qR+Zd29wbm8ljEAUkADdyeTwTkfWtEmVrZ1hvp0cAlUWM5yFz19apamFe/s3e9Us0QYMhw0gGckKew+nate2u1SSRBqluf3bkweUPM+6ec4/HrQ9hRWrITDeRm3EtzcLBIpklCrkZC7ixGOpOOKrX7BtR0Rg7SDz2O5hgn5W5PvXQ3cgVLY+f5RMTkSY6fKOaxtVQtq2mtgArO2QP9w04v3i2rFG9/4/z7RLUYBPQE0+4G/UXH+woqUlY1zjFNjZX2t/dP5U3NWDOvHBodQ6kjr2NAFb3oFJRmgaPSdM/wCQTZ/9cE/9BFWqqaZ/yCbP/rgn/oIq3UGyCiiigAooooAKKKKACiiigAooooAKKKKACiiigAooooAKKKKACiiigAooooAKKKKACiiigAooooAKKKKACiiigAooooAKKKKACiijtQAUUUUAFU9V/wCQPe/9e8n/AKCauVU1X/kEXv8A17yf+gmgDzGEgScnqMU+WMOO4IqEqzdAT+FJ5kqdfyYVoZDWt3HTB5qJ3k27WJGR6VZNwCcEEfrRIokQgkYxwaRSKsAzKvFXpD+5A9TVG3H71auScxg+hxQMip6SFM7e/rTB+lPRC5wKAJEbzJlLAfhUk7bUx61FGjLKu7jNSTj5Ae+cUAJEflpGO1+O5xRF93FIRlx9aZm9xlwP3D59Miq2lYGo3Y9Y1P8A48auTj91wCdwI6Vl2j3KXk0yRRFGULh2IOM5zTWxM1c1ZWDTjK7gpBx+NX41LaOMgAiXGM9a52e8vRK2Ibcf9tD/AIVYh1q+ig8k2lq6E7sNM3X8qEYuLZ0MRJhUE5xRb4+0+mGBAHSsuHV7jyhnT7QE+kzf4Uketz/agP7OtQNxyRcnP8qrmDkZ2jnI6Dr0xTCu7r9cdq5qXxLeIoYWUByccz4/pUX/AAld9n/kHw/+BH/1qzsW7nVqu0/dArF8TEeRbEEH526fSs8eKr08f2chPtcD/Cq15rNxqIWO4shbomSreYHyTxjpxTsOK1KxicyhgOqdc+9RapFL/Zz4HIZD1/2hVn7QFITGSFz196j1CR5tPljij3SEfKM981Ro9jfuHCu4JCkkkZNcxcX+Gkmb94rqFcFflGOnPark95HeHfNokjSHqTcr+gzipjFZzRKG0aZflC4FwDke/PNRK7OXkkzkHvPMlMZAaJiZGweHb6/0qCPejb4S4w2VbPQk/wCHeupjsdMjTauhT8nJPmjr9N1PFlpeAo0CdV74kGW+p3Vl7FdCfZyOeklurmOa1dUiIJKshDZOcDntTbFNpckKjI5D443cCupeysEZmXQbgkqBkOMAD/gVLBa6cFBXw/dAg8twWP8A49WijYapSMS4e0a4EkgkKg7jgkhSOgx0weeM/WrlrrMlooMLlo2i2AMNu0DOAAOh5zke1Wmh0/zWLeH7w4JwAOM+v36Yttp3fQ9QDE5LhMY+gD1TVxqEkxl34mvns5reGNC0wPJTkEj071FpvhFUhivJjcTPt3SpG2JFH95P72O6nqM9DW1BFpsGJYtJvUIXj92Senu1WrbV0hZSllfK4Py/6Ofl/WjS2hfK29TldR066jDKMEdUZDuyvXII6jHbtz1qxa6s0ej+TbWas6lo3fIAdT6AjJHGDzXQXF3ZEMG06+xIfnK2x6+q8/KSepFZ19dQ3EENvHY3S28OdqmzYsxPXJ9OaTjcnladyhouqSQzPC8pWFhiZLY5CtyQM+g9vpU95dapE0ryC4jgKAGcr8rj0B6Z/wDr4p9uLYKFW1uoRGhRZFs33OD0zk9V5wfeoruWK8V4LxdSaPaAmy1cBCBjgYwR696n2YnzWsaFhqK31/E6CbbGoj8uGQsyc4yD+P4A12nmiCICKJWKjA3kkn6k15to8MGm3gnxfkJ0ZLORT+o6Y7V1B8U2gQnyL0sOi/ZXGf0qlCw4yfU6Bbubn5Fj/wB0DNQSKJH3O7OfVjmsGy8R75/9I88xAYwLVw2fUnFWpvEWnJgk3Iz/ANO0n+FPZlbq7NNYlGcACmOrKxAbAPtms+LxHpr5xJN+Nu4/pTZfEmkqf+PmTd3Bgfj/AMdp6itpoXVP+mRgsxPH481nahLNHrVggntokbzCVHIb60R6/pj3Qdbs4GP+WT/4VSvdU09tRtp91oFjD5LI+Rn0+X+orOzuaNrlF1S4kXUrVft1kmIVJAiy31XnhfwrTg+0gSEy6fs8tzgAeb904J56Z9ulZVxf2008MsV1aKgjUMdjdR+HSpodc04O5aXTgSrDzcPvJI+mKHF2BNXN+93jyNskSMIH5kGVJwv+fxFZl8CdS04Fdv7xsjPT5DTrzxBpbojLfWzKUZBuDYY8cdP88Vny6nBd6xp8dtIkh3uxwD0CkdacE7lNoZMQuouT/dWpXUOMHiorkZvpMDPyjpTQzp6496bKFaFh0waYXdBjkdqk+0DHI/Kn8OvqDQBU74pM0p4Yg9jik70AelaX/wAgmz/64J/6CKt1V0z/AJBNn/1wT/0EVaqDYKKKKACiiigAooooAKKKKACiiigAooooAKKKKACiiigAooooAKKKKACiiigAooooAKKKKACiiigAooooAKKKKACiiigAooooAKKKKACiiigAqnqv/IHvf+veT/0E1cqpqv8AyB73/r3k/wDQTQB5lCwViCevSnSx7+Qfm96gI5o8914JB+taGQwQOTyABU2BGmOwqJrh+oC1BI7O2SeP5UhoRWw4I7VoxkSRnHQ1mg8VPbuyE44oKJjA+cDBHrU8UZRcnk+1Ree3oPyprTM3U4HoKAHSSEyAr0X3qxlZEwOhqljmnqxTlTigCwsTKDjB+nFKqhW+Y5J4qMXLBTwKrvcO0g5xz2oJtqWZvLBVVUfKc0QKgDAKKhPPepoOrfhQOw6SFZDnaMimLbjPzKv4UkkjJMcHj3o+0OewFAWROxSNfur044qsu0HOwcU1mJOSST70negLFzbHKv3Rg1Cbfj7gP0NMR2UnBxUn2h85wv5UBYkjgRTk9f5VFcKrDYpIweSKDO574+lMz2oCxEIDnmVz+Ap3lAYyzH8qd0pQcCgLChEwMg/nVmDZt2gMCOnNVgaXPvQFkTvACcoW9+lCQcgszAenFME7gY4o898dhQFkTSttG0SPk+wpYCfLP7xuv90VVznrnPvT1kZBgHAoCxIztvI8xuv90Ugdv+eh/wC+BUZJJ60oPbvRcLIvCR/J/wBYfu/3R6VCk8gdf3vf+4P8ajEjkbc9eOlKIZRyI34/2TRcXKi3NcSCP/WY5/u1F9rm/wCe2P8AgH/16hdpM7XBB64IxTccHFFw5UX4Lyf5v3oPT+D/AOvQ9/OJD++H/fB/xqirsv3TjNBJLZPWndhyo1Vv5mX/AFwOf9k/40w3d1niZSO3yn/Gs9WZehxT/Pb0FFw5UaEd3OPvSoT24b/GmyahOCAJE49mqiZnI7D6VHzmi4cppw385zmSPP8AwKntdzschov/AB6soMVPBp/nP/e/Si4cpfjvrjeQTDx7tRLf3Acf6nGPU1nhyCWB5NBYseT0ouLlNCPULhhjEOfr1oe6uicqISO4rOBP41IJmx2NFw5S4txcHlo4xn0ah7yQDmFM9BgiqgnbGOKbuLNkmi4WIVdxcM8ihdwA6+lTSKHHuOlVbltrx89SaVZmUdcj0pA0O8pycY/GpVAjXHbqTUJuGz0FRvIz9Tx6UADHc5PYmpUiVkBJOTUHenCVgMBsAUAel6aMaXaD0gT/ANBFWqqaYc6TZk94E/8AQRVuoNQooooAKKKKACiiigAooooAKKKKACiiigAooooAKKKKACiiigAooooAKKKKACiiigAooooAKKKKACiiigAooooAKKKKACiiigAooooAKKKKACqeq/8AIHvv+veT/wBBNXKp6t/yBr7/AK95P/QTQB5aapaldPZ6Xd3USq0kMLyKrdCQCefbirZ4BxVW/j8/TruIDJkgdAPUlSK0MjkZ9dvZVtWhunkuX8qV4ciNBE2NzEDrjOOSa7J8ByBnANcDpPh/UpprK8cTQ+XbJCYpFCDgc5J5PPOMdq709MdaSLdug3GalizzmoR1qaHqaAJKcBSdPrRjj3oAdiikHHWigBH4SoR/rFPvUshynHaoQfnFAdS2T14qSFgNwJA6dajbOTxTeaAHy8uSOfpTCPypQT1pQaAG9ulAJzTgfWg/SgBoOTmlyelL07UUAJnNLmk4xS96ADPegZz60uaMjNAC5z+FGc+tHfinDFACelHQ0opetACDPfpS54pB6Cnd6ADOaUYB60nGKUCgCpqzlNGvmBIIgfn04rzCW9kMlzptuUN4ESRZ5HJC5P3Rg9PXj0r1W6gF3Zz25YoJoym4DJGR1rkE+HVlFdC5jljWYMWD+WQcnv8AepWGmbPg8ynQcTPvkWdwxBJAOFzjPbOa3qoaRp39l2X2feHJkZ8gcDOOP0/Wr/amIO1Oz70go4zQAuaUU3GKXtQAue1KM02loABS0mKPpQAoPFGaSj2oAdmk70lBNMQ40bsCm9803PrSArXrfPCfc0oOaZfEfufqaEbigTJM5NIaTPNJ9TQIdmjOaQGk9aAPT9L/AOQRZf8AXBP/AEEVbqppX/IIsv8Ar3j/APQRVuoNQooooAKKKKACiiigAooooAKKKKACiiigAooooAKKKKACiiigAooooAKKKKACiiigAooooAKKKKACiiigAooooAKKKKACiiigAooooAKKKKACqerf8ga+/wCveT/0E1cqnq3/ACBr7/r3k/8AQTQB5Uxph5pxpK0MhmBzmmZNPbA/CmnmkUIO9SwnBxTApOOKmgU78AFifSgY88npik+lSmN/+eb/AJUCJh/A35UgIqUcU/y/9lvypfLx2P5GmBDJ/qzUKg5q28eUOM5x2BqJIyW7AUATOpBzTcGrqwK0SklyT/tUhgT1b86AKZU0YIq55Iz940GAH+I/lQBT6+1KM9Kt+R/tfpQIf9r/AMdoAqAGlxzk5q15How/75o8g/3l/KgCp0oxxxVvyD6p+Ro8hv8AY/WgCp1/Cl6c1a8h/wDY/Oj7O3ov50AV/U0D3qx5Df3FP/AqXyG/uD/vqgCvyOe1KDmp/JYD7nP1FAhb/nmfzFICA8cgUvNTeUw/5Zsfyo8o/wDPN/ypgQ5pc4qURH+4/wCVHlkdVb/vmgCPrRwCOKk2D+6w/wCAmjb7H/vk0AM/lRx0p+we4/A0bVz1/Q0ANpSacFXHWjavrQA3qKKdtX+8PzpQo7MPzoAbQM07aM/eX86Noz95fzoATtzSc9qds9x+dGw+ooAb+NHWn+WaXy2oEMxRTvLel8tiKBjMYGaTFO2N6UbWxjFAGfqA5i+ppiHjNP1EENFn0NQxnigTJ+3FL2pmaXNAh+7BPrSZwabmjPNAHqWlf8giy/64R/8AoIq3VPSf+QPY/wDXvH/6CKuVBoFFFFABRRRQAUUUUAFFFFABRRRQAUUUUAFFFFABRRRQAUUUUAFFFFABRRRQAUUUUAFFFFABRRRQAUUUUAFFFFABRRRQAUUUUAFFFFABRRRQAVT1f/kC33/XvJ/6CauVT1b/AJA19/17yf8AoJoA8pPH9Kaev9amERPXj0qQRe2PrVmZV8snmlWMnBAzVnao/wDr0xm9KBoasfPzc1ZhwHGMcVUklWKJpZHVIk+87nCj8TWBd+MraB9thEbqTtI5KR/h3b9KQ0r7HZsR602uEbxxqgGDaWJOPvfP+eM05fHWo4AOm2LHud8gouiuVnc9+tLn3rhx47vh10uy/CaT/CnDx5c4+bSbb/gM7/4UXQcrO3z71nK4LADkk9PWubHj18jOkL/wG4P9VrndS8SX2o74gPs1s3BijPLD/abqfoMClcFBnpX9taVCvly6paJIhwymUZBoXWNLk+5qVm30mWvK4JNkKqEIA6CgyDqyZ/ClzFciPW1urZ/u3dsfpOn+NSCWM9J4D9JV/wAa8e3RZ/1S/wDfIo3xf881H/ABRzD9n5nsgYHo6H6MKUZPTB+hrxwSr2XH4UvmjPBx64NHML2fmeyBH/uH8qXypOvlv/3ya8aErnnzZAPZyKd58w/5ebj/AL/P/jT5g9mexGOQdY2/KkOR2ryBby5U/Ld3YPtO/wDjVlNa1ZPuareqPTzjRzIXs2erA+1KD7GvLF1/Whj/AInN9/38z/SpR4l1wDH9r3R+u3/ClzIPZs9PyPejj3rzNfFGur/zEpW/3kQ/0qYeLtbH/L3EfrbrRzofspHo9LkHvXnH/CZa2D/x9W30NqtSL421gdZrRvrbf/Xp86D2Uj0PI9aOPWuAHjfVQeVsW/7ZMP5GpF8d6gPvWdi//AnH9aOZC9nI7zjNHHrXEDx5ed9Nsz/21enr46u++mWv4TPRzIPZy7Ha596XPvXHDx0+Pm0yPP8AszH/AApR47XvpbfhP/8AY0+ZC5JHY8+v60uT6/rXHr48h/i0yX8Jh/hUg8d2h66bc59pk/wouhckjrAT70uTnvXLDxzZHrp90P8AtolSDxrpx62t0v8A3yf607oOSXY6b8D+VKMd1/SuYHjbS848q8H0jU/+zVNH4z0dvvNeJ9bcn+Rouhcr7HRYH90f980m1f7i/wDfNYY8XaMf+XmcfW3anr4r0Y/8vzL/AL0Tj+lO4crNgqv9xf8Avmk2If8Almv5VkjxRoh/5icX4q/+FO/4SbRP+grAPqG/woFZmn5UXeNfypvlR/8APMVRHiLRyMjV7b8WP+FL/b+kf9Ba1/77/wDrUXCzLvkxD/lmKTyYv7n86p/2/pBIA1azz6eaKkTVtPk+5qNof+2y/wCNAWZY8iL+7+ppVtoycbSPxNRi+tT0vbX/AL/p/jU0V3bM4xeWx57TJ/jQBi3qlpSBkhSQAarpxgVZkmUzuSwPzH+dMuItuHXoalAxgNLnkVFnuaXNAiT3paYG5FLmmM9U0n/kD2P/AF7x/wDoIq5VPSf+QNY/9e8f/oIq5UFhRRRQAUUUUAFFFFABRRRQAUUUUAFFFFABRRRQAUUUUAFFFFABRRRQAUUUUAFFFFABRRRQAUUUUAFFFFABRRRQAUUUUAFFFFABRRRQAUUUUAFVNT/5BN5/1wf/ANBNW6q6n/yCbz/rg/8A6CaAPNcAdBTCahvr6002Hzby4SFewblm/wB1eprk9T8aSvmPTIfLX/nvOAW/Beg/HNVexCi3sdReXdvZQ+bdzxwRno0hxu+g6n8K5fUPGQGU0+2J/wCmtwP5IP61ys889xOZp5JJZT1eRtzH8aiO4+1Q59jeNNdSze393qMoku5nmYfdB+6v0A4FQqrFgTmoS+31pPMOc7jUNmqii8wwOhpu41VMhxw9HmN13fjQBZ304N9KqiR/UGjzHPUigLFoyciqxYBjTd7etVyzZzxQBfSTag4pfM9qqBjtFIXOaYi3v9qC/tVUSP8AWnByeuaNQ0LG7J/+tQCPWq/mUeaaNR2Ra3j8fpQHHr+lVRKfwp/mZGcigCxvX1GaXIPfFVgxxkUu80gsWMD+9zTuPWqu80okIpDLWCehpcEfx1XEpz1p4k/2qV2NIk2k9xTsEfxLUQc/3qXeeu4UXHykoz7UuPYVDv8A9ql8z3FK7CyJhj0FLkdgKhEhJxxS72ouFiUEA8gU4Eehqvvek3yZ7U02DRbBHvSYT0NVvMfvjj2pwlfsBTuxWLIC+pp21CaqiaTuKd57f3M4oAtLGh7mpViQjrVFbg/3T+dPFzg/couxWTLv2dCPvcml8gHHI9uKqC9xx5Z9qT7Y391qE2DSJ5EYEgOMfSmFX7utRfbPVTTTdDHQ07sVkT7HK53L+dJtkB+8MfWoRdegal+0+xx7ii7GkhzFjx8pqJow2cohpTMp520m5f7madxWIzDH/wA8YvyFH2eJuDCn5Cn71zwlHmDuv5UXE0dDpd213ZJOWJljPkzDvkD5T+I/lXS6ZcCeM20p56rn09K870bUl0/VCJiRbTfu5uOgzw34Hn6Zrs0LQzAg4ZTwR6/4Vonc56kbOxdmiaKQqR+NMDVpOEvbNZlGGxyPQ1mgEN70zMep/SnbsDFR5Az70o75OaYz1nSP+QLYf9e8f/oIq7VLR/8AkCWH/XtH/wCgirtQWFFFFABRRRQAUUUUAFFFFABRRRQAUUUUAFFFFABRRRQAUUUUAFFFFABRRRQAUUUUAFFFFABRRRQAUUUUAFFFFABRRRQAUUUUAFFFFABRRRQAVl+JJHh8LavLG7JIllMysvVSEOCK1KyfFP8AyKOtf9eE/wD6LagaPmaVnllaWV3eRuruxZj+JqMrk9aUsB3zULueoIrG7OnlQpXaetRszZ64pGdsdRUZZx6fnRcEP3Hr1pMtngVGTJ7UAyA9BSKJtznquaTcR1T86aHfA+WkIkcjKmmhDtw7gUuVz90UwxnuKYVA5p6C1Jtw9MUzKk9/yqPGRSNGexp6Amyym3GOPypQBjtUCq470vz+tKw7ssBQey0uwHsKrgvnrTxvNFguS7R/dWjy1/u4/GmgPT8uB0/SizDmQhj/ANg/nR5XfY9OBfP3aducfw0WYXREVx1DD8KT5cdD+VSl2PVf1phkPdaNQuhvyn1/KgEf3qUyD0NG9O9ILIXC+ppwX0JppYetLk9mphoPCknANOMbetIC4PBpwMn1qXceg3Y3tRtb0FP+f+6aPmx0/Si4WGBW9P1pcH+7+tO+bPQ/lS5Pt+VA7DDu/u0Zb0NOJOOQKr+cd+3B/Ci4JXLCsepLfSgsw6A/lSxHPXg1Lxg4NHMLlIg7HjmpRnGMn8qZxikLr3JFG4EwJ7fypS3PQflUOUGPmP5UblH8Z/KhoZNkegoyBzxmogwJ+9Sg/jQA87SeQKbhfQUhYE0mR7fnRqGhII93Rf1ppUep/OmnpwcUnzeopiHbAO7fnS5IAGTUZJ9vyo3MfSgB+4470m6mEt6U0sQelAEUmC5HXPtXZaHf/b9MRHObm1xG/qyfwt/7KfoK4mZiJOnHtVrTdQbTb+K6AZlXIlQfxofvD+v1ApwdmRUjzI9N0y4EM2xj+7k4PsexqxfW+xtyjg9fasobDgq26NgGVh/Ep5Brcs5Re2e1jmRPlb39DW5xMyjx060q8n9alliMUhBFRDg5pjPW9H/5Alh/17R/+girtUtI/wCQJYf9e8f/AKCKu1BYUUUUAFFFFABRRRQAUUUUAFFFFABRRRQAUUUUAFFFFABRRRQAUUUUAFFFFABRRRQAUUUUAFFFFABRRRQAUUUUAFFFFABRRRQAUUUUAFFFFABWR4r/AORP1v8A68J//RbVr1j+LP8AkTtc/wCwfP8A+i2oY1ufL+PSmlM0zcabuPqa59Ts0FaPjioyhzQ8pA71GkjEnmjUNB5B70gVs45zS7mzxShiOooHZCgsB3pd5x3pwkHcUu8Z5zQOwzef8ilyc9B+VO3r70u4E8UrhYaD/sj8qdkHqo/KjIPanqFx/SgLDQR3Wkzk/dFPYD1pm0Z4ai4WHBR3BFTRxqT3JpETIHerkEILCqTM2h8djEwDGYL9QamXT0PSaMn0ziuit9Jt5IlLDacdDVn+xrbt0+tXa5hz2ZzH9nNnCsD/AMCFIdMPcH8wa6Y6JBnjNM/sOMfxEfSjlQKozmTprddp/Ko5LDaOQPyrqG0b0l/Sq0+jz4O2QEUmilU1OTeFVOOKj2L/AHanvI2WZlJ5BxVUDBrM6VsWI7dpOcDFWBYkjK4P0q3plnPNGTChbHBx2rS+w3Y62+T9KuzMnJJ2ML7EwxxS/ZHxwBW4LW4Un/R2H50xrd+cwtn8aLMnnRifZZc4C/rSm1lHY1seRtAzG4/Gjy+Oj0mpFKcTFFtKOgOPrSiCb0rY2DHf60jRP/Coz05pWY+ZGQYpQp/xqs0Umf8A61bxhcjkKP8AgNRtC+75lXHYgUWY+ZGVEkgHb8RSlJP8itURNjlAaaUxjKY/GhJhzIzBG+eQD6cUeU390VpeVk/Kp47ZpjRNnO0j8KrUV0UdjAY2jFGw56frV4RN1Kn8qXyueFP5UXYaFDaehUfgaNvP3T+dXDEB2I/CkMQ/yKB3KwUHqpoKJn/61WNnqKNg7UWC5W2LSFFBqxtx2zRjHb9KLCuV8Ad6YSvvVv5e6AmmEJ3XHpzRYLlYsPWo2I7mrLLGeoINQOgwcE0DuU5QPMOG5HvQg9/1odRvPtQF5/8ArVIzsfDF59osZLJ2zJbjfHk/8syeR+BP5Guksrg2twrn7p4ce1ebWF02nX0F2gJMTglR/Ev8Q/EZr0NDFIFkgbdDIoeN/VT0P+e4reDujkqwtI3byASJ5i898+tZRTDEGtLS5xJEbdz8yD5fdf8A61QXcJjkPFWYrsenaR/yBLD/AK94/wD0EVdqlpH/ACBbD/r3j/8AQRV2pNAooooAKKKKACiiigAooooAKKKKACiiigAooooAKKKKACiiigAooooAKKKKACiiigAooooAKKKKACiiigAooooAKKKKACiiigAooooAKKKKACsfxb/yJuuf9g+4/wDRbVsVj+Lf+RM13/sH3H/otqGNbnyqwH401gO9LnNJ6cfrWNzrsQTL8owzDmmpG6nO7P4VM+PQmk4NK40gUkdWFP3cdj9DUYGB149KUDtkUilceGz0/nS59c0KPand6VwsN3D1NO3D1H404fSjC+lK5VgDDPapQ3HSotqE9qkCjH9KYncRiM00YHOTSsozxSbRQFtCwjHHBNX7DDXMe8kDPpVOJV4yK07KNGlQMWHPGKqJjM7aBo9i8jGPSpg8WOq4qtbRsEXLkgDirJUn1rY42OHlnkEY+tGxD3/JqZsYfw5+tN/eZxsXGepHaiwXJPIH+0fxpk0AEbYLU/H+zzUExAU46+xNJoaZw2oKUuHDE8H0qirLnrWrr7K1zt3YPfPasZME43DFYSjqd9OXunY+GyXtWZcYzit/D46A1zPh8y7GVHBjHpiujUvjlj/3zW0djiqP3hxU5+6Pzo2tj7v60DeB1/Sl3Seq/rVWIuxu3/YPFMKjqY/zAqQOwHIX8KTzCDkoB75osFyMJGesQ/75FJ5cJ6wgf8BqfzBjpmmmT/YY/QUco+Yi8m2P/LNR+FHkW/8AdWpg645Rh+FJuT0IJ9RSsHMQGzt2HQfnR9hiNTboz3GfpRmPswxRYdys2nQn+H8qb/ZcP92rR2A/fH50vyk8FT+NOwcxT/sqLPQ/nSNpEQHDsPwFXxkUHJo5Q5mZp06PPD8/Wo20xT3FahVjR5ZI6/8AjtKw+dmOdLTPUfgKT+zPRsY9a2PJye35UGEnoF/HNFh87MY6aD12nPpUZ0wDPTFbvkeo/KmtFg4Ck++aLIPaNGEdL+lRvpeOwP1roVi7bSKRocg8H8KXKHtGcw2lkA5QY9+1ZssEasRjAB9a7KSANFwrc+1cVegCeQA9DzzWc1qdFKd9GVXgj3k4P4Gk8mPGQT+dLjvk0xgexrOz7m912H+WnQZ+ua6nwteboZNPdstHmWHJ/h/iX8PvfnXJKWDfeq1b3U9pdRXEJxJGwZff2/pWlN2ZlVipLQ9HidoZklQ8qcityVUurYSJ0IyK5+CeK6to54eYpVDp7D0+oOR+FammTlXMDdG5X6+n410o4H3PStKG3R7EelvH/wCgirlV7AY061H/AExT+QqxUlhRRRQAUUUUAFFFFABRRRQAUUUUAFFFFABRRRQAUUUUAFFFFABRRRQAUUUUAFFFFABRRRQAUUUUAFFFFABRRRQAUUUUAFFFFABRRRQAUUUUAFY/iwA+Ddcz/wBA+f8A9FtWxWP4s/5E3XP+wfcf+i2pPYa3PlbYvrTSnPBpxOTz9KTI6Vz3O/lIzGaQo3TFPPqTgU0v7mi4cpHtYdDRhh1NPL46mjcp6kUrlJCAnNOzjnFKGB7DFPz7UXCxHuOc8il3N681JkUhIDYGPrRcLDQzY/rinhz7U4BSKcFX0FHMiXFkJkPpSCTJwR+tSuseMAHPrTAi5HJp3QuVlmJgMcEfjWtp0wEqkqG9Qayo0Hr+BrTsU/eLk8Z7iqTRjNSO4tZVeJTtI/GrQdfce1Z9sCI12kHjsasAtnAGfxrZHI7lgSL2NJuBH3xUQyB9xvyppYk9/wAqdhXJiwGRvH50xx8pJOaYMZzkVDdNiI7SD+NIZxOsKTeynnGe1ZqKwNaOqb2uXIzjPr3rNG/dyDWMtzuhblOt8NM21kIGOpOK6ZB/nFcn4eZY0dmYqx9+1dPGxKA5PNaxvY5avxE+4e9GcdP1pCfQ0m4iqMrC49cZNG36UoDEdaRtwPai47CbD2A/OnBW9P1pOfalAIGe1K4WHbR0weaNo7gn8KYWx600uQB70DHsMdA35Uw5PVcj1pPM9TSbxjhjQBJtXHzAflUe1c/dH5Ub/wDaoBPXcKYWF2p3UUhSPPTn6ml+b1H5Uhz7flRcLCcDoT+BoDZHEjj8aQ7vRabtLZyBRdCsx+/BxvP404s478fTNRbSPTFG1hzk/hRdDsyYO3t+VLvb/Z/KoQSD1OaXe34/SjQNSYM+Bwv504udp+QH8agDt25/Cje+OFHNAhWlwq5jOPqK4LUGjN1Lj5RuPArtZXkEJ46c8GuG1A7rlyE289M5rKZ0UNyH5f71RkDNICT2oOPxrI6QwOualT5hwORVYg8nINKjhG9qaBnY+E7wus2nsTuUGaH6fxj+R/OukXIIIOD1BHavOLa6lsruK7gJEsLB19/b8RkfjXpIMUqRzwHMEyCWI/7J7fh0/CuiDujiqx5Zep6vpbF9Js3PVoEJ/wC+RVuqekf8gWx/694//QRVymSFFFFABRRRQAUUUUAFFFFABRRRQAUUUUAFFFFABRRRQAUUUUAFFFFABRRRQAUUUUAFFFFABRRRQAUUUUAFFFFABRRRQAUUUUAFFFFABRRRQAVj+Lf+RM1z/sH3H/otq2KxvF3/ACJevf8AYOuP/RbUnsNbnytvz70mM9hmowyjvS7gO9czPRQFCf4qbsbsadv7ZpCWz2NLUEhh3DsTTc46ipdzDqD+FLvPdaLlcpCHA7GgygVNkegNNPlnjaPyoTE0xiln5ztHapchcZP40AgdsUo259/cUNglYQyehx9acrkdKNi+2aXYR0ouhNMCxxyBSb1B5AB+tNKEkjP6VCIDnO4GnZCfMjQhdODz+dathIPOXGaxoFCrgrk1pWkoSRSQB7VSsZSTO2t5DsXg1cQnHasi1vImjXJUGr6XAPCsn/fVbI5JJlxR2p+SO9VfMOP8DTTcYbGx/wAqZJaZjjrVWZgUO5QR9KRpgT0OfpUTtkYByfrSGjltS8sSMQuMk8YrJ3qD6c1qaxk3BwQQBjisjq3IH5VhJanfS+Gxt6VIHuFQ8g4zzjPtXYx4C43H8TXG6GuJ92O3WurRjjGa0hsctZLmLeccg9valGf736VXz78U8OfbNaGJOFb1zTRnPOKj8w0vmMO2aWoyQtjsKQkgcD9aZ5w7r1oeQYouOwpJz05o3Edj+VNDrjnFIW96dxWHEqeucnrxTcqKbnJ+9gUA7uPyouFh2R60ucduPrTSeQOKQhcE+nWlcdhxJ7bfxJo3nuo/A1HwTjnNIRg45NFwsSF/Y0zzGHTP400Kx5H86Qqwzt5/GncLEomkx1H5U7zX6jaarfvPT8qTMg4wfyoAsGchuUA/CnLKD/yzH4Gq++UHp+VOEjZxspaBYsbh1x+tIZwOMHPsai3N/cP4Go5JT0Ktj6UBYWadREw+boT0rjL1o1mxvJyeDt4rq5JVMZwTXI3aIZGx65rKdjoo3uIbd/T8qabdyMbentUqXGFGetL5/bPH1rlvJHZaLKZhb+6aDCqjcRzVgysDSGUnBIp80uo1FFfcGGDnNdb4P1Jmjk0iVidu6a1Pp3dPx+8Poa51ZAx7flUttcy2t1FcwHE0Lh0PuP8AHp+Na06rW5hVoqS0PpjSf+QNY/8AXvH/AOgirlUdFmS50LT5402JJbRuqn+EFQcVerrOAKKKKACiiigAooooAKKKKACiiigAooooAKKKKACiiigAooooAKKKKACiiigAooooAKKKKACiiigAooooAKKKKACiiigAooooAKKKKACiiigArG8Xc+C9dz/0Drj/ANFtWzWL4v8A+RK17/sHXH/otqT2Gtz5U8tfSmSIQMr1qPJHqKXe3rXPY9HRkYEjNjP9KkAKDqWNJ5h9RS+a3otJhGyE8wqfu0vmFu2KaZe+0fhSiVB/DikykSAf3qcAuPrUe9Ce4oYrj5CakpkoAPf86cEA6GoVRSuTJk/WlAdR8rZ/GmBMF2jrk0pbj6VGoc9SKeIz0xikFg4Pb8qQjJGBS7TnrQF560BYnjwB0q1FjIA69qpRoT0OBVqLg00zOSOi055IUwUYlh25FaKyKcboDz6rWJC8uAQFBx1q1Hd3AXJORn1rZM5JRdzWQxdlGfenhlPAUfUGsr7axwGDj8eKljnV2OGcfUcVVyeQvluf4+PeoyUxklhn1qBrhEz+9BOP85qBr0ngbT7ZzSuHIzI1aNVkKqxfdyWrMEQz1I9a0rxizliAOf8AP4VSJXdxzWUpO51wirGxpUeGyjnPA5FdDGGUDkVzelPhwAD9R2966OJsqvz5FaxZzVFqTKDnsakKsOq8elIhU/e6djTj7Nn60+ZmXKhm4qPunFLvJH3TT8+qmgsD04p8w+Uj3Y5wRTWcH8alLA8UBUNLmDlK5YetJvHr+lTsqjggY9cVE0a88U1IOQb5gH8VIJupzSFF9MfjSCBWHfj3p3QuVj/Mz3GaXfnj1qPyPRz78UGBuzfpSuh2ZIXIB5GaRpWH8XNQtHIP4waaUlz95fzphZkjTMf4jTPNYevFRlZSMZX86jZZsf4U9BalrzHxnceaDJJ/eqJS20A8etOBIOT3pFWH+dIP4qUSMTy1M3eoHtTgwH8NArDzI2OHqJ5W/vGn5Q9M/jUcir60XBIikkOw5IrlLvcJ3B9TXUTqojJ3fSuZuVPmtnB/CsZs3oxKmQT1FIyH1qQxn+7SFe2Disr9jpURhU4HrTWR+MMR+NOJIY+1BfPegpRQ1fOU9SR9anWR++c1DnBJ71Ikm1s46ikHKfUHhY58I6KT1+wQf+i1rWrJ8LHPhHRT/wBOEH/ota1q7VseXLdhRRRTEFFFFABRRRQAUUUUAFFFFABRRRQAUUUUAFFFFABRRRQAUUUUAFFFFABRRRQAUUUUAFFFFABRRRQAUUUUAFFFFABRRRQAUUUUAFFFFABWL4w/5EnX/wDsHXH/AKLatqsXxh/yJOvf9g64/wDRbUnsNbnyTn3NG4+tLg+tIR78Vgd6uGTSdKdwByfypp69qQ7CYH1+hoxz7UdvpQCM8mgpC4xRu/GjI70Db7UgHqy4ySM+9KF3dCMexpuF9qTYCOhAoGP8snpTlEgYfM3vzTBkcAninhmGMMaA0JA0g6O1O3SA5DA/UU1WdhgEfiKk3SDPyqahlJBFcyEEFFxV+3feQSKoKrnsB9BViLeBjOKpWM5cxu24EhyPTtVoRZGBnj0NUNNOBy5P1rUUNxz+ArWKOWcmgxgYIz7elLnjGM0vlyZPQ0MkgOSFAquUlTIWjDrhuAaiMYQbVJGePpVjL9kBpCeuY8etKxSmZN0vyn2/lVNDg5wOKvagy7+FIBqgc4BzjFZM6YPQ2NOIdlIIDN1HtW/Hg88iuWtfNVg4AAUgEj09K3IZpNowTz+NaRMKm5p9TjrS5x1OKpLLIOwOPal+0MxPyjNWY2LXnle/A70LKzHJOfeqglJ5IA9qUS4OccexosPUvbyRwfrSM2SD/KqouBnuKXzsjqAKmwyYzZ42/lSeft/hqNXGc7xxRvQH1FGg9STz0PVT/OhZEOOTnucU0Mp6KBSEgDI4NAEm8Efez9RRv4zmmqwJwSCfenfLjtSY0NY8cHBppGfT6VIVXPGKTyxnp+tHMOxGTjB24ppNTbPSmGPvincViI5IAzTGDnOM1OU9gaQKw6D9aOYXKQjcOj5PpTvm/vDPvT8E9VGaYUyOh/CmpEuI7II5prDtTSh7N+YpCWH8QobGkQ3i4gYjPAziuddWZiSQPqa37qRvLOCORisCUuT91T+Nc9Rs6qSVg8hiOBn6GmsmOPmH4VJEwU9x+NK8wLHGD3xWF3c6UkVTGc/eH5U0oc9RVouG7D60hTcMgD8aOZj5UVfKY9l/OnbHHVasbR0KikEIxwDRzj5T6X8K/wDIoaJ/14Qf+i1rXrJ8LjHhHRR6WMH/AKLWtavSjsjxpfEwooopkhRRRQAUUUUAFFFFABRRRQAUUUUAFFFFABRRRQAUUUUAFFFFABRRRQAUUUUAFFFFABRRRQAUUUUAFFFFABRRRQAUUUUAFFFFABRRRQAVjeL/APkSte/7B1x/6LatmsXxeceCtePpp1x/6Lak9hx3R8nGjAPYUeahzmjK9jXLdnqWQ3aO4H1pCin+GpPlbBzSFc1PMx8qIfLHYGk8sGpcH1/Gl2nqKfMHIReUezA04IfQGnr26U7AzijmDkISGHRabubPTmrIA96UUcwnTK6k1IgLnA5zUu0HggGnoAvQAZochqDQ5VCjAI+tOGBTSQKAwHXNQy0WIW5qynJA96pI4z3q1GRnqaVhSZv2KxFQCi8dyOa0FhiJzt/WsW0wuMMS2K1Y5OMF63izkmtSwLeMjqR9DThaqf8Aloce/NRK+TjK4p6g5zuqnJmaiL9k28hx9SKie2YA8ofzqfJxyajkORU8zKUEYV9aSCQkkc9s9vSqBhfONvP1rau49+Du+lZ4h+Y88VhOdmdlOCsFqZEdQ4IjQ9cd/Wtm3XCBRggdKo2w3OFPK9q3Io0wMJ9KuFUxrUSIFuc80pDEcDmrQjj5+U07y4z0B/Ktfao53SZRKkdR36imkVdeFP7hxTfJj21XtEL2bKWCfrTlRuv8qt/Z4v7+BUM4WIhVbPrmmpp6IORrcjw2foKYzMMgjNKzqKC8foeaOohm45GRThI3v1pMg4wD+dBY4wCaYDhIw9acJWI60wAnqDRux/D+tJjRN55B+8KU3RHYGoNynnFNO3uDSsh3Jzd4/hB/Gnfa+MkHH1qqVj65P5UBVH8eaLILstC5U/3qDcL6n8qqlVHQkilwDgAmiyC5a+0Ie/6UechONy1W2N15ppQjOcUWQi4XUjAx+BqJmXPOR+NVHU4yKjR2V8HnNDj1BPUluivl+npxWJNtJzn9K17rHlkhSMc1kyKu44z1zXPNnZTWhXKKehqMx9gamKLk/NjFNMfH3qz5jblICrZ60gaUH71SFOOozTHRwMgDFF0FhBJID607e4PQj8aiO4c80Fz34NNoaPqTwrz4Q0Q/9OEH/ota16yPCn/InaJ/2D4P/Ra1r16EdkeNL4mFFFFMkKKKKACiiigAooooAKKKKACiiigAooooAKKKKACiiigAooooAKKKKACiiigAooooAKKKKACiiigAooooAKKKKACiiigAooooAKKKKACsTxj/AMiRr/8A2Dbj/wBFtW3WL4x/5EjX/wDsHXH/AKLak9hx3R8j4B+lLtwetAwT1FHr0rm1PSQmCKT5h3NPx9aQg5+9SGhBIw75p4ZiOcE9qaquxAGCT0GKuR2xAGcb6iTSNIpsiCk4/pTwrDHFW0gAHU/WniIHoOPes+c0USmFbuKXGO1XPKPpTDGc9BS5yuUrYz60YA6GrAT1BzSbOORT5hcpFtHp+tGxqm8sdcAUwoewP50+YVhEQk9RVuFMHJ7VCqkVKqnPUg00yWrGnasM5Jxj371oo+Bmse3VsjqQO1aKhuuDWsbHLO9y2H59qeGI7A1VBxk4IxTww7mqILLTEcFTULSj1IJpPMHrUbyA/jS5Rple6kLDCsT6cVXLeXjOQSKmkkVF3N99ug9KznkBfr15rKcTqpyL0MxDgjPFbMMykfdP51zkTE9G57VqQO6jaGU0RiKozajmXvuFSiVSfvfmaykdx6Gnec+enNVymJoM2cfPj8aaF6/OTVPzsjnIx1oWXn7wp2AufnVORo2YhhnJ9alEoK4wDSbI2z8lOLtuJq+xA0IyMOcZyOaTaVb75x6GpSka+oFIVUAAOcVXMTyMYMAA9vpSFWbJBGD7VIFQrjcOKFVG4H86fMJwGZIHTH40uSRT/KTsc/jR5eOmaOZBysrvuXOTge1INwPB5qaSJjnqKZlgdpXGP1qlLQlxIxI6g4BpRIxPI4pDIxJ4wBQJADkjH0ppi5R4cE9PxFOyMjGT9DUasCeBSgj3+lDYrEm7HQtimb8jhunajknK9u1Jng4GDRcLC5DDNRnHBPrTgwCkkf8A16YWA64OeeKTY0guAhUgSjnjrWVLCwbiT2q1dyR7D8vJ7is1nBAPrXPOJ1U3cVoph/FUZWdT2pC3XDHj3pu9uzGs7G1wLyr1T8qb5xHBQj8KcJHHBJzTGmcN2570JDuOMkbA9qhbaOQx/E1J5x7gGmSNuQ/KKLFXR9S+E+fBuh/9g+3/APRa1sVjeEv+RM0Lt/xL7f8A9FrWzXox2PEn8TCiiimSFFFFABRRRQAUUUUAFFFFABRRRQAUUUUAFFFFABRRRQAUUUUAFFFFABRRRQAUUUUAFFFFABRRRQAUUUUAFFFFABRRRQAUUUUAFFFFABWJ4x/5EfX/APsG3H/otq26xPGP/Ika/wD9g24/9FtSew47o+RcYBz+lJtNO+cHp0o3nuK5j0rAAQOCR+NKGbHXj3oD8ds0u4HqKVx2HJM0ZyCPyqyt6+PmUVU3DPNOyKlpMtNoufbsnBWpBdKx+9j14qgOR6k+lAJzj2qeRF87NRJ0bH71B9TUgYNwGU496yc+gzRtAPQCp9mh+0ZrsNvak3qowOvpmsreRwrN+dOEzquN1L2Y/aGl5oC8imGVDxwaorM7DkA49aUSg8lM/Q0ezD2hoI4PY59KnVehzWWs6Ly3mfhg1bS4i2Z3sPqKORoTmma9uQAD3rQjbcOw9Kw7eaMnPnKOO/GfarqT88Ov0zWsUznk0aq7e5oKqe+aorcNjt+dO+09OtVYgsyImO3SoPK7469qFnyGZs8dqjN0WbA/PFVcXKU7kEv35/lVGSNvMzjtWjO3yk8DccD6VT3FpCF5CntWUpM6IRHQROGBz0rSjRxjHaqsXysAeO5q7FIOgojJinEkG8U/f6kilUnIOKdkevfFWmZOIiyE98/Wguc8qPWnBtpwFFWYJV3DcARQ5WFyldZU7oPwNOEiKf4gc9jVm5u4FyuyNjjrt6VmsuTkJjFTF33HYsNKueHbPvTVlUnG4H6iqwiHGcg96UgjjkVVhlslW5+WnoUzkgAn0qhuwMHoPUUqkbjn8cUWBs1Q/A6Hikyh4K1mq8mfvnp60vnS9m4qeQLl4qM/xCm5IGAxOfUVV+1SDnOcCl+1ZPIzj2o5WPQsbyRnah+ophCEcxLk+1R/aUYAED3GKFlTsMH1qkrCdhDGMcKAc0oUHqD+FIZi2eenal3sTgqDjuKrUiw7EeMgt+NIVQ/8tPrkU0yAYyvWlEi8HHSgLIXy+qhgR65qNo2wcYNPEi88fSmMwyemM0m2CiVLmJ9m0p25NZbRNjGCK1Z2GMZ4YHvWYXYY+bB71lKTN6cUVmjKMCOQPSkKkrwOtTM7/U0zzD0Iz9RU8xrykTBlGfzqMPzjFWC2RyPpUfy0Jg4sibgbgeO9NzkHipjjHX9KYFXoMUcwcrPqbwj/AMiXoX/YOt//AEWtbNY/hLjwZof/AGD7f/0WtbFegtjxpfEwooopkhRRRQAUUUUAFFFFABRRRQAUUUUAFFFFABRRRQAUUUUAFFFFABRRRQAUUUUAFFFFABRRRQAUUUUAFFFFABRRRQAUUUUAFFFFABRRRQAVieMf+RI1/wD7Btx/6LatusXxgM+CdfH/AFDrj/0W1J7Djuj5E3nPNKZD0p+zGORTSnPauW6PTsxA4/ug/hQHjPVMfQ0jIKaEPei4WZL+77E496XauDzUYXjtSgEelIokGOxH4UuwntUfzCnKQO1Ax20+mKTa3XFODDPWlD5PB4pXHZEYznmlx+VSb8knAp25SPu4+lFw5SLcR0NBYjp+tSFI35zik8rjAPvRdC5WNR/m6ZqVSCOc0wRNkEVKFwAMGndCaZNEueA30zV2OMkg559aoQtz1rQhYk7Qee1aRdjGabJ4hJnOCcdxUweQdVb6kVKhCIF6gDrUgY8nms3PqWoWRAZWzgqf5U0SDOcMD7VYdzj7pxUZcH7y4z7VPOUoFedw3c9MVUXbEWCOwY9TVuURknIOe2DVZkQHqwx+lQ5GsYiqzgj94D9a0IpjjnB+hrNAUcq5/EVYVDsGGH8qqOpM1Y1PtmxOIvmx3qIXTSkZAWqQDqflPP1qUPKepzWnLYxb1LvmhGB3D86c1yZBtXFUhLIRhlU/hTxJt+bYo/ClsM0LeIbtzcjOeakZgWJxjJql9rbZtycD0oS5Pqeaiz3K0Rbyu7HYUmVzycmqwlXj5sfUUhfuGBo1K0LYwwP8qDGpNV0ZyB/OplZ/Q5ouxcqHGJPXjFRtEAMA04ux7Y4phY5PH1pqTDlQxou2OfrULJhgM9asFj0xUTLk5P6VcZEOJGqY4z+VPVWUcNxTDneMkAVE7/wgn8Kvcl2RN553EZ496Vbly3Y1WUM/yqcZGTmpRCEALU3ZEK7LCzEY3Lz0qXzRk8VCgXIzUwAJ/wAazdi7BlSO1RttJ6VLsGMkfrULrwduRSbGkVLnlBwflNZ8gGT3rQuQcMueCPSs1s54PTjms5M3ghMfr70jY6c0hz65phZgQetQaEmeMUxjg8H86YZCe3XvTC9FhseefvfpSBc0hcY6U3zsdKdgTPqjwmMeDdDH/UPg/wDRa1sVj+EjnwboZ9dPt/8A0WtbFejHY8OfxMKKKKZIUUUUAFFFFABRRRQAUUUUAFFFFABRRRQAUUUUAFFFFABRRRQAUUUUAFFFFABRRRQAUUUUAFFFFABRRRQAUUUUAFFFFABRRRQAUUUUAFYvjD/kSNf/AOwdcf8Aotq2qxfGP/Ika/8A9g24/wDRbUnsOO6PkjPaj60gGByKcO1cbPWQAAdafgZ7U0tjtmk4Iz61JSHbRRsGKYBnoadg460DQ7avHzUh4OBikPHXnNIc560AIUJ6dfajbjGOKcMijJp3Cw0ZpwY96cFJ7flSgZ4xilcfKJu9elOBBHb3pNv0o29OKVw5SQbem4g1IpOOtVgvPSpM/XFDAtxOw/hWphIynOwD3FZ6ylTxg/WpxckYFUiWkXlu29akF2TjnOKz/P8Awp4kGOQDSHY0RcEj6+9BuPlx29Koh0I4BH40u5SeppBYmeToPzqLnOTmmMewbrTct6g+tS2aJE6p83NXYYy2Bis5GZTnmp0ncDgsD7Uk2KSRqLbqOScmpAqgE7azlunAwXb8alW6cdTx1Bp3ZHKi8EXHGPpSbQOwPtVT7YSOgJpsl6FYB0PrkUKTFyIvhUHJA45qtMQJQf7w7dqgN7C3G51zQrxbs+dke9VGdtxSp3LW0nuPypduewOKBPGVOGRuOOakVlJxjilzj5BFBAA2nFSK7gd/ekUqSCenpT0HHXrzRzByjlmPfINDS89iPpTtmcdKQrgnCii4WIvO7lQacZFbgxqaUgcAr1puEJ6GqTRNmNaOB87kb8Gpn2S3BBBkU9uc4qUovbI+tAjJON4zVJkuN9xIraGNjiU89Qwp5iU8hx1pvkuBjINHlyY6Z+lF/MS06B9nCnIPOexqTyAD95qr7ZAwyMD3p4lb69+tHzFclEeB98/iKaysT1BoWbgkg1FJdBTgkr6HFTZjTRBcbjggA49Kz33ZOVOfpVy5mBTK7f61T84ZGcZ+tZtHRAjYkdQOPaoyBycAVK0uT3ppdWAJHb0qTQrkIc/LSbVPrUxCHtTCi7sbsEU7gRGNT0am+V0wRUuzB4YYo8tyP4T9DRcR9R+ExjwboY9NPt//AEWtbFY/hTjwdoYP/QPg/wDRa1sV6cdkeFP4mFFFFMkKKKKACiiigAooooAKKKKACiiigAooooAKKKKACiiigAooooAKKKKACiiigAooooAKKKKACiiigAooooAKKKKACiiigAooooAKKKKACsXxh/yJOv8A/YOuP/RbUUUnsVHdHyUCB/hTScH0ooriPWQ0EdaXr2oooAP89aXnrnpRRSKELMPelDZ60UUxC7jinAFjjiiipZaRJ8y9B7Ugz1INFFIsXGT1NLtPY80UUmCQhwp5GfpTgyHgg/hRRQIUIrHg81IIztOMUUUXYxAhA46U7aemKKKLisJgY7/n0p2W/vH8RRRRcGkJyOhFJuYduTRRQUkPDkdjTxPgdaKKSEx4lz1wfWniQcn+tFFOxIokAwMEZp+4Mx/KiigVg4J5waNiE9xRRVXFYjZTwQacDKOjEj60UU0T1Hx3FwuBkmrUd/MGwc/lRRRyoTbLCaieD/SpBqP94A/Q0UVfJEz52P8AtqtjginG8XHAz+FFFRyopSdhn2oFuWA+opyzqWOXU0UVVkJt3JVdSPvU4NwMdM+tFFQ0UhjyAZwe9RmTsBRRT6CsN3MQTt/SkaHfjIIooqZtjUUV57ctGSuRj1FZ0luwYcA+9FFZuTubRSIzEetOC4XGaKKCxD74FNwcCiigA5GOaeQ2eRx9KKKTYz6f8Kf8ifon/XhB/wCi1rXoor1Y7I8CfxMKKKKZIUUUUAFFFFABRRRQAUUUUAFFFFABRRRQAUUUUAFFFFABRRRQB//Z" old="http://www.landscope.com/images/Photo/Stock/34001_35000/34639/bedr1oom3.jpg" alt="Haking Mansions"*/?>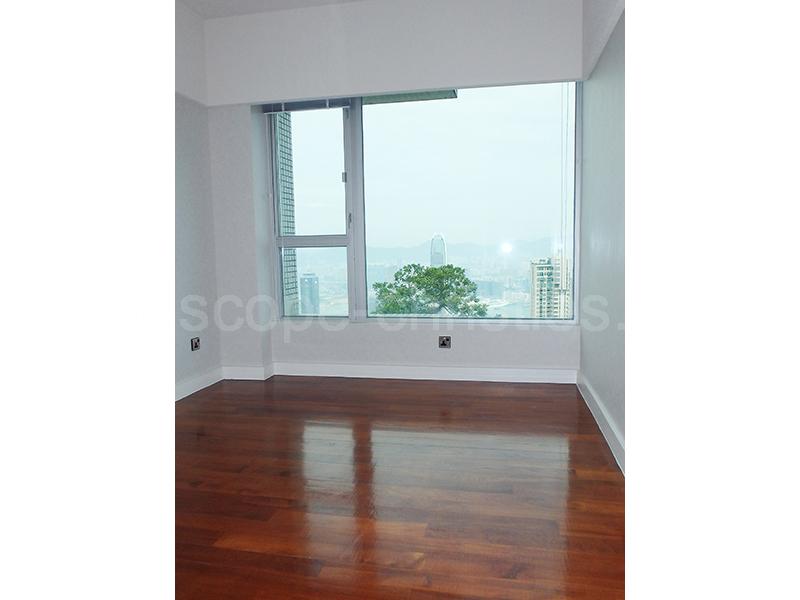 3rd Bedroom 7 of 9 photos
/*img class="sp-image" src="data:image/jpg;base64,/9j/4AAQSkZJRgABAQAAAQABAAD//gA+Q1JFQVRPUjogZ2QtanBlZyB2MS4wICh1c2luZyBJSkcgSlBFRyB2NjIpLCBkZWZhdWx0IHF1YWxpdHkK/9sAQwAIBgYHBgUIBwcHCQkICgwUDQwLCwwZEhMPFB0aHx4dGhwcICQuJyAiLCMcHCg3KSwwMTQ0NB8nOT04MjwuMzQy/9sAQwEJCQkMCwwYDQ0YMiEcITIyMjIyMjIyMjIyMjIyMjIyMjIyMjIyMjIyMjIyMjIyMjIyMjIyMjIyMjIyMjIyMjIy/8AAEQgCWAMgAwEiAAIRAQMRAf/EAB8AAAEFAQEBAQEBAAAAAAAAAAABAgMEBQYHCAkKC//EALUQAAIBAwMCBAMFBQQEAAABfQECAwAEEQUSITFBBhNRYQcicRQygZGhCCNCscEVUtHwJDNicoIJChYXGBkaJSYnKCkqNDU2Nzg5OkNERUZHSElKU1RVVldYWVpjZGVmZ2hpanN0dXZ3eHl6g4SFhoeIiYqSk5SVlpeYmZqio6Slpqeoqaqys7S1tre4ubrCw8TFxsfIycrS09TV1tfY2drh4uPk5ebn6Onq8fLz9PX29/j5+v/EAB8BAAMBAQEBAQEBAQEAAAAAAAABAgMEBQYHCAkKC//EALURAAIBAgQEAwQHBQQEAAECdwABAgMRBAUhMQYSQVEHYXETIjKBCBRCkaGxwQkjM1LwFWJy0QoWJDThJfEXGBkaJicoKSo1Njc4OTpDREVGR0hJSlNUVVZXWFlaY2RlZmdoaWpzdHV2d3h5eoKDhIWGh4iJipKTlJWWl5iZmqKjpKWmp6ipqrKztLW2t7i5usLDxMXGx8jJytLT1NXW19jZ2uLj5OXm5+jp6vLz9PX29/j5+v/aAAwDAQACEQMRAD8A7YnHb8KT3oI70uKyNQIpKAc9sUuKYCdutGOaWikAc+tL05oFApgKK2dBba90vsjfqRWP2rU0M/6XOv8AfhP6HNVDczqfCdCRhx9P606mnkofUZ/lT8VucwUUUUAFJS0YoAKMUUtIBKSloxTASmmn000AY2u86Ze/9cDXJXGDaWXb90eP+BGut14H+y73AyfIauSuD/otn/1zP/oVTPYuG5zOi/8AIQ8Sf9fcQx/2yrt7Ifu1+grhtGP/ABMfEnXm8iz7/u67ezJMa/SsHubdDVj+6KfUKE4HJp59yaogfTTTScUhyaBikUxuBQ2QOvSmNjGetICOXiM1XqaTlCKhwahm8NhaWigUiwH8qWmnGKUUwFpaTHFKKADFKBR70UASIcRS/wC7UEYxmphnyJfemIPlI961jsZS3JIh+9X61NqXLKPamQr++T607UeZiPQCqJKdqM3aDH8VeB62ftPirVCMky3jID65cLX0BYJuvox6NmvBdMi/tHxpBHjd9o1VF+uZs/yFb0UZzZ6zrI8uHVgMf6+CAZ7bA7Y/QVyMy40yc4+8yqK6nW5DJHdFf+WuqSE/QR//AGVc/fKU0+MbcZuBxj0FTJFQehLpwVLp5D/ADz6YQiqzLhsDGBwKtWyEi5HHKt/MVWfBYnvnNYyWhqndjeeB17008jvTyuQM4H4009PWsy7jGGT0pnUHjkVKRx+tNI9QKQxn5j2pf/10evNBHb/JpDVxB6fyqTcVUYP403nHTmlIyOfyphuBcEcY+tNLMenX0o2kE7SeKMc98+o607iskM3t69aqXyM0QYDOKuke5xUbqPLOct9aOYmxieaMdc+1Isncj86vtaRneVVeBk5P8qiEKAcoOtPcdiqJcHpSecCScY9KuCGM5/drSLEvPyL+XSpuOxVDeZluDU1smGY8j8K0NFtoptchMv2cRowZhOWCYAJ528kfTuQKrcvNNJ0DOegwOvpVSi1G5Kld2HdevYdKaW74HWnYwpPrUZ9+tZG2g8kEdMfSkGG5B+tICAevSkHPqKQx3Y8jNKRkcDp1xTOgpTnrSYkGPl+tWrRf3mcngZzVXJ4Gau2X3WIwTnFBSJsLjBJoOBgA8mlI57Z9qcqgjpj1qSmKOnHbip06HjnrTFHepVXPzcjNNE2HYXHX86UgbRzzTgB6ZxSHb16iqYrFQgvP049KkbAwOgHWkAAmJyfanErhsk4z0qLllN2+cqTn6U0tyCRUzhWYYGc8HFM25+lIpDCe4zSbcHp24p+F/ClPbnk1L1KIvvNgcn2p+zqead93tmjJA6k0LzHoNGemOKUoTwOBTi2OTnOelGTg+vuaG+wCDIG7n8aeoOQSeP5UgZsdRinqxAzmgBm3JBGMd6lAJOM89800Hdkk5460obAGAc/zoTFYcVx6k9BQBkfzNBPGM8j+dNLnPHXqeaAPRT9KTFO7UhrrPOGdPpS0tNxg9ePSkMWge/Wl7UlMQtLikFKKQCitLRD/AMTWMf3lZT+VZvWr+kPs1OEnpzVR3JnsdKBhYs+hFS0zpx6ORUtbnMNop1FADcUU6koASilpaBDaKdikoASmmnkUhFAzG13jTbw/9MGrjrj/AI9LP08tv/Qq7HXhnS70f9O7fyrjJsmzs89fLb/0KplsVDc5vRv+Ql4k6f8AH3D/AOiq7Wz+4PpXF6MMan4jJ4/0uEf+Q+tdpa/dBrF7m/Q0o+APSpO1MjPyinZyOKZAZ4pCeKPrQaAGkk0w085pjUDIpPuVEakk+5UWalm0NhRR1ozR1pFi5HtRz2puz5qdjjrSAXrRQKUYpgHU0Dmj2zR1pgSdLc+5FMjGR+NOOPs5HfcM063XJUVrExkTQLm5Wkvebk/57VNAv+lUycbrmQ+mauxJWsflnkf+5FI/5Ka8U+Hdv9r8e6LgZ/00Sn8Fdv6V7TH8llqco/5Z2M7f+O15b8I4A3jCwlKnMUM8gOP+mYH/ALNXRSXutmNTc68wCe3Lv0M9xL9cMF/pWLqS7fsEXrKzfyrrLO38zRLVwMl1kc8dd0hP9K53VYv+J1aQAdEZ8D60pIqDCGAw6fLJ3Krxn1P/ANashzhq6G7iMWmMD6KPyzXPNxkhR9a56mjN4O4w4J5pvIHcj0p2Rz1Oab/dx2/WsWaiAqDgD8aQHjv/APWpSce9J0OO1K4WEGOBilxjPFHXtRxkj196RVxFAzn096fgjPNMAw3GMd6cWPOPSkDQnsKTtycE/pQc+31o5xz+dAiMnH48UrMQoyf0pGGT/P2pueOBQwSEZR5TnnHABx/nFV9oxxU7A+WfrUWCBin0GkhuwYz0GKYoxU2CFBOM00AEUBY0vDcptpr28R5l2QS8xqDj5QvU9Bk4J6jPHJrIgUCFANo459M1o2MZj0PUblkRhsCqWU5BLduwP17ZxzVBBtjHHataj91Iypr3mxCccfjTSBmntwPb+VMOQawZuJt/TuKTrThntyKafXHSkMUkE8/nQc4PPNIPUn/69OC96BDQO/T6Vo2oxD04PWqCrjFakeBGq47Umikw6t04B7U8cdvoKaEAI7U4Y4xUodyRQeBwe9SgnbyODUIBPfv+dSKM8np7VSEPU4PQn19qTPHtnijDYFNYk9O1F7iIn+V8jHvmlYfJk8k+1JIhKbsc44pElYqR6frUvzNFsRk4I4pu4Mcg8+gpW55phAVhwKQ0Lz04I9aduA5xx6UgGCeQD+lLnHbGep9aTYxpBHXHPalBI+g6mjJ5PT6DrTSoA+vvQNC9eOo7GkAJGR1xQM+9OAJYYNIegAeuDTwPT9aQDk4I/wAKeB0HWhJCFA6entSjvxgUu4DOeD2oGMHp060AG3jOBmmn2z9acR2HPakUYyDRYR6NSEUtJXWeeIR6U3oKdSd/WgBPeilxijHNABilpO1L0oAWrVjkXifRv5Z/pVXGOlXdMUNqdupP3mK/mppx3JlsdU/+tOP4irD9RUnaoo2/cwMepRf6VN2rc5wxRS0UANop2KTFACYpaMUuKBDcUYp1GKBjaQinUhFAjH13jTbz/r3f+VcVMALS09kb/wBCrtteXOl3nP8Ay7v/ACriZmDWdoR02uen+1Uz2Kjuc3owxqXiPj/l7hx/37rs7X7grjtFA/tHxDj/AJ+4eP8AtnXZW+MVi9zfoaEedoqXoaYg+UY9KePSmQIe9JTjTe1AxDTGp5pjUAiGXhPxqEckCppvuj61COtQzeGw7FJyOaXvQOc0igpRwfrRQeeKYC/zopoJHXmnUAFGADS9qKYErD/R19zzU9jHvnjUcknvUTD9xGKv6Qm6+jB7KT+lbQ2MJDbcZumNMK7vtLegOPzqa1H+kOfeiJR/Zd4/qVH6k1fUkybj914a8QS9MadIufqDXF/CezEOoXc5HEWnSkfUsg/9lNdzfKB4L18njNvtz+BrO8AWC2+g6rOBj/R/LH0wzf1FbQdqbIauze0jTGOk2SEc/ZogfxGf61w19Hu8TyH/AJ5IRj6k/wD1q9ftIxHaQqBgCNR+QFeXxwifxBqMu7IDrGOOc8n+lTCXM2FrIZrabNOIH94H9K5RxgEY5rtfE0CwaeRnDb1X8MZrjWHpjGOayq7mtPYrlTnGaYRk1Ky9zTMc8j8K52bDT06kDvSY54wakPT3puMNnH1oHcbnI+lJ1GAKeRnr+FIFwM9880hoa2fqabzn1NSEHGMUmMjnPsKQxMUmM0/G6msABx+tFhXGnqPyqNwM4/HNSk8Dr+NRH0HekNDGOIwPrxn+lM7D1p8jHCgADApAOBnrmncLaDXGF6UxvljYnrinvx259M1FNkRHA5ahbg9jakPkeCgA8g8+4VdpkBUhR1K9e/B6DOOtZBHAGe1XtSJTR9Mj2oBI7vu8vDemM9144HbmqWOee1a1ndmdJaakbflUZHOetSMMn0puO+OKxNhgBzS4zx+VLxjPejGGzRYQ3HJB60gOfXinEe1BG6gaFiXdIPrWqPQcAVnQITMvt+taIHByf/r0rDQ44x1oUjqenek4z0z9aVc9xx60DuPDD14PFTKQBkj8KgX7xPan9+h+tFwaJDwOv1pD+GKjDbSeKa0nzcHJ71LCw7IAz/OoXI3ZU/WlZty5NRtg9qRYm7PPBIFBAOTTAMnnIx+tP79cY9O9IolVgOGXKj06ih1UfMjhh+oqLJ/Kk4A6E81Nrj2HEE5IOPWjHHQ9abwOcn3pGbnkn8KNAHsMA5IHtmkzjHb6U0HPbmnAZb3ph6iqeMYp+QeO+O1MC9MNT1A69e1FgF3gkE8j+VG7a3Xr2FGzAHJ/GlK8e9INBN3fpSbsgjinBVxzzzSFRt4Hbk07CPSeBSEdqUc0Guo88ZiggU7NJ0oATPrRntSmkBoAKXrRRnigBTnHHWrWmtjVLQ/9NQPz4qpSk4UkEggZBBwR9DQtxPY7MAizjOPunb+uKsgHA4riheSedbkzXGHRCVMnHPqPWmPezJIwFzeDnOFmPFdGhy2Z3OKK4X+0Lgf8vl9/3/8A/rUh1O5HS+v/APv6P8KNB2Z3dFcH/atz/wA/2oj6Sr/hR/bF0D/x/wCo/wDfaH/2Wj3e4Wl2O7pa4P8Atq7B/wCP/UP++oz/AOy07+3bvtfX3/kP/Ci8e4Wl2O6o4riP+EgvO17df98RH+lL/wAJDe5/4+7j/v1H/hRddwtLsdrSGuMHiK9/5/Jv+/EdIfEV7/z+SD/t3j/xouu4WfY3tfH/ABKL3/r2k/8AQTXCbt2nWZz/AAt/OtG/1rU7q0lhS9i/eKUJktR0I9QaxYRLDZxwylHaMtgpnGCfepk1bQqEXe5laMP+Jj4hPPN3F1/6512NueBXG6Kc3+vZ6faoun/XOuvgPFYvc26Gqn3RT6qpIQKkEhxTuTYmNIRmo/MNHmE0XAeajYZNIXprMc0hjJfuj61FkZp8rHAFMHI9qlm0NhcjHWgHjPamkDFOBApFC9s96QUp4NGQe1ABgA96Uc0hOBig9vWmA7ODilpmcEDFKMk0ICzJxHGPatLSTi6ZsfdjbH5Vmy9UH+zV2yk2ecw/55kV0R2OeQ+2OWlboME/pTiQugS+pkAP5CmW5/czH2NRzS40pY/WUn9KpCKWsssfgHVyePMwn5kVJ4aUReDLyQceYxUfkFrK8YXX2bwABn/XahHGQe4zk/yqz4cnJ+H1uM8zXwTPrmUf0FbKP7u/mQ3qd48qw2zvniNCfyFeYaU+671AHGWvPxHyAf1rqtR1FntLuFXG4qy/ma4HRLwzTzzknD3Lnn24/pShHlFds1vFd15qKoPy78j6AYrkWXt2rZ1yUkwoD0Xrj15zWO3Pf8Kwqbm9PYiOd3sajIPX34qVvTH/ANamc8Z/GsWaIbjPp74pP4sj1zTyCRmkKgAe1DGtBuOM9PrSL0PT6U4r7ZOaTGcnHtmkVcMD3waQ9qcFIpCMg0tguM28ikbqQTmlxx1xSdRjj2pWDQYenTmomGO9TMPxqJwPf3oGiNv0FHToTmlbr149aXgc4/A0XAjcdu5qKX7i5I5I6mpXHzDuailBaWLb94txxnmiO4S2L2rSK1zpsKdI7UFhvJ+Yk59h24FVRjJPU1a1g7tdlRQ2IokjAbBIAHt+NVgAA2etXVl7xFNe6hhJ2jOMjmmgHnPenkZNIOvvWfQ0GkZPbpTthIFOUZPT6VNFGCcYOapJibIFhLHp+XepJrOWDHmRlT2zXXaNodpPjdNiUdDkAfT61W8Q2Iimz5/mDb1/nVum0iFUu7HNWsZMjY44q6FI4xwak0y0MsU8uAEQ8nPGae4xxmsrWNUyHHQYHvRj8falOPXNB4z2qSgHyj39KUnGD3+tMJPG2kP3TyKB2Av6Y60zJIOBml5xwPxpvXOallIU/NxnmmkkE57UZzwfypM56d+tIYoA9qQdDnrSDjv+BpWJ4P6GgA6Dnk+lJwD1zg9aD1BPWlOdvOM0h6AGzjP8qGAHPc9qQHHXOKMjj8xTt2GLnnpj2NOBwcEDB7+lIBkYxxTgFHfH0pAxemPrTxjOKTGDxzgY5o5PvQIcfXnrRnOM9z2po4HNL0GfyoEKDjk4/nSbvU5zR0GAM49aTI9ORTC56OcDij60pGBznFLj2rpOAaPrR60uPak6HmgBM44J5o5FBwaaOPekA6lxTcjFKDkUDFFBJIPHOCKKd2piKyCTybI7gdq7SfXDH/GlukkW4bay/jSp/wAeyf7EzD88Gpb1f9JY+vNarYx6lMrJj7y/rTCJc8Mv61ORTCKQyArL2dP1qMpPj76Z/GrJFMIqWNFcpN2dPyNHlz/30/WpiKAKkZEEnH8afrQUn/vx/rU1FAEWyb++n60myfPDx/rU2eaM0wIDHP3eM/nUMkFwVIMkfTtmrppjHA96QzG03TpbCfUZpZUf7XKjgID8oVduDmumgNZUhxn61qW5qepXQvLUlRoakHSmQxewoNLjFJTAQ9qaetPxTCM96QyKXoMVHzjg1I4PANMwe1SzaOwDII96djJJzTcnjjn0pw747UDFLA9OaDx3pRjrQT60wAcrR94A5xSBsZz+tLjoB0oAXuB3o5yCOxo7jvinD74osBNMf3gHoBU8LAK45zioJv8AXfTFSIfkauhHOy1FxaSfQ1Unb/R1X1YmrK8WL+9UZj8ij8aaEcl8TLkweF9Bg/5738sn/fKt/jWp4ZuAfA/h8ZyJNRlkHuE3n+lcx8V5j5XhW3zxsnkI+rKK1tDl8rwN4XQHBjsru6/76LAH/wAerrX8NLz/AMznb1Lz3jG3WQtyQrHn8a5rQHzbFh/HJIR+Jq3cymO1uFznajc/QVnaGCtnEwPI+YY/3qyk9TaMdDR1R91ywJ9qz/p0qe5fdO3TNVyTgjHbpXNJ6m8dhCOe1IQR1/SlJCnnI96TpkAH6VBQnvSFeDnrR7tnmkyOcUhoQnAHIz7Ui4zuP5U3Hzf19aXtj/IpD9CTgcY4prcnHejHHrSHPagYhH4YqMjB5/Gn9P5VGcAnFJiEbJ5GAe1RkEjrUhPA/wAaiJweuTUlCbRuyT1oOSeetAIJ5pcH0poCJ8+YBTItrajbq3Chhk9cc0453c+tLY4OsJu6L33YxVR3FLYLqRZtVvJEIwZSRgYH4U0n5eep71DAxPmOepcn61K3TsM0pO7HFWQ0/N1pc55JzSHnrxSdQCW6elSVYeDgVKku05Ppiq4PoeO+aM85BoTsI1YNUmgU+U5VjwSPSorm/luWBkctgY61QDjjnAoJycA85xVObaBQVzWtZPKtgo780rPk+2eDUK/dAH5Uu7Bxnj1qGzSw7PWkBx6fQ00Y3Z70pyScDFTe40hGOT/9akbC8etBPr+FISM/X2pDBjk8dKbjjBOPWlJ+Yc/Wgkg8d+aQxCO/6U0gE47k96ccAZGfwFId3BzQNAcHIx7ZoIx3xQD8w4oI/E+tIAP0zSZIPTr6UYPtj3peCc9+1A0L26/pQF4zTMfpzShj1I/WkFx57ZBA7GnKf896j3Z4J5qRcDjqR69arQQcE9Onal6ZzyaQkD1ozuPt9KQh3Pbof1pT8p4wPam5GB/jQuSew+lPcAJPvgUuCenp60dzhqTIHB79KFoOx6WaTODxSn60mPauo88CaTOKdgd6Qj3/ADoAafTpSbc9af8AWjHPFICPHPy08Cjbx6Uo24xkmgBD1p3NAK//AK6dwOT0oEVEB8uUejhv5irN2Muhz1QVeg0K4kh8zz4AtwFKfK2R3GasNoU82ALiFSgwcqcH6VotjJ7mAV96aU966H/hGpu93D/37P8AjSjwyxHzXi/hH/8AXoC5zW0+tNKn1rp/+EXB63p/CIf40o8LRd72T8I1pWHdHK7Pc0bPc11g8LW/e6mP/AFpR4WtR1uJvyX/AApWHdHJBPc0uwe9dcPDFl3lnP8AwIf4Uv8AwjNj/fn/AO+x/hRYOZHIbBRsHvXYf8IzYf3rj/v5/wDWpp8Maf8A3rn/AL+//WosxcyOQ2CmOmOoNb+raFbWsAaF5wzHGTJnHvXL6dbFLGR5JHlbeAWc5yaTiClqEqhe557ZrStu1Z8wAHTvWjbdKh7mvQvJ0qUCmxKMVOFApkNjMUlS7aTaM9KYEdMIqYqPSmFRSAgkHIpB0p0wwRTfepZtHYb70gBp/wCVHFFihBwKUHIpMUYNACkeopmTnPal789KVlDCgA3gnjtToiXmjx0zzTAVXqKmhyZk4xz0poT2JJQfOb61KCAh5FROB57HnrTwF445FdCMGWnOLEHGM44rNlbIHPQVo3BxZJ7msyTBPA7UwPM/i5c41vRogeLewZiPq/8A9aultgLfQNHtjx5fh+NCB/ekZT/WuC+KlwZvFsyA58uwjQfUhj/Wu71UiB5Is48mzs4PTGAM/wDoNdbfunPbVGPez5068cnkxYGPcijQD+7t88DaOv4mqF/If7MnyMAlVAq9pR2x5JGUjJ/Jcf1rlb1OpLQkfa3OMZ5pgGM9/apH4Yj0qM+3SsW9S0JnPAUgHoTQRzgEUE9R3pvBPvSGNJPHBPrSc/nRyP60vakUJ7/yox6UhGAAOB65604c9R+FINQyceh+lN5xzT/xpmM+39KAuIexPFRkE56dehqQ+tM6nBPSpGRsc1GTzjvjrT2HJIPSoj6/lQO4DnJ7elOA6jBpFGO2KCuF3Gi1gIj1JJ5pbI/6ZO5YgojHgD096OoycVFakrb3s2BwuOVznJx+FVFa3JnsMtxmAZ6k5qV/x4HSmQZEUY/CnMSWPXOalvUtbDeTycUmevBxRk9D0NJk496TY0GeB+tBGTmkzz14pc9snikMAfbinR4eVPrTD/k4qW1/127+6M0tkNLUvBvlzj8qORkEZPrSbv8A9dBPocY7VNy7DgWI9aTd9f8ACgbjg9+1IS3OOvvS2AUZPekYjGCetNBJBzjPam4ZsgkcUFDs8c9OwoByTTQDkE46cU4Yz2zSH0EJyMYIJpASvGc048kDpmm98e9MBSdo4AAzSZZsA45oxn2+hoHAPP1pCHEEHj7oFG48ZFJnt2HpS5zjJ/E07gKQOSCAaTbk9cfSk3ADI/SnAj0/KkMM84607OQBgg/Wm4Gc9DT8A8UCuISSMDigAgYyAfalPQY5Pv6ULx/WmDE5JHb6UozkDp60Y4x60mevPXrQrgtB20g8fjSADOcfTNG48YFI23bz1FAXPTefUUmecd6cetNIyOf/ANVdJ54ZpM/nS9qSgBelJjPr9M0tFABtHfn604e1NpwoAWlAGelNzThQI6mzIOk2j/3VQ/kcVOgxcMPUsP5Gq2mDdocY9FP881dIHn5Hr/MVqtjB7jsUYp+KMUwGYoxT8UYoAZijFPxRigBmKMU/FGKAGYpCKkxRigDH1lN0Cf71cVbjGlynH/LZf613eqj9wv8AvVxMK40iY+k6j+dKWwk9ShP0rRtegrPn+7k1o2o+UVg9zoWxpwj5KmxUcIytTVRDG4oxTqMUAMxTCOalIpjDmgCrOPmH0qPtUs/3x9KjHNQbx2EFOpuOaXHNMoWjrRRmgQFcikxinUUDG8Z5qa3GZ1z61F26VLa/68ewNC3E9gLfvGPuakU8VCD8xqVOhrdGBZuzi2iFZhP7z8a0b/iOIe1Zh53HrgZph0PE/GzfbPH93EuSDPBBj/vkf1r0DxFIPP1V88texwpz2VGJ/pXncsn2z4lZPPmaog/Jh/hXZ61Nvt2OctLfTS/UBVX+tdE3aBlBXmjI1Fv+JaiEn55RmtTTxxMS3RNv5kf4Vj3x3RWydmfP61q2GTG/pxzXLfU6baFgnB5ppHJ55p+B06moyQQcGpGhOMcfpSdMinc/Un0ppPHAqRoaw/CgE/jSnp7U3HXr+NIpARn0pV47mkOc4IBzTh09qQwLc4xkUw4+gp5HOD060x+RnrQJjW64pnQ9M/0p5xnmmt069aGMiJPOajPXOae+W/CmMOc4/Cp2GAGB6mlb7pA5z3ox0IH402TlcYpgRnhW5+tVwQmly4YbnYDG4jj6VNIcRM3oOlRSFhpcMZY7Hl3Yz3xjOKcRSJo+EUDjA/Ko25qT+E/SoieP/r1NihAM9aG64zTui5xTD1OeKQxD70pPHP4UfQZpvbr9aNxi55/+vVq0AwWIJNVO+KvW42wj3qZFJE4I6foKTjPp7UZ9Dz60cnqR71JdhTz/AICm9eBTie2eKbxjO78aQxMjuM03IPNOI78Gk75P40wExznPNOAOKB1J49qD1HPHcUtwG/xdTn3oJGQMmkbPUnv2o2jJ6fjQMUEbTgnNGRjPH40ZwOnT1pQCT+HpQIB6Y/GjJyODSYODjr70Z4A7emaAFzjpRkgcfnSDJwOoo7bTRuPQcp5zx+NPB5xnNMC57cUuDnjk0BoHX+vtT9xx0/CmAdDgj0oyc9O/HtRdiHEg+1LgDBHemjnrgjmlPHPT0IoCwZ3dKbnjp+OO1LyBkjGaTr04560Bc9RIFJ3px96Sus84jYEMGH0IoGD0p+aT+tIYlFOooATFKB2pPxpwpiFpQKSnLigDpdHBfSdo7hgP1FWlOfLb2Q/pVXQTmxX2dx+uf61ZjBEG09VUj8mNaowe5bxRilooEJiilooASjFLRQAmKMUtFACUYpaQ0AZ2pj9yv+8K4mP/AJA9xz/y8r/Wu41IZhX/AHhXEQjOiTn/AKeV/rQ9hLczbgYWtG0HA9Kz5x8prTsx8orB7nStjRiUbenNTc460yLlMVLjrTIEyaM84o7elIRn60CDFNbr9adTeh9qBlW4/wBYPpUQ6c1Jcn97j2qIcipN47CnOfwpc0UAGgoM0ZxSgD8aCMHNABilxSDHrxS0CD61NbffY+imoc96mg6SH0Q047ilsRLUydfyqFetTxAl1HvWyMSTUTzGPasqRtkMjZ6A1p6if3q+y1ialII9LuHPYD+YprdA9jxbRB5/xBtHz01BpD7Bdx/pXWajIWt7Few85yP96T/61cn4RHm+MPN6lY7iXPvg/wCNdJeON0C9lt0P55P9a0qvQVJe9cqXJJurNc9Bu/nWxY/6g9eX5/L/AOvWKx3avGD/AARHj8B/jW3Z4FuvHUmufqbtaE5+lNbpwR+FOPTmkIyPr2pAhO3NIQTzjn1oyAuecUZ4780hjSPTn6UnXmlGeCD9KCM9aQ0NAAO4fmacMY/pSMSM579qco4IpAMOQOuaT3/SnEE8g0hOeo5oAZ6+lNPT19af+tMPOaQyJyQc8VGScGntwM9DTAeemaQ2hfp3pG5HX8adgA96ZJ164NDCxXnJEJwM5ptwMRWag9ckjbjH+NOus7AoA5NLcoPtkIC7QsQyNuCTVLYiW445xxnFR7QakONvGaYflGO9SaIYxJ46AdKTGSMce1L3NGBmkMT2zSYHr9KCee1HfrSsUIMjrxWpHGFRfpzWci7pFHXJrUbI6Hp2NJopMaV4zRjj73PrRufg4H4UhaRegU+tFhi4AHIpMDrSEkjlTn2pQxzt25A71I9hD19qTGeuRSszDjB/AUqsCe2enNOwriYOc4oIxmn54OD071GzBeG6+1Fh3Y0jrxTfTPFOZx2yfcCm7gSQAfypPQYuen6UueMZ/OkPoMc80bxtyTzSuPQX2NIynGaTcD1wfSlBB+XGDRYLijOPWjr1wD16UpKjrwfSm7wcY/CmkK47/P0pT25J9/Sm7gaMgdM47mkFx4HBPp3p3QEDGabk5wc0c8nrmiwXFOM/zpRgnr703J3crS4J9sdqAQdicEc0oBPf8qac45poHzKvBzyTTA9U4HfP4UfL6mikxXUecHHvSEgdj+dIaCaQxQR6UZ9hSd/woOaYhd3sKXcfao+c0oOe1IZJvI5zS7m9ab0oBzTEdJoLE2nJ6TMPzANXwMPKD6t+uDWXoB/0e45+7Kp/TFaxyLog98Eflj+laR2MZbk6nKKfUClpsf8Aq1HtTqZIUUUUAFFFLQAlFLRQAlBoooAoajzCv+8K4e3H/EjuP+vlf5mu51H/AFI/3hXD2wxotzzn/SV5/E0PYS3M+fpWjaD5RWfP0NaNn0rne509DUiHy1Jio4unAJqboOn4VSIY3ApSBSlhjoaTr2P40xDe9NPWn+xGKZuX1pDKdx/rj9BUYFPn5mOPQVGOfrUs3jsOpRSUoNBQtFA5o/lQITOKWjigHFAwqaLiKb/dxUVTJ/x7S+hwKqO5MtiEccVZtxmVfrVcDmrVqMzCtUYsi1Jv35HoBXO+I5fJ8O3L/T+tb+oHNw/1rlPG0vk+E7k+v+BprcHseW+C/wDkKXsx/wCWVk5z7sQK6PUwq3ixDH7uKND/AN8j/GsDwbHmHV3C5zDGnHuxrdvzv1m4I6ebt/LA/pTrbJF0lq2U1O/VZvUL/X/61b8AC28YBySgJ+pJrnLTLXdy+ecgfqa6O3B+zpnrgCsepb2H4yeRSAZPTrTse1JyTnNADT8w9D3pD7dMU4j8Kbjv0NACAfSl5AwRS59BxTfXjFSNIQ54pw6cU0Zz1FO7dfwpDEOSec5pP88d6Mn8/wBKQ9D396AYxvrzTCD14p54GSeDTDk/40DImFNxznHSnEgnj1pvIx059KQCgAH2zTJDg08Dnrx1qN8ljjoOlDGiCf5polB5LU+Y51S4IC7Vwo2qQPyPIpox9uhyRgHJycZ/KkibfcTueMydOTj86pfCT9okbJP0qJjngdqkds521FkHkg5qLFoO3T9aQHJxijPcUmev6e9IYH2PPpSduKO5PcmjGB/hSKJ7UZmGcYHWr5Jxjg/0qjZjLlj06VdxknI4/nSZSA+9LxjrxijjGBSdsYApDF4x1/8ArUwnjNO5ByfxppI68UDEbBHX6UgA9PwoPPOBSKRzyT7CgY/Htx6Um4jsMe1KT+vSmkcigQbscZIpwY5x2NMK5ByKTODgEUr2BEhIPBx69KaRyMdKYc55PFL0YdKL3CwDgk/rQBnPPIoJ+akLY7nNIB33uD070oxg4H4UgPTNA57daaGLxzxx2peg4HtSYA5GKMc4NADh07UN174NHpjoKME/KeaQhDjvkUuTk5zntRk4J/pRjI4701YdwOAQM0J94k8elGecfnTh93jjPegR6afeinYzwaK6jzxp96THtSngUmcmgAxyDS4zS0mfSgYY9OlGMH+lJnNOoEGM0oUij8KcKAubXh85W7THZWx+dbTkedG395T/AI1i+HiPtU4z/wAs1/ma2H/5YE9Q5X8wRWkTGW5NH9zHoSP1p1NT+L/ep9MkSilooASloooGFFFFACUUtJQIo6j/AKkf7wriLcBdFuQBj/SF/ma7jUP9SP8AeFcTb/8AIHuc/wDPwv8AM0PYS3M6fpWjZj5az5xwcVpWY+UVg9zoWxpxD5BUlMjHyVJimSIRRnFLTT70wDrUZ6mnmoz1pAU5v9c9R7gufWpJRmVvrURXg1B0LYUGnA00DBHNLjmgY6lGO9N6c0ckn2pgOo60g5FHtQId0qZf+PRvdgKr5Ofap84s1x3eqjuTPYjXg1bs/wDWj6VUXmr1kMSE+1amRQvTmeT61xHxInMXhhYx/wAtWYfoP8a7W7O6Zz7mvPfipLt0y0i3YyC2P+BAU1uD2OU8EjNrfqBzNdW8f4Dk/wAxWjK2/UJXPeR2/U1S8GDZYq+Pv3hY++1f/rVPExIklx0jZsHtx/8AXoqvVGlLqRWLbxO3AJf+Qrp04X8B/Kua0sZjHPDSEZ9s4rpE+6BisS2L3/XNJ60vfJpOh7CmIT/OaQn1GKUnnJ603JP/AOugYmT1oJ5HWl5xTW65I6VHUYoGOnFOxx/Kmj9fSl9c45/SmAncEmkbqaXoM44ppODSYxhyO1Rt6fpUhB6HvTGXg9qQIiOQMUe2RzSkHPWkxjg0DBQM5Paos5cj2qQZwTz+FN79Rk0hkEA3X3XGAeS23tUVpzGTjG4k09GZWuXBxhSOvWi2H7gduKt7ELcVj6nNMbr79qcwOOvWk2mszQaehJGKT36e9P28f0xSbRnrQAw9OOlBHWnYowMj+tJlWLduhWAZA55qfkD3+tInyxr2wKf164+lS9y0AHG44PFIwOMgZpBgev4U7d+VJDGAg8Ec+9BI/pTmXPfBNM2kY4yfU029QEBUZ5zS7gRkdKQqMHNAA24P5UhoQ4OcZ57UmO/HtSHKttPTsTQPmPfOe9AgyePTFBwfpSrk8kijjr378UWAaVxg8/zpVXcOv0pTwDgc0KgPXGO1ADdp559qXaAB1pSMjr0PWj0osAm3HJan9Rn8qb9B+FSY46D86BsYMn6g9acRxjmjA3YJ6U7HQ5xxQhbDOO1Lx07+tOJHqKbnLcjmiwC8Y5OaOBnAyPWggkZHWmFsjGMe2OtFhscB1NSgY6jrUakN6YqUk4wPzNMR6bmkNFJ1+ldJ54hBP0o9qUikxjuTQAUUfWigYdqB1oxRnFAhwNOB460zcO9KG54oA2vD5xeyj1i/kRW1OpCA/wB2ZW/DNYGhvjVFH96Nh/KuguP9XN67Qw/CtImUtyVOGYfSn0xDkg+q5p9MkKKKKBBRRRQMKKKKACkpaQ0AU9Q/1I/3hXEW4P8AY9znr9oXP5mu31D/AFI/3hXE2/8AyCbwf9Nx/M0PYlbmfN0rSsugIFZtwPkP0rTsfuLWD3OhbGpH90VJjimRj5cU/pTIGmg0pFIRTAYaYTzUpxxxUZHNIZSkP71vrUbDI96kk2+Y/wAwBz3pNp7cj25qTdDOvXtThQQM88UAEDigYUd6PwNA9DQAdKKXkU0DBNADqmfi1j9yaiHrUsv+piHsTVxJnsMFXrIfePtVAVftOIZD7GtEZGVOcufrXmXxXlBmtYgfuwrkfVyf6V6XJ9/8a8o+KcmdcWP+7HF/6CT/AFqo7gyp4XGzSLdsZwZ5f0NO6W8nGcKBn3Jp+gL5WgqcY26dI3PqxAH/AKFUUzYs5TnGSvH5moqfEaQ+En0lcJbgn/aP55roBjYD0OM+1YemLhoB/dQH9K3hlQB6d6zRchOnakYAGlJ6Hj6Gmkf/AKqYhCDgcDOabjnil9aNpPTmkMb36UEZPrT9jeh+tKYuOw+tLQZGB0Gce9OPUccU8IOxANBTAwT1paAMPf8AnUbdM1MAoPIz70hI7KtMRAQcZxTCpI6EnFTk/L1qNs88ipZSZCUPrj60gQHq1P7YoBGM0AJtAUgk1GAPx96kY/Kf881C+dhJ7UirlPOLK4OOSe2KlRf3KY9KhYf6AM/xyenarBGFA5+lVLYmI0kelNY5+7Snv701h2qCgJ7g96aDg89qG5/GmnJPP/66ZSFyO/4ilj+aVRnnOOaY3Jzip7cYmUZ561LY0Xyvt9KTAPIOc9qC3BI6mmk5OB3qWWB4x9afwBjt600E44603kcZpDHnPTA+tM3c4o59z7Gm7QO1Ax271OKXgr1zzTAMEHGcc5pSvHpmkgBlUnkZpMDPtS8dDyfejAOfb0oATHTrn3pSOASyjNJt9x+NAOevApoQbWA4BpnPUqakXAGeh9jRu54JPtQwuRk54z0p2cYzxx0pd5zg7acSG6qPwpDGjkevNO9AaAVzkZ/HtSkAjhvxIpiEDZOM8980vpn8KNmDwRS7SVwV4NFxCZ9QKAT9PrScr2+UdTil69xkdDQh3Aglf5U0LyMkmnAgn/Cgc9sr2oTBDlxnGAB9KeAMZB6VFnb1HPvTs9sflTJZ6hSUvFFdRwiE4HNNpzdKb0FIAxSDjNHNJSGKTRnNNHHFOFABtxThx2pM04UCNHRjjVYPcMP0rpphwfdGFctpbbdStT/t4/Q11j9Bx3x+fFaRMp7kcLZWI+oIqeq0Jwi+ocfqKs1RIUUUUAFFFFABRRRQAUGiigCnf/6n/gQriLcEaXeD0nH8zXb3/wDqfxFcTbjGlXgP/Pcf+hGh7ErczrgZU+4rUsfuLWZP0rSsThQO1YPc6Fsa0fCin9qZEflFPqiBMUhp1NNADTUdSGmd/wAaQzPk5kb6mmr14odvmPfk0o4qToQ4Ow75+tKHXuv5VHjNA6dKAJPlPRiPqKXYT0AP0qOlHFMBcY6n8DS4B6GkEjDv/Wl3hvvIPqOKAEJwDU0/SIf7FRERspO8qf8AaFWJ03MnzKAFAq4ETIBwKvw/LZyH2NVFRAeZMn2FXCFWxcDOD61ZmYzcy/jXj3xRlz4klUfwxr+iCvZWYeZhVxXhvxEl87xXqCg9JWQfoKqO4M2bJRDoU+en2aCPH+84/wDiazrw7bFz6k/yrVYCPRpYx1aSBP8AvlWNY+o826Jn77gfqKzn8RtT+E2dLTM6j0THt2rbCc9vesvSh+9kb0AA/E//AFq1CTxk96S2CW4pRRjv+NN4x0FHXimHOcc+1CJQ/IXoOlJuOcYpOMcU084Bz+FJjFDN17Ujdveg03LZHp2pFCqck+1LuyT+VKo4OPzpCOM+lILienSm4A7Z5pTnJwKYxA9vX2ouCEOMYzUTNxTySOBxUZJ3cjP0qShoPXPWg+9HbkUhOMUADnC461XmOIWOO3NTO2cen86rXRxbkdaLD6EEilUtx6npirL4DbTzUUoBuYFCgYTPAxUrn5j0pyFFEbelMYcmnn9abj/9dQUN79vxpOv5U49cYppJzgfpSKQmO5q1aA7mbqBVbjNXLUEREnAB70MpLUmJ5FJ+tB6knOKUE44zg1BYYBUD8aQ455+tOOTjg8UH3AosMYcjgCk4yT0FP6HmkwPSiwhOegz+ApCB0607p35pPagBOCc4NHakPXFAPy+/vQhiHAI9aUZGSaVuSO39KQ53dOlAri54Kmk47H2pMZGcUvBz/OgYm3I55yKUAj3FH48dKATn1pALjnA/OlAGc5pOQeMAZ5p/oelMQmOMelG4qf8ADrQR05oCjJzjJoC44OdvXP1pu7cQCFNL275pAAcYJB9KBDsgr938jS7o1z94VGu4OemP1pcZH+NGgx2AehGM8ZFBQ/wlcfWm8j/D1pTgDOPyoEeoZFBNFJjNdRwCZNISB3pSCOlHPpSAQkUlKcUh96BhxR3pcZ7Ud6AAU9eKbTl65oAtWLbb62PpKv8AOuxkGUb864u3OJ4j/wBNF/mK7Y9TWkTKZWT+PHcBh+dWaqAAbfcNH/h/KrSnKg+oqiBaKKKACiiigAooooAKDRQaAKd9/qPxFcTbgDTL7/ruP/QjXb33+o/EVxUIxpt8B/z2H/oRoexPUzp/umtKx5QfSs2f7p+laVifkX6Vg9zdbGtEPkFPpkf3BT6okDTKcelNNADT60m05BPFOHJH1qQqxjV+x6GiwXMQ9Tj1oBo6k/WjpzUHSLmlxzmkzmigBR0paTI9aOooAWgZozxQOtMBMYPt2FWrj/WY9ABVYDOMHvirM/8Ar2+uKuBExq4zVuXiwP4VVXrVm54sQPUitDIy0G6cD1OK8E8USG58VXBznzLoj85MV75EwE4Y9FOTXz5KTc+J7cn7zXAb9S1OIM6y65g2AH/j6ZgfUCMD/wBmrJu8GW2XuXBx+P8A9ate84sLE5GXkuH/ACZV/pWPJltUgH90Zx+H/wBespfEzaHwo6TS1xG7443bT+Wa0MjGcHHrVHS8eSevUkenpV3GOgxR0B7gDgYpG+uKU+lNJz0A5pAN6d6OeueaU9M96TAHfNIYH60wZJGO360pHandec/hSHsKoOO9BP0pwyOKaf8APtQAw9/SmgcYJ70r4/WkJzxg/jSuMa3TGaiPA4zzT2JPpz2qM8mgYEdyaTvweKQ4P5/lSn6UgGOQDzxjtVS8ZdqD1arL/e5PNVJ13XMa9MnpQtxvYVNp1FsAZVQOFxmpCwPU4/Cq0I3Tzt2z2FPORQ9xRHE884pfl7VGSSQAetHt1xU3LHdcnpTTkUgOMjrS9Rg0itAPTjnHpV6JSsK8VRUE+nNaQ+6B2AxUlIQZ44p3TPH4UgH5U4Zx7fWkMB1pOe/XtQT3JoJ46CkMace31pOOwpc5HSge/SnsDEY9ulNxT+M9P/r0nHp36mgBoyKAAeaHIGc96XbjHvSDcac+57igAduD2pdufYGjbz1oGN6A9DmgEE9PzpxHXPNIe3T8O9ACZ555py5I5pDxj19KcAeo6e9MAPbNBHrRyaAD26fzoAcqgdaMgdvzpoOPfNJ8wz6nrS0EOJXru596MgnI7+1AbjHP5Um49MU9AFwB9TRupFx6UpAwc07CDIxk+mM0d8Gk5GeRz0oIIA5I+lIZ6maSlI9aQjjrXUeeJRS4/Gk6dKAEP0zSY4wRxTu9FADBxnvRgkDIx+NKeDS0AIvXmpBTQoxS0ASRna6H0YH9a7nvXB7sA8dK7tTlQfUA1cTOZQRgJnB/hZm/Jh/jV6PhAPTIqs1v+/lfPLRkAf1qxEcpn15qiB9FFFABRRRQAUUUUAFFFFAFS+/1B+ori4uLC+/67D/0Ku0vv+Pc/UVxkfNjf/8AXUf+hUPYnqZtx91vpWlYgeWv0rNn+6fpWlZf6tfTFYPc3Wxqx/cFOwR0psf3adx61RIhNIfakak6HNAC9D+NWo8fZEHpnP1qoDyPrUu2T7LHJERv24IbowB7/wCNUhMwgwPfvTuMU0gEUvXGDn61kdQbfzpaM+1G714NAB3pc47UmR2pQeOTQAvP40oxzgU3cM55P0pct7UwJIxmVRjqRUkpzMx96Zb5aeMe9Oblz9TVwM5jl61YvTi1jHvVdBk1NqJxHGPY1oZmRM/l2t1J/chkb8lJrwPTR5viW2yM7fm/EJXu+oNs0fUHz0t5M/8AfJrwjRMt4j354SOQn8sU4gzqb7iOwQjGLXf/AN9yO39BWUpzrJx2Q/0rV1EbbuKLGTFawRHnuEB/9mrJtju1Wdu4Tkj61i3qzeOyOs05QtlH/eO7P5//AFqtd+OtV7JQbWMkfwL36/5zU5OD6496ZPUTIJPpSFTnilzkUnPekMb14PFIT3NKx5xjJpM96VhiH16DFOHOPajPPNAAx6+opAO/D/69NJxwKcfu9OlMyAMmiwCNnOKYfwp+NxJx+OaafwpARMDu68UwkZ4POKe/XAFRt14xQUhOcnkUZwf8KOOc+v0o9/WgZE5yT0H9aqsf9L5GQo6EZqz6mqZcGSd/QYHShCkLa8QMf7zE07IJPFES7bZPXk0hPvUvctbCHrmm4z+NBYkcA5HrSAk96QxcHOeKQHocU7II6ZpT1wKQ0Ogw0oA9M1oE8cn8qpWw+dj6Va4PNSy0KGG7uaeD1yPpz3pgGP8APWgFs9AefxpDHjBPBPFJjI6cUZ6cCmn6/hQMO/WlHTpSYx/9al+lAwJ6nPTtTQPpTsd80hOe4oEMPzAA+tO7CjncfejBHv60IBDuGcj8KUZx/wDW6UuM/j6+lIcKR6UgAHLd+BQQSMilIwPbNJznv070wQnuafnC0mMDIz70HmgYhXbyaUrxkn2xRn2/CkyACQKBC44HHFByBnpmmrgnkcelLyeM0rjDHIzQedx6DvSfeOOcdM07HUnHpxTQCYxnoT/KggUoxn3+lDDdg0hCA8jmg8n1PpS4AGQBtpMZPTrzimFj1P8AGkAx60UtdR5409KTPrTsZpDxQAlFAFGBQAe9H4UbcfSlA4xQAo+lKKSloEKVypPfBrt7c7raFvVFP6VxQHSuw09t+nWzesS/yqokTJm4dD74/OmwHK/57cf0p7/cPtzUUOA7D/ab+ef61ZBPRRRQAUUUUAFFFFABQaKDQBVvf9QfqK4qE50+/P8A01/9mrtbz/U/iK4e2P8AxLL3J58z/wBnND2J6lCf7pxWnY/cH0rMnHymtOzxsArB7m62NWP7tPIqNFG0ZFPP1qiRCMU3FOJPoDTT7D9aAEH3h9asR8WKH/ZJ/nVcH5h9asLxp6/9cz/WqQmYA+6PpR05oA+UfSjGKyOoVTxQQCfSmj0penBoAXp9KODRSYycg4oAUcfT0pVOKRTzil+716UAT2vNyn40fxZotP8AXZHZTSDrWkNjKe5LH98U/Uzyg/2abCP3i/WjU/8AWgf7NaEnOeJJTF4S1Vx18gqPxIH9a8U0EFtRv5QfuW7EY92/+tXsHjSTy/Bt3/tyRp+bZ/pXk3hSMyS3bf32ii/M/wD16cRM6DUW3axdYzjzABn2VR/SsnTjuluXzzkf41fvWIurosMFZZePoxqjow3JIf70uP0Arn7nTbY7OFdsYAPTA4+lPOCP6UyPOwevene4qjMaQOccU3HGM0/qOP0phJJ6UhiZ54/Kl7ZoOM4FIevrQxiAketKDz3pp565pwznPekApbI56etJ2prcZxnNGflyO9A2L/k1GxPpTh09vamMcjApagtRrY/piozSt196bn2+lLUrYQkUvHTP1zTMZ+vrRzjigCMnGfTpVBj+4kbjlsY4q9L8sbE9AKz87o41xks3IzTQmWzgRqvXAAqPJHWpn4bgVC3BPPFToUhpPGKQ8c4zS8dDilwAef50ihuBjpzThk4NKAfTpRyeaQItWyYQnHepgOT6U2DiEDpUh6YJ+lSaLYaPfrS9evWgYxyTj+VIRyf0pMpADjmhhz2pRyB1xQTznAoAaAc5HandO4NA5z+tBwDnqOmKG2IbkgUZ68Uo69PyoIJ7CmhDVORnjNKTx04owByTikPHfj6UDuOOD247c0nU9frSbvpmgHIosFx3UYNGOueD603J5/SnAnAouAAHB5x6UoB4I5P8qTPHPX2pRgnjIJpDuDcdR7UhPHtS55/p70ZHofbtQFxMZ5xQB1yc04cUmeSRgf0oEIBzjHWnbenTNGQPfP40ox+XHJpDGMQwOcU7Bz059KGxnBAx7GgkE884/WmCAggZOKQgkE4p23OD6dOab096Aueo0hoyaWuo84TnFNI9adQetAxPwoyKdgntSbPUgGgBKO/WnYHr+VGR6E0CG4BHXinAk9BThjPQflS7j60ACKcj5T+NdZpP/IKth6JjrXJ5rqNDbOloPR2H61USZbGjjPBqvGdrkHrnn+X+FWKrycSN781ZmWKKAcjNFABRRRQAUUUUAFBooNAFW8/1J+orh7faNPvwuCN/b/fNdzdcRc+org7U4s9QHAw/QdPvmh7E9SnN0Nadn9wVlTHg1q2Zworne50LY1EztFPqONhsFOLcc1RAGmk4oLCoy1ADwfnHrmrB40xf+uZ/rVNW/eL9atucaUD6RGqWwdTCXoB3xS9+tB6cdaTPHPFZnSLjPSk7EdqUHmg80AJ0FANL7UYoAUgGgLxjJP1pOR2pw9c0ATWoAaQj+4aQdadbDAmbttpBWsdjKe5PbjMq/WotSObgj2FT2o/eiquoHNw9USjjPiJL5XhELn784P5Kxrz3wRDuZAej30X5Lgn+Vdr8UZdmg2aZ5Lyn/wAdA/rXJeC/3VtDN/clnkP/AAGNv/rU+gmMupDJDPMeDJuf8zn+tJoKboYVP8UpP61Dd5g00g8YULV3w7GfJs+mMEk+vU1glodL3OqHUnpnmk7+9AwowO1BI7daozEph5Bz09qU+w/KkOcH3oGBI/SjJ7dMdqb0b9KOh649qQw6cZzSgYz1pu6nj7vtQMa3TPT0zTAMKeOBT254JqMj8KlsBCfrTWzg4p+MDrkGmE44oAiI5weo6GhV/L3pWHXHek5xyOc0ihGX3OKa2dtKTjJ/OmtwBzTsBXuGK27jrxUCAGa3Ug/KMnmpbz/VADqTTUH+lPwcqoGDQthPVj3J45PtUeMD3/lUjctkcVEf7w/GoLEHXn8M0uCRzigdaXGR7UhoTqP60oxwB3o7H1p8a5lX65pMZcAwgFKNx7ig+ppM/rSNBxHqPrRt9MH+lAJHGKMgHODn2pDEHH0NIxwcY/Cnbh6g/XvSZGeh/ChkgGB6Z96UAY9KQBTkA8Drmlx3HPuKLdxtidOo4pM/p096D169KacYzz+NOwh2c8Z/KjoKjUcHtTwCePT1ouAhGT259KcFOfrTRkH2pSxB5pDHHGaaMDvikzngdTSjgZNMNRcY75pMnJB7+lKDn60A8H1ouKwHOPQ+tKp45OTQRnjB/wAKTAwRihDHZGMjqfSkOB9TSDkAAce1C465BP05pWBMfkA88UvGPemcfTNHHPGT7mgL2F6YI6+lO/H3qINt/wAM0/cSOuMUJBccoz2we9IeTxxmjOfx7etBHGc807iPUduOppcAepoNJXUcAcDsKXce1JnmkPvQAdaOmPypMflQR6Uhi03nNPoxQIQZ9KXOKO+acBzQADmum0H/AJBx9pGrmwBXQ6C3+iSr6SfzAqkTLY1qimHzKex+U1LTJQfLJHUc/lVmQsZLRgnr3p1RRH747ZyPxqXIoHcKKTcO3NRSXUMQJklRAP7zAUCuiaismXxDp6D5JjMfSFC1RjWLmdc22m3BB6NIQq07C5jZJFNLr0zk+1c9Ne6kR+9urC0/2QTI1U5blWG2bUr6cd1jAjB/GjQLs6C+uI0hO91T3dgv864S2uUkivgjAhmJH/fRq3MbAfc09XP9+4kZ2rOkaJGYpHGhYYOxcZqJSRUYtkNw2F+tatm3yCudurjGQAScZAAzW3ZPlR6jrWDep0W0NhW4xmnbvXrUEZqQfWmQOyc00tS4opgMU/OOO9SyzP8AYGTaNuzGQaZ/EPrUcuRAQQelUnZCtdlXrTf4uvGKUdKbnBqDcXpSjpR3oINAwo4oHTmlpiAdODRjuvX0o6fjS4yAKBk8H+plOfSgdaSMFbd++WFIG554NaR2MZblyz5l/CqF42ZnPua0LIgu2OwrLnO6Zv8AeqhI89+LEmzT7BO53H9VFcz4bzHoDEcFrO4YfViAP51s/Fub/SrCPPCwEn8XJ/pWZo0e3QVHOEtYwf8AgTj/AAob0Bboz9afFiRwNxOPyrZ0OMhYV/uw8fXArC1xf3MSc8sf6Cuk0tdsgUZwqgVkjd9TY/izSH+dB4OSTz60hO3p1pkID2GaYSAevPvSnODzSB2VWAOFPXAoGJ05HWkBzRjNIcg8jHGelJjQDNOAA5OaZkgg55p4bp+lIY1hg+mKae/GTSnqPWmsw6fnQMQY7U0sCCc59aUnPWmMTjGc0gQ1jkjikY8YppyTgD60jMcelAwJ+bFIx44ppbPPpSMSV/CgCtPhpIk6jPPNEC/vJmA43Yprvtu1IIG1c5Jp9r/qS3qc0PYXUeTye1R8gcflT89f5Uw9ff2qDQT8Bx6UpPqKQdcUp5HBx7YoATgd+lTW+SxbnjoKhx78elWbbgEgYNSUWCc96RcE8Uh//XS9eTwKkoBx9KXgjI4FJ+HNHf1FAwboPQUn86TGKXIHQUwFDZPPX0o3fnjqKZ0oz3BxQFh56dTTRn8O1J2x607oc+nSncQU3gcZz9aUEdCM0wkgdP8A61IB2eMk59cU4YPfg0wHAPanZA9OKBiYyScn604dBn6UdSTS/jRcBc84/wAmm/xdeKUDvwKXvnqfehiAYxz1ozznFJnpnFGSO30poLitz2pD14pVz+PrQOenShAL0GCR1pG4B5/Ck6dR+dLx7nNGoDCpGcjJ708ce1Lj6+maTpnJoaATLBiQD9DSk4yTxj1ozx1z+FI33eMD3pBY9VOe1JilxRxXUcA3HNLS/hSE0ANz2HWnd6QDHJPNFIBc0mT07UcVIiBlByaAGDmnDrTQOeKcPrTAcOK3NAbCXA/2lP6Vg5qxbkEsDPLCuORGOW/WnHciex1UtzFCMySIn+8wFU31uxXpNv8AZFJzWOBZxnK2zSN/elf/AAp32xl/1axRf7iAH8zWmhjqXl1GdkBtrWSUkADd8ox6/h3qKS81LJ8ySztx7ncR+HNUXujLHKXlZmVdxy3JFUftRc4hhd/91eKTlYfLc05XSQ/6TqN1PnqkQ2L/AEqsPsUf3LJWOeszlj+QxUK2uozf8shGP9pqkXQ7iT/XXeB6Iv8AjUubGookbVJUBCPHCP8ApkgX9etUZ9SRm/ezs7ehYsfyrUi0G0Q5cPKf9tiavQ2NvAP3UEafRRSuyrI5oNcynEFpK49duBUi6bqU3URwj/abJ/SuoEeTSmMAUrMdzmxoJPM1yzeyjFP/ALFt0HClj7mt1gKgbvS5RqRitpsY4CCmrYqnIGD7VrMtRlanlQ1IohGTjqKcDVkpTGjFKw7jBR+NKUI6c0z+dMBV5dfrUt1gWjj2qFP9av1qW7OLVvw/nTWwdTNxQcEUlB5qTYXNA60nQA0ZPpQMcaQehpe39KD2piDjHSlB6U0HqKcecdqALCcW492NNFOUYtkB9TSCtY7GUty5aAAO3fFZT8v+Na0BxDIfY1kN94U2JHkXxZk36+Iwc7LdAOehKk/1qa1Hk6NOo7i3j/IMx/lWf8S5PO8WypnkOkf5BR/U1pyAx6XjH3rwkfRYwP5tSfwjj8SOf1g7ruzj/vMP/Qq6vT12iRiepAz+dclefP4gskOeCuR+ZrsLEbYvqxPSs9DaTLjckDFIecenpTcEnPpQzHPcD1pkgRx1/CoyckZ4xT2OeMVLDAkibznr0FAyuCaQtxyc05wFkZR0B61GeoxSAXn8aXt7UwZz3x3pQc5449aTAMnFJwepOfXNIfbv2owD9aGMRjnn+QqJjnkntVqCJZQ2SRjGMVXuFEcxVckDFIaI+w55pjHilJGfaombk4+lJDAc96HxnjrSIfX8aGOTx2psEyhOw85+B0q1CMWyjp9KrxwPO8mCAueTV6WMQtsHQY6/Sh7CW5CcDofzpp6cHjNTwRJLIysSOM8U25iWKVVUk8ZOanUsjBGaCTjr+NL29KbjpipGHHr+VW4RiPjjvVUDnjHPrV9CVAA9KRSQg96cPu+3ajHJ447UpGOh6+1Joq4h5HPQ+tNyQOegpdvOSKQ/N/hSGJ3OPTvRnjDdetL9PzoxxweaoSYhAx1zik2jPP8A+unAZ+opp/GkCDA3cHnrxQRwPSjOCO5xS44B6U2wEIHoaGH5e9Gd3v7UEAt6gdqVgQ0f/XBp2eAaXgjj9aTDUALx3JpQcelNyenpSgj/AGvXkU7AKefajOOuMfWl3Lsxwf50nGOlIGL8vBI574NG7pweueO9NzjH+FLkjkc0xC4PfijOPpTQQee1KBk4XJxSuMfxjkcH1pp2g470BvQ0meTnJGOtMQ7vx1HvQCe4NN9zSkn+tIdg6nHP401snouce/WnE5z7UhwFJPGeoo1BWPVqTPFFArqOAWgZoxRQAm3nqaKTOTSk0gEHUjFTx/cFVye9SxklBQBGT2pMH8KBU6DaMnrQBGFOOAfyqREmZsRoSx7UeaBnrV3TXD3WB3U00TLYgWwvJDl3RB6danTR4z/rZHb6HArV2gU5cZ6VdjO5RTT4IFLRxAOB16n6VaSMbQVGARxU2QOTUcbgAp/dOKLAATFO2gU7ORTM+tAC9KKB60m4UAKDzSOeKMg01zxSAYx4qAjOeKmJzUbNikxoiYHHQ0w1LvBNNcALuOAPU8VLKITTCKbJeW8XDSgsf4V5NQPqkMZwqFvcmlcaRYKH0NMZOPmHHvWZNrjtkRjaO2B/WqzXklyg3yEjuKm6KUWa25BcRL5g3FsAZ5qS8P8Ao2PcVy8bGPVLTkk+eMH866iVyYPmx1GTTi7oGrNGftb0OKQ5HGCKnMijjBNKGVwe/tSNblYc06ldAh9jUkPegZCCfTmn7W7qfyqUlUBz3pBKCfSmK5Dt5PNHTrVh1yMgcioTz25oAnJxBHnpilCn0P5VMECQxg9QtIsiKAAK1Ri9yUErYytgjg1lAZkArYcq2nSeh4rJjX9+B6nimwR4X40f7T45nUHreYH03Af0roJiDZWq4+887n67gP6VzerN9p8els5H2ot+RY10agmC3TP8G7/vpmNKWxUfiOcGH8UAf888n8hXYWnzQRsOpBzj61yNgPO1+6k5+UH+eK7jTIMWyM3THA96mxbBUZhkKSPYUrK+MlWGParsk8cWAeuOgpqXKSNtGQcdDSEUDj/9VWrTiI8fxUy6jCqHRQPXFLak+Wc4+9+dAytJuaVwMkljTDFJk/I34CrzPFBn+8eSB1NMjukL4YFc9welSMpcqSG4NJnANaN2iSRsyjlRxVFDmRMDGGFDBDOw7etLskBz5bfka0CoJDnquaas0THAce2eKOgXM5ZXjB2HGfWoJXZn3Fsk+1aMLbmmYDGSKoXhP2lvp/SlYFuQM3H9Ka0UnXy3/wC+TV63iCxhsfMRnPXiojexcjD+xxTRRUz5Y+cFT7iomuEU4GTir/nR3K7RggdQazri2VJipJVTyCPShIlyJLBSqTMysuGB5GM9elS3UoaclUftztPpUkS+crbOceh61UnuvKnaMpnb3zimxRbHJMVy6MOmM9aJJWlfLnLAYyBVbTdq3R3y7UK8sATjkc471PezhbgBZBIpXhvunqeo7VDRopdxeo605Udh8qMw6ZAqW0hWZRK3IzwPWrb3EUOFJ5A6KKloq5SjifcMqQPcVbH05qazuY5JMDIx6ipbiEbd8eB6j+tJouLKhxwB170qqzHgEn2GadGm+UDOB/SrzNHAnQge1IpsomJz/A/5Go2FXxeR8cN7kinTRiWM4ALY4NAjNAJyc0nIO4AZ7Up6emKOmRSGxNxxnH1oBXtzn9KXJ7dP51NbQeYeT8o6+9MTIgjNwqk+uB0oEUmCxRgOudtXndIBg8eigUR3cbsFwRnoTQJMoYH+e1Jjg+/f1q9dQqVMiDBHXHeoLaHzTkn5RQO5EqF+FGTjsM0picAkowx6jAq+8iQAA/UKKYLuMsFORnuabQrlHoOnanE/L15q9PAsinC4fGQR3qgRg89R2otYdwwM/wD1qBGzfcUntkCtRkV9obkA/nUTXUSsepx6ChpCuUHDIBvUrnpkUincMDk54ArTDJLHngqeuajxFax5xyfzNILlLyX/AOebj2xTAcL15rQS4SRtgyD/ALXf2qO8iBTfgKR1PrRbQdymrZbgfXFIGyueBzRj1GfX1pMZx2HWkOw7JI7AD8qXqevfFMz6Y/Gnc45x6UaIGLkYyP8A9dMc9AMZPXilLEZ+XpTSe+0n6UDR6yOlLTaCcV1Hni0dKbmk69c0gHE0hHNIT9KMH1oAOlTR/cFV81PH/qxQBDmniRmBX+lRA5YD1NWMiNfagBoRs9P1q7pqlbxCSPusP0qj5x7DH1qxYSsb6IdiSP0poT2N5m6UK3NMbtQnWrMSRjTM7Zc/3h+ooJ5pjn5c91O6gZODxSZ5pFORTSccngZ6npQBIW4pmagmvbaNSWmBx2X5jWbNr0a8RQlveRsfoKV0PlbNkNzSSZC5PC+p4Fc22uXUsgCMIl9EAB/76OTVS6uZXUlnYknkk5z+dS5IpQZ0j31vGSDKGPcJz/8AWqpPqkIOIxuPZu36VzBLMBhSwHbrilM8iHn8iKhzLUDWl1O5JPlhQPbjFZ017cvkSSNk9c9TTftQJwRinOA6Y9uDU3uUlYgjctIASTznnmnXLkRjnqaghb96venXQJQH37nFK5ViIuKQTNHkjHPXNRE8ctz7UiAuSoxnGeallImgm83VrHPaYfyNdRcn9xx3NclZh11iyDA/NLx78V1d1/qlJ9auGzIl8SKv405Cd4PvTKcnDj60yieUZQk9qbD/ABfhTpOEOKbD3pgNl5f2FNB4p0nMhxTOlAFmNvkHtUYA838TT4xhR780xTmf8TTEXZgSqhRngVDsb0qWdip4+lRecfatEYsnuCY9OB9WAqgpAUP/AHeatajKw06JQMlnHH0BrLnlZNMunZcbYHPT/ZNDGjw21hmuvFRnCZT944OR6f8A1669rORVths5S3jDDI64z/WuS0e9K6ldr5efLibBz6muz1C+8qW7Pl8ID36YQD+lKRpDe5yuh28qX17LImMnA5z3Jrv4AEtkwQFCjn8Oa4jw7N9rhmYptzIB1zniu4TD2wB+6y4pDZQbBO8nk81GGwQw7cj61ITk9MGoyc9RikK497lpEKkDBqS0A8o98mont5E5IBA5yKntGIifHQt+fSlYZUnfdOxXOBxUJIPTI96ln/1r8cZP1qI479KRXQ0i2+2LdMpn9KoINsiA/wB4Z/Or68WnP9zP6VRTBmTB43Cgkt3TlYSB3OKz95zg1cvTthGcY3VmljnGdo75psC5aPgScen9ap3ZLXD456fyqazZNzgcnjqevWoboMZ3I7Y6fSkNFqIq0Cj0GCKz54kBxE+f96mSC4jHyiRe5O2mLOyhd4VmPpxTsF2NUXEJLgEA9xyKYzmaQbpF3HuxwBWnbOJshFbcP4ccml1aFbVRYOsaTo5aTYMncQOC3t6euaegrPcp2Dxgy/O4xjov1qtfSLLM/wAw3cfeXGOPWn2Rx5o+n9abOg81ht5OCc/Skw6kWnMPtLKVz8pPTPcVNfW8UsiMMAle31NTWAVLgyLlHC/KV4IORg1duPJv7lVmcQ3BXiUD5XPP3h2+oqHfoaLzGWMKRxoHdkXbnIGefeoJLW5R/nQEnkMGGG+laUlrPaxpHcJsbYMMPmU/Qjg1jy38y5wqn2xS3K2LlvazBD8vX3FaoBMQD5yRhqyLXUJSNrBPXoavC4uCBiPPvtNQ9C1exFA6rKhb7ucZq/LCsq4PUHjFZozI5AU59FFSiaaEBTkAdmFJMY97KQA4IIzx2NMaSeJdhJGOB/8ArqZb0EAMh6du9WMJKnZkaqFr1Mk4wQc89aaeO9Suu1iueh64pnXrjH86VihAevArQtcCFcjGcms/qc4rStuLZOnf8OaEiWU5W3yuc8Z4qPIC9SeaHG12AyMMetIelJopFhrp3QoQpyMdKntUAgXHBJOeetVTbSFFYcqRnrVy0ANsnI7/AM6afcllGd2eZ8kNzgYqMdB2x3qVxskdQcgEj8KaeDz0oY0XrRi0IyRwcCqlwuLhyOlWrNf3R/3jiq1wD9ofoOn8qa2DqXZziBj7YxWaT0zzWhdf8e79e386zunP6UCRdsjw4zwDkVFeHMwUE8D8qfZciTp2qK6b/SHx7fypWDqRK2HBz8w5FaFz/qH45GP51mgEk9K0bk/uG69sY+tNaA9yhjjpSbcDnrTWOWxzilGMYqbjAZBxnp6UmR93P5UuaTvnOP60WC4Y7enegsoGO1GffFIScZB496B7Hq+PeiloBrqOATvRQT7UnXtikADFJgUEc0E5oAafTtUsXCdc1EaTewHB4oAQZyCcYB7VORvXjHrVfNPWVl47e9ADvKbOOMetWbTEVzCe5kAqp5x6HFRNO0P77q0Z3D0ovYLXOqY8daVT3PT1rnZNR1CXP+lpCh7RRDP/AH02f5VCJWBy0kkjd3kYsT+dPmJ5DopryCM4aQE+i8mqsmrRgfJGSf8AbOB+lYjzlupzUbTgd6HIagbf9oy7F2thSOMCs24upJJGLOWOe/NVPtLCFtp+6386gaUsck9anmuUo2L/AJ3mLyc+oqpJG+cryKg3spyDTzO3oOalspIljXZ7mm3B+QfWoWmYkfNj2Aprys69aLgSQuFYg4Ge9Pli8wAg4I9aqEgKSxAHck4AqzapeXQJtraWcDglE4H4nApbhtqQiCQnnC+/Wp/liTjJxWjDol9IczyQW691X943+FXE0GxB3TeZcH0kbC/98jFNRZLmjkxKA4CnLZxtXk5+gq7PDKkQM8E0SN0LxkA12MMccChYY0iAGAI1C/yqQMQDg8HqPWq9mL2h500D5+UgjOMg09IxBy7AE+prtrrTbK8bdLbgP/z0iOxvzFOgsLO1z5NrEpPViu4n8Tml7MftTkNKtLi81aG7jicW1sS5kZSFZuwBPX8OwrpLhBtxj5DyK0yxOMnOPWs/Ux5ccbJwC5H04quWyJUuaRnmNgcDmpI49pyeTTPOJPakMrEdh9Kg2HysD8o7daSDPzVH9Klg/ioAeyb8EdaZ5J7mkZykpIpTMxXtTAkYhF/QVEn+sX6im5LHJOTSx/6wfXpQBecrKSRyKiMTZ9aaGKng9aeJWyOlaowH6ku22gz6n+VYevSiPw5qJ9Lds/jx/WtXWpWAtkBxnJ4/Cud8UP5fhW+P95Qv5sKGUjyHw8iyareg8h2RPwL4roNZl221+545kA/FiBWH4TTfczueN1zGPy+atDXZf+JNM2fvlevuc0p7mkOoeFUxp+7H3piR+FdjZyBogp7cj3rl/DalNItfcFvzzW6MKAB19RUgyzNAWJZOSTnGaZHbkPufGOuBTftMgGMqT9Ka11Jgj5R7gUBYku5gsZQfeb9BSWjDyT0+9VNssSW5PqaekskakIeOvQUh+QybJlf/AHjUYzUyAM+XYcnPNKIy7lUwcelKzFctqv8Aof8A2z/pVAMsUilm/iHAqaSeaOI7mwoGOlYrlzIJCSSDkGqFfQ07+6XyVC5HzelZ5bJ4JqG4uXKhZDkDnkYqu1wkfAJ9RjpSYI1rIj9526Uy4n8u5Yg+h5+lVYbmULmFWJPJwuaglZ5WZ5T9T0FAzcS9iuYyWQNuHIHr3rP+xyedldpB6ZOMVXtUlDP5bCNQBueQ4GPp3qxLdxrgW+Z2H35GXav/AAEUc2tgs7HR6ZZXGlvDq/kuYITmN2UEB8dT2ODyK57VSLmTeshdiSz7hhiTzW94e8XahaW8zLZJc29umJWK5EStwGIPvwKzl06TUrgJZwGVy4YRr/F3xVKmr36i53ayMaxZvPK9yQce1X7m3E83mKwAxj7vWqF3p17pd2WnheBt5+Vu3PSpTdyMciQN2OAKl9io9x9mh+1OmeikfrS3ikXK8kfKP5moBKyyF1bDN1OKl3s/zuQT0qWWtWXIL2eSzFm07tEGLLGzHbn1x6+/pVO6s53m32+1UKjKMxPPc5Pr1x2prZB44PtUy3ko+U4Jzjp0pc11qHKlsSWtjNw0xC/7IPWtGSYRR8YB6KKqfbJCMYUH6VC7s5yzbjUlXJ7eURzgk4DDHPar00ImHX5hyDWOfu1PFdSRgKDkDoDSRdycWsu7BAHYHPFXERYIz6Dk1SF9IRjCH8Ka8zykbz0PQdqAu2NlbMjsBjJPWp4bZJIwxJBNVyeMYFPWeVFwrcDpxSG0NdQsjLycHHNWLOTA8tu/3arMxJ3Hkn1pDkDqOaEFi5cW+8+YnLYwaiSzkOA+AO+OTSLdyoBkgg8cilN5Jg8KOOw6UBYnnk8mE46nhccVFaTDmNjj0yaquzMQWyfrQFHUcUuoW0L01sZG8xTtbvnoagFo7n5vlX680qXUq8Ng545pTdynqFx6U1YWpZBS3hyfugAAdzVB23uWOPmOeKHcyHLNk/yqPkHmhtjRpXJ/0dvTj+dZ2CDgdae1xK6FWYkHtgVH7YFDYIuWJHzjtx/Woblf9Jb5h7/lTElePdg43fjmmu5Zyzck8UX0FbUbjH9ea0rog27cen86zvu8ngVK9xJIuHII/Ci4PchxwaU5I4P40YBOQx/GkwB3zn0osUHJ/Pmjr3yMdDRwc9/SgdfX61OgCck4HT3oBPzDOO9DYA44Geh7Uh+fnnHvxk00Fj1mjNNBPQjHpS11HAHPYUn6UtFIBmcmk604gUzOeaAAmmZ4p5NQuQOaBi5pC4qEyDtUTS0rjsWGkwar3k7JaTsoDEISAe5xUTzAd81DK5ZTubgjtUORajqXxK2xdx5wM/XFMMuTxVYSgqCMnI78UFznHFHMHKTlyc+lRlhnOaYST3zRmlcLEsZz5qjunH4c1EHGPaljYI6liBk45PWrcGjX9xzHalUJIDzNsBHrzyfyppNibSKhbIyM00uqkAkAnoCev09a6O38MRgZu7t3b+7ANi4+pyf5VrWthZWWfs1rFGx6vjcx/wCBHmrVNkOouhyNtpt9eANBauUP/LST92n5n/CtW38LuWzdXihf7kCcn6s3T8BXRFiTkkk+ppM1agjN1Gynb6NptrtMdojuv8c37xvxzx+lXWYkAE8DoPSm5prHiq2J3GE8mmmgnrTc0gHg0ZpuaM0hjs0maTNJmgBSao6kfkiH+0f5VczVDUTxF+NJ7FQ3KW1T7H1ppDKfmHHr2p1KD19KzNyOpoSBnJx9aj2gng4Pp2ppDKfmGPTHQ0ASOcucU0cUmaXNAAKkj/1gqJTwKli/1gx2poGSnrTl5ZR703+Knx8zJ9a2RgytrJze26+kZ/nXN+NZBH4QuT0y6D9a6HVTnVsf3Y1/XNch8R5fL8JqoON8v8lP+NJlI4PwWoCo5PBuHY8dQqGl8St5ehqp6l1H5A1J4VQJpgbsYp3z9cCqnits21tER952P6Y/rUyeppHY6DR12afbqO0C/wAq1OgHP41Ssl2QqDxhVX9Kt7x25xS3AUjqMUwsP1pC3FITk0gQhbJ74prZz1pQMtmlY8YH5UDuRbuR2qWKRkwQ+PpUZAyc9O1IrYJzTQmWrnU45NkdzEr4H3l+Vvx9aNO0qLVb+OC0nUNI2AsnBH49Kxr0nzffApkFy0BZ0dkYDhhVb7k7FzxVYHT79rYxsnkgKFYck1hw2zE+ZIcc/drSn1qe5uoDNtkES7URhkYznn1pt1NFMyGOPYf4hnIpNJbCvciV2VvlZh7jir1sQtu1ygBkhI3hgpA3cK2D154PXsazi34c0quBBLnkkcfWpZalYmu7ppZBJdSvPKBtBbkgdhVOW4l2ZBVR6L1qDPmlmO7dnj0xULD5gR1qrC5uxes7uWAS+W7Ksy7JBnhlznB9sjNb2i3slnqcd6GKrH90g4x9D2rnIV2gg1eUXP2f5V/c5weO/XFK76MEkddq2qWfiC5Ntb2x8xwdqopIyffrXHXOlXGm3DeY+FJ5IBwPwrS8P3gstTErl9wIPykqTXcXdja6xbGaDDMeSvTP/wBeueUnBnQlzK55jiSKTa+M9QQeCPUVYR9y8flVnUbFrKQxTDNuxyrjqh/z2qhCzbjtZSAeSe/0rRPm1J20LaxFgSBk1JHDg5Y59cVIjKVGOB/KnBTjNAri+WP4Tx6GkMTAHt9KeCR649aehIwO3WgaK5Xn8KTAHFW9qOOR+IpjQ90YH6ipaKTK2Ocjj0zTkYcg/lmpCpz8wxUbAfnUlC/ewAaXAOeefSmg5PPHqKcMYJ6ehzT1HuOx+A9KaMnjuKXB6/n9KB68ZoAQr831oI5HPFO5z9elJjcxHYUmg2E6DpThyPal29z2pCOhoWgbiYOcn8KD93PQ560oHX+dHvgc0MENJyMnGaO3Sg+tIcZ+lIYDA7DPp6Up5OKQZ/Oj9D6UC3DHHt7dqQemR+FKTnkgggc800gdeP8AGgBfTjJ9aT6HilHA4xzRtxkcimrgKee1GT1z3pMHoRSdT0o1AdlScdhSHGTjjPpR6du+KOM4xwO1AxNnGS2eenpTWBHUflQSSeOvpQGK8gcHtS3A9ZzyKQkZpD9KM46cV0nCGaOtGT+NIc5AoAGHHWm08qxHAphAzyfy5oAYx46VWkY5/wAKsuQBwM+5qnLIc+n0pNjRE5b0x9ahbnqxp5xTW7VkzRDMDHFBPGBjpQRTcUhgOM04nA96QkKDnj3rW0/Q5bnbJdFoYeyj/WN/8T/OqSb0QpNLVmWil3EaIzyN/Ag3N+QrZtfDtzKA11KLZc/cUB3/AB7D9a3bS1t7KIx2sSxKfvEfeb6nqamzxWyppbmEqj6Fe006zsjugt1DjpI/zP8Amf6Vc3ZPPWox0pc1a0M3qOzRmm5ozQA7NGabRQA7NMY8Uuajc8UANJozzTc0ZqSh2aM03NGaAFzRmm5pM0AOzVC/OWjHsauk8Vn3py8f+6f51Mti4blalzSe9LjvUGonanA4H86Sj0pgBQHleD6UzkcMCDT88+9Oz8uDyPelYCJPuip4Pv8A4VF5YPKHB9DUkBYM24YOKaB7EnepbcZmX61H79BUtoQ045rYwM++bdq83sFH5CuF+Kcu3Q7KMHq7sfyA/rXaXRJ1O6I7yH+grz34szbYrOIdoicf8C/+tSuVYyfDy+Xoqnri3T/x58/0rK8SDzL+xi65/qwrZ0lTHpQTt5cQ/QmsbUV87xTZx/3Qn9TUP4jWPwnXRcKQf72PyqXP5VFDyAfUmpc8fWgTEPDUnI6dKXnJ6EUD8OKQwXqc4wBTM9x+op59OlRnnvQMa/Q0q4PPehumOtLHxQIpX9szESIM46iqygmB1xg5zjFbDe45qCSFGHIyaaZLRhGEv+8Q/MD09amCFThhitAWqDJAGc+tMlh+YHnHce1FwUSoFyfbrT44QkgeQjaBnBq2oRBuVckVHsLkvISTRdDRTuEjYEogjHPI6mq0cQU5fGewrTZBjA+6etRfZUHQ/nRcLEMMRdwB1Jrb+zmOFUxwOcVTt5Y7SSOQqMqQRuGQfr7V0Njc6Zdl/tYaAEHEkWXy3upPT6VcEmRJtHOyQFjkfeB4I7Vt6H4gGl3INwu5VxuiIzv+g96cYdNjTIupJXycBIto/U5qS6stLudH8yOV1vEYgxsvBHqGH8jROjzIcariy5fx2PiGOS4CPFISQlsRkRqR94nozZ49q4a7tpNOudrL0PPvXSaJeGK/RJ32sh5PZlra8f2WmvHBc6cMx7cMT3NTCjyx0KlV5pWOLtZlBGT8jdfatIKO/Nc7aXBgl2jjrwea3LSbzI8HqO1SVcsbQRnFL5YxxSjBPpThx6YpNDTGFGUcU3OByKsDk8fnSlM544qGrFplbPy+v1pjRq3qvbipzH6Uwqyk0rDIfIcHjDDsaTbt+tTK2Tj0p4bPXBpDRWKnHFJjnGfzqyYlPAOPbHWomhdB0+WkUtRgz+BpVGe34UuAo9KVDzQLUXYejZGaGjI68d+KkBHc5/pShsAgc5oGVsYHNJ1HT8TUxG3OR17VEwXsKVx2GnH503I7UpGfY0h55FCBiZHOPrRyMdqCOM9aTjn607hYcc55puAaXnj9KTsTnkUCYnAPJpfmBOCM03sQQMUoBA+9igNQ+YDNKW9OPwpOv8XNBB7DpRuHqL36/WkByc5zSHI6GkHPAxQAvXjpSYyuAeadu46CmYP8JpID1oAnpk0bfUgU4sTSHoRXUcImF46n9KM47AfSgdKCOvNADWOajOaeeR/OmkUARvnFVJOtXW5FVZVyallJlbqelMI796eeGxSCosaEZ45ppBJCqpZycKo6k1IxCgseAK1NMtPLX7RIP3rjj/ZX/GhLWwm7EthpyW7CaXDznoeyew/xrXgfkqT7iqy1IhIINaxVtjGWpdBoJ4poORmhqszHjpS00GjNADs0UlGaAFzRmmk4ppegY8mo3NIXJpmaQ7ATRmkJpKQx2eaTNJmkzQA7NJmkzRmgAJ4qhdnLr/u1dJ4qhcnMo+lTIqG5DS0neioNR2aO1NNLxTACO9KDnqOaMCloAU05OUbFMp8f+qb600J7DFy3U/nVuyH77jsKqAYPt1q7YY81vYVojIx5G331we3mn+deZ/FmTOpW8fpCg/MmvSYjumZvWQn9a8t+Jr+d4rghB6eUh/z+NC3GWLWMraHP/PQAfggFYPMnjVM/wrn8lrpFUC3Udd0kh/UAfyrmdNYzeMLyTqBv5/IVL3NVsdhEMRrkY46U7Jx3pq5GOOgFKW9Me9SApOAfY9qcCCoxyO1Rp/OpB3FAWGkZNMx8307VJgDvTcE0AhjDIPrilTkf0oJGKVDwR6dMUAK2d3AphGTyPfNSEZ68Uzn1xmgBgH5d6RhyPSpOpzjpTSDnGOD6UgISpHGfw9aaFOCOc1bS2ZhzwKsR26qMfxe9CAzhAzdsCni3Ckdz71o+WMn8qY8XcVVhMyLuMAqx5OelUWcxy7M4ZTk4NaeoDCqcHrWRKxEhJ5yPWn6CLtvcTO5CkGrAuinyuCvb2qnp+fPY/pWp5YdeRwad2CSKMrksskbHcpzkVONR82ExyE7JQRgnIDUS2KkEpkMPes+WCVG2le/60KTQNIzZgysD6HFaun3HzoT34IqOK3hmmeO5MkavG2GjXcfMA+XI9Cep7VPZaZNGwMhVV64Byamz3GmtjYGBznkindh6e9NAp3QHg/jSYxVODUyc9agUkDmpIz+IpNFIlxgY9KaVyM45p3vS98d6mxSIGi4HrTDEVB4zVrHPr6UhHHTkmkNMqYZeKFbg9qsNHk8jpUbRehFDQ0xrYJGRkn0pPJXBwfzpVhZiTkD3phLKxBNKw0xrIy8kc+tJ1OP0qYSY69KCEb29MUmrFXIGbGV/nTDzxwDU7Qkg7SD7VGVKnDZ6VLRSZEw468ik78ZFO654zimnHOKQhpOOf1FJ/M85pTkUueM/yqhDSOhHNJ2/yKX6KKRsE80hsPYUg6+hpcHrnp0pARk56+tMS0DOM9hjNAPHf86AOeo46Uf5zS0HqA/Wj07UnGM5zjn3pBgjOP8A61MTQ5uOopM/kT2oGD6j60HjJ7UWCx61RmimnrxXScIcEUdKKKAGng57HrTTUh5qL1+tACHkVE4yDUppjDj60mMqOuecVEwHSrTrnpxUDRg+vXrUNFJjIkE91FF2J3Nj0FdAKxLIbNQz6IQK2kORmnEJEgNOBpgNOFWQWoWyuPSpD0qtE21/rU5cVSIaHr0FLkCoPMOMCjdmmFiUvTS5pgyenNSCMnqcUANyaACegqQIB2z9adRYLkezHJNMNSOeKhJpAhaQ0UUhjTSZpSKYTQA7NJmkpCwxzSGKTxVC4P738BVp5lAPNUTJ5p3fhUyKigzQKPrRUmgfype1IKUUAGcd+Kd9KbRmmA7HpUi8RH61GD71JnEK+7GmtyZbDO+cdKt2R/dyt6D+lVRViJtlhct6If5VoZmNajOD6nNeVeMWFx8RIk6gXABA9AB/hXrFmuVQd8V5Dq0om+IBfr+8lfP0zQtyjaTHlwZP8O/8yTXLeGf3uo3859Tz9WNdNI+23DEcpBxj2XNc94PU/ZbiQ/xSKP0/+vUGnQ61ccjP0pMYGacAOaD0I7UrCE29v0pyqRij6/nSkjjv24oAXqKaQO/NLxjvQaBkTAg/0p0ZyaXHbj0yKlit2c/Lk++KAZGQSOnFKEZ2+UZ+lXkswOW5zUwjVBhR+QpiKK2hyCxA9hU624QjA6d6shaTbxRYLlfaMc00AAjtT5WEas+M4qissryA7s+oA4oGXAuBntTGH+TTx90D0pjNjnGaCTL1Q4C9eaxJB+8c5GOBWtqjFmUEcCsoIWzkdXAwKAZcs1KXMgYfMABg9q00bHTp61nWqjz5uOhx9K0Y1G3pg0+gDzmk288jpR+Ix605euPWhBuOVB1A5+lSLwQSoYdwaeq8DNOKcUJjISAe2KTaRjk5qVk9hTcHFAEePQgYpQSD8o/CnY57e1Az3HtRYaJVbI7E0uOxP40xB9T61JyDzyaixomKCcUAH2H9KTGe/IoHI6dakY12AUnPQZNczc6hK1221iq/XpW9fsUtXIzkjArkZwdx4NNITdjbttVlVMH5h2Jqf+0oSCZMoPpnFYUEhjOxvwq0pBAyMihoSZujy5I1aNty46+tG0jJIrLtpjFMD/CTyK3AVcA4GKVi0ysDjryKcsgKgcEe9SPEGzxzUZiPtSaHcQpGyj+E9yKjMJHQZB9KfgqcYoBK4qbDTIGXHHT2pu0sDkYq5uDY3KD9ajMSsMqSPrSsNMqMv8+T60wDOBnr0zVpoHHOOKhKnOBmp6lDOSD+VBIGOtKy4HvQc8j8OabFYb+AIzn60EnGaM447UjE59fx7UgsIeRx3pee+c+1NzjjjFLnIOP0pgHRQBn1pM4GMn8KdgYA/P3pucEU9hHrh4ptKaK6ThENBFHHNIRnv+VACZx1NNOe1OHFI3QfWgBm3j/CkI7U+mmgBjDNRMme1T0hFKwyCFcXBY9QtaEb8DmqQ4lB7Gpg/lHJ+4e/pSQy8DkU+oUYYGORUgOaoRIKdnNMqWIoD84z6U0S0KiF/uip1gA+8c0qspI2kYqTHpVEsAuBwOKSnYpcegP5UxDcUmKfg+lNYhRywH40AQSntUNSOdzHFM21JSF7UUYoxRYBpqF5AtWCOKzrttnJOKTQ1Yc9xUDzk96oz3ccIzI4Uf7Rxmqv2uedsQQSFf77/Iv68n8qRZoSTgKct2pLR/MtlYdCTWc1vIysZ7g9D8kXyj8+pq5pkccWnRRxDCDOBnPeoluVEt0tJQKQxe1IKUdKSgBcZpe1JRQAHpxUuMwCo+1S/wDLJRjtVR3JlsNUfLU0p2aNdMOu01EB6VLc/Lo03+1x+orQzMyFtihuwFeOlfO8XTv1ZYJT17nv+tevOdls5/2D/KvJbBQ3iPUX2/diRAPq4FJFGjqTeVaXhyQEhI/8dxWd4UXbpCHAyZW5+lWdfcppepN1JBAP1bFM8NxmPRrcH+Lc/wCZNJLuWb6kHnmjPFRKScAmpFLYpDFHA5NKf1pORzwKljid2BAxjuaAI8HOelSpA8h4U49atRQIvLDce1WAeOBge9FgK8dmiEFySatKABgAYpN2DyKAc8GnYTYufpTe9OAB4zSYJPFPoIb34oI9/rS9jxjFRPKF7+9IBGIxzUJ2LwoUfSoZ7kIMk4HrVCfUQDsjyWNKw2aPmgnBxk+9MZge1ZK+bI2XcLu7Z5q2shC7SSQPXrTsIp6mw+0IM8gc0ujwR3F9bRyfcaTc30HJ7H+VVr5i94wyAMVGkrRohU8hSc+lLYHYvxeS09zJAWMTSsV3YyBnjOP6VaUYHNUdPH+i7iM5OTV4cdqYx5yo7AU+MHJ4HHvUXUn9anj4A/rQBYQAYz1qTHOScVGg9sVJ2PpSGhCPWkKcYANKTznpThzzmi4ELJwemKbs/Cp+Mc0mOKLgRqvy/WngYpOh4yDS+nNIpBxjBp23jimjPbrTxkc8UuUdyGZA8ZUjOawb3Tih3IMr6V0Wee1MkiWTOQBTV0D1OLmUoc87ga1LKwuJbdZAUO8ZAPFXbnTQxyuOORioQ13EeW8wHsetTK9tBRsnqRTW88AHmwso7HtWjZSF4wD6VPZapbjKTqyD/a5FXfslpO2+2ZQx5zH3+orD2rWk0b+zvrFkGOKTGeCKsPZzIudu7HXH+FQ9T1Oe4PBq4zUtiXFrcjKA5zyO9MMXHSp6QAkdsjvVWEVWjI7cfzphB69qusuR04qNkBHAye1IZWD4PWlLI+dy59xxUjRDBOP0qMxkcHPuc0WHoRtBuGUbOPWo3iZcAg/lUwyOxpVcgEZ4PaosNMqlBz8vFRso6DpjtV4qj89Pcd6Z5B6oQQfWlYdyltwDjHA9aVRnqee9TNH14PJ70zZxnOMUdAuN6jsaZ78Y7mnMuOCMe9NKkr2poD1vPPSg57CloNdRwCAd+9Jil/GjFADQaa2MU7vSEc9KAA004pTSZ9BQA2kp2abkZoAa68ZHUVIhDLim4BpqEqcGgaJVWSHmLle6H+npU8dzGxCsdjns3FRo+ODUvlxyjDAEfSmguWRg07FVBbshzFKy+2cj8jTw1wnUK/uOKoRZAp4X0IH1OKqi5cD54JB/ukGl+2xjqso+sZosIs8+p/OlyfU/nVb7db45cj6o3+FJ/aNsP+Wn5I3+FOwi5tOAxOQeOtCxliFUZJ4AHeqf9pwDos7f7kLGhdUIbKWN1J/3zH/PNOwi/JA8RAkG0kdMimYHrVJ728lH7qwjiP8A01nZ/wCQFQmHVJv9ZepEvpBCFI/4EcmiyDU0uoyAT9BVWfUbS3yJLiIN/dB3E/gMmq39kxNk3M89wT18yUnP4dKsRW1tbjEMKJ/uqBQIhfUJJB/o1pNJkfekxGo/Pk/lWZdRXcrE3FwsSn+GAYI/4Eea3C/BxWPetzSkOJRit7a3YtFEN56uxyx/E095Se9QvKqZLMAPc1n3OrQxZCAufbpWTZrYvyP+7bnsauacc6fCc9j/ADNcFqmt3jwgRN5QY4+Xrj611/hUs3hTTWkYszRliSck/O1RJ6lpaGwDS0n0oBpALRnmig0wDrzilpKWgAzxVgqdi+wqvg1ZyGQEHgjjFXEmew0c/SlviRpKjoWcfzpQMUmpnFlbr6v/AEqzNGRdFEtmMjbYwPmPoO5rzLSIvN1fWJ0OY47xI857ZYg/oK7zxbcmz8J6ncKSrR25II7EkD+teYeH7lFmZ53YeYXIxwjgLg/iM9aqIy34icDw/IQfvyxr+ZosLuOy0y0jbLOUxhTUOutHcaQkEMYQrdIrbecjkg5P4VY06zibyhMAWjXAB7VLSKuzbQZGcVbitnkHC8dyadCsaAFQCfWrKyMc8mpSG2xEtMc7ct6k1ZSA9CwpI1LEE5rSisysSzTEpAchXxneR1A96tIV7bleO2RgevHfHAqJ9gOEzx61NLLv4UBUHRRVVz9aTsgVxrHpyKAaQ89KbnH9TSKH596Yz4x6015QO9V2YsRSAe8u4Yziqzls5B4qQ9OnNRucdaYrFG8mbaoU/nVSSVUVnijVWY4CjoDT72Q+fweBVNYvtLSuZkiKsGCucb/YVLK3LMVuu3c+WY8kmp4pPmKHqP5VRe7khwroDkZBBBB96ht7p3vhnoxxwelNMTFu5Ab2T8uKjMg4Ge2KLtSL2T3pI03yYweuOKQrGzaJst0A9KsD6cZqML8oGO1PHQZNMY5T75qeMEjqagx0wKtRggZHSgETKOBg08/ljrTVA4z1p+OPYmkUkJSqMYz0pp47ilzQAvGDmkOO9L1PsKB17H2pAM9v60oHH40uB+NHGOvSgYY49BRjjB5P8qXk0EkngUgG8YpBnoacx9qTA6GmA09e9NZMjkD2qTv3owDjvSGVZLZHHI49xUP2Hy2LQu0TD+6avkZXgikPHT9aGk9GCdtiGPUb+14kXz09R96tKDVtOvQqXChXPQSCqOM8EVE9vHIBuUH8K55UIvbQ2jVa3N/+x0uE32kufUdR/jVGfT7m3GZIjgd1ORWdCbqzIe2uHjA7Z4q63iO+CBLm3DgdXTrUWqw8yrwkRDGODSYx196tw6np16dsqqG9T8p/Orf9lCUb7aZW9A3+IrRVO6I5TJ2+3NI8eM8gVfksp4SfNjZVH8R5U/jUJTd9xTVKSewnFlIxbs8Coni46d+laBiPP64qMpzj/wDXVBYzijDoOnSlzjrj61dMeO351EYBuHSkxlcMP4ufrTTFGx4BH0qRomx3NMIK9j6cVLQELQHOcAj2qJxyF9OuRVreQSen9KUsrA5wfqOaVirnpuDSGl/GkrqOATAzSd+RxSnikzQA0j3xR0NHelPSgBppDS03vQAh4po604mmkUAL/OmOOMjqKcKa/SgBY5AwyD9asI/vWLPO1rL5i/Mp++vt61oQTpNGskbblboalS1sU07XNJXqUNVNHqZXrVEMsbqdnjoPyqAPiniQZ6imIk49KX5fSo/MX1FG9fUUCJsDYDsGM43Y60oZQQdoPsRwai81cY3cUnmoKYiZ5S3ZR7KMVGWPrUZmHZSaYZWPYCmIkJpjOF6nFRncerH8KYQB2oAJrpUQnBNc3f38kjkKNorXvpAqH6Vy1zMNzY5rKbNKaIJ5CeWYk+9ZszZ4zx1P0qxK/Bz+VU5SQAucnvioUeZmzdihfnKKe278q9B8Lrs8KaUp/wCfcH/x41wF2P3acZ+avQtBXy/DmmR4OVtl/wAamWkgjsaYNHWk6ml7ZpALk0Umfzo+nSgY6ikFLTEFXCOBVMfeA9TV8j8fargRMZjim6oMrbL6ZP6VNt+WoNRbdLCQDgL3qyEct4usRqegT6e0zQi4KpvVdxHORx3GQM+1eO6pp2r6GLGLUo/9EUP9lljO6GTruw3971HXpXud2izXVsjKTtk8wEfwlQcGqmq6TDqVs0BIRScmMrmJz6lex/2hzQnYZ5rdxk6VERArKY1WTcODxwf/AK9UEmuLchoUJx1Rm5/A9/oa6O/0t7JXsLpXjil4ik/hVh0Abpg1iZe0kaG4XcFPzZHI+ooSL9DR0zxFbzMI5CY5QcMCMfnXTQSK+CCOa4iext7xAyklv4XQ4Zfx7/Q1HbahqGiv85M9r/eA+79R2/lSYz0mNwFxke4qVpiwwcnjgVzWm67b30askgz6E81sJOrL1oTsFiwTk+1MZsnFJ5pxjjmo2b2xRcLCswAJ9OtVpJccD86bNPuOFP41GGG7BxSAfuBHPU0ZI6dOlJ0Joz+Zo3ADUUhqQ89s4qvLwp9x1FAGNcuHkc9OTRHGrcMoIK1FKevqaniDeQjqPnXqPUUgGHT4xkp8vemQ2KeaxLtweSPWrnmFuI1JbpjHSpooAmN3J6496YFO8tG3LJHlsdafZwHeHZcAc1okdf0PpShcE5pDsMI75pQMHtQVzzz7UoHOMZzTuJjkGT/gasrxjnkd6iQcDHrU6gn1z60hpEqkU88DrxTE4HvSnOO9IoPUdxTsHHp7U3tSntzQAD16UuTjpx+tJ3yelJnHtRcdhc//AK6O3SkPK470uexNILC+9GevGKT6DmjORjvQAOM4/OkwMAmlx3NJ9cmgA46CkAycY/Kl7ZoOABigBMduaTHOO9Lz1FHfvzQAn8qafWnAjpwKZ1IH4fSkAc4JH1pAcjJPTpSjoRmjBHPNAyJ7aNwcqOfSnwNd2LhrWXgHO1jxTu3FKGwMg/Wk4pjTOi0rxTEXEOqWp2HgOpwR+PeujXQNN1dPNsJlYnkgfIw+o6GvPlIJwQAMc1oWkhjkEkEuJFOcByp/LvWEqdnctO+xvXnhS6tz8nzjuG+U/h2rGm0+WNtsiOrjsRiuq07xfcRKIr6MTIO5GGx7etbsdxpGqrtV1jc/wSD/ABo16MOZrdHljQMOMHHvUTQlRnp9ea9JuvCEbEtAdue68j8qwLvw1eWzMVQSL329fyNPma3QLllszkGj744qNo/bB9K2JrF1b51KHuGGKpSQHpg4rRSuDTM14AeR6VEYiOBWi0fp0+lRMhAwRTsTdo9BNJQTx60ma2OQTvg0YHpSH5RmgEmgBOh+tBPFDZNIaAELZppPFOxTTge9IYnfijHqcUu7jgU3OaADgd6a44NL3pG+5QIyr05P/wBas+C5mspN8PzIfvRk8H/69Xrr/WAdie1UBAQAW4z6nn8qwludMFodDZ30N3Hvibp1U9V+tX0auPG2GTzIMiUdG6fpWpaawOFugI2/vj7p/wAKuFXozOdLqjoA1PBFVI5lcBlYEHoQcg1MGrdMwaJuPSgAegqMNTt1UIkGPSjNR7jSbjTEPJ96aWphJpjMaLgSFqhaSmM5qtcS7UOTSbHYo6pckIQveuekyxJzzV2+lMj8His2R8D3PArGWrN4qyIWYKrPngcD61TzvbnuetOuJNzbF+6v606JcnB4PtWqSSsQ3dkVzFmNDjjOa9A0xNmkWS+kCfyrjLyIrbLgdz/Ku4s1xp9qp4xCmcf7orCesjVfCTZ5pc00jGD2pR6UgHUnWgUtAADzg0v403uKWhAPjG6VB7itEEDjHas+HmdPr0q8+dh4wccVpEzkKhJfcD8o4+tNmjEiFWGfQ9xT0wqhR2FKaqwjKe2ZJSx5GMAiqzjBPattgDwapzWuQSn5GiwGZKkc0LwzRpLFJw0bjKmub1PwuJV/0VDPCo+WFm/fR+yN/EPY11Lx4JHcdR3FRkVN2hnlMunyWpaSBi6KxD8YK/7y9qkjnjcbZV2nHDDvXo1/pttqOGlDJOv3biPAf6H+8PrXI6t4fktsvKoWMnC3MQzGx/2h1U1SkNHN3WjFT9os38iTO75fusfcdvwqWy8R3NjKLfUkYHtJ13e+ehqVhc2EmxlO3GRk5DD2PenSJbX0JRwpyOVYcUNdhnQ219HOivG4ZT0INWC+4Y3Y69a4NrK+0mXzrB3de8THJ/A961tM8SQXX7qYiGYcFW9fSpKVjbUnkn9aeCM/h6VCrjt07HPWpUILHihMTRISR3/KlzkgZpmfTvRkn24pisP+n5GopEDqV9acx7GkY5GDQBky6dlvv8+tTQ2hiXBORV3C0cY560h2IUjC9Fp5BKgY/Gn4I/HtQAOueKLoLCEDPekIwRx9ad1A9KQj9KBjeOwp+Oe/vScn1pR29P50BYkUc1KuAeo+lRgYOccVIp5PekNIlXgdc0pIxTRS5J7YpAGaARk9z7UDnBPNHFA0G7/9VBPB9aTn/PegdBkUBcKUZ5/lSbs/SlH/AOqgBT6ZzSc57ZpTzmk9Oc0BsKDjp+VBYUn4CgdKAF/lmjoKQH/9YpOOeCfegELyOMUnbGDR17mk/E59DQMMjvSfTt1pT978KQZ6H86QCdsdwM+1L05H5mjnPWj5hTYrCHp05oIyeDxSn1wTmjj8PQdqRQg4qQMyjOf0qPv04FLnuDn6UNXC9iyl08YAydvoelXI9RKsCDg+o5rK5xn0pd3U1LimNSOt0/xJd2v+ruDt7qxyK6az8WwzAJdxA+rAj+VeXrIwHFTLdsOpJHv0FRytbMb5Zbo9Wni0TUwFYxb+wbg1zuq+EnUebaEFP++lx+HIrk49QcZIPJHrVm31+/syHt7jbjse9Q4vdL7hrTZ/eVr6yntjmWJgv95fmFUcAr8pBHsc1tyeLpZiDf2IVhwZYOM/UVEZNK1Nv3boJSOqHY/5d6cZT6jaR0lIBg0hLdqMf3j+ArrOERmHSlGaU7RTSR0pAHFITxxxRkU0nOcUDEJ5pDS4zShCQcDPrQAzrSHihpYU6vuPovP61We5Zj8qhR+tJySGotlliqjJOB71BJcptwoJ/lVUszct19zTMkjqCO5qHMtQ7kU0jnPYdwBVVhg/zq06nqeahZcVjI2VkQsB6U3Ht+dSFDzSrHU2HcLKSSK8hjidlRnwyjoR9K6iJXZetc7bJ/p0JHYk100A+UV0UUYVRQGHUU7NWAMjpS+Wp7CulHOytk0mas+UnpR5S+lMVyqaafzq35agdKTaB2osFykyMRkKazryJyCK234U1lXnQ0pIqL1MF7YFjuNZ2pxiG33r2NbLgZ5/Ks/U0DWEv0rNWNXc5pTk9a2LC33R7yO9ZcMe5wK6C1Gy3C+pqmxJFbUhttwB2B/lXYQfLbQD0iT/ANBFcdqZxb4HcH+VdlGuIIvTy1/kK5/tM1eyJQcj+lNoHBpRgjjn2p7iAelL0pMDqDQaAA0tNGKdQBLb8zD6GrbnIzVW15n/AANWm9z3rSOxnLcXdil3ZphNJnFUIlpKaGpwOaYyGWBZOo59RVGa2KHkfiK1DSMA3BpNAYjIQeaZyAwwCrDBBGQR7itOa16lPyqk8RB6YI7GoaHcwL/w7FOpNkETPJt5PuMf9k/wmuPvdKlgmdUR0kQ/NE/DD6etek7ahurWC9hEVzHvUfdOcMv0NCbQWPMkuih2zLn1qO80q11AbxxIBxIpww/xrqdW8OyRqZFBngA/1qj51/3h3+tczLbz2jbgQUPRlPH/ANaqumMzYbvUtEO24zcW2eGHb6+ldFY6rb3qBonyT1XPIqpFcpOCsnDEVn3eg7ZDc2D+TJ1wPun/AAoaHc61X4FLuP4VyNpr81pILfUkKOOQ56EV0UF3HOgeNwynuKQFzIxz1pOoz1xTNxIpQfl70AO9MUo5P1puQfUcUufSkNBnJPPNJxzQeef8mjoB0NFwsHGenWkPXBzRn86M85OeelACDk9TT1GD/jTevXFOUd80ASL/AJNSj/OO9RrUo656UDSHDAA9enWgZB68UuPbrRjHepGHbj8qTHtSdvp1pR1xzTAD6UH0FGecdaD6nrS2ATAzS56ZFHejnt0pgLkGkzk0GkwTgn9aNwFzz6UvbB6Ume5GKM8Y5osITvjGaMYHApOuD3ox3xQUKT696B/kUA8YPQ0hI7D6GkAZxnH6Upz/APqpCenP0FBP5UMBcd+tJzjrQDkD0o744waVgDtSH2x/jS8D2NISO570waD+HnrQMc+1L+FJ29AaLoBOfrzRzg8ikyQeOhpSfxFAw57/AJUFsH1FIMg80hPfp70AOLAkYyMdeaUOcenamDHvmjBGeMfWhgOLHGDk1XltIJjkqVOeo4NTdB17dKQHgZFNO4j0Isc0h6UvejHtVHON5HJoxxTiCq5YhR6moGuY14UFv0obBJslx6Co3IXksFH86ge4kYYyFHoKhbJ+pqHPsUok8lyE+aNQx7lu34VTkuJJD+8Zj7dvyqTHtUTrg/yNQ22aRSQ3ccZ/SjPWm9DxQGPNRqMd2HakPp29KBgjinY4pgMIqNkzzipyvtmjZRYLlYJ6Uoj6dKn2AelPEZxRyhcjto8XSn0Breg+7WRCg85TWvCOOa2pqxlN3LS9KfTFp1boxFoope1MQ00w080w0xDH+7WVedDWs3Q1lXnANTIqO5jv941Tv/8Aj0kHqKuSdao3x/0R+lYvQ6EZkUCrg9MnBFaEbfKPTtVFG+mKuxH5R2zzVtiiitqX3FBGDg12q42KB2UfyriNQ5EfueOK7jGDjtWC+JmktkLjP1puCpp1HB4NVYi4nB6jml5x60hXuKQGgBCO4penNBznPX1FL1HHSkMnsuZWPov9atPwB9QKrWIIaTnjAxViQ4Ke7VrHYzluBptKabTEL0pQ1NoFAEoOaWogcU4NTAcajkgSQYI/GpM0tAzKmgaPluR/eH9RVZkwfbsRW4VBqpNadTHgHuD0NS0CMzJU5BI+lZt/otvekvEVt5m+8cfI/wBR2+orXePDEYIPoaiIINRaw0zz3UdEktpWRozC/UD+FvdWrOSee1ba4YgcHIr1CWOOeFoZkV4j1RuR/wDWNc7qXhssN1pmaMc+Ux+dfoe9NSHY5iaK11CPZIikEZ+asSbTb/SJTLYyNJEOfL7j/GteeyeElot3Hr1H1FLHdlBsmGQfWq0YrtEOm+IYbn5Jv3co4Ib1rcWUMOoxWHe6Na6iTJH8svZ1PP4+tZi3Wo6KwS5HmQZ4ccj/AOtSKOzJ49qXdx7Vl2Wq295GpjcZ9PSr4kByQaQE2eCetGQc81GHoDE80MrYfwaCTz1/Km7geg5pQfrSAcDxg09ffmo8+vWnL2p7gTKex7VKpJPAxUKnnp9anQ+nfrUsaH4pMH2pwzkHNL/KhA0M70dOR1pfekOCCTTuAg/OjJzxTcgHrx2pTnigA6dqU/maT8eDRjA4oGB+maMcfzoBAFHJ9qBBznrSZznk05e3ekK/n7UhiHFKTkZxmmjGf8aOnIH4ZosgHYIGAKaD+fajkjjOKP8APHagAb9Pakzk55yT2oz9Sf0NJnOcHApIB2cHgfnSZz2poyaXkHnj0p3GPUkg/wBaT8MGm5JPfHpQCfpRcQpNG4dSf8KaTn1zQR78mgB3XPr2NIfrx7UmdoGeR2pc+nFJDQnHGetBB6d6T8OaMcn07UwF4z2o746UnJGePrSH3oDQO3BxzS9vTsQRSZPr9KPvdT9KNBHfPcov3fmPt0qJruQ8Lhfpyar8UdB0qXJmSikKzFjliSfekzTSwBBzS9e9K5QHtQeKMYx60daAE5pCoIwaX+VGDSAhYbTg00DnirBTeuO/aowvPTpSsVcaq04dc04ClCj8KYmAGelOC0LingVSJYwoDS7eMA0+lAzTsK42Nf3orTi6Cs9RiRa0YugrSBEiwtOFNWnVqZsWlpKKYhDTTTzTDTEMYcGsu8HBrUbpWZeDg0pFRMSXgmqF9/x6vz2q9KcH1NZ98f8ARJPYZrBo6OhmRsc8npWhFkoOM4rn5dTjt5VhRQ0jLu2k44zitLTdVj1ASpHlJYCFlQ/wkjI+oxVMI3J75Czwg+oH6iu4P3mB9a4e4Vnmt885kXqf9oV27HLt9TWK+Jly2QZ/WlpPrR0qjMXJHbikIBHvRRyDTAPX196QD5sg4PcdjTuo5/Omj0pDLdn0fIwcj+VTP95Pqaitfuk++KkY/OPxrRbGb3BjTaU02mAtFJRxQAtGcUlFADw1OBqKlDYoGS0HB600HNOoAilgSRcMM+/cVnzW7x88sv8AeA5H1rVpGUGiwGGy45HI9aYRj2xWnPaA5ZPlJ/I1ReMglWGG9PWocRpmde6dbX4LSrtl7SqOfx9a5PVdDmtjl13R9pUGV/H0rtyKaehGMgjBB6Ee9TqUeXss1swxkg1OlzHOmyZQQeDkV1uoeHopVLWYEZPJiY/Kfoe1cpd6a0UjIUZJF/gYciqTvoFjKu9BMbmfTpfLYc7AeP8A61QQa5cwP5F1mKTsWHBrSjnlgfBJwO/+NTTQ2mpRbZkGSev/ANeq5QTIP7Rm27lkByOw4p/9pzklPlyOS1Y9zpV7ppL27Ga36lCckUy3v0lchWIZuCpFTYZsnULvJ/eqP+AjilGo3YP+t5/3RVMODjnmjJAz69aQ7F4ajc7gd459qv2mqrI+yUbG7N2P+FYecnjrTwD+HvSuNHXxkHGOfep19emDXK2moy2x5kDR45DHp/hXR2l5DcKuDsZhkBu49j3pjRb/AMmkzx1+lHBHvmg/5FIBCfWm9/8AGlJHuMUh560AJ0GBRjOOcUg5B54pw9/SmIGJ5Hr1pO9B9e1AxnI65pXGGcnAHNL1Pak9uKUDHIx+FMWg4DjA7UmcH2pwbvjP0ppyTx/KkCG4zxSH/PvS9OlGfTt6UDE3AZ4PWk6nrx3oJ5PAo7cigBOnTFGeeaCOen1zSHv/AFosAuc9+BSE5pB64o//AF0bDHZGBScd+3Sg9uBmjj8aBWDOOOT3ozyMZ9qb7jNB65ouAoOf/rUuOM5pD0xjig8tRcEKT/hmm4zxQeoAHTrSH27Uh2F3YwO/TrSE89eKMgk/XpSZJOPw96LMBcZ70nUYJo7nmgnrz37d6dgOyH3aKCeho4zWZmGOOaaeOpNP7U1hxQCFzxQaAeKOvNMBOvWnDmk/ClHrQAuOaRk3DI696d+lKOvFOwiHHHSngZANOdejD/8AVTQBjHSlYLh3p447UDmlGDwaoQ5V4pdtKvHFOx3piG4+dauxdBVM8OtXIugrSJMiytOpi07tWhmx1A6UlLTEIaaaeaYaYhh6VmXnQ1pms286GpexUdzBm61Rul8yF09QRVyf7341VkPBFYs6UcfN4Un1C6Fwt0beVEKlSuQ47fStrQ9HTRrZxIymaRtz7eR0x171osdoOM0za8hyBwOpJ4o5u41EiuJt97aKuBmRRn/gQrtSfnb61xSxoNTswTvPmr04A5/Wu1PX8ayjq2VPRIdSc0g96MmrMxc9u9LnpSHpRnIzQAtHBpM8UZoAt2xxGRjuTmn5ywNMt/8AU59zSj73XtVoze440maDSZqgFo4pKWgBM0tJnmjrQAUZoo60AGcGnh6jozQMnBzS1CGxUgbNMBTUUsKyLgjIqXNJ0pAZc9s0eeCy+veqpXuOlbpUHrVSazDZKfKf0NJxGZJHGagurSG8iMc6bh2PQr9D2q9JGUbDAg1CRis2ikzkNS8PzQKzxZni6lgPmX6iueltzH88R4FenYI579qytQ0W3vNzxgQzn+ID5W+o/wAKFNrcbVziIbxk+WQD8aivNItdRBkj/dzD+Nev4+taGoaXNZybJkK91PVW+hrN/eQnIJ47Z6VaakL4TEl+3aU224j8yLOA46GrUF7HKMxlfx6ittbqK4XZOoIPHI7Vk3/h3nz9PcI3XYTwfoe1DQ7jWmkbkMfwpUilc8bm+nNUrbUBaXPk6jbuMcc8V19lNbTQq1uVKeo/rSsh7mTbLJZXEM5iY+VIsgBHBKkHn24xXVXGrW/iOd5BbxQO3JgTgR/7v/1qpvCGzjArOuLAb98XySDkY4//AFVMnfRjStsbUc89qQrhp4s9f4l/xq7HOk6bomDD9R/hWBa6qyExX4JJ/wCWgHP4jvWh5AOJ7eXaW/jTkMP60loFzQJJ9qZnoe4qvFe/MI7lRG394fdP+FWT9MVSYPQXOelJx+HvSDoM80Z6CgEKME4NGOtBP50d8AUWC4A//Wpw+n0pM/nSgjHPcUBoJnI4/WkGAPr60rY/z2pufxoHYUnnFAJx6Udvr1pp5xjtU6AHOfb1pDleMnjpSk4bjpTTyOaYCnOeT9aMc0ijdnpwaTJzzSAU85pMY9/rSnng03HbOMd6dxi4GcHnHelPODwT60n65pO/tmluAHOcUnXkUZPHJFKxwD6+1MBAc9aXOSaTBPTjikPJwOeKA1FJ5GOtJuJ6Z9eaDnGKTvk9aWwWYoOVPrQxBz6etNyoBwQKBgdcYH6UBcXr06U09OB9SKDnGM0mTjAoA7Yj1pAfypSKCO9SZhnNBHr1opf1oAYMg1IBTcfNinc5oBiZAGTSjr7+lLjNKKdhBilxR/OlHNMTFHHbimsm36HoaeKdgMMHpRYLkI4GBT1WkKlW5p44poBR704HHHamjrTgaZIjf6xfpVqPoKp5xIM1bjPAq4iZZXpTxUS9qkzWhmx1FJ2ozTEKaYadTTTEMbpWdedDWiRkf1rK1CZQjBHUuRgdwD71MmkiorUwbg8nPHPeqxV26jC/3m4qwQ4wGCl8fM+OCfp2qFwSckkn1rllLsdkY9yM7FYfLvPqen5UxiXHLH29Kc3BxSEcYPSs22zRJIgiT/iaWQH/AD2X+ddnnmuRiAOqWAyc+cozXW9qcOpFXoL7Uo9KaDk07GRitTIP6Un8qXvzR+NAB2FHWkzS0AXYf+Pdfx/nR/GfpSxD/R4/93NH8R+laIzENJSmkzTAWikooGLSUUUgA0UlLQAUUdaKYBRnFBpKAJA/anA/jUNKGIoAmpKYHp2R60DGyRLIMMAR71nzWbRjKgunp3FaWaXrRYDAKZ5HIqMjnNbNxZrJllO1/Uf1rNliKHa67T2PY1DiNMqSxJLGY5I1eM9VYZBrm9Q8NtjdZAyL3iY5b/gJ7/TrXUMhBwaYRkYPSs2rbF3PNJrQhjtzkHB9QfQ0yKeSA+3evQb7TLa+XMi7ZP4ZV+8Pr6j61yupaPNaEtIoaPPEyDKn6+lXGfRhy9jOmgtNSiMcyjOOD3H0PasObS9Q0ibzrF2kjHOB1x9O9arxPC3cf1qSG8ZTh+R6elXZboSuiDS/E8MxEV3+6k6Z7H/CuhUpKoIIIYcHtXP3uj2epKXjAjlPO4dQff1rJjuNT0B9sgMsGevUH/CpsO52FxbCQYYZHr3FVI2utNkLwtuQ9VPQ/Uf1pdN1u11BQEbbJ/cY81faINkj9Kiw9yS2vrfUFC4CSnrGx6/Q96fsmtv9T80ef9Ux4/A9qybiyVsug2N19jUtvqs9uRFeq0qdn/iA/rRtsBsQ3Mc+Qp2uPvI3BH+fWpd2KqNFBdxiWFwwHKunUUwXMtvxODIv/PRR/MUKVwZdByQaceT1zUSsHUMpDBhkEdKXcc+1WIlxxnNKOtNUjntS9MnI+lAIDwfpTc+n60pxk+tJzgevTFSVcPw5xR2PXpQfpzSZIPPSkAYyOQOnHNGcYzxR29qCePXNACc57gelGB9TQRgnHTHWk6kk5H0o3AOMHnAoJOenSjGByaQjjHWmMX/GkHIxn6ZoyDz3pD0yelAgIIHNJ6DPtS85HWkJwe3SkUBI9eM8UH0x9aQ46nNIxxxntRoIUE9QOKQ8Hg0c9Mnj0pM8DnvQAowBgd6aPpkGl/HrQMdMCi4CZz0/SjPpxSHrkD9aQMAM96AO570gyKB2pRyKkzD0pPYUtGOfamAuMUtAHvyKXFAgFOFN74pw6U0AEZFKB2oApaBC0opB0pQeKoQpG4Y79qbntS5pG55HUfrQAUA0wHJ+lL70ADjiliuGj4YZFIeajJ5ovYdrmjHdQsB82M+oqX7TCP8AloKycen5UmQfrVc7J5EbH2mEf8tFppvbcfxk/Rays4oJ5p87FyI0m1GP+FGb68VA+oSHhFRffGTVPPvSbvalzsfIh0s0kvMjlvx4qq4BFTEioW6moZaRVdefaq7j8qtyDiqj9fasnY1iQMPemFeeMVNjJzjmm7cGkWMt0DarYnHSUH+ddPXOWoxqtkO+/j8jXR1UTOe4vfNKDmkorQzHE8UnUZpKAeooAWlzSc0Hoe9CBmgn+pjH+yKaDl29sU/GFH0H8qYvVj71oZA1NpT1pKYwooopDCijNJTAd2pKSlpAFLSUUAB6UlFFMANIT2ozRSGGeeKcG96YaQmgCcMKUGoA2KkVqYEmabJGkilWAIPajOaXNMDNns3QEx/Mv909R9KpMnp07it/GetV7izWUbh8r/3hUuNxpmIR/wDWpjD8jxgjrVyaB42w649GHQ1XZCCeKycSlIwNQ0COQF7UKjZ5iY/I30P8J/SuXu7B4ZXiaNkdeDG4wR/jXoh9qrXVpDdxbJ4w6j7ueCv+6eo/lSUnEu19zzf54mG0kY7HqKtR3ccyeXMuRjByOtbOo6E8IMqZmjA5YL86fUDqPcfpXPzWrIN2QV7MO9aKcZEuLRRv/DqnM1i+x/7mePw9KZZeILvT5RbahGWVeNxHOP61ejneAjGcdxU8qWuoxhJ41LY4J7fT0qnFkpmpb3dvexb4nDqeh7iia3DxkFciuSm0y90mXz7GQug6qOo/DvWlp3ieOVhHdKY3zjPY1DRaLwjubCTzbVyR3Ht7jvWnaapb3n7uXEUxGBn7rfjTAYpVDIQc9COhqrc2QkJONrevr9ahq+4/Q0ZLWW3bzLchD/Ep+6fwp8F6kjCKRTFKf4T0P0PesmDU7iwIinQyRY/EfQ1qhbXUIMwsGPUr3WkpOOgWuW8cnjPSkPqw9qoLJc2ZIfdNF/48v+NXYp0nTdGwYd/b6jtV3uSODdKdkD6fWm444pM/h+FMeo/uetJk56UZzz0HtRgBc9frSsCAdc9cChTnjGKQZx0/Gj2zQNCnjjvTQMDGe9Lk46cUZHBHXvikMMHOBR+v0pO2cnNHXJ70ahcCM03HIpc5ORkmkORk+lFgA9Rg0gwe34UhI6k8mgkDq3HqaLBsGTzngdsUhajOMjP/ANakLZxQNC5HYUgyP5/SkHPPX2pOSwGMcUAKD3644o7gjFJnHSkJ54PNJgLkj8f1ppzgkHj3o68dc9qD0GeuetMDucf/AFqUdTRQM5+tSZB/KlxxzRS4pgHalH0oFAoEL3FOA9etIKdTQgFB44o/lR9KYgJo79qSg0IB1Ge+aZnJxS0wEbg5HQ0DNSKhNBXaaLAMK4qMjHFTNz3qHOeDQwQnTrQcEUdR1ORRyaQxmCDjrS57Z5oHT3HWgjigYGm5pCcD1ppbPSlcdhS3rUZOacc5pp6+tAyNueDVaSPBzmrZ461E6+34VDQ0yqR0prcA+lSkY75+lRtznNTc0EtCDqtpyOpI/I10HX61z9kuNUtyeoDY+mK6DpVwM57hijORS8Gk7VRAUd6OlFADs5o9vWm9acgzIg9SKaA0ZPvEVGvQ/U1K33j9ajXpn3NaoyEJ5pDSmk7UFCUUUZzSAKKKKACik/KigBaKTvS0AFJ1paaaYB1oNFJ2pDDNJR1pKADPNKGpKKAJA1SBs1BmlDUAWM9aWog2afmmAjKrqQwBB7Gs+exZeYuR/dJ5/A1o0U2rgYDJ1x24I7ioWFb09qkoz91uzDr/APXrNntjGcMPow6VlKFylIo4wQeQR0I4IrNvtIhut8i/upjzuVflb/eX+o/KtZoyp5FREVk4tGqkcLf6VJbS7ZE2MRlcHKN9DWU0LxMRtwffvXpckaSIY3RXRvvKwyD+Hr71hX2ggqWtAZBn/UOfm/4Cf4voefrVRqtbicE9jlobsodrcio7zSrTUVMgOybsy8fnVi5sWQnAOQcEEYI+tUwzwsMZGO9apqS0Id47lBJ9T0F8P80GevUGuhsNatb5Apfa54KsagjukkXy5gCDxzz+lZ99oAfM1i+xxyFzwT/Sk0Vc6Z4lcMuMg9cjrVGS2ltZBLasQw7Z5ArCtNeutOkW2v4nKr3bqP8A61dLbXtvex7oZFb8eRUOI7k9prcUw8q9XZJnAfHB+o7VZmssOJoG2ORw68g/X1rPuLVJlyeD2YdarQ3N7pcnHzwnqp+7/wDWrOzT0LNaO9KEJdqEboHA+Un+lXA3Gc8H8qqwXFpqcZCHbJ/FE/8AT1qMxT2h/ckMneJv6elUprYlpo0Bgng0hyO1VoLqObgErIP4H4P4etWFbAFaEsdu756UoPHAx601SG56U4rkDFIEIc9/1puOnb3p4HByOnrQw6UWKGjJ5oGc/wCeaU/gQelJwR0+lIBMk9uKTOOc89zSnI75pv4YPtQDYhHUfj7UhI/x4pewPX1NJkAZFAAcZ9KTgnGetBIJI/DFJ04oC4meO+KO/v6+lGAeTwaTp6nv9KBhnnHfHNNyT6EdsClJJH+FJnGeB/jSGBJB6c+opDz1P09KXOD1AOelN6A855oEd7mlpq8tzin4oMQBpaTpS9ulABQOlB4FKKaEKKd2ptOFMA4NKelJR3oEIaQmjNGaBid81InU1HxmnR8Nk/lQhMn96DyMUmR60hNUIYwwahPWrDciqxOScUmNCHoaDRnHQfhSZNIoO+e2KbuyMj86Xvg0mPTrQAEdulNKjnj34pc8dOaTOaBkbZHuKTOenNS45OfyppIXgDFIaGkcc9fSoj+dPYHjnFMPNSxleVSPxqM54AFWHGc+vtVYg5+lR1LRJaHOow444fHvxW1msSwH/Exjz/dfn8K2RxwaqJE9x4NL1+hpg5FOB/WrIAdTR0/GjiigAHFPj/1qeu4VGf0qWAZuI/UGmgexoHrUa/cFPPApi/cH0rUyGmig0hpDDijNFBoGBpKM0lAC0UUhoAWjpSH2ooAB+tHekooADSZpabmgAzRRSUDCijPNFAC0ZpM0ZoAdnBp6vUQo6UAWAacDUCtipFbNMB9IyhhgjI6UA0uaYGfNZYBMYyP7v+FZ0kPJHII6g9q6EjIqCa3WUc8EdCOoqXEdzn2Uj2qNlGMY4PatO4tWQ8j8exqlJEVPINYSg0WpFC7sYLzmYMWAwJV++PTr94ex/OuZ1HRZIB5j7Wjzjzo87c+jDqp+tdgynHTmm5YcgkcY6ZyPQjuPY1KbWxpdPc82ntXibkEelNguZIDjnr6V215o0M25rfZA5GfLb/VH6H+H+X0rmbzS5IpGiaN45ByY3GCPp6j3rWNS+jIcLaxIXW01GIxzoCe2eo+hrFudGvdLk8+xkLIOcDqP8auvG8TEYwRVq2v3T5ZPmHvVtdiU+5V07xKshEd4Nj9N2Ov1rfVopVDIwdG6Ed6yrzR7PVB5i/JL/eXr+PrWKTqegyZdTJAONw5H+frUNXLu0dHPYDdvgJVh2B4z/SrFtrbxnydQjZlA4kUfMPr6iqFhrlteALuCSdMNxV+WOKZcOuc+hrOUSk+xoy2kNzEJ4isidQ6HkH+lQCee2+WYGRP76jkfUd6zEW70yYTWsjY6kdd3sR3rXtdWs9QGyfbbTH1+61QpSjuVZMmSUSJvjOVPcVIrEfxfhUE+nSQuXjYxt+Yb6+tRpcbCEnXYwPDdmraMlJGbjZmgjrnkdfSrCQCb/VtzjhTWfkg5PFSLIVxhjRYafclkjMb4I5HY9qYQaspdBwFnG8DHP8Q/Gle3VwfJkDj8iPwpc1tGPfYqDIPt6U0jPap5IXiYB1I/Co+2Dx9aYmiM9Bk80zofYU9hhQe3amkY645osgGk/ifrSHnJHT3pccn6Uhxt4z9KAsGM9OT9OlISP/r0howQBx07etDATqfftSZPqaU4JyvrzTWXK+2aTGB3dcDim9R29OKXA6+tJjng/lTEegYwOKUdetFFIyA80q4xRRTELQOtFFHUBe1OoopgFJ296KKYhpooopMYU5OtFFAMe3TNAPGT3ooqiRrP2qFlHUdaKKTKGBuc0pHWiikMbnFHXr2oopWGJjnPQD1p20DtzRRTAaTkVGT2PBooqWNDOo96aRj6UUVIyM1DKp25AoopFodZLtu1P+y2a1h7miimiZhnr2Ipw9KKKszYoORzQaKKAEPtUtvk3C46jP8AKiimtwexec4Rj6A1Gp+RcdwKKK1MkJRRRSGFJ/KiigYUUUUAJRRRQIMUhoooGJmjNFFACE0UUUAJ2pKKKBhRRRQAUdOaKKADPejNFFAB0pVbFFFAEqtTwfeiimmA7NFFFMBrKCDxxVOa0z90Aj0oopNAZ0tsRnHaqjIQfeiis5JFxbGEHH4VHLDFNCsM0YliGcKTgr67T1U/p7UUVg1dGl7GFqOh/I8kRM0KjJ+XEiD1YDqPccfSucuLFkXIG5T3FFFVTm07Dkk43KySywNwSD6g1ow30cqlLhRg8EnofwooroauYwbuZ+o+G45T59g4icdgflP09KpW2rXmmN9mvo5ML3IooqDWS1Ojtb2G6QNE6tx0pJrVJyWX5XJ/A0UVElYpElpq11ppEE4M1v8A3GPT6GtlPsupwGS2O7+9G2Ny/hRRWMlyq6Ki76MqG3ltm/d/Mn9xu309KfHKrjup7qeooorWEm0RKKRIHPc/WnrKV+bJzRRVszvqW4b1toVxvT+63T/61EnlyHcg2+3pRRUtJbFpt7jJLdlXOMjsRzVcjtjnHSiilcYzaQfemnOc5x60UU0T1GkZyT+tISM9TRRTLS1GnPpyKMdDz+dFFK4hp/n0pGB55z/SiihE3P/Z" old="http://www.landscope.com/images/Photo/Stock/34001_35000/34639/guestbathroom.jpg" alt="Haking Mansions"*/?>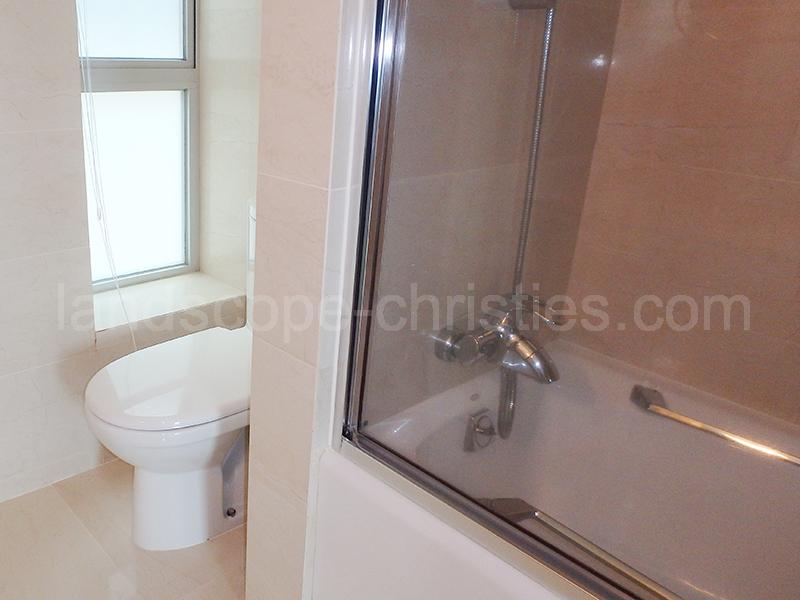 2nd Bathroom 8 of 9 photos
/*img class="sp-image" src="data:image/jpg;base64,/9j/4AAQSkZJRgABAQAAAQABAAD//gA+Q1JFQVRPUjogZ2QtanBlZyB2MS4wICh1c2luZyBJSkcgSlBFRyB2NjIpLCBkZWZhdWx0IHF1YWxpdHkK/9sAQwAIBgYHBgUIBwcHCQkICgwUDQwLCwwZEhMPFB0aHx4dGhwcICQuJyAiLCMcHCg3KSwwMTQ0NB8nOT04MjwuMzQy/9sAQwEJCQkMCwwYDQ0YMiEcITIyMjIyMjIyMjIyMjIyMjIyMjIyMjIyMjIyMjIyMjIyMjIyMjIyMjIyMjIyMjIyMjIy/8AAEQgCWAMgAwEiAAIRAQMRAf/EAB8AAAEFAQEBAQEBAAAAAAAAAAABAgMEBQYHCAkKC//EALUQAAIBAwMCBAMFBQQEAAABfQECAwAEEQUSITFBBhNRYQcicRQygZGhCCNCscEVUtHwJDNicoIJChYXGBkaJSYnKCkqNDU2Nzg5OkNERUZHSElKU1RVVldYWVpjZGVmZ2hpanN0dXZ3eHl6g4SFhoeIiYqSk5SVlpeYmZqio6Slpqeoqaqys7S1tre4ubrCw8TFxsfIycrS09TV1tfY2drh4uPk5ebn6Onq8fLz9PX29/j5+v/EAB8BAAMBAQEBAQEBAQEAAAAAAAABAgMEBQYHCAkKC//EALURAAIBAgQEAwQHBQQEAAECdwABAgMRBAUhMQYSQVEHYXETIjKBCBRCkaGxwQkjM1LwFWJy0QoWJDThJfEXGBkaJicoKSo1Njc4OTpDREVGR0hJSlNUVVZXWFlaY2RlZmdoaWpzdHV2d3h5eoKDhIWGh4iJipKTlJWWl5iZmqKjpKWmp6ipqrKztLW2t7i5usLDxMXGx8jJytLT1NXW19jZ2uLj5OXm5+jp6vLz9PX29/j5+v/aAAwDAQACEQMRAD8A9zooorYzMPUR/pbZ9qpEVe1L/j6P0FUia4qnxM7KfwoYRTWUEdKdmmk1ncsjZKjZCKmJNNOadwK7LmmBcLVgjvTAPlp3FYhK0wrU5WmleKpMlorleaVXdM4bjuDyKkIphFUpMhxuRskDn7pib1XkflUZhmQblAlT+8nP6VKRTOVcEEg+oq+ZdSeVrYiWXPTr6VIHpXcP/rY1f/aHDfnUXlZP7mXnP3H4P59Kdk9g5mtyXfkUu70qsXZDiRWU+9OEnvSaKUiznijdVfzOaUP0pWHcsBsdDUq3cyIEWVwg7Bjiqe+l30AWzcSEcux+ppPOb1P51VD0B6ALXmk96PM561V35pQ9AFjzPenb+OtVhIKXzcdKYFnfS7s1X8wUokFAifdRUW4Gl3ZoAfmlz71HuHWl7UBcfmjI96ZS5osA7eKXeMc1G2KaSPWiwiYuKTdk1AX+lNMgA61SQFnzMd6XzMntVQy80hmBFAi7v96Xzcd6zzPgU03HvQM1BMKkWUetYrXRBIFQPcvtI3H86GFjpVlU9xn2NO85B/EKpINsduoUZfqcei5qZYsDpj8Km6CzJ/tMQ/iFL9qj9f0qER07yuaOZBZj/tkfYMfwNL9qB6Ix/CmeWe9OEVHMg5WL9qP/ADzbFNN0/aL9acIhxThF9KOZC5WR/aZf+eaj/gVHnznoifnUvl0vl0cwcpB5twc/6sfnSGS6PQp+VWfLpdlHOHKZ++989EklCqwbBQDPFXoywO1zuz0Y0x4x9rg46Bz/ACp8i5yKcZEyViXFJTI5NwKn7y9f8akrQgKKTmnAcUAJRS4NGKAG1TvrczW0iL9/76f7w5H8v1q9jNIyHGe4oYENpOt1aRyr91l3Aent+B4qaqlqn2e7lgAxG/71PTk/MPz/AJ1d2n0piEzminbTRspXAbRT9ppdppiGUU/YaNhoAZR2qTyzQI/egBlIak2D1FJtA7imBVuG8tJpeyRsf0zTdMQx6XbKeoiTP1IzT72Iy2lxGoLGRdgA754q2kW2MKBwOB9KBEYBoqYRGl8o0Bcgoqbyj6UeUfSgCE001OYm9KjdCvUGgCPNITQTzTefQ0AKTUUzkJgdTxTyCex/AUxoS5BMbcdODQBDEA0g9F4Gatcnpj86jFuyjiJgPpR9nfP+qb8qAH4/2l/OjGOd6/nTPs7jrHim+Uc9Fz7sKAH5H99fzpNyj/lotNERIJGzHc7hTWQLyzxqPdxTEddRRRQUYupj/Sj9BVAitDU/+Pr/AICKomuKq/eZ20/hQw03FPIpD06VkXYjIpCKfSEUrgRkc00D5fxqQ4pAPlp3ERFe9NK1KRTTVXCxCRzTCtTkcVGRTTFYhIqMjmrBXNRkfNVKRLRAw4qNlqdhUTCqTJaIw7KpAOV7qeRUZWI9N0Z9uRUrAVGwq+YjlIz5iLkgOo7rzSLMG70ElSCpKnPUUOVc/vEBPqvBp3TDVDt+e9Lv96h8sg/u33ezcGo/N2nDgqfeiw00W99G+qwkGOCKXzPekMsb+OaN9V/MA70nm0DLPmGjfVbzM9KaZOODRcC55h9aPN96omU465pDIetFwsX/ALRjvxTTdkd+KzzIepNMLmlcfKXZdTkX7ihvrVGTWdQDEJbKfQ5p0a+YCfftTxATUe2t0H7MqnV9YJ/494wP94Uf2jrLfwQjn1q6IOOlL5JxVe3fYn2SM83est1liFIW1Yj5ruP8FNaQg6CnfZ/aj28h+yRlCK/ON96x+g60y4mubFFlNwzZOMHpWyLf2qlrqxw6FOW2hzLGEz16nOPwojWk3YTpqxDaa/HIdkpCtnrWotyrjKsK4JmB4xzUttqFxaH5GLp3Vj/KttGRZo7ky00yVk2epfa0GxWP4VfUM65C8UnFjRJv96ZI/wAjHrwaQqe7KPq4/wAailZRC7ebFjaf+Wg54qJLQtM7JU5seP4Sf/HBVkLSKimWxGP+WTH/AMdWrYjX0rDmL5SuF9qXbxU/lr6U7YPSjmCxXC0uKsbRjpShaOYLFcLShfarG2lxRzBYr7T6Gl2H0qfFLijmFYr7D6UoQ+lT4pdtHMFioyH7Sgx/AT+opknDGrOP9MX/AK5H/wBCqjef63IJrSDMqiGSZBEifeX9R6VOkgdQygkH2qg7Pjgn8654tdrNK0cp8vcSV8wj9K2UkjGzZ2auN6ochmOAMdTVsWz/AN2uF0QFfE2nRtJIQZt4DOT2Jx9K9Hq1Z6kyunYpi2f0/WnfZm9B+dWqWnYVyr9lb2pfsp9RVmlosFymbDLKdwBXpxUgtfVqnoosFyH7KP71KLZf7xqaiiwXIvsy+ppfs6e/51JS0WERiBPQ/nR5EfpUlFADPJj9KPJj/u0+imA0RR/3BR5af3RTqWgBu1f7opdqjsKUCjFAgwPSjA9BRS0AJgUUYooASsXXb+azkhWLGCpZsjPetvFcp4nmC6nDGRx5OT+ZpN22GldlP+2L35gJ+Oudg6VANZu2k2GZiCMg4xVdSHcuOMdB2xSpggnk55rNzZqoIdc6peKvy3UpcfwhsE1UGo6o4YS3TnLYDKxHy1M0QmfBHOOKrOJkkRMApk5x2P8AWp55dyuVEpmuo2DG8mKjghpDikleVo2VppM9vmNRtEGxubCn72aleORcHII9cZzRzy7hyogaRFIO4/KcDDkiq9yfNIG0ghwxOeSKmdUtijKPldwrK3Gc1PcL5KOSq9cA47UczFZEcOfLkj8zbGOSB6013XIUou1fWmndC5jTBU4JPpTxGZABJ8iA55ou2FkeuUlFFbmZkan/AMfI/wB0VnmtDVP9ev8Au1n1w1vjO2l8KGkUYpaB0rK5oNxSEU/FJQBHikVePxNSEU0Dr9aBDCtRmpjUZFMCM009akIppFCYERGe1MI/lUpFMI6/SncRCRURWpzUTCqTFYhYZHNRECpjUbCqTJsQMOKaetSMKYwqrk2I2FMdiVKt8ynsakPNROD+NUpE2K7Iq/cdkPvyKZ5kijldw9V5qRhweapyrvVkJIUjBwcU7jsW8ybclcDvk4phuEXrLGPqwrjpLZRI6K0mCSAGJOBUZtvLhBIJwe3SolUSNVBs7B9QtYh891CB/vVE2rWSttN3GSeeMniuQeHDqu8ZJySKY8ca7skkr07A/SpdRFKmdd/bthnAuCT7IaRtasg+0SO3bITiuWhRQFbJ64x2NWEtv3u5CwyOBjjNJ1ClTOh/tq0LsoEpwM5K0i6xbyH5Y5Wx6YFYcUErKMnkDJOOPxpzKIiMFju4/wDr1LqMr2aOx0p1u7BZ0GA7NwfY4rSWHOOKzPD3GjwjvuYn863EAIrJt7sVkRC39qcLeraJwKlCDFLmCxRFvntS/Z+c4rQEY9Kd5Y9KXMwKAth6VzHjpfJ02wxwWnb/ANAruBGMdK434jqVsNMx/wA95D/46KqMtQaOAeYg4BOaZ5rnODxUfJkx609IztPv611cxm4jYTLNdRos7IGPrxW9CEBMYH3PTpWPZwbryIDPynPArooohGxdWGc5II+99aTm+4401uMTLNuXaPLJJz/hT7lENm5UfKRkcZBz6VCIBBHK0gkLhyAQOMdR/hVgx7rSONQxVsYYHPfoazlLQuMT1vb/AKVaD+7C38lFWcelRMP9PjHpC38xU+KzuSNxS4p2KXFFxDcUYp+KMU7gNApcUuKXFADcUuKdjNGKAG4oxTsUuKdxFf8A5fcekP8A7NWfdjMprSAzeufSID9TWdc/601rTZlUKbjrzgVzk6K6FldhhjkDvzXSuPlJ9Kw441VGdnDd+eMc1bZmibQYIn8R2UyrhlJ7/wCya74CuG0dS3iOxZGIUMQcem05Fd3tFbQehE1qIBS4qrd3C27Y8tm46hsVSbU1H/LAn6yGqMzY20YrDOrgf8u4/GQ0w6xx/wAe8f4uaYG9ijj1H51z51r0hgH4n/Gmf243Xy7YfhQB0eV/vD86N6D+Nf8Avqub/txu32Yf8BFJ/bj/AN+3H/ABQB0nmR/31/OjzYv+ei/nXNHXZP8AntEPoopDr0n/AD8r+AFAHTedF/fFJ58WPvfkDXMnXZf+fs/gKadclP8Ay9vQGp1PnJ7/APfJpfMH91/wU1yZ1qQ/8vEn5006s5/5by5+po0CzOu8wf3JP++KN/8A0zk/75rjTq7b9vmy5xnqaP7TY8b5M/7xoug1Oz3/APTN/wAqPMP/ADzb9K4YayHv3swZvMQBiSfl5qGDXUuY7iRVmCwZ3bu+OuKdhHfGU/3D/wB9Ck87/ZH/AH2K89PiBf7NjvRbz4kYKIs/Nz60s2tCO8htvJdnlXeSDwg9TQCsegGcf7A/4GKFnDOFG0k9drZxXFC4mL42Db2O7n8q2fDbPIZXkQId2MA59anmK5TocH2rjvEkhbU5htDGNFUY+ldlXD6nvk1a9OV2mZuvUAYFTN6FQWpmoXjXL8+oHWmnzTNlSFjA5J/pTvmRM/M5Hp1pWLAhlUH2PNYXNRFTaSS5C9fWkIUyFyCDjbz6UjySxkuY9zYzgcVEZWz5nBU9eeBTAJraM7htIfbg+lLE3lqFeTOO2f1qaEyeYZSCeMAH0qK5tRcgqycnsBQFh2YZpGdTkg8+hPrUcriZwhTlDnJXj6inLC6IEA4yATjGKaw8jdg8yMMj3/pQmFhYhG7biP3ecEjqaV0iKsyl1UfmT9KYHeBZNoB5zkj+VNaWS2AZ1B3DPPQfWquKx61RRRXQYGTqv+uT/drOrT1X/WR/Ssw1w1vjO2j8IlKBSdacOlYmomKQ06kPWgBuM00d/TNPxTQOT9aAExUbd6mIzUR60AMphFSEU00ARkZqM/0qUimH734VQiFhUTVOw9aiaqTBohYdajIqU1G1VcmxERzTGHWpT94euajbrTuKxERUTdKnYVCw60XFYgYA5z6VUkXkVcI68VXYe1FxpHKzYa9YquD5hBPrTXKklSxBz0z1+lWnti15LnJyTgZ6ioktZCAkcecfdDdRWDkdKjoVANxYIpbY2SSP0pDFld5JRVJwMZI+lXlS4RSqxACQ5yTg02S2fywruRg4BJzk+lTzD5SsLdZJAM5K9gauJ8kgcEEkYwe+e9QmE25R1BLHggDp9au+QJc8MN2Dn0NNyKSItzNGS6AbfvbO4pCplUYX5d2AafOnlTJInD5xk9/anJG8qkkojAgEDoRUsDotCkzpUJxj73H4mtqN6wtI/d6fGoGACeD9a1kf1p9DJ7mjG9WFbgVnxv8AlVlH96SRLZcU8U8c1XR+KlV6TQyYVxPxK4stMA/56SH9BXaK1cV8R/mh0xT/AHpMevaiO41ucBFFubOOvepzHk46A96mij2xjHXtShGO7aMelbcxSgFhGwv02nkZJ9/r6V0BiVRlSXP6mszTEH2r5kyFXk/jWzslALggKBwR1rLnL5SGWMsdsak4G7C8ketMgIaQGNXUM6hhj/aFXYgpTgk5HAx09afBaq8qjJLeYrY6Y+YUOWgrHpcg/wCJqB6QMf8Ax8VMBUUn/IYP/Xuf/Q6sYqjAaBS4pwFLigBoFGKkC0u2lcCPFLipNtBWncCMClAqQLml2+1FxEW2lxUu2k24ouBUVf8AS5z6Io/nWZccyt9K1kGbm7PoEH/jprJnI81q2pbGVQqSHCNmufVvMs2wRlvl3EdTXQT/AOpk9Npz+VYEduRbIgkwo24IHYf41bZEUaegRj+3rQbiXUOevB+U13FcX4ZkWTXkUA/LC5ya7Wtqb0IqbnN+JZnRSEYrmQA49MVyzSSf32P410niU5cD/pof5VzjCtLmJGWbuT+dJuI5zSnOaTmgpBuo3Y7UlFAXF3fhSBqTHtS4PpSHcXfSh803aT60u2iwXHbzShj3poT2pwWiwrj1OakXmogKkV1A5Ip2C4GFvOVwMgAipdh3Z/DFNNxGoOSAPrUZvoRwXX86fKQ5DxCVlaXLb2701LVRG0ag7W6+9J9tgPWVcfWnSXyquIsM3qegqm7LUnViSxRxRgSMxI5UZ6GoYow0+48sxALHqajyztk5q5aJmaMD+8K55zubwhY2fs67ulaugRhUlIHG4/yqjjkmtXRVxbsfVjRF6lSWhqAfMPrXA3cnnXtyvzJvlZgfXmu/XhgT615vIHEksjr8yknCjnGTTmTBahcQztGRAOcZXPr6VCjxsu11PmFgr44x/wDWq5FMZ4g8eWBAwR3pJY4nf5lydvXOCaxNSFzFNFiL5mzj6VVaSKOdIJcAyAnYverUI8tyoO9c5OB93NOmsoZsu0ZZl+6VOD+dO4Edt5ZchJd68gexHWpSZCwKKGBOD7CnLaR5Y/dUnIx60E75CSCABz70BqNKMNwZgxHIPaooh85YgD3PQmpeQWY8gjj1FVZJisRkGQOgIGcUxBgHjAJJOcdqjbymTZI2ewJ65p/2SXarIcsFyeeKHl+4iwYJ5JI/lTsJs9VooxRXSYGZqo+aP6Gsw1qaqOIz9ayzXFX+I7aPwjacvSk47Uq1iaikUlLSGkAlNHBb606mr1b60gFIqI1LUTU7XAZ+FNNPNNNADDTCOT9KeaYev4UXAjaomFSt14qJqpARNUZHNSmozTQrEfU0xualP3hUTcGmKwwjtUbAVKfpUbDimKxAw68VXYelWyOG47VXPXmlcpI59TsaTILZlJznoM0ud0j4HTuD1FCwLvnYjA8xjwc85oEjhQ7jYpOA3r6GuZs6ktCRSZUHmIxB4y1BVMny9vHWiPdH8mDtznceajXZM3AKlSVI7n/61TcqwlwvmRERt5ZJByBnd7UL57IgjXY38We1TvFmMA43lvlOP505SA7liC68ZI6+1NuwyuFkn37ioUEjHfNRruCMCwU7sA92qd4ZBIXC5LKcqD0qPdzGssZUOvRucn/ChSEza04/6FFhdvB4/GtBWz9ao2SBLSMDgDI/WrYNWYSRaRqsK/FUkPFTK1OJm2XlfvU6yVQV6mR84oaHcvq9cd8QSHOmDuBIf1FdQj+9cp43HmXOmDtsf/0IVJcFqc2kfyrxxjJoxkkDpVtUAU8cDpUZTawYcY61DbexukWNLIWd8jO1OT269a1PmQdchjw3Ye5FZ2lqv75jnZtwfrmthAWfPG3bjFTdjYi5Pzbdq4yNvepYFUXcAP396cjryw4qUBMAnBz6dKis1YXsCoB/rU59fmFO5B6FIw/tZiOf3GP/AB81N5vtVMuP7Rk9BEOf+BGo7bUI7i4aAIyOFD89CDW6OYv+Z7UokPpUdFMCUTMPSl89vaoqKLCJfOfjmlM7HioaWnYCTzX/ALxo81/7xqOlosA/zX/vGjzGP8RplFOwhIpCJLnvuKj/AMdrMm/1rcd6vx/fuD/t/wBBVGT/AFjk+taQ2Mqm5Sum228pPOFPT6VhLI0iwiFVVeCzMcYHpW9dHFvL67TWRwZFG0svTPqe9EmOCNfwuoOryNgjbC2Mj1IFdeBzXNeGlBv5343eQBgem7+ddMOoran8JlUWpyfiBl3gt/fOK59iprW8TScR46lyawQ+a2MCQgUmO9JvpC+aAuO20uKYHHGKN1AXH49aMCmbqXd607BckwKXiog9O3ZosK47NIWPpSZoyOOadguNbf1qtKJip2HmrmRS8e1ArmFLDdHOcmqxiuS4ULjPfPSulZlRSx7VlooUnknnqaluxS1EjtogAPLBPvzVxOaiXk1PGAPrWMmaxRNGtX7Bc3cX1qkgrR00ZvEz0AJ/SszRGuRWxpC4sx7k/wA6yH4U1t6WuLJP90GtIbkz2LUjbIpG/uox/SvOVbe/O5mx83ByRXoN82zT7lh1ETfyrgo2dZZAw+cjGRxgU5igCvG8eRkY544xUk1zbywb+QeAG9T6VAsCIgjGME9c05pVTC4+bsAKzNBqsIhk5x3wKt7yqJjaCetVkIRmWA/OxyVb9ce9OMvmsok4xwc+vrRYQ2SVnjJjILnsagjlnR8lA454B5qytvGjlwxxjpUUQCSlijbOgden/wCumhMeyzSRs3CED5R1P41XLZjKnscYxVnaolGHbI4A9ajuFjcFFk2yEg4FMGNjfyEL9uwzUceHLu7MMHCjHT/61TwwrvCs+G6FaibKvtkyybsZouI9QoopK6TAz9VGUj+prKPNa2qD90h96yTXHX+I7KPwiGlFGaFrnNhaDS4pKGIaaaOrfWnGmj7zUhi9qiPWpDTD1NADDTacRSHpQMYaYev4U8imHr+FMCNu/NRNUrVE3WmgIjwKYfpUjVHwM00IYeopjdacx5H1prGmAxhUbDPSpCajY4ouAzjDfSoGHPSpi3B+lRFsdRUu40YRRi8rqQvzkkkdRTpY2KjYwHIypGQaeJCJ5Fx/EcY7048Dg49DjPNc0nqdSRFNZuQdjEE0iW+JwSudvKsOmalNz5TLvJIxyccc1GC8ZdXY+X98nPIHpUMaJZx5cBIbjjJA5B7VHsYyKqKARySe/rUSz5YOVyxJwVOanhk+Yt8okGcLn+dDuMa8Uiclwrq+0Y5yPf8ACkSASAzS4Yjo4OcAVKknlliVV94zuBqNrllR1WMZHLIB0+nqaLgzVsir2MTp91skfnU4GKisADYRDORjrUuK0uc7WpInSnhsVGppd1aQdzKehOrcCpkbmqitUytVMSZbVq53xa266svaJ/8A0Kt5Hrn/ABOf39qT2jP/AKFUs1huYyHcAM9uacoUyHd0xUSnKk46UqgncW4U8A5rN6nRcuaYkZnlT5txwMjnjPXFbu1POVQTgDPJ7etYekybp5ocEf7XcVqEOJU8tSYgmBJu6/8A1qhCkSyuFRkWQhgfvEZH40tiXkvrNcjAuEB98N29qgeaONgsjZGfTg1NpcivqmnqActMpAXkKMnjNNEs7hhm+mOP+WS/zNV7O1RJvtQz5jIEIzxgAdBU7HFxck9BGv8AJqdbjES/QfyFdKOZssg0uaYKcKYhc0uaQCigBc0uabSimAtFJiigQuaXNJRQBHGeJ/XzG/pVF/vnPrVyPlJj/wBNG/nVGT7zfWtIbGU9ypfD/Q5/UqapKMspYeWgXBBPAqzfvttXbsB/WsxWPkOJWyWZjlCcgfjUyRcDpPC2wzXrx42lUwQevJrpB2rl/BioF1Fk/voM9+hrqO2fauiC0RhN3ZwHiWXN1CmeNpb9cVhxnzJQgZVJ6FjgfnWl4jki/tCMSMynyhg4yOprAuZ7ZYmIkfdjj5e9aGBfd9jlG6immUY61nQ6tpCxbLyecFThCq5PuPpSHW/D+cC4vRzjPlcfWtVFsTNLzRR5o65rJk13QQCRPenB7RD/ABqM+INEAyJb7J/6ZD/GnysDa83gHNIZh61hnxDo/wDz1vcdv3I/xpD4g0rBxLeZ9PKX/GizEbxm75o84dM1z/8AwkGl5A3Xv1Ma8fhmg69pjcCS8x/1yX/GizCx0InHrTvPX1rnP7d0/P8ArLvHX/VL/jSf29pn8T3mc9di/wCNHKB0nngDrR9pX1Fc4df0vu14foi/40h1zTM/L9sYfRRT5RWOgmuFaMqDnJqup7Vk2uo2l3drHbrOjhSx80jH6VqxoTgjBz71z1HZmsEWIz7VYU1Aiv8A3TU6BvSsmzZInj5rV0oZuj7Iay0OOtauluiNNIxwqoMk9BzUSlYqKNKVgIycj866CyXbaR/7o/lXGOJGuZHM/mxyOGjGOEX0HrXb24226D0A/lV0pcwqseUq6zJ5WjXTc8qF49yBXFXAeORGO3b1LYzXZa9n+x5VwDuZRgntmuNY7vl3jygM/wCTTnuTDYfFJFPE3lgtIBuB6bh7VHFCZPmD44znp+FJG+52EbAseVYHGB3p5uBGrFlwQeM8ZqPQteZXaEbzHKCQGyjDrn60krskjIyk7RgMPX+tIkhlcuzHHQDParSwgSHAYEDjvTT7g1fYLfeYfnHOMgNwSKW3V0QrsO3Jb2Wh5wpVnB/2iaUTho1dxsU8DHP50ANMSRKf3mMtwT6+lQSLiVSB3BK461M8ilVDAEnqOtRiR5J9gzkc89BQJkrRPKm+EKXIxz1FBiUMqzY83GGAPemNE+4PFhAo4z3qRUQl2YbpDg9etF7isei0UUV1nOUNUH7hf96sjNbOpj/RQfRhWMa48R8R2UPhEpQaaaVTXObDqDRRTENNNX7zU400H5m/CkMWo2p9MbrSAaaaacab3p2GMNMPWpDTDy1AEZ96iYVM1RMKYELcVGakNRN3poCMnmmNinE/NUTHrTEIaYTQT2pjHAouFgJ61CT707d1HtURPPNTIpGJuZZZdoP3z04xzUscke3BYsRj8qgZm86RRg7mPXtSiYJCJVjfBOw7RyD61ytanStieWNp0aFlZSeSRyMA+tEp2kMoLMOMCjKsiq8xXaf72M/Wkjli8rLuinGWBkXI/WlZsq5DtV5YiMeZz8pbG361YEO4AkAYbdz/ACrMglhuL64fzIwCVHzsBla0VubcAF57favfzV6fnUuEgUkOuJIzA0XkEySYwFGD1/lTJAIWETOSzjueCOnHpTJby3iZhHdQgBd2WkX/ABpv2yyuUQrd2yAnLN5q7gPQU1FpbCckdBpwxp8HGPk6fjUpHtVOz1TTvscP/EwtB1HMyjv9ac2r6Up51SyB6/69avll2MG1ctg01jjNUjrekL11Wy/7/Co313R+f+JtZH/tqK1pxlfYyqSVjQVuPSp0NYg8QaKOur2Y/wC2lSL4j0QHnWLL/v5Wji+xmpI3Uauf8Tt/pdrz0iJ/8eqwvifQQedasQf+uh/wrP1OdPEF0h0Z1v1gixKbdgQpJOAc4rOUXFXZvTauZ8cny4wBjvRvJhx2zk1Omiats+ewmX6lf8aaNH1kE7bCTPbLL/jWSmjpLum7hZs3kycyAMyjJxjvWmPO3QKMLGA2ct09KqWWlaxBAW8lNxbOwuOPpzir66ZfTNmWPYg5K+auT3pXQmRyky7htQIEI2gfMTUmihTrFgC2QZ1Kfqaqyp5kjIgZWQ8OxwSD1571Z0SBh4g09+AizDAHsDR1VhdGduT++vfaNf8A0E1LF91foP5CoGP77UfaNP8A0A1PF91foP5V0o5WTClpBS0xC0UCigBaKSloAUUUlLQAUvWkpR1piIU/1L+7t/Os+Q5Jx61oL/qPxJ/Wszksw960hsZT3KGq4Fm+SB0zn61nyQ+YgKzeWcZzjir2qMFthuz99f51nzRsy7y21FJY571MlqVDY6vwmm21vGzkmRAT9FrfkO2Jz6Kf5VheEkK6XMxzlps8/QVtXBxayn0Q10Q2MJ7nlnihwNXIJHEKVzV1IDE4BXn1rd8SsH1qfIzhUX8hXNXS5DDHAFUZoxrl18wEdMetQebEF+Z1B7ZNE5JfP5VVEatI25QcetaxdkVuOkuoUIDSoAWAJz271rxP4YZUU3jGQ9FVmwT+VTeELWE39yxhRsRDgqG7114ijAbEEYz6Rj/CtErmcnZnINFoCna0koI7Fjn8aBH4fAyHl9uTXXbBjHlL/wB8Cl2458vn/dp2J5jkANByf9efXAJzQH8Pqw5PHXL8fzrr/nwSVIABrzYW0TszbRySelQ2kVG7NxpfDxyTjOeSG5P60nm+Gwo+6xH+2TWN9miB5QUC2jGMIMUlNdiuQ1TeeHc4WBgR7HH86zr26s2uVa1O2EA8EYIP9aj8hP7ox9KX7OgH3RQ5D5DS0Bxc6hKUIPlxZJ+prpAjRkZPH1rC8OwL59yw4GxRkfWug8rAzuP0zXNN6mkUTxyOR95vzq5FJJgfMaopmrkWQR6Vk5M0sW48/jWnanZZXb+WZRsA2D+LrxWdF05rY0+N3s5/LG5iw747VL1GhItpkgXbt+7hP7vtXcxjEYFcRZWN1Hdw+d8w3j5sj1ruF+6K1oqyJrO5meIATpgUHG6Rck8YHPNcpKiQxL0Vfu78cfjXReKJxDaWq4B8yVhz04WuTM5fAuN2zoG67R6057ihsCMUl2rIrqvLKfyyDTJp5N+wxq6F8jPUCp4orYXDKSQqKRweCPrST25RfMjJeTOQqnr6VAyWSASSbiBGAQTt7r6UyWYrkqpVFxtY/wAjTLS4kuLcyOFaUEgqp6YpUZJIljlU7WyWB55HSmARzHaQ6blfkkjgUqOpl3AHP8Kjp9aWSdREcDdtHGRxTDHtKujlMjJB7UBYSeZN7yBsFcYAGSabDmSTe20iRdwKnnip3ijmhyAFHPKj/PNRpEBtQDaMfKfWgViwMDgk4NKpjU8OBgcrjtUZjcMFVhgjkntUioInG/EmQRkimkJs9CzScUUV1nOU9SH+if8AAhWKa29Q5s2+orEIrlr7nXQ+EaaM0EUYrnNxMmjJ9aKQgUgDJpAfmNLSD7xpagLmk60GkoAQ9KYQaeelMNMBjU3+IfQ040w/eA9jQA01EakNRsKLjImqB/zqdhULj0pgQseRUMhqYg5FQuvXigZExphpxB9PwqNj19DQBGSfMAzjinEbWGcUwkeap+tEjENWEtzRDMjdwB+VO3HsBmouSe/4UuWyPlP5VGwzkfH+NmnHv+8/pXIRW0LxmeS5jVR96NR+8P0zxXql/pFlq4j+3W8knlZ2BXKYz16dazD4R0QE4sZev/PZq2hVilZoylBt6M80bBPQUzpztAP0r0s+FNDzn7DJ/wB/m/xpy+E9DK5+wtn/AK6t/jV+3j2F7GXc8ywMcKB7Yp2yLzcb/kxw23+lekN4U0XtYnn/AKat/jUR8KaOCf8AQePd2/xrSFaL6GU6TXU84kCeUW48zONu3jHrmpEEHmoC7+SfvsEBYHHYfWvQW8L6OP8AmHr+LN/jQPDGjZAOnJ/303+NU6q7EKHmeeII/JkJd1lBGxFXgjuSe39aTLV6TH4V0Uj/AJBiEfVv8amTwpojNj+yYvzb/Gl7byKVPzPMCT+NLlvrXqP/AAiOiE8aPF+b/wCNSDwjoXfRoOPXf/jS9uuw/ZeZ5WC3qa7/AOGzHbqhzxmIY/76rZXwloXX+xLb8m/xrQsNJstKVxYWUdsJCC4jB+bHTOT9axq1edWSLhDld7mmrVIrVXQMRwCalUN6GuVpmyJw5FSib92/0NVwpPan7TsY47VFncq6GOykW8bqGUuBg81kafeeX8ULPTIQFtyWk2gdP3ZNaUgw9vzjLZH5Vz+k5f412w/uxyn/AMhV3RgmtTJytsemn/W6n6BUH/jlSwsGUYYMV4IB6H3qGJfMudTTdjLIM+nyCodOtJra6vJZnRjM4YbQR61TRmaY4p1NFOFSMUUUUUwCjtRRQAtLSCjNMBaB1pKUdRQIiT/UL/nvWWOp/GtIH/RUNZKsC1aQ2Mp7mdrcmy1Xau4mRQR6c9arg2+dqsXO0Zyck+tWNXYBYVwPmkCj61SSJmbzNnI+Uso4JH9KUio7HaeGFC6MSoIVpnIBPTpWlenFjP8A7lUPDX/IBhPPzO5GfrV6/wD+PGUeoA/WuiOxhPqeTa6Q2sXR9Hx+grnbtuHwR0xW/q5J1S6bsZTg1zl8QAfr+tHUhGDOAJCKbAo3OSO/FPly0jE96bB1fnvWnQZYgke2LNDIyMwwSpxkU9r66z/x8TDPbeajxwTTGHIzT5mDSJDd3LZ/0ibH++aQXE+RmeX/AL+H/Go9vJxSjIAo5pdw5UP86c4/fS57/OaYOOtKBxkU7GBk5qW2x2SGgc9KWnAd6eBxTAi4HTmjGRjBp+0mkI5xQBreHzhbs8DDKP0rcRywx61h6IMQ3J9ZB+grajrnkzSKLCDmrkY6YqtGP0q5GuBWTNCzGOK6LR1xZufV/wClc/GK6PSxjT192Y0LcTL0YzdQD/azW6vCge1YkAzdxD2J/StwcCuimZVDmPF7bpLGJWw+2R1/QVzawymJd8gBc4AzyfYVveLHZNUtWCFgsOPqS3SshDIygEbXU9xwBUTbuVBaFNlliY2qphdwbJ4B+lTtMrmNE3hscHPSmXdyUmSJsbnztHr/APXp8RRotwh/fAFvQE1nd9S2l0KBmlsQ6LA4VxuVoxnLe/vVtbljFudjNuG/cgwMf/W71ZaMeWjMqs56KeADTI7Y20Eg4YHlQe1NMViNPMRIt753D51J4FSSAlCWZsAgkdeKglcJZEopLpliVH6c1JGWnSKaJthC5Kuv55HamIazL5qEuSh+6V7j/GkZCZdrOQCOhP8AWpRKJI/LVCWDcjHQ01GRZfLlJBduOODj3q0iGx6pMsvlZJU45PerMaztGTnbg4OecfSpUCDZuAHcU5iWDFBhf72atEt9juqKKK3MirqAzZSfga5P+17Yuq/vcsdq/L1NdXqRxp8p9q4cWCxSRyF2ysgIHbrXPXR00HobKsGUMOhGeaXNRxZ8pfpTzXIdKA0lGKKADpTR95voKdmmjl2+goQC5pM0UlACGmk0ppDQMaaYfvD8acelMP3h+NCENPWmNTzTD1pgRsKiYc1M1RtTArkfMPrTGAzUxIyM0xgOaaQrkBUGomjFWG6Uwg07BzFZoFYHIyPeojFnHAq5g4IqP5S4AK5HYGp5OocxyU91LNcGIKwSNzHvDEDg9frUElnNtcC6ZgQByTzipLvf9raM5+SVmUhexJzUnno8JWIDrjmsHKR1xirGXNb3kD8PvDD++TwPaqczSq6lzIR3G8/zrWmkAEbOSzDORGOceh+tVby3d2jw2C/Py8gCqjJkyj2Ml7iXk+Y4GMAbjVYzvkt5kmen3jWg8aKrHPzIckAct71SfHkfc5LYFaq3UyldEb3Lk8SyDBz980x5pcjEsnHP3zSmJRIowc+h70+VFyVK47DtWisjJ3EW4kVcCV/xY04XM23Blcj61H5B2DkkEdaQ2hZBhyKNBK4+S58xsxGWJT/AZmf9TzTTM+z/AFsn4OabGgBG7IUdaVlUKW24HTH9aHYESCaQYzJIP+2h4/Wl+0uAF8yUY/2z/jTViGVG/p1z3prH5hGIQWznPY0itR4nZj/rJMj/AGz/AI1PFcSRNlJX/Fif51AiB2JK7QKkMaF8ZIxxj0paBqywLpmkJlaVs8jEhQA+vHX6U77RIEK+fIR6FzUXlrJKscKO7e54/CnNESCvl4ycgnqB6UnZ7grosx3UiD5Z5PpuNO+0ynALuR1yTVdLMg483qufpVgafKV3Kw2lf9YGyPpS0L1J7XWb2HZ5dw42nOGOR+RqxZ6tc2XiNfEEBiN4oZdsi5Rgy4PA9qyY7V3jk2jcR79asLps7xMVZlwRgk84xzxVJk2OzsviRdJLMbiyh3ysGdogSOBjgZ4rZt/HH2lQYpLXPoVIP868wjspvMH74R5OMt0HtQ2m3WwsrkbCQw/u496baJsetr4nvCM7YAP9z/69KPE14e0P/fH/ANevKrKfUbZd8Vy8iA48stx+tdLa6mWhBkiXftyV3kfrRZCszsf+Emvf+mP/AH7pf+Ekvf8Apl/37rj5dZiiTP2UsRjgSfrThq6qpdrRQp4UeeSSe3anZC1Ow/4SO8/6Zf8AfFKPEd13Ef8A3zXJpqasCTaldrbWzL/LihNVTBb7MwCkg5c/4UWQrs64eIbnHRPypw8Q3Hon5VysOpxyAZgK7jx+86/pSx6rE8Qf7O4GeVMnI/SnZC1Op/4SCf0UUp164I4wD9BXOPfQRrlon5GRh85/Skh1GKSVk8l1K9y/X6cUWQanRDxBMgWN7ZGiHBKEhvr6VJBcQ3K7onzjkjoR9RXOm+jVctG+PTPNQG/KzxH7LPCc5EgkHy/XihITN7VthMAYA5bK5HeqrRvGMiQ4HYHApVvJrvYZQu9M7ZAMbvqKjmDTxB9oDHIyDyD6is5b6FxWh2/hoEeHLLcckhjn/gRq5fn/AENh6so/Wqvh1SvhvTQxy3kDJ9eTVjUzi0Hu4rpjsc0jyS9O68nb1kb+ZrA1EBQeR0zituc5llPXLsf1rE1QYbt0HTrQtyUYM3GfWpPJWJ9q55RGOT3IBNRT/LG7dgCau3EZjupIy2dgRcgdfkWtGUREcVGwyamYYQVGw5qSrDcc/hTgM9semKcop4HToMU7gMK9xSqvPSpQAM5xT8KRkYAoEQhT1707Bx6VMAvqPzp4CZ6j1oTCxW2ngAUhQ4zzVrCFRjH50bB9aYWLejgi2cnvK1ayDms7TVxZr7ux/WtOIVyyNUi3EDkVdj5XFVI16Vaj9qzKLcddJpw26dD7gn9a5uPg1qzam9hBbRLEHBiU89s1UQZvWnN8o/2TW1XM+H7176+lLIF2Lxj6101dEFoYT3OQ8Tuh1Jg+PkRMZ6VhvNJBbc7m3KdxJ5HPrWvryibXblC+1l27ePRRWLvQTPuUvvxlVPpWM3qax2IkeKULO0Yd4sEo45B+lWYEmuZlEZcfNuMmRhRjp+NRs8e75RtZcsWxgkVrW8V2bcOllK28ZDDAB96m19h6dSi8SqxlkJO0lt2cbfeqslm926NKd0oUZZTwPYe1Xp7DVC5ItZnXPATHSnw2l7G7vLavEmAASKaTE2irZSL5fltC6Kpwpfoag3iOXEqjCZJKsRn0FTx293biUmBhEZCQ7dGJ7L/WmrbDzUEuWaQHAx0I55qlpuK99iezZCrMS2WPOOw7VNGqt8ypgknLHuPSkh2Ryqq4CkgAeh96niIJDuACc9e3NUiJBHEJOerrnj0qVTvUIox3PvUUbMZHIGE7k1LErqhIOOeK0RmztqSlorYgq6h/x4Tf7tcpOP3Y9nX+YrrL4f6DN/u1yk/+qP1B/UVz1t0dNDZksJzGv1P86kpkQ+T8T/OnVys6ELSUUlIYvamg/MfpS0mPmP0oAWkNBNIaAENIaU02kBHdMY7KaRDh1QlfrWTp1zdzTkTudgAI+UDqcGtabmNhjqKpRoAwx7Y/76FUtQI9WvZLF1Eao2U3fNUltM1xbJKwClgDgdBkZpLmMSTIxALDgU2zOYB6cY49hTsInaom61I1RvTQEZPzD0qJzzUv8QrN1nzWEYtiynBBIOOe1UiWWs0wmo7fcLaAMSzmJCxJzkkc0p9KpEXHh8Aj2rQXWAdPNpJaQu+MCYgZH6VlA4zTd2GBq02hNXMC7ul8+XZHGkoYqMNksM8k+hrMVvNM6BwECjJAx+tWZhbia4WZAEkZhuAySSazSNqkfO4zt2LgKT259q5JK7O2OiHLN8j5cFiMZJxj0qK6lxIgDbhtGCOjNUZVpJm+RQP4sNyv+JpLkx+Wqoqq2cBcdRSSQ7hNKAhk2gyD5fb6VlM7iZiVIGeParLuXcg/KBnCjmmPHJGhYOpA68cn1rRGctRbkAqvyqW6kdzVR2Lt93GDn5uoqyztySRnHBxTPL3SguSoPQ+9NaCeohyysD+VIN2Gi3cHrz1pRwRE5yc9cdR70s0RRVKDIJ69MUXFYhMZYhChBJxTXgUptJJwevtUpLNLgvhlAORT3AAPRj6epp3JauxiwBF3/wAIHXNTeQhh3R/6zGcnpUfl+Ym5RtB4HpmpvM2RBCpbP8S8UrlWKwZnjXcRknHSpxCkUpjZ/nb7p65+lNgIiKs3JByB7U9ZFLb3GQTke1GorImVQpXaCSjZGOtWyAyBdylmJPzc4/8Ar1SSPn5GbcvJz3FWokjEK73G4EmkMmhaETLCVbcvIY9z/hSrEElG8bHwQ2D94ZqqVl+dnG4swwO+B3FTzeUs4bz5AXXlew/GloMkCFHWNFUR8lWI6mkaW4O4uGK47jjNPQKQAswJQ5G30qKCc3IYuADn7/8AeoGWAtskAPmBuu7qefT2oPmtEoT5dxPAHykmmmcoCMIqgfvNoyTT4lEk6yRu3kMuBnpn2pq1hPUfAEQ+WwLAr949CRQssUfyl9yyrkn09KVmaRGAkBljbJ+XAPpiq0dwy28kixAsD8oPr6/Si4JFpkh4VyXbuuePoKV7QxRQ4+aQcrnjbTIYWkUNFt3jBDv2PcYrU3Lgu4+6OWPQe/0pOTQ+VMrQQuSUlAf+JuenuKeLkBXjdkVxlsMOg/rTUbM4uEUsHXH3uB6Yqtc+a9woTALqAzenv7Yp3YuU0I5F+zh2HLfdXpg+3pUkJDQmIhSRw2KikVUtkQZYrgE/zpsrPYXbyuQ0W3I+bke5ouTYlgyrABmby+AD6elWzCsIHlhWBGDzjbWM9y0gkOSJXIKsDjn1xWnaM7xDzHVmACggenc0xWLC7crGRnbnI/lUzqwDIo3EjPzH7tNQrz5ToHH3lPPBqe1YKp/d4Hp3o5hcpJG+bfYG2luNwB7/AMqluXkhtNzszOgGGUctS/JjJ43HB/2ajkEkcTxv83BBZug/CpKR6No426JYA/8APun6jNJqv/Hov+/n9DU1khjsLVD/AAwoP/HRVfWG22Y9ix/8drrWxxSPI5erH3NYd+2SPqa2pD+7znisG+6DnoKFuJGW33QSKW3G2Feeaa+PLBzxT4QPJXHStGUiaQEYyOKj25NSydVAqM8NSKFHFOYAKfpzQPU0rjMR6+1LURYsNIvtUeZbSWCNYgN3m5wc+mPpVhfDOvGRo/8ARQq/xs/y/hxmtnwavy3788sijjjof1rpWjPmKysQCCD/AI0ak81jgl8OeInZ1WK0+TjLS4DfTimy+HvEUK5+z2rgDJCTAn+VegSyLEAx/L1poZSpnLgIR/EMYosxXPN9Q0/WNOtxNdRQLHxyjhiP0qSIHj866bxc4OhMCMmSVAp7feFc+oyjHpgmkm+paaZd08EWcXHUZx+NaUfTpVCzGLWH/dFaMfJBrne5qi1GcgVbj96rRjirUY6VDGWU4BPtU+pHF0i9lhQY/CoFHGB3qbVcDUpQAeAqn8BVw3Ezb8Hrl7p/oK6uua8HJizuGx1lx+ldMoyw+tdK2MJbnGarKW1qcbVx5hw2efSsS5je1LGOMNuy2D1U1o3TeZd3kmCw8xmI/E9Kq3EnmRgW7K8ijJ3Hnbxk++M1zS3ubrYoSXEksTbRGTtBCkHp3rtLy4ls9NtBCOW4Py5wAK5WZMxqFGAWAAAxxmu3DMECfwgYrWg7NmVdNqyMQa1eIMbVP1jzThrt3gkrF/37rbEjqAP6VBdNeOV+zG3X+95qE/liuvnj2OL2cv5jP1+4YaXZv8okkZSR0GcZNc/JPMhYxvuc8qM8Zre8QgyJZb8YVmZsjjoBWO67JBIR8vQZ71y1GuY7KWiFiL4WV0UPt5bHGasruIQAAjvz1qETZiYbDtCnGTgmpwTiMYKrjOTwenpSQ2LGMIS5GV7D09alSRioIQFSTznpSFSE+4DubBB7inSlBANp+XPbsatMzZ2lJS0VsQQXv/HlN/uGuSmH7lv8966665tJR/sGuQuDi3kPHCk81hWWx00OpOvVgP77fzp1Jn95J/vmiuWS1OhbBR3opM1IwzSDO4/SlpB98/SgAJpKWkNACHrSGl7U0mgBkv8Aqz9KrJ7+g/8AQhVmUfI30qrGAQ2eMJkf99LVRWomJP8A6xTTLb/VKRz8o6/Snz48xfWmQE+UuR1Ufypgx571G1PNMahICP8AiFVrkZ461ZI5FV5/61SIZEuBFFjnMSdPpSE+tKn+qh6f6pcYpD0rQgb60wH5h9af2NM/iB7ZoEclL5sstwFAAMj7c896phvs6IuAHyQMj/PWrkwk86dQ2AZG6dRyaqTxbsMAXP8AeHpXK1qdqehA1whCscE5O7AqK5mQQq+MqOFo8k+dhOcggnA4FMRFY7XPyDoxp2SBNkMW9ZGRl5bkE0OrBGGN2Dz71NtlLDb8zrjOegWovOdA2JMop645NNMTRAqNI4dcfJ1HaiView55K0g8sCTB+brkdTSlWYbgxIxwAKolDDIrHfj5zwuepqcyGRm3HgjgentUSRrIVnDAOOBxQ+6McjPYN2NDBXQRrj5iM4HX0pSd0Z29R1NSQR+dIzMxCngr74/lTGiKzBRxu7g9KQWEj+QsSwIPTJqS3LMrMQNvORmoJGCkxZBPXOKkRGRS24DIxzTaEmLGnmeWwZdobk5qWV0SQ/3c4KioVLxy/NGQGHGRgGkkQFwB0brn+dCBstWzAlj3I2j0FTBz5IfYrFW657+1V4WIYRjAGOh54/xq1CZIQW2Bgx+UVNxoladvMJWQA4xhhjP0qiPNkkYtECucEE9RUrbrhSVVT82Qe4FOQNEsgMJPmMCvPQ//AF6Vx2JGCRFnDqq4+UHrUapLECXYZb5sD9BUfz7iChZs8DOdpqzsnjSXeuGK9Pc0PQdkx0aj9+LgBVGAxHQZ96tW7KIUVSWLZ8uPsAD1NVEiDLGjRyqBgleu72xV2BRCJJTAWnY/I+ecentSckHKOS2YKm6QbnPOG5IzTZEghlm2HywoGCfmJPfH4UpQxubl85bGM8kH0z6UCK5jSQzQ8yNkrxkLUcxXKSC1ifawndTjdgN15p0klyi7s/u14AByG+vr9aRbfCu8kbtF6gZx+FWUaPzz8jFdhCpt4+tClYrlRBcufsQSNnDsct5fH5fyqxbQtMSD0bazDIIyO1RbfLZQiNMqD90AuCSeuTWlbCFYU2AqYQRsxzn39afMQ42K08Y+yF1T5WYKzdcj6e1MghjN0C0hUpwdwyCMds/WrVy8To6rKFdcNsK4P1+lCgSzedkJEcA4Gfqad2KyKf7oTjzD+82ZDn5QDnHGO/tVrL/MCvzDGVUfMw7U24tWluY1STYsZ8wMB972rRgkeS5ilb5R0Zs8ilzCsNjjI/dmLBCZPHUf1qxbpICdyKCRwQ2cVFMirPI7Aum7cOvGOmPX6VajMMc+VIXK5c+uf60XFYThJozIyhSPX7ze9NxLbW9y0sxmDHhWUDafY9/xp6xhAFPzRq24ZGc/SnuViiT1PXjg56D2oTbCx6XCMQRD/pmv8hWdr77LAn0Rz/47WoBgKvoAKw/FL7dNk/64ua9BHBI8tf8A1YHtWHqI8veo7VtyHjjFYOqsTNIGIHaklqJGesfmNBEDgSOqcdskDP61KkOzKKdwWRkBPcA4zS2y/wCm2SgA/vkwD7EHmpIgzIGznLk5+prVghsoCvjPAHWmYzinyH5jTegAyOaktDgBjnkUOD5QHvxRzjgU5hwM9NwoC51HhiGQ6ZIy5+adjgcdABXRgssCiQ7ZD8u5Rnk1ieGVZdGVt3yySSc91OcVvIm1NvX1PrU21uQ30EdQybX5x3HWobm2jmgSM8YOV/8A1elMF7DLMbdQQc4Vj/ER1FSmOFFkcEFgfnYnJB/pQ7Maumcx4sh8jTdNg3btkwH14rLyVtXPA4JrQ8WyI76bHE4ZDMxPPcLWe+Rp8nAyVIoWxWt9TRtRtgjH+yOn0q/H6iqcC4RR6ADmrsY5Fczepqi1GKtRnpUC9TViPtUtlItwjdIi+rAfrXWFRvPA688VzFiu67gX1kFdQPvGqiJlzSkCxPtAA3HpWiDt+b05/KqOmf8AHuT/ALRq1O2y1mb0jY/oa6Y7HPLc4b5QVAOI2bcD355x9OagEasHjGV8tjgHuKesqyIoypIGCM0yWeVoPMt0Vn69cA/nXM0dK2GTNJLc26Muz94mOe2e9dmQc9OK4OS1kvGhvBJLHIh4QnAx7jvV1YLyCMtPeuxH90kDB6d6unNLczqRctjr8H0o5rhJ7m+EvkJcTpj7jbzz6/lVgzXe1v8ATpkxzw+Tj+tbc8THkkbeuOPPtYmOAUJ9s5rIu7j7O6lxtiDBSx5GfUe1NMq+crzys8jYQMxzx2/rQzI8uAu4HjHaspSuzSKaRbbaUdjt7EE8CpXKzRgHhjyAeKrSRtDmLblSQUJ5GadHhXBwxdj93qee+PSnGxLuTyNuRYlBUHpRuVFVAvT1PBqAxyfdOHK8/T2q0zRmP94FxgDr1q0Qztce9JiiityCOcE28g9VP8q4G91W1iWeCRmV1BXBH3uOxrv5f9TJ/un+VefXWkW95O8k4c7jnCtisa1rG9E134mkB/vf0FJTVPUk5J65p2a5Jas6logooJ4puamwxaQfePriikH38+1MBaSg/jSE9qLAGaQ0E0h6UANk+4celVov4xkfcPP/AAJasykfZ5Mfe2Eg++KxtMvJpbmaO4jKoIfkYKcM25eP5/lVR0YnsXZvvrxTIOIk542L/KmazM1osbwkMSudpGec02xdpbK3d12u0KFlwRg45GKewiyelRt0pzUw0hjD1FQT/wBanJyeaq38otghkU4bkED0q1qSxifcj/65rQ1NtyHtYGHRoVIz6c088VZmMIxmmY+YYHepdvDUwKSwx60xHH3WPtMxVtqiRvu8kHPX8ag83fgRLjOflc4OasXERM1wyZX94SRnryelVlTy0Lv1fg5HX8fWuaUdTtg9CsI186UmbYoA7ckVWzvf5VwykHJPGP8A69TTMS5O3cpGFX0qQDyZEY7cA5x17dDUsq1ynJNK5kfJVW6j0xVbfhixAOeScdamZQssjgnIPCj09vpV2O3UWyBQpRwcucAk/wCFCaQrFSGOMKyyBQzDPuRUDgK2xAR39RitB0hkwpCgtyrAHjHegbIRGQgIBxx1IocmmCRmmJ4bkxy/Lj7644xUjJ5jqEUtu4A/kasSxh8yopVs8hqmFuhKbj8oG4sDwD6Ck5DSK27y4yXC7s9KhLPP90YI4OO9aAswJ4uTIXO/invpqw3QTLs7JllToATz+PNJS01BxKE9sq7QQMnjPUE0kUDIu3OTnGeoFakulCKaVQ/mcjYq/wAK+/vilW1bafLlDpnBOPu//qo5g5SgIjlVzknlc1GbcMwVpACCcjoa2zpkcfyRO8kpI3gEYXjOR36Uz+zU3uGOTtIBfjB9KFIGl0KMLQ4kEQ4I+UsOSR3qNnVF+YgOeOnOD6Vs/wBlSeayHConKuB97jOKyksJZ2EkzhUUk8dR7U011JAtH8jxnOQFJYfdx2+tRzXhMmFwwPAJGcD/ABq7DYEIrRqXkXJIPPPpUq6XH5IEYd5yN0jDovt9aV0FrkdnCYGN0siPnOcnPJ6H8KW0iZpRcrJ8hyDnqx/wp9xbeUgCA7X4RlGSB0OR9asW1jPDbKrSIWXnOCOP8alyKUUQecqy7mJynyeg2n+tTQrGzrFG7lVBDFhjmnNab1jkdgsZbzfkAJY49+tEMTp++ZtxVSBGen1pXRdi5FECQjsFO7k9Qw/Gq6yKJpFJZm3cMwwNvt7VL5yMqkMCyqHZfTjnP0qUPFIcrsZsbQ46EVF2OwkDxeWyrukUjDFR0/8ArUSNDbRR+V8wYhSg9z94etPt4whLo4dRnKkcEevtRLHDNNGs0O6L1QEgexx0HvQpdxNakssrFoxKqxoh+UowBb2I9qfbu/m7ooiQy5LNwR2/EGq7YbCB/MUbgEYcjHTFaNqg+z854GCCeR9aGxWKskDAOiDLSDEj9RVH+zUt5LfF08LKpGGfKlR2PtWpOq2ylwjbOA2DxntxTZZWFwq+XE6lMJuHO/vyO2KV2C0GSRtJaAj5mDYwvcdjU0QmZlO4EKuHVMZA/vfSoYj9+NMtIvBGentT44gNxuliDqmwLHnBXqAO9NPuJosRXDEbXljDt0IYEfh6042u25aQKBMy/eHI2+46VXs7Wytx5tsqRI+WJXqpH8jWh5bSEZKMBgg5PUd6dxCtGGmBYsRnonBApsUchljiYJ+8mUdP9of0qRkSWZEZN23nKtgjPeltwH1Kzhi3mH7SjAs2STuHGauD1RMloenv/rGx61zPjJiNNmUf88D+rV0z8u31rkvGr4s5B/sIPzavSR5sjzmbIRsVz1+Ack9/1reum+Rs1zt4Tuc9eQMGnHcSIbnhF5II6fWrluD9mTpnPfpVa8XCgYHJH4VciBCRqOw5rZgis/3+aF6ZxTSQZM89fzpwwTyOKyKHgYP0pxA+Tsc5pue9SABh8ymmBu6Nr2nWWmRwzi4EgzvxHkE5PSrsHinTCN0huUK8AGMkfpXMCJR0Xpz1qXylGMDt60WJsdGviXRo5jInmBmOCRAc/Wkk1vRJJpJBeSIzrhlCN83vjFYCRjvkVMIUI4J570cl0PValTVbm0n1G0W0lMipuYsVIHT3qa4H/EvIH8W0H8SKnNsgOA3Xr0pt4g8lEBxulRQPx/8ArUrcsdB3u9TQTjpzzVuMdOKqRncc1bTpXG7nQi4nOTVmPmq0f3atR9BUsDR0wZ1CD2bP6V0o7/Sud0gZ1CL2DH9K6LorfStI7Es0tOGLRT680uouU0u7YdRE2Pyp1kMWcY9qg1l1XRrrfnayhTj3IFdG0TD7Rw720LgM6OXTqw9+1RnzXuduWGAMpjtU7xCG8EzSMBg7lHP0OKkWQG4O0NnHB9vf865mdCIo58AqV6dSPX0psd2ZgXkZlX7uGXg47VJM+w5iA3P94Fc8VJ5WJAw+YkZxn5V9j70AQu8Lrl2Crx8noe1MQxhlxtXB5x0FPfyC5SU4JwcKefYZoUkRlcR7upHrTJKbuy3CBvnTnGe/erAukSVgoG4HOB2FT7pGhBZMZwQP8Kez7HiQJuBBbnoCDTQmNSVVbDupjDblXvU6sjJ56kAHjhucVGsXmyKuzaFYksepOKnhjC/OAsm4cBelaIi5A0ySuyxy5Oex61YMYLtzg8e+36VJIYVYDYpOeirSPDFHGW2gk8EE9KZL1ZyUfxN18nlrMj3t/wD69St8T9dhjy8Ng5zwTGQMfga4UDdtkXJwe/rUbCUENGDuBPB6CqVVmns4naXPxZ1ae3eJIbGLPBkQMT74BNZB8e6srHIiKjnnIyK5ryJDLl41QHvn+lMuIJgxRFV1HIx2HpRKXNuOMbbHVx+PtTb7sERBGVO9sGp18e35IzbxjIz98/4Vx8E2AqnKk8AgdDTi7O5ynCnqDWdkWjsx49uwoLWoJ74YHj8qQ/ESRT81oxA6kYrkWiEnOcj0B5qLaRkn5gD1pWTHdnan4jKAN1mx/Knp8SEDkmwkxt5AYVwbbE3ZPfOKhd1AVNzYH60cqBs9GHxJse9lNn6ipf8AhYVgFybOf8xXmpAD7Qrc/wARpvlguW3E9uT3pNLsJNnpv/CwdNCBmtLsAjIwFP588U4fEHRiMmK8Hr+7B/rXmQZpQdpIA+9UqKwTI4J4Jx0o5UxuTPS/+E60Rl5NyoPrF/8AXpqeL9EjdcTvn+6YyK82CYQs7gZPHFHysTtOSvBOO1NQQnJnpb+KNGmIJucMv95TxTx4k0gcNeKD7ivND5hKHIHbntQikb+jAnj60+RC5menf8JBpbDIvF/Kga5pbglb2IgdfavMwzDG0AEH8qikDmQsVAx1Pr/jT9nEXOz1Bdc0kyqGv4OoyN3OKZe3VlecfbIGC5x+9HSvM9pD5YD5R1qIlVbYUz6GmopA3c9RtpbVI1RJotqjAAcHAqQyRseHU+nzCvI5HfB2/IT2BppaYqAzALjqCc0WQj2iNbc6fMXfFxvXy04wy9zmtEaRAtotx/aVkTjITfzn0+teHQieIBvOkdT/ALZqWO4lmYwySTMM/wB48/jVc8YrVC9nKT0O1v7OOG2t7tbi3czPIGiEmXA3EYI7Vlm3hEF6004jEUSGNSc72L4IH0HNYv7pS4DANuwqj+f1qSe6zLEm5t3UKx+8B2rklVTd7HbCm0tWNYAuAkihVPNRzPJCMkghTkH+8D3p4IKMWVFEmScdQapSPlSG3Adm7Vle7NbWJEV/L81CqiNAArN8zZPYd8dTVmIyS28QUqgQYO4Zye9Z32rYAiv0GMjvV3c6W8bbgEZeT603oJMtzrLMXlwB5YH3e4HU0CQTOHGzexAGegx3p8jfabaKCM/OeSPUAVCZD56xhFI29UPG0dTU3KGLuEjGXEiqTlh6/jVmFhMksbD5MjaAOn1Hrmok2NE0YYqG67z0GcgCixaRpZWDjdj5ifSpbuhpak6W7/bI3BYQhCjKowSfUVdHmJMSirvZMIp7Y9fwqstyrbfnPmLyQOp9qSG1V7gS7iyEZJwQ2fQe1JX6hLcdKVluGaRt3nINwAIxzxg9K0AqTqsLxPEzDOB0FM8hZJo3dgZEOVQ9h3OP60D/AFrKJXAkYFMc/d7Z9/Sncgc1qIliQodg6EcZb1PtUzqSY41O6VmBJYZBH+PvTld2+8yrEQdw69D2FTxAlpJVAZ/L2DHUr1x+dJPUOgSEbtnKcFskcMPrWS4GcjAU4VcDnA/pWpDuEONqjCbeM9ecikESJZMCoZD97sT7VVxIjtYxEJGYsCzAkZ46U3zX3u4IjRjtAA+bPrRAdtuFlBdwcR49O2f8amSNk3bhtYvyaiUikiNUDLGAC7A4U9yTTJDbwWYjVCAJSGOc8n3/AMaeXUu6xMWI+9jsPrTfMWFOY8xHIBPAz9KL6AMYl7iJljIiVepxjnsKcYYnkywJHbnAFIYnlfzR5g6AquO3H504o52uCSCpJA4AqLu5e5ClluijAUFhu3uo65/lSpbyho44yQqHjIzu9mFOLmeznWHEFxv+UnOOOQwP6c1at1EBWb7aJfMH7wsfl3eq46c0tQ2IWWK9uDtiKjd8pJx0H/6/yqTyJY2LqzvwBsGMt6n2qWVFWRELKrq2Sy8j8fpSyqywssMqvOcHH94Z7e9O4rgLYwj7QxTKJ1Gf85p6PKz8dC3IC53D2p0KEwnzH8sswb5uRuHp9aXeYkKzYBxkMD2Pr6e9OwmSXLGSHy1+8cZB+8PwqvHG0b7o5WeQDaRIenvUkRJBkfl1GCwGWYUkbPLKZYighwQQwOWPqKLaiHMCHVmKl34ZgOT6VIzLvWNupO3JGcZ9+1Q27MVVlBYkfOOMCmRwMiSRqzLHnK55I5zTsBcMcaStDI/A6dB+FTrvQBsIQxwAxxioB5Qkcqclhgrgsfz/AJ1JHJiJjsLErt2DoMelCuJlmRW+YKTE4HJGOcDue1N0G2SHUNNhETRgXCqFLbh1JyD/AJ602OIrC4actD2V+oGPu5qfw3PPJrenR3AjBMoK5OGKgHr2zx2rSC95ETfus9K6muL8cNi3kHvGP512dcL45b5Sp5zKg/8AHa9JHmyOAuSfKJ96wbpT5i7RyXArcuziIgVhsVe4gA5BkHWrjuSx1+AJYl65YVaXhlz7mqupYFxGAcncasjAVWHHynitJDiUf4z254pyfXmkP3jilQgdazLHLnIGKnTp6VEpyxPb2qVRxTQieMZbHpTsFeQcimR9Oe9SbuMmqEOyecgcdKsx/dHvUGc7R+dWEOemKaE2Px0PbvUF1kyWw6fvgT+RqwzKi+p9qieOeZoZhCxhSQhpAPlVtpIBPqaVT4Rx3LcXaricj2qpHVuPpXns6UW4+1Wk7VWTpVmMVLA19FGb4n+7Gf1reb/Vt9KxdDX9/MT2QD9a2nGUPvgVpHYlmzbjbboPQVn+IW26QVwTvlRSB9c/0rTjGEArK8QyLHZQBjy0vy/UA10P4TBbnKPLFIu5xtbOCDz06CiORYg3o3RfWoxah0keQs5OTnjI+gqdIlihyzEHb8y9h7iuZnQhluzeaJT83rntTkTIKAkFyWJNNhkG2QrH8o5U5yW45JpQzqiB2AYjjHegQzywZXUgOuCSDyR7inrEHcOeVzlgO4pVCwXCZIIbkn39KMIJNztnJ+XB4BxxTEK6EspiAA7hienoPSpTEHlJydvYU2MzCMZKhtxLEnPHtRG4abKyNtA4UHhqeohXkJYDI2r39Oas2+BIWA47elVJ/La5APO0ZGOimrlsHSIrnnGc44rREMVymfMPDY4BGDSNKSi4xhuCuKVDjJzknoW7e1R3E23b0VQOTinfQg8cjidGcvhsjIA4pqndIJmmCQkYKk9KfGzlgXbg96VcLC21/UA+h9xUJnS0QecWbanzhSRnOc1LFJhB5gCnoCRyaoyFoSpUK8uOmMBqsYEzBXXO7kDPK02xIZJHtZg5ON33hT5J41Ii/AfLkUGONwYyC2RjLdTS+WqnzHLZBwPQ/WlcbQhfD7VjOOjbfemGIxMAN2DyAOgNT72P3h8vXkVH5gduSRj1ouBXZCH+cDaeCc9TSi1ACOx3BeoHYU+Zdzsc0qsSAjlRjjpxSuA2fynw6cY9D1qPy9yNlgB1zinSRqCGVsHpSDB5LjPcUwEVMIAH/OljYSKQCSOmKJCrYGSQKRGBbHXJwOKBMmZQI8gdByp70hYYJQAdOnpTgyPwzbl6cc1EZQCyD5R0zVXEOZlCqOnrn0oPybmUgjrxTGZWwvXHc9qjDAsSDkdCcUxExO4nA59qjKkIXLZB7mkO1AFJPSkdvlzzjp9aQWCTJQ5Y/hTMjB9c9fWlMiKFJ6H36Um+NlO3lueMdaB2GNGW/edMngYprbhHu4ypwQ3cVMobbhvy9KlZIzCA3LHpUuRpGJDalgrojY54DHgGld3WUOOBnpUlsEjwxHybh8uOTRIBIxcAbgeAKyczWMSWCMuwXlucgDqadKhedNwbzIlOcgdPSmKZCuEIRO5HWg4RWJlK7uGcck+30rF3uborx3UbOkUkLMzPtUEYwPUmpb11VEfblAQCKjtXeVHDhSVPGD39D+FEmGkKN/q3GTjsaXUroQkRrc5AzEFORjNXIDCyEyLvXYApHRKpscI4OEO7nntV+Blj0xugckgBeevGaJiiW9scYIEjrxwcjn2qATLFP5KoRtXCkDr7fSnCCOWWMrbrGFQBsMf85pX3TzdsEYTnBqS7COpS48pXEjqvDdAfwqnmM3PnMwUj5WQdCaMgElgxBPUHBFSRQr5i553HPTI+tGwixZuj6kz4VWCHBHr7VoQSmOT98xDu2ADnAP8AhVKMKtyJAiPIMj5uBVqQGZEDnZ8ucMOfpRqxSRox3CITIjYKfKzDrz1xRa+XcRO4iKYOBnr1+8PrVGACBDKAcEjIJ/pVuTMzrsudvGQT2H9KRNiw8rQthlEjAZZB156Ae9W7eVoXR2jCqQPkx0zVQrcMUIKKV+X5lzx6565xVmXEkyNIR+7TaMHGB7ClfUQssr/NsyG54YZyPaqCxPJOYiXVY8Lu3EmTuDV8n/R3Z2cAE4Y/Tt7VXhnWaNFiVwcdSMH9aL2KSJnYJ8sQYNjBx1FSIVkm8tyQGxgZoxst/LMmWJzu71UmkuILxRZxNK8oCkDpGAPvZPU1GrYFi4t0gYkSk4BYAtxn1+mKYys7fMkZuCgx/dPcH1qEfaJ7Zz5SfM21RJxhehoTyoQsTSMMLguRjcenWq0sJJiyhVEe6YpKp4VPX39qJlf7P5jvvTrtB6emPWnmDduMbqBngAcj1zTLgeXCFJYgnAPpUX1K6lQebNEq7o2kyScdx2qeArGs0UUe2M5BXrg4/wAais7a3tmFujEbvnXPU+oJ71bhkjKjDjegORn5ic0rlsfExBVguHPyuoGMjHanGRkQg5LIQAQvY9D+FU2nkDJBI2Zh1kPyg+mCOmfSr8ASONXldmJIVdxz+BppiZahlLIokVeeMdVJqG52LG2C5dGB+UE5FOCiNwsQIyxJB6D6U61VCrpE3BJKrjHzd/1qzNjjDLGv7w7g/KDHK/WmqysiwRsQvcgfmfpRLEsW0rJuZicgjGPbNLExw0QIOAM8dPajrcSeghDuoj8vEfPyq2M/iOhpZPMXEROGVhlRyQfr7ilKlW+cEAE8A9aNyi6VQfmCnf7nqMGmIduIBCw+XIRxJ/ex+tOiXYrOyIQWO89OfWmxXhWVlcLhRwT1HrmnIsSyOxywCg7f4eenHrTsO5cODJtHzI3JJ6D05q/4eUnxDZeYFZlLkOB2ANZsVw4A3KCnQ8Ywe1aPhncfFMK5OPLlbb/d+X+VaU/iRlU+FnoHauA8dth8eswH/jtd92rzrx04N0o/6bt/6CK9BHnyOIumxGaxIiDe2/XAc/hWtfH90fWse2Yfaxk44PSrhuKxPqGGvIzt4BNSnA2A96r3BLXse48gc1LK2GGOK1kwRWbqeeaQcjFLIp8xh3FIOvWsiiRDjIzUu88/yqBT/kU/7vI9aYFpCcY61KCW464qqsncGpkkJ6GncRYjy0h3c1YGcYHAqpG5J9zU5bnOeKuNhMm2EDkitBLp18PyWu4bJb5Wx6lY/wD64rHDuT8xwKuZAs4Vx9+R3/RRSqO0GJK8kWIqtx/QVUj7Vbj7CvNbOsuJVmPPHFVk7ZqzGKVwN/Q1+W4b/dX+da5Gdo9WFZ2iACylPdpev0WtJRmWIer1tEhs2wMKPpXO+KyTFZLnA3sx9+AAK6LtXL+LGAvLEb8ERP8AL65I5/Stp7GMdzGYRxOp2kZ6qOhprEySpscY7qeoFADuA5O4j7mBx9abNNtfHAQ4G4da5joJSFeF0QDGQrdsUzBCNzvOeM09GVd3OzJ4b1IqDYqRhQSCBtDMcn8TQA+D5Y8A7kyeoqT5YYclcAYxxk89qrHzAoRX5BGTjAx/WprfgF5JVIAwFHHPc00Ih8kPmKJzuTLcngc9KtxRgQ53YOMBcdD3x70jYUA7Ad3G7pmhgjwnzJCgI5bPT3ppktCiIKSgJAAAKsKltHJV45JQSpAUntiqxdxPIAw5YD8hj9angVxCXCrknkVotjNljAkTy2cbjyD6VDLHuKJks6HK9vxp1uqvIGVwOcEH6UkjNHI7uxwB8m0cZ9DTEeN3EBEW4Mu3PBprTCNGRlBZuy1J5NuePs6uM9GZj/WsvVrgWaxta2VvIWbH3S+P161HIzbnRpKocgqAeMA+lPYbFBDoHzzimbSLdJMbJM9QMYqT7FI29yV2YyAp5/8A11FzVK4rwBodxGGHIyaXywMZGSeeKlEG6AAFgu3uOTSp86jkBccE9qVxtFKUx8nDAYzxTFUPFuRfm7AnpVtgyIcHnqCBUUUuSfuo3Q5FVcVkRjYjiPBzjI9qEInbdwEHDA/0qy5drZiw2lW4GeDmqxeRiRtV1TAGOKBcqIpB+8IkOAOMDtSyxgRLlGznjjrVsQAMrBcg9Dj0p07lVJZTu6Z5xz6Urhy2KxhRIjmbkDdt28n2qGJHjXcVwOxNWYIyhkDjLDjc3Y+tKW2qqBQWJ78/jRcEisIiW5JHpz3pkiBFJweeScVNNKvm4BO7AJB6ZPpS4YoB/GBTuFiuIyed5KY/KlG1MNg4UcnHX61PKq7VaMEr2B7GghfK2juMZp3JaIAu9sd8+nSmuoVXLn2xUoQ7QCHOeAaJE3QsCfmUU0xWKflgPnOeMkdanRVJAjUhsdx1puMR7tw3ZHFA3lSQwyD64OKTZcQVjGvzjP8As56n3qYoXhVgRuYYz1wfTFRxBVlUEqQc/ePFTNgkBG5Bye2fpWUmaoUcom88jJ5P86sIkTQZzjPUn19qYuDAXZeG6q1IFmdo8KDt7deKzd2apDiYhLsyvTHHIPvVW4BjmUbckdRirB2gsTwT1BFD7t3Kj6Y6GpbtoVYiKRwj7oSbPQLwDUMkylCCFbnjK8LTp7h5ZjI2G4+Y4x+dQH5BlGKj9KaQm7D9ysDjBb0x0q3BtNr5iwRqYwSzYyCaoJGojYkbsjjPQ1fsykkXlAMhYDew6H6Umxx1JyQ0SzQ4YMPug470y3VHYq5dHXkk+lPubzzHkjljkR9owccEVVnOWUZYsoG35uDmpsVdomkhjBEa7mBXKsMfMfSoo1xEsTPsk29D2NLlnWMkhPLcFGB5HtSyG1vGG/JdB8vUYP1oC41lniO4YK7cevNWYZ5Z1ZGQo+3jBIP4VCsz7lVwSmMlh2/CljndyQxG6I7xjqM0ai9TSJT7NEmcscDcpywx1BqSS+ii3RtDH9nPGCec9/wqlGZEumO5WRzlsdcmrjPDFEZjGHCnkAdB9KXUdtCzBdA7RHG+E+XnvU8MwlDBoG993X6Gqlrc2szzFUbbgYLdPbimwzJHOd+7zCSGO7AA7cUmhW7l6S72qLfbMQoLlgOp9Pp/hT4JWEbF4wMjAOen1qnPmIhQ+A5+YZzgexq0QBIqSSKql8/TjpSHoIlyISNy+YQ2Y8c8etRBja7ninll5DOWGeT6DsKcH3vuQRpGTgAr8wPbFWFZY5GzuIQ5bacH2/ClcLFWG5lI84SFTyTHjhOxyKn8xZUdXyPmDId+OQOlPjk8/ewQIScZAxxSShcYCsoHfoDj3otcBPOWMPgB1A+fb1U4z+Paql5fs2mWz+S0MjNnYT8w65Bqd5oj+7OEXaN2Rg4+tKkkhhTywQ2cjvge9NpAtzOgvxfSmOJec48wfw4qzuMe1tm4Oeqdc9zViXzbdVaMrJt++MAEimrMHdLl1WG2BZM5yWOOCKmyZV2TQQrkCIh4wchjyQcVOJVWeNJAMklCg6E44HtSRqzhmRvm3YT5fvDAJpTEVkRTEFiJDmUcnI6H8P60aE3J49ksKyKACGyB6EdqicYu+FcbvmRlOB05Bp0DHbukUjb0CHgjPX61NJECwZRlyOGJ+6KZLZDdMRGhLAAHBzzx/SlhuGhAMmwsTtwB+X40kcG8+WT8ozw1MhhbzSksZDb8nHPH/wBaqTDQtg53ySnBHJAFNmVWbcwUhemT096l+zv5rAOWTbxkck1XaJrSJJ5f3gZwgVQcjPc+3rTEQzvi4j3QsBnl1GQP8c1ZHlzPkFhJjaq8jAPUn+lQwXIvAxjK+UkgVWdTiTIzlcdqc1tNkSSzEYbA8v5WCd/qaAsWFizE8HmHzB824jvW74SdZPEYIDZEEmS34cVz+C+Q4zKAQGzwff6+1dF4OjA1uQ7cFbds5PIyRW1Je8jGp8LO5FeZeNnzfxj/AKaSN/IV6avUD3ryrxi+7UYh32yH/wAeruRwM4+/Y+UeORWTaktdkHGdua075ht2tWZZcXTt/sdauG4ug8vvv1PYdM1PKQfzqlGc3YbpnmrTHJGeoq2NIhbOWPemg0Hnv+NJnJ4zUFEinA61IDwaiA5J5+tPHPGeKaETJgjkYzxUyKMcioF4wDUytk4zjFOwiZQAM5wPerEe0oQaqZ3KAT/9enxsxGAOO9UIm6Pxg5qwr7jEvdVP6mqeC2eePrT7Qs13cBjkLsAH4ZqKr9yxUFqakfUVdi6iqcXtVyLqB1rgZ0FxOtWY+tVkNWY6WgHS6OP9AJ9ZD/StOHm6hHoSaz9KGNNj9yx/WtG1Gb1PZTW0ehEjYNcr4nAfUYSwJEUY4AznJJxXVHrXG+IpANVuZCWIjVECKOScf/XrapsZQ3M+VBFukRgA4wd55B9AKhkXzQu7gnjC9setI0UkhV3UmPpwOhpzHEmE+YFckZ6H3rmNwVo0Xa+3AOC2eSfQDvULKzzQsDlRkbnPP0xTxE6xrvbndkD0p7BGAmIHTgk9BTERtEd+HceX1OeQfSnhYzJtcZOeQvP40xVjuo3SMkxsNq47YPWpBtgXe5wpwuaALCyqWIJ+ZyQv4UKodShjB5IGemarxsIpEjwo64wc8epoWTDYhkX5SQcnJHNMTHhQS2UHBxx3q2MJAdrqD/dxyfoaoxSqZSwbBOAw/rViUtsaNZfnyMMRgY7jPrWlzJokjjUruwdp5ZO+fWpdobIGNp9TxUEIWPcfO3ShVz6c+lSh0GUYN657fnQJHir3cMWn/bAWaHbu9yKx/Dt/GdQktxlWmcsrA9B3zW6FiEQiSxudg/gMQwB+JqS3QeaFj051Yg44VKtyVrFqMiYwmScBZQoxtwP50XkdzbQEWsTySIB8xOM/41PDbMGMmCh6n5s4qYyifejMFMfU+vvXM2mzpWxUWWZQkMow7AM3erJQGP8AhyOFDDFOEEUku9VPI3Hcf88U8Rm43A+V0IYE5/Kk7DSKhL8RyjG3sORURhLXDbmXgcALzV14jGyAPhR8uDzx7U2SNo8TJnep43HrSHYghGVDMQu04PFRwwD5o2+XPIBGM1OjM4l/dRE4OSxwT7YpkcizlEUGMj5RkZxTFYdHHIoBOBz/ABHtSKHkjkJPljPRqncjYwAU7TjnoPc1CCr2/mRfvN55A70WC1xDEZAA0gAxxn0qu9qsky+WcKOfl5JNWT/ekUx4G0FcHmozvi2GB/lZc9O9CugsMaPdgHI2nnA6ntTBDIzFGVgd3zY9KtLMgUuVy2c4UZ/GhQzyks/f5fc0xFOdFwQeAOAfU0iwqQFB2t1Jz3rQdY5IncHKuceoNQIqKCip8w43HnNUmJkDIF+RQeO/9aSaINDuCgEjnmrUNk8hYRxvIQcsqjn61HdRvFuEgAU8HIp2ZNyg1odmWwCOw6Co1gw4fbgd81qtYySaYj7CcEkZ4FVI1GShcYGCVHrRKLRUXcbJEi4/dqFGOW6Cmtjy1lVwzo3G0ZBqQSrKhwP3Y6AcZ+tPuY1VgYGVCwzj0NYyNUxkThg7liqk4Azxk1NnaHAIAIz15+tIwP2IMQCEbBQL1NIUQxlUBZgD97qPasjZMJZjHFvcEs5wrHv9apiSWWLvuHTjGf8ACrX7hijuR0+7njNMlBNxKEJIKDIA4BoQNlCQAAtncMcgnmod4SMq4LHIIA9KseWsrMg2B16hzjj2pkiyNH5wK/KMHC4J9zV3JtcNpbcy5CjqT6djWwjrJaEqB5gAUEc9PT0rGEiLG4O4ZAIJHHvVqyCGIsspDqPlYDg/nUSHFlu4LORGTtY4dVIyR9KrSL5JQqoJdtrFjkZqYndbN5rD7QACswPake181zHDI/l45LDJP0oWiG7FXb0h+UMR/E3WrhTyYxMVYrwMKMkZ71Ue3jVvLw4ZOVY929qtLI0ttGmNkq/eJ/iNS0NDJop4eY4t+9/lA5yD7VNbuWLrs+cj7jcZFPkkJKsIREScfKenHX2qIXCtKGj5aP5W2/eGaGPYs2+VAhQbixIQkfd//VT9qq4HzEshUEHnI60wXW67RoEZEzjJPQ49KckigB5XysZ+cAcn6VJRYRBlCykYTIJGOB0GKkntIJ/MklLxMqgiRT268j1oiMAi/fcoVG5WOTjtTPtUZLxJ5oGeh+8o/wAaV+wWGxSxS2iLI53qTxjp6fnVxHSWZxMo4GNytjaD0yTxmqE8sTzCKPKQlcM5HU4yT+B/rUhcyWbQb/NdgM5Xqc9qdkTsWoB54cFhiMhQ4P3wP61JHM6RKACZDycdCB0rKggm3COQgO3C7mwBWolwdgDMPkGAFHfH50mguPVzKhcEk5zycbT/AIU6OUtHGqESdyCcbR/nPFVFmaeXy4/kmA69MHtkVLDKN8hJG4ffI+6T6ii3YGStBJIxErI/mdV/u/4028UW+zYG81nHQ9QPT0qS3MkcLybhwcEk4Yim3lwwjtpAhcliG7qB1H0oeok9SywxbgbWZ2XI9xUUezc4VMl1+7njj1HamwESOGYEBQd2G7GpoB5lv5qqzKSQrFcMy+p9Kgq4+ymEVsrElmX5XYD3xU7Ik8CtGCYgCACCMn/CqZSeO3FrIxaeRt8lwvyjbnIH1xwantZVdV8wnzIiQAf58deKrYlk1rbFYitwVLAkgqMcdhTInM8kq7VHyhVyfv8A0+lTO22MCEDcedzc8duKrSQzA27r5TJGCZGPDKe2PamtREojZnyp+7yecZx2qwolmuGLxrEyqPlHOc89faoC6MgkIwSNpOMk1ZiYXMMiyqSydcn+Zp2FcjnnWOziWIBJJXEaktwBn88VDLaTyW3kNJZywjruaRcnt2/SnXRjla3jCgHzhjI7j+lYutWP2XVZLmXUzFFLEyARxF2BC4JJ6eX39a6aVNSV2YVJuLsjUNjcoGvXmjZYUBfZNg4BAGFwM9RVn7NKs2POJLsCzn5lAHoO1UodMudK8KXH2y4il3YbdGCFCl1wBnnH+NaFxKXuGiHzRMcnA/rUVqSg1YqnUc0RW8MsZCzyLtVztKrw3oP8a6rwbG66leFgSggGHPUkv0+lc408hiDOjuIgdiRjOAOnFdV4OU/ab+QjG6OPj8TTo/ETV+E6scGvIfFkmdUjX0jz+bGvXScIT6AmvG/FTZ1fr0hT+td3Q4WcteNlgPYmqNkx3zHHy7Rk1ZvWyzf7tVLU4jm/CrpsGhIfmuCfQVO7DcOvA71Xt+bhqkY4Y+lUxobuyB1pFIApgBGBmnKD9agZKvJ609G7Hmo1PHNOByM/pVJiZMDzwakByMCoeuAM1IvcCmguTA44yOB1qVGI4JFQZ6dqeMFc9M1QiUt+Ge1SWJBluCDz5mOepAArMne6Wf8Ad4MWOnfNWNHkt/tNw0nmeftOBjIJ9D6D3rGs7qxUFZnQw8nrV2Hrz1qtCIyMoT079zVqIc1xaHQWk96sxHBFV09cVZj4pCOrsF26fbj/AGM/rWhYjN4fZR/OqVuu22hX0Qfyq9p4/wBJkPoorohuZy2NM1xWtyeZqV2Mj/WkL+AAzXaqMsB715xfkNqN27nahuHO7v8AeNaVNiKe4xZG2hXY9fvE9fwqIwyJLiJ90j5YEngH0oly00bRjMQjOBjBYnp16CljhkK7jgMvXB5Oa52bkzzfu1RkaRgMA4xk+/tT0wqEn5kHy4x0FUZZJoH2hSyAfMoPPvSi5KiTY25kIUrnoSM4/KgCyvEu5cKAcDb0I9KWYLsUkFiORzyapm7yNqseCeAvQ0PJLCQhVWGOh447mmhFs7Ztx34kC7cKeM+9RRQ+WHcbS2Mtt70yLMKEhSrknAboT60kk+3cVy0hGCEGcmmIjtwzSTGR3UdRkdR6fhU0ZkSVnWXdGRymc5+lIkqupDIxcdiKj/dhyqDb8+SAcZ/+tVXJaLRLPE5idlxjBznbUUMkkoMZZGwAW57+tMT7sinBcnOM8H0pGkIJ2YVlxvx+lIEjjIxAUJjeQkHr94E/j2q26edEvysMdOfzzUQktY4isc6x8dDzj2qCe9hV0AmZn6HCnBrJs6kiYIoc45Q8ZHWgQ284SM7eT8uTzVf+01dQrA++FwaRdTUDYsR2jsOAaWg2izGBJIQwKRqMHvnnpmnSQBvmONq/dUDv65rOXUHA2rEAgzweaV759qiNeR3J6UJhy2LioyzHKPKx6segFNkeIqBMflJwF7Gs9bi4KgGQr6rnrTXmnYrjGBxgDii5VjTN0YiGhjQsTgqT94VJdXcRCsoMLsvIcfdI7H1rCdJC4bcd3TinSWsoQeY7cDkbsmldCcWXkvonibcihTkADv7017mKP7u3bjOFxx9MVnpabVw7kDrk04QBjle9HMg5CRL0GWRWcMpGQ2Og9veluNQh8lcQs2OnOCCP6VB5GzJzkk9PSlZSByBRdByiJdglSUJ9h2/GgXbZb93yenakWIN82OOwpwVFbGDnPWhNITjcR7qaUKpjAUc/Lkc05bibaowvA645pxAVSGJwO39KaqjbwTuNUpi9mTacQjSGW7lg7gx+tVpy+/KzO/8Av80oG1ueTnj3odQRnPsKv2hHsy1OEbToyt1db8/NGz5RfoKydjKxIJIPY96uSBvIVVII659aiVGwcj8BTlUuVGnYaJZPL+Q4+lCzSDdkAnbwT2NSGAqoYAgHt6Vah0ua9yYNoC8ZdsZNYOWppy2K8FwDDiTcz5HB6H60hui0pLqPQDFX20C/EZ2pE7Z7SioG0PV1GTZFj22up/rQPQrSTIkZKKMk5C9lqjc3dxJeJDBL5fm/ePbFbllo8jXJTVLW/ig8p2EkEW7LhcqD14J4rmriK9ivd5srgHyxnETYBxz29a0hHqROXREEzubwRSSkhH2b84GPWnnULa1zEsry7TjJHT6Vly/aGd0dJNxPIZD1rpNV0bR4NKF1YzWABRCR9s3ShsDcME5657VryqTsc/O4mTNfvdxukrOV2jZjsc96u2Wq2SWkcVw0qSKPmbbkZrIgkR0cLknPBUg1JFOLXz/9GSbzoWhPnIG2BsfMvowxwe2TVOkrEqrJM0dRgNrbW9xFdySxXHK7hjj1q/bwSaXrFqJLiRobhGXO7owGRXJmWQJtCttxjk5wKsy3lxcrD5t0z7F27WOdo9BUul0KVTW5163MEeoRSXU0PlqTgB+UGPaq51WzaZJBcum1zn5SSR+FcuZnT7ibgO+RTGvWXJaJgBzUewiX9YkdZca/aSFfKjkBDkksMBlx0qC31S0hZ8Kw8w7i2OnsazrrTtRsIfNvbQQrhWCtIu4huhwDVZy0cMcjICshIXDAnj1HamsOraB9YZ0cWtWybQrhUB6MDzxUyalp6ksk0Sll5BJwD7VyrS/ufMWLqcAk1WeecLkRgD2NL6smP60ztzc2puYWhubZ8rtbe3BHuO2KtLJF58jxOp2RhTIDuGM5z+Fef21yvmHz4mcAcqHCgHtV6xmW3t1kfewz85jPLCoeHXQtYl9Udpe3rBwqiORJUJZxggHPYVSl1Oyh2M13JMwIDFBlsd+KqX8lnbwxNb3DYc4kZvmKLj0rAE8EaW6gqxjlLPuYDeMjA/IGpjRXUcq7vodnHrVnesDbALIoOBIpBA9c0ou1t2j+1BYth3NIqlmYn0ArB1T7Qrz3tuwOmKy7ZV4A3Dgcde9W7vwx4o0vVNKt7yz/ANKvjus4hOreYRz2PH40/YxuJ12lqbcWtW90hkkfCPxkEKT+FWLeW3liCC4BIXPl5BCj0471l6dpksNmguoI4pmLLtlAJI/pVe0jFv4gW3hkAy2wsBxnHI/pUezT2K9odC6xu5IbIRvlYjjp0olTyLV5I/k+bJUZIII6Ypfsn3WL9DnYowCfelmjufs6eVEmVlyVJzlfX+dZ2ZpcW3DrLGTJ5SOuGJXkA9/qDVm1MzNvtbpnjBKlgA2SDzwe9VLaOBZPtCRtGQcLIzcken0qwZHhlXySRESWYY4HuPc1G5RJLJDqkjrBqABODlV5yP8APNXQAHhbYoZMfd6DtVFwLWWM2XkbJpAuMZCY+8fpz2qZUkhmkt7d90jMZCzdPp7Yp8vcVyZ4UYLvjbO7coIOevX6VZeJTBIr8Ajqe9RZdAglk83HG/Hv/hS3MpWMsjqV25AxnI9QaLITbK8ZZGBiYAYzkjOD7U17hxJEEWQrKTlguf8AgWalCvKAfMVIdgAVRgk+uaijFxHcFYJ2KDB2t0UdNq+goaBMddsY/JnRDN5bhgC23IHb61Rvb6y1OBVv9DnniifeuWVgCO4wRmrM8Mm2M7mkct1kOAAOh/8Ar1YdAljJhcSEkISOp9R7ela0qrhoZ1KanqyvqOurrFh9kS0uowxjVpJECqoDBvX0FW41Luu2Z5N4Yh2IPzdQMd6rwm2uPNAd4cxAfOmDgY557Z6etXI4vLuF3OWyc8H7v/68U6tT2r1CEFTVkTQwOTJu+ZuoPQZrq/CKhVviP7yA/ka5mMFDNucum4ttP8PoB6966vwp81pdv6yrx6fL0/WqoRtIzrP3TdmbbbyH0Rv5GvF/ErZ1qT1CIP8Ax2vZLw7bKc+kZ/lXi3iQ/wDE7ux6MB+grtucT3OXvWOWyR061FbjMDkf3sUt4QS1MgOIG471cGAkHMz/AF6U4t8xP+RUUHJcjuxp5wFOabKQhYE0oIPc1HyO1OBx071IyUHnn8aXp9KiB7n8KeG7c/SgRMOuB6U9eo6dagGcg5p65PQ81QFjPzD171JuIOBjpVcHBxjmnsQe3PUVSEyQnb06VJpUavHv4JLEkj61Rbf55lWQ5242nkYHatrQ5raTT3/0cLckgswG1Rx0x+fNYVWXBampCOAOauxVUjJ//VV2IVyNGxZQZAq1HyMevFVo+1WogSygdSQP1oQjsAMKo9ABVzTRmSY+4FVCPm/GrumD93IfVjXRDczlsX0PzqfQ5rzMRoZpZX+Yu7fTqT/WvSJX2Qyv/dRj+QNedW8TQoPMZSVGTg9CaqqTSBmjLeX5jF4xlsjkj60E7FEgicoO+efyqtJPEk7p1aRSSM/KAOM/jSSSE2EZ8wl2b7nqM96xsbC+ZM0m9YyFJ+RWblh3PtUYiSRA8Sps3Hkklmz3H/16c5CHCT4ZuQNvGKIki+0bomGOMknGT7ChCYMm2NAJGJYkAAYPv+VPiZQojcFyozuI4HpmnIRvcALwTwTjP/16kmk8kK0jZH+yOaYIjm8xioePgHIAPaq8sg84eWcYGTngGnTzo0gyPlIwVzTppk1AW8LRg4y3PX5ehNArj9rbVcNl1wT6EVCNjsWOT16VOSluh53E/wAIPJ+lRqY14B2P6Z5NOwtyuLy0tRdz6jdywWtvHGQ9ugZ3d3KqoB+lXLOXRtSjlvrbUb0pcOd+62ThhwRjNZgsYL1NYgnWOW3klhBR+RwpbH588Vz9/qr6RqOl6VpgtoLR8b41AIG58dc8dzmuqnCLirrUwm3zaMprHlSFA57kdad9laRFbPA/nSrJkY24pTcBV4cA5xzXka3PY0I/s+BgqBnsD1pohKgb8EA9c9KeJ/m2lvyppB5XII9c002OyYxECEgfczxSsAuQCCPUGnBCNo4xjtThGVIbA+tDYWZAyEnLKD6Gl24UngEjt2qb5mOenvmrkWm+aq5PLDpkc0lJBYzI5DwefbjrR5kpbe3QDjir62FwiHBQqewPzVCI12lmJwvUAc0nND5Sv5e4ZBBB5poiYqVC9OeKsMTG3yqro2CGHp6e1MedSpKDYR0Dd/pS5w5SMJkDbnI6mkEWcbhz2INIZHSUFACmQGJPJJ9Kk8xlypPyk/KSORTuw5UMZduCTzmhVYnBxz6inu0P3wcS/dVgOCfp/Wo4IZpIj+7YA/dIXLDmhcwrxQ2WOOOR1cgMOqkHIoAiUbWJRiMgsDir0cV3IGTyHdc9x8361bXSr6eJY/IK88hueOwwKajNic6a6mUYXWNWRPMBGCwP86k8oFVOMqeo7itpfCl9KmFG1egDLgAfia0IPCdwoUPOqBRwB/8AWp+ym92S60Fsjk3jj6gkx5ALBcY+tI9sRkpyw6Hp+dduvhCFs7pyrHnKLn8s8VJP4N0pIiWW4kJOfnmOPyGKpUPMn266I4AK7yAqNxAwy9B/+up47jaFZCwXOGVTjP4etdiPCumOi/uHUjusjD+tRP4NsgP3DyxvnI3PuX8qHRT6jVdW2Oci1GMHDy9Txj0qwb4qjCNypHPzdq0r3wTNOiraXkNuR13Iz/zqjJ4N8QKSUu7OY9RvJX8OaXsJdJAqy6xHwXzyj5bkBgeef6VLDq120gjFyGbnIAxWcPCniO3diLW2kz0KTA4qnJ4f8RRXAmOkzvtH8DAg/jR7Gouo/aUnujom1S5VgCY3ycBSP1NRz6jhgktlZTsxwFEWT+Oelc5dQ6yqgtp91C4/i2E5pjz3KEO1neFwcbmjIx/jS9nVQc1JnRBNKnU/aNCtH/vERgD88VAdG8J3OS2iQL/eKORj8mrJN7hHLSupI+VSwB/Ki01SMxIP3YY/fwv5U2qq6CtRezNWTwv4Vu4lTyLqNBwuyVgP61Vk8BeGZGJS4u4hnGA+cfoait9ReNAjbGJJ+9IOnpmrsN+yIUIiXdgY64NL2lRB7KD6lCX4caM4Hk6zcREjuitn8wKgb4XKT+61xGH92SEc/k1aE+prBOAZWywwe4/+tVlr7zvLKjvyc449ie1DxExfV4hf+G9XvtMNkTo0mFCLIqSKwAGB3IyPXFcq/wAM/Eij92tnJ7/aAP5iux+1KkQbzWGCQcDg+vSnR6miZHnbSP7p4qlipIh4aJxD+AvFENs0LacsmWBBjlRiv0OaoSeCfE8RLf2FfN7rtI/Q16nFqsqhd0672OAB279Kn/tidJANyuDjGOp/DtT+uMX1U4c6RGnhGK1nt7q3vIojHIj6dJucliQdwGGx05NcvCLm2t1jezkEinAUxsM/mK9tk1i4tG2zAIwIXhu/9BT/AO3JCuXiZ1xuzuzgfjTWKQfV3ueR6Tqpg8RaVNNBGZLe4EmyTCq46EHPGOc16pP4ni0OznXU9Ls721mI+z/ZY4WIP65BGO3FTR6rZXMXmS2ULAdMxIx/OktpdBspTNb6db2zlSDJFAF4PbIpxxEN2iZ0ZPRHkniLVoNRlUwRSQxE5aAnKZ7YGOKr/wBoanfatpjLqJluUZVt5biRsQYPAJbgAY7cV6zc6X4Nv3Y3Om2byD7zFWVh9cYrivEPhewbWJRpnkWlkiKFX55Cxxljz0Hbr2raOJh6Gbw835mHfS6vqak3V7FOpJ6cjPsO1VrK5ks5kDyLuVsh/wC79K37bwxbKhJaWVAMjdII1/ED/GrVvpNuJwohiUY4Ea9fxPNZvEQNY4aRTTX74tmFXlHqygKKsw6tqt0D5v2WOMjnCEn9KvLp0SMNsallPcZqaRGTHyjHTgVjKtHojdUbbsj+TyYlKvJEgIUZOcmmXLNJatG6MucY2nkfSrEQ2cOpH68Vat7VZ0L44z+YrDn1NbJbjLy5LwxKYyGDqc5546VZivibsFwUBXqp6+v4VVkhAmBRQURjnJ5NKskQkJGSG447UcwcqLsGpDfJuyPnOCFPSmpPHFG8aTfIp+UFeAOuPpUGAQSvIPQ4/Wo2gSOMA8knk+ppqRLjckkuIjGgJXZIc8Hlfp6GrMjwmTzIWbyyQCpOR064NURajhuGOc+wpXUuSQowO1DmLkJg8cZKx75YyckO3zKx64PcVZA3feJ6/ez1x3FUobRbgsSHiAxwOv50SQmGZ0LMVzxntmqT00JcdTTe7sgrKW+4nULjGOeDUsZtzsxIpMi58snqKxhE0szRxlnJH3R6U52KurMBIVGBnGR+PaqSbIehvBoxH5KhlZTldozjPeux8Jg/2VMxZmzO3LdeAK45VHlI5dYd4xsPJb1BNdl4TXboCnIO6aQ5H4D+ldNJe8YVfhNPUP8AkHXH/XM14l4hbdrt9g/8tcfoK9t1AbtPnX1XH6ivDdeP/E6vjndmU11M5Opzl0dob1Ldaji+W3+pzVryknlKMWAAzxUc8SwqiqxI255qoDaILcDy+ecnNOfOwemaZBgQ8d6WQnC+lMoQnpx2oFITzR3pAPBGKXPbP0pgNOzigB4PNSA8g/yqIEY708NTAkyc9v8AGgscdajzg0jNnvii4hZH/dsfRSc10WnJ5dnAAf4F/lXMSnMTjPVcV1tsNqIPRQP0rCsaQL0Q55q5F0qpEMYq5H0rnNCzGPer1mu66hX1kUfrVGOtPSxu1G39nz+lKO4mdR1bPvV7Thi2z6sT+tUBWlYjFpH9K6qe5lPYNSYppd44IGIW5P0xXnDSLF5aFl+b5cA5Pt+lega4T/Yl0oAJdQmPXJHFcNMixyqyRlT1J2Z4706gqZGjonlxM67GHy5702PY0vmgIQc5OOpHAHtUVxHCZVuyqpjKRjbng9fxNOPmTyGNcDHQdB+dYo1HMpljkSUKjsO/apmSAeWV2Ejoaryq85GcqyjBbPBpSSNuNvBxvHSq5RXZLNGCwYq64wSQAM1CW85Quz5GyPmOMU1pnNwkXDtj1pHKFgD/AAtgc9TRYLiTshk8rGCEBz3anQbWlMhwAE8sNtwR+PfmotxIZ8ZeM43HnP5UkYXzHkY/Ljqo4BpASylshrg5OMYXpj/Go5YDGWkWQYAwB3X0Oe/PrVktlFIGe+SOahlTzYWViDk4JA6igFqUdLbfZXrO8ccjXhzGz4O1UADc9jzWH/wg2l5JSW569plPX8K6drCGRV3RI3bJFZ9xptnCWDRqFLDBAwQfauhVrKxm6epiRWNsELBZWPqWxilFnEQSlqr98MSc1DNdSyxYFuZnHdUPFTRWd5dIVa0uTgfKFU/pXmWn0PUvBbsI4oQ48xGjVu0YyB9fSo5Ng3IhDYGfwq1Ho2q4H7jygSMiSQLUsPhi4PWeAEtlsbn/ACwKPZTYvbwWxnvEsePk/e4BAXn8alBKsgyu4jlfX3roIvDsxh8vzJnOc71hwf1NTw+EsKQwkbd1MkoB/QU1QfUl4pdEc1dspjDYBcL26H60+2maO1hfBDrk8D3/AJV10HhO0iAzFBn3Vn/ma1rbRLeKNenHTZGq/wBKqNBLqRLEN7I86SWS4hWRQ5J54UnFQyaXfSuwWCeMPgsztgE/jivS00y1THyFsf3nJq5FZW0QBWCMH12jiqVKCJlXmzy+Hw/qDDaEHI7Et/IVbh8Hag7b5Dt7f6s9PxxXpQdR0B/CnqVbpVcsCPaT7nAL4ILursDuXoWlA/kKuxeDIVbfJKu7vwXH6110iAEEd6IvvfhT07Cu+5z0XhbT4+qsSP4gAp/lV6PRbVBjyC3u5JzWuQoJY8GmrICO/WgRSS0hiGFhRfooFP244qSa7tUYpJMgYdR3FZ82r6fCSDdKzDjailj+WKVxpXLmBQFP90/lVZNR3LuhsbqUnpuUJj86SS71CWN1W2jg4wGMmWH0oGWwpDYxg4pbhf3XrWfb215MoL6jKCOyjpWlN/qhQwKKKQopwUnGATT4V3Yz0x0qZmCbfr2pFEWw4yVOPpRgVOJlzjkVHd+aIS0CoZB/e44phcbijAJrNjuNQM3zRq691AAz+NaKzyxjL2cmfUc0AShXHI3D6UEH+It+JqE6rEDhoLhfcoakXULWRclmx6FCKLoQxrWCT78ELf70an+lQSaNpsv+ssLZv+2YH8qSbV7O3fazSHPTCZzWuiBVBPXrmmmxMwH8JaHKCDpMAB67QR/WqQ8FaFpQlurKyaCUgKf3jMu0sONrE11vmL2zUdwVe0f6r/6EKYjAk8J6WzNiJ1yc/LIf61E/g/TmUKPNCg8Df/8AWrppE2scDiliH3vwpBdnInwVbEYSeQfgKqt4AjEvmK4Z/wDb3Y/IV3h2pk01ZAT6e9O0ew+aRxS+GbuEkxrbsxPUEgn8xUT+H9S8wt5KFccAOpru3jyM45qMAVPJDsPnl3PPZ9A1IY2W7bV6AHOeckHnnPSkex1GKbLWNwISuGDIcD6da9IWNU5OM+tLuX0JodKD6Aqs0eWPDdKwSaNlJJOQpHfih3eS3eJ/k8zKs2ACFHP6+teqAK4xjPtVeSzhz80Ubf7yA1PsIFKvM8rbzw25LiYEYwyDJI9D60+3uxM935jGddvlhHQqM+oFei3GlWTQSZtYvunogFEmiWDja1tGe3Sk6EGNYiSPOoJZHUo6ALgEHHHFO86Ivtlgjdn4VUGDj3xXeN4b089Iin+4xFRr4R08yGQK6tnOQev6VLwq6Mf1nyOJlurZSLeS1uftD8r5bFUYD3qQeUqCUWtyLcAc+YSB712Mvha1P/LQg+m0GmJ4bZUEcd0VVeg2/wD16TwvmNYnyOSNzDKJJoo2jj5CsBuA9s1b06SF45QJH2g8gLnnjjNa9x4VuljKxXEe1uo2kY+mKZY+HdQtEk2mNt75YhsZ475FJYZobxEWjC+RdQlXgQkn5jk4P16Crj2scSBgU+mOBn3qw/h2/gdWCu4Byy7gxbnOOopHtL3eijT5lTOGG3Ix+FS8NIaxCKBliRyYwrjO0sjjGamltmBG+Fxk4DYBBOM4qe80zdGuyzZWUZ3bCCOc46VRaS/F9EoR1gBGZJO1S8PNFqtBj5rdoct5ci5GQp6cdfoaI7S5dPMCMR/uEZq1c3DifzkIyv32YdRjtViO9aVVEsytkDaMEHFHsZC9quhm5kiAk3BU6ZPenKnnskjENnByeB+VbWl6JLevNPJ+7hdsruHX8K0LvTLa0aLy0y/OXbkn/CuiFDqznnX1sjBFpNNgRgRR/wB48H8qbJYeXfxxKr48ssSRnnPWuijhVVBI59azrqVReB8n5UwT7Z/lW9kjHmbZWEZYxb3IjUkncPmbj+Vdz4WyfDtuSACXc4H+9XGQwxzwyYdnBPKkYwOowe9dv4diEOg2yjJBLsMnJ5Y0U1qFR+7Yt6gcWUnuVH614Vqwkkv7llRmBkbBx717lqrYsT/vr/OvDry98uaUbc/MTnOOvNbs5znJZGhbehxnK5qN5nkjVnOTtq5bkBueu0/0qDUWxt9o+P1qoDIk4hHpgYp3lu/zKjMOmQKs2duJEWSQfKOgPerE1zFAdh6/3VHSgZmNHIuSyMB6kUznOa0kvY5ZAgypPTdUV3bKFMkY5HVRSGimD7U9QznCgtjsBSQJ5kyp0z1+lajvHbR/dwuQMAUXAoCKU/8ALOT/AL5NNU8VeGoQkgYcD3FSTxrPESAC2MqaYGdnmmbs96Qnk03vg0wHH5lC5GWYD9a7GMYOPSuNjy08KjvIgH5iu5tIfNck/dB/OueruaQJ4VLfdBOPQVejR+6Nx7ULIkS4OB7CrMM6OQORmsChsYwfatbRxnUY/ZWP6VSeMH5wOe/vWpoMe67duyp/M047h0Ns/dOB2rVtVK2sYx0UVmyELGw9ugrWiIEaj2FdEDGexleJiBoh3NtzPHg+4JP9K5mEG+tzNAFWVR8yZ+8BySB6+tdF4p+bToE3Y3Tg49doJxXES3wiaQw/eAzhc/IM0TaT1HTT6E5SPaUALDrjsBSGRJUGzeCG28Cp8LLaJOkpJBxLGeqnPBHqD/OoGlkUj5y3PXFZvRmmpAuIpZFKysgUZJGfx+tNkdWYwoCvAO70q7GzkPjJUnt3qEAQIyYyWPXuaXMBWELht7FlKjIIBGfT86RHKsrldyH0IqxG65YYPPrUNza/KJBlWAxwcZFNMRAZ0AZ1TbG/JA7n1pYAEkk35ZW/hY4Gf8aRYSZAeSVXCg9BTjbvK+ZD8vHHvQBOV3REnPlEc54OKcylUwoDBjnBOKik84PlBjDDjrwKZIzMw8yPOG3DPVTT1C5bDYTPzFVH3sVDcsV8iQxhxv645Ax1qtI5Zd3Oc+vA+gp6XZCnKfOnQjp+FIZ0MemKg/1rD/cULUg0+Ag7vMb13OauYpaXMx8qKyWdunKwxg+65qYLgccfTin0UrjsMxSgUveoLy7jsbdp5QxRSBhRzS1GTcVNH9wVhR+I7KZiEV8jtkVfi1IyRKYbSZ/qMUJg0Tmnb3ZcYzn0rN87VJSBHbQwAnq7ZP5VYNveMh829Kj0jXFJAyaaRLbb57iPdwue/wBKI7y13gfaEyeAD3qhLYx/xSSyN6sat2tpArD9xGGHOSMn9adguW5e1JEfn/CllH3aSP7x+lAugSnLAe1Rr0P1p8mS4wM8VXa4hi3CSaNSDyC3P5daBoY9nBLKZHiRieuR1ojgijkxHEiDPZRU0cysuUSSTn+FP8cVDmczfLFGg3dXfOfwFPQWpZlLbDzVcqcdKlmSRkOZio9EUfzOar+RHkFgzkd3Ymi4IWOSON9pdRkHjOTVmb/ViooQvmAoFz/sgVLN9wfWl0K2ZWgOCM9xgVJKq4Vmbbg9TUChiowPyp/mOuAefY1NyhwUEZV0b6MKDvZcc4+lOWRM8xr9dopZLeGVcNGp9D/+qmIgjiIlHBFTy7tmAe9QRQIJBt3p/uuRUs0ZKgiaUHpyQR+op8wrDAXA6mnCV19x70zZL/z8Z+sYpwWZuFaIn/aBH8qV0OwiRiW5V2jUEegq87YTHrVWP7Qki7o4j7q5H8xUsryYBMDdccODTuKwtMnJWH6sg/8AHhSCb1imGO5TimTzL5X8WdyHAQkn5h2xSAvyn5SfemRH71Qz39rGh8yXZ/vIw/pTbe/s5d2y7gPTrIAf1p9RdCpfpdtMxW5YL2CkrinxG/RFXEUgAxln5P1OKtOElc7HV/8AcYH+VHlMvUEfUUcqYXHRzXWwFrdW/wB1xTRcuJsNaTYz2GamjUhOtNXd5v4mnysVxHvIyuCkiH0ZDVVNR3XkdsLdyXON6MGC+59Kvu7qMiokLb9xAFOwXLKKwPIp0g+UetNEjHoOaCzEYIoERzI32eQgdqlMZBPHeop5dlpLx0A/mKnMnzHjv60BqMKkdalUYUVG757dKZOjywhVfaCOeSM/iOlAAc55o6Gs+2E8e7YAc9pJmbH0z0qz5t2DzBGR/syj+opc3kOxZLEjHFPjHy/jVczTL1s5Pchlb+op8VyNp3RTDn/nkafMKw5xljSbAaie8iBbkA+jZX+YqK2vxcXZt/JZSE37wwZMdhn1oUr7BaxoFQU/CoBEpYEjPNWcfu/wqMfeH1q7kkNzawNA+6GM/Keqj0rOkto4tDt1VFBCRgHHtWxdYFtKfRGP6GqF5/yDLf6J/wCg0XYnsS6auLNBj/Oaq6qcTRjHGDmrtgMWifSqOqH/AElQey03sQtyJGBjGeeMYrMmgxeyF2UwugUq3b1zV3Dr8wBH4VRa4kW6mbG4AKDioZohGDW8eUb90RgMozgCu30Bt/h7T35w0O4Z9ya47ehXZu2qcY9v8K7jTV2aVZr6Qr2xV00TUK+tts04n3z+Sk14LqDZdueoH8hXuviJtulOfRXP/jhrwbUjiRjn+Ff5CtGZIqw8y4/2D/MVFqnDAAj7g/nUsJAnUDr5Z/mKg1X749cD+dVFDNO3AS0iA/ug1nSWtwzElMknJ5HWtCI/6NGAedgx+VUG1CU9k/I/40iiL7HOesf6itNctFtk6lcNz+dZ51Cb+6n5Gni6ujyIQQec7DRZgQWrhJ0Ynjua05oFnXDHB7EVkfNIzFE5POFHSpknnt8A7tvYOKAJZLKVclSrjt2NNM1zCuwsyjpyP61NHqI6OmOOoNWx5c0XOGRh1oAxs4GaTP50si7ZGXdnacZpnemBPZjfqNoD084Z/DmvQLEAQAjqc5rgtLXdq1t/slm/IGu9sf8Aj3XH+ea56m5pHYUNulbJzzVmM+lVQoVyM8A1ZirEsvpM7DBC9K3tAGPMOP4B/OsKKByARg5FdDoI/cSt9B/OnC9xS2NCT5vxYD9a192AKyQMyxr6uK0i3FdEDKSMLxVMAtimcHc7An6AVxVzMIPPY/uweQQec4rp/FRLahZLtyBA5x7lvT8K5S+hjncvHJH8p+fLZy2OlZ1HqbUlZF+yMkCDzA3zrxvHUGlkVUGByhzsye/pUYCT2MuTIJN2U2kY698037UzRBJAMZ5X096Ts0DTuW7MlgwBP4imXKb5RtJ4HIp9ofmIU5bjoadKqG4Zum3r+VTsibFVVZc4PA7VamRfJfd6cVBzv6gA9quzAmBvyx60IGZ2Mc9QO9Sx/vFBOBSkcYIyOlMwBgDnAqkxMsbe/GfX1qOVFbAB+opNrlcjnHQUq8N8wxTTuTYhe2AAx+VRMipkMBnrWjvVicg4+lQyCNmPH596dgudGKWkHSioNgpaSilYAqG4TfHtNTdelRyyRxHMkiJ/vMBTEVooliA+RQR3wM1ejyYxnmqguIpATF5kuP8AnnGT/PFKJrnGEtwo7NLIB+gyad0FmSL94c96nKbxgcmqmy4YfNMiH/pnHn/0KnLCMfvJJZR6SPx+QxSuFhzqsZ+d0X/eYU5JYwAY0klz3RCR+ZoQqmNsca46YXmlZ2ZskkmhsLCzPMYxthVTnje/+FRRJcMx3zqvHSJP6nNSF2IwTQrFTkGlcdiOe1jkYeYZJBjGGkOPyGKbFDFEW8uKND6qoB6etSsSTk01erUDGm7giYpJMqvnkHrVSbU7GMsTcoTn7q5J/Ki5tY5LguyBt2N2e9LFbQRAiOGNO/C0O4kOj1VLmMm3tbiX6rt/nUMqalKrKq28KMMfeLHH9KtAkHO40/zTjoKA9DNstGSLmSV8+kZ2j8+ta0nEagdBxVdpcD5mAx71Xl1S3X5TKGI7KM1EpRRSTZYgbHB71JJHvxjrWHJqzqQIoTz3Kn+WKYupXM24CVGAOOO1Z+2iaKnJm5sI+8Qo9SajuLmNISqXGxh3HNYu93GfM3DuSetULhQ75M3A5x1AFR7fsivZdxw1ZrW73pdNK4/hLEj8V7Vqr4iZ4x+4RiexOK5hrdI3YtLOSTkZPB9xU9vKybiyAsRli4JxWbryT0NlRi0bUmt3obAt4B6FSW/nQus3q7gVjB9QOKx1vJX+ZZYAgHyg9c/0qvc3JYJ50kSKOQysc/gO9R7aXcpUo9jWn1zUlbzBMFjUdRip4tZu7uIbLuQZHQbQfzrBJWRdy43fofz/AJ0+B54NwSP5WHLHGDU+1l1ZTpx7Gu95qUa7vtUsn1fFSRXuodZL1mB4XaxGPxrNS9uMFQwA6/dz+AFOaeeX/WIQRwAR97360vaNdWJwT6F651m8Qqkd9Mu3lsOefpSW2pXcokeS7cqMZ8za39Mish2kyyIV4PzfLjHFXdKihDSDdJJJn5tyEc/1HpTU5X3E4RS2LcmblAx8pien7sDj6gUyPejZWUxIDj91Ic/zpJ59kjrmNVHA38A8dP8A69MgurpzIGigVTwpR9xx/LFP2sl1FyK2xoPq13CCEuLhlA44zzUMGtaiqljcjC8ktErGqLEl/uS+Z2BAw/054qSJSQGClTnaFY9aHiJ9GL2UeqOii1aeROWifj+JMfyNKmpygjzBa49VZ1/mDWMoI3DJVsdKVboShljIwvBLA4BrWOKl1M3Qj0OrhllZdyW6Sf7lwp/nikku2B2tY3nvsjD/AMjXKG4diSrIjAD5lJAI9zU39u3Vlks6zxjqknBA9m61rHFxejM3Qe6Ny7v4BaSq4miPAxJC4/iHtUv9p6e7kC9txz/E4X+eKrx6nDf6dK0DMrYXch4Iyw/Me9acn7xj5gD8/wAQz/OuhO+qMWrbkYmhb7s0TfSQH+tTxozpwpI9QKgaCBhhreAj3iX/AAqv/ZOmk7vsMQb1Qsn/AKCRVJkvUtPbkNkce1CQtnJPHpUQtI1/1cl1EPSO4YD9c0GCcD93qFyvu+yT+YqrisTyFguB1NEe4L+NQ+Vc7f8Aj+3N6tbr/Qimgamn3ZtPcf7ccin9CaLhYkfdk/WmxJtYkDGaj8zUAebK3lP/AEzutv8A6EtL9puF+/ps/wD2ykST+oouhWZog/u/wqNeo+tQJdsy82t6g/6aQY/lmo21KziOJJmjI/vROP8A2Wi47Fi/bbp9wfSJ/wD0E1SvuLG2HsP/AEEUl/qdq+mXPl3kDP5ZCr5gBJPA4PPen6ku2KJfQkfpQhPYsWX/AB6p/uis/Uf+Pz32ir0BK2yY/u1nXhJuSx67RVvYzQm4Op/WsiSN1upcbuuQQemAOKvFypO09azZb2RPObAG185zgY4HJ/Ws2aRJjB+6c792FyOen+TXoVoNtjaqTkiFM/8AfIrze9eT+z5VC7WKnG3ua9JgXZbwp/diQfkorSkRUMbxZJs0aY+kch/8dxXi97aecdwcLwB0zmvWvHcjR6JOUJDC3duPqBXjF1eT9n7+gq2ZorRKVvtpwSq4/WodW5ljHsP5mo3ncXfmK3zNwcimTu0zEyNltpA7VcdhmnZzhlEbH5h09xUN1ZM8heMjnkqT39qqDIwR1+tTLfzKMHax9SKRQsVi7N+8Owemck1bnmWCLjGcYVapG/lIPCZ9cVWkkeZ9zMSaQE9pKIp/m4DDBPpV+5gE8fBww6GsgdfSp4ruaMBQwYAcBh0oAeLKYtggY/vE8VoRIlvCRk4AyTVD+0Jv7qfkf8ahmuJJvvkYznA6UAJK+92YZwzE1at7SOWBXLNk56H3qjk1Kt1NGgVXwB0GBQMuaUuNZwOiK45/ACuzsJAB5bd+RXHaFl7+d2OSI859y1dREfzrmqbmkVobDQbzuXr3HrU0FsxI3YAqrDcSAAcH61ajuHP938qzY9TQLhEx3PAxW1oJxaSZ7ycflXNoSxyxJrpdIGNOX3djTi9RPY1VTNxER65q3g96owuftKDrhSavAk+ldETORyPidQ2rnL7dkCAH1BycVzSxieQszrEjMNz7chR0LfhWr4rMkmvXGJFVQsaEdydtZkHkCSJEWSPJJlWRwyhTwR+XNZv4tTdfDobY0qFkWIapC5bP7wDj26+tU7nSjaXC2/2iGdpV4MTZAJ9asvaaOqL5eqyyKwAAaMAY9elJaadbiSJ4NUiMgbKqUOSaqUeyJjLzMywuDHPJDKCjIQB7Vecu8jdQQRwB1qXxFpsgjN9bjEwx5oXofesOw1aa93I4IKDhumawbtozS11dGoqY6qcjqSKuysggbcPTmqSzgp8rA8dhU5mLKA247h0AFCZDRGoRujYHrUjRrGw549qQhPLLMGA9hUiKH3YJPtVJiaFWMbAeB9aQQM06xRjc79Oaebf5ANxHfjtT7KDGoIWbO1S3XpxVx3IloiOW3u04MLN9OaiMEhYfuJF/DNal3cTwS5XYIj0JHWs681m4sZlFwFWJwNrP8ob6H1rSyM7s2CypgM6r6bmAqH7ZCWKoXlYdVijLH/D9aekEKsXEMYdjkttBJP1qQknjPFYnSRLLM5OLZlHrI4B/IZppS7f708MQ/wCmUZY/+PH+lT55pM0tQIhbLkmSaeX1DyfL+QxilS2t4j+7gjXvnbk/mealpM0ABOTkkn603vTfNTdtMiA+hYUkksUa7pJUUe7UXAfSZqlJq9khwrvKfRFJphu76bmGx8seszYNK6HYvSSpEu+V1RfVjgVGt9aOQBdRH/gWKz7mzurtALq4QrnIjReAafbaRZqP3kZlJ7O3H5Ch3DQ1PxopMqijoABx7VXe+tozgygt6Ck2luFmyzTVPLevFZ8mrKPuJlf7zHAFULjVJVYhpViz61DqpFqm2bjlQcsQPrVWS/tYSQ0oyOw5NZElxI8ZPLccHPWoYncY3OGI7gdKylXa2RoqPc1H1YNjyomIboSKrzXN26587yB/sgZP51WZ3l3bQcf3iMD9KYNpcFnPspHJP9KzdWT3ZahFdCQSyNgtyp7vyf1pJ96JjgZ6FeP0pH3Rr2JJ6A4xTGExAOOQODn+lZ3vuWIk7BCD8xJ6FvmoabJwcMR05xtprW8ygMwKc53Fgo/LrT/KbazyBWAGNzDp7/SmttBleQkyjOcKMgjofrSyOIwGdV8s8Eb6kSFTl0SIEDntzSRgqxbYkascnLgE01awipMIZZeWYbegDYxUflI8bDbII+249/51ZkEgmyHjUHrtHJFR3MiwRgy79pOPlXJrFvU1iIttApBMJIOPmOTSJDCZPkjG4nA+XH86bG0rrmVSqAEBXHzfj2qSN1l/dq5i4whj5bHqKVh3FmjYBFTIy2Dt/wA8UeXFCgBuIwikbt2Qy+3pUgjs2YyFZJHU48zdjP5UxbeEynyY0ERxlcB8fjk00kTccbZGAZbjzCRhTAcE/SmiEKdyrPI3Q7iv60LaSuQGSPZyASeR+Xap4oZQoUOmDxlc9fbNJ2HdlYExbzKoUrwH6jnt7mpbeZQSGOXJDgE43e/pTTbMr5h3uQdzAgMPyzT0W4hmJSKPbIcupKqVH9ad7O6Exs5ieYsylowOD9459qZBJBHcNslkWQ4B24VSPp60l7JLG+51iOSSoJIO31IHBqWMme33lAFOD846/wD16PUOhKbfYGZpMArzIV3HH4f0p1uhTYzXbSgDKllAx7561EEVQHi3bmOMjKn/ACKtSK8K5AEjEZ2seCO//wCqpEybzIyhVZhG6cbthbH0zUDyeTKAWJ4ySsZP/wBYU8BUjwGxxkgAHb/hTVceVvciRu+wcY7fjTV2JjiqvGG3IAWycDFVpJZGuUijXO0fvGYcH6ntVu2S1uJiTLk+ijG38PWoJBFcwz20qtsBaP5W5GO6kVrGm30Ic0hUmeN4pVwCpDYz1GemPSu3yG5HQ8j6V5/ZpNdXkMMZY4AjJI49AR+H616AAAAo5AGBXdRjyo5akrsWjoO31NJmqt3D56hW2so/gdAwJ9a2My3npSis60gaBGWAQxbmywVWAJ/OrKy3a9Y4H9w5X+You+qCxYpagE8o+9av/wABkUj+lONyB96KYf8AbPP8jRzCsS0tVJb5FQ+WuXHRZMoPzxTdPv2vWlVoQnl4G9WyrH2NNO4WLtPEjr912H0NNopkkF8A9nKXVGOOrqDjketQatxsGe5qxd/8er+pKj/x4VV1Y/vYx7H+dAnsWIziFfoKzrs/6Qw74FaI4VR6VlXJzcOeOuOapkohYDB7GspY0lZjlXQSksjAEA55z69uK02I7isiMRBGeRdjhmJVfT+8KhlxBF2O8e5v3hyC59T0+npXqgGMD0AFeVmYM0AjLEvMgDuvykEjI+uK9VfiRh7mtaexFQ474gybNEuDnrbMv5uK8UuWOMV7J8R5Auize8aL+b//AFq8ZuD+8GKp7kRKUrf6UQOMetI0mCF7twPzpJTm6JPcmmsMzxk9s1a2BlgHpxUZPJp/U80z14pWKG59qOn0NJQDmkMdk0Z59qTPakzQIcTg9KM8GkzxzSE0DFPag/dpCeuaTOcUXEbPh4A3FyewVQf1rqIhj8a5nw4MpdsTxvUD8q6aHnHWuaerNo7F6PrVqOqsfUVajB6frWbGWo/euo00Y02DjGQT+tcxHXU2K7dPtx/0zFOAmXbYZuCfRP51cG7HFVbQZllP+yBV2JXLrjoTXRHYye55vrExk8SatvOQtwVUE9cACql3PKbRdyoFiRlQ+X82D9OtJeS5vbu4kYbprmUjuVO44x+VNjthfxxefL5BJOS56EHofX/69YNNyaR1JpR1LsRjlVIZQsY4AkVeV4xj6f8A160LKxkt7uOUSQyhePlb9aqrpZmeRbe7tyVbKlpAD65q3pVlLDcpdOsTKFKtGrfMrfyrSEe61MZSXRm1PcRpA0kq4QcEHvntXBazYmwvfOh/1Mg3KV6EZ/yDXfF/PTaIDtZcjcQQe1Zl/ozzWk6iPdADviywyp7r9DU1IPsVTmkc9buWijkZlY/3M8n8Kuo8mAR0PTHauYaKSzvnZc7Twm7qMdV+tbsV4hVGAK57Y/lWMX3NJxtqi6GLbkYk+2KnV4hjaCHPAFMQBkAwAOv1qTykLqcksB0rRWMgUgydGHoexpYbiSK5kkj+aTZjGOlKuQMryvc+1PWQqCVznPBxjNWiZIsRp/aFurThlZWIBAx+lXJ7eC8gMNzDHNFgHZIgYcd8etZq3L8hHYHOCDUgubmPIDKfcjNaKSMXFlwUd6Qd8UvesTqFo/Cko7cUgAVHcoJbaSMkgOpXI6inkhRyarz3kCcNIM+lDdtx2Ziw6GocEzyADqCoINaUel2iHJjMh/2zkflUMuoqn3E/OoXvZz269NprN1IIpRkzVRY4V/dqiAf3QBUb3cSdWyax/Md2P3ie/PSmSmMECRyM9SBk1Dr9kWqXdmjJqA52qPxNQSXszDasgQ+gwapiON8mN39mdcU5VVRjcWb/AGRjNZyqyZapxRLl2G523467nqCSJWGU4yc5DU4mQrhcLx1xnNMEIKHeDIo5BGRzWe5Y4Qr/ABOjduM4BqtcRKzAbSxXoWGQPpVp08zBC444JqGRViYZfdgcrjik0O45VJQ/LuOAenA47VEiEuXdWHGDlsD8qmU7o92ew4AxkfjTF2o/zjBbnDMMn8KLAOBfftVQFI6oRj/Gnl9hUI+T3C1Eyo5GN6hm56YqQxiNWOSAOTgUrJBcaC4k+aPGehI5pjvLH/CNo6sTyfp6UsZnmG8ZwD0IGSPrT5I5Gw2ArAZzu/8ArUArlaGSKVizOBjnaQeakWKNgcyMRnIBGAPx70rearhoApcnnPAA/wAaZLN5TojJHuboPM5/ADpTv0GOmgSRElbcgHXjdmmwx5PzIWPqY9tSNIwKrGrF8DnPNOaVpZtiRyFh1cnA/wDr0XsBUlhRLhiF8tj1Jbt9KeBHAGCKC6+3T8KR5DHOV8pFzjc23tVeVykjSl1SNRzvB5/PtWbWpaRKshyB8u4njd2+maeiStuJPlY+UNnGD6j0qKO9GxZGeEebwCVPy+napFE8TusqqJCMDAGcenripfkGw2CNkQqP35b+NyCf0FEOEZovs4iRHyAi7QfcYpu4KIypiK5+ZBJkj/dx/WnKWmkMiIwH3VbZkfp2qbDuTJvAYqy8MejE/hzQ9ujMXeYIpXLEngUr+YkG2bbFGf4xEMkegA5z71HAxjCBZbrZ6suzcT0yafKK4+SRkRDID5b4G0qQT6ZqFzuuQsMrfaFO1kwQoHU57dKsx5tyN8gedslgqsyn2LDt+tR+VLcyYnhnES9JY5AAx9No6D600hXEYSZ86C2R2U/feQLtGeatRqzMQodgw3B1HHtg9aYlvOkigRrLIrcHJ6elS7LrzWmm/wBGCEboojuKL6k9PyzTUW9hOXcZJEVfMtyrIwxs2dG9Qev9KkTTWZAIiqKw5Lsct9BV0bY42MSqSxxuYgkA/wA81VlaAJIA3mSicGFpjgI6jHHoME1tGg29TKVVJaEkFksCOqbXdVz8y43/AIetZ0k5v5bnS54iYQFPmIu056/TgirUt0zbmGViH8R/i5/kKrpptxeS+VahzBtyxztAPua3hTSMXUbGtPHFI08Sjaw+70wR1P44p+n2UuoOy26SJATkH7qj8a3bfQYAVe7PnMowEHCD6+ta6gKoVQFUdFAwB+FbKJm2Zcenx6dbq0aebO00ecfLu+b7oz0H1rQ86QcNa3H/AAABx+hpLn7sH/XzH/OpxWiQrkP2qJeH8yM+jxsP6UvnQuoPmpj1Jx/OpgSOhI+lBO773P15piIV8tj8kiN/usDUhjZex/KmtbwPndBEf+AAU0Wluv3I9nursP607iH4aj5qBCB/y2n/ABkz/SjypP4blgPQxqaAA7sUsS7aQJcjpJA3+8rD+RNKDcA8wRv/ALsuP5incRNS0wO+PmgceykN/WkMwH3opkHqYz/SgBtzzEq/3nUfqKp6nzcRADPH9asyXELtCiyAsZVwuDn9ar3w3XkY/wBkfzoQmWm6n61jznM8mOm4gVsMeaxXOXY9smmyURODzWA3mSpG21og7/KykEn1/Ait6X/VtzjAJrFt45UtQV+XcMLx0Hr+NZs0iOsWJ1KBDEwzNGrYPBww5r1d/wDWMfc15dZQKNYsZVwJZJo1yDncob09vWvUCcsfrW1LYyq7nAfEyTGmuv8AtQ/zJrx+4PzDngdK9Y+J2XtVQHGZY/0UmvLkgb7bASc4de3Xmqe5KehnNFjDkcknFM63CAdQDWjc20kkrEYIBJ646mqUlvOkwfy8jbjg1a2AceM/So84z2pTIwB3RuPfFRGVQDnIPuKRVx2etJntTPNjJ4cfnShh1BFILj6PYUnvQMZ/woAdS4zyKTAznkU7FMBm3B5pCOR60/tSgk0mhm34dX/QpW/vTEfkBXSQAVhaEANLGepkc/rW7BXLPc1Wxci61bjzmqsQ5q3GKh3YywvCn6V18QCW8a46Iv8AKuSRMlQPUCuwxjj04qoEssWeMSk/3gP0q6syxgtnlRn8uap2QBgY/wC2afdukVlcPj7sTn/x010R0Rn1PIo4zcMJE3MrsWH4kmtC3j+1yvbTXCRmRgY3boHXsfXNUPMEUa7G8uMAZYnJb1496ts0cksQX5wp3Z9OOOK5m7M7LXRdOmzRBId0MhOTkNWzplvPaX0JmQEOhRuc8jv/APWrni5Ugj7nUnHArTsYZbvTL5IJws52tAS+BvHIH0PQ/WrTV7pGUk7anVTAojFRzwAB6Z6VNLkrsydoPArF0a8ttR0uJyrrKCEdScEHPf3BBB+lakMKK0gd5gu7j5yTWzWm5in5HI69pw8xpVAAbk8dD6/57Vh29xISUdMSJyQTXdaksSzReQrsgyXLnOT6AVxOpWLR3CyqTtbkH6dvwrjklFnXB8ysa8NyXjVkwoxk4PWriusqg5wevHFczZTSCVkH+qGMEEV0ljNFKQN/mEcjvke9XGSZnODiyxxlQCBkdCOtWFRHXJIB9PSoGVBkgjA9sn8KUYBBIBz1HrVaGNyQQh+gUn1HameVsyFbLH34p4bB+5tXjGPT1p5MhXgKFJxyvWqQE+5VJyRUEt/bRHDSqD6ZrGaRs/vHLevOAfwqKN4fnQbn3ddq5A/KuV177HYqXc1ZNXQHCKT7niqs2pzEfu9p47HNZkU8cztEEJIPAxjj86naGdEUQyRxp/Euzk/nWTqybLVOKITczOf37yMc4wz4xUsUWQWMW0eueTVSWGcSByIigOcyPjj2FWx++AzsBXurEVN5PcqyQ4plcYAA9TSHc6ABgo9dtOKFcCJ1VcZOcc07zjzgrwOSo5pNMCJo1J8wMzEdkwD+dKIVC7gq5HYyD9asRfJId7DaRwAuMUowWIEKhM9eOT9KWwyFFWNSzO2CemcilH3gEYH1+Q4/OpyWQnAUEHgUjySAqxXjPIHc0XAiMjj5UKMf7uRk0Rkuu4qV7YJqPaDMdsK7jkgooGPqalDFh/ACDxg5piGtgL8kbDA6kdaaok3biCo9xwamUvJiUP16ioppHD5EjDHvSGRs6gkYYjGMqP0zVeKWKZ3CDJThiFBZvxqysjmLCoRGerMOPrTIBE7MI5Y2Kg/dTj/P50MQbMtlFbI6lm6fhU6pvjXlh3Kgg5p0H2iROA6KfVNoP51CyJv8sO5bGcI5AP1xQkFyWUIzZL7COgVMfrURkCwkAzMSOCADuP1AxUiyS26GMBY488kjr7c0PMVTYvysBnBIXPuR6U7XHcorcTsjZtiAGAB/xNNZXLlgkcZI5Od0ij29ankled2Ug4xjgjH50iQvs3xMI2Byq43ZpW6Bca0AaHduZWPClh8w/Wn+cNoLuy4P3pJANo/HrUzI37vzkZGcHaFJBJHX6UNwoDKq5wFDMGOfagLlWVbktlUUJn/WNxkeo9frSlY1Ul32lAGLBcg59zSt9puJI4zE6W4Y/OWwq/h39qWS2mkZVRYlTBP73n6EKKh6spMlCqVO8yFlAcscbfpx3qBrG3uUDb5SHbd+5G4+/tSEWi5diski9WJ2jPtnvSx2rOTLM0yLJx5QY8r7+g70tB3COCK3kbYg8scDcoyv5dfzpWMW1xPMojj6/wAGT/dHP6frU6CD7W0MeGlRQSo+YqB6+lQSu63MnmWcczjDRSykKufTgblx7daLJibJLcBIBNb3SySj5VkVV2j2K9qZbzszNGynC/cCg/MfVjjmnRw3LfvMQJvcZ3A7eepA7k+prTFoUkxlpjj5kGABVRg3sS5JblLEm3Cb2GMsAMEe+KrDTDPdLeNPcqgO7Y7n5vTI6Aewq5JcBXVAWUbsBAuY8j36g4/lRNfTbBDJtwSQmOCx9D+Fbxo33MZVbbEttIyB3ilXZg7ADwT79+tIbiWYCaYhgowmByPX6g+n1rMEYjzIM4AYBmXB25yfrU9rZzahbEqrEuwZT0CJ6E+p71tGKRnKTYqXKyxeXbuGG7BdTjbjt/Soxa3WoyNGkQky2CwGFQe59a3LPQ4octOwkJ/5Zrwo/qa1VUIoRQFUdFUYAq+Ugy7LQYIAGnYyvkMy/wAJb39a1lAVcAAD0AwKBSiqtYBaWk60opoRDcji3/6+Y/61PUFz/wAu3/Xwh/RqnpgFQ3F1DbKGmZgD/dUt/KpTntVeaBWbfl1fGMq5X+VAD7a6hvI/MgkDoCVJHYjtVjB9KppE20Dz5h7bgR+opxjmGPLusf70QNGq6C0LVFVw14O9u/v8y/407zpx9+AH/ckH9QKdwsTilBqjdXFx5R8lWifrueLf+QBp2nS3U9uz3aqrZ+UBcEj3HahO4mrF4GlJpnSlqhDZGYmMEkjeD1+tUbrnUB6BRV1vvp9f6VRuP+QifoB+lAmWM5FY5PJPqTWseFP0rIokSiG4z5LgYyVP8qzYgY4grg/IBvPUEf56VfuiBBKc4wp5x04qhCG85SGYkLg8dRj+tQzRFvS44/7c0pY13KZ12nPQcnp+Fei+9efaBDGNfsWQKP3xc7Bjnacg+tegZ4ransZVNzzj4kNlo1z/AMtyPySvPYxi7j9d27HrXdfER83aAngTOf8Ax0CuOtrcg+Yw5IyB6Cn1J6EToenBqJkG/gDNW2G40wJyT09adxFRogQcLUTQDnK8elaDJ0/rTfLxnNJsozHs4Sf9Wv5VCdPhb/lnj6VqtHkmmmLA5P1pXCxkHTU/hLr/AMCpg09hnErfiK1ynPTNNMeTTuMyfsdwOkgOPUUGC5UfdU5961vL6gUmznkCi4GORcgYMJI9jTN8i4zBJ78VslOoxzTWjG0nvinzAjV0OI/2PbE/KWUsQR0yxrahjPrmqlgoWzt1A6RitGLrXLJ6mqLEa1bjGPpUEY6elWUFSMt2q7rmJfVwP1rqT94n3rm9PGb+3/366PPFXETLdoCLUHsWY/rUWsyi30DUZmIwtu2T9eP61ZtU/wBCiH+zmsvxasa+FtQDnCuqoefVxW+0SFrI4CRyxVI4hGuOG2j8/rTIoUW5G0Ars5bHOelMiaKZpCt0DtYBlC5Ax1wfWp4oys0g5HyjkjGRXHLc7VoWLS6ktZHiyPKZhJtYZViPUd8H+ddbo9/NdCe6dId+4LxEACAPT8a5OGONbiNrhWaJSchGwxBHSuksIkisydPkm8hmJw4BOe/UV0UpNx3OaoknsVG065i1+cwIpt7lTN12hZDwy/jw351s20eoLBHE1m0z42hklXn65NR+VczxoN4WbGRxjBqS2acbLxLl9pBxHjhW9atJW1IbfQingunhDG0lXqOQOoByKxLi1baYZlKKx4JHQ1t3V7dJACJTkBjkjuf/ANZrHuLmabCyNuH0rGSh0NY8xyeorLps7Rwxs0UjYYDqh/qPQ+hrT0qTCYkkAVvugDGKvXtot7ByoaRB+LL/AI1yqO9vdGMKGVyASTgEdqxas9DdPmVmd7CQUyuDzySckVMJI9wZwzYXGNucfjWVZXvkgpuJduVI4yPSrplUxnzGYBiPmVc4/KtIu5hONix54UBWQqTxjNAcxRqRMDu6ZXOacIl2g5D4HWl8uM8lcD25zV3M7GB5W4nGFXuBUwHnJ5Ibaq9wMYqtIVt5ULyKSB0HWrKgFDKqeSG6nccn8K85JXPQZXktYomDxqSeMbR1/wA+tTRh44cOq9emelRnBYKGBJ9e9SCPbGWeM4B4UHn8qqwEErbBuxuU/wB45OamjR/vOB7HpUYaQxt56pHn7o5OP8+1TgtGvMrkHjiPFIQnG05AY/7IyaR0YxHbMy9/lGDQwUOGAnm4ztBwPxNKGjkAeSIoQccZNLUAjQkAq7qSfmyvWlI8tziTBP8AEAP60k0ixp/EyD+LOcfjUcZSdtxmbYR2HFNATLEio2+Y4J6s2c/SmpDAvy7sj0JNDQKxVmJbacjAyacfOD4jRl3eq9aQXIj5Rm8sSgjjATdn/ACpwkX9x/TkcfhSyHA2vIm/thelPjDvwCoPfcOtOwrjVgbJIZtp7jA/lTZDh1UIN2fvHOB9aC3zmPlsd1GAPx/wqNkBmAlkQAds5JHsB0pWG2SyNmEqqo6n+InOfz7VVjuBGCDIQRxtYcn8BUvlAt5ccsm7OAfvN/8AWHvTfKnRsPcI2M4wuTn3NOwiqsULStKwkJJyS5Jx/wABq1GWSLc68txxGRkewo2SNCQJ1bvuY4wachZG2uzbsfMS27Pv7UNDuVriJCvmOAo9RncKYLQrIhYwwopyC/JJ9R/gatJ9qjY/I0jOeGU9B6c9Kj2OZfPS3jdlOH5O5Pr6UtQFjt0gLAyfM5zuIAz+dPuXhhVfNmwW6BT19sCkWGJZQJZI8f3hJz+XpVktAigmREzwSo5ocWUmigjyMxPlxru5ULIT+YNSRwox3SvKeOg4APtVuK5jYsloQ7DlsJTWjMhLSwzoE6kDaB/jS2EVdiFWAlcoTtKOc4Ppj1qIFg0LCNJI1bBcdI//AK9W2WJl2MFmTHzDkZP49BVeJ55ZHUcw5BCJkLjvlgOfrU8rY7j4JYZHkKBQo42oABn1z1NQTyooZIZ7ueUj/URMuR6cnoKLyDMbnzdkRbY4KcY9M/4VZR/LsFFtHEiZG3cobIz1yec/yq1BslzSI4VWazBvJns3JwfmGfbJqe2WCW4wqrdEnYCr/cql5okmkg+VwTkq4+YE56L6cVJa7LadY3j8q1DKy+UxBf698j1raNFdTGVUtm8kllBhfbFHJ8/o6EdOffsKJ7pY1yJW3/fOeoHtjmq19eXUmZQUUllREx8zZOAD2HWqUyfYnmluboKzp8yKNzHH3j61uoJbGTm2SPJOHVVV33Ab5GXAJ+n5VNZ2t3cvn/XfN8zsMKq+n1qa0ZJ7VpQpBHHNX/DrE2EvOf3zc/gKdu4lqWIdJiGDcHzSBjZjC/T3rQUBVCqAqjoFGAKBS0xi06milFMBaWkpaBC0ZzRS5pgQXKs/kKkpifzQwcIGxgHsaay36/6qezf/AK7RMv8A6CakkJ8+3H+03/oJqWgCp5upp96xtZveG62fo6/1ppvpV4m0rUFP/TFFmH5q39Ku5xUFze2toFNxcJFu4XcetNCIW1G0jXdMZrcek0Dqf5Gki1XS5j+71K1z0+aUIfybFW4LgSoJYJdyHoyHg0sqpOMTxRzf9dUD/wAxTuKwsa+cMxESD1jO4fpQUZTg5B96pSaLpMx3Ppttn1RfL/8AQcU9dNt412Qy3duvYQ3Tj+ZNFwsWSCafGMVQOn3KtmHW79P+uyRTj9VB/Wl8rWoz8l/p1wP+ni1eP/0Bj/KncVjToqikuqr/AK2ys5D/ANMLor/6GtNbULuMnzNEviB3t3imz+AYGlcC8f8AWJ+NUZMHUGyeh/pT7a/ju7kRrb3kEiqWK3Nu0XHTjPB/A1DIc6g/+9TEyZjwT7GsnqBWnI3yMfY1l444oYkVb3P2WUZx8p5qlGkqcq27bgdOR7/Srd+rPayogyzDA5xzmq8P+qJkQqcbBz6d6hmkTT8Nsh8Q265+fZIwHrhetd11rhfC6sPE0W5B/wAe8pUgjgcD8M5ruh1H1Fb0/hManxHl3jVRNq8RPIUyN9TuFc4/GSB2rpPFTbr2MZ7P/wChVzrDOQabIIAo54xSbMnpU23jmm4zxnpSHYiKHA9Kbs4Iqcrmkxk+tJlWK3lnPXNNZOKtbfQUhTcR9M5pXHYqFMZwOlIY/Y5q2UJHT8aNgxgUrhYp7MrjFJs7EcCrhTjoKYYx1NO4WKpHHSoXHynA7VeZRycDFV3Tj6/pSbGlY3LVcQxjnhF/lV6IVWhGAAfQCrkY/KsGaFpPWrKCq8Y6VYj4pAaOmDN/F7ZP6VuscK30rAtJTbie4UAmKEsAeh5AqH/hJppZUh+zRjewTOTWsUSzt4iUiRfRR/KsPxnJ5nh/yQD+9uIwT1wBk5/SuiIAwPSuW8aymOwssEDdO3B6HC//AF61lexMfiOTjt9tr+78xLdB94LjJ78evvSwTpO0gTcPuqpbknioysjqrv5pdBgIpwuD14PX8amQL85VNmXOzjoK43qdauLJHlc4wy+lddoq7NHtxn7wLcn1NcmXzt3ncw/ix1rQvFNta6RebS0O0QyR9ufmX8yCPxFXS0ZFTVHVDmdj2Cj+dZL6nb6bN9lm3lp90kQUdcfeH6g1JHp9uY5ZUDZYZjCMQoBGR3qrrmnQ3Gls1u7/AG23/ewhySC47fQjI/GtpK2tzJMluDNLCQtldj6xE/yqh5MrDPlSD2KEYqzpPiCaTToXiAwEAG8c49D9On4Vai8SXSyyyNFGxYgYyQABUuFPuCc+xmqrKwOCCOmeKzNWscE3UIADA7uPuN6/Q/zrqrnxBNd27QeUsavwxBzxWesQlkEJUMkvyEHvmokltE0i2tWcnaTn7NhiePlXLcn1NbtldCNcSAA4Hys3X8K5a8ktnvtRtLR3Y2UxRgwwWAOMj2zVu2mV3heUbn/hbOCSO3v3rLWL1NHaS0OvRDOUKuT3KkcCo/try3O0W0gKnbkfdH1qtZ3sMzCOMsvGWGentn1rQ3TRsGCmVB1LMOB7etbJpmDVjHeaJZtsZiUf3gNzH/CljUXEZZY2fuVd8CnGyS3j8xIGjSjesal3eUIBkhzgiuCx2tjAZVJKwYTHRW71NG1w7EGNF28Z3/0qv9pWVCYt4B4ywwT9KYhZZGQJjnPzNkk/QUxlowuwOZyhHdEBIH1PT8KigEKRswld8nq7bjQI0wzHcpPU7ic/rSwoZY8ujhexJ/kKNBakiBpUyjFlPUNwB+VDW5GEaVg/bI6/gKafL8xUBZSvJRAAD9TUiowHyPsTuSeT7Ckl3AkbZFEQdpPQbhw34VBI8ErhEOwr0JUYH4GnmAEMeSzcZ6mkMUaJ5ZiRz3380wI5J4A8as2HBGNoJJP0FWMIx8zDDPZjg0xUiL5eMKBxkEjP4CpVdPP2sDjqvotFhCNHFDmQqrnHHck1FKJpSHEQUbfu7+lTtJCjlUMjHuPLwPzPFMaePcVI+bGVp6ILFGO5EsgIYsvsMD6VLGUaQu6RGVOiHBx/hQyrKdw/dOxxuAPzn8Bn8eKkyVlXZCqu4wWPr78UCJHufOTZA4DHn7uCT9aI5Gt1VZtilzwGbJPvUOy5DYJDE9CvBPv7VMbSNiVdwHbsG5P/ANahsZDdMsqkP5kmTwc9R7CmKib0JOzIz8iEnH9KuxwmIn92rYBAO48D6VEf3jv5JKBOHC8lvbH/ANej1AiDXUlyVSBPJA7gZJ+tOFoHkLMiv+JyDVnc8kQ3tKiqM7AMEfU96YrxEAF5WPsp+X+QoC5IsEO7MiAkDklRgfjULJAqvN5JTbyCG6VI8pVV3EHecDaOnpnNQww3V0TGHMUJJGDwc/Qc/rRa4CzTMbYyeQQerIBuJ98jFVI7W6vJA43iJV5G7b78itSztIbCAiS3lkweXlJwo7mmX97dtcLBbYjhK/6zIYk9xtpqDkS5pEY021bJn8yTC55chCfw4pkL5ZICxELDlWI2t7j3+nWmTTT2+9WkLjZvRCvL+wFVYo2EsL3Dmd/LwqKmdrHr04Hp9K2VGxm6tyW68uCOQ/aT9lkBJL/fK+3/ANasya4aXXLVrTy3gS3IO8EYzjr+HYVbmtZpXjkuHUwEllgPVG4zn0p8lhdXt0PsZSC0ACgqmMrnJ596tKxnqxrWsdvdJdSeXFJN8kaxgny0HAyT6+1SrazXNyZYiWiX+I9M+tasOnRqxedjPIe7dAPSrbDEZAGBjgDtQxpGTDZp5wJ+dyDjPbArz7TstYzE8kzXHJOeqr3716baKWu0Gez/APoJrzTSx+5nUDAF1MAP+AitaetO5lPSpY7PSz/xLX/DrWn4e/48ZR/02P8AIVl6T/yD5AMYzWn4d4sp/wDrsT9OKhlx2NilFJmlFModQKM0tFhCigdKSlFMQtL2pKKAGSn/AEi2Hu//AKDUuagl/wCPq1+sn/oIqamIDnFVJoN7lt7AkAYwCP1Bq3SFQaVu47la3gaFAsUiIg/hEQA/TFPzdqeDC6+5YGpNtG00+VCuNEsvRrdj7qykf0pfPUZ3K649UIH9adzSfN70cr6MLoqXWomOMG2RJW/iDvtCj8cGrNhcPeWizvF5RYnC57dj+NK671wy5HuM1LGMDFNJrcTaHilpKWgQ3OZ0HYA8flWevzXrn3atBf8Aj4B/2P61mxn/AElz7n+dMTJJwRE/sprM6L61o3LZtpPpWWeBQxIp6kC1oyjPJA6e4qEF0XzJJd8p6gLjOOwHQU/UpES3BlXKF1BHXvVL7THIjoAd3Q5OQB6VDNIo6PwlubXJmIGBblge3JAwK7UHkfUVxvgtg99etsKFYFUg+7f/AFq7AnFdEPhMJ/EeX+I/m1BPZT/6Eaw2WtvXvm1E88iNf1yaytuR60rgQbD9RS+X2xU+3il2VLY0iv5eegpPLyc5/KrOzJxSbPalctIrGMY9qaIz6Grezil8vHFRexVits46UbOeR+NWNmeo4pwjyORQ2CiVPLyelBh9RVsJ7U4xcc8ihNBYzmgyMiqzwlXVSDkkVseVzxUU1sXU7AN45GfWncLFiNatRjpzVKzlE8QccEHay+h9K0IxzWL3KsToOKspUKDip0HNDBEsny6XqD7tv7tVz6ZYf4Vk2KeZq1kgO7My/wA622hlm0q4SKNnZpYwQozwMn/Cqeh2dz/wktl5sDIquS2VIHA4ranoQz0Jixc5HeuS8dI8v9lRKCQJHdwDjIwK7AevtXH+LpP+JnZpt3bYyOuAMnitZ6ImGrOZklVrlpCrNsTBA4I/DvSwkeRnJ5JI47GrF0sZDo5CxgfMyH7uPeo7ZIxEgjYujAbTnPH171xM60Eh+QFeuO3eutvLE3eivaIdskkAEbejgAr+oFczsUkIvc4ArtCnAA7ACtKSujKo9TH0DUIbjSlLOsbDJ2sccenPocj8Kia6kkZ1bG0irC6PB5v2lgrwhmkaErweSSKak2lyZDWZVvMyCB91PTg1o4cy3IUrPYwUR7PUXXH7i5JkjPpJ/Gv4jDD8atqOT6Hmte7g0e8W2jgjkUrKsnzE8Ef3c9OMj3zU1z/YchxHFEhzySjqf0NKNO6tcHUs72MVTjir+nfNqFsp6eYv86ljtNKB3LJh84GJyR+RrRjsLWCRZ4ZcspyF3g5/KmqMkxuqmjwy9mltdfub6HaX+0SsRnhwWOVPsRW/ZyxT2EE0aBo2B2Bxkgg4I+orprjwLDJJcKGVcYkBlcDcWyTz2riY5oNM1WSzS4Q2kxwSpysUvTIPoeh/A1VWleNyadX3tDqNPuY4oImZRlm+51Ix3PpW0kqyhPLKJk5yvIP4VyERuFElqwy4PLk4G31PtW1Z6kInjhgVZAPlMrZAJrli7OzN5xurl0G5QYwXGeScZNMlyqqJGK5P8XJqJkuLiP8AfSm3GO3y/wD16S1kEe8hmmVflLleB+Zya5Vc6CUokiAm4Yhf7pwTUqSwKSFPI64GTVSYI7jY8qHHGzgVNGI1JLKd5HytsyTV7ibBprdCUWYmQ8gFOgp4zKMNcOqqOcqOv9KjMRZAflUg8yOnP0AFSonlREnBx1wMY/Ok3bYRWcx28g/0hmLnAUZ/UDk1beG4MBEbRvIOQMbVP65quHjdgI02IT80jdT+FMaJ/OIt5PkbsCRn60bgWILO5AaS4kCgjhYyf5mpY0TauxGVz0YOTmobdGOVIKsBliSST7elNkcyTbQ8ibfuhO5oGWRHFFOw+0hpQuSMcqPfnn8adK2GGDuwMgAcfWo4YWDFwXLZ5ZgOT9Kc0cbMbiR2yvOATx+AphqxHZkQOdzs3bAyf8KSCUzRb0WMHOCBJuP5460gntSfkeS4AbJUNsH4nv8ASp/Mad8lXVF5GzoPxpAyKVZUVeP3p6MXxj/GpfKOwHz8f3mVOvt1wP1qOe1t528942cg/eZiAB7D0pHiaX5o3kjQcKkWAGHv/wDWptCJChCPtlClh+7ym7B9ff6VVlvL21iCiJGlHAc4Xd9FHJqQRBpMvKQykHAk5HsaBabrlriMoG7Dbj8SeppXCxEs19EEa5nVxKcEKpQKewB9aUDyUk+zIAxHOQf1OcVdSK4dHCltx6v2H1zxUo06UyeawVo16hTjFNaibsUYxBGvmLE/mHDbsEhfxqZo8gG5kZSw/d7QX/lUm+OKQsqgHawEZOdx96DdfaZ7eOMou075Ay8qo9PStI0r7kOolsWILeIKTIIncKfnxn9T0qnDdQuojiicSyZCBlPBA7+o96lulQKm55AoO8JGMF19Oe9ZWo2s95dARXhQADLpxsy2cD1OMCtYwitzKU29i/DdGe8nlWRh5abJRk7Mjk8HiqD3ZkSGbTHScOSIgRtTO7AUseg6n8Kc9vHa2f2a3PLnOGJKjuSe7E+tNFoHjRCdyht5JGOew9hWiVtjNsknjYzzO7K8ry/MAeEA9P6dqlgtXcg4Hlht3JIye2f8Kkt4oYuX3u2Mc9B9BV1Z045/Opad7lxSI0sYs7pP3hznDdM/TvVsUxXU9GH50+kWKKH+430oob7h+lJ7AU7dityhHX5h+amvN7LCi6xkbbuTn1/divR4Di4X3BHP0Nec2/Fzdpyf9NdcduYq0pP93YyqfxDr9K/48ZB7/wBK0/Dp/wBDm/66/wBKy9JyLOYHsQOPoK1PD4xaS/79JlxNgUoPemilFIBwpaQUCmA6iiigBaUDikpaYmRSH/SbYf8AXQ/oKmzUL/8AH1D/ALrn+VS5piFpaSjtQAtHpSUtO4gxRRSmgBMUoFFFAhaWkooARf8Aj4Pso/nWdBzK5Pv/ADrQT/Xuc8bR/Ws+3+83TpTBhdYFu/PJrMbPPrWlcDMRB9RVcxKegFDJRi6lF50KqT/GGGe+KyUeMTDzI23qMo5Qjb7ehrrTpcF3KkchYLy3yn0FRSeFot7FLyY7wQd33R7AChwbKjNIt+CXMkmoMynIWMbuobk8iuskOI2PopP6GsDwvph0z7cC6t5hj+7nsCK27k4tZj/sN/KtYq0TKTvI8z1YbtQb2Rf5VS2Vo6gub+X2wP0quqHmoHYr+XTgntVgR04R1LZSKvlZPFO8vHU1Z8ujZgcjipKKmzL89uaXZVgICM460vl4qblFbZ6dKXZmrG3BpNlIZCEGelO8sHIxUwQ0u2lcCt5eBzShOc96sbPWhU5ouBmywm1uDcouUbAlHt/e/CtGLGAwIIIyCKk8sEEY4qpbKbWf7Mf9WxJibsPVf8KQzRQdKnUZqJBxxU6UCRs6T8sEh9XH8q0YDm8iYnpk/pVHTeLPpyXNaFoN12PZD/StokSNIciuJ8Ujzdc2kDaEReT3Az0rt/4TXAa5/pOu3x3lQkmzkZ6AZrSpsKnuZ1+Ymt3U43D5h3AIp1siJCgBOcDOO3FVrpozAwZPmB249c8dO9WVAX5U5auRnTqT2wL3cYJyTIP512ZP3jXJaYC2o26lf4811chxEx9jW1NaGVTchlDf2c6qCWKYH41hrE6GRnUqRxzW/LlYgvA6Dmuchvbi/iwVjikDFWjbOQQcHp/nmlJXdkEdFckPGD3FPnAcLMP4/vexqNEmeQKVjA6Eq+cfhVyOCTY8UikKf0PY1Di0VzJmeVzInsc1btiI2uJMYKW8rZ+iGmG2lX5yhCg8nsKivGKaNq0itsK2UgDY6EjGf1qk9RNaHmNzfT3UcYkldl2jgnrxVJlDAqQCCMY9qZaXQuBsfAmjGxsDhiOMj61Y21s5N7mKXY19MvRcRGKYFruIcc/6xP8AEd61LdklnVQxDr95Seuff1rlVLxTLNGSsqNuU+hrqLGaO72zrH8twhDrn7jDqp/n9K56kbao6IS6M3fmY4QyM5OQrkLtHvipIYrx5T5sYCjsGyD+NWAURgqpuzz97A/+vQ8zKeVTp1zj9K47WOgiuElmBESQR/7T8kUxLQRqfNv2VSMM0afNn6//AFqBLc3Em2KNYwDyW54/pU7QO5y8vOc7YxgU7sQ2RfLttsPnHb0fFZ0lnJMnmXkt0ykZBxnP4d6uieGOYRu0wbPRlO3/AOvU4Lby28r7Zyf/AK1Nag7lWG3hVV8kPFt5LTxBiPzOBU1tCEuGWJmlcj76kFR/QU2WBZXBjhSRv4lckA/X1qr9vug4h+wOsSceXEu1c/4U7IRpyQs5MYwvvnOfWliiYZ27kVenQ8evFQQXL5w8arKfvKuTt/HvU7vNAhPlLtx8zvwv5Ci1yhw2G3DRMGk/2JNufxpHLeSQkSIe4L4XPue9VIb5HIBUMc4VYBkH+WKu5Ywnf+4LZweMigWpXR5omAfy9zYASFNwHsD1/GpzPJGNgbAHLhju/D1qCMwxxvBE/l7R945yfc1XDfZ2UIZG3DhYgvHuaGxF4F3iPmNFkHjK8Y7URv8AK+6aJsDAWNdv/wCv8KXTrSOc/vJXVv8Aa+Yn6GtmKztoJB5SIZuu9hkj6nr+VC1Buxz0dpPcR/OhPPIV+npWta20KIOVJyA2egNTrarDdCb5GYnLZHAPfHeq8Lq9xKglLbWJO3HC+retaRpXIlVsXGMcQZXI9CMc1nahHczWZSzlSPa24MXxn0yankmhVQsjKQOj/wB7/GopJvPO37PgBhksOR6HFaRgomcpXMttQX7SzyxmeVkCsVwFYgddx4B459ac93Fb3fnmFGmeI7F+7vUdQPXrU0gSynnuLj/SYiVSCJUG7ODkgdOT+QqlHZXt5K8t6sDMRtBA4RT1RT1Pua1btuZJNvQdHLKzgXJUPt3JGvOwE9z34pWmkyQAAuc8D+X+NW7bTIbcYTOe7Mck1N9kXn+dZe0RooMzEMKne3+sY5LEYJqwCHOQc1aNkCBxn6io2sBj7o/DitFURLgyMenanAcetAtXTgFhj8aNki+h/CrU0xcrF6EU5SVYYYim5YHlOfY0ocd8j6inoGpKJZR/Fke9K1w4U9DxTAVPRuf50OPkOfSplFWBSZDZzebdxrtwcnnPsa4K251O5B/6CGRkesVd1p+ft0Zx3/pXHWVuJL67kzyLlJPx8sipgrRsKTvI6TTOIbhfetHQCBay47uMVn2HCzdsgGrmlg/Z2HfiixSZudOvFLWdAz7Mk857GpxI4OC2RT5WHMi2KXnNVlmYdVFPE3qPyNLlY7onFLUQlXuSPwp4dSfvCgLj6KSloAib/j7j9kb+YqaoiM3Kn0jP8xUvamIKWkzS/SmAClpKWgQUtJRQAtFJS0AFLSUZoAah/eTH0A/lVCDgmrwP+uP+elZqkrzRcTH3PEX4io0GTxRMxkTbnvnNNj3dODVJoktwKVuVyONpNWqq/aZJbpVFuoSJNrFH6nOec9amMwA5Vh+Ga0uiLMv6cPkmz3YfyqW+OLGf/cNQaTIJbeVgTkykYPXgCpNSYLZSgnkrgD15FV0J6nDXMRe7lb1bNM8itJocsx7nmmGMenFYM1SKXlD0pPL9qt+X7U3y+/pUsdit5dNKcY71a2cU0p8xpDINlIEx1qxs9qTZUjINgNJ5dTlfalCUhkASl21KU46UYxmgZCU4oC45qfbxSBeaTuNDAOajubZZ4ip4PYjtVkJ6U4JSvoBUspjKrJJxLH8r46H0Iq8nt1qjdQOjrcwj94nUf3h3FXbeRJolkTO1ume3saSHY6CwXbYxn1BP61esP+PmT2QfzqpbArYxD/YHWrmn/flPuB/WumC1RhI0AM4Hqa8w1O423epSR/vXM7kKOedxAz6dK9RU7WQ+hzXi1xdPG1xLHIG3SZKsvUsTjp1qquxdFal6RSEQYjJZl6HOB3qyp2ygYxnpWYkEy3I8xgcsTjaRj6VdRiDh1yRz1rkb1OmxtaN82qxZXkIx+nFdLLkwketc34fy2puxz8sRx+grpX/gHqRW9PSJzz3I7r/V8etczd/6HrO9cqLhfMyP768N+Ywfwrprn/V/jXP61GWiEiLl4cSrj26j8Rmom2nccdiY3EyZ2SEBjVmLUbjqTGSOOUFZ0DrJChQ5XAIPqD0qwv3s+tHPIdkWZXZ4VYfdLZYejVmaydnhnVj3aFYx+LCtS3wxMTfdcY+h7VQ1i3LeHNQRjht8eB05B6U4u7CWx43aokl8VxhxySO59K1SuBwPrTBp/l6u0oU7Spz7H0q0y87ccYrWbM0rFcx8ep7VPY3JsbrewJgf/WgdR/tD3H6igrtI9u1IUzUbofmegxyNMuXaQAddnGakyD138epz/KkBDZ+cg5wAo3Z/Kp0SZQQYmiVRzISNxP0rhSZ2uxTJilcCMj5+Mupxj8KnCrHy04KgfRR9KmgsVTc/mvIx5JcU5lCktuAI6EdaqwrlZ5vK3KY5gW5VtmFP0yaVAj/OHbI4IIqeJQy72ALHn1P1pXiDygb8A+/SgCCYxqr8LgdicDP1qtbMsh/0edlVTg+WB1/HrV82kES+Urbl77+5/HrVG7litwXVCrKMKY1wx+lDTEXC4jCkfezkliabdJcXUyY8lUQ87UJb881QV7mdVYPMB3XaBnPvV+GFrOJcsI0H3lOen4daFcVhotlziWIEDlWY5P4Co44bqWQFoXEA7MOD7k+laqzW8UKyyM5DH5Q64/n0q99qV4w6rGNwwmSOfwFNRchOSRjfYhMkjROzlB90KQD7DPX60tjJEuVmt44XHXDZBHvTohI0zyzlw0ROEPCjPt3qRJLeYTK5QyLhCM7cZ960VIh1NCR7m1V4wWEUsrbISRgucdAaqXF1d6bLGqxNciVggTkHOQOvcd6nlW3tkNup86UFfLjkj3lPXaB9epqG5uruN1EknkytwQGDMAe+OxxWygkYubZamnljfzvtEccII27ly2f8KzoftEdpPKoWzeZ2kklJBYD3HSpPPVHRREIcHlmO9pBjj6VBLaXmpFUnYRWaH/Vgcy/7x9PYUm+ULXEsboNB9pdZJF2fJNKcM34dhVoNczxqbbEQfl3lBJb6D/Gp4LKKAkqCzk53Nz+XoKs7eeaiVXsXGFtysttGJBKwLSAY3N2H06VMExT8Uu3NZttmggQCl2inAUoHFIBu2lCinYOKUDFMQ3YKQxKewqTFGKLgQm3U9qYbUdhVoClxTuxFFrIHnFRtasAduQPrWljmgrkU+disYlrA0F5G/PLYwa5OwHMzcgmU5PrjNd7KuAjekgrhLMbZpRjpM3B+prSm9CJ6M2LU7VkPYrV7Sdqwneey1RjGI3z/AHa1dJgEizL0ACdO/Bqm7akx1JrWFY4cbwdzFgR2yanKDjjNSG0HGMD6UeQ69GamqiG4kRQ8jqDS7cDpTyko75+ooJcdUBHfmqUkTZjACOval6fWnbx3Uj04pdyZOWA+tVdC1GZK9BzS+aw6E0/CkcHP0o2jHpTsguxiyPv3HBIGKlE/HKn8KjEZo25wecilyofMybzkxk5H4U8SITgMM1WIx060EYo5A5y0DmlqmMk9KcrOAPmNLkY+Yt0VWMzqOx7U8Tn0pcrDmRNS5qAXCkcginedH/fAosFyWimhlPRh+dKaBkfSOY+5/lWf2NX2OLeYn1NZ5/yaQmNahGYMFQAuent70jHHJqxbRFAXb77dfYelCEyzGojjEak4xyT1Y+popoIzS55p3FYkTGOg+vemXHzgFskjpntSg4AzTZfuGncLFB1BNMK8e1TstNK1BRBt4phWrO2kK0hlVlxz6Cm+XxzVhgAVU8nqfYUhX2qRlcpSbc9qnK8UhXsaTKICuKXAFS7TRt4ouFiLApNoqUrnrSbe1ICLbShQO1P246GlC8Ux2GgUuKft460oBx0pAMZc1Sz9hnJPEEp5/wBlvWtLGR0qOWESJtIBB65o6gdCqMtunBI2jkD2q3pw/dyn1fH5CuJOjoV/d3l9EB2juGAH4V1/h+FoNHhjaWSU5c75Gyzc9z3rem7sxmrI0Z2K28pHURtj64Nedp4YuIoBtkikJAxv7YHuOtegag22xnIP8GKyHAVF+laySa1JhJrY4b+wtVtrvzHJZecKkgbGf1qwbaUDLxurcA5GK6GVizZHrQAQtYOC6G/tGQ+HUYXN25GPlCjP1zW8/Dxj3zVHTh807Y6kDPrxV48yr7AmrSsjNu7I7g/Ko96ypzm6HtWncnlRWWTvuXb+6CKxnuaRK9tpTrZfurtYSjMEXbn5OoB/M1Yi0zUX+UTQOfQ5H9KMe1PSSSM71kZWHcGrUqbVmiHGV9GWP7Ou0AyiMwODscHmq/iK3kk8Pv8AvNjyFd6FerA8c1Ml7deVzMxzknIzVy6iSezW2mPyyxhGPoT3qo8m6E3LZnmD2E0i+Zt74bPrVWSzKOSW6fhzWpc3FzaXM9tMNrqTG49SO/8An1rOlDnqc+nNN8vQS5iAooAx19qjcZ4A6Vi3ut+Rq8aRN/o8fyvjvnqfwqTV9QvLWZDatG0JUEjaCefShRYcyPYwiEfLIoIH3VPSkjjjI4cZ77qrILmaItBbtGmcfOcfnT0LhXVZYmkHopOTXEkdly46GRSBIQoH4VQlj+YKCzljj5VPH1qG3urqYlSFMe4jfGp5NTPI8T7ZCMHpxwPqadkK7RLFEltgIwAPb370n7wOx3sR2XPy/lSQ20kswlhhEpYYLl8DFW5bWOIo05JJ4ChtoPrRYGyiry3EhEcDPjsTjH41eisppyMmJFB+YDlj9KnaS1ij8t5FO87VCnv26VJEfInjhd2WQ8lFPUY6n2qlC5DmYt3DPb3DmQOLYECPHzMx9PSrBmkihDJEjT8YR3xj3rZY7pWcA4XjLDrVO6Ro5lNtbxFyMkABSM9WzWypqxk6jMO+e7SeN5rkCLGSixFwT22juc9qrv8A2rcSLcLbmGMnKyCLy1wO5GTzVzVr3T4FWVvMe4ZvKiMKkks3GAfWrEcl7PbjTRHHFaQRhRsY5cjsc/5zVxSWhm22xY1ihk3yu0k7Lyqtub6n0zVD7XI03yQl0DEuwIVePc1ctWW3idJliFw5w7RDjHYZPU+tOktZ54/KjkMEJbLEKNzegHpSbS3KSb2IbW8IsI5pIWFxMS7Fvvbc8A0sFpNPcPcTLt3nPz9T9R6VoxW0cRyoy3TcxyamxxWTq9EaKHcrxWkSP5gXdLjG9uTj+lT7aeBS7fesnqWM285pwGe1OHt1pQKQDdp9KXGBS96WgBOg5FGKWjFABigUoGSaMYoAMc0uKAPpSgetOwhAKAOKdjmjFACY9qUD3pcGlxzmiwFS4XKD2YGuFhG28ulPOJTiu7uCQh7c1xG3Gq3YP9/OPStaS0M5l7n7PlR1wPzroNIG2W5B7BB/OsyyiEi4PTg1r6YuJbg9zt/rTkETRxgUYB7UtLUFDdlIY89qfS9ad2BD5KnsKRrcY6VY6GlxTQikbUelM+zkD5SwHsa0MUhWmpMVjPMcw6P+BWm/PnlQf0rRKD0pCgI6VSmxcqM8OccoR9OaXfH3OPqKuGFf/wBVNaCqVRi5SsNpPb2o29xUrWw9OaabfB+XI+hq1UJcSrMT5kSjufwqUjHGKQxOXGGOFPJIzn2p2JAMYU01NC5WJge1JgdcUFj0MZH0NIZEXruGfVapSQrMQnqQPyphlKH5WbPpmnGWNiQrr+eKicZOBzjuKHYaLSMW09mJyTn+dVCaspxpw/z3quqGWTYPxPoKxZYsEXmNvb7gPA9TVvuPWnKgUBQMAdBS4zQIjI9qQD65qTbShaVx2BVGORzSOMDpUoHHSmv04oYFTbzSFPepsYpNuTxUjISvHvSEZ+tTFfao5OFPr0H1pDK3VmYD2FGM+oqYJtUAc4GKTHakUQlfzppWptvNGzrRcZDto2jrUpT9KCpHUUgIcUFO9S446ZpNnNAEJWlC1LtFAGaLgMC8etGCDUmOaTbg5xQA0DmlC89M0/GKcq8g0AJt7VuaTLH9jSEHaycEHjJ68e1Y+MVai+6K0puzImro09UkCWUhY4GQCfxrMvGVcbWBGOxpsuHnjDgMp7HnvTL2OJvMKIFGe3atnO6IUdSlJ9008cqMfWqsmQpwxGPenW5dolG/oCM1nzo05TU00YRm/vMauf8ALUn/AGcfrWbYziFFjfkgkkj61bW6jLOSSo6DIp8ysS4spai0v2oCOUptGMAcGoYVO1yeSRzUtywknZgOKagxG34CsHqzRbCYpCKeBS44B70IGNC/KAO9ad4cFV9gKoIMug9WH86vXh/fEe5rSPwsh7nKeLLEMIdSROT+6mwO/wDCT9Rx+VcsfnUDgkc4FelyQx3MEtrMcRToUY+meh/A8151cW0tndyW9wm2SNij+5/w7/jQh2OD1/ThZ6juj+5MPMA9OeRVjRzb6gi2V7CHMYJifOCB6VN4oyNVi6eWIwpOe5yazLRHiuRNCygw/O0jfdUe/rnpit4p8pzy0ke43Ym27WuikSnkIePoajWZRHuTkAYLDr+VW2ibjzFLJ3UcZqxBp9uwwrLDxnamOSexx1rkUGzrc0jDdhJJuLSxoo535XH+NaGn6d51qt2yl3Y5jDPtGOxqSeyjLEjDgHG9jhR6irc1vb3No5gDvMq4DcoB9O3FachDmLE9/MNzqI1HVw4/lUUVzaSo7yG5KIAMyKAqt/jV61gYRqZSdpjHLHJ3Drn1qlY3dnDDOIVRrdXYGUjILE84981aprqRKbexctdPiWQuo3MwySxzn/Cq24nWPMEiFoVKyE4GAegz7e9U5tctraIJI5COSokIILE+gFRzbIZYrdkMyY3yO4xj3wPvHpTt2Jv3NOe/Xh1Cvg4yTtUD1JNUXZXk3zJ9okJ2rH91Dnue5Aol1GP/AFQYTSg4WML09BjpxSR20rzedLjeRgmk2l8Q7N7Fe6MjywJE5PkvkdAMe3t9KsiCSbBJMa9xj5ifX2qzHbxxElV+Y9WPJNSCsZVexpGn3I47eOM5Vfm/vHrUoGDng0oB704CsnqabDeR2/KlH4inBenHFOwO9FhjR1p2KCoPagL70hAOKUdaT5h6UvPp+VAC96SlyBSimIB0o7dKOppQKAADgGlA5o9sUY56cUwClA9qOlKB2oAKP85pelJyR7UCA+g60oHelA/CjH6UAVbj7h+o/nXEv/yFrvPdwRXcXAPlt06j+dcXKMa1c8dQprSlsZzNrTgBk+1ammj95P6cVnaevyGtPTf9bP8AhVSGi/gdhRjjrSgYpe3FQMABRj2opRQAUYoxQKYBzR+FLSfjQAUUf5NFABRigDmlxzQITHFMYZ+Ucep9KeeTgc0uABxTAj2D0pPLBqTvRRcCEwrjpTGtwenFWaCKdwsZ8tmrg5AOexFUZrAoCUUj1K5FbuM0mBii7AyU+XTIkDFmAAxnJznvU8EBjj+9lj1JFXPIi8wyCJA+PvBQCfxpdvNO4miDacUY9qmxikwKVwsRcelAPOKkK9aTbk0XAKY44qTaKay+9O4EOKSn7cUmCam4xh5qJlBcL/d+ap8Z9qjQBk354Y5H0pDQwrxTMcdanxx7U3bSGRY/SkIxUm2jGfpSGRYoIqTbSY56UAR0mPapNuOcUmKdwIyvtSgU9h6CkwR0oAbjmjHFSY4yKTHOaAGACnKBnHNKFxSgc0gAg9Ksp0qHHPSpk9KuImMkAMkZ96jlOValmbaVbsKY78HiqbBIoS0y1bBkGfSny9TxVaM7bge/FZ6FGgOACKlBqID5fenjpTGB705eIf8AgVNPPvT8YjT6k1NxMBS0ClHSmIkgGbmIerCp7g5mNR2gzdp+Jp0n+tJrVaRM38RHisDxZYB44tSTrxDNx3/hb+n5V0P8Rp7QRXUEttMP3Uy7G9vQ/gealFXPD/FemG5sReIP3kI2uAOq54P4f1rkbOaR54rZyWjaRVx6c16vd2bW881vcx5ZS0cinv2P59a89bSGs/FtvacmMzKUY916it4S01M5x1PoNwyfNIwJbjC9R9adFaGSACObZIxwrYFTi2hM3mH7q9vX6UXf+iReb+6iLZEals4/xojAmUylDayR6vcLM6lcKF9AQOT9TUl1qKo4gZCp/vOSBj/GooWuiMqoiLjh3xwPXFG0QRPJBu87/npJ8zMO5H938KppEpvqNvne8hWFY3VSM+Zyhx7Dr+dNsREWy4VoLdFVCw6n0A9fU1BJcb3BjQ5YdiWLe+TUq72hWI4jUHOF65+tRKSjuy1Fy2IbwxHU1lhRJpQgWNHAIiHUkY7k1JFHOZmllbbu4AzubH17fhUkUawptjQAH9fqanCnvWEqz6GypJbjILeK3UrFGqjuQOT9TU2PwoFO25rFu5dhAuelO20opQfegA2cYpwXFJ35NOyKADrRwaMHHpSdaADAxRQBzRigQdDxS4ox0oximAY4o2jPSl60tIBMc8E0cj39qdj1opiDnPQ0ZBpaX37UwADPIpM4PTmkxnnt607bxgGgBMc078aQqc9iKXGOoosAopc4pMilxkUCKt2P3TmuPnX/AInk3vEP/Qq7K7X9030rlLhP+Js5/wBg/wA60pIiexraevyEn0q/p3+un+g/nVKyXEVXtO/1030H86uYRNDoaKWisihKWjFHamAUtFHbtQAYopfwxRQAmKO1LRTEJigk9B1ob9e1KBj/ABpAAGBQR7UvaimA3oKMZpaP50AN6+1LS0UANxn8aQ+lOIxRigBDyKSnY6UYJNMQw0lO280hHNAxhxRinY9KBSAb60jU/FNagREaKcfSkP6UhkTjgru5PApdvQDoKCA0wzj5Rx7E/wD1qcenWgZGVHSmlcd6lwM+9NxUjIyCPekwfSpMCjtTAiI9R9KTHfNSEd6MA0hkdJt56VIVB5xTStADSBjjikxkZ6U7aeRk0oFADBigjmnge1J3oAbt5ox+VOGCaXB5FAAOSKlqNRzUvarQivNhs/SojygPqKlcZOOv1qOMfu1FK4yrKvzH0qrIAGB9DV+VewqrKu5TnpUlFpeRnNLjHSo4DmFT3xipScEU2AhFStwsfrtzUZqWQfOB6ACkhMQU4Ug4p3amInsh++Y+iGkbl6dZjAmP+yKaeWJrX7KI6iAZNSKOKjA5qUUkDOe8WWG9YdRRfSKYj1/hY/yrj5rCO5vbO4IxJbvkH1U/4GvUpIY7q2mtZv8AVTIUb29D+Brz24t5rW6kglAEsbFWx6j/AB60wR34lnndFjLQkD+JASv9BSkLbsAGDSZ+dzyW/E9PwqE3ucrEd7dSB2qHbIctI2WJzx0rWU1EyjBsTyIYiXWJQSPuL3/E0gdjEyyonzdO+KeFPUj8KUjd2rCdZvY2jSS3IAoHQcVIi+tSBaXFYPXc1AdaUUBcU/FFgEAJ4pcE9OlApck9qLCFAxSgUgNA+vSmAu3H+FOBA69ab16UuPzoEKDk0vNNJI5/lS/WhgGPxozk0cUoHegAxQBS9ulL2pgNAp3v3pfSjFAgpR0pB64/OkyW6fnQIUnB9/Slxzk8n0oAxTqaASloxR0pgGKXFFA5PNACY/Klxz0pcUZo2ArXYPkv83auauAG1Fz7V013jyX+lYMy5nJrSktTOpsXbRSIqt6fxNKc9QP51Xtx+4qzp4xPL/uj+dVUQoMvilHWjA9KMe9Z2NApce9GCDRn2NABilNICM80v0oEHHWgc0CigYtIT7fQUE45NAHOT1oEAGOvU96X/PFFH0oAKO+aKMUwCiiigAIz1pMZGaU0UCE57ijNLxSYNAwooo5oEIc00/rTu9JSGN70gp30pBwKEAGmkU+mmgQzHtTGwASeg5NSnmopRuAXkbj29qTKGoCYwxGC3J/GlwM8dR1FPPf+lRLbwpI0qRKsjHLMBy31pAKelNI61JikxQMZjmgr6U7jGaOvWgBvUUmBTseo4pCKAGdeKbUm3oaQjFIYwe1HTpTsCl2nrQgGgZ560mO9P2+lJt4xTAaR60bRTtvrS4zQAwLgjk0/nFKAc0Y4xTEV5Mg5xUanbkEHhj+tTsOtR4y7fSlcpEUhGOtVWAIOavOPlIqqyA0hjbf7pX0NTtwtVoQFmYeoqyQfWgAAzip5OZW+tQxAlkB5571ISS7HrzTExQKXtQPpS9KEIsWoxDKfUgVH745qSHi0Y+rUytXsjNbir1qQcVGvWpaSGwFYHiixBWPUU4ziKbHr/C39K6AUkkMVzBJbzDMUq7W9vQ/hVCKqgAAAAAdgOBSmgcUtYXNROaUCk/lTsUhidKAM/wD16dijFAhKdj0paBRYAC8UYwKXtRjI9qLCCjtntS4pSOPagLjQPrSgUvpxRinYBOfxpQB60YpcfSgAx7c0dBS/hR9elAXEwO4xS0uO9IKLCFHekJxj1oyT0/OlC4z796LBcQDJy34Cn0lLTC4CjBo47UcCmkIXmjFGc9aMUWAMU4dcUlL2osADijOaSlxTAr3mfIcf7NYcvM3HrW7d/wCobPTBrCOfMzjmtKW5nU2NCL/VD6VPYcTyY/uj+dRRY8lfcdalsD/pEv8Auf1qqiCBoDNL3po69adWRYUe1Gc0daLAL0o69qKXoKLCDFIeBkmlJwOcYpq5bk5HoD/OnYAGepX6D0p3HpRSn2pBcQd6X8KTAz0oxn1BpgLmk+tLig59KAAUYwKMgc4NH40AJ60Uvej60AJS0YopAJSe1KaB3pgNNHWlpKBiY96QDnmlOeOKXB60hDcccc0hp9NIoGMxUY5kY+ny/wCNSsdqk9eOBTVTYoX06+5pWGJSGnEUmKQDSMikwQaXp2oxSAQ/Wk+ppSKXAoGIaYc/5708jikxQA2kIpxFJigBMelJwTtPenUc0AJ3oIpT6YpcfL707AMxSgU7HtQfrSATGaQ8U7HNIynH19aoCFhzUeP3gHtU5XionHzoR64qWikIw5qs4+armOKrSjDZpMaKv3ZkPvirIHHNV5Rxn0qz1AI70DHwD96PrmlA5zmiEYkY+ik0qjtT6E9RR1pSOKAKCOKaYiyOLRPxNREHFTPxBEP9moj0rSRCFWpBTFqQUIGFKKQU4UySrg0dAKUZ9aCfXgVjY1AYwO1GPSl4pcUrBcAO9HSil+tOwCD0pcUtGKQAcAZpBnNLilzTAM/SjHekKg8kc04DFAgA9QKUUmKXp1oAMcUc+lHagUWAXgUUetJnP3fzoEKTjr19KMZ6/lShQOe/rRTsAZoGfSigfjQAvbFHSijNMAOTR14oPtSg4osAmBjFKBmlpO9Owri5oxS0Zx1oATvS0YOKWmK5Xu/9Q3HY9KxDgy+tbl1zC30NYfBlq6S1IqPQ0UH7oZzyKksj/pD/AO7/AFqND+7X6VJZf8fMn+7/AFqqgobF8daWkxzR0NZGgvQGlNIfrxS0wClFJ16cUwjfleqd/wDa9vpQIcMSYP8AB1HvT+v1ptLQApOOmfoO9L+NJ360lADjR260dKKACg0UnNAC80YzRijtQAYox70Cj+lIBOeKM4xkUv1ooGJkHNBpT1pMD/JoATqKKCD0B596Oe1AAO9IeKXJ9KTg0AB9KQ0uKKQEbcuq44+8aXHFIh3Av2J4+lLjFIYhpp696efpmm0WAb3pPTFO60YpDG+goHJ/xp+PwpCOSaYCduabjmnkZpO9KwDNv40mOetSYFNpDGAc80pXnmlHWjB7H8KaAQ+lA9KUjmkOPpQAAYPrQcdMUvcdqXoaAG4oOTSnpR2oAjIqKQYGffNTtyaY65U0MYxVxwTnHrUMoycVOMcE96bKO9LoNFGUcVJCcxL9Mc0PyKbbnKMMdDUlFiPADk/3cUoFIvETe5FOFUQKOKGoGc0H5iB68U1uDLMvG1fQCojUs3+tPtUVXLciOw5elScUxaeKaExaUUlOFMRWowcil6DqaQA9KyNAI4NLtx0NLg5/pRRYA5FGQef50DHSlxnHXHp60WAODS0bR6H8KCD2NABRigHA9aAwJ9B70ALj1oHNLRiiwCc9qXtzS9qQjINFhBQSABn8qCSSAuM+vYUBcHnk+tACAFvvce3+NP6j2pP84penSmAZoo60UIAHTil7YpM+tLnNMQUvTGBxTQfWlAoAAaWk680YzTAXmjFHXilzQK4dPel6/SkB7CinYQ7FJ6c0HikOcjFAEdz/AKhvpWED+8renyYG+hrAHBq6e5E3oaSf6pPpUll/x8t/u/1qNf8AVR/7tPs/+Ps56bTV1EKBo9+tA+v50UcVkWJ+FOpO1NYljsU4Pc+n/wBegYudxKjgDhj/AEpwAGABwOKQAAAL27UtFhBkY6cUo44pBninYOenNFhiUueaOaMUAB/nQMjrS96KACijvRjIoAKKO1FIApaDSDPrQAGjHNFAPJGDx3NABSdDnHtRRg80DCgnjijJzQfSkAmM96XPbFJQP8igBMe1NkJCnaTk8Cnmm5y30FAxoBCgAjgYoye4z9KcfrSYz3pANznjkUE49KBwevFLgHnvSAb39KKUr9aMEd6BgR6UgznmlJIoJGRx+lAhO9Jx1p2R60Yz0/OmMb1H9aTHNONGOMUgGcZo70EcAdcUo9e1CAQikpwo6mgBuP0pcUGjGBQMQc59qTpTsYNIcZzQA09DxzSY604DNJgCiwEaDMajHQYpkzKIizcKOpqUDg4HemsOPSpsNMptxUUPEjr681YZc/4VB924U+vFIstYxFj3oXpml6ItIo4qmQOFOj5mQf7VNxUkHNwvqOacdxPYfJy7H3qM8mnN1zTetVLclbEi06mqO9OoQmKKcKQUoqkIr4AHIpQe9APGTRyazLAcUvTNAHtRtFCQwFHJNLRxnJ60CF+lITjFBGKXnoeTQAdRS4HTrR06UDv6UIAwCO9JzzS9DQT6CnYALY60A7uKAMfWlPGKLCAUEjvRjkc4pMHnBosAtLzSbvUGjIJHPNOwBnB5NL+OKTPrRnFABS8/hRSd6GIXNL296SjoPemA4UmeaATRjI+tMBQeOKKTHej+VAhw6ZOMUDn15pM0YPTPA60AOoHXpScigkDOTimIbN/qX/3TWAv3jWtq96um6Pd3rxtIsMZcovVqxlIfZJG4ZGAZWXoQelVBakzehpqP3MRz1B/nT7Q5u/8AgJpg/wCPeH6HB/GsTVNeXTdW0y1hmTz5rpEmjzyIycYPpnP6VdREwOv70vagjDkenFNZiOF5Y9Af51kaAzEsFXG7H5CnABRhaRRt45PPLHvTj2xQAnOaXGR0o/HigdfegBe9LxSfzpQaAF/rRQOOKDzTAOtGffmjrRgc0gCjNFHXPOKADHeloo9KQBRijPqKOnSgBMUp60UmeRQMPWkGaWkzxntQAcetH1oPAo70gEx70Glx1z07UlAwPempyuT35ok6Bf7xx+Hel7cHjtSATFGPypTSZ5oYCdaKMZ47Uc80DEopfSgY/wDrUAIOvNKR370Hrmg88UAIfwpCB6UtA/WkwGEH1pQCOnNLjmgD+dFhjScdQfwpOOnrTyKaRx0pMAHQigYxQAPpRt9z70wEIpfajkDrn60cgigBpGPxpMdqeT7UmOMA0ANAoI/XvS0gBx059KBjFHLD6UMMilx+8HbIxSsKTApupzwaryDawJHIPWrb9agmXcpAx04qSrk5HA+lIPSmo/mID0I4P4U/vTEL2qS3H7wn0U0wYp8AwJD6LVQ3JlsJSDrTqQdelD3BbD14p1IKdTJYv1pwplPFUhFfHPWgdcUUVDRY71oxmiikAe3NBoopgGecCnDiiigTA/5FGOKKKAAZx7UdOKKKYCnIoFFFAhc0n6UUUwD1pSARRRQAmADxmgZz1BoooEJnnoRSjHWiigYdaQn8qKKBC/j/APXp3JHvRRTQCZ4GMfjTulFFMBB7nJ9ad9KKKBCZyadgY5oooAxvFrmPwrqDLnPljH5ivF4PEeraar29revHCcjZgEDPXGelFFbUtjOZbfxtr8lskA1GRI0XaojVUOPqBk1S0qdm1q0md2Zzcxks3JPzjqaKK0qJcpMdz6GmbEzgDJ3kYpqjGe7HqaKK5TYd+FAPFFFMQo/SlxRRQAUAetFFADhQetFFACik6dBRRQADnvR1FFFIA9qXGRRRQAEkH2o9jRRQMMYFJRRSAM/nQc+tFFACEZHpR3FFFAwHt39aO9FFIBgBMjHsOBS9senpRRQMO+aTmiikADjPNHQ0UUDA9KOnXmiigQYP4UHpkUUUxiAUhHOe/pRRSAbzTgOKKKAEIx+VHbiiihjEHXnrTscUUUIBpHejGVwRxRRQAvUcfrTSvqKKKAGkChRzwT+NFFIBHBDA44pTn0oooAryYFQOBjjrRRUMroNgOS6+hzU5GRxRRQgF7dKfF/qJG9SBRRWsNyZbB60DrRRU9RDxTqKKpEiinCiimI//2Q==" old="http://www.landscope.com/images/Photo/Stock/34001_35000/34639/kitchen.jpg" alt="Haking Mansions"*/?>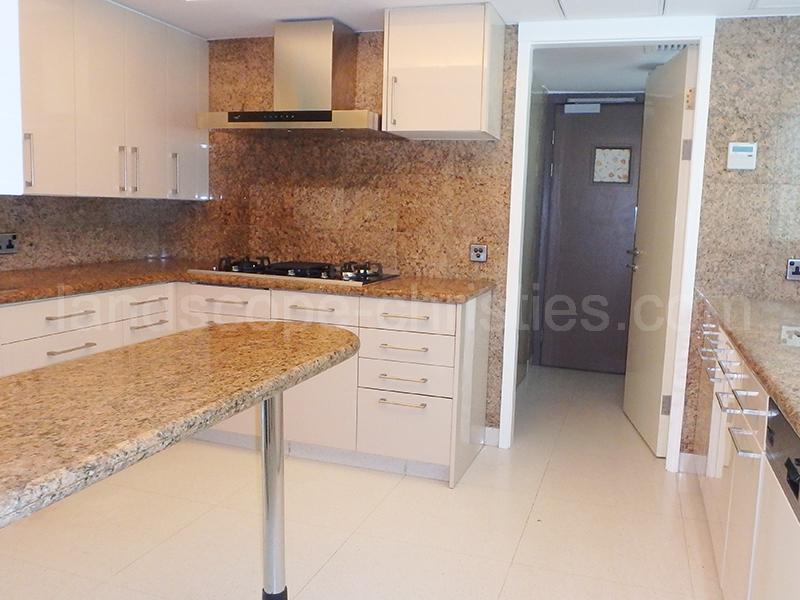 Kitchen 9 of 9 photos
/*img class="sp-thumbnail" src="data:image/jpg;base64,/9j/4AAQSkZJRgABAQAAAQABAAD//gA+Q1JFQVRPUjogZ2QtanBlZyB2MS4wICh1c2luZyBJSkcgSlBFRyB2NjIpLCBkZWZhdWx0IHF1YWxpdHkK/9sAQwAIBgYHBgUIBwcHCQkICgwUDQwLCwwZEhMPFB0aHx4dGhwcICQuJyAiLCMcHCg3KSwwMTQ0NB8nOT04MjwuMzQy/9sAQwEJCQkMCwwYDQ0YMiEcITIyMjIyMjIyMjIyMjIyMjIyMjIyMjIyMjIyMjIyMjIyMjIyMjIyMjIyMjIyMjIyMjIy/8AAEQgCWAMgAwEiAAIRAQMRAf/EAB8AAAEFAQEBAQEBAAAAAAAAAAABAgMEBQYHCAkKC//EALUQAAIBAwMCBAMFBQQEAAABfQECAwAEEQUSITFBBhNRYQcicRQygZGhCCNCscEVUtHwJDNicoIJChYXGBkaJSYnKCkqNDU2Nzg5OkNERUZHSElKU1RVVldYWVpjZGVmZ2hpanN0dXZ3eHl6g4SFhoeIiYqSk5SVlpeYmZqio6Slpqeoqaqys7S1tre4ubrCw8TFxsfIycrS09TV1tfY2drh4uPk5ebn6Onq8fLz9PX29/j5+v/EAB8BAAMBAQEBAQEBAQEAAAAAAAABAgMEBQYHCAkKC//EALURAAIBAgQEAwQHBQQEAAECdwABAgMRBAUhMQYSQVEHYXETIjKBCBRCkaGxwQkjM1LwFWJy0QoWJDThJfEXGBkaJicoKSo1Njc4OTpDREVGR0hJSlNUVVZXWFlaY2RlZmdoaWpzdHV2d3h5eoKDhIWGh4iJipKTlJWWl5iZmqKjpKWmp6ipqrKztLW2t7i5usLDxMXGx8jJytLT1NXW19jZ2uLj5OXm5+jp6vLz9PX29/j5+v/aAAwDAQACEQMRAD8Avcf/AFqB6Gg0Y64oGH50cUv060d6BidOlFLx6Ue1Ag9aKMcUY6Z7UDDpSY5xS5opgGB7YoxnNHSj60WEIetL+NGOaOT6UgDt70AdqOtH16UAJR36dKUdPeigBKQ07p+FJ/KgBMen60UuKO1ACYpP5U7mkxmgBB3oI74pe9BHNDAT1pMc0uOtHvQA09KMZHrTjR2HpQBCYYmP3Rn1FMNonYn+dWMYo7UDuU2tG6hgfrxULW8oHKcexrRxQefrQFzLYEHnP0IpO1ahGeoqNoY26oPwpAZ4PHSnAmrLWic4JFMNq46MD+lAyAH0HbNO3Ag9M4zQ0Mq5yn4ioyCDypGPagCTcD7etKG9ORUWTjrQDx70CsTFjjPHNJu681EW5waCfyoAl30u6od3rS78EUgJdxz1oB461EGGM9KXcKAsTBucZpQ3rUO7tkGjd3HFAiffwP6U7eMHPFV880vT8elAFjcPxpPxqHeMcdaPM4NAE/ak6CoxJSh8jvQA89aaemKNwNBIHNACc03oMcU/I7Ypvf8ATFADSMetGM8U7nGelNOPSkAmOMAc008/j3p1GOaYDDyMDnmmtkfTtTj19KSgBp+mDSHnpTjwOB+NIPegBD35pucdvpTiKaQB74oGGSKaTj3pT3NB4IzQAnJPSgUZGKbu98UALjn1oz603JpAfY/jSAXPFGeeKQn0pCc+lAC5yc96C3c96bz0IpMnOOlAC5OetGeP0phPoKAfWgB3GM5o6d/rim5PbmkycZ5/CgBSQO1IT74+tIT3PPtQT82McCgBe3XPrSbqTPOR6UnGaYC5yetGQO360nf1oPSkA6kBz1pD9aCeKB3FOM9OPakOBk9qafbpR1GaLCFyAefyo7Y6UgPzc9KQknJzQAvpQT6Hj+dN5NL16mgAySe1GevNJjPAoHpSGdkOeaSlxS1oSJg0evXFL3HFHagBO3+NFL19qPWgBOaOuKd0OKMUwE70UYopAGKPxpf50dMUAJRSn1ozmmAnPag/SjHHSl/CkA2jHFL2o/nQAlH1pfpxRQAmKD6UYyM0deOKYCdqOvSl6GjmkAn4c0nv6U6g0AJ6j+VJTsUmKAE7UhHNOowKAG0YpcUfhQAmOMUhpxpKAG0d+lLij3oAZSGn/wCelIRnmgBvQnpSEZxmnEetJj8qQETQxt1X8uKja1Qn5Sw/WrOMUnf2pjuUjauM7CD+lRmGVRyh/CtDFJjmkFzMJx1zmkye1aZAI5A/GozBG3VOfaiw7lDJyKUn0NWWtVB+ViOKja1ZRwQaBERbBoDfmaGikUcoaaQcd/WkMk8znGKN3So/xpA3X3/SgCbeRRv71Fmk3H/JoAm3elKHOPU96hD89RRu5xmgRMWxyOtLv/Soc/jQWAoCxNvp2/tmq2fbilDUgsWd4+tGf0qtvOacJCByaYWJyfekJH9KiEv0pQ49c0hDyc03j0oDdOlLnOPWgBME8U0/5xTz1P1pvTNADTg/1pDwKXP5j9aQ5PGaAEI7000pzjimnpQAhOaQkjrS8dDSE0DE3e1N5xzSk03BH1oAUnNNJ4wRSnjrTT0z3oELk/SkzkYJyO9J/nFJ/n2pjHcAZ79sUmc8nvSd6MYPtSAd7CkI60hOeeaTOeKLBcOOv6UUhIFIf5UALnHNITn2pDx1zRnigBST25+tGfQUbvam5P0oAWkzwePagUZzzQApP5im5/A96XvyelJ/OgAz2o+lIaCcHnpQMXOSBxSZ6HvRnjpSZ9aBC8fjQM8UoRmGArEfSpBbOQMkLQM7DjpzQBR17UVoSB9KD0o75pcdKAEo/Wl98UDj1oATHNHSlx+NH1pAJzj2o5Hal/nRQAnrS496MUtMBOKQA54p1IRmgAxzSCl+v6UenrSAO3NJS96PxpgJjk0H3FLg+lHFIBKTAHal9KMUwEP60nenHgUUAJijFL06UcHtSAbRjinEc5pCPzoATHNFOxSYouAmKQ0uKPwoAb0oxTu1JjnmgBtIadj0o+n40ANpMe1O/X3owaAGY/PpRTsdcUlADQKO+OtOxSUANpNvsKdRigBmOaTHNPx70hGKQxmM0mOOKeabigBtNZQeCP0qSmkYoAga3jP8OPpUbWqk/KSPY1Zx+lGCaAKRt39mqJonHODWiQMdMUhGOlIdzL7+lGT+NaBUHOQD+FRNAh6Lj6GgCpuyOvHejeRip2tgejEVG1tIDwQ30oAaHJPpS7hn39aYY5F6qaYeBQBNvz1oBx6VFnj+ppNx9aAJg1LuOOtQZ4pd2QKBE24gf40ol/CoN3HWl355JouFibzTS+bVfcOp4pN5zmgLFneMCjf+dV93vQHPSgLE+frnvSc1Dv5/rS+ZnjNArEnH1pOD2NNLD1oyPWkOwpI60GmlhRuoADTT7c0pORzTc5oATkUmaXJ79KTdmgBCaM0Z9uKCBgE0AIO9HHpmjNJwefWgB3OfpTc9eKTPrxRn1oAU9KP5U3OD1oJAHFAxc+h4FJkDOQaTOB0oAZhkAn6UCFJ/M0ZH5U5YHPbH1qQWoH3mP4UDIOw7UDk4AyauLBGo4TJ9+akGADgAUAURDI5GFx9akFo38TgY7AZq1ijGKAIVtoxjOT9TUgRQPlUD6Cnde9GPzpAGCcc0mOelO5455o9yKaEdL+NFL1owPWtBCEe9ANLijH50AGPQijvRj8KXt9aAEpKdik6cCgAo5xSjrRj9KQCDpS4o70YpgJS0Y96PXNABik6555pfwooEJ70UvtRQMQ8UdPrS/SikAnakp3Sk7UAJjij3p3tSYpgJjA5pe3NFGPSgBO3NGKXnr+lFIBuOKMHrS4HvRigBuKMc807ApP50ANo9KdjAx2pCKAG980dKdzmkoAbjFHelxzijvigBvSjHWlxRigBmOTzR75p1HvQA0jH0pCKcBRjpQAwjpRjmndD1FJ+WaQDD0pMU8g02gBuBSGndqTFADSOv602n457Uh/GgBh/Om45p9IeKBojPHIpMds080hFIBhGaaRUhGevXHFMIOeO1ADSO3amMoPUD8qlPJphGaAIWhjI6Y+lRG2GMq2PY1aIzTSM4oGUzA65xg/j1pjKy/eBFXiKTH60AUMntSbienNXWUHqM0xoUPtSAq7vSjce1SmD0b8xUZikHv9DQAm+jPY96aVYdQRSE5yKAH5x3oz0zUYOOucUbsUAShuc0bz61Fu/u0bj+FAEu80b8YqLdzRuzQBLv7dKXJqLIGQaN3NAEme/p0oyPTmo93Hf8aTfxQBIT9aTOKZ8zdASKkEMhxxj60BYaSKCwP/6qlW355b9KesCDHBJ9zSEVs8+tKI3Y8KauBVHQAUvfn9aBlUW7njIqQW6Z+Y5qb/ClximAwRoB91aX+vFOxxxRjPpQAenvQMDqaPw5oH3unFAhe3HSk7gdqXJxQM/nQAmOPejBB60uODSgZ4/KgBO/Ao96d0HOKOvT8qAG44ODRjn6UuM80Y796AOgFwp7inCVT7g1Vx1z+dG0H1rQguBx3pQy+tUtpGaUEjuaAuXQc+9FUgzA/eJpfNfODikO5cHSl6GqYmdewp4uSD0oC5YI55pcZqAXI4JB59qUXCHHNO4XJsUYpgnTjkU7zFx1oC4uOaXFJuHrRkYxmgA96XFGKO9AxMelFKRS0CG0n8qccUdvagBMc9KMe1LR2oGJR26UuOKMUCG9aKXFGM0AJ+VGKXGKDQA3GPxo+v5U6kxzQMTHtSfXvTsUY5pCG46c0hp1IRQAmM80hFO7+1BoAbikxTu9JQA3+dGPSnd6SgY3FFKaMUAJSYpxpCKAG96TFOpO1IBtJ9adSY9aAG4yKQincUhoAYRxSEfnTiKQ0AMIzSU4j0ox6UAMPQ008+lP7Uh60AMIzTcZp+M+lIfSkAzHvzSYwPSnYwOtBFAyLBFB/wAinYpCDigBhHNN5p5A57UhFADKaRTz04ppoAYaQinkU0j8qQDCKYUB5IqQikxjpQMhMSZ4GB7Go2gweG7d6sHp0pMcUAVGjcHj9KYcgnINW2GaQqTzSAq7qN3TFT7FJ6U5VC8KAKYFdQ7dqkELnqQKm74xTgpoGRCAfxEmpREo6KPxpw6073xQIAKUAD1petGPzoAMYFKBnnNGPzoAzz1oEAFGO2aXFLQA0daO1OI6Ue1AXEHWjFOwc0nbjrQAH1A4o/kKXFJ074FABjNLzRg+9GOlACYOaAOP507A9KMZHSgBMc0o9c80uO9H4UANwcUcZpxGRQAKAOj8tD1UUhgT0/KmeYe/WnCQ96epjcDAp7mmm29G/On+ZmneZRdhzMgNs3Ygik+zv1wD+NWQ60bgaLhzMpm3kHakMT4+6fyq9kUuR60+Zj5jP2kH7p/KkK89q0D9aTaD2H5Ucwcxn7aMYJ7Vf8tfQU0wo38NHMHMUhkdz+dLvfsx/GrTQL74qMwjOcmndBdEXmSDjOfXin+fIP4QaXyieARR5D46frS0HdALpvQ0ou+eVINNML5HytTGQjqDTGT/AGpOnP5U8XEZyMiqhSm7enFMC95qHuPzp24EVn7RQV29CQPagDRyPWjNZ4Zx/ER+NOEso/iz9RQFy9S9e1UBcSdTg/hThduOoH4GkFy7SYqqLv1Uj6Gni7Q9cj8KAuT4pMYqP7TGf4qcJYz0ZfzphdDqKAwIzmigdw96Qjil49aP1oAbijBpxFJg4oAbxSc08jPpTcZpAJSdTTsUh70xidqTFOxRj1pCGmkNOxxSYoAaRSGnHpxQf8mgCMjpRTiOKTHOKAG9aQ96fjIpppDGGkp9J34oAZjjr0pMfl2p2M0h6UAMx35pD17U/vTcUWAYRikI796f/LtTSKAG4puKfx0pD70AR0hp/em8d6QDD0HFIRTyOOaQ4xQBGeDSHPtT8etIRzQMjPak/Dn2p2KTAoCwwj0pM0/nHvTTj0pAMI56imkYqTA64ppHWgdxhBNNI4x61IRzTCO4oAao5GKcR3xQB81LigAAJ9KUDsKMcdaeBg0AAFL2oxS4wKADn2o96X9aXA/KgQn86XFAHpSj15oASl4xSjH4UYweaAEwRzQRSjpzRigBO3FLgUpHejHT+lACbeO1KRz296XHOeaX0oAaB1owcfSl2jPNKD7UAN680opQBg5pQPpQIb2oIOMdqdgCjoKAEpPYelOx+vpS44oGXt+oL/y7RsPVZR/Wj7Vcj79hN/wDDfyNOge4lG0AKUHA7GmrqDA/NCeK25DnuJ/aKDiSKZP96Nv8KeNSte8oX/e4pRqad0cUv9oQOPmBP1GaPZhccl5byf6uZG/3WBqXcD/FVVm02T78MH/fsf0potNJ/gjRD6ozL/Wl7MLou7u+Qfxp2SB14qmLKzP3J5l9lmP9aDp4/wCWd9Ov1Kt/Sk4D0Lm40byKpNY3S/c1En/eiH9DS+RqS/duLVhn+JGBpcgi7vNBkNUsamo+5bOPZyP5inb79RlrVD9JRS5WMtGWomnjzguoP1qF5rkxsrWUnII3KQdvv1rLa4itlKyhiF4BK9T35701HuI3UlQnIYVIHHtWNBNAiGaUFY84DAYFWlvrIgbbiP8A76FJxGaO8dM0bwKqpPE/3JAR7VJkY5PX1pWAm3Ke1IQvXAqPPuPzpc+9KwDtiH+EU3ykx938qCaBmgLiGBPfNJ9nB6MR+FP3H/8AVRuwaLsd2R/ZwB94Z+lMNu2DyKn3cc0m73ouw5mQeS/93NNMLdxVrPOaM07hzMpFCOqn8qTYM5Par27r6U08+n5Ucw+YpYIPHFOBcdHP51ZCD+7SeWufu07oOZEAklH8RpftEo7gjp0qcwqfUU0wDHBOaLoLoYLt/wC4D+NOF36p+RpDAcfeFN+ztg9DQmguiX7WncMPwpRcRnncPxqAwtjoPzppgYH7poHct+bGejj86dkHoaoGPtgg/SmlcHPSmM0aMZ64zWeC46Ow/Gl82YcbyfrRcLl40neqguJvVT9RSi6cdUUii4XLRppqD7WDjMZ/A077VGeu4fhQFyQ0EUz7RCf4+fcYpwkjPIdT+NILoKaafjPQgn2OaTafQ0DuMx7UmBTiOe9IRxQAwg+lIRT/AMaaaBjSOM00+tPI/CkNADMY+tJ/nNOOKQ/SgBhHFIRjg04g49qQ8D2pAMI9qSnEU3FADcZptPI4pDigBh5NIRjNOx15NJigYw9c033p5FNP6elAbDcd6TtTj/nimmkA3vTeaf3FJQMYaaeakxTDx2oAb34p2KQD5gaeBz1oATHoacM+tAAzTsUAGPQc0vagcUo5NAhOKXJB96UdKXB4zQAn60DpSgD60Y/SgQfhRgnntS0uSDQAmDnrR9KX1ooGJzSnjFLmjFAhMc57UY/WndzQPTFACbfQUAcZp2Mse1Jj14GPpQMQdelLimmVB1kUfjTftMecAsfotArkmMHtmlx3HIqI3HdY2P1wKaJZSOFRfqc0ATY7Z/Clx2zVcPMeS4A9l6UjAsRl2OfegD09vAN+uSktkT2wXX+hqtJ4G1QdLWB/924x/MV6ZRWnMyeVHlUngzU05OnOR/0zkRv61Vfwpf8AfTbwf9swf5GvX6KfMxciPGpPC94g3NY3aj3gP9KpS6IYyfMSRD/tQsP5ivcqKfOxciPBjpkY/wCWsY+rY/nTf7NP8Eqn/dkBr3h4YpP9ZGj/AO8oNV30rTpPv2Fq31hU/wBKftGL2aPD/wCzLocqZD9KQ2d6neT6EV7PJ4a0STO7TLbnrtTH8qi/4RLQwPlsQv8AuyOP60e0D2Z4+8NwkKOrv5ucMMcU3zrxQOn4ivXH8G6Q5JCToT/dnaoH8DacR8lzdqfd1b+Yo50L2Z5X9rutpVkQ54PFWhock1uPNiZN3I3jFegSeAYmPyai4Ho0CH/CoX8B3AJMeoxsfV42BP5NSbTDkZ59Jaz6fiQQFrfo5A4B7VH9rtj9+0Un3QH+ld7L4G1OVQsl1ayKDkAlx/jVaTwBfAfKlsx/2ZiP5imnFLUXLI4lm0x/v2if98Afypn2bRs5EIRuvys4/rXWSeBdUGf9CyP9mdT/ADxVSXwhqKZzp13/AMBRWx+Rp+4O0jB+zadnKS3AP/TOVjinC1tjyl9cZ95c/wAxWp/YF1ZuHktLpAP70Dc/kKpyaVtJJyuf7yMv8xRaIrSIfsZ/g1CQD3CmnLaXAxi+3fWMc/rTf7Ox/wAtI8j/AG6b9gk6K45/uvT5V3Fr1JfIvhwJ4T9VI/rSbdRHObdj7bhTPsN2g48wAelMMV4n8bj8KXs0wuTb78fetoz/ALsv/wBaj7TcD79jL/wDDfyNQ+ZeKT85P1FAuLofxAgUvZhcn+1nblradB/tRml+2wGMudwVSAxKkYP5VH9puvJMuRgHBGKDqEwXJB+hpezC5It7Zuf+PhR9WArPmuLozMoljhXPy5IGR6nParLXu8HzLaNh7rmo/wCyRLH84yVj2884FJx5QuFpLdyTKHZWjP8AEK0wD6j8Ky47SOCFI5ImaPGcgkEVKFt+gNyg9Vc0uW4XRf5HUUdO1UcKD8t/cL7Ng/zFLmX+HUVb2aIf0NL2bC6LvWiqeb4fdntGHuGFPDX3dIGGf4XI/pRyMZZxQfxqs010oObMn/dkU0fbHXG6zuv+Apu/kaXKxFnHNJtz2qt/aEAPzCRT6GNv8KVdRtWOBOoPvx/OlysZOY1P8IppgjPUfrQLmBukyH3DCnqyt0dT9DRZhciNsh/vUhtgejGoJr6RZpIYrd5WjPOOlJa30txMInt3jJB6jgYosw5mTG2OeGH5U02r9sGrYB7ilx7UrsfMygbeTH3PyqNoXAHyn8q0yAaTbzTuPmMrytpwVII74pPnT+Jh7ZrW200xqeSo/Gi4+YzRLMpGJWpftMw4yp+oq95Mec7BSfZIj/D+RouF0U/tjg4aJD75Io+2D+KE/wDAWq2bCI9Cw/Gojp6/wyH8RRcd0RC7gJ5Dj8M0ongYf63H1BFKdNfHystRnTpRnG0/jRcdyTzIm6TRn8aXbn7pB+jA1Uaymx9zNRG2dcnYw98UXC5fKMOSp/KmEexqh+9Q8O6n6mj7TcjjzmP15oGXcU3HWqZvLgdShHutH26UDJiQ/TIoAt8Y5/Om1V/tFf4oG/BqadSh7rIPwoGWz+tIR2qt/aMH+1n3FKL23J+/+NAaExFNNMFxCTjzBn3pd6HowP40DuGOf50h69TS8EcYOaCOaAGEZxyaO/Wjj0OKO4pAN+tNOafwc00gUWAaBz1p4HtmmjqMU8c+1AxQOP60vbml78UooAMc+lKeuKAMUvtkUCuGPxo/CkLqvVlppuI/7xP0FAD+/SjAqL7QOyMaTzm7IB6ZNMRPg0VW82U8bwM+i0gZ24MjfnSFct9Bz+tNMka9XUfjVbYMknn6mnbOnH5UBclNxGO7H6DNIbj0jY+mSBTdvpSgZHpTC4vmv2RRj3JpN8p/iA+go9Cf0pehBxQFxhDMeZGP40eWAPu/mc1J60Y5570WAjAA6DBp3U5FOxjmjb2Ip2ATFGM49aceD+lLxnjH4UCG46+vpR1PTmnAelG3BwetIZ9G0UUVQBRRRQAUUUUAFFFFABRRRQAUUUUAFFFFABRRRQAUUUUAFFFFAEbQQt96KM/VRUD6ZYS/6yxtm+sSn+lW6KAMh/C+iSHJ0y3B/wBldv8AKoX8H6K33beSP/cmcf1rdooA5pvBGlnOJbxf+2uf5g1C3gSzI4vJ/wAVQ/0rq6Kd2KyOLk+H8Zz5d/x6NAD/ACIqnJ8PrnPyXNoR7ow/qa9Aoouw5UebSfD6/GNv2ZjkEFJSMHPB5XtT7nwb4glvZrhprWZJGLGDzWVBnn5eMjB6V6NRT5mLkj2PI7vwL4onXy38t4gciNZ1Cj8MCqS+Btetre4j/s5mkl27drqy8fjXtNFPnexPsonh58Ka9F/rNIuzx/yyP+DVWfQtYhJ3abqCD/aiZv6V7zRT9oxOjE+fXs72M/PbXCgdd8B/wqB2eP73y4ODkYr6IprRRv8AejVvqM0/aeQvZLufO/2plA2yA/8AAjSpfXJmjjByGcL8r+vevf302wl/1ljbP/vRKf6VWfw5or8tpVnkdCIVGKPaLsL2XZniL315DcSRAM2xiuQRzTv7QuTjdblvqmR/OvZJPB3h2U5fSLYn124NV38CeHGzt0/YT/clcf1o549hezl3PIjeNkhrJcd/3dRmezYZeyXPsCK9Yf4d6CxJAu0z/dnP9ary/DbTW/1d7eJ6Z2t/Si8A5J9zzdLH7ekDRqyRqf3YB9sY96aLH+z4Ugcyoiqf3qtyoB6frXon/CuXjXEGv3cY9PKUiqk/w51GVZVbXBcCSPZ++ixt9wAan3e4+WZxKSRgfLqDj/eUH+lO8x8/LfRkejJ/9eumHwu1RPu6jZPj1Rl/xqGX4ea9HxH9klH/AF1x/MU7R7i9/sYKvdkZWW0f6ZFOE14Dzaow9Vl/+tWhJ4G8RR5P9mRv/wBc5kNU5PDXiGE/8gO7P+5g/wAjRyx7h73YZ9qlH37Ocf7oB/kaRrxACXjlUDk5Q8flVOSw1qKeFZbC/gj8wbyYnIC988cVk3i6gjuGS43qzy/cYfMv3T9cUnBAm+x0Jv7RNvmTKhYbhu4yPWplu7dgCJ48Hp8w5rlV1jUFYG4ZjtOV3R9SevaraasXAEkVvIOweMVLgPmsdDJJiF5FIfaCcDvjtWNJrNz5wRLUFiwAVic5PSmx3dqyI4tYV3OY0dflw3+TVyXTm87fIz5ZgSAalqzGncvWTyXNnHM6BGbOVznGDUzIfSsqZxZSfZjNP564O2OVTHzz79j+fFRyX0gmCR3soj258ySNRk9hjrz69KfKHMjWKe1NZQASTx3rnX11IA63N5PI3ZbeLH45qd9QtEnaGS3lkdMEPK+7IIzmj2bDmRozXVrCoMkyDccDvk1SmvrUIHKMUY7Q3lEAn8RVefUHeGUwFYo4lG8IgBwTjg9q51r64fUVDFSHZWYEk7m9aFAalc69beKUD90ADQdNhOPvD6VatkPlKamKVBdzmZowszoOikioDHxnoKv3S4uph6ORVYrzTKKpjpjRd8datbcGmlc9BzTGVDGPoaZsIOQT+dWynHvTTH3xSArbpF6O1KLmdf8AlofzqYp2NNKAdKYCC/uV7g/WlGpygcxqaZs9qaY/pSAsDVMnBiqQahGTyrCqIjp2zmiwF9LuIkHcePapPtKA4VWP6VRRcDPX1qwoGM9T6UDJvtDkDagGfU0vmyHnIH0FRrzjtThQAoLnrI30Bo2g+/1NKP1pf4s9qBCYHfApcfype9A47UAIM+2KBxk07GOOMClA44HFDQhoHrS4p23j3oA4z3oAUD1NKBx9KQD2xT8H0oAbjjpS4HrTqUDI60CG7R09KKcOuTn6UYxx2oAbt9/xpSPSnY/Ol+o+gpgN5oHv9KXk+1Lg+lFgG7eBS7fypwXPUcDtQFP50WAQL1P+RQAAfccUpGPSlBz60AfRFFFFMYUUUUAFFFFABRRRQAUUUUAFFFFABRRRQAUUUUAFFFFABRRRQAUUUUAFFFFABRRRQAUUUUAFFFFABRRRQAUUUUAFFFFACUUtFACUUtFACUUtGKBWEopaKAsJRS0UBYSilooCwleaeMoizyxhmUma45BIxmJf8K9Mrzzxau7UZF/6av8ArCKqJlV2RxumaZHe31pZXRaWC4lSNw7nIDN1Hoa71vhV4eIwrXa/9tc/0rjNHldfEGmJtwu+Fif+BCva6JDppWODf4VaS1sLdbu6EQcyAEgncRjrj0qJfhXaRW80EOpziObG9WQHOPTnivQaKm7NOVdjzJ/hFAB+71JlA6YSuf8AFPgiz06eIX15MNtqCpt4wRsjwvQ9/mBr23tXA/EZN3kk97O4H5GM002RNJLQ8/s/DuiIDHie4kSdYWaZSvLH2OMda9QPw28NvL5sltLJJx8zSHP6Vw1qn+kXBx/zEE/rXs9Nip67nLr8P/DqRugs2KsPmBkPzema4jVPD+nQ31xDHZQqkUpVCEAYAHjnrXr5rgNYizqV2cdZSamxctDmhbqnAXApGjFX2j55qNo/alYk4++XF9cDjhzVY9+OKu6iu3Ursf8ATQ1TIOKDREZX8KaR+tSFeKbjikMjIxxwKaQKkx1pCPagCMj8KYVyMVIevtSEflQBEyimlBipSO1NxzzQMi2gHPSnbceh96UrS4wc0AKvTipFAA4/WmAc4xzUinOP1oAevJzTh34pg69fenD0NMBy8j0FAHpQPToO1Lxj60hABj60oGO1HSnbuaYB2HrSjrxQBTsfhigQmMEYp2MH3oxzxTlGaQhMdKUAdvwpcc9fzpwXn+tAXEx3pQuaUjj1pdvPTHrTAZg8+tKBnrT8UgGaBDcH86djpTsYpMcdKQ0Jt9DR0pxHejGKYCcnt1o6jFL+P6Uo/KgQmMHnvTcc5xT+3OBRj8jRYZ9CUUUUxhRRRQAUUUUAFFFFABRRRQAUUUUAFFFFABRRRQAUUUUAFFFFABRRRQAUUUUAFFFFABRRRQAUUUUAFFFFABRRRQAUUUUAFFFFABRRRQAUUUUAFFFFABRRRQAUUUUAFcB4oz/bL+n2hR+cVd/XA+JxnUrj2vIfwzC3+FVEyq7I5uwRU1GykwNyvEMn03ivYq8ftvlubY46PF/6GK9gokOnsFFFFSaBXD/EJdwth/06Xf6Ip/pXcVxfj1dwtj6Wl7/6Kz/SmiJ/CcjbD95OeuL+Jv0NexV49bnHmn/p7gP5rXsCnKg+opyJp9Ra4rVVzfXJ/wCmhrta5HVV/wBNuf8Af/oKkqZhOnNRNHVtk5qMrTM7nD6sCNYuh/00/oKzyDz7Vp62P+Jzd9hvH/oIrNIz/hUmy2GkU0jNPPtTSc+1Axvt70wjrTyDmmnOaQxuOKaRzx0p5FNPWgBpFNNOxjr0pKAGds0uOaDS47CgYAetPA5Pakxge9KOBjkGgB44+tOAPUc00DjHNOA96BCgfnTsc800dvSnDr3p2ATGepp4HBpOtOA46UhAKeOBnvRj8B7UoHcdKYgxz7U4DkUBTx708AGgBAoOcmnD6UDke9PAPoM0CG4wM+tKAadjrSgfWgBmPSlIAHSnYz/9ejFMBuM9RRtxTsZOKXaSKQhhAPelCgDPanYFHUYoAaVyQaMHqadjnGaXAwOaYDeCef0pKfxkn0o70DPf6KKKCgooooAKKKKACiiigAooooAKKKKACiiigAooooAKKKKACiiigAooooAKKKKACiiigAooooAKKKKACiiigAooooAKKKKACiiigAooooAKKKKACiiigAooooAKKKKACuC8UcX16fS5tjn/ALZuK72uE8VD/TL72ktG/PzBVRMquyOZLCOZedoDR8+nKmvXo5I5oxJE6uh6MpyDXjV7G8wZUBLHbgdM9K9W0K2mtNHgguI/LkXdlcg45J7USCmaVFFFSahXI+OFLR259La8/wDRDV11cn415hh6/wCouh+cL00RP4TiYVzFMf8Aptbn/wAcFevQHMEZ9VH8q8hhOLec+htm/wDHBXrtqc2kJ/2F/lTkTT6kprldVH+m3H+9/QV1R6VzGqj/AE2f6j+QpIqexjsvNRMtWCOaYwpmRwevDGuXQ6/dP/jorMJx2rW8RDGv3A/2Iz/47WT1JAqDeOwwjPemmnHrSH1oGN96b/KnetIeelAxp6c00jHQ045xzTee1ACHketN604g4xTcenWkA3FOpp4OKdjH40DF6HnuKcOOeKaOcZpyjkCgQuO1OHbNJx0zThwMCgBwo6Ug44pw7fypiFFPAPWkAxTxycZoAUAA805RwcUigYxT1HFAg+vWngcf/WpAOvrTwM8jtTsJsQL0OKfjGfXvRjk0uPzpCEK5p1BHFOx2oC4zGBSkZ5HbtTsDvRjFMBmDn3pcY9eadtyc0uP8+lAiMDHalxT+3tSAcdKBibe2aOgpenSnYPrQAz3x0oH45p2ORSAUAe90tJRQULRSUUALRSUUDFooooAKKKKACiiigAooooAKKKKACiiigAooooAKKKKACiiigAooooAKKKKACiiigAooooAKKKKACiiigAooooAKKKKACiiigAooooAKKKKACiiigArh/Fw23N6RySlq2PXDyV3FcV4v4urlvS2gP5St/jVR3MquxzM6CO4YKwIAXn1+VTXrQOQD615LN/rWP+yD/wCOivWYzmNT7CiQUx1FFFSahXMeMRm1i9dko/OJ66euY8X/APHvCPdh+aOKaInscNbofsVzJ/CVth+IRP8AGvWrX/jzg/65r/KvIoGP2K75OBDbH/x1BXrUcqW9pAHJ5QAce1ORFIsnpXNasP8ATZvw/kK31uUckLuyPauc1ZpPt/yIGRmPmEnBUbeCPxwKSKm0ZzDmmMPanhi2cjBppH6UzI4bxKP+J/MMf8s4v/QaxsZatvxQANfl94Yj+hrEapN47Dck8U05zTuh4PFNPX0xSKEPpTT1xTuDTe9AxpHFIfrTs8cU3v0oAaSPSjHHT8aXpTfx4oAaQDRwTkCg47fnTsDrQAopRgGgY74pR6elADuOBSjBpo684zTh06UgHLgU8dTn8aaKcv8Ak0xDgOmaeBgU0dTzT0HHt3oFccuegp4HH1pMZ57CngHHSgQuOxpwGKTH608CmK4be9OFAGaeBQK40Dj2pcdRxn1p2KWgBuMEegoxj6U7tQRg+9ADcEkUYpw46UHr05phcYVz/nrS4pSPel+lIBnVqXtTse1GOBigBuDgD9aT86eM0bR0oGe7DpRSClzTGFFJS5oC4UUUUAFFJmjcPWgLi0Um4UAg0WC6FooopDClzTSwpu+nYnmQ+lzTAwp2c0hppi5oNJRQMXNGaSigBc0ZpKKAFzRmkooAWikooAWijNFABRRmigYUUUUAFFFFABRRRQAUUUUAFFFFABRRRQAUUUUAFFFFABRRRmgAri/F3/H1d+1lEf8AyN/9euzrj/FyjzLxv+nBP0nWqjuZVPhOSu5o47h0LAFhge3yivWbfm2iP+wP5V4/d2gku5ieCpIP024r1vTHMmlWbk5LQIc/8BFDCmWqKKKk1Cua8WgeTaH1mC/o1dLXN+LD+404f3rtB/OmiJ7HncJ/4l1+3YW1uQfwSvR4Z2lgj3buEXq2ewrzWI/8Sm/xjP2KI/lsr0S1ObeP/cT/ANBFNkU0XftJO3EXcfx1n3bbpGJGM54zmrY4x9ap3X+sb8aSHNFLHNNYU/vTTzTMzhvFI/4n0hI/5YRfyNYZOa3vFY/4nznr+4iz+tYJzmpN47DSc01jgU7HP1prdqRTEPHam/ypx/Smn06YoAQ8c03r/WlPNNPvQAmQQfWk/wA80pBpBj6igY0+vanA46008Z/nS98UAO9MU4Y/Cm+lKODx0pAOHenLnjuaaOevSnD8qYh68YFOAHNNFPHBxgUCHqPWpFFMHB5qReDQIeOlPXrSBfyp4FAhR055NOAHpzSAegp/PH60xABzgVIB16UwVIB+VAhMc0vQUuDS46igBoFBxk0uKXHqPpQAwdaXHBpcZPtQe1MBuOOv0pcY7UuPelx60DGYwKXGR7U7nHNGORigBmMUDrSkeopRwKAPbgeKXJpo6ClqjIKXJ9aSigLi5PrRuNJSUWC7FzmiiigAooooAXJ9aTNFFABRRmigApQcUlFAJkgbNLUVODUrGin3H0U3cKM0irjqKTNJuoC46im7qTcaLC5kPopm40u6iwcyHUU3Io3Ciw+ZDqQsKbmj8KLCch26jcKZRTsLmY/cPWjcKZRRYOZjwwpc0yilYfMx9LmmDNLmixSY7NGaSjNIdxc0ZpM0maYri0UmaM0WC4tFJkUhaiwOSHUUzcfSkyTRYlzRJXJ+LwBHdsTz9gY/lKhrqMkVyvi0O7uoGQdOnyPo8dNLUicro5G8/wCPy5A4yzDn6V2dl4v0+GyghMVxujjVDhRjIGOOa4u9O7UJ8d5WxV200fUbqFJYLGZ4nGVk+UBh6jJodgjfodf/AMJhZH7sE5/L/GlHiyA/dtZT/wACFc8nh3Vzj/QyPrIn+NTLoepoGJt0wvX98tK6KvI3f+EnU9LRvxcVl6zfNqi2m2MRC3uFlOWJyB26daiisrwyCNYI2kIzt+0rnH5VBfyTacLbdatKlxKIlZZQNrHrkEdBn8aCW29zkFDxafepIjJIdPGUbqMFODXotru8iILJDzEh2kNn7o9BXn2rsReXyA53WUvP0K/4V6FaCa5sLJ4JQieWhZSud429P5flSkxwdhjXsyMAYBnrn5sYz64pkzl2ZmGDuYfhk1sXCu8D7mwMRduPf9aybwSLcP5n3uOP7owOP8+tJXuVNpop5pDSikNWZHEeLT/xPen/AC7x/wDs1YLda3/F3/IbT3tkx+bVz56571JvDYQnIpD1waCcGkPP0pFDTwaaT6U49u9N4xmgBD0x3PpTf5U49KQ8HHrQA3/IpPxpTTeMZpANJ7Zpwppx+NO7jnBoGLz1x+tOHPPpTadjOaYDh1pVPtTR1NPH86AJFzT15PIzTF4HHanrjj9aCSVevrUi8dhUa57f/qqVM8cUIRIoNPAwMUwfWpFBIzimSxQOuafj0oAxzTu1MVwx3p46DA5NNzmnjr7UAGMkUDkcUuKUUgGjvzQeKeR7U3rjmmAn0o96AOaUj2oATHajgHpmg/zp2AOO9ADCO9KemaUA5IH4UYoGNxxjFA4BpxHFIOnOKQj2tfuilpFHFLVmYUUYpaAEopaSgAooooAKKKWgLCUUppMGgLCUooxSgUAkJRTqTii47CUUEDPFGOaBC0UE4NJmgdxaSjNBOBQFwoxSBuadQJWYYxRgetGPWk4oGL+NAFHFHApDFxRmkzRmgd0OzRSZFJmgLjqSkzSdKLC5h2aTNJmimK47dSbqbS0WDmY/NFNHIpKViuYUnmjmgnFJTJbFzTqikcRxtIeQoycc0yK7imHykqT0Vxgn6UrApWJmPIHfNHFVy+ZSN3I5x7VKuR1p2sLmuSZozTTSc0WHzDwetcX48ZlOnlGILeYnBxkYHFdjXJ+NozIdIA6m6I/ShEyldHJTtm9lb/pq2fzrtdL1GSy8M2ZVYiFiXHmMR3PU/hXCyPumZv7zE/1rtNLaKTw9ZxPJImIhuKISeppDvY6YTOZYl2rtddxOeQayMPuf5+BnqTWuskStBGX+ZlBUEckD3rFnuI4ZmRnAYgtg56DqajqXK9tC1aArdxc9/THasbxHLuGlA43faQT+VallcpNcxlGDAHPAPNYGth9+nllYKt1hdx6cdKLaib93U5PVVJ1G69PsE3B/3v8A61d3otxEmjWbiTL+SOPTCiuH1QZ1i8T10+Tp+Oa6Xw3HcS6JBK0fyNECrBcZGKbRF2nodLLeCSBVyCSiE89Dk1QmO9yexoWCXZyCSVB2qOmKao+Uc5B707ahzNvUgxzTW9Kkb71NIpgcP4v41mLjrbD/ANCNc8f5V0njJQNVtT625/RjXNE+nepZ0R2Qh/yKaR6daWgnHtSKGng8YpCfWnHpTcjPrigBGwBmmj3pegpvTpQAhwBjFIMj3PfNOz2pP84oGM6dBTscZppHencZzQAv8+1AOTmj+L1NKBigBRTgCfakHHSlUDvQBIp4A71Ko9cVGlSL+lBJKvSpV44zUQOD6j0qVeg96ZLJFAx0qReP8KaB2qRaBDh1p31pq56jtTx14piFx7U8D9aaB7496cOtAABS9qOpoIJHXmgQcc0daXHfpSAUAIPWlwBwe9L1PpSYoGJ1wQKO/tS80AA0AIPfpS8ZowCaX2oATApPcUvekHTIoA9nV2x0H51IKjQfSn1RCFpCaQ0maBNi0tIDS5oAWjFJRQMXApaZuo3UWDmQ44PrR24oyQOg/GhSSecY9qQw5opWHFMpieguabS5FHFBL1EHWnUlH40AgPWlxSZpc0DQlB+7RQelAho61IKjHWn02KIE0daKKRQLzQRzS0YoH0EozS4ooCwlFLxSYoFYTFL3owKMCgLC4+n50mPcUUUDF49RSHB7iiigLi5HrScev6UUUCuBx2pkrpHEzSMFQdSadms3VmjMYHmKsmcYxksO49qCW7GXfXFv5jiG6mIPGHOVP9c+9QRbpBkqVHQE5LD6f5zTTAsjSBV77tqckY6cUnluqiPy3x0+UHH+NRJO5ldF6KUeYpkIYr/G5J/DFbYmzEHZ8LjOWOK5lJpolKJNGpJ+6xA7dqa08vlmOV4xk5LeYvH5mqjzIfMjcbW7ZW2Rkyt14OBj1zV2C5juk3RHOOo7j6iuGlmskY51G2TOC7B+vtxmnDULSPHl3kZABBKbiT+Qp+9e9gUzuHlSIfPIq9+Tiua8UTJM2mSQuCIZnmJ7bVQ5+vJArOGtaRF+8Z7h5AN3yQE9uhyfxqpqmtWjWFviRmkD5G9QCq+mM96NSrtmAj5VfrXd6DBJPodpsG4mM8bscbjXnC3kKooMqZz03V02k+LoLCwjihV3lUEFthIxkkY496k0a7no4hyYHbIaNcYHSsS8ika53JnG1gSGx+lY48bak2Amku/uqFs/yqFta1a5fdFp0ise20AfqxoW5T1Vjc05JYblTJvxx9761l+Iw8UNkWQAC9DBs+oNNt28RSSKTbOg7sqr/Rarara6qywtfyOIVkUp5zNtaTsOAOO30zQ31JtpY5+8GdfuFJGDaSAj04Ndl4YuJB4U0seUGX7MvJPXrXEGx1BtYeW4uLYsUZXSNHHB685yK7HSNOmbSrU2aSiy2DyUWZwAvpg5PX1pXQ2mazTuVO4KCTgjGRjv9Kr/ADFfm2g56KcjFH9nXA6wTn8d38xSGOSEbGhlBHONn+FCWtxJPqRN96kI4zTZZI15dxH/AL/y/wA6rS6pp8I/e39rGP8AbmUf1qgOV8a5GpWfP/LueP8AgZrmD164rY8Y69o1zfWpt9VtJzHCyP5b7tp3ZwTWLncMjHTipe5vD4QpG96U03OTmkUB6ZFNP1x60tIT60AN7Yz1pD/9elJ4xSGgBKT2PFKenApM5HWgBvGcd6eRz7etN/lTuc00MXA29e9JijP5UvfrmkAq8k/yp44qMc/WpABQIkUcjnrUq1GoJ54xUiHJFMTJVx2HT1qVc96jWpUGORxQSSDOPepB0HFMUYHvUgFMQ4dKeKaAQaf0GaBMUc04ccfrSAZNOA/SgQUtHQ/X0pfWgY3FLijGBkUpHtQAnYUnH+FKBnk0fWgQnOT70AfpRjvSgdO1Aw9O30o/Wk7UvWgBO2KP880H8KMGgD2Vc849acQSOtMDADJIAz60jzIBgsoB9xVGY5SMYzzQKgFxCv8Ay0TP1oN3b/8APRf1piLC9aXpVdbqIjK8/SptwxQPQUnnFBOKaeuaU9KBB0oGCRSGkU/OKYuorXUH/PVaaLuH+/8AoapnExIOFlHfs3/16iOQSDwR1FHKgc3e5pfboumHP0FPLH0qgv7ldx/1jDgf3R61ahIMCH2pWSHzN7km4n0oXk8nFIVOeFJ/Ck+ZRkjA96Ba9Rx4akPWoGvbaM/PcwKf9qRR/Wozq1goyb62x6+ap/rTAuLyafxWNL4m0aH72owZ9iT/ACFQP4s0kfcmmk/65wOf6UrAnY6GkODXN/8ACY6fux5F9z3MG0fqahuPG9pCu4WzHnHzzxr/AFosVc6duBwaVT1rjB8QbUAf6GPwuA38hUEvxCOcQ2sIPcOZCf0Wgm2tzvKK87Pj3VHyI7SH6pBI2PzIqFvF+vv91Zxk9BZoMfmxpFHpVFeZNr/iWbgG45HZ44z/ACpovPFEp/1lyox1NyW/kKNO4anp+D6Gg8dePrXmP2bxHOpBlYjvzK2aZ/wi+uT/ADHPP+wx/wDQjRoGp6W93bRf6y5hT/ekA/rUEmsaZH9/ULUf9tQa4GPwTqxxmVVHoYox/PNWY/Al8SN94ye6yhf5LRoLU61vEujLn/iYwnHpk/0ph8UaQBkXRb6Rt/hXPDwCW4kvnYe8jn/Cp4vANqp+d4j77GJ/VqA1NGbxro8PVrhvcRf4mqb/ABA0oH93FK3uzov9aengXSgQWUMfaMf1zVuPwfpCf8uzH8h/IU7hZmS/xFtF6WZJ/wCuwP8AIGoD8QpZAfIsEz23CQ/+yiumGg6TAvzWyAd97n/Go2/4RyHh5dNXH9+VP6mj5BZ9zl28d6qR8unxqfZD/VhSDxfr748u0Bz/ANM1/wATXQS+IPCFj9/U9Hjx6SIf5VWk+JHg63BxrETY7QxO38lo17BbzMn+1/Gt4v7myVQemAP6ioms/G0hMjeYhznAkH8gKuTfFzwvH9w6hN/uWpH88Vnz/GfSVz5Gj6hLj+8Y0/qaNQ5O4f2L4wmyWmPP94Nn8fmFR/8ACHeIJs+ZM6567cf1Y1Wl+N1ui/JobKx/56XagfoDWdL8bNTk4tdIsBkcbpZH/kBSv5lez8joI/Auqt/rLg++4xj+QNSr8OJ5DmW/Yewk6f8AjtcZcfFzxXOdsEFpAfWOyd//AEJqpyePvH12CBc3EYPQxWsaAfmKXzHyeR6VF8OYk4a/lx/vuf6irkHw/sISG86RmH8W0n+ZNePnXPHM7EnWdRHsbpU/9BFRtP4smBE+uXhBH8V9If5UaD5Ge6J4UskUgs/PUhEX+S1ieIdI0y0iSSKWENk7vMmQYH04rxqTRdSn5m1JpM9fMllb+ZqD/hFATmWeHd3KwZ/maHYfs2d29/p0AJlvrKMKeczJx+RrptE8c+CbLTI4bzV7A3QZt2Iy5wScchT2xXkcfhSCLk3cxJ9ERf5Vo2vhmydCXkujzjHm4B/SpSK5fM9ak+KPgu3wI79pPTyrR/8A4mqU/wAZvDUeRFb6pKR6QBR+pFeZHRLFHYGAPg4+dif60o0yyXpaQj/gNO4+U7if45aehPlaJcsB/wA9LiNf0Gawdb+MM+rQJBFoMSqsiyDdcu5LDoDtXpWUtrAg+SCMd+IxTwuOnH04ouHKilJ45164uzcx6VArtnhYpGHP+8RV6D4g+OYLWO2tfJghiXaoW0TIH/AmNN2gnnn60YFIdkQT+K/Ht2MtrNzGSeiSRxj9FrNul8Rag+691m4lOMEyXUjfyIFbsEKy7t2eMdKjmjEcrICcD1ouGhza+H5cnzbsNnqdpb/0I04eGrYnLyyMc9dqr/St44Bx2pp5/wAaLIdzJTw9ZZHmCaQf3TKQD+Vaw4AAwAOAAKD7UE9eKAEznJNIf1qSKFpiQCAB1NJOgjlZR0HrSAiPXFN96ngjSWTDZ4GRim3EYikAUnGM80ARZpuef5UvGDjjimnJxQAHryaOKOp70fyxzQMbnnmn9G6Uzt2p5HOaAEA560q8/Wj6nikBxQA9fSnjpjrTAccVKvPSgRIv0qVelRL71KoNMRKoz3qVcAcVEDzx3qRelBLJlOPSnqf1qMetSD1pkkgpwHH1pimnA/lQA9fYU4dTTFp/40wFzjrS9OnNIOaWkAA+9FJnmj+VACg+9JzSjkUH86AEI5oo79KOTxQAvFJjmjvxxRz1oACOxHNJjJ+lLnP1oHQ0AepzxSEgRxMFB6Yzz61Eyso+cBf944/nXCzNcTSqFgWRAoGZbuUnP0HX605dPuGGf7Osy3vHK/8AOrTSM3A7Rry2i/1l3bJ/vTqP61WfW9Jj+/q1mD6CXP8ALNcwuj6g5zDZQqe+ywz/ADNWk0LXGGA0kYPpbRp/U0cyDk8zbHiPRxwNQWQ/9M43b+S1MPFGmrhUF7J7ravisRPDGrPjfdXA/wC3lV/ktTL4MuH/ANbds3/XS4dv5YpcyGopGsfFFmPu218f+2GP5mmnxRHjctjPj/akRf61Rj8EwgfPLGfoHP8ANqtR+D7RVAaRTj/pkP60XDlVypL442jizt0P/TW9T+gqlJ46nByg01f+ByP/ACFbUfhDTox3J9REi/yFW4vDtjH0E5/7af4UXCyORfxXfyDdH5ODz+6s5Hz+ZoPiXWCQSJm/2jYKv6k12o0Sy72xf/fYmpf7Msoxk2sKj1Yf40XYcqOBk1zWZSSJrgE8/L5aVD/aOuy8effH3+2D/wBlFd89xo1oMPc6dCPRpI1qE+JfD8B2nWtOUjss6/0ouwsjhTZ61dn/AFckme8ks7E/lipV8M61MeIAme5jJ/8AQmrqrjx34Xtl3Sa1AR/shm/kKzpvin4Vi+7cXUv/AFztW/rRqPl8jPTwbqZ++0XP/TONf8asJ4Iuzjdc+X/uyD+i0+X4o6ME3QWd9KCMjIVP5msa4+MsERYRaFIxBx810o/HgGl8w5X2NoeCJ8838uPadsfkBTx4CgZsyTKxPc7z/WsA/Fu6MYYaTaRNjOHuGOP/AB0Vk3Hxn1JndIYNPXacZVGf/wBmoHyM76DwJpsTK2eR6J/iTV3/AIRHTSAGVm/4Av8AhXl6fErxJerugugo9IrID+eapX/i7xhNGpj1DUwxbH7qML2/3aWg+RnsSeFdNT7sUo/3WA/kKsL4esFx+5kYDs0jV4LFf+MrydRLe62EAz890Vz+tWpk11gPNkmbd2e8P59aegcjPcjpWlwfM9vbr7u3+JqGTUfD1oPnvtLhx6yxjFeGf2XeTNiVoRn+J3LUs3hWVoy/2mBG6nZCeRQPk8z2SXx14Qtjh9e08Hp8jbj+gqrN8T/CUPTU5Jf+uVvI39K8dXwwxIBv3Lf7MQ5/WtK38KW8KhpLueR+7YVaLhyI9Kf4p+HQpKrqMmOwtWH88Vm3Xxg0qIkRaTqEh7B2RM/ma4waVp6n/l4f/tpU66HpcsfNqHB/vsT/AFp3DkRtS/Gobf3Gg4b0luxx9cLWdL8atUJxFp2mRD/bldzj9Kzv7FsIHKpYwDng7M5q/BplnbqGFtAGH8Xlrx9OKLhyIrv8WvFEqny1slP8PlWjPx/31VeT4k+M5uFuXXPaOwAx+YNaomjj+6Me6gCpFdZU7n1DUXHyo5qTxP45ujzf6tg9xtjH6AVVmfxRecz3l6+e0l+3H5NXSzQCM/KPlNSWqjD9O1F2HKuxxjaHqlyx80R5PQPOX/PrT18JXR+/Jagei25NdqfLgBJ/iOfc0xblC2CNozwaV2OyOTTwzt638g9QkK4/nU48P2/8c074/wBoD+Qrpp4wyEgfMPSqOMkcfQUhmSugWKjlZm/3pjipxoNiuD/Z6MR0LAmtuOERjccZ659KQ3KZ/iPvQBlLYW0BG21hQ/8AXIf4VKECngAf7oxWiGSZOBn2NVJojG+M8EcUAQ892P50hWnnvSHHSgBgAoxzil/Gp7eFWO9uR2GOtAECxseQpI9hSMjDJZWHvjirzzxxHaevoO1CTrKcDIPoaQGcfSrloP3J/wB6m3MQX5lGM8ECn2h/dH2amBUkBMrADJLHGKaY37Ix/A1ed44Scjk84Heo1u0LYYFfTmkMpkFSc/iKaeg71euYg0Zb+IDOapR/61P94UAMPSneU/8Acb8jWg4BIc/wg1GLiIkDf+fFAiikrx52HGfamu5diW5PrVu2bfJMw7n/ABqvc5+0N+H8qEMhJ4pxik5+Rsf7tXLeEIgYgFm5ppu4x2Y/hQBRcMuNwK9+eKaevWtJZEnTgZHcGqE6bJSo6dR9KBFmzVl3blIHGMjFRXMchnYhGI47e1WIZzNu+Xbtx361Dc3hi8wBMlVJzn2pDKyu6NuXIbp0pksjSMC7ZYDp04rAhupZGuIo5pUaCBZJGyTv3AE89sHnj1rQGRq7jZEqeV8pVsseT19qYFz8aUI7jIUt7gVPbQBxvblR0HrViSeOIhe47L2pAUCjryyMB64pmec/nV9LqN228gn1qK5txt8xBjHVRQMqdP8ACpFBY4UEn2GaSFPMlC9MnmtJjHbx5xgegHWgDP8ALkPJif8AKmnir32yPcAQ9PmjWaMkAE44YUAZ6j86kXgVED68VKp4oESr+PFSrg9z+FRL71atofMOT90frTExY1ZvuqT9O1TBHAztYY9qsGSOBccD0AFPjuEdgBkH1NBJWH61IMYHWpZ4ht3quCOuKS2h8w5Y/KP1oEIoLngFj7VII3AztbA9qstIkIA6egAoW5TIHIz3I6UxFYfpTgatSxCQZxz2NVcEE5FACj26U8Kx6KSPYVcZQwG4E4OcUw3CAkc/UUAVirLjcCPrSdRjrV1SsiZ6g9jTD5duvrn86AK4jYdFb8qb1q2s6M2OfxptwmV3DqOvvQBWPWlHsaaOtKTx7UCDP40HuM0ZxRntigYn0pTScZpfwoA9GfxL4ds8ltd0xF77blD/ACNVZPiD4SiOH8QWjH0Qs/8AIV4NB4f1RQM2lrEO2JQD+gqyvhvUmJzcWsY+hb+Qov5F+zXc9ll+J3hRDhby4l9PLtXOfzFVpfiv4ajAKxalKT0C24H8yK8oHhi5J+fUVA9I4z/U1KPCgzl9RmP0jH+NGockT0Sb4w6Yi5h0e+k/35I1/qapTfGY/wDLvoKA/wDTW7/wWuNj8LWaZ3TXL/Rgv8hUy+GNLHWGZx6PMTmnqHLE35/jFquP3Wn6dGPVi7/4VGPinr08IZJrKMnPK2/Tn3NZa6FpiY22EB+oJ/rWva2VtFbqI7aFR7Rj1pahZGC/xS8UOCG1iNf+uVvGP6Gq7eO/FV6pjXVdSbP8UKEH/wAdWt2OCIOAsca5OPlQCtFcQocEhRyeaLD07HFSXPiq+IEj6xMuerTuOfU/MKfb6VrRk3TQv0x+8lzkfia6x7nI4XJ7ZNETtJIMkAAcjFOwbbHIX/h3UZCjCC0zzklx7e1O07w7qIlbdcW0fy9AC2OR6CuuuV4U/WmWwAkPHalYLnPXfhyaR1V74BAP4IyT+pqIeFYMZkvbl/oqrXT3Q/ej6VBkCnZDuVLPw7pyW4G2diO7Sn+lV/8AhHNK+1MfsYbc/wA292Pf61vW2PKP1qD/AJeMD+//AFoENk02yihbZZ26k8fcB/nVdLeKMjy4okx/dQD+VaNwP3JPpzVPtmgCW3ZhKF3HB96luhlAD61FBzKvbrU10MxD60AQW+FlwepGKsSwCTB6ECqiozdBnHoKlWeWM4b/AMeFAA9q46YIprPLjaxI+oqVbkE/MpH45qZoxIhBIwe9AFKFczID2OanuWxFgHBJqKA5mXHvx+FS3YBjU9weKAKn6U+KVos4wQfWmHOfSnRoZG4xkDvQBIjmW4QsBn2qa5YrHgH73H4VFEjRzpuGM5p90PkB75xQBVIPTtT4SVlXHUnBqPPPNPj5mXHqDQBauADC2e1R2gwHP0qSf/UsOn/66htD9/8ACgBty2ZSpPA6Coc8cU+45nYfT+VRjrzmgC7A26FckHtVdNv2vHGAxqaAYhHGCeTUMf8Ax9/iaAJpwzptUZ55qt5Ep6r+oqzPI0Sgrjrjmq5u3HZaQDoYpEkBKgL04NOu+UVu+cVH9plY/KoJ9hSSSSNHtdAB9DQBGsMjqCF4PfNKLebP3c/iKelyUQLszj3pftn/AEz4+tAyvLG0eNwxnp3q7FhYV7cAmqk03m44wRVpBugVT3UfyoAzydxJPU8mgEggg8jp7UhODx3o7/40hEr3DyKVO3B9Kntc+UfXdVd7eReSARjORU9qT5J/3qBlW4fdM3scc1F164p8uPOfnPJqP6dKBGg53W5bplM4/Cs+PiZAP7wq+eLT/gH9KoRD99Hx/EKYy3dMUhI/vHFUKvXgzEP97/GqR9KQFizwS5HTiobn/j4b3x1+lTWY+/8Ah/WoLn/j4frjj+VAFyFleBQOmMEGq8lp/ccfRqiAli5UOB1PFOF44HzKD7jigCPZPbtkZA745FRO7O+WYk+taMUySnAzkdjVW8QLIGAxu6ikAtl1lx7VBd/NM6nvgH8qns+kn4f1qC6H+kN/ntQBX0/T7SKc7YVyEIGSTxxxyamu40SQBEVRtxwMVJZj98eP4f60l6p84cH7tMRPEAIEHT5RVI205Ysy8k84IrRijbyE6A7R/Kqonm7Kn5GkMgFpP/c+nIq+FJjAfqVw1Q+dN/cX6VIrXB/5ZjB5HBoApWxCzIx6Zwa0Z4VlGG4x0NVlg8xzgHnnCirTRvDgbnA9GGaAKL2cgyVIYfkTTPMniXYdyr06VpCRf4gRx1AqU26SR9VZTQBhjjr07VID9B7VK9qyOR1wcdaBbt3U/lQAinitW0A8gY7nJrOWNhjI/StK1Qi3XHv0+tAiBzulY5zyRxSjpx+dNZCsjADgHFOAxj0poRa+1SFCpAOeCcVbtQBAuOpyTVQQSFVYAHv9KuW3ECn6/wA6CSB33yMeozgUDAFMb5ZCB2JFOBpiL9sxMeD24qGUASvxUlrkRHPrTJj++Ofb+VAFqU4iY/hVPnpVyY5ib0qlnmgC1a/dYZ4zUdwcyYz0FOtej/hTJ/8AXN+FAEYOORxzVuf/AFJqpVyc/uW/z3oBFLvzSnp2zR9aTmgAx7ilx1oHWlxQA3pS0tHQdKAKoAz0zTgByKUcfnR3qjQTbn6UpAoxntj6Uvf8KQCdBS9DRnH1pCcimAGrlv8A6lfx/nVMAZp6Sso2q2B9KQDU+WQHOMEVdkTzI8DHqDVHnPNSJM6DAORjoaAF+zyFuAPrmp4oxGMk5Y/5xUP2l/RaiLuzbixLds0AWbn/AFY+tR22fMJ/2e9MaV2XDNkfSmrIynKnnGKAJbniQZHaoeTSvIznLc03qOtAFu2x5Z/3qqy/61j7mlSV04U4B9qax3HJ5z3oAuRusye+MMKhe3YH5RuFQByhypIPpUwupB2X3oAnih2DJPzU26/1Q/3qgaZ3I5xj06U15Xf5WbI+lAEltIA5B/iHFTTQ+YPlIBFUvbpUouXUdQR05oABbyE4I2+5NWsrDH3wKq/apAR8q0yR2kOWbPNIBqsUcH0q78s0ffaRVAnkAdKcsrRnK8UDJTBIG7EdjUsUXlgk43GoPtb4/h/CmvO7rjOAfSgB8sxM2V/h6c1Yyk0Z54NUPY1R1e5mtLESQSvExljV2QgHaTyAe31piNVrWXog3A+lSxQ+Wcsct047V57c65eXBlggKtcRldxuGdhg+nzcn8K7K0vJZtOt3JxujXpSGW7qQEhAc4OTS2n8Z+lVvcirNp/GPpQA6aHzMHOGHTNQratn5mAHtRJI8czYPHp+FBunx0X60ATu6wx574wBVJSUcEGhmZ2yxzTTzQBf+SaPvzVVraQHIwfpUau0fKHBNS/apB1C/lQBLFB5bbmIJx2qK6lBwinoeaa1xIw7KD6VC3vQAhOfpSdBx1pSKTAAH9KAG8k+1XLaTcuwn5l/lVTofTNA4PB5pAWJrcli0ffqKSO2bIL4wO3rTRdyd9p98UNdSY4Cg+opgSXMgWPYMhm9KLTmIn/aqmxJJyST65pySyRgqpxzk8UhDZBiV+P4j/OmcZ75pzbic9cnNJtzjFAy8OLXj+5/SqMZ/eoMfxCpPMmKBMkjGOlMCMpznGORQInvP9SP96qPPpVpzJKAC2cc8CkEB6bW/lQAtnz5mDxxUNyv79sZ/D6VZjSSMnbhc9e+aDESxZnyT6CgY9SJoieoIwR6VUksZAxCDK9varUS7M4Y89amE5A4RBj2oAp29mUYO/3uwHakvEy6qAxI68Vba5cjAwv0FQBSeinj2pANs4MF89eOM1LLp4lfdvC+vGaryXUNr8z3EUWOu5x/Kq7eIbNBn7Yr+0aFv6UAW7WEJOyk5IHYe9JeInmjK5+WsV/FEMbM0EMzsf4mwo/Lmqc/ie6lfIghGOByT/hQFmdVayrt2HAI6cdRSS2rOxePoeSPeuLl1vUX6XHld/3ShT+dRnVLt+ZpjKc5yzGi47M68pHEc3M8cS/7TDNR3Wu2FpFnzGc9FCRkg1yX9oyAH5UB9cVVknMr7n5b1pXHynSW/iOJLgbYJDkYyzAAVoTay0w/eWoGOhjk/wARXFCXn0qwmoSxgKHDADGCM0XY+VHTLqSFgGhlRf73DD9DWjFqdhHFgzlQBkl0Iriv7Ul/up+IP+NRS3cs5G5gB6LQDR2S3ttcOzRXETgnIw4H860be3WSNW3Nk/3SK8327uuSPerUNzLEoVZCqj0p3QuU70go7KQQASBmrdnID8h/CvPIr+5iJMd1MhPJw5q1HrmpIci6L8fxorf0ouhOLO+mtUkbcFGe9Iljk/MNo9M1ykXizUkUBord/coR/I1bj8ZTf8tbKP8A7ZSHP6indEtM6mVERMDgngYpLZVHyFvpkVgR+KLOQ5miuYz7gP8AyNW49d0xsf6SU/66RsKCTXlsd53Ark9feo1sJCecAfXNRQ63ZPwl9buf9psY/PFXUujJjY0b5/usD/I0CF8oRRgYO0e1UihySepOauN5hOXDfiMUA+hoAWZD5LcelUtrdhV9pGZcE5H0phVT1AoAjtlPzcelRzg+a3FWl+T7vFNZNzbixzTAp84q5P8A6lqTygf/ANVKyuy4LAjvxQBUx6UcGpvJI/hz+NHlHng0CIduOlHtUnlkdc/lRt7ZH50rgRDmlwcY6U7yyTx2pSrZ5BpgVuMcA0hHPrSfjQenHWmaCk0Zz3pAaUcdqAD8aDkc4ozxSE88UAKeaB+lIOg6UHpQAdvakwD3oJxQDx7+lAC9KXNN/HpR246UDAnNLnA9aQ8CkBNAheeTmj3H60YP4d6acAnk0DHGjPH8qaOfxpecUAGPWk/xoFKRQAeoFN5HXBpxHHHJpMUhB+tHSjPHvQTximAnXoaWjoOnIo4xmgBCT060gB5zS80Z9+aQxMdaQDuaXFLmgBD61T1O1e7sJIo9vmEqy7umQwP9KuZ5+tJwaLgcdD4OnS6Nyk8KSMTlnd3Iz6DgV1VpB9ltIrctv8tAu7GM+9T446nPtRj8aAF4xxU1q4UtkgdOtQdFpPYUAST4MzEEEcdKiz1FFHJ780AHekPPenfzpMUgELH0pOtOwcAdqCh7fjTAYelBPftUmw5NJsA4LD6d6AI+KTB6VYEBPRWP4Uot2JyF/EmkIq0bT+Jq59mbuyj6DNO8gY5JP04pgUxGx7UeX1GavCGMckZ+pzS4A6KPwosBRERJHBJ9hTvIb+5+ZxVvv6U7Y23ODt9ccUgKgtz6qPzNO+zjPLH8BSTX1nbD9/eW8f1kH8hzVF/EelIDi5eTHeOJjn+VMDQ8lAeefqaNiKeFXP0rBn8WwDiCylc/3pHCj8hk1Tk8WXrH5ILaMemGb+ZpXQ7HV5/L0o2tjOwgeuOK4mXxBqk2R9pMY9IVCVRkuJ5m3SyyyHvvkJ/TNK4+U72a6t4V3S3MKL7yCqEuu6bHn/STKf8ApjGW/wAK4wccqFHuBSEk9zRcfKdS3ie2UEJazt6Euo/xqpN4nuGP7q3gjHYtlz/QVz+9R60hkPpRcfKjUl1zUZT/AMfLJ/1yUJVSa7uJ/wDXTyv/AL0hqoXYikOaVx8pJ8o6YH4UhI9ajzg8mgtjPNIdh2femlsd+tM3Z7fnSde+KB8o8sO5pNw7Zppx1JpMjNILC7zzxSbjigt3/lRnnvTCwvPrR9STSDr1AoyfWlcLDiOOBSjPc0wnHWkz75oHYl3cfe5pwkHuagzThxQKxYWT0UVIJT/+qqy5qQDH1oFYsCX65p4lH41WBx2qQE9sCmSWg+akVuaqBhxk08MewoCxcB3DnJ/GnKFByMKfbiqgYnvTxJj0NMVjSivLmD/VXU6/SRv8atJrGpryL6c+zEEfqKx1lqUTcckCi4uVG4niTUk4ZoHHo0IH6girKeKZhxJZQH/ckYH9c1zQkQfxc04TDPA49adxcqOsTxTbkfNZzj1IdTVhPEemv95p0P8AtREj9M1xfmtnHSlyMdqLi5UdyuuaU2P+JhApPAD5U/qKtx3EEqbo7mB1PcSr/jXnobjqfwppEbHlQfcgUXFynpSozjKKWHqvNBGDhhg+9ebqNpyjFSOm1iv8qtR6lf24xFqFyg9pSf55p3QcrO9oNcdH4i1VBzNHIP8AprEpP5jFTL4pvlOXgtXHphl/kaLpi5WdUVB6gflSeUnZQK55PFgBHm2B9/Lm/wARVqPxRp7YDx3MWf8AYDAfkaAsx3vnNHvSDqMU7P4e9UUID60ueKTNA6Y/KgAycUDpSd6CcHNAC9elBODg0gpSehoGFITxxRn9KTPtQId29qMcU3k9qXnt0oAAw6Uuc/WkH0waCcc0DDPagdRnrSDnNL1BFAB06dKOvagZxRznJoABRyDmk/ClI5xQAfQ0h6+tGOKUDFACcelIQDTuOvOaTvQIQYI60AEml5HHalUlTwaQxvOcHPFL+g96MknJGTS7c+1AhnfFHQ4p+w9MUuw45FAxgzg0nWpCoGMsPwpyxE4wrH3AoAhwe3NHJ55zVoWzn+AY9S1OW2PdlH0GaBFMKetO8snt+lXRbqOrMfpxS+RH3XP1OaAKQjx1Iz9aUIM4wSfQDNXgqgcKo+go3dqAKQgc9Iz+PFPFsx/ur+Oasg+lOCu/3VJHsKAK32Y55fH0Wl+zoOpYn3NLPcwWwJuLmCID+/IAfy61my+JNIjJAvDKPWGNmH8hQM0vJjB+6KXA6hQD6gVz0/jKxTiC1uJvRmZUH5cms+bxjqEnEEFrAPUgyH9cClcOVnYml2tjO0gevauAl8SavMMfbWjz/wA8UVP6VnzXE9wxM0s8p775GP8AWi6Hynost7aQAma7t4wOpaVeKoy+ItIi/wCX3zf+uMbN/QVwIQA5ChT7DFKf9o0rj5Tr5fF9sGxDZTOP7zuq/pzVKbxfdtkQWtvEOzMWc/lwK53K496MjpzS5g5TTm8QarNw166A9oVCD9KoyzzXBzNPNIf9uQn9M1DuFAI7UXKUR4UIflAX6DFGPVqbye1G09TxSuPlYEUdOwOKQgf3qXHoCaXMPlE3ECkJY+tOwc/dFO2t70Nj5SM57/rTcVJsJPP60hU55NK4+UjwBQfXH608qCMEmk2g9jRcfKR5bPJxSEH1qQrg84ApMDnJ/Si4WIyDTGBA5qU4A4BppyRRcLEGSc4pVUsecUjA55oX5Scnj2p3C1iTbjGTmk4z0FBbgYBJpRnGcYpBYQ80nfoBTiB3JpvGeKLhYTj+9Sk8DpRzS45GcUXFbsJTkAJOaTjAwM0A4P8AWi4xzIAR15pQuelNJJHB/OhN2ORzQJkoGO/FOAA7UxeOvenZJHAxTESY47U8AYqIA455qRegpkkg60oJz0pmQP8AGlySODQIkB9elG4D6mmgE/xZp3vQIcD26U8Co+gp2aYmPHt+lG7FMpf1pXCw8P6Zp28+uKiBOBxR9aYE3nY9fzoEpPbFRZ6gUm7jH86AsWBICKcJcHg4qrk//qpeaQFnzeOtKJPoarA+9BfHFAFsPnjNO3cc1SDt2pwZj1bNAJHdZIGaOtAPajvnvWpAZ/8A10enp6UdRntRjNAB1pM4NBBpfvDpxQMX3ozQM4+lL1/pQAhOMGjHQ0vBox+tACc54ox60ufWjGT1oAQDJoPWlxSgetACAYz2owadt56daXYcUANB9vpRnOTTzG2OlG1R1YfnQIZ16UgHPNSqm7orH6LUghY/wfmcUAVscigKfTmrQtn7lB+Zp62+PvSE/QAUDKZjJPAoKcZJA+vFXvJj7gt9TQI0Xoij8KQikEyOOfoKkEJ7Rt+IxVz8aSmBWW3f0Rfqc0/7OePnAHstT0Z5oAiFug6lj+NL5US9EH481KVZRllIHqeBVG41XTrXifULWM+nmBj+QzQBbAC9Bj6ClyBWHN4q0lOEe4mPrHCcfmcVTl8ZxAkQadI2P4pZQAfwAJpXSHZnUZFIOTwK4ibxdqcmRELW3/3Iy5/Nj/SqU2v6pPw1/Oq/3YyEH6UuZD5GeiSHyl3SssY9ZGC/zrOm1vS4Ad+oQk/3UJc/pXnjyeYSXy5POZCWP60gMh7cUuYpQOzm8XWC58iC5mPuBGP1/wAKpS+MpiuIrGFT2LyM38sVy5Vu7U0qO5Jpcw+VG3N4p1aU/LcpCOwhiAP5nNZk2oXdwSZru4kb/alNV9yAYx+dBlAGBgUrjUUAXncB8397HP50uwseevuaYZiabvJ7UXY7Eu1MfeFBKL0ycVB8xpQpPfn60h2JfNHtTTKSeCfwFJ5bH/61KIz0zRdBYYWJIzn86ApPQVKIad5WD7+tLmKUSIIw7il2E45qYRjHPNG3bx0pcw+UiEeOx/GnKnfPFSYOemacFJ6AUrhZEezJ+8aURD1zU3lNjihYDjk5oGReWB2FHTtVjyj0x+dKIvYUgKvJ/wDrUuG6VbEZ9MUvkkjgf/Wp2FcpFCemc0nlnHNXTAw4JpjRcdDTdxJoqMhHb8aYQPWrDqFwMioiAaRREcDtTSwxwMe9PIA7VGevA/KkMQnkimN78U/5h1FIdpzTuFiDAz8xJpcDr0qRh6Ck2cc07isM5GMCjaT/ABU7Yo6mjKgcZNJsLDdnPejY1KXPYdaQ7qLsdkBGPvHFJlR70mPfOaCMdqYhd/HCim5J6UZGadkdjQAnOaeDxyabu60oIFArDw2KfnPeogV9OaUEUyWTBuPanhunpUAPHWnjPGKLE3Jsjrj8KUH8B65qNSPXinUxEgPYfnTvxqPd70butMCYEUvJHFQhzjvTgSetAh/HXP60u7HcmmcDPX6ijOKBDy2TQSMUzBPpSkgdf5UBYdmgmmDJHH60uPU/lRoFhd2KM570vAHakbFFx2AAd2NL9B0pM9qXrjmi4WHZ5o3AfjTMjHFJkenNK4WPQs8UcY5FLjpxShcnpitjIbj8qOQf8KeEP404xnHOPrQMj6/SlxT8KDgsAaUJk8Kx+goAj28+1OA4xipRC39zj3NO8lyOqj8zQIr7acENWFt8Hlz+AxThAnoT9TQBVKY+9gfU0AKehz9AauLEi/dRR+FP9s0AU/KbGPLf+VPEMn9xR9TmrPAooAhEDd3A+i0v2deSWc/jipM+1KAWOAMn0AoAYIY152Ln35pwAHTA+gpxTYfnAT/fO3+dUrjV9LtCRcajao3p5m4/pmgC5mjNYU3jDSIuIzcTn/YhIH5tiqM3jlOltprn3mmAH/joNK6HZnWde1GOeBmuEl8Z6rJxGlpB/uxmT/0I1Sk8QaxMpDalcYPUIQo/QUcw+RnpLoUGX+QerHaP1qjNq2l27bZtRtUPp5gP8s15lITKxMrNIfWRi/8AOmDCjA2qPQDFLmBQPQpvFmjw8LLNMf8AplCSD+JxWfN42j6Qac/1mmAH5KK47ePUmkz7c/Wi5SgjppPGeoMCI4LWE+u0v/M1nTeIdWn+9qE6r3WLCD9BWXubOOKTJ98UrjSRO7vJkvJI2f77k/zNRjEYwu1fYDFMyPXNKXX0pFC7j9aCSw44NM3HsKTcQOSaQWJMUBgp5x+NRbs/WkwfQ4ouFiczdxTDLmmhfrS7RnpSuirCFzTcsT3zUmB2FOCE9qXMHKQ7WJzR5Zz0qxsI44FIR6n8KOYfKRiPgE8U7ao65NOCZ7E04IRxwDSuOwwAE8CnBW9MCnhWJxipBGO4pMaINmeC35U9Y/QE1YCgdBS52jJpDIfLx1IFLsHqSfYVJuUZwoJpdxA4UZ96LMVyLYzcdPpSiE9SaUs3r+Qowx7En3NVZk8yFEOeSeKlWLnofwpqCXtwKmSNmPzv+XNLl7hzgAB6A+5pSCMdfwFTpAgPALVOseOFAXPrVKKIcmU1hL/wsRUwtOPm4B6c1aFvKwyJAfYUxoZQcZxRbsHNoM+xxIPmJJ9qk+zwkBVJJ755ojiLNhjke9a1rbQkjJc+xGKpIhyMr7KcfLH16GqVxBIrEFSAPauxWGBVwIlP1Gaz723UISqL+FDixRmck8fJGBVdkx2rUuI8M3yEe9U3Q8ncPwrNo3UiiyEc4/M1GQO7flU0yHnA/M1VII+tKxadxGxnp096QN7U0nB5x9aQnPc07AOL+mBTGY+tBPFRlgelFgHZH1pueMgH8KMHHSkI45JoACT60u7GcZNJxgfLz70bsUBYN/PNGc9TTWIJ6ZpQPSgQZA96CV/H0pfLY98UCMZ65p3QWY3d2pc07YOhPPWlAGO5ouhWYgBIp4U0gI//AF0vH1NF2LlQ/oOtO69+KYGHanDkYNO4rD1OBTgx9aYAPWnYPUfzouKw7I6ZoOAOhNIOT0xTwPencHEFY9CtSKCRzxTOnfPtShye3FFxco/GO9KCaj3c5oyT3zSCw/6nH0pdwHTGaZnpk0vU8D8aAHbieetJn1pAO54pcdOeKYCqM04YwaYHANBY+goFYl4x71GzY7UmRnrmmseetMBS3qcUm454wfem4BOc0uPWgR6f5MhP8A+pzTlgbjL4+i1NxRnnpWpkRiBf4mc/U04RIp+6KeKBk8KpJ9hmgAAGMYFL14psjLF/rHSP2kcL/Os+bX9It+H1GEsP4Y8uf0FAGl+NGRXOT+NNPTiC1vLj6gRD9TVObxvLj/RtOiXPeaUsR+AAouhpM6/NOVWfhQTnsBXns3ivWZhgXMcI/wCmMIU/mc1Qn1TU7lCs+o3cqnsZSP5YpXRXIz0+WSKAZnliix18yQL/ADNZsviPRYW2tqcDN6R5f+QrzUwqTuZAW9W+Y/rTgp9fypcw1A7ubxlpUZIiju5z6CMID+LGqE3jh/8Al20xV/67zZ/9BFcl09aXJ7fzpcw1BG9N4z1V1IjFrD7rFu/9CNZ0+tapdjE+pXTKf4FfYv8A47iqO0nuBS9Djk0cw1FCn5zl8ufV2LH8zQAEHy4Ue3FIT/kmkyPale5VhcjkZoDDpg03cB0oLZ6ClcVh2W7Dml+Y98UzJxSfjRcLDmX1OaQEdelJjPQGl2HGcYouOwbh+NJnHYUuw9qUD3pXHYZu60v4ZpwT1Ap+3HGBSuPlIufSlwehqQIOopyqfSlzDUSILS7AetTeX7/lSiMepNLmK5SPaoA5FKAM9yKXy1HQc1KiZ+gqbhYh6HhaMHP+FWfLHXFLsJ6AflRcdiDYx7cUoifqWxUu3HU0uV9CaNQ0I/KXPLE04Ii9jTs+wFKFJPDYp8rFdITZlTgY96jKscYNWGRx05FMEbMclT7npVKJDkMCMRwTTgmD6GrcNsj/AMf5c1OLZMfLkmnZE8zM/aR3NARj0WtEQAfwDNSrCOmD/KmK5nLA4yWwo+tTpbKeQdx9hV5bYnO2PnpyOtPWxlz1CijUm6KYtR/c/M0fZuy4H6VqraBfvSknHQDApHgzwY9nvRyi5jJNq45Iz6VKlsTjIH0q79nwfvE8dqtwxRdNrE9xnAp8o3MoxWZH94j0q2sKbfmj57c5rQighIGAyn65z+FTpbqp+Vcj3GKpIzcjKWBlGVXH4UNGxBBGfatwQIOqH8abJbKVyAF+lFhKRgLG5bAUADueK6Kw0kNEDJLye3/1zVFbcbxn5q6nSrfzk+6BjgcYppEykyFNKRR03j0Y1l6rZ7FJ8sKcdRXaJZ8cEmsrWoCIfmQY7mmyUea3cRz0OPpWc8X+zj1rpbyPLH0rLlTA6ZrKR0RZz10m3jFUGjJP3sfSte+HfH4VluQD6VmzojaxXeLHcZqPaakZh25qNnP/AOqnqU2gKAdaY2B0pQHbnGPc0eUP4m/KkBGXPpShs8beaeQB0X86MUXCzGYz1xQQp9TS7R75pNp7daLjsLtGPQe9BCjufwo2E9yaUL7UrlWGjOM80Y464+tSYHOT1qJk9GJoTJaYEKOrGjcuSAKQKB3zT+Cf/rUxDQCelKAR1p4UYp20HrT5hco0dqeP8ikIxgCgAg96QmiRRzTtoxycCmbjQG+tMLEmcHijk0wN2x+NO69TQSO3YIxTtw6/zpgYemTRkemKaEO3UDn6U36cUZPPNAWJQvPXmnZAqDnHpSEkt3p6gTGX0+tJ5nGSM1GMgc07gfWgQobPanAjv+VMzxSgc+lFwsP7U0+1HTFIWx7mncLDhj1+tBYAdaYXJ74pOB70CO8m8X6XF/qo7u4P+zGEH5sf6VnzeNZjkW+nRIOzTSlj+S4FcuGPpSE5HtVubEqaNyTxbrDrhZoI/dIBn8zmqM+salc/67UbuRf7vmFR+QxWfuAPOfrRuz0GaXMxqMUPIDtl13H1c7j+Zpw6Y7elRhs+1ITjqaltlJEhPekyDzTCwxx1pocnvSGS7sUmfXNRlz6/lSZPrTAlLYpvmimHJo2EjpigVhTJn6U0yDjvinCMfSlEWe9Fx2GmTPQUZYd6f5QBpcYHAFK4WI+T607YeDj86kC57ml24PrRcfKRhTwRinCMkcmn4z60hBC5wfzqbjsIEXoTTtvpSDkdvrTuP7xoGkJt9eKTA6Z6U/K4A25/GgZPRf0pAM2kDOKcFwM8U4Rk9zmniLpk07hYYAoPXNIMDoKmESjqDTwAOMUgItuR97ApQi56tUwz2A9uKTDH2+tKzHcZtUH5Vz7mnAgDkYp2AP4vypy7MDgn3xT5bi5rEDEehzT4wey1ZEDvyECj3qVLX1P5UKKE5lXa/oBTvKz1OavLbDHzAn36VKLfPCgZ9qfKLnRmC2XsMk9MmplthjnAq0YNzcZwDVhbZQM8HFVykuZQW0Q9y36VItogOdgHuTWlFFk8p+dWRaKfvAfgKpJmbkZQgyAoAAHQ9KRrY5G4Zx6VtrbJ2TOKkERzgLgewquUnnMSO0kIO1Nq+p4FTxWxGAzIB2IOTWv9jVzk5J9xUgsFI4H/AH1xRyidQz0t48YyWNTpaKfurz34q9FbIq8DP0FWUglY4WLj1Y4qrEORnLYy9+PxqePT0ODISfpxWpHZN/Ef++RVlbLgYT8WNFiecxTaopwi5PYVFPbSIMuhUf7VdLHpuBncg9gf8KSW0KoxVRnHcU7E85xLookwOD+VXrWCMn5Rvx6npRe2e+QjaAfVeK09K0l2UM8rHj7o4FTY0voIsIIC7CPwAFWo7Vui4X6LyfxrYh09Ixycn0Aq9HbqBwgHuadiLmFHp7HoSfrST2bInKIPoa6LyQ3Vs1Wu7cCJjjjFIEzlVhCy9ATXV6SF8rgKD+tc23+twB+VdRpSBYRxgmmNmjjvWRrQ/cZxk9MntWwQSOp/CszUIUaMnIb6nigR55fcyHisebPIXg10mpoisSuc+naucuMck81DNYmJfK23rn6VkPCxPzAD1rZvpCFIAwax2POSeazZ0wWhCY41HqaTcFHC09gD0pu3PCjHvUNmqSGtk004FPKc80qoOmPxNTdFqLIc54xSHJJGameNedzYNQHCn726hO4WsHHcU7gDJIFRkse2Kaygfeb86dguSGaMdCSaaZWPoBTFUEfKc0pH5UWQXYuQOSSc0bs+lNwf8KcF/CmLcNvTmnD680nGaTaccHHuaAJMnHagH160zAz945pwHHFIkdmgsOxpuCe9LnFMQ7JI607p9ajBJPFOHvTJsO3elHOKMe1NbJOD+lNCdh5IA96M5/CmE47GlGeOaYh9Jk5pBjPtS54/rRcVh/P40HjpTC2TxSZPUmmA8nnj8qCx+lM7UucdcUCHDHUdafkgZzUW8D6CjzRQMkJyKQc89KYHdjwMU4L0J5NAg3AnAOaUEDGe3ajtjFNxxwaAHbzijcSpOeKZzS9BgmmOwmfelBI4FKMUufagaQwnJ4J/KjafWnAE9qeVz0HSlcdhmw08IadtOKeFqWxpEYWnBQBTsAHkE/Wj/gNFx2EX0x+lBB9KPmzQBQFg2+uKcQoFLjPb9aQD3oAT5R9KAR1peB7mlxntQFxMjNG4Dsc1IqcDNHlk8AGjQQzJHbFAyxHepvJP8WakCBaLoPUriP1HNO8vp6VYAXAxQcDgDn3o1BEQXA4ApwX2P41IM+mfpTvLZj0Iz7UrXHexFtPsKQI3Qk/WrQgAwWYfh1qQLEDgKzY9qLA2VFRe5qQR8cKxq4inA2Rr+VSKjHqOtUombl2KIgkx2H40NbA8lyavGHnOT9KQIM8qcmqsS5MprAn9386nSLAxxVlbYso5A9u9WI7VTxyPpVWIcirFEF5LEmpVxjG3mtCOyz91D+IqylljlmA/CnykuRmLFOw+6B9acls5YEkZ9BWsLeNedzN9KkAVRgRY92osK7M6KxDE4yx/SrSWhXooq0kcjc8degqZYmcYwc+4xVJEuRUW1UcswPoAOlTJAmMjBFWls2xk4FWYrRj91SfU4p2IcjPEKnjafwFWI4HyMKpx61pR2jHrj8OTVqOybtx9aYrmWINwwx59hUn2JVGe3vWulqnAZiSey1aitQp+SL8WosTzMwooMnAiZj6IuKuR2MnUhAPfk1tCNtuC6j1CigQRhtxBZvUmgNTPS1HQMSfQCp1sQedvP+0aujCjCjA9qBkmkIrpaKOrAD/ZptwkaRE/eI9eTVvaPWoLlAUJ4/GmByN0iNJkAj0rX0ny9m3azHHc4FZ10B5xwfzrR0pooyNzljUlm2gI6YHsBT9vPPP1pi3UXRcE+3P8qeGkf7qEf73H6UDFyAPSql4QIzk4HuatNE33mfHsvFQzIsSEqoJ96AOWuFUS5UHPrWrpK3BbiQIv03GqNwuZic55rY0xl2DHUUAzUEYZcyMXPoTx+VZ+p/6hgvH0rRyFXJIA96y9SmURnClvfoPzoA4jUQ29uKwrgAElsCt3UpSzEblBz/DzXPXLKmc8n1NZSZvBMy7zafurmsWWEF85wPata4Kk5LHNZ0jjooJ+tZNs64RViER44701gV4JFKzOx7D6VGV/vN+dRqaqyELY6DJprGZugABpTKq9Mmo2nJ9vYUWC410xyxxUe9QeOfpSsCeTzTBCe9UiXdjywwcnH0pny56Z9zS+Xj1pce1A7B1owB1o5PFJjPXrSAUEDoOaTJpPmz1AzTgB0xQAemBTu31pOAOTRvA6DmgBwX0GaQ9KbuyaC2MUyXYUn0oHPam7utLnHA6UxDx9acPY5qPd2P6UBscjFAiXJPf8KTkjjmmb6N5xmmhD8sOoo8ztjH4U0k9+DS8daq5LXYedxGAMUAfnTRzjqacc/SkFgoHH0pAef60bgOScmmIXP5UmVAPPOaQsWHAFBHHvTExRg0uPp+VIPrzTs8daVxpDgxAxQck0zkHOaXJoGPzx/jS/r7UzcB1o39QBQIdsOOTxS+XUoXPqad5Z9BSuXykWz0FP2kdKft4zu4pwGO3HqaTY0iL8acAT2NSDYBnilySeATSvcdkMEbenNKVKjFP+bHAFBBORk/UUxadCLBIpQBipBHg+9O2jHJx7Ci4WIjzzigA54qXIHOMikLE9Bx60WYXGBMjkmniIdxz3pyoT1zUgQelBJGEA+tO257U/Hpn2p3lMT04oSC4zAHPFG/ipRb4+9kVKkcaen4jpRYLlVQ0hwoJ/CpVtZCclcD3NWDIF4BFOXc3rTsyeYh+zAH5nz7ClMSjAC5+tWFXBPy/mKcUbtjNXZk8xXVXAwOB7U9YSRyasLHkYPNSqmzG1SfwosLmK6W3PQ/hVhbYKRkBfxzUyQu/zDip0tSfvGnYlyKxiVF4fn2piqzHCoa1YrMAjgVYS3A42lqfKieZmSlvMxBYDHb2q1Fp28ZLA59K00t8DhAPwqVLUk9DTsS5GcthHFgjJ/GplQr92Jfqa1I7UdCv6VaS2UdcfjVWI5zHSKRh94j1wKnSwzgkE/Wtdbc54XP0qwtuR1AFOxLkzISxYDnp7VMtkDwFJP0zWusKL1PP0qVIic7VJ/Cgm5lpYH+6F+v8AhVhLJEwZJMewGP8A69aS20hHJUf0pyWyDlmJ/wB3gUCuURbwqeISfcj/ABqwluzYAQAe56VbXap+VBn1pfnNMRCLUgY3gfhUggjUd2+pp2G7UNhB8zAUDHjCL8oA9cClDZH/ANaod391Wb3qUFvYH2oAeOeKdgetR7QepJ/GlDqOB19BQIeMdqCPQ4pu8+mPc01ix/iP4UAOJGOTUMpUqepFSYCjjFRyn5TmkM569CFjtUL6mpNNt45HBfJA7E8U28XL5HQ1Y09kVhnGfeky1sb0IVVwgAHtUwIqsrjGMjPpTxllwMgD1OKQEu6q05GCCcfWnFBnl2+g4qCcgIQmB/OgZjXYVJeOSa0NNhONzNgdgO9Zrgeac8/WtO0UhRzhaANFgqjI5PqaytUYSRkDJ9+laalcfKMn1rM1QwqhZ2+b0NAI4vUYiWOD+Vc9cxsCcj8a3dTusSFUGOTXPXEjyEjJA71nI3gZlztGdwrOkkVenP0q5dKHOTnA9aoshOR2rJnVAgd2+gqAhiev51ZMWOvNMwBmldF2IfKJHzdKeqoPQUrMKjZsk45qdWVYf8pHFRs2O9RktnHIFIVAJ707BcUyr0BJNN3+3SkCk/dXA96XZjknNPQnUNzZ4GT6UuGJweKM470uTjPSlcqwhBB+Xr70mSB8xz9KUfNTsYHY+tK4WQmARyaQ88KBQQD1P60h6YyAPWncVhMHp6UYOOTRkDgcn1NHf1p3FYTjt1pdxxSYwfWlwc8Ypk2Cgcil2nHXk04Zx049TTuHKAXNLg88UDngc08AYpXFZDVVv/rU7b/epAeKXmgLIcCAOtBNNx3FKF4ouFg4x0pCOeRmndBSE568U7g0AORxS9PWmbxnA60bqLish/NL+NNBweho3dqYtBTSbxnPNNGT2oGetC8xegpOepoH0o4HejI7/wA6dwsaHmD1PHWjdz06+tL8o6Kc04HPRag0E5PABo2MTzjFP7npQD3HWnYVxFUe/HtTyOc9qATjpS88cCizFcbgU4UEeuKcBkcDJosDY3kfX0pdpIJp21/7uBS+We7D8DTsF0NCgHmncg8DmnBF7HJqwkY2/wBRVKJLkiuEkZcj+VKAxxuYVZMJA4zjvk0iwYOcmixHNcagReuSfpUi7j91OPehYsE8GrEURbjB/CnZCbZBscnlgPYUzZluSMVppZSHquPqalXTfmyx/AUxcyM5Ixszjn1xVhIyRgfN9BWjFaQx87AT71MYgw+RSD6UWE5GcLR+/X0p62Yzz+laKQOcbRipVsnc4I59KpRuQ52KawRjAIzUhRc4UZ+laCadt4ZCf941ajt1AwensKaiS5mXFCT1ABq1HbE9Mt9BWitspPyx496tJav3wB70WJcjOjtjjGPzqVYACAT+AFaaWq45JP0qwkCgcKBTJbM1LYHGAT9RVhLVjxtq8Iu2QKkVD2BNMm5US0UdeT6VOlvg/LGefarIwvXCmnoWAwoY+9FhXIVt374X8akFug6sSfapAjHlsD8c0uwd8t/KgBg8tT8qjNP3HjjFBkRO4B9ByabkueI2+rcUxXHhj3p+BtzUYV+QWA/3R/U04IuckZPqeaAuOyO36UvzY4AH1NHPajBPegAC5PLsR6DilCop4UD370mAO+aM47UAKzc8AmmfMeowKduHUmk356UDsOH0oLBfT8Kblj2owe+BSAU884o3H2FGF65JoJHXHFACYPWo5cbeT+VP3ge9QzuNpGKBmResNxAGc+lLYw7my7fgKiuWKv8ANU1kTu46VLKWxtQsI+MAD2qfdxkdKgTBUcc+1PV0zjdk+g5oGDNkcdaqzB8HHH1qyzMeiBfdv8KqXPKnJZ/boP0pAZUzBH4OT61fsi+MlcfWsmQlZTnH0FatlJiMbulA7F47mBy3PqOKyL9Yk3M5LHGNorVZlblc/iazb3aEY0COQ1HDElY1jQe3J/Gudu3ydqAkep4roNTnDFgBkj0rmrkO5OOB3qJG8DPlGPmZx9KpPOpzhTxVuePHXk+pqkw54rF2OqKIpCX47e9QMQoIBJPtUzgsff2pvlnGDxU3NfQrZOQSvPrSYZiMA59anwqHJGaQsSeBxQ2CXcjMJ25JH0pmNvQg1IT6n8BUbNjtxSux2QnLHA7daQjHXmmMxYkBsYpMv359KdguI0jbsBeKEy3LdKXB78fSk3FRgGmJb6k3G3jiox15NMyc5PSlDegyaEhtjyT17etMyT70pB4LHHtQCccDA9aBWuKAevA+tNDBiQtO69eTTTx0x+FMVhwHHqacDgc01Sw68ClBAHTPvSuFh456U4ADk1GXzTSTz1p7i2JzjsKbz2qPzMY7mlEjnrjFFhXQ/Hand+tMDc8Cl3Zzk4oDQk7daQn1qPzR+XelyD0OaAuh+4dqbjuaTOKM5OKYhcCkxSijd2oCwgyM8/hS5yaAR3oOF780CsBz60uTim80hPUUAP8AlpMLTSeDxzTdxz1/CmDsa6hjk4qRUIxnrSBmHGRThz65p2YuZAFGafjnpmgDHQVIM4PP5U7EOQwIaeIxxnNAXPepFAxznPtTsTzCbQD8q/nTefzqURMTwh4pwtHzzgZ7U+UOYrkk9ASfenLG23nAq39jYgYySelSx2S8FkJ+pquUlzRRRRnAyTV6GGR0+7g1ZSFVOFQD6CrCRso+719adiHIhWzJGd3PU8VKLNeP/wBVW0hlK4AGPyqwlo2fX2FFiXIoLBGvVRnt3qdFX+FfxrRTTA3LH9asx6ci9gfcmnyiczLRXbGFPsQKsJau5BK/nWskUUfAP5VKo/uoPqaOUnnM1NNB5fH0FWUtIoxkKCferohYjnj61ItqD1YGnYTkUwOMKoH0GKcsTZ7A1oC3jA7n61IEC8BQB7U7EuRTS0L/AHiamW2VO1WNuDnilwG4IoJuRbUUcnHtmlWUH7qFvTjFTCLGCFGadgkfMfyFAXGCOUjOFX6mnCPGckn/AHaeqBckj8TTw6k4X5j32jNMQ1F9Bj3PNSBP7zsf0oIkPRVX3Y9fwFKYyR8zsf8Ad+WgBwKJ12j60om3E7Fd/cDA/M0xUjTooB9akBJ5xQAv7xgMhE9edx/wpdgz8zM3sTx+VKMn0o29+tAwAVBhQFHoKNw7fyozSjAPHWi4APpS9KKCBjmkAFgO9ND5PAJoZlUfNge9R+cpOEBPuBxQBL8x9AKCM96j3Ow4wv6mmMhbgknNAE5aMDtQGz0HHqaiCbFxwP5UuVU8c0AS9uW/KlwBUYfjgcUu7NAAW4P9KaeQP5Gl3cEAVGXA7ZPtzQAjOQcBearzThSVw2fUDipHd8nAAH5mq0hyMvnjnk/0pDSM64be9SWzurYUDn15qK4bc2Qc+lSWj4I70my0jZiBKjfIz57dB+VS5wMKAoHpVNJAMc09p8dVOKkZO82zO4g+1Uri7YqQo5pCQ3I/Sq0zHo3T2oAz5CTKSTyPStKykIUZ5x+VZkpy/Tj0FXbIjIycY7GmOxtAkqOAfes3UE3KRz+NX1fC7j0x1FZmoXKhDtKn6c0riSOY1EKuQ3P0rmbqbaSFXaPetvU7gbmI7/rXN3DFmOTis2dEEVZzuBJ6Cs+WRQcDmrMw69/pVNxzWZ0RRC28nrikLMBy2ae3HWoWbn2qXqarQVpB3/KomcmlKlm6Uvle+aWhQzOeCcU3aT0qbbtHAHWonYgY6D0oAQoO460gIWo95PC0o56n60xATnvSAde9KSMcDJ9KCCevHtTuAmMkZPPoKcBnpwKAMe2KQnHNK47DsY6/rSHHTGaXBPX9KXaFFK4ajcZ60AAYxSk8U0nv0pgGeaT+lIWwOOlITu4xxVJEtjsjPJzSlzjpxTAKfjH096CdwAz24pduOc8UBuwpCMnJpisO3en500+vWlJGPagZPTmgLBnHvR6YpwApaVwsAHqTTuAOKbj3o70XCwvOOfzo6YycUvTjNNbIGTgii4BnJwo9qTbzknmhXGfpQSB0GfemIXIHSkLdhnNR5J9qXHagVwLHOM0oYDtTSD6gilOfTinuKxt9KlUHj3oCjPrVmJQcYUH8K0RmxiRls5FWEtnYAjp2qzDG3XHHar0Nu742jiqSMnIzlsu7H9KtRWaccfUmtJLB8j5lH1qzHYqTgHd+FVYhzM1bde+T9KkW29E/OtyPTXxuEHHqxxUn2e3jI864VD/djGSadieYxFsWI56dsVYisvRcnvjmtgG1Ufu7aSRu287RUnnXH8IiiX0Vcn9aYuZmcmnOQCy7V9SKlWyQHqW9sVdEcjnLPI/1PFShccEqPYcmgVyolqq4+XA96sLGq9AM/SrKwHshPueKlW1J/iA+goJuVME9DSrEDySTV9bZB1Gfc0/ag6UxXKSxZI2qcep4qZYpOzYHsOatLGxHyjj3pwhb+Jh9BQK5XWDucn3JzUqoBwPyFTLCpPOT9TUnyp6CgCBVbsn51J5JPVqfuGMDJpfmPoPwzQIb5QHQZo+Vf4lz6UpjDfeJPsTTwoAwowPYYoGMXLHAU/jxQYXJ5fA9FH9alwQBSgUARrFGOo3H1PNPBAOB+Gad8uKTIB4FAWFJ9/yFKAMcjmmgk9BTh6mkAY7UmQDTvxoXigBwzSkmozKoOM/gOaC5/hX8WoAfgAc9aC4XqcVFgseWJ+nFKqhOQAKAHbyfuqT+lGJDyXAHoozS7h60hcCgBfLRvvDJ9+aQnacUhemlgRTEOLHsKazcZzio2JTr0pD8x4BYfkKBjldT6mnbwPQD1qPYO5A+lKNg5wD7nmlcLD/vdCT9KU5A7KfzpglHrxSM2RxQMflQMnJPqaYSTwOlRvKEHPNMExcYBC0gFIZThmqCZ9oOB+dSF9vAIIqCUlwRwB60DMmdyJCM4qW2b3qK4VVfjn3pbY/P0P1qWaI1UYgZzU6yZXAAP1qurdM09pAiZYgD1NK4WFcN24FQSZUfORj0qKW+H8JJH5Vmz3jMrYbd7LwKRVh89wEY4HFT2s0jAFFH/Aq56e6w2HIyT0FXtPuXHMeCB1z2/GlcbRu5kfBl3HPrwKp3ihUJyT/s0Nexr/r5zu/2Rn/61ZuoXkkiFYUO09WNDYJMwdSlDyfLgY4rClbk87j65rZuLaRwzudo/KsiaONOjfpWTZ0QXYoyEk89DVdhnp1qzIQc4H41XYn6VDZ0xREY/wC8fwpuxegGaVuvI+lMZyOKm7ZSQOcdOfYVCxPfg+lKZMZwOvU1CzgcHtTswHGRiMDgZqInPU0bi2aZ3yadhXHcdhyaXZkZJpgGelODEnGKBi4wBikJ70vP0pCcfWkMTb60vA/wpM+vApDhQckAetNCY4evI9qCT1NQmbBwv5mkMnqadhcxIz+gpDlqYHH0xSBix4/M07E3H4Pc07B/CmKQPc04sW6mgB+7b05pMZ65poanA7uRQFhOgwDTlBJ4pQmeTTvujPelcaQoj7np6U4fpTBISecZp2RxjvS1CyWwuOeKDkDpSM2ByelIJMj2oAdzmg4HemNISMdvWmM6r9admJtInLDGBimbufU1ECzkelSKmBzinawm7hkEZIxTeAPSnnOeRwKifLE+lMloXcCfanZBHoKi6dKcFLHJPHpTELnn5RmnbTnJoAA9qUdf50rlJM6RVBx8v51dtoyX6Hb2A71EoC9I+fWrULuAOcYrZHNJtmxbWh2jcEQf7RrRRIlGDLuI7ItZ9jGZcFgS2O9bENvtxnA+tWmc8hIzGPuW+73c1MHnONrLGP8AZHNTRwMRnacflU4twOTtH6mqIukUfIDnMjySH0J/pU8cO04VAP61a2xgYPIpwcLwg/KiwXIVgcnhG/H5RUy2zd2VR7DP86UF2PCmpVjc9TimLUaIIwBuLN/vGpAVX7oA+gpRGuecmpFwvQUCGqSe1PCMe+KaZo1PLDJ6Acn9KcHcjKxke7nFAD1jBPOTUmAvcAVEof8Aik/BB/WngIOSMn35oFcPMXPy7m/3Rmn7m/ugD3PNNLHsKXax6igQDJHLE/QYpVI/hXp7U4IOMmlLKvGM0DEXc3XAp4znocep4pu49AMUEe9FwsPyopQ/oKiwe1O4A5PNIY/ec0ud1Rg4oMgUckCmIk7YpMr0FMBLfdQ/U8Cja2eWx7LSAlyQOcAUm4MPly30FNCqDkDJ9TzTgTjqBQADdjsv6mgoCOSW+p4peO/NISdpFMBcbfQUoIqMtkZpu7PufagCYt6VGzn1qNm2dWA/nQrbv4D9TxSCw7BPOadwBkkD60gBB5bj0AxTgVHQDNA7Bk8AKTQUbu4UegoJOQc0x2A6mi4WHfJg4GT6nmmFiD7UzfzxTTJxgg/QUh2HNnrwKYSvQ4z701yyjIGRUTHIBH3qLhYe2Acrn86bvIXO4/SmhieGNIw+Xg4oCzBnk4br7EUu7IzjFKHGKa0iAc0rjsN3cZA/E01n9cConulxjOW9BVSe82/xBR6pgn8zxSKSI72dEyzOB6Zqml40bgqC34YqG6uWdsgAfU5P51XS7CnDZb2zUmiRsf2g7DAyPcdaRpTjc7hc+prP89pPu4jqJ1YcqC57mlcdi3Lcox+RWcjvmqVxKxH7xxGvoOtLtlf72EGO1MZbdcliXNDY0iidu8tGpbPG5qmgWYHBcoO4zSSTBuI1xVctISBk/Uc1JdmbsMtrCgLsWP8AKkuL7dGfs0J/3uo/OsdbhYcFwpYd25qC71OaXhXKj1xilcagQ30rKcySDceqg5IrGlmJJKqT/vU66Z9x+bPfJqkxc9XyfaoNkNklYEk556iojMpHPFDhzznioTj6ilZM0TsOaU9BwKhd+w60j+gphBPpilYd2MOWP1pduT0/OnAfNyKUISev4U2wsR5FNwxqcR4P3c+9L0HSlzFqNyLbRjFPbjv0pjFVyaW4aBg0nAGfWo95JyOKOvWnYQjPnhfzNMwSMtzTyyrwBSAk8DiqRL1EAX6Uuwk8Dil2r9aDn1/CkOwm3b0ANAGeSOKXk/WmAMOpNMQuecCkwSfTFPVHbnjHrUgQKOeTSuNRuRhCeTUyoAOKXOeTRx15+lS2Vawm49hSA5JpMk59BSFh25NNIVx30/OkPt+JpoY4NGTjmnYkeG7CmEhTnpTWkAGMc0gUyHnpTSJbQplycKKeiZ5JoWMKM4p3pnincEu5J8qYFN3g96ac0nFSUP685pGGeDzSDnpSliMigLCbQOR0pQfem/Mefen9OccU7itYXtQPXrTMhm64A707PHB4oA7TyssCMnNWYoMEEDAJ71O8Pfipoo1OOePWtziZq6bCqghyWz0A6VsxkKBhQKybIjgCtiGIHBPX1Jq0YS3H+YSKQRknrUpEaDLsBTBdRkkRI0hHXaKogekA6nNTBUQdB+NQb7hwMIieu45/lThATy8rt7fdH5CnYLkjSonDMB7UgmZj8kbH0JGB+dKsUcZJVVBPUgU8DPQE0WFcYBMx+ZlUei8mnCJerFm+pqQRnuQKXaoPrQK4gwv3R19BS+WzfSnbwBwAKTzGbpwKAsO2AYyce1LlQelMAyadgDrSHZDvN54Ao3Me+KTcoHJpPMJ4VfxoAeAe9PAApgJ7mgNzwCadgHlgvWjJPXimkknqABTTz6mgBxYA8HJ9KZ5jZxgY9TTlBOeKb5Y7mkABx3Yn6U+NuflTFNAUdqeHC0ASg+ppSQKi46inbuOlAhck9BSbtp5phmUdDuPZUG4n8qD5rrkRqv8A10P9BTAeGJxSNKinaXAY9hyaakJwfMlaQ+gG1fyFPXCDCKq/Si4WGZf+BMe78D8qTaSfmc89l4FOLccmoyw7UhjwFQfIAPpQWqIvtHJzTTL6CkMm8zHWmGYluflqPeSKYR3NAE29j06UMSfeoRLgcHJpGlLDk/gKBkm7nqOKUvnpzVUuM9KGnx05pDsWN/Yn61FI6x5OeKrvPxgsFNQ/aAOep9TSuOxa8zePSmNOqfKWyfTvVGW5Q5+ct/sjgVSe8YfKqhRRcdrmq85xxjHuaqveRhipbJrLlumbgEtVZjM7YPTHalcaiak17Eo5I3eneqEt1v6D8Tyah8oZ5GacEAG7r7GpuWoogI3kk7jzS4x2ApWY54qAuAevNSzRIsBtuO5qUXW3Hz1Qa5Azio2lZ/ujH1pXHy3NCS5Df6w/iKgeWIcg7s+tUmcJy7Zb9RUDXIx8q49yaEx8pZknUsQc/SozcDHQ49O9UJJz64+lRGY7cAk0i0i7JcDPQA1Tmkz3/AUgBOS3FRsVX3PtSv2HYhbkZOaiYKuecH25p0jseBhRVdmGSOSal+ZcV2GM2e3FQNgnNTEMeuKYUz1FLmsXysjA9BSFQOO1S4xjBpGyc8VNy7WIiOM5xTScdKeVNMOAen4UBsGT6U1mx9aQu+MKMUxge9NILiFzmmkHvzRxmjOfrVCEwB3zTcHtSnGfWjJPA4oCwgTHJPNL1PoKXGBxyaXYeppXCwnp2pO1PVRjpTguTj1obGkMCbvanBQOTzTsbR1ppJP0pXGkO3DoKMcU0A+lKW2jk0hi96YzqvfJ9KazseBwKaFAFUl3Ib7BuZiew9Kdz9KTp0pMkjiqJHnp2pAeeKFUk5qTAXgClcdiJgRztBNPGcdPwpeB9aWi4WGhz0xil3ZHI5pDjtRjP+FACk5NGP8AGjBHSjoKQWAk9OKOhpM460hO45HFAMcD7U7ORjJpmQvWl3Z78UAhcDpTGUqMjn6GnDnpRtppiauejTNJvOFxTUIHLP8AgKlmQFjlyTUMaqrA9T7118p53NobOnTOWxGmT2ZuBW1F5jD5pMeu0YrDsZFDAjvW/Dkgc4FUkjKTZKlvGGzty395uTVlVOB6Co0AA+8fwFS7gOgH40yNR6qadtGeTUW4nuakHqeKLisOwo7Z+tOLH1/KoyyjqwppuIwcDJNFyrE6/SkIGc9qhE0jfdXH1pWUsBub8B3ouKw/cvc8elBlJ+6tMVVUYUU4E59BSGLmQ+gpwQdWYk0047t+FO8wKMCmIeBgZC80uOpJqFpCRnp9KQMT2NAEpkVWx1NPUk+1RLx1FOD+ooAeuATuNKHA+7ULSKG6ZoLMeThR6k0gJSWPU4FMJA4zmo/MU8ANIR12jj8+lSAuRx5cf/jxH9KBiqHPOOB1oEibsBt5HZBmm7EP3t0h/wBs5/TpT93GBwPSgAV5SeFWNfVjuJ/AcCntEj5Z2aT2J4/IVHv5o80L0oAnBCjCgKPQCmeYN5yeB2qIy5NM3AsT1oAmafsOKQSKF+9g1XZxnApMgDJwPrQFictkcGomLA81XeYBvkyx9qFed+pCrSHYn3gDLECmeaM/KCx/SmbVAyefrTWmVe/HtQCRKJHPU7fpSMvfn8TVVrkjoOPU1CZy2RuL+wpXKsXDIAcd/SopLny0LY4HWqxkYjqAP9nk0wvg4HJ96B2JxcBvmUMwPc8CkacEbc4PotViwByW+ozUbXAA+UfhSAsk5J6CoJJVXgHn61WeduNz4HoTUPnkNgDI96VykiaRy/3flz3qFo4wMl8k0wlm6nHtTGYk8c/Wlcqw4OFJ+UY9aUuGXGce1QlvXFMOWPGWPooqWVYe0gXOTVeS5xzn296SV1QHe2T/AHV5/WqMt1Eg757Y5NK5STZYkuWbPpVctkff5qu0zvyThfSoHnAJxyals0UUXGYIpPH9Kge7OOeKqvcO/BGB65qPAJwT+FHqVbsSSXPPyj86hZ5G69KfwBwM007iPQUDQ35Mck5pPO2/d7UpA74pNpJ4G6kA3zi3XOaYdx4GfwqQKByw/AUhbjA4FS2WkRGNR95j9KiIA+7xUrEE9RmoXOOtQ22aJWGEjvyaYzAd8UpOaQRAnJHBpNW3L9BgbJ4Bz2obI+9+QqUgL04qPgjmldBZkZ3eny+1RZB69KnOexx9KjOD1GKaYNWIyeKYWznApJG5xndUZJNWkTcVmUHrk03cSaNntQAeMCmJITvSjNGCOop2M+1A7Ccg+pqQZI+bikA9se9O27uv51LYJMXIHrSgk89KQhVz3pu4npSKHEjrmkLjAFRnHbmmkZFNITZKZccAYNR9TnNN/lS807EsdgikI4zwfWg805VOMnii4WuMwSfwpygLyRzThgAAUZANFw5RcmjGBSD8qCQeKQ7BkZpM5NN78dKUD14o0DUcMH+tKOBSZI4xxRmgB3A6GmnjrQce1M3jJ5OaEJjuD3x7UAcelA9TzQelO4APU0mOegpwA79KOBii4rCr0pTzzSDA60pbv+lAz1C7VgxwMn0qr5b98AegFa1zE245OB2qmUUHk8jriuts8xKw+y+Q+WOpro7XlATyR1rAt3VHGMDmtmCYBuOc01cmVjTQgjFP3KOTVUMx9qcCo6nNUZk5lA4ApmXbqePSmZP8K4HvTlB7n8qAF2A9TUioo6L+NIFA6Dn3oJOOvNFhXHkE/wAQApNyA8nn60zaSOtOWNO/NAWF80duaTMjdBgU4YHQYp3A570BYaEJ6tT1UCk3AfWmtKFGWYL9TQFiQ8Um8DjNReYzcKjN74wPzNKEY9WC/wC6P6mgLD2kwuSQB6mmiQPnYrP9BgfmaFiRTnbk+rcmpAc/Wi4WEVZSBuKRj0X5j+dKETdkje3Yv81OB4prOB060DHnJxntSAhepqJpc9zn2qPex9vakMsNMq9KY0hPIqHdg0hctnHNAEm8nq34UbwKhLAdSM+1G8npxQFifqMjj61EZlVsElj7U0Lk8kmpDhF5CikAzfK54wg/OlEIPzOST7mo3ulXhRk+tV3umY8vj2Wi47F4vHGOwqF7gHleaoNORyBj/aY1E0jMccnH8R6flRcdi4ZyzYL5PotML8n5hGPb5if6VTaXbwWx7LUL3DAfKPz60h2L5ZevX/eNRNNjoSfpWeZnOT1+tAmOflOPXNFx2LjSsOc49lqP7Qdp3YRe5JxVUu7D5dwPvVaS38zJd/wJpXHylt7yEDKEynPUdKiFw8h5YIPaqZCxnC8CmvKqjLHH0qblKJcZlA6k/WmmcjnsKpG8Q8LkimNK5YFTx/s0rlcpbefnPf2pjXJ7nHvjr+FU2nKA9qgaYZB6/wCyKlyLUS610ByQev8AFUMmoM2cde3YVSaUnOePYVEd8hIUUtWXZItPc7slyOfSq5nVTiNR9ahMRzkk0AYoAe3PLnGabhB0x9aGcY5/I1Gc5+UcUmNCMvGaFZeh5/Chjx8x/CpFjJ6AD29KTKSE9OOKOvA6fSnYC4zzxTGcAfL/APqqbl8gmxRznJ700kDoaRgzcg/nUbcNjrUtjUbAXPTHNRsWxgmnEM44FJsC8kbvalsUkQfMx4FG1QPmPPpUkhJ6ce1QlDn/AAouUkI2D049MVGzkd6kZdo61A/zDIHFC1K2HFuOTTNwzgfnTTgdyfamEk+30p2QrjmkABzyagZyx68U4oT6gUbAPqKashasj2GjaO3WpOc4pQlFxkRGMc0uPapQuOaTkUXCzI9n5UAYNSbff86YTnikO1hQwFBYcAcU3bwSePrTC3UUWFckI9ePamE5GOgFRl+e9N345NUkTceRg8UZ4pFZGI5GacF2tnqKAEoCsfpTgPan44+b9KVx2EGFpxBOKOOo6UFwOgpDsNwMcikY4GAaQsTTevJGPegBcnNOCgD5qABSgehouFhRjpTST65oPFJkZ60ALnHWlOFGTx70gbb1GTTCdxyelMlsNwJ4pQwXtTCAelIN1MV2S55460dDzTCCCKcOTj060AO39gKP1o28D+lIcg9aAFx+dJjPfgUmf/1UHJ6/lTEezXnQ7cDFY0ku48nj0Fal3HJL8x+UVmyRFWwBXWzzEPgOSO2K2rYvhcDGax4vkIFbNpJ8uCDx0oTTE0aMUZIyc1MqqvUj8KrJIzDO0D8amXnqaozJN6g8KT704M56DApoGKcGoAXYx6ml2g9Sabv9aa8qqBk8ntQBMNooLqKr7nI+Vce54oCk8lj77eKB2JnmUDJ4+tR+a7glVJx77RQFVPuqBQXA5pBYVFdj8zj6IP6mpEjRDkKAfU8n86iEjN0HFOJA+8eaAJ8j3JpN/vVfz17U0yk96B2LJcDvTDNt71XBJ55pc89KAsS+a546Ck3465JqMuFPzED60pYkfKvHq3FAEhbIyOtR+bk4JwfbrSAbh8zk+w4oIUDAwPpQAFj2AB9zSbmPU5ppdU+8Riozcr/D19TSuOxMMn0FBmSPqckVUedmHXP44qJldxznHqOKVwsWJb89Fwv86pPcyMepJ9TSlAD6nvioZZ4ohhnUZ9OtBSHG4cnDsTSmbaBt4X1NZ016UHCfKe/rUQuN/wB4k0rorlbNF7tFPXex9qiad39QveqJYAegJ/GkEjE+nuaTkPkLbSDHLHrSfaCvT8qqmVT95jmmGcnouKnmKUC0Zg57+4NNadB9faqZZyM4yKbznOCwqWylEtm6OMZ6dxULXBBw3B9O5qIYLYZ9vptpxVUB2cjvjqaaBjXZn46Z9etRmAdySfrSNKBx90nr7VXebHIYg/nmk2NIneQKuGXgVXM/ZBimLKZshgSaQoQ3JwPak7dSlrsIzSB924E+h6UruoOEyCRzml3Rjgkc++TTHHGRjB71Ll2L5e5KsSEAk/pild1QYHP6VWViMDJNKW55xUtlxjYUy78jABNNKSdcBfenZEY5+9/Km+djrzmkpMpwXQb5YQDIy1DEAAE4HpQZA3cCoiQcc1XMJRHbkX7o5pCxP+eaQYySDj0pjMc8CoZaHksRyajMgXpx9KCpx87Y9hSbgBhB1pFAcsMkkUzgU3czHvTxA5UM/TsBRYVxu8UhekZFxxxSFT3HHvS0HcRmT8Kjdzg7fypjsoPHzVETk80WHcduJ561G5FOIzyTgUhHrTuFhm0tk0mApxTsk4Hajbn/ABoHoRk4ByaaAx57VMIhuzTtgFDkgsQBc9KcBg881IVC8UmM47Ur3GNLA8n9KbuDdKCpJwtGFT7xDE9uwoSBsYQzY9KXcqD5QGPqR0odi/07Cojg1ZLBznkmoixz7U4/nTTz3poQhFNKkin4zUi7TwMUXsHLcgW36EnirCpxjoKXGDRmpcmy1BIMYPHNGcHmlMgHtUZO72pAxTIKTKkHOc9gKaQAeKAvc8UyQ5JzwKXPbNIWA4HJpMZpiH9BQM59KTkDFBNIB3am/TrSEn8KTJH1pgKcntSbcj+lBbPApc8UCYmB0o9h+Jo2+hzT1TpxRcEgCnr+VOHynGOaUfrSZ5pbhYXimHpSkik75poGGKQg880Zx1FGcnPpTJPbbkEptHFZEqMW70UV1nmxFSEkjkVpW2MYGaKKEDL6PjrzUyuOlFFWZDjIF6t9AOaUM2Pu7fQscfpRRRcQAf3nJ9hwKcCq5AAH0oopDGiTk0bz/wDroopFCbx0LUb0UZAyaKKBDGuf7vSmbyxzzRRQhjh0ySBRuUdTzRRQAolLD5VJ/QU7DfxNgegoopDHBR1VefU0jOi/6yQAUUUxFeS+hjyF+b3qsb6SQ/KP8KKKRViEyu5OTkeoFNaUJ3AHrRRSAhe4IOYhj/aNVZb+VTnJY+gPFFFIpIha+uHHzvgdgtNADHLHj1ooqGy4oUJHjHJB65qOSIocqx2egoopFoQSjHJw1MeXI65PtRRSKsM80HoCTTjIV4JVT3zzRRSewyNrkHG0ZPvUb3Bz8x3H09KKKi47IZ5rN1OBnqKT7QE6MSfSiirjqJpIa0jS4ATOe9MCIo+ck+3aiiiUmtAhFPVjXlOMAflUZaQjmiiosbDQnf8AWpFHYsaKKQA7Iq+/pUHnFWyFAFFFJjQx3Zjzz3po3g56fWiimCDYzHLE7aeGXpjnsfSiipbZaSFYgdefammXPAGBRRSSHciZC1IEI6miii4xdxXkCn+cSPmPFFFC1AheZRwBmqzuzHk0UUwIhyaUj3zRRS6jQ0njFJg0UUAwA79TTsZAJooqWUL91eOopN/Pr9aKKdhDSCec5NJsJzyB7UUVSExhIOAOMdc1EwHPNFFMCPP4U3ORRRTRNxAuTwKGUKc0UUXHYTk/SlIHTPNFFAxwDDg8ihs5AUZoopDYnTn9TSZz0oopkoOF70hbd2GPeiikADFKCDwtFFAAfzppPOKKKaBh/OjvRRQK4h5OAOacq5IoooAkAA7fjS5ycCiikUkJwKRmoooJuNHXNIWxnNFFVYRHnPNGe3SiiqRDP//Z" old="http://www.landscope.com/images/Photo/Stock/34001_35000/34639/livingroom.jpg"*/?>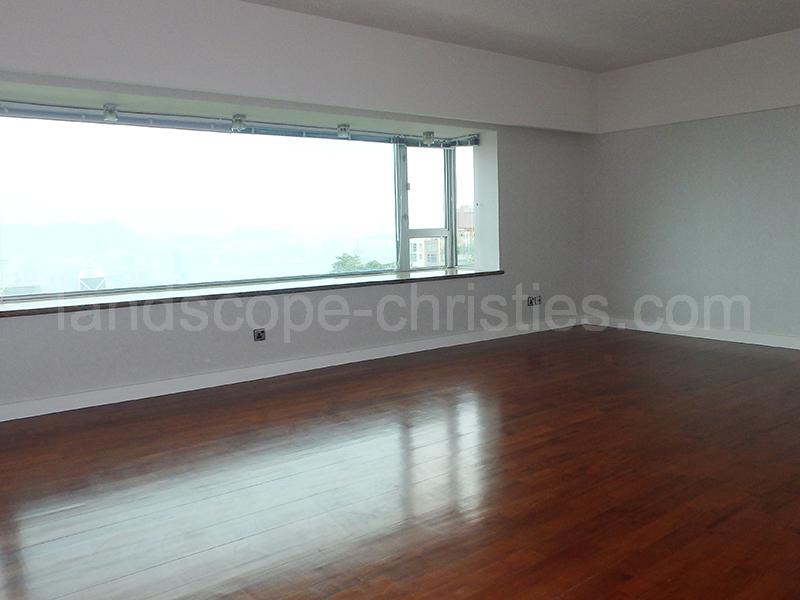 /*img class="sp-thumbnail" src="data:image/jpg;base64,/9j/4AAQSkZJRgABAQAAAQABAAD//gA+Q1JFQVRPUjogZ2QtanBlZyB2MS4wICh1c2luZyBJSkcgSlBFRyB2NjIpLCBkZWZhdWx0IHF1YWxpdHkK/9sAQwAIBgYHBgUIBwcHCQkICgwUDQwLCwwZEhMPFB0aHx4dGhwcICQuJyAiLCMcHCg3KSwwMTQ0NB8nOT04MjwuMzQy/9sAQwEJCQkMCwwYDQ0YMiEcITIyMjIyMjIyMjIyMjIyMjIyMjIyMjIyMjIyMjIyMjIyMjIyMjIyMjIyMjIyMjIyMjIy/8AAEQgCWAMgAwEiAAIRAQMRAf/EAB8AAAEFAQEBAQEBAAAAAAAAAAABAgMEBQYHCAkKC//EALUQAAIBAwMCBAMFBQQEAAABfQECAwAEEQUSITFBBhNRYQcicRQygZGhCCNCscEVUtHwJDNicoIJChYXGBkaJSYnKCkqNDU2Nzg5OkNERUZHSElKU1RVVldYWVpjZGVmZ2hpanN0dXZ3eHl6g4SFhoeIiYqSk5SVlpeYmZqio6Slpqeoqaqys7S1tre4ubrCw8TFxsfIycrS09TV1tfY2drh4uPk5ebn6Onq8fLz9PX29/j5+v/EAB8BAAMBAQEBAQEBAQEAAAAAAAABAgMEBQYHCAkKC//EALURAAIBAgQEAwQHBQQEAAECdwABAgMRBAUhMQYSQVEHYXETIjKBCBRCkaGxwQkjM1LwFWJy0QoWJDThJfEXGBkaJicoKSo1Njc4OTpDREVGR0hJSlNUVVZXWFlaY2RlZmdoaWpzdHV2d3h5eoKDhIWGh4iJipKTlJWWl5iZmqKjpKWmp6ipqrKztLW2t7i5usLDxMXGx8jJytLT1NXW19jZ2uLj5OXm5+jp6vLz9PX29/j5+v/aAAwDAQACEQMRAD8A7iig80fjUlB+FLRRQAdO9LRRQAcUUUtACU4UYoFABS49aBRQAUUtFAhOaUUUoFACYzS9KKKACjqc0tFACYxRS0UABpKWigAAooo5zQAUuMUYpaAEooxS0AJQaKSgQlFLSUAHFNIz1ANOpMUgImgibqg/ComtIz03D8atUhoHqUmsv7sh/EVE1rKOm0/jWh9KbQMzTBMvWM/hzUZUjqCDWrjrSEcetAXMr8aTNabRxt1RT+FRNbRH+Ej6GgCjmkq21mvZz+IqM2jjoymgCAmkJxUjW8i/wk/SoyjDqpH4UhiCjNBpDQA2Q/u2PtXP+GjjU/E6+mpA/mldBIP3bcHpWB4bVm17xUoUnF+pP/fFAG+aT+VTC3kP8OKX7M/cgUDK1BzVn7Nj+Lp6Uv2ZO5JoC5U6UmaueRGO1L5adlFFguUe+cGjYx6ITV7AA4pCKLBcpeTIf4eKPs7HqQKuYpMUBcqi3/2qPs69yxqxik4oC5D5EY7frS+Wg7CpD06UlA9Rm0elGKcehpMUANx1FFO70360AJ396bg5NPpuOvNIY3qfpRjmlxyPaigBO1GOKUUf5zQAnbpiilpMflQAdqKOMc0YzigBOvSl5ox60UDEPWjjGfSl6/jSfqKBB05zR1NFGO9AB+NIPU9KXHqaKAE79aXijHPHWjFAAOKMc0D1pcUxic59h3ox6cUCj3oEHXnFFAHv1o7n1oGHUYFLj0pO/NGKADgdfxpf/wBdLTck9KAOnxzRzR05pcZqjETFLRjilFAw9qMUYpRQAmKXFGKKADFGBRS0CCiiloASlzRSigBPwpaKMUAH0paMUmKAFxRS4ooATrS8UUooATtRS0UCEo70tGOaAE9/SlopaAE7UUtGKAEpOelLRQAlJSkUUAJ26UlLiigBuKQ+tOpCKBjD7UmKcaSgBtJS4pDQISmmn45pKTGMxSU6kIosAhFMxzTzSAcCkMjZFPVQfwpBGi9FAqTFGKAIZR+6YAdq5rw0SPFXi5c9buJv/HK6eQfu29xXMeHht8a+Kl/vNA//AI7QgOnxSEU6koAYR6U31FSEU0jBzTAaabinkU3HagY31ppHFPxSY4oAYRSYpxFIQaAG00gU/FIaQxuKbjPenGkNADaMUvU0hoGIabTsUUAN6U0jJ4p5HtTT1pAJiil/zmk60AJ26daMUvajGfamMQelB4zzS0n4UgEP60AUuCPaj3oATtSc/wCFO6mk70AJR70vNJ+H50wE70vv2paMH0oGhBSHP4UuKKBBRijH+RR3oAOmeKO/+NBz+dHtSGJjvml64o79aP1NMAo7dKX3FJ9M0IQcYxmkPP0pe9Bz0oAP8ij8MHvQenT/AOvQOvXFFgOnxR2paMVRkAo/GiloAMUfWiloGFFGKDQIXtRiiloASjHFLRTAKOtLR+NABRilxRSATFLS4oFABQBRiigApaMUUCCiiigAopaKAEopaXFMBKSlpaQDcUGlooAbSYp3ejFADaKdikxQMbim45qSm9qAGYpKcaQ0CGnpTTT8U3FADaSnkU0igBppKdSEY/GkMYfSlpe9IRQA2inYpKAI5PuN9K5nREb/AIT7xKNp5tbVzx2xU3jXVrrR/D09zaNsnLpEjgZ2bj1+vFeOx6lqCXJvI7+6S7ZgTMsrbmI6Z9R7HiqjFMTPoKg1Q0C/l1bw3puozhRNc24eQKMDdyDgduRmtCpGhmKaRUh4pCM0DI+tNI5p+OcUhFADMUhFOPpSEUAMIoIp3ekx7UDGEc0hp2KT/OKAGkcGmkU/FIRSHcZjNBzTqbQA09O9IeR1p9J/OgY0imkc08jH0ppoGN9aWjFHakIKQ0vagjmgBCKQ9RTv5Un40AJ70UvTvSHmiwxOlHel/Sj/ADxQAnP40Yz9aU8jmkPTmgLCfSl/rRjHqDSY9KAFxj6UlHSjHNACdf8A69GP/wBdLmimAnfNBHtS980D2pAJS01nVB8zAfU1C13EB8u5/wDdFMZPil59OcVTa6kbGyMLnuaYfOcfNKfw4pXFqXWZVHzMBUTXcQzjLH2FVvKXuST708IAoxigYpupH+4g/GmkzOfmkx6haeMKRjilHIJ9OlAHY9ulFFL+tWYhS9qQUtABiilo70AHQUfhRigUAHNKKKKAFoxRx3paAEpRS0UAJS0UvSgBKWiigQUtFFAAKMUuKKAExS0YopgJS0YpaAEopcUtIBKOtLRQISkxTsUlADTRilxRQMTFJinYooAbjvSYp+KTFAEZFNIqQ9aaRQAw0mKfjmkxQA3FNIp+PyoIoAjI6001IaaRz0oGNxxSYp5FIaAGYoxSmjFIDk/H6bvDE/GcTQn/AMeryB9uRtAUZ7V7H45Hm+G7qGPDzMUKxg/McMCePpXmqWyyWnlLBlyOm3nNVGyB3PUPBRDeCdHx2gI/J2rexXN+ELy2s/DVjY3E8UFzGHUxO2MfMSOenQ10uD+fI96TAaRTSKfSEUhkbD0pDTyOM0319qAGkU0inkUhoGRmkxTyO9NIxQAwijFOpDQAzHvTSKeRSEUDGY4xSU7FFIBtIRTqQ0AMxSEU8imsMHpQMbRjjFLRQAlB9cUvSjrSATqKT60vakpgB57UlLiikMQgUdKPp+NFACdqPXig0YoATFFIzov3mA+tRNdIDxlvpQFiXvS9qqm5kP3VC57k81GxlkBzIQM44oCxbZlUZZgPaojeRAnaS30FQCIA85J9TTtuOn50AKbqRx+7RR67qaWlYcynB7LxTitLgA8UWC5EIV+8Ru9zzT9oB4AxTsAjrSHOaB3uJg9AKX045pR1pcD/APXRYQgwPSlpMDGOtHOeetACdqU8jpQBnJpQec9c0Adj0HvRVP7NjpLKPo1KI5QPluZB9cGtLGRb/lS5qmRdKMrOGx2ZKpf2tcjqI/yoGbWTRWMNZnHWGM/iRUi61/etx+D0gszWo61nDWYf4opF+mDTxq1oe8g+qUBYvijvVManZkf67H1U1IL6zbpcx/icUxFnFGKjW4gb7s8ZPs4qQFT0dT9CKAFop20+hpMUAFFFLSAKKKUUCEFLRRTAMUtFFAgopaKAEo7UtFABRS0UDEoxS0CgBKMUtFAhtFLRSGJijFLRTEJikIp3FFIYwimkU/FJQAzHpSEU/GaTFAhmOaMd6dikIoGMIpuOTTzxSYwKAGkUhp5ptAEbHaMmuc1nXHic29s21x95/wC77D3ra1GYwwMR1A4+tcHdkrduv33Y545NZzlbQuEbjDukbc7MzHnLHJNAgXzRJj5gNoOegqQWOrSBTb6fK6HqzEJj8617LQblwGuQkPsz7v5VnZs25kjBnTC+tWtI8QTaXKI5WaWzJw0ZP3PdfetW+8OyNERBNE7fUr/MVz0vh3WIZARb71/2HDYprmXQT5ZHpCMskayRuHRwGVh3B6GlxWH4UlcafLZSqyvbPwrDBCt/9fNbprZamL00GEUwjmpT1phGaAGEUhp+OM4pDQBGRSEZp+KaRQMZikPFPppoAbim4p5FNPWgBtJTsU0/rQMQjmkIp2OaQ/nSAYR/+qkPWnmmkc0ANxRilooGJSdqdjjFAHNIBtJSs6ryzAfWomuY+25j6AUDJKTrUBuJG4VAPrTD5r/ecj2HSgLFlmVc5IFQtcxjplvpUXlL16+9O2gDGKLhoIbiQn5YwB7mmMZX4aQ/hTyOAO9BxigCJYgDzyaeq4z6/SnbaXHr0oGMwM89aMD0pwHHOKCORRcQgFAGO9KBgkkcUnXqaYB344pPSg9cDmlx0waQCDtmj8KXPOKQgn8aYCYyevWjHFH1pQRwDmi4B0pCPT86XHHIpRjqehpAhCe3cUZ9aOpHpRnb25NAHWdTzQBgnNLxSjrzzWpgIT6VVOiMRkSoc+xFXD0461bRhsXkdKVhpmI2jXA+6EP/AAKom0m5H/LIn6EV0X4UYPoaXKVzs5o6bdDkwv8AlULWUy/8s5P++TXV0u4jvRyhznIm3lAxsb/vk00xNjmuwye5pMA9VU/UUWHznHeV7A0eWR0FdeYYW+9DGc/7IphsrVv+XeP8sUrMOdHKh5lHyySD/gRqQXd2vAuZh/wKujOm2Z/5ZEfRjTTpNoezj/gVFmHNEwl1G9Uf8fDn/ewalXVrwfxxn6pWqdGtj0eQfkaYdDi/hmb8Vp6heJQXWrgfejib8CKlGuP/ABW6/gxqZtCP8MyfipqNtDm7NGfxxRdh7o4a2ne3f8GFSLrNufvJKv4A1X/sW5HZPwcUh0e6A/1efoQaLisi8uq2bf8ALRl/3kNSrfWjci4T8eKwLm2ktm2SIVbGcVf0UA2kgcBiJD1GeMCi4mkaizwvysyH6NTwynoyn/gQquYIT1iQ/wDAab9ktz/yyX8KZJcA9KMYql9jh7bx9HIpwtlXpLMP+B0AW8c0VV8qUdLqX8cGlAuR0uQf95BQBaxRVXdeDo8J/wCA4oEt2OscR/4ERQBaoqv58w+9bZ/3Xo+1N3tpfwwaAJ6SoPtkYxuWUfVKPttv3cr9VIoAnpaiF1bt0mT86eJI25DofowoAdSGlx6c0EEetADaSnUhoAbikpxptACUEUtNYhRknApANPWgioHu4wTjk1E12T3/AAAoAtnim5Hr+VUjdeiA/U5ppvJ+xA+goHZklzZvdkKA2zOScVJDpkcH3VRCepAAJ/GqhuJmPMrH8aY5yvJJ/GldDszV+zRD70iZ+tBitQMGZM/Ws5BkUh+9VcwcpfFtbyHas4JPoM0NpSOCN7jPolRWPNwoFbYFTzku6MiDSFglZxK7Fl28p2qf7Gf7x/75rRxShKOYXMzKNof74/75NRtbMOhU/jitrbSGMHqAfrSuHMYDROpIKke9MIq1f7oJxs4XH3e1RKv2mNniBLIfmj7j3HqKd0WiHFNxT8cmmkUDGfypMCnmmkUFWGYpDUm09MUeW3pS5kNRZFj2pD0qUxN3pfIY1PtI9yuSXYgxmmkVY+zn3pDARU+1iP2civTT1qwYaQxgDml7WI/Zsr8LySB9aY0yDvu+lSTooZeOoqAqKpSvqS1bRgZZD0UD61GfMbhnP4cVJgZ5pMA0xEXlLn1NLt9OKf0o70wuMIyOOtGMc07ORSe9ACY46U3tTv6Ufh1oBDOcjtR05pSM/SgigBuM9uKO386cODim847UAICcUZ60oyeMUhwDzTAMfLRwOcfSg/lR070gE7/0oyaB1PNHQ+ooAO+BSYpR05ox+dACHr1xRwD160Z655oA9BQgDHufrQRS8Cgn1oAQfLzR3zjNBGeT1pRj0/CmB1n1pw60mOo6ilrUwDANXI+Yl4HT0qn2q3FzEv0pMZm3N9Z2108UjsjjGQIdw596aNS09v8Al6Qf7yOP61S1q2jbUnc3sMbbFYo6OSBg85Axzg/lVJdOYthbuzOemXdf5r7GuGeKjGTjfY7YYZyimbn221P3b+L6CZxTvtY/hu0P1nB/mKxk0e6kGUn09hnAxdjr+Ip//CO6i2QqW0hHZLlCf50vrkO4fVktzVN9MozvVh/sujU0auynDK599i/0NZZ8O6spwNNlbHeMo38jTG0jVUzu0y9A/wCuWf5U/rke4vqy7m6mqbxkRPj/AK5N/Q08ah6pj6xuP6VzZt76LrBeIR/0ycf0pBeXkXAnuUx6hh/MVSxURfVGdN/aUXcIPcyY/mKeNQgPdT/uyKf61zP9s3yDDXzY/wBsj+oqCfVLiXHmSxt/wFatYhMn6rI7AX0B/v8A4AH+tSLcRHuw+qn+lefyXr/3Y2/4ADUB1OZP+WMf4Aj+VNV0Dwsj0oSIRnJx67T/AIUnnRg4Mij6nFeaDxBdR/djfPbbM4rb0q/1S+jlZS6bCOGnJzn61aqxZEsPKKudkJYz0kQ/RhUgriTq+oxapLZySsHSATAEKwOTj0rsbbD26kqOeeBVqSZlKDW5ka0P9J6dUFJo/wDqZx/tj+VGsgC59tgwKTRj8s4HTcv8qOoLY0qBS8dqXFUQIaBTsUnagAoPNBxkelHSgBMc0vU0nelFACdaKXpSEUgGk+nSjg9aQ9aTPNAAUUjlVP4UzyYj1iT8qeKKLARtbxZ4TH0JFHkKOjyj6Oak6UnXvQO5H5bj7txKPxzRmcHi4J9iop54pp5HSgBPMuR/HGfquKPPnHVIm+hIozij3xQAfaJR1t8/RqqSSyXGcqy4BJB9Ktk5pnKyb0O1sEfUGkNFAAgAEk+9FWXhySVXb7DpUZiYHpmkO5FTalKMOqmm7T3B/KgYz6VPDbrKMtKB/sjrUajuaTHHBqeoy+ltEgGAT9TSmKIc7F/KoY2Cry9Iznf944p3QrMsIVVh5Y+fsEGTV61i1OWVSLdhD/EZyFyP9nvWfYzrFdRS/PhWzkCulGr2rfdW4b6QmlcOW4z7LN/zzX/v4Kd9lm/up/32KDqm44isbiQ9skLUD6neNkJbQRYOMyMSR+FS5xXUFSk+hY+zSjqn5MKa8LxqWcBFHdiAKoSXl8wO6+Ce0MYH6ms+ZEkbdI7yMO8jFqn20ClQkx2pzwSlRCwkcdSvT86oxOYFkK/fdduR/CO+PrUr7enFRHBPFR7XsaqjbcZz3JoAJFO2t2Vvyp6xSHpG/wCVTzs0UENVM1MkIPUUqwz/APPJvxqZYrgdEA+pqJSbLSQ5LZcdKrzC4SbZDbIwAyWct/QVZ2XI/u/nVuyt7iSZBubGSSF78dKwlNx1ZokjLRL13UCGIL/FgHA/E1d8lVXkrmtC50uVIo2cOpBxy2etUWsx3kc1MW5+Q7ruV5No4yKquRV82cffcfxphtIv7h/OtVFk3RmMetQs2Wx71qvaxAf6sVXkhReQoHNDTQKzM+7XDJ/u1VP6Vfv12tH/ALtUSK6qT91HNU+Ib3opxpuK1Mxpop3Sm9KYCe1Nz2Ap2Pek+lACYAHpSdOtOxnrTSOpz9KAEPSkzkYp3fFNIJ5oAQjkYooHHFKQO1AhAMmk6ckfSjPFIfTmgYDr0NBHSlH40daLANxzzS4APAzRnJowaYCZ4oxSgY6UHjpSAAMZpD07mg8cfypSMf0p3FcaeRzS4Aox2oxnrQMTHGc0oHFGeMUucdRg0WA63oaUHmjFBFanOFWof9UKrcjmrVv/AKrn1NJjOa8Ruiai4Y8vaqcZ7YlH9KzvNVreF0fPLgZ/7a12F3pFrqEizTPMrquwbDxjJ7evzGqzeFbJ4vL+1TBeTyinrn2/2jXz+K0qysj3cPNKlG5hwxusUq7UyJWI6+p/wq6AF1Od9jDcsXQ9flQf0rTHhqD59t2fnOTmJff/AOKNTHw3vcOt4m7AHKHt/wDqrls77GrqR7kHhE7r8ZMmRasvznnhkrsNtYui6HJpl2ZWuVmTayjgg8kf4Vv7aqN0jgxE053RF8w/iP51HLuK8sT+NWdlUr2cQrsXmQ/pT3M4auyK1zMkS7QiNIf7yg4rIkjiOcxRE+6D/Cp5GJJJOSe9Uru6jtYTJKTjsB1P0qlE7oRUUQXNvYJE0k9vbhAOSYxXL3UEV5PutrSK3iHcD73ufeta5WS5kEtwwwOUiX7qj+pqBhz7egpqdnoaqPcoJpNuvJZy/Zs1saLbrbGcKzHftJz2xVSr+mHMkn+6P5104abdRJnPiYr2bM+/gUeIWuMnzGtvLI7YB611tgc2cZ9h/IVxmqXEieNbC13AQy2MshGOSwOBXZ6d/wAeUf0B/QV6lNPmdzzKtnFWM3XP9en+5/Wo9GHFx9V/rU2uD97F/uf1qHRfvzj2U/qa0e5mvhNTHNL9KKMVZmGeaTFLgetFACYo6CnYpOlACUfjS9T7UGgBp+9zQ3pS9aTFADCOaQj3p1JigBAaQ07FGAKQDc8Un86XtRigY08daT3paMc0gGnnpSZ7Uvekxjk0AJ34FFL9aO2KAEpPrS9OaDk475oGgA9KQ0uPyo+lJjRLCu7PHSiSMg/KP0p9qPvVM4Gc+9ck2+Y6oL3SJbSc9YwPqakWzmzztH41fVlcZXkU78DVNCUiktpIg4ZB9BTlil3D96fyq0Tx0/WmowDZ4/OsJxNYyLsGlzNbqXJO4HPPPNV7qwKFFl3fKuBg9q3Le9ia13s6rt4bnpWRfapDIQGljAUnHNL2EI2kndkRqTbaaKBs4s8qT9TSfZYR/wAslpkmp2qcmYVCdWtj0Z2+imtFYepYMKDoigey0mwDoAPwqm2qRk/JBdSf7sTf4U03kxGVsLk/Vcf1qroLMu496Tj1/Ws43d6WAFhgkE/PIo6fjUFpf3l6GMaQFVOCQ2MfhilzIaTNn5fUU4FfWs3/AImR+6bRf94sf5Cnhb4/euIR/uq1LmQ0jQylauk3EUbbGXBJyGP0rmvs9yT816fwjH+NWYrZhgm5lP0wM1k3ZplOKkrM6vUp1jg2nBY+/SuceZAeq/nUco3rh5JWxxktVN7WFj8ysf8AgRqpS55OQoQUVYstcIOrL+dQPewr96ZBUBsrUf8ALBPxJNNNrbqhxBGOP7oouVYshvMjWQNuVuQR3FUZXf7d5efkwDirsAC2cQHACjFUZh/xMx/ujNTJ6FIg1H/WR/7v9aotV/URmVPYGqJHHWuqj8KOWp8Qw80mMU7HpSda1MxpFIR+tKRz2pDTEJj2pO9O9qTnmgBCfrTemKcOMmkxweaBicEZ6Cmk4+lOJyPbvSZoQhtBHajvQPpTATt1pM8fWl75NHSgBvbmlJ6etGOM9qMYoATovHXNIO4p+Bk0mB2GfWgYY4wKb360o/lRtHrQAnXvmlzzSdMUpOT70CDP/wCqgnHQ0ZB5pCASQOlAwyaXJo4xR2oQWOwHNGc8Zo6dKTGa2OcVQKs2/wDqz/vVXGOasW33WHoaljLKHC/jTwaiBwPxpQ1eHio/vWevh3+7RMGp6vg1X3Uu+uexra5fjnxV6GVH4B59Kw/NNIbh15ViDQ1oZToqRtXl2Lddq4Mh7envWHIxYkk5J6k0K7Ou5iSSeSe9U7y78kFI8GX9F+tXTg3ogjGNJEV7eJbJz80hHyp/j7VzGpyXFxbzSBh5xXCkjgfhWhIjOxd2LMTkk1XuIj9nk+n9RXV7JQi31JVXmkkWGB8tB1IUA/XFVmq3McsT71VevOR3EZNXtL/10n+7/WqJ61JDJJHHOYm2uEyCPqK6sN/ERz4n+GynraAeNdGkxybWdP612enHNlF/uL/KvPJLue68Saf5zBmjSTBPYY5xXoOkNu0+InrsH9a9iHxs8qbvBFTXR80R/wBk/wA6q6PxcTD1jH86ua4PkhPsR/KqWkf8frD1jP8AMVb3Ij8LNntRS45zSd6szCgYNB6UoGaAExRjrS9qMCgBBwaWkpfagBDSbaeaTGKAGEccU3FSEZppFADfpSEZFPxRjB4pAMxSYqQgU3FFhkeMUYp55NBWgCIj0pDUmDTcc0ANI49M0Y/KnkYoxSAj20Yp+MUh60DGYoxTyO1NxxSY0T233mqaToagt+GIqw5+WuOp8R1Q+EtWv+rb6/0qK9g86e3UyyxjDE+U+0mpbX/Vt9f6UTnFzAPXd/KqewluQfY4sctKfq5o+w2xOWi3fVif61OzhRkgnAzxVV9TtI/vTRL65kUY/Wo5blc1tyysEKrtESBRzjFSrCjHiNP++RWTL4j0qD/WXtsn1mWmJ4s04sBBcRyZBYFckEDqc4x+tJwa6C9rHqzWkjCnhQPoKiYtjqfzrEvPGen2+0zyhd4yp2MQf0rHn+JOkxMBtuWz0Kw8H8zTjCRLrQ7nYNuPrTCMVylt46tr65gitoZ2SaQRiUqFCk+oPPGa6vHPNDTRcJqWqInBMiYHPzdfpVHSoDDatvi8t95VueCQeorQYfOh+tQRW3kCU+Yz7zu+bt7VlKLckzVNJNFgKaNvrWLrM93BJGbaWEBj80cgbLe6kcDHfNYR8TG3uhb3wwfN2F4jlQM8GtFG5zzrxg7WO5G0Hlh+dWIprZV+eZB9Wrzm/wBbnTUZxbtKLZUAiJHysw+8fftUa3WpN5QNzI7DmQh8DbjnI9QcUOkurF9aS6Hok09vniVSPaqzXEI/5aCvO7Sa/ubqXFzJLu6Iz7TtJwGXPHWtG4im+zttAjnwQNxOG57+hpckV1JeKfY6/wC0ROwRSSx6cUN901zXhu9Fxrdwjb8rBja/GMEAYH9e9dKfun8alqzOilNyjdjoj/osf0qjPxqI/wB0VdhP+ix/SqM//IQB/wBkUNaGqZFfHMqkelUic1bvT+8H0qm3Wuql8Jy1PiENNP6U49elN6/StSBtH86WkoEIaQ8U40nr6UAN6UnWnH2puOKAG9RQR60p4/rSfypgIT81HalxkHNIR0oATHBzSY75peeO2KTPX1oAABnOaM0YGOn4UpFACdueaQ570uOeaQdKLAHFJjHandDjFJ0560DE7dM0fhxQR6/rRz60CDn2NBo+goLen5UDDrz6UvrSAcHNHX6UWA7DGaUe9JyKX6Vsc4EDPSrFqc7x9KgIqe1+8/4UmMmPTgE/SkyQeh/KnGWOH5pXVAeMscCkF5Zk/wDHzB/38FcdXDRnLmZ008S4R5Ru/wCv5Um8ev6VIbm2/wCe8Xt84qKRiWyl5FGvYFFP6k1l9SXc0WNfYQyD1ppkGOtSh02/NIhPcg1GzxH+NfzFT9SXcr675A8pWIJGfmxyfSqJt8nJq6u1jgHP0pxT1GPrXRCioKyMJ1nN3Zmm3qvdwf6LNx0Q/wAq2Ci59arXcBeCbpjy2wPTg0TheLQQnaSMhzlQfUA1Xkq2EBijPP3F/lULxD3ryVh5nquvFFY09Cdk/Q/uj/SlMY96nsIwL1AwBBDAgjrxXRRoyjNNmFWrGUGjk3dR4l01lKOrM67lOcNjgfz4r0jQ/wDkHJ+I/U1y/iq3jiu9CuI40Rl1FVcqoG4FTwcV1Gi/8eQHozD9a9KL9886XwDdbH+jwn0cj9KzdK/5CAHqjVrayubJT6P/AErH0w41KP3DD9KuW6Jj8LN7GaTGDTsUmKszEoHvS4paAEPalpDS4x70AJjFGO1FLjNACd6WjFGKBCEUYFBzRjmgYmKKMHrRigAIyKTFOxTcHNIBpGKMd6U0nPNACYz0puKcQc0UAJtpCO1L3xSfhQAmMCkx3FOP50ntSGJjuabj0p/tTTQMdF941MxypqFetSE/Ka5Ki946ab0L1r/q2+o/lSXP/HxbH/aYf+OmlteEb8P5Uy6J821wP+WuP0NU1oJPUkU4mU+/9a8N1C2gt9Vu5sZLzvn0J3HP417iP9Yv1rwjVZWOt3qADaLmXn/gRqY3uZV9kV3iixlAoxyu4d629ND2Gi/Z4mYmY+YhcBQ0h5yD3UYxzWPBBHeXMdrNJJFHIQrSxxlmQHuAOv8AIV272+nPfvEZ4MpEYkbO5E28YwPfqelOcW1ocjfc5a8na6luXEmWWc+Y/RHLDsPYjrWThGkWSVgQmela2pXCxSfZpbb94UG14mICn0wetYrSj7TuKfulODHnp7Zqoa7lrY2dFdBqtoqlsechYD1yK9lP3jXiXh+ULrFvI27iRQvpksAM17aeDis5rU66GzGt/rE98/yob7hpG++n1P8AKh/umpsb3OS8ZXNzby2vkgCEqRK5/hJOB+dcci/aLpjIcsr4CKMY9gPSuk8fq73enqGxEI3ZgTgEhhj6muat8OqTopByVBJ74q4rTU4q2k2StcGKQNHJsjVsOh6F+2B9K17Ao+nGUy4WMFnZRgA9x71kKkV09wAh81GBhTHTOM/XgH86l07UWhdYdkRRxhcDIyf4vwpuJizah0u1W8WG4l3wToAmeqgnd17c81PJdRWtg0IcTGIeUoxhlwDhiOvIqldm2gsUXzyZsbw6tkEDv+fGKqaneNA9rKVZmdSSyngMvep5dNSVds39CIm1UXiIgjkgaJW/iO0jrXSnofxrnNEmiM9uqsWaWIzrhcbAwG5T7hh+Rroj0NRbXU9HDP8AdhEf9Gj+lUbj/j/X/dFXITm2j+lUrg/6cvptFDWhvciu/vqevFVDVu5PzCqp6V0U17pzz3GHrnFAxSn1oArQgYRR+FO4HWk96AGkZ6UnTg0pzSGgBOB1pMdqXNIR/kUAJjPWil70w5zyfwpgB4FJ360vWkOc8+lACAYo7+1KKOBzQAh7DNJRTj+dADM+o5oHFAHUUY96ADrQR78Ud+tKcEUrjG9uP1ozS49TzRjGeKYCd+RQeBk0H2ox+FAC54pMc/yo9aXP/wBakB2JH60n+RS4pR19K3OcCOantfvt9Khx0qa2/wBafdaTAqa8qtpjb1LAMOAcfn7Vy32ZPKaWYRGQkGLySOfTdnp+FdlqJRLNmki81ARlM4zXPTTWWx2SzHmsMIFOAn17E+9YzlZi9nfUyks3ikSS4inD5OAEDEH60iwy3Vy+/CkRsoRhliTz0rR3PHamR/NgjHMUSnOPcnvToHie4ZM+ZIQdxTqx2njdSWuxm1Zle1tmD2svTaFLAnHRq3L20EV/OAowHbH0zVK2Qy2UMm7YvzDaBnGDXSatB/pTuB945/Oriikc+yERTM0TYXAwO4z1qzZiOOJJRuDAnKg5H+fwp08WbW5AjMh8o4UdSfajTIHWAb7eVWLYCu27t25qrA2acUqzW/8Aq2x3bAGf0rPnwPO3NKODhT0HFXUbaHQR3ChTzg4x+tQFPOkkJ+04C5JJ4PNS4jUupz4ldYowCDhB/Ko2nfvUip+5jxjp0qKSM4zkEeleXG6PVkRm5bHerOnSsdQgBOcnH6GqgjHcip7EBNRtyOgcH9DW8G7mM9g8a5XTdPlH/LPU7Y59MsR/Wul0b/j3kX+7Iw/lXLeLp4r3R44IiRILy3cFhgDa+T3rqdHIIuAOnmH+ldaXvHPf3CXVxnT2Po61h6ecalb+74/Q1vaoM6dJ/vL/ADrn7M7dRtj/ANNRVT3RMNmdFRj3pSM0nOa0MxKD1pcGgClYAxR+dLjFFMBKWjvgUvagBp60tLSYoAQijFLRSAaKMUtKMUAJjjpSYFOpuKAEx3FJ0607H6UmKAGnnmkI9KdSdKBibeaTANOoxSAYRSY9Kd/WkxQAlNIp/FN6UhoRRg04ng032pf4W+lc9Ram8HoaFqflb8P5U26Pz2/Gf3wH86W1+4foKS6ODD/11FU1oCeo4n94v1rxDU44E8QXiSBh5t3IAQenzGvbj99frXi2vGCDV72ed1wLiQglh8uGPb1rN6MzrPRFJ18iUwq8rgg+ZjjNV7QGC6+0QOCqErtA5XjAPuKshXuUZkbluSxIw2e4qtA0SxyFWDbGy4BAPHXBpxtY5jftJmmgMUzb7sAyRyheB04/GsnUCUdGnTG775C43e9KZ5G04zwuYpV+YAZJx6A/0pIrqW709YSHKxluHjOQWOT25FJRSdwSY7Q5ZI9Vt2WLzIxIPoOev4ete1d68V095oZRHHEQgmQOWiY7huBOOK9pzk0S1Z1UNmNb7yfU/wAqG5U0jn5k+v8ASnH7ppWOi5598Sc/atOx08qT+a1zOjSEtFFO5+ziUu4HUDGNx/SvQPFenHUHt0FrLPtU/NFGWKdOOBwDXF2vhfVm1NM6bepDuw7G2fAHtxyKuNrWOStrJkME9xY7JlLfaQSYnxnOOmRUuk2ghuUlun2RD3zyea2bDw/q7SvJNpuocSYKvbORIv5frTx4d11WWMaXeMk+VJ+zOFj5yCePw/Glr0MbNmVLasdNFwwUyHPmDoDkc/Sm2qm6hQPJiRWeRQOnzY4H4j9a028P+KVhNmNKvCkrAl/KZgAvHU9Af1q1B4U1SKLdHpF8jdQPJOfQj29aGm0Vyss+HVImTfgsikAgdjXUN3rC0jS9RsZjJeafc20TKFDyrgZz069638fNUcp2UdI2IYDm2j78f1qjdE/bk/3RVuzP+gw59D/M1Tuj/pye4FO2hsnqNucZWqxHNWJ+oqE8DFbQ2MJPUZknsKQ8U4jrim4yKokQjIpD0p2MUn1pgNJxTafTc89KVwCm/wCcUv8AKk60wEpMDoaWkOfy7UANPFBI4o/xo4PSgBO1IcnpTuBwKTJ9aAAYH496Sj1o6qMCgBD04o6UHge9A5oAMCjjHP5UHgAnNJnPbFABn8KCB360HOaOtAB+lJ16Up96MZ6UDE6f05pSMd6QDnPpSjPQUAdmOnNLQOme1HfFbHMGOnNS2/8Ar/wNR8k/0qSD/Xr9DSGLqFvLc2MkMKb5DgquCc4PtzXLnTdTd3zpOoEKOD5Dc/TiurvXeKxnkjdkdUJVlOCPoaxm1O9GqaXELy+xMkJkTziQdxwc89aiSFexk3Wm6u2neWdJvnRW3eUIHPJ/CrGi6PfxXcZk0e5jYk5d4GAwQe+P51pQ3moRreG41K7Cxruw0zBx84GRzwO1Os9WvphatBeXDr5kiuZJycgYxx9DU6IiyKEenX/2ayH9lXS+WZAUELZHIIPTvk112qrlUJUg7VyD2OBVFL+4+1xr9ruGRZxuO8kHKqQpPccnH1rV1kAg46Vcdxq1jDRA5ddrybkI2LklvYUy1sLpLHb/AGbdLlwxGxtxPqamjzltpIO04KnBBx2q/YxytOgaWUq0a5Bmzg7ee9PqDKa6feOMCznHruUgVOukXbb/APRtpZNuSx68VPHbyLayYknOHXBack9DnnNTwQSC9gO+QoIgDmbPPuM8/WmSkjiIHURFJF+aNmQ8cjBPFNmkR42CYGD3xWpbaoYo5Irmzt7toZZEWScZYLuPFOfXnVSVsNPQDAwIQa83kin8R6Tk+xgEKOQ4x7c1JAu25hOf4xwK2P8AhIkZg0+l2MoBxnygDTH1XTXcLFo8MfmNhnLksuehX05rSMV0ZnJvsc54iEZskmjKECeI/IDgkNjBz3rrNE4Moxzu559qxvG0cMPhq+u3edvICyBAqgDDDPI59+a2NEOWPPVVJ98rXT9pGX2WX9SGdPlH0P61zdvxf2//AF0HX6101+M2E/8Auf1rmIzi8h/66L/OqkKHU6ajGKUj5jQeB0qzMQjFJilJ4ooAQjBpcUCikAnelo6e9LTASjHSlooATFJinUUgEPNJ2pccUUAJ0o60p6UlACeppMUp5NBoAbTe1OPWm0AKf1pCKWk6daBidaQjFOpp6+1IBDTT0NPPWkxSGMFL2Y0d6MfK30rGe5rBl60Pyn/dFNvfuRe0q/zos/u/8AFF6cRKfR1/mKp7BfUc/UVw99411WyOsRotlGlhdxwpI1qGOxt/J9T8o5rt2+9+Nea65FEI/ELSZwb22yB15aQfj1qU7MzrOyR0EfjHVJtWjtU+y7TpS3jL9mXIYwF/5jpWZc/EDXIdJtLkT2oaaZlDi2QjaPLOPr8x/KobWCNtd0+UNub+xkC7TywNq4z9K51hFH4XtUDjynupSwdRgERRtgeh4quaxzc7tudzceNtcS91m2S6WM2cpCFbdDgCYIR05OCKlsfGHiKbXdAie632d7HC037hBks7q3OOOFHTpWJJabfEXiWYswVmY8jr+9Q5NJYhbXV/C8UxxcFI+M/KSs78j86IyV7BzO+5t6t4t8Q2mreJIk1FPItCDbIIVyg85FbJxzwxHNbygKqheABgVwurITrXjgIpM8m4RnPRVkiJH15ruVOY19MVM9WddF7g3BT13U4/dNNf+D/eFO6g1Nja5Qn1K8sdb0+O2uJIoppEEyoAQ/zKBn8zUOta9qltqWs+Rqk8cVszArxiM712446YJFN1Rsazpa5Vczx8t6BlJxVPxCi22u6/etIGj2lJIzwMb0P58nFawbUTjq/Ey6uuas9xpv8Ap8w32/7xd/BbEnze/wB0H8Ky7fxPrH9hQ3E+pXKzLdmPJkHz5iRgD+JP51Guft3h2RMvHJblSMcHBlwT+BNZUckI8MWxTa0H20+WcZ626kZ+h4p3Zjey/rsdLJruoCDVo5NWu8wsq70OGiJmxx/wHip9L1fVx4o0m2n1CZ45I4C6M+Q2UbJ98kA1jjc2t+IY2yql0OB3IlX/ABrVskQeJNByuZFjtjx0UlWH+NCk7oq2o+y1S7vo7tLi5llCXS43tnHzSLjHYfKK0wPmrGsbYwaprQDbl82NvTafOfIx+PWt4LxWctXqdlLSJm2nFlECMcHj8TVO7/4/o/oP61dtTm0j49f5mqF3/wAf0f0H86m2humE/JX+dQ9vep5+oqA81cdjKW4h6U0jinHjrSfjxVkjT0pCacaaaAGnpSYx0pxFMPXigBRxTT0pxFNzwfWgYhPH8qb2OaXnj0o46UMBpH0OaMHPWlPX1GKOg96LgJ+HNBNA4PNGAOtACYAB60EAECkA9TxSnOaAEPJ9cUmMUpwBz1oz+FACdRkUhHOaXA55pM8ZoAAOf50e1H4mk9KBi5wcdaTv7nrQOaO9ABwOTjNLgCk6ml5AFAHZ9TSkenal2jsaOnTFbHMHbmpIf9ep96YBx3qSH/Xp7NQBLdpvs519Y2H6VzBhnhudJmMjALFGpKEDkSHrntiutlXMbj1U/wAq4TUr6JLPS/lTa3mD+9sKye/pms5kyLUTTvda2mCV8uc7jxuKuNufyqxp6Ti1t1SGOJzd4byW4IIUnPvV6XTZn1a7Z1c20yTKpU8fMCef6VQgK2GmyFJcyC8XnJcq2w8Z7dKi92SX7plF1DMJdy/aUOSuBjAGBj6V1GrDMf4Vxd3iF8y7nBMTZznu4HFdtqQ3Qg+oq47lLYwU5fBB5Vh19qtaOWL2jBfl8iP77ZI6iqnImQYPJI/Q1PpcIjltwXVmjRU3Z5IDGm9wZoLv+zXBdIx8y8MeO9TQKd9sx8vhe7c9e1UkjxHeRkQ5443n+93qeJFVrTcYQQDjDZycnpVMhHF3mYtQ1BB/DcyD/wAeNVyWWPdxzVrUVA1bUwcZ+0sRj8D/AFqFkBGwAH5M15sviZ6qfuoh2HBGB60KnzKeAQy8Z96lZtjfMO2f0qujbnU46sP500rCZoeOk3eCdd9rRz+RFaHh87o0b1hiP5rUHjCMv4T1pV5Js5cflS+FH8zTbN8/ftoDn/gNda3RzL4Wbt4M2c/+4a5TO2dD6Ov8666cZtpR/sN/KuPfhgfcH9auZMDq2+8frSd6ceSaSrMxKTvS4pcUAJ2oxS0UAJjvRRS0AJiilxQKAA0lKaQ0gCkpetH1oAPakPFL2pDQAhpKU0hFADSfXpSGnEZpooGFBNJRQAH2oIpaQ/SkA3im9Kf17U080DEFA5B+lA+9il/hP0rKW5cS1Z/cX/c/rRfD/Rz7Mp/UUll9xD/sf1pb7i1kI9j+oqugdRXH7z8a86vyz3HiqO4CG3ju7VlBGCRvbv688V6NL/rD9a8z1CSSHXPGDFRIEmsWVWHykeb9368/rUWM6qvEfpsit4m0OGMlpH0aME46g28uDWFdWNza+Frf7REX8u8eQiMEgf6OmM/iK2dCMsPizw+SOH0+CM88AGObP64qa+u5ovC/m2sPnOZiABzn9wKznJ3sjm6E85lfxX4lEj5iMT/IDwPmhI/HkmkO06x4fmRDsB8rp0IuGzVTVzc2fiPxZexgZ+wySRhhn/nhio7O9ltx4UieMq0rurqTk5+1HJ+pzWltbodtWaniCP8A4n3i6NXYbreVwduMHdDnFdgOYoyOhFcvrktteeJ/E9iCfOFrcKR65EZx+HBzXToc28R9RS6nVSVrivxs93FPqKTpH/10WplBppG1zntej3atpLAkMtxEQR6b1yPxFVvEttJNrviS1QjzHjMu1jgMN0e0fmD+dWvEZkj1fSTGpb98hbHYZWjxQwXxDrrGMsYbVmjfoAT5RYfoD9aqK905ar95/IzdEIik8O2m9hgTRoWOCR5kmRg9QM1lNEw8Ex3ILRxrfKSu3gDydpP0yAa1VRnuvC5G9kW4mcEnlVMhHJ/E1BdPLF4TunB3olyis2MAqYSpOPQcc1XmY9NP60NDypovE+vRsBjLHJHBG+M/yPFaltGG8R6Oyjbsit8nH3gC3B/pVSJy3iHWkDFowjfITz0j5regiButMnGcERjHYYYihLVA3qTXfh1tMOo35uVkFxIgWMJjaPN3cnPPWlSMkZA71u+IP+QRJ/vp/wChCsmMfIamS1OyDsjAtMG0THPLf+hGqN4cXsf0H8zWhaHNuv1b/wBCNZ99/wAf8f0H86zexsmLN/DUJ61NN/D9KhNXHYhvUaRzSUvNJj86oQ09c0cYwBmnHA7009M0ANNNpxNNPXmkMSjIoPSk6UwGnpR396Ummkgcd6AFFNz+lKT0pMdCeKAEHr3oJP4UuBz/ACpO/wBKADtijoPej8TR096AG+5ozxxz9aOpo74PXtTACfmwaTjv0oxnmlOSAKAGjkUvv2o4zzSdc8Uhi4yRScCl57Gm9/SgB34UHtz+NHbFHU80Adrj2NLjNABIzS9CfWtjmFxxTk4lT2YUzHFOXhl4/iFAF9h2NcZdO1vpqNdELHE0xkYJkDkEdB19q7U/eH1rzvWpJG0WeI3WxRfPHlTxjGcEZ5qJK5MjZSVpvFckgkd4tvyrsIAJhyPmz71mRXDy6Jdb+ShikZkX5jncCfen21/PB4jsIFlxDcrbl1Kn+4FOOeM9+Oar6XuSy1iCRSJIkjI2oPuiTGCMnPWs2mKxrazIVjBRmyqRnrnI3tz+tdxd/NZIfVa4q/kU6d5qKSqxnjGCQrp/Rq7SQ79MgPrGP5VcVqNbMxFCmdMgna+QcVDYwzCWF28rflt7KSM/vP8AP41OOJQf9qmHdG9vtWEndIPnJ4G4GiW42aENu3nXvKAtnBL7v4u9IIyTaP5kRZXZSAMDr2NJ5pFzdqfsoG1znkt+PtUcNwoitsy2+PNP+rU4PTirsZnNatHs13UFJz+8VvzUVVQAN74xV7Xvm8SX3P8ADGc/his9ABKpLD2rz5q1Rnpwd4Ilcg2Mbt94fLk+1Vm4UMCOORU04At4wNuDzjP1qpKD5L4/uHqaQHU6/H5uh36f37SX/wBANZnghifD+ksf4rSH+lbd6PN02Qdd9sw+uY657wI2fDGjH0sU/QiuvqjnWzOycZRx/sn+VcVNwpPtXb46/Q1xNz91/oa0lsRDc6sH5V91B/SlpsWDDEfVFP6U41SIE6GjpSnpSUAFFLijpQAneloJ/Ol7UAIelApaTFAB1pMcUUtADcc0U6kpAGKbTutJQA09KTtTj1pM0ANNIetKetFAxOBSUvGKOaBCEUmaDR3pDEIpp/L6U6kPNADR1p3Y/SmjqKfjr9KzkWiWxPyp/umn33/HpJ9B/OotPPCj/eqa8GbaQe1V0DqEn3z9a84vY/M8U+K0wzNttGCjtiVcEfnmvR3++frXPyeGLq4v9Y1G3SMSXaRiNmmVd+x1OCCeOh61nJN7EzV0YmllbfxJodpJCTM9vEiz9ukoPHoP61zM+qGDwfMbdcAXoQFzwQbYn8Pu/hXoUfhy+GsaPcyNapHbKrSMbtflOWyMd+DWVH4Cl/sM2Ukunb2uvNI+1jGBEUB6deelTGD3aMlDzM+eSSXX/ESyKFxp7vHM/Rsx2+QR/nrUU0Ilm0F3kZ5Le4kGQOB/pA4J6cdK6u68JJc3V/I2pacFuLJrZc3HQsiA8Y4GUqunhD7LBZRrrmmokTu0qmUvndKH4469q05X2E49bmF4gi8vxt4qniDySfZ5gFHygny4/lz+Art4+bWInuKq6n4fgk8RardSatZw/ao3Ty3J3ozIoGfTGP1q3F/x6R9OCR/9ek073N4bsR+kf/XVauRJuqq2CY8/89Fx9c1owL7VSRbOU8Rq/wDa2mlTgAgnjsMVJ4o2SeIdahIYJ9ikMh98REVqXtlZ3N7HJdXn2YQxqUPlly2ev06Cr2p2OlS6vetc3zBriLZJAIiRgqBnI68AGmloYSSu/kcPAu5tAuIwNiXrwtjj5fPH9TWTHp9xceDrq2t5XO26R0Zsg/KjgjPv0xXoCaToamyC385+yyNJhYfvksG/DkVGlhodpbSW41C7IaTeMQA7Tz7e9NpkW0MSJFXxDqTgkP5Lbjj1SI/0rprYbGsupHA+nzmiIaGbt3SS9ZpV2cRYAyAD2/2RWpHHpyeUqrdnYeOPfPNOPmRKOpd8Qf8AIHl/30/9CFZK8J+Na3iDH9kSH0dD/wCPCsbd8p+pqZbnXExbXiFfq/8A6Eazb/i+j+g/nWnbj93j3f8A9CNZeof8fsX0/rWb2NkPm/hqE81NL0X3qE4qo7EMbzQfajH50hyRTAQ9KaeRzTjxSH3pgNpuKd+tIcEikAh600gZp3em5xx196AGkgdqQ9fWnNyOaQnH0oGNBzxigjFKaTkCgAFISMcHmgZIoxn05oABn1FB7CjO0YpKAExg0Y6c0fTtQevNAB0zQeO9IaUjPSi4CAUoHXmjsMGkz9BQMODSHg4pcCk47UAApelNGc07r3oEdvgZ5oPGB1FJnv1pRkitjnHdutJ3B9CKBQSSOKANJuv41z91psjW8xjUq/nl1KrktlSDmugbkVSuLu+SZUXUWij6BNpJx7VnNDRktYZnsZHt5CyLFghW4IPftS22kzxTagR9pcOCRmInkODxxzV43WoEt/xOZ1BxtxH0/OpTLd7AV1a+k56quM/hWdvMrRkL6bcPYIj2kzsIpAwEZ5ztPT3xW5BE8ejxK7SFiMkSDlP9n8Kpi5mWVEe41GTdF/CpABOeTjoatWru+nMHEu5WxmTO5uOpzVx3IZjyOEmwTgk8UNpt/JLEy2bNH5kpyR/AwGD1781X1A+XJG2cfvVHJ9eK2IYTIFfe2CoIG7inLcLaES6Zcf2jczeWqo6MAcDkkfXmlt9Ouo4UBZVcSbsKB04rSW2bH+tKgDt1NRm2nBBWWTBP94U7COY1vTbm48QTPGYfngRv3kyJkAkHqecf1qidB1MbW+xuyg8lGVh+hq54jWSLxBCjW3mo9s7GZsZjw/C/Rsn8qzTweIwAT7iuSpFKbOynJuCLB0W/kiRWtiu3J2ll34z125zioJ9Cv1jbNnc7SCMiM/0pGtZeX2n1HXP50kcksb7kaaN+hKORSsirs6faWsIgwwfKCkHt8uK5bwIUHhnThGSVjt2jGRg8ORz+VdVaEy6ZaO2TuC5J6k1yvgJXGgxrJjKXFxFwPSV8V0djnXU7kj5yPeuLu1+Zx9RXa9W/GuNvBieT/eP860lsTDc6K2bdaQEd415/Cpar6ec6Zan/AKZCrFUtiXuFIRS0nvQIO3WilFBoASl60UUAFGKWkxzQAUYoooASk/CnUlACYpKdTTSAQ0mOKUik60AJ3pv8qcaQ0AGOKSloNADf50hpcUh5FIYGmdTTqbQAg4YVIB1qMD5hUoqJFINPGCv1arNyMwuPaq1gckf7zfyq3OMxt9KfQOpG/wB8/WqT6RDdkzvFucytgiRl47dKuv8Ae/Glj1eys0EM0E7SKxbKEYOeahq4MoyaLKqmRdNtnweGeY5P4YqL+x2MgC2MAYjoZSf6Vst4nsiMfY5z/wADFQHxLYIeLCQ46ZlFHs/MXMjLbSnUHZZ2m5SBgkjrU4011LFrSywMA4B3H2Bq0/iuy3Fv7OGT6zgUyTxZA6kDT4CG67pxzRyLuLmRDJZz3t5LIYbVyxziXJPQDk468U6EbbNB3DMKavipYcmLT7BT/wBdf/rU9JPNtw+FXe7NhegzzgUWt1Ki7igZaL/rqv8AOtRPl+X3rKJx5Z/6ap1+tGoasdPuIi1tdyrIocCG3LLjOOXHRuOlWiiz9kkvLxhHJsCxrn5c561aj0qcvu82Rs98cj/61ZVprV3E2+3srxNyLuxBuyMnHXp1rWttX1OQ5a2nVeweIZP5U4xXcynLUuf2Q6puMjs3cZqs+iK8m4yXIXuMAitM30xhIFvKJAOTt4/Csqa61hjlIrnHqqjFVJJ7slSXQjOlSLJwtxkHhlFaIsXYA7ZARyT0LViSXGtK+C10AT1O0VdgXVPI/eTSkjqfMHSpSXcUpLsaGuKf7DfjkFD/AOPCsQtweO5rU1mSU6G4dSDlAST/ALQrILcEf7RpS3NYO6M236f8Cf8AmaytQH+mRen/ANetOzPyYxj55D/48azNQ/4+4vcf1qHsbofLwq1CeKmm+6lQk8c9acSBtHaj8aTv7VQDT6UNxR3zScigYh9abz3pxpD1pAJTenPenE03tQAh6ZpOCelB5GKACAaBjfUDpSk88ik9aOcUAB9qTnig4PSkzigA465oPTNJ7UvegBOntRk4FK2D1NJg07AB6daTOcjmjNISev4UAOOMg0nfmgcgnvSD0pAKenTrSDApRxyeKM0AAIPbil4B6c00e9AAzRYZ3A9SaUH2pvPf9aUdK2OYd70hHyH6UAY/rTuwAoA0Byin2FXba0Etusnr/tdKopzEh/2RXn3jQumvFRLIoeFCqq5Azg56Gs5tJXZcIOcrI9Pe0KNnzlUd8yYpmEQ/NdxD/tsP8a8LdgNzMXzkjl26fnUDCPByze3J4NYOtHsdKwku57xLJaeYrHUbYBeoecVHNqWl29s4fVLJeef3orwMlCCSF+U4JIzk1GZESBoigIZhg7eMZo9uuw/qb7nqWp67pasr/wBp2u05AxOBn8Kuad410COBI5b6DcoxuFxkH8K8XZI25CqRuycAUKAS3HHTpSdctYRbXPf18f8AhZUG7VoMY7En+lB+IXhUDnVE4/2DXhelRQ3OrWNvOqmKWba6sxUFQrHqOR07c1NeW81xoEfiC3sks9PkmFuIHLecJBnJO7qpGD7VopyaukZSoRjLlbPTdU8V6DqusQzW1+WgS3aFyqH75YMAR34BqE6ro6qMXc7eyxYP615fo822bax+ZpVHJ6nBrfOQenPvXJUrvm2OunhYpbncxa/pMkRYzSxkfwMuSfpiqB1y2eRjkAbvlBXnHv71yozupykZpKtJieGiup6jpkqz6FaTqflY5BH+8a5nwPxpN6uMNDqt0uP+2h/xrY8OSbvClkuegYcezmsDwk5iOsxEjH9r3J+nIrtTukzhatKSO9Xqv4Vx98MXEn++f5116n5EPsD+lcnqQ/0ub/fP860lsZQ3NfSjnSrbvhMfqat9qpaOT/ZUPtuH6mr1UthPcMU006jFAhBRS0lAARRRS0AJR0FLRQAnailxSUAFIaWg0AJzSGnU00ANNFKRxRkUgG9OabTzTfegBKTvTsZpKAEPSmmnZpKAGkUhFL0pPx5pDEH3hUuOKiH3hntU1SxobYfe4/vn+VXJv9W30qlY/wCs/wC2h/lV2f8A1Tn/AGTT6B1I260+20mzvY2nmsIZ5NxXfJnJA6Coz2+grZ0bmwPtK39Khq4psrJo1kowNKsx/wABzUi6ZCpBFhaD/tmK1cUtHKZ3Mz7BEefsNn/36H+FI2nI6lRb2yD1WIcfpWpijFHKFzLg0sQuNqxdR/yzFc+gIjYEYIlfj8TXajqK41+JJlz/AMtn/wDQjRaxpAa4/dr/ALwP61I0sfnbC/Oc7cnH1x0qvdPttic4+Zf/AEIVCbR/txlDjYRgjnP09KpFs3dFBkupQG2/uF6f7xraW3Yf8tX/AArG8P5+2TZ/54j/ANCNdBRYxluQ+QccyP8AnSfZQRgu+PrViiiwit9ii75P1NSrboBjFSU4GmkOyMvxCoGjSf7yf+hCueJ4b6muh8Qt/wASaT/fQf8Ajwrnc/I31NS9zaOxn2Z+Qk/3pP5mszUD/pcXpj+taNrxD/wN/wCdZWpyCOZJHOFRSzH0A5J/Kk9jRFmX/VpUDdKk8xJrWCaJg8cih0YdGUjIP5VGfSiJI0560gxSnpSAVQCGm8GncA03FAxP6UgFLTTSAPqabgUvSkzkfjQMa3ApB9KUgZopgNxzx9DR2xS5pM8nj8aQCdDRx+dHrQc0AJgA5o57GjGKXAx0oATgdeppCfWj9KM+30pgGMUfUdaMc9aTjtikADijkUmePr1peKYCfhQAaDQeKQxSec0Ug57c0E4xmgDuB16/Slzz60cnk4pfwxitjmAdenWlzigD1pKAL0Jzbxn/AGa4Tx2n/E0hI/igHP0Jrubc/wCjp7cVxfj1M3Vi29F/cuPmOP4qzq/Azah/ERwlw5QkFSeecHmoC5WLGN3cMTirM/lgsHuIRn0NVT5IjKG6j3Y7ZxXCz1FoN3lj8wUHsR/WqxJ3ZBPXOSOadK1p5hzdo3soqIz2e7/WkkdeKLBdEhcjc3vmmtIMdMfh1prXNrtLiRyD0wKYbu3ByUmPfgdaLMOYbJlk5+76dxUCY3GQ7i+MbiST9OalNxA5IFvdkdzj/wCtTQ0e4hbK4Y+hNWr2JbV72NSzv7sIY7PyoGUKuI4UBkPqWIJz75rbiuneNN4QSH72BgZ71zllK0cjyvYyQ7dp553c9BXRtA8bqWiCFlDbd6tjPupxXPUVuhtFofvLPk9TQDnn3pADkcD8afhzjgVEbhI7zwu+fDUQ9JZBz/vf/XrnvDf7rXPE8X93WSf++lU1ueEyf7CdSckXEn64NYWjkL4x8WR/9RSFx+KCvRh8CPJl/EkejL/q0/3R/KuX1YYvp/Tca6ePmJPpXN6yMXsvuc/pW72MY7l/Rv8AkFR/7zfzq/1rP0U50tfaRx+taHSiOwpbidKM0HmimIKKMUtACUd6KKACgUUUAFFGKM4oATqaOaWkzQAYxSEc0tJQA00UpFIaQDTkUlOpKAENHegdKKAE96aRzTsUhxQAhppp3amng0DG5/nU3WoejD61OeBUMEQ2f+tI/wCmv9DV254t5P8AcNU7P/XsP+mg/kauXH+ok/3G/lTWw+pGDlFP+yDW1ov/AB5P/wBdW/pWIvMSH/ZX+Qra0X/j0kH/AE1P8hSJmaVFAooIClpKWgAHUVx04xc3A7ee/wDM12INcfc8Xl1/18P/ADpMuBVuj/o7fVf/AEIVPzn8ar3XNs/4fzFTA/NQjQ1PD5/0+cf9MR/6Ea6Kuc8PnOoTf9cf/Zq6OqMpbgKKKKBBS0lHegDL8RH/AIk0n++n/oQrnM/Ka6LxF/yBZP8AfT/0IVzecKal7msdihaHMDZ7O/8AOsTxCZBbSmLbkQPnd6YOfxxW1aH9y3/XR/51maoiSyrE43I6FWU91PBFI1RDpGf+EY0cH/nzi/8AQBVk89ak8tYbW3hjUJHGoRFHQKAAAPwFRknHHWmiBneg8dKU03tTGBPH+eKQ9P6UYwaDQMbTTz34pxpvPQUAIB9aQj26UtIT09KBjeKRjz6UrZ/Cm0gDr05pOnFHTv0oPT3pgHU8EUEelAPHFJnAOOtAAeTSdKByDSnkD2pAIOtJ3xR396MY6nmmAdTmkJyKUcUvX8KQDee3HvRnvgcUdfXilxnvTATPr17UnWlPPFJ0OM0gHfXmkPJI9aQkHp+dLjtTA7rOQB+dJ3x2o+lL0Gf51qc4AdKD1oweppSCe9AFq2/1A+priPiSln/xLZbyFXwsiIzSbAOQSOozXb23+q/4EajuLeylmWS9sYbxFQhEljVwrZB3DdwPSonrFouEuWSZ4TK+jLlntrUDoGM4IPsOaak2mqCI7O2wT8vzZ/pXrt3aWEdvfNFp9uklyiqF8mLbHt7jAzk5rh5PD+5i+T8xJwqgVyOCW7O+FZy6HNi8iwfLtLUMP9kt/IUCeZgQIo1Hr5L/AJZxWppGmy2OoOSJNskZGduO4Na00ZkUqysQeuazdkzdNtanKebdFgVhPbkQHH6nrTGl1Af8sHPbhAP610xiYcbTgDjJqFkOOQMfWlzW6FWb6nOhtVYZWF3X1yBmmCLVW3YVU2nu44NdAse0HG38DUG1t8o4zu/pScylDzMRPt0Eyi7dQhKjlsjlgP611KW4gHlIoVFOAB2rHuAC6K20tkEKw9CK6F8Bjzk5rGpJstJIhCEHJP4U9U3MFzgGnd+31zTo1/eDvhSaIky2Ov8ACWBpEo9J2/kKw7P938QfEqg/ee1lP4rW14QIOm3Sj+GcfqorJkTy/iBrzf37K0cfgGFehD4EeXP+Kz0KL/Uqfr/M1z2tri9c57A/pXQ24zCgPv8AzNYmvxhZww7qP610PY5luO0E505hnpM39K0/wrJ0A5tbhf7sv81Fa1EdgluHFFFBpiCkpaKAA0lLQKACkpaKACkNLRQAlJS0GgBKSnCk70AITSdqU9KTmgBtIRzmnGkoAQUGlAoNIBp60hHFL2pKAGmmnk049aaw4+tADe4qdsVB3qc9KljI7If6S/8Avj+tXJx+5f8A3G/lVK04u3H+0taDoGjbPof5ULYCpFzbRZ/uL/IVtaLzbz/9dP6CsSAAWsQ9EArb0U/ubgf9NB/IUhSNQUUUUiAoooPSmAAjOK5C64vrv/ru38664detcleDF9ef9d2pMuBSuzi1k6Hpx+IqXPzVDd8WsmPQfzFSc7jQaGr4d51Cb/rj/wCzV0tcz4dP/Exl/wCuJ/8AQhXTUzKW4UUUUxBRRSd6AMzxFxosv++n/oQrmP4a6bxFn+xZP99P/QhXMZ4/Coe5rDYoWv8Aq2HbzJP/AEKqF9/x8R/571ftv9W/H/LWT+dUL8/v4h/nrQ9jRE8v+rT8ahPTFTTf6uP8agPHFESRPbHNIaM/hSVQxD6Uh/SlxxSHigBp/Cm+9ONNORxQMMd6af8AJpaQ0hiGmnnqRmg/zpB/nNMAz7UEenWk7+vvQOD60AGOOlIT70fWg0AAPYflQDSZyKXqBQAhPag/j+NB4oyfrSATHGaXrxQeKM5pgHt3pOe1L07Uh68UgEJ7d/SjignA45pBz1ySKLALnntR1/8ArUY5pQMDtmgZ3Ipe+c0npTs1scwCgntR3wT+NAoAtW3+rYehrP19SbKMjtJ6+1X7U8N+FV9Xj8yyx3Dg1EtioaSRycigRsccjvRET5S/jVmSH5JQeoGarRf6pRXHJanfF6GZIT5sZ78/yqOZd0bDJGR1FSS8SIfRv6VbSJY13NjPcntWdja5j/ZmIGUY+/NQPb7eWjx9Qa13u4+mG9jimLKkp4474NJ2KTZiqnlgqB8uc4qDpLKOCfl/lWleRCNwV4DdvSqtocXkg9Ywf1qepon2MTWJprW1E9tB50quAFwTwe/FdUYpCB8jcjPSqV2u1HddnmH7pZtvboD2rWS6QomQwJUZ9jiomloPmdymVKnGCD7inwjMvsVYVedVlTkZyODVFTsuFBGcEg+/FC0ZMndHUeD2/wBGvV/6aIR/3yaz76N1+IGqMFOJNIgI4/uuwrT8HR+X9rz94qjfTqKr6tMsfjxEO7MukseOh2y//Xrvp/AebU/ina2vMSn/AD0FZPiEcoT6f41r2TB7SNvUA/oKy/EI+WI+x/nXR0OdfEVPDx/d3Y/6aKf0rZwT0GaxPDvMt2vsh/mK6AkKKI7BLciwcdDSVLvGeMih1yM1RJH1ooxUirt+tICPaemDRgjg1JvHvQCGHrQBF1oFOK4OKeFC0AR4PoaQjHtUu8e9AIbNAENFOZdp9qdH3oAjAzwKCD6H8ql4XJPek3gnHSgCHjHSjk1KygjPeoqAExSbT6GpgoUc/nTTIvvSAiORSdanBDConXa3tQAykIpxppzjigBDTTTqVUB5PQUARYJ6CpyCB0NI7qvHf0qUOCMCpYypbHF431X+dafVCPrWfGm27Zh6rn860R0/OhbAUYebZMf3a2tFBEdzx/y0H8qyICFs489dlaekXMYkmiZwruwKKe/FIUjYopM8UCggWg9OtFGfagAHWuQvT/xMLz/ru1dcDz0rkb7/AJCF7x/y3P8AIUi4FK7/AOPSX1wP5ipSjbicHrSyKBaucZJH9akMoz360Ghd8O8anLkY/cn/ANCFdPXOaE4bUHx3jP8AMV0PQ+1MyluOo71UsobuL7R9quRNvlLR4GNi9hVrn1piFpM0v40hFAGZ4h/5AsuP76f+hCuWwT0B6V1muKG0iUHn5k/9CFcwzqvB9OgqXuaw2My3VgjkqQPNkPI96z78/v4v89617eZWVhyP3j9frWdqkY82Nl4x1/OkaIWX/VJx61Dgt0GfpU7LvWJfXNPYrEvTA9qcdiSoY25+U/lTQas/aEz0NOkQSJxjOOKYFM009KcelN9/SgoQmmjk04mnRRb2yRwKAIwC3QE/SkMbc/KwH0q28iQrzx7AU1Z1dtoBBosFyk3FB/WrFxGCu8DnvUUMXmHJ+6P1oGRcscAE/TtTtjgZKtx7Vad0iXB/IU0XEZODke9AFTqaQ/pVyWIOpPfqD61UPBxQAgI7GnhS3IBP0q4yq+AwyAc4qM3KAkcn3AoArMpB5U89MimjJOBV0Mkiccimfu7de/P50AVhG/8Acb8qjyO/SryToxxyPr3plwilNwHI6+9AFXOR1xmjI9aOgIo49BQAcd80mOmDSng5pOD0/OgBc9u9GeBigjjrxQcj3+lIDuzz60nB70oHBzScVscwox0pRTR19qefXpQMmtvvMPbNLeDdbMPoabbf61vcVLcIskLIwyCORUvYa3OfnUBpMjqh7VkxcRLWxewRRTAon/LMk9/xrHi/1K1yzO2BmzEFlPbdxTnmldCuMn260hG51XP8Qq18sMfsO9YnQUDby/3R+dJHA8b7iw9MCpJLvghU79zUUc0ksoBIxjnHep0LVyC/6oe/PP5VStsfb2HrDn/x6ruoA4Tj1qjb/wDH/n/pkR/48Kl7lrYh1RmJAHZcj/P4VoQOJLeJx0ZAefpVDUR+9A/2f8at2JzYW/cbBzWdQ0Wxq2zAwDHYkVBEA2pQqRkGXBHr1qW04jP+9UKtsv426YmHP4049DOXU6nww2Li7XPWFf8A0KqOujHj3SD/AM9NMuV/J1NW/DnGoTr6w4/JhVbxH8vjPw6/963u4/8Ax1TXfT+A82p/FOy0ls6ZbEd4x/KqniH/AFUX41Y0RidMtwe0YH86g8Qf6iL6muhfCc/2jO8Oti8uh/0zX+ZroCob2Nc5oA/0+4A7wj/0KuhBZf8A69EdgnuBQj0pCzdCacHHQinEZH1qiSNeWp8n3aYn3hTpBwPypCI+1OViOlJSqNxpjHA7mGRSvwKQAhxkUOOAaQDKVchuKSgfeFAEjj5abGOtPb7ppiZyaAEkPzYphpz/AHiabQBIp+UVGOH/ABqRBhaYv+soAWQErgVHsb0qSQlRkc1GZT6UAKqsG6YokxgUgdj2oZmxgrgUAM2sR0oMbHtTg+ABjNIZDjpQBGykde9PHCj6U1m3Y7U7HyD6UgKx5JJ71N0AqFuam6qKljGRSE3TggY+X+daQ5FZkSMt057YB/WtNeh+tNbAUYjm2Tn+GrWmadHc6n9ukds2wCpGOhJycn6elVIP+PRPof5mtjRP+Xn/AHl/kalikaoajIyaXtRQQJnAoB606kHWgAzXI6gP+Jje/wDXY/yFdf8AnXJaiMane/8AXX+gpFxK0x3Wj4/u4xTmi+bg9+9QXAZbeTGRx6VN5pBORnmg0NDQVZdUYHoYm/mK6Wud0Jw2pNj/AJ5t/MV0lMye4gowaWjNAgpOc0tFMChrY/4k831X/wBCFck0bEk46112t/8AIHmx6r/MVyTTNjoKT3NY7FCGKTa+V/5aP/Oob4FmjB64wfzqeGZtrcD77n9apX80okjITgj0PrSuaIeCAIix45qSSMSLg8Y6GoGyyJgc88AUgkkQck49xRHYkRrdhnBBprvIi7ckVKLkY+ZfxFSfK6+qmmBRPT1pD070rDaxGeQabntQMT3qzCMQjHQ1WPIqzFnyhQMqyMWduc88VGae2FcgHocUw8/j0oAe07ldpxyMdKlg4iB9Sc1CYHwuACCPWpoc+QvX/JoAqyvulJ3Z5pnvTmAWRh6GmdOtIZct2Ji55AOKrTgCZhirFsP3RyOCc1BOMzNTAszNiBsVTJwtW5/9S1Uj06cUMEWbUnLg+oOKbcNmTGc4FLaj7+Paopv9e2f1+lIBoJByOMdKt3H+pbHSqRHzZq7cf6hsUwKecgUnGenNIBSjpQAde1GR0zijIHJoHPNAC89fak6+9L0HIpCT1JpAd1ml68Z6U36Uo9utbHOL3p2cY9KaODTsdKAJrf8A134GppziFz7Gq9v/AK8fQ1ZkGY2HqDSYzDuGJdSfQisVFxHjPc/zrYuNgCncM5xWBLI6Myq3AJrkmdtMqcK6sT0YE/nVqdBImBjnkVUm+4fWl851BAOR6GsdjfUha2kLYwPrninRwrCOSCzcZ/pQ10/otU5JHZgxbJHTNTcuzY++/wBSB33VnwE/bUxx8jf0qeaeRl2s+R34FUmlaOZHVgD8wP0IpM0itLC6jzKOn3R/OrOnH/iXQ/Q/zNZk8+/l3BOO1aOmsDYIB2LD9azmnY0Rr2v+pPI+9VWXiYt6Pnn60JM8YwjYB56VG7FkJ9ec+9JGbOr8NSK+sMB1McgI/KmeLIZB4m8LyIMr51xGefWOq2hny/FcZXhWifr/ALg/rVvxhO8WreFHAGDqbIePWM16FL4WedW/iJo6rQ1K6eAT0wP51F4gH+ixn/aP8qXQ5Gex59Tj8zSa5k2aH0b+lbrY5n8Rk+H2xqki9miP6EV0jLu5rmNE/wCQvj/pk/8ASukEhHvTjsOe4oQ/SnfdX2FN8w+1NLE9aZAgODxUv3h7VF/OlDEdKAFKGnIu3603efakLk0AKzZbI7VJwy+1RUBiOhoAcUPanKmOabvPtSFyeOn0oAJD2HahO9N6dKenQ0ADLk+9M2c04sVc0hkJ54oAVjhahBx9aUknk0hoAlJDp7Goih+tGT24o8xvQUAORMc55pJD2pC7Uw9KAEpDzTu1NPtQA009GyMelM9qQ+1IBXjJOaSWRLW2e4nOI4lLMQM4AoMre1VNYZpNCv1BAzbPz6cUmMswzrJNIUPKnYwBztYEZH61qL/Wud0veE3SElmy2c5yC3B/Kt8khuPWgCja5NlHnrhv5mtjRTg3A/3T/OsezJNhESeSp/masRTNA+VkkXKjhHC5+vBqWKS0OnzxSCsFdUkwuZH56/OP8KP7WdUdsudp4+cf4VPMibM36KwzqrmYJulwVzkOuOuPSmx607wo/wC8G84/hOOcentT5kHK+xvCuU1MY1S7/wCugP8A46KvHWJNzgPMNoB+6hz+lZVxM088kr7svg/NjPQenFF0VFMSUh7d/QjpTTGdxxzUMzlIJCp7VN5pz0HWmaGjoK7dSyepjb+Yrpia46xvWt7hpcEEKw+UAn9a1xrHzqMy85/gWi6MpXubWaXmsc6sNjNiUYOPurQdYVWC5l6ddi0xGv3pawf7dXYXDSn5sY8tfXHrT11fc+0NL0z9xf8AGkmg+Re1rnSJ/wDgP8xXJyR5OV/Kt7U7rztBmOW529QB/EK57zWA7U3uaQd0UbeFiHLcfvH/AJ1W1KQRtH644H41YhnbEgwB+9fH51mamzNNFk/5zUPY1RZjcIEz0OaklTzF681WP3F9aUSuncEDsaa2JDyHJx29c1OqiOPr06moPtLA9FpjyM/3vyFMBjHLkjuakSFXjDEn8KiPH40oldRtDcfSgYxxtdgOgJFSW8nJQ/hULc5J5pDntSGWZYSx3DGe49aiWB2b5jtApBcOowSG9zSNcufQfhTAlmcRxkdCeBioreXB2FuD0zULsWO4kk+9NpDLU0G9t4YBu9RLbuTz8opq3DqOoYe9ONy56hRTAnJWKMA8Y9KouSSSe5pXct94kkU0t9MUgL0/EDZ9qpZOac0rsNrNkH2qPJA6Z7UwLNrzvA9ulRzj983NMjkZM7CRmkZizZPU96QCA/pV24/1Lfh/OqWORUjyyMuCeDTAjzz1oA9sUuPpSFvUUMYhHNCnHqfajtQc59KAFzzjpQRmk465oLY4pAd1/OnYo6j3o5xWxzB3p1IPWjNAEsPEy896tMMqw9VP8qpxHEqfUVdPWkBwb3N83AsY1x0LXAI/RaqSQas7ZA0xQe7GVj/QVuurK7AQY5PJkH+FQSeb/chH1YmueSidUZTMF7PURzJewBf4ljts5HplmyPrTnUbeAenQ1duDNgnco/4Dn+tZ7Svtxux9BWMpQRvCM2ROpOKhaI+lOZm24MjEduaiZAeTk/U1m6seiNlSl1ZDJFjOTj61WkjQfxLVsovoKiZVxjAqHV8jRUjOlVMYGScdhWnp4xZLgH7x/nULAYqfTj/AKM64xtlIqJSbNFBIsbT6fnSlCVIHpTiB0oY4Q49KhNiaN3RCH162bkYjIH020/x8RHF4emPHlavFz6ZBFZnhuVv+EhsQzE7nK/+OnitX4iD/inrKTHMeq2hH/fZFehR1izzK6tUR1OicWm33f8A9CqTWRnT2Po61Foxwsi54VnH/jwqfVhnTpPqP510x2OaXxHPaQ23Wk943H6V0prl9N41q39yw/NTXUCiI57h1oo70HNWQGaWkxQaQBijGKMUUAFFL0pD6UAFFLSGgBKenAOaZjFGaAFb7xxSH6UUGgBDwKbTiaT8KAEPekxmlNNoEFJjFL2pKAENIaU0hoATmmnpinEU00hjDS7Q8TIeQwwc96QnBpY+hFJjREgC3JUABQgA9uRWq33vxrJ3AXjA9Nn51ryfKSzfL15PFC2BlG1/484gPQ/zNWIp3iXChMnruQMf1rGh1myjhWNnk3LkEeWx7+1P/tuw5/eyD6wv/hU3HY2ftsvdID9YVpBeyf8APG2P/bAVi/29pne6Iz6xP/hQNd0sni8X8Vb/AAouFja+3MP+Xe0/78CkN+f+fW0/78//AF6xf7b0z/n9j/EEf0pDrml5x/aMGfTNFwsbf9of9OVn/wB+v/r1Qmk8yYuI0QN/Cgwo+lU/7Y0wnH9oW+fTfS/2lYt929tz/wBtBRdAPuP+PeT/AHTTwfeqlzfWf2eX/S4PungSCplurY9LmH/v4KBk8EgimLSQpKnOFYkD9Ku/boOP+Jbb/wDfTVm/aIf+e8P/AH2KcJoccTxH6OKLCNL+0ISMHTYMHqN7UhvbZjltNiz/AL7Vn+bH/wA9Y/8AvsUvmJn76/mKYWLv2my6f2XF/wB/GpRe2a/d01R9JWqluGOo/Om5560rILFy6v4p7RrdbeSNWIOVk4BHNZ4J2kkYpWYj1pjSgD7pz9KGNaFKE8yY7SOD9c1nalzNF9D/ADq/buriV1/57OPxBFZ2pn99EPY5/OpexqibOVH0pOwpqH5falJ56U1sSwOD2pAeKM5FGaYCE0hIpabjmgBCT36U3OTnNKcZ4pufSgYHHFNI/wAinGm/iKAGfUUHkUjUtIYnU0ZHUCk6nIozjmgA47dKD1pKMZ7UwDkgetGSTjNIDzjind/pSAaTjpRkkc0E8nFIcjHIoGLk04NTCRigEUwHHHU80ZIpOvXp2FB6YpCAnFHJGKQDJo3Y7UDF+vejHel9u9IxzQB3QJ7UufwpuaK2OYdS00ds07tQA9Th1J9RV/8Ai/Gs7P8AStButIDiL25kjvZ0VWIWRh+tVXvXX+H8DW9qFsDczt/tE1z98oSQY7iuCpGV2ejTcWloVpbiSTjGKrkHFPP0pmawabOlNLYiKmmMuOc5qRgajJ9qXKPnGMvfNRMBj3qQmo37+uafIVzsjanaa2ftKnosowD7ikIP/wCum6cCLi8BHG5CD2PBqZKyGnc0aRj8jeuKUcigDrUIJMl0IlNe05+wuBk/ga6DxuFuvD/kkOnl3ts5JXg4YEYPfr1rBsTs1G0f+7Oh56dRXR+MEZfCdwT5oKzKymZwx/1i85/u+g9K78PrFnm4rSaZs6DIXNwTx+9bj8Aav6mP+JfN9P61l+Hj88wPXfn80/8ArVragM2E/wDuV0w2OafxHK2BxrVn/wBdcfoa6quTtjt1e0PpOtdYetOITFpM0oNJ3qiAPWj2oo70AFAoo70ALSUGigBaSijFAAaKKQ0ALmk60daCDQAhpKWk6mgBKaaceaaRQIKSlFGMmgBCKQ0pFJSGN96aaefWmkUARsM0sYycU7aT0FT2sOWJbhRyTSY0YWtaZe3hiS2SNRvBMsjFQnUduT16VRbwzryuCNUs2UdVJl5/DGK624lEhUgYXcAo/GpXRsn5G/AUlFMfMzjTofiWMYTUrT1yHYZ/DbTTp3i5AQt/bsc5BM549vuV2BRv7rflUZU5+6fyo5EHOzkvsvjJAdt1AzFictcrjHp9ykaLxnwA1ttz837+M/8AstdYVNMbijkQczOUb/hNVbAjs2XqN0kRx+lRCXxsoYPaWDjsVEQx7Yrrc8U00ciHzs46RvFbE7tLtivpiI/iMH+dVJYfETn59CZj/eiEf/xVd1gU0gUezQc7PPJbPxD90aJc4I6+Whwf++qVYtbH3vD16SOn+jgjH/fVegEe1Jij2aGqjOHS71aMHf4VmfjjNoSc/nQNX1GM5fwgwBHJFs9duaTOO+KPZoXOzihr9yCFl8JLjvmCXj6cU1vEahSr+FY8E9oJf/ia7gsSeDx9aQyP2cj8aPZofMcI/ie14P8AwjeMdhFKOP8Avmj/AISmw6Hw82OxCyjd/wCO13XnSY/1jf8AfRppmkx/rH/76NJwDmOF/wCEo09id2gOPTmXj9KqXGv2LoXTTp4V6cPJ1/KvQ/Nc9JH/ADNRs7ddzZ+tHINSPO7fxithD5UaHYCSFkB6nrzili8VjVL+3j/crl9gAbkk+1d1M3rz9aoyWkNzOrNDG0ijKsUGR+NTJNI0UkRwHOc1KelNRNjMMY+lKeKcdiGHQ9KacdqU9KD09aYDTzScYobjpSH24FAB9RTT7U44phOOO1AwJOMY6U1uKeSAe3FMJ9KQDOtGcClJx3phFAxSccdc0mcikPOPajjtTAB0HFITjNL780EZPTrQAA+g4oxz6Cj0HejP60AHtikyfSj1pRnpSAQDjn9aMAijrXIXGtXEN5MFmkVQ5XHmcdfQ8UXsOzZ15HI9KM7T0rjV8XSLci2L4kbGN0Yb/Cuj0i/fUdOjuJFVXJYYXpwcUbiL+euOKAc00cn1p2ceooGA447UDA/EUdqQj25oA7ulHFIPalA4rY5he1KPbpSelO7GgBK0ewrPPI/Cr45UfQUhnJazLKup3KhyFDf0FYs5ZiCTn3rb1sY1Wb32n9KyJFzXDVfvNHoUY+6mUip6AUwrVsx57U3YOawudCRVKnNMMZxyKtlPak2jFTzFWKYXnmh4cg8Va2imlRUtsoz2hIHvS2qBZH4xkCrbpn/GokQLM3060my1aw8DHenAUg/WnCjUlkkQKSQue0qH/wAeFdJ45tgng7X7hCTKloxyRwQpGAfwzXNliIl9QQf1rsfGEf2jwbrkYyTJYy4/75zXdhtmedit0x/htgzbgeGhjfH1U1t3ozZT/wC4a5rwdN5tpbPniSzgI/IV092P9Em/3DXTD4TlqfEcYp26hA3pMv8AMV2BGGI964uY7Z0P/TRf/QhXbP8A6xvqacQnshtHeg9KKszE70Ec0opaQDcUUuKKBhR70e9FABRS4oxQA3rRTsZo2n0/OgBppDmnZUdXUfjRlT0y30U0AMo6dKeEY/8ALN/+BYFKY5OyoPqc0AREcUmKm8p+7gfRaXyR3dz+OKQEOw9cUh2qOXUfjU3kx91z9STTgiL0RR9BTArAqehz9AaME9I5PyxVvNNNICt5ch/5ZgfVqXyn/vIPoM1OaSiwEIiweWY/TimXBIgChiFz271Z2MRnafyqpfyxQ2zPI6gIcldwyfbFKWiKiruxj63Pi2SBCfMkIJIP3V/xPT86yBAY+EmkX/dc/wCNF1dO5eWRhvY5P+A9qqSakAMtz7DJridd30O+FBWLpjmbgXU4/wC2jf40ot7n/n/nA/66E/1rNGroBkRO30wKY2vMOBEqj3yTU+3m9mX7CPY1THcJ01W4H/Aj/jTTLeJ93Vrn/vqsSXX1PBBP0AFRjV9wOVCr7nNVGpPqxOjDsbjXmoAcarcH8RUR1LUwP+QnL+OP8Kx/7UiX7yuf0pDqatnZGB+Ga0VWXcToR7Gs2q6oP+YlKR7KP8KibWdXB/4/ZD/wFf8ACs4XTufmJWopLuOMfMS30oVZ9yfq67Gn/b2s/wDPzke6L/hSpr2s/wDPxH+MSmsU6khB2qwoXUIupcCr9qyfq6N7+3tZz/rLc/WAUv8AbutE8Nan28gf41ipqMTY2tu9wKtR3iluR+ZqXXaKWGj2NAa9rAHzQ2j/APACv9aUa9q2cfYbZvXDMP61BHfQ4yQo/CpVvIjwrA/So+syH9ViS/2/qeP+QVEfpKaP+Egvsc6Ug/7an/CoTPHkkdT6VC1yoPKY/GhYibD6tEsv4lmQ/NpmD/syn/Coj4tA+9ps2faQf1FVJLtcYyo/Cqss0T5JZTVRrS6g8NEszeMYwSDplxj2mX+WKuafr0V/KHS3lhCEKQ5B6/SubuDCRwvNWNDl/wBLmgOMPEZMH1Qg/wAiar2nMTKhyq52ssQ8wsDwaiMZ9M1bIppVT2rRKxzXKRUjgimn6c1dKD1NMMX0piKhHNNP6VaMPsaiaLnj9aB3ID3NNz3qYxHHrTCp9OaBkYBJyelIxOaeV65qNs//AK6AGOelJu55FObByaZs44NA7CnGeD1oIz060h460EelCAMgeuaXcAM0mOhP/wCumtycj8qLAOHTpzSHigHijNAxM8dcUA+9JjJ570HH40gDnOc15X4hM891LFBB5kYlLFl5Ocng16oPyqndaTY3ZLTWkTMf4tuD+lAKxwNmROsUkkHluDgBh8wrs/Df/IDtj3IYn/vo1E/hmwyGTzo2B42yHj8DWlY2cdlbJbxFticDccmhBoWyABSAehpM807gLQAvQZo60dTSdD1oA7zqMGl703kU7rWxzAP0pQc0lKMigBeoq8h/dr9BVCrsJ/cJ9KAOZ18Y1V/eNDWQ31ra8RDbqCHHWIfzNYhNedWXvs9Kh8CGE89elMyM9Kcxpp9M1g0dCGk4ppz9acTzTTmlYq4w9aQ/5FOPT3puPpSsO404HWoZIUnXaSykcqytgqfUVPg0wcNilawJlQzSWp23QDRf8/CLwP8AeHb6jirCkEBlIIIyCOQRUmcVTa1eE7rJlUZyYG+4fp/dP0oQMuOf9Gf2U13ergS+HL0H+KxkP/kImvPIrlJleIho5gDuik+99R6j3FegyuJfDj8/fsGH/kI124Z6s4MUtEYXw9l36Jojd3sov0OK7a7ZVtZdzAAoRyfavPvhvNu0PQRn7tmR+TV22uY+zxdM5I5rqg9DlqL3jkbpvnDDnBBx+NdwxySfU1xnkNeSGKFC0xHCgdRXZIXKgfZpBwPvED+tEXqE1sA5pcU7bKf+WaL9Wz/KlEcveRF/3Uz/ADqzMZinbTjpT/JPeVz9MCjyIz1Bb/eY0ARkBfvMB9TTd8f98Z9uanWKNekaj8Kf06cUAV/okh+i0uHJ4iP/AAJgKnooAhCSHr5Y/M0vlN/z0/JRUtGKAIvJB+88h/4F/hSiGNeQgz+dSAEnjk0pUr94bR/tcUCGhVHQAfQUVFLe2cH+uu7dPrIP6VSk8Q6VH0uWk/65Rs360DsaVIaxH8U2gHyWlw/pllX/ABqnL4ruG4htIE92ZmP9BSuh8rOnxQFLcAEn2ri5fEGpyH/j7Ef/AFyjVf8AGqk+pXc64mvZ3HoZCP5Ypc6K9mzvJGSIEyyJGB/fYL/OqZ1fTFyDqFvkdQGJ/lXBFoickBj6tyf1pfOOMYNLnK9n5nYyeJNNThDcSn/ZiwPzOKqSeKSf9Tp5B/6ayj+grmPMb6fjSGQn+MfhUubKVJG+/ia+YfLFaxH1ALfzNVpNc1CQHdeuv/XJQn9Kx2YE8sTTS6jPBNS5NlqCXQvPeSSNl5pGJ6lpCaryScds+tVjOAD0FRyXPHXNZyTZpGyHzTFpFQkY9KcyAgZbH0FZzys04Iq2xbaOahRRo2ReUrBiWJ56UxoU5ORSrjJBJ61BMVC+nPeoasVzMQrF7cH0pSIyPug1TeUAdcfSovtBX7rk4/vc0WHzF/8AdjqgWjenPOfpWf8AacH7uPx60jXR/wCeij2p8ouculQegPtTTBnFUjeDHLEjpwamiui4yGJo5X0Gpkptl2dvxp6W6Bc7Rj6VEZHIPJp6glOT+tHKx8w7ykHAYCkwgH3ie1ROVQkswx9aha7gX+Ik+wo5EL2jLJJwMZppiduQSD7dahW+hB+WpVu2P3VyPYUKAva+Y8282f8AXsKY8Mhz++f+VP8AMdvmYkDHc1G1xEGwZFHv1p8g/bIgeFhnDFj9ajzJ2wPUmrpMZGRIGHtUJeMg4X86OVFKq2Uyzkf6wkewqTTJxa6tbzNjYjguD/dPB/Q0hcEnC45qtJJsmXbgGhJopyTjZnp0eqafMQsd7CWI6Ftp/WrWCV3DlfUcivL2mZhhgTSxXM9s2+CaWA/7DkV0Kfc4pUex6bnmjiuBh8T6rCcm6E2OomQN/hWjB41wcXNhu94Hx+jf41akjN05I6zg96T61iQ+LdJlOJGmtz6yR5X8xmtS3vLW7UNbXUEy+qOD+lO5FmSlQeoFMKjsTUjAqfmBGfWmn6UrDImhU9QKjaD2P4VYpOaAKbQ59qjaNucD8avUhUGiw7meUI49fWmjg/0q+Y1NMa3U+ntigdyoc/8A1qYR6/pVs2596ikgJH9DQBCoApTlRmlMMgGNp9aaM9CCD70AJSY7AYNKxz0/CjPGR+VFgExjOaPb1700n5scc04Hgc/lQCAgDsD7ZpM9u4pTgHNIDkY9KBi0AnnNJ7j60Z7g8UAL+FLnuKQ8jp1pu3H1pAd8KcOaQUorY5hRx704Unalwc5oAQCrcH+pH1NV9uKZDcGPUTbuflkUFPZv/r0mwRkeJ/lvLVuzRMPyNYRNdJ4ljWSS1B7q4B/KudYBQR3WuOtG8juoS9xIiJ/OmE/gKaWJPQ0wzRrw0iLj+8wFY2OhMlzTDmoTe2+cCVWPovNV5tWtozjEhPoFpOLGmXPrSgehrOXVfNOI7d/xYVaR7p+iqn1GaFFsblYsbDimbPm6UotZSP3lw3P93isTWY2hZP38gVuwY03TdhQmm7GszLHku6qP9pgP51WfU7CPIa7i3egbP8q5ZgD1Qt/vc03cewArNQOjlXc6C61TSpU2SNJKRyvloQVPseMVak1m/ksVRdQ1TyPL2bEkjiyuMYO1cnj3rktzbuP5V0VtHLJpyMMYKYyTWtNtbGNanFrU1vA+pWANvCjC1EKSIIpGwME8bWPBruta1OwmjEUF5DNIjFisbbsD1rxnSIw1yq5GAWXBHFdLqe+3tUnidlkRwysvGDXTCTtY461Jc6sdb4fnV/EkOO8Uv/oNdpXmHhLXbOTW4JbyWO0lRXD7uEfKkZX0P+zXcSeKNJQfLLNL6GOEkH8Titab0MKsGpWsa9LXOv4vgBxHp87D1aRR+nNV5PFt03+ps4EHqzsx/Liq5kZ8kjqqAMn1PtXGSeItVk6Txxj/AKZxAEfic1Vk1XUZFIfUbgg9Rvx/Klzofs2d8ylBl8IPVzt/nVSbUtPt/wDXX9sn/bQH+Wa8/bYx+fL/AO+xb+dIHCDCoFHtxRzj9mdu3iLSVGRcvJ/1ziY5/lVWTxXZr/qrO5k9CxVP8a5EyE85pN5o5h+zR0kni24P+psYFHrJIxP6YqCTxPqbj5DbxD/ZiBP6msHf7n86C2ecVPMylBGjLrGoTDEmoXBB6qG2j9MVTZ95y5Zz/tsT/OoSW+lISe7ClcfKShlXkIo+gpTLnv8ApVcsB1f8qTzEHqaVx2JjJ2prSZ7H8KhNx6JimNPKTwQKVx2Jsk/wn60dAc7QPc1VLuc7pD+FREr3Y/nSbZSRdaaNf4wfpUf2gHoSaqFlz0pd3otGoWJmn5+7+Oab5r84wKi3Hpjiml/w+ppDSJDI/dzTS/uaiaUDjNMaXPqQKQ7ErPx/nmo16kAHj1qMv6ADNJvYg8fSk3YpIfu/eqMZ+lXN7bMkBfqazIlaSTJbnNXxGdoyRj2FJNWG4si3ctlhjNVbuSONRkO341aCopJz+tUb6WNUGD1qbgo9ymZjn5UHHrUTSTHtx7UxpQT8uQT2NMLufutUtsaSHHIGctUZcYPTPvTWLHlmP+NQtIoPJJP0pq7E2icTDsM/Sr1rK2wEKD7mssXIBwI8n3q9ayFo/u4qrdwv2L+5iD0/CkDDbyQeKiyxUZ/WlAO3GaLWHcjnVTGeuPaqmI1+6pJ9CaszLtQ4Yms9lcjqfxppkSXUtCcoeEA/Cl+1yE8bvwqsEZRjP0pdwXqy/UUXJa7k5lkY9CR6k0EEjoKrmYZxgmgSNzjr+dO5JZjDbwQ2PSpzkA7mqnEzFxkVY6LzSuaQWgwOvJAJFU5pf3o4xg1ZOASW5qpMQX7e2aZoidZ945bmncHk5qujYGRxTt5x/WmK1yYgHgn8qbhfU5qLeR1pC5B4FNMVrE27+7jA9KRgC2SOSMZxUQk6naBS7+SBmgC9bavqFgQLa+mRe6Fty/k2a1ovGd+uPOgtZ8dflMZ/T/CubyWPIo46E4quZkuCZ21v4xsJSBcW1xb56EYkH6cj8q07fWdMu32Q38Bf+4zbT+uK83Ax3prMCuCAR6EcUc5LpI9WwQAcHB79qSvMIL65tSTbXM0Jx/BIR+nStKDxRqsIG+dJx3EyAk/iMGmpIn2b6HeZyaK5eHxrH/y309x/1ylB/Q1pW/ibR7jj7WYD6XEZT9eRVEOLNfPvSdaZFJHOAYZY5Aemxw38qkIIOCCD70CGkL6D8KaYwaf9aKAIHgVs8D8OKia1Az94fSrn40goAzntSM7Wz7GohFMAfkNappuxDztGfXpRqMywr55yG96XB7VomJc9SD+dNMBIxhT+GKAKQ4H+eKCQTwfyqw9secKfw5pnkKB1PPrQBEflJA7jvTGzwelTtEQMAAj2qNgyj7pOBzQB3wkiPCsW/wB1SakAc8iCU+5AX+dWtx6ZoyK1OcreXcHpEi+7Pn+VPEM/RpY1/wB1M/zqbdS5zSAi+z/3ppD9MLTfsNuHEjKXcchnYkirGaVSN659aLAc34xkkt7ayKSLHI0rfeXJI2+n1rkmFzKctdP06IoUfy5pbx2S6mLbmYSMu5ySep9aqPcyrwvJ9AK56lm9TspJqNkSNaxE4dXkPq7n/Gnrbwx4KQwrjqdgJrPka8lP3GH14qB4rrOHmwPTNZXsb8t92bDBfKbEgB65xxWBcNHE5y4JznrmpGtWIAkuceuTVOe3iViFkZ/fbik3c0hG3UswalbR8lWYj0WrsWvhOIrYf8Df/Csu3gjPWNmA9TW3bKAihILZD6tycUkE7EJ1q4lOQIwf9lCxqhfvfSqrTK4TtuTbW1JLODhblE/65risLUmZ5MvM7nPc9KbvYVO19EUGBB5A69SabkY5IpCoPByKQovtmsjq9BGK56n8K27OYrYoiqCccGsTywP4hW1ZKDaLwacWrmdTYo6Y5W7xjBLNmuivY2e0OSSMciuftAEviQB9/oTXU7t8OGYYxW0Tnq3TTMDTQkeqQEA/ewfyrq9wA4AH1NcruEOpqT0DdK6ETKVBAqoaE1U3ZlnzD2IH0FBk45JquXz0FJuY+uau5hyljzB60nmD1quSwGR6d6TeSOWUGi4cpY8zvRv96rbufv8A600lcnBzRzByFoyL1B59qYZgD0JqDzPwpDKMZBFDY1FFgTN2AH40hkJOC9VvOGMDP5UGXP8ACTntSHYmMgA5am+cvPeoN2R0P40m4D1PtQBP5h7U0ue5x9KhLZB/xppOO4oAm8wDufzpvmAntVdiOeaTd+VAiczAd80wyqRwCT24qMyDHFNLk/WgZIHPYfmacXPcjFQbX/Ck28ZZqAJ+SM54oCAjJ71BlRyrE47Cl82QjhWqSiYLSELnBFQZbPzMo980wkZ5cn9KTQ0ywzxr3A+lRtOgHHWoN8YPTP403zTzhcUuXQq4RSyGTgYXPpV8EsvzNn6ms3LB/vfSraMxTrQlYTdxTgE8j3qhfSRhMHBNWSBu5OaqXiBYyQAKWgamc0zDhUAqF3fHLcegqU8nuPrSYx1H60tASIMk+4pdnvzUh247UzeAeBz9Kd+wrAiHORzWnaDK5bge9Zm9ieW4q5bZcYBNLUpNI0WMSjlx9BzSeag6AnHqar+WAOSKejoo7n2xRZDbGTyOynagqmQ5PU1cklBGFTHuaql8HJ/SqUUzObYwwseoJ98U0ptP3ST9KnEhwMAk9eTTXdyOoX6VVrGbkV9w6befelDYGAMUrcHJbmkLAL0NJoaHROwccmrJLMOWNVUc5BAxUxPakaRGhFORk1Wm2l+KsAYHeoJAM8Z5ouaWGrjFLilB4x0H0pC2Oc5oTFYUfhRgZ5/OmF/Q/lTS5PTNMNCUsAecUnmYPvUJJ69PrSb8D72aaQmyfeeDmjNQGU4xjmmliaEmF0WcqPbvSb1zxzUAVj2P404LjqQKNOoK/QeWY8jGKTr60nAA7/WnB++fwFFw5WAU9uB70/DDqc00MfTH1NKGGevPpRcdkIuEbKrtb1Xg/nWla65qltgQ3s2wdEc71/Ws7dnpSF+Dk002JxR00PjG/jP+kQ2s49lMf8s1p2/jDTpDi4huLc+u3eP05/SuC80AggHik8xj3xVJszcY9D1C31rS7rAiv4Nx6K7bCP8AvrFXtrEbgMr/AHhyK8hJDDDjcvoRmpoLme2/495pYfXy5Co/IVXMZuB6tn8aTg+1ef23ivV7faDdi4X0njDH8+DWtB43BA+06bz3MEv9G/xp3QnBnV5xxSVj2/inR5+GuWt2PadCo/MZFasE0NzzbTxTf9cnDfyoJZJRik5yeuaM+tMBvlqeSBmkMQI+82KfRSsB2yhmPygn6UrYjGZCsY9XIX+deZS6jf3JH2i/u5B/tSkfyxUBjjkP73dIf9slv51fMiFTZ6PPrWlWxxPqVqjenmbj+maqt4q0hThZZ5fdITj8ziuGUIgwqqPbFPBPYAD6UnIr2Z1svjGAH9xYTN7ySAD8hmqM3i/UH/1EFvB6HaX/AJmsH5ieSaeFxyevvScxqCIbqS4uZnllZA8jFmIHBP0qEswHLE+4AGandcjBbA7kVCyQD7zL/OsJG8SJsuMMW4/2sU3yoyAdm73pWkiB+Vun+zik+0Ke2fqaktCqrDO2EHjjis26LtL82Bj0rRW72ngYGKzrpw8uSPwpXNI7iQDJya1oUUjOSfY9KxkkORtzgelaEMz7M54/nSuE0aXlIFOAACKw9TVAQSS31rTDlh99VA7k4rH1XYzfLKrH2Oab2Jp35igXjHG1qjMg/hQmjaq9WJoDAdiaxO1XGF3LcYFalq7i2Cg1nbgT92rcTOIgFOKaZM9hbVStz82M7q6dSgj5I6etcrb7hPyT1ro4z+6GAMgd61i9Tnq9DJv2QXJI9etallNm3TC9PWsi8P79ucelXrFyIMZzihbikvdNISPjjAFIXOOW/KoQ4xRx71ZjYV3Tock+9J52BgKR36U3oTnAIoyPWqE7jt5PGKcW45PFR7ux7/pSDPOMevTNK4WJDt46/hSHgfKp/GoTI/vTMseefxpiJ94HVlAo81f7x/AVAMgDGM0h4BzTAlaYAHA/OmmU4/u59qbvBzhcfhRycnn8qGCAMWOOpNOEbYPpTQW9OlP5x15pXHyoTYO7Yo2gev40hY5zupplPbJzU3uVZDvoMU0k54pC7Z6H60xmPTOD2oFYdnk8nNG5M9PzqHknkk0vIHJFMCTzdvC1H5nfOKacH7pLE+nFMIYEA4H1NAtR7Nu4BNR4yev4UmUB5Yn6UeaAMBKV+xVhduT0/GlA5yeQBUZmbGAAB9KYSzdSQPrUu5SSJwUDDJBPoKmMqqnCHpxmqYUjnnB64qyke5ckYFGg3ciMzE9AKrTMSvUmrZjQN1qOYqFwoBP0qbhZmYzbj8qtmo3R/XFXCGHQcepphiJ6t9RRdiaRTVG55pTET1bp2q0IcdifwpRbueAuPrxRqSkkVBGB0B9quW7bRS/Ym6lhSpCEJGDSbRcb9BxbI6Uo556mlCkL/CPqaMqOrZ+goUinFkUv3eSeagUD6+1W2kGOEz9aiI3ddo9lq0zGURi8ZwMetBGfenhcds0H5fXn2qtWZ2REY+cj9aZhe3Sns5zgJmmEuTzhTSsx3QLgckcVIWCjr+VQhTnJOc0MF780rGsWP38EgcVXkc7qeMYzULk7selBauG4k9aTOeSaOccAmnFT3+WmmgaI8kUmaeQOoJNIQegHFVclITHGaaRjqQDTiQMknFN8xOxzSTG0Kqr6H8aeCoHaovNPtQCD1NKzBNEpccc0wyhegxTWK4phbsPxp2ByFMjHpnFIGxz0+lNJBPc0BSfanoTdjxKQOv40ecc8DmmbB3zS5wAKNA1FMrml3Huc00kd6Q46gimJImDDsKUkd+tQjPSk3bRycn0pAThsDg8UZBxmofMPpg0Bjjk96dguTFgfugU04IwTTSRgc5zQuPf8aELUlAOBggikCKrBgNrZyGX5W/MUm/0HtgUtF2DXc07bxBqtoNsd/KyDok2JB+vNaVv40v0OLi2trgdyuY2/TI/SuaC5HWl2jPenzC5EzuYPGenSAGa3uoD6BRJn8Qa0rbXdKuyBDfQhz/C52MPqGxXm2Oc9KNikYPzD0NPnD2R6G8fGcio8xKfmYfnVIzZyNg596PMweOaoyRdE0asev5UNccHC1R3n+I4+tJ5qexNA0i21yR3UfrSrKzcDPPoKp+f6KfyxmiOd9+VUD6mpKsWZg2w9ePU1nPK4YgFcD8auSGVkbkYx6Vmck4bGOmCaiRpHYl81erNz7UhnQccmo/kXgj/69Kr8fKmP0qLF6DhcYyQmM+tVZJGJyTk+lWPLYkEgCo5FY89Peiw00iJA553fWrUUbEHDMR7VBCu1xhua04sBc98etKxTloVjayHqCQPU1WurYjk4U+hNax5xwT7dqpXYkI+7wPQUNaCjLUyWQDrz7imcDrUjxkk5zmo/LHcisnY6U2GQPX8KuRODHkAk9DVMKoPGTVqDaE6fmaaJkxIW/f8AAHXpXQxSDyhyK55Di4wcDBrXQnaM9KtLUynsVb/BkJJ4HBxU9kwEAAPfiqN6cS9TirFm37rjJOelNbik/dL4OO4HelLn15qH5ivA2/WkII6n9a0sY3JS4Pf600uRyKZ0+tJv9hxQBJvbseaUM7H2qPcONuc09ZcD5uvtQG4/ax5PbtSFcHryaY0hyMLSl89ePaldjsh67RjIpzSLxnGfYVB5m3vSecfUUahZEu8D+Emk8xiMbcfWo/MJ6GmlvXFGoaEpdsfMaTcf4jk+tQlxnOcUnmjsM0CJWfnpTS2ehzTC5I60znPJzQBLu9RTd4HH8qZjrjJoX2oAcZDj7pqMs3bge9SKfmIbH5UFVOSAfTmi4asjO8rg59qjCEnrk+lSk46ce3rTTIfb0ouNIbsKg/ToKUAdwfx4ppkb1/GkLDOW5PtSKskOylHmrzjBPvUe8Ln5B796QEFvuipZSHmRs9AM1KJGZcEVCSSRhPzqQMwGCAB7UkwaGFiXyRUbBhyaeZVzjJP0qKRz1wB6Z5pNsLIXA7tn2pwKAZNVS57k/hRuYDkfnSJ0LomRR97NSecjDkZ7VQVgfvMBT9yL0ycelKwWLgkBJVdqntjmoJd4b5s/jTRKw+7GF+pqORmfguT7CnuNPUduwpyAKZ5g4xmmEADODmm7gDTKJkJfrjFTeVgc4GKrI7bgQPfirSOp6gn61SMpIFCgj72R6ClZJmX5Yxj/AGjUpbA7ijc5HyiquZ8hUaGQDnGfaoXix1H41okMRgn8qgdADjPHtzS5gsUWXuFOKYUb1qxMF7sT+NVS4Xrk+lI1hZIAox0/WonIHTinNJmoGbLZzmizL5kiQMMnJNNMg/8A1VHz2FBRu/TviqSRLkxxkx1Apu4ngnigKAOaQpkZBNPQQcDqeajPl7s96XZz6ml2nPNMTTY3IxxSbgeME1JsApQcduKVyrEQXPc07aB16UrNn2pu7OMDNAWQ75F6mk3gE4796jJHrikJyMDpTsJ+RLvYj0pp561ErYPJz7VICW6DFFrBe4YwM0bgBwOtOCerUoVQRxxSuOwz5m+ntShCRxT847ZpMn6Ci4cqAx4xg/hTSCvUUuG65pSfxoCyI/vUoVjxmnlgOc4pN6jufxp3FZCjOOKfnGCWxUe9j0FOABOTSfmNJdCQOOgBNPAcgZwKavscCl3AYJPWp5ilHzJAo7547mnce1QtIoyOtNMpx0xRZjujqx5mOSOKU4x80n61VJOOpNKBwMKT9TXQcmpPuj/vZo83n5VzUQU89Pwp4IDfe69RQOw/c+ORinpu3j5h9MVEXB7mnI7bshcVLKSLL8ryT9KiFuARgc+9SYf1H1qQQsRkuazcikrEBt+pOPypvlgcHGTVpbdMjPP61KEQHIU0rjKAjJOACffFRzwMVx3+taZwp4UdeOKr3DMRz/KlfQFuUIIsuc9uta9tboEGf51mpKN3JGKuW8pxwDj2FJFSL22NeQBn6VSvZd8JG08d6sNI2Om3I9ay72QqDlsn0HWm0yYtXMmZsE46+9VjIxHUD3qeXLHIGPaqzKck4xWdjqTY4MAc7z+FWYHCjhST79qqKGzjpVuFQBweT60A7jWcibIBFa8T7ouvSspghl5OK04WUINv8qtMxkird53ZxT7MPtpl4WY5H60lr5hHX5fan1DoaYUgckZpCR3b8qjABHLE+5NGY1HBGfemZjty9MUmVz905ppcFeAaTc2G4/WhIY7HOOn1pw7YBqLzDjpil3k96YrDmwTyaMheM9PbNMwSep/ClEeTnv8AWgdh27Pb8zTSCR6fQUoG3gkflQWXtk/WlcLCc+9KBu7fSk8wDsKTeT3/ACobYWHGPmjywvViee1Myee9NLEjkc+1FwsiQ7BzjPuaRpsDCjmo8lh1FJvVRy3txQMczOeWwAaTqPemeYgHApDKTgAfjRqSiQlhjBo3kcZqJi7HnIFR45yTn6UDJfMj5BP0pplBPANR7B/d/OnbeOuB0wKLpBZiF3P8OKYwcnluTUmF9Mn60vA6cGi/YfL3I1DL3z9aeWbtgCkz6mkLr3qHqWtBdzZ+Y5p2cdBz71GX3dBx7U4ZPP6UA3cRj1z1qKRgQSecetSHBJBP61G+0ZHt6VNwsQNIOdoOPpSAsf8A69Kdp6EmkAUdjnrRzImxIOelAfbnk49qbxx82BSF0A5Yk0rgSGQnn+dLvBABPftVYuCelJ57DPT3xVJNi5kWGH5e9R7wB1qEysR/9em4Z/XFWl3By7FjzwuDgn8atR3ETdWY/pWesZ45FSImPf0NKy6EtyNUOP4SPxpDKV/iPHpWf5jqMHGB60n2mQjCsQf9mmokOXkX/tG3PG3/AHjUEk+TtByPQVXCuxy/BPrT9nH9aNECuxko3dP8arspznBq0d3oBUbA54qeZmkYlfYT1puxV/hqVmP8NREtnkgCndmlgDZ9jTv5UwuB75poc5yOtFgsiXHckCmnaPrTOSfak/nT3ExzED3pu4ntikOOo6e9BI5p2EBPXP50gGe/Wk3AZGAaTknvj3p2F6DsKT70jEenFG33p2B6ZpDRGQWzkZpGiU9eMelSHoeaTOBRcbXcaI0U8L+dPwPWmE+ppu8dqLNiukSZHYfjQai3MeBikOT36U7CuS57Yo59aiG7NOwxODzj0oGh+QB159qTJxwDz60oU9SMUpHHvSuh2I9oPXrTguf4R70rNtGcZqEykEDBGaWo0l0LHQHNG4DPFV1Zieop4yO3HvTsBKXPHPHpSbSc8/gaauOvpT1Qt/8AXNLYLAAB3o5B4XP0p6oAOevpUmcdsVNy1HQ3wCO/5d6cAc8n8qCVBP8AKguBzj866L3OSyHgAetLuH8K1GWPYGgsT1FK40PBJ6EAfSnggE5bp6VByeOgpVA7/jzUspF3egABPH1qwsqbRgc/SqAdFAyRmp1lyoIBP4YpWBssGQnkKce9N3ueMge9RmRiPu/nTGd+wH50tREpZwx3Oce3FU55FYkjGOmR3pxZmYA4/nTZlkKZCcflTuJLUhRip4GauRO5wfug+hqkEfPIA96sxIMfMx+lRc0auXixI+ZuPYVQvSpBwufrVsFVQgDPoDVO4mbb1FDmEI2ZlsTnGOhqJgc9BTppQCckeucVD5oY5GayZ1IdtJ6mpoQoOetVtzVLHkHrzQrjkiWQr5g7dqvRyosfqe2KzSAHGB19auxAkALVxMXsMnkzyM4pbdmHAOB602YEDngelOgwTjtTDoWeT3J/GnAAcgfjSAKOTwKXeD0PFVczaF+c/wCelKqHHJpm8AnHNHmMeMflQFh5Re+fpQWAHT8ajJYknmkIJ4B59aAsSb/cfQUm/nrmozH9aXAHpQA7cT9O1NYgcnimErjls/SkZsD5eaYrjt4PofqKUSAZ5/CoG+YYCge47U5UI+lPQSvclaQcDr9aaZGJ6/kKFTpxTtoHAFK6KsyI5f1/GlCEgYGKk5DEdKaWwcHgntQ5C5RvlngZp2Megpu4Ed8UhkC9B+JpXbGtBcnp1+tGce1RFzjrioy3TPJosF0TmRQeTn6U3zB6VENx+6lO2sDyAPxodhoUu3OABTSxI64o24HXj0oAx9KWg7MaST6mkA47CpOfQU0uob7wqbsfKluLzxggY61IqnHIyag80DoPzpDM+ODRZsLpE+MDqBVeSQZOWwPSo2JPJYn2qF24wKXL3E5aCtMAflGcVEZznrSFWOeKTy+7MB9KqyRk3Ji+Zkck5phdiflFPCgdMtTwrZ4GKLpBytjFR26mpAqDqwPtS+WvfJp6YGOmKTmWqY0BRjapNKQSOgFSEhv/AK1N/DFK5aVhMcdePpSkccZH1pQASP6UoXBzj86OYUoiAcU9cqOcCl49eaXcPSnzGfINz6ZJ+lGWAHzAfjSuTjHQ1CB6g1LkNRFZvckUw5wSOKXgZ5pjuOmRTTNEhjbhULDknNSEk9BUT5I7CqQXBSPrRuznPFN2nu2KUIvrmq0E79AL56c0gJYcjn1p5AA6AUmRnkU7oXKwAJ+lBUHqRQcCjr0BP1ouOyFAGeBxS4zgkikJ454HtTGbqKkNh24L2FNMgHvUZBP09aXgjHFVYV2BkPAphbryaeF646mniLA5oukLlbIAPWnbCeg4qfygvY/40p4OMUOQ1CxBs496cABUhP40nHcCp5rlco0HsRilBOePxoJCkgAdM5o3HFPcBRk9TSgKDyRUe8GlycYApWGPY8YUVFj1wfalwT3NN2HJP8qLBcURqfanhOOuBTAr57Y6VIDtHIJxQAoUDkDJ9aecdz0pgc9M0bx6UD5rEozjimlgo5NQ554OKQqe/NPlE5vodPnB5IFHmLjr+VVgDmnbTjtW9jkuybzgBxz7UnnHOeKj2H1FLtTOWbiloVZimVjxuP4UgJY9SfanDZyQv1qe1invpBHZW8lwx7QoW/MjgfiaV+yC3djEViBhDVpFkAOcfnWhF4a1llBkgihPdZp1VvyGamHhvUiOXtFPvMW/kKbjN9Bc0O5mAkfeb8BSFlznGcetaD+G9VUEg2rY/uzYP6isq6tbq1cR3MTxsf7/AH+nY1lKEluXGUXomP8ANHYAfQ0x5xswWH4VB7DJoaNsdAv1rN2NkhvnEN6/WpBMc9efaofJ55bP0qZAgA7elF0PlYoZ2HOfzqKYjb1JJ9BT2YAdD9agkfPcLUtoagyjICTjaKj2NnggVYkb0yfWoC2Km7NlFChT3qVF71BvOOh/CpELE44zQJk7ADFWoZRtHBzis9hk/O1TxOgxznHoKtGbJJpeTimwuQ3XAps0644HFQxzN1zgVaTI5lYv8kjJpwCqDkj86qh2PBJP9aXcccflVcpHMXFKuTgjjuaUsqj5nH4CqihieeKdt9SKGhplgzRgdCaaZz2Tr3qMbV6k/hQZAOFHSloF2OMkjdue9Nw570hLEenrTxt67smi4hQAD1pMfj+NJuA7fiaaZD14FGo1YlB7gcetJvx3AqIuCPU0cnOAPqaLBzEvmDk4/Ok83P8A+qmBWb0PrS7M9X/Kk7ArilxgH+ZqNpR7GnbE6bSR7mkLKoxgD1xSuh2bIyXI4X86NhIHzj3wKdu5ORmkLMPu4B+lPmDlF8tFPJJ+ppu5M5AFMcM3JP40gwv0oCxYDgjk0wvx169KiZx3qMuT9KXKO5OZQpwOv8qYZscDH1qE5Jxg80Fcn5iB7U7JBd9BTKeQTmmj5uOPpUyxoeuaeqqPu8D6VLkkNQb3INvfafxpygkA9KtDB+lMeNOcNt9u1JTG6diuyr1PWo3XHQVOAoJJyT3pST2AA+lDkJRXUq7GY+3vRtjXrUj4GdzflUJK9BUtthZIdv8ARaDkj73HtR24BpNvHLfgKQO4meeTTx9DTQFB4B/nTgcHrRcaiSYPQ8UhwOvJzjFLkketBwOpHvSuUkIG5yBSnPc80wyrz39KjMjN0IWqSZMmixj8PrSgL1zn6VAGB9T9aXknBwPpTMm7EzOvYVCznnt7UY646etGOP8ACjQLtjCDj603bxn0qRlxz0+tRFse9F7lRQmPlz19qiYde1Sk+lNx7U0y7EQAHXn3NO7cU/C9zgUEgfdXFO4cozb3xS7RgkmjecUw9euBTF6DiRimbueTk07YSKXysnGMU7oXK2Rd+M/SnBCegJNSqgXtyKUnAGKOa2xXs+5F5Rzk8e1Owqnp+NO3GkzkcUmxqKQH60m7pjrS7CevAoI44pXQ+ViZPT0pM5FKwO3BNMGCcZ5poT8xW+tR4J6VKBken1phI6AE8UyWgC5pcKO9MJbv+lHJ7fUk0WYlYfkY4ANAH/6qaGA4GabuPrRYLjySR7U44Byai5Ao3MfSlYEyUt68H600tjp0phY5ycYpATnpkelPlBskJNBGeeRSDPqAKNyqOecd6YhV44HHelyADk4FRNKSflqPPzHNNIlvsdR5h46DjuaYXGeWzjsBUY57ZJowfSt7Iw3H+Zk9OPc1e03Sr3VpilsqpEpw8z8Int6k+w/Sqdvbvc3MdujAPK20H0969F0mOKLT2jiARIWMaJn7q9s+56n1zTSuTJ20RT0/w5pdmwaQG+n6h5xlR9EHH55rUe7yDDG2B3RBgfkOKR9sqNGUDBuwHWrttp0hUbgsS+mOau3YxbvuU4TIAxkQjPQFsn/AVMsMsnMaM3sBWgBZW3LYkcevOP6Cka/klYR28JJPQDk/kKaRNymLG6PJjx/vMBVHU9Hu7hMKsbIVbem7qccY984q3farDp0gjvr3/SG+7awDfIfcgfdHuSKwb7xTJeX2nadoyTm8mYq8W/1PVm6cKCfQUpNbMI3b0OeuIpbaRoplMcg6qRgiq7ODnmul8X2wtTaySP5krF0D7cZUcjNcq5z3AH1rzaseSVj16EueKkG4A5wPoaaWbsDUbuB0yajMrdQMexqVc0aRL8zZP8zTGXAOSAfeoTKQCcmq8kjHk5I96vluK9iWRo1ON2agaZc9KZkscDNMMTntj60cqGpMVpT6j8KVJM53E9e1N8gggk09IlHFUnFEtSHMQeKtQjK5AqHjHA/Sp4QT0H507oz5RZE3KCBSRRgN1yKe4JUgt+VMiZd3IJNO4lGxYBQA8ZNLv5yqc0mRjOBQWHTPPagQoLHq2KM+5NN3egpfmIHPX1FMQ8ED5go/GkLDB5HPpTMjoxyKQuo6DinYB4J7inAnAzUHnH0A+lIXZu/vSswuT5Xu2KNygEgfnVYHceMmnhW7DFAXJDL6UhfP1pfJ4yT+dL5aqvr60m7D5WM3svIBzUgct1GOKAVHRc8fnRuI64ApXHYMH0P49qaWRRywBPrQcP1yfpSGAHouPrS0GIGUkkNx7UhfA45Jp/kgdT+GKCq54XjuaLoai+pEGYnHX8M0NGW4Jx71IeOc98UhYDGR+dTcvl0GCBRySTTwqLyqD8aYZgCTupvmggY/WnqJKKJSoPBphCAckU1pSTxkE0xtxOex9qQyTKj/AOtSGQjoKjyQMetB3YOBtHcmgLkmSRy2M9qAB61H0+82fpUinAo2Fa4uQBgUjnpk4H1oZqgckkqo71O5VhHZc85NR7wDwAKeYsnJ/WkOxRnOaLkuPcQ896UKcdOlNMvPygD3pCzHrx9aVmKyHjag5IAo85ey5qPy9w7k+/SlVQOCcfSmkguxxdz2xmgRsfU/XinbgvQD6nrSbie5H1NMYrLj7zYPtTcrngfiaQ4+pphyMY6GgiTJducGn9OcVHHz1bj0qUAAikK1wyNo4zQASMUuccAAGmsxAHH5UgsBT1NRtgjihnGCAahMnPA/KmkUkPLoOOpphdWPHam4LDgZpRCwOc4p6GiTEJ9BRyePWn+WM+4p/IAp3HyEPl56kCnIo7c08gHtQE28jjjmhtsORCHHrihWB70hAPanCNRyP0pX7hZhwR/SmnjgVIBgdMU3gdqOYOXuR7Rnk04YHTGKCAT6U3pRcewrNnr+lJ2zUZdlIKrz71C8jkYIP0q1EycycsvOSCajZ+cccVADxjBpjSYPXv3rRRM3Is7/AFIoD5PFVw+RgdTTlDYxjH1pNWC7Ji5zx1pmCScmlwB3PNHsOlIqwuOM4x9aCe3Q+tJ/DSE9DQSx2e4PPvTcnPHWhmPI7enpSZJxgcUwAc0bsEdzSEZ4JOfalyADTFcXJOecU0g59RTsEnmnDA+9+tF7AMAyppeQeBxTwQeByaYFBPIx9KLg0bwI9D+Jpdw7cmkJUA/LzTd4+lbbmFh4nMLCQJnbyQT29K7bw7FeX0cFzCY2sJRlZJFZJggGAm3oxz/EeMdK5fRdMbWJpCyb7eEqJE/vlug+nrUut+L7xb1tNija3tYcxkRttd2XjnHReOAKuKla6J/dykoydvM9InujpaIYtMvb3ccE2oRiv1JIx9KZf6vDaeWlzp2oiZ1DmFpEj2A+pJwfwrl/skOufCf7ammpJqEWVikWINM+JdpPAySR1+lcvZeCvElzKoTw7fkdmmj2gD6uat8yWhlyR5mr7Hq1ldG+t2k07Sop5F6qZd236kZB+lZGrXGs7Hiu90Sn/ljbjyI/+BdXb8MV0/gvSL7Q9NMV9HGjkDCRyB/5cVc1a20VT9q1YqR2RmOG9to5NTaT3ZnopaankkOj6xrl4bDR4ESJRi4uOVjTPXfKeW/3RzXS3Nto/wANrB7eyb7d4kvUEcTSD5+eAdo+5GDzjq3c4pdb8Zatc262XhizTT7JAR9slKxLGvqGb5E/Dc3tXmV9dx/6RDYvPqOpzhmnvwrsQnfylPzc8gytgkcKADmlCHVGsnprp5Gtd39xfCLzbx7iKNdkTH07n8TzmqwAznbn60tvbS29tDDcRtFKiANHIMFTjpjtUwGD1GPYV5lSb5nc9ilBKKsQNuxkJx3FRlCW7D6VcOB9D61E5+fBIz3zUKZq4lQxYPfGajKgD7tWH+hNRM2Oi496tSM3GxET1wOO9RndT2fBxUZO7rx9adykGM454pQVHY/U1GMk4608KRzj8DTJZIWJHTAqSInOScVCT8vWnxMvf9atGTJnIxnGfrUSsQc4FPdwVz1+lRKxB4H51drEFlegPPuKXcB6Gosk9WP4U4ISMgU7kNDjKx4AoLt3cUhjOM5xQsQzyc/WndBZiZAON2TS4ZjkKQPU1Iu0D5cD6U4ZPIFTzdilEjWIk4LfkKcsSLz3p4I9fwpwJ7AfjU8w+VIbgLS54o2kkk8D270jIxPXilcY4N2J/CjPovPvUXIIGKMnnFAWJ9ueS3PtSKozwvXuaiL7e4pBO2ScE/yosw0LGeORik3Liq5lkJJxikwzdW/Cly9wv2JmlVepFRtOP4QSabsA560m70BORTsh3Y0ySHGOBTNpJyxP408+Z1CgfWmHk8vn6CmS2JtUGlzxwAfakJXqFA+vWkLeuTxTGthSzA8kDHUd6TzB05P400mkBwMACkJDg7YOPl+lICWIBOKTr1pwUAc9qTZaQ9VPQDJp+APvNiomckY3ce1NJXrjJqCtCZnQHCgtTC7kcAKKYGb1A9KTg9yfXNFhXuhhB3ZL5zSFR1x+dDNjqT+FNDAnjk+9O5I/2GT9OlNY46YA9BSjO3rTcgetCsJ3ELEngfnRn1/KgjOOue9LsOenP0ouJJiE9hil3dKfsGOeacAAOAAPWlzFqAwKx5NPER6mgtjjNG/0P4ik2xOKQuwLznmpUC7ctk5qEHLevtVmKNpAMAjHX6Ur9yXe2gxlUjcOD+lQMSx4rRW3RQN3P6VA6AOdo4J4zScolRhLqVPKdvvDHpTlgVcZGanGPUk0hIGeKXMzWMEiPBA46Uwg881IzHpnFRMcnr+VCZdgHFAIzg4A7UmCBmk781Qmh24Z45xTCxPUfnTh+lHtjHtTTFYjJ7U7BU8cetB4B6fSmlu5qriaH5PfnFNLAdDTC/FIyZPTn2oSE2waXPFRFsn0p5XA5OaZsGfWrRDTEJ5Hf3pN2Pp6U/afp9aUIB1ouFmM3knpQYg+SQM0/PoKXr7UXfQOXuQCMKflFJz6Gp89hgH1pjYIyTgUKRLj2GbsA54poOOBQSM8DNBAzzx7VZAFiKTkjrinDAPUUuB26U7oVhoAX8qCwwBjmlK578UhwKLoPUVST7U4AY9MUwOc4BPHpTxweaQxSMY5GKMEnr9M0gYHODRnI70CFA4wKXHTr9TQAcHPSgHA5zSuBolmJ6/lTcEepqfyu5ajy1HWujnOfkbLmk65e6IJ2sfK3SgZ8xNwBHQ4rO0xBqWq3L3gE8jWl1PyMYlCFg34HNSHAGOPaq89rdWtt/aNo0ixMHjleP8A5ZgjBDf7LDv+Fa0qnvcplVp2jc7vwT4rtNH8JyWkOpWEWoBZpY4LuUqfOLDAAx9xlyc568Uxvid4ikAVbzQYxnazQqZH+oBzXnGkpHceINOjmy1vNdRRyBWxlGYAgEdOD1r246XptvqDWttoV6TbfJHM8TCIgdlfd83/ANbrV1akISs0ZwjeNyrpnxJtNOtnfUtSudUuyvyxCDyFX/gTYA/KsbUvGOseKr3ZougmYbdoEcLT492ZsIMfiK62LTFfUTLD4TsAzAM97cSxlifdSGJPStZIdQuI9l3dw28YOPLtFOMdsbuAfoKydeK2j94ezberPNoPh5rWpyi88U6qllCCSMyieb6L/BH/AMBGfaus0/R7XQtNuItDt2s7Yxsz3EjE3E746luuB749hW59g0zTplnmUC4kztmu5S8r+u0E/wDoIqGeWa7RmVfJtwDkSLmSQY9P4B+v0rlrVZ1FqzWnFReh5RcDNw+O/NNCe1S3TH7Q2OOaiyR35rzb6HvQjdCeWNv3TmoJQVJJ/TvVvedvoKhkBPapUtTRw0M9mJ6AmmMTjPFWXjbrjp1qCRMHBP51upIylAqsVz1J9gKaXGPuj8amKqDjr9BSCMnkKB9atSJcSDc56E/hTgG79an8vHVunYCk2qMAD86fMJxI9vuT3qWKM+n50fTH4U9AT2xVKRk4jihI5Y/QUxUUHpn6mpWDEdRimbCx5B/HiquTYlXGBxz6Cnc8YHNNVeOo+gqQFGUnORRcWogzk9KeE5+7+dG5ccDHtShx09PShthygU5BPf0FIUQcdaVnwOTg+9QtOvYk+wo1YXSJuP8AClyMc4FVWmY4woFNLFm+Z6fIxc6LnmYGTimNOoH+FVjx2yPU0cn8KFFCbbJd7N0GB60mNw5bmmg44HPtSlzyMcjjmn6AkLjb0x+NKMDOT+VMyx+XNJt96VxpD9y46fjR5oIwMVGcZySSfc03PahWYbD/ADc9KRnJ7kdjimk8Z/kaQ5IzjFMQp56nn3ppbg470hekwx5HA9aYegDnrxSEgnqT7U4KvJZs0ZJ4UY9DUtjsG0kZ24FKAPXJ9qTA6sSSKQyAdKTdylZEnOCAADTW5HJqJpCcY/GmFiSMnHFJJi5kTbgvQCmlsn+lRhugFOXdu9Kdh3uIxJ9hTWQjnP51YCDnd+VIyg9vzpc1gcLlYNzg5GRSdPXNTmIDrz7YpNiAfKmOPXOaTkhcj2GIS2acqA09Uznmgpgbv0qHIpRsNHy+1KDx6Uwkg8YpVHPOcUwSHF/SkDN0xkGpliUjOSaeFUHpSckjRQbKoid+oIqRIMAbsk1PkkcDj3pQo3ck1Dm2L2a6iLgEYXpUoLDHOBUYIUGnIR3rNspRsOdmHU59qid/XpTnOeDxULbQOM/jVLUBpbHSk3HjmgfXv0FKMY6cir2HqM/U0mCfankHrxmmhecg59qYbERBxgdRSHgAkjmpGwDzxUTRq3XmqXmJ+QomQcA7qDJk9ePpUMtuyYZGyD2qMeavetOVdGZ8z6osbv8A9dJvA75qIMznHSniNiehFDVhJp7CkjnnFKM9ByacsI4JyfrUnCipbLUWyMRZ+8cZpwjCnFDsB/WmmTjihXDYUhR2GajIwePwFHO7jrQzRqvJy3pVCYwg9ccU1mAHzHFO3schRjPr1pmwDkjdj1qkjNt9BPNJGFX8TUZDE/McipBgnrTghyOlO6QrXIwhxxxmnAY+tP2+oprMqjk/hRe4rJDcAe9G4DqcH0qJ5snIGBUbcnBY1aXczcrbErT5AAA/GmGTJ561HtyeB+dKAT0zVWRHM2SrIGHULj1qQJk//XqsAOlPDMOnSk0NPuWQoHVqXcBwKh3Z68UA+hqbXLvoSbzwD9RTC3XHP0pjNjP86RflORnP1qkrGbZ0HYd/Wk4wTk+1NG4kcE0YwRniraFqO3AVueGJnhZ2RypBIwOhz2I6Eex4rAJA7Z+tauiNgsRwS2K5cVdQujaik20zrIbTTvtUc8mh6MZVcOJFtArBgeoKkc967VrlluHQWE8xLcPvUB89+T/MVxEbsADkcDiuzIummJS4jjiZFKAxAkHHJJzz+Vc+GrTqtqbvbuZV6cYW5VYtiXUsgQ2FsgJ5M1yeB64Uc0i2t+LcPf3UUJJJMluhjUD0VnJP40RWF5cD59SvyOpNsqxfqAeKppZ6XYvITIXlc5ZpJXnkfH1Lfpiu1eRzEKT6YLid9H0+TUL0YSW5UELn+608nHvhc1Jc2yI0FzfzJlZQtuuSqeYeAFH8TYJ65x1wKsveX80YFnbrGBwsl9kYHtGpz+BIzVW304RXAu7iZ72+PytdTgZUf3Y1Hyxr7Lye5NRLYpHmt9EVu5AcjDHj05qthFGSwFXNZT/iZzBs8OwA/E1TRVGM9e3evOZ71J+4gMmAQiZphnfbwoBPtVjHH3eOnNRugU8nP8qWnY0uUJJnfg9PSjyleNWXr3z2qzKQ/wB2MfUVAy46jr2zVp9iWiu6hTycimct0FSHI7AVGzcHLZq0SxCvPLAe1JhR269zTfMA6U0cn5VJPvVpGbJgwHf8hRu5yRk+5qMbh/EB9KbvRSMnNWkZyZYLnbwRn2FRgndg0GU4+UflTCzsRzWljO6LKgADJo3qp4OTUUaFgMnP9afhQMfhTRLHGX0H500O5XA/Sk3ZHApQTnnp70xO4BSeuaCo6ZFOL5OB/wDrpuCetCYuVBgZpG4/hxTsEHHT3o+UYzyfai47CDLcYJp4Rsc8frTd4zwuBS5bB5ANTcdkKQB7/pTPNXPBH4CmlCxyx/WlWADqfyqtOotQ34NBfPGCTmphGmMAEmpPL29scVLkhqLKqxsxwSFB71J5IwOrfpUyqg7bqc0hPQEe2KlyZXKQeWVGNoFJsGDnJHtT3CgcsB9TUDXMQGB83sKerB2Q1kwfl6fyoYlm3Ow560xroseAF+lR55yWyTzVq/UjToSF06DkjmkJZ13Z/Coy45I600yF+lFrCuOKn+In8KAQOAKbyepp4X8/Wi5SVxrAjp+tAQk8/lUmM8E9qaQR0qWxpJbigADj8akHA56n0qIcDk1IDjPP51JZJwOSoPHINNJyPekzuOego2k/d6VDKEySfSmEHIxj8al2AAFj+FBXI44AqbhZjFXAy360re/OewpSpH4Uxh75/pTuLlEJGCAOaTI9aaSc46mjax6cU7dxeg5XK/dyKnjnVgB0aoVT1NOCIDwMn3qXY0jzE5YY+9zSGTHTnFMPIowCOhqNitw3ZPPXNTRpuPOajGwY4LH+VSr05x+NJjSEkAOQvSoSgJzjNStjrk0zd6dKELQYAMc0pAH/ANelPAz09qaenXPrVIA4P170w9fQCjcB9KRjnDdBVJE3GFj6U3ZwdvFShCRwppxi456+1WnYVrkHzAYIyKb9n3c5xmrIAHsKCB1Bo5rByX3I0jWMev1pHZg2cfjTicckHmj71K47LoR5Yjpk+goIwMt096c5VOScVXZyxOOg7npVJXJbsPwMZJ4PrUbSrzt+b6dKayMw5OfqcUu1VHp7VaRLbZGWZsDPB9KUCnY/ujrShSTk9KLoXKIOgwaByeakyMcConmRehyaLt7CaSWo8ccY5qOSZU46n0qF5C33aiPGfmGauMe5lKfYleZiRj5R7d6iO7qDQmf/AK9OKFuf0rTYzd2RqSetPC8Z5pdo652j2peSMgfjRcSSFxjmmnJ4UfWlJ285XnrSBzngDFAaAqDq3Wlxg+gPakMnIyDSbs5NGoth5OD6UhZSc4/KmZPp1o57DmmFxec04LgUwEjjI+lG4ng9BTJN8E+tJuAyeTSEY6H8KUBfxptjsxpf0ArT0aZI5j5oLA+nHNZ4CHGFzVmxys5G3FcuJd6ZvRj7x2sSBohhjgjtXXPaG5SF/tuowjylGy1nManjqQB1/GuJsmDRfe4A6Cu8s8y6XbMuWOxen0rgwkveaFiVZIhXw7ps0ga7iu7wg9bu7lkH5FgP0rYjijQmOMKoUYKxjGPTOKrQ27lhmPHuxzVm7f7LvdvnKkbY9wXn+Veld21OLqU7mSZZTDGqggZLHn8h/jTItyRvLKSsa8l3OP8AIpZNViTcVRZZCcjHCgdhnvXMeIfEENrbmfUbhY0x+7hXq59FHc+5rkqYiKfLHVmsKber0RzeuhJNSlkViQ7sy9jjNUo0PGAce9UodQuL3UJrqceW0yjy4c58uPPy/ietXCzE1jOMou0tz2MPaVNNE23I+Zhx2FNwgGevoKZzj1NOAAGWbrWDZ0iMVxhVGKqShmXgH2wKuM4A4Xp7VUmaRwcDApxeoNFB0JOWP51Eyp1LZ7VLIhPVqhKqAeMmulMxaGF1H3V+lMLE89Kc2PbmmEkCtEZtDhz260AD2xSYc8YNPEZxmtNjFj9w2560wsQcdKlWLA5pDtU9PpiqTRLTEXccZPFSeWcZJxSBsdBn6ml3g8Z607k8o8IMYzjHXFGE6AE1HvH/ANY0uCeg5pahoP8AMGQABn1ppc9sChUL5w1OVVBxglqNBjMFj0JNL5bZ5H4mrCLg/Nhfxp25EORye/FHOHKVyjLwT16D1p6QnPzDFOL7n4UfXrT/AOD5nwvuaTkx2QkaRs2GxipXhU4wMjtiqzT26Z+bcfaoWvpC37tdopWkxcyRoCIgfMQoFQSSW8J3eYT7VQd5JT87n1xTNi9+TTUO7DnfRFp9RT/lnEPxNV2uJ5M5fAPYDFICMYCj8qd24Iq0ktkT7z3YzyyeSTRgD3NOxngKSaVUbvgUcwchGV4ztxmm7D6/lVhkA6nNNzgcdKOYfIRCPI+7TxGAPf0pGkx/jUZkJ6c/pRqxaIl3KnBIBpu/Jxgj3pgHTPelBP8A9eiyQXYrc8E80oOML/Wkxk85p/GBkAVLZSTEClhzmnKnPPP0pN3cDJoySetQ5MtIl4HfFPB6beKiC4GacrkH5Rk/SobNEiYKOp70HCjj0pY42frx9anFsAMtk+9ZOSRpy3Ke0seATTfJYnJO01cIC5UdPaoSwx701Mlw7kQRVOcZpSuRyKX6DJ9qUEknvTuxpIiZMdTTMhe+farJG4dfwpNgzg8/SncLFcO5GI1wPVqlCOwG9/wXipR8vXA+tAKgHGSfek5C5RFTHCin7e/SjO7njNGB65qWVYYwU+/9aaSTkDj2qQqxOBUTqe1CE1cY7Zx/WkJyCP5U/Zxzz7U8A46cAZq7oXKQiMk5zge9OKIvqaHYgc4Appc56DmmncLIdvx0/wAaRpM8jnnnNMDHqOc0N15H1poViRWVhimsjE5GAO9MDKp9T6DtTGlYnGeKdguh7cdT+HrTHf5Nq8Go+ST2FJyAapIgYVy25uT6nrTsjjI5pASecc+9J0GTV7krRi54wMCkA5zxQxVcE1G0uB8ooSb2E2luTYUdcAVE9wqHC5z61C25slj16GmFCo55B71ap9yJVOiHSSu3OeKj2nk0v3RxSBlY981exk9dx2crtHH9aBGNoyvHpSgYHII9KUrkcE0OQKI0YHpimkkdKcEPU9KdkZ6UXHa4w8Y3HH0pCxxgDilbr7elNLDtTRLQzYA24nNOyckjA9hRyWPP50bSegpk2EJJHBpMHJPNSBM9c/hTWQjoKLg4tDS3HTNG4cYGPakxg4zmjOOh4qiPUcRk05Rj6elMDc8GnjI6+lArG+yqDndSrsUDC0UVMjVDjJnoAPwpsd6trexmQtsfjIGcH3oopcinowcnHVHZWE9tNAJEkRlI6hh1rorPUbiGIRR3BWNRhQMcD0zRRXhVG6cnys3klJals6lOY/3t6U46tIFrM1fxRpOmvtuLsyzAb/LiBkb/AA/WiiuzA0vrLcajZy1p+zjeKOWuvHF5fJNDo2nyo4H+vkCttHcsT8q+3JNcfcOz3jXN9df2heEf6wtuQfn1/QUUV6U6NPD+7SVvPr95nhm615T6fcXtNkC3DO2WkfqSeSa2Q5bt+dFFeVW0ke9R+EATwN34CnZC8Z7UUVgzYaWJPFRSDJ5OaKKa3EylKvPyL19KrtGwOTwPSiiuiOxhLcjKgdsn3ph4xgdDRRWqIaRMCCBgfnSF+aKKaRDFLbuMGkIJPAooqyGKkTt3p6whV3N17CiihSZLSJFjJGQoUep5zT9qKMux/Kiile4bCGSJR8qZ70zzmI+UUUVVhXI3c8ZbHrQZ16ZJxRRVJIzcmM86VuFG0VEyMTl2Jooq9hb7iYA6CjPoaKKQ7AGB4AOR3p6Izfw/jRRUt2LirjxEc4ZqftRB0JPvRRUNtl2sNaTA47e9MMnHoaKKpLQTbGF8jpmo23LyDx6CiimtCHqgSNnBJXAJ70/ai4zk0UU7iih2AOgxzSEgMc/pRRWdzVJCZP0oHJ/rRRQwHY9P1pyxuw4H4niiiok2i4kqwgY3Hcfap1Kr0AFFFZN3NoqxYhUswAH41eNptXc8gYY6CiiuWcnc1M+dGLnZwuewqr5ZDckZ9aKK1gyWG4KcDk03JxycUUVoZsUEDjB4pc9D2oopiE9jSYGOaKKAHqQG6flTiwJ6D8aKKVrlCtnHB4NMLc4I5ooosAzB6A4pAx5BNFFMYw8g8ZB9KTAHOR6UUVUSWRmVVGBkn19KjJJ5GTRRV2sR1F2N6jHSjAHSiigQmB2zmjb69aKKAsMZ0TJZh9KgNwMkIuOOSaKK2jFGEpO5EH3nJJx70bsOCMH60UVoiHqIzDb82KjaTKbVPHpiiiquZ9RijnPPFTKuOoooqGzWMVYdlRnk8UFvl4NFFAhgY556+tMaQk47H0ooq7ENsQZPX86cFJ4xk+tFFIaV0PSDkbsYqUqo6CiipbGkMPPbimHg0UU0JjcZzlQRTPL9P1ooqkyGkxuCp6c09M7sdaKKpvQnlSZ//9k=" old="http://www.landscope.com/images/Photo/Stock/34001_35000/34639/diningroom.jpg"*/?>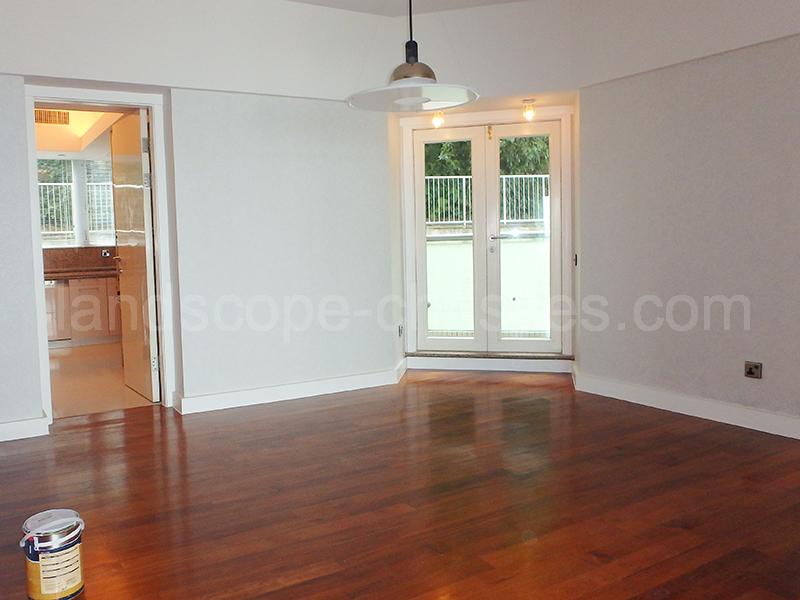 /*img class="sp-thumbnail" src="data:image/jpg;base64,/9j/4AAQSkZJRgABAQAAAQABAAD//gA+Q1JFQVRPUjogZ2QtanBlZyB2MS4wICh1c2luZyBJSkcgSlBFRyB2NjIpLCBkZWZhdWx0IHF1YWxpdHkK/9sAQwAIBgYHBgUIBwcHCQkICgwUDQwLCwwZEhMPFB0aHx4dGhwcICQuJyAiLCMcHCg3KSwwMTQ0NB8nOT04MjwuMzQy/9sAQwEJCQkMCwwYDQ0YMiEcITIyMjIyMjIyMjIyMjIyMjIyMjIyMjIyMjIyMjIyMjIyMjIyMjIyMjIyMjIyMjIyMjIy/8AAEQgCWAMgAwEiAAIRAQMRAf/EAB8AAAEFAQEBAQEBAAAAAAAAAAABAgMEBQYHCAkKC//EALUQAAIBAwMCBAMFBQQEAAABfQECAwAEEQUSITFBBhNRYQcicRQygZGhCCNCscEVUtHwJDNicoIJChYXGBkaJSYnKCkqNDU2Nzg5OkNERUZHSElKU1RVVldYWVpjZGVmZ2hpanN0dXZ3eHl6g4SFhoeIiYqSk5SVlpeYmZqio6Slpqeoqaqys7S1tre4ubrCw8TFxsfIycrS09TV1tfY2drh4uPk5ebn6Onq8fLz9PX29/j5+v/EAB8BAAMBAQEBAQEBAQEAAAAAAAABAgMEBQYHCAkKC//EALURAAIBAgQEAwQHBQQEAAECdwABAgMRBAUhMQYSQVEHYXETIjKBCBRCkaGxwQkjM1LwFWJy0QoWJDThJfEXGBkaJicoKSo1Njc4OTpDREVGR0hJSlNUVVZXWFlaY2RlZmdoaWpzdHV2d3h5eoKDhIWGh4iJipKTlJWWl5iZmqKjpKWmp6ipqrKztLW2t7i5usLDxMXGx8jJytLT1NXW19jZ2uLj5OXm5+jp6vLz9PX29/j5+v/aAAwDAQACEQMRAD8AiPTjg00n259KcemDTTj8asgQH16U3j6U5gcZ/nScUDGEZ4pOTwKd3zxTCOOOKAGkY+lNIxxTyD1zTW5xQCFVx/Fx71KHBHPX0NVmHHvTlfB5Gf6UhlrcM+1Gc1ErAjrx2pwYjk0wJAfXn0pfTJqMH3pcgD+VAh2Tx9alVg2M8GoAfwpfx59qAJiOSP1ph9KcG3DPQ0hHrikA0980h4PQYpTQ1AEeDnPp60h4pT7UhFADD7f/AKqaRweOtOP60HIGe1IaIHFQk4OO1WGFQMOMigYuRjrSgjFMDce9OBoGPB7Z6U4dfT3pmcdOtKDzQSPB75zTwcjtioxTsjmgB9LntTMj+lKKYDx70v1pgxTutADs9qM4PNJn3o/nQIUHv1pc9qb1paAHZ9aOOtN5FLk0AOxSds0h6Zo/CgLDu+aTrSd6O2O9AC5ozzyOtNozx0xSAd+NFJkUZ49qAFzyPWkznoaTIxRnmgdhc0ZGOKTNH8qAFPpQaaaXOeKAFz0GeKCec45zR06UnU0ALn8qM03Pr60Z45oAcSfSkyfWjPBpOtAhcmkBxxR2yaM0AG4+1GeKSkP6UDsOJIpN2BikzikJyKQDt2DwaN1N757UmaYDicYpN3NNzg0mTnrSAcT+VJnHWkPBxTSfWgBcjnvRnJFNJpM8daBjs8Z6UoG7vgetNVc9enpUyjpxQIAABxTgKB7ml4/OgAH60o/zmkBpw60AAGOtOxx6Ug6e9O7UwDHXNOHNIBTgM5NMAoFA460vf2pAKBzinYpozinDucUxC0fTpRnpR/SgYo9aUDrQKX8KBB74pcUen6UEgDJIAoAUUFgoyxAFVpLoL9wZ9zUDl5TkseKALEl3j7g49T1qud8hyzcd80qoo5HbvTsE0AOPX6UnHpTuopMce9MQ0jnk0mccf5NLjvTdp/woARgeKYRzUnvTT0oAaf5U08HNPYkDtimketAyNuRTSOPQVIQCDimEcE9TQA0MVPrUyNuPUVARx70mSMEdu2aQy0G9vpmlzngCq6yZNSA85/rQBIGA57UobbyOmKjJyOlKO+KYiTd6VKCG7VXByc5pwYqwYHmgCfvTDgDtTlIZcjr3pCP/ANdIEM75zTSOc5p5AppH60AN/WkOPWlpDQCI2GelQsOasN901Ew46UikTxovlLlRnHcU8Rx/3BiiL/Vp9KkHPNADBEh52D8qPJj/ALgp4HPrS/WgCMQR/wB39aUW8ZP3f1qXH1paAIhbx+h/Ol+zx/7X51L70uKYrkP2dPU0v2ZPU1MP8+9FAEJtlz940fZhj7x/Gpu9L2xigLkAt/8Ab/Sk+zHH3x+VWaCOaBXK/wBmYchhSfZn67l/GrQ9f0ooHcqfZn7FaPs8mOg/Orf4YoxigCp5EoPT9aTyZR/D+tXfakoApmKTpsPFHlyY5Q1e/HFJ70gKGyT+4aQq+fumtCihaAZ+D/dP5UZOOlaHej69KYGf9aQ9fWtDaB2pNo7gflSAoZGOKM1e2L/dH5UeWn9wflQBR3dDSfWrpiT+6Bn2pPJj7IAfagCp+HFNyPWrnkx9dtIbeP0/WgCqeD7UZ9DVn7OvvSfZ1x1NIZWNHtVj7OD0YikNt/t/pQBB9O1NyQelWDbHP3/0pPsx7t+lAiE+uaMmpfs5/vCk8h89RQMiJ755ppNSGCT2NIYZOelAWI89uKT1708wyYztpDFJ/dNADN2e9JnnjpTvLfH3TTCrj+E/jRcLAT+NORD360iLg+/rUoHHrQAoFOAxikx0pwzigAPc0ozigUo9h9KBBjninUmOfpSjn24pgKBThSAY9/anUALjIo9KXvS8UAIOpNKKMYoH1oEKKWgClFMA7078OKTvRxjJ6UAL3xS9BknjHeq8lwF4UZPr2qszSS/eY0AWZLtV4Tn3NQMzSnc1IqgdRn3p2Dnn86ABVAPTJ9adwe3Wk/PmnY4FMQdBgnNAGDS+4FGMUAPI5oPApSD1oPNAhmPyppzn8akI9vyppHFAxhFNI5qQjimn0xQAwjimkcVLimHBBoAjPp1zTduKkxkUDpQBCe/FNK46VJtGaaR3oAhxg8HmnJJ2JwKXb3zmmFePekUicNxTieRg1WRyDyc1MH5zQA4HnrzT93QUzqcClBOTQIlViDnJzUuQRVdecU8EjnPWgCQ9Oaacjjp60/hgMUxhQA0+tJjNONNPX60gGnp14qNhxipTyKjbr0oGWI/9Up9qkA4psQzEv0p+OM0AGKUUDilxQACl96KUDFMAA5pcUY9/xp2KBCY5ox70o6YoxwKACjHT0peaMUAJjNLil5oxQMMUdqMUuKBCc0Y59qUUtADcenSlxS/zoxigYmKMUvTmjmgBPpRjvTqSgQn40lOxmkoGJSdvenUUgEpP5U6k9KYCc8k9KMetOxSUgG4o789adikxwe1MBOc0nvTsUncUAN/SjFLR/OgBtBHrS0hHFIBCPWmn+tPIpMYNADSKTHanY4pMcUDG4/Kk/WnYyKQigBh96jkB8thU1Ryj92fagZXHQAU8daT8qdjmkIAPzpwpMfSndqEIBilAwcUL06U5Rx0pgJjkelLjpRThSAB0p3TpSAY9KXtTAUDoaWgdKBQApABwDmlxQPelxxQAo4o6A54qF7hI84IZumBVZpZJTzwP0oAsyXKpwvzVWZ5JG5PFIBzzz9aeAetMQm3kYp2AD70o4pcHrQIQCl98c0vTtSjnoeaAEPUZ/Klzz3pcYpQMUANPFL2wOlKR+tKcY9KAH4pCOKeeT1H4U088VQhvUdKQjn2p5pMH/wCtSAYw9qb0PFSY9sgU1vWgCPGc9KbjjpUjdeKQDHHNAEZ/KkqQqMccCkI96AZGV/Oo2FTbTxTSMdOtAEJphFTkdaYRkEY4pAQFRnj86FODg9OlPK57c0xlpDJVbtn6VIAc+9Umd1OFA/Go/tcy8BVI96Y7ml3py9BWetzMY92xf14pkmo3EaMyQxtt++CTkD1+lOxHMmawJB/pTzj2rNsNTS9Ox1Ec393PBHtV8HBpFXFYfj70zocVI3bBpnegYhFRt71Jmkb65pDJ4uIl9hT8c02IfuV+lSYpgJTgMj2oA4zSge9AgABpQOOaUClAFACe2KXFGOfSnYoAQCilxR+FACYxS0YpaAGgc0v1pccj0paAG/WloxS4oBCcUtHtS9aAE70YpcUUAJiinUUDG9KDS0YoAQjrR3pTRigQ3FGKXuaMcUDE/wAmg0uO9JSATFGKXtR35pgJj0pPenUexoAbSY6+tOxQaAG46UlONJ1pANxR2zTuOlJQA3HekxinGg/lQAyk70896SgBm3r60cU7APSkxQA3vz0qKT/Vn0zUx9BUUvMdAyEClAoGM0oH6UhBgdu1KPpRg0uOaAFANL6Yo445pe1MAxTgOgox3oA9qAFA7Uo7UClFAC/jQBzUckyxjk5PYCqzzyScA4XsKALMtwicZ3H2qs88kgP92mCPHJGTTwM8EUAIBkZIz708dxS7ccdKXH6dKZLYAZOMYpcDIyTS7cCl64oGHbI6ilxkdKTA6GnYwaYhPXmlAxSj6UcmkIDnFL/D1NHFKBzzmmMCOMYoIweKXHPegUAS4HQU0ipD+lNIP1pkjeB2pMYFOxRjIoAZgDpSEetPI4zSYFAyMgfjSYOKkI9elIRgUgI9vSm4z9amI4pu04HrQIjA9hTSvPPPvUuDSFaAIduabsyKm289qTbQMrFeegNMZc1ZZeaZtpCuU3Xn1qBk5yRWgyHNRFDmgLk9lbB7ROcsecDqD6fWob2xa2MUqpKvmR7/AJlGG5wSmOq+x561qWKf6FGCCRtOMjtk9PUfrUtzbo4Aym4DkjOSf9oHofQj8a0sczdnc4u7txGRPCShBBwP4T2IPpWtpmoi8HlScTj/AMf9x71PcWjRtIVXBPUEYzn9M+3Q1z10ipIJI2KMDnjsfY1LVjaEzrR9aYR3NU9J1Nb1fJnIFyPyceo9/atJkyMjrUmlyAjuKa1SEEZHem44pFE8P+pXHpUgFNi5iXNSgdqYxAKUCnYGaUDvQITFLj8KXGaWmA3H60Y96dil7UgG4570valxRimISjFOxxRSGNxRj1p2MiigBAM0U7tR3+tACe1GKWjGKAE70U6j2oATFJTqOTQA3GOlFL0o9qAExRSnrRQA3HtRS0d6AEx+FFL70d+lAxveil60UAJRS0mKBBjFJ/KndfpSUDG49qMU7HFJSAbRinUmKYDcUlPxTSOcUgGnvSYp+P8A9dJQAwjikx7U7oKTpQA3AqKX7mPepqjl+77ZpDIMU4UDpQOmaBXF5z70Yop1ACfhTwKQUvb2osAAU4DNNaRU+8fwqs9wzcJwPWmIsPKsY56+gqB7hpCVX5RTFQEZbLGnAYA9aEAwKO/zGpQpPpShRinBeKBXG44xinAcU4DkUoHPpTAYB6mnhe3FLt6GncDNADcYoxzxThwv86XpQAzGKcM0uMnFOApiG4/OjGB9aXGcUpXHOKAGgfT3pwpcE8U7HIBoATApMYp3XiloAf8AzoxmnY596Q5piGgZ+tHGaXHPvRjmgBpo6cU4ikx19KAuNxx6UhUkYp/PFGKLCuRYzxRjgVJjkUbcUARbaCoqTaaNv/66QyErik2cHjmp9maQrx9aYiDZnmm7OOmKsBM9BRs7UrBcqGP8qj8vmrpjFJ5fHSiwXJrJV+zoAFyCd2H5Jz/EP4Wx6dRirku4Rx53lOQuSMDn+HuPcGobZf3CDcTw2FKYAGex/iH8qsS7PKTAHmfMG4528Yz6jr71ojmfUpyQq8bAngjGcZ47jHce3Udq5jVbLDFgPx9f8frXX4whwcgjJ5zx/Ue9Zd3EHzjjPUU7XEnY4goYnU5YHqpBwVPrXW6ZqH2kJBO6mfbkOOkn+De3esTU7dYdkjKdvfA5x/WtLQ7XwXNpUEuqeItSstROTJFDblkQ5OCp2HPGD1qeV9EdCkras15I88jrVcjFXGvNFeWOHTNbbUWIwxltzC+fyAOfbnimyw5G4D61EotblRncSEfulqUL+VECZjFTbaRpcZilxTwtLimBHilxT9vFGODQK4zGaMflT9tLigBlGKfto20ANxSYp+OKNtADcUYxTsUYoGNxS4FLilxQIZS4NOxRjmgY3FGPSnYoxikIb3op2Palx3oAZj0op2KMc+9MY0ikIp2OKTjNIBpFHWnUdaAG4oIp2KMUANxRinEUY7UANxRinY9uKMUAMoIp2MUY4oAbikxTse9GOaAGdRQRmnEYoxx7UDGEcUhFPxSEflQAzGKQj9KkxSEUgIyPzpCKeRmkIoAjIzUUo+X8anIqGYYAPvQMhA/KnYxSd6cB0pCDHrSgYpSVUZPFQPcE8Rr06tQBMxVeWOKhacuSqDHvUfls3LEkmplj4GBTJuReWSck5P6U8J7CpdmD9acq+1AXIlWnAckVLt7GgLQK4wKce9OC807b+lOC8UwuMxgUbfWpNuRijHXigLjMHHSjHrUm0EYpNpJPHFMVxoHalwR74pwAHIo28UDExxR+FO6YpMc0AGOelLjnk04frRg+v1oATGaTtTuuaMUAIPzNLj3pcYoA5oAl5x2pNp9Oo60719KRQc8UyRMetGKXHPelxzQA0jAxSEDHFP6UEUAMA46c0YJpwHFKBz7UAMI5NGOPWn47UEZApiYwL+QpdvFPC80Y/wAmgBm32pNvGO1TbePak25P9KQXIQmD04pwXnNS7ME+tAHXPWmIhKZoEdTBevFOC0hBCqhAMjPOfnyPxX+D69+tTyoRbI2W2iQrg/dBwDn2Pv0p1tEHijTq5LBU2bGP+5IeHP8AsH8KmmTZYRk4ZVnYZ5BT5Rwf7v8AumtEYPdlErhevTr2x/h/I1QuFyxyOn+elaJHA9uPTH+H06VSnUk4xkg/lVC6mRe2YuYBGQPm4yR+tXdD+GWravpEF/aX9qttNkoJNytwxU5GD3B71Js5j78/SvUfAOP+EG00ZzjzR/5Eaol5G1N7nny/CLWlIB1Cy+8GGGbgjn0raHgXXuAz6fyeMytn/wBBr0hjiWIeu7+VK33k+p/lUa9y+byPOh4F11eA2nj/ALat/wDE07/hBtb7yWH/AH8b/wCJr0XJpaVh8x51/wAINreT+9scf9dG/wDiaX/hBta/57WH/fb/APxNeiUYosHMedjwLrPefT/++3/+Jpf+EF1n/n40/wD76f8A+Jr0PFFFg5zz3/hBdY4xc6f78v8A4Uv/AAgur/8APzp/5v8A4V6Diiiwc554fA2sjpNp59t7j/2WmnwVrY6LYt9J2H/stejYpMUW8w5/I82Pg7XR/wAu1ofpc/8A2NRnwn4g6f2fCR7XS/4V6bijFFh8/keYnwpr4/5hqn6XKf40xvDWur10qU/7sqH/ANmr1HFFFg5zyo6BrSnnR7v8Nh/9mqM6Pq4POjX/AP36H+Nes0UWYc67Hkp0nVB10nUB/wBsCaadPvhknTr4ev8Aoz8fpXrlHPrRZhznkH2O6B/48rz/AMB3/wAKDbXAHNrdD/t3f/CvX8n1NGT6n86LMOdHjrRSKMtBOB7wuP6VGWVfvB1/3o2H9K9m3N6n86Nzeposw50eLmaEHmQD68U0z2//AD3jH/AhXtJAbqoP1FRmCE9YYz9UFFmHOjxn7Rb/APPxD/38FKJInGVljYDqVYGvYjZ2rDBtbcj3iX/CuE8d2dvDf2AhgiiDQyFhGgUH5l64oSYc6OY3Ln7y/nSjBPDD86otCN3/AALtW34V0+2vfEVtBdQrNA2/dG4yDhCRkfWm4hzlXaTRsPoa9Mbwl4fb/mD2g+iY/kaafB/h7Of7Jt/w3D+tTqPnR5qUPSjYTXpH/CG+Hv8AoGIPpI4/rTT4L0E9LSRf924cf1p6hzo852Gk216MfBeh/wDPCcf9vD/400+CtF7JdD6XLUahzo87x7Um30r0M+B9GPQ3g+lwaYfA2kE8SXw/7eP/AK1Goc67nn+2jbx0rvv+ED0vtd6gP+2q/wDxNNbwHYYO2/vl+pQ/+y0tR867nBbaTbXdt4CtOdup3gPukZ/pUbeAYz93WLgfWBDQHMu5xG32pMexrtv+Ff8AprMn/gMv+NMPw/l7awD7G1/+yoDmRxZWkK12R8AXQ6apAfrbn/4qoz4B1DnGpWZHbMD/AONA+ZHH4ppFbF/4evbG+Wye4tWlYAqw3KGzngA854rA1K5bTJYIriP55kaRNvoDjn0OaA5kSkZqGbotVoNVjuFUpGwDDI3DFWG82ZRsjHB9aGHMiPGBknFRtP2QZNTixlfmRh9BUyWeOmKkXMiiImc7nJ+lTLFgD0q6LfHal8nA6H6U7BcqCL2pwTirJjxS+XxTsK5WKccj8qUJU+2gJ0oC5CVyfpTtuBx1qQqAfrShMCmBFijb3qTbS4pCI8ZpCPapNvWjaKAGBfQdaMHFPxS4FMYwDijFOI4oxwB2oAZjml7U7HakIoAQDNLS98dqXGcYoAYeuKXBzxSkc0oFADTiil6YyaMetAEuOaBxnt9KdwfwoAHNMQnSginY5oHbvQA3FLj24pwHNGOaBDAM8UoHTvSkc0uOaYDcc5pMU/FGOOaAEwM5oxTvqKUDNAhPSgr3qQAGkxx0oAYBzS7RSheCDzTiOaBAo56UgXtT6UY9aAHQOVDKFVlIPmIW8wEdt8XYejLz+VaKv5lhGELlvOIVfNBONvRc/wCtHs3PpWei5C5YDBbZvXYM/wCzL/e/2T/WpnOIJYXjbPmB33R57Y+dRz+K1aMJbsa9qjoXgKqAdoGcJn0G7lW/2H/A1lXCMspR1KspwVIwQffuK2hIxbJLFpF2qwYOzj0DH5ZB/st83vxWbfOSkfAYIdgIz8v+zz8y/wC6c+xqkSUsYMeRjn6V6T8PjnwXaD+7LOv0xK1ecgjCgdm9K9E+Hh/4pGMf3bq4H/kVqiZtDZnSuD58J7fN/KnN99Pqf5Ujf6yP6n+VK330+p/lUFDqWkooAdRSUUALmikooAWkpaM0AJS5opM0ALRmkooAWikooAKKSloAKKKKADNFJRQAUUUUAFFFFABXC+POdT08f9MJP/Q1ruq4Xxx/yGbH/r1f/wBDWmtwONdPm6fxVveDhjxRa/ST/wBFmsdlywz/AHhW34SXHie1/wC2n/os02NnpdFJRzSJHUU3mlpDCiiigApMU6imA3FGKWloFYbijFOxRSuOw2lpaSgApKKSmByWsKp8UZW3YtsQNKQAFGDwD1J9h+Neb+Mkxq9iC+5haSE47fOOK9N1ZX/4SEO04WPChYwAC52nqep+grzfxiB/a9mAm1RZSEDvjcKQLcwdNTKQj/Yro4IvkrD0xOYRj+AGumhTC9KRT3ECcAUuzBqYLmlK80AQleaay+lT4pCOnegCDZRtqUrjmm4JoGQkUDg1IwxTcYoAYVz9aNuOaftx70uOKAIyvFG31p+OPWjHWgCMrSbakI45oxQMZtGKQj2xT8cUhFAIbjnHakI5NPxzmkoGNxwMU3Gaf7UhHFACAUoHNKKUCgBhHSlJwKUjml60wGU7Ge1GPXFOxgCkA7j2o5zS+tA9aoQAUvelwM0dxQAUnX3px680CgQ3FOGOaMUY9aAsGOKWgdKWgQ0daVRS9KFAyaAHgYFJ9BTh0pB3pAIOlOAoxSr1oELgUAU/FKopgS2gYlggcnBLeVIJGx/tQH7y/wC0OfyqZlj+wO4MW1ZFCOJDsHHRT1j/AOBcDpUMe1UVpRH5QY4aaEhFbHadeY2+vHetBfMFvMSZ1laRMEuiyNkHGH+5L7A9e/NWjCW5SMDGQxhGLOCzxtGCxHq0fRx/tIc/jWZegMgbggNtDAlh9A33h/utyK2E2PGI9iMIzuaMRthP9pofvof9pCQTWfqoAXztxfcRh2+csO+JV+8B6MA496pEmaq7WU4wc+mP5V3/AMOz/wAUxKv92/uR/wCPmuCTGQOnzZ6Yz+XWu8+Hf/Iv3Yz01G4H6ipkbQ2OqkOGi/38foac33k+p/lTJfvRf74P6U5vvJ9T/KoGPozSUtIYuaTNFFAC5ozRRQAZFFFFABRRRQAUUc0UAFLSUUAFFFFABxRijNFAC0lFFABgUUUUAGKMUUUAJiuF8bDOuWP/AF6v/wCjFru64Xxpzr1l/wBej/8Aoxaa3GcuV6fWtjwoP+Kmtf8Atr/6LrKxwPrWx4VH/FS2p/66/wDoFNjZ6NRRRUkhRRRQAUUUUALSUUUAFFGaTNMQvNJzRmjNABg0Y96M0ZoATFLRmkoA5bUgn/CTSFbdi5VczbflHy9M+vsK878Zf8hiAE5YafIf/H69E1Bm/wCEimDSqqArtjAGW+U856n6CvOvF4H9sDCgAae4/wDHzSBbmZpiEGH/AK5r/IV00S/L/Kuf0sfPH/1zX+VdJEvyCgp7hijvTyKMdaQEbDFIFzUjCkAoGRGkxUhAHvSHGKAISOKQCpD6UmMdqBkZ60EcU4jmgjigBoFIRzT+opMUAMpDxxTyDxSEfnQA3HNIelPP0pCMigBmP1pMc0/qKTGaBjcdqMckdqdjBoxjpQAgHNHA4zSgc0UDG9TRTiORSYpgN2496XGadSYoAdx9TSj9aMUoxQIOlL3zRz0pe/0oAKQemKWigQUAUoFFMQGj3pe1HbHrSASlFKBxRTAcOlKOOKQcClHWkA7HP4UDG6l7ikxzQIcOfxpRxQOMZpc80wLenl/NKwF/NOeILoLKRj/ni/yyL+varcKJJbXUUapuyu+OG3J4777dug9dpye3SqEKoYj5rIIsnImsjNFnHeRfmQ/p3rQ+ZtPkaXDwDYUaSYzRcHqsq/OMf3j92rWxjLcqBA1n5mVeCNvlcO0sUZ9mH72A+xyo71n6shMSynd+9wd558wDv5ifLIB6kBxWsJCjCd3Idh8k00u0kf7N0nysP98c9DWZq4EdswZDHMzBmDJ5LP7kLmOT/eGCPSmiTMRSJc4IyR2xniu8+Hn/ACBNQGempTfhkKf61wcYHmEYx93+HGeP1+td58Pj/wASrU1HbUpP/QENTI1gdTKPuH0anMPmX602XoCegpzffT6/0qRjqM0UUAGaXNJRQMWikpaQBRRRQAZpc0lFAC5ozSUUALRSUUALRSZozQAtFJmlzQAUYoozQAUUlGaAFopM0ZoAXNcP4y/5D9n/ANejf+jBXb1xHjDnxDZ/9ebf+jBTW40c3j5R9a1/Cv8AyMlr/wBtf/QKy8ZUfWtbwuv/ABUdqfQS/wDoAqmUz0KiiioICiiigAooooAKSloxTASkzS4pMUCCijFJzQAuKKOaKACiiigDlb7YPEVyy25MhOGmKgYGzgZ6n6CvO/FxxrUmeSNOOfxkavQb7ePENy0lyFj3HbEFAJAQck9T9B6V534rwdWuSv8A0D1wfq70gW5X0wfvUB7RqP0rpYh8tc7po/0kDHAQfyro4x8goZTHYpDTh0pCMnpSAaRzSHmnkU00DGEc03jH1p5GKb1oAYRxSYp2MGkxx0oGMxzSY4p54pCKAG9qTvS4+lHagBOlNI6+9OpO9MBCKQjJ4p2KQ0gG9KT2HX1p5FIRQMTBptPxSY70AIBS0oHH0ooAbyOTRSkc0ppgN96Q04jmjtmkMXrQKKMcDmqEOP0ooz+VHpQIXFJS9+KX9KAD1pBQelKM0AHWl9TR3pQM0gE7e9HpS4pPamIeOlOA59qatKOTk0gHigcmgY70ucUxCntSjtRSge9AF/SZ5IZisJXzGYYAvfIkPH8Kn5X/AB5FXwIUMzSRvbTnbuJjFpKOeMvzGfw4PeqOmRTSCVY3uFj3KZAlqtxEeDgup5+hFaEO/wAiZIlilAH3bNjKDzz/AKPJ933/AE5qkYy3KrwNa3RyRHLJ1zizlf3IOYZKxtWT7LDJblDAWIcxFWtySO5j5Rj/ALSHj0rZxCshgs22OTk29s+05682s/H4qazNaHlWrwCREzhjFueE9epgfPPuh4qkQzGjXEuccnHIT29e9d18Pzix1YemoE/nGlcNFnzjxkYU529Tj1713HgMkxa2D1+3jp/1ySpkawOsk5QinN99frTX7Y64P8qVs5T6/wBKkofmikoxQAuaM0mKMUALmiko5oAWik5ooAWikpaAFozSUUAFLSUUgFopKKAFopKKBi0ZoooAKKSloAKKKSgArifF3PiO0H/Tk3/owV21cT4s/wCRltP+vJv/AEaKa3BGDj5R9a1vCwP/AAkFufaX/wBAFZmOBxxmtTwzx4gt/pN/6AKpls77NGaTNGaggXNGaSigBc0ZFJRQAtGaSigBc0UmaTNMLi0UmaM0WC4tJSZooEFFJRQByl1sGvXjR2370M26UqBn5Rgbuv5V534qB/ta934yLGHJHTkvXol2VXV7wvOF3Mx2DAOAAM+teeeKiP7XvyvIWztjz35Y0II7jdPXF23HQV0KcrWHD+81G4buT2/OtuIYQZqSnuP6CjvSmkxQAhpvanNwM4pOcUANI4puOakOBTT0oGiPFJ3pxptAxCKaRS96Uj86AGEUhp+OaaaAG0EYp38s0HOaAGkDFIRTjnFNNACdKCaXFJ3oGBptONJ6dvagAHAo60tGPrTAbjmjNLigigBKOMUuPek4xg0DFoyKQ0HtQIdS4yKT2paYAOtLSelL9KBARQOaXHGaSgBRg0vekHenCgA70jdaO9BHI5oAeuCpoHWhelH4UEjlPP1pRwaRfWnY5oAd2oHajtSntQI0dJ8rz3MhhDjGwvctA46/cYcfUGtyfeYXa4ErR7fvXSCRPwkj+Y/061j6L5hknWMXDAqpdYYklBGT95G6j6c1qHZHI5XyY5NnJXdayD6k/Kv1pozluNlRb62VGQ3UI6r8t8n9JB+FYmrLGNImWGb5IhkxJcl0Xn/nnIN6f8B/lW7LD58TefC7DqHntw6/XzYjk1i6y4msJilx5oVOR5yz7eR03gSoPpmqW5Enoc1AM3Z65ZEIIUY6Hv3/AB/Cu38Bn5tdXsLxD+cS1w8H/H6GC8tEhztHv37/AE6Dt1rt/AnE2uj/AKeoj/5CWlI1gde3b8f5UH+D6/0obqv4/wAqQ9E/3qkZJmikopALRSUtAC0UlGaYC0UmaKAFopKKQC0UUUxhRRRSAKKKSgB1FJSUALRRSUALRSUtABRRmkoAWuJ8U8+KbX/rxP8A6NFdrXFeJ/8Aka7XI/5cf/atNbgjH2/KM9c1peGxjX7b/tt/6AKokYH41oeHf+Q9a/8Abf8A9AWqZR3NLTaXNQSLSUZozQAUUZooAWkoooEFJS0maYBSUtFFwEopaSgQUd6MUAcigDkpRt1W9dLXDFnJlbapY8d+uK8/8U5Osannr9lth+hrv7o/8TG7Ml4AuHxEAqlRnrnqa4DxH8+uamo6CC1H/juaEC3JLQf6fP8AWttOFGaxbMf6dP8AWttB8opFsWg8GnYpuMmkAhpDTjTcGgBp5o6D3pxFIaBkRpKe1MFAxvelNKO9IRxQA3r0oOc0AelLtoAb2pKdTevAoAO3Sm07vQeKAGnpSdKd1ppHGKBgRzzSYpcexoIpgLSd8UueOKafxoAOpo+lAGKMUhidT6UEcUEUYpgBooxQOtAh3Wl/SkxSmgA9+1JSjmkI60xD+q5pKEJx70poATv0pRzSfpQtAhaXH1xQMUvagBwyKTHbnNKKUfeoAUUtAGDxS4560CHDpxR3FHalA9KBFzTmt1lb7T9lAIG37RvAzk9GXlT9a6PdvVVhkdhjAWK5Wcfgjf1rG0BpVu5vKFyWMYz9nK5xnuG4I5rZmTcMzQOcghjNZgZHuV5P0FNGctyExrBIjskETY6yRSWr/wDjuVrL8QpI9nI58yUBCdzPFPt5H8XDqPcZrRSS3SMCC5EOP4YL14h/3zKMVU1mMy6VcNlpNsZO8wRtjp/y0Q8fWqW5DZxcKkX6vjrAilsL1Bbv1/THp3rt/Av/AB866P8ApvCf/IQrhocfb4mxybdecL03Hv1/p+Oa7nwOf9M1wY/jtz/5DNKRrA69uq/j/Kg/w/71I3UfjQ3Uf7wqRklFJS0gCiiimAUUUUAFFFFABS0lFIBaM0lGaYC0UlGaAFopKKAFopKKQC0UlFAxaKSjNABRRSZoELXF+JufFcH/AF4f+1a7PNcb4k58VQ/9eH/tU01uNGW3ArQ8Pf8AIdtP+2//AKAtUWHA+tXvD3/IctfpP/6AtUyjt6KSjNQQLRSZooAWikooAWiikpgLRSUUALRSUUAFGaSigQtA+8PrSUD7w+tAHHvtS8vGWz2f6wmU7QW5/M1wev5PiDVMntar/wCOCu8mlT7Zd7rpPl3jYCuQN3tzXB62R/wkOrEHI863H/jq0II7k9l/x+3H+9W0nQVjaeR9omP+1W0vSkWxx4pvc07oRSY5NAhrfpR2pSPWkbrQMaaaRTjyKQ9KQyM0YpTSUDGnrSUp60h5NABQeaBwaDxQA3tScfhTjSHigBCecU00/wB6Z/KgAPWilpPrQMSjHNLmk7UwDqKSlNFIBOo+lJ2pfpR3oGJ0ooI9KXigBvelpDSjk0xC9+elLScdKUYpiDpk0UoPy0mKAFH1pTSDAozQAveig80Ac9KAF/nS9qQU7tQIUdaWkXFLxkUCFGc0/t70wYzTulADu2KUUmORS45oEaWkGMXcnm+TtMf/AC2RmHUf3eQfetyKS3DIImt87v8AlnI4x+fSuUW9FgTOzXKj7v8Ao0/lNyfXB49q1rbXYZUV/tF+wALEyXEcm3HUdBz9apJmU7XNqSR9rK0jMPRruOQfkwrF1m2T7DLJ9lJKoTvFooC+5aNuPqQasjVbO74juyT6PZxN/M1R1REaylcBZAEPzCyCAfijcflTS1JbOOjH/EwgbAGbYAn5f+eh/H+n45ruPA5/4mGtjGOLY/8AjrVwqkDUbZSRnyOBlenmH/gX5cfjXc+CSP7W1kDqYbY/+hiiRrHY7I9voaRuq/UUE8j6Gkc8p/vCoAkpaaKWkMWjNJRTAWjNHU4pGkjXA3c5x+NIYuaKPlZAynIzg896SgQuaM0lFMBc0tNozSAdRTc0UAOpKSimAtFFFIAopM0UALRSUUALmkpM0UALXHeI/wDkaoTn/lwHH/bU12Ga43xF/wAjbF/2D1/9GmmtxooP0q/4fH/E6tT7T/8AoK1SfpV/w6P+JtAfaf8A9BSqZTOxopM0ZqCBc0uabmigB1FNzS5oAXNFJSUAOozTaM0wFzRSZopCFopM0UwFzQv3h9abmlHWgDjQ0i3N0y2SxgyNiTeoLfN6DmuD1clvEWql+v2yFfyCV24lQy3ObsMwlYFVdRgbuuBz/wDrrh9VI/4SLVOcr/aMQznr8qUIIl3T+ZZv97NbS9OKxdNOWkP+1W0OlIpj+M02jPNNzQAGmk0rHmmmgYE00mgnH403PvSGBPrTR+tLnim7qAE70tNOPxpc4oGHOaSlJ5ppPNABQetITjikJoAU9qT0pTzSc0DDvSdKU9KTFAAab1zS4pAOtMBaCaCaT9KQCA47U6k6mj8aBh1pMc4yaX+VHHWgQnfFHeg460DrTAUdaATSd6XJpiHA4UZopAfajNAC0Ud6TIxQIdRSCl4IoGKcdad2qPIFPB4oEOHBoJ5oHJpO9Ah455zS9qYDk4p+KAHrzStSL0pxoEQ3cSz2zRsoYEjI2bv0pllF5MbRkllEZADwkEDHT3FTTbRC3mEKo6nJH8qbatA9wUDAhoZGJVycADqfaqRnJaka843Kv/fhx/WqU2lRzX1vJ+8EYyJFG5R+AA6/yq201omAbmAH08xv8aat9pwZS15a46ZLuB/OquyLFK5tlivLeRHOFHl7SO2c5yRk113gfH9saljvaQn8ncVyk88FxJG1vPFKok2lkfIHtXT+CnC63fgnH+hx/wDoxv8AGplsaQ21O5bqPoaHOAvuwH50xpV3AbuxoYiRBsIyCG59BU2HclBp1MyAASeD0pPMHvRYLklIWAqIyE9OKZTURcw6a4KR/ux85IUZ/X9KYZFH8GRUc334hnoSf0x/Wm5DLzTsiW2S2sz/AGp4dgWKQZQjswHP6VazWfF/x8xEHG2UfkQQasmRgxHHB9KTWpSlpqT0VD5rduKTzG9aOUOZE9FQb2/vGnCQ9+aLBzEtFMEgpdw9aVirofRUfmD3pQ5PQUWFdEmKMVLFHuXJOKbMhXnPFLrYqztciJx1pMg96jYknmm5qrEcxPmk3VEHIpCxPeiwcxLuA6mm+YtRZoosLmJPNHpXIa+27xYnX/kHrx/21auqrktdP/FWIPTT0P8A5FamkNPUrsO1V472e2mVoJZIXidirxhSTuABB3A8cCpyelVCGaV1VGbB7DNNmyVy9/wkGqAcX8x+scZ/9lpD4k1YD/j9b8YI/wDCqBil5Pkv/wB80xo5B/yzf8qm4uRFyTxRrqkeXcRv674UGPyHNVZvGfim3G4CxlU8Z8rkZ9hUTI+P9W//AHzTNr9o3/75p3DkRqr4s1naN80IbHzAW6kA+xzQfF2sdp4vp9mX/Gsco+f9W/8A3zTSj/3G/Ki4cqNg+MNZHSWH/wABl/8Aiqb/AMJnrXPzwfjbL/8AFVjlJP8Anm/5VGY3/wCebflQLlRuf8JrrOPvW/8A4Dj/AOKpreM9YP8AHAP+3Yf/ABVYnlyf883/AO+aTy5D/wAs3/Ki4uRG4PGusjrJbn2+zD/4qnf8JvrA72x/7d//ALKuf8qQfwN+VIYpP+eb/lQPlR0P/Cc6v6Wv/gP/APZVV/4WJrxmMIs7IFed2w9PzrHMcn/PNvyppif/AJ5t+VFxcqN4ePdd7w2P/fs/408+O9Yxx9kH/bv/APZVzxik/wCebflTGjkH/LNvyouHIi+uu3i+aV+zLuO44tgOSfr71i3Ly3GovcOxeW4u0mkIUKBjAOB9AKtCNvKlO0/KF6j1YCqwJ81cgjn0pMcUaGnSBS/+93rWE2RXO2cm2Z+3PetaOTjNSDL/AJnoabv96g3E0oPNICUtQTxUeeaXvQMU0Z9KaaCe9AC54pM8Umc0A0DDqaM0hNGeKAF9aQ0Z/OkNABRQOlIeuO1ABR34opOxoAXPek+lHQc0ZoGBpvfpSn9aSmAv9KT3o7UmKQC9BR+BoooGH86DyKQ+1BpgJmkzS0ZpiDNL60n17UuPzoEAORTs00UE0AOBoPekBp3YigAHSjvQOKX60AIacvSkpy9aBAvWlNApeSKAAU/NRindDQIkB4pwPSo89qcKANDSiRqMRAYnDfdGT0roYPJM7G4STADbCdoIPtXOaXg6jCDjBz948dK3XUCVcGPJYA7VJ/nVLYxm7SJiQFI6f8DB/lVO9Ia0b5s/Ke5PY1fMeM8np2ULVO8wbZxvJ+U/xZ7GqMjz/H7vjH/Hwvf/AGRXT+FOPEl2P+oeh/8AIprnSV+znHzbZk43cjK+1b3hk7fFzj+/pZz+Eyn+tBstjtW6j6GiVtsec45A/WmswDAexomOYR9V/mKCCbPQelOBpnenZpDHUU2lzQMhmP75R/sE/qKiEqquD/Ki8bDpg4yv9aqsRnt19aYi2kgVvM/hVlP6ircoxM496yVPLqD8u3pn3FbMihpn9c1L3GtURUU7Zz7Um30ouFgopCCKXGBTAWl569qTHHWnfw4pXHYbT1BpoX3pVO2i4JFuKXYMHpSTy7hgdKrhuKCQRSsr3L5nawh5phzT+PWkyKdyLDaQ0/NNIOTRcLDaKXFIaLisIa5LXT/xVo4/5h6f+jHrrSRvCZG48gZ5IrjdYff4qJJziwj5/wC2j0XKitSJjwv+e1P0uwtdQ1hY7uBJ4lidwj5xuyoB/n+dRO2EUn/PFXfDfza23tbt/wChLTZpLY2P+Eb0P/oE2v5H/Gl/4RzRP+gTa/8AfJ/xrU28Hml4AzUmWplf8I7on/QJtf8Avk/40f8ACO6J/wBAm0/74P8AjWmSMcUmadhXZm/8I7on/QJtP++D/jQPD2if9Am0/wC+P/r1p0oAo0DUy/8AhHdE/wCgRaf98f8A16G8N6Fkj+yLPH+5/wDXrV2g0PxJxRoPUx28LeH9x/4k1p1/un/Gk/4RXw//ANAa0/75P+NbBHzHHrSqOOnNFkF2Y/8Awivh/wD6A1p/3yf8aP8AhFvD/wD0B7T8j/jWyUzkik2GjQLsxv8AhFfD/wD0B7X8m/xo/wCEU8Pk/wDIGtPyb/GtalAJGfSiyFdmR/wiXh3odFtvw3f401vB/hkgk6PB0PRnH/s1bbDHPFMbARiWwNpz7DFKyK5mcCuhWSRyRtpEIDAZCXLAPzxn0x+tcmsCx6hrKplY475o4kLFhGoA+UZruYZYJrZXF9IScA5mAxz7iuKjIa41R9xbdqE2D689aRUGMtULTsfetuOMAcVnaemdx/2q11XipKe4BBn6UoXNOI5oXkZoATaM0hFPx3oxQMZgetKRS4ooAjK0YFPpp5oGNxRjNOxS96AGAYoIpxxSUBYb6ikp9J3oATHFJTqTHNAxpFJ/On0lAhp6UncccU7tSCmMMGjpS0h6e9ACYyaMUuOKMUDGnpR0p2PSk70gG96KSlPvTEJxmnCmg80uaYDhxSUUUCA9adTOpoyRxQA/PNBNNB9+KD14oEPz+FAOKbmjPGKAJAeaUmmL1p7dRQIAafUY6in5oAdnPanZ4600Gl+tAF7S2xqdsSSMtjI69DXQzMm+PMjn94BhpM/oK5mwP/Ewt/8AroK6ObO6Pr/rOn4VSMKm5cxGAQBj6R/41WuSn2duTjH+PapCx9Kq3JPkN+FVYi5wu5pLebBL4kjwqknHB7DpW74abZ4wQscA6bIvPr5iGsSSQtbTZcnDoBtOcdey4ArU0Qf8VLBnvZyj8ihoZotjuZcNJuB42nmnzN/ooOOyn+VV0zsYY4ANSz/8eTH0QH9RSYkWcgHAOfwo+8frSkr5hxSAjspqShShB5pQox3poYN0Xj3p2Rsx1P1ouPQo32PNQA87O/1quUfP3c/hUt+Q0icZG3+tR+cykfIOfSqIGYKtJu2jCHPattx+9dsjBPFYqjdM7FR8yNnj2Na+44QeqL/KpZUReh65ppkA6DigjjqKYU2jJbtQrA7gXBApwcYANQedyMKB7VOo3AEEA+tO4JAzdMHin7hzUTBgRk596SRxFE8skgjjQZZm6CkBKXCo0h4VVLE+gHWuduvGenxXkEcDwz2kgBe68zCRZ6ZGOR05HTPNZWpa5HrsS28DPaxxkyStc/KrAHGAw6H0IzkEg1hzaNPFcJBJPZXMd4od5gcROnQ5Q85IyN3Tvx1qJStsTzN7HSS+OxZao1reaaUVOHMcu8jPRh2Kkc9j61f0rxTb3OmtPe3EPnK+0pAjc5OAAD1+vfmuN8RSSard2t1ZRFYLVxbrIkQdkjbhVYDgA/N17rycGpNMsPtmoxSxwy3MeCoX/U7142SMSflJAIKkZ4yCOKd3cV2enBwyhlYEHkEd6Z9og+0fZ2njWbG4Rk/MR6gdxUTyRw25ywRI0wCW2gcccngfU15Rqmt6jLqrSx6krSopjL7ipjOMY6YGckYAwffIpTmoq7LcrHsO3IDBlK+oORUEzvDEzhkyGABccDn9eM14/b6veaOwVLmWG42gBhJtLJg8HkrkHI6U681+41cmV55WbHBkBKk47Ln9T0zxWP1hW2Dm8j0//hJdL2nF8qttLAOhXIHHXHc8ViweKor++kWDUDbs5Xy0cKVTA5B9yc+x4rhILp5bGK1uGPmeaDHcIOVA+6MHjZycccUKY7Znf7Os6mPgonG3nseQc+lQ63ZC5m+p6BrWsiQWsCPDKrJvkkTI5zgYPYVnakR/wkxCnI+wRAfTc9c5Drd5FbxwQ3bQBjlYQF3ZPv2PHTtVvT7ia4vzJcM7SC1RSXOTw71vTnzPRWKhK71NNzlVFX/DP/IdlH/Ts3/oa1nMflWr/hxgNalb0tj/AOhrWzNXsdgWwcU3v1pjNwGBxSZOaRiTAfLzS8cjApgY4I96N3JyaAHhR70oABzzUbPgdaZ5x9KNQuiaQjYcU/A3n5u/oagV8nGM5qbzck4jHtz39aTGrCFvmbAPWjPWh9wAbI56kdM1Hk96aBji+Bx9KZ5jetBpuDTViHclVsrQWIT6VGDtFBfcMUDDk0jEqrEAbgCQDSg8UyQ7Y3bnAUk/lRcLHLReatpArxJKykAbZMBvXqOK4i3JZr04wWv58j0+bpXawSW/kwxx3Z+WRQSXxt7kfMOK4ayP+jTMDkG9uTn1+c1BcTQ0wZhJxj5jWqBxWbpg/wBG4/vGtPFBYnegdKd2pBxQAUnWndMGk70gE5pDS+9FAxppKU9KSgaEI5oIoo60AFJ3opM0DFI/Om0tFABR360lIT6dKAA8UYpPxooAKO1ITR3oAXgc0lKeMUnFAwopMmlzTAMcUlGaD0oAYKQE+lLnB5ppzTEAyO9Ozg0lFADgaUU3PPSloEHekJpamjgR4wxLAmgLEI6UHpmmg8U4UAw7Uo+vFIetL2oEOHanZpgp2aQDqXNNzSgmmIeDxTxiogaevpQBasji+tv+ugro5iN8eP8AnoOn0rmLZsXcB9JF/nXQXRl86DYrbRL8/wBMd6qJhUWpdyO/H1NQ3WzySqsCxxxjGKnhG6QZYj3Bx+tV7oL5Z6ls8HrTIS0OHb97FcYIbDLxnf3PYYUfn9a0tEb/AIqa0UEf8es/H4L/AIVQkXdDLyJBuHCkOB8x78ID/k1b0M/8VbZAcj7JcDrnHAps0jsdzDKVY7ccrzx70+7SSS0liiIV3UID06GoIuA/soFW1Bbp134qWNXJoyXy3BfPpilkkKL8pBGMGmxo6Z6A9uetBJAIOMVJaHZ+YbsHA49vek53dAe+agmYqwIKnPpzTVnx/DTsRzakN+pSRAcfdJ6+9Vz0z/UVLeyCVkOCCBj9aj8gn0z9f/rVRG+wR/63OMfK3/oJrWDAKCTwIk4/CsmNQtyEJOcEcAkdD3xV+ZthRcf8slGce1Jq7KTsiXzBtyF3D+VMllABRh82Ox4pwbAU8E8EgjtUUjK5fK4ZSBmkimNz8wqYOq7QR1Has+/vY9PtjcyqzIrKrbe2TjJ9qxrrxj9i1M2htoriHnBQHeOccnOD+HX2pSko7k3sdUJkKhTtJPFcX4pvrh/Eljp8XzLIfLSAcGViPmVsnBXGD0Pc8YqSfx7C9rAsNrtnLjeMhgBnnHv6VHL4hWe0N1cx20F7Kwjt5Amdi5G4Kf72cnHfpUc8ZaRYpST0Zn2MmmWn2iy1iF5XmjYrJMpTzUU7CgBHzJu45wDgc96raDqcf9uW95qEpVgdsMYHm+WnTbk8qMZxyT+FdBdan4b137YLmWESW6nc8wBYIOrblJKx5PIPftVLVtI0y0v4tRt0C2pBacxxloVJxhu3OcDB6dfahwelhedyxr2qWdnaTzWsSTWdwqktFMYl3NkFTjGQ2ASPwOKpN4yu7GJIl061gZiSyKOAv90YOd3cZyBWxp+nefe3ckAgksVU2qpIxkRjkM7pjGF3YHOckHtiodT8IWN4sUUEiW9xKZJJDBwXBKhgOpUDAx7k9M0SjJ7Mqz3ObvvF97qEbWl3DBJBL+72CPkOMYIIPDZIyB07dawPIuZ2RZY+YiVIkK7Uwvyl+54wAex6dK2PEPha503VllSeG4E5OQQsbIAD94nlVx8u4ZPXrisbVrV4ovKS2aG4LgSStlXBJ5AB5IKjIHAwM8ZrmnGbepI3+ygYZY7p1lnU/uEgkZ3I/uE4+7yD3PNTpZIkgeLzsKMHdgYz1C4PQEEc5x15qG3kbTppDvaRwWjWVMruB5zjsTxk8elSNJcOkU1yXVGjIR4nXdjuAvXp+Ppms/eatYLixRNbwZkQBYyx2KzEhvUE+gxj69Kghu7t5zbtEXcttwwHPPQg8g/lXRWup2lta6kkysltcDyjuY7xGSMsCecADPI7j0rnI5SuoTyQ8A5SPPzuBng5PU49euTWkaaauwk0loXlSSR5FClQWBAEZB+oI79eenBrbtEaLUwhGG+xxEr6EvJxVR47qKP7RGrKxTLGOQgAD7u5fbJrQsYD9v3Shkf7NFkenzOf61vRViqfxFkn7tXtBdl1eQp1NuR07b1qg/Dgdgav6CC2pT4yMW4JI6gbxmtpHQ9jqwTswccdPpSjO4DHOayvtEoJ/fyn6kH+lH2uUZPmt+IH+FBz3RssefcdfrUe7LmqdvM7MwLMeAasgjOc80DvcczZOPxzTMjJpyrvY9eBTGQq1NCsyZXWGNpXJwBjIGcZpov7cfxn/vk1XupWihjK9Q/4EY6GqkiqV82MHyycFepQ+n09KEJs1l1C3xjcSD1yvWldk2JIobY/K7uDWbCqRoJpVyP4EP8AGfU+386uxsZbVHcksWckn8KRV20KWGOB+tKQyruNRAE9qezZ+U5xTELuO3PpRvJxQoU8HNBVVNAmmSqhA5HNNmU+TLg/NsOM9M4phlOck02ecC2nYqxAiPAGSeKTuNWOcU3DTRecscjBlG1GO08j+9XBWB/0BTzkzzsR9ZGrtoZInFs0czocoSAxHXHXNcXa7fsh2nKiebB9RvNSjSJp6Xj7MMepNaVZulf8eqfjWmKCgNIKPxo7UgCk9qDSHrQMD1pOaO/HWgk0ANJopCeKTtQAvvSE0HNBNAxB0o4/Ck+tFAxc0lGKPagLh1FJ0OKD60UABNIeOaO2e9HtQA0+tLig9aM4zQAUnbFH60Zx3pjFwOlJ9KOlHJoAKDQaSgBlBHpQDSd6YrAD14pc9PWkFFAC5yPegEZpBzS9RSAXORmrcI/cr+NUgRV2A/uV/GmCKY+lLnGKbmrsUYQZP3vU9qQitsYjO0+3FIQyjlSPqKsG6QHocetPjlWQnBxjsaAKe6n54pZ0VHGO/anW3+sP0piGZ4qQI/XY35VYwiEuep70guU9DSAg5BwQRSg81aIWReRmqhyrEHqOKAJ4GxNEfR1/mK6yRdrnA43DoMVzNumwox67l/DkV18jr8xU53HkD5j+Zqk7GU43I4TtmH+OKrXY3L6/r/8AWq6FBwwJ4qpeYEYByxxkcZp31I5bI4uZlb7Q7OGVT94uGAwx/jYBB9AMirGgnPii1bkk28wzkn09ahfE0k+JN4wSHD7hw3Z8bR9FBI9asWt9a6dr1lLdSCGLZMC5DELkDr+NNsqK0O3gTd5+5WHTkfSrAkHGYmU5z7D8axR4i0g7v+JlEpfBGAw7fSpW1/SFG7+0oT/33/8AE1G5WxtGQE8NwT1FRytlCFB+bv6Vif8ACTaKTxqkH0Cv/wDE1Mmv6QFJfUoPxV/8KLWC9y7sbsppqhgOhrPPiXQhz/acGT7P/wDE09Nf0Z+V1SEj2D//ABNVcnlRLODu5X8+KDLKDxwPw/wqlea7o/nKBqURJ9Uk59P4aUaxpKDc1/D6k7H/APiadyUi7Hva7RinXq3HpV654dOvMafyrBXxNoSSqTqUIx/0zk/+Jq23iXQ52DJqcZAQKf3UnUf8BpdSktDTDM4BXO1QAx7D60MoJJj2DPX5+tZTeI9Dht3U6kMuf+eMuOP+A1BF4j0h922/U/8AbKT/AOJpD9TVntmljKHjPIIfHPbn0rkbnRbWLRriAqq3asJVZ2wUbqfLHOFxnGezYPNat34i0tYWVb4ByOG8mXr/AN81hXOqWl7cQSyX6K0YwGjhkz+ZT9f0oaurMzktdDG8uO1R1kQSySYeRVw+0HGDkHAAxg49KoPFHeXhuWYJ5bgNljt2jj5VP3s+vHvXWtJp/wBrjvUudlwgIkCQybZVxjBwvPv6kA1jajdJeQLapLEtumQgS3lUj3yEzkjisHStsS07GfJcXCFFuIXtbcMZFZSArt2OF6naPmHPHXtU0V5cvp19DKCkborJGm5FYZDAgY5HAxjB4q7DHHHEY5rhZI+o3wSED2xt4+tO+1WLwwJLdXDbJPMkH2eU725wwOzK4BwAOPzoUZvUaiRxeJZNLgt7BEhgEOPIMRx8oBx8vp8x46nvTr7Xr03T3Ecd1DJMqrcSxkYkGAAd4/P2pIrDRtR8uG9upxbpzvS1k3ltuMjKcc++KgudK0eyaZLbUbu5jk/1aTWUyCPsfur83GfSjlqaK43F2uIdStJb77Xf7pRACph88GUkNn7xONvcjkdqq6xrFrqGrtqN1HMzNH5cC27jIOP4mx0PoQemM81Vk0iD5wlxMVJ+99hmBwPbbx+FPt9PhtURori783nP+hzYz68LmrUH1Js+xJY6VsZxffaIpGh/0YshTzWdcnryQDj19qdJqN5c6c2mG3Qwp852xfNE/TeCBnO4HGPQ471uNqtnLDEJbeZ/LXBB0+Tnp0+XghhkEc44plvcQi2dUW5VGkD5WykDEjp823IAOTj1NVy20Q0nc5XULG+uZhus1haImKTbjAYc/eBO4kfN9BViHTbmyjS58wsXGWZVb5c+5GD9enaugn+xK5CNcIuBx9ilYj2yF6VPaS2BCpK9+6KDhDZygflj17UW0G02V7KV44mQuyg4O3HX0/CtG3GNSc+trEcYx/E/aoHfT4wX/wBLQZ522Mjf04p9tdRXWo3EsHneStvGgaWFoyWG7OAee9O1iqUWpajzlpABzk1f0JX/ALTnypx5K+2fnFV1eOMIeMkZ4+lFlq9tYX5luo7nY6FEaCFpfmDA87RwMd6GdEtjZJ+Y/jSde4qnJr2nYJ8vUjgZyunyGq6eItP3qPs+rnJH/MOequc7izobRsMwJ4xU8jFgCMgD86xB4hslbP2fVOB/z4t/jTF8WWLEAWernPrYkfzNK4+XSzN9ZMRhVcZPXmjzewOT7Vz8Pia2kL4sNWH1tQM/+PU2XxRbLKVGn6v9RajHT13UBZm3dMXgTPZz/KmW4Me6V1JjwVK4+/7f/XrMHiO3aJf+JfqnXd/x7qD/AOhVBJ4ugZs/2XqpA4AEKDj/AL7ouHK9zcnDMwmByjcDj7v+zVqJgtnB1OS/GPcVz1v4ogKnGm6iVYYZGROf/HutI3i+KFVh/snUSFyQcR85Of71AWZ08ZHJIYfjSSYLHrj2Fc9D4yjlz/xKb9cepj/+Kpr+NY0kKf2PfHHffFz/AOPUh20OiBxzkj8KGJJAzk1zcPjGKRyP7HvhgZ5eL/4qkn8ZRRSD/iT3p4zxLF/8VTFbQ6YJnqaju48WFyVJyImwevOKwYvGCOu7+ybsD3lj/wAaZd+MojbyQ/2XdEupXiaPjI+tDBRG23nxxWu5AwIjz1GOF9a4Wx405M/89ZT/AOPtXUW/iBDJGg064j2gDc0ydsehNYcds0dqgKhHUsWQc9ST/WpRpFFvS/8Aj1StIAngAms7SwDBGPWtkukSZxx7UhkGxv7p/KmZqf7SmcYP1pZAJFyMZ7Ggditmm5oJ5ppoAdnpQeabnHNPiTeST0FADcFvugmgowB+Q4+lWWkSMYPHsKRZ0Y45B96B2KnWg8GrE6DG5Rg98VFFH5jEn7o/WgCMKW6Ak0pRx/CfxFWmdI/8BSCdCe4+tAyqaTvVqWIOpI+92qryM0CD+lKFJGQpP0q4yh8AjpziozcIrY5OPSgZWYMuMgge4pOvA5q6GWRfUehqP5IF6cn86AK5jfptb8qaOOc1aWdGO3kH3ptwmU3gYIoArD+dFFHegAxQaOc0h60AFGe1GfejNMZHSHk+4pCePak7UALk8UuTSUdfamIUE0c4pDR+NIGgz0zV2D/Ur+NUe1XYB+5UfWgCmDipvPkdSoGfcDmoVGXC9MnFXRshj9AKAK4hk/uj65qaKFkbcWH4Uw3fXav5mnRSvJJ2AHUetAguuqH60Wx+c/Si6/hP1pLY/vD9KAH3L/Oo7AZqHOadcn94PpUO6gRftyGhGO1QHDT47bv60+0P7s/71R5/0j/gf9aALkr7YTj2rflvQsRyRsUckngfU9BXOz/6k+3NNWQMvmMGd1IIluCsjD/cQfIv1OTVR1M6huf24XQPEu6L7omkJSIn0BPLn2UH61V1KXz4xDOHmbIYxFcBR6mMHp7yED2rMW4H2lSZHeVgQzBzvI9N/UD2QKPei7ctCFbAjB4jUYX8u/1OTT0RKi2hEuPNmwv3iCgETDAH++APyUAU2VFWTAnZSR0jGRVZnZlwF+UDG1RwKptdTJdlTyAvRhSbNIQ7mmwZV4lc8+gH9aYb5wNry3A4/uj/ABqBbxW4ZSB271M4EikdscGlc05ELDdBpVHnXP5L/jU1zd4jA865GT2Vf8azbfPnrj3/AJVLd8IrehxRcOVEn230muvyX/GnR6i0ZP766bPqErPyetPjQyPgEZxnmi4cpox6gZZ1zLdDHpsqa41ArHgTXIJ7gpWZEjR3CbhgHP8AKpLoZjB96Lj5UP8AtzZJ8+6zjqQhqWHUXWRQs10OcfwVmZ70+L/Wr160XFyo2Li/fySTPdcehQf0plrqDkt+/uz04LJ/hVW4x5Dfh/Oo7M/f49KLj5dS3PqUvmFfOuuPdP8ACov7Sm7T3HXuV/wqrcZ85se38qizx70XDlRtQ6hI0QPnTk/Vf8KhTUZDdY82fG48blH/ALLUFsu2EdQTzUEePtf4mi4cqNaW/mZMK05OecSgf+y1XN3P/cnP/bzj/wBlqCaRo0DDHXHNQG6k9FpXY+VGjFezK43RzAdz9qP/AMTTrrUCqA+XKTn/AJ+T/hWb9qkPAUH2xSSSyMmHTA9cGi7DlRdW+lZQywSFT0/0o/4Ufa5j/wAu7/8AgU3+FUkuPLQLszjvmn/a/wDYz+NF2HKid76SPG6Fhn/p5b/CrUd+wjU+WwGM/wDHw1ZE0/mY4xjPerSjdAoPdaV2HKhG1FzklJOf+nl6Rb5wdwRlI7+e5P61TyKXPtmi7DlRefVJZFIIKg+kjDFPguJHiOZHHJ6OT/OqTwOoJ4xjPFS2pxERn+Ki4+VDZriVpT++kwOAMjt+FNS6nTgSyEem/wDwqN/9a/8AvGmZp3YWRrteSNAWLPymeZG9PrVNLt/MXr1GcyN/jT8/6Nz3T+lU0P71P94d6Vw5UaVxdusJ688ffb/GqZuW7j8N7f4066OYwT/eqpk/hRcOVGha3BO/5R2/ib/Gori4/fN8o49z6fWm2p+/+FRXB/fN6/8A1qLi5UaEU4eFRtGMYPJ/xqF4iT8gX6En/GqY82PlQ49eKlW7YfeUH6cUDsh5eaEnbGo9SMn+tRNMXOWVT65z/jVmOdZMgHBHrVe5TawYfxdQKBcqJ7Vx8/yJ27H/ABqK4cCZv3cfb+E+n1otT9/n0qK4P79vwoDlRPbSAyHMcX3eyn/Gi5ceaMxRdO6n/Go7Q/vD9KLrmYf7vSgLIuRMvlLiGLpnG0/41UMcjMSYYznrx/8AXqwhzEvrtGKq/a3/ALq0BZDxC+f9RH+A/wDr1a2qy4ZByMH+tUzduB90flSm5mPIj4/3TQFhbK4EVwkXAQDj2rZbEigHgjoa5Uu32pcLkkE4FbEM8qAZzj0YUEtWLrROMkEGkMsqDacjt0rJ1HxNBpcyxzxMSY94IOc9eMde3XkCtaC7hubCG6OEimjWQBj0DAHH15oJGZozzTBIjZ8t1dQSMg5/A+h9qXNADiatQf6ocdap55zircP+oWgaK8jZdj1yaZn1pXUKxA7GkFAEpuH2kEA8Y6VLBjyR25zUHkuVBHORnrViAZhXrQBXkJeRj/nFM605lAYjsDTaALUDZiwexxVeb5ZGxU1v/qz9agm/1xH+elAyzKSImPtVMVbn/wBS1U6ALNtnDDtUdyf3mAegp9t/F+FRT/65qBsYDggjqOatzf6hqqdKtz/6puPSgCoOKQkfiaO3NJ3piFo70H9KSkAHg0dOvNGOaBQMi4IpDRj1oPTmmAdeKAaTp9KMigBxwRg0ZpvpRnpQIXIq5b/6lfxqjxT0mdBgNgemKAQIQHUnoCKuSIJE2gj1BrPJqSOd04yCPegZILeTdjAx61YijWMc/eNVvtb5zhfyqJpGLBiSSD+VAi3dH90P96o7U4kJ9qiMzlMFsj6UiOyNlTzigCe5/wBYOTwtQ9eM0NIztknJFIcDFAFy1P7s/WoJD+8bn+I0xZHQHacDNITlsk0CNGOQSJzg9mFZ8dndxhxJdSXALEqWwCo9OKVXZDlTg1J9pfHRaBOzJoYRDyOvQ4pLo/ux9arvO7YPTHYUySZ2GGbI60AOhlCsQcc9DVWSLzrpmB+YLgUyZ/lqrb3conbJDDHcUMuKLq28jY42+9XAVhiHJwKpC7cY4WmPK0hyxz6UFDlcowI6ir3yyxd8MKzgcjmnpIyNlTwe1AiQ27jgYI9c1Yhi8sEk8n07VX+1SA/dWmvcO3GcA9hQA+WbM2VP3envVnKTx47HrVA59KVXaPJU4zQMka2cH5SGqeKHy2DNjOMfSoftL56LTWuJHGBgeuKAJLmQMQg5AOTTrP8Aj9sVV6HAqxaEnfj2oAlnh83BBww9aiW1O4bmAHtRJM0czYPXHH4Un2qTBwFB+lAFl3WKP8MKKoqSjBh1FBZnbLHJpMnigC9lZo/Y/pVZ7Zx0ww+tMV3T7pxn9al+1Of4Vx60hkkMHlnJOTj8BUdzKDiMHpyTSNcSkcYH0FQ+tAB2o6fjR260dD04oAQ/TmrdtJldh+8v8qq/jSfMOaALE1uWYtGfwqIW0j3lnG1wLaOSQh3Jxjg4yewzini4kGOAT7iq12806AJ5QIyCHBwylSpHBBHB4I70AQajd3h037Zp07vaLI8U8txJsdXUj5UT+Inp+fStS2IEbYH8RrnbTR/sVpc2tqIYY7rAmb95IxxxwXY4OPatpJXXOw4yc4oDQSU/vXOP4jTBTmJJJJyT1po7mgC/n/Rf+Af0qlH/AKxPqKd5z7Nu7jp0pgJDZHUdKALV1/qh9apmpXleRcMRio+1AFm0H3/wqG5H79gPb+VIkjR52tjPWmsxYksck0AXlYSx9BgjkVWktnDZX5h9aiSRo8lTz3qU3bjsv5UASW9vsbc3XsM9KZdOCwUdVphupGGOB64qHPegRbsz98fSnyW/mNu3AHHpVIOyHIJB9qkFzIR9/wDQUDJLYbZ2U9gRn8aLriQf7tQLKysWDYJ6mh5S5yxyenSgRat5QV2E8jp9KSWAs5ZCOeSDVPd6HFTC6dRg4P1FAD1tnY5Y7R6d6lkkWKPsD0Aqubt+g2/WoWcuxZmy1AyJJBHeKW6EYzWyqiVAM/MOhrnpz+9B9qv2t1IgCgggcYNBMjI8TaTfT3z3caboRZPAMDJDHJ7c8nHatfVkaz8N2EaKGeNU4fjkR4P0q+l5J6LxUV7DHqMHk3Kkpncu04Kn1B9aQrmV4TYtbanISf3mpSsc9ei9a6iOJXjDEkZrH0vTotLhkiheRlklaZjI2TubGf5VorM6KAGwv0pk9RzcORzwcVNbyAfuz+FVs5Yk9TQTQBcmiL/MOvcetRrA5PzYApguZFHOD9ad9pcg8KKBk8riOP68ACmW8mMoT9Krl2Y/MSaTNAFySHecg8n1qEQOeuFpq3EijqCPelNy/otAE5KxRj0H61TJ3EnHJOaRnZ+WJNJ0oAuz/wCpb/PeqVSGR2UqW4+lR54xjpQBPbfxfhTJ/wDXNTVdkztOM0hYs2W6mgLiVbmP7pqp+tPMrsuGPH0oGNPFJ+NLwDSHimAuaTPvRmikAGijNHvQBA3NA6Ume1L9aYC9qb+FGe1GcLQAZpPrScijvz3oAM4ozxRj8BTc0ALnjmlHPvTBTgMdOaAF70etIO9Ge9Ahc9qUHHXg00dM8UA8n0oAcDg4pfftTM0o4oAcWoyBjJ68DJ6/SoZJCkTsMFlUkfXHFctpOvXd1JpbSmMS3IBuJFUB3U5+XPZQcfKuKBanYA5NGaaD7c0hPNAhxbFRuetLmmOe/agZXuG+WqduSLj/AICRVmbniq0Ksk4JXIIxSZcS51pwyfrUv2aUZ+WP/vs/4UogkJ5CfgTTGR59s5pevSpRA3+x+ZpRA3on60AQkk8YoHPSp/IbPVP1pRA3OSn4ZoEQA5x60ZPfpVjyGz1TP0NHkN6p+RoGV8HtQPerXkN3ZPy/+vQIMD7w/KgCsR6VYtSBvywGcdTTvIPZwP8AgNAgOPvj/vmkBDMd0rEYI9qZg9qtCAj+P/x0U7yB3Yf980AU/U96Xkdqt/Zwf4//AB0UvkAfxH67RQBTxxRnjmrnke5/IUeT/tH/AL5FAFPkfSgZ696uGFTzu/QUeQP7x/IUAUiO3agg5GM1d8hQfvH8hR5Ck/eP5CgClgk9KTDA1f8AJH95vyFJ5A/vH9KAKODjApNpxz1FXhCCT8zfpS+Qv95v0oGUNp60pUkdOaueQvI3yfmP8KBCo43SfnQBSKnHNG04zV7yl9X/ADpPKX1b86BFLYew6UbT0q75a8ct+dHlL6t+dAFEpn19qXac9KuGJff86PKT0P50AUth9MikKNnIFXvLQdBSeWvHH60AUhG2OhpPLPPBq/5a+lIY0/ug0AUTGfQ0eWcdOavbE/uijag52igCj5bZoMXSr21P7oo2r02j8qAKPlnPb86BHjnj86vYUdh+VGF9B+VAFAxnrkUeXx7Vf4z90flScA9KAKHl00p9K0OB6U4HB6CgDEuVzKMHPFPh7CpJ1Vpm3DuealhhU45/OkhMkQ4qwpqMQsAMc04KR1pkkoPvTs8UwdaXv1oESA96XqKYDS0AOz2ozxzSdBRmgBQc0uabnmlByKAHZ7Ume1ANJQMWg9aTPNGRxQAuQKTNIenWgGgBcgUcA8UnelzQMCD60vvTaUdKAFpKBxRx3xQAuM80h60tJjNAB+NIeD0oPGO1BOaAK+c4o6Ug5pT0zTAD2pKAcn8KO1AwPT0zR296BjNGMUCAntSevej075pMn8aAD0pPWjPrSE+nekAuenrR0JoyelBHAoAUdqQZpM5HFKDj60wHdSKDxzk0hx2NGc0hDJOUb6GuH0CyuZZ7BoTuW2BWQ4wBhz1P4dOtdwecg80IgRNqgAegoGnYkzzxQaaDjBIpecUCEz160BS5wBU0Vu0rcDinyzxwKVh+Z+7dh9KYmVpIkhXL4Ldlqg8hMgJ9ePanXEzE9SSfxJNYOpan9nfyoHDzdGIOQnt7n+VJsuMWdqc/3T+VN+Y9VP5VwJvrsj5r27P1nb/Gk+23eP8Aj6n/ABmb/GlzI05GegBW/ut+VOCP0CN/3ya8++23f/P1N/3+b/GkN3cN964mI/66t/jRzIORnoYjc/8ALN/++TSiOQ/8spP++TXnRkdsZlkOP+mjf40An+85z/tt/jS5kHIz0XY46ow+oNJkjtXnZCnrk/ViaPLUg/In5U+ZB7NnooI9V/MUm5B/y0jH1cf41555af8APNP++RRsQ/8ALKP/AL4FLmQ+RnoXmxjrLD/38X/Gl86Ef8tof+/q/wCNeeeWmf8AVR/98Cjy0z/q4/8AvkUcyD2Z6H9oh/57wf8Af1f8aPtNv/z82/8A3+X/ABrz0Rp08qP/AL5FL5Y6eSn/AHyKOZB7M9CFzAB/x82//f5f8aPtdvj/AI+Lf/v8v+NefiJcf6tMeyiniJe8af8AfIo5g9md6bu3H/Lxb/8Af1f8aPtcH/Pzb/8Af1f8a4Mwrj/Vr/3yKaYwOir+Apc6D2Z3n2y1HW7th/21X/Gmm+swMm9tgP8AroK4PaR0/lRtPHNHOP2Z3J1TTx11C2GOv7wU3+19MHP9p2v/AH1/9auJ2/7RpNrf3mP40c4ezO3/ALZ0z/oJW3/fR/wpDrOmY/5CNv8Amf8ACuI2tj7x/OjDH+L9aXOP2Z2p1rSx11CDH/Av8KQ65pQ/5f4fyb/CuIIJx81JtI6sfzp84vZnbHXdLH/L9H+Ct/hSf2/pX/P4v02N/hXE4zjn9aNvFHMHsztP+Eh0vP8Ax8k+4jbH8qP+Eh0v/n4b/v03+FcWF9hQV+go5w9mdifEelj/AJbyn6QNTW8T6UD/AKy5PuID/jXHbc0YHXAo5w9mdd/wlGm9hcn/ALZY/rTf+Ep0/tHc/wDfA/xrkcH0o59BRzD9mdafFViOkFyf++R/WmN4rtB0tLk/8DQf1rlRn0FHOOgo5hezOo/4S22/58rj/v4tJ/wllt/z5T/9/FrmBnsBRhuuBRzB7M6U+LYP+fGf/v6tNPi6LtYSfjKP8K5vaRzxRjHpRzj9mjpP+Euix/x4S/8Af0f4Uh8XJj/jxk/7+j/CudA55xS8Uc4ezR0A8Wj/AJ8G/wC/v/1qP+EtXHFg3/f3/wCtXPcelJ+FLnYezR0J8Wf9OTf9/f8A61N/4SwgcWA/GU/4VgdaNoPejnD2aNw+LJf4bGAfWVv8KZ/wld5nKWVr+LvWLsHc/hRtGetHOHs0bMGvxXU5WdRbuT3PyE+x7fjW3BIflPY8gjvXCsqljVyzvbmyGLebCf8APNhuX8u34UKaFKm+h3sUhGKsKVYfMMfSuesdetpdq3GLaTpljlD9D2/Gt1QRjPfoc8GrRhKNiUw55U5phQg9DT1JB4PNShgRhhn3oEVsYp3apzCrA7TUTRMO1ADelHWlINIOlMAHT3o+lH0ooAWl6+lN60vagAPX3o/WkooGO7UlHal7YoAbn8aM0Y5NABoAO/vS5zR0pKAFoHP0o5o7cmgBaCSevFJmk6UAOxmkPFL2pMYoArHjPFA5FLSDpxTGBHPPT1oJpMc0HgUBYM+tJnPWg+tIeBQAv40hbHIoppouAueaQDHNHfnrQeCMUAL3BzS/jTcD8aMjGKQhR3x3pO2aBx3pM0AO/GkJ/Kk6jmj370AOAz3oPXpS+mKfGhc4A5oAQLkirUduAu+U7VHc1IEjtgGfJPZe5qtNO8xy3AHQDoKBDp7rcuyP5Y/1NUXyc9AAMknjA9fYVK+1Y3d2VI0GXdjgKPU1yurat9u/cQh0tR1zw0h9W9B6D86TZUY3dkSapq4UNBYvknh7gH9E/wDivyrn8jIHFSPjHeolVS3SspSudMIcq0LIcdKN4z2H4U0KMdDS+WfSgqw4OntThInp+lIIz2Wl8pvQUgF81f8AIo81ff8AKk8k9yKBHg9qAHhxxTvM7YNRbfenAGgY/wAw/wB2jeSCMU3ae54oEa9z+tACl/alDg9qPLQdxn2pfKj9aAsG8Z6UolPYUCOPPUflTvLXsQB9KVx2F844xijzM57fhTRGP7wz9KTZgkbv0oGSbwQPm/OkJyPvimY9W/SkKA/xYoFoSEg/xClVkA5qMKD/ABcfSjYo/i/IUmMeWTP/ANeml19vzprKBnDc/SmEOT2+lNCbJNy560m5O1M2P6/pQFYZyRTsFx5Zc9KaXUDpRj2pDz2H5UgD5KTIHTIpyhsZC5pMMOq0XHYQMDQSD7fjR83Hy80Yc9qQWAgUhp6qxPTFHlt0/pTQiM59zSZPpUxVsU0xse9AEYPtSBwOq/nUnlH1GKPK68iiwajd4P8ADRuHYCneTjvQIgexosguMyMdBSZGOAKmEPejyOmAaBEXUdh6001L5WD1Gfel8sj+7+dMCHv1oz71LsbPAHNHlnrxQIi3cc0w9+eKmKewphX2/WgZHz6mm/nTyMeoph45pBYjP3qkQ+1MIBJ61Im0fSi4NE6kf3c5FXrDUbrT2/0dzsPWJhuQ/h2/CqSFfTmpVbPPFNN9CGk9GdfYa5a3eEm/0WXsHPyN9G7fQ1r4KnDAg158B6kfSr9nql5ZKEimzGDny5PmX8PT8KtT7mTpvodoKeCeh5rIs9fs7jak5+zSn++coT7N2/GtbBBGe/P1qjJoDGrdOKYYiOcZFSUoYjpTCxWK4ptWyFfqMGmNDzkdKYiuaCeTTypHamEe1AxPalGO9Bz+dH1oEApc8Umcf0pM+ooGOz6UnejOKB1oAD2IpeMdcUd6TjFACjsKTr2pfrSDg0ABoB4/rRSduOlADs8fWjtmkGfwpfwoGVeTzR+NHIozjqKYB0+lITnrRyOKCDQAg6EUZpOv1o9qAA9eaZ1Oac3NI3UH0oAXr9aaevWncjHNMJyelIQueaXrzSZ4o9KBig549qQ9qF707HagQYxxTgufrTkjJNXYrdVXc3AAoC5DBbFx0496naVLYbYwGfuewpktzkbY+F7n1qvjNAWBizksxLH1qOaWG2hae4kCRLwSeST6Adz7U26vLeyjDzknd9yJPvP9PQe5rmL67mv5hLORhciONfuxj0H+PU1EpJFxg5DdT1SbUXAKmK2Q5SLOef7zHu38u1ZpAqcrk4pjJx0xWTlc6FFJWRWZc9qaI/nFWfL+n50qxfMOB9aktMYsQxycfjUojU8A1dSKML8wHFSqkY/5ZVaIcjO2KpGTzSqqnoRWqojPWDj3oZd2dkOPwFVYnmM0Rew+pp3lkcECrxtnzkqfxpRakD7tHKHMjPxz93pTlQE/dH51d+xu38H5GkOnzEkfIOO7UcocyKfljJoEfHH8quixk3fwH6NUv2RwMbV/OjlYc6M7yeOnNJ5TE9f0rQ+xTnGFjx9aeLCQnkJ+dFg50ZnlN/e/SlET+tan2DZ6U0W5XgBePajlDnRnfZ2J+8aBbt/erREJOQCo/CgWxz94flRyh7Qzmt9uCW/Cm+WvvWr9iLDlgR9KabA+oFHKHtDNWIY43U7Yno1aIsipwZFUewzStZADIIPvRyh7QzAqD+FjS7R18s4rQNqSO1IbJj6H8aXKPnKGBn7ppSuRwpq8bHHIIH1pfsXH3qOUXtDP2ADlafbwJJLtC5+U4yatGyJb7xx61PZwSW12s6N8y5xkcfrRYfOUWt1NrIyoPl9+ao7BzuUg+1dHO0ws2tkJETkswCjJP161gT+Yjkc/SpcSoyICi571MkaDnmoMyE/dOKvWtvLLyB0osNyREyqOgNKAMj5Pyq+LKV+o49ql+wMpAz+OKfKRzozxFGVztzTdiY4StZbUqDkcfSnNax9QHOPRafKLnMfyQTwBQYSONp/EVqi1Q8iOQn6UeQAceW+PQ0WDnRli3LHini3PPArVW3Uk7YnbHpTjav2tyw9jQ4hzmObdsZ5yPQUxV7EYNbrWbMP+Pdl+hph08Hnyjx60covaIxii9GFHlqO5rXNjnJ8vB9D2p32DZjO3n1p2Fzox/LTjrQIx1Ck1tCzO3hVwPWj7KFPKp+VHKHOjDaNeyfrUEqH+7XRNbjBwq7h2NZ10CnDIF+opNDUkYjkg/dqMt61anPsDVNn5xjmpsapiZ57U8H6VGHye1TAj2pWBscG9hTg3sKYGUnggU8Ef3hTESo47gVKJExjb+tV9ykdVNA2KetArlsODkbcg9jV2y1S4sMLA58vvE/KH8O34VlAp609WTPWmiWk9zsbPxDZXACzn7LL33nKH6N2/GtfHAPY8gg5B+hrzoFD3NW7LUrnTzi1nKp1MTDch/D/DFaKXczlTtsd3Sg1i2niWyuCEuAbWQ8EtzHn69R+NbIOVDAgq3RlOQfoaoyY44PUUxogen5U7rR0oAgaIg96jxjrVzORTGiBFAFU+tKOe1SNGRTMc0wGkd6Og4p2PU0nNACE8UA0mKWgA70cmj8OKTPFAC/WjpRnIoHp3oAM0ufrTfrSkd6BlY03OTSn7uenpSDk9KYC9OTSEEDmnY4NNJNACUg70ozSH2oAMf/Xox0ox70ck0gDt2xTc+tHQ80Ee+aAFPAoIzxSZzjIpyrk/jQIULkipkhLYGKkigyRmpy6x5C8t+goAAqQKC3J9B3qGWVpevAHRaRiWbJPPrQFJYADLHgDHWkFhh96oajqsenkxKolucf6s/dT3b/D86g1TWPIZ7ayYNMPlecHIjPcL6n36DtXPiLOWYksTkknOTUylY0jBvVizSy3Ezzzyl5XOWY9//re1QlTn7wxTnC8jpUJAJ5zWW5vawEDk7hUZNSlQOw+tLtB/hFNC1IMe5p8SEuOtShc4+UVNAF81QFUkmmiXc0rWFPLBbr9auqkPoRWnaWi+UgxCfrHmrq2ucELF9fKFaIxbMMRQcAE/9808W0WAPmP4Vvi0deMr9QgH9KPsr+pP4D/CmTcxPs8Q6bs/lSi1V+Nzj6YraFn/AHvM/wC+h/hTvsoXpv8AxamLmMb7JEvI3fVjTlgiz9wE/StcW6jqv508QLnofzosPmMYW0ZJ/c5+gxSizQc+T+da5gT0b/vqj7On938zQCZk/ZVz/q/1pDAAfuAfjWv9njI+6uPrSfZ4x0UZpWHzGKYTkcKBThbg9dv5VsiADsPyo+zrnoufoaYcxkG244UflSC3AH3c/UitoW4PTaB9KcLVcZwPwFIOYwzBkZCfmaabbplTW99mT0FH2Ye35Giwcxhrar/zzP1zSmzGCNvB75rbFsuew/Cl+yrnk/pRYOYwhZ47D604WxXtmtr7NFk5/lSi1j/h/QUC5jCNru5CDPoc0w2JPO0fnXQ/ZVPIZz9SaU23HBH5UrD5jmzaFV4QU3yGByU49cV0f2c+n/jtRtbkdAc+wosHMc3NEQhyD09KwbvCTMCcEV3rwkL04964/VoD9pfC7TnrSaNIyMjzNzcEYrY0tWdT94jPZelZKjEmOSa63RID5JJU5OO9TYqUtB6IeMI/P+zT1gJPKsfwrVWJsdCfxp4hYHpVGVzH+zsD/q3x9BR9nk6+VJ9cCtvym7fyo8p/SmK9zGFvJ1WGY/QgUv2aYjPlXH0LCtjynA6UvlyEZCj86AuYhtJG/wCWUuP98CkNgT1hfHqZK2zHJ6LSiOT/AGR+FAXMMabg58sD/trnP6U8aeuOET/vs1tiFj1YA+wpPs/q2KBNmKLEf3R/30akW128bUx9Sa1Tag9JHB/3jQbdx0c0CuZQtQDnaoP+6aX7P3IH/fNaf2eXtIR+FH2acn/j4I9P3YNOwXMprcYznHp8lZupRBo9kgz6HbXTtazbSftP5RD/ABrD1iJ1jH70vzz8oFJoaZxl3b+XnA4rPZBmtW/LqCP51kMW39aixvFj1iGM08R+1IinHenqGBpDuiJ0IIyKey4HORRJu3jk0TsfK6mjUd0Kq8U7bUak7RzzS7mxjJoC6H7acAveost70ZY9zQF0TjAPFP3CqvzZ6mlBOPmP60AXRjPQVZstQudOctaymMH7yHlG+q9KzlyOjc1KG9aSdtgavudbZeJ7Wb5LxDbP/fGWjP8AVa3AVZFdWDIwyrKchvoe9eb5q1ZX13p7E2k5jXOTGRuRvqtaKfczdPsegCjPFYlj4mtrgrHdp9lkP8ecxk/Xqv41udVDAghuQQcg/Q1Rm1bRiY5ppQHPH4inUdDQIhMXcc0wjFWaQpkdM0AVSKQjmpjHk8flTGXnFAxmPSk6cUvSjqc0xCCk5/ClzxSGgAxhaX0pAeopOM8UDK2OPpRn0pR0PU5pvXuaBig8ihsZHFHSkPXn1pgHTg0hP1zS9+aOp6UCEx3o6CndOlI1IY3GTR24pQD/AJ71NHCWxxQIYqFscVajgAAJ7etSKixjc3FMdy59B6UCFaXA2p09ajpM0jukUbSzSLFEgy7ucBR/ntQApIAJJVVAJLMcBQOpJ7Cua1TxAZw1tYllgPDzDIaQeg/ur+pqpqutnUW8qNXjtR0Q9ZPdv6Dt9aoCVVGdv6VEpdjSEOrJVk2/wjjj6U2W44wAM1E1zxwtR+f/ALPWszYXzPbmnCbj7opgkPpSiXHRaAJPNOfuijzm7AUzzj2FL5pPanYVx+9jxjGasWiMZlO3gGqqu3Unj0q5aTkSjgmrRDO9sFU26cnOBWlGiDOSTWVpMjPaoSuBWqufSrOdkojjxg59qd5UXuPxpnJ708dOaYhBDHnq5/4FThDHnODn60oGe9LgetFhCCJM9D+dGxB2o/Gjb70AGxP7tJtUD7nP1p20Y6mjaPU0AJtBH3QKbsx0UU/Ax1NGFHr+dAXGkewoyQO1OwO9JtFA7iA+woye2KUKKXAosFxuTjqPyoGfangD0o49KAuN6dT+lIWx3zTyPakOBx3oAbvHel8wDvTTS0AL5wB6fpSecOwNBPoKT8DSAQy+1NMgYEY5px+lNYEe1AEEjfLgCuO1piLh16c+ldlKTtOGHSuP13InPGTnNSaRMaLCuCSBzXXaVIxt125x6gVyUXLehrrdGYfZgpO3kkCgqRsRs+OlPDMKYjL0LipMr60zMNzdeacu4+tJuX1pQ6DufyNAhSHHY/nTcOD/APXp/mL7/lS7s9j+VAajME+340BT9T9aduHox/CnDGPun8qYiPDDtUg5GDilBOMFSfwpCGyPkY0AKR9KBz6UuD2U/jRtb0H50CFA9AKXaOpFNAf1Ao2sOd1ACOgJ9BWHrWFiHNbLpnPOKw9XITgnJNSy4nF6jjB7n0rGIy3etrUue9Y5+9xWbZ0x2JFBp3zeopFA96cRx1NFwsNZSeaSRCyYpT15oJAHrTCyGhcDGfypdp55oLD0pu4DoKQWQ7B7GgDPembufu0Fsfw0DVh+33o2DGd1R+YfxpN7egosx6EwGP4v1py7e5P51DubHGKMtz81AiyNv9/9adwO/wCtVMuD1pwZj1NAItjHvV2w1G700H7JMVQnJicbkP4dvwxWUC3qfzp4Le9F30BpPc7ey8T2VwoF2PskvTJy0Z/4F1H41t9AD2PIIOQfoe9eX/N71ZsdTvdOYG1mZU7xN8yH6r/hirUu5m6XY9H6UVhaf4os7rEd2Pscp4DE5jP49vx/OtwdAwIZWGQynII9jVGbVtxSAeCKaU/Gn5pKAIWTPHQ+9RmPHUc1aPPXmmlfQ/gaAKpGOtNOassgPUbaiaPFAEXuaMe9OOR24pvtTArdTx2pp/U0Hge9AFMBc+tJ1OaCcN70voKAENJ15/CndM0o+lIBMdulKqknNPWMtzVmOIL1oAijgzyf1qwSsQxjJ7Cms4XhfzqP1oAUsSck8000H1qlqepwaXF+8/eXDDKQA4JHq391f1PagLE91dW9jb/aLp9kecKByzn0Udz+g71x2qancapIPM/dwIcxwqchfcn+Jvf8qr3V1cX1y1xdOHkbgdgo9FHYVHt6Zxms5T7GsadtWG1RjnmkLR018Y7VGee9Tc0sKSD2FHA9KTHHApuDuFK4KJKAD1ApwC5PSmhcd6DQFh5Kjpik3nPGB+FRk+nP1pV/SmhMeCe5q3ZjdMoJOc1VX61fsYsyr65rRMzZ3mnxkW0YVhgDqeprSVTjqDWbYMTCgP8ACMZNaStgVSMGSBDjkrTtox1FRBiT0zT81RJJj0Iox6n9KaCfSnfhQIXgd80cdqTPtS59v0pAGOO1AHHak3HkbT+VNy3ZDn6UDH4PqPypcVFhz1Slw393FAEn5flQRTFDY5FL060AOxnuaNv1pP1pNxB7UwHbfc/nS8epqMt7jNJuJPagNSRlB6s350m0DnJ/Om7j7Uhz7Uhjjj1J+poGD2/Wm89sUYb0oAcQp7frTdqf3f1o2t/s/rRyPSgACoeiighR2oyfb8qaxI6MPypARTbQpIWuU12M7s8c5HSuolDEH5+392uW1t2EjLwwznH4Ui4owowd2M9K6/RCEi5HGce9cekjb8Betddo5zHnOMnpikXI3lPvTww9TUGNw749aMY7mmZk+5fU0nmDuT+dQgZ9aXZ9aBEwkWnbxUOxRSjaKAJN4pQ46U35fal+X0FMQ/eKQyADkimZB7DijAzn5aAHeZx2/Gjf7im5H+zS7lHcUALuz0xQGYdSKQun94UNIuOGGfcUAMkY44ANYOsMdoUjr3x+lbryJt6msHV7hV42sc+1JlROJ1EsCQTx9Ky8ncDWtqMoLHCN+JrLLnP3f1rNnTEeGI9cUuWz3pm49h+tG854WkNj8k0hHFN3t/c5pMv/AHfxoAfg0hBNIC/pRlvagYpXnrTSo9aCWzTctQGg7bx1o246mm5ajmgY8KvrS7QOmaj+b3oAbPfmkBJgepoOMd6jx9aXB70ASAgY6/nUiyAf/rqvjHalwfQUDsWhIMf/AF6XzATVYDsAKcDjmgLFjcMHFW9P1e70zItZtiE5MZXch99p6H6YrNBpR+FNOwmr7ncWPi2yuNq3im0kPG7loz+PVfxreHzKHUhkbkMpyD9CK8rAI6GrdhqF7pj5s7kxjqYyNyN9VPH8qtS7mMqfY9Jz0pe1c/p/iy0uP3d8n2STtIMtGf6r+PFbylWjWRGV0blXUgg/iKohprcU03YP4Tj69KfSDrTERMmMllwPUVE0fGRgirfSmlFPPQ+opAYxHPA6UDinHB47UmBxTGABzmjpS9TTlXJ9qYDQpJ/rUqRljT448nJHFTnai8/lSEIqhRzx7013zwOn86Rm3c/5FJ1oASjn8+1Kqljxyf8APNc5q3iRADb6bN1GHul4/BP/AIr8vWk2luNJt2Rc1jW49M3W0O2W+6EdVh929W/2fzrjmlkkkaSSQvI53O7HJY+tA8sHqP8AGl3ID98CspTudEafKJuPrTGkPqKVpUH8VReYCevFSVYGck9aNzHqeKYWyfajJxVCH7jTMnf1pCTimrkMTRYLsshj0pTgDGahzx3pHBPrSsFyYFCe9PDJVUcDr0p4YDpVKJDkWwyZzWhYSosgJJAz25rHDAH+lW7Rx5qnJ+vpVqJDloejaawa3Rgc5FaiMAKxtIfdaIRxwOD29q1kPSqSOdyJlfNPDVEDgnNLuxVWFcl30eZ7VFk9aaWPXP4UguT+Zz0pd+e1Vwfc0/PuaLBcl3cdKQn2qPdRuosFyQn1xSdR7VHuycZ4pGYk9aAuSbuwFKDUNO3Y9KAJS3GBTS3sKj3YHWk3nNAyTcT2/Skyc9KZuPtShuOtMLkmTRlj1qPcevWjf7GgVyXJHfFBJx1qLeQP/r0gkzmkNEpJA4zTfmpvmUgl9j+IpAKSe+aTcT60Fz2Un6Uzc2ehoAbKG2nrXKaug807jgnJ5P511EjNj7pH41yesbfNfLEHJ49M9qTNImOiRtMSXA7Dmuq0tSIFVGwB05rkE2rJxnjmuk0Sc+UAASAf0P8A9epRctjpEWTGNy/nTtrd2FV1kJ7EU8MT2qjInwf74pwX/ppVbc54AFKGf0WmBYAGPv5pwwf4z+VVgW9RSknnn9KQWLPy/wB40uQRjdkVUBYj7x/KjJHGSKYrFjK5NJkA42mq27/bbH1pNw/vN+dAWLefRKM+oAqmXX+9n8aMr6frQBcaTaOQPyoMmR979Kolx2FMZ/8AY/WgC8ZQBgjJrF1iZTHgdc9yKlkkPOAPzrA1APuZsKM9f/rUmVFGLqEgY8YrJJGavXQ9RVFlGeKyZ0x2HhhjrS7veoto96AoxzmkMl3r9aXzFFRADoaML0oGSeYKTzQO9NwMdKQj2oCw4yetIX75pMZ7UmPamApegP7803GB0ox9KVwsO3ntS7s0wZxS9qBjsnvSEmjHftSH60gsLu4oLt6UZFJ1oTGKGb6e9KGbNNGTzijGOxpgh+4g9aUSEmmD8qOOvegRMHNODnPNV8nPWnBqYicPjvVqx1O805ibK5aIE8pjKN9VPFZ45704EDvTTsJq53GneL7S42x36C0lPHmLloj7nuv6iuiGGRZFIZG5VlIKn6EcGvJsjqDVmw1O80uTdY3JiB6oRuRvqp4q1LuZSh2PUBkUv8q5zT/GNncLs1BPscn/AD0XLRH6nqv610EciSxLNE6SRP8AdkRsqfxFUZmV2oHWlA5FSJGTyOtMYxV3fX0qZI8H3qRUAGfTvSs3YcCkIUsF4GCajPJyaDR3oGJTZHSKJ5ZpFihjGXkc4VRUd7eQafaG5uXKxZwoUZZ29FHc/wAq4XVNVudWmUy4SJOY4UPyr7n1b3pNpbjjBy2Lut+IX1BTbWYeGz6MTw83+96L/s/nWJg96eABgkikY471jKVzojDl2DAHpzUbEYpxOe9MOCam6LsxmMn2pRnPtTiRSEHpzTuLlYuQDS/iaTaM55pwPrSuOwmBjoaABnpTs88UhOPr6U7gLxSE9qTdxSFgaaJYBBShF96QMKeGwKd2Q0hwRMZ5NX7GFJHBXsRwe5qgr+1XrEgyLxjBzmqTZDSsegaXAI7ZRkkjq3qe9aajtWPp5IhAJ5HHU9a0QQe9WjB2LAUZ9qXAqEEE04AUxaEuBRtWo8CloAkAX2o4z1FRcClwM5yKAJfl9RQWUdxUXGO1Hy8cjJoAeWH95aYWGeSKb8vqKXgd6Yh28eopN4J/+tTSRnrQCAaBjiw9/wAqTcCe/wCVGRik/KgBxfjG1vyoDcdDQKTrzQA7f7Gl3euab+NHbrQA4t7GkLH+7SfjSUCHbjjpRu56U2kP60hkmT/k00se4ApueKNw6GgLEc7kKTgetcxrD/O5KjHGCOpro5iBxnqDiub1MCRSznH7vIA6ZBpFowlb96crwcitfS5WjU8DIxxmsksAQBjBHFbFjEu1WAOWXPtUqxctjYju2IztIFSi4fHtUEcYA+vvUojAHIq9DJ3H+czc5xS+bIP46i8vrhacE9f5UBqP85yM7zS+Yx/iNNEfv+lO2Y/GgLjWc9QTSAk9c04xn3pRGf8A69ACfnTSetSbD3/nRtA/+vQIgKsORmnqSc9fzqUAdqCo9B+FO4iud+etNYn1OasY96jZFJ5JxSuOzKspcIWBXjtWLfz7s8YIrfkjQjq31FYWowiMkxsSPQ9qllxOcuZTuIxxVMyHJ4NW7gEkknB9KqMpPRulZs6I3FEnHQ0hk5pNp7NRt96WhWob/b9KPMweOaQr780Ff9r8aNB6iiQntS7/AG/Wm4A7mjKjqaWgajt3tTSx9KXikzQMTdzSbsUvHpSHj0piF3nPt603e1LkdKM80A0HmHFJvPrS5Ge1Lmi4WG7m96Xc3qcU73o70XCw3Le9GSeuad3pTg9eaLhYZnI70c5pcYpO2KLhYPzxR+NB9jQMGncLACf8mnq3qP1pvHTNLgdc0XFyjwR6D86X8KZgZ6/pTsj1NFwsOBIxzzVqx1G706UvZ3EkBb74X7r/AFU8Gqm4elKGB4x0p3Ymkz05Iuc84qYAIvP5U4sFGB1qPqcnrWpzCs2evT0ptFJmgYhNUdV1a30m3DzfPM4zFApwz+5/ur7/AJVV1vxDDpBa3hVZr8Y+Q8pF7v6n/Z/OuHubqW6uZLm4dpJpDlnbv/8AWHpScrFxg36E95qV1qNybi6cM+MKBwqD0UdhUAkx6VHvFBYYFYvXVm602JDKR6VGZWJ6CmM/amAmlYd2SCVs0vmE/wD6qjoIOfeiyHqP8wjpR5jetM59aUKcGiyFdkgkP+RR5jEf/WpoWggetGgaj97dzRn1zTQB604ADNAWYnakNOwKQ7e5qiWKM0oz/exR8vrQCo5ouKxIpx3zWnp52SpIo3FTnGe/astWXtWpZMBKh28dcChEyO0tP9WrE/MRjnt61oKwx0rNsJFaJQQRgelaKOpPBrVM52tSVSPSpM1GGX1H50/zFH8Q/OmKw7k0ZIpv2iIdZE/Oj7TF/fHFFxWJOvak7dKjNzGP4x+tJ9oXsRk+xphYkwR2owSOlRicEfe/Q0vmgjq34CgLD9ppMGmFz/dfH0oD+zflSHYdg0oB9qbkepH4UB8UBYUnFG7pSF1A5NIH4xTJsSbqbupPMpC4znAoAfv5o3UzeP8AIpd+aBj93WjPFR7znAFN8w46DNAE2elJuqPefQUbmP8A+qkA8txTSR1zTA7f5FBJPcflQPUZMQyY9D1rltTuCNoCEqCyn2rpLhtiEs/HsK5nUwCznOeQfQ0mVFO5ixyMH5Xoe9dJpTFkwSPlP6Gue2jfj5q6bS4h5KMe69zSRcjSUY6kU/ODTljXripAijtVXMrEOfc0oJ75qbYvpShB0xRcLEIz6mlI96lwO46elLgdhRcLEWPrS4welSfWl60XCxF36GjFTY+XkimYxnkUXCwzoelP+WjOOe31pM89qQAdtMYL6H8qcT7cUgKHnB/KgZBIUCng1hag4Yn5TjHX1/8Ar1vydOAfyrA1IOCw24Q89ehqWVE5i6kUORgj0qoWHUKauXkfJ6ZHWqG8VDSOhXFMg9Kb5vt+NKSM9KYSPalZFaimXnpSeYfSkLDPSkLA8YosgFD5o3Z6Cm7vajf+lAgLHFG9vwpN4xSbzjoKYC7jRuPpSbj6Clyf8ikMMtmlyc00lqUlvWgBcE+tADetNy3rSc+tMCTn1pp3AcGkyfWjBx1pALluBRz2ppGKQjHOcUxaj/xo79cVHijNAEnGc5pcjPWoxSjngUDH7hkUu8DrTfLb0/WgK3tmjQNR3mLmlDgdKZsYjtS7D1paDsyZCD05qQICe9Vwp9aeHYd8/WpuUkj1ikNKajlljhheeaVIooxl3c4AFdJxDuWbArldc8VCPfaaU4ZvuyXQ7eoj/wDivy9az9d8SSakHtbTfFYNw24Yeb/e9F/2fzrBOAOhqJTtojaFK+rEz1468+9Ln2pRSNzisrm/L2E3gdqYZCTwtKcUBWxRcLDdxDcgYpdwo2HuaMH+9Suh2F3Zpxbjp+NM2nrml2H+9RoFmKDS5B4pPL/2qURj+9Sugsw496OKa6qgzu59Kbu7kVXmS9GS4pQM9/1qIGnbzjoKBEm33zSYGO1M3n2pC/ajUTsSYytNP1pu8gUgc9qoWhOgJwc8VpWocsvJ96zYmbua0rD97NGm4jLcn2poiTOy04FbZSTy3QVfUjIHHPtVC1k3xhgoAPC4ParyfTI6VojnZYCj0owB2qNefan5GOaZJJgY4FAOD70wGl4x6GmBIGwMH+dJnPQ8+lRFsUgIPemIl3GnbsccVCGFO3CgB+8etG/3qMt6fypC2OlIdyTOe9G7HTH41FvJNLuGMEGiw7kobj1pdxPeoQ2PX8qC3TrQBPketG7GeTUO7Izg0buOlICXcPU0hI9TUfPpQc+hpgPyD60pYYqP6g0n4GlcaRJuFGc0wHP8JoJ9sUrhYfuwegppbjtSfhSHHpQOxFNko2NoNczqjskr9wRXSTNgdB+dc1qkZlcEkLjK8UmyopmYJNzZ966TSPmgBz0Nc/HbfNs3c10GlqUHJ4cDH4Uk0VJM2kHvTiCPWmxg44I/KpSDjqKq5lYbzjqaB1xu5+tG3nr19qQryOTRcLDiKMfnQKX5fWi4WEwfSjn04pRt9f1pMJ7/AJ0XCwv4UgLNncgUZ45zn39qXCen60p2DA20ANAA70hxnrTyMdFAppHHb8qAG8H+IU1gByHpSo5AOKiJIO0EZ70gZFLPGOCfzrF1CSJlYljuHbHWtmUDaSRk9zXP6gygjEmSM7SKGVGxzt1L8xABHpms9mBOcYq7durOe596pFvmxgA1BvEAw700kc9aMjPTmlJ9v0pFDcgc0EjsMA0EexpvJ6A/jSGLnikJoIP92mk+ooAU+2KQE0mfQUm457UxDt2e1JvPvSbv85pN/wBKBjxJx0NG8+9N3HFG7060g1HByaXPFM3HNGW/+vQND8n0pMmk3N3xSEH1oELk9KOTSHPfNJ360wsLg+v40cetGMmkwT2oCw7j+9RketNxS4z0oCxIs23APSpPNWqx6GgZP1pWuNSZZ85frSecO1V+c80bT+lKyHzMnMw96Tz+1Q8+pp2BT5Q5meu3d3bWFsbm8lEUQ4B6lj6KO5rz7WdZn1m5BbMVtGf3UAOQvufVvft2qrfX91qVz9ovJfMkA2qOioPRR2FVe1VKd9ERClbVjgPcUH3bFMJx3prH3rM2HnHrTCRnlqZ14NNYgHigRLx7UcY+8Kgz3zzR1HfNFg5if5e7CnfL2NVeTR8xHXmjlDm8i1kf3qNwJ4aqwHTrmngHqKGkF2T5X1o3L61CFJpQhFKw7sUgsck80BR6ikKnmgJ7UyWh23/aGKUIvrTceopcH6UCHGMZqPAzjmnrlTzS7V9aLhZMbgEdTmlVRkjmjgZwaeuBjmqESRqPzrUstofPfGB7Vmx4HbPrV+2ceYuB171SM5HWWTKwGPTAz2rSRkUAA1i6ed657E+tayL1q0YO1y0pB6GpBjv/ACqspIA4/KniQZHrTsST/LnI4NG7HXFRbsjpSbuOtMNCXI9KXI9BUJc00SZosGhY3D0FG+ot1JvoAmLik3+tQb80m8/QUWFcsb6QSAdarlvc0m/1osO5aEqn0pfNXuaq7scmgPnoBiiwJlkyD0pBKBUG457Ypd+OwosBY832oMh9Kr78d6Xdz1P50hkpkPpRvJ7VCWGKAccjmgCbLelIWP8Ak1HnpyaRqAuOLgeg/GmtIv8Aepp5HXioS2DjNIY2eXqA3bNYV8Q7ZDfe561p3UrArg+1Yl3IRjDA4OCaViosSJRuUk98Vs2RCKME5Vqw7dgxbcdoxnpWxBu2j5/vCkkNmwkwx3qYSEfwmqEXmkf6wflVhQ5HMtUZsn8w4+6RRvboR+tRgf7efxpPl/vfrTAnDEjgAH3NIGPfbj2qIGMH73604OuRt5pBqP8AMx3FJvHTcvrxTSy8Hb+lOEnop/KncVgEh7Z/KnhgDyxqMufQ0bz3zS0HZjjKueGP4UGT/eP0phbtikLkdqLisxGkOeFemGU8/uz+dOLnnpTSWPpRcdiGUsw4QY9Caw75W2E7I1J9a25C4U/MB+FYOobsH5j16eh/wqWy4xMC6yCclcewqk3POeauzgE8mqjKpH0qHJHRGLsRE47ijdTto9qbjPTGKlstRF3j0pD9aDkU3d2pDsBGfrSbAR15pc980mRii4WGENk0m0g//WqXcPWmk+9PmFykRQ+ho2H+6ako+WjmHyDBGeeKUoRxxTqTPai4com3jkiggcc0jEjim7iegpoRIF96MDuTUeWPXNJ83YEmmLQm4HHNJlQOKjw+elKA3pSGPyv50mR6fnTdrnrSeWT3oEO3D0Ao3ijYfajyz/ep6BZhvPpzSEmjy8fxUhX3NFwsxST/AHuaN3qaTaueScUvlqfWi4rCkgjmk3ClCqOxpQien60cw+UtAAdRn600lVqMvx2phk96mxdx5bJ/rSFh2FR+YemR9aQuQO5oYEuf9mjPX5ajDkjOKXd1pAS8Y+7RuXHQcVFvz3o3+9IY/KjsKUFR1qLceuKMn2pgTBhTsjNQhj/kU4O1ILkvA780YU96iLN600u2ODj8KVh3RYGAeuKZI2eAaiMjdm4pM+9UkJseHwSPSguScnAqMY7GlGKZNrjw3WkZwOpoGKXAxQKwgbPf8qlU0xQuO2B3qRQM07isSo3QfnVyB8HORk8CqiY9DVqBdzqvc9OKaZLidXZSRKoUMpCKBnPetBJIxj51HfrWRYoixdAD0Ga0lZMYUAkelaJnO4lkTxDGZV5p/nx4++tQgDj5Pzp2QM/KKdxcpL5ydnB+lKZVx1P5VDvHHI9aY0qgcsT9KLi5Sx5q5HBJ+lHmZ6LzVVZkPQH86lV8nIUDHc0cw+VEpcgcCmmQj+HimmR+m0UzdIf4VA+tHMHIiQu59B+NCsc84NRqJP8AZ/OlHm56D86TkNQRLuP+zijdj+7+dNBdh93H40wk90/I0uYfIhzSH2FN8wnnd+QqJsjqpFEeT/CRVcwciJ1dj34+lOG7jkflUQ4PfNOAJIABpcwco/k8BufpSkN/ex+FM5BwCCaVmwB2I/WlzMfKhdvo5/SjBHVjQMe340vGf4fzo5mHKhNpJzvajB/vN+dODqP7p/GjzB0wPzpczDlQ0biOcimsqBsFj61IJAvYGoXkU87VPPrQ2wSRVuEUBuSR1rImVcnjr2xWxNOMY2DHrmsmaWMN0OR6Gpk2aRSGRKuQccVo24XAx0FZ0c8YIwp/Or0Eozx0HHWkmxySNBNq9F4qwpGPu/nVaOQDsPSpvNYDsB9KtXMnYmyD0ApNvtmovM/2v0qJ5Xz98j8KBaFrbtYMcDJwf6U8FRyW6VTWQspVnJBHSnblJztJPrTQFxpFA+9TfMTGdxqBWz0XFPGeuBQIUyKOB9aTzRR35Wk2k8hAKdgF8wZ9qQyDOMA0qq3oB+FLhvUflRYQ3cxHC0hLnsKcQ3dqRg3979aQFWcybTjH0x1rCvkc5IDFQPTFblwpYY34/GsK7LIzAtwTyMd/WpZpG5iTggnI561TIJOcCrt0qq3U4/lVP5Qc5NZs6URlaaUI4zTyx6Bc+9ND9iKQxhVh1NIBg9TUhbOf8aaSPb86AtcQLnueKMepoytHHrQNINo9+KTAIzTtwxjFNJBouFhOnY0mSOQAaCeOcUm8A4NAC5PXFLuOOgpN4NJu9DQA857D9KT5vSk3++aTPqaYDuT16UZxTSecA80fiaAHE+xpCeehpvJHeg9KBCk96XPtTdwzScc8UAPz7UZ6U0cAdaXOPpQAuTSd+fSkoxzmmAuaM49KTBpcGkAZ9TSg0mCfTilwcZ4phYGAqPaWyKUnAJzzSbjnjii4g8vFO56cUzNGe5FIBy5GeOKdubHSmA0BsmgocQx64pPLJHrRnBpd+RjNFwaQmNp68fSgHB70gJz1oycUXFYfv9AaTcTyA1NAP+NO57UDE3Hpgn8aCD3U/nTskHoKMGi4WEABP3T+dPAHpz9aQA80AH04ouFhcA+1LsHqcUBaXBpXCwgQHoTS7PenY49qXBz1ouHKCpkfeP5VIq/7XNIOnXk0owDyaaYnEkXqPn/SrduBnJY5qquOM45q7B5YdcsPl5ppkSRu2e1AFEpJA5q8FDYO/wDIYrLtpYRGclcsccmtKO4hzhWXitUc8kWU4P326U/djq2ar/aotpbP4dKBcx7gMY460ybMsbwR0/SgMMdB+VQ/aUIzmjz09RTFYk2RkcjNPUqihVXgdqh+0J60n2hScAmhjRYL+1NMpP8ADUXnD0NBmHZTQkA4NyTt5p656lKh385wacCzDO00WC5NvOCdtN3HnAFJtY/w9feggjrj86LAKGbuBSFjnjrSAnrgfiaByegoAMt6il3Njrmm71HXBPSgSrzx0oAfh8jkA0MZC3TimCfPbFSLM3FADT5nGM04GX2/GneYxxgj6YpRI/I4NACYl/urRtkIxhad5kntil81+MMKnUYza5HRfyqF427YGfbrUzPJjhgcdOaqzTTYxvIPSjUNCCZWOQSMkdcVk3SYcg57HpWhI8vILN+JrKuvM4+bBzjjvSaLi0OgHz4wea1LeHcAeRkZrCjLq3LNxzWpD/qcsWyP9qlZjZr7FQZ3Y49acrqw6/LWdESxUZIXvzVoSqFIGMCqRDRc81QAFHBqF5QWxwDUYkWlYgZOKBD1kA71IHUc85qqJcHGPxqQHf3AzQBYEwxwp6+lSLOMcpzVdeP48U8lRyW49KEhXJTO392jz29APrUG5GJAOcUoKevPanYCYyyH+FaaZ3zjC/lTMI38Wcc5zT1jgABxk9zmkMPPc9kH1FRvckZwycdcCnMicgE4PvVeSEDJBFJsaRHLdsVOJcHttTOKwr6VnbJmc5HJIrY8xUXy8gc5BFZd5tb6Z/I1DZpFGFNyCC5NVevSr0pBJzxVNzyegqDdIZj8KYSKfx7UnHqKVyrMYSP8im++OKeQp7j8qQkf3v0ouKw0cjoaTBPahiB3pBIPemMXHHIo28cCjzMj7po3deKQaC49qTH0NG7IPpSb/QjNGoaBjnoKTafagv700ufWnqGg/BBzS9+DUW7tzRu9RQK5L296OR1NRBgfagv7mmBMcHqaQgY61Dv+tLn3osGhJSdsGm596T8aYh/SjI6frTSR1pCfSlYLkpYUbgO1Q7u9GT9KdhXJd2KaXpmDSDmnZBcl3j1pA4pmfSgnHrQAhJ9aX5+2OakCgelGcAYzU8xaiN5phBNSbznkUh55xSuPlQzmjDHoakHrRnilcOVEYDY5PNOwfwp2T60qj3p3DlGZOBgUfN0IFP2gd6Q4A60kw5RvzAdqAH6nApFbe5H8IqTjHrTbBJCDce1L83sKXtSgA9+KVx2QmWHely3rRR070XCwAt6k0Zf1xQO9HSgLC/NjrzSgMO/40A0vOaLiFAJ704Kc/wA6QE96kB5zTFYciZIHNW4oxnnqaroQKsx/U1VyGjQt4k4GB+NaUSIMkAYrOtQSw64xWnGuV6HmrTMJIkCqB0GT61Mqjpx0piqCwGOBUilOpqkyHYfsHpTgoA7flUYkjL7Qfxp25M4yPzqhEmBnkD8KdkDgAVHuAB4pAd3QHHrRqLQkMoHcU0zKOv6CkIwOg4poXPfii47Id5wxxmk85+3SgRjHemiLnqaLhYd5zkjPBprSHoTk+lPMAxjmg2+P731pXCxGXAHzHmm+b1608wL3z+dAt09DTuh2I/MHpTgc9DUggQdR+tOEMY6qPxouFhFIHHWnLIPenCNP7g/Gl8tc/cFK4uUBItKZsHsaMKByn6UY4z3PtSuOwxpQx64H0pfPQDHakPOcfypnO7OfwxSuPlA3EeDkfiBUEky4JG7jkZFWNhwajfilcfKZNzcsXOAxH+6aoTyO33Ub8q25QeMkZP5VmzcclufSk5FxgVI/MHRD+NaELybCNnOKgRgOexq7DjPHIo5inEask6Ngx4HbFSqZm5IH50rHKHb2NMU/MKaZDRZTdjnH51L8/ByKgUY56VKG7ACmRYCuTncMUqrjGG/+vRgsO/5UbCD1NArEmMkfOffikc4Xl2NMUHBJyMdaHI24yR/OmAo2hc5PHvSboxwM8+9MJ+Tv/jUJYZ6njpRcLFnzQAcAk9KjF0yt32moTIoOTx+NRNcQ4yTx9aVx2ZdF2ec5qNrs8Zz+NUxPGRwpOKje4A6Rt+RpDsLdTsDhTWbPMzMctnNTTzM2cRn61nyynHRQKRaRXmc8kmqxIzwallYknlagJX++OnapZokIT35pu7B6HNBK4+/+lGVByW/SkWG446UhY/lSFlHc0m5SOhpCAsT0oyemR+FKCo7frSbgDwtAwJIpMnNO3c/dAppfHagdgAJ7UYPtR5hPXg+1NLHHU0BYeARxS7T1PSowx9aXew6k0xDyp9KTaw7U0OO9BGRkHNANi8+1GT6j8KbnPeigQuc96UnI5puB7j3NA+tAxcLjn9KUle2fxpnsKXGRTEOyAaMjPSmYNKAe4oAUt7UAnb92lxQAc8c0XCwAk9qOfQ07cR2wKDk96AG8+lBzx60c9zSnGPWgVh2/tkUhfP0qHafwFGxulTZF3ZLuX8aNw9qj2MOKQRtjtmiyC7Jd69OM0eYvfFReU/qKBE2QdwosgvIlEiijeBUfkHqXpPJPdjRoO7JPNFIZB1qMwnruJpfJHQ0KwPmHeaq0nmnPWlFuopwhTNF0TaQwzGjzz61IIUz0pfKTP3aLodmRec3rSec3vU/lrxxS+Xjtz9KOZA4vuQeYxqzCCV3NzSeUDwfxqQAjAAobuOKaHcCjPvSYIPSjBB6flUIoeD3pymmcjoKUIx5PFUImU4AFSpKQRg8VX3AcAipEZScZ4700yGjYs5Cdq85JyfpWsjAYIJx9awbJxuL8EdAM1dN1IBggD6GtIswnF3NQSkE8En3pfMbIBAz3rNFzMPSk+13GM/JmnzIhwZqiRck7QD05FBnxjheelZRupsYO0fSm+dIxHzdPSquHKbLTMTjCn6UC5wMfyFZHmSu27fkilIlA5kwT6mlcOU1TcZX/ABFL5yqMllH1rJZAcK8o496dtiJw0pOOaLj5DV89QeoyamEqJlmI455rGDwZLZc449M0rPG45DEe9K9x8psrdJyeOemKX7UpJ9qwfNwDxxSNKnTvTSJZv/aE6nFKJoz3Fc+X75wPSkEvXkk1VhXOiLxnuPzo3Jnhx/OueNwcAevakF3sPBwcelKw00dDlCOXFBdAR8wyawDeOV+8D+FILiQ+3vRYLm80qj/lpx3ppuYgMGT8aw2Y5G9zg04Oi8jkUrBc2ftUBHDEn2FI0iZyoIIrJMxAwGAFN8xhzvB/Gla4XNVrhdvcfWoJLn5QQRg+oqoW3Ln7xxwAeKifHl5kcnPTnpRaw07j57t27oAOnFZz3Ejsx3pyecCllaJHXGWFVGccgLtAOalmiRYE7DgFSfpVmK7ZSDuUcelZeT68U4NyOB1707CbNj7bjqRjvgVH55J+Umqe8rjAApTMQM5HXmloBoLM3G6RsUGdVGcsfYNWc0+eC35U0SgYyKaEaKamoyMOPq9DamQfukjt89Z5dAMuoI9BTQYjyDxTYrF4aqwbiIH23HpSHU2LYC1R8xOdpHNKswGOlK5XKi219KR0H40xruZhkqPfFVzMmMsfypq3al8dPcmmRYsG5l9P0pPtM3bAPqKrtcns/T0qIzHPLHNFxqJaaac87j+dQvPMP4zUPmsRksSPpTGlx/Dk/wA6Vx8orSyOeZDnFVpVbdywwfenvM+eFIqByx4xSuWo9yJ1JJ5pu3PIYdKa7sOcD86iMmT/AIUtSlYeQRzkZoGCeT+dR7+f/rUB+5BNFmFycJzTtgNRCUccGlEg7A/Sp1LuiXYvvQFHvUZk9v1pN/PalZjuh5BFIc5yTTfMpDIadmF0PA7YoI5xiog56jNBkbvRYLokxQRg84qEtnnNJuOetOxNybA9qcMcc1X3DNLu9+KLBcnyvrSZUeuahyaUk8GiwXJcr7n2o3Lg4FRZINKc/nTsA8ye1J5tIBjHNGBSDUcHJIzTucZqP604Ng4J/WgEKWOeKNzY6k0vy4PNNDADvRcdgyTR+NAPY0ZHX0p3ELjj6UfzpC3bNJmgQ7t1pR1zmiipLFxnjofrS496KKQ7BtPPNHSiilcdkAGT06dqCvaiildjsHAJPegEHtRRTuFh340H9aKKQB+Jo/GiigBc/wC0aXJ/vGiikMXJ/vUoz3oooGLuJ6ijJoooEOGSMU8uAMZoooQCBRUihaKKshl+BFA+/jFWhs/vnPsaKKpIy6gDxyxp42+9FFUSxd248Amnqzg9hiiiqsTccN5H3wPak2ZPzScCiigQoVM55Jp25VGduee9FFFguIJPp+dBnbBwxoooSHcg8xuMKcUuZugBH5UUVRDApIRkn6ZOaXZ/fuAB6CiilfUEhNkA6y/nQXth/GSPpRRRcfKh/wBotlXrTPtcY+6hNFFILIY1xvbgY/WgSjHKt+VFFLmZXKhyycH5ST9KUM/QxkntxRRRcVhfNlLDam314qGTeSRty3rRRSbGoorMkrSZfCj61CUlLnbt496KKhyZryITy5sdRyKVYG67gM9qKKHJjUEP+zOVB30v2bAyXGfpRRRzNhyRQvlqvIf8qTHGTnFFFF2LlQ1zGMgk49jUWUH3QQPrRRVoiSsM+Tn5Tn2NBIbGEAJ75ooqiLgsbHI+UUpizgnBx6UUUrgkKEwTQdo5oopXuVYYSccMaYQT1JoooYxhXNQMhyeP1oopFERQEdOahK0UUwGkc9KXFFFIY2lz9aKKQxc04deoFFFA7CHjuKQc49aKKYkJkZ60mQO/FFFIQmR60mR60UUwE3D0NAIP8JoopiFyR2NLkjtRRQAZP0pQW6UUUgHc0YJ+tFFAw5NJiiigBQvucmnANjrRRSuMTB9aXHPJoopphYMDNOwKKKBH/9k=" old="http://www.landscope.com/images/Photo/Stock/34001_35000/34639/masterbedroom.jpg"*/?>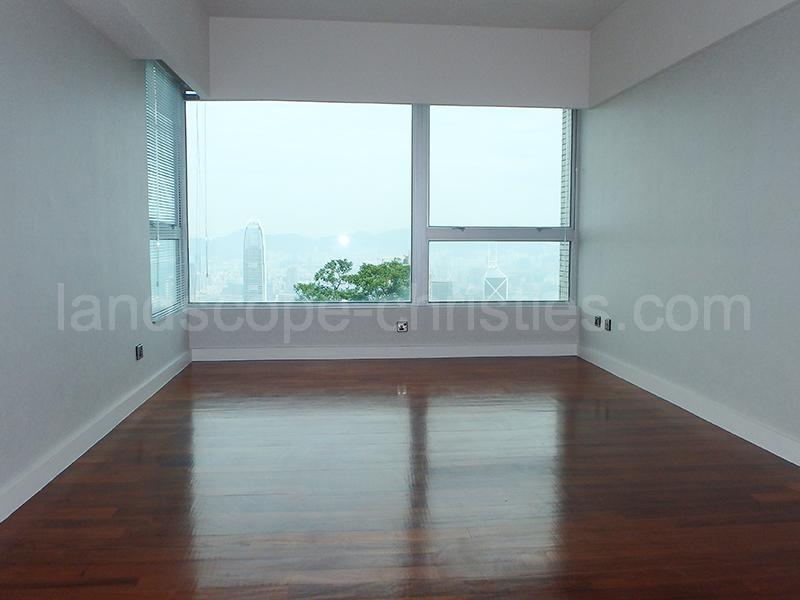 /*img class="sp-thumbnail" src="data:image/jpg;base64,/9j/4AAQSkZJRgABAQAAAQABAAD//gA+Q1JFQVRPUjogZ2QtanBlZyB2MS4wICh1c2luZyBJSkcgSlBFRyB2NjIpLCBkZWZhdWx0IHF1YWxpdHkK/9sAQwAIBgYHBgUIBwcHCQkICgwUDQwLCwwZEhMPFB0aHx4dGhwcICQuJyAiLCMcHCg3KSwwMTQ0NB8nOT04MjwuMzQy/9sAQwEJCQkMCwwYDQ0YMiEcITIyMjIyMjIyMjIyMjIyMjIyMjIyMjIyMjIyMjIyMjIyMjIyMjIyMjIyMjIyMjIyMjIy/8AAEQgCWAMgAwEiAAIRAQMRAf/EAB8AAAEFAQEBAQEBAAAAAAAAAAABAgMEBQYHCAkKC//EALUQAAIBAwMCBAMFBQQEAAABfQECAwAEEQUSITFBBhNRYQcicRQygZGhCCNCscEVUtHwJDNicoIJChYXGBkaJSYnKCkqNDU2Nzg5OkNERUZHSElKU1RVVldYWVpjZGVmZ2hpanN0dXZ3eHl6g4SFhoeIiYqSk5SVlpeYmZqio6Slpqeoqaqys7S1tre4ubrCw8TFxsfIycrS09TV1tfY2drh4uPk5ebn6Onq8fLz9PX29/j5+v/EAB8BAAMBAQEBAQEBAQEAAAAAAAABAgMEBQYHCAkKC//EALURAAIBAgQEAwQHBQQEAAECdwABAgMRBAUhMQYSQVEHYXETIjKBCBRCkaGxwQkjM1LwFWJy0QoWJDThJfEXGBkaJicoKSo1Njc4OTpDREVGR0hJSlNUVVZXWFlaY2RlZmdoaWpzdHV2d3h5eoKDhIWGh4iJipKTlJWWl5iZmqKjpKWmp6ipqrKztLW2t7i5usLDxMXGx8jJytLT1NXW19jZ2uLj5OXm5+jp6vLz9PX29/j5+v/aAAwDAQACEQMRAD8A9/ooooAKKKKACiiigAooooAKKKKACiiigAooooAKKKKACiiigAooooAKrah/yDbr/ri/8jVmq2of8g26/wCuL/yNJjW5weadTKWsDpHZzSim5zSg0AOozTc0uelIY4GlzTc5ozQA8GnZqPNLmkBKG96lVqrg04NSsUXFbNSA1UV6lV6hoZYBpc1EGzTw1SMeDS5pmaM0APzRmmZozSAkBpk8MdxC8U0YkidSro3Qg9qM0u6gDnYzcaRfCBmaTIzC56zxjqp/6aL+o59a6KGdJ4lljbcrDINVr6zivrVoZCy8hldPvRuOjL7j/wCtWNY3kun3UsNyACpHnBR8vPSVP9k9x2NStNDT4kdSDmkJxUSuMAg5Bp+a0TuRYXNJmkJpM0wFzRmm5ozzQA7NNpM0ZoEIaY3tTiaYTTAiao2qRqjaqQhhNJmg001QhaSkzQTxQIM0ZpM0maYC0nWkzRQIXNJnmikzQApOKQ0ZpM0wDpRRSUALSUUmaBB3oooNMQnaiig0Ad5p/wDyDbX/AK4p/IVYqvp//INtf+uKfyFWK2RzvcKKKKBBRRRQAUUUUAFFFFABRRRQAUUUUAFFFFABRRRQAUUUUAFFFFABRRRQAUUUUAFFFFABRRRQAUUUUAFFFFABRRRQAUUUUAFFFFABRRRQAVW1H/kGXf8A1xf/ANBNWaq6l/yC7v8A64v/AOgmhjW5wINOBqIGnZrA3H59aWmZ/OjNKwx+aUGmZozSAk7UuajBpc0DuPzS5plLmkA/NLuqMGlzQMlDYqRXquD70oak0O5dV6kDVSV6lV6hopFsNRmoQ9O3VNhkmaM0zNJuoAk3Uu6ot2KN1ICXdVDUrH7XGrxMqXMWTE7dOeqt/snv+dWt2KXOadrjTs7mNo2pfN9lcMoBKhH+9Ew6o307HuK31bH0Nc/q1qsV3b38Z2SGRYpQP+WgwcH6jHX04rQhuCUDZyppK5Ts9UaWaTNQpMCOafuB6Gr3JHk0maYTSZoAfmjdTM0m6gQ8mmk03dSE0AI1RNUh5qNqpARk00mlNNPFUSBpKQmkzTAXNJmkozTELmjNJSZoELmjNJRQAZ/OgGikpiF70ZpM0UAFGaM80bz7D8KBB60YPpSCQsMgnFGSe9MBdp9KNp9qbRxQB3un/wDIOtf+uKfyFWKraf8A8g21/wCuKfyFWa2RzsKKKKBBRRRQAUUUUAFFFFABRRRQAUUUUAFFFFABRRRQAUUUUAFFFFABRRRQAUUUUAFFFFABRRRQAUUUUAFFFFABRRRQAUUUUAFFFFABRRRQAVV1L/kF3f8A1xf/ANBNWqq6l/yCrz/rg/8A6CaGCPPM0oNMzTs1ibjs0oNMzSg0hjweaXPFMzSg+tIB2aXNNzQDQA/NLmmZozSGPzS5pmaM0BcfmlzzTM0ZxQO5IG5p4fGKhzSg1NhpllZKkD5qmGqQSVLRSZaDUu6q4en7qViiXNBaot1G6lYCXdRvFQlqQt70wKmquCbKP+/MzD/gKE/1qG3uBC+1vuN+lM1Ft9/YD/nmkz/mFX+tRP0P0rNuzNFsa4cqamWb0rJtLncBC55H3T/SrW4irWojQE3rS7we9URJTxIRTFYt7qM1XWUGnb80xE26kJoSSED5yc0/zIeyMfxp2ER0xqm85B0iH4mmm5I6RoPwp2FcrkH0ppRvQ/lU7XUvYqPotRGeY/8ALRhTQhmx+yMfwoMUvaF/5Uhlk7u350wsx/iP51Qh/kzkZEQH+84FQTtJbKrSqm0nHytk05329etVpR5qsD3ouJlkMGGexozVW0k3IUbqODVnNMSHUlFJSAd1opKKYBRRRQIKTPzClpv8YoASP7n4mn9qan3fxp1MQlL1oooA7vT/APkG2v8A1xT+QqzVbT/+Qba/9cU/kKs1sjnYUUUUAFFFFABRRRQAUUUUAFFFFABRRRQAUUUUAFFFFABRRRQAUUUUAFFFFABRRRQAUUUUAFFFFABRRRQAUUUUAFFFFABRRRQAUUUUAFFFFABVXU/+QVef9cH/APQTVqqup/8AIJvP+uD/APoJoYI85zQDSZxxil3H0FYmwuadTdxoDH14oAeM+9KAfSmbj60fjmkO5Jg/Sl6egqPj0paAuPzRTRmlDZ6cetIY6ikFApALmjNJR2oAcFkY4RNxHXnFPEM/dEX/AIHmo1Yq2R1qdJg319KYXsIIH7un4ZpwVFOGl59lolnjhjMjk7R1wM4qhLrVjjh3J/3DSaQ1Js01Nv8A33P4U8Pb9g5rD/tq0HQSn/gNINcg7RSHt2qHY0SZv+ZD/cY/jR50YH+q/M1zx19QeLc/i4p0WtCWQLJH5aN/EDn86m6HZmrLcfPuC4UDkCkL5GQcg81AWGPrUDSm3OTkxHr/ALNIYy7O7WY/7osSfxMv/wBjSMflNRMwk1m5IOTFbwp+DF2qR/u1nLc0WxA2QSRwe1aFvcedHz98dR/Ws9u9NV2ikDrwaIuzBq5rZ5pRIagjlEiBl6H9KdmtiSfdThKR3qsGp26iwXLPmBhigSEd6rbqN/vQIde6n9iRGMDSKx25U9D2H49veqD+Iz/BbL0Jyz8f56H6fSrEssEoNtMCRJlNuDz+Pb2rnrmJ7a5MMnLDGGA+8OcED35/EEd6V2NJGmfEFwelvGPbkkf/AF+31HuKjOu3bfdMS8f3eP8A9X9D7Vklh6D8Dx+f5D6FT2pysT3zz/d/p+Z/76FPmDlRfbU79+s+0eiqAe+fxx+q+9Rte37cfaz/AL2eAf8ADOD9GPpVfdt7t/M//r4/NR60jPznH59PT8ucfRh6U02KxraXdtKskEjEyIdy7jyVJ6fgcj8qv5rmYZXtpo5xklOSD1IxyPxA/NfeukVldQyHKsMg+oqkQ1YYD5VyG7P/ADq5mqci7k9xyKnhk3xg1SJJs0U3OKAaBD880tMpc0CHUUgNLTAPek/iFL1pp+8v1oEC8L+NOpFHH404UxCYo6UuKMflQB3en/8AINtf+uKfyFWKr6f/AMg21/64p/IVYrZGDCiiigAooooAKKKKACiiigAooooAKKKKACiiigAooooAKKKKACiiigAooooAKKKKACiiigAooooAKKKKACiiigAooooAKKKKACiiigAooooAKqap/wAgm8/64P8A+gmrdU9V40e+/wCveT/0E0MEecByBjGRS8EcH8KrrJzUgYHvzWCNSXpxQKQNxhqXHHBzTAUdacKaKWgB1GeaQHmnCgAz60tJ0pakLgDThSUcjpQVcd3pMUoOaKAG0nINPIpppDHrMACG9PzrEurIPueIYbuv+FapqN0zyOtJ6lR0ObKkHac/lSfdHTmti5tRMCRhZPX1+tZwtpdxVkfA9BWTNk7kIJJ/rTweACfyFTC2J/5ZyflTjatjiJvoaB3J7HUdjCGUkIThWP8AD7fT3q+TMZHDrGI88YJJYe/pWSbY/wDPJuferlvJKkfluhCgfKSc49qBMj0+X7RqGrS4wPNiiGP9iIf/ABVXHPH41Q0PBtr1u5v5h+W0f0q9Jxj3rOW5aIn6VEalJ61EwxQMWGYwyZP3T1FaAbjOcg9DWUx71NbT7cRucA9D6GqjLoTKPUv5NG6o80ua1IJN1LmogfelzSsFxSxU47VW1C2W9gGOJk+6fUd1/wAPcCrB5GKj2t6ikykzCWBWOTL9flx/nvx6EjtU620X95yfXHP+eP5+taojPt+ApwQZ60IDM+zr/AJAfb/PsPyFItrx80LE+nb/ADz/AJxWwI1Pc/nS+WnpT1FcyfsRY/6rB9S30q7aBoYfLdQqqflAOcA1b2KOgpdq+lNJibuRhgaSHKSMMfKeRU2AO1FUiR2aM0z3pc0xWH5pQfeo8+tG6mTYmBpQaiDU8NQKw+mt/Dx3p2c0YzjPrmmJgOn40tApfxpk3DFGKXFGKBXO5sP+Qda/9ck/kKsVXsP+Qda/9ck/kKsVsjIKKKKACiiigAooooAKKKKACiiigAooooAKKKKACiiigAooooAKKKKACiiigAooooAKKKKACiiigAooooAKKKKACiiigAooooAKKKKACiiigAqjrP8AyA9Q/wCvaT/0E1eqhrZxoOon/p1l/wDQTSew1ueTJcbThs1ZWUEcc1mbwRg0CVkOVOQO1cik0dLjc2VkqVXB74NZMd0G9jU6XA9RVqRDgzSB9Rn3p2D65qnHcDjmrCTA1SZNmSinCmg5HGKcKZIopcUClFIdwxS4pR0pcUBcaVyKORwenrT8UbQaBpjeophFSbcdKGXIpFJkDGmk0NnOAppMN/dP5VJokIwDdRSBF9Kftb+6fyoCsegNTYpDfLX0o2L/AHRUmxsdKNje350WQyLYn90ULCsjCPAyxxUgUnuv50qDypFkLL8h3Hn05pWDUyNBO/ShLjHmTzv/AORWH9KvSc9KoeGgf+EW0snq0G8/8CZm/rV6T739Kye5sQnr70wjrUjDDe9MPWkIhYVEwqdhUTc0DTLNtceYoQn5x09xU4NZh+Rgy8Ec1rIYyikoSSoJ5rWLutTOStsJmlzS5T/nn+tLuUfwD86q6FYbn86XNLvXtGKXf6Iv5UrodhuR60ZpTIQThVx9KBI5HQflS5kOwm6nCTseaQvKP4qTfIf4/wBaFIOUlUk9Afyp2G/un8qZCWJJ8w8U9pSP46fNpcXKLhum0/lS7H/ummRnJJJJNOzz3pqQrC+W+fu4+tHluD0/WjjPQ0fhT5hWGlTkjjI680eWx/iT86XFMII6UcwWHFMfxp+dGMf8tBTOaaXA6Uc4uUsK6qPmcY+lNbULFPvXtsv1mUf1rM1F2GnXRTJfyyFxXnJ0i8uSJYLJnjPCtjg1pS996mNX3dj1c6tpij5tStB/22WmnXdHHXVbT/v5XmEfhzVXIxYkVZTwtq7Y/wBGx9WrXlj3MtT0MeItFLBV1S2ZicAKScn8qmudZ06zZVuLpEZgSBgnIH0rhLLwnqaXkMsqhY0YMSG54ra1Tw7f6hdpLFsVFTaAx980Wjcep7HpkqTaTZyxncjwIyn1BUYq3VDQ4Wt9A02ByC8drEjEeoUCr9UQFFFFABRRRQAUUUUAFFFFABRRRQAUUUUAFFFFABRRRQAUUUUAFFFFABRRRQAUUUUAFFFFABRRRQAUUUUAFFFFABRRRQAUUUUAFFFFABRRRQAVQ1wE+H9SA/59Zf8A0A1frO1//kXNU/69Jf8A0A0nsNbnjARh1ZB9Wp4UDrNGPxqiOvJFSr0z+VcPMd/KWTGhORMufYGkimUuFMmecZC0wfdPPNQxfKVbPfmpcrDUTVVoxxvb/vmpRIi/xP8AlVRR0OeKlVc+uK0UmZ8qLkdzg8biPfFXxcxBRuJBxnFZSirMiZ7Z4p87RnKKJpNTtYzz5uf9yqd34ms7NdzwXDj/AGQP8aDHuGGGRUM+nxzLgruAIODQqjM+VESeNrSR9q2Fz0JyXXsM1H/wnKFkVNNf5j/FKP6CnTS2FnFJK2lRZjjZjtwOg6UW89nK8AGkRASJuOeic4x0roumrpGbVtyXUvFkthdmBbGN8KDlpD3+lUj42uz920tV/wCBMa6IQWzEF7S3Y9iQTUiw2o6Wtv8AhHR8hc0Tl/8AhMdQb7sdsPTCE/1rrdFtNS8QWQljvI7R1QMSYA4cntg9BgdqVVgHAt4gPZBXXaBCq6cGVAu9icAY6cVlVemhrCUehyl3a3VjL5d0jIT91gcq30NV/mzwT+dejzW8VxCYpo1kjPVWGa5jUfDkttulssyxdTGfvL9PWsdVubxnGWmxgDJ6k08D2pwAP1756inYpo0sR/hQATnA5qTaKVV5pDNyXQI7zTre5swqTmJSy9Fc4/Q1zGoMbfT79njZJIreUlW4IIQ16Do3OkWv/XMVW8Q6BFrmmXMAYQ3EsLRLNjOMjHPqKfI0roxjVSlyyOA02LydH0+PGNtrEP8AxwU5+HJ7elaFxaS2RFtNHtZFC47EAYyPaqMqkE1idRCeRzUbDmpDmmEUyWRvxUbDtUrciomyKQ0RMMgj1rU4AA9AKzQdzqPUgVpsDkgetVHYUgHtS96QH8af/KqJGdKUH+dO45oGMigYhPJ+tAoHIpQeM9KQxCOKTbUmBimkcUmAg6YzjNKEH/1qBSgUATIMKKUDOaUDgUuK0IE20uKCcDk00uAOKYC4pjsF9z6UjuSPSm/WlcLCMdx5/IVHwakwKMUgKGpyGGxYgDcxCj8a5ubWb7T447a2Maxodi5TJ9TXSaqA8CL/ALWa5y6tvMnj47s1dFFdTlras1fDuo6hf3E4nkUoiAgKgXkn/wCtXTDzff8AOqPgzTt1teSkDmYKD9F/+vXVCyA7VtY5JSdzECSn1/OmlWA6fqa22tAOgqrNbcHFKwrs67Tv+QXaf9cU/wDQRVqq9gMadaj0iT+QqxVGyCiiigAooooAKKKKACiiigAooooAKKKKACiiigAooooAKKKKACiiigAooooAKKKKACiiigAooooAKKKKACiiigAooooAKKKKACiiigAooooAKztf/wCRd1P/AK9Jf/QDWjVDXBnw/qQ9bWX/ANANKWzHHdHhqg1KvQ5B4p4j6nvT1TBAxXnJnoDSfkbnoKijGQBwasOoETccVFGgGOAaT3Gi1BzEPUcGrKjA5qtbABivryKtheKuOxmxyDNXHXmoIUy4q2wyxPvV2Mpsh207ZntTwKdtwKaRkzA1xP8AiWXQxy0e0evLAVqafaBp1TH3Yl/UmqWrpuhCf3mQH/voV0OlQg3cw/uBF/StoLSxnVeg82uO1RGMKcVtPEMVnzR4NaNWOdMgRMmu50pNum24x/BmuKReRXbabIhsIAGHCAVhNXkjoh8LLmKQinZHrQMH3rSUE1ZDuYWq6ba3RLl1hn/vg9fqO9cyYJg5UL5h6ApyDXS67tjlD8D5Mn8KxdCia20+2hmJWVR86t94ZOf61h7Ox1wk+UqhDnBUhh1BGDUixYOa625tbPUDscgTqMhl+8B/UVnSaLNGSBhl6BgcVLjJK+5cakXvobOmx+Vptsh7RirRpsYCoqjoBinV2RVo2OGTu2zO1OxhvYPLmXpyrj7yn1FcHdRNDcSwuclHKkj2r0iYfIa4LWFxqt3j/npn9BXFUjaR14eTtYyHGCcVEassKgZcGsze5Ef51G4qU9MYpjDtSAZCuZ417bq0cZzzVO2Gblfbn9Kv4A5q47Ck9RAg6ml5pTzSY568VQhME0AANQOuKcCCT9KW4xAOKMGnUY4pDG8ilp2KTrQwG05RzRgnrSgCjqBPuUGozJknFI3JyTyaQCquTYCM/WkxzT8UhGelADCM+tGPxp23NGBjFIBmKMnmnEZpMelMRm6nIqKu44GKy1YS3Y2/MnlAhvq3T9Km8RhmESLn5pFRiP7vf9KZYxLFuAGFVVGPTAz/AFrqpr3TkqP3ju/CFvs0JWI5lmkcfTOB/Kt/YKpeH4TDoFgh6+SCfx5/rWkRW5xlZo+KqyRg5q8w4qvIOtJgbdoMWcA9I1/lU1RW3/HrD/uL/KpaRugooooAKKKKACiiigAooooAKKKKACiiigAooooAKKKKACiiigAooooAKKKKACiiigAooooAKKKKACiiigAooooAKKKKACiiigAooooAKKKKACqGtjOg6iP+nWX/ANBNX6o6zzoeof8AXtJ/6CaUtmOO54wN6nnDL6HrUqlT2K+xpzJycirVpGTKpIyK8uLuzvk7K5UlGIjxVdBzj2reuLGGRDgFD6r/AIVnPYyxZxhxjt1/KtJQaZEakWQIdjqewNXwOcdqogZYr37ir9t+8VSfxpwHLuWYVwVHfNTd6SMfOKO9aswkPA6cU4jCGhe1OJ+RvpQjNmVcx+Y8a/7S9vcV0OkLme7bt5uB+AFYuA2oQp6kH8sVv6IAYJX/AL0rfzxXRTRlV2NFx8tUJlFaDjiqco5q5GCKqL81dlpbbrCL2GK5SNMtXSaPIPKaPPIOR9Kxas0zeD0salV5VuFy0LKw/usP5GrFFaONy07HLa6jSLK8wwyRk+vGDVfRbfMGnyFmLeUnXkngd60tctLi5juFjCgyRMiMTwDg4zVPT5xbi2jcFZIkUMnfgYOPWsHKKurnVG7jdG/awOjO0oBf7ofPLD39KuVFBNHOm6NgR39qlrWnFKOhzSbb1CiiitCSOQgocGuC1g51a7x2k/oK7qeNWGdxRv7yn/Oa89upWluJZWILO5JI781xVn7x1Ydbspv0qNqlbrURrFnQRMOcjpUZ71K1MI9PyoAdaD/SM+imrp5qrZjLyNjov9at+xq47Ce4UdaM0tUIaRzmnL60d6UAbT9akYvB4opQKXFAxuKMU/FG2iwDCtKFxTsdqUUgGkZxRinUnUgUwExz1oxTwpPahk245zTEMxgU09M04ikIoENpM5YCnYoUZamBjalam6l4YDDZqFFxb3HBHzOB7joP5Vot9/P41Daxb/s8WMeZKi4+rZrqgtEjim92elWsYitoYx/BGq/kBUhFO4ySPWmmtjlI2qu4qw9QPUsZtW//AB7Rf7g/lUlR2/8Ax7Rf7g/lUlBsFFFFABRRRQAUUUUAFFFFABRRRQAUUUUAFFFFABRRRQAUUUUAFFFFABRRRQAUUUUAFFFFABRRRQAUUUUAFFFFABRRRQAUUUUAFFFFABRRRQAVS1f/AJAt/wD9e8n/AKCau1T1b/kDX3/XvJ/6CamXwscd0eSsg9f0qxaAeaBnj6VGRmprUfvq8mm/eO+psXZMbDUBAqxKPkqAjrXc2cZkSqplYk9/SrOknek2SeGwKruPnY9qs6Kp+zyk95DWcNzoexpRqN3WnbCD6/SiMfN+FSgYOa0ZjIYF/KkkGIzUwAJ5FNnTEZwaViLmdAu7XMk/ct92P+BD/Cuh0IH+zI2PVst+ZNc/B/yFb1h1S2Vf/HmP9K6bSE26ZbD/AKZiumBjVLbjiqzjmrbdKgYZqmYkcac1Zguxaahb7jhXyrfjUarWfqbYuIx6J/Wsqnwm9DWdjuwcilrH0TURdWoRz+9jGD7jsa1wc0U6iaszSUXF2Kt6m+CRfVSP0rib+eQabcMGPmJGxQ9w2OP1rupvu1xGqW0mbq0iQvI5wij+LJHT8K5amjZ00Oxf0R7iW5WISyBlALH0HfP411w6VnabZLYwlA292JLN/Qe1aANaUHbczryUpaDqKTNRySBRXRKaSMUrlHV7r7Pp87qcNt2r9TwK4RiMYHbit/xDd75FtlPCfO/+8eg/L+dc6/U1xSd2dtOPLEjY81G3NPcZphPFSWRtjFMP+TT2ph4pDLVkqlZD3yBVnA9TVezH7lj/ALX9KsVpHYl7iYHvS4HHJoxS0wDaOvNAKgd+tApG7fSkwQ7cMd6Ay9eaZn3pR7UrlD949DQHUetN60mBuNK47D9w680blx0NM6ClwKVwsSblx0NKNpPeo+3BpU4IqkxWLJxjoahZgexpZGwNoqPJ/wD1VVyUgLDoM0hI9DQT+NJjPFAACDwAeaedqo3B6UBdo9T602Q4ib6VSWpMnoZ8vyo5J6KetT6VFu1jTEPafcR/uqTUFwMwuMZ3EDH1IrT8PxiTXoWx/q4ZG/PAH866orY4ZvQ7ZelIaUdKQ1oYEbVC1TNUTVLGbFv/AMe0X+4P5VJUcH/HvF/uD+VSUGyCiiigAooooAKKKKACiiigAooooAKKKKACiiigAooooAKKKKACiiigAooooAKKKKACiiigAooooAKKKKACiiigAooooAKKKKACiiigAooooAKp6t/yBr7/AK95P/QTVyqerf8AIGvv+veT/wBBNTL4WOO6PKTn1qzZr+9Priqpbkc1bs/vHNeVS3O6psW5R8uKgPAOaml6D61E5+Rj7V1tHKZD45OOauaOpFl06u1ZcTGXVp4mY+UkCnb2BJPNXfDdy1yt5GR+7gmZE4PY+vepprqby7G1GOTT1HNCAcjtTwK0e5hLcULTZ/uYqVRxUc+Qq/WggyoD/pmrH+6kQ/MMa66yTZaRL6IB+lcnb/MNYbuZI0/Jf/r12cK4jUegxXTAwqgRTNtTEUBapmRGFrG1M/6YR6Ktb22uf1E51CYehA/SsqvwnRhvjG2l1JaTrNGcMvr0I9K7Gx1GK8hEkZ5H3lPVTXDcGrFtPJbyiSJ9rD9frXL6HdKKlud27gr1qosEf2j7RsHm7du72rMtNcilIW5Xym/vjlf/AK1QXPjLRbOWGOeeRWlJH+qOI8f3j2z2pPzIjFrRHRBsU8S1nQXsF4m+2mSVfVDnFSmTHejmBwuW2m4qhe3y20DStyeir/eNNluVjQu7bVHU1x0esTaxPfSuoWGC8ktoFH91MAk+pJzSci4U0STO0jO7tlmOWPrVVqmb7tQv1pWNbkRyKYwNOLdqaT6UCIycdaaaeeaiYehpDL1pxbrnuSanP0qGDAgj+mam7YrRbEjSaUHrmko7+1ADhihhyMelHan45pDGhfWgDAIqTAAo20rDGFT1pu2pMCl2nGfekMjC+tLtp+O9AFFhjdvFGKk20duPWnYQzHrTSBUoQkelL5YHXmnYVyILntgU8Lge9OP0puTnpVEiMM1FNwgHvU1RT9hVR3In8LKM2AsQ55fIx7AmtvwwmdRu3x9yFE/Mk/0rHlHzxLkcAkj8hXReF1/d3sn96cKP+Ar/APXrrjucVR6HQ9qQ0tIaoxI2qM1KRTcUhmrB/qI/90fyqSmQ/wCoj/3R/Kn0jZBRRRQAUUUUAFFFFABRRRQAUUUUAFFFFABRRRQAUUUUAFFFFABRRRQAUUUUAFFFFABRRRQAUUUUAFFFFABRRRQAUUUUAFFFFABRRRQAUUUUAFUtY/5Al/8A9e8n/oJq7VLWP+QJf/8AXtJ/6CamXwscdzyYgZFXbIfMcVQ7jJ/CtCz715dJe8dtR+6WZM5HNRScRP8AQ1I/Vajl/wBQx9q6mcxzcAkfU7/yioYJGmWBIx1PSrfhV45pNQngZjEWSMbhjBXOf1NNliMbNNEdkhxkj+LHTI71paHYw6dpkccAbD/O25s8kk/lzSptNG8u5rR4IJqQLTIh8v41Mo96tmEnqKoqK47D3qdRUU4y6j3pkGZYIHg1A55bUNv6KK7NBgVyGjr5lt/111Fm/X/61dko4rpic9TcMUoFOAp2KozGYrmb7DX05/6aGupA5H1rkpm3XEjert/Osa2x1YZe8xgFOHApoanVzHaOU0SRRTx7ZUVx6MKQHNOzwMUAUYtLSC48y3u57U5yPLAIH4f4V1H9pQJAF86SZlGNzD5nPqe1YuKOg4qeXUq9yzJcSXdxHvPy7gAo6Cub8MSF9DeU9Zb66kB9jKR/St2N9jhz0X5vy5rnPB+7/hDtLdvvSxtKf+BOzf1p2GnobTEbBUTdcU9jwKYeetIRGf60xhUhH4imH9KQEZ98e1Rt05qVhUTcjFJjRoRL+4j/AN0U/GPel6ADGMAUfU81oSNwPSl285paUCgYAcetO/iP1oUcigHk0mNB8xNPwKQUv86kYmfapUAMfPSoiPep1GEApxBkTIQeORRsbPAqXFHPenYLjBHnqak2AAYFA9ac3anYTYw5FNpxNN+tMQ049aafan45pMUAM7ioJu/0qzjBzVeXlyPcCrgtTOo/dK7DN2BngKOPQ5J/kK6bwwuNIVv+ek0j/wDj2P6Vzn3Z5XPQf0FdZoUXk6JZIRz5QJ+p5/rXUjhqbGlQaKKZmNIpMU6jFAzRi/1Kf7op9Ni/1Sf7op1SbIKKKKACiiigAooooAKKKKACiiigAooooAKKKKACiiigAooooAKKKKACiiigAooooAKKKKACiiigAooooAKKKKACiiigAooooAKKKKACiiigAqlrH/IEv/8Ar2k/9BNXapax/wAgPUP+vaT/ANBNKWzGtzydApYDFX7PG08d6zkYB+ea0bLiPJrzqS1Oqo9Cw+N447VFNgW7fSpGPzfhUVzxbGt3sYrcyZ+Ijx29a2rYAWkPHRBWLMP3R9cVuxLiJAP7o/lUUjeRahAKelShTimRDCAVKOnvWpzS3HIpAHFNQqt/B5gym7kYzUq5C1WmYrLu9FY5/A00SVtCEb2WntGMI91K6/TLH+tdcq8Vyvh2Irp+ir/0yeQ/iB/jXWqK6InPPcQClxTsUVRI3oCfTmuPYZOfUk11052W8reiN/KuSA+UfSsa3Q6sN1Y3bS7CRRxxThiuY6wCnFOCnaOKQU7nA5phcTHPSjml5oyfWkMq6lMLbSb64PAjtpX/ACQ1l+G0MPhXR4iPu2UX6qD/AFqTxfKYvBWtv62br/318v8AWrcMS29tBAv3YoUQfgoH9KHsND2NMNPY8mmE0gG9aaeadmmnpxSAYQfTNRlcuPqKlz6ihMNNHn+8KW4y+etGKAQfWgY960EJ16UuD60vyjuacMHuaQwUcikApwxzz+lAA6Z/SpY0KP1owc0oUetS7RsBzn8KRRDt4qbbwBTNoyKnIHtVITGBcUU4LjpjFGPpTJGkUE8mnhTmmspPbmmBGT6CkpxQ+9N2kH2pAITSE+9Lj2oI9aYhoqA8yD3JqweBUCcSZ9BmtaS1Mqz0KsvFvcnGNwbH4nFd5bxiK3jjAxsRV/IYriI4RIsEGD+9mjTH/AgTXeA5yfU5rpRxVNxcUUtFBAmKMUuKKAL8f+qT/dFOpsf+rT6CnVJugooooAKKKKACiiigAooooAKKKKACiiigAooooAKKKKACiiigAooooAKKKKACiiigAooooAKKKKACiiigAooooAKKKKACiiigAooooAKKKKACqWs/8gPUP+vaT/0E1dqjrP8AyA9Q/wCvaT/0E0pbMa3PJV+9Wnaf6oVlKctzWra/6oVw01qdFTYlblz9Kiuv+PennljTLr/Uj61q9mZR3RmTf6ut9RhQPasKYAbB6sP51vgc1NNWRtJlmP7tSgdKZHyg4qVRVnPLceBxWffNhJiOoifH/fJrSA46VnXa7vMA7qR+hqluIs6JGFTTE/uWf+ArpAKxdKjAuogP4LRB+Zz/AErcAreOxzz3EpcUtGKokq6gdunXJ/6ZmuW9K6XVzs0uX3Kr+tczzkYFYVnqdeG2Yv0owCKUCjbWB0htx3NPwaQCnHFAxvfpQaXFJjHekBzvjlseDruPH+vmggP0aVc1sSjbM4H8LEY/Gsjxj8+m6Zb959XtVA9cMWP6CtZmDuzdic0PYY08MabTmpp60gG8Uh5pT1pp4NIY0+lOt+Z09uaafapLUfvifY0dRlvFLjgUo6Un0FUxABTwOBTR05p2aQxQPlfg9OooQc0biF9iaVTg0mUi59hf7J9pGNmcYPWo5BtRRS/aHZBGWO0dBmo3bdxmpGIBlhUtRoDvFSfhVolhijFLSde1MQoHNM6CnjvxTDnjimIQ9evFIR70uDnrSEe9ACAHPWkJPrS4GKCKYDHbCHnoKrMwWOZvRcfTirMv3SPwqJUUR5YDDSgHPcZFbUVqYVWQeH1ee71N2djt1DyYiT9wIqj5fTnNd4K4nwXE66fbrOGW4knlupEYfMFZyQT+ldsK6Ohxz3FFLRS0EiUUtFIC7H/q1+gp1Nj/ANWv0FOqTdBRRRQAUUUUAFFFFABRRRQAUUUUAFFFFABRRRQAUUUUAFFFFABRRRQAUUUUAFFFFABRRRQAUUUUAFFFFABRRRQAUUUUAFFFFABRRRQAUUUUAFUdZ/5AWof9e0n/AKCavVR1r/kBah/17Sf+gmlLZjW55CpwxrYt/wDVL9KxowdxOCK2bf8A1YrjpLU3qCnqaZdHCKM96f8AxHiorw8J9at7GcdylL800I/2x/Ot9TxWDgNeW49XFbwHHSlBaGrLkY+QfSpl61GnCAe1TRiqMGPxxWVePslQY+/Isf55rXPArFvjm7sV5ybxPyAY1a3JN3TFH2ybH8EcSfoTWviszS1xPdn/AKaAfkorVxW62Od7iUUtFMRm62cafj1kFc70Nb+vHFpCPWQ/yrBrmq/EdtD4ReKMenWjnFOFZs3EC+tOYc4oGKDye9AhhFJj3pxJyaaTSKRg+JEMmp+Fo+v/ABNDKfokTGtJewrN1ljJ4t8O24P+rivLgj/gAQf+hGtIdaH0BCE00080hFIYz+VMPJqQj0phqWNDCPSp7QfPIfQfzqGrNoMJIfcChbjJweKdTQRTgucmqEKMGjFAFOAoGM28AdMHNPXGKCOn0pBmpY0PGKUCmHNKobuaRRLGp3HHTFS4JpkOdrcip4U3HHaqWxL3GbeKTbUrDbu5z6VHimiWGPlNMwakxgCoyemaoQ0k+lJ9adR/WkAw0nenFc03BBPNMBrfMRn1ppGIIcjqS/5A04nOSRjCmpZI/wDUp3VP54H+NdNFaXOaq9S3oiZ1K8b+5HHH/M10IrG0BMrey/37krn/AHVA/wAa2hWpyvcKWiigQUUtFIZbT/Vr9BTqan+rX6CnVJsgooooAKKKKACiiigAooooAKKKKACiiigAooooAKKKKACiiigAooooAKKKKACiiigAooooAKKKKACiiigAooooAKKKKACiiigAooooAKKKKACqOtf8gHUcf8+0n/oJq9VHWv8AkA6j/wBe0n/oJpS2GtzyCLJPWtqHiMc9qxYgCfetuIHYPpXJSRrUYL1696juuqg81KnX8aguzh1HtVy2IjuV4/8AkIW+B/Fn9K3EAPYViWwJ1KH2DfyrcXpQjRltTgDip0I9DUAHSploRiyV8bTzWNKN+saYmeGnYn8EP+Na8nCGsdPm17Th6GRj/wCOirjuLodNpI3LcP6zv+mBWjVDRsGy3f3ndv8Ax41o4rc5xtFOxRimBieIM7LdR6sf5Vic56GtfxCcz26+iE/rWP8AjXNU+I7aPwIdnnmlxnHSmgn1pQ2Kg1JO9BxnrSBuRwPypC3fAoAKZTtwI5FJlfSkMwL4h/Hlio+9DpMrH/gcqr/StMLzyR+FZu1H8b6k/wDFHptvF/31I7f0FaXOKJAgII/+vTc+tBOaUVKKGmmEHFS4HrioyD2wfxpMCMirdqP9Hb3f+lVSCOoxV224t156s1C3GP2j0NSUgpaoQc56UtJS5pDEY4I+lID3HNDD5vpQKRSF60ucGko6ipGTxkbfqalU1Cv3ACKkXp7VaRLJNwNJSYpcVRLFPQUwgGnHOcU39KYhPw4pO/FLR2pANJpAODTj06U09OvenYCNh8re+B+Zq26f6YF6AbRj8zUUSbpEB6GQfpUkzeX9qnJ+6rH6bVxXVSVonJUd5Gj4eU/2PDIR/rWeX82Na9U9Lh8jS7SIDG2FBj8M/wBaugVZziUtGKWgApKWikMtJ9xfoKdSJ9xfpS1JsgooooAKKKKACiiigAooooAKKKKACiiigAooooAKKKKACiiigAooooAKKKKACiiigAooooAKKKKACiiigAooooAKKKKACiiigAooooAKKKKACqOtf8gLUP8Ar2k/9BNXqo6zxoWof9e0n/oJpPYa3PIIzg9O9aaX0YTlGHFZylT1WpCBsPOK407bG7Se5ch1C3c/8tBz/cp0rrO4MZyMY6VQt41CrjHetOzZIpEdgGUHJHrVRbkrMlpJ6EdpEw1NMg52NWyoxge9OS7tLvxHFci1CQJFhox/Ec9ammCvMzIuFJ4rZxSJUrjh0zUqCoAvapACD1rMgfNxE1ZlipfxLAOyWjP+O7/AVenJ8sgmqliWg1mSYqdotCgb3Of/AK1aQ3E9jpNGXGlwH1XP5k1oYrmLfWprK2igEUbhVCgnIPFTjxOR9+1X8HP+FbXRi4s6CjFYa+KLc/etZQO5DCpl8S6cfvGdfrHn+VArMoeIDnUVUdo1/rWWM1b1K6ivb5p4STGVAGRg8D0qoK5p/Eztpq0UL0pc9OKBjPSngcelSaDVIJpDTwBmmEZ7CgEBpuaXbjvTQDnA5pDMHT2M3ifxLKekc9tbj6LDk/q1apORWToreZe+IZ+0mrSqP+AIi/0rWPSiW4RGinZptOFSUBzUTVIaY3WhgMyRV+Hi2TOOhP61R71oRj9xGP8AZFEQFz6qBTs+360mKUCmAceh/Ol4J70lOHUelAxrOmT8xoGP7wqPjJ4HJo6HAqSkTceopv0I/OmE896O9Ay4AQo47Uqg5qPOKcDVmZJzSgg4zUYPPWnq3P3qYmKTyaQ8ijfTd2fSgQp96TNJnOeBSbh0x+tAATxSEjFBxjpQSBjg0ATWoLTwDHXc36Uy/OdNuWHPmDaMf7T4qgupSxavawwclzjG3IC9Tn06VqtH8ljABgyXUQx7D5jXZD4Tjm9TpEQIAvZePyp9IvP406mYiYoxTsUYoGJRiloNAFlPuL9KWkT7i/SlqDZBRRRQAUUUUAFFFFABRRRQAUUUUAFFFFABRRRQAUUUUAFFFFABRRRQAUUUUAFFFFABRRRQAUUUUAFFFFABRRRQAUUUUAFFFFABRRRQAUUUUAFUtXKjRb4sMr9nkyPUbTV2qOtf8gLUM/8APtJ/6CaT2A8tQWROPLVj23eauP8AvljUn2S1ZcTNLGv/AEwaTP6qaqW5UyJxWqQNhrGOq2G0092VV0/SI041fVIjnvbCQD8dopgjth9pNtrBuxBGrlZLfymBJxgdA3rVuNRx9Kp3ChrhshTjpntQ0kthxu3uNsL6VbmThTwBW9a3DTFeME1k6QoZ7nKjqorZtowJhgGps0au1i0M5p4zmlC/NTwKDIqXJOw1BEQGkJYAbO5qxefdxVfyt9tPxnIUY+rCrghN6EcmGf5SDgdjVeRWz0rsLbS7U2kSyWsLYXnKCkfQ9PY5+yKp/wBhiP61epHMcZtNNOcHtXXv4esj089T7SZ/nVeTwxC5AS6lT6oGpj5kYkSHykznOKdjHYinEeU7Rhs7SVz644o8zA7Vg9zpWwA80oJpQR3FOwh74oGNz1PtTalCgg4IphRh2pDuMPTpSxjdIq+pApCPWnwEJMjHorBj9BQM53w+M6fczdftGoXU+fXMpX/2WtMnisvwyP8Ail9OcHIkjaTP+87N/WtQ0pbsI7CdqXpSYp2OKlFDTTTT6ABnFAETD+VaeMBR7D+VVzaOE80YK555rT+zH7zAgZxVKIm0VelFOZcEgdqbg9qTGhBSjrS4oPCk+goGRAHFLgjtSZHFLkVIxG6nmkH3wM96kVBJnJIx6GgIomAxnFFguSZ5608EetMA+lP2g9aslikg805e59qaBjt+dOx8p4piYgIHekyOeaesW4ngUjoAxApiG/Tmk5xTkQEkGh1CtgelADfxprEAE+1LjPemvwh9MU0JmbZA/wBttJgnbGxx/wABx/WumVd2sabGf4TNL+S7f61j6TbrNd3JLcYRDjt824/yrfs18zXtxAzFZ5z7u/8A9auuOkTil1NkDinYoApwFBA3FLinYoxQMbikNOxSGkBOv3B9KWkX7o+lLUmoUUUUAFFFFABRRRQAUUUUAFFFFABRRRQAUUUUAFFFFABRRRQAUUUUAFFFFABRRRQAUUUUAFFFFABRRRQAUUUUAFFFFABRRRQAUUUUAFFFFABWfrwJ8O6mB1NpL/6Aa0Koa3/yAdR/69Zf/QTSew1ueS2S7TGpOSBzWxtYocA/hWZp6B7hAc4Aya3XZY4+nHtWMNhz3K0aMOdp6elZly2biT61tRzKTjBH1rJvlDPIwAyDkn2pVNh09x+inKXB65cD9K27Q5lx7etYWhkm2lOOsv8ASuksUCuTxnHNBctiyA2ehqRc980gcZ7mplwy0GTM69zjrSWy7rdh/eljH60++GCBjqamsIsKg9Zk5+gNXDcUvhOnjXEa/SnbaVegp3FamRHtoC85p9MlO2GRvRSf0pgcJIS0jnB5Y9vemhTnofyq1uCLknk0gmBOD0965WdqK/0oxmrTorKTtGfpUIC+n60DuNA4JpQHHY1ZVFVcn86Z5qD1osK5CXYcMP0qpqsyw6JqMudhS0lOfT5DWllZB2NYfi1fL8I6yQeto4B9yMU1uNvQh0aAW+g6bAF2+XaRLj0+QVbbrSquyKKPGCiKp9sACkbJ471nLcpCjgc0meKTOOKlijDfMelIojAJ7E0EMozg/UirDuqHHU+gpqyhzgZH1oAbFK5dUDcE4x/OtcTs4JY85rKWMC5iYDjdzV+IZQ/Wri2S0hrHLtj1o2n0P5U8lY/qaaJwTyMUDG9KRvuGpHG5c9xUSnkfUVI0M9KUofQ5+lWdoOGPGKTevTNFh3KwJX7pxTo8lyx54p8ZyzGlX77/AIUJBcBUgDf3T+VSRqAoPc0vmD0NXYlsj5B5p2flqRSHHTPtTHXaRRYVx8fy5yCKbICWPB/Cnq+7saaZNrYxTJIgWU8UhJLZPWnx8OT7USnDc+lAyOpbdCZlx05NIiBue1TxsE3t/dQniqitSZvQtWsbLaQEjG4M3Tvz1/MVY0td2r6o4/gMUP5Ln/2amuspWFIl3bYxxnHPHeof7MAmkmV7yGWRi7mK5xlvUjp6V1dLHI9ToAKdisSKK6j4TUr8/wDXREkx+OKsB71Mf6erf79t/gaVmKxqUYrM+13oPEliy+4dT/WpRd3YHNtC/ptnx/MUrMLF2kNUl1Ccf6zT5R/uyK39aT+1EB+a0vF+sOf5GmI01+6PpS0yNw8SOM4ZQRkYNPqDVBRRRQAUUUUAFFFFABRRRQAUUUUAFFFFABRRRQAUUUUAFFFFABRRRQAUUUUAFFFFABRRRQAUUUUAFFFFABRRRQAUUUUAFFFFABRRR2oAKKKKACs/Xm2+HdTYdRaSn/xw1oVna/8A8i5qn/XpL/6AaUtmNbnkuk3R+1KrgcrXQSfvVx0rltNDG4G0E4UdK6BZZE4P6iuak9C6m5MI2GehrEuZ28yRC3UnrW2s4PUY+lYU5EvmA4IJODRUew6Su2aHh8D7IT3MrV0VsPvetczojf8AEvg92c/rXSWXIckk9BTT0KmW1FTRnbnFRqamQZpowKd3zKmR3q1Yj/UD1lJ/Jaq3ZIlQEetX9PQMbZsfxv8AyFaQJlsb4paBS1qQJVe9O2wuD/0zP8qsGqeqHGmXHuuP1pDW5x0p+fB7cU2ibhzxxSDmuY7SzGfkHNMU/vsY4zSxDCj3pFx53XuaBEkmSgA9ah2Pjp+tSSuVUEEflUYlb2oBAiuH6YHesfxi2PCt5H3maKAfVpVFbHmOTgAVi+KJSbLToWX/AF2qWydPRi3/ALLTjowexoSozyyEDgue/vUZicn7v60izkADGTn1qbz/APZ/Wo0ZZAYyvLDrVlFwgwOMVE8nmY4xj3qdeYwPUUkhsp7CSTSBXU5pzHimdR0pDLNuzvNjC/dNX4kYL909ap2cLCVicHC1op0OOxq4olsqy5Lng1Hg4zVhuGPXrSZP4UmikxSQYyfUVEnO313VaZAYcEA/LVdcKygL3otYESycJ9ar1PKRt6Hr61Dlc96GCFi/i49KmD4JO0c1HCQS3NPIFCBlhJMqOB6UhB6jFRqHHQH608SEfw5qyA3unQceopGlJPOKkUhjTJRh8jvQA6KXIPFNkfLngUkY68UyThzQHUkjbLdO1ErAt07UyP72Pakk4YfSgOpYQjYOKArNFJxgkqv1yaYD8o9cVPbMWSIED5ph+QrSG5nPY0zJ5czDYWBGBg1MssQG0hlOOmKz7+XZp104++EO0jqCeAf1q1HpMccSotzeqQACRcE/zzXQ3Y5iwssQOQSPqKk82P8AvCqn9mTDGzUrgc/xojf0pfsV8BxeQv8A78GP5GlzDLZKsMEqR9aPLU/wAj1xVTyL9RzFaSfR2X+YoxdD71jn/cmH/wBancC0YI+681D5K4OGYfjUJuJkyDaXqj/ZUN/I1E+pRqcO88Z9Hhb/AAp3QjdiGIUGc/KKfUdu4ktonU5DICD68VJWRYUUUUAFFFFABRRRQAUUUUAFFFFABRRRQAUUUUAFFFFABRRRQAUUUUAFFFFABRRRQAUUUUAFFFFABRRRQAUUUUAFFFFABRRRQAUUUUAFFFFABWd4g/5FvVP+vOX/ANANaNZviL/kWNW/685v/QDSlsxrc8i0UgXJHqo5zW+0W8AjgiuU0j5rh/UAdK6NJZAvt71yUnoaVV7xMIWwc8cdawHdIY25+UEmtqS8CROWkhXg/ecD+ZrkXiubl22xbyBuwpHyjPXg0VW9GiqK3udJpMgTSrVgccE/qa6XTGV4ZDngkVymmgLYW9ueJY0w6k9Dk10WlN5MbK2csc8elCY5rQ11Qg+vvVhFwOaqLceiE1L5z4/1TYrRGDRR1CUCcY7VtaSySRQY69T+Nc9fTQeYC8sac95FGPzpLbxJb2kQ2XtqrA7fvBuPwqoPuKUW1od6KWuF/wCEwuZT+5m8zPQRWrt/SkbVNfuOY4NVx/s22wH8TiteZE8jO759KztcYppUhweSo6e9ci8XiSZWaW0vFX+9NepGP/QqhhhvIpWe4vdNh/67ahuP5Ck5Ao2dyaTc/IHNMEcp6gAe1ULnUZo7l0jvLR8Y/wBTBJJnjsSQDURv79hwboj/AGbNV/mawszqTNlmdE7D0qBfNzkY49KyCdRkk5+2Y/vfaUT9AKa9pcSnMoUkdPNuJG/lik7laHQOpK4d9oPrxVVtif8AL1Fj2cf41lLYujnaYEz12xl//QjVhYiOdy/8BjVf5UBoi7Hc2isc3YZh2AJ/pWfqywahNprLJJ/ody1xjYeWCEKDnsSx/Kp2yQBvk/77NRm3jTDBfmz1zRqg0Y5eq/Wpe/tUaD5gfen5qEUL0qeJ8rt7iq/JPFL05oAfLCScrzntSRwnILdPSk89hxwTTGuWPHAoutw1NGCQLv8AUgDip4nG09azbNiyOe+4cn6VaDMBwcd6tMViRmG8/WjNQ5OcnrRmi5Rd58v8KhxytRiVsYzxQXIwc9qV7isSzAhfxqvzUhlZlwcEUwkUmNDourfhUrcNjPaqwcqcDjNWSSTmnEGTqwdaTYQeOahBK9DipBM3TAqiCaJSGBJpJXy23vTBKT7cU3PtTFbUljxzwKGiVznkVEGINKZH9aABEAc/Mc4pJV+b7w6d6QOQc9+9BOTzzQMfHnpkZq7BH+8g9lZj9aziTyR1Fadsf3h7lYh19/8A9Va0tzKrsSzxGW3jiJwZJkU+/wA2f6VuYzzWOjb7uyTj77Of+Aqf8a2R0rWRzBto20uKWkA3bRtp1FAEZWkww4yfzqWkxQFyRfuD6UtIOgpaRoFFFFABRRRQAUUUUAFFFFABRRRQAUUUUAFFFFABRRRQAUUUUAFFFFABRRRQAUUUUAFFFFABRRRQAUUUUAFFFFABRRRQAUUUUAFFFFABRRRQAVQ1sA6BqIIyDay5GM/wntV+qerwfadGvoN5TzbeRN69VypGaT2GtzxoIFYBYZ8dciPA/M4okVJ18oRS4J+9JIqj+ZrSi8FafGMyXt3K2c8qo/xpNQ0azs7B/Ke7M7kRxZnONx6cAduTXG6TtqdXMr6GSdOResEX1Lgj9FpJJItPGGkhTcOBHGzZ+vQU9LOW1ke3uJYJHQZZy7ce5OD6irx8PT2YhvJEh8ufosh3huf4fT61laMVdJmiTe+xm2upRLcHZcSqWHDC3Uj6YyTWlFcXcoHlPqzept4dhx/3zV1YtoxHbwJIAcFFwSewOO1RxyampBe3x6lbok/RVYfzrVXtqQ0mKI7iRgDba7MPS5uREP8A0KpRp5bk6NGD2abUC4/IA1Zt7q6c7fskinssoAYj1BUkH9KsJcKzFG3Ryg4Mci7WH4VouUhxaKX2CVQAlro8X+0sLu364qe3t7qBgy36ow/uWy4/U1ZbpSbuxq7WJsSb75lCNq98B6RMqfyWo3t/MG2e5u7j3luZD/Iik3HIwe9IXIJOadyeVEY0+zVs/Z4yf9sbv55qaOG3hDFIYoz/ALCBf5UzzDTWkyORRcaQs0hLn5iw+uaiOKCR1pjYpDHE00mjB4pcAGpGNx+ZoA5wad68Ueop2ASkccCngZ5pHUntUyGhickjjvSYzj2oyBnPXFR+Z+FZstEpIHemFqi85SSqks3ovJpyxTvyUCf7x5/KpvcvlHFgORULPk1N9l/vzEf7oqKaCGGIyNJOFHBKqGP5UahYuWZxBn1Jqzknvms2B1VY4VlZXYbkWeMqSCevHarI84HlOO+05q07KwmiwWwc9aQNUQcYpd2enFAE3ahjljTAScfyoLZYketADieaDTTnscU0mkA4nBp4nbPPNRZ5oNFwsWluF78U8OrdxVIZ6U8HjmqTFYujAzyaXt1qoshHQ/nUol9R+VO4miU8dqM00SKe9OyPwpiDvSZoJApuTzwaBDhywHqcVpRHicj1Cis6Ebpk+vNaEPMOf70ma3omNYvWg36qmBxHCT+JIH9K2BWTpY3Xt0/91UQfqf61r1oznCiilpAFFFFABSUtFADx0FFA6UUjQKKKKACiiigAooooAKKKKACiiigAooooAKKKKACiiigAooooAKKKKACiiigAooooAKKKKACiiigAooooAKKKKACiiigAooooAKKKKACiiigAqC+OLC5P/TJv5Gp6gvf+PG4/65N/I0AjhmPPJrO1CTZJbqFBw+8k9uvft3q/IwBLE8Dk/SsTVL2ex0me4UwedeZtoPNYDJYcjnpheh9TWdr7m68jIa1e5upHjuF2SyADLcsSeBj61u69q1rp7xWMDrM1uotbe3jcbpGA+b6DOSSewqj4NWexv3uZQwjtoWZ94+TpjGehyTXKXGrJf6xc3cNrbWcMLCOS5jjy8u5uBjp0yfpUbQv1Zq1efL0R0Fro17rd2/8Aa1/LFbLGH+y2bmNQxJAUnqeATnP4CtKLwf4fiBAsWc92e4kJ/PNX9Mge10yCNyWl2gu7D5m9CffBAq1z2oUbIlydzLHhywhybV7q1Y8bop2z+uaj/s/VIpSRfJeRnGFnXaVx33DmtfJzikLetHKhczHE5ppNJu9KaST0FMkdn5h9aYW9aVQ24cfrTSopgBNJkmnY6UYoAjA9elLj2qVYnk+6jN9BTJWjgGZ54YgP7zj+Q5pAM5NFVZtX06Btpmklb+7EnH5mqEniaMHEFmv1lckj8BxSuh8rNjPal2OByuB6twP1rm312/kBYTiJT2iQL/8AXqjNPLIc3DO4P/PRif51LkWqbZ1Ul/ZwcSXUWf7qHe35Cqcmu2hfCCXH94x1z27AGVKq3Q+tNkK7vlPbnFRKbNI0kbz6nC2SJBk+vFQHUozKiDDAtllDDLKOuM9T7VkcbCfU9T1pAUPysN3PcdPcVlzO5qqaO80y9sprfAKA55VhsI+uavCKGQnZ/wCOkGvPorq5hGIbqZF7ANx+VWI9XvARuaJz23xAZ/EYNaKrG2qM3Rl0Z2zWqDnf+BUU0QoDnI/75FcmPE13EAJIF4/uTOM/gc1PH4pibAljuk91lyKpSgyXCojpii44/lUDsE5I49TxVBdTtHXLTTDjIDMeaQzWjDcrKT1Gef50/dI94kaUFycjn0pytWZJf2wuHQzBWU4watwzI4GJFbPvWaaZpZpal1DyKTd70iZxkY4HrSc+hqiSQHPFBx61VluvJdV27snnnGB61JFMs8KzAEK4yAam6vYq3UlpCaTNBOaAF3U4NURNKKLjJs9xTgeKhBpcmncRMG9aUPg8VCGNO3E00xWJhKc84NP80H2qru5pS1PmFY0LVg0wPoCavw8RQj6msux+7M/ouK1U4KD0XFdNLY5avxGlo65iuJO7zH9ABWpWfow/4lkLd3y/5k1oVZgLRRRQAUUUUAFFFFADx0ooHSikaBRRRQAUUUUAFFFFABRRRQAUUUUAFFFFABRRRQAUUUUAFFFFABRRRQAUUUUAFFFFABRRRQAUUUUAFFFFABRRRQAUUUUAFFFFABRRRQAUUUUAFVr84066IUsRC/A78GrNVdTVW0q8VxlTA4YZxkbT6UmNbnBmz1O6UeXZt5bHBCKSce7HAFcb4smFzq1vZq2Y7SMA46F25b+g/Cu4g8RSaZp72ySn5cbC+W8pAu5jz2A9e5Fed6fDJrmtxQnIkvZwp/2QTyfwGfyrmUnKNr7nbGK5r9jZvrmfQvB1hbQyFJr9jcujAFQnRBg8cgZNc9ZCxlKT3do0dg7sZRbkhYpwOGx3Uj+E+9WPHGr215rcvkuFhiIhiB6BRwMfgKp6Dq/9mO6SRiSOT7yNwPY5PFa1VrZdCKeqcn1OtS91Ga1heASzeYMnywTt+nqPoacIb1zhriQN1+dWAGPxqlbeKNES5El3ayRx9GClSfbA+tbMfiLSLlilt4f1S52jlkjyv54xURptrVilNRdkipm+SFnT7RNIBkRoAhf2DMxArQjg1AxLIDE5IB8ppF359PTP41japrunW8pP9mXMSbcuruvy/jx+VJdX1tBY20z5hS55VEuQZihGdwUZ2g+p9azneBcUp62OggcyRB9u05IZT2IqQAscAE+wFc1L4uEUax2VjbxIowrTOZD/AEGapS+ItWuBte9MaMPuw4QfpWvMrEezbZ2phaM75tsSjvIwX+dUJtT0yH79+jn+7Cpf/wCtXFkmRiWLSN6sxP8AOo2YZwFbNTzlql3Oqn8T2cZxBZzSnsZHCA/gMmqkvia8cgRRW8I9UXcfzaucLlfu7j35NIZJGHA2nGQOtKUxxp6mncaneXDDz7q4k9BuwPyFQK8eGPzq2OCoHP1rLe6VX+e6UHvz0qRLhcKVlznoccGpbNIwLpm5XdEfcgUjKGJGxgPciqjX0MbHMg3A85PNON3Dt3tJsJ7E4GfSouXyItG2wCUbJHfpURik24chgO2aia6Abb52W9qYJdxLbwwz1AzzSu+43FIm2Ifuvlu49KazFMqT+tNW7H3djYzkgikaUSvhMqDzkDP6VLv1KSRMpfZ0I9zzS7wPvAAn0FQTLIgLMDkfqPXFQByfm83n06Ukrg3Yvq4Gevt2FO3huFJB9cVRM28cuVbsBzShpV4LM27tmiw+ZGhMCyjY4Kgde5/CoTFIfvbuo6CoDMnO6Rd/YKc1IkphdUJ2s+CF6f8A66STWg3ZmqWG3noDjFJu44PFQeeSgBjOM9BTt6kZyVq7mfKSkqQchfpihWCfd4+lRja3OR+NKpIB4LA96WgWZbjvpU4DfrUq6rKvDE5rLa4eQCOEPKSeFUcD8arTQT+VJPK+6KJDI4iPygAdC3c/SqUbmbcVubsepadPa3UlzOReqMQrjEeM+vr7VsxMotYcAfdGK8t/twfILc/Z2BPzKwzj0IIxViHxDqgZfJ1ONiWA/fwJIP0ANOEOW9upMnzO56cCOAB+tLwR3qJW6DuBz708Yq7EXHFQRnIoKHqOfoaQEU4GlYq4YYdRRkilDDd1wfrTuaLCuMB4paXI9BSfKT0x+NACdunNGeaX5exP40Y/2hQkBoWI/wBGc/3nAq/I21ZW9FJ/SqdoCtrEO7OSasSfNE4H8bBfzIFddP4TiqfE2dLYx+VYwJ/djUH8qs0ijAwOg4pwqzEKKKKBhRS8UlABRRRQA8dKKB0opGgUUUUAFFFFABRRRQAUUUUAFFFFABRRRQAUUUUAFFFFABRRRQAUUUUAFFFFABRRRQAUUUUAFFFFABRRRQAUUUUAFFFFABRRRQAUUUUAFFFFABVTVCBpN4W+6IHz/wB8mrdVNUGdJvB6wP8A+gmgEeJajBPp2l3VxdzrNf6rNtIjBCRRDnaueeflBNS+G/8AQLTVNYfj7JB9ngJz/rpepH+6mf8AvqqXia7WbWjEX/c2SbDz/F1b9cflTvEEj6Z4T0rSU3C4uAb+5XP8Un3QfooH51nTilJtbROyTbhrvL+vyPPtUe4v9WWC0jklmydqLyWPf8B78VatH8tZTc3AupmxlLdisUZ7/OPvH2Xj3qtcXYld9NswIo2J+1TL96cD+HP9wenc9atxxhIhsUbF4GOgqJTdgjDU1rHWPsDeZa28Am6iVogzJ/ug8D9frUtz4i1K7GJbyaVf7pc4H4dKxQwUg/KaeZ13Zbp7VDbNUkWlzPISwJyOAe1SwwSqW8shMnLEL1qktxL/AMsowo7MxzmrP2qW5WSFEke4VeiAlj9FFZ2kzROKRbmvEtdqyzckZAAzUU+rBEXeOWBYZbBI/wDr1oWvg3xFqeJJLVLQFdu66cKQPXYMk/pW3a/Cu3f5tT1aeb5t3lWsYjXOP7zZato021qYSqRT0OHl1y8h5xGqYByOTg/1qidbu7hgiOzyNkBU5P5CvaLTwL4ZtAMaTFOwOQ90xlb8ycfpW9bW0FmoW2t4YAOnlRqn6gVaprqQ6z6Hidnp2v37RtbaLfSKy8nyWHOOeTjFTL4G8VzK2zSbiIE9JZETv/vV7cWZzlmLH3OaUUvZRB15Hj0Pw18TXKkXUdpGp7NeA49DgA1pWnw111Y0W4vNOXyz8gVmPH/fNeogU4LT9nEXtp3PMG+F1+1yk/26yXDFmVd/zH1yRxVmHwL4ggZc3OmTqBjBLDH5rXpIFOUAEZAqlFIlzk9zzDVPA2vXkLCO308Ntwu24CnP12jiufn8HeK4Q5l0mWXecyG3ZH6dxg8flXt5xk8UhA9BUyhF7lQqyieE3sxtQYZLeSEwBRJ5sLJuJOABnr6ZGap22pMHMZHl+mT1r3y5ijuYjFOiyxkY2SAMv5GuI1rwHpsjGa0h8lP+WkKn5ceq/wB0jrjpWMqSN4177nI291EcJIWJ78ZxSGyglBZX2k9ATxWdt2EgOWwSu7+9zwaf5rBsDIA9+lc7jbY6FK61LLWUqIHLgoBwRz/+qq5iy3zEHHUipI7h0Pykru6gjINSStG0gIyvsBxn3pXZVkVhDngYJPoKs28JBBkYcH5cnvTOrgpIkmP7jZqYPsm5KgkEkYzgUXbYrKxYVGxwTx1FPOGzlWA9fSqpmedgIsyEc4XgVZsYri7kMXlm5cHDCIYVPdm6CrUGzOVSMRiruYLEHlZjgBecfjVy3haQ+W7tKFPIjPAPoW6flW1aaIkSl7txIwHEUeVQD0J6t/KgKqqFVQqjooGAKpwUTndZy2KiWa4+dVA/55pwv49z+NRaxNJaaLdTQRCSVI/kTaWBOQMYHatCljBMnBx3yKN2JHnyeKpIztu9ItD9VKH9RVqLxJossi+bo4X5hyhVsc9eld00avneA3+8M/zqvLpdhP8A62xtnHvEv+FU4ofMy9GTk5OT61ODVeMbT3wOKmB4ptiRJmlB71Fn1pw6+1K47EufWgYpgNO/GncB1IfpSdKdjOfahCG4GDxQB70E4pMk9MCgDYgG2KAei5qxbrvubVMZDTKT9Ov9Khxg47KmKt6YhfUrf0VWb9Mf1rrjscMzpRTqaKdVEBRRS0AJRS0UAJRS008KTQA9TlQfalpF4UfSlpGgUUUUAFFFFABRRRQAUUUUAFFFFABRRRQAUUUUAFFFFABRRRQAUUUUAFFFFABRRRQAUUUUAFFFFABRRRQAUUUUAFFFFABRRRQAUUUUAFFFFABVHWZxa6HqFwRkRW0jkYz0Umr1ZXifjwnrOen2Gf8A9Fmga3PAtEEOua/a2UrF1urj98ynlhyzAD8/zqPxvqM2o+INQnjTYBIVQScFFX5QMDPQCq2hSiw8R2k0aF9s6yL271ueK4hBrt0UwscrFwqDjB96mLSpOy6nXP44q5wVvax28fKmSRsESEFRt9AOvXvVqIl5FQbuT+FSqJNuyQvI0fyoXbhVHQAelEMz+ZkYQA+ma55TbZtGmkiYxM0ohjQM55LHtV2y0G5vbkW9rA9zMPmYjhUHuTword8NaTDqcTjzNpL/AL1h1CdgPqc16JZ2kFlbrBbRLFEOcL3PqT3PvVxVzKbtocnpnw+t12SarctKw6QW52IvsX+8fwxXV2tlY6TAws7SG2TuIUCk/U9T+Jq0KdgEYIBHoa0SS2MXJvciglaVmBRQB3U5/OpwKQAAYAAA7AYpRzTEKKcKQCnAUCsKBTxTQKeBSuOwopwpvTrxTTNEn3pFH40NodiUUuarfbITwpZz6Kuap3Ov2drxLPBGfR5Rn8hzUOpFdSlCT6GsOaaxC8sQB7muRuPHlpDvWGGe5bGOF8tR75PJ/KuZ1DxfqdydsMiWqnqYlLP/AN9Hp+ArJ110NVQfU9C1LW9O0q3ae9uUhjAzljyfoOp/CvP9e8bTapG9pYxyQWrcM5+/KPTH8IP51zF+5mikkmZpZHwC7nLdfU1EzJGvGT7k81m6jkaxpRiTGRnwXC+2eDTWHyghQD065qEO7EkdunPSnDeq7TnHXHaoaNkwG5yQQx9BipAoxlV9tpOP0ojQse+WON2cYP1p9svm3bRW4lubhR8sSrk59D6D3NUoNkSqKJYs7KacGUrhOg5HWnrp7TzMiRyTShsBE6L/ALx6AfWtuw0OZMNdThB2hgP82/wrYjijhQRxIqIOyirjFJmE6zlojIt9FRRvuiD38mIkJ+J6t+grobaGGOCNQjRqFGBGcKPoOmarNTUYqHIY9T396qMrGDVyG/vZoZ/LhuYjuLAiaM4QY4OVOTVe2lmZgksceChdZImJVgDgjBAI5p89pFKxkdcue+SOtRWb70TjHlowH0aRsf8AoIpy5WhxTRa9TTovvk5xxTT0NM3hD1rHqaLUuY96BkHoPwqFZQR7U7eD0qrlWJQ2PWnbvwqMNTgQe1AEgI9acDxUQ4Ht6GnDHY0ASg0daYD2pxbHWgQ/uKf2NRZyKlz8lUhDMj0NOiXdMg9WFNxUtspNwmOec4ppCexrEfM+PXFaOjJnUJW5+SID8z/9ascSyBWBifO49s1csbqe2uZZQwCShco8ZOMehFdKaOKSZ1Ypay49VYgZSJv918fzFWlvkPWOQe4AI/SquQW6KhW7gb/loB/vDH86lV1f7rA/Q5pjFooooAKa3THqadTTy1ADx0FLQOlFIsKKKKACiiigAooooAKKKKACiiigAooooAKKKKACiiigAooooAKKKKACiiigAooooAKKKKACiiigAooooAKKKKACiiigAooooAKKKKACiiigArJ8UZPhLWQuM/YZ8Z/65tWtWX4lZU8K6wzfdWymJ+mw0nsOO6PAvDVstzILW7Vljl6Dptcfdb1weRW34mtklhRkbLxjBA7VA+n3F34Y0/VY2P7lDCzCQbiA2FB5zx2p+o7xNIhEh8yMZZiM5rGjO8Wu52VYe8n2OReDe4Xcdx6BeTSTW6wqQDlx1xzVhnMbsjAgd/WmPEVjDFXUNz8xFYO99Tqja2g22u7u1KyxyPDjo8Z5robDx5LbArdzKwC/KyqdzH0IHH41ziKlwxAZ2z2A/rTxZWS5VlJYc4JOaaXmRLtY7K2+JllLIkZhuw7sEUBFfJPYDINbH/CZ2q3LW0nnQ3C9Yp7V0f649PfpXmhtIt6vHCAoPAPU1pSS6je3f2q5lkuJAOTI2cj0+ntQ5tPRkeyTVz0EeKrYOEaeAMeikNn+VWV8QxMAVlgI9QSa81VWe5yd4jCHjPGfoOK3tORY7OHAHCgVpG8upy1G4dDr/wC3PRovyNH9tN/z0T8FrAUjHqKeGVeoBquR9yPb+RtHWz085v8AgKVkT+NYI3kQJdyshIIBVai3LuHHGfWuIvXJuZhjq7cn61E4WW5rRq8z1R1U3jmQ58qxTPbzZif/AEEVRl8XavMD5L20K/7EWSPxOa5zHGSfwoWXHVV/GsuU6k0alxqOpXw2z6hcyqf4S5UfpiqjosRHlNtY9SB96oRMf7wB+lTEI0G8lmfOMg8Uti1qAZ0I3MSMZ5anebF5hwZOeTg4qBjGF+UNn1NN+0EDjaF75FFgQzUZM26Mp48xRgD3oXYzckHPtUF1cLLsAKna2dy9M+lMgmLXJjRWmJwAm3qf9kVSg2iJVEmXFjTG9ApPrninAM5WKCJp7k/diRclvp/9etnTfBt/qMiHU7gWcRAAhjALn69l9PWu3s9Gj023a2srRUJYMdhyzDHcnk1pGn1MZ1+iOQ0/wvcTRxvqsnlYbd5ELZP0J6D8K6S2tbezjMVtBHChOSEGMn39aS5vYbWQpOxjYHB3KQAfTOMZpbe4juVLQypIPVWBoehlq0SGm04001LBDW7emajXHln3/wAae54yDTBxCPr/AEpDI3O3B9xmqmnA/ZY+D/qYxz64LH/0KrrmNLWeR+WWN2HpwpplqgSFsdA4Ufgij+YNFtB31FIPpSrZrOu5i6kHA2tT6tW8TGEMM4J7VKRaZQOnyr/q5wf99MfypDBcr1jDD1Vuv4Vq7SOv60oTI6UcvYvnZk+YUH7xHT/eWpEk3fdYH6HNanlcVG9pE/3o1P4U7MXMilvI709WyOtSmwX+BnX6nI/Wmm2lQ/d3D/Z6/lS1HdDgePel3c0xMEkBhkdQeCKftJGQKokkXkU/+Dj1qMHA7ipARxVIQwsV4q7pQ3Xm49FQmqTHmlUccE9e1C3FJXVjpUHTIq9aqpTJHeuRWeeM/JM6/jVqHWL2LAEisB2ZAa0U+5g6T6HXCONhhlU/UZo+xW55CbT6qSK5+LxFKOJLeNvdWIq5H4jtj/rIZk9xhqvmRn7OSNT7Gf4J5F+p3D9aQ2k396J/95MfyqCLWtPk6XSr7OCtXI7mKUZjlRx/ssDTuS01uiELcxjGw4/2Jf6GnC4uF6iZf95AR+dWSx7ik3Cndi0IRf5zloiB16rT1vc8tEf+AsGpzFT98D8RUL29u/VFyfTii7CyNBG3IrYIyM806mRKFhRR0CgCn1RQUUUUAFFFFABRRRQAUUUUAFFFFABRRRQAUUUUAFFFFABRRRQAUUUUAFFFFABRRRQAUUUUAFFFFABRRRQAUUUUAFFFFABRRRQAUUUUAFFFFABVHWiBoWoEkAfZpOT0HynrV6szxF/yLGrf9ec3/oBpS2HHdHnM4g1GztIZ/LSGGICZoV2jYGzuIHv6daxdavtPa8WSCRnbhd5OBxVG01GW1uIWFy+7gAseoPUY9KdqjxMrSqVWXdt8tVGGHqc1xQlqek4WepkX3lLOytI2Cc/MetUIpLQucEbcf8tCcZ/xrQY/a7fcRE04+XGe1ZEcQjZlLfvd3CbCQn/16HqzSN0tCwURlJIDEn+AYAqZIIdnCuDnJJ/lU0Sw7Uz83ckjqfpTZbqLJVomLZzleM+wqLlNdSO4JViI33RZzlsZH40wyFh9/b25NEt7IsG9bYwqeu/GagS6kO4SRJu68rj9KqKujCorPcvQO/nFkk+RItpy+Bk10VpLiBNzDIArkRNuZ8E7gvQdPwrorVz5C8k8DvXRBM460ka4mDdDjjjPFOLBhyQT61QV2J56VKp9QfxNXqc6a7Erpu5Zyo9jiuantnaQkXHGTj5TXRlSU6EelcxNKWZgWdASQOeOvpWFRs7MPFESwbZP30hxnqUxn8acBbFsguTnoo61C0hGW3Ale55B/CmBwilyV3dmxWVmdqsiyjQE/Ih4PVhxUr7I1LM5VM88YArLuNQP8HJHccAVT+1yv/GXJOMdRTVNvUl1Ix0NzdaSjKSZU9Mt19xVS6ghkDGK4BdesbDg/T1+la2heENRuWM15GLaBgNvmj5iPUL1/PFdppuh6fpAJtYf3rctLJ8zH/D8K0jTszGdZNHEab4M1HUdst4TYQN1DLmRl9l7fU/lXdaZ4es9GiK2MA3EfNM7bpG/E/yGKu9T71OkqkdfzrRHM2yhPeQ6e6SXBK4OQMEk/lVm21m1upD5dxGxPBAbkVn6u4FzEVJ+4c4+tY7pBcToHRCGYA5A7mqV+hOnUvaxesj3EJL7JHGeDgjP5VDIlnd3HmxQRKVCsJEXB3GRQOR7Z/Or1kqx2bJGMRiWQKuSQBvIA57VSjUHVJwMBc2wwBjnLtn9BUud1ZlKNmabfeJptONNNZMoYUMhEa43NwM+tOltpoosmPIHXaQfpTQ2xwwwSOmafc3Bkt9hHzNg5zTSXUHfoY13eRm2mQsVcgxhHUgkkhcfrWjasvlMFOQZH/H5iP6VW/0jyVhYZXzNxOc/xZNTwoDAgZMHGSp6qTzj9adktmF2yfaD7VqW0Di2iI/u5rH2MB8spHseRV9Z9XgUD7DbXMYAx5Nxsb8Q4x+Rq4QTE5tGiJZk4b5hnjeoOKYzbmJIAJ9BVMa2kfF5Y39rjq0kBZP++kyKsQatpd1xFf2rH0MgU/kcGq9l2BVST5Co4we5zSbfarwtVZN6jK+uCKjMSA9f1qfZtFe0TKuz2pdman8tR60fuh3alysOYrPbpKPmHI6EdR+NUpYmhfY/pkH1FapmgQ5IJHuazr64SaVdibQo/Ok46DjK7sQhyven+ZxyBUOaM1GxZKSCRx+tSfLtGCRVcHkelSn7w+lFwHEe4NAU9cU2nCnuA4dfSg80A8cmgEH0piEoGAeBz6il796THvQBYivLmI/u7iVfo5q2mu6hHj98rj/bQGs0d6Q9adyeVM3Y/EswH722jb/cYgmrKeI7U/6yGaP6ANXM9qGPFPmZLpxPSbeRZraKVDlXQMMjsRUtVNL/AOQTZ/8AXBP/AEEVbrdbHOwooopgFFFFABRRRQAUUUUAFFFFABRRRQAUUUUAFFFFABRRRQAUUUUAFFFFABRRRQAUUUUAFFFFABRRRQAUUUUAFFFFABRRRQAUUUUAFFFFABWV4nOPCesn0sZ//QDWrWR4r/5E/W/+vCf/ANFtSew47o+dIZmzkLGjAhgxOScdADVq/vLy/uA8ihog2RufA5rFgckAbyFHYDNa1vpN3Jp73I3rA5I37DtOPUjmuKx6l09SWza0xdKxVWMeFXpls88nnGPTHNZ0kcjPviIBwPlVu3rnvVqzsLi8m8qwjM8u3oh3DHsMf1qpKJUnaKbblDgqvHNN6jvYjMcybkYEqv3jnIFTqACh2sVz8pxlj+Hamo43bniDEn5RnOPz61ZW5beeHQdAeAfzqHcfMhzBmx5y5J6Bh+Wahni4AiwxPBBOSKneVPmDE7m7gj+dMyqxBIyD6kmlG5E7MpKkSCUM7eZj7oHH510dkGMKBQ3TsKybOQF5fMlQoMbQDg/j6V0NsSYhuAXIzwc10xkclaCAW1wMHepX2bmposggOMH1Y9KYQ64Bb5ieMdcUyVmQFpZAsY565xTcu5kodkWZJQUPzZAz1rkGb2/FjWhea3beS5tnLleCXyM/SuclunueWAKg844FZt82iOmnFw1kWJLmJZSisHYfxdBVZmad5MONoXd7cVv6N4L1PVgJ2jFpbP1knUgkf7K9T+ld9o/hXStFCvFD59wOfPnAJB9h0WqULCnVOA0vwVq2rorzAWlqefNmB3Ef7K9T+grvNH8L6VoahreHzbgdbiYAv+A6L+FbZJJJJJJ9abVmLbY0nJJOc+tRmnmmGgQUinC0dj9KTPFSMjf7wPvVO9RBJbHYo/exliBgkbsmrj9RVS8I+2WoPQFjj6Rsad9RCWpBsImxjcpb8yT/AFqnBhtSdhncLgI30WEn/wBmq5ENlhCvpEo/QVVsgBdzMB9+eVs/QIo/rWZZfNNNONMJpDGmmyfw/wC6KGPBol++RSGRMaerBhUTHnvSBttSnZjaJwTx3rWS5Q4+Yj6isZWzirsZ6V10tjCoaccvI2v+RpJ4Le6/4+baCf8A66xq/wDMVWUKeoFShR2LD6GtLkIP7E02PBFoI2YZJhldPpwDgU06eARsv9RQeguCR+oNSruA4kb6daMv/f8A/HaGykiD7LIhJ/tC7b2cqf6Uxrd92TdTn2BUf0qcs3dv0qKR8Dk1DZSIWVVOSWcjuxzULOWYsTzRJJubGaj5zxWMnc1irEnFApo5/CnCpsXccKl/Co1AJFKG9KQyTtTgMVGDmn5/KmhC5wM0e/50mfxpc+lAhc96CaQHNHbFMBwHGaZmnHhBSDkUACse9I5paY2c0gPSNM/5BNn/ANcE/wDQRVqqumf8gmz/AOuCf+girVdS2OR7hRRRTEFFFFABRRRQAUUUUAFFFFABRRRQAUUUUAFFFFABRRRQAUUUUAFFFFABRRRQAUUUUAFFFFABRRRQAUUUUAFFFFABRRRQAUUUUAFFFFABWP4rOPB2tnAP/Evn4Pf921bFZPij/kUda/68Z/8A0W1J7Djuj5djdpDyR9BwKsw6jeQRNFb3NxFG33lSQhT+FJcR+Qy+ZInzjKxJyV+pqIXbA/ulzt6NjpXKtTvasyx/aOoxRmJLu6jjbqqyMoP1AqvEGEx35UAc02W4lVt0rO8hbOR1Y/WmiVzOS2F7YJptAnbU2NPjN9cpBDPFEx6CVwgP4mn3lm1hLh5bWYtnHk3AkUfl0NZQclTwijOCSRk/hVuzgkvX8mKLnYzbmPZRkn6VDKvcrvIQ5ye/SlMny5BI9KUMFjwGBQ87ivJ+lKhNyhSNSCvJOBgfU9qCLNsu2llC9jNdz3kK5ICwqR5hPuvYe9bMMqLb72kCIo5LHgfjXMxG0tGfzStw5IywOIx/Vv0FWNTQTW6XFve+eA20QeXtCj1AHGKpSfQJU09zSuNajhbZHhjjcPQ/T3rKLS3ccks0wlA5VWbaB9fSrOkeFdQ1oB7eEfZyRieQ7UB7kHv9B1rv9F8E6ZpAWSYC9ugc75V+RT/sp/U5NCg3qwdSMNInF6T4Q1TWYvOCpFau52zzIQAB6L1Y13ekeFNM0dIysf2mdORNOoOD/sr0H610JJMKZJPzGojW3Kkc8qjkNYknJJJ9aaacabQQNNMNSYppFIYwimGpDTDSYyM8A0hpX6Gg0gIXPP4VR1FiLqXb95IJWH/fIX+tagVSpyPpWRrDCOSeZB921bcM9SXGP5U7aCT1LT8BU9cCqGlOZEEhHP74n3zKf/iRVSK/uzIGDRTEBWO5dpBPYVc0mNlgQMckQR/mS7H+dZ2a1NNNi8SKaSe1KwqM8VFwQh5Iz3pshzI31NKuTIo9xUbP3x1obKSA0w8noKCw+lN696ljFUkNV+I4ArLmk8lFdvu+YoP0rYiiYqDiuqj8JjU3JkbFSCSoQjgfdpcMOxrUzROJOaQyVD83YGmsJccDH1qWykiWSXAyTxVCa5ycLzVaWWZ5COqg4+WmqSPWsXJs2jFIkVznPWpVaoAQacpxxUlk4NLnioeSRjmn8jGetK4FmMYIpQoxkcGmRnIP0qUDimK4Lkdadmm4x9RTqBi9O9Jgj8aUg8dDQfcUWAQHI5paQj3pxHWhABORikFJg4685oAbIoEOb7tMP6UpJ9KaW5wVNJgekaX/AMgmz/64J/6CKt1U0v8A5BNl/wBcE/8AQRVuutbHI9wooopiCiiigAooooAKKKKACiiigAooooAKKKKACiiigAooooAKKKKACiiigAooooAKKKKACiiigAooooAKKKKACiiigAooooAKKKKACiiigArH8WYHg7XC33f7Pnzj/rm1bFY/iv8A5E7XOCf+JfPwO/7tqT2HHdHzJI9nIFwZlOPvSDPP+FR/ZWaDiYA+w7fhTMxRMUGPN77iWCj6DvUsHlK2EuSpX+EDh/b2rk1S0PS0b1GR2gK/NLJuzhdozn8zU/8AZ8dvgtIwz2UB2PqfYU5oI2bM3lxA/wAKygv+I7D61CY7dV2o7NhuWRuMfWjUdlbYuwQRmQCMA5HLNw2P6VcdpPsF1FFbpHG4VWlDB2wD0ZuwrLtjHHMDAAxByAy7j/8AXrQvZYmtoCjK2/lgqHGR/MVNm2P3UrlRbeOJ23yKZFQyAYO1h6Vn3GoT3oEbAAA5AUYUfgK6Ky0XU9ftwtvGCyEbCo+X/gTdAK7PRvh7YWSxyakVu5lO7ykyIgffu36CtYQ6swqVEtEcBo/hTUdZgxBC0hLD94x2xovqW/oK9D0jwLp+nojXxF7MMHZjbCpHt1b8fyrq1VY0VEVUReAqjAH0FIa05Uc7qN7DcAKAAAqjAAGAB7DtTTTjSUyRx/1Mf4/zqI9alb/Vxj2/rUZ4oYIbjmg0UhqQENMNONNNIY00w04000hiKgdsEkD2p72zqjMHRlAye3FNU7STUhlAikBzypAqlYTuYsupiF8yQzrHnhwm4MPXiqs/lanPcRpITEwgjDKOfmJY9fYU25a8gZiI5AvYgHH6VPZuJVtXI+dpMHkc7VY5/UUmrDTK76K8aD7POGYf3xjPp0q/a27W6FWOflRQc9QqgfzzVo001DbY0RtUTAVKaYwrMojQYkH4/wAqhI496sKOW9kJqFgaTKRAw55qM1MwqJhzUlDLiPzYbaE/8tLhB+tdQowOOgrnArNq+mIP9WrM7fUDiukFd1Je4jlqP3h6kjpinqgZXPdRn61HUqjEErfRfzNaEkVRScqakqOQfJgVmy0Yf/LVz/tGpAT61T+1BZH3J/EeQfep1uIz3YH0xXOppnQ4sn+U9VFKEU8ZIqNXVujA1IgOfamrC1H7Cp4INKytn7tDHnNO3ZII445p2C7Fi6Gpl61CXPGDzTlkJ6jmkMk79aeKi3AnuKkBB7igBeenegk56VIkTOMqM468ikK4+tOwrjM+opDS9zxRjANIYgPIxSgktntRxt4o9qAEJPpTM5PvTznNRtwOlJjPStL/AOQTZ/8AXBP/AEEVbqppf/IJsv8Argn/AKCKt11LY43uFFFFMQUUUUAFFFFABRRRQAUUUUAFFFFABRRRQAUUUUAFFFFABRRRQAUUUUAFFFFABRRRQAUUUUAFFFFABRRRQAUUUUAFFFFABRRRQAUUUUAFZHio48Ia2dxX/QJ+R2/dtWvWR4pXd4Q1pQ23NhOM+n7tqT2HHdHzA0EUibknids5KBSuB6k06GCFEe4jAY4I3rnC+9OlAtSFadnkXgYHymormZInRFBaJhvU55B+g7e1ciuz0m1HUIlgiRi3zsRkFhxTrGeW4u4EiiRtr72Vh8u0cnPtgGrlj4fv9Zjils4mnkaUwmJB90AA7iegHOOa7zw/8OEsleTVroyNKpR7a2OEKnqrP1Pvtxn1rZQRzyq2PPdD07UNX1FxY28sxbO5o1+5n1PQfia9O0rwNDEivq0y3EgYN5MI2xjHQE9W/lXV29tBZWyW1pBFb26cLFEu1R+FPNUorcydRtWGRxxwxLFDGkca9EjUKB+ApTSmm0yBKQ0tIaQDTSE0pNNJpDHP91P92ozUkn8H+6KiNDBCGkNKeKaTSYxCaYacaaaQDTSGlNNJpDE60jHIpc0096AFiJDkjjCk/pUJVQc7VBHcCpU/j/3DUbUmAwnHvTTStTTUsaENMbrTjTDUMoaOFf6D+dRMO1TfwN9QKhakxoiamMKlbpTMVO7KRYtVzfW3srn9AK2RWVYWsgu2unYbDHsRfTnJNaoNehD4UcstxwqeT5bRFHV2LH8OKhFT3Z/eJH/zzQL+PU1QupWNRyH5akNQzH5KzexojlAn7xyem4n9alAOckVII8ZGO/JqVIu5rhsdtyIZzUis6DKuQfY1IE54FO8rOadhXEFzIepDfUc1KLheNyEfQ1GIsnpS+XjJoTkibImWRCchsf7wxUqrnOCD7g1UCnNLg5qud9Q5UWuQee9SKc81UEkn94/jzUizMOqg/pTU11BxZbwOpGaCxA61ELhSOVKn2p29W6OD7Hiq5kTZil8HGKUsD3pgVvQ01jzRcLE/BHBFOVSxOKhDU8cDI4poTBuGPrTT93PpSFuadnjpQB6Ppf8AyCbP/rgn/oIq3VXTP+QVZ/8AXBP/AEEVarpWxyPcKKKKYgooooAKKKKACiiigAooooAKKKKACiiigAooooAKKKKACiiigAooooAKKKKACiiigAooooAKKKKACiiigAooooAKKKKACiiigAooooAKyvE4J8J6yFxk2M+M/wDXNq1aq6nBHdaVeW8y7opYHR1zjKlSCKBrc+WrXS9S1W9Nla2r3E54KxjIT3J6D8a9B0b4Y20XlzaxP5rKB/o0Bwv/AAJ+p+gx9a7u3t4LOAQWsEcEOc7I1wCfU+v41JUKKRpKo2Q21rb2VsltaQRW9ugwsUS7VFSUppDTIEpKWmk0AFNpTSUhiGmmnGmGkAhprdDSmmN3pDJJfvAf7IqI1LN/rD7YqImhghpNIaU000hiU00ppppAIeaaaU03vSGIaaaU0lIBy/6uT6D+dRGpB/qXPqQP51EaGCGmmE5pxzTSKhjG000tMakygJ/d496iJp7H5F/GoyaljQ01ExwMdqe1QOxFSWjYs7mD7NGjTKrgYIbjmryjIypDD2Oa5mMjirKNg5BwfUV0xqtKxlKkjokGXAPGTilmffM7erGsNLmdfuzOP+BZqRL24PWQN9VFV7ZC9kzTzUE5ylQieU9xnsMUrksOvPek5poFGxRWDb1/KniOp9lKqfnWFjW5CI8807yjnrU6pxTgOOlOwrkAjwKNoz0qxtBpNntSaHcg2AnB4o8oHpVjZTvKwM+tKw7lTyKQxEVdCHFLtosPmZSKHFMIwORV8qp6gUwxKaTQ1IpAlRkEr9KQ3EgPUN7MKtPDwarvEfT86l3RSaY9LtSDuh/FT/jU4ljKAqSc+oqmYiPWpY1PliqUmDSJAQT1Bp65LdarHINCMyng4pqYnE9S03/kF2n/AFxT/wBBFWqqaUc6RZE/88I//QRVuu5bHA9wooopiCiiigAooooAKKKKACiiigAooooAKKKKACiiigAooooAKKKKACiiigAooooAKKKKACiiigAooooAKKKKACiiigAooooAKKKKACiiigAqG7/485/+ubfyqaobv/jzn/65t/KgDl6Q0GkNSUIaQ0pppoADTTSk00mkMKdjC5pFGTn0pssg6UANJzTc803dmlNIYhppNKaaeo+opAPmP71vrUZp8v8ArW+tRmgEJTSaXNNJpDENIaKQ0gENNNBNNpABpD0opD0oGKTiD6v/AEqM1I3ESj1JNRE0mCGHimmnnpTCKljGmmNT6japGI/AUf7OaiPHNSydRnsAKhapZSIzVd3O7jtU024RFhxyBUIXjoaaRaJoSWX5gDU4wenFRRLhRyanAqhMVUbPAB+lSgEckYHvSIhPXpU4z601ElyCMd/wFPPT3oyCenFLkH2piuAFPVaQDjjmnDjrSGLjnpR6UdOtKBnnNIYoAI6YoApQMAUp/wD10gExUmCAB7U1RlhxUtADNoo20/FLjigCMpmmlPSp8Um2gdyuyGomQ+lW2Wo9mDUtDTKxXjkU5Yxs/GpylPWMbOPWhILlRohmozDzV7y+aaYsGiw1I77SxjSbIekCf+girdVtOGNMtB/0xT+QqzXctjie4UUUUxBRRRQAUUUUAFFFFABRRRQAUUUUAFFFFABRRRQAUUUUAFFFFABRRRQAUUUUAFFFFABRRRQAUUUUAFFFFABRRRQAUUUUAFFFFABRRRQAVDd/8ec//XNv5VNUN3/x5T/9c2/lQByxNNJpaaTUlBmmFqDRjFABgEcNg+9Rvlc5wAO5PFONU9TiebTZ4kUMzKAFzjPNAyje69tUxWGGI6zsMr+A7/WqsWuSqM3ECsO5Q4P5VnN5lu2yaFkP+0MH/wCvUEjecVRNzMTjAHJ+nrWbuaJI6a31mxmIHmmNvRxj9av54B65rk7SBmnWKCGO4mQ5IbmND6se5/T611ESskCI773VQGbGMnucUIUkPJ4pF5kX6ig0if61P96mSK5+dvqaYTSsfmJ96aTQAhpppaQmkMQ+9MJpxNMNIBDSGlpppAJQTRSGgYr8Rx/Q/wA6jNPk/gH+wKjNJgNNIaU001LGNNMbpTzTerD60hjJOXNRhDI20fiakbLMQOpNTJGIkyevf3NK12MgnhUxquenIFQrH7VZk+Zs0KlVYaYxI8D/AAqVI+ckU8KB2qVFXDbiQQOMDvVJCbGhaeBgdOT0pQuSPTqaCeaYhuKXbTgKXGaljQxQfWpFOKTFOxxSGBOetOwPwpv1py9BQAoB7HNAB75pyjv2p4OKVguIg608UgI9BzTxg0AAFLijFOxxmgBMUoFGOuaDQAw9abjNPOaQikMaBjrUiD5Pxpv1qRPun60CE28UYp2KMEjFAHa2H/IOtv8Arkn8hViq9j/yD7b/AK5L/IVYrsWxzPcKKKKYgooooAKKKKACiiigAooooAKKKKACiiigAooooAKKKKACiiigAooooAKKKKACiiigAooooAKKKKACiiigAooooAKKKKACiiigAooooAKhu/8Ajyn/AOubfyqaobv/AI85/wDrm38qAOVphp7HAqImpKAmmlqQmm0hi9T1qOeRIkLyMFQdz/nk1XvdRhsUIYhpR0TPT6+n86565uJrmdWud7M3+rt04Y/h/CP1NJspRuWb/U3vEkiiIitV4kd+/sf8BzUFhp0t4uU3QWhGGlYfPKPQeg9q0LPSCxSa/Cll+5bqPkT6+prWJqbdyrpbEUFvDawiGBAiDsO/1p5NBpCaZAhNLFzMuexphYAZOAB1zSwFmlV8AIc7c9T7/ShAwY80wmlJppoGBNNNKTTTSAQnmmmlJpM0gENNNONNzQAnSkNKaaelSMdJw2PQAfpURqSb/WtURNDYISmnpSmmk1LGIaRfvilNOhTc27HHYepoQxYIs5c8cZ57CiRwzcdOgFSzEKvljt94juagxnk8U/JAN5z0qRRjGaQDmpEGTQhsUDkdadilBBGfypyjnJ6VZImMAD15oxTvr1oAzUsYmKSnUYpMYCnZpmacKQxcZ6U5Ryc0maByxoAeDmnjpTRxThyaBC8D8KcKTFKKQxe1KCR0oowc0AKrHvS5H0pueOtFIBx9qbg9cEUdqCx6jNMBRzT1+7+NRhsHB5qRCNp65zQAUA8UHFDUCO1sf+Qfbf8AXJf5CrFV7H/kH23/AFyX+QqxXWtjne4UUUUxBRRRQAUUUUAFFFFABRRRQAUUUUAFFFFABRRRQAUUUUAFFFFABRRRQAUUUUAFFFFABRRRQAUUUUAFFFFABRRRQAUUUUAFFFFABRRRQAVDd/8AHnP/ANc2/lU1UtYJXRL8gkEW0mCP900Acs8mTTM81zEWsXcJwXEoHaQc/nWhD4ht2GJYZEf0XBB/wrO5rY1iQFLEgKBkknAArGvNYd28iwVix6yY5x6jPQe5/CqN3fTXwDyyCG1DfLjkE+w/iPueBUllpkt4g3hrazJyVzl5vcn/ACKV7lKNtWVreGW5n22oEswOWnb/AFcf0z1Puea3rHTobEFlJknb78zdT/gKsxRR28SxQoqRr0UU40JEuVxDSGg00mmICaY7hBkn2GO9Iz4YKo3Oei0BNp3E7pPXsPYUgECFjukAJHROw+vrUkZJmBJ55J/KmGlj+/8AgaYDaaaDSGkMQ0hpT0pppABpKD602kAGkNBpppMANIOWA9xRmlT/AFq/UUhjZDmRvqajNPJySfU0w8UmMaTgU3rSnmk5J45JpAKqF2x+JNWjiFMAYJHHsPWiJBHFuYZwfzNRO5diSeT1NUlYYw8mg80ppR1pDBVz2qXHGPzpAuPqacetUhC04/L8v5/WkTj5vy+tKPpQAYpelH4GjjFABTc5p3NJx2pDAY9qcB9KQAfU04mkAgApRQCKAeKGMcv0qQYqMde1SAYApASKuaUxkU+McVKBVJE3K+DQOBVjb7UGJT2xSsFyv6DFGPbFTGE9jTGRh2oaHcaRSfWg5HNJU2GhCBk09D8ppo4zxTkHBoQMKTJBpaQmgDuLD/kHW3/XJf5CrFV9P/5Btr/1xT+QqxXWtjme4UUUUxBRRRQAUUUUAFFFFABRRRQAUUUUAFFFFABRRRQAUUUUAFFFFABRRRQAUUUUAFFFFABRRRQAUUUUAFFFFABRRRQAUUUUAFFFFABRRRQAVR1r/kBah/17Sf8AoJoooBHjTEqwDZ5OBgZ5q15DQyiF4TLcE/LbLzg/7ZH8hRRWTN1ubVlpGxxcXzCaf+FB9yP2xWoSTRRTSIvcaTTTRRQA0moyxY7Y8ZHVj0WiihAKAEBC9+pPU0meKKKQxKE6t7KaKKAY3tTSaKKQCUhoooASm0UUgGnmkoopDGmlj/1o9uf0oopAR9hTTzRRUjGk1PDCc57n9BRRTjuNiyNuOBwo6VHjAxRRTYIAPapFWiihAx/SkVST9aKKYEh64HQdKKKKAFYFeDwaTvRRQCA/nRjNFFIYY5/nS9KKKAFoFFFSxj15NSd/pRRTAsxD5BUgFFFMhjscUuKKKYgpOtFFADdobqKY0S44oopDuRGM9euKRedwoopWKTFNN9aKKGNHc6f/AMg21/64p/IVYoorpWxzPcKKKKYgooooAKKKKACiiigAooooAKKKKACiiigAooooAKKKKACiiigD/9k=" old="http://www.landscope.com/images/Photo/Stock/34001_35000/34639/masterb1athroom.jpg"*/?>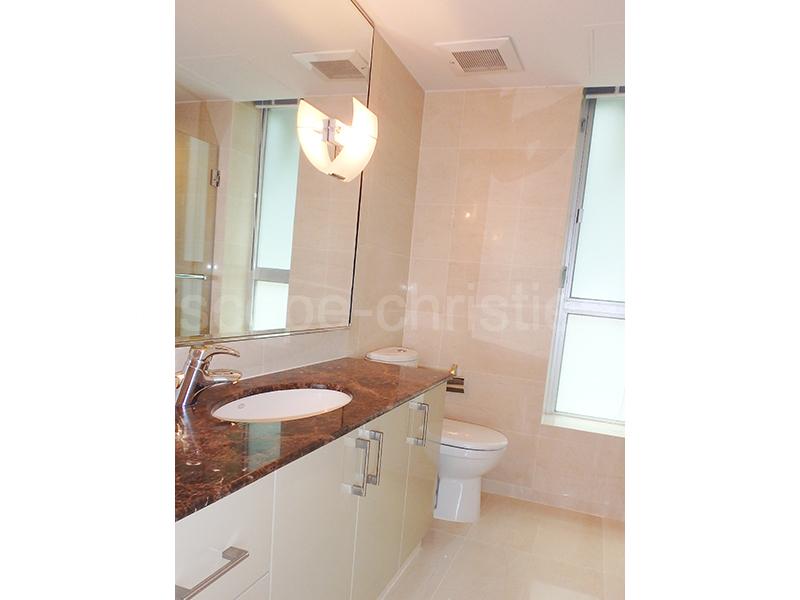 /*img class="sp-thumbnail" src="data:image/jpg;base64,/9j/4AAQSkZJRgABAQAAAQABAAD//gA+Q1JFQVRPUjogZ2QtanBlZyB2MS4wICh1c2luZyBJSkcgSlBFRyB2NjIpLCBkZWZhdWx0IHF1YWxpdHkK/9sAQwAIBgYHBgUIBwcHCQkICgwUDQwLCwwZEhMPFB0aHx4dGhwcICQuJyAiLCMcHCg3KSwwMTQ0NB8nOT04MjwuMzQy/9sAQwEJCQkMCwwYDQ0YMiEcITIyMjIyMjIyMjIyMjIyMjIyMjIyMjIyMjIyMjIyMjIyMjIyMjIyMjIyMjIyMjIyMjIy/8AAEQgCWAMgAwEiAAIRAQMRAf/EAB8AAAEFAQEBAQEBAAAAAAAAAAABAgMEBQYHCAkKC//EALUQAAIBAwMCBAMFBQQEAAABfQECAwAEEQUSITFBBhNRYQcicRQygZGhCCNCscEVUtHwJDNicoIJChYXGBkaJSYnKCkqNDU2Nzg5OkNERUZHSElKU1RVVldYWVpjZGVmZ2hpanN0dXZ3eHl6g4SFhoeIiYqSk5SVlpeYmZqio6Slpqeoqaqys7S1tre4ubrCw8TFxsfIycrS09TV1tfY2drh4uPk5ebn6Onq8fLz9PX29/j5+v/EAB8BAAMBAQEBAQEBAQEAAAAAAAABAgMEBQYHCAkKC//EALURAAIBAgQEAwQHBQQEAAECdwABAgMRBAUhMQYSQVEHYXETIjKBCBRCkaGxwQkjM1LwFWJy0QoWJDThJfEXGBkaJicoKSo1Njc4OTpDREVGR0hJSlNUVVZXWFlaY2RlZmdoaWpzdHV2d3h5eoKDhIWGh4iJipKTlJWWl5iZmqKjpKWmp6ipqrKztLW2t7i5usLDxMXGx8jJytLT1NXW19jZ2uLj5OXm5+jp6vLz9PX29/j5+v/aAAwDAQACEQMRAD8ARvvnA71MpOB6VC/DmpY+VxXI9jr6lkHgc9acKjXge1P3VDYx6HDAjrXaWj77ZT7c1xIIBGDXY2B/cgV0YZ+8zmxOyJ4SMmp+9VYSTI31qzkV2I4mFH4UmeKM0wEoNJmjPFACdqQ/SlptAAaSlNNNAhDzTGHFPNMbvQxmNqX3G7e9QwHOlXHtIhqfUh+7aq1qc6Zejrjaa5lpWR0P+Ew1DiZ+O4rPb/WGtDUOXJx2BrNb79YYhe+zai/cRKv3qy9b/wBUpPqa01PNZeutttwf9qpo7ir7Fq1P+jp/uipDmoLQ/wCjR/QVMetc0lqdS2Aj0PNIDkdaM00nHIpDHUA0me9HFACg80AjtQDik70gAjNSQn94PXBqOnw8Sj6GgaJM88dacD71HzmnduKTGSg8UowajUgCnrQASf6tj7VXWrEn+qYetV1HNaQIkSD2qdRjT7w9tqj/AMeqAccVZHGmXnuYx+taLdEdDMAzSjmgD9Kcv3vxrVkEGijM9+fWc81sjrWPow5uyO87H9a1znHFc8t2arYWm5Gad0HFN5qRjlHNLz/+umg06gBH+41QMKmkJEZ59KiOOAcUxDMZbHtT14NA5PTtTlHNUkJiscDPeorH5tZh9kdqlfoT0pmnD/iak46QMf1qhIujkg1IMEmmqOelPCkGoNhCKYeKlK01gR2piI8j1pM04jkUmKAE96MdKUDGeKKYCGjFBHfNHbr9TTAKSlwe5pOtMApJG2hPfJpQaJOdoPpmkIZQDxRtyenFLj60DDmkPvTqT24pjEBxnFBfIowKMcUgDJA5OKRX3ZGKB15FG30yPemA7NGaMdj19expQvagBCe4oHPApSM03POP1oAWk2mnUZ4pAHSkyB9aQ5BpfrxQAucmjHHOaAMYp23P0oGN6jg0mf8AIp4UDpTWBoAb2ppIp3ekK8jJpgNAz1oHHenng9aaaAFxx70nHfrTSc/TtR35WgBSeKCaTpSnpQIVPmkUYpWJY56Z5oQfOSew4pMc8UwMKUfvODUkWdtFwMPSQ9DVtaGPUsD0p2ARTU6H9adjFZlXFABB6Y9K6/T2zDG3qorj/mz2rq9Kbfp0Td1HNb4f4jmxPwl6MYlap6hQ/vDU1dyOFhSGlpKYhDSUp5pPrQO4hpOlKabQAHpSUtJQA00w5NPNMagEZGp/6tqrWRB0+/H/AEzBP51b1IZiaqemj/Rr4E8eTn9a5tPao6V/CYt/yAf9gVmOcv1rUvBmJO/7sGsl/vdTWOJXvGmHfuolXrWXr3FsD1w4rRTOcZrN18t9nAAz8wPFTR+Idf4SzZHNtH9KnPXFVbA/6OnYYqya5prVnRHZAf0ppxmlNJ1NSUHfpS0mMn3oGKQBxmjNBFJ3oGLUkJzL+BqLvUkP+sz7UgH5weR+NOBz0NMJIJNOBGOaTQxwXJzn86eARUYOafu5osMJf9W3HNQqallP7s1AprSBnJk68YqwcDSLr3kj/rVYduKsyH/iUy+8yD9DWqWqJb0M3pinx9Qfemd6ehww471qzMg0P/U3BPO6Zv51r/rWRoQBsmOTzI2T+Nah+XjmuWW5uth5PHSmk+9NBPc5peeAMYpAO6Uu4DGKb7dqX3oASVv3Zx6gUzg4yDinsOMe9MJw2KaEBHpxT0HJpoPNSLVIljJDhT9KNMGb65PpBj9adIflo0nHn3zeiKKoFuXVHzVOikmok69atQ/eqDYBCSOKjliIGcVqQjcenQcGo7xNoB98UkNoyNlNK4qWQYbimkAiqJIsYpOBzTmGB600CmAmcjijHFOx1zSfSmAYI+lJ+FO9f60tMQzbx/OiT7w9hgU/FNf/AFhoAZ29PpSZp1NxikMXijqelGKMYNMYUmOM4pcHqaAOlABxmlFFJg5PpQAcEdPwpASpweh6E04Y9qUn8qAEI3DvTcAdaftwMqcU3BIxxkUAgxn/AAoI796cFwOKbg5PBxQMB9KUdaXAFORec+ppMAEe/GO3epvsxIBHFTwJuIHNaaQZwAuO2KlspIxhbEHrzTDAwPtW99ifnA+oIxVa4t2XPB4/lQmFjGaHYDio9uK0JI+pxVaQAfw5qiSscZxSHIzUjduB+FMLDPXH1piGkA9qbxnB/On4NN2g9eD9aBgRyKMY5zxS8fjSHI6CgB6D5HJzzgUYNCgiIHPJJNBOMYzVCMvUYWgn2MCCOoNQxcZGK0dcuhez+cABVBCOo4roqRSb5djli3ZXJB79Kd9KaDS88iudo1uLuzXT6E27Two7ZFcuP1rpfDrZt2HoxFaUPjMMR8BqRnL8VYquoCzEVPXoI89hzRR0pKYri000tJQFxKQ0tIaB3Gn2opT6U3tQIQ0xqf2pjGkNGXqH+rb6VT0zpdg9DAau6gPkb6VQ0li086k5zA1c8l+8R0x/hsklBaGLP/PL+lY7/eH0rbQF47cesZH04NYj/wAP0qMStbl4d6D0OTx1FUtWXdGPpVtDzkVW1T7qnsRWNLcqtsR6ec2qH2q4ce9UdMP+iIfUVdya55r3mdEPhQU38KU8U0/WpKFB707imA07pSGJ3oHWgnPeiiyADT4j8/A7Uynwj5/bBpDHE88/nThjNMPXpxQpxzSGSZ/CnZ49qYG9RTgeOtKwCSt+7J96iUjinzEbKjU1rTM57k6npU8n/IKYD/nuP/QTVVT2qdz/AMS3H/Tb/wBlraK1Ib0Kg6c80uQOlJ0FIxxG+Oyn+Va2IuM0HjTVPqSf1rV79KytCz/ZkXbitTr3rje50Aw9KYOOlP74ptAB7YoyQeTx60vUYoK8UhAT8vUnJppPNOxlR9fWmFeTxTQCjIpynimgDvz9TTwKtEsjlYbTntUmknI1Bv8AajX9KZKPlPpT9JGba9PYzgfktMI7mgn86mQkcg1BGflFTA8VJqW4JyhIpJ5vMH41VBIzQzcGiwXGNy1BGBS5GKazUCI26fjSUp5poz71QC0nrS5GOQaTJPagAHJOfpRgDpwKOR+NAPOO9MBduSDTG5cn3qReWHFRigEApOppecUUDExS4zSge1GfSgBMGkxzTjyKT3xQMTil96Mc5/KjtigAx64o6DIpAOcc5FLjknNAB83ejbkccH1pQOaXp15oAbnjGfrTuO3T2oHTBH50hHzHHH0oAdgZx0zUsaZP+NRLgf41KpOaAL9tH2JAA54rcsYw74ByQO9Ylue2a1baTy3U8hvXP9ahlrY3RbjyhkgZrF1ZAmMEEn27Vea/Oz592fUDisa9uhMzHP05pWIgpLcy5jnp1qpJVmSqrnJ5qxsiPrTSM9acf85pOOxpiIzGrNzkY9DQFUcYz7mn4HNGOegoAjKAfdyPbNDHAwRn6VJ1IoxyB6mmApAAUegFJxmkf75NHH40CKer2gtWKq4ceuKoW67z15FWryZpo/m7VQhcq/tXTJxbdtjns0tS5sAPOfbmlwOxpocE96UdvSsH5FoXH+1z7iug8OEbJBno39K54j1rc8OMRLKuO4NXRfvoyrr3GbkvFwvTnmrGDiq1wo81G9xVkAYFegjzmGPakx606g/WmSNpKcTzSUxjTSfzpT9KOPSkAzvSGn4FIVBoAbTGp+3nrTSPQ0DMzURlG+lZukD/AExh6xOP0rVvlzG3HGKydIyNRUEdQ4/Suefxo6IP3GW7VSTa4BwEb+RrAfI212Ph77EZ4hetsTy3VDnADdOfwzXM6jbwQ4MM+/8Aeuu3bghQeGz6GqxNNuN10FQmk7FVe2Kr6txAD6Amp17DPNQavzYsfQYrkox942rv3SvpZ/0KM56ir2eaoaV8thGMe1Xv51jUXvs3pv3UKTTSeaCc00+9Zmg/POKOgpo65pRxxSGLnP4UlHU0ueeTSC4Zp8Z+Y/Q0+CFZ5NnnJH6F+Bn69qURNHMUOCRkcHNVyu1xcyvYZmlGCM460+aJ7dzHKpVh1BqPPFQ1Yq47HHWl44NN7Uo5ANIY2X7hx61Eyl0wGwexFSyn5PyqLcqjLED6mtqZlPckhUouCxY+pq05P9np/wBdj/6DVZSCuQQQfSrLf8eKf9dD/IVvBamcnoVgMGo5zi3lPTCNx+BqYjiq95xYXBz/AMsm/lWliLjtF40yDj+EVo56Vn6SNunQD/YFX+M9K4jpAnmjk0Z7UZ6UhCj0p2aaOtLjNAwY/KvpTc89aVsACm556U0IUccE1Iv3ajAPUU9Tx7+lUhMZL9znrUmjg/2fMT/Fcv8AoBUcn3an0pdukRHrvkdv1pjjuWgKkGR3pAKWpNLhu9KTdRzTT61QhSRimmkY8UdqADg0Ck70UAFGaOaOposAY/8A1UhWl5z/AFo5p2GCAgn0wTTcfnTxwG+lNoEHFJjpQRxSfypDFpOaUdPWimAnQigelLSe5oGKKTqaXrxQOB7UAIOpFL+FGKXGKAFx60mcn+dGaQ8cUAHSndeaTpR0oAU9fanr1FNpR1oAtRuAetXYbnGQx+lZinAGDUgc9OgpWGmaUl0SMdMDgCqjuSPaovMz1PNRs3WlYLisw21VP509m+XFR549KaEN7mk4707rmk707AGKTpzQc/hRyDQAZ55py8uPQc00HJpQCQ2D2xmmAxgx54B96aGHQkZ9afs46mmsgA44oEZknKEVnqcSD0zWg/3TWc3EnHHNaXMpIuqeetSZ9DUCnpUmah7jQ/PNa/h9sXbrnqB/Osfjoa0tCbGpAY6oRVU37yM6qvBnVXI4BqZPuVFc/dHuKlhOY69M8voO7Uh5FLQaYhtJS4oxQA2kxTjSUANxSU6k9KQxp601s080w0AUL0fJ/SsXSyf7Wi92I/St28HyVgWGF1iHsPNxXNV+JHTS+FlneY7WMjOQzD9ayZJCQMtn61qS/Laj2lcH86xpB0+tLEvUeH2HiXJ5IP4VBq+W0ybAxhQaVRg59aNRP/EquST0QH9axov30aV/gZS0t/8AQE4Bq5vGOh/Os7SW3WS896u5rCt8bNqPwIk8wehFJ5gP/wBcUw9aRjwKzvY1Jg6560uQejCoKUHPBxSuBP8ATmjB9DUOcHFOBAI/pQBICQelSQsd45PANRLKF5YZA9elEV5mUGON2zwMDr9KYE7yNI2923E9SaTgdqR7gJJ5csckT43bJEwQPX6U8MpAIVSPapbuNCcAc04HmgFf7v60oCf7VIZFPgRZ7ZrBn1aMz+XHtlcdQTgD2FbGqZXTJzGSG2nFee7wGABOe1bU43iZTdmd5p86T2slxHE+1HCykHhPYj1PXPtWq3/HlH/10b+QriPDl2y3s0TOfKdFMgB7A9f1NdvIQLSAKQRubB9elbUU02jOo9ERY4qrqBxpt0R1ERqye1U9U40q6Pfy+PzFbMzRY004sYu3yirhPTOarWAAtIun3R+FXCBiuA67ke7NGaM4IzS0WAcDnpTs/jTAePalBJoEKxyq/SmZ4OKkbHH0qPjNNAOBqVeBUVSqOB3q0SyGc4Qk1b09duj2gH90n9arXA/cSeymr1qu3TbMH/niP1pscCZaO1IOntQTz0qTQQ5zwaaRnrzTjxSUANwKbjB4px5NJQAA5HSjpij6UUALijpSClBoAPrSClxx0owaaAX/AJZsfpTP6U5h+6wO7cU3p0oAKSg8fSl+lAxKKB6dKOc5oAD060UH2o5x70AHbFIBS0uKAAcHp+NBxS0frQAlIAPzpegooACKO/NKaKAHDikz3zmgc9DR3oAdk9qC5/GkxxSelAx/mfnRu6io80fjRYBGPakyD3NKabgjmiwB9MUfTrS/zoJpgN/Q0hFOP60nP4UAJ+NOHEefU0nfpTiBtUdOM0CGHkYzRxu6fjSlM44yaCMHPFMDIcZBFZso/en0z0rUYcGs24GJPrVozkToflFTZ9KhjOYwamHasuokL1/+vV7SGxqcPuSKo8CrOnNt1G3P+2BVR0aFPWLO3n5iU+1Og/1YpJObYGnW4AjH0r1TyR9JTqQ1RNxtFLSEUgENIaXHNIRxQAhpuKdiigYymnNPIppFAyneD5K523YLrEJ6YmFdJdD5PauZB26mntKv865q/Q6KPVFu5+WKUHtcMKyGwT+NbF8OLkDki5NYrHHA9aWJ3RWH2GY+b8abqIJ0i7wcfujTipPSi+50q6H/AExauajpNGlf4GY+htu09DjnJ/nWlxmsnQW/4l6ntuIrVPt2rOsvfZtS+BBg5pucU7PFNJHpWVjUWlpo9c0vXikAuePpRuFBppHPbrRqMpaxM0NmJAzqgbDqv8QPasm3160hdTJp8hAOd0VyyP8Aga3bm3ju7Z4Jc7HGMjqPcVyF/ptzp7kyJujJwsq/dP19K1p8r0ZnO61R1yeIY7tQ9pqs/nAELbaiAHx6JMvB+jCq8OreTNtdGTB/eRP1X3HYj3FcYMsOQP6VaS/k8lYpm3BOY2PVfUZ9D6VpKnF7IlSaZ6MkgZQVOVPenZxxzXKaLrPlyrFK+YX4Vv7p/wAK6cv6VzSTTsbJ3EuAGi2k8HjNcFqNl9muioYHk/L0I+ntXbXjnylP+1VK4s7a+UC4iDlfusDhh+Na0tDKpuY+gW6lZGHM0rbeOij/AD1rs5Di2t19A386zbO1gtE2QoFHr3rQc/uYfof51vBW1MpO4mcDvVLVX/4ldx9AP1FWs1S1Y/8AEucccsg/8eFWxI1bLi1iBx90dqs5H90VWtOLeP8A3an+hrhOkUlR1X9ablT2NITmmjrQBKAvUEj8KXA7ECoxyQc040AOI6fMuQMdaaVPYZpsnLNxTDj0pgTAHPQ/lUq9KrDj2/GrHmMByatESIrtgtnMc/wE/pWlCP8AQrUd/IQn8qxtRk/4l8w9VIrZYmNIAoGBEgP5VUnoOCHDIoPJBpA/HT9aN69MGoNBTTaN6nHX8qTcp7+3TFABSdKXjsVoxn0/OgBOcUYp2COxpuaADuaD+dHGc5+tKMdQaYCcijFHelz60ABPyAfWm+nYUr/w49Kb2FMA9/0oHv8AnTfmB5H5U7OaQwA70fjR2oyaADij2pM9DRzmgYvWjoKOtFAC/rSUHijtxQAtFNzThTAKXqOabmigB2c80ZpBS5oASkNLnj3pOv1pAFGeOaT19aXjBpjCkzRmkyKQB79qT1NL7UhHFAADkUHijHvgUmTmmAVI33iPwpqcuv1px5PORTQgpPT1ox2FBBzTEZRrOuh89aDAHiqN5gMKqJDCD7gqwDgVWtzmLrVhTxUMSYpPGakgk8qeOTBO1gcVFn3pc0tgtc60a9C8AQ28ob13KRTodetok2vDNn1UAiuVQ/MKdKfmzmumOIkcrw0Trf8AhILPuk4/7Z5o/t6xPUyj6xmuO34PU0u9h3P50/rMhfVYnZf23p5/5bEfVDSjWdOPS5X8Qa40SNj7x/OjzG9T+dP60+wvqse52v8Aadgel5F/31R/aNkel3F+LVxRlbpmkLnvj8qf1ryF9VXc7gXtqelzD/32KUXMB6TRH6OK4Xd/sqfwoyv91fyp/WfIPqvmd35sfaRD9GFG4HuPzrhMjrtWgtjOB+po+srsL6q+52V0V8sguo9s1yspCakpzn51/nVXJxnn/vqmbsSK3fINZVK6l0NadHl6m5fnDXmDz54P6Viv/EPetO7k3/a+Ry6t+lZbVpiejIodQA4pLvmwnX1iYUdAKbPk28o65jI/Suek7SRpWXuMwfDp/wBAI54c81r55rF8PHFtKo7SGtnPNRW+NmlH4EGRk4pDS/limke9YmoDjvTuabxk0v8AnNFhi7qPrR9BSZpAL2qSHmTaRkEHg8g1DnnFTQH97+BpDKc+h6bO25rUK3cxEpn8qhl0GwS1kFvBiUjIdmLH6Vq5zilHXrT5mJo4oWy+UQi4xzium0e8+02ShuXj+Rv6Gs+eFIr2aMjKZyMeh5rY0jSfI0yS5NtcXE4O+RIWwhTnOSPmXAxgjI65qpaolOw66IKKCcDNRAomASAaqgOTskvfMw2cMoBA9CB/OrDRrIQ0aNnplWJye5/+tVx0JlqW0xgEEEH0qaQ/u4h6Kf51QtVZnkhbch6/KcEfSrs/GwHstbxM2hufWqeqH/Qcdf3iD9atZqpqR/0RR6yp/OqlsC3Ne2/1CY9BU2Saigx5a59Kk/GuI6APWkHWlJJ60gPFAhwODSg03P60o5oGJIfnb61HntUjcs1RYyetMRIp561LuNQKOeamPIxVollLU2P2KQDvgfmcV0FyMTBf7qqP0rAvxuijT+9Kg/8AHhW/dEm6kPvihlQIxSHgeoNHANKak0G554ppz60p9aaTimIXORwRmjqecZpoalz2BwKAsKBzgEj8aUlgOHbjpzTQT2pSSe9ADklYj731GKXze20flUYpQMDFO4Em/I4QfnRvA5KkfjTABtIobBGKAJXKhgCxHyjtSYXrvGPyps3+sPHTimg8UBYkK56FT9DQVPpUBO18+tHRs0ASlW7qfyoPFICVHBP50od/75oAQ4zmgijzDnBCn8KXevdRQAmDigfhS7kI+6QR2zS/KT1YfUUx3EwPTpRil+Xn5vzFGAejLQAlBIFLtPbB+ho2NjlTSAbx1pTRjaMYxSH60wFNAHvSdOv50enPegAzzRQe3FFABjmmk80v9KQ0AKD7mjik5oxntQAYo/lRnmjPHNAB60dKKOaAHRjkn0FONNQ/Ix7Eil7U0IKO/FGaDTAyetU7wcVdJqrdD93TRDKtv0P1qyKq2x+ZhVsYIqXuShQPTpR+FLmjrSGSJ94c06TO6mqOmDT3B71SJZHjr6etLRg0bTjnGaBiA5paTB696OfakAd+aPU0tHeiwDccUUv4YoxQITAFBx1oxn8KMfnQAwimMBmpCfSmNzmhgaEx4mOeoQ1QY9TkVflGUkPrEhrPbHzZrqrfCjmpbsaG49valc5jfn+E/wAqQdDSkAgjHaueHxI0qL3Wc74fP7ucccSVtfhWH4fyrXYIx+8z9etbXWlW+NlUPgQYI6UZIpe1MzWJsGeeKfnIpnQ9aXHvQA4/TrRz0ozR0pDDmpIP9aOnQ1H261JCR5n4GkwH5pe9J1oOe1AzMv1H28Hruj5qpLfXFqUjhEnnZ/dyI2Dj0NXNUys0Umdi7Su4jjNZ14+bmwaIrIwZQwU5OM9a3hbluZSXvWI5rnVwkcflXJVM4+Rflycn9aF1C6hAEzSAn+8NuK2zjf7U0qjH5lVueMjNOEr6ikrEWmtK4aZtwzwM1rSsTtz121WjwBx0qaQ8j/dFaRM2Gap6kcQwj+9Mv9as7qqagcm0HrN/Q0S2Y1ujbj5ReO1SZ54qKPhAPapc/wCFcljoAnsaSg9KTPJHemIeKVeuKYCKkXqKAEbGScc0zAyaeabRYQnfrTwfekx0pRzVCIJhvubNPW5T+dbVwc3MnuxrJUFtU05P+ngH8ADWtJzI59SaGXAjxmmEn0qamFRnikXcb1OaTGeKccj6UnehANx6UqmlIpoGetADselBGKP5UZ9aYAO570EmkHeigBfrTgNzL9RTe1PiH7xfrTEMY5kc8/eNANA55z15NKMdaBiEZ+tLtwvSkJ7gUbt2DQAgJxk04GmjOKMHj09KAHe4pQfzpoBByOnelxxQAuKAKTOKBj1pgLj8KQ/Wlz70HtQAw5yKep9DSZ/KlAGOBQA4lh0Y0u9uTkfiKTHpTcHGKAFD8DKqfw70uV6lefY00Ag8n60HBbIosA7KnswpPkzwxH4Uhye/NJyDk0AOIHTcP5Um30IP403vntS4+XJpoBTGxHQ03aQOVYfUUv1pRuxgMRSAacD2pcfnQzuo+8fxo3sDztI+lMBMUYJpd4IxtH4HFKWUD7pH0NADhwg9TSH9acduep4Hem8A/e/SmIQn0op2PcfnSbT2FAGURzioLlcxmrDdOpqKYExnNOJDM6DIkI61aXjjpVaLiX3q2Fb0P4USTIQY5/pSjNLtIPvRjFTYZftNPnuo98bR4/2jU50u4kO1SgI9TV3QPntSOuCRV9ExOa6oUk43OSdWSk0Yf9iXY/ii/M0f2Ld5+9F+ZrpNpoC8Cr9hEj28jm/7Fu+zRfmaT+xbo9Wi/M10hWgpR7CIe3mc3/Y113aL8zSf2LdZ5eL8zXR7fakxz0pewiP28jnf7Fuv70Q/Ok/sa5z9+L8zXRbaNgFHsIi9vI5v+x7r+/F+ZoOjXX96L8zXRlBimlKPYxH7eRzb6RdKM7o/zNZ88TxttIHpkV2Ei5U1zd+n70fWs6lJJFwquTsyRwfJbPe3U1mv1Na8yjyVPrafyNZL4yaqqvdiKk/eZHj5aeq5GPamDOKmiGTXPFe8bT+FnLaG5a5uwezYH5mtvIHNYOicajfL1w39TW72NFde+wofAgyD3pDR+GKQ9etYm4c59qXP6UnGaTHPU1ID9wxTcjd1pMZ4yaMAexpjJMjjinwsPMH0NRBiPpT4MebwOoNICbPrUd0xWzlYHBCnnPSndBmob3/jxnx/coW4MxDI8ylZGZ0P8LHIpYYYoXLxRojNwWUYOKjBqwhwK1toSSrkHIds1IFlPIkBPuKgMojOCw3dcGrUZBAYHI65FVHQlkkTSr1AP0NWJJf4j0xyTTF6VKo96tXM2V1vISeJFP05qK6Ly/ZpUhkMUcvzuVwBkcVdZEf78aP9R/hVaeJE2pHvRSNxG8nn8aUuYqNjVinjdRtYVMHHrWAisp/1hOPWp453Tqx4/GseU0ubAPWlAyRVK2ufOBB4I61cXp/WkBIB9Kco+YUg6U5c7hSGNxSAY564pTjHQUA+1MQo64zS8+lNBxzS7sinoILUbtcsB6F2/JTWoxwxz61l2I/4qG2/2YZW/QVpcHBptlwFAGKCBikNHbrSKGMvH1pAKfkk9aTJ/CgBuKSnj3FKAO9AXI+/SgrxT+O1J1p2AaByeaUdPajHNLjFIYUsf3yfRSf0pMU5eFcgchaYiPjPpijJPWkJzQCQ2CPxoGKp60cHOAKT7x47UDrwMigBc5pcd6Q8GjP5UAKKM9aQdKNue9ADv1pABSYI+lHOOlADsZopMnvSkcA+lMQYwOKUCkPFISeMCgYpPPXpRnI96Tt0o24FFwF7YpPX1oA96Ug5yaAFHXijBxSd6XJpiE7005J5PHtSnO4EUuOQR2oAaSMe/rSjH4Up9QKB79aAGsM4GO9Jx/8Arp2OT0xQRQA0getABLKPU07FCA792egJoAVjlyaaTgcDNJ2pc8/40IABJ7UGjPHFGeOBQBmnpwea6LQNI07U9Lu3u7Xz5IXz8rlH24zgHNc3mtzw9rNtpcN+lzuxOg2ALkEjIwfTrW1FJzSZzYjmUG47liHRNGuBvsPD80+PvxTXrRTqfXaTgj0NMuoPDWnL/pnh7WIT/tklf++g2KxdJ8TPo6Gyn0+C9tQ5aMO2HjyeitzxXU2njDSZhiSW+05iMbZR5sX9f6Vu6NK9kzmdSqtWjIhtdP1hG/4R/RYnaM/P9quV49OM5qrcW13pBcalpOmp5i5hbzFwpH4nI9jXXHStF1ld622lXzYyHt28uTHrxWRe+A9Okz5dxeWLHtOglT/vof41aoxSM3Xu9dDl/wC3LyFgqSadDuOAEjQc/wCe9WTf631FzYA9T+8hH49addfDnUUZntHtL0D/AJ5SbWA+h/xrHk8LxRNs1NLuw95bPco99wyKIprR3+9f5FPkeqt9xrSatq9lIrzsroOpt3SVGH1Fa1r4s0uYBZHeJv8AaXisex8E2c0QfTddgfj+BRg/gDTLzwnrkHIWC8A/uHDfkf8AGqXOiW6b8jsoLyzuRmG4ifPo1WNvcivNEtfs8hW8hurBv7xRtv54resLPUXj36drizJ6BfNX8ShJH/fNUm30M5KK6nVlRTSlYi3XiO24lsYL1fW3lBY/8BOG/Sn/APCTQwsFvrO6s3HXzYmUD8xT0J32NfbRtFQW+qWF0N0F1G341aGGGVII9jmnYLtEZWk2j0qWkIpWHcryL8prmtTXEmfeupccVzWqj5/+BVnVXumlJ6j3GbWDtm2cfkaw2659RW6MG0tv+uUq1hE/d/3ayq/w0a0vjYxelTR8fWoBViPmuaG5vP4TkdJ41vUR79Pxre9qwdPJHiPURjnJ/nW6RzSr6zY6HwIWkxn8KXtxTTn0IrE2uGKMn9KMH0NADZ+6frikAhPtQcd6dtbsKNrZ5FA0NyTUsA/fDPof5UzY3sPxqWBD5o5Xoe9IB1QXnFlN6hKsbWz0/Kq96MWc3+7QhszrbTZ7m3aZTGqqCfnfaTjsPVj2FM+z3YwViTYeeZAeKns9XksYCokQbDu8t1DJIfcGqM2syzNIBZ2vzv5m8KQy5/hHONvtW0YvuZORMtoJ3kjYPHcIBIdh4ZCcAj0IPH4ilsYnS+NpKpV85GO565/EVXt9SuRMzIiqEXaXQcnP8Pv0yfoKdDdSXOorcZO4Ecg+gx/WtVFWIvqb2wqcGnrVZJWbqc1ZTpVJEtitVa55ZP8AcFWXqpcn5x/uiplsOJGKUH5hTc8Uo+8KzuaEmnOGmnHcSYrZTpWFpJzLMxHVzW0pyKze5aJwfenIck/SohmpE6H6VIBSUUlMCRBzxSlQO1InWntyKpEsZpw/4n+f7lq5/MgVpfzrO0sf8Tm7bstoB+bVo9hg0M0hsAyevBoPpTugptIoaR0pKU9aTFMAPHFGaCPpxRSAOpoopevSgBOtLz1oHFKDnimAgP4UD7j574o/ClxmM47t/SgBrcjrSKDjBo2hRQVz9aBiNhOaQkjBB49KUgAc96O/3Rn2osAD5uq80c+lABHHIAoHfuRQAYz1pQMd6b+J96dnt60AL24oNA4PFLnjrxTAb3oYnYcUuRR3IoAB6GjA/Cmg8mnYBoAb0NOx0INIVNIFwByc0AO/GlpoGCKM9qYC9KN2e1GTj2pMnrQAoIFLmkPTpRQIdjNJz2xQG5NJnnNMAxxzSdDjNOzSECgBKVQNrH6Ck5+lKTiNRnqSaAEzjvxRwR2pO1GfakgDikGccc0uTjpxQcge9AGYetNPSnb+4OKYznp1q0Zsy7jiWrCMcAiq92Tv4qaNvkHPNUyLEnloW3bBvB4YcH8xzWvZ+JdasV2w6hKy9lnXzB+vP61khz9aXJ/+tQpyRLhF7o7TTPFN1qEvl3Wj288g5MkEvlNj15/xre/tu0iIimubqzLHj7ZFlG/4F0/WuB8PuV1ZefvIRXX3oJRSOP612UZc8bs4K8FCVkW5tB0jVsTvptlcHORcWb7GHvkY/nVdvD4tiBZaxe2vpHdKJUP4nn9aatlaugbyFVuu6PKHPrlcVYjkvrfiHUJHTvHdKJQf+BcN+prZRe6Mb9CubTX4lw9vaXsX96CTbkf7rf41i3trobzg6lpj2Nx2kaIxN+Drx+tdMNRkRv3+nKwH/LS0kwR/wE4/matR6naSJsa82BuDFex7fzzii7W4rnMx2szwAWOtvNF1CXircr9AT8361PFc6pakLPp4li6E2VyQCP8ArlJkfka27jQ9OugJG02MH+GazfYfqMY/rWB4qdPDdpaS24mlQvtlV5iGcY/vdj+FHMrC5VJpdyrOnh+5lAvLWGCTPW5tWtm/CRPlqdPDkDQebp93ew88NDKtyn+NcpLrl3dwo9jrRukkyHg8opJAf7rg8H2I64qtF/axfMHnRyd/L+Qk/hWbqxT2NlhqnSR2YsddgOILqzvAONsgML/kwxTmu9RtSRfaPcrjrJCu9fzGa5kaT4rv4fNC300I6M04IH5tUEi6xpZEV9cMizKVUSzByAf4l+Y4PvSdXsmONGW0pI6tNXsJhxNt/wB8YrI1OSBydsiMM54bNcq8cb8veRgnrgkmovKsx968z9AawnXurWOmFCzvc62OVGt7cZB5kHB9RWNkYHHQd6Wydfs8aRyb1DnBIx2pnfmlOV4IcI2mwU88AflU0fT0qBe9TR9DWEdzSexydqNvirUAffH5iuhzx2rn4wU8W3ue4b+lbuQMetGI+Niw/wACHFj600kk9aCetNzWB0C7scZNITTc0o5NADuOtJ35ptGcmkA4dKlh/wBaPoahGcVJCf3o+lJjRLt75qvfMwsZsnjZzn0qxmqupgtpV0B1MZFVFK4m9Dmje25lEZj3p3etExqjbRhhgEHHWuYJ5J9K6W3dH063yD5m3JPqO1bONiE7jZLOOYAEsuPQ1YtrZIQAg/GkQ9KnTrQmDLEQxVmKSNm2rIhb0DDP5VlXl3HbrlwxAPCj+I0kGtQfZWU2sQf+CU4bb7EEdPpVqRk4mwxqpccy/wDARTreVpIgGIbHAbPJPv8AnUdxxL+ApNpq5UVZ2GjGMUo+/TR6U9PvfjUXNBukDO9sfxn+dbagCsbSP9Wc92P862Vxis3uUiQD3p6Y5+lMGD9aeo+UnPakAUY5pD1pRTAegp7dKSMU5sYqkQN0r/kIai/pDGv5kmtH6cVQ0kfvtTcd2iX8gav1LNYbBSEUpHHpSdqEUNNGKdTTQIQijHHFAPFJxTGOwOppe1NHFBPegBe3PWkCjPGRSmgetACjnFIw/dKPcmlGKV8fKPbNMCMBgfUGlBwcEUc5oPPekMDg96AM5yaQEd+cUdRQAn5ml2ml6H+lJyOaADBAxmkxnnpTulJ/FTACfxpMk/Sg4AoGNvGaADqevSlHf1puMY5zmlHT0oAacBv8KeOeeoo5x2xSDKAn9MUAO7jHSk5B5pev40nAx6UwF470HBoI9KACaAEHXFBpQfYUmM0AL/OgHJpAaKAD1o7fXvQeDS4HegBu7HBpeDSEYzS4oEITxTn4wP8AZpoGTj8KWTDO31pgNPtS7sfWkxz/AIUAEDrxSGJzRypPGc0Anr3oPJoEZnHUYzTTTiAM00jn8KpGZnXqgHtRAcxinXy8ZyDUdscpVMllkEU7rTAARThUAaGjvs1W39yR+YrubkboB64rz+xcJfW7ekgr0KQbrcV24VqzOHFrVMdB/qlpxqO1bMQqY11o42MI4pDypUgEHseRTz6U3FMRCkKRPvgLwN6wsUz+HT9Ky/H5a78NQyKrSSJIocKuWz9BWyRScqcgkH2pMadmn2PGdO029ja6Y2l0xndW2xwuTwMdcVpro2oy4xompSehZP8AE16oXc9Wb8TTDzWHsPM6frL7HmqeHtaVSI9GmRT1V5VVT9Rmnr4R1mQEfYrSHnODcDJ/KvRSOaQ4p+y0s2yfbvdJHnx8H60Bny9PX6zE/wAhVa48P6pbAmSWyGP7oJ/pXo71g6wPlb6VEqEErlxrzbMbTNMnjtIpJZEcmcLlBgciqzxlXIP94j9a3tNIOlDj7t3H+tY12Atw49JGH61Eor2SsXGb9oyuBgmpU6GoQcuanj6n6VzLc3lscrMNvjK5A7qx/QVtDkVkXwA8aOe7xnj8K1h0zTxC94WG+AX+lNOQaU+tIetYHSIfagUdaMVLAM0UcjijFAwFSwn96PxqLHP9Kkh/1o9KVwJc8cVHcIZraWMH5mU4p45FFAHHTaeZnzEVVG+8D/D61fiKkgR/cQBFPrip9StAk+8KTG5/I+lQpgDgACtk7omyROuKsR1WQ4xzVmPrQiWZGs7w6NjI5A+tZfmFVyM4NdPfWi3EB6gZycckEdDWanhnUrq0lu4xG1lC4WSZSSQTyPlxWifQhuxPos/EQIyWUr9MHrWnOf3xz7VnaRZNHM0jDCRjah7Gr1zIizNudR9TUvRFJ3Yo5FKp5qobyJR1z9KiN87kLFGNzcDJpFGto5Jt1yQc+orZXbjlB+BrLsI/JiVT2HNaKms2UTYQ9CR9RmnqnDYYVGOSaeBhT9akBDGw5xx7c0g/Kl6U8McdfzoAdGeDQ7U9GGCCgpH2e4+lWR1DSciHUW/vXCgfgtXvrVPSRmxuHzgPcsefYAVe2Htg/Q1L3No7AaaaXawHQ0GgbGnoaafWlJ9+KTPHvQAn8qXvSdaADTGL9KKMUUCDrQP5UmaX8aAA5wccU5+gHoBTe1OfiQ/WmA3OOKMdaOeuOKO1IAFIDzkilxg+tH40wE70p+7xRwKMkfSgBAeBnNL3pCPSl5OKBidegoGPSlPXOOlJwetAASMjikH50o4PWjOOcUAKRjpTWz36GnZyKDyaYDdw3gZ6+lO75IxTSAGB7ilyCOOKBC5xzmjmk7deaBkYoAX60Z96KOtMBD1+tFIVB7/jQOaQxSfSkzTsU0gfSmIMgdaO/WmkE8UoyMCgByZ8wA/WmsMjjr705PuucdsfnTGPGB1pAICVPJpcgt1o4xk0HHYDFMYfMOvP0pAG+tKB8ox27UZOMGgRlk+1IT6nilyTxxTD1osQU70fJnvVe2bhhVq7AMZOKpWxw7Cra0JZdU//AKqf+WKjXHFOFZ3ESRttlVumGB/WvSozvtQa8zzwcV6RZNvsUPqo/lXZhXq0ceLWiYtpwGHoasmqlscyuPerZrtRwsQ02nGkoAbSYpxpKAGYpKcabQAlIaU000ANbpWJq4BRvpW0c1jat9w8djmpktC4PUp6cf8AiUz4/hmib9cVmaiNt7MB2mb+daGmtnS731Hln/x6qerrtv7gf9Ns/nWD1pG8XaqZhOJDU8R5qA/6081NEfmFcnU6pbHOaiuPGCvngp+XFaoOVH0rN1oBfFlqR/FGP5Yq8DwPpRiPiROF+AlOPrTT9RTcijg1gdIob9KXdTOtLnmpGKeaM8cdKQUHp0oDQUdKlhP7xfxqEHrzUsI/erSYyTtS560lHakBBeqr2+1jgFgCfxrFRW8tZCMK/Q+tbdyT5a8/xDviqltGP7OjVu68g1cW0hFVasRnmka2wf3bEcdDyKFSZTwI2H1IrRESLkZ6VKYIFjcMCkbcuocqp+oBwapf6YcBfKQeuCazbyG6mJMtwXxnAI4H4VqmZuNy1eatEg8m12gDjcBgD6Vl7ywyTknk1NHZoLNWkjZpOec8Y9hUMVkVuvJ8xmXaDnuc1D1LjZAMyEKgJJ7CtmwsPJHmPzIR27e1OtLOOEcLz61oqu3jFQ3cskhH4VaXpVZRyKnX61AEo46U8H5T9ahBOalBynXvQMO/Wng5/GoxzUi0AyZeQMfhTXzzg81Ig+XpTH798imQP0fjRwf71xKf1q539Kp6Qf8AiSWxHIZ5Gz/wI1cHSk9zeOw4MRxn9aQvnqAfqKbj8qSkAp2nqvHsabheMMfxFITTd1MCTHuCfrQVYdjTM0mcA4Jx7Gi4x/Q0A/rTfNbHX8+aPM9VH4cUwFx6UdKMr33CjA9R+PFACqPmAOOtI2CxNPjU7xxwKYfegBRR3pvOM0Bs8H9KYh3Xmikz69aWgA79OKP0opCPWgBQPel/Cm5A9aUZI96ADtz2pCD2ApSO3ak6CgBM8gj0peaQClFMAyaOnSjORyKO1AC9qaDilH1oxzQAvXsKBjt+VIenvRn2oAXvz1pMk9qTqOOKD35pgKDmkHHajPt+dHJoAUEH1zSd6UgHrSY5zQMOnrSEZIpeaTJAoEOHyxEnuaYxyB2pzH5FHtn86YwyKAA88GjpzTQxBGTTuo60hgW6cH8qQsc4xS8cCkJxTEZpUDnFMOB6075ugpCCOM4pozK9wP3ZwM1mw/60gcVqyg7DjFZSfLP9aroSy4gp+KYucin7uagLjuTntXoeiP5mkwH/AGBXngbua7rww+7SYxz8uR+tdGG0kcuKXuF2Ibbx/Q1dqpgi6yOhq2fWu9HnsSm4pwFJimITFJilNJQA00hpxFNNAxtIaXFJQAwjisfVV/dn6GthulZeqDMR+hpS2KjuY2lf8eOoD/piD+TCq+sj/T5yO7KfzAq1pPKXyjvbv+mKg1of6W59VjP/AI6K5/8Al0zo/wCXpkNzKeKmiGGFRNxLU8fUZrkW51PY57Xgq+JrHrkopHp3q6vQVT8Srt17TG5+4v8AOrnQU8RuvQnC/C/UDyeeab92jvx+NBGDXMzqAMDz6U4GowDkk0vI4pASFuKTORUeaUHJ9aBjxx3qWI4lWoAalhP71TSuBMOeM0Dv6UnvQM9aAIbxisQI9SemexqG2AFjCP8AYWnX5xGvYHPX6U2azvY9LgnWdIo2PlhSh7dwx4/DrTXYm9hZOHGOnf2piXMRfb2HesRv7RWX/SLnIB/iZefwrXS0szCW+2Lu2hlPOfp/StkrEPUvIATVCUZJ+tW7KdHtlDH5l9qqP1NUSiCQjCR5JO7lccAUQrnU3HoF/lUjMdirk435xjim2g/4mcvHpz+FTJmkUa0ajmpgOOajTjtUgx/9asrjHrwamHQVGkbtwEY/hVhYJO64+ppNoaQg68fjT1OE/GlEDZ+9T/KCqMnp6mlzIdiMNg9KnQZGQDjvgVD5lunV0J9M5P6VNHM+P3MMpHsmB+tHM+gWJ+Ao5pjFRzkcUmLs8mKNAf8Anowz+lNeAujLJdRoCCMxKSR+dO/cXKP0UFfDmnZHJiLH8WNXRUVqIoLS3t1ckRRhASOuO9SkgtgMKltG0VoJux3qMsT/AI1I6leo5qIkYppjsG7mkJwfUU0t0x0FG49R0phYdnFBPFNPpSdsHvTFYXceoNL1FHoKTO00AOBzTqj356Ypd3cUCJIuJPwJqTeemcio4jyx9qdn1poTHfKeqD8OKTYmcjcP1pO3SjNMB20dmH4im7H9j9KBjPNKDzQAmSOoP4ikyfrUgYjoT+dLkHqqn3xQBFQDx3p5VOuD+Bo2DOQ+PqKYDTkGkz2p+xj0Kn8aaUYdUP40AJn1oP50nelHIoAMDNGCKOlHPrQAYoB/CjNFABz+FKCPrSZ7UgpgLkdCfxo4xgU0470H0xigBOe/SnjJ+lIeRzSdPpQAuCDS8AUmPQ0UABHvTGB+v0p9CgGVfrmgBJPvkZ6cYphOe35Ubt3PQnmgHjrSAQkZB6UnIJx09KU4PakwQeOlAxcijI6CmtwcmkoEUDnHBpvPfpS5x1BozmqMyJzlTgEGslgftJ+tbDDGeayZxi4z71SehLRaX6VIKiXoKf0rP1AcDXZ+EXJsXUn7sh/XmuMHb9K6vwe2RcLn+MH9K3oO00YYhXps25J2F0BgYJxWgOQKy54ZFmVth2hhzWmv3BXorc817Cn3ptOpKogQ0lKaSgY00hpTTTSAaaSnEUlAxjc1makMxGtNqztQH7mk1oVHcxNGH+k3CesEg/SoNZ/4+M+sER/SrOi/8hN19Ucf+OmodUXdKvPS3T+tc6/hs6P+XiMh+JM+1Sp1FRN95fpUyHnpXJ1Op7GD4oX/AImmltkjjH61ZGcdKj8UD97pjjkgnn8aecAn608QtiMN1XmIetJk5607PtTcVznWGQD/AFpQRTPp+VOBGKkAIpMenFL+WaCc9KLDEGfrUsPMi/WmYbHAzT4FzMpyCaTYEoNKG605badsBYnYfSpRp9wRnCL9WpXQWMzUiPJ78AkcZo+3ajFaeSm90ddroGyjA+x4BrQn0j7SAJJtowR8q5qwumwAAMZGx74pqVthcvc5SW1uZmUtFEjKoUEIoJ9zjqfek+yXRZVXD54LBuldeLazi5ZEB9X5p6XEA+WIFvQRpn+VWpy7EtLuY1paSRxqojc474xmgaZdyNkqiA/3n/pW+ILublLOXHrJ8v8AOnjT7v8AjktoR/tNu/lQ5SBRRix6Cz433Sgg5+SPP6mrMOh2sEzy+fKzN1LYAH5VqLZxj/WX0je0SAD86Db2CH/UPKR/z1kJ/Sod3uy0n2KLJaw/xRn2DZNKHzjy4ZW9NsRrQWZIuIbeGP8A3UGfzpHvLg/8tG/CloVysgSO9ccWhQesrhf0qX7NPjMlzBH7KCxFKGLn5vmPtUgjXGTlR6t0ouuiHykP2aEf6y5nlPthRThFaLytqGPq7Fs0O0akAyqR/s800zxcAI7fU4FP3gsiUSlBiNI4/wDdQCml5ZOsjH2qE3DA/KiD6jNMM0rDmQ49F4o5X1KLHlkcsAP94012j2lfMXP+yM1XxnrTccmnygWftKIAFVjgY5OKabtz0VV9O9QYJ70nWnyoLlyGV3DbnJAHrUhOarwf6uQ98rU2e/WkULu4pw6dvwoDZ7Cg4PYUxBzxxSkE9f1ozgccUZ/HHeiwhMHP/wBek68UH3pOc+tMBOAQPSnfjTMhv4W4/SnBg3IpDJk+434U6mRk+Wef4uKcM9hmmSxenrSUbhjODj6UZGOQR+FMQufWjOKaD+VHakMUMQ+Ox6U8HvTCeM9cc0oORmgQ/OaAcjim87cZoz8opgOoyR0JpuaXOaAHbskZAP1FJhTxsx9DikpetMAKrjqwHvTfLPZlNKRuGKAwYA0AIVYdVNIfT/Ip3Q8GnBm7nP1FAERXjHajBIp/HdR+HFGE9WH60wGd6BS7QTw4P4YpdjHkDIx2OaVwG4/KjvSYx2x9aOfamAoFJ17ml/Gk9qADNKCcMe4BpCaACsT85yQBQBD/ABYHSlAHvz2pQDn3pCxHvx1pIYHPBpcnHvSZzg5o3Z6UCEJGMmkxnkUoIPBFHrzQMzuD9aacA80/j2ppxjpVGRGQeec1l3fEnStUgd6zr5RuzTQmOjOUH0qbNQQ8xjJzUo57fWpYh/Suj8IyYvZk9VU/rXNmtvwtJt1jb/ejP6c1pSdpoyrK8Gdvcj5fyqVPuCo5hmpU+4K9Q8lhSGnUhpiGn360h606kNADDTafim4oGNNNp+KaRSGMaqF+D5JNXzxVO+G6JhSY0c/ov/IbC/7w/Q0yYefqV3EOWjgiAA75DGpNKBTxDF6F/wDGoLA3UXizVmiQtiOLB2blxhgRisFbkd+50NNzVuxmOpCqe1OT71Wp7OXJUKCM/wAJ5H4HmmpaMD82B+Nck2kzrSbRi+JoiV09vWQihhgfXpVzX4/NSz8tSfKkJOTjjHWp4LaOZFZg3I7HFTWkuVE4eLTlcytrf3eO1Jt5xkH261vJY2qnJiUn1bJqbdbwjgon0wK5U30R1WXUwFtJn+7FIR7JU6aVcHqiqPd/8K2VmEh/dRyyH1VSak8i9cfLalR/tsBVWkwujKXSD/HKo/3Vz/Opl0uBfvu7fQ7f5Ve+x3jffnt4R9SxpfsUP/LW9mk9o1Cily92O76IqraWkZz5SA+rc/zp3nW8XAZAfRRz+lWhb6evS1MhHeVyalWcRACGCGP/AHV5pWih2kykJJZP9VbTyemENSC2v36wRxD/AKaSDP5VZa6mf70jEfWomYkE0Xj0Qcj6sZ/ZzY/e36L7RJn+dJ9hsV5d7iY+77R+lOXLDg9PSl8mUjJXA9W4/nVc76D5EKn2SLiKyhHuw3fzp4vZcYQhB6IMVCVjT70yf8B+ak8y3XkCRz+AFHvMdkh5ld/vOx/GkGW4AJJ/Gomuv7kKL9csaabm4YY80qPQcfyo5WBZ8twRldo9W4qMqgJLzJ/wH5jVU5J5OT70uDimoLqMmMkPQCRvrgVBPqUMBIEaFh2+8aqz3RklS2gcKzME3Hpk8ACqUtqbW4kS6eP9y21tjblLex71ShFEtl1tTvZPuIVUjIwMf4Unnzty6oT7tzWbNd3MuBARGp/iYbmP4dKg23YX/j8kJ9So/wAKpIm7N9ZwSqupRgMYbHP41MB7Vzi6g9uQl+qeUxwLiMYC/wC+Ow9xW1byMp8lyDxlGHcUmrFJ3LRpDwOtJnJxnmgjp1pFBnPag9KKTtQMM0mcc9aDSZpDLEBzEx/2v6VLnIzUUP8AqB7sakXp1pDHilz60ynCkgHZNLmm5ozyaYheO1BpO3Wj270ALj1pNvOe/rS0d6Yh4BCL05JpcnPNBOAozztzTe9IBxPHWgMSM80wjPtQNw78UXCxKCO1AxnimDtzTwPf3zTELtpAMdBQcjjrSjPrTABkdetOx70xj9aQ56g0XAfxml79aaCQM0de2KYhx9qM5pKM0XADzQDg0ZzRQAZ560ZpPejrRcBcikzRSUABx0oo6H2oBoAXc3940oYHqFNN6jj9aMj0oAXCnIwRRtB/iH4ijNJ+IpiAo3bB9gaHBWJcg45PSkPPvQ5ZZCFcjAApDI+o4NN6nnrUpbPUKT7rQdhHII9waYEYHtQRT9q44c/UijYSOCp/GgZFjk07HalZWXkqR7Ypuc0AZuCec9KMdKXkAZppJpmIVnX46GtE5PHQVSvlHl5OaaBle2OYhU/IFV7YgIasg9KTEO5IxWnoDbNatvckfpWYDV7SHK6xaEf89BRB6kTXus9GcZK1Kg+Wo1ydtSp0Feujx2BpMU7FIcUyRvApDTqQ5oGMINJj3paaR+VIYx3VASxwPWqz38Kno5/Ck1AH7MCOzVmid+jYYe4rnq1ZRdkdVCjGcbsttqP92Ifiaqz3kkilSFAPpSExSDHKH8xTWt2HIKuvqK5nVm92dSowWyKqRoJd6xgNn7w61atVjN9GkrtHGxwzL1HvUYAB5PNLwJAcc1lc0t2JTc5BWVEkH+0M1G0FlKOHeA+3zL+tQv8AePAqJmY9+Km+pXKitqOlKFDfbIiCewJqKOzgAX/S3VccgJyDVxskYxSBOORRJ6DjGKIxDpyjlZZj6u3H5VMk8EXMNrCv/Ac0wxDsuaX7Ix52ED1PFY3kzVKI9r6VuM4HtUJnLDlmpGSJPvTxqR2B3H9KYZrcd5X+mBQoyZWg/cufegMCeOT9KiN2uMJAg92yxphu7g5AkKj0UAU/ZsLlsxPt3FSo9WOP503fAv3rhPouWNUGXe258sfc5owB26U/Z9wuXDcwDG1ZH+uFppuyPuxIPc81VBGMAZNKOnWqUEhakzXMzDmQgei8VCTnknP1NLjB4oFOyATOaXFIePSjIpgLxR0pOvGaMd6AF/rUV3N5MW1T87d/QetToFGSeg5qnDbtqV23aMAu5/uovX/PvQu4nfYzwgRPMfjdnYD2X1/God3mHJGFAwq9gKlupvtM7bQQmeB7dhUKxGdsE4hX7x6bvb6etNkDlYvxGjPg8kcAfjTjHIFyUH/AWyamRwwUIAEHA4/kPSn/AC8DJBPrWTqxua+zkU3RHQqwDAjBBFRaVK0Dyaa7kmL57YnqU9M+x4+lXJo8DePo2Kz7oiG8s5wqkiQx5I6bh2/EVonzIzem50yMGVWHcUuaitz+7I7A4qU+9SaIQ8dKXtSdKD7UDA80nejOaOKQy1GMW8f4n9acOvWkXiGP/dozSGPoNGfSkzz1oAdmjvzSfjijFADhzmg5FIKdmgQgpaPw4pRTEx7Dkewpvv605+WJFIcZoAKQgEHNL3pTQAg4OM/SnLxRwaUjNMQZ7HkUimjHFJkDI70ALnJ5o5z0oBBFGcUAHencYpoxnilzQINw6flRuwabgGg5B5Bx60DHCj8KbnHOeKcSMcUCFBz0oxjvUYPNPNABR3zQTx60mcjNMBTijj0puaTdQA8mk/GkHUd6GzmgA/GikyaM47UAOUZcD3prNuYnsTT4zhmPopqEA568YoAGz+tLz/8AWozSUDFPqOtGT6mmknI6+1Abj/GmA/eVH+Bo8zPBP4EUwnvTcjB3UXFYonk9qbgnsTT2YjO0AfQUhJIIyaZkhvlt3GPrVW8QeUckY9qsjpzxUF1jympoDOtioY5Jq4CmOn5mqEGRKQauL70pCRLv9APyqa1kZLuF8n5ZFP61XH1q3BArRq5JznP60otiex6XENybqljqGxcSW6n1UH8xU6dSK9eL0PFkrMU0hFPxxSEVRIzFNNPIppoAaaaafimkUDKV+M2jexBrFI61u3o/0OX6ZrCz+NceI3R34V3ixQcijODkGkyBQx+lc51j/MJ++A1IfLb+LYfemphmAJ4NLMiqoIz171LKRHJE+c8EHuDUDFE4eRB+OTTZQfLk5429KzdreuPpUWuWomg1zAvTe/0GKjN/j7kKj3Y5qiSRwSPr60A5PGW/Ciw7ItPfTt0k2j0UYqs0jP1JY+pOaX73XpQQKYxACR/hS4HQCikyelABx3oGfwopcZ680AHOetGCep7cUYx+NLQMT8KAM9+KDmlx60gE5NLjHc0D0FGDnrQADikpf0oPTigBMcdaMCjmjnOKALqw2stqkLXaW7y8NJMDsB9OOfxq1qWkjRfCcs0N1DcPdyLC5hOQq/fPPuAK5rU5vLAP91C1Z63LyKdrYXzTHkHg4Az+vH4VsuXl1Ri3K+jLFvZtcSBE7gszf3QOSabMqLalyNsC9vXHapY9WNhZX0aIrNLblXJXJC57ehJxzU17qnhrW9LtNPdp9MluYUVQfnRhnMhLdVyMjn1rOcHK0U9y4yUbyfQ5v/hIQVHlRgoTw4BJYewq9BqkUkoin2gOOGPy4PowPT2NR2XhW81GNr3T3t5Vkm8pI45l3wrnAyCc5OM8DgEVpQaL/ZNzNBNGBcRsVYHnbQ48j5UgTuuZsghk3iWItuaJyufUdVP5fyqpfkJArnkLIpP51syRqQQFAPqBWHqpxZ4/2gKiEXHQqUlLU6G2+6w5xxVjP51BbcKR9B+lXIYVkUkkg57UMa2IjSetOcBXKjsaQ5FIob046UHpR05oIJH+NAFhTgKB0CinA/8A16QoQ3TIwOlHSkUh4ORRmpIYxJnJPHpTZFCSFQcgUguIO9KKTpQPSgBQeaXdz7UmKPbFAh4py8sAe9JFGZM44Hc1Jt2zbRzj1piGnPP1op8SCRsHPSllQIwA6Y70CI80uaO9Hbk0DA9RS5pg9DThzQIXnFIVyQe9L0FIP0pgIAT17072pvPbtTgeeaAEI4oJxyaM8+tHH59qAAnv6UA8fWjHHt6UHHagBCufT8RS4HrxQTxn+VJnjk/nQIUAZyDS5pvTv+VKQR82c+2KBinFJmjIIpnIyOfypgL07flR9aCcAUA5pAC8/SlpCaQ80wHY60vbrTe9JkigQ8fcf3wKb1pWz5aj1JNMz3ouA4+hpP5UZzxSdD0/GgBaTHOKXt04oPApgNIzTCmRUh9aTtSAoP0/WmE0+TIJBGaj4q2tTJCNz+FRSLlD9KlIpGXKn+tJbjZix/LPV1aqP8tzj3q4o/OnLclDsepq/bf8e6j6/wA6of5xV+2/1C/j/OkhM73RX36bayf3ol/lWkBiU1jeGJBJ4ftjnlVx+RNbqcnIBJ9q9Sk/cTPIqr32g2n3pCMc4pHu4Is+ZLGn+84FVTrFkzFYpjMw7QoWq27bkJX2LBpjEDvVC4v7gEGOxcKe88gjFUv7SmMh8y8tYRj7sKmRvzpOcUNU5M2S4PQE/QVDLcJEMyMqD/aOKwZ7+3Ri0tzdzZ/vOEH5Cq66gGP+jadyf4mQufzNZuvFGqoS6mncavaSK8CSmR2GPkQkD6ntWaGqbytRnxvJSPuMhePoKrn5WI9K5atRyZ2YeCih+cUYZhnafyqWJNoyev8AKgzqDjn6isToI4h+9AOafccxjPrTwyyDI6io7jPlj60hopvzHIO+01l/Ox+VSfXArXjQPIyn+6c1VdliABzj0AoRpcpbHA5U/UigHira3EZIHI+oonhVkLAfMOfrRYLlSl6ikCk9M1ciiWMfNyeuaQ2VdjZ+63PtRtK8EYNWjcRg4AJ+gp42SpnAI9KLCKOefWl/GnvGUcqB9KsRxCJcnGe5PagdyqI3PIVueelIVKn5gQferZuEzgZPvT0ZJVPf1BFMCjknpS4z1zUs0fltkfd/zxT7Xq+PakFyAAk4wfwpfLf+435VbOyLJJ5Y5+tNW4UtgjAzwaLBcp5oq5NGHTIHzetVBzQAlOEbj+Bvyq1HEsSgn73cmm/aowccn6CnYDndbJQTAqR8qj8zVC0Gyxs8dGR3P1LmtzVmjnjlG3I+XINZQh8m1s16r5PB/E1TMupRuWOy/I6+Wg/nWfexA2dswt95ESBZNp+U45APbPpWhOha21Mj+FIz/OrUUe3SU4yCE/lUSdqkfmaJXps5aG2tntW8uV0uGTyw4Awo6hgeoIOK7YajPeW0L3KmS7jjWJnDkiTHQ5/nWStjbvlmiUMT95eDmtPR7Nkd9xLKhygPde/5GlUi57Ow4SUVqiyiyGNSQWPfaO9ZWtxOkaZQgNKvUe9bkl/AkjxZZXB27emfpUahb8QxAlGifJDjGQKmkpRupO4VGnqkSw8buv3q0bQ5jOfWoZIkjXcvc8gDipbaT92doA5p9R9CFkZpWAHc00of7rH6CrLypHnd1POO9RLdKzYI2++aQ0V2kIJAGCPUc1GzbvvE1cuEEiFv4gM1TiAM8S+rr/OkykXmI81sfSpQJDwVJ+oqcgGUs3YnvxQJoz0anYVyCN9mcAjPpSt853bhnvkYqSBtzyN2JpsxzK3rxS6DGbCOo4/Ojy3/ALrflVmBdiBv4jzmnfa05yCQO+KQXKhBXqCPqKBV1GjlBIzjuOtQSQ7HIB46inYLkluCN2QRnHUUMrGdiFPTqB7VLG5fOVxikabYzjbnA9aCSBHKEleO1OZ9xyTntS2/+sOPSlnPzj6UARnj0oClh8oJ+gqWKLcNx6dqkaREwP0FCC5VKuvVSB64oq0JlY7eR7mmSxjbvX8qdguQ5NABPAGadGu9wOxq022NenHtRYGyrsf+635U3oasidN3RqdKgdMqBnsaLCuVeDzR3oycUnsaBjux5zTTjHQilzUkUe/Oeg64piGAMc7VJ/CgoxzlTj6VZMix8fkAKRJ0c4GR9aAKhB9B9aQEA4ParU0Y2lgOR6d6jiiEjZP3RQFxgyc4BNNZX6srD8KtO6w4BPB6ADpQLhC2ACPemFynnJ6UDgZq3NEJFPHzdiKqZA4JxikAhPIpwBYZUHA9BVptr9SCAc800zIvTJ+lOwXICCByCPqKaeTx3q4pEgyOVPrTAI4mCgjcePc0CuQOrgqNrcKB0pvOasm4SSRgFbk96ZMuU3YwR1FIdyA8elIaTdzg07r2oGGSeTSZNOpD7UxDT0zml4wMihvpR2oAqXSbZpAOecVARgVe1OPy7+ZT2Y1R7VpUTUmjCDvFMM01ulO/nTW6EfrUIox7n5bnnvVpDxzxxVe+GJc9sVNGflHNOXclEvNX7Yf6Ov4/zqhmr9t/qF9P/r0kBr+H76WGyMYvo7eNWOB5O961JdQgkBWWe7uR358ofpWF4bs4b15VlLfKQMBsV18VhaWqjy4UA9xk11UpS5bI4qsIqbZi+cBJiDS4gezFTIfzNWh/bUhwJfLTH3VIQfkBWn5wXhVGKVZizY4A9q0tJ7szvHojFm0a4mKtNcKD3wNx/M1Lb6JbRt8zO5x3b+grTmdeO9RI67sYHSp5EPnkRGyt4yNkKLjvilKilmkAbjrioGkP4+1OyQtWWkx5ePwrGdQZyD0Lf1rSjk+Q/Ws5/wDj6Yf7X9ayqs6KA+Y7YjjHNVRVqcfuyfQ1TNYs6UTQ5EmOxp1x/qxn1qKFsSgfWpLkjyx9aXQoihYCf6giqkkSyEHJBHSpkGZRgE1S82VGw35MKSZQNbOM4waa0koXaxP5VKLpT1BH05qVlWRMdj0NMZVhAaZc9BU10xEYHqaig/1y1LcgbFPvigOpV4NSJKyE7QOeuajHFPSMyNhT0GeaQyRG824UsOfapbhtseM9ajiRkmXcMZzj8qddD5VPfOKYiqSKfExWRcdzimj86fHzKv1pDLM4BhOexGKba4G7n0p07fumGPSmWv8AHn2oF0GXD5lIJ4A4qHNST/65uKZj86BlyFt0I9uKroP9KxjoTU1uNsQ9+ahTP2o/U0CJ51d02r3PP0qsLeQH7v6irMztGgK45OKri5cnGFx70AZGoRypNK2MLlQTntUcygWFnxyIgKl1GW4kklVIwcn5eDzTGS5aCGJ4cBEClypAyPTNXoZ2Zn/ZpZLPVmVd2Y1AwevBqb96LNLby2DfKe2OnT61fghMSspdwHOWVDjP41ZieKBQEgVcd+p/OocVzKRab5eUx0s7kYLRbQehY4FbVvEbWOOfcuVHIxxg9aWVxNtIXGPerSxiSFY/7y4/SquKxkRqu9nCLuY5LY5P40crekjP3Q+ffOKSKRFhDk5AyDt55qaHbJGsjW4SYk7pN2SV7Ljpgf1qRosGd3QoQv4VYtR+6P1qH7O4JJAIxnINT23+rbPrU9S+hXnbMpx64qFulSSAmRuo5NMxSZSLjHdATjquaqQD/S4f98fzq2cC1/4B/SqtuM3UXs1JiRozPiM46scVCPan3GPKHP8AFUKHrTY0XLUZ3/hTZv8AWtTrX+L14pk3+ubFLoPqWo9rxjvxgiozbH+FvwNQosiZYBh68VKty2MFQfejQVn0G7JYjkZpCzPy1W45Vk+7nI6iobhQCCP4uoFAElqcbufSmyMDJJkA9PbtSWwILenFE3BYerf0p9A6joNvmHkjiidCX4weOxotv9YfpRPgyjntQLqTINsajGOKrNDIWzjPvxVpGYRrz271B9qJ6qv1FMSGeTJ028fWrPJTDc8c1F9oJPBA+opd82MiPPuATSAhhO11J59atOokUA8e9Uxlm4X3wKkV5Ixgjj0ahDY8wMAcEGkDyIu3kU5bjB+ZTUw2uvXINMRV7UnahhhivXFHvSAO/tVqIARjHeqpPerURHlLTQmVnPzseoz1pvB5HSnNwxHYGm49P1oGSNO5UggYxzUkDIIgQepqLyJCoORgjtU8HEKjtTQivIRI5OQR0qMjaOD+dOZQrEDoDTeMjqfc0hlmH5o/mGccdc1DIFEpxU0H3Dn1qGb/AFzDFD2EWZj+7Y4B7HNUsHjBwBVubIiaqmc02CLFuchgeQOxpJT+/GMfKucelFv/ABfhxTZcB5W9gBR0DqQKCvIYk+tWLhSIWOSen86r7ht+Y/lVubBiP86EMo53cHg98U7aRigj5eRz396FpAAY0uQaQkc80hUjHOaAHdRSAY6U0NjjOBT+2BTAk15FXVJgBwTmspvyrovFcIj1BWA4ZBXNnmtqqfMzmotOCDP+TSZ9elBPNMNZXNDP1BeVORRCQY1p1+uUB7VFbHMQok9BFnNaFt/qE/H+dZw557VKk8iLtBwB7VKYM2vDEvl3kgJ4IB/Wuwd9ycVweiyeXfjnqtdYJ2XvXTRehy1l7xaJYHpj3p6yKg68mqf2pvaozMS2SeRWtzGyLk842jvz2FRRSZc/SqzXDEYJ4pnmlfmBx70rjsWp3+cfSq7S+lUrjU7ZD+8uE3eg5P6Vny67EOIo2f3PFS5pFqm2dBG+UPPeqcx/esc965+XXbwqQhSIH0Gf51dtbh5baN5CS5HJ9awlVTdkdFOk1qbCyB19eMGq8kbBvlGR2qursjZBp5uX9FzSubJFiNdnJPJplwcx/jVdp3Y5JA9hQ8jMPmOcc9KlspIltWCyhSevSq9xAJHJBwwNOU/MpHrVeSeRZXHB579qaAYLeUt6DrkmrI2xR+y1XNy47L9KiZ2dsseewqgBW2MGHUVeyJou+DVDFSI7Rnj/APXS2GONvIGwMEetWIY/L68se9Q/aX7KtMaaR+pwPbvRcQ6WXMuR/D0561Yys8RAPyn9Ko45pyOyn5W+tFx2Hm1dTx836VPDBsbcxBNRfaX9FprTu3fb9KWgElwwbCA9Dk0tr/F+FVs1ZtT9/wDCgOg+aHzOQfmFRC1JPzMMe1LJK0czYPB7H6UhnlweFHvQGpNI4ij7dMAVSDbGBHUU5mDHLsWPtUZkI4UY9+poBIvgCaPj7p9eKqtbsDwd3sv/ANeog7ocqxz3zTzdP1wtL1CzJI4dh3cZ7d6huGydg+bByTTWuJG6YH0qP5qdwsMAPf8ACmyyrChdzgCpQ+3qu4VRuniuLtlZ/LVAAinkZPXJqkhNipqcRb5ldV9TWxZSrKg2sGA6EHtXGeILO9tbGO5jV1tWY7pVGRj61nWV3qFnOhjuGXPRmOVP40mtLoSfRnfyWP7x5IiRv5ZM8Z9R6UsdqwYGTAA7VnWGuvMmy4RI5ASCwOQf8K0vtLsP4R7ipuVYkuH2psA5ai1H7snvmq+STycmnLK6DarYGc9KQ7DZP9a3bk1GaeSS2485PNJgk47n0oKLWD9l/wCAf0qC0BNyh9KlWOcptZgi4xz1p8KpC4YDefVqTEST/wCqA/2qgUVZcJMPvlfYjimCCQcqAw9qGNE1qOWz7U2cfvWpqs8ZwCVz6ihiWbJPNIfUtqVdOOQeDzUD27A/LyKajFPunHrTxcP6LRcLD4Yth3N17Ulw43ADqOtNa4cjAwPpUORk4NFwsy1bH734VJLDv2nOOPSqisQRjj1qRp5Mj5u3pQK2o6EbZmHtRcH94DjtUSuysWBwaGZnOWPNAWLEUoYbCeR0okhJbcuPcGq2cY5561ILhx6E+9O4rD1gY4LfLipXkEY4Iz2FQG4kz0XHtUbMXO4nmi4epLDLtcbsYPGT2qxIqyLyCCOlUaekzp3BHoaLhYlFuxOAQB78VMieUhBzxzn1qt9pf0WmvK7Y54HYUxaisckn1OamjiDIGJOT6VXEh7gGpBPtXGSPwzSARhh2HoeKmgf+A/hUGdzZ3Ak0E7etNAyeWJmYle/WmrA2Rv4HpTRO4GOD9aDcORjAFGgtSxK4SPjr0AFRQSY+U/hUJJY5JzTcAYweKLgWpIQ53A4PvUQgYn5vlpBO6+h9M0faX64WmPUsZWJOegFVD8xz+PFNZyxyxyaM5oAtzYEZNVCfSnNMxXaW4PakzQCJbblm9MAZpJxyRnqc/pTFkZQcHFLISSM9QKBDCM9Kszj903OTVbmntK7qVJ4NAEQ4H1o9+BRt54o69+KQxAAeoGaTB3DOOlO6nHekIOaYEfIzxnmjoPT2qQg8Yx+NIee1JjN3xhHkwPj1FckQc13PitN2mq/91q4YtzXTX3OHDP3BmAKYTzT+vamkH0rnOkp3wzDVa1J2kVdu8eS3TNZ1q3zMADVPYRdGSOTTulRg04E4rPYC3YPsvoyDzXUmTC5JAHfmuMVirBgSCDT3lkkOXdm+pq4z5TOdPmOnl1O1h+/KCfReTVGXX4xnyoWY+rHArDwOOKMiq9pLoJUoovy6xdycKVjH+yOfzqpJPLN/rJXb6tUefQ0lQ5PqWopC4HQAUlFIelQ2UDdMGtfTmzZp9SOlY7ZxntWrpn/Hqcfwt1pdblIvD9aUmm+9IG6561Y7DuaXNN7+9BagY4HDD0qvPxO/rmp/Q1BcjbO3vTQEXHrS8d/ypo70dKoBSxopD1pc0gFopOtFACjNLkUlOCMR0wPU8UAJR9KX5AeSWPt0o3EfdAHv1NFxgFJ9vc8VPbMil9zjtVY8nnk+ppAefegRLPKBMSuAPUc1Efm78+9KRxzScCkMOgpDmjOOKMk9vxoAYenJpNpxTwMdqdt4ySOKAGAYFDD60ZyflB/3j0/+vSj86Yhm1v7v0yaybkBbuUOepz+lbLHrVd4VlGGAP1ppiaKMF3NbxPHHITDJ/rIX+ZH+q/161EbC2u8RI5hiA+WDaGC+wY84/lVt7JOdhKH8xUJt5FbjBPtQADSUtzG6IfKRSpA75PU+p9KsxloP9Xl4v7ncfSpLO9MbCOZcr0NW7mxKoLq3O+Fu4/kfQ1LeuoldESSrIoZTkGpkikk+6vHrVKNjFJ50YDEfeVuh/wDr1qRTfaIwyMdvTHofSkXcRbZF++27HZalBCDEahR7U5YanSNe4osFyoRmk6VoiJSOgpTa8ZKEA98dafKwuZ2DjrT1JU5BIqy1sPTFNMBB4pWC43ziRhwHHuKURwv03IfzFKIWGMinhAOtSx3GG0cDKFX+lQOjKeQQfergyOlPErYwcEehpDuZ4X3oKAHNXykL9V2/7tMa0z/q3Dex4oHcpgEd6kZckj0ApzQuhAZCKcy5ZiOuaAIaM5p4APp/WmlRxTEJ3oNOxSYzQAzeDwwI+tOB7GlwKQEjimAvHakoo6d6AF4I5pMe9BI/OkzigB3Smkj0pSaQ89KADNODMOAxFMxnFLnp6UCHBh3UH6cUuVPdh+FM7Ue/SgCTB7YP0NJyOvH1pnvTg7cjOR780wAn2oz+lG8E8rx7GjC9Q2PrQAdqMH8aXaewz9KQmgQhAznp70uaTPtRnmgAHJx61I5y5x+VNjAMgzzjmjPegBc5pPw5opCOe/SmIOeKPf8ASjpzScHrQMMZAINHU0AAD2peM570AIcYzmmg04jPQ4NJtyaAOz8RwMdKmBHQZzXnTZBroL/xbfX0L24SKGFxhlAyT+JrnmJJ61vVmpbHHQpygncac9OlJQaTNYHQRTjMR44xWVBxMRWu/KGsdcLckDNO2gi4Dn0pw600fjTxyBWYwB7UvU0lL7jihCFB/Ck6UuBjrRkDpTAQ59KPrxRuOTSZ9KkBeMUZwfb2puaOaBitkitHSpGWFwp/i6etZp6Yq9pZ+WUe4NLqNGqGVhyNp9R0/KkZCPm6j1FR5x3pVJU5U4PrWgx3BFIemKcGUj5hg+q/4UMhIyvzD1FIaG5460y6GZs+oFOxkGm3P31P+yKcQZERTc/NS0oiducYA7nirATpR3p4VB1bcfRaTzNp+VQPfqaQAEY9sD1PFBCDqxb/AHRSMxPJOc+tM556YoAk34I2gKPzNGcnJOT6mmfKB159qd0GOlABmlAzTSR2oAyACeOuKQxzYAxTASTS9Rk0d6YC8Z6U089aUc//AF6CKVwEHH1pT16U3dzgDJ9e1LgjOSSfrxQAE+gzTDz15p2Rmj29aAEpeMUd+nFG0nAHX0pANIpNvOAPyq1HZyNgvhB6mrSRRRfdXLeppgZ62ksnUYFO+yqh+Yhs8EVoNuf2FN8kd6EhXMqW1DZKrx6dxUulXrWF0ElUS20pCSIehGevsRWhsAqtc2wfLIPn7j1/+vTcboSdmaHiXw4+kTCWJhJC4yrAcEVz8Ezwzq8agq33wTgH/wCvWzH4lkW0j0+7HnW2cKCPmT1H/wBaqWo2H2bZcwnfbTcow7//AF6m+tgtYvxSrIoZDlTUoP1rEtZ/Ik5P7l+vsfWthDWisySUMR0p4fjGTUVLTAlLE9T24pQ3NRbvWnCkxliOQKclEbI6OuRUp+zSD/VtGf8AZfcP1/xqoDTs1LigLH2KNuY50P8Asv8AIfwzwfzqE257MD+lAc04SetTyjuQmN16qRScg1aD570hUNzRyhzEKu4PWlzE/wB9Bn1FOMQ7U0xtU2Y7jWto2+6/PvULwSJ/CSPUVNgilDsuMGgdymQen50gX3q+XV/voDTGhif7rFTQO5Swe9N6H2q21vIo4yw9jUDJhucg+9AXIycUgb608r+VNxTGNA460Ace9KcZApdoznvQIaTjjFJk57Yp2P0pMdqAuGaM+lJj0pMkGgB3b60vOKQGl7UwGg57UopDwM9BS9BQAEijjFJgd6D9M0CFJx04p28jrz9RTR+tIaAFMi5wy49wc04AHGGB9jwajGOp70L19qQE6hl3kr2xmm5oUlYuuCTxRu9QD9aoQZ4o5o3L7qfzoAz0IP40DDNJiggjqD+NFAB+tFJ0peooEG7n+tHFGaQ8fnRcZmE/MO1Djkik6mlcfNTM0MHNBFOC468UYAPelYCJwMHisKeVY7nJI4PrVnWXkiUmMMeBgBiMfWucsLczSSoxXbnPvn61pyaGfPqdJDMJegIHuKsDAFZMDTWs6xuwZGB2nvWmGBGDWTVmWSZ5oz70gPFL/WpAM+9BpKOf/wBVABR+NB+o96OM0MAJNJx60dTgUH6UDA5Aq5pbZeRfYGqdWtNOLl8/3aljRpgnvmnA/lScZ/lSgZqxhu9KAxByM0Y5oxQMf5gY/MOfUUy42Eocknb0ApD7Uk33E+lNbgReaRwqhT69TSFiTyST701iMigsOw49aoBQWpc4pMZ6mgDHSgBR16mgDNJnsOaATnk0AO+gH1pcY5NJk5xRz68UDF/lRn0FJnpRn1pAIDng8UtI/Cn1xSjPbpQAZ5oOadgDrSUhiY4o69qXBPAqaK1lk6KAPU8UAV8U9Imc4RSfpV1LSNPvnefToKnHTaAFHoKBFWOxxzK+P9kVOqJGP3aAe561IEpflVSDyfX0p2E2RFSTnqacFwOeaC4FRs5NWkS2SEgVFLcJEPmyWPIVRkmjPGao6ldWVjbveXsoiiyFySfmPZQByT7CmkTctxyeagfBHsaWs+11SC4UYjlhXsJl2n8s8VojkDHIoAztSsRcRs8Y+fHIHf8A+vU3hvWIEL6Zqn/HrP8AKWP/ACzbs4/rVzFVrmwt7rl1IP8AeXg1E43Q4uzK+p6fJpOoPaT4IzlWHRh2x9atWDMYcE7lU4Vh3H/1ulK8DSlDczzXRjG1DO+7aB0AFToOgA4HpVJA2SryM0tOjHy0pXjNAERpyt2pDxSUwJxS1GjdqkpDCloopAGaXd70gooAeHNO8z1qLvRQImyCOtBQHpUWaN2KLAOMXpTCjDtT/MOacHB6ilyjuQ5K+tOEmR8yhh7ipcKaaYh9KnlC5CY4n7FD7VE1s3VSGqwYznimlWHaixSZTZGU4ZSOPSmYIq+HYcHn60hSFvvJj3WkPmKXXvSED1q2bYH/AFbg+x61C8Lp95T+FAXIfamkDBqQimkcGgY3pnNGR06UZpSBQAhORSe9KRzSE80wFz+NFN7UZ7UCHUdfb3o9KTNAB+OKXj6GkyPSkPPPegCQ/dVfQZNNp0h/eHHQcUzOaYC9qP1pM0UAO3sMYY0u/PVQfpxTCT9KSgCTK+pH1pcHBxg/Q1H2oHBNADzweRSZpPMPrke4pQyngj8jQBmnAFKxyAc9qTPrQfuii5kJ07UUlKOO1MLGZrKA2zE+lcxpD7nbjCg9a6rV4VmsmRhnPauZVUtbdW+zHzAcg88fUVqn7tjLlvI05h80L9skcVcjJPXis4StPZxSnj5wcCtGP7ox0rKZaJRTwc0wHil/hzUWKFFL+tJmk68fpSAU+lB6Un4c/wAqM+9Awo7Umcn6UcnoaQC1Y044ux7giq2TUtmcXsfuSKm99ykbZ6e1Jg+9KDzijgVqAdKB0zSHOaUZxQMQnjrTZyfLj+pp/wCFMm/1K+xxQtwK3A5J5p2T6GkHfFL2qgF3ZPA4oJpq43EelPPHagBF4HNLgAnPWkByKO/FAADnFLmmgDOKXHfNDGKCcUppMnpjNOpAAGR7UoAqSKGSU/IpPv2q3HYqvMrZ9hQBRCliAAT7CrEdi7cyHYPfrV5dkYxGgUe1NJz9aQXGpFFF91Mn+81KzEnmjrSY5oAPrSqw65FRSEharrJ823NUiWXGlxwKjLE1HmnD3rQgM0tJRQApRmUsAdo+82OB9T2rjY1bWrt9blDNF80djGekcYOPMA/vNgnPYVveIZZIfDmpvGzhvszgbT3Ix/WoLSSS3torVSvliFYsbRnaFAxn04FPoIZbQGJd0mDI3JA6L7CrtrKyT7edp7e9Rd6fbDdcL7c0gNQUUgpaRQdxUiUzNSJQIl7UdqB04opDEYA1HjFS0hXNFwGDipFbPBqMjBNOU8g0MCXFFA60daQwpaKSgAoo7UUAFFFFAhO1L+NFJimAoJpwcjoTTKU4piJfNz1A/CpFWJxkSop/uycfr0qrzQDilYC09s6oGaM7T0Ycj8xUBjBHHShJGjO5HKn1U4qQ3Lu2ZAHJ6kjH8qXKO5CYyKQM69zU++M/wlfbrSYU9waXKFyA7H+8gPuOKjNsjfckwfRqsmME9KYYz2pcrGmVHtpF+bYSB3XmotpHXrV4bl9R9KVmDDDqrf7wpWsUpGcRxTSOPpV9oYX6FkPvyKia1f8AhIb6GhjuVaO3WnshX7wIPoaac4oGNxSj/OaME0meaBC57Y60q/fUZ700Uqjlj6CmAZyc+tApO9FIBaTtRxmjjHWmAtJnH/16ABSZ646igBxOBntSDHBzmjHFNxg56CmAvIYnOaXvSYoP8qQGfmnDlDzTefalTIB7mgzE56UHrzRnrRnnpQIgulzF7A1ytyL5L5HicxjdwAMge5rr3AZcEZqjdwqYW+XaPatIy0sS463M6RjJbSFuvBz689atQklFqCFA6OjdCMc1YjTy1AHIA71EmCRKOB7UDn8aMHv2oz+dZ3KDf2zQSR/hSYzzS0mVYQkkZ6UD+dLTeAMYpAO+lITSUuD1obABTrc7buI/7QpvbOOtCECdD/tCkUjoMc5FO6j0pgyD607tWqEICc8ilB9zQaM84osAjflSTf6jJ/vd6UjjtSSgG3PHQihbjK3saAeOetGeKaB83JqhDgeSRS455puTk+lLmgYvAGeeaM4pM9vSjPHFIB9Ix4/oKbkg4qxaQ/aJlTPy55NFxjre0lucMBtTux71ejtYIu29vfpV0hdoRAAo6Co2TrRYQwuSMDgegpvNOKGm4NFgEope1GKQDe9FLSgUwGEZqCS23HK9athKeEouBQGRwwxTqumJWGCM1BJbEZKflVKfclohpQKTkHBGKM07klfUYPtdjPbZwJEK1io7xOglBDrwwNdF1NRtErHkA/UVWmwrGeSGUFec1ctYTGMn7x6+1OjtYozlI1Un0qcDFK40hRRRRQMWpEpgp6UASClpBS0hhRR9KKQARSgCkzSimA6iko/nSAWikpc0CCijtRQAd6KTPNFMBc0ZoopAJRS0lMAxRR2paYCEc0UuKTrQIKMkUUlMBwcjvThJ6io6PpQImBU0hQEcc1FzShiKVkNCmL0pmxgeKk3njvTtyn60uULkO9sYYBh7iozFC3UFT7VaKg0wxj8aXKO5UazzyjBv0qF4XQncpH8qvGI0AuowTkehpWK5jNxge1OH+rPUZNXSIn+/GAfUcUxrdSoCP68GlYdyp04NIR6GppIWTkg8dCKiwQBnBpgMKtS9hkc07t70nb0pDD+VHag8UD86AGYYcgkGgE5GcY9RTxSHngcUALijOetNGaXmgDOJ5p6nn1pDSBhuGaWxmGRS8deRQWOaaWqhAxzn5c1XuQfJb6VMSajkOUI9qEwMmA/vDjrjNWwePSqiHbPirINTLcB5GaQ8H2ppNGTn/wCtUDSHimk+lH0NIOaQ7CnOaXGTSZopABxz6Uvem5NLz9aLjsLSH7w570UjHuKTGjoVOQPpSjPQ0yM7ol7ZAp9bLYkXBzz+FKelNB5p3WmA3PzcUjnMElKeDmhhmKT6UIaKfGelIeDml6dqQ9KYxc59KT60vUUfjSAAPypeAc5wKbuFAyTzz7UAOAyeeBWjphAd/ULWeKu6efnk/wB2gDREuDz0qRXzVPdzTg+KaEXBzSFMioVk4qYPnrTAYUppXnpVgc0uwUrAVwnrTglTeXSEYpMY0LilxS0UgGkUU4KSeKTFFgI3RXHIqrJbsp+Tkehq9twCcUmKadhWM3POCMH3pauvCr8ECqz27p93kVSlcmwwUopmccd6UGmA6l4pM0uRQAo4qReajFSLTAeKdxSDpRjNIAo96SloGFKDSdqWgBRR2pOtLSAM80ZoooELiijtmkpgKaPekopAFHag0UwCjvRRQAUUUfjQAuaSjmjmmIO9H1o9sUUAGKKKKACkpaSmAlHeiigQucUoc000UASB/WlyDUVGaLAPKA9qYY6UMRTvM9s0rBciw6dDSHaeHQfhU+VNIVBpcpSZWaCNxlWKntmomtZAOm7/AHeattF6Uwqy9KVh8xR2EYzSEVeL9nUN9aYYoW6ZU/nSsO5Ux9aQrVhrVv4MN9KiaMrnKkH0osO5GOlG/FLt96ME9aQzNwfajp1pc5NIetBAr9eOKaTilY8A57VGT0FFxATTWORQTjvxTGPoaQGXIds/pzVgHiq1zxPzzU+VGMfnSmMd3pwGDTeT0FKMg8moGO/CjOKTr7+9KBSYwPbApe3FABPApwRu5x7d6VwG89O1KASOPXrUywt12492p4j5+bLH9KLoCAKCccn2FKYm74X271OTjgYFMOanmGkaducQIOvFS89ahtjmBfapc4reOxLF7U7ODTexx1o7giqAd1OeaQjKP3ypoJ4oHOR6g0XApZxR2o79iaT69qYwDUhbnAxmk/iOKWkAAY57+9OH14poOaeOfwoAUcetXdOJ85xj+HiqdXNO/wCPk/7ppgWD1+tAob71JTEODEU8Pio+tGaBFpZfep0lz1qgDTw5AoA0QwNLgGqaSmplmzQ0BKU9KbtIp4cGl4NKwDE4Y57jFMxUpX86aVNSMbSHkmnUmKAEA5GR+dDDJP1p2SetJijUCKSGOTjHPrVWS3dORyP1rQC0ECnewjKBxRmr8lsj9sH1FVHt3j6DIq7iG5qRDgZqDJzipV6UwLAPFFIgLEAEDPcmnFSDj060ANNHpR3opDFoo/GlyaBABS0nalxSGJzS0UCgBaSlpKBBRRRTAO1FFFIAopKO1MBaKKSgBaSlFFNCDNFHSigAo9qKSgAJooopgH1ooNFAB0NJiilxQITvRijpR60ABpO9L1ooABml3Y70lIfXtQA8OaXKmo/xo5oAkMYPao2i44pQx7Gnhh/EM+4pWC5WKlaXzGHB5HvVk7W6H8DTGiB7UrFXKxWFv4Sv0phtsn5GB+vFTtCe1RlWWlYaZg5JPXikye9GePWk3ZrP0AVvug0w9PelzhD7U0bmHA49e1FwsBXuKjYADnpU2OOSeewo2j+6BSbGkZd1EXJYcYFV43ZGAb8q2JIQe1VZrXvj8aV7lWIlkDADgU4fpmoTGyHpVmAqCA3Wk1oLYekbNzjb9amW3J5IP48VKmAOB+Pc1MvPXJ/nUAVxCFHJz7DgUoIUfLhRVnZ6cimNFnpRZsE0Q5zRj3pSpHGKAtTqMaBxilK8c8U/opxxTCOOD+dAF20x5AA7Gp+lVrQnyyPerOfet4fCS9xQOaDyKKPxqxAR+dCcvR2oU/OtAykcLmo8ljwcChly5z0B/OlBwRQMOlHfFHXNKDSAXHp1pw4HtSA0oqgDOBgVb03Iu+f7pqqBirdgR9qHrtNJjLbfepopzH5jSflVEiduKWijFAAKXJo6cUUxD1NPB5qIdak60CJlkqZZfXmqnalBIoC5fVgR1p3FUlcipklpWC5OUz2pmynB896eCD3osBCRQBmpitN21Nh3GYop2MUUWAbikK+tP4pMUCIJLVH7YNVmhePORke1aP1pCARyKpOwGeGxTxKwBAJwevvU0lsrc9DVV4pI+eSKdwJQQev6UoANV1f8KeH4oGS7aTFIGxT1PtRcQgBpadil20rgNpKcQR0pOaYCUYwKWjvQAnajvRg/jS0AJR/KiigAopKWgBKKOtFAg/pRS0lABS0lFMAooooAKKPxo70wCjtiiigQdaKO9FACfyooooAO1FFFABRRnNFABSdqWkoAKDS+vNJTAMmnByOh4pvaigQ/cDwaNoYcGo84pc0rDRy4HHXj+VHJNANITj8awNCRWVR82OT3p5G7qc1UcnHtSwzGPryvp6VDKRaC46YFGDn3qaNVlAZDkelTJCfSmribsVBHntT/ALPkdKvLbe2amSEDrVcpLkYr6fuGQKpyWjxDJGRXViL26Ux7RZBjHJq0iHI5mMsmO4q1G+6rk+lOpLRjB9O1UfLKtggq3oafImTzFheeRUmM9sGoo25weDVlVPtis3BrcrmTI2iDDkVE8DLyBkVdXkYPNO2+lLlTGpWMvHak2+taL2qvyvBqs0TIcMKhxsUpJiWoxuqxjBqKItGScA+o7GpwysxA+VvQ/wBK0hsDDFA5oIOec0CqYBSjgjPrQaD0oAoycSNz3NR5ANST/wCvce9RqOpNBQYJHpTggHvRz+lLmgTAADtTsjFNBzwO/apBGR9849h1phcTJY8dauWKlbgFiASCMVWDY4UYH8/xqe0OLlaBlx+CaZninP8AeOabTEOzSg0ylBxQId2zRigdKXGeKBAPan5oChTS0wDNLTeMUueMUCFBpwYj/CmZpaYEyuR3qZZaqA8inBsGgC+r08EGqAkPrUyS+tAFkrmmlaRZM9KkDZpWAjIpKsxRxO2JJDGCOGC7hn3oktZEj8zAeLOPMQ5X/wCt+NLrYLlYdKXvSkY7UYoAbikKg9RxTvwoNAytJaq3QYNVHheM56j1rUxTSoI6cUAZgJqRWqxJbK2SvBquY2TqOKALEbgHk/pkVazC4yyAH1iP/sp/oazg2O9PDfjUNDLfkhxmORGPoflP4ZqMoQeQQR1qNZSvTB+oyKlWYAdMH1B/pTVwIytJtNP3Z70U7iI8UnNS4FNIFVcBtFKVpMYoASijpR3piDtSYpaKAEo/Wg0UAFJS4oxgUAFFFFAB25oopKADNGaO1FMA96P5UUUCDpR7Yo+lFABRRSe9ABS96Sl70AFJS/yooASj6UUUAHeiijtTuAnfpSUtBFAHMY9eKaSOuPxpGb0phOK5maoRuSTk+tMB56Zp2cZFRqctUNlItQyvG4dGxW3ZXcVxhWwsnv0Nc+vH9KnQ04smSTOnCHpipFjJ6dKzLHUtmI7g5Ts+OR9a3UCugdSCp6EVtF3OeSaIlhqVYvwqZUqQIO3WtEjNsgMAYYIqnc6Ukyklc+/etYLxT9nFWkTc4y4spLX7wLJ/eA6UxCV6HctdjJarIDxjNYt5o5Ql7fAY/wAB6H/Cna4KRRQq49ak28cVWKFJCpBSQfwmpkl/hfg+tZSp9i1ImAB4IxSNHnhhTwAeRTuV+lRYq5Rlh2AkdKhYdDV+4AMRx2qif1pGkdUPWQ4AYZHv1p2MjIORUIOCKcCQcg0FDyOaXjFJvU/ewp9RTiMe4PegCjc8Tv3qLJ71NcHE59SBTAnd/lHp3plDeegp4j6bjtHp3pQccKMD9aMc0IVxwO0YUbf50n6UhAoA70wHA4yTU9qf36fWq2Kntz++T60hl9z8xHvTKWThzTe1FhDj0opM0tMB2e9PU/NUdKOtAEw/Wj1pAciloJE7e9L/ACoNJTAWgdaOtFMBelLSUdqAFzTg1No/nTESq+KmWX1qqKUNQBfWTPQ1PFO8bFo3ZGPBKnGfr61mK+KlWUinZMDV8yCYYmi2P/z0iGPzXofwxTJbQqu+N1ljP8SdvqOoqoko9alWTBBBIPqOtTydguM24pMVP945ppUdxRYLkP4UU8pTcUrDEppUEdM0+igCq9uDyOKgZGTqD9a0MU0qCOaVguUQ9O3A1M9upyQMGq7Rsv3qVhj807cfWoOc9acGPQ0gJg/rTs5qHcKXimBLmlz2xUQbFKGouBIAp65pPLycAim5FLn0p3AGidQSUbA744pn8qnSV0+45X2B60plWTHmRoSO6jaT9cUXCxWoq35Ns65SV43/ALrruB+hHP5iozaygblCyD1Rt3/16aaFYh7UUYIOO/celJ0pgLSUtFMBKPeil/WgBtFLRQISil6UnSkMOtFFFMQUn060UGgBaPek7/WigBe9JRRQAUUUUAHrRRSUAFFFHFAHJHrmmnk8ZNTCIA5c/gKdhQMKBXM2b2K6ju34CmMjKcnoemKsmPBJpF44IyPSkMhRsCrCEmo2hAG5OR/KlQ0rCaLKNxkVoWV9NaP8vzR/xIx4NZyj0qeMYGM1aM2jr7S7hvIw0TYb+JD95atgY47VxsLvFIskbFHH8Q610NjqqTYjnwknZv4W/wAK3jPuc84djTFKOvvRinD3rQxDrQyBhg0YNG4D3piM6+0yOZPmQk9iOorAubaW0/1vzJ2YDp9a64uTwelQy26yA8ZzT3GnY5VXKjIORViORX+voalu9IMZZ7bg90PQ/Ss7pIVKlJB1BqXFMpMtzDMTYqh9KtLL8rK45IxVbkcVjJWN6buMOM+9LnPH8qCO9NB+b0FTqaknalV9nAOc9QehpmDilGKYEc7EyE9M1EOafMORUee3SmAvSj2pPej60gFAHrSkgfhSA/hS54zTuAufbHpT4Di4Qe9R9qfHzKh96QGjIcuRTc0r43mm5poBaUUnSjNADhS03NLmgRKvQU4GmKOKd3piHdelBHekpc0AJS5oxSfhTAWlpv4UvNAhaPek70tAwzS0lApiHU4NTAaOtMRKGINSrKc1WzShuaYF5Zs1Msmazg/pUiyEUxF/g0hWq6zVMsgNKwAVpuKl4NIVpco7kRpDUhWmkYpWHcbTSoPan0n4UAVpLcH7vBqB42TqM+9X8UhXIqbBczqUHBq08Ct04NV3jdD60mh3ANS5HSo85pQaQyTPpShqjB70u7FAEm6l3VHkUuaAJM5pwYg5BOR3qHNLk0xFkzs4w+HHbdyfzqMqh6cGmbvUUZ9KAF2H0zTcU8MRS7s9aq4EfP5UmeakwD04pCp+tADOKKUjFJTEGPyooozQAlBFFHX+tABR3o4zRQAlFFBoAKKKKACkoxil/nQAUnPrR2o5oAPpR+VBNHFAHOH0oA/Kl2nOadj8a5LHRcZtyKQx5PFTBCakWKnYVyqqHORUn2bfymA3p61bEAJp6xYPQ1cYkORnKjI21gQR1Hepk61pm1SYYfhuzVTlt3hfawwex9arlJ5rirxx/OpV/SoV61OtMlmjY6rJbgRygyRfXlfp/hW6k0cqCSJt6nuO1cn0FTwXM1rJvibHHIPQ/WqjKxnKFzpSzMeenpSdKrWt7Fdj5fkk7qT/ACqxitU7mLVhwJxQTg5FIc0oGaBBtDjmqF7pkdwvK8joR1FaI6U7tzTQjj57ea0P7wb4x/GO31qBuSDXXzW6yKeARXK3CbLh1x0YioqI2pS6Fc8cUmKeRu4ppXFZM6BB1+lGOeuaMc0UrjI5+i1F3qSX7inHeos1QhfQU3IzznNHelIHQ0DDOO/NOApuAaOe1IB/4U5Dh1+tRAknnpUiHkUAaMn3qb+tLJ1pv400A7NKKaMUooEOzQMUlLTAkXinZpi9BTqAFzS5xTaWgQ8HNKRmowe1ODZouAUZp2KbjpTAM0uaaDzS96BC5opKWmAtKOlNpaYhaKTPJooAdQCaTNHWmIkDVIslVxS7vWmBdWb3qdZc1mhqkWSgRogg0hWqyTetTLLmnYBStNIqQEGgjik4juRGkqQrTSuKmwxlIVyKd2opWArvbq3sartCyjOMj2q+RSEUnEdzOyRQDVx4Fb2NV3gZOev0pWGmM60tN+tGT3qRjske9LupB2NFADs0ufemEkd6N1MB4Jpwb2qPdTsj1oAeDS5qPml3UCJNxPWjCmow1Ln0pgO2elNINLS7qdwGfWk/Gn8Gk207iG0UpBpKACiikoADRS0UAJSfnSmjtRYBMUUvvSHpQAGjrR60lAGIEz2p6x5PSpxF06CpRDwBWCiW5EKx+351MsXp+dSqoFSgCnYnmI0jwKk2D8aUDAyeBUqrkCqSJbIgpFPKq8ZVxlalCc5xTvL6EVSuS2Zk9i8XzKN0fr6fWo1yOK3owQOg+lQXGnLIC8IwepT/AAp8olMyxzTs44pShUkEHNBHyjNIq4KccgnOeDWpaannCXB9g/8AjWSOKeOO1NMTVzpwwYAjkHpQCR9Kwba9kt2xncmfumte3uY51yh+oPUVakYyhYsUA+9J170Y5qiB2a5bUVxfzj/a4rqK5zV0xfyEd8GpnsaU/iM7vmkxSn1xSHnNY3OkafagjkClPTPSkHI5BFFhkMv3PfNQH61YnyUPHcVX/pTAWlpO/vRSGLSZxjNFBFFgHexFKvH1pufegNimBpuen0pue9V1uPlXf0PepVYEZByKSGSA0tNBpaYh3UilFNpRQBIvA9KdmmjpzS0xDs0E0lANACg0v4U3PIpaBD1NO6io80oODTAVhzTafnIoIFMBv1oB9KD1pO9Ah1LTc0CmIdSim5pSaYBmlpO1FMQueaM80nbmjrQIdmlzTenSgGgCQMaesmKgpQadwLiTYqdJR3rODU9ZKANMYYfLz7UhXtVNJcHrVyK8BOJ4xKvrnDD6H/GhgNK5ppFXVt47jJtZgzf88n+V/wAOx/Cq7xtG5R1KsOxGDS0YEFJUpWmFaTQ7jcUhFOxSYpWGRPCr1XeBl5XkVcxRik4juZxyG54NGautGrcEZqB7cjlTn2qWh3Is8UZzSEEHBBGKM8ikMWig0tIADGl3U3rR06mmA8EUfzplAbpQIeCaduGajzTs0APz0ozTDRmncB4alwpqMGnZBpgKUPbkU0jHWnAkdKcsmDggEehFFwIh60ZqZxG5yq7PbORUbIy/T1FO4hvX0o6mjFHbFAXDHtSHrS89jQaAE96KWjHFNAQqnGRTgvao4ztOO1WFAYZHSs7CY3GBTghNPCfnUqpiixNxip0qVU9KULipAKpEtiKmO1PC0oHFOGKom40Lz6VIvB4pQKXFNCZFcWsdyufuydm9frWPPbyQsVdcGt4GiWNJ49koyD3HUUNXBSsc2RyaB061cu7F7Zsg7oz0YCqhGDjFQ0aJph270qSNG4ZCQw6YpucZpTzSuM1rXUhJhJMB+nsa0dwI4/KuX6+tW7a/eHCvlk7HuKpSIlC5vGsLW1Iu1Pqla8Vwkqgggg+lZmtr80TD0IqpO6IirSMYjNNYGpDTeKxOoZnP9KTpSlaDjNAEcoJQ+tVf51bk/wBWw7YqpTGhe3rR2pPrQaBhnNGTijryKTvSAdnmmk560Z/Ok65FDGSs+Y1HtSJIyH5T1oKgxKOh5qPBU9azvqUXo51cY+6amBx0rMBI7VPHOV4J3D+VUmJou06oo3DjKmn596sklBJX3p2aaOlL+tMQuaWm55paAFB9aWm54pc0CHUZpKQUAPBpwOelR9aUHFMCQjNMI5zSq/rTuopoQyilI9Kb9aBDs8+9L29qbmjNMBw7UU3pS5piFpc/jTc0UAO4ozSUlMB3U0fWkopiFz+VLzmm/SlzQIeGx9KeJKhzS5oAtiTsavRalKIhDLiaLssnO36HqKxw2KeslO1x3NkeRKuY5Njf3JO/0PSo2QqcEVnrL71YS5YDG7I9DzRYVyUrTCKcJVb2p2AenNKwXIcUnFSkdaaVpNDuM9qTFOxSUrDGMgYcjNQNb4+6atUhFS1cdygQV4IxQDVwqDxioXtx/CaXKVchzmloZGXqDTQakY7saSlz60UAJikyc0vSkzRYBcml3c03rQaAH5Haio89BShqBDwxpc5+tMznvmlpgPzSq5FMB980Z5oAk+VuvFIyEDPUU0GlDkHincBMYpKk+U9eKQpxxzTEN6Ud+KTp9KWmBCqe3FWIk2Djp6UoTFPUfNUozbJQoPINPCYNRoSDmrCfMPeqSJbECgGnhfYUAc04YppE3EC070oxS96YgxSjk80UDINIB3tSdDS0UxDlIwQQCp4IPes680vgy23K/wASdx9Kv9OlKrlenBp6MFdPQ5ll2tg/lR3roLqxjuxvTEc2PThqw5YXhYpIpDDsazcbGsZXI+n0pDS0h61Nih8U0kDEo3XqPWpby7F1FEMEMuciq2MUjfdNFx211IjQR+NKfp+VN9s0ixDxTG6+1PPBx+tN60ARtyhHfFVB0q4w4qkAQOaBoUn0o6UvWk7UDDNJ0oJ4pvQ0MBC3BxQOnFA5HagDjipZRKDlAPSkzmmhvkHFG4Go6lDqMDPUUmaUY78UxCglGDA4I7irUVyGwH4Pr2qrQOKd7CsaobAGfzp2azI52iPXK+lW45lk6HafQ1SdyWixmlzTBS5qiRw46UZpM8UZoAdmjNJnijNADvaj0pM0Z/CmIdn86crdqjHSlzTAmyDSFRTA2KcGpiGkY7UZqQjPFRlaACjNJS0xADilpM+1FMB2aKbmlzQAvWikozQIXPvS54pO9JTAXNLSZo70CFyKXNNoz70wHhsU8ORUNLnpRuBZWWpUlxVLJp4eqEaKy5680/g9DWcsmB1qdZaAuWiOKYVpqzZGDUgIboamwXI8UmKlxzTStKxSZHSdqcQRSYqbBcaQO9RPArHjg1NSdKVirlRomXoM0zocVepjRhuoFLlGmVM5o6VM0H90/nUTIy9R+VTZjTDvSdaM4xQDSASl9jRSUDDmgMRQTR6UxC5/ClzTD1o6UBYkoz0pm6lzQA8GnK5FRe+aN3/6qYExwevWgr6VHn8acrU0wLAA7Uu2kVdvA708nGB3pnOxQOacDg59KQH86cPf86okmVg49DTqgGe9TI4PB4PrQA7tQKXGOtJQIWlFJ0ooGOBpetNFKKAFppHenZxxSke9AhoPSkmiiukCzDp0YdRQw9BRyKYGNd2UtqRnlD0YdDVQ5BrpgVKsrgNG3UHvWbeaYQDJb5Ze69xUuPYuM+5kkenWk7HPT2p7AjOe1MNZs1Qw8AYpuB3p2cdOlJgHp+VIoYR7U0cGnHI46UhGO9IYjDI6VRJ5PHSr55BFUGGGI7UwQnak/pS02kUgIz1pv9KdyelIWx05PqaBhjHJphJPA49qM4z3pp5pXGiUY8sfWk6ULxFn3pP5VDKQ4e9PqMHtTgaQMfnrR7dKbml61QhQTjB7UvTnpSA460UICwlyyYDcj9atI6uMqc1nZzSq205BI+lUpWJaNME0A1VjuMgb/wA6sBgRkEGqTuQ0PHHalzTc0Z96oQ6lzxTOlLQA6lz3pgNLx9aaAdnmlpuaWgRIHp2c9Kh4FODYpoBxXim8inhsigimIZmjNBGDSCiwC96KSlzTAWjNJRk0AOzRTQaUdaYhf1ozzSUfWgBcce1FJ3o9qYhc0tNzR70AOzRmkzRmmA7caeHIqIGgUxFhZOKlWX61UDYpwf3oAvrNxUocMKzRIc81MsnpQIuEU0rUSy1KsimhodxpWkIqUc03FS4jTI6Sn7abipsO400mM0tHp2pDImiU9uaiaFh0xVqkpWHcpkMvUUmc96tkZphiU54qeUaZXzmg09oSOhphDDqtKw7iUH6Yo/H86Q0hhRyBQKOlNAOBxS8Y4plAzQIdS565pAc/UUhpgaIXAoI9RRRWhzjh0p3bNFFArCjpTsZFFFMQ9Xxwx4HQ1J9aKKQg5PFHbNFFMYZpwoooAPwpaKKBBjPWmsR2H40UUAN5z1pyuR0NFFAEFzZR3QLR4SX07NWJNA8MhV1KkdiKKKmS0uXB2ZWam5wc0UVkboXhsdj6008fWiigY09KpSj94eeKKKBoYcUhIHX8hRRQMaTnvx6U3PbvRRU9ShhPXinIjOwCjJoopdRlpYgI9m4E+vbNQspRipFFFSyhtKDjjtRRSAcOKM96KKaExR3pfu9KKKYgBzTs96KKYhR0/GnrIydKKKaEWUmDAA8GpQc0UVSZDFGKKKKpCFBpc56UUUxBmlzRRQAuc0UUUxC5xT1eiimA7gimkdaKKYDT2pM0UUgFooooQgz3ooopgLRRRTAO9GaKKACjtRRTQgo/GiikAZozzRRVWAXNH40UUALux0pwbFFFMQ9ZCKlWTvRRQIlWU+tSiUHrRRTAdwelBFFFAxhXmkIooqGO400hooqSkJRRRQAmKQgYoopARtEp7VE0JxweKKKLDuMKsDyMfSkB7UUVFihc0lFFIYcjBFOzxRRQB//Z" old="http://www.landscope.com/images/Photo/Stock/34001_35000/34639/masterbath1room.jpg"*/?>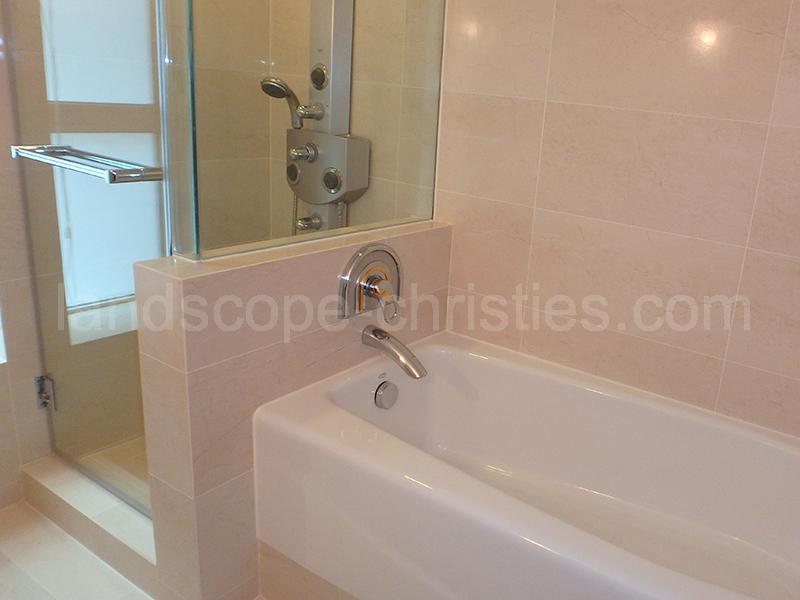 /*img class="sp-thumbnail" src="data:image/jpg;base64,/9j/4AAQSkZJRgABAQAAAQABAAD//gA+Q1JFQVRPUjogZ2QtanBlZyB2MS4wICh1c2luZyBJSkcgSlBFRyB2NjIpLCBkZWZhdWx0IHF1YWxpdHkK/9sAQwAIBgYHBgUIBwcHCQkICgwUDQwLCwwZEhMPFB0aHx4dGhwcICQuJyAiLCMcHCg3KSwwMTQ0NB8nOT04MjwuMzQy/9sAQwEJCQkMCwwYDQ0YMiEcITIyMjIyMjIyMjIyMjIyMjIyMjIyMjIyMjIyMjIyMjIyMjIyMjIyMjIyMjIyMjIyMjIy/8AAEQgCWAMgAwEiAAIRAQMRAf/EAB8AAAEFAQEBAQEBAAAAAAAAAAABAgMEBQYHCAkKC//EALUQAAIBAwMCBAMFBQQEAAABfQECAwAEEQUSITFBBhNRYQcicRQygZGhCCNCscEVUtHwJDNicoIJChYXGBkaJSYnKCkqNDU2Nzg5OkNERUZHSElKU1RVVldYWVpjZGVmZ2hpanN0dXZ3eHl6g4SFhoeIiYqSk5SVlpeYmZqio6Slpqeoqaqys7S1tre4ubrCw8TFxsfIycrS09TV1tfY2drh4uPk5ebn6Onq8fLz9PX29/j5+v/EAB8BAAMBAQEBAQEBAQEAAAAAAAABAgMEBQYHCAkKC//EALURAAIBAgQEAwQHBQQEAAECdwABAgMRBAUhMQYSQVEHYXETIjKBCBRCkaGxwQkjM1LwFWJy0QoWJDThJfEXGBkaJicoKSo1Njc4OTpDREVGR0hJSlNUVVZXWFlaY2RlZmdoaWpzdHV2d3h5eoKDhIWGh4iJipKTlJWWl5iZmqKjpKWmp6ipqrKztLW2t7i5usLDxMXGx8jJytLT1NXW19jZ2uLj5OXm5+jp6vLz9PX29/j5+v/aAAwDAQACEQMRAD8A9/ooooAKKKKACiiigAooooAKKKKACiiigAooooAKKKKACiiigAooooAKztf/AORc1P8A69Jf/QDWjWdr3/Iu6n/16S/+gGgDw6Mfvk9c1dxk/hVOEfv1HHJq7jirJDFL27UYzxRQADvxRjFLQPWgBKPrS80CgBnloR90U0wJ71Ljnmj+dAEBt/RvzppgfjoasD8qXAzQBUKOD0NJ061cxQRnsKAuU+KOKtGNCfujPrTfIUjGSKAK9FTGD0ammF8+tAEWKUDilKMOqmkx7UAHWkx9aWigA+nFSE5wR3qP61IvKkZoEOk5wQe1MJJqQ/NEPaozTGJkijvz0pCKOnFIAPPNIe1ByR1/KjPSgAz1o9u9J+FKMCgA60nvS9qSgAoo6UfUUAB6cUn0pe9JQAE4zSE46Uc+tGaADPrRk0lGfegBx/lSevWm89qTOTQA6j8aaDzR1oAcfrRnmm5oz2pAOPrTc88n8qM+9GeaYC5xxSUmcdaTPHWkA7PXPaj8eabmk3YPPNAx3HNGRTc+nWnBSRlifpQB7poHPhzS/wDr0i/9AFaNZ+g/8i7pn/XpF/6AK0KkYUUUUAFFFFABRRRQAUUUUAFFFFABRRRQAUUUUAFFFFABRRRQAUUUUAFFFFABRRRQAUUUUAFFFFABRRRQAUUUUAFFFFABRRRQAUUUUAFFFFABWfr3/Iu6n/16S/8AoBrQrP17/kXdT/69Jf8A0A0AeHwgfaFFXsVTgH78VdHpVkgRzRilFFACYo7UtApgJRj86dijFAhtGKdSUgE70Y9qdijtQA3FLiloxTGJjPFJTsUAdBQA33oxzTsUmDSASkwCeQPxp1GKAIzEh/h600wKTwSKmxR9aAK/kN2YUCJwR8v5VY7Uo6j1oAg2MByDTHGOM1oj7pPrUUqqzfdFMCjj/wDXSdastChA4x+NM8gZPzY/CkBB2FIamaBh0INRmJh1U/hQAzB9aUfSjp1o7UAJznmjtjtRjFL0oATrRxjpR/nmigBM4FGfzozSCkMOnFJzRQTQITOBRQDx2pCaYCnvTePwpfWkpAB7elGetJ060mfzpgKTjik+tHH1ozz0oAPegntSdzjpSZwfekMWjNNyPy96OScDk+goAdn86UAsfb1oVO559qkHagAVR+PrTsCjHNKOTQB7hoP/ACL2mf8AXpF/6AK0Kz9C/wCRe03/AK9Yv/QBWhUjCiiigAooooAKKKKACiiigAooooAKKKKACiiigAooooAKKKKACiiigAooooAKKKKACiiigAooooAKKKKACiiigAooooAKKKKACiiigAooooAKz9e/5F3U/wDr0l/9ANaFZ+u/8i9qf/XpL/6AaAPErcf6QPoavAVTtv8AX/hV0ewqyRP5UoFLRjFACYHvRTsUmKYhKOtOoxQA3FGPSnUY5oAbijFOxRj2oAbilxxSgUYFIBuKMU7HrRTGNwKMU7FGKBDcUY7UuKKAExgUUuKMUhiY9aAOaUUooETEYRRgVC33qsOMAD0FQEc0wGGkAp/8NN70hjTRg0pFBoAYQCO1NMa/3RT8c0YoAhMK9simmAjoRU+OaMUAVWicc4zTCrA8g1cxxSc5oApd6Op5FWiqnsKaYkOeMCkMrZpCamMHoenrTGhbPBBFAEYPNJjinMjr/DTDx1oAKTPPNKe1JmgBO+aM8ZozSe3SgAzz1o9aaePp1oyetAC9eKQtxSck8GpFUKcnk0ANCk8ngVKAB0FAFO4//VQAADApwFAFKKYhcYpcdaB0pfSgD23Qv+Re03/r1i/9AFaFUNC/5F/Tf+vWL/0AVfqCgooooAKKKKACiiigAooooAKKKKACiiigAooooAKKKKACiiigAooooAKKKKACiiigAooooAKKKKACiiigAooooAKKKKACiiigAooooAKKKKACs/Xv+Rd1P/r0l/8AQDWhWfrv/Ivan/16S/8AoBoA8WtQfPP0zV0CqVr/AK/nnir3fFWSJ70tKBRjigQmKMU7FFADaXFLijFMBMUbaXFGKAG96OadRQAlGKWikA3FGKdRTAb0oxTsc0d6AG0hFOxR/WgBuKMU4gUmKQCUoHNKaB1oAmk6D6VFjvU03VR7VEf5UAM6gYpMU6kxQA0jpSGnkc00+9ADSKSnYoxQA0j1pCKceKDQMZSU6jHFADOvtSYxTsDpSEd6AGYpMU/FNoAaRTSATyB+NPIpCKAIjEh/hqMwjPBNWCDTcUhlYwt6g+lMKMO35VaxTSDQBTPvmlCE9elWGHB9ajA70ACjjgYpwFKBSgcUAIOBTsUenvThxQIBx1p2MikA6mnUwAdKWlxgUfzoA9s0P/kX9N/69Yv/AEAVfqhof/Iv6b/16xf+gCr9QUFFFFABRRRQAUUUUAFFFFABRRRQAUUUUAFFFFABRRRQAUUUUAFFFFABRRRQAUUUUAFFFFABRRRQAUUUUAFFFFABRRRQAUUUUAFFFFABRRRQAVn67/yL2p/9ekv/AKAa0Kz9d/5F7Uv+vWX/ANANAHi9p/rT9KvAVUsx+9b2FXQOKsgT8KXGBTsYpMUAIBS4pcUYpgJiinUY/wD1UANxmkxT6MUANx3pKdiigBMelJTqMUANoIpxoxQA2jFLS4xQA2kI4p2KCO9ADaMe1OxSUgExxSqORQKcg+cfWgCSb74qMjGalk/1hqI9fegBlIBTu9AoAbSGnY5xSUANFIRT8fLmmkUAJSf1pxHag9KAGH2pKdRQMYaTFOIpCPU0ANxxSEU6gjmgCPFJinkfjTSOfWgBnFJTyKaRxSGMPrSEU8jimn6UARuPkNR4qZxwajxQAgFOFA5FOxQAgBp2OwoAxS49qYgFLjmilFAC9aX86QUoFAj2rQ/+Rf03/r1i/wDQBV+qGh/8gDTf+vWL/wBBFX6gsKKKKACiiigAooooAKKKKACiiigAooooAKKKKACiiigAooooAKKKKACiiigAooooAKKKKACiiigAooooAKKKKACiiigAooooAKKKKACiiigArP13/kXtS/69Zf8A0A1oVna9/wAi7qeP+fSX/wBANAHjlkPnf6Vfx61mWlwkTncM549MVeF5CDhjtPoa0M7k2KMUgmiP8QpwKnow/OgYhpacBnpzRg0AMxxRin7eaTFADaMU7FGKAG4oxTsUYoAbjmjFOx3oxQA3HNJj2p5FJigBuMUYp2O9GKAGUEU7FFADcUU7FJikA3GOlSRD94KTFSQj589hQAkn3296YRzT25YmmHtTAZj+dGKfSDrSAbTcU/HFJigBP4abinGjFADTSEcU40lADcUlPptADcUmKdikoAbikIz7U6kNAxlIRTiKTrxQAwikp+PWmkUDGGkNPNNxmkBG4+X8aYBipX+77UzHpQAmKXvQBzSjFAgHSlA96P50v4UwClA4AoHr3pwoEGOKUetKBmgDnpQB7Pon/IA07/r1i/8AQRV+qGif8gHTv+vWL/0EVfqCwooooAKKKKACiiigAooooAKKKKACiiigAooooAKKKKACiiigAooooAKKKKACiiigAooooAKKKKACiiigAooooAKKKKACiiigAooooAKKKKACqerDOj3w9beT/wBBNXKqap/yCbz/AK4P/wCgmgT2PCdVhX+0GAGDtGa9E8BWdvP4XPnwRS4uplzJGGOM+prg9TUNqTDvha9E+H/Hhlxn/l8m/mK2exhHY0ZPD2jy3QD6ZbY8skgJt5yPSq7eD9Fkd8W8sYB4EczACtwf8fH/AAA/zFOT78n1H8qkLs5t/A2mn/VXN3H/AMCDfzFVn8C4/wBVqsg/34h/Q119FA7nDv4M1Rf9Xf2r+xVl/wAagfwtrqfditpMekw5/MCu/ooDmPNn0fWoyQ2lTnHdACP0NVpIrqL/AF1hdJ9Ym/wr1Kl3H+8fzoDmPJTcRL97ch/2hinLNEwyJFIr1Z0SUYkRHH+2oP8AOqkukabMP3un2rf9sgP5UD5jzbKn+IfnS4z05+ld6/hXQ3z/AMS9EJ7xuy/1qnJ4J0lv9W93Ee22XI/UUD5jjtpHajbXUP4Gj/5ZarOv+/Gp/liqr+C9TUnytRtXHbejKf60BcwCKQima15/h65gt9QeASXDbIhGS244z6cD3quuoAkjapKnBwaA5kW6TFQC9jP8J/A04XUR7kfhRYd0S4oponiP8YpwZT0ZT9DRYLhUsQwGNMxUqAiNjQMipMdsU/1ptIBh60YpxFFADMUhp1BFADcUmKdikxQAlIadikoAbTcU/FJigBuKbTyKaaAGkUhp5FNIoGNxSdqcRSYoAbjNNxUhFMPSgBh60nWnkU0jFAyN/u0wVI449qZSAMfSjFHFLTEGOaWgDJpcUAGKdj0zRTsEk4oEAHrSgc0xpUT7x/CoGu2PCLj0JoA9w0X/AJAOnf8AXrH/AOgir1Z+gknw9phPU2kX/oArQqCwooooAKKKKACiiigAooooAKKKKACiiigAooooAKKKKACiiigAooooAKKKKACiiigAooooAKKKKACiiigAooooAKKKKACiiigAooooAKKKKACqmqf8gm9/64P/AOgmrdVNU/5BN5/1wf8A9BNAnseLagudUPuBXoHgIY8OP/1+Tf8AoVcLeLnVen8Iru/Awx4ek4/5fJv/AEKtnsc8djoRxc/8Bb+Yp6ffk+o/lUf/AC8r/ut/Snp96T6/0qQJKKSigYtFJmjNAhaKbmigBc0uaSigBc0UlLQAUlHWlAoA5fXfBVvrmtJqsl5Ik8cIijQoGRB3I6HJrFHw3vYLfyrfVbd8kktLCwZiTycgnmvQqWkGh5lP4G1sBVSG0dF/uXGC3p1AqnL4W1y33s+mXDYHAhKv/I9a9YooCyPF7nTtTso901hfIWOADAxx9cA4FVJHeJtjPtOM/vF28fjXumSOhIprosoxIiyD/bUN/OgLI8LS8didhRgpwSrVYTVJUTBDhT0Oa9fn0TSbpds+l2cg94V/wqjL4M8PTEE6aiMOhidlx+Ro1Gl5nma6o+QDnn1GakGpDODtz9MV3snw+0Vy7RteRO38Qm3Y/BgaoSfDW2MeyPVJx6l4lJP4jFFw17nJrqMZHQfg1SC8iPqPpzW3N8N7zP7m/tWQdFKMv5nmqE3gHXIzhIrebPUx3AH8wKLjvIq/aIiPvY+opwljb7sikfWub13TdS0rW4ra5E1szWhcIHGG+fGeCRWW13qEcpC3bkejAGqSuPmZ3XX0oxiuPg1G9FzGjsjIQSx24P51qxXszAsnzL6q2RSasHObeKQisldSlHXd+hqQanjqfwK0h86NE9KbVRdTjbj5c/WpBexH8fQg0D5kT4ppFNFxET1I+opfNjP8YoHcDSYpwIJ6g/jSfhQAzHNB6U7HWkoGMIpKeaaRQAwjFN7n0p/akIoAik6A+9MqR+g+tR9qQBilopjTxx9WyfQUxEgpchRliAPeqjXTH7gx7moiGdgWJP40AXHukUfKNxqBppJDjoPamhcdvwpwHHvQAipzg/nTwvFPUfLzS7eaBHtug/8AIvaZ/wBekX/oArQrP0L/AJF7Tf8Ar1i/9AFaFQaBRRRQAUUUUAFFFFABRRRQAUUUUAFFFFABRRRQAUUUUAFFFFABRRRQAUUUUAFFFFABRRRQAUUUUAFFFFABRRRQAUUUUAFFFFABRRRQAUUUUAFVdT/5BN5/1wf/ANBNWqq6n/yCrz/rg/8A6CaBPY8duBnVj/uCu68Df8i/J/1+Tf8AoQrh7jnVGH+yK7jwRxoEv/X5N/MVu9jnjsa9s1wb64E/3RKwh/3Nq/1zVtOr/wC9UWP9NH4/+gipU6v/AL1SA+ikzS5pAFGKWkoAQijFLRQAnIozS0hoAM0uaSjFMBc0uabiloAWlptLSAXNGaSigBc0U2gUAOopM0tABmjNJmigBc0maSigDy34kru8W2h9NN/nKa4eSPMx+td58RFz4rt/bTh+srVxbpmRhVdARoeD4obnxjpqsqyIJirqy5B+U9R3r16fw5odyQZdJtCR0Kx7cflivKPAMJXxdYkgg+a55Hsa9rxQ0gu0c9L4I0KYsVhuIi3/ADzuGGPzzVOX4d6Y33Ly8Qeh2N+pFdaKXNTYLnAy/DRgp8jVULE8ebb4A/I1m3Hw01dQxgu7OTjszIT9MggV6hmlpWDQ8L1Tw3rmiRxtdWcipK21TFIHUH/aYH+lVPseoRrlpGU9gT94e1eteNYJJ9MtlSYRIJsyPtBO0ehPA+pziuLggiS2j8j96B/y1dixY5PUnk0rCbs9Djru51C0eD5l2StjLKCSMgf1qGy1u8lkcSLHhSwG3I6Vs+IoNptdxy25PbjdXO6aoO9vdzVIqL0Ogh1GdwOv55qwt3MR0U/UVTtI+B6VcEYVaBpu9h4vG/ijH4Gl+2J/EjD1qAr7UmKRoWRdQnqxH1FL50RPEi1T2+lMKDPT8KBlyV02g71x9aqvdgZCLn3NQPHhvTjpQB37UAK0kknVjj0FIEwacBipAM80CGhOR1qTaAKXHQYp20YFAhAvApyqKdjNOUDpigQBelKR+dOIwelLigD2fQ/+QBp3/XrF/wCgir9UNE/5AOnf9esX/oIq/UGqCiiigAooooAKKKKACiiigAooooAKKKKACiiigAooooAKKKKACiiigAooooAKKKKACiiigAooooAKKKKACiiigAooooAKKKKACiiigAooooAKq6n/AMgq8/64P/6CatVV1P8A5BN5/wBcH/8AQTQhPY8hlGdUb/dFdt4I/wCQFN/1+z/zFcW4zqhH+yK7TwUMaHN/1+zfzFbPY547G7nN9j0H/stSJ1f/AHqh/wCYgOesef5ipk/j/wB40hIfSUUUhhS5pKKAFzS02igB1FNzRmiwDqKTNGaACikopgLRSUUCFopKTNAXHUoNNzRQFx+RRkVHg+tLRYLjqQg0UtADckUuaWkoA8z8enf4sx/csIh+cjVyLL+9P1rrPGvPjC6/2bK3H/jz1y5H7w/Wn0Gjd8FJnxlZD0Vm/wDHTXrleUeCF/4rG2PpDJ/I16tSkAtIRRmjNIBKM4pcUmM0Ac34xEctrYRvC0xa5G1AMg8jr2/OuZKOYv3mIx2Ctn17/wCFdR4tWXy9PEUiRr9oBZ2XJX6Dp+dc4oUwqQTIdv3ic9vWhkvc5fxGg8y0AGB8p6dfvVzOlLmI59H4/Guu8RA/a7RWxygP5B65XSl/cZ9Vb9WoWxUTdtEJA4xVuRQqfU020T5B7Cpph+6FA1uU26ACmkcfSpDnGaaeg96DUZg4OKaRkU88f4U0jpSGRSj5vwpvbrTpPvYFJ2x+VAAo6HHHpUgznpUajrUyjjmgTHD19KeB+dAFPC/TigkRV5p4WgDt+tPUZ6dKAExke1GKfj26UYpiPY9F/wCQDp3/AF6x/wDoIq9VHRf+QFp//XtH/wCgir1ZmyCiiigAooooAKKKKACiiigAooooAKKKKACiiigAooooAKKKKACiiigAooooAKKKKACiiigAooooAKKKKACiiigAooooAKKKKACiiigAooooAKq6n/yCbz/rg/8A6CatVV1P/kFXn/XB/wD0E0Cex5Mf+Qo3+6K7LwX/AMgSf/r9m/mK44D/AImjH2Fdj4L40W4HpfT/AMxW72OdbG2eNRQf9MT/ADqVP4/941C5xqEB9Ucf1qZP4v8AeNSIdRmiikMKKKMUAJS0UUxBRRRQAUUUUAFFFFABRRRQAUm2lozQAbaMUtFACYopaMUAGaKKTFAC0ZpKKAPMfGBLeMtQ9BaW3/s9c2R+9J966PxU5bxpqi4wFt7UZ9eGNc/jMh+tNFI6DwQMeL4P+uEh/SvUq8w8DjPi1D/dtpK9PpSEFFFJSAWlpuaXNAHL+MTAx09JoXnbzCUjVC31JHT86xjvMS5Aj+UcZBxx+VbXi03LS2KwPHGuSWdlLFcZxgdPXOawwEKL+8MxwOcg9h6cUEvc53xHgahYYOQYn/QNXNaYmLZf9wf+hV0viL57+0/6Zo4+nyGuf0sZt16/dHH400VHY6K1X5RxTroERj3NSWy/ICPSm3n3F+ppBHcokZ4pp6c049eKQ9cd6DYbgfhim4FPI46U32oAhkA3GmEcU+QfMc8UhyetIAUZwT1qZRnimIB2qZfbigkcF6Yp4B44pFXNSAe1AgC5HFOUYOP1ox7U8ZpoBOufalxTgKTbQB6/o3/ID0//AK9o/wD0EVeqlo3/ACA9P/69o/8A0EVdrM2QUUUUAFFFFABRRRQAUUUUAFFFFABRRRQAUUUUAFFFFABRRRQAUUUUAFFFFABRRRQAUUUUAFFFFABRRRQAUUUUAFFFFABRRRQAUUUUAFFFFABVXU/+QTef9cH/APQTVqqup/8AIKvP+uD/APoJoE9jyhOdTb/dH9a7DwaMaRdD0vpv6VyKA/2m3HVRXXeDuNMvf+v+b/2Wt3sc62NqYf6Xat7uP/HalTo3+8aZLjzLcn/npgfkaenRv941Ih9FJRmkAtFJmlzQMKM0UUALmikooAWikooAWjFJS0AFGKKKADFFFFABRRRQIKKKKBhmjNGaM0xC5pM0ZooA8u8TDPjPWD/sWw/8hn/GsPGH4Pet3xIP+Kv1g/7VuPyirDAy5+tUNHSeBRnxMSe1u/8ASvSa848Cc+JJeelu39K9GFSxC0UUUgCiikJoA5TxgLd7yxSaOSZwjusSKW6Z+bHTj3rMXe0S/uxF7ZB7D04rW8Ti6lv7VIDGqCJy7MpYjg9B06dzWQm3aQZvMIJGcj27Cgl7nM68f+Jo4zkJET+aVi6WuYUz/dStvxCANQuiARiDj/vgVkaWP3ae6pj8qaLjsdJAPkqG96J+NWIuFqC+/g/E5pMcdylTSO5NOPJA/WkINBqNI59qbg46088AU3FAFd/vGgCnMBk0n1NIB6DFTKMHFRoKmUdBTJY8DBp468ikAAyafQSLjjpTgMj/AApBT1GR7UAIBwad34oHWlA5NAHrej/8gSw/69o//QRV2qWj/wDIEsP+vaP/ANBFXazN0FFFFABRRRQAUUUUAFFFFABRRRQAUUUUAFFFFABRRRQAUUUUAFFFFABRRRQAUUUUAFFFFABRRRQAUUUUAFFFFABRRRQAUUUUAFFFFABRRRQAVV1P/kFXn/XB/wD0E1aqrqf/ACCrz/rg/wD6CaBPY8tjGdUP+4P511fhA/8AEtvR6X8v/stcrCM6of8AcH866nwj/wAeWoD0v5P5LWz2Ofobc+PMts/89hj8jUidG/3jUF1kG3I7TLU6dG/3jSJHUtJRSGFLSUUALRSUZoAWlzTaWgBaM0lFAC5opKKAHUUlFAxaSijNABRRmigQUUtJQAUmaWimFhM0uaTFFAjzDXW3+K9bP925jX8oVrG/iP1rV1Vt3ibXznpfhfyiSszHzGqKiWPD+r3OmeJpFgWMho41beueGYA45r2BuGI9DXlHhnQn1PxBdTidY1jjhbBUkna4J+lerFtxJ9TSYmGaXNN3UbhSFcdRmm7qQmgLnKeLPs7ajbCVXlZYWbylDNnrg4HHX1qigwjBIfKGThSAMc+grV8RLPJdhYtm0RDkgkjPXissdWDzbzk5xgd/QUiWct4kJ+33Pr9mY8fQVm6aoEcf0T/0Gr3iLH9oXRHQ2j/0qDTYyIY3/hyo/JR/jT6GkdjciHy1Xvvvp9KtREbeOaq3x/eIP9mkxx3KTZHNIeacR+lNP+TQajT/ADpAMNzmnEc0nX60AV2++fTNA5obGT9aXFITJE+nNTqKhQEHrU6imSSAU8DJpBTxj0oEAFPHSk9+9PA4FACbe9AHNLSj9aAPWNI/5Alh/wBe8f8A6CKu1S0j/kC2H/XvH/6CKu1mboKKKKACiiigAooooAKKKKACiiigAooooAKKKKACiiigAooooAKKKKACiiigAooooAKKKKACiiigAooooAKKKKACiiigAooooAKKKKACiiigAqrqf/IJvP8Arg//AKCatVV1P/kE3n/XB/8A0E0IT2PL7fnVT/uD+ddT4T4ttTHpfv8A+grXL2w/4m3/AGz/AK11HhUYg1P1+3v/AOgrW72ObobF2CYlI42uDUyn73+8aiuf9T+NPjOVJ9STUgSUUlFIBaKSigBaKSigBaKSigB1FJRmgBaKSigBaKSigBaKTNLmgAoozRmgAzRmkpaADNJuooxTAM0UYpDmgR5ZqHPiLxAf+oi3/otKoAfMav3uDr2vn/qJv/6AlUccmmi0dV4DH/Ew1A/9MU/9Crua4jwGD9r1Fv8Apmg/U122aGSwNJS5pKCRKKXFJigRyHidrV9WWKUSzP5QPkIrt9G44HfkmoI1C4WO3Ma9ACAuBn0rQ15buS/dIRD5eIx8wYtkkdhxWdBvYKZbjLdcBQuOTUsDkvELA3F03922kBH4io9PzsUZ4Djj0+UUmtnNxqYznaGX9amsEwcd/MP8hT6FrY1oE2rxVa+4mUf7NXYxx9KpXufP/wCAikVHcqY5wKaead9KTHc0jQaw59KaPSnMMZptMZXI57ZpR78Ck7jFOAPagGTIPep14HSoUxip4xwKCCRR7daePbrSKOKeOTQIMZxTgOKTvTgO9MAxSjk0tA70Aer6R/yBbD/r3j/9BFXKp6R/yBbH/r3j/wDQRVysjdBRRRQAUUUUAFFFFABRRRQAUUUUAFFFFABRRRQAUUUUAFFFFABRRRQAUUUUAFFFFABRRRQAUUUUAFFFFABRRRQAUUUUAFFFFABRRRQAUUUUAFVdT/5BN5/1wf8A9BNWqqap/wAgm8/64P8A+gmgT2PMrb/kLD/cH866fwvxHqg/6f2/9AWuYtedXH+5/Wuo8M8f2sP+n4/+gLW72ObobMwzHj1OKS2bNuhpZThUP+2tMtuLfHozD9akRPmjNJRSAWikpaAFzRSUUALRSUUALRSUUDFozSUUAOopuaKAFpaTNJQA6jNJRQAtFJRQAtGaSigBaQmijvQI8ru/+Q5rxznOpy/+grVNRyatTc6trJ/valOf1xWfcStFbSun3wpK59atFLY7XwGPn1E/7n8zXZVxPw8k8+0vJsbS/l5X0PNdpUskdSUUUAHNGKM0E0Acd4hFlLrTLcRyzsgTMaiQhfwHHIqrbLGqDZbMg+XqmO1aWtreNqLmE2+wOoG8MSD+GKoxJOARJIvAGNqY/hHqaRJx2sY+06sR/eHH1aprP/W7eQCzH+VVdWbfNqeTnMi8/wDAquWXMg+rfzquhotjXj6VRvP+Pg89AKvR521QvP8Aj5b0wKkqO5WYZamkU8031/nQaDSMd6aSOacRmm9jxQBXxz6U9aaOtPXrSAmQd+9ToDkVCvap0pkMeB61IOKaKdQIUfrTqaRT+3WmIWgUZ4oFIZ6tpH/IGsf+veP/ANBFXKp6T/yBrH/r3j/9BFXKzNkFFFFAwooooAKKKKACiiigAooooAKKKKACiiigAooooAKKKKACiiigAooooAKKKKACiiigAooooAKKKKACiiigAooooAKKKKACiiigAooooAKqap/yCb3/AK4P/wCgmrdVNU/5BN7/ANcH/wDQTQJ7HmdlzrC/9c66fw0OdX/6/v8A2Ra5iy/5DA/65/1rqfDPXVuP+X3/ANkWt+hz9DXmH7sf7wpkH3ZR6TOP1qeQbk6dxVaNwDKOn70/0qbEk+aM00EHoaXNAC5paQEZ61KqFugzQMjozT5F8vqDUDSc8Ciwm7ElGai8z1o8wZ60WC5LmjNQmU9v1pPMb1osK5PmjNV97Y60b2xwTRYLljNGar72Hc0b29aLBcsZozUHmt7UGU44GKLBdE9Gar72/vGgSMO+frRYOYsZpc1B5x9BSGVj3/KiwXJ6XNVgxB4Jp6ydm/OiwXJc0q/eH1puaVPvr9aQzylzm/1M/wB6+nJ/77NU5IRcI8R4DAjPpVondc3zet7P/wCjDUQ9qoqOx1fw6QJp18B2lVfy3V2ea4vwXdWdna3sc1zBAzzKUWSQKSMHJGevNdUuoWLfdvrQ/SdP8aHuSWqKgF5at0u7Y/SZf8aeJoT0nhP0kX/GkIkpM0gIPRlP0YUoDHoM/SgDjtbNk2r3JlEkjiQAqBIQpx7celQxCAcpC6j3UjsPWrWrpqB1KbykttvnH/WB842nHT8f0qNI7kg7lTkn7qt7etIRwt6BuvTj78kRA/4HV2w5b8T/ADqnqGS8gIwWkiHT/aq5Yfe/z6mn0NI7GzH0FZ92c3LfhWimABWbdkfaZPTNIqO5XIzzTe4p9N780FjT0pjn5TT260xvuN9KBkAHPAqRfvfWmDrUiDJoEyeMc9KnXrUKDNTgAUEj1pwpopwoExRT/pTf6U8DHSmAmO9KBR3pe3WgD1TSf+QNY/8AXvH/AOgirlU9J/5A1j/17x/+girlZG6CiiigAooooAKKKKACiiigAooooAKKKKACiiigAooooAKKKKACiiigAooooAKKKKACiiigAooooAKKKKACiiigAooooAKKKKACiiigAooooAKqap/yCb3/AK4P/wCgmrdVNU/5BF7/ANcH/wDQTQJ7HmdgP+JwP+uX9a6jw4219WB/5/P/AGmtcxYHGshsD5Y8/Xmuj0Bt0+sdj9rX/wBFrW/Q5uh0Ekg8sD1Yf1qoZC4fIHEhAwMdMCllJ8sYP8QpmE2goxYE5P170Eti5p2T3puOg9aecGkKw5Dz61owSqseDxis0cHPNPEvND1Ki+UtXMyuAAKpE05myOabxjrQtBNtu7GUU7IpMFsEA/lRcVhKKXY391vyqN3UZG8Bhjg9efai4WY4uqgbmAJ9TS0R2SXoV5kDxoeOMHP+FWZbZVQlM5Hr6VCqIv2btcq5opcHODRj1qzOwlFLwKbmgBaKOtLt96YWD+LFJml24cf57U0Zx7UAOzRmjb6UhVvSi4D1fHHapYnBlXB/iFVs1LCD5ycfxCk0NM8sjORcHPW7uD/5ENNHQ020ObZz63Fx/wCjWpV5UjvQaR2KjLubJwfqAcU3y1OfkjP/AAAV0ekeHI9ZjlkN7PbeUQuI40fdkZydw4/CtJvAcYIH9s3Q+tvFTDmSOJ8tP+ecf/fApTGo6JH/AN8iuybwGvbXJ/8AwFj/AMaT/hAsjP8AbUp+ton+NAuZHFlBj7q/lRtK/d4+hI/rXZ/8IEe+st75tF/+Kpp8BSE/Lq6f8Ctf8GpXC8TjsyDo7/8Afxv8akh85p4wskmSf+erf41r3Xhi7t32/bLdvvYzAw6f8CqWz0G9tr6KZby1LRscYiYckFfX3ouF0c0qM2TnAMiOcknOD71pWDDcD6oP61lWbyvaSM6IqxyeUu3PO0lSefp+tXrUlTH7oKCuhuK9Up+Z3+tSxEkCoX/1jH3NSOJGQaacfXNOwev5U04zQWIwHTrUb8oaeTimOf3bYoGQjOalQcD86jHXjNSp2NAmTrwBUw9ahUfrUymgkkAp2OaYKeOnrQAtO/Gm96UdaBC0oHNJ3pRQB6rpP/IGsf8Ar3j/APQRVyqekf8AIGsf+veP/wBBFXKzN0FFFFABRRRQAUUUUAFFFFABRRRQAUUUUAFFFFABRRRQAUUUUAFFFFABRRRQAUUUUAFFFFABRRRQAUUUUAFFFFABRRRQAUUUUAFFFFABRRRQAVU1T/kEXv8A1wf/ANBNW6qar/yCL3/rhJ/6CaBPY8zsP+QsR/0y/qK3tCci41cAn/j5Q/8AkMVgWB/4m3P/ADyP8xXQaC6pdawMgf6RGRn/AK5it+hzdDVZiAMsOSO9MtmPkZBGN7dfrUEpyQe+/NS2UgFsBkZ3Nx+NIhE+795u9qcXGetIdnBB571GZQDhsHHpQBIZMMFHIp6PyARyTUCyID1JOaHlJfIJHpzQO5K74Jo3VBuJzk5pyHJIPSgRYAUEccgjvVRb++E5hRQ6gkBmmwT3Oew9qm37R2z71UtcNqbBl6ryRzkYbPFZy0NFroPlMkrySmQLIzAgpeqBgD61SmN2+tJcXM0JhK7I0FwjFTjqAOeTUbW/hyC9jVgY3AaRcRoFI2Ekflk/hWfrkOiNfNADKk0k4DFFUAHYBgY5A6cetCSJbe/6nT2KqElIt3DB3PmeYMDjrjNWpCTDajJ+aM556/JWPpyW20OJnLfNt+Trwe/bvWlKyJBYliQoiJGOePL/AFrPqa9BI+Bg5oZuSM1GxIjJ3Y/CkLBiCOmK3RgyVcFutOB7VEgyuQehpS+CB3NAEo2+lGQBjtUDvnvREGkkVMnk8n0FFgv0LKqwkJIPPTP0poJA5wKmMQ64b6En8KbPCQu8D5R1yelK5VuxEW4FRl29aC3HYj60zeMZxVIhkwbKj1FLGSbpBn+MfzqHeOOcU+Bs3EeP7w/nQB5XYn/Qif8ApvP/AOjGqSM8Gq+nt/xL8g9ZZv8A0Y1XLeJZIySSDmhm0djrPB3/AB53vp5qf+g10WBnnmud8IKRa32OnnoB+CV0JGaDJ7gCN33RQWAIwKQD5gfShssc4H4UxDt2R0pVYbgMd+tMAYUBSCCegNIDjbxLWO+nlfzYgzu3/LQeg7ccnJqzbvCzp5c7OpYEEsTkbvenOLsySbxAFDHaRuDEZH1FG9/OXcmeR/HnPzVI7HA2X/IGU+s8p/8AH6v2qZZPZF/lVDT+dBhbPV5W/wDH61bNcsw9MfyFNmkfhL0a4A9KqyZ3tx1NXlHSqDn5m570ioDCf8immpY4jIcDt1NNlXZKV9PWgsiI96Y4wh/Cp4kEjbTkYGaju1EWAM4PrQMrjv61KnBqFTUsf070CZYTFTL6frUScr3qVaCB4/SnimjOKcBx1oAUU8AZpuORTqAFwM0ckUdaUc0Aep6T/wAgax/694//AEEVcqnpP/IGsf8Ar3j/APQRVyszdBRRRQAUUUUAFFFFABRRRQAUUUUAFFFFABRRRQAUUUUAFFFFABRRRQAUUUUAFFFFABRRRQAUUUUAFFFFABRRRQAUUUUAFFFFABRRRQAUUUUAFU9V/wCQRe/9e8n/AKCauVU1X/kEXv8A17yf+gmhCex5jY8asv8A1yP8xW3pO1r7VkIP+tiOR/1yrEsFzrKD/pk349K6HT2Rb3UskKd8RBx/sVv0OZq8SzICEHHQim28saW5DRsSHbnNSyyRiMkyjP0qvwbeQ+jnmhamb0LC3duDvCsvGMdaeL2MIPmAI6EqcVmEErwCeewqcoETJ696fKiVJl1ZIm5PB9/WnFxyAB7c1SSQFR6VYjIKqe3vSasUncmZ9rIqgEYJqMOpYj5xwelJNMXK7ImAHBHX8qkMgbGEbOMdMcUh7kTSbUOA7EEHJ9KSzz/ahOM8DC++GokYKmcH60+zIa+GDg7Tn8qipsVT3KLXUkGo28P9nQrc4+QrAgxkn5eTkce3NZuvXN2Nem+z2yyyqoCqIBkkDO3dn61qSG3/ALWEDXMQkFruDsScjI6d6rX9xbSayYBOPMidfMCtkgEDHA9fepVhSv8Aj5F2xEpQu1ooBD5bB+T5Tz6VeuAxtrFVAY+Sw24zn912rnoY4tP1Jr261NVilMhEbyttyQQOOnoK1W1jTbqKCKC+gd44iHC5ypKbR9OeKg2T01K82pyLmILExBwWw2G/wqP+1LpRwlsc+qt/jUN4gaeQ4wd3QVVDMcYxmuhLQ522mbVpfzTsokWMdR+7Bxx9at4JIY8H0xWdp4WNgScYzz6VcedDnAPB7UWDpqSbWbJGeahlZobaZtqnC4IboeRkU4SxuqjkgDpjrUV0xa3kBxtwP5igPMpSIECyRs5hY4BJOVP90+/86u2SiG8hRsmdmwwP/LMYPH+9/L61Xhb7EAzDc8gH7vPRf7x/2vT061Jax+VfW7KxkjdiUY9W4PB9/Whgi4VKgd8igPmPy+n4UiB9oBUY+tShM87ePrRcSGbMgYJ49qkicxMp9GBzigkLwc00cozZI+UnH4UDPKdP/wCQXGw6Eu35sTWhZn92w96rwRBNKt2UYBjGQPep7P8A1R+tBtHY6vwkD9lu25w0/H4KK6Ln0NYvhjbHpLnpmZj+grfPlqcEgfVqTdjPlu2Q5pM1PsRu315NQD7woTuJxaDNKAc8DFO96QuMHnsaLhY4hnso3Yhbiz+b5mKuhJ3cnuKdbyrIqst4ZGwM5ZWx1PSrayXC3DMrRMMgg4K5GfbIzVOd9vmtJanBjzxtc/dP/wCv8KljOO04/wDFO2vb5ZOPq1bVlE5Z8o3XHT2FUtJi2eHrLIBJiLZ+prZs7hMyYDcN1qmWtiTBUgEY+tZjn5j9TW+rLIvH61hzJslYAcdRSLiSWysobcCOmKinRjKxCkg45xViOXzc8YxUclwEkKbc496RZUDmNsqcHpUc8hcAscnOKs23+tP0qO+HzL9OtMCovHTFTxKzDKqxH0otYN/zt0HQetXPNSMhec9MCgTGLGwGSrD6ipBwMVPFOjuByM+tLLCMbgMY6gUiSNT609QT90E/hSRpvdVz1NXCyxL0wO2KYiuEbP3W/KjoKnW4TPQ/lT5EEiHGM9jQMq96UfpSClFAj1PSf+QNY/8AXvH/AOgirlU9J/5A1j/17x/+girlZm6CiiigAooooAKKKKACiiigAooooAKKKKACiiigAooooAKKKKACiiigAooooAKKKKACiiigAooooAKKKKACiiigAooooAKKKKACiijtQAUUUUAFU9V/5BF7/wBe8n/oJq5VPVv+QPff9e8n/oJoE9jzKxbGsR57xsB+lb+nWz3F/qRRM4MOT/wA1zUAb+04SAT8jZwK6PRWf+1dQQkZPkFQ3U/Keg71s9jn+yXLjT51TG0/Sq8MdxNBKqoxAkK5rcniKRiSSQo3TOzI69KSKC0jkcbn+ck4PGTUqZPs7mYtpPGhyAD1+9zUdwGMe0ctitn7EiMOJcH+84GfwqSYIqunJGMbScY+uKfOL2ehz0aGMbW4OauWDf6QB1q5HZ8ArChH+4TVkQjduaMRjvnCg/rQ53FGFtSrw0ihkXqP4cUSFCARGmD+tJJLbowSLce/yDIB9jVaaX5cCIAZzkjn9DSSKckSskEsyK0ZyTtOGI96gs+NUCgjocKfTFLHMyqWAXOMZJplkS2prjBBB+XPXipnew4NNj22rqTtvhWUWwyrYMQGeorNvpETXWxceXIXXduX5cYHT29KutbxDWXkENqLj7IF8tzggZ/vemOetZt4GTxHK22GNflxIZM7mwMrtx0HY5NShvp6l6SJb2FIzNYARsmVjIZxlwMHB4/xqSe1js7lxHPCkkiIirImckljge5wfyNFtFLGzM1rp8Kkx4aFyXPzj7w/zzVnUCTcMB5RGEyG+91b7vv6fjUltGW7Z3jjhsY9Koqv70LjjNWz8rScfxHiqaD9907mulHMzSgikkwiqS3JIFTLFsIyx+lN093S4RlIyMnmrzKHZmwuWOTxxSuNpPUrorAg4x24qTjy3+4Wx8vmfd3ZGM/j+FGwg4AGPpUV0pFjNkLj5R0x3FIZmlJHkYyBi5J3buue+fetDTFkWUFsCMtgA92wcY9x61FbEXSYkJDx4Hmf3/Rf970/WpLW6Ml9EpTaoJCp/dGDxQxJJF/kAZqQfdFRFsgU/wDh/CgENzTJW2wTN6Rsf/HTS5wCT0HNVZruE2txhj/qXxx/smgR5taXDSaNaAgfNAhOBVuyP7lvrVK2t3i0m0HBC2ydD7VasT+5b60zojsdfoEzf2VhSMtcyAbxwMBc1tyzf6LHcGZMPk7ljZgw7e/bvWJ4ag83TA/nlCtxLgHGOo5rXuLkm1iUy/MJSrMZMFseuB+lZyepCW5cinRmT5hzUIlSS4k8uXzFDdgMD2B706PDO2VBAbA5UfzpQoZy2X+VuAGBH6Yx+OalOzKkroGLYPPFMfIR/wDdP8qlLJgEsAN2MnOKLl4TbyHzEB2Njr6fSr5rGfLc4wJbR5bY9t0GVyvPPTHFQ3AbyLjbceYFgYjIDEYjOckVNC1ykeQ8cpLDn7pP3u4yKo6oEWGd5LUqfIlbcFBAxHgZIoDoZWlEP4csfT7MgxWpaW23zCrdWPWsLT1mj0uwAVl/cJnIrdsLg7X3DPzHFUzRbFvEkWcA9PrWOzliSxy1dArqwOOuKw7lNrKR3pFRFtR9/wDCopyPPbP+eKkted/pxUU/+ub8KCwtv9a30qO+Pzr9Klth+8P0qK/Hzr9KAJYABCmPQVGsEpJJXJPXkVLFnykx/dFNjunPGFoEyVbeT+6c/WtBRujG7qRzVFblyBwPyqdZZTj93n3waCRImCyKT9KtyRiRQDwe1UsFzkDnrgCpRJInXIHoRQA4wMOhBpd8iDGSB06U5bgY5X8qmGHXsVNAioKUU0jaxGe9KOgoA9U0n/kDWP8A17x/+girlU9J/wCQNY/9e8f/AKCKuVmboKKKKACiiigAooooAKKKKACiiigAooooAKKKKACiiigAooooAKKKKACiiigAooooAKKKKACiiigAooooAKKKKACiiigAooooAKKKKACiiigAqnq3/IHvv+veT/0E1cqnq3/IGvv+veT/ANBNAnseX2zhdQiBP3gRWkgUa1K+2dn2xAeQ21ucjr2+tYhP+mW/1P8AKtjTxLN4gnKysvlwRNwOTksDWrV0znvodZ9pZYUQ6eAoI+/cEk49eKbN+8JkMawkn7qtuz75/pWLc6ncWCsLgJMQ+E+YBiD0JHpikm8R2W4o5kVgQACB8w9V55/Q1CsiZT0NuCaSIAblIHPKA1Za8lI4kIHsK4fWfFccdsBpjPJNwxcDHl4PRgRyD3o0fxOQpTUbiR3dsiTy8KB2AAHTrTurmaqdDrJJbt5D+/OwjoRnFPTIUBzuPriq6zZUMCGU8gg5B+lDTlQTgnHZabGtSZ2BbIHSghGHsahaQbAwz0zzTPtUS7jlyAASVX1+vWi47akhhG7O0H3xTbRMahk4PBGB16UkeoW9yCsJwVGT8p5+uaS3cm/56YPK9elRN6FwSTKskLnXio01mj+yc73HB4465/TtWVcW6/8ACV3cotLISF1XeW+dgB0YY7dqveRGdc8wWdy6/YwobzTk8j5Sucfjj8ar3NpGNemnVFeRpACjnlcD69vwpIbNW1s/LHmDSorbcU/fF8mT5weePxqzqEZe4OY0cYTvhh97ke/+JqjZ26wyM6abcQh2jzNNLuWQ7h0Hb1q1qLEzn90HACcg4I+9z/n1NSaPYzJz5bP0HOAM1nrvUjA6dwRS3CXDTSSeW/l7uG6gDvUYtrkFf3T5bge9dK2OR6s3dLOZRn+61LrN3PZQwmAKTI5Vsjtjt6VT0xmhlbzPkIU5BP5UmtSvc28Bt9sgR2LkHpxikrcw5N8o6HxE0JUyQbiDhgH4I/LiobnxPFIGje2dlY/MAwH4VlvZXztgRqueRlwM/jUJ0m7wfljG3qDIM1fLTM+epsjWTVrS6WOA286HOFKsu0k+ox19/atKwmE93G7nE6gkn/noMd/cfr9awLTTZ4riGV3hCBskiTNblqwtmVVIPB3kdXOOAPYfrUS5VsXDmfxGnuFSI+RiqIulOMK59flPH1oNzg/6qT2IU4NSVqWZnVCu44Vjg+v4Ux1hNjdsIU2eTIQ3oQp7VSuLt5FXCSJg5bcvP/16z767SLTbwibBFvIckgfwn34pNXKTscm8uzSrdR1MKD8MU6wOYW/3v6VRQn+zrfOSfLQZPXpUlvK6I6qcdP5VZsj0PwoxXSFwxH7+Q8SBf4verE0xEcQ3nmZ+sg/oKwNB8QWthpiQS3Nqsod2KSShW5OelTv4h05QgfU4MoxbIlHfscCsnF3IcjprcZZmx/F6L/M0rOBud22qGxklXx+I6fSuaTxfpcROL60JzkZUk/ypsvjHTZIypu7dwTk7Ym6/lS5XcfMrG9LOYLYurspMmAy9elVpL+V4mTzpG3Ajbn73t071if8ACXWWwKJmcZzxbvz+lRz+LrfyyoWfpj5LRs1diLjbWRJIkJRosenAAyemOKp66zppV/IsoZEtZMkj/Z55H4VVTXoYlKxpelSMfNbEH88+9UNV1KK70+8hgsbnzp4njDlAgBIwM89PwosBctWV7Cx44MK5Hpx0q5ZW7Iny8jJxWPE7RpaqMqQiKwPb2NbVnO4j6L1PaqZa2L6xbFLN97HFY1yykqvOR1rSmuHML44+U1jZ7YpFRJ7X+MZ54p0kHmNu3Y49OtVgxTlTg+tO8+T+9x9BQWLb5E7A9QCDUV+f3i/7tIJGVywPJ6morh3cgtyQOtAE9rLlAhPzdvcVMbcltyY9wT3rOUkDI7VdjuZMdj9RQJlmK2Yn5jgenerbsI09D0Aqotw5HRfyoLMxyxoJJoGCyDPGRirMkfmLjuOlUQKnSZ0wODjsaAHLA5OMDHrmrKqsSY9OSari4frhabJIzkbunpQAMcsSPWpUiDoGJINQU8SOq4DcUCPU9LGNIsh6QJ/6CKt1T0kk6NYk9Tbx/wDoIq5WZugooooAKKKKACiiigAooooAKKKKACiiigAooooAKKKKACiiigAooooAKKKKACiiigAooooAKKKKACiiigAooooAKKKKACiiigAooooAKKKKACqWr/8AIFv/APr3k/8AQTV2qWsf8gPUP+vaT/0E0Cex5KXAuoD1+bHFSyarb6drFyk93HbGezQIzNjJDHpVN5CkqOEL7c8Yq7DdsVBNsHbGNzRoDWxztXRG2qWEyAC/t3lB3CTJzn34qndNbQzEyXsZZjnKbjn3wBWwLyfH/Hso/wCBClF7P0EKD/tpSsiHTvucw0cMjlo53Zm53eVIc/8AjtX4QscEkYaTBXAC20jfnx0rZ+23Q/iiH1kNH226PWW3H4saLIlUkGm6taadCY1i1afdgnNmQAcY454HtV3/AISJS3yaZqDDHR7fHP51QN3cZ5nh/wC+TTTczEc3Mf4RmhpMuMLF99fmZSF0bUCDwPlRcfm1TSeIpX2snh68jcDG7fHnH1zxWSbmX/n4H/fqmm4cdblvwiFFkPlNhfEksbl18N3DEn+K4jH48VAmu3q3JmGjOrHOM3acfpWYZ273Uv4IBTTKMczzn8FFLlTKSsX21LUHuWuGsAXMQiO69HTOc8LnNMFxdzXUlzJYWqyMwbm9Zhx7beKpGZSf9ZcfmP8ACk3of4rg/wDAx/hTshcpoDUdQgmZktrMkkctcysODnpjjmm3GravcPvMWlqeOcyk8Zx/M1QMkfrN/wB/P/rU3ehP3HP1lNLlRVmTx3erRu7CfT138soikIJ9cFqRrnVGUqbuyCH+EWhP82qDfGT/AKoH6sT/AFoLJ08hPzP+NPQXISNdaq2N2oQll6EWa5H60jXGok7v7SAYjBZbRAai3rniGMfgf8aN6jpDFj/co0DkHLNeqMNqs+D2EMSj/wBBpjzXbAf8TjUFA/uyIv8AJaXzOuI4v++BSGZh0VPwQUXDkIi1wSS2r6m3/b3j+QppG7795fv9bt/6Gp/Ok7Nj6AUolm7yN+FFw5Cp9mjP8V03+9cyn+tMbT4H5MUjH1aWQ/1q6ZZe0r/99Gk8x9ud7f8AfRouPkKY0y3HSxQ/VWP86G0u3brYQ/8Afmrm9/77fiaCcr1NK4+Qom3KRCJUKov3VCnikVCoIIfn/YNXAexpM5ORRcdiutu+flAyep2gU8W8o6Mo9eQKl96Q5BzRcOUT7PJ088D/AIHSfZzzm5H/AH0f8KeMGmHIBoDlD7Ove5/LJ/pTfs0ecmY/gDTuhpOvtRcOUPs0HeVvyP8AjQILcNkMx/D/AOvQcjj0oHXrQHKhfIi8wEZBHOcCrMMoTMefcZqtk4yetRtIVmU+ooCxqSPmF/8AdNZ5PBNTl8wtz1FVz+lARDOaTd6ig4ppPWgoQ5xkZqOXJI+lPP1qOXr+FAIRMYFWI6rrxjtTpbiO2gaaXcEXH3Rk8+g70EsuoeKmHSs+11GzuWVYp1Mh58thtb8j/Sr460CJBTugzTM+9OB6YoEPGcUtNB60uaBi9qXNNBFHtQI9W0n/AJA1j/17x/8AoIq5VPSP+QLY/wDXvH/6CKuVmboKKKKACiiigAooooAKKKKACiiigAooooAKKKKACiiigAooooAKKKKACiiigAooooAKKKKACiiigAooooAKKKKACiiigAooooAKKKKACiiigAqjrP8AyAtQ/wCvaT/0E1eqjrf/ACAdR/69ZP8A0E0CZ49FJm5Iz/BVkE96oQEm8b/cq6DzzWpmP60Uimkz1oAf6U3NJk0ZoAXjpR+VNoJNAC5zSE0U3p9aAF60U3FLn86Bi+1J2pM4pKAFJHXvSZpD0pM5+tADuD0pCcc0mcetGetAHO3fih7bUJ7YQWyrCzLulL5OPpxzSaB4pbWtSntfs6xiJSSdpHI9CSc1y3iexvrvVrpLeMbRcmTJRicjpjA6Vs+FLa8i1EST28ix+S25yhVdxx0zzU3dy7Kx2Wc54pQc4FMz6dKdnj2pkhUkX3jn0qHv6VLD96gAZcA0w9BzTye1MY555zQA7naPeg/dNIfujnpSfw5pAJ34pcc9KQZB56UnNAB7d6T1pB696Q9qYDuKQnBoFN9fSkApNJkH8aack9cUvFMBc5NGc/Wmg8Y6UuPzoAXORUExPmL9KmPIqCf74HsKALMb5Qj2o9aiibin5wRx0oEhTjGKb1oLZFJnigYuBnr0qGUfNnPapOvWoph8xAoAQdOaoeJJXh8PXDxozSArsVRkk54xV8DNSMiSoY5EVkPVWGRSYtjiPDqM2uaVM7yEzNJKyycBGERBwO1ejDrx0rIi0azi1CK8jR1liDBAHO0bhg8fStVTwKa2E9WSjrS8mmA4608HmgQ4Zp1NHSnfyoAXP4U7NMpetAHq+kf8gWw/694//QRVyqWkf8gWw/694/8A0EVdrM2QUUUUAFFFFABRRRQAUUUUAFFFFABRRRQAUUUUAFFFFABRRRQAUUUUAFFFFABRRRQAUUUUAFFFFABRRRQAUUUUAFFFFABRRRQAUUUUAFFFFABVDW/+QBqP/XrL/wCgmr9UNc48P6l/16y/+gmgGeLWpzdyf7tXxzWdZZN0/wDu1ojFaGY4elITz1pevFNIpgKDxQScUneg885oEL0FJ069KMCjFAwzjvSZH40de1BH5UAJSEjJpTTSOpxQAZznA+lHTigDjjNLjigBh9u1LilxxzRjPNACduKQ8+1OxSYOeKBiZbAwx/Omk5PWnEUm3B6UgGgY+tHsKeATRt9jQBGOcc1NF8vNNKEnpUqocZ29qQDXHJHvTSpHGalZDu5oCEjnGc+tMCEnNISAozU3lg55FKYjx1P4UAQHk49KaO5Jqx5JPZvypfs5yeD+lICpjrjtSAE9aui3Pp+tH2fjt+dAFQZ59aYRV/7Px/DSfZwP4wP+A0AUcHoBRtORV/yQO/6UeWvqaAKOxu2aXYfQ1eESehP40eXHkfKP1oAohSOKhuVw49MVrLDHniNfyqlcRoZDxjntQBVhzkj1p5BNTQwZJI5qXyD6AfjQBUxk4A5pcH61a8gjuv5UCEAff/SgCoFJ9qjnTDn6VpCBD1ZjVaaEMxwx49aAKQ4qZeacYsZ7fWhUIoEyRe386lB5qIH8KePT8qYiUH1pwqNaeOnWgRItOB461HnGMGlye9AEg5FJSD0pfWgD1jSP+QLYf9e8f/oIq7VLSP8AkC2H/XvH/wCgirtZmyCiiigAooooAKKKKACiiigAooooAKKKKACiiigAooooAKKKKACiiigAooooAKKKKACiiigAooooAKKKKACiiigAooooAKKKKACiiigAooooAKz9d/5F7U/+vSX/ANANaFZ+vf8AIvan/wBekv8A6AaAPE7A5vCPVTWoOOorKsmMc5fAOARW4LdyAS0YyM9DWiZBBwDQc4/GrHkHu6/gtKLcY/1h/wC+RQIq4JpcHHSrXkL/AH2/SneSn95/++qAKew5zjNLtYZwDVsQx+hP1NL5UQ/gHFAFMqQelIFOeSPzq8EQdIx+VKAOyqPwoAobOeooKds/oa0Mke1NJPrQBTER67W/KlEBz91vyq1u96QsPWgCqIH/ALh/EiniBsfdH/fVTZ96N31oAh8g+i/nR5B9VqXd7GjPtQMi8j1I/KjyF9f0qYKzHhSfpQYpByUIHrjFAiMRKO5o8pPf86UyRr96aFfrIo/rUL6hZR/fv7Uf9tl/xpDJhEn93P1NPVFx9wVmSeINFi+/q1qPo+f5CmN4q0JI8/2gJMdoo3Y/youFma5Az90flR2JwK55vGmiBchr1j6fZiP5moH8daci/JY3kn1KL/M0XQ+V9jp80hPuK45/H0Wf3elS4/251/oKhm8e3H/LLS7cf9dJmP8AICi6DlZ2po6VwUnjjVGPyW9nF7bGf+Zqu/jHXGORNbqPQWy/1pcyHyM9Fz9aTk9ATXmb+JNckOf7SuE9o9qj+VV5dV1WUHzNRvHz1BlI/lS5kP2bPVjG4XJjbH0qNtqjLsiD1ZgP515E7TP96WZs/wB6Vj/Wo9rEYIBHo3NHOP2Z61JfWUXL3tqv/bZT/Wq767pEY+bVLQY9Hz/IV5YEweAg+i07af79LmH7M9JfxPoy/wDMQVv9xGP9KrS+MdGj4WS5kP8AswH+pFef7D3Y0mwZ+8aOYPZo7k+N7FSDHZXUv/AlT+pp9p4jsdSk2I5gnJ/1MxAJ+h6GuFUAdzUUgRiQR+tCkP2aPWbU/fByCMcVOcV5haa9qlpAYYL6QR9s4Yr9CQSKJNe1eUYfUroj034/lVcxHsz1DY3URtj1wajeRYxl2RPd2C/zryh7y6kPz3Nww75lb/GoT8www3f73NLmDkPVG1nTYCPO1G1T/toD/KmrdQ3S+dbypLGejocg/wCFeWp8vQBR7cUtvdXFncGa1naGQ90PX6joaFIHA9VR81KFU1xWn+MSuE1G2z/01gGPzT/A11lhf2mox77O4SbjkKfmX6r1FVdMzaaLQhB/+tSeUw5/WpVNSDmgRVAxxinfjVkop6io2h5yDQIj+gpRxxSbSOxpcc0wHdcUucU2lzmgD1rR/wDkCWH/AF7x/wDoIq7VLR/+QJYf9e8f/oIq7WZsgooooAKKKKACiiigAooooAKKKKACiiigAooooAKKKKACiiigAooooAKKKKACiiigAooooAKKKKACiiigAooooAKKKKACiiigAooooAKKKKACs/Xv+Re1P/r0l/8AQDWhVLWBu0S/B720g/8AHTQDPFxEIoxkfMa3AMxIf9kfyrlNW1N4b1oodpCfLk+vesl/GOslQIZbZYsYTNuCcduSeau9iIptHfZo3V5s3ijXWJJ1AD/chRf6VG3iLWmHOrXYz2VwP5ChyL5GenDex4XP0p5SUdYmH4GvKG1PUJfv6hdtn1mb/GoSZJM755m+srH+tTzj9metNKi/eliX/ecD+ZqCTUrOIfPf2q49Zl/xryn7PH12KT7qDSiJBjaoH0GKOcfsz019e0dPv6vaD/tpn+VVm8U6KOl+Xx/zzic/0rz3GDwxpu0Z6mlzh7NHeyeMdGTOGvHPtbkfzNV38caev3LG8kHqWRf61xJQYppQds0c7H7NHYyePIMfutLm3f7c64/QVWbx5c/waXbD/emY/wBK5Yp7kfjUbIB1JFHOHs0dM/jnVG+5bWUf4M38zVdvGettwJ7RPpbD+prnxt9T+VOBAORzS5mPkRsSeK9bfrqOz/rlGi/0qBvEWtN11m8/77H9BVD0OBTDyTilzFKK7FmTU9QlGJNSvHB65mb/ABqs8kkn35p3Ho0jH+ZpNpPtSY5+9S5h8onlx/8APJfxAoCIp+WJR9AKdtHrRgDvS5h8oodvQUoZvamn/epBgetFw5R2TnmnZGOlM4z3pQTjgUNjsKCp/hoLH+7TcHvSH3IApXCw4sfQUbm6jFRsQOslN3r/AHiaYWJst/epC/8AtZqEsuD0zSB1HBxSAn3DHWmFxioy3oBTC7jotMViYyH0/KgO393FNXay/wB0+9LtXH3/AMqVx8ooY/3aQlj6fnQNo65Oadx/dP50XHyke9x25qJ2Zm6fpVgnH8Ix9ajLjPAH5UXFyiR7gDzT8E96RHbHAP5U4tIe2Pxp8zDlQ3YfXigowx/Ol/eeoFIUb+9+lLmDlQAEYppUEnJApdh/vGoWA3Y5P400xWJ1QA9fzqWNhHIsiOUkXo6nBH4iqi/SpFOewpktHVad4wvLbbHeKLyMfxk7Zfz6H8a63Tta0/Ux/o1wvm94ZPkcfgev4V5aufY0/AYcjp0zVKXczlTvsew4xweCPWnD6V5vp3ijUtPwjSi6hH/LOckkfRuo/Wuu03xTpmolI2kNrcMcCOfgE+z9D+lWmmZOLRt7R6U0wg9OKfgjHvzThTJKzRle1NIwPereKaUBPIoA9Q0f/kCWH/XtH/6CKu1T0kY0axHpbx/+girlQahRRRQAUUUUAFFFFABRRRQAUUUUAFFFFABRRRQAUUUUAFFFFABRRRQAUUUUAFFFFABRRRQAUUUUAFFFFABRRRQAUUUUAFFFFABRRRQAUUUUAFZ+uSGHw/qUoGSlrKw/BDWhWZ4j/wCRY1b/AK8pv/QDQB816rcGK1kfPzudoPuep/LNZMcv7pMkdPWp9enVrmO24xGNxH+0f8Bj86oI4CgAdKTepcI+6WN4PcUoYVXMjdsVIHYKOetJstRLAPt+lO3kfw1ULse5P40hyRyakdi35p9vzpPOwDkgVU6dxRn3/IUDLXmjrvFHmA/xfkKrjPvRjPf9aBk5kUHq35U0yL71EcZ60nB6mkMkaQDjbn8aYZB/c/Wk49f0o46YNAhPNPZVpRI3t+VNAOTxxS85wBTAd5rkdvyphZs/e5pxVs9al8pdoOSfxpN2Glcg+ZupOaTZz1OanIUfT3pMjPGKjmK5SEKRzTuetTblHp+VG9ey0XY7IhwfQU8I3sPwpwcDotOEhPoKLsLIZsf1/Sk2OfX86kZyP4hUZk9ZBRZhoIYm9etJ5HYgUF89HP4Cmk/75p6iuhGiC9TTdq+hP40pOB938zTQ5HULT1E7DgPRM+5oCk4+QClUv2H6U4+ZkdBTsxXQCMngAY+lHknvml+Y/wAQpRn1osxcyGCM44H50ioO7YqXy8jgU0oB1B/OizDmQwqn940m5B60NgDtUTEetFirjzIM8LTd5ycKKZuPrx9KUDPTNFhXJBI3oKQu2etNORxxTS3HUflSsFxS5I5c59qOe7Eioz/nmkIHXNOwXJCQD0/Woi4zgAfnS8Dtmk+mKYtRyuTxnj6U9WY+tMAJOaeB70XCzHBmyKmV/XFQjH/6qcMelFybE6ngYWn/AHsgrkHqO1QK+BxT1lB64/Ci4mjX03W9S0sbbW4zDnJhlG9Pw9PwNddp3jGwuhsvVNlL0yTujP8AwLqPxFee7x2pd/vVKTIdOLPY1IaMSIytG3RlIKn6EcU7IryKx1S90yTfY3MkBPVF5Rvqp4NdfpvjmCXbHqcBgY8efDlkP1XqPwyK0UkZSg0e+6V/yB7L/r3j/wDQRVuqOjSRy6Hp8sTq8b20bK6nhgVGCKvVJQUUUUAFFFFABRRRQAUUUUAFFFFABRRRQAUUUUAFFFFABRRRQAUUUUAFFFFABRRRQAUUUUAFFFFABRRRQAUUUUAFFFFABRRRQAUUUUAFFFFABWX4ldI/C2rvIcItlMWPtsOa1KxvF3/Il67/ANg64/8ARbUAfJ00zTTvNIcvIxY56808MP8A9VRYJYVOo461nc6OUM0DBHJNBXnpT8D0ouFhBgilwaUE44FL81IBm0kjrSlOOhp20nuacqfU0XHYYEPU0u1akEY7010Axj+dIY3A9M0YGOlG0gdRTgM85osCYBQeMUbQKUKvcmnbEPqaLBciOKbkDuKnwAeEpC2OAo/OqsTcjznkA0c46HNSrnsP0pCkh4xz9KVh8yKrZz2/Onxhi3b8qebeUt97FSJEV6ud350rDUkwEbeoHpxSGPuWqbjHOPypc+ig/QUWYcyRV8rJ5Y47U8Qrjq1WAHP8B/KneW5/h496dmS5IrCGP+7n60FY1/hAq35HrgU8WgODkfgM07E85RLJ2P5VE7qOx/KtcWTDGM8/7NU7+3MKBjnGfShxGp6mcZB2Q0qMxPCVGxXPUn8KtWh3SqpQnJxUlt6E8aSEdMVKtqX6jmujtdIyoLIwB9K0I9Kth95Pm92xVpGDqHILZZ6A/gKmGmA9Qc+ldkthaxryE/KpBbQqMhF49FqrEOozjRpmcAL+GagutPCxbgpUjrwa70xKUA249MACuf1xNqfdIYdDn71JoIz1OOaLHUfjUDpg8Cr8zfMc9azriQqQOKg6FIULTwuMYzVRZm3cVMHcjqaLMd0OkBz2qMkdyKSQMT/jUWyiw0x5dR3zTSyn1ppU0m3npRoGo7eozgU3zOc4oIFJnBH86YaiiRj04pdzluppAx55pDuL5yaBMmTJHU4qTb71BGDt6k/jUyRg85oJH7hjnrShgKQKPwpdoB4FFxi7xmpVkB78/SocjFAbHt70CLOQaBjsDiolfHGacHJ4NMVj6r8J/wDIm6H/ANg+D/0WtbFY/hL/AJEzQ/8AsH2//ota2KsxYUUUUAFFFFABRRRQAUUUUAFFFFABRRRQAUUUUAFFFFABRRRQAUUUUAFFFFABRRRQAUUUUAFFFFABRRRQAUUUUAFFFFABRRRQAUUUUAFFFFABWP4t/wCRM13/ALB9x/6LatisXxfx4K17/sHXH/otqGNbnymu3d04qYY6AVWDHI4qePLNz1rBI620Sqgzmn7BipVhbaDipFtWYjrVJXIvYqhRkdfypWChflJz9KvrYse2cdsU8ac7e3tTsTzIysMfX8BTgrdea110p8dalXSD3z+VOxPMjD8tj1PFHkV0a6RGOpc/TFSDTIOjKT/wKizFzo5ryselAi6V04sLYciBD7kZqVbWMcLbp/3zT5Re0RywhBqRbVj0jf8AI11axMvQIv0Apwg3H5pifYCjlB1fI5VbVx0jP4ilWzk5OzFdaltH0KuT6kVItrFnPlHI9afKu5PtX2OQa0m25UH8qatlcN0R/wAsV2nkRA/6pM+ppwRscFVHbC0+WxLqM45NJuWx+7Yj1qxHocxHI2n3NdV5YI5d2+gpRAh/hf8AGlYOdnNx6FNjh409+tTroS/8tLrOP7q1vrbpxlCfxp6wL2jGPpQF2YaaNbd3kbHpxUq6XbrgbZCa2xAP7v5U/wAvHHI/GgVzHTTIV+7bMfrUy2IAyLdQPQkVpgLml2r602TdmeLZgM7UUelYHiKIrbqTs69FFdc23Heuc8SKGthzxnpUvQ0gm2cIxYNxVzT1drqMgMfmB4qNlTccAZrV0QIbpdwH49KzT1Oma907eBBJEu5c8dPepxAM58sZ+lOhZAg29MVOGB7VqjjZH5XrStHxnOKl3ewpC2BVE6EBAx24rnvEJLQ4KnhuM9SPUV0Tjr1rmtdYjgD/ABpMcdzk5VBzkc+9UJgA2do/GtCbJJ4qhOGzyOKyZ1RK459B9KlV8DgmogQD0FSbiRigtjJGJPC1ESwPSpH61FxnrQNBuNIWOaOvqaTY/XFGgahzjjNJg5pwU+tKBnoKLjSEVSO4pxU9aXaT1OKesa92JpXBoYu1RzUgZeopQsSj/Gnh4xwKLk2GhvY0oJJxjineaMcCm7yf4TTuFg49qcFJ700E5ztxS7z7UXCyHAEdTSgim5Y9qTAzQGh9Y+Ef+RL0L/sH2/8A6LWtmsbwj/yJehf9g63/APRa1s1qc7CiiigQUUUUAFFFFABRRRQAUUUUAFFFFABRRRQAUUUUAFFFFABRRRQAUUUUAFFFFABRRRQAUUUUAFFFFABRRRQAUUUUAFFFFABRRRQAUUUUAFY3i4Z8F66P+ofcf+i2rZrH8W/8iZrn/YPuP/RbUMa3PlEoD3q3ZRgzID69MVXIX+7+taGm7RMpCjOec1ijok9DoYo0C4VEHuRVgRrtwwBP0qaEHyRlQCeuBUmDuHFbpHI2QiHI+6fyqUQkfwVMowOSPzp/HByPwosK5XEbeg/Ol8sj0qbH1/KkIA7H8aLBchMfqf0oEI9T+VTYAH/1qDvPAGKdhXGLFk45+makEKjHyj8aj+f+9S5JH3v1osFyZUHtUgH+1ioUUHgMTUgAz3/GiwXFyO7UgwT1o2jP3f1pw3DstFkAoVR/DmnZ9FpuH/56Y+i0qow/jakMeCeoBpcn+7Ue3uT+Zpy4X0xSFceHAIyV596fvUfx/kKiAWnj2osO47cAOjH8MUbhz8n45ppYc5Io3L25/CnYVwZm7BAfoTQHbHOM9+KN3+yaN7f3eKLBca7sy9fyFczr4bGSWOPU9a6VmbnoK5jxJvATkjrk1MkXB6nJsCWPNaOlITdISAee561myBlfdkmtLSlLzIxHGfzqEtTolK6PQoPuDgn3qYZ7Yqlazu0a4jb6njNWhJIeiIp9S2f5VqjjZMCaOajzJ3Kj6CmncesjfhgUCJGX8RXNa9hQMAD3reZAwO5mIPq1c1rk0UYMZKg57dRUyLhuc5PknrWfPgHllx9atTTAZ5rOmcOx+QmsmdURgIzjd+QqQFR3zVfYScg4qULnv0o0NNRHKk9KYWUDG0U5kGe9JspXKSYglAHek3bhwDTgB6CgtjFK40hh3fSmjOcbqczDHUU3cKdwsPA7k08AcVED3qQNnsKBDht7808EelMGaD+H4GgRJQMfnUYH4UvTv+lMQ80zcc0oI9fzp2BjmjYkaGYnpSgmjIA60m6mB9Z+EP8AkStB/wCwdb/+i1rarF8H/wDIk6D/ANg63/8ARa1tVqc73CiiigQUUUUAFFFFABRRRQAUUUUAFFFFABRRRQAUUUUAFFFFABRRRQAUUUUAFFFFABRRRQAUUUUAFFFFABRRRQAUUUUAFFFFABRRRQAUUUUAFY/iz/kTdc/7B8//AKLatisfxZ/yJuuY/wCgfcf+i2pPYa3PlnaT2rQslMMfnZBwcYIrPwR3q5bBigXnk8c1lE6ZrQ6yBmkgBZyCR0yKlKoV6lj6c0y0XEK8YwPSpgCBnpW1zka1HxCMgEJ9eKkwT0XPv0pilV/i60/zExyT+VO5NkNPmFxjYPxJpc7T8zjnsFo3oT0Y+/SjzABwgz70ai0DII+8T9KaSMcAmlMh7BR9BTS7HqfwpjsNAJPSpMY54FMAOetODKp+ZwPqaLhYcCp6En1qQcfwn1qA3MI4MqnHo2cflSi5TnAY/RTQFixyT0H50oz14quLjPRGP44pTO3ZFH1NFmLQsgH+9TtoHf8AWqgncnqv4Cl8xu7HHtxSsO6LfyjsKRmQckiqm4nGTn6mlyPQUJCbLHmoOp/WgzrxgE/hUIZe36UvmZ9fxqrEkn2gk8IfxGKQyy5+VBjPdqZnOSOaTJNIdmPZpSPvIp9QM0bn7vn/AICBUZz2PFH60BqLJkjBdvzrmtbwVx0HfnvXQvyK53W0bAPGD29amRUNzlpRufBP61saAXW5WMAAfeUkdDWc5wcbBmtDSXb7SuOveoTN2nY7eO4QqNqsfotSLcN0ERUdskVWhZggHy/hU249xn6Voc9h5mkP90UmZD95x+ApNw700uAOaLisJLGXXDOSPY4rlNXtkilzjkjnnNdQ8qgdea5vVzuYj09TUSZpCOpz8gHoKpyMQ3TirzsF9KpTyjPX8hWTZ1QSIlA9MGpcY7/hUHnein60vmPngAfWpNrocwFREnPHWlZm7tj6VHwO5NMLhubrmg5OOn40Eikz7UALx35PtTaMse1GCe1AiTAAznpQD70wbuh4H0p3QdRTEPBGaUMOwFRbgKBJgGnYlsnBowCagMv+1SGQn+KnYV0T444NJkdd3FQ7j2oyTRYm5KXANJ5ntiowjYHBNO8tvamLU+uvBxz4I0A/9Q23/wDRa1tVieDuPBGgD/qG2/8A6LWtutDBhRRRQAUUUUAFFFFABRRRQAUUUUAFFFFABRRRQAUUUUAFFFFABRRRQAUUUUAFFFFABRRRQAUUUUAFFFFABRRRQAUUUUAFFFFABRRRQAUUUUAFY3i048Ga6fTT7j/0W1bNY3i7/kS9dz0/s64/9FtQxrc+VGlcjkinpOQhUucnuKrkLnvUqBcAYFZxsbSuzqdIdzAu+Qtk8ZPatHzBuxn9azNNVPJUlFzir4ChhjArW5z21LQljXqw/CniZT/Cxx/s0xMDHP5U4t2zTSJbHecdvETH6kCkMkx/hQD3NR7h3NIZQB2/OnYm7H7pO7qM9sU1lY9ZX/DAphnA/iFRmXPv+FFh3JNiA9WJ/wBpqXCg52gmoC57CkDtTSC5bD4xtAH0o84461W3Hj5qVTyOTQBP5r44H5Uokc9cD601SO+fxpQYx2GfrSCxIH9WpwbPTJqPzV9PyFHmjpQMsAHHA/OlG7uQKgExPQU/ex9aBEwXI707AxUG9vWjc56mgROMA4zTxgd+KqZb1/Gjk96Vh3LRIHUjNNLDHvUBbA5pplXpuH4Uhk/LLwRisTWkH2fBbvkcd/StPzSBwrn321k6vIxgJxtHTkg1EmaQWpzLphjj8c1d01tl2nI+lZ8jjeeSantpCGVhgEVkjplsdrFK20YHHtUplP8AEQKw4r1yBnAGO7VYS9B4Uj8QK1OZo0TMAPv8Uxrgdgfyqg1y5P3lqNp35O4n3ApisXZbgBc4IP6VhahPG5wOTU005I7/AImsm4kyTk1LLitStM3otUZGyTxU7kk98VXcYbvj61mdKsRkZNOAxSYx6Uh/WkMUgdyKbhcdaafwpvPqKB3H5HpSE89KZz0zRtNAx27HSml/U0oHqaCijrQFmxgk5607cc8/pS4A6AGlH4D6U7onlY0qW6cH+dAic+31p/SnqRRzC5Bgh9aeIR3zUgPHWgGjmY+RCCJewpT8vb8aU5HIoOfX65pXCxHu70ueOelLgenNKCAOmKdybH1r4P8A+RJ0D/sHW/8A6LWtqsXwf/yJOg/9g63/APRa1tVujle4UUUUCCiiigAooooAKKKKACiiigAooooAKKKKACiiigAooooAKKKKACiiigAooooAKKKKACiiigAooooAKKKKACiiigAooooAKKKKACiiigArG8XDPgvXR/1D7j/0W1bNY/i3/kTNd/7B9x/6Lakxrc+UhGW7D/CpI4WznP5UnmNjgY+goiZy+MkVgmzscVY6bT0byB1HHWr21QwJIPrVCwX/AEdauc5GCK2Ryy32Li4x2/Ko8D1JpBnb1pQvrmrTM3G41gnOelMJXt+lTeWp680YVe1NSFyFbPHSlDce9STbSB2/GodwAwAad7itYczHtjFMDD1oDAnnApQyZ68/SncLXEJHIqQE46E03PoDS7yOw/E0NhZkgDdAAPrTwpHVgKhDk/3fyp4fP8RzU3GkShR6k04Ko64z71FwfU0q7VPCii4WJ9yjvShh1+Y/QVFvI70u/PGaAsP8wn/lkR9TT1LE4+UfrUO4EdaUOAQe/rQBKQx48wj6ACkwP4mY/VqTepPJpN4BwBSCw8BByEGT7UuWHTAphkbsKZ5jdz/9aiwD2LYrndVjZWMm4lW4K9xW6zgjBNc7q82JCgBPP61EkaU9zFk5boKfb4L4B/KoWDs33APrVi0TEqhn69gOlZpam7ehpRIc7gDVpU5ztxjtmnwxqOcgn3qyiAjIBz7VqkjBtkAXPbp6Cn7ARzke1WBGx9fpS+SPWhklCWHcpxnNY86fMw6exrpJI1xkGsS/AaT0+neokzWEbsyXGDiq0iZbrirroCOuKrOoBwTkVk5HTGGpAEJ/Cgpxwak47cGjkVPMXy2K23nmgpnoBUj9e9RjpTuOwoX3o2j1FGeO9Jn6UrjFwPWm8HHHFISfWjqfrQICvPWkA5pStLjtmqTExwORxR9aYQaN1MhkgOMU8MfUVXLgcZpPN7/zosxcyLO7P1o3f5NVjLnvSA5p2FzE5cY5NNL8YHNR59KOT7U7AfX3g3/kR/D/AP2Dbf8A9FrW3WJ4N/5Efw//ANg23/8ARa1t1sjke4UUUUCCiiigAooooAKKKKACiiigAooooAKKKKACiiigAooooAKKKKACiiigAooooAKKKKACiiigAooooAKKKKACiiigAooooAKKKKACiiigArG8Xf8AIma7/wBg+4/9FtWzWN4u58F66P8AqHXH/otqTGtz5V6elPjyXqHao65xTo8BsCsDsbZ0ti6+QBu/WrZkX3NZFo5UrjsO9XvOYnOTWq2OaWjL6yMRwrflS+a2Pu/qKpKxIyTk0/p3q0iC0Zmx95R+JNRGU/3uPYVESD/FTd69v1qkhXFZmc4LGk79KN+eAKTcxHApiHKCPT8KeA2OtRDcepUUc/xSH6AUgJsf7WKXK8ZYVCNvck59TShgOgFAE2+Psc08NgcCoBIeMYpwI6nnNAyffzggZ+tOBPr+QqDf24pwdj0BxQIlx65pyYA54HvUB3n0H1NICo+84+lAFjcDkhvyFKCPX9aZCBIcA9PWpzFik5IFFkYftinbm5xThFgZp4RRmlzIfIyH5j1pSntTzg07jvSch8pDgr1XArF1WLcu7AyOCa3JGyOh/Osm/GUIbbkVnJtmsIpM57y89etXLOJA4O3PrUDfK3bFWrchcPuHHUetZJu50StY2YlGB8vvU0eVOccVBDcqw25JPbjFSmU+nH1rdHK7E7AKdw6HrTTg85/Cq/nN0FGXI6nOaZI+WXYvQVh38iFz+taEsbkdzWVcoQx5A455qJGsDPkkAGQCapSS84xircgAyM1VkUHuTWWh0K5EJCTj+lOLA0wR4PGT607GByQKCtRjEUgyTTztHf8AIUisN3Ct+NAxdmRzTCpBp7OeoAH9KY7Eqc9fSiwXDp14pN4qEtz70ws3oaOUVybzBnijfn6e1QjeTxxTgCeoqrCuOLnikOG7/lQBS/jTJY3YTjFHl574px496A3PSndk2Q0Jg4AzShX64/Cn5zRn1ouw5UKImIzkU/ywBknJpm/b0NKHDcj8qlj0Przwd/yJGgf9g23/APRa1t1ieDv+RH0D/sG2/wD6LWtut1scb3CiiimIKKKKACiiigAooooAKKKKACiiigAooooAKKKKACiiigAooooAKKKKACiiigAooooAKKKKACiiigAooooAKKKKACiiigAooooAKKKKACsbxb/yJmu/9g+4/wDRbVs1i+LzjwVrx/6h1x/6Lakxrc+VCuTzU0SqDkmqXm/7Rp6N83c1konU5G7bsO3ParW73UVmWrgKPlx9TV0MeCSK0SOeT1Lasv8Ae/Sn7k6/1qsp4704Yq0QTF0XoBUZn5qInkHOKb1qrInUlMxJo3571GB7UjMFGKAJfM56EUb6gEh7LSgsTxTsFycMTwM0pbjGQBUaRuwyT1p4i7nBNJ2QxVdRjnJ9BTxKOyfnSBABT0AHGOaTaGkxwlc9BinqXPc0Bsing5PX681Nx2EEXGSaUKo65pRxjBoznpzRdhZE8DKr5HfjmrWdw61njOeDzUhdz1Y59qhq7KTSRcJIByaYzr0zx6mquMc0hYAdMCnYLkpuAOR0ppuD2Gah3jnINIW44BosibsdLO544rJv3kK43Ekc8VfZG65H41QuQFBDvz1B/pQ7FRTuc/IzNIRnqavacf3u09KqmLLlugPrVy1UIw5ye1Zp6m8o6GuqbeV5H1qyr/8A16qozsuMKD7mnFXz80nHTAq7mPKWRKF5xTGuV6bgKgIUDnk47mmmQJgKAB7CmKwlxMzp8u764xWVcP3Y8+5q/M7MpGax5yMnJqJI1gRu6nPPSqkknXAH4U93XpVSRiaixumh5k9c5ppkHpUYyfU+1Lg+gqbFXFaXHQZpolYHgUpGR1pAOcYoHqLvLDrmkJY8Y47U7BPfH0pDFn1p8wcpHnHpR17VIIgPSk2gUrodmMHB4pwyetLSc55NMnYcFB70zcucdT7Uu3HVvwpAVXoKZLHhfalKjrTC5NJzSAcSR0xTcE9TzRzQM9u9O5IbaAMfWnAE8U4KOh5NFxqJ9e+Df+RG8P8A/YNtv/RS1t1ieDf+RH8P/wDYNtv/AEWtbddCOJ7hRRRQIKKKKACiiigAooooAKKKKACiiigAooooAKKKKACiiigAooooAKKKKACiiigAooooAKKKKACiiigAooooAKKKKACiiigAooooAKKKKACsXxh/yJOv/wDYOuP/AEW1bVYvjDjwTr3/AGDrj/0W1DGtz5LAPtinocEc1EZFz0/M05GLHgYrJXOl2Na3PyjHPFXFOMcgVQtlYryfyq2seOgrRGL3LCuMDLYpS4z60ix49KeFA6dapMh3GbuPu0nz9qk+VfwpCw7DNO4rDAG43E05UH4inYPUn8KMt2wKHIOUeIx6c05V+bsKgZiQOefakAOOTSuUolkuucA5xTkJYe1VgQuOalDttBAwPepZVu5KxK/jSCRiSPy4ph3sQcU4EqRxQnoKxIGI+tKG64601Sc8kL9TTt0a9XJPsKHIOW48EkAVICSMVAbhQeIyT7nFIblyMDav61N2VZFlcr0pS34VS3s3Vz+HFJuQ5yC3pk0WEWjcKuAXFIZwegdvTjvVfPoAPwoOT1bj3p2FcmMkh6Jj6tTTvPVwP90ZpuO5akKgnG4n6GgYjkDq5IHvWXduq5AIHcVfdVA+6eOorPuQrAgDnORxUyaLhe5lsxZsj1qzb8Fcn86hdflPr3qaEfIuc1CNnsbMfAHHPepgfbJFVYXAUZbp2qRpEznLH15q7mDRIQe+BUTEepP0FBmPZMfzqIyO3VuKdxWGyKzA8YHqTWXdKgYnePoorQdd2eTiqc8O1Sc/SpbLirGa5UdAfxqsc5571bcAc/pVc4zioubJERyaXHHAqTIxwOaaX4qbmlkN249KMZOaaXApDL7UajuiQEgcUZ9ai8wnvijf6nNKw+YezU3cTTckngcUoz7ZoELu46UhYnig89TTlXj6U7itcZ1pcZ/CpNtJgKeTRcOUaaUL9fzpd6Dv+lHmjPA/GgWgBaUAduKZlmNHXqaYh/HTNL9BUYxTlfPBPNAz6+8G/wDIj6Bnr/Ztv/6LWtusTwd/yI+gf9g23/8ARa1t10LY897hRRRTEFFFFABRRRQAUUUUAFFFFABRRRQAUUUUAFFFFABRRRQAUUUUAFFFFABRRRQAUUUUAFFFFABRRRQAUUUUAFFFFABRRRQAUUUUAFFFFABWL4wGfBOvD1064/8ARbVtVi+MP+RJ17/sHXH/AKLakxrc+TFiAx1ye1SxgAjAAqLcTg4p6Bu5rA7bJGpEPk+Q8j9atDdjnOao2xYA8nHFWwzNVp6GMlqWBgAE/wA6XIPJFRcge9Jv/wBoGruRykmABnHNMZyOP5Um/vzj3pM/SndhYPMY/wAXNOGT700HBwOKdknuTRqw0HopIPIp2wDq3SogT19qOvelYdybEfrTxKMEKBVbAJyTThtHQ07CuTmQkdcfSk3DHIJ/GogQOlODUgJgfQD8qM5qMFievHajnGaQ7DyelNz1zSD3/SlxntSuOwZA5pAw5wKUKxPYU4DBzkCgLBuP49qATjOQM+tO+QjOSTRkg/dA+tO5PKBVT1y30p4YqmAgC/XFIz5HLYPoKi38deR60rjsLIyKOeazbuXg+WgB9ausSVIwB+FU5Bz0x61LZcVqZxyPmOMk81NERkHP/wBaoXBWQg9T6Used3GalGrRpxtkYHXtmpeo4AqokyIAWz/hUhux0XH41aRi2WcYGe9NyAeBVRrknjOKia5OMKTTFYtyMAPvY+lUZ5FZT8xOKjeWTGOce9U53IHL5PcCpbLihssqhsDv71Veb0FKwGelRH1qDZAZGJ70nLd6XIoxzwKB2E2+pNGFx607BNJtAPJoHYMc8UpwcHvRvUdM8e1NEnNIB3ODxSEik35JAB4puD7CgGP3UnmFTgU3r2z60u4Dnp7UxClnc96TaV60u73o5bgUBYTHqc0uf8igKRwetLimKwZ/Ojn0pcH6UoHqaVwsNzznNKc08BeKXOOlK47H174N/wCRG8P/APYNtv8A0UtbdYng3/kR/D//AGDbf/0UtbddK2PPe4UUUUxBRRRQAUUUUAFFFFABRRRQAUUUUAFFFFABRRRQAUUUUAFFFFABRRRQAUUUUAFFFFABRRRQAUUUUAFFFFABRRRQAUUUUAFFFFABRRRQAVjeLlLeC9dUdTp1wB/37aiik9hx3R8pm1kVSz4AAyeajDKPcmiiuSEnJanoyiky7C3HHT2q2AeuT+dFFbGD3HYxjik5xjtRRVoykJg45OKFx9aKK0WxA8EYpeg60UVLKQbielAB7UUUhrUcEanhD3NFFK7GkhwjHrTgig8ZooqLspJIMH04pOg5IooqhMNwHvS78/8A16KKTAN49s0odR6D6UUUAhQ3p0pDvNFFJjQh45JAprMuCeT64HFFFHULETzDbkD3qlPMckgcEd6KKTKjuZ0s0pP3sfQVHHKyyAvluaKKlM15Uy08wbsRmovMOeSRRRVKTZnKKQqvhsg/nTjIW6kAj0oopsEiJmGc7ifxqvK2RwKKKhs0SRWOcYpuM+tFFTc0SQu3jOKQOc4AoooQmKQzdz9KaUweSaKKLjsJjngZ+tIMg54FFFMlgTzkH/69HJ7HNFFA0g2n0NO2c+tFFK47C+XinBcUUUrhawEeuM0Z9AaKKYmKMnrQABz1oooAd16UY5oooQdD698G/wDIj+H/APsG2/8A6LWtuiiupbHmy3CiiimIKKKKACiiigAooooAKKKKACiiigAooooAKKKKACiiigAooooA/9k=" old="http://www.landscope.com/images/Photo/Stock/34001_35000/34639/bedr1oom2.jpg"*/?>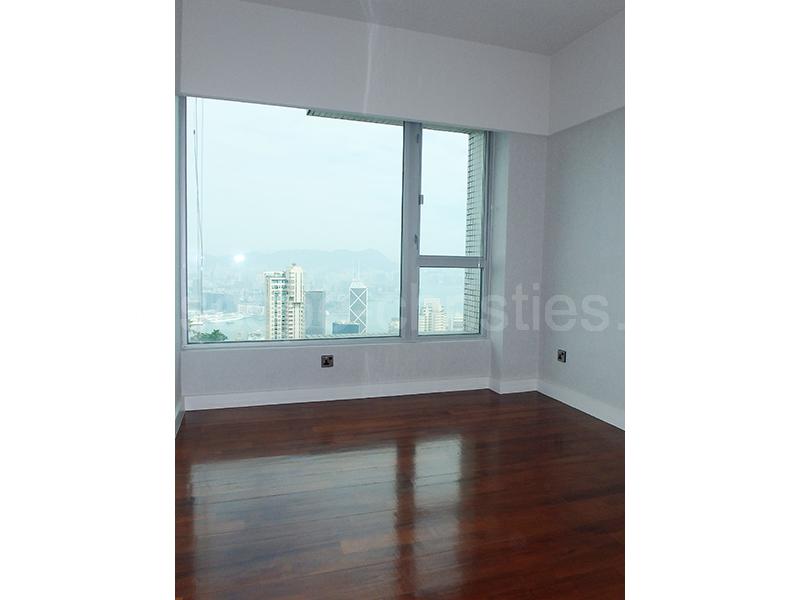 /*img class="sp-thumbnail" src="data:image/jpg;base64,/9j/4AAQSkZJRgABAQAAAQABAAD//gA+Q1JFQVRPUjogZ2QtanBlZyB2MS4wICh1c2luZyBJSkcgSlBFRyB2NjIpLCBkZWZhdWx0IHF1YWxpdHkK/9sAQwAIBgYHBgUIBwcHCQkICgwUDQwLCwwZEhMPFB0aHx4dGhwcICQuJyAiLCMcHCg3KSwwMTQ0NB8nOT04MjwuMzQy/9sAQwEJCQkMCwwYDQ0YMiEcITIyMjIyMjIyMjIyMjIyMjIyMjIyMjIyMjIyMjIyMjIyMjIyMjIyMjIyMjIyMjIyMjIy/8AAEQgCWAMgAwEiAAIRAQMRAf/EAB8AAAEFAQEBAQEBAAAAAAAAAAABAgMEBQYHCAkKC//EALUQAAIBAwMCBAMFBQQEAAABfQECAwAEEQUSITFBBhNRYQcicRQygZGhCCNCscEVUtHwJDNicoIJChYXGBkaJSYnKCkqNDU2Nzg5OkNERUZHSElKU1RVVldYWVpjZGVmZ2hpanN0dXZ3eHl6g4SFhoeIiYqSk5SVlpeYmZqio6Slpqeoqaqys7S1tre4ubrCw8TFxsfIycrS09TV1tfY2drh4uPk5ebn6Onq8fLz9PX29/j5+v/EAB8BAAMBAQEBAQEBAQEAAAAAAAABAgMEBQYHCAkKC//EALURAAIBAgQEAwQHBQQEAAECdwABAgMRBAUhMQYSQVEHYXETIjKBCBRCkaGxwQkjM1LwFWJy0QoWJDThJfEXGBkaJicoKSo1Njc4OTpDREVGR0hJSlNUVVZXWFlaY2RlZmdoaWpzdHV2d3h5eoKDhIWGh4iJipKTlJWWl5iZmqKjpKWmp6ipqrKztLW2t7i5usLDxMXGx8jJytLT1NXW19jZ2uLj5OXm5+jp6vLz9PX29/j5+v/aAAwDAQACEQMRAD8A9/ooooAKKKKACiiigAooooAKKKKACiiigAooooAKKKKACiiigAooooAKo6z/AMgLUP8Ar2k/9BNXqo6z/wAgPUP+vaT/ANBNAHjpUGm4IODUv4U0jj1pgM69KBnuaMFeRyKTIz9aAFB45pc/SkJ96UfrQAox3pc8U3+dKM46cUwFp1IFY9FNOEbntQAmKcRThC2eop3ke9ADKKlEK+tPESelAEA4pcZqwEUDgDNOxgDGKBFYKSeAadsf0NWMYpcUAQCJ/YVIITj7wp9PXpQBXMA7t1pfJTHc1MRSfyoAjESDotOCADgCnd6KAEx9KXFLRQAmKMYp1FAhKKUUtAxO2aMflS4pcYoEJijFLigDmgBMUYpxFFAxuKKdik70AJijFL2ooEJRS4oNAxuOKMU7GaT14piEI5opaKQDTRSmjFAxvNH8qWigCKb/AFL/AEqmo5q7N/qX+lU19aBjwOf8KkGcUwe1SKDTJJFHHSrK4UbQahTg/SmXU3kwMQfmPC/WgD1PS/8AkEWX/XBP/QRVuqGic6DpxP8Az6xf+gir9QUFFFFABRRRQAUUUUAFFFFABRRRQAUUUUAFFFFABRRRQAUUUUAFFFFABRRRQAUUUUAFFFFABRRRQAUUUUAFFFFABRRRQAUUUUAFFFFABRRRQAVR1n/kB6h/17Sf+gmr1UtY/wCQHqH/AF7Sf+gmgDyDHakNOI5pCM9KYDD196QR7j1xTyMdqWMdaAEEK+9O8tAfu08Uo9qAGhVHYU8DpQBTgKACilxSgUAAzS0ACnYpiEpRS44oAoAXFLRRigApcYoFLQAY74pQDRjinYwKAEIyKbj/APVT/am/jQITHNKOlLRimAmKXFLijFIBMUAZpcUdqACjHelo9DQAmOaUClooAKMcUuKKAEopfalxQA30opcUYoGNpccUuO9GMGgQmKTHFOFGKBjcUdKXFGO1AhPwpPWnYpMUAIfakxmnGjFAxuKTFOxQRQBDP/qW+lUgMVen/wBS1U8c4oAco5z1qVM55qIc4FTxjJ9MUxEwwoAxWZeTedOQPupwPf1q3czGOI4PzNwKzlHFID2TRf8AkA6d/wBe0f8A6CKvVR0X/kA6d/17R/8AoIq9UlBRRRQAUUUUAFFFFABRRRQAUUUUAFFFFABRRRQAUUUUAFFFFABRRRQAUUUUAFFFFABRRRQAUUUUAFFFFABRRRQAUUUUAFFFFABRRRQAUUUUAFUtY/5Al/8A9e0n/oJq7VLWP+QJf/8AXtJ/6CaAPIyKT+dOxxSY/KmIbtoQfMaXHWlT71Ax1KBQOtOxQAmKdQMUuKYg6/SlxQBSgUAFO7UAUoFACU6jFKBzQAUo60gFOFABjmjFLR0FMBRSgZFH1oFIQuKaRzUlMxzmgBMUtL0ooAT3o6UvajrQAlFLS4oAQUUtA70AGBSgUY4ooAKKUUCgBKWlxR2oAbilox2paAG4paU0mKAE60GnYpKAG0Yp1FADcUYpcUUAJik+lO/SigY3FJjmnYpKAIZ/9Q30qketXpx+5aqPOfrQBIgqbO0EdDUSjp/OmXU3lw8N8zcD/GmIqzyGWcnPyrwtAHFMRcLUoHegVz2DRf8AkBaf/wBe0f8A6CKvVS0b/kB6f/17R/8AoIq7UFhRRRQAUUUUAFFFFABRRRQAUUUUAFFFFABRRRQAUUUUAFFFFABRRRQAUUUUAFFFFABRRRQAUUUUAFFFFABRRRQAUUUUAFFFFABRRRQAUUUUAFUtY/5Al/8A9e0n/oJq7VLV/wDkC3//AF7yf+gmgDyXjFJ7U4ikxVCEoQfNxRilUfNSGPApRRinCmAmKXtS0tAgx60ClApRQAUtJTqAClHWgUo6GgQUtAFLjmgYUdqX3pcUCExxThSdRTqACmnrT+opCKAExRilooAMelJTqMUAJRiloxQAlLRS0AJRilpaAEHSilooASlxS4ooASilooGJRj2pcUUCE7UYpaKBiUlLRigQmKMU7FJigY3FGKdRigQw0EcU6koAguB+5bFUgMkVeuB+4aqSDnmgZICAO9Z0r+fMSPujgVYu5SEIU8twMVBHHhQKCRUXAqVV4OaUJx0qRRxmmI9Z0fjRLD/r2j/9BFXapaR/yBbD/r3j/wDQRV2oNAooooAKKKKACiiigAooooAKKKKACiiigAooooAKKKKACiiigAooooAKKKKACiiigAooooAKKKKACiiigAooooAKKKKACiiigAooooAKKKKACqWr/wDIFv8A/r3k/wDQTV2qWr/8gW//AOveT/0E0AeT0nrS0dDVCENC/eo6Uq/eGKQx9LS4ooAMU7FFLTEFLRilFACY5pwoFKODQIMUo96MUooATFOHSinCgBBS0opaAG07+lGOtLQAUh607FIaAEoo7UvegBKBS0tACUUtFACYpRRiloASgc0vejFABiloxRTASlxzRiloASilxRg0AJiilxRigBMUUuM0YpAJSU7FGKYDaMU7FG00ANop2KTgdSPzpDG4oIoLoOrr+dNMsY6uKBEdz/qGqhnaKuXEqNCyq2TWXc7iBGv3m7D0oBsiJM824fdHAqyidKdDbbQOO1WlhoIuQhKeq1KI6ds5piuem6T/AMgax/694/8A0EVcqppfGkWX/XBP/QRVuoNkFFFFABRRRQAUUUUAFFFFABRRRQAUUUUAFFFFABRRRQAUUUUAFFFFABRRRQAUUUUAFFFFABRRRQAUUUUAFFFFABRRRQAUUUUAFFFFABRRRQAVS1f/AJAt/wD9e8n/AKCau1R1ptuhag3pbSH/AMdNAHlNJUSXCv14NSjBAwc1QhMdaVRyKO1KOtICWjHtRSigYopaTFOFMQYpQKBSgUCAClAoFLQAYpR1pcflRQAEU70pKXtQADrS96BS4oACO9FLg4pDgdSAPrQAooIpN6L1dfzppniHWRfzoAdS4qE3MI/jz9BSG8hH94/hRYLonxRVU6hCuc5/EgVG+r2ydWQfVxTFzIv0YrJbX7Rc/vYh/wACJqJ/EdsvSRT/ALqk0WFzxNuisBvEsWcAsc+kdRHxKpyQkp/ACgXtInS4pce1cq3iJzjEUhz6vUZ1y4L48kYPQ7jQL2iOu/GkLIOrL+dci2q3ZB2ogY+xNM/tC9I/gH0QUC9qjsPNiH/LRfzoNxCOriuLl1G/heOYShkilRpYwow6Z+ZfyzXr+iabYto1nK1rBI7xBjI0YJb0J/CnYFUucj9stx/y0FH2uM/dDN9BmvQltrdPuW8K/SMD+lSgBfugD6DFIrmPO1klf7lrOfpG3+FSrBfv9zTrk/8AbM16Bub+8fzpMk9zQLmOEGn6s3TTJx9QB/WpBo2tN/y5qv8AvOo/rXb0UBzHGL4e1l+ot0+soP8AIVKPC+qH715bL/30f6V19FAXOTXwldn72oxD6Rsf61J/wh+fv6k//AYv8TXT0UBdnOJ4Otx9++uG+iqKlHhHTR1kum/7aAfyFb1ITQF2YQ8L6WqSny5iVzjdMfSlufD+lxabNKLQGVYGcMzscMFznr61rk4in/4F/KoNQJGi3Z9LR/8A0A0CT1PJEkmeKFnmYlkjz7k4zW5FboOdorHiT/R7fP8Adi/kK6GJeBVSJQ3ygBxSGPFWMc+1MxyRUFEJXFG3mpSORSEfNTGeiaZ/yCrP/rgn/oIq1VXTf+QXaf8AXFP/AEEVaqDZBRRRQAUUUUAFFFFABRRRQAUUUUAFFFFABRRRQAUUUUAFFFFABRRRQAUUUUAFFFFABRRRQAUUUUAFFFFABRRRQAUUUUAFFFFABRRRQAUUUUAFUNb/AOQBqP8A16y/+gmr9Udb/wCQDqP/AF6y/wDoJoA8WIIHenpM6dOaQ8jkfSjqBxVCLKXKscMMH2qwuDyDms3bwcU5JHQ5WgDWpcVQ86fu/wCVLukbq5oA0PrRlR1IH41nHPcml2AjBz+NAGh5kY/jX86b9oiH/LQfhVPYuMYrJ1ESLcEI7qu0cA4pktnRfaoQOrY9hTG1CBPvNj6kCuA1IyiFyZXyP9o1z5uFDfM/fuapRTFdnrL61Zx/emiH1kFRyeILKEKzzxKrfdO4/N9K8uaQNM4AZiGPABNbEtvPPounmG0uHcFw4WJsjnqafKhXZ2LeK7EdJ1P+6hNQv4vtB91pD7CPFcpBoWqz4Kadcn/tma0ovBevTfd0+YfVCKdoktyNJ/GMQPyxzkfUCoW8XufuwN/wKT/AVJD8N/EMvWzZfckCrsfwp1uQZYwx/wC+4o90NTPtfEU93exwCJB5hxw5JqnL4mukmdB5IKsV+7nocV11h8KtRtLqG5+2W4eJtwAPerMfwjDSNJNqKZdixXZnbk5xnvRzRDU4CTxFfspIlVfdUAqAa3fTBwb2UHYSMHGSK9H1L4Zafp+kXd6biWdoIjIIl+QNjtnqK4C4gsmSaK3shHKmPnMrMcfjTTTEMtZ7q4Ri91M31c1LZ7/srGSZiTK6jc59al062KoQw7ivTvh5pdhL4aaaewtpZvtk4MkkQY4D8cn2qZbCaueXqkLkr56Ejtu6VOLMyAbUkY/7MZP8hXvMdnaRcx2luh/2YlH9KsBiBgHA9qzDlR4PFo15M2Y7G7f6W78/pVlPC+sOPl0W/IPTMWP5kV7fub+8fzpM5oDlR49F4J16bGNJdMd5JEX+tW4/AGvO+WtrWP8A3rgf0FerZozRYdonmUfw41grzc2EfPQszfyFWYvhteH/AF2p2qj/AGIWJ/UivRM0UWCy7HDJ8NYhzJrEpP8AsQKP5k1ZT4caZlTLfXzlTngqufrgV2FLmiwWXY5Vfh7oKsSwvJMjBDXBA/IYro7O0hsLKGztkKQQII41yThR05PWp6KYxMUuKKKADFJiiloATFFFFABRmkooELmikooAM0hoooAjP+qm/wCBfyqvqhC6HfHsLSQ/+OGp24gnPpu/lVbWDjw7qJ9LOT/0A0DW55egxBb/AEi/lXQRDgVibf3Vv9I/5VuxD+VVIkdimkcmnjvTexqRjSORTT1p5pMc0DPQdO/5Blp/1xT/ANBFWarad/yDLT/rin/oIqzUG6CiiigAooooAKKKKACiiigAooooAKKKKACiiigAooooAKKKKACiiigAooooAKKKKACiiigAooooAKKKKACiiigAooooAKKKKACiiigAooooAKo63/yAdR/69pP/AEE1eqjrX/IC1D/r2k/9BNAHjRGaCOvvTsYNIefWqJEIzxRtGKXvQP8AIoAmUUuM4pwAAFLj8qYxDyadjmjrQBjjrQJi4yar3EKu+SMnFWSMUjDIoRMtjDuLSNshkUj0IrPv2ks0ja1WGAEDPlwoO+PSt65Trx1rG1df9DRvQf8As4qiVqjW0hriea6R5zujB2ZAwDuXsPY4/GpXYSzW6Xkkts5KbJklO0/MQSG6DI7NUOlhBd6oJOE2csDjAIQ9R0rQgWeJEfIuoCmOcbyol6Z6P+OKZzy3O88Gecnh5VlcM3mMdyjbkcYyPWuh3H1P51zfgryhokiRAqEmIKHI2n0wen8q6Ope5rHYKWkpaQwopKKAKOuDd4f1IHvbP/KvEZID58zYO3aBn3zXuWprv0m9X1t5B/46a8bdcwE/jVIdiC0T+lek/Dv/AJFqYel9cD/x4V57aryeK9C+HnGg3i/3dQl/UKf603sLqdbSUtJUALRRRQAYoxRmkoAWijNFABRRRQAUUlLQAZooooAKSlpKACkzS0YoASjNLikxTAM0ZpCKMUALmkzRijFAEUh/0afH+1/KquunHhrVPazl/wDQTVlyRbzkcnJqn4lfZ4Y1YjtaSf8AoNJgtzz1gQlv9UH6VtRjj8KyZVwsWPVK14/u/hVMQvSg0vakP0qRjT+lJ3px6CgDmgZ32nf8gy0/64p/IVZqtp//ACDbX/rin8hVmoN0FFFFABRRRQAUUUUAFFFFABRRRQAUUUUAFFFFABRRRQAUUUUAFFFFABRRRQAUUUUAFFFFABRRRQAUUUUAFFFFABRRRQAUUUUAFFFFABRRRQAVR1r/AJAWof8AXtJ/6CavVR1n/kB6h/17Sf8AoJoA8dwAaTHankUw5zVkARjNKPpR3pRx9aQ0Tr90fSgDH40LjYKdjBpjALk07FIc9qUAYoEKO1Lt49qToakUZFCJlsUrpeKxNYQnTunRT/6EK6G4XisXVFB0+T2Df41RC2Lmlgrd3zjncg79fkH+FXY44RLKsDtbT5JaMjAY7xjKng/8BqlpuTfmMNgvDkH32GtGcMYpEuIBMm58Mi528qSSOo+opmE/iZ2vg8yf2fcpIBlJyoZTww57dR34roq5vwgUFtfLHKXQT/KCclRzgZ6/nXSVL3NY7BRRRQMKKKKAILzmwuR/0xf/ANBNePY/0b/gI/lXsVyubScesTj/AMdNeQqv+jgf7A/kKaGiO1HJrufh8SLDVY+y32R+MaGuJtx8xrtfAPEetD/p8Q/+Qlp9BPc7CiiipAKM0UUgFpKKKACjNFFMBc0ZpKKQC0lFFABS0lFAC0UlJmgBxpKTNGaAFopM0ZoAMUUZozTAKSjPFFAiCQ4t5j/tH+Yqh4pJHhbV8HH+iyfyrQb/AFMg/wBv+orP8U8+FdW/69noGtziLgY8v/eWtSPoKzrkD93/AL61ox9BTYMf3pO9LSd6kBpo6GjGaXvQM73T/wDkG2v/AFxT+QqzVbT/APkG2v8A1xT+QqzUG6CiiigAooooAKKKKACiiigAooooAKKKKACiiigAooooAKKKKACiiigAooooAKKKKACiiigAooooAKKKKACiiigAooooAKKKKACiiigAooooAKpaz/yA9Q/69pP/AEE1dqlrH/IEv/8Ar2k/9BNAHj7evem4qQ5yfamYPrVmY3pSgcfWgD/61KoP4UFInT7ox0pw60kQ+TrS9OgpDDApw9aOMCjpTELjIz3qWMZzUY4PrUsQ5NCJlsRTrxWLqC7rCYegb/0Gt2cZWsi9X/RJh2w3/oJqiES6LhtTibGR9mX8ijCrkCb4s2VyCvzny5CXUDAP+8tU9FO29tyB961jB+hBq5I0O4tdQPFIqkibnGdgwN6859jVGE9zsvCUrSPqG+Hy5N4yQQQ349/xrpa5XwarL9s/0gzxtgqxwT2z8w4NdVmpe5pHYKWkopDFopKKBiSDdFIPVCP0ryHYRGR6Lj9K9gA5AryRhy/1IpoEQ2w+Y12HgMYfXB/08xH/AMhCuSth85rrPAv/AB8a4O3nQn/yHTew3udlSUUVJIUtFFABmikpaADmiiigYUUYooAKKKKQBRRRQAlFLmkNMApKKKBBRRRQAlFLSUAFBooxQBC3+qf/AK6f1FZ3in/kVNV/692/pWkR8jf9dP6is3xV/wAipqv/AFwP8xQNbnIXQw0f++tX4+1UrvBaM5/jWrsZGOKbBjqT1pfSg1IDf50UH1pKBnfaf/yDbX/rin8hVmq2n/8AINtf+uKfyFWag3QUUUUAFFFFABRRRQAUUUUAFFFFABRRRQAUUUUAFFFFABRRRQAUUUUAFFFFABRRRQAUUUUAFFFFABRRRQAUUUUAFFFFABRRRQAUUUUAFFFFABVLWP8AkCX/AP17Sf8AoJq7VLWP+QJf/wDXvJ/6CaAPIyPyphHHH61IQKaeasyRHg0o60EcYpV6e1BZNGMrn3p+O/X60yP7v40/+VIYdR70ozRS46UxCgVLF1NRdqmi4Yn2oJlsJKOKy7lcwSj3/oa1pBxWdKoKOMdSKohFfSiPOsv9q3i746EVqf6XGwKlJgQM5/dtzGe/TpWRpJP2nSBgnKKDj2YVpwx2yySLFM1vIWUnB25OGBOG4NUYT3Ol8HNCL+8VIGhkMKFlKbcjjnjg/wA+a7CuR8J+emoTLMY23QKQwUqx4HUdOnpXW1LLjsLRRRSKDNFFFACr95frXk5Hzyf7zfzNenX96NOspLto2kEZX5FOCckD+teWwXK3hnmVGQCZ12k56E/400NC26/MR7V1XgcbbnWR6vCf/HTXMW4+b8K6jwXxeasB3EJ/RqfQGdfRmkoqRC0UlLQAuaKTNGaAFopM0UALRSUZoGLRRSUgFopKKAFpKKKYgooooAKSlpKACiiigAooopAQn7hH/TSszxZj/hE9T94cf+PCtTsf+uhrK8W/8ipqX/XMD/x9aY0crepsaNeuZATVuJcKKg1AfvIv+ulTx9BQwY+g0d6KQDT1ooPXPaigDvdP/wCQba/9cU/kKs1W0/8A5Btr/wBcU/kKs1B0IKKKKACiiigAooooAKKKKACiiigAooooAKKKKACiiigAooooAKKKKACiiigAooooAKKKKACiiigAooooAKKKKACiiigAooooAKKKKACiiigAqlq//IFv/wDr3k/9BNXap6v/AMgW/wD+veT/ANBNAHkpGaYwwM1KeKjIGasyRGcUDg4HSlPpSAgdqCyaIcGpMfkajizg1J+dABjoacPWkpRx0oAO9TRfez7c1F147VLF96gT2HSD5aoH7zD3H860ZOlZ8mQW+mf1qjNGdpHD6U4IyqtgnpnfW2rSAoktoZYgwPyEMcbz/Ae9YlmoRbQdkeQH/vo10MkcxumMEwG0A4ZNy538A45AqjGe5p+EDaJrDpC7JI0JLQncMepwf6V2tcV4We4Gsxxyxx7TCTvjc4HUdDzXbVEtyobBRRijFIsKKMUYoEUNZt5bvR7iCBC8rBdqg4zhge/0rzKxtprb7VDPGUcXEhwfTNeujhhXm18mzVbtfSZ//QjVIaKduAHro/BuRq2qL28mE/q1c/APnFdB4R41zUve1hP/AI81NjZ2GKXFJS1JIUUUZoASilzSUALRmkooAWjNJRQAtFJRQAtGaSigBc0lFJQAtFJRQAtFJRQAtFJRQAUtJRQBFng/9dD/AErL8W/8itfj1VB/4+tafY/9dD/MVl+LD/xTF57mMf8AkRaAOd1EfvYf+ulSJSaoMTQD/bNKnSmxskFJQOlIfWkIQ9aOlFJ3oKO+0/8A5Btr/wBcU/kKs1W0/wD5Btr/ANcU/kKs1mboKKKKACiiigAooooAKKKKACiiigAooooAKKKKACiiigAooooAKKKKACiiigAooooAKKKKACiiigAooooAKKKKACiiigAooooAKKKKACiiigAqnq3/ACBr7/r3k/8AQTVyqerf8ga+/wCveT/0E0AeTmmMB68VKajYdfbpVmRGR6Un8VKevak70FEsWcmpPrUcf3jipSKBijkZpRSDH40ox0NADgOen41JHjfwe1RipIvvjFAnsOmyFJFUgB55LjKFDke9aDj5aouAJT6YNMzW5lRExxhvS5kX9TW3fiyF3K1xEwK5xLsYD74/iWsXZviCEdb2Qf1/rXQ3T3CSyyRLG2ck5JVuqnjqKsxqblvwu8I1638m7Z1aNh5by7sctwAeQO9d5k1wehsw8Q2wlsijea+HDK+05OeeoHNd3kVL3KhsLmjNAx60uFHepLDNGaQ49aPxoELmvPNTP/E7vv8Aru3869Brz7Uv+Q5f/wDXw39KaGinAPmFb3hU41++Hc2cZ/JzWHCDvFbHhg48Tzr/AHrHP5SD/GqGzs80uabS1JIZpc0lFAC0ZpKKAFzRmkpaAEzRS0lABmilooAKSlooASilpKACiiigAopKKACiiigAooooAi/hb/f/AK1k+Lcf8I1cA95IR/5EWtUDP4S1k+LQT4efH/PxB/6MFC3QjE1Uf6TAP9o0J0p+rf8AH3B/vNTV7UMpjulJ2paQmgQneko70nf2oKO/0/8A5Btr/wBcU/kKs1W0/wD5Blr/ANcU/kKs1mboKKKKACiiigAooooAKKKKACiiigAooooAKKKKACiiigAooooAKKKKACiiigAooooAKKKKACiiigAooooAKKKKACiiigAooooAKKKKACiiigAqnq3/ACBr7/r3k/8AQTVyqerf8ga+/wCveT/0E0AeUtgmmHpntUjeoph9e1aMyIjjJ9Kb3p7D8qb3pFIki+9+FS5qKIfMKm6UDACnDkc0g6U4EcYoAX+dOjz5i/Wm/Snp94fWgTJXHBqm/wDrhV5xwaoyf60fWmZozVG0v/s3e781FbM8kBVA1yYiUBwJNv8ACuOtYznDXWR0uIz+arW7KziBAbcyKsIP3l/uehqjKpuXNE3DX7bbdiZPNYnhSe3cfWu5rgNJMP8Abdk32GWN/PJV/IAAyB3B/wA5rvqTCGwtFJS0iwooopAHNed63OlprV40mcPdlBjrk4xXolea+LYnbXJFjXc32veBj2XP6U0NCwj5h36/zrW8ODHinP8AesnH/j61kQD5uDxk/wA62PDxx4miH960l/8AQlqglsdlRRRUCClpKKYC0UlFIBaKSigBaKSimAtFJRQAtFJRQAtJRSZpALRSUUwFopM0ZoAKWm5ozQAtApM0tAEQ/wDatZPizP8AYQx/z9W+f+/grVXkD2mrL8TjdpEa+t5bj/x8ULdCMfVv+P6Ee7UxOtP1Uf6fD/usf1qNOv4UFSH9qbTwOKaaBDT1oHWihRzQUd9p/wDyDLX/AK4p/IVZqtp//INtf+uKfyFWazN0FFFFABRRRQAUUUUAFFFFABRRRQAUUUUAFFFFABRRRQAUUUUAFFFFABRRRQAUUUUAFFFFABRRRQAUUUUAFFFFABRRRQAUUUUAFFFFABRRRQAVT1b/AJA19/17yf8AoJq5VPVv+QNff9e8n/oJoA8rPJqMjAqQ45pjVoZERBpo5PNPbnrTPekUh8f3wasZqBDhhip+aBijp70DgmjHTHWlHWgBe1OT74ye9N9OeaeOCDQBYb7pFUJ+HFXS1Urjkg0zJbmZdNtjvuMbXiP6Ct+WKaSNPLuCmYsEeUGz8hrEvgAkqLjfNjGTgcYqZ7zzo4/MtIX+UfekPbI7DpzVGc4t7G5p0V5HqNmWeNkDqWJjKkDavocV3h4Y/WvKLe6jguIpksoA0bBl/fSAEiui/wCE4uySfsFrz/01f/ChoIpo7XNFcT/wm17/AM+NmP8Ato9NPjPUjnba2Q/77P8AWpsUdxmkrhT4x1U/8s7MfSJj/wCzUh8W6uehth9Lf/7KnYLM7vNcLr6FvEU7ggbJDnPfKCmHxVrJ6TwD/t1H+NUzdz3ly89yweVzlmCbQeAOn0FCQ0tR0I+Y/wC8RWpofHimz/69px/6DWcgw5/3jWho3/I0WR/6YTj9BTGztM0uaaDRmpJHZozTc0ZoEOozTc0ZpDHZozSZo69KAFzRmoTch1HlMhTsx7+tSJMk0ZZSCysUcDsRTFdD80ZptGaQx2aTNJRQA6ko7UlMBaKBzRg0AJQaDx1pM0AGaM00tQXA6mgVx2ead2qESDI61MD8oOO9FgTIVGQvp5hP86zvEXOn2w9b6D/0KtGMkKox/wAtG/rWb4gJ+yWnp9uh/maaWozF1Q/6dB/uN/MUxKdqvF9B/uGkh5YCkORJt4NNYVOy8mo3Xk0xEJHNKKUihRxSGd3p/wDyDbX/AK4p/IVZqtp//INtf+uKfyFWazOhBRRRQAUUUUAFFFFABRRRQAUUUUAFFFFABRRRQAUUUUAFFFFABRRRQAUUUUAFFFFABRRRQAUUUUAFFFFABRRRQAUUUUAFFFFABRRRQAUUUUAFU9W/5A19/wBe8n/oJq5VPVv+QPff9e8n/oJoBnlh+lMbpmnHjPpTDWhkMbPWmHsKe3FMPX6UikOXhhj1qxVdeo6VZzzQMB1pR1pPeloAcOnXNKOaReOtLkAigBWbAqrK25sVak6VTI/eCmZogumCxh2YBR1JOAOlMaSNYoX3rtYHBB4ODzUs6eZayrjOVPHrx/8AWrQt2totD0dGuWVESQAq5XOJeenoDVpESlYx/tEOfvj8Ax/pTxNGcY3H/tk/+FacF7aQGLbduSXTfmSQ5XJyPbtXoQuH2qd7dB39qLEqpc8vVieiSH3EEn/xNOAfn9zN/wCA8n/xNeoCdz/G350hnf8Avt+dIfOeZBZe1tcH6W0n+FSLHcE8Wd2eP+fZ/wDCvRzNIf42/OmFmP8AEfzosLnZ56La8PTT74/S1anwxyrIPNglhI/glj2N9cHtXfZNc3rg/wCJoD6xr/WgcZtuxmr98/7xq3pbiPxLp5P8SzL+af8A1qpp99v97+gqxaca/pR/6aSD/wAcNBUtjuA4PQijcPUVVpaVjLmLWaNwHU1VoosHMWgwPQikLgdTVeiiw+YmaUD7vNQyyHy3YnkKf5UVHcH/AEaTAydvSmkJsYh+RV44AFTWrFTKoxjaG/EHH8jVLz9jthCwJ6g1ZtXDM2P4kYH26Ghkrcued6ik80+gqOiixd2SeY1OEnqKizS5osFybeMUm8elMHINIKVguy3Cu81O8I28Gq8LhcEVO1x8pwOaTvfQ0ja2pTlGDzUOfSpXOaiK1RmxCzHvSGhhikNAhV+8MDvV9VBjHbms9ThgfQ1ZeQtAioxDEjB/Gk2VEcyBHQZzlmP6VkeIv+PK1/6/Yf5mtJCx25OSJH5rK8QnMFkPW9i/rQnqUZWrjF9bn/pmf51FAf3gqTVTm+tx6RH+dQx/fpdSpGgx+cjtionPtQH6mo85NMkST735U1elEh+f8aRT8uKQzvdP/wCQba/9cU/kKsVW0/8A5Btr/wBcU/kKs1mdCCiiigAooooAKKKKACiiigAooooAKKKKACiiigAooooAKKKKACiiigAooooAKKKKACiiigAooooAKKKKACiiigAooooAKKKKACiiigAooooAKp6t/wAga+/695P/AEE1cqnq3/IHvv8Ar3k/9BNAHlhzjmmN6089/SmHritDIYfWmd+cinnimk44pFIB1qxVfoRVnOaBgOtKKQcmlxzQA6lBpOtAJzQBIwzVRxgjHrV0dBVWYYx60zLqQMP3bfQ/yNP0qWUaNAY4y2wuvEgXH7wHvSdU9ySP51HpG46PKBKVCzy9gc8r61a2M6hdebUNissEaqpA+e4z0frwPfFdyh/dp67R/KuEuUtkDh9SlGT1WdRn5gegH413VuVe0hdWLBkUg+vHWgzRJ/D1pR1xSF1Ubccnml49KVyrAVwOtNxTs46CjOWIPT2ouFhME9q5zXxjUUz3iH8zXSbgnYmuc8RHN9Af+mWP1NFyoLUylyJGyc/MMewwKntjjW9J463JX80aq4/1jfh/KpIzjWNIIzxer/6C1CLn8LO02t/dNO2NnoarCVimMtg+9KZGP8Tce9FmYXRORjvxSMNoyPWoHuH2BQABUZuDEheWQBADjccDPYD3oHoXFBKA559KUoRweDnAB6k1yWr+ILu3htbm23wwSKytE0BZmPTk/dHHI5zWCLd77QbjUP7RlBsJQInd2VlXI3KSfXO5cc4P4VDnq0hc3Y9K7kcZHUZ5FR3Kt9ll4/hrgdH1XU/tDiBvmvXCGeQgyAqD94njdxj8RWlqHjaFLie28siLYo2yDYyt/ESR2yPxz6UnVitWCaaNjcAOT0q7p5BdsHP3v/Qa4y38au+UNgu7aGR9/HPXIPPFUZPEWpSySRPem0JQhgFByrZwR9RjHpj1NS8RBrQSZ6lhgvzKaQkd8V5bouuX+k3ZLs9/LJH9nhjJIy2fl69QP61u6d45E7ztfW6JbxKWMsOWJYfwYP8AOiNWLK50dmSMg0ucZOQaqWtytzFHIEKLIoYbvQjPbrVnbxxg+1alIeD8ufWlyME9qj6L1ApDkrt/WgZKCSetOZyDUDELjrk0jyBjxmgCUtmkw2Mj+dRB8nA60/dxzxQwRE11DHN5Mroj4yA7gbh3P4VBc3siSKtsltKPLLsWm2/TFR3PlzXiZCMj5zkelZ1zbauJyLewtTDuGG+yp0z7nsOai+oPREt3rQW7sbdGVJZRmUI4ZV5xj6+9bCTOuQrxKAB98+/1rmbyDW4ZCIo7UQqN28W0Sk/MRj1HGDn3rRtXvpYY2ktI2nMal/3YYA+1Ds0EW02ma5lMcTyDkrI5wfwqhrjZ+wq2OL+PH61YuGIsrgqASGbAJ9xVPX3xc6ZHg/PqC9R6KxohuaSMzVD/AKfD/wBcv61EpwwqTUzu1GIekX9ahB5qgZYzTN3zU0tTM0CQ5m+al3cCo880A0DPQ9O/5Blp/wBcU/8AQRVmqum/8guz/wCuCf8AoIq1WZugooooAKKKKACiiigAooooAKKKKACiiigAooooAKKKKACiiigAooooAKKKKACiiigAooooAKKKKACiiigAooooAKKKKACiiigAooooAKKKKACqerf8ge+/695P/QTVyqeq/wDIHvf+veT/ANBNAHlrc0xhTzwKjbnvWhkRkDr1ppzTiRTc96RSAYHNWQciqwHFWF+7+FAx+OKXnv1po5Ip1ABjPFL70gFKOtAE45UVWuPumrKgbFqvcD5DTMupDgbQP+mhFV9I8s2EoeMviaXgJux8q8mp+x/66D+VV9K8wxXUcZjyZGHzAnqnPTvxVLYzqGnNgRERWgUMCSw2pt6HpXVrdJFZw+a5jZ04xzg965KcSRwATXm390cLtVMnbx15OfStpmWXSdPdZC67ThmOS31PrTRlcttd4ALX84BGceX1Hr0qzbXKhhEXdy54YjpWTcF3iTfLuCjCgn7o9PpVq2kyYhsXIkzvxz6Y+lU0rEpu5ru4XGOc9aTzc4GMUEsB8wBHbimZycYXNQa6jyRk1z/iE/6TbH/pkf8A0Kttn2kkqo+lYGvNumgOAP3Z6f71Kw4PWxnA/Ofwp4ONT0w+l4n6giogfnP4Uk7bJ7J8423cJz/wLH9aaNJfCzsgxwKTPPuetUNV1BtPtw6QmQsxX5WAK4GcjPWucg8X3xdle2jfam/IUru4z07Z696TmovU5WzsTg4xk9q5DxA7z+JbXT5JCY5Y98UcYLMCMgnaO/v/AEp7eJp9O0y2e6PnXlwA4hKBdq5wckdz+lL/AGjBean/AKXLFaqY0ljlSEllHXl8cE8gg8Y96htS0KbTRX0+8gttOe8F8ry2a4traRsiMPyWfj589RjjoM5quviaz+wxW4sJlVH80RhzltvIJJzySScdBgVpbtF1zVRHdWjW9zPJ5Uczp8pUDCncSBzjAUZ4A5rMTRtNmhKIypcQs3mR+blpjkjYPQADPbr3rOV7e6NJ9DIupd1zPItkY45lby4ImVVjyc7Tk9Rz78+nFZc1lKlxJLJcl5BhmyCThugyOxHfoTxxUpT7JLMFm3nPyJIDvQZOTn0/n1qXzbiV1jR0nbKxxuj4yx67R/EecE47Z7Vz2mTcqyTS2bFUUeaeoABx/RePekW5MsRuJYSrQ4xISc5GfypZrh5Lh7ZwuJXKSBW2lD2B45AI/rirWmX8dnYy+cZJBvCqocISCrKSWxkYyDx1Bx3pqnHdjHW/2ixuFnjRY5ECsvlqW5I4DehOfXnNaDeekpa6sgssUghjiSPBWQEHIA468Hip7Bo9Ymup45PIuAiy20ZTajhQBuPbNWLFL65t5bq/lcTYJsbkTBnHGGGOnA9ema19nbYS1Oz0rUYLxfLSZGnjVfNVV2gE9MdvyrVHmjsuQPWvLtKsr7S2inkniZgA4WN8bSTyhOO/Of5811emahPO3k3BDyD5t4YA884wPT1reMubR7jUrbnTEEqAx2nGelMIY8K+ecH61niV+fnbj3pEnkLElzkdK05WPnRo7SeC3IpMKACWxk4FVlldjkn8cVPIUESNvBG7tU2KTQoyG4BP0oZzsLsNo6daTyxlWB5xyM4warTLjOemMU0ribaEf/j8g7nLY/IVk6jbI9yJBqLqYpg+2OAnowbGc+2M+9ay/NcQkdAcce/f9KydWt7e4uYQ1oufNYZGSc+v6fSs9pFS1gUNbtrdprfZfXTROhLN5OTjcTweg6859BWpbNDNFE8d4AjIpVm3cj8Ko6jEsn2ef7KqkIAIxnA5PY880ovGtb+3sodKjaMhEz5jKE/ADtT6ImL95/8ABOju2xp9wckfOeQMn76is7VJFa70mMNll1Bt2R7NV6ds6fNtcjMzDIGf+Wi9qydTfdq+k/KFzeOQo524Df5/GlDc2kRaif8AiZr7RCoh14p9+f8AiZdf+WQqIHmqY2OY03NB5FNJpAKT0pM0lFAHo+m/8gqz/wCuCf8AoIq1VXTP+QVZ/wDXBP8A0EVaqDdBRRRQAUUUUAFFFFABRRRQAUUUUAFFFFABRRRQAUUUUAFFFFABRRRQAUUUUAFFFFABRRRQAUUUUAFFFFABRRRQAUUUUAFFFFABRRRQAUUUUAFU9V/5A97/ANe8n/oJq5VPVf8AkD3v/XvJ/wCgmgDy0+lM2s2doJx6Cp44w74J4HJqR3WLHHHYAVoZFEow5KkDvxUfTFXvPQnGCM96ZPHlMgDI5NIpFQcZ9KsoflH0quBngZya0IIxHGpOCQOvpSGRbGP8J/Kggjg5BqczoDgZP0p42yL6imBVHBpelK67WK8n0qzHGsYycZ7k0ANQMYwQp/KoLgEKcgg+hq6kybeM02RldDxn1Bpmb3Mv+En0cfyqpYeTv1GOYkKJYz94j+E+nOM1emj8tGA6MVP0qPQyVvtQx3ZCD/30KpbGdREsKQeXiDTyzbfvGMAdMHDNz71v/vZNFsmkjKOHIK53Y49aonMf/LVUDHHC5/nV2O4U6PEqsXQSkCRmyc46UJ6mLWhHMB9nBHX6VPaE+dFz/EKbOoe1/wBoUy3ySpzyCMVfQztZnQMZFHKrjuCetRlRtyVIb2HU01Mpy0an65qUAyJvHyp0yBisr2N0rkYDE52Hp36VheIFHmwFRgbWH6iuhWONushPtmsPxKiKltsP97PP0o5i4x1uYf8Ay1Y+oH9abfkeXCx7XEJ/8fFBPz9e39aZfNi3Q4ziWI/+PiqLlszury2gnglilJKHk4UE+v49BxXDazLJJPZ2sTJGiocq3ykDr844wT7cdxXVy3DpLIwkHBJxXK6jYo267aRyZTja4UNkeueo/wDr1E07HNJplTS5bu2YQpPBJAWZmEyF1VgPocEjj3xUuqXtpeW0Zt1ntp03bhg7fm6n3HHWqxvHIwzlNuFKr91Fx1I79OvuKhguLe4ugLh2XGSFUckdSM5xkjBHp81c2tuUWlrIy47ueRbiR0mSUMFJIDDj2PT61o6a097axwWqMzNIrblPykepI+h6+lWZJ7GG4twI3aEMHe4VgXJ9s/dHbFWNN1m3gkuVgiBtpQ2UGA2GPIB9O5BP5VcIoS31NeW00mKSXUIJYbm62gllYbWY4xvyM7uPvHpjtxXDagt0Lq4aHKQlicInzHI5wcZI611GlwW0tq1tNLFazOfMjLR/eDdTnPfvVaZbYgQQQST3ZOxXgQ4DD+n61TTHe5zTbbhVaWSNYwuGWQYK4P8ACPvFj+dQ2MdueGh8+YseJCdqKOe3XPc1uXWnXCo0wtjA6gp5zfdJ7846nk/Wqmn29rFdozh5AE2sqfw8/eAP5HPrSd7XYWsadlZQS21tfx3kQPzM0canCjJwQc4x7D1zWfE0+QrvLAEJHB3IT/sHuOorRe/V/LjkwscTEoi/dJPf2q9pM4up443W2aQKXiWWIDeDwcZ9hwf8ah6u1h2QkVs+o/Z1hu4SmzZI7oTuweoGcgehNamh6dHY3d1tJkIbYshYnI/LgnuBxxVnbf6nbvbadaRQQEFUZBtQYP3WPr16+tOtLHWNJ1Y2sNujxSKm65IBQ+oyTlT7Y5465reMkgcHuaRABYBcY71HGpEjDB/KtoWyOcuyM2cYDYNRPbpvYJv2jphf6mtFNFOn1KUYzIF6Zqy9rGGbqST1NWFtY9ysrHcOqtgUs0RQliSQTxx/SpcilCy1K4tVQ4DgjPfNJNbMxCo0eD0zwfpTvOXnDqTnOMZpFmTfuY/d5HPei7HaOxS2tFcwqw+YEdPqazNQaWXV7CZb+fyopJBIY0HHsc849x6Vrlg97GwJOcdOh5rL1Jp21zTmS9tViUy7z5fPAJ4+nfg1HUb0joZ2qR+Zd29wbm8ljEAUkADdyeTwTkfWtEmVrZ1hvp0cAlUWM5yFz19apamFe/s3e9Us0QYMhw0gGckKew+nate2u1SSRBqluf3bkweUPM+6ec4/HrQ9hRWrITDeRm3EtzcLBIpklCrkZC7ixGOpOOKrX7BtR0Rg7SDz2O5hgn5W5PvXQ3cgVLY+f5RMTkSY6fKOaxtVQtq2mtgArO2QP9w04v3i2rFG9/4/z7RLUYBPQE0+4G/UXH+woqUlY1zjFNjZX2t/dP5U3NWDOvHBodQ6kjr2NAFb3oFJRmgaPSdM/wCQTZ/9cE/9BFWqqaZ/yCbP/rgn/oIq3UGyCiiigAooooAKKKKACiiigAooooAKKKKACiiigAooooAKKKKACiiigAooooAKKKKACiiigAooooAKKKKACiiigAooooAKKKKACiijtQAUUUUAFU9V/wCQPe/9e8n/AKCauVU1X/kEXv8A17yf+gmgDzGEgScnqMU+WMOO4IqEqzdAT+FJ5kqdfyYVoZDWt3HTB5qJ3k27WJGR6VZNwCcEEfrRIokQgkYxwaRSKsAzKvFXpD+5A9TVG3H71auScxg+hxQMip6SFM7e/rTB+lPRC5wKAJEbzJlLAfhUk7bUx61FGjLKu7jNSTj5Ae+cUAJEflpGO1+O5xRF93FIRlx9aZm9xlwP3D59Miq2lYGo3Y9Y1P8A48auTj91wCdwI6Vl2j3KXk0yRRFGULh2IOM5zTWxM1c1ZWDTjK7gpBx+NX41LaOMgAiXGM9a52e8vRK2Ibcf9tD/AIVYh1q+ig8k2lq6E7sNM3X8qEYuLZ0MRJhUE5xRb4+0+mGBAHSsuHV7jyhnT7QE+kzf4Uketz/agP7OtQNxyRcnP8qrmDkZ2jnI6Dr0xTCu7r9cdq5qXxLeIoYWUByccz4/pUX/AAld9n/kHw/+BH/1qzsW7nVqu0/dArF8TEeRbEEH526fSs8eKr08f2chPtcD/Cq15rNxqIWO4shbomSreYHyTxjpxTsOK1KxicyhgOqdc+9RapFL/Zz4HIZD1/2hVn7QFITGSFz196j1CR5tPljij3SEfKM981Ro9jfuHCu4JCkkkZNcxcX+Gkmb94rqFcFflGOnPark95HeHfNokjSHqTcr+gzipjFZzRKG0aZflC4FwDke/PNRK7OXkkzkHvPMlMZAaJiZGweHb6/0qCPejb4S4w2VbPQk/wCHeupjsdMjTauhT8nJPmjr9N1PFlpeAo0CdV74kGW+p3Vl7FdCfZyOeklurmOa1dUiIJKshDZOcDntTbFNpckKjI5D443cCupeysEZmXQbgkqBkOMAD/gVLBa6cFBXw/dAg8twWP8A49WijYapSMS4e0a4EkgkKg7jgkhSOgx0weeM/WrlrrMlooMLlo2i2AMNu0DOAAOh5zke1Wmh0/zWLeH7w4JwAOM+v36Yttp3fQ9QDE5LhMY+gD1TVxqEkxl34mvns5reGNC0wPJTkEj071FpvhFUhivJjcTPt3SpG2JFH95P72O6nqM9DW1BFpsGJYtJvUIXj92Senu1WrbV0hZSllfK4Py/6Ofl/WjS2hfK29TldR066jDKMEdUZDuyvXII6jHbtz1qxa6s0ej+TbWas6lo3fIAdT6AjJHGDzXQXF3ZEMG06+xIfnK2x6+q8/KSepFZ19dQ3EENvHY3S28OdqmzYsxPXJ9OaTjcnladyhouqSQzPC8pWFhiZLY5CtyQM+g9vpU95dapE0ryC4jgKAGcr8rj0B6Z/wDr4p9uLYKFW1uoRGhRZFs33OD0zk9V5wfeoruWK8V4LxdSaPaAmy1cBCBjgYwR696n2YnzWsaFhqK31/E6CbbGoj8uGQsyc4yD+P4A12nmiCICKJWKjA3kkn6k15to8MGm3gnxfkJ0ZLORT+o6Y7V1B8U2gQnyL0sOi/ZXGf0qlCw4yfU6Bbubn5Fj/wB0DNQSKJH3O7OfVjmsGy8R75/9I88xAYwLVw2fUnFWpvEWnJgk3Iz/ANO0n+FPZlbq7NNYlGcACmOrKxAbAPtms+LxHpr5xJN+Nu4/pTZfEmkqf+PmTd3Bgfj/AMdp6itpoXVP+mRgsxPH481nahLNHrVggntokbzCVHIb60R6/pj3Qdbs4GP+WT/4VSvdU09tRtp91oFjD5LI+Rn0+X+orOzuaNrlF1S4kXUrVft1kmIVJAiy31XnhfwrTg+0gSEy6fs8tzgAeb904J56Z9ulZVxf2008MsV1aKgjUMdjdR+HSpodc04O5aXTgSrDzcPvJI+mKHF2BNXN+93jyNskSMIH5kGVJwv+fxFZl8CdS04Fdv7xsjPT5DTrzxBpbojLfWzKUZBuDYY8cdP88Vny6nBd6xp8dtIkh3uxwD0CkdacE7lNoZMQuouT/dWpXUOMHiorkZvpMDPyjpTQzp6496bKFaFh0waYXdBjkdqk+0DHI/Kn8OvqDQBU74pM0p4Yg9jik70AelaX/wAgmz/64J/6CKt1V0z/AJBNn/1wT/0EVaqDYKKKKACiiigAooooAKKKKACiiigAooooAKKKKACiiigAooooAKKKKACiiigAooooAKKKKACiiigAooooAKKKKACiiigAooooAKKKKACiiigAqnqv/IHvf+veT/0E1cqpqv8AyB73/r3k/wDQTQB5lCwViCevSnSx7+Qfm96gI5o8914JB+taGQwQOTyABU2BGmOwqJrh+oC1BI7O2SeP5UhoRWw4I7VoxkSRnHQ1mg8VPbuyE44oKJjA+cDBHrU8UZRcnk+1Ree3oPyprTM3U4HoKAHSSEyAr0X3qxlZEwOhqljmnqxTlTigCwsTKDjB+nFKqhW+Y5J4qMXLBTwKrvcO0g5xz2oJtqWZvLBVVUfKc0QKgDAKKhPPepoOrfhQOw6SFZDnaMimLbjPzKv4UkkjJMcHj3o+0OewFAWROxSNfur044qsu0HOwcU1mJOSST70negLFzbHKv3Rg1Cbfj7gP0NMR2UnBxUn2h85wv5UBYkjgRTk9f5VFcKrDYpIweSKDO574+lMz2oCxEIDnmVz+Ap3lAYyzH8qd0pQcCgLChEwMg/nVmDZt2gMCOnNVgaXPvQFkTvACcoW9+lCQcgszAenFME7gY4o898dhQFkTSttG0SPk+wpYCfLP7xuv90VVznrnPvT1kZBgHAoCxIztvI8xuv90Ugdv+eh/wC+BUZJJ60oPbvRcLIvCR/J/wBYfu/3R6VCk8gdf3vf+4P8ajEjkbc9eOlKIZRyI34/2TRcXKi3NcSCP/WY5/u1F9rm/wCe2P8AgH/16hdpM7XBB64IxTccHFFw5UX4Lyf5v3oPT+D/AOvQ9/OJD++H/fB/xqirsv3TjNBJLZPWndhyo1Vv5mX/AFwOf9k/40w3d1niZSO3yn/Gs9WZehxT/Pb0FFw5UaEd3OPvSoT24b/GmyahOCAJE49mqiZnI7D6VHzmi4cppw385zmSPP8AwKntdzschov/AB6soMVPBp/nP/e/Si4cpfjvrjeQTDx7tRLf3Acf6nGPU1nhyCWB5NBYseT0ouLlNCPULhhjEOfr1oe6uicqISO4rOBP41IJmx2NFw5S4txcHlo4xn0ah7yQDmFM9BgiqgnbGOKbuLNkmi4WIVdxcM8ihdwA6+lTSKHHuOlVbltrx89SaVZmUdcj0pA0O8pycY/GpVAjXHbqTUJuGz0FRvIz9Tx6UADHc5PYmpUiVkBJOTUHenCVgMBsAUAel6aMaXaD0gT/ANBFWqqaYc6TZk94E/8AQRVuoNQooooAKKKKACiiigAooooAKKKKACiiigAooooAKKKKACiiigAooooAKKKKACiiigAooooAKKKKACiiigAooooAKKKKACiiigAooooAKKKKACqeq/8AIHvv+veT/wBBNXKp6t/yBr7/AK95P/QTQB5aapaldPZ6Xd3USq0kMLyKrdCQCefbirZ4BxVW/j8/TruIDJkgdAPUlSK0MjkZ9dvZVtWhunkuX8qV4ciNBE2NzEDrjOOSa7J8ByBnANcDpPh/UpprK8cTQ+XbJCYpFCDgc5J5PPOMdq709MdaSLdug3GalizzmoR1qaHqaAJKcBSdPrRjj3oAdiikHHWigBH4SoR/rFPvUshynHaoQfnFAdS2T14qSFgNwJA6dajbOTxTeaAHy8uSOfpTCPypQT1pQaAG9ulAJzTgfWg/SgBoOTmlyelL07UUAJnNLmk4xS96ADPegZz60uaMjNAC5z+FGc+tHfinDFACelHQ0opetACDPfpS54pB6Cnd6ADOaUYB60nGKUCgCpqzlNGvmBIIgfn04rzCW9kMlzptuUN4ESRZ5HJC5P3Rg9PXj0r1W6gF3Zz25YoJoym4DJGR1rkE+HVlFdC5jljWYMWD+WQcnv8AepWGmbPg8ynQcTPvkWdwxBJAOFzjPbOa3qoaRp39l2X2feHJkZ8gcDOOP0/Wr/amIO1Oz70go4zQAuaUU3GKXtQAue1KM02loABS0mKPpQAoPFGaSj2oAdmk70lBNMQ40bsCm9803PrSArXrfPCfc0oOaZfEfufqaEbigTJM5NIaTPNJ9TQIdmjOaQGk9aAPT9L/AOQRZf8AXBP/AEEVbqppX/IIsv8Ar3j/APQRVuoNQooooAKKKKACiiigAooooAKKKKACiiigAooooAKKKKACiiigAooooAKKKKACiiigAooooAKKKKACiiigAooooAKKKKACiiigAooooAKKKKACqerf8ga+/wCveT/0E1cqnq3/ACBr7/r3k/8AQTQB5Uxph5pxpK0MhmBzmmZNPbA/CmnmkUIO9SwnBxTApOOKmgU78AFifSgY88npik+lSmN/+eb/AJUCJh/A35UgIqUcU/y/9lvypfLx2P5GmBDJ/qzUKg5q28eUOM5x2BqJIyW7AUATOpBzTcGrqwK0SklyT/tUhgT1b86AKZU0YIq55Iz940GAH+I/lQBT6+1KM9Kt+R/tfpQIf9r/AMdoAqAGlxzk5q15How/75o8g/3l/KgCp0oxxxVvyD6p+Ro8hv8AY/WgCp1/Cl6c1a8h/wDY/Oj7O3ov50AV/U0D3qx5Df3FP/AqXyG/uD/vqgCvyOe1KDmp/JYD7nP1FAhb/nmfzFICA8cgUvNTeUw/5Zsfyo8o/wDPN/ypgQ5pc4qURH+4/wCVHlkdVb/vmgCPrRwCOKk2D+6w/wCAmjb7H/vk0AM/lRx0p+we4/A0bVz1/Q0ANpSacFXHWjavrQA3qKKdtX+8PzpQo7MPzoAbQM07aM/eX86Noz95fzoATtzSc9qds9x+dGw+ooAb+NHWn+WaXy2oEMxRTvLel8tiKBjMYGaTFO2N6UbWxjFAGfqA5i+ppiHjNP1EENFn0NQxnigTJ+3FL2pmaXNAh+7BPrSZwabmjPNAHqWlf8giy/64R/8AoIq3VPSf+QPY/wDXvH/6CKuVBoFFFFABRRRQAUUUUAFFFFABRRRQAUUUUAFFFFABRRRQAUUUUAFFFFABRRRQAUUUUAFFFFABRRRQAUUUUAFFFFABRRRQAUUUUAFFFFABRRRQAVT1f/kC33/XvJ/6CauVT1b/AJA19/17yf8AoJoA8pPH9Kaev9amERPXj0qQRe2PrVmZV8snmlWMnBAzVnao/wDr0xm9KBoasfPzc1ZhwHGMcVUklWKJpZHVIk+87nCj8TWBd+MraB9thEbqTtI5KR/h3b9KQ0r7HZsR602uEbxxqgGDaWJOPvfP+eM05fHWo4AOm2LHud8gouiuVnc9+tLn3rhx47vh10uy/CaT/CnDx5c4+bSbb/gM7/4UXQcrO3z71nK4LADkk9PWubHj18jOkL/wG4P9VrndS8SX2o74gPs1s3BijPLD/abqfoMClcFBnpX9taVCvly6paJIhwymUZBoXWNLk+5qVm30mWvK4JNkKqEIA6CgyDqyZ/ClzFciPW1urZ/u3dsfpOn+NSCWM9J4D9JV/wAa8e3RZ/1S/wDfIo3xf881H/ABRzD9n5nsgYHo6H6MKUZPTB+hrxwSr2XH4UvmjPBx64NHML2fmeyBH/uH8qXypOvlv/3ya8aErnnzZAPZyKd58w/5ebj/AL/P/jT5g9mexGOQdY2/KkOR2ryBby5U/Ld3YPtO/wDjVlNa1ZPuareqPTzjRzIXs2erA+1KD7GvLF1/Whj/AInN9/38z/SpR4l1wDH9r3R+u3/ClzIPZs9PyPejj3rzNfFGur/zEpW/3kQ/0qYeLtbH/L3EfrbrRzofspHo9LkHvXnH/CZa2D/x9W30NqtSL421gdZrRvrbf/Xp86D2Uj0PI9aOPWuAHjfVQeVsW/7ZMP5GpF8d6gPvWdi//AnH9aOZC9nI7zjNHHrXEDx5ed9Nsz/21enr46u++mWv4TPRzIPZy7Ha596XPvXHDx0+Pm0yPP8AszH/AApR47XvpbfhP/8AY0+ZC5JHY8+v60uT6/rXHr48h/i0yX8Jh/hUg8d2h66bc59pk/wouhckjrAT70uTnvXLDxzZHrp90P8AtolSDxrpx62t0v8A3yf607oOSXY6b8D+VKMd1/SuYHjbS848q8H0jU/+zVNH4z0dvvNeJ9bcn+Rouhcr7HRYH90f980m1f7i/wDfNYY8XaMf+XmcfW3anr4r0Y/8vzL/AL0Tj+lO4crNgqv9xf8Avmk2If8Almv5VkjxRoh/5icX4q/+FO/4SbRP+grAPqG/woFZmn5UXeNfypvlR/8APMVRHiLRyMjV7b8WP+FL/b+kf9Ba1/77/wDrUXCzLvkxD/lmKTyYv7n86p/2/pBIA1azz6eaKkTVtPk+5qNof+2y/wCNAWZY8iL+7+ppVtoycbSPxNRi+tT0vbX/AL/p/jU0V3bM4xeWx57TJ/jQBi3qlpSBkhSQAarpxgVZkmUzuSwPzH+dMuItuHXoalAxgNLnkVFnuaXNAiT3paYG5FLmmM9U0n/kD2P/AF7x/wDoIq5VPSf+QNY/9e8f/oIq5UFhRRRQAUUUUAFFFFABRRRQAUUUUAFFFFABRRRQAUUUUAFFFFABRRRQAUUUUAFFFFABRRRQAUUUUAFFFFABRRRQAUUUUAFFFFABRRRQAUUUUAFVNT/5BN5/1wf/ANBNW6q6n/yCbz/rg/8A6CaAPNcAdBTCahvr6002Hzby4SFewblm/wB1eprk9T8aSvmPTIfLX/nvOAW/Beg/HNVexCi3sdReXdvZQ+bdzxwRno0hxu+g6n8K5fUPGQGU0+2J/wCmtwP5IP61ys889xOZp5JJZT1eRtzH8aiO4+1Q59jeNNdSze393qMoku5nmYfdB+6v0A4FQqrFgTmoS+31pPMOc7jUNmqii8wwOhpu41VMhxw9HmN13fjQBZ304N9KqiR/UGjzHPUigLFoyciqxYBjTd7etVyzZzxQBfSTag4pfM9qqBjtFIXOaYi3v9qC/tVUSP8AWnByeuaNQ0LG7J/+tQCPWq/mUeaaNR2Ra3j8fpQHHr+lVRKfwp/mZGcigCxvX1GaXIPfFVgxxkUu80gsWMD+9zTuPWqu80okIpDLWCehpcEfx1XEpz1p4k/2qV2NIk2k9xTsEfxLUQc/3qXeeu4UXHykoz7UuPYVDv8A9ql8z3FK7CyJhj0FLkdgKhEhJxxS72ouFiUEA8gU4Eehqvvek3yZ7U02DRbBHvSYT0NVvMfvjj2pwlfsBTuxWLIC+pp21CaqiaTuKd57f3M4oAtLGh7mpViQjrVFbg/3T+dPFzg/couxWTLv2dCPvcml8gHHI9uKqC9xx5Z9qT7Y391qE2DSJ5EYEgOMfSmFX7utRfbPVTTTdDHQ07sVkT7HK53L+dJtkB+8MfWoRdegal+0+xx7ii7GkhzFjx8pqJow2cohpTMp520m5f7madxWIzDH/wA8YvyFH2eJuDCn5Cn71zwlHmDuv5UXE0dDpd213ZJOWJljPkzDvkD5T+I/lXS6ZcCeM20p56rn09K870bUl0/VCJiRbTfu5uOgzw34Hn6Zrs0LQzAg4ZTwR6/4Vonc56kbOxdmiaKQqR+NMDVpOEvbNZlGGxyPQ1mgEN70zMep/SnbsDFR5Az70o75OaYz1nSP+QLYf9e8f/oIq7VLR/8AkCWH/XtH/wCgirtQWFFFFABRRRQAUUUUAFFFFABRRRQAUUUUAFFFFABRRRQAUUUUAFFFFABRRRQAUUUUAFFFFABRRRQAUUUUAFFFFABRRRQAUUUUAFFFFABRRRQAVl+JJHh8LavLG7JIllMysvVSEOCK1KyfFP8AyKOtf9eE/wD6LagaPmaVnllaWV3eRuruxZj+JqMrk9aUsB3zULueoIrG7OnlQpXaetRszZ64pGdsdRUZZx6fnRcEP3Hr1pMtngVGTJ7UAyA9BSKJtznquaTcR1T86aHfA+WkIkcjKmmhDtw7gUuVz90UwxnuKYVA5p6C1Jtw9MUzKk9/yqPGRSNGexp6Amyym3GOPypQBjtUCq470vz+tKw7ssBQey0uwHsKrgvnrTxvNFguS7R/dWjy1/u4/GmgPT8uB0/SizDmQhj/ANg/nR5XfY9OBfP3aducfw0WYXREVx1DD8KT5cdD+VSl2PVf1phkPdaNQuhvyn1/KgEf3qUyD0NG9O9ILIXC+ppwX0JppYetLk9mphoPCknANOMbetIC4PBpwMn1qXceg3Y3tRtb0FP+f+6aPmx0/Si4WGBW9P1pcH+7+tO+bPQ/lS5Pt+VA7DDu/u0Zb0NOJOOQKr+cd+3B/Ci4JXLCsepLfSgsw6A/lSxHPXg1Lxg4NHMLlIg7HjmpRnGMn8qZxikLr3JFG4EwJ7fypS3PQflUOUGPmP5UblH8Z/KhoZNkegoyBzxmogwJ+9Sg/jQA87SeQKbhfQUhYE0mR7fnRqGhII93Rf1ppUep/OmnpwcUnzeopiHbAO7fnS5IAGTUZJ9vyo3MfSgB+4470m6mEt6U0sQelAEUmC5HXPtXZaHf/b9MRHObm1xG/qyfwt/7KfoK4mZiJOnHtVrTdQbTb+K6AZlXIlQfxofvD+v1ApwdmRUjzI9N0y4EM2xj+7k4PsexqxfW+xtyjg9fasobDgq26NgGVh/Ep5Brcs5Re2e1jmRPlb39DW5xMyjx060q8n9alliMUhBFRDg5pjPW9H/5Alh/17R/+girtUtI/wCQJYf9e8f/AKCKu1BYUUUUAFFFFABRRRQAUUUUAFFFFABRRRQAUUUUAFFFFABRRRQAUUUUAFFFFABRRRQAUUUUAFFFFABRRRQAUUUUAFFFFABRRRQAUUUUAFFFFABWR4r/AORP1v8A68J//RbVr1j+LP8AkTtc/wCwfP8A+i2oY1ufL+PSmlM0zcabuPqa59Ts0FaPjioyhzQ8pA71GkjEnmjUNB5B70gVs45zS7mzxShiOooHZCgsB3pd5x3pwkHcUu8Z5zQOwzef8ilyc9B+VO3r70u4E8UrhYaD/sj8qdkHqo/KjIPanqFx/SgLDQR3Wkzk/dFPYD1pm0Z4ai4WHBR3BFTRxqT3JpETIHerkEILCqTM2h8djEwDGYL9QamXT0PSaMn0ziuit9Jt5IlLDacdDVn+xrbt0+tXa5hz2ZzH9nNnCsD/AMCFIdMPcH8wa6Y6JBnjNM/sOMfxEfSjlQKozmTprddp/Ko5LDaOQPyrqG0b0l/Sq0+jz4O2QEUmilU1OTeFVOOKj2L/AHanvI2WZlJ5BxVUDBrM6VsWI7dpOcDFWBYkjK4P0q3plnPNGTChbHBx2rS+w3Y62+T9KuzMnJJ2ML7EwxxS/ZHxwBW4LW4Un/R2H50xrd+cwtn8aLMnnRifZZc4C/rSm1lHY1seRtAzG4/Gjy+Oj0mpFKcTFFtKOgOPrSiCb0rY2DHf60jRP/Coz05pWY+ZGQYpQp/xqs0Umf8A61bxhcjkKP8AgNRtC+75lXHYgUWY+ZGVEkgHb8RSlJP8itURNjlAaaUxjKY/GhJhzIzBG+eQD6cUeU390VpeVk/Kp47ZpjRNnO0j8KrUV0UdjAY2jFGw56frV4RN1Kn8qXyueFP5UXYaFDaehUfgaNvP3T+dXDEB2I/CkMQ/yKB3KwUHqpoKJn/61WNnqKNg7UWC5W2LSFFBqxtx2zRjHb9KLCuV8Ad6YSvvVv5e6AmmEJ3XHpzRYLlYsPWo2I7mrLLGeoINQOgwcE0DuU5QPMOG5HvQg9/1odRvPtQF5/8ArVIzsfDF59osZLJ2zJbjfHk/8syeR+BP5Guksrg2twrn7p4ce1ebWF02nX0F2gJMTglR/Ev8Q/EZr0NDFIFkgbdDIoeN/VT0P+e4reDujkqwtI3byASJ5i898+tZRTDEGtLS5xJEbdz8yD5fdf8A61QXcJjkPFWYrsenaR/yBLD/AK94/wD0EVdqlpH/ACBbD/r3j/8AQRV2pNAooooAKKKKACiiigAooooAKKKKACiiigAooooAKKKKACiiigAooooAKKKKACiiigAooooAKKKKACiiigAooooAKKKKACiiigAooooAKKKKACsfxb/yJuuf9g+4/wDRbVsVj+Lf+RM13/sH3H/otqGNbnyqwH401gO9LnNJ6cfrWNzrsQTL8owzDmmpG6nO7P4VM+PQmk4NK40gUkdWFP3cdj9DUYGB149KUDtkUilceGz0/nS59c0KPand6VwsN3D1NO3D1H404fSjC+lK5VgDDPapQ3HSotqE9qkCjH9KYncRiM00YHOTSsozxSbRQFtCwjHHBNX7DDXMe8kDPpVOJV4yK07KNGlQMWHPGKqJjM7aBo9i8jGPSpg8WOq4qtbRsEXLkgDirJUn1rY42OHlnkEY+tGxD3/JqZsYfw5+tN/eZxsXGepHaiwXJPIH+0fxpk0AEbYLU/H+zzUExAU46+xNJoaZw2oKUuHDE8H0qirLnrWrr7K1zt3YPfPasZME43DFYSjqd9OXunY+GyXtWZcYzit/D46A1zPh8y7GVHBjHpiujUvjlj/3zW0djiqP3hxU5+6Pzo2tj7v60DeB1/Sl3Seq/rVWIuxu3/YPFMKjqY/zAqQOwHIX8KTzCDkoB75osFyMJGesQ/75FJ5cJ6wgf8BqfzBjpmmmT/YY/QUco+Yi8m2P/LNR+FHkW/8AdWpg645Rh+FJuT0IJ9RSsHMQGzt2HQfnR9hiNTboz3GfpRmPswxRYdys2nQn+H8qb/ZcP92rR2A/fH50vyk8FT+NOwcxT/sqLPQ/nSNpEQHDsPwFXxkUHJo5Q5mZp06PPD8/Wo20xT3FahVjR5ZI6/8AjtKw+dmOdLTPUfgKT+zPRsY9a2PJye35UGEnoF/HNFh87MY6aD12nPpUZ0wDPTFbvkeo/KmtFg4Ck++aLIPaNGEdL+lRvpeOwP1roVi7bSKRocg8H8KXKHtGcw2lkA5QY9+1ZssEasRjAB9a7KSANFwrc+1cVegCeQA9DzzWc1qdFKd9GVXgj3k4P4Gk8mPGQT+dLjvk0xgexrOz7m912H+WnQZ+ua6nwteboZNPdstHmWHJ/h/iX8PvfnXJKWDfeq1b3U9pdRXEJxJGwZff2/pWlN2ZlVipLQ9HidoZklQ8qcityVUurYSJ0IyK5+CeK6to54eYpVDp7D0+oOR+FammTlXMDdG5X6+n410o4H3PStKG3R7EelvH/wCgirlV7AY061H/AExT+QqxUlhRRRQAUUUUAFFFFABRRRQAUUUUAFFFFABRRRQAUUUUAFFFFABRRRQAUUUUAFFFFABRRRQAUUUUAFFFFABRRRQAUUUUAFFFFABRRRQAUUUUAFY/iwA+Ddcz/wBA+f8A9FtWxWP4s/5E3XP+wfcf+i2pPYa3PlbYvrTSnPBpxOTz9KTI6Vz3O/lIzGaQo3TFPPqTgU0v7mi4cpHtYdDRhh1NPL46mjcp6kUrlJCAnNOzjnFKGB7DFPz7UXCxHuOc8il3N681JkUhIDYGPrRcLDQzY/rinhz7U4BSKcFX0FHMiXFkJkPpSCTJwR+tSuseMAHPrTAi5HJp3QuVlmJgMcEfjWtp0wEqkqG9Qayo0Hr+BrTsU/eLk8Z7iqTRjNSO4tZVeJTtI/GrQdfce1Z9sCI12kHjsasAtnAGfxrZHI7lgSL2NJuBH3xUQyB9xvyppYk9/wAqdhXJiwGRvH50xx8pJOaYMZzkVDdNiI7SD+NIZxOsKTeynnGe1ZqKwNaOqb2uXIzjPr3rNG/dyDWMtzuhblOt8NM21kIGOpOK6ZB/nFcn4eZY0dmYqx9+1dPGxKA5PNaxvY5avxE+4e9GcdP1pCfQ0m4iqMrC49cZNG36UoDEdaRtwPai47CbD2A/OnBW9P1pOfalAIGe1K4WHbR0weaNo7gn8KYWx600uQB70DHsMdA35Uw5PVcj1pPM9TSbxjhjQBJtXHzAflUe1c/dH5Ub/wDaoBPXcKYWF2p3UUhSPPTn6ml+b1H5Uhz7flRcLCcDoT+BoDZHEjj8aQ7vRabtLZyBRdCsx+/BxvP404s478fTNRbSPTFG1hzk/hRdDsyYO3t+VLvb/Z/KoQSD1OaXe34/SjQNSYM+Bwv504udp+QH8agDt25/Cje+OFHNAhWlwq5jOPqK4LUGjN1Lj5RuPArtZXkEJ46c8GuG1A7rlyE289M5rKZ0UNyH5f71RkDNICT2oOPxrI6QwOualT5hwORVYg8nINKjhG9qaBnY+E7wus2nsTuUGaH6fxj+R/OukXIIIOD1BHavOLa6lsruK7gJEsLB19/b8RkfjXpIMUqRzwHMEyCWI/7J7fh0/CuiDujiqx5Zep6vpbF9Js3PVoEJ/wC+RVuqekf8gWx/694//QRVymSFFFFABRRRQAUUUUAFFFFABRRRQAUUUUAFFFFABRRRQAUUUUAFFFFABRRRQAUUUUAFFFFABRRRQAUUUUAFFFFABRRRQAUUUUAFFFFABRRRQAVj+Lf+RM1z/sH3H/otq2KxvF3/ACJevf8AYOuP/RbUnsNbnytvz70mM9hmowyjvS7gO9czPRQFCf4qbsbsadv7ZpCWz2NLUEhh3DsTTc46ipdzDqD+FLvPdaLlcpCHA7GgygVNkegNNPlnjaPyoTE0xiln5ztHapchcZP40AgdsUo259/cUNglYQyehx9acrkdKNi+2aXYR0ouhNMCxxyBSb1B5AB+tNKEkjP6VCIDnO4GnZCfMjQhdODz+dathIPOXGaxoFCrgrk1pWkoSRSQB7VSsZSTO2t5DsXg1cQnHasi1vImjXJUGr6XAPCsn/fVbI5JJlxR2p+SO9VfMOP8DTTcYbGx/wAqZJaZjjrVWZgUO5QR9KRpgT0OfpUTtkYByfrSGjltS8sSMQuMk8YrJ3qD6c1qaxk3BwQQBjisjq3IH5VhJanfS+Gxt6VIHuFQ8g4zzjPtXYx4C43H8TXG6GuJ92O3WurRjjGa0hsctZLmLeccg9valGf736VXz78U8OfbNaGJOFb1zTRnPOKj8w0vmMO2aWoyQtjsKQkgcD9aZ5w7r1oeQYouOwpJz05o3Edj+VNDrjnFIW96dxWHEqeucnrxTcqKbnJ+9gUA7uPyouFh2R60ucduPrTSeQOKQhcE+nWlcdhxJ7bfxJo3nuo/A1HwTjnNIRg45NFwsSF/Y0zzGHTP400Kx5H86Qqwzt5/GncLEomkx1H5U7zX6jaarfvPT8qTMg4wfyoAsGchuUA/CnLKD/yzH4Gq++UHp+VOEjZxspaBYsbh1x+tIZwOMHPsai3N/cP4Go5JT0Ktj6UBYWadREw+boT0rjL1o1mxvJyeDt4rq5JVMZwTXI3aIZGx65rKdjoo3uIbd/T8qabdyMbentUqXGFGetL5/bPH1rlvJHZaLKZhb+6aDCqjcRzVgysDSGUnBIp80uo1FFfcGGDnNdb4P1Jmjk0iVidu6a1Pp3dPx+8Poa51ZAx7flUttcy2t1FcwHE0Lh0PuP8AHp+Na06rW5hVoqS0PpjSf+QNY/8AXvH/AOgirlUdFmS50LT5402JJbRuqn+EFQcVerrOAKKKKACiiigAooooAKKKKACiiigAooooAKKKKACiiigAooooAKKKKACiiigAooooAKKKKACiiigAooooAKKKKACiiigAooooAKKKKACiiigArG8Xc+C9dz/0Drj/ANFtWzWL4v8A+RK17/sHXH/otqT2Gtz5U8tfSmSIQMr1qPJHqKXe3rXPY9HRkYEjNjP9KkAKDqWNJ5h9RS+a3otJhGyE8wqfu0vmFu2KaZe+0fhSiVB/DikykSAf3qcAuPrUe9Ce4oYrj5CakpkoAPf86cEA6GoVRSuTJk/WlAdR8rZ/GmBMF2jrk0pbj6VGoc9SKeIz0xikFg4Pb8qQjJGBS7TnrQF560BYnjwB0q1FjIA69qpRoT0OBVqLg00zOSOi055IUwUYlh25FaKyKcboDz6rWJC8uAQFBx1q1Hd3AXJORn1rZM5JRdzWQxdlGfenhlPAUfUGsr7axwGDj8eKljnV2OGcfUcVVyeQvluf4+PeoyUxklhn1qBrhEz+9BOP85qBr0ngbT7ZzSuHIzI1aNVkKqxfdyWrMEQz1I9a0rxizliAOf8AP4VSJXdxzWUpO51wirGxpUeGyjnPA5FdDGGUDkVzelPhwAD9R2966OJsqvz5FaxZzVFqTKDnsakKsOq8elIhU/e6djTj7Nn60+ZmXKhm4qPunFLvJH3TT8+qmgsD04p8w+Uj3Y5wRTWcH8alLA8UBUNLmDlK5YetJvHr+lTsqjggY9cVE0a88U1IOQb5gH8VIJupzSFF9MfjSCBWHfj3p3QuVj/Mz3GaXfnj1qPyPRz78UGBuzfpSuh2ZIXIB5GaRpWH8XNQtHIP4waaUlz95fzphZkjTMf4jTPNYevFRlZSMZX86jZZsf4U9BalrzHxnceaDJJ/eqJS20A8etOBIOT3pFWH+dIP4qUSMTy1M3eoHtTgwH8NArDzI2OHqJ5W/vGn5Q9M/jUcir60XBIikkOw5IrlLvcJ3B9TXUTqojJ3fSuZuVPmtnB/CsZs3oxKmQT1FIyH1qQxn+7SFe2Disr9jpURhU4HrTWR+MMR+NOJIY+1BfPegpRQ1fOU9SR9anWR++c1DnBJ71Ikm1s46ikHKfUHhY58I6KT1+wQf+i1rWrJ8LHPhHRT/wBOEH/ota1q7VseXLdhRRRTEFFFFABRRRQAUUUUAFFFFABRRRQAUUUUAFFFFABRRRQAUUUUAFFFFABRRRQAUUUUAFFFFABRRRQAUUUUAFFFFABRRRQAUUUUAFFFFABWL4w/5EnX/wDsHXH/AKLatqsXxh/yJOvf9g64/wDRbUnsNbnyTn3NG4+tLg+tIR78Vgd6uGTSdKdwByfypp69qQ7CYH1+hoxz7UdvpQCM8mgpC4xRu/GjI70Db7UgHqy4ySM+9KF3dCMexpuF9qTYCOhAoGP8snpTlEgYfM3vzTBkcAninhmGMMaA0JA0g6O1O3SA5DA/UU1WdhgEfiKk3SDPyqahlJBFcyEEFFxV+3feQSKoKrnsB9BViLeBjOKpWM5cxu24EhyPTtVoRZGBnj0NUNNOBy5P1rUUNxz+ArWKOWcmgxgYIz7elLnjGM0vlyZPQ0MkgOSFAquUlTIWjDrhuAaiMYQbVJGePpVjL9kBpCeuY8etKxSmZN0vyn2/lVNDg5wOKvagy7+FIBqgc4BzjFZM6YPQ2NOIdlIIDN1HtW/Hg88iuWtfNVg4AAUgEj09K3IZpNowTz+NaRMKm5p9TjrS5x1OKpLLIOwOPal+0MxPyjNWY2LXnle/A70LKzHJOfeqglJ5IA9qUS4OccexosPUvbyRwfrSM2SD/KqouBnuKXzsjqAKmwyYzZ42/lSeft/hqNXGc7xxRvQH1FGg9STz0PVT/OhZEOOTnucU0Mp6KBSEgDI4NAEm8Efez9RRv4zmmqwJwSCfenfLjtSY0NY8cHBppGfT6VIVXPGKTyxnp+tHMOxGTjB24ppNTbPSmGPvincViI5IAzTGDnOM1OU9gaQKw6D9aOYXKQjcOj5PpTvm/vDPvT8E9VGaYUyOh/CmpEuI7II5prDtTSh7N+YpCWH8QobGkQ3i4gYjPAziuddWZiSQPqa37qRvLOCORisCUuT91T+Nc9Rs6qSVg8hiOBn6GmsmOPmH4VJEwU9x+NK8wLHGD3xWF3c6UkVTGc/eH5U0oc9RVouG7D60hTcMgD8aOZj5UVfKY9l/OnbHHVasbR0KikEIxwDRzj5T6X8K/wDIoaJ/14Qf+i1rXrJ8LjHhHRR6WMH/AKLWtavSjsjxpfEwooopkhRRRQAUUUUAFFFFABRRRQAUUUUAFFFFABRRRQAUUUUAFFFFABRRRQAUUUUAFFFFABRRRQAUUUUAFFFFABRRRQAUUUUAFFFFABRRRQAVjeL/APkSte/7B1x/6LatmsXxeceCtePpp1x/6Lak9hx3R8nGjAPYUeahzmjK9jXLdnqWQ3aO4H1pCin+GpPlbBzSFc1PMx8qIfLHYGk8sGpcH1/Gl2nqKfMHIReUezA04IfQGnr26U7AzijmDkISGHRabubPTmrIA96UUcwnTK6k1IgLnA5zUu0HggGnoAvQAZochqDQ5VCjAI+tOGBTSQKAwHXNQy0WIW5qynJA96pI4z3q1GRnqaVhSZv2KxFQCi8dyOa0FhiJzt/WsW0wuMMS2K1Y5OMF63izkmtSwLeMjqR9DThaqf8Aloce/NRK+TjK4p6g5zuqnJmaiL9k28hx9SKie2YA8ofzqfJxyajkORU8zKUEYV9aSCQkkc9s9vSqBhfONvP1rau49+Du+lZ4h+Y88VhOdmdlOCsFqZEdQ4IjQ9cd/Wtm3XCBRggdKo2w3OFPK9q3Io0wMJ9KuFUxrUSIFuc80pDEcDmrQjj5+U07y4z0B/Ktfao53SZRKkdR36imkVdeFP7hxTfJj21XtEL2bKWCfrTlRuv8qt/Z4v7+BUM4WIhVbPrmmpp6IORrcjw2foKYzMMgjNKzqKC8foeaOohm45GRThI3v1pMg4wD+dBY4wCaYDhIw9acJWI60wAnqDRux/D+tJjRN55B+8KU3RHYGoNynnFNO3uDSsh3Jzd4/hB/Gnfa+MkHH1qqVj65P5UBVH8eaLILstC5U/3qDcL6n8qqlVHQkilwDgAmiyC5a+0Ie/6UechONy1W2N15ppQjOcUWQi4XUjAx+BqJmXPOR+NVHU4yKjR2V8HnNDj1BPUluivl+npxWJNtJzn9K17rHlkhSMc1kyKu44z1zXPNnZTWhXKKehqMx9gamKLk/NjFNMfH3qz5jblICrZ60gaUH71SFOOozTHRwMgDFF0FhBJID607e4PQj8aiO4c80Fz34NNoaPqTwrz4Q0Q/9OEH/ota16yPCn/InaJ/2D4P/Ra1r16EdkeNL4mFFFFMkKKKKACiiigAooooAKKKKACiiigAooooAKKKKACiiigAooooAKKKKACiiigAooooAKKKKACiiigAooooAKKKKACiiigAooooAKKKKACsTxj/AMiRr/8A2Dbj/wBFtW3WL4x/5EjX/wDsHXH/AKLak9hx3R8j4B+lLtwetAwT1FHr0rm1PSQmCKT5h3NPx9aQg5+9SGhBIw75p4ZiOcE9qaquxAGCT0GKuR2xAGcb6iTSNIpsiCk4/pTwrDHFW0gAHU/WniIHoOPes+c0USmFbuKXGO1XPKPpTDGc9BS5yuUrYz60YA6GrAT1BzSbOORT5hcpFtHp+tGxqm8sdcAUwoewP50+YVhEQk9RVuFMHJ7VCqkVKqnPUg00yWrGnasM5Jxj371oo+Bmse3VsjqQO1aKhuuDWsbHLO9y2H59qeGI7A1VBxk4IxTww7mqILLTEcFTULSj1IJpPMHrUbyA/jS5Rple6kLDCsT6cVXLeXjOQSKmkkVF3N99ug9KznkBfr15rKcTqpyL0MxDgjPFbMMykfdP51zkTE9G57VqQO6jaGU0RiKozajmXvuFSiVSfvfmaykdx6Gnec+enNVymJoM2cfPj8aaF6/OTVPzsjnIx1oWXn7wp2AufnVORo2YhhnJ9alEoK4wDSbI2z8lOLtuJq+xA0IyMOcZyOaTaVb75x6GpSka+oFIVUAAOcVXMTyMYMAA9vpSFWbJBGD7VIFQrjcOKFVG4H86fMJwGZIHTH40uSRT/KTsc/jR5eOmaOZBysrvuXOTge1INwPB5qaSJjnqKZlgdpXGP1qlLQlxIxI6g4BpRIxPI4pDIxJ4wBQJADkjH0ppi5R4cE9PxFOyMjGT9DUasCeBSgj3+lDYrEm7HQtimb8jhunajknK9u1Jng4GDRcLC5DDNRnHBPrTgwCkkf8A16YWA64OeeKTY0guAhUgSjnjrWVLCwbiT2q1dyR7D8vJ7is1nBAPrXPOJ1U3cVoph/FUZWdT2pC3XDHj3pu9uzGs7G1wLyr1T8qb5xHBQj8KcJHHBJzTGmcN2570JDuOMkbA9qhbaOQx/E1J5x7gGmSNuQ/KKLFXR9S+E+fBuh/9g+3/APRa1sVjeEv+RM0Lt/xL7f8A9FrWzXox2PEn8TCiiimSFFFFABRRRQAUUUUAFFFFABRRRQAUUUUAFFFFABRRRQAUUUUAFFFFABRRRQAUUUUAFFFFABRRRQAUUUUAFFFFABRRRQAUUUUAFFFFABWJ4x/5EfX/APsG3H/otq26xPGP/Ika/wD9g24/9FtSew47o+RcYBz+lJtNO+cHp0o3nuK5j0rAAQOCR+NKGbHXj3oD8ds0u4HqKVx2HJM0ZyCPyqyt6+PmUVU3DPNOyKlpMtNoufbsnBWpBdKx+9j14qgOR6k+lAJzj2qeRF87NRJ0bH71B9TUgYNwGU496yc+gzRtAPQCp9mh+0ZrsNvak3qowOvpmsreRwrN+dOEzquN1L2Y/aGl5oC8imGVDxwaorM7DkA49aUSg8lM/Q0ezD2hoI4PY59KnVehzWWs6Ly3mfhg1bS4i2Z3sPqKORoTmma9uQAD3rQjbcOw9Kw7eaMnPnKOO/GfarqT88Ov0zWsUznk0aq7e5oKqe+aorcNjt+dO+09OtVYgsyImO3SoPK7469qFnyGZs8dqjN0WbA/PFVcXKU7kEv35/lVGSNvMzjtWjO3yk8DccD6VT3FpCF5CntWUpM6IRHQROGBz0rSjRxjHaqsXysAeO5q7FIOgojJinEkG8U/f6kilUnIOKdkevfFWmZOIiyE98/Wguc8qPWnBtpwFFWYJV3DcARQ5WFyldZU7oPwNOEiKf4gc9jVm5u4FyuyNjjrt6VmsuTkJjFTF33HYsNKueHbPvTVlUnG4H6iqwiHGcg96UgjjkVVhlslW5+WnoUzkgAn0qhuwMHoPUUqkbjn8cUWBs1Q/A6Hikyh4K1mq8mfvnp60vnS9m4qeQLl4qM/xCm5IGAxOfUVV+1SDnOcCl+1ZPIzj2o5WPQsbyRnah+ophCEcxLk+1R/aUYAED3GKFlTsMH1qkrCdhDGMcKAc0oUHqD+FIZi2eenal3sTgqDjuKrUiw7EeMgt+NIVQ/8tPrkU0yAYyvWlEi8HHSgLIXy+qhgR65qNo2wcYNPEi88fSmMwyemM0m2CiVLmJ9m0p25NZbRNjGCK1Z2GMZ4YHvWYXYY+bB71lKTN6cUVmjKMCOQPSkKkrwOtTM7/U0zzD0Iz9RU8xrykTBlGfzqMPzjFWC2RyPpUfy0Jg4sibgbgeO9NzkHipjjHX9KYFXoMUcwcrPqbwj/AMiXoX/YOt//AEWtbNY/hLjwZof/AGD7f/0WtbFegtjxpfEwooopkhRRRQAUUUUAFFFFABRRRQAUUUUAFFFFABRRRQAUUUUAFFFFABRRRQAUUUUAFFFFABRRRQAUUUUAFFFFABRRRQAUUUUAFFFFABRRRQAVieMf+RI1/wD7Btx/6LatusXxgM+CdfH/AFDrj/0W1J7Djuj5E3nPNKZD0p+zGORTSnPauW6PTsxA4/ug/hQHjPVMfQ0jIKaEPei4WZL+77E496XauDzUYXjtSgEelIokGOxH4UuwntUfzCnKQO1Ax20+mKTa3XFODDPWlD5PB4pXHZEYznmlx+VSb8knAp25SPu4+lFw5SLcR0NBYjp+tSFI35zik8rjAPvRdC5WNR/m6ZqVSCOc0wRNkEVKFwAMGndCaZNEueA30zV2OMkg559aoQtz1rQhYk7Qee1aRdjGabJ4hJnOCcdxUweQdVb6kVKhCIF6gDrUgY8nms3PqWoWRAZWzgqf5U0SDOcMD7VYdzj7pxUZcH7y4z7VPOUoFedw3c9MVUXbEWCOwY9TVuURknIOe2DVZkQHqwx+lQ5GsYiqzgj94D9a0IpjjnB+hrNAUcq5/EVYVDsGGH8qqOpM1Y1PtmxOIvmx3qIXTSkZAWqQDqflPP1qUPKepzWnLYxb1LvmhGB3D86c1yZBtXFUhLIRhlU/hTxJt+bYo/ClsM0LeIbtzcjOeakZgWJxjJql9rbZtycD0oS5Pqeaiz3K0Rbyu7HYUmVzycmqwlXj5sfUUhfuGBo1K0LYwwP8qDGpNV0ZyB/OplZ/Q5ouxcqHGJPXjFRtEAMA04ux7Y4phY5PH1pqTDlQxou2OfrULJhgM9asFj0xUTLk5P6VcZEOJGqY4z+VPVWUcNxTDneMkAVE7/wgn8Kvcl2RN553EZ496Vbly3Y1WUM/yqcZGTmpRCEALU3ZEK7LCzEY3Lz0qXzRk8VCgXIzUwAJ/wAazdi7BlSO1RttJ6VLsGMkfrULrwduRSbGkVLnlBwflNZ8gGT3rQuQcMueCPSs1s54PTjms5M3ghMfr70jY6c0hz65phZgQetQaEmeMUxjg8H86YZCe3XvTC9FhseefvfpSBc0hcY6U3zsdKdgTPqjwmMeDdDH/UPg/wDRa1sVj+EjnwboZ9dPt/8A0WtbFejHY8OfxMKKKKZIUUUUAFFFFABRRRQAUUUUAFFFFABRRRQAUUUUAFFFFABRRRQAUUUUAFFFFABRRRQAUUUUAFFFFABRRRQAUUUUAFFFFABRRRQAUUUUAFYvjD/kSNf/AOwdcf8Aotq2qxfGP/Ika/8A9g24/wDRbUnsOO6PkjPaj60gGByKcO1cbPWQAAdafgZ7U0tjtmk4Iz61JSHbRRsGKYBnoadg460DQ7avHzUh4OBikPHXnNIc560AIUJ6dfajbjGOKcMijJp3Cw0ZpwY96cFJ7flSgZ4xilcfKJu9elOBBHb3pNv0o29OKVw5SQbem4g1IpOOtVgvPSpM/XFDAtxOw/hWphIynOwD3FZ6ylTxg/WpxckYFUiWkXlu29akF2TjnOKz/P8Awp4kGOQDSHY0RcEj6+9BuPlx29Koh0I4BH40u5SeppBYmeToPzqLnOTmmMewbrTct6g+tS2aJE6p83NXYYy2Bis5GZTnmp0ncDgsD7Uk2KSRqLbqOScmpAqgE7azlunAwXb8alW6cdTx1Bp3ZHKi8EXHGPpSbQOwPtVT7YSOgJpsl6FYB0PrkUKTFyIvhUHJA45qtMQJQf7w7dqgN7C3G51zQrxbs+dke9VGdtxSp3LW0nuPypduewOKBPGVOGRuOOakVlJxjilzj5BFBAA2nFSK7gd/ekUqSCenpT0HHXrzRzByjlmPfINDS89iPpTtmcdKQrgnCii4WIvO7lQacZFbgxqaUgcAr1puEJ6GqTRNmNaOB87kb8Gpn2S3BBBkU9uc4qUovbI+tAjJON4zVJkuN9xIraGNjiU89Qwp5iU8hx1pvkuBjINHlyY6Z+lF/MS06B9nCnIPOexqTyAD95qr7ZAwyMD3p4lb69+tHzFclEeB98/iKaysT1BoWbgkg1FJdBTgkr6HFTZjTRBcbjggA49Kz33ZOVOfpVy5mBTK7f61T84ZGcZ+tZtHRAjYkdQOPaoyBycAVK0uT3ppdWAJHb0qTQrkIc/LSbVPrUxCHtTCi7sbsEU7gRGNT0am+V0wRUuzB4YYo8tyP4T9DRcR9R+ExjwboY9NPt//AEWtbFY/hTjwdoYP/QPg/wDRa1sV6cdkeFP4mFFFFMkKKKKACiiigAooooAKKKKACiiigAooooAKKKKACiiigAooooAKKKKACiiigAooooAKKKKACiiigAooooAKKKKACiiigAooooAKKKKACsXxh/yJOv8A/YOuP/RbUUUnsVHdHyUCB/hTScH0ooriPWQ0EdaXr2oooAP89aXnrnpRRSKELMPelDZ60UUxC7jinAFjjiiipZaRJ8y9B7Ugz1INFFIsXGT1NLtPY80UUmCQhwp5GfpTgyHgg/hRRQIUIrHg81IIztOMUUUXYxAhA46U7aemKKKLisJgY7/n0p2W/vH8RRRRcGkJyOhFJuYduTRRQUkPDkdjTxPgdaKKSEx4lz1wfWniQcn+tFFOxIokAwMEZp+4Mx/KiigVg4J5waNiE9xRRVXFYjZTwQacDKOjEj60UU0T1Hx3FwuBkmrUd/MGwc/lRRRyoTbLCaieD/SpBqP94A/Q0UVfJEz52P8AtqtjginG8XHAz+FFFRyopSdhn2oFuWA+opyzqWOXU0UVVkJt3JVdSPvU4NwMdM+tFFQ0UhjyAZwe9RmTsBRRT6CsN3MQTt/SkaHfjIIooqZtjUUV57ctGSuRj1FZ0luwYcA+9FFZuTubRSIzEetOC4XGaKKCxD74FNwcCiigA5GOaeQ2eRx9KKKTYz6f8Kf8ifon/XhB/wCi1rXoor1Y7I8CfxMKKKKZIUUUUAFFFFABRRRQAUUUUAFFFFABRRRQAUUUUAFFFFABRRRQB//Z" old="http://www.landscope.com/images/Photo/Stock/34001_35000/34639/bedr1oom3.jpg"*/?>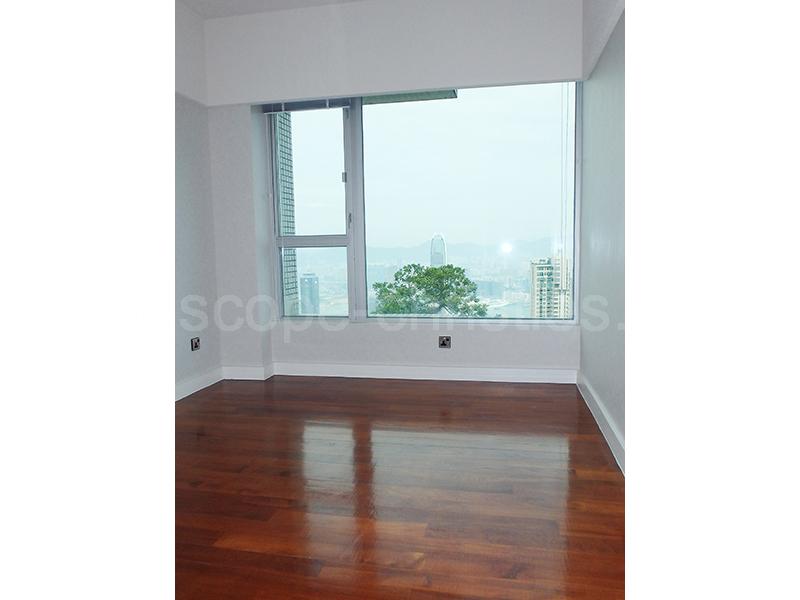 /*img class="sp-thumbnail" src="data:image/jpg;base64,/9j/4AAQSkZJRgABAQAAAQABAAD//gA+Q1JFQVRPUjogZ2QtanBlZyB2MS4wICh1c2luZyBJSkcgSlBFRyB2NjIpLCBkZWZhdWx0IHF1YWxpdHkK/9sAQwAIBgYHBgUIBwcHCQkICgwUDQwLCwwZEhMPFB0aHx4dGhwcICQuJyAiLCMcHCg3KSwwMTQ0NB8nOT04MjwuMzQy/9sAQwEJCQkMCwwYDQ0YMiEcITIyMjIyMjIyMjIyMjIyMjIyMjIyMjIyMjIyMjIyMjIyMjIyMjIyMjIyMjIyMjIyMjIy/8AAEQgCWAMgAwEiAAIRAQMRAf/EAB8AAAEFAQEBAQEBAAAAAAAAAAABAgMEBQYHCAkKC//EALUQAAIBAwMCBAMFBQQEAAABfQECAwAEEQUSITFBBhNRYQcicRQygZGhCCNCscEVUtHwJDNicoIJChYXGBkaJSYnKCkqNDU2Nzg5OkNERUZHSElKU1RVVldYWVpjZGVmZ2hpanN0dXZ3eHl6g4SFhoeIiYqSk5SVlpeYmZqio6Slpqeoqaqys7S1tre4ubrCw8TFxsfIycrS09TV1tfY2drh4uPk5ebn6Onq8fLz9PX29/j5+v/EAB8BAAMBAQEBAQEBAQEAAAAAAAABAgMEBQYHCAkKC//EALURAAIBAgQEAwQHBQQEAAECdwABAgMRBAUhMQYSQVEHYXETIjKBCBRCkaGxwQkjM1LwFWJy0QoWJDThJfEXGBkaJicoKSo1Njc4OTpDREVGR0hJSlNUVVZXWFlaY2RlZmdoaWpzdHV2d3h5eoKDhIWGh4iJipKTlJWWl5iZmqKjpKWmp6ipqrKztLW2t7i5usLDxMXGx8jJytLT1NXW19jZ2uLj5OXm5+jp6vLz9PX29/j5+v/aAAwDAQACEQMRAD8A7YnHb8KT3oI70uKyNQIpKAc9sUuKYCdutGOaWikAc+tL05oFApgKK2dBba90vsjfqRWP2rU0M/6XOv8AfhP6HNVDczqfCdCRhx9P606mnkofUZ/lT8VucwUUUUAFJS0YoAKMUUtIBKSloxTASmmn000AY2u86Ze/9cDXJXGDaWXb90eP+BGut14H+y73AyfIauSuD/otn/1zP/oVTPYuG5zOi/8AIQ8Sf9fcQx/2yrt7Ifu1+grhtGP/ABMfEnXm8iz7/u67ezJMa/SsHubdDVj+6KfUKE4HJp59yaogfTTTScUhyaBikUxuBQ2QOvSmNjGetICOXiM1XqaTlCKhwahm8NhaWigUiwH8qWmnGKUUwFpaTHFKKADFKBR70UASIcRS/wC7UEYxmphnyJfemIPlI961jsZS3JIh+9X61NqXLKPamQr++T607UeZiPQCqJKdqM3aDH8VeB62ftPirVCMky3jID65cLX0BYJuvox6NmvBdMi/tHxpBHjd9o1VF+uZs/yFb0UZzZ6zrI8uHVgMf6+CAZ7bA7Y/QVyMy40yc4+8yqK6nW5DJHdFf+WuqSE/QR//AGVc/fKU0+MbcZuBxj0FTJFQehLpwVLp5D/ADz6YQiqzLhsDGBwKtWyEi5HHKt/MVWfBYnvnNYyWhqndjeeB17008jvTyuQM4H4009PWsy7jGGT0pnUHjkVKRx+tNI9QKQxn5j2pf/10evNBHb/JpDVxB6fyqTcVUYP403nHTmlIyOfyphuBcEcY+tNLMenX0o2kE7SeKMc98+o607iskM3t69aqXyM0QYDOKuke5xUbqPLOct9aOYmxieaMdc+1Isncj86vtaRneVVeBk5P8qiEKAcoOtPcdiqJcHpSecCScY9KuCGM5/drSLEvPyL+XSpuOxVDeZluDU1smGY8j8K0NFtoptchMv2cRowZhOWCYAJ528kfTuQKrcvNNJ0DOegwOvpVSi1G5Kld2HdevYdKaW74HWnYwpPrUZ9+tZG2g8kEdMfSkGG5B+tICAevSkHPqKQx3Y8jNKRkcDp1xTOgpTnrSYkGPl+tWrRf3mcngZzVXJ4Gau2X3WIwTnFBSJsLjBJoOBgA8mlI57Z9qcqgjpj1qSmKOnHbip06HjnrTFHepVXPzcjNNE2HYXHX86UgbRzzTgB6ZxSHb16iqYrFQgvP049KkbAwOgHWkAAmJyfanErhsk4z0qLllN2+cqTn6U0tyCRUzhWYYGc8HFM25+lIpDCe4zSbcHp24p+F/ClPbnk1L1KIvvNgcn2p+zqead93tmjJA6k0LzHoNGemOKUoTwOBTi2OTnOelGTg+vuaG+wCDIG7n8aeoOQSeP5UgZsdRinqxAzmgBm3JBGMd6lAJOM89800Hdkk5460obAGAc/zoTFYcVx6k9BQBkfzNBPGM8j+dNLnPHXqeaAPRT9KTFO7UhrrPOGdPpS0tNxg9ePSkMWge/Wl7UlMQtLikFKKQCitLRD/AMTWMf3lZT+VZvWr+kPs1OEnpzVR3JnsdKBhYs+hFS0zpx6ORUtbnMNop1FADcUU6koASilpaBDaKdikoASmmnkUhFAzG13jTbw/9MGrjrj/AI9LP08tv/Qq7HXhnS70f9O7fyrjJsmzs89fLb/0KplsVDc5vRv+Ql4k6f8AH3D/AOiq7Wz+4PpXF6MMan4jJ4/0uEf+Q+tdpa/dBrF7m/Q0o+APSpO1MjPyinZyOKZAZ4pCeKPrQaAGkk0w085pjUDIpPuVEakk+5UWalm0NhRR1ozR1pFi5HtRz2puz5qdjjrSAXrRQKUYpgHU0Dmj2zR1pgSdLc+5FMjGR+NOOPs5HfcM063XJUVrExkTQLm5Wkvebk/57VNAv+lUycbrmQ+mauxJWsflnkf+5FI/5Ka8U+Hdv9r8e6LgZ/00Sn8Fdv6V7TH8llqco/5Z2M7f+O15b8I4A3jCwlKnMUM8gOP+mYH/ALNXRSXutmNTc68wCe3Lv0M9xL9cMF/pWLqS7fsEXrKzfyrrLO38zRLVwMl1kc8dd0hP9K53VYv+J1aQAdEZ8D60pIqDCGAw6fLJ3Krxn1P/ANashzhq6G7iMWmMD6KPyzXPNxkhR9a56mjN4O4w4J5pvIHcj0p2Rz1Oab/dx2/WsWaiAqDgD8aQHjv/APWpSce9J0OO1K4WEGOBilxjPFHXtRxkj196RVxFAzn096fgjPNMAw3GMd6cWPOPSkDQnsKTtycE/pQc+31o5xz+dAiMnH48UrMQoyf0pGGT/P2pueOBQwSEZR5TnnHABx/nFV9oxxU7A+WfrUWCBin0GkhuwYz0GKYoxU2CFBOM00AEUBY0vDcptpr28R5l2QS8xqDj5QvU9Bk4J6jPHJrIgUCFANo459M1o2MZj0PUblkRhsCqWU5BLduwP17ZxzVBBtjHHataj91Iypr3mxCccfjTSBmntwPb+VMOQawZuJt/TuKTrThntyKafXHSkMUkE8/nQc4PPNIPUn/69OC96BDQO/T6Vo2oxD04PWqCrjFakeBGq47Umikw6t04B7U8cdvoKaEAI7U4Y4xUodyRQeBwe9SgnbyODUIBPfv+dSKM8np7VSEPU4PQn19qTPHtnijDYFNYk9O1F7iIn+V8jHvmlYfJk8k+1JIhKbsc44pElYqR6frUvzNFsRk4I4pu4Mcg8+gpW55phAVhwKQ0Lz04I9aduA5xx6UgGCeQD+lLnHbGep9aTYxpBHXHPalBI+g6mjJ5PT6DrTSoA+vvQNC9eOo7GkAJGR1xQM+9OAJYYNIegAeuDTwPT9aQDk4I/wAKeB0HWhJCFA6entSjvxgUu4DOeD2oGMHp060AG3jOBmmn2z9acR2HPakUYyDRYR6NSEUtJXWeeIR6U3oKdSd/WgBPeilxijHNABilpO1L0oAWrVjkXifRv5Z/pVXGOlXdMUNqdupP3mK/mppx3JlsdU/+tOP4irD9RUnaoo2/cwMepRf6VN2rc5wxRS0UANop2KTFACYpaMUuKBDcUYp1GKBjaQinUhFAjH13jTbz/r3f+VcVMALS09kb/wBCrtteXOl3nP8Ay7v/ACriZmDWdoR02uen+1Uz2Kjuc3owxqXiPj/l7hx/37rs7X7grjtFA/tHxDj/AJ+4eP8AtnXZW+MVi9zfoaEedoqXoaYg+UY9KePSmQIe9JTjTe1AxDTGp5pjUAiGXhPxqEckCppvuj61COtQzeGw7FJyOaXvQOc0igpRwfrRQeeKYC/zopoJHXmnUAFGADS9qKYErD/R19zzU9jHvnjUcknvUTD9xGKv6Qm6+jB7KT+lbQ2MJDbcZumNMK7vtLegOPzqa1H+kOfeiJR/Zd4/qVH6k1fUkybj914a8QS9MadIufqDXF/CezEOoXc5HEWnSkfUsg/9lNdzfKB4L18njNvtz+BrO8AWC2+g6rOBj/R/LH0wzf1FbQdqbIauze0jTGOk2SEc/ZogfxGf61w19Hu8TyH/AJ5IRj6k/wD1q9ftIxHaQqBgCNR+QFeXxwifxBqMu7IDrGOOc8n+lTCXM2FrIZrabNOIH94H9K5RxgEY5rtfE0CwaeRnDb1X8MZrjWHpjGOayq7mtPYrlTnGaYRk1Ky9zTMc8j8K52bDT06kDvSY54wakPT3puMNnH1oHcbnI+lJ1GAKeRnr+FIFwM9880hoa2fqabzn1NSEHGMUmMjnPsKQxMUmM0/G6msABx+tFhXGnqPyqNwM4/HNSk8Dr+NRH0HekNDGOIwPrxn+lM7D1p8jHCgADApAOBnrmncLaDXGF6UxvljYnrinvx259M1FNkRHA5ahbg9jakPkeCgA8g8+4VdpkBUhR1K9e/B6DOOtZBHAGe1XtSJTR9Mj2oBI7vu8vDemM9144HbmqWOee1a1ndmdJaakbflUZHOetSMMn0puO+OKxNhgBzS4zx+VLxjPejGGzRYQ3HJB60gOfXinEe1BG6gaFiXdIPrWqPQcAVnQITMvt+taIHByf/r0rDQ44x1oUjqenek4z0z9aVc9xx60DuPDD14PFTKQBkj8KgX7xPan9+h+tFwaJDwOv1pD+GKjDbSeKa0nzcHJ71LCw7IAz/OoXI3ZU/WlZty5NRtg9qRYm7PPBIFBAOTTAMnnIx+tP79cY9O9IolVgOGXKj06ih1UfMjhh+oqLJ/Kk4A6E81Nrj2HEE5IOPWjHHQ9abwOcn3pGbnkn8KNAHsMA5IHtmkzjHb6U0HPbmnAZb3ph6iqeMYp+QeO+O1MC9MNT1A69e1FgF3gkE8j+VG7a3Xr2FGzAHJ/GlK8e9INBN3fpSbsgjinBVxzzzSFRt4Hbk07CPSeBSEdqUc0Guo88ZiggU7NJ0oATPrRntSmkBoAKXrRRnigBTnHHWrWmtjVLQ/9NQPz4qpSk4UkEggZBBwR9DQtxPY7MAizjOPunb+uKsgHA4riheSedbkzXGHRCVMnHPqPWmPezJIwFzeDnOFmPFdGhy2Z3OKK4X+0Lgf8vl9/3/8A/rUh1O5HS+v/APv6P8KNB2Z3dFcH/atz/wA/2oj6Sr/hR/bF0D/x/wCo/wDfaH/2Wj3e4Wl2O7pa4P8Atq7B/wCP/UP++oz/AOy07+3bvtfX3/kP/Ci8e4Wl2O6o4riP+EgvO17df98RH+lL/wAJDe5/4+7j/v1H/hRddwtLsdrSGuMHiK9/5/Jv+/EdIfEV7/z+SD/t3j/xouu4WfY3tfH/ABKL3/r2k/8AQTXCbt2nWZz/AAt/OtG/1rU7q0lhS9i/eKUJktR0I9QaxYRLDZxwylHaMtgpnGCfepk1bQqEXe5laMP+Jj4hPPN3F1/6512NueBXG6Kc3+vZ6faoun/XOuvgPFYvc26Gqn3RT6qpIQKkEhxTuTYmNIRmo/MNHmE0XAeajYZNIXprMc0hjJfuj61FkZp8rHAFMHI9qlm0NhcjHWgHjPamkDFOBApFC9s96QUp4NGQe1ABgA96Uc0hOBig9vWmA7ODilpmcEDFKMk0ICzJxHGPatLSTi6ZsfdjbH5Vmy9UH+zV2yk2ecw/55kV0R2OeQ+2OWlboME/pTiQugS+pkAP5CmW5/czH2NRzS40pY/WUn9KpCKWsssfgHVyePMwn5kVJ4aUReDLyQceYxUfkFrK8YXX2bwABn/XahHGQe4zk/yqz4cnJ+H1uM8zXwTPrmUf0FbKP7u/mQ3qd48qw2zvniNCfyFeYaU+671AHGWvPxHyAf1rqtR1FntLuFXG4qy/ma4HRLwzTzzknD3Lnn24/pShHlFds1vFd15qKoPy78j6AYrkWXt2rZ1yUkwoD0Xrj15zWO3Pf8Kwqbm9PYiOd3sajIPX34qVvTH/ANamc8Z/GsWaIbjPp74pP4sj1zTyCRmkKgAe1DGtBuOM9PrSL0PT6U4r7ZOaTGcnHtmkVcMD3waQ9qcFIpCMg0tguM28ikbqQTmlxx1xSdRjj2pWDQYenTmomGO9TMPxqJwPf3oGiNv0FHToTmlbr149aXgc4/A0XAjcdu5qKX7i5I5I6mpXHzDuailBaWLb94txxnmiO4S2L2rSK1zpsKdI7UFhvJ+Yk59h24FVRjJPU1a1g7tdlRQ2IokjAbBIAHt+NVgAA2etXVl7xFNe6hhJ2jOMjmmgHnPenkZNIOvvWfQ0GkZPbpTthIFOUZPT6VNFGCcYOapJibIFhLHp+XepJrOWDHmRlT2zXXaNodpPjdNiUdDkAfT61W8Q2Iimz5/mDb1/nVum0iFUu7HNWsZMjY44q6FI4xwak0y0MsU8uAEQ8nPGae4xxmsrWNUyHHQYHvRj8falOPXNB4z2qSgHyj39KUnGD3+tMJPG2kP3TyKB2Av6Y60zJIOBml5xwPxpvXOallIU/NxnmmkkE57UZzwfypM56d+tIYoA9qQdDnrSDjv+BpWJ4P6GgA6Dnk+lJwD1zg9aD1BPWlOdvOM0h6AGzjP8qGAHPc9qQHHXOKMjj8xTt2GLnnpj2NOBwcEDB7+lIBkYxxTgFHfH0pAxemPrTxjOKTGDxzgY5o5PvQIcfXnrRnOM9z2po4HNL0GfyoEKDjk4/nSbvU5zR0GAM49aTI9ORTC56OcDij60pGBznFLj2rpOAaPrR60uPak6HmgBM44J5o5FBwaaOPekA6lxTcjFKDkUDFFBJIPHOCKKd2piKyCTybI7gdq7SfXDH/GlukkW4bay/jSp/wAeyf7EzD88Gpb1f9JY+vNarYx6lMrJj7y/rTCJc8Mv61ORTCKQyArL2dP1qMpPj76Z/GrJFMIqWNFcpN2dPyNHlz/30/WpiKAKkZEEnH8afrQUn/vx/rU1FAEWyb++n60myfPDx/rU2eaM0wIDHP3eM/nUMkFwVIMkfTtmrppjHA96QzG03TpbCfUZpZUf7XKjgID8oVduDmumgNZUhxn61qW5qepXQvLUlRoakHSmQxewoNLjFJTAQ9qaetPxTCM96QyKXoMVHzjg1I4PANMwe1SzaOwDII96djJJzTcnjjn0pw747UDFLA9OaDx3pRjrQT60wAcrR94A5xSBsZz+tLjoB0oAXuB3o5yCOxo7jvinD74osBNMf3gHoBU8LAK45zioJv8AXfTFSIfkauhHOy1FxaSfQ1Unb/R1X1YmrK8WL+9UZj8ij8aaEcl8TLkweF9Bg/5738sn/fKt/jWp4ZuAfA/h8ZyJNRlkHuE3n+lcx8V5j5XhW3zxsnkI+rKK1tDl8rwN4XQHBjsru6/76LAH/wAerrX8NLz/AMznb1Lz3jG3WQtyQrHn8a5rQHzbFh/HJIR+Jq3cymO1uFznajc/QVnaGCtnEwPI+YY/3qyk9TaMdDR1R91ywJ9qz/p0qe5fdO3TNVyTgjHbpXNJ6m8dhCOe1IQR1/SlJCnnI96TpkAH6VBQnvSFeDnrR7tnmkyOcUhoQnAHIz7Ui4zuP5U3Hzf19aXtj/IpD9CTgcY4prcnHejHHrSHPagYhH4YqMjB5/Gn9P5VGcAnFJiEbJ5GAe1RkEjrUhPA/wAaiJweuTUlCbRuyT1oOSeetAIJ5pcH0poCJ8+YBTItrajbq3Chhk9cc0453c+tLY4OsJu6L33YxVR3FLYLqRZtVvJEIwZSRgYH4U0n5eep71DAxPmOepcn61K3TsM0pO7HFWQ0/N1pc55JzSHnrxSdQCW6elSVYeDgVKku05Ppiq4PoeO+aM85BoTsI1YNUmgU+U5VjwSPSorm/luWBkctgY61QDjjnAoJycA85xVObaBQVzWtZPKtgo780rPk+2eDUK/dAH5Uu7Bxnj1qGzSw7PWkBx6fQ00Y3Z70pyScDFTe40hGOT/9akbC8etBPr+FISM/X2pDBjk8dKbjjBOPWlJ+Yc/Wgkg8d+aQxCO/6U0gE47k96ccAZGfwFId3BzQNAcHIx7ZoIx3xQD8w4oI/E+tIAP0zSZIPTr6UYPtj3peCc9+1A0L26/pQF4zTMfpzShj1I/WkFx57ZBA7GnKf896j3Z4J5qRcDjqR69arQQcE9Onal6ZzyaQkD1ozuPt9KQh3Pbof1pT8p4wPam5GB/jQuSew+lPcAJPvgUuCenp60dzhqTIHB79KFoOx6WaTODxSn60mPauo88CaTOKdgd6Qj3/ADoAafTpSbc9af8AWjHPFICPHPy08Cjbx6Uo24xkmgBD1p3NAK//AK6dwOT0oEVEB8uUejhv5irN2Muhz1QVeg0K4kh8zz4AtwFKfK2R3GasNoU82ALiFSgwcqcH6VotjJ7mAV96aU966H/hGpu93D/37P8AjSjwyxHzXi/hH/8AXoC5zW0+tNKn1rp/+EXB63p/CIf40o8LRd72T8I1pWHdHK7Pc0bPc11g8LW/e6mP/AFpR4WtR1uJvyX/AApWHdHJBPc0uwe9dcPDFl3lnP8AwIf4Uv8AwjNj/fn/AO+x/hRYOZHIbBRsHvXYf8IzYf3rj/v5/wDWpp8Maf8A3rn/AL+//WosxcyOQ2CmOmOoNb+raFbWsAaF5wzHGTJnHvXL6dbFLGR5JHlbeAWc5yaTiClqEqhe557ZrStu1Z8wAHTvWjbdKh7mvQvJ0qUCmxKMVOFApkNjMUlS7aTaM9KYEdMIqYqPSmFRSAgkHIpB0p0wwRTfepZtHYb70gBp/wCVHFFihBwKUHIpMUYNACkeopmTnPal789KVlDCgA3gnjtToiXmjx0zzTAVXqKmhyZk4xz0poT2JJQfOb61KCAh5FROB57HnrTwF445FdCMGWnOLEHGM44rNlbIHPQVo3BxZJ7msyTBPA7UwPM/i5c41vRogeLewZiPq/8A9aultgLfQNHtjx5fh+NCB/ekZT/WuC+KlwZvFsyA58uwjQfUhj/Wu71UiB5Is48mzs4PTGAM/wDoNdbfunPbVGPez5068cnkxYGPcijQD+7t88DaOv4mqF/If7MnyMAlVAq9pR2x5JGUjJ/Jcf1rlb1OpLQkfa3OMZ5pgGM9/apH4Yj0qM+3SsW9S0JnPAUgHoTQRzgEUE9R3pvBPvSGNJPHBPrSc/nRyP60vakUJ7/yox6UhGAAOB65604c9R+FINQyceh+lN5xzT/xpmM+39KAuIexPFRkE56dehqQ+tM6nBPSpGRsc1GTzjvjrT2HJIPSoj6/lQO4DnJ7elOA6jBpFGO2KCuF3Gi1gIj1JJ5pbI/6ZO5YgojHgD096OoycVFakrb3s2BwuOVznJx+FVFa3JnsMtxmAZ6k5qV/x4HSmQZEUY/CnMSWPXOalvUtbDeTycUmevBxRk9D0NJk496TY0GeB+tBGTmkzz14pc9snikMAfbinR4eVPrTD/k4qW1/127+6M0tkNLUvBvlzj8qORkEZPrSbv8A9dBPocY7VNy7DgWI9aTd9f8ACgbjg9+1IS3OOvvS2AUZPekYjGCetNBJBzjPam4ZsgkcUFDs8c9OwoByTTQDkE46cU4Yz2zSH0EJyMYIJpASvGc048kDpmm98e9MBSdo4AAzSZZsA45oxn2+hoHAPP1pCHEEHj7oFG48ZFJnt2HpS5zjJ/E07gKQOSCAaTbk9cfSk3ADI/SnAj0/KkMM84607OQBgg/Wm4Gc9DT8A8UCuISSMDigAgYyAfalPQY5Pv6ULx/WmDE5JHb6UozkDp60Y4x60mevPXrQrgtB20g8fjSADOcfTNG48YFI23bz1FAXPTefUUmecd6cetNIyOf/ANVdJ54ZpM/nS9qSgBelJjPr9M0tFABtHfn604e1NpwoAWlAGelNzThQI6mzIOk2j/3VQ/kcVOgxcMPUsP5Gq2mDdocY9FP881dIHn5Hr/MVqtjB7jsUYp+KMUwGYoxT8UYoAZijFPxRigBmKMU/FGKAGYpCKkxRigDH1lN0Cf71cVbjGlynH/LZf613eqj9wv8AvVxMK40iY+k6j+dKWwk9ShP0rRtegrPn+7k1o2o+UVg9zoWxpwj5KmxUcIytTVRDG4oxTqMUAMxTCOalIpjDmgCrOPmH0qPtUs/3x9KjHNQbx2EFOpuOaXHNMoWjrRRmgQFcikxinUUDG8Z5qa3GZ1z61F26VLa/68ewNC3E9gLfvGPuakU8VCD8xqVOhrdGBZuzi2iFZhP7z8a0b/iOIe1Zh53HrgZph0PE/GzfbPH93EuSDPBBj/vkf1r0DxFIPP1V88texwpz2VGJ/pXncsn2z4lZPPmaog/Jh/hXZ61Nvt2OctLfTS/UBVX+tdE3aBlBXmjI1Fv+JaiEn55RmtTTxxMS3RNv5kf4Vj3x3RWydmfP61q2GTG/pxzXLfU6baFgnB5ppHJ55p+B06moyQQcGpGhOMcfpSdMinc/Un0ppPHAqRoaw/CgE/jSnp7U3HXr+NIpARn0pV47mkOc4IBzTh09qQwLc4xkUw4+gp5HOD060x+RnrQJjW64pnQ9M/0p5xnmmt069aGMiJPOajPXOae+W/CmMOc4/Cp2GAGB6mlb7pA5z3ox0IH402TlcYpgRnhW5+tVwQmly4YbnYDG4jj6VNIcRM3oOlRSFhpcMZY7Hl3Yz3xjOKcRSJo+EUDjA/Ko25qT+E/SoieP/r1NihAM9aG64zTui5xTD1OeKQxD70pPHP4UfQZpvbr9aNxi55/+vVq0AwWIJNVO+KvW42wj3qZFJE4I6foKTjPp7UZ9Dz60cnqR71JdhTz/AICm9eBTie2eKbxjO78aQxMjuM03IPNOI78Gk75P40wExznPNOAOKB1J49qD1HPHcUtwG/xdTn3oJGQMmkbPUnv2o2jJ6fjQMUEbTgnNGRjPH40ZwOnT1pQCT+HpQIB6Y/GjJyODSYODjr70Z4A7emaAFzjpRkgcfnSDJwOoo7bTRuPQcp5zx+NPB5xnNMC57cUuDnjk0BoHX+vtT9xx0/CmAdDgj0oyc9O/HtRdiHEg+1LgDBHemjnrgjmlPHPT0IoCwZ3dKbnjp+OO1LyBkjGaTr04560Bc9RIFJ3px96Sus84jYEMGH0IoGD0p+aT+tIYlFOooATFKB2pPxpwpiFpQKSnLigDpdHBfSdo7hgP1FWlOfLb2Q/pVXQTmxX2dx+uf61ZjBEG09VUj8mNaowe5bxRilooEJiilooASjFLRQAmKMUtFACUYpaQ0AZ2pj9yv+8K4mP/AJA9xz/y8r/Wu41IZhX/AHhXEQjOiTn/AKeV/rQ9hLczbgYWtG0HA9Kz5x8prTsx8orB7nStjRiUbenNTc460yLlMVLjrTIEyaM84o7elIRn60CDFNbr9adTeh9qBlW4/wBYPpUQ6c1Jcn97j2qIcipN47CnOfwpc0UAGgoM0ZxSgD8aCMHNABilxSDHrxS0CD61NbffY+imoc96mg6SH0Q047ilsRLUydfyqFetTxAl1HvWyMSTUTzGPasqRtkMjZ6A1p6if3q+y1ialII9LuHPYD+YprdA9jxbRB5/xBtHz01BpD7Bdx/pXWajIWt7Few85yP96T/61cn4RHm+MPN6lY7iXPvg/wCNdJeON0C9lt0P55P9a0qvQVJe9cqXJJurNc9Bu/nWxY/6g9eX5/L/AOvWKx3avGD/AARHj8B/jW3Z4FuvHUmufqbtaE5+lNbpwR+FOPTmkIyPr2pAhO3NIQTzjn1oyAuecUZ4780hjSPTn6UnXmlGeCD9KCM9aQ0NAAO4fmacMY/pSMSM579qco4IpAMOQOuaT3/SnEE8g0hOeo5oAZ6+lNPT19af+tMPOaQyJyQc8VGScGntwM9DTAeemaQ2hfp3pG5HX8adgA96ZJ164NDCxXnJEJwM5ptwMRWag9ckjbjH+NOus7AoA5NLcoPtkIC7QsQyNuCTVLYiW445xxnFR7QakONvGaYflGO9SaIYxJ46AdKTGSMce1L3NGBmkMT2zSYHr9KCee1HfrSsUIMjrxWpHGFRfpzWci7pFHXJrUbI6Hp2NJopMaV4zRjj73PrRufg4H4UhaRegU+tFhi4AHIpMDrSEkjlTn2pQxzt25A71I9hD19qTGeuRSszDjB/AUqsCe2enNOwriYOc4oIxmn54OD071GzBeG6+1Fh3Y0jrxTfTPFOZx2yfcCm7gSQAfypPQYuen6UueMZ/OkPoMc80bxtyTzSuPQX2NIynGaTcD1wfSlBB+XGDRYLijOPWjr1wD16UpKjrwfSm7wcY/CmkK47/P0pT25J9/Sm7gaMgdM47mkFx4HBPp3p3QEDGabk5wc0c8nrmiwXFOM/zpRgnr703J3crS4J9sdqAQdicEc0oBPf8qac45poHzKvBzyTTA9U4HfP4UfL6mikxXUecHHvSEgdj+dIaCaQxQR6UZ9hSd/woOaYhd3sKXcfao+c0oOe1IZJvI5zS7m9ab0oBzTEdJoLE2nJ6TMPzANXwMPKD6t+uDWXoB/0e45+7Kp/TFaxyLog98Eflj+laR2MZbk6nKKfUClpsf8Aq1HtTqZIUUUUAFFFLQAlFLRQAlBoooAoajzCv+8K4e3H/EjuP+vlf5mu51H/AFI/3hXD2wxotzzn/SV5/E0PYS3M+fpWjaD5RWfP0NaNn0rne509DUiHy1Jio4unAJqboOn4VSIY3ApSBSlhjoaTr2P40xDe9NPWn+xGKZuX1pDKdx/rj9BUYFPn5mOPQVGOfrUs3jsOpRSUoNBQtFA5o/lQITOKWjigHFAwqaLiKb/dxUVTJ/x7S+hwKqO5MtiEccVZtxmVfrVcDmrVqMzCtUYsi1Jv35HoBXO+I5fJ8O3L/T+tb+oHNw/1rlPG0vk+E7k+v+BprcHseW+C/wDkKXsx/wCWVk5z7sQK6PUwq3ixDH7uKND/AN8j/GsDwbHmHV3C5zDGnHuxrdvzv1m4I6ebt/LA/pTrbJF0lq2U1O/VZvUL/X/61b8AC28YBySgJ+pJrnLTLXdy+ecgfqa6O3B+zpnrgCsepb2H4yeRSAZPTrTse1JyTnNADT8w9D3pD7dMU4j8Kbjv0NACAfSl5AwRS59BxTfXjFSNIQ54pw6cU0Zz1FO7dfwpDEOSec5pP88d6Mn8/wBKQ9D396AYxvrzTCD14p54GSeDTDk/40DImFNxznHSnEgnj1pvIx059KQCgAH2zTJDg08Dnrx1qN8ljjoOlDGiCf5polB5LU+Y51S4IC7Vwo2qQPyPIpox9uhyRgHJycZ/KkibfcTueMydOTj86pfCT9okbJP0qJjngdqkds521FkHkg5qLFoO3T9aQHJxijPcUmev6e9IYH2PPpSduKO5PcmjGB/hSKJ7UZmGcYHWr5Jxjg/0qjZjLlj06VdxknI4/nSZSA+9LxjrxijjGBSdsYApDF4x1/8ArUwnjNO5ByfxppI68UDEbBHX6UgA9PwoPPOBSKRzyT7CgY/Htx6Um4jsMe1KT+vSmkcigQbscZIpwY5x2NMK5ByKTODgEUr2BEhIPBx69KaRyMdKYc55PFL0YdKL3CwDgk/rQBnPPIoJ+akLY7nNIB33uD070oxg4H4UgPTNA57daaGLxzxx2peg4HtSYA5GKMc4NADh07UN174NHpjoKME/KeaQhDjvkUuTk5zntRk4J/pRjI4701YdwOAQM0J94k8elGecfnTh93jjPegR6afeinYzwaK6jzxp96THtSngUmcmgAxyDS4zS0mfSgYY9OlGMH+lJnNOoEGM0oUij8KcKAubXh85W7THZWx+dbTkedG395T/AI1i+HiPtU4z/wAs1/ma2H/5YE9Q5X8wRWkTGW5NH9zHoSP1p1NT+L/ep9MkSilooASloooGFFFFACUUtJQIo6j/AKkf7wriLcBdFuQBj/SF/ma7jUP9SP8AeFcTb/8AIHuc/wDPwv8AM0PYS3M6fpWjZj5az5xwcVpWY+UVg9zoWxpxD5BUlMjHyVJimSIRRnFLTT70wDrUZ6mnmoz1pAU5v9c9R7gufWpJRmVvrURXg1B0LYUGnA00DBHNLjmgY6lGO9N6c0ckn2pgOo60g5FHtQId0qZf+PRvdgKr5Ofap84s1x3eqjuTPYjXg1bs/wDWj6VUXmr1kMSE+1amRQvTmeT61xHxInMXhhYx/wAtWYfoP8a7W7O6Zz7mvPfipLt0y0i3YyC2P+BAU1uD2OU8EjNrfqBzNdW8f4Dk/wAxWjK2/UJXPeR2/U1S8GDZYq+Pv3hY++1f/rVPExIklx0jZsHtx/8AXoqvVGlLqRWLbxO3AJf+Qrp04X8B/Kua0sZjHPDSEZ9s4rpE+6BisS2L3/XNJ60vfJpOh7CmIT/OaQn1GKUnnJ603JP/AOugYmT1oJ5HWl5xTW65I6VHUYoGOnFOxx/Kmj9fSl9c45/SmAncEmkbqaXoM44ppODSYxhyO1Rt6fpUhB6HvTGXg9qQIiOQMUe2RzSkHPWkxjg0DBQM5Paos5cj2qQZwTz+FN79Rk0hkEA3X3XGAeS23tUVpzGTjG4k09GZWuXBxhSOvWi2H7gduKt7ELcVj6nNMbr79qcwOOvWk2mszQaehJGKT36e9P28f0xSbRnrQAw9OOlBHWnYowMj+tJlWLduhWAZA55qfkD3+tInyxr2wKf164+lS9y0AHG44PFIwOMgZpBgev4U7d+VJDGAg8Ec+9BI/pTmXPfBNM2kY4yfU029QEBUZ5zS7gRkdKQqMHNAA24P5UhoQ4OcZ57UmO/HtSHKttPTsTQPmPfOe9AgyePTFBwfpSrk8kijjr378UWAaVxg8/zpVXcOv0pTwDgc0KgPXGO1ADdp559qXaAB1pSMjr0PWj0osAm3HJan9Rn8qb9B+FSY46D86BsYMn6g9acRxjmjA3YJ6U7HQ5xxQhbDOO1Lx07+tOJHqKbnLcjmiwC8Y5OaOBnAyPWggkZHWmFsjGMe2OtFhscB1NSgY6jrUakN6YqUk4wPzNMR6bmkNFJ1+ldJ54hBP0o9qUikxjuTQAUUfWigYdqB1oxRnFAhwNOB460zcO9KG54oA2vD5xeyj1i/kRW1OpCA/wB2ZW/DNYGhvjVFH96Nh/KuguP9XN67Qw/CtImUtyVOGYfSn0xDkg+q5p9MkKKKKBBRRRQMKKKKACkpaQ0AU9Q/1I/3hXEW4P8AY9znr9oXP5mu31D/AFI/3hXE2/8AyCbwf9Nx/M0PYlbmfN0rSsugIFZtwPkP0rTsfuLWD3OhbGpH90VJjimRj5cU/pTIGmg0pFIRTAYaYTzUpxxxUZHNIZSkP71vrUbDI96kk2+Y/wAwBz3pNp7cj25qTdDOvXtThQQM88UAEDigYUd6PwNA9DQAdKKXkU0DBNADqmfi1j9yaiHrUsv+piHsTVxJnsMFXrIfePtVAVftOIZD7GtEZGVOcufrXmXxXlBmtYgfuwrkfVyf6V6XJ9/8a8o+KcmdcWP+7HF/6CT/AFqo7gyp4XGzSLdsZwZ5f0NO6W8nGcKBn3Jp+gL5WgqcY26dI3PqxAH/AKFUUzYs5TnGSvH5moqfEaQ+En0lcJbgn/aP55roBjYD0OM+1YemLhoB/dQH9K3hlQB6d6zRchOnakYAGlJ6Hj6Gmkf/AKqYhCDgcDOabjnil9aNpPTmkMb36UEZPrT9jeh+tKYuOw+tLQZGB0Gce9OPUccU8IOxANBTAwT1paAMPf8AnUbdM1MAoPIz70hI7KtMRAQcZxTCpI6EnFTk/L1qNs88ipZSZCUPrj60gQHq1P7YoBGM0AJtAUgk1GAPx96kY/Kf881C+dhJ7UirlPOLK4OOSe2KlRf3KY9KhYf6AM/xyenarBGFA5+lVLYmI0kelNY5+7Snv701h2qCgJ7g96aDg89qG5/GmnJPP/66ZSFyO/4ilj+aVRnnOOaY3Jzip7cYmUZ561LY0Xyvt9KTAPIOc9qC3BI6mmk5OB3qWWB4x9afwBjt600E44603kcZpDHnPTA+tM3c4o59z7Gm7QO1Ax271OKXgr1zzTAMEHGcc5pSvHpmkgBlUnkZpMDPtS8dDyfejAOfb0oATHTrn3pSOASyjNJt9x+NAOevApoQbWA4BpnPUqakXAGeh9jRu54JPtQwuRk54z0p2cYzxx0pd5zg7acSG6qPwpDGjkevNO9AaAVzkZ/HtSkAjhvxIpiEDZOM8980vpn8KNmDwRS7SVwV4NFxCZ9QKAT9PrScr2+UdTil69xkdDQh3Aglf5U0LyMkmnAgn/Cgc9sr2oTBDlxnGAB9KeAMZB6VFnb1HPvTs9sflTJZ6hSUvFFdRwiE4HNNpzdKb0FIAxSDjNHNJSGKTRnNNHHFOFABtxThx2pM04UCNHRjjVYPcMP0rpphwfdGFctpbbdStT/t4/Q11j9Bx3x+fFaRMp7kcLZWI+oIqeq0Jwi+ocfqKs1RIUUUUAFFFFABRRRQAUGiigCnf/6n/gQriLcEaXeD0nH8zXb3/wDqfxFcTbjGlXgP/Pcf+hGh7ErczrgZU+4rUsfuLWZP0rSsThQO1YPc6Fsa0fCin9qZEflFPqiBMUhp1NNADTUdSGmd/wAaQzPk5kb6mmr14odvmPfk0o4qToQ4Ow75+tKHXuv5VHjNA6dKAJPlPRiPqKXYT0AP0qOlHFMBcY6n8DS4B6GkEjDv/Wl3hvvIPqOKAEJwDU0/SIf7FRERspO8qf8AaFWJ03MnzKAFAq4ETIBwKvw/LZyH2NVFRAeZMn2FXCFWxcDOD61ZmYzcy/jXj3xRlz4klUfwxr+iCvZWYeZhVxXhvxEl87xXqCg9JWQfoKqO4M2bJRDoU+en2aCPH+84/wDiazrw7bFz6k/yrVYCPRpYx1aSBP8AvlWNY+o826Jn77gfqKzn8RtT+E2dLTM6j0THt2rbCc9vesvSh+9kb0AA/E//AFq1CTxk96S2CW4pRRjv+NN4x0FHXimHOcc+1CJQ/IXoOlJuOcYpOMcU084Bz+FJjFDN17Ujdveg03LZHp2pFCqck+1LuyT+VKo4OPzpCOM+lILienSm4A7Z5pTnJwKYxA9vX2ouCEOMYzUTNxTySOBxUZJ3cjP0qShoPXPWg+9HbkUhOMUADnC461XmOIWOO3NTO2cen86rXRxbkdaLD6EEilUtx6npirL4DbTzUUoBuYFCgYTPAxUrn5j0pyFFEbelMYcmnn9abj/9dQUN79vxpOv5U49cYppJzgfpSKQmO5q1aA7mbqBVbjNXLUEREnAB70MpLUmJ5FJ+tB6knOKUE44zg1BYYBUD8aQ455+tOOTjg8UH3AosMYcjgCk4yT0FP6HmkwPSiwhOegz+ApCB0607p35pPagBOCc4NHakPXFAPy+/vQhiHAI9aUZGSaVuSO39KQ53dOlAri54Kmk47H2pMZGcUvBz/OgYm3I55yKUAj3FH48dKATn1pALjnA/OlAGc5pOQeMAZ5p/oelMQmOMelG4qf8ADrQR05oCjJzjJoC44OdvXP1pu7cQCFNL275pAAcYJB9KBDsgr938jS7o1z94VGu4OemP1pcZH+NGgx2AehGM8ZFBQ/wlcfWm8j/D1pTgDOPyoEeoZFBNFJjNdRwCZNISB3pSCOlHPpSAQkUlKcUh96BhxR3pcZ7Ud6AAU9eKbTl65oAtWLbb62PpKv8AOuxkGUb864u3OJ4j/wBNF/mK7Y9TWkTKZWT+PHcBh+dWaqAAbfcNH/h/KrSnKg+oqiBaKKKACiiigAooooAKDRQaAKd9/qPxFcTbgDTL7/ruP/QjXb33+o/EVxUIxpt8B/z2H/oRoexPUzp/umtKx5QfSs2f7p+laVifkX6Vg9zdbGtEPkFPpkf3BT6okDTKcelNNADT60m05BPFOHJH1qQqxjV+x6GiwXMQ9Tj1oBo6k/WjpzUHSLmlxzmkzmigBR0paTI9aOooAWgZozxQOtMBMYPt2FWrj/WY9ABVYDOMHvirM/8Ar2+uKuBExq4zVuXiwP4VVXrVm54sQPUitDIy0G6cD1OK8E8USG58VXBznzLoj85MV75EwE4Y9FOTXz5KTc+J7cn7zXAb9S1OIM6y65g2AH/j6ZgfUCMD/wBmrJu8GW2XuXBx+P8A9ate84sLE5GXkuH/ACZV/pWPJltUgH90Zx+H/wBespfEzaHwo6TS1xG7443bT+Wa0MjGcHHrVHS8eSevUkenpV3GOgxR0B7gDgYpG+uKU+lNJz0A5pAN6d6OeueaU9M96TAHfNIYH60wZJGO360pHandec/hSHsKoOO9BP0pwyOKaf8APtQAw9/SmgcYJ70r4/WkJzxg/jSuMa3TGaiPA4zzT2JPpz2qM8mgYEdyaTvweKQ4P5/lSn6UgGOQDzxjtVS8ZdqD1arL/e5PNVJ13XMa9MnpQtxvYVNp1FsAZVQOFxmpCwPU4/Cq0I3Tzt2z2FPORQ9xRHE884pfl7VGSSQAetHt1xU3LHdcnpTTkUgOMjrS9Rg0itAPTjnHpV6JSsK8VRUE+nNaQ+6B2AxUlIQZ44p3TPH4UgH5U4Zx7fWkMB1pOe/XtQT3JoJ46CkMace31pOOwpc5HSge/SnsDEY9ulNxT+M9P/r0nHp36mgBoyKAAeaHIGc96XbjHvSDcac+57igAduD2pdufYGjbz1oGN6A9DmgEE9PzpxHXPNIe3T8O9ACZ555py5I5pDxj19KcAeo6e9MAPbNBHrRyaAD26fzoAcqgdaMgdvzpoOPfNJ8wz6nrS0EOJXru596MgnI7+1AbjHP5Um49MU9AFwB9TRupFx6UpAwc07CDIxk+mM0d8Gk5GeRz0oIIA5I+lIZ6maSlI9aQjjrXUeeJRS4/Gk6dKAEP0zSY4wRxTu9FADBxnvRgkDIx+NKeDS0AIvXmpBTQoxS0ASRna6H0YH9a7nvXB7sA8dK7tTlQfUA1cTOZQRgJnB/hZm/Jh/jV6PhAPTIqs1v+/lfPLRkAf1qxEcpn15qiB9FFFABRRRQAUUUUAFFFFAFS+/1B+ori4uLC+/67D/0Ku0vv+Pc/UVxkfNjf/8AXUf+hUPYnqZtx91vpWlYgeWv0rNn+6fpWlZf6tfTFYPc3Wxqx/cFOwR0psf3adx61RIhNIfakak6HNAC9D+NWo8fZEHpnP1qoDyPrUu2T7LHJERv24IbowB7/wCNUhMwgwPfvTuMU0gEUvXGDn61kdQbfzpaM+1G714NAB3pc47UmR2pQeOTQAvP40oxzgU3cM55P0pct7UwJIxmVRjqRUkpzMx96Zb5aeMe9Oblz9TVwM5jl61YvTi1jHvVdBk1NqJxHGPY1oZmRM/l2t1J/chkb8lJrwPTR5viW2yM7fm/EJXu+oNs0fUHz0t5M/8AfJrwjRMt4j354SOQn8sU4gzqb7iOwQjGLXf/AN9yO39BWUpzrJx2Q/0rV1EbbuKLGTFawRHnuEB/9mrJtju1Wdu4Tkj61i3qzeOyOs05QtlH/eO7P5//AFqtd+OtV7JQbWMkfwL36/5zU5OD6496ZPUTIJPpSFTnilzkUnPekMb14PFIT3NKx5xjJpM96VhiH16DFOHOPajPPNAAx6+opAO/D/69NJxwKcfu9OlMyAMmiwCNnOKYfwp+NxJx+OaafwpARMDu68UwkZ4POKe/XAFRt14xQUhOcnkUZwf8KOOc+v0o9/WgZE5yT0H9aqsf9L5GQo6EZqz6mqZcGSd/QYHShCkLa8QMf7zE07IJPFES7bZPXk0hPvUvctbCHrmm4z+NBYkcA5HrSAk96QxcHOeKQHocU7II6ZpT1wKQ0Ogw0oA9M1oE8cn8qpWw+dj6Va4PNSy0KGG7uaeD1yPpz3pgGP8APWgFs9AefxpDHjBPBPFJjI6cUZ6cCmn6/hQMO/WlHTpSYx/9al+lAwJ6nPTtTQPpTsd80hOe4oEMPzAA+tO7CjncfejBHv60IBDuGcj8KUZx/wDW6UuM/j6+lIcKR6UgAHLd+BQQSMilIwPbNJznv070wQnuafnC0mMDIz70HmgYhXbyaUrxkn2xRn2/CkyACQKBC44HHFByBnpmmrgnkcelLyeM0rjDHIzQedx6DvSfeOOcdM07HUnHpxTQCYxnoT/KggUoxn3+lDDdg0hCA8jmg8n1PpS4AGQBtpMZPTrzimFj1P8AGkAx60UtdR5409KTPrTsZpDxQAlFAFGBQAe9H4UbcfSlA4xQAo+lKKSloEKVypPfBrt7c7raFvVFP6VxQHSuw09t+nWzesS/yqokTJm4dD74/OmwHK/57cf0p7/cPtzUUOA7D/ab+ef61ZBPRRRQAUUUUAFFFFABQaKDQBVvf9QfqK4qE50+/P8A01/9mrtbz/U/iK4e2P8AxLL3J58z/wBnND2J6lCf7pxWnY/cH0rMnHymtOzxsArB7m62NWP7tPIqNFG0ZFPP1qiRCMU3FOJPoDTT7D9aAEH3h9asR8WKH/ZJ/nVcH5h9asLxp6/9cz/WqQmYA+6PpR05oA+UfSjGKyOoVTxQQCfSmj0penBoAXp9KODRSYycg4oAUcfT0pVOKRTzil+716UAT2vNyn40fxZotP8AXZHZTSDrWkNjKe5LH98U/Uzyg/2abCP3i/WjU/8AWgf7NaEnOeJJTF4S1Vx18gqPxIH9a8U0EFtRv5QfuW7EY92/+tXsHjSTy/Bt3/tyRp+bZ/pXk3hSMyS3bf32ii/M/wD16cRM6DUW3axdYzjzABn2VR/SsnTjuluXzzkf41fvWIurosMFZZePoxqjow3JIf70uP0Arn7nTbY7OFdsYAPTA4+lPOCP6UyPOwevene4qjMaQOccU3HGM0/qOP0phJJ6UhiZ54/Kl7ZoOM4FIevrQxiAketKDz3pp565pwznPekApbI56etJ2prcZxnNGflyO9A2L/k1GxPpTh09vamMcjApagtRrY/piozSt196bn2+lLUrYQkUvHTP1zTMZ+vrRzjigCMnGfTpVBj+4kbjlsY4q9L8sbE9AKz87o41xks3IzTQmWzgRqvXAAqPJHWpn4bgVC3BPPFToUhpPGKQ8c4zS8dDilwAef50ihuBjpzThk4NKAfTpRyeaQItWyYQnHepgOT6U2DiEDpUh6YJ+lSaLYaPfrS9evWgYxyTj+VIRyf0pMpADjmhhz2pRyB1xQTznAoAaAc5HandO4NA5z+tBwDnqOmKG2IbkgUZ68Uo69PyoIJ7CmhDVORnjNKTx04owByTikPHfj6UDuOOD247c0nU9frSbvpmgHIosFx3UYNGOueD603J5/SnAnAouAAHB5x6UoB4I5P8qTPHPX2pRgnjIJpDuDcdR7UhPHtS55/p70ZHofbtQFxMZ5xQB1yc04cUmeSRgf0oEIBzjHWnbenTNGQPfP40ox+XHJpDGMQwOcU7Bz059KGxnBAx7GgkE884/WmCAggZOKQgkE4p23OD6dOab096Aueo0hoyaWuo84TnFNI9adQetAxPwoyKdgntSbPUgGgBKO/WnYHr+VGR6E0CG4BHXinAk9BThjPQflS7j60ACKcj5T+NdZpP/IKth6JjrXJ5rqNDbOloPR2H61USZbGjjPBqvGdrkHrnn+X+FWKrycSN781ZmWKKAcjNFABRRRQAUUUUAFBooNAFW8/1J+orh7faNPvwuCN/b/fNdzdcRc+org7U4s9QHAw/QdPvmh7E9SnN0Nadn9wVlTHg1q2Zworne50LY1EztFPqONhsFOLcc1RAGmk4oLCoy1ADwfnHrmrB40xf+uZ/rVNW/eL9atucaUD6RGqWwdTCXoB3xS9+tB6cdaTPHPFZnSLjPSk7EdqUHmg80AJ0FANL7UYoAUgGgLxjJP1pOR2pw9c0ATWoAaQj+4aQdadbDAmbttpBWsdjKe5PbjMq/WotSObgj2FT2o/eiquoHNw9USjjPiJL5XhELn784P5Kxrz3wRDuZAej30X5Lgn+Vdr8UZdmg2aZ5Lyn/wAdA/rXJeC/3VtDN/clnkP/AAGNv/rU+gmMupDJDPMeDJuf8zn+tJoKboYVP8UpP61Dd5g00g8YULV3w7GfJs+mMEk+vU1glodL3OqHUnpnmk7+9AwowO1BI7daozEph5Bz09qU+w/KkOcH3oGBI/SjJ7dMdqb0b9KOh649qQw6cZzSgYz1pu6nj7vtQMa3TPT0zTAMKeOBT254JqMj8KlsBCfrTWzg4p+MDrkGmE44oAiI5weo6GhV/L3pWHXHek5xyOc0ihGX3OKa2dtKTjJ/OmtwBzTsBXuGK27jrxUCAGa3Ug/KMnmpbz/VADqTTUH+lPwcqoGDQthPVj3J45PtUeMD3/lUjctkcVEf7w/GoLEHXn8M0uCRzigdaXGR7UhoTqP60oxwB3o7H1p8a5lX65pMZcAwgFKNx7ig+ppM/rSNBxHqPrRt9MH+lAJHGKMgHODn2pDEHH0NIxwcY/Cnbh6g/XvSZGeh/ChkgGB6Z96UAY9KQBTkA8Drmlx3HPuKLdxtidOo4pM/p096D169KacYzz+NOwh2c8Z/KjoKjUcHtTwCePT1ouAhGT259KcFOfrTRkH2pSxB5pDHHGaaMDvikzngdTSjgZNMNRcY75pMnJB7+lKDn60A8H1ouKwHOPQ+tKp45OTQRnjB/wAKTAwRihDHZGMjqfSkOB9TSDkAAce1C465BP05pWBMfkA88UvGPemcfTNHHPGT7mgL2F6YI6+lO/H3qINt/wAM0/cSOuMUJBccoz2we9IeTxxmjOfx7etBHGc807iPUduOppcAepoNJXUcAcDsKXce1JnmkPvQAdaOmPypMflQR6Uhi03nNPoxQIQZ9KXOKO+acBzQADmum0H/AJBx9pGrmwBXQ6C3+iSr6SfzAqkTLY1qimHzKex+U1LTJQfLJHUc/lVmQsZLRgnr3p1RRH747ZyPxqXIoHcKKTcO3NRSXUMQJklRAP7zAUCuiaismXxDp6D5JjMfSFC1RjWLmdc22m3BB6NIQq07C5jZJFNLr0zk+1c9Ne6kR+9urC0/2QTI1U5blWG2bUr6cd1jAjB/GjQLs6C+uI0hO91T3dgv864S2uUkivgjAhmJH/fRq3MbAfc09XP9+4kZ2rOkaJGYpHGhYYOxcZqJSRUYtkNw2F+tatm3yCudurjGQAScZAAzW3ZPlR6jrWDep0W0NhW4xmnbvXrUEZqQfWmQOyc00tS4opgMU/OOO9SyzP8AYGTaNuzGQaZ/EPrUcuRAQQelUnZCtdlXrTf4uvGKUdKbnBqDcXpSjpR3oINAwo4oHTmlpiAdODRjuvX0o6fjS4yAKBk8H+plOfSgdaSMFbd++WFIG554NaR2MZblyz5l/CqF42ZnPua0LIgu2OwrLnO6Zv8AeqhI89+LEmzT7BO53H9VFcz4bzHoDEcFrO4YfViAP51s/Fub/SrCPPCwEn8XJ/pWZo0e3QVHOEtYwf8AgTj/AAob0Bboz9afFiRwNxOPyrZ0OMhYV/uw8fXArC1xf3MSc8sf6Cuk0tdsgUZwqgVkjd9TY/izSH+dB4OSTz60hO3p1pkID2GaYSAevPvSnODzSB2VWAOFPXAoGJ05HWkBzRjNIcg8jHGelJjQDNOAA5OaZkgg55p4bp+lIY1hg+mKae/GTSnqPWmsw6fnQMQY7U0sCCc59aUnPWmMTjGc0gQ1jkjikY8YppyTgD60jMcelAwJ+bFIx44ppbPPpSMSV/CgCtPhpIk6jPPNEC/vJmA43Yprvtu1IIG1c5Jp9r/qS3qc0PYXUeTye1R8gcflT89f5Uw9ff2qDQT8Bx6UpPqKQdcUp5HBx7YoATgd+lTW+SxbnjoKhx78elWbbgEgYNSUWCc96RcE8Uh//XS9eTwKkoBx9KXgjI4FJ+HNHf1FAwboPQUn86TGKXIHQUwFDZPPX0o3fnjqKZ0oz3BxQFh56dTTRn8O1J2x607oc+nSncQU3gcZz9aUEdCM0wkgdP8A61IB2eMk59cU4YPfg0wHAPanZA9OKBiYyScn604dBn6UdSTS/jRcBc84/wAmm/xdeKUDvwKXvnqfehiAYxz1ozznFJnpnFGSO30poLitz2pD14pVz+PrQOenShAL0GCR1pG4B5/Ck6dR+dLx7nNGoDCpGcjJ708ce1Lj6+maTpnJoaATLBiQD9DSk4yTxj1ozx1z+FI33eMD3pBY9VOe1JilxRxXUcA3HNLS/hSE0ANz2HWnd6QDHJPNFIBc0mT07UcVIiBlByaAGDmnDrTQOeKcPrTAcOK3NAbCXA/2lP6Vg5qxbkEsDPLCuORGOW/WnHciex1UtzFCMySIn+8wFU31uxXpNv8AZFJzWOBZxnK2zSN/elf/AAp32xl/1axRf7iAH8zWmhjqXl1GdkBtrWSUkADd8ox6/h3qKS81LJ8ySztx7ncR+HNUXujLHKXlZmVdxy3JFUftRc4hhd/91eKTlYfLc05XSQ/6TqN1PnqkQ2L/AEqsPsUf3LJWOeszlj+QxUK2uozf8shGP9pqkXQ7iT/XXeB6Iv8AjUubGookbVJUBCPHCP8ApkgX9etUZ9SRm/ezs7ehYsfyrUi0G0Q5cPKf9tiavQ2NvAP3UEafRRSuyrI5oNcynEFpK49duBUi6bqU3URwj/abJ/SuoEeTSmMAUrMdzmxoJPM1yzeyjFP/ALFt0HClj7mt1gKgbvS5RqRitpsY4CCmrYqnIGD7VrMtRlanlQ1IohGTjqKcDVkpTGjFKw7jBR+NKUI6c0z+dMBV5dfrUt1gWjj2qFP9av1qW7OLVvw/nTWwdTNxQcEUlB5qTYXNA60nQA0ZPpQMcaQehpe39KD2piDjHSlB6U0HqKcecdqALCcW492NNFOUYtkB9TSCtY7GUty5aAAO3fFZT8v+Na0BxDIfY1kN94U2JHkXxZk36+Iwc7LdAOehKk/1qa1Hk6NOo7i3j/IMx/lWf8S5PO8WypnkOkf5BR/U1pyAx6XjH3rwkfRYwP5tSfwjj8SOf1g7ruzj/vMP/Qq6vT12iRiepAz+dclefP4gskOeCuR+ZrsLEbYvqxPSs9DaTLjckDFIecenpTcEnPpQzHPcD1pkgRx1/CoyckZ4xT2OeMVLDAkibznr0FAyuCaQtxyc05wFkZR0B61GeoxSAXn8aXt7UwZz3x3pQc5449aTAMnFJwepOfXNIfbv2owD9aGMRjnn+QqJjnkntVqCJZQ2SRjGMVXuFEcxVckDFIaI+w55pjHilJGfaombk4+lJDAc96HxnjrSIfX8aGOTx2psEyhOw85+B0q1CMWyjp9KrxwPO8mCAueTV6WMQtsHQY6/Sh7CW5CcDofzpp6cHjNTwRJLIysSOM8U25iWKVVUk8ZOanUsjBGaCTjr+NL29KbjpipGHHr+VW4RiPjjvVUDnjHPrV9CVAA9KRSQg96cPu+3ajHJ447UpGOh6+1Joq4h5HPQ+tNyQOegpdvOSKQ/N/hSGJ3OPTvRnjDdetL9PzoxxweaoSYhAx1zik2jPP8A+unAZ+opp/GkCDA3cHnrxQRwPSjOCO5xS44B6U2wEIHoaGH5e9Gd3v7UEAt6gdqVgQ0f/XBp2eAaXgjj9aTDUALx3JpQcelNyenpSgj/AGvXkU7AKefajOOuMfWl3Lsxwf50nGOlIGL8vBI574NG7pweueO9NzjH+FLkjkc0xC4PfijOPpTQQee1KBk4XJxSuMfxjkcH1pp2g470BvQ0meTnJGOtMQ7vx1HvQCe4NN9zSkn+tIdg6nHP401snouce/WnE5z7UhwFJPGeoo1BWPVqTPFFArqOAWgZoxRQAm3nqaKTOTSk0gEHUjFTx/cFVye9SxklBQBGT2pMH8KBU6DaMnrQBGFOOAfyqREmZsRoSx7UeaBnrV3TXD3WB3U00TLYgWwvJDl3RB6danTR4z/rZHb6HArV2gU5cZ6VdjO5RTT4IFLRxAOB16n6VaSMbQVGARxU2QOTUcbgAp/dOKLAATFO2gU7ORTM+tAC9KKB60m4UAKDzSOeKMg01zxSAYx4qAjOeKmJzUbNikxoiYHHQ0w1LvBNNcALuOAPU8VLKITTCKbJeW8XDSgsf4V5NQPqkMZwqFvcmlcaRYKH0NMZOPmHHvWZNrjtkRjaO2B/WqzXklyg3yEjuKm6KUWa25BcRL5g3FsAZ5qS8P8Ao2PcVy8bGPVLTkk+eMH866iVyYPmx1GTTi7oGrNGftb0OKQ5HGCKnMijjBNKGVwe/tSNblYc06ldAh9jUkPegZCCfTmn7W7qfyqUlUBz3pBKCfSmK5Dt5PNHTrVh1yMgcioTz25oAnJxBHnpilCn0P5VMECQxg9QtIsiKAAK1Ri9yUErYytgjg1lAZkArYcq2nSeh4rJjX9+B6nimwR4X40f7T45nUHreYH03Af0roJiDZWq4+887n67gP6VzerN9p8els5H2ot+RY10agmC3TP8G7/vpmNKWxUfiOcGH8UAf888n8hXYWnzQRsOpBzj61yNgPO1+6k5+UH+eK7jTIMWyM3THA96mxbBUZhkKSPYUrK+MlWGParsk8cWAeuOgpqXKSNtGQcdDSEUDj/9VWrTiI8fxUy6jCqHRQPXFLak+Wc4+9+dAytJuaVwMkljTDFJk/I34CrzPFBn+8eSB1NMjukL4YFc9welSMpcqSG4NJnANaN2iSRsyjlRxVFDmRMDGGFDBDOw7etLskBz5bfka0CoJDnquaas0THAce2eKOgXM5ZXjB2HGfWoJXZn3Fsk+1aMLbmmYDGSKoXhP2lvp/SlYFuQM3H9Ka0UnXy3/wC+TV63iCxhsfMRnPXiojexcjD+xxTRRUz5Y+cFT7iomuEU4GTir/nR3K7RggdQazri2VJipJVTyCPShIlyJLBSqTMysuGB5GM9elS3UoaclUftztPpUkS+crbOceh61UnuvKnaMpnb3zimxRbHJMVy6MOmM9aJJWlfLnLAYyBVbTdq3R3y7UK8sATjkc471PezhbgBZBIpXhvunqeo7VDRopdxeo605Udh8qMw6ZAqW0hWZRK3IzwPWrb3EUOFJ5A6KKloq5SjifcMqQPcVbH05qazuY5JMDIx6ipbiEbd8eB6j+tJouLKhxwB170qqzHgEn2GadGm+UDOB/SrzNHAnQge1IpsomJz/A/5Go2FXxeR8cN7kinTRiWM4ALY4NAjNAJyc0nIO4AZ7Up6emKOmRSGxNxxnH1oBXtzn9KXJ7dP51NbQeYeT8o6+9MTIgjNwqk+uB0oEUmCxRgOudtXndIBg8eigUR3cbsFwRnoTQJMoYH+e1Jjg+/f1q9dQqVMiDBHXHeoLaHzTkn5RQO5EqF+FGTjsM0picAkowx6jAq+8iQAA/UKKYLuMsFORnuabQrlHoOnanE/L15q9PAsinC4fGQR3qgRg89R2otYdwwM/wD1qBGzfcUntkCtRkV9obkA/nUTXUSsepx6ChpCuUHDIBvUrnpkUincMDk54ArTDJLHngqeuajxFax5xyfzNILlLyX/AOebj2xTAcL15rQS4SRtgyD/ALXf2qO8iBTfgKR1PrRbQdymrZbgfXFIGyueBzRj1GfX1pMZx2HWkOw7JI7AD8qXqevfFMz6Y/Gnc45x6UaIGLkYyP8A9dMc9AMZPXilLEZ+XpTSe+0n6UDR6yOlLTaCcV1Hni0dKbmk69c0gHE0hHNIT9KMH1oAOlTR/cFV81PH/qxQBDmniRmBX+lRA5YD1NWMiNfagBoRs9P1q7pqlbxCSPusP0qj5x7DH1qxYSsb6IdiSP0poT2N5m6UK3NMbtQnWrMSRjTM7Zc/3h+ooJ5pjn5c91O6gZODxSZ5pFORTSccngZ6npQBIW4pmagmvbaNSWmBx2X5jWbNr0a8RQlveRsfoKV0PlbNkNzSSZC5PC+p4Fc22uXUsgCMIl9EAB/76OTVS6uZXUlnYknkk5z+dS5IpQZ0j31vGSDKGPcJz/8AWqpPqkIOIxuPZu36VzBLMBhSwHbrilM8iHn8iKhzLUDWl1O5JPlhQPbjFZ017cvkSSNk9c9TTftQJwRinOA6Y9uDU3uUlYgjctIASTznnmnXLkRjnqaghb96venXQJQH37nFK5ViIuKQTNHkjHPXNRE8ctz7UiAuSoxnGeallImgm83VrHPaYfyNdRcn9xx3NclZh11iyDA/NLx78V1d1/qlJ9auGzIl8SKv405Cd4PvTKcnDj60yieUZQk9qbD/ABfhTpOEOKbD3pgNl5f2FNB4p0nMhxTOlAFmNvkHtUYA838TT4xhR780xTmf8TTEXZgSqhRngVDsb0qWdip4+lRecfatEYsnuCY9OB9WAqgpAUP/AHeatajKw06JQMlnHH0BrLnlZNMunZcbYHPT/ZNDGjw21hmuvFRnCZT944OR6f8A1669rORVths5S3jDDI64z/WuS0e9K6ldr5efLibBz6muz1C+8qW7Pl8ID36YQD+lKRpDe5yuh28qX17LImMnA5z3Jrv4AEtkwQFCjn8Oa4jw7N9rhmYptzIB1zniu4TD2wB+6y4pDZQbBO8nk81GGwQw7cj61ITk9MGoyc9RikK497lpEKkDBqS0A8o98mont5E5IBA5yKntGIifHQt+fSlYZUnfdOxXOBxUJIPTI96ln/1r8cZP1qI479KRXQ0i2+2LdMpn9KoINsiA/wB4Z/Or68WnP9zP6VRTBmTB43Cgkt3TlYSB3OKz95zg1cvTthGcY3VmljnGdo75psC5aPgScen9ap3ZLXD456fyqazZNzgcnjqevWoboMZ3I7Y6fSkNFqIq0Cj0GCKz54kBxE+f96mSC4jHyiRe5O2mLOyhd4VmPpxTsF2NUXEJLgEA9xyKYzmaQbpF3HuxwBWnbOJshFbcP4ccml1aFbVRYOsaTo5aTYMncQOC3t6euaegrPcp2Dxgy/O4xjov1qtfSLLM/wAw3cfeXGOPWn2Rx5o+n9abOg81ht5OCc/Skw6kWnMPtLKVz8pPTPcVNfW8UsiMMAle31NTWAVLgyLlHC/KV4IORg1duPJv7lVmcQ3BXiUD5XPP3h2+oqHfoaLzGWMKRxoHdkXbnIGefeoJLW5R/nQEnkMGGG+laUlrPaxpHcJsbYMMPmU/Qjg1jy38y5wqn2xS3K2LlvazBD8vX3FaoBMQD5yRhqyLXUJSNrBPXoavC4uCBiPPvtNQ9C1exFA6rKhb7ucZq/LCsq4PUHjFZozI5AU59FFSiaaEBTkAdmFJMY97KQA4IIzx2NMaSeJdhJGOB/8ArqZb0EAMh6du9WMJKnZkaqFr1Mk4wQc89aaeO9Suu1iueh64pnXrjH86VihAevArQtcCFcjGcms/qc4rStuLZOnf8OaEiWU5W3yuc8Z4qPIC9SeaHG12AyMMetIelJopFhrp3QoQpyMdKntUAgXHBJOeetVTbSFFYcqRnrVy0ANsnI7/AM6afcllGd2eZ8kNzgYqMdB2x3qVxskdQcgEj8KaeDz0oY0XrRi0IyRwcCqlwuLhyOlWrNf3R/3jiq1wD9ofoOn8qa2DqXZziBj7YxWaT0zzWhdf8e79e386zunP6UCRdsjw4zwDkVFeHMwUE8D8qfZciTp2qK6b/SHx7fypWDqRK2HBz8w5FaFz/qH45GP51mgEk9K0bk/uG69sY+tNaA9yhjjpSbcDnrTWOWxzilGMYqbjAZBxnp6UmR93P5UuaTvnOP60WC4Y7enegsoGO1GffFIScZB496B7Hq+PeiloBrqOATvRQT7UnXtikADFJgUEc0E5oAafTtUsXCdc1EaTewHB4oAQZyCcYB7VORvXjHrVfNPWVl47e9ADvKbOOMetWbTEVzCe5kAqp5x6HFRNO0P77q0Z3D0ovYLXOqY8daVT3PT1rnZNR1CXP+lpCh7RRDP/AH02f5VCJWBy0kkjd3kYsT+dPmJ5DopryCM4aQE+i8mqsmrRgfJGSf8AbOB+lYjzlupzUbTgd6HIagbf9oy7F2thSOMCs24upJJGLOWOe/NVPtLCFtp+6386gaUsck9anmuUo2L/AJ3mLyc+oqpJG+cryKg3spyDTzO3oOalspIljXZ7mm3B+QfWoWmYkfNj2Aprys69aLgSQuFYg4Ge9Pli8wAg4I9aqEgKSxAHck4AqzapeXQJtraWcDglE4H4nApbhtqQiCQnnC+/Wp/liTjJxWjDol9IczyQW691X943+FXE0GxB3TeZcH0kbC/98jFNRZLmjkxKA4CnLZxtXk5+gq7PDKkQM8E0SN0LxkA12MMccChYY0iAGAI1C/yqQMQDg8HqPWq9mL2h500D5+UgjOMg09IxBy7AE+prtrrTbK8bdLbgP/z0iOxvzFOgsLO1z5NrEpPViu4n8Tml7MftTkNKtLi81aG7jicW1sS5kZSFZuwBPX8OwrpLhBtxj5DyK0yxOMnOPWs/Ux5ccbJwC5H04quWyJUuaRnmNgcDmpI49pyeTTPOJPakMrEdh9Kg2HysD8o7daSDPzVH9Klg/ioAeyb8EdaZ5J7mkZykpIpTMxXtTAkYhF/QVEn+sX6im5LHJOTSx/6wfXpQBecrKSRyKiMTZ9aaGKng9aeJWyOlaowH6ku22gz6n+VYevSiPw5qJ9Lds/jx/WtXWpWAtkBxnJ4/Cud8UP5fhW+P95Qv5sKGUjyHw8iyareg8h2RPwL4roNZl221+545kA/FiBWH4TTfczueN1zGPy+atDXZf+JNM2fvlevuc0p7mkOoeFUxp+7H3piR+FdjZyBogp7cj3rl/DalNItfcFvzzW6MKAB19RUgyzNAWJZOSTnGaZHbkPufGOuBTftMgGMqT9Ka11Jgj5R7gUBYku5gsZQfeb9BSWjDyT0+9VNssSW5PqaekskakIeOvQUh+QybJlf/AHjUYzUyAM+XYcnPNKIy7lUwcelKzFctqv8Aof8A2z/pVAMsUilm/iHAqaSeaOI7mwoGOlYrlzIJCSSDkGqFfQ07+6XyVC5HzelZ5bJ4JqG4uXKhZDkDnkYqu1wkfAJ9RjpSYI1rIj9526Uy4n8u5Yg+h5+lVYbmULmFWJPJwuaglZ5WZ5T9T0FAzcS9iuYyWQNuHIHr3rP+xyedldpB6ZOMVXtUlDP5bCNQBueQ4GPp3qxLdxrgW+Z2H35GXav/AAEUc2tgs7HR6ZZXGlvDq/kuYITmN2UEB8dT2ODyK57VSLmTeshdiSz7hhiTzW94e8XahaW8zLZJc29umJWK5EStwGIPvwKzl06TUrgJZwGVy4YRr/F3xVKmr36i53ayMaxZvPK9yQce1X7m3E83mKwAxj7vWqF3p17pd2WnheBt5+Vu3PSpTdyMciQN2OAKl9io9x9mh+1OmeikfrS3ikXK8kfKP5moBKyyF1bDN1OKl3s/zuQT0qWWtWXIL2eSzFm07tEGLLGzHbn1x6+/pVO6s53m32+1UKjKMxPPc5Pr1x2prZB44PtUy3ko+U4Jzjp0pc11qHKlsSWtjNw0xC/7IPWtGSYRR8YB6KKqfbJCMYUH6VC7s5yzbjUlXJ7eURzgk4DDHPar00ImHX5hyDWOfu1PFdSRgKDkDoDSRdycWsu7BAHYHPFXERYIz6Dk1SF9IRjCH8Ka8zykbz0PQdqAu2NlbMjsBjJPWp4bZJIwxJBNVyeMYFPWeVFwrcDpxSG0NdQsjLycHHNWLOTA8tu/3arMxJ3Hkn1pDkDqOaEFi5cW+8+YnLYwaiSzkOA+AO+OTSLdyoBkgg8cilN5Jg8KOOw6UBYnnk8mE46nhccVFaTDmNjj0yaquzMQWyfrQFHUcUuoW0L01sZG8xTtbvnoagFo7n5vlX680qXUq8Ng545pTdynqFx6U1YWpZBS3hyfugAAdzVB23uWOPmOeKHcyHLNk/yqPkHmhtjRpXJ/0dvTj+dZ2CDgdae1xK6FWYkHtgVH7YFDYIuWJHzjtx/Woblf9Jb5h7/lTElePdg43fjmmu5Zyzck8UX0FbUbjH9ea0rog27cen86zvu8ngVK9xJIuHII/Ci4PchxwaU5I4P40YBOQx/GkwB3zn0osUHJ/Pmjr3yMdDRwc9/SgdfX61OgCck4HT3oBPzDOO9DYA44Geh7Uh+fnnHvxk00Fj1mjNNBPQjHpS11HAHPYUn6UtFIBmcmk604gUzOeaAAmmZ4p5NQuQOaBi5pC4qEyDtUTS0rjsWGkwar3k7JaTsoDEISAe5xUTzAd81DK5ZTubgjtUORajqXxK2xdx5wM/XFMMuTxVYSgqCMnI78UFznHFHMHKTlyc+lRlhnOaYST3zRmlcLEsZz5qjunH4c1EHGPaljYI6liBk45PWrcGjX9xzHalUJIDzNsBHrzyfyppNibSKhbIyM00uqkAkAnoCev09a6O38MRgZu7t3b+7ANi4+pyf5VrWthZWWfs1rFGx6vjcx/wCBHmrVNkOouhyNtpt9eANBauUP/LST92n5n/CtW38LuWzdXihf7kCcn6s3T8BXRFiTkkk+ppM1agjN1Gynb6NptrtMdojuv8c37xvxzx+lXWYkAE8DoPSm5prHiq2J3GE8mmmgnrTc0gHg0ZpuaM0hjs0maTNJmgBSao6kfkiH+0f5VczVDUTxF+NJ7FQ3KW1T7H1ppDKfmHHr2p1KD19KzNyOpoSBnJx9aj2gng4Pp2ppDKfmGPTHQ0ASOcucU0cUmaXNAAKkj/1gqJTwKli/1gx2poGSnrTl5ZR703+Knx8zJ9a2RgytrJze26+kZ/nXN+NZBH4QuT0y6D9a6HVTnVsf3Y1/XNch8R5fL8JqoON8v8lP+NJlI4PwWoCo5PBuHY8dQqGl8St5ehqp6l1H5A1J4VQJpgbsYp3z9cCqnits21tER952P6Y/rUyeppHY6DR12afbqO0C/wAq1OgHP41Ssl2QqDxhVX9Kt7x25xS3AUjqMUwsP1pC3FITk0gQhbJ74prZz1pQMtmlY8YH5UDuRbuR2qWKRkwQ+PpUZAyc9O1IrYJzTQmWrnU45NkdzEr4H3l+Vvx9aNO0qLVb+OC0nUNI2AsnBH49Kxr0nzffApkFy0BZ0dkYDhhVb7k7FzxVYHT79rYxsnkgKFYck1hw2zE+ZIcc/drSn1qe5uoDNtkES7URhkYznn1pt1NFMyGOPYf4hnIpNJbCvciV2VvlZh7jir1sQtu1ygBkhI3hgpA3cK2D154PXsazi34c0quBBLnkkcfWpZalYmu7ppZBJdSvPKBtBbkgdhVOW4l2ZBVR6L1qDPmlmO7dnj0xULD5gR1qrC5uxes7uWAS+W7Ksy7JBnhlznB9sjNb2i3slnqcd6GKrH90g4x9D2rnIV2gg1eUXP2f5V/c5weO/XFK76MEkddq2qWfiC5Ntb2x8xwdqopIyffrXHXOlXGm3DeY+FJ5IBwPwrS8P3gstTErl9wIPykqTXcXdja6xbGaDDMeSvTP/wBeueUnBnQlzK55jiSKTa+M9QQeCPUVYR9y8flVnUbFrKQxTDNuxyrjqh/z2qhCzbjtZSAeSe/0rRPm1J20LaxFgSBk1JHDg5Y59cVIjKVGOB/KnBTjNAri+WP4Tx6GkMTAHt9KeCR649aehIwO3WgaK5Xn8KTAHFW9qOOR+IpjQ90YH6ipaKTK2Ocjj0zTkYcg/lmpCpz8wxUbAfnUlC/ewAaXAOeefSmg5PPHqKcMYJ6ehzT1HuOx+A9KaMnjuKXB6/n9KB68ZoAQr831oI5HPFO5z9elJjcxHYUmg2E6DpThyPal29z2pCOhoWgbiYOcn8KD93PQ560oHX+dHvgc0MENJyMnGaO3Sg+tIcZ+lIYDA7DPp6Up5OKQZ/Oj9D6UC3DHHt7dqQemR+FKTnkgggc800gdeP8AGgBfTjJ9aT6HilHA4xzRtxkcimrgKee1GT1z3pMHoRSdT0o1AdlScdhSHGTjjPpR6du+KOM4xwO1AxNnGS2eenpTWBHUflQSSeOvpQGK8gcHtS3A9ZzyKQkZpD9KM46cV0nCGaOtGT+NIc5AoAGHHWm08qxHAphAzyfy5oAYx46VWkY5/wAKsuQBwM+5qnLIc+n0pNjRE5b0x9ahbnqxp5xTW7VkzRDMDHFBPGBjpQRTcUhgOM04nA96QkKDnj3rW0/Q5bnbJdFoYeyj/WN/8T/OqSb0QpNLVmWil3EaIzyN/Ag3N+QrZtfDtzKA11KLZc/cUB3/AB7D9a3bS1t7KIx2sSxKfvEfeb6nqamzxWyppbmEqj6Fe006zsjugt1DjpI/zP8Amf6Vc3ZPPWox0pc1a0M3qOzRmm5ozQA7NGabRQA7NMY8Uuajc8UANJozzTc0ZqSh2aM03NGaAFzRmm5pM0AOzVC/OWjHsauk8Vn3py8f+6f51Mti4blalzSe9LjvUGonanA4H86Sj0pgBQHleD6UzkcMCDT88+9Oz8uDyPelYCJPuip4Pv8A4VF5YPKHB9DUkBYM24YOKaB7EnepbcZmX61H79BUtoQ045rYwM++bdq83sFH5CuF+Kcu3Q7KMHq7sfyA/rXaXRJ1O6I7yH+grz34szbYrOIdoicf8C/+tSuVYyfDy+Xoqnri3T/x58/0rK8SDzL+xi65/qwrZ0lTHpQTt5cQ/QmsbUV87xTZx/3Qn9TUP4jWPwnXRcKQf72PyqXP5VFDyAfUmpc8fWgTEPDUnI6dKXnJ6EUD8OKQwXqc4wBTM9x+op59OlRnnvQMa/Q0q4PPehumOtLHxQIpX9szESIM46iqygmB1xg5zjFbDe45qCSFGHIyaaZLRhGEv+8Q/MD09amCFThhitAWqDJAGc+tMlh+YHnHce1FwUSoFyfbrT44QkgeQjaBnBq2oRBuVckVHsLkvISTRdDRTuEjYEogjHPI6mq0cQU5fGewrTZBjA+6etRfZUHQ/nRcLEMMRdwB1Jrb+zmOFUxwOcVTt5Y7SSOQqMqQRuGQfr7V0Njc6Zdl/tYaAEHEkWXy3upPT6VcEmRJtHOyQFjkfeB4I7Vt6H4gGl3INwu5VxuiIzv+g96cYdNjTIupJXycBIto/U5qS6stLudH8yOV1vEYgxsvBHqGH8jROjzIcariy5fx2PiGOS4CPFISQlsRkRqR94nozZ49q4a7tpNOudrL0PPvXSaJeGK/RJ32sh5PZlra8f2WmvHBc6cMx7cMT3NTCjyx0KlV5pWOLtZlBGT8jdfatIKO/Nc7aXBgl2jjrwea3LSbzI8HqO1SVcsbQRnFL5YxxSjBPpThx6YpNDTGFGUcU3OByKsDk8fnSlM544qGrFplbPy+v1pjRq3qvbipzH6Uwqyk0rDIfIcHjDDsaTbt+tTK2Tj0p4bPXBpDRWKnHFJjnGfzqyYlPAOPbHWomhdB0+WkUtRgz+BpVGe34UuAo9KVDzQLUXYejZGaGjI68d+KkBHc5/pShsAgc5oGVsYHNJ1HT8TUxG3OR17VEwXsKVx2GnH503I7UpGfY0h55FCBiZHOPrRyMdqCOM9aTjn607hYcc55puAaXnj9KTsTnkUCYnAPJpfmBOCM03sQQMUoBA+9igNQ+YDNKW9OPwpOv8XNBB7DpRuHqL36/WkByc5zSHI6GkHPAxQAvXjpSYyuAeadu46CmYP8JpID1oAnpk0bfUgU4sTSHoRXUcImF46n9KM47AfSgdKCOvNADWOajOaeeR/OmkUARvnFVJOtXW5FVZVyallJlbqelMI796eeGxSCosaEZ45ppBJCqpZycKo6k1IxCgseAK1NMtPLX7RIP3rjj/ZX/GhLWwm7EthpyW7CaXDznoeyew/xrXgfkqT7iqy1IhIINaxVtjGWpdBoJ4poORmhqszHjpS00GjNADs0UlGaAFzRmmk4ppegY8mo3NIXJpmaQ7ATRmkJpKQx2eaTNJmkzQA7NJmkzRmgAJ4qhdnLr/u1dJ4qhcnMo+lTIqG5DS0neioNR2aO1NNLxTACO9KDnqOaMCloAU05OUbFMp8f+qb600J7DFy3U/nVuyH77jsKqAYPt1q7YY81vYVojIx5G331we3mn+deZ/FmTOpW8fpCg/MmvSYjumZvWQn9a8t+Jr+d4rghB6eUh/z+NC3GWLWMraHP/PQAfggFYPMnjVM/wrn8lrpFUC3Udd0kh/UAfyrmdNYzeMLyTqBv5/IVL3NVsdhEMRrkY46U7Jx3pq5GOOgFKW9Me9SApOAfY9qcCCoxyO1Rp/OpB3FAWGkZNMx8307VJgDvTcE0AhjDIPrilTkf0oJGKVDwR6dMUAK2d3AphGTyPfNSEZ68Uzn1xmgBgH5d6RhyPSpOpzjpTSDnGOD6UgISpHGfw9aaFOCOc1bS2ZhzwKsR26qMfxe9CAzhAzdsCni3Ckdz71o+WMn8qY8XcVVhMyLuMAqx5OelUWcxy7M4ZTk4NaeoDCqcHrWRKxEhJ5yPWn6CLtvcTO5CkGrAuinyuCvb2qnp+fPY/pWp5YdeRwad2CSKMrksskbHcpzkVONR82ExyE7JQRgnIDUS2KkEpkMPes+WCVG2le/60KTQNIzZgysD6HFaun3HzoT34IqOK3hmmeO5MkavG2GjXcfMA+XI9Cep7VPZaZNGwMhVV64Byamz3GmtjYGBznkindh6e9NAp3QHg/jSYxVODUyc9agUkDmpIz+IpNFIlxgY9KaVyM45p3vS98d6mxSIGi4HrTDEVB4zVrHPr6UhHHTkmkNMqYZeKFbg9qsNHk8jpUbRehFDQ0xrYJGRkn0pPJXBwfzpVhZiTkD3phLKxBNKw0xrIy8kc+tJ1OP0qYSY69KCEb29MUmrFXIGbGV/nTDzxwDU7Qkg7SD7VGVKnDZ6VLRSZEw468ik78ZFO654zimnHOKQhpOOf1FJ/M85pTkUueM/yqhDSOhHNJ2/yKX6KKRsE80hsPYUg6+hpcHrnp0pARk56+tMS0DOM9hjNAPHf86AOeo46Uf5zS0HqA/Wj07UnGM5zjn3pBgjOP8A61MTQ5uOopM/kT2oGD6j60HjJ7UWCx61RmimnrxXScIcEUdKKKAGng57HrTTUh5qL1+tACHkVE4yDUppjDj60mMqOuecVEwHSrTrnpxUDRg+vXrUNFJjIkE91FF2J3Nj0FdAKxLIbNQz6IQK2kORmnEJEgNOBpgNOFWQWoWyuPSpD0qtE21/rU5cVSIaHr0FLkCoPMOMCjdmmFiUvTS5pgyenNSCMnqcUANyaACegqQIB2z9adRYLkezHJNMNSOeKhJpAhaQ0UUhjTSZpSKYTQA7NJmkpCwxzSGKTxVC4P738BVp5lAPNUTJ5p3fhUyKigzQKPrRUmgfype1IKUUAGcd+Kd9KbRmmA7HpUi8RH61GD71JnEK+7GmtyZbDO+cdKt2R/dyt6D+lVRViJtlhct6If5VoZmNajOD6nNeVeMWFx8RIk6gXABA9AB/hXrFmuVQd8V5Dq0om+IBfr+8lfP0zQtyjaTHlwZP8O/8yTXLeGf3uo3859Tz9WNdNI+23DEcpBxj2XNc94PU/ZbiQ/xSKP0/+vUGnQ61ccjP0pMYGacAOaD0I7UrCE29v0pyqRij6/nSkjjv24oAXqKaQO/NLxjvQaBkTAg/0p0ZyaXHbj0yKlit2c/Lk++KAZGQSOnFKEZ2+UZ+lXkswOW5zUwjVBhR+QpiKK2hyCxA9hU624QjA6d6shaTbxRYLlfaMc00AAjtT5WEas+M4qissryA7s+oA4oGXAuBntTGH+TTx90D0pjNjnGaCTL1Q4C9eaxJB+8c5GOBWtqjFmUEcCsoIWzkdXAwKAZcs1KXMgYfMABg9q00bHTp61nWqjz5uOhx9K0Y1G3pg0+gDzmk288jpR+Ix605euPWhBuOVB1A5+lSLwQSoYdwaeq8DNOKcUJjISAe2KTaRjk5qVk9hTcHFAEePQgYpQSD8o/CnY57e1Az3HtRYaJVbI7E0uOxP40xB9T61JyDzyaixomKCcUAH2H9KTGe/IoHI6dakY12AUnPQZNczc6hK1221iq/XpW9fsUtXIzkjArkZwdx4NNITdjbttVlVMH5h2Jqf+0oSCZMoPpnFYUEhjOxvwq0pBAyMihoSZujy5I1aNty46+tG0jJIrLtpjFMD/CTyK3AVcA4GKVi0ysDjryKcsgKgcEe9SPEGzxzUZiPtSaHcQpGyj+E9yKjMJHQZB9KfgqcYoBK4qbDTIGXHHT2pu0sDkYq5uDY3KD9ajMSsMqSPrSsNMqMv8+T60wDOBnr0zVpoHHOOKhKnOBmp6lDOSD+VBIGOtKy4HvQc8j8OabFYb+AIzn60EnGaM447UjE59fx7UgsIeRx3pee+c+1NzjjjFLnIOP0pgHRQBn1pM4GMn8KdgYA/P3pucEU9hHrh4ptKaK6ThENBFHHNIRnv+VACZx1NNOe1OHFI3QfWgBm3j/CkI7U+mmgBjDNRMme1T0hFKwyCFcXBY9QtaEb8DmqQ4lB7Gpg/lHJ+4e/pSQy8DkU+oUYYGORUgOaoRIKdnNMqWIoD84z6U0S0KiF/uip1gA+8c0qspI2kYqTHpVEsAuBwOKSnYpcegP5UxDcUmKfg+lNYhRywH40AQSntUNSOdzHFM21JSF7UUYoxRYBpqF5AtWCOKzrttnJOKTQ1Yc9xUDzk96oz3ccIzI4Uf7Rxmqv2uedsQQSFf77/Iv68n8qRZoSTgKct2pLR/MtlYdCTWc1vIysZ7g9D8kXyj8+pq5pkccWnRRxDCDOBnPeoluVEt0tJQKQxe1IKUdKSgBcZpe1JRQAHpxUuMwCo+1S/wDLJRjtVR3JlsNUfLU0p2aNdMOu01EB6VLc/Lo03+1x+orQzMyFtihuwFeOlfO8XTv1ZYJT17nv+tevOdls5/2D/KvJbBQ3iPUX2/diRAPq4FJFGjqTeVaXhyQEhI/8dxWd4UXbpCHAyZW5+lWdfcppepN1JBAP1bFM8NxmPRrcH+Lc/wCZNJLuWb6kHnmjPFRKScAmpFLYpDFHA5NKf1pORzwKljid2BAxjuaAI8HOelSpA8h4U49atRQIvLDce1WAeOBge9FgK8dmiEFySatKABgAYpN2DyKAc8GnYTYufpTe9OAB4zSYJPFPoIb34oI9/rS9jxjFRPKF7+9IBGIxzUJ2LwoUfSoZ7kIMk4HrVCfUQDsjyWNKw2aPmgnBxk+9MZge1ZK+bI2XcLu7Z5q2shC7SSQPXrTsIp6mw+0IM8gc0ujwR3F9bRyfcaTc30HJ7H+VVr5i94wyAMVGkrRohU8hSc+lLYHYvxeS09zJAWMTSsV3YyBnjOP6VaUYHNUdPH+i7iM5OTV4cdqYx5yo7AU+MHJ4HHvUXUn9anj4A/rQBYQAYz1qTHOScVGg9sVJ2PpSGhCPWkKcYANKTznpThzzmi4ELJwemKbs/Cp+Mc0mOKLgRqvy/WngYpOh4yDS+nNIpBxjBp23jimjPbrTxkc8UuUdyGZA8ZUjOawb3Tih3IMr6V0Wee1MkiWTOQBTV0D1OLmUoc87ga1LKwuJbdZAUO8ZAPFXbnTQxyuOORioQ13EeW8wHsetTK9tBRsnqRTW88AHmwso7HtWjZSF4wD6VPZapbjKTqyD/a5FXfslpO2+2ZQx5zH3+orD2rWk0b+zvrFkGOKTGeCKsPZzIudu7HXH+FQ9T1Oe4PBq4zUtiXFrcjKA5zyO9MMXHSp6QAkdsjvVWEVWjI7cfzphB69qusuR04qNkBHAye1IZWD4PWlLI+dy59xxUjRDBOP0qMxkcHPuc0WHoRtBuGUbOPWo3iZcAg/lUwyOxpVcgEZ4PaosNMqlBz8vFRso6DpjtV4qj89Pcd6Z5B6oQQfWlYdyltwDjHA9aVRnqee9TNH14PJ70zZxnOMUdAuN6jsaZ78Y7mnMuOCMe9NKkr2poD1vPPSg57CloNdRwCAd+9Jil/GjFADQaa2MU7vSEc9KAA004pTSZ9BQA2kp2abkZoAa68ZHUVIhDLim4BpqEqcGgaJVWSHmLle6H+npU8dzGxCsdjns3FRo+ODUvlxyjDAEfSmguWRg07FVBbshzFKy+2cj8jTw1wnUK/uOKoRZAp4X0IH1OKqi5cD54JB/ukGl+2xjqso+sZosIs8+p/OlyfU/nVb7db45cj6o3+FJ/aNsP+Wn5I3+FOwi5tOAxOQeOtCxliFUZJ4AHeqf9pwDos7f7kLGhdUIbKWN1J/3zH/PNOwi/JA8RAkG0kdMimYHrVJ728lH7qwjiP8A01nZ/wCQFQmHVJv9ZepEvpBCFI/4EcmiyDU0uoyAT9BVWfUbS3yJLiIN/dB3E/gMmq39kxNk3M89wT18yUnP4dKsRW1tbjEMKJ/uqBQIhfUJJB/o1pNJkfekxGo/Pk/lWZdRXcrE3FwsSn+GAYI/4Eea3C/BxWPetzSkOJRit7a3YtFEN56uxyx/E095Se9QvKqZLMAPc1n3OrQxZCAufbpWTZrYvyP+7bnsauacc6fCc9j/ADNcFqmt3jwgRN5QY4+Xrj611/hUs3hTTWkYszRliSck/O1RJ6lpaGwDS0n0oBpALRnmig0wDrzilpKWgAzxVgqdi+wqvg1ZyGQEHgjjFXEmew0c/SlviRpKjoWcfzpQMUmpnFlbr6v/AEqzNGRdFEtmMjbYwPmPoO5rzLSIvN1fWJ0OY47xI857ZYg/oK7zxbcmz8J6ncKSrR25II7EkD+teYeH7lFmZ53YeYXIxwjgLg/iM9aqIy34icDw/IQfvyxr+ZosLuOy0y0jbLOUxhTUOutHcaQkEMYQrdIrbecjkg5P4VY06zibyhMAWjXAB7VLSKuzbQZGcVbitnkHC8dyadCsaAFQCfWrKyMc8mpSG2xEtMc7ct6k1ZSA9CwpI1LEE5rSisysSzTEpAchXxneR1A96tIV7bleO2RgevHfHAqJ9gOEzx61NLLv4UBUHRRVVz9aTsgVxrHpyKAaQ89KbnH9TSKH596Yz4x6015QO9V2YsRSAe8u4Yziqzls5B4qQ9OnNRucdaYrFG8mbaoU/nVSSVUVnijVWY4CjoDT72Q+fweBVNYvtLSuZkiKsGCucb/YVLK3LMVuu3c+WY8kmp4pPmKHqP5VRe7khwroDkZBBBB96ht7p3vhnoxxwelNMTFu5Ab2T8uKjMg4Ge2KLtSL2T3pI03yYweuOKQrGzaJst0A9KsD6cZqML8oGO1PHQZNMY5T75qeMEjqagx0wKtRggZHSgETKOBg08/ljrTVA4z1p+OPYmkUkJSqMYz0pp47ilzQAvGDmkOO9L1PsKB17H2pAM9v60oHH40uB+NHGOvSgYY49BRjjB5P8qXk0EkngUgG8YpBnoacx9qTA6GmA09e9NZMjkD2qTv3owDjvSGVZLZHHI49xUP2Hy2LQu0TD+6avkZXgikPHT9aGk9GCdtiGPUb+14kXz09R96tKDVtOvQqXChXPQSCqOM8EVE9vHIBuUH8K55UIvbQ2jVa3N/+x0uE32kufUdR/jVGfT7m3GZIjgd1ORWdCbqzIe2uHjA7Z4q63iO+CBLm3DgdXTrUWqw8yrwkRDGODSYx196tw6np16dsqqG9T8p/Orf9lCUb7aZW9A3+IrRVO6I5TJ2+3NI8eM8gVfksp4SfNjZVH8R5U/jUJTd9xTVKSewnFlIxbs8Coni46d+laBiPP64qMpzj/wDXVBYzijDoOnSlzjrj61dMeO351EYBuHSkxlcMP4ufrTTFGx4BH0qRomx3NMIK9j6cVLQELQHOcAj2qJxyF9OuRVreQSen9KUsrA5wfqOaVirnpuDSGl/GkrqOATAzSd+RxSnikzQA0j3xR0NHelPSgBppDS03vQAh4po604mmkUAL/OmOOMjqKcKa/SgBY5AwyD9asI/vWLPO1rL5i/Mp++vt61oQTpNGskbblboalS1sU07XNJXqUNVNHqZXrVEMsbqdnjoPyqAPiniQZ6imIk49KX5fSo/MX1FG9fUUCJsDYDsGM43Y60oZQQdoPsRwai81cY3cUnmoKYiZ5S3ZR7KMVGWPrUZmHZSaYZWPYCmIkJpjOF6nFRncerH8KYQB2oAJrpUQnBNc3f38kjkKNorXvpAqH6Vy1zMNzY5rKbNKaIJ5CeWYk+9ZszZ4zx1P0qxK/Bz+VU5SQAucnvioUeZmzdihfnKKe278q9B8Lrs8KaUp/wCfcH/x41wF2P3acZ+avQtBXy/DmmR4OVtl/wAamWkgjsaYNHWk6ml7ZpALk0Umfzo+nSgY6ikFLTEFXCOBVMfeA9TV8j8fargRMZjim6oMrbL6ZP6VNt+WoNRbdLCQDgL3qyEct4usRqegT6e0zQi4KpvVdxHORx3GQM+1eO6pp2r6GLGLUo/9EUP9lljO6GTruw3971HXpXud2izXVsjKTtk8wEfwlQcGqmq6TDqVs0BIRScmMrmJz6lex/2hzQnYZ5rdxk6VERArKY1WTcODxwf/AK9UEmuLchoUJx1Rm5/A9/oa6O/0t7JXsLpXjil4ik/hVh0Abpg1iZe0kaG4XcFPzZHI+ooSL9DR0zxFbzMI5CY5QcMCMfnXTQSK+CCOa4iext7xAyklv4XQ4Zfx7/Q1HbahqGiv85M9r/eA+79R2/lSYz0mNwFxke4qVpiwwcnjgVzWm67b30askgz6E81sJOrL1oTsFiwTk+1MZsnFJ5pxjjmo2b2xRcLCswAJ9OtVpJccD86bNPuOFP41GGG7BxSAfuBHPU0ZI6dOlJ0Joz+Zo3ADUUhqQ89s4qvLwp9x1FAGNcuHkc9OTRHGrcMoIK1FKevqaniDeQjqPnXqPUUgGHT4xkp8vemQ2KeaxLtweSPWrnmFuI1JbpjHSpooAmN3J6496YFO8tG3LJHlsdafZwHeHZcAc1okdf0PpShcE5pDsMI75pQMHtQVzzz7UoHOMZzTuJjkGT/gasrxjnkd6iQcDHrU6gn1z60hpEqkU88DrxTE4HvSnOO9IoPUdxTsHHp7U3tSntzQAD16UuTjpx+tJ3yelJnHtRcdhc//AK6O3SkPK470uexNILC+9GevGKT6DmjORjvQAOM4/OkwMAmlx3NJ9cmgA46CkAycY/Kl7ZoOABigBMduaTHOO9Lz1FHfvzQAn8qafWnAjpwKZ1IH4fSkAc4JH1pAcjJPTpSjoRmjBHPNAyJ7aNwcqOfSnwNd2LhrWXgHO1jxTu3FKGwMg/Wk4pjTOi0rxTEXEOqWp2HgOpwR+PeujXQNN1dPNsJlYnkgfIw+o6GvPlIJwQAMc1oWkhjkEkEuJFOcByp/LvWEqdnctO+xvXnhS6tz8nzjuG+U/h2rGm0+WNtsiOrjsRiuq07xfcRKIr6MTIO5GGx7etbsdxpGqrtV1jc/wSD/ABo16MOZrdHljQMOMHHvUTQlRnp9ea9JuvCEbEtAdue68j8qwLvw1eWzMVQSL329fyNPma3QLllszkGj744qNo/bB9K2JrF1b51KHuGGKpSQHpg4rRSuDTM14AeR6VEYiOBWi0fp0+lRMhAwRTsTdo9BNJQTx60ma2OQTvg0YHpSH5RmgEmgBOh+tBPFDZNIaAELZppPFOxTTge9IYnfijHqcUu7jgU3OaADgd6a44NL3pG+5QIyr05P/wBas+C5mspN8PzIfvRk8H/69Xrr/WAdie1UBAQAW4z6nn8qwludMFodDZ30N3Hvibp1U9V+tX0auPG2GTzIMiUdG6fpWpaawOFugI2/vj7p/wAKuFXozOdLqjoA1PBFVI5lcBlYEHoQcg1MGrdMwaJuPSgAegqMNTt1UIkGPSjNR7jSbjTEPJ96aWphJpjMaLgSFqhaSmM5qtcS7UOTSbHYo6pckIQveuekyxJzzV2+lMj8His2R8D3PArGWrN4qyIWYKrPngcD61TzvbnuetOuJNzbF+6v606JcnB4PtWqSSsQ3dkVzFmNDjjOa9A0xNmkWS+kCfyrjLyIrbLgdz/Ku4s1xp9qp4xCmcf7orCesjVfCTZ5pc00jGD2pR6UgHUnWgUtAADzg0v403uKWhAPjG6VB7itEEDjHas+HmdPr0q8+dh4wccVpEzkKhJfcD8o4+tNmjEiFWGfQ9xT0wqhR2FKaqwjKe2ZJSx5GMAiqzjBPattgDwapzWuQSn5GiwGZKkc0LwzRpLFJw0bjKmub1PwuJV/0VDPCo+WFm/fR+yN/EPY11Lx4JHcdR3FRkVN2hnlMunyWpaSBi6KxD8YK/7y9qkjnjcbZV2nHDDvXo1/pttqOGlDJOv3biPAf6H+8PrXI6t4fktsvKoWMnC3MQzGx/2h1U1SkNHN3WjFT9os38iTO75fusfcdvwqWy8R3NjKLfUkYHtJ13e+ehqVhc2EmxlO3GRk5DD2PenSJbX0JRwpyOVYcUNdhnQ219HOivG4ZT0INWC+4Y3Y69a4NrK+0mXzrB3de8THJ/A961tM8SQXX7qYiGYcFW9fSpKVjbUnkn9aeCM/h6VCrjt07HPWpUILHihMTRISR3/KlzkgZpmfTvRkn24pisP+n5GopEDqV9acx7GkY5GDQBky6dlvv8+tTQ2hiXBORV3C0cY560h2IUjC9Fp5BKgY/Gn4I/HtQAOueKLoLCEDPekIwRx9ad1A9KQj9KBjeOwp+Oe/vScn1pR29P50BYkUc1KuAeo+lRgYOccVIp5PekNIlXgdc0pIxTRS5J7YpAGaARk9z7UDnBPNHFA0G7/9VBPB9aTn/PegdBkUBcKUZ5/lSbs/SlH/AOqgBT6ZzSc57ZpTzmk9Oc0BsKDjp+VBYUn4CgdKAF/lmjoKQH/9YpOOeCfegELyOMUnbGDR17mk/E59DQMMjvSfTt1pT978KQZ6H86QCdsdwM+1L05H5mjnPWj5hTYrCHp05oIyeDxSn1wTmjj8PQdqRQg4qQMyjOf0qPv04FLnuDn6UNXC9iyl08YAydvoelXI9RKsCDg+o5rK5xn0pd3U1LimNSOt0/xJd2v+ruDt7qxyK6az8WwzAJdxA+rAj+VeXrIwHFTLdsOpJHv0FRytbMb5Zbo9Wni0TUwFYxb+wbg1zuq+EnUebaEFP++lx+HIrk49QcZIPJHrVm31+/syHt7jbjse9Q4vdL7hrTZ/eVr6yntjmWJgv95fmFUcAr8pBHsc1tyeLpZiDf2IVhwZYOM/UVEZNK1Nv3boJSOqHY/5d6cZT6jaR0lIBg0hLdqMf3j+ArrOERmHSlGaU7RTSR0pAHFITxxxRkU0nOcUDEJ5pDS4zShCQcDPrQAzrSHihpYU6vuPovP61We5Zj8qhR+tJySGotlliqjJOB71BJcptwoJ/lVUszct19zTMkjqCO5qHMtQ7kU0jnPYdwBVVhg/zq06nqeahZcVjI2VkQsB6U3Ht+dSFDzSrHU2HcLKSSK8hjidlRnwyjoR9K6iJXZetc7bJ/p0JHYk100A+UV0UUYVRQGHUU7NWAMjpS+Wp7CulHOytk0mas+UnpR5S+lMVyqaafzq35agdKTaB2osFykyMRkKazryJyCK234U1lXnQ0pIqL1MF7YFjuNZ2pxiG33r2NbLgZ5/Ks/U0DWEv0rNWNXc5pTk9a2LC33R7yO9ZcMe5wK6C1Gy3C+pqmxJFbUhttwB2B/lXYQfLbQD0iT/ANBFcdqZxb4HcH+VdlGuIIvTy1/kK5/tM1eyJQcj+lNoHBpRgjjn2p7iAelL0pMDqDQaAA0tNGKdQBLb8zD6GrbnIzVW15n/AANWm9z3rSOxnLcXdil3ZphNJnFUIlpKaGpwOaYyGWBZOo59RVGa2KHkfiK1DSMA3BpNAYjIQeaZyAwwCrDBBGQR7itOa16lPyqk8RB6YI7GoaHcwL/w7FOpNkETPJt5PuMf9k/wmuPvdKlgmdUR0kQ/NE/DD6etek7ahurWC9hEVzHvUfdOcMv0NCbQWPMkuih2zLn1qO80q11AbxxIBxIpww/xrqdW8OyRqZFBngA/1qj51/3h3+tczLbz2jbgQUPRlPH/ANaqumMzYbvUtEO24zcW2eGHb6+ldFY6rb3qBonyT1XPIqpFcpOCsnDEVn3eg7ZDc2D+TJ1wPun/AAoaHc61X4FLuP4VyNpr81pILfUkKOOQ56EV0UF3HOgeNwynuKQFzIxz1pOoz1xTNxIpQfl70AO9MUo5P1puQfUcUufSkNBnJPPNJxzQeef8mjoB0NFwsHGenWkPXBzRn86M85OeelACDk9TT1GD/jTevXFOUd80ASL/AJNSj/OO9RrUo656UDSHDAA9enWgZB68UuPbrRjHepGHbj8qTHtSdvp1pR1xzTAD6UH0FGecdaD6nrS2ATAzS56ZFHejnt0pgLkGkzk0GkwTgn9aNwFzz6UvbB6Ume5GKM8Y5osITvjGaMYHApOuD3ox3xQUKT696B/kUA8YPQ0hI7D6GkAZxnH6Upz/APqpCenP0FBP5UMBcd+tJzjrQDkD0o744waVgDtSH2x/jS8D2NISO570waD+HnrQMc+1L+FJ29AaLoBOfrzRzg8ikyQeOhpSfxFAw57/AJUFsH1FIMg80hPfp70AOLAkYyMdeaUOcenamDHvmjBGeMfWhgOLHGDk1XltIJjkqVOeo4NTdB17dKQHgZFNO4j0Isc0h6UvejHtVHON5HJoxxTiCq5YhR6moGuY14UFv0obBJslx6Co3IXksFH86ge4kYYyFHoKhbJ+pqHPsUok8lyE+aNQx7lu34VTkuJJD+8Zj7dvyqTHtUTrg/yNQ22aRSQ3ccZ/SjPWm9DxQGPNRqMd2HakPp29KBgjinY4pgMIqNkzzipyvtmjZRYLlYJ6Uoj6dKn2AelPEZxRyhcjto8XSn0Breg+7WRCg85TWvCOOa2pqxlN3LS9KfTFp1boxFoope1MQ00w080w0xDH+7WVedDWs3Q1lXnANTIqO5jv941Tv/8Aj0kHqKuSdao3x/0R+lYvQ6EZkUCrg9MnBFaEbfKPTtVFG+mKuxH5R2zzVtiiitqX3FBGDg12q42KB2UfyriNQ5EfueOK7jGDjtWC+JmktkLjP1puCpp1HB4NVYi4nB6jml5x60hXuKQGgBCO4penNBznPX1FL1HHSkMnsuZWPov9atPwB9QKrWIIaTnjAxViQ4Ke7VrHYzluBptKabTEL0pQ1NoFAEoOaWogcU4NTAcajkgSQYI/GpM0tAzKmgaPluR/eH9RVZkwfbsRW4VBqpNadTHgHuD0NS0CMzJU5BI+lZt/otvekvEVt5m+8cfI/wBR2+orXePDEYIPoaiIINRaw0zz3UdEktpWRozC/UD+FvdWrOSee1ba4YgcHIr1CWOOeFoZkV4j1RuR/wDWNc7qXhssN1pmaMc+Ux+dfoe9NSHY5iaK11CPZIikEZ+asSbTb/SJTLYyNJEOfL7j/GteeyeElot3Hr1H1FLHdlBsmGQfWq0YrtEOm+IYbn5Jv3co4Ib1rcWUMOoxWHe6Na6iTJH8svZ1PP4+tZi3Wo6KwS5HmQZ4ccj/AOtSKOzJ49qXdx7Vl2Wq295GpjcZ9PSr4kByQaQE2eCetGQc81GHoDE80MrYfwaCTz1/Km7geg5pQfrSAcDxg09ffmo8+vWnL2p7gTKex7VKpJPAxUKnnp9anQ+nfrUsaH4pMH2pwzkHNL/KhA0M70dOR1pfekOCCTTuAg/OjJzxTcgHrx2pTnigA6dqU/maT8eDRjA4oGB+maMcfzoBAFHJ9qBBznrSZznk05e3ekK/n7UhiHFKTkZxmmjGf8aOnIH4ZosgHYIGAKaD+fajkjjOKP8APHagAb9Pakzk55yT2oz9Sf0NJnOcHApIB2cHgfnSZz2poyaXkHnj0p3GPUkg/wBaT8MGm5JPfHpQCfpRcQpNG4dSf8KaTn1zQR78mgB3XPr2NIfrx7UmdoGeR2pc+nFJDQnHGetBB6d6T8OaMcn07UwF4z2o746UnJGePrSH3oDQO3BxzS9vTsQRSZPr9KPvdT9KNBHfPcov3fmPt0qJruQ8Lhfpyar8UdB0qXJmSikKzFjliSfekzTSwBBzS9e9K5QHtQeKMYx60daAE5pCoIwaX+VGDSAhYbTg00DnirBTeuO/aowvPTpSsVcaq04dc04ClCj8KYmAGelOC0LingVSJYwoDS7eMA0+lAzTsK42Nf3orTi6Cs9RiRa0YugrSBEiwtOFNWnVqZsWlpKKYhDTTTzTDTEMYcGsu8HBrUbpWZeDg0pFRMSXgmqF9/x6vz2q9KcH1NZ98f8ARJPYZrBo6OhmRsc8npWhFkoOM4rn5dTjt5VhRQ0jLu2k44zitLTdVj1ASpHlJYCFlQ/wkjI+oxVMI3J75Czwg+oH6iu4P3mB9a4e4Vnmt885kXqf9oV27HLt9TWK+Jly2QZ/WlpPrR0qjMXJHbikIBHvRRyDTAPX196QD5sg4PcdjTuo5/Omj0pDLdn0fIwcj+VTP95Pqaitfuk++KkY/OPxrRbGb3BjTaU02mAtFJRxQAtGcUlFADw1OBqKlDYoGS0HB600HNOoAilgSRcMM+/cVnzW7x88sv8AeA5H1rVpGUGiwGGy45HI9aYRj2xWnPaA5ZPlJ/I1ReMglWGG9PWocRpmde6dbX4LSrtl7SqOfx9a5PVdDmtjl13R9pUGV/H0rtyKaehGMgjBB6Ee9TqUeXss1swxkg1OlzHOmyZQQeDkV1uoeHopVLWYEZPJiY/Kfoe1cpd6a0UjIUZJF/gYciqTvoFjKu9BMbmfTpfLYc7AeP8A61QQa5cwP5F1mKTsWHBrSjnlgfBJwO/+NTTQ2mpRbZkGSev/ANeq5QTIP7Rm27lkByOw4p/9pzklPlyOS1Y9zpV7ppL27Ga36lCckUy3v0lchWIZuCpFTYZsnULvJ/eqP+AjilGo3YP+t5/3RVMODjnmjJAz69aQ7F4ajc7gd459qv2mqrI+yUbG7N2P+FYecnjrTwD+HvSuNHXxkHGOfep19emDXK2moy2x5kDR45DHp/hXR2l5DcKuDsZhkBu49j3pjRb/AMmkzx1+lHBHvmg/5FIBCfWm9/8AGlJHuMUh560AJ0GBRjOOcUg5B54pw9/SmIGJ5Hr1pO9B9e1AxnI65pXGGcnAHNL1Pak9uKUDHIx+FMWg4DjA7UmcH2pwbvjP0ppyTx/KkCG4zxSH/PvS9OlGfTt6UDE3AZ4PWk6nrx3oJ5PAo7cigBOnTFGeeaCOen1zSHv/AFosAuc9+BSE5pB64o//AF0bDHZGBScd+3Sg9uBmjj8aBWDOOOT3ozyMZ9qb7jNB65ouAoOf/rUuOM5pD0xjig8tRcEKT/hmm4zxQeoAHTrSH27Uh2F3YwO/TrSE89eKMgk/XpSZJOPw96LMBcZ70nUYJo7nmgnrz37d6dgOyH3aKCeho4zWZmGOOaaeOpNP7U1hxQCFzxQaAeKOvNMBOvWnDmk/ClHrQAuOaRk3DI696d+lKOvFOwiHHHSngZANOdejD/8AVTQBjHSlYLh3p447UDmlGDwaoQ5V4pdtKvHFOx3piG4+dauxdBVM8OtXIugrSJMiytOpi07tWhmx1A6UlLTEIaaaeaYaYhh6VmXnQ1pms286GpexUdzBm61Rul8yF09QRVyf7341VkPBFYs6UcfN4Un1C6Fwt0beVEKlSuQ47fStrQ9HTRrZxIymaRtz7eR0x171osdoOM0za8hyBwOpJ4o5u41EiuJt97aKuBmRRn/gQrtSfnb61xSxoNTswTvPmr04A5/Wu1PX8ayjq2VPRIdSc0g96MmrMxc9u9LnpSHpRnIzQAtHBpM8UZoAt2xxGRjuTmn5ywNMt/8AU59zSj73XtVoze440maDSZqgFo4pKWgBM0tJnmjrQAUZoo60AGcGnh6jozQMnBzS1CGxUgbNMBTUUsKyLgjIqXNJ0pAZc9s0eeCy+veqpXuOlbpUHrVSazDZKfKf0NJxGZJHGagurSG8iMc6bh2PQr9D2q9JGUbDAg1CRis2ikzkNS8PzQKzxZni6lgPmX6iueltzH88R4FenYI579qytQ0W3vNzxgQzn+ID5W+o/wAKFNrcbVziIbxk+WQD8aivNItdRBkj/dzD+Nev4+taGoaXNZybJkK91PVW+hrN/eQnIJ47Z6VaakL4TEl+3aU224j8yLOA46GrUF7HKMxlfx6ittbqK4XZOoIPHI7Vk3/h3nz9PcI3XYTwfoe1DQ7jWmkbkMfwpUilc8bm+nNUrbUBaXPk6jbuMcc8V19lNbTQq1uVKeo/rSsh7mTbLJZXEM5iY+VIsgBHBKkHn24xXVXGrW/iOd5BbxQO3JgTgR/7v/1qpvCGzjArOuLAb98XySDkY4//AFVMnfRjStsbUc89qQrhp4s9f4l/xq7HOk6bomDD9R/hWBa6qyExX4JJ/wCWgHP4jvWh5AOJ7eXaW/jTkMP60loFzQJJ9qZnoe4qvFe/MI7lRG394fdP+FWT9MVSYPQXOelJx+HvSDoM80Z6CgEKME4NGOtBP50d8AUWC4A//Wpw+n0pM/nSgjHPcUBoJnI4/WkGAPr60rY/z2pufxoHYUnnFAJx6Udvr1pp5xjtU6AHOfb1pDleMnjpSk4bjpTTyOaYCnOeT9aMc0ijdnpwaTJzzSAU85pMY9/rSnng03HbOMd6dxi4GcHnHelPODwT60n65pO/tmluAHOcUnXkUZPHJFKxwD6+1MBAc9aXOSaTBPTjikPJwOeKA1FJ5GOtJuJ6Z9eaDnGKTvk9aWwWYoOVPrQxBz6etNyoBwQKBgdcYH6UBcXr06U09OB9SKDnGM0mTjAoA7Yj1pAfypSKCO9SZhnNBHr1opf1oAYMg1IBTcfNinc5oBiZAGTSjr7+lLjNKKdhBilxR/OlHNMTFHHbimsm36HoaeKdgMMHpRYLkI4GBT1WkKlW5p44poBR704HHHamjrTgaZIjf6xfpVqPoKp5xIM1bjPAq4iZZXpTxUS9qkzWhmx1FJ2ozTEKaYadTTTEMbpWdedDWiRkf1rK1CZQjBHUuRgdwD71MmkiorUwbg8nPHPeqxV26jC/3m4qwQ4wGCl8fM+OCfp2qFwSckkn1rllLsdkY9yM7FYfLvPqen5UxiXHLH29Kc3BxSEcYPSs22zRJIgiT/iaWQH/AD2X+ddnnmuRiAOqWAyc+cozXW9qcOpFXoL7Uo9KaDk07GRitTIP6Un8qXvzR+NAB2FHWkzS0AXYf+Pdfx/nR/GfpSxD/R4/93NH8R+laIzENJSmkzTAWikooGLSUUUgA0UlLQAUUdaKYBRnFBpKAJA/anA/jUNKGIoAmpKYHp2R60DGyRLIMMAR71nzWbRjKgunp3FaWaXrRYDAKZ5HIqMjnNbNxZrJllO1/Uf1rNliKHa67T2PY1DiNMqSxJLGY5I1eM9VYZBrm9Q8NtjdZAyL3iY5b/gJ7/TrXUMhBwaYRkYPSs2rbF3PNJrQhjtzkHB9QfQ0yKeSA+3evQb7TLa+XMi7ZP4ZV+8Pr6j61yupaPNaEtIoaPPEyDKn6+lXGfRhy9jOmgtNSiMcyjOOD3H0PasObS9Q0ibzrF2kjHOB1x9O9arxPC3cf1qSG8ZTh+R6elXZboSuiDS/E8MxEV3+6k6Z7H/CuhUpKoIIIYcHtXP3uj2epKXjAjlPO4dQff1rJjuNT0B9sgMsGevUH/CpsO52FxbCQYYZHr3FVI2utNkLwtuQ9VPQ/Uf1pdN1u11BQEbbJ/cY81faINkj9Kiw9yS2vrfUFC4CSnrGx6/Q96fsmtv9T80ef9Ux4/A9qybiyVsug2N19jUtvqs9uRFeq0qdn/iA/rRtsBsQ3Mc+Qp2uPvI3BH+fWpd2KqNFBdxiWFwwHKunUUwXMtvxODIv/PRR/MUKVwZdByQaceT1zUSsHUMpDBhkEdKXcc+1WIlxxnNKOtNUjntS9MnI+lAIDwfpTc+n60pxk+tJzgevTFSVcPw5xR2PXpQfpzSZIPPSkAYyOQOnHNGcYzxR29qCePXNACc57gelGB9TQRgnHTHWk6kk5H0o3AOMHnAoJOenSjGByaQjjHWmMX/GkHIxn6ZoyDz3pD0yelAgIIHNJ6DPtS85HWkJwe3SkUBI9eM8UH0x9aQ46nNIxxxntRoIUE9QOKQ8Hg0c9Mnj0pM8DnvQAowBgd6aPpkGl/HrQMdMCi4CZz0/SjPpxSHrkD9aQMAM96AO570gyKB2pRyKkzD0pPYUtGOfamAuMUtAHvyKXFAgFOFN74pw6U0AEZFKB2oApaBC0opB0pQeKoQpG4Y79qbntS5pG55HUfrQAUA0wHJ+lL70ADjiliuGj4YZFIeajJ5ovYdrmjHdQsB82M+oqX7TCP8AloKycen5UmQfrVc7J5EbH2mEf8tFppvbcfxk/Rays4oJ5p87FyI0m1GP+FGb68VA+oSHhFRffGTVPPvSbvalzsfIh0s0kvMjlvx4qq4BFTEioW6moZaRVdefaq7j8qtyDiqj9fasnY1iQMPemFeeMVNjJzjmm7cGkWMt0DarYnHSUH+ddPXOWoxqtkO+/j8jXR1UTOe4vfNKDmkorQzHE8UnUZpKAeooAWlzSc0Hoe9CBmgn+pjH+yKaDl29sU/GFH0H8qYvVj71oZA1NpT1pKYwooopDCijNJTAd2pKSlpAFLSUUAB6UlFFMANIT2ozRSGGeeKcG96YaQmgCcMKUGoA2KkVqYEmabJGkilWAIPajOaXNMDNns3QEx/Mv909R9KpMnp07it/GetV7izWUbh8r/3hUuNxpmIR/wDWpjD8jxgjrVyaB42w649GHQ1XZCCeKycSlIwNQ0COQF7UKjZ5iY/I30P8J/SuXu7B4ZXiaNkdeDG4wR/jXoh9qrXVpDdxbJ4w6j7ueCv+6eo/lSUnEu19zzf54mG0kY7HqKtR3ccyeXMuRjByOtbOo6E8IMqZmjA5YL86fUDqPcfpXPzWrIN2QV7MO9aKcZEuLRRv/DqnM1i+x/7mePw9KZZeILvT5RbahGWVeNxHOP61ejneAjGcdxU8qWuoxhJ41LY4J7fT0qnFkpmpb3dvexb4nDqeh7iia3DxkFciuSm0y90mXz7GQug6qOo/DvWlp3ieOVhHdKY3zjPY1DRaLwjubCTzbVyR3Ht7jvWnaapb3n7uXEUxGBn7rfjTAYpVDIQc9COhqrc2QkJONrevr9ahq+4/Q0ZLWW3bzLchD/Ep+6fwp8F6kjCKRTFKf4T0P0PesmDU7iwIinQyRY/EfQ1qhbXUIMwsGPUr3WkpOOgWuW8cnjPSkPqw9qoLJc2ZIfdNF/48v+NXYp0nTdGwYd/b6jtV3uSODdKdkD6fWm444pM/h+FMeo/uetJk56UZzz0HtRgBc9frSsCAdc9cChTnjGKQZx0/Gj2zQNCnjjvTQMDGe9Lk46cUZHBHXvikMMHOBR+v0pO2cnNHXJ70ahcCM03HIpc5ORkmkORk+lFgA9Rg0gwe34UhI6k8mgkDq3HqaLBsGTzngdsUhajOMjP/ANakLZxQNC5HYUgyP5/SkHPPX2pOSwGMcUAKD3644o7gjFJnHSkJ54PNJgLkj8f1ppzgkHj3o68dc9qD0GeuetMDucf/AFqUdTRQM5+tSZB/KlxxzRS4pgHalH0oFAoEL3FOA9etIKdTQgFB44o/lR9KYgJo79qSg0IB1Ge+aZnJxS0wEbg5HQ0DNSKhNBXaaLAMK4qMjHFTNz3qHOeDQwQnTrQcEUdR1ORRyaQxmCDjrS57Z5oHT3HWgjigYGm5pCcD1ppbPSlcdhS3rUZOacc5pp6+tAyNueDVaSPBzmrZ461E6+34VDQ0yqR0prcA+lSkY75+lRtznNTc0EtCDqtpyOpI/I10HX61z9kuNUtyeoDY+mK6DpVwM57hijORS8Gk7VRAUd6OlFADs5o9vWm9acgzIg9SKaA0ZPvEVGvQ/U1K33j9ajXpn3NaoyEJ5pDSmk7UFCUUUZzSAKKKKACik/KigBaKTvS0AFJ1paaaYB1oNFJ2pDDNJR1pKADPNKGpKKAJA1SBs1BmlDUAWM9aWog2afmmAjKrqQwBB7Gs+exZeYuR/dJ5/A1o0U2rgYDJ1x24I7ioWFb09qkoz91uzDr/APXrNntjGcMPow6VlKFylIo4wQeQR0I4IrNvtIhut8i/upjzuVflb/eX+o/KtZoyp5FREVk4tGqkcLf6VJbS7ZE2MRlcHKN9DWU0LxMRtwffvXpckaSIY3RXRvvKwyD+Hr71hX2ggqWtAZBn/UOfm/4Cf4voefrVRqtbicE9jlobsodrcio7zSrTUVMgOybsy8fnVi5sWQnAOQcEEYI+tUwzwsMZGO9apqS0Id47lBJ9T0F8P80GevUGuhsNatb5Apfa54KsagjukkXy5gCDxzz+lZ99oAfM1i+xxyFzwT/Sk0Vc6Z4lcMuMg9cjrVGS2ltZBLasQw7Z5ArCtNeutOkW2v4nKr3bqP8A61dLbXtvex7oZFb8eRUOI7k9prcUw8q9XZJnAfHB+o7VZmssOJoG2ORw68g/X1rPuLVJlyeD2YdarQ3N7pcnHzwnqp+7/wDWrOzT0LNaO9KEJdqEboHA+Un+lXA3Gc8H8qqwXFpqcZCHbJ/FE/8AT1qMxT2h/ckMneJv6elUprYlpo0Bgng0hyO1VoLqObgErIP4H4P4etWFbAFaEsdu756UoPHAx601SG56U4rkDFIEIc9/1puOnb3p4HByOnrQw6UWKGjJ5oGc/wCeaU/gQelJwR0+lIBMk9uKTOOc89zSnI75pv4YPtQDYhHUfj7UhI/x4pewPX1NJkAZFAAcZ9KTgnGetBIJI/DFJ04oC4meO+KO/v6+lGAeTwaTp6nv9KBhnnHfHNNyT6EdsClJJH+FJnGeB/jSGBJB6c+opDz1P09KXOD1AOelN6A855oEd7mlpq8tzin4oMQBpaTpS9ulABQOlB4FKKaEKKd2ptOFMA4NKelJR3oEIaQmjNGaBid81InU1HxmnR8Nk/lQhMn96DyMUmR60hNUIYwwahPWrDciqxOScUmNCHoaDRnHQfhSZNIoO+e2KbuyMj86Xvg0mPTrQAEdulNKjnj34pc8dOaTOaBkbZHuKTOenNS45OfyppIXgDFIaGkcc9fSoj+dPYHjnFMPNSxleVSPxqM54AFWHGc+vtVYg5+lR1LRJaHOow444fHvxW1msSwH/Exjz/dfn8K2RxwaqJE9x4NL1+hpg5FOB/WrIAdTR0/GjiigAHFPj/1qeu4VGf0qWAZuI/UGmgexoHrUa/cFPPApi/cH0rUyGmig0hpDDijNFBoGBpKM0lAC0UUhoAWjpSH2ooAB+tHekooADSZpabmgAzRRSUDCijPNFAC0ZpM0ZoAdnBp6vUQo6UAWAacDUCtipFbNMB9IyhhgjI6UA0uaYGfNZYBMYyP7v+FZ0kPJHII6g9q6EjIqCa3WUc8EdCOoqXEdzn2Uj2qNlGMY4PatO4tWQ8j8exqlJEVPINYSg0WpFC7sYLzmYMWAwJV++PTr94ex/OuZ1HRZIB5j7Wjzjzo87c+jDqp+tdgynHTmm5YcgkcY6ZyPQjuPY1KbWxpdPc82ntXibkEelNguZIDjnr6V215o0M25rfZA5GfLb/VH6H+H+X0rmbzS5IpGiaN45ByY3GCPp6j3rWNS+jIcLaxIXW01GIxzoCe2eo+hrFudGvdLk8+xkLIOcDqP8auvG8TEYwRVq2v3T5ZPmHvVtdiU+5V07xKshEd4Nj9N2Ov1rfVopVDIwdG6Ed6yrzR7PVB5i/JL/eXr+PrWKTqegyZdTJAONw5H+frUNXLu0dHPYDdvgJVh2B4z/SrFtrbxnydQjZlA4kUfMPr6iqFhrlteALuCSdMNxV+WOKZcOuc+hrOUSk+xoy2kNzEJ4isidQ6HkH+lQCee2+WYGRP76jkfUd6zEW70yYTWsjY6kdd3sR3rXtdWs9QGyfbbTH1+61QpSjuVZMmSUSJvjOVPcVIrEfxfhUE+nSQuXjYxt+Yb6+tRpcbCEnXYwPDdmraMlJGbjZmgjrnkdfSrCQCb/VtzjhTWfkg5PFSLIVxhjRYafclkjMb4I5HY9qYQaspdBwFnG8DHP8Q/Gle3VwfJkDj8iPwpc1tGPfYqDIPt6U0jPap5IXiYB1I/Co+2Dx9aYmiM9Bk80zofYU9hhQe3amkY645osgGk/ifrSHnJHT3pccn6Uhxt4z9KAsGM9OT9OlISP/r0howQBx07etDATqfftSZPqaU4JyvrzTWXK+2aTGB3dcDim9R29OKXA6+tJjng/lTEegYwOKUdetFFIyA80q4xRRTELQOtFFHUBe1OoopgFJ296KKYhpooopMYU5OtFFAMe3TNAPGT3ooqiRrP2qFlHUdaKKTKGBuc0pHWiikMbnFHXr2oopWGJjnPQD1p20DtzRRTAaTkVGT2PBooqWNDOo96aRj6UUVIyM1DKp25AoopFodZLtu1P+y2a1h7miimiZhnr2Ipw9KKKszYoORzQaKKAEPtUtvk3C46jP8AKiimtwexec4Rj6A1Gp+RcdwKKK1MkJRRRSGFJ/KiigYUUUUAJRRRQIMUhoooGJmjNFFACE0UUUAJ2pKKKBhRRRQAUdOaKKADPejNFFAB0pVbFFFAEqtTwfeiimmA7NFFFMBrKCDxxVOa0z90Aj0oopNAZ0tsRnHaqjIQfeiis5JFxbGEHH4VHLDFNCsM0YliGcKTgr67T1U/p7UUVg1dGl7GFqOh/I8kRM0KjJ+XEiD1YDqPccfSucuLFkXIG5T3FFFVTm07Dkk43KySywNwSD6g1ow30cqlLhRg8EnofwooroauYwbuZ+o+G45T59g4icdgflP09KpW2rXmmN9mvo5ML3IooqDWS1Ojtb2G6QNE6tx0pJrVJyWX5XJ/A0UVElYpElpq11ppEE4M1v8A3GPT6GtlPsupwGS2O7+9G2Ny/hRRWMlyq6Ki76MqG3ltm/d/Mn9xu309KfHKrjup7qeooorWEm0RKKRIHPc/WnrKV+bJzRRVszvqW4b1toVxvT+63T/61EnlyHcg2+3pRRUtJbFpt7jJLdlXOMjsRzVcjtjnHSiilcYzaQfemnOc5x60UU0T1GkZyT+tISM9TRRTLS1GnPpyKMdDz+dFFK4hp/n0pGB55z/SiihE3P/Z" old="http://www.landscope.com/images/Photo/Stock/34001_35000/34639/guestbathroom.jpg"*/?>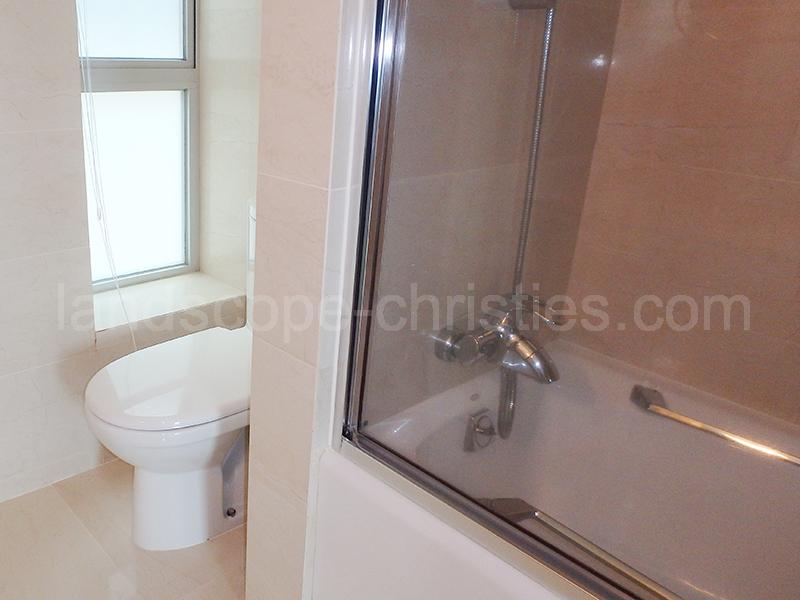 /*img class="sp-thumbnail" src="data:image/jpg;base64,/9j/4AAQSkZJRgABAQAAAQABAAD//gA+Q1JFQVRPUjogZ2QtanBlZyB2MS4wICh1c2luZyBJSkcgSlBFRyB2NjIpLCBkZWZhdWx0IHF1YWxpdHkK/9sAQwAIBgYHBgUIBwcHCQkICgwUDQwLCwwZEhMPFB0aHx4dGhwcICQuJyAiLCMcHCg3KSwwMTQ0NB8nOT04MjwuMzQy/9sAQwEJCQkMCwwYDQ0YMiEcITIyMjIyMjIyMjIyMjIyMjIyMjIyMjIyMjIyMjIyMjIyMjIyMjIyMjIyMjIyMjIyMjIy/8AAEQgCWAMgAwEiAAIRAQMRAf/EAB8AAAEFAQEBAQEBAAAAAAAAAAABAgMEBQYHCAkKC//EALUQAAIBAwMCBAMFBQQEAAABfQECAwAEEQUSITFBBhNRYQcicRQygZGhCCNCscEVUtHwJDNicoIJChYXGBkaJSYnKCkqNDU2Nzg5OkNERUZHSElKU1RVVldYWVpjZGVmZ2hpanN0dXZ3eHl6g4SFhoeIiYqSk5SVlpeYmZqio6Slpqeoqaqys7S1tre4ubrCw8TFxsfIycrS09TV1tfY2drh4uPk5ebn6Onq8fLz9PX29/j5+v/EAB8BAAMBAQEBAQEBAQEAAAAAAAABAgMEBQYHCAkKC//EALURAAIBAgQEAwQHBQQEAAECdwABAgMRBAUhMQYSQVEHYXETIjKBCBRCkaGxwQkjM1LwFWJy0QoWJDThJfEXGBkaJicoKSo1Njc4OTpDREVGR0hJSlNUVVZXWFlaY2RlZmdoaWpzdHV2d3h5eoKDhIWGh4iJipKTlJWWl5iZmqKjpKWmp6ipqrKztLW2t7i5usLDxMXGx8jJytLT1NXW19jZ2uLj5OXm5+jp6vLz9PX29/j5+v/aAAwDAQACEQMRAD8A9zooorYzMPUR/pbZ9qpEVe1L/j6P0FUia4qnxM7KfwoYRTWUEdKdmmk1ncsjZKjZCKmJNNOadwK7LmmBcLVgjvTAPlp3FYhK0wrU5WmleKpMlorleaVXdM4bjuDyKkIphFUpMhxuRskDn7pib1XkflUZhmQblAlT+8nP6VKRTOVcEEg+oq+ZdSeVrYiWXPTr6VIHpXcP/rY1f/aHDfnUXlZP7mXnP3H4P59Kdk9g5mtyXfkUu70qsXZDiRWU+9OEnvSaKUiznijdVfzOaUP0pWHcsBsdDUq3cyIEWVwg7Bjiqe+l30AWzcSEcux+ppPOb1P51VD0B6ALXmk96PM561V35pQ9AFjzPenb+OtVhIKXzcdKYFnfS7s1X8wUokFAifdRUW4Gl3ZoAfmlz71HuHWl7UBcfmjI96ZS5osA7eKXeMc1G2KaSPWiwiYuKTdk1AX+lNMgA61SQFnzMd6XzMntVQy80hmBFAi7v96Xzcd6zzPgU03HvQM1BMKkWUetYrXRBIFQPcvtI3H86GFjpVlU9xn2NO85B/EKpINsduoUZfqcei5qZYsDpj8Km6CzJ/tMQ/iFL9qj9f0qER07yuaOZBZj/tkfYMfwNL9qB6Ix/CmeWe9OEVHMg5WL9qP/ADzbFNN0/aL9acIhxThF9KOZC5WR/aZf+eaj/gVHnznoifnUvl0vl0cwcpB5twc/6sfnSGS6PQp+VWfLpdlHOHKZ++989EklCqwbBQDPFXoywO1zuz0Y0x4x9rg46Bz/ACp8i5yKcZEyViXFJTI5NwKn7y9f8akrQgKKTmnAcUAJRS4NGKAG1TvrczW0iL9/76f7w5H8v1q9jNIyHGe4oYENpOt1aRyr91l3Aent+B4qaqlqn2e7lgAxG/71PTk/MPz/AJ1d2n0piEzminbTRspXAbRT9ppdppiGUU/YaNhoAZR2qTyzQI/egBlIak2D1FJtA7imBVuG8tJpeyRsf0zTdMQx6XbKeoiTP1IzT72Iy2lxGoLGRdgA754q2kW2MKBwOB9KBEYBoqYRGl8o0Bcgoqbyj6UeUfSgCE001OYm9KjdCvUGgCPNITQTzTefQ0AKTUUzkJgdTxTyCex/AUxoS5BMbcdODQBDEA0g9F4Gatcnpj86jFuyjiJgPpR9nfP+qb8qAH4/2l/OjGOd6/nTPs7jrHim+Uc9Fz7sKAH5H99fzpNyj/lotNERIJGzHc7hTWQLyzxqPdxTEddRRRQUYupj/Sj9BVAitDU/+Pr/AICKomuKq/eZ20/hQw03FPIpD06VkXYjIpCKfSEUrgRkc00D5fxqQ4pAPlp3ERFe9NK1KRTTVXCxCRzTCtTkcVGRTTFYhIqMjmrBXNRkfNVKRLRAw4qNlqdhUTCqTJaIw7KpAOV7qeRUZWI9N0Z9uRUrAVGwq+YjlIz5iLkgOo7rzSLMG70ElSCpKnPUUOVc/vEBPqvBp3TDVDt+e9Lv96h8sg/u33ezcGo/N2nDgqfeiw00W99G+qwkGOCKXzPekMsb+OaN9V/MA70nm0DLPmGjfVbzM9KaZOODRcC55h9aPN96omU465pDIetFwsX/ALRjvxTTdkd+KzzIepNMLmlcfKXZdTkX7ihvrVGTWdQDEJbKfQ5p0a+YCfftTxATUe2t0H7MqnV9YJ/494wP94Uf2jrLfwQjn1q6IOOlL5JxVe3fYn2SM83est1liFIW1Yj5ruP8FNaQg6CnfZ/aj28h+yRlCK/ON96x+g60y4mubFFlNwzZOMHpWyLf2qlrqxw6FOW2hzLGEz16nOPwojWk3YTpqxDaa/HIdkpCtnrWotyrjKsK4JmB4xzUttqFxaH5GLp3Vj/KttGRZo7ky00yVk2epfa0GxWP4VfUM65C8UnFjRJv96ZI/wAjHrwaQqe7KPq4/wAailZRC7ebFjaf+Wg54qJLQtM7JU5seP4Sf/HBVkLSKimWxGP+WTH/AMdWrYjX0rDmL5SuF9qXbxU/lr6U7YPSjmCxXC0uKsbRjpShaOYLFcLShfarG2lxRzBYr7T6Gl2H0qfFLijmFYr7D6UoQ+lT4pdtHMFioyH7Sgx/AT+opknDGrOP9MX/AK5H/wBCqjef63IJrSDMqiGSZBEifeX9R6VOkgdQygkH2qg7Pjgn8654tdrNK0cp8vcSV8wj9K2UkjGzZ2auN6ochmOAMdTVsWz/AN2uF0QFfE2nRtJIQZt4DOT2Jx9K9Hq1Z6kyunYpi2f0/WnfZm9B+dWqWnYVyr9lb2pfsp9RVmlosFymbDLKdwBXpxUgtfVqnoosFyH7KP71KLZf7xqaiiwXIvsy+ppfs6e/51JS0WERiBPQ/nR5EfpUlFADPJj9KPJj/u0+imA0RR/3BR5af3RTqWgBu1f7opdqjsKUCjFAgwPSjA9BRS0AJgUUYooASsXXb+azkhWLGCpZsjPetvFcp4nmC6nDGRx5OT+ZpN22GldlP+2L35gJ+Oudg6VANZu2k2GZiCMg4xVdSHcuOMdB2xSpggnk55rNzZqoIdc6peKvy3UpcfwhsE1UGo6o4YS3TnLYDKxHy1M0QmfBHOOKrOJkkRMApk5x2P8AWp55dyuVEpmuo2DG8mKjghpDikleVo2VppM9vmNRtEGxubCn72aleORcHII9cZzRzy7hyogaRFIO4/KcDDkiq9yfNIG0ghwxOeSKmdUtijKPldwrK3Gc1PcL5KOSq9cA47UczFZEcOfLkj8zbGOSB6013XIUou1fWmndC5jTBU4JPpTxGZABJ8iA55ou2FkeuUlFFbmZkan/AMfI/wB0VnmtDVP9ev8Au1n1w1vjO2l8KGkUYpaB0rK5oNxSEU/FJQBHikVePxNSEU0Dr9aBDCtRmpjUZFMCM009akIppFCYERGe1MI/lUpFMI6/SncRCRURWpzUTCqTFYhYZHNRECpjUbCqTJsQMOKaetSMKYwqrk2I2FMdiVKt8ynsakPNROD+NUpE2K7Iq/cdkPvyKZ5kijldw9V5qRhweapyrvVkJIUjBwcU7jsW8ybclcDvk4phuEXrLGPqwrjpLZRI6K0mCSAGJOBUZtvLhBIJwe3SolUSNVBs7B9QtYh891CB/vVE2rWSttN3GSeeMniuQeHDqu8ZJySKY8ca7skkr07A/SpdRFKmdd/bthnAuCT7IaRtasg+0SO3bITiuWhRQFbJ64x2NWEtv3u5CwyOBjjNJ1ClTOh/tq0LsoEpwM5K0i6xbyH5Y5Wx6YFYcUErKMnkDJOOPxpzKIiMFju4/wDr1LqMr2aOx0p1u7BZ0GA7NwfY4rSWHOOKzPD3GjwjvuYn863EAIrJt7sVkRC39qcLeraJwKlCDFLmCxRFvntS/Z+c4rQEY9Kd5Y9KXMwKAth6VzHjpfJ02wxwWnb/ANAruBGMdK434jqVsNMx/wA95D/46KqMtQaOAeYg4BOaZ5rnODxUfJkx609IztPv611cxm4jYTLNdRos7IGPrxW9CEBMYH3PTpWPZwbryIDPynPArooohGxdWGc5II+99aTm+4401uMTLNuXaPLJJz/hT7lENm5UfKRkcZBz6VCIBBHK0gkLhyAQOMdR/hVgx7rSONQxVsYYHPfoazlLQuMT1vb/AKVaD+7C38lFWcelRMP9PjHpC38xU+KzuSNxS4p2KXFFxDcUYp+KMU7gNApcUuKXFADcUuKdjNGKAG4oxTsUuKdxFf8A5fcekP8A7NWfdjMprSAzeufSID9TWdc/601rTZlUKbjrzgVzk6K6FldhhjkDvzXSuPlJ9Kw441VGdnDd+eMc1bZmibQYIn8R2UyrhlJ7/wCya74CuG0dS3iOxZGIUMQcem05Fd3tFbQehE1qIBS4qrd3C27Y8tm46hsVSbU1H/LAn6yGqMzY20YrDOrgf8u4/GQ0w6xx/wAe8f4uaYG9ijj1H51z51r0hgH4n/Gmf243Xy7YfhQB0eV/vD86N6D+Nf8Avqub/txu32Yf8BFJ/bj/AN+3H/ABQB0nmR/31/OjzYv+ei/nXNHXZP8AntEPoopDr0n/AD8r+AFAHTedF/fFJ58WPvfkDXMnXZf+fs/gKadclP8Ay9vQGp1PnJ7/APfJpfMH91/wU1yZ1qQ/8vEn5006s5/5by5+po0CzOu8wf3JP++KN/8A0zk/75rjTq7b9vmy5xnqaP7TY8b5M/7xoug1Oz3/APTN/wAqPMP/ADzb9K4YayHv3swZvMQBiSfl5qGDXUuY7iRVmCwZ3bu+OuKdhHfGU/3D/wB9Ck87/ZH/AH2K89PiBf7NjvRbz4kYKIs/Nz60s2tCO8htvJdnlXeSDwg9TQCsegGcf7A/4GKFnDOFG0k9drZxXFC4mL42Db2O7n8q2fDbPIZXkQId2MA59anmK5TocH2rjvEkhbU5htDGNFUY+ldlXD6nvk1a9OV2mZuvUAYFTN6FQWpmoXjXL8+oHWmnzTNlSFjA5J/pTvmRM/M5Hp1pWLAhlUH2PNYXNRFTaSS5C9fWkIUyFyCDjbz6UjySxkuY9zYzgcVEZWz5nBU9eeBTAJraM7htIfbg+lLE3lqFeTOO2f1qaEyeYZSCeMAH0qK5tRcgqycnsBQFh2YZpGdTkg8+hPrUcriZwhTlDnJXj6inLC6IEA4yATjGKaw8jdg8yMMj3/pQmFhYhG7biP3ecEjqaV0iKsyl1UfmT9KYHeBZNoB5zkj+VNaWS2AZ1B3DPPQfWquKx61RRRXQYGTqv+uT/drOrT1X/WR/Ssw1w1vjO2j8IlKBSdacOlYmomKQ06kPWgBuM00d/TNPxTQOT9aAExUbd6mIzUR60AMphFSEU00ARkZqM/0qUimH734VQiFhUTVOw9aiaqTBohYdajIqU1G1VcmxERzTGHWpT94euajbrTuKxERUTdKnYVCw60XFYgYA5z6VUkXkVcI68VXYe1FxpHKzYa9YquD5hBPrTXKklSxBz0z1+lWnti15LnJyTgZ6ioktZCAkcecfdDdRWDkdKjoVANxYIpbY2SSP0pDFld5JRVJwMZI+lXlS4RSqxACQ5yTg02S2fywruRg4BJzk+lTzD5SsLdZJAM5K9gauJ8kgcEEkYwe+e9QmE25R1BLHggDp9au+QJc8MN2Dn0NNyKSItzNGS6AbfvbO4pCplUYX5d2AafOnlTJInD5xk9/anJG8qkkojAgEDoRUsDotCkzpUJxj73H4mtqN6wtI/d6fGoGACeD9a1kf1p9DJ7mjG9WFbgVnxv8AlVlH96SRLZcU8U8c1XR+KlV6TQyYVxPxK4stMA/56SH9BXaK1cV8R/mh0xT/AHpMevaiO41ucBFFubOOvepzHk46A96mij2xjHXtShGO7aMelbcxSgFhGwv02nkZJ9/r6V0BiVRlSXP6mszTEH2r5kyFXk/jWzslALggKBwR1rLnL5SGWMsdsak4G7C8ketMgIaQGNXUM6hhj/aFXYgpTgk5HAx09afBaq8qjJLeYrY6Y+YUOWgrHpcg/wCJqB6QMf8Ax8VMBUUn/IYP/Xuf/Q6sYqjAaBS4pwFLigBoFGKkC0u2lcCPFLipNtBWncCMClAqQLml2+1FxEW2lxUu2k24ouBUVf8AS5z6Io/nWZccyt9K1kGbm7PoEH/jprJnI81q2pbGVQqSHCNmufVvMs2wRlvl3EdTXQT/AOpk9Npz+VYEduRbIgkwo24IHYf41bZEUaegRj+3rQbiXUOevB+U13FcX4ZkWTXkUA/LC5ya7Wtqb0IqbnN+JZnRSEYrmQA49MVyzSSf32P410niU5cD/pof5VzjCtLmJGWbuT+dJuI5zSnOaTmgpBuo3Y7UlFAXF3fhSBqTHtS4PpSHcXfSh803aT60u2iwXHbzShj3poT2pwWiwrj1OakXmogKkV1A5Ip2C4GFvOVwMgAipdh3Z/DFNNxGoOSAPrUZvoRwXX86fKQ5DxCVlaXLb2701LVRG0ag7W6+9J9tgPWVcfWnSXyquIsM3qegqm7LUnViSxRxRgSMxI5UZ6GoYow0+48sxALHqajyztk5q5aJmaMD+8K55zubwhY2fs67ulaugRhUlIHG4/yqjjkmtXRVxbsfVjRF6lSWhqAfMPrXA3cnnXtyvzJvlZgfXmu/XhgT615vIHEksjr8yknCjnGTTmTBahcQztGRAOcZXPr6VCjxsu11PmFgr44x/wDWq5FMZ4g8eWBAwR3pJY4nf5lydvXOCaxNSFzFNFiL5mzj6VVaSKOdIJcAyAnYverUI8tyoO9c5OB93NOmsoZsu0ZZl+6VOD+dO4Edt5ZchJd68gexHWpSZCwKKGBOD7CnLaR5Y/dUnIx60E75CSCABz70BqNKMNwZgxHIPaooh85YgD3PQmpeQWY8gjj1FVZJisRkGQOgIGcUxBgHjAJJOcdqjbymTZI2ewJ65p/2SXarIcsFyeeKHl+4iwYJ5JI/lTsJs9VooxRXSYGZqo+aP6Gsw1qaqOIz9ayzXFX+I7aPwjacvSk47Uq1iaikUlLSGkAlNHBb606mr1b60gFIqI1LUTU7XAZ+FNNPNNNADDTCOT9KeaYev4UXAjaomFSt14qJqpARNUZHNSmozTQrEfU0xualP3hUTcGmKwwjtUbAVKfpUbDimKxAw68VXYelWyOG47VXPXmlcpI59TsaTILZlJznoM0ud0j4HTuD1FCwLvnYjA8xjwc85oEjhQ7jYpOA3r6GuZs6ktCRSZUHmIxB4y1BVMny9vHWiPdH8mDtznceajXZM3AKlSVI7n/61TcqwlwvmRERt5ZJByBnd7UL57IgjXY38We1TvFmMA43lvlOP505SA7liC68ZI6+1NuwyuFkn37ioUEjHfNRruCMCwU7sA92qd4ZBIXC5LKcqD0qPdzGssZUOvRucn/ChSEza04/6FFhdvB4/GtBWz9ao2SBLSMDgDI/WrYNWYSRaRqsK/FUkPFTK1OJm2XlfvU6yVQV6mR84oaHcvq9cd8QSHOmDuBIf1FdQj+9cp43HmXOmDtsf/0IVJcFqc2kfyrxxjJoxkkDpVtUAU8cDpUZTawYcY61DbexukWNLIWd8jO1OT269a1PmQdchjw3Ye5FZ2lqv75jnZtwfrmthAWfPG3bjFTdjYi5Pzbdq4yNvepYFUXcAP396cjryw4qUBMAnBz6dKis1YXsCoB/rU59fmFO5B6FIw/tZiOf3GP/AB81N5vtVMuP7Rk9BEOf+BGo7bUI7i4aAIyOFD89CDW6OYv+Z7UokPpUdFMCUTMPSl89vaoqKLCJfOfjmlM7HioaWnYCTzX/ALxo81/7xqOlosA/zX/vGjzGP8RplFOwhIpCJLnvuKj/AMdrMm/1rcd6vx/fuD/t/wBBVGT/AFjk+taQ2Mqm5Sum228pPOFPT6VhLI0iwiFVVeCzMcYHpW9dHFvL67TWRwZFG0svTPqe9EmOCNfwuoOryNgjbC2Mj1IFdeBzXNeGlBv5343eQBgem7+ddMOoran8JlUWpyfiBl3gt/fOK59iprW8TScR46lyawQ+a2MCQgUmO9JvpC+aAuO20uKYHHGKN1AXH49aMCmbqXd607BckwKXiog9O3ZosK47NIWPpSZoyOOadguNbf1qtKJip2HmrmRS8e1ArmFLDdHOcmqxiuS4ULjPfPSulZlRSx7VlooUnknnqaluxS1EjtogAPLBPvzVxOaiXk1PGAPrWMmaxRNGtX7Bc3cX1qkgrR00ZvEz0AJ/SszRGuRWxpC4sx7k/wA6yH4U1t6WuLJP90GtIbkz2LUjbIpG/uox/SvOVbe/O5mx83ByRXoN82zT7lh1ETfyrgo2dZZAw+cjGRxgU5igCvG8eRkY544xUk1zbywb+QeAG9T6VAsCIgjGME9c05pVTC4+bsAKzNBqsIhk5x3wKt7yqJjaCetVkIRmWA/OxyVb9ce9OMvmsok4xwc+vrRYQ2SVnjJjILnsagjlnR8lA454B5qytvGjlwxxjpUUQCSlijbOgden/wCumhMeyzSRs3CED5R1P41XLZjKnscYxVnaolGHbI4A9ajuFjcFFk2yEg4FMGNjfyEL9uwzUceHLu7MMHCjHT/61TwwrvCs+G6FaibKvtkyybsZouI9QoopK6TAz9VGUj+prKPNa2qD90h96yTXHX+I7KPwiGlFGaFrnNhaDS4pKGIaaaOrfWnGmj7zUhi9qiPWpDTD1NADDTacRSHpQMYaYev4U8imHr+FMCNu/NRNUrVE3WmgIjwKYfpUjVHwM00IYeopjdacx5H1prGmAxhUbDPSpCajY4ouAzjDfSoGHPSpi3B+lRFsdRUu40YRRi8rqQvzkkkdRTpY2KjYwHIypGQaeJCJ5Fx/EcY7048Dg49DjPNc0nqdSRFNZuQdjEE0iW+JwSudvKsOmalNz5TLvJIxyccc1GC8ZdXY+X98nPIHpUMaJZx5cBIbjjJA5B7VHsYyKqKARySe/rUSz5YOVyxJwVOanhk+Yt8okGcLn+dDuMa8Uiclwrq+0Y5yPf8ACkSASAzS4Yjo4OcAVKknlliVV94zuBqNrllR1WMZHLIB0+nqaLgzVsir2MTp91skfnU4GKisADYRDORjrUuK0uc7WpInSnhsVGppd1aQdzKehOrcCpkbmqitUytVMSZbVq53xa266svaJ/8A0Kt5Hrn/ABOf39qT2jP/AKFUs1huYyHcAM9uacoUyHd0xUSnKk46UqgncW4U8A5rN6nRcuaYkZnlT5txwMjnjPXFbu1POVQTgDPJ7etYekybp5ocEf7XcVqEOJU8tSYgmBJu6/8A1qhCkSyuFRkWQhgfvEZH40tiXkvrNcjAuEB98N29qgeaONgsjZGfTg1NpcivqmnqActMpAXkKMnjNNEs7hhm+mOP+WS/zNV7O1RJvtQz5jIEIzxgAdBU7HFxck9BGv8AJqdbjES/QfyFdKOZssg0uaYKcKYhc0uaQCigBc0uabSimAtFJiigQuaXNJRQBHGeJ/XzG/pVF/vnPrVyPlJj/wBNG/nVGT7zfWtIbGU9ypfD/Q5/UqapKMspYeWgXBBPAqzfvttXbsB/WsxWPkOJWyWZjlCcgfjUyRcDpPC2wzXrx42lUwQevJrpB2rl/BioF1Fk/voM9+hrqO2fauiC0RhN3ZwHiWXN1CmeNpb9cVhxnzJQgZVJ6FjgfnWl4jki/tCMSMynyhg4yOprAuZ7ZYmIkfdjj5e9aGBfd9jlG6immUY61nQ6tpCxbLyecFThCq5PuPpSHW/D+cC4vRzjPlcfWtVFsTNLzRR5o65rJk13QQCRPenB7RD/ABqM+INEAyJb7J/6ZD/GnysDa83gHNIZh61hnxDo/wDz1vcdv3I/xpD4g0rBxLeZ9PKX/GizEbxm75o84dM1z/8AwkGl5A3Xv1Ma8fhmg69pjcCS8x/1yX/GizCx0InHrTvPX1rnP7d0/P8ArLvHX/VL/jSf29pn8T3mc9di/wCNHKB0nngDrR9pX1Fc4df0vu14foi/40h1zTM/L9sYfRRT5RWOgmuFaMqDnJqup7Vk2uo2l3drHbrOjhSx80jH6VqxoTgjBz71z1HZmsEWIz7VYU1Aiv8A3TU6BvSsmzZInj5rV0oZuj7Iay0OOtauluiNNIxwqoMk9BzUSlYqKNKVgIycj866CyXbaR/7o/lXGOJGuZHM/mxyOGjGOEX0HrXb24226D0A/lV0pcwqseUq6zJ5WjXTc8qF49yBXFXAeORGO3b1LYzXZa9n+x5VwDuZRgntmuNY7vl3jygM/wCTTnuTDYfFJFPE3lgtIBuB6bh7VHFCZPmD44znp+FJG+52EbAseVYHGB3p5uBGrFlwQeM8ZqPQteZXaEbzHKCQGyjDrn60krskjIyk7RgMPX+tIkhlcuzHHQDParSwgSHAYEDjvTT7g1fYLfeYfnHOMgNwSKW3V0QrsO3Jb2Wh5wpVnB/2iaUTho1dxsU8DHP50ANMSRKf3mMtwT6+lQSLiVSB3BK461M8ilVDAEnqOtRiR5J9gzkc89BQJkrRPKm+EKXIxz1FBiUMqzY83GGAPemNE+4PFhAo4z3qRUQl2YbpDg9etF7isei0UUV1nOUNUH7hf96sjNbOpj/RQfRhWMa48R8R2UPhEpQaaaVTXObDqDRRTENNNX7zU400H5m/CkMWo2p9MbrSAaaaacab3p2GMNMPWpDTDy1AEZ96iYVM1RMKYELcVGakNRN3poCMnmmNinE/NUTHrTEIaYTQT2pjHAouFgJ61CT707d1HtURPPNTIpGJuZZZdoP3z04xzUscke3BYsRj8qgZm86RRg7mPXtSiYJCJVjfBOw7RyD61ytanStieWNp0aFlZSeSRyMA+tEp2kMoLMOMCjKsiq8xXaf72M/Wkjli8rLuinGWBkXI/WlZsq5DtV5YiMeZz8pbG361YEO4AkAYbdz/ACrMglhuL64fzIwCVHzsBla0VubcAF57favfzV6fnUuEgUkOuJIzA0XkEySYwFGD1/lTJAIWETOSzjueCOnHpTJby3iZhHdQgBd2WkX/ABpv2yyuUQrd2yAnLN5q7gPQU1FpbCckdBpwxp8HGPk6fjUpHtVOz1TTvscP/EwtB1HMyjv9ac2r6Up51SyB6/69avll2MG1ctg01jjNUjrekL11Wy/7/Co313R+f+JtZH/tqK1pxlfYyqSVjQVuPSp0NYg8QaKOur2Y/wC2lSL4j0QHnWLL/v5Wji+xmpI3Uauf8Tt/pdrz0iJ/8eqwvifQQedasQf+uh/wrP1OdPEF0h0Z1v1gixKbdgQpJOAc4rOUXFXZvTauZ8cny4wBjvRvJhx2zk1Omiats+ewmX6lf8aaNH1kE7bCTPbLL/jWSmjpLum7hZs3kycyAMyjJxjvWmPO3QKMLGA2ct09KqWWlaxBAW8lNxbOwuOPpzir66ZfTNmWPYg5K+auT3pXQmRyky7htQIEI2gfMTUmihTrFgC2QZ1Kfqaqyp5kjIgZWQ8OxwSD1571Z0SBh4g09+AizDAHsDR1VhdGduT++vfaNf8A0E1LF91foP5CoGP77UfaNP8A0A1PF91foP5V0o5WTClpBS0xC0UCigBaKSloAUUUlLQAUvWkpR1piIU/1L+7t/Os+Q5Jx61oL/qPxJ/Wszksw960hsZT3KGq4Fm+SB0zn61nyQ+YgKzeWcZzjir2qMFthuz99f51nzRsy7y21FJY571MlqVDY6vwmm21vGzkmRAT9FrfkO2Jz6Kf5VheEkK6XMxzlps8/QVtXBxayn0Q10Q2MJ7nlnihwNXIJHEKVzV1IDE4BXn1rd8SsH1qfIzhUX8hXNXS5DDHAFUZoxrl18wEdMetQebEF+Z1B7ZNE5JfP5VVEatI25QcetaxdkVuOkuoUIDSoAWAJz271rxP4YZUU3jGQ9FVmwT+VTeELWE39yxhRsRDgqG7114ijAbEEYz6Rj/CtErmcnZnINFoCna0koI7Fjn8aBH4fAyHl9uTXXbBjHlL/wB8Cl2458vn/dp2J5jkANByf9efXAJzQH8Pqw5PHXL8fzrr/nwSVIABrzYW0TszbRySelQ2kVG7NxpfDxyTjOeSG5P60nm+Gwo+6xH+2TWN9miB5QUC2jGMIMUlNdiuQ1TeeHc4WBgR7HH86zr26s2uVa1O2EA8EYIP9aj8hP7ox9KX7OgH3RQ5D5DS0Bxc6hKUIPlxZJ+prpAjRkZPH1rC8OwL59yw4GxRkfWug8rAzuP0zXNN6mkUTxyOR95vzq5FJJgfMaopmrkWQR6Vk5M0sW48/jWnanZZXb+WZRsA2D+LrxWdF05rY0+N3s5/LG5iw747VL1GhItpkgXbt+7hP7vtXcxjEYFcRZWN1Hdw+d8w3j5sj1ruF+6K1oqyJrO5meIATpgUHG6Rck8YHPNcpKiQxL0Vfu78cfjXReKJxDaWq4B8yVhz04WuTM5fAuN2zoG67R6057ihsCMUl2rIrqvLKfyyDTJp5N+wxq6F8jPUCp4orYXDKSQqKRweCPrST25RfMjJeTOQqnr6VAyWSASSbiBGAQTt7r6UyWYrkqpVFxtY/wAjTLS4kuLcyOFaUEgqp6YpUZJIljlU7WyWB55HSmARzHaQ6blfkkjgUqOpl3AHP8Kjp9aWSdREcDdtHGRxTDHtKujlMjJB7UBYSeZN7yBsFcYAGSabDmSTe20iRdwKnnip3ijmhyAFHPKj/PNRpEBtQDaMfKfWgViwMDgk4NKpjU8OBgcrjtUZjcMFVhgjkntUioInG/EmQRkimkJs9CzScUUV1nOU9SH+if8AAhWKa29Q5s2+orEIrlr7nXQ+EaaM0EUYrnNxMmjJ9aKQgUgDJpAfmNLSD7xpagLmk60GkoAQ9KYQaeelMNMBjU3+IfQ040w/eA9jQA01EakNRsKLjImqB/zqdhULj0pgQseRUMhqYg5FQuvXigZExphpxB9PwqNj19DQBGSfMAzjinEbWGcUwkeap+tEjENWEtzRDMjdwB+VO3HsBmouSe/4UuWyPlP5VGwzkfH+NmnHv+8/pXIRW0LxmeS5jVR96NR+8P0zxXql/pFlq4j+3W8knlZ2BXKYz16dazD4R0QE4sZev/PZq2hVilZoylBt6M80bBPQUzpztAP0r0s+FNDzn7DJ/wB/m/xpy+E9DK5+wtn/AK6t/jV+3j2F7GXc8ywMcKB7Yp2yLzcb/kxw23+lekN4U0XtYnn/AKat/jUR8KaOCf8AQePd2/xrSFaL6GU6TXU84kCeUW48zONu3jHrmpEEHmoC7+SfvsEBYHHYfWvQW8L6OP8AmHr+LN/jQPDGjZAOnJ/303+NU6q7EKHmeeII/JkJd1lBGxFXgjuSe39aTLV6TH4V0Uj/AJBiEfVv8amTwpojNj+yYvzb/Gl7byKVPzPMCT+NLlvrXqP/AAiOiE8aPF+b/wCNSDwjoXfRoOPXf/jS9uuw/ZeZ5WC3qa7/AOGzHbqhzxmIY/76rZXwloXX+xLb8m/xrQsNJstKVxYWUdsJCC4jB+bHTOT9axq1edWSLhDld7mmrVIrVXQMRwCalUN6GuVpmyJw5FSib92/0NVwpPan7TsY47VFncq6GOykW8bqGUuBg81kafeeX8ULPTIQFtyWk2gdP3ZNaUgw9vzjLZH5Vz+k5f412w/uxyn/AMhV3RgmtTJytsemn/W6n6BUH/jlSwsGUYYMV4IB6H3qGJfMudTTdjLIM+nyCodOtJra6vJZnRjM4YbQR61TRmaY4p1NFOFSMUUUUUwCjtRRQAtLSCjNMBaB1pKUdRQIiT/UL/nvWWOp/GtIH/RUNZKsC1aQ2Mp7mdrcmy1Xau4mRQR6c9arg2+dqsXO0Zyck+tWNXYBYVwPmkCj61SSJmbzNnI+Uso4JH9KUio7HaeGFC6MSoIVpnIBPTpWlenFjP8A7lUPDX/IBhPPzO5GfrV6/wD+PGUeoA/WuiOxhPqeTa6Q2sXR9Hx+grnbtuHwR0xW/q5J1S6bsZTg1zl8QAfr+tHUhGDOAJCKbAo3OSO/FPly0jE96bB1fnvWnQZYgke2LNDIyMwwSpxkU9r66z/x8TDPbeajxwTTGHIzT5mDSJDd3LZ/0ibH++aQXE+RmeX/AL+H/Go9vJxSjIAo5pdw5UP86c4/fS57/OaYOOtKBxkU7GBk5qW2x2SGgc9KWnAd6eBxTAi4HTmjGRjBp+0mkI5xQBreHzhbs8DDKP0rcRywx61h6IMQ3J9ZB+grajrnkzSKLCDmrkY6YqtGP0q5GuBWTNCzGOK6LR1xZufV/wClc/GK6PSxjT192Y0LcTL0YzdQD/azW6vCge1YkAzdxD2J/StwcCuimZVDmPF7bpLGJWw+2R1/QVzawymJd8gBc4AzyfYVveLHZNUtWCFgsOPqS3SshDIygEbXU9xwBUTbuVBaFNlliY2qphdwbJ4B+lTtMrmNE3hscHPSmXdyUmSJsbnztHr/APXp8RRotwh/fAFvQE1nd9S2l0KBmlsQ6LA4VxuVoxnLe/vVtbljFudjNuG/cgwMf/W71ZaMeWjMqs56KeADTI7Y20Eg4YHlQe1NMViNPMRIt753D51J4FSSAlCWZsAgkdeKglcJZEopLpliVH6c1JGWnSKaJthC5Kuv55HamIazL5qEuSh+6V7j/GkZCZdrOQCOhP8AWpRKJI/LVCWDcjHQ01GRZfLlJBduOODj3q0iGx6pMsvlZJU45PerMaztGTnbg4OecfSpUCDZuAHcU5iWDFBhf72atEt9juqKKK3MirqAzZSfga5P+17Yuq/vcsdq/L1NdXqRxp8p9q4cWCxSRyF2ysgIHbrXPXR00HobKsGUMOhGeaXNRxZ8pfpTzXIdKA0lGKKADpTR95voKdmmjl2+goQC5pM0UlACGmk0ppDQMaaYfvD8acelMP3h+NCENPWmNTzTD1pgRsKiYc1M1RtTArkfMPrTGAzUxIyM0xgOaaQrkBUGomjFWG6Uwg07BzFZoFYHIyPeojFnHAq5g4IqP5S4AK5HYGp5OocxyU91LNcGIKwSNzHvDEDg9frUElnNtcC6ZgQByTzipLvf9raM5+SVmUhexJzUnno8JWIDrjmsHKR1xirGXNb3kD8PvDD++TwPaqczSq6lzIR3G8/zrWmkAEbOSzDORGOceh+tVby3d2jw2C/Py8gCqjJkyj2Ml7iXk+Y4GMAbjVYzvkt5kmen3jWg8aKrHPzIckAct71SfHkfc5LYFaq3UyldEb3Lk8SyDBz980x5pcjEsnHP3zSmJRIowc+h70+VFyVK47DtWisjJ3EW4kVcCV/xY04XM23Blcj61H5B2DkkEdaQ2hZBhyKNBK4+S58xsxGWJT/AZmf9TzTTM+z/AFsn4OabGgBG7IUdaVlUKW24HTH9aHYESCaQYzJIP+2h4/Wl+0uAF8yUY/2z/jTViGVG/p1z3prH5hGIQWznPY0itR4nZj/rJMj/AGz/AI1PFcSRNlJX/Fif51AiB2JK7QKkMaF8ZIxxj0paBqywLpmkJlaVs8jEhQA+vHX6U77RIEK+fIR6FzUXlrJKscKO7e54/CnNESCvl4ycgnqB6UnZ7grosx3UiD5Z5PpuNO+0ynALuR1yTVdLMg483qufpVgafKV3Kw2lf9YGyPpS0L1J7XWb2HZ5dw42nOGOR+RqxZ6tc2XiNfEEBiN4oZdsi5Rgy4PA9qyY7V3jk2jcR79asLps7xMVZlwRgk84xzxVJk2OzsviRdJLMbiyh3ysGdogSOBjgZ4rZt/HH2lQYpLXPoVIP868wjspvMH74R5OMt0HtQ2m3WwsrkbCQw/u496baJsetr4nvCM7YAP9z/69KPE14e0P/fH/ANevKrKfUbZd8Vy8iA48stx+tdLa6mWhBkiXftyV3kfrRZCszsf+Emvf+mP/AH7pf+Ekvf8Apl/37rj5dZiiTP2UsRjgSfrThq6qpdrRQp4UeeSSe3anZC1Ow/4SO8/6Zf8AfFKPEd13Ef8A3zXJpqasCTaldrbWzL/LihNVTBb7MwCkg5c/4UWQrs64eIbnHRPypw8Q3Hon5VysOpxyAZgK7jx+86/pSx6rE8Qf7O4GeVMnI/SnZC1Op/4SCf0UUp164I4wD9BXOPfQRrlon5GRh85/Skh1GKSVk8l1K9y/X6cUWQanRDxBMgWN7ZGiHBKEhvr6VJBcQ3K7onzjkjoR9RXOm+jVctG+PTPNQG/KzxH7LPCc5EgkHy/XihITN7VthMAYA5bK5HeqrRvGMiQ4HYHApVvJrvYZQu9M7ZAMbvqKjmDTxB9oDHIyDyD6is5b6FxWh2/hoEeHLLcckhjn/gRq5fn/AENh6so/Wqvh1SvhvTQxy3kDJ9eTVjUzi0Hu4rpjsc0jyS9O68nb1kb+ZrA1EBQeR0zituc5llPXLsf1rE1QYbt0HTrQtyUYM3GfWpPJWJ9q55RGOT3IBNRT/LG7dgCau3EZjupIy2dgRcgdfkWtGUREcVGwyamYYQVGw5qSrDcc/hTgM9semKcop4HToMU7gMK9xSqvPSpQAM5xT8KRkYAoEQhT1707Bx6VMAvqPzp4CZ6j1oTCxW2ngAUhQ4zzVrCFRjH50bB9aYWLejgi2cnvK1ayDms7TVxZr7ux/WtOIVyyNUi3EDkVdj5XFVI16Vaj9qzKLcddJpw26dD7gn9a5uPg1qzam9hBbRLEHBiU89s1UQZvWnN8o/2TW1XM+H7176+lLIF2Lxj6101dEFoYT3OQ8Tuh1Jg+PkRMZ6VhvNJBbc7m3KdxJ5HPrWvryibXblC+1l27ePRRWLvQTPuUvvxlVPpWM3qax2IkeKULO0Yd4sEo45B+lWYEmuZlEZcfNuMmRhRjp+NRs8e75RtZcsWxgkVrW8V2bcOllK28ZDDAB96m19h6dSi8SqxlkJO0lt2cbfeqslm926NKd0oUZZTwPYe1Xp7DVC5ItZnXPATHSnw2l7G7vLavEmAASKaTE2irZSL5fltC6Kpwpfoag3iOXEqjCZJKsRn0FTx293biUmBhEZCQ7dGJ7L/WmrbDzUEuWaQHAx0I55qlpuK99iezZCrMS2WPOOw7VNGqt8ypgknLHuPSkh2Ryqq4CkgAeh96niIJDuACc9e3NUiJBHEJOerrnj0qVTvUIox3PvUUbMZHIGE7k1LErqhIOOeK0RmztqSlorYgq6h/x4Tf7tcpOP3Y9nX+YrrL4f6DN/u1yk/+qP1B/UVz1t0dNDZksJzGv1P86kpkQ+T8T/OnVys6ELSUUlIYvamg/MfpS0mPmP0oAWkNBNIaAENIaU02kBHdMY7KaRDh1QlfrWTp1zdzTkTudgAI+UDqcGtabmNhjqKpRoAwx7Y/76FUtQI9WvZLF1Eao2U3fNUltM1xbJKwClgDgdBkZpLmMSTIxALDgU2zOYB6cY49hTsInaom61I1RvTQEZPzD0qJzzUv8QrN1nzWEYtiynBBIOOe1UiWWs0wmo7fcLaAMSzmJCxJzkkc0p9KpEXHh8Aj2rQXWAdPNpJaQu+MCYgZH6VlA4zTd2GBq02hNXMC7ul8+XZHGkoYqMNksM8k+hrMVvNM6BwECjJAx+tWZhbia4WZAEkZhuAySSazSNqkfO4zt2LgKT259q5JK7O2OiHLN8j5cFiMZJxj0qK6lxIgDbhtGCOjNUZVpJm+RQP4sNyv+JpLkx+Wqoqq2cBcdRSSQ7hNKAhk2gyD5fb6VlM7iZiVIGeParLuXcg/KBnCjmmPHJGhYOpA68cn1rRGctRbkAqvyqW6kdzVR2Lt93GDn5uoqyztySRnHBxTPL3SguSoPQ+9NaCeohyysD+VIN2Gi3cHrz1pRwRE5yc9cdR70s0RRVKDIJ69MUXFYhMZYhChBJxTXgUptJJwevtUpLNLgvhlAORT3AAPRj6epp3JauxiwBF3/wAIHXNTeQhh3R/6zGcnpUfl+Ym5RtB4HpmpvM2RBCpbP8S8UrlWKwZnjXcRknHSpxCkUpjZ/nb7p65+lNgIiKs3JByB7U9ZFLb3GQTke1GorImVQpXaCSjZGOtWyAyBdylmJPzc4/8Ar1SSPn5GbcvJz3FWokjEK73G4EmkMmhaETLCVbcvIY9z/hSrEElG8bHwQ2D94ZqqVl+dnG4swwO+B3FTzeUs4bz5AXXlew/GloMkCFHWNFUR8lWI6mkaW4O4uGK47jjNPQKQAswJQ5G30qKCc3IYuADn7/8AeoGWAtskAPmBuu7qefT2oPmtEoT5dxPAHykmmmcoCMIqgfvNoyTT4lEk6yRu3kMuBnpn2pq1hPUfAEQ+WwLAr949CRQssUfyl9yyrkn09KVmaRGAkBljbJ+XAPpiq0dwy28kixAsD8oPr6/Si4JFpkh4VyXbuuePoKV7QxRQ4+aQcrnjbTIYWkUNFt3jBDv2PcYrU3Lgu4+6OWPQe/0pOTQ+VMrQQuSUlAf+JuenuKeLkBXjdkVxlsMOg/rTUbM4uEUsHXH3uB6Yqtc+a9woTALqAzenv7Yp3YuU0I5F+zh2HLfdXpg+3pUkJDQmIhSRw2KikVUtkQZYrgE/zpsrPYXbyuQ0W3I+bke5ouTYlgyrABmby+AD6elWzCsIHlhWBGDzjbWM9y0gkOSJXIKsDjn1xWnaM7xDzHVmACggenc0xWLC7crGRnbnI/lUzqwDIo3EjPzH7tNQrz5ToHH3lPPBqe1YKp/d4Hp3o5hcpJG+bfYG2luNwB7/AMqluXkhtNzszOgGGUctS/JjJ43HB/2ajkEkcTxv83BBZug/CpKR6No426JYA/8APun6jNJqv/Hov+/n9DU1khjsLVD/AAwoP/HRVfWG22Y9ix/8drrWxxSPI5erH3NYd+2SPqa2pD+7znisG+6DnoKFuJGW33QSKW3G2Feeaa+PLBzxT4QPJXHStGUiaQEYyOKj25NSydVAqM8NSKFHFOYAKfpzQPU0rjMR6+1LURYsNIvtUeZbSWCNYgN3m5wc+mPpVhfDOvGRo/8ARQq/xs/y/hxmtnwavy3788sijjjof1rpWjPmKysQCCD/AI0ak81jgl8OeInZ1WK0+TjLS4DfTimy+HvEUK5+z2rgDJCTAn+VegSyLEAx/L1poZSpnLgIR/EMYosxXPN9Q0/WNOtxNdRQLHxyjhiP0qSIHj866bxc4OhMCMmSVAp7feFc+oyjHpgmkm+paaZd08EWcXHUZx+NaUfTpVCzGLWH/dFaMfJBrne5qi1GcgVbj96rRjirUY6VDGWU4BPtU+pHF0i9lhQY/CoFHGB3qbVcDUpQAeAqn8BVw3Ezb8Hrl7p/oK6uua8HJizuGx1lx+ldMoyw+tdK2MJbnGarKW1qcbVx5hw2efSsS5je1LGOMNuy2D1U1o3TeZd3kmCw8xmI/E9Kq3EnmRgW7K8ijJ3Hnbxk++M1zS3ubrYoSXEksTbRGTtBCkHp3rtLy4ls9NtBCOW4Py5wAK5WZMxqFGAWAAAxxmu3DMECfwgYrWg7NmVdNqyMQa1eIMbVP1jzThrt3gkrF/37rbEjqAP6VBdNeOV+zG3X+95qE/liuvnj2OL2cv5jP1+4YaXZv8okkZSR0GcZNc/JPMhYxvuc8qM8Zre8QgyJZb8YVmZsjjoBWO67JBIR8vQZ71y1GuY7KWiFiL4WV0UPt5bHGasruIQAAjvz1qETZiYbDtCnGTgmpwTiMYKrjOTwenpSQ2LGMIS5GV7D09alSRioIQFSTznpSFSE+4DubBB7inSlBANp+XPbsatMzZ2lJS0VsQQXv/HlN/uGuSmH7lv8966665tJR/sGuQuDi3kPHCk81hWWx00OpOvVgP77fzp1Jn95J/vmiuWS1OhbBR3opM1IwzSDO4/SlpB98/SgAJpKWkNACHrSGl7U0mgBkv8Aqz9KrJ7+g/8AQhVmUfI30qrGAQ2eMJkf99LVRWomJP8A6xTTLb/VKRz8o6/Snz48xfWmQE+UuR1Ufypgx571G1PNMahICP8AiFVrkZ461ZI5FV5/61SIZEuBFFjnMSdPpSE+tKn+qh6f6pcYpD0rQgb60wH5h9af2NM/iB7ZoEclL5sstwFAAMj7c896phvs6IuAHyQMj/PWrkwk86dQ2AZG6dRyaqTxbsMAXP8AeHpXK1qdqehA1whCscE5O7AqK5mQQq+MqOFo8k+dhOcggnA4FMRFY7XPyDoxp2SBNkMW9ZGRl5bkE0OrBGGN2Dz71NtlLDb8zrjOegWovOdA2JMop645NNMTRAqNI4dcfJ1HaiView55K0g8sCTB+brkdTSlWYbgxIxwAKolDDIrHfj5zwuepqcyGRm3HgjgentUSRrIVnDAOOBxQ+6McjPYN2NDBXQRrj5iM4HX0pSd0Z29R1NSQR+dIzMxCngr74/lTGiKzBRxu7g9KQWEj+QsSwIPTJqS3LMrMQNvORmoJGCkxZBPXOKkRGRS24DIxzTaEmLGnmeWwZdobk5qWV0SQ/3c4KioVLxy/NGQGHGRgGkkQFwB0brn+dCBstWzAlj3I2j0FTBz5IfYrFW657+1V4WIYRjAGOh54/xq1CZIQW2Bgx+UVNxoladvMJWQA4xhhjP0qiPNkkYtECucEE9RUrbrhSVVT82Qe4FOQNEsgMJPmMCvPQ//AF6Vx2JGCRFnDqq4+UHrUapLECXYZb5sD9BUfz7iChZs8DOdpqzsnjSXeuGK9Pc0PQdkx0aj9+LgBVGAxHQZ96tW7KIUVSWLZ8uPsAD1NVEiDLGjRyqBgleu72xV2BRCJJTAWnY/I+ecentSckHKOS2YKm6QbnPOG5IzTZEghlm2HywoGCfmJPfH4UpQxubl85bGM8kH0z6UCK5jSQzQ8yNkrxkLUcxXKSC1ifawndTjdgN15p0klyi7s/u14AByG+vr9aRbfCu8kbtF6gZx+FWUaPzz8jFdhCpt4+tClYrlRBcufsQSNnDsct5fH5fyqxbQtMSD0bazDIIyO1RbfLZQiNMqD90AuCSeuTWlbCFYU2AqYQRsxzn39afMQ42K08Y+yF1T5WYKzdcj6e1MghjN0C0hUpwdwyCMds/WrVy8To6rKFdcNsK4P1+lCgSzedkJEcA4Gfqad2KyKf7oTjzD+82ZDn5QDnHGO/tVrL/MCvzDGVUfMw7U24tWluY1STYsZ8wMB972rRgkeS5ilb5R0Zs8ilzCsNjjI/dmLBCZPHUf1qxbpICdyKCRwQ2cVFMirPI7Aum7cOvGOmPX6VajMMc+VIXK5c+uf60XFYThJozIyhSPX7ze9NxLbW9y0sxmDHhWUDafY9/xp6xhAFPzRq24ZGc/SnuViiT1PXjg56D2oTbCx6XCMQRD/pmv8hWdr77LAn0Rz/47WoBgKvoAKw/FL7dNk/64ua9BHBI8tf8A1YHtWHqI8veo7VtyHjjFYOqsTNIGIHaklqJGesfmNBEDgSOqcdskDP61KkOzKKdwWRkBPcA4zS2y/wCm2SgA/vkwD7EHmpIgzIGznLk5+prVghsoCvjPAHWmYzinyH5jTegAyOaktDgBjnkUOD5QHvxRzjgU5hwM9NwoC51HhiGQ6ZIy5+adjgcdABXRgssCiQ7ZD8u5Rnk1ieGVZdGVt3yySSc91OcVvIm1NvX1PrU21uQ30EdQybX5x3HWobm2jmgSM8YOV/8A1elMF7DLMbdQQc4Vj/ER1FSmOFFkcEFgfnYnJB/pQ7Maumcx4sh8jTdNg3btkwH14rLyVtXPA4JrQ8WyI76bHE4ZDMxPPcLWe+Rp8nAyVIoWxWt9TRtRtgjH+yOn0q/H6iqcC4RR6ADmrsY5Fczepqi1GKtRnpUC9TViPtUtlItwjdIi+rAfrXWFRvPA688VzFiu67gX1kFdQPvGqiJlzSkCxPtAA3HpWiDt+b05/KqOmf8AHuT/ALRq1O2y1mb0jY/oa6Y7HPLc4b5QVAOI2bcD355x9OagEasHjGV8tjgHuKesqyIoypIGCM0yWeVoPMt0Vn69cA/nXM0dK2GTNJLc26Muz94mOe2e9dmQc9OK4OS1kvGhvBJLHIh4QnAx7jvV1YLyCMtPeuxH90kDB6d6unNLczqRctjr8H0o5rhJ7m+EvkJcTpj7jbzz6/lVgzXe1v8ATpkxzw+Tj+tbc8THkkbeuOPPtYmOAUJ9s5rIu7j7O6lxtiDBSx5GfUe1NMq+crzys8jYQMxzx2/rQzI8uAu4HjHaspSuzSKaRbbaUdjt7EE8CpXKzRgHhjyAeKrSRtDmLblSQUJ5GadHhXBwxdj93qee+PSnGxLuTyNuRYlBUHpRuVFVAvT1PBqAxyfdOHK8/T2q0zRmP94FxgDr1q0Qztce9JiiityCOcE28g9VP8q4G91W1iWeCRmV1BXBH3uOxrv5f9TJ/un+VefXWkW95O8k4c7jnCtisa1rG9E134mkB/vf0FJTVPUk5J65p2a5Jas6logooJ4puamwxaQfePriikH38+1MBaSg/jSE9qLAGaQ0E0h6UANk+4celVov4xkfcPP/AAJasykfZ5Mfe2Eg++KxtMvJpbmaO4jKoIfkYKcM25eP5/lVR0YnsXZvvrxTIOIk542L/KmazM1osbwkMSudpGec02xdpbK3d12u0KFlwRg45GKewiyelRt0pzUw0hjD1FQT/wBanJyeaq38otghkU4bkED0q1qSxifcj/65rQ1NtyHtYGHRoVIz6c088VZmMIxmmY+YYHepdvDUwKSwx60xHH3WPtMxVtqiRvu8kHPX8ag83fgRLjOflc4OasXERM1wyZX94SRnryelVlTy0Lv1fg5HX8fWuaUdTtg9CsI186UmbYoA7ckVWzvf5VwykHJPGP8A69TTMS5O3cpGFX0qQDyZEY7cA5x17dDUsq1ynJNK5kfJVW6j0xVbfhixAOeScdamZQssjgnIPCj09vpV2O3UWyBQpRwcucAk/wCFCaQrFSGOMKyyBQzDPuRUDgK2xAR39RitB0hkwpCgtyrAHjHegbIRGQgIBxx1IocmmCRmmJ4bkxy/Lj7644xUjJ5jqEUtu4A/kasSxh8yopVs8hqmFuhKbj8oG4sDwD6Ck5DSK27y4yXC7s9KhLPP90YI4OO9aAswJ4uTIXO/invpqw3QTLs7JllToATz+PNJS01BxKE9sq7QQMnjPUE0kUDIu3OTnGeoFakulCKaVQ/mcjYq/wAK+/vilW1bafLlDpnBOPu//qo5g5SgIjlVzknlc1GbcMwVpACCcjoa2zpkcfyRO8kpI3gEYXjOR36Uz+zU3uGOTtIBfjB9KFIGl0KMLQ4kEQ4I+UsOSR3qNnVF+YgOeOnOD6Vs/wBlSeayHConKuB97jOKyksJZ2EkzhUUk8dR7U011JAtH8jxnOQFJYfdx2+tRzXhMmFwwPAJGcD/ABq7DYEIrRqXkXJIPPPpUq6XH5IEYd5yN0jDovt9aV0FrkdnCYGN0siPnOcnPJ6H8KW0iZpRcrJ8hyDnqx/wp9xbeUgCA7X4RlGSB0OR9asW1jPDbKrSIWXnOCOP8alyKUUQecqy7mJynyeg2n+tTQrGzrFG7lVBDFhjmnNab1jkdgsZbzfkAJY49+tEMTp++ZtxVSBGen1pXRdi5FECQjsFO7k9Qw/Gq6yKJpFJZm3cMwwNvt7VL5yMqkMCyqHZfTjnP0qUPFIcrsZsbQ46EVF2OwkDxeWyrukUjDFR0/8ArUSNDbRR+V8wYhSg9z94etPt4whLo4dRnKkcEevtRLHDNNGs0O6L1QEgexx0HvQpdxNakssrFoxKqxoh+UowBb2I9qfbu/m7ooiQy5LNwR2/EGq7YbCB/MUbgEYcjHTFaNqg+z854GCCeR9aGxWKskDAOiDLSDEj9RVH+zUt5LfF08LKpGGfKlR2PtWpOq2ylwjbOA2DxntxTZZWFwq+XE6lMJuHO/vyO2KV2C0GSRtJaAj5mDYwvcdjU0QmZlO4EKuHVMZA/vfSoYj9+NMtIvBGentT44gNxuliDqmwLHnBXqAO9NPuJosRXDEbXljDt0IYEfh6042u25aQKBMy/eHI2+46VXs7Wytx5tsqRI+WJXqpH8jWh5bSEZKMBgg5PUd6dxCtGGmBYsRnonBApsUchljiYJ+8mUdP9of0qRkSWZEZN23nKtgjPeltwH1Kzhi3mH7SjAs2STuHGauD1RMloenv/rGx61zPjJiNNmUf88D+rV0z8u31rkvGr4s5B/sIPzavSR5sjzmbIRsVz1+Ack9/1reum+Rs1zt4Tuc9eQMGnHcSIbnhF5II6fWrluD9mTpnPfpVa8XCgYHJH4VciBCRqOw5rZgis/3+aF6ZxTSQZM89fzpwwTyOKyKHgYP0pxA+Tsc5pue9SABh8ymmBu6Nr2nWWmRwzi4EgzvxHkE5PSrsHinTCN0huUK8AGMkfpXMCJR0Xpz1qXylGMDt60WJsdGviXRo5jInmBmOCRAc/Wkk1vRJJpJBeSIzrhlCN83vjFYCRjvkVMIUI4J570cl0PValTVbm0n1G0W0lMipuYsVIHT3qa4H/EvIH8W0H8SKnNsgOA3Xr0pt4g8lEBxulRQPx/8ArUrcsdB3u9TQTjpzzVuMdOKqRncc1bTpXG7nQi4nOTVmPmq0f3atR9BUsDR0wZ1CD2bP6V0o7/Sud0gZ1CL2DH9K6LorfStI7Es0tOGLRT680uouU0u7YdRE2Pyp1kMWcY9qg1l1XRrrfnayhTj3IFdG0TD7Rw720LgM6OXTqw9+1RnzXuduWGAMpjtU7xCG8EzSMBg7lHP0OKkWQG4O0NnHB9vf865mdCIo58AqV6dSPX0psd2ZgXkZlX7uGXg47VJM+w5iA3P94Fc8VJ5WJAw+YkZxn5V9j70AQu8Lrl2Crx8noe1MQxhlxtXB5x0FPfyC5SU4JwcKefYZoUkRlcR7upHrTJKbuy3CBvnTnGe/erAukSVgoG4HOB2FT7pGhBZMZwQP8Kez7HiQJuBBbnoCDTQmNSVVbDupjDblXvU6sjJ56kAHjhucVGsXmyKuzaFYksepOKnhjC/OAsm4cBelaIi5A0ySuyxy5Oex61YMYLtzg8e+36VJIYVYDYpOeirSPDFHGW2gk8EE9KZL1ZyUfxN18nlrMj3t/wD69St8T9dhjy8Ng5zwTGQMfga4UDdtkXJwe/rUbCUENGDuBPB6CqVVmns4naXPxZ1ae3eJIbGLPBkQMT74BNZB8e6srHIiKjnnIyK5ryJDLl41QHvn+lMuIJgxRFV1HIx2HpRKXNuOMbbHVx+PtTb7sERBGVO9sGp18e35IzbxjIz98/4Vx8E2AqnKk8AgdDTi7O5ynCnqDWdkWjsx49uwoLWoJ74YHj8qQ/ESRT81oxA6kYrkWiEnOcj0B5qLaRkn5gD1pWTHdnan4jKAN1mx/Knp8SEDkmwkxt5AYVwbbE3ZPfOKhd1AVNzYH60cqBs9GHxJse9lNn6ipf8AhYVgFybOf8xXmpAD7Qrc/wARpvlguW3E9uT3pNLsJNnpv/CwdNCBmtLsAjIwFP588U4fEHRiMmK8Hr+7B/rXmQZpQdpIA+9UqKwTI4J4Jx0o5UxuTPS/+E60Rl5NyoPrF/8AXpqeL9EjdcTvn+6YyK82CYQs7gZPHFHysTtOSvBOO1NQQnJnpb+KNGmIJucMv95TxTx4k0gcNeKD7ivND5hKHIHbntQikb+jAnj60+RC5menf8JBpbDIvF/Kga5pbglb2IgdfavMwzDG0AEH8qikDmQsVAx1Pr/jT9nEXOz1Bdc0kyqGv4OoyN3OKZe3VlecfbIGC5x+9HSvM9pD5YD5R1qIlVbYUz6GmopA3c9RtpbVI1RJotqjAAcHAqQyRseHU+nzCvI5HfB2/IT2BppaYqAzALjqCc0WQj2iNbc6fMXfFxvXy04wy9zmtEaRAtotx/aVkTjITfzn0+teHQieIBvOkdT/ALZqWO4lmYwySTMM/wB48/jVc8YrVC9nKT0O1v7OOG2t7tbi3czPIGiEmXA3EYI7Vlm3hEF6004jEUSGNSc72L4IH0HNYv7pS4DANuwqj+f1qSe6zLEm5t3UKx+8B2rklVTd7HbCm0tWNYAuAkihVPNRzPJCMkghTkH+8D3p4IKMWVFEmScdQapSPlSG3Adm7Vle7NbWJEV/L81CqiNAArN8zZPYd8dTVmIyS28QUqgQYO4Zye9Z32rYAiv0GMjvV3c6W8bbgEZeT603oJMtzrLMXlwB5YH3e4HU0CQTOHGzexAGegx3p8jfabaKCM/OeSPUAVCZD56xhFI29UPG0dTU3KGLuEjGXEiqTlh6/jVmFhMksbD5MjaAOn1Hrmok2NE0YYqG67z0GcgCixaRpZWDjdj5ifSpbuhpak6W7/bI3BYQhCjKowSfUVdHmJMSirvZMIp7Y9fwqstyrbfnPmLyQOp9qSG1V7gS7iyEZJwQ2fQe1JX6hLcdKVluGaRt3nINwAIxzxg9K0AqTqsLxPEzDOB0FM8hZJo3dgZEOVQ9h3OP60D/AFrKJXAkYFMc/d7Z9/Sncgc1qIliQodg6EcZb1PtUzqSY41O6VmBJYZBH+PvTld2+8yrEQdw69D2FTxAlpJVAZ/L2DHUr1x+dJPUOgSEbtnKcFskcMPrWS4GcjAU4VcDnA/pWpDuEONqjCbeM9ecikESJZMCoZD97sT7VVxIjtYxEJGYsCzAkZ46U3zX3u4IjRjtAA+bPrRAdtuFlBdwcR49O2f8amSNk3bhtYvyaiUikiNUDLGAC7A4U9yTTJDbwWYjVCAJSGOc8n3/AMaeXUu6xMWI+9jsPrTfMWFOY8xHIBPAz9KL6AMYl7iJljIiVepxjnsKcYYnkywJHbnAFIYnlfzR5g6AquO3H504o52uCSCpJA4AqLu5e5ClluijAUFhu3uo65/lSpbyho44yQqHjIzu9mFOLmeznWHEFxv+UnOOOQwP6c1at1EBWb7aJfMH7wsfl3eq46c0tQ2IWWK9uDtiKjd8pJx0H/6/yqTyJY2LqzvwBsGMt6n2qWVFWRELKrq2Sy8j8fpSyqywssMqvOcHH94Z7e9O4rgLYwj7QxTKJ1Gf85p6PKz8dC3IC53D2p0KEwnzH8sswb5uRuHp9aXeYkKzYBxkMD2Pr6e9OwmSXLGSHy1+8cZB+8PwqvHG0b7o5WeQDaRIenvUkRJBkfl1GCwGWYUkbPLKZYighwQQwOWPqKLaiHMCHVmKl34ZgOT6VIzLvWNupO3JGcZ9+1Q27MVVlBYkfOOMCmRwMiSRqzLHnK55I5zTsBcMcaStDI/A6dB+FTrvQBsIQxwAxxioB5Qkcqclhgrgsfz/AJ1JHJiJjsLErt2DoMelCuJlmRW+YKTE4HJGOcDue1N0G2SHUNNhETRgXCqFLbh1JyD/AJ602OIrC4actD2V+oGPu5qfw3PPJrenR3AjBMoK5OGKgHr2zx2rSC95ETfus9K6muL8cNi3kHvGP512dcL45b5Sp5zKg/8AHa9JHmyOAuSfKJ96wbpT5i7RyXArcuziIgVhsVe4gA5BkHWrjuSx1+AJYl65YVaXhlz7mqupYFxGAcncasjAVWHHynitJDiUf4z254pyfXmkP3jilQgdazLHLnIGKnTp6VEpyxPb2qVRxTQieMZbHpTsFeQcimR9Oe9SbuMmqEOyecgcdKsx/dHvUGc7R+dWEOemKaE2Px0PbvUF1kyWw6fvgT+RqwzKi+p9qieOeZoZhCxhSQhpAPlVtpIBPqaVT4Rx3LcXaricj2qpHVuPpXns6UW4+1Wk7VWTpVmMVLA19FGb4n+7Gf1reb/Vt9KxdDX9/MT2QD9a2nGUPvgVpHYlmzbjbboPQVn+IW26QVwTvlRSB9c/0rTjGEArK8QyLHZQBjy0vy/UA10P4TBbnKPLFIu5xtbOCDz06CiORYg3o3RfWoxah0keQs5OTnjI+gqdIlihyzEHb8y9h7iuZnQhluzeaJT83rntTkTIKAkFyWJNNhkG2QrH8o5U5yW45JpQzqiB2AYjjHegQzywZXUgOuCSDyR7inrEHcOeVzlgO4pVCwXCZIIbkn39KMIJNztnJ+XB4BxxTEK6EspiAA7hienoPSpTEHlJydvYU2MzCMZKhtxLEnPHtRG4abKyNtA4UHhqeohXkJYDI2r39Oas2+BIWA47elVJ/La5APO0ZGOimrlsHSIrnnGc44rREMVymfMPDY4BGDSNKSi4xhuCuKVDjJzknoW7e1R3E23b0VQOTinfQg8cjidGcvhsjIA4pqndIJmmCQkYKk9KfGzlgXbg96VcLC21/UA+h9xUJnS0QecWbanzhSRnOc1LFJhB5gCnoCRyaoyFoSpUK8uOmMBqsYEzBXXO7kDPK02xIZJHtZg5ON33hT5J41Ii/AfLkUGONwYyC2RjLdTS+WqnzHLZBwPQ/WlcbQhfD7VjOOjbfemGIxMAN2DyAOgNT72P3h8vXkVH5gduSRj1ouBXZCH+cDaeCc9TSi1ACOx3BeoHYU+Zdzsc0qsSAjlRjjpxSuA2fynw6cY9D1qPy9yNlgB1zinSRqCGVsHpSDB5LjPcUwEVMIAH/OljYSKQCSOmKJCrYGSQKRGBbHXJwOKBMmZQI8gdByp70hYYJQAdOnpTgyPwzbl6cc1EZQCyD5R0zVXEOZlCqOnrn0oPybmUgjrxTGZWwvXHc9qjDAsSDkdCcUxExO4nA59qjKkIXLZB7mkO1AFJPSkdvlzzjp9aQWCTJQ5Y/hTMjB9c9fWlMiKFJ6H36Um+NlO3lueMdaB2GNGW/edMngYprbhHu4ypwQ3cVMobbhvy9KlZIzCA3LHpUuRpGJDalgrojY54DHgGld3WUOOBnpUlsEjwxHybh8uOTRIBIxcAbgeAKyczWMSWCMuwXlucgDqadKhedNwbzIlOcgdPSmKZCuEIRO5HWg4RWJlK7uGcck+30rF3uborx3UbOkUkLMzPtUEYwPUmpb11VEfblAQCKjtXeVHDhSVPGD39D+FEmGkKN/q3GTjsaXUroQkRrc5AzEFORjNXIDCyEyLvXYApHRKpscI4OEO7nntV+Blj0xugckgBeevGaJiiW9scYIEjrxwcjn2qATLFP5KoRtXCkDr7fSnCCOWWMrbrGFQBsMf85pX3TzdsEYTnBqS7COpS48pXEjqvDdAfwqnmM3PnMwUj5WQdCaMgElgxBPUHBFSRQr5i553HPTI+tGwixZuj6kz4VWCHBHr7VoQSmOT98xDu2ADnAP8AhVKMKtyJAiPIMj5uBVqQGZEDnZ8ucMOfpRqxSRox3CITIjYKfKzDrz1xRa+XcRO4iKYOBnr1+8PrVGACBDKAcEjIJ/pVuTMzrsudvGQT2H9KRNiw8rQthlEjAZZB156Ae9W7eVoXR2jCqQPkx0zVQrcMUIKKV+X5lzx6565xVmXEkyNIR+7TaMHGB7ClfUQssr/NsyG54YZyPaqCxPJOYiXVY8Lu3EmTuDV8n/R3Z2cAE4Y/Tt7VXhnWaNFiVwcdSMH9aL2KSJnYJ8sQYNjBx1FSIVkm8tyQGxgZoxst/LMmWJzu71UmkuILxRZxNK8oCkDpGAPvZPU1GrYFi4t0gYkSk4BYAtxn1+mKYys7fMkZuCgx/dPcH1qEfaJ7Zz5SfM21RJxhehoTyoQsTSMMLguRjcenWq0sJJiyhVEe6YpKp4VPX39qJlf7P5jvvTrtB6emPWnmDduMbqBngAcj1zTLgeXCFJYgnAPpUX1K6lQebNEq7o2kyScdx2qeArGs0UUe2M5BXrg4/wAais7a3tmFujEbvnXPU+oJ71bhkjKjDjegORn5ic0rlsfExBVguHPyuoGMjHanGRkQg5LIQAQvY9D+FU2nkDJBI2Zh1kPyg+mCOmfSr8ASONXldmJIVdxz+BppiZahlLIokVeeMdVJqG52LG2C5dGB+UE5FOCiNwsQIyxJB6D6U61VCrpE3BJKrjHzd/1qzNjjDLGv7w7g/KDHK/WmqysiwRsQvcgfmfpRLEsW0rJuZicgjGPbNLExw0QIOAM8dPajrcSeghDuoj8vEfPyq2M/iOhpZPMXEROGVhlRyQfr7ilKlW+cEAE8A9aNyi6VQfmCnf7nqMGmIduIBCw+XIRxJ/ex+tOiXYrOyIQWO89OfWmxXhWVlcLhRwT1HrmnIsSyOxywCg7f4eenHrTsO5cODJtHzI3JJ6D05q/4eUnxDZeYFZlLkOB2ANZsVw4A3KCnQ8Ywe1aPhncfFMK5OPLlbb/d+X+VaU/iRlU+FnoHauA8dth8eswH/jtd92rzrx04N0o/6bt/6CK9BHnyOIumxGaxIiDe2/XAc/hWtfH90fWse2Yfaxk44PSrhuKxPqGGvIzt4BNSnA2A96r3BLXse48gc1LK2GGOK1kwRWbqeeaQcjFLIp8xh3FIOvWsiiRDjIzUu88/yqBT/kU/7vI9aYFpCcY61KCW464qqsncGpkkJ6GncRYjy0h3c1YGcYHAqpG5J9zU5bnOeKuNhMm2EDkitBLp18PyWu4bJb5Wx6lY/wD64rHDuT8xwKuZAs4Vx9+R3/RRSqO0GJK8kWIqtx/QVUj7Vbj7CvNbOsuJVmPPHFVk7ZqzGKVwN/Q1+W4b/dX+da5Gdo9WFZ2iACylPdpev0WtJRmWIer1tEhs2wMKPpXO+KyTFZLnA3sx9+AAK6LtXL+LGAvLEb8ERP8AL65I5/Stp7GMdzGYRxOp2kZ6qOhprEySpscY7qeoFADuA5O4j7mBx9abNNtfHAQ4G4da5joJSFeF0QDGQrdsUzBCNzvOeM09GVd3OzJ4b1IqDYqRhQSCBtDMcn8TQA+D5Y8A7kyeoqT5YYclcAYxxk89qrHzAoRX5BGTjAx/WprfgF5JVIAwFHHPc00Ih8kPmKJzuTLcngc9KtxRgQ53YOMBcdD3x70jYUA7Ad3G7pmhgjwnzJCgI5bPT3ppktCiIKSgJAAAKsKltHJV45JQSpAUntiqxdxPIAw5YD8hj9angVxCXCrknkVotjNljAkTy2cbjyD6VDLHuKJks6HK9vxp1uqvIGVwOcEH6UkjNHI7uxwB8m0cZ9DTEeN3EBEW4Mu3PBprTCNGRlBZuy1J5NuePs6uM9GZj/WsvVrgWaxta2VvIWbH3S+P161HIzbnRpKocgqAeMA+lPYbFBDoHzzimbSLdJMbJM9QMYqT7FI29yV2YyAp5/8A11FzVK4rwBodxGGHIyaXywMZGSeeKlEG6AAFgu3uOTSp86jkBccE9qVxtFKUx8nDAYzxTFUPFuRfm7AnpVtgyIcHnqCBUUUuSfuo3Q5FVcVkRjYjiPBzjI9qEInbdwEHDA/0qy5drZiw2lW4GeDmqxeRiRtV1TAGOKBcqIpB+8IkOAOMDtSyxgRLlGznjjrVsQAMrBcg9Dj0p07lVJZTu6Z5xz6Urhy2KxhRIjmbkDdt28n2qGJHjXcVwOxNWYIyhkDjLDjc3Y+tKW2qqBQWJ78/jRcEisIiW5JHpz3pkiBFJweeScVNNKvm4BO7AJB6ZPpS4YoB/GBTuFiuIyed5KY/KlG1MNg4UcnHX61PKq7VaMEr2B7GghfK2juMZp3JaIAu9sd8+nSmuoVXLn2xUoQ7QCHOeAaJE3QsCfmUU0xWKflgPnOeMkdanRVJAjUhsdx1puMR7tw3ZHFA3lSQwyD64OKTZcQVjGvzjP8As56n3qYoXhVgRuYYz1wfTFRxBVlUEqQc/ePFTNgkBG5Bye2fpWUmaoUcom88jJ5P86sIkTQZzjPUn19qYuDAXZeG6q1IFmdo8KDt7deKzd2apDiYhLsyvTHHIPvVW4BjmUbckdRirB2gsTwT1BFD7t3Kj6Y6GpbtoVYiKRwj7oSbPQLwDUMkylCCFbnjK8LTp7h5ZjI2G4+Y4x+dQH5BlGKj9KaQm7D9ysDjBb0x0q3BtNr5iwRqYwSzYyCaoJGojYkbsjjPQ1fsykkXlAMhYDew6H6Umxx1JyQ0SzQ4YMPug470y3VHYq5dHXkk+lPubzzHkjljkR9owccEVVnOWUZYsoG35uDmpsVdomkhjBEa7mBXKsMfMfSoo1xEsTPsk29D2NLlnWMkhPLcFGB5HtSyG1vGG/JdB8vUYP1oC41lniO4YK7cevNWYZ5Z1ZGQo+3jBIP4VCsz7lVwSmMlh2/CljndyQxG6I7xjqM0ai9TSJT7NEmcscDcpywx1BqSS+ii3RtDH9nPGCec9/wqlGZEumO5WRzlsdcmrjPDFEZjGHCnkAdB9KXUdtCzBdA7RHG+E+XnvU8MwlDBoG993X6Gqlrc2szzFUbbgYLdPbimwzJHOd+7zCSGO7AA7cUmhW7l6S72qLfbMQoLlgOp9Pp/hT4JWEbF4wMjAOen1qnPmIhQ+A5+YZzgexq0QBIqSSKql8/TjpSHoIlyISNy+YQ2Y8c8etRBja7ninll5DOWGeT6DsKcH3vuQRpGTgAr8wPbFWFZY5GzuIQ5bacH2/ClcLFWG5lI84SFTyTHjhOxyKn8xZUdXyPmDId+OQOlPjk8/ewQIScZAxxSShcYCsoHfoDj3otcBPOWMPgB1A+fb1U4z+Paql5fs2mWz+S0MjNnYT8w65Bqd5oj+7OEXaN2Rg4+tKkkhhTywQ2cjvge9NpAtzOgvxfSmOJec48wfw4qzuMe1tm4Oeqdc9zViXzbdVaMrJt++MAEimrMHdLl1WG2BZM5yWOOCKmyZV2TQQrkCIh4wchjyQcVOJVWeNJAMklCg6E44HtSRqzhmRvm3YT5fvDAJpTEVkRTEFiJDmUcnI6H8P60aE3J49ksKyKACGyB6EdqicYu+FcbvmRlOB05Bp0DHbukUjb0CHgjPX61NJECwZRlyOGJ+6KZLZDdMRGhLAAHBzzx/SlhuGhAMmwsTtwB+X40kcG8+WT8ozw1MhhbzSksZDb8nHPH/wBaqTDQtg53ySnBHJAFNmVWbcwUhemT096l+zv5rAOWTbxkck1XaJrSJJ5f3gZwgVQcjPc+3rTEQzvi4j3QsBnl1GQP8c1ZHlzPkFhJjaq8jAPUn+lQwXIvAxjK+UkgVWdTiTIzlcdqc1tNkSSzEYbA8v5WCd/qaAsWFizE8HmHzB824jvW74SdZPEYIDZEEmS34cVz+C+Q4zKAQGzwff6+1dF4OjA1uQ7cFbds5PIyRW1Je8jGp8LO5FeZeNnzfxj/AKaSN/IV6avUD3ryrxi+7UYh32yH/wAeruRwM4+/Y+UeORWTaktdkHGdua075ht2tWZZcXTt/sdauG4ug8vvv1PYdM1PKQfzqlGc3YbpnmrTHJGeoq2NIhbOWPemg0Hnv+NJnJ4zUFEinA61IDwaiA5J5+tPHPGeKaETJgjkYzxUyKMcioF4wDUytk4zjFOwiZQAM5wPerEe0oQaqZ3KAT/9enxsxGAOO9UIm6Pxg5qwr7jEvdVP6mqeC2eePrT7Qs13cBjkLsAH4ZqKr9yxUFqakfUVdi6iqcXtVyLqB1rgZ0FxOtWY+tVkNWY6WgHS6OP9AJ9ZD/StOHm6hHoSaz9KGNNj9yx/WtG1Gb1PZTW0ehEjYNcr4nAfUYSwJEUY4AznJJxXVHrXG+IpANVuZCWIjVECKOScf/XrapsZQ3M+VBFukRgA4wd55B9AKhkXzQu7gnjC9setI0UkhV3UmPpwOhpzHEmE+YFckZ6H3rmNwVo0Xa+3AOC2eSfQDvULKzzQsDlRkbnPP0xTxE6xrvbndkD0p7BGAmIHTgk9BTERtEd+HceX1OeQfSnhYzJtcZOeQvP40xVjuo3SMkxsNq47YPWpBtgXe5wpwuaALCyqWIJ+ZyQv4UKodShjB5IGemarxsIpEjwo64wc8epoWTDYhkX5SQcnJHNMTHhQS2UHBxx3q2MJAdrqD/dxyfoaoxSqZSwbBOAw/rViUtsaNZfnyMMRgY7jPrWlzJokjjUruwdp5ZO+fWpdobIGNp9TxUEIWPcfO3ShVz6c+lSh0GUYN657fnQJHir3cMWn/bAWaHbu9yKx/Dt/GdQktxlWmcsrA9B3zW6FiEQiSxudg/gMQwB+JqS3QeaFj051Yg44VKtyVrFqMiYwmScBZQoxtwP50XkdzbQEWsTySIB8xOM/41PDbMGMmCh6n5s4qYyifejMFMfU+vvXM2mzpWxUWWZQkMow7AM3erJQGP8AhyOFDDFOEEUku9VPI3Hcf88U8Rm43A+V0IYE5/Kk7DSKhL8RyjG3sORURhLXDbmXgcALzV14jGyAPhR8uDzx7U2SNo8TJnep43HrSHYghGVDMQu04PFRwwD5o2+XPIBGM1OjM4l/dRE4OSxwT7YpkcizlEUGMj5RkZxTFYdHHIoBOBz/ABHtSKHkjkJPljPRqncjYwAU7TjnoPc1CCr2/mRfvN55A70WC1xDEZAA0gAxxn0qu9qsky+WcKOfl5JNWT/ekUx4G0FcHmozvi2GB/lZc9O9CugsMaPdgHI2nnA6ntTBDIzFGVgd3zY9KtLMgUuVy2c4UZ/GhQzyks/f5fc0xFOdFwQeAOAfU0iwqQFB2t1Jz3rQdY5IncHKuceoNQIqKCip8w43HnNUmJkDIF+RQeO/9aSaINDuCgEjnmrUNk8hYRxvIQcsqjn61HdRvFuEgAU8HIp2ZNyg1odmWwCOw6Co1gw4fbgd81qtYySaYj7CcEkZ4FVI1GShcYGCVHrRKLRUXcbJEi4/dqFGOW6Cmtjy1lVwzo3G0ZBqQSrKhwP3Y6AcZ+tPuY1VgYGVCwzj0NYyNUxkThg7liqk4Azxk1NnaHAIAIz15+tIwP2IMQCEbBQL1NIUQxlUBZgD97qPasjZMJZjHFvcEs5wrHv9apiSWWLvuHTjGf8ACrX7hijuR0+7njNMlBNxKEJIKDIA4BoQNlCQAAtncMcgnmod4SMq4LHIIA9KseWsrMg2B16hzjj2pkiyNH5wK/KMHC4J9zV3JtcNpbcy5CjqT6djWwjrJaEqB5gAUEc9PT0rGEiLG4O4ZAIJHHvVqyCGIsspDqPlYDg/nUSHFlu4LORGTtY4dVIyR9KrSL5JQqoJdtrFjkZqYndbN5rD7QACswPake181zHDI/l45LDJP0oWiG7FXb0h+UMR/E3WrhTyYxMVYrwMKMkZ71Ue3jVvLw4ZOVY929qtLI0ttGmNkq/eJ/iNS0NDJop4eY4t+9/lA5yD7VNbuWLrs+cj7jcZFPkkJKsIREScfKenHX2qIXCtKGj5aP5W2/eGaGPYs2+VAhQbixIQkfd//VT9qq4HzEshUEHnI60wXW67RoEZEzjJPQ49KckigB5XysZ+cAcn6VJRYRBlCykYTIJGOB0GKkntIJ/MklLxMqgiRT268j1oiMAi/fcoVG5WOTjtTPtUZLxJ5oGeh+8o/wAaV+wWGxSxS2iLI53qTxjp6fnVxHSWZxMo4GNytjaD0yTxmqE8sTzCKPKQlcM5HU4yT+B/rUhcyWbQb/NdgM5Xqc9qdkTsWoB54cFhiMhQ4P3wP61JHM6RKACZDycdCB0rKggm3COQgO3C7mwBWolwdgDMPkGAFHfH50mguPVzKhcEk5zycbT/AIU6OUtHGqESdyCcbR/nPFVFmaeXy4/kmA69MHtkVLDKN8hJG4ffI+6T6ii3YGStBJIxErI/mdV/u/4028UW+zYG81nHQ9QPT0qS3MkcLybhwcEk4Yim3lwwjtpAhcliG7qB1H0oeok9SywxbgbWZ2XI9xUUezc4VMl1+7njj1HamwESOGYEBQd2G7GpoB5lv5qqzKSQrFcMy+p9Kgq4+ymEVsrElmX5XYD3xU7Ik8CtGCYgCACCMn/CqZSeO3FrIxaeRt8lwvyjbnIH1xwantZVdV8wnzIiQAf58deKrYlk1rbFYitwVLAkgqMcdhTInM8kq7VHyhVyfv8A0+lTO22MCEDcedzc8duKrSQzA27r5TJGCZGPDKe2PamtREojZnyp+7yecZx2qwolmuGLxrEyqPlHOc89faoC6MgkIwSNpOMk1ZiYXMMiyqSydcn+Zp2FcjnnWOziWIBJJXEaktwBn88VDLaTyW3kNJZywjruaRcnt2/SnXRjla3jCgHzhjI7j+lYutWP2XVZLmXUzFFLEyARxF2BC4JJ6eX39a6aVNSV2YVJuLsjUNjcoGvXmjZYUBfZNg4BAGFwM9RVn7NKs2POJLsCzn5lAHoO1UodMudK8KXH2y4il3YbdGCFCl1wBnnH+NaFxKXuGiHzRMcnA/rUVqSg1YqnUc0RW8MsZCzyLtVztKrw3oP8a6rwbG66leFgSggGHPUkv0+lc408hiDOjuIgdiRjOAOnFdV4OU/ab+QjG6OPj8TTo/ETV+E6scGvIfFkmdUjX0jz+bGvXScIT6AmvG/FTZ1fr0hT+td3Q4WcteNlgPYmqNkx3zHHy7Rk1ZvWyzf7tVLU4jm/CrpsGhIfmuCfQVO7DcOvA71Xt+bhqkY4Y+lUxobuyB1pFIApgBGBmnKD9agZKvJ609G7Hmo1PHNOByM/pVJiZMDzwakByMCoeuAM1IvcCmguTA44yOB1qVGI4JFQZ6dqeMFc9M1QiUt+Ge1SWJBluCDz5mOepAArMne6Wf8Ad4MWOnfNWNHkt/tNw0nmeftOBjIJ9D6D3rGs7qxUFZnQw8nrV2Hrz1qtCIyMoT079zVqIc1xaHQWk96sxHBFV09cVZj4pCOrsF26fbj/AGM/rWhYjN4fZR/OqVuu22hX0Qfyq9p4/wBJkPoorohuZy2NM1xWtyeZqV2Mj/WkL+AAzXaqMsB715xfkNqN27nahuHO7v8AeNaVNiKe4xZG2hXY9fvE9fwqIwyJLiJ90j5YEngH0oly00bRjMQjOBjBYnp16CljhkK7jgMvXB5Oa52bkzzfu1RkaRgMA4xk+/tT0wqEn5kHy4x0FUZZJoH2hSyAfMoPPvSi5KiTY25kIUrnoSM4/KgCyvEu5cKAcDb0I9KWYLsUkFiORzyapm7yNqseCeAvQ0PJLCQhVWGOh447mmhFs7Ztx34kC7cKeM+9RRQ+WHcbS2Mtt70yLMKEhSrknAboT60kk+3cVy0hGCEGcmmIjtwzSTGR3UdRkdR6fhU0ZkSVnWXdGRymc5+lIkqupDIxcdiKj/dhyqDb8+SAcZ/+tVXJaLRLPE5idlxjBznbUUMkkoMZZGwAW57+tMT7sinBcnOM8H0pGkIJ2YVlxvx+lIEjjIxAUJjeQkHr94E/j2q26edEvysMdOfzzUQktY4isc6x8dDzj2qCe9hV0AmZn6HCnBrJs6kiYIoc45Q8ZHWgQ284SM7eT8uTzVf+01dQrA++FwaRdTUDYsR2jsOAaWg2izGBJIQwKRqMHvnnpmnSQBvmONq/dUDv65rOXUHA2rEAgzweaV759qiNeR3J6UJhy2LioyzHKPKx6segFNkeIqBMflJwF7Gs9bi4KgGQr6rnrTXmnYrjGBxgDii5VjTN0YiGhjQsTgqT94VJdXcRCsoMLsvIcfdI7H1rCdJC4bcd3TinSWsoQeY7cDkbsmldCcWXkvonibcihTkADv7017mKP7u3bjOFxx9MVnpabVw7kDrk04QBjle9HMg5CRL0GWRWcMpGQ2Og9veluNQh8lcQs2OnOCCP6VB5GzJzkk9PSlZSByBRdByiJdglSUJ9h2/GgXbZb93yenakWIN82OOwpwVFbGDnPWhNITjcR7qaUKpjAUc/Lkc05bibaowvA645pxAVSGJwO39KaqjbwTuNUpi9mTacQjSGW7lg7gx+tVpy+/KzO/8Av80oG1ueTnj3odQRnPsKv2hHsy1OEbToyt1db8/NGz5RfoKydjKxIJIPY96uSBvIVVII659aiVGwcj8BTlUuVGnYaJZPL+Q4+lCzSDdkAnbwT2NSGAqoYAgHt6Vah0ua9yYNoC8ZdsZNYOWppy2K8FwDDiTcz5HB6H60hui0pLqPQDFX20C/EZ2pE7Z7SioG0PV1GTZFj22up/rQPQrSTIkZKKMk5C9lqjc3dxJeJDBL5fm/ePbFbllo8jXJTVLW/ig8p2EkEW7LhcqD14J4rmriK9ivd5srgHyxnETYBxz29a0hHqROXREEzubwRSSkhH2b84GPWnnULa1zEsry7TjJHT6Vly/aGd0dJNxPIZD1rpNV0bR4NKF1YzWABRCR9s3ShsDcME5657VryqTsc/O4mTNfvdxukrOV2jZjsc96u2Wq2SWkcVw0qSKPmbbkZrIgkR0cLknPBUg1JFOLXz/9GSbzoWhPnIG2BsfMvowxwe2TVOkrEqrJM0dRgNrbW9xFdySxXHK7hjj1q/bwSaXrFqJLiRobhGXO7owGRXJmWQJtCttxjk5wKsy3lxcrD5t0z7F27WOdo9BUul0KVTW5163MEeoRSXU0PlqTgB+UGPaq51WzaZJBcum1zn5SSR+FcuZnT7ibgO+RTGvWXJaJgBzUewiX9YkdZca/aSFfKjkBDkksMBlx0qC31S0hZ8Kw8w7i2OnsazrrTtRsIfNvbQQrhWCtIu4huhwDVZy0cMcjICshIXDAnj1HamsOraB9YZ0cWtWybQrhUB6MDzxUyalp6ksk0Sll5BJwD7VyrS/ufMWLqcAk1WeecLkRgD2NL6smP60ztzc2puYWhubZ8rtbe3BHuO2KtLJF58jxOp2RhTIDuGM5z+Fef21yvmHz4mcAcqHCgHtV6xmW3t1kfewz85jPLCoeHXQtYl9Udpe3rBwqiORJUJZxggHPYVSl1Oyh2M13JMwIDFBlsd+KqX8lnbwxNb3DYc4kZvmKLj0rAE8EaW6gqxjlLPuYDeMjA/IGpjRXUcq7vodnHrVnesDbALIoOBIpBA9c0ou1t2j+1BYth3NIqlmYn0ArB1T7Qrz3tuwOmKy7ZV4A3Dgcde9W7vwx4o0vVNKt7yz/ANKvjus4hOreYRz2PH40/YxuJ12lqbcWtW90hkkfCPxkEKT+FWLeW3liCC4BIXPl5BCj0471l6dpksNmguoI4pmLLtlAJI/pVe0jFv4gW3hkAy2wsBxnHI/pUezT2K9odC6xu5IbIRvlYjjp0olTyLV5I/k+bJUZIII6Ypfsn3WL9DnYowCfelmjufs6eVEmVlyVJzlfX+dZ2ZpcW3DrLGTJ5SOuGJXkA9/qDVm1MzNvtbpnjBKlgA2SDzwe9VLaOBZPtCRtGQcLIzcken0qwZHhlXySRESWYY4HuPc1G5RJLJDqkjrBqABODlV5yP8APNXQAHhbYoZMfd6DtVFwLWWM2XkbJpAuMZCY+8fpz2qZUkhmkt7d90jMZCzdPp7Yp8vcVyZ4UYLvjbO7coIOevX6VZeJTBIr8Ajqe9RZdAglk83HG/Hv/hS3MpWMsjqV25AxnI9QaLITbK8ZZGBiYAYzkjOD7U17hxJEEWQrKTlguf8AgWalCvKAfMVIdgAVRgk+uaijFxHcFYJ2KDB2t0UdNq+goaBMddsY/JnRDN5bhgC23IHb61Rvb6y1OBVv9DnniifeuWVgCO4wRmrM8Mm2M7mkct1kOAAOh/8Ar1YdAljJhcSEkISOp9R7ela0qrhoZ1KanqyvqOurrFh9kS0uowxjVpJECqoDBvX0FW41Luu2Z5N4Yh2IPzdQMd6rwm2uPNAd4cxAfOmDgY557Z6etXI4vLuF3OWyc8H7v/68U6tT2r1CEFTVkTQwOTJu+ZuoPQZrq/CKhVviP7yA/ka5mMFDNucum4ttP8PoB6966vwp81pdv6yrx6fL0/WqoRtIzrP3TdmbbbyH0Rv5GvF/ErZ1qT1CIP8Ax2vZLw7bKc+kZ/lXi3iQ/wDE7ux6MB+grtucT3OXvWOWyR061FbjMDkf3sUt4QS1MgOIG471cGAkHMz/AF6U4t8xP+RUUHJcjuxp5wFOabKQhYE0oIPc1HyO1OBx071IyUHnn8aXp9KiB7n8KeG7c/SgRMOuB6U9eo6dagGcg5p65PQ81QFjPzD171JuIOBjpVcHBxjmnsQe3PUVSEyQnb06VJpUavHv4JLEkj61Rbf55lWQ5242nkYHatrQ5raTT3/0cLckgswG1Rx0x+fNYVWXBampCOAOauxVUjJ//VV2IVyNGxZQZAq1HyMevFVo+1WogSygdSQP1oQjsAMKo9ABVzTRmSY+4FVCPm/GrumD93IfVjXRDczlsX0PzqfQ5rzMRoZpZX+Yu7fTqT/WvSJX2Qyv/dRj+QNedW8TQoPMZSVGTg9CaqqTSBmjLeX5jF4xlsjkj60E7FEgicoO+efyqtJPEk7p1aRSSM/KAOM/jSSSE2EZ8wl2b7nqM96xsbC+ZM0m9YyFJ+RWblh3PtUYiSRA8Sps3Hkklmz3H/16c5CHCT4ZuQNvGKIki+0bomGOMknGT7ChCYMm2NAJGJYkAAYPv+VPiZQojcFyozuI4HpmnIRvcALwTwTjP/16kmk8kK0jZH+yOaYIjm8xioePgHIAPaq8sg84eWcYGTngGnTzo0gyPlIwVzTppk1AW8LRg4y3PX5ehNArj9rbVcNl1wT6EVCNjsWOT16VOSluh53E/wAIPJ+lRqY14B2P6Z5NOwtyuLy0tRdz6jdywWtvHGQ9ugZ3d3KqoB+lXLOXRtSjlvrbUb0pcOd+62ThhwRjNZgsYL1NYgnWOW3klhBR+RwpbH588Vz9/qr6RqOl6VpgtoLR8b41AIG58dc8dzmuqnCLirrUwm3zaMprHlSFA57kdad9laRFbPA/nSrJkY24pTcBV4cA5xzXka3PY0I/s+BgqBnsD1pohKgb8EA9c9KeJ/m2lvyppB5XII9c002OyYxECEgfczxSsAuQCCPUGnBCNo4xjtThGVIbA+tDYWZAyEnLKD6Gl24UngEjt2qb5mOenvmrkWm+aq5PLDpkc0lJBYzI5DwefbjrR5kpbe3QDjir62FwiHBQqewPzVCI12lmJwvUAc0nND5Sv5e4ZBBB5poiYqVC9OeKsMTG3yqro2CGHp6e1MedSpKDYR0Dd/pS5w5SMJkDbnI6mkEWcbhz2INIZHSUFACmQGJPJJ9Kk8xlypPyk/KSORTuw5UMZduCTzmhVYnBxz6inu0P3wcS/dVgOCfp/Wo4IZpIj+7YA/dIXLDmhcwrxQ2WOOOR1cgMOqkHIoAiUbWJRiMgsDir0cV3IGTyHdc9x8361bXSr6eJY/IK88hueOwwKajNic6a6mUYXWNWRPMBGCwP86k8oFVOMqeo7itpfCl9KmFG1egDLgAfia0IPCdwoUPOqBRwB/8AWp+ym92S60Fsjk3jj6gkx5ALBcY+tI9sRkpyw6Hp+dduvhCFs7pyrHnKLn8s8VJP4N0pIiWW4kJOfnmOPyGKpUPMn266I4AK7yAqNxAwy9B/+up47jaFZCwXOGVTjP4etdiPCumOi/uHUjusjD+tRP4NsgP3DyxvnI3PuX8qHRT6jVdW2Oci1GMHDy9Txj0qwb4qjCNypHPzdq0r3wTNOiraXkNuR13Iz/zqjJ4N8QKSUu7OY9RvJX8OaXsJdJAqy6xHwXzyj5bkBgeef6VLDq120gjFyGbnIAxWcPCniO3diLW2kz0KTA4qnJ4f8RRXAmOkzvtH8DAg/jR7Gouo/aUnujom1S5VgCY3ycBSP1NRz6jhgktlZTsxwFEWT+Oelc5dQ6yqgtp91C4/i2E5pjz3KEO1neFwcbmjIx/jS9nVQc1JnRBNKnU/aNCtH/vERgD88VAdG8J3OS2iQL/eKORj8mrJN7hHLSupI+VSwB/Ki01SMxIP3YY/fwv5U2qq6CtRezNWTwv4Vu4lTyLqNBwuyVgP61Vk8BeGZGJS4u4hnGA+cfoait9ReNAjbGJJ+9IOnpmrsN+yIUIiXdgY64NL2lRB7KD6lCX4caM4Hk6zcREjuitn8wKgb4XKT+61xGH92SEc/k1aE+prBOAZWywwe4/+tVlr7zvLKjvyc449ie1DxExfV4hf+G9XvtMNkTo0mFCLIqSKwAGB3IyPXFcq/wAM/Eij92tnJ7/aAP5iux+1KkQbzWGCQcDg+vSnR6miZHnbSP7p4qlipIh4aJxD+AvFENs0LacsmWBBjlRiv0OaoSeCfE8RLf2FfN7rtI/Q16nFqsqhd0672OAB279Kn/tidJANyuDjGOp/DtT+uMX1U4c6RGnhGK1nt7q3vIojHIj6dJucliQdwGGx05NcvCLm2t1jezkEinAUxsM/mK9tk1i4tG2zAIwIXhu/9BT/AO3JCuXiZ1xuzuzgfjTWKQfV3ueR6Tqpg8RaVNNBGZLe4EmyTCq46EHPGOc16pP4ni0OznXU9Ls721mI+z/ZY4WIP65BGO3FTR6rZXMXmS2ULAdMxIx/OktpdBspTNb6db2zlSDJFAF4PbIpxxEN2iZ0ZPRHkniLVoNRlUwRSQxE5aAnKZ7YGOKr/wBoanfatpjLqJluUZVt5biRsQYPAJbgAY7cV6zc6X4Nv3Y3Om2byD7zFWVh9cYrivEPhewbWJRpnkWlkiKFX55Cxxljz0Hbr2raOJh6Gbw835mHfS6vqak3V7FOpJ6cjPsO1VrK5ks5kDyLuVsh/wC79K37bwxbKhJaWVAMjdII1/ED/GrVvpNuJwohiUY4Ea9fxPNZvEQNY4aRTTX74tmFXlHqygKKsw6tqt0D5v2WOMjnCEn9KvLp0SMNsallPcZqaRGTHyjHTgVjKtHojdUbbsj+TyYlKvJEgIUZOcmmXLNJatG6MucY2nkfSrEQ2cOpH68Vat7VZ0L44z+YrDn1NbJbjLy5LwxKYyGDqc5546VZivibsFwUBXqp6+v4VVkhAmBRQURjnJ5NKskQkJGSG447UcwcqLsGpDfJuyPnOCFPSmpPHFG8aTfIp+UFeAOuPpUGAQSvIPQ4/Wo2gSOMA8knk+ppqRLjckkuIjGgJXZIc8Hlfp6GrMjwmTzIWbyyQCpOR064NURajhuGOc+wpXUuSQowO1DmLkJg8cZKx75YyckO3zKx64PcVZA3feJ6/ez1x3FUobRbgsSHiAxwOv50SQmGZ0LMVzxntmqT00JcdTTe7sgrKW+4nULjGOeDUsZtzsxIpMi58snqKxhE0szRxlnJH3R6U52KurMBIVGBnGR+PaqSbIehvBoxH5KhlZTldozjPeux8Jg/2VMxZmzO3LdeAK45VHlI5dYd4xsPJb1BNdl4TXboCnIO6aQ5H4D+ldNJe8YVfhNPUP8AkHXH/XM14l4hbdrt9g/8tcfoK9t1AbtPnX1XH6ivDdeP/E6vjndmU11M5Opzl0dob1Ldaji+W3+pzVryknlKMWAAzxUc8SwqiqxI255qoDaILcDy+ecnNOfOwemaZBgQ8d6WQnC+lMoQnpx2oFITzR3pAPBGKXPbP0pgNOzigB4PNSA8g/yqIEY708NTAkyc9v8AGgscdajzg0jNnvii4hZH/dsfRSc10WnJ5dnAAf4F/lXMSnMTjPVcV1tsNqIPRQP0rCsaQL0Q55q5F0qpEMYq5H0rnNCzGPer1mu66hX1kUfrVGOtPSxu1G39nz+lKO4mdR1bPvV7Thi2z6sT+tUBWlYjFpH9K6qe5lPYNSYppd44IGIW5P0xXnDSLF5aFl+b5cA5Pt+lega4T/Yl0oAJdQmPXJHFcNMixyqyRlT1J2Z4706gqZGjonlxM67GHy5702PY0vmgIQc5OOpHAHtUVxHCZVuyqpjKRjbng9fxNOPmTyGNcDHQdB+dYo1HMpljkSUKjsO/apmSAeWV2Ejoaryq85GcqyjBbPBpSSNuNvBxvHSq5RXZLNGCwYq64wSQAM1CW85Quz5GyPmOMU1pnNwkXDtj1pHKFgD/AAtgc9TRYLiTshk8rGCEBz3anQbWlMhwAE8sNtwR+PfmotxIZ8ZeM43HnP5UkYXzHkY/Ljqo4BpASylshrg5OMYXpj/Go5YDGWkWQYAwB3X0Oe/PrVktlFIGe+SOahlTzYWViDk4JA6igFqUdLbfZXrO8ccjXhzGz4O1UADc9jzWH/wg2l5JSW569plPX8K6drCGRV3RI3bJFZ9xptnCWDRqFLDBAwQfauhVrKxm6epiRWNsELBZWPqWxilFnEQSlqr98MSc1DNdSyxYFuZnHdUPFTRWd5dIVa0uTgfKFU/pXmWn0PUvBbsI4oQ48xGjVu0YyB9fSo5Ng3IhDYGfwq1Ho2q4H7jygSMiSQLUsPhi4PWeAEtlsbn/ACwKPZTYvbwWxnvEsePk/e4BAXn8alBKsgyu4jlfX3roIvDsxh8vzJnOc71hwf1NTw+EsKQwkbd1MkoB/QU1QfUl4pdEc1dspjDYBcL26H60+2maO1hfBDrk8D3/AJV10HhO0iAzFBn3Vn/ma1rbRLeKNenHTZGq/wBKqNBLqRLEN7I86SWS4hWRQ5J54UnFQyaXfSuwWCeMPgsztgE/jivS00y1THyFsf3nJq5FZW0QBWCMH12jiqVKCJlXmzy+Hw/qDDaEHI7Et/IVbh8Hag7b5Dt7f6s9PxxXpQdR0B/CnqVbpVcsCPaT7nAL4ILursDuXoWlA/kKuxeDIVbfJKu7vwXH6110iAEEd6IvvfhT07Cu+5z0XhbT4+qsSP4gAp/lV6PRbVBjyC3u5JzWuQoJY8GmrICO/WgRSS0hiGFhRfooFP244qSa7tUYpJMgYdR3FZ82r6fCSDdKzDjailj+WKVxpXLmBQFP90/lVZNR3LuhsbqUnpuUJj86SS71CWN1W2jg4wGMmWH0oGWwpDYxg4pbhf3XrWfb215MoL6jKCOyjpWlN/qhQwKKKQopwUnGATT4V3Yz0x0qZmCbfr2pFEWw4yVOPpRgVOJlzjkVHd+aIS0CoZB/e44phcbijAJrNjuNQM3zRq691AAz+NaKzyxjL2cmfUc0AShXHI3D6UEH+It+JqE6rEDhoLhfcoakXULWRclmx6FCKLoQxrWCT78ELf70an+lQSaNpsv+ssLZv+2YH8qSbV7O3fazSHPTCZzWuiBVBPXrmmmxMwH8JaHKCDpMAB67QR/WqQ8FaFpQlurKyaCUgKf3jMu0sONrE11vmL2zUdwVe0f6r/6EKYjAk8J6WzNiJ1yc/LIf61E/g/TmUKPNCg8Df/8AWrppE2scDiliH3vwpBdnInwVbEYSeQfgKqt4AjEvmK4Z/wDb3Y/IV3h2pk01ZAT6e9O0ew+aRxS+GbuEkxrbsxPUEgn8xUT+H9S8wt5KFccAOpru3jyM45qMAVPJDsPnl3PPZ9A1IY2W7bV6AHOeckHnnPSkex1GKbLWNwISuGDIcD6da9IWNU5OM+tLuX0JodKD6Aqs0eWPDdKwSaNlJJOQpHfih3eS3eJ/k8zKs2ACFHP6+teqAK4xjPtVeSzhz80Ubf7yA1PsIFKvM8rbzw25LiYEYwyDJI9D60+3uxM935jGddvlhHQqM+oFei3GlWTQSZtYvunogFEmiWDja1tGe3Sk6EGNYiSPOoJZHUo6ALgEHHHFO86Ivtlgjdn4VUGDj3xXeN4b089Iin+4xFRr4R08yGQK6tnOQev6VLwq6Mf1nyOJlurZSLeS1uftD8r5bFUYD3qQeUqCUWtyLcAc+YSB712Mvha1P/LQg+m0GmJ4bZUEcd0VVeg2/wD16TwvmNYnyOSNzDKJJoo2jj5CsBuA9s1b06SF45QJH2g8gLnnjjNa9x4VuljKxXEe1uo2kY+mKZY+HdQtEk2mNt75YhsZ475FJYZobxEWjC+RdQlXgQkn5jk4P16Crj2scSBgU+mOBn3qw/h2/gdWCu4Byy7gxbnOOopHtL3eijT5lTOGG3Ix+FS8NIaxCKBliRyYwrjO0sjjGamltmBG+Fxk4DYBBOM4qe80zdGuyzZWUZ3bCCOc46VRaS/F9EoR1gBGZJO1S8PNFqtBj5rdoct5ci5GQp6cdfoaI7S5dPMCMR/uEZq1c3DifzkIyv32YdRjtViO9aVVEsytkDaMEHFHsZC9quhm5kiAk3BU6ZPenKnnskjENnByeB+VbWl6JLevNPJ+7hdsruHX8K0LvTLa0aLy0y/OXbkn/CuiFDqznnX1sjBFpNNgRgRR/wB48H8qbJYeXfxxKr48ssSRnnPWuijhVVBI59azrqVReB8n5UwT7Z/lW9kjHmbZWEZYxb3IjUkncPmbj+Vdz4WyfDtuSACXc4H+9XGQwxzwyYdnBPKkYwOowe9dv4diEOg2yjJBLsMnJ5Y0U1qFR+7Yt6gcWUnuVH614Vqwkkv7llRmBkbBx717lqrYsT/vr/OvDry98uaUbc/MTnOOvNbs5znJZGhbehxnK5qN5nkjVnOTtq5bkBueu0/0qDUWxt9o+P1qoDIk4hHpgYp3lu/zKjMOmQKs2duJEWSQfKOgPerE1zFAdh6/3VHSgZmNHIuSyMB6kUznOa0kvY5ZAgypPTdUV3bKFMkY5HVRSGimD7U9QznCgtjsBSQJ5kyp0z1+lajvHbR/dwuQMAUXAoCKU/8ALOT/AL5NNU8VeGoQkgYcD3FSTxrPESAC2MqaYGdnmmbs96Qnk03vg0wHH5lC5GWYD9a7GMYOPSuNjy08KjvIgH5iu5tIfNck/dB/OueruaQJ4VLfdBOPQVejR+6Nx7ULIkS4OB7CrMM6OQORmsChsYwfatbRxnUY/ZWP6VSeMH5wOe/vWpoMe67duyp/M047h0Ns/dOB2rVtVK2sYx0UVmyELGw9ugrWiIEaj2FdEDGexleJiBoh3NtzPHg+4JP9K5mEG+tzNAFWVR8yZ+8BySB6+tdF4p+bToE3Y3Tg49doJxXES3wiaQw/eAzhc/IM0TaT1HTT6E5SPaUALDrjsBSGRJUGzeCG28Cp8LLaJOkpJBxLGeqnPBHqD/OoGlkUj5y3PXFZvRmmpAuIpZFKysgUZJGfx+tNkdWYwoCvAO70q7GzkPjJUnt3qEAQIyYyWPXuaXMBWELht7FlKjIIBGfT86RHKsrldyH0IqxG65YYPPrUNza/KJBlWAxwcZFNMRAZ0AZ1TbG/JA7n1pYAEkk35ZW/hY4Gf8aRYSZAeSVXCg9BTjbvK+ZD8vHHvQBOV3REnPlEc54OKcylUwoDBjnBOKik84PlBjDDjrwKZIzMw8yPOG3DPVTT1C5bDYTPzFVH3sVDcsV8iQxhxv645Ax1qtI5Zd3Oc+vA+gp6XZCnKfOnQjp+FIZ0MemKg/1rD/cULUg0+Ag7vMb13OauYpaXMx8qKyWdunKwxg+65qYLgccfTin0UrjsMxSgUveoLy7jsbdp5QxRSBhRzS1GTcVNH9wVhR+I7KZiEV8jtkVfi1IyRKYbSZ/qMUJg0Tmnb3ZcYzn0rN87VJSBHbQwAnq7ZP5VYNveMh829Kj0jXFJAyaaRLbb57iPdwue/wBKI7y13gfaEyeAD3qhLYx/xSSyN6sat2tpArD9xGGHOSMn9adguW5e1JEfn/CllH3aSP7x+lAugSnLAe1Rr0P1p8mS4wM8VXa4hi3CSaNSDyC3P5daBoY9nBLKZHiRieuR1ojgijkxHEiDPZRU0cysuUSSTn+FP8cVDmczfLFGg3dXfOfwFPQWpZlLbDzVcqcdKlmSRkOZio9EUfzOar+RHkFgzkd3Ymi4IWOSON9pdRkHjOTVmb/ViooQvmAoFz/sgVLN9wfWl0K2ZWgOCM9xgVJKq4Vmbbg9TUChiowPyp/mOuAefY1NyhwUEZV0b6MKDvZcc4+lOWRM8xr9dopZLeGVcNGp9D/+qmIgjiIlHBFTy7tmAe9QRQIJBt3p/uuRUs0ZKgiaUHpyQR+op8wrDAXA6mnCV19x70zZL/z8Z+sYpwWZuFaIn/aBH8qV0OwiRiW5V2jUEegq87YTHrVWP7Qki7o4j7q5H8xUsryYBMDdccODTuKwtMnJWH6sg/8AHhSCb1imGO5TimTzL5X8WdyHAQkn5h2xSAvyn5SfemRH71Qz39rGh8yXZ/vIw/pTbe/s5d2y7gPTrIAf1p9RdCpfpdtMxW5YL2CkrinxG/RFXEUgAxln5P1OKtOElc7HV/8AcYH+VHlMvUEfUUcqYXHRzXWwFrdW/wB1xTRcuJsNaTYz2GamjUhOtNXd5v4mnysVxHvIyuCkiH0ZDVVNR3XkdsLdyXON6MGC+59Kvu7qMiokLb9xAFOwXLKKwPIp0g+UetNEjHoOaCzEYIoERzI32eQgdqlMZBPHeop5dlpLx0A/mKnMnzHjv60BqMKkdalUYUVG757dKZOjywhVfaCOeSM/iOlAAc55o6Gs+2E8e7YAc9pJmbH0z0qz5t2DzBGR/syj+opc3kOxZLEjHFPjHy/jVczTL1s5Pchlb+op8VyNp3RTDn/nkafMKw5xljSbAaie8iBbkA+jZX+YqK2vxcXZt/JZSE37wwZMdhn1oUr7BaxoFQU/CoBEpYEjPNWcfu/wqMfeH1q7kkNzawNA+6GM/Keqj0rOkto4tDt1VFBCRgHHtWxdYFtKfRGP6GqF5/yDLf6J/wCg0XYnsS6auLNBj/Oaq6qcTRjHGDmrtgMWifSqOqH/AElQey03sQtyJGBjGeeMYrMmgxeyF2UwugUq3b1zV3Dr8wBH4VRa4kW6mbG4AKDioZohGDW8eUb90RgMozgCu30Bt/h7T35w0O4Z9ya47ehXZu2qcY9v8K7jTV2aVZr6Qr2xV00TUK+tts04n3z+Sk14LqDZdueoH8hXuviJtulOfRXP/jhrwbUjiRjn+Ff5CtGZIqw8y4/2D/MVFqnDAAj7g/nUsJAnUDr5Z/mKg1X749cD+dVFDNO3AS0iA/ug1nSWtwzElMknJ5HWtCI/6NGAedgx+VUG1CU9k/I/40iiL7HOesf6itNctFtk6lcNz+dZ51Cb+6n5Gni6ujyIQQec7DRZgQWrhJ0Ynjua05oFnXDHB7EVkfNIzFE5POFHSpknnt8A7tvYOKAJZLKVclSrjt2NNM1zCuwsyjpyP61NHqI6OmOOoNWx5c0XOGRh1oAxs4GaTP50si7ZGXdnacZpnemBPZjfqNoD084Z/DmvQLEAQAjqc5rgtLXdq1t/slm/IGu9sf8Aj3XH+ea56m5pHYUNulbJzzVmM+lVQoVyM8A1ZirEsvpM7DBC9K3tAGPMOP4B/OsKKByARg5FdDoI/cSt9B/OnC9xS2NCT5vxYD9a192AKyQMyxr6uK0i3FdEDKSMLxVMAtimcHc7An6AVxVzMIPPY/uweQQec4rp/FRLahZLtyBA5x7lvT8K5S+hjncvHJH8p+fLZy2OlZ1HqbUlZF+yMkCDzA3zrxvHUGlkVUGByhzsye/pUYCT2MuTIJN2U2kY698037UzRBJAMZ5X096Ts0DTuW7MlgwBP4imXKb5RtJ4HIp9ofmIU5bjoadKqG4Zum3r+VTsibFVVZc4PA7VamRfJfd6cVBzv6gA9quzAmBvyx60IGZ2Mc9QO9Sx/vFBOBSkcYIyOlMwBgDnAqkxMsbe/GfX1qOVFbAB+opNrlcjnHQUq8N8wxTTuTYhe2AAx+VRMipkMBnrWjvVicg4+lQyCNmPH596dgudGKWkHSioNgpaSilYAqG4TfHtNTdelRyyRxHMkiJ/vMBTEVooliA+RQR3wM1ejyYxnmqguIpATF5kuP8AnnGT/PFKJrnGEtwo7NLIB+gyad0FmSL94c96nKbxgcmqmy4YfNMiH/pnHn/0KnLCMfvJJZR6SPx+QxSuFhzqsZ+d0X/eYU5JYwAY0klz3RCR+ZoQqmNsca46YXmlZ2ZskkmhsLCzPMYxthVTnje/+FRRJcMx3zqvHSJP6nNSF2IwTQrFTkGlcdiOe1jkYeYZJBjGGkOPyGKbFDFEW8uKND6qoB6etSsSTk01erUDGm7giYpJMqvnkHrVSbU7GMsTcoTn7q5J/Ki5tY5LguyBt2N2e9LFbQRAiOGNO/C0O4kOj1VLmMm3tbiX6rt/nUMqalKrKq28KMMfeLHH9KtAkHO40/zTjoKA9DNstGSLmSV8+kZ2j8+ta0nEagdBxVdpcD5mAx71Xl1S3X5TKGI7KM1EpRRSTZYgbHB71JJHvxjrWHJqzqQIoTz3Kn+WKYupXM24CVGAOOO1Z+2iaKnJm5sI+8Qo9SajuLmNISqXGxh3HNYu93GfM3DuSetULhQ75M3A5x1AFR7fsivZdxw1ZrW73pdNK4/hLEj8V7Vqr4iZ4x+4RiexOK5hrdI3YtLOSTkZPB9xU9vKybiyAsRli4JxWbryT0NlRi0bUmt3obAt4B6FSW/nQus3q7gVjB9QOKx1vJX+ZZYAgHyg9c/0qvc3JYJ50kSKOQysc/gO9R7aXcpUo9jWn1zUlbzBMFjUdRip4tZu7uIbLuQZHQbQfzrBJWRdy43fofz/AJ0+B54NwSP5WHLHGDU+1l1ZTpx7Gu95qUa7vtUsn1fFSRXuodZL1mB4XaxGPxrNS9uMFQwA6/dz+AFOaeeX/WIQRwAR97360vaNdWJwT6F651m8Qqkd9Mu3lsOefpSW2pXcokeS7cqMZ8za39Mish2kyyIV4PzfLjHFXdKihDSDdJJJn5tyEc/1HpTU5X3E4RS2LcmblAx8pien7sDj6gUyPejZWUxIDj91Ic/zpJ59kjrmNVHA38A8dP8A69MgurpzIGigVTwpR9xx/LFP2sl1FyK2xoPq13CCEuLhlA44zzUMGtaiqljcjC8ktErGqLEl/uS+Z2BAw/054qSJSQGClTnaFY9aHiJ9GL2UeqOii1aeROWifj+JMfyNKmpygjzBa49VZ1/mDWMoI3DJVsdKVboShljIwvBLA4BrWOKl1M3Qj0OrhllZdyW6Sf7lwp/nikku2B2tY3nvsjD/AMjXKG4diSrIjAD5lJAI9zU39u3Vlks6zxjqknBA9m61rHFxejM3Qe6Ny7v4BaSq4miPAxJC4/iHtUv9p6e7kC9txz/E4X+eKrx6nDf6dK0DMrYXch4Iyw/Me9acn7xj5gD8/wAQz/OuhO+qMWrbkYmhb7s0TfSQH+tTxozpwpI9QKgaCBhhreAj3iX/AAqv/ZOmk7vsMQb1Qsn/AKCRVJkvUtPbkNkce1CQtnJPHpUQtI1/1cl1EPSO4YD9c0GCcD93qFyvu+yT+YqrisTyFguB1NEe4L+NQ+Vc7f8Aj+3N6tbr/Qimgamn3ZtPcf7ccin9CaLhYkfdk/WmxJtYkDGaj8zUAebK3lP/AEzutv8A6EtL9puF+/ps/wD2ykST+oouhWZog/u/wqNeo+tQJdsy82t6g/6aQY/lmo21KziOJJmjI/vROP8A2Wi47Fi/bbp9wfSJ/wD0E1SvuLG2HsP/AEEUl/qdq+mXPl3kDP5ZCr5gBJPA4PPen6ku2KJfQkfpQhPYsWX/AB6p/uis/Uf+Pz32ir0BK2yY/u1nXhJuSx67RVvYzQm4Op/WsiSN1upcbuuQQemAOKvFypO09azZb2RPObAG185zgY4HJ/Ws2aRJjB+6c792FyOen+TXoVoNtjaqTkiFM/8AfIrze9eT+z5VC7WKnG3ua9JgXZbwp/diQfkorSkRUMbxZJs0aY+kch/8dxXi97aecdwcLwB0zmvWvHcjR6JOUJDC3duPqBXjF1eT9n7+gq2ZorRKVvtpwSq4/WodW5ljHsP5mo3ncXfmK3zNwcimTu0zEyNltpA7VcdhmnZzhlEbH5h09xUN1ZM8heMjnkqT39qqDIwR1+tTLfzKMHax9SKRQsVi7N+8Owemck1bnmWCLjGcYVapG/lIPCZ9cVWkkeZ9zMSaQE9pKIp/m4DDBPpV+5gE8fBww6GsgdfSp4ruaMBQwYAcBh0oAeLKYtggY/vE8VoRIlvCRk4AyTVD+0Jv7qfkf8ahmuJJvvkYznA6UAJK+92YZwzE1at7SOWBXLNk56H3qjk1Kt1NGgVXwB0GBQMuaUuNZwOiK45/ACuzsJAB5bd+RXHaFl7+d2OSI859y1dREfzrmqbmkVobDQbzuXr3HrU0FsxI3YAqrDcSAAcH61ajuHP938qzY9TQLhEx3PAxW1oJxaSZ7ycflXNoSxyxJrpdIGNOX3djTi9RPY1VTNxER65q3g96owuftKDrhSavAk+ldETORyPidQ2rnL7dkCAH1BycVzSxieQszrEjMNz7chR0LfhWr4rMkmvXGJFVQsaEdydtZkHkCSJEWSPJJlWRwyhTwR+XNZv4tTdfDobY0qFkWIapC5bP7wDj26+tU7nSjaXC2/2iGdpV4MTZAJ9asvaaOqL5eqyyKwAAaMAY9elJaadbiSJ4NUiMgbKqUOSaqUeyJjLzMywuDHPJDKCjIQB7Vecu8jdQQRwB1qXxFpsgjN9bjEwx5oXofesOw1aa93I4IKDhumawbtozS11dGoqY6qcjqSKuysggbcPTmqSzgp8rA8dhU5mLKA247h0AFCZDRGoRujYHrUjRrGw549qQhPLLMGA9hUiKH3YJPtVJiaFWMbAeB9aQQM06xRjc79Oaebf5ANxHfjtT7KDGoIWbO1S3XpxVx3IloiOW3u04MLN9OaiMEhYfuJF/DNal3cTwS5XYIj0JHWs681m4sZlFwFWJwNrP8ob6H1rSyM7s2CypgM6r6bmAqH7ZCWKoXlYdVijLH/D9aekEKsXEMYdjkttBJP1qQknjPFYnSRLLM5OLZlHrI4B/IZppS7f708MQ/wCmUZY/+PH+lT55pM0tQIhbLkmSaeX1DyfL+QxilS2t4j+7gjXvnbk/mealpM0ABOTkkn603vTfNTdtMiA+hYUkksUa7pJUUe7UXAfSZqlJq9khwrvKfRFJphu76bmGx8seszYNK6HYvSSpEu+V1RfVjgVGt9aOQBdRH/gWKz7mzurtALq4QrnIjReAafbaRZqP3kZlJ7O3H5Ch3DQ1PxopMqijoABx7VXe+tozgygt6Ck2luFmyzTVPLevFZ8mrKPuJlf7zHAFULjVJVYhpViz61DqpFqm2bjlQcsQPrVWS/tYSQ0oyOw5NZElxI8ZPLccHPWoYncY3OGI7gdKylXa2RoqPc1H1YNjyomIboSKrzXN26587yB/sgZP51WZ3l3bQcf3iMD9KYNpcFnPspHJP9KzdWT3ZahFdCQSyNgtyp7vyf1pJ96JjgZ6FeP0pH3Rr2JJ6A4xTGExAOOQODn+lZ3vuWIk7BCD8xJ6FvmoabJwcMR05xtprW8ygMwKc53Fgo/LrT/KbazyBWAGNzDp7/SmttBleQkyjOcKMgjofrSyOIwGdV8s8Eb6kSFTl0SIEDntzSRgqxbYkascnLgE01awipMIZZeWYbegDYxUflI8bDbII+249/51ZkEgmyHjUHrtHJFR3MiwRgy79pOPlXJrFvU1iIttApBMJIOPmOTSJDCZPkjG4nA+XH86bG0rrmVSqAEBXHzfj2qSN1l/dq5i4whj5bHqKVh3FmjYBFTIy2Dt/wA8UeXFCgBuIwikbt2Qy+3pUgjs2YyFZJHU48zdjP5UxbeEynyY0ERxlcB8fjk00kTccbZGAZbjzCRhTAcE/SmiEKdyrPI3Q7iv60LaSuQGSPZyASeR+Xap4oZQoUOmDxlc9fbNJ2HdlYExbzKoUrwH6jnt7mpbeZQSGOXJDgE43e/pTTbMr5h3uQdzAgMPyzT0W4hmJSKPbIcupKqVH9ad7O6Exs5ieYsylowOD9459qZBJBHcNslkWQ4B24VSPp60l7JLG+51iOSSoJIO31IHBqWMme33lAFOD846/wD16PUOhKbfYGZpMArzIV3HH4f0p1uhTYzXbSgDKllAx7561EEVQHi3bmOMjKn/ACKtSK8K5AEjEZ2seCO//wCqpEybzIyhVZhG6cbthbH0zUDyeTKAWJ4ySsZP/wBYU8BUjwGxxkgAHb/hTVceVvciRu+wcY7fjTV2JjiqvGG3IAWycDFVpJZGuUijXO0fvGYcH6ntVu2S1uJiTLk+ijG38PWoJBFcwz20qtsBaP5W5GO6kVrGm30Ic0hUmeN4pVwCpDYz1GemPSu3yG5HQ8j6V5/ZpNdXkMMZY4AjJI49AR+H616AAAAo5AGBXdRjyo5akrsWjoO31NJmqt3D56hW2so/gdAwJ9a2My3npSis60gaBGWAQxbmywVWAJ/OrKy3a9Y4H9w5X+You+qCxYpagE8o+9av/wABkUj+lONyB96KYf8AbPP8jRzCsS0tVJb5FQ+WuXHRZMoPzxTdPv2vWlVoQnl4G9WyrH2NNO4WLtPEjr912H0NNopkkF8A9nKXVGOOrqDjketQatxsGe5qxd/8er+pKj/x4VV1Y/vYx7H+dAnsWIziFfoKzrs/6Qw74FaI4VR6VlXJzcOeOuOapkohYDB7GspY0lZjlXQSksjAEA55z69uK02I7isiMRBGeRdjhmJVfT+8KhlxBF2O8e5v3hyC59T0+npXqgGMD0AFeVmYM0AjLEvMgDuvykEjI+uK9VfiRh7mtaexFQ474gybNEuDnrbMv5uK8UuWOMV7J8R5Auize8aL+b//AFq8ZuD+8GKp7kRKUrf6UQOMetI0mCF7twPzpJTm6JPcmmsMzxk9s1a2BlgHpxUZPJp/U80z14pWKG59qOn0NJQDmkMdk0Z59qTPakzQIcTg9KM8GkzxzSE0DFPag/dpCeuaTOcUXEbPh4A3FyewVQf1rqIhj8a5nw4MpdsTxvUD8q6aHnHWuaerNo7F6PrVqOqsfUVajB6frWbGWo/euo00Y02DjGQT+tcxHXU2K7dPtx/0zFOAmXbYZuCfRP51cG7HFVbQZllP+yBV2JXLrjoTXRHYye55vrExk8SatvOQtwVUE9cACql3PKbRdyoFiRlQ+X82D9OtJeS5vbu4kYbprmUjuVO44x+VNjthfxxefL5BJOS56EHofX/69YNNyaR1JpR1LsRjlVIZQsY4AkVeV4xj6f8A160LKxkt7uOUSQyhePlb9aqrpZmeRbe7tyVbKlpAD65q3pVlLDcpdOsTKFKtGrfMrfyrSEe61MZSXRm1PcRpA0kq4QcEHvntXBazYmwvfOh/1Mg3KV6EZ/yDXfF/PTaIDtZcjcQQe1Zl/ozzWk6iPdADviywyp7r9DU1IPsVTmkc9buWijkZlY/3M8n8Kuo8mAR0PTHauYaKSzvnZc7Twm7qMdV+tbsV4hVGAK57Y/lWMX3NJxtqi6GLbkYk+2KnV4hjaCHPAFMQBkAwAOv1qTykLqcksB0rRWMgUgydGHoexpYbiSK5kkj+aTZjGOlKuQMryvc+1PWQqCVznPBxjNWiZIsRp/aFurThlZWIBAx+lXJ7eC8gMNzDHNFgHZIgYcd8etZq3L8hHYHOCDUgubmPIDKfcjNaKSMXFlwUd6Qd8UvesTqFo/Cko7cUgAVHcoJbaSMkgOpXI6inkhRyarz3kCcNIM+lDdtx2Ziw6GocEzyADqCoINaUel2iHJjMh/2zkflUMuoqn3E/OoXvZz269NprN1IIpRkzVRY4V/dqiAf3QBUb3cSdWyax/Md2P3ie/PSmSmMECRyM9SBk1Dr9kWqXdmjJqA52qPxNQSXszDasgQ+gwapiON8mN39mdcU5VVRjcWb/AGRjNZyqyZapxRLl2G523467nqCSJWGU4yc5DU4mQrhcLx1xnNMEIKHeDIo5BGRzWe5Y4Qr/ABOjduM4BqtcRKzAbSxXoWGQPpVp08zBC444JqGRViYZfdgcrjik0O45VJQ/LuOAenA47VEiEuXdWHGDlsD8qmU7o92ew4AxkfjTF2o/zjBbnDMMn8KLAOBfftVQFI6oRj/Gnl9hUI+T3C1Eyo5GN6hm56YqQxiNWOSAOTgUrJBcaC4k+aPGehI5pjvLH/CNo6sTyfp6UsZnmG8ZwD0IGSPrT5I5Gw2ArAZzu/8ArUArlaGSKVizOBjnaQeakWKNgcyMRnIBGAPx70rearhoApcnnPAA/wAaZLN5TojJHuboPM5/ADpTv0GOmgSRElbcgHXjdmmwx5PzIWPqY9tSNIwKrGrF8DnPNOaVpZtiRyFh1cnA/wDr0XsBUlhRLhiF8tj1Jbt9KeBHAGCKC6+3T8KR5DHOV8pFzjc23tVeVykjSl1SNRzvB5/PtWbWpaRKshyB8u4njd2+maeiStuJPlY+UNnGD6j0qKO9GxZGeEebwCVPy+napFE8TusqqJCMDAGcenripfkGw2CNkQqP35b+NyCf0FEOEZovs4iRHyAi7QfcYpu4KIypiK5+ZBJkj/dx/WnKWmkMiIwH3VbZkfp2qbDuTJvAYqy8MejE/hzQ9ujMXeYIpXLEngUr+YkG2bbFGf4xEMkegA5z71HAxjCBZbrZ6suzcT0yafKK4+SRkRDID5b4G0qQT6ZqFzuuQsMrfaFO1kwQoHU57dKsx5tyN8gedslgqsyn2LDt+tR+VLcyYnhnES9JY5AAx9No6D600hXEYSZ86C2R2U/feQLtGeatRqzMQodgw3B1HHtg9aYlvOkigRrLIrcHJ6elS7LrzWmm/wBGCEboojuKL6k9PyzTUW9hOXcZJEVfMtyrIwxs2dG9Qev9KkTTWZAIiqKw5Lsct9BV0bY42MSqSxxuYgkA/wA81VlaAJIA3mSicGFpjgI6jHHoME1tGg29TKVVJaEkFksCOqbXdVz8y43/AIetZ0k5v5bnS54iYQFPmIu056/TgirUt0zbmGViH8R/i5/kKrpptxeS+VahzBtyxztAPua3hTSMXUbGtPHFI08Sjaw+70wR1P44p+n2UuoOy26SJATkH7qj8a3bfQYAVe7PnMowEHCD6+ta6gKoVQFUdFAwB+FbKJm2Zcenx6dbq0aebO00ecfLu+b7oz0H1rQ86QcNa3H/AAABx+hpLn7sH/XzH/OpxWiQrkP2qJeH8yM+jxsP6UvnQuoPmpj1Jx/OpgSOhI+lBO773P15piIV8tj8kiN/usDUhjZex/KmtbwPndBEf+AAU0Wluv3I9nursP607iH4aj5qBCB/y2n/ABkz/SjypP4blgPQxqaAA7sUsS7aQJcjpJA3+8rD+RNKDcA8wRv/ALsuP5incRNS0wO+PmgceykN/WkMwH3opkHqYz/SgBtzzEq/3nUfqKp6nzcRADPH9asyXELtCiyAsZVwuDn9ar3w3XkY/wBkfzoQmWm6n61jznM8mOm4gVsMeaxXOXY9smmyURODzWA3mSpG21og7/KykEn1/Ait6X/VtzjAJrFt45UtQV+XcMLx0Hr+NZs0iOsWJ1KBDEwzNGrYPBww5r1d/wDWMfc15dZQKNYsZVwJZJo1yDncob09vWvUCcsfrW1LYyq7nAfEyTGmuv8AtQ/zJrx+4PzDngdK9Y+J2XtVQHGZY/0UmvLkgb7bASc4de3Xmqe5KehnNFjDkcknFM63CAdQDWjc20kkrEYIBJ646mqUlvOkwfy8jbjg1a2AceM/So84z2pTIwB3RuPfFRGVQDnIPuKRVx2etJntTPNjJ4cfnShh1BFILj6PYUnvQMZ/woAdS4zyKTAznkU7FMBm3B5pCOR60/tSgk0mhm34dX/QpW/vTEfkBXSQAVhaEANLGepkc/rW7BXLPc1Wxci61bjzmqsQ5q3GKh3YywvCn6V18QCW8a46Iv8AKuSRMlQPUCuwxjj04qoEssWeMSk/3gP0q6syxgtnlRn8uap2QBgY/wC2afdukVlcPj7sTn/x010R0Rn1PIo4zcMJE3MrsWH4kmtC3j+1yvbTXCRmRgY3boHXsfXNUPMEUa7G8uMAZYnJb1496ts0cksQX5wp3Z9OOOK5m7M7LXRdOmzRBId0MhOTkNWzplvPaX0JmQEOhRuc8jv/APWrni5Ugj7nUnHArTsYZbvTL5IJws52tAS+BvHIH0PQ/WrTV7pGUk7anVTAojFRzwAB6Z6VNLkrsydoPArF0a8ttR0uJyrrKCEdScEHPf3BBB+lakMKK0gd5gu7j5yTWzWm5in5HI69pw8xpVAAbk8dD6/57Vh29xISUdMSJyQTXdaksSzReQrsgyXLnOT6AVxOpWLR3CyqTtbkH6dvwrjklFnXB8ysa8NyXjVkwoxk4PWriusqg5wevHFczZTSCVkH+qGMEEV0ljNFKQN/mEcjvke9XGSZnODiyxxlQCBkdCOtWFRHXJIB9PSoGVBkgjA9sn8KUYBBIBz1HrVaGNyQQh+gUn1HameVsyFbLH34p4bB+5tXjGPT1p5MhXgKFJxyvWqQE+5VJyRUEt/bRHDSqD6ZrGaRs/vHLevOAfwqKN4fnQbn3ddq5A/KuV177HYqXc1ZNXQHCKT7niqs2pzEfu9p47HNZkU8cztEEJIPAxjj86naGdEUQyRxp/Euzk/nWTqybLVOKITczOf37yMc4wz4xUsUWQWMW0eueTVSWGcSByIigOcyPjj2FWx++AzsBXurEVN5PcqyQ4plcYAA9TSHc6ABgo9dtOKFcCJ1VcZOcc07zjzgrwOSo5pNMCJo1J8wMzEdkwD+dKIVC7gq5HYyD9asRfJId7DaRwAuMUowWIEKhM9eOT9KWwyFFWNSzO2CemcilH3gEYH1+Q4/OpyWQnAUEHgUjySAqxXjPIHc0XAiMjj5UKMf7uRk0Rkuu4qV7YJqPaDMdsK7jkgooGPqalDFh/ACDxg5piGtgL8kbDA6kdaaok3biCo9xwamUvJiUP16ioppHD5EjDHvSGRs6gkYYjGMqP0zVeKWKZ3CDJThiFBZvxqysjmLCoRGerMOPrTIBE7MI5Y2Kg/dTj/P50MQbMtlFbI6lm6fhU6pvjXlh3Kgg5p0H2iROA6KfVNoP51CyJv8sO5bGcI5AP1xQkFyWUIzZL7COgVMfrURkCwkAzMSOCADuP1AxUiyS26GMBY488kjr7c0PMVTYvysBnBIXPuR6U7XHcorcTsjZtiAGAB/xNNZXLlgkcZI5Od0ij29ankled2Ug4xjgjH50iQvs3xMI2Byq43ZpW6Bca0AaHduZWPClh8w/Wn+cNoLuy4P3pJANo/HrUzI37vzkZGcHaFJBJHX6UNwoDKq5wFDMGOfagLlWVbktlUUJn/WNxkeo9frSlY1Ul32lAGLBcg59zSt9puJI4zE6W4Y/OWwq/h39qWS2mkZVRYlTBP73n6EKKh6spMlCqVO8yFlAcscbfpx3qBrG3uUDb5SHbd+5G4+/tSEWi5diski9WJ2jPtnvSx2rOTLM0yLJx5QY8r7+g70tB3COCK3kbYg8scDcoyv5dfzpWMW1xPMojj6/wAGT/dHP6frU6CD7W0MeGlRQSo+YqB6+lQSu63MnmWcczjDRSykKufTgblx7daLJibJLcBIBNb3SySj5VkVV2j2K9qZbzszNGynC/cCg/MfVjjmnRw3LfvMQJvcZ3A7eepA7k+prTFoUkxlpjj5kGABVRg3sS5JblLEm3Cb2GMsAMEe+KrDTDPdLeNPcqgO7Y7n5vTI6Aewq5JcBXVAWUbsBAuY8j36g4/lRNfTbBDJtwSQmOCx9D+Fbxo33MZVbbEttIyB3ilXZg7ADwT79+tIbiWYCaYhgowmByPX6g+n1rMEYjzIM4AYBmXB25yfrU9rZzahbEqrEuwZT0CJ6E+p71tGKRnKTYqXKyxeXbuGG7BdTjbjt/Soxa3WoyNGkQky2CwGFQe59a3LPQ4octOwkJ/5Zrwo/qa1VUIoRQFUdFUYAq+Ugy7LQYIAGnYyvkMy/wAJb39a1lAVcAAD0AwKBSiqtYBaWk60opoRDcji3/6+Y/61PUFz/wAu3/Xwh/RqnpgFQ3F1DbKGmZgD/dUt/KpTntVeaBWbfl1fGMq5X+VAD7a6hvI/MgkDoCVJHYjtVjB9KppE20Dz5h7bgR+opxjmGPLusf70QNGq6C0LVFVw14O9u/v8y/407zpx9+AH/ckH9QKdwsTilBqjdXFx5R8lWifrueLf+QBp2nS3U9uz3aqrZ+UBcEj3HahO4mrF4GlJpnSlqhDZGYmMEkjeD1+tUbrnUB6BRV1vvp9f6VRuP+QifoB+lAmWM5FY5PJPqTWseFP0rIokSiG4z5LgYyVP8qzYgY4grg/IBvPUEf56VfuiBBKc4wp5x04qhCG85SGYkLg8dRj+tQzRFvS44/7c0pY13KZ12nPQcnp+Fei+9efaBDGNfsWQKP3xc7Bjnacg+tegZ4ransZVNzzj4kNlo1z/AMtyPySvPYxi7j9d27HrXdfER83aAngTOf8Ax0CuOtrcg+Yw5IyB6Cn1J6EToenBqJkG/gDNW2G40wJyT09adxFRogQcLUTQDnK8elaDJ0/rTfLxnNJsozHs4Sf9Wv5VCdPhb/lnj6VqtHkmmmLA5P1pXCxkHTU/hLr/AMCpg09hnErfiK1ynPTNNMeTTuMyfsdwOkgOPUUGC5UfdU5961vL6gUmznkCi4GORcgYMJI9jTN8i4zBJ78VslOoxzTWjG0nvinzAjV0OI/2PbE/KWUsQR0yxrahjPrmqlgoWzt1A6RitGLrXLJ6mqLEa1bjGPpUEY6elWUFSMt2q7rmJfVwP1rqT94n3rm9PGb+3/366PPFXETLdoCLUHsWY/rUWsyi30DUZmIwtu2T9eP61ZtU/wBCiH+zmsvxasa+FtQDnCuqoefVxW+0SFrI4CRyxVI4hGuOG2j8/rTIoUW5G0Ars5bHOelMiaKZpCt0DtYBlC5Ax1wfWp4oys0g5HyjkjGRXHLc7VoWLS6ktZHiyPKZhJtYZViPUd8H+ddbo9/NdCe6dId+4LxEACAPT8a5OGONbiNrhWaJSchGwxBHSuksIkisydPkm8hmJw4BOe/UV0UpNx3OaoknsVG065i1+cwIpt7lTN12hZDwy/jw351s20eoLBHE1m0z42hklXn65NR+VczxoN4WbGRxjBqS2acbLxLl9pBxHjhW9atJW1IbfQingunhDG0lXqOQOoByKxLi1baYZlKKx4JHQ1t3V7dJACJTkBjkjuf/ANZrHuLmabCyNuH0rGSh0NY8xyeorLps7Rwxs0UjYYDqh/qPQ+hrT0qTCYkkAVvugDGKvXtot7ByoaRB+LL/AI1yqO9vdGMKGVyASTgEdqxas9DdPmVmd7CQUyuDzySckVMJI9wZwzYXGNucfjWVZXvkgpuJduVI4yPSrplUxnzGYBiPmVc4/KtIu5hONix54UBWQqTxjNAcxRqRMDu6ZXOacIl2g5D4HWl8uM8lcD25zV3M7GB5W4nGFXuBUwHnJ5Ibaq9wMYqtIVt5ULyKSB0HWrKgFDKqeSG6nccn8K85JXPQZXktYomDxqSeMbR1/wA+tTRh44cOq9emelRnBYKGBJ9e9SCPbGWeM4B4UHn8qqwEErbBuxuU/wB45OamjR/vOB7HpUYaQxt56pHn7o5OP8+1TgtGvMrkHjiPFIQnG05AY/7IyaR0YxHbMy9/lGDQwUOGAnm4ztBwPxNKGjkAeSIoQccZNLUAjQkAq7qSfmyvWlI8tziTBP8AEAP60k0ixp/EyD+LOcfjUcZSdtxmbYR2HFNATLEio2+Y4J6s2c/SmpDAvy7sj0JNDQKxVmJbacjAyacfOD4jRl3eq9aQXIj5Rm8sSgjjATdn/ACpwkX9x/TkcfhSyHA2vIm/thelPjDvwCoPfcOtOwrjVgbJIZtp7jA/lTZDh1UIN2fvHOB9aC3zmPlsd1GAPx/wqNkBmAlkQAds5JHsB0pWG2SyNmEqqo6n+InOfz7VVjuBGCDIQRxtYcn8BUvlAt5ccsm7OAfvN/8AWHvTfKnRsPcI2M4wuTn3NOwiqsULStKwkJJyS5Jx/wABq1GWSLc68txxGRkewo2SNCQJ1bvuY4wachZG2uzbsfMS27Pv7UNDuVriJCvmOAo9RncKYLQrIhYwwopyC/JJ9R/gatJ9qjY/I0jOeGU9B6c9Kj2OZfPS3jdlOH5O5Pr6UtQFjt0gLAyfM5zuIAz+dPuXhhVfNmwW6BT19sCkWGJZQJZI8f3hJz+XpVktAigmREzwSo5ocWUmigjyMxPlxru5ULIT+YNSRwox3SvKeOg4APtVuK5jYsloQ7DlsJTWjMhLSwzoE6kDaB/jS2EVdiFWAlcoTtKOc4Ppj1qIFg0LCNJI1bBcdI//AK9W2WJl2MFmTHzDkZP49BVeJ55ZHUcw5BCJkLjvlgOfrU8rY7j4JYZHkKBQo42oABn1z1NQTyooZIZ7ueUj/URMuR6cnoKLyDMbnzdkRbY4KcY9M/4VZR/LsFFtHEiZG3cobIz1yec/yq1BslzSI4VWazBvJns3JwfmGfbJqe2WCW4wqrdEnYCr/cql5okmkg+VwTkq4+YE56L6cVJa7LadY3j8q1DKy+UxBf698j1raNFdTGVUtm8kllBhfbFHJ8/o6EdOffsKJ7pY1yJW3/fOeoHtjmq19eXUmZQUUllREx8zZOAD2HWqUyfYnmluboKzp8yKNzHH3j61uoJbGTm2SPJOHVVV33Ab5GXAJ+n5VNZ2t3cvn/XfN8zsMKq+n1qa0ZJ7VpQpBHHNX/DrE2EvOf3zc/gKdu4lqWIdJiGDcHzSBjZjC/T3rQUBVCqAqjoFGAKBS0xi06milFMBaWkpaBC0ZzRS5pgQXKs/kKkpifzQwcIGxgHsaay36/6qezf/AK7RMv8A6CakkJ8+3H+03/oJqWgCp5upp96xtZveG62fo6/1ppvpV4m0rUFP/TFFmH5q39Ku5xUFze2toFNxcJFu4XcetNCIW1G0jXdMZrcek0Dqf5Gki1XS5j+71K1z0+aUIfybFW4LgSoJYJdyHoyHg0sqpOMTxRzf9dUD/wAxTuKwsa+cMxESD1jO4fpQUZTg5B96pSaLpMx3Ppttn1RfL/8AQcU9dNt412Qy3duvYQ3Tj+ZNFwsWSCafGMVQOn3KtmHW79P+uyRTj9VB/Wl8rWoz8l/p1wP+ni1eP/0Bj/KncVjToqikuqr/AK2ys5D/ANMLor/6GtNbULuMnzNEviB3t3imz+AYGlcC8f8AWJ+NUZMHUGyeh/pT7a/ju7kRrb3kEiqWK3Nu0XHTjPB/A1DIc6g/+9TEyZjwT7GsnqBWnI3yMfY1l444oYkVb3P2WUZx8p5qlGkqcq27bgdOR7/Srd+rPayogyzDA5xzmq8P+qJkQqcbBz6d6hmkTT8Nsh8Q265+fZIwHrhetd11rhfC6sPE0W5B/wAe8pUgjgcD8M5ruh1H1Fb0/hManxHl3jVRNq8RPIUyN9TuFc4/GSB2rpPFTbr2MZ7P/wChVzrDOQabIIAo54xSbMnpU23jmm4zxnpSHYiKHA9Kbs4Iqcrmkxk+tJlWK3lnPXNNZOKtbfQUhTcR9M5pXHYqFMZwOlIY/Y5q2UJHT8aNgxgUrhYp7MrjFJs7EcCrhTjoKYYx1NO4WKpHHSoXHynA7VeZRycDFV3Tj6/pSbGlY3LVcQxjnhF/lV6IVWhGAAfQCrkY/KsGaFpPWrKCq8Y6VYj4pAaOmDN/F7ZP6VuscK30rAtJTbie4UAmKEsAeh5AqH/hJppZUh+zRjewTOTWsUSzt4iUiRfRR/KsPxnJ5nh/yQD+9uIwT1wBk5/SuiIAwPSuW8aymOwssEDdO3B6HC//AF61lexMfiOTjt9tr+78xLdB94LjJ78evvSwTpO0gTcPuqpbknioysjqrv5pdBgIpwuD14PX8amQL85VNmXOzjoK43qdauLJHlc4wy+lddoq7NHtxn7wLcn1NcmXzt3ncw/ix1rQvFNta6RebS0O0QyR9ufmX8yCPxFXS0ZFTVHVDmdj2Cj+dZL6nb6bN9lm3lp90kQUdcfeH6g1JHp9uY5ZUDZYZjCMQoBGR3qrrmnQ3Gls1u7/AG23/ewhySC47fQjI/GtpK2tzJMluDNLCQtldj6xE/yqh5MrDPlSD2KEYqzpPiCaTToXiAwEAG8c49D9On4Vai8SXSyyyNFGxYgYyQABUuFPuCc+xmqrKwOCCOmeKzNWscE3UIADA7uPuN6/Q/zrqrnxBNd27QeUsavwxBzxWesQlkEJUMkvyEHvmokltE0i2tWcnaTn7NhiePlXLcn1NbtldCNcSAA4Hys3X8K5a8ktnvtRtLR3Y2UxRgwwWAOMj2zVu2mV3heUbn/hbOCSO3v3rLWL1NHaS0OvRDOUKuT3KkcCo/try3O0W0gKnbkfdH1qtZ3sMzCOMsvGWGentn1rQ3TRsGCmVB1LMOB7etbJpmDVjHeaJZtsZiUf3gNzH/CljUXEZZY2fuVd8CnGyS3j8xIGjSjesal3eUIBkhzgiuCx2tjAZVJKwYTHRW71NG1w7EGNF28Z3/0qv9pWVCYt4B4ywwT9KYhZZGQJjnPzNkk/QUxlowuwOZyhHdEBIH1PT8KigEKRswld8nq7bjQI0wzHcpPU7ic/rSwoZY8ujhexJ/kKNBakiBpUyjFlPUNwB+VDW5GEaVg/bI6/gKafL8xUBZSvJRAAD9TUiowHyPsTuSeT7Ckl3AkbZFEQdpPQbhw34VBI8ErhEOwr0JUYH4GnmAEMeSzcZ6mkMUaJ5ZiRz3380wI5J4A8as2HBGNoJJP0FWMIx8zDDPZjg0xUiL5eMKBxkEjP4CpVdPP2sDjqvotFhCNHFDmQqrnHHck1FKJpSHEQUbfu7+lTtJCjlUMjHuPLwPzPFMaePcVI+bGVp6ILFGO5EsgIYsvsMD6VLGUaQu6RGVOiHBx/hQyrKdw/dOxxuAPzn8Bn8eKkyVlXZCqu4wWPr78UCJHufOTZA4DHn7uCT9aI5Gt1VZtilzwGbJPvUOy5DYJDE9CvBPv7VMbSNiVdwHbsG5P/ANahsZDdMsqkP5kmTwc9R7CmKib0JOzIz8iEnH9KuxwmIn92rYBAO48D6VEf3jv5JKBOHC8lvbH/ANej1AiDXUlyVSBPJA7gZJ+tOFoHkLMiv+JyDVnc8kQ3tKiqM7AMEfU96YrxEAF5WPsp+X+QoC5IsEO7MiAkDklRgfjULJAqvN5JTbyCG6VI8pVV3EHecDaOnpnNQww3V0TGHMUJJGDwc/Qc/rRa4CzTMbYyeQQerIBuJ98jFVI7W6vJA43iJV5G7b78itSztIbCAiS3lkweXlJwo7mmX97dtcLBbYjhK/6zIYk9xtpqDkS5pEY021bJn8yTC55chCfw4pkL5ZICxELDlWI2t7j3+nWmTTT2+9WkLjZvRCvL+wFVYo2EsL3Dmd/LwqKmdrHr04Hp9K2VGxm6tyW68uCOQ/aT9lkBJL/fK+3/ANasya4aXXLVrTy3gS3IO8EYzjr+HYVbmtZpXjkuHUwEllgPVG4zn0p8lhdXt0PsZSC0ACgqmMrnJ596tKxnqxrWsdvdJdSeXFJN8kaxgny0HAyT6+1SrazXNyZYiWiX+I9M+tasOnRqxedjPIe7dAPSrbDEZAGBjgDtQxpGTDZp5wJ+dyDjPbArz7TstYzE8kzXHJOeqr3716baKWu0Gez/APoJrzTSx+5nUDAF1MAP+AitaetO5lPSpY7PSz/xLX/DrWn4e/48ZR/02P8AIVl6T/yD5AMYzWn4d4sp/wDrsT9OKhlx2NilFJmlFModQKM0tFhCigdKSlFMQtL2pKKAGSn/AEi2Hu//AKDUuagl/wCPq1+sn/oIqamIDnFVJoN7lt7AkAYwCP1Bq3SFQaVu47la3gaFAsUiIg/hEQA/TFPzdqeDC6+5YGpNtG00+VCuNEsvRrdj7qykf0pfPUZ3K649UIH9adzSfN70cr6MLoqXWomOMG2RJW/iDvtCj8cGrNhcPeWizvF5RYnC57dj+NK671wy5HuM1LGMDFNJrcTaHilpKWgQ3OZ0HYA8flWevzXrn3atBf8Aj4B/2P61mxn/AElz7n+dMTJJwRE/sprM6L61o3LZtpPpWWeBQxIp6kC1oyjPJA6e4qEF0XzJJd8p6gLjOOwHQU/UpES3BlXKF1BHXvVL7THIjoAd3Q5OQB6VDNIo6PwlubXJmIGBblge3JAwK7UHkfUVxvgtg99etsKFYFUg+7f/AFq7AnFdEPhMJ/EeX+I/m1BPZT/6Eaw2WtvXvm1E88iNf1yaytuR60rgQbD9RS+X2xU+3il2VLY0iv5eegpPLyc5/KrOzJxSbPalctIrGMY9qaIz6Grezil8vHFRexVits46UbOeR+NWNmeo4pwjyORQ2CiVPLyelBh9RVsJ7U4xcc8ihNBYzmgyMiqzwlXVSDkkVseVzxUU1sXU7AN45GfWncLFiNatRjpzVKzlE8QccEHay+h9K0IxzWL3KsToOKspUKDip0HNDBEsny6XqD7tv7tVz6ZYf4Vk2KeZq1kgO7My/wA622hlm0q4SKNnZpYwQozwMn/Cqeh2dz/wktl5sDIquS2VIHA4ranoQz0Jixc5HeuS8dI8v9lRKCQJHdwDjIwK7AevtXH+LpP+JnZpt3bYyOuAMnitZ6ImGrOZklVrlpCrNsTBA4I/DvSwkeRnJ5JI47GrF0sZDo5CxgfMyH7uPeo7ZIxEgjYujAbTnPH171xM60Eh+QFeuO3eutvLE3eivaIdskkAEbejgAr+oFczsUkIvc4ArtCnAA7ACtKSujKo9TH0DUIbjSlLOsbDJ2sccenPocj8Kia6kkZ1bG0irC6PB5v2lgrwhmkaErweSSKak2lyZDWZVvMyCB91PTg1o4cy3IUrPYwUR7PUXXH7i5JkjPpJ/Gv4jDD8atqOT6Hmte7g0e8W2jgjkUrKsnzE8Ef3c9OMj3zU1z/YchxHFEhzySjqf0NKNO6tcHUs72MVTjir+nfNqFsp6eYv86ljtNKB3LJh84GJyR+RrRjsLWCRZ4ZcspyF3g5/KmqMkxuqmjwy9mltdfub6HaX+0SsRnhwWOVPsRW/ZyxT2EE0aBo2B2Bxkgg4I+orprjwLDJJcKGVcYkBlcDcWyTz2riY5oNM1WSzS4Q2kxwSpysUvTIPoeh/A1VWleNyadX3tDqNPuY4oImZRlm+51Ix3PpW0kqyhPLKJk5yvIP4VyERuFElqwy4PLk4G31PtW1Z6kInjhgVZAPlMrZAJrli7OzN5xurl0G5QYwXGeScZNMlyqqJGK5P8XJqJkuLiP8AfSm3GO3y/wD16S1kEe8hmmVflLleB+Zya5Vc6CUokiAm4Yhf7pwTUqSwKSFPI64GTVSYI7jY8qHHGzgVNGI1JLKd5HytsyTV7ibBprdCUWYmQ8gFOgp4zKMNcOqqOcqOv9KjMRZAflUg8yOnP0AFSonlREnBx1wMY/Ok3bYRWcx28g/0hmLnAUZ/UDk1beG4MBEbRvIOQMbVP65quHjdgI02IT80jdT+FMaJ/OIt5PkbsCRn60bgWILO5AaS4kCgjhYyf5mpY0TauxGVz0YOTmobdGOVIKsBliSST7elNkcyTbQ8ibfuhO5oGWRHFFOw+0hpQuSMcqPfnn8adK2GGDuwMgAcfWo4YWDFwXLZ5ZgOT9Kc0cbMbiR2yvOATx+AphqxHZkQOdzs3bAyf8KSCUzRb0WMHOCBJuP5460gntSfkeS4AbJUNsH4nv8ASp/Mad8lXVF5GzoPxpAyKVZUVeP3p6MXxj/GpfKOwHz8f3mVOvt1wP1qOe1t528942cg/eZiAB7D0pHiaX5o3kjQcKkWAGHv/wDWptCJChCPtlClh+7ym7B9ff6VVlvL21iCiJGlHAc4Xd9FHJqQRBpMvKQykHAk5HsaBabrlriMoG7Dbj8SeppXCxEs19EEa5nVxKcEKpQKewB9aUDyUk+zIAxHOQf1OcVdSK4dHCltx6v2H1zxUo06UyeawVo16hTjFNaibsUYxBGvmLE/mHDbsEhfxqZo8gG5kZSw/d7QX/lUm+OKQsqgHawEZOdx96DdfaZ7eOMou075Ay8qo9PStI0r7kOolsWILeIKTIIncKfnxn9T0qnDdQuojiicSyZCBlPBA7+o96lulQKm55AoO8JGMF19Oe9ZWo2s95dARXhQADLpxsy2cD1OMCtYwitzKU29i/DdGe8nlWRh5abJRk7Mjk8HiqD3ZkSGbTHScOSIgRtTO7AUseg6n8Kc9vHa2f2a3PLnOGJKjuSe7E+tNFoHjRCdyht5JGOew9hWiVtjNsknjYzzO7K8ry/MAeEA9P6dqlgtXcg4Hlht3JIye2f8Kkt4oYuX3u2Mc9B9BV1Z045/Opad7lxSI0sYs7pP3hznDdM/TvVsUxXU9GH50+kWKKH+430oob7h+lJ7AU7dityhHX5h+amvN7LCi6xkbbuTn1/divR4Di4X3BHP0Nec2/Fzdpyf9NdcduYq0pP93YyqfxDr9K/48ZB7/wBK0/Dp/wBDm/66/wBKy9JyLOYHsQOPoK1PD4xaS/79JlxNgUoPemilFIBwpaQUCmA6iiigBaUDikpaYmRSH/SbYf8AXQ/oKmzUL/8AH1D/ALrn+VS5piFpaSjtQAtHpSUtO4gxRRSmgBMUoFFFAhaWkooARf8Aj4Pso/nWdBzK5Pv/ADrQT/Xuc8bR/Ws+3+83TpTBhdYFu/PJrMbPPrWlcDMRB9RVcxKegFDJRi6lF50KqT/GGGe+KyUeMTDzI23qMo5Qjb7ehrrTpcF3KkchYLy3yn0FRSeFot7FLyY7wQd33R7AChwbKjNIt+CXMkmoMynIWMbuobk8iuskOI2PopP6GsDwvph0z7cC6t5hj+7nsCK27k4tZj/sN/KtYq0TKTvI8z1YbtQb2Rf5VS2Vo6gub+X2wP0quqHmoHYr+XTgntVgR04R1LZSKvlZPFO8vHU1Z8ujZgcjipKKmzL89uaXZVgICM460vl4qblFbZ6dKXZmrG3BpNlIZCEGelO8sHIxUwQ0u2lcCt5eBzShOc96sbPWhU5ouBmywm1uDcouUbAlHt/e/CtGLGAwIIIyCKk8sEEY4qpbKbWf7Mf9WxJibsPVf8KQzRQdKnUZqJBxxU6UCRs6T8sEh9XH8q0YDm8iYnpk/pVHTeLPpyXNaFoN12PZD/StokSNIciuJ8Ujzdc2kDaEReT3Az0rt/4TXAa5/pOu3x3lQkmzkZ6AZrSpsKnuZ1+Ymt3U43D5h3AIp1siJCgBOcDOO3FVrpozAwZPmB249c8dO9WVAX5U5auRnTqT2wL3cYJyTIP512ZP3jXJaYC2o26lf4811chxEx9jW1NaGVTchlDf2c6qCWKYH41hrE6GRnUqRxzW/LlYgvA6Dmuchvbi/iwVjikDFWjbOQQcHp/nmlJXdkEdFckPGD3FPnAcLMP4/vexqNEmeQKVjA6Eq+cfhVyOCTY8UikKf0PY1Di0VzJmeVzInsc1btiI2uJMYKW8rZ+iGmG2lX5yhCg8nsKivGKaNq0itsK2UgDY6EjGf1qk9RNaHmNzfT3UcYkldl2jgnrxVJlDAqQCCMY9qZaXQuBsfAmjGxsDhiOMj61Y21s5N7mKXY19MvRcRGKYFruIcc/6xP8AEd61LdklnVQxDr95Seuff1rlVLxTLNGSsqNuU+hrqLGaO72zrH8twhDrn7jDqp/n9K56kbao6IS6M3fmY4QyM5OQrkLtHvipIYrx5T5sYCjsGyD+NWAURgqpuzz97A/+vQ8zKeVTp1zj9K47WOgiuElmBESQR/7T8kUxLQRqfNv2VSMM0afNn6//AFqBLc3Em2KNYwDyW54/pU7QO5y8vOc7YxgU7sQ2RfLttsPnHb0fFZ0lnJMnmXkt0ykZBxnP4d6uieGOYRu0wbPRlO3/AOvU4Lby28r7Zyf/AK1Nag7lWG3hVV8kPFt5LTxBiPzOBU1tCEuGWJmlcj76kFR/QU2WBZXBjhSRv4lckA/X1qr9vug4h+wOsSceXEu1c/4U7IRpyQs5MYwvvnOfWliiYZ27kVenQ8evFQQXL5w8arKfvKuTt/HvU7vNAhPlLtx8zvwv5Ci1yhw2G3DRMGk/2JNufxpHLeSQkSIe4L4XPue9VIb5HIBUMc4VYBkH+WKu5Ywnf+4LZweMigWpXR5omAfy9zYASFNwHsD1/GpzPJGNgbAHLhju/D1qCMwxxvBE/l7R945yfc1XDfZ2UIZG3DhYgvHuaGxF4F3iPmNFkHjK8Y7URv8AK+6aJsDAWNdv/wCv8KXTrSOc/vJXVv8Aa+Yn6GtmKztoJB5SIZuu9hkj6nr+VC1Buxz0dpPcR/OhPPIV+npWta20KIOVJyA2egNTrarDdCb5GYnLZHAPfHeq8Lq9xKglLbWJO3HC+retaRpXIlVsXGMcQZXI9CMc1nahHczWZSzlSPa24MXxn0yankmhVQsjKQOj/wB7/GopJvPO37PgBhksOR6HFaRgomcpXMttQX7SzyxmeVkCsVwFYgddx4B459ac93Fb3fnmFGmeI7F+7vUdQPXrU0gSynnuLj/SYiVSCJUG7ODkgdOT+QqlHZXt5K8t6sDMRtBA4RT1RT1Pua1btuZJNvQdHLKzgXJUPt3JGvOwE9z34pWmkyQAAuc8D+X+NW7bTIbcYTOe7Mck1N9kXn+dZe0RooMzEMKne3+sY5LEYJqwCHOQc1aNkCBxn6io2sBj7o/DitFURLgyMenanAcetAtXTgFhj8aNki+h/CrU0xcrF6EU5SVYYYim5YHlOfY0ocd8j6inoGpKJZR/Fke9K1w4U9DxTAVPRuf50OPkOfSplFWBSZDZzebdxrtwcnnPsa4K251O5B/6CGRkesVd1p+ft0Zx3/pXHWVuJL67kzyLlJPx8sipgrRsKTvI6TTOIbhfetHQCBay47uMVn2HCzdsgGrmlg/Z2HfiixSZudOvFLWdAz7Mk857GpxI4OC2RT5WHMi2KXnNVlmYdVFPE3qPyNLlY7onFLUQlXuSPwp4dSfvCgLj6KSloAib/j7j9kb+YqaoiM3Kn0jP8xUvamIKWkzS/SmAClpKWgQUtJRQAtFJS0AFLSUZoAah/eTH0A/lVCDgmrwP+uP+elZqkrzRcTH3PEX4io0GTxRMxkTbnvnNNj3dODVJoktwKVuVyONpNWqq/aZJbpVFuoSJNrFH6nOec9amMwA5Vh+Ga0uiLMv6cPkmz3YfyqW+OLGf/cNQaTIJbeVgTkykYPXgCpNSYLZSgnkrgD15FV0J6nDXMRe7lb1bNM8itJocsx7nmmGMenFYM1SKXlD0pPL9qt+X7U3y+/pUsdit5dNKcY71a2cU0p8xpDINlIEx1qxs9qTZUjINgNJ5dTlfalCUhkASl21KU46UYxmgZCU4oC45qfbxSBeaTuNDAOajubZZ4ip4PYjtVkJ6U4JSvoBUspjKrJJxLH8r46H0Iq8nt1qjdQOjrcwj94nUf3h3FXbeRJolkTO1ume3saSHY6CwXbYxn1BP61esP+PmT2QfzqpbArYxD/YHWrmn/flPuB/WumC1RhI0AM4Hqa8w1O423epSR/vXM7kKOedxAz6dK9RU7WQ+hzXi1xdPG1xLHIG3SZKsvUsTjp1qquxdFal6RSEQYjJZl6HOB3qyp2ygYxnpWYkEy3I8xgcsTjaRj6VdRiDh1yRz1rkb1OmxtaN82qxZXkIx+nFdLLkwketc34fy2puxz8sRx+grpX/gHqRW9PSJzz3I7r/V8etczd/6HrO9cqLhfMyP768N+Ywfwrprn/V/jXP61GWiEiLl4cSrj26j8Rmom2nccdiY3EyZ2SEBjVmLUbjqTGSOOUFZ0DrJChQ5XAIPqD0qwv3s+tHPIdkWZXZ4VYfdLZYejVmaydnhnVj3aFYx+LCtS3wxMTfdcY+h7VQ1i3LeHNQRjht8eB05B6U4u7CWx43aokl8VxhxySO59K1SuBwPrTBp/l6u0oU7Spz7H0q0y87ccYrWbM0rFcx8ep7VPY3JsbrewJgf/WgdR/tD3H6igrtI9u1IUzUbofmegxyNMuXaQAddnGakyD138epz/KkBDZ+cg5wAo3Z/Kp0SZQQYmiVRzISNxP0rhSZ2uxTJilcCMj5+Mupxj8KnCrHy04KgfRR9KmgsVTc/mvIx5JcU5lCktuAI6EdaqwrlZ5vK3KY5gW5VtmFP0yaVAj/OHbI4IIqeJQy72ALHn1P1pXiDygb8A+/SgCCYxqr8LgdicDP1qtbMsh/0edlVTg+WB1/HrV82kES+Urbl77+5/HrVG7litwXVCrKMKY1wx+lDTEXC4jCkfezkliabdJcXUyY8lUQ87UJb881QV7mdVYPMB3XaBnPvV+GFrOJcsI0H3lOen4daFcVhotlziWIEDlWY5P4Co44bqWQFoXEA7MOD7k+laqzW8UKyyM5DH5Q64/n0q99qV4w6rGNwwmSOfwFNRchOSRjfYhMkjROzlB90KQD7DPX60tjJEuVmt44XHXDZBHvTohI0zyzlw0ROEPCjPt3qRJLeYTK5QyLhCM7cZ960VIh1NCR7m1V4wWEUsrbISRgucdAaqXF1d6bLGqxNciVggTkHOQOvcd6nlW3tkNup86UFfLjkj3lPXaB9epqG5uruN1EknkytwQGDMAe+OxxWygkYubZamnljfzvtEccII27ly2f8KzoftEdpPKoWzeZ2kklJBYD3HSpPPVHRREIcHlmO9pBjj6VBLaXmpFUnYRWaH/Vgcy/7x9PYUm+ULXEsboNB9pdZJF2fJNKcM34dhVoNczxqbbEQfl3lBJb6D/Gp4LKKAkqCzk53Nz+XoKs7eeaiVXsXGFtysttGJBKwLSAY3N2H06VMExT8Uu3NZttmggQCl2inAUoHFIBu2lCinYOKUDFMQ3YKQxKewqTFGKLgQm3U9qYbUdhVoClxTuxFFrIHnFRtasAduQPrWljmgrkU+disYlrA0F5G/PLYwa5OwHMzcgmU5PrjNd7KuAjekgrhLMbZpRjpM3B+prSm9CJ6M2LU7VkPYrV7Sdqwneey1RjGI3z/AHa1dJgEizL0ACdO/Bqm7akx1JrWFY4cbwdzFgR2yanKDjjNSG0HGMD6UeQ69GamqiG4kRQ8jqDS7cDpTyko75+ooJcdUBHfmqUkTZjACOval6fWnbx3Uj04pdyZOWA+tVdC1GZK9BzS+aw6E0/CkcHP0o2jHpTsguxiyPv3HBIGKlE/HKn8KjEZo25wecilyofMybzkxk5H4U8SITgMM1WIx060EYo5A5y0DmlqmMk9KcrOAPmNLkY+Yt0VWMzqOx7U8Tn0pcrDmRNS5qAXCkcginedH/fAosFyWimhlPRh+dKaBkfSOY+5/lWf2NX2OLeYn1NZ5/yaQmNahGYMFQAuent70jHHJqxbRFAXb77dfYelCEyzGojjEak4xyT1Y+popoIzS55p3FYkTGOg+vemXHzgFskjpntSg4AzTZfuGncLFB1BNMK8e1TstNK1BRBt4phWrO2kK0hlVlxz6Cm+XxzVhgAVU8nqfYUhX2qRlcpSbc9qnK8UhXsaTKICuKXAFS7TRt4ouFiLApNoqUrnrSbe1ICLbShQO1P246GlC8Ux2GgUuKft460oBx0pAMZc1Sz9hnJPEEp5/wBlvWtLGR0qOWESJtIBB65o6gdCqMtunBI2jkD2q3pw/dyn1fH5CuJOjoV/d3l9EB2juGAH4V1/h+FoNHhjaWSU5c75Gyzc9z3rem7sxmrI0Z2K28pHURtj64Nedp4YuIoBtkikJAxv7YHuOtegag22xnIP8GKyHAVF+laySa1JhJrY4b+wtVtrvzHJZecKkgbGf1qwbaUDLxurcA5GK6GVizZHrQAQtYOC6G/tGQ+HUYXN25GPlCjP1zW8/Dxj3zVHTh807Y6kDPrxV48yr7AmrSsjNu7I7g/Ko96ypzm6HtWncnlRWWTvuXb+6CKxnuaRK9tpTrZfurtYSjMEXbn5OoB/M1Yi0zUX+UTQOfQ5H9KMe1PSSSM71kZWHcGrUqbVmiHGV9GWP7Ou0AyiMwODscHmq/iK3kk8Pv8AvNjyFd6FerA8c1Ml7deVzMxzknIzVy6iSezW2mPyyxhGPoT3qo8m6E3LZnmD2E0i+Zt74bPrVWSzKOSW6fhzWpc3FzaXM9tMNrqTG49SO/8An1rOlDnqc+nNN8vQS5iAooAx19qjcZ4A6Vi3ut+Rq8aRN/o8fyvjvnqfwqTV9QvLWZDatG0JUEjaCefShRYcyPYwiEfLIoIH3VPSkjjjI4cZ77qrILmaItBbtGmcfOcfnT0LhXVZYmkHopOTXEkdly46GRSBIQoH4VQlj+YKCzljj5VPH1qG3urqYlSFMe4jfGp5NTPI8T7ZCMHpxwPqadkK7RLFEltgIwAPb370n7wOx3sR2XPy/lSQ20kswlhhEpYYLl8DFW5bWOIo05JJ4ChtoPrRYGyiry3EhEcDPjsTjH41eisppyMmJFB+YDlj9KnaS1ij8t5FO87VCnv26VJEfInjhd2WQ8lFPUY6n2qlC5DmYt3DPb3DmQOLYECPHzMx9PSrBmkihDJEjT8YR3xj3rZY7pWcA4XjLDrVO6Ro5lNtbxFyMkABSM9WzWypqxk6jMO+e7SeN5rkCLGSixFwT22juc9qrv8A2rcSLcLbmGMnKyCLy1wO5GTzVzVr3T4FWVvMe4ZvKiMKkks3GAfWrEcl7PbjTRHHFaQRhRsY5cjsc/5zVxSWhm22xY1ihk3yu0k7Lyqtub6n0zVD7XI03yQl0DEuwIVePc1ctWW3idJliFw5w7RDjHYZPU+tOktZ54/KjkMEJbLEKNzegHpSbS3KSb2IbW8IsI5pIWFxMS7Fvvbc8A0sFpNPcPcTLt3nPz9T9R6VoxW0cRyoy3TcxyamxxWTq9EaKHcrxWkSP5gXdLjG9uTj+lT7aeBS7fesnqWM285pwGe1OHt1pQKQDdp9KXGBS96WgBOg5FGKWjFABigUoGSaMYoAMc0uKAPpSgetOwhAKAOKdjmjFACY9qUD3pcGlxzmiwFS4XKD2YGuFhG28ulPOJTiu7uCQh7c1xG3Gq3YP9/OPStaS0M5l7n7PlR1wPzroNIG2W5B7BB/OsyyiEi4PTg1r6YuJbg9zt/rTkETRxgUYB7UtLUFDdlIY89qfS9ad2BD5KnsKRrcY6VY6GlxTQikbUelM+zkD5SwHsa0MUhWmpMVjPMcw6P+BWm/PnlQf0rRKD0pCgI6VSmxcqM8OccoR9OaXfH3OPqKuGFf/wBVNaCqVRi5SsNpPb2o29xUrWw9OaabfB+XI+hq1UJcSrMT5kSjufwqUjHGKQxOXGGOFPJIzn2p2JAMYU01NC5WJge1JgdcUFj0MZH0NIZEXruGfVapSQrMQnqQPyphlKH5WbPpmnGWNiQrr+eKicZOBzjuKHYaLSMW09mJyTn+dVCaspxpw/z3quqGWTYPxPoKxZYsEXmNvb7gPA9TVvuPWnKgUBQMAdBS4zQIjI9qQD65qTbShaVx2BVGORzSOMDpUoHHSmv04oYFTbzSFPepsYpNuTxUjISvHvSEZ+tTFfao5OFPr0H1pDK3VmYD2FGM+oqYJtUAc4GKTHakUQlfzppWptvNGzrRcZDto2jrUpT9KCpHUUgIcUFO9S446ZpNnNAEJWlC1LtFAGaLgMC8etGCDUmOaTbg5xQA0DmlC89M0/GKcq8g0AJt7VuaTLH9jSEHaycEHjJ68e1Y+MVai+6K0puzImro09UkCWUhY4GQCfxrMvGVcbWBGOxpsuHnjDgMp7HnvTL2OJvMKIFGe3atnO6IUdSlJ9008cqMfWqsmQpwxGPenW5dolG/oCM1nzo05TU00YRm/vMauf8ALUn/AGcfrWbYziFFjfkgkkj61bW6jLOSSo6DIp8ysS4spai0v2oCOUptGMAcGoYVO1yeSRzUtywknZgOKagxG34CsHqzRbCYpCKeBS44B70IGNC/KAO9ad4cFV9gKoIMug9WH86vXh/fEe5rSPwsh7nKeLLEMIdSROT+6mwO/wDCT9Rx+VcsfnUDgkc4FelyQx3MEtrMcRToUY+meh/A8151cW0tndyW9wm2SNij+5/w7/jQh2OD1/ThZ6juj+5MPMA9OeRVjRzb6gi2V7CHMYJifOCB6VN4oyNVi6eWIwpOe5yazLRHiuRNCygw/O0jfdUe/rnpit4p8pzy0ke43Ym27WuikSnkIePoajWZRHuTkAYLDr+VW2ibjzFLJ3UcZqxBp9uwwrLDxnamOSexx1rkUGzrc0jDdhJJuLSxoo535XH+NaGn6d51qt2yl3Y5jDPtGOxqSeyjLEjDgHG9jhR6irc1vb3No5gDvMq4DcoB9O3FachDmLE9/MNzqI1HVw4/lUUVzaSo7yG5KIAMyKAqt/jV61gYRqZSdpjHLHJ3Drn1qlY3dnDDOIVRrdXYGUjILE84981aprqRKbexctdPiWQuo3MwySxzn/Cq24nWPMEiFoVKyE4GAegz7e9U5tctraIJI5COSokIILE+gFRzbIZYrdkMyY3yO4xj3wPvHpTt2Jv3NOe/Xh1Cvg4yTtUD1JNUXZXk3zJ9okJ2rH91Dnue5Aol1GP/AFQYTSg4WML09BjpxSR20rzedLjeRgmk2l8Q7N7Fe6MjywJE5PkvkdAMe3t9KsiCSbBJMa9xj5ifX2qzHbxxElV+Y9WPJNSCsZVexpGn3I47eOM5Vfm/vHrUoGDng0oB704CsnqabDeR2/KlH4inBenHFOwO9FhjR1p2KCoPagL70hAOKUdaT5h6UvPp+VAC96SlyBSimIB0o7dKOppQKAADgGlA5o9sUY56cUwClA9qOlKB2oAKP85pelJyR7UCA+g60oHelA/CjH6UAVbj7h+o/nXEv/yFrvPdwRXcXAPlt06j+dcXKMa1c8dQprSlsZzNrTgBk+1ammj95P6cVnaevyGtPTf9bP8AhVSGi/gdhRjjrSgYpe3FQMABRj2opRQAUYoxQKYBzR+FLSfjQAUUf5NFABRigDmlxzQITHFMYZ+Ucep9KeeTgc0uABxTAj2D0pPLBqTvRRcCEwrjpTGtwenFWaCKdwsZ8tmrg5AOexFUZrAoCUUj1K5FbuM0mBii7AyU+XTIkDFmAAxnJznvU8EBjj+9lj1JFXPIi8wyCJA+PvBQCfxpdvNO4miDacUY9qmxikwKVwsRcelAPOKkK9aTbk0XAKY44qTaKay+9O4EOKSn7cUmCam4xh5qJlBcL/d+ap8Z9qjQBk354Y5H0pDQwrxTMcdanxx7U3bSGRY/SkIxUm2jGfpSGRYoIqTbSY56UAR0mPapNuOcUmKdwIyvtSgU9h6CkwR0oAbjmjHFSY4yKTHOaAGACnKBnHNKFxSgc0gAg9Ksp0qHHPSpk9KuImMkAMkZ96jlOValmbaVbsKY78HiqbBIoS0y1bBkGfSny9TxVaM7bge/FZ6FGgOACKlBqID5fenjpTGB705eIf8AgVNPPvT8YjT6k1NxMBS0ClHSmIkgGbmIerCp7g5mNR2gzdp+Jp0n+tJrVaRM38RHisDxZYB44tSTrxDNx3/hb+n5V0P8Rp7QRXUEttMP3Uy7G9vQ/gealFXPD/FemG5sReIP3kI2uAOq54P4f1rkbOaR54rZyWjaRVx6c16vd2bW881vcx5ZS0cinv2P59a89bSGs/FtvacmMzKUY916it4S01M5x1PoNwyfNIwJbjC9R9adFaGSACObZIxwrYFTi2hM3mH7q9vX6UXf+iReb+6iLZEals4/xojAmUylDayR6vcLM6lcKF9AQOT9TUl1qKo4gZCp/vOSBj/GooWuiMqoiLjh3xwPXFG0QRPJBu87/npJ8zMO5H938KppEpvqNvne8hWFY3VSM+Zyhx7Dr+dNsREWy4VoLdFVCw6n0A9fU1BJcb3BjQ5YdiWLe+TUq72hWI4jUHOF65+tRKSjuy1Fy2IbwxHU1lhRJpQgWNHAIiHUkY7k1JFHOZmllbbu4AzubH17fhUkUawptjQAH9fqanCnvWEqz6GypJbjILeK3UrFGqjuQOT9TU2PwoFO25rFu5dhAuelO20opQfegA2cYpwXFJ35NOyKADrRwaMHHpSdaADAxRQBzRigQdDxS4ox0oximAY4o2jPSl60tIBMc8E0cj39qdj1opiDnPQ0ZBpaX37UwADPIpM4PTmkxnnt607bxgGgBMc078aQqc9iKXGOoosAopc4pMilxkUCKt2P3TmuPnX/AInk3vEP/Qq7K7X9030rlLhP+Js5/wBg/wA60pIiexraevyEn0q/p3+un+g/nVKyXEVXtO/1030H86uYRNDoaKWisihKWjFHamAUtFHbtQAYopfwxRQAmKO1LRTEJigk9B1ob9e1KBj/ABpAAGBQR7UvaimA3oKMZpaP50AN6+1LS0UANxn8aQ+lOIxRigBDyKSnY6UYJNMQw0lO280hHNAxhxRinY9KBSAb60jU/FNagREaKcfSkP6UhkTjgru5PApdvQDoKCA0wzj5Rx7E/wD1qcenWgZGVHSmlcd6lwM+9NxUjIyCPekwfSpMCjtTAiI9R9KTHfNSEd6MA0hkdJt56VIVB5xTStADSBjjikxkZ6U7aeRk0oFADBigjmnge1J3oAbt5ox+VOGCaXB5FAAOSKlqNRzUvarQivNhs/SojygPqKlcZOOv1qOMfu1FK4yrKvzH0qrIAGB9DV+VewqrKu5TnpUlFpeRnNLjHSo4DmFT3xipScEU2AhFStwsfrtzUZqWQfOB6ACkhMQU4Ug4p3amInsh++Y+iGkbl6dZjAmP+yKaeWJrX7KI6iAZNSKOKjA5qUUkDOe8WWG9YdRRfSKYj1/hY/yrj5rCO5vbO4IxJbvkH1U/4GvUpIY7q2mtZv8AVTIUb29D+Brz24t5rW6kglAEsbFWx6j/AB60wR34lnndFjLQkD+JASv9BSkLbsAGDSZ+dzyW/E9PwqE3ucrEd7dSB2qHbIctI2WJzx0rWU1EyjBsTyIYiXWJQSPuL3/E0gdjEyyonzdO+KeFPUj8KUjd2rCdZvY2jSS3IAoHQcVIi+tSBaXFYPXc1AdaUUBcU/FFgEAJ4pcE9OlApck9qLCFAxSgUgNA+vSmAu3H+FOBA69ab16UuPzoEKDk0vNNJI5/lS/WhgGPxozk0cUoHegAxQBS9ulL2pgNAp3v3pfSjFAgpR0pB64/OkyW6fnQIUnB9/Slxzk8n0oAxTqaASloxR0pgGKXFFA5PNACY/Klxz0pcUZo2ArXYPkv83auauAG1Fz7V013jyX+lYMy5nJrSktTOpsXbRSIqt6fxNKc9QP51Xtx+4qzp4xPL/uj+dVUQoMvilHWjA9KMe9Z2NApce9GCDRn2NABilNICM80v0oEHHWgc0CigYtIT7fQUE45NAHOT1oEAGOvU96X/PFFH0oAKO+aKMUwCiiigAIz1pMZGaU0UCE57ijNLxSYNAwooo5oEIc00/rTu9JSGN70gp30pBwKEAGmkU+mmgQzHtTGwASeg5NSnmopRuAXkbj29qTKGoCYwxGC3J/GlwM8dR1FPPf+lRLbwpI0qRKsjHLMBy31pAKelNI61JikxQMZjmgr6U7jGaOvWgBvUUmBTseo4pCKAGdeKbUm3oaQjFIYwe1HTpTsCl2nrQgGgZ560mO9P2+lJt4xTAaR60bRTtvrS4zQAwLgjk0/nFKAc0Y4xTEV5Mg5xUanbkEHhj+tTsOtR4y7fSlcpEUhGOtVWAIOavOPlIqqyA0hjbf7pX0NTtwtVoQFmYeoqyQfWgAAzip5OZW+tQxAlkB5571ISS7HrzTExQKXtQPpS9KEIsWoxDKfUgVH745qSHi0Y+rUytXsjNbir1qQcVGvWpaSGwFYHiixBWPUU4ziKbHr/C39K6AUkkMVzBJbzDMUq7W9vQ/hVCKqgAAAAAdgOBSmgcUtYXNROaUCk/lTsUhidKAM/wD16dijFAhKdj0paBRYAC8UYwKXtRjI9qLCCjtntS4pSOPagLjQPrSgUvpxRinYBOfxpQB60YpcfSgAx7c0dBS/hR9elAXEwO4xS0uO9IKLCFHekJxj1oyT0/OlC4z796LBcQDJy34Cn0lLTC4CjBo47UcCmkIXmjFGc9aMUWAMU4dcUlL2osADijOaSlxTAr3mfIcf7NYcvM3HrW7d/wCobPTBrCOfMzjmtKW5nU2NCL/VD6VPYcTyY/uj+dRRY8lfcdalsD/pEv8Auf1qqiCBoDNL3po69adWRYUe1Gc0daLAL0o69qKXoKLCDFIeBkmlJwOcYpq5bk5HoD/OnYAGepX6D0p3HpRSn2pBcQd6X8KTAz0oxn1BpgLmk+tLig59KAAUYwKMgc4NH40AJ60Uvej60AJS0YopAJSe1KaB3pgNNHWlpKBiY96QDnmlOeOKXB60hDcccc0hp9NIoGMxUY5kY+ny/wCNSsdqk9eOBTVTYoX06+5pWGJSGnEUmKQDSMikwQaXp2oxSAQ/Wk+ppSKXAoGIaYc/5708jikxQA2kIpxFJigBMelJwTtPenUc0AJ3oIpT6YpcfL707AMxSgU7HtQfrSATGaQ8U7HNIynH19aoCFhzUeP3gHtU5XionHzoR64qWikIw5qs4+armOKrSjDZpMaKv3ZkPvirIHHNV5Rxn0qz1AI70DHwD96PrmlA5zmiEYkY+ik0qjtT6E9RR1pSOKAKCOKaYiyOLRPxNREHFTPxBEP9moj0rSRCFWpBTFqQUIGFKKQU4UySrg0dAKUZ9aCfXgVjY1AYwO1GPSl4pcUrBcAO9HSil+tOwCD0pcUtGKQAcAZpBnNLilzTAM/SjHekKg8kc04DFAgA9QKUUmKXp1oAMcUc+lHagUWAXgUUetJnP3fzoEKTjr19KMZ6/lShQOe/rRTsAZoGfSigfjQAvbFHSijNMAOTR14oPtSg4osAmBjFKBmlpO9Owri5oxS0Zx1oATvS0YOKWmK5Xu/9Q3HY9KxDgy+tbl1zC30NYfBlq6S1IqPQ0UH7oZzyKksj/pD/AO7/AFqND+7X6VJZf8fMn+7/AFqqgobF8daWkxzR0NZGgvQGlNIfrxS0wClFJ16cUwjfleqd/wDa9vpQIcMSYP8AB1HvT+v1ptLQApOOmfoO9L+NJ360lADjR260dKKACg0UnNAC80YzRijtQAYox70Cj+lIBOeKM4xkUv1ooGJkHNBpT1pMD/JoATqKKCD0B596Oe1AAO9IeKXJ9KTg0AB9KQ0uKKQEbcuq44+8aXHFIh3Av2J4+lLjFIYhpp696efpmm0WAb3pPTFO60YpDG+goHJ/xp+PwpCOSaYCduabjmnkZpO9KwDNv40mOetSYFNpDGAc80pXnmlHWjB7H8KaAQ+lA9KUjmkOPpQAAYPrQcdMUvcdqXoaAG4oOTSnpR2oAjIqKQYGffNTtyaY65U0MYxVxwTnHrUMoycVOMcE96bKO9LoNFGUcVJCcxL9Mc0PyKbbnKMMdDUlFiPADk/3cUoFIvETe5FOFUQKOKGoGc0H5iB68U1uDLMvG1fQCojUs3+tPtUVXLciOw5elScUxaeKaExaUUlOFMRWowcil6DqaQA9KyNAI4NLtx0NLg5/pRRYA5FGQef50DHSlxnHXHp60WAODS0bR6H8KCD2NABRigHA9aAwJ9B70ALj1oHNLRiiwCc9qXtzS9qQjINFhBQSABn8qCSSAuM+vYUBcHnk+tACAFvvce3+NP6j2pP84penSmAZoo60UIAHTil7YpM+tLnNMQUvTGBxTQfWlAoAAaWk680YzTAXmjFHXilzQK4dPel6/SkB7CinYQ7FJ6c0HikOcjFAEdz/AKhvpWED+8renyYG+hrAHBq6e5E3oaSf6pPpUll/x8t/u/1qNf8AVR/7tPs/+Ps56bTV1EKBo9+tA+v50UcVkWJ+FOpO1NYljsU4Pc+n/wBegYudxKjgDhj/AEpwAGABwOKQAAAL27UtFhBkY6cUo44pBninYOenNFhiUueaOaMUAB/nQMjrS96KACijvRjIoAKKO1FIApaDSDPrQAGjHNFAPJGDx3NABSdDnHtRRg80DCgnjijJzQfSkAmM96XPbFJQP8igBMe1NkJCnaTk8Cnmm5y30FAxoBCgAjgYoye4z9KcfrSYz3pANznjkUE49KBwevFLgHnvSAb39KKUr9aMEd6BgR6UgznmlJIoJGRx+lAhO9Jx1p2R60Yz0/OmMb1H9aTHNONGOMUgGcZo70EcAdcUo9e1CAQikpwo6mgBuP0pcUGjGBQMQc59qTpTsYNIcZzQA09DxzSY604DNJgCiwEaDMajHQYpkzKIizcKOpqUDg4HemsOPSpsNMptxUUPEjr681YZc/4VB924U+vFIstYxFj3oXpml6ItIo4qmQOFOj5mQf7VNxUkHNwvqOacdxPYfJy7H3qM8mnN1zTetVLclbEi06mqO9OoQmKKcKQUoqkIr4AHIpQe9APGTRyazLAcUvTNAHtRtFCQwFHJNLRxnJ60CF+lITjFBGKXnoeTQAdRS4HTrR06UDv6UIAwCO9JzzS9DQT6CnYALY60A7uKAMfWlPGKLCAUEjvRjkc4pMHnBosAtLzSbvUGjIJHPNOwBnB5NL+OKTPrRnFABS8/hRSd6GIXNL296SjoPemA4UmeaATRjI+tMBQeOKKTHej+VAhw6ZOMUDn15pM0YPTPA60AOoHXpScigkDOTimIbN/qX/3TWAv3jWtq96um6Pd3rxtIsMZcovVqxlIfZJG4ZGAZWXoQelVBakzehpqP3MRz1B/nT7Q5u/8AgJpg/wCPeH6HB/GsTVNeXTdW0y1hmTz5rpEmjzyIycYPpnP6VdREwOv70vagjDkenFNZiOF5Y9Af51kaAzEsFXG7H5CnABRhaRRt45PPLHvTj2xQAnOaXGR0o/HigdfegBe9LxSfzpQaAF/rRQOOKDzTAOtGffmjrRgc0gCjNFHXPOKADHeloo9KQBRijPqKOnSgBMUp60UmeRQMPWkGaWkzxntQAcetH1oPAo70gEx70Glx1z07UlAwPempyuT35ok6Bf7xx+Hel7cHjtSATFGPypTSZ5oYCdaKMZ47Uc80DEopfSgY/wDrUAIOvNKR370Hrmg88UAIfwpCB6UtA/WkwGEH1pQCOnNLjmgD+dFhjScdQfwpOOnrTyKaRx0pMAHQigYxQAPpRt9z70wEIpfajkDrn60cgigBpGPxpMdqeT7UmOMA0ANAoI/XvS0gBx059KBjFHLD6UMMilx+8HbIxSsKTApupzwaryDawJHIPWrb9agmXcpAx04qSrk5HA+lIPSmo/mID0I4P4U/vTEL2qS3H7wn0U0wYp8AwJD6LVQ3JlsJSDrTqQdelD3BbD14p1IKdTJYv1pwplPFUhFfHPWgdcUUVDRY71oxmiikAe3NBoopgGecCnDiiigTA/5FGOKKKAAZx7UdOKKKYCnIoFFFAhc0n6UUUwD1pSARRRQAmADxmgZz1BoooEJnnoRSjHWiigYdaQn8qKKBC/j/APXp3JHvRRTQCZ4GMfjTulFFMBB7nJ9ad9KKKBCZyadgY5oooAxvFrmPwrqDLnPljH5ivF4PEeraar29revHCcjZgEDPXGelFFbUtjOZbfxtr8lskA1GRI0XaojVUOPqBk1S0qdm1q0md2Zzcxks3JPzjqaKK0qJcpMdz6GmbEzgDJ3kYpqjGe7HqaKK5TYd+FAPFFFMQo/SlxRRQAUAetFFADhQetFFACik6dBRRQADnvR1FFFIA9qXGRRRQAEkH2o9jRRQMMYFJRRSAM/nQc+tFFACEZHpR3FFFAwHt39aO9FFIBgBMjHsOBS9senpRRQMO+aTmiikADjPNHQ0UUDA9KOnXmiigQYP4UHpkUUUxiAUhHOe/pRRSAbzTgOKKKAEIx+VHbiiihjEHXnrTscUUUIBpHejGVwRxRRQAvUcfrTSvqKKKAGkChRzwT+NFFIBHBDA44pTn0oooAryYFQOBjjrRRUMroNgOS6+hzU5GRxRRQgF7dKfF/qJG9SBRRWsNyZbB60DrRRU9RDxTqKKpEiinCiimI//2Q==" old="http://www.landscope.com/images/Photo/Stock/34001_35000/34639/kitchen.jpg"*/?>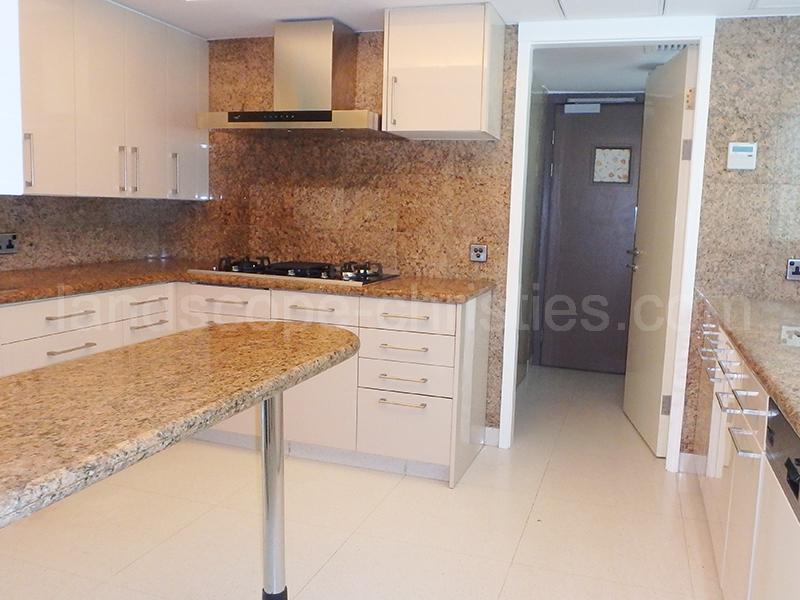 Haking Mansions
43 Barker Road, The Peak
Property No.: 34639 Advertisement Date: 09-11-2018
---
For Rent HK$120,000 incl. @ HK$62 p.s.f. (Gross)
Gross Area 1,946 s.f.
Family 3-bedroom apartment with harbour veiw at the Peak
Type: Mid Rise Apartments, Simplex, Completed in 2001
Layout:


3 Bedrooms including 1 Ensuite
2.0 Bathrooms
Combined Living and Dining Room
1 Maid's Room(s)
1 Utility Room(s)
1 Covered Car Park(s)
1 Uncovered Car Park(s)

View: Greenery view, Victoria Harbour view
Internal Upkeep: Good
Internal Decoration: Well Decorated
Furnishing: Unfurnished
Kitchen: Fully fitted and equipped
Floorplans: 1
More listings in Haking Mansions
Haking Mansions
43 Barker Road, The Peak
Nestled in the lush green hill side of the Lower Peak on the exclusive Barker Road, all apartments of 43 Barker Road enjoy unobstructed view of the Victoria Harbour. Just below fog line, the view is fantastic year round.
Type
Mid Rise Apartments
Simplex
Completed in 2001
Scale
A 5-storey apartment building with 2 apartments per floor. Each apartment is 1,946 sq. ft., has 3 bedrooms and a balcony.
Location
Set in the far end of the quiet Barker Road. It's just about 5 minutes' walking distance from the Peak tram stop, shops and restaurants. 15 minutes' free-of-traffic journey to Central. Easy access to jogging trails.
AC
Central Air-Conditioning
Transportation
Carparks
Visitor Carparks
Peak Tram
/*img src="data:image/jpg;base64,/9j/4AAQSkZJRgABAgAAZABkAAD/7AARRHVja3kAAQAEAAAAPAAA/+4ADkFkb2JlAGTAAAAAAf/bAIQABgQEBAUEBgUFBgkGBQYJCwgGBggLDAoKCwoKDBAMDAwMDAwQDA4PEA8ODBMTFBQTExwbGxscHx8fHx8fHx8fHwEHBwcNDA0YEBAYGhURFRofHx8fHx8fHx8fHx8fHx8fHx8fHx8fHx8fHx8fHx8fHx8fHx8fHx8fHx8fHx8fHx8f/8AAEQgAvAD6AwERAAIRAQMRAf/EAKMAAAEFAQEBAAAAAAAAAAAAAAABAgMEBQYHCAEBAQEBAQEAAAAAAAAAAAAAAAECAwQFEAACAQMCBAMEBgYIBAQHAAABAgMAEQQSBSExEwZBUSJhMhQHcYGRoUIVscFSIzMW8NHhYnKCUxeSwiRU8aKyk+JDgzQ1VTYRAQEAAgEEAwACAQMFAQAAAAABEQIDITESBEFRE2EUcYGxIpGhwTJCFf/aAAwDAQACEQMRAD8A+qaAoE0jyplPGI3xom42sfZWpvWNuKUJjqvtpdknFEoAHKsukmBRRQFAUBQFAUBQN917+DcPrFA6gKAoCgKAoCgKAoCgKAoCgKAoCgKAoCgKAoCgKAoCgKAoCgKAoCgCOIPlQFAUBQFAUBQFAUBQFAUBQFAUBQFAUBQFAUBQFAUBQFAUBQFAUBQFAUBQFAUBQFAUBQFAUBQFAUBQFAUBQFAUBQFAUACDyN/7KAoCgKAoCgKAoCgKAoCgKAoCgKAoCgKAoCgKAoCgKAoCgKAoEvRMloryDvH5tLtfcGdtWVg5UPwspWOdAGRhpFmBv5eFbmHLO1+GXs/zY7cw8MQRbhPEzuZJOoJPfkbUx5nmavRc46Yb2P8AM7BeePJTfIuiylXhNibjjyZbiphdavv3/u0sUK4UuLO0kgWWQGwWMgnUADzvTxTN+1+fv3PTK29IcNZ4ch5BkyKdOhEOkPx48W8qeJ5XP8NLH7y6uSynEZIVBBcniWBHK9uFjUw1KT/cDZfj8bAKTLlZWoxqU4aU94kg+2l1wTbJdp7uM75zZyLDFHOy4Kpcu8K8Az8wCT9FTBno2Id526RFbrBC34X9JH03phcnYm77dlu6Y86u8bMjLyN0IB58xx51Fyt0DUlikLBHVih0uAQbG17GgdQFAUBQFAUBQFAUBQFAUBQFAUBQFA3UauHPyISTVS0qmpV1rwj507ru2z91yywzFMOTGimC2W12fpEC48WF6dfhnbeTOXnY7x6vCZMaceIkijNTyqftr/Kd912ttIm27FDMoeyqyGzC4PpPjTLd5NfmtaTbdug7dj3qTH6OLO+hRHI4NySt/Vq/ZNTLdskzlDndxQ5seFHFmZOGcSEQgxOBr8dTAkVubMXxt64Jj7hngF033I4EAM6FreNveNXzams+GzsncG5xbpjy5u8RZGKhOsGLQ49Jt6tPn7aeaeMXl2/axjyzRb7OiXLPJfUqnmTwK8Kzn+V6Y7BRnLYY/d0YYrdBMLeluRGrVVlpZr2SQjvtJP8Ap9y2/LXkpLLqI9p0rVMT7Xhv/wAzMYAPgxSqLXaCRf1PeizX+Tto3rfseHcppEl2zJfRIjzOWjDyMVJAPgADyNZwYdGnzGzVjlMUiZMojbQraV1yIthpsbepquBs/wA+rDtWNmZaxQGZSHLvZVceGrlzqYMja++UkgnaZ4Z5Os/w6wyLfo/gv5tV8anlG2ncm2tLFHdwJATrK+lbW4H6b1MVZsXG7k2jIzMjFjmAfGVWdm9KkNfkTzt41FaSyRsoZWBU8iDw40DqAoCgKAoCgKAoCgKAoIdRNbw83keoqV01jE3He92iz3xcDbev0igkkmcxIwex/dnS2q3jwrU16Ety535odr4fcccOJIkSyouppnBLc7qoKkGwNzV0s+XLm4rtelxh5PP8jZeqNOVFoZgGKs4IBPGwKt+mtXw+mZwbZ7ugz/kzsmVOZRkSKdKIo48kQIv4rcl8qw7XilrT33sA5vaGF27h5AiTD0/vXvdtN/EA8yfKphrfXOHD93/LHuKDTl4PSmhjWOHpRFzKbKF1adPHlVslxhw347Lb3Y+R25v+L2ipfFkOZLnkkFTdYo4RY8R4s9ZnH1Tb/wBZOqXt7s7u3IZMmfAlGG8MskUwtZmCHQPSSeLeynjM4rc02dl27s8sHacsG6q2PPkSyK3URmIuAASPSbcKmtmty63W2YU917UhzMmPIx83G1JCkNpUkVvSCDx0t511m/HjFjltw75zNmZ/t7mrGywNisCbkxZARr/59NbzxVz/AD5ZMdFnB7U7ngy8RlGSIY3QSLHOJFZQ3HUAxvwqeGnxVn6ZmY6Xbu3t2ydpkxc7IlkbrtxmVlYotilr6fKuXJMdnfiz8m/yTkRqQHLj2sQfOuWb9PR0V9ySeCHC2qXa0y8VJ9J1MfSZAf3rabX8RXTWZjjtv41z2JJsOdnY+IO358fLyHKL0cg6V0i7M5e4VVFyT5Vq62JOaX6bpw+1zhz5W3bvuEMWJMcaaX1W6gXV6QdOpGHI8/MCs+Va/wCP0dg5U0hgjwu5XmMptGk8JFwODetrjhbxq+XVL49+r05NJx0VW6gjCsrLwvp8fTw8KWLKuLmzJJ1eo3FbEE8Lc+VMLlibl30cbMOM2YkMyOjlGXUOmCdQP+JazYZamJ37tU7ORLCyAXTTILk+IN6YTyaGL3Ni5E8EQjZRP7shsQDbkbUwuWxUUUBQFAUBQFB8ydk/PrufFyI4Nwkjz8BQqBSLOFUjUQ1rmwNefj9jGJu5Sfb0PuH5y7dtm+DIw9zx8/Z48ZZMnAjS0xdiQOnKeGrxZTyFerbE+WNdsW/TE7R+bsHcneavubDAw7oMUpJpX0FivV1FeD39XA8q568szhvXX5vdc73753LF7nyYsF45MMLGY2Kh73UXKsCOFe3XimI8O3tbTayfbIj733vP14yGOBzHI4yEUhk6aF7j1Efh8qXhXX2re8Y+2d698yZePj/E6jNIkfERt7zAeKg+Ncrx7R24/Z12smHa929z71te9YmBt8SSpkIPeUH1l9PHiOFYxfh125ZNsVmbT8ycifIeLdMXRGnFHhWxLA246ntarNdvpj+1o6OTvDZlx4JXaVFyQxjul+CNpN7E+NXwrV9jT7ZS/M/ZI5ZMf4eZhBe8g02KqeLWa1vrrFuG5yy/LUPdu2TbH+bwwPLj6iGR9IawcJw94c2q66+RycvhMs/K7y7bikRMnAlBdEkBVUbhIuoeIrX9fLnfc1lwavc3Yk3vK8RPnEf+W9S+tVnu6faZMrsWY+jOVD5nWv6RWbwbR0ns6X5jd2rD26J5Bi5HWYe+uvUVt7PCpNbG/OXs0TGLcqoxN32zKkmQwJC5kIGmVdXqS5BB8LXNS2zseMvdWi2fbMbcQV29BuMSNIklyi5CSKUnCgGynS54G9a/XbGGfy1znAydmwY5AyxzNFFG8MGPGwZQJfeZkZfS3tvcn2U/a/KfhGRj9v7WuQisuT6iylGiWxWTmvpIA48b2qbck2prxXWOZn2fe8RkKM+K3uFLuAWjJQsCPBravrrc0zM5ct97rey/k79vuzYmPLLmyGOVSr+osOopsQA1/wANjWbrYuvLLModp36Td9zgSbQ65WrVIyKW9B0kcvDhWbK6TeG7k2Fg7rlYWTgRNLjsdRS6XXmGsvsN6zlvbaLO0Ze2PkpFE+Xjs5sgikvx9gPOlpLK942yEw7fjxEuWWNQxkJL3tx1E341VWaAoCgKAoCg+BcDKlgdTDGAOOsk2sPPzrw+xrrtOtYuEjZOMdJMjuh4MvBR58+NZm++MYZw6HYdvXddz27DxW0nImSF2HvBdQBH1DjXLS7Xk8b8uuslr3HO+X+FlOWGZIlyT7qnh4eXKvva8ljw7eprbnN6l2bsTCw552kyHyA8ZiHpCFQ/veLA3HDlS8la4/W1mWhi9mbPj5cWUgYvCwdAwjtdeI5ID99Zu9sw668OsuU24duw5u6R7g8tpI10oCt9JANiDceJvypN8dDbhluXH7p8vd0x3QYDfGhgS5OmIqfD3m43rrryz5ePf1LP/XqZvPbO/nF22KPCkcY2NaXTpNpGkZmHP2imu8Tl4N7jp8LGF2JvEMeV1kicT45jTQwLXZlJBDafAGs3klb19baSthNp+D7ch22fHkKkESCDRqX1678Q6+Fcbv43MeqcOdZKxdy7e2rNnWZ5M2ArGkQXpowtGoUH8PO1a19vHwxv6U2uVFuz9ut+63V1PlLjsPvVmrpPbjl/+f8AyZ/KLg3i3XGYjwYSp/ymtT2tWf6Fl6V23bEAx9wzn6sT/EFShjk1Fgt7krYEc6477yx6uPjutt+3RZc7QwFwL8QPovWHZhb7lZQ+Gx1dk+IVmxchGI0zKNShreBtakY3nTE7sbP3TcUMOX1ZGZIyvw34Y5CoB5jVaxutdddJejz8m+2s8v8Aspp3zviMSZke/PqRL+rTXX8I4f291/B773aZpVXGx53iTXyZB7wHE34cDXLk4prMu/D7G29xhpL35teNHHFuiyRTlQ7ME1R8WIFuN+Ytyrk9Gu1wtHbu2t1gQoFaNrzIofSwLCxupJtfyrU2sYvHpYjxNs7VxguNMuPDkRMWTU4SQ6uGrmpN+VS3Lc0kWs/tTYN1yfjpUDzlOl142BuoBXmL34Gphaz9r7Fi2fIaXDJkKkNjySEa0NufK1xVmMOG3Ht5ZnZXk+Y3dm2Sy4WaYpZomKGTSCwsLg8LcxXnuz2dF/D+a2UETrxI9h6mIKk/YbVn9KYi9H83drDfv8dlTzVrm/1irN79GGdl/N6f4l2xcdDjW9IcEn6yCOdLtVxGVk/NHuJ5S6MIVPJFUWA+g3NYu/8AKZjF3T5o7zLMrtkukqcFVCU+ngtWTa/KXdX/ANze4P8AvJuWr325fbWcbfZ5PnzH3OOQ6pLaybG5PLwNZvDiYjjehRLKXKsQF52FrW9lWaxMu5+XLyYu6/HY7C+FjyTh7X9VumgIPC+pxWvW1u3L1Tl5fDS2d3pEfzB3z3WaMnxJQf119T8ngnu7fwg3fubuabCgz8TLOK7SvCY4yUVgihix97iCwFY24b8Ok9zEls7tf5d773RuO7TRbnk9XEhhL2OkkuWAXiFB8/Gue2m2vd6eDnnJLiIcnvbu2PM3FYkiaDCZiNSqbr1Aigcjf1VLpsxPZ1xc/C/s/wAyNePq3TGK5AYj91pA0+HAseNanHsf3NGxuHee148px5llWTQrngpADqGHI38aTStb+zprcViY/wA2sdkkeXbXWOG3UdXNgGNl95BzNc8tzm1s7t+TvDHOyQbtFjHozBTokYAgM+heIv8ATWpMtb8k1VMnvzb8fLONPhMzBEk1xuhWzoHHvafBq1+Vxly/tTys+iJ3z25KpZsWYKttR0IbX+upeGta+3rZlMO5OzJVDPdA3IvERWfxv01/Z175aGHkbEZGG36fizGHVNJVijAEHiORBqTTDp+svRMl5sE5ZlZvU8bxqeA5rYr4+dFV4duycvFhVpB8KT1klt6lI5jyHHnTAQdtZyZZnhz5CSoGlvVa3AW+qs4rWYrZmDuMcscDyQztIQFSWFGJubeIq52SzVWj2+eCaXHOHArSHxXprcgi40kC/G1Xz2Z/PU2HZM3ccGVXjjdFXpxDUCoIbVZWI4qCPtJrem325cvFmYiGDZM7DkCZKW64aIMCHHHle3ttXW7Sx5Jxba7de1YJ2PFy8k6YZGnkDcFLGxI56fZUvHMHHy7TbDb2va58rs2TbpOpj5WE4lVgCralJD+9bmONcfF6tdtvG/axt2fuO04UMMUpkVrl2ls5LA8ePla1dJpHnvPtOrlO/M7c8jPx8hisePOn7zT6Qrx8L8Te5UivL7O2und6eHm89XLy7llQ6THeVCPeF7X8rVx1212/h2ykEk7N1Z1sqrfpg3N/bas7c8nSIq/mwQgCUqt7qtwSfaa1M3q15Q3I3t7/AMY8eZPvAeyr4T6S7KEm9Bn4gFrcGvxP2UxWfMz83X/VHn/T2+ynieceVxk6gfxL+Kuw6LZMZsrKjjZWkDnhEBqZhYtwA48dPhXHaZqYer/KzsnIysDPz5WOLLJKmOYXV7Wis7e9Y8WI+yvZw2a9nPn4vPSTs6af5cZ4JdM2E/Srj+uvTOV4b6V+27jdlRHbMTHknUvEGZy0SyKXkNyRqsRWP1r0/wBWYk+mp2/25HtLZDh43ecKNSRmOwW54jUw8axvv5OvFxTSdGVP2TlvjZqJNAJsx1YyASDgHLkMCW9nKtzkw4bepbMSuVy+0N/x8poVxXyI1IHXiUlGv5eNdP0mHk/rbzbGMrHcm0btkdw5Bjw5jGzpFFJobQQqqgOq1rU12k1Xl4t9uS4nytQ9n75DtuZDNjHqTNDoEbI5KoWLfiHsrP6TLpPW3mtlbmTixRbHi4GWJY7xxhikaSaSnGzK91rheTxuXt/Hy1kYe6bBtW4ZhyRuEkBKRpobHuP3aBPwv46a3r7Mjlv6WbnKp/J+N+DeIvZrilX9F63PajH9C/arJsXQyfh33DHkDkBHBYKurhqbUvAA2q/2ZlP6Nx3b20RNj5yRzRJk5sMSRgh7xholUBibeFuFjx8q4bbyvVpx3XH+HT7VjZOZHJNFKcSOSQxZ0EfqVnj4ao2bitxwPj9lYdl/eIwm2tHFdI41GlF4CyEED7q1GNr0cJvUOZiwyRRySJ08tjrXqJaNwbcSBfiv0V38o8f57fd7s2TeN1jymxJ5Zo5YNMkBZ2NwDwIvyYGpdJ/1a15dsf4/2W8zuLcMyONnynLjgynSy3HsI5Gta8Us6ue/sbS9L0dTF3FukG15GXHEMmOCGKTGh06QVOkOPRb3b1x30x2d+PntvXtgm2d9HJmngz8FsIxXGoEvqYG3BbDh7b1ma2t32NZcWrO7d1bNhLFlSyMClmVdDXYML2Bta5HtqXo1+mv2ftfzB7d3LKhxYmlTIn/hI6cCDwvcEi1MteUWMjuHteTLk2yedVyQ/SeFkZTrvyBtSbG2ssxWL3/2hh5vbGXJhBhlYg+Jhs2oej3xb2oTXL2J5a/4Z4+HWZk+XjqZUiQjpMZCoAtyNfLm3XF6NRUnypsmK8gOrjYg2t99d/Dxqd2c2RMZeLDSFDMR+u3jXo0xhUeRkLYhTdjxHlxrrNUtZ/VDEhmOo/s1axknUXyfnbn40TLkYCzuFXjY8fI1K74XznZGJnpLiyGCSMBSwNuJUAkHwqcfZI997D7tydt7U25MmP4mXIR8lpXkbWRJIwW5Ib8KivXrx2zLhz+1NdvHHZvyd/wOtvhSL8OEg/WorX51x/uasrK+ZvcWDmzYsu2wuYGKFkD2NvI6q5XXb6df7Wna11e2d25eT2sN6mwtEzSFExlJFx1BGD6qnX5drvMSz5Y6/NpFjWSfaZY1ckAiQMLgAkXC+0VmbF3k710m294bJmRwlZikuRp0xFXuGf8ADe1udakuMk5dLcSn53c+yQI8j5iEQkmRFN29PMW4catifpr9qcfzI7TcX68gHK5jP6r1jydGpkdw7JFhxZkrk40wVkkCE8HBK3Ht0mrNfLszvyTXurT9ydqRTGHIlEcgAJVo2PBgGHIHwNX8b9M32NJcZNG9dly88uC4FyCDe30WvWbx4+G9eXW9qyjibBn5WdE+RAGSJWxCGARwxOv1eJ5C1Twa84dsGDh7hEYjMcbLwmCnIQgdaFx6QHP414rccfGpNV8na42PDjQJjwII4YxZEHhW0Ud0zcaOPpGWMTy3WCJ3CF2twUE0tHHy4Mc0ys088PWkXEz8Sc3eIzHQp8mQyaRf21hWtD253DIyJm5eqPDI+HuC7NpN1LE/s2FOp0WX2Xd7m7wSX/bhjP8Ay08tkuuqTH2jcyWinXHXHdGjfpxhW0kcha1qs22ZvHr9KOV2jmtkrOskR9IDL6hchQOFwf2a7fo8e/q2qOftO5skR+FkJUFGAF7AG6/c1b12jjvxb2ToTG7e3Fvgc6HH/eQO6kAoD0287ke63G1Y3svZ14uLaSWtXdtiV94Tc48UGWZB1mCaiCRpa5Hsqa4b5ePa2VkTwT47lMhCg5Ovu6lPA8vAiuuJY8d230rxfeGk2zcczCca2x5GS3jp/By81sa+ReHrjs+rn5Yg3GTWQ7elvLwrvdI55WQzyJZEsp5tbmw8hesSYrUqtLjzAEEge0X+yu03id1JlisQjG48SLAn663lfFXtP/pePmPtrXlE8WLgsqOGYXUGw8r+2uO3Z2qX4dpJVS5lnmbQiAHUWJsLfSaa3LOsy97m2XNxcWLHixJdGOkeOg6be7DGqeXiQTX0tLMSPjexrtd7cXuZtO2ZuRueLA+PJpaRdepWA0qbtckeQre20kTh4rdpmNXP7ayZ8yfIfGzUaWR3JEaOPUxPCzCszefcdf63+W5vGDm4vYUeNiI7ZCKl1ZDr9TEt6Fub+qvNt1tezbXx0kcXDsmdtmx4GI8bO7dad2RHsNbhRquBY2jrtwzEeL2c2zE+FvtgGTuHb1JNusrH/L6v1Vrk7Vj1p/zijPkO88xZiVZ2JB5WLGt4cMrqYEE3b3BIrtln3yighYv71r+9XO6657PRM+Ex9uz3ja2ytihxMeIyFDCVjjkjiIVY3FwX4W9VcePaSvfzcd2n25ruXYd5fdpJosdmx2WJUYMhPpiVbcDzuK76cusnWvHy+tybbXE6M7H7f3JsZlfHlV5mMcUoBIZr+kC3iCCCKz+ku3fo3ODaaYx1/wBxBt2+JEDLhzJlxXSQNE9mtyYWA5g1MTstu06463vP/Lp+34MgSbHJMpiZJJVdGRwSRJcG9uHveNTaSZkXXyvja7rP3AYmIZWUvcEC3navO+i5+bFGYcvDaIGRyXlymIt8PpGgID43P0DnUVzm74+XkS404kJSUSxONY1PoZtEgudWr3eIrc1zHn23s3irL3jvodWizpASo1G4Nz48wa9WvDrjrHg39rfPS9EkffXcK88sk+bKp/VS8GqT3ORZHfPdEkIEE6GQyojlo1PofUCeXAg2rjy8U17PTwezttnKyfmNvMcz4se3xz9ExetmZW6ciBldr+dcZLezt+8k6ulx+68GaNmKOGVA0gAFvAHT6j51vwpr7OlY/wDuJhYeRJjxYGVkx3Z9aqUtYXYAEG/AXrGLG5y6X5a+J3ttuRsEu9dCZcaFgHSys9mNg1rjhemW9dpUm2d1bDusTSgFI72VshAobz0n1XtVjN21v08f+feBhw7pt+67e0RTNjaHJEZX+JDYqSB+0jW4+VY216tXF16fDyrqsFMiKAtrkfprOHOQke5OshWNiOFg1+I+il0zFsTPuAkcLZpXYgHmSaTTC4XsPaNxzY2cQiEo1v3pCsbceXlWLtI6a8WUn8u7t+1D5++OVZ/SOn4uxb5BbUfc3ecHkC0SG1/oIr0eDj1Mxvk1kbJ3D27uHx5zdsOeFy2kQRGMxKZkJOpgQ5S1SayVdbjZ7WuQjcUdWPmrA/orqnVBJuONjzq2XkJDHYhWlYKC3lc1MkTxbxtL+7nY7fRKh/XUy1hdM0SEa3VCeWpgL/bRD9YZTY6lI48bg0XCpFsuzRTLkR4UMcye5IiBSLi3hV8q5zi1lzIrQ9vbHBnRyQYUayAk3sT4HwJIq3e2M68GkuZGjJt2C6aHxYmUEsFKLa9udrVM108JfhR/Ldt3YE2KyQcAAbcOXC3ka57TLc6MmbtyCDMfHYnTkcY2LHh4cfoqeK5WMfthjLJEsp+HQ8HRjbULW87m3OmDK62w52rUufMp/wARp41coptv3SEqPzOcluQuTf2cTTFMxNPLlYbf9XqbHeySxN6k9jKeanz8K0ylxdviy8KB5lPUhLRXI4PGrEIT53W1Cosjbt0Et4ExmiVi0YkjDMpPOxNTN+Emuqm+y5be/tmA/wD9IL/6bVf03ZvDpfhA2wG922XDb/CXX/mq/tuzfW478HRbT0dYj2OJeoNL6ZXFxcG3PzApeba9yetxztC5/auRm5bZyRrDPJjRwvHrut4m9N7i/ucL3rXHtjrXLl4MzEV8fYNxw9Ec0WtJAyM0frABGnjblXW7yx5deDfXbrOlU8LbtyGZCPh5FbULBlKg+fFrDlXS7zDnrxbS9m727sebiRZ2BPCy4svUETkqQQx1Lax8CTzrz/L36aXFlU22PcRjaTBKCjahcAcCLNaxPkK6+bx7evt4uL+ZGyNl9q5p06p8ErmQm1yQnB7f5GJ+qufL1jp6fTaz7eFxy61OoEBgRcc/sri9tKcSQPqiIYHz4fZ50ymcrOy4mRk7rFAt7lvVbwA5k1ne9GsZr1UYuJDCNaoERfU7W5DxJNeeau2apfHbL+yP/bb3f2+Xu+2teJ5/y9XQ17HJtPtaZuwSYEnAZUTLq8mfkfqrHli5OTTy1seBbs0+Jub4sGRGcsEo0N/xIbG34fA8K72S9nyNctHCTOzNl3E5iSDUYkhS3FCz3LKRx5Ka6Tjl7tee0mZeuVfadhWfdMSEvNZ5owykniNQuDwrO3BrjLpw8+93ky6z5v5kMKRMQGlUII0LEe8zEn0kH8NcLOj2bX/kzhthwsmKSOaWOWJYnIV+AfQrHmD+KumvDLHn5PY2m1w6zZ9+3bIlnEuQ7COCWQAkHiq+nw86u2kicfPvZc/TJ3He97y8YxfFtExsRIlgRb2rpP30/OVm+1vPpi52977tj7cH3bLZsxpPdc2AjIHEMx8657aYr08fPdp1dPum9HZZNvyMrKMOJnxKsuSxI6UwRCspt5s3q/sqY6Ol264T7tlbpiSA5uZIJFjj6EFwx1mMa5GNj6dV7ef0VvXWWOHJy7a29f8ADPxu7e5zJHj405kdzpjjVFJJPkLV1vHo4a+zy3ths/nvdMU+PC2XG8mQSsenpshZRxUMvC9+FvOufjq7/rySyXHVSHdO9HqYMjo2fLIXwldBaaONQ8sS8RZwmplt5VjfTDrxct2lz3eg48i5WHGZV13UXJ46lIBDfZzrMdkqhI0CqLKOQFBibx3NPt/WZMdWjhWM3YniZGYeHlYVrXXNcuXl8ZlmT/MDJin6XwUbrpVg4Yi4dQw/TXT8f5cL7mLjBo+Yrj3sBfqc/wBVPxv2n92fSWL5iIzgNgBQSBfqcrnn7tPwqz3dfqr2b3ljYWHLl5OM/ThyFxWERDHU5IDcdPputcrrh2159bn+EW2d77ZuBlHQyMVYz78yWBPkNNzTFX9tPtJvHcW1YsCTyzkGMq6gI5J4agBYeIo1+mv2rYvzQ7ayJFjRMoOxAGqEgeptPO/gTxpkm875aG8d77HtO4rt2Z1vimVWjWOIuGD8rEc6ZW7Sd6uNuuz5MNpJF6cqlZI5FIOlhYqwt5HjVSbR8f8AcG2na+4Ny24PqGJkSRq4NwUDHRb/AC2rm3vjKtGZWQFVLaW9JAv4ciKlsYw6TtKXGx2mzXikkyh6OmqG4XmTflaue/VvXp1dVHDkZc+vMYEIdUUC36Q02b1XtrJU34+Va01Z33Xde1/91Hz6fvL7v+n/AGV06M4v09LjBYhRxLGw+uttuu9KQekiyLwI5ekVyb27PJMj5YSyZL5XxsTTMxfU6MOJN/A16PKPnf1dvtq7P2UY9rkx8jJVpZJ+oZI1JWygqANX08aXd119fE74Xtu7Ljxdwgyzk9QQPr0dMC5HLiDS7zHZvTi21ucpO5Oz4d6z8fKcx2hXQySJr1C96ks+Tfj2u2ZUGb2fmT5c06TRBJHLIhDDSvgOXgK3+rjfW2tvVJt3amfiDLLSRsZ4GiisTwZrc7jypeSLr6+0l/lRPZ28ry6Tf57fpFXzjn/W3Vd6+X8u44eEs8V8rG6g1pLpCq7g8LczYVjayumvHvrjEbG/YuBPjRYWbgZGVBHpeNoGC6WVdFj9Vcrvh6bxTbuo5Mey5EhkmwNwDEKvAqeCKFHMeQpOaxnf1dbc2pe3cTYm3TMxIky8fJyIAMZpdCswH8SON2soZh916t5spPV1nanflXaWJnw7c7Zj5OVKqR5CBTHBKxGnios3q5kcKXmJ6k+1zNm7bOSTMJ03CJiUyugG0SFTG8kVuRdWN/DyrP6fDp+X1erqMCeKbGjkiuIyoChhpNgLcjy5VZWsYTswtzqjmu4kwmZly8n4aKaMp1Apc6gystgAfI08pHPbj8mDPhdvTMrDdwCsaoS0UlyUFr1qc8jlt6lv0hG07Hf07zH9ccg/VV/sRiejfsDatpB//M45B80kH6qf2IzfR2+2rumNg7tsu5bfi5kMs+RCjr0w9xLCVbWbjzU1i7yuv4XXNvzFQYmTHkprVm1opYhTYmwJ8Paa65eLeWVZyoZDHEwRuClDYH8JuPuNI1vM6ysHcNqzRmJuMMLMIAVmUAglZLDy8Cl6ztOrfFtidXa7gGnwcHJN1kCdOQ6STdeXKo7ckzJVWcsQxANiNQJBF78TUw4b7dXifzb2uHF39Nx0avzCINbw6sVkYn6RprnvMV7eLby0l/0efnLyC176QB7q+kfdUxHTLa7TXuDKzBDteO+SSR1AfdCng2pjwUEX508c3LN3x0ew7f2RjS4qwbnkSs5W37humBa9uNrngxFb10Jab/tN2h5ZXO/8dufny51r8YvnXbYBVclHb3IgZW+hAW/VS9mlXszfMubb8zFzEdQxMmNI1uBka7rz5eIrnrG9u2Gs8bMpswro5mwFoo1QrcjmQRb76LFlJl8QRQO6yX8aBPiE9v2Gin9eM+NvpBqJk4Spbn+mqF6kXiRUA3RAGogX5XpgIFxyOBX7RUwqHMwseaI+hGkUXS9udTAt4k23NHFMkDR5cYAtJpIRwLFkN+Ps4cKYMk6EBa5Ck/VTAlVQOXKqhTVEUmPFJ76gj2ipYITt+F/pp9gqeJkjbfgKpZkjCjiSQOFMLlkbhs+dntGuA8GFhMNTZJF5yfw6FtpUHzJvUuh5NjbtsxcGCOKM62RQDKxu7e0mrNcJldLqAPULg+dbRGHVZD6hx9vn/wCFA8TKG94fbVCnIi4+scOfEURA+RjN6SyN7DY0Sz7cP82+3/zjs+b4OAS52HIk+PHGuqRhfS6KF48Va9vZWd9cxvXEeEQdh94TusY2jKjZzYmSJkUD2kjhWPGuV3+no/y97b3bt7LmxMiGVo8uPXLLpPSWSM2QAkDmpPOt65PnLurMDflatyKd8bB+2vvaef4v2fprZ1XYj08DOm5HpdJfplYL+i9cdnRSwVCKLcKRa1I2JFVDxeiHA0XJ6H1D6z91EIOVAt6odqopQeNRDw3A/VVCXBNQKCPKgUWoHDn9tFJrPKiDUaBdVAAi5+igbIbxtbgeYPtHEUD5GXW1uRNx9B4iqGaxRCM3KgbqHK1EMZhVCM/CqImc2oIy9EMd7gHzqis70RA72qiK49lUXcttG0xqOeROSf8ADEv9bVw2doggNrD2UF6M8K0iZTRDgainoef0GqlANAeVA+gAaB4PpP1UCHxoEBoHA8/poHqeIoEvUCA8KA1VQauIohA1vGiguSiE87W/4fT+qiQwv9tAa7iqZMLC9A1mFVDC/AigYWHEXqxETMPCgYX4EeVEQOwqivI1x9FUQ6h99Ab3Nlr01gcs8MJaOAgFdbAm3gePDxrhe7t8GbRu0eU5gnT4bOjAMuMxBNiLgqfEEfWPGrEbaGqiVWoHg8KB6Hg30froFBoFvQOvQKDQODDSaIbfjRQKBQaADcR7DVQt7GoELUDS9UJq8aBWbiaBob0keCsfsIB/TegYWsaBNXC1ENL1Q0vQM18aqI2bjQRM9UM18fp4URDI9BBI9UQ9Q1RUzJc2bd8l0yDHFqCxKFU2CC3iD5V5o9M2mOyjuKlpcYSO0EpnS2bEFVgzkAseHNESw+njVZslvTpXQxZ8uGVjz2DwHhHniwW/gJQOCn+9yPsrTGfhrK1A8NeqJFb0n6qiFDUUuviKIdqFUGqinBuBoE1UQavKigNRC3FAMwvQN10DSwohLmgUv+iimahqPmQPuP8A8VVDGexoEDG96BrPQNL1URs9Ax3J40EZY+VVETMauEQyP7RxoqvJIPOqINY86p1QTbfOJGy9tyDMQSJcWR9StbmFb8L/ANDXDxw65qGLcIMzcMPGVSsiNK88MgtInTS1mX6ZOB5HwpjK/wAtNRLjHSiGXFe4eE2soN+IB/RWey5m3SnJlnA+HOLrnwp20DEHGSIhGf0XI4AJxQ/V5