/*img class="sp-image" src="data:image/jpg;base64,/9j/4AAQSkZJRgABAQAAAQABAAD//gA+Q1JFQVRPUjogZ2QtanBlZyB2MS4wICh1c2luZyBJSkcgSlBFRyB2NjIpLCBkZWZhdWx0IHF1YWxpdHkK/9sAQwAIBgYHBgUIBwcHCQkICgwUDQwLCwwZEhMPFB0aHx4dGhwcICQuJyAiLCMcHCg3KSwwMTQ0NB8nOT04MjwuMzQy/9sAQwEJCQkMCwwYDQ0YMiEcITIyMjIyMjIyMjIyMjIyMjIyMjIyMjIyMjIyMjIyMjIyMjIyMjIyMjIyMjIyMjIyMjIy/8AAEQgCWAMgAwEiAAIRAQMRAf/EAB8AAAEFAQEBAQEBAAAAAAAAAAABAgMEBQYHCAkKC//EALUQAAIBAwMCBAMFBQQEAAABfQECAwAEEQUSITFBBhNRYQcicRQygZGhCCNCscEVUtHwJDNicoIJChYXGBkaJSYnKCkqNDU2Nzg5OkNERUZHSElKU1RVVldYWVpjZGVmZ2hpanN0dXZ3eHl6g4SFhoeIiYqSk5SVlpeYmZqio6Slpqeoqaqys7S1tre4ubrCw8TFxsfIycrS09TV1tfY2drh4uPk5ebn6Onq8fLz9PX29/j5+v/EAB8BAAMBAQEBAQEBAQEAAAAAAAABAgMEBQYHCAkKC//EALURAAIBAgQEAwQHBQQEAAECdwABAgMRBAUhMQYSQVEHYXETIjKBCBRCkaGxwQkjM1LwFWJy0QoWJDThJfEXGBkaJicoKSo1Njc4OTpDREVGR0hJSlNUVVZXWFlaY2RlZmdoaWpzdHV2d3h5eoKDhIWGh4iJipKTlJWWl5iZmqKjpKWmp6ipqrKztLW2t7i5usLDxMXGx8jJytLT1NXW19jZ2uLj5OXm5+jp6vLz9PX29/j5+v/aAAwDAQACEQMRAD8AlFLmgDNG01xFigZp68UwU7FAEjcx7fWvPLKGRPEeq5/1Yf8AWvQ1NY8+nQQXb3Mg5mbIA9apLQRlryRzVuIfNV2PSoQnL++PSnppqggeZxRylJkOOKBFLKdqdTWl9iSKPzC2VHXNVJNXsI2McciFxzhTSUAuasMDRW6gndx1FI3TmsE6nqcd4t3ZmKWyIw0Q5bNbtvcQ38LSQ5DjlkPb6VaQrkc6HAZPvL6dx6U75ZY1I6NTsMCDQIghYjgNzj0qkRYi4zTsc07YM5pKtAIFp3SlA4oxSuAlApTSUALRSUtMAFFFFABg0AU6gUAJijbT8ZpMUgGbaMe1PxSYoAQD8qX8KUDmlqkAgFLRRQACgilFFACYFJinUcUrAJS45oGM0vSiwxMUoooo5QDPNG7FJRSaGmODGul8J6vHY3s0M+BFPghvRq5gVKpxQhnsQIYAqwIPesbxJqMVtp7wZBklGAPSuIh1u+hjEaTNtAxyarTXck7FpHLH3NNsSI5/lbg1AxpzNnNMNTYdwzmgmm0tFgDPFNpw5pDRYTGmilNJTsIKaRg0/vSGgLjaQjJzTiKO1IBuKKUikxTASilxRQMQ0mRTqTA9KVwsIcUmDTqKaFYZj0FBzind6DQIZ0oHWlI4FLj2pDGtSU4j2ox7UDGHrSrSkc0EcVLBCYoxS0UgsNw1Ic4p9BoAZg0uMUtBGaGA2mkU/Bowc1IxmKDzTiKaAaTExMDFJj2p+00YNAgA4oPSikJqRhTcU/GaMcdaBjKKMYPWikAAGmkHPSnA0poAaOlIc06mnrQAvam0vekPWhhaxMOKXinFKaRVAA4oBzxSZoU80APXilkhWdNjDI6/SmmpEPSriIpDIcoe1TqDmluF/jA5oRwRnIrRWEJqkT3OkTwRMQxU8ivLNPBhkcE5lRtrE9a9ZRxnnp3rg/GOmjTNSW9hjPkTjnb2NDSC5paZOI0Up8ueCB3rYSSSCTzYW2kdPSuO0e7HmrvPB6V1cUmVJJyOoFNJBc14NQjuZzCybJtu4+h9xU5Bx0rnLsyJGt5Gf3kJ3cdx3H0roILhLq2SaM5RxkGmApptLmm0AOzRmm0ZxSEP/KkxmkBpwNOyATGKOaXNJz60ALRQBRQAtGcUmaBQA7OKXNNpe9FgFzRSZpQKYC4ooooEFFFFACUZpaSgYZozRRQAZpc02igB+aTNIDRQMWkIzSijFAhBxSg0UYosA4E0FjSYpKBgTRmkpaACjmlxSYpAFIaWkpgJS0UUCCiiigBD9KKDRSsMTGaQ0ooPWkITFJTgKb3oHcKKKKLBcQ0UUooASggUGl7UMGITwKTOaD2pBSGLRSUU9BAaM8UUh6GpaGhDiig/WkzUjFzQaU9KQUMVwpKWl/CouMSkp2PakIpAJSH6U7FIeetDAbS5pKKVwExRilooAQcUGijtQA0jNBFOpGpANoNFIetAC0zPNPph4NA0KKTvRmlxxximDLVNIzThQRVCIehpaeVyKYVIpCF609Tio1qQVSAfwRz0qsybXOOhqfqKCuVORVoGRqcGo9SsRq+nTWTYDMvymnL97FSqxRgy/eFWhHlsMZst1rIcTQNgg/zrqdNummiG49P1qHxtpDLImt26govy3Cjt71k6VfANwdygijYXU7FRgSLxypx+NTaBvj0w27/ehYr+BqC3BmTd6c1Y0p8rdFupelzFWNE+lJTNwo34NJyCwtLTd3NKDRcdh1HPrTc80maLk2Y+lBx3poPFJkUXCzH5NKDzTM8UoNUmFhxxRmjig0wSDpS5pmaWgB2acGplFAiTdSg5qIGlyBQFiWkpu6jdTCw6jNM3UbqAsPopKKACiloxQMaKOaWigAHSlzRRmgAz7UUc0ooEHUUUE0maAF4oyBSZooAUmkzRketJQAooopaAG0poxS9qBjelFLTaBAetFFFAxKD1oxQ3WkIO9NPU06kPWkAlFFFMBKUUlApDQtHajtR2pMGNPQUg70p7UlABRS4pKTAOhoPekI4ozzQA2gU7GaAKQBRS9qQcUm9AG5pQadSE1GhQmTRuzS5NITz0pAGTTc9KdTTQwE70uKPwopAGKSlpDQA09aWkPWigAHIpGpeRQRmgBtHWl2/SkIxSAOKQgZ5pe9IevWgaDC4NNHFO4weabgZ60DLVFITRmtWiR2Kay8U4UEZpWAYowacaCuKbVCHCnjmmU4GgZE67RmiNty5qVl3CkWE4qkSQXMQubSWBlDLIMAHpn1NcVdWcdtMlkmBKDlivU13xgYjrxV7RodDjW4fUbVGm/gcjmmwRzelo6xDIYDGPm61aS2+yF9pzvOT7VNPIhlby/u7uPpTDknrWbZaQ3eaXdRtpMYqblDg9LuplOxxSbAcH5o30wigcGi4rEm/1pd49aiyQaNxqkwsTb6N2aizRmncRNupQag3e5oDU+YVifNLu6VDupQ+KOYbRNml3VBvpQ+aOYViYnNJnmot3NO3U+YLEmcUuai30u6nzBYkpc1Fupd1HMKxLuo3DFQ7qcW/KnzCsTZ4oyKhD+tO3+9NSHYkzRmo9/rShvSncVh+RS5FR7valzRcLDs0uaZmjNO4h+aTNNzRuNK4x+aM0zcaN1MQ78KPwNJn3pc+9ABS5pM0ZFAC5pM0UlAC5o4ozTd1ADuKQ0maTNJgBNGaQmilcdhc0UUmeaAFxRTd1G6lcQ7ikPWm5xQWqrjF7UcUzd7UbqTAfQSBTN1JupDH7hSA0w9KUVNxjuvaikzRmi4rBigDmjFGKQWFoNHajINSwE5oFKcUlIYooopO5oACaTvS9TQfpSYCGk7fhSmkwcUgAcCgjijsKD0oAaRRQaKAExRS0UAJgUEYoobpQAfhTPwp9NwaQCGkpSOKTFAE/ekzTttLgVqADtS0mKXHvRYAph4NSDik4poQ3PSlHFLQDmgYozjrT1zTB707d+dUSSFiRVdjgGpuoqvJ1NSxor9GNOHSmHJNL0rMu4+jvTRu4p1IBDgUZpevWj8KVwG59aUketFGAe1FxXDr3oxRtxyKcBmncYnajFLRTuIbijFOC570YwadwGYpacaOcUrjYlAX3NGKMmi4gIxSc0/GaAKLhYZk0oJJ9qdjFLincdhMmjNKaQ0hWFBo3U3vRTuA8NS7qj/Cii4yTcaN5pmaXNO4WH7jS7qizS5ppisSb6N1MyaM07hYkDc0u4etRZpPzo5gsTbqA3vUOfrRVcwuUn3Umai30u+jnHYl3UbqiL0u+mpoViTdRuFR7vcUbqOdBYlzSCo9wpd2KOYLEhpuaTdQWpXCwufSkyaTNJkUxNDt1GeaZup26gQmeaUk4puRRmlYLC0GkzRnNA0FIaWm9aAFoPFJSmkxgDmnjtTRT1HekAEZ6UYNLmigVwwcUYNKaSgBD0NNp1GKkGIKTNOIpMUCEpelGBRSY0g4NFFA/GgAbpSUp5HWkoGB6Uh6UppMUrAIaSnbaaRikAUHpSUtACCkNLik60ALRRiigBD0ptPxxTdvvSAn7UdqKUCtgEzTs0nFOwKAEPSkpSBigCgBD0poqQjiozQAm/FODZ71Ax5p6nPSmQWBnGc0xwcUA+9KelJlIrMtJtqRuTSVkykGPagDmn0gHNIaGkUU7BpposJhSUuaPwpWAXFLilHSlqhjPwo4/uilxk0u2iwhMcdKQjFPA4pCKBjPwpKeRTTQIbmlxS0UDQooopMUAL3paQUUALSUtJVANxSjpS0goAWg/SikNJgFLikpaEAfhRRRTAKKKKACkpaMUhiUUtIKAEowfWlFJSEJz60EGlxxQelNDQ2lANFLVAxpzmjJ9afTTQ3YA3H1pdx9aTFLS5gDd60bqQrmkIIpqQNDg1LuxUZFJijnFyj9/rRvFRc0nNLnY7Im3inK3pVcZqRSaamxOJN2oPSk/hop3uRawL1p1Io5px60IoUCngcU0Cn0yWJiiijNAgxSYpaKBobSikxS4pDCkPaloIqQEpKXg0lDAKUCkpenShIGFNp1JiiwIQ0DilwKMCiwxKaelO4pDSEMPWlpTQRSAQ9aQ0tIaAClpKKAFPSkpT0pKAJaUdqSlHatQCnU2nUwF6ikHAooPSgQuQRTGxzSCgg0BchZeKYpPSpXHy1Ax20EkytipQ2e1U/M78fSpopAe9Va4CyNt5PQ0gdD3p1woeFtp5AzXFzeKbq3uniNvkIcZpciHzHbblPFOA71xkXjByfngIq/D4rhb7yYOOar2Ycx1AiLdqd9mJrGtfEtnMyKDjdxWuNRtsYDHPvT9mFwa1fqBSfZpf7lSJfwt/Hile8twuWuMUnALkYhI4IwaUR9u9Rf2nZ5P+koT9aUajZEcXCbh71DiPmJPLxSeWaQXcL/cdW+hqQTJ7fnRyjuN8vjmkMdPNxEO4pwlRh93NHIFyAx03y6t/IR9ykIT0xS5AuUyntSbcdqvi2Rud2Ka1mp6SGlyBcpkcdKTGf8A9dW/sD5+V8/WlOmy9fl/OjlHcp8UuKsNYSLxx+dNNrKP4aXKFyHFFTeQ/wDzzam+U4/5ZtRyhcjwPSgjFO2kdcj8KT5R3p2C43FFOJHrSAg0nEdxMUlLRSsAlLTc4o3UALS03d70ZoAdSUUZoGFFHFHfNFgEJozS0naizAM02nYNBoWgCUUAUvUdKrcYClwKBx2oIzSaCwUtABpSKloTG4pCBSkc0h6UriEIpuOKdQRSbAYRTSAKeTTTTHcAop6ioweKlUcUIGPGMUoFIOlKM1aJsKoxnpS45pKeKoQopTTSaOaYmLRkUhpKLCH0YoooGhtFOpDSaGJS9qSjtUAGB6U3rTqKBiUYpTxRmncQhGKSnGm0ALRigUDpQMQ9abS96SpEJiiloosAmKaRS96Q9aQIO1FL2opXAQ0Uh7UtMCWlHakpewrUAp2abS0AHelPSk7ig9KYhopCeKO1B6UCGtyMVA+Qfap26UxlLDPfNOwjmteuprKWNos7Seapx+JJkUqYcmtPxDbrJpF3M3WH5lrjwCxUg8FQauK1A6BfE1ymSIvwzWJdytc3LzEbd3UCnEDbkUka7s5GPrWiQFYqQoxnFCA55q1GM7ge1OiiDkhhhemRVpXIejNDS7KWS9Igt3mMWGIRc8etdMbaVwW8iUA/7BrN8Ha7e6BdakYIklchRlx2rqU8f6ttzPY2fuEzmteWwrmP9nlXqsikDPKGqGrCaOyYl9oIzgrjIrsI/HMUzZutPkK9lQA81i+ML+LUI0lgt3RFT5wahoDz62b7SszlidgyMVE9uWWNxJIpYZODVu0wBKcAbkIwKTb+6iHcDBrNxQ7FG286Nzi4n/77q0lzOshP2mc/V6bEuHztoOVlPFUooLssw3955mFuXIx3NSwa3qsAbNzkZ6VRhlxfNGRgFcijGGbjvT5UF2a6+MNQTgkPj2qzD41u2YBrcH8a5wBhIf0rR0+2ea7RWjVlbgeoNLkuF2dnp/iNrmL5okUjsWrQGqEjJjTHrvqpD4Pl2B/LjfI52tTX8LXWf3dm7MOuGGMVPsx8xeGqof4R+DU9dTQ9cgexrJbw/dRZLWcoFQNpdwOVEyUezHc6FL+F/wCMj608XkI/5aGuWNvOnHnuPrRtuVXImDj0I5pOmFzrRfJ2kFSLdof+Win8a40PeZ4RWp3mXy8+UpH1pezHzHZNcxkf8szSCSJv+WaflXHi5u1ODCA3cA0/+0rhesUw+lL2Ycx14SB+qD8qU21o3/LI59q5EatKBgrcD8KlTVZsZ3Oo/wBqn7NjudP9hs2/5ZsPxpv9m2h6Mw/GueXXyvW4j/4EKkXxAf8AntCaPZhc220eJvuXOPqM0w6Oe1yD/wABrPTXyeMIfoalTXQesbfgaPZD5ix/Y8p6SA/hUX9lXmT+6X/vqpBrkeOY5KcutQHqGH1peyDmIG029H/LBf8AvqoWtLpOsJ/CtIazaf8APZRUo1a3b7s6n2pezDmMQxyr1hf8qPn7xyf981uf2hEeBItL9rDdHWp5B8xhbvZh9RSZ963C6N95VamFLc8mFaXIHMY+R6j86XjHatbybT/nmopptrU9gKXIHMZdA960zaQEcGm/2dC3/LQ0uRjuUQBS8d6t/Ygp2huBSG1xyGBpajuVhg0bam8kj0pNhpWBsi2ik2ipiopuzA61DQEJUAU3FTFccUm2psMgZaYanIzUJHNAAq/lUoHFMTripKaEAHNLSDrS9q0QMB1p4PNNxS45qrEgetO7Ug6mlzTEIaSnGm96BDqKKKQ0FIaWg9KTGJR2pM0vapYCUtJS0hgelFIelHegBfWm0ppO9AB0ozRSUXAMUlBoFIQUUUUwG+tIetL60h61LBCjpRR2oqRjT1FLSHqKWmJkmPenL0o60oGK6GIKKWkpDFA5pDzS4oxQhMbjFNNPIphFAgY8VGTj86ew4puM4z1zVIRj6/j+wNSz02Vx1sgZ4zj+ACu28Qx/8UtqUnoMVw8b7NhA6IKqIx8pCF1yMoeferNtGs1qZCcHtVBySLh8dRmr1nxpqe9ax1JuQwr8s5/u9xV2xt/MjznqeKp2n/HvfsegNa+nIFijIHXmtYitc6/wP4bt9Xn1J7iN22hflU47V0sngPTyFPlXYPfGaT4TzB73Wo88xlB+leoY4HJpSm0x2PJJvANpuHlT3cPP8XIrA8SaSNLRrYXDSiReNwwBXvRAI5AP1FeWfFJM3lqiBACp3DHNJSu9RNHjsFsYwwONwpY4t4bHY0RO0k90GzhDwfWrlkoNuW7k05JAUDCVzxxUOzdOq+orTlXrxVC2O/UghGKkY5bQrdwEnlsjNOe3IPAzzWlcAI9rhf4iKbc7YpUU/wAfSgRSNqSucdqvaTb/AGhxH0LfLnpQXyhUDmpdKdoVglYYPnqP1rRbCZpz/DnWchreWTaeQGu2WnR+CPFNupMM20+v2ok16fLJLCAJBjCg4xUIvEBHyufwoUmS4nmEmg+OYA2NWljHpjfUHm+N7bAkvLibb3+yda9aF2re1OE244Eoz6Zo5gseTHXfFUKgvYzTeu62wDTD4p8QYy/hOFgP4mfbmvXTNnh3yPemPDZy/eSJvYrSbGeTv4waO333Xh5V7MElyBTrnxfolvaCWSEJJjPlK2XIr2HSfD2l3lyXksLd0Qcjbx+VO1zwb4bjsjL/AGXbJKM7XCcj2pcyuNJnjUGsG9hS6trYmF+QD1Aq+NT0k/IbmQSD7w29KihSNYLhYowixzMoX6V0U3gXRJNGfVP36XJt/MYiTgnHpV6AYEmpaasY2z5cnAYdTW5Z6JFeQLJFqloS3VZTj/JrkDpcU9vG6qq4HBFel6PoumS+HrOaazieXbgsw6//AF6egGK/g68c/u2sZB/ssM1EfBOsbdy6fGy+qOK6ZtH0xkfdL9nK9Cr4IFUI7WzRNqapqc4B6QkgUWC5gS+FdUT5ZNNkx7GqZ0OaDO6zu0x2wTXZxQXRJ+y397AOxuDuqyLjXYWzBqELAf3480rDPO2tyMjyrxcesZpmwg8TOh/2lNeknUfEr/eudOP/AGxpqz6o75uIdOkH+zHg0WC55yRNjP2uPHqUpFLdriJ/ccV6E9xGrn7R4ahnHqpHNQM2kyf8yeyg/wB1hS5QucQHl/uK30alaeUdISPoa7FrLQpB82iXEB9mqOTS/DjYE13d2rt90EGlyILs5NbmUHBDD8aY+pywt83mbR3HNdbLpXhqeNkTUJkdeGBQ5rDu7G1sn22t35i/7dL2aC5Uj1ksOM/iKkGs7eCT+ArPuJjglYwSOwrR07Qp9RtBcq6RhuzDNS4DTHLra/36lj1mJmwZMU9vCF2ycPC30GKqjwpfoWwisanlHctS61BDGXMmcVkyeNrNQfkkIHtTrzw7qawSOLR2CLkjIrkLlv3iEgYA6AUcgXOoXxzp5ODvGf8AZqdfGOmMufOIb0IrgpWP2h4zGAxXdnHalhRTPGroHVjgmsnGzNDvx4p0+TkTipk1qxddwuEx7tivNOGkcbFAViBigwq5wRn8amUQPTl1ixfgXUWfTdTxqEJ+7NGR9a8tFsiEERjnqc0yeMgZWWUAejVHKVoeq/boyPlIb3BpwlD8gVzfhxMaYnX8TmuhQcDilyCZMOvSpB9KagxTzTURXEpelJS1VgFpfSkpe9MQpoB4oNNHShiY/ORTKcOlG2pEAozS4Ao4oGJQRxRRQMTFFLSGpAKPwpKWiwBRSUUWAU49KbS9qSlYAzSAj0oNNosA7g9qSiiiwBRRSGpASk70tJ3pAhc4pM0GkpDFJ5FFIeopaBMn4zRmkxTgK6CRKXFOxRiiwxMUuKXHFHSnYQ1qjI5qbFRsKVhjSOKjH3qkY8VGBkimkSQ6xbNN4P1hv4UiLYrzeAuyIQM8CvVb2IyeBPEZBwVt2P6V5lAoFpCw4JjX+VaLYTKcjEW8jf3mxWvEmNPiAP8ADmseddtm3+/W1HkWMQ9I81URFeBT/ZNw2OXetGObyZYoz3UVRUldHGOS0gAq1IcX8a4wVUZreI0ep/CDDaj4hbuJEH/jor1evKPg8pGoeIye80Z/8dr1ftWU9xh2ryn4joT4jj9Psp/A16seAa8r+IEgk8QopH3YMUR3EzyS3iKwT56nNO0+QsgTNWXGEucf3sCqFmSspAPerYi3MMHpWdF+71hOOtTu7s0xJyqkACoX41uEY/5Z5oGad8SsmnKP4pDUep/8fdomec9KdenN5p691JOaW/w2oWrEdMikIZFLi+uFPRBmtfTWSSW2kTBxMpU++axkALXhHUjk1paEh8/So1HD3C5xWi2Gj6UiRWgjyqn5Rnj2oe1gcENChz/s06LiKMf7Ip9c4zPbRtOY82iVE3h7TGJZbYI543KTmtWincVjF/4RmxBJy/51G/he3bmOeSP6AGt6ii4WOdi0XUdPn32N2jgjkSio73TNUmmeaadXXyjhR0U10g+9TLg4t5T6If5U7gfP04aGOfzMFvMbJHc5rv5rS7PgybERIFiTn8K8+1kf6HJt5Ju1P/j1e23wA8Fz4AA+xHp/u1pJiR4hZLjS4D/F5fNej6Bp8w0K1m5xIuSD0H0rzZsxaXMAcbYiRjtxXunhYK/hPS8gH/Rk6j2ok7BY5i40zTZJVaWB3kToQTxUiRBE8uEMidcbcV25t4W/5ZJ+AqGTToJDkgj2FTzhY41rZ+86j2ameWwOA6H6V1r6JaPztyfemtosRPylFHb5afOFjkzHIP4d30oG9esbCunbQcg/vz+AqCTRJFHy5f6tRzBY5xnHQ5H1oEiBfvCtx9Gu+vlpj35qtJpdwjD5Vx6BafMhWMwMufehirLyqn6ir5spF6wn/vmojb7QWeMhR7UcwWK27zHGVXpj7orkdUhjaO6/dj/WbRiu0CxwlWkbGenFc1qNoREZBystw2PpVJiZyjw+Ux9hXWaGyppEXPVmrmHBbdk9zXXaAjP4fgkQMELsu7ZnJokJF0SN/CKkSd1+tPWw85SxWZj/ALKkU9fD0ko3f2fcseqMXx+dRoVqMmLyWd2dp/1R/lXh86Zv7eMd0Y/rXt2oaDqVtpl5K0bJEIjuAk5rxgRD+17VQcqI2xVRV0J3uZt9bvDqnlk7o/KDKe+aWKIqqOc5zmtDU4wL+3GPvYBp5RZBKq9UfBrKS1KTZkLAWdu5JzUcilGHvwK1SFiO/Z8xOCKg1SMCeLAwduazaKuUbgFTGuT83X2pLiEC3+TLY71Lc/M9uD1xk1NtBs93YmpsVc6Xw2hGnJkY4rfRflrJ0NNlggPUitlBhcUmNj1paVRxRipASloIoxTAUUuKKKAA4pAKU0gpMkdRS5pM0hBRS4zQaChtFFFAwooopWAKKKKLAFJS0lMAPSm049KbSACKaKcelJigAoopDQAhNHUUlL0qbAJSd6d2pvFQwEoopcAUhjT1FOpCOlGaBMtCnfSkWnAV0kiYpQKKUUDuFHWloxQK4hqNvWpT9Kic8UBcic8U1DzQ54NMU1SEaMoz4F8TADJ+ysT+VeU2/NnH/uivYoIRJ4E8VHqfsTf+gmvILddtjFgc7B/KtEIpXwItkx0L1ssMWae0VY10JPsUfmYDGXt6Vsy8Wyf7mKqIiPa39l2qL955BipiCdSkHULgZpV+WXSU7EMTT4z/AKWCP4nwa2iNHrHwjTbea+3Yyx/+g16hXmnwicSQa1KOouFQ/UCvSqxnuMD92vKPHn/IykekWK9WbhfpXk/jxgfFMgHaBc/U0R3EzzZ/9Vc/79Z1pzcf8CrRk/1Vz/v1nWf/AB8/8CFWIVQWF7k8B8D6VHOAutWzDvDU0Q/daifSUUycf8Ti3H92CkBfulH9pWv+ymaZeAf2vCM9qdcyZ1qNM9IVNR3R3eIIwf7tAEVu4Eeo56Ka6bwkm7UtEf1mFcmDi21U/wC1XZ+A4Wn1XQkxwJNxPpWn2QPoFuopaRvvUtc5QUUUUAFFFFABVe/O3T7hvSJv5VZFVNUONKuz6Qv/ACoA8DuG3q5PIMgP617TqJx4JuD6WR/9BrxKf5IFz3Zf517Xq3y+Brr/AK8T/wCg1rLoI8Uu/wDkHTt2MLfyr3Lwn/yKWlf9eyfyrwyfnQpG7+Qf5V7n4T/5FLSf+vZP5Up7AjYoo70VmMKKKKACiiigAooooADz1pjQxOMNGpH0p9FFwK72dvIQGhQ/UVwXiO0jhvbNY+IzK+F9OK9E6HNcH4oH+n6cezyyKPyrSG5MjzF5A1nM465YfrXs/gaML4QsFZR9zPIrxF/l0q5Hoz/+hV7x4TXZ4XsB/wBMV/lVVBRNrGBxxRmiisSzJ8TMF8M6kxOAIGzXzbGq/wBp2+BgCPjFfR3i4Z8Iarj/AJ92r5zhXN5Fz0iH8q6KXwsmRFqq/wCm2rDswohXa10396cVPqEe6eH6Cq6nEB97gVlLcpFa9JMdyy9YnH5Uuo/PdRBf+eOaScc6wv8AdZcUtzn7ao/u2/8ASoEyhJzNFntGasQgnSEPqahkH7+Fu7Qnip7XD6RCue9Sy4o6/SF/0KH6VrpjPtWZpi7LKMe1aiDoazZQ7pSmjFJUiFApcc0cCjPNUkK4UUtIKLCA0ClIoFJgLkelGaSigB2aKbRQO4ppKTNFILi0hpM0vWgAooooGFJilooASk7Uvek7UgEpaSgUAIetJ3pT1pO5pPcAHWlNJ05pTQJjexoPFA60GpYxpo7UtJ+FJjFPOKQcilpB0H0oQmW1FOx70gpa3sQLgUmPeilxTsAoHFLikFOFADCKjapiM1C3WmgKz9cUsa5pzjnNOiFUkB0Wk2rXfhHxLbKwVpbVlBPQfKa8gaIR6faADBeLOfpXuHhWHztD1gZxvQr+hrxu+g8jTLA5yVV0P4GtEhHOXJP2OEtk5krWuDttIuOvFZFxkwWqesnStfUcRwwL7imhDmyt7pY/uq1T25/eJkfxmoZGH9ogY/1Uf5ZqS3OH6c1tEaPXvg4n/Eg1KUD792Tn1r0kV558HhjwtcDv9obNeh1hPdjEIz+VeQ+OXz40uo/S3Q/zr2DtXjPjg4+JN3GP+gcj/wDj1EdxM4KX/V3P+/WdZ/8AHz/wIVpyg7Ln/erPtARcj/eq2IIj/omq+0opJBu1iI/9O4oUbbLUjn784H0p0Q36uBnASAAe9IB7nPiMAngQLRKf+J0z9duBShf+Kik4ziFaRVMt9dEY+VhTSArgH7JqJz99uK7z4eKV1rRlPXJP6Vw84CRsP7xGfevQ/h5GDr9gT/Apx7VctECZ7cetIOgpevNFc5QUtJRSAKKKKYBVPVzjR73/AK4P/I1d7Vn60wXQ79j2t3P6GgDwTUTiCI/7afzr2nxA4i8B3z9lsCf/AB2vE9QcNZ2zr0eWMD8TXtPi0eX8PdUA/hsGH/jtavoI8X3edpAUDAkg4HpkV7t4YXZ4X0tfS2T+VeDQH/iUwP6QJ/IV79oAx4e08f8ATun8qU9gRo0UUVmMKKKKACiiigAooooAKKKKQAa8+8WPi/0TPQ3co/Q16D3rzTxlI2/w4w5zqcoPsMGtIbkyPM5ZMaLet6GT/wBCr6D8Nrs8NacD/wA+6H9K+eLsFfDuoexl/wDQ6+ivD/HhzTf+vWP/ANBFVUFE0aKKKxLMnxQN3hfUh6wNXznbDN+D22Yr6M8Tf8izqP8A1wavnWz5lQ99tdFJ6MTJL1f36EDoorNJ2rGP+noCtm5XdK3sBisWfiSMf9PYrN7hcZcLmfXu2GX+lMZS+oT8522wOfwqxcAGbXe3zp/Sohxfag3921UfpUAU5R+8tj2FuTUtjj+yoCe5zUN22JCBxtsqsxEfYrBOv7oGpZcTtLFcWsX0rRQdKo2vEMQP92rqGoY7jzyaSgtR1qRCgZ5oopeapCYAUY5pelKBQwExQBxSjrS4pWAaeabTjxSYpAJRS4oxQA2in7aNpoAZilHTmnbTS4pDQyk708jikIqRiDrRRiimgENBpaQ0MBpoNKRRilYQn1pOhNHfpQaLAwzkdKTJo5xRj1psQdRTTTyKbikMbS0YpMipY0xR3pB0H0pc9aQUgLgFLigCnV0kCUd6WikAop2OKaKeKYDDmoGzVlhUEgxTAhf7tOgPzYpj5xilgBEg4NVFaiZ6D4FQNYXin+JiDXi+vDZbyKRgR3Uyj6Zr27wQoFlKR/erx7xpHtn1AAYAuH/nWojiHwbizj9TmtPVhl7YD+8KzigN/bH0rT1MFri3A9RSQAedSux6RrViNS0w9dmTVZBnUbog9VAq9ArCUv224rWOwHs/wjCHwLDMmD5krksP4ua7quN+FsUcHgCwjiXais+B6fMa7KsJbsaDv+FeL+OP+SoXf/YKT/0KvaK8Z8bj/i5V43/UOQf+PU47gzhZvuXH+9VC0/4+R/vVfm+5cf71Z9n/AMfI/wB6tGIQj/QNQ/6+KW3yNZPp5ANGc2Gof9fAp8S/8TgYP/LAVID1OfEMp/6Yim2vNzfH3FOgO7Xbj/ZhFOsACt8/+3iqW4MikTcg/wB6vQvhz82uwqP4BXBEgRZ/2hXoPwyjz4kwOoj3H6VU9iYnsyjAxS0UVzmgUUUUAFFFFACiszxCdvhzUm9LWT/0E1p1leJjjwvqv/XrJ/6CaAPAbk50XTD6vB/OvcPGA/4oDV/+vF//AEGvDpOdE0b3ktv/AEIV7l43OPAmtf8AXm/8q1fQR4hCceH4if8Angn8hX0DoYxoFgD1+zp/Kvn6EZ0S2HrCn8hX0LpAxo9kP+mKfypTBFuiiisxhRRRQAUUUUAFFFFIAooopgFeaeMSrQ6ER/DqEh/Q16RKSI2I6gZrzfxxgJpITCgXDP8ApzWlPcmR5peYbw9fA9/Mz/31X0LoP/Ivab/17R/+givn2/GdG1BVGMAgfia+hdGXZoWnr6W0f/oIp1BRLlFFFYmhl+Jv+RY1H/rg1fO1j95P92vonxN/yLGo/wDXBq+dbLlVPtW1MmRdm/10n0FYc3M0X/X2K2piftEo/wBlawmbLbj/AA3oFS9xEsxzLr3/AF1jH8qifiTVm7CJFzUknEmuccGeP+lRODs1rI4+TFSUijd/cvSegtQKuRD93YjHSFRVLUMLZ6ge4iQVqIufsYHaFeKhlpHYQqVRP90VdWqsHKoPYVbQ/LUMVhcCilxRx60hWA0AUtAyKBsXFFHNApkgKXNHakpMBc0ZpMUYpDFzRSUd6AFooopFBTT1p1IetACUhpx6U09aTQCUUGigApDS0hoYBSHtR6fSg0AN70pGRSZpcUCExxRQR70DnigLB6U0048U00mDEpDzS0lSxB0opM0opDReFOpMUoFdRIYoxSiloAAKeBTQKf2oENYVXkPNWCarSUAQkZqaEciojUsHD+xrSKBnongdT/Zcj4+89eTfEUeTr19b7eN2/wDOvW/BXGkP/vV5R8VQR4vvMDI8mM5HY+lWtxHniDN5AfSta9+bULdPbNZMBzPB9a1bvB1e2X/pmSaNgGQc3U7Z74rTjHyE9gKyrUEmVj1LkVqD5bOUDOdhwPwrSIz3D4bIY/A1hn+LewPsWNdZXN+AoWg8EaVG4wwi5H410lYS3GArxzxsAfH143f7Gi/rXsXevGfF7Z+IF+vpbp/OnHcTOIkQ7LrPBDVnWf8Ax9hf9rNbl0v7y/8A98VhWZ/4mxX0GatiERgdO1E56XFTWg36yDj/AJYVWtBnTdSB7zZq3pIL6nzn/VUgGWILavet/wBM/wCVJYZOlSy5/wBbMfxFJYP/AKTfyEcBWBNLYLjw5accksc01uJkjHkDsWr074UgHXr84GVtl2n05ryqditrA4/ikxXrXwohI1jUpc/KIUQfnVz+EEj1ekozkUVzlhRRRQAUUUUAHasnxP8A8itqv/XpJ/6Ca1u1ZPif/kVtV/69JP8A0E0AeBN/yBNF/wCult/6EK9v8eHb4E1k+tqwrxBv+QNon/XW2/8AQhXtvxBOPAmq+8JFaPoI8Yt13aTaL/0zQfyr6D0vjSrQekS/yr5+tf8AkGWgHXag/lX0Fp4K6dbA9REv8qJgizRRRWYwooooAKKKKACiiigAooooAbL/AKp/9015n43IZLYj/lkCfzr0yXiJ/wDdNeW+LPkilD8Hbux7ZrSBMjhbog2cqYHzHvX0FpX/ACCLL/rgn/oIr55u1LRKqnl5FAH419FWC7dPth6RKP0p1BRJ8UYpaD0rIsyfE3/Isal/1wavnTT+Yh9K+jde50S+UjrCa+c7Drt+v861piZak/4/pB/srXPt0m9tRWugbnUG91WufY/8fA/6iC0mJFi7yia0w6/aIv6US/6nU/8AaZKW8GY9aHrPF/Smy5+zykf8tJwpqGWjN1Dm0vz1DNGlasAzdwLjkIBWTflRZov/AD1vFWtmNcatGP8AbIqGWjr7cfKKtoO9VIMmMVaX7tQySTFIKB0ozQkJh9aXHNJj2pR9KAuKKKXHNFACZpKdijFKwWEoxR0padhCY96Pxo70UWATNGfalpaOUdxufajrTqQjJpNWC43tSEU/FNIqShvainEYppoAKQ0tFADaOtLRQAzaacR706g/SgQw00daeaaetSxiGkNOFJ3pMQ2kp+KTp2pBYb60U7rSYFAF+lFNpwFdBIo5pcUgFONAhQKdiminCmDGtVaQcmrTDiqsnWhCuRHNWLddzCq9WbfIato7Az0Pwau3SnH+1XlXxYATxbdNnAa3T869W8Hf8gdj/tV5d8YFx4iJ9YBQtwPMbTm5hB7Vr3J3avH7JWVp7Br2MY5rRY51iUH+FKbYBa/KrjGf3lad1KttZTTk/Iijk+/H9ao2Q3KSOfmzV29RX0m4iZd2/Bx9DWkRn0ZoCGPw/YKwwfJU4/CtGq2ncaZaD/pin/oIqzWDGFeK+LP+Shaif+mCD9a9qrxTxewXxxf+vlr/ADpx3JZyt2203p/vMDWLpy79WJ65Wtm/GFkP96snSP8AkK47lTVsCGD5LDUAe0v9auaRxqM5x9yMVUAxZ6iP+mw/nVvSMC+1H2C/ypAUrE5tdSb/AGmq9pse/Q7IHoFNULXjSr5vV3rU0kf8SiyH+waSAz9VTyrSwROrXAGK9i+EKGSHU7r+DzfL98ivItdUfadNQdFnDn6CvYfg1GU8O6kzfxXrkfSrm/dFfWx6SvQUtA6CisSwooooAKKKKADtWT4o/wCRW1X/AK9JP/QTWt2rK8T/APIrar/16yf+gmgDwI/8gbRP+utt/wChCvafiIceBdT/AOuVeLxjfpGjL6S23/oQr2b4j/8AIj6l/wBc61fQR4/af8eNh/vR/wBK+h7b/j0h/wBxf5V88Wn/AB42P+9H/MV9D2//AB6w/wC4P5UpgiSiiisxhRRRQAUUUUgCiiimAUUUUARXP/HtL/uGvLPGzYur3P3UsVOPfNep3PFtL/uGvK/HCEzatj+DT0P15rWmTI4iZ1V7EsGO6VB8o5619F2o2WcIPGEH8q+dkaTzbAxkAiRM5r2mbUp57ZEDbBtGaJq4om9LdwQnDyAewNUrrWYUjIhbc2PyrCL55JyfeoHJw30oUBORsCaW78M3ks5BYhgCPSvn2w5ugO2W/nX0BZj/AIpS491avn7TSDdKf9th+ppxW473LhOL8e+BXNsx33PP/MQWuil41JR6tiuYlO2S6P8A1ERUyGjSuvmXWuf+XiL+lNmP+jJ73X9KfKuV1Xj708f9KjuMeTER/wA/R/lUMtGZcfMLFT3vcit2D5tWH/XU1hSqftOlJ63DMa6DTxnUySP+WpxUNlo6uE4jFWlHyiq0X3asp92oYhwHGaKdgFaQjkUxMXp1o7Uhp1JCYClpM80U7AxaKSlosK4hpKWkouMKOaKKLhYOaOaWii4WCkPUUtIetJhsFNOaXvRUDExSYozzS9qBobiilNJTGJRQetFAhaDyKSlFIBpppFPNIelJiYylPWlpKmwISijvRRYYlHajvSUrAXxS0UoNdBACnikpaYCgU8DFNFKKZLBqqSD5jVs1Vk5NAIhIwas2wyQartUscwt4HlYEhWC4HvWkQPR/Bv8AyBD/ALxrzH4v/wDIfAx/yxr1HwnGYtLdc8bsivM/jAANaQ45MNNbh0PKNKB/tJPSr8pI1K7b0WqemD/iYjA7irc2PP1Fj1GAKtoVmXtOTFuD3NaFtB9qv7W0znzplXA781SsCBap64rf8KR+d400YEfKLkH9Kq9kNaH0DAnl28aAYCqBj8KfSZ5pD6VgNsN3zYrxDxK/2zxzq7jH2eNFRHH8Td67vxD411aw8QNo2i+GrnUpkjEks+4JFGD6nufavMYbjznupQyky3DPKuclHJ5FXFCuVLmMSbw/A21gacduvwx5xlSa6S7U7Tgda56KMp4rgPYRGmwIFO6z1AngtcdPxq1pR+fUpB6AfpVSHmyvf+vj+tT2DlbTVm9MGkBVhb/inbojvI1bNkClhYADtg1jH5PDbEdGOa27UlbaxHYpmhMDJ8Q3Ea+IbS3Dgnrgdq9q+GW+28GMed0lwzFulfP17GJPFnnZ5TPHrX0T8P0P/CEWxY8s5IrSS90yb946pLqQcnkVZW/XHzKR9KpbcUZxUKNw5jTW5iYZ3Y+tSq6sPlOax85pQT2JH0NHsxqobFFZizyjjcanjumH3qhxsWppl2sfxS2zwrqZxnNuw/MVpLcRt/EM1l+KyD4XvwehiIpW1KTPDLNMw6dFn7ksP6MK9g+JDY8F3a/89Cqfma8ls1xeWoxwJo//AEIV6p8T2I8IsB1M6D9a0e6A8pkUW8enxr08+JP1r6FhG2CNfRR/Kvny+xv0/wD6+4v519CR/wCrX6ClMEOooorMYUUUUAFFIaWkAUUlLQAUUhIUZJwB1rNuNQMmUgOB3Y1SVwZNqN3FBayhiS208CvNfFjBtV1ZCeumx/zrsbh2FrOM5yvJNcH4vk2a/qS+ulR/zraMbGbZykZH2mz4481a9aZhtXHoK8kj/wCPizz/AM9Vr1Y8Kv0FOSB7CFqaT8rZ9KWmv/q3/wB007GNzoNOj8zw0654ZGr550wZvo1H/Pd1/wDHjX0XpCkaHEARgxtn2r5w8Pxsl4FYEH7fKefTeamPU2RbvG8rWreP+9MRXOiLzZLvJ6Xwb9a39TbHiC1J/wCflh+lc8rbGv2Ha7z+tZydi7Gm+THf+8ynFQ3JxbD/AGbjd+lTHgTj+8waorzizkz3YGs7lGfK2dYsV/uqz4re005vEY9TzWEwz4ktl/u2xJrf09cXER7EVLNDqouIxVlfu1Vj4UVbUcCpJHjpSd6cBxSYzTQNDe9O7UlOxQSIBzS4pQKWgdhMUlOooYWGGinGk4qWwsNxRzS4opXASiiii4gzRQaO1MaEI5ooPWimAmOaU0neg9aQCGkpT1pDQFwxSHilpD0pDCjOKD2pKRNwzRjIpKUdaQ2GMU2nGo6BDsUYoBooGhCtNxTz0ptJgy+acBSUorYkd2oBpOtKBTJHDmnCmgU/FADWqq/WrRFVn60wImFNn3f2dLt+95qfzp5qVIxJEyEZBIOK0iI9N8OY/s3I6E/0rzX4xoP7RtHA+9EwNejeF2LaMvsxFcF8Zlw2msOpDA/lTW4zx7Shm/47VLK3z6gcdSKj0XLajJ/sjNK+SLxv78mBWgrmxaj/AEVP92ur+HyJc+N7KFc+bArTNkcYxjr61ysI2wIvfArufhmjHxDlh05BHXpQ9guezE4phfkUrHP501kGASCQOuKyGZWluW1bV0dsgyqAB2G2vGbuKCDxFrFtBCsaR3LE7f4iecmvc4bBYdQku0ypl/1i+p7GvENTQp4m1hsfeuDz61cRMrXOd0fp3rCQZ8TOMciE49q3JSWX6Vh24x4rUH+OI4oYzMtM/wBmXG7r5xz+dT2zFbDWP+ueaZGuy0u19Lg/zpYj/wAS3WT6RYpMCK8wnhm3A/ijBNbdt/x7WOeoX+lYWp/L4ftR28pa3YyUtrbB4WME/lUrcDlihfxBcPjhUc/pXvvhN2i8H6aoYjdGGrweORW1a4XHRGH5ive/D8TR+FtNjcYYQit3sZPc2Y7lgeufrU4uz/EtZ2CGPNPVzUkmh9rTurfhSi7Tsp/GqO4mlzRcRoC5Wn/aEJ61nClLc0hmjuTrnms3xPM58N3ahjggCn7jxg1m+KJzD4buGY8Egc0rFxZ5za8Xttx/y2T/ANCFem/E4j/hGYlPRrpB/OvLbRidQtR3M6f+hCvRPi7OIvC9nz97UYV/Wh7o0Wx5tfNmbTgf+f6EfrX0UvT8q+cb5t1zpoHfUIR/49X0d0NKY0LRRRWYwooooAKKKQsAMnpQAtRzTRwRl5GwB+tU7rVYoSUiIkk/SsqSd5WLTNvbt6CqUWxNk91fSXDbfux9gO9VTI2MdBTGY00NzW0VYzchbh8Wc3rtrgfGUm7xFqhPQaRH/Ou2vXKwE+rAVwvjVtuqamByfsCLn8abBGBblfOtZZP9XEyyP9BXpsGo2mpW8d1Zyb4ZB8uRgivOdJTdrelRkblaRdwPfiuy0KFbe1u1YcLdybR6DNSiZaGuWpkjYiYn+6aFIPQ0ky/uG/3TVoyOl0xJRo0B86MJsJYH0rwO1DL4gkUjG2/ZQPbdxXu9qhWxtA0bsjxfNgdK8XvoGh8bXMbJs23YbHt2qF1N49DJ1UZ1629rx/5VzErHbqOD/wAvGf1rq9VUDWYH9Ltz+lcqyFhqK8f68H9aymamuSQ7KeuwGodQ3NGExwQKlnGNQx6wA0l4f9T/ALYFZjKEWW8WOM/ctcGuhsBiW3PqK5+yG7xNqE+PkSMR5966KxGbiJR/AKTLOljHNW06VTi61bToM1PURIKAKQD8qcBTATFA5pSKUDFMkBRRRQAc0nNLilxSYxtHFLSUhXEPWiiipC42l4pMUtNABpKU9aQ1TGhKKO9FIA7U2nU2kJge9JSmk7UAJ0FBORQeaKQ2Box3oNHakJDe9LSc5pTSKYhpvY0tJ2IpkgOtFA60daQC00c07tSDrSYF8U6minCtyRwFOxSCtCynd32O2RjjPWgRRFOrUupWhiBTGScc1nyTSS43tnHTinYCJhVWTrVzGQaqSDmnYCHvU8cnl4NQ4pz5KYXrWiEdrpuvQaPpkUbwSyu5ztQZNcR8StXs9ftrW4t4p45bQssnmDAweMe9aH9qQrcRJ5hDhNijGRnv9Kw/F7mSyd96lXHIHqP8imtwPPNEIF5dk8bUzQm14UI5DSfnUOkkm8vlXqyECrNr8kFkFyrb8596pjTNhvkIHsBXW+E9WsfD/iuO51CYQWos9pY84k7isrT9Um/tDN04a3VfnOOQe2Mda2Lhba5/10yHue+0+4oXmDO+i+I/h2dm8m9ViOuR29ac/j7RCTs1eBfqprx+4udMtpmSWaJGBxjGP6UqXWnEEq8J96OVCueuJ450eSRR/bMTnrtRcGvNryZbrUrudGyskrMD6jNP03V7WacW5uImLA7R3z160+9vJFupIFlUxYA+Tv680WsK9zPlUKtc3NJ5XiqwYZw6kV2MF5Ik8UTPmNsjDduOMVFq8jW9zZzoAWB79OTipZSOMOPs9+e32jP60xP+QNrJ9VFa39u3P2W7Plw/6/A4P+NWLXWLe50i+W7jRFZgh3cqxz+lZsDnNXP/ABJbUD/nmordHFqc/wAMApfEOiRz2ii2Gx0C4TPynn9P5UlxmKKRCCCECkGqiBy1mjf21ek/3FxX0XpyldIsVAJHkr/KvC/Dlh/aHiK4D58r5FbHcnoP0P5V73JLbwwQQC/toTEgUhmHpWzMxxjYfwmkCEqxA4HWlju7cDJ1S0b231OZ7V4WYXtuVIPO+pJK4bijfUbPbN/q7+198vUkcMcvIvLYr3IemIcrbuByfapBE5GQp/GhjDD8qXNuG93oErbf+Pu3/wC+hSAXzRGBuQ8+tYnjCTf4bbjCmZRWyGY8G5tmB/26xfGkT/8ACOqBJER9oT7p69aFuV0PPLH5td0yMf8APypP512Pxfcnw5p3f/ibQ/zrltNjz4i04qMt9oBxXc/EIRw6LZPdojAagjrjBwc8fjTe5UdjzgQz3F3p7JC7Kl/G2cYBAbnmvovzRkdsjNeDx3dxd6xZwxFQhu0+UAHIzzk17XMt0blzHGGjGAOamRSZd8xT0YYpwYHuKoiKYgExEH60KlwD/qz+dRZDNCioEaT+JSKS4mlhhLRwNK3ZVpWGPuLhbeMu34CsK6vJbnO5vLXso709n1OZ98li4H93cKc1pcSD5rZiT6nkVaSRLuZwPIG0Lj070rMAPepWsb1HOLd2x3FPjjvTuD2c3HTgVomibMqbs0m7HPYVan+2xFdmnXEmeuAOP1qNDqEhAOmzIPcf/Xp3FYp3n7y2UjoJVya4XxcS2r6g/wDCyKoNemXFtcx2qPcoFbzABtPX615l4yys90396bZSvcq2hnafldZsGXgh1xXokNgId4QH5mLlieCT1rzqykSDULaaTOyJgWx1x7V2H/CXaQr58+cD0Zaki3c2/KCjBKimzbfJfJ/hNZsfiPS72cbJGJx0x096mn1zRrOLLXex24XI6mmmw5Ddb7Q1vAUmmXbGgKHgEZrzLxTY3Vt8SdWmZT9mdYGhwPunHJNdqnjbR3gSJrhZgFAO4YwRXI+I/EsF34sju9NmE9u0YSTIxgg0K5aRzut2z/2ihROEBmbJ/M1yduB9r1dTyAAfxr03xAyTRyyKgVmtzux1zg9a82tbuez1PWWgkKkoue9RI0Lk/wDyFIT2NtzUN8SJbJT+NdpHL572cmR+8t1YgdM45rmtUv7qfVEgMpESuy7V44GRWTGY2mEtPqrjqZwK6XTUzfS57Diub0FiU1CQHB+08EH0r0Pw9eSXNzcLK4ZlAI4APv8A596llsdEegq4BxVu7uJYTGIyBnOTioUnlRiyyNuPUk5zUkiDpS1twv5kKPxkjJx61Rlv5UldQqYViBwaYMpmkrVgukuR5bqA3oeQar3tqIwZY+F7j0piKVBoqxbXMkbom/5N3INAFejNbkrFInYdQpIrHknll++5IHamAynJBJJjZGxB6HHH51YsrcSkyPyqngepp1xfSCUpGdoU46damw7lSSCSPO+NgB1OOPzpFicxGUL8inBOatR38qv+8+de/GCKtXZDWLMOQQCPzFKwGSRmkxV3Tv8Aj4b/AHD/ADFPl1HBIiQEA/ebv+FMDONJWvZ3D3G/eFG3GMUy7u5LeYIgUgrnkUgMsUnatGLUSSBKgAz1Xt+FMv3aO7RlOGCjB/E0wKJHNJWxZTtPCxcgsDj8Kr6hcSxSBEbaCuTjrSYmZxop6TSRuWRyCTz71r2kpmt1diC3Q4pIDEorSub6WG4aNVQgY6g+lQ/2nN/dj/I/409BlKlAJYADJPQCtOO7+02swYAOqHp3GKoW5/0mL/fH86TAa8UicujKPUjFRetbGpkfZxx/EP5GqFlbi4lO77ijJx39qTQEMcUkv3EZhnGQOKJLWeM/NE2MZyBkVeu7xoZPJh+TbjJx+gqumozq+WIcehGKQiskLyK7IuQgy3PSmgmtx5FmsnkUcFD1+lYmfahgGetJS5pKQF+nikApwFbIkUVas/8Aj6T8f5VXFWbP/j6T8f5UwLV//qF/3v6Gs85rQv8A/UL/AL39DVDqKpCYnY1Vk61b7Gqkh5oe4EJqaFdxPGeMVATzV7TY/MlLEfKnP49qtbCO18HWkY0HbNFG7ByCWXOfzqr8R9Mim8C6gLeKKKVAHVlTng9seo4rQ8Hv5mlTkYwJiFx6VZ8VxrL4cu1f7oXJpdR9D5a0vcNW1EYwMZX2GKuQsrS2igZ6nmpIbT7P4h1RCAA6bkAH8J9vzH4UlpHm4hYH/VgitNybl+5dkhlK8ZUnI7Yr3PwTYW8vhq3nntIWaUbssgJP1rwbUJvJtTg8s6xr9WOK+ltGtRY6LZ2q9I4wKJ7FIfJo+lzf63TrVvrCv+FRf8I/ov8A0C7T/v0Kvls8AZNJkKeazGZx8NaIXVhplsrKcgqgFeMXiomrarHGBshvJFA9Oa96z0+teA3Bzrevf9hGX+lVETI2P+kW5/21/nVjXgPIs2P94fzFVWP72D/rov8AOrXiD/jzs/8AeH8xQwOMGDb3IH/P1UU/yaDcx/35x/OpsYt5yR1uqZcKG0c+puQP1rMDctrsyqbZ8bogm3J5I/8Arf4VY8UQ+V/pABCuoDHtkdP8+1Zljzr7IFBJj6H6itfxkR/YowTuLjj8DVRAyvBq77+4VXw00kffnv0r1G++HUV7dtcPqA+cDIbnHFeZfD+KeXxVpyxqPKkf5yfQV9BTWiGVyO3YVq3Zmdkzztvhjaq3y6qq1dg8B21rZTxDVw29TgBehIx/hXYPpccuGIOSOoqM6ekcbcc+tHNcnkSOB/4VxE6gnU9pPYCtaDwNBbW6xrqbAIOv866YWCCRfm7g1YeyUowBHIocmCijz5/h2ZZWkOuOWY54NPX4abl/5Dko/GuyFgAf9ao/GnfZAOBKCPrT5mTyo4k/DQqxH9uzZPQhqoa94NudL8PwXL6rLcrBeqSrHgjnj9a9FFkp/wCW6rXN+PYTbeFh5cobzLyPJB96E2PlSOZ8P2X27VNwcxtI+yNx/CT1P8vzqPxfYXdpf2dtJfSSxWk+QknPmufuk/Tn86v+Fht8QWsa/d+0EfoKi8fyMPEpXkATJj8zzS+0aLYwRCLuVLdmkguJpQBJEcFTntXUv8JNbilZk8c6wN/zH5zn+dc/ZFh4j0tGfarXS7j+Oa92cqJ2f7SFJ4x6USZSPNNP+GmvWcjvJ411SaNl+6zEkH16/WjVPhtq93FHKvjHVodueUkIyPfmvSZGEa+YtwCR2/vVQvLpp4jtLAHselStxnlB+HmsbiP+E51kgcZ80/410UvhHVjbyrF4r1NCyEBg/IOOtdAId+ePrmrpVyjKgzxjiqaFc86HgXxGR/yPmsD6vWpp3hDX7a3ZX8X6jOxcnc7c9BxXUCKWNsTOBnoKnEscKZJwvv1p3EcPqnhfxI8ytD4u1RMJjYjDk5PNLpfhnxNDPun8V6q4ZCArsOuRXWz3QY7vmRj0xzU2mzTTXBGWk2rlfr71V2kLS5yuo+GvE06obXxZqcJTO4Aj5ulZaeHfGWdp8aaiD7kZr0a5uVknHmSlXPHyDgmo0s4pXaQsfkBOT1oUtAcTyPwbqHiq/wBeRb/W5Lq2juzC8LdivOc1d8VTCdWYjrfFfrVjwhBDDrm2BQitfO2RzkkHnNZ+vHdak/8AUUcUTeppBdCnJgOQMk+ijNV3ITO63uz/ALtuxrX0Yn/hIoMdgTXpHmtjOaz2E3ZnBaPZqliJ/LlQy84kQqcduD/nmqGqTI9yyl4wqfKN4x9f8+1eheIGIsIHJ5JAz+FeQa3Al3qssrs5ILEL0A/CiOoOSQ68vQJVhgsb6fdx5iWjGMH/AHqrwCQTASQSwybwQsiFSfwNe6eCZJB4WslZ8osW88c1x/jaJdT1ezvI2yMlVNVzX0He5y+sXiw3kiMTia129P4scf1rhXXbqWqj+9Eprr/E0ZS8QnsoFclP/wAhfUB62YaspIZ2un/d03/r3/qa527UHWpOfuvJ/M10GnH/AEPSn/6YHn8TWVd2Fs2o3sjajEh2M5U4yufxrNjMHw2v/EuuG/v3DH9a7fwvzqUx7eWf5isXQNJtRosO3UoWBJORjn9a6bQLSG3uZHjuklJXGFx6j3qWWzVvxzD+P9KhAqxf9Yf+Bf0qEdBSJRs2Q/0OP8f5msuf/j4l/wB4/wA61bL/AI9I/wAf5moH07e7uZcbmJxj3oBlayBN2hA6Zz+VX73/AI9JPw/nSBILJN/PPGTyT7VSuroz4UDCA59zTEVjRRjmlxQBtT/8e8n+4f5ViVt3H/HvL/uH+VYeaYGnpxHkMM87un4VBd2jq7Sp8ynk+1QQTtA+5eh6j1rWimjnXKHOOo7igDFq0sy/YHiLfNn5Rjtkf/Xq3NZRyksPlY9x3/Cs6WGSFgHGPQ9jU2HcSORoSxTqy7c+lMxS5pKdgLum8GX8P61FqP8Ax8r/ALg/mal03nzfw/rUepf8fK/7n9TSsIp0sszTFS/VV259abmikMv6X/y1/D+tR6l/x8r/ALg/mal03/lr+H9ah1L/AI+V/wBwfzNHQGUz1rU03/j3b/f/AKCsrNaumnNu3++f5CkhFC//AOP2T8P5Cq1ad1HaNcOZZXV+MgD2+lMitrKQjbMTzjBOM/pRYCoRJbkYYfvI88ehpisUYMDgg5FW9RAFwgAAAQDA+pqkaTQzR1RiBGueCST/AJ/GmaWRmUZ544/OqTyPIRuOdoCj6URTPDIHQ4I/Wi4i/fWbu5mjG7P3lrMPWty3u47hflOGAyVPakuLOK4yx+V/7wosMz7a4WO2njdsbh8ox3x/+qqlT3FrJbt8wypOAw71XzSAWkFFFAGnjinCkB4p1akiirVn/wAfSfj/ACqqOlW7FS1yCOwJNNCLV+P9HX/e/oaz8Vo33+oX/e/oazqoBGHFVJBzmrZBPA5J6YpZ4/s1ltON8hG7n0oEZjda2LREt7HLsVMnVh156Vn28Pn3CqRx1b6VeunHmhey/wBatCO28IRRxaLiJiymQnJrT1SH7TpdzCV3B42rnNFVv7K3RM4UPnIOK1iZIht+0F2Ax7c0hnz/AHNqY72S4zudUKM3A4J7/j/M1l2LeXdqp75zXb6jZpFq2oQgEAkhiO2a452bTmuJGTdIp2AevvVolmnpUMWoa3o2iyJvluroyrgZwE55r6Cnku4X/dWsRjxjc0mM15b8L9NiNvLq86bpuVgbGSoPXFegyG2MqCKdix4CODz9KUtykXxPelSVs4TjqfNp8U9yRhbWLPdRJmsdo/LKWqny2cktuB/SnTzQ2TpE9xHCTx905YfWlYZsqLg3Ub/Z41HdvMzj8K8JnY/21roIwf7SlB9ule4223yk8gCSMt8zNxj3rw27EY1nVtrEn7fL+Iz1+tERMYf9ZB/10X+dXPEH/HnZ/wC8P/QhVVEMk0KjGQ4bn25/pVrX/wDjzs/94fzFNjOPl/49mA73JzUbnOlxr3+2ClJzEw9Lo1Jb2s10lvFEhP8ApOWbsv1rMRe0pGfV/tAIwHKe/JH+FX/GcgFpBDzuZtw/Af8A16ls4I7JLdd3AuGZ2buawPE9+ZtZRlB2+WQoPbFXFA9jo/hfBLN4h4TdHAm4Y65PrXsD3k0beabYRZOD82QT615r8Eo/tGoatcY+6qKW9+eK9Umt47lfLl6ZzgetVLchbEdtfieMrOJAAcblFWFsULFZQvkn1fmoEtZoSfKudo9xVuPzljwfIYnqSKVh3Ky2MIn3C/TygPuZ/WoriK8jEkUcaSgqSrBuTUrR3LTHy7S1ZOpJ4zTpp7t0jMFqu8cMuece1MkyTHftApOm/PjjL8mkhuIFfy7vFu47ZrXiv1DKlxFIj9CcZC0+5/suRg03leafusRTuSZSmQyjyI0mUngE4yKxfiG6QeF08yFIibuMAKc85rqnttPW4jTzDlhyVOBXM/EO1Ft4UZ1t0uGN3GE3EHaM9fqKE9R20Ob8H/vPEdsgP7z7Qzfhgf4GoPiErf8ACUqcfKZFI+oP/wBcVX8KSPH8SNGRBlXWbf8AkD/StXxpbm8127VeZI5gV/wo+0Wtjn7Xb/b2n73Cj7QvJ+tevXFnLPfywxxqnAwxbn615NpgH/CRacr2/nHzh8h4wR3P0r17UNJvdTc+ZdxxxqQyPECGH1qpOwIgighMpBA8234cbvvmluF80FVlaI4+7jpVi20ySwkeVWWXcPmJ5JPrWVqGsXlnc7rXyDngrMhz9QaSd9gehFLlEDedK+DjATrVu5ni8h/3NwGCnO0f0qm2s3k7BVliWRurBOAfarUupXKW4Bf51BJkA6/WqbJRBbg3q4jgnLDokoK5pZbC7gAe5hRFPRQ+aggvJL2VpbuO5kjxhBEcH61O2n2T2YFr9qV2BJSaQk0XAikVIMGMjJ6gnNS2cpeUqSVwM/J1qS3tNNvIF+02M8ToNvDfe96tWVjaWyP5KzSdyT1HtSbGkNnuGi2gW5lVs44xtPrUCP5ayN5jyMUOQwwF4qaeC2M0YnN0qnPzq3C/Wq11b6XG7BBeOdhIff8AKaSZVjzT4dTbtbmhO4st/I4z0APb880mrfNp0h9NWfNM+G+W1+8bHS/dRV7xBGkOmyxIBldSZmOBkk1dTcqDsQaIM+Iov9w16Ep+X8K4Lw4iyeKI1aVYx5Z5YdT6V6TFpV5IuUmiI7fLWTJlq7mT4iYf2faYOSXAryfW9ya9cJyP3bnGeOea9Q8VCawFjDcOhDtkEDHNcFq+nNdapPdRZ3R2zbkx973+tVEylqet+DQE0G3X0thXIeKIh5tpHGfL2XYIx79a6zwor/2TagcF7Vdua5nxGub5i3Hk3KFhSW5qjlPG0WwxsR/HjNefzZGt6geubHj869d8W2kccE1xcKDHEN6Iw+8T615PdLnWryTCgPZkAKMDOegqXsWdhpfOn6V/1wP8zXI6jIPtWsS9Cqun6muv01THZaQDg/uM8e/NcNqjYg11yeDOV/8AHqzZSNbQYxHoVmuD93NdR4Y/4/H/ANw/zFc9YIY9LhHZUX+VdJ4YjJmlcHouD+J/+tUMpm9qHWH8f6VAO1WNQ6w/j/SoB0FIRs2P/HpH+P8AM1QaVobyR1/vnI9RnpWhaKVtYwfTP581l3H+vl/3j/OgRrApc2/+y4rJmiaGQo3bofUVNZXHlPsY4Ru57Grt3biePKj94Oh9faqJMilNBBBwRgjqKcil3VRjJOKQGxcf8e8v+4f5Vh1uXH/HvL/uH+VYdMYuxvL8zHy52596FYqcqSD6g1dtovO0+RB97cSPrxVEggkEYI6ikBo29/uYJMAP9of1q5LEs0ZRu/Q+hrCFbcbCK1QudoVBnPamBi0Gig0h3Lumf8tfw/rUepf8fK/7n9TUmmf8tfw/rTNSUiZH7Fcfl/8AroQijRRRUsaNDTf+Wv4f1qHUv+Phf9wfzNT6apCSN2JA/L/9dQal/wAfC/7g/maOgMpdq1NM/wCPdv8AfP8AIVl9hWtpylbXJ/iYkfy/pQhFC+/4/JPw/kKqnrVq+/4/JPw/kKqkc0mMnnmExjPOVQKSe5qA96sWtubiXbyFH3iO1NvCpuZAihVB2gAY6UAyvSiNmR3A+VcZPpmkq9p8YliuEP8AEAOmcdakRQBIIIOCOhFX7bUWXakwyvTd3H19aoujRuUcYYdRSUDOhZUljIIDIw/OufkTy5XTOdrEZrZsvksULcAAnn0yax5mDzyMpyCxI/OmwGUtAopAaa9KdTVp9bIkUdKvxXFtESUjcE9/8mqA609aYjRN7CwwUYg9iBTftFr/AM8f/HRVIUtMVy4LuBM7Y2GeuABWdfTieQbc7VHQjvT26VTk+8aALkd3awjEcbrnrx/9entNbzqSquJCRyf/ANdZ2M1PD1qkK52/h61mfTQ4YECQn61qSJCnlvLBIzxtuDL1rL0FGW0Wff8AJG2SC2M1oXDG+WLy3UKZMOyyDOKBnk/jm/g0jxI4AmYXfzMNowMenNc08lt4g1Cx0WC2na9uCcEAfu19Wwa1fG+pSXGsXVrcxDFtKUR1GeKm+FWmfYdR1PW4x9ouZB5atI3CD0HvViPW7DQE0TS47a0RmWJR8q9z3xU0N/HNdRq+nTwyLwJGQYFUrfUWt9NkbULS4iKHOVkzkeopF1bTr1UR5J40Byo3ctUjNkoss6uHBKZySORUV3dwFvLayadT/Gqg7fc1Smms9Qj2K8kD9A2cY+tZ5ltdNuBDerfozn/Xx52N9RRYLm5HiKQJLucH7qqOleGykNqGqbfu/wBoSsOOcZr2yG+hEgR5HWJl3I5XBPsa8RDiS+1JxwDdOQPxpoGXPtVlBAr+TJ5gXBYc89+9V7/WLVm04PDIyM2DlQRn35qvcKfJFZuoHZDbjGdsy1LYFmXUNMjDA2f/AC3PHlL1/OmHXFigiW3tlRQ5ZcnjGfQf41l6j/x8AdMy5/SopDhF9rdzUgTW91c3muwrI5KqxkwOFGfb8apalMbjV5YwpAjXA461c0g7b5ie9sprMMu7XbvkkqwA9K1poib0PZfhR5WjeERL5Z8y/mJXj7xHavRIbiKaJnYjhsEL1U1y/hnTIYfDOm2DqweEGUSY5Qnkn9a14BNAkkcM8Tlm4cr1+tNpXEnoX47u3kBwhcg9B1p5kQjMjeQP7shwaybWxu/3k1+6qiHIaHjAo/s+2a6Sc2E16rcpcNNn/wAdpBc2IwZADHIGU91PFRpPHh3injYqcMFOTVKTU7Un7O6zJIjcNChCn2NWY7do45Z5PKtY36BI8n6mi4iaO5WT5gvy/wB4jrSSLbXJ2vGGK+1Zz3S3F1FFBeCeLo7BcBa1UVLh8QTK6KMEAf1oDUryRQEbDHlemPSuI+JWnWieFomjeYEXkbMhc4bmu5Cq4/dI/BwxYd64/wCJcZj8N2+7+O5XHvQtwZyHhd5ZvHWmJA2wuXOfQAUur6jPY+MNSs5CZmWTLO3fPp6U/wAEj/i4Ol+yS/yqp4oUn4g6xJ/CWGKd9S4rQ1tHntrzxNpqmA/aCWIIPp7969c8hyRJKqmUjBwcDFeL+FufG+je++vcyOTxSky7DFUQp8qkcZIHNUIvJuZ5A7SOOyvHjb+NXDaJ5hkVpFY/7XAqPyL4MAtyhTvuXmouJoq+XFG2Lm3gXB+Q4H61IkdrcZUW6kE4ZlHFSTW1w44Mbsf4nHSqMVpewygTR+agB5iO0H8KdxWHy2FuRII7eZPLOARwD9KpRW9tJerCbe73bc5YYUH61YMDLMgFheMvdjNwK0YL6KSMsC6BDtKuOaOYLGZcWbW20GScR9XeNcn6UtpPFK+yC4ZweF3DHNbBuohjDhifeoDJH9sWMQwY+8G3AH60czHYhbT0fHnOd/6YqB7exWyuAvlMiIflXqKs3dvNcytHJdJ9mxzGnDfnWNc2FxbWl69tdIsUcZwhTkD3PehAee+AdQs31C9FvAY/+JiVOEAz+RqjqjtOurgj5hqzYHsFAqH4aqX1C9wOTfmQ1LqD4vb/AJ4fUHI/Kt5rUI7FvwqBJ4sVAQGFuW5r0a2ury3QJLcuVJ+UKn3a878DiRvH7CIKW/s5s7xkY3V6SdL1CRmZryJV9hjFZMGcb8RbozpYIZC5BOSRiuGj1uW2vr/zx5qfZ9o2/fz6e/8Anmux+IsDQT6dEjiV+WcjsK88EEjalcyuo8thhOeTVx2MmtT6C0OZJNJ0ufyJCj2yneQMLx0PvXMa9eQWmo6hLFFvYENk/T1qTTIYxpuniCe5SRIl3K0nyD8Ky9bJeS8LYOcDipSNLlXxZvurCSV/um2UjHSvM1Np9tAuklcsmFCdD1zn9K9S1P8A0jSbQINwaMq34CvLJEBv4WHRSwpPYtG4+u2aPYqsUoCoQAFHGPxrmdVudMu9DfZDPHNdXOQVwMt7jPT1pWbDQse2+ssjNlo6dS9yW+vNZMux2UKRrbBW3bMKGx1x7V0Oj3tlboVhikGepIGT+tc8v+o+pq5pvX8ahjOt+2Ws4Akic46cf/XpIzbCQ7lkZP4Rx+tUIasDGKQrmoNQgUABHAA6AD/GoJ5bWUMwRw55yO5qpxS0EsSr9vfKkQSQMSOBgdqo0tMRdkubSVsvE5PrjH9aigktosMyOXB46ECq1L2oA0TqEJBBRyD14H+NUZzbsAYVdT6HpUZpDTGWbe7FvAUC5Ytn2xUjXdvMP30JyPT/AB4qjRQBejns423LC+ffn+tRXF284242p6DvVeikAUqFNw8zdt77etNNITSHY0I7y1hBEcbjPXj/AOvTZby1nGHjc46HAyP1rPPWkFNCHNt3HbnbnjPXFLHs3jzN23vt602kNJjRpJfW0S7UjcD6D/Go5rm0n+/HJnGARjI/WqPak7UrhYmiNuruZVdl/hH+NW01C3jUKsbhR0GB/jWbSUrhY0mvbRmJaAknuVBppu7P/n3/APHBWfQaLjsaX9owJGVjRlIHAwAM/nWWetI3WkHWlcQuKsW10LZZflyzY2+n41AetNPU0gL7X0E64ngJ9MHP+FNWawVsiB8+/P8AWqNFMRcudQeZSiDYh6+pqlS0lIYUtIaB0oA1FFOFA6UVsiRwpy00U4VQh4paQUtMka3SqkvBNW26VUl4zSYIYvIq1Ahzn05qsn3RV23FUhdTrdEtTeaaJ3AYh8bc4Bq7Fo1nbTeZ9i2NuyW3cE+1VdEdl0mWHahQsd2G5x7VDqsunWdlNevczwPHGUDPJ8oz04oKPKPHbyWGr3/9mossbvuYH+8eoFdX8KLUS+D7twIp7iW42lFOBF9fevPNX1GbVJxI8gVMmMMByxH8Vavwx1xdG8cvp0xkSDU08tIx91pB/F+VaW0Etz3VrJJbVoJF6gKN3cj0qpHbR2uZJLCFHX/loeQK0pJjGCqgb0AUBv1NV79zFGvlwNMoOCOu4VAyGVrO7tTFcPbKjdo/vZ7YqNdQnjjcSgIqDCySrnj1NWlNtFbrcLYBNvqvK0x791LsbLdbBdxfG7P4UCGxah5uy3EMk4dCyz7MIa8RJH9o6kMci4bJ/vc969rt9ZW5EnlxKkajjzTsH4V4wo/4mepLtYnz2fdjg5PY96pAQXWPKXNZWqcRwjPPmrWxeDCisfWusAHaRahoClfczZ9JOPyqFmUPHuPBiZaL4n7Wo7eZUMxKxW7Yyd5U+1StxlvSBhp39Itv5VW0C0OpeKLeAKTJPMBtA6qOTU9g4h06+mkOFTK59z0rpfhPp7T6+bqQLGLWLd5h7Me1bQ0RnNXdj2E3bQBILe1kIACfMMe1PNrPIBE1m8eDncjD5qlSKIIzzSyzFj99Bk80htrZN8ZS4ePHA8w5FIC5Y2BRmaQzEFcCORsiqP2CW3uG+yEQgHLKDkp+HpWcNZS1uJoIrefMY5BfP40qa8BN5tvZSCVh87Oc7hQw0N5pNRKfubiyZ++R1qkby9tZC1zcpIhPCxLwD6VRbUXuZQYLR0QHdKyjlPoO9W7u/wABZHRzbnp+7waEgYya4lundba7sbeHbmSNk5J96SCO+SJ0idGLdBBwD70JeBsqIYyTysnlZKj39aT7XBqL+RLFLLb9PMjzHg0wHXKa5AymK/h2Y5RxyT6CuT+IMt6/huxS9QB5bgFCD6etdpCs4MccemIkZyqTNJuI98VxXxFheDTNPh2yzMJ9xkc/f/DtSW4S2MHwATN8Q7EjlY4ZM565xVXxK+fGupZGNzE/WrXg+c2ni23n8kOxRx97GDiqOtpu8SzSeWEZomcjdnPNLqUnoX/CXPjzRQf7jmvcmIAJwT9K8L8Lt5XjvSJGUbRbSMea9hN6kiq2ZkUrwVXP40pFpmmrqx7j2NO4qjbR3B5N95qj1jwatiWPIXzE3dMbqgY+ilpKAA88ZpCinqBj0xS0UCIjawMcmJc1VlsEEolgtojJjG5ieKv02QOUIjYK3YkZoGZVxf21rMVaWzEoADZb5s07WhJJoN/tZVLWx2kdM4rGutIki+1zNp0dzeucpN2PtWbe3GvDQdQN1po8kwEE+ZjaPatEhHAfDA7by7LdVbLfXvS6mMXcjdmuWen/AA3jCy35H9zI+lJqo/0kj3zW09xRNDwIPL8aSXLOFX7Cyc+zZr1AO1zHA8TRMJuQHOCB715h4LkWHXndlDDyGGD9RXoEd/aurtKkiKg4UL1+lZdQZy3xJjhTVLDYh/1Rzt/irzQtjVbmMZ4wce1eh/EGWNruxkgZjGIjjd1FefeXJJqM0ykBpABmrjsZvc9ftLPQpI7FZLqbzRCGEag8j3rG1gRiW6WEERlxtB613NreQ2+nWOFg3eQoBIGc4rhNcl3vNPjBaTkDpUIsjgdY9ASY8iOQqR9a8y1YfZL2ZV/gb+dei6ec6Ve7z8ocMBXnniYMNeuifuz4kT6YxTZcTLmB+yIx/wCebGqSDfqOiQDoiFzV26J+xFRjO3aKr2KGXxPbgDiG2C/jWLNTrSu2Ir75qxp5+ao51yD9Km04c1mwexuQjrVhRxVeHoTVkfdoRmLSmjvRTAKU0lBoEFLSUtACUhooNAxKKKKAFooooYCGkNK1JSKGt1oFBopolhQaWkNFgTEo7UUnY0rDuJ2pKcelNosFxaQ0UGpsFxhHIoA5pT1pO9KwCnrTT3p3em+tFgYmPeiiihoSCkpaSkMD0ooPSigDWFLimin1siApwpo604VQhw606minAUxCN0qnJzmrjdKqSDg0mAxDjirsB+XJxVFRzVtDiM/UU0xnY+HYpTphki8nc0hDK3XHtXnnxU1Elf7BiU75XD3Jz90dsV3+nxCLSBfbigt8vx3NfP8AqOqXms67fa3dykq0jBV/vAcDAqkDC3YPdtDyfIG0ntzVa3mm0/VfNtSzTWcgeOd+oOeQPwp8cggt/tIBLTHJ9qSdftfmTl/KMg+ZB0b6e9WmI+nbW8We1iWJ0luJbdZPn9SKnklVQsTM0ckcfmbgOD+NYngu8+2eDdKvYrZA3liPrkhRx19eK1pLaZE8uKeXyJWwFK5K+2fSsyiGCe8u7tY/NXyurZ7+1VdQl1BLmQWxI2HAEYyPxFXbfQYIUASWbcDyxPNOhghsJHVLpoGc5O8Z3H1p3A56a1vFjH9qCKVCpZVcYAPr9a4BlxNMASFLn5fTmvYb6K1urJhdXcUm3lWJAwa8juZYYrycOyhixy3rRcRlX5wwHvWZqSRy6hp8L5HmKz8eoq/qEiyTIy8jNZmrFhq+lFDghHH6Uk7jsZ8wE0ivxwSagKAQ7yP4s/jUt0fs8UjZ6A0y2JvYLaNc5Zg4A6kU4xuybjNWd9O8JZuE2yTTBwB3Ga9f+HWhwQ+E/Pu5RA10/n8rztx/KvLGju/FPjG18P28SSo+PMPaBB9419F2L2tlDDp4ZHjgjEaDHUCratoLzMiS0ht50kg1q6Nu3URL92r01uLu3aOPWhFL/eVP4ff3rSuGna1xYRwRv2V14Nc/Ff3wuHXU7dbO7jHDbMwOPdqNRaGpa2GxVYlJXAwZNuN31o22/wBsMO0ecRyoHQVTi1qWMqbvU9O8r2OPwFaCXtmzeY15bNGRkIrfP/8AqosBVF3qA1MwW2iusKj/AI+VlGG/CnR6lqYlMd3CkCbsBpSCDVizTSHmeWzdTIx+fbMTg/TNX/7KtnfzXjy45G5sgGk3YW5jXto8N6t6PNkdhtzGcJj6Vbt2LW53RBlXkKrAEn3qF70SXT2V1taUcbAccUGws1fFnakyk/OJJCBigCa31ISyHbpzgpxuLgEVxHxKvpbx7CBYXg2EuWYj5vQV1Op2TWgW5awLwgYfyJTkD3rgvF7wNrOnQ2xd4zbO0kcjZ2+lOKVwb6EHg22jn8TKbpc7ImZcetZmq7V8UzIoAzAcgfWtzwW9rDrF1cXpkjEMAVSBxz0zWBqKmbxxKUH7tbYlx9TxT6jWxt+Doo5fHun+coaJLKXr2PrXqqazpsAVBckjbwgQ9PXpXk/hvzP+EotTExR1t5CHAzj8K9ThvpG0+3ZdvmMmXcIOTSki0aySrNCJVUlGGeeDisuWe0tPmTT5ZHBJ+VcmnrLfSspiUFQOrcbjQbbU2Bdr0ox6IqcD8azsMk03VJL7OdPubZVOAZhjNWbm9gtWUSsBvOBVP+zbv7z6nM2eq4AFQJoFuHdhvZpPvM7Z/wD1UWA2gSRlSCKXnuRUFnaCzhEauzgetSsgZgxzkUhjgfWl7cU0rkGmwqwQFjk0gJOg5rE8WsP+ER1UkkYt26VtMeOK5zx1I8HgHXJVO1ktXYH0xVR3EzynwETBFqDYwywDNM1Vv9LB9Yw1S+BR5+mX85OVmsFkyO7Y5qG+USXFsx/jtlP61vPclbGr4Js/t+s3ag4MUORj3rvF0ciEh55G3D8vpXH/AAtz/wAJFq5P/PICvR+WVcjArO+or6Hl/j6BLXVbC2Dsxktyxz9a4e2nxcTAYOCK734iIB4s049f9Eb+dedWZC6ndAngzIoFbxWhhKTue4JoVrc6dZyymQsIgcBsdq5XVDm2wo43969CtQDZW4AOBEB+lee3/wDx79P42/nWZrcp6cP+P2Ej5XjrjPEAybV25MaGPmuus5SlwjH7u7DVzvieJRfTwkcMd6Z9KiTNIs5afJiUEc7qk8KW7z6ze3QGYYxsJI6n2plxBJdqLePIkY9uorr7CyXTbGO0QfLtyx7k1gzoWxHORtxUun9M1BOcE4FWtPXjipJZsQjirKjiq0PSrIpiY4DmkNKKQ0EsTtS0lLQIMU7FJS0AIRTSKdSUAJijFFHrQAh60UGkoGHWjvQKO9JgNPJopT1pKYMXvSGl70hpMEFJ2pab2oGwPSm049Kb2oEGaCaO9JRYAxmkI5p1NpMBcUhpaQ9aQ2NxzRjmlPWkPWmJBikxTqbSGgpMUooosM1F608dqatOrRGYDrThTR1pwqhDhSikHSlFAhG+7VWTvVs9Kqv3oAYoPWpGbZEW7Cmg8VV1GYrblQcZqG7DsbUni3SZfC97ojtOk80TRhlHTIxkGvMrXwbFFZRRi7ZinrW5EgHJ5PripxweMUKY7MxJPC8lwixCYLGP1rVm0zTZLW2s5bUnyI+ZAe/qKtKwxzSkgngdqbqAonVaF460nQNGttMi0y6Kwrj92uRWkPijp+ONMveP9kVwJDHGGA/Ck2uRjd+OKn2hVjvT8UrLP/IMuvzFQXnxC029hKzaRcMMdcjIrhjC2f8AWn8qnj3BcFv0oUxWFZ4biR2jWdYWfcqvITirPm2rdbUO/Qse9VggqWOPB4o52FjF1t0F3EYk2L021l3536tpp9Ear+u5fVIx6Cs66B/tayP92Jq0hsJjLywaay8wDJPaqKRX1tHJPaldwQqFx39RW7AWayj+ZQT94H61OiKYG3xlk3bcJ1zW0TOR3nw3+HenaVoqarf3YuNUvU3yXCPjaD/CK7MWdpZgKnlFAOCZBn65rzV/GMtjBHawaLbSG3jwsrSEfhj1qkvjvWJFBk8N6ayEdTddPfFNRbJc0errc2k6lophlSFKFuTWRd302nvd2X2CS8tpDvKynK4PYV5zceN744MdpYwEDBKsahbx5qzRiP7TaqB0ABJquRkc6PUvs2nNYiax061t7mQDJni3KKic6RiJ7iJBdR8B4oSMn/CvKpfGGuXBP/Ez2J2SNcCoJfFPiG62pFq9yjA9Vh35/ShQYc6PS7/RPtk5vdNga0dxtfYMbj64q1pun61BpZsp9RlkBJzzh8fWvMP7W8UyKT9u1GR8dVjIJ/DFLNceMZYmKWWtPjGGXjdQ4i5vI9Kjs7pdSgmXEMtsMBpWyXHvW2LidpDIyxgnr83FeRRaZ4wlBlGn6kNxAHmtVhdE8ak/NZTntzL0pcvmCl5HqU/nzxMhuY4oiOcOB+dcF4ytoY/EulpHMjlrSXcFOc+9ZZ8GeNp5xsSIW+PmWSU53f4VVuPDGsaB4itrrVpYzvs3UIjZwc9qLJdSk2+h0Pg17eLU7j7XKixmHGHbAJrm5czeLbwxnhUwSPTtWnpXh+48Tzm3txEFiw8jucYrN061ksde1W3lcSNG4QP6ikarY3vDV9Z6Rr0GoX8gito43RnIz1Fdc/xP8ERlk/tZF9QEOP5VxWm+GovFt/NpFxc3NrCI/M862bDZz0roYPgto8cOx9V1GUAY+dl/wqZWvqUi8vxc8HR/JBfPL9IzgVFJ8X9IGfJtpJh2w4H86ni+E2goF3S3DgfwkjBq8nwy8Jr9/TFk/wB4mp90ephSfGG0Xpo8zf8AbdKqP8aY14j8O3DH/r4SutX4beD1/wCYHbH65/xqaL4feE4H3xaDaK3rtP8AjReIanD/APC5blumhsn1kBqOT4wXjriOzSNj03c4/KvSR4W0If8AMKtv++afH4f0aB90em2ysO+wUrrsB4/cfFrxAudk1mo6DNq7VUHxZ8VMcLeWx/3dNk4r3QWdlHjFrbrjp+7FSKIB91EH0UU7rsB4fb/ETxfqBAjnL57LYsn86r6prPi69065ivIrsWco/fF1wuPT6V72NnbaPwrm/H8yp4D1pkQuy2zYVepOOgpxeuwM8s8EIY9L1uRScC0IUdgMdqW/GDpxHezQ1b8CRn/hDJwwIc6fypGCDjvVS+IZdOII4s0H6mtZu5K2NLwrrNl4W1C7u75tsd2AobGcH0rurHxVomoOBBqAJHVSpGK4XwtpGneJY72G8MmIXC7ofvKa6Kf4UWhCtYardwMB0Yg1npfUiz6GH8SLiFvEFrLC6ygWpAKHPevPLG4W4vITs6XCBuOvNdJ4h0W70LUTYXO1maPdHKGzmuf0iFTqyxsG4uUJPrW0WkgVGUtT6MynkJ5akKIs4/CvNL45tsnuzfzrvZLlpI3W3nRVEXf6VwWo4NmoHYnNZockZUXy/iaz9etPtNxG7Phl6/SrcchWRORwwPNJ4mDRRyXjLhZcYx2NTIqJl6LaxLfSBlDbUJB71dkYsqt7Vy1lqc0WqxsrZV/kNdRccLgcbawkdEShKO3erunqRxVGVqv6ecj61IM1ohwKsY4qGIEAVYFMgQUhp1IaBDRS0lLQIWnU2lzQAlJS0lACUetFFACGkNKaSgYCiijvSYDe9FHegU2AGkPalNBqRhSdqWm9qaBgelN7U49KbQIKQ0tJQAtJ3opKTAWkNLmkNIbY09aKD1opiQCkpRSUhoUUlKKSgDUWn01Ogp1aIzAdacKaOtOFUA4dqeKYKeKBDW6VWfvVk9KruOtDGRHpWXqDb+natVvu1j3R+9WMikQI2MVMpzVZD+dToayuaEqinUidKcaLhYKKcOaTHNK4WE5pQaTHvQBRzMLEq81ZjHSq6DirEfVapMRzGrtjWiPTFZ943/E5gA/55Greqndrkntiqdyf+JiJR/Cm0V1U3oRIxLm7minU5O1T0Heul0S/fTL+FpP30F2Ruz0R+wrnZYg1yS2DUssu+0a2YsF+9kdcitUZSPeY/BmiT24nms900oDMQ56+1VD4b8KicQpaIsgO0qT1NVfBPjKyfwday3sj+YpMbE8nI9a1JNf8LicXDWrvMOd4HNPUmyLkfhjRYTkaZB07rmrEekaVEcppVqD6mMVmT+OtJUjy7W5b6gVWk+IunIvGnTH6kU9QsjoRZ2afds7ZR6CNasoIB922t1/3YgK42T4mWqn91pwB/wBs1DJ8SbrI8qDT1GOjMaVmPQ7slAeEQfRRSh2JGC34CvO3+JurDhLbTD7hjUR+JmtMpAjtAT02qeKOVhdHpZSZlwFcim+Vcf3HrypvHuuliTdMuR/CBgVE3jXWnXb/AGpOM/3cA0crFdHrflS7SNpBPrXAfEBM+JtM3sSy2cvGa5q78SavcIGbVbrgY4bFUYb+5vvE8JuJ3m22jLlznvTtbUL3O1+Gata6rq5nZUiaKPaSa5y4VD4q1cIwOJRkj6VHcSNAymN2TPBwcZAqh4bczz6pM3Ja5Iz9BS8zRI7fwRcW+m65dSXcyxJJHhSx4Ndy3ijRF3D+0Ijgc4NeP6rIRb5TGfesP7Q6tyVpNJ6lnt8nj3w3EcHU03egUk1C3xD8PgfJcSOfTyyK8YeUOMlFzUBmIJ2jJ9AaORCPZZ/iTpqLmKCWQ+nSsyT4sQK2F0e4J9S4Ary0TuOvFKZ2I5ajlQHpjfFfp/xKT/38qnN8UL12Jhs44x6Mc15092Bn56gOoKCeSfpTsgPQp/idrZI8lbZPXcmarN8S9ebOZrcH2irg2u2k6ZqNrmUdIJW+gosgOzn+IHiGSUussZ47Lisa/wDEmt3u95bh5QeWtgcKx+tYv2qf/n0n/wC+TSrPMxx9kmH1U09AO98O6vNe6dfpLCkXlWrLuTuSOhrPnUGK0I522yqfY5pvhoPHp2pbwULqFGaWcsiRxnnCCjqKx0nw5vtM0NtV+2XaQSTyhlZuh4rr9Z8UWdhppddZgEzAtFhc7/avIL2do7bfFay3Y6Ewwl9p98VUje7lQM1ncKwYFfMt24H4ipceomzW1DXp/ElymqX1lNaCOAoEl6n3rjbnVo4riN0Zo2icMW9ea09e1a8cGOaC4IJHlhYSML71zJglmk/fW8rRMcDCH+dJHZRqRUHc96iv76PSLe9msZVjljBLKmQo9TWRfsksIkidZI++DS+FvEviaG5mi1bRb+TRGtlit9sWSGHUn2q5c6HZXm+fT4pbZ25KNxz9KpHIzBtLYyXQ2pvZfmC1hePnvTJZRyShFkYSgL02j+E11aRXlhE0ZC/a9wAI6ba4fxvdNceLBbEny4IlAGe55NNjic3OM2U8wJXZKpBXtXYW1x51krFtxwMmuUlGNKuTjq4q9pd2fIZPWuabNkalw3HFaGm5IWsSecBQdwzWtpNwJAuGBx2rK47HTxJhetTY4pkeNv4VKPu1aIYzFNNPIprCmSMNFLRQSxBTqSjNMaEpKWkoAO9FKBRigBppO9OIpMc0gEpD1paQ0AHekFFFAwNBpaQ9RSYBTadTT0oQMD0pKXtSUAFJS0lACUlLSUCFoPWkoJ5qUMbRRig0wQd6Sl9aSkNBRRRigDUSn01RT8c1ojMSnCjFOAxVAAp4pAKcKBDSOKgbvVhhgVAwpMaK8g+Q/Ssa5I5XvW1MdqEnpiuK1/UPLK+WTnPOKwmXE0lqVCPWuSTVZepY4qU6rL2JrM0OuBAx81PyDg5rjhqlzgkE/jTv7WugByDSA7IAetFcn/aF1/z0xS/brr/nqcUXHynVD3Ipwx6iuSN9cf8APU0z7bPn/XGgOU7NWRT94fnUq3ESkEyL1riBezZ/1pNKLpyclyaOawcpPfOD4guGByuQAR3qheSGO8kUjjHBqdXkWTesXmH0FU9Slfbumj8pvQ11U3oRKJXikD3gXjnvUj7FuNh9az7dg1xEQeM9qsyndfkchgeuM4raLMpo6TwcVS7vtJLYNwDJED696vizljVzJqFqgVtuGkxWFodrc3niOK7sA84gUqzAbQM10kvh55N+7S433tuIbB5rZGJScKDg6hZHH/TaoHnto/v6hZj/ALbVdHhaInJ0aEH/AHBUw8NbR8uk2n/Aos0xGUs9o3Iv7T8ZKcZYeMX2nf8AApq1ToMoGPsFov0tzUDeFt7ZNvbKeufsZNA7GefKxk3mn/8AAZaaZrYf8vltn2etRfC7jobdfpYmpv8AhFZyPkuYR/25Gi4WMdJrcf8AL1EfbNP8yHqHX8K1x4WvVHFzC5/69aevhfUf+e8H/fii4WMXzrUcSNOf91afopibWHYNKAIWwGWt7/hF9SyAkRlz/EgxVWXw/qVteFRMsUpTbgjoKljiMvy/lblaJcDpK2M1Q8NO2n2lyl5IgeWcyKEORg9q6bRfCV9fNc/bJIJxbICu8VKugWDyfv4t3qqcCoNUZ81tFqsbwxXA+XBO3k0xfCiA83Dn6JXceC9HsEvNRC2qRqu1QTySK68aRY9PLX8Km9ijx8eDreQYM9x74Spo/BemoMG11CY/3h3r1waVaDop/OnfZYIzs8yQewNLmA8ti8I6epH/ABK77B6bu9W08K2QXA0iYj/aBr0c20R6zzcdBu6Uv2FOvnTf99UcwHncfhmyT/mDSj3KVKdEt1X/AJBhA/6516CtmqnPnTH6tUvkrjGWP1NK4Hm39kW3ayA+qUo0qMfdgjX8K9H+zRd0Bo+ywd4k/Ki4HnI0sf3IvypX01Yl3SCEKe9eiG1t/wDnjH/3zWPr1slxZKlvDG0gOCMdBVJiPMvFFtLZW6G02nEqmQJ3Wsq9vbb7U2XA+UbQa729jkjsGCxw+aHG7cMjFczfWWmzXrSvajcRg/WrQGZpvi/VdDhaDTLm0igdtzeZHuNXT4+1yeYu2qWjrjAj8kDb9T3q/aeAo9Qh8+BVCnoGqb/hAJUB/dW/FJ2JdzFfxdeuSZLyEn/rmtQHxPOzf6+2x7oK1ZvCyQNta0jY+oNPtfDsc7bFt7dCOuVzihJCuzMm8e67HtCa/DbwgYw0Ab9azpvGl4ivINWWVjzuCYya7f8A4QZwm5ltMf7tZk3h+0ichrSEkdwoqlYepR8L6rPqlpPPfXSF8FhuOCAK871G9+2a+Llgx86fbz6V6DqmhW8toRDi3bGAycYrk5PBTxyQyi7ZzE29M929TUSaLijDun2WNymekpx9Kr6bOBeyKz4+TIrWu/D8ilkkLMrtuOPWnRaVDAVdYiWHciuWUjdIzZ7nOec1Z0i8kgm35xzVmSzjwcxjJ56VDHAFPC96zuUdvZaykuA4x71swzRyr8jA1wds5ArYsryWBg0bLkDGD0q4yIcTqSvFRsKqW2ps6gTgZ9Vq4ZEcAq3WrTM2iMik7VKV70hWqJGUYp2KTFMQykp+KbgUDAdKWjpSUAB60lOxRihgRnrSVIRSEUgI+9FLRSAKQ9aWkPWgBKQ0opDQAHpSUvakpDCkpRSGgQlIKdik20XADSHrSnk0makq42g0p60hoEApKUUlA0FFFFAzWFO700U7vWiMhw606minCqBju1LSClpiBulVyfmNWWHymqrHaST6VEhop6lMsduSfSvPNUm8yRsEEg11OuXhKiNT1rlJLfc5J71hJmkTPTf0xUgVjxV5LEADvU62XHC1BZnIrYwaeVOAcfhWotn2C1MLEsOAKLDRkRh261L5behJrVi08/3am+wNnpQkXcwmRqhMUhPFdMungnlaeNMX0xVWC5y4ikHrT0hkJB5rphpi56cVL/Zi5GBS5dRcxhxCVFHUfSql3ps163z7mx0rr001ABkVN9kRfurWkW0ZtnDweGJQQykjacj61or4ZmZvMM7Kx/iArqPKwBT1Bx1reDM5ajPDpuNFkSOJROkjYdHGN5r0f7Erxq32eNSRng9K5DSbNri5jdh9013gPyAY7VvcxKS2Kjtj6VJ9j9JXX8BU+7HSjeaVwIPsjf8AP3MPooqRYrhfuX8o+sYp+6lDUCuN23w6alIB/wBc1o2XnfUH/wC/a0/dS7qAGqJ1PNyWPclBzSk5PL/+OilJzSUASoQPuOR+Fcnr8e66L98da6kHFczrhy5IpjQeGsBZmJbDcEZ60mqqBLtRAoJ7UeH/AJLeTPc1Jer5j596kpM6Pw3BEbRyYxufG4+uK2xDEhJWMCsrw+QLUL3rZJqHuVcaFUdBS4HoKKM0guO49KSm5pc0BcWjNJmkzSDmHZozTc0ZpiuK3Ss25OATV924rOuiNhqooLnN6gAVcEdea5a5TMx9zXU34O1jXMsCbgD3rRBc7nw5+70xRmr0+GDZqnoo22Kj2q5MQFJpWA5fUgsbEdPxqPSyPNwPWnasjTE7RyDTtHt2STLd6dhXOgcZg6HpXNX6gyEdq6qTHk8elcvf/fqRoxr1QUCjoKypUctnPArUuWyDWe5wKykzaKKEm7djANII1ZMlBVp1BwQKjK4Fc8jQqPZo/RRVNtNA4AGPatbBHNJ1qbAmY32Bu1KsUkZ+79a1jGDyTUbxoRjBpFXGQSfL8wqxHO0TjZn8ap7SrcA7aduIYYqlIHFM2otQUj94Oauo6SDINc6r7utTRyyRvlW6VakZOBukUzbVWG/3ECQcVbV1kGUII/WtE7mbQ0j2puKeQaTFMLDMUlPI5puOaVgFA4pMHPSoZZcXVpCpIVpMScdRQL23ky1urE+aYyjdQfWna4IlIpppzpMt28LwlABkSKd272x2pzKAvWk0MhIpKcaQ0hCUh60tIetACUhpe1IaACkpaSgYCg9aB1oNSISjpR3oNACdzSUopKAEP3qQ0p60h60hgKSlpKBoBRSikoA1lFOA5pFqRR6nFaIzAA54/wD10jyRxxl3cKq/ec9B7fWkml8qaJOhcHcf7oFYGrzmazgKBsTXA47cGqA6UA4BxwRkfSnAU88kf7ooUUPQLDWX5SfSsTULvDhU47Gr9/cmMbUPPrXPXBZpsms5SKsZ09v5r7mc5zTVsUzVlgS3vU0a8Viy4ohS0QelTC2WpgnHAp4Q0WGQrAo44qUQKPSpNgGM0uDninYLjVjVe1SCMGlVTiniPHWmkJyECCl8upEjyKUrjtVWFcj8sU4KMUpGKbnijlC4Mcc5qMNz1oc5GKi3UkJskY1PbIDIM81XXrV21A3CtoiOp0iNVIOK2SeKyNOOEXFagatkZMWkJozSZFMkUU4UzPvS7qAHk0Zpm4UbhQA/NLmmA80oNMBzMQtc1rDZLV0LthDXM6q2ZCKQyTSm2RH3FTyvl8etVrFgq49qfIS04A9aCrHVaE2EA9q2y1YGlZjQVs7uKhoZLu5o3VGHpd1KxI/NGaZu96N1FgH5pc1Huo3U7APozTN1BbiiwWGu3FZ103FXJGrPuuRVooxb0/KwrngmblfrW5fN1rJhXdP+NMDrdNbbaqKszN+7NUbHiICrMrfKaQmZVwo3ZqSz4YGm3HJpYPlNMRovJ8h+lc/fctmtl2/dmsC9c7z7UmUjIuc5as9zVq5cljz1qoxrGRrFjC2ByaTcCOaZJTBXPI0RLRxime9P6ipuMMAdKSnYPrRjnrQFxjAMtV3iH/16t4phWgdyqPlpQ5z1qZowe1RmPHSmBNG2RjvT0dkOVJB9qrDg81IH54qlKxDjc0Yr8niRePXvVpJI5B8jAn0rH3E1IhKkMOtWpEtGsVqNyI13Odq+pqCK+KkBxkd6uuIZ44wVzHySDVXJsU3BuLq1dZAEjJJIqoltJaSxLOyNvuNysO4JrPh1BLfVXVOELY25z+NdCqxzGOXbkqcqT2qosVjIurye11K6khlZQJB8vrVuOV31CYFhtCglR2Jqe+sLW+LM4MTuQTIv8VV4o9upXjA5UbQpx7U5MCwaSnEU01mMQ00nmnU0CgQUhpaQ0DEooooABQaO9J3pCCgkEUU3tUgAoHSk7UmKLgKSM0lIad2FCGFNPWnU09aY0FFFFIZrKaeX2xSN/dUmmLSyf8e0/wDuGtUZGdZSTXJiZjumYN9KmsrLz7WKSdTvhkOV7E+tJo0bLBBcY+aMHIPfNa4HBC8A80AKvJNMuJhChAPJpzOIlyay53aV9xNJlJFe6bzBnNUHUscnpVyQ5JFQheazaNFsQiME81IseOlTJDuPFWEhx2pKIrlfZxSYxVsxe1RlMHpVcomRY6cU9V9qeIxU8UeexqlEQxIix6VILerkMGBU4hHpVKJLZQWEjgU1o8HkVpeTjpUbwkdRT5RXMxxxULLV2WLGaquOvFS0UinJUYqSUcmoR1pJDJVNaFn8xFZyLk1qadjcBVolnT2HCitENWdasFRTV5GzWqMmSZ4pvagtSZpki5pc0ylzQA7NGabn3ozQMeDTg1RZpd1MBJXwhrnr0bnJrbnb5DWNPy1IoZbtjirka5kBqlGORWlABiiwzasmIUVqhuBWTZ/dFaYbKg0WAlBp2aiBp2adhDqXNNzSZpWGPzRmmZozQA/NITTQaQmiwDZDxVCY8mrsh4qnMOTTAwNQ6mqFmuZjWnfRFmPpVO3jKSEY60xm3anC1NKflNVrfjippDwakRRl60+MYNDrnNCdaYkSOflrFvTyRitiTpWTeL3qWUjn7rqTVEtya0LwdazHyKykaIa7cUxWzQ3Q0gPSueRqiTPang8Cos808HgVAyXNKBTRyakFBFxMUmKdRTQ7jGFMIqXGRTSKYERXNN21J3pMAUIY3n0p6v61FJLGpIw3HWq/2jJ4R/yp3sI0cBhnvUwvVSxltpCGYAlXXqPasn7dtH3WOPanQzwyEkqVY9jTuOxzipcR6qJWjOPbp9a7qwuFkt1U8NisvYpOQAfenruTpxTjIlq5uDp601gOuOazY7p06sTV2C6SZeeDV3IsKRSVIVyeOaaRQBHikp+KaRigQyg9adikIoYxlFFHagApDS0Ec1IhD0pO1ONN7UgEpopw600daLAIRml7Cil7CmkAU2lpO9OwxRSUopKkZrrUigEFT0IwaYvSpFFaIgekaxpsUYHpTwcDJ6Ug56Cq9xNx5a9upp3BIZcS722r271UmbYMd6kchcGqsjbzmobLREeSaetAFPQDNSMmj4IxVheagUD8atRcAEitYohsQrzionT25q4BuGQuaay89K0sTcqKuOoqxErA8DNO8vJHFWYkIOTRYLjolZscYq0kbClhU+lWlFVYTK+z1prID2q2Yye1NeM46UWEjKlhU5yKyp1xmt2aPg1kXC5zUNFoynHNRMMGrMo5NVmB61Nhioea0bA4kFZa/eq/attYU0JnUWzZVa0FbArHs5QFFaAlGPetEZsuA0maiWVcDg07cD0FMkfmjNNpM0ASZozUefajNAD80FuKZmkY8UAMmP7s1kyj5zWnN/q6zG+8aZSBKvW57VUUZq5bjkUhmxan5a0Aw2LWdb/dq6v3RVATq3FLnmmqKdxmgB4PFGaaKWgGLmjNJRQIWkNKKQ0hjH6VUl71afpVSU0CMu661UX75q3dDmqyj5zTGW4mwKmZspVdPSn7sVIMQ9aBwaKKBIST7tZl2etaUjLt96zbnmpZaMC75JrMYc1rXi4JxWY/Q1nI1iV26UwVK3QVEvf61hIoU09aaaetQMlXin5popaQDqU8UwUE5oAdTDRS0AJjmmyDgU+mv0poRDtLHhtp9aa9zJCArFOeKkAIpr26SHLICfWmBVkvIl4LDPsKhMwcZGPqeKum2bICKm3uDSzWW6IeaAR6LSGVFkK/xDH1qYXAI+bg1lT6Ik77jPKgByAD0qxFZNEADIWx60IEXRJu6GniQqODVTGw+lSK4I5p3KsXYb6SNhnkVpRXMcqjJwaxAcmnHdjA4qlIlxN4r3ByKjI5rLiu5YiATkVdjvkk+9wapMzaJse1NK5qUYIyDkUw8UyRhGKaelPIphFAxM0maWjFACdaT1p1NPWmIQdaaKfTKkApaSg0DFpp606kNAIBSUopKQzZUdKkQYOaYBintKsYyeePlHrWhmhLiXykwp+dv0qnuAAZjQzl2LGq1xMJGIXgCkUEspdsjpTAKaKd2qShactMyKeDQgZKlXrcDjPSqCcmtG26CtokMuLFGcHbyOhpkkMeSV4NPQ/LTWNaIzIVQg8VZiByM1Evap46oZdjUAA1Moz2qGM8CpgcUhDwccYqORqdnFRSMKYIrTng1jXAzkVrzEEHmsqcdTUspGVN1NVXzmrk3PaqzL3rNlEagg1bg+9VccVNE3NJAzbtG4xzWkue9ZNs7ADBFaAY45NaIhl9T8oqQGq0Rzips8irIJQaDTQeKM0ALmikzmikA7NITSZppPFA0Ryn5KoMOTV2RsrVXGTTGJGvNXrdeRVVBg1cg6igZpQdKuKeBVOHoKtL2piLC0+oxT+aBjhRSCigGLRSUtAgzQTxRSN0oGMc5U1Tl71bbhKpy9KQGfcjJquowxqzPyagxigB6nFSA5qEU8GkA+k7GjPFNY4XNAiKVuKoXDVambAqhcNgipZSM275zWTLxWpcnNZs3GTWUzWLK7ZwKjHU09m4pgOT1rGRZJ2p46VGGFP3CoGPDc04HNRZHYU4cGlcCSkNG4elNY+lK4C/jRmm5NGadwHA0h570UUXEAXmg8DilpD0ouAIfm6U+Q5Qio1GDT2ORTQFXbk5NLsqXZTtuB0plXKbxGotpWrrdOlRMAe1K4XIA+DUglFMIANNyRmlcZKzbhQCQOlQeYQeelTK6sM07iaJY7l0IIY4q/DfRycPwazMZppHTBqlInlub20MAVwfpTCtY8U8sLZVj16Vdh1FWP71cD1quYnlLWKQinh45MFCPpQVNUIjprU8rTcUCEFMp9NxSEJSGlooGGaTvS0lAgpKXIpKRRuHAUs3Cg8+9VHk8yUv0B4HtUk8vmsFX7i1VmkESc96tslIbPNs+VaqClJLHmgYxiobLsSKOM0GlXpRTQmJThTaeOapCJYvvVfgOBVCOrcJ+WtESy+jcUjEfjUSNTia0RAm6QH5QCKtw7mYZGBjmqq5HQirMbDAyw/CqEXkUAYzUmaijZSuB+dPzSEOzUMlSCopTzTGirMeTWZcMcGtCY8nmsu4570mNFGSoW5qZ896rtWTNEMJwaliPzdahbrUkYwalCNS2kHArRR+Ac1kW+d1aSHAFaohmhE5IqwrdKpxGrSnpVkMnB4ozzTQeKO9ADs0uabRmkApNNY8UZphNAxkn3agxzUz1F3oAcnWrkAxVVOtXIaZReiPFW16VTj6CrY6elMROvNOHJ61EvAp6jnNAySlzTM0tADs0uabmjNADs0jH5abmkY8UDQj/cFUpTVtj8tVJjwaQFKQZNQNVhqrv1pAJmnA5pmaVTSESZwKa7fKKM01j8tDAqTHms+4b5quTtzWdOeTQwKUzcms+U5zVuZ+pNUXYE1hNmkSu55qMGnseTUYzmsGboeDinAnGaYKcKkdiRcjrUoNQg/nUmakTH/jRmmhqC2aCR2fejNMzSUxkmaM1Hn3NGfegRJmjNR596XPvQA4nPSlGaZmlB96Yx/NFNzQTTYhr1GetSN0phFSMhfrUZqVhzSMuRikNFdvWk5xnNPZeSKbt4P8qfQoElIGDUwcMPeq5BFNYEdM0lILFonHQ0wE4qJX4+ang1VxMkWZomBRiMVeh1XA2uKze3TikIGBiquJxR0MUscwyrClYA1zgleNvlbkelX4NUZABLgiqUiXE0SKQ0kV1bz8q4z6VKy+lVchohIpMVIVpuKBDMUhFOoNIaGAUtLikPSgZeLbEJPes+ZzI/tU1xL5nA6VBt5zQxbCrTgtKF4p4FCQXFIAptLQaoBvenr0pvenL1oQiZKsxHAqsnSrCHFbRIZZT607jvTFOBRuq0Sxdq+lTxADpxVctT0k56U0I0VbGKmzxVJJFHUmp0mT1NMGTZqORsdaXzMdKrSuSetAIhmbcTWdN1q9J3qjN96kxopSjk1Aasy9agasmaELVLF1FMIzUkfXNAmXYOGBq8p4FUIjyKuqeBVohl6M4FWVPIqpF0FWFNWQy0DRnmmK3FO780AOzQTSGm80AKTTM80p6Uw0gBulR45p/NN70DHoOatxVVXjFWo/6Uyi2h4FWlNVE6CrKnimBODTwahU1IDQBJmnZqMGnA0wHZozSUUCFzTDS5pG6UmMaelU5j1FWS1VZ/mGBxUjKjnioTT5O9RE0CA4o6U3NO5NCEOzkUx+lLu4pjHg0mBWm5rMmPJrRmNZ9wOtIZkz81RPBzV+YVTb7xrGZrErsaYRxxTpDg1HngVizZC5xTwciou/SnKeallEy04GoxgjFPHWpsSx+aMikpRzTsIOKTIpcCjAoswEzRzS4wKbSAX8KX8KbRQAufalBpBSg0AOzSdqKO1UAHpTT0pe1M6Uh2GnqaD0pT1pQM1LHsQkYpjKc8VM3JprfeouCZCy0xkPBqY5qIkkZpDuRsnHvTdxA5zUueKY3TiqATzT1qQOGqMDI4qHB7NigC0QKaRjr3qKOQjgnIFShgx61PNYAyV5UVch1KWMKCMqPWqTDJ4pMZqkxWTOghvIpkHZjU20YyOlc2pxjmp4tQmgOFOV9DWqkQ4myaTFV7fUIpsb/lPrVvbnBXmlcjlIyKaeuKlPXFIQKYWK/finimL15p/8qEwsSLS0gOKTNNMLC0ZpuaM0xjhTwOajXrUinJpoTJRU6nAqurVKrY4rVEMnDUZqPcPSl3A1aJJAelPU81EKkXr1pklpG4qZWqqpAqUOPWquBNvpjkVHu+ah24pDIpDhqoyk7iatSHmqsnQ0MEVHyajYVM1REVBZEetSIOOKbt5qVBUgTQ5zV5DgCqkXBFWwCelUiGW4jxirC1WiBGDVjPFWInWlLU1TxRkUiR4bNLmmA0hamA4tTC/tSZzTcA9aBoXefTFJnNJmlFAxwar0fb6VQq3C5IphcvJ92p1PFVVPFTqeKBk6mng1CpqQGmBKDxTgaizShqAJM0uaj3UbqAH01jRuqNmoAaxPNVnkA4wc1K7cmqzmkBWkY/3TURqWQ8VCTSAKUUwninrzQIKaelKTTCetIZVm71QuG4NXpTzWdP1IoYGbMeaqMeTVuYdapseTWEjWJXk71EDUj8k1EDisGbx2Ak5pVPPNIcUoqR2JVNLu5qPmlGc9aBE340oNRAkU5WzQJokzSg0zIpQaBDycimGjtSZpMAooyPWjNABnFLmmk+hpu5vSgCTNLu7VHuNG44pgP5JobpzTAx4oY0maBn5cUhPoaQ0ZqegmLnkUhHNHel600iRjD3qMnjpU9MYdaBkYIx0qNumalIzTMUANxjkGoyBu6CpCAeKQDFAyLAPQUwja3A61KRTMfNUtCESQg89KeJAxwDTTz25qJgRyKEwLQHFRt1pglOMYp4IIq0wEJ4qeG/ngAAbI96hoxkU7gzbt9ThlADfKferihXGVYGuVOQR6VPDdSQ42sRVcxPKbI69afTB0pwNBA4UlGaM07gLQMGkzxSVSEO6U8GmdqctUhEq04HvUantTx1rREskFO6VHmnbqsRIrU9W5qAGpFOMVSJZYVqfuqFWoJNAiUSc0rvkcVCCaXPBouAF6rOfenuTVd8mhlIRu9RHnvTmPFNPSoY0NKGlVD60oOTThSuBKinH3zU4HcSHNQJ0qdKpCLUMr8L2q0GyeaqRDBzU4ODVElkH3pc1GG5p26mIkFFNBozQIU+wzSZP900hPoabk/wB40DHHOc4xSg5pmT60o+tMB5qSGQhhzxUfWnoAAT6UDL8bjOKtKQRxWYkm2UMfukYq/GfloAsKaeDUINSA0DJM0uajzS7qYD80uaj3Gjd70ASg0xqTfio5JT2FIBJOarOeuae8rY7VXdieTSAY5qI0rHJpuaBCdqcvFJmlFADR0qN+VNSNxUbNhfrQMqSk1Sn65q5KRk1SmPFJjM6bvVJhyavznINUnFc89zWKKcnDc+lRjmppRyai71izZbDCDmnikz1pc9jUjTHUo61HSc1Nx3Jc+9KDUNSJ0ppiZIDz0pc++KZS5pisSA5HWm0gIxSbqW4WHY5paQt7UZ9qTCw1upptOPekpoLBke9Jn2oNNB560wsPpfqKTNHahoeo7NBxTOaCc96i+pLYvGaXpzUeadnjrVIdxwNDYPSmZNGabAXvUbU/PFNNICPqaX6Cl9aBSGRuDimAc81K/IqM5FACEYFMdeM05s5xSEcVNiSBhSYqYrxTSAB0NArjFchSM596kWTio2TANRBsfSmUy0SPam44JAqMODin7sjii9gR0ING7Bpo4oyM1oZD880uabS+9MBc5pc4puaAcmqTJH5pwqPpTwapASL1qSolOTUgPNaoQo6UtJS1ZI5aeBUY+tSA9KaEyUUopgNOzzTJHUZ4pCaD0NADGFQMp5qY+tRsaRSK7D1qMnipH4PWoiQKllJCrTwelRA08HGKhAywnTNTp0quh+U1Oh+WtESy1Gal71Ah6VL3qiCwKKYvWlJpgSBzjijc394UwGlzQhDixPU5ppNITSE0xj6cvHeod3NSA0ASqamQ9qrg81Mp6UDHqOGH908VehJxzVMEHJqa3kHmEHpigC8O1SVGGpwagY/NJmkzmmk0APyKTIpuaSgB+eDUbHNLyKjZueaBjJDxVdzxUsjelV3akIa1NzSE96TNAh2aAeKjyaXfgc0ADmoWb5aczhuhqFmwtIZBI3Wqs5yKkkbBNVpjx9aTGipKeuaquePeppW7VUkY59qxmaohlOWqJakYZJpoADfhXOzXoMpaO9JyDU9RoKKOPWjj1osMKelM49acpoSAfkUcUmTSZNMB+cUlN5p9AADT91RNwKTdxSYEpPNNpBS01sAlN70+m0ALxQelJSE9s0AOBzQT7U0MKCai2pImeelLmm8UE+lUMdQajJx060uaTYC5pCc03PalB9aXMgAd6Wk4Apc+lMdxD0phGSKfijbQJkZX3oK0p9aTPOKVwG7c1G496l5pjLmlcncYwyMVEY8VMw5phFDGyBlO4c0/kDGaftzSbfSpYJHQLmjJ9qarUvvW5k2OB9TTs0zAoHWqJHE0v403PFAPNAyTqOtKMU0U7pVIZIpFOBqIH2pwPNaJiJs8UuajDU7dVpiHg08HmolNOBqyCdSKcDzxUaMKduqhD+tLj5abnNKT8tJhYY4AHFQMcA1Kxqu7VLKRGx61ETmnvURqGxiinr71GKUNikBaQ1OvSqUbVZV+KpMTLkZ4qbsDVWNqsKw4xVozZYXpQTzQOlI3WmIUGjNNzgUhb3oAfn3puabmkJpjJM09TUSnmpAcUDJhUi9KhU1Kp4pgSA8UB9rgihajbhqQGoJfkHHJpY5CThuDVS2kyCp/Cp85pjLW70pc1XDkUjSHHBxSAs8+lKM98Cs8lyfvtTcOf4mpgaRx3ZfzqtIyj/lopqqV9aYVA/hGaQyWSQEdQR7VXZ80jHHAwB7VEzZpCHlqbuqPdSbqAJN1Ix4qPdSFqBCblPBFRyPjAFRs3Jpjt0oHcjlPNVJXzUztk1Xk71LZaKshzk1WkHy5q03Q1BJ0rGZpEq8803PU04nmo+341zs0EyTSZpRSUFBS5pKKAFzSg02lFAC8UZFFJQAoPpUgNRdKdkii4DyfWhcEmmZNKpPOaV0DJMGl5qPdRup3EPwaMUzdSgk0XAUj5aYwqQ9DUZ96LoBh4Ipc80pFMZakBRxmg8im57Uu7ApNjF24oyaM0mfapELQaM5paYCUUh68UAmkA4E+g/OhicUmT6ikJJ7igBhBppznNSE03GRTJsN6UvtSHg0vegYzGaaQMdKk7Uh6UxNkXvSGnHimEmpYXNwdqdRRWxkxKB1+tFFAhc4FAPWiimNbDgRTwaKKtDFzSg0UVSEODUb6KK0ExytUgaiiqRI5WwakDZooqkIlyBTWbiiigCNjxUL85ooqWUiFjUZooqGAlFFFICROgqTJFFFUgJ43xVhJaKKpEMnFyuOhpRcDPQ0UVRIvm7uxoJzRRQJgCKXNFFMABqRW9aKKCkTLUi9KKKBkinilYZoopoAhG2YGrYOKKKYDs5oyKKKAGscUwvRRQA0tionbNFFICBmphNFFIBham5oooATNGc0UUCInwKgY8UUUmBXeoZOmaKKhloqtyagc9SaKKykaxK5OWpnaiisGajR0pO1FFAxDQKKKADFKKKKACiiigApw6CiipkA0dacOpoooAWiiimIKUHrRRSYC7uOaTOaKKSGBpDRRTQhhPJqMtzRRUMY7tTdx9aKKQhQxpc0UUAGaNxoooAaTQp5oooYDjR2FFFUIYetL3oooAb2H1prd6KKGS9xhpKKKBH//2Q==" old="https://www.landscope.com/images/Photo/Stock/152001_153000/152373/li2v.jpg" alt="Marinella"*/?>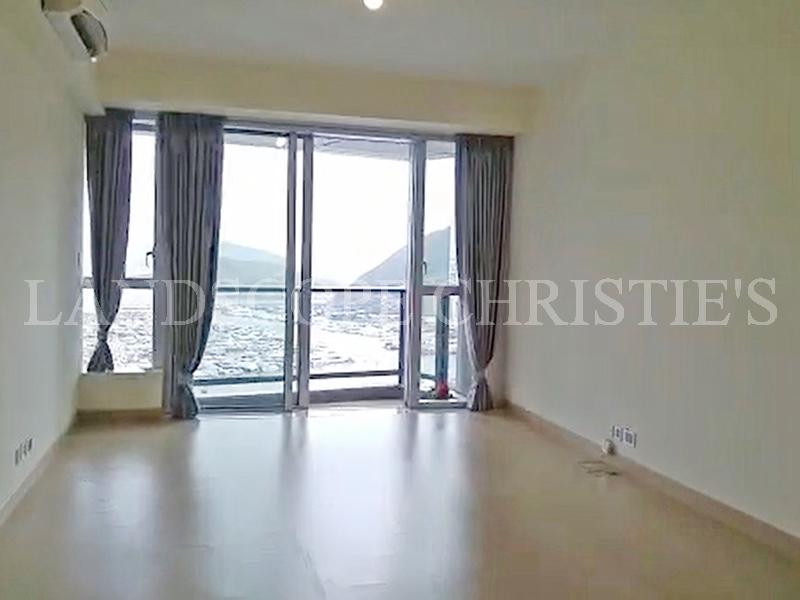 Living Room(Provided by Owner) 1 of 8 photos
/*img class="sp-image" src="data:image/jpg;base64,/9j/4AAQSkZJRgABAQAAAQABAAD//gA+Q1JFQVRPUjogZ2QtanBlZyB2MS4wICh1c2luZyBJSkcgSlBFRyB2NjIpLCBkZWZhdWx0IHF1YWxpdHkK/9sAQwAIBgYHBgUIBwcHCQkICgwUDQwLCwwZEhMPFB0aHx4dGhwcICQuJyAiLCMcHCg3KSwwMTQ0NB8nOT04MjwuMzQy/9sAQwEJCQkMCwwYDQ0YMiEcITIyMjIyMjIyMjIyMjIyMjIyMjIyMjIyMjIyMjIyMjIyMjIyMjIyMjIyMjIyMjIyMjIy/8AAEQgCWAMgAwEiAAIRAQMRAf/EAB8AAAEFAQEBAQEBAAAAAAAAAAABAgMEBQYHCAkKC//EALUQAAIBAwMCBAMFBQQEAAABfQECAwAEEQUSITFBBhNRYQcicRQygZGhCCNCscEVUtHwJDNicoIJChYXGBkaJSYnKCkqNDU2Nzg5OkNERUZHSElKU1RVVldYWVpjZGVmZ2hpanN0dXZ3eHl6g4SFhoeIiYqSk5SVlpeYmZqio6Slpqeoqaqys7S1tre4ubrCw8TFxsfIycrS09TV1tfY2drh4uPk5ebn6Onq8fLz9PX29/j5+v/EAB8BAAMBAQEBAQEBAQEAAAAAAAABAgMEBQYHCAkKC//EALURAAIBAgQEAwQHBQQEAAECdwABAgMRBAUhMQYSQVEHYXETIjKBCBRCkaGxwQkjM1LwFWJy0QoWJDThJfEXGBkaJicoKSo1Njc4OTpDREVGR0hJSlNUVVZXWFlaY2RlZmdoaWpzdHV2d3h5eoKDhIWGh4iJipKTlJWWl5iZmqKjpKWmp6ipqrKztLW2t7i5usLDxMXGx8jJytLT1NXW19jZ2uLj5OXm5+jp6vLz9PX29/j5+v/aAAwDAQACEQMRAD8A5cdDTx0FMA9aXJrkNSOT7p+lWtEGdWQdvIaqr/dNWdGO3VFPpA1NbgcK6+XdXAQYHmt/Oo2LZOak3lpJveRv50jAsMd61JIhT6jORTxIMjimgHquTzSmM5pwYHGDzUrlS2eelMGVWHY1GV71YYAngfnTthwMCgVyBE9amjBLcDjqc1KI/l55pfLYc5xQB1PgbWYPD9zcyzpJKJegXsK7v/hNdBKAuZUz6qa8t092BGOo6VpykPgkLz14rSJL20PQY/FHh+Y5GoFPqpq1BqujXLbYNah3dcGvL2jQEfu48VXlRAceWo9xVWM3Jo9miRJmxFqNs/1YCrQsrjqPLkGP4XBrwkb0Jwx/OrdrcXkBDW+oXUI/urIcUmgVQn8c2TWviEpJD5Idd20HO73rlChYjnrW/r0lxKqzXUzzSYwrucnFYaMCVGRnFZyN07kDNjjFKIxxnn2obljkVYQYUHArK4FNlKtwaWpnj6krgUzatUMj7inE5p2wZpdgz6UCGYoxTtp9KNp9KqwDcUhFP2t6UBOu7ilYBIx1NTopwB700JtAPFTgYb3pDJoeUVypI3beByK2bSDfyrkD/aGKl8LJbLq9qbtkSFSWJfpn0r01ZfDdwT5YtWJ69KqyE2ecraxg8Sox+tO+zuDgfga9FOnaK4ysduM/3cUxtE06ToFx7GlyiueeCKRTyOPam7uT14rvH8M2LZwzD6NVSTwlCTlbkr7EZo5QuceWYj5T0polbIG7muqfwpN/yzu4/wAUqtJ4XulORcQn/gNJxA54ysSeR9aBK4HBrYPh68T/AJ5tTW0a6C8QBvoaXKBlfapM454oOoOn8OTV46Ndd4CKYdKmwSyHj2o5WkBT/tWX/n3B/GpEvpHPzRbR7VbXT9n3o/yFC2gXolTysLkIu19KPtq4qU2qnqpx9KYbNPWlZjsAvhjhsH0qQX24cuv54qsbFSTTf7NjPJXJ9TRZhYui4J/iP509Z2znzDVL7I6DKZphiuDyGwapIRqfbp04DZFOF/McbsVi+VdZ5elBuF9TT5Rm0L9weakGo+xzWE7XAAIG40z7XdofuqB70WBHSrqmMHnHvUq6iGPDc1yx1Bzw6Z+lOF8mQNjA0cozrV1GPHJHFSjUYiPvCuQF/Fj5kY+4qQXVuRxuBqdQOuF9ET94U43SY4cVx4uogeJCPrTvtq/wzZ/Gi4HXC5X+9S/aQe4rkxdyn7sgpReTA/6wZouB1Rm9DSiU1zA1GcHhhUq6jcA8nj2p3A6Tzc0nme9YK6i/c0p1Js9BRYZvF+KbuyMZrIXUjgZNK2pgY460WA1s460bh1BrLW/Dd6eLsH+KiwjQLe9H41RF0P71J9pXP3qLDL/HrRxVJbhf71SCceoosBOR70mcdagM49RSecD/ABCiwyzjPSmSLxUSy4HWhpcgUrCuO246c0uf0qLzQfYU3zMd+KQXJHKnqKiO3GMU1pQRzTDKO1S0Fx3GOlNI5pgkAFRtKe1KMSlIlYKByM0zK88VA0jHgnFAc+tPlDmHk84xSUwvz1pN/wDtUcqDmHYPtQR603ePWkLjHFHIg5h+7FG6oC3Jo3UuRBzE+73pjnj1qLcaCxJo5EHMNPXoKT8BTsUVPILmKjADNNPBqR6hblhVk3GtjJFXNCh87VQv/Tu5qkfvHitXwqhfxAq4628lOO4rnm6cb/XzG/nTx1omUR3M8fdZXH60DrWoyF+rfWmU9+rfWmUASp2qwxyfoKrp2qc9aaExMc5qYcYx0qKpR0FBJMhBzx1qSNM8Hk1CnUfWriDng4xTQ0WLJQp+7z3rReJgm7GfarPhmwTUL428mGyMj2rqZ/DA2svmlVHcCtdjNtnBtkEjFM2hu1dfJ4UiXmO4dm/21rOuPD95EmVEbZOMbsU7mbbuYKx4PPJqdVGQMVYk0y8WTm2UAdSsgNIEdDgxzZHbyzQVymdrp3LGM8AVzo4x2rptVQvasxV+PVcYrmlVm+nTNZs2iRZ/e/jVqM9R2qqcCY896tRdWrNlCynAFRZ+lSS9BUVJIBc/Snou4Enio6sw5KDvTSAXy19KPLFPopgR+WtIUxjFSVIgwB70MCIQ7snjNT20RaRTxgGlGNjHA4qK0ZjcccAdqUQNS4tI5rZkk4UnI56VlSadDE+Y5WBPcOa6HSVjn1+yt5l3rI2CD0xXpE/hzQ2yG0tPrWrRjJ3PEvIu2+WOefA9HNWYf7agXI1C5C9gWNest4W0Zvu2rRj/AGWxVeXwVpEvX7QB/wBdTTM7M8v/ALX1+PO3VZxj0GcVOnijxUvCanIQP70S8/pXdXPw/wBOYqbe4mhYdctkGoD4EcD5NSx9UzVpIV5I5MeM/FgABmhb/eUCnR+Otdjk/fw20ntuxXRyeBdQJ+TVoB7G3z/WoH8Calj5ri1m/wC2W00+VBeRnR/Ea7XAl0pCPVZM1dT4jQ4zJp7oPUHNQP4J1SOUKlmkinqyyAD8qZP4O1ZUITTA3v5wqOVFXkjST4haa4yVnX22Vbj8c6I/DySLnruTFci3hXWFP7zTHCjphwaQ+GboDfPYyFfpnFPlGps7pPE+gzAYu4eezHFOfV9FkX5b2AfRq88m0e0iHz2jhv8Arkf8Kh/syOTmKErx/EhFDphzndXN7aY/cXUbj2NZklyd3A/GuWtf9FuIhOgRZDtUgd66eCJmUhgeOCDWElY1jK5raY0V+qhF2kHBPrWzJpcSjG7OK4m4vbqykH2WMjb1Ipn/AAkmqlvnUgd6Erls61rZF4HNRmzR/wCLaT0wK5Rtdu+pJqxBr7xL5kxIwODWigS9DsB4XunRXE0ZBGRmo5PC98PuiA/jVmy8a+HHtYA+s2yS7BuV2xg+lbceoWsyhobuCRSMgrKp/rVcoXOTfw1qAP8Aq4j9DVKXQ74HDWjnH90Zr0BDvTeskZHs4p25/wD9RpcoXPNG0y5Qc2M5PstMazlB+azmA91r05ZiTgDmpRHu+8m4e4o5R3PLfsYIyU2/UVFJbqoxuX2r1drS3b79sp+q1G2nae/3rSL/AL5o5QujyXyA3y7gaX7CgHTGa9Sk0bSpOPsqD6DFQv4c0ph/qn/BqOVBc8xNhzkOwA6DNP8AsjkZr0KTwpYOvyMyH65qE+E48YS7/NKXIh3OAMMqnGSaYFuAMgnFd63g8nn7WP8AvioJfCFyOYpFf68UuQLnDl58dTSxvKW5NdVN4V1BekCt/wACFU5vD+ow/etOvoaOUDKDvjJ6U37UQ2DmtBtKvET5rV/wFVWtpFbDQSADvtNHKMYt4Bk8inC+Qd6jeNATkMPqtQPBGwILY+tQ4sC6uoRk8uPxNWI7lHXIdcVirZIz/dz71MtkmMEkfSpsI1TcccEfnTlnO371YxtFzw7Y+tKIpVHyyNTsBseaWH3v1pBNgcNWKyTd3bjrUZmkjON5NJjOjS46ZNTC6AHUVypupweCKUX8wU559amwjqvtKOOGA+tU7nVbe2OHkH4Vz73ruvTbgVj3zs7H1H607DOuOuWp/j4pw1W3fBD9a8/MzgkUv2iTtkfjSsM9CN/CRgN+tIb2PP3h+dcALiYjAkNL9pmzgyGjUR6ALuEj71IbmIkcj864QXc44Epo+1z9fNOaWorneNKjHg0CRa4ePUZ1BIkOfSpRrMygZYkU7D6HZ7xRuFcaNdlBGGzVuPX5AOSKLAdOOSaXAxk1zB8QnJp6a4zhQD3qWmNWOifg8GmbiKqwT+epIbJqTkLz60rsehYVsgU8dahj+9mph1pXZJXaovWpmGQeajZcYxTJIQDzWl4bMg1238ptrGNlz7VnsMMTmtPw0v8AxP7b0IIpx3A861MeXrupRjgLckCjGAnvU3iCEweKdWj64uTzUGeE9q1GQP1b60ypGHzGkXHyg4oAlWM8cjFSNnNShFwuBSsAd2eg6U0JkcPKE+9TFDx70xAApBHarKBWA4OPWqsQ3YjHBAxV6ABjUG1QRxVu3XJGBTitRxdzovBsVxL4oihgAJdeRXqVxpuswO2NNkkUf3SOa4L4b2rTePLXI+RY2Y9jX0ECc8irZLPLZ1mjcJdaddoSM8rwKrTfYBEDIkaqePnBr1wqG+8oP1FRPaW7/et4m+qA0hWPI47XSs/uRCp/2auW8AdVRZFJB+8a7668N6ZdRskltGAxydq4qFfCelQpiKJ0x0w54oKPDviBBsmYRsynZk7eh+teb6dGXTk8Z5FelfFTRP7M8d2b25mNrPbN5uWJUMOmfSuGhthASq+uaTWhaMiaBhM/HG7irMalUAAJp87F5M5705TkVm0Mhl6LmowCegqWc5C0kXQ0gIsEHmrkDDJwfaq0v36tWYXaTgZNACE4yTS0s4OM46UiRsVzTASlU44zQQQcUw5zxQBZXmKTHpUGnZaU59etXE+S2LY6jmqthkSNgdTTihNnR6KmPFun+gJNeqStnNebaFDu8RWb/wB3NeiOTk/Ka6LGDYm7FIZKY2c038aLCuSF80Bhios0A8dKLCJC9Jv5qM5NNwaAuTbqXfUQp1IdyUSe9PEh9f0qClBNAXJ8qR8wB+oqKS3gk+/BG34UoPFOHWmx3OS8dWMC+G1kit4kkS4jIYDnrVMckv3IGa1fHDr/AMI4gbPz3CD9ax2faduOABWUkaRJtN8PjX5p2a5lg8rhTH3+tN1D4c+Tay3EWq3LmNS5VsYOK3/BYIF99RXR32xNNunY4AhY/pSSsNs8Xs7dri1STGQ3epprVBEQ6g4qbw+CPDFs7dX3HP8AwI06fJib34raK1IbOusvC/h+5021km0i1d2iBJKcmoJPh/4WlfcNPMZ/6ZysB/Oum060KaVaKw5ES5FTG2/2qdxnFt8OdDD7ree/t/aOc4/WnL4GNs2+y8RatBJ6tLuH5GuvNs3Y0027Y4NK47nLDw94rQZh8ZSe2+BTT0t/iBaD914hsro+k0OP5V0gjkA/h/OqVxew28oikctK3RE5P40AZ0Ws/ECDie2025I/uMVzT28Z+K4XVJPDFrKxPIS5GRT5G1K8LxKfstueGP8AEfpVyx0+20+IJG8sr92kbJNGgFWTx5qMTbZPB92xH3vKYEfhTW+JFqny3Hh3XIT6fZ9w/PNa4kwOOKb5hycGjQDOT4keGCB501zC3dJIGBH14q+vjbwm6A/23bIT2ckGmskTctDGxPcoDUEtjYzf6yxtm+sKn+lGgGgPFXhtyFTXtPJPT98Oavx3llNgJf27Z6YkHNcufD2iuPn0myPv5IFVD4M8OFtw0/ac5ysjDH60tAO98k4Gxlb0waXypR1jBrz2TwZpBbMcl/Ge2y8cY/WhfDNwhxb65qUajoGnLfzosh3PQNkg/h/SmPGrcNFn8K4caZ4mtI2Wy8TOMnP7+MPUkR8cQrgeJLOX/fshz+IosFzrXtLY53WkZz1ytZ95pWl7AzWMf4CsU3/juMD/AJBVyfUgpmor/wAR+L4rEtN4dsiiEBilxkkevSlyhcrarY2kC+ZbjaucY9Kw52EQ5PPatG+uJJ9HMki7HMg+Udvaqt/AjvGmOQgJrKSsMz1n5zWtpmnSanCzxErtOORWYkO0ewrs/ByOumStNOm4vkYHQVK1Ay28KXjc+aKqS+FL5eAEavQvKZwCJ0NNa1mHIMbf8Cq+UXMecP4a1JB/qM1Sk0HUVzutz+FenNHP2Q49jURSZRzE35Uco+Y8rfSb7OEhYtjpWReWlzCxNyhUnp6V7X5DBCxjOfpXAfEZNtxpmF253ZGOtKwJnAyrggDn3phBHWrUkRCk9+1QFSRyOKhoq40A4zjikUE+ual2tjpSgfNg0AQFSCQSeKPzqwQOfWmnIGcfpSCxEMmhhUqHcDxio3GCOc0B0GbRS4AT3NFOHKY6GmIixzmrUOCwBJqDaSeBVy2gLyqBUyGtzp9IhMcBLd+lXmXio7QbLdB3xUxGRWZYRjDVMOtRqDuHpUqjmpJIyAaQqKWhulMCpLwDWn4aYDWLTJ/ixmsyboav+Hz/AMTa0x/z0FVHcDlvGFutv4x1VM8GXdmsIda6Tx/8vjrUdvTj88VzY/U1qIH6VEeGFSsMqKhf7w+tAGhH9wfWlPXrSR/cH1px61aExByaswf6ke1Vh1zVmD/U/jTIkMlJEwUGtWyxkk9QOKypv9aD61qWff6VUQhsdl8PXI+JOnKCcNC5Ir6Fr53+Hv8AyU3TP+vd6+iKGVIKSlpDSJEzSt9003vTm+6aAPF/jBzeQjPcGvK2XBY16n8YCf7Qix6ivLz8u4nvQ9jRbGNJjfj3p6fdFJIuZDt5570qjAANQBA/3R9TSx/cakf7o+ppY/utUAJL9+rNoMqCO1Vpfv1bs/8AVmmBLN9wfWnQYKc9jTZvu0tt/qz9aYCSDDH6VCi5YZqab/WGo1Hzg0CZauPlsc+gqLTUJ5I4yKluRnT2+lLpqkxkCtICZ1ehMq+INpG3bGPm7GuyYBc7Zyf+Bg1yvw5j8/4hQWs6h4pLdiVPNeyyeCvDzghLLy8kn5Sa1bOd6nn+6cHhxj35p/mShedp/Cu0fwJp23EFzPD6Y5x+dUH+H0qgCLWpXx/z0UUXCxybTyE8x5HtTluPWF1/Gt678E60gH2Oe0lPczEj+VUJ/DXiS2OHsYZuM5gfI/Wi4rFIXUI+8GWnefCwBV/0qCWHVbaUJNoOoc9XRAyj8aZ5u4Ye3ni/66JimBcHzHgg/jTxWSLmyZyFuIywOCN3Q1LvxyrnFAGlzilGMVQEkp5DMB7Uvn3APCq31oHc0QBUi4yKpw3Z2/PFz7VPHOGY/LipGjn/ABsAdJtUPQ3ANYeczEYPat3xkGksrQKM/vM1jRgFt3tSkjWJ1Xg5RtvT7j+VbeoqH0q7X1hf+VYfg7rfj3H8q3r/ACumXJPH7pv5VNhSPI9DUjwrYD2Yf+PGpGQholI58wfzqfS4wmiWsPQrn+ZqQxlnUKOdwxWyEloepoo+zQ/7gqJyoqSD/j0hBPIQZqvcyRxLudgB296kY1pAOKpXmoW1qhMkgBA4Uck/hVSc6hdPi3UQw9DIfvD8KLbS4LeQzNma47yv1/KqsBXD3+p/6pfstqRy7ffP0q1bafb2bb48mYjDStyzVaLHNMJoAac0hJpTzSZ5qWAfhRgg0oNFIAxQcZpaTAoASjHvTsA0YFIQ00mSKfgYoGKYxnmH0pyyU7atGwUBccs3NQ6sQdMcZIG4CpgvNVdYO3SZD/00X+dAHNanGI9PwOnnL/OorxANQcDp5YxVvWyq2UOQSDcKOKi1EBb6X/cFZTLWxQUDa2a6Dwxxp83A+9XO7goI9RXSeGwF0x29WqYgzZDDOSop4YdQv61ATxTA3Y9K2Rmy4HYdJHHsKesj5/1r1TD8U9Xz3pgi/vbbxIx+teb/ABLmf+0dJjeQPlj07V6BGcnrXnfxAQS+ILEZ+5ycUikcteoPtBCjjFQR2rSDocDmp7tt10/PtVq1iJTBPGKynoWkZb/Ke/BqNh8x5qxIoZ2XJBziopEw/J4rIZGAd3qB1pX4ByMZp6q2Tj86bKhA4ORTGiNPut61Gw71YjX92Rxkc1CRz0oAavenUg6UtMzYJ3rTsRm4UVmrWjY/8fA+lRIuJ1EIAxj0qwtV4ug+gqwOlZM0Q8AVKuKiHWpFpMCCkbpTguRnNNdecZ7VVjO5UlPBrQ8P/wDIVtfaQGqTpuOMVo6CmNTgY5G1siqjuBjfE2xeDxjPLuys8Yce3auRWE7Vya9I+LNlJHr+nOACk9vnJ9QelcC6hSU9DWwimwwOB0NQt95asSMocgCoWG5gemOwpgXY/uD6049aZEcjHpzTgcjNNAwHRqsW/wDqfxNVx90mrFoxIIAHFMiQkv31rRtOSBnGRis6cbZV96v2h/1Z9SKtIIHZ+AcR+PdJuCwwzPDjvnFfQ+eSK+cfBZ/4q/w973sv/oNfRo+8aTKkOpDS0UiRnenN900lKehoA8X+LozqcI+leaTRAxnuDXpnxcB/taI8ngDArzS4bbCc8UI0WxkmIAnsaib71WTk5YCmiLIzmpaYFFkyAO4PSlRMK2eKmlAXFK0eyHdknNLlArSr89WbU7VxVWRiFLGrNqo2AgnBo5QHzSDAGKkt2+U1VmbL4q5bAFAcUgGO2ZPrQMbgDTW4m4pTTWwE923+iBfU1b02JQOAccdaqyqGswx9qu2LAWty3cTIo/GtIilsdT8NY3PxYhYtgLatgH619AZOT9a8a+HtksfxWulI/wBRZrtP1r2U/eP1qnuczDNFLilxSEJmlyfUijFLigLibj6n8TUTQwvkPDG2eu5QalxSYoHcpSaLpUxy+nW2fURgVRn8IaJM+77IUP8AsORW4KKYXOUn+H+kTsGEl0jDpiQ4qu/gDaCLfUmTI6um7FdkaWi4HncngXWoWxHqsMy+rRbTUR8MeIIZCpgilTHyyK2M/UV6TjNGKLjPEfGum6jaabZte2DKol+8JMYNc+rMQCpyD1r0D4zyn+xNMtigZZboDOcEV5wgZQFz0IBqt0XFnU+EnkWC/mcGMbwDnsMVs30uNFvJWmVk8o4AOa0fhdZrLZ6xHcIksRmCqGGTjHeuk1/QtLtvDuoPHZxpiFidoqXuNnhVsD9igIPUcVKSUIcfwsM0sSj7HH146U+KNppoUXHzTIOe/NUmOx3i3l9JawC2s1IZRmRzjFRtZJvEt1C0ky8gBuM12cnhicqhhuVA2jKsOB9KpS+GtUTJzDIo6bM5pKSGcy+oWkQ/fs8R/uiMtSLeWMzhY5myf7yFf51tvpmoxEH7BM/+6BVK5trkBvtWnzBG671quYCsYEPSSP8A76FRm0J5BB+hzSGx03+KCMe3NNNnbkj7LPJDj+4f8aLhYDbOOx/KmGIr1qUWN4M7NRmPtJjFSiPUVXAayfHds5NArFIrg8GkyanMl0BmezRh/wBMOtRi6gJIfTb9MdyoxRYLDMk9qXmpVmsjw0nk57S8GjNoxxHeQsfTNFhWIeRS5qx9ldxlRkfWk+zSDqKVgsViTRk1KYWHakMZB5osFiPJpwY07YaUKaLAGao66T/Ykv8A11j/AJ1pKpzVHxApGkbQuS00f86LAYutriGyB/ivFFVNVLJqE6nqQBV/xINjaQDxvvl/lWdqku69mbrk4qZLQpFCTgEEdq6jQVKaQARXKyPuBPviu20oAWEaAckVCiNj8tjimYkznj8eKnm3EYVPxqt9jnkPzTAA9jWqM7EgWTsoc9wppyEjqpFINKYDMVx5beqVENP11HzFPDIo/wCevGaLDsaMBBxzXnvjeUDxCgx/B1rtTeXdov8ApdmR6snIrgfFsy3esGZM8KMCgDA275y2R1rQjUp+NU0IM3IAJrRUfKW9KwmaIwJHIvnXk804DBPFJIpa6kkxyTip844rOw9iELhsgUsiExjA5xzU20HnnIFIhLM4HYdKAuV4j8nNRsuWII4AJq0B8wyv4UycZJxgcUAUQcovPWm7/mHHGcU9lKIOOlRj/WHIpk2ZY2EDpV6xB84HFVFyVGa1tPiHmAdhWciom7F2+gqwOlQxqKsqBWb3NAHWpFFCLUyrSsBUBIUUhG4UD7oozitDIZj2NX9FH/Ezhx61TJrQ0IbtTT2NOO4G38VYBL4e0u6x88c+0N7EV49OSJ3zxXtnxRwPhpBdkE+ReRk49zj+teL6km3DAckZrewIz3UliRTKkHv1qOkBah6n6U8HIpkXU/SnZPH400wsOX7tS2f33FQrkxirFlxK5HTFMmQXHMqelXbQgBACOtUJjmRBVyyH+r/3q0WwROv8F/8AI3eHf+v6X/0Gvo4feNfOPgv/AJG7w773sv8A6DX0cPvGpY5DqKKKRIhopaKAPIvipHv1SL6CvLdSixC+PWvWPid/yFIvoK8x1BN0TAHvSRfQw8bVA9RSD/V/jT5Rt44JApin5M9RTYyrP9/8afOcwgHgiop8iZRnvT7knzFGeKQFKX/VtVq0zsUe1Vn+6auWPb6UMRXl/wBZnFXrYjy+vaqs3L49TU8K7Uz61Axrf6/8KjZmzUn/AC0FRt1/GqQFuVytjEfVhV/TQGimHrcxn9ay5GP2ONTz81aujjcGPT96tXEUtj1XwIin4pas38a2kefpjivUyPmP1ry/4fj/AIup4jbHH2C3wfzr1TbTOdoAKXFLiigkbiilooAaaMUppM0AFLikzSigBCKMU6jFADcUuKXFGKBo8x+McYNpoZ9LvP6V5yZFEknP8QNejfGVtthop/6eT/KvLAxaXvyatbFx3PZvhWwez1SRejTj+VdV4oOPDGo/9cGrkfhAuNC1A/3ro10vjl2TwXqjKxVvJIBFZvcs8Kj/ANQgPpU9r8s9m3rdRj/x6oY1/cxj/ZH8qmtvnns0zz9qjP8A49VX0KR9Gr91fpS0ijCge1LUEhSEBhggEe4paKAIja27dYIj/wAAFU7jQtNuW3SWq59V4/lWjRQBgyeENKkORHIreoc1VbwdECSl5IPqua6iindgcZN4TvEb91Msg9+KrP4f1peEgiZe2ZK7vFLinzDueb3OlajG+bnTgSf4kXdVGe0jHyy2MoHqIsV6tSMoYYYAj3FHMwueQGw09uDHN9PNIxTo7aOFCsN28R9WO7FepvptlIctaxHP+zVeXQdMlUg2kY91GKfMB5zHHchwRqAlX+75QFPK33OLCFx2JlxXbN4Q09vutKn0aqs3gyLrBcsD/t80+YDkBNIh/fWYUDqUO6gXVtI20CcH18s10reENRGfKvIR6ZBqM+HdWjYK+2UH+6cU+ZAYgWLblW3fzqlq4E2noADxIpOR710VxoGpKN0VoNw7g9axbuDUGt3jv7QwAfcJ6GmmIw/EkQkufDSAA777P4BTXOamoOozgdA5FdbrUedX8Jof+ejt9flrlL3DXtwSP+WjfzoYGexzLgD0OK7y2u7ZNNgkZtpK9AK4llAbd6da+gtA0vT20GxY2cJJiU5KA1D0GcBbiS5UNDazOD0+Q81pweHtdugPLtYIUP8AFKeR+FejpGkYwiKoHoMUpXPWpuFzhF8D37kCfVtoPURxjipB8O4wCV1a7ZvVzXcYxRT5mI8+l8Ka5asVhMF4o+6ZWxn615V450u4s/ELR3MHlyugbanKD15r6VJxXz78XbiRfifaweYwi+w7imeMk9aOZgefKD9o6D0rS8si3dj0x0qlEoabODWtMv8AozKBwVrORaObRSNx65NOPWpWTy27dKiHWlYGOT73HpTIB+/l+lTR/wBaIB/pUgx/CaloS0IWBbJFMl+6fpSWrbhMxJIVvyof5lPPWkWV5j/6DVYfeNWJhhRzVUcvzz7UyS+v3BW1p3+sH0rEjztGfwrb0774+lZyKW5tx8mrK/0qtF1qyvSs2UTIelSL0qJO1SjpQhlMKcDNNPB6GpAKRl6irM7EfU1p6EuNRVu2azEHzsK2dFQfagfQirggZ2/im2F78M9ShZVPykjd0yCDXg+ooRCMdcAGvpCW1F74PvrcgHdEcD8K+cdWRo5Sj5yp+bFbWIMYfepjA7iQKf3b0o7ik9GUTQ5z+FLg4FOUD5fpRJjdwMCkLmHqvy+wFSWzDyi3rxSquY2H+xmq1ix/s2I553mnsDZIzbpV449a1LbGI+3IrLByqH3rTtz8g57VrBkx2Ot8Fox8WeHyBxHeSFvoV4r6NA+Y186eDTjxZpTHoJMV9GVL3GwooopCCiiigDyj4nf8haIH+6K81vseW3OOa9K+J/8AyFIuewryzUMhyO1Jbl9DHnHzkg0xQQgFOccH60n8IpvYZXflznmic5ZSOeOaa33/AMaeQPLz3zSArOo6djVi3PlKTx0xVZyS61OPuigQ1zmRWH4ir5TZFntis9v9YK1H5h57CoGUHOSMUwj86c3DGkxk4qwJ24hQYzzmtjRlwyrnIaQVjP8ALEB6Ct7R4vntveRf51UdhS2PYPAVrH/wlusXm3981tGjNnsOgr0UdK4b4fxk6nrVx/AXVB+Aruc0GEhaSlzSUyRDSE0tMNAhCaM0wmkBp2AlzzTgahyaXdTsBMDS4qINTw1JgOxRSbqTdSGeY/GP5rPRVHX7QzY9gK81gT98uR3r0P4wyEXfhqAAESyzK3025rgIB86/U1US47nrnwl/5Fu4P/Tw1b3jlS3gvVB/0xycemawvhL/AMi1cf8AXw1a3xHZl+H2slWZT5HVTgjkVD3LPFFIEaYyRgYzTYGYajZBB9+7iAH/AAKpFUeWv+6P5UtgVGt6Sp/5aXkYH13ZoZaPpAcACig0UiAooooAKKKKACiiigAooooAKKKKACiiigAooooAKKKKADtXPeL083SDHxkg10Nc94kO+a3gP3XjkJH0FNbgjzzWoz/wknhCLnhJXP8A3zXGXbbrucjvI3867jVZQfG2hIfuQ6bK/wCPSuBkbMsp9ZCf1rboMjvBiJwTjJUfrX0joKldAsFIwRCv8q+bNWOLbPfzoR/48K+mdOXbptqPSJf5VnMb2LVFFFQSFFFFACN90189fFuN2+KPnYzHHp6rnHQk5r6GrwD4ptnx/dL/ANO8f8qaGjhrddgwfWrzOGjK+3NVcYlP0p2SfzokikUrmNTniqZGDitKYdaz36VCBj4+tLbc3sn+6aSE/MfpS2f/AB+P/umkxFGDP2O5x1MmKdGpKkE8joKjj/48rj/rrVm05WUkd6llIr3MRKZzx7VUKiOVMd+tacvMZrMf/XLSQrF1VzgD8K2dOU7xn0rITsa2tP8AvD6VnIpbmvGpzVlQahj61ZHaoe5Vx6qeKlUECmpT+1NDKfc89KDz0607AJ+tLtAHqaohkQX5jW1ov/Hxg/3hWUiAk54rZ0YAXS8dTVxEepaUBJpLI3Rsivm3xHGY9Rul7iZwfzr6Q0bmwUf7Zr578a2rWviTU4WOSbhm/Bua6EQcm3LcelB6ih8qcDtSBxkEik9Si2Og+lI/anR4Zh6GiQLuwAfzqCWiwmQjf7pFVLdfLtUj/uk1Y3fJiolGTn0psOgcLtHatKIhV+grNfqK0bf5o+mcitYrqKJ2Pg35vFWlR9zIGr6N7186eBYvO8daTGDjapc19FdzUvcbFoozRSEFFFFAHk/xP/5CkP0FeW6j/rDXqfxPGdUi+gry/US2CO2fSki+hhSMFzn1pVGV60ycc/jU8QwmDjkcU3sNFB+Hxx1p5/1P41FOMTEVMx/cikBTb761ZXkAVXfAkWrC8AGgRGww6/WtQ/6g/SszrIM885rRlfbbnB5xUDKTffNICOR3pwBdckj8qVUznmrAfL/q66TQpFkutPTGN8qj9a5uXKgZ79K6Dw0pN7p3osyn9auKFLY9u+HeGi1p+4vCv6V2lcJ8NH36ZrL/AN7UpV/Ku7p2MGFJmlNNpEhTW6Uuaax4oEMNNBpxGaTaRViDNJmg0lAC7qcGpuKUChoaHbqA3NJijFTYZ5d8Xudc8Jf9dp//AECuCjO0bvTJrtvjHJt1vwl/11n/APQK4qFd2B6g1SLies/B1/N8Ged/fmY/rWr8Tn8v4b643pB/7MKzPg4hj8AwA9fMf+dW/i2234W68fWAD/x4VD3LPHoZN8SHP8I/lUlgpbxH4fPYXqk1FaxlbOBj3jU/+O1a00D+3NDH8RvFwKUi1sfRtJRRSICiiigAooooAKKSigBaKSikAtFJS0wCiiigAooooAKKKKACuc8RsF1Gxz3jlH6CujrlvFRxq+jjoGaQfoKaGjgNYO34h2EXposjf+PVxBGS3+8f513esxb/AIjyz5x9m0Yp+bVw8eGXIGM81qhlXWD/AKImP4rqBf8Ax8V9QWa7bOBe4jUfpXy/qXzWdifXUrdf/Hq+pEGFGOgAqJ7hIdRRRUCCiiigAr5/+KX/ACUC6/64Rfyr6ArwD4pf8lAuv+uEX8qYI4tvv/hS44/GmsSZSB6U7tTZRXnJGeBVBun41fuB9aoN0qBD4fvfhS2f/H43+6abB94/SltP+Ptv901MgKCf8eVx/wBdqs2v3JarxDNnOP8AprVm2UhJM0nsUJL/AKs1lykLMobrWnKflxWZeKPtUPbJqUBpRLkjJrZ05MuOayolHGPWtjTlIcZHaokNbmtH96rC9qgjBzmrCKSKze5VidQOKeBxTV6U8dKQMqqOBTgKReABTx71qQIvGa2NJ/4+YjjqKyO3FbWkKfMiarQmekaIf9EA9GrxD4lxEeOL9QOG2EflXtuiAi3H+/XiXxWkMfj64UHAMSt/StkI4SZcOR0JqDHzY96nlOWBJ5NRE/OKBlxB84FL1kwfWljGStPVQZG9qhoVgbrikRBgjmnPQnU1QDGjBYcmtK1UYxjpVE/eFXrckGtFsSd78Mo1bxzA+PmWEjPtXvZPNeC/C3/kdo/+uRr3k9alk3HUUgpaQXDNFJRQM8k+J8hHiGCHsYd35V5rfytswAMGvRviif8AiqLf/r3Neb34/dipZVzCnYgknFJDJ39Tii4/rTLfk4/281LY4kE523br3U4JqWXiEAd6gc7rqdj/AH+KmkOUX6VSKIPvMM1ZjUEZ9KrL94Vah+6frTYDGULKMdKtScrj1qqTlh9amuOFWpe4BtwgxSIDzTx/qgcdqZHwAO9UAXRwI66Lw0SLyy9PNX+dc5qHyrDg4zW/4cDG/sh6TLmtI7EyaPaPhiG/sXVMjA/tSfH513IfiuO+HeV8O3ny7c30p+vPWup3YpnOWdwpN1Q7qUNRYkfmkJpM0YzSAUHmnDmkC08Ci4CeXmkMeBUlKaVyrDGiUAnvTCMVMTkYqJ6EwGZoJoxRimI8h+M/GueEx382Y/8AjorkITtIPsa6/wCNAJ8SeE17AzH/AMdrj4/u/QGmjSO57J8KYhD4IgQHI8xj+tR/GSUxfCzWcDO5FX82FTfCl/M8A2Mn9/J/Wqnxq/5JZqv1T/0IVD3LPL4/ls4V/uxqP0FWdBj83xdorEcR3ANVA2Y48H+Bf5CtLwx83ivTB384GhlLY+gKKKKRIUUUUAFFFFACUUUUAFFFFABS0lKKACiiigAooooAKKKKACuQ8ZEjVND29ROc/QiuvrjPGOJNR09Tn93Mp4poaOR1eVX8da5tH+q01Qf1rg4HDRKRXX6kxPi/xnJ3WwjX9DXE6fk2qA9QOlapDRahijuJLGCQZU3kbY9wwwa+mh0FfNWmRiXWdPTPH2qM/rX0rWUtxyCiiikQFFFFABXzz8TJt/xFvwOdsMY/Svoavm7x6D/wm+ozFwWcgbfTFVHcqO5zW7dITUxUBPwzUC/fNWD938KcimUrlyCapOat3Peqj9qzJHQfeP0pbT/j7b/dNEP3vwotP+Ptv901MgKduM2k4/6a1aRsrjGCevvVW2GbWb/rrUu88j9allIjckytzwKoSHdrCI3KhcgVfY5NUGB/tlSOgTn2oQM043PX3rpLBc4PtXMx/wBa6ew+5+FZsa3NCMdTVpBharRf1qyv3az6lJjgeKk7VGOlP9KQiuopxpAOPSlx15rZEi4PbrXQaMn3BWAnX3rpNH4KCrQjvNGGLf6NmvGvirYmbxjcXIbAWNFI/XNey6P/AKh/rXk3xQJ/4SOf02J/KtRHlk6+WxXOcDrUacsACKku/vmoE/1i/WkM04+o+lPDAOfeoFHzDjjHWgn5sntQMs5py81AuGbB9KmUEYAHFAAvL49KvQ9apKMPk+tX4Dgj3q0Sd18Lv+R4i/65GveO/wCNeFfC2GRvGcbqhKJEQzDtXupHNSzIUGlpKKAHUUmaM0wueQfFL/kaLf8A69zXnGoY8gV6N8UmH/CUWwB58g159exkwHvUSKRzs4/dE981Ha8HP+1U1yMRkVBaLukCk8A5qWi0QS5W5lU/3qlkHyj0xTbtT/aDjgcZp0pHlqM1SKIF+8KnUkDg1AvXNTBsDrTAVQSwHvT7skECmxAll470XI/eip6gWGyLfGe1NX7x/wB2nv8A6rHtUatkZHpiqQEWoEtJApFdT4Zx9oUkchxiuYuRuePPUV1vh9BnI/hiaQ++BWqtYyke2+DY/J8ONkY3Ts1be7msnwexm8H2M+P9aN9bSqKaMmIoJp4U0oAFOBpkhsNOC4pAaUGpYDwKWmg0uakBaSjNITRYYtIaYTRuosAuKAOaTNLnmmB458XMt478PAklRBKQD0BxXIJgKT/st/Kut+Ljj/hOtBI52QSbvbIrkzgRvj+4f5U+hdPVs9j+EY/4txpf+6f51H8Yk834aanH3bbj86t/C0AfDrSQP7h/mar/ABZz/wAINcDsXXP51L3NDyOAf6LFk8lB/KtTwmd3j7SIux3MfwrNTiBQOwrS8IDPxE0f12vQyuh9A0UGipJCiiigAooooASiiigAooooAKUUUUAFFFFABRRRQAUUUUAFcX4jLTa0ExxFJGRj3rtK5HUCp1zUAcZBhxTQ0eb6rOE1r4gSMeIoYlz7bc1yNp8sC+jAEfjXQ6ghlvfiOCSfMmjT8NgrAiULFGvooH5Ctug0afh5fP8AF2jW46vPu/Kvo+vnPwihf4jeHlH96Q4/AV9GGspbhIKSlpKkkWiikNACivm/x3Gg8YX06kFnfDAdsV9IV80+M2J8V6oD0881UdyonPL9+rJHyc1WU5firBICdaplFC5+81VG5xVu66nAqo/bNZsTHw9fwpbT/j8b/dNJERk06xHmXMzryEBzUMRQg/487j2lqSo4ci3nUjG6TIqT/CpZQ3vVCI41S5+gq8Dk/jVO1HmX1y/HpzSQGlBy+K6Ox+7XOwj5xjnmuisfu1D3GtzRi7/WrKdKrRd/rVlOlZvcpbjx0p/pTB0p/pSEQ4pMc070pcZHWtkQMGdwxXU6QPuetc1H8ziun0rqlXHcDt9H4t3+teSfFOQReK3hz80sKyD8OK9Z0nPlPXlPxagB8TQTDhhb43fjWojym++/nPWq8P8ArF+tWLwFnwDVdfkcE80IDUT7oprdW+tPi+aPNNfg/WkMlT7/AOFWFGWH0quv3s+1WoRnB7ikxjsH5asxL86n0NRbeRk81aRfu445xVImR6V8JkI8TXP/AFx3GvY68e+EEnmeIL4Y5jhC59e9exAcmmZsKBRRQSFFFFAHjXxSP/FY23vB/hXE3ONjf71dt8Uv+Rytf+uP+FcVdY2n65pItbnN3n3zUGnn/TGHYip7wck1X084vGPsKGWhL7H29z7VA3KCp77/AI/WO7JI+76VA33BSGIv3ce9TMuFGfSoUOW21YmUqiHPtQARkh1xTZ8l+akt49ykt1H6UycYlx0qXuMnfm3/AApIeNvoaeUPk4z2pYVA28cetVHVAQXRIulH0rq/D8mJLjPRbKU/+O1ydwxbUdvUCut8OqDPNno1s6/mK1S0Mps928HAL4H0hR0+yKa1wMflWd4aj8nwxp0Q6LbKv6Vo00YsXNLmm0U7CHZpc03NGaLAP3UBqjzS5pWAk3UFqjzRmgYpNGaTNHaiwC5pQabQOtKwHjnxa/5HLTuP+WBrmGH7l/8AdP8AKuj+K77/AIgadAOotS1c43MDf7p/lT6F0t2e0/C4Y+HWkjr8h/maofF+YQ+CHyfvSqP1rQ+GH/JPNK/3D/M1lfGVPM8GImetwmfzqOpp1PLlPyKPYVseChn4maQGGQIJCP0rMeMJ+QrU8Ec/E7Sf+veU/wAqTK6HvlFFFIkKKKKACiiigBKKKKACiiigApRSClFABRRRQAUUUUAFFFFABXDX8m7x1dWgzukjicDtgV3Brirof8XLZj2tFNOO40ebysryeO7gHMb36xg+4UA1zi84PrWvvZfDPiuRhzLrD4/MVlgbYkPetxo1/BKn/haXh/8A643B/QV9D+teD/D+FJfH2myn/WxRy4+hXmvdncIMmsZbiY6j86ydR1eW1lgigtjJ5rYLdlqyZ5UcAuORnpSsIu0U2NiyAnGfanUgBiFUk9AM18veKrkzeMdYH8ImyPxr6cuW220p9ENfMfiyEReLb9s/6zax/KmNGVB80uDU0gIU+lQWfM/NWp8bDj1rNlIy7pjvH0qrIcke1W7pctn2qk7AtgVKGETESL9am0X7up/WoY/9Yv1qfRhhNTJ6ZpgUUbBqWok/iqU0mBEvVfxqlZf8flx6Zq6wABPoKr6YAUd8feY0AaVt/rB9a6Gw+6K5615bPvXQ2H3RWb3GjRi7/WrKdKrRd/rVlOlZvcpbjx0p/pTB0p/pSER45Ap+Btpn8QqT+HrWyICLmQYrpNLGGSucg/1tdLpY3NGPxq4gdnpLfK615r8WRi/t24+6BXo+m8eafRc1wHxcjXOmuB8xUk/hWpKZ4te580n0qq331q5fkNITjrVYKCRmmytzTt/9V+FNk6ii1YlMH0ok6ipAlHX8Kt2nJqtGoJYn0qxAcEelJgWcZ69jVmMYVR75qoGO7FXIuVUn1qoikel/BmINqmrTHqu0fXivYa8l+DYxcauR6r/KvWc0zIKKKDQIKKTNJnmgDxv4p/8AI423/XH/AArirno1dl8Tn3eNVUnhLcEVxsnzL060hxepz17VSx/4+j9Kuah8paqenjdd5zzihs1Evgf7RJxxs61A3EYNXbzl8n1qjIcRmkhhanfdKD0rRvkCKorPsFBulzWhqf8AACcCgYlpjBz0qG55uDzmn2ykkc8elRvxdkH1qXuBcPCY9qEGAaGbBH0pyjC9eppxYPYz5GzqfHpXY+HwyzbgM5Xbj61xq4GrNnpmu80Af6VCQP8AlqgH1zW61MWe9aahi0u0QjBEK5HpU5pxBVEB67Rmm00ZMM0UUtMQUUUuKQCUUuKSkAmaM0UUwFpRSUUDFo70maAaAPFfikM/E209rH+tc+SPs7e6muj+KIH/AAsuD/sH/wBa5lT8sY9QaHsjSluz274YZ/4V3pWQR8h6/U1l/GOTy/B8R/6eU/nW58PYhD4E0tR/zzJ/U1zfxqdh4Z0+Jekl8it9Kz6mnU86ll3E/QVp+Bv+SoaP/wBek38xWPn5j7CtvwJ/yVHTAf8An0m/pSZXQ96ooopEBRRRQAUUUUAJRRRQAUUUtACCloooAKKKKACiiigAooooAK4m5OfiBM/Y2oUfhXbVw9yceMMqPl8hz+NVEaPLbnnwVqJH/LTV3/8AQqyiTtAB7VoiUyfDvzj1l1SU/kxrPUlo8461qNI6b4YgzfEhQOkNmzH6mvXdRuphLNFCuXWMso968k+GmYvH0bqcB7Zlf39K9Wsrhby/uZScMuU2+gzUWuxSKNq14ljbm7bE33tprUedjDE5xuc4xVLVZsXqJ/dXinjLG3XPbNDRKZ0Fv/qVNPNRwcQJUN1qVrZKfNkG7+6OtQO4ak+zS7l+4jNfNfi7P/CWXJbvEh/Svcr/AF6W9tpIYolSNwQS3WvA/F1znxdexkjMaIuPwppXBMzrNgbxR71fuVwG9qzrHm9T61oXrYeTn8KzkmUZl390/Ss5M7mJ5q5dON3XtVHfzgVKGSxDkH0NWbXEOm6i46k1ShkyrDOasRvi1dM/e7UDKcWSuT3FTGgAc8dKeyrt96GBA33G+hqtpf8Ax75/2jVmTiKQ99tRaZF/oK5HOSaQF+06/jXQWP3RWJap8/Wt+yUbF5zWb3Gi7F3+tWU6VAgAqdOlZvcpDx0p/pUY6VJ6UhDF5p/QU1ODinEEjjrWyIHWwy4wa6nS8bk+lcxbAhsV0umH94v0rSImzrNO/wCW3+5XBfFv/mGf7jf0rvdN6Tf7lcF8Wuumf7jf0rRGZ4teghsEdKgXqKtX/wDrD/u1UTqKbNFsaFp938DSydRSWn3fwNK/UVIyxF/F9Kmj7VDF/F9Knj7UmBKn3hV6LoKop1FW4yVxVR3FI9g+EEW2K/fj5mFemjoa8/8AhSnlaXMMfeAfn3rv1+7VWMmx1FIKU0MkbSGloIpAeLfEsf8AFcMf+nYVyH8C11/xKbPjqRf+nUVyA5QUBD4mc9qX3mqnp3/H1+FXdTUjc3aqWmtm6PtUPY3Jbv75+tUZf9WfrV+7++frWfL/AKs/WnHYY/T/APj7Wr2qdYqo6f8A8fa1e1T/AJZ+1ADLdwAOaasZmvflwccnPpUUbbRnHSp9OYtfHPdaVhlp48en5VIigp7UE5cikU4+lS9AZlrj+1Wz0zXoPhtSZrcoPma8iXHoM8mvP141XOeM16Z4DTzdXto+PvB/yraD0MpI90lG04znHFR06U81HWqMWOzS0wUuaBDs0ZpM0uaADNFJRSAWikyaKYxaKTNLQAlKKQ0o60gPGPil/wAlKi/7B/8AWuWVgEiJ6AHNdV8UR/xcZW7CxUfrXIS8WkvqEND2RpT3Z9BeBP8AkSdK/wCuP9TXLfGlS2haUB2vlb8AK6nwGMeCNIH/AE7rXOfF3nStMB73Df8AoNZdTRbnl4OcsO9bngVs/FXTB62Ux/lWIBha2PAnPxX0g/8AThP/ADFDGe+0UUUiQooooAKKKKAEooooAKWkpaACiiigYUUUUCCiiigAooooAK4SDdLqzTsc/LMufpXd1w1u2bSTHUfaOfzqojR5FJKF+GukL/z31KVRj3Zqqodq7T2qSCMn4ZeGgT927kcn/gTU3HJrZ7FI6/4XKk3i2/bHzwW6lT6ZzXomg4bUNQIUjD9T3rzz4WKF8T68xzj7NF09cGvQvDkcyy37zJGrtJx5b7hj396lGciDXGzqyfLKQE/gq/AB9otwAw/d5w3WsrVQza8MAnEJHXFasAP2i2yc4gPJoZJTvNdmy0MR2bCRuFZDOXfc7F39TVeZj9pm/wB805WJIPvSFcnL/IR+FeH+MyY/H2pIOmyM/pXtjZ8tyAfv14x47h2eN72U9Xij/lQmNFDTSft0eTWjff6yWszTDnUIh6nFad8P3k/+zWczUxrn734VRT/WGr9z1HHUVVj6CskNEEPX8TVodKrR/f8AxNWR0pjQ1fvsKeaav8X1p7dR9KQFa5bbbydMkYqWwUpZRqw5Aqvef6pv51btDm2QE0S2At2xAkNb1l9xawbYfvc9q3rL7i1k9xovLU6fdqutWE+7WfUpDh0FPFM7VIOlIQ1Qd1PxgUCgEc5NbIgltyN9dFp3Ei+9c9a4Mowcn0rorIYnjFbRRmzq9OODIPVcVxHxVjLLpj9gGWu20/8A1rfSuW+KShdEtJ+6y7fzq7AkeEahhndhxg4xVNSM/SrN3Gyu45OWzVP1+tD2NLGnanagJ4GKHZd3XFJF/ql+lRy/fqLgXYmHIz1FTx9vrVOLqtXE7Umx2Jh1x6GrmMxcdQKpD7zfWrlspkIXPUgVcNzOcj3T4dKYrfYeP9EjP4124PFcb4DjOyVj0SJUrsq0ZkOFLTcinA0hCYpaD1qtd6jZ6eEN3cJFvPy7j1pFI8a+JAx46mft9nVa5Rlwi/Suj8fahb6j4je5tJVeJwFBB9K5mVsxE0ioxs7mRqCZjYetY9gfLvQvrWzeHEZz6Vi2rj+1YfdTSaNC5dYyeeprPl/1Z+taFzyF+tUH+4frSQw08gXa5q/qgOErPsv+PpK0tT+4n1oAoKQAc1a07icuB0FZ7Egn61e0zvQFzQYfPkd6HUpET7U4fewaLniI+mKEgMq3UvfIwH1r1L4ZQtJ4qTK/IkLNn3zxXmOmKXnB44Jr174U2rPqtxc54RdhFbpaGMmesOckfTmmjpSk5JptUjNjqKbmjNMQ/NGaZmjNIB9FNzS0DFopuaXNIBaWkozTAWlFJmnKDjgd6TQI8Z+KJDeO89vsa8/jXItg20wPdTj8q6r4nEr42kBH/LBK5Uj/AEaU/wCyaXQ0hoz6B8EKU8FaQCMEQLXL/GCZIrDRkY4827KL9dtdd4RXb4R0sf8ATBa4D45sRF4VAPXU/wD2Ws+pfU4dhtUVt+AIWf4naZPj5I7OZD9Tg1jTjbD7iuh+HWf+E+t/T7O/8qGWz3CiiipICiiigAooooAKKKKBhRRRQIKKKKACiiigAooooAKKKRmCqWYgAdSaAFrzq0nEVlqbuu0Qm46nr1rsrnW7eFykZ3kDJIrzaOSWPw54haUgtmZx9GzVRQ0cNJblPAHh63bqd0vHuSarn7q/lWveJt0DQ4scJaA1lpgzxg9N1VzdB2O4+Fbo1/rhGNzQIob0IzxXYeD1dIL4uu3M5x71xnwqidZ9dLEbQ+Ux9K7zw1M81jKzqoPnkfLVkSM/UTnxGw44j6VqwH/TAP7sBrKuyv8AwkchKgnoCa1oP+Pub0WE80mSchuEjyHvuOaen3RVeJwX3joWOfzqfcCpA4yeKTQ7EjtKLdPlwPNHHtXkvxFUr4vn44ZFIPqMV6vKpSGEbid0gzXmPxG8p/F80av+8SJN6/3fSkh2Oc0mH/T7Q9Pn5rV1NAlxqAHYCqGn7YruAtxtkGa19eQpfXyY5eMMKzmzRHPPEZLXzeeBgVRjzkjtWrb4Okt7ZrEiJ85hnjNZjHRLljn1qxkDqajt/vtSyD94fxpXAcpAznufWlZhj3+tMqOQnaPei4DLn5gB1z1q3D8ihfQVn5JlA98VdjGMChsDQtl5BHrW7ajaq1iWYymfet+L7grFsaLCnpVhCNuM1UX74qdetRfUqxOAe9SAcU1c8GpQOKYDF61DMSmSKlU81Bck7CQK2W5lcbpl/nU4I5FG1mwCOxrtLQ/6Rx2NcDp6MdRt2C/dkya72w5kdhzzW8EQzqbD/Wn6VgfEtA/hGVsZ8tgw/Ct2yOJc+1U/F1sLzQp4D3Qt+VUxo+ddQH3T6rmsphg1t6gytCCMZBxWJJ96lLYtmhB80S/So5fv1LbD90n0qKQfPWYFiLqtXI+o+tVIlPB7CrcY4Uk9TSYyUD5j9a0bABrq3UD70ij9azhy5Ge9ammRs9/aKrYxMhz7ZrSnuZTPePBPEV+f7rhf0rpw1ct4KlRotWwwwLnbn8K6GS5SJSzsMAZ4rWxmyzmnA1jjXbVlJGePUVNHq1sxUbsEjIFDRJqda8m+Ifhifxl4/wBL0hbuW3txatLM0bY4zxXpf9p2febBrl0mST4tCVH3RLpYx9S5qWUkeWeIdAtvC+uNpVrI8qxxAlnOT9ay92636cgdfWuq+IjB/GupsP8An1UCuTjYfYoh/sVJqihfD9wT7VzkBP8AbFv/ALtdJe8wGubhGNYg9gaCkadz91frWe/3D9a0Ln7q/Ws9/uH61KKCy/4+krT1P7sZ96zLL/j7StLUyNkfPegRnOAQ2an0xyePSoW6N6VJpefmIGaBdTWQ7n6Uy8IKbTT4uGyfpUGouEUAnrTQMbpCDzJMDoa9p+Eqg2N3IME7yK8Z0h8BiRgV7b8JrWO30S6dARvlJOa3WxjLc7wmkzSnpTCRVIhi0uabmjNAC5pabmloEO4opKGcRrl+BQAtKKqS6jboPkYuw7DpVKXUZ5CNoCAenegLmzyOvT1qB763RWJcMw42jvWK00r53SsQe2eKYAB2oFc0n1SQnCIAKhS8ugM+b/FiqoPNPH+r/wCB0Ma3PMfiHIZPFswY7nESZNcpcylLST3XFdR45QnxfdTHG0xIAO/SuVvIhLanqKNLFXsz6J8KXSp4U0tWH/LBefwrhvjhidPDAQ/dvzIT7ba6jw2dvhvTl9IVri/jBOY5fDq9d9yV/SsktTU4+ST91jrXTfDD998Qy+cCOzPH1NctJEQprp/hXlfHVw3b7L/Whoo91oqrFeR4CscGrQIYZFZiCiiigAooyKM0AFFFFAwooxRQIKKKKACiiigAo5pCQoJJAA7msHUtexuhsyM9DIe30ppXC5pXuqW9j8rndKeiDrXPX2pT3h+Y7EHRAaoGTcxd2LyHqzdaN4Iq1EXMOuJBHbTzBc7I92PWuavz5PhrXvmzuti+enUdK3L1/wDiX3Y9YjXN6u+PC2v57Wij9Kqw07nP6w/l2WkJ0/0JDWSrZZWxyDWj4j+/pK9ANPSseSTZAp776xW5oz0L4TES6PrF2WIYysjj0AruvDUVtDo5FsXKGYnL9Sa4P4SwyReHNWgZ08153bbnseleiaFDJFpYEoAO89O9bmDMdiH1iUnB/edSK1QwE14fRP6VjgBtYchjzN0/GtRzj+0X7AY/SkwOMg+5n/aP86mB6VBCf3Y+pqZeTQO5JO5KW/tKK84+I7ovizGBueIE46n616Lc8Qwn/psteb/EmDPjSCb+/Dj8qQznITgo3/TRf510fiBf+JrdA9oF/lXO8rED/wBNE/8AQhXS+IhjWroesCD9KxkaI5e1b/iWS+2axrc5mcd+tbFsMaZcH0Yisi0H+myDttrNjJrY5dj74p0n+sNQ27Yz7mrB+Y5pANqOX+Gn55ANRyH5VNAEH/Lb8aup94VS/wCW341eQHcOO9AGnaDCge9bkX3RWJbdB9a24vuA1i9ykTL98VajHANVF++Ktp9z8anqN7lheg+tSiolBxUopoCBQc0ky5jPHapYgDj3pXX5T/KtkZWKVmhW6U+hrtNN6+xxXLwDDjjmum0wk7MVvEiR1NquHB9qbqkfn280Y5/0aQj64p1s2XAqwFD3pT1gYVQI+YLwbUX5qypP9Z7V0Wq2ggd0HRJGXn2Jrnpf9diokaF61YsgqOU/PTrP7lMl+/Wdxly35FXlX93kVRtugq8j/u8fnS6gRrJtk5+tdZ4QMR1lnkTKQQPI+4cdOPxrkAD5inkgnB9q6BLh9O8Ha5cs+6SUIkI7jscV007GUj0z4Q3L3Xgg3Umd0txIxJPJ+Y4rtLjBQn1WuU+F8aR+BLTywArDOB611Fz0P+4atvUixmsUJCuQSRzx2qumn3H2iV1lxCVxGn90+tV9R1O00+SBJgxklXChRVCDUbmG+maW6EkGMJCo5U+uaZJakTXYIrJFntZJmnxcuw48r/Z96bYW15p3je81a/kM1vdIlrZiJP8AUqOTu+p71ONWtiD5pC455FXbW/jnkTy2ODjH0qGionAeNwR4vu2J6xqv6VzONkaj0GK6Pxy7/wDCXXKYG3agH5VzsoworKWhoihecxE1zKf8hNW7rXTXX+paubQf8TCo5ncZdlLMmSelVZOFx71ak/1ZqpLn04zTTLCz4nBHY1o3p3qu4dKzrMETge9aF4doAI5ouBSkwISfWrWkKNjcdqrSjEP4Va0j7jfSi4F9vkGRWbfvvYZ5xV+UkEj16VmXIJHvVQ3JkWtJLBXU9K93+GMhHhDecZMrD9a8C0d1DzHrxXvXw2XHg2PsDKx/Wun7Jh1OxM3akMoxUBxnrTWPBpCaLQcFc5o81AOWFUxuK/eqN4i3WqJZYl1KGE4ILn2qA6rITlIgAfU1GbcYwBz6037ISOUY/jTJuD31yxP7zaPQCoSzN1Zj+NP+ySjoo/E0v2aYdQKkCOjNSGGQdRSGEn+IUDGZpwoMW3qyj8aZ5iDOGBx1oAeeBmqjXgDqoHAOaiubsy/IuQKqgHcv1oew0ee+KJzN4+1UsTj7NDgfnWZcgfZZD6CrfifP/Cean/16w/1rPkkC2szHso/nWLbuWj3PSHEei2K/9MV/lXBfFmXztS8OoTws5YfXFdxppP8AZNnn/nkv8q89+Kzkaz4dUHrIxP5VUdzQyGGVG7vXSfDnZH4vuWHQW+K5ZZQ4UZ710vw5UyeJtQPYRDFMZ6wrox7ZzVhbiVOFbispUIAOTxU3mMO5paEs1FvpMYKg0pvHI+7is9JiB0yaes4PUYoSQrlrz2NPF0wqt5iHgMCfSlxVWQXLn2kEdaRrk9jVPFG0+lPlQrssm5fsaPtLjvVfbilApcqC7LAu37mni6NVOlOA9KXKh8xaFyx+lNmvUtozLMwVB+dY99qyWmUhAmm9OwrBuLqW5bfO5d/TsKFELl/Utam1AtHGxitwendqztwwMcCoic0Zq7WES7qA4zUWaAaQFbWZ2i0a8kQ4Kx/1rJ8UItr4R1mSMY8yCEEZ9cVqayhfQL8Af8sjWT42b/igb5/7yW6/qKGaROf8UgLqdnGPupaIBWJMN0ZAHTmt3xUP+J6q/wB22SsI5PGetYJ6l9DU0PTdVtBa67p96VikkMM0JPBFe4aKpj0S3XOSeSc5zXlGlkx+AbB0ySdQZcDnPNes6cpXSrY7doKA4re9zFnPWm9tVuNxXAnwMGtSUn7HqpOMjjj6VlaYv/Eyucj5jcbs4xxWhcHy9L1RyOC9JgcrB/qkqUHFRjgDHSng9fpQIJ2DmFD0Db/xrgviQCdf0mbsyOCa7uUf6TCMdErj/iAm6fS29C/9KB9DjnX90BjPzr/6EK6TxSNuuTn/AKZJ/KudvTsjBiHzb16/7wrofFh/4n0w/wCmcf8A6DXNORtE5K0cHTLsD/nqay7XH9oSAA/cJrQsc/2fdZ7SGs2251KT2Q1F7jJbf7jD0NSqdwzVe3J8pz33VL0z6CgCQKMGo5QAOh4GakU5zz3psoJGBzxVWAqRjdOM/WtOKPleetZkLZuQPatSOUF1pSBF63BV+TnFbsS/uVPtWHEfnrei/wBQn0rBlLYco+araA7BVVetXF6VC3AnUYWpMDFMXpT6qxRHD2pzDNJD709vatkY3I4x+8HvXTaRwU9a5tB+8XNdFp77dpB5FbRkSzp4GSNgzkKOmTUqzwjUlk89dgiIPPeuY1y/K6eEB+YntWZDeqyBTngdc1p0Ejg/FcC2+p3KAg/MXBHfJriJv9fXd+KBGbiTnDH1rhrgYlz3zWcjQtWn3KZL9+prZMJwKSSPLZwazGTW3QVeH3AQv1qpbKQenGKvjIjAPGf0oC4tsgebnoozVzUp1/s2KzIJFupyP7xb1p2l2/mXS7vuY5qndOs90zDo0hU/QVpCSRDVz3T4fWRsvAumQ8AlMn6mt6ddvHU4NeF2fiPWrS2WC31No4k+4hXOKsf8Jd4hA/5CWffZWqdyHod74hgVpQ/lszBew6Cuei3xO2Q43c5cY/Wuak8YeJQ5aO/tye2+DNPi8ceJomJmmsZl/um36VV7EuJ10cobG4qv0rb0obrmJg25Q46dBXBweO9XY/vI7LHtAKtr431UElDbIT1xHUuaBITx3/yOk3+4tYMo4FXNQvp9Uv2vLohpmABIGOBVWRTj2rCbTNEjMuz+6b61zif8f3510t0B5T5Nc6ozddBWZRZk+7VOQ5Bq1MV249faqkhBBPvQgHWf/H3H9avag225jQfxd6o2f/H3H9auah/x/Q/Wn1AiuBiNx6VZ0Zcxsfaq1242vVzQ+bZ9vUVRRNc4AFY8xJD1q3j7RjtWMxJYgdj3q4rUmQ+z3RrIwBwE5Ir6D+G5J8CWTf3iWrwy1jUWMnHL8D3NfQPg61aw8IWNu4AfYCQO1dF9LGNtTZJPPFNLZ4pHeX+BfzqKR7zGI4kPqTSESvLHCpLtxjt1rN/tpjkRwAgdCx60SQXhYlrfP/Aqh+yqTia0dR6q1WmiWgfV7ljhVRPoaga/uyeZjj2qZra17hxUZjtVPDMPqKd0TyjFuZicl3P40rXkq9JXFSiMMuUcEH1oW1BHz7D/AMCpXHYiNzO2MzvSedJnPmsfWh4WU/LjHsab5UmOc0gsIz7u5P400E+pp4TmkKkHpQFhQO9G4ZH1pVG6l8sZH1pSYI8z8TAjxxqr9vssI/nWJKWaGaPuCB+orpPEkQPjG/P963iH5ZrFlgCu3+2w/OsG9S0rnttkcaXa+0S/yrzv4ogPr/h/Pbcf0r0S2Xy7C3U8ERr/ACrz/wCJLKNd0df4gjHFXF6mljl4ZALhV967b4b7V1zUZPWMVxCwkThsd67b4bof7Q1F/RAKt7DPRBMNuPel+0AdVzUCEbetNJyetQJlj7QcEgfShbgdHUn6VVLEUzzdvXpTJsXzKI8Mo+apo7xsDcBWa1zGWGAenegz578UWYWN+K4t5AAzbGqdY43OElVj6ZrmtxBHNK0pGGDFXByGBo1Cx0v2aj7OR0qja6o7Bd4yp7+lTalq8djbhkxI7dAD0p6hYfctDZQGadwFHYdTXM32qT3Z/dkwxdlHU/Wq1zez3k/mztliOg4AH0pmd2TkdKuK7gkR7jnpj3oPTpSNnAIqMuQOTgVQMcWoGc1Xe6hicKzsW9AKkEoADYJHsOTSYiTdijPtUsdjdTRmWQCJeqofvEe9M8sZALY9qkCO8+bTLsHkGI1g+LlMvggRLysssA+vzCuguMS2NzGn3thU59awdfIbwjpaDPzXkSc+oNDNInO+KpMeKJVzwIUX9KysAEkdQM1oeJhu8V3bYyAFXP4VRZCY5CMZ8s4+tc9tS+h2fhqCSTwxaRRsUSKeSUOOTk+len6dI39i2xkBb9yTn1rzvwlKg8GWsbwtMVBDIp2nP1r0O1DDQbcD90Fh+4x6e2a3MmYmnBjqM25pDk5G8YA+lT6k23w/fsOu6oNMRftzyLnBHJL5/wD1VJqX/Iu3Wf42/rQI5vPAHtUiocZxxjrSMm3B6DApkbbt0Yc8mi5PUdM3+lQAHjyjmuT+Ia/6DYyjqJCK6mfjUIx/0xNc149jabQoZUAKxSDcfTNK5VtDipFD7Pd1/mK3vGaFPEMh7GNP/QawyuwRH/aX+db3jtSdXifOPMhXp9KwmjaOxx9qrwWVyr4GZCw+lY9iG/tKX08smtuSRRbMrE8jFYdsSl87Efw4rNDaJYP9S/8AvVMOpqGH/VsPepvX3oAU/dbH96lAyuDmkYfIeeppMlRwfzpsDNtGJ1Bx6E1qwHLt7Vm2cedQYjv1rVhTEhGO9JsEjRi7V0EX+rT6Vg28bMSBW9ED5agjkCsZFEwGCKsrVcAlhjrVlVPeoW4E69KcKaoOKeO1UUMj6U802Mc4p5xitUYDF+/WlazbX61mE81saVeyPKYnk3ArkbuuauLCxm63dMV68VRsbpmXGQMetdXqEUs0ISIgMzbckZxwamtPCsVzBH9slZyAeRxj8q2T0FY8s8UAS3W4PuI64rjrrgj3Nem/EHRrXSVQ2e7DcMx5rzC45b8all9DVt8eWfwpJPvH60W/+qP4VHLJhyMdagZo2ML3REcalnJ4FTSxukjRsPnU7SPQ1q+ErUNDJcsOh2oeOvf+n51a1OzA1FJy3EgyQfUYH+FFiXuUxmz084I8xxWSBuI56Vdvp/NcrjIHTFRaJol54o8TWui2k72ocGSS5UZZAPT9KtRC43BXGCam3fL1r061+FlxA+LvxPczknAHkhdv5VqXvwutbnTzbzatO2DkSbRkGrSsS2eOsVCqe59qYxHPX8q7O/8AAX9n3fk/2gzJj5SUqkfB+7/l9b8qcldCucwjeg/SrSPyOv5V2mmaDOsnlS6g8qkfLuXkH61Zl8L3V5ei2TUSkLEKwCjNY+yYXONViTT3OUrflt59E8QPpUlwZY0wAX9xxj+VWL+drayklTBZcdenXFJwaKTOFvPuuPaufJ2XqD+9gV2d3rt0qyYjh6eh/wAaoLrdtcXMcV5GqAhTlvmVjn9KlFmLfRNCQrEEjris9zlPxrs9b0eO7RprZQkvXZnhv8D+lcZIpQFGBBViCCORQA60/wCPuP61qXVrcXF/F5MMjjOMheAfr2qPw7p4vtSUvnyo+Wx3PYfz/KtrxFq01rqUVrajyxHjc2B6cAe1MDC1HT7yAPvt5Ao+YlRkAe5FXPDtvLNazvGuVjGXORx1/wAKa+v3sUhZ2Eqd1KgcexFdTp91Hc6JLPFkpJExGRyODVJgclf9Afespm2lvpWhqLgevFQ6ZpkmozZOVgU/M/8AQe9XFikT6ek13GkUKlmLcADJr3/SNYistJtYJTGHjjAYycHOK8ptZoNMuLays4UEszgfTnueprtZ/C/iOZzIt3bBWUYVgMj9K0TMHudJN4vsIseZdQx56bgRmoz4wsPK80X9ts3bc579cVz1v4W1wkx3Bs5UPBJbBx+WDS6n4E1KWySO3NmoD5A34HQ+3vTuham6PGmmnrqFt+tPXxlpP8V9bGuGHw714HH+hH/tr/8AWrXs/h9f2amSU2kknUfPwv09896LoNTqY/ElhOAYpYmU9Gxx+dKdesVOGMRz6c1xd34V8UySZgTTlTH3Wmz/AEqtH4R8XK+ZLbR5E7jzSP5Ci6DU7f8A4SPRX/5b2f8A32KadZ0Nh/r7T/vsVyF18NrzUoxJJaWEU+OWSTPOO/qP88Vin4W66jEfZ9NJHT98cfy6UXQve7HpA1HRs8XsA+jinHUNKI+W+jP/AAIVwun+CfFNnLEpi037NkCRRMxOf9n25rdfwnrCQuY4rUOFO394cZp3QK5tC7siRieI/RhUgks36zIP+BCuSXw74n3Dfb2LL3CzEH86nufA97fRDzYUyRwyykMPx/yKA17HS+VZsfluh/30KkEVqrL/AKSvXuwrzST4Ya4k58q6eIjo6TsDWxp3gPxAVYXd+XYEFTvIP6UNLuSr9jK8RNHJ4v1GSNw6BEXIrHugQ1vt6tMo/Wt28kvtC1W8spyrsQGBbJ44qrLrdx8oCRb2ICcHr+dTym8Nj12KzD20Msk6qCgAGfavNfiREP8AhKNN2SKwWIg4NX7ax8aSgLdkCMrmLYSOfQ81y2s2V5ZeK9moyNJNNGXQE52jNCQxECmRPY811/w3QyarrCh1RTt27j14rjRw2cY5qrqV5LZWLTwTyQvJIq7ozgnJxTsK572toc43IffNSjTiejx5/wB6vD5fDPxFlMbWN/M8bgEGR8ACtyDRvGGnWZbz3uJwO8h+Y/0H+eaaj5geptpUx6On51C+lzr0aP8AOvG5W+JzucP5YPZMED86W3HxLhlDyTeendGwP1Heny+Yrnr4026J4MXHvViCyuVPzRwsPXNeYmDxdPp0rgPHK0bfKH5DYPesKKH4kW5JgncZ67mz/OhRv1A9nmsLyRyVSNR6ZqP+zLz+6p+hrgoI/GT20ckt6EcqCyqeh71g303xCFzKBq8kcIchQkfYcdetUo36ktnrTW2oxriO3ye3NVDpOqSFma2bcx5yeleVC78fx4I1i7dhyMRCtXSdb8ey+cl1dzuVwVbygCfX+n50OFuoKR6B/Y+p/wDPpn8aQ6Vqy9LIYIx1rzzWtc+IUCxCyuZlLEliYgTxjH86xU174nBwx1C6/wC/QNNQfcfMerNp2sovFhnHvSRWmqg/vdJLL7Gubstd8XG2ikluJi7KCwEfQ96zrnxr46huJUigkZVYgHyScgGjlYmz0+3toZrX5tEmhkHY9zWWYNSScuNCmwD8pDDiuR07xj4pvF2XLXEE4/h8vg/Tj9KbqeveNYVM1pfXBT+JDH0Ptx0qLO4XO0YalMx36Vdg45PFQ/Y9S6/2PcH3JFeZzeMfic0ix27khjgM0fT3NUrT4leO7LWorTUtTjKpJiUFBjH1pqLGmerXENzHp8ss+l3ESg9RjmuZ1395oOhDy3j36lH8j9QM961LXxZrV48VndjMUwLGUD7uB0ql4hlmns/Dwkcux1JefUDNS7miOV1/D+IdQA/hmK1QezuZrdjDG5yDg4wD+PSugksln8RarPIMoLk4HZjgdaoajqM5uWjt38tYyQcgHcfxrmb1KOu8OLb2fhWCG5f7NLj52fopPvXaJrWjLpGxdSt5vKTa5ZuK8XtdVuo5f9Kk81SeRgAge2K0tWtra80l2kjEisqkHpkZFaxYuU7zSdX0g+YUvrRc5wUkHNS311a3mhtb299b793JLivK9C0TTY7pwlkIx5Z4Vj6ip7mezR2+z2zEqeGMjc/hVXRLien2dnZNCkhuoZGOMgtwKL82oZRFBEMHBZT1rzjS7qe4SVCdiLgAKT3z71m39xNpN4qWzyEFQ37x2Pc+9KwrHpF9DD9sieN1A8oqMmuV8bxCHwrOTKhbzEwM9ea55fEkxdVudwBPLox4H0qhr8sy6rDIssmVjBHzEjqe1CWo+UqyEGOLjHK/zrofGyFrvT35w0HWpNJupLyxLzMrSI4Bxwcdv6/lWj48vZ4P7MSF9oaEkkdfzpS3LWh51cJGYSXbbjpjvWG3yzPj866MahNah5FlYM/JPXJ9/WtLS7pryySWRlaTkNj1B/wwfxrNoGcdFyTUtbt7rdzaX8sEaRFUxgsDnkA+vvUX/CR3mD+7g/75P+NZsZk/8sxUZVnO1VLMeAB1JrqYNU+36TdrIFWZYWJAPBGDyK5q2cLqFt6+av8AMVY0RabZXMVxI9xbyxgcAuhANaaIFkDAc1u6spXS4nKgl5Bg+nBqpo9gt9ckyZ8pBlsHr6Cs5LUqL7j7C2mmZTFE7AnGQvGfrW0bO5hB3wuMDJIGQB9RSXWoSW9wtrbYjCYycD04A9qtW+qXKsGdhIvcEAfyqWhXI7eCSUu6LlUGWORx/nFTr1raMiT2MkiE7WjbqPasUDBrPlsCZKvSnU0dKd14p2ZVxEGDTmH5Ug4IpCTitDAYw6A1c0pQL+L8f5GqfWtHSR/psRx6/wAjVRRXQ6KKAyyx4PRsn8jW7CAoPHas+1G2ReOp/oa0Fb5setbolnn3xIjUaJFdt0Eu0j614vcgZPHevbfiHH53hG5X+KGcNg+ma8VuFIlUHr6USGmXbc/uz+FRTIWkwqlmJ4AHJqWH/VGr2lWhub9ZG5jhw3/Au3+P4VkUdRbTLpGm2cLbeSA+Mnj+Ij8TV/UomnsHVBl1+Zfw/wDrZrl5bk3NxI+QUU7Ewc8Dv/X8a6bTLk3VgrMSXQ7GJ747/liqJOOlYHIzjNdr8JIQPE17q0rYmSDyU9AM/wD1q5TVbUW+oMuAFJLrgYGD/nH4V3HwntFh0HVrnUYXMjXQSLHZMVrHYmR2N5qd414zrcgL0IFXUv5/7VS2aYmNlBA96bcWOnAOVsp2kA4x0NQBZTepO0XlouFGevU07kj9eiS4YFAPMXpn+Vc0TtJGMEHkGui1GdWvBFn5+o9xWTe242tMgwRywHf3q42sS2xtix+1p+P8qt2DN/bSDP8Ay1/rVDT2zdxj6/yrQsRjWUP/AE1P86Lgmcv4uJ/4T+bn+OP+lR6v/wAgub/gP8xT/F5x47kPq8f9KZqnOmTfh/MVnVaaKgnc4q8PySfSsG5x9qi/3a6W7X92/TpXO3ABuVz6Vz2NjpdDvTPbm3fG6L7pzyV/+t/hWX4ltRHMlyoOJDhuOMjpz9P5VL4f/wCP9/aI/wAxU/ib/kGR/wDXcfyNAiDweyi6nXI3HaQM8kc/4ir2u6XLc3ktzCDITw6dxgdvXp0rmdLuZbXUoZYmwwbBHYj0NdtaalBezzCNsSA5ZD1H+NAzhrlgEwOvTFb3hm7SDSLuCV8blOxcdSQQf6Ve1bSbe+y7ZSY/8tF7+mR3/wDrVmR6fPp8TBxmMkhZB0P+FAGdf/vJNqgsxOAB1NdPbxR2FmsZb5IkyzY/En+dc0HJ1W2H/TVP5iumvmC6ddEg/wCqYcDPatIEyKuimfUdUsWjQSzicOybsce2fSvcnlnGP9JhXgcFeRXivw4ijuPFcIlywiQkAevrXrsgT7Qcu2OnSrbMiw01x/BeWoP+0hoN3dLDs+32AYNn5l7VRvEa0g85o3dPYZqulxaylAipLK/8B60gubtpNdOGd7qxcdAY04pt3cygqouLUdzlDUWnIXke3+zG3IboRx0FR3ETNqLQnsoxgcmiwXF+1TD/AJebP/vg0fbbkHLXNiEHU7DVWa3urO4Rbm3ba3Kvj5fzp9xlIklSISJ/HHinyhc0bK4uZpzsnsWiYfLgc5q1dRXuwMjWhI65XtWRpUbTSvPDbxqDwsbcEVqN/aJhK/ZYS/GV34PWnyhcq51D+7a57EKePar8hvPKbHk5wccVA8gjUtIrLjrkVoqFkjJDAhhwRRYLmP8A8TDOM2//AHyatW32ryj5hjJ3fwirTWE4+ZNjjvz0p25IVwcCiwGdcfaDKAuAMdTS2wu1n5AK45NWHmMjZPT0p0HzSEe1UT1PJfG0u/xhcdf9UBz+Fc9NkNZEDJ+0Jz6c9a6zxUlpJ4kuDdSshHClR1HHsfasxLbS5JoYxdOD5gI3EL39xRc0Sse3wWts1vDi6dX2A5NeTfEsyWXjrTmt0Ewe0YNIw+7zXquWS1jAIxtH8q8o+I10W8YRozAmKzRhgdATzUoZz8hBGSOc81R1RPM0+NVIDechyfrVxmy+M9sms3VyrQWSEfK17Crj1UtyKtDsj6CsGmOk2Qtz5pKDIJx2q5OHjUGWDy88AZzTol0+Kwt1Me1FQbdp6cVGXsZyDHdqCT92RqhCGp5cp2nj1xVdoMu6O2SD8rL0ArSSyULu6kD5dh4p8FntiIuIV2k7uDmqJuYT27wiQrIGj2nI7k1mnzXuI40LbX43dgfSurQRySOfsTRqh4L/AMf0rO1LSBfShFuxZwN8xjxzn1FFwuQW1qY4/Jnb96uSfzrKfbPdyRQymMhj95a3I9LlgUPFeLOw4z61i3X2uG8Mscu0knesqjGfbmmmBTmnMOQbksR2CHmpbC8R53BncFUyflPtTpL6UFJGmgDjrlBj+dMivm37vMSRgDwqiqbESXjtOEMLSOBnOOPSq5tplJDtInf71WHujPNHJdbooADwg69KZdWlrJZlIbyQhznJPIoQ7Fu3XbbL+8fv396z0uWS5lRZpB8x+8c962LG1s3sYlYzb0GAR0PNN/sa3DO5ediST92lcLFSC4BugZCznnlR0rRmYC3OyYduo96RI7KzbEvnxhuN23OKzNWudHikVJZ7sDOQ6r8v1pbgW4JCJBkrjHpXg/ib5vFmrtkZWYY56V7taaFPLHHc2907wswK+YOo9K8K8Seamsas04t9xvvLVomyx+bGGq4OzBnuDxRpbWOEAPlHHHtXOaux+3eE4uz3UhI+imuluvkgsGzgIhB/Kua1ZSdf8Kxjqk0zn6bazLRRt5A95qXzAn7U2R+ArH1WyaB5boZaIAu5AyV9eO9H21rfVL105U3Dbl9RW3byxXKGWFs7ex6g1zvVlHIWvm3arJa7yH+6TEa2I9QWGyfS545nvD8wQQtjbkHOcYHfvXrWmQgWCFokDMgbO3v61FIkiylGjTaT97FXYXMeS21w0LMyAoXUp83BFUZWxKyZ5qzcTO9zcln3FLiRc4xwDWaW/fO2Sc0JA5G9oY/1/wB5s7cYH1qj4jWf7cipbSv+7HKg+prqPh4TJNdb0UxDaASO/NdvM8XnmPZHuCg8jqKoR8+yGWSVkW3l8xf4dpqWdrm5MbzptZVCZ5ycevvXrGqyQQ6llLaPaR8xA71w2tbJ7mYrGEA6AdKLspDPDxylyo7FP61peO2DWdhL3VNv86zPCx33F2p/2P61peN1xYWyHsAf1NLqFzz6VkEJMgJPQc1p+Gs/YZsdPOP8hVSSFCsgIBGMjNW/CZJsp89pm/HgVLBmXq//ACGbnv8Ad/8AQRVTsa3L2HSXvpnuLqWObI3Ko4HAx/Ce1Nt7DR5pFKXrt82NjOFLH0xgH8qzaGZ7rPYLHh1HnwZOOflbtyPasuWRopxIhw68qfQit/xAAt5CiAKBCAAOgGTXP3HK8/SncdztdYlK2FjHn5TuJHqRjH8zU/hhl3XK5AY7Tjvjmubt55JrKASNu8tAi8DgCtDTp5bWZZYmwc49iPQ1Lkh9Dob7TZZbn7TCC+fvL3GB1H5UyI5Fa2n30N2vycSAZZD1H+NXJdPhujuYFZMfeH9aT1EUrC5SK2uIpHxuX5BjqcY/wqIU64spLV/mGUJwGHelReOlZtjFHQU4delOAp2MN2ouAzrilOcUKKUitEiLEOMGtXRxm/j49f5GswA7wK2dDj3XgYfwgk5/L+taRQnojp/uBCP739DUkcm6UAnio5uI0/3v6U2NwjFu+MVqkZtlfxHaRXnhPVl+widvKPVsbu9fOmolUulVI1RT0VG3AfjX083lx6QAyeYt0WjcZ5GRXgPiDT4fD1h9lijWJ5ZcMhbJCgkjH04/P6UmUmZsMb+XyvBFdBbwQ6fpCvO5jNx1dASRkcYwOw/XNZ+jw/2g8akfIOX+g/zj8aua5diS+WArxEOvucH/AArNFlm1ttHEXN3P07j/AOxrS0w6ct0Yra6dmkGNrDjPbsK5kkbSAcVLo9wYNQLnqvK/WmhGv4qgFrYPeEbmhHOMdD/9fH5mvQfA+mzweDbcrGyy3GJWVjk884rlb2zbV5LW1XKx3rBT67SOf0r1qC1/s+z8gnMIiCR+X99SBWqWhDZRuTfwKWkjnnG0fcXp7VFqVpA97aah9ruY2h+QQlPkkJ9atWUiq0atc6hKYMmXd/HntR4gia/az+zXVzGI5RI442lR2NFhFC809ZJnmJxMBkexqvFbySpuIw2cEVflUtJJLv4Y/KDUC3FxCwYxqRVCZRXTJIb5ZET92c8DtxUthA41RmdSAHyPzrZju/MUMqgj6dKhWYNOwwM7j2pXFY8+8Y4HjpsHOWjz+lN1P/kGTf8AAf5ik8TxM/jl1ChTlGyT1wM/0pdT/wCQXN/wH+YrOZpE5K7/ANW1c7cf8fS/Suhu/wDVNWGLSe8vVSFC3Yt2X6ntWaNDT8PRk3M0uRtVNp9ck/8A1qd4nkAs4YsHc0pYemAP/ritaG2h0qwwz4Rfmdz3P+e1cfql6b+6ebBCA7UB6gD/ACT+NDERWMEkkwmVcxxMu85HGTgVOWKX0zKSGDZBB5BrQ8Lwi4+1RNjD7BkjOD83NUpYZI7+8R0IeNvmHpUjLcHiB4tkV2N6Zx5g+8Pc+vb/AOvXXWyRXNmVYLJG4+oIrzO5YEfjXf8Ahr93oMJk+QAMxLccZJz+VMRyVxttNbQO3ywzjc2OwbrXVzxGa1uI0XLPGVUZ6kiuP1Z1k1Kd1OVZ2IPtmui0PUPtkIjcjzosAjPLD+9/n+taRJka3woie21rULgKu0RgEv8A0r1J9TeRTG8dsit3LANXJeEbO3hluJ1h822Iw+ONh9K6mS10q5hjuDpL3DQvlWHarZn0J7fUZTA0TlEjXsec0XFiAsctrJDDL1Em3P4Vj6gtvPdsbaGWOKYbduDwfSrc5m0PR1Xabp5DtSPunvQI19Km1QrJFfvA7Bsp2OKlvb6KNt9y8abVwMDn865/Sr+W6vC02kXUssaYEjHAX1rUvYbHUoY47q0mS5B3ROTxn0oFcYdTurqLyVuo5bVugZef/rVDILm2UcKEPUN6etV4Y9Qtrh47rRWNsP8AlpG45/Cp0mvFJtrjT5Jo5Puyt0Uehq0JMtxLMlxbzRFJVP8AEh6cd6i165aa2bIlj2kfvIzj3/pVvT7X+zSzzAKG6DPCioLpzDdF44WuYW5JUgqv1oGULS6v7ww+XdpIm3hHXJcVtXVvNcxSR2s3kOFIYEcUi2vyrcWMcROOexX6VLdaneG380WKkIDtkJ4P1FAGC17LY27m5tLto4Ad8iPjPvjvVvRZlutON957SQTndGGXGwelSvqeoTvGkENvdSMPmjxgAVYtYj9nMb2zQrnmPsT7UyepI8saw71/eH0Tk1W0zUvtd4UVMLzz3qD7U2lXHlwpGsz8quM5FT2sIN79rTbDMR84UfKSaGNPU808ZH/ifTPjguwB9elYeB9otj281f51reL2P9rSDdkiRySPwrMs1Ml7aps3N5qkKeh5qUbvY96T/j2jXGeAf0ryH4jOP+E2kT+IWMfT/eNetFp9ke23f7oHHSvLPiSuzxdChhCu1upd9o55OBnr60luStzl5iSRjI4FZeohzJp65yDfw/8AoVa7ZLZPcVUuog91pZ/u38LH6bqtFM+l4YoxbRKUH3R/Ks2/0XTb1v31vzzypxWmiEEJESwZQQSaJIivzKp2/wAQ9alEnPnwxZCExxXt/AO3lzHiqyeH9Ys2/wBA8TTqn92dN9dHjJ4pdqkYJzVolmF9g8TMBu8RRN/27jir1tYX5i/06+S5lB+V9mOK0AqqM4/CkDH6UrAORQF2jYWA6KMZrJQRvcytMDsLYZW5x7CtbylIB5UnqRWf5V3BcM0RhkUnkSDnFICqILqKecXuj2/2fdiB1cHA/wBqrFnaW7yf6mMOeMrTbiO5lJG/cvYMeKrWFveW9zI8sZ8vGMRHmgC1d2cbeZiEgRkgHHX6VlQRWk9ysRilQsCcMmMNWlPOBIiJFfLHzkmp1ukljJivI49v8Uy800O5Xe2jtIEjDSBU5aQDqT1qmsmblltL/fznBPX2reiePyk3XUUzEdh8pqExWa3awm3gDGMy7k9c0kMhFjBewEXUzqzDBGeKpx6SqI1rKFeAH5G6mrbwSveBZLu2+zMv+rT74PqagurTV03LZ3NntUfuzIp+f2NAGvaQvDGieaZEU8KF4WvlLWIkbxdqzKDh9aKkluT8+Rx+J5r6GstR1r+1o9PntrkJsLyXEY/d59BXz3dk3niVwyxpdtr2xhghgm4DJ9s1S01A9/1UlLRf9ngflWFqmG8Y6CMdLeUj8hW5rnGnSt/dYCsS9Xf4s0Zu6Wkp/lWdykcEwcy3U+P3f2lkznvmm3t0tppjTuzqquozGcNyccYrR061N1pN5gDc1y7Lx34//V+NZWoKws1XIDC4TIYdOf51ml7xTPfLJ3FtAsnAMK4b8KsSW8brjqa5s3LrFbBZ23IgxnvxWqJ3hs3d3P8Aq8nPbirZmeJuT9ovd3X7XL+W6qkmBL71NK+JJyenmE5P1qiJd8+c9KFuS9z0L4XEyXmqF422LsCseh612V7pu+USCEr0IYt15rk/haftkmsQByFiKAgdjg13Tadd7wAzyRheCx6VT3KRxGrMWvZ9wwVGOnSuOuxgOSc5rr9UfzLmdieScH61x11lrnYeg70WLRN4Sh3zXeBzlP61c8cR7oI42OMID+pqXwrZFYtWnJ+6ybAPb/8AXU/jGIG5kU9oE/XNQyup5tICImX1GKveGIwLSbHTzT/IVQvFKhsH8K1fDcTR2KlsESSswHt0/oakTMHVl/4mt5xyCv8A6CKy2BEvStbVT/xOdRHoy/8AoIrMf/WrSaA0L26F2bZhvLJCqMW6lhnJrLuB8p+ta2mWLX8wT5hGvLuB0H/16ra00bajIIkWNI22BVUDp16e+amwyezBFqorTtIZJIXlVcpGRuOemTxVG3GLZfcV0XhyEXFteRHGGCjJGcdeaye5RHbllkyCQQcgiuisNWdSqXA3LwN/cfX1rAWN4pSkilWXqDV2L7tK9gZ2W1JotpAZGH51iFPLdkznaxGfXFaWmfJp0Rf5QASc8cZNZ8jB5pGU5UuSPzpMENFKPvUg6Uo61ICqOKDQOuKUit0QMxzmuh0+4s42zFE6k9zz/WsFRzWjZ8batCkdPHeROcFGI9wKmE9ueDFn/gIrJgPzVaHBZv8AZrZGRu6eljf2aqkqRlXOUY4NeCfFKLy/FdxByY4VAQ9vm54P5V7XbmSE26G3hMcoyZCMk15Z8YLEpqlrd/8APxwQo+UYpFGFY65pdpZIlvbTID97ABP5k1DeXOn3YaaOKZLhiDuPQ9uefSsC1QgFQf8A9VXAGIx2rN6MtPQsySCOMkntRoKxTaoJJwzRL94A8mqN6+9lA4ArX8NadczW5FvbtLIz/Mf7oraEdNTOUtT0zwXa/wBpa1JqyKVs9MTywkg5zjqOfSu8e8vLmOI29nI4kyUcAcfXmqGjaYNN8OGIKUMoHmSsuP0q9FrUcEYjiEh2rhdgz0obAx7wtBeG/uUmScR+S21vkIz6Zxmrf9jW7xxXLz3DPH8/l7+B/jVmK8Oq20oubIxANuUSD72O9Is8ctr5qyBfM+WgDlfEk0xuEkikaNT90CsmC8vY2+a6ZvrWtryt9siViCAKx8Dn61qrWM3uatnrN3DIAZAUJ5+Xp71pWGpST6gEZg/mPhOMd65xK09G/wCQtbf9dBUNAmZXi27srTxbcl4ZDMqqCw5HTtzWb/bFpLGUeKRlPZlBB/WnePf+RyvPov8AKsBOlYSNomlcahpm1s2f/kJf8a5+818QSCO2tEQA/KSeOvoP8asS8o/0rnb7/j4Ws7mlizf3095xLIT3CjhR+H41ltGdvJGM1em7VX60LUC/oF6LB58Lvkfbs9OM9fzrVXWbS7F79rtDtyNu05PvzxjtXPWLHzpSf4QcUsOTZyNnBLHPvTAu/adDSbcLGUkf3vmH5FsVovrEtzbNHEnlxN15+Zh/T6Vy8fMrZ+lbUI22+BQBj3hxNu9KW0keKdJEYq45Uio7xj57DrzToisaq7cAcVrCJEj3PwBfxQ+HS13GzPK/341/nXZ2+qRxRYVSFY8rjrXE+E7mTSvC9oI4HdW+d2K8DNdHatLfubi2VZo2GCQuB+FVYi5K+qwT3myOGRQOo8vjP9atS24uERby4Yu33SicVSHiCxt7s6S94IdQgTzJIzEc7D3q9bSmJkYxPcxSfMrIcDFOxNzPZDbZjtHneVWwykYz9amBvJIzHJYsgx95m5H0pZ7SeXXmubPUhZyNGP3ExGH96Lu11ieWNmv7adV++scgyKGIaBcSW6q9s7AHgeZ/9erNn9qGVmuG2HgADP4VhXMN3BCw025T7QzfvEnk4x7UyC8nzDBcq6XSty0T5UimgOne3uYnCW8DG26t5nJFYr6dHHqMr28boZOXXecOfpVmaaFpla71WaKI8JtPf3ptxqEAmW3jlExXnenX8aAJLMYlchJUdeNo6KaWVb5J1P2hZyRkZwEA9CPWsi61lYDPcy3LiccRhUIUD0PrTdJ1rVYo/MuoLMW8pyuW5NFguaV2upsgmsLVYJ/ulzjaRUsEOp+SRcXUZYD/AFanOPxqqGlllNxJePFAOXhHP+RQt9axM7vrEAiHZY849jQIsbbuGRFmuLTB5Cv978Ku2kzM+1BiXvwNp/Gsia40bULqG4umikaIfI/QVqW91ZyfvBbO0anAVH4f3oBHlmo6lYvrt+k1uzskzA5RSM+3NSWl3p0t9bILXazSKARGvB/OsXU9q6/qJAwDOxA9B6Ulmzm8tzHnf5q7ceuaTNL6H0AJooIV3PJkKOg4FeSePLxJvHjWedz/AGRZS3+znH516Hm+ncKc7WAGK8y8Wp5fxEmLfeSwRD7/ADdalblIyJcDp2rMvYRcXmmI0oixfQkE9zu6fWtOVl3GqEsfn32jr8v/ACEoGwe+G6Voitz6AuLSKRQialKkoxgxHkexqW2a5tAftdyjrj5eecepqe5S/kkaK0ktLdC3zlo8sR6fWo5Lc2EISKKNQf8AltN8wB9/apQizHOScyGIQkZV933vpQ15ZRFgZ4QyjcV3DIFYup6jew6XevCLGG509BI88q7opFIzlQOlc1c3s15Cl62paWfMj3bkTBIPaqWpNjrT4m0liMzjltoPqa1XwiBtpIIyPevJLeYz20l2tsStuSeR+oFd1a6xcXGl2zywTTrKgIeP5dv4VTQWOgE8mBm0nA9dtIJEfJAINU9PgSVS/wBqvh/syPgCp2MMEgXz0JY8ZbrUAOPXnpUiyKowAaaY2KlwuRnHFN2vzhenvTJJGmBGDmqrwxSPl0H5U/n0xTaBDljgwFKDaOwGKry20EVwZ4LIyydAN+KnFNZZW/1TBW7E07Bcp/aIrWSfMenWzqQZN8vzHNa9ubwxM7QwbcZTHQivP9Q0W4EeoXc2kW13qMkoKSseNo7UsV94nkiYXNk7RkbRbxNgKPak4lJncyXU0NrPcsYViCEsyn09K+dy9hFd21zNHPNNPq6upZB8uW4PbPGOteqb9Ylt5lk0k28cduwRpHyAuOh968WsJ4mutHMc8sskt+iOsvIRd3b3pqO4Htup30LR3kTK5EcyAjA71Qv5IB4tskQOHXT5WwemP8elO1BR52rOfurIhI/AVRvyf+E9U54TR2P5ms2jRHL6bqQtbJ41Qs5lLc8DHH61Lc31neJbpc2rFnuEUFeSOfXise3bCLz15q1C/wDpdrt2nE6HntzUR3G9j1qeHS9PmV59QiiIjHDn7tSyFJ7G58p3kAQnOOCPrV95bEfM8VnJIUAIlTOaqXGpwwWF4VKYMRGF6DjtVmZ4ddP+8nX0Y1TtTELxfO3+X/Fsxn9ankXzS8pyAzHFUkQmcMKdjPqevfDGSzil1f7LG0LOysWIzu4+prtrzzp4g0M7hgOg71wnwujH9lXkp2q4fA3V38SSuhfdGox3PNJ7miPOdZYF3K/e3YbNc0UjW/DTBig67etbt8AtxefMWPmnOaw7kbnLVSLRvaHeWf8AxMoIYnRfLViMD1+tP8STWUv2ozRSEiJRuXGen1rL8Pc6pcqP+WsIUH1Iq9rEZkZEI/1sTHP+7UtFHm3n2Ec8guY5pI+fLA649+Rz0qe31+wt57a3jhmRGOFAUf41i3n/AB8E56k8elUScarZZPWT9KhgzpP7Y0qS4u2eyZpC/wAzNEpJ/Wom1TRywP2Dp/0xT/GsHJ+03foXNNzUtiOn/wCEisorVkt4JEIU7F2AKD+B9a5bh5IwKd2NRw/65PrSYG3ENsS+la+j3wsY58IWd8bfTjPX86yuiCrFt3rHqWdXHqlrcqVubU/7ODk/nxirNvPpisrLbPkevI/Imufh61ft/wClTcDam1J7hSiDZGePc1XXgVDF0FTipvcY4YxTgRTRRQSS7cEUEcU7HQ0EVtEkYv3q0bYY21QUfMPSr9v2FaITNWD72atx4Ztp6Hg1Th61biP7wVsjJk1trcdnbLGIwzI7IN/YVxvxI36zotlKny/Z3JbA5IPrWxIFS5mfeF3tzkZqC7iWXTpolYszqdjEdTSYJnjiKikbDn61YLqBTru0lt7h0dRlT1HeoXz5RAqLXZSZVud/OwbnxxXqHgW0ls7OG4uY2WJhncPvZrkPCWgSardm5kQiFD8p/wA9q9Pjl8uEQbQAnHHStnLSxCWty5e6jdXLbPt9xPGPuh0C7R6cdaZDc3Vqw+zlUz1zyDVZ5CVwDj6VAwCAHLsV5x61ncZ2B1qCQIszL+7X5gKzYr7T5ZWSJhgHKr2FYMrTSqmyFVZj8xJ6CraW86x+Y4iCjoRwaXMFxniBsyLIPugcGsVXB6VtGSK4VlmI2L61mzQKGJj+7WsZ30JYie1aejf8hW2/3xWUnXFamin/AIm1t/vimxI5zx7/AMjlefRf5VgL0rf8eDPjO8Hsv8qwACBWE9jWJDL/AKt/pXP3q5nBroZgQjfSsC75m4rI2I5HJqAtjPHSpX4qB+rfSqQieFthYgDkUqnZbMvvnmmx/wBKc/3G+lAFSE5cn1NbcJzDisSD/WAe9bTfuYSe1DA53UZdt2Ac+tX9Mjh1J47aXIVmAG3qfas/UV33AfHGOldD4J0x7/X7WNOPKO/jqcV0QdkZVL7HtlvZeVDZw/2x9nWOMBrXaMMMdTTJ9a+yJHHbXvlQ+Zh5YhkEVamtnRd7xBWxgsRmsr7FbHeq5yewX5VpXIZt6lEt75Vxp1ybi4wA0gQbivpTG8y1szd6rZ3djDancJg+Vde5IHSuZKXNjciSOV9oP8DY4robHxTpTXUVpd29z5cvyuZ5NyAetNMRJeatHPZpIV02+8wbolD4Zoz0+lV7AWNpaXckukxW9y6/u2jlJzWqbfT7a8mm0sWbyqOLZ0A3r22mrKxXN3Cxu9LihlxmPYc7TQxnKw6AmpeWwnhhVuSJWO7PtTUFroWsfYp2X5+jKSVb8TXR6ZBdpKVuzaRXI5eJhnK9iKd4ksre+0wQzpbTR5zvjOGWhCZj3elS32ofuWWK2C5OecmpobqS40WSzjgjsXDbPtK4JYetU7edLKJIFZzGvA3HJx9asSzxToIxHjHIwaqwkaNrYRW2nbrlJr0Iv+rVQWampp2i6rFFdLo92WiOVhkONp9xWPYXxvNU+x21zLE6DLDd1q8ulXWmyXV7JfXEzy8rCZcLQxmha3R1OSS1jsxaNCcbZDyw9fpR5N3pp+zWtna/ZydzsygljWYmpaPY6Y92Z7u1bP7xvLMrZ9vaotL8RadqZZ4rrVLiIHgT2jRjPtkcikBtiGG6jeA6QhkcZJA+X61WstPtrJ1jmtXhTcThWPzH3rQgvZtoYrsPbtgVl3kMg1WCaOeSZpmP7lj8p47UAeSXsq3GoahIoABuHXr6GrehMg1rTl2s5MwBC1ltBLbXV+krhi93I2APu89K1PDjpHrdnIxI2yA5AyaGUvM9kvUvGuUiivLaBcjb5nX6V5T4sjZfHl40zs03kIuR93HtXq1xr9jDIr39p5SbgBLMnB+hrybxZPFd/Eq9vInJhFusYGeB+FQnZlrUymX58c1XuY3+2aMUBONSgzj03VcIHmZzxSxIJdQ0tOv+mRHr/tVomUtD3ubVDbXhjMtoAMZEp2kUw68sv7oC1uc8FUbNTapYq4lkVrVnUDCyoP51zMAgZ3F1psVsem+B8Z96hJMm5rXM+nvLIsmjXZZ0Cv5YypHvziqAj0vT0a5k0szQn+EqP3Q9TTZJdNe5a3uG1F0WLKiFj831x3qW0mh1LTY7ZtNuLBWyELvuLD/aqrAS6bqeg6tCz6TLYzkcbVOGz6YqY67bxJtfTbjzk+Uqi8j3HtXPXng+G6EiSgITwPsaeUfrkd61rWe6s7KCxtyT5IwZJPmcj3PemI34L77VbhhDhWXlWGDWKLiC2Qxx6DJLtYkHdk59abJ/aEkyypKAV/WkS2vhdtcG7dSwwVHSlYCbSb+/mzJPp89nFg4Vzn8ak1LWbC0li330W9mCkKc4J6ZqA2ly7gyXk0g7png+1Qx6CiLMVjiBlbO5lyRQI6EM0tvhoiJBycdx61AMkkAc+lVbCxFhb+Uk8xy2TvbJ/P0qwYFNws+5t4GOvBpoljxkjIGaGH400qxkTa2Ewd49c0yGIwQJGXLlf4j3piHkDLe9OTjocUw05aRSGahkaVeknIEDnH4V82aPbeXqOlxsdzLdo2cf7Wa+j9UJGi6gf+naT/0E187eG383xJYRsOrIR+dVHZjPUL9xLe69BnkCMkflWfezf8VzfHH+q0ZQPxJq4Ub/AIS/XgR8j2sW361kXTn/AITjXCekelQqT+dZs0icpbn5FJ7CrtoVF9bq0YYGRcA/WqcQ6Y6dq0NMQSa5ZKeR5q/zrOL1Kex6pNprFlbzSAVHy+lU7/TlXTLsmQ5ETfyrfkGXf2UYrO1MldIvGCL/AKpup9q1RizxGKXzLND3yarwOPPUE8liKspCI7ZBnoSaoW6M+oRAdnJNW0ZXZ678NLQ32h6hcQkOiT+UAOuR1zXXRBfmjdyGUYxnpXLfDGNovCd55UyW0tzeNsVjjdz1rsrPSPs4nkublZHIO4isXuapnnGp9J8EH9594d6xX5JzWpd7h9qXovnnafUVlTHa5q0WmX/D4A1u2PbLAj8DWjqKM9zpDYOxYpw+O5PSsXQ7gR6nBI3QMV/Ouk1BfKW2U8srlG9g1SyrnkOpW4jupExkrnmsKRh/amn47Mc11fiKP7Pq97EThkOMe1cq0ebqCQ9VNQxhnNzc+m81GxCjJqVSC1xj+9UMvDAelZsQ9SWUnFQQk/aB6VcRf3ZIPXtSRRbp/lxweTQx2NNCcACrdt3quV2jrz9Kntuc1kUasPWr1v0qhFwavwVAFyLoKsCq8XQVYHSm0MUUtAoqRFn0pD1o7ig9a1MhF+tX4eq1QWr8Pb6VcXqBowknFXYuZPwqjCc4q2DtBPoK6ImbNLTbfSZLYfariKN9+SrDJNaeo6fYxaRdXcOJPLjLKEHX6Vb0Oztl0e3aaOHe2WJcDNW777KNJuzGyFVQ529uKTGj5i1S7jvnN3CMLKfu/wBz61QtYftMgQnrWnNbolvjaBulckfjVS0KrKCMcGpTsxHe6Fa/2foirFIVcvyR6elaETeZO6jpUGlQzTaZGUiZhnkf1q8ljdNKgWLYgb53bjAo3Ac8ZRUY9CcU/a6xtlCGJwKdrKtaWqyxsJSrggjpiqrapPLcRFo8rIMcDgUmBYb5pRnCiMck9zVk3DXNoIm8kknhh0xVZ7fUbpJxb6dFMHG0N5mCB6mprqzubLS4M2Rj8kDfmpYED6fbylRJIT6KO9PSz83IAAQcCrVncQO6YjxJKp257UWocx75IGKAnBXqaqAiqdCydwkI/GtCwsRbMp4LA5BpwME2CPMiI6g96so8IcBXyc4Are+gWPPfGKM3i+4Zv4o1OfwrGYDCkelbXis7vF96Mn5UQY9PlrDGc4Nc1RmkSO4A8lieuKwLjHmZwM10Fz/qT9KwJhmQ1KLKz81Wbq30q1IMYqq3VvpTGSDgUsn9KaOlOk7fSgCKEfMPXNa98NluBnjFZ1soE6/XNaOrEraKfWmgOduGDkhiBXdfD6ELeXMiy7GVFw47VwPk/aHPfBr17wBpVs3hu5lu/MVZJAqGIfM1bdDnlfmO50eSSa72tcmYBeVftVyaFmZx8qY/ujtVGxa2gm1I2RllMCKHDLjJ9BU66lG4Vpo2XKjr2pE3KcuipLGWSQ7ifWnPo1s1uRNAr8dO9Tm+sftkTtOAScKoPetBwWZj61SFc5qDU7WxgiNyo8wuYVPV4lPAz7V1um6vo8FqttJq8byQL87u3OKxZ7GIyNJ5KFiMEkdaWHSrExKrWUO7OSdvWqsLmIn17Sb7xSWW4STT/L2eeM7mbuBTrPT/AA/YxavHpyXCtMpcPNIWAPqAelWXs4NylLaJAvRVUACmRWkcU0ku0ln6gnigLmLBd28EUVtM2+YjAlI4z70sd9pscuw3io6nErOOPwq9PaI7k7Bj0xUK6bA6+W8SFc5wRVIWpg+a9h4ku3AYIwDK4Fbup6rZ6ppH2ZWlE5AxIQQBVsaehmLFcjGACOlWBbLsCmNcfSkx3MzStcuNLljxaS3QA2koBj6810Vz4r+0WZ83Trr0CKozWcLVUYY49hVkqSvBpaBdlGTXHjj8yOynZF/hf7zUlxdnUbOGfyZLaaHLKP7pq2kZ3VM6DyZAcfcNA1ueKCVp2nZjljM5JPrmtTwkCfFliAMkMSB+BrJtlK+fuPPnv/Ot3wbx4409fXcf0oZpLZHrUgk1PbbXqLLDu3BXXgEV4rfxvHrWqyMc/wCktGM9RjtXu6f6wfWvBL6R5fEmvCQHCahIqZ9OKyZVPcN5IBAPSptKAk1rTVYcG5Qc/WolAq7oyb/EumxgfN56tj6UI3lZI9wurFZpZGkYuGPIY1VfT4gCBGB9Kvvy5J9aGOTWiOdszYLd4GYgnLDHHpV+2iCRgN26U7AxwoJ9KUH1QL9DVCuMdXZifMZR6L3+tR+SN27ueKsdabQK40IABxS4FFFIYmKeKbS5oEx53AZI4NNpoAHr+dLmgQZ4pKKSmAUq02lU4HNIaINWOND1D/r2k/8AQTXzr4SG/wAZaYue2R+Ar6D8RS7fCmrMOotn/lXz54BLSeNdM3jG62Mgoi7JldT1lsN4inIA/eRAH3wa5q7P/E+8Vy/xJaRR/kDXQ5x4lgH98kVztyNt/wCNJW4A2L/47WcnoaROft1zBG3qtXNBxP4r0+3zjdLkke3NVbcZtYW6DZVvw3GR4x05x2kJ/Ss4scj2aX7z/lWLrs9vb6LdNjc5hOAK1pptu4hcnnj1rl9ekuRpN2XtfKQxHDk1qmZHl8koOF9s4qnZkDVuTjANTrC29XAyapR7jq8igdRwfSr5iLI9i+HRsf8AhHpVuIwZ1mZlEn8Jz1WujWRUDygvnn8frXDeDr8af4XRJkMpMhyRzjn1ro4tYgkiljUOjFcAEVk2Wjl9RkCof9ps1jSvuYntWvrACxgHk5rn3zuxVJiuWrIbZ0PYOD+tdZrbedBdyJwUmib8BXJWuQwPoQfyrr9Sjebw7NLD/rJo9/0xTauWmeb+MoiviS5lJBW5jDqPQVykicj6iu28bwKLrT51+69sDurjZ8bgffpUNFJkAixezoDwFB/Gq0/BHrV+3IGoSt/fWqd2oJJBxWL3HcQZXHOBjNW9PUu26qEnywD1ArZ0hR5CvjqKHsWiww4Xk1btQuOgqGReQQKktgR1FZtFXNCLqavQ1Riq9DUiLcX3R9asjpVaL7o+tWR0pvYQ4UvpSCl9KgCc9qD1pcUu2tTIYtX4ug+lVEWrkXaritRNl+3+6KstGXjkUHkocVXgGFq8g4PrtrdMgjvlN1a6eLcXc4iXD+Xngirvh60mttN1YSwTR/bGLESA5HGK6DRL2xstIgjmuIY2GTtJ5NZfjTx3pOieHbmWO7Sa5kQiKGPlmP0pNjSPCtWHkXU0BIIRyEwevNQ6THBNqsKTOEVjjcT3rJa4eaUyuTuf5iT71G8m2WMnPynd1qOoH0jo1hDZ6csYkyxG4fSny/YmkCM5KPw7HhQK5/4ba82t6K0WF8+A4yx5KV2aw296ds1unl9hiqCxk3On2tzD9mDxyQj7ojOeKx7nQLHTWVZ9ajgSXhFkIAB9AfWu3tdKsbfP2e2WEEYITvTdQ0HTLvTGS7sopwil0WQZwRQwscevhlJ0ZbPXHjVxtbY3JPqDU914W1SS0NnBqUk0hHBlfP51y9vNtAaNfLXzD8oPQV1fg+VrnxVOz8hIPl56VOg0Z1rpk9s9uJ3XdASJH9/SpovMiiuB5hYxncrKflx9a2JPCU99rVzPd3jC3eQsqocYHpTtZ0y3sfDF3BaQ+WqnPljqffNOIWMeC/jHQjLdd1aNncxIxciEFOu5envXN2gSNVLMACB96rEt1AqlgJHV2EYMa5wff2rS4rHJeLpVk8Y39wGDCQIMgYHArEK7WrW19BN4jvocFWhVGJPfjtWWeWHqRmuebLirEVxxF+FYMnet+4H7og+lY3l5DChFFKX7oqmx5b6Vcl44NUiOW+lNDJB0FK/X8KbvA4OaU/MaYElqCbhQBV7WWCWYB65qHTosz7jRrrDylUkdelOKuxXKVlAGRii5JGB7GvY9ASXS7SGwiVmdYRKSB3NeZeFrI3OqWMLISC4Zh7CvSSNSu9WuDp2oCzeMhXZYw+VHatrGUkad3daukeQdoPX5NprGVLycFZJJZZCflRa6mzFzqt5EtxO8ojTOCoAP1rp9OtbaOa4ljt0WRY8ZxU2I5TzjTdEvk1SMSWkm0c7m5AruGBVyD1A7ViWV4+6U3etoAJTlAPujPStCTVtEaJ5rbWrUxrw7K2Rn0PpVk8qRM4B4NA4FVItStblfMjljMJ+7Lnhj7VOtzC2QsqNj0pkkmeaViNvP0pUCOAVmjyegJ61Ddzmyt5Ljy97AYVfWgAaIdCD+FQ4VWANwkTZ6MuTisea/ulj3GRlc8hcUlp400qEY1SCX7Qny52ZJp2YXR0IIJO07h/e9adWdp2urrFxJ5EKxW6D5QOprQHJpCvcNpqDUJpLWwaWGIyOv8I71Yz707NIZV024a8s0meJomPVG6irEv/HvL7IacOBxUd3KIdPuZWztSNicfShjieKpwJf+ur/zrd8FxlvHNjtGdiM7N6DFc+jh4y4zh3JGfc10vgMn/hNk9Psxps1k9D2BeJV+teA3MrSeJfEQZshdSkVfYccV76pzID714FNEU8R+ICekmoSOMelZMqnuTIAelX/DqE+PNMUc9TVNAMVp+E+fHtge4U0RNJntbD52qM9ae33m+tMPStDFi54ozTaKYh2aM02nUxCZpc0lFFwFpKKKQBRRijFABRRQRQMTPNMn+6gHUHP4VKEJYCspNfsZtTnsYGY3NuQXJHy/TNA0Q+JZceFNXyels/b2rxH4ew+Z4n0aUdfshX9M17H4u1FT4Q1kTbERoSAR1zivKPh0mzxHpaHhkgOR6fLUrYfU9BiXzfEUDj+FyKwbsiSPxmQB/wAfSJ+grodOT/ibJnqZjXKJKWtvGpPbVQo/IVDNEZMPNiOOnFXPDP8AyN9ipPVWNVVOyAoOmc1a8Np/xVlrJ12RsahbjkenSySo7FiAinOayfEWoRXOhyxiQEkYxV2a56KYi+T0PQVjeKDEugTSRxIrDGCtXYxucBIpQYQYGKowxA3LyDqBWlcf6oH/AGayrK43XEqde2aEJRbPSPAtnb3nhMJI5U+Y3Hvmt2bSIoYzJ5pworA8L6VfJ4egNrdRoGYttbvzW1JFqkIzP5TRnglTSZWxz2qLvjVh07Vz0o5rp9V/1eCMVzsi8ihbiH22d1dtZbpdCiZuVSFlx9a423Xmus0a4VNGvBIflRwv51pcpbHDakpufAmmXJPmMkzqXPUAE8Vwjncgk7HJ+ld/Pcb/AAz4lsIVx/Zs+5D2w3PH51wD4UYGR7GhlIem3z4OfvqSarS4KnvS78TWmemCKjc4IHrWMospFa9z5aAHk9a6XSotmnIe+Oa5e7OyYL15rsrAA2af7tZy0LTEZcDIqa3xux1qNxyfei3bDD34qWVzF5OG+tXoKoxnc2KvwioEWovuj61ZHSq8Q4AqwBQ2IcKX0pBS1NhFkdqU9TQBzQ4rUyW4KecVbhPTmqUZBbFXYR3rSLE0aNuNw21oRA71Ud6o2qkuD61pKnzDHFa3EYU8cMWoyyySBETJZ2PAryfWtQn1u/mu1lhSLfhFVOWUe9db8TblFjj0+C4KGV8zKh5IriFYbMIu1QMAelTcbItuOxx2zTJIt65Bxjt61KetRsWB4FJPUm1jrvh5rA0vxXa2rSFY7zMeO2e1fRkdjBbYMknPvXybatKLm2a2lMcySqQ3417Fo2oX+ra/FBdahIypEG2g4596opHrAMWflkWllCywPHvX5lKg59RWJBp4xtWViOuSasXFikWmzsXfcEPOaAObtvACQxYutQUqGLblGK2dH03RtIvXltbrzZ3TaVDZOK8ojtdXulmjiudRnZpCF+fCLz61b0h73whqMTX7JHNKed77+P8AGo+Qz2B76Lf8qlQOpbpWRdw2l9BPb3N2zLN94oeQPSpbLWrfVLOK6WNRFMSi7u5HepxBp7qrbFBbqVqrCMNLPRNPZY1zIUHHmc1ONQ3MBBaRAZwAq8Gt6LStPcb2iV/dqsxQ21sMQQIv0FOwHg/jiB/+ExuWU7MKu4L64rLCEnn0rp/G9tt8X3zKPvFSc/SufZcGsZbmhRuRgEe1Y68bjj6Vt3Izv9hWTEm+Qj16VUdgMudtwOeKoH7x+laN+PKn2N1rPbhz9KBgehoTr1P40Gmq2ZCvamBuacmQDjj1FZesyJJdJFn5kOTW7pS7EL9lHSuauPn1GWU/wN+BrWBEnZHc+BrVmuL3U3GIoItkZ9Sa67w/KIzdOijzXAPPc+9YNvE+jaHYabGf3l6fPdj2HpXReFhYz3uppemRFVF8sRjJfrVmbZbtdVu7ZpBxkPlmC9Parg8XyPHPBDCUuCMZPQ1pXmlolu8qgQ2qwEjfwS3asjSreJ7RHkj/AHjjJOOlIRzb3TW7lJmiDOck7M0JfQxo4tVsgX/14EA2kfT1rrjplm8qv5QYjpkUlxotrPIkvkIu09AMZpktGRBEyWUc8UOLd+I0C8Z+lF7rfiDRY0itrK2naX+Fo8bV+tdQqYRVRcBegHalkDOMsAx9SOaZm4nBnUrpp/NfTpBIR8x3YA9hU8Ooa2yr5VizL1Cu2dtdS1rEz5dAamjRU4TAAp3BRZm2Ftd6jONQv0SEBdpgHr61lX2gqL2SRPmLnPIrrCxI7VE4DHtSuNooaJYrZQsVXBbrWp2piDAp9FxWClpvelFAx9VtUZU0DUmY4/cNj8qnqh4gH/FL6rjAb7K+M/SgqO55DAqrbqoyfSun8Apnxgh/6YtXMWIK2NvvILeWucdM4rsfh3Gr+J5pD95IOPzoZq9j1GFD5mc9jXhAYTatrD4xi9dea97Tgn6GvArP/j+1n31CT+lZMqmTAc9K0/B4P/Ce2PurVQUDPIrT8GqG+IlmOgEDtTiVM9lb7x+tNNOHKk+9IMGrMxnSjnPSqUut6Vb3EsV5dCIx4yKuxapokzCNL5TIRkDPWgVgzg08AYyXAqRIg+9kt5JFAzlWFQKwKgvaOpPZjQ2FhSRnhwaUHNKJYP8An2wfXNIHV+VHGcUgsLRmilCGmFhKKD8o5ppkT+8KQWHjFKAO9NUqf4gPqaGIUdR+dO4WG3MjxadPJFjzlU7c155a3TxwAybd7ykyMvXNd7M8MikScqRjhhWO2jaQiFICI3c5Xc3BNO40cj4su0m8NXsYydyjrXG/DyQyfECIHgLYtXc+OLCK18KXTR3EJlx91WGa4L4Zgp4/cNz/AKHgH60LZg9z1DTx/wATaFh031xcIxpHixv+emsMc/TFdfpPnLd4m2lo7hlBXuO1ckox4f19v72qOf1rORpEzSPkDVq+Fo1bX1mBwyRnFY5JEIB61o+F52t9bYkE5Xj2rJbhPY9AluFRlVpRuc8Bl4rG8SlBoMoC8Ejd7VptqEBJivEDwt1IHK+9Z3itbeDwvO8VysgbGz1IrVGRwU5HlBc5GOtYtmm3UZcHA9KuvP8Auxj0rPtJM3spx7UM2gz07QbW6k0eKWC6CKwyqHtWhs1WHPm3CNEegNV/D1kX8OWrbmAKE5HY5qfy5xgSq7L/AHuwqSJIy9Tc7sMe3NYj4z61s6rxjArELZJ4xQZ9SeJwuMVv6CftDXdqejp5gPuK5xGxx2rX0G4WPVI8nAdSn4+lM0i9DCtQiazdWDcLqiNu9CUFcESWjBcAPuZT+BxXdaxL/Zeqfa8c205U+wY4rldatRbatcxgBckSAfXniqvoUY7hjLbAcbSeaeygsCBnnmncmQccAcU1n2sPlqJDM+8XdfAY9K7O1XZYxgenSuStY2udXGTkCuwAKxhTjis5DRE7miFcsMjoaSTNSW5+Y1kx3L0KfMTWhCMCqcJ+99auR9DUy2GW4h0qbHNQp2qapQgFPwKYOlPHaqAsjpSt0NCjNOI9ashFZGYueKvQ5OKpAqJdo+tX7bBZRVRZLNiyHzKKn1G9i0nT5rydgFjUkAnrSWiHzMAdq86+KushbuDTFkIG3zGUH+dbEnG31++r6rPeyH55GyPYVXmkwODUUBzEXHAI7UKDKev1qGxpFoYEe4d6YTSTMI4gueagEheQqoJ4oiDRdgHlxPIn31GQT2r27wGdOuPDWmahdNHFfSLjeeGc+9eEQTyLgbWDA8lhXrPwqt4NW0q8aY+Y0chCBv4fpW/LpcSZ6vaajaxNsJLbuNw6Crc93aywSRFjscbW+lc5FZ+VGEUlQO1PMZHBdjQkMz7seG7RPsd7rssyJ8ywQnBUfhRoc/hjU7o2ekaa8soUlpbgEnH41IdE06ZpHe0VZGPLr1NLb6La2coltjJHIO6tRyILmqlnCn2aNE2xwltiDoDVT7BIk8BV5dikkqO9H2YlyxlmJznhuKmETqMB5gcdc5pNAPjuLhb+OJYLlkY84HGKlurbULuVxF5tsgPBPXFUwlxECVvZ8Z7tUqLeOS/2iV8DnLUhnCeKl8jxDcRTNvkKqcn0xXNygbsgVr+Kr+JvEN4rsDIm0EfhXOte+Y2AKylEpDLkfK1ZlqcTr9a0blyYzWZFxOcUloMpatD+9aQjoetY5BLE8V1Gqx+ZYOynLDtXOqmAd3FFxkRyeMCmRqS5JGM1IG/eEHpUkKbpFHOc0XFc0ftDQafNz0Wm+FrD+0NbtEYZhd90ufQc1n6tdiC2MWRlhkiuh8IAafpJ1NyfMvB5UMY/gx/FWkXoYyd2bd5d/bfEjyLxFAPLRewArtPh8Y49S1ictklI9yntyeled2RKXhVjksefrXonwzit/wC1tanuGCRrGgbceDjPNWStzT8V2Wra34i0yEyrbaUko81AcF+OKdfTahZSXB0yxjugp2pGWxWuLu11jVI7+JwdNt42j3Mcbn9RWVaTmWNpFJAMjAe/NNAyzbm4khR7qFYpSPmRT0NSHg8Uq7iMkkn1puRnLZxTEHPrSFm9aUuoHBP5UgbmgVhmMnmnbAR6UpwOSwH1NNEqDuh/4GBQOw8RgMOTjvUci/OQvSjz0PAaP/vsVC2oWkZPmXMK465cUBYmUGlOR1qhJ4g0eE4fUrdT6FqpyeL9EXI/tKEfhmnZisbYZfWlzXLP460BGwdVgJ9ApzTT8Q/D0YyZpJB/sIaGmGh1ox0rO8QnHhnVMdrZ/wCVcvL8TtEEuYUuWT12His3XviBHqeh3NjZQSRyTrt3uMYFJ3EmrnO2wLWdu3H+qX+Vdr8OFI1+5fHHkY/WuWtIAbSIeiAVd0/WL7w9PJcWkaNuXa27sKV7mj0Vz2gPhX9QDXhFquLzU27PeSGr918R9cmSaKERL8pbzB/d71XsYNtqpYndL+9JPfNKUWi6crjwOBW34JgB8bW0pki3GFwEJwayhFzWbeynT7pbmJhFOQVE3cD0FSjSR722p2EaENcxKRwfmrGudZMDKP7QswhPykOOPrXgN3qn2ovb3U15KG7wQtn86bFDp0MjKnh/V5nxziFju9615e5kev3lnoNzcTXGpeIY5DKcsiY5qG8vPBZEZl1Q7Yx8jRnDfpXlzaXeTrttfCmo5k6IQRmrI0PxOgDv4SnRBwWLAlR61aj5hc9Bg8W+HbWUG117VnH91QSp9jUk3xm0CFtj21/LsGNxiIri7fwdr16st/bW8f2RRhwWwVqWb4f680a3MyJHZOnybzzn1+lPliGp0b/GjTXfbaaTfMx+7uTrTl+KsrxZTRViA5IkkwSfWuXj+H/iDUItkTsEHCSKe3tW/p3ws1GO4UajrMRiK/d8nlT7mp5YoNRk3xZvI5NqaNvJ/uvwKguviX4glw1tFFAv937xrdh+F1jId0uuiVM8+QuBVu4+E/hqZE864vHC8grMVJo90LHHj4heJpBiW7RD7RAVUuPHfidj8l9Ht7lkAr0W3+Gfhm3ykltduCMhZJyf51dg8EeELd1CaceOznIzR7vYLHjl34w1G+G241tQw4xG+2oLfVLiVio1WaYjqBOTivdofD3hm2bMmj2bNn72wdKj1rSdO8mNtGstPhmQhnzCDle4+tLmXYdjw6a8uZQ229uUCdSrNxUtil80LyeXqlzEMt5jhsD6Gvoqy020uLIONNtY3IGcAHP1qveXMVmZrQx7VZcApFkCjnCx84XGhmSaLUJob5UkyWZ2baPzqtMHtdRM9pJLFOqDmI8gV7Z46nRPhptSQM/mhVxHtJ5rgvAOnpe+Kp7mS3wqrEq7jnI78UX0uFjpPAN5Lf6MlxOS0pnOSetYccmfDOrHGd+qygj/AIFXdW4ij8SaxbQRrHBbSoERRgDK5NcNEoHhW7zwZNTlYe/zGspFxKDjCEYrZ8HWT3viOVU6LFkKe5rJ2kuR2p0c97YSCawufInz9/GePTFYrcU2ehSaXcwysWgJLHr1rC8YWksfhieR4iAjDp2qfTPGWsJFvmEc69wRg1X8V+L7fXdEewjikilb73HBraJFrnnTnBGBgbaqacGa8kPUZq7KpUEkYAXFVtIBLs3XLUM3gtD1/RLq+j0WzhjSPG35f/r1bvnvDGBcoqe6dKzbK2mWwiKyFBt4x2p+2ZFCyXDyDuCaghmNqzsScVjc1tamecdqxX4amZtD1OetWICYp7eXPEcoYn2qvGuT7VcRP3f4UBFkfi2zjVry45L3Ue8KemR0Ncj4jDTRaXeHG97crLj17V6PqcMepaHDCpAncbVJ7V5nfSMtjLYyjLwS4U+tFy0ZcQ7/AOzVOZyVYAc9qtKxwwHWksrcz3gRlzk81LZRf0HTwYhPIPnrYdQoI96siFLaFURQAKqzNWb1LRWcADrxUluMPUTk54qzbK3BqWgsXof4quR9CarRDrmrka/KKzkNIsR84qY1FGtSUkJijpT/AEpgp/pVCLQI4paBgCmPIFWrEV92JuoFadqQzKVYE+grn5bwQyk7Q3tVq28Uww4Bttp9qFKzIkd7ZOkEUkkgzhcivn3xDdzar4ovZplOTIQoI+6o7V6ifGG5cRw8Ecg1zF3bwXV49wYgGc5NXzi5bnIva7VARTikiieEtxmuyjhhC4MYP4U9bS0b+AA/Sk2XynASRTXDBVDhs+lbmnaLNK4BkjiPT5x+tdPHFaxtuEalh0qY3cfUwIcdsUkx8pyV34fuBcrE12bgg8mJeAK9Z+Fmmx6XpdzHGzFGck7uoNctDrIQECzQD2ra0rxrHpEbJHpm/ecn58VtGZDiejFvoaYefSuDm+Js+4CHTEQDqGfNQ/8ACzbzP/HhD+daRdyT0Lb6EUEd68+/4WXebf8Ajxh3f71QTfE7VhjybC2B77jV3HY9ITaxZJAdrDGR2rm9RsrzRFlk0rxLNISd32eZQwB9M9a5f/hZ2tyIVfT7YZ7gmsZ/El3POWlgwXPJB6VnKWpSia0/i/U5h5d0oVx1K8ZrX8Farr2s67I5uU/siJNrQlfn3+ufSuMkk3ndnceuK09A8Q6tpLzGMW5DD5eMZHvUuSHY3vEel28+sXbsgDyEc/QVgNp8Fu6AAMaS+129u5/MfaCepFR2Amvb0EknbyfSpbCwzW4lhs1IAGfSuZgciWt7W5TJeyR5+RRjFc/CAJSM9DWdxDdVkaC2MpJ25AHvk1QvI2WeRNmNiqQfXNXdcffpbJ2V1/nV2+gHls4XLNGufypjbucqEO8A5rStUVFMjHoODUcVo7SbiDnpitKHTmm2lug4xVpGT3MrRdGufEWpSSgotuhOdw54rsVtPs9sIIgAq8V0PhjTbWy01kjjUE8k4606GwD3BQrxmmKxzCxFX3dDWhp/iA6IZW+wNdtKAqgNgfjUup2qRaisS8gjpUVvol7q8rxWJVGQcs1XEh6bGpF8RZpLdol0eGLYfuu2M/lUJ+IeoKfk0e1x2w5FVYfh5qsMjy3urxGM/dGzGK1rf4dSOgdtVCr2xHmtlykLnZkyeO9bk3bIoIc9AMnFUZvF2uqpP9oSBvYCusT4bwh8vq7f9+h/jSt8MdKLDOo3T+vbNO8SrM4n/hK9fYjGrTD8B/hUba9rszZfV5jn6Cu/i+G2gxEGSS4kA7F8ZqwPAXhwdLaUj3lNHNESizzOe4vJwGuL+d8dMvxVGWds/wCuY/8AAzXstv4O8OQDjTi3+/ISP1qdPC2gIGC6ZFyc9KOdDcbnh2+Nzgu3/fZqSNIMkli34mvc49I0q2JMWnQAnrlAabcvpmnhWnggjV2Cr+6ByT26Uc4lGx4kLeKSQBLOSQ+oQmrMem3UjbI9Gu5CegVMfzr3SHyIXUvDGsQPzbUHSq+oQzX7GOAhbMjjZ8r0c5XKeRweFL8kOujujt08wYq5D4R1ud9kFnAzfxc/c+td7/YV2jpJbX88cijAMjbgfwp0uneIINjabcW7yv8A65pDgVMpCscVF8PfEcsuTb2wHrmmeIvAviHStAuL0wW0kcA3sC2OK7PyvFsR8to7Zz13rNgflWX4y/ty28D381/fARbMSRIc8Z9azb0HGKucxbujW0EoAAeNTx9K1tB8K2XjG9uVuryeyFsvBjI+ZT3OaxIpUEFuIiDE0ShG9eK7f4Ywwvd6pcMomlUCLYeB64NRFm7V0Vp/gx4ZsdIu54dXvJZWhZyzuMMRzngVzOmnztKt5id58sID6gd69i1KSaPQ9RkSGPZHavmDHXg9DXjmh3Ed3olncQRiON4wSg6Ke4FNy0FFalraCOBitbwZaWt78Qmjuo45LeK1G1ZBld5PT61nBDuA9a0vAcBl8aaiQHCJEhyy8bvUUkVJnrX9m6bYozi2t4x/uDikluGhj8xEtwo5IK84qq8bSODNeEqOqlOtPMsLYD3SnB6FK0SMyhDrAuda2JbMsBT/AFmzABqzNc3ba4JY4mexMJjZMdWqWV4ZAD9phyO3C1B9psoozvnVeeqy9KdgFXT7Mie3SN7eGVcOi+vvVtraz/s2O0ZWmVF8sBv51lyaroyKXe8Yjud1Z9x4t8NWoy97cE+qKT+FOwyhceGdbS9lW08Qi0sT/q4tgJj+hqzpmg3GnLi58TteknLb1GfpSDx14fQEq7MewkU81Xn+IemR/wCr06OXjsMUXYJHQrDbKR5EghAP3EHFK8MAfcYZ5W/vKOn0rkD8TrfB2aMin131Vk+J9yciCIQ+nGRS1Kszu4PKMePLvbpc/euFww/+tUghiJIW2lwexFeav8StdJISeLb2Pl1Xk+IGvyr/AMfij6LQPlPVVtioz9iUn604ROCdltBEDwSxrxtvF2tSZ/0+RPpVabxBq0vEmpTMD74pByntoD2gwkkEeeeHpWnDkF9UiB9gDXhD6tet1upG9y1VzqE+cmV8+zGpuHKeq+Pon1HwrLaaffxPdlwYwwGM571zHw58Ma1purXM2qmA+Zs2GI56E9a4ea7lJZ/PmB9QxrR03xTrGk20rQzmYqV/1h65p82guU9HSMxeIvELnqZEbPr8tcGgP/CKr/t3jv8A+PGuxtLl5LS4uHP72WLc/wCVcnMvleHLaPu0hYfnUt3KSKgOJR61v+FdOttUurlrmPcY+AKwI5FFwC3eu0+HpLahqZVQwG3AP0qUhSRNN4ThCObSbac9OwrjPEPh+90OSKW7mE0Vw21SBjaa9gkWBGMlxDJHn+GMZzXG/E1rX/hHLY+ZkrKDgnkU72CC1PMNRTy43Vh8wFQaHEPKz6tVnVT58J2nOUFJpmy3tBk/OORS5kdSjZHq1ohGmxfK20KOTVe7QRgEdGrpLeLZoUDtA0sboMqgyQcVk62qpa20y2sscZbblhjmmjlZyOoYJOD3rGk+VjzW1qC/vTWPIvzc4p20IYsRGMZ5q7HNxz2rPQEGpd5APGAakaRduXY+VIWIC9MVyWtQMbx5EA2yD5q62eCVtEku1XKR/e9qxLqMNF83pUtF2OS8voNucd629IshEXmZRluhqk8SiTjjmtm0cCFRnpxUSZaQ+4Y8D2qlJzVy469O1U36VKArH71XLUjA5qg/3jVu1/h+tSwNWPvV2PtVGHvV6PqtSxllO1OIpI+gpxpCYgp/pUdO7CqEXeuRiqN1LtBFW3k2r26ViXs5J4PFEnYlFG7fnIPNVlBJ3VLINx5pFXBXBqE7sokUng+1SA+9RVIK0HYcDz1pwYimU7tSbsApamkk0tBpcwDAvzUvQUoHNBBo5wIiOaT5fSpStN2+1NVGhWI9oxShOKl2nApyqcU/asdiIJR5YyD6VNtoC0uZsdhvfNOB9aXbS7aq4CoBuAI6mus0u0S3tXkXqwzXKIP3q/Wu2tObHC9QtOJEjzzVncXUz553VlQtlyT1JrSv5t890H+8GNZkC+YSckYqzK7uR6pzayA9Cyn9a1b0sIwc/wDLNaoaoAYEA6MQCT2q1falaRlYGbL7AKaLM2GRjJjk9619PLsp9KowXNvHubaMDkmuiuLGW20BNat0863ZdxVf4RVonlOj8PAvFJuHArZMccKeZ0wOtZugqp0awmII+0JuNZvinWXtV+yxMq8cmqSuJ6GLc35uvERVei8Z9K6zwg8q/wBoeRCZZhwFzjP41xGl24+2+duLbxkmu58ITKtzdxvHnvycVdjPqdBDpE9zLFcXCEf3o2cECtEQMmV2AKOhz1rPlOmOxErIcdR5+P608alpEK7QYgB283NAWLhRRyZUApPMtxx9oTP0NZ58SaRFxvQfTmon8W6UvIlU/wDAKYWNYNb4+adR+FMDxM+EWST3UcVkt4z00L8qlj/1zqE+OIB92Mj0+XFAHQbD18mQUpwBxBMT7VzH/CbyckQrj/epjeN5e0QH/AqAsdQEumY4iVV/26cbSWQgyJC2OmR0rjJfG9yfuqg/4FVSXxhenkXAX/doHY9D8uZQVPlgUggHUyYPtXlsvinUHbnUH/ACmf8ACRXrDH22XmlcLM9V8te7sfxpjG3T/lqi/Vq8mbW3yd88zH/eNVn1QyH5Xkz7k0Dsz1439jGdrXUIP+9XJ/EXU9Kl8G3Nv9pWSS4IjRU5ySa4f7c5bDeveqmoXsqi1CSKpM45Zc0hpM1YbUQW1tGMZjRR+ldD4Q1q38NyX8s0MkhuH3YTpms2VGJycciqF5L5KDsCaxk7ao0ex1/iP4j2r6DfQQW06PNCyZOOMjFcvolqLLQbK2BziEZPrXN6xIraVcNnpXWWWTptmcc+SP5VLbY0iUybecdKIPELaZO7W8wSRxgnuKbIvlozscKOprl7maN5iRg88GnFsGrnWyeOL45Bupcf7IFU5PFF7N0uZfqTXLvIQCQ1R+c/qa1UhcpvTazeXClZJWdPQtWa1y7yHLMpHoxqn5z4NMMgAJJOapTYcprJcuBzK2PrQb+dfuzMM+lY6yswBAOPrTmkZSBhqrm1HY0PNLtuYg015e+cCqyBivfNMljc9ASfapchls3GTwxpPPP96qS21w3SNqctneMf9W2KXMxlo3HYtTBcYB5pq6Vetz5Zp66Nek42nmlcLDPteP4uaa10x6GrC+Hbwnk/pT/+EZu3GCxH0pNgZ73RPem/aD2Nai+E7ju5xSnwpcDo5qGIy1nLZ3H6U77RvjCA9GB/Krsnhm6RchjUP/CP3MKSTZICqc5osB6LYTbtLlOeTbFv0rDkcyaBpxJ5Naelhl0T5jyLLBNZVwnlaZpsXZRTKRWKAHPfNbfhrxCnh6W5llUlJQBx1rFPU1DMwGc0IJJWPXNO8YabfY3y+UcfdfrWD8RrdtZ022hskhZjIC5/iK1w1oPMVlzgYzz3qGWe8hP+geZG+eZGYkH2GaJMwUrMrtps8TMkto5jA2gq3esTVbc3ctrbwGSBDMouAxwduRyDWxLLdOrNNcOZD97aeKzpws0AR7g4HXH3hWPNqehG0ontWg/Ezw8/iKHwvCJRP5QCXDY8tyB065zip/iLPMdItYopCCLhWYDuK8Y8NQ6Vo+srqsdubi4hUmGKQ4Ct617Ol3/wknh6Ga7tPs8sgy0ZOdv0NdEXc5JxszgbqcSSsSetUHUEmtfWfDl3a3Hm2reZD3TvWQXUMQwww6j0qzMZjFKwJGfSlblhg5FSKuQ5xnC5wKhlo0ra7EnhXVbHaSQoYkda5jVJXSKFWXZ8nHvXXiG00bRkmuZB5l4AZPp6VwfizVUvtQU2gKW6rtAxSZSMczM8pwelaVhOxxk8dqx7ZsSMvcqetW7ObaFBIPPGKymhtm+8m7vjHrVOQ/MTmniQFSc4qB2BPFQmBE+N3rVm16gVWKe+Kt2jfNjrikxpGpAtXol6VSgOG6VoRN6VLQicDinYpoOaeOhpCGBetOxxTh3FKKoRWuJcqeeayJ2ycZzV2c5Bqg461MtgIjnNA6ig0qjmoT1GLjNSU3FP7VYCU7sKbmnYJUcUmwEzRmlwfSk2n0pAKp5pTzSKCDzTqQDaSn4pMUAFKM4pdpxSgAUXHqJSgZpcUq8dKaFcTb70u33pefT9aMn0p3YahEMyr7HNddprgwPzziuTjz5inFdFp0oCuB6VrFiZwur4jurgDqzGs63LBeSPwrR1dd97O3UFqyow0akVoyLaiXU2VGTkehrMJ86Rnbl/WpriQkEfhVKLdux2zzQi7FxQcKWYhR1967DwVrxtYLrQbmUOLgE28bdwewrkfMUMoIyOh96fdRqLaG7gbbc27iSNgcEEHpWsRM9q0+2lXTbCGYeU8QICj0rPudFguZ5HnUPuPQ1e0fWF8R6LY6pAAZFXZOB2bvVzbvLHHetEZsw4dJgifEceB6Vt24g0uwuLhlX7pyTUiW5LAisDxtdbLOC0R8bmy4B60Nk2OSMoku5rlwR5rEgdhTWvCCR5Q47kUwsCcADHaomYZP8AKk5FxiON3JncuBn8qQ3czDD4x6io9u45zinGIlSM0uYfKiL7XMudrn86es0rj77c+ppgtSRnPNWI7YjFLmDlQ0PKf4zS7n/vt+dTC3NH2Vy3FK47EGSxGSTRsHWrIs5CPu0psZucJzTuw0Km0Y4NIQw6NV5dNmxyhp39my5+6aQFAK3Umnj3ya0I9MlYYPH1qX+x3/vUBczAcEcVQ1JcvZk9PtArphoz54fkVma9YfZrSydjljeov50r2E9TopATgEdqx9aiYwKVHftW1Iece1SR2f2jGRkCok7os8+1ctDoMztyGkVfzNd7EgS1tkA4WFf5Vk+O9Kjh8ISSxAAiZP51tpjyYe37pR+lSkFhlzGJrN0xyRXIjR7p2P7sjB9K7WFQXC+9aAtkHPFUgPP/APhH7pl4GKnj8NXBXBOK7zyUApDGuelUgONj8MOB8zVOvhdCPm5zXWeUMdKXZiqQHMp4YtxgHNWl8O2uOQTW2V9hS4OaYGSuhWo/gFSro1uvIQVqAU4KKAM9NMiA4RfyqVdOjUcKPyq6Fp23iiwXKX2RAPuil+yr/dFW9tG0Uco7lUWyjsPyo+zj0FW8CjbRyiuVTB6YpDCR2q5gUbQTS5RMpiHJwUFRXNqJYGQKACpya0CoFNdd8bgcfIf5UcojHX5NBmdf+fY1lajxaab6+UDWmmB4ZkBP/LFlrN1HmCx/2IQKGikyj94n61FOAFPTNSJuOcDpyaZcW1/Jbi4tdNnulJwPKGfxoSCTILeVlLBc478U+C9F1MbbJX/a9KuW2mX+7c2m3URAySyVSubKUNJLDp9zgff2r1pSjcyIb54bRjGJVkPqKwZLhFfqASfvetVdQju1uXd9Nvo1P3CUIrMkF1JMqRWN02OoYHFT7I2jNrY1bhjOqxx3GGJ6g8iu38K+Mr+xnOm6swkto0/dzdz7V54wvbWSOMaU2ZThT3Jroj4O8Vvbq50i5XK5BIH+NaRjZWFJ3PSbLxbY3zlckHOMGotQ0e01DfNasFm7ehrzbR/C3i63vQ80UiR9wTXW22n+IIF+YO3OauxkytcrNpt4sF5bMm4cSjlav6Yn2u4MabSrDaxU54q5az6vMrQ32m706Zek0e0GirqtxLGI0X5kXPTjtSsiokraBbX2oQi6dmtrIZXJ4J968w1thJ4h1F4Bm33YUDtXqWjTNJ4XW4lY5kLuS1eRLJuE8h6yTE/rUtGiGRn/AEke64p8Z8qfHcnBFOeLbOvPLVHcfJNu9KxkNmwPu9c8U0MD7GqKXW5Cc/hTknO3gdayEkXN4Ax3q1bsCw7f1rIW6B5PY1pWjB9poNFsbUBzitOFeKy7Vs4rWgHFK5LRIB0qQjApoFP7UgsIKUUgoFBDMiWUHgng1UfvipZRgdM1CeazuVYZjg0gyKfwBTOc8CpESjOBxRg56GmDJHWlAOetBQ8qfWnL05pn/A6BxgZpodiTHuaMe5pvPrRn61YDucilDU3PHvSjGKhiY7cPSjIPakyKVcc80ASbu2KN3HSkxmjHUUFDc+1PXk9MU3aacPl6iglD8D1oKjHWk3e1KDmmVYUfKQRWtpj53D1FZXHpVm21KCzkUTuFDcD61pDRkyOZ1ByLy4U9Q5xWWTyecVqa2ypfSEY+c5rJZS3zcYrW5BmTuQ578miL7nv3pLj5XPrmmxscYAyT3qkA85L4qyw82L1wOtUxJ8/oKtRgmPIH4VSdhHZfC7VTpWqXemzuDb32PKGeA47fjXp4iaN2Rhgg8ivA7W8ksb2K4UHMbhhj1r2W78SC20ywvorVruW6wNinHzY9a0uQ0bU06Wdm8xYBscA157qqz3955hOT71c1TxNrOoqI08KyiJT1NwuahtLu83u0/he/kUgbPLmTOffmk2JbmcNMuDj5amXSGONzYP0rY+1zY/5FLWP+/wAn+NKbiTqfDmoL7NMn+NSaGUNJbswNOGkOeNv41om9bODoF8o9TMv+NK00APzQTJ7GUU0S2Zw0Z16tipF0sj+OrJu7NTzvH+9IKcNRslxmZAO+WpiIhpecfvBT/wCz0X70qfnTX1rTU/5fIR9agfxFpKnB1OxB/wBoGgC2tsiniRPzqUQAfxL+dZv/AAk+mA/LrOkg/wC0poPiy0XprWifihoC5p7QO4/OjaMg5FY8ni4nHka74cA7+ZG2ab/wlt1/0H/C4/7Zt/jRYdzbC/N2p+AF5P0xWC3i64VMnXPDcnskbZpp8WzEc6jo+PVUakwudGpGPv8AHpiuf8WYK6Sg5VtQjz+tMXxNcSLmK/0pv+ANWRfeIP7b1KxsXTbJbXQkyg+WQDuPaoYI6q4fZO3I4rW0tHkh8xEJUjnA6VhSjzJ/Us2BXNXGvwWevy2FzrmoafHB1S3I2OfeiKuWdR8Q3aHwgsRj3NLcxgD8amDgInP8Arhru60zUJo55NV1C8RG3IkjfLn1xV6TX1A3OSBjt6VfKB2Ns++4QDua6Ax7VGRXnmgeILa98QW1lb+a0j/NnaccV6PJFcNx9knP0Q1XIK5XIzRtI7fnT1guyxC2F03/AAA1KbHUXHGnXJA9VquUVyru7UZyBxUjadqo5Gl3DD0AxUkWm6o5wdNuI/8Aep8oXKx60tXxoeqn7tp/30cUv/CPayW5hhA/36LBcz84qQEetaS+GNUYcm3B95BSjwvqhb5ntgPXzBRZAmZ2aQvjvWo/hXUR9y5tj7b6iHhfViObiyX6vmiyC5nhx60u6tH/AIRTUO+oWI/4FS/8ItegZOp2QA96AuZu8UbvrWifDjp9/VLQfQ1EdGhTO/XIFx14osFynvx1BoVvY1a/s2y7+Io/wjpDYacvTxJH/wB+qLAQ7xgjac03HyOR/cP8qkePSoSBL4mhGemY8VHNcaHDGQda3ZBGVjJosBxN1qNxbTWdnGMwTW7Bx75qbUDsaBCcbYxVDxPZ2s8um3Wn3k7pFlGdFIyCehFWNXuIhfLGXAZYlzmlIZVFwY0dlBb2FelfDi6iHh65jcKhWcnDnsea8oa6RHOxwPeliuIkcT+fIGAxtDED8qRLPoGSe2kTb5sP4MKzJIbVSxM0CD3Yc14sb6KbH74j6MalSaPYQ0rH6tmi4kj068WxkBVpYJB/vDiswxaYh48jPsRXCLJDnAYfnUUrWyHIdSfY9KLo0SO4ms9JnuIJJHQPE4ZCOxrrptc0xrZd9/ECo5+avFBqCA48wfnTmu7QrliGb0NSDVz02fxFpAPF9GfpWfL4n0tXx9rB9xXnTXduAfkiAqD+0LdgSqRH3FUmQ42PSZfFmjwR+Y96MDqMVSu531XT72RV/wBHmA8tvUV5TqN+rBwI0xgdK9Q8PyrdeH7eLuVGRTeg4kHiC8bQvAO2PG902DPvXlUTt5SIRznNd58RbhmistOXkg5YegriWg2BSG6VDZokT3LYvYF7bckj1qrcEmUZPU06Ulp1OeccVBcHDqM1kx2LEQwuO9SHpUMROwMfyqRj8vTrWYiMEg4Fa1hIMqOlYjsQ2O1XbR2UjDdamRSOtt3AI5rYt+RXK2twSwBxXTWEu9f0xSQMuL0p/bikUcU8DAouS2NK0oXNOIoA5NMk52RuOahYgDg0krE9+KqyOfpisCydmOKiRiSSarNc5Xrg1F9qjU43YoSuSaSk5p26soX8ajG7P41J9uj/AL3P1quRlJo0ak7Cso3Yx1H50o1BNq5Y0nFoLo1uKUc1k/2jH6mnDUYwPvGhDRqY9OaOfSso6kD91j+VR/2i/wDeaqtcHY2fm/u/rSgn0/WsT+0W/vml/tF/7xo5Qsjd3gDk0eYPWueOoSnnzBR9vl/56CkUdB5o9TQXXu4rnvt0v/PSkN655zuNCA6PzYwP9YKTzov74rmDduSc4/Ol+0MfQVWgHSm4UdHFZ97P5kijCkA5zWX9pYe9Cylicnk9KaZLLOoSmQ7nX58YFZisOR1wO1bMtpHfW0JDYkQ/MM4zVW6sks0+UAE9ea1vczRgz/6zpSIMYI60+cKzE5z3qOI/gPQVaHsNmG1/l71atSQoO78KrTcHODmprVhgbqoktEDcWccYyfeu70krqfgg2Ug2GyPngK3IH1rgmha5yEJxiuk8CQX9tqVy04d7SWIIyEdaExPUgfTfDJOTf3ZJGc/aW61GLPw9Gfl1G/z/ALN0wr0Z9C0Y7SdOhz/uipIvC1pMgaHToCB6qKZB5x9n0Rv+X3UW+t4/+NRtaeH85LXrfW7f/GvUP+ETj/58Lf8AIU4eFlB/48bYf8BFOwzykp4cBx9lv3P/AF9P/jSGHwy3/MKvm+k7n+tetL4Z5/49rcD2UVIvhzaPlhhX/gIpoR5HGPD0ZOzSb1fq7GrAk0vGY9HvG98E16yNAfH/ACxH/AaUaFIBxKi/RaYHkn261UfLpF1j0MRpRqdt/wBAec/W3r1o6FN/z8r/AN8Uf2FL/wA/Sj/gFAHkp1W2/wCgRL/4Df8A1qmj1NGACaO342w/wr1QaBKf+X1R/wBs6eNBA+9dhv8AgFAHmKXcr8roo/G3H+FDXOo4/d6DAfTdAv8AhXqI0RB/y9H8BTv7Eg/imY0AeTrPrEzbU0C2Q+phUUrSa/GQP7ItcHusY4r1c6JbHrI5/Gj+wrT1f86GB5VjxEw3DT7ID0KgVW8y/gcS3GnRxkH7yckV69/YViRyrk/71ZOtaRa2Qi2ISshxgnNKwLQ8/h16N3HykupyRjpXQeF9ES/jub+Lw9b3ks8mWknPI/OrSaRZRuzrbrzyTiuy8JwtDYSvgLGznYB6VKVi2zmr/wAOSJbhbjSLO0DdPKPJrETwZEGJ2jB9a9D8UYbT4mBO4OMVgM7bwQTjFaIVytpWnPpFyk0AQFV2gbBxXY6XJqd/A8j6tJFhsALGOK55ZMjBPaul0EY04n/aqyS4bXUiMf8ACQzj6QrTRZakDz4huT/2yWrYOaUGgCqLS/767cn/AIAKeLO6Y/vNWuXH0Aqx9KXmmFyAWKAEPd3DKeo3dajbTLM/xTn6yGrWPrSYPvQFykdD0wjLW7sfXzW/xpv9haWT/wAe7f8Af1v8a0OfQ0mD6GgaZSGh6WP+XZv+/jf40HRNJPDWhI/66NV3PPeigCkNB0UdLD/yIakXSNNQ5S1C/wDAias/iPzpwx6r+dAiv/Z9j3tUP1qRbW0UAC0hIHqtPOPVfzpu5fVfzpDH+XbgYFpAPogoEUPXyIh/wAU3cMdR+dBcKMkj86AMPxCsZeNPIhyRnhBUdk4+xNmOLK9PkFJrKNPMrRHG0YqK3zDaSCQ84oGZ18WmCsyIBnnCgCuS17wvFd3rXCSNuK9Aa624uEkslUEBvQ1mSzYb1x3qJFWOCfwtKP4n470Q+Hpy4DSNtzXeJIjnGOta0HhyOeMSvcbCecAUrktHnJ8LAr8sjUsfhSYElrk89Oa9Gbw7CGCtfbB64rKuLJ4LkxxsZo1/ixUtXEtDkpPC0+wBJs0+LwgPLJkkIY+9dOFkB+7UgglfjBqbMu5yq+D4uok6VJB4SVnyzZUV1kdhKWAK4XPJ9qs3VnbxbTblmGOWNMLnGv4Ms5H5Y+9NfwXYocRsQK6rbiomIzQmJu5ysnge0lx81RTLqPhd4jbRmWHd8x7KK64sM0yd1khaKTBQ9RQ5lRR5Z4k1ltc1wS20i+UiYYnuazjJlADyR1Nd7eeH7Jt3kRqpPtXNX2hvbNlWyD7VnzXNUYajdJu5yOKrXCHeDya21spFQ8c+4posSWw+CKTYGdEriMHnNWAjNjrxVv7OFJwOKeE2kZHGOeKi4GeynpipIvkwKttEpHK+9R+Xg5FSwJYJdjDHQVtWt6yEuD+FYZG1s1Zhk560gOutdUikCq42kda1I2VxuU8VxCSHPHrWxZag8Kbc5BpJicToCKFFQRXaSKCcCrCkHkHg1dyLHFyy4HJ4rNuLnaDzTbicbiM4rMlmyeOtYqLY7kkk7bQQTVOSQnkk05nIHJyKrOSeMYraK0J1HeZ7mphIM1WwakB56VYtiyz59acsw9cCoCxA+6aDgfw5qWhosefkn5qBLu74xVYj2pQcdqLFFpJNucmn+eMYzVYEsCMYNG00guWPOH979KUz+9VaXafSk/MLk/m/Sk80Z6io9px0pNp9Kg0JvO9xTTIcZBqPafQUqoccigEKMnJz0qwn3RUSR9akG4EDPSkMdQj5HQ8GgKzHhufTFSRqRliPanHcT2LKyHHGcY7VWnmLdScn1q4kbY4H41G9uXzgdq0TIW5iEktjHNPjTDZxV9NLmZt23ira6cSNpT8605xNq5jXCKy7lB96dHAy44wK6KLQywC4wDzV+PRUwquuR60cz6EnPadayPexsjYCnketelaRMQhGxFUDqO9Ytro8EX8JK1pQ2tuhH7tx9GppktnQFoygyw/OtfS23RyEuMduawIrO2aMbo2/OpltIVPyCQD2atUZs6Rp4VPzSoPxqNr61XrcRD6tWMltFu3bTn1JqbyIT1jU/UVYi+dSsQebyEf8Co/tOw/5/IP++qz/ALPb/wDPGP8A75FKIYB0hj/74FFhXLjaxpqnm+gH/Aqadb0v/oIQf99VXCwj/lhCf+2YpdsP/PvB/wB+xQFyf+2dN/5/4D/wKlGrWDdL2H/vqq+If+eEP/fsUm2I/wDLGL/vgUBcupqNowBWUMPUU77bB2aqQ2gYCKPoMUYX+6KQ7lz7dD704XkJ7GqIx6Clz9KALwu4s8qce1OW6hZScFceveqAOKdupgXvtcQ/hasjWJFujHnOE6Z7VZLVn3h3AmkMoLJ8xUHiuk0q8+y2QRIWfPOK5ZP9YK6Kyf8AdLyeKY0O1m5a7thGYtm05571giR8qoxWvqPzc5OKywo30DLMFvctkr5ZJ/vVvWV1c2lusXkQEDk4PWqFqPlBx2q6PpQmBbGpXZY4t4Mf7xp4u7s/wxD6GqiHB6VYH0p3AmFxOfvMB/u0plmP/LUj6VEKXNO4hxM5/wCXmSgNOP8Al5c0mTRmi4Dt82eZ3o3zZ/170maM0XAXMmc+c2aUliclyxptFADs/wCc0YH939aSigBdqn+H9aayJ6frTs01jQBEVHv+dR4Oc8/nUppjUXAYyhuWGTWbesPLKA4Bq+54PNZd1nNBSMu6RDt4ztHFUZAelXpj2qjMwrOTLFtl/egE967Szb9yo9q460+aVQPWuttWwg57UkTIW6Ax83Ss5mIBUYx6VoXJyprOfGaokiAAbpU8fXNMVQasRxYoAdVecgjBq0VxVW568UrAUXIyarOetTycZqq5OTxUspDHfBNMLcZNDnrQq5XkH61nItEDnJPHFRSQRzx4ZRUswC554quZCFxjisr6lsoXFgOcAVmvbBfvLW5JIWHNQPtJ+6PrQ2NanPvAFOMfjUZiJPA4rceFWOcc1GYVx3qGyrGMYWBBxUbwnsOK2zEoHFQvGp7UrhZGJIhA6URKSK0ntvQdai8jaadx2GI2CBnirKvgcdKg8sg9KcvB571DY7Ivx3RUgda2LPUg2FZQB61gLgf1FWIuMc00yWjkJJSSRxj1qHB6nFKVwOefxoC54zzVmKQMgI45pjJuBAHepOQccUYI75+lUn0DyIvKHTBzUixk/wAPSpNpIzzTlU4z2qrjaI9vGNtPETYyEzmpCg/vGph8oA6470rjSKuwjqlKEyQCv1qwUJalMR96VwIkiUHIFSeSMZOKljibbVgRHA+XNAFLyl9B+VOEak//AFquCEntTlg5+6aW4FL7Kp55o+yj3/OtIW79qDbv7VNh3Zm/ZAeufzpVt9taH2d6eluc/N09qGgW5nrbg9jUgtAZQQOR0zWgtuOwNSRW+WU49qmw2ykloW7AU5LMnI7ZrTW3PPHNTxW4bvVpEORSSzIQAHp2p6WrAHIxmtXyMAY696PK7dqpCTKCW5Axmplh4BI5q15YHQU9UA5P5U7jsNXIxgcVOBTV+76VLjkUybD4gcc1Oq1CvXFWYl5xVIhl+FsRgVYVs1VXhanQ9K1iTYsRmpMnNQoeamzzVoli0UE03NMQ7OKM80gooCw7iikzSUDH0ZpuaM0AOzRSCii4Dlp1MBpwpAI5wKpzspU5NWpelZ0xJzSbKII1XdnFa9ocJWSgxWna8KKSYWFvDkVQRRuq1cvkkVDGMnpVoZpWv3RVteMVUgIAA9quDpQA8danB4quuc1MDTEPBpc00UtFwHZozSUUXAcDRmm0ZouA/NGaZS5ouA7NGabmjNAD91NNGaQmmA2kNBNJmgCvIRk1nXWDnmr82Mms+4AweKGUjJnI3GqcgBNXJACTVWQANWTLJrFMS10lsflrBsgCxOK3bX7tOJMiSc5U1msfmrRl5FZ8qndkUyAVuavwrkVmDIPNadueBTQEjrgVRuB1rRk4Ws646GhgZsgySarP3qy561VY4zWbNCu5ojkKSq4J4/hPQ0rioxWbKQt1J5zlioBx0HSqEi88Vak4qB1JOayZRWKkY70wmpypqB0NZu40RHHUGkJpdhGfWgg1BRGwLYpu1c45zUuwmm7SOxoJIiue1MaPPQVZ2c9RTWTkU0PmKhj7EVG0QABq4UI5zUTIR17UMOYgVeeamQNxQTjtSb/rSsK5y2wNgHoaTyFzwTmrQhHfOaf5PTA6VRRU8kHO7mn+VtwQMGrgiI6DmpFhz0FO5HUpiHd3J9qkNuSAAMVdS3bbjFTLb5GcUWHzFAW4AAxzTjbHsOK0RbdOKU2xJOKQ1oUVtxgHAp6wZ6ir/wBmIUACpFtuM00hcxQSBugWrUdvJx8vB7VbEIGKnUcU0hORTEBA6CjyfYVcZMnpmk2+gp2BSKwi46UeUfQfnVry8gGk8v0osLmK3kn0pViANWNhpyR89KLBzEIiGenNSJFtPQcVYC8dKUJ1O2h6CGAcdBk1JGAWwRzQFwemKmRQOcc0r3AGX060gT1NSEUfjVARFaTBzUh9KQKCaA1EUZPNS8U1V4Jp2PSmgJIwSSe1XIRzzVSPhsGrkdXFklkDIqVRUQ6VKp4FbIhkyA81L3qKM1MDWhDCigmkoEKKM0maKBimk5pDRmgBw6UU3tS5oAdmlzTc0uaQC5FPzUeRTs8UAhspyKoTLirkh+WqsvNSyiKMc1fh4Q1RTIq1ExC4pIY2UZpkfGKkfmmL1q0BbiPIOavI3AqhGMYq5GelUBYQ81MDVdDzUoNAiXNGajDc0tAD80uajpc0gHZozTc80ZpgPzS5qPNLmkA/NGaZmjNAD80hNNzxSE1QCk0wmlJpjGgCGU81RuvarktULg9aTKRmyDk1Tk+9V+QVRmXB4qC0XbLqa2oGwvFYtl0rWgPy00TImZsmq79aexqNjTIGlARVu34xVUGpY3OaALsjZWs+f0q0W+WqczUDRRkUZNU5ByRVt+pqq4zms5Forv0qM8YqV+9QN2rKRSGMcmmvxQSc4pGFZjIzgkjFMZARTsfNTscUaAVSvtUbhRVsgZNQvHnntWckPUiyg70vy+ppjJhhzSbBnqamwXHBevb0ppU9ualxgcdqRuh+lAWIivHIpjLnPFSYyBSFSBmgCsQaj796tkccVCUNUNGSI8tz+FP8vBORU4XBHfipViz1HWgE7FdYsgYU1II9ozirSR4AFKyZFMT1IUX3qZVGKQAD6VKBmi4kxoFO9eKfspMHPtSKuJznFOHcUoXnp1qRV56VSJY04xxTl479qcF7YpQmelMQ0sTwBQFPU1IE46U8L2oAjA5HFLipAntTggpiIccdKUcY471KV9qMcUANB5p45zxSAU4DNIBMfN0qTtSbeeuKTOOKVhoXNFJmjNAwJpQ3f0ptHagB4bPapFIqEdRUq9KaYEqcNVxDlapR9aup92tUZtkwb1qUHiowMAVIOmauLJJUqUGoV6U8HmtEJkmaM0w0tMkcOtLnFR5xS7xTAdmlpu4UuaAHCikooAdRSY9qPwqRC0uabQTQNDHNQOalfpVdutIpCj1qZeVquOtSq2BTQxWoXrQxzSL1qkMtR9atR1TQnirEZ96YmW1p4qNTTs0xEgNLmo80ZpAS5pCabmkJoAdmlzTM0uaAHg0Z96ZmjNAh+aM03PFGaBjiTSZpCaKYATTSetKaaTQBDIeapT8VckPNU5zwaRSKUgzmq0qc1ZY1FJ0qWUhbU4yK0YWxWdHwfrV2E0kDLDMTURalY0zvTIYuacppvel70CJTJxiq0rZpzHiq7vzii5SIpDjvVZzg1PJzVd+RWci0QseaibpUjCmN92smXYgI70xyM1Ix+WoXIzWbABQTgU3OKQnIoGGe9NZsg+9IetAxmoYrkTk9cUzd/s1M30qFxk9KQhQ2aCeDSAYFK3SkMav3RTWPalX7opH60ANBxSHmiimIhWPn7vNC5FTA5JqPJ3E0wY9TmlK8Z70ijvUg9KARBg59KkUZPWpAmQSacFxSEAj9TxRg59qkA59qdtx2zVFJjADmnAE08LTgvtVIliBOM08IBinAcVKoHenZgRBOKUJ3qZUzT1QnpxTsMrhecYpwSrPljvQI1Bp2EV/L5o2cGrJjFIYwaGgKyx07y8VL5WO9GBjmpsIhIwKjapnXtioWXmpKEoowaMGgAo7UEH0oANACjqKlXpUQ61KlNB0JY+tXEPFVIxhqtr0rRENEwPSpV5FQCpVOBWkSWicdKUdaYDxTga0RLH0maTdRmmSLTTS0UwAU7JptFADt5xQHNNx70CgCXeKN9MoxUiJN4pCc0gFNJoGhrHioWPNPc1E1IYmcU8HgVFinBqEUiTOakWoBmpUOatDJ1NWEPSq69anj7UxFtOlOzUaGn5piFzS5puaWgB4pM0gNHWgBc0UmKKAHZozTaWgB2aM0lFADqKSlFACGmk040xjQBDIeKpTcqatydKqSHikNFN6jepXNQt3pSKQRjmrkY71Vj7VajapQmSetFA5oIoJFFIxoAoIOKYCMTVVxg1YY/LVdzUstET9KhPSppOlQseKllkDd6jb7tSM1ROwIwKykUREdagkHNTluTULHnms2MYCB1FICKD1pvegBTzSY46igmm546VLCw7AI5FRkUFveipExGbimt0NK4OBSNjBpARr0FDjvQvQUpBK0DI6KMc0UEkbAnpxSgZ9KUr6mlCZ6UxCgHipUXnFIsZzUypimgALTguacFGKXaMZqxCBeKNpzxUgXpRjFMd7CAGnAZoCninhT2ppCuKqgjmplXnpSIpNTIvPSqSFcRU5ziplQelPValCDFVYdyuUo2VOV56U3b7U7E3Itp9acEFP2+1PVaLAmQFBzUbJjpVlk61GU4pOJVysRxULDk1bZeKhkWoaHcgK5pNvvUnsajds8YpWC4h+UZ60gJFIOtOpbDEB71IrVH2FPXvREHoTIcEHtVuNwRVNBmrCAAdasksg09TUS9akB4rREsmU1IDUCnmn55qjMlzQTTQaM0wHUuaZmlzTuIXNGaTIpPpRcBd3NOFMp1FwHg+1Gfam0CkMfmmE8UpNRsaAGsaiJqQ1G1AhKB1pKB3oKQ/8AhqRKjXkVJGKtFFlBzVlAB3qstTp0piLCnilzUanin1QhwNKDTRS0gHClzTc0tADs0ZpuaM0AOzS5poNKDQA7NGabS0ALmjNIaTNIB2aYadUZNAEMnSqU1XJOlU5BmmNFWTpUVTSdKiqWNDl6VOnAqFelTJ0qBNk6dKd3pq0ZpiHU1jSMab2pjA81XYdanJxUDHmkxoik+7VdzhDVmT7tVJPutUMtFeRjVdmJNSyHnFRHrms5FKInX6VE5wKkONvvUTnms3oUlYBUbHBPpTicYqJutS2MUknmmbqWmd6gYu6l3mm0UAOGc0Hoc00U8Yx70hAp4xkUN92k5z2pGB2//XoERUhp2CaRgcUCsOI5pyoKKKokmRalC4wKKKpCHhBg5pcDFFFMBwAo20UU0DHBcGpUj5oorSKETqmBU6RjFFFaJASqufSpQvHSiinYSEK+1Jj2oooJDHtSheelFFAIRlPNRlc9KKKCyNh8tV5FwKKKyYFdhzmom5ooqSkNHWnUUVL3GJ2FPTvRRQgkSK2KlVuKKKtElhDwM1KD8tFFaRJkPU85p4PNFFUZj80ZoopgIDS54oooEGaXPFFFAC5pRRRQA6iiikMQ9ajYmiigBtMfpRRTENoXvRRQUh69KkjooqkMsJVhelFFUIlXrT6KKoABpQaKKQhc0uaKKAEpaKKAAdacKKKYIKWiikMDRRRSAO1MbpRRQBXl6VVk6UUUxlZ+lQnrRRUyAevSpkooqAZOvQ0d6KKaJGnpTR0ooplCN0qA9aKKljRFIeKqTfcaiiokaIpOTk1EzUUVky0Ieo+lRv1ooqGMae1MbrRRUsAqPvRRUjCiiigApwNFFABS9qKKQiMUj9BRRQHU/9k=" old="https://www.landscope.com/images/Photo/Stock/152001_153000/152373/22bal.jpg" alt="Marinella"*/?>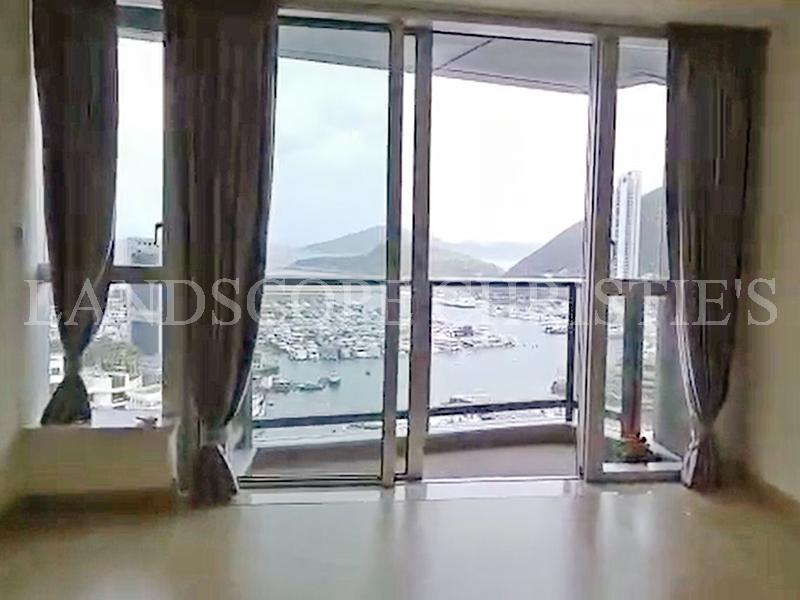 Balcony(Provided by Owner) 2 of 8 photos
/*img class="sp-image" src="data:image/jpg;base64,/9j/4AAQSkZJRgABAQAAAQABAAD//gA+Q1JFQVRPUjogZ2QtanBlZyB2MS4wICh1c2luZyBJSkcgSlBFRyB2NjIpLCBkZWZhdWx0IHF1YWxpdHkK/9sAQwAIBgYHBgUIBwcHCQkICgwUDQwLCwwZEhMPFB0aHx4dGhwcICQuJyAiLCMcHCg3KSwwMTQ0NB8nOT04MjwuMzQy/9sAQwEJCQkMCwwYDQ0YMiEcITIyMjIyMjIyMjIyMjIyMjIyMjIyMjIyMjIyMjIyMjIyMjIyMjIyMjIyMjIyMjIyMjIy/8AAEQgCWAMgAwEiAAIRAQMRAf/EAB8AAAEFAQEBAQEBAAAAAAAAAAABAgMEBQYHCAkKC//EALUQAAIBAwMCBAMFBQQEAAABfQECAwAEEQUSITFBBhNRYQcicRQygZGhCCNCscEVUtHwJDNicoIJChYXGBkaJSYnKCkqNDU2Nzg5OkNERUZHSElKU1RVVldYWVpjZGVmZ2hpanN0dXZ3eHl6g4SFhoeIiYqSk5SVlpeYmZqio6Slpqeoqaqys7S1tre4ubrCw8TFxsfIycrS09TV1tfY2drh4uPk5ebn6Onq8fLz9PX29/j5+v/EAB8BAAMBAQEBAQEBAQEAAAAAAAABAgMEBQYHCAkKC//EALURAAIBAgQEAwQHBQQEAAECdwABAgMRBAUhMQYSQVEHYXETIjKBCBRCkaGxwQkjM1LwFWJy0QoWJDThJfEXGBkaJicoKSo1Njc4OTpDREVGR0hJSlNUVVZXWFlaY2RlZmdoaWpzdHV2d3h5eoKDhIWGh4iJipKTlJWWl5iZmqKjpKWmp6ipqrKztLW2t7i5usLDxMXGx8jJytLT1NXW19jZ2uLj5OXm5+jp6vLz9PX29/j5+v/aAAwDAQACEQMRAD8A9SNNp9NNcjNBpptONIaQxpFNIp56U2mITNFIRQDimgsOoozRxVCAUtHFGaBi0U3PvS5pgLS03NLSGLRSUZoEBpc0lFAxeaXNNoFMB2aKSigLDs0lFFMApaTpRQAuaUUlFILC0U2jNAh9JSA80tAC0ZpKM0wHZpQabRTAfmjNNpaAFzRTaUEUgHc0ZpM0UWGLml3U2jNFgH5pM02jNIB4NLTN1ANAEgNPBqIGl3UgJs0bqi3UbqAJN1G6otwozQA8mm5pu6gmgBc0maTNNNADs0m6m5pDTQh+6jdUeaXNO4Ds0mabmjNMQ7NGabmjNKwxS1JmkzRxUiHZozTc0Z4oGLnmim5oJoJHZpKbS5oGL0ozTc0ZpgLRSZozQAtJmkzRmgANHNJmjNAheaOaTNGaACjNNJozSuMKQmgmmmpuFhDSZpaMUrhYae9G2n4oNS2NCCnEbgBnjvTfpSg0AP6DjikpRzSOQi5PFPUBwwOvSq8lzu+SJunU1VvLwRxl5ZVihX+InrXCeIfG5hX7PprCMHhpCOT9KSbEeqGmmndaQirYxpFJjinUhqRjDTaeabSTHYbTTTyKaaaYmJmlzTc80E1QhwNLmmA0E1SGPozTM0uaAH5ozTO9LmgB2aM03NGfamA6lpuaXNAC0uabmjNAD6KaDijNAx1FNzSg0ALRmiigBaKSjNMQtFJS0gFopM0ZpgLRSZozQA7NGabn3oz70XEPzRmm5ozRcLDs0A0lJRcdh4PFLmmjpRmi4Ds0maTNGTQAuaKTNGaQxaUU3NANIB4NLmmZpc0AOzSE0maTNIB2eaM0zNGaYh+aM1HmlzQgH5pCabmkzTAdmkzSZpM0CFzRmkopjA80lBNGaAClpM0ZoAKKTNGaQhaKbmjNKwDs0maSjNMVhc0ZpuaM0hjqTNJmjNCAXNFNzS0wFopM0ZoELRSZpM0DFoNJmkJpMAJpDRmkzUiAnikpRRUsaFooHSilcBTSUopMUmMaeKcOlIwpDKkUbSOfuimhD2dYlLOQAK57XfENpYxbpCXPaNDzWVrHiaeeRobSNj25FUY9C8+DzdQLIrchD99jVXvsDZzWp6zquu3pgjjaTP3FThVHvUGmWtla6jCLgHVL3dhoVGEh/wB4962hJJBZ3FmIBbwyHpFyzCoLS6soAIbWMA46Y5/OtIqxm2ez4pCM0tJUGglNNOptDGIaaad3prVAXENNPSlpO1AyMmm59aeRTCKq4WFpc00UlO4x/FKDTKWi4mOoz703NLkU7hYXPvRn3pM0Zp3Cw4HilzTAaXNAh1Lmm80ZouMdRmm0tFxDhS5pmaXIouCH5opmaXNFxjqM03NGRRcB+aKbRQA7NFN5opgOopBRQMWikzS5oFYXNGaTNFFwFzR+NJRSuA4GjNNoouA7NGabS5NFwFNJmjNFAWFzQDSUUDsOzRmm5ooFYduozTKKAHZ9qM02igLC5ozSZooAdmkJpKKAFzRSUmadwFzRmm5ozRcQ6jPvTCaM0XAdmjNNyaTNFwHZozTSaTNFwHZozTc0ZoAdmjNNz70ZoAdRTc0ZpALmikyMUgNILDqXNMJ4ozRcVhxNGabmincBc0ZpuaM0gFJpCaQmkB5qWwFpRSUvWkAtLikA4pRSGAFLRRSAWkpaKdhDHOFqAgO3NWGGRUTLg1IFP7BCjtLDGiynuwyKwr62vPtDyzKWJ43jsPaunHJ9qRym3GAfrVolo4t9Hl1KSNkLQ7DyR/FW5aeHrCybzREjSNyTjoa0JHCjCqBUDO1PmsTY6Kmmnmm1RoNpKcab3pDE70007vTTUgJSUtJSGNNRseakNRt1oGNzSUpGKSmmAUuaTNGaYC55pc03NGaAHZNFNzS07gOBopM0Zp3AdmkpM0uaTAdxRn3pM0ZpoBc0uc02gGgSQ/NGabmjNBQ/NJn3puaM0AOzS0zNGaQEgpajBpc07hYdRTc0uRQFhc0uaTPFJmgQ6gGm5ooAfmimUooQDxRTc0uaYC0UmaM0ALRSZozQAtFITRk0rgBozSE0ZoAXNLmm5ozTAXNGaTNGaVwFopM0ZpgLSHrRmm0AOzSZpKTNAhxNITSZozSGLmim5ozTEKSM0ZFMJopBYdkUZptGaAsOozjvTc0maAsPyDSE03NGadwFz70ZptGaTYDs0ZpmaXNK4h2eKSm5oouMdmjNMzRkUXCw4mjNNzRmlcQ7NKKQUCkA+lpBSikAUo7UmKXFIQ6igUUwF7UlLSUwDGaAuTgjINLTkwGBNLqByGoa9d2N5LBCqMFPU1paZLJfOksmDlckDoKrPoMt9qM8kilImbIJ6mtuzsYrGIJFk+5pRTuN2F8hAxyM0z7Mm7O2rRHPSjFXYktUmKXvQelWAwikIpxppNIY2mk04001LKG0gpaQVIAaj6080ygYhFMNPJpnakNCUUU2rQDs0mcUUZoYhQaXNMBpc0gHZozTc0ZqgH0U0GlzSAXNLmmZpc0XGOzSjmmZpc0wH0ZpmTRmncLD+aM0zNLRcdh+aM0zNKDSuA7NJk0lJQA7JoyabS0APzxRmmg0tMQvNGaSjNADs0tNopDsOoptFADqKZS0AOpc0zPPWlzQA7NGfam5ozRcQ7rRgUgNG6ncLC0Cm5oz70BYdikJpN1ITkUALmlzTKDSGKTzRmm5FGadxDs0m6m5pM0rjH59qM0yjNFwHGkz9aQmkoRI6imk0maB2H5pM0mfejPFAhc0maTNJmi4MdmkzSZoyKAFzRmmmjNADqTNGaTNJsBaN1NJpM0rgOzRTQTS5qbgO70opo9acKLhYWnDtSUooEOpaQGnCgApaSlouIKWkpaYhaWkpaYBRRS0AGSR1NIaDTWIzTAUmmHrQTTSaBF+g9KKTtV2AbTSKcabSGMpDTjTTUlDTTaeRTSMUmhiHrTKeaYRSAYaTtTjxTaQ0IabSk00mnzWHYKM000Zp3uFh1FNzRmgLDs+tLTQfWlwKYWFozTd2KN1ILD80Zpm6lyKAsOzS5pmaC1AD80UzcaA1MB+acDUeadmi4Ds80uaZmjNFwHE0ZpBS8etABmgUcetHHrQMdRmm596XNFxC5ozTaUUwHZozTaOKQDs0mfakooAdn2pM+1JgUUXAcDS5pgpc0AOzRmm9aXpQFhc+1GTSdaXimAZ9qKSjNAC0hNITSZzRcBc+1BNJR1oAM0UnSl7UWEFFNFJmkMcTSUmaM0gFzRmkpCaaYhTRTc0ZpXAdRmkzTc07gOozTc0Z96AHZ9qTNJn3oz70XAUnmkzSU0mkwSHZozTaAaVwaHZopBTgKTABTsUlLSAUdKdmm5pRTEKDTutNAp4FK4gHSnCk70opgLS0maWiwBS0UuKaQgpaQkCmlxTEPLAD3qMuTTS1NJpgP3U0tTS1JyegoEPLUmc0qoe9SBMUDLnejtQaQ9K0EMNJTjTakY00lOpKVhjaY1PNNPSkxjTTTTjTDUMY1ulMp7dKZQNDT3pDSnvSGpYxppuadTTTTGGaM00mjNO4D80Z96jJpM07iJc0ZqPNKDQA/NGaZmjPFO5Q/dQTTM0ZouA8GjNNBozRcB4p2ajBpd1Ah+aM0zdRu9qQ7EgNGaYGpd1MQ7NGabuo3UASA0u6o80ufegQ/NGaZn3pQaBjs0uaZmjNAD91GaZmlzQA7NGaZmloAdmlzTM0ufegB2c0tNFLTBC0tJRmgYZozTTSUCsKTRmkz9aM/WpuFh3FJ0pM0ZpphYXNITSE0madwsLmkzSZozSAM0UlGaBC5pCSaTNFAC80maQmjNAC5pDSUmaVwHUZpuaM0DFzRn6U2kJoEPzSDrSA0o60pDFoApKcOlSmIXpSikpRQAtLSClpoQUo60ClpiHCndqYKcDSSAUdaeKbS0yRaUdKSo/NpgS5xSF6i3FutIT70APLU3NNJ5owTTuApNABJpypzUgUUAMCetSKoFGBSjimIXFKKKMUwLJpD0p1NPSrFcYaSndqQ0hiU2nU00hjTTTSmmnpUsYhphpx6GmGpGI3SmU80ztSAQ0006mmpZSG03GacaOgJP900kMrlx2pN9UhNnn3pwkz3pplWLRfnrSbveoQ+aXfVXCxPu96N/vUO+l3UXAn3Ubqh3UuaBWJQaM1GGxRuoGSbqCeaZmlB5oEPBp2aZmjdTHYfmlzTM0ZoCw8Gjd703dRuoCw7d70u6mbqXNAWH5oBpmaXNMB+aUGmUUCH7hRmmUZIpDsSZozTM0ueKEFh2cmlzTR1oH1pgPFLTBS5zSAeKcKaKcKQrBRTgKMU7lWGUlK3FNNFxWDJoJ4pM0hNAC0Gm5pM00IUmjNJSGmAtFNopDHE8Umfamk0lK4WH5pKBzRQTYCaKaTRmgdhSabRRzSAKM0lHekAtGKMUChsBRSim9acKm4gpwopRTAKUUlKKCRR0pwptLRcB1FApapCCnCkzSM/GKdgHlgOtNMg5qFmJNG4UgJNxJppNM30oyelAh2aOvenKnFSBB6UxEaoc1MFFKBS4phcMClopRQAUYopaYBS0lKaYizSHpS01qskaaSlptIoQ0lLzQaQxhph6U8009KTGMPemGnmm1Axpph6U802kA2m9qcetN7UmUhpo7N/uGg0McI5/2DUoZgRt8o+pqTNVYW/dg/WpQ4pJmhOrU/cKrhuaduNO4WJwwp2ahWnbqOYViXdS7iKi3Uuaq47EoY0u6og3FLmi4WJd1KG561EDSgigRNuo3VFupQcU7jsShqXdUW70pd1NBYkzQGNMzSg0DsSZozTM0ZoCxJnijNMyKXNAh+TRk0maKBDqM02lpAOBpc+1NGaXvQMeMUuOKaKeORRcAxTgKAKeq0XCwKKlCUiipkWlcBgBHSmtkdqtqh9Ka6+1S2BTYVGRyasutQFeaaYWI+lGKcRTSDiqbFYSm9KWjrSTE0NyKCaTFFF2Fgo7UZoPShsBKKKKVwCjNFGadwENFITRSuFgNJTSSPenhSRntSuOwBc07GKcBxSHOKTkxCUh5pe1ApJisGKBQOlL3qgHUCgdKBQIWlFJSgUxC0opCQOtNMg/h60CJRgdaQuAelQGTNIW4qkxE2/PFN3d6h3GnLk0XAfupCCacqYHNSAUARhKmRRjiinL7UAOHFOFIBSj2qrEsXFLRQKdhC0opKKLALRSdqKdgFHWlNIOtLQBZppp1N7VRI2kxTjTe1UMbR3pabUsoaaaacaQ1LAYRTStP7mmtSsO5GRTDUlMIqWhobTT0px6009KllIaaZKcQuf8AZNPNQ3Z22sh9qjYpHPRj5F/GpKaowBjpT8D0oWxbFBp1IBxTvwpoY4HFLupvXtTqLAODUu6mc5pwNMLjs0Zx0pKKQDs0obmm0cUwsSBqUGo+1KtAEgNLmmZ4oBpgPzTgaYKKBkgOTTqjB5FO3UMB4OaUccVGp60+lcQ8c0U0ZpRk0XCw8U4DFIopwFFwsAFPC0BamWPNFwsR7Keq9qmWKpkgqWxFYR+1SIhParqWpODVhLJs8ChXE5IoLHjHFWY4eRkVfSwOQSKspZ4PIq1TkyHNFJYOOlQSwkZ4rbEGBxUb2u6m6TJVRHNvGc9KiMZA5Fb72HXiqz2XtWfI0aqaZjGOoyprUe0bPTiomtwBRqO6M3bzRtq20QGajaPFNAVitNIqcrTCO9AWIcUYqQrTDwKBjTRTWcDvVSe+WEZJHNF7CsXDxSbhWDNrkaZJaqg8RxF8bqlyHys6gmgc1hQam1wwCKT710NuoEQJPNCYmrAidyKcfank80lK4iMcCgnI4pTSDpSuA2lFLRTQgHFFFLViFzQKUAAZNRPOqcDmhIRKSAKZ5wB45qq9wXNRhuc02wsWXl3jrimbsd6YM55p4XikFhQc09QW4oRRmplXFKxIgjAqQDFGKXFXYBcCnCkFOAoEIeaeuAabS00gH5pQaYDThVWEOFOFNp1MQUtJS0XEFFFFMApaSlpgWTSEUtJVEjTTTTqaaVxiGkpaSkUMNIaU0hoAbTWp1IakYymEU8009KTGhh6U0inHvTcVLRSGGq1/xZSYq1jiqt//AMeb/UVEiluZAX0pcU4jk/SgZwKlGgAU7FKBRViEx7UvNOxRg+lACAGlAo70tIYlFLijikAlLn2oxRVIYZpwOKYaWhsB4OaXOajpQaLgSUuaYDTqYCinde9MpeKm4D1PNOBqIHFKDU3BE2acDUQPvT91K4ydelOyBUIc9KA9MC0pHFSq3NU1kIqRXJ704oTNGNsjmrUTDislZcDrUizkc5obFY343XI5q9G6kDkVzK3JBHNWFvmAq4ysZyhc6dXXHUU8EHvXNrfMB1qzFeucc8VtGstjJ0mbDuwZQFyD39KfketNjH7tc9xVG8m8mTGetaSlyq7M0ruxeLL61BI6eorKe+OetQNeZOa55Vb7GsabNGVl6A1TkKnPNVGuznrULXOTWTnc1USaTGahY1C8xNMMtCZQ9yKiNNMlMaTnNFxilsGoJpVRSSQKSV+M1kahIxBAzzScrDSuRX+pKoO1sfjWBPezXkwht43mc9AtaNl4cutXn3TM0Vvnknriuy0/SrLSIPLs4lB7uepqL3LbUTldM8GvJi41OUrnkQg9PrW9Do+n242pbIfcitJuSSTkmo2pxsZSk2ZU0UcLHYqgegFVoruSTUGtzkIgzUmpFo5SR0JHFVLQ7tWlz1AFVLYUTov4Qfaj0pf4R9KSoGNPQ0gpT0NIOlNCDNHajaSKY7hByaYh4680xpkTOTUEk5YcVBkmrv2CxNJcF+B0qMsKFUnrTgnOadxjAuakVKkVKdwv0qWxCquO1OAGKbnceKkURKMyOSf7oqOcOViA5PC5PtS28pljL44BxVe41SKMPFC0YfGFH8VTaaMaeM5zuyc0QleVglGyLIp3WkPWlFbmYd6cOtNpR1oAdS4pKcBxVIkMU4CkFKOlMQ7FLSUtMApRSUCiwhaKKKYC0UlKKALNJS0lUSIaTFKaaaBjT0pD1pT0pD1pDGmkpe9JSGNNJTjTKkYw96aaeaYaTLGmmmnHrSHrSAYap3//AB7MPerhqteAeVj1NRJFIzvL3c+1IIz0qdRg1KAD2qUi7lYRsKPLargA9KXA9KYFQKQMYNGPrVvApMY7CkBU2nINLg+lWwo9KUIpp6gU8Z7Um0+lXgi+lLsXuKAuUCMUAZ71e8pD/DSiCM/w0ahcoY96TB9K0Ps8fpTvs8fpRqPmM3BPalCt6VofZ4/ej7LH6mizDmM/BA6UZPpWh9lT1pwtUo1DmM7Jpea0PsaHvR9jX1pWY00UByaM4NX/ALEOzUn2DJ+9RZjuimOvSlJ5q39hI/io+wv/AHqVmF0Vs8UobI61Y+wydiKX7DMPSizFdEIPPWnA4NSCzl9qX7JKKeoXQgOacDSi2l9KX7NN6UwuKHwOtSLLx9KYIJR/DS+TL/doC6JBMTViKZjxnFVVhk/u1KFcfwmhLW4mzci1do4gjJuIGAao3N207l34PoKp5f8AummtuP8AA1aObaszNQSdxTIajMhppDf3WpuG/umsmaCmSml6aQ39000hs9MVICljSbyOtN59KQg46UwFLZ6U3NJhutJQ2A1+eKSC2SaVWfgChic80+FnVv3a7nPAB6CspFLY0iyxqFGFXtjvUeWNPigCjkl5OrH0pZCFxvwgHrSlFskiwetNPNZzeJdMe8Nhay/arpfviLkJ9TV0OMLk4J7VULImaZk6uCZkA9RVO0G3Upj64rS1IDzxkelZ9jl9UuBt4BGD61pIIHRkcD6U3NOPJx7UxmVepqRidaaXVetQy3HULVcsTkknNK4WJ5ZyR8uQKrljnJNISTT1jc9qLhsRg5461IiMe1TJAFHI5p+0Z4qkIiWM1JhUXJOKoXOpLDI0Cqd/qaz21J2LZOcfrSlOw1Bs2Gu1XioZLxcZ6D3rEa6lkzyF+tSW1ndXz7Y4pJM9+1ZOTZqopblx9aVTsijZ29QOBVSSe6umwzt/upXQWXhaQAG6nVV/uJW5aWFpZDEEKg92PWqVGT30JdWMdjkItFmiha7lgKiPnLdTWzp/NmxJzh609clK6Hdc9l/nWXp//HlJ/virjBQlZGcpOauy30NGaTqTSiugxHUDikFLSAcDThTFp4poTHUo6UgopiHUUgpaYhRS00UtMBaWkpRVAFAoooAs0hpaQ1RIlIaWkNADDSHrSmkNSUN70nenYppFIY002nGmmkMYehppp5FMIpMq409aQ9aUikNSMYarXhzEnvVk1Vu/uw1L2KW5XWnimJUgAqSh4paQdKXNMAooooABThSCnU7CClo7UChjCndqbTh0qRADTqbTqYBThSYpQKYAaWkNLSYDqWkpRQNC0opBS0gHCiiimACnA+9NFOFACilyaQUUCHhvelye1MxThQA7NANJRRcB+aM0zNGadwHZoz70maTNFxCk02ikpAKSMVGcelOIphHNA0J8voKaQPSlpDUjGkD04phA9BUhFNwc0mMqSDmp7DqWyFUdSajmAD89Kpagbv7GYrEL5j926Cs72ZSV9B+teKrbSYyC4yTgBRkufQCucktdZ8VsrX8j6fp2ciJD+8ce/pVzS9Ahsrn7Xey/a7085blU+grUluFTc+7cf5UfFuaaR+EitLDT9Hh8mxgWIYwWA+ZvcmmSX4RuMEjuTVR7zzGKDJp8GlG5+eY7FHb1o9CWu5C91PdSMVBdjwK17G0+zfvJT8x5IojEVuoWJenekabPU072J8kWpbnfkLx61UZsNyck1E8hLYFSR2zyc9KXNcLWGGT5iAKkSBic4OKspaqnJGTU3SkDIEgVeozUoAHanU3NXYiwGkXrS9qQfeFUkJnNascX7/SqM4extmuJEyAMjNX9WA/tMg/3hTPEwxpEpHbFZSWprF7FrQzZzwQz3MfmSvyErqI9QijQBFCD0ArlPDsS+TbDHOzNb5QelXBtLQmWrL41OPqaf/acJ6mszaPSlIHoKrnZHKizqt1DNpFyobJOMD8aq6bzYOf9sVWvPlspsDuKn0o50+T/AK6ClGV5DatEu+tLQetFbGI4UvakHFL2oSYhRThTRTxVIGKKUdaQcUoqhC0CjHFFDEKOtFIOtLQA6gUUAVQC0UUoFFhE9IaWkNUIQ0hpxppoGNNIetKaQ9aQxtIadimnpSGhtNNO6U00mMaaaacaaelIpDTTTTjTaljQw1UvDjy6uVTvB86ColsUtyutSDmminr1qUNj8YFFL1FFWAlHelpalgAFOpBS00K4uKKUCgjiqC4YpfajvQBzS0GFLS4oxQ9QFpaSl70gCgUtMklWGFpJCAoOMmiwIeBThUAvrQnHnx/nTxd2p/5eI/zouirMmoqMXEB/5bx/nThPD/z3T86QrEgFGKQTQf8APZPzo8yI/wDLVD+NADhThTQU/vr+dOGD0ZfzoQC0tIMk/wD16XB9KYgpwpo5NOFAC0lLSUmAUUUUmAvakPWlpD1qugCUnelpO9ACGmtTzTWqQGGkpTSUAJSUppKTGVrgZcVGRlcVNP8AfH0qLIC9azkWiM2pk6Ntqnc6UWIw2B65q6ZgvSq7SMxyxJqdLFJsSG3gtQNqhmHVjTmmJ+lRZOSB+VTR2rSY3cCjm7BbqyuZOcVIltJKemBV2O1jQ5xmp+AMClZvcV+xXitETGeTVkDA6UlFAmBpjU6mE00SFJS0Yq0IQ9aQfeFKetApiOZ1cf8AEzPsRTfE3/IHnHfinatkam/sVpPE6n+y5cDggc+lZs1XQteHPu2voYq3KxfDYzFZ/wDXPFbhGOnqaqOwpbjG4FNqQimlaGhFfUP+PCX8Kdoxzpb56+ZTb4ZsJvbFO0UZ0x/+ulEPiFL4S/3NOFNPWlFdCOcdmlFIKUVYCr1FPFMHWnigQvalFAFLTELRRRVAFKBRSiiwAKUCiloEwxS0Yp2KBElIaWkqgA000+mmgYw0h6040ykAU09KfTTQMYelMNSGmmk9hoYaSlNIelSUhppp6040jUhoYaqXXLCrZqpcj98B7VMtikQAZFPApAMDinKKlDHCnAUYpaYXE70oopadgACjFL3paAAUdaBTsUwGinCgCnCiwNhSUtLilYExtOHWg0CkMMZrK8TfL4eufcr/ADrXAyRWP4rONAm93X+dN/COPxI4FZnQAAnA96cLmT3/ADpyRbiKk8gjtXNY600Rfaph0ZvzpftsqjJd8fWnmE+hppibsKOVhcDfzA4EjE/Wk+33GOJHH403yGUcA0CFv7pqeVhoPW/uB0mk5/2qeuqXCN/rZf8AvuofJYjoahliI7GqsBpJrNwD/rJf++66DwpfXF5ru1pnaNYmJVjnmuI5R8dK67wMD/bMp9IjQviQppcrO7xls0tApcV0HGFJS0YpWASilxSUrDF7Uh60dKQ0wCkpaTvSAQg0w1JTGFADDRRijFJjENJSkUlSBXuFYsGA4qnIJB1BrTPPFNKgg5FTKNyk7GQAzNgiplt+eTxUoAyeO9OHQ1HLYq4JCgOcc1ODgYqMU8Gi4Dj1opCeaKQDqSiihIkbTe9PxTWqwEoooqkQxD1oHWg9aO1MDm9VX/iaSZPUrV7xCyr4auV8sklgN2OlUNdbbfzEdQENber2/m+Frl2uohlQ2w9eO1RGLdzRvYoeGxiOzX/ZNbhX+ZrA8LEzQ6e44yGroSM5+prSEdCZbkRFIaewxTKGhEF4M2U49cUuh86S3/XSlux/ocv0pND/AOQQ3/XSpivfCfwl/vS0fxGlxW6RgFKKSnCqAUdRThSCnUCFApcUlKBTAXtRRS1SYgpaKUUCFFOHWminUCYuKdTRThTQrjqSloqhiUjUpppoAQ0w0802pGA6U004U00DG009KcaaaQxh6UnrTiOKb2pFIQ9aaetO7009aljGGqtzgzH2FWjVO45uG+lSykN/nTlFJjpTxxSsMWjBopadhBS4oxS4pgHNKBQKUCiwrhj0pRmjFL0pjuKKKBRQAUuKMUtIBMUoFA606mO4mMVgeMWK6AR6yL/OugrB8YLu0VVPdwRUy0RcNZI5W1Ax2qzxnmqFr5jjfGNyg4J96t4nzytYc6OhomyvpSfL6VH+9/uUmX/umjnQuVj8L6Uw7QRRhm/hNHlt/dNHOh2Yjbc9KrTKCORVwRO38P50ptXYdM1Lmh2MC4+Vge2cV1/gMZ1a4P8A0xrg9XmaGcIDj5wCK9A8CRldTuSf+eIpxV5IJ/AztV6CnGheAKWupI4hKKWkxSaGIaKXFGKkLiGkpSKKAGmkpxpKQDfWkPIpxFNPFJgNNJTmPPSm0hiUhpxpKAGGg9DTqQjg0WGUf4jSjoaT+I/WlFYt3LQ8dKeKYOlPHWlYYtGKUUUWFcSiijtTRLGnoabmnHpSVYgpM+1KegpKpbCYUdjRR2NUkI5vXf8Aj+n+iU/xLGq6RM4GG2Cma7/x/T/RKseIhnRJ+P4B/KptuaLoO8LNi10fHRkeuhIH6mub8JnNloR/2HrpWHX61pHYiW5E+KjqYrTNvNS0CZBc/wDHrL9KZoX/ACCG5/5a1Lcj/R5h7VDoX/IIb/rpUR+IcvhNL+I0tJ3NLW5gA608U0CnDmhCYuKcOlIOlOFUhDqKKWqAKWjFLQAAUtAFLigQUtFOHWmSA4p1IKUU0IWiloplDSKaRTzTTQA003FONNNKwwHSkNL2pDQMYaaxpxpp5pANY4pueKcwpuMUrFXEJpppaQik0NMYaqTH98auHkVSkP701DRaEp6jnFNFPA5oSBj8UYpaUU7CExSj6UdaXFNIAxSikpcU7CFoIoApcUWGAFLiilHSlYBMUuKUcUUWASlxQKdikMbWD4ub/iVwL3LGt89a5vxk220sx2Japn8LNKfxI5zw8m/TZye05FavlrnoaoeHV26XKPWcmtRuvPeudo6G9RgVMDimlF9BT8YoA9azYXGhV9BT9inHFIBUgWpAb5YpVTByKfTwPu0wPNNfG7UR7Sf1r0vwSP8AS7hv+mYFcDqMPma6sXrKTXoHgcfNdsOgIFbU90Or8DOvHaikpa60cIUUUlJoYUZooqbABpKdSUWAaaO9OpuBU2AQ0w0/tTSKLDGnrSGnEUlLlAbSGnUmKLDG0H7p+lLikI+U/SkBQ/iNOANN/ip1Y2NBwp460wU4UAOzRmjtSZ96VhC9aDSDg0E8UxMQ0lBPNJ3qhAc0lKTmkpoQtHY0CjsauIjm9d/4/Z/olXdfGdCn/wCuf9Kqa2u69n+iVd18f8SOf/rn/SjuX2IPCC7rDQiP7sldO4+auc8Fn/iU6CcZ4krqHHJPvWsFoZz3K5GOMUw1K3WmEc0paAitcDMEvutV/Dx3aSc/89DVyYfuX/3TVPw4MaU//XQ1kl7xUneJp96WkPWnAVsjEUDIp2KQU8U7EhinAUAUtNIAFOApKWmIUCnCkFKKAuGKUCilFMVwxS0vaimK4tLSCnAUAJRRRTAKaadUkTktgnNAyvikIq3KxRMjrVZmZ/vHOKAGe1IadTT0pDGGmmnGmmgoQAscAZJppGCQeoqzbJyWI9hTLhdrhvWiwIr000400nByKljG1TbmRuK047lg3znI+nSiaMSgqePSpauUmZiipADQU2MVbqDTl6UJDFFLj3qzbysXCsSc9M0k8rmRkDfL04qiblelqe3kbeFLfKeOasyuUjLDGR600hXM8CnVMLp/RakS4V/lkUD+RpjKtLVqS2BBKcH0qtjsetJoAFOVGb7qk0+CISNz0HWpZpSjbE4xRYZC0br1Q0iozAkDgdakW4kB5OR6YqySHgZh0KmiyC9ijilpcVJFEZD6KOpqbDuRhcsABmuf8Y2k01taCOMnG7qQP511TusAwijNcn4yvbiKO1CSY4YngUppWKp35tDF0SGSLTnDxsuZeNwxWkYm8vzMfLuxn3pug3sh00GcCQO2ScYrTv1UWq7Mbd3GOnQ1hy31N7u+pl4ppAzUmCTgDJPatGO1jtkaSTDMBn6fSs+W5V7FCO3kkwUjYg9Djj86k+yzIcGNvwGaka9lZsqdi+nBp0d7MpySGHoRUtRC7K22lUc/StQxRXkQfG1u5HXPvVExGMurdRmko2EpXPP7s58QxEEAmQ9a73wOv7u+P+2P5Vwsl9PB4is4hJ+6efDK3QDP6V6v4a+W1u29GH8q2pxu0x1pWjYvinYqRZ2zyBU+1ZFziupI47lSkp7Axtjv6ipoXZshj0pWBsq0VblkMeMAc+tRee3otFguQ0GrEc25sMBz0xUL/fb6mk0O4ykp2KTFKw7iGkxT1Uu2BU5VIVzjLUWC5V8qQ8BT+NNZGXqp4qVppCeuPbFIJ5AeSD7GjQE2RBS2cDoM0lW8q0LMoAyDmqquyZKnFDiO4ykP3W+laKtuRW9RVSaRzvXPHTAqZRsJO5ljrRmjJByOuau20rSbg5BI6VjFXNCmKdVu4laMLtOM1WWV1bcGOTSaswTuGRRkVoxNvjVuOR2qu9y6uygLwcdKbjYm+pVzSE1ejmWb5WAz6etQ3MOwF1+73HpRy6XHcrUHrSZqaGZ0ZV3fLnnNCBkNLWk5KozDqATVB5HkxuYmr5bE3uMp6xO4+VSc96ltoQ5LN0Hb1pZrhwxVOAOPrTS6hc5vV4ZFvrgsjAYTnHH51a12NjoFw4HyiPk/hTb6/kj1GcP8yAJkY5FaXiLD+GrojkGLNCS1Ku9DJ8Ff8gjw+fXzK6p+prm/AZxpHh8eqS/zFdZJcckKB16mt4fCZzepRYVGRWhHI0m7IHHpUc8zRuFAGMZ5pNCTM6YfuX/3TVHw9/yDH/66Gto3PyvvAxjqKp6exFsWU4O7+pqOVXuO+hMetOAq5A5kQ7jkg0k8jIwUHAIqrGZXApwoVmViVJyauwsWjBPXvVLUTKlLip5JmSQqAMCm/aH9Fp2ERYpwGTU6yeZG4IwcGok++v1FFhBtIHII/CgVZn+5+NRRJvbnoKLAIqM3QE04xso5U1I8hU7V4xSLM4PJzTshWGhSwJA4HWkxVksGjJHpVemACnUgp1AxtJSnvSUxBSxf6wUhp0X+sWgY6f7g+tV6sT/cH1qvSYCGmmnU00hjTTSM040+FNz57DmgZIWEKIv50TJujIHXqKrzNvkJ7DgVPE++MZ6jg0wKJpD0qSZNkhHY8io6hlIaRwalaYLOEPRhwfeoj90/SmXf+tH0oGTzw+YmQPmHT3qoBjg9RVu2m3qEY/MOnvSzwjBkUc9xTSERW/8Arl/H+VJJzK/1NLb/AOvX8f5Ukn+tf6mmAR/61P8AeFXJ/wDUt+H86px/61P94Vdn/wBQ34fzoSBlECloooAt2z7lKn+HpTblMMHHfrTbX/Wn6VNc/wCqH1poOo216sPpSzwktvXn1FQI7I2Vq5HIsg469xRYCjiponCxupPUcVYeFX56N6iq7wtGeenY0WsPcjxk4HWr6qI48Z4Aqmg/eL9RVyQYjb6UAyi7FixPeuU8agbIMjkKa6sj5TXJeNTzGP8ApmayqbG1L4iHRh/xKITWg0oNp5R6h8j6VQ0X/kDWx9Vq2RzWPQ2e5a0+LLNIR04FGouSyR8/3j/n86sWHEDf739BVW/z9oHGPlqWvdIXxFUClA6UoFPArFmhasX2zFf7w/X/ADmrF/HmBpAOVXn6VVtMC5T/AD2q9eDFlN/u1VPWLIfxHkV7z4gtCehkNeyeHB/oN2f9ofyrx66AOtWn/XQ17H4cGbK7A7uP5VvSWo6+xdFWoP8AVn61ELds9RU/yRLjOBXTFHI2Q3H3x9KIP9YfpTHYuxJp8H+sP0pPcfQW4/h/GoasyhDjexHpiowkJ/jP40mtQTIwpC7898U0nJJqeVQIgF6ZqDFAIKSlxRSGWIU2pnuahnbc5HYcVZT/AFa/QVUf77H3NN7EojNJ2p2KTFRYpCxsFDg9GFMxzS0nemBbgH7lfxqpKPmk+pq5D/qhULxId+ZVGaGroE9TG7n61YtP9cf92lNvHk/v1/z+NSQRKjkrKGOOgrn5WmaNqwl70T8aqZq1e/wfjVTBpSWo47GjbH/R1/H+dU5T++f/AHjVu2/491/H+dRNaFnZt+MknpVNXSJW5HbnNwvXvVm5/wCPdvw/nSBYrZd3PPGe5qtNOZeAMKKForBuyKiijFIDSlP7p/8AdNZ1aUn+qf8A3TWbWklqSi5Zn90R33UyeBl3OvKnk+1RRSNE2R+I9avxusiZU1S2sS9Dj9VP+nXvsiVr6o4/4Ri5QnnyuBj2qPVrGOa6vGBKOUXJ/wDrU7WI2i0OZWH/ACxP48VNmrl3TsZ/gqRk03w0Bj51mBrrW6n61x/gz/kH+F/pLXYt94/WtofCRPcdbj7/AOFQ3Q/ej6VYgH3/AMKhuf8AWj6U2tBLcpyD92/+6az/AA7O8+lEvjcrlc+uK03HyN/umsjwv/yCph6St/Osn8RXQ6K0/j/Ci5H7wfSltOjfhRc/f/Cr6GVyEVbtvuH61VFWrb/Vn604iIpv9c1MqxIsRkO5iDQkcLdHJ9iaoRHhkxz94fpQMggjrUk/Dj6VHQBYnzgDtRb9WFREk4yfalUlGyOtAEssRJ3Lz6ioscVaRw49/Sho1fnofWnYREjAIwJ69KZTnQoeenrSUAApwpKdTEMpKWkoGJT4v9YtMp8QzIPagY+4/wBWPrVarNx/qx9arUMEIaQ0p5PFPZfLhx/Ex5pDIDU6bY4cscbu4qONd747d6W4bL7fSgBhWD++1OjMSthXPPrUBFNBIII60mxli5XKhscjrVTtWhw6exFUWUqSD1FS0NEbfdP0pl1/rR/u09+VIHWm3SkOrdiMUDIlO3BB5FaMEnmpnoR1rNFTROY2DCmmDLIh2XCso+U+nbiq8g/ev/vGr6OrruBqjJjzX+ppiQRf6xPqKuT/AOob8P51UiGZUA9c1bn/ANS34fzpgUhS0U9EZzhRSAltR87HsBin3J+QDuTmpEVYY+vA5JqrI/mPnt2qugIQKSpI6DrQOORU1uoZZFPfFREFTgjBFIZNHcEYD8j1q0cMuDyDWdV6HiFSeO9NAyt92UAno3Wrj5KMB1Iqk5y7EdCatQvvXB6j9aQMpnpXHeNuJwPSI129xCUBZfuk/lXE+NRuvWH/AExzWc9jej8QuiqRotoP9irRWmaUhOkWQUZJiHArQkjW3hIYK0r9j/CKytoat6jrAjymXPO7NQ6iuJVY9NuBUcEnkzBiBg8H6VeuYfPhG3BYcqfWla8SNmZQ604DmjaQSDwR1zThWLRoWLQZuVwOmc/lVu+YLZS5zytNsofLQyPwSO/GBVW+m82Ofb90RnFENFYjeR5jcHOs2R9ZDXsfh3/jwu/94fyrxtUMuuWSDGS2Bn3NezeHhiwuv94fyrektSq+xdDEDAJxRSUtbo5QqS3/ANYfpUdS24+Yn2oExbj+H8agqe4/h/GocUmgQ8N+6285zmmd6VQScAc0+UBAqDr1JxTGR0lLSUAW48GNSPSqsow7Z9algkwdh6dqWaLd8y9e4oFsVaQ9adTetSMSjFTJHsUu46dAe9RHkk0WFctQ/wCpWqcv3pPqavRDES/nVOUfNJ+NN7DT1Ms9TU9mP3p/3ahPUirFmp3s3YDFc9tTR7C3n8H41Vq1ff8ALP8AGqlKW5UdjQtv+Pdfx/nVQuY7lmH94/jzVy3UrAgPpmqMn+uf/eNN9CVuaAKzRf7LCqDoY3Kkf/XqS2l8ttrfdb9Kszw+YmQPnHSqtdC2ZQooIwcHrSqNzADqTipsM0ZP9U/+6aza0pP9S/8Aums2rktSIjgp27sfLnGacCQMgkH2qaFPMtXUdc8VARgEEYNMChdX4/tC7jlAACJ83+Na2pwrcaJNGf4oTg+nFc5qi51C7B7xJXSTkR6AWf5QsHOe3FKLve4NWscz4M/5B/hf/trXYn7xrjfBv/IP8L+3nV2bdfxrWn8Ip7klv/H+FQ3X+tH0qa3/AIvwqK6Hzg+oxVPYS3KzDKt/umsbwz/yDJ/+ujfzrab7p/3TWN4YH/Esn/66t/OsX8Q+h0Nn90/hS3H+sH0pbQfIT26UlyR5g57Vp0MiICrdt/qz9aq1btxiP6mmkBDN/rmptPm/1zU0UCY9zu2nngYOaQCnRxl2xzjvSvgucDAHFMBKUKSCccDrRUsI3K49aYEYzUySkYDc+9REEHB60UIRbOGGDyDVXGCR71Yi4jGeKhblifU0wAU6minU0IjpKWkoGFSCSNeimo6SkBKZ0IwQTTfNi/ufoKhPWm0DLAmjB4Uj8KhlkEhGM4HrTTTaQEyyxp91SKjleNwSAd3rTDSGkxjPWkXbuG7OPalNNpIpFgXEYAADYFMkkiccq27HBqHpQaYw3xRpllYtUbTwyDDI59/Skl+7UA61LYh2BuJGdvbNOHSkHSnCmgJoJDG3+yetMchpGI6EmkHSiqAnjkiTB2NuxyalNxGRgqxHuKqUtMViwJYf+ef/AI6KDcYGFQD0qAdaKAHvIznk/hTaMe1A460DJIpPLDdyelS+cjjDp+VV+DSgUCJlaAHhD+NLJOXGBwKhpcUDClUlSCODRRSGWFuPlO8Zx6VzHihrSS+2ywMxa3Zsgen410GeK4zxNdNHrbrjKpB5Y/4EKzm9DWkveNTTbuIaPZm3i2qYRjNNcl2LMck9ajsI1i0uzjB4WIAVKRUGnUjI5p8Nw8PAOV9DTaYetQwWpbae2lIaSI7u+KVZrWM7kibd2z/+uqg6UAZNRKTKSJ5rp5htxtX0FQS/8e0//XM0uKbNxaz/APXM1jF3eo7HC2E1jDqdu8scrzjkHjaOT05r1Xw5dRyWVxhWHzjggeleQQLnVV/2VzXqnhUhtLmYHq4rrpvUK60N1jGfuAg+9JSAU6uhHIC43DdnHtUyyxr91SKhpMUATmaM9VJ+oo8yL+5+gqDFGKAJxNGvRSPoKhdtzlqKSkxCUUtJSKExUizsvDcimGkNAiVpo26oT+FNWWNR8qc+9RGkpAOdy5yaE2A/OCfpTaKALH2hAOhqKR4mViFYMRTKQjg/ShgjNON5znGecVZSeGNcKre59arN95vrSGudOxoWnuIZBh0Y1AphDksHK9hUdGKHdjLgu4gMBWx9BUUkkD5IVgx71Biii7CwZxVqK6CxhXBJHTA7VVopp2Blt5oHOWjYn1pkTwp8xVi38qgFFVcVi4bqMjBVsfQVXkMR/wBWGB9+lMFJ3ovcSRPDP5SbQMndmpWnikU+ZGc+1VB1px6GncTRQvp7SLUrhvKbeI156/1q9fzNNoT8YBtycfhWJqo/4mNx7xLWvcA/2C3/AF7n+VSnuU1sYvgv/jy8ND/rtXaEDd82cZ7Vxfgvmy8N/wDbauzbqa2p/CZz3JRLGgO1SKieaJxhlamnpURHpVCQuASQOmDjNY3hfaLK5Vs4EzdK2U+//wABNYvhv/j0uv8Ars1ZP4kV0Nq5v4dP0+a4KsEiGTVDRvEttrs8sUcDgxpuyQOn503XU83w5qA3BSI85PTiua+Hrj7bcgj70Gc/jRd8yRNlY7pDHklgSO1TrPGBgAgCqoHSnDitEQWfNiPJTJ+lKJYv7n6Cq4pRTEWvOQD5QR6VAKBRTAdUkb7A3HJ6VHSigRN5qsPmWgNED901FSimgJWlLcDgUw0gp2OlMQUtFFAiOkpaKChKSl7U00gGnrTacetJigYhptONNpDENIadTTSAbTDT6aRQA00lKaTNBSI5fu1XXrU8x+WoAcCpYEg6U4dKaOaeKpIBQKXFIKdVCCiiigBRR3opcUAKaAM0cUDvQAuKUUUCnYQU6kxS0DFoNJRSAXuPrXB+JyTrdwT02r/Ku9XkiuD8SkNrhU/xsF/CsamxvR3Nq2H+hWuOnlinEcU2ABEEI+7EMA09qFsWRnrTGqQ0xutQwQL0paRT+dLWcik9QplwcWk3/XM0+o7k4tpf9w1lCOpZ59af8haT/rnXqHg8f8SIn1avL4B/xNpD/sV6h4P50H/gVdVJair/AAm9mlpBTq6DjEooooAKKKKACkPWlowKQDaKWjHFAxtIaWkNIQh6UlLRipASijFGKYwoPQ/SijsfpSYGY3VvrTac33m+tNJ4rBqxqgNJRSZpWGLRSZozRZhcdRSZpc07CClzSUUxC5opBzS0kAo607saaKcfumqJMXVP+P8AnP8A0yFa0hH9gNlv+Xc/yrN1JR9vkz0aMZrpNGSC78NTGeEPCIGAmHPbpThG7Y5Sskcn4H5sPD4/umWuzfqfrXJeESEt9HWNNgTzBg9ua65/61tFWREndkZphqQ1GRQxCKcNn2NY3hsfuL0f9NWrYYZBx1wayPDf+rvf981m1qilsaMsCXVrLbS/clGD9Kq6ZodrpEzSWxI3JsI9q0ADlT7U85ppENgKcKaKcKogUU4UgpwpoBRS0ClFMBaXFJS0xBSigUtMQopaBS0AFLSClpgRUUUUDEpppxpppWASkNBoPWgBvakPSlpKkoSmnrTqaaAGmmnpTj1pp6UhidqYaWmk0DRHMeBUSipJu1NUUAxRxT1ptPUcUyRRRSjpQRmqASloxS0AFKDRjijFA0Ln2pKUcGl7UAA6U6m4p1AhaWkpaACkpaKTGgX7y1wHiH5tWdvSUCvQY/vpXnWtNv1OX3nA/Ws57G9Hc6cDCqR/dFNNPPQD0Aph6dagsYajbrUhpjUmhIRaWkWlqGrFJiVDetts5T7YqfviqmpHFlJURRad2cRbj/iZXHsten+D/wDkXEPcsa8wtj/xOLkf9M816h4R/wCRch+premKvsbg60oNAoroOMXtSUUUgCjPtRmjNABRRRQMSiiinYBp6UhpxptJoBKKKKiwBSUtJQAUdj9KWk7GgDMf7zfWmmnP1b60w1jJGqYU2lPSm0hi0uOKbTqAFoopCcYoEOopM8UtAgFLQKKEgYuMUrdDRSt0NVYRlaiP+Jke/wC7FdNockh8M3UFqix3AjZgrD5CuK5vUf8Aj+P/AFyrXs55IPDeInZQ0DZH4VdPSQp6pGL4UKPa6U6Z2kyde3Nda9cb4NBFhpmf77/zrsm6mrRMtyM9TTDTzTTTENHU/wC6axvDP3b3/fNbJ6n6Gsbw1/y/f7xrN7otbM2B0H0p1NHb6UtUjJiinCminDpTEOFOFNFOFACinCk704UxC0UUUxC0tJinAU0AopaBRQAUoopQKAIaKSimMGph60402gBDRS0HrSGMpKdSZFKwxpptONNosA0009Kc1N7UhjDTT0pxpp6GkNEMvJpFFLJ1FKBTQmOp4HFNFOAqrCFxRS0VQCUoooFAXFNLS0UrBcT86UClooC4UCiiiwXFpaMUCgBaKKKTAVP9Yn1rzrVOdRY/9PI/nXoyffX615rfPu1Ij/p5H86zqHTR3OsfqwqOpJP9Y1RmosUNpjdakpjdKbQrjVp1IOlKazkhiHmqep8WTireecVR1Y4sWI9ayiaR3OKs/m1m6b/pnivU/Cf/ACLdv9T/ADry2wIOqXeeuyvVPCwx4ctvfP8AOuiluTX2NoUUlOrc47iUUdKU0AJRRSimAlFB60UgEpD0pTSUANNBpaQ1NxiUUUlIBaSg0dqYBRjg/SlFL60hoyn++31ph6U9/vt9aYaxkzRISmmgkjpSZz1qRiilNNooAcTxQTmm5NA5IpgPBp1NA5padhC5paQUoosJsdSk8EU0cilYfd96YrmdqP8Ax+/9s607X5vDq/8AXBv5Vmaj/wAhEj/pnWnbDHh1cf8APu38jTjuxvZGR4TGLHTv95/511rda5HwqcafYH0Zv51179TWkdiJ7kZphp560w02Ib/gax/DYw1//vGtnt+BrI8Offv/APeNZvdFdGao7fSlpB2pwqjNiinYpopwpiHAU4U0U8UwFpaKWmhBSikpRTAWnCkFLTELS0gpcUALilFGKKBFejvRRQUBplONJ3pAJig0tIabQxpptONNPWkNDTTc0402kIQ03tS9qTPFJjGGmEcU800nikNEUnUUq0jj5qUVSBj6cKbTh0qhC0UuKAKYriYpQKMUtAXHDpS0dqBQAlFOooAQdKWiigAoFAopDFpaSigB6ffWvMbz/kKj3uP/AGavTU++teYykvqw/wCu/wD7NWdQ3pPc7GX77VETmnyH941N7VNh3G0xulPzimtTaAaKU8UU01nJaFIaetUdXOLBvrV7vWdrRxpxPvWSNI7nHad/yFbz/cr1jwv/AMi5a/Q/zrybS/8AkI3bf7OK9d8NjHhuy/3T/OuimTiNjT706kHU0o71qcYEcUhpxpppghKUUlKKBhRRQaQCGkpTSUAJTTTqaaljEooopCCiiigApRSUooGZTnEj/wC9TGODT5P9a/8AvUxutYs0TGZoyKQ0lSUOyKMim0UALSjg02loQEgNLTBTqoQoNOzxTRThTRLFWnN29qaOlO/hNMSM3Uf+Qkf+uVatt/yLy/8AXs38qytR/wCQgf8ArnWra8+H0/692/kaIvVlPZGJ4V/5B1l/vH+ddhJ941yHhYf8S+1/2WP8669/vGtIbEz3GHrUZqQ0w0yRoPB+lZPh3/W6gPRjWt2P0rJ8Oj/StTHvWb+JFdDUHanDrTR0H0p3erMxwpRTRThQIcKeKYO9PFMBwpabTqYhRSikFKOtMBRThRiigQopaQU4UwClopaBFWiiigYh5pKWkoGFIaWk70ANNNNONNNIBppppxph60hiGkpxplIBGqM1Ix4qMnmkUhjfeoHFIx5pRVxJY8U4U0dKeKoQpopaKLCuFFFLQFxaUdaSlHWgdxaKKKAuFFFLQMBRRRQFwooooC4udqs2M4Ga8ytf3urxjHWUn9a9Lmbbbyn0Q15F9ua3mMsf+sDkj86ymzopJu56A4zIxwetG3jiuKTxde7uY1NWB4oucZKCo5kX7NnVH6imNj+8K5Y+Jrrssf4ik/4Sa6/uxflTcivZs6kY/vCkb6iuX/4Sa47pH+VI3ia4PRU/Cok9ClTZ0xGBWbrZ/wCJY31rHPiW4HVVNUr3X5ruLy2AC+lZFqLW5Q00/wClTnNexeHP+RasP90/zrxvTD887V7J4e/5FvT/APcP866KZhXehpDrTh3pop1bHKFJSmm5oAKUUlLSADRQaKAENJSmkoGJSGnGmmgBKSlpDUgFFFFAgoFFKOtFhmTJzK/+9TCadL/rX/3qjY1hI1iITScUh5oxSLFpcUgzmnCgTDFGKBS5zRYm4YpwpBTqpCbClFNpwqiRwFOI+U0Up6GkxozNRH+n/WOtazGfD0f/AF7n+VZeoj/Tx/1zP8q1LDnw5H/17n+VEd2U9jC8KHOnxn0kP867F/vGuO8JD/iWj/rof512L/eq4PQie4w1GafTDTEI3CGsvw8P9M1StN/9WazPD3/H5qdS90DehpL0H0p4FNHQfSniqIuAFLSCndqYhwpwpo6U6mDFxSiigdaBDhThTRTxTAWlxSUopgLS0lLQIUUtNpwpgVTSUppBQMKSlpp60gCg9aKQ9aAENMNPNMNAxtIaWkoYxp6UmKU02oARhxUbDmpG6VGaBjD1oFIc5pwBqkJjh0p4pgFPAxVCsOpaSlHSmIKKKXFABSijFAGKAFoooxQAUUUtIYUUUUAFFFFMQ5FWRgjcq3BFeIXf/H1OqjgSsB+Zr2i8laCwuZUHzJGSPavGFUvMWbksxJ/Guaqztw/UjSNlqQ7vpVsxDdiniFeM81jzHSUt3tRu/wBmrvlr6Ck2L/dFF2K5T3e1HXotXPLH92kKgdqTbGmUmQgZqlMNjD3NazpkdKzrxNhDGpi9SpaofpTbkuPavZfD/wDyLmn/APXOvEtJlCJdg9TyK9t0Djw5p3/XKuqmcVY0hS0gpa2OcWkpaMUCEopcUYoASg0UGgYhpKKQ0DA000uaQmlYVwpKKSkFwooooEKKctNFOTrQNGNMwEjjIzu6VETms++eRPFQTnyiOfTNaB4rnlqzZaCfWgHNIeKAaCh46Uo6U0HjFKKBMWlApKcOlVYgUDilpBS9qLA2Ap+OaYKkFMljh0pcc0gp460hozL851bZ/wBMGP6Vpafx4bh97c1m34/4nY/692/lWlp4/wCKbg/69zSW7KexjeGV2WTj+6/9a65/vH6CuT8P/LZ3B9HH866x/vH6CrhsTPcYetRmnmmGqENf/Vmszw9/x+6pWm/+rasvw3k6jqoqXugexqDoPpTxTBTxVIgUCnAUiinYqhC9qdikFOxQIMUoFFKKYDgKd2plOFMQtOFJS0DClo70UCFFKKQU6mBUoNFIaBh603vS0h60AFJ3paQ0DGmmtS96Q0gENNNONNPSgYw0nalPSm5xUjENRE/MPc4qRjxUWCXH1pMaM261y0tLp4ZSQynBoXxDp5/5a1x2vyFtfvMjgPiqSSKByBWTqWNVTTPQR4gsO0lKPEVh/fP5V54xGM5/KoWZecM1NVR+yPTF8RaUR88rA+wpf+Eh0jtK/wD3zXmOfRm/Okyf77fnT9qHsT08+IdLx8s7E/SkHiPT+8hrzHn++1OTgg7mo9qHsUeojxBpjHiZ/wDvml/t3Tv+er/98157DMfYVZSbPVhUusx+wR3Q13Ticec//fNO/tnT/wDns35VxKuD1K1J5g/vLR7Zj+rxOy/tnT/+ezflR/bOn/8APZvyrjfMH94UeYP7wo9sx/V0dl/bWn/89m/Kl/tnT/8Ans3/AHzXGbx/eFO8z1Io9sxfV4nY/wBs6f8A89m/75o/tnT/APns35Vx/mD1FHmD1FHtmHsInVX2q2cml3iRSlnaIgAivJ4/mk68g11jTIMZIOAa5aGMh2PcuaiUuY0hHlLgB4z3qSjbgA0hBqLl3AjI4pu05zUoB9KQg+lAiPmk6g+tPwaCvtQxxIivB5qheBSMN6Vosh7Gs++ibaSKhPU1epko4hd9nRhg17lod3apoFgjTorLEAyk8ivCjG2enUivQowmxPlydgya2hOxhOlzHof26zAz9pj/AO+qBfWZ/wCXqP8A76rghsxjYKeip/zzWtfamf1c7v7ba9ftMf8A31R9ttf+fiL/AL6rh9qAfcFN/d+i0vbB9XXc7r7ba/8APxH/AN9UfbLX/n4j/wC+q4QtGP4VpvmR/wB1aPbB9X8zvftdsf8Al4i/76pftNt/z8Rf99CuB8yP+4tHmR/3Vo9sH1fzO9+023/PxF/30KT7Tb/8/EX/AH1XB+ZH/dWkMqeiij2wfV/M7wzwnpPF/wB9Unnw/wDPaP8A76rz9pQPSozcY9Kj2wvYHofnw/8APaP/AL6pwkjbpJH+dedC557U8XJ/vEfQ0KsL2J6HuT/non50ZH99Pzrz03TY/wBa3501rt+07j8ar2qD2B6Jx/fT86ejLuX516+tebi7lPSd/wA6Y9zOUO25dfxpe1D2J119Gj3G84yshwajLgnrXG2uv3Nu7LK3m47mt2z1m3u/lPyN71Dlcv2bRqZozUakEZByKcKaJaJAcU8Goh05p46VSRA+lptKKsQ8U6mjpTu1JkiU8U0U/FT0BjhTh0pKVaaEjPvx/wATkf8AXu38q0dP/wCRct/+uBrOvudaX3t2/lWhpp3eG4D/ANMDSW7L6GRof/Hhc/8AXQfzrrJPvfgK5TQh/oFz/wBdB/Ousf7/AOAqobEz3IjTTTzTDViGv9xvpWX4b/5Cuq/7grUblSPaszw5xq2qj0QVL3QPY0xTxUa1IKpED1p1NWnVZIDqKfTB1FPpIBaWkpaoBRTu1NFLQIUU7FNAp1MBRS4pBThQAUtFKKAKdIetFJQMKQ9aWkxQAUhozSHrQMaabTjTaQCGkNKaQ0DQ1vu1GegqRulRnpSGNpB98UE0g61DGjzvWYTJrF4w7yVSFvx3rWvsNqVyfVqiCDHFYSV2dEXYzhbMBxmmi1fuK1xGBjineWDjgUuWxfOZItCOq5o+zH+4a2NoHSk20+UOYyPsx/uGgWp9DWyEz2o8ujlDmMlbZu2c1ILY1qCNfanCICjlFzmYLYgZ5/OnCJl65rS2D0p3lKe1HKPnZl7D6GjYfQ1qeSvoKQxD0o5Q5zN2H0NLsOOhrR8kd6d5S+lKw+YzNh9DS7D6GtLyl9KPKWiwczMl1IHcVVVAJDitm8QJbkhQax4gckmpehpF3ROq8YpdvsKVRxmlpBYTaaCp7inbuKN1FwsRFM9qNvHSpKSp5hojKCqt1GpxmrpzVacA84pJmiZnJAjSYxxmttBKcEE4xisyNcnPvXTWsIa3Q47Va1JlKxQAmzyTiniOQ9GNaa24GTipRCvpTsyOcyAkn940uyT3rX8pOy0eWPQUWDnMpUbvmneWK0tg9BS+WPQUrBzmZ5YFHlCtMRD0FL5S+gosLnMvyxSGLPStXyl9BSGNQOlFg5zHa2ciozaPW0UFMKLWdieYyPsclMa3kHatny1pDCKaQ+YxTBJjoaYYJPQ1u+SKabcGnqHMYggkz0NPMDlSK1jbgdc0GHIpO40zlpoTGx+tQiSRD8jEVt3EADtxWfLb/MTjijmNFYtWGuS2pAY719+1dLa6lDdAEMAT2riDGVOMc0RzSQyZUkfSnz2JlBM9G64INSCuNs/EEtvgSZZa6Wx1KC9QFJBnup61tGdznlBov0UAUuK1MiQUUClpEgOlSAU1Vp+KVhMKevUU0DNPAxQgM2951mI/9MH/AJVf0fnwxB/1wP8AWqN5/wAhiL/rg/8AKr2ij/imIP8Arg39aS3L6GVoX/Hjc/8AXQfzrq3+9+ArktBbNhee0qj9a6+QfN+AqobEz3IjTG6VIRUbCrENH3h9KzPD3/IY1f8A3BWmDg5rO0Ebdc1hfRBUvdA9jQWpBUa1IKpEEi0401TS1ZIDqKfTQKdSQC0tJS1QDhRQOlFAh1KKQU6gBQKKBRTAcKUU2nCgRSpKWkpjCiikNIBDTT1p1IetAxpptONNNAxDSGlpDSGNPIph6U89KY1SMiak7H6Glamg9R/smpbHE4K5Lfb5j/tU9e1QzHNzKf8AaNPBrFG9ydTT+KgUmn5p3JbHGgc4pKUc0hXJBjFLgelRhuMUobmqGOBHHFPznrUeSTT1FO4xwOaVe9NA5p60MYUUtJUsB3aijtRUjQhpuaeeabilcor3pzbY96yFGHNbF3/qMVk7CGqJFxJQeMUucimBuQacOuKhlhRRRQMKBSgZoxipGhveoZ+V4FSnrUco4qUyiCBCzDHrXT2v+oQHtXO23EldDbf6sVtEyqMs5waeKipeaoyHE9aSkpKYDu4pc02ikBIKKZnijJoAf36UpGRUeTTlOeKAGsuOai7mrGAetRSRkdKBiccUZFRcg8ninUAP4pce1Np2aBBj2pp4HAp+TTWPB5pMDMuE+fPY1VeLOeOK0Zl5quy9RWTRopMzpLcHpVSS3INbBjBqJ4AaC1IyAuDUscrxPujba3qKsS22B0/KqzIVOMU0wubmna5LFhZn3DvmujtL+3uhlHH4159yKkjneMfI5U/WtozsZSgmek5GMg5+lKDmuNsNflhCo43AV0tnqdveD5Gw3pWimmYSptGjmlBpg6Zpyc5NXdGVh460/HFMB5qTtQMzLz/kMQ/9cH/lWjo6u3hu3aNd6iEgkVm3n/IZg/64v/Kt7wgp/wCEPVEIU7GwT2PPNEVeVgexzWgKFsdQXDr++XAkGGrrpPvH6CuQ01j5mpbmZmWRAxbuc9R7V18n3vwFOOwMjPemNTzUbUwGms/RP+Q/rP8A1zX+VaFZ+ic+INa/3F/lUvdCexoLTxTFp4qkSPFOpF6U6rJAU6m0tADhThSClFMQtFApe9ACinCminUwAU6kFLQIUUopKUUAUqSkPWigYtIaKD0oASkPWikNAxDTacaaaBgRTTQaSkFxuaYx5pzGo2PWoZSGOM1VuryK0jZ3bkKeKj1DUorKMktlz0FcXqGoy3shZiQPSsZzNqcLhuEju/8AebOPSniq8OSOKsqnNTFlseoGaeAD0FIF9qevHWq0JsJgelJtqULxwKXbx0oDlZGBx0pQuDUoX0oIwKBWG45FPHrTMcjvTx0pDiFOWm96cvShMod+NGM80YBpwFFxCUGnbfem0hoTBopwHtQeKQ7lS5GYh9azmzk1pXJymKoMPSs5GsWRgZFOAxTgvFO21GhRH3op+OelJt560DEFB5pxHHSk24pWGhhqNxkVI3WmgZ7VK3GJAn7zOK2IG28A8VnwAbq0Y0AxitYmc2WAeM0u40xe9P3H0rQyuG7I560mTRilxmkMTNGT60pGKMUXAUGnA00cU4HikIXj1pBxRQDQA4PS53Co+tJ06GgdxH/Coi3TrU2D1zTSv40rjIw59akDGm4x6UlFwsh+401mHSkprdKLisNdvyqq3U1Ox5B7VC3U1I0NppXJzmlJHrQCDUloaVzUEtuCcgVaHSgruoAyZICDUDRFa3DCMHiq7wAdqB3MpSVJycGp4riSJtyPg+1LJbMCT1qIoRwBT5hNHQWHiKWPCzkMo7101lqFvdxgow3HtXnIHGKnjkliYGKQr9KuNSxlKlc9LHDVJ2rkNO8SSRhUuQWUcZrobfU7a8TfDICM4xW6kmYuDRFeDOswf9cX/lWz4YZIfCf2eY4Lxtz6A5rGvB/xOYPQwP8Ayq/oy58PW4PP7o/zNOLtO5L2MbT4gh1FVl8xQY1DfjXYydfwFcdoygRamAOky12Eh+Y/QU4bCZGajanmmGrAbWboB3eJdcHoi/yrSNZvh8f8VPrnui/yqXuhPY0u9PFM7mnirRJIvSnU1elLVEju9LTRThQAopwpAKUdaYDqO9JThzTEKKWkpRQA4UUCigBacKbSigRQ70Ud6KACg9KCeaTNAxKQ0tIaAENMNOJppoGJSGlNNJ4JpNlJEZO447VjatrMdkNifM/T6U3WdYSBTBC48w9T6VyM8jyOS5JPrXNUnbRHRCn1Ys9zJcSM8rEk9KpueaV5PeiIb25Fc97nSrIuWyHYCas46YpkfCAYqYKB3q0zKWrBRkU8LSgA96eo96YrCAYpcU8CincQ0ADrQxGMCkPU0YyaLhYaBg07FLyWBpwxnNF2Fho+U5IpwGfpSnBoAxSATGKeOgxSYpelFwsL+NJxRgU0nApNjSHBgDTXbJpvvTSeaLgQzcjiqhBq5JVdgcn0qWWhi9KKOhxQcis2WgJpq84+tOPOM0KtGxQtIR3p+OtIRxUgQnBPSmDrzUjZppHPNJDuTwLjnvWih4FZ6HIG01oQ8j3raOhnIkApc0oHFGKszDHvTgOaSlFIAIpMU8DNBGKAI9ppTkU+kOO9ArjN4pQQaQimjhqAuSUUmacRSvcY2jtS0Ck9BjStMK1LSEcUkMiAoYcU8imnpQBXcVEyk96nbrTcVDArFKMe1WNvoKaVplIjApwB4pelOBoGLtHSmmIHqKeOTTh70WFcrPACMfrVdrRc5zzWienSmeVnntQ0NMxZbVl6VHtKj+dbbw7hxUD2oxyKkdzODg9KdBK1q+6NivOetSvbFc4qtKjBSauLE1c6XR9Rm1DVW85f9XA2D+FdZo67dBtgR/yyNcX4b4upCOvlH+VdtpRDaJbnP/LM10U3c5qkTE0lfl1M9vPWurk+8foK5TRGDR6moOT54rrHHzdewrSGxnLciNRmpT061GasQ2s3Qf8AkadY941rSx71m6F/yNWsf9c1qXuhPY0v4j9aeKYfvH608VaIJFpaaDTxViAU4UUtACilpBThTELSgUlKKAHUUlLQA4UopBSigBaWkpaYGcetFBpaQCUlKaaaBC55ppPFLSUxjTSGlpjMsY3OcCk9CkI7bELHoBXM6trhMTR25HoSKXWdaEu6GBiB0JFc08gIx3rnnU6HRTh3BzvPmPyT61TuJNo4NSNKB8tRiIynnpXM9Tp2Io0MmCc4rQhiCinRwrGoqYIMUrEtioMDBqbFRLkHFSU0Shyr61IBiohnNSDJphcfkYFOGMVGAc08dBTuK4jDvSYHpUhpMClcBBg0Y5pcYpOKAFooFIaLjFHFLmmAmlBJNFxClvakyKXmkA9KAQ3qelNPSpCuKYwxQFiGXtUJHWp5BzmojUM0REwJpAKk25NLgUhkRHNSIOKQj0pR060mygPem0uDRipKsMYUwpnpUpFLj2ppCsJEhGKvRA1XjHIq5EOBmtCJEgBx1p1KMY6UU0ZicUCjFFMBelGaADS4NACZpDzSkUYoASmkU/FJigBopwJpO1A60tgHUYpQRinUMBmKMU+ikMjIzUbDrU+BTSBQwKzDk+9RZwcYqdhyaiIqGyrDc80n40tIaLhcTHvRt96UdKWi47igY604UlFMkf1owaRTT6YDdvvSMgIp9LioAqtFVWaAFSMVqlRjpUbxbu1NFJkGn5t52cchkK49637G/ubbSYoRGjOiFTz0rFRNj1pxENbn1xVxlYiauZVpqV9YC9R7NZRM4dNp71sDxfeN10SQ8dQ1UrRsuy+9aYXHQmrjNkSiiL/hK7s/8wWT/vqmnxPen7ujP/31VnPFNyeeavnZNl2K58Sah20f/wAfq94WlefWNQuZojFJLGMpnpiq68kc96ueHju1u7TPPl1cXdkyWhqEcn604Cl9frRWyRgxRTwaYOtPFUSOBpwptLQCHClFNFOHamA6lFJ2oFADhS00U8UxCgUopBS0ALS4oFLQMzc0ZpKKQri5pDRSUDCm06ql5fRWUZLsN/pSbsNK7Hz3EdtGXkYACuR1TWZLmXEblY/T1qLUtSku3Izhc/drIY5YtnmuWpVOuFO24PIx61XkfAIzSyyEcZpiRGTBJrmu2bLQREJNX4owAD3pscAHFWgoCgCqRLY3aO1KMCkI5pQKLki/jTh0pmOalAFNAhVFSLTQPSpF4pjE207pSrSHrQSApaTFGPagYdqKKKBh0pCeKcOlNakA0DNTomOlMQZqZRgUwYhj96BGO1SAGgjFBNyBk61C45qyxqEjP1pFXIW7VEy8ZqwwGBULDAxikUiLpTgOKCMHNKDxUtjGMfQUmT7U4j0o25qGWMwaUDFSbDRtoAjIzTlFBFSKMVQCooxxVuPAFQopzU6Y4q4kSH0uDSU+qIG4NG006mnNArigGlwaaPrS596BXAim81IBmkIoGN6GhqWg0DGUhFPwaMHFADBwaep5puKBwaVhklFJS0ANyaaelLTc0mAw9ajK81Kc8mo2zWbKuRsKTaaceaSiwhOgoJ5607HFN247VVgFopKWgBQcU4HimUmcGhATAZ5p4HeolanBjRYRJSHFN3ZFGaLAI2DyKvW4Ii+oqkuC2K17WHMWMVcY3JlIzbdCsznpzWnztFRyW4R9w/Gnq+BjFPlsLmuISabu9aexqBs8mjYaBmxVM3UlndmeCQo7DBPrUrtgGsm5lzNjNHNYdrnQWfiAqQJ/myeTXQQXUNyoaNgfauAQ8cVZguZrdw0Tla1hV7mU6fY7wDmnA1gWfiFGwtyuD6ityGeGdQ0LhhW6kmYODRKKdSAetLVoiwopwpop1MBR0pwFNpwpoQuKcKSloAUU4U0UooAdSikpaBmZSUZpDSELmgdaTtzWPq2sLbK0cLAv6+lTKSirlxi2WNS1WKzQhXHmelcdeXkt1Pvkc47CmTTPM5eRtzN1qsz4Bya46lVs6qcEhHc9zVZ5BuOKdJJngVGkZNY7mtwEZk5NW4ID3ApYoDgVbRAB0q7CbECccCg9af7U3GaTEIBxmkwfSpAvHNKV4yKVgIiCKeM04L0p+3HamiWNUHNSAc0BSKeBVAN5zgUu31p2MUhPtQAlKKMZpw4pXGNxSU+gilcBh6Un0pxFCjFNiHIOeamAxTEXvUlIY4AYprU8A4phBqkIiIqMg4qY9aYRQBAwqFs4xVmQcZqBj1+lSy0RYJpQOKSnAVFyhvGaUAUY5oxUDuLmjtikpRxQguNxzUiAGkwfSnLgdRVCuTLkipFHzVHGc9qmUHNUJseBwKdj2pBnpinirZA3HHSm49qlplCYhAOtLj2o20AHFO4C0YpMH0pwHFFxjce1GPan4oAGTRcLkdIelSbajYc0ANopRg0uMfSk2MYTnim5INSdsGmEUrgGSaMUlLmkxiYppWpCKaelSBFt5pCmKkBHSlbkUAQ8jigin7aNtUMjPFIAc9KkxSYosK43HtTSDnNSHOaQjigLjKcDxQV96TFBNx4NKTiowcGnGmFx0f8ArBXRWfMdc/DjzFrobUjyuOK2pozkQT/eNQg9akuG+c1DmqkJDiajPPenE+lMasi7jCu41i3sBS5JHINbTcNmqF1GZGBH41Ei0zPR2HXtVqNg3eo2gIOKi2FOmahNorQvKoqxFdXFsQYH2461nxzbcZq0JA3arUyHFHR2HiFXAjukwf7wrdjeOVQ0bhgfSuBGR0qxb3s9sw2SlQO3at4Vu5lKlfY7gU4VhWfiCNnCT/eP8Q6VuRukqho2DCumM0zBwaHCnCm4pRVIgeKWkFKKYDqKKUUALS0gpaBmXTenLHCjvSsyopZ22qOpNcxqmveduht+EHBb1rOc1EqMbj9W14hmhg6DgsK5xnLMWLEknmhmLHmmMwQVxzm2dUY2Gu2DzmqkrljxxTpHJfHrT0iBPIrG1zQjjiLECr0cGBzRFFgg9qsAcGrRNxANoApfejnFKORRcQDmjaSaUL7U/GDRcBCvy0bcinjBpRgcYobHcYBT8ZUc0oFFCEGPelCn1oFPWgBpFJtNSEc00ik2OwnainEcYpgzTsK46iiigYClAzSdqcgyaYrEgHy0oGacRgDFIBQMeBgUxqf2pjGkIYRTSKcTTSeKBkT/AHar+vvVhyNuKr9qT2KRER6U4CgdcU+oKG4pcUvWk/ClYBu2jbT8GjB70WABwadjPagLT8U7CHRjFTLxTEHoKkxVITHqKeKavSnCqIA0mDinYNJVIQmaBzQBS4osMCKTNPpCtIBtA70/bSBaAFqNxzmpBSMM0DK/TilyDT2SoyMYpMYuKCuTRmnDNK4DChqM8VOc46VEw5oAaDS4pBS9aQxuM0YPrThTgOOlAEeO1GKkPpigLkUIRGAc9KCM08gg0tO4EZUbelMK8VPjjFMK0xkWPakxUm2mlaRJHgc0pFOxQy0xD4B8wrWjfCcVlRrggirgkO3itoSIaJHbc1NzTN1OyKHK4JCg0hPNFGKzbHYYw4qBlxVlqYwBpMorNHxnFQPFjJq9tpuwj0NTYdzMaMg/dpVJBq+8an2NVng9ulTYOYepz1qTAIGarZKEVKr9KWwXJQoGferltd3FqQY3OB2J61SDUoclqpVGhNXOptdeikUCZSjdzWvGyyoHjYMD6VwiHOc4NXrW/mtWHlufp2rqp4juYSpHYYxThWXaa3DNhZ/3bevY1qIyyLuQgj1FdKknsZOLQ6lFJSjrVIkWlpKWgDz3VtZe6YxxMRGP1rGPPXpTuvJqJmHNebKo2d0YJCFgKryuScCnOSx4p6RZ/GsyiJIsnNXI4h1oSPBqYDFWhMXZxS4NANO4IpkjCuBT0XNIqZNSgBaljAjHSkxzinZyaO9AAFHFO20i06hgJjFNp56U3FK4WBetPHSmjpTh0oAWiiigYUwdafim96oVhdpo2ml3UmadwA9PpUkQ6UzrTh8tMLkrHjrQDxTM5pc4HSlYQpOKaxoJzTTQNCUh6UtFIZERmoyuOKnI5qJhyafQpEOKXbSkUqjNSMAtBXmpVGaXAqR3IcGlANOx7U4LzRuFxoFPAoIANOUZFNIGOUdxUgpq8VIKohigUuKUdqXFNCEppp+KMe1NksYop2KMc0UhoUDNOwKaDg0uRSAWm4NOopANoAzTscU2mgEK1ER2qUmmMCRTGR4wRS5oINIetTsA7tTCMinZ4pPyoAiYetJ0qYik257UWHcYKdnmgqe1Lg5oC4vFAo5JpR1oFcTj1pCMVJj2FBANAXIe9OpxU5po60gEpCuR0qQ9KQUARFPamkc1MaYw7mmgBFI61MOgqNTkU48jrzVkDsnpSg9qaOuKeBz1pAKOTTse9NHHelzSHoI3am8U+mt1osJhRxilA4p3HFArkLIDTTHU5FNxU8oFVogRgioWi2jjpWgVBGKYUBocR3KAZl7ZFSJIC1StDmoXix2wTWdikydSM8VKp5qiu6M9eKnSXJzQMt7gxFXLW8ntiDHIcD+E96z155FTLwPrWkKjRLimdPZa1FcEJMux/XtWoBxkEMPauIDN0B4q5a3s9qf3Lnb3DHNdcK/cwlTOspazLTW4J28uVSknv0NaYIYZU5FdCkmZtWPJJXAGKqsxY0UV5SO9j4oyTnFWQMYH6UUVSJJBn0p+KKKoTAUAEUUUCJFHSlaiigYL2pwHrRRSGPUd6XrRRSAaetJRRQAoqQUUUAIaSiigBaZ3ooqgHbaMCiihAxR1oooqhDgcGl6jNFFBIlIaKKkpCUUUUgEbtUTdaKKC0MPSlHAoooGPHSn4ooqRCYHrS4oooAUr0pyLj60UVSAkAz24pyg0UU0JjwOadiiimIOlFFFJiYhpKKKYCYooopMB47U6iigApjCiigBp6UmKKKGAhHtTShooqWMYfpzRkniiihABzSqDiiiqQh2OlG2iikwEK46daNpoooQDh0ooop2AMdqaVxRRQAlA5oopDA00jjmiimhCAYHFKCaKKZI4EY5pQaKKQhc0ZoopMYuaSiii4mL2p45xRRTAXFGMiiihksNvNG0UUUANKjpTGTNFFJlRIniGD3qIx4HTmiioew7grNGwBqykuQD0ooqCkTK3rUqsOmeaKKtMB4YsMEfjVu1vbm1xsk3L6GiitYTdzNpH/9k=" old="https://www.landscope.com/images/Photo/Stock/152001_153000/152373/d2in.jpg" alt="Marinella"*/?>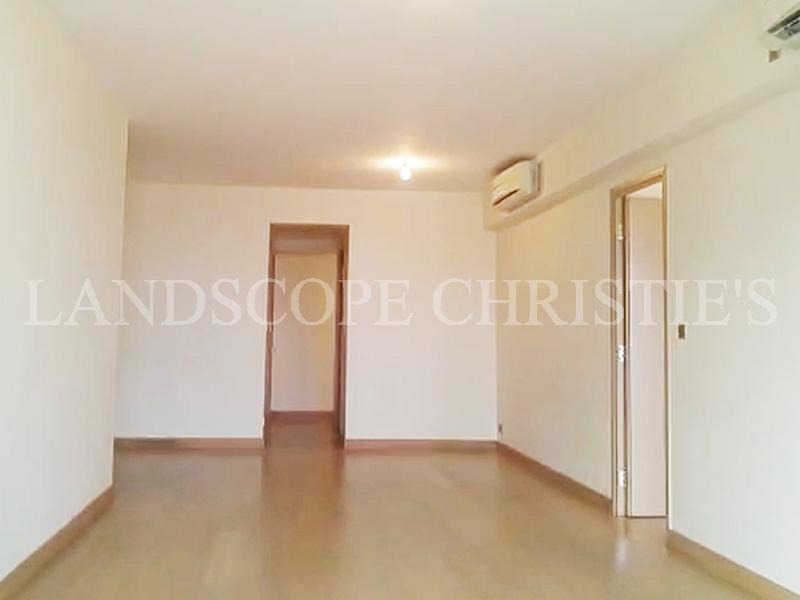 Dining Room(Provided by Owner) 3 of 8 photos
/*img class="sp-image" src="data:image/jpg;base64,/9j/4AAQSkZJRgABAQAAAQABAAD//gA+Q1JFQVRPUjogZ2QtanBlZyB2MS4wICh1c2luZyBJSkcgSlBFRyB2NjIpLCBkZWZhdWx0IHF1YWxpdHkK/9sAQwAIBgYHBgUIBwcHCQkICgwUDQwLCwwZEhMPFB0aHx4dGhwcICQuJyAiLCMcHCg3KSwwMTQ0NB8nOT04MjwuMzQy/9sAQwEJCQkMCwwYDQ0YMiEcITIyMjIyMjIyMjIyMjIyMjIyMjIyMjIyMjIyMjIyMjIyMjIyMjIyMjIyMjIyMjIyMjIy/8AAEQgCWAMgAwEiAAIRAQMRAf/EAB8AAAEFAQEBAQEBAAAAAAAAAAABAgMEBQYHCAkKC//EALUQAAIBAwMCBAMFBQQEAAABfQECAwAEEQUSITFBBhNRYQcicRQygZGhCCNCscEVUtHwJDNicoIJChYXGBkaJSYnKCkqNDU2Nzg5OkNERUZHSElKU1RVVldYWVpjZGVmZ2hpanN0dXZ3eHl6g4SFhoeIiYqSk5SVlpeYmZqio6Slpqeoqaqys7S1tre4ubrCw8TFxsfIycrS09TV1tfY2drh4uPk5ebn6Onq8fLz9PX29/j5+v/EAB8BAAMBAQEBAQEBAQEAAAAAAAABAgMEBQYHCAkKC//EALURAAIBAgQEAwQHBQQEAAECdwABAgMRBAUhMQYSQVEHYXETIjKBCBRCkaGxwQkjM1LwFWJy0QoWJDThJfEXGBkaJicoKSo1Njc4OTpDREVGR0hJSlNUVVZXWFlaY2RlZmdoaWpzdHV2d3h5eoKDhIWGh4iJipKTlJWWl5iZmqKjpKWmp6ipqrKztLW2t7i5usLDxMXGx8jJytLT1NXW19jZ2uLj5OXm5+jp6vLz9PX29/j5+v/aAAwDAQACEQMRAD8A1MUUtFeca2EopcUmKBBRikpc0AFLSDrS0IBKKWkpgKelIRkUuMikqGWNIplSY5NIRgUhoYaaKcRTcYqGUDdKYetPNNPNCYDDTgaTGaKBC55pdx9aZmjNF7DsPBozTA1G72p3Cw/NGRTc8UZp8wWHbhTgRimUv8NNMLDsijIpmaXBouKw7PNLmmDg06i40hc+9G73ptFFwHg+9LuqMdadTAduozTcYpRk9qVx2AnmkzSkYNGKLhYM0CinKKEx2F+tGBTqMe1WMbxS0uPalxSYDaKdijFRcLDaWlxS1SCw2inUUBYB0pcUDJFLimIbzRinYoI4oENooxS4oGJRjNLikpMAxRilzRmkAmKTFOzxSVSATApcCiimITFJincUYFADcUtLxRxQAlFLxR+FAxKQ807ikakxMbinYPrSUuKQgpKXFGD60AxMUY9jS9O9Ju96BCHrRRwaOPegAopcCgjigBuM0mBTsUYosIbijbTse9IRRYaG7aNp9KXFL+NLlDUSJT5manfpUUQ+c1Iea6Ka0MpjCKQ0ppCKsgZ/Cabj5qe3HFNH3qlgSqKlxgUxetTY4oABS0UUDKAl4pRJzVfNODVzmly4rZHNO4qor1KJPU0XC5MRSYpA+e9KOaaYgpKdjmkNVcLCUUUUXCwUlLRSYCU09KdSEdqmxSGUh4p2KaaTKQ3FNNPPFNI71mxjccU0088DFNwSaRQwnmmZFPKnNNKmgA3UbqTB9KAKQDwadTRTqpAKKWkFLmqQCmjOTRml707isFA6UtLjihNDsJRS4oxT5hWEoHSlxS4pNjACloooAcAKTHNAPFKOtAxNopcYp1A60kADmlxSjrS96dwExiind6QimISiiigAoxQOtO2+9NBcbijBp233o20wuC0tApaAEopaSgA4opaKoLCUh606mkc0mAmPpRS496Me9IQlLRiigYUUUYoAQ0YpaKsgTFJinUHpQwG0UZoqSgoNFHakJiUUuMUlMQClpKXj1osMDSUH60UrMBp60DrS7felC0WYDaBzS7TShcGkSJxQelLilxxVCGDrTmXPagDmn8AU7DTI9tG2n5FGfeiw7iRjbmhqcTx1qMtzWsdEZTCkOOaXdTC45pkCEjFIvLUhYEZzSxfMTg0gLCdamx6VCgqcdqaAMUYpT0pM0irGNSg4pMijIrAYueadu5pgpSMVDGSq5FSrLiq2T605Tii4y35gxnvSht3equ7PfFKmVP3qrUGWiMGioxLnGaeCPWmFgop1JVCG96MUpFFIY00wink001LY0MIzSHjinGjGRUMtEbdaTvTyM03FSUhpppp5U9qaetKxQw0U4ikCmgQo5NLSAc0tNCFFKKQClApgKBSgUAU4Ci4CDmnCkC4NLQhhRRRVCCiilxQAUUoFLQAg6UooApwWgAIpQOaXFAFCGFL3paShoQtIaWgjNMBtFLj3ox70AA606kAxTsVSASijFLtp2AKSlNJx6UWAKKKUDNFgEzS5oxRtpgFNJ5pdtLigLiYoxRnHFFFhXA0maU00U7BcdmiikwfSiwrhRTgKaQfSnYQUh6UuCex/Cjax/hb8qLNiuMop/lseit/3zSpbTOwHlkA9zRyMfMhlFW/7Om9RSjTpP74H4U/ZsTminTCea0f7Nb/nr+lOGnqOr5/Cn7Ji5jNBpcVp/YEHfNH2RfSmoWJcjN2k9BRsPpWl9mUdqQwinyBzFERkjpQYyKuFdoxUTiq5A5iDbRgYp7DFMbrS5A5hD70lIWpNw9ajkDmHg0EjFQmUetNMoHemlYXMSE4NIWAGaiaZVGTUD3IweaYrlhpgeBTd565qkLuMNgsATSPexr0cGgRbeYjNR+YT1YZqm17Hg5kFUH1a3R+JeaANncRxVq05yfWucXV4ndB5v3jgV01ngwrgc0LURZHWpBUfrUg5WmCA0lKaSpZZkbaaalZcdaZjJrABOlKTRtpCDUMpDSaUNjvTSCKTvSGSFsnrShvyqPPNLnmmmBMHx3p4kqvkUu7HencC4Jeaf5gqju5p4fjrUt6jsXAwNHWqyyEU4SepqkySQ9aQ0gYE9aXrSZQh70CjFLil0KGHpTT0pxHBppHFShoSmNT6aRxTKuJninA8UynL0pWAWg0UGkAL1p4FMX71SL0qwDGKKKKBC0UgpaYBRRS4pAJS0AU7b70wCgUuKcq0gACl7ilxRjmgLBQKWlApgIBQRTsZpMEVQrgBR60ZNBFFgDBpKXpQASadmMAKcOtLsb0NKImPamosLjSOODTscUohfsDUgt5T/CaqzFdEBFJirQs5T/DTxp8h9KfK2TzIp45pR9KujTjnk1INPUdTVKDFzmfikNaYsIe4Jp4s7cfwGmqbJ9oZIBNKUb0P5VsLbRD+CnhFHQCrVIlzMVbaR+VjJFSCzmP/ACyatkHt/Kl565NP2KF7QxxYTMeVxTxpbYzvArU/E0VXs0HOzOGlDjLtil/syLP+skrR/Gkp+zQudlVLCFe5P1p4tYR/CDUx46mm7h3NPlQuYBDHnIQA+wpwRVHy8fhTDIgHDD86jN5Chw0ij8adkLmJ8e/6U3B9arPqFuvHmioH1eBB9/dRZA5F+jGazTrUAXOTn0qtJrwH3EzRoK5smjArn2165JwsIpv9r3z/AHY8fhSC50JqM47VhDUNRPqP+A0pnv5ccsB7LQHMbdRuwX73FY4hv36M3PrTjp98+N0g/E0CuaTMmPviqN1e28Ay8oFQXGmXX2dzv5A4wa5UxSOjLcMTIGxTC50NxrlnFGrM+d3Ss9/Ettu64FcczuZtUV+luyiMelNdOVY/xDpSZSZ1j+JoMn0qtN4pUH90hNczsABGM01gRjbxmsXFjOhPieQ5Pl4qvJ4hunc7cAVkKpJxnrThFznihQYrmg2t3Z/jqNtUu3H+txmoBAOSaayY7cCrVPQd+w43MxJJck1CbqcH7+KnCArmq7oRk4GKpQC4rTXBQ/vTUKE+ZhjnjOanVQoz61FMNrBunam4BctWkaz30IJ6nPFekWg2RIB0ArzvQk8zW4EA48tj+Veh2RzAh9qzSsDZcpy9KYOQakA4oYIaaBQetA61JZn03HtUlJiucBpXjpTCoqamEDNS0NMiKCmlKlK0zacnmoKIitNqXac0hWlYCImkyc5p5QmmlfejUtIUMRRv560ykqNQsTh8A5oD5HWoMmlDe9VcXKWAxFPEpqt5ooEvpTuCTLglqQMCKoiUE09ZeeuKLjsWjjFNPSog+e9ODe9K6GOph6U7ORSYyKLjG0o6U7bRtpghtFFKOtFhirTh0oHWlpgFFFLTEgFFFLSAKKULVZ75EbGM845oGW1FOxVMXq/3aUagf+eYIp2FcuY5pwHFUjfsV4QL701btz1ehRC5ohacV96z/tJzjfTTPk/frRRsTc0CUHVhQroTgHmszzRn71Sxy4YHdnFPlC5o8Yo25qt9oPXdTknZuhqlAlyLOynpFu68VWS6jBIaUDHvU6zRdfOXH1rSNMhzJ1t1NSJAoPSq63cAIzOv51YS5tzz5y/nV8iFzsmESDkinBV/uioWvbZTjzl/OoZNUtVBCyBvpVcpLmXgB6CngVjtrtug4R2x7VCfEQP+rgbPvT5Sec3qM8Vg/wBu3HaCmnU9Sl5W2YD2FOwuY6ANjtRvU1zvm6tJnMb47cUzZqb/ACkuKdgudLuHqPzpplRTy6j8awF02+f75Lf8CqRNGnYkTSYHb5qdhXNd76BOsy1E2q2i/enH5VQ/sMA8zcetSJo0I+9KPyoDUsnV7IE4mB+lMbXLbooJpp0qwU/6lT7+tOW0sk6W6n8aAIH10BhtiZhTf7dY9IWH1FXR9kQYFsg/Gl8+3UcIgoAoNq1yR8qD8qYLzU2HEIwe9aDXsJGMJx7VH9uTnmiwFRn1Rxgw9e+aatnqD/elKe2asNfr2J/Oozfex/OnYBh066PBucCl/sonHmTIxHekN65HA/OozeSc9KLDJxpNvnJk/Knf2daDrk1U+1ynvTDPL3Y0WCxoC1tFGNo/GkMVqDxGtZvmSt/EaNzg/eNFhGlut16KopPtUIPAFZpQnnJo280mhGkL5B6UjaioPDVQCA03yQKLAXjqQxwxNQ/byT0NQiMY6Unl47U+ULlkXzf/AFjWJqcJe686NcKeuK0tvNPaASKRzT5BNnn19AItRvkH/LZQajaPFtCSecYNXNXA/t11HTGM1F5Y8ojP3TRyjRWRQS3ak8v5c+tTGGSNFJX5HOAfWneVhip4xU2RZWHygZHNKNuPmqx9kckbVLcdqa0GSRjkdaLAC4ZeOhpCnOO+KtQQEFQeBjikMYMuPWnYCuB8uD6VWkJzjbxWi0YxleaqXKMiA9M0AV0zuI/hpHXe2D0pY8knPapvLw3XmpbAueG0xr0PtE9d1YH9wv0rifDYJ8RqD/zxb+VdppxzbR/Q1mBfXkU8dKjTpTweaTGgIzSY5pxpD0qWUZ9FJmlrnGBptKaSkAHrSEUHrSHpRZFCYGcUhFHelNQNDNtNK8dKkBoPSkaLYrslRkVZIFRslTYLkBHNJ0qTbzQy5HFKwXI80halximGkUODU4PzUQPTinckmgLEu/inK4qIU/Z0qWFiQSU8OaiC5NSqKpBYeGNSbu1RjrTjVJhYQ0o60lKOtUA8dfwpaQdfwpaBMO9LSd6WmCFFFFFIB61lTj5zwOtaq1nyr8xz61SVwuUXdlNM80g5OcCp5Iyeay78lTwSBitESyy+pW8Rw7bT7moX160RsKdwP8Q7Vyl0hmffJlm9Sahih/2sVotRM65vEMAX371H/wAJEhHyxkntXPrEeBkVII8HpRy9RXNg+I1XkxHA9KkPiRl8pRAd785/2awpI/kkb0Xipb0hbuwl7mHBPrVJEtm2dZna1e4RcqvFZsmv3rKOdob07VTgnkltPsathFcsx9eakuBGWNqFIcANn0rSMBNj4by6uLlrdpD8qbs0kV/czRE+cwIJAGabat5WtgYzvi2kVHbx4SXPUO1bchBp2PmzyIxkYn0zXa6PpBvrJppSygHCDPWuW8MWzzbXI4ByTXcpemGFYEXCr6UKJLJF0O1WLZk7s5zmgaLZKMYOfUHrUDXknbNMNzKfWq5SLmgtlZxsAFOPU1KFtUwNicd8VjCaUnlyfags57mkrBY2zND/AHIvypn2lFPDqB6CsY7u5ppjU8kH86GuwzZbUUjH+sz+NRHU07NWT5K/3acsdSBoHUSRwTTGv3PbNVAtG3/ZNUgJzqEp6Limm+nPQCowvsRSYGeoocWK4/7TM3WkaWQ9GNKFyeMn8Kd5behz9KaixXRASzdSaTZ7n86uJZXDjIgkx9KmXS7oj/UkfWjlHczliHrzUm0Cr40i6Y4CqPrUn9iz/wAUsQppAZJUZ4o2eua2l0Rf4rgH1xUv9hwnpJOfoKLDuYOP8mkx9K6KPQ0Vh8s0n+8OKsDRYySfs5+hp2QXOXC/T86Roz6GutXR0HItovxqddKHGUjGPSmK5xaxv/cc/wDAacYZeB5T5/3a7lNPKnhyAfQU5tOLYLPJ+VKwHEx6ddyH5YT+dLeWUun2n2m5UImcda7dNPiXqXJrnfGtvEdISJPnbeCeelFribOUbV7GJgHcgnvU1tqMF9MsULgE8ZNZLaZGwHynp25qxY6clvcJIgLMOitwKFHUVzr00OIRoZb5QT1wKmGhWCn5rmVj2xUVtHrskI+x/wBlqvbz3PFXBFrYT99qWkxEddoz/WrSJuImiWCsDtkYe7VcTTbQbttq3T1qi8EjoDJ4ljjb/pkoxTWmtoQwfxLI7BeAAKHELnj+pyh9evR/dmYfTnpU8OHVj3qm8e7ULxy24tMSSe/NTaZMJNQngIPyjNTNWLhsXL0hYLNQOp6VXmwt2UPUjNS6gcPYezVWvAy6wi9nH51kUaumBX31UijDzXJHJGan0lwl/NAeMrwKraRuM+oBlJAJGaaAsaO3nrMGwdoqvMwW+tT/AAvkGk8PP+6vT/dJxUVzgrpsi87pCM1QGncRLHGCMAHpWfqaZsopfVsVe1kldPUDhgw/CoNRXdptuvTBBqXuNHPTTeVIV6EsBmtSWArg46isK7bOo7R/fFdVdpiNT/sispDE8Mx/8VHFnvC/8q63Tf8Aj1jHsa5jwqok15X/ALsL/wAq6iwGIEH1qRovp0p1NTpTu1SA40goPSimguZ1FFFchYUlLRQgGHrRSnrR1oaGhn8WKO1P20BR3pNDGc0e1OYYNNrNPUtDSOaTGKU9aQ0XKG7c0bacetB6UXEtyFkz2qMxnHSpiCKaSe9K6LINmKkVARSkZpR0oTBCBcU8cmilxjFJoY5VxTwKbTh0oEAp+KaKd60IQ2lApKcKsY4UtIP60tAmFLSUtMELRRRSAetU5B8xq2vWqko+Y1UdxMhfH6VjaouIS1beOaytSXdAw9q2SJOa8sGMEjrTEjGPuinykrDEBxyfxpihh9oI/hizVRQmPVfQU8Rk9OtS20fmQI+RygNKEYAkDvxV8pJDsyCCO2T9KbOjSWOmyngtMVx32+tOiDTXEsWPvWzVamhaO7tkxkJaL9P/ANdUlYTWhQhCxaq0eO2ankib7fI7fxKAKktIFnv7l+DgAirKw+deKucZFaqRBShT/ioxkcCDJPpUEYPkzMAeXOPeta8tBAJ7rdmSZPs4A7D1qFoRHa7cZAAXP0rogrgdH4YTy7NcjBxk1ucE5GT9BVHwkqyOqEBsnoa7cQjJVVhX8KpqzMXI5cjPIVvypRG5HCP+VdOLOX1i/Kn/AGNj1cf8BFTYSZy/2aVsbYnJ/wB2pI9OuZM4jI/3q6b7MQMea9L9lU/eeRvalyjuc8NJuP4jGPqagurf7LCWZ0YDuDXTmxgP3oWP1NUtW02ybR7lfs4JKcAHmiwrnJNqkIyApPvSQavbzTLEI2RmOATSi0UhcLxjGMVPa2iidRsXB6+1HLqFy/DDG3Eik+47VoR2NjtBKOx9QagQLE4BUsCcYq//AGn9mHlrYuSPar5SXIRLGz3DbbOT7mpo9OQnK2wNEWsTyg7bXy2H94UyTVNWBPkrahfVs5p8jC5dTT5v4bZR9BUn9myn7yKP+A1iSX2tOPmuGQ/9MqrPLrjn5dRuh+Ao9mxcx1C6VKek+B6YqT+ygoy7/jurkPL1Zv8AWX12304psmmTXUZSSW+cd/nIo9n5j5/I7D7LZRMS8i575emm40tc/wCkQnHX5gcVxEXhSIXHmCO4DHgl5SeKln8MRxPuijPJG7B60/ZruLnfY6tta0SJNxu4gPYZqo/i7RFzsmaQ+ioayz4ciDNiIrhRwBU0fh6ErkKyt7ilyRDmkTHxpYhiFtpSOxJAzTR4zQnK6e+P98Uh8MxSD5gD74pw8NhBiMxge9FoCvIjfxhM4/dWIX3dqrP4n1SRSE8iMnp8ua0V0Fwefs7D0IqZdETOTa2/1FP3UF5GGdd1soVe4iAPdEwaZ/a2psu1r2THsK6ZNFjJ5hiNWV0aJRwiD6UXigtI4iSS4mlWQ3V2COyuQDSyCR0bzDIwPXdXdrpa8ZIA9qyPEVkttYq6tnLgYpcyeg+VnI+XjNPRNzqOpJqZ4yGbNFupa6jA7niptqUVJYZNxDCTg8AA0gTaciKTP+6a9Gh0uERqxO045AqYWkK/xH8q0VREch5sFIAHlPj/AHaWX5YXZYT8o67a9GNtB36e4rO12KGDw9fSx/fER6DpRz3DkPENv7+4Y9ySKLSPy7xnxjevNWLe2KMili+c5b1qdYQG6c4xmicC4OyK+pf6yzHfNN1FAL2CVv4CM0mouFurIH+9Uut/8eisP+eifzrDlsy07i2ny+JwOzL0qXR0GzUnz1kYUiKF8Qxt9B+lGitui1Bf+m70nFDK3h9cWt6R6txTEXdZaWTz+/P4VPoOPKv07gmmw4/sexP924x+tS0BN4ifYiJ2Liku232SDuCMUnikbXU+hBpX4tQw68Uho5S7XZqgz/eFdbdYNrGfVa5PU2xf/iK6uY5sIj/sVnIZP4MXfrFycf6uI/jmumsuIgPQmsPwOub+/wA/8863LX7h/wB40gL0Yp+3imx0/wBaVhiYoxxS96WpuOxl0UUVylBRRRQAh60g60p5oA5p3BBRRikpMoDzTcU6kPQ1kWMbrTetONJRYroNPWndqQigdKGhLca3U1GVOamNMNQyrkfejBNO49qWkx3AAU8AUlLSuNCmlHSkINOHSqJYCndjSAUtUgG04UmKUcVQxw/rS96Qd6WgTClpKWmCFoooFIBy9agkHzGp1qGXrVx3EyHIzWXfKPKc1pHvWfff8ej1shHK3GCkC56PVq4iAt74j/n3qncrt8t++8Vo3YCWGoOT0hFawEV9NbbYwjofLFWog0sc2B8sS5aoNNj32cHoYgakDiHTdUlJIBRQDWpJJYwbr5iehgIA+tS3Snz93Urb7D9RUlsu2/hGeqL/ACpjNvgu5D/DKy0NaEtlDw2TJNck9TGTV2zGdSUeiZqn4Z+W7myODCTWjYgNqcxHRUFBBPfw+bGirxhtxrO1JvJ04uf462puQpHoaxvEK7dGtVxncTXXSV2TJ6HW+BAZIbeRFMjMMqq9Wrslu9VdWdPDVyoUnhiMmuX+GSCG60ZcYOHH6V7XRVlyysZqNzz03GuGMSjQpgh/hJG4UjP4kdQ0WlGIejDJr0PmlrP2nkHJ5nm4/wCEoJx9kCj3SpPsviV/+WC/gMV6JRR7TyD2fmed/wBj6/L/AKy3J+j1HceHL8W8kzxumwbjl69IqlqyhtHvAe8Tfyo9ox8iPKY0UKMMGqxaxhryOPuelVLJQIUI6kDNXrAFtYtwOua1JsbEOmytepGqBznOCcVrzaLfNPuSGPGOctV2wgxfhz1ArbrJzZSijml0S8I5SIf8CpBoF2ecQj68109FLnY+VHNf2Dd/3oaUeH7j+Jo/wrpKKOdhyo53/hH5uzrTl0GbvIoHtXQUUc7DlRgjw9yCZT7809vDsbEHz3H0NbdFLnYcqMk6IvzATsAR3FINDCj/AI+GP1WteijmY+VGWujoOszH8Kc2jxk8SMK0qKXMwsjNGjxDq7GpRplsP4Sfxq7RRzMLIpnTLU/8sz+ZpRptqP8Aln+pq3RRdhZFQafbA5Ef6muf8cRw2vhmS4C4MciYP1OK6uuR+JnHgO/x13R/+hihN3Cxxzrv59etPgRVurb1aVVpT0H0qMMf7Q08D/n6XNaJi5T1YWkW1cqDxThaw9PLFT0VndjsR+RFjHlr+VY3i5Ej8H6uyIoYWshHHfHFbtYfjHJ8G6uB1+yvj8qcd0D2Pn+xJFnaF/8AWFRu+tWyQWJFV7VDsgJ67amwQ1dkjJbGRq//AB9Wp/2qu6su/TSfR0P61U1hSJLY+j1f1Bd2lvn1U1iykIf+QvE/Y45/CmaKNsl6D/z1Y05iBd25+n8qj0dv396B/wA9DUMoNA5mvx7mq6E/2DbcdLv+tWfD+Be6gvoTUQx/YQ/2bv8ArWcgHeK3y6rnqAaGb/QkGeCoJqHxQxN1GgHJAqYc6cg/2aQXOX1hGW4jlP3XPH1rpmkzYQc/wVzutDPkD0NbZz9hhPtUNFHS+CoytzdyH+NMVswqUZ0PUGs/wioDyAdCorTH/HxL9aVgLEVSHvTI+akNJgIKM0UlTYdzNooorkLCiiigAHWnUg60uaBoD0pmDT6Q9KLXKTGEGmkU9u1JWfUq4wjFJSt1FJTYxD1ooPWg1CGhCKbgU7tTcetJoBMCiloxUtAIOtPFMpwpIB45paQd6WqFcXtQOKCaBTKFxSnpSZ96D0qhDqKQUvamhgaUUh60ooBC0oHGaQU4dKaAXFRSjmpajl61oiWVG5JrO1Ti3x61pH71Zup8pitATObmA+0wr/tDFS6/II9CuT6kClnT/TLc9cdareIG3aUYyeGcVrATZo6Nzaqeu23z+lUdRZl8AoR1knG4/wDAqt6ScWk3oluefwrP1dgPAVkM8M4P61qQdBZKx1EnGR5Kn6VDMoXTJ/VnJFX9MGZNx7wj+VU7wFLcpnjdmn0JM7Ql2XEw/iEOKtaW+brUSeqxio9KG2/nHrFTNHIefVmH9yqSJNdSWtYWJ5KZqn4gQnTLH6mrVu26wtj6x03xCu3SrP1PSuuluiJ7HUfD/jUtDH+1J/6DXtdeJeATjUPDzdmklH/jte21lX+IUdgooorEoKKKKACqeq/8gm7/AOuTfyq5VPVf+QTd/wDXJv5UAeS2f+oj+laGlf8AIbtv96s+z/1Ef0rR0kf8T21/3626E2PRLUYujWjVOAYuT9KuVkykFFFFIAooooAKKKKACiiigAooooAKKKKACiiigAooooAK5L4ljPgS+/3o/wD0MV1tcl8S/wDkRL7/AHo//Q1prcDksZUYpsIH9o2ef+e6n9acv3KZnZf2R/6br/OrQmeujpRQOgorMYVjeKl3+FNUX1t2/lWzWX4j/wCRb1Hj/lg/8qcd0Jng3lhFUDjAqLeGPHWrM444/u1nQthyM85rva0MyrrGB5J6nORVu4PmaV74FVtaXiA+9TrmTT2HbHFc8kUmhjn99at2NM0f/j4vP+uhpz/6uzbPU03Rv+Pq7H+2azaGGgN/xMtRGO5qFG/4kbe14P51LoPGqakP9o1Av/ICnzxtvV/nUSATxQcXkZ9h/KrEOf7ORv8AZ4qHxKu6/iBHBA/lU1sw+xbR2FIDndb/ANRE2Od3NbMRDabBz/DWTrfKKD0zWnGwGmwgegpWHc7LwWm0tn0rXZMXMh96zPCCkdepWteQYmf60mMfGOKcaRB8tBHNZtgFKBSUo61IzMopcUlc5QUUUfjQMO9FFFIAFL6fWkApcUdCkMNJTiKbUFDG60lObrTaTGIetBoPWg1CKEHWhqQnBoDUXC4lFGaO1SwCnD7optOA4NTYBw70tIKWqJFNJS5opooO1FAHFLg1Qx3ajtRQBTQB3pR0ox70U9QCnj7tMp46UIGLUUtSgZqOXrWiIZUPU1naickZ9K0T1NZmot82MdK0BGXIpEqEDAxzWT4hYi0TvzWxMMFTzWJ4ic+TFHjlmHPpW0BM0tJOdOvW9ICP0qhro2+DdLj9QD+taOmJ5ei33GcREGs/xMCuiaUg6+WG/lWgkdTo7eZtcdPKA/SqepMPNKZxirPhvmyLHrtqjfkG9cH1p2JYzTfl1KQHoYag8PDnWjngITUtic6ldH+7Fg0zQABZay47o38qtEF7TH36Xan/AKZ1Y8VDZb6SvZlY1S0U/wDEls89fLq74qOToiDqVeuqluiJ7HT+AkzP4dPpNJ/Kvaq8Z+HalY9ADcsLiYE/ga9mrKv8Qo7BRRRWJQUUUUAFU9V/5BN3/wBcm/lVyq2oR+bp1ymcbo2GfTigDyKzH+jx/StHSD/xPbX/AHqoWw2xBf7pxmr2knGv2fu9aoR6bEP9Ib6VZqvH/rz9KsVmxhRRRSAKKKKACiiigAooooAKKKKACiiigAooooAKKKKACuS+Jf8AyIl9/vR/+hrXW1yXxL/5EW+/3o//AEMU1uByS/cqGU4urI/9PC/zqZeEqGTme19p1P61ohM9fX7o+lLSJ9xfpS1kMKoa2AdDvgenkt/Kr9U9VTzNJu09YmH6U1uB4GFJjT6Cs3BErf71aitmJcAjGR+VZvHmE+9dyvYwaINaGEgNT2g3aYfoag1r/VWx9WxU2nn/AIlzn0Yis5BHcrkE2dr/ALJOTTNC5vrof7VSD/j0Xg8Mag0J8apcjueaxexqTaKNutaonfOag2/8Sm9j9LtT+oq5pabPEl+P70e6oIFDW2o4HS4Ws5AGvqDqdv6jGPyqO1P+izcdDUurgPeK46pio7Rt0Nwue9IDB1ls4FasP/INi4zwKy9bGFWte1H/ABLI/fFAHceFxtkjHqta9wpFw/1rK8PDbPb+u2tq8XFy9JgiJfu0HrQv3aKyZQlOFJjNLSAz8Uw1JmkNcxdxlFLSHNFgTDvTsU3Jpcn0pWKTFopAc9qWjoMYaaacaaagoa/Wm05+tNpMaEPWkoPU0VmihD1NA/pQe9A6fhSIGU4dKbTh0oGL6U71plPHelYodRRRTJENL2ope1A0HYU+mdhTqoYU4dabTh1px3AWiiirGFOXpTacOlAMctRTVMtQzVoiGVcZasnVDh3z6Vrj7xrH1Y/vMetWCKtym14PRhzXPeIBm9th23V012Pmg9lrl9e/5CFt/vVtAl7m3p//ACBdQyeNuKo+KFH2fTI+uIP8Kv2Q26Fekf3gP5VS8T4+12Sdlh/wrQTOg8OADTyPpWZfH/iYsc/xCtXw6P8AQHP0rF1Bv+Jk/PRxVRJYWhxf6me20c0mjN5fh/VpPZsGm2jZOqv3GBn8KSwbb4Qvn7sTVIkt6Kf+JVar6JV3xIBJqejR55iRiR6ZqjonOn22e4FaniGNV8QQBRgCJcV1U90RM67wQnlTaIP+nmX/ANBr1+vJPCQxc6F/18yf+g163WNb4gjsFFFFZDCiiigAqG7/AOPSb/cP8qmqG6/49Jv9w/yoA8ih+6f94/zq5pX/ACH7L/fqpD90/wC8ataZxr9n/v1qhHqKD9/+FT1Cn+t/CpqyYwooooAKKKKACiiigAooooAKKKKACiiigAooooAKKKKACuS+Jf8AyIl9/vR/+hiutrm/HkH2nwjdRYzuZP8A0IUIDiB/q6iP/Hzbf9dl/nVmRQEGKrHieD/rov8AOtUSz19PuL9KWmx/6tfoKdWRQVXvf+PG4/65t/KrFQ3f/HnN/uH+VCA+fgB0/wBpv51khsTMMd63ZVxcSADjcawpB/pjgV3rYwbG6yf9Et29JBU1gf8AQJVxzuzUWt8aXG3owqXRxuhmB7VhJlQK4P8AoMhzyr4qppDFdZmx021bAzY3I9JKo6Sf+Juf9oVmWa1lkeJ5+OsFVLFsxasv/TwtXrRceKX4/wCWGKzdMyb3VYz3nFQwLF9/rzx6VXsf+XkEcGrl6P3hJqnZY864UelIDG10fIprVtTjSovoDWZrmPIU+9aFuf8AQIx/sigDvtB/4+bUD+7W9ej/AEhqwdC4u7Qf7NdDej9+aGCKeO+KU8U4dKSsXuWIKKWkoYFHHvTSDT6Ya5hiUneijvQNAelFB6UUDCiiikNDDTTTjTTWZY1utNpzdTTaTGhO9JS0VBQ096B0/Cg96B0/CpIYynA8U2njpQMQdRTx3ptOFOxSQ6igdKUU7BYbTu1FKOlFgADgU6kp3aq5QG04UlApLRgLS0lFXcYU9elNFKKAY9ahl71MKryVaIZAPvVjat/x8KK2f4qxtYI8wH0rRgkMujl4vpXLeIDi+tz1+auonO6OA+tct4hOL6EDsa2iFtTesD/xT953zIP6VR8Sc6nGAOluOPyq5YsF8PXBY4BlUVS8QnOtIvpEBWhB0vh/A0pzjniuc1F86jJ2+cV0mhADSJPrXKX7H+05PZgapCZNZMTBqp7FsfpToQV8FygfxEio9M503UmPUz4qzGu3woFPQykD86uKuQyzoQI061z1CjNbHiBQ3iCI5/5ZLWfpIH2VMcAYrQ1s512En/nmtdMFqZydzsPCIzd6MB2uZP8A0GvWK8o8Hf8AH5pP/XzL/wCg16vWNX4hx2CiiishhRRRQAVFc82sv+4f5VLTX/1bfQ0AeQRjG4f7RqzpvGvWZP8Az0qnprAwSZ5/fyf+hVbtXC6rZEd5gK2SJPU0/wBd+FTVEv8ArvwqQ1kyhaKKKQBRRRQAUUUUAFFFFABRRRQAUUUUAFFFFABRRRQAVi+K13aBMP8AaX+dbVY3ir/kXrg/T+dAHn7tlQKrzNteE+ki/wA6eD0qG44RT6OP51siGz2GLmFD/sin1HBzBH/uj+VSViWFV787dPuD/wBMz/KrFU9Wfy9Iu3/uxMf0oQHht0PLunHrzXPyMRfsD3rpNUUrdIxH30B4+lc1d/Lfq397gV2x2MGLrX/IIz6MKsaLjfMnqoNQ6wv/ABJmznhhS6ESb5gevl1lJMqBEv8AqL5O4kzWbpJP9rrj0NaQBEl8vqSazdKwuprz1zWdizdtePEmfWM1n6eu3VNSHfzRWjFlfEsa9vLNZ9jn+2tTX/poDUMC1fDB59ao2QHmze4q7fHcx54FVbIAyyjjkdaQGHrePJUYxzWlbf8AHhFx6Vla4eVHo1a8QzaQD2FAHfaOMXdn/u10V+D5prB0kbbyzH+zXQ34zJQ0BRpKdigis7FDKQ0ppKTApGmGnU09K5SxtHeik70AKelFB6UUDCiiikNDDTTTjTTWZY1upptObrTaTGN70po70GoKQ096B0/Cg96B0/CpIYynr0plPXpTRSFpe1JSjpTKQo6U4U0dKUUwFpR0NJSjoaYC04dKb3pw6UxCUCigdanqMWlooNNMAFKKSlFVcGPWq8lWV71Xk71aIZW7msTV/wDWfhW3/FWJq/3z9K0Y4jZCBBb/AErkvEbkX8PTrXVzcwwfSuP8Rg/bof8AerWOwzoYFLeGnx/z8J/Oqmtvv8RFe3lgfpV6w/5FmT/r4X+dUtVTPids9MD+Va9DI6nRht0qQe9clf5/tGYjpmuu0r/kGSEetcjeEG+l5/iqkIfppxouoMD1uBVyVSvhuEZ/5aEmqNh8nh/UD/08A1euQU8P26/3nzWkTNmjpX+oX8Ku6t8+vxr/AHY1NU9KBESe+KuX/PihvQQrXTHczZ23hQbbjRD63Mn/AKDXqleW+HAFuvD6j/n4kP8A47XqVYVdykFFFFZDCiiigApr/wCrf6GnU1/9W30NAHjOmf6iX/r4l/8AQqsI+zU9PPrcKKg0z/Uy/wDXxL/6FUh41DTf+vla3RLPXl/1x+lSUwf678KkrBlBRRRQAUUUUAFFFFABRRRQAUUUUAFFFFABRRRQAUUUUAFYvir/AJF65/D+dbVYvir/AJF65/D+dAHnOcAVDeMBaHHXeP5ipuwqtdqWix/tD+dbXIaPZLb/AI9Yf9xf5VLUNqc2cB/6Zr/KpqxLCs3xAdvh7UD6QP8AyrSrG8WsU8IauwOCLSQ/+OmmtwZ5BqxISBu3lL/KuY1E7bi3J4Bauj1DnTtPP962jJ/IVzOs5FxBjoCDXbAxtcu6sudEl/Oqmik/2tZkkjMZz71f1D59NlUd0rN0pgupWBz/AAkVnJlJak8641K6XoCpzWPpwZNUQEdK2rwbdbkB4DIazLH/AI/tx5OcCsijYRh/wkUJ/wBkiqdqpXXb/d/Ec1MSU1+z9WyKjXC6/cjuahoB13nJqtYczOMfw1dvBgA4qCwX/TOn8NTYDmdc+8P9+ty1H+iQfhWJr4/eH/fretB/oFqcdcUAd7puBeWX+7XRX3+srnrDi7s/YCukvh+8p9ARQxTSKeaa1ZjGGm0402kxlGm4paSuaxYhFNIp56UlSwGYpcUtFA0AFBooNIYxuKYae3amGs2UNbnNNzTj0NMqWWHekoPWgdaljQh70dAaD3oboakgZT16Uynr0popC0tJSjpTGhw5FLSL900dxVIBcUo4oNFOwBmlzSUUMaFNKODSdhR3oSAdmjOaaOtOHWiwhcY70vQ0d6D1pDHg1BJ1xUvf8Khf71aomRXz8x9qxNV5nH0rbP3mrE1P/j4H0q1sNDLg7YbcH+KuS8Sr/p8HvXV3v+qtPrXMeJlH2qJiOgNbRA6DTYTJ4aiUPt82YMD9KztWYNrzMD6c/hV/S3/4pvTccgPWPfn/AInkw/z0rUhHZ6Xj+yJT7Vxdy4W+Oe5NdrpwC+Hw3qpzXBXr4uWI9zVIgtxnb4Zve373+tamogDRbQd9oNUAi/8ACKpn/ltIM/nV3XHMWk2xA+6AK0RDNjSVzBbD1PNWJh5viB3xj5Nv5VD4ePmCyz1Y1LGd2uz+zEV0QZkztvDxxqWgL6Syfyr1OvK9B/5DOhf9dX/9Br1Ssau5SCiiishhRRRQAU1/uN9DTqRvun6UAeMadxFN/wBfEn/oVTLGZL2zOceXOrfXmoLE/JP/ANfMv/oVWoDi7g/66L/Ot0Setj/W/hUlRD/Wj/dqWsCgooooAKKKKACiiigAooooAKKKKACiiigAooooAKKKKACsbxSM+Hrn8P51s1keJhnw/df7oP60IDzaoLg/J+NWCMGq9z9z8a1EewWf/Hjb/wDXNf5VPUFn/wAeNv8A9c1/lU9ZDCsPxl/yJes/9ecn/oJrcrE8Y/8AImaz/wBecn/oJprcTPIL4A6Zpn/XpF/6CK5fW/8AWKfpXU3v/IM0z/rzi/8AQRXK63yR+FdkTM0rv5rFv+uYrH03/j/sT9a25ButG4ziIGsOzOy7tiexrORZparxrMXuhrHsD/p3/A62Ne+S/tn6ZXGaxrdtt5/20FQBqTnHiOxz/exUTHHie4X15qW6416zP/TSoH58YSr221AF275WotPH+lfQVNeDsKZZDbLuqWBy3iPi4Yf7VbVg26ztF/2gKxPEZP2twf71bOmDdDaj/aFID0G14vbUfSumvR89czCcX1qPcV09796mwuZxpp5qQ0w9azGRkZpAOaceM0gpMDPIxSU40w9K5yxDTacabUsYUtJ2pakEFIaWkNAxrdqYe9PNMPeoaLGnpTKeelMrNloQ9aB1oPWgUmNCHvQ3Sgnk0hOVqSBtPXpTKevSmikLSjpTacKY0OXoaXuKRfuml9KtAKaKKKYBRRRSY0L/AAig9aOwo700AL1NOHWmjqacOtAh/eiij0pAg7/hUEh+ap6gk+8apCZAfvGsTU/+PgfSto9TWLqf+vB9q1Ww0RXnMVpjsa5vxIQZE+hrqJwGihz2rlfEQJcfjW0Q6mxpTAeGrEd/M4rN1LI8QuPVav6apHh7Tf8ArpVTVVx4h3Y/hrUzOtsDjw4vptNef3rHz29Oa760O3w0hPTBrgb0fvHIP8JqkSzVxjwpZj1lH86t+IsDSYc+1VD/AMi1o6/3peas+J/+QZGB61aM2b3hnmTTf97+lPg51u4/66tUPhNsvpp/2v6VPbr/AMTm4P8A01b+ddMDNnbaCf8AidaEO/mv/wCg16pXk+ikjxL4fUAkCSTJ9Plr1isau5SCiiishhRRRQAUjfdP0paQ9D9KAPErB+Lgf9PMv/oVW4G/0u3/AOui/wA6pWKnNx/18y/+hVbhGLuD2kH863JPYP8AlqD7VLUI+8v0qasWUFFFFIAooooAKKKKACiiigAooooAKKKKACiiigAooooAKx/FBI8O3hHXZWxWR4nGfDl9/wBczQgPNVyyhjUNwPl/GpbZt1rG3cio7khYnYngDNako9fsv+PG3/65L/Kp6r2JzYWx/wCmS/yFWKyKCsTxj/yJms/9ecv/AKCa26xPGP8AyJmtf9ecv/oJprcTPIb4/wDEl0yT/p1iH/jorldbHzY9NtdNf5/4RnSj/wBO8P8AIVzWu/eY9uK7ImZrY/0aT/rjWAjbGjbuHUfrW+mGt/rDXNs2NgH/AD0X+dZSZZt+I1zLbt6Oq1z0rbNQVBwDMK6nX1zbRv6Sqa5K+JXU1bPHmg1FwN7Uxs1nTv8AafNVZGx40fnqtW9bJXUtLftuFZ125XxsB6qMVIG1eqSsZ/2qjtF+b8atXK5QA4yDUMAKnHvUsDivEbZv3/3sCug0wYjth/tiue8QndqBB/v10mnL/wAeg9WFCA7qPi/tvqK6i9+9XLdL22P+0K6q75APtQ9hGeetMPWnt1ph61mMYe9Npx702gZTPWmmnHrTT3rnNBjU2nMDTaTQg70tJ3palggxSGloPSkMjPSmN0p56Uw9KhlojNIaU0hrJmglBpRSN0pFITikPSig/dpMVhKM0lFIBQeacKYOtPoQ0PWnZpq9adWi2EA6UtHYUUwCiiimAUDrRR3oAcOtKKQdacKAFFLSClpoEB6VA/3jU56VA/3qpCkVW4P41k6mMuDWs/X8ay9QPI+tWtio7DZB+4U+grlvEKgSJ3znFdZN/wAef0rkvEJxPb475reBnLc07T5fDVjjgiYDj61Hry+XqIk9hS2rH/hH7P8A67VL4nXYPM9h2rQk6GyI/sHI/u9K4G/wZZCvUBq7qybPh1T6pXA3LHz5Ae+apCNbroeiL/00q34mH+gID6moJFCWuiR9t9WfEnK28Y+6xO+tEZs1fCGf+JX/AL3P5VetULajOR3mb+dU/CQwunHHIc1raegE88h6+e/863iZs6nwwc+IbMehP8q9Rry7wsc+I7QHrkn9K9RrCpuOOwUUUVBQUUUUAFFFFAHidlxJeD/p7m/9CqwhH2mH/fH86rWf+uvP+vub/wBCqwn/AB8w/wDXQfzrdEnr4+8v0qWoh95foKlrFlBS0lLSAKKKKACiiigAooooAKKKKACiiigAooooAKKKKACs/XP+QHe/9cW/lWhVDWxnQ73/AK4t/KmtwPJdOJOnwk/3ah1ckaVdEcHyzUmmnGnQ/wC7UWrt/wASm7/65GtWSj2XS+dJsz/0wT/0EVbqppf/ACCbP/rgn/oIq3WJQVieMAT4M1kDr9jl/wDQTW3WZ4iQyeG9SQDJa3cY/CmtwZ4rejPhrSx6W8X8hXM+IOFY+wrrb6Ldodsw4UIoFch4i4tFbrkiuyOxka9sSbGMjvFXOYLSD2kH866OxG6xts9CuDXOjaLiYDornH4VjLcs6fVl3aWM89DXF6iMTQkcAuK7W7bztDjkPVo91cVqJy1sT3YVmB0OujLaY3+2tZeogjxqv/XMVq69hYtNbPSRazdWIXxcr9hGDRcDpXT92Paq+MOKsbw8QPqM1WLYcYoA4XXc/wBpMP8AbrqdJG6SzH+0K5XXDnVH/wB+ur0Xm4sxSW4Hbn/j4hPo4rqrkfIv0rlAc3Efs4rrLo/u4/pQ0Iz361EwqZutRGsmUR0lONIaQyiRSYFONN71hYYxqbUjVGetABRRijFJjE7UGlxSGpY0MPSmHpUhFRtwKhlojPWkPSlNIfSsmaXAUjdKKTrUlCUp6UdBmkzmkwuIc0c0dKByM0kgD0pw702nCnYB69adTR1p1WhC9hRR2FFMAooHNGKdgCjvRRRYBw604UwdacKLAPWjvQtBNMEB6VA/3jU2c1C/3qpCZUk71kXxzMoNbDjrWTeL++BNVZlRHyr/AKG30rlPEK/6hz0FddIM2LYrkfEbEQRD0HNbRvYGkW7bJ8O2uR/y3Bz+NX/Ewzokrd+Ko2XzeGbVueZRWh4gIPh2bPUkVsZIv2zbPC0bdf3YzXB3JxOpPRia7qYeT4UQYx+7FcHMw/dntuqkSzo7lQJ9EX0OTUniH7+T0UE1HcHOp6eo6BMim+J5doAHVk5rWKM2dB4SB2WBPqTWtZ8CU+szfzqh4WUFbMD+GLNadsMBh/00JrZGbOj8JAP4ugQHlImcivUa8x8Ex7vGcz/3bUfqa9OrCpuOOwUUUVBQUUUUAFFFFAHiVn/rbv8A6+5v/QqsJ/x9Qf8AXQfzqlp77mvT/wBP04/8eq5vEckTns6j8zW6JPYB95foKlqEH5wPQCpqxZQUtJS0gCiiigAopjLl1OelPoAKKKKACiiigAooooAKKKKACiiigAqjrH/IFvf+uLfyq9VHWONEvj6QOf0NNAeQ6d/yDoP92q+sH/iUXn/XI0ujyGTSLVz/ABR5pNYH/Enuz/0zNbPclHtGlf8AIIsv+uCf+girlUtHOdFsT/0wT/0EVdrAoKp6t/yCLv8A64t/KrlVtRONNuT/ANM2/lQtwPFpW3+HIM9eR+tclr6D7JHnpgmun3E6NAvqz/zrnNe5sz7Ia7FsZljTJM6VZtzzWFMoW+uFBPUmtjRTnRbAnptNZV2MalN/u1jJlHSY8zw2oHUQnFcRqTbFtckZyo+prt7cZ8ON/wBc64fVlDS2Ix/GKybA6TxIf9B0w/8ATRay9cOPFC+8QrX8RAGw08eki1k64BJ4mQfdxEOfWkB0URBtk/3ahP8ArPoKtKoFrGOD8lVgMOx9qpAcHq3OoyNn+Ouu0U/6TZVyeoLuvnB5y9dnocW+9tFHYZo6gdcn/Hyv+9XW3I/cx/7tcoBidf8AfFdbcD/R4z7UMRntUTdalbpUTDmsmUiM0lObimmkMpHpTD1qSmGsWAjU3FO7Gr1jcSPKY3fIxxnrmgDOxS4rXvJnhhDJjJOOazZJ5JseY2cdOKTKRFjFNPXFONNP3qhjQw1G3SpTUTdKhlIaqNI6ogyx6CmspWQqwwVODWjpkILNKR04X+tR6nFsuBJnhx+o/wAipcdLlXKNN704c0mSpDA4IPGKyaLTEamitG31KQP+/O5D3x0q/cW63EWxuO4PoafJfYL2OfbpQvSnSo0bsjdVOKQdBSsNCU5etX9Pu5GmEUjFgQcE9QevWkvbqQzyRK4EYGCB39aqytcL6lRetOq3YXMguFiZ8oeMN29MVpXMrQ27SKASMdfrVRjdXE2YY+7RVwanMR92P8j/AI1PHfxTfJOgXOOvIJ/pTSXcDMHWlbpWncaejZaEbX/u9jWY4IOCMEHkGm1YaG1LHDJIPkRm5xkDipLK2FxKd33F5Pv7Vau7x4X8mH5dvU4/QU0urE2U3tpoz80bYxnI5FEcTyK7KuQgy3PSpo9QnV8sQ49CMVotIstk8i9Ch607JhcyFpD3pR0qe2tWuG9EHVv6VFhorqrM2FBJPYCj7HcPyIj+PH8605porMeXCi7z19vrWc19c7v9b/46K0SSJbM+aOSMjejLnpuGM1lXcb7TNj5N23Oe/WuhXUpASsyiRD14waqa+EFjH5YUJvBG3p0NVYE2jPU/6Aa5LxAuYV+hrq+TYqqgljwAKr6lY2+nWT3VyRIyLuzj7v0z3zW0dgv3MnTLW4l8KWvlRM370YOMA8+vSr/iKxul0JwYJGbKnCjd/KoBrdzN4a82I+SolUAYDfqRVzWdauYNBkkYrIAygqRjI/CtCNSXUT/xTEXP3kGK4CZc+SO/mAV6zfQQar4Zt5MGNmjByOoOOh9a8uubZ4rpYXGHSXB96qJL2Ohdc6xar/dirP8AFTAzLnqq4rdsr6eHxDbxCX9yVAZW6Af061peKZmgEkigFkjLDPTgVsiGO8JAgRD0gzWtEu1jn+8TTfDGqTTON8ce0QZ+UEVv+XBeQiQjIPQ9CK1vYzZpeAIv+J7qM/ZoEX8ia9Crh/AdvJFeakXHygKqnHXvXcVzz3KjsFFFFSMKKKKACiiigDwjS+l9/wBhC4/9Dq5MRsTJwPNj/wDQhVXR4mma9RBk/b7j8PnrV1KSDSrFJSMyedGoPcksB+HWtk9ST1j/AJafgKsVXc/MPwqftWTKClpKWkAUUUUANLYcL606m4/eZ7Yp1ABRRRQAUUUUAFFFFABRRRQAUUUUAFUtYUtot8oGSYHAH/ATV2qerEro96w4Igcj/vk0IDxrSLeWHRbRZI2XbEAT2/OnaxGzaFeSAZUIQTn6UaBqk/8AYtk8xDhogW4APetDWj5+h3Cqch0GPzFbN6knqGh/8gGw/wCvdP5Cr9YOg6pB5FjpjNi5FosgHqoAFb1YsoKgvF32U6nuh/lU9RXBxbSkf3T/ACoA8FSf/RSnZZHA/OsDV2L27j/ZNdVb6uTEwnjAHnONy9hn0rH8Ru8dyrxsVcREgj8a6bkFPQxnQLD/AHT/ADrMvvl1OQnutdd4TvnvPDVu8rhpUYqxxisjxPqFxa6okML7FeLJIHJySOv4VnLcZb0079Db0AxXFaoR9ssx/wBNa7jRLiZNLkYSNuLcn1+tVvPa4W1dyC4lIbHsf/1VkBT8UN5dhp5/6aLWRrbD/hK0H/TEV1njHVZ7OOzSNIyPMQfMD7e9Ymta9dR+JVjEcOPJB5B/xoA1InLW6f7tRyA7SFGWPQCtq0vvtelShwFkERJA6EYrIj/18f8Avr/OqQHC30E6XheWCRFL4BZSBXb+GAW1i3AGQIcmsnxKR5KKQDmcDPpwa6XwJa/adZywykdvz9c8f1pdQNoxySXA8tGYeYBkDiuvu4nW2jyp6DOK5zULx4ZxFD8u1xk4rp5rh1t4WJByoyKp7ErcyTG7hiBkLyahbrWvK4e2dh0KmshqyZaI3pnantTKkZUppFSEU0gVixjMYFTWX/H4n4/yNR44qWzH+mJ+P8jSEWtR/wCPdf8Af/oazK09R/491/3x/I1m8e9DRSDtUZHNSUxsVLGRmmEE8AZOegpxqaxh8243H7qcn69qz8ikXHkWyhgjOOThuv4n86dewma2ZQMsORWXezedcu2eB8q49K1LKYzWwLfeX5SfWne+gGGKQ9KmvITDcuOxO5cehqvWLRaY7sa2nuhFdpCw4dRg++TWHV3Vf+PlP9z+ppx0DcuX9r9oiygHmL09x6VjYI4IwR1BrUsLvzU8qRsyDpnuP8abf2Y2tPGMHqwHf3pz1V0UnYrWH/H9H+P8jTJ/+PqX/fb+dO0//j+j/H+Rptx/x9S/75/nUX0H1HW3/H1F/vj+dbF+P9Ck/D+YrHt/+PmL/fH861r/AP48pPw/mK0hsxPcyB0oNJ2pe1SM1dOnMiGJsZTpzyRUOqRbZFlH8XB+v+f5U3TP+Plv9w/zFWNT/wCPZf8AfH8jWl7xJ6kWlkZlGeeOPzp17Zu7mWPLZ+8tUIpmhkDocEfrWzb3MdwPlOGxkr6UJpqwMxBVy1nVLaeN2xuHyjHfH/6qvXFnFOSx+V/7wrNntpLc/MMrnAYd6HdDvcYoJwAMk9BW4irb24XPyouSf51i25/0iL/fH862Lg4tpev3TRFgzGdzJIzseTzVd/vVKetQvTiDKrnmqN7chrJbck7llyBjjGD/AF/nV1xk4rHvP9bVDjG5u6NDugklYfd+Vf6/0rmfHc/+j28GTjO48dew/rXX6OoGlPjruP8AIVxHj9isNs+CDwM/ia3WxNtTMtZceEJ/9icVf8TNt8JPJ3Yqay4wV8I3vPSdf5itDxRx4Ox/uVoiGdbazmPRbRTnEkQ/MDP+Nc9q1qJ3t5wuWjkAY8fdPr+OPzNbCNt0WwJzwgHAz1Wqc/8Ax7y/Vf8A0IVcSWUofm1/3VMVseK8NFOD2jb+RrKsE3azNJ/dwK2Nfja5luIkIDFSoz0yRWiZDL3g8bo5j/dt66fSk/0Mg9d5/pWR4N0meMTB3j+a3C5Uk45+ldJcRxadEgZgqY6+prS5mzf8FKTbXjtnJlI59BXVVzng65W40PzSAGaRq6LNYy3KWwtFFITUjFopM0ZoAWorm5htIHnuJFjiQZZmPAFSZrkfG1qb++8NWhJ8p9TVpFzwyqjHB9RTQHHaHAILa4lySLi6lmXjHysxI/Tn8ax/FtwWtgA3C3MKj/v4M11Fu/nxznaF8qd4gF9FOK4/xXzYhh3voR/5EFaxWpMtEe7P95fwqyOlVm++Pwqz2rJjuMaQIeaT7QlRz/fA9qrSRBpY2M3l7edp/ippBcvecuM00Tqc4GcVRW0/cCMTvxIZM9+vT6VYSJU3EN96iwXLCyhmxink4qGIDf1qZulIYtFJRnFIBaKTNFAC0UlGaAFopM0Z9qAuLRSZ9qM0ALVLV+dFvv8Ar3f/ANBNXagvP+PG4/65N/KgDwnQv+Rfsf8ArkP5mtV5lOlyxM3zfwjHbg/403SbVJ9FtmB2MVJJHQ8+lQ3EclsGEq8EHB7GtN2Qzdn1Q6F4l0nU2BktxY+TMiDLYOCCPyrq9O8e6FqN0lstwYZZG2RrMNpc+grjrWM3HxC8N2rsTbSafJI8ZGQ5GMZ9K6Hxb4M0ia3ttTgtI4LyxnWZJEHUZ5BptLZk3e6O13evFRT/ADW0w/2DTlBKKRyCoNKqsGBrM0Pn2FS8Ug7iaT/0I1n6lLJOB5mCyxlPrWwqlLvUgRjbeS5B7ZY1j3w+c/jXSZxLfgc48Pyf7MmD+ZrO8WqG1qPnpCD+prQ8Fj/iR6gv9yYD+dUfFK/8TVG/6Yj+ZrGW5pYv6L/yDnBPeqllkRk+l0f5CrWjf8eWPU1XtuLRz/09H+QrMLDvHXKWbdhKn8hXOa8CPFMZ7GAV2PiqOwl0mJrqeSNgyH5R9PY1k6vYaXN4gtZPtTbzEoCFwN34YzQDNKESW1rFhh+9hB45+U9qrSs0aF1OGU5BrQvgFeFQMAQgADsMmsq6fETCqQm7GT4mZje2kQPytIxI9xjH8zXcfDgZ1W6TjPkA49ua8r86W61mESPu2fIvAGAK9R+HIP8Awks208C2bP50WFzI3dRtHkczRgsd3I+ldDJ81hAf9gVlR3Ec4facMGOVP1roJIllsY88Hb1ptiMmOULDKrNjI4HvVNutWZ4Wi6/dzwarN1rJlIjamVI1R+tSMrHrSGlPWkNYsoaelS2f/H5H+P8AI1EelTWSlroEfwgk/wAv60ICzqP/AB7r/vj+RrMrT1H/AI91/wB7+hrNwaGNBUZ61IATgAZJ6CrM0f2az2nHmSMN3PYVIGa/UVoQiK2sgZHKmTqw68jiq1vD59wqn7o5b6UuqS7rgR44Qfqay21KE8rT/wDnvJ+X/wBarFo1pFIVimYl+MMP/rVlU5WKMGU4IORSTKNDU4g0KygcqcE+1ZPeui+WeDuFkX8cEVz8kbRSsjdVOKU11GhtXNW/4+U/3P6mqgBJAAJJ6AVd1ZCJY37Fcfl/+upWzGtzPVijKynBByK3rO5FzDuwAw4YVgVNBM0EqyKenUeo9KnmsU0aYtDFqKSoo8s54H8JxWfcf8fUv++f51tQzJOgdDkH9Kxbj/j6l/3z/OiWi0BDrc/6RF/vr/Ota/8A+PKT8P5isq0UvdRAf3gefbmtW/8A+PKT8P5irhswe5jU4dKQdKlhheZgqLn1PYUDLWmIfOduwXH5/wD6qm1RgIUTuWz+X/66sRRx2lvgtwOWY9zWTcz/AGiYvjA6AH0q3orE7sjWNmRnA+VcZPpmkBIYEHBHQirunxiWK4Q/xADpnHWqbI0blHGGHUVFtLjLtvqLLhJhlem7v+PrWmVSWPBAZWH51z2K27H5LJC3AwTz6Zq4u+gmjMUCG6AJ4R+T9DWzKpaGRVGSVIFYkzBppGByCxI/OtSyuPOj2sfnXg+49aUX0GzIPWoWrRvbQxOZEGYyf++azn61SVhMqP1rJu13S8eta7KzuFVSxPYDJqK5hjsYCsgR7iU9CM7B6/5/pVFxNTRSPsDx9wckfh/9auJ+IKE6dbtjjftH5/8A166nTpxbzhiPlK7W9h61m+K9P/tLQmSPDSJKHjOevtn3H9K6I7Ey0Zxox/wiF/j/AJ7p/MVoeKB/xSLexSqKIw8JaorKQyXCZBHI5FXvE/8AyJ5PrtqyGzpYgToljgE/uwT7fLVC5kCRlSD87qo/PP8AStuC3+z+FLWab5G8kA7uNo75rh31Fb3V4/Lz5MfyrkdT3P8AL8q0juQza0znULr/AHhV/XzhL84/gb+VUdHXzb+4VSNxYAE+pq1rrE295jqUb+VaIhnQfDtmaC6+dgq24bGeK3NbWQaSlwwAyu5FPesT4cLutL70NsBXReLVA0y1jIO3YEUj3rRfFYwm3Y6Dw4BHoNqVyquu7862o5mMm1ZeMdDWdZW/k6ZZxKMCOMDFW1iDZYDBrKQ1cti7ljPzYYVdR1kUMpyKypXXeoJwcU+3uBbnA5U9hU2HzGpRUCXKOwXBBqfFIaYVha/EZNV0BwM7Lwk/98MK3ailgWfaWA3xnch9DQUeW6RMJIb9lO4fb5xn3D4P6iuX8VhltNjDGb6Fv/Igre0hvsUlzZyMuXuZZMg/xFuRVLxfZPcafHJCuXFzCSvqA4/WtIvUJ7HszffH4VZ7VVfg/hVkdvpWbEVbv5I3kH3lQ4rBmuZJ5BLIPmQDb7VvXpCwSE8gIeK5pnzk1rTVyJuxqR3crLn5elFpcyzXpRiAoB4qtDxEv0pbA/8AExP0aqa3EnsbsP36ZqE8tvbb4lDNkDBp0Jy/4VFqZxZk+4rHqadCo6LgZeXnk/NSxHyTuR2J9GOaJQAUyAePWm71XkKAfUVdtCbmhayyy7mkAA7AVZNVLJpGU7zkdjVs1mykJRRRSGGaM0UUCDNLSUUDFqtqJI0y7I6+S/8AI1PVXUGP9l3nH/LB/wD0E0wPE/BmqNP4b0/7SAGaM5ccc5PWujvLZbmzljbupwfQ+tcT4T48M2AHI8s/zNdurCKyVpDtCoM57cVZC1R2Xhryo9FspmiUzeSBvI+bHpmn6/M0mgXIPy4AOR9ai8LAN4ctjKQPl71evbJL60NoJUEEvEuepHoKXUOhYguC9tCc4zGp/SniZ9wAPWkjiSNQi42qAoHoBSlF3A4NLQpHh1+Nmr62o6/a2JrGuBlmz1rc1MbfFutWx6+dvx7Gsi9QRluOtdBMSbwRzpusL6Tr/WqPiv8A5CkI/wCmQ/ma0PA0Z/s7WX42tchR9QP/AK9Zvi/jVYSf+eQH6msZbmhb0gkW5API5oChbZwOhnJ/QUzRjmNx7ZqeWMraqeMPKWH8v6VmBD4wx/Y2fRk/kK53xEM+ILQ44NuK6Hxhk+H5COxT+QrnfEJ/4nGmn+9bjNAHVicXEFu3zErCqsW7ms6/P7l8elaOk2xukiXkIFyzDtVXXWQyzBFCqvygAAdOvSmtyZHCWH/Icjzzya9f+GUDvruoSlcIlttB9c//AKq8hsgf7YB9O9e2fCpjLdaupIOxEXp7GrexmtyJ8qr4OCJDz+NdjFckadBv5Gwc1x90rJLIjAgiQ8H611C86VD/ALgqWNEzhZFwcFSKx5F2yMuc4OK1IPlt0zxxnmsyYhpXI6Ekis2aETdKj9akbpUfrUgVj1ptOPWmmsihD0q5Hc2sLEpE4J79f61TPSmnpmkI0TfwMMMjkehA/wAab9qtP+eH/jgrPpaLjRoi9t0+7Ey564UCqV7cC4lXbkKB0I71GajP3qTYy4t5aw5EcTjPXj/69VLua2n3MqOJTjk9P51C/Woj1rGTKQ2lieMSL5oYp3C96TvTB2qSzVXU7dFCqkgAGAMD/Gobi7tbhSTE+8KQpPGP1rPopczHYtW01rDh3SRpB9MD6VPPeWlwgWSOQ46HAyP1rNo7UrlWQPt3nbnbnjPXFAPFIeopM4qWUW7O7a3kAP8AqyfmHp71HM4eeR16FiR+dQinDrS6BY0be5s4QreU/mAYJ689+9TtqVu42tG5B7ED/Gsgdad3qoSZLRp/bLL/AJ9//HBSHVNqlYoQoHTJ4/Ks6lFXzMRNNcyzn52yPQdBUdNpaQy1a3Itkk4yzY2+n41O19BMMTQk+mDn/Cs7vSmndgXlnsVbIgfPvz/WkuNQeVSiLtQ/mapUUXYWHbvapI3ZGDocMOhqEVIvSkho0I9SwMTJkjutQzXVlJ96Bs5zkAA/zqo1QvWqZNiaTUI4QVtoAvA5P/1uv51z11I0k7O5JYnkmtJ/vGsuf75+tU2aQSL8B+UH2rDu9QmsbO5K/Oiv9xjwOe3pW5b/AHK53WF/0K+GOeta03oEkNg1PTr/AMLX8lzaPkzKH2d+RjkEZ7Vo65dabb+HUKWrlvl2Buee3UnH1rkNLb/il75D/wA9l/nW34jIPh2L6rWtzBrU1fFWrOfDVrGQFRlHAPX6muS0WHz7jcGxt5zWv4sP/FO2X+6Ky/Dp/fXI/uRg003cXQ6zw7NaQyTzSxytLnrxtGM9Kz73xDYtdSI8UxBJBBUEH9ataeu21kYDkg1x8i7r5mP9+t4ambPZ/h81pJp1+9tHJGBEBhvx9zXU3qQ3kuiQzDOTu2+uBXK/DZN+n34z95QBXXzReX4h09SuUitWfPcEVb3MmbDEI+3HyilWZRng81y6a9fyqZBBbkEnByeRSNr96v8Ay7W/5mp5GK5088tv98qemOlMS4jDkFentXKnxXqSHC21o31JqM+LtSzj+z7H67zS5WSzuUnX7wBqT7XKR8u38a4EeMdWT7un2J+shpy+M9UOS1jYg+nmGlysdz0iKYSrkde9PA+avMJPHPiNWzb2OlqvbdM3+FOX4geI1QB9P0xm7lZ2x/KoasXF3OducrqM3tPIfzY0zUdUeOyjEg8xRPFk5wQNw/OiRnlleRyu52LHb0yTmmNEJl2nYeQcP0qFLU2cdD2xnVkVuoZQasjoPpXm48c3UMQh+yQvsUANk808fEa9RQf7PhfjGA5FVcix3OokC3kyR9zua5xDF/EwPpg1iyfEW5kBWXRopFPUeb/9aq3/AAnKj7vh6IfSQf4VtB2IlG51QuIwOPy4qexeJrwEAhiprj/+E5GcnQE/BxUkfj7ypA66A2fUOKbYlA9Fh/1lQ6tJssmwM8iuKi+JLCT95okqr6hxUsvxFtJ02SabOB1zxiotrcdjqBPFKinGSBQJUU8qMVyaeO7AAD+zLgf7uKcfHtgOf7MuW/AUXFys7eyfeGI+7Vo154PiZZ2eAdIv3B6CNM4+tL/wtqwHXRNW/wC/NQykehUV59/wt7R/+gRrX4WZ/wAaP+Fv6N30jWx/25n/ABpBdHoNFefj4vaETg6frKn3szUo+LGhH/ly1b/wENAXR3dFcVB8UNEnlEa2upKT3e2Kj8yauH4gaKOCLn/v3/8AXpjOpqvfAf2ddAjI8l8j8DXO/wDCwNF/6ef+/dMn8eaPNbSxoLgs6FR+77kUAec+HjZWOkWsS20iFFwA3JHOe5q5eXzzRMuAq4zgd/rVJBtAFLMMxtjqRVXJS0PU/B7rP4dgbaMY6GtwwxlgSgyOhrhPDHinStF0GC1v7oJKvXjpW4vjvw4xwNQTP0pMFY6Hy19KQwqfX86xH8a+HowC+pQrnpk0Dxt4cYcapBzx1pFWPKPFcZsPiFqm85VljYH6isa5eMzETB9g+9sxn9a3fiBLbXvjJLm0lEkckK7yOxHT9K565C5Yjqa3TdiI7l7wnqVkP7QtoIZEjDbyMDr69aoa3e6bdyAzQTFhwGAAI/Wq/hVca9eAcZtm4qnfgGPPTmspbmhv+HjaKJ2kSRkx8gz29/eodY1a0giAWKUKp4AA/wAaZoTbrCb61k+IVwrA+xrNAdDq+q2DeFBNLalwducopP8AOszXNS0tdT04PZZJgyD5S8D86qasSfBKAHJytZ/iD/kLaX/17imB31tqlutkghiZfk+UbQBn8DXN6if3Lcdqu2eDaxf7tUtSIETc9qa3EzjtJjebW5G6DPSvbvhSmx9YkA5bbj8BXj2gRh7+VjxjP417H8PL/T9O0y6e4uUSSZsAHjPFaNaGaauSXF7BLJKs0JIDkDBz3/SuhjktxpkDBDjZwDzXEvJmabLK2XY5X0zXUo3/ABJrb/dqGNBcXTSDao2qfzNU2608tUbGs2WMJpnrTzTT3qQKpptONNrNjENIelKaSkMTvS0neloGgNRHrUpqJutSxkT9aibrUrVEetYPcpDf8KYO1PP9KZQUJ3oo70VmNCUHvS0hPWgsaTRjNB5pRSYxwHSgdaAelA60gFHUU7vSDrS04EsWlFJSiqEFLSUvamAUtIOtOIoGJRRiigYoqQdBUYp4PFCBCGoXqY1C9aokrP8AeNZk3Mh+taT/AHqzpuJOfWmaRLluflNYGsZ+zXuOuOlb0H3W98VkatHlrpfVK2p7AzlNJOfD+qj+7Mv9K2PETZ8PQcd1rF0bI0bV1I581a2fEA/4kEAx3WtDGW5J4tx/wj9ip7gcVQ8K/Nb3sh6ONpz7Vo+LR/xLtNQd0Bqh4VXbpty3beapCa0OitRtsHOf4TXISYNyT/tV2Ft/yDHJ/umuLZsz+vz1vTMme1fDE4tpVPTAJrr9XmEUT3W5V+XywxOOvauM+Ghxa3RHUIMV3h0y01i0e1vBviiYOBnGTVSdpXM2jjhIqRLGNqhRjrUbS56FT+Ndn/wiegzEvJA7OOvzEUweEtIaRUTcmfQ9aOdBY4nG7PK03yFPO8A/Wuvbw3pCyMvkXCjON5bipD4J0ieMP58qjuA1HMhWOII291P41GXP9wV2c3gvSrZwF+0sD/EG6fWlHg+zbOwXJA/2qOZBZnEH5vSkPAx8td5/wgdg8W5p542J5Ge1OTwBpwk2faJyMZDZ5rObT2KirHnp69qAcZ6U6dBFcSxg5COy59cHFQTS+VEz4zisLM3urEjckHBpyjr8prq7TwBbXttBMdTuF85AxCnpmp/+Fb26OUj1e649TmnGDvqQ5HI7BjoaQgehrq5fhpEGMn9tXQ45HaoF8C2/G3VLhvXNbKKJ5jl2HHQ1Ed2f4q67/hCIR/zEZfxp6eBfMbEepjPoUzTsgucgpb/ao7dK7aP4fzNx/aSZ/wCudEngGaMc30R/4AazlHsNSOJ6cUZPY11cngXUN58u/tdvbMZNNPgPUv8An7tW+ikUuR9x8yOWyTxk03Zls7nz9a6t/h1rMyo0Gr2kJH3lMJfP60g+G2vAfNrtnn1+zH/GmlYlu5zysyjhjR5r/wB6txPh34jJIOtWL4/6dyP60P4B8RBTtls2I7ZIzVWQjCMretRGVs4zW4fA3iYD7lq30fFRN4G8Tjpb25P/AF1osBklmPVhScnmtZfCHipTh9OgI9RMDTZPCfiQNhdNYj1Dr/jRyopPQys80pB9K0G8KeJFG7+yXc/3RIvP61ANH8Tq2JfDVwiDq/nocCnyibK4Jz0qQEHHtUeCCQwIIOCPSjJzgVEk7gOlijfAKA5P50wW0Q6IoIPpWhBo2oXlv9ogtZZo84+T1o/sLW0YN/Zc4XuDgmqRNtSr5SnGUjP1UGnxiNSAYYTg5+4Kv/2ZqLsAmmXHTpiojp2phtp0m6X/AGsUJDZg60zG6ViAABxgVlNlgcelbutWtzA8cl3bvCp4y/ArKlCqCV9K16ELcp+GwIvFckZ6vascVU1VCiOuOQ9W9H/5GlZM4zbsufrUGtKVaTPNZyNC54abfYz1n+JOA/PUCrvhQk2VwO9UvEozs/2sVmgDUv8AkTAM91rP8RcappRz/wAsQK0r75/CRUdsGs3xFjztGk/vR4pgdPZ/8eqf7tZuqk+W3H8NaVmD9lj/ANyqWpAGJ/YU1uTI5zw7uN3L6c13dowSFGKj8BXIaQu07lwCSenpXWQSwixBbcSehUdK36GFrGsfu9unYV1cRzotv7LXJKcxA+q11dvzo0I9qykaogNRmpGphrNljT0pp7040z1qAKzdaQ05utNNZFCUw0+mGgBKXNJSjrTAG6VE9Sn7tRMalgiFutRN1qZutQSVhItCjpTT96lUgfWkJ61JaG02lo46VAxM03NONN7UFoMilB46UylHSkMeD04pw6030pw60ALSim9hTx0NOIuoClpB0p2KsY3J9aXPajFGDQAtLnNJ+VA60iLC0UuKMUDAdaUGkpevSgB45FQP0NTDpUUnetlsSVJBWbcf6zHvWo3IrMulCyVTLiy7ageUc1nagmbls9GXFaFsfkqrqIxcRf7Qq4MbOI04Ys9aUcATCtjXhnQIfqtZlomwa4g6iUGtLXPm8Pwkdcr+FbGLJfFf/HtpI/2P6VR0D914elk9ZiD+dXvFp22umN6R/wBKraWv/FNEesmaaBvQ27giHQHYnqnWuJthmZMnOea7HViU8OuP+mdcdpiCSWLHcV0Q2Mme4fDwhdIuieAF5ruInmiRWSLcrFckVwPgs+X4f1Nv7qCvQ1leOGJlO3KLxjjpSluZs0GnaWF0CgE/Lmq9lbSwF8NG79M55qMtMqZdsjfn5RV94I4SZ1GW9v61IbkN9Yz3kCRjamDkkGoorZoo/s6OCc5ct3qyLksEVmxvPUCpTCkbtN95iMYJxmlcdis09vHceRM5DSD5Vx97HpU8bbEbIaOMHvQuLtBmMRsvryR9Kz11dZb66tipC264Ynnd70AXnkbc22QNkZWpIp4yyZyW28nFVwUmg3RHHy5BxU+nhjbI8mN554FDGeNXm5tZ1AMRnz2JwfeqN8dtuzD++o/UVflAXW9V4wTcOTVC/Be0I9XT+YqtLhfQ9stUCWsGB/yzH8qc+50fyW8uYfe3DtS23NrCf9gfyqc+W0bKTgkYyam4iuyu6Ad2H51nTwvGw2jjvitFEeOJEdgzKMZHpSNkfwg1aJZmYb0qzZqfNVsdjUxkI4aIYqSN0ZtqjDU2JE8P+sFOukdo/kHNNi/1q1ZJAGaz6lmOXlJ4Q8cVIiyMyjaeat/ao8kCJs5/u077ThkBiI3HAp3FYdDbiLJzkmnCVW3DB4OKkqpho7h5FOUPVR2qSiY7P93NA27TtIx7mq91AHtmZGbcoz1oht42hjY53YzjNAFogjBOSMdBQrbxkZH1o3fIMD8AelMbAwhyAxyTmkBIePU0ZB7GmM6oQjZAI4OaigUK0imViG6EmgZO0ioQCG59BTJIlkjb5jyDSSRyIgKSH5euaYhkCSZIcEZB9aAPF51VdUvo0ZmEcjZJ+tIACw96kusrquo+7k/rUSn5kPuK0buET0b4e3Im8JxyqDjz5Bxz0OK6sSAL3/KuK+GZEXgmPeWH+lS/d/3jXZPKgba7FQelQ9wHEY5yBRJIFXgqWx36U0RkEAMCnoadJEjjBUGkB598VYbm78BzyLYxTzQzxuqo/Ubuea86uVVVGOCVziva/FGjwX/hLVLOLMfmwscr6gZBrxPy3PhzT7uVt0rw/O3rjitYPQh7mHYzbPE1mnYy4q74kUJczKO71gR3BXxXpx7NOM10HikHzC45+alIalcb4V4F0uf4aqeJOTDU/hXm8uYweseag8TJ5bwA5O7ODWZQ64/5Fdx/s1l+Ij+60M/7BrUlO7wuwH9yszxAnmWGhSD6UAdZaL/oUOP7lZmpZxKuOi1qWWWtIgP4Uway71sTTKeu2mtxMydCQABjnLbsivc/hfp6r4CV7q2TdNI7/OMkjPFeGaW+wKxGNgY19E+A1P8AwgOmsST5sXmDPoa1lsQlqeeXbwtd3Ii+4srL9MHpXSWhzpEWPSuWuxia7x3nc/rXS6Sc6JH7CpkCEbrTSKcetKelZMtEJpnrUrCoyKkZWbrTTTjTTWIxPWmGn02gBtKOKMUUAITUT1IaifrSY0RtUD9amaomGawZSQ2kbpS9KaTmoZoFJ3paQVIAelM7U8mmE4FIaClHSm5pw6UFIcO1OHWmg8inZ5oGFOpuehp2aaFccKfUWcUoequO4+ikzRmi47jacOlJilBwKdybjqM0maUHNAwpy96bSjigQ+oJO9TVE6+9aIhlf+E/Ws27GZDxWmRjNZt31JqmNFq2GIhn0qrq334varVscxD6VW1X+A45GKuG5b2OTiiaK78QKeeFYH8Ktao2/wANoQf4VNJdZW91gAY/dKaZqDf8Uyg/2VxW5iT+MCRY6f8A9cRUdqfK8O22f+WhFP8AGB/0DT/XyBTVwNJ0xSOCRTW4pbGtrCA6SEbhSoBrmNNjVbuNVXoMCuj8QkjT1UdOM1gaYD9pB9K3iZnrvhSDPhvUADjzQo+lenwxKIYkRCQEUZI9q878CKJtLSIjiSUpk9zXpse6C2HmuPlHJqZPUmxniLUZJJBFcQIFbABXNMvdOe8vUmW8mjMY2lIj8rfWpZr+K1vQhXAlXIYdzVS+1SeO9FnaRjeCC8h6AGkrkuyG3cOs7M27ho0YDbtG4j1FackTvDGjoXC437jj8azpbp5rhWMjrsO07TV6OULEyR3DF1OGaSgExBK6XLKIHaNhgSDpQ1naxpNIluUZ1+Zh1q4iphPnHA6A8Gq0UEuJhI7MjPkZPb0oGVZ4nW1EltdPEqr91lG1vc1dt4kCB1mdmZc7j3rNWwjgvppJ7q4EUgxHCeUX6Vp28sYRdjEqOPmGKBnjl/vTWtSD/fExzWbqLbbUnp8y/wAxWnrB/wCKl1ZvMDhphhv6Vmamoawc5xhl/mKpJibSR7fa5/s+Ajr5Y/lVZ7eS4uPLluWU43YHpVixbfptswGMwqcfhUrsREJnQBuAcDtUgV5YTb2jqspLAZ3E81hCe4XgTsRXQ3e17eQKc5WuX3VtTMahbW7uFH+sz9asWOpXEl3HA0UexgfmB5rNBqzYf8hCD6GrklYmLdzpIv8AXLTNVupbSwkmhKh16F+lOiP79ah1t/L02VyFIA6N0rntqbt6FSPVLowqXlt9xGeKU3k8uNzjg5G0VVgk82CNxFGcrwdtTLM5O0BAfQCtOVGfMzR0/wA8uzSOWQ9M1aCwRMxBVS33uetU9PScSs7sfLI4Wkk01Dfm7O5if4c8Vk1qarYsLIyXHkLbny8ZDZ4qRVYTs7YVcYFSBsnpg1HvCuVZcZ7k1IyNNyXTjycRBeHz1PpimgR38P72GSMK3AJwaW7QRxNMN528kA9qgXUomg85I5sY7rz+VMC1sgiGHfA7bj0pR5HmhVUbsZyKrO5l2NJArRkZ+fgipI7mOaINb7Cc7cA0WAtOV8s5PBpsaIF2rjp2pvyg8jJ6ewp6hQcqv40hnimpIbfWL2NmyVlYn86hXll471NqwA17Uu/75s5781An3k471YI9B+GkwbwWjlQP9JlGP+BV05umE4iaBnU9HA4Fcv8AC7/kS04yPtMv/oRrqkv4Huzaqw80DO32pPcSLPQZNR3JdYiyYPqD0qQHKnHX0pAPMQiRAPakMh2hoGUkEMpGOxzXhdxGzafeWrkZtLl4QAMbR1Ar3gxRptxwM8V45q9olvrniOKNGG65E759wOlXAmR5PdDyNds5Tn93OM+1dh4hiDWu89xuFcvr8JDtIvUfNXW6qfN0m3Y9TbqT+VOaJiYvhp/K1kL/AH0xUvipfltsf3jVDRJv+J7AfwrR8WcLbf75rItEUa7/AA3gnIKkVm6r/wAgLQ/aTFalqAug4PICmsjUmH9g6Qe3m8fnQM6zTv8Aj2/Csy+P76Vz/d5rVs1C2y/7orF1A5Fw3bFNbiZn6dujt5ZJG4AY8dq+mfDChPCmlLt2/wCirx+FfNumQ/bLBYVbaZGCg/jX1DYQCDTLSEYxHEq/pWkyVueNX67Lm7X/AKbP/Ouh0Y/8SNfpWDqXN7e8f8t3/ma3tIGNEFKQkOI5FKRSnqPpSVkykMI4qIipWqInFSyisf6Uw089KjrEYGmE04mm+9ABnFITR1NBoAbUbHNSHpUTVLGiNhxURPOKe54qI1iy0IetJ3ooPSs22UhabSdqP51O4xD3pp6CnE9aYScUDW4vcU4VHk04E0FbD6B1pOtOHWgY4fdpabnApc0yZC0nelooJHiikB4zS5pjCikzQDzQAopy00U4VVyri0tJmgUCYtI9OAyKGGatEMgZRtJrLuULdq2HA2kVnOBn3rQuIlqCFwe1RaqP9FZu4Iwanj4PFLexebYTKeu3IPoaUNypbHK3RP8AaOq57wLVXVM/2FZj+8Vq7dhvt069zbj8araoM6FZgcnjH511IzSF8Xt8tlGf4YwKldc2mkRgfMXGfaq/i/8A4+bFR3Vc1PI3/Ex0mE8HOcULcgu+J3CW4X6Vj6SN0uSaveKGd52XovrWfoq5bZIcbzhcdzXTDYiTse9/Dy2A06FSvH+tDfWu+kRZEKOMqeormPBtq1vpNuGXGyER4966RmZUdsZwOKzluSc/4hnitnhjZSm0rtcjg89Kz7+4RdanWNzvCoT7ZFXNbuDcwwiQBcSLjIzzmi8gX+1Z5FjOSi7tq57U0Yy1Ku5mnUKCWBzx1zSO9wJZmkfAY/Khq2mnPIRIqODj6U37JqCM7CzDLn5ctyadyUmLFqs0FvHGEhbB+Y55qvc6reTylt4WPOFRKJNO1KaYhIkgU9yMmrP9j37BIy6HaM7gvWjQ0VyKS9vkVCkrjHTcOlT22r3Csv2zZOx6EDbinSaTqTrgOh+tVl0q+UjzEPHoM0tCtTz/AFcebrd9Mq4V5M4rPv0zp7DHOQa177atxOOh38g9qz79gLRz6VaM57HsGlnOkWfvCv8AKhtTjgidSC7A4wKZpBzo1ifWJf5VQ+zGa5di4VBIcr61A29DQFz58LbV2nHftXNsdjEd8mtO522agF2JY8Cqsjw3a5Tlx1rSGhEtSsJKtWDf8TKD6Gs9mCOVJwR2q7pr51CDnoDWstiI7nUw/wCvFRax5Y02YyjK46VLD/rlpNQtje2ktup2lhwTXN1OnoZcd3F9liVYeNo4pglUSB0QK3vVyLSJI44lZw20YNVb+GexIdbUzoTjKnlatSRm4svadczXE7bmXy1GDj1q60rISBCzH2qnpiXCuS0CxRMM9eSauS3lvArGSZEC9cmoluWtiK5kVEEzxzcHotUpdV2Mg+zSTSO2Ni9RWhEBITMJGaN+VU9Ko6jpyzurBnjBPzMhwcexpKwNsgsdRvJ9XurS4tpbZVQNEZCCGH4Vemkkgtw0cqOdwGFFKIYtmyNGORtLlsnFSR2saRiJABGo6nvT0BXI5DJPbv8AZnjkk6jzeg9uKSziniUG6S1Q/wDTLOKBbpBIxRSQehzVe9hkmtmSJtjHpmiw7l7cLuGWNQVGdufWmRSNHJh3H93aOlYsKX9gAHcsO5HNaWm6iLhykjjPYFMUNAmeTa1v/wCEl1IMoC+ewBHcVBH95PrS3TzT+KPELSNmNLsrCmPujHP1pvO5eMHNN7jud38NGdPBcaR/MRczZ/76NdFKk04MkkSovTzU++K5/wCGvPhwsWCD7RJgDp1rtyoZCp5BGDUvcOhSmuBZWYcHKcDPUk03T7ye6mmjmRUCYxjvVWKCSzuTbODPASWDsfu+1XW8mdAqgqM8kcGiwh0so84RqJCQP4RwK4DxhYm28UvOzfLfWXlBP9pT1FegLKYmwcBR0964n4jpNMdAubUxjy78CcsefKIOcfpTjuDPE/EUZjt5c/eCkV0G4S6Halv+eA/lVHxFbI1xdxnJG44+lS2Ehl8Nw7uSuV/CtZ7Eo5rS5PL1aNh1EhFb/i0D7NbepbNYNiu3Uozjgyf1roPGWVt7P13CuctEVr82izAjoh/lWHenPhrSj387j862rFv+JTc59x+lYV83/FNaZ7XGD+dAztoTiAf7grm7+TNtckdq6SH/AFeOwjz+lcvfAmylI4y3Bq4iZLoOY30qMq2ZbpFyOgyepr6lVVAChhhFxivm/wAN27z6ho9iORLcL5g9hz1r6NMQjLMQd2OtVPoSjxi9YtdXhIx/pEn866LSOdEFc9fFXuLko2R5z/zrodH/AOQGaUtiVuOPUfSkHSg/0oHSsmWhj1E3SpXqJulQxlQnim0UVkUNPU00040xqADvQab3opAB6Go260/vTH61LGiFulRY4qVulQng1k9y0xD1NJnilpO9ZSZSQwnmlB46UuKQnA4pIYh70w9BTj3plBSQU+mjpSg84oGx9OHWmDpTu9AXHY+Wg0dqDRcTVwFOpF6Uo4qrCsOHSiiinYLBR3opRRYAFOBxSUlFgHClFMzinA8U0gbHr0petNBqRRmtFEhsQplTWbKm1jW0q/Kx9qy7kfPWltCoSKqj5hj1qzIN0Ug9VqDuKsoQ2Qe4oitTST0OYukDXbH+LyyDWdqD/wCi6emMDeBWndLtvh2yjVjagxaHTz6yj+dbKRnKw7xWS+o2YH8IFWZsN4o0yAD5lj8wn8Kh1lUuPElvCRkeWD+NaOnBZdUurssG8mLYMdjVx1M7qxl+IbnztQaMdAcVreGtMEklmpj3SRSq45681z0g+3aztAyc7q9C8JWJl8QWluUJx8xx2rrVlExk9T23SLcwWrZPDvuA9BUl9cRi3kiaTa54wDzVmFNkKL6Cqd3Y2zu88hOQMnFc42Ylw8UMSiZlO1gcuevNbbajYWk8UU08cc0+PLVjgv7CseytoNWshdPpYaTfhUuDg4B+9UPiTRdR1DULWS1trZ47ZllRpDzuHp6VWhOx1g57YpNrZ61UDubqU/8ATJTx0BqW2kLswPJHeoKJDESeSaXymBGHIUdqkxWP4i1O602yRrKNJJ3cKFc0wNjBpeaztLvWn0+KW6ZEmYfMuehqRLlXmbDNhOuO9AzyHVWI1TUPUTtgVn3ymTT5QOuK09ciaLxPqsKqTErq+4/7XaqVwv8Ao8gHpWqM5o9Z0UH+xbAf9MV/lVHaEkmZcuTIQQD0NXdEfdoVg3/TFapu+niaTzVuIyWOSgPJqBND2SR5QkwBKDj2HpSfZ+UygjznpSXMiW91aJDOzGU9HHJFSo32ryHaULhmGP71UibDP7PgYBnALY5NSW1nDBOJFxirAV1HDIy56GnBAW5i/KndjsixEf3y49au4zyOaogrC6s6kDpjuasxs8jtgFVHTPes2aInJIHTNRlt+VZDg0/JA5pScDNSMYn3RxjHase50tTqMt2wR9+Bhu1aS3UMwYBiNpwT70oiWVCNxI9apMTVxIjJlBlQgHQU+QNkk4xUbBIUzl8DuBmo/tUeP+WzewSgQqwiI/IcbjzVk44BP4VVf946bmIPXP8Ad9qQTPI+wBFPbceRQBBd3UtnGY4grMD/ABVJau93ak3SKG9EOapalp09+sKpeR7QSJB3c+1S6VaR6RA6SMigty+7OTV6WJ1uStCBxGJBj+8eKqyWEkk8cnmtGV9Oh+taweMqcOG9KVQzn5lBUdKVx2PGJU8rWNXQnJ+1NyabtzIvHem3sjp4m1xHGNt4wX6Ypyt8yn0NOW4RO5+GOxvDk6qvCXL4/Ourlu544C8Vs07A/dQ4rifhuZToV2kT7B9pfJ+prroVubaFlDbyTkGpe4J6Drt3eKKUxtEzdQ3OPY1GBLGcuQAelSz/AGqe2CnEbevXNZytfW7uGdbhD90PwVNNCbLdy7tZykAFlUsvrx2rnL+YX3g2+UGOS5MPmRNj7reg963IJr6SRBLYRcgiSRZO3sKx7HQp9PuLnDmazldmETcbM9hTGmeXeI1DXsMy/deFQeOrAc1naQCukmJvvCRjW74htbmGGFbnYGR3yB1wTx+lYdgeWXPrVy2BM5yBtmrqp7Sf1rofGn/HlA/ZWXNc2wK64cdBJ/Wuk8ZENo6t/dZP51zloo2LbtMuFH97H6Vj352+F7T/AGboD9a1NLObO5Xt5uP0rLvRu8KxLnpfKP8Ax6gZ24O23ZvSEfyrl7p/+Jah/vPXUvgWMnr5YA/KuRmJeyji43b6uJLOx8EMG8Sab5sW0I+QR9K97lu4CrIsilyucV4h8OLF7nxhCM5hS2ZnB7H2r2V7GGJTKg+ZAQDTnuJM8r1OIRXdwgGPnJ/M1uaNzoZ+tY+qt5l9cMOma2ND/wCQE3+8aGStxWFNp5FMrJloY9RHpUrVGahjKNIaU0hOayKEJphNKelNNACUUUdqQCE8VGxp56VGahgiNjxUDEVM3SoGFZSLQZpM8mgnAppNZM0QoNI1GaU9KYIaelMpd2BTd1ItIcOlA+9SBjij+dAMkFOFRrmnAmgRIDS45poNAPNNAOpePWm5pRWgD6KbRUjHUdqbSjpQAtFJRTAX8acvaminDpQiWOFTxLuFQA1ctRkiuiBkydY8Rv8ASsidfnNbzL+6f6ViTghuauQRepUcYAqSMc0OKfGn51CNr6HN6iMXuf7qNWDcfvLbSR3aX+tdHrKYu3YDrGQKwfLIk0hD0WQ1aRnJi3x2+MI2PRY60rECz0O5lUDfNKxNZd43meJZ29FAFX9bn+x6VGgU5boB1JNbwRkZ2iwE3rTtzgda9j+H1khuJNSbovyE15zp1pHBYRAckrkgdRXs3g3T00/QoklULJIfMcN6HpXRJ+6ZfaOmk1exjYK0pyemFJpr3pMhMVu8oI9MZq2JLdSFDxgngAEVBPqtlbSNHLOqsvUelYlkEV1evwdLKL3JkHNTNHczjp5X45qnL4o0yJtokZz/ALIzVGfxtaxsQlpO/vjFOzFdG2trcIpCzKPquc0JaTgYa5x7quK5keNruZcwaUSemGeq8vinXGRwbaG2cDOD82BT5GF0dd9gVhhp7gnud+KfFYwQgfKXIOQZDuNZXh28u9RsY7i5nEhY/wAK4FZGrXV2viZ7ZLuVYdoIQHgUrdAudh5Nvu+5Hn6CngIDgAZ9q5LRdz+JGV5HJWLOCeK6MNIJiEjOM8k0mijyfXnJ8ca0m4lf3fH4VRvX8uymcdQtW9ZRk8a6wZOrbMflVW5XfaSJ6itUTI9T0IAeHtNwesCn9KtLqDQOUuYApB4K85HrVTQv+Re0/PaAClvI5n1MlI2YCIYOOKzBFhYtN1W43+WTLCc7um2qdqbaeZYbaGRvKkI3uOB61e0m3mjkkeVcZHFaBMcIwABk9h1ouFjCuJWjunRNpKHkVLb36LudwwVVJIqGaK5a7naOB2+bI461KtldywsskSx5XGc1eliLO5mXOrma4huLcMoyMBj2zXW7XOCG/OuOuPD2oRpEIXifay55xxmu0H3R9KiVuhcfMaispIZ93cUpALAHqOaiA/0tjz90fSnXE6WsElxJnYi5bAzxUlAlvGisAowTk09UCDAojkWWNJF+6wBH0pScAn0oAqzhovnVXkyfuimC4l4C2sgNJ/bNgHCfaF3HtUn9owFdw3FexxTEMvGS2h+0zSrGF5JbpWZ5qxFp4nSSSfkFv0FL4ijn1bR5YbGMS5HHOOavWtlC9nB9oiHnLGAxHY45polozra5uWJkvIIEWIbgIznDe1QXGpLbW5SOxDRs287jnk96jvdVvrVmjg0mGeJJRGu6TBZfWtbylvQI/JWIAgnb1qrk2MNtSvLhlENt5Wf73FW9EvbyfUDHduoIPGxsg/WthNNijd5JGaQehqOyNpFdMLewaIyHJk28GhtdBpWPJ9ejx4r1QButy2arbfnYehqTUUP/AAlevSmRXL3pOB/DgAYpmdrsT3ahlxO1+GK/8Sq9H/Twa7cqM4rifhiWGnXysMEXBruTSe5CWg0jjFVmhUtk81YJCjJOBUe+MsBvX86YMI0C9OtKU5pN43HMEhx3HQ1JjpxjPrSA80+JljHA6XwjAEhCBvQ15zZsolKjqSa9m+JFsJ/Bk8gTc0DK4/OvFLRRFfI2CQ54rRaxJvaRkXsXlaxnGBnJrZ8T5m8PBl5+dD+tUfEQ8m8Zxg/LWnej7R4XjKjIYA/lWTNUZGmEi2usDP73+lU72IpoaQkgZvUbP41paRzDcFsfN8wqnfgS2kael2h/WpGdNqT/AGfTHk4woGa5ZyElt0/vmuj18/8AEldO8jgCsS4hH2+0A7KCa0iRI9X+FNoDqeoXI/5ZRrGfYnmvTZuIJP8AdNcL8KLJ4NFv7x2BF3PuX2AGK7q4/wCPaX/dNKW5MdjyTUf+Py4HvW1oP/ICk/3qw77m+nHvW5oP/IGlH+3TkKJIRUVTN3qGsmaIY1R1I1R1LGUTTTxTjTDWJQh6U2nHvTaAEPakPSlpp6VLAQ9aY3FPao26VDGiNzUB5NTPUP8AFWTLQ0jNIaU0h6VDKG9admkpMU4lpAQMU3bkU/pTScUWKQgXHFOI5zSA5GaUk0mIAOKcKbzTqQrDqBSUDpQA6nA0zFOB5q7gh1FJnjiloC4maUN7U2lHWlcbHZpAaKKZFxwpQeKQdKB0poTY9OTWharg9KoxDMij1rWt466aZEmTuP3D/SsSUbs47Vvyri3f6VgdpKuZCZVJDdKmTGKrLwxqxHyBWKepr0MbXVAVWx1Brnut1pw9GNdRr8f+iIfQ1ysUmL62PXaWNbxYWIbdDca7cNjgSYqW9k+2a00IfKxLwvvTtEULHc3j5GZWIqPRofMu57rBZ5ZMAD0zXRTVzNqx1nhuwe+uYoduVyMivYdTVTZOo4QxhSQcdK5Hw1psWkW89/cNsSGPec+tdU9sL4xWryFftEXmAexrVvUwZj6JawReLLNld3LRNwzkjPrVrU4mOuXqxwTSsSDwh2/nWxpXhW00rUEuknd5UQqAx7Vo3OrWlpKYmYmQclVGalyu9BpWWpw0mj63KD9n0teem+TbRH4X8QSL80EMZ95ciuqk8UQq21LS5f0ITioLnxFfIAbe2t29pJCKV5BoZ1v4P1QLl9QjiP8AdRM1cbwTb3UYW+uppiO4bb/KoX8R6jLCSTawg8bkkyRWHrWu332Vl/tp4W28eWBmj3mF4nfaZp8OmWy20H+rTgZOTWbfeGvt2tG+eYquAAq96m8MRMdAs5JZnmdk3F3PLfWuX165n/4Sa8tzqc8KLErIiNwKnqNtWOp07w7aafqb3ySyPO67TubIx9KmutdsbSQxl97D7wTnB9K5XwnZSR+IzdteXM6vAU2yNlQeua0YdCvoJ7lwIdss7OMDnB9aLa6jT0ON1eQX3iC8u9u0S42g+gFUyo5FaWpJ5WuXtqfvwbcn1zVQx81p0Jkz0TRBjQrMf9MqtT6sbeYQLDuYIDknFVNEP/EitD/0yqzLp7S3JlaPzEKAKM96zZS2EsNZN5qEltIFTauRjvWq6v1QD8axZdLu5JI5LdIbZkP1JrVEjRAKQXxgZ96QwJu+wQUxobp+sgHtVhZVbPUYOKfkYzSArw28icO4YfSrOKrPf2qMFMq5JwAPWp0feu7GKBi0jqHQqwBU9RQ7bVJwTjsKjjlaUf6t0/3hQA8vHEAGZVA9TUbXFu8T4nj245bcMCm/ZYHZjIBIT13VG2lWLW0lsbWPyZPvKBjNAFBINOZDtvbVlPcMv+NTR2FsIhi6Zoz0w3FUW8B+GmGBpiKP9liP61qf2XaQ2iW6Bo4Y12rg9BTEOV4IESJXwC2Mgd6Eure4CiN2O5ygwCOR1qqj2CzKiXDSPGuNvt6mrCvC7gLIM+g70AZUl+j61c2YtX8u3i3mUrwzegp2narbGJZCkiO5wQ3WtR7OdmYrIgyMDiqsunfON4DPtO0qOBT0Jdy1Pqdna2rzSzqoUZPPNY8GsSkpJ5pCk5CleoqG20SCeT7RKXJP8LH+YqOXw/MdR81NRlWFxt8kAYHvT0JbkcFeweXrepSlg3n3Bl3AY69qhcZX6HNX9YtjaazcWZfeYj989TmqRGVI9qGEJdGdh8O5FRdQBcAEq3JxXZtdsrqrQAbuh3jmvPvCOlR6la6lbS9GVeckYrWXwgbd3CzySI4xh5GOPp6VVk3qJtpaHUTst0qiFwRnnHrWRqsVz9lK20ipOD1AyVHriqsfha9SICHWZ4cdFUZxW9aWSWcORl5WXa8h6t71Wi2ZOst0cva+MNThT7PJaC4ZOPtA+VT+FdJpN7LfW4nnxu7qvQVA+lQtIzFRz1q/aQRW8ASJQo9BRLltohx5r6sqeI4GuvC+pQqAWa3cge4HFfPWnuQsHnnMwUbiOma+ljGsscsTfddSv5184arbrpF7exKh22sxQ+2TxShs0TUdmmY/i5mNwmzoy81q2MvneCoXHOFIql4hhD26SHnCZqTRmEfhAwEZ2qzZHQ/SoZtF3K+lNmJfeHNRoBIZAeQtwlO0v5BEp6m3JH50kK/vLhe4nQ1LKRt6/wAWNtgZJmHFZ/D6suRwsZBPpWjrfMNgn96b+lZkYM97fFPvqm1fTNXAib0PePh7B9n8EWCHqQxz689a6SbmCT/dNU9DgFt4f0+HbtKwJke+KuSf6l/oaT3BaI8iv/8AkJXAHY4rc8Pf8gib/frD1BduqXQ/2q2/Dv8AyCpv9805ExJj3qIjFSnrUbdKzZoQtTDT2qM1DGUjTDTzTTWIxhppNOPWmt1oGN3UpIxTe1L296VhXENRt0p5pjdKzZSI36VAetTORioT1rJ7loYSaaTSt2pDUMoTnFAY0dqTFSjRDs5FMJJ60p+tIelO5SDd6UFjTc4pwpoTY7PAp2aaOlPp2EBJoB4pG6U2mJknHFKPeo8k9elOB7UxDweKdnimDkUoqQsONA60dqKRT2FopM0tNMgXNKOlMp46VaQmTW/M6VuwJzWFa/8AHwldFbj566aZlIdcri2b6VzYORJ9a6i7GLZvpXKs2xH46mqmStymhy5FW4+BVSP/AFhNWUb1rCJsirrA32gFcbINlxK+OEQkfWu/mgW5iKNXHXFuILy4jbkZA5reC1G2Z0qyweH7WAEK8jb2z1AruPA+heVbC9vRsgHMEbLg5/vH2rG0HRhq2rz391KvlWqgi3PSQ9j9K1dV8RarqUy6NoulSSNMNrXOcKP9kV3QjoYSmdFa6qniHXk0azKzWkbf6WwPb0rtdWtZZZUa3VsomxWXsPSsf4eeA18J6bJNesr6ndHdMyngegFdwgCjAFKTV9DJJ9TkdDsNRHiKG7uDMIkjZGVzxk960JtGvX1O4ljSIxStnezc/lXQkF+hAqE25zkux/Gp5h8pgHwrfTE+ZqrwoR92IdPzqSHwdboP399PKfUkCtzymHRj+NBhY980czDlRkjwp4fjO57eMt1LM9Bj8LabEWdrKNUHLMwOBWi9nG4IeBHz6iqjaFprDa+mW5U9QUHNL1Y7dkXrC+s7q3R7Jg8BHysg4x7VQvLjQbfUGe6aIXRHIYZOK0IF+zRLFDAkcSDCqowAKpXOk2N3O889tulcYLDrilYY7TtZ028uxb2K5YqTuCYGBVWTxA8l7NDEViSFtrM3c1LZaRa6dd/aoFkB27dueOab/YenieRzuZpG3HJ6GnZC1OKvyZ9VvZ2wZHI3N6jtVYqBmrepPDa6zewbhhSoqs8kT5wR+dWQzu9FGNDtP+udU9UutRGrNBFdtDbCAMAq85+taGiJu8P2nr5dJf6Vc3U/nRsq/IAM1m9ytbEOhSSvfMZLiWUeSD8575roM544rJ0jTrmzmZ53DZTHFauDSGthpiUxmNTgHv3pRDiNULE47+tNZGyWU81A1zcxi3X7OXZ87yD930oKJ47O3jOViXOc5Iqbge1Zr3Fzsu2nj2xRx7k2csTjpT7B/tVjDckSR+aobZIMEexFILl4uv8AeH503zkzjdk1SFwx1l7IwKIhCHWTuTnkVbMKLGeMEDrQBg61ci5EUcUkkRJOWQ4IxTNCvJRGbW5uGeUsSrE84psN1FchtluxUSFN5GMmtW3sYoSG2jf/AHqZJJPLNDFu81cDqSOlU7LVZJJ7gzEGCNc7gOtXZLdZo2Vz8p7VB9gijiaOL+IYyO1Ay9A8U8SSqgAkGRlcEinMkaKzrGuQDzis2+1FtL+zNL8yFSHA9u9Lb6rbXvyx3KMzL8sa9fxosO5aEMd9aRGYN0zgEiqWvao2haSJLa2eeYuscca88k4z9K1YEMduiHqBUdzsd44Tjcx3Ln2oW4minBtt41W4O2QjLHtn61aTynKshBpsuyUOkih16Mp6U+IINoVQAOgHamKx5T4h3P4z1IAdNv8AKs9VOGz1rc8QQ7fF2oP/AHgv8qytmJmwOMVTRCWp1fgIYa++if1rsiK5HwKuHvvon9a7HFD3KWw0ClpaQ0CIyvzU4DHSlxRTAFJBrxT4s2A0zWGnhixDexh5PeQHFe1iuI+KFgLnQIbtkDR20gMvHO08fzqofERVjeJ5BPGb7RssfmVMVn+HvMOnarA2dsaHYPStG0Mh0+aN1wyS9u6VT0RhFqus25/iTcv0pTjyjpvQZZna1mTj/j3wfY06Bc3N1jtIpqLT9pgB77yo/wAKnsW3XeoD+7KorJmyZpa0x8zTFzwJCT+VM0WD7RqccK9Z7lV/Wma5J/pSJj7ihgfrW/8ADnThdeLLQuAVgBl/HtW0I2VzKb6HuqL5cSJ/dUCkl/1En+6aeepprDMbfSsijybUgf7SnPrWv4aH/EtmH+2azNY41a6+tavhniwm/wB6qkTEeep+tRt0qRvvH61GxyKzZoRNUR6VI1RmoGUT3pDSnvSGsgQymnpTqYelIaG5pM5pelNpDA8mo2OM0+mMRzWch9SJjxUJNSt0qIkVi9zRDM880UmaKllBSEc4peaCeaQxOQKaaXNNJoY0FA5FJmnDpREdhwp1Np1WIKUGko+tMBacO1MpQaAJPejimg8U6pJYtLTe9OzxzQAopab0petMBD1p3Tmk7UZq0KxYtDm7jFdNAv7yuasB/p0X1rqlXbJXRSM5oZqDYtWrkZjwQT3rqdSbEJHrXGXcmJCO1XPQUNxUIDVOjfNVFGyKnV6xRvYvGby1z6Vy2oMstzJIgxk1tzSfuWz6VgE5Yk8jNdNPcykW9NSJVBkZl+hxkeld/wCEYbB9QjlB8pYhlSTgZrhtOsXvrkRoOMVuvG+maHI4Ylo2+ZT6V1tqxhbU9eN5bFv+PmL/AL7FSpLG4yksbfRga8Mjug4VhkbucZqVHCMxSa4iJPJjkIzWOhVme6oM9CD+NOwfSvDGnuCuI9T1JPQibmkjvNWidSniDVQAc7TMCD+lTzILPse580c15DF4p1uPdu1F3/ujA4+tSDxn4jjbKXcLY7PHRzLuDTXQ9ayaOa8j/wCE/wDGAP3dKI90arVv8QfEWCbmHTz6CNW5/OndCPUeaQ5rzqL4j6lwJtNhJ77HNXYPiQjW7PPpUySD+AMMmgDt8e1KAMj5c1wp+KFsERjol/8AN/CCu5frzU8PxKsXj8yTTbyIZ+62CfyFPUCvrPhiK+1+9unZl83aMA9MCq8PgizhViLmYOeQc5Aq7J400WWRpnmaPd/Cy8inx+KtFkGRdgD1Io5hciZ1GlQi10q3g3FvLXG4960FOVFc7a+KdCMKodThBA75rRi1zTHwq38DE9PnHNIqxpUZqut5bOfluIj/AMDFS7geQyn8aBD80m6m/wCetGDQA7cKXINMwfSgUhjsDOQBn1oOGBBHBpKKAGG2gK7fLAHoKeI0HajNGaYgMee9RmLawKipN1LmgClNYwzvIbhfNUnAVugFFpZ2diCLe3SMD+6tW8+1HHpVCILqebyHFqqmYghd/QGqekw6gltDJqkkct4uQ7RjCn6Vp4X0oyB2o6WGU0gdWkZmyXbOPSpUypGfWpSFNRSRufuNQI888REnxJeHHpis5UDEc9al8SS348S3UYtiQFG1scGsdZNUWRT9mOM88VpYyb1O88G4jnvF9l/rXWbq43wQLl7i+ea3aMELtz3612QUj+Goe5cdhc0Z96XjuKPlPSgY2loCUeWfWgAqtqVjHqel3VlMuUmjKkVa8snvSrEysDu4PWlcaR8yRGe21uS3mAWM7oSCeQwOBTY4xD4gtMcb0ZW98Vu/Frw7Jo3iy31OKR/Ju5BIoA4Vh1X8ayHX/T4bgjAWMup9CeorepZxujOKs7GJZykopXgC+I/Wrlp8l5qw7mUHis7S2H2d0zki6Mn61oWL+ZqOoMB9+VQK5TUuauN9/JntbqRXovwosWGqXlztGxYVAPvXm90sf9rXErSZDqsSr6EV7B8NLCN/Dcskxf5pzjacHiupu0DDeZ320n8aY/EbU9zIAPKZDgdDWXM+rrPva4shbAfMm0l/zrBGx51rgYatdZUg571r+HONOk9azNYZZdVuXUkhsda0vDv/ACD5aciEPbqfrUJNTP1qA1myxjVGakY1GTUFFE96SlJppNZAhtMNPzTCetSNDD0FJ2pTTSaGMO1RP1qXOaYw74rOQyBulRGpnFRNwOlZPc0RGTikJoY47U3NJlik80hNHejFQAlIaXFIcmkAlKp44pDx2oFMaHg8in5qMEZp461SHYdniikopgLQKSlpiHilzTF70+pFYWlpmaXPNOwrDwe1GcU3NLnNFgFPNLTc0oqhFzTv+QjAPVq6eRgrnNczp/8AyE7f61v3bgSEV0UtiJlLVpsxDBrj7l90uc9639Qn3KR6VzUnL0TdxRViVHGMVPGwJqpGM4q1GvOahGqZDqE/kwn1xWUrbbLzD1qfXpAYVRTVQjzdGZuhQZxXRAmZ0nhKYpeJJ6c0via7d9RkUP8Au36qKy/Dd2EuIPRuKl8QnGrMwORt4rSTdjNIkhYBExVsZ21Rt33xocVdVxjGa53JmiQ4KSOtLtOaVDxTutQUN2nFIVYjipQMinY9qHICAI1PxxUlJimpWJ5Rg46UpOetSYGOlGBin7QOVEeBTSKk28Um0U/bC5UV5IUf7wpUiVOgqxszR5YqOfUdkQke1NZQ5DMuSOhqzsx2o2D0NUqrFyIotZwu24hwfZyKsIDEBseQY6fOam2A9jQUp+0bFyIat9qCn5L+5UDsJDVg65rwAEWsXEePYGoNtIVp+0YciLUPiPxNE2Trszj0MS1oxeNvECdbqOQf7UYrE20bPaj2jDkR0qePdbXrFbP9cipR8RdaQjOmWjr3PmkYrlcY7UvPpVKoJwO0T4kuP9fpnPrG/FWU+JmnDHm2k6/7ozXAMuRSCIY6Cmqoch6OnxK0KT/lneA/9cTVuPx3oTkDzZ1z/eiNeXEYHFREsOnFV7RC5D19fF2gMcHUokPcOcGrcOu6PcOEi1S1dzyFWQZNeJlEbl0ViepIzTRb26MHjt40k/vKuD+dNVETY90XUbFzhL2An/roKmWSJxlZY2Hs1eFM4YcrmkSWeJgY7iVAOwc0Oogse84z0I/Ok2sDXhy6lfqSft1xk9/MNB1bW0A8jWbqLHbfnP50e0QcrPUtRthJqDsVySKqpZgNny+K87j13XFZWk1JnYdSR1q7H4p1RDjz8n6VXtEw5D0/TVIZhjAArSryeHxnrNuxMckR3f3kzU4+IOtqeRbP7FMUcyDlPUSaT8q82j+JV+iDzdNjlbv5bY/nUkXxSmJxN4duAp7iVaomx6LkUYHpXCwfEu3kDGXSLmHB4BdSTU6fEjTCcSWlyn4A0rjsdnsU9aXAA71yS/EXw8B++mli/wB6M1Yj8e+GpR8t+f8Av2aLgXvE2hReIdFntJFHmhS0Ld1cdK8D1K1uIUktpQEuYjgxnrkda94TxdoLDI1BF/3hiuF+IOkaRrSf23peoIb6IYeONgfNX0x61Sl0FbqeQ28Rj1C+ZceWYQVx0Dd8Vb01PL1aZSPuvGx/KlOVSRfL2FnBK+ntU9qFF3cSnIMgHP0p8grlC7ha4vZV80gtfHy2+vAr6Z8OaWujaBaWnBcIC59W71896HAj63EblN8AnV8e+4V9LqQ6AjGMDFOctEiYrW4ErVW4hDo21RmrJRvSmlSOoxUXLseW6vJFFq08TyKrDqDWj4cdJLCbY6tg84q5rGjWd3fSSvDuduretVdJ08aa88cYKo/IqpNWISdx7dahYYNTucNVdzzWTLI261GakPJqM1LGUT3pvanHvTTWYkNpnc080zuamxSGnrTT2px6009aljQCkYDFKMUjGokBE9VJXVFZmO0Dkk0alctbW5ZBkmuQfU7qS4Mcr/Ie3rWMtDWJ1QcSDcpyD0NHNQWZJtkPtVgmkXYKM0hozzQVYX8aaenBpc0h+lS0Fhpye9ByKXNLgGkNIQHnpUnU0wdacMZqkMf6UUlBpiYU4U0DmnUxCinZpgFOpiClB5po604DHWgBwpab3p1BLDFLQM0u0mgRbsDjUbc+9ad9L87HPQ1l2Xy30Hrk1NqDkE+5rem9DORl6hKfzrILZbirt5J822s/+Lg1MnqNFiPg81YZivRuKrIfapTnyjTRdtDF1F95fd1Wkjx/Zkw7lM1Xv2yshzyepq7ap/o7RnvFmtoENlXQZywhAPKnmtfX2/4mJ548odK57w9IF1GSM9ia2dVIGGwcnqTVyegRZbsDmFfpVzFUdMOYAa0Mc1gWiRB8tSD2piZAp46ikxjxTqaKdUAFHHpRSUAP4pOKSigAPFANHNHOakVhaAeaKOc0BYdn3oz70lFFxi596Q0UU0xBj2ox7UUZp8wABzRsHvRR+FFwDbRto/Cii4CYowDS/hRmlcBpTim7BUmfagYouFiPYPSk2CpaKBWItg9KQxj0qaigCDyx6Uvl+1TUUDuQlPamlPapzTSBmrixMhwfSkKVPxRT5hWK2zBpcHHJqUrz0pCtPnYrERBxURU55q1t9qay8dKaqAQhiBjNOGMH/CgilHSn7QLAeRjAI96aiRREuiBHb7xHepCAV5qPFNTYcqMq8t3klLYqsluwPArTuZDGCM4FVDcqpGeprdVGZuKJrWGRG39+MY7VvT6vqjyM66ncR7sfKh4GK51LroAdvtWhG4dB60nJk8qNlfEGrhQP7TuP++qmHijV0HF/IfrzWIVIHSmnPcVm6jRfKbn/AAkmo53NcBvXIqSz8Q3c18qyMpU8EVzjMAKjglKX0XpmkqjDlPQGcNzULHk0kTgoD7UjGtLk2EJqMmlJphoAqdzTTTz3pprMBh6Uw9aeaaelJjQw9aaaeabUMaEFIetO7U1iR9aiQGXqhBQK3Q1xtzA5v8xqWUHnFdpe273fQlAKrRaVFEnHJ9axkrm0dBtnlbVAc59DVjJJ6Um3aQKcRUlIaetAP50Y5pwX1pDG0v4U2aWKJc7sms2bWlTIWPcfrQykjTx7UuMVh/28/wDz7jH1qdNcjIG6Ln2NC1KSNUdaUHnpVAatCR93inrqkDHGKqwF7HFFVkv4W/ixUwniI+9SFYkFO+tRrIh/iFPDL2IphyhyaXmnAA9CKMHpimgsAGaUdKTHFAHPWgVhfwpwNIB3oouJxHDFOB9KYKeo5ouJxLNtxcROeik5qO/kLE56ZNKlQXTdfetIS0IcTLnbc2ew6VTAHmE1PdyCJMEjJNYtxeMrcGjqHKbaOij7wFOmnURkCucF42MsTz0qRLpmbOTtq0x20I9R/wCPaQjqTWlbEh2GeBBWXfyAwYJxlwM1pQEBpj6RYFbxdjJmHozlddZRypzXRaupNsO5BrkdGk2+JXB4HrXZX372yYjtSk9Bx3DRnzbj6VqqcmsDTbiO3G2U4B5rVjvrckEN+dZXNUX1pwJHWoEuoDyGp/2iHjDik9h2JlNPB5qJZFxmnb1zUMVmPzzmgn2pMjnkUowe9TcLBu9qXPNJilCnPei7CwHmk5zT9tLsoHYZmlA5pSuBSDmi4WFooNAoEGKKXBpcUwsJg+tGDS7aNtILDehozQeD0o70xMM0maD0pOAaAHUUlHWgBaKMUY5pAFFLRRcQlFLSEc0CYUU3FLimIDSHqaXHvRj3oGhKMUtLSuBGRg0dKdjmkI4pgJk01qfTTjFIZAQcmnDilPJpelVcBG4Gajzz696e7ZxmoJH2qCDgHvWkUDKmpFTDIgwHVPMJ9BWAknmT2h/hkqxeyNHFFGxLPcXOxiT1T0qlcfuprdV4COQMVtHzM5MtzSm3vjGegPfvXQWsqeUMDqKwtTjU3avjPmRfLns1XNNnL26E9RxQ2Qbm7IHFRPwTRG+aSRjzWUkMhc8VGW27H96cxJPXimHkgE8Cktyuh2WnymS2Qk54qwxFZ+ktuthV5q6FsQNJpCaKQ8UCKx6mmmnHqaaagBhpG6GnGkbpSYyM0lONJioY0JjimPxUtRzDGKiQ7ELtnNV81K2DVaaeKGMuzjjtWLZtFBt5zTZHjRcswHvWVNranPlg4rOmvnk6n8KhyRaRuzX1rEOH5rMutVY42nismWRiwNMZ8jkUuYdi1JdPIMbjVGSTk46mlL/KR3qHdSGmSgZHNOQbWHpSITjFTbQDmnFodwx70Lkc0oB7UbWHaq5kIfuYDdzTRdSDucfWkLHbyKhzU77GkVoXUvJQepqZb2Qn7xrPDA4OcVKKLFpGlHqMqDhulWE1eUdSDWLmn54oCyNtdYGORUkesR7gCMD1rAXFO7cUXYmkdIuq257mpV1CA/8ALQVzAY460m8gnFO4rHWi7gIz5oqZLiNukikVxolcGpVuHUY5ppicTtUdG6MKxb++AbaD35rKW9lyBuIFVr2fJyOpq0yHC2oXlwWQ85OeKyi24k55p802cHNVs7jn1qkZ7DnJHGamhdvQ4FVdrsemBmrkQOwg4qzPmRBqE5DQoR96Ra3ImybkeigVgXahrixA6eaM1tQy5j1Ensa0TRNtTl7J9viIn14rtJmZrJ1HpXE2hKawm4jYW7+tdyIzJC6qe1W9hWZhb9oXJywqRZsnk8+lQyKqysAeAcZ9aTaGbI6VlZGqLqTMQCGOPrUqTndksTVVBhQMc1Kg9ahm6LSXco4MhqQX0oI+fPvVPHzGjBzUal2Ro/b5QPvE04alIoHzc1mscd6TfjrzUNMVkzVGqSDndmpl1h8jINYobIzQJO1TcORXN4aySRkcVYXV4yOtc5uNLnPendhyI6UapCeCakGoRY+8K5UjnqaXcR0J4ouxciOr+2xMM7hinrcRnGHFckJHHGTTxO4HUijmZPIdd9ojzjcDTxKCeoNch9rlH8RqVNQlXkMaFIfIzqw/vTgQQa5ddUl7k4qZdXcA1VxcjOgb1pMZrEXWenBFP/tnFWmQ4mvtzQVrMXWF7g09dViY81LY1E0MUdDVZNQhPJapBdQt/GtNCaZLRUfnoejA07zFNMVh9J+NJuBHWl69xSJsLk02n4ppzmmFhOKKWjB9aQWExmjFKBinUxWGYFGBSnHpSYFJjsFB+lKQe1IQaAsMzkGmEmnZxkUmKaEMozkUpWkxgUIZFKcD1qndysIDt5OcKKtTnjris+UGR1GeBzXRBETMu+VTrGn227cQTK3txWddSZnDZxskNWUkWbxaCvIRCDVK6BV5vUT8Gt7GRsX5Jg02TGTuwwqOwkMMjQk5VWJWlLtPpZdjyr4FVi4inRum4VNgOnjkztI7ipGINZtvMfJRauhjtB61nIoY+c8VGxINPfk1E5rPqM6jQ5MwAGtaSuf0B/kbmt5mz3reJIw9aSlpKZJAR1ppHSnHNNGTWdxjaaaeeKaalyKSGUvWkkkjj5dsCqV1qsMKYjOWqJSsWol7oMmqV3eRRZJbPtWLPqs0pC7jj2qhLcOTncTWEp3NIwLd7qbOuIzgVizzySMQScd+almJJOarMBjFYt3NEhh6GmjJqTbnpShDQh2IipLU4JnHtUgQ81MqdOKa1E2VvJBFMNuDnir/AJf60hjx9aGCVytFAF7VJsxU+zj0pVTmkkOxCqDrTjt75qcp9Kb5Zp7AkVmUEHAqPyhkZFXBGaDD7imi4sreUvp+lGyrPlYPWlMQ9RTKuUyuDijHIANWWi56Ugi5HFGg+YiVeeaWpxFz0pTESOlGhLkVuaKm8l6Qwt3FIXMiMdadTlhIPQ1J5YP1qkhORFUEwZmJq75Jx0pvkknOKqOhLlczDFkfdpUgB4xWqtuD1Wni3Udq0RBlC3YY4zg0/wAsqpwtafk57CjyAeCBVaGTgcpeOVuLdOMiUHBNaAu444r0eai7m55rTk063kfe8Csx/iNV5tGt5CR5IC96paBY5ZbqEylwR1yD9K118SXDrHHEAB0b3rQ/4Ry0KDYnzDtRaaFHDPv2hlPVT2qpSBEMMLTrlVz3IqRLeRW2svI61sparFxGm0e1Bh554JqWy0jNMZ7KRSgbRjvWgYz0FM8k+lQzRMpYzQFq55PtR5HtSK5imVzTShq6YPagwkdqHsCkUlRsYPSlCVaMRPajymrJoq5AF96ULUwjIFBjz2osUrFeg/U1MY+elHlEjgU0hXIlIApwNOMRHam7Du6cU+ULiUuB60FTnAFJgjrQ4hewYHqaUtgUmcdqM1LVguKMGjJ9KTA5pKpMlq4/cePWjcc0zuKWk9yorQkD+9KJG9TUPSlzxSHYm8116Mc/WnC7nH8Z/Oq5NIOTTRLReGoXAx89Sf2nMOC1Z/PrSbsE96qxDRp/2tKOhqZdbYDlMmsbd7UbvanYmxujWf8AZqQa2P7lc/uoD+tAWOjTWomOCpFTDU4SeoFcvupQ/PWkFkdUNQhI/wBYBTheQnH7wVye4+1KHPqfwp3QuVHXC5i/vil+0IeAwIrkSzZ++R+NL50ijAc0A0dW23OQwpMj1rmVuZlUbXNH9oXP98Y9qQuU6bj1prAY45rn/wC0bgY5o/tScA4NArM1rlc+3FUvuqSOcDNR297LcS4c54purzG004yr1PArppyJkjndFcS+I55DxyaTUcLJOP8ApuKg0QGK/DseWPU1PqfMsvvKDXRdGJpWQMljcxgZCvmqtwQ1hv7o35Vb0R98l4KrFM29zGepzj3qGx2L9o4e3jlB4x1rUBUxggiufsm26YF7p29K0YpY02BmxkVDKSLbEimuQB1oaaI9wcVDLIrLkHms2gtobmgNndz3rpewrk9AfHPvXWKcoK0gQxtIaU0marmEQEZoCZ5PSo57qGBWLODt9Kx7nWJH3LHwO1YSkkaRhc155oYELO49hmsW91kspWFce9ZzzSSL85yaicggZ5rJzuactgmvJ5jlmP0qByepNPYVGQSeazbGhoYDtTG56CpSB3FNCDPeouWiCQFs9qhMbZzjNXfKyaPKwOBmkO7KqQnuOKkWIjtVlUp+wgU7CuVRFz0qQRcg4qdVp4QZzTQiv5dDRfNVsRjrSFATmhocSqIh60/yxnGKmwB2pdmamw7lfy/ajZVjaaAmetOxSINoFL5Qqby+lJhgTxmqRVrkaxDrThEPSplTkAipvLGaTIsUWi+akEXIq8Yh60nlAGgNCoIzml8o1b8sA96UIMcUBoVPJPpSeSccirwT2pxiGaAbM/yaUQdOKv8Ake1OEAHFaLYhsoGD3oFue1aIhz2pRDk0vMLlAQEA0eT9K0BBS+QfQVdyXIzvKajyj3rQ8g+1L5FNE3KAg55pTACeKvi3HcU8W3satMZm/ZyOnFCwFT61pm2HYUotmHahhcpLGQOlNeMZGVrQMDDqKa8OW5FILmYY/QUhiJrR+zk9qT7P6ikw5jO8o+go8o+grR+z+1H2f2qbBzGd5RoMOa0fs3tSNbn0p2HzGd5FL5NXvs5/u0ht2FFh8xS8mkMXNXfINIYj3oUSuYomLFAi+lWzFTTDSasUpXKvlZ7VGYeeKtlDSGM0FFMwnPWl8kHrVpo+OajYEU7iuQGEf3QajeHjO2rRUnHOKXyz65qWrhcoGMjPFN2H0q88ZxUflnNJqwyr5bHml8s+1WRG1L5belKxSdir5belHlt6VbEZxS+WaLBcp+W1HlsKubDR5Z7miwmygynPWmEHca0DFzSNCDmqRL2M84xxRg4q4bcYprQdKQkVQMgdaCCPpVtbcgU37OTk029BXK+TngUZIPNT+S2cY/GmmFs0k9AIt1KWzxyKk8vHfmk8s1DkA0H06+9DOQOlLsYMegprLxWidxDSzEilLe1IQcEVHhj06VVrgTB884p2Rj0qHnggcUhJHJzinyjNPTxmbNUfFd2PLFmAePm3dqu6U25wB3rD8SuHuyqvk5x9K0hoZVNivo53uCfvZqxqH+ueodGGJkB4qS/LGaSug50O0K5Kas0YPylcsKuzsIrxlx97OBWNpDN/wkMDADL/ACnPStvUowuoFh64qWikU9MLM99CzdOlOe4OQAelVoZPs2uOuMCQY+tSXcYimfHSpLiWFuMjk0ouMHrn0FZpk28daa05XBqZAztNClyq89TXaRt+5FcB4ek3Kv1ruUJ8kURehBMaShTkc0GmScadxHLZ+pqJ2xxQW+amNyelcNzqQFuOtN4xRg4puM9c0rsHYTNGCTT1jB7mnhB6UtSSEpkYNIEOasFaAopDuRhMe9LgdzT9tLt+lXYdyMJ83tTtpp2AKdjBosFyMLT9tOAFOxjFMBm2hl446VJ3oxxRYERbO9PCEdxT8dKdt9qLARbaUL6VKFFOCClYohCc1J5QIqQKM07AHSnYpSGCPFOEeacOlPAp8pDkRCPk04xVIODTiaLE8xXWPNO8rj3qX8KeBzTsLmIBEaeIz1qbHpmnrHRyj5iERk08R8VOqVIEHeqUSeYrCEinCIelWNozUir9KpRE5FUwj0o8oelWyoFJgelVyoi5W8oelAiHpVnA9KcAKaig5it5ag9KXyxVjbQV9qrlDmK4jB604IBUwX2pdg9KdhXIdimkMQNWPLpQnejlHcrCNR3o8gHvVsQinbAKOUCn9nFJ5Aq75YpCntSsFyn5PpTPJq6V9qbto5Q5il5NBhFWyvam7c9MUcocxV8qozCua0RFTTFik0UpFBoEPqKYbdeetaJQccU3Zk9KXKNSM42y+lMa3BFaZi9qY0OaXIVzGU1sO1Rm2PatcwZpBAMdKOQHMx/s5HagwHHStcwD0o8gY6UcrDnMYwHHIpohB7VsPbjb0qMW3sKnlD2jMzyPY0eR7VqfZ/amtAQOmaHEpVDMMJzSGE+taBhOelNMB5+Wlylc5Q8o+tBiOOoq95B/u0jQfhSsNSKPle9NMZ5+ar3ke/6Uht+KmwXKPl+pFKIwBVv7NThbnGBRYdygVGe9OCDHWrn2c+nSk8oCmTIpGKk8nNXTHSeVUsm5SNvwelNFv0zV/wAv2NHlUWBSKJt+OlRtbcGtExH8ab5B5Jq0h3M37LnoKPsoyOK0NmKUKvNPYDOe34yBzUJiBUjH1rW25FMMaqT0zS5h7GN9pFmGO4pIR8tYMxeZwzHLZySe9dPd2yTNuOOlZr6cxBIXJ7VpBmE22VtMVlmJI6DIPamXUoldiOBUyR3KJsGQPSq81tNgsVY/hW/ORysowSG3vI5D1Q9q6nUGQLby7ywfkn0rk57SZWLbST2rYe8E+lxpj96nUdqaYFTVWMOpW06n7zAZrS1AA/N1yB0rI1fMllDLjlSDirwn+12UT9wMECpLiVACWxTimamEBB3Y49acIiuQOnapkM3tAbbtHvXfR4aBa880ZsSKvQ16BaMTbipgZskHBxTiaQfeoNWSzivrSYyaKK886xSuKbjntRRQQyREBp+zmiimSIy4PtTcD0oopDuLj2ox7UUVYXHbaUAelFFMscBS7c0UUALj2pcCiigAI9qXbRRSExQOlSA0UUBcQmjNFFMdxQaeDxRRVLYkCeTTh1oopCY8CnrRRTIJBTw2PwooqkJsfu5pw9aKKoEKOlPFFFUgFozRRTEFLgUUU0MKKKKsB1PSiihAyUCnCOiirsQSLHxQU9qKKGh3E2e1JsoopWEIVGKjKDriiiiwCFPak2YPSiiiwEgUUhQUUUNANKD0pu32ooqWUBXNNMdFFIdxPLpPLoooENMZxR5ZoooAaYzim+WfSiigBdh9KPK9RRRSsNMaYeelJ5Q9KKKVirsURe1QvEM0UUmhpieUPSgxCiipsig8oU0xUUVLQhDAeeKja3OOlFFKyBNjPJI4xQIfaiiiyYMPKo8n2ooo5UA0xkGmFcdO9FFJaFIYYj3pvk470UU2O40wsTkcCoXhcsevNFFQkJsh+xOcnP4UnkMMZ4oorQiwv2ZOcjrSNBGVx0NFFAELWUbAggVXOlREnagBoooUmJRQyXSYpoSkg4HaoodNW2BVB8nXmiitLvQaSGTRBeBUBXDEYooqpbE31LumkrcrXfWMm63HNFFRBiZb/iH0oPQ0UVoQz//Z" old="https://www.landscope.com/images/Photo/Stock/152001_153000/152373/naster.jpg" alt="Marinella"*/?>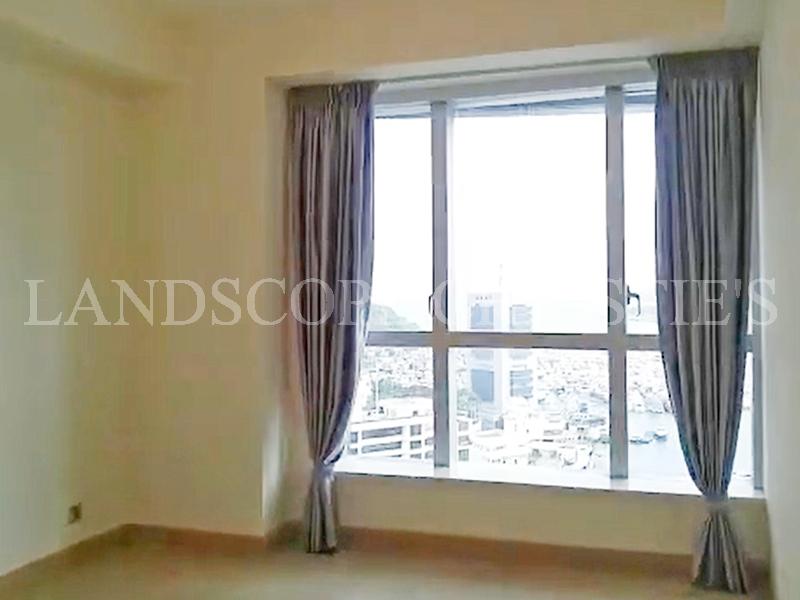 Master Bedroom(Provided by Owner) 4 of 8 photos
/*img class="sp-image" src="data:image/jpg;base64,/9j/4AAQSkZJRgABAQAAAQABAAD//gA+Q1JFQVRPUjogZ2QtanBlZyB2MS4wICh1c2luZyBJSkcgSlBFRyB2NjIpLCBkZWZhdWx0IHF1YWxpdHkK/9sAQwAIBgYHBgUIBwcHCQkICgwUDQwLCwwZEhMPFB0aHx4dGhwcICQuJyAiLCMcHCg3KSwwMTQ0NB8nOT04MjwuMzQy/9sAQwEJCQkMCwwYDQ0YMiEcITIyMjIyMjIyMjIyMjIyMjIyMjIyMjIyMjIyMjIyMjIyMjIyMjIyMjIyMjIyMjIyMjIy/8AAEQgCWAMgAwEiAAIRAQMRAf/EAB8AAAEFAQEBAQEBAAAAAAAAAAABAgMEBQYHCAkKC//EALUQAAIBAwMCBAMFBQQEAAABfQECAwAEEQUSITFBBhNRYQcicRQygZGhCCNCscEVUtHwJDNicoIJChYXGBkaJSYnKCkqNDU2Nzg5OkNERUZHSElKU1RVVldYWVpjZGVmZ2hpanN0dXZ3eHl6g4SFhoeIiYqSk5SVlpeYmZqio6Slpqeoqaqys7S1tre4ubrCw8TFxsfIycrS09TV1tfY2drh4uPk5ebn6Onq8fLz9PX29/j5+v/EAB8BAAMBAQEBAQEBAQEAAAAAAAABAgMEBQYHCAkKC//EALURAAIBAgQEAwQHBQQEAAECdwABAgMRBAUhMQYSQVEHYXETIjKBCBRCkaGxwQkjM1LwFWJy0QoWJDThJfEXGBkaJicoKSo1Njc4OTpDREVGR0hJSlNUVVZXWFlaY2RlZmdoaWpzdHV2d3h5eoKDhIWGh4iJipKTlJWWl5iZmqKjpKWmp6ipqrKztLW2t7i5usLDxMXGx8jJytLT1NXW19jZ2uLj5OXm5+jp6vLz9PX29/j5+v/aAAwDAQACEQMRAD8A06KKK5SgpKWkoAKKKKACiiigAooooAKKKKACkNLSGgBKKKKQCGkpTSUmMTvSP1paR+tAEEnSmrTn9KaKzLClFJSinHcQ6omqWomrZElaTqarXF19mt2kzgL3qzIMk1ka22NOlHuKYGTdeJTHKQDk56YqsfFtyEd1QbUGW+lYl1/rTUJH+iXX/XOgZvv4pvc7fLX7of8AA0z/AISa+MSS8BHbap96ymTlW9YFqN+NKtD6zVaIZuHxBqAieXjZH94+lEfiS9aQISOmaz2H+gX6/wB3FVo8C6Genk/rQI6EeILoybARuobxHeBDtI5Ga5exkkdQzZLZarMhO+25zuhJI/GgDabxHfx7t5A24Bx79KU+Ib7BPmYCnBrFnYG2H95mWrDxjy7wg9QpUe9AGi3iK9TGZj8zbR9a3NO1a9lA3y/L3rjH+/bZ6GYV0Cu0edvA3UAdlHeS7AWl4x6077W3/PX9a5RLmTYF3HA5FSo8j9CaYHUrdn/nr+tO+1n/AJ6/rXNqJPU1KsTt3P50Ab32z/pt+tH2zH/LYfnWKLQ92P51HdW+yAtluuOtFgN8XTEZEo/Og3J/57CufhQFRksfxqcIOwP40WA2PtJ/57LR9q/2wayNntTgD6U7Aav2rPV6U3Kf89aygrHtTghPUUAaX2qP/nsaPtUf/PY1m+X7UbPalYDT+1Q95KPtUA/5aVmeX7Uoi9qYGgbyD/npSfa4P+elUhCPSl8gHtRYC59rg/v0fbIP71VPs49KPs6/3aALn22H/Iphvl7KKrfZx70fZ19TQBY+3Dsoo+3H+6Kr/Z09TS/Z196AJjet/dFN+2N/dFRG3X3o+zp70gJftjf3BR9tcdFWovs6/wC1R9nT/apXAk+3S9lWj7fL/cWo/sye9H2ZPQ0ASG9lPoKYbuY9xSfZ196T7Ov+1TAX7VN6ij7VN6ik+zp6NR9nT0agQv2qb1FIbuX+9R9nX3pfIX0NNAM+1S/3qPtU396n+QPejyFx0agZF50zHh8e1JvuT0fNSrbrn+KpwgXoKLCKRN13bFRGeZW2mYkjtWoAPSqMkSG6kIBoSAg+1S/89DTWuJj/AMtDVr7OnpSGBQOBVWAoMWcjcxJ96zdaX/iVH/erYmTBHFZWsjOlf8CqooDmj97/AIBTO9SEc/8AAaZH86K3rSkBYkdRatGT8zEYFVicsPZgKdMeU+opjABzj+/mpGXLT718vqBUE/y3j/7i1Naf8fc4/vIKhvBtu2PqoGKAIG/1pPq1S3XVPpUT/ezT7s5KfSiwEMhz5X1q1p3/ACEpv9yqj/8ALP61b07/AJCU3+5SYGZdf8fB+tWMZJHqQKr3X/HyfrVkfeHuRQMsfMjvnqRt/CpLMAXK49ailP7xvrUtl/x8rUMR7FRSUZrMqwtJRmkoAWiiigVwooooC4UUUUBcKKKKdguFNNOpposFwoooosFxDSUtGKTQxKa/Wn01+tTYZWfrTRTn60grMsKUdKSnCqiIWomqTPFRvWqJK79TWNrY/wBBl/CtiTqaxdZbNtIvqtMLnFSDczGo9n7uZf70dS/8s2PtUTnbG5HXys0guTOR5EOPvGHGKgmGNHsvX7QM/nTomLNGvUiMGifm1t0/h8zNapEsuyFPJ1ZAckhSKy7g8g/7Aq3Zfvb+aOQZjkG1x7VTvVaKZ0J4X5R9O1FhFyx2iaInG0K2fyqrbOWuwp/gjYYParNtzbxt3JxUNlHv1Ob2OKOUB7uA9sO20g/WpXO2RWyeV2mo549scRI5MuKkmBaY+gNFgCU4+z/9dhXQvwin1NYXlbo9zdIzurqtOitJYkOoSiGDG4ue1HKBBGua0IIwq1fjh8NAfu9WjJ9zUo/sUOI01BHkIyFXnitFETdiqiZPSrSR4Apr3mjw/evQp9xUkF1bXce+1k8xAcbscU+UXMh232qtqC5s2A67hV2msm9SCuRSSuHMihBGyADHJq4iccrmop5YrQBpm21Zh1O0jjRntp5Q4yGRCar2bDmQmz/YNHln+7Up1W12I66fdYfhcoeajOsMpIGh6mcdxCeafs2HMgWJs/dqTyW/u1GurXLsBH4f1HJ7tEQBTxqt8Dg6Fdfl1pqk2LnQeU39w0vln+4amTUdRZcr4duTTvtOttynhq4xR7Jhzog8n/YNOEH+yfyqY3WtIMyeHZ1FWII/El4M2vht2Hq74FDptBzlMQ/7Jpwh/wBk/lWsNC8aHpolmv1mpyeHfHDf8wzTl+stRYfMZXk/7J/KjyCf4f0rdXwv40I+a101f+2lSf8ACIeL2HP9nJ9CTTsh3Of+zN/do+yOf4a3/wDhCPFzf8v1kn0TNPHgTxYeus2q/wDbGiyC5zv2N/7v6UfY29K6ZfAHib+LXoP+/FZsvhXxesrJFd2siqcbjHjNCSYXMo2T/wB2k+xv/cNav/CJ+MX63lqv0Sn/APCGeKz11K3/AO+Kr2YXMj7G3900v2Fv7tax8FeJz11aAf8AbOhfA3iRj82txgeojpezC5k/Ym9KPsJra/4QDXD18Q/+QhQvw91on5vEbD6RCj2YXMb7A3oKUae59K2x8PNW/wChnf8A79ClHw41Nm+bxO5/7ZgUcgXMT+zX9KcNLkPTFdCvw2vf4vEUp+gFMT4a3XmfvfEM23PbvS5UFzC/sic9Av504aPJj5toP+8K6M/DeE20pbV7pmXjO7GKuW/wr8OvCjXJu7hyOWM7D+VFkgOP/slvUfmKP7Jb1H512o+FHhT/AJ9bn/wJf/Gj/hVHhT/n1uf/AAJf/GloB57JEIbp4T95OtIVB6Voav4ej0PxLJZ6eDHYCMHa7FmJ78mq7xhTwKGgK2w9qS004XcsreYFIOCMirKoSRj3NdJ4Z8B6FrmiR6nqUDzTXBJBEhXaPTihAc+NFX/nsP8AvoU7+w16GdR/wMV2h+FPhA9bCX/wIf8Axo/4VP4O/wCgdJ/3/f8AxpgcU/hqKUc3Sj6OK47xfZJpaR2/mF1Y53V7QPhT4P6f2a+D/wBN3/xrxjxjBDbeJ7u0s932S2kEUYc52+1CA5RoHKlgOgptvAy20ZI9a0btDHHcED7o4qBCDZqB1AocQKDJlx9adJEfOPoDmnIM3CqfrUjEGVgfXFQMWAYnLeoxVa75vHGOi9avxwOGPA+XrVE/vLuQnpigCDGUX3NF5xOi/wCzVh4wsSGob4Zu4lXltmcUARuv+p9zU1ofLu2cc7/lPt70oUM1v+OakRAJ1I6ZpMZnajEIdREYJIz1Pern2deCSRjniq92PO1tg3RRkVdc4T8KQED8sT71NZ/8fC1Efu5qzpaLJOCwzzSauI9coo4orGxdwpaTvS0CYUUUUCCiiigAoFFApoAooopgFNNOppoAKKKKBCdqKDSUihaY/WnCmv1qRorv1NIKV+tIKzLFpRTacKaEw7VG9SVG9aogrSd6w9Y/1L/7tbr9TWFrZ2wP/ummI4xPmjf2qJwTMV7GHFTwD/R2OajQbtSt0/vLSAkRNuoMo4CxKKZdjaluP+mlWih/tSQspGVwPeoL9eY1/u5atlsBAhKzq4yB5wGam1kbdQudyhQ0eVz3NAi3fYHHc5NN8Vc6in/XOmBasQPsFllQTtyap6af+JnP/vGr0AKWttkEYj6Gs7S+btj3LmmIu8NNajg/vCcGnOVW4Xj/AFsmBUFuDLq0IwcRK5p7/wCusD6ymgC5MgWKVfVcV6N8JbWw1a++z6jClx8nyxyDI4rhpYCxbArp/hPMbf4j2dqc5kgkb8BQB7i/grw23XRrX8ErGvPB2jRa7bLa6RCpMLEkcV25rIk/5GmDrxbN/OqRLMzTvB2lBvNn0uDBJ4YZrgfG1jBpXi77NZRxw2r2wk8lBjDZ617OM45ryH4gjzPiAi9hYg/+PU0J7HPelbXhaCO61pYpUDoY2O01jY6V0Hgwf8VEvtE9JEjPiNpFrHp2llIVR2vo1GOMgnkGvRIfD8Jt4gkcUSKgCgL2xXG/EZQ0OhBvu/2jHn869KjliEahWUAAcE1pK9hmW1vFbNBa/Z4pCDwxWtlVAAGxR9BWZMQ2pJ/OtWokVEjlwkTttU4GcYrnHmJ5CJ9cV0VxxbyH/ZNcmjKEbYwIJ+T29a0pq5MjUsnZgeE/KpLy6Nsygkciq2mfdk+tRay3+kRD/Zq7akXFfN0gAkHNM0zVJrG5a2u+jNiMjoRVZGI6VOgifyzKM7Wzn0pNDR04kB7mlz9ahhljuFDxnK+tT4rEoTJpdxpaKRSE3Gk3NTsUUAICSRWO7sssg8z+Kth+EYj0rk7jcrMSW5PaqiBpfaMdZKPtK/8APSslfMY/KrNT9k//ADxNaoRpfaVH8WaDdJ/erN2T/wDPE0bJz/yyNO4adzQN7GP+WlKLyJv4zWd5E/8AzwH50v2eY9VxRcNO5pC5h/vU1rqLsaz/ALM/t+NKLWT++gouFl1ZcN3F3kI+lMF5b+ag3McsKrfZZP8AnolOFi79JQxHOBRcNOhst8uptERmGVP1q7bp5UITJOO9ZLSGTTYblSVML8jufrWyjB0Vh0YZFYMaHUUUVIzzLxYc+Jrg+iqv6Vz0mc1qeJZWfxjqq5ysflcemVrMYgmqYIRDgE+x/lXpHgIf8UNpX/XL+przYdD9DXp3giJofBmmRuuGWLBH4mjoDN+jFLRSENc7I3f+6pNfMGrtJd6tdXEhB33LliO/zV9Ka0xTQ75gcEQOQfwr5qgi85ItwO4HJPrVRBlHVMJbzDuRWVZsZLZj6Vqa5wZFHpWVpvFsx7E4psaBVzqUK+ozTH4uiP8AaqWH5teRc8Bahf5tU2/7dZjL93J5FiGHU9aoInBb1FWtZ7RD+Fcmo0X/AEYH/ZpAR3I2xRAVWk51yNc/8sqtygymJRVXr4kUeiYoATTQZZ7gOc7OlXo0/fR5HvVPSE3PdyZ/jIxWkgBlQ+gNSxmLgPrcxHQcVcl6VUtBuv7hvRquyDigTIG4Sr2kx/vAcd6otnpWzo8fIpgel0UYoxWAwpaSnYoASilxRinYBOtFLijFKwCUUuKMUAJRS4FGKAEpMU7ApKYCYpMU6igBpFJinEUlAxMU1xT6a9JopFV+tIKV+tIKyGFOFJSgU0AY4pjjIqXHFRt0rREFZ+DXPeImxC/+7XRSdTXLeJzhWHtTEzmV+Wyc+1JAAddgX0jqVwBpYOOSRTbUf8VIo/2BVJCL9zxfwr/sE1n33DTE9os1oXn/ACFIf+ubVn6j9yf/AK4CrQySLAtbFj/CvNVvExzqULdtorRVFOlwHHSMVn6+C+oQAdSEpgXbpvLgjb/pnWdoi5vR9Sau6swWLaTghcVX8Prm7BI7GmIl0vJv75x/BkUw7mvLBRjbuyKdpPI1Vh3lxTYV363AOy0DSOmxXUfDS3R/H9jLGD56RSZz02965xxjj0rtfhfFu8XWx6bYXNXbQk9xPWuZvopbrxgkUchjAt+SPSulJ+asWMr/AMJdKcgYgA5oRLLdjps1pOXkvJJgRja1eW+OH3+Obk90tlUfnXsKsCxAYH6V454t/eeNr4/9MlFA2Y64YV0ngOMPrt4/eOLH51zqpgke1dN8PRjWdVPbYtEWIseP083UPCtsf+W1+P0Fdn/YNvORI80uT2DcVxfj1v8AipPAmFLZv2yB/u9a9DF5aRKN1xHn61pJvlRKWpRWIRalFCpJCjqa2azEKvq4ZSGUpkEVp96yZcSG6yLWXHXaa5GOIrGQi/Kv3Md/Wutuji1lz/dNcpETGPlbHlZGPXNa0iJmhpn+pcj1qHVubqMEfw1PpYAgce9Qasf9LjH+zWvUzexUFM8wkkdjTxUSjLUNCTNjw6ZWlnG79yoAUehrfrC8N8pcn/axW9XNLc6IrQMUYooqSrBijFFHegCOZwkLsxwAKwA4BJypye9bOognTrgDrsOK5AQSkcq1aQIZr+bxwUH0ppc/89RWYLeXHCNS/Z5/7hrQXKaBf/ptSGQd5qoi3uB/AacLW4b+AUXDkXct+ZGP+Wx/Ok8yP/nqar/YrjH+rH50fYbj+6PzpXDkiT+ZF/z0JpRND/eyO9RCznA+6v50htJ/9incOREnmwgcGpbKaFb+PBzk4zVX7JN6pTksZdyvkcc8UmNRRsJGEvrm1kGIpxla040CRqgOQoxWXcv51lBdqcNEwzWspyoPqKxZQtFFApDPH9dAHjHW2H8bx/oKzzxmtDWpBJ4l1OXj55APyrPbnmnJiQKfkcjsK9W8JKy+F7AOct5f9a8nZxFA7MeMV7HosflaLZp6RCi+gF+iiikMxPF+7/hD9W2MQ32Z8EfSvAtIjY20Rc7mMQJJ7mvoDxV/yKeqf9e7/wAq8G03/Uxf9cxVITOZ8QZDvWfp5A0xx/GpzWj4j++9Zll/x5zU2wDTn3ayjH0qSGLdrkiH1zUOl86zGPatG2Tdrty46KpqGMi1JQwmlP38bagZ9mn7u+AKfMc6c+Tk7jyagnONMH4CpGSQkkR1TXnxIxHZKvQDbb7z/DVK2O7XJWP/ADyNMRPo8YFvcP3Mhq5H/rB7ZqvowzZSn/bNWfulm9AaTGYtjzNct6vV56qaUhkWcjj5yTVyQZGaQmQt94Cug0heRWAAC4rpdIXDLQI7vmjmnfhR+FYlCUtFLTASilooASilxRikAlFLijFACUUuKMUAFJS4pMUAJRRRQAlJin4o21QDcUySpCKjkqWUirJ1pBTn600CsihR1pwpuKeBTQDgOKik6VN2qJ+hrREMqycmuT8VHAb6V1snauN8VNmVl9qoTMaYY0uL3Iplqf8Aipk/651Jcf8AILt/94CmwDb4qjH+xVREXLz/AJDMI/6ZtVDUuBcf9cKvXZzrSH0Q1S1Pk3P/AFwFUMuw86Pbn1QVR1cZ1q1T/cq/b/8AIHtP90VS1RS3iW2QddimmA7XVALe5qPw7/x8v7Kak19gWH1pvh9RunPYqaYh2hhWtr9vWY1Fp7+Z4gx2BxVnQVUadKf70rVR0fnX3P8A00pXsykdrJGCc13XwuTd4pBAyEgbJ9M1xmM8Y+td98Iom/tW/dh0QAfStebQjqet/wAVctc2A1PxfKGleIRwYyhxmuqxzXPW88MXiu+WVwh8oEZPahEsu6Xo405yRcSS+m815Z4ncyeNL1j1CgGvYoJ4ZiwilV8dcHNeN68d3inUyeofaKTe4yquM10nw/Uf2lqrf7K1zIJ4rqPAQxc6qe4C1FMTGeNMyeOvAEJPyPczZH/Aa7oeHrBmy8ZLfWuF8WfP8SfAqf8APN5pP/Ha75dYsFwGuU3HjFbyvZWJVrjLVFj1PYn3FTArWrLtCGvyykEEVqVnLcuJXvD/AKHN/uGuUiLGJA2Ny53n+VdRqP8Ax4TYOPlNcopI52ldw+YGtaREzY04bbc/WqerEG+XB/hq5p3NsPrVDUhuv8+gxWnUzZADx+FMT71PVTTBleaGStza8MjEF0fWSt3tWN4dGLOU+sn9K2a5pbnTHYKKKKkoKSlooAguzi0lP+zWCH9HWtnU8/2bcY6lcVyAif8Auua1hsZyRr7z/wA9Vppc/wDPYVmeVJ/cejyZT/A1WHIu5p7/APpuKQv6zCs4W83/ADzanC2mb/lmaA5F3LhdR1m/WgSR/wDPX9aqixl/uj86X7DN6D86QcsSyZIyP9Z+tG+IjBkNQfY5x/Cv50G1m/urQh8qJzJAON9WNNmhF6ELZDDAqj9km9EpY7OWOQS9NhzkU3sCSNa1h2XV1p7kiNsMpNbC8AL6DFZV2fNS1vo+xG73rVBJAI7isGULR0oFBIAJPYUhnil+SdRuGz96Vj+tRe1OllE00r9Myt/Ooy2D1pSEitqreXpshHqn/oQr3WzAWxt1HQRr/KvBtWy2lS/7yf8AoQr3i1OLSAf9M1/lTQE9FFFAzK8TLv8AC+qKf+fZ/wCVeCaeMQR/7gr3zxHz4Z1PHX7NJ/6Ca8EsAVtow3UIM1SEzlvEh/ePWfZD/Q5vpV7xIf3rVTsebWb6UwIdMYjWVwOcVrWQxeag3cCsfTWxrifStmz5OoP61mxmXcOP7OI776Zdf8gpP98VHe/LFs/2s1NeD/R7SP1bJpFMtbcQuvqBWcg2ahIfWOtKbiPfWY5/0uQ/9MjTJL+jD/iXyfWpZMLBKTjG09aj0g7dMHo1F+QNPuP92kBR0bi2mb1zU4OYifWotJH+gSH1FSKf3C0dQGJ/rK6bSfvLXNRcyCuq0mMbloEdzijFLRWZYmKKWlxQIbijFOxSYNJiDFGBSiloAbgUYp1B6UAN49KOPSlxRigBMU2n4pMUrDQyjFPxR+FFgGiloopgIRUUvWpjUMnWpZSK7Dmm4p7dKZ2rJloAKeKaOtPFERDv4aik6VL/AA1FJ0rVEFaToK4jxR/x8H6V28n3a4jxKc3FUJmVfkpo8R9GBqxcRhdfsZFAG6IZ96h1MAaAre4q1PzqGlt6xCrQCXPOsfRDVG/5e69oBV25/wCQs/0qle8zXY/6YCmBbtTnSbQewqK8GfF1uP8ApiKlsfm02zA7CmS8+Mo+M4hpgVdeb94RU3h/iGVv+mZP6VW13/Xdc5zVnQzts527CI/youIfofGjqf7zuf1qpoYzrrn/AGzV7R126FB9WqHw1GH1GdyOVY4pWuykdgmcmvUvhOmIdTbAzuTn8DXlycZr134UQqPD9zcjOZpuT9OK1tZEdTvq5i2tIb7xRq/nrkIiKPyrpq5jT7qK38R6y0zBQXUfpRETNyz022sSWgXbuxnmvH9bJbxXqHoZ2FeyW15b3O4QSB9vXFeMam3meI9UbHK3TCk7gRCuq8BL++1U+u0/pXJnk8dK6/wOpRb8+u0VUBMr+I0EnxW8HDPASbI/Cu/TSNPQk/ZkJ65IrgNY+f4peG37QwyMfpXbHxDp4dUWRnLcZArWpfSxMSWyA/tCTaMKBwK1Ky7Eg3bsDkEVp5rGW5aKWrts0u4P+zXK8/L82QVyfaun1o/8SqYeoxXKn5VH+1W1LYzlubum/wDHoCfWsu7nU6hOM/dNaumDdZqPeuS1CZl1a6weN2K0SuzOTND7aoJx6VWbUc87fWqCSZP1prcggehptEpnaeEpmn0x5DkZc4zXQVgeEDnw9Cf9o1viuSW51R2CiiipKCk70tJQgKupMFs2ycAnFYBdQeJB+dauvh207CAklxkCuY8ibP8AqzW0NjOSNPd/01H50u4/89B+dZn2eX/nkfzo+zy/88j+dWTyo093/TX9aCw/56/rWaIJP+eR/Ola3lOMRNQPlRob17yj86Qun/PX9ao/Zpv+eDUotZv+eNAciLe9P+ev60B0P/LWq4tJ/wDniKcbOb/nmKQ+VInVogD+8Jq7pTwGaaMy53L/ABHpWV9ln/ugU+K3aKQMyjJpPUaSRraVIqNLZzHKhspnvWyBj6Vy75RhKOCvSm/2zehuGDj0FQ43HzHV5pshAick9FNYEOvT7AGtjn+I0++u5Dpd7dspVFtzx61PKxcx4/ZM3lSbiT+/k6/7xqbdmorXmBT65NPHFYyfvGi2G3436e6+rp/6EK92gwLeId9g/lXhcx/cjjPzLx+Ir2yN8iJOc4U/pWttCbl6ikopBcoa4M6Dfj1gf+VeCwjFkG74Ne96z/yA77/rg/8AKvBo8f2eMe9UgOI8RN85z6VX0YFrKUnmn+IWzcFfak0X/kHzVMhlPTWz4iA9DW1Zk7dQHo+KwdLP/FR5963bThdQPrJUAYl9nzRnpmrN0ciy+tVr/h19zVi4+9p496ZReuB/oo9qyScTu3by8Vq35xb49TWPJnEh9Fpks0tI/wCQePqaXVuNLnPtRpuBp8eO9R6y4Gm7c8uaQ0iLTARpZPtRET5XPrUtqvl6QuB1FRDhBQA6EfvfpXW6V1WuUtOXl9gK6zSRyv0FIR2lFFFZjuFOoApaYCUUuKMUgEpcUtFMBMUYpaKAEx70YpaKAG4pMU+kxQA3FGKdikxSsDGkUlPxSYpgMNRPU5FQyVLGis3Sm05uRTQKxZYo608U0LTwuKaAcPu1HJ0qXHy1FJ0rREFWT7tcJ4i/4+q7uU4U1wXiA5us+9WgsUtW48O/QirBObrSief3QqHU/m8Oye2KlxibSR/0zFMLBOP+JtL7LVG45uLz/rhWlKmdVuD6Lisydv312fWPbVCLek82FqKaTnxp9IKk0hcWdqKYoz41f2hNUBQ1v/XL7Zq3peBo90//AEzNU9cP77FWrL5fDlyRx+7pAXNPG3RIF9FJqHwt813cN2LGrNpxpMY/6Y5/SofCK4MxPXJq4q4HWWw3y7Wr2r4Z232bwXbg/eeR2P514zaJm4LDsK918HRiDwrYqo6qSc+pNVJErc6DvXMaVZRXeu608y7gJQoB+ldOOa5LT9S+xa5rSfZpZf3wOUGe1JCZ0tvZ29qT5MYXPpXid4SNe1XP8V25Fey2Goi/ORbyxbe0gxXi0zeZreot1IunzR6gOyew4rtPBWGguz6sv8q4zH866zwQ5+y3Rz/y0xTiJhfIr/FXSFwSVtXPHoa7yPT7SNfkt0BPPTvXAXMpT4s2kgyRHp5JH411sfie1ln8lYJ85xkrxWk7u1iEy3p6/wCkuQMAZ4rTrM005nlPvmtEdD9ayluUmUNabbpcvGSeAK5aTCng5UjK/wBa6XXn8vS2OMncBXLOAo2DlR91vWtqWxMjotK/49Yz61xd8xbWL30EpFdppRBtIse4rhZpA+o3p9JiK1juzOQL9+lyRuPsaYp5JoJ+V/XBpslHd+Dhjw1bn+8Sf1rerG8Kp5fhyzH+zWzXHLdnVHYKKKKkoKKKQ0IClqjrHZ5Y4y3BNYfnIf8AlstX/EqO+nxbMnEgyvrXPfZZR/yyraGxDSNLzh2lU/jSeeP+eifnWZ9mlP8Ayyo+yzf88qofLHuannD/AJ6L+dHnD/nsv51mC1m/55UfZJ/+eVMOWPc0/PTP+vH500SqB/ru/rVFLObOTCPzp32SQn7gH40ieVdy+ZVb/lt096aZF/57/rVUWc2PuAj60xrOb/nkPzouHIu5cV4wRmf9aZLIrEBXJA71WWxnPOwCpVhkiAV8c9MUMfLYd8zgLuwPetEpbw2OLfa05HU9qoxY34YgLU+6FfutSsSUhb3xB3zD8Kta3d+T4Qv0PzGOD5z6U8yoR1FZHimYDwfrDqeTbnpSYkcBbECBAOVxwad1qK3z9mi/3F/lT84rma9436ChmN3YwDkzzqh+leyzSmJGdTjYoH6V41Znf4m0OP1uf6V65ePtt5/oa6IrQykRf23dYAwo96Q6ldP0mx9BWSrZVTmpVlA703EzUmXLvUbk6TexMQVaJhk9uK8fb93ZIB0yRXp97KG027RTy0ZFeYXPFmg9Cahqxauzg/EfF6cdcUmiHGnz59araozPeSEnPzVZ0jjT7j61nJmq8yhpRz4hb2Nb9t/q7s+shrA0j/kYXrftv9Rc/wDXQ1IzD1PiWP61Zuf+PnT19KrapxND7mrN3xfWXstAFzUP+Pdf96seT7sv0rXvhus1b0OaxZGBjlPrTEa2n/8AHhHVbW/+PaH/AHqn05s2SVX17/UQDOAWoKRoKo/slMelUOiVp4xpkQ9qyiflNAmWrJf9a3YgV1mlD5l+grmLFd0RX1rqdJHK0hHXjpRTsUVmAClpRRQMAKWgUUAGKMUtFUIMUYozS0ihKKXB9qMH2oEJRx60uKMU7AN4pKdikoEJimmn000hiY4qCUcVOelRSdKiQ0imeDSikbrSr0rMtDhTjTQKeaEAfw1FJ3qb+GoZK0RBUn+4a4HX/wDj5Nd9N901wevDNx+NWmHUr3a7vDswx/CKXOZ9LPooFPuFzoMw/wBmmp/x76ZJ3yBRa4id+NUuvpWNcf6y6P8As1sycalcn2rGuvvXX+7VIDR0Xm3tqbbjd4xnPpEadooxBa02248V3R9ENUBla0c3YFXU+Xwzc/7mKz9WO6+HtWhKNvhmT/aIFMpI0eI9KXHGLcfyqv4SPyyGpL1jHpbf9cgP0pnhBcW0h98U47iO20xdzgmvfNGh8jRrOP0jFeJeH7cTb89RjFe7WwC2kCj+FB/KrkZosjoK53w8o/tbXDjObkc/hXQjoK5DTb26ttT1YW1qZ83HOPpSXUGdeAOTgA14HGf+Jtqo9Lx69tsLy5uoJWubcwEA4X0rxGD5r/UG9bp/50WsBaHUnsOa67wVCU0WWYkHfKTxXI/wt9K7Twd/yLuP+mhogJlCBhP8YngI4GmK+fx6V6MkUWz/AFScDsK8zgcw/GS/dBl4dKTC/U12Vtrt5PLtawkjToWIrWaehmjQ0sZedu+7FXweD9aoaX96b3Oauc4J7ZrJ7lozPEbKuneYxO2Ngxx3rlmCqu1Xz/EPxrp/EAJtIUyApkBOe49K5qVCgYYAHYit6exnPc6PSziyiPoDXAIc3d83rOa72zyunJjqErzy387zbpnTBMx49q1ityZdCx3NEny5+lABGSRTZmARjQyTv/Dcz/2BbgdQMVsxyMThlx71z/h9vJ0W3DNnIrXFyB3rnlHU2jIvUVRW5Yv1/Cp1uV6MMVk4s0UiekoyDyCMVFJcwxD55VX6mgdynrJAtk3EAbs1imVOnmCn+IrpbxoI7YmQISWK9KxvJmPOw1tBaGctWa+/jiUUFz/z2FY6wzE8Rt+dO+zzn+BvzqhKC7mr5h/57CkLnGfPArL+xydwQfrT/scvYfrRcpU13LErSPHIEuMEjANYsmmagzDGoMo+taX2ScfwL+dH2ab0H50XsP2a7hYW9xA3728LIB3PWrwkX/nv+tUfs0uOQPzpBaSZ/wBWPzpXH7NdzR8wdPPqvdzGN4yjF1zzjtUIs5D/AAY/GpIoyiMjYJpC5bCXLEFWjBb1FQeZPz+5NW7dwJCTjj1qx56f3gKZDMsy3ABxC3TFZOtyz/8ACJaqs0bKSm0A9+a6hpo8AfaFHNYHjeTy/DJVJFJlmVCfUUpMInIAbERQOAi/yppqVxlvwFRmuZ7m43Tv+Ru0D/r4b/0GvWLyQeRKW6EV5Rpgz4w0H2nf/wBBr0/U2K2LkVvHZGUzLznGDxilziq6OQFGe1TZ4rQxQy4/49Zz/sGvPNR+W1T3Y16IwBjdCMgoc15/rChbZRjo5rOZvA811LH2qX/eqfTDt06c/wC1VbUDm7l/3qs2Qxpc/wDvisGaFXSR/wAT5j7Vt2hzBdf9dDWJoxzrrfStuz/497r/AK6GkBh6r/r7f61aufm1KzH+xVXUubu3HvVuf/kK2n+4aALl2P8AiWZrnpG/dsK6K940o1zUh+U0Abdh8tmn0qprTFpbaNeTnOKt2n/Hqg9qqaiM6paDvimho27j5bGMDj5awwfmrbvDi1jB9KxADvH1oYM2bFdsQOK6jSeNvFc5aDEaj3rqdLQYFCJOmpcUAU7FZ2AQCloxQOtFhiiiilHSkIAKKKWqsMSlFGKXFKwXDFGKMe1FMQYpMUtLQA3FNNPpDTsAym1IaaetSNDD0qKTpU56VBLUSKRUYc0oHFB60o6VkXYcopcZoFOqkhMTHFQyCrOOKgl71okQU5vumuD1wf6QfrXczHiuF13/AI+T9aYhJhnRJ/8AcqGL/kHaWf8AbFTyDOizj/pnVeMg6ZpRHQyCmhotTcajc/SsS4OZLsDstbk4xqVwO+KwJs/ab0f7FO47G1oq/ubUVXtfm8SX7D+EYq3o4AS1/wB2qem/PrGqSejYqkwsY2oHF3IT61r3AH9gQx/3pRWPf/NdMP8AarZvBi006IfxSiqsBLqxK6VIT6AVL4UAFk59TUPiAhNNkQdyKk8NDbpzEHqaqJMnZHp3hKPzJlUclmFe3KMKo9FArx74fRZ1OzY9d+f0r2M9TVSMlIcK5zwuT52rt1LXZroxXEaS+q+ZqJ05EI884LdCaEhtnaSHMEh/2TXgtmMSXp7m6c/rXtdnJdjR5Tf7ftCqxbb06V4ratkzsOjTMf1pPQZZJ+U/Su28Gj/inlJ6GQ4riCcqw9q7fwW27wtbt6sx/WqgJmbpGJPjnrob7q6XD+HNeklQYnBHAHFeZaV5n/C3/EckC7pxp8AAPeuwgv8AWnuGjntAkI4ZxVzTITRo6UfklP8AtVcB4I96paaVCTBem6ri9azKRkeJWUQQKwJUvziublZCrRKGAjPyk9810niWRUt7fJwC+CfQVzb+YIyrlSwPP07VvT2IludNajGngeiVzjWMZZmQcscmuigOLED/AKZ1ylxc3S3qRxplM8tVIhjr2yBRVj+U9zQnhia5tw0UobP3qZFcSB5UnHAPBra0m9W0hkBPHXFEm0Jaly1tmtbKKFgcrxU8kiwoWY4ArNl1uaYAAAAVRub0zOPMOT2ArMq5tjUIMZ3YNUZ9XlknIRgFHr3rIeTc3A4pquA200mVcuzalcLkJMwB96q/apGOSzN9TTTC7nI6VIkDNkAZxSFqW7N8xsSwT29aseYuf9Yv51ktbTbv9WxFL9ml/wCeJqkWo36mwJAP+Wi/nSiUD/lqv51ji0mJ/wBST+NO+xzf88D+dA1TXcNShurm4Bt7nYg681W+w6gBxen86tC1mH/LM/nS/Zpv7h/OncapplI2GoH/AJff1pDp993vP1q99lm/uH86Q20o/hx+NTzFexXcp/Yb7GPtn6006Vesc/2i49gaui3kPIXj604Wk7DIT9aOYXskupVXTbxR/wAf0h/4FU8PnWjhZGMme9PNtcDrGfzqdFZICpHz9s0XFaxFdBl2vEpbPUCqvmXbH/j1bFWI754iUlAVxTm1bHcVSIkVAszNzbGszxIZW8N2wlgIJuuM9hits6sB95lrD8ZXYl0vSiG/1l1hsdMYpTCJgBvehjkUzkfnTgCa5G9TfoXNAjVvE9hkAsjlhnqOK9A1U/8AEvcj1rz/AMMBz4z2gjCWpb6V2cxuZoxEq7wc8CumBjJmchJXPpU6vgc1LbafcASh4mRVGcsKr7GY/KCR61ozMlXDsQD2xXBeIRshC55WQ16fodilxb3crYJVe9eV+IJBJNPjoCcCspamkXY80v8A/j6kP+1V7Txu0uf/AHs1m3pzK59609J50qQ+9Ys1uZuh/wDIelres/8Aj3uv+uhrD0Mf8TyQ/WtuzP8Ao10f+mpqRmJqP/H5b/Wrdz/yFrcf7FVNR5vYB71cuf8AkNwj0joAuX4xpJrmpxjb710+pLjSx9a5mbpHnuaYG3aA+Wgxxiqd1z4itgf7talvjy4+OwrLuTu8QxY7cUgua+okhFHtWWi7mH1rT1IjYBnkCqFsuXx7g0AbmzyzCAO3NdLpAJArAxwpI+ldFo6nI9KLiZ0faloxS1ncA7Ud6WincBKUCjFOFIBMUbaeKXFXYBoFKBS4ooQCYoxS0lABS9qSlxTYDaTtTscU0ikA0009akpp60gGEcVXlq0arS9TUSLRWPWlHSkNKKxNEOA4peeKB0o9KtEsl/hqtL3qyelVpe9aIgz5+hridaXdcMa7af7prjNXI81jQIiU50uZfVDVGA/8SXSva4xV62G+ykA6FTVCDnQtPx1W4P8AOmWjTuv+QnN7iufuOLy+x/zzFdBc83rH1Fc9PzfXw/6Zigo39HGFtv8AcqhpOPt2qkdN5rS0pfkg9o6zdHXnVWPXzDTQmYtyd12f96t6+XL6Yg/vA1hSDN6o9WroboZv9PGPupk1pckreJPlsifVuKu+Gl/4lX41R8Stut4E/vZNafh5DHpSMehNaRM5nr3gFAt/aH2r043kI3KXG4HkVwXga2VY0mfjamRWzPLumLA/eNU1cxTsdXHKkq7kORiuf8LyJHaXpLgf6S2av6I2bWQehNcZpm/bqEqyMFadht9TTjG90Pm2O8uWDWV24OQYjyPpXh9muIHJHWRj+tewWLMfC0rMST5L9foa8jtuLdcdDzUNGiJB/F/u123gwbfC9qvu3864wJ8p+ldt4TGPDlqPdv51UdiWY/hljL8ZPEnOCbKFR+FelzZEUhNeV6E7L8SPFE6NtZIo0DDtxXY2UWsSOZHvVkth/rFYck1pOOtyEzZ0zHkSHuWq4mD+dZ9gwSCQk4GauxnJBHQ1k0NMyPEq71gQAEE/MD6VzhYyL5jph84/AdK3vFC7mt0yQXOMjtWAWRnBSQ7lOCK2hsJ7nSxHFgM8HZzWGAp3A9Qa3JG/0NuMbUBzXPp8zPjvzVIljJhGWIH61FECoIJyKLhT5mRTYmJ4aokxEhJ7U0AZz3qXGAarlzWdx2HSMcYA696WGEkliuB2Jqe0VWGXp7ZmLHO2NaLlDoo2lHzuFQelWGeKCPbGcmqImhSPapJb1qo8pZzzTA21uVaMEsFNJ9oGeZhWasM7WyeTHw33ieppn2K4J5jP50F8ifU1hcL2mApRcKCP9IBFZP2Kf/nkfzo+zT7seTgeuaoPZruJefb3uXME6+Ufu881DHBqSDm4Vj7mpzazkfc2n604Wcx7frRcrkj3IT/ao+7LH+dOjF/nMkqdOxqX7DL6H86PsU3939aVw9jHuEa3YUDzUz9alCXJHNwB9DUYs5R/APzpfss/aP8AWlcPZRXUeI7hT/x85pRP5T7ZmznoahME/Qxn86mkthJY+UeJB0J7UXuDilsE1rbSMXlPJ71CLHTu7/rVIQ6qyeVtV9vRvapUs78DmJc1aM2Wms9LIIYk8etc74yjgisNHt4Dx9p3AHrjFaz2OoE58sCsPxcjJPpMb/61SWIFKY4mSzcmlzxUecj8akUZrj6mr2LnhcoPFNxIeHW1AyfTNehaCUXUiSSXIyPSvP8AQIy2sX5jTcRaj+ddl4fed7mR5ovL2rhR611R2MjqdQkM1pNGFzkY4rBtbOeKzIMWWrVNwIl3P0qWDUoQCOKey0FYz9Oiks9Jv/OQo7KSPcV4xrLgGZh05Ne6aleRyaXcFeBsIrwTW22wzg+4qGOx57d8sT9a1tL+XR2NY9wck1sadzoxFZM1SM7QedZlzWxZn/Rbkf8ATY1k6AMazN7Vp2Jzb3P/AF3NSMy9RGNUhHqauXAzryeyCqmo861bj3FW358QH2WmBoaoD/Zyj35rl5SGu4o/eur1cf8AEviNcsi+Zq8ftTaEdIi42+1Y9ofM8SvnkA1uKMLn0FYmjqH16ZvQ0rAaWpj94agsE3XKCrOpYMpp2joDcF/QUmBqdwK6LRgeAa59VzIDXUaUu3HFIGblFFFSUOHSjFFAoELjigCjtSimAopaQUtAgoxRQKYBijFLRTATFJzTqMUAMpDTqQ0mA2m9aeabSAQiq8o61YNQS1nItFRqBSN1pRWRoPHSigdKKuJLJiOn0qtKOKtsOB9KrSjitCDOuB8jfSuI1UbpSBXcXPEb/SuI1Bg05xQNCWQxbMP9k1nW3/IEtf8Ar4P860bP/UP/ALprOtv+QLbe05/nVIpI0rj/AI/P+A1zsp/0++/65iuiuP8Aj8/4DXOyf8f99/1zFIZ0ulnCRf8AXOs3Sj+61U/9NK0dM/1cf/XOs7SP+PfVf+ulNEsxVG/UVA6g10LndrcK9hbZrAtOdXT/AHsVv/8AMfkP9yHbVk3M7xI/7yzH+y1dDo8edJtVGfmxmuZ8RuDeRIOqJXX6IN1rYoOuBW9NXMps9n8KxCLTicn/AFeKuyWkqhXIO3NVNOP2fSiehCCt6aWOa1t443BO0EitDIm0LItJmP8AeNcjpZxZXPvO5/Wu209FWycA9c5ri9IiWWymIbkyv/OiO7H2OptePCc57eRJ/I149p8gawgb1WvX+YfBdznqLeT+RrxvSwf7Jtc/88xWMupoti+smOO1d34VXHh60Hu3864DPWvQvDAxoNoD/tfzqo7AcrorgeN/FT+rRr+QrsbG4YzlVztZc1w+htnxV4nfsZ1X8hXZaY488j/YrokjEtz3TRxvEik9zir9lfyCS1glj4kXKsP61EjWttA885BkkG1F9au2NtDD5bk5nK8qT0rGQ0ZXihn82EIwBPAz61g4ZWUHYDuGcdjW14nJ+1xERlyB8vsaxFVmkjLJt3OM1pDYT3OjugUsJRnOEFcnJPcJOI0HB711l6R9imycfKK51Wg88RmQbwKaFIrmaRVIl6jpRuLDKinXPkyOVV84pbYpFyxzWchpjQJj16elP8sgZqV7heccVTa7cThScrUBcnNwLcZOT7VN5pljB5APaqAn3yn5ckVJJdFFA20guTiMHsAKa8IA45NVlvTnAqdJwQGNNFqzNOKWGK3jj83B71J58Z6T1mfZbhyHSIFTyc96f9juB91FOe+elUV7OL6l8XKFiBOKq6p51xZCO1uQsu4HPtVY6fODkRAn2NJ9huAc+Tg/Wgagu5VvLbU7mUbbsIgAHHU1AdM1U/dvzWoLWb1Qf8CpRbT+q/8AfVFyvZxMj+y9Y/6CBo/szWP+gjitj7PL7f8AfVJ9nn7AH8aLi9nEx/7M1f8A6CY/KpU07VwP+QkCa0/s9x3UD8aDby9xRcFCKKEdlqwcFr9SKswXxhvBb3QY7hw/vU32ebsGqwyI8ah4xuUdad7g0kVb7UvscmxX27hxjvVYaq558w1cZrNDtuId7DoT2pVl03OBAKpWMmUm1lxx5prG8TSCTV7Ikls2+7munMumltptlyR1rlPFkyyeKbJIwFRbI8D61E2iomYANgPqTRyRwe9IvMS/U04HGBXMkrmr2NHw5c/Z729IbBEYVifrXaaHMZpJWZwQo7Vx/hmG3nW/eT+8FzXY6Lb29uZFtycMMkGulbGRfun/ANHz71TUZ6EVYvDiAD3qmoVjySKBj9RcrpE5J5Arx/xEo/ej1XNetX8S/YJF3E7ugryfxKMTTL6JipkNHm0xya2tM/5BTfWsWXrW1pv/ACCW+tYM1RU0L/kN3P0q/p4/0e5/67ms/Qf+Qzd/7taOn/8AHpMfWY0gM++XOuW/1qyeNdmbuABVe6BOv2496sNzrlxj2oA0dXz9gQVy9sx/tdcD2rp9WP8Aoag9a5rTUMmqk/3atknUD7pHtWLoY/4mtzgdGraJAhdj2XNZHh1d95cyDoTkUgLd/wAymrekAiOU447VUviBOwrT06Ipp6kjljUsCyh/eV1elc7fpXLQruaut0lOVz6UIGalFGKXFQMUUvekxS0AL2pRSdqUCmAtFFLTASilooEJS0mKWgApaSlpgNNJ2pTRQA00zvTzTO9SAhqCWpzVeU1nItFRutKKRutKOtYmg9eho7igHrTgOR71pEllhx8o+lVZelWnI2/SqshGK0IM67/1Un0ribxf3xrtrs/un+lcZf8A+t4oYIZZrxIO201m2x/4lEo/55y8e1atjyr+4NZdqAdMvR6PVJlJl+U5u4veHNc7J/x/Xv8A1zFdEwzcw/8AXCudf/j9vj2EYoKOk07/AFKf9cqo6R/x46m3q9XrDiFR/wBMf6VQ0Y/8Sa/b1kNCRL2MjThv1lB6OK34gH1S+k7q4WsTRBu1zP8AdINbVg2+51I4/wCWwqyDE1wA626+gUV3vh2Afa7KM9ABXA6ifP8AEPHdlFeneGI0bVkjYAlAMV00jKZ6kUCWQU/dIArTurA2arMv3Noqjf8AyQ26qAQUBNdBq3zaMMdcLTb2M7DNILf2RMzHJy35YritBuBHpmW6vO4H512elvt0CY+gf+Vcdp0QGjwcY+dm/WiPUOx1Wt5TwRebSQfIPSvI7QFdOtwBj92K9b1o58EXR/6YmvKLb/jzgH+wKyZqDHbFKfRa9G8Ors0Ky5z8orza4bbBMR/cr03QYwui6cg6NGKqOwjhPDhEmr+JZM8m/K/kK7PScG4b2SuG8IHzLzxLKep1Rxiu40c/6TL7LXSzEmuebtSTkIQQPSr+lkza5PcFiSUAUZ4FZtydty3vir2htnVJAB0SonsC3IvEjOdSjjVtuY+vvWPEzSTRtuJUOBg1qeISzaqoQjeY8KD3NUbc/wClQAqMFhuojoiupr6mcafLn0Fc/Hbw7vMaInJwSK3tYOLBwO5/SseBnxEB90N81NbCluUGjIdtq454zTPM8oYcZJ70+SeTfIGGQHOKhZg43AZqJEj1vIvnUqSwFUriRiySBcetTyb9nyqAT3p1sqhCH59jWYhRJGkQcA7j0pQzbN5QnNIZo1GCoz2qZGkdMnAWi4Ir4BG4jbU0Y49qk2KfmkIKiorhwAFg4cnimmVc2kvIFiVTJ0HSlW5t8jEoHNZY0+72AlFyRzThp11/dSqNYxi9zQM6FpG8/GTxSSThkkCz4yuB9apjT7of8s1NBsbkZzGBjk+1ItUo9zJOk3rOWF+Rk5xR/Y99/wA/5/OtM202eAv504Wk+Og/OnzD5EZX9jX4/wCYg350f2RqH/QSf861vsk/oPzo+xzn+EfnS5g5EZQ0fUP+ghIf+BUv9kaj21CX/vqtX7Fcf3PyNJ9kn/uN+dFw5EUIdN1RWG6+baOxatG382I7ZmyPU0w2soYbo3H41O8QljCMccU0yWrFW80ie+nE0dwEAHC5qEaBfA5+0pVKS8ktZ2g+cqpwDUg1Tp8z5qtTLQuDRbkHcZ1PNc74it1h8Som7c6WwB/Otdb6eaRVjVz8wrC1GQy+Irxn+8qhTmsqhcUVyu3im4yQBTjQoyRWMdzV7FvwvbXL6dqAgHzG5Iya7Tw5BPb2cj3RBkJwK5Hw1dra6bdYYgm6bOK63SpjcaY0gYn5+tdPQxL958yqAOnWqoQ84qRVzMN7nbVpYY1Od3FIq5QvwfsQJ67gK8n8TjFzcfQ163qwAslK9PMFeTeKuLq69s1Mho8zl61tab/yCW+tYktbencaQx96wZoinoIzrF5/uVo6d/x5y/8AXU1Q8PEHVL1h02Hmrul/8eUv/XU0iitKM+I7Ye2akj5124+oqM/N4ogHoOami/5D1z9RQgLevHbHEB3NYOkDOqHHKkVt+IOFjrJ0EZuXNUQbkxxby+yms7wyCIJpfUkVoXR22Mp/2TVTQhs0xjnqc0gEvCZJD6k10caFLOIHqFrn1Ae7Rf8AarpZBtQD0pAJa/63FddpowF+lcnbf60Gut03GF5oQF3NOFNHSnipAKKKKACnimCnigY4UUlGaoYtJRmigQtJS0daCRKcelJijtQAhpppTSHtQA00w9akPWoz3pAIarS9TVmq0vU1lMtFU9aUUh60o71iaocOlOX76/WkHSnJ99frWkSWTP3qrL0q0/eqsvStSDPuv9W30rjb9f3ldjdkeU30rkL7lhSGkJZ8J71lQfJaayoHEbitS2P3B6mqW0f8TxQOpWqQFsDNxBnvB/Subk/4+dSH/TMfzrogf39uQf8AljXPTf8AH5qP/XNf51QHRWp2xKf+mP8ASs/SeNAvD/00NaFv/wAe6/8AXL+lZ+mf8i5cH1kagTKOgLu1Sd8fdXNbOlKP9KY/xyZ+tY3h3PmXL9iCK2tI5hib1yTTEc2xMmvkL1Eor2DwTa+drbO3ZRXkmlqJvER9nY/lXtngSJReySdTgV00tjKZ2t1NLNcbHUBUG0Ed66HVtv8AZsW6QLgAAetc5KwbUDnp5gz9K0PESCS9sjuO1RuAB4NW1qjK+5csDjw9dn03/wAq5SyfGmwjtg/zrrIF2eGrs5+8HNcnYqP7Ot8+n9aS6ldjo9ecR+Arhj/zxryy2GbO3/65ivTvF3y/D+5/65gV5rGAlrB7RisWaEFyuYJR6rivUtEH/Er072iH8q8uuGzAxx2r1XSgEtLRR0SIfyqo7CPMvBTfuvEMh/i1SSu70Lmec/7FcJ4KwdJ1d+51WbP513WgnJuP9yumRiSXTbrzHbAq/wCHudRvP91azZyBdfWtLw8f9OvD/srUT+EI7lPXWYa4TsBEcW7Poaz7c5uYGUMSzgsD2q1roL62+2UqUAZl/vCoLUE3kLK3y7uRQtijX1bH2Dnu1YCTrnYDg5rb1hyLJQF3fPXOKFFyrGMtkYzTWwpCl4ZCQH71FJiIfJzUKW27IBK/Mac1tIufn496zkIabhj98ClE8QwO59Kia2IwQcnvU7mGFFzGNx6GsxEziFox5i7feoN0UZ3mUsi/wetRKHkn3zKzYHygdDVpQJF+aNUB7UAQfaFvOYeFzipI41jdS7glTmnkRqgijjHB6ijzbaOVIeGkk4FNDRqjUbcgEk5xR/aFv/eaoP7JucZDIBSf2bMw4dKo3jGHUti+t/8AnqahuJophcqs7DzY9i89Ki/sqdiBuQUyTTZ4WO50wOKA9nG+5mtpMrH5L5l4/vVCdHvj/wAxAj/gVbDWTo21njDDtuo+yN/fj/76FFy+RdzHGj6h/wBBD/x6nLpepp92/XP+9Wx9gcj70f8A31SjT5e20/RqVx8ke5lCy1f/AJ/l/Og2uvKP3V7Efqa1/wCz5vQf99U37Hcj7qZ+jUJi5F3KVtDri8z3ETj0FSnU1hcpcREHoDVkQzxt86kY96WSGK4TEig1VyJIjTVICMi3jYepp41KA/8ALrF+VVTpFqOlxsHpmk/sm1PS9P509DN3LaarGsihYkXLAcCuJvZ/tGv6m/8Adn2/pXXQ6LAk8Ui3m7DAkMa42XB1rVXA+VrgkflWU9i4Ac59qC21RnrjNBpkvMbf7prOG5cmb/hmS3/siRnjDBpi3Suq08w/ZP3CbY35xXG6DpctzoKGO48vJNdjpVt9j0qONn3svVvWugzEufldecUxXYD73em3jkzCmKSOlMB2oOTaICesgry7xb/x9XvsDXpl6GaBB/tg15n4t5ub0+1RIpHmL/dNblgf+JGT3rDb7hrbsOdDrnkbIqeG/wDj8vT7Gr+l/wDHhJ/11NUPDfE18fY1oaX/AMeD/wDXSkBVh/5GkH0FSwfNr1z9RUcH/I0kf7GaksPm166+tAix4iP7tD7Vl+Hx80je9aPiPKsFI4K8VT0GIrBv9TVMk1NRZY9NlZjgbcVBpS7NIT3p2s8aU4Pcip7aPy9IjHtmkAywj8y/TPODXQXPBIrK0ZM3rNjoK1rjBJpAJarlvrXW6YvyD6Vy1oucGur0wYUUCZaHSnim0tIYtFFKKVgEp4pAKUUWAWiilxVDEopcUUXEBpKKKBBTu1Np3agBppp7U7FIaBoaaaaWmk0gYEVUm61azVS4rKRaKrHmlBprdaUVnYu5KOlKv31+tMB4p8Z+dfrVxEyd+9VpRxVqTvVSU1ZBnXY/cuPauSuh3rrbv7jfSuWuhyaGUiC3HzL9arRKWvdWixwwDCrkQ+ZD71BEMazernkx5FNAJEMm3I/55kVgT/8AH9qX/XJf510Fp8ywEejCsGdf9M1H/rmP51YjetT/AKMP+uH9KoaYMeF5T6u1W4X22uf+mP8ASq+njHhV2/2moAo+HoybKVx6tW1paFLJGPQIxrN0YCLSGYDqxFa8X7vTJSBgLESKYWOc8OLu1pm93r3D4focu/baf0rxfwrDuvJ37jv9a9z8CR7NPY+z/wAq6KexhPc6S0sbi6Q3ka7w75FXNZjmRreVk+SNcMfetPw0nl+H7QYxlSf1qDxMx+wLF2c81Sm3KxnbS4its8JzMT/A1clp4lubS3S1UO+M4PpmunuuPA9xzz5Lc/hWP4NiNoI5Xk+VLPeRjv601omx9jT8aDZ4JmikXaWCqf8AZ5rzRjiJB6LitOfxZqnibw7O0kAXTxMy+af49p4/Cso8wpznK1jJNaF3uV7nP2d/pXq1odlpGfSJf5V5bMmYWHqtemAlNKLDqLfI/BauOwHnvgqBzoOoOEZ0OpTMcdua7TQM7ZTtKhk4B61n/CBVbwLc3Mo3u9zMxyOvJrU0SVp4LiVhht7KPYZrovdtGLQTpunLA/dxWp4dX97dsepANYoV3u3Bfg9q3PDq4kvAOgwBUVNgjuZGsAtqk+3bvGM5/u1Dpq51KIcCnamw/tS5lCksrbDj0pNLTGpRAAgAE801sNblvXGkW0jCtj5zXLLLcrKozkE103iNgkFtn+KQj9KwJNkcoBZRj3oWwSI0afoBnk1DLcMoyx74Iq2nznMbKT7Gq5jQyvITl+m01nIi5CLvy5Nu0nipVuoppFRgc9RmopEZXyEyaemYIC8sQMhPAFQUWpJ2X5Ux+NRlZ5FwrAH1qo07lgShX601ryRelCQrlxR9lQmaTJ74qtEwkvIplGAjZ5qEStLJ8z5J6CrltGqD522j1qkNG8usxFGUq3PFMW/gKBcMKoBYSeLkfjUxgAVWM6YPQ0zZRg9y59sg4G9hVe7+z3sHlGVx84bdn0oGmzEAoVYHkZoNlNGMuYgPXNK5XJDoypfadHeXLTrPtZsDr6VVXSHDt/pS9Oma0/szdpIT+NAtH9Yj/wACouyvZx7mQdFue2oY/OpF0q7Qcah+tan2aUd4/wA6DbSnpt/OjUOSJm/2def9BBvzp9paarDOXOoLtA4Bq79lmH8AP0NH2ab/AJ5/rRdidOL6lVrbUWuvNe7DL/dq+XaKFmxuYDoO9NW3lVsvHgfWpPugnIyBRcnlSMJ3u5nLC1kGfamgX3P+jP8AlVs+I5VZkDplTjkVMniGcj70dWjNle1S8kuFVomUY5zXMrkT3hPUzGu0t9ZkklZW2HMbEY+lcJZOZLTzG+88jEn8axqFwJsmklXNvJjrsOPypTThkHIx681lHcuSNbT7iS08OW+Y2VhEG245JrsNOO7S4SQRuUNzWDDerdWVvJMse5flAXtXSIw+xowHGOtdPQzM66P+kGhaeYnlkJC/jTxbuD0pgV7slYU/3wK818Wri4vfpXpl8jLBGSP+Wq15t4y+W7vR9aiRSPLH+4a3dNGdDP1rDm4Qe9b2mcaGfrXPI2RS8PjEl99DVzTTiwb/AH6q+Hhm4vR7GrWl4NqwP980gZHarnxPn1Sn6Yudduz70WY/4qQf7hqXSFzrN19aEJkfixyHjx020miAfY04qPxaw3KvcCrGkqUtowfSqaJE17/jzjUHneOPWtE/JYRr0+UVma2fmgX1YVp3HFsg9FpMZY0KPd5r7uBxitC4A9OaraJCyWbOejnIq1Keai4E1gPkI9K6zT1CxKa5jT0ysntzXUWIPlrTRLJKWkpaBi0opKUUAOFKKQUtACilpopRQAtBopaBDcUYp2KMUwG4NL2pcUlACU006mmhjQw9aYaeetMNIGFU7jvVyqdx3rORSKjdacO1NbrTh0qC0OHSnx/6xfrTB0p6ffX600BZk6VUlq3IaqS1ZJn3X3T9K5q8ALGuluRkY9a52/G1zTuIpp1X2OahB/4qNlxw1uT9alQHfxUXP/CSQ4727UJjTI9LYtDCT1+cViS83Oo/9cx/OtvShixRj2dxWG3/AB9an/uCtEgNZm2aWzf9MaZESPBp2+hNJcf8gZveKkQ7fBjN2C4pgR2Hy6ACepANat23laJMRwfLxWdAuNIgTplVq9rDbNDnPQEgUJFWM/wn9yeQd8V734NhWPSY+MHYWJ9c14Z4Sj26UXI+8xr3nQU8rw9Gw6+QCa6IrQ5qg6w1e6hFvZCcrHJL5YP90GtvWoWjMCm4LxhT171yNuFe9ttxwEkzmuh1GT90qKcgAkGtWtTBM0NSwnga4x0MfWuatrz7Hps7AkhrQoMfSui1PJ+H8+epgrnVhX/hH0U4H+i8n8KhbP1NOwye2itPhRYxxxhNzdB6kmuUQEIo9FxXZeIFMHw202Nl2nenH41yWwqOetZS3LGSDK49q9Gucrok2Ootj/6DXnTDgV6JqJKaBesDgrZEg+ny1UQOR+HesSad4KhgjjB3ySE5+tdPoYH2aU9mkJrifCSlfCWnserhmJ9Tmu20TC2Dsc/6zHH0rol1Muo2SOPzC0b5bca2fC+4xXLP1L4Fc6XUzOVjI+c810PhpibKZpfl/eEDFRP4RR0Zj3zEahc+W68PhqXTCzaghY5IU4qG/LLqc/lRhjv+c57VZ00qbwlR8oXg076FozPHElwBpqW8LS7pjv2jO0Y61yd9byl1llWVADyea9Pe+htZwJEDMR37VleL54n8OBxGuZHAGBU8zJkrnERxeUd8buM9OauWW6S7Ctz3yaprIFjBLYHSrlijtdHMEuwjG7BxSZBeM7tKwCAAd6cqyuwLjjtxTgqQL5ZjY5OcmnNHcOQ6K5U/dwKzKRWuo9659KpiBWbB6VfktrswuoRsk55FdHo2j27aVG9zEPPPU0rjUbnNQogkUCHJPGcdKmZrfe0bIzEdeOldDqNjHb24kiXBDZrn2uVZnWTC85JFNO5fLYhENmTny2qYpbMqqyttU9KYLixH/LanCaxP/LwPzq9S1Gn1LRuYyFVS6hahulgu4DCWkHOQc0i/ZGPF0g+tOxbjpeRUtR8tMqLpcPTznH40j6WOPLu3HNWwbdjgXcefrUnlI33bqM/jTuxqMO5nR6QfLZTfS5L7s5/SnrpRX/l/l/Or4tyTxPH+dP8AsUpGd6EfWi7D2UO5ntYSldqahKDkHrUz2d5vLRX5AbnBNWvscnbafxpPsUx/gB/Gk2DpR6MgFvcY/e3jPjsKQ7ojkxO69zmrUdtPG2HTA+tPmjka3kjUgMwwvPekiWrFDyNGPzMnzHrQLbRT3YVUXQdSWIbmTd65pBo2pjoFb8a1RkzQW001YZ3gmZXWF+T9DXCaRj+x7YjJBUnn6muvayv7W1up5I8hYW6fSuS00EaVbDodvP51hUNYFqkOACfSjHNKRlWHqKyjuVLYu22orZwKJbYtEepQfyrptG8QadqSmxgMiSRjLK44A+tc9bieCwgQ2bsrHLHHStKOxjtvEqLGhWOS33uB611dDI12kmErCNgEHSlW4nz97NZRMkchUOSAc1KHfj5jRYZevJWeGIN/z1FeceOVK3t17iu4ldxDGC2f3wrj/HKZuJyR2qJFI8jlbIHtXQWXy6ECO5rnJflJH1ro9OGPD31Nc7NUUvDZzcXufQ1b0j/Ut/10NVfDo/06+Pqpq3pB/cSeokNIYlp/yMo/3DU+jjGrXh9GqG148TAf7BqxpAP9qXx/2qEJmT4nfdfY+la1mNltEPQCsnxLGf7ViX+9g1t2qZiUe1WSUNXcHU7OADowJrWujmPFZbhbnxIinkRJk1pS/MQPU1LA29PUDTLf6UkvFTwoI7aKMdFFRTrkVIy9pqkwSN2biuntBhF9hXO6auLNvrXRWgO1fpTRIYpcUU4UkO4mKBS0o6UwuApaO1LQK4AUtApRQAAc0uKBS9qYDaKWikAlJ3p1IaAG0004000MpDcUwipMU09aQmMIqnPV1ulUp6zkUiqwpwHFI1KOlQWOA4qRB8w+tNXpUkYyaaEyR+lVpR7VbccVWlXNaE3M2fqPrWBqK5lNdHMpyKwNRX98aGhXM6NcNVe4Ji12zdf4oypPtVpfvVS1N/LvtPbHWXaT7UIaH2Eey2mXsshxWBKuLrVD/sCuhjO17tf9vpWFP/x9akv/AEzFaobJ9QlEWgxs2fmQDiny/J4FjViA00gA+lUbzNx4di55UVfvIivhjToW6+arEUwRIy+W1pD2wAak8TyeV4fXHVpBTnAbUrf0U1B4yfFjbwKOWbIFCY2a2gWgj0+3iA+9z+de2WMXk6EU6bYAteTeHYS8tlEOuFzXsMv7rRn9+K6o7I5pvU5+KLfLGmcbmxmtq5Hl/JuDbIyM1jo22aI5wc8Vps4McjNjOOcVqzBGxq7iPwJg/wAUYH51h2qPJDbW74CkhGA7rWt4mO3wTDhsAqtZtkd09r7svFYrY16jvH8QsvD1jaBiQky7fpXIO2WNdj8T+bKxXPWUVxJBEhB7GsS+oPyYx6uB+tei62BH4X1Ru62Lf+g152MGWEf9NV/nXoHiiQQ+EtakY4A09v8A0GrjuBwfhV/+KP0n3iz+tdtopzpkp9JP6VxHhZNnhPSUkU4FspH4122i7U02Urkgv0/CuiTMrEWxFViSd24mt/wyd2mOw/56HrWI1zBLkMvlgZ5ra8NuJdJ3RjClmFRPYUdznrkoNRubgb9wfymHY+9W9GjQ3b7S3Awc1WmwLpgz/uslffdV3ScJcTEZJA5oexSLdzaQ3Eu+TnAwMVnXOlreR2kEgZreGcSMp7irV7rWnaRKI72QqZRuXAzmoP8AhLdBGHe8ESHjc6kA1Oo9Bt/odvYQ3N3Z2omnnOY426R1mLN4oiiCrBbjj+7XV3Op2FraQ3E9wqQykBHPfNMXV9HdiBqUAPu2Km4uU4uZfEF+THPAqDGNyiuks7ee30qCJnKyIPmIGc1sre6aQMX9sf8AgYqQ3FiE3m6g29C24UmNROdurbUXaKSC62o3ykFe9bFojxQLFK4eVR8xFOv5EWySZJFZd3yMvQ1kpdyx38gPQik0VsXdWwNOY+4rjI1V55Q4yAa6rWpCNLBJ+8wzXKxNF5rk5AzyaaRVx7W1oesNRGwsj0jIq4JLM/xUjS2YH+sIqrsalDqVP7OsiMZcUw6PZHpJIK0VFq7ECfoM5p5W1VAxuQB60ahamZaaLZjP76Soj4fgzxdzDPoa1DNYg/8AH3+QqURQtyLnIP8As0XY7U2Yv/CORN/y+z/99Un/AAjsi/cv3x7vW0Y7ftcpn60gRO00f/fQouwUYmL/AGFdA4F8fxepF0fUY8Fb3/x6tkWjMMiaH/voUPazY+Uxn6PRcfJFbMoGy1HYA04f33VDLa3dvEZ3mJC9ga1kjeNcy7QPXdUM17axxkBlk9qERJGKNSuMZDyc+tKNTuR/y2YVqDVbVh81ohA9qDf6aw+ayUmquZMpvqM8ml36+cx/dHJ9K52zQJYQDcD8vBrp9Su7RNBvpIbYJhMEA9a5qFFW3hCrtBTOKwqM1gOJA61DNL5cBcdQ4FTlcjFVNQAW2A9ZUz9M1NNalSOv/tXyDbp5gAYKoHqa0JMt4mJY8rbdulVDa2MjJkfMCCue1X/J/wBLlux90qE57109DK5SIHmE+9Sqq96gB+Y+xqVX29aQ7jblCyRheMShs1y/jdMysvcqTXXjD4x/ezXKeMx8+/8A2SKiRSPE7oYkb6mui047tCIFc/e8TN9a3tK/5A7VzyNUQaCP9LvP901No/8AqpP+uhqLQv8Aj9vP9w1Lo/8Aq5B/tmkMdbceKP8AgBq3ov8Ax/3v+9VSDjxSvuhq9oi/6Zfn0fFNCMTXMyeJokPQCt+3G3bWBdjzPF8g7ItdFHyh9lzVEmVp7B9fu2P0Faar5t2qD+9WboceWuZ+7Oa29OjEuopkdDmpYzd27QB6Cq8xAq2/INUbngGgRtaYgGn7u5augtcEDFYdlxpcOO5resx8icUxXIaUUlOFQgCl7UUuOKYC9qXtSUtAgFKBRSimhgOlLSUtAwopaKQCUhp1IaAGGmmnkU2hghvWmsKfSGkBE3SqNwavtWfcdKzkWiA09QMVGaeOlZlDgami4JqEdani5NXETJn6VA9TuKhccVoQUphXPamP3n1ro5QcNXO6jzMBTYGaByKoauP31ifScVo7fmFUdaAW1glP8EwNSgFGBd3w/wBtaxbhR9u1PHXZW0VzdXzY+8UasSc5u9YP92MVomA23B/sCAEZLSYArU11SJLCJRjABwKpwpstNLjx95g2Ktak5k8R2kPZY2JouUtB0TFtTQdutReKxv1Oxh77as6fH5upuf7oFVdfbzvFVnEvJXGaaaEzuvC0WdXtFx0A/lXp11mbSniT74kx9a8+8LRf8TNpScLEma6i/wBZGnyqEiRzt3kFvWulSMbXLP2J2wCvT3qz9jnePYkY9PvCufHi9+f+JbC31Y1IPFSsnz6RGc9lkINNzDkOy8R2k03haG2RVLgKME1m2un3Md3ZMUG0MC3PSsGPxZb5Il02aNMY4k3VN/wlNg3SG4BHSo5tA5dTX+J4P2TTyP8AnqK4ln+Yn1rR1rVhq0Ma75CIzkB+1ZqJ8pJHFQVyhanzNTtUx1lX+dd147ZI/A2t784NqV4+lcRaFYdTt5WOFRgxNdFruvafr2iXmnMXRLhfLL1UZBYreHYpLfwzpQ8oSA2qDp7V1Fmf+JXISvlNnkAVzOmajBY6fb2kd1hIUEY3e1acetOU2wXVqw7+acVfOmTyjG2GNl3AnnqK6fQIxH4fjZTjbk8VzBvZ2DZOnZYYzvq9ZeIJrOxW0WKykA7ibrTcrojk1KSs0k9yCUKbjweoatHRQyu4lBP0rL3BHMoihDM25ir5zV+z1T7KzP5e4t2Xmm2Ciyvrfh3UdT1Rbq0u7eKILtMcq5OfUViTfD3WJkVftViQH3crxit29v5LmVZI7e4THXb3qq2oSxlN0eoDnHAo5iuQ09b0O7vV0mGKOOWO3Hzqfuk4rmz4Avbi4nluIImBckKp7VvXurm3jiEQvBnsVqFNWuULFZpBnkg9qjmsVynPS+BLuNcw2DHHo1UpPBmporsthcK/T75IP4V16+IZh0vo8e5qxD4jkz899Efxp87DkRObZ7Xw5pFs4KsjrvB6j61WuH87VrlYzkIBg1b1O+gvNPt3guoDKHyx3daggtkWWS4+1RO0g+6p+7SDlF1ls6ag9xXMwhfMkyARmulvIZbmDylMfBzndWfb6LciRmaPIPoaARSUJ3jSpVW3IYNGpB9qvyaXKv8AywfHtUP2GQMAYJcd+KCrU+pXUQp92JcHg1HcwW91H5ckbKv+zxV9dPT+J5F9sU2a1jjcLvk5Gc4oFeBmJpVmBgeYAKtmCDaoDOABg471IIYR/wAtm/GkKRf8/Ap3YWpmO+h2ssnmmZ93pniiTw/b5DLPg/7RNawijJyLmPHpTlgD5AniJFK7Fyw6MyRopwALpAPbNSppckYwt2uK0jbY6Tw/nSi3cc5Rh6qaFcfLHoURpTSf6y4LL3ANA0W3H8eweprRERUE7lFZt/PPIvlxQNjuR3q0iWkhG8PxM2VvQBjjmkPh044u0b8aphLzGPIkxShrgH5raSjUzdhNcsDZeGb0yOpJKgAHrzWWvKINuNqgCr+s/N4Q1BnR1dWTYM9eaz1ZivPoKwqG0Bx46VRvsyJbL3adR+tXCeaiIBlssjP74HFKnuOR0r2l7DrMMyqrRL8rKa3LhSFAB4xnFZcV5u1QKQfnbrWpcvz04FdJlYx1VstwetWQOB8ualW6hz0Bx1qb7bbHgjFJgQIy9SpG0VzXi9Q1uh9Qa6qa5tltZmXhghIFct4oVpNPt3AyGjyTUSKieHalxLJ/v4rodKH/ABKD9KwdUT9/IP8Abrf0jnSDXNI2RS0M/wDEyvF/2DU+knBmH+1UGiDGs3Q/2DUuksRcTqf79IdyUfL4rhHqhq9oxxfX69jIKpOMeLYP9yruk5+1akfSUU0Ix9u7xVdluCDx71szv5dpM2cfIcGsyHDeI7xhyC3Oe1W9XbGlSHOCWAFUSP0OPbpZZhgsc1u6Kh+1yNxjbWbZIU0yIf7OTW5o8DLA0zAjdwPpSaAtNVOcZNXXGKpyk7wKAN+1XGmw/Wty0+6tZcceLCAEe9bFqPu/SgkrUtJilqBjqMUVes53ZyjtkY4z1pgUqUVp3UrRRBlxknHNZ7zPLje2cdOKYhtLQKKYxcUdqKO1AxVUuwVRkntQQVYqeoODVqxjyWkI6cCm3qbZQ/8AeH8qQFakpaTJByDgikAU01civHD/ALw5U98dKtTRCaPaeO4PoaAMc01uhp8iFHKt1BpjdDSAjbpVCfrW5a3LtJ5bsWBHGaz9TupPOeJXwnQ471Ei0ZRp69KtWN1IJ0iZ8xnjDduOMVp3ErQ27SKASMdfrUWKMUdang61MNTm/ux/kf8AGrlnfRzt5cyhcjvyDVRJZUYcVBIOK2rmxVlLRDDenY1jyqRkEYI7VqJFWRcg1gXltNNPmOJm5xkDjP1rqra3FxId33FGT7+1ZGuahJBc+RB8mzqcD06ChoHuYMtjcxf6yBwAMkgZAH1FUNStJLnSbtkXKxJvY5HHv+lbUOrXSyAuwkXupUD+VW9euUPhm8nQblMDnBHsaSQHHwtuZz13on41jTD/AEnWf91RWrpTedbwyf3lFR2GmPqN3qJOUhLAO3r7D3pgkR2cUlxqNlCilikOcAZqzJpt9c+JZZkt2Cxpt+Yhefoa6CC5ttLvWitYk3rF83t6ZPU+1crp+u6lNqF/M1xkbsD5F/wpDW5paHbTC7meWJ49xwu9SM4rO+zyXHiyS5Kfuo38sNkfexnFdF4W1mf7PI10BMrSMDwAcfyNROFluWliCBDLxs6dD0qolSOx8Opss55jxuUjNZ93ctNOpZgdo2j3q7p7GPRAO/3APUnpWhb+FUsFE7zfaJtu5gRxH9Pet7GDdjEt4ZpSNkTEHoccfnVw21wgwYX/AOAjP8quyRXbNmEkDsoAP86lhTUEIMi7gSF2kAZNS4sPaIxz83qaCoAG1TXVX/hydLSG5uY/KaQ4IB5U47+tYMWn3Ul8totuzyMSFCnrRysfMipz0NSq52Y7VdaG+0q7htrxDCXb7jnPFaErmOGRxjKqSM1m7otM5ydiFBFMszkHIHBzWi2qT8ZiRx3C5Bq2iQXECySLtDcAkYIPpQk2D0M0xKzFioyaNir0AqWfzLOfyyHVhyrAEZFX9OvmnDiV+mCOMHFPlkhcyM3PsPyqNlzxitm9vxbbNpU7s5yPpVP+2XPTyvyP+NHLIV0UkjROm8f8Cp+4jpJKPo1adtfmWYRy7Bu6EetULgD7TLyPvn+dK8kO6GCe4X7tzKv/AAM1INQvk/5fZT9TURyBwAfxpj8AsaOZhoWTq2oZz9tZiP73NA1e+HWSMn3Sq9ujXLhYwDnv6Vq+Vb2EQcgNJ2Pcn29Kd2A2LUNTJwLaH/gUIH86STVb+PPmWcGB1PlcfnVVr+4LEiQL7BRTotQuFOWO8dwRii7HYnj1e5kDBbO3IUFiAMcU0a044a0GP9lsVaDxS2MsqIqlkbdjrnHesiKaSAkxvtz1pqTCxe/taAnLWb/hLUg1eyI5tbkeyzkVahfzIUfjLAE49aybu5meWSPeQgYjA49qfOxWRb/ta0X5khvFI/6eCaeviOEYBa6H1bNYwyrAgkEcgitWwupJ96yOCRgjjBqPaO4cqLQ8R2xH/HxIp90zUyeIoj01Lbn1gzVDULiSARiNgpbOTis1Z5kcusjbj1JOc/Wq9qHKjpDrSNyNWjJ97ekGqbwf+Jlan6xYqCFvMhRzglgCcdM1mT6lIkzoEjIViBkH/Gl7WwuVGv8AbSTkXlmf+A043LMpUyWz55yCBWZbXUN4DFLGob+6eQ1Vb/TkiBmiVQv8S+n0p+2YKCNvZuHzW9vID0/eipY1njGyKwhA64FxXIYPQYFWrS8nikjTzf3e7kHsDT9sNwOoU3C5P9lKf+29PE8w+9pbD6SA1nySNHC7h3yqkjk1iSXl5Icm8m47BsCrVVEclzrPtu371jcL9BmnreJIQBa3H1MRx+dc9psl7IxkkvZyiHAG7qaddeINQWcxxXLqqEg5wcmk5i5Cz4rdLvw3cW0NpcPcF042FQoznOe9YRhfyWkVDsXAY571oL4jv3cC5mMqdxgAgVZv3WXTnZTwQCD+IrGcrlxRgA80W6pJrOnwySBFDlix6Vf0sYu2/wBw/wAxU51pYpyyWomUdNx6/hTpsckdCLO0WcTC7gGDkfOOKtTBHyRPC2fRhWPp+uC7WQS6RCAuPunr1p1z4itrWcI+ljBXOQ1dHMZ2J2tGZyVaPHsaT7E3VgPwqunirTWYB9PmQZ5Kt0o1HUtM+2RyMb+JlQY8uQAdTT5xWJp7dhbygIWJTA4rM1znw/Fx0XH0NadnqmmTIWF1qG5Tg7mH9KTXJnOkssTkDbnPfBqXK4Hzvqg/02Ue5rY0TjRWPvVC/u7m01ad4pmVixLc5z9QevWu78K3bXvh1JZGVpOQ2PUH/DB/Gs5ItM4jRWzrV2f9mprDC38uPWtyDWLi38RX1siRFEAwWBzyAfWorLxDdtfSqY4OD/dP+NZ2GZ0vPi6H2jzWjoaF5r8gEl5MADvWpFqIvdVuI3CrMtuxwOjDB5H+fSqXhs4mc/8ATYfzpoDHs7SZL+9mlhkQeaVBZSAaXVwfLt41PzSnGPauhvf+POV8A+ZcYHtway7fTzqmv20bZ8q3XLYPU9h/P8qaFc0obOU2aLHG7DAXIHH512N3pT6fZ2SCJ8m3VnOMgGqsMst1rlpo9sgXLLvbA4HXA9q6fxVdvZ60sKEMkcSrim0Fzkfs8kqO6DIQZY56Cs6b/WLXXTyLNYSSJnDRt1+lcnKP38XH8VSB1Kri0gX2FatsOn0rOI+WMD+6K07cdDQIpiilxRioGLU9p/x8p+P8qgxVi0H+lJ+P8qYFm/8A9Qv+9/Q1QFaF+P3C/wC9/Q1QAoCwUDrSgUoFMLC0YJ4AyTRVi0i8yXcei8/j2pjLBcWsUSHHXB/qafcx+ZAwAyRyKoXD+ZMx7DgVetpDJCCeo4NIDMpO9TXEflzMOx5FQ0AFaTzhLhY2HDAYPvWbU9//AK9f93+ppMCe6g85MqBvHT39qy2BGQRgitK0uPMGxz846e4qO+thtMqDnqw9fegCna/8fMf4/wAqzb7/AI+Zf98/zrStf+PpPx/lWZfHFzL/AL5/nWci0QW3/HzF/vj+dbN9/wAeUn4fzFY1tzdRf74/nWzff8eUn4fzFR0KMfvVi1P78fSq4qe1/wCPj/gNOImbtlMXjMbdV6c9qpapFhxIP4uD9f8AP8qmsR++P+5/UUuqf8ey/wC9/Q1siEU9NI/ejPJxx+dYWvadJJcNPCC5P3l7jA7VorK8DB0OD/OkN3FdMQpw45ZT1FBRyCLnpVmWWL+yby3nbCyRkBcZySCD/St240+C5bcQVk/vD+tZV9p8kCPvXKYOGHQ/4UhHH6JkwwxquTvKgD9K6WOJLC1uFzhI+S36k/zrA0KNoNceBv4JkZfoTW/qjBNPvzzyGxgZ5xTHc563mkeHVbuQ5ZiPw46VhaZlNNuJv4i1bShW8Mzup+Zx8/1rJtV2WKR9nYfjQ0COl0iIRaI0g9C1VPC8oewmhYnclyWXjjac/wBSfzq9qbfZdBIj+XK84qt4ShWRokAyZZAKqC1Cbsj1fw1pnntZqy7g0oIrS1OeIXt/biRVYTYA9BWn4RthFeXMb432zAY+oFcV4ik2eKrs7SMtkg9+TXTFXdjkm9DZNxHEFOV4HbvWNeaxIbywjUkCa7RR+dZ0l6+NvYDFQoTLquhg8/6YprXkMrs9Z8VyCO1tkOcu2B+AzXMaWDL4n01wpBRiGOex/wDr1t+NpAk2klmYKJmyAM5G01Hpl3Yz6lbxQxETgg7sdBmskvdNepjePP8AkZoM9BG1Vbj/AI95f9w/yqx41O/xOVP8MfFRyRF4nQcFlIGaykax3MbT1LapAhAOW71ueIrdYPD+9ECOLqPBHuRVTSNJlbWYCzptU5OCc1q+N5YLLw7CZHCK93EvPc7quC1QSZX1q58q+2bU2rEDyPrWnZLA2hrMIUJaIuWxWLqNot/cTXZu1T5QBEfyrfjhFj4eEZYPstuvrWrirGSk7mDqM9uLRW8tNxVsH06V09vpOnP4bhlNpFuMO8nHU4rj70Wr2aGdimVO3aP/AK1d7bCIeG4MMdggBBPpik0kgTbZydro9nJbrOYyrhvl2mr1p4b065R5JAzsTnOe9MmkIsoWikAR23DHcYNaOjP/AKHn1Y1Ml1Lizn5/C1oJ5JYvMIXqAazpNOhku4LZorlEkbaGK966E6xbq9yAWXZIVbjNSWeqWVzdQol2hk3DCEcms7GhFbeFIrKR41kLP1Y1jarZp55y0oRDtHH512d3eQrqckZl8t9oJ+lZ5u7WbfmZCCx4YVIzkrfR/tcm23lcsOSGHSrv/CP36/KpjIPvXRRy20XKTRKTxxjmnS3G3ZmRSCwHFNBc5htF1CydoZAu64jIRM9Tjis0aXqJZl8gEqccGu61uQJr9ln7wgOD6VTsmLNnHVjmqsTzGTZWlzFaxpJEVYgnB+prDnWVp5nEEmBIR068129/OI3iXuUY1UszbzwM29Opypx6/WjlQ1K25x7JKB/qJB+FWdJWQ3b7o2HyHqPcV1/lW/8Az0T9P8akiWCEmQBXGOgFS4Jhzo5PV8qIcqf4un4Vmb/Yj612mo3tsCm6Ad8cfSs77dYsWBswcD060vZoPaIrWDj7DHz6/wAzWLckfapuf42/nXdWkli1jG4tgoOeMdOaqyWulSSMzIASSelL2Y+dHK6bzep6DJPtxWnqB/0KT8P5itxLbQ7aMuAVJ4z3qpcwaPcgKZGCg5601TQc5yROO1JnNdK2j6UR8k+3PctTT4btScrdYFDpoOe4lx/x6y/7h/lXP7q63U7KC3tpFWZncocKo9qx5NCEMSSPdFd4z9zpSVK4c9h2lMDbuMjO/p+Aqte2LpI8yfMhyx9RUsNt9ixL9q3AvtKbcA1sw28NxGWjuee645FV7OwlPU45j81X4rhRpjws/wA+75RjtkH/ABrV1nw9HbfZZvNIe5J+6OPxrFnt5Ld9rrjPQ9jWMkWncSOdoSxTGWUrn0qMdaNvSnCKWSRkijLlRk47UQTuKTNLSDjzuT/D/WoNWP8ApS/7g/mas6TBJtlOxu3b61BqkTtdoqoxJQYwPc1tZmdzMp88zz7S+MqoXPrUjW0iNseOQH2QmoZFaM4KsPqKVmF0XNKH+v8A+A/1ravHMmnsp5/d4/nWJpTDM3XHy9vrWrvDQOM/wf1NUkFzwvxApj1WUEd67LwF/wAgCbP/AD2P8hXKeLV2a0R611ngMf8AEgm/67H+QpSHEx3/AORx1Ef7K/8AoIqrZYGqSj1NbEUWlt4ov2muZVnKjcoHA4GO3pS6dY6RLqpMd2zNuxsZwpJ9MYBqGUVp1lsvGNsFcAT2hJxzlT25+lS6RI0VlcTocMrsR9RU2vKB49sgAABZkADtyar6YP8AiS3H++4pAaWohhaQAH5XdmI9xj/E1B4UkW416+bOCgQBc88Zz/MVTikb7BC0jZEabVOMYA6UzwwZYLi5vI+GL/gR6UIlna3VnOLw31o7LJjkr1GB1FEN1NdwpLcSmSTpuPU1ZtLxLq1d04cD5kPatFLGK4tUZhtkI+8P61TAzorlI7W4jdsblO0Y74P/ANasjhriIHpurRv7WS2PzDKE4DDvWdFlryIKMncKkZ1+z5gPRRWjbDIA9BVIf6w5HUVoWwwKYjPpaSlqChans/8Aj5T8f5VBViyUm4B/ugmgC1f/AOoX/e/oazxWhff6hf8Ae/oaoCgBRS0igkgAZNW5I/Itdpxvc880wKtX4gkNsC7bd/cVVgj82UL26n6VJevulCf3R/OgQbLT/nq/5f8A1qlgMEb4SQktxg//AKqo0oJVgR1ByKALt7HmMOByvB+lUK1+JYu+GX+dZLqUcq3UGhjG1Pf/AOvX/d/qagwScAZJqxqCnzEbsRj/AD+dJgiopKsGHUHIrShnE8eejDgisyhZGikV17dR6igC0bYx3iSIPkOenbisK/8A+PmX/fP866ZJFljDocj+Vczf/wDHzL/vn+dZzLRBbf8AH3D/AL4/nWzf/wDHlJ+H8xWPZqXvIgP72fy5rYv/APjyk/D+YrJbFGOtWbMf6R+FVl61c06J5bkBFJ9T2FVATNSyQ+YzcYC4/wA/lSaoR5SJ3Jz+X/66vLGltDgngckmsi6kM0xbHHQfSugzKLxM0TuBlVHJ9K5y8DLLuXIIOQRXaWcQkguEP8SgdPrXJ6hE0crI4wwPINDKTsFlqzKyR3A3L039x9fWukjgjulEJAZJvl9jXFr/AK0V2OigiKyBGP3mefTJpITPObqI6X46S3lOBvwTjsp61q6gjzWU8aDLvvUD3wcVc+JOlSWni2HUtv7qVCAe2ay9B1FdUuHhcjfbn5ueSPX/AD/WmK5ymlebJpEkcoKmVzx6CptGgXUNX8ocWtqPnftmtrW9Km+0f6EhEMjYGwf6vP8ASs3VLmLQrUaRpcRaeUZnlXnJq1G47lPxPq7zS/ZoioiHBxXX/DawIsFvp1xGj/KT0z61y+jeBtV8QXMNv5Z3ynLE9l9a9bvLC28O6ZFocG0kqFYdfx+tbQgkYVJHXeCVk+1axeSyB3nlDjHZdoA/lXE+KAzeI7iUjhuh988/zFdL8N2wurJvLLGVGfwrH1iD7XdXOzBkDkqf6VcdJsh6xRzTDjp2pbNz/b2ixgdbkE0rArkEYI4INLpiF/F2jL6S5rYzPTfGHzXmmpgnLseO3ymqHh+2dPEquysECcH3rQ8Vt5V7bTZHyZ69hWT4b1t9T8TzW+MJHBleOvPWsNeU16mf4sl3+LrgjoqAVLcH/Rpf9w/yqv4ljLeLriMdSiDn1Iqef/j1l/3D/KsJbmyKfhtn/twKGYLtJIzxSfEh9nh/TR3bU4h+tP8ADI/4nn0jNVvig2NL0WPu2pxn9a2pboiexQ1mQRPqKksuO46fhXYowHhCMEks1r1PWsK8bTpJJVumwzSYbPpXQakI10L/AEcgxKAi49K1k9EYrc5fUV22ltk8bT/SvQiCnhuJR2t1/lXn2sECygHvtH6V6FfjytAiXuIFB/KpeyKW7OaAaKyCOV2mTMYHZcdK19MXbZLju1YQUSBItuWQYTnrXR2aCKwiTqQCScUpFwM4Qxl7j90Pnc5PrUNtotmNTtrlYsSI2QaRoz5sjQ3gOW+76GrdpFcC+gDTK65zgVmzRGhe6dHd37z4AcjGawbjw/F5rh5G+8TgH1rZl+1SapKiTKIh0HcGm3Fhen95HICw6r61DGYa+HbRW3BpMj/aqf8AsRBPblZpOHBwT70SahqEG5TpzOR0IPWkh1m5kuraKTTnjLuBuz0oQMt+JoGk8TWxViPLgOR6021ZcQBcZOc4qTxAk0fiT7Y7D7LHb7dncsRWbo7K6LKmQrOSAe1X0ILOqHE8B/2GH61z9oZEWUJnDSsCR25rV1h2W+jz02nH41jRLeASNAy7fMYgfjTRSZcDyr1LflVuwlkNwcu33emPcVlrcahGTuTd+FXtOu74zOzW4CgY575//VQ0U5LqizqTgeWSAevUfSqySxyfK8ar707U9SuI/KJsw45/pWYdeQOFewpWFdHWwMv2GP5Vx/8AXrMd4Yrt2EK53HPvzUttqFuunozw4GN2B2zzWHNr+mG5kDNIPnP8PvSSYc0ep0ElraXkHKkI47VkSaTaxSFG8z29xT7HxBpIfY07qrd2GADWjdSWU8eY7ghx0zT1RVqbMSTSrNv45B+NSx6eqkEXj8dBmnCeAkg3aZBxgmpolieRVW4iLMcDmndicab2N7YI4H2gE7T8xrFl1eKPITbNt4atG+dp7aa2gfDlCCw7cVgHTLKGMKZNh/iJPU0RM56bFttUhmgDPaRmMNtzx1qWK8sBysG18cEGoLfRra40+SOO5UktkH0PFUX0SVGG26GQexq7oy1NbxPqca3Xh+2cFfNDnd2GB3qtPAs0RRsc9D6H1ql4sjJ17SEY5NvAT+Jq6jLHaI0nyhUGc9uK55nRE58c/hVnR5AmoairMQixoSfrUCr1qKGCWTVb14fmURoGUetOkiZnXaR5EUV0ySs5YDg9B1qreah5d9b+WUBJAJx2yeKh0aaaG4nhnh2qQoB9etO1LRriCeG6kGIwfy5/+vWrtcizsbL+KoFZgbZOPlOB1rPn8RaZeEtFapuXgllqg1hHLI3lucHn61ftfDivGTsynelZC1LlnLbyRM0cUXIB4H1rL1oJb6hFHF8qvHkj1PNblno0dqpMZIHAway9f04k28/m/Oh/MelFlcaeh4j44h8vXeldH4C/5F+4/wCurfyFYvxG+TXUI6MtbfgVNnh+XJ/1jsw+nT+lZyLiYK/8jjqHuq/+giqVsdmuYPc1cQj/AITW9Hqo/wDQRVMYGv4qWiza1CcXHjayPzZSy2sW7nmk09tvh92/vTMD+dSJYyXfjS2KhvLSA+a4HQYqe4KNpNwsCKipdFQoUDp16e+amwGXqbeXpKqpwQOK1dDtXXRw4Q4GC5+vSsXVmDeRFnqRXd+G7Xz4hZjBMmxQcZ555qkiWZsDSSpLaxKRMMHjqPeuosr9oIIoZ/mCqF39x9fWq0Nh5Pi3VSuVWGJUII/ixTZBlifWiQRNidEmiIYBkYfnXMWkezWUjzna5GfXBrobb5NPQt8oAJyeOMmsSwAm1wspypckH2zUDOo6zn6VpW4+TNZq8ztWnCMJVoRl0tJS1mULV2O4toiSkbgn/PrVKnCgC+b2FlwyMR6ECm/aLb/nj/46KpUooEX1u4E+7GRnrhQKhuZhM4K5CgdDUAopjLiXMEYIRGGf8+tRzywygsqsHPeq9FAgpybQ43gle+KbRQBeF5EqgBXwBgVFNcQSqco27HB/yarUGgCWGSCPDOrF/wBBUk1zbyjDo5x0PHFU6aaQwbG47c4zxmo2pxppoAfBcGBgCfkPUf1rLvWDzuyngsSKtyHANUJjzWci0WLa4tISrCJ/MC4J689+9WW1G3ddrRuQexA/xrJHWnCsblGmLuy/59//ABwVYs9QHmlI4QoA45/pWNVuwH78/wC7WsCWaE80kx+Zjj07Cq5FSkZppFbIgdFP9nil4yxA2+lY97f285K3FuSO2Dk/0xWo65U1z2oACQ0xhFNpiTKwtpMj15H6mtOC+kn1KzjiXYhmGfUiueGB8wra0b5tVsR6uKcUK5qfEuES+EfM25kS4UKfSvJbJJbGeSWM7JZDkketew/EFwvhcIcfNcDvXnCRRvKmRk1aRLNjQ72doT50WWPyh1HP5Vsf2dollNvnsg00jbi+0ZJ+uaXRrVI7ZOASWqPxAcaoUGPlUcZreEUZzbSOx8E3tteaneR20ARIYwN2ACawNVktpNWuWu2wSxwa0Phmm27v345HNc9rak6lO0iEgSHAqkrSZm3dI7jwXHapp19Jafcbr9RXAtezQavekNujMp+Unjr29K7P4fB18MX7OpUEsVBrz4Hdczk93J/WiK1dwlsjTlvbGbDTW7b++3/HIzVjQ5LA+KtOEVs/mZJBPOP1rEfoTWn4WKnxxYJ38pjVtKxKep2PjcyT6jb2qHAPJ/8Ar1m+B9KuLTxVczS4Ktb4Uj61N49mkj1aIxttPlCjwBPNNrVyssm/FuSPzrLaBe8iDxBcWkXiq7eRHaUKnpgcVXXUoGTDI5B65A/xqr4h+fxbqJP9xMVSGTx6VhI1ib+hi2OptJAjqwj5B6VkfFEO8fh1EGWOoocewrV8NITfSH/pn/Ws3x/J/wATbw4n965b9BWtPciexj6jIY71xNG7xtcjO0c4z/Ku4168gtvDykRMqh1GAP8A69c2dWhgLmaASHzgq/nW34xO/QgQuMuvArZ6tXM11MKfUrSdIIpIWYPIqjKg4yfrXpupyxQ6UC65RYwvSvG5OLixHrcRj9a9Y8QAtohjB28g5+lTJbDizGS4t4oVUIQ2OcAVq2kqvaB24XaT+Fc6q+bGJifvVuWYH9nID0KEGpaLizlIvEnh6TzN0jRkSEH61q6NqukXuuQW1ncmSfG7bntUQ8O6YVP+hod/JNWNG8P6faeI4b61txFMkZUsO4rOVjRMr3ep6auvXsX2/bJG2HGe9XrbWbdyFW7En/AuayLjwtp95qd7PKGV5JCcjvVZ/AmnFspcToexDVmyrHXC5ilH+sB7ckVJCP8ASYAm1hvGSTyK4g+Cdv8AqtTuAO2Wq7ovhvULPXLCUanI8SyZkRjwwoQM0PFN9LL4pk09FOxYssfSk0hEhSMSbiAcjFLrRT/hJb+4fG4qEx6Co4X2pH64rQzb1Kuv6gPtmzyJPLUffAGP51HavFcWQeOGVGJJzwMn86TxDcoNNIO0sWHHesuC0nlt1Md+6FuijoBVW0KTNVVmDDcGIzzjrir0U6wrhYph6kjr+tYItNSizsvi/wBaQrrGPlkLH3NLlK5+6Ogku4ZABJFI2OnH/wBeoEa1EhLRFl7ZAz+NYElzrcQ+aDcPSnxarqMXEmnqfejlD2seqOnfULYpt8rA9ABVKSPTZizG1+c85AHJrHfXpU5k0847kLTE8U2xGXsJl+go5WCnTZpNYae33rQfnU8cOnpEEe2f5eBt9KzU8R6c65aCdT6GpU1zSZP+Wjofc0mmWvZk1xpWh3Db5LaQN6g4P6Gm2WlaZaSq+ZS46EnOKY2q6Sf+XxR9TVu2eynXdDexkfWjUGodDSiuLWCJiA+09cgc1g3xfUHL28EiheMN0IprzzahfiKJf9DiPzOP4jS3l5LDd+VFIEVRVJWMZiW7XVjBtNqzsXzweMcU5NTBnBnsZl5xnrgfXimRapdBjmVCKkTWWedI2VJAeMCrZmizq97ZjxIwaFmlit0KtjOAfxrNub2S4GzG1PQd/rUetSLJ44vVUYC2kVRkc1yT3OiIi5yMdc1HZXKW2rXZkLqpC5296soAJI/c8U2waERN5wVmaYha0pEyOl0i8s7mJ5tjAo/f/wDXWrPLHeRMhkLK3Y9q5SQRR6XL9mYpI8nzYrV0y3jNjGzTMc8HJ71o0iUSJp5jbEco254J6gVaWwuw6mLVyq91UCnmxZIm8jJYjGCapW1pqts+1o12HqxNImxtxC7RArSRuPX1qteWyXMTCeNsgHaRVd5rmFSzBMKMnFMj1GaVlynyHjr2p2Fc8e8dLYQapEL6CaXOQgXt9eR7U7w9rtillNHBBMscacLtH+NO+KgWPWgQcqBwa5fw3MFS9B+7sNRJFxZsaNrWl3GsyM1mxlYHLNEuT+Oac+r6QniJFNhhj38lP8a5Xw/Ju10n3OKs3x/4qWI571mzQ725121g1sRxQup+zFkG0Bc/nWFakjw+iZ5aYn9ai1P/AJGKE5/5daliGNKt/wDfJqbgVLiBptUjXqIyK9M8Bw/aNdVVBG3DAnoMZ/xrz+yUyavkg8dvWvZPBdsthZq8gCtK24bh04reC0Mm9SrZ3NveXesSSRElZmQkHOcfyrMM+nq+4W7n68/1p3hTL2WtzPyTezAfTNZzDipqqw4MdqGovMhjQbEPB9SKr6KudRDelRTnirehpm53elYotnRRD94x9604/uis6EfMx960ox8oqxGRS0lLWZQtOFNpwoAKUUlKKAHCigdKKYBRRRQAUUUUAFIaWkNAhpptKaaaQDTSHvSmmmgZFIODWdN96tCQ8Gs+b71ZyLiRjrTxTB1p4rEodkVd07mVz7VRq9pv+sf6VpDcmWxdNNalJ5pjCuhGYE/Ia5rU+JDXSMCErm9Sb97+NMCkpzW3ogzrOnj/AGxWLHya2dCkWPV7eRzhUOSfSmgH/EvUbeSSDSg371JPMYe1cRHP+/JY4AI5pniTVX1HxNdXLdpCqn2qpID5zRYO0rkH1rSJLPV9OgeK1spZFzHI4QlfeqniuC20jWTLehvs8mFjYdM1neAPEWJRpOoS7lJ3Rlj0r0XXdGW/iR5EEyxjcARnNbxdmRJXRnfDtraSK/e2AwCQcVjyXUA1G5+0xF03nkeldB4Hu7a5t71ra1FsqZVlxjkVzbR28kk7SLIR5hzt70/tMzeyOu8PTW03hi6mslKQOj7Q3XIrzeCyd4Gn8yNQzH755616D4REC+C7jyA6xBZOG6jrXHpbaPqOnW7vdup5yRxzRFasJapFNdPkkGFkiOfer/hiyeLxxZSttwYWUYqJdEsSx8jUio/2jgGtXwpoH2XxfBOdUjuNkTYjByeauVrMlbl7xhGt14jW3YgfuF6/WrPg3SDpmsXEnmK6yw4AB6Vk+L42uvE8i7wpWIYy2M81b+HcNzHqeoC5IOPu4fcMYrKWkC18Ri65h/EV/IOh2r+VU1OKtag+/WtQ9BJVbgGsJM2ijofC5BvJc/8APOsTx5C83izw1ChHDSSkfhW74ZQCS4buABWL40l2eONBYHlbaU1pT3M57Gb9juHuUTymIM4bOPeur8YnGjIvHMq4rAh8QTR3dvb+WGDygZ7jmtbxzKUs7VP70w/lWz3RlpZnMqvmXtjx0uI/516l4ix/ZxQ/xMK8stmb+0rIY4+0J/OvUfFB2wqo9aUt0VHY5qQrkmM/LjgVtwbv7MCjhjGcVg4ZCw/hFbrSrb2Alf7qRHdUyKic+trqPH+lnHatLQUvYtXJuZQ6bDiqFv4h0wqpkZx+FbGhahp9/qUot5d21CaxkzSJiSy64t7cbUQxhzt+lTR3mrKf3kCkVbbULXz5A0+CWNTJc2rji4B+tZ2NEysmpTA/vLNj9Ku6fqVvLq9pbCF0lJyCRwKF2ufkdD+NW9OhH9qQM2wkZOR1oSBnP6jmbxBq27+EqKsbVW23k42rmobllOo6rKepkAqzbqlzC8bfdK7fpWhkcPrpY3zAsdm3OK2LNXWwiJ2H5e1ZGuKRfSoeq4ArWtooTZwDzCrKvJ9a06FKUlsiyIWYcKfwNO8mUfwufoahWHukpb8cU7ypgSVbH/A6kr2r6om3SJ/eH1FKJXJ7flUGL1ejrj3pQ+pBukZH0osP2y7FgznGGC/iKj2QOMm3jarAF8g+aKN+M5AqN/PDKDY53d1NFgVWn1RXa2tD1tUqE6Xpz5LWqD6VZedY8+ZZPx1xUQvrTd81vOv4UWY3UosqtoWmP0j2n2oi8P2EcwcvJgdgcCrn9o6Y4wJmTtytOFzpxKkXQAUdM9aNQSg9iW4eOxsgY0AUfdXuazEv7QSkTQ5kYZJPap0he7vhdyPuhT7iDpWfdabJPdPNFcIpJ4X0pxM5ouRnSJmPystEdjYS3CJBKUd2yCaz49Iv1dSSjD61ct9Pu4ruCQxhjvAxVvYyW5X1BT/wmWpDrthjXNKR81FxlvE2qSN97CD8qcRzXJLc6FsPQ/MvtW54M0G01TwrcXbKftQnkCsemc8VhZ2kV2/w8XZ4Pihbj9/IT/31WsdjKT1OWTw/r1pY+RNbidxISXU9RV4WGoxWqKLSQbeeBXoLJ5YZkmAOO9Zp1W4XgOrfhVNjRyY1O5gtj9ot50cdGCmmWesyTXHltJIwPOWHSuxXVZCpEkEbg+1ZgtIHvHnaELu/hA6UgKhvYdpDEEH1qgstpCxVZepzgmt1tPtmGBHVu3sdHjh2z2gZ88tiqUrEtHkHxG8NT61ZrqVlIjGAkyRD7zD2rzHR5BDdzWxDBpBjaeDX1a2naJ5cojQo0g5zXjPxC+H7QzPrGkcyJyVXuKLpgtDzdrKXRdTgmZT5crYBqG6Zl8RR7upYEH1rd03U49Tge1vItssfADdQarajpm5o5B/rY+FYVlJGyHajdrN4mXYwOy22nHrWxCwXR7diOMmudjsEivEl3He6Hf7Gt9Sq6bBG54IIBqYx1FLRHReCtIbWtejOR5CffPpXsM6W0Vx9lQgvFEWA7cCue+GWmNY+F11Ca1CEkgY6sPWt3U4TDb3d3DESTCx298YrdGJxXhFWXwrezvwZruU/rWf25rR8On/ih4jgjdK7frVBu9RV6lQ6FKcZFXfD4/eSN6VVm6DitHQlAjkOO9YI0Zt2/WtOP7orNtxg1pJ0q0IxqdTadWYxaXNJRTAXPvSg02lFAx4opAaXNABRRmjNABRRSZoC4uaaTS5pM0ANNNpSabmkAh6U0mlJqNjQBHIeKz5T81XnPFZ8p+as5FoaDTwaiFOFYsolzWjpoGyR+4OKzAa09M/1Mv8AvVrAmRZPWjNK1MzXQjMJD8hrmNRH705rpJG+Qn2rl9RcmQ0MZBDycVLdTNbQSOpxlCKigHINUPEVwYtPYBsGpvYpI5WRzLeKB1fJ/KtechpbRh0cbfqaybdT5obHKQsfzq/MTHpuk5/1gyxpqQ+VDmgZJHnUsJIX2sV/u17z4K8Rf27oKJOwW4gGxz7djXhck32fWbZ5f9RNGQ4/vN2rpPCfiCXw3rq78GNmAlRvQ9DXRB8yMpqx6zodi9nJqZdQqyFmUjuK4uC+ktWlkjTfgkkYzXpTyRvC0sZBWVMrj3Fef6K8kBvYVgEiLIwLMO59K2i92YSR0nhq9N94KurnyvLBjk2jGPWvO7VVjt0VVG3rivT0b7P4UuNoVDtPyL6HrXKDw3ZzwJJDehGK52ntQnqyWtjnmK5IYDFbvgwx/wDCZRMkKqxhYFx3HpVWfwteSsVguI2IHHNbHhXQtQ07xPBdXQUReWU4OeacpaMEncg8TCF/FkiTFQnlA5b1zWx4HtLS2e9e2bd5jZc574rnPFcNxfeKrqC1TfJEgyPStj4cRXFtZ6iLuJldZcc/Spl8JUfiOc2NNeXrt1MzfzpTCcj61LDzPcH1mb+dPQZkNYSWpqnobHhoHdeHHVhXO+L0834gaEg72s1dN4dG2K5P/TTFcj4omdfilpqA8JYSEfjWlPciewltpdwdUs5DCcLNkn2rf8dYK2Tf9NBWLZa7dHU7K0GGR5Me9avjpgPsMeed9au90ZaWZi6ed2u6fHtBDTDNeieKH/cI2MnfgV57oyh/Een+olFegeJX2SIgHAbNKW6KjsYDldhHO8csK2tgksdrAFSmCDWLLho2lGMsea1r1Hk0SWGBtsrR4Q+hqJlxRQGmW7RBPs6lcdhVnS7G3tLuR4ohEGQqSBWPp9leQQQwyXpaTHzfWtfSUna4uIbibeoQkVizRFJtCl8xyih1JPOaa+hFRjlT61SFpqQZzFfyBS3FDXWrafOC8xnU9RigET/2B1KXjqfrWhoGkz2uuQSG8eRcH5TWcniDyyPNs2H0FbeganDe61EkcbqdjHke1A2zL1SFIY72535Es2CM9MU7T3ZIlPXea5l5LqSfUYpHYxm7YqD9a6rTk/0aPd/DzV2Mr3ZyfiHadccDkAAGtKKON4Y9s6g7eh7Vi6rIJdZuX7b8VppaQFFIkYEiqaLUprYtrbMR8rK1O+zyj+DP41VS329JWp7pcIP3coP1NTZF+2l1RZ8ubAGw8dOakXzhjIYVnqdYT5kZGHXFaqTX/kIXjTewyaTQlUvuiNp5Yxw7D8KaL247P+YqCS/1SJjus1dfaqp8Q3Ck+bpWFHcUWYOcOqNNb+bdyUPrmnG8J52qTWauuW0n+ssjGfpUy6np7DOx19eKLMXPR6olc28h/eW6nPtUf2TTWBH2Yc96et5p8nAZqSa4s4YWlVyxXoPU+lGpadN/CRXczwLFa2wwz9P9kVz8izo82FclW6jvWzCZVga8uDh36A9hWcdWlVmG1Cue9UjORUiv58gFpBWxYalN9rt1SQ5ZxkNVaPVImI8y2jIHcVp6fPZXF/bx+Rgs4wat7GXUz0zJqmpvkEGXANT45qC0KtdagVGALhlx9KtAc1yyWp0RegjrlW/3a0/DOqTWXh5cglDK2zH1qhjKOP8AYOK63wgbOHwnbR3Mabssfm6jmtY7GctzV0ef+09PnkKEOnGDVEhYmKNbSFh7V0WmtbfZnkgVRH3xVtJIZOQEJpXFY5hLiPGDC4/CpFdM5wQK6KTyVGWiU/hR9nt5EB8sYNTcdjFTynQnPNROQK3jZWvTYKa2mWzdjRcdjnGQP1xUZsEdGBbO4dD0roW0aA9CRUbaHEwwXOKpSQrHhnxF+Hf2U/2voMbC7Y7p4xyG9wK4S01Sdyba/sZY5l4JKEA19UnSVgmVwDLG3DBucVX1Xw9YX1nNm0h3hThtozVXTKWh8yyRjzkZQQAO9avlrIbePbkEgAVs6zosUcxGCHQnPvUcFunysVGVHFFrBJntXh+7s49Ct7QKyoqAFai16/WPRdQKnbGlu21u/SoPC6i48O2pWMEnhiepqTxdFbW3g7Vp2TO22fj8KI7kM4/R4/K8EWo7ldx/Gs11xWvYDb4Lsx28hDWW/Game44lKYYX6VpaLkwNnGKzbg8NWtpC7bTPrWSNDWg61fjPFUoBxVyPpVCMinU3Ipc1kMdRRRTAKUUlAoAcKKSjNIBaWm596XNAC5pDSZpCaYC03NGaM0AIaaaUmmE0hgajY04mmOaLgQSNwaoynmrkx4qhIeayky0NzzTwajFOFYalkgrU0z/US/71ZQNaumH/AEeX/erakRIssaY3SnNUbHjGa6UZjZD+7J9q5HU5D5hxXVysFiOTiuP1KQeYcetOwD7ViVBNc94nn8yZLdTyzDIrchc+UG6cVy19J9r19UXnac1EkWmNBVLy4jB5WMCrN6f3FkewXFZvmBtfuUB6rWldD/iXwN6NikkO4a5GZtBstRTO63mCsB6ZrTumWS7tr5R+7ljAI96VLb7V4XvYR/CN4FZ2g3Y1HSxAR88Z2pn1rpp6Gc9T23wBrD6jpE2nTHfNGpMTHqBWXbSSQTXIWSJXyc72xk1meDzF4d1iOXVp3gV48Js6NXoEV74NvHL7rd3J+YuMHPvV81jG1ypbSiTwo++aEynIYbx1rg4fPAZTuLbzgA16h/ZPhW5Pym3yecK+KR/Cnh64zsYqfVJcUlUsDg2ecpFdiRR5dwoJ5YA8V2Xhqynt9V/eyyyArkeYeBV5/AumsP3eo3ikcj99kUW/g+5tN7Qa7cGRujSAMBQ6iY1BowL2eO18W307MEJQBiOc/Wtnw7ci4sLh4zuTceaVvCOqAO66hbSyuRl3h5b60sOi+KLNiLe504oTnaYyM0nNMai0cZbIRJNnH+tb+dTRDErGrckTRyzK+wyhz5hQcA+1RiPDGpbuBq6Cp+y3Oe8uf0rkNYg+1fFS0BP3NPfrXb6CmLJsjq9cNfK8XxYkluLe5a0FoQJY0LAGtKYpLQvab4fnh1/TrkBWjViWwenFSeOg0mrWCqOOTWrBrGk2zQSedcoASCzQsP6Uy9k0fVLuMm5YyY+QMpA/M1fNrdmbjoc/4bt5T4psWI+XcTk967fxL819GvTJzmszSYoLPU45XuLdYI84dnHFausyQahIklvPDIAeqyDmk5a3Go6GE6Aocf3q1764Wz0xpnzhAOgzVR7GWJlzGSD0wc5q9NH59v5RBOeoxmpk7lxVjmW1W1MokWRgxHOR0ra0O9iuBevG25Vj5aoJdLjZd/lcA/3asWFtHax3R4jLLwAOtQ0aGcLy1QoyXQHzfdNXYpluHLJLE2T7VTi0oXm0+Um+T9aYPD1rBIQrsj552nvSsSazRjHzCEn1yOKuaTGkeqKyqoIQ9PpXPPoaFGEcsm49MtWv4espbLUzJJKzqYiMGnYDkrVkvJ7wqCCt04wfrXQWz7bcr6CuZAazvJJoySz3LF07Yz1roEmXdx0ZMirJUThbgk6jNuJ+/k1tx3dmyqBOd2OhrLu4j9skYcfNzV1tKinRWHGBnIpyVy1Kxdjmgb7twh/GplG7kPGR/vVjnw5Cy5EhX3zSJ4eKqdt2yn60uVB7Q31hl7EH/dNSbZlHRj+Nc5Hpt7AWEeoNk8YFPSDVYyVF7I3sTS5SufyN1jN1+cfWgSSr/dP4Vjb9ch5T96P9o09dQ1qM/PYw/nRyspVV1RrNKXGH2fTbURjiYHdGuKzP+EhulYB7BSfpUjeIRjD6cVPrmjlYc9N9C6Le27Qj8DSNaQH7ycVWj120cgNbOPX5qma/hliK28ZaQ8KM5pWYnydCC5lF1Otqh+VByKrG1st7b5ArHjFWoLcWalmGZX5Y1lTW0rSscg5OelWkZMmGjwNyl2B9TWppOltDqNtIJ1cK2QB3rAMUi9V3D0Fa2gyONXg2xMoUEnJ6cVTTsZ9SPSVZkvXbG43cnT61eC5NVdFjIsJ3IxvupW/M1oBec1zSWpvHYhuFC2dwzEgCM9KuR2N+2nWpichTGDVW8AbTroE8eWa3tPv9um2kbqQUiGfyrWOxMjf8LQzr4duI5STJ5hwayLiTU7OQAJIx3cYHaup0OSL+zjMrfJnn2rR8+FyOUNQ3qJIw/D8895a3RuNwYZAz2qpeasdHkgi81pBJ19q6iNogrFFAXPJHeopLSzmIMkEbEdM9qkZQ0O/XUxcOrZCkAVIb25a8eGJQdtXLWztrVmNvGIw3UL3pi6ciTPMrsHY5NF0LUqQ6hLNeG1OBKoyRQt/dQvJ5tuzLnjFTw6VFBfteLIxkYYOaneKfcSjLg+tGgakMV2LhdrIR7VIOUZf71QiFkl3OeWpLyQW9q8jZwo7VSGeWeKY1+3ztjAU44rlkdT0P4V13iyB7fTJL+WRVWU5VD1Nedpc56HkiqJbPafhvci40KeAnLRyEL7CpPH8ir8PdW38b49gPuTXJfDLVfs+t/ZHOfOTAye9dR8TgIfBrRkZSS4RW/E0L4hdDIlQQeGbaMDH+jpgfgKw25QVu6odthaJ0/dgYrDI+QCokUijcD5TW1pa/6AprHnxyDXRWEe2wjHtUI0LcA+WradKrQjirK8CmIx6Wmg0uayAfQKbTqAFo70hNGaYC0UDpRSGFFFFABSGlpKBCGkJpaaRxQNCZ5ppPvSnrTTSYxCaiY09qhY8mkxkMx4qjIeatTNxVJz81ZSZaAdakzxUQqQGoKH54rU0s/uJv96skmtTS/wDj2mP+3WtMiRcJqJzzT2JzUZGTXQiCvdn/AEc8gYridSefzSqR7jn0ru2gRiC/OKgl+yQ/MYVLfSnclo4hbidIissewY64rl9OlEmuzSdlyK9E1uaHUYPKjjERHU461x66P9nlZoV69aTdxpGBbuV8SysR14rZvZNllGmOr1Vn0i5jvvtAQk0++WeSKJfJbIOTxVIZ1nh6Brm1uIBwXTiuR05fsOsT2YBjkDk5Pfmum8MahcQFw8DYxhTiuv03wvYX95Hf3UG6brjFaollG61aCayso5SrXMI5Y08XFhNKsmyJmxgk12h8J6PcncbfB6cVXm+HWkzkGN3iOOxp3Rk0zEtYrfIdFUemG6VqRyIowCfzpy/DdY/9TqUq/jTH8C6nCf3Wsn2DLmgpIlEzA/LIw+jVIt/cr926lX6Gs9/C3iKL7moRSfVagfSPFEJ4MMn4VLQzej1e+CgfbJSAasLr2oowIuScdmrlGt/E0Y+a0jbH901EbjXUb95pb4HUg0rBc6B8STSS4OZDub3NIqDNYn/CR2iDDrIjLw25e9OXxRY93P5UWYGyniFtKvIdP8rcshyW9K1rLxR9nkYm0BU8bwPmrzjUNctptbglRZGjUYJC960hr9kOspX2Ip2GekL4qspVw9m5+qClOq6HdKVns1CnruQVwMWs2Tj/AI+lFWFvrVhxcI340ONgudc2n+DZzh7K2J9Dn/GkXwz4NY7ooIIjjojkYrl43hdsqy/nVhM9iuKnUNDffwrpUilbbWLqH08uXOPzpIvB0i4Nv4kviP8Aa2msdXbPU59jUokkxhZHH0Y0033DQ1X8L6yDiLW9w7GRBn8aqvoPimNSBPpk/oXVhUCT3KHKzyZ92NWo9V1BB8s/5rRdi0I0sPEtuoeTT9PcjtCxyPpUE41SPLtoFxIx5JiINXv+Ei1JP40P1Wpo/FF4o+eFX+nFO7DQxEvblSBP4f1SM/7g/wAamTXbO1LGeG9hO0rteI5zW8nipz96zx/wOnr4jtnk/fWuB/exmlfyA81ml0ybYjX5SQOWYtGea0LOWwlbC6hExUYxXfHVdHlyGgjOeuYRUbf8I3cqVaCDnqBHinzjsedS6I8s7yR3Fs6t0+cVfj0eXyl2oXwMfKRXVv4Y8ITtk28Ss3pIVz+tR/8ACHeHQ37m8kix0CXB4/Wq9og5Tl/7NdMK0Uqn36Uf2eQOR+ldOfCBVj9l1+ZVP8LYakPhHWBxF4iOOwNutJzQlE5n7IV6KPyqB7aUNlVrqpdA8QwKPLktLv1DjbVZ9M8SIcjR7OT2E+KOZFGCkcuMMopHjPpW41vq6qfP8PIG/wCmc26s24uvJwZ9F1GMk4xFFvqlIlme8Zwf3IPvQLdZAN9sPxrTa609OGs9UU+9ucUhvNKSTa000RH/AD0jIFPmFYypNKtTz9ljyaS30+O2cvEgX2B6Gtf7dpTPtGo2pPu4FS+XZy8Je2rnrgSClcZhkfvCXP51KI4mHAXNav2BJBlBFIPVWzTl0yQ/chwadwMZ7ZD/AAirWnxRrLK4GCsRq3NplwvJjYfhUEURS21BgjBo7djVX0ItqZmjIP7FjYfxSMf1q6E9qi0WMf8ACP2f+0u786uBKwluaR2MvVgU0q6I6iM5rsodDV9Ktn3ctbpx+FctqUYksL9exStyzvLx7C1ySoESrj8KpbEyOmtbR7HwvLEql32kgL1Nc4L66Rf3lrcL+Fddaz+RpUcrH6k09dTtpU+bafrU3Aoabcq2iu+X3Z5Ddqi8xhEXEhIxmtmNrdoCVRRG3WmvHaOgUBeOmKVwK2lSPc27SFiADjms271dopXWK4B2nGM10ESQxoVjwoPUVnHw9p0jvIB87Hk0XANOmuZ8h5Oq7h9KaurSHftwxVsdavwWkVqxCN1Tbg1gjwfEJJJILyZPMYsfm70aAbVrcveFleLYy4IzVfVZ4wkitjai5YnpUFvbT6RuLTGcsMDJ6Vw/j7XJrK0W0tn+eQF5T6e1NLUDgvGetS6pqW0St5EZIVAeBXMCQW1wnmPgNwKnSVZw9yWz5hPB7VkarIslukgP+qf86psSR2mlyzWWo295DJtaJw2favT/AIiXI1DwlosucpPqEBYDuM15HbXSzWcTIc5Xmuw/tAX/AIY0DTWlJlXUlO09lBqY7ifY6PXxtMKjgZOKwmrc8QODfRx/3CaxJfu0mikZ123celdTp/OnQnHJFcldN8yj3rsrNdlnCB020ikyeNcdqm6UxTT6QGIOlOpBS1kULTs02lzQIXNFJmkzTAkHSimil5pDFopOaM0ALSUZpCadhBTWpc000hoaaYaeaa3Q0mMjY4qFm5p7k1XdqhspEUpFU3PNTOxNV3NZsocD1p46VCpp2eKmxViRuakgupLVWVOVY5NQg0jdKpOxLRoDVT/ElOXVYh1Q1lZo5q+disap1KGT+E57VCZUc5JxVEE0pY560c47F/7LA/Vl5pRpUTH5WWs7ew704Tyjo5FPnDlNRNEVm52tVqPw7bNzJCCaxFvbhOkhz61YTV75ekmfrWiqIho6SHRbNFA8oD6CtW3gjhUKnb2rkYvEd9FjIVqvJ4ufbiSEE+orRVEKx28EamMc81LsGeK5Kz8YWnmgzqygegrUi8ZaJ5vzzlFHcitFNEuJvrG2OAc0jRyD+A1Vg8S6LN/qr1D9a0YdRtJj8lzG3/AqLisVSj45UimFcnHNa3yOuQ0ZH1qNlB6AfhRcLGYUx1FNMYPUcVp+QD2pk1uqrmncDCudKsrmTfLbxlumdtVxoGnDpax/981rOnNKq8UwsZiaRZr8otI8f7tKdB05+Wsoj/wGtdEzTwccYoAwX8KaPMMNZIPoKpyeBNHYfJEyH2NdYF4zSYOelFxHGnwBYj/VXM6H/eqI+A51/wBVqsqj0IrtsqDyD+VOEkfvSHY4GTwZraZFvqvHuKhXwz4tgbMd/C3+8tejqM9KeBilqI8xa08awyEGzgmA7g4zT0uPE8X+v0Qkf7D16buAprFW7UxWPKZvEt3bSmO60i6jYdcLkfnSxeL7UnEltcx+7RmvVfJjccxq31FRNp9tJ96FP++RRoFmea/8JbpX8U7L/vIRU8XiPTJcbbyLB9Tiu6l8P6ZOCJLVG/4CKzpPAnh6U5awQmjQdmYqahayAbbiM/RhUoniIyrIfxFWZfhvoj52CSPP91jxVOT4X6f/AMsr+7Q/75o0GP3K5+aND9RTgI85CKPwqq3w8vIB/oes3IPfcc1Xbwf4nib93q0bj0kWnZAaZd8ghyCOmDT/ALbc/wDP1L/31WJJovi+3B2izm+hIqDb4tiID6THIP8AYajlA6T7fd4/4+Jf++jVmLXb+GMIHVgO7DJrkjqWr25/0rRrtf8AdGRSHxBKH+bTbkL6stHKJnZr4lv16+Wf+A1PF4pnB/exBh/s8Vwp8UWkbbZ4niPoympk8R6VIM/alHseKnlBM71fFMZ+/bMB9RQdb0q4GJbVD/voDXFpq+nyEbbuI/8AAqtC7gf7sqH8aOUdzpWj8LznMlhY5PXMIz/KmjTvCZBC2tqme6pg1z+4HkMKXCnrg0Abn/CMeG5V2w74x/0ykK1AvgLSgcw6hqKHr/x8k1l8L3xUcjkjh2HuDRd9wZtP4MmQf6Jrlyh/6anfVW68Ja39huUi1eKR5YymDFjOazUvLmMYS4kA+tLJq+oxxSlblvlHGaLsnQq2VpJY6fBZTY8yBdjEVKF5p0ZeZBLIQXcZPvTiuO4pNlFO/s3u7C4ihUtKwyoHc1q22p6hFp1vHP4Yn8wR7WdHB/Gqy3L2siToAxVunrXRQ+MbZgPNtJFbvt6U7kspHxLbroggms7xZkHzp5JNYh8T6c8eFS6Qn+9Awrsk8W6c33/NX0+SpD4k0dxhz165jpX8gt5mTbeJdJGgDdfRhgcEHgiootWsruAvDfRP/uuK12k8L3JxItkSezKBUZ0XwpcHAtbL/gHH8qLhZlvT54ZdN2iVGk9N4JrNN1do7IwGxTxtNPk8G6DMpWAPb57wykGqcnw402Rsrqeppx0S460XQWZs2N295FMxBTyxwx7Gs4aneLhRg4bJxxUcHgeTT1dbDXNQVHGCkrhgaiHhbWYpVm/tZJAp5V1wCKaaDUs3Wq7I5buQ8ovQ9K8W8Xam88M8pOXnbrnoK7rxbqhjt2s4mbceHPb8K8o1aX7TqlrZbuQd3FUgKpiMMCxYOVTP1rMvLG4GmFUG9id59hW3O+6/uFJ+6mKbE4EsSHpMmAT0qWWkVfDlzvjMZPIHSuy0Nz/atiTwFmU815/YRSad4iMcvCsfl967GO5aCaOSNtpVgc1EWEonoviJ4/t4ZTyevtWPIRsqfUbkXXkSjqyDJqkz5XFU2Ty2My6YmZAP7wrvIhi2hA/uiuBmf98vrurv4T+4i/3RSYImUcU7FC9KDSGYtLSClrIoWiiigQUd6KO9ADh1paQdaWgApD0paD0oAbQaO9BoASkNLSGgYw0xj8tObpULnipZSI3NVpG4qR2xVZ261m2UiGQ81CTT5DUJPNZ3KQ8GnCoqetFyrEgobpSCnE5poGhmKAKfRTJG4pCKf2pMUAM20bafijFAxoWlK8VIBS7aBWIcEA4oA9am20m3Bp3Cw0DB6Cl2qfvKDS0uapTFYYY07Jj6GgDb0Lj6MafmjGaftBqI5bu5iGEuJR/wM1Mmt6ujAx6hKAPfNVStJjAqlUBxNyPxfroC7rkPtPGRirqeN9U2bZY4m/GuZUU8jimqguQ6ZfG8qj95aqT7Gp4fHMJYCW0cDvtrjSvOaApHeq9qLkPRoPF+kyfxSqfQpV2DxFo0zfLeoD3D8Yry9SRSNHE+fMQHPWn7VC5D2WG/05wCl9A30cVZjkhl/wBXIjD1BFeHJEkZ+TIHoDUqSzRriO4mjH+y5FHtEHIe4+VxnCmmMqjjaM/SvFo9Qv4iCt/cn6yGtCHxRrMGNt1u/wB4Zp+0QuRnq+0dhSkcV5vF461dMb/Jf6pVn/hY11HIqtYxyqepU4xVKaFyHehOalEAODXDp8REZNzaeVbP3d1X4fiNopCicyQnuNpOKfOLlOtWGgxVjweMtBmxsvlGem4YrSg1WwuQDFeQNnoA4pXDlJDGaTyjUwkjY4EiE+xFOxntRzBYr+WRTChFW9oxzQFUU+YVilg96aVq3NtxwKqnrVJ3FYaFHpTiOKUDmhqoCNlVhgrn61C9rEwwY1/KrGKQiiwjPl0ixnGJbeJh7qKpS+EtEmOXsYs+y1uGm5qRnMy+A9CcHFqE/wB2qM/w502T/UTzwn1D12hHFIBRdhY4M/Dl0/1OrXA9MtUMvgnXYx+41jcR2YV6GelMJI6UXYrHm58OeLoRzcQyAdyKge08UW4y0CSewr00lj1zTMYOSKLhY8uluPEMC5fSWbHXaao3muanbK63mlyojYwwFevMVPYVDNbwzrh40YehFFxWOBg1m2MMXzhTsHBp/wDa9uTjzk/OuoudA0+4OXt4wfULisibwNpcsm8BgfQGiw7mbcajAkW4uNo54NJBrFtIBiRR9a1k8GWaDB3FfQmpH8Gaa/8AAR9KasTqU472NxxJGR9RU3mR92Q/jTZPAtkf9W8in/eqEeBiOl1Kv/Aqeg9S0BC3O1D74pxSM9R+OcVUbwbdoMw6hJn3qJvDniCP/VXkTf7y0tALpwpyHlH0Y0v2mZOUlmB9dxrMbS/FMXA8p/cDFRm18Uocm1Vx6ZoSC5q/2vq0bApfyDHTPNObxHqkaHzLzeDxgqKxZJtdiXdLojkDqVbNVX1K4UZm0uYHryKuxNyprckzLLLOeOWFcNaIZ9Se7fB2/dPeuv1+/fWbfyYoHgcDb8y1zVzA+m2oRlAIXk561LKRnWA+06reKx6qarM7SaQ7gnzLWXIPfHpUPhacvq10zHOc1HDN5fiK6tSSY5lPHvWTNEW9UJlNnqA4zgmt1SGjRx0YA1iqPP0OWL+OFiBV3SrkT6WvP7yPg0kNnZ2U3mWyZPQYqfNZGkzhoypI4rQaUKOoqiWUyvmXqqO7V38XCxj0UV55HJjUk5/ir0CEk7foKGiS4OlIacv3aQ0hmIKWm0tZFDqKBRQAUUUUCFBpc0naimAuaM0lFAC9aQilpCaAEpjGlJppNIYxzUDtxUjniqztUSKRE5yaqsetTOarO+CayZaI3NRZ5p7c1GagY/NOU1HTgaZRKDTs1Epp2aEDH5paZmjNMQ+lpoNOpiCiiigLig0uabS0DHg0hNNoHWgBaKKKQC0UU2gBSaTFFLTAAcU7NNpKBjqKSii4C0UUU7gJRS0Gi4CUUUUczAD0pop1GPajmYDDmmbQTyAamxRj2p87FYbtjcAOgYds9qasUcMnmQgo46FWNPIpKrmY7E4vLlcFLqdHHRg5yKng13WYG+TV7rb6EiqNHNPnZNjfi8aa7B92780/9NRmrcPxG1xAfPtrVwOm3OTXKYNLzR7Rhyo7iD4lAgfatNfPfYas2/xBsZXPmWs0S54Jrz4DPWnYoVVi5D1CLxlosnW7CH/aFX4vEGjTD5dQiP414/sz2FGzjBHBrSNUPZntcdxbzruhmRh67hTsZ/iU/Q14rGDFjY8g+jmrS6tfw4EN3KuPfNV7ZE+zZ7Btz2pNleUxeKtci4F8xHoVFXovHGsxOC8cMy9weKpVExcjPSNppCuK4qL4g3SrmSxix6BqtQ/EOxfHn2k6nvtGaakhcrOq56UqKCawY/GmiS7cvJET3kXFaNpr2jXPKajDnPQnFLmDlNhIkbqKebaI9VqKC6t5MGO4iYezg1ZBzyMEe1K4rFZ7OH+6aqXNusUTMoxg4rVNVNQx9lb/AHhVKQmjGNC0E9aQMpq7isSxjecCp/s0n9w02xH+lKa2c84qHILGR9nYfwGk8h/7hrZoxRzBYxjEQPumkAP0rZKg9hTDAh6gUXCxk7z60hb1NajWkbdqYbGKndBYyiRzUMgTb80at9RWu1in8NVp9Oypy4Uepp3FY5+e0sptyyQxgMOwryzxh4ciRpfs7SbG7E16rfQLC2FfeT3Haua1Ox+0Llj17UAeNaNo01hfO5VtpByayoQ03ix2AJC5r1u40lgjBRjIxWEnhMRSGZABIx5NSUcnYOft11Gfumo9Jd4NWntz/q25xXVDwssU7TeYVduvvUK+GWW7+0K3z0WAt6Xp908bvAAfY0t2uownabcsfatvTopLdVTJU9yK2o1BX5sE+4oEcPo6zXOpxrLGUIPQ16Vb8MB7VmJZweesqqA474rUhHz0NiLvakp2MCmmkMw6XvSUvesihwooooAKKKKAF7UUdqKBMKXtSUE8UAJmm0hNJmgYGo2alY1GxpDI5G5qvI9PkBxnIA96pfaYpHKKwLDqKiRSFduKrMcmpXOOtQE1mykITUZNKTTCeai5SHZpwNRg04GqHckU0/NRg0ufemgH5FLn3pmaM0CJM07NRg0/PFJgLmkyaMiihCFB4pc00UtAx2aATmigdaAHZNGaSigAzS0nNLQAUUUUAFApKWgAooooGLRRRQAUUUUAFFFFAAKdSClpgH4UlLiigBKKcOlFMY2gU7NGM0yRKMUuKXFSAgGaNuacBzSjpQUhm2gipKTFMLkeOKTb7VJxS0gI9ntRgjipaCBVXGRUq/jT8UoxQm7gxCqt94A/WkEUanIRQfUCn0VfMTYF3Kco7of9liKlF7fxn5Ly4A9pDUVFHMKyL8HiDXbd1aHUWO052yDIP1rRl8Ya7LGAXt3GckGPHNc/nFJk1SmTyo3V8YakikSQwE9gBUi+NLg43WSH8a5thmgcU+cXKjt7Lx5YwS7ri1lQY7c1sQ+O9Gl53uoPqK8yyfWkwpOdoqedhynrsXizQpsBdRhBPYnBq/FqdjN9y8hJ/wB8V4l5UR6xrSCGMMGC4IOQQaamTynuwmiY/LIhPswp9eGLPOjlkuJVY9wxqymsatF9zU7gf8CqudBY9pJpteTReKtXjA3Xjue5bmraeOtWiwVCSeoYU+ZBY9NyM8Vla981sigHr2NccnxF1HB32CZ7YNOuPHTXUKiWxYOPQ01IVjTdCAM46Vn3Ee49OKrnxPayL80LoaaNZs5QfmIqucXKNe3DAg1VNjjgGri31tISFlH409XiJ/1y/nRzCsZMmnFjyBUYsmHRK3gob7rKaUR47Ci4WMNLRlOSmKlCECtVlzwahe39KLhYpoPmq7DneKiEJ3VbhiIYGlcRaYcVEakao6QzDpaSlqBhS0lLQAUUUUAOFBpM0hNMQZpM0E00mgBCaQmg0wnipGDGoZGwCc9qVjUEjZBFK5VjldZv5o24c/e9ap6XO8l8pZjkmm622Z8ehpmkDOoI3YdaTEdVKearsakmb5qgJzWLNUDGmk0E0wmpKHUoNRinZqQJAaeDUQNPDVSBEmaUGowR607NO4yQGlHSowaeDQJjqXPvTc0bqaJH5opmaXNDAfmlBqPNANICTNGabmjNADs0uaZmlzTQx2aM03ijigBTRmk6ikwaAH0UgHFGKBjqKTFGKAFopMUtABRRRQAUtJS0AFKKSigBwopKKBj80U3NKDzQAtBozSGhEi5pQeKZS0xj80U2igBSaM0hpKBjs0ZptFADsn0oBptOFADqKKKGIKKKKRIUYNKKdVoCPBpNp9KlooAjxRin4oxQUMxRin4oxRcWgzFGKfijFO4hmKTGKkxSbaLksZn60bjT9tG2jmENzRmnFaTbRzFWEDUu8+p/OjFKAKOYLCiRweJG/OnieYf8tW/Ooz7UmKfOFiyl9cIf9YanTVJlHJzWf07U4dOlNTE0ai666HmMGp18QW6jLo2cZ4rAdwDUMkvyEe1aJkWO2tryO9tVuIgQjcc1JkVmeHjnRUHoTWjVAYtLRiioEFLSUuaACiijNAAaSkNFNABphNKTTCaGAFuKjZqGPFRs2allDWaq8jZqVjmoWqGM5y60iS6uS5OFzVy102KyG5cFj61oMcdqru2eKTY0iJznmoiakY45NV5Z4k535PpWTZokOzTTWdc6lwRHWY1/MD981Ny+U6UGlzXNLqc3941aTVZAOaLC5TcHWlrLTVvUVYXUYX6nFOwcpezTgarJdQuRhxU6upPDA0CsS5pwNNGPUUtMBxNH40gpfrTFYKKKAKTFYKUUuKMUBYWikzS0WAKcDTaXHFFgsKTRmkxRimAoNLmm07HvQMUHilzTM0uaAH5ozTN1LmgB2aKbmlBoAWijNGaAClpuaXNAC0UmaM0ALRzQKKQwzSikoo1AdSGig1SEFLTc06gAooooAUd6WkBxRmgYUUZpQaAAU4dKTpQDQK46iikoAWiiigkUGlBptGaYD6KQGjNFwFo496TNLSAXik69KPwoHHagAIowaM+1Gfai4tQxRijPtRmi4BijFGaM0AGKNtLmigBNtG2looAbikp2BSEUANpwpMUhNDYxkoFU5Qe1WnNQMKcZktHU+HzjTAvpWlWRoTf6MR2rXrpTuQY9FFFSIKKKTNADjSGkzSZoACeaTNITzQDxTQAxqMmlY1GxpMpDWNQs1PJqFjUMpDSTUTNT2yRmq00yRqSxqGykhHfHWqc1wkQLFh9Kp3ep9VT86x5ZndiWOahs0US7c6mX4U4rNlmLDrTXbJqF34IrJstIRpM1Ax+Y80pNNPPNCKDcQaeHPrUWMmnj0p3YyZW9zTg57GoacGouBOsjL0NTJcSj+M1T3inLLk4qeYVjRW/nX+PNTpqsq9RmsvdjqKUNT5hWNldYcHmOp01lG+8uKwd2RQGH41XMHKdKmp2zdZMGp1u4G6SCuUz+VPWRl6NS5hcp1qzRno4qQMD0Oa5JbmRejGpFvp06SGqUiXA6jB9KUVz8erSjqc1OmtNnBQVVxcptUuazU1eJh8wwamXUYG/jFArFzNG6oRcxOMq6mnBg3QigLElBNNpMmgLD6KbmjOaBDs0ZqPNKDQIfmlBpmaXNAD91G6mZozQFh4OadmogafmgB1FN3UbqQC5xRuo680lAC5pQeabS0AOzRkUlFNMYuRS5pmaM0NgPzzS5plGTRcEPzSZ9qTNJn60DHZ9qUGmUooAlzRTQeKWlckdQTTaWquAuaTNFFFwFzS5ptAoBjgaM0UUCFpaSloEFFFFABRRRQAUtJmlzQAdaXFIDS5pAGMUlBNJTAWikooAUmkzQaTNAATTSaXNMY0mA1zUL08tUZ5NJAdFohxABW1WFo5/dgVujkV1R2M2Y+KKXNJmgkDTCaUmm0DsGaTNGaSkOwHNJk0ueKYzUxiM1RMxpxOelV5pljUhjzUSkNIVmxVaWZUGSRVG51QLkA1kT3zTEjPFYuZpGJpXOpsMiM8Vjz3EkjEs3WmGQmopGrPnbNUrEBJGeaiY1I7CoGPNJyZYx2qIkn1qUoTT1iIoSuIr7CTS7KteVThDinawyqIx6U8Rj0qwIuaeIxSuFyqYhjgUnlcdKueX7UeWPSi4XKflUoiwc1c8selBTjpRcLlVlFNNTumajKUrhcbnpRuxS7KQpTC4bqXNNwfSlwfSpAcGpd9MwfSjFNDJN9BaouaXNO4iQNml3GogeaUN60XHYnSV16E/nUq3cq9HP51VDUbqXMLlNFNSmX+M1OmsSg4Jz+FZG6gNmmpMOVG+NYB7VKmrQkfN1rnAwpc81XMLlOpXULc/xgGpVmjYZVwfxrkt1PWd16Nj6VVyOQ60MG6U/B9K5Zb+ZR8rmpY9WnU/M2aOYOQ6TFGKw11sg4PNTJrSE/MKXMg5TW6UZqimqW7/xYqZLuF+jinuKxYpaYsiMPvCn5HqDTsKwoNKetN70nNAh+aM0zmikxD6WmZoz70kxj6KbnnrS5FAC0c+tNyKMimMcKXFJkY60Zp2ELilxikBpc0wuKCadmm8Yo4pWJHZo603j1pyniiwBRS0UDuJThTc0A0IVyTNGaZuo3UwuOzSg0zNKDQK4+kzSZpM0AOzRmm0Z9qAHZpaaKM0mNIdRmm5ozQOw/NJmkzSZouIdmjNNzRmmIU0lGaYWpgKTTCaCaYxqWNDSeelIOTRmkXrUpjaNzSG4xXQIcrXOaSea6GL7lddPYykjJzRSZpM0EoCcUwmlY03rSYxCaM0pFRsyqCScAVI7DiageVEBLHn0qjd6pHG+2PJGOprInvZZGOTUuZaiaV1qm3iPrWRPeSODk9ahZuvNRM2R7VjKVzVRGv8AN9ahdeaczc0xsnFZXLsRljTGyal8unrED1FAymYyeaUQZOcVdEYxjFPCCmK5SEGT0qVYuOlWwgpwUCrQioIfaneRVzaKXb7UmxlHyznpS7D6Vc2D0o2D0rMVyn5Z9BS+Vmrez2pCuO1MLlTy8UxuKsMhPemGAk5oHcqFTzxTCtXTDxTPJzTSC5UC4NO2mrHkmjyqdguVthNJsIqz5Jo8k0NBcrbTQU9qsGMg0mylYCts9qTYPSrRSmlcUrDKxX2pNtWStLs9qBplXbRzVnZSeUaQ7lYg0YqwYzTTHQFyL8aMnFSbPakK00wIw5zTt3FJt56UcelUIUNSg03IpCaTYyTdShuahzRkikBYDHtQJGU8E1CGpd9UmFi0t3Ov8VTJqVwp+9WfuNKHqrisa66vMOtTrrWByuawt1ODUcwuU6GPWYj94EVYTULeTpJiuXDUobHehyFyHXLLGf8AloDT8qehFcgs7r0Y/nUyX0y9GNLmE4nU8A9aXI6VzSancKeWzVqPWmH30Bp3J5TbycUZPpWYusxnqMVMNTtz/FzTuFi7nilBqul3C4++KmEiEZDDFUhNEgNLmmhlPQilNArDs8UZpoNGaBWHZpQeOtMzSg0CH596M+9NzRmkA7NLmmZpc0AOzRmm5FJkU2IkBpajBp27igB2aM0zNAOKLgPopuaM0APozTN1LmgpDs0UzNLmgdhc0ZphNJmkFiTNGaZmjdTJFzTDQTTSTTuOwppjGgmmseKljtYQmhT8wphNKp5qVuJm5pfBroITxiud008VvwGuunsZyMo0lBbFIZFVSSw4oYkgNRNMsXLGqd1qaKMJyayZrt5Tktx6VnKdi1E17rVI0UeXyTWPLeyOWAYgGqxbJphOOtZOoaqI5zxk1AzUrHioSM9azuVYGaoy3anEEmlSHNIdyPaSaVYiasiPBpypx0p8oXK/ln0pwQVPs9qcI+nFFhXINntTgmcVNs9qeE9qLE3IRF7U4Re1TheM07GaoZAIhSiMCpwozRx6UrA2RbRjpSY9qlyPSkwKLCuR7aY684AqfApGHNVYLlcRGl8k1OBTxgUWC5VMJPak8j2q7tJNLtNOyC5QNuc9KQwHHStDZQUzRZBcyzEfSk8k+laRiPpTfKPpSC5n+T7Uhgx2rR8o+lBhPpRYEzLMRFRmLFapt8nNQtb4NKxVzN8v2pNhrQ8n60nkn0osNMz9h4pdpFXTF7Uhjo5Q5iiVNJg+lXGj9qYY8UuULlXaaaVNWvLNNMeO1DiFyqY800x4q1sPpTSlSkO5VKnFNKmrRjFNKUWArYpMVY2GmlKQ7kFLUuyjZ7UBchNHSpih9KTYfSqGRbuKcGzTivtTQuKAuOzRuptBHFAXHbqUNUW2gDB4pDJs80uaiGRSliKVxtEoNGajD8UbjRcmxYV8dzUyzsvAY/nVRX4p+7inzCsXFvZE/iJxUy6q4IzzWZu600GnzMOU3k1gdxU66pG3WudB6U7PvT52S4nSrqMJ6mpBew9Awrl95B60hkYd6OcXIdcJ42Gd607evYiuRS4dTkMamW+lH8Rpc4OB1AYHvTs1zaanKMZqyusYXkE1XMLlNrdzS5rKTVo2+9xU6alA3VsUXJ5S+DS7qpi9gJxvFSCeMnhgaoOUsbqM0wFeMEUuaBNDs0ZpnNFImw/dRmmZpcmmgH5ozTM0bqYx5NNpNwpu6kBJmkzUZam7vekFiUnmmk03dSbvemOw4kVGTxQWppNK4WGk05DzUbNSo3IpLcTNzTj0roLc9K5zTj8wrobftXXTM5HMXOpgAqnJrLkupHP3iKrk00nNczmbKI4tmm5pCaTPFZt3L2AtzTC2aBk0oTNJIY0KSaXys4qUJgU4LVWJuRiIelOEfrUoHvTttNILkYQ04JT8U4CmBGUx70oTpxUgFPxQJkISnBDipcUoFKwrkWzikCcc1MRTSKdguM20hWpMd6MU0hNkWD6Uu01LilA56U7CuQ7TShM1NtpwFFguRCId6d5YqTFGKLDuR7eaXbUm2jb7U7CGbOaNlSbaXFOwEJTmjZUpFJipsFyPZQEqXFKBTsFyIxUnlA/w1YHSjFFguVTAPSmm3q7jik20WKuUPs9MMNaW0elJsB7UWFczTbZ7UxrUf3a1DHTSh9f0o5R3MgwY/hpjQf7JrYMWep/SmPEtJxGmYzQkdqiaEntWyYRTDAM1PKO5imLHWm+WcVsm2U9qhe19KVg5jKKc9Kb5daJtSDTGtj3osO5n7fajA9DV/wCz0G2AGaVh3KO32ox7VaMQFNKY7UWHcrGPJzTTHxVrHHSmkU7CKvl0GP2qxt9qTB7UNDTK3l0eXU+OaXFSO5X2H0ppWrW3im7QO1TYdyqV9qNvtVkj2oCj0osFysOPanbqlKA00xjNAXGbqM+9P8ukMVIdwBHrS7qTy6QrQA7NNyaTnNNPNADwaeG5qIdacDSsBIWNG4imE0Zpgh+7jPenhvSoc4o3e9AaE/mEHg4oFzIp4c1ASTSA1V2KyLyX8y/xE1OuqTAdayw3NOHPejmZLibA1WXHWpF1c96wz/vfhQM0czI5DpE1aNuCKsLeROM7sVyobFPErDvVqQch1XmqejCjePWuZFzIOjU8Xs3Zqdw5TpN2aTPtWGmpOmN1TDVeeelFw5TVJpM1RXU4261IL+JuhoFylomm7qi+0RN0alDq3Rh+dA7D91NLUnNNOR1pWEwY5pyHkUwnPFKOooSIZtacxzmujgOK5nT2CsMniuihYV1UzOR5+TSdaMZpyiuI6RoFG3NSAU7bTsK4xUHWpAB6U4J0pQnNUhXEK8UgXNSheKXbVBcYEp23inhKft9qBXIglLs9qmC+1O280WC5CF5p23ipNtIRihITYzFFKaQU7CAjNIQMdKdijGe9KwXGbacq+1SKvrUgFUkIh2U7ZUuKAKoCMJSgAVJtpdtAEe3NGw1KFpdlAiILRipgmKXZTAg2+1GPap9lGymFyuRQBUzJSBaVh3IsU4LUmynBeKLBcjC0uypAKXFJAR7KNvtUu2jb7U7CuQ7fajbU232o2+1FguRBaNlTBfal20WHcr+XTWjqyRTSuaLAmVfK9qTyfUVZ20bamwXKvlY6CmGDd1q6Vo2ZFFh3KBt8U0249K0PLBNJ5Q9KdguZhtx6UhtgV6VqGIelMMPFS0PmMdrQ0xrOtnyT6UhgzSsPmMF7fBwRTDB7Vry2/wA/Sozb+1Fg5jKMHtTGgwOlaxg9qabbNFhqRjmKk2Y7VrG1GelMa0NZtFXMzb7UhQntWgbYimmCmkO5R8v2ppQ+lXjEaaYqdgKXlnFN2e1XPKNIY6lxC5U2H0o2e1WSntSbKXKx3INvtRsGelTYpMUmguReUvpUZiGeBVrbxTCvpQFyv5XtTWiParO0+lBXHapC5U2EUYPpVkgelJtoC5XIPpSYPpVgrSbaAuV+aTOO1TMmT0pvlk80ykRA804nineSaQoR1oAZv96cHppU+lIQRRZgP3j1pd9RAcU1jVJATb/ejf71W3c4oLUwLQfjrzS7z61UD4o8w0AW959aXzT61U359qXzPegLFv7Qw6MaX7S4OQxql5nvSGUdKLisaceoSp0apV1KTuQax/M4pQ/vTuS0bn9qqD05q7aXP2jDDpXKmT5utbmjSDO0mqRnKJ1Vn976V0UHIH0rnbM8tjtW/bHKr9K6IGTOI2+1OC0UVyGw8LTtvFFFNCY4CnYooqhIcBTlFFFMGPAp4FFFFhMcFpcUUUCEpCOKKKaGxhFNAoopiH7c0oTiiiiwEoTFO20UVQgxS4oopALilC0UUIYbeacFFFFVYkftFLiiigBMUYFFFABs9qAntRRQAuz2pNlFFAAFpdtFFJALtpdtFFMAxRg0UUAKFo2UUUxBsppTiiiiwxm3mjbRRUgG2gLRRTAXafWjbRRQMQrSBKKKQhdtJtoooGRvDk5qPyKKKLIBPI9qTyPaiihpDE8kelNMA9KKKixSZG1uCOlMNsP7tFFCRVxjW3tTDbc9KKKdguMNqPSo2tj6UUUmguRm39qYbc+lFFIZGbc+lNMJ9KKKzYxpjPpTfLPpRRSEJsoKUUUrAiMx0eX70UUDEMfvSeX70UUgE2YpMYoooHcMe1I65oopodyMp3phSiimFxpSonSiigdyMoaCgoooGMK4pmKKKAFBprNzRRQA3caQmiigAzxTgaKKYmA+9WpplxtlA6c0UVSIlsdppzZzXQ2vQUUV0QOeR//Z" old="https://www.landscope.com/images/Photo/Stock/152001_153000/152373/2be22d.jpg" alt="Marinella"*/?>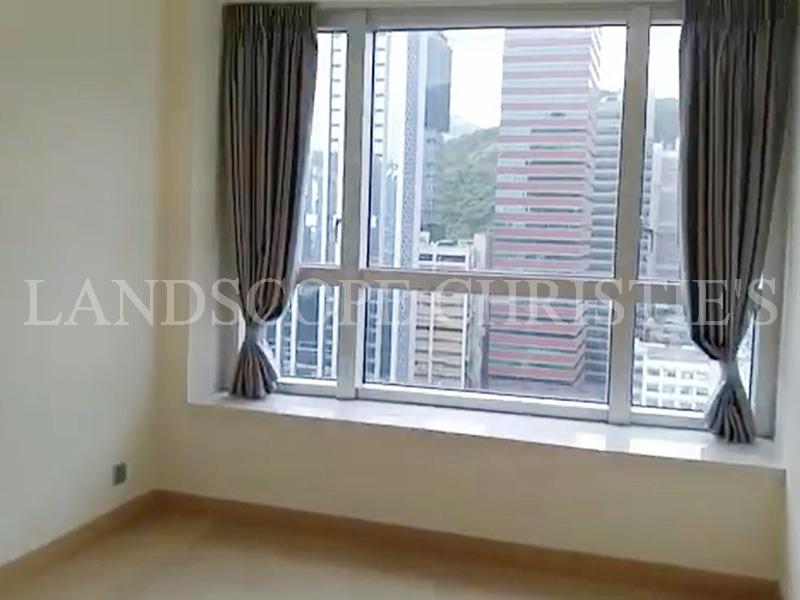 2nd Bedroom(Provided by Owner) 5 of 8 photos
/*img class="sp-image" src="data:image/jpg;base64,/9j/4AAQSkZJRgABAQAAAQABAAD//gA+Q1JFQVRPUjogZ2QtanBlZyB2MS4wICh1c2luZyBJSkcgSlBFRyB2NjIpLCBkZWZhdWx0IHF1YWxpdHkK/9sAQwAIBgYHBgUIBwcHCQkICgwUDQwLCwwZEhMPFB0aHx4dGhwcICQuJyAiLCMcHCg3KSwwMTQ0NB8nOT04MjwuMzQy/9sAQwEJCQkMCwwYDQ0YMiEcITIyMjIyMjIyMjIyMjIyMjIyMjIyMjIyMjIyMjIyMjIyMjIyMjIyMjIyMjIyMjIyMjIy/8AAEQgCWAMgAwEiAAIRAQMRAf/EAB8AAAEFAQEBAQEBAAAAAAAAAAABAgMEBQYHCAkKC//EALUQAAIBAwMCBAMFBQQEAAABfQECAwAEEQUSITFBBhNRYQcicRQygZGhCCNCscEVUtHwJDNicoIJChYXGBkaJSYnKCkqNDU2Nzg5OkNERUZHSElKU1RVVldYWVpjZGVmZ2hpanN0dXZ3eHl6g4SFhoeIiYqSk5SVlpeYmZqio6Slpqeoqaqys7S1tre4ubrCw8TFxsfIycrS09TV1tfY2drh4uPk5ebn6Onq8fLz9PX29/j5+v/EAB8BAAMBAQEBAQEBAQEAAAAAAAABAgMEBQYHCAkKC//EALURAAIBAgQEAwQHBQQEAAECdwABAgMRBAUhMQYSQVEHYXETIjKBCBRCkaGxwQkjM1LwFWJy0QoWJDThJfEXGBkaJicoKSo1Njc4OTpDREVGR0hJSlNUVVZXWFlaY2RlZmdoaWpzdHV2d3h5eoKDhIWGh4iJipKTlJWWl5iZmqKjpKWmp6ipqrKztLW2t7i5usLDxMXGx8jJytLT1NXW19jZ2uLj5OXm5+jp6vLz9PX29/j5+v/aAAwDAQACEQMRAD8Axx1p3am07tXnrc2Fp0f+sFNpY/8AWCtkDOoX/VR/7tO+T+4Kav8AqY/92lqjIMRn+AU7yoz/AA02lBNACNbRk/dpPssfpUoNLRYCD7HGehxSfY88K9WMU4UuUCr9hk/vg0Gym7AGry4B6VJvIp8pRmfY7j+5SG1mXqhrVDn1NLk+tHKBjmGQfwN+VJscfwP+VbQY+tKDzRyhcxuQOVYfUU0n3rcOGGGUEe9NMcZ/5ZJ+VHKO5gMRnqKVSPUVufZrc9Ylo+xWh6w/lRysLoxCxFIGrdawtGAARh+NRnS7ftuFLlZXMjHBpc1qHSouzsKa2kk/cmA+tHKw5kZ2aTIrQ/siX/nun5Uh0mb/AJ6qfwo5WF0UCeKb3rQOkz44kU/hUD6fdIf9Vn6Gi1guiAdKB1qX7Hc/88DR9kuByYmqZIdyNqKVo5F+8jD8KTB9D+VWtgAVJUYyPX8qeGX1rMYopT1pMj1FBPNSMD1pKDQOaXUYUUUUwEpVpDSigBTSUppMGkMKKKKkApaSiqiAetFFFJgFIetLSHrSEJRRRQAUUUUAFFFFACUUUUDCm06m0IApKWkpMAooopxGFJS0laEiGkpTSVmAU2nU2qiAlFFFEhgelNpx6U2pQBQe9FB70wEPWm049abUMQUCigUhMKKKKBCCkpRSU0AhpvanmmUDFHQVIvSox2qVapDJBT1pgFSAcVQmOFOpop1UQFFFFMAooopAc4Kd/DQAKX6VKWoBSx/6wUoWnIpDg+9aiZ0i/wCqj/3aXNISAqD/AGabu96ozZJQDTNw9aM+9OwiUGlzUe4Cl3CmBJmlBqPcKeDxTBEqmnZqJTS7qLlXJQadmog3vTgaYrjxTxUYIp4NFgH0uKbmnCgQ4ClooFACilpKKCri04UzNKKAuOpc0gpaAuFGPc0opcUWATkd6XcaXFJiiwriYB6gH8KNqH+Bfyp2KMUWC7IzHGesa/lTTbwseYl/KpsUYo5UF2VjY2zdYxTTplsexFW8UGlyod2Um0y3x8oOaj/stOzsK0aKXIh8zMttKP8ADIT9aZ/Zj/3q16KOVD5jGOnSdmpP7PmA7VshRmlNLkQ+YwmsplHSo/s8w/hroCo9KNo9BS5B85zxhlzyhpDG4/gNdDge1IY1PUCl7IOc53B7qaU9K6DyY/7opDbwnrGKPZBznPZFGa3jZ25H+qFNNjbf88qTpD5zE5pK2TY2+OIzn61CdOT3qXSY+Yy6K0jpy54zTTpx7Gl7NhzIz6KvGwYVG1m46DNL2bDmRVoqVraYdEpvkTd0o5GO6IjRmpDFJj7hpPKYdVNLlY7jKSnMpHY0hFKzC4lJSgUuB6UmmFxtFBFJQtB3FpKWkrQQhpKDSZ4rMBaaaXNJTQCUUGk5zTeoxT0ptOpDSsAlB70UUAIetNp5602oaEJRS0nSiwmFFFFKwhBSGnUYBpjGnoaYafTSKAAdBUq0xelSLVIZIKeKapNPFUhMfiikzSjmqJCiimlsGgQ7tSE03fTGfIoBmKARSrS4pQOKEgHA804dR9RSDFKOv41SEzfb7qH/AGaiZsVK3+qT/dqB/u1ojMN9OEh9aqlyKb5w9efrTAu7qdkVS84Y+8Pzpwm5+9QBcBp4aqomzSiWgC2HpQ9VPN96cJD60AXA1OBqoJjUquTTQFgNT1aq24inq/rTuBaBp6HgVCGyKerYpoCbNLmo91G6mImzRTAacDQA7FLikFOFAAKcKaKdQFxaWkpc0guFFFFACiigUtMBKMUtHegBMUuKXFLQMbgUmKfSUANwaMGnUUANwaTFPNJQAmPajFLijFADaKXFGKAEopcUlJgJTTT6QikFxneinYpDTQxDTcU6mmmAhpMU7tSUCuNNJgd6U9KTvSC4hVcdKYVX0pxpKVh3I2jQ9VFNMER6oKkPFIaVguQNbRnoMGmG2WrBpKXKPmKrWw7Uz7NVs02lyhzFQ2p7U02pxV7p3phpcqHzFAwt6U3yW9Kvmio5CuczzCfSm+WR2NaJpvFHIHOZxXFJj2q+UU84phiU1PKVzFPBNIVNWzGO1NMYNHKO5WwfWjaanKY6U0qPWoaHchIpu2pitIVpWFcipD0qQrTSKLAMop2KQiiwCZpaMUYpWAaRTT0p56U2mAAVKo6VGKnTGKAuKBTx0pM0hYU0wuPzSFsVEZBSb6q5JLvqMvTS9MLUriH7qQt71HuFOzmhCKAFLjApwHtTgua2sAwDApw5I+tLihfvr9RSSBm6w/dr9Krt0q0/3R9KgbGCa0MzG1CQpG5BwQK5GbVbhZCFY4FdRqjYik+lcROT5oHqaTsBbfVLtSQZSCOaZ/wkeoDAWYcnHSq9191z7VnRcqn++KEhm1/wkepqZf8ASOY+oxTovFt+rqfNEg6sCP0rIjRnuNRUH+HNNtkxLbg4O8c1VhHUp42kKsz24wvXFW4/G9uV+aNxxngVxMABuZ4yeM4xTxGRLgZ6Yp2A7lfGliR8wkA9lqyni/TyoPmOPqtefY4PsakQ/NtOKAPRIvFmnM3MzflWlDrFpMAyTpg+pry64j2iPHBJ7Un+r3FGPyjPWmB7BFewvws0ZPpuq4rhgMEfnXi4vbiHSre5RzuL44612Gn6hdvHCTIfm7GgDvlwRSgZrEjuZggAfJFSreXOOBkUxM2QKUZFZKahMDhlp51N16oaBGqCadurJXVvVD+VSDVY8cqaBmmDTs1ljVY89KkGpRH2oEaANOzVFdQgP8VSrewt/HigC1S1CLmEj/WCnCaM/wAY/OgZJSimB1PRgaXIoEPoptKKBj6TNJzRQFx2aSm5ozQA6ikooC4UUYpDQMXNGaSigQUUmaM0ALRSZozxQAUhpaSkMSkp1JQA2kNOIpDQMaabmlNNoJA9Kb3oNBoAQ0lBOKYWoYxTSGm7qN1IAIptBamlqQCmimbqN1MBxpppCc0makdwIpKWkpWAQjio2lRG2scGpRyQKzr5itwR7VMtBrUnNwvbpTDcelUS5FNMhrJzNEi8bimmf3qiZDSbjS5x2L3ng00zLVPcaTcanmuOxc8wHpSGSqm40bzTAslvek3fSqzOabvNAFvI9aaWFVvMpDJzQBa3D1o3j1qp5lJv96Qi1vFGc1XVianQGkMeKdvwKMcVE1FwsKZgKYZ6aRUT9aLjsTeaTSGU4qsWwetIWPrSuTYs+aaTzDVbdzTwxJouFiZWOalQnvTEHFSqvFWhEYT2pQlTquaeI66+UzuQCMYpqxEuAozyKt+XSxx4lQ+9HKDZfP3QD6VXkHBqxLwxFQyfcJpEnNav/qH9TXFzqY5wzjC+tdtqv+pP1rjtVIEZ5p8oXKU8u5W5yPWoLflYv97NOKb7dSR1ohTEyL6UktQJLF83Got6rioYzia2PpVuCMJ53H36o8IwDcHOBVWAlIC3DuOjGpVIyrc5JqFgcnHQVKV27R7ZoAOrkepqIsBcbc8ZxUq5+0cetVH/AOPrd/t0AbU4BuoFx/DzVGHH9oXSdgvSr8gP2hH68VQgU/2ndH1WnysC55KnRrZQP466e1Tyltx6CsCIY0+zXrlua6VByg9BT5WBbFzJng1ItzKDncfpUax81KFAFFibjheXHYij7dcjrijy+OlII8nGKLMocL+U/eA/ClW/buuab5A9KTylzRYCf7bnnylpwvk/iiFQCGkaLiiwi0Ly3PUMPpUq3EDD72PrWb5ZzUixH0oA0AYT0nFSCFTyLj8jVBVx/CPyoZSec4+lMRoiKUfcuD+dPVboHImP51kqJB0Y03zJVP32/OgZuCW8X/ltmnC9vE7g1irNIP4z+dPNzIBweaBmwNVux1RTSjWJx1hB+lYyX1wp++PxFSHUpj/Cp/CkI2F1pv4oDUg1hT1hP4ViDUH/AIrdT+NOGooD81qPzoA2jrMGcNuX2qRdVt2/jrAN9CxyYMCnC7sD96N/wFBVjohqEBHDj86eLqNujj865vzbFvulh9aTEB6SHH1pAdQJEP8AGv506uWEcfa4/wDHqeEkA+W5/wDHqYrHTEU3Fc6j3akYnBH1qdbi8/vg0AbZBpMmskX10nVRR/aUgPzJxQI18mlzWP8A2sAeUNSLqyHqKANTNJms4arF3GKcNStz1bFAF0tTCagF9bt0cUfaoj0YUAT0hxUYlRuA2T7U1iMdaAHkgUxnHrULOAT8wqJ5R6g/jQMmZ6YWqAyZ7GozIR2NSwRaLCml8VVMp9DSGU+hpAWWem76rGQ0m85pAW949aQyAd6qtIaZ5hxQBc80UhkHrVISGnqxIoAtCTmnBwarCpkHFAyVT8wrOvVLXLVoqM1UvlAmGO65qJ7FQ3M9kNN8s1OabzWBqQmMgZphFWe1RstIZDRmpNlJsoAZTTUpAFNIouIiNJg1KVpNtS2BGRTSKm20wrRdgR4NOC04LzTwKEAItWFGMUxB3qYCqQCn7tV2NWG6Gq7UmNDDUbVIaaRSAhIpjLUxX1phFAiIDmp1WmqnNTItAEiCp1HFMRcCpBVIRMkeDmpVX2pRUiivSsc7YzZ7VLbxg3CZHFPCip7aPNyOP4aTQrkMo+dvrVeQfuzVmT7zfWq8nK1kxo5vVv8AVVxerf6s12+sLiI1xOrcoaYFe0CvbLu6Utuga9VSeSOlR2bYtwPU063XOujnAVelMCzKnlqB3zWfeIBcwY/iate6A4rOnIfVbWPsvNAxHXbBIx/v4qW7TZIh9VFNvUJiugOgOaW7OLWBz/zyGaGAkClrhvaqwUfOSP46ljnMWp20Y6SjHNRSZW7mVgQA9IRsuhLRYHUVUtU/0q69cVqwYMaNjkDisqCQG9uMVa2A2bSDfp0J4yr12ml6VZ3cObu6jtnPQO4Baua0yM/2eQMZAyM9jXpHgvw7puseHWutWtY7qVmwHPYe1WkJmevhqzPMOoQOf+uoNPXwzdAZieFx/vZFdFc/DLwvckFbJ4mx/wAspCuaig+FmhRQuba61OJ058sXLYp2RJjf8I7dY+8hPoBmon0C8Uf6on8K6w/DLSLi3XZqOqxnH3o7kg1XPwns1+aLxDrqyDkM91uAP0xSKOQk0u5iRi9vIuPUVVjjVm9+4xXay/DPUWTEfi/UA3QF1U4FcZawT2d3qOnXb77mzm2bscyD+9SsNjjEKa0Q7dfSrLLzUczi3geZlyFGWPoPWkIhit3LcqanNuVHf8q6C00nxR9jjli022kiZQyKzfMQemaVP+EphJEvhFJF9UmGTVJAc35PfBpRDkc5/Kt6K81d7hkn+H2oIAf9YsqEH9atfbYlB+0eGdQiA6krnFHKBy3lY6UwwBq6D+2fDUj7ZLa7i9S0DYH6VWXWPBlxIY4tTKupwVaFhj9KOUDIFvxnIpDDiukjXw1P/q9Viz9MVMujaRcfLDqcLOegDilyjucn5dAiJ7V1J8MNu+S8tCPTzBR/wi94zgLLbhfXfRyjOWMRA5FM8sGuofwzfr12H6c1Tk0PUEcj7HI2O4Xg0rCMTyhQYsDvWz/Y1/n/AI8pv++ajfSrtSA1rICfUUuUq5jbOelKAQCNtaj6dNEN0kRUe9RFUA6ijlYXM7bj+EUDcDx0q+0YYdvyqMRYGBzRysLlfdIBwTUbTzIeGNXjDxUbQ57UWDcrreTjuT9ac1/MB2pxjxzioxEWbpQFhG1GVULMAQOtSJeSMobYMGoLuARwdOpqzFDthUEdRQSKL4D7yUv263I5So3hBHIqBoBRYZYN7a+hp6XFq/R2H41nmDrzUEiFTgUCNpZYlPyXG3PvVe9mZYSUuiW9jWK4A65qFsbsDPT1oEUNT1G/juFVLlwD2zVQarqHOLl+PepNZISW3b3qjAymObPU9KVhosLreolT/pcgx71PD4k1FX2PMW4zmslflVR/ePWkL7LnLDgRnNS0WaZ8Vaj5gAcnNSnxTqKOqsetY9oomVZe+TxT5gDcIaVgNh/GF3GvKZ5qwPF06AGSM8iuUuCSHz61PqCtmHaeAnSkGh0y+Md3BQ1Kni0b1DR8E1xsEZ3DJqwq/vAPejUD02C7jnjR16N0q5HzWHpgxaxD0rci5GaAJRUq9KYBUiCmhEi9Kq3/APx8J/uVcUVSvjm6Ax0XFZ1C4FTtTaXtSVgzQO1Npx6UlIY3FIRzTu1IetCAaRTTjFPNNxSEM7igin7aTHNMYwikxTjSUDG4pQKKUcmgTJU+7Ugpi8DFSKc00SKRxUBWrB4FV6lsLjCvtTcVIaaelILkZFNxTzTKBiqKlQZpgFSpTQEqjinqM0wU9apCLoSpVXikWpBXqJHIxwFWrRf34PoDUC1atjiYfSk0CKMw5P1qo/Srcx+Y+xqq/Q1i0aIwdY/1LVw+q/drt9ZP7lq4vUlzESaQFC0GVUe9WbZQdcf/AHKq2nLLtHSrlv8ALrfPdKYizMAZAPasZ3/4nSe1bTD96Oc8Vhy8arn3oGalwv8Ao9wfUVV1P5dNi9dgxVq4P+hTH2qrqJ3WEAP9ygCu0Za+01xwcinahuGqyL3NTOMS6ccdGFLqC7tdf2WgRr2rA2QI64rCt3Iu5j6tW3p4/wBEYexrDBCXMg/2quKFc73RFDWb5Gfk6eteseApFTwgh8vaNx4/GvKNCz9jlPpEf5V694Nt0XwlaIJeWG7OK2toSzoPtUeVIQrirMh8m8jnBzFINrVVFtvG3eCTU8OJrOa253x9qljRdhTywy9QTkVLiobZ99vGT1AwamqGMQDmvH9XkR/EusyKBnzQpP0r2HvXjGpR+VrWsfNu3XJOaEBEw5JqpqZzpN2f+mRqwWqrqP8AyCb3/riaAse2aUSdIsT6wJ/6CKu5qlpH/IGsf+vdP/QRV2kMWkIB680UUAMMMTDBiQj3UUz7FanP+jQ8/wDTMVNRQBnzaFpdwrLJp9uQev7sDNZ//CD+GtpA0i3XPdcg/wA66Cindgcmfhr4VMnmLpxR/VZWH9acPh/pEefJluoz2ImJxXVUUXYHGS+AJcn7L4j1O2B7KVb+dQjwBqo5HjTVc9son+FdwfY4o5HU5ouwOIXwd4ji5TxdcSe0kK/0psujeMoVIhudNuT2MwI/lXdUlO4HnD2fjyJd82laLcKOqxyNn9aryzeJIgC/hGKRe/lOCa9QFGaOYR5HPrkkDlJ/BesMw6mKEFf51F/wkmjk4uNA1WD13QH5frXr7E9jimFVfh1Vh7rRcT0PJ21fwswyxkgH96RWApBqXg+XCjW7ZWPQZPNeoyafZyjbJZ27D0MYNV5dA0WUASaRZNjp+4Xj9KAuedm28PSJlNatiT0AaoZtLtFTfDdxOD0+YV3kngzw1LIXfRrbJGOExVGT4aeFpd4FlJGHGCElYUaD5jzO9IkQx5GVarCcxr9Ks+EvCEFza3shvJisN7Nbxq53YVDjk1AyCKaaIHIRyoNDRKdxrDI70gsLiT7kMjD1C8U/cFOf1ra07w94t1PTkutJ120tbV2OIZIt5GD1zSRVznmsLgf8sZP++TVSWyuC2BDIf+A13i+HPH8Q51PS58djEVqO407x/EFKaZpF1/e/e7CPpxTA87e2l5zE4PoRWfcZXJ2sMe1ekMni5Mm48G27HuY7gNmqztd5bz/Bk5x97bg/l60WEeU66M2MUxzkNgZrKy68AYBrpvHr295qdvHZxvBGnLQum0g+4rHlhxjjtQ0CM5t32mLP3VqK/Zgjt0OcVZuvlijZRyHAzUGrfLHJ/vCosXdk9g4WAY7LUbyl9jDrmpbKHFkGz1FVcbSB70mMillJYL6tV7UWCbQOwFVTATdRqDyxqbUj+/29QMClYQsDbpSB0C09P9cv1qGx584j6VKp5VsdDRYdzv8ATf8Aj2T6Vtw/dFYemNutozjtW5DylKwydetTqKhUVMppCJkHIrOvuLw/StBTVC//AOPoH/ZrOZcCmfvUlKetNrnbNRe1J2pT0pCKAE7Uh60tJihAIaSlpMUWAKaetOxSEUAMNJTitNIoGJSr1oxQvWgTJh0FPSmr0p6daohjm6Gq9WT0qCs3uMaaYaeaZSQhjUw9akZaYRzVFDhUqVGBUicGkIlFPWoxUiUwNEdKkXtUY6VIvavYRxkq1atv9cPpVVaswf638KTBFGYHc3+9VaQcVclHLfWq0n3a52zVHPa1xAa4zU+ID9K7PXB/o5rjdUX/AEUH2pBczLEE4Iqyjga0n+7imaYuYz9KYhzra/SmI1TzJisOcf8AExYehrdfjJrGmGNWkHqBTGXbj/kHy/Sqt/zZWo9VFWL9tumzH6VBqPENmvqopAOn4l08f7Yp17zrs/0FNuf+PuwH+2KmnTfr049qECNDTh8pWufvR5eoyD3rodPOJj37Vga2PL1ZwPUVrFiaPRPDsfm2LKP4oTXsXh/FvoNlCFHEYzXj3hGTFqp7+UcV7TYW+dMs/n25jGfetWSy1FdJHMHI4BwTVqfMF7Fcx/6uThqo/ZATtWQsSeB71dtibi2ltpD+8T9KliRoRqqg7ehOafUFoxe3XP3l4NT1my0HevFdQlMus60SMbbkqK9pzyK8MZzJqviDJyF1GRB7AYpCH9vwqDUP+QRe/wDXFqn7fhUGof8AIIvf+uJpge2aT/yBrH/r3T/0EVcqnpP/ACBrH/r3T/0EVcpDCiiigBDRS96KAEooooAKKKKAClo60UAJRS0lABS0UUAI3AqMMfSpD0zUW9e1MiY7NITSbxRuBoJuBNOBG4ZxTe9OUAuM0Ajzj4cZm8P6jIep1a7/APQzXLTMPt93/wBdW/nXYfDeHyvD1+n/AFFLs/8Aj5ri5VIv7sHr5rfzqp6IuKCU/IfpXpHgCLyfCFsuMDzH/nXm0gHlOfRa9M8EMf8AhELHPU5P61nEbOpUAgVJTEBCgHrinUwFzRRSE4Un0FAHzd8R5FuPiNqDcHy1WM47GsK7i8i2SVsfMMVNqU76jrmoXkvMsl04JPcA4FVPEsjW9pGgPUjHtWrWgjHv322URHRpR/Oo9bHD+5FO1P5dPtCfu+YM0mtqd+COCARWRotSey/5B6t2qiZVyGz/AB4xV+yH/EoHsay4o91s79SJxSY2iw5KatGufu96XUMC529WJzS3ynfcSdgAafqQL2tlddioBNSIbAhjkYDq46U8Dao3cc0I4XVIFPRlqXUBiQAf3qYjuNLVvs0fH8NbtuDtFZWmf8eMXH8IrXt+BigLllRzTwKRalAqQFUcVR1D/j6X/crRUcGs/Uv+Ppf9ysp7F09yietN7/jTz1plc7Nhx6UlKelJTQDaKKWgBlFKetJQFwpDS0lKwxD0php5plIBMUL1pT0oXrTQmTL0p601elPWqRDHHpVerLdKrHrWb3GI1NpTSGgFuNamU80ygpj1qRajWnr1oJJR2p61HUi0wNEdKkHaohUgNeujjJlqxB/rPwqqDVm3OXb6UMEV5ByfrVaQfKatSdTVeX7prnkaI5vW2xbmuTvUEloc9hXU66f9HauZuh/oZPtSQGZpwwuR2qCAltaB9Ks6d/qGFV7MZ1ZvpR1A1Lk4hd/cVm3Kf8Tgnj7gzV29bFiT/tj+dU7v/kNMB3jBpjsLqDY02X3IFM1P/lxXvtFGpHGmv/10UUuq8X1ovYKP5UALP/x/WH++KskZ8Q3P0qvPzf2A/wCmgqyozr14aECLVh/x8ke9YuvDOuOPTFbVh/x+msfX1P8AbUje1UmFzu/Bf7xI0/2a9xtpUjs7VWUnCAV4Z4FfEtnxwWANe6tbDKqJlVdowDW6IZIl3HG4cRkc9asTyiOdbmLofvD1qn9lJGBKjfSpYiGTy2PT1oaJubMZVow6jAbmnA1z73MsLeWJWQdsGnQ3F4pDqWdep3dKzsO5vZyRXhNu2/UfEHvqkp/lXslpqUs12sTxja2eQOleK6YWEusO/JbVJxn15qXoUXscVXvx/wASi9/64mrGaqapIItGvmPTyW5ojqB7fpB/4k1j/wBe6f8AoIq5WbpD50WwPY28ZH/fIrQjbcuadhjqKKKQBRRRQAUlLRQAlFLRQAUUUc0AJSnA6kVVub1IBwdz+grMmnlnbLNj2FOwrm5kZxkZpayNOY/bcEknb3rXpDTEY8HPSosrUrdDnpTAFoIlqN+X2pePSjaPSjaPSmQGAe1KqgMDzSFR70q8H1+tA1ucN8PznQtTII/5C10AR/vGuHmGL66ycnzW5/Gu0+G7b/Dl8cAb9TumwOg+c8CuKnOb+6P/AE1b+dOpsaRYyT/VP/u16V4MDDw1pQHTJzXmsn+rf/dr0vwXIRoGlp2KsamGwSep1h+9THk2Dkj8acc5pjx78ZUHHrTJuMknEceW4z0pLiYw28ki4O1CeeB0pzxl1O9RVTWxjw9fg/8APBv5UDR8zzri9nYH70rN+ZrO8WlvKtT2ODW7p9sGhhLgE4Oc/WsvxygjtLdR2YVrIEZGpDdo0Z9HU0a7w8LdigqS/XHh8/RTTNd2mK1c/wDPIGsTSJPp0e7TnB7dKzrdMW0g/wCmwrX08hdOz6rWekZS1yf4pQaTKH3cZb7Uo/uinTETeG1C8+URmraRh7m4B6bRUdrHjR7teNoPAqEIyJHIvrNh1wK1NSXkfgayb07J7Y46YrZvyGiiY9wOaZLO20nmwhz/AHa2rYZrF0bJsIc+lbtuvSgRaUVKo4piqanRflpDEArN1P8A4+1/3K1VXkfWsnU/+P4j2rKpsaU9ymetNpx60yudmo6kpaSmh2EopKWmIaetJT6a1IBKSlpKVxiUyn0ykAHpQvWg9KF60Ilk46U9elMHSnrVoke3Sqx6mrLdKrHrWbAaetIaU0d6BoYaZTj1pKBsValXrUIqZOoppXEyTFPUUg6U6qsK5fFPFR04GvVOQlFWLdgpJNVQaljPNJsEOkHOary/dqeQ1BL901gzQ5bX+IGrnmXzbIr6qa6HX/8AUt9DXPxf8eq/7ppAZNi2FI9yKgs/+Qu/0p9ocEf7xqOwOdVk/GgZY1ZsaXLj+8v86hnOdcX/AK4j+VO1k7dMk92X+dRSHPiCIesI/lTKDVTjTv8Atsv86l1f/kJ2w/2R/KmapGXsVUdTMv8AOptWjMmrQhf4EGfyoFYZJ82p6ev+3U6t/wATq8PpULY/tjT/AGanD/kM6h9aEJ6F/TfmmZ/cCszxAP8AiaSfStTSVbafd6yfEDZ1mRfaqEdd4FfMtlk/8tRXvbyrHJh1YnHUV8++CW2NZsegmX+dfQUsQkYf6RgEDtW6IY9LiI5whBPc9qjAOGB796RbYLz5xb8KeSAM9gKYh9tbqZ1kkcuAOhp91BJNcJJDcNCFH3VHB+tMgmAU+hqTzlqWIWyS6ivBLNch4wDlQteOWWPN1MrnD6hMw/E17JHKCzf7prxfTXzJf57Xkv8AOspbFo0Bms/xCSPD+oY/54NVzfg4qjr5z4fv/wDrg1FMZ7Vorn+wdOOettH/AOgirMt8bWRQV3Kwzms/RX/4kOnD/p2j/wDQRTdTbM8eDj5a0SuS3Y1P7WgI4Uk0g1Vd2DEwHrWEN69qlEuepo5SeY3hqVtjl8H0p39oW3/PQVgbs/3aXn/Zpco+c3v7Qt/79KL+3Jx5gH1rniaMj0o5Q5zpVmjbpIp/Ghp416uPzrmwee/4UpPPU5+tHIHObMupxKSqKWNUHuZ2clbh1B7AdKq5pQ+KpRE5EucHJOT6mml6ZvppOadhcxbsJlS73OcDbjNa/wBphxkyL+dc4XCDJqMkv8/OKTiNSOmW7hkYKrgk08ha5yycPqEIXoDzXS4BzUNWHe5GUHvRs9zSlPc0mxuzYpEi7T/eNOUEHk5pm1v79OTIPJzQUjh/h7H5fh+7+ULnUbo7R0HzniuDc7rq4PrK3867z4fP5vhq4fpm/uv/AEM1wP8Ay3n/AOurfzNOpsOIP/q3/wB2vSvBJzoOmf7rV5s/+rf6V6P4I/5AWmD/AGWqYbCludYzPuwtG5/ShmwcAZNIHb+7TIuBdiMYqLUUM2mXUa4y0TDn6VNvPpSTDdBKPVD/ACplJnzmE8mUKOACR+tc/wCOWLWcJ7BhXUXahbmUdNsjD9a5Pxq2bOIe9XI2itClejOguR2QGoNaO/TLOTpmMCrMg3eHpf8ArnVfVQH0Ww28/JWRSLmmfPpY/wB2qs3ENuP9vFWNE+bSD9cVBcsoe2jz83mUmMuxH/SLn2Wo7TJ0i8+tAkCXc6k/eWrFkgGiT/7RNSJnL6oxWSH6Ct275sLc+wrA1fG9cdsVvznOjWreoFBJ3Gh86fD9K3rasHQP+QdF9K37frSEXUGTU4HFRxDmpwKBiIPnX61i6n/x/vW6q/MpHrWDqf8Ax/yVlU2NKe5TPWm089aZXOzUdSUp6U2mhiUp6UUGmIO1Nandqae1LoAlJS0lSMSmU+mUAB6UopDSihASqeakFRp1qQVSFYUng1WJ5qyeh+lVj1qXuSxCaQmlNIelIENNJSmkoGxVqVOtRL2qVPvVURMmFOApop61Qi2KeDUYqQV6dzlaHipk61CtTx0mIHqvL9yrElV5j8lYM0RyniNsWz/WsCI/IB7Vu+JDm2ce4rDi5UVIGaE2pIf7r1S03/kJv+NaJH7uc/8ATSs7TOdSc+maLDJNd/5B4Hqw/nULf8jJb/8AXAfyp+vk/Yoh6uKa/PiG094RVAWr05jgXH3pR/OnXfOuOPRBTbobpLRe/m5qS7G3X5PeMGgepXmyNbsB60/cBq1+fUimz/8AIc0+hhnVrsDruFNCaNnS/liU/wC3WDre461cFgOOn0rpLCIiJF7ls1z2tYOrzZq0hHR+FMLHajv5q/zr6D+1RoqK0ZJ2jkV89eEMS3FqpUMPNXr9a95Z7dyAtxGCBzzW9iWW2uoWUqqMGPHNRw7tu1zzUSRoGBFyjewNTvwucZNITIvKnXIiUspPXNIY7n+4aswTr5foc9KkNyvqaGSVYBcpKCU+Xac15RYDbcagB0N3If1r2DzlKPhv4Cf0rxrT3Zhduy7SbmTj8aykaRLx5NQ38QudPngY4WRCpp+aimbFtIT2FKnuN7HsGmqI9Ks0HRYEH/joqLURvmiHqtSWDZ020/64p/KquqtieIZ/hrdIykQ5dSQCTSMzBM45z0piyPsJA3EdqczF489G7j0oM2KG71NHIuQKg3YXFCEKeaBouEjPBphNRhxng0pPHWkMdvIPBpweoetJkiqEWN/FIWNOjtppIvMVCyeooEEoOPLb8qQ7EZkI4pQ2aJY2j27lKlvWm4oEKxOKj2uec/LTycVE7SSDA4UdaYi3p5RdQhUHJJrpcZzXMWAQajb4+9nmuo9cVnI0ixNrf3qTD/3h+VB8zsVpP3v+xUDFy47rTlznnH4UzL91WnKSTyMUxI4b4cBT4XuSgIT+0LvaD1A3muFK/wCkXH/XVv513vw7Cp4aukRtyLqN2Fb1G881wjc3E/8A11b+dFTZlU+hDOcQuf8AZr0rwZxpWnj0jJrzadd0TD1Fel+EV2WNivpHUw+EmpfnOoLYkxik80ehpXba+MZpvmD0pkMeJFNKWVlI9RTN696crLTGmfPutoyajdf9dm/nXHeLW32KH0ruvF4EOu3ar03k4rgPFB/4l6HuatnTBaBGu7QVGOsRqjckN4esGGfunNaFkd+ip/1zI/Ss+4GPDVkR6kfrWbBFjw4c6c4PXcapXhP9sQjsGq34c/485/Zqq3fGvRZ9allosTvi/kXp8tbEPOgnHasW5/5Ckn+7W1HxorD2qRM4/VuJmHsDW/J/yAbT6Vg6qM3Df7orfYbtAtT2FIR2+gH/AIl8f0rft+tYOgD/AIl8X0roIF5FBJoRdamFRxDmpgKAADkfWsHU/wDkIy10CjkfWud1E51Kf61lU2NIFQ0lLSGsDZBRRRQDExRRRTJYUwnNP70ygaCkNLQaljGHpTacelN70gA0q0hpy9aEBKgp4piU8VS2EKeh+lVj1qyRkGq5HNS9yWNNIelOIppFIFuIaYaeelMPQ0DYqE5FTJ96oU6ipo/vVURE6ingU1elOFWJlkU9aYDTwa9FHOx69KsRdarg1Yh5ahkCy1Un+7VyYVSmPy4rCRojk/ER/cN9axYvuitrxF/qG+tY0Q4FQOxRP+ouP+ulZelH/T5vrWtjMFyP9vNZWkc30/1qkAviA/uLcer0nXXbE/8ATGm+IT+7t/8Afp6DOtWJ9YDVAWLr/j5svdzUl9/yHm/65imXX/IQ08H+8adfH/ioGH/TOgohl/5DdhSM2Nbuvc0sv/IbsKa//Icm+tMDqLL7sJ9+a5XXD/xN5hXX2acxfTNcfrv/ACGZquJnJnQ+DXxcWpHXzV/nXvEunWe8sy/O4G73rwPwcT9ptwoyTKoHvzX0MUXzEJlX7vIrYkqxWVpF/qyQ3arEHmYKTfgfWkMYG1hMmc9MUt2kksQdGwyc4HegTI2s9Qectbqpj9zSPZ6qqk7UqtHqeTtYSxn0DVKNRweHk/FqGSWoI71CzTRgRiJsnHtXlFuMNPjoZmP616rHqLSxzKXJURMTn6V5ZbYaNnU5DSMR+dQ1oaxHkcVFdf8AHlP/ALtTmqt8xFhMRWdPcqWx7Dp3Gn2fvAn8qg1TH2qEnuKjtVvDY2ZjUFVt0wM+1LcpcXAErxn5BjAHStzBlNZGUHA4zipkcbeaR4Cll5jAg7+hFV2JLnHTrQRYtHgZpgdWrWstL8yxjl3ZZx3qRtAUng0roqxjBsUF3HQZFaNxpdvaFVmmKl+lRpYwS58q66D1p3CxUWT1p/mA5/3aQ2swbaF3Z6Y5zUqadOwJZSvBouJJm9ojbtLjYd81oYHoKxdNu4rKwSBidw9qunUY1G5mAHvWT3NFsUtcXM0AA5wxrMVlKg1pXMiajEbqFseQGUj61jRqwUZNXEhkr455quJZpCEVdq96lZsduab5hcbVG0+tWSWrBUXUYCpy2ea6cnj8a5bTY1i1GE78kmuoJxms5DTDL/3QfxpCX/uD86Tc39w0bz3jNSO4bm/uU9CSwyMVH5h7IaerAtnsKBo4j4f/AC+G7kf9P91/6Ga4XrLMf+mrfzruvAY2eG7onp9tum/Dea4RTueVh0MjEfnRU2LpdBHPBr0rw1NHHZWTMcApjJrzSbiJj7V6Lo6t/wAI/ZN5ZOEz0pU9hVb3OsaVN3Bz9KPMT/IqK2mQ2cTsOoqXzI/T9KZmG6P2py+WemKbmNugFPCKMYFAI8M8don/AAktwE6Hk1554rAXT0FepfEi2WHXPNRdu4cn1ry/xUu6xjHqat7G8JaWIdLJbQ1z6MP0qjPx4VsT1+dh+tX9GGdGUe7Cs9xjwvH/ALMxA9uazZaLHho/6BcHuGqvfAjW7c9yaseG8/Y7o9t1R6j/AMhy2+gqWV1C5OdYkHqBW6v/ACCHrn7lv+J8/ptFdATt0Z/eoBnH6p/x9N/u1vLz4bhPpXPamf8ASm/3cV0ABXw7AM9cUxHd+HudMh+ldJCAAK5vw8NumQg+ldLCPlFIkux96kFRxipQKoBy9vrXN3//ACELj610g6j61zmo8ajP9axqbGkCpSGlzSVgbIKKKKQwooyKTNMQd6bTiRmmUCCg0UhpMBp6U3vTj0pKkYhpy9aaacvWhASpTxTEp4qkIXsagPWp+xqA9TUMljTSHpSmkPSgENPSmHoafTD3oKYqdRUqdaiTqKmQc1USSdakWmKKkAqhMmFPHWmCnjrXoo52PFWrf/WVVH9atW/3802QhZ+tUZqvz9aoT8VhI0RyfiL/AFLfWsmP+H6Vr+IOYiPesheCo9qgooj7l19ay9FGbu6PocVqfw3X1rN0P/j6uvrVIRF4hGI7cej1Kg/4mlh/1xNQ+I/9XB/v1ZUf8TSw/wCuJqgJrv8A5Cem/U0Xo/4qF/8ArkKS6P8AxMrD23U+758Qt/1xFIognGNasDSP/wAh2UY70t58urWB96VhjxBOPSmgZ2FtgGH/AHa4jXedam9K7K1Pzxj/AGa4nVOdWnz61qjOSOj8Ff8AH/ag9BMpr35ltxPnLYx1FfPfhRzGzOv3hyPrXv0M0RsrZnkRGaJSQze1asiw/ZCWBRmz71JHdoZfIcAOOmaZCEY5SVHHsc0l5ZLc7CvySqeGoETk2ikiSz3t1yKA1j2siKqNo1zI5db3bxjG6kXQ71eRfKfqaTEXJWtjZ3XlxbT5D5+mK8ksHVrZSgYfMeT9a9UWymgtrt5J1cfZ3GB9K8ssSRaqhHCk4/OpexrEs5qC6BazlHrUxPNMuSFtXz6VnB+8VLY9RtL0LZWqllX9yn8q1tDmUwXBaQvmTuK59BOtjaGK1EgMK5I7cVraGZvs8hlAUluFA6Vu1oYX1L+sRibTW2KCRzgVlS2zLZjZCWcpk8VsecqLl8EZ71KmoRA4wtQVYj0wN/ZVqHUqwHINaBPUVB9qhYgEDj0oM0ROc4pDsZXiCET3Fr8wwoOc1TsdPnGCI98Zb5iPSugcwSEFyCR04qWF4VIRD16AUtgsU4NLMM5lRtoJyVqxDbzCeRppA6N91QOlXKKXMPlIvs0BHMS/lUclrbOMNGpFWG4Un2rKW627eWwTzxQgaH3UUUFpIkSBQw7VzaScfSumunjNs5LHoe1c3ZQLNcrGVOCep6VomRJDTMmcMKaSWPyUs8UcM0gndYlB65pIHglhaeO5Ty1OCxPQ1dyLFjTkcXsBfrurq2zz9a5Wye3WaO9F4slvG3zOOgNdDBfwXiGSBw8Z6Ed6zkykicuAec0eYo7n8qQuqbc8Z9qXzV9f0qRWEMqhW5PSnn/Vk/7JNIclScDFN82N4m2uvKHvQNI43wX/AMincH/pvcH/AMeNef23+q/GvQPBYI8IzAlCfNn5Q5H3jXn9t/qvxNFTYul0HSjKMPavXPDkm/w/axsBxDxXkM7bYnIGcCvYvD0Cpotk+OWgGT6cVzRbvY1mizasiWqB+xqcTRN/+qoUlgICHgj2qTfB2YZrpWxy2H74valVgW46VCzQlguMk+lSrGQflOKCkjyb4pjF5F6mvJ/E7Ysrcd817B8WYiktk+OC2Cfwrx7xPg2EPruNX0NYoj0Qj+yAR/fNZ8iY8OyqOgu6u+HznRz7SGoSoPh699rms2ah4X50699pBTNSQjW7T/ap/hL5rK/H+2tO1kbdX081LBFW5B/tyX2AroZATo59iK56YH+25/wrpJeNIPuRSaBnDX7g30w9MV0smP7Dtvwrlb0/6fMfU107n/iR234UmI9A0Mf8S+H6Cuih6Cud0H/kHQ/QV0cPQUElyMVMBUcQqUCmAqjkfWua1T/kIzfWumUfMv1rmdV/5CU3+9WNTYuBTNFB6iisDZCdqSnHpTaAClxQKKAGnrSUp60lABSGlpDSewxh60DrQetA61ADaevWmU9etNCJUp4piU8VS2AXsagPU1P2NQHrUMljTTTTjTTQC3EpjdDT6Y3SgoE6irMfaqydasx9qpCJ1qUVEtSjrTRDJBTx1qMU8GvSRz3JBVq3+9VQGrdt1ptkjp+tUJxwa0ZgM1SnHymsHqaI5DXvu/jWRj5lrW14/Mo9TWZj5o6gozz926+tZmhf8fVzWvMADdAVkaF/x9XNUgIvEfSEfjVlP+QrYH/pjVXxH/yxqyn/ACE7A/8ATGqEiW451Ow/4FUl2P8AioT/ANcRTJ/+QrYf8CqW9/5GE/8AXEUFFXUP+QlYn/aFSFQfEFwfYVFqH/IRsf8AfqwB/wAT6f8ACmgOntlG+P8A3a4XU3B1SdlPBY13tuPmX/cP8q87uziVued5H61pEzZ0fhsbVOO5r3NtOiuoLeZ3VD5CqARntXh3h/gADqeK9/iERsrZWuI0IhX730rQmyIrbT4baIiOQM/bbxT4Lt/O+zXUbBj0btU8ccecpcROfRTU5UN94AkDvRcVjKu7ow3LRrDKyAfeA70Q3Rcf6qYfUGri6uUyoVDtOOlSDWHPSJT+FDJKxuj5N9EQeLdj09q80tgPs6sBjJNelalfibStSHl7JFtnIIHXivMdL3Pplu7HLFASTUy0RrFlgHJzUd04FuxIz84GKlx+dQToCAp6FxmoprUJPQ9GWVreG3xelFManb+FbOjXK3FvI6PuG7FZSG2lhhLW4b5QMmtfSkhSOUQLsQt92uh7GXUnvebTGM/NVdUG4ZQdPWpr/wD49gf9qquATz6VBZaU46cfjUm73qoFX1NPCL/eNFgLQwf4qntB/pUfNUAoHQmrNj/x+R8nrSew0btFFFZFDWbbyeB61U+3WZUtuTaDgkjAq2QPSqWoaXbapafZpsiMnJCHFMCeOa3ukzE8ci/7PIqL7RZRyNGSisnUY6U2w0200mEQWq+XH1wTmqsmgQT6g1680pL9UB+UimSWcabMSGNvITyQcGnrY6e67VggK9cACsOTwNp73Uk/nXC7jkKshAHtWlpWhw6SZfJllcSDBMjZx9KPmIsCx05EMaxQohOSowAalitLWGPZAiIp7L0rHh8OvbyTstw0vm5/1h6Z9KrQ+D5Yo9v9q3We3zdKNO4fI6OOGNB97djqSc04RocEAGqNjpclnpb2huGkkbP7xutV30i+NqY477ype0gGcUgsbOOMVSks4ki3JhTGjBc+9Y/9i+IBu/4nm7OMZj6VrvE4iuTIdxMfH4DmmDRy/gyPZ4TKkxklpz+76dTXnVod0APua9C8EFR4RG0YXdcYH4mvOdNbdaKfc/zNFR6DpLYmuP8Aj3k/3a9P0DRrxdOspjqEjRGIERHtxXmcygwOD6V6vov23+ztLIYeT5QDe4xWUYo0kzcSNVjUOq7gPSlKIRwq/lVC9m1KM4srdJR/tnFQx3GtNDmS1iST0DZrUzZo+VtfcAKVoy3PNVLO4vpFnFzAFZB8uO5qvHqeoBtslmQPXNAWOK+K8JNnZnrtcmvEvEgb7NAD0ya9x+JPny6OGnQKfMAFeLeJk/cwj0BquhSKPh440yReuHzUSn/iS6svULcA0/w4c2tyvoRSQrnS9bHTE4P6Vm9zQb4N5t9QHutTa+ANQ01vfFQ+DT8uor/u1Y8Q/wDH1ph/2xSbsBQuTjX5V9QK6O5ONMT3IrnLof8AFRy/7orobz/kEx/UUuYDh7xQbyTA6tiulmjKaRaRn7xxXN3R/fvj/noK6q4O+1tf9kA1IjutBGLGNfQV0cI4Fc5oZzaofUV0kH3BTJLkQqYVDF1qemIVR8y/WuY1b/kJTf71dQn3hXLapzqU/wDvVjU2NIFM0UGisDZAelNp1JQACiiigBp60lB60UAFIaWkNS2MYetA60Gk7UgEp69aZT160IRKlPFMSniqWwC9qgPWpz0NQH71JokaaQ04009aVgQ2mN0p9NNIoROoqzH2qsnUVYTrVIksJUoqJetTL2q7EscKcKaKf2rvRzjhVu161UFW7XrRIRNN1FUZz8pq9N1FULkYOKxLRyGvf6xazx1jrR1//Wis0Z/d1JZTkXfJdAVkaEv+lXNa4/19zWXoYxdXfsatElTxEQTGnerS/wDH9pp9YTVLxF/x8pV1f+P3TP8ArgaYE0vOrWH/AAKn3p/4qJh/0xFMkI/tiw5/vUt5/wAjI3/XEUDuV7//AJCNj/vipUbPia5X0xUWof8AIRsf98U5D/xVdz9VoQXOwt+sn+yh/lXndyQzn/eJ/WvRoxta4/3D/KvN5fv/AImquI6PQ2EaxsemRn8690uNOW7WCZZSmYVAAFeEaeMQQj1Yfzr6DhQm1tj5iqBEo+Y+1ap6EtIgttLihjG6ZmkB4PSriyCAgO5I9TToExk70f6GnSxiQEMvGKtEtWKLaVZvI8h1DZuOcYp6afaLwNRz+FZ7/bVcgQZUHj5e1Nzf5H+jd/7tHUzNDUrFLfRdQkE4fNs4x36V5jpUhXSLTK5JjGTXod8066PqZmhdf9Ffr9K8+09ydKsyEwPJX+VRPY0gWN+Tmo5z8sffMyipB97mo7shbaMqOROtRT3LlsehSadcTeWsV0EXaK1tCtprK1lS4nWUs+Q3tXNyajJbbB5MjZUdFrW0KZ7+1llMbxhXwAwwa6Xexh1Nu8Ia2wrAndVRcmlEX71S5+XNXT5APUCsyysFp4XPerAMR4yKkCRY6igZXCVYs1xdxn3p2IfWpLYJ9oj2tnmkxmqKWkyBTXBZGAOCQQKyKHHB461naho8V9ZtAJJYN38UTkEU/SoLi3sRFcvvl3HLeoqvf6bdtbuNPvHiuHOd7ncB+FNCYaZp/wDY1qtq0810pPEkzZb86o3vhua61Z75dUuoYsDECPhTVrR7DVI7Upq94tzKG4dRjis7U7PxKNTzpssIssgkSNyB7VS3JY+Tw3fGUvb6vcRD0JzV3R9IvrC4mku9RkulkGAr/wAP0rKK+LDeyGOWA2+QVOOcVo6UuuC+kGoSRNAy/JtHKmm7iRFHpOsfbWkn1HNv82EQc+1U49J8VqqhtXhJ5ydtTxyeJ4b2aKT7KLXJ8twCW9s1BFf+KeRLFagg8FQeaeoGvZQ6vFpVzHdzJJdYPlsvSqNvF4phs7lZLm1luCo+zEqQAfRqsafeazPBdm4SFZY1/dADhj71Vj1nXRGzS2MRIHQZ5NTZjI7c+MlSUXf2Ilh+6MYPyn39q2oTdDSpjfBftAhO/Z0zjtWEfEWvKhZtNTA64zWhb6jd32i3c08KxHyHOB9DRZhcwPAn/IlRE9xOefqa860th9iT6n+Zr0fwUAvgu1AP/LCU/wA68z0on7Cn1P8AM0SVxwdi/cEm2lC9dvFepaXe6lD/AGZbRWfmWbQr5kv9w4rya6lMNpLICAVXPNerQ+IZ9PtNNtm0+WZpYU5j6AY61KRUnc09T1S/s7sRWumyXSbclkOMVBba3qUs0sUui3EOyPernkMfT60/VPEA0p03WU8qsMloxnFMt/E8c8yx/YrlMjcCw4qrEXJ9I1i51BZzcadPaNEM7ZBy1UV8XxspZtPuAAxGCvNT2XieC+v57SK0nWaH724YzUOoeMNJ0y5+z3cbJMeduzNFvIdzl/iFfJqnho3SxtB5DjiTjdXjfibH2OFzwxHSvZPiJfWmueDZ57E70iYB+MbTXjXiZCLWDPXYKfQpbmZ4a5+2r/sqf1pU/wCPTXU/21ak8NYJv8dQi/zpwGI9a44KAms2aEPgw5kv19QDVrxD/rNNbsJBVTwOM3F+P+mYq34h/wBVYN6TAVMgKF1/yMch9VFdDef8gmP6iueu/wDkPk+wrob3/kEx/UVAmcZIu6eT/rpXXCHMar/djBrloxvvGXHWSu2t4g/2tv7kAAp2A6bRBttox/s5rpIB8ornNG/1Ef8AuCukt/uimSXIhzU2Kij6mpx0piET7wrltU/5CM/+9XVqPmH1rlNV41Kf/erKrsaQKZ6iig9RRXOaoKSlpKBhRRRQAw9aKU9aSgApDS0hqWhkZ60dqD1o7UgEp69aZT160IRKlPFMSnirQCnpUDdan7GoG60mSIe1NPWnHoKaetIBtNNOppqShE6irCfequnUVYT71VEllhetTr0FQL1qdegrQliinjmmCnrXajnY4CrlqOaqVbtep+lNiJpR0qhcVfl6CqNx901ky0cfrY3TD61U2AFR6Cr2qDdcge9VcfOQeoqRmSeZpz6isvQ+bm8P+1WvMAs8g6ZFZOhf6+8/3qpAZ/iI/wClrWjj/TNN/wCuBrN8R/8AH4v1rT/5e9N/69zTAUjOt2I9Axp11z4mI/6YilBB12y/3Gps/wDyNDf9cRQBXvedVsh/00FKhH/CVXP+8tJc861ZD/poKYrEeK7r/roKYHbZwl2f9g/yrzeX7w57mvRc/ubv/cP8q85l+8PqaAOj0pgyQbugYfzr3K40qPUhbXInZGWJVC54HFeFaKpcRD/aH86+hNNtzNp8J86NDtHDnGa2iJkFrpX2RD5dxk/XvQ2o3NtKUmiYqO9XkhCuSJonI6hWzSvskH7wHHoRzVpmbRUXWmI/dzxqPRutTLqsrD/XRk+1QG10cE77ORmJ6inLHpK4C2ky59KCNSLVdQefSdUQ4KLaPj64rzXTWYaVaAn/AJYr/KvStXgsovD2qtCziQ2rjH4V5npyMulWYYHPkr/KonsaQLXemT8rCD/z8pT1FQ3TbTB73KYrKm9TSS0PSf7SdWX5Y+B3Fa+mz/aIpJPk2k4wvrWE1nYufmmcMRyK09DsobGyljtyzI0pbJOa6uhj1LN6uYgOfvdqjVB6n8adetlQN23nNQj2bPvUjLAGO9PXOOpqvt/28UoH/TSkMs596nsM/bo+vWqADf3qt6cW/tCL5sikxo6Vl3Y9jmkfOxsdcHFOprnajHqQCayKKelSXUtiGuwFm3Ecenaq19catY2kk0ccV2Vb5Y1GGIq1pt099ZieSIxMSRsPtVS+1mXTIGnu7NhEH2goc5/CmhMk067ur6EteWzWzDkKT1rE1XxFqNjqq21vpMk6OcCVT8q/Wt2z1GLVYDLErqBwdwxVKfX4bK4MLwOSDtBC8GrRDM4+IdXhupIBpo2rghgeDV2x1bUbvVEt5rZYYWTJfvn0ok8SWkXmJJbsPLO1sLnmn6fr1pq18bW3jYOi7ssuKb9ARQm8S3sGovbfYWZQxCyYyDSx+LLjkPYOpU4J28H6VbHiCyFy9sIiZA5Xle460s2vWCsEkj2t/u07eQXJINTe4tpZFQo6jOMdapx+JjhzLayBEHzEL1q5bX1vcq7w52oMt8valj1nSJYnMbKxQfMNvSkFzOPi+yljJW2uduOf3Zq3bahDe6HeSRIyr9mdsMMHoakt9b0h+EKKPdcU+7aB7C9e3x5Zs5MYGB0NA0c74OOPBFq3rbyfrmvNdNG21Ue5/nXpPg//AJEO0/69m/rXnFlxAPrRPS40O1BPM0+dM4ymM17HDrOm6fptlHcOquYYwOMk8CvH7r/j0l/3a9gtBpcenWr3EcW8QIPm57VmtRsvXN/Y28qxTgbmXcMjqKF1LTSVAaMMegIpJfsHyC8Eav8AwhuwpQulM6qohZhyKokZBdWM14wtkTze7KOtNkn0q4mIl+zvLHwQwGRUlv8A2cLhha7PN7hab5GkGdpWESyk4YnqTQBy/jgWh8N3gtxEkez5lQfePavCvFG7y7fn/lmK+gPF8Fo+iXccMa4MRbK+1eCeJhugix6daZaMTw2cT3oB4ZBV3bltWiHVrfNZ/hk4vLoHuorThP8AxNr5O7WhNQzQzPBj+VqM8f8Az0iP6Ve18E2tp6iYGs3wp/yHAP8AYYVsa+m20tz/ANNsVIGTdHdrw/3Qa6S7TdpUQHrmuZnH/E/H+4K6i9OzSo+OgqbAclpyCTUQ3Yyn9K9A0m232epTnHICAVwWkj/S0/66E16Xosf/ABT96+OsgpikXNLG1Qo7KBXQ233awLDCv9RXQ24+UUupJcjqYVDHUwqhDlGT+Ncnq/8AyFbgejYrrE+9+Nclqhzqtz/v1jU2LgU6Wkpa5zdBSUp6UlABRRRQA00lKaSgAppp1NNJjGnrSdqU9aTtUCEp69aZT1600MlXipBUaVItWhAelQkZNTtUNJkjSKYetSHrUZpANppp1NNJlME65qdOtQJUyU4kMsrUy1CtTCtBDgaetRinjrXajBkgq5a/eb6VTFXLQfM30psklk+6PpVG4+6avSdBVSf7lZlo5O9TfcE+hqowzMD61pXCEysR61QIPmgUAY92MXkg/wBmsjQ/+Pi8/wB4VtXwxfSe61jaJ/x8Xn+8KQzN8R/8fg+taTHF1px/6dzWb4j/AOPwfWtF+bjTx/07mmA9DnXbL/caln/5GiT2hFJGD/bll/utTpufE05HaEUAVZ/+RgsF9XFRIc+Krv8A66ip7kZ8S2OOzVBEM+Kbr3lFCA7X/ljd/wC5XnMvVfqa9Hxi1vG7BMZ/CvOJeo+ppgdDohwiH0Ir3y2ghltIJZZSh8ocY9q8A0f/AFaBuhYD9a+iILZ/sduqAECJe/tW0diWUo9O8qQPDdZAPpV47sNgkuR39aBCVb5xjHvTmKlxtIyeOtXcTSKA0zU3G5Qxzz96nDSdUDDKsR3G7rVK81eOC5lh8663oedp4P0p8OrJKABPc5Pq1OzM2kT6lZ3VroOpyToVT7M+T17VwFqyPptkyNlTAuPyrvL66a80jVId8hH2V+GOR0rz7To/K0q1jMZBWFev0rOpsXAsdqqXjfNa+n2lKtjpVS9XLWoHe6QCsaW5rLY9BkW/3EpACuODitnQVuk09/tCBWZyce1YsmpLE+0ySrj34rc0O7W5sncSFgHIBNdfQwe46+wWjFRoCDU80YkZNx6U5Youm+pGQ4NOC+1T+QvaSg26/wDPUUhkIHIq1pwxqMfHeovsy5/1tWbCALfRt5me+KGB0YPFI7BFZm+6oJNA6UOFKMHxtxzn0rEsrWd5He2ouIDmMk4464qMajaSw734Tdj94vep7byVtl8gr5Q6belJLHbXcQDFWTOeO9NCZEskMilrYrtHXbUayWrth0Bb3FSpBFbqUhUKp6gVELSBmDGRt57Zq0QKz6f827yuvzZFOt2sw7G3EYfH8I5qD+y9PyzZyWPOW71Jb2lvbXTMg+YL0pAIy2DMX8tDIOpx3prw6dJy0at+FPa1jfcyEcnLc9KhFhErYLnJ6YNMAiWATbIECqR8wHepEsdMR2KwRqWGG461BFF5V1kD5atm1jk5ZsZoYELaRpkihfJQj0FR6lBHaaTeRxDCLZyAD8KtrYxKThzn61V1dfL0i+UnOLKTn8DQtxnMeEzjwFYe9sf6151a8Rn6mvQvDBx4C089vshP8687szuhB9TRU6jQ+8OLKY+i17Ha6JY3dlZTTqWcQxkc+gGK8Y1MldKuSOoSvdrCPzNIsju2kwIf0FRHYbI77SLPVj/pab9nAIOKjTw5pkUqSrG4dV2ghj0q/JbmU5DlPXFSCNggUP8AjVXJsUrDRbPTpvNtlIPOSTnrVZvD1i9zJO5Ys5yRngVqpC8f3pS/NVrqzadiftDR+ijvRcdjD1izitbaaCEfJJAwIY5r5719s2Yj/iViP1r6N1iNvLXccgQkZr5y11fmlz0DnH50xoxdATZqpT+8DV+0G/X5x62rCqWh/wDIft19Sw/StC3G3Xz/ALcDioZqY3hRseIiD/datzxLxYW//XcVg+GP3fiYg+jCt7xOMadEf+mwqWBjXA/4qBf+uYrqNTXGlqD/AHM1zE4/4qBPeMV02sMBpu0dfK4pIGc1o65mQ/WvUtDiz4Rlb+++a8v0EeYyH0U165osRXwREf7xJpksr2y4lUV0EA+UVhwcTLxzW7B90UhFqMYqbFMSpMUxAvUVyOp/8hS5/wB+uvA5Fchqf/IUuf8AfrKrsaQKnelpKWuY1QHpSUp6UlAwooooAaaSlPWkoAKaadTT0pMY09aTtSnrSdqkQlPXrTKevWmhkiVKtRJUoqkIVqgPWp26VD3pMkQ9ajNSHrUZpAhtNNOpppMpglTJ1qFKmSnEgsrUwqFamFaCFU1IvWohUq9q7EYslXpV2y+8/wBKpL0ra0i4keV0d8jbxnrVkIqS8Cqs/wB2t6+laGEMmMk45rEvJpJVG9s46cVkWc5ODvb0zWWcmbn1rZk6NWWVzPmgZj6iuLsH1FYWh/8AH1fj0euj1Bd0ytnpxXPaGP8AiYakvo1IChrsMlxqMcUSF5HbAUVoTI0N/YRuMMsJVh6EGrsFoGv3umXOz5EPHB7/AI4x+ZqbxLb+VrOmzA8SwHj3GP8A61MChBzr9sPRDTBz4kuc/wDPKnW3/Iw23+4aIiV8S3LKSCEGCO3NAETDd4ktqrWgDeJZz/01FdDaa7MniiGK6bfEwxnaAVPrx1rXNpHe6nJE5IPmblI7EU0BHNxpN+e+DXnEgJZcV6NqCtb6XqUbjDKMGvOm/wBagoA6DSFKiAkfxr/Ove5bRJDFI0rLmFRtDYFeT+Gr2aSe3tp5C6v90tyQRz1/P9K9puBM5AR4xH5YHJFbIlooJYxpkht5P95qesU8bZFojD/e61ZthKkqq8sRQ8Y3VdmYxRlw6ZHvTuIxhd2BJEtiu4HBpRLpLH5rDAPUrSiwvXkaRbmDazZxzn+dVrvUrmHUf7PtIo5JVQMxbp/9aquQyHXbm2stHaWwjMMpcID1OD1zXHMS+XZssa6nXLe8mscSqiMzAqq9DjrXKPwSpBBBxg9qwqM0ghB0qC4gnmutO8qNmH21MkDIH1rS0+2F1Md+di8nHf2p+qX7W+oabBCNgF3GGOByPQVNLcuWx2ctjYKzF7OUnqT1FW7CRIbXFvAFiDZOO1Utl+0zsLuPYTwhHQVtWkRTTWDMGJzg11dDHqU5rqKSVRuK03fAT/rGqG+QCWFQAOKLe1MrdcKOppAWAYicCRifanrGD0Zvx4pHVIBtjA3VD5kv9/8AQUDJ/MRCAZWXPqKt6awe/UiQsAcD61RSXtIAwPtWrYKiXSBFAXqMUmB0Y6U2VPNhkjzjepGfrSj7oprksjKvDEEA1kVcr6bYpp1glqjF1TPLd6WW0R02IoUZzkVJaxyRWqRytucDlvWongeMYR3JzuJNCAbHbLal8FmDcnJqstniSSZXKyP0JPCCrkauMlznPT2pyr8p5xkVaZLRzz6E7okn2qQsJd/XtWzGc3fmhfmC7frUSR3yuBuTy/pVmLzVuCHA2leMU2JEDWBUPsyPMz5nNMOnFbIQI7LJtx5meV+lOaCaLLZZhnJy1ONsx27mbPbmkFiOC1e2t44mZnOcFz3qwI287bycc5qpHHcx2ssczEu5IRgenoakjiniSRTIzSYG0n9aBEd1ZXEu8I5X59+c/pUevlk8Nao7ZBFhJ/6CatyCcqwDc4yao69cS23g3U55SDLHYSuTjjhTQijn/D4x8NLE9/7OB/SvONOObRK9T8PXDT/D/TZXABk05X46civMYesv/XRv5mip1GhL5PMsJk/vJivbtPSU6TYESYUQJkevArxaYkQSFRlgvA9a7OD4jxWscNlcQGNIljWSQDOM4HAqYjZ3lylzLIjwPtTvmklguWkVo5dqgcj1pHFy7CS1cGBwCM0+BrpCwmII7YFMQWkV0lwTNIGU9B6VNLHIbneD8gXp71Xga4+0/vG+THQCoVl1J5Gzt8rPpRYEytqsT+cGPQwNgV8761zC0f8AEsrZH419G6i/mQrkYbaQa+etUup7O9vjBIV2yMG4znn3oRSOX0QgeJIM/wB5v5VqKu3xBCMciNwa3dJuPNvLKfK5kAJ29AT1FQatf3Efihrd5SsfmFAqjFSyzi9EG3xagHfeK6LxMAdFyeomFc7ozMnjRNnDLI/IPSvSJrmW602VZXDMsgI4AOKljPPpTu12A/8ATMVvas3+ij/rgxqxrd7cWeq2iwOF3g5OMnjHHP1puq3lxbQ+dHO4fyDkk5zx3z1qAuc94U5JJ/uGvatJg2eCLVD1xXF+GZ/P06GfKlpIlY7egPcfnXpqXEkWhwqFXoR0rREs5JQVnBrctclRRBcx3MhjkUBvQ8hqvtaBF8xOF7j0qRCJUq1Ggq1byujKuflz0NWSMQfOv1rjtWP/ABN7vH/PQ16ITtUsOo5rz7WJ5ZdVuldyVEnA7VhV2NqZn9qmjt5pcbI2IPQ44/OrGnWqzEySDKKcAepqS61CUTFIjsCkg8A5Nc9u5oU5beaLO+NgB1OOPzpghkaFpQvyKcE5q5FqUyN+9Ide/GCPpVy+YPpzspyCAR+YoshMxKKvaV/x9N/uH+YqWbVSGIhQEA/ebv8AhRYDLPakrbsbqS637wo24xtH1qO+vZLaYIioQVzyD6mi3UdzHpK04tVJYCZAAT95e34UzUnaO9jdCQwQYP4miwGaRzRit2wuGuIWLsC6tj8Kr6ldywyrHG+0FcnA5o5Va47mTiniljuZYnLpIwY8k+v1resZjPao7EFuhxSSuDZiL0qQda0LnUJYLho1VCBjqD6fWmjVZ/7sf5H/ABq0kTcoMflqEAs2ACSegFbaXf2myuAwAdUPTuMVkW3/AB9xf74/nUSWoDZIZI8F43UepBFQmtzVji1XgHLj8ODWdY2ouZjvzsXk47+1JrWwJleOCWUfu42YZxkDj86SW0uIvvxMBjJI5AH1FaN9fPBJ5EACbMZOB6dBVRNUuUfLsHXuCAP5UrIZXhhklDsi5VBljnpT061tGVZ7B5EztaNuv0rFTrTSsTcsJ1qcVCnUVMKsTBe1SIahU8VKldi3MWTr0rU0kf6U30/pWWvArU0j/j5b6f0qrkovan/qF/3v6GsOf7p+lbuoj/R1/wB7+hrEn+6RWZRhyriJz71mL9/NbVymIWrGxh6dgMy+Qbw3fNc9oqH+2tQQKSWIwB3rpr9eI/c1l+F7XzfFN7IR8kQBP17f4/hSGSeILtNGFjEwX5nCv1OB/Ew/EitTW7Y3UFqqrudIt69eo/8ArZrifGN0brW1OQUDbFwc8A/5P413FjObiKwLElki2MT396YHJ2vPiG0/3GpY/wDkY7r/AK51bubY2vjCBcAKys64GBg/5x+FVE48QXn/AFzpARNn/hKIceldPDqaweMRZSL8soBVh2YkjB/If56cwnPiuAeqE1c1U/8AFaxf9cx/6E1VEDutesjd6FfeUF84LxnuPSvIGjYXKqwKsDggjBBr1u2vvO0a7ilbMoHBP8Q/xridW0lWf7bAuGHMiAdfce/r+f1bA2/CkO7WdPHB5PB+hr1LUtJu7jUmmjvEjXaAIyOK8y8KD/id6evck4/I17Fc27vISvTHP1q4sVjNttOuUeMG5gY7h2NX7nTpGgbdIgzjn8aZFC0UyNIwUZHU1avLu3S3ZmkBAx/OquS0jmFvGSVk3HKtjioYZP8AS7i8kd9znYMDp9a211eIMuLWEjPXFVoLswS3kvlRssk/APSrM5B5y3mlks+ZIfu571zWrQBZEmUH5xhvqP8AP6V10uprJZXSC0gQ+WeVrmNUP+gQ9+n8jWFRGkGRaMRmYZGTjA/OoNXsZZNT02aEbs3aFx6YHUVVgneCUSRnBH6+1a8d3Fd3FjtOHFwpKnqKiluaPY1p5/KllwGJDHoK3NDujLpJLhlJJABFPnlRpGyiBgeoFSW4c25bC/e7dDXVe6MXuVL0Fp48dRV6JRHHjso5NZ87FrlAvUMKusJBC+D2NSxldizsWI5JpNrf3TUYWfP38U/Ev/PTNUFxcH0rS0t83QQ9Rz+FZoEndquaQD/aZ5zhOaTC5138IqOcMYJNn39p2/WpB90VFPIY4ZHUEsqkgetYgR6etx/ZsX2j/j42/N9azdSm1yzsHks1iu7nf8seMfLWlY3Ml3p8Vw8RjkcZKHtVDUNZutMs2uZrBpCH27IuSR600MnsLm6uLdXvYRDPjlM9KdK8wbIOFFR2N/8A2rEswheE/wB2QYNJcXrQuVEII9aoTHecTx5tWU+9kvnI6VzzeIVVmD2LjBxkDrWrY3puXYeUyjHBNU1oSmNNzcIJUnyz5+QgcY9KqW+oam6OZLcBlbC+4rR+0FzIGRcKMg1njxDFtJNs4K9tvWn8gLUct3NZzPLGscqjKemaZBc6iscpkCSsqZUKMFjUVpqD6hYyzmIxrG2QrcZqxbak0pdfLQMoB4pNCRWm1HVBbrKliTKwwyE9Kh8USPJ8PtYeRdsh0ybcP+Amt5ldlY8DNZPimON/BusxyttQ2EoY5xgbTSTLRg6ATH8LtHkBwf7Jj/PbXnNoWMWXOWJJJ9zXpVikcPww01Im3RppkYVs5yNvXNecQLiMVM3e40TDnivRfFmiWU/gSWWK2jS4WBGSQDkHivOegzXrOvRvN4FmjRtrNboAT26VMSmWEvJrTT7ErA8n+jruA+lJDrM0t40D2booHDkcGrOm29wmn2oMgO2FQc9+KmFrcBNpZGGSQcUySCG8eWUqegp/nvnbmpY7MpluMmg2hBzTuhGdqD/u1B/ibbXgOvWpF9rQPVJmr6HvrctbZPBVtwrxDxdCsWp6iQMeb8xpotHPaJ8lrp7E9Hyf++zR4qxH4wgboGvBn6YqPSWxp9t7Of8A0M1qeLNOtX1SG4k1CKI+arYOMj9allI4DTsp40cjr5zY/OvR9v7m4+n9RXIyaVaW3jBJhqtuCzA7SB3/AOBV3c9rFDbXDJcpKSo+VcccjnrUMbOT8Sf8hnTvcN/7LUfiFttmeP8AlkRUniT/AJDmmD2b/wBlqPxKM2LMvQACkgNfwOhOiQ+yH/0I16k4J0yMema838CJ/wASWE465H/jxr1WK08zThlsZGelWSc3aJnUUIzwTn8q6GT/AI9W/D+dUDFBZEvg5JxnqT7VM05mUADCikAIKmUVGlSrTJRpN/qz9K861T/kL3f/AF0Neiv9xvpXnWq/8he7/wCuhrGrsbQ3LelEfZnGRkN0/AVBe2To7zICyHLH1FVbe5e2l3LyD95fWtyC4juF3RtnHUdxWC1Vi3oc8elW1uF/sx4Wb593yjHbIP8AjV+40+KclgSjnkkdD+FZM9vJbvtkXGeh7GpaaDcSGZ4CxTGWUrn0qOiikBpaT/y1/D+tQ6t/x8r/ALg/mam0n/lt/wAB/rUOrf8AHyv+4P5mq6AtzPNSTzPOVL4yqhc+tRmkNSUaWj9Zv+A/1qLVv+Ppf9wfzNS6P/y2/wCA/wBai1f/AI+l/wBwfzNPoLqZ9bej/wDHo/8Avn+QrErb0f8A49X/AN8/yFEdxSKt/wD8fsn4fyFRAVoXMdk1w5lmdX4yAPb6U6G1sZCCszHnG0sBn9KtIm5RkElsOGH72PPHoaqqxRwynBByDWlqwAuEAGAIxgD6msyspbjRqawxCwrngkkj/P1qLSCMzDIycHH51SlkeQpuOdqhR9KbFM8EgkjOCP1ovrcaRf1CxkeQzRAtn7y9+nasc10ltdx3K/KcOBkqe1R3VhFckscq/wDeH9aHG+qC5m2VykdrcRO+Ny/IMdTj/wDVUKdaWe0ltX+YZQnAYdDTU60LsItJ1FTLUCctUy1dhMaDUkZqAGpVNdSM2WgeK1tF5uJD7f0rFVuK2dCy00x9BmquRY0NR/491/3v6GsSUcGtrUj+4X/e/oaxZORSGZlyNsLVh5+c/Wt6+Qm3IUEkngCqE0H2PT9hx5srDeM54HPH6fnTAxr4fLGfQ03TIoNOuJ2lcobkZLqOeRxjA9P1zV77J9qliQj5QdzfT/PFYmr3W/xgtuBxHEcnuScH8sY/WpYzF1q20I38G+9nB3cYU/8AxNdFDLptrqdrHBduzyxABXHBx05wOf8AGuG1/wD5CEH+/WteO0eqafIpwyxgg+9AHS6rah9Vs7lV+eIEMRj7p/8Ar4/M1zaf8h+9/wCuQrtYCt1fRHkJLCfqARXHNC8HiXUI3HzLEAaAK9v83jC3H/TE1Pq5/wCKyhPqoH/jzVDZgt4viwCT5JwB3qxq0RHiy0lYja5Kgd+Dn+oqkBtX8jQaJeyIdrpgqfQg1D4f1BdUEbEBZFfa6g/qPY07XGCeH709jj+dcp4fme212B4yRg5Iz94dxVgeqaFpPl+LbKWJQIN5OAPunaa7e/tLiW4k8qQgBzgb8Vg+FHjvdShkjORycdwfQ1011byNcSHyuSx71SFa5QttKmklQ3VyxAYEIGzWlc6Xai2cEnBxn86S2hkEq5Xbg9zUmo3TRW7iKAyNwAPxpktWMr+xbE9Lzb+NA0WxVBF9p3KG3ht3Q1nMNQ5L2Q5PQCpIFvpWCrZEZPPHAqzOReuLGC2sLmWG5WU7MFQfWub1RwLOBMHJ5H4D/wCvXRaggsdFuXkj8oAZLkYzXHXNx9pdHwQuwBQewrGpsXAgSN3R5Avypjcc9M1UuCV1HSSvX7amK2tLjE0V1GcYYAcjOOtZN3G0eq6UrjaVvUyDUUtzWWx6aTZM7CWRySeT3rWsoYo7ERRndHngk9a5i4hujd3G2Figbg+o9a6TSomh02NXJ4ycmulrQxKksG+4Xnbsb+tXWt2MTAHkgisy5lJkyrHOTz7VatLmeRMbhuFJoEQ/ZJD/ABGl+xyf3jS3K3StvV/lPYdqg8y77NTAn+xv6mrukWrR6iz9PkHNZYkvCcZP4CtbSGdbpllcM5UZHoKTA6ccqKjlkEUbyMMhVLH6Cn5AUU1wCjbsbdpzn0rEYy1uo7qyjuYx+7ddwx6VA+qW0ce+RWCl9uWFT25hW1Qw7RCBkY6AVC81jMm1mRlDd6aAFniunEsJDIOCRUb3UABV0z+FTJHFCpEAUIeeKrSPAWIOAR3IqkJkAv7Qp8sQ/EVaheNnPlkZ2ngVnq1izbBKhOeRV6EWodvIcHjnb2qhIiFzDhgUPy/eI6Uw6hp42mNox7U4xWhJPmsM9RnioDa6ajZPlZqtALUc8E9q7RAYBy49aIrm0fcwjCnHJximRC28tzEwCfxEUqNYlJGWUFBwSegqWCFl1C3THz4J96oeLpVl8A65IpyDps3P/ATVxxp52kmP2NZnjIhfh7r3lH5Bp020/wDATQMzNKOPhLpYPX+yoj/46K4OLmNfpXd2St/wrCxjUZI0uEAf8AFcfPElvb28CjLBMs20ZP8Anms5FIrdRXstwinw/Cs7hI0iRpCR2AFeM9h9a90gRZbCJHUMrQqCpGQeKmJQ201C0ubNZ7eVXi25yPSqieItPkubq3WQ77aLzZMjovrVy0toobfykhWNBxtA7UDT7RXkcW8eZF2ucfeHoaegiSC6iuYUlibcrqGU+oNVNQ1zTtKiaS+uVgRSAS3vVyKCKBQsaBQBgAdh6VXudMtb0OLu2jmVuzjIpqwFe41awe1/1wIkIVPcnpXjnjaMLrs0cgwNmD9a9ouNOtBbZMCHy/mUY6Ed68j8f22dUSTqZVBNVHyGjh7OEpYxjH3Wb/0I1H42YNDaXGc7zuJ+hq5ErRW20kE5J49Cc/1qp4vxJoFowAysT/nuNJotHJ6quPE8Lf7hz+VejxnMM5/6ZD+Yrz3VxnX9PftLHH/IV6HsIsrhwRgIq/mf/rVmwZz3iXnXdMHs3/stJ4j+TSH4/iFSeIxnxDpf+63/ALLUfilgNJ/7aKKEB03gSMnQ7X3Lf+hGvSbZ9lq7L2Y/jXCeDLcw6NaKcZI3cehOR/Ou5tObOUf7ZqyCGTZOh7q1RqjR/Ke3Q+tV1m8m6KMQEY9fQ1rND5kQIHzjpSAgTrUq1GoIJB61Kg3MAO/FAjRb7jfSvONTOdXvP+upr0g/db6V5pqR/wCJzff9djWNXY2pkXlv5Xm4+Tdtz701WZGDKSpHcHFX7WEz6ZKg+9vJX64FZ5BUkHII4INc9jQ1LbU9zBJwBnjeP61enhWeFkYDnofQ+tc5mugiYQ2cbSHaFQZz24ppktGBRSUVAzT0nrN/wH+tQ6t/x9J/uD+ZqbSOs3/Af61Fq6ETI/GCuPyP/wBeq6AtzOpDSnpSVJRpaP8A8tv+A/1qLV/+Ppf9wfzNT6OhEcr8YJA/L/8AXUGr/wDH0v8AuD+Zp9BdTPFbekf8ezf75/kKxBW7pSFbTJx8zEj+X9KI7ikVL/8A4/ZPw/kKhHSpr/8A4/ZPw/kKhFUSS3cwmMZ+bKxhST3NU6u29sbmYLyEH3iO1Q3hU3cgRQqr8oAAHSs33GiueooEbtG7gZVMbj6ZoPUVe02MTQ3MZx8wA5GcdaVrjM0EqQQSCDkEVettUZCqTjcvTf3H19apyI0bsjghgeQahNJOw2dOVSaPawDIw/OsIp5czpnO1iM1rad8mnxlvlABPPHGaypGD3MjKcqXJB/GtEQSx/eqZahTrUwqgIAakBqEVIK6DMmVuK6HSbi1UzmKNxwMnr/WuczxWroxybgewppisbU15CeGRiPQgVSkurRRzD/44KJhzVKZcgimJjrnULaK2JWJhnrtUCuYvrsXc6lAwRRwGA6/5xWrfqBbisAD5qANSXULK3hxHDIoJ5wAf61x2pXFhN4mR1hmW5deJD9044x19Pat64TMR9q5TUxs1rS39WIpMpIwfES/8TSFB131sT+SNW04XCu0aplgvU1meIkxr8Q9XFX787dXth/0yoHZHSWWu2Y1iGFIpwFTA4HAA+tQXGoafe6tfEwSGZYNquQBg9uh9axrEY8Rxf8AXMmn2Yzqd83qKCSfR5tPg8QedJFNJcJCctwVX6c/zpiavpmoa5HHJbzllclWwAVPsc1V09f+Jrfv6R4rK0IbvEKE/wB6mhHXeJMDw1eFM4L/AC564zXK6EhbVFbH3RXWeKDt8MXD443AVz3heMSF5e9bWuK56l4DWb+2WiQ/J5TM2ein1rqJLHUmJIu03FiSeeRmsLwEAlxc3UcD3D7NnloevvXY+ZeMONCk/wC/lUhMhgheIKZJMvjBIP8A9eriTIindlj9BUGb7/oAv/38pP8ATv8AoAyf9/BQAh1jaSPLPBx90UxteuFBCKijsW6CpfJnPJ8PHPvOKa9vKylT4eXB6gziglnPeKbu+vPD1wbp4miDAp5dcsP9XH/uCu18Q2d7eaDNZxaTHag4IfzQcY7YrjSuzEbA70GG9M1nNaDjuT2V0LRZflJdsbfTv1qWS9t7u/01J7Ykm6TbjnB/TFUelPsrS/vNRtZLBbVntp1kdbiXYCB71nS3NZbHoMk8EVw/EmQTwTn+tN/tq5eZYkiVYe5PU1K630hLNp+jknnJvuaFhu882Ojr7/ba6tDIrySSF0AA24JP1qMTzo2UIU+taAhuf+eWkj/t7pPIuvTSB9boU7oViGPUJTxITn1UUNchupb64xT3S6Vv9dpCD2uBSbrj/n50c/8AbcUtBjftzoMRlfxFXNCd5NRmkds5UZ4qqHuAebnRx/21FTWt+9lO8xv9MOR0Eg4pMDtGOEWoZQs8MkLfdkUqT7Gubk8TsQAuo2Ct6hwar3Xih3hdV1ixjJUr1XOfUc1mB1lnax2VhFaRjMcSbRk54pkunW8gQBFUdeK5CLxQIoIo31yzkdFAZxjk+tO/t6xkYu+uRbm6hSMUAdY0XkxeUrgZ7jtWdJpYcl2vZOeqkVinXrJRxr8EY9SAahbxFaYwvi2AfSIGmBqjQLGNt5Zmcnsau6fYW2nySSQlwXGCTzmuVm1yGRcDxlGv0tgajXWYR18bf+SoouB1r6fFztZgQc4z1zVT+xIt/Lt61gf23B/0On/kqKU6zGBn/hL5SP8AZsxTuB1cOnww2rwLkI/3ueah/se0FnJa/OY3YFgT1rmf7ai/6G6f/wAAhR/bcX/Q3z/+AYpXA6f+y7PaVaNmAOBmofFDwweBdYDRF40snGwKCWGOmK57+2ov+hvn/wDAMVW1DVLe906eyl8V3DRzDDkWYBx6UAbnnRRfD2GVY2VF0+L5QACOBxivPXczSeYRjcOB7dq6/Udc02+8LXejWN4WuFtwq702nArjYcCCHByFjC5z1qWrlIbJIsKb24G4D9a90syVtoFboIl/lXhF5CJ41jZS3zh+D0wetd3B4xtAsYPiKUlFCkCz4pJWBnoFwziBzHnfjj61z80mtxSRMuzaf9YXzx9KwX8daXC22TxHMD1/48z/AIVG/j7SScr4rmQY6GxJ/pVIR2tncTCOQ3B3P6gYFV5ZtQ3kxsSM8A+lcWfHmm5OfF0jjoB/Z5GP0qRPHmmqgX/hJJzjv9jP+FAXOr36uysrgFT146VxHjcWhmtppxIxAKhU6fjWnB460uSZEXxLO7McBfsZGT6ZxWL4vCz6BbXCtvZZiGb61SGjzfUNbtIL2SLypgMZGFGP51Pfz6fqfgUzpDMrpKUDAAc+/PTNc/4iAjv9vfyxmr+gBrnwLfRdSlzux7YpSNDI1BYpbrw/OSSjSBW29cAiu81XU7Gz0WUpFLg7cnAJP615/CrzaXo8i4/d3jDJ9M11HiXjRZx7r/OsWwEl1TTbzXbaOe2ldlQFTgDHHqDTvETadHZStcRzyQrIm1RjJ+vIrn4uPEsH/XMVqeLOdKcf3nWmgO30LU7byYlSKRVA4G0DA/Ou5sZYZLAsqsCxzXmmiJstomPTYK9B0lgdKX1qiChej97n3rVs7oJbqrgkjgYHasu8H70fWrsP3BTEaHmwSHLRtmlhaJMMVYt/KqyVKKQIuLcxlsYb8q4DWTbHVbzyldX835s9K7ZPviuD1T/kM33/AF2NY1NjamOtb4W1uUCFmL556Y4qV761nH7+3bcOmOf14rONFYGljQjubCJt6QPkdCRnH5mobq+kuRtwET0Hf61V7UVLYNBTo/L8webu2d9vWm0UgNOK+s7cERxSLnrx/wDXps99aXC7ZI5DjocDI/Ws09Kaepp3EhX27m2Z254z1xRH5fmDzd2zvt602kPWkUasWo2kKbI4pFX6D/Go57yyuP8AWRSFgMAjAI/Ws6m96LisWIGtUkczJI6fwAf1rRi1S1jQIkcgUDAGB/jWKTg04HmhOwNG2b+zc7mgLE9ygNOF7Y/8+3/ji1jKTUqmr5ibGq2pwJERFGwIB2jaAM/nWL0qVu9QnrWcndggJ5qxaXgtEl+Us7Y2+nfrVY000hmi+o29wpW4tzgdMHP+GKiFxpqNuFu5I9eR+pqiajPei4zQuNSecGNBsQ9fU1XTrUC9RU8dNPUl6FlOtTDmoEqZK0QiqDzT1NR45p6it0Zkua1tFPzXP0FZFbOij5bg/SqQi7L1qrKORVqTrVaXrTEZmpnEC1z8Zy5rf1X/AFCiufj++aAJZuYW+lch4gGyfTXHAE3Wuxdcxke1ch4mB8i0fH3Z1/nQUjK8SADXrU9t4qzrPGt2xHAMYqDxEN+v2S9iwqxrf/Iath6QigCxp6b/ABGh/uxH+VFiM3V4T/ex+tLp4/4nxYdoxTrFt8l2cYxMVpCKunP+/wBUf+6KytBb/idA56HNaGnthdZP+1isbRnI1fg4piZ2vi1seFSg/icGsvwXEXhlY9O1XvFrf8UyPrVTwN/qHNap6EnoOnpJZaA0cc8sEtxJvEkRwQB2qo9zqIbA1rUP+/tTzTh7eKNcjYKp49c0OTGO+06n/wBBvUP+/lH2nU/+g3qH/fym4pdppczAPOvs5Oq3zfWSni5ux11C6P8A20NMwaNtRzyK5UPa4uGGGvLhh6FyaRWP94n603bSgYqXJsEkh/al2Rgk7QSRyfWkBp2KUWxsiNlaPyYIzTf7Os/+feOpwBTq15pE6Fb+z7P/AJ4R0HTrMj/j3jqxRRzyDQpnTLHP/HpAT7g0g06x/wCfK2/I/wCNXD9KQD2o5pBoVxp1l3tIPwBpRp1kD/x6xflVoClH0FCcmGhWFhZ/8+sX5UfYbMf8ukP5VZ3IOrfpSedD/f8A0NPlYaES2duD8tvEPwp32VSPlSFceop4uIem7J9gaDKp6Z/KjlYaDBbKp+ZIm+gqQW8P/PJB9BTfM9j+VHmex/KjlYaEnlqvQCjn0pFbPY/lUjcAZRz/ALqmjlYXRHhv7tLg0vmJ/wA8rj/vg0oYHpFPn3Q0WYaDcUbanFrcMMi3lI/3DS/Zbv8A585/wQ0WYFfaacFGORU32W7/AOfK4/74NMnSa3iMkttMijuy4osxqwxZGWbzAFzjb9R70LgdAB7Ck2/MB6jIpwU5xSY7Dg2DT2nBH3hUZ+UjIyWO0D3rQ/sXVR/zCZG4zwKFqJlNZePvU7zD/e/WrR0bVT00qcfVeKYdB8Q7sjSWK+5p2Yrorl/9o0vm47mrQ0TWMfNpk4PoBmnf2BrB5Gny49GGKLBdFZZiGByalnkabwzdwkhvKlD5HYVIdE1VR81hLn2FPbTLq10e9FxE0ZlAwp9qa0A8q8UQFLiCbP8ArPlq34Gf5NYtDyrWpcA9j0pPFQL2tof7rnNVvCD7PEiw54uIzH9e9OTuWihBhNDvrY/etL2JgfYmum8S/wDIEnP+6f1rEEGy+1e0OP3zeZ9Nla2uyCXwzJLj70SN/KsWhmLGf+KnjHpCP5VqeJhusIh6utZdqN3ipP8Ar2U/pWx4gGY7JP7zimhHT6eNunwf7oFdvoh/0MrniuKtxtsY174Fdfo0mLb8Ku2hmxL7icYq3D9wfSq9yA77jVmAYUVIydBUoFRrUopiQ5PviuD1XjWb3/rsa7xPviuD1b/kM3v/AF1NY1NjaBTzRmkorA1FzS0gpaliYUUUUgEPSmnqacaaetAISkPWlpO9A2JSE4paa1IBCc04UzvTh1oBkq1ItRKalWqJY496hPWpj0NQnrUvcSGmkNKaQ0hjTUZ71IajPegYq9RU0feoV6ipo6EJllOlTJUKVMlaIhlXvT1pgp610maHZrc0P/VXH4ViYrb0MfuZ/wAKaAuSfeqtL2qzJ96q0vagRkasf3IrCj+9W7q3+pFYUf3qaAsgZU1zHimILYdPuOGrqByKwfEkPmadPxkgZFVcqxzmtAPq+kP/AHgKPEBK63b/AEC0zUcSS6G47kU/xCf+J5B6Aik0CNLTVB126/2UX+VR6cOL5v8ApsTUmmNnXr3HaIH9KNMwYLn/AGpGNSJmZY82eqN6vWHo/OqE+9benHOmamf+mhrA0hymol+wamhM7bxWv/FMD8Kg8Ax+bEwztzwW9KueLsN4UiYfxUzwBHxFGATu6gd62S0IPQofD00zpmYLGw+9VhvCuJNv2oNWyvnIipjKKOAFoxIT/q3/AO+TTK5LmXF4UhGfOuWx/sipX8N6ZCpeS4l2AfjWuriGMyS/L2AbuazFs72+leaeZY06Ig6Ae9CQnoZ/9maVnAmlOfapE0jSwf3hkAq4mj3CdLiA/VqWXRb2ZgTe26r3O6nyoXMZmuaRY2ugS3tk7GZSBtfpWEVIVMj+AGui1mxlttAlWS5ScGVelYcg6f7tZzSsUncgHFXdNC3Opw20i5hPLj1quqg0/TdzeIo4w20GInPpUUtymdXc6RpKCL/Rf9YSAd5qGbRdNhhEwtMIDyfMNX7iwhcad5l0Rgkscfep+mWbS3E6XR/0QEuobnK11tKxjrcxhp9k/wAyWWQR8vznmlg0q1eEs9oQxbH3vu1sXqWoe1jsJTGMkspjJ3D09quWk7kkMqyD2TGfaoaQzKfQICB5Vopz6vTovD8UbBpLFBzyd9akurhJFU6ZdZzgbF4q0kxntxm2lVjztYdKVhXMltGst2FtExn1q/ouk2SXTy/Y498f3SecVJsbd/x7txVzS0KSzExlQxHXtRYLmr9hswSwsbfdnOdg61DcR6bbQyXN1awKijLP5Y4q6xFQTrBJbTJc48kj5t3SkVcYkenR2ouVtIjE67srECSPpVNtR0OBUMtusav9wNDgmtRPLhhRgQIVQbW7AVDKunXZWWaWOQDox6VIFcLaTp5sFvF5Z6fIKp/2lprSLELeMOTtH7rqa0G8rlYGxGOmBxVYRWayBgw3qfTvVpIltmfceJdDsUdp0jRY22Mxi71atNTsdRS4NvFGpt1DOPLxwaSSHSJVIl8pgTlgwyCasRmzkhuGgKFdmHKdhTaQk2WvJia380RxgFQ3KiolGZHJt4lRUyAEG0++abcadcXyW01ld+VGUCyowyHX0q3JF5U8EsSu0SjymjU5VR6kVndFq5DkYBVVGfaiRJECEMuH4+70qQhBePDcFIkPMPOC3rTrgiBUYjKx/N+FFwIoopXZlLqSP9msvxokcXgzUEm2kOuM475q7b67C8yots/zvjdj9apeOJFl8H3hKjoBg/WgaOI1CyNvpltIy4/crg/hWQhy6/Wus1xM+H4eekSf0rlQm1waRY2Zd13ZKO90mfzr2kyYZcn+ECvGgM39kP8Ap5WvWNVJFnIUOGC9RVEsmumncL9nkUEHJDHrWTOdcS9LmW3NuRwQ3IrNivf9F8wuzMOCM02LVY5L2O0OVZ+ct0FVYybNWN9Tnm+VjsCk7lOQCKoPqVzkO+qq+OGwMba1LYzrci288AN/cGOKssr+ZNCNOtSirgMV60hmX5t1PLEqXbEMM8d6o69aXDabLOVnPkqfmdadbW+oLEzLA8UkcuF47e1dJHY3dzC/m3rTRyJtaJ16Gk9ConznriCfT3KjIXnmuf0SdbbxBp8zH5fOANdXfBpZNUtXj2tDM6Aewrgn3J5Lq2NjhgR7Ghm0WdLqMDQ+M3RvlWW3lOPUnpV0xGbweyyj5kQIR9DUfixsa1pl4nCy+WM/hzWlcKBpOoKBwzZFZDOd0dBJ4pjz0+y1e1fdNqmmQAZG8n8Kp6L8viRTnhbU/wA602iNzrumkdArk1SsSzptu2IAdhXS6G2YMe1c2/RRntXRaKMW9USX5hzViIfKKruc1Yi+6KhjJlqUVEtSimSPT7wrgtW/5DN7/wBdjXep98VwWr/8hm9/66msamxtApUdqKKwNELTc0vakxUsGLmjNJiikICaaT70HrRQMPxpD060tIelAhpNNYmlPSkbtUjuJnNPFR1IKaAenWpV6VEnWpV6VSEx7d6hPWpm71CetS9xIaaQ0ppDSGNNRnvTyaYTzQMVetTJ1qFTzU6daETInSp07VAtTpWiIZXp4FNAqRRXSQgx0rc0Xi1k+tYuORW5pClbNm7MeKaBlmTrVaXtVhzzVeUc0xGNqv8AqR9aw4/vVu6sP3QFYcQ+akBZSqGsQ7tOd8fKUYE+lXx2q2bIXHhDU7hxwjBB65NUkDZ5hKubHRW53RvtaneJiE1W0PdiKW6Voxbw/wDPK7C/Sk15fP8AEFun93BqmgTNPTFC63qRH/PEfyqtpTldOuJP+mrVZsWA1HU5B08j+lUrRXtvCsryYDM7OMehqBlfTMf2Dev/AHnOawbLCbzjLZrV0+UR+Ep3PeQisWAM8m1c5PAqogzstVu/tnhW2xyoO049fStv4eW8shle3yXRPlC9a5W8gk0zwtbwyZLtIZCp96734XWqLpEt6UlSWQ/TitVsSkdGJ/EgJwl1j2Ap63HiQthvtaj2xWpvkPGH/M0hjkzkLKT/ALxqrlez8yFLS9u2R76aZ0jHCycMT/hT7+9W0t/KYFmfhQPSrDXIsLKS5utwA+6G71StXllge9uY/nb7i46ChESMqJnctmM4BwKkc7I8rGd2ferS63OW2rBD1wAambVrtFy0FvzVMy6mVeyONDlLIyhplBJqg3A57cVr67fzXfhpkdI1X7THyvXrWXJjmsZmkdyAsVBIqfSSX8TQoF5+zMQR9ajK8GpNFYr4ttyhO/7K5wB71NNamknZHY6r9rEenCODIVTuz3qw979hFvE8En7xe/Y1V1e/mgS1ll3hSCoOOM1Fd3D3EdnMwfIHU10dDFbm99pkCYW2Yj2HWmzXj29s0zRvG3qRUUWpsFHm4CYq5c3lutoJBGJu5U1BTIYNZE0SlWkJHUhetWjqYADFJNvTcagsriK5h8yG0EXqKbdWtvdweXOGwGzw2M0yR/8Aag3H9xOffHWrOl3PnzSny5AM9XqtmMbVXAAGPvVb0qRGWXLZAbAxQNI2mHFVbyyS/s5bWbPlyDDYOKsTMVXIPP8AKoJdOaU7zcOBt6A1Fxk8FsqwRWxUmJU2YPoKguNHs55FRlCqo4UHFOtbJ1xKt1JuxjB6U6TS0mYPJNJv9QaVwsRi1EO6CNjtI4xWUmkKgYiWQtuP3jWudNt4XWRriQEerdayjBILqQs5wTkDPSqUhNEI0q1K+VJ91uSc96sW2n29jZXUcBOJVw2T2qS00uO6MkUjNjrkHmny6DbWlpcSCaXAjJJLUSkCRdhuIrGG3EswSB4wkYPTP1pu6K2dgDJbRQ/vpJD91s+tLbqzWlgiGNoDHucOud3HGPxqzFMstoZJ4/JQkgrJ0xWZZBfaZaarHDJPl9nzxOpwR7in3NvJPE0SMAGi27j1+tOijnktzFJiMA/IyHOVqeUSfZmWBlWXbhWYZANFwaMeQ22iWkEN1cIHYbIzjlz7VheNrpJvBF5sBHzovIwc7hWmmla3caraXWqXFrJDbEsFRMc1lfEGYHw5PmVXjkuYgu0dPmHWrQir4kHleHQfSOP+lck/D49RXX+Lxjw8w9FQfyrkZP8AWr9KTLGxj/iZ6cPW6WvY4IkmWdZF3AjGDXkES51PTj6XK17PbqCkg7NwaXQlnOvFYafqogmSKOFo9+5j3p011oFu6TebAHPQ8Vb1bTo5Zk26St6yrjLvgCpLLRbS4gBvNHt4HXhUBDcVXMRymHd393dXyjQXsnkCZJkPU1uaV/aC2O7U2iN033hH90fSriaTYWxLxWsaMB1UYNZ1tcX0+97a1RowxA3PSvcaRaMM5mLi4Kp1x6VRg1OPTJnXULlyVJLHbwAelacaN9hd7nYJQpJCtwKZpezUdLjlureMsxORjOeeKVx2PGPFlmtt4o1C5tIyIJUNwSw+9u615EYwqywIMKjHaPY819K/EnTfltr1FwmPKfA4A7V886nEItSuI4wdobC57iqWoJ2NjxBcGbwvoN4FyYZPnI9q2ZmWXR5XXo8Yeudt5/M8B6pbycm3+YZ9zW7Z4fwvEwOQYBz+FZyRopGNoq51WV+4tyP1rZ0td+rQFgSI1P61n6TGF+0TjtHsz7103hy0VnabrkYPtTWwXL06jd8vTFdBpC/6N+FYc42sfaug0j/j0B9qZJOwwasx/dFV2GasR/dFICZetSiol71KtAh6ffFcDq//ACGb3/rqa75PvCuB1fnWr3/rqaxqbG0ClS0mKWudlgabmlJpuallIUn3pM+9IaKQ9ANJSk0lUSFFFHakwGmkbtSmkNQA2pBUeaeppoCROtSr0qJKlU8VaEx7dDULdalJ4qEkZqWIQ0h6UpNNJpDGNUZp7UylcBVqdOtQCp0600KRYWpk6CoU5qZOlaIhkYFSqKYBTxmukkeANwrd0sY04f7xrB71vaZ/yDl/3jTQmSN1qGQc1OetQydaBGLq33aw4vvmtzVvu1hxfepgXYhudR710Gh2wu/COtwH1Zx+ArAhIEin3rqvDQC+HtXzxlHP6GrSJZ4tKuZY9xyGm3Z96bqEZbxTbkenNSXBEQt2Y8GQYpt1OB4sCnoke4flVNEpj9LlP2XWZcc5KAmq+rzrD4XiUDG5elO0phL4c1J1PL3Pf61B4ihlupdOsIx/rcA4/nWXU1MyFjH4TMbcGWTK5qHQ4jLqkQ/unJq1rEZn1SLTLFWaC2AUY7nvmra2I0OzeVh511KMYX+A1pEGyW5nm8Q+KUtQMQQkLj1969VsUvNLs4rK0j3nGXbHFeZeA9Fvp9cS9VJY4YzmSSRDtJ9PevchNlBjGQOSq8VpsSc619rpJ2Wp9uKkhuPELH95bkD2NbhllxwWH4VH5kxb7zUcwuTW9yBdPnvDHJfO21ORETnJqS8njWRbfzNkjDkD+EetPur46fYtM0ZlmbiNO5NZaxXMOkTyyxCXUJ+WHp7VSBkwsNPBB+2jnv61NJp9k6D/AE0Vz8dtqDFc2zZx6cCp/Jv8fNanH0pkE+u2kFr4aV45t7G8jGPxqjKuJGHvUmrxTx6AhliKr9si5P1pZFy7fWsplRINtaXgWJW+IsaOAQ1g+Ae3zVQK4Na/gKG5bx8bplj8iKxZVOfmznnPtUwVrlyZ6Nq+j2ur2CQ3KmONGz8vWs9/DGkywxMbm4VYuBk1upqVuyKwYMrVV1OQvHbmNRh5Og/u+tVdkIz30LR5AA08xAHrUM/h3Tltj9leUuOmXq4kbl2zgLn5T6inmJAeufxp3YGRYaP9ljbdJIGbqN2RVpdLt8jcZCP97rV0BQanwoQcii4rFM6ToIYbvN3f7xq3bQaVag+SXA6kHvTHC4+6tQhFPLEAeppDL/2y0kk8rDZYdaPts0ZWNIRKp4V/Ws5jEqiRXG9WxVldOneGJhc+SFJP4GkBajmv8kG1UD61Zja5YYkjVazjaXA5/tM47cVG1pMfvarJj0FKwXNWWDz0w+CAe1VWniRjGIQ2OM1ThsXSVfLvZDk85NRalbywRGVZWHzYO3vTSGaYuSikpAFPtVK8u5JLC7iYEZjIGKowzSMgzJLzVgAGNiRIc+g60MEalvZrJp8UchPkmFBtHBBHfNWJ4WkjSP5Wiz+8V+crTbS6jaGNCSrYxhuKs46VBRSBedMQhrco2Pm9KkvnaHT7iaPBZIywyeMgVI0LG683edm3BTsfesDVtWMGtSWEkXmW8lv8y+tNITOSi8Xa3eaAt4GhLMxXYD6HHWofE19Jd+DrbzFCub6IHb3+YVNd+GrOLTrdLO7FvArl/LHQe1ZuvwrD4biCSFx/aUP0+8K2suhCOh8Yg/2DIPTYP5Vyjr8w+ldj4rG/SJB6la5Bx8w+lZvY0TC3/wCQjYf9fK17HaMG8wA5ANePWy/8TGxzx/pC8+ld9di9W4iWzmZHDfOR6UJXQmdTIgkQruZfdetZNx4djmVm+2XgYg4Cy4rkfHOoa7Y6vpiaZczLA5H2nYM5H9K2ZGubiNNl7Mvy84NPldiLl3SzcafZPbFJp8ZxJK+WNW9Kt/L01o5mEZdicBulcJqWmalLINmp3ZwcttbAxVfStEmbxVb3N3dXT20YzsaQ7SfU03EaZ6Ouh2oJIaTnrlqu29ultEI4/uimXLf6BO0ZPEZ2kfSs7SL0weHILm9LbsfNgZ71mUQ+I7O61XTZ9P8AI3JMCFdf4D6mvmjxBa/ZdSeFnPnxMUdSuCpFfTz+JLBImkbzwgGSwjNcf40+G8PjO7ttY065itJym2TemRIO3TvVRdtwaPC9NMUr3enuMfaoTgHpwKui4mHgG3S2jLOshiOOwBror/4b3ejayjT3QkkhXOYxhSDVYWkNnb/Z4vuFy5U+pptIEYOmSSDS3GPmLAGvQ9FgEOljBG4gH6VyaQxx5CrgE5rqdAlyskee3AqbDH3XQ10Gjr/oY+lYl4u1Mmt7RPmtOlMCRlqaLoKSRcMeKWLipAnXpT1pi09aBIkT7wrgNW/5DN7/ANdTXfJ94VwOrH/idXv/AF1NY1NjWJUNApufeg1zNFoVutR04mm0thoKKKKBhRRRTAKD0opDSYCHpTaUmmk1mID1p61HnJqRe1NASr0p46VGpqRapCsDdKiPBqR6jNJiGmk79aU9aTJzSGIRUZBqQ1GaBiqOanTrxUCmp0600KRPH0qdagj6VOtaohiAU/FNFPFdJAoHIre0wf8AEuT/AHjWGBzW5pn/ACDl/wB40CbJT1qJxUxpjDNMDG1hQIQa56P7xrpdYH7mueVTk+tHUCZPvL9a6vQ+PCetP/0xfH5GuVjX94M/3c102guX8B6q3Q+XL/I1oiWeU6zabfCOg3KJgM4Lt681zt5JI3iiU54BC/QV3V0qTfC/SVccowOfxrkXsnfUru4b5S+AtWyEJ4fCNbaxGD+6aZQp7ZzV9jMupSX5QMbeLyoFPY+tMlszBLbW1ooEX35cfxN61sWXh661ucWwkMUTtl5jwM1HKaGRpVoYBIY0L3E53Ejkgmu78OfD8Tot/qYYyHpHnj8a3NM0DTfD8Y8sCdwMb2Oc1emvJpz8knlj0U4q9tgUeYsR6VqNtai2srhbaDOfLEYOfxo+xayOPtgB9TGKppJMv/LxIf8AgVPMsp6zyf8AfVFw9j5k88OuRQlkvkdh28sVnpN4iH33yc9oxVpZHVsiZ/zqYTyEf69xTuJ02nuV4I7l5zJfOWfHyKRjFU77UZo7gx2xBEYzI57e1aF3dLb2ys77ppflTPWqf2WC2t3SVvkk5c9yaaB6FQ6zdBQfNAyPSozrt1tP74E9uKn8rSehLGlCaMg5z+VVoQynrV9Le+Go1dwQb6LI/GlkXEjD3pNXNkdLtRaKwP2tCc9DzUkgLTOf9qsplIgKnNbPgto28c7I0ZJBpr7nzwTurO8utDwYUj8dzNvO5NNZintuoitAbOmg0bU0hK7gCQSpHQmuhj06Sext45pMOkW1iv8Ae9ayH8XRQ26g7ewNbct+trbwTFSVlHSh3ErEaaGoSMNO52jHWpV0qFOrsfxqFtfgVGcoQE65NWJJpdkEscRkV/mIB5AqdShf7Mg9TUgsIcY5qhNr0YDFMDa205rQuLlorP7QoB4BxRqA06bEe5ph0y3UZYnHoajm1CeG0FwyLtIyKJ5Lm8treS2KjdywNLUZM2m2kiqDGPUYqyEATYBxjHNUne+iiB2J1q2C/lZ6vtoJE+zx7QNowBik+yRHqoqFWu9o6fjS7rv1FAE4t4lIITkUgVXUhlDc55FRoLneCzDFQalcS29oZIRuO7kCmFy8IkH/ACzUfhTwqr0AFcw2tTI0UbOdz4+UDmn+ItWbSpYJWaQqQMqq5pNFJnQSxJIMOv4+lU5ZHsSjBi8Zbbg+tQ2Gpfb7ZLmIM0LDqRg1LfOJUt/L+YiQEgdqBl1LhJH8sHDjkiuU8Q2so1prwISixBc1sa4zQwRzQnbIDyR3FSpDJcW6Sv8APvUcGmnYDl7wQ/8ACPsxZAQ2Dnsa5fXnRvCdoyurKdThGV/3q7yTSoGWRGiG1myUPQmuL+Itstl4Z0uOGDyEOs23ygcHLVomTY3fE5/4lb/7y1ypXOPpXV+KF/4l0uO0ormApqXsNCQJ/p1oP+my13F5IftxVWK5GOK460X/AImljn/nutdpcWskt00yDIz0oQmYdyHS7Je4ZwBwGpbC8SC5laeU4P3RVifSby4mLhMc9zUR8O3TSO0irjOVwelXdE2K8+pMiSCNzhz1qtDesGUsxI3c1ot4buHPzyooqSPwq+Mfao+uaLoDqms7u4hULd7InjAwBzVy0tEtLSO3HzKgxz3pIZoUgjQyDKqBSm9th1lFYljp4RLA8QCruGOlZf8AYTiFYvt0oUNuwOK0ft9t/wA9BUbajaj/AJaimrgY3ifSHltEuLdN7wjaR3YHqfwryjUdPVJWwdwznPrXtUmrWrDyRICzqcCvJvF2oWOn6pBYxSL51w3ygdqpXA5z7LESAXAJ6A1e0KRRqaIrfL0P1rnPELXFpI6wn/loAD71b0ubyL5FEm8uA6kdyOtIGzsNSGN31re0BP8AQ6wrthJAsh/iGa6DQObLNAiedcPUadann+9UagZzSGSAVIopq08UhIVPvCuA1f8A5DV7/wBdTXoCfeFef6x/yGr3/rqaxq7G0ClRmijiua5oBPFNpx6U2kxhRRRxQAUUlGaLgLSGjNIaTYDTSNTj0ph6VFhCd6kWou4p69aaBEy1Ip5qEVIOtWFxXNRk8080w9KlksbnmkNFIe9IpCE8Cm59qcaYaB2HDrU6darp1qxH1pomRPHU69KhSpk6VoiGOApwpAacK6UQPUc1tab/AMg5f941jrWzp4xp6f7xqkSyU9abjmnHrSdTiqsIytWx5OMVhxAE1v6sNseDXPxcuaVh3JSB54Of4a6HSiIvh1qcp+6Vk6fSudHL1v6VmT4WaiO/70fzrRCON2K/gbSoW7purMaCN3z61LBOx0nTrZmBKRcrnpVWO5jAALDOTVMSLsNuikHFeh6SEsdEVfs6SSOMgEdBXBWf7+6tolGS7AYFekZW2RY0ONowcjvTRRnS6hKmVWxj2x8L8v3veqbeIZom2/2ZEfqprZNxIekn/jtRtO/99T/wGmPklLZmX/wklxjjS4f++TT4tfuXBMlpbp/wCr/2l/76/wDfNH2iQ/xxn/gIpC9hP+YrprcmeIIM+yVP/atyQNsMfP8As9KcJpD/ABJ/3yKeJ3A+8v5UB7KS6ldY5Lq/+1XCqwQYQDoKoahFPqNw0cD7UTqT3NaV5deXa/L800h2qBVIj7LZsMkydWPvTTE1YqJpl+o2lUPvR/ZOouxyqEY6VC95OmMyOQemKadQuQBskfPv6VepmyW/tLq00yyS5QYa6X5s9KuMmJW+tVL64a6srJTu/wCPlTzWlImJT9aykXEi2Zqz4Rth/wALAmlLYV9MaM/99UirxUvhYsvje5GOBpzMp9801sJ7mlJ4btY7VsF2YEYTr3rt2shc2tqG48tR/KuNOp3ZZNt9CiEjd8uS3sK6+/v/ALGlvtUbZBjJpSuETNbwojliblhk5A9K3o4TFDHGpzsULuPesY60d7g7Bt9DWlPcSJBCYyNzjOah3KMg+DrZjMXuJP3snmcHoa3ZLRZbUWzEhQAMis2XUpYk+Z/m3Y4FXb26FtYicuV4HNAD5LCOW2FvISUHSnx2qRQLCpIVehFYi6jLc3LRpPwFDAireoX6WFpbSXFz5Yc43HuaVhl8Wqhs73PsTU3AGK54a2jNhbxMA+tbpO6NSp5K9aCR5BPIIpuCOpFVfs0xAzLR9jbvM1NAy2CM4zUUkMc0JR+AT2qNLYoQfNJxWR4guLyBrJbZWKPKRIy/wjFNIVzaWztUwfKQbe5HIqZo4pPvojY9RmuRe41JkEe1wGcDNO1uS/GrmOOCVo/JG0qeM0NFJnXKqKm1FUL6KOKryWiglovleq2hJLFo8QuFKyclgTkitFGDgMOQelSMzruE3EAhnB6Y3CrVptW1SNGz5YwaslQwwRVKSyKOZIHKseo7GkMsPCko+YcjpXn/AMXkK+GdKGeP7Ztf/Qq7mG5kD7Jlx71xvxYTzfD+kIO+s2v/AKFVLcTJfEo/0GZf+mormiuGxXSeITvtmP8AekrnyuXNV0BC2y/8TCzwMnzhxXZbr0SMI0wMmuUsU/4m1hx/y3WvRNoLuOBg0gZzWoXd7aGLMTOZDjCmls7q4mIyjoMcgnpWpewLNJE55MZ4rJu9Pnla/SFyhfGwg9PWmSOu7lo4y0bb9n3+elRNNcM8RXaqP69TUdpoUtqkhN0SHUAqfWteK3QLEH2tsUDNMCO5sBAqGWdyX6AVCE06OR0mnZdmMsTVrUn+1GJY5CAhyeOtZ95pEWow3Mbyupmxgj+HFIZO0+lLA8kcnmrH97aelKZbUSCNLSRmaqdl4ftbCFrbziQ+CzeuK0pVH2rzlmwgAAUUgK+tm20zS2uBEDJ6ivBdZtv7X8XtfSymKLT1EzMO3evX/HF4f7NghU43vzj0rxi6lZrfxC+f9YmwY9BVLYDZ1xftlnbXq4+Y+fkdCPWs3T1Nt5TjhoJM4/2Wq/ap9r8G2jyE4FsEGKzLRi9xnaR5tuePdelR1Bo7vzfN04MOm7iut8Or/oNcFpE5uNFgyeQBn616F4fGNPFMCS5ADVEtPu2/eGo4zmkMmWnimLTxQIcn3hXn2sHOtXv/AF1NehL1rzzVv+Q3ff8AXY1jU2NYFOiijFcxugNJSnpSUCYh4pM0pFJikAUUUVIBRRRQAh6U0049KaaVgG0opDSrSAkBqQGo1NPBqkJjqY1ONNakxMZ3pD3p3f8ACmnvSGhDTDTzTDQMVPvVYj61XT71WI+tNEyLCVMnSoUqZOlaIhjxTwKYOpqQc11WM7kgGBmtu0XbZoPxrEHQ/St63/49Y/pTQhDQvDUN1oB5qxGTrbYGKwIvvE1u68On0rCj+XNICbIDA1pT61beHfhrIs0i+dcSvHGnuayWcKMnpXGSSza9reyRybWBiI07e5q0A2HNnpNxqEoIfyyikn1rM09Lg6PbOWw8tzsBPoau+JJQzR2EJPlBhn6U66UW+nQmP/VwXaYquZCsauk+JI9E8XbJIvMjtSBjuxxXq0+qW97p51O1ti4c/Og6x/UV4hrul3BvpNRt+DJh2Pfiu78Ea0VghaVgUlG2Rc9TVpaXHc3W8TBeEtWP/AaiPihu9sAfda6GS3ELnKRH3A4NRMyE828J+q0OxV30OdbxPdA/JBGf+A0n/CTX/a2i/wC/ddFmMf8ALtD+C0ebGD/x7L+ApaC97uc8PEupf88Yx/2ypB4g1SU7RAn4RV0glU9IQPwp+V6iMD6Cnp2FqZFv508Qublf3mOOMbaBljzWhN8645/Gq6REH3qRDVhj7oPypxhi7xgj6VOqsB93NKFJPSmIz9WhRTYKqgB5x0q3Kn7xh6Go9YQ+fo3vPVt1y7n/AGzSeoECqQM1b8OoI/GzpjP+gEs3oCelRbQBUvh1y3xAuoez6b/WhbAdYItKVExHCSCOcd6varpMOrJAsxYCNtw2nGa5+HT5VUgxH764/Ot/Vr2WyWAx4O44Oal7jRTXwpp6kkbwT1+atdrKJ1jGThFwOaxDqlwcM2MZ9Kv6hd/ZvJw23euTSdxosnTIGOWBNSXNnDdW4hlBKemay5LyZFQhsbyMZ7itC7keK3Uh/myBSAZDpFnbtujjwcY61LcadaXiotxCsix8qrdBWPNqdxCs5aNv3fTn730qe+lM9rZyI7xmQZPPTjvQBc/sbTu1pGOc9KuYCjA4AFc15k0LAi5ZueRXQN5jxLt4yBnNAEheMdXFJvjP8Yqv9nc9SD+FBtWz2/KkIn3pkYZTUe+KNFMrKPmON1ItsFwSOc1V1G1e4WPyyhYP0Y8UwLwmgI4dDk8YpzXECsQXXcKy5rGSKPdG0StkHBbimX1qJLpZVaMLsHIkA5+lAzZO10O08MKoQTSW6wxN3bbz6U6zuIIbRUkuYQQe8gpZb/TmdWN3b5Q5Hzg0ii9mjNYjeLdBRiG1OHIPPB/wqCTxz4bjO06omfaNz/SiwG+8auORXC/EtWTSNIBPB1e2wPT5q2P+E90BjiKaaU+qW7n+lc54y1iLxDbaTa6da3UkialDKxaIqFVTknJpq9xM0deTFln/AKb7axvJ2sR6Vva+D/ZobGB5+ee9ZQJdjkCqFchj/d3Vu+M7ZAa321JWfCRuTnpn+tYr/Jj/AEd7gnpCnDP7D3qSO81BGVovBeprjoDMmPx5osBrteyI5TacYzmo/t0owCCfXjrVY6nrTybx4Lug2MZNwn+NWVk8QyKGGhRx5/heUHFACfa5ZBhTg/SkzdkffyD7VMlv4vI3RRaVBnsyljTHsfG79LnRM+rQtQBMIJMcyEnvUiWj85Z+ewqqNN8c7VA1TRo/UC2Y/wBalXSvFpwH12xUd9luf0pASnTJywKq5FPbT5l2blKLnkmoxoGtu2Z/EbkeiRgU9NFuLOT7TPrM1xtXiNyNtAHAeN7nbqbQbtywpnNeVxP5mlaixP8ArGODXZeJb+We71SRudjFVPrXFWqFfDspbgmTA/OnLRFI6vS48+CrNcj5XKmsOx27kyNrxu0ZGexrZ0PP9hTRMeYgHxWKF8rVr1R93KOKyuOx0PhtjtubY/wPgV6ZoRxYY9DXlNjMYNSkI/jw1er6LhtODr0NaEjbojecnvTYjmor6VEZgTyTxS2jblBpAW1qQCmCpBQIei5avOdVO7WLxvWU16RH94V5pqRI1a8/66msamxrAr0tNzRmue5shT0puRRk0lK6AXNFNNJRcQHrRRRmpbAKAaSipuMUmmk0pppoACeaUU3vTlPNIQ4VIKjBxT6Yxc0hNFBAFDFYaaaTTiaaakBCaYTTjTDRcY5TzU6Gq461MveqRLLSNUytVZO1Tr1rRGZMvWpR1pgp611EEoHyn6VuwcWsf0rCH3T9K3o12wRj/ZFUhEbHmmhsGh6iPWqQjL12XoKxWcMcjjHWtLWjkgGsGSQJbuzEjPemwKfiG/8AJsmiRh5hOMA81T0uNbOzEgGGIyTWU4a61VyxJBPGa0tUlFppzkcbEIx70rgkYspNxfpITkySED/dFaV2ofw9Ox/56Bx+FZGnMZL2EPwI4i59q2p1z4a9d2alblNGrbkX+jowOcxc4rE8J3ey6eywQ0TkoT2q74MufM09omI+XIxWRdf8SvxShXIMjZBrogSz2/Srv+0dORePNjGCO9Ti2kP3kcfhXKeG9ZS01CF2YIspCFsZxnvXoH/CL+KGujIPGOLZjlYRZIcD/e60S0GmZ32Nz/CfypDZuDjaTWwvhLWCcyeJJW+luop58HXMmBNrtww9kAzU3QzGXT5z/A1SjS7g9I2/OtQ+BbZj+81S8YeglxTG+HWiP9+41A/S7Yf1o5kS7mcdIuu0LfmKQaVdLMjNF8g+/kjirx+Gnho/em1D8b9/8aevw+8MRQNDvutrDBzeuT+eaOZCsZzREMfmhUZ7uBimIlszgTXtsg9d44rYTwX4TiVV8neFGBvnY/nzUw8P+FIjk2kH4nNHMFjidXubL+0NBtIdRt7m6MrMUibJwO+K0pVKysNuMnNa2o6V4VgH2qztLaO/XiOSNfm//VWaIsc7mbPJJ9aa1EVyDiotM1HT9M8btPfXCwmSz8tWIOOtXvLz2qxp+paZYs8d9ZpNKf4zGGwPSm9hWLEnjfRkcqLmVsHGViJ/pVy58S6ZceSrWt/cLjIeKEkD60DxLpowItPXA6fIBUyeKIVXCWW36ECofoUUH8Q2D5iXQtacDo62x5/Wnz+Ire6igD+Hdbdhwqtb7T+PNXT4r7C1P/fdJ/wk8h/5dsf8DFICCDWJJhsHhu/QIPkEoAANSG/8RXGQNEi2Zyglkxj604+JZscQj86iPiG8boFX8KBiSSeK5gAND0raDx5k5/wpuPGhIP2LQxjoC7kD9KP+Egv+zp/3xSf29f8A99P++aQixHD4pkUedDpMZ7+XuOfzqRNN8RSZ36pHCD2jTOPzqmdZvX6ygfQYpDqN4R/rv1phoXxoGrEfN4mvM+0Sf4Uf2BqSnLeJ77/v2n+FZT3dwxybiTP+8ab58x6zSH/gZoswNk6PM3+t1+8fH+6P5CnQ6JZRLmS+mlbOdzyc1hebJ3kf/vqkM2eGlP4miwHSPYaWUKyShlI5zJWdJ4Z8KSSiWSCJnHczN/jWWZU/vj8TUTXEK9XT8xRYLmyPD3hJE2/Y7cjrguT/AFqZLbw3bkeXZwjHoM1zb6jYx/6y6hX6sKrvr+jxHDX0I+jZo5Q5jtDfaNGvEMXH/TIU3+2tMHCxD/v2K4Z/FWiKcfbkP0FRHxXpAPEpb6KaOUOY7z/hIbQfdjI/4BUM/iWLb8sIcf7QxiuGfxTYhcrFO30Q1Xk8SRshKWVy3/ADTUQudPeax/bduY/KWIxtnaD1qqny9a5XSdQnNxcXdxbzRRtwqsOasnxFCrY2uce1Xyk3OljmaG5hnTBaJtwB71rf8JHfOchIlH+8a4dNde5dYra3dpWOFyMDPvVn7P4oJ+SztwPd6Tj3GmdidevezR/nTTr98f4lH0rkRpni1z92zUH3NTpoPihvvXVqg9hSsh3N+TWtQZ8reMg9AoNKdavSADfOD7IKwW8LeI3PGqxJ/wAApo8E645y+vsvsqUWQXZvf2ten/l6dv8AgIo/tK6brMfyrHTwJfH/AFuv3LewGKnHgEEfPql2fffRoBamuZpPvXDj6HFEUhVJ3M2/CHCs1Qr8P4Cf3mp3jL6b6tR+AtKjGWmuXPvIaNAPKNSt7kafcO7qWlkJwfrXNalmy0dIj1dweK9z1/whpS2IkjZiUH+rDZrxHxdiMbIlwA4AU0pO5aNvQ3BuL20ZgD9jDhT3NZN23l6vPFu/1luGHtipdGkZ/FG0kASWgGfpVPV0b+09NuCceYXjYen1rJIZdgnJ1K2dWxFLCBj/AGhXrvhe6W48PqRjcvBrw+7aS0ggVPmKzEAj0r1XwPOsel3BlfGeRWhJZ1CVmu+2K07M/uh9K5m7u914SDkA10FhMHjXjtUgaS1KKhU1MtMRIn3196821XH9rXf/AF1NelR/6xK8yvyTqt7/ANdjWNXY0gV6SlpK5DcbmiiigQUUUUDEooPWipYCUGlpDSATNITQaQmgGFKtNzTloEPp4plPFMYpNJmg0089qGICaaTmlNNNSNAaYacTxTDQA4dalXrUK1KvWqRLLCHpU69arKelTqeatE2LYpw6UwGnrXWjImXpXQNxGn+4K59OfzrflP7tf90VYitI3Bqn5p8wjPFTzkgVmNIPNPzUIZmaxP8AvwM1hX8+yyIXqat6zcEXeCRx3rB1CbPlqOQabYiHTY910XYdFzVbxHKWe2t1ODK2T9BWna7ViLDjPFc/eOZ9e3N0gTj2qGxoksUDNqMvTZHgVqyPjw/AM4ylYQmEOgXMuSGnl2Ctu5ATRIEP8KAVUQM7wldNFdvCOjN1rV8T6e7XsF1HlivVfSuNsruS0ut6HB316pZ20mtWdukS7rh8YrWLsQxmiaJqlzapJ5e3kMua9Vt72+W3iRrqQEKAcGsE6d4gtY44LS0DKoGWJp0dl4tY7RBCPcmqbuJHRC7vP+f2f6bqDeXJHNxIf+BVgHRvGTn5ZLZfwp48O+L2+9d2w/4DU2A12uJj1mkP/AqYXPeSb/vqsseEfFEjfvNXiQf7CU5fA2tk5fX5PoFosg1NDzMdCx+ppHmA6hagHgW8P+s1mc/Skb4fCT7+qXX4NRoFmP8AtSL12/nUMt7AOGkiH408fDiz/j1C6b/gdH/Ct9JHWa4b3Lmi6FZlL7TbvqECI8bHvg9BVie4AkkO/wCUdOamPw+05WEkU0qSgYDBqoSfD5vMJOq3DKewNO6CzA3i5H7zv61VuNUs4bzyppAMLmrsfgGBMZu5z/wKtS08K6bCuJYfOI7vyaLodjn01/S8YFwc07/hINNA/wCPkV1i+HdIAGLKP8qlTw/pi8rYxfUrSuh2OKbxLZA/KXb6KaVPEVu5xHDOze0ZrvE0u0QYW2iA/wB0VOlrCnSNB9FFK4WOA/tuf+GwnP8AwCnrrF8R8ulXB98V35jjXsPypy7ewFFw5TgPt2svzFo0rfU4prS+JmGYtCYfVxXogNSKzDvRcLHm8dv4wlP/ACDYYh/tNmpRpfjFjgR2i+5zXowYn1pcE9AaLhY88/4RnxhOMNqVlCPaMk1IvhDxJ/y011D/ALseK78Rv/dapVjbH3fzouOxwSeCNVY/v9ZkI/2RimSfDqSZ/wB7rV3s9FODXoBic9qTymHWlcVkcEvwx07+PUdQb1zMasJ8M9ETrNdt9ZTXbbDjrimlX/v/AKU7sLI5aH4f+H4l2m180f8ATQ5qwvg7w/HjbpsH/fNdFs9TQUWjUDDTw1o0X3dOgH/ABUw0fTU+7ZQj/gArV8taQxrQBnCztV6W8Q/4CKd9nhA4iT/vkVe8pahmULsA70AU3toXHzRIR/u1XbSrF8/6LFk/7NX5+AmKZmmgKkWnW8J/dwoD7LVgRHGAhNTQEGUA1oRoF7UmxGYIpAOIzThHL/cNbA6UVNxmSILhukZp4trjuh/OtSkzRcDPFrP6fnTltZyeWUCr2aTNFxlX7JJ/eFRzwiGAu7/QetXtxzVTUQTafQ0Jgc7chW34zg9BXE6t4Ptb52k2Zdjn8a7pwMVWIFUxpnmq+D3tLoXCfeC4HFZ934PurmYPI3AORXqrqndQaryIh/hFSM85bw0q2+1l+Yd66LRLJoLJowPlx1NbckCN/DVi3hVYCoUj2obEclJYyCY8cE5zWtZkxgCrrW65OVP400QANwMUgNCE5QVOtVYvlAFWUOaQE6ffWvM9RXbqV2D/AM9TXpidQa821bjVrsf9NTWNXY0gUiaWmkZpa5bmwGm0tBoQCUUUhpgHeim5FGaLAOpD0ozSZzQ0A08UmaG60lQAtOXrTKcpoESDpT1pg6U5aYxTSHpSseKjzQIU03pQTzSE/WlYY1jxTSfanGmHtSBjlNSqeahWpV600TInSpl4qBTU61oiGWxT1NRjtUinmusgni6mt2QkRp/uisGI/vQPWt6f5UX/AHaokz7hsJXPSzlZ24rau2BBwaxZImLE4ouMy7y0+2OWzg1zt/C6XYBzha7Dy2XtVS5so5yQVO4+1JsDljcBUKA84rnoJsC/lZyxOQCa78eH4i24inJ4etwNghTB68UrCucDernSdMgD/M8gYiui1xhBYKpP8I4Fb3/CL27urmIEp93jpVlfDJnfLruHYNzVxBs8rttOnuG3qjYJ44r1nwTbXqX1rcxnakQAINaNn4ZRFHyKp+ldPpmn/ZRtCj8K1RLOxivJJQOlWVlJrFtQV4zWpEcigC0GJozUYNKHoHcfRTd4pQwNArgd2MgHFKscjNtC809G3MoJ+Uc1PbkyO0meOgqWMg+yynsKBZue4rQpKm4zMuIDAoZiOTiqjHBq/qjfJGOxNZ2c0xCg1ZtbZbhmDEjHpVYEVoaaBmQ96AHjTox/GaX+z0PV2NW6WlcZUGnwj+9+dPFlB/dP51YoouxkS20K9EH404RRjog/Kn0UgE2r/dH5UFVPUClooAaEQdFFO/CijNAgoozSUwFpppaKBEZppNSEVETjoKpCENNpQc0hFUmITNITzS4pAKLgFQTcmKrGKrzK29MDIFDY0iK5/hqImnXRbco28VFgmlcdiWE/v1rWjIOayoI2Mob0rUjOO3WpbCxNRScntRg1NwsFJQWC8E4pplQdXH50XCw6ik3p/fX86QzQr1mjH1YUXCw7vUVyA1uwx2oa8tlcKbiIZHXeKY99ZbSDdQ/99incLHNvnJ+tRsKdeXVlFOw+1xYzx81UG1rTlbBu4vzptjSJmXmmNHk1Uk13TVP/AB9Rn6VEfEWmD/l4H5GlzFcrL3lc1YjXC1iv4o0uPpIW+gqJvGOnr92OQ/hS5kHKzYkQd6aqLnpWM3jKxP8AywlqBvGMAPy2ch/4EKXOh8rOj2jtSjIrmG8Zx44snz/vCo38anHyWJz7tS50HKdlG+etedayuNYu/wDrqavN41uP4bVQfc1jXl819cNO6BWbqBWNSSaLirDKKaDRmuexoOppNFGKAEzSE0uMUmKAGZozQaQnFUMXNLmm5pRSuIQ0lONNPWosDClFNzS0CHg1IpqIU8HFADzyKbmjPpTaYgPWkNFIaBoax4phJpx60w1LGOBqUcVCtTLzVIlkqk8VYQ1AlTrWyIaLCt71Ip4qsGqVGAFbJklu3P79PrW/dH5PwrBs8NcR+5rdmGTjGOKskyWhLsSaT7Lj+GtHyeeBR5TetOwGU1pnotMFkQela/lMT70eS3pRYDM+xn+7Uy6d0Oa0ViPfH408J9KAsUo7RgcHBq7Dbqg6U9Uweq/nUvAHLLx707hYRIVzmrcaYxiqwkjH/LVP++qsRXVqPvzxj/gVNSCxeiJArRhPy1lJf6cv3ryIf8CqyNV0pEyL+It6bqvmFY0QaU1lnXtLTn7ZH+Bpo8T6MDhrtfrRcLGrjNOAxWK3i7RE4+1j8qiPjTRR0mZvotHMHKdJH/q2NXrZBHCFH1rjv+E70iNcFJ2HslOj+JOjDjybof8AbOpbHyna0VxTfEjTM8W1wR9KryfE2zQ/LYTtUXQ+VnVavnbFj1rNz71y118TYJnCjSbhwOhJxUA8fsQfL08L6B25p3DlZ2Oa09LOfNrzseNbp0DfZ4wx7UL4/wBStQfK06GQnqd+KOYOVnqlLXlbfEnWWT5LG3Rvds1G3xH1xgR5FvGT074pcyDlZ6xRXkX/AAnuvuvNxCp/2YxUEnjfxISdt+o/7ZLS5kPkZ7JRXijeMfEzddWVf+2QqvJ4k8QyH5tZc/7qgUc6HyM9zoJrwh9Y1WUgyalck+z4qOS+upB813cZ/wCurf40c6BQZ71kf3hTWljQZaRFHu1fP7PcMebu5/7+t/jULRu33rm5b6zMaXOg9mz35tSsU+9eQD/gYqu/iDR4wS2pW4A6/OK8GFrFnJLk+7k05URCcIKOcPZnuR8UaEBk6rbf991Wk8b+HI+DqkJPsa8YyP7opMR/880/Kl7QPZnsZ8daAykreBwO4FVJfiDoCHmWU/RDXlAYKMBQB7UpfjHFNVBqmenn4kaHzs89j/uGo3+JGmAZFrcN9BXme7HTH5U3cAaftEHsz0aT4mWI+5Y3B+uKgb4nQfw6fJ+Jrz8kHrScCl7VB7M74/Ewn7mnkfVqYfiRKR/x5p/31XB55pDzik6w1TO0k+Il1J0t4vaq0njrUmH7tYh+Fcnsyc08AjpUqqVyI6T/AITzW0OUMQ/4DUcnxB8RuNqyQr/wGuf5xTdvOaTqC5Ebw8a+JmPN9Gv+6tLJ4r19hzqUmfbFYOcCgMe4pe0D2ZsN4i1pxzqc/wCdQPqupyYLatdj6EVnZJpBnPU0vaByF032oEfNqNy31eovtMwbLTyvn+85NQDOOSaCDS9oHISvIX5LN+ZqPIH8cg+hpAMUho9oLkHEoRyXP1qMhOoUUv40YocyoxBdv90UueaTBowannLsLnIopMGg5o5wsFFJg0mDS5wsBJx1ph3Z61Jik2GjmCxGAT1qVeKQKQaeBSchWHilpKKVwFpM0UUhoCaQmk70GgBpNJQaKBBRRSHpQAGmknNBpp60ALk0+ou9PFSwHipO1RA08HigQp70hpaaadhMM0maSlosNDT1php560w1LGKtTL/SoVqZf6VUSWSp0qwlV06VYStkSxgbipEaqoelVznitBNGjDP5bq4/hq22vzAkeUPqTWQHO2o2o5hcprN4guMcBRUR127J4Kis3HFFPnYcpotrV4RjzFH0FM/ta6/57GqJJpuaOdj5S82o3LnJlbNJ9vuP+erfnVPJo3GlzhYtNeTn/lq350z7XOTzK+PrUGTSE0c47Fjz2J5Y4+tI07djVckmjOaOYLD/ADSeoX8qkGw84FV8e1OGQKOYZP8AJ2FLmPHNQZPpSfhRzCsTHaemKMrntUOTRk0c4yyJAuOePaladSMDdn3qrk+lAFHMBYL+9NL+9RjOKKXMA4yE8bjSA0mOaMUcwEokx3o833qLFGKOYCTzPekLc0zFFK4XHh6A/HWmYopXHzD/AJfQUEjHGKYAaXBouMXceOaUmm4NLg0x3DdmgtRikIFTcGxCaKXFG2jmYhtGKdto20rgNA9qXB9KXGKOKBibaNtOABoxRcVxu0UYpaBQ2O43HtQFHpS0opBcTHtR+FOptABj2pMClozSGhCB6UmB6UtFAXExRilpKVwFxRSZpc0XCwvHpSYFFJTuFhdo9KQgUZpM0MELgUYFJmjNIYuBTSOaXNFACYowKWkNFgDAoopKRNxaUCm0oNAXuOoozSZoAWkzRmm5FAC0hIxQTSZFFwENFHeigApDS0hoYDTTT1pSaTNK4CUuaTIpQaEIeDTgaYKcKYh5NNJpSabmgQE0mfU0U00FDiaYelJn3pCamwD1NSqagWpAfeqihMsoanU81VjPNWENaJktlHfSiTBqtuNLuqmx2LqS5wM1NiqEJ3SitDdzU3AaRimnrUhORTCM0NgN5NJin4oxSuIaKXA9KMUYNFwDApcCkwaMGi4Bj2oA9qdRRcYmKUDiilHSi4hMUYpaKLgJijFLRRcBMUYpaKLhcXHFL+FFFMA/Cj8KKKAD8KMUUUAFH4UUUAH4UUUUAGBRSZozTLFopMmlzTbAMCkwKTNGazbBjsCkPWkzRn2ouCCijPsKXPtRcLidaMUE0maLiFopM0Zo5gENHSijtSuMSl6UlKetUhhmjiiigAOMU2nU2gAooooATvRilPWipY0JiloooGFJS0lCEwpKWkpiQUUUUFBRRRQAUHpRQelAhtFFFSQFFFIaBoM0ZpKKBi5pM0U0mkFxc0ZpoOaDRYBc0vpTaKEAuaTNITSZoAU800jnrQTTd1IYvfGaUVGDzUoNNCsKM04UgNKKYrC000/NMJpMQhppNKTTSaVxoSjrSbs0oNFx2FHWnjtxTBUq9KqLJaJI+DViOq6mrCVaZLRh7zTw3NVwakVuRSuaWLUDfv1rQzzWZAf3orSpoTHg0U0Uu4UmyWLRSUA0riFxRijNLmmAmKXFGfajNABRSZ9qM+1AC0UmfagmgBRS0zNLmgB1FNzRQOw6im0UCFzRmm5FGaV2MdmjNNoouxjs0ZptFGoWHZozTaKNQsOzRmm0UahYdmjNNzRk07jHZozTcmjNFxD8j0pOPSm5oJpMB/FJTc0maEA6im7qN1MBxNJTSTSZoGPopmaM0CH5opmaM0AP/CimZpc0DHYoxTaKLsBTxTSeaDTSfY0wHZozTc0ZoAdmjNNoqSh2aM02igY7NGabRTELmkJopM0CDNFJRQMdRTaKliHZ+tFNopXAXNJSUUwYtITSUUmJBmjNFFFxhmmE0pPFNxQIUdKWkFLTGFBNJSFqQC02kJ5ppagBSaYSKCaYTQULu5qRT71BnJp6+lAmTqacM1COtPBxQIkJphNKTxTCaTFYCabmkJpuaBpDiaAaYTTQeaBsnVqkU1AKmHSmiWSg1YQ9KroeKlU81aJZhZp6Hmoh1p4qTUswHM4rUzWXbrmYe1aGaaZDJc9KTPNNByKWkyR2aM02igVh+aM0wmjNUMfmjNMz70uaLAPzRmmbjRuNFmA/NNJ5pNxpM5pWAdmlz9KZRQkA/NLmmDrS5oCw7NGabmigLC5pMmm0uKZQuaM0lFMQtFJRRYBaKSiiwC0UlFFgFzRmkoxQAuaM0mKOhzQA78aD9aTNJmkMX8aKTNBahAFFJmjNMBT9aSgmjNABRRmjNABRSZozQAtLTc0ZoAdkUZFNzRmgB2abmgnimk0gFJpM/SkPNJigaY7PvR+Jpo6UtIYtAPNJR0oGOyKMimZoBoQh+aaTzRupM02AUUZHvSZpXFcXNG6mk0mT60hD91GaZk0ZNAC5FGRTc0ZpCHZFGabmjNDGLmjNNJpM0hjiaTI9TTc0maEIkzRn61GDS5NMdhxNNJpC1MLUDQ4mmk00mkzigbHCmsaM8UwtQIUNzTwagBqRTSEyYGnA1GCKeDTFcfmmE07PFMJoAQnik6Ubhim5HWlYEJR3pC9JuplEympAagRulSbiKGSywhwajOoRRzGJuCO9Pj5Irm9Xl23zgHvVRM2Wx1p6nnFR09etI3Llsf3mau5qja/fq93poQ5Til3UyjNJkMfuo3UzJozQIkBopoOKNw9aVykh1LTNw9aNw9ad2KxJ+NFM3CjcKdwH/jQDimbhRmi4Em6k3UzNGaVwH7qXNR5pN1FwJc0bqi3UuaLjH596BTM0oNUMfRTdwo3CmIdRTdwo3CgB2aM03IoyKBDs0ZpuRRkUAKTSZ96QmkzUsB2T60ZpuaXNIBaKTd70ZoAcKQ9aTdQWFNMBaKbuFG4U7gOpM0bhRuFFxoM0Ubh6UhYYouO6FzRn0phak3UXESZNITTN1Bai4x2aM0zf70b/AHouIeTSZpu73pN1JsLD80Zpm6jdRcLD80Zpm6jdRcdyTNITTd1IWoHcXNGab3opCHZpN1IKKLBuGaXNJS4osHKNJpMn1pzDik2iiwcomfejPvRtGaMD1osHKJml3U0kDqR+dNMqD+IfnRYOUk3UE1D58f8AeqNryFerUrD5SzmjNUzqEHrTDqsI96LBZl3PvSZPrVFtVhHQZqFtYA6LSsPlZqA+9G73rGOtEHoMUw63J2C0x2NosKYXAHNYUmqzscgj6Comv5X6tQOx0BkX1ppnjHVhXPNeSD+ImoWuWPOeaBWOkNzEM/MKha7iHAYVzjXMgOA1M89z1NOwcp0n2yMfxCrMcyHHzAZrkhM2etW47kfLnJxSsHKdT05NOHSqVpfQzxgD5SPWrikEZByKCGh+TimE+9KW4pmaBWDtTSaCetMJ5oGkFNzzS0YzTKJEPIqYVXXiph0FJksnRsEVyus5/tOUfjXUIeaoalpRumM0R+bvVRMpEFOX71FFI1Rbtf8AWVe70UUxi0mfeiikyGJn3ozRRSEOHSnUUUikFFFFCBhRRRVCCjNFFACZozRRQAtFFFABRmiigAoFFFUigyKXNFFMQZozRRQAZozRRQAZpMiiigAzRRRUvcQUUUUhhRRRQAUUUUAFFFFACE0mfeiigAz70Z96KKAGk0A+9FFAwzSZoopjDPvRn3oooAM+9GaKKTEwzRmiikIKKKKBhn3pGdUUsxwPWiiqGRG5iH8f6U37bCDy1FFDBDDqUK981GdVi9DRRQWkM/tVey1G2rNzgYoopXKSREdXcE5/CmnVZe3FFFMTRG2qSEfeqI6hIejmiikIia8lYfeNMN1J3aiigYn2t/71MaZj3xRRQwRG0jZ+8ab5jetFFIA8xqN5IoooAQmkNFFACigmiigBhNM6iiiqQCUhooqhCZqSN8UUVLGTLO2MA4z6VrWOo7AsbHg0UVJJreapUEHNNaVemaKKZIwyJ60xriNerCiigoia8i9aj/tOLtnNFFMETQXscowfvdqvA8DHeiik0Jj0PNWEbFFFETJn/9k=" old="https://www.landscope.com/images/Photo/Stock/152001_153000/152373/322bed.jpg" alt="Marinella"*/?>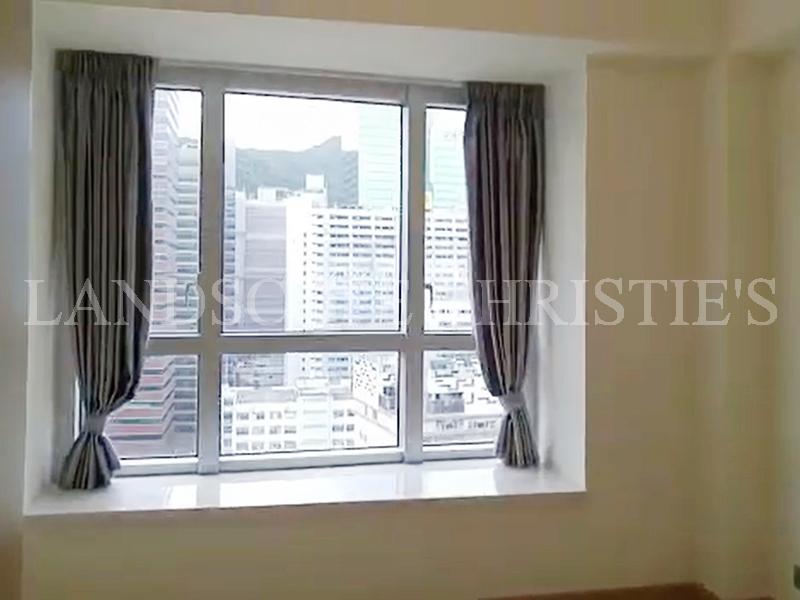 3rd Bedroom(Provided by Owner) 6 of 8 photos
/*img class="sp-image" src="data:image/jpg;base64,/9j/4AAQSkZJRgABAQAAAQABAAD//gA+Q1JFQVRPUjogZ2QtanBlZyB2MS4wICh1c2luZyBJSkcgSlBFRyB2NjIpLCBkZWZhdWx0IHF1YWxpdHkK/9sAQwAIBgYHBgUIBwcHCQkICgwUDQwLCwwZEhMPFB0aHx4dGhwcICQuJyAiLCMcHCg3KSwwMTQ0NB8nOT04MjwuMzQy/9sAQwEJCQkMCwwYDQ0YMiEcITIyMjIyMjIyMjIyMjIyMjIyMjIyMjIyMjIyMjIyMjIyMjIyMjIyMjIyMjIyMjIyMjIy/8AAEQgCWAMgAwEiAAIRAQMRAf/EAB8AAAEFAQEBAQEBAAAAAAAAAAABAgMEBQYHCAkKC//EALUQAAIBAwMCBAMFBQQEAAABfQECAwAEEQUSITFBBhNRYQcicRQygZGhCCNCscEVUtHwJDNicoIJChYXGBkaJSYnKCkqNDU2Nzg5OkNERUZHSElKU1RVVldYWVpjZGVmZ2hpanN0dXZ3eHl6g4SFhoeIiYqSk5SVlpeYmZqio6Slpqeoqaqys7S1tre4ubrCw8TFxsfIycrS09TV1tfY2drh4uPk5ebn6Onq8fLz9PX29/j5+v/EAB8BAAMBAQEBAQEBAQEAAAAAAAABAgMEBQYHCAkKC//EALURAAIBAgQEAwQHBQQEAAECdwABAgMRBAUhMQYSQVEHYXETIjKBCBRCkaGxwQkjM1LwFWJy0QoWJDThJfEXGBkaJicoKSo1Njc4OTpDREVGR0hJSlNUVVZXWFlaY2RlZmdoaWpzdHV2d3h5eoKDhIWGh4iJipKTlJWWl5iZmqKjpKWmp6ipqrKztLW2t7i5usLDxMXGx8jJytLT1NXW19jZ2uLj5OXm5+jp6vLz9PX29/j5+v/aAAwDAQACEQMRAD8A1WU+lJtPpVkNaN0uVFSBID924Q/U18vY9S5S2HmkIYRP9KvmFe0sZ/GmPEFhcs64x2raMQucdpzsdYkUlgC2MjtXW3SJFDshXKN99pOX/CuT0z5tenydoByp9a62+wtmkgJyxwc04L3WVPdFQChulTBMgEDtSGJvSk0IgyaNx96l8hjSeQ1TYZGGNL5hp3ktQYj3oAhdyQc0R9RTzHSIvzUhFtPuipVqJegqVetWhE6fxf7tc4zfuZP9410a/wAX+7XNt/qZP940McRg/wBWKaPvH6U4f6sU0feP0qkStynqvSx/66VonvWdq3C2B/6aVokdaXUsKO9FJ2pkj1qSo1NPzUDQ5egrd0v/AJBZ/wB6sJegra0xv+JcR/tUR3CRdTrTxUanmng0xEn8NHakpSPloAbRRRQA5OtKTzTaKAFoooqQCg9aKDTQgFB60YpKYBTetKRSUDFHSkNGaM0xCUU7bxSYqkAlIaWg0ANNNNONJikAlSjpUYHNSjpWsRMTvVPUz/o9up6kk1bA5qnqv/Lr9DWnQS3KPp7mq8vM7k/wcCrA6pz0IqFl3XE49SKhsZajHyD6U4jtSxjCD6UprKQiMio8c1P2qMjmkNDcUyXpUuPamOM8YrRAyk4qu3U1emTERNZ5OWq0iRR1pRCbi7s4AOJp1HPekHWp9Od/+Ej0ZRjyzPukJ7ACmtxPYf4ouEm1ORowWaKVIiB7HmnaiuNTnOc78MPyqhqiFtR1eTG1XunkTB7VZnl86LT7jH+ttgxPvWjd7iWlhtIR1NJmlz2rIsTHNWAOBUA+8PrVk1aIbGilHNJSp1NMiw/GKKKKBocOtPFMWpBTQC9qUdKTtSjpUjQ2kFKTSdqQxaa1LzSGgBKevWmgc05aBMkWpAeKYopw6UxATTe9BopDCjrRQOtNASwL8+aWdi1+V7BRj8altkDMc+lJaRfatQXOQScH6CuqOxmzX1Jvsmlxp7ba5r6Vu+JJNwgiHTGTWGorLEdiqY4CkNP7UhIrksaHNjgcChlBHJI+hp4XgUMuDWPIjpuQ7SOfMf8AOlMkoBHmMQeCM07aTSbDmnyWQrkSRhHV8cg1pXGrS3ESxFQEXoKo4xiikrpD3NWHVwsYDrzUv9tW44YEfhWEevWkxkdaLsXKjf8A7ZtT/e/Kk/ta0P8AerDCkcU4IR34ouw5UbQ1S2Pdqd9vtmH+sxWJg0oXPUUXDlRtfa7cj/WCmi4gDZ8wc1kBBnoKCo9BS1DlN5bmA9JBUq3EOeZF/Oua288VLBGf4ufrTUgcDqI54ju/eL931rAIG1h6k09VAAwMGnGHIpt3ElYqjhMUiqTmriQDvzUoiUHhRRcVjD1VMrY+z1oCtDyYm+8inHTPan+XH/cWlcZmcUhx61rpBEx5QVMLS3K8xii4rGGpp4PNbB0+A/w4pP7Oh9akasZY9K1dKP8Aojj/AGqRdMiJ5c1chgSBNidKaBko608U0U4UxDs1ICMVGOlOoEBpKOvWjFK4BmnU2louAtFJRSuAvbOOlIrqzEDtShsZGetMAAPAp3AfmkpKKNwBjjHGcmkPXBHNDDOOTxzRyTVIApwHpTacDTAXPFMNPpCKYhtIaU0hoAaRR2paRqEADrUn8NMUZp/atIoTEHANUNUObpF/urV4d81naof9Ocf3QKt7CW5WXnB7YqFH3TAjvUqdD7KarW/30PpmpZRpqPlFBFCdKVutZtXEMpMU6lxQogNx71Gy81NikIrRITKlyP3D/SslAeK2Lr/UuPasqNelaWEOCmrWnoFuxJj5kjLA+lRY9KtW2EMjHvAwpdRMzZW84u/ZwePrVhVEmh2bhdvkP5JFVYzlI/oKntARol+hbc0dx5i57CmtgGn29abmgHIz7ZppOKgomi+ZxVh+G5qvB61P1PNXEhiUqdaABSr1qiR1LQKXvRYYqjFPpq9KeBRsKwUtJRUjENKBxTTSjpQAuKQinjpSGgLjcUo4opaLgSLThTAadRcVhCKSlagCkAhFHenEcURjLgetNbhcuRHZau/oM1Y0KPdd+b2UZP41WuG8uzRR1ZttaejqI7eV/qPyrriZMzNZk83UTzlUGBVAcCppH82eST+81MxXNUd2axQmc0hFOAxSHrWBZhAYApGHNP6ikIwawTOkjxSYqQ803FXcQzApjLUpWkxQNEG2nKhqTbinqtADFWpNvFLt96dg4pCI9tGAKft4ppQ7qQxMUFafjBoI4oGhigZ5q2iKF96rIOatJjFTYGPHWpVxgVHUqigAxjmlFNckHFOFQ9xEoI709dufaoVqVBk0rjJ414zUgpMdKUVRI+jqKXFOAHpStdiBRUiiminiqQhQKUUZpu75gPWmBIvTNOpop3amIKKQmlzU3GFFJmgHmlcBaKM0UgCkpaKYhKKWimmA1qUUHpRimAGkFOJGAM0g6VaEPXpR600UoPBpgNNNNONNNFwG0GlxSGkA5BSnpQgpW4raJIqruwPU1k3x338zfQVsxD94o96xZm3zSt6sRVPYFuVyTGjNjpxUVsuTj0NSXJ/0Wb6ii0Q72+maTKLi9MUEZNCCnEVkAygUH60hNCYh46U0mkLdqYTWiYmQXjYhaslZcYrRuTuTB6VnNGAeKq4JEyyZAq158SWE+4nzSwRAOuKpqOKd3z+tK4WGogUYHQHFWLIhpb+2OAr22efXNRbeKfZMset225dwmJiOemMVaE0V1Pyge2KYxJPFP2eU8sZP3XbH503HJqALUK/uwak70kPEQpx61pFEMBTlpuMU5abEPAoI5pw6UhNNAKnQU/PNMXpR3qWA6iiigY00vag0dqAHikpVo70hCYoxThyacFpAIop1Ox7UYoAbjNL2pTRTAaelSQDMgzURqxaLufpV01dksddsPNhj7Y3Vr5W10JyDy3zZ+tY8qh78H+4Qn51pa83k6fBAOM8EetdD0TZO7MReBinVGDmniuRmwtJilpahoDDHSmvzTh0prdK5UdZDk1IORnvTAOelTKPeqEMfjmo+tTOuRUeKpCsGMmngYFItSZ4pDYmKXFGaWgLAFpCuTzTwe9JnmgBNuaAntS05Tk4ouAgTB6U9eDTyuKbjmkxjxUsfSoNyr96rCDioEOZNw6c0BMdqeKWpYIaFwelWI04zUYFTqeKQDutOApAOKeop3JHgU7bQtPxVANApelLikxSuAoowN2aMUCi4EgNOAzTBTgcU7kgRzSUvU0hxnFKwxMUo60UdKLIBaKTNLSAKM0UnemIXNITjHvSE4pCcke1MBxNAPNJ1pcVQDTy2fyp1NoBpoB9FJmjNO4gxRilBpGNNAMJpo60HrR3oQE0Y+XNI3PFLH9w0h61rHYkfEcOG7Lyawic7z6ua2ydsUrdgmaxFPA9+atgiC5P7kr/fNSWp7+1RXH3bb3Y1PbLiP8azZXQsA0uc0AfKKSs2IDTDTiaY1GgCE0xmwKU1DIeKu4WIJzmoNue1SuTk01e9O4xoXijGKevSlOKpCEA4qGVvKeKb/nnIGzUw68VDdpvtpV744qugiS+XZqVwmMDCsB9RVYHOfrVvUAXlhnPPmxgZ+gqqBStqLoWUbC4p6tzUC5AqVKtEMl60o4pBR1qhDw1KeaaBS0AOXil96bTu1IBd2KN1NopDFJoBpKQGgCVTS96YKfSEKtSjpUY7U8UgHUZozSUwAmmmnEVGxpMYuau2i8ZHHvVAdQKvg+XZs47CtqO5nIdpsRubwZI+c7/yqTxDJvvY4x0C5qfQEIYOw+5x+dZuqMX1OU9hwK3n8Io7lYCnA00CnVyWNkLS0DpRSaAwwDQy1KAKZICRkVxI6iAcN7VMgOOai2GQqi9ScVcniFvKIgc4Xk1YiI1GU71JSgcU0yiILiinnr0pMUgADilAFKBxS0guJRjmlpcUbCEwKcqnNKF4pwBFIBwGRRsOOKevQU8ChjuQKuWAIzVxVxTFHtUqjvUiuN5FGKft9aCPaosAKMnmp0FQgEc9qkV6BMnxxSgUwHOKkFAhwqTNRgU+rQgzS0nenVLGFJ0NHeloAVe/vThTRS0xDupFRt8sgft0xT6UqCgHp0oew0DdaaetLzRjJpAJmgHNLtoC80AOPApKc1NpoQ0jim0803FMBRQTSjpSGmIbRRRTQCg8UtNp1MABxSMc0tJigBpFJzTyKbimImi5U009qdFwppnY/WtobCCb/j0uD/0zrFAwin2rWvHC6dJzgsdtZOR5ZB7CrYIrXB+aIf3TmrsA+Q/nVO5wbkL/ALIrQhX5PwrNjZJgeUKaacPu001DEMNRtUhphpWGRmonqc1A5AFUgKsvBoUfKTTZTk804fcpoQLSntTVpTzVIBM/NTXbg/SlPWmnmqAe5L6NYEnJj3An6moV6GpIyX0q9TtFKu38aiRs80yGTAU9VpF5FP6CrRLHdqUU3PtThTEPFLiminA0MBQOaXHFApaQDSKXFBozSuMQikxzTqMUAKopaQdadikAop46UwCnjpQA6iiigQZphGaeaaQaAEUfMBVu5O2zRP77barQrmcCp7wDzoU/uDea3pqxEjY01fJsZZOgYZU/SsCRzLI8hOdzZrfn/caCoPDf41zwGABVVZdBwQopQKQCnCudmgtAopRSAx1ANSMnyVDCSWqy52qea40dLRVgX/TYRnGasXpBumIP8NVBL5UysR0BNKkvnHd61V9B2HdqUdKBS4oGMNKBTsU7FLcBgFLinYpQKBCY4pRg0YpQMUmwQoAp2KRaXHNFxirUyjIqICpVPFJiY4dRUqimAU8GpJFNGKB96nGi4xQKcqjNNFSIaLiHBPenigYIpw4oQD0FK1IDQTmqbEA6U6mClzUjF70tJS4pJgKKWmilp3AcKUGkBozzTAfijFKOlITRawgzSZ5pN1HBpbgKeaaeDQTRwaBiGkoNFAC5pM0U7bmqENpB1pzDAoQc5piALS9qcaTtTAYc5opSKSgQGgdqWihbgPX7pqMg7qkA+XNNxk10RJK+oHbp4A7yYrIB61q6nxbRJ6vurN25cD1OKp7jWxXmH+mg+qgVqRjC49qy1Ja4Iz91sVqryBWTBiU004jFJSQxnemGpDTG60WEMI4qCUcVYJqvcNhTTsBUcAningfJUJ68VYAwuKEDIqKcaQ07MLjTSGlJphaqQEtmoeS9gH8cfmAe4qrAC0aseuKtab8urf78DrVeE4RgexxWi2M2TpUgpiipBVIljgKcBTRTgTTAU0L1pOtKo5pNjQ4UuaSikAtFHaikA6m06m0gFFPXpTAKeOlCAcKdTRTxTYhQM07bSLTuDSAbikIpTxSE01uDJLZf3wpSvm35HU7duKfbjaS3oM1Lpkfnaij9i+8/SumGxky7r7bLGGIHBIGRWCK09cl8y9Ef9zNZwXArOo/eNIaIQCnCgdadisi0FKKMUuOaTGY0Y2tSyncOKReuaVhXIkdBnXDEMxPQCn2AxB9aivztVzVqyX/R0OOCKdguTAU7tSgUEGkMQDil70uKXYKAEzThQBS0xABzRt9qUCnCpYxAuKXFLilxSHcaBUgGKQCpFUUCY4HgU6kxRikxIeo70HrTl6Ud6kAAp60gHFPApgPWnio1zUgpoQoOaKAMUUMQY4oXrSj3oI9KVgHU6mjilzSGLRSZpaLgOxR3paZjmncCVSMUxm5ozSYyaGxBQOadtpCAKFcYhpKeFyM000mAlGKUUuOKYCDrTg2KZ3oqkIVuRSrSUZqhDqKTNITQAUYzRRQIKTPNKaReTTSAl6IBSDuaD1FIOhreJLKeqN88Cf7OaoA/vE/3qt6of9KiH92PBqjzk+3NN7jS0K8f/H1J/v1rL0FZVvzcbvU5rWHSsxsRqjJqRjxURxmkITvSEZNOzSAjOTTSAilIRao3EuItzDC5xk+tSzyhptoPU4H1qK60u51KQKH8u3g4kPbdV8twvYhhYP05qzJ8qZ9qoWUZtVkjkfcd2M+1Wp/31syIfnHP1FNQEV0ud+44wFGSfSniZWXKng1U25VlBwGGD703YRwAcAYp2BlxpB60wcnORVbY3oaFjbdTSC5oWv8AyFbQg85xUW3FxcD/AKbNVVHa31Owb+9Jjr0qzdyhL6cHvITVEMsoeBUgqvEwZQQeDU4OO9NEtDh1paQU7FMQLTxTcYpM0mUh9FNBpQc0rgO7UUAZ4oHf2NIB1JnijPFAFACg08cimhRTunekA4CnAUgpwp7iFHSjNHam0MLimkxQTSA80RWomXkAS2kJ7DFWtDj/ANJcnsmBVC5ZlsDt6swrW00eVZzStwobOfbFdUVYzZj38ol1GRx06VDTScyOc5yxIp4Fc8nqapaAODTutJil6VJSFxSgUhNKDSbAw80FsLUdw/lxFh1rPju2klEeTknFcfU6rDb9y8mwAkntWtbIY7ZFPUCr2neHjexvdyyLsRTtA+9msRt9pc+WHZtx/i7Vs4tK7Ium7I0RzTtvNMhYOKnArKxQ3GKKfikNADaO9HenAdaAACnYpBTgKQwApfwpccUuKTEAp60zFKDilcCUYx1opganA0ASrS49qYr0/dkUgHA0oIpnU0oNAEwNLTATinA0xD6Wm5pwGaBBQDTtvFIBQAtLSUCkxiilpKWpAeDSHrxSA4pc5p3ABTgKaKdTAWkNITRTQhy4AqM9admm4pMYDtTqaO1KTxTQCUAZpDTxxVoQYppp9NPWmA2gdadtppGDSELS0lLQAh6UiUtIOtUhDyeacOn401utC9QPcVtETMzUmzev/s8VT7Sf9czU96d19cH/AG6rsdsTsemNtPqUtiKz+8n0rXXpWZYr84z2FaO7FRcT3EkIAqPrSuc0wHANSApppYAGg1G54q4iZhTTlb4gnHORRJrV2trJa7h5TvvOBzmlvYM3AcVWWLnmtEJlmF/MQNnmpBJ5TrJnsQRTEXauAMUyUEkDtVCsJ5ijvSeYScA5NRiLJyasadGr30+8fLHCWH1oEQtOwOBzTHnlPCiiH5sNj71WQq7eQKQ7GbKkrXNpOxIMMgIHrWjqEImvnJ9A3FMnUeT/AMDFWZubpj/sClcTQkOUULVlSTTUTJqbZVEscvWpB0qMdakpiCm0402kxCU8UwdakxhaQxQcH2q1d3VvPBbw28OwxD52x941TpRxQMBnHNOFIKdmiwDh1pTTQaCcmgB69qeDUYp4oQmPB5pMc0CnUwGPwoxREu5sUrelS2q5lAqobksklI3wx+mc1pyH7P4d5+8y4NZTjdqGB0UitTXWEVkluOORiup7EdTCUdPpTxSKKfiuJ7myEooxRQMKXFAGacRSsBzV3/qGrLteLyL/AHq0rjmE1mRfLdp6g1yW1OtbHoWkXCppirtLMN2FHWuRvo5vtgd42ADcn0NdXotyiK67MuBnPoK5jU7ma41JygfyjJwSMA10y1ijGPxMsQDaDU4PSoI/lLZPHapQDXNLQ0WpJijGaauaduqbjaE20u2jNGaVwDbTgKQHmng00xC4p23ikBpxbimFhh60jUE80dahgA5qSmL1qUUILid6kHQVGetPWmMeKcKQUooEPFOPSkBpScigBN1OV+aj/ip4AxSETBqO9MHSlApiFPSlWgA4oHWkxjqKAaKHsAUUUVICilzSUmaLgOopM0Zp3AWjFApae4DO+KKX+I0CmkMKDRRirRI8HimE804Cmkc0wFB60hNKBRigQlFBpBQAtIOtIetOXrVRQhzHmlj++PoTTD1p8Q+Y+ymtoiZgyPulc/3mqG4OLV/XeKeex+tRXBHkMo7nNLZFli0GMmrIPFVrQ/uc1ZFQyeohBNIakB4qJutJAIarynAqVs1BN0+lWgsULjJNQ7MHOasMMmmEDPNO4WGAHFRtknmrGAFqEj5qaYhmMCn2zGPTdQnI+ZpUjX6d6a3y4NWpIBF4esSG3faWZz+BqtSWUkUKcelSioRkMTUgOBSux2G3B/c5/wBsVYkP+kMf9gVWuObY/wC+KmDZeQ+wFCEy5H0FTVWiPFWB0q0QKB3p46U0dKWmIU9KaTSk8UwmgQ4U8niogakzUsYZFGajZsGlBpjJBTxiog3NPU4oAkxSEUuaKQCipB2qMHFOBoSEP70uabSZqgFJq1Z8OD6VTJq3CwjgkY9kJrSBMiTTVFxqILdGc/pUmvSM95EuOFHP1p+gx5Jl7oNw/Gqd/N51/N/dB4rSbtEmO5CPWnimCniuU2QUGgmkpgKOtPNMozSA5mb/AFWKy2bypopB1zWlKfkNZk/3o/rXIjrOjXXhp8ASECWVuWBrH1LVr/U12MUiQHICDmqhQs59RSFSoOOD61rzNozskzS0u8QkwT7jIBxWuvIrlbud1eNoV5xgkVs6XfCWHY7fvFrN72K8zSxTTxUg55prCs5XGmNzk04HikApwXio1GLSgmmkUDpVIQ8E04k460g6ZoLDGKYDSTSqcGmnmlAqdREiADJz1NSZ4qEGpBmmkApNOQ80w9Keg4FJoCYdKXPFIDxTuCKAG5NPUk0zFPUe9IBwWngUgFOxVIQ4CnYApoNBoCwjjcyfMQq9QO5qQVHnmnqcLk1PUApaYG3c0tIYuaO9FAFAC5pKXFGKQCUvSkpaAAGlzSYoqkAo5owKBxS1VwENKOaXFGMVaJYoppFSAZpppgJQPSjFKBQAhApo4p5ptAhpHNKppKctXEQnenltkUjjstRkU27O3Trk+wrWLEzFbgCqlw2Co9RVputU7o5dfY1L2LRftBi2Wp+9Rw8RqKfkZ5NZMQ8EAVGx5pSRjrUZ570IAaq0x6VOT2qvP1WrTArtyajapDTcZqtwGk1F/FUrdaZjmqQiO4IWJjjoKu6kPIs9Ltm4eGJiR6buaoXgzbNjrkfzFX/EIxrMiH+GOP8A9Bq76EdTN6nNLk8UoAoxnFSNEdx/x7p/11FSI3zSf72KivD+6hA7zCliOfN/66mmkJl+I5q0p4qpDwKsrV2MyQGjNIKKAAk4pKU9KTvQIUCnUDrTqTKREw+am8g4qwqg9af5SnrSsIgUZqUKfSrEdsMZzT/KweKdhXKwyO1L16VZEZA+ZcUbMdqBlenA4qUpx0pnl55oATNFL5dG3ApXAaeoFWpv3Vrt7uwX8KqRgmYVZvD80Se26umnqjORs6Onk2Esp6HKj8KwWO6Vm9TW8xNvopA6kbvzrBWlW7DgOFOoGKXiuc1GmgU7FIBQAopSKXoKTNAHKSj5DWZMcY9q0nOay7g4PPauQ6yS7guHEDW0bO8nGxeppzJNA/lXCNHIP4SK7Hwh5Qkkm2qzqFxuH3fpVzXobVdNvLu7jV52OIyB92uhU/duYOetjgkzyh70zY9tKJFzjqcU4BgN3epkIkXDVky7m1ZX0dzGAOG9KsEiuX3PZXJIJCk8Gugt5hLAhzkmptcexYFPUcVGM5qQVm0VcQijFKTSA80ASADaOaaV60oYDrRkHpQ0FxuBSnikpCaGBIOop4NRjpTh0qbgO71ItRg804GmtREoPNKT0qMU9RzzQwHLUijNN9qcppWESDilBpu40ZzVbAOzS5po60p60hiHJ6UJu5B6U4DinBajqAgGOlOoApaBBikFPAo24oHcTFBFLiigBNtKFp2KBTEJijaKdRTC43AoxTqKQXEFLQKWtEIAcUh60tFMQlGKOnNIWpjCmml3UwmgQd6kAGKiBp4PFXETFxUGoAnTpgO+Klz0qvqLkWkQ/vsQa1WwuplyH5SfpVCU5kYe4q43I29z0qlIczj/AGmqHsWjUjU+WKft9aRDgAdqUsPWs2SNYAHjpTM0ppp4NNDEPeoJRkipjUEhy1UhjGGBURHNStyKj71QDWHrUWDmpX61GetMTGkrujV03h3C4/GrOvtv1qY5/hUfpTbNd+q2EeOWm/pVe8Yy31w5/vkfrV9COpCD2pwpmMU5fehAQXRzLbRgclt2fpS2/O8+rk06Qbr2I9khY0lpzEp/vDNUkJmhH92rAqtFnFWFrSxmSCjNApKLCuFFFFIB2aUHNMHNLipZSJQaerc1EKdQInWUgEdqljnI2hiAmeaqrS9Rg9KBGhLcQPK3lKVQcDPekBU9DVLrTweKALfFHlg1WL4HWm+YwPWgZc8oelRvHg1D5zAfeNAuTnB/WloBJGn74Gnyr5moBBzgbfzpLaQTPjv1p9kpn1IMOd75H4V0U9jORoaxJ5VhFHnBI2GsQHmtPxAwa8VB0HNZYBrOrK7LgtCQGnA1HzShqxLJM0opueKUGmBIelR04txTQc0COTNZl79x8VqN0NZlyMq9cqR1nRaFqQstgcfKVGTWj4pvftVhmP8A1ZxiuTaYRWsBY4A61JJqj3EKxj5os9e1bKVo2MbXdyyYC8K7QMhRVB2aNsdDWzGAApHpUd9bLJGHAwQOcVDKM+Ui4gBbqB0osbz7O4BPGcfSqxbY2R1FLZWrX2ohXkEUf3pG7Ae3qaRSOmjlWQBl5z3qbJFXR4XkstNm1K8n8leBZ2/8Uvu3p9KoIwccMGb+LHY0Ti1uKLT2FLYNJvpCabWJY4/NTl44pgp4oAcTRSUUMB4PFPGKhyRTgTU2AlyAacDURNODULQCcc09arq9SK2RRcViYGniolNSimhC4oFOxSgUwAdaeV5po61J3pIYgFOpO9LjvU2ELQabmlzQA4daU0zvS5pALmj3puaTd2oGPzRmmE0oouBIDRSCimIXmikpM0rgOBpc00Glq0IWikoqgA0w0pNJVANzTSaU8UmOaVwDNSA8VHin4wKtCEPWqeptiO2X0Y1bJ9Koasf3qJ6DNa9BLcpqNzp7E1RQFpov941czjn0qnbnM4HoTUvYpGqOlJkelGeKaetQFgzTWNFIaYDTUDf6ypWOKhz81NCEbpTDwae3QCmEZFUNDG6imDqac9NXgGmJlrTFzr9g3ZJCxH4Gs6Vszzn1lb+dX9NYHVyc/wCphL1mk7mZieSxNU9iOovcU9Fz+NM7U+M/Mo96aGVXJ+0Xko+7EojP40+zX5VX0GKr7v3N6w5E8wwfpVu1Hz+1XEiRfjGKmFRJwKkBrRkDs0oNMzS596Qh2aXFNz70m6k2A8Cn1GDT81IxaM4phPNFAEgfmnhuKhApwoETDmnZxUanAxSk0IB26k3Uwmmk0hj2fio2Y+tDGheXFNLUZo2mUt3Y9QOtXfDyYuA5HCqRn61RY7LJx/eGK19ITy7OeQ+xFdUUYyMvUZPOvnP93iq4okk8yeV/7zk0gNc09zVDsUYpetFZlCUopO9OHSgYUCjFFMk5R2rPnb71W5GwDmsy5fCSH2rnR1BcsJrMxseCO1VEucQQwg42Nwo64p1sTNBwecYH1qfRNFuG1mWaZMqsWSSOlVuSrG/aTCSMEelXQ2VwehrGs38tynoTWijHNTcbRVvrVVbeo69RVewvP7NuEuI0Vpo3DoJRlOPWtRwjqQ3JqvFpatcb5zm3iGdnqaLPdDVup0kbXGuAX2vamILNfnaTPLf7KDtVSF9P1DUJjpqOsAHyA9X9zXOTSPdyJM6HcDtAHRR9K6rQ4o9HtZLyZAGZcInvT+Ji5eVFZ0McjIwwV60hI60kkzTSNI33mOTTCxrJlIfuoDVFuNKDSGSbqXdUQJpc0gJAacG5qLgY5o30wJ91KT6VAGpd1HLcRLuNSK5BFVt/NSK2aFEm5cSTJqdTkis0SFW9avRPlQTxVcorlkGlzUSuG5FOzUtAPBp+aizS54qWiiTNLuzTAaWkgHUUmaM0MBwpetR55pwNQA6mkc0tIetNgheKUU3vS0gHqeaUmmZpMnNFwHg5NKRTV6040AApaSlqkxCGilxSHiqTAaabmnHpTScVVwGMeTTgaYTmnbqEDHjrQ1NU80560WxIys7UznUD/wBcxWgOeD3rHv3L3zEdANtadAW5DIcKx9BVe1H+ksfSpJj+6f6Uyz+Zy3rSZRodqTNLSVm9wEJpppT1pp6U0AyQ8VAtSyHiogcCrQhGPIpM8UGmE1SEI5pgNDnJpvcfWqQixpXF1q0xPCWWB9c1mKcqDWhYFho2r3HaSTyQfX2rPHAA9qfLoTfUfuxUisFJbPCqTUOOaju3ZbGbaMs4CKPU0IbI0IOm2Kn72XJ/Or1p90VUuU8u58odI0X/AOvV62XitYmbLIp4NNA4p4FOxItFLxRikFxKAKXFApMQoFPAzTBTx0NIYhFKBQaBTEOA4FHalHSnEUgAGijFFIEIaSndaXAoKIyMiiIfvBmnsBS267pwDVRWorl2bH7uP3zWwG+zaEH6HBBrFZt95t9ABWtrpMdikS/xAGui9kzPdmEOgz3GacBxSDoKcBXM3c1DkUuaWkxUjFpQKQU6kAUYopwFAHESjdWXe/JDKD3rUkOBWNqjfK3OKySN2yPRJN08Sd94NerxsEhEaRqGlX5sDrXmXgmwOoeILeEOAqHLZ7163NZ+RqG1f4V4q43WpnJ6nmswMGqSI3yvv+7WlnDE9qp+I45LXXvtDLlZD1PXNWEbcoz6VlbU23RIH5zViOc7dpXcrH5qpZ54NSglRSu0BcIgzlExzmnSTtJgMeB0FUgzE1IFb60rtjRNuHrQWqLgD5sCmGWMH/WD86fK2guTbhShhVOS9toh88qj8apya7Yxn/XCj2YrmxvpDLg9awJPEtqinad3piqEvihyDshGafs2HMdiCTSF1BwSB9a4VvEOpSZCsoHaqr3l/N/rJWOfeqVMOY797yKP70i/gaqy67Zw8M/NcMXnY8u34Gl8onlixP1quRiujrn8T2i/dDNiq7+LV6RwtmucEWMdamRR170cgtDYbxLdSZEY20y21zU0ulaRwY88is4D2qVPTFJwGmj0Gy1yzu1GWCPjpWgs8TY2yKfxrzVBtwQxzVqO7uYyCshGKTiwsuh6LjvQG5rjLfXbpOHYsK17XXYnGJAQfWsZIaTN7cKN1U472CQgCUZParHXoc1PKBLuoJpgB9Kcah3GKDTgaYKWoQD80vemA4pwOapiFpaBRmkAoFKBQKctACAc06giigVwFLikoFNDFpppTSVSYDCaYxqRgM1G3WgCOlpDTGbDqc/UU0wJ1pWOaYDjvQzcitYsgVf9Ymf71Ysh3XEpPaQitlTh1PvmsF3zNKR08wmtGxoZP/qz+VNsRwfai4OIF/3qlsx+76UmxlntSE0U01FwA00mgnnrUbtihAMkbJNR54pWOahd8cCtEIee9RFqQsTRgniquKwxmx0pu4/pmpDCT0pfIKoxx/CRTTET/JB4PjQZ3T35kGfTFZxHatfUog2n6TCvIWDdgeuetUjasOtW2Qikxxj60pQS3NqhPyibc30qaS0cjgUkMTILy5I+VIvLX/fpJjZU8zzrmWX++5X8q1IOIwKzbePaFBBHGcY71ox8CtIyIZOOlOyajU8VIKpskXPtSg8UlLSuAZpRSUCk2IcKetMozSAkP0pKQGlyKdwHinU1elOoAXFIaM0UmNBSjmgUZAqQYj8CprJf3u70qKQr8m3OT1zVq1G2Fm9q2grktk1hGJNUTIyPM5+lW9el3XCJn7uai0FC92xPULuqtqUvnajKewwBVz0iJbkK0+mCnZrmuaIDSd6CaBSuMcKdTVp1MAFPFMzSg0gOHc5U1i6x8it7irx1CAZDSCsjWLuO4CrE2e1EYM0bOl+GVsDqUl5/EpCqK9Zu0JcOeprzL4XKsl/JD6Lux716fdk+ein8qcdjKe5578Q0EE9k3GXbBrI+1xRgbmA+Wr3xWncXlhGpAUc8da85e5lZyC5PPWpcfeZrF+6jsjqtqnJfH1qGTxLaJkKwY1yJywwxzTRAvpTUA5jppPFqxj5Idxqm3ii6lY7E25rISIA1KEA7VXs0CkWptX1CcY8wr71VE12xJads/WlxkUuPenyIfOROrytmSVifrSeQAOOfrU2KMU+VC5mRiMf3akEYpRTgpJp2RFxRGoFScAUwZHal79KBjwBinKOKjBp4OKQ7jwKeuKhMqrweKBdRDgmlYaLQFTKvSqX2hMZBpo1RVcKafKgsaYGKXOBUK3MTAEMD+NTRkSDI5qWuxSHY96cHI6NzSEH0pNp9KxlC5aZKk7qd24/WtCHV7mIDEpPsaywuKeBUumO501r4iZRi4GR7VpxaxaSgZk2muIC+9SLwARWbgx6M79J4Zf8AVyq30qUCvP0uZoCGiODWnB4iuoyBIA39ahoXK+h122gcdaxoPEcTBfMTaT19q1I7uCYjZICT0GaTQtUTg06kVQadjFTysVwFOFIAacBSsAUU7FJgUgEpRxRSU0MQmkJxQaaT2pgBNRsacTURNACE00qDQTSg5qlqDHCkJORTh0ppxWiRIZyrn0jJrAXBAI+tbhOI5+/7s1hR/dX6VTGiO7J2AehzVq1GIhVK5PzKPWr8I2xAY7UgZLTWpaaTUgNqvI2DU5biqxI8zJ6CmgIizEnANKsTPyRj61aDJ2p64rRCuQrAMUoiHpUxNNLc1VrE3GhAOmKhvA4gHl8sXUAexNT0h/1kK9ctk/hTEyO7aQXzxEYWIBAKF5AB7VLMfNuJpD1Zs00JzR1EKTsTd6DNSPE0en28RA3XDeeRjp7U0RNLLHAo+Z26ew61NdXCSXrlf9WnyR/SqQmMS3QDlVpxtY/SjzVx1pDNjoau5IxrdB0FQkYNSmbg5quxyadwsOopmTmnZoE0OzThUdPBxTEOopNwoyKQh4oxQDT6Bjl6CndqYDT+goEBplPFNxzSGgppPanimN96mkDDYTsbPXoPWr75jsTj1AqlHJkxx4GF6Grdwf3aRnvXRBaEM1tCQR2s03deM+1YhbfK7nqWNdBCBB4fkfGN6Z+tc6h+UVNUIEoPJpSc0wUua5WaIWkozSgUWGPXpS0gPFGaqwC0A80U7OO1KwHhm9mJznGOtADbgcGpVSr1lLHCx81Aw+lbLQOa50/w91JtP11P3W5J8ISOq+9evzlWu/vD1ya8Z0zVbO0mMqrtYDg+ldQvizSjNFJqF1KsKrkRr0kPvWS00Bq+pz/jYNd65LjdIg4Vh0rjpLXa2cGuq1vxb/aN+8lrpv2eEcZb+IVgPcrI5fbtz2qki+linsIxxSgVKz7jTQOcdqskAuOadigKc4p6occ0WFcbg46UYzTyDShCRxRcZFilxTwjA8ripBCSM5pXQEIA7U8Ypj5jGMgfWohLnIEqE+gNJzSGkW1TPantEAcE4qG1W5nkEcNvLI3qFJFa9r4Z8QX7iOHTnwf4m4ArN1SuXuZLgL1NQtNg8YArtrf4V63K+bi5iiT8zW5b/CfTdoN5eO7DspxTUpPoJuK6nksl3EOGlAPao1hlnYCNHcnptBOa91svAXhrTl+WyEz/AN+T5q2IbGxtwBDZwrjphBVX8yOdLY8MsfDeqzjP2KZV9WGKr6hoGo27fNayY9QtfQozt4jGPTFRuodcPbpg8Hii3mNVPI+ZCkkcmBKQc4xV+C9uoVCg17vdeFNDvY2V7GMMf4gMEVyGq/DAAF7Cckk8I1S7lKomcXb6q5wJMVopcRyLkMPpVfUPB+raYm+W3Zk/vLzWI0M0UoUh0PcMCKnmXUq50iurdCD9KXNc/HPNEeGNXItSIGHTPvVDuaoP5U4MSMVUju43HXHtUyOD0NS0NMnBo/izTc9KM1HLcdyQEnjNCTSQMGjdgR0OelNzikJzUOncrmNe21y7jUfPu+tatv4kUD98pzXLqeKmTGOcVPI0GjO4t9Ys5wMNtz61eSWKQZSRTXAKBkZOB61YS7eDmOQ/nUOL6i5ex3WOKaa5CPxDcpwTkVrW+vRTIu7hu9KyFytGxmmk1WjvoJuFkGal3g9CKmwxxbFMLe1ITUbNgUrAKz81Gz81Gz0wnJp2GSbs0oOKjFLmgCYNxzSMcUwNQTmriyWhty+yynk/4DWIGwta+ocabIPVxWOAMke9aO1xxWhDMd00daSY2Csw/NdKPQ1pDpSugY/NIelMyaeripsBDIcVAcc5qWU8mq5PNWgAuV6UC4Yd6Y9MAqwsWRcHvR59QGmmmTYtrODxmlDhrqIA845qiRg5zVdZnF8xzjA/OhCaNzjnnvQHAIG4c1RjlJTJNN+eaVYYzl5fkGO2e9VYmxoQXaxrc3v8MY8uH3bvVGJ8ALnIFO1CSNJorGL7lsMcdC3eoYxk+1Owi8p4FLUQbjFP3cUyRr9KbSucigCqQCgUUUUxMWlzmminDrTRI4CjpQKWhgOWn5qMHilzSAkWpOwqBTUwPFAg6UUppKQ0GeKjbrUlMaqQMWJctnHersy7rlAO2P1qCyTMnPSrdrGbi/VR3bH5V0Q2M2aesHydMjtxxyOKwAK2PEEoa6SIdlyayQOKxqvU0gtA6CgUjHFIDWBdh2aeDmo85NSLVCHCl60gpwoEFLmkoNAzxsj5eKj3PmphbnONxqQWvoc1o3YEhLdS5I9RWq1ukXkSmMSkDlT0qhFaTlsIK0xp0yxqzykE9qzbux6lO53XEzMq7Qeg7VWNs3TvWslowP3wfqaZJazCYNuBT2pcyQ0mZ0dhKz/6s49aWSyaNk+QkA8mtOWaVgqwhnxxhRmrFvpGv3kRSLS5ip6MRik6vY0sktTHiESzncMipmWBx8oauo0/4a63cAPctHbA9ickV0Nl8NoISPtV4zj0UYpqU2tjNuKPNt9tChLg5osoJbsk21tLKc8AKea9mtfBHhm0cStamaT/AKaHIrXjjt7cBbe1jjUdNqgVLjLqw9ouiPHrLwvrOpsyLYPAq/xScA1tWnwyvXBN1dRxr2C16WXdqbscnnNUorqS5s4KH4U2GN97eySHPRDjAresfBXhiwTbHpyOe7PyTXQrGW/hp4tz3pq3REuT7lKG0srVAlraxxoOwWp1kk27UIUfSrItx3qRYE9KepJR2yv1YmnLbsexq+qKvAFOxRyhcqLanvipo7QFhwKmzUkJ+bPamkhFWWNVbAFVpFBNXrlSQSoz61TIobGiq8R7GomVx3q4RTdorNsZXDbhiRQw9xVHUPD+k6nGRLbIJD1YDBrXEIIqNrXnOaq99wPOtQ+Gnys1jddOdrjOfauN1PwrrFgpeSxcoO6nNe7LE0dOJUqQ6hh6Gq5V0LVRo+bFZlJyrKR2YYqZbiVSME17tqHhfRtVTE9mgY/xAYIrltS+F0RidtPuW3dcP/KpcZFqojz6PUQpGeavR3kTjhxn60X/AIP1nT0ZpLJ3Qd05rD8toX2yK0b/AN1hipvYu9zo93T36YpVBJrEgnliI+Yt9TW1a6rZx25M6kP2GKaSYXJNwHWnrIB71TF9G4LLjB6U4XCHvRyjTLZl4qIytTBIp6Gip5SrjxNR5pzwSDUZFKOKlxGpE0dxOh+VyK0YNTvIl5O6skMRTzMw6Gp9mPmN6HXpFP75eK0I9WhlUYbGfWuP3E8k5pyPgcE0vZsWh3drbXF/zbxh1z1zWzB4Wu8hp5FVT1UCvPdP1280ziGQhc5xXS2fxFZSBdo3HpzWkY0/tGU+fodOPC9qTgl/wNMfwzAqnY7g+9S6f4t0rUMAThGxnB4rcWWGRVKSo24cYNaeypvYxcprc5Gfw7eIAYSHX9azpre4tGImiYc46Zr0MABcA0xoY3BDqG+orN4VdBqs+p5rqDfuQrAjPPNZG4qTyM16rc6NZ3gZJIAcj73pWBd+BoSh+yyNu/hzUSoTW2ppGtHqcFAd10TmtMH5RU8vhTVLC5YmHzIwM7lNQPHJGCXRlx7Vjqt0acyewmaTOKYWBGQeKazHmmigkORUFK7npUYbmqQEhxTDSAmgmrEIaKTNGapCYjfdNZs0my53eoxWix4IqncRB1z3oRJPA48sbskVdil+wxvLx9rlXbGD/APWs23DKAG6DmpcM7l2JJPrWiZLuJHnJLnLdz6mrafdqJVANTKMCgTJAelOzTAadmkiQJ4oBxTT9aUHjrVokfmiiimACnLSAUopiJKTFJuNLnPegAzgUm7mg80BKQEiU/PFMUYp/agBc0tIOtLSAWmHk06kxzmqiDLdqojjZj2GavaGv+kiQjIUls/WqJyLYj+8MVr6JHstnkPTbgfWumBkzN1KYTajKc8KdoqrmiQEzSMTks2abiuao9TeOwp5pOlLSGshiry1SrUSdalFUDHCnCminihEiUtBpKBnlIQBSSyin2sctxJtihlkP+wpNe22vhDw7Y8raCU/7fNa8ENnZpttbWKIf7Kioak92V7RdEeO6b4T126IMdrJGh5zIMV0lv8AD3U7pc3t2kCdAq8mvQWuZDxninwySu2GJPHFJRi3qyXORxNv8LtOjG641CaQntnFbNt4U0O0hES24kA7sc10ciSBcj9arsHP3u3tVuMY7Ijmk+pWt7SytABBaRLjp8oqwZ3J4AX6UgFKoGaFJiYhaVurE0nlseuauqg2g45p+0elDTYFRbd2OMU8W+ODVyNeSaSRcNn1p8ulxXKwgUc1IEA7U6imMTA9KKkVznnpUjLuGKpK+xNyDFJTiCDikqbjEoqVGJOCc0OTkjPFVZWuBFU6DamaISTIFPSrEp2jiqUdLg2V/lEDSdWbhRWeVxWg0hx2qNiDncBSaTGrooEUm2rUkAwSvBqADBxWTjZjTFUcU4IW6DNSRIGPsKe7kHA4xVqOl2JshMJ7imfZ9wJA6VYEjA881IfmjJHpVKzFqZ5hI6UgLJVvFKIRJ16UK/QZWEm/gjd7VSu9A03UMm4soyxGM7QDWuyJGMKBmoG8wdG/Sq8mJeRwOrfDCwn2vYyPbv3B5Brj774d69ZhmRVuUBIBXrj6V7aszqcOMipJXxGMAYzU8kXsWqkkfN0un3env5c1vLE3cMp4qD7SwfaSM+lfRlxZWl7GUuLdHDdcisO4+HeiMzTRRbJeoOOn0pezfQtVV1PHbX7VKV2W0jK3Rscfn0rQEVwrbXgkJIz8o3fyrptZ8La/ZzE2IEsOOAoBP45rlZb7VNPn230DoV4ZWjx+RAqXZbl8zew4SK3cU7Ix61bSC31m1W4QbHPUjGQemD69qzVWSGZ4JPvIcGk1YEyXNGTVqyvJoJ408zERYAhugGf0610E8jR28kgAyqlhn2FNK4nJo5ccnpThxV6PXZhIC8cZXuBkGthls9Rt0lC/eHDdCKEr7D5mtzmmORios4NWrlJLK5KByGHR14yK0dKvZbnzVmcMy4I4AOP84/OpULuw76XMPjO7H5Vcg1O9t3VoLmRMdBuOBWnqN9LZ+V5QQ7853A9sf41S/tq5z9yL8j/jUSpK+4Rk30Nyy8fanZ/NLCkoxggHrXRad8SrCfAuoWi+tcbYas00/lTKihuFK8c/jWRe4+1z4xzI386a547MOSMt0e522u6bdpuinQqRxz1rQikSUDYRivnIyNHzG7qR6MRV6w8Y6xpbqq3RdM8h/SrjUl1RDodmfQjRgZJPWqNxBYspWSKMgjB4rz/Q/iBLfziK4XapPLZ4UV2bSJCFk3bi3Q+taKSkjJxcXqcJqentDqk1vbwsEHzDIwKz5YZYs742AHU44/OtXWb64Gs3AEmAAOAoqiNRnVssQ4x0IxXC1C51RcrIoBGlL7RnapY/QVFW15kctjNLGiqWRt2MZzg9ax4LiWAkxOVJ696qyVik7jaK6OGTzYEk4yygnHrWReXc7yyR7yEDEYHHHSqcUtSea5Tpp608EqQQSCOQRWtp11JcGRZWBIwR2NEUnoDdjFNNxW5qVxLbrGImC7s5OM9P/wBdZCXE8bl1lbcepJzn602knYE7oiwKO9dLBJ5tvHJxllBOPXvWZLqk6TuipHhWIGQfX61drLci9ymg6VLWtZ3kd2vlyoofH3TyGqC/s1iBmi4T+JfT6UW0uib6mfnmnZ9aZ3q3a3csLxpvAj3cg9AKENlUmlB4roJnMcMjjGVUkZ+lYclxNP8A6xyw9OgrW1jO9xB0qaO3mlI2RsQehxx+dT6darMTJIMop4Hqalur+UTFIjtCnB4ByaaXViuVnt5Ygd8bADqccfnSCF2iMoX5FOCc1Yh1KVG/eHep68YIq9eEPYMynIIBB/EU+VdBXMcigc1e0wf6Qx/2D/MVLJqeHKxICAeGbv8AhTS0uDepnBc08CtayuXuN+8KNuOlF3dvbyhECkFc8ik4rcLmWBTscVfi1LkCVAAT1Xt+FJfuyXSMhwwUYP4mlYLlAUuK17KZpoiXILA4/Cor64ljkCI2AVycdadtLiuZtNA+epkmkjcsrkMevvWvYuZ40ZiC3Q4pxVwbsZ9x8ixqO9bUTC00V5D16j3qpd3kiX4hUIQMDkVo6pevBp0CgLlxg8VstCTmyS/zHqeSKbgkgAZPpWnHc+fbTBgA4U9O4qhCP9Ii/wB4fzrmmaoY0ciDLIyjpkjFNrU1D/j3HAPzD8Kp2duJ5fm+4vX39qzcdbBfqMihkc/IjNzjIHFSNbzR53Rt0zkcirNzdNHJ5UQ27epxTEvZlPzEMPQiqskGpBHG7hmUZCjJ56UDitRnWS0d16FDWVmm1YLimnKKZmnqaQtTt1tWPU1ILQetWaKXKibkS26DtU0aKrDAopU+8KqNriY6UgKM9M1TuZIljzu59qtzLuTB9ag+zxgHjP1p1LtgjJF4rttAPPQ1LEzMGJGMdKkaNFJG0DmkDcVzap6lF2Fgy471Jiqdu22Tr1q8i5bPYVtHUWw7OwKKVxlajY5apEOVrRO+hNiGilcYY0lZlBUxbDAHvUNSSfeH0qo6CauOddw461DUyNng9aR07iqavqgWgxB84pT94/WlT7woP3j9aOgdR8KgHce1OkOVJqMH7o7Zp7/cNUthPchpp5p9JUFiIMjHpUcseCG9anjHzfhTpFyv41W8SepDCOtEkZJ3CjaVORUikNQtVYGVsVIhAVgfwqVow3saiZCp9qVmg3ExU4AVfpUS/eH1qZvun6VcRMrnk5NIVp+KCKkZCyCmlcx7fQ1MRUMssUKlpJFUDrk0AOhiIJbFJOxGB+NUm8R6bBEzJMJcNghe1ctrXj7yLryra1yNudznr9KHOMY7gots7EyKB8zAD3NZOrX2iLEwvZIGOOA2Ca82vfEupXRkBlCRv2U81iSYkO6TMh/vMaz9t2RsqXdm/Be6bcazIljHtjcEfIOCR/k0zXLZfISdV+ZDgn2P/wBf+dZulFU1GIgY5IwB7GtrVTnTZvw/mKa1iU9Gc5nNdVd/8eNx/wBc2/lXJ110yGSCRBjLKQM/SiC3CRyWxjyBxW5ogIs3/wCuh/kKjbSZ2IBeIDuQT/hV0yWumwKrOEX36sfX3pxjYHJWMzWV/wBNQ9f3Y/madouPtjf9cz/MVmXuo/aJmlY4z0GegqTRbvdeyBT0iP8AMUKOoN6Gjrx2m35/vf0rHEvXJq7q89mTCLyeSLrt2jOemex9qoodGcYW/kDdfmIX+YqnB3uKM0kSJ5qQi6VgAJNo9c4zVee4Zi0ruCxJJ+tWNdu4bLTYRaAPHvBDZzuJU81yYupJ5izEqD2pqGoc5syajHEpJ5OOBWXLqBmcNjFV5F3NzmkwPStOVIOc7Hw5GUtd7Fszvkgjtnj/AB/GvYrichFWNdxRAFH4V5boEBnGmQ9N/l/yFeoTgRGVz0VSaxkrIzcrs4m4mkuLmaSUYcsVIqsz4BxSs58xyf4nLVG/SvOe51odb3Aj89GJCyRkdO/aoQvelWMHk9acRgVaYzc07mwj/H+ZrHuf+Pqb/fb+dbGnH/QY/wAf5mqc1nC88jG8jUliSDjjn61rLWKMk1dmdirulf8AH2/+4f5il+wwf8/0f6f41YsbaKGdmS5SUlcYGPUe9KKdxt6EesdIf+Bf0rIPStbWT/qf+Bf0rKHNKfxBHY3dO/48I/x/maxrj/j7m/32/nWzp/FhH+P8zVdtKMszyGYDcxOAucc1rZuKsRezZFpgJvYyAeASfbitXUP+PGT8P5io1S206Lfzk8bjyT3xVG7vTdAKF2oDkDuar4VZi3dyqKGPFApshxxUobOhuD/os3+4f5VgpW5cH/RZv9w/yrCRsVvIzRt6Xj7Mwzzvzj8BUN5ZOrvKmWQ/MfUVWtrlrd9y8j+JfWtyC4jnXMbZx1HcVSs1Yl6MwNvpVxJl/s5oWb58/KMdsg/41fnsYpiWX5HPJI6H8KzZbd4WAcYz0PrRawr3EhleHdtxllK1Ht5pwFOxzSGXtL/5a/h/Wm6j/wAfK/7g/mak0wf638P61HqP/Hwv+4P5mq+yTfUqetSyStMVL9VULn1qIU6sijQ0z/lr+H9aZqH/AB8L/uD+Zp+mf8tfw/rTNRH+kL/uD+Zqvsi6lM9a19HGYm9n/oKyD1rb0VD9mc/7R/kKumtRS2K8i+brLhRn5lP4YFT69IPPSEHgDNWdMit31MsWbeQQ3HA4+lV76K1nv2bzSSDt2k4zVy2JT1M0rJb45H7xO3oajDFWDDgjkVZ1AgTqBwAgwPxNVc1zyNol/UWIWNc8Ek03TSN0gzzxx+dUnkZ9u45wMD6UsMrxyhkOD/Op+1cLaGhdWrtIZY/mz1FUq1re4ScccNjlT2pZrSObk/K3qKpxvqhJ23KNvMqW8yM2Mj5Rjvj/APVVcDipprZ4DyMrnhvWo8UmPQTFLg0tOHFAHodFLSUiApyffFNpyfeprcTHv92ojUkn3ajpy3EtincphgfWoMYrQlXdGR3qo6+XFjuTzWMo63KuMTg1pREeSCT1rOiXc4HbvVtJMsU9KqnpqJk2E9TSrtB4PWmUtaXCw6RcjNR4qxjI+tQkYODRJdQQmKfJ978KbinyDkULYZH0qZTuFRUoO08UJ2Boftw4I6UxuCfrUwORkUsMW5i7/cFW12JvYi2ldpPc8U9/uGkdvMmz2HSlf7poWzAhpKdShSTxWZYsS85p8nQU4AKtRsdxzWmysTuxuMg00ipUGQRSbexpWC4wORwfzp+AR7UjKAMngDvVWfVbG0tmkluEUKMnJq15ifkTAAN16GpW+6a4DVPiRYRArZK0sueuMDFZ0XjnUdUiaNdkDL2HJI9azVSOyLcJbnoFzqVlZgm5uY4gP7zYrnr/AMf6RagiFzcN0+TkV5prVvcNK08ksk8bnJ3nO32+lZSnyxhUCjtisnUntsaRpxO21T4h39ypjsIxED/E3WuTu9Y1C7dvtV3I+7sGwKrrukYIoZ2PQAZNXpo47GzKSpG9xKOhGdg9R7/57VPK5astWjsW9CcG1kUE7g+Tn0IH+BqDXFYXUb4+UpgH3BP+Iqpp10LS5DkfIw2t7D1ra1C2F5a/u8Fx8yHPX8ff/CrUbxsG0rnPdSKX2pNrKSCCGHBB7Um7H1qVEu5f0pSdRjIBIAJOO3BrV1d1TT2Ug5chRj8/6VW0uA2sT3M/yMRjDcbQOufyrK1TVVu7geUT5aDC57+prZK0TJu7IWcCupvpAtjOxP8Ayzb+VccqSzuI0IBdgoJ6ZJrp9URVt5YjJw0TZP4U4LQmTOb+2yqpiR3UN1UMcGqtxKQOtQXMqNcb4idqDbn1oaYXCEBQMdTQojbIJZT5O7POaveG58alID/zyP8AMVRG2djGvVBljV7w9as13NcDG1U2kd+T/wDWrVRsZOWhL4o3ZtmC8fP/AErnfL80jrkc10Xia8dUtkVQfvf0rNsrV/sElzIQNxwn0qmhLYheYNpX2U7ywm3j0xjGPzqNIwVFWbSFrpTBAvmSBuMd6t6wsNglvaRgFwpd5NoBbJ456+vH0poVzNdR5eM/NnilktygLY4x1qvvMlzGc8Kea6JVinj4AI21MpFpXOq8GbZ7/SShyoUA/UDB/WvQtUyLW6z12tXm3w385vE32YgeVHGZFJPTtj/P9a9J8QRn+y52TJYrjA71zz1i2NK0rM8/Byo+lITmmpnYo9qWvOO2wq0NV2C3EEZuLhQAOFjYfeNUnbcxbAGSTgdBV2sTc29P/wCPGP8AH+ZrGuf+Pqb/AH2/nW3YoUsoge4zx781i3I/0qb/AH2/nWk1ojOO7IqvaT/x9P8A7h/mKo1f0lT50j8YC4/M/wD1qUNy5bC6yf8AU/8AAv6VlqTWlrJ/1P8AwL+lZYNVLcUVob+n/wDHhH+P8zWaJHg1CSVc8SHI9RnpWpYIUsog2OmePfmsuYf6RL/vt/OtXokZ9WbimO7tvVHHcdKxZoWglaNgeDwfUetS2F15EuxyBG56k9DWle2ouIiVH71funpn2p/EhbMxRTZADTiCpwQQQcEGmkGSRUGAWOBmkhm/cDNrN/uN/KsAJkV0E5/0Wb/cb+VYSc1tIzRKkTiLzMfJnbn3pVdlYMCVI7g1ftYvP02RBjdvyPrgVS2HJBGCOoNKwGlbanuISYAZ43j+tX5I1miKNjnofQ+tc6ExW/EPKtEZ/lCoM57cVcXchoyQR2pRzUOGWnI5B5FSM1dMGPN/D+tRal/x8r/uD+ZqTS2z5v4f1pNST96j5GCuPy//AF1f2SepQFOpQvvRis7FF/TP+Wv4f1puo/69f93+pqbTIyI5G7Egf5/OotRGLhf93+pqvsk9Sga3tNJTS3Ydz/hWGRmRPc10MEeyxjXjazHgVrTQpE1ivlLdS/3QCPyrm3YvLIx53MTXTyMttpMrn+M7f0rmMYNKqER08nnGMjOQgUk9zSKmRUltbmeUDkL/ABH0qabaZ2CAKo4wBisH3NEU3XAxRGjFWcDhcZNSSYq1p8IkjnU9wB9OtSldlX0K6kggg4Par0N8VwsvI6bu9U2UoxVhgjrRVK6J3NohZEwcMrVjsuyRlznBIrTtfltELcDBPP1rNkYNK7DoWJFVIURMU7FIKcDUDPQqKXFGKRIlSAqOgNNxRimnYLDt4Pak3L/d/SkxRiquwsO3L6VSuYS7gr0q3ikxUvVWFaxWRNv3UbmpkjUAsQdxqSkoHYQClGM89KKKAH7wOxprMpHTmkpMU+ZhYVSo6g5pxZT1BpmKXFCYWEpcUUYoAfEMtyfl70+WYMNifdqIZHSk6VV3awra3HAqOxzSlweopoFKFyfahXAUFf7tODccCoprq1tULTTxoB/eYCuW1X4iaHpxYRz+fIv8EfNDko7sai3sjrTk9TUcjxxqWeRVA6knFeS33xW1CZWFrZxxg9Cx5Fcnf6/qWqgi6uH2t2ViAKwddL4Vc2jRb30Par3xpommsyPepJJ/dQ5rBn+JsTuyW1jIwA+VzjBryiIRxjgEt61MZnTvj6UlUqMv2UEdffeOZZ2bMtwmeCq4x/OudvtZlvFaMbvLbqWPzNWWzFmNJyRV6iUUSBznoAKekjRSCSNirg5BBqID8qXNKw2bFtrhA23MZJA+8nf8KdNe6bODvtXyTkkKASfqDWL3yaep9elPmZNkaZ1OG3UrZ2yrwPmbj88dfzrIlkeWUySMWZuSTSvMi9TUEkq9jVrUWxLk4q1aalNZtgHfH3Rjx+HpWS9xtPBqtJfH7tVYfNc65tS0+5G+e1fzO+3/AByM1SfVdMtm8yK0k8wfd3cjP4k4+tcyL6Qsu0naD81F1exlgQvy1SRNzR1LX5r1fLA8uPOdoOSfqayPtjr061EFLs0gPymgwsRkdKrlJvY1LPVLWJEe4Sd5lORjG1T7c/zrSTxFaSFhJFOwIwQyg5/WuYMe005cD1qlEhs0rybT5FAtI5omzyG+7jn3Jz0qsZVtEIwGLjt2qqzdhTS2TyaLWJbLenywRTFrjeYs/MF6kVsx69pVorRWtpOobkkAHP5muWn4xg1LpZU3REp47ZppgdJ/aunTENcWcjgZI3xqcfrTU1bTp1FutkdhP/PJf8ar6jPaiNVT7w/WqNu4Vtw4FA0dxpuoaXpzHbamNSvzbUUZ+uDXCa5cLdanc3EYwjv8o9hwP5VbnumaFgGyay4Ypbu5WIDqeaL3JsSWFjJOjSONoAyPeta0V4wQQcY5PpV68a209I7ePGdvOaTRNFvPEN2VgkCxAcms5GsPM3/ho6zeJb2YEFY4dmR0PNd/rV8beyBf5hux71R8LeGbbw9bNtGZ5uXOKr+KyR5Cdjk1hO8YmmkplGTULKXPmQsxxjJUZ/PNRLe2kGDBbHdnq3b8eazelJmuTm1OhRRYnuZLmQNIRxwAOgpYGt1bNwrsOwX+tVs0FqFvcGtDaGq2ygAJIABgAAf41Vnnspg7LHIsh5yMcn35rPzS1XM3uQopDwV3ruztzzjrirsV/Z26lY4pBnqSBk/rWaz1CWpxdhtXNWfULK4AEsUjAdOAP61TiNkJmLrM0YxtHGffNVCacOtNyuFrG6uq2wUARyAAcAAf41HNNZSozLHIsh5yMcn35rKXpVjtxV81yOVDTWpaamsUASUMSvAKgdKzlXNWobcsBuXFCdgaRce4s7ggtA7N6gY/rVWNbeAh3hlMgORnBAqwkax/d7VI+2UYYU+cjYYupwEFXR8HjBA5/Wq8otiAYEkQ9welStbIegojs/m5PFUpNish9pdmCAosRdy2fbFaMZt7lA08BDfXn8+KhihWMcdfWp1rW5DF8qzicNHC2R68/wBarXMs8w27dqeg7/WrNLjNFxGUVYdVNOjVN48wNt77etaRjU9aja2U9BTsA6O6tYQRHE6568f/AF6bNcW064dH46HjI/Wo2tmA4FRiNh/DT5hWIWG1jtztzxnrinxMpYeZu299vWmy4BoQZFTcZqRX1vEm1EcD6f8A16bPdWk4y6PkDAI//XWeRxSADvVrYmxatRbm4PmKzKPuD/GtOa9hGyFVcADjgcfrWVZoGk3EcA81JApm1Zc/dD7MVcXYTOg1W5ghsERo9wbB+6KxjdWn/PD/AMcFT+I3xNBCD9wcislelRUlqOEdDR+3RJGRGjAgcDAxmqC8UlLnism7mlrETN8+KuWtz5CScZZsY9KpMMyE1NGM81K0Y+hoG7hmGJoT7YOaRZLNTkQtn35/rVbHFFXzE2LE940oKKNqn8zVYcUtKBSbuGwClo6UnepA9GpaWjFMkTFFLRQAlFLRTASjFLRQA2inUUrAJikp1JigBKKdijFOwXG4op2PXj61HJNDCpaSVVA5JJpqIXHdqXGelc5e+ONDss7rpXwcYXmuc1P4k7SfsMYZOzNSc4LqPkk+h6KwC/eYCs++17S9OH+k3cSH0LV41feM9YvZJB9qZEbj5TjFc5KjSymSWR5nbu5zUOq/so0jS7s9i1T4laXaKxtW+0MOgUda5S9+JWr30Z+zRi2B4APJrkIIYxjdgCpZLy2jXZEAWFQ3N7s0UIroRXt1fXvzXd1M7Zz941XVBszgfXvTgZri4AA4xzRMrA7QeO9CiirjQpI56VLGF9PzpAcLijPHNHKFyVXUHjg1FI245zTaaTzVpEtirT16VC0gTBNSeYqrz1PIqhJknak3heDVdrgKo4O4/wAqpPdFnIzgChIVzTeZccGq5ldzgDj2rPW5IOGPFRyaiyEqlVy3Fc1QE8hpZXCgdyetZs16OiD8aozTyT4JYnHbtTdzHitFEhyJZLguOvNQCRmbrzTGYDI701MsflUn1NXoRc0JblUjEKqORyRVZiHwD0pFjO0uRx2NSQR+fMEPSgLkkRbyfKjjLM3T2q3ChjjxKpHY1btbVAT5Yye9NvJUYGI9emaoVzOuzEjYVw30qn5xyBnrT5YDEST370kbxRqd4HShEsTd3PWk38gVLBZPcKZVPy1ais0hyz4JHY0h2KotZpmyqnGKjhjKkkjBU4Nbnm+XBv4VTwKzeAXz3OaLAkDPnqMmmhyOKjaZV53CoH1BWUiFCfekWkXDIMfMcUsGp2lgCeXkzkAVklZperHBp626ryetMLFmbUJr6QyyfLk8CrMGtahpkJexuWgYEAFfeqO3FPjTzWWPrukQY/GsZPU0gj6R0synRrJ55C8pgUs3qcVzniqcm7tkzwFNdSEEdpbxjgJGo/SuK8SPu1UL/dWueu7RsVSV5GYW4pM0wmgGuRHSSUGm5oJ96tITFzTs1GDRuo2JEc8VCWFPfpnrURpoY4Gng1GvNWI4WfgCmJjkGauJCW2cYzToLdYwM4q0HAHFF2SwFrGoGeTU284A9Ki3Z70gYetO4iQmjNR7xTlIzk0IhkyGplPAqBDUgatYsknDU9TUCkGpQatMTJc0uajzxSg1SZBKKUdaaDTs1QDuKNoHamg07NO5JFLbpL2Apn2VVGAanzzR1FICo0IHvTChA6Ve4pjAEVSAbp6hYmbHqean0eEz6gX/AIQN/wCNIwENk7D/ADmrfh/Cwyy4x5Y2mtIiZmazL52pSMPaqY6Uksu+5lkPdjTgc1jN6mkRaTdg06mN1NZlBjmp414qugJYVbUYFCAfjimkU7PFJVCExThSdaUUhCgZNJtpwoNOwXPRKWkQhxkHNOxTsQJRS0UhiUUtFMBKKDRQkAlGKX7o54+tUrzWtOsVJuLqNcds07W3F6FzFKeBk8CuIvPihpEUrxW6PKV/iA4rlNS+IOp6irxoVggJxgdcfWo54rbUvkketT3ttbIXmnRVAySTXOX/AI+0q3jYwyCXb12143faxcXczo887xgYAZsiqfmE/KDx6VLqSexaprqdtrHxQ1KX5bG3wrHBY9h61hXeqX9/Er3N5I4bnGcVkoWPAbFEoLOqk546VDi3uy1ZbIDIrtgD86XJ7mmbcHinMvTmlyoTbG5GTgcUK4SkJxTSuatKwcwsrtOCicE1LFZmNQZMA0sH7v5iOaSSQyNnmmFydGEYJHUjrUJNG/IxmmMcEUBcd1pGpufmqNpUXhmA/Gmoj5iTPHSmMM8Cq0t0i5AOfekg1IRQNmPfMe3pVqJLZftbUO7SSsFReue4qDUb61VfLtmBHUmsa6uruUFC/wB/qB2qvFbEADJOKvlIbLUl675I5+lNbIjDnqadbwhGycYq1dXFvGg8sB2x0quVE8zKktsY7NJ2BBY8Z71HFGZMZI5pZJ3uXVpSdiD5UHSoXkOPkOG9qqwrln7IC+0ct6Co/LALjuDVnT7gwQyFvmkYcE1no7Pctk8k0ybjRBLPKwjGdvX2q/p4jWKRW+8elRCRrZn28Fxg1PaQPFaPJIcMTwKQXIr0rgJH90dvelshh9xxVdzmQ09ZNgz+tOwGiuoR2Qd2Pzdqzo2l1CVpjkKT3qGV0kcF+QK0Y7uJodkYwaLAQyOtuvzjdnpVAq8rEsM56e1SktLc7OoBq0PKjkILgBRkE1Qi/a7VtdvQgYArMuJMTne/SkudXijjWGH5j1JFZxWa5fcTikUi9caimFQD5V6DNVXmlmPCEA96YLZFOX+ZqnDEKB2p2KSIVgO4EmpwgHTH4Uh5OacOtSy0gwAMUmKdiiouxjSMd6t6LGZdd06MDObhc/nVXHFdD4FgWfxjpysMgOTj8Kxm9TSOx7vcDa4A6Yrg/EBzq83sBXeSnMze3SvOdWnE+qXDjpuxXPiGKjuVCaQE00mlzWETceG4ppbmgHFRyNzx0rQCTdSF8Cq+9j3pQ3rSAlLZqF2I5pxbioWPUUguXbPy3YmTgdq0FmQDCkGsAyFV64FNFyyHCmmJnRCX0NSCTFY0N/gDcPxq3Heq2M8U0S0X9/FRNPtOOM0wyrjqKpzvzkU7Emis24dasJJWEkrg1ZjuOxzmmkJmyHqVWrLjue2auRzK3etEiGXVIqQNmqyv2p6v6VRJZBpymoQ1OB96pMlk4NODVCDxTgaZNiYGlzUYalzTuA7PNLmmZpc0CHGm55FGaFGXFXEQt9IUtFj/AL9aMJNv4dkf7rSLn8azL4754YgOVIJ/Gr+snyNLih9GFa+YrHOqARg+uafn5qaOKeMGudmqHZpmeaecVH/FUlImjXLVPUcQ4zUuPamgEpaKKCRueaXJpD1pQKADeacGzSBfWlx7UgNPRPGVpdKgknWFjxtJ5rrIL6CUDEqknpzXzKJn3hifmByDWzp3i7VtNmHlsJUz0c9KyhVktGXKknsfRBkXswpQwNeT2PxOKRE3cAEh7L0qdPig9wSLXT3cdNx4ArZVImbpyPUqZJNFCu6WRUX1JrxjUPiPrplKp5US9Pl5xWFfeIdV1Fdt1euUHJUHANDqrohqm+p7jfeJtIsUZ5b2LA/2ua43VPixYwfLp9tNPx94jAryY3RDnJJPfJzVczLIflVgc+vFTzSfkWoRR1eo/EDWdUkbM4gjPRIz0/GsZ9Rlnz5jPJnqWOaohSOTt9sCn4qXG+5SdiUvkYHHpSqSBTUXNP24NFkO9wWMdacIj1FKpGak3jBoExFjA7mpxDGieaxySOB6VTaXBpr3DbQvpz9aOZAiViBTCxbjFMDM2eDVmK3llA2xt+VA2iuVpUXkVqLY4UeZx60S/ZLSAklS3WrUWzNsobG2mmonzhTkVWl1kN92LFUn1SUEkHGafIFzYuRFbQGR2A9B61D9ot0txI8gDsMhazoo7jU33NlkT16VUuIUVyS2cHArRQJ5iydT4Zx948AVnS+Y0mJM7TyTmr+n2Syy5zx1OaLmEGfy4z36djVcthcxUtiLk7M7FXqTU008ceFhQkD+L1pZIhG5jHUdakVo8Y2U0hNiW0IwZGGSexoYfOcetSKrEZHTvULsoz0zTEJO4SPg8ntVJFMj4xSMxZ+pqW3wtwsh5C9qYgkBhUqw+aq4OGyOafeTmWV26ZqNOfxoAtRZcCpEMEO7cP3lQpkDjgjpTZEzG0jn5yeKRPUdE5uLrc4+UVau7okKi9utVrdWz0pZl+fmmhkIJZqdKCkZ3HB9KXzIlQkn5u1UprktkHmqsFw3e9SwXUduWZucjFUi+40+OLJy3IoGk2SCdvMZo2IzSiGWdgJGOOtSRhAv3akLntQUok8VlEq5ABolg2/dFEU2ByatrhgOaRVjMaNu4prccYNbBtgcZ6U4WUb5xVbhsYe8g4pytWrc6eqyW8Y+9K2PwpZ9IKZ2ZOKTQ0zOppzmlkRoWw3FAbNS0igPSu0+GVm0/i6GTGFjjZtx7GuNIyK9B+Eqb9Vv5Qx/dRDK/U1hNe8XtFnqbnJLV5jcH/SZT6uf516TI+23YnsCa8zlbMjn/aNceI3RVHqMY0gbNITmkXiskbkhNRseKdmmNVoQwd6dnim+9LTJGk4qJyakeoWPNFhDHaox1FBGRSDg8VokFyUHBqdJCOKripF7UWEWlm471IGzVbFTJ0o0EyT8aVWx160gNKFzQSTxsMCrCy7elUs4pyscU00TY0kueOTViO4yOtZKsTU6PiruKxrpLk9anSQGshZCR1qZJSD1pXJaNYMKep5rNWY8DNTJPx1qibF4GjIqJZVx1pwcHvRcViQU7NNBo3CmmJodmpbdd8mKgzU9swRix7DNbQEMUfadXCjocD8qn8Sy7rtEB+XZyPejQ4g9/wCb2Vi5P1qjqknmajNns1U3oJblP0oBwaUDikArCRqh26kXqaTPNKv3qSGWouFxUgqJBxTwaokdS0zdS5oELSFcjrQaAcmgAhJ2cjBzT6OO1FKwjyTAzmnR/M2OmO9QuSFqHzjjg1KijdM0Fht1lUySEr3HrWjJet9mFtZL5StwSBg1lWgij/0iU5I+6vpT2v5Hc+WBiq5UJu4rqkC7WZmk7nPWqks7HgfnUjbnOTURTmlZBciVcnNTpGoHamAgU5OaoCWjIpyxse1SLAxxhahiGLJg1Jh37U+KyldulXYrZ2BVImYjrgdKRaKqWrsuQQPrUbxbTgNub0FdBb6Dc3Easw2oTyDwcV0VvpOnWSxxLGks78AnrRytkuSRwdjpF/f3cMMFs5EjbSx6D3rr7fwE0ExW9dDtOCV6VsaXqlpZ6pLBbRxSSIMSTucLb+3uTWB4s8eLAZLSyOT0yT3q4wildkOTvoOlt9J0+58sFXYcc1SufEFhbK/lxAsvAxXBNd3l40haQh5DwwPSp2tZURWd+AOSe9WkNsdqfiOZ53KEqD29Kx3vJbkhmZjU0Fu1/f8AkRLnnkntU9zbC2uBbqAcHkjvVqJm5FME92NTwQmSVFKkqTzT7uAwsEyCcZ47UsU5i2kdVqrIVzSu5ZLezjhiBiz6d6wGlZ5W31pm5e6k3PjgVmTDExx0zTEXBdmCAiP72PyqrFcyI+5ief5+1Nzls09VUkZFMVyzDE0jvIzE5709UCoZACVzjJ9ajMgcrGG2IeCRU11eJIVtogBDCMZ/vH1pDuK14scRULyaz8l23etI7bmxmrEUBCgsO2aQXsRmMH609oxHBvIzSwp9okY5wE7+tMuTJIu3oooFcpxoZZHPYVa2qoHIBPUUW2yHPf1FPZkYk4G407AmQtJt6U0SFyoY/KKS4niiUgtz7VQFw0hIVSDTsOxsy3cSRjaPmrPlvcse9Vlhkfk5qURheoBoQcpEd8xHBFPEJHXmpeo+lGKGxqIgiUc4p4FJQKVy0h4HIyaUgAmmjrS5p3KRIpBOBViOQjiqoJp4YjBpXGaMco7mrKTgKfpWUHx3p3nY4zRewWNaWVZprV+8VXxJk5U9TXOfattWre9+Xlu9NMho1m02G7b94Bn1qrc+FLlLc3EBV4weg61LFfAnOa1V1uG3syrNkdSKBq5zNto91M6qISMmvRvhjpjaXNqYnIDSbQPoKwtJ1iG5v2CJ+7AypPer0eqmCad4G57j1rkrS5Xc11aseiakDHp1wwGcITXl+7eNw7kmvXNG02TVvCkRnJRri3yWPUZ7V5xqeh3+kTyJLaM0CnEboMkiuTEJ6S6DoyWqMml3c0jMpPXB7hu1MLBevOegHU1EZI3JRzTH61taN4b1PWGXyITHCesj8Yr0HRvAunaaC9yTdSkdXHAraEJT2Mp1IxPI+1JmvVtW8BWV4ha2/cydsdK4TVPCGtWLsUtvNjHcGlKEo7oI1IyMF+aiNTMkkblJY3jcdmGKidCDmpjJMtoiIFNxTm6mpI0LdK2uQRjFSrwM1IIDUn2cgZqWxkROO9SI/FRlTnGKNrDtU3EThhjrTg3vVXkdacHNNsVi2DmnrzVdGJFTKaSYiVelLuIOKaDThz1q7isTI5xUgc96gFOzRclq5ZEvPFSrIeOaqZzUitjmqTJsy6JTmpRcYFUlbNPLUxmolyu3qKcJVbpWQJQKnjmI78VpElmmDmptwW3dvVdtZ0c2SKmuJP8ARgB3Oa1RDRsaAMWtxL6rgH6VgyOZZnfP3jW7Cfsnh2Q9GPzA/WudQ8AUqjskEdycHikHGaTNIWxxWLZaQZzT0GDUQPNSIeKEDRZU9Kdmow3FBarEP70A03NLmkIeOlLtzTQcU4NQA4CnUwGnBqYHlTwxxx7nP4VXkWMj5FAqKW4MrfN1pYznrRctCw2xc5yQPSri26rxnFQeYU9hSC7zwvJpXGTSBVzg1RaXLYFOY3MpwsTN9KvWPh67uyGKFQal6gZ4yetWre2mkXKo2PcV19r4SQRruGW9TW5aaLaWqPJeSouz7gzwTT5WJyRx9lpE8uGIIU+1bcWirFF8x6Vc1LxBpmnEoXQOBkqtclqHjoyqyW6jHTNOyQrtm86Wln8zMMj3qlc+KbKxH+jxhifvfWuLm1K6vMl24PYVSkZt3JNNXK9TqZ/GtxIpVflB9KyrfxNf21xJMJS8hUqpJ+6KyGhc4A71bbTxDbb2k5PQGixLkgXWLlFdQ5+Y5b/aPqapsryyGSVmZicknvRHCzEj05q+lo8iBwPl9auKRDkT2BRTyOlRajdyyxtHGhHvUlpHudtvI9afKIgmA7bgec9K00YrjdJEGl2TPK26V+vrVOSZ5LxZcj2pszmWUbBkDuKligRnXzHCrnmgkGV9xkmGC3c96hdTs3gYFT6xeJcSRwxEeUgwW7momMl15cEQCRKPmZu9ICASbVOOKhEZPIqdogJNifMR1xTfmU4IqhDoouaGUgnjmprflicHFWBaO+X6BeTmmFzMztPNIgMr4TGafOqlj5Z4ParVglvArSS8tjgCiwJk1lbIjkyKOPWorudJg0AbZk9R6VA90WdgGPWqjv5RLryT1zQxl77THDEttCAwXlm9arTz+aODis/7YQT5acnqaTMj9eM0kgSLJufLBA5NVfNnkbgY96kSJR1OalBApjSIhbbm3Oc1KFVTwMUZoFFy0h+49MimHmiikXYSlxQvelNIYmKMYpaKAuKOtLTRTutAIUdDTweKjFP6gcUBcfmmnpSHpmge54oAOvGKegYEYFCLvPBrQttOuJcFV4oFa5FEHZhgGtCGwknPPPsat2emO0mwkgnt611WkeFp5irT5ii9TRcexlR2Hmm0jtISHAwQorstD8ByXLLJOMIfve9Ilxo3hi0luJbhWliBIGeW9q9G8O3H2rw9a3mwp9oTzAp7ZrCUIydmKU2loXIIhbWUVqgAjiUKoHoKbJGsoAdA2OmRU2c0baGzE5q+8GaVfI5aAK7kncvBzWfonw7sNOuXuLhmnOcxq3IWu2xzS4qPZQvexftJWtcjjiihjEcaBQPSlIHan4pCK1IG4oIVlwwBFOxSYoGZGp+HNO1VcTQqCO4HNcVqfwxZPMl0+4YsedjnIr03FJ0qXShLdFRqSjseDXXhnUtOkIu7c7QMl1GRVeK3Vh8hPHtXvs0Mc6lZI1YHqCKwtQ8IadepmOMQP6x8ZrKVBr4WaqsnueSrCe4NSFBtxium1HwffWLMY8yr2rBubaW1bEyFT7isWmtzRNPYo+RzQYBUjOMcU1WJ74pDsV3gOOlV2jKnkVqbAe5NRSQ5B5osMqJnGDUykCm+XilANPYklBpwOKhB+bFPBOcUXFYmU57UueaYDSg0XES9qUNTAacKtMRKppxaoweKXtmmmIQnipkkCiolGaWtombL8EilhzVqbLPFGvJ6YqjaR73wPrV61zLqeB/CwxW6IZrazKsGlW0A+84w3tWCuBWx4jdRcrFxwobFYgas6m5UNibdxSM1M3CjOaxLHrzUi9KiU1KlMZMO1OpoNOqiAFL2pKWkAo606md6WgB4p1MFOp3A8cMOTnOanSORuAtdDZ6BxluprZg0mGFQzBT9aSuyrnK22kzzYLjj0rZtfC67SxC/WtkzWtuAWZFFc5qvi5S7wWmFA4LCrS7ibZ0FtpVraxgyOAPSnXOu6TpyiJGVnxnOeK86uvEVzMpiSRsZy3PJrJmdpxtOQCckE0xep3OoePnCslmiKCME5rl73Xb/AFDb5lxJtHQA1lLbqOhNTpHtGM00iWxU3SPhskn1OatfZAmCwHNMtigl3OeBTp73zpMAdOlPlFdk6iLy8AAGk+zIw3NzxVPc+auI5EYB7U7IG2QxoEYdSRUk0TzurMwCr90U1mwRxTXmPPpRoIECrPyM89KfdXDbTGvyx57GqhnKkkDmms7yDGKfKRqXLOdIVYl+P7vrVSWWW4mb+FDRHFk5IwaVv3fOKaRRJA0cK/MwFVLqcZLJzTJDvbgc1Ja2xmmCkcd6YEcaM8YkIOPerMUkrjyozj2qxcxrDiJelRQ4STK8GkK5YtbI+bl3wD1x1rSnsLe3tDIuS3vVSJ8c1NNeedHs7VSQivDtC7zjAqrfalJLiJPlQf3aS5u1SAwZGc9ayHuAuQOaB2LG7acimveIg6/Wqu+WXgfKKctqvDSHPtQUkMaaWUnylNPWCQ/6xqlV1ThRjFNMhPXpQXYQxonQUHHWmk5OacBkUDsGfejvRtFOxSuFgpaQdaM0FWFpKKKBjh0pTTKcOlAMKKKKQhcUopvSlDdqBikU4HimeYPSrlvp9xc4KKcetINyAHoOtXrbSprkgt8q1s2WlQxIDIuX9TWtBYzTEKq4Q96AM+00mKBRwrtW7YaXcTOoC7F9asxQ6bpCebcvuPesPVPGckgeKxXy0PAPtTt3Ffsdd52kaDh5XjacfeDf0rmNX8dXVyZLe1/cws3DDrXJyTS3T+ZM5dvU0qRBuvOKGwS7kt2WvonE8juX4J719RaTF5GhafB2jto1x9FFfM2nRNLqFtEv3muEUA/WvqNV2RRr3CAfpXPHdjq7IUCloFLQYBRRRVJCDFFFFUAlFLijFAxKTFLiihANxR0p1FMBjAN1Gao3mkWV/GUmhQ59qvmkxUvXRjWhwOsfD2KWJ3sJmil7d64+68O61pk4F1BvhxzIvJr27vTZI0mQrIoYHsaydCL1WhqqslueGKNnD/Kf9qkLA8DFeu3/AIa06/B3wKD6gVy9/wCAcFpLaTA/uGspUprbU0VWL3OLjt2Y9M5rSgsI/LO5eTU76VdWMuyWBiOzCp1woGR06ism+5XoUzp0YHGBVWXTnHQVuIVYdD+IoZuG6cU0kTc5eSCSI8qTUYeugnVH6jmqEtmrHgYNIa1KIcU8MO1I1uysV7ik2MnXNHMOxIDxSg8VDnnrTw2RVpktEwNOzmoc8U9DW8GZyRo2x8tS/titLw7F52oiU9FByazIhiGtzw6my2upOmBxXVExZk6zcGfWZTndtAXPrVVTzUchLXMsh7sacp5rCe5rElpR1pnenCsih6mp1quo5qYcCqAlDVKOarBjThIRTuQTZpTTA3FOzQA6nU0GnUAKDS02lpAckNbhUHMqbe2OtYGr+KSrBLYt7kmuU3yuu3eRTPLYjBJP1razFzJFyfVLi7Yl5G57ZqtGhyRluetEceDU6nBzTSE5XG+SsfTn3pyLknNO5brignaKLE3I2IU4zTQ2TwaZIeppI8kVSJLBOOhoiQ5zSKpHOakEgFCY7knApPNI4FR+YTxTkTPJpPcBQzE89KUANinnYq8mq5mCtweKaQXHGPBzTlZQrYFRtNmmpIquGc5Udq0SJuTsdqKfbiq24yMV704zmdjngdqVVCtmkMcsO0ZNOjlEZ3DilLZFVm4/iFAx88rSN1z71EhIOeaUTRJyz1Dd6mJEEcCAerUWCxdS5EYwzCqtzqSwkxxHLHqR2rOIkc/M9OWML1GaASIv3kspdyeatJEiAHqaao60+gtRH8AUxm60UU7F8ozFKFweTTwKXHtUvQEhuAaXAFKBTtopXKsNA4paUjBpKBCY96MUtHagYlGM0UopDExRmlpp60yR2aDxUTsduAQD6mtXStB1HW9P1G+s4swWKAyO3Tn+tFxmaTUkFvPPKojQkGujtPC2FgkuDncudoroINMjRAI41QDpxWTl0AwLHw/Bw1wD9K6CG0VQEhXC/SrG22g5lcZFUb3xDb26Yt9pb2oVxmosNraxGWdlJAzg1i6r4tiXEFjhHA5rmb3U7q7di0pCntVVVH3jgn3rQLItvd3NzIzzSs+exqIj0oBFKBRcCVeBip4+BUK9BU6Dik9QNXw3F5/iLSkwTvvY+nbnrX024+Y187+AbR5/GOkGMA+U5d89hivok9TXPDVsis9UNxRilNFaWMRKWilxTASiiimAUUUUwCkxS0UAJikxTqSmA0ijFLRSsMbigilopANpDzTqQ0wIJbaOUfMoP4VmXXh61uBlVVGHcVs4ppqXFPcabWx5/qWj39k7PjzUHZeuKyGm+VhgqT/Ca9UKqw5UH61lX+g2d4rHywrnuKwlQ6xNI1O559gnqaNoxV3UtJuNMcl9zxE8MB0qkp3KSDmsGrOzNVqtBnlr3FNkRdvSpScdaikYEUh3KjwKRnvULRY6VM7YpgOZAKpARMpp8ILSKKmVA3arUUC5VgPxrWmtSJDmBVEB7tXQEm18Ms6HDSA81izJvlRPU1reJHNvolvBHgHgn6V2La5g9TlgxwM9aerc1WVuamQjOc1zyZrEsj1pw5NNB4pynmkrDJEHvUvamrTxzV2JuNopSKSlYB4binBqj5peakdicNkU7NQqcU/NFxEmaWmK3FLuHvQFjxJgo56Uzljgc1YjtDtzKaeCkfyouTXVYxISm3GaYcCnsGY88GkcCNcvxmpaAQBmIVeSaurY7I98jgH0NUIboQzMy4ZsYHtSzXM1y3zt2xxTQht067yqgYHcVWRyGyelTPGo9aaEPpTESoxbtimldhyTxU0a9OOlJMwBGaQXIVOT8tSecQMZqJSJCQnWn+XjmiwXG72c01gV70ruE9qSNGlbIGQOtUg1EAJ/CgAkjNWXEaDJOBiqr3MSj5ec9KdwsTxqF+tPMoXG7HFZctyTwuc1F++kPU0rjRoT3qDITkYrOMskpxzUqWzcFjUoQKxOBTKSIBAWGXPT9acIwOgqbrSYoKsN207ZQAadQUkN24oxTqUCkUMx7GlA7U7FAFK4BtowaWii42IBzS0UUAhD1pKU9aSgQUUUUANzS7gBS7aTYzDCqc/SkMTdViC2kn5RSR7VqaV4enutryqFT3rrrLSIbNQsaBj3qGxHNWHh37SQsy8MPTmu20i5h0nwnqeiWVof+JgQHmJ9BjgfSpYIFTBcCMLzu9KyNS8Q2NgwWGTfIDn8fWpu0Pc0Htlt442ZwqqgHJ61i6l4nhtB5UcYc+ormtQ126vpWO9gvbmso72JLEknvTSuNmhe6xcXrFvug9qpCQ9zzTAtG2tFEVx4OaepxTB9acOlFguSqeKepqMU4UWC5ZjNTp0qrH1qyvQYotoB3XwpgaTxyj/8s0t3J+te8da8W+D0AOu6hckkmOEIPbJr2VXFc9JaMit8Q/FFGaK0MhaKKKYgooooASjFLiimAmKKWkoGFJS0UwGmjtS0lAwpKWkpAJSU6kNADaQinUlAhuKTFOpKBkUkEUqlZEDA9jXLax4dVQ81pHgdWUV11NYblxUzgpLUcZOOx5HNIVJDDBHY1Vab5ea7LxX4e3W731mv75OSnY1weJNv7wYbPNcUouMrM6E01dDmfJqeEAZc1Aq7eTSvL2B4pJlFpX2g4IGatWj7kwOmcVjmQ/pWlprH7Pu+tdFJ3ZnLY0LKPz9SReoD4/CrPiZhJexW+chF5HpS6BD5l28h/hXNZ+t3iyau7DsAK3m7RM0rsprahlYgd+KRrR0IAOM1YiuF2ipHnQlS3fpXI2aJWIBC6LzzTUDB60lxIoRcc0GOIt0xiqQXK6U8VOYAyEx8461AylTyK1uSBoHWilHSgBKM0hNJnmkwHZ5pwOajpc0hkm6k3HNMzRSuB5RuaQcGjywOTSF0hXg81Ulu2bODXYYMsvMkedwBxWbcTPNKccD0pGLP1NESjdk0WARUx0qVeDUhZB0AqJmHUU7CHuaARnrVdn7A00bieDSIZeW5VDjFV5pAzZFNSEseTQyFBzTGiSDCNnvT2lHOBVJ5gg61H9tIPyLQVYvC2eYhmIVRUkt5aWibU+Z8d6zi9zckAttHtSpYK0m6RixFIdiJrm4uC237nahbR3YGQnHYVfECJ0FSAL/doHYqpaIg5FTKgAxinkjpimbqRaQnamHrT9w6U04zTQ7DT1pdtIeTxT6e40huB9KMD60ppKljCnA8U2lHQ0DQ7PNLimjrTqBiHpTKeelMpCYq9adketMooAUnmk79aaTzTsg4C9abYAfu0sa+YQAMn2rRs9CvL2QKflU9zXT6f4chtB867n7mocxLQ5qz0Oe6kG8bUrprLQY4iAuCe+RW/Y6S39zA96tahe6bosIlmK7vT3qHdhcr22lGKMM64WotR1rTNJj2swMg9K5jWfGtxcgxW2ETtXJSTSTSM8rFixyc0IaXc6HVvFFxfEpE5WP0Fc+xLkkjJPc0mB2parlKsAFLjFIKWqJF60UgpaoAxSikHNOA460APFOHam+1KKaEWE+8KnQ1VU8ip4zwSfwpdAR6j8KZYrX+05XfaZNoxXqEN0HAIbIry/wBZQ3OiTSbSpaTJPriunEV/aOWhk3R9lNYKLiiZ2cjtUmB71MGzXJWussjBblCG9q37a9jlQFW61pFpmbVjRoxUSSZ5qUNmq5SQop1GKXKA2inUlMBKDRRSAO1JSmkoGFJS0UANopaSgYUlLRQA2kp1IaAG0lOpCKAG0UtJQIhmUNGVIyD1rzLxXpEllqSyRj/AEeT07GvUWGRWRr1kt5p0qAAOFyG9Kxqw5kaQlZnlssT/wAKnFV/IcnkGtKCbNuQ3JDEZpolWVvlx1xXIkblUWrAAjkGtGJFigAxingqECkCklHygDvXVT0MpG3oK+Xa3FweMDg1zd3EzXTyP/Ec5rpQ/wBk8MsV+84xWPO8cyIq8jb+tVWatYmBmKrKc44qQSDgnnFTEADFUXk2yY7VyG6RaW7KHKt+VOS++cKw4qi84wAifWoiSTmncfKbj3wSPbHjJ5pqzyzfKI2J9aoWFrJcXAKglR19q6valnaK+Fz70Rk2Q1YqRaf5kBeQlQBxmoGjYrhWH0qOfUpJmMbHanUYqu0jqPMVuatVELlZZeGRBkqaaB/snNRW2rXBX99GGXOM961C9pdKm19j+lWpp7CaaKOKTFXTZE/dbd9KrywtEcEEfhTuJEYXNOA5pEPBp460nYZ4lPJk/L+tV8ZPSnnjnvSA812HM9x+MACgAinKC1P2nHSmMrscmmE9cVK4wfSoWZaZIqISRxxmrAj8vO4AZ9aijvIoAONwzk1RuLqS7nYjdt7UrDSLst2sZwBz7VWa4kmOFzzSwWm4BnJye1XY4lRRgCgpIpC0d8buBVmOzSP/AGqsH0FKOBxxQaJCKijtSnFMLAHrTTJipK5SQsKYWFRGUmmEk0BYlMgB5qMsC2RSYxS7aAF5IpQDigCnDigaG7TSU4nFNoAKKKXbSASlHQ0u0UgOKYwpaAc0HGKLgHY02l3cU3cMUroLClsZ4pofPFadloN5qCgxoUU/xEV0+m+F4bJQbhPNf1NZuQHL2Wi3l7hxHtjzyTXVad4YtYmEsgycdK37axeTCQRMAPbitmDTIbRHluXXCDPJqNWJsybbTXuFAji2Y7irr/YtOjBuZVDe5rL1jxxZ2iNFZNmQccDivO9T1O61KZpJpWOTkLngVSQWb3Ot1vxxuLwWXyBeAw71xtxeXF+SbmUuM5warAcc0o4qrD0QhUZ9aQjin0mKpIBBwKdxSYpadguxKKXqaXbSYDRSnpS4oxTuAi08dKTb70oGKQC96cppOpoHBpolkqnLVMh61AvSpkPDH2pjPRvDTXsOhRGBtqA9PWumsfELL+5ul2kdzVPw2gTw/Zrj7yZ5q5PYRTjlBmq5TNs2IJLW7xtdTmp2tpYjuhJx2rll025gk3wEgjoM1uWOuSxkRXUbAjqcU1G+5nLTY3Le+kQBZVIrWguUkHB5rLimt7kDDDJ7VN5G37hINXymdzZU8Uuay1nljwGyRVqK6Vx1ocR3LVJikDg06ocR3ExSYp1BFS0MZRSmm1NhhRRRSGJRS0UANxRS0YoGJSGlooAbSU6kpgNpKcaSkIY3Sq8wDAg9COanfpVaVwD1pMDy++iSG/uIVKr8549KqMFVAEGG7mreoIG1O4mYZBc1R5yR71599Tq6E9spZlyc5qeUEzgD1HFJbREEN69qsaen2jU0RhkFq6aZnJmprsvlafBbqAMrk1kw2wjtd5PJ7HtWnrbj7Yp6iMdKyZ5WkXK8A9hSrSVwhsUppCM1TILvV5I9z/MKsC1jGWrlN7mYkJaTYOuM075VxkVLdRsWJjO18YBp2nZjuUM6BlHfFFxlzQ3lg1IqUPkyDqat61DLJcIquRF7VPJdoqs0EYG0Z5FUbm7uprSOXaAjHr703tYlau5XiCQAiUEnsTUsUIly5+7SyqGZM8ll5HoaktAyEqwO30qL2YMRreM5dRjHaoRaSAncDk9AO1W5I5CwdU4HapreUbfnb581VySC1juo+BIwrVgBlBWXBPqahDYYYGSTgUxrrJIjXkHHFVGaiK1y1/ZokyVGMVWls5Iedua0rW4LqOPrV1B5oJI79625lLYnVHy/nnrTqYCCKa0qqOtd9jlZcjOByKjmvUUbRgmqT3TtwpIFQFc8nr1pjJXuWYnrTUDu3TilRcdasRUgRGttu5NXI4UUAY5oxxmjfigsdwDTtwBBqEyYPtTS49aCkTO1MMgA61AXP5U7g0ixWOTTaWl284pDEx7UoB9KWikIKKKUDNAIQGnA57UAY60UDFxnqKTb7UUZougDAoJpCTR1pjQbvako470pwqgngUm7BYQdetO2AnHNWrPSry+wYE+Q9yK6vSPDFtajfd5eXrz0FQ5dh7HPWGhXF6SAjBQM5Iro9P8AC1pbqssvzSAfxetdDDE5xHDGSPYVsWuiggSXTYHU1ndsTZl2sMkgWKJBtHAwK14tKSBfNuXAx/CTVXU/EelaFGURgWx2rzvV/HF3qbMkZKLnAIosJJs73UvGun6SjRRbWfoMV59rHiq91Qum8ojdgaxmBl+dzlj1JqPpVK7LSSEOW5PJ9aOppaKpIGJigA0tLVEjcH0owadRincBuDS4NLilxRcdhKSnYoxQA3FLS4FGBSAKWilxQAgpaKKpEskXpUuCI2I64qFeoqza/NcRKejNigD2bSVEelWS+kQrQT1rAtdQAtY0HVVArRttQR1AY81omZNGwhOBVkW0U6/OueKowzKwHNaETcda0ijORGummEl7dzu7Zq7Be3EAVbhM+4qSH3qyERhyM1pYzuSRXUUw4I+hpzQA8ocH2qpJYhvmiO00xZLm1PzAuvrRYVy6sk0R55AqzHdq3HQ+9U4r2KXA6GpDCr/MDzUtDuaKuCODTgc1mqssfRsipY7sA4bg1LiVcvYzSGPNRrMrDg1KJKhxC40oRSbT6VL5me1KOalxHzEGKSrLKp4xzTGjApOI1IhNJUuwU3ZS5WO4ykqTbSYo5R3I6KdikJo5RXGkU08U4tUEsm0E5o5QuEjAAk1kXswOQp5xU11cll2r1rFvLgWqs0h5IxWVR2RUTk7pWknfZzhqg8hlcFxj2rWgjjjBmcdW3GqlzIJ7hpEGV6AV58Vdm9wiGFz2UZq/oEO66aUj7nzZqkSFiYDnIrU0bEWm3E5zjGK7oqyRmzO1GZpbuUk5BbFVcYAUdKsXaYt0l7SHimRxk/P2WuKpO8jWMdBiRkEYFI8n74xfxAVoRRq4DfiBVOztzeanM/QZxj0rNvsaIhjj8ybB6A81tRWMMKiRmUEcjND6WIS2DweeayrqZ3YxBjgcVXw7k77FjUrppB5USryOw61Ww0enxQM3G7cfapIcKowMnGOaiYsevaq8wWg0tmXIOR2rQtyGC7qoxwszA9h1q5yEJH8NSDGvduksiD7inAqQWLb1kd/LzztPcVXjTzcn+84NampwfaItu4govBFLdXDYq3GIwFVsnGRVSwmfc7N94nGMdafFsMiEMWKjBqzBZyMWZFHyHkVlK7ehWyNmHasa7VGTyakN0kHLnjrVKxWRZJWbp2qa4txcIAx6VrGTtoZNanzFls8Z5pwiJqXA9KdjpXss5VqQ+SM804x4FTgCkYUXEVyADShsEccVIyEimbcA+lS2Mf5hAphlOaYxOMUxmx9adyycc80YwcVHEWZgMEg+lWpEKgZpXKRDjFOFNGe9KM5pXKHU4nByPSm0UDuLmlpBTwM0BcbTgKMY6UoHrQO4lLikPWikwCigClaPYu4+mahuwDSQKUMi5LkAe9bGg+ENb8TNtsrCWOI/8t5l2qK9R0H4V6bocAuNYZb24Aztb/Vipdx8yW55Pp3hzVNYkRbO1YRsf9awwBXV2/gyKyUfaSZSv3s+td3d6vBFAINLtenyjaOFqvFpkl7hrh2BblhUKV9ENsw7WCKLCW6gY4AxW1aaK8hElww29cVZlm0nSIWLSR+YvYmuJ13x9PteG0jHPAIqrW3J1ex2Goa5p+ixbAqh+xrgdc8b310HhtThTxkVys1/d3rE3Ls2Tnk0xRjnPNGrLUUhGnnnObhi+fWmFFDfKuKkI5oAquUGxR93FNp9IBVIQmDRinYoxTENwaMGnYNGKBiBaMU4e9BpMBMUYpaKYCYpMe1O9KKAG0tBooABS0CigAooo7U0Jjh1FW7Eb723UZzv4xVNa1vDkJuPEVjGP+ema0iiGztI5JFADIV9jVu3kJIJyK1riw3scKKoJAYnIPatGrGSdzUtJDjrxW5by5UZNYVmnStm3X26VcSZGrDJ71cjbOKoQD2q7H0FaGLLANO4IwajBpwNAiOS0jkGVG0+oqIC4tjwd6+lWg1PyD6UhkUd8jfKwwashY5BnioJLeOQdMH1FQ7JYT8pyKVguWmiZfuZpY5JUOSDioEumT74PvVmO6jbHPBpco7lhLtMfNwaf9qj7GomMDjtUTQpjg8UuULlvzg3cUvm5HUGs8wt/CaTZKOhpco7miZB600vVAiamH7QO1LlHc0S9NLis8/aT6U3yp26vilYdy+ZV7moHu4lOC1Vvs7H7zmg28QGTyaVhXCS9B4RSfQ1WdJpOWfipmkSMcAVUnuS2QtJoZFculvGSW5rEll+1SYcj8amvZGUEseD0rCuZ3BO0Vw15G8IkGozsLn7NGcqOpHSpbaDEfWm21qTumcg57VOzYUKtctJXlc1eisQT/KAPethj9l0HaeNxz+dYpy9xDGe5wa3tXi3W1vEDhVILfhXfL4DNblBrdvLRWB2gZAPamCFk5/hHars90Lg5IAAGBj0qp9sjww9OK8ydkzeN7E0YU7WJCjrg1XsXWG7nnCnaz8e9V9RkNzBCsQIYfexW7plurWMasg34pQ1dkOWiKusznMSxsVMgzkVQW1Cj5uW6mtORCZnW6QAopKVlPM2ZHPdat73YlsI6BRwetRqBn5hUf2h2YJ3qeJSxIfgjtRzDJ4ysYZsdulNiR7rIj79qcy5nEY+6VzVq0j8iTK8073AjitJoWy4/drzV6X5oBKDw3BpJ5WNxHbKeXG4j2qKWYkSRjhRjFJtLRE6sqi08sjySAQe/pWxpgQxOQOc9fWo1s5GUMOhFXbC3NvaiNh82SamENRSloNmTblhx61V85sfKC1XbkYQj1Bqvpuz7Njq2aprWxPQ+Z6UnAFNz2o7167ehhYlUjFKMGotw708cUrjsP60nl7qAcGnqeadhWKD8vgDvVqHTpZyOAAfWo0XNxkjit+2ZdoC0DGW+nrAgGASO9OmtVccr0rSRQetLIiqCxwAKgaOZubbyW6HFVu1auoTK/yr2rMKMex/KixQ0c0uKApBp2BRcaQgHFOzxSYpcDFJsoKKXFLjaMnpU8yGN6ml2mtbRfDGr626LaWUxUnBkK4UD1zXrXhr4S2Gnxpc61M11cHkQjiMfX1rNyk3ZCbS3PKNC8L6r4hmC2FszpkBpWGEX6mvXPDXwo0nSFNzqch1G5Rg+1z+7Q+w7iul1HxDpmhxfZoPLLYCiC2UZ/SueurvV9dnQkvZ24GPLjPLD3qPaKOm7J95+SOk1LxLYWZMVtieZF4hhwAPY1ys39pa8+bmR4IicmFD8pHvU6Wmn6RGZpysZ7+prl9c8fxW8Lwady396hycviHGNtjppJtO0GAmaRBiuP17x2N7RWLqePvCuIvNbvdQbdOxOexNUtoJJIGacb3NOVItXl5cX7F5pWLE5zmqgyDnPIp+aStuVBcQjnNLQaAOlGwrhS4pRTgKaYmNoAzTu9FACYoK0YpQOaLjEApaXHvS4HpSHcZRin44pMe9MQ3FGKUj0ooENopRyaTBpjEoHNLRQAuM0mMU/oKTNADaKfmm9aaExF711XgK0Fz4mikY4EClwPU1yy9fxrufhnHv127bHCQ/1raCuZS2PS/LBJNZ13Aom6da2dlZ90p8/OO1aNGFyC2X5hjtWvCvSs+BeeK1YRjFOImy5EOlW0GBVeEVaXpWhmxRTgabS0gHUuaaKWgB4ang5qKlFAEu1WHIpv2VG+7xSZ96eHIoAb9jkA+V/wA6aBOpwcVOJTikMmRQMgaeSM4Kmj7Z6ipg3rg0hSM9VFICL7YvdTQbyMU9o426rTfJi/uigBpvIzTTeDstPEMQ7CgiIfwipGV3uZG+6pqMieTvgVZaVF6CoJZ/Q1LRSImtyASz1TmlRFJB6U+e6YKRisO+usHYDjNY1JcqNIxuV9SujKFCnoarxwmSItjnvVpLYeQHblielRyzGFHjUfe7+lebUd3dnQiupx8vYcUjhVGV60Lypx1qLOM7qVJahIdp6faNRUEE7SDWxqMzSXckCjouR71U8PxhrrzifuA5qC6vG+0yMv3gx6111HaJMdWQXTNBFhTjPBqXSNNNzGWlBAzxVYtNczICoI9q6QSx2NopUbjjpXmcqcrvY3u0rDY7e2tj8y5FK99CpPkEK3as+Z2uScNgt6dqpXcYgf8AddvXvVKVthWvuXJ7iVk8yZsnkZFZM0m9WKdDRJPNJHsxweKkS0ZYVD9c0r3KSsNt0y6Ej8au3jJHbSOOJMgDHpSBVRM96khs2vGA6A+tPyE97klrA0oVs87c/hVzYUi+7yT0qUqIUAxh8bc1SupJY7i33OdgbLU21FE3uWZgvnrcgfvEXZ+FIsXnyrH3Y06XaWKgjJOa0oLeOIh1OTihRuxN2JAPKUL6DFI0gjXOakYjbljzWa+64byycBTyRWjdiVqEly88wSOJjgfeHSm2aSW75YHBPT0rRt4hDFs6+9OdA3WlyvdhfofK/wDFRSfxUter0MgxzSgkUdqM1I0O3Gl3YplKelU2QwBwauW9wUIOapUA4pAbZ1IAbS3zVVaa5u22hjj2rPXaZAWFdFoxiLbVXIzUvTUoLPSMgM4JPvWi+jeYoWNMevFb+mWAl5PTtXWWelxhSdgyaylUKR47qmg3dkN+zcmM59KxsEnGOa98v9It54mR4wQR0rzvVvCMqSTXMMYESn7vSs3VSLWpw/JOKNrAVoNZF5mgijZ5V6he1dBofhUvOrXW4Fv4GHFDqXQzm9OsLzUpWis7aSZ1+8FHT3r0rwn8KvtU9tdavI6usis1oBkMvua6nTLXTPB+nqSI2nmGHCclh6U2613VNVjYWURsoCNq4/1v1zRdLVk3b2Ou1jW9J0aVoBIizKoVbeIcn646Vyl1qusawQI4zYwt1TO5m/HtUNjpSWqtc3kpeYj55pD8z/WszWfGdnp0LR2o3SdAwpSk5avQIxtsa0OnpZ5nvDGD/exg1i6343s7LfFbAs/TKmuA1bxPqOpyEPcMI/7o7Vis5dsscmnCK2SL5e5q6t4gvdUkYvIyq3Vc1kHOKWitFTQ7jQuaU8GnCjFNRC4ylx7U7FOAxinYVxu2gCn9qQdKYXDGe9AHPFL0pQaAYwg0mOafiikIbj3pce9LRSuMSlopV70AhO2KO9PwKYaEDQUUYoxTJEI5oyfWlxiigBuM0Yp1FO4DaSpOKMD0pjuR0tP49KAM5poBFGccd69I+FdtGW1K458w4T8K86xivWPhZAB4fuptvzNcEE+wArelqYzdkdoEqjcpiWtVUyfwqleJ+9H0rZo5ivAnNaMQzVSFOlaEI4ppAWYlwKnHSo4+lSimSLilxQKWkISlpBS0AFLSUtAC0tNpc0DFzRkUhNJmgB26jNMzRupDHFqaXNMJphagB5f3qJ5MGkZsVCzUhg8hx1qrLLjqaWSXBrNvLoIpNJlpDb25KxsQeQKyLZ3nkE0nGOmangu4rlyr8c1Yks02/unBPtXFWTlsbxaRGbxBGS/Xtis6GQuZDMe/y064s7lCSFJFU9ku7BU1xuD6myasaVtIiq27rVO6P3j2PFHkSMMltoomHyKp7VrTjYzb1NrRIgmn3Mx4G3J96ydPhF+rTNwC5wPatdv9H8PKucGX5TVJHithsDfKF7VdZ6IIFuK2iiyFXkiiJUim3S5KtwM9qSznE82dpEePvHvUGo3KF4VT+Bvm+lccrbmi7FZ420+eRAS287hmo2cykA8kmtGaNbhPNBB+tVmg2MrD1rNxLUhUt1WMucYFPkIllCIMDbT2IW3ZT3OaW1jDc98cU/IVwXTmc5L/AC+laNtb/Z41ww96QsYvIhxy3JqJZTcCTb0DcfhT0RLuyO5vDNKttGuDnlqJ4jKixH73Y05bfEyyelXPK3MG71Gr3C9jNCP5ifu2yOM1s25ZkGeop+BgDA4pRIqDFaxjykt3IbxXZBtyKjsWjlDwtw4OanluECEntWZ5zeaZoIyfpRKydwWxsLmNwpzg1IWxVWGcyIC3BPUGrA5FUttCT5WHalpB1pc16ZAUUZpQMUrWAB1pT0ooJ60gaEopKWmTYTOK09JuhBIC5wKzKdg4ODRJXKR61oN7HNbxOOATXc2yxxrvB+8K8W8Na2IvKtXIQgZD+le1eDY5L+0XUrlQLfBS3Tr5h7tWHs7uxWyuPkwwx7ZrK1O1huoGSRiFA4A70/Vrx4LmRI8HadpNYstxdXLhMnHtWEoa2NEiq1vZ2QMdrbqASDI+PmNTbr2+OIx5cY6OB8y1qW2lRD55mJOM81S1bxBFo0RMUUbH3NKVNoPQns9FhtGee4kZmk5Z3Oc/4VDqXiaw0mEiB1Y+1cFq/jK+uy6I2xW7A9K5mWaSU/MxP1oin0Hy9WdBrXi+51CVlimkEfp0rA895M72JPvUYUY96cBiuiMFa4XDFLiinAVdkIbg+lLg+lOpOadgsIOKcBRg0o460WGkGKKMUuDSYMSkpcGjBpCEzThSY5py8UIBCOaMD1pcUYouMbR1NO2mjGKQCYpQMUlKKAQtHejBpQKQ7iYoxS7TRg00IQik/Cnc0UwG/hRj2p2D6UYNADcGinYNGDTCw2nKOtLg0DimhCOBgn2r2z4cWpt/BNsxx++ZpPzNeJOcg5r6C8IxqnhDS1UcGAH866qK0OaqzXUYB+lU7tMsh71ogVWu0yq1uYXK0UYq7GlQxrjirSjFAEiDAqQUwU8UiR4opKWkAUUtFABRRiigAooooAKSjNITQMDSUE00tSGhGPNRk04mo2OKQxpNQO2Ke7gVUnmCqTkcDPNS3YpIguX4JJx71z19dbmYA5WotX12IjyUf5m6CsqKZpDycisZVOhqkWlLDJHGetW9OiuvtYd2YRDnFRRESAqMdK14WPlMoOflxxSSTE2y1JqEMQ/ekAe9MAt73MkW3pWDeAzXSxMeMdDVa0aeK4YRsQACuKbgmJM257Z15TkVmTK73EcZ4Bbn3raiuCIEWT723mo1tENxHJnIxvIqHCxakS69II7a3tx6DAFYwDFT9K0rlhfziTqF4WmPEscZJ6+lcla9zWGxGbvZawxIPmAwTVb7O0j7skk05DuYcdatIwUkHAxXLvua7DoUZAq5wO1SvjzCT0UZqu10ouBz8gH605JXmOwrg460NrYVmTOgcMR0UA05GCIrrSFPLXywclx81RSKIIOCevek2BK0zyuXz2wKnthiPA7dajVEjtR/efmpbf5mYDvS6gXYYwWUn0q5lE64qikm04qGaYg7Sa0TsiLXJZLg7iBmqYE1w4VXIUn5j6CkSQyE7SeOKtWUZjibI5Y1PxMew/7IFICuzAetWljwMYGKENLLL5a5rRJIkY0YRsjvTll4qrLeKFB7mo0u0JIHNS5JBY+ah1p1NH3qXvXqmYuaBSUUgFyKM0Ue9CAD1oxQBkmnY4oYIYafg0badjFMaQ0rgBlyPnBOOp9q+obTVlXw1ZXi26Qs8CiOBfux8dR718wk4TjkjkCvZtG1pJNAsvtMmAkYGGPTFF7Da0LFvp91eXU087EJuzk1LqOqaZoao0rgyD+Eda5vXvHEaQNBaTNxx8o4rgLrUZryTzJ3LOOhPpWFktjTV7nXax4+nu98drhEPGe9cfc3c12xaeQuc9zVSTlsjpSg4pqN9x3tsObJ5pAKdRinyi5gHWnYFIAPWnDGaB3CjHGaXqKWgAUc5o9adSY5piuJQQaXmlHvSuO4UcUd6XBoFcTiil2mjaaQXGnpS9qCPWlA460BoGMilxQOKWkWGKCOKWg9KBMbigAGlApwGM02Ibge9LgelOoxSATGaMCnCjFADdtKFpSKcOCKXUdhpFG32pxGTS0BYj20hFSYpCO9MQzBpCKkpjcDNVETInTdhR1Yhfzr6T0e3NtotlAcZSFV4+lfOlqokvYQennRj82FfTKqEVFHRVA/Su2ivdOStuKBUNwm5B7VYHFMmGYzWpgVYxzVpRVePg1ZWhgPFOFNp1AC0tJRSAdRSUtIAooooGJRmikoEBpKU0wmgYE80wmgnFMZqTGIz4qB5Kc7VSnmVFJJqWUkE04XOTWDe3Yui8aMcKcOR2qprOseXEyqTk9xXN6dqskcsu85RxzmuWrO2hvCJb1PTLeKZ3jk3EDIGelZyyvDwerVEs8pl2liQzc/Sn32ZNpTHy1xupqb8pbjungkQvnaxxWvJqq2ZTyRuU9awr2dZbGBFHzr3qOJXdwzMcf3e1bQq2M5QOhWaLUbkSpIAw5K0+CIx35J+761jxKsL+Ygwx71ZTUHiyxGa1VUlxNi6lGVUHBJwKxdT1S5S/eKJtqxjaMd6uR38NwVMvyleRisq7hnivHuY1EgkPIPaqcrk2Luk3k9vMstwSYm7VsXNzDO6hWwWPFZMbK8SjBGOxHSoW8yS8i2n5VBrKcLopOxrTROhYxjIA6iokBeMGU7SaXT70xxFJju56mrSyxXcwQAKM4Nc8qHY1VQpJgThc5rS+1xsgQLtcd/WoGtAlyzAjavTFQTKQTgc54rllBxL5kzQilMUkhk5LdPaq8xaZgOSM0o3zSxxg/ORWm9jFAVLEAkc1k1JjukR20DzEBjwBitGK1WOQY4GOaqJJtB29BUn2khR61rGy3JdyS5i4LLxism6mIhJJ+ap5tTUHy+rHjFVJbWWYjHQ9qmTvsNLubmlLE9irbQSetWTD8xOePSq1hALa3VATxVvevrXRFe6rmb3I87B9KbmOThjxTLhsRkiqRk6c4qZSsCRKsMYuSOqnsaetpGkhaIZbowqpFFNJMCM4zWlFEyHr1qI69CmfMH8VL3oor1zEKXBoopAABowaKKQhyinHsKKKCkKBS4ooplDl+U1YfULt0CGY7B0AoopDIMnBzRjPSiipKDbz0NOA9BRRSuJi4pR1oopiHUY4oopFCinEUUUDFxR+FFFAgHJpwHOaKKQmGOc0tFFAgzRRRQMQ8miiimMcOlFFFSWOooooEwxTgOtFFAhce9GKKKAAClx70UUAGKKKKl7jQ4fSiiihMYmOKTFFFUSxMZpr8jFFFVDcmRf8Owef4hsYihYNMuR64NfRg560UV3wVkcdR6j6HGUNFFWZFQfeqde1FFMRIKcKKKQxRS0UUgCiiigYU4jC5zRRQIZmkzRRSGIxphNFFIaI3NRM+BRRSGU7q6WFCxIwK5HWdWknJSA4XuwoorKbZpFHPTtHMrEy7nHY1mCZd+3Hy9M0UVxTdzpiSx/PMB2HcVPIoDYHT1oorCxoCJlanQEcCiihCkPOQKY7ZTBPWiindkDZomtIvMk6MOAKfp1/K8wVl/djk57UUVqmwtobUV3bXzMAuzsDUD2cltcYjYSLjjHWiitE2yGhYYHRXaVSPSlt22hyOmevpRRVXJHmaSNgysWB7Vc+0wS2RLHbJmiisKiRSZWRbgXAkjJLgcfSrbvN5ymdiSR1oorjnFI0THi8RflB78CpTJPsLCMnHaiis1qWQ29sWnE7qQfSt4KHQYGKKKumhSZKoIFMwQc5oorVkEBlEmVzWdNuMmF9aKKwk7lIuWq3CkZBrVU8UUVpFWQmf/2Q==" old="https://www.landscope.com/images/Photo/Stock/152001_153000/152373/bat22h.jpg" alt="Marinella"*/?>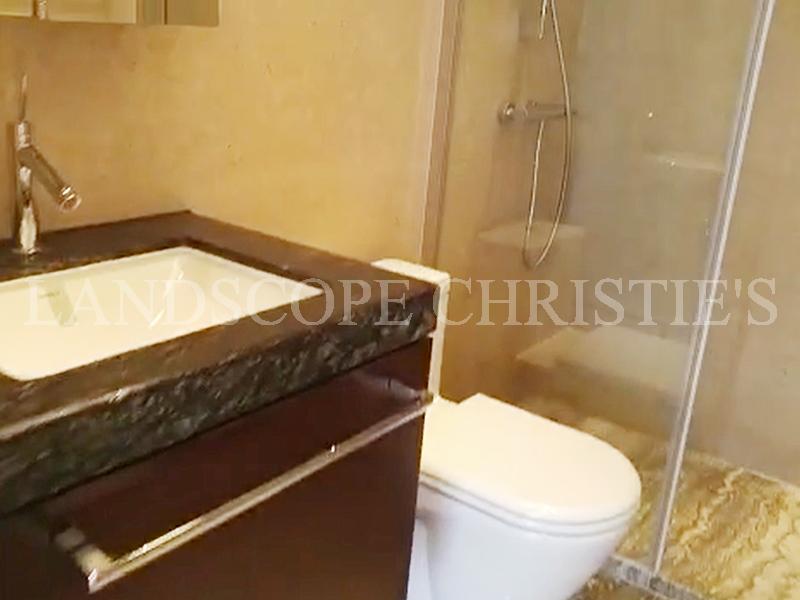 Bathroom(Provided by Owner) 7 of 8 photos
/*img class="sp-image" src="data:image/jpg;base64,/9j/4AAQSkZJRgABAQAAAQABAAD//gA+Q1JFQVRPUjogZ2QtanBlZyB2MS4wICh1c2luZyBJSkcgSlBFRyB2NjIpLCBkZWZhdWx0IHF1YWxpdHkK/9sAQwAIBgYHBgUIBwcHCQkICgwUDQwLCwwZEhMPFB0aHx4dGhwcICQuJyAiLCMcHCg3KSwwMTQ0NB8nOT04MjwuMzQy/9sAQwEJCQkMCwwYDQ0YMiEcITIyMjIyMjIyMjIyMjIyMjIyMjIyMjIyMjIyMjIyMjIyMjIyMjIyMjIyMjIyMjIyMjIy/8AAEQgCWAMgAwEiAAIRAQMRAf/EAB8AAAEFAQEBAQEBAAAAAAAAAAABAgMEBQYHCAkKC//EALUQAAIBAwMCBAMFBQQEAAABfQECAwAEEQUSITFBBhNRYQcicRQygZGhCCNCscEVUtHwJDNicoIJChYXGBkaJSYnKCkqNDU2Nzg5OkNERUZHSElKU1RVVldYWVpjZGVmZ2hpanN0dXZ3eHl6g4SFhoeIiYqSk5SVlpeYmZqio6Slpqeoqaqys7S1tre4ubrCw8TFxsfIycrS09TV1tfY2drh4uPk5ebn6Onq8fLz9PX29/j5+v/EAB8BAAMBAQEBAQEBAQEAAAAAAAABAgMEBQYHCAkKC//EALURAAIBAgQEAwQHBQQEAAECdwABAgMRBAUhMQYSQVEHYXETIjKBCBRCkaGxwQkjM1LwFWJy0QoWJDThJfEXGBkaJicoKSo1Njc4OTpDREVGR0hJSlNUVVZXWFlaY2RlZmdoaWpzdHV2d3h5eoKDhIWGh4iJipKTlJWWl5iZmqKjpKWmp6ipqrKztLW2t7i5usLDxMXGx8jJytLT1NXW19jZ2uLj5OXm5+jp6vLz9PX29/j5+v/aAAwDAQACEQMRAD8A8eJxSUUVBkOj+8tSnrUajkYqX607DsNpj9vrT2HvUbdOueRRYLanZ/CMf8VNqjekK/zr1xjnJryX4RjHiPV/+uC/zr1lqGakbdabTm602kIO1JS9qSkMKWkpaTASiiikAo7U4gNwyg/WmilphciaLad0bsvsKcs0ijEiZX+9T6UEUBcWN1c8Gkh5RvZqY0QbkcH2pkTzWysGAlUnPHUUhlojrSkcU2OWOTo+G/utUhU0wIyKbUhqM9aBBSGlpDQAUhpaQ0AKKkFRjtUg60FIetSDrUa1IOtAyVegqRajXoKeDQIlX7y/7wrjrb/kZNY/6+B/KuxX7y/7wrkbYf8AFRawf+ngfyqogWNP/wCRj1T6L/Ksj4uf8iJB/wBfKfzrX07/AJGPVPov8qy/iugfwNEPS4Q/rVgW9P8A+QZb/wC4P5VaTFVtPH/EvgH/AEzH8qsDipYyMgZINZ90vJK1oyDAyKqTDKsapCZRS4ZODVqK7XbywH1qlKvHFUZiVakQbXngtwwqVZ1BFc+l1sYbs1fgu4nxk4NNAazzjAxTUmXHJ7VUll+T5OmKpGdgWB64qhHT2vNnGfrUpHy1BprbtKgPfFWf4aiRSKtwP9Bl/CpQOF/3RUc//HlNUo6L/uikMoa7xoF5/uj+dWLD/jztz/0zH8qreIuPD17/ALo/nVmw/wCQdbH/AKZj+VaLYg0rY/vRXmPhhxDrPiRj2vm/nXpdsT5gryzR28vXfEJxkfbW4pgdf9u56GmtfE9FNZ32kf3DR5jP0BFAF37XK3TA+tOE7nqaohpemadtlJ+9SYF3z2HVqT7QB/GaqbZO7Um3jkVIF37Qp6uaa1wn/PQ1V2juKNqA9KBkpu417E0fbYz0U00KvpS7fQUAOEu48NikaRh0ek8sntR5bDoKoCuzNu5/OmliQatGIkciomgIPQ0ICoSfU0g4PJqx5JINJ5WDTEa/g2e0W7mh1CBPOY5jJHUV3QjthykEYPrtFeWhDFMs6s3mIQR7V6FpWoRX1sjBhvI+ZfQ0Es1IyisPkXn0FcJ4w0ow3n2tcskp59F+ldxnFU9TtRqFi8GMvj5PY0CZ5UqE5FX/AA+v/FV2XtAx/WmND5dy8LAgoSpq34e2r4tjXv8AZGP/AI9SZSOvIzdS/hSsMGnAD7TJ9BSv1rNlEO3k1R1MfPH9Kvnqapaly8f0qWNGcDzThTWHNOArNlscBTsfKaVRQ/EbU4iMi4++aRelExy1C9KGSxwpp604dKaetEQQq1GakWoz0qgCkalFI1DBjaWiipELSClpBTQHlW0+lG0+lPoqyLISPIYZHFSmo6XcfWmmFhTTGoLH1qN2OBz3p3Qzu/hSNviO8x/HBz+Br1d+Ca8j+FLk+J7lfSE164/f60mURHrTaU0lIA7UlBpM0rgLRSZopMBaSikpDHilpopadwsLSd6KKYWHA0DjkdabmjPFIYrKj8MoP060DzYxiKT5f7jf40UvagBRLnIZcfjSj5uhB+lNwOfftTTCAuIyU+lAWJCKbio/NnXh4w47stOVw3/16AH4pCKXFGKBCAU8daaBTqBokWnjrTF61JQO5IOlSCmLTxQBKv3l/wB4VyVt/wAjDq4/6eB/Kurzyn++K5O3P/FSav8A9fK1URk+m8+I9T+i/wAqzvinx4Hj/wCu6fzrU0sD/hINY9nQfpWR8WTjwZaj1ukH61Yi/p//ACD7cf8ATMfyqwRzUFjxZw/7g/lVkjmpYxjrkVSlXOVrRK8VTlQ7qEBmypjiqNxH6CtKZTu5qnIM81ViDLdeOnNQFtpH1q26kE1XKZbJHFOwi0lzIEUDOKa8rsST1NSKo2CkbFMR1miEvo0BPQA1dP3ap6D/AMgSH8f51cPXFRIpFaf/AI8pamXov+6Kim/49XqVe3+6Km4zM8TOIvDV6zdMAfrVyzXbYW6ntGP5Vn+L/wDkU73/AIB/6EK0oD/osX+4P5VdxWLdt98V5doQ3634gbqPtzV6jbH/AEjHoua8y8MrnUdXb+/eyH9aaYrG95YxnbTlTpxUuwetOAFXoIj2j+7QYwamUU/ZSYFbyhSeWe1WvKo8o+9KyAq7OKd5Q9KsiKl2CiwyuE9qdt9BUuwU5Y+aVgIlQk4xUnk1MkeKkC471Bqolb7OcUwxYq+F461BMvTFNMOUotH9KjZPpVtlqNlz2qri5SmycGpNNu5LG9jlXJTPzj1FSMo9KhYDPFO4nE76O7juIgyHr2pfN259T0rktL1I26iKTJ54PtXQfbY2XqOe1K5nYxNd01S63kSn0ce/rWRocIHjQN3Wxb/0KulvNSg2PBIfmYccVh6JGf8AhO9oHEli21jwOtAHTj/j4f8A3RTnGabjFy4znAApznFQxlf1qnqJ/eJ9KvKOlZ+on/ScegqZDRS706jFL0zWZbHpSy/camoeaJPuNTQjGk6n604Ukn3jSHgDFO1yWSDpTT1poY0ufmoSAdkZprDApM4NHWmACkI60tNPNDBiUUuKKVhBSCg1GWJOc4oA8xoooqyQpDS0hoAQ1G/QfWpDUb9B9aBna/Cj/karr/rjXrz9/rXkPwo/5Gm6/wCuNevP3+tMZCaQU49Kb2qQEpKdSGkAlFFFDAKKKKQCilpopaChaKKKYCUCg0CmA4UUUd6QBmjNJRTsAo5pHjVsZ7dKUUvWkBGPOU5Dgj+7UiyAnEmFNA60rIr9QKQMfwRwaTFRhPLOVY/jThNk/PxTAmXrTxzUajeMqc/SpFBHUYNAEy9KeKYtSCgaHf3f+ui1yduCfEmsf9fK11n9z/rotcpbHHiPWP8Ar5X+VUhlrS+fEGtf76fyrH+LX/Im2f8A19p/OtfSTjxDrf8Avp/Ksb4vHHhGwHreJViNOxH+hw5/uCre2orVQLWH/cH8qsDtSYxNuRUMkQzVntUclJAZtxANpNZ0qY4ArbcZqhPBgn0qyDFnSqL53YHrWrOmKzCP3v40xFlVO0c0x1IBq1DEzoMCpGspmVvlyMUCOh0cNHpMKkcYq0e9RWpxp9suc7VwR6U8nIqJFIhl5t2HepVPT6CoX+7+NSA/MPpU2GZXi/8A5FO9/wCAf+hCtGA/6JF/1zH8qz/Foz4WvB6lP/QhWhB/x7xD0QfyqrCLlrlrgn/pmf5V5p4RO6TUm9byT+dem2HE7+0LfyrzLwiu2C7k7SXMh/8AHqaQHTkU3BpaMc1ZI9alFRKKmXFADhUg+lR08c0AKQO1MKZ71Jt4puKRSI9nvUigCkKmjBpFDxgClzzUe7B6UZzUNGiasSeZiopH4zTSfQ1GxPqKaQXAtTTSF1Xqx/Kk3hh8pJ/CqsFxr8CqzZqwcn+Bj+FJ5UrY2wOfwNFhNkCuEYE8YrrvDiWGp27GZcyxnGQe1c1/Z13L921kP4VpaFZ6np+pKfsjCF/vc0GTR20dhYxrj7Kj+7DJrmtcgSD4gaSIUCK+mTHA/wB4V2CW1wyhgm3PrXLeI1K+PdGz94abMD9dwoEKF/ft/uiiUfKacDmVj/sCklzg/SoYECjhTWdqH/H2R7Vpp9xPpWXqP/H83+6KiQ0Vh0pDQKKzLHp1FEn3DSJSyfcb6VSEZD/eNNP3RSv940h+6KpEsBS96FpD0NACHrS02loEKabS0lABRTcUtAATioj0FPcdPrTSOKBnmNFMyv8AdNGV/umqMuYfSGkBG7gYpTQUncQ1G/QfWpDUb9B9aAO1+FH/ACNV1/1xr15/615D8KP+Rquv+uNevP8A1plER6U2nHpTakAppNKaSgAopDS0gCiiikAA0uaaKWnYdxc0uabSinYLhiloozQUFBpM0UCClpKWkAUuaKSgBaXNJR2oGLnNJgGkpaAE2kfcYqfarUc0m0LJ82P4u9V1qVRxQFi5Htk/jA+tS7MVVCggZGasLvGOcgdqYx/ceziuQtvm8R6sc9bn+Vdh56qqh4ypZhj3Ncbp2TrWqMev2o00Bb0ps67rLjvKo/Ssr4vr/wAUjp3/AF+JWlohzq+te1wv/oNUfi8P+KS0set5H/OrEbNuMW0H+4P5VLilhX/Rof8AcH8qk2UgIz92ojzVgpTGShAQ7Qe1QSQFs4FXgnFAj5FUSc9dWrqCSuBWKyp5+G4Oa714EkTBANc3rGmbLyGRcKuOfegTE0i2kkgZyBt3YFaclrIgyVKcVDYKlpbAmQFeuM9KsNrFrMNjSMccdKBEkKBIhinE8UuVz+7zikapZSIX6D3NTYw1Ry4Cp9akP3jUjMrxTz4buR/tJ/6EK0IP9Wn0FU/EYB8PXP1X+dXohhI/9wfyrUguWP8Ar5h/0wf+VcF4Zt9uk9P+Wzn/AMervtLIfU5Y26NaSNn6Vi/D3RINf8IW95I7qHlkB2+zEUAVDweaMoOpx7mu3XwNpqc75yT15qzH4W0lMBraWSmB58Joh/y3WpEljb7rhj7CvSovD1goAj05cDpuWrUejwRn5dPiH/AaVwPL1OfWpUhmblIJD+FeqJpceOLSIf8AAamTTmA+7Gv0FFwPMrbTb2fIW3fPXkYqyNBvz/yyAr0b+ziRzIB9BTf7L55mb8qVxnnw8OX7/wBwfWj/AIRq8DYaaMfSvQf7Kj7yNTl0mAHkk/Wi4HAjwk55e6A/3RUg8JW38d3L+Fd6NKtgfun86cNOth0SgdzhF8K6evWeU/WpU8O6WnJUsa7kWcC9IxTvssH/ADyWgLnFDSNMT/l3B/Cp1sbHgR2y/wDfNdgIo16Io/CnbFH8I/Ki4XOUjsox920H/fNSiwc/dtfyFdPgegoouFzmxp9x0+zkU9dOu1ORFXQ0UXC5n2trcLH+9YZz0NcV4rT/AIuBphPUafKMj6ivRa4DxUc+NLVhzstHU+2TSEUBw5PqMU2U4X60bu1JOf3DnuKQDIzhFHoKzNR/4/W/3RWmnI/Csy/5vG/3aiSGiqKO1LjvSGsyxwHFSMmbaVv7q5pi9KmJ/wBEuv8ArnTQjBfrn2po5FI3/stIKGxEg9aaTSjO0000XFZCZpc03sKMVQh2aTPNFMbr+FAC7vSjcT6VHRQOw8txTC3rR1ppwcZNAjzIikp1NqjIVfvU401fvU40FRENRydB9akNNlQhAfegpHbfCNQ3iTU2OcxwLtPpk1621eTfCIf8VDq//XBf516y3SmxkJ6UlKaaakANJSmm0AFLSUtAwpKKKBCiiijrQAUA0lLQMcOWFNU5XPvUkXMyfWoIjlG/3zSGSUlHPak5HXNAC07NM79/ypwFMB1JRSUhi0dqSlFABmjNBHFWIrXem4tinYREtSrUqWoP8dSi2x0OaEhiRjirCjpSRwnoFJ+lW47SVukbVVguU5s7Y/TdjmuS04Y1fU/+vo/yrtrq2eOOAshGZQDmuMsht13V1HRbsj9KNguGiZ/tfXP+vhf/AEGqvxg48JaMf+nxKvaIP+Jrrn/Xdf8A0GqvxejMnhPQ1HVr1KEM6C3j3WsJ/wBgfyqfyquWdn/ocGf+eY/lVkWa56VokQ2ZBhNN8lt33SRW+tkPapFsh6U+UVznxasf4SKcLR/7pro1tFx0qVbRR2zTsK5zItJB/Cav6f4cg1XzHu1I8vhRW6tqp/hq/aRLCrBR1pMDFi8IadGoAhB+tSf8IvYrkrbpkdsV0FJjmpuM8xv1EWu30O3aI1AAqie1amt/8jDqf+8v8qyzyaGCI5eif71S9zUUnDQ57vUvOT9aQzO8Rf8AICnX1ZB+oq+nMaeygVT1pN+nMnXc6/zq6BhcD2qiS3pamTVZVA+7p8uasfAyID4XWLYHM8x5/wB80zRT/wATK+9tPlP6VY+BvPwr07/rrN/6GaQHomF9B+VLj0xRiikMOaWkooAWkzRRQAZooooAKKKKADn1oFFFAC0lFFABRRRQAUUUUAFFFFABXn3iPnxoR/D9lJ/GvQa898Rg/wDCXFv+mGKAKG3pSS/6lh608imy8R0mAyM8rWZdn/SXrTTqv1rLuz/pD/WokUiE009adn0oxWbKBBUrA/Yb1vSKmKOKsIu/TdQ9oacRHLBt2PpUo+lVwcU4M56YqrEtk5PHSms2Kj/eE9RRtckg9R1osguBfGOaTf70zrRgmgQ/zPemtIM5pfKLCozbnuTQAeYPWl8wetMFqf7xpfsp/vGgBWkFQNMn98Cp/shI+8aZ/ZwbqKaEzzYnFJRRTMyRPvGn0xOpp5oKRFIcE/SrMyA2MJ7nqaqyc5HtVqd8WVvQM674SADxFqeO9sM/nXqzV5V8JBjxFqf/AF7D+derNTZZE9Npz03NIQtNp4HFMpAFLQBS4xQNCYoxS4pcUWAbilxTgtKBTER4oxUm2lC0gEgGZlHpmmwp/o8Z9WarEKjzM/7NO02ITW9tnoxYH86pILjY4+BxmrsUJUZKqc+vatAQxRoEVBgd6rycPgdKLDuNEZPRB+VZ19/x9kEAYHatheAPrWTqP/H2x9qGhplM0lHeipGHSjtRjNIaQEoGYx7d63rTTUe3QOxfKhgRWEP9Wa6zTs/ZYv8ArmK1SIuNGnwj/lnUyWcI/wCWVW0x60/APQ1SQXI4o0Q/KgH4VdDYAwB+VQKuDUq1VhXM/W/misxj/luK80scf23rH/X6f5V6ZrA/d2x9JM15jp/OsasfW9NZyRSJdF41bxKf7tymP++RUXxe+Xwz4aI738QqTRj/AMTPxR/18J/6CKj+MGB4a8KJnltQiwKlFHoVvFi3iBH8A/lVhYx6VJGoEMY/2B/KnAVvEhjRGM1IEFOApwqrCECCnhRQKeKBAoqzGOlQrU6VDAkooorMo831cZ1m+JPJesxhgitLVznWLzH9+s1vvVQEFxw1v/10qbufrUNwMvbf9dKmx87fWkBR1U5Fmn96WrrfL1qhqhxdaYPWY/yrRkblfrTAv6G2Idec/wAOnyH9DVr4Ix+X8K9M/wBppG/NzVLTATp/iYKcH+znAP8AwE1qfBwj/hVmjY/uNn/vo0gO7opCwHWomuY1bBNKwrk1FRrKrdDUlAwooooAKKKKACiiigAooooAKKKM0AFFFFABRRRQAUUUUAFcD4h/5GSZu4jArvq881mTf4gvwf4GA/SmgKW7IFRznERpw4wKbc4EBJ6VLGER5Wsi4OZn/wB6tWI8iseY/vX/AN6pkNADSimA04VmMeOlXLNS6TwAZ86PbVMda0NKP/EwhHqT/KhAzi5QUmZf7pIpFJp84JuJiTn9438zTBVomw/eQcdsfrVDQ5WmuNSaRicNgZq6xxj6GsvQj+51F/70tUI0I5RIxGOR1qRpEjGSKdaQBhu9aui2j6kZqQMv+00UlViZvep45GlXcUK1oLFEOkYFIwUe1AEUag+1SCMZpjEdhQZfeqQDmAFRkgGmtKT9KiMhzigTPKqPxpM04HApGY5SB70/OajU5OPWn0FIYwy5HtUk/wA0ES+hpGA30s5xGv1plI7X4S/8jFqX/XsP516q1eU/CTnxPqa/9Ow/nXrBHFBRA1MPWpWFMI5pCHj7lRjrUg/1eaYoyaQCinYpccUUDExRin0CmIQCnbaAKdjimAgFKE9KKkWgQsS4J+lSaKP9AjP+0386SIZJ4pdDbOnovcO386oDVZu9VJDls1bIytVX60APVuBWXfnN030q+Dis++/4+f8AgNJlRKppKWioKDtSUGjvQFxx4hDetdlp65tYv+uYrjX5gUeldtpozYQN6oK1Wxn1Jghp6xydqkUU8HFNAKiN/FTwpzTGuUiXLVXe/wB/C8VQWINZYFbUAg8tXmunJjUdSPrdmu8nZmv7FCfvbzXD6X81xeN63LfzqJlIg0Y/8TjxMP8Ap5T/ANBFJ8YVzYeCV7HUY6foyj+2vEnHW5T/ANApPjEMad4LbuNRjpRjcbPUioAX6CmjrTiflX/dH8qYOtbJEtkgpaQUoqibjhTxUYqRTQBIvSp0IFQLUqrk9azkBN1opAuD1pRWZR5trBzrN4f9us1jzVzUZjNql2xQK3mEHHeqbdapgQTfet/+ulT/APLR/rUMoG6D2fNS/wAb/WkBl6tk6npCj/nqx/IVoucsuD/FmqGpkDUdKP8A01cfpWg4wV+tMCaxuTDoHi+4HWO0YD/vk10HwjiEPwv0QD+KEt+ZJrmIAv8AwiPjgE4X7OefT5K6/wCFxLfDPQyVCn7MvAoA35XYXLrk4xUe4MeRmnTf8fLn2qNVOa0SM2Sxr+9XDY9q0qzEz5i4rTHSomWgoooqBhRRRQAUUUUAFFFFABRRRQAUUUUAFFFFABRRRQAV5rqT7/Eesf7EiD9K9KrzPUFx4l11f+msZ/8AHaAK+eaS5Obc/WkA5ouB+4/GpZQkXb6Vjy/61/8AerYiPSseX/Wv/vUpbAtxop4pg4p4PFZDHDI5zU8EhR1YMQQeCKr9aepwR9aaAxtUQLfzKoxjnH1qljBrR1QZvZG/vYqjjmquNDH4A+hrO0Ef8Sq4b+9MQfzrQmO1GbH3VJqloqBdI4P35Sx/OqRLNaA7FCjgVKZD2quuR2pkzSqMxjNIC0JGJ5NIWJ61QjmuGb54yo9at9BmgTHEmoWJ5OacWqJj1pokC1NZjijNMJ9aYWPNDwaMgnH6V1k/gm9RcjafpWNdeGtSt3ysRPsBSJSMzI6dBUx+4AMdaR9Pvlf5oHH4U8RNEoDjB96ZVyPadx9afL8yjn6UJJH5gyRzT7uVDGoRcYxzSvYZ2nwmGPEt8T1a2OfzFeqsCK8p+FBx4ovCTwYcD869Ycgk9DzQtQIWqJutTn6VGRzQAqjMBpkQ5qdB+5NRxj5qBD8UmKcRSGgY3vThRQKYCinCminCmAVKo4pgFTIKaELEMbqg0i3M2lrIrlSJG6fWrKDhqj8Pf8gdP99/50xlvy51PDZFN+bPzdauZqtKfmNAmMHes+9/4+f+A1oA1Qvf+Pj/AIDUyKiVqSlNGKgoaaUdaKB96mIc4+Su40pc6XbDvsFcUf8AV12unSiG0tQTwUFWmSXlQg807ZUK3qYOalhuElOBwaYFDUFOEx61UU1d1KRGwqOGYHkDtVIVQyGc/wDE200eqSfyridIOWuj63DfzrtJudZ072jl/lXE6JytwfWdv51MhoTRf+Q34j/6+U/9AFM+Mn/IL8Gf9hKOn6L/AMhvxH/18p/6BTPjJ/yC/Bn/AGEo6cAZ6ifur9BTRSn7q/7opBWqIY7NKKSlFUSPFPU1GKetIZMtTR84NQKasQ/drOQIkoXp+NFHSsyjy27VRe3JHeVj+tVWPNSzSiWaVx3kb+dRHrWgiKTl4/rUx4LVGeZV9qUmpAztS51DSf8Arq38q0X6p9az9SH+n6T/ANdG/lWi/VPrQMgJ2+BfHzekeB/3zXd/DdBH8O9DUf8APqv8q89ncr8OPiCx7DA/75Fek+Ak8vwFoi/9OifypMC/M3+kSVGGw9Ex/wBIl+tNBJkCqK2SM2WIXxKo9a0ay4z+/X64rUrOZSCiiioKCiiigAooooAKKKKACiiigApGYKCx6AZNLTHQSIyN0brQBX/tK1yB5nXpxSR6paSOVWTkccinDT7Ybfk6Uv2S2DEiNcnrxQBZznFFIMYGBjFFAC15fqEh/wCEs8QDsJIh/wCOV6a8ZfPzEZxXl2of8jV4jGeRLD+q0AIpouP9TTFJxRN9wHPNSykEZ6Vky/61v96tWLk1ky/61v8AeqZbDW4gNLmmCn1kUxQadn5hTR1pwFMRn6lxLu7Gs/IrT1FeFas3HSncCC5OLeRs/wAJqtpIC6bEuOMk1ZvgBZSY9Kp2D4tIx6VaZLNLdznNKGx0NQBh3pd2aBXJzKMcVH5vBAqFs5yDzTd2cU7kslMnFRmUioy3PtTSeMYpCJGk96YZB60wnpTCTk0h3Ot8wkj86Gk39QPyqDcaXdVoQ77NBM3zop/Cq1z4d0y55aAbqtRsQ1T7qAOdk8F6c33YwpPRh2rhPEeivo2qrbhi8Tjcp969fDcZNef+P486xaNk8rQMZ4CjY6vOysVZIuSD3rsJbi/jJIuD1rm/Aa41K6PcxZrqJuRyKLDIF1jUIv4w2PWp4vEtwo/exbj6iqEqZ7fSmCLnpRYDdi8W2/3JInA+laVtrFhIRiTDdga5DyQT2qxDaRPxtx70AdusglGU2kH0p209wRXNW2lquDHdzRN2w3GavQw6rH/qL+OQg8iVKLgaoB/OjBqq95rMafvNPgnPrHIFqBtcaIZvtLubceqjzP5UDsaQpwrPg1rS7ghFunjkPaSIqPzNXYpbeU/u7qBv+2gouFiZamQVGsbDnHHqOalX5euaoLEijhqh0AbdIQf7bfzqyF+U47rTNGXbpu3/AGz/ADpiLpqrJyxq0/eqxGWNAhqjNUbw5uT7DFaSDn8az7hf9IelIaK2KQipSvtTCDnpUFjMUAc07HtSgcikApHyV0kExNrEPRRXNvwhrctz+4j/AN2tEQXFYmpFJA71AnSph0poBpHNKKU4pM07jKkjf8T6wX/pjL/KuK0E5glPrO3867SX/kYdP/64zfyrifD5/wBGk/67P/6FUyY0O0X/AJDfiP8A6+U/9AFM+Mn/ACC/Bn/YSjp2in/id+I/+vlP/QKZ8ZD/AMSrwZ/2Eo6uAM9RP3V/3RSClP3V/wB0UgrREMdThSClqhWHCnCminCkA8GrMH3KrDpVmD/VrWcxktIe9LR0FZjPJXHzyZUqd7cH61H3qW4kDzSEc/Of51BnmrED8Sj6UZpsh/eD6UKetIClqRzqukj/AG3/AJVfZuVrM1Fs6zpQ/wBp/wCVX3PAoGQakFj+FfjeSPO6Tbvz+Ar0/wAGJs8FaMv/AE6R/wDoIry/W/3fwj8Xs3AYx49+RXqfhMFfB+jjp/okf/oIpAE//H1L9aYFy+VatN7VJHLkHJqrJZuH/dKMVqpIzaGRnEq565rWHSs2K0m3qXGADWkOlRN3LQUUUVAwopCeKheYKQB36UAT0ZqIM2MkUoamIkopu4AUbxSGOpC6rncQPrSb6ilhjmHzZNADjcRAcuKabhAM54PeovsUBxuU8DA5p7W0TKEKnaOlMNRjX0SHDB/ypn9pW47P+VO/s+DOcP8A99UfYLcfwt+dPQWow6rAP4X/ACpp1eEdm/KrC2cA6JUgtof+ea/lRoFmVV1aM9I2P0Feb3cnmeKvELgYDSxcH2SvU/KQdEUfhXlOoNjxl4gA/wCesf8A6DSGOHaiY/IBTVPNOkPyioZaCM4rJlPzt/vVqKefwrJYnc3+8aliTGqRnmnjpUampAayK3HLUqkVCGpwbmmFivqXMQx61k5wa1rrn8Kxi3zn60AMvh/oMn0rOs8rAvpWlen/AEOT6VnW5HkKMdBVoVi1v4pQxzzVbfilElMRYdqbnioTJkdaQv3zVEkp9c0xjz71E0hApjSe9ArErHn0qMuMVGZV4BNRPMM9TmpYWOwyaXNMpaaESqakBqAGng8UDJgw2/jXD+Pv+QlZn/Zrsw3FcX49P+m2B9aYFvwADJqF1sQs/k42jrW/ePLbD99A6/hWd8Jzt8XXa+tvnH4133iNVdgu0c+1AI4ZbgSDKg/iKdvrWa1jUYCqKYbKEj3oGZyck1atAdx9jViPT4yRg1bi0NpSfLuNhPehoLFq1Xcvfp6VciQjtUlp4X19lU2eoW+0cMHXJqZdG8T25Yy6dbSop6pIct+FCRSQ6PJHNSK7DoSKq/bZos/adD1CIjrsTcDSx6vpjcTLPbN/dnQqaC1EsyRxTRlJYkdT1DDNUm0LRnOW06EH1UYqyupaW3S9gH1fFWxD5ih4zuU9COhoDlMo6KijNtf3kBx0D5A+gqrM2p2q5W/SQDjLrya6AQy8gJmsDVGKEqUIweRigdiifEGo20pLsjLjBGKs2fjWGzgEUlo7c5LA1jX7gjHFY8h8wnAp3M2j0CDx1o9xKEYyJnuV6Vow6xplyf3NyrH615BLEWJGcDNXNMsZrjzIbHcjkcletFyT2BGR8GORD+NUZ8mZskE+1ePw6hqGn3U0Ml3cBomwVcnNatv4pu88yZFFwPR8HHSo2XnpXFx+MJoyA3IzWvbeLrWUAOuD3pFG7tNG0iqcOu6fNkGVUx6nrVxLq1kAKyqfxosAMuRW1AMRJ/u1lgK4yhBrWgBKDp93FUImjqYUyNB6GpAmKAAim4pxpKYFKUf8VBp5/wCmM38q4jw//wAe0n/XZ/8A0Ku6uBjW9OPrBN/KuF8Oc2jH/ps//oRqWNC6MP8Aid+I/wDr5T/0CmfGT/kFeDP+wjHT9G41rxIfS5T/ANAFM+Mn/IK8Gf8AYRjrSAM9S/hX/dFAoH3V/wB0UorREMUU6kAp1UACnimgU4UCF9atQf6sVWI4qzCMRgVlMaJaD0NFI5wjEdgazGeQtgmQjp5jD9aZuGagtZC6yk95X/nTyfmqxDpGzIPpTlqJj81PWpYyle4Or6eD1G4irz/exWfeYOt2YPVRkVpN/rwKYFHxG3/FnPFJ/wCmsa/+PLXrfhkY8K6SP+nSL/0EV4/4mcx/BjxO3XfeIv8A4+texeHl2eG9LX0tYh/46KTAuvKEkVMcmnRyB1BHc08qPQVG6Hqp5HakBJRnFNQsV+YYNNIZ8g8UCY53CoWPao1kD8k44yB3pxxtx1qEIzbmYbc8YFMRKW3cDpTVhwxc856D0qRI1QYFPoGJ1ppPJUelOLBe9MDDOaAARt60uw+tJ5q0olU96CrAVwMkgCo2lRMbnAz096dK0ciFWyQfSqqWUCKw3uQem7nFCFZk/mxld5lXZ60Q3EM4JjkDYqqthbJxliKl+zW5TZtOPbimK0izlfUfnRkHoR+dUzp9qesZI/3jU0FnDbndFHgn1agLMmo3DcFwc0YPoKUL3xzSDUYWJK4B615Rf8+L9fbsZUP5CvWW4ANeR3Th/EGsuCCC4GRTQD0PQ05uQajjPyj6U7dUMtCp94VlPwz/AO8a1U6isqT7z/71QwQwDAp2abnNKKyKQ4HilDU0UY5oGNn5BrHkX5z9a2JOQazJEw560xIo6k+2yf6VkQzgQr9K09ZBNiVAJJ9K5n9+oCqrcVaJNMzZ70edj3rJJu8/dNKn2s9VNMDV+0exoN0q8GqKx3GBlTmmvb3THhRk007kl03i88/hUbXS/wD66pfY7lgCRSiwuCcGmBYa6XrxzULXK54NIdOmpg098dDQB6CCc08DJpoHNPHWkiQxxmnUo+7S4oY0IK4zx7xeaf8AWu1XpXE/ELi70/60wZs/CyeCDxVdtLuP+jZUAe4rtdcvVe7BWNyuOuK4b4URvdeLNQjUgMtt8pPua7m61e6s3eCWGKUqxztFAGC95luQR9RTlnBq82qQTnMlkB+FV5Ghc5RNoqhofBNhhWzZyBsVhoq/jV63tDKcx3XlMOx700iz0TRMMg65ArVUiMYG7BOea4LTpdZ08l7XULWVSOY5V5rbg1bVpTlordzjJCnFJjSOmEvpUUtrb3JzNBHIfVlBrNGrXqJ82ls7f9M3FKmuvx5umXMfrkZxUlFh/D+jycvplsSf9gVQm8H6PNKZMXMRPQRzFQPoKtf8JJp4z5jSR465jNTwavp9wQI7pMnoDxRYNTCl8H3ay4sNZlhgxwjjcQfrXL+JYrzQ5lt5iszOM+cf4vwr09Z4GbCzxEjqNwrzj4mvGdVtYzOisUJwWpWBPU89vtQlLHcVz3xWal+0MnmGMyY6KKt3KITzInPSs+RcHg9P1poye5NNqDT/ADlQhPak0/xDe6PcfaLR0EmMfMMjFUJMsOlV3GRjFAize6nPqV9LeXLKZZeWKjAqFZ9veoQvtSlfagCXzyT941LHLhhlutVFTB6VNHAzMuKBl9bnywcHp61INTuVIImIHtVZrZl4waQwMRnBpXGbtv4quoFCGU4FbEHjO6QDZNn2NcUYCT3FKsDL0bFCYj0u0+IEgX94EZvStWP4i2aReZdW5VM4JU5NePvFJ/C5FNQzK4XcT9adwSPeIvFug3QG29SMnqHq9bahZXhb7JeRzbThtvavHdGnaBy81pDNngBhXoPhp4pI7yQ20cDjG1Yxj86LjcToblk/tnSzvGPs83OfauI8OJiw56+Y5/8AHjV7Vbl4d0gJ3xqQnsD1rM0uTyrWFUPBJJoYDdLcDUvFTelxH/6CKd8Y+bXwOnrfx/0qlbS7bDxHKpxI0qkn3rS+KQElx8PFfkNex5/Ja0iJs9Nx0HoKWlkAWaQDgBsCgGtExC4pwFJThVXJFxSikFPAoAUDirEXKioKsRfcrOQ0Ppsn+qf/AHTTqjnO23lb0Qn9KzGeLWRykn/XZ/51MTzVTTG3W7t6zSH/AMeqzn5qpsAJ+bFSr1qHP701IDg1IGdeHPiG39o61M/vAazLgZ8QR+0Wavlv3efSqGZ/i0lfglqxTgTagitnv+8HSvbNKQRaPYoOiwIP/HRXifjIFPghN/001CPn/gYr22xBGm2g/wCmKfyFIRaqGWVo2ztyuMk0jT7TjaaVZ434IIJ7Ggm5IkgkQOOhpGbGfam9BhRgUFcg+9FguIjFj0qUdKiVQp4696RLlJJTGnOOpoAmzUbybRTiRTWVWHIzQBCHWTLMcBfWhWWRjs5P1pzwpICjLx7UyOGKCXepPAxQCH+U1OEJp32iMetH2iP3oNNRAmBTS6DOXAx1p/mq3SqUljDI7lnkw3YGhA2T/aICcCX9KQ3EC9ZD+VQJpttG25Wl/OntZW7dTLTJuwa/tVPMp/KkGq2YHMp/75NMOmWxOcvSjTbXGP3lPQTUh/8Aa1l/z1P/AHyaP7XssZ87j6ULptsOzmn/ANn23TaaNBWkMfU4GU+WC/HBxXlIYNqOpSAYDSnpXrn2aJUYIozg14+j7rm+bbt3TNx6c0iiwp4/ClJ6UxTkD6U4npWbLJU6isp/vv8A7xrVj6ist/vv/vGoYhijingU0U8cVmykLigj0pc0DrTBjWTOaqTQ1ePAzVeXmmhGa8AI+YA/Wq0kEfHyLV2TPJFVmB61SEVvKjBPyCgxx4yEFSlTio26UE3GbUzwuKZsVj0/KpGPy0wHmgCPyUyeDSNEoxipieDUTdqpANKYAxULDB61P2pjDnpSYHSBeRUgGaf5YBp2ymhWGAcUuOKft4pSMUMRGBwa4n4hj/S9O+td0BxXD/EZcT6e3vTGavwfbb4xvvX7Kc/nXUakP9Mkk9TXI/B99/jjUT2+y8fnXX6kcSyD0c00BTbpTBTyeKb1pjROgrQ08bZSSoPpWYpORWtZcDPrVFcx2ehW0M4cywqSR6VpPptq2P3OPocVW8OjEZ9xWyVNSxpmd/ZNuB8hlQ+zmj+zJs/u7+ZR2B5rSApyrUjuZp07UNpCaih9N0INV/7KuY9zMtvM56kjFb22l207BzHMPpM3mAnSIGA/jWXBNcp4lk8FPq8Q1+wvY7kLtVirEH6GvUSK82+JQmN9YkbfKIIORRYOY5u8sPAN3EVsdQljmx8qsSMVzt9pGnW6b7a881u65qe4QMfmSPP+7WZMmJDgAfSixG5UlgBBANZ8y44AzWnITg1TkHB9aGFintPoaMH0P51YANFIRFGDhuDW1YRKVyR0rKA5rYsWBipMaLMgXd90EUwImMYocjdQtK4xjQoaY0IGcCrO31pdoBzRcLFHyeO9TRwowHGPep2GTwKci9KbY0tS7bR7QpBrsfC7F/t3P3cVyELYAFdf4QOW1AeuP5UItlTXnIjkP+yazdKctaw564rU15f3Un+6axtMOLeIe1DJa0K0Mn+h+JF/21NbfxOOdQ+HS/8AT2h/RK5iBz5PiEZ6qp/Wul+JJzrHw3H/AE3Q/olaxVjNnqko+dz6tmmCprjo3+/UANaICQU4UwGnCgketSCmLTgaYDs1Nb/6oVAP6VNa5MAJ9azkNE1Q3RxaTf7jfyqaquoSCKwndj8ojOfyqRnimlEfZSMf8tX/AJ1ZY81U0sEWxOesjkfnVljg1TQDwcnNP3DJqIGndjUWAps27xBKPSFTV1jiNv8AdzWfnPiOb2gWr0vEbH/ZqkMj8XY/4U5p8ZGRLqUQI9fnr2m1GLWFewjX+VeJeLJPN+E/h4p0k1SL/wBDr2+3AEEYHZB/KkIftGc0wx+oFN8gmcSeYxH92mMxgXjcyg85oJJwABTZH2LkFePWo2uEwDuGMc1DJKqptjjMjMN3PYUxCreDYrlNu/P4GnRMADsiAX72R61TiCyHbI4C7vu+tWZZET92pKDOCRQTcdLcuiK6RBvXJ6Uz7XJnBjVVPfNJK7bTDFGznuccUgEQAMjAuBjbSGWVcOqlDz3ph/eZQfep8SKR8vANMWZY7l1ABQL9/wB/SgpDxC+O1L5Ld8Uv2mPHWj7VHQaB5WOM81F5sIzmVRj3qQzROVJzwciqMmnW0mcuTk5oQnctCeAD/WD86Q3FuOsoFQDTrYAZBOPehtPtXXaUOPrVC1Jjd2w/5aGmf2haj+Nj+FQf2NYkco//AH2aBomnjokv/fZoFqWf7Qt/V/ypft9v/ef8qhXSbIdBJ/33ThpdoBjD/wDfdIeo5r9G3pFkvsLDP0ryC1cSxSurbt8rEk+ua9gW1ggRjGpztPJPtXjemFvsLbhg+dJ/6EaALsZwPwp/UR+xqNOn4U/+7UMtE6dR9azXX5n/AN6tBDyPrWfI3zP/AL1ZsdkR4p1NBpcisxi7uadnio+9OzTGPHIqKVfSnjpSNyDQSzPlHUVXdeKtTDBNV25GO9NMTsV36YqEg9KmYHNNIBp3JIuQD3qLoanIwajK89KV0NIbnINMJ4FPx144ppHtTQmNptP2+1MximIyB4+vsf6lPpU8fjy5PLxoAO1ZDeG7rduUKaa3h28yCEUmi4HTReOotn7wAVbi8aWUijJX864t/Dl+esYIqE+HbkMALcsx6AGmhHff8JhZhs8Ed653xnrFprZtngJVYuoPUmuYkjeJ2jY4ZOCPSmH7n4jk1Qj0L4Mg/wDCY6gf+nb+tdhqRzLIf9s1yXwbGPF+oj/p3H8667Uh++lH+2aaGUc0gPNLjrSAc0wJ4RkitqxTcFFZEKd66DR4d5q0gO20GICLj0rXK1n6PGUTn0rUIqWUiELzUiilxSgYqR3DFGKKKYhK87+JC5lsf+BV6LXn/wAR1zLY/jSGjzecfNWfcAb60JvvGqNwDuzTEiiwBzVSVfzq238VQMM0MGVh0pCDmnHGTiipENAOa1LD7mDxWaOorVslO2okykSyfeNCUSfeNLGDmoUgJFHNB604AgikI561d2Ao96eABTVGc07HIpXKJkYD19a7LwYcm9/D+Vcai9DXaeDFwt6T7fyqkNtkGv4EUn0NYWl/6iP6Vu+IFzHKP9k1h6X/AKiP6VaE9jIgOYfEP+4v866b4k/8hn4b/wDXZP5JXNQD9z4h/wCua/zrpfiT/wAhn4b/APXZP5JWpDPWLjo3+/UFT3HRv9+oKpCHiniowaeKBEi04UxacDQA8GprT/j3H1NVx1qez/49x9TUSAn71Q1w40W7P/TM1frM8QyiHQL526LETUIZ5DaKI4Qo7ZpXPzUkLgOsRPzFd1IxyasEPB9KeOlRA1KOlSxmYpx4ouF9bda0Zv8AUZ9UNZROPF0g/wCncVpTH9yf90/ypoCl4iJPw08BQfwz6vHu+m5q97QDnHQAAV4R4hT/AIob4bx9zqqH9Wr3hRgUhC5FV45Axxu596lJHPPSozHlckA+4oEQeVExPy/Ln5iaiLSb2JRo1QYQf3qlMqo5CwE5/iPSow29t0nLH3pkNljy4QiybRkkY+tJlW5iKH5sEnufSkRo/OCb846DsaJFXyuRtG7oPWgRLhsruYqQeg6GmrFFywVWy3BqqZ4rfDsxctyQT92pIybjMgIVCMgHjmkMLh2eVoIm2uPmwO4oRWdgiBRxk5qRQh/iVpGGDilEkkC75gD2+Uc0DjqAtX67l+lL9nf1Wn/ao/Q/lR9qT0P5UGuo3yHHdahMsK/enQGrH2qMn+L8qpfZIf77ckn7tCDUk8+3/wCfhKT7XajrcpTPskHdj/3zTTZ257n/AL5qhWkS/b7Pvcx/nSi+sycC6jP41XOnWrdQT/wGkXSrMHIUg/7tArMt/arY/wDLwn50n220wf8ASY/zqD+zrXuGP4Uo02zH/LL9KAsyY3UMiOInDnYen0rxrTWLacGIwWkk4/4Ea9jFrDbxNLGNuEbOfpXi2huZNGjb1ll/9DNIDSjPyj6VISDxUIz2p2DmpZaLCdRWa33n/wB6tFD0rPk+8/P8VZSHYjFL3o70d6gaF70CjFAoAd3phbmlY0w9aQhkq7hwKqMuM1e71C6DJ4oE0Z796j4wKmlXBqJzzQIaV9KjI5qWoz1NNAhhU54pCPWnn1prdM0FDSMAVGe9SkZGPSo6olnNG8uc5EzVJHe3JbmVua2D4fTPGoQgfUUi+HV5xqcBP1p2FYoLeznjzTVnS7pm12xiaQlXfB/KrH/CPsel5D9c1ZsfD0UF1HctdIzxHcMN0ppBY4TVm/4m+oFRx9oYflVRWBTHfIqzqILX95zkGYnPrVNQFP41Qmj0f4NuP+E2vY+7W/8AWu11RNt5OPRjXCfBwY+IcxPe2P8AMV6BrA/4mF1/v00IyDxSqOnrSsOaVRVIC1AuRXUaHb8qe1c3aLkV12iIdg5qwOxswFiGKtVUs87KtioYxKKKKBi0UUUhCVwfxFGZLH8a7s9a4P4hE/arIdsGgZ5tMPnNUJx1rQuOHNUZRk4oBFBl4aoWXjrirZQ4NQMOtDHYpFcNTSKnIG6oyBk1IrDB97mtezH7sGssAZ962bFQYM1nIYroST60saEYzVgx0iriosgE2800jnrUuM9Kbt5qwsIo96eFpAOOKkA4oKJI14Fdj4P/ANVejuCK5KPgV1/hDAS/HckfyqogyDxBwsn+5WDpn+oj+lb3iEgrJj+5WDpn/HvH9KtA9jGRttp4kb0iU/rXTfEfJ1r4a+8yfySuVc407xSfSBf511fxERpNU+Ge1sMZEAPodqVt2IZ6xcdG/wB+oBT5AynY53MOp9TTKYh3enimU8UCHinCminCmAqffH41PZ/8ew+pqAdRU9oMW4+prOQFisPxd/yKep/9cDW2axPFv/Iqan/1wNSgZ5BatuvIznOIetTdQKhtgFulwAB5J6U9DkD6VQ0SiplORVdalTov1qWMySD/AMJhIe3kAVpSg7GHsaoKc+KJj6RgVfuG228rdwpNMB3iOLbofwzth1/tP+R/+vXuHTNeJ+IiWg+GA6Mb7d/I17YeMmkIrc5frz04qIicMCh5A/ClW/EkmxVI5xkipBcYXLJwTgGmQVWjmaQIykt1bB4ojtd+5pM56EA9PenPOxR1I+YnJ9AKjS8tiC4ySeCaCRzTQ248uAhn9fSo0dY43eRZJHJ5HpmnWsdu0xkQq7DsO1SvLIpKxxgjOaQh+xDJhgiqo5zzzS/K7eWI8KOd4PAqB4bh0cqgG4/KM9BUqmOCH94+BjaVoGhPMhW4CrGGJGd4p7KZJiik8DNVQsYm3RHK7elOtZZ/tD3MwCxEbVXvQVEtC2f/AJ6D8qUW8g/5aD8qPtkf91qX7Wn91qDTUPKkUEl1wOvFV/tUG7b9oGf92pnmjlQqRIAe4rPbTLVpNxlnx9aEO8i75kZXd9oGP92gTQ/8/I/Kq32C02BfMn496hOkWZ6z3P8A31VXC8i/9otxnNwOOvFL9ptv+e/6Vm/2HZkt+/uef9qpI9ItYyCs059iaBNyL5ngAz54x9Kb9rtdwHncn2qq+kWrnPmTA+xpq6PbA5864PtmjQV5F+V4zDKNwf8AdsSvqMV4lo6eVosYHTzZMD0G817HNbx2um3LRBg3lN8x69K8d0ht+jQn/bf/ANCNIfqXlpSf3pXtSKMEUE/viKzky0ToRiqMg+Zvc1cXofpVbOevWs2xkIFHAqSkPU1IDKKXvRjmgBp603tTqaelFhBmmuP5UUrUgKEoyxqu68VddMAtUDDgUE3K+MVGetTuOelQt96gGN7U1j8tOPQ0w9BRcpAT1qPGacSc0nHeqTJsebEtjHmS/wDfRqFg4HEkvH+1S5PqafuzgEfWtbCuJC0oPM82D/tGrSM6qP8ASJxz139ahz26U7ccdadguTSFemST71XA+Y5OKcWOMU3vRYR6B8IW/wCLhYHe2b+Yr0DWD/xMrr/frzz4PA/8LCQ/9OrfzFeg6x/yErv/AH6AMxupp6dqY3U05OoqkI0bQY7YrrtEHy1ydpycV12j/KorQDqbL7mKtiqdm3y4q5UMYtJS0lIYtFFFIQhFcH8RAFeyfvyK701wfxG+7ZfU0DPNrkck1RkODjFaF0OaouOcilcpIqseDVeTkCrTjCseM1VkpXBlU9TUZ+8ae33qYepoEKgy1bVh/qOKxk4YfWtqw/49sj1rKQItetNHpSsetNXmpKQ4cZHpRjkUmPlzTwM4qwEVc5qwiZUZFMQZFWVXC0NiFRAB+NdT4SGGux7VzK9a6jwn1uz7VSGU9e/1cv8AumsTTP8Aj3j+lb2urnzR/sGsHTP9RH9DVoGYcgzp3ikesC/zrq/iCxXVfhmAMkSKQPX5Url1G608Sr6xL/Ouq+IA/wCKg+GY/wCmqfyStexDPUJGLuWZdpPJHpTafccTyD3plUSOHWnrTBTxQIeKeKYKetNjD0qxa/6hfrUGOlT2/wDqE/Gs5ATGsHxZIjeGNSjLhWaEgc8mtwnIrzb4iXLR6nbwq+F8osRnrUoDiNNm3Txkjloz17VcxgDFULcYuN4HK9Kv7i1NsaFHWpUPI+tRLUo4K/WpGZsYz4huWH90VavSRZzf7h/lVWy+bXLo+1W74ZtJf900wLevj9/8LY+/2gn9BXtTZwcEj6V414hH/FQ/C6P/AKasf0Few3MohgeRiQB1IoEQElfmDS8H+5SsoaIg/MevzcVhsbq9Z5YdUkgQ8KAM1biScRCKS93MvVmXk1RmywII4oMKzZJye9Vcrt2wxkljjpU1vP8Av5I5D5m1chhx+FTw3RMJMcWwdye1JisQ4jtQYyojkfnio2lQTApGSxHJzVpU35dlBfqM1GyZkyqqGx+8Of0pBYha92MflYH2NRhzLNIrN98ZOakNq8twMsNnotT28UYkOITkHHNAhYXhiWSQx4woG6lHzykSHGFyD2qWWWDc0b/O3oo4psgjlXEwIyMBVoLSBY84xIv0qT7O/wDz0A+tV8WycCF84xnNSpcRouPLb6k5NM0vIc1uyqS0vAqAzQqpPmgmpnkimwGRsexqv9itjuypIJ6elCQrz7D/AD4eP3g5pRcW/P70cUw2VvxhTx70z+zLbDjB+frzT0FzVOxP9ot87fNGfSnedbdparrplsLgT4O8LtznjFSiygosHNPqiUSQYyZRTVubdwSkgIFIbaLGOMVHBZW9vF5cYwmSefeiwc0uwl/OjaVdFGz+5Yj8q8e0lQmkQKDnlj+pr1vV0WHQNQkTqsDDI+leR6cvl6ZbKeuM/rUlIvKeaP8Al4P0pFPNJn/SD9KykWh6nk/SoO9TDjP0qGoZQmaQnmjtmmk1IC/jSZpKSgQuKb1pT0oxxTAYaVqCKD1oERMMqarMpwRirbYIqGQUiSm57VD3qaUc/jUPegGxrVG3GakPU1G/Sgq4xvvCg0N94UtNAzzCiiiugzJaXOB0pKKADd7UA5NNpV+9QB6H8Hjt8cD3gb+ld9rA/wCJjdf79ed/CBh/wncQ7+Q1ejayR/ad0O+6rtYRknqaF60HqaVeoppAaunglhXW6ZworltOBIrqbEYRasR0toavA1l2rVeV6iSGT0tMDU/tUDCiiikAHpXCfEcqE08Hq7ED6gV3J6GuD+JKMy6Q4+6srbj+FAHnd0Oc+tU3AxV2f71VXHBzUNlopNyp5qq4xkGrsgAU4qq69felcGUWX5jTCvNTuuWpnFFxEYGK2rDi2P1rIbt7GtiyB8giokBYJyTxTVOKUjmkXlsdqkpEidBingcUiLUyDPSqAWNOlWPujFIoAGaRjmgAD4NdT4PbIvPYZrkjXVeDPu33+7VIGRa/JsEreqGsHS/9RH9K2PEf+rk/3axdL/49k+lWh9DKiP8Ao/iI/wCyo/Wuq+InyeIPhx22zJ/Ja5W1XeuuoeN7qK6r4kqG8SfD1CcDzk5/AVqmQz1Cf5pnPqaZSyACV1HQHrQKpEiipBTBTxTEOFSKKYKkWgYuP5U+2ObdD9aaB/KnW3y20f41DAkPSvJ/iQSfGVlFn5TYs2PcNXq5bFeR/EeQn4gaeg7aex/8eFJCMhLfy13Y7UZ5qwSxjHXAFVO5+tTIZMpp46r9aiU8VIDwPrQMztPYNrF22DwcVevj/osv+6aztLO7Ub3/AH8Vf1DizlP+zTEaPiL/AJG74YD/AGm/kK9kdFkBVxlT1FeNa+d3j74Zw/3Vdv8Ax2vZ+9AFS4toIrN1RQg9h0rOb7OAMzknHJxWzNEJomQkgGqp02AbWOTtH50XJsZtsiS3DCGXkdc9DWkFiIiQNk55xUkexB8sAU9OlJNIEjby4jvPTAoCwxhcqcxrGVz3qN0mOQlsuG+8e+as2vmmIGYYz0FWAKAsV7eFYgMjDVY2ijbzmlpDSGBEXICACq12Ixjc6x/XvVpm2qWPaqd2IXcebGrDsaaH6FYywL1uoR9TQLi1PH22H86QwWbf8uqGm/ZbL/n1UfQVWhXNU7Eomtv+fuH86X7TZr1vIvzqH7HZH/lhj8KPsNmf+WY/75o0Fep1RMLyy7XsP50v2q1P/L3FUA0+x7xj/vmj+zbQ9GI/4DRoF5E/2i2/5+4qX7Tbf8/cVVjpFsekrD/gNN/siD/nu/8A3zVWQXmXPPtv+fqOjzrb/n5Sqf8AZEP/AD8v/wB804aTF/z9P/3xSsgvIh8R3MUXhLVJVcOiwnJXtXl0abLeBeuFHNeg+MIBY/D/AF0rIX/cbskYxyK4KP5reE+sa/yFQwQqtggU3f8AvzQRyKijybpx2FZSLTLOeKiPSpD1qJqgoaWz3oNN704djUsGJmgUUUxBikFLzQAaBCYpD1qXbTNvz0MGROKik6VNd7ooGkQZYdKqW10l1ESB8w+9SZJDMp7VX24PNXZPSqzrzQBCy1Gy5zmrBHNQsME0DImU5oBzQfvUgoQzzIikp1N710mZLRRRQA3vSr96k70q/eFAHZ/CJjH8QYpD08hxXpWrOX1O4cdGavN/hbj/AITFOORE1ejalxdSZ/vVo9xGex5606M5waikPzU+PtTQG5pxrqLJvlWuV0054rp7HoKoR0FufmH0q3mqMJwVq0G5qWBYVqsg5FUlarEb8VLQ0SMyojOzAKoySe1UI9f0iVmWPUbdiv3gH6VzXxN11NG8OwozsjXkwhXb3Jr56uC02qTosjxbWwfLOM/WpsM+uAySRb1YMrDII71xXxE+bSLZv+ecwIqp8KPEj674emt5nLS2beXk+gqz45Ik0AE/89RSA83k+8earv0zU8hBaoHI24rNllWXGyq7cVYkwRULdaQMpyD5s1CQcmrUikHmq7dM0CI2Nbdl/wAe7ViHrW3Z/wDHueKmQEpNIoy1O2EmpUTHHSpKHoParCqAMimRpjFTdjTuAhNMNOJph5poBG611Xgz7t9/u1yeSTXWeCx+7vj/ALNUgZU8Sf6uT/drF0vm2T6VueIgfLk/3aw9L/490+lWh9DMsOZ9YH/TUfyrqPiS2PFnw+X/AKaKf0Fcvp3/AB86t/11H8q6f4jr5njb4exjuwP8q0RDPUHHzt9aBUkigOw9DUYq0SOp4plPFMBwqRaYKkUjFACjr+FLa5a1jz70D+hosiDaIfc1EgBwVFeR+NWRviDNLJkeXYALn617DKAUOOtcd420u2TwxqepSKDcrDhW9KlAcQWBgz0yAapEAGpQ3+jR+uxf5VCetDGOp6ElgPemU+P/AFi/WpAytFJN/f5/56mtLUx/oEn0rM0XP26/P/TY1o6mwFi9UI1NcUH4pfDtOy28jf8Ajtey9zXj+qru+LfgUf3bJz+gr1TVFL6fMoaVSRwYfvfhQBd/Cm5y23nNcN5d2qOGudW56EDpW3orzxaLcM8t3JIqkg3A+bpSA3dpzzzT8YrlLn+03msEjvLlBLEWcqOAar/ZPECXG46zJ5OM4KDNAHaUmK4gz62jsG1J8Z4+SrulS6nLqUYmvg8fdduM0AdVRR60UARysojbccD1qrOIGJBkGUGT7U6/UtbOqnByDVRhGztvVirY+7TKt2JljhyB5pyeR8tA+zszgTkFPvcdKarptTHmZX2pC0R8zKPhxzgUyb1B+2MNt+0HOM/d7UoMe3P2gY/3ahj8mNy/705G3Bp7GCSFoz5wBGOBQF6nYeXh/wCfkfgKeFyMrMpB9qzotNt4jlZbgeuTV5Ut0UL+8wO5oFefYV2WP/WXCrn1FNEsRPFwhqrf6fDqJTMsqhemDiqo0G3U8zTH/gVML1DVDIekqUuV/wCei1mR6JAnIlkz7tUw0uIf8tz+Jp6BeZQ8c7X8A62u4H/Rz/MV56F8uGFcg4jXkfQV2/ju3EHw48QBHLZtifxyK4K3J+xW+evlLn8hUFK/UlHJqONQLqX6U5Dkj601M/aZfpWUiluSmoWNSnOKjIJrMsYKcDwKTaaMUAFFFLQDEyRVkAGzZ/4gM1UkO1CR1AqeCQnSXduTtNUkZyZgJr13IjEGLhivSmHXLzIwYevpWMpYK4HdiaYztgnPemokcx13mtLozSSHLMSc1n6IcpMPU1ZfK6AmepFVtEH7t2PrUyKRedCSRUBXirjiq7Dg1Iyswqu/WrTjiqzjnNAyE9aRehpxHPamDihDPNKQ9RS0hrpMyUfep9Rp2rpdA1O4mumtp5t67CULn5s56Z79T+VAHOUDrXZa1fTWNkJIdu9n2ZIzjg8j8q5S6v7m+KC4l37M7flAxn6fSi4HR/DMn/hYUA55ibivVNaH+mE4wM9K8s+GYH/CwbT3ibNeueJlC3S8d6sRzr8EU9D0pJiN1R+aEwO9UiWdBpSl32qMk9q6ezUrweCDXMaBcqheVsf3VP8AOtk6uEnTbghv6Uxo6mLqtWM1mWd8syj19qvhqTGSq1TqSenpUCSHPNWA3FK4HkPxtu3l1vQNJjG4yt5u30x3rzbUoPs2oO4OWfsPWvR/Hzfafi9p0cgBEGmPIn1zXmeqXqnF4y4Ed0AR360WGezfCiBdP0SQbAjFiHGOcnnmtPxc27RzH/dkrO8FX9zD4kn0y6k3i5tRdwgjnHetPxVM506UK3B9KloDzd/vVA/etayupBdJEz5jbjDduOMVdvpmt7WSVACykYz061jIpHJOetRdRWs+s3P9yL8j/jUsGqwXGY7mNVBA68qT/SoGYMn3T61UkB49O9dPfaPHIjPbjbJ1254P+Fc3KCjEEEMDgg1SBlY9a6HTYJZrf5I2YZxkD+tZumWQvLlt+fLQZOO/oP5107Xrw4t4AE2AZOB6dBQxEEllcR/fibAGcjkfmKWKCSVXZFyqDLHPSp4tSuUYMzBx6EAfyrXMizWLyJnaY26/SptqMw14oLGnYwKsWtm10+TxGOrf0FSWVFDOwVQWJ6ADNTJZXLjIibGe/H860Li4hsB5cEa+YeT7fWqP9oXX/PX/AMdH+FNCK8kTx43oy56ZGK63wUh+z3r4+Xpn3xXPRanIPlnUSKevGDXZeHQgtbjywoTtt6dK0RLMXxCuUkH+ya53Sv8Aj3X6V0niAEhwBklcACqWkWUdlaeZKQ7AZzjgfSrQdDm9KtZ5brVSkTkNKMHGAePWup8fW8z+Pvh+VidlQncQpIXgdawbPU7mW91QpiNFkAUAA9q6XxtfTQfEDwLCpUpMjBwR7Dke9aITPRpv9a/1qKpnUEnIwag6HBppkjxTgaarEEc8VNnAJouA3NPQ00SHuKlUgjNO4hQefwpLA/6Ap9z/ADpRwfwptmxOnqT1yf50pAPZy4IrnfHuV+H+qHusddFFKg+8cGsXxrK0fhS/2AFmjyM1IzyeBibSI/8ATNf5U7vWpp9+0ixxSqoJUAEcc4qhcD/SZf8AfP8AOhgMFPT/AFi/WmjpT4/9Yv1qBmXpXyy3Z7mZqk1uTGnH3K/zFLokD3E1yqDJ89vwrY1dLfTdN8xl3SZAB7k5/SqEat9bSy/GPwwyxNsg0slmxwM4/WvTry5SztZLmQEqgycda82uLucfGnRLffiJtJ3FcDrn869QIDZBwR6GhgYQ8TwOu5YpCMZ4XtV+11KK5tHutjhE67lxVzyYxnEaf9807bxjAx6YoAzBr9gSF3nPptpg17THYAEn/gNankx9fLTP0pot4QMeUmPpQBQ/trTc4Jx/wCltta066uxbQODMeQNuOKum1tyf9SmfpQlvCj70iVX9QKAGee7XLwrGRtH3z0qWMMsYDHJ9aUsobGeacRxQBm6jMyMwH3VALVHAY3EwdyNmD9BU99JGhOT8xA7VXt7kq0wwCu7GcdaB3fQmZIlCZlcBxleKarQsQFnfJOB8tS+eJeGUHHSmELH8yxn8O1ML1B/lKGC+c+4jP3aQqgj3NK/XHSk+0KSCYnJAwDmhZ48bfKfbn1oC9TsL5SbseY/Az0pQhKhlcYPHNKZI+Tsfp61GWiIA2tgHPWgOap2JPL5I81cijyW670I+tNQQks2Dz1ok8ooFVsHPPFAKU+qFZDHy8kajsS2KF2MP9fCR7NTZUtp2XewwBjkVC1jb7OJFXPfFAc0uxmeNwU8DauVKtmHHHI615qpIgjHoi/yr03xKDD4R1ARuHULwQMVwkmqZjTyUBBUYZu/HpSBFCI5NJF/x8SfStmwuXuN+9VG3HT8ajmvJILllUKQVzyPrWMi0ZxpprTj1IlgJUABP3l7fhUWou0d4jocMEGD+JqRXM89KQmtqxnaeEl2BYNj8Kr6jcyxSiONtoK5OBzSsNGXyKKkSeWNy6OQSeff61sWkpmtldiC3Q4pJDMJhlSPanWyu+mvF0bkc1o3V/LBcNGqoQMckH0qudXuFPCx/kf8AGqTsS0cw2hTAk4zUTaFMVxznPAA5NdpFqTXFpOGUBwhJA7jFULecm5iLDneP51akiOUoX8MkOiRb43XHHzDFU9EH+jPj1ro/ECmXSWiVQzF+M9uDWboFgPI2PnA5b3PpUS3GhwhlmH7uNm5xkDimS2dxFy8TYAySBkfpWpe3jwyeTCAm0DJwPToKqJqVwjZchx6EAfypDM/yJJUkZFyEGWORxVRl5wa6maVJ9PkkTODG3X6GuZcc0NB5Fd1A4qEjmp2HNQkc0h2PMaQ9KZvP92lD5OCK6SCZO1aeh/8AIat/+Bf+gmspXIIGK09Df/idwcf3v/QTSYGz4m/5Bsf/AF2H8jXKiup8TN/xLY+P+Ww/ka5PfjPHal1Gdj8ND/xX9p/uNXsHilf3yn0rxj4bP/xcDTcnltw/SvavFAywPYnFaCOTkPzVXcM7YXJJOBirhXNWNOs/Ouw55WPn8e3+farTJY5y+nwW8ZweQG69O5/M1emD/Zm2jLr8wp7WX2uVmIGB8oI9KvJYk23zZ3Lwc96bEUdC1wx3iQk5LHFejdVXHNeIh2sfE7ZwE3bh9D/nFex6RL52nq/UEUNDuXu9TbsOAagzT5Dz+FKw7nmnjW2Wb4hRSqAJl04qrd8EnivHvFEa20TKB8omUuD1+9XrXiu9jPxJFsz7ZUsAyj+8MmuR1fw5HrOp2kakAXEyiQY6jPUe/wDn6u2gHfaHz8WoVXGyLw+uPxatbxF/yD5R7msrw1h/izqTKOItKSEe20mr/iZ9tkfcmoYI4eH/AI/Yf98fzrS1X/kHy/h/MVlw/wDH7D/10X+daOrf8g6X6j+YrGSKTOYfvSfLjrTX70zOKzKN/SroywGBiN0Y455I/wDrVma7bBZknUHD8Nx3H/1v5VNop/0x/wDrmf5ip9cGbJP+ug/kapbCZS0EKHuFyMnacfnW3Jp7uWmiyxYfMvpx2rlYZZLedZI2wR1HYj0NdxpN5FdwfLw4GWU9R/jQBjhcEelaFncJHazxu2Ny/KMd8f8A6qv3FjFcEsflfH3h/Ws2a0ktSdwyhOAw6GlYrcgwSwABJPat9FW2twuflRck/wAzWNAP9Ji/3x/Otm6x9ll6/cPQe1SkNnPSSNLKzt1Y5pmOaftHpRjihDGYrsvBsu6wuoyTlW4+mK5AY9K6zwbgRXf1q0yWTX8Q3TSEdFwKyJT+5jj9F3H/AD+dbepMPJlHXk/yrm5Jf9IRWBH7rv8AjVoRhWKlU1J+mbhcfnXVeNYzN8T/AAKAMiOF3PtxXOWciokzEdZ92PpWtfaza6ncJNfRLIUXarBtpT6GtLgerB8ueQc+9JIuRn0rzCwl0qS6j228xPOCLont6VrXUdl9kcCCdQcf8vJ9aLktHbYarGCQRXmkcqKAgll2joPMJP51tzSTtGwh1CaBiCAwGcUxHXCEn1qRE2g5rgVfV14bxZcJ7C3Bq9/atzbxjfr7tgdXgGTQB2BbB/CkshjTE69+v1rhjr+sCQOuqoUBzt8kDI9K0dN8S3sqPbu8LsQWEhOMexFDCx0RHzj6GsTxfMW8D6hMSSYxjPtVcapfo+WubfknGe9V9a1BtS0d9Nu0tjFLySsuM/Wi4HGQxutpHcAgYIA9c4zUbEsxZjkk5NbF9FHDYRJGBtDDGO/BrJK0nqMaKfH/AKxfrTE+bd7GpUH7xPrUBYseF7cRWlxIQd0k7HkY4zx/j+NVfFEnmwuOqoygfmM1paGc2zj0esjXmBhlOODMP/QqoR0Nxg/HLQwOo0fP616ncI0kLoj7GYYDeleWY/4vvo8g+cnRdpU/w89a9XIoAwzo+omRmGpttKbQCOh9av21tdQ2TQyXHmSHpJ6VYmnFuoLKzAn+EZpYJxOpZVZcH+IYoAzXtNY3kx3kYXGACKWzttUj0+4jup43uXcmN1HAHbNaxOKrtdqrFTHJx6LQBlNBryTkxTQlOANwq3ZDVRL/AKaYimT9ytIHIBoIzSAryLlydwznOKlhlSaPdG25c4zVS4RszsqENtwretS2EPkWUceMHHP1pgU9SJEjH2FUoriOJZ/NimYl92VHb2q1qRP2hhnjaOKjtBGBKCckvnFAeg63mtZZBtFwPr0qxI0QjY5faDjJNNVbaAFhDyepzSExMMeTkem6mP8AeEck1vCxEk236nrSfabMj/j6X86WWytZ2DPCMj8ajOmWn/PEU9AvULL3FqqnddIOO5ojaCRQyXUTKe9MfT7ZlIMfUelEdtbQ24iGQobIwtIOaSLSBcHbMhx7UGFzgh0IbpTCIt7HzThhjG2pEaExIu4gp0pBzSENu/fbSiCTbjaKk8xNwIc8H0quokjJJnZgWyAe1A+ZmD45ke18EamMbXePaCO2e9ecrxFCvpGv8q9A+Ism7wbdL1MhCg+nNcA67TEOwjA/SgSNTSDnzfw/rUN7/wAfZ91/qam0cf638P61De/8fOfYD9TWMi1uVjTppXmKl8ZChc+tNY00mouFjQ0scy/h/WotU/4+F/3B/M1JpZ/1v4f1qLUzm5XP9wfzNPoK2pQ71q6X/wAezf75/kKyuM1q6X/x7N/vn+QpIbRS1D/j9k/D+Qqm2c9a1rqOza4Yyyur8ZAHt9KjS1sXOVnY84wWAz+lFgKJWS2xhh+8jzx6HtUasVYMOCpyKuaooFygHAEYwB9TVE0AaWrMQkS9iSSP8/WmaQRumGRng4/OqEsrOBubO0BRx2pIJnhkDo2COvoR6UNkmjqFk7uZo8tn7y9/wrJc/lXQW93Hcr8pw+MlT2plzYxXOWI2yf3hQwMm2uEjtbiJ2xuU7BjqcH/61Z7Dird3ayWr/MMpnAYdDVQ9KSQED+tQseRUzDioiOelMEeUYHpQvUfSlpF6iugklX7wrT0P/kNwf8C/9BNZi/eFa3h+JpNYRgRiNWY59MY/rSYGr4n/AOQbH/12H8jXJnv9K6zxP/yDY/8ArsP5GuTIzn6UgOn+HX/JQtJ/3j/KvcfEQ3RKfRjXiHw6BHj/AEn3Y/yr3jxCPL07bxud+fpWoHHGtuxijt7RWkbaZerDryOKzLSDz7hVP3erfStG4k3XAj/ufzP+RVCNq0itAoxI/wCX/wBatGOKBg+1ySV71k2gGwVoISqOR1CmgR51rNuDdvOo+aOTBPt/+v8AnXqPht92hQn1Arz5wtxcXA5CyE/XBr0Hw1GYtDiRuo4NV0Eaualf+lQnrU0meKQzxH4jS/Z/iasynEi2Ix7DNS+DdTj1XxLEHG37Ghd1Hr2P0/8Ar1R+KIJ+KS4+7/ZwP6movBskOlafqGokIt5OdqOx52elVJe6C3O98D2kv/CZ6zqp/wBTcREJ7YNW/FIV7EEdv8ak8J6hZNayyW9wjoYyN2erdxUOu/Po/mdcsfw5rJjOJi/4/Yv+ui/zrR1b/kHS/h/MVn2yF7+IDGd2efbmr+rf8g6b8P5ismUcs3eoiQKfIeaSG2lupAkSZ9T2H1rG5aNHRBm4kcdFTB/E/wD1qm1xwIIo8HJfcPwH/wBercEMWnWhBbCj5nY9zWHe3X2q4MmCFxhQewqr2EV1hd43kVcpHjcfTPStnTSfJZhwR0IqDSYxNBdxnHzKBkjOOvNW9JiZLZhIhVwcEGi4zYttRKqqzjI6bh1H19a02CSxbSAyMPzrn9tbVkNljGW+XAJ544yaExmSoEN4Ax4STk49DW1MpaGRVGSVIH5VhTsHuJGU8FiR+da1hc+fFtYjzF689R60kDMak7VdvrMwuZEGYye38P8A9aqVIBvarNnqdzYbxbnAb72ahVWc7VBYnoAKuvElpbEOqNPJ2POwf5/zxQBoabq89wj+aqlw2Tkdv85p97qjwTIxtoGBXgsvWsW0m8i5DkDaflPsK1byEXNuNmGYcqc9auLE0RjxBGDl9Mgb8KD4g0+TiTQYyB6EVjtkEgggjqDUZ61VwsjpbLUNFnuU/wCJN5bDJyp6cVZ1Cbw/9mKzWE+1iB8rfj/SsfTrUwxtNL8rEYweMD3qrfTi5mG3OxeBnv71PM0Fi61v4TkBPlXyn2kNbklroRt5M3N3GNpz8x4GK5COMvIqLgFiAM1v3A/0aX/cP8qamxNEQtNEClYdfvYgeoOTSDSbA48vxLMP94CsTpQeevNP2gcptnQRuzH4jhcf7airNj4fvlnLrq1nIpXGNvPUVzOwelaekxnzncdAuPzP/wBaj2gWNTU9A1SQxeVLavjOecelY91o+q2wy9tG/uHFXdSdl8rDMOvQ/SqS3Ep43sR7mnzjURQZvsghnjKkPuHORjHSsqS4kGpW0KkBHzv9a18vKQi5YnoKztSRINRs4lUblBZm2jJz7/nUuTGoolgH3/8AeqXO0j2NRQHG4e9PZqE2Fi54dkElkzg5zIR+I4P8qpa7CfLcEc+epx/wLNJ4SnwJ7dz8plJUk9/St/UNNa68tlAPzruHqM/zrRGbWpDDMkfx6tDK22OPQs5Pb5q9OGs6ay5F7Fj13V5Rdweb8awruI1OkCIsR0XNdLJ4M05ow0eosR/dzjNUB2o1XT/+fyH8XFSLfWr/AHbqE/RxXAxeCYIXMv2uJuOFmbqagPg68JY+ZbAk5GxjilYD0kTRNyJUP0YU4Op6MD9DXnP9n3OmwRxTkBhnlG4rEkuZEuJQlzKPnP3JPeiwj2IsB3pN3pXkAuNRIzHqd2PoQa0tNvtX3tv1WdlVcYYDrT5QPTetKBgcV5pqGtanCIwuozDr0xz0qj/wkurgDF/OTnHOKOUR6s0aP99FP1FNW2hUkrGoJ9q4W01zVvs6F7rcx55FUZ/F2vRTSKjwsAxAytPlbC56SYoz/AKb5EWfuCuAtfGuqCQLMkJU/wAWOhrRfxVqYjYpBAWHQHPNHKx8zOv8iMD7tJ9liP8Ae/OuBPj3UkOGtrfIOCOasp49mZlU2iszEDg0crDmO3MCY7/nTfs0fv8AnXOf8JgiRs8tnL8oJwtQJ8QbJjg2VyPrilZhzHVG2XsaabYDoawYPGllcRs6284wcYOOajPj7SUO10uFI4I2dKLMOY6PyW9RSGFsdqwU8d6I3WaRfqtaC+JNLZN/2jC4zyMUrMLnPfEYPH4TK92mUH864Wbgj2ArrviBq1rqOi2sNpKHLXK7voOtclNhnYj0oY0aOjnIk/D+tQXvM5/D+ZqbSTtEv4f1qO9Qh1fPDD+X/wCusnsUtyoetNpx60hrIsv6X/y1/wCA/wBah1T/AI+V/wBwfzNT6WpCSv2JA/L/APXUGp/8fK/7g/mafQSKHetbS/8Aj2b/AH/6CsrvWvpqFbXJ/iYkfy/pSQ2UNQ/4/pPw/kKqN0NW9Q/4/pPw/kKqN3oEyW5mExjPzZWMKSe5qsTirNtbm4mC8hRyxHamXpU3UgRQqqdoAAHSmSVyKFjdkZ1Hypjcc9M0rdKu6dGJYbmM4+YAcjOOtIRQ5BDAkEHgirttqjphJxlem/uPr61UdGjJRwQw6g1EelGwHQyIk8RVgGRh+dcxMnlyumc7SVz64rorD5NPjLfKACeeOMmsC4ZXuJWXlS5I/OqAqkH8qa3FT7ajZeDxSC2h5Dtb2oVSCM4qXyxShcHIre5Nxq/eHFdHbato9k7Nb2k6MwwTgE4/Fq55icikPFDYHUSeI9PlQpJbzOh6qyKQf1qFdW0XJ/4l/wD5BT/GucoXrSQHo3gjWdO/4THTIre1eJpHI4jVQeO+DXqviGUSxDGcDPWvCfAv/I+aN/11P8q9x1r/AFP4mtQM2K+tIU/dxOoPXj/69OM9tOSyI4lJHJ7/AK1l9VFXLVPmX61aEdBa/dH0q+hXDbwSuOQKo244FXCcRO3otIk84m1y1h1S4hEcw2Sbeg/xr1rw/cR3GjRMqnp3rwS5YPr14c8eaa9t8Hvu0aMdsCrkrIEzoRtByQc1ISrLjBphWnx8uoqRnhPxG2y/E2Vt2VhsBuH41B4f8Kw+J76HT7q5mhtZojKskJwy+30qp4tmaX4ma6WOdsaIv0rrPh9mBbNQdjy3Ji8w9xj7tW9hLc6Pw54J0zwzbmOCaadA3y7zkfWn+IGX7M6D7pPFdDOpTzFx904rk9fkxD1rFlo52O5s7dwRC/mgYLdee/eifVbVlZXikZT1BUEfzqhKRvPPOapSOCxGRWEmykXmvtNJ5tP/ACGtQtq4RClvbKgH3cnjr6CsyQ8ikU5FSMlnuZrlszSEjOQo4A/CoSB70FsDpTd1GgXLdnfrZRzYUs7AbfTjPX866PSNSgutPzPbkDPGDn/CuOlPSug0P/kGx/U0mxm4s1grbhA+ffn+Zpl1qDzKUQbEP5mqpFMbpSuNDacjtHIrISGHQ009aQ/eH0pDNOHVMDEyZ/2l/wAKR7qxkzugbJOSQAD+hrOpRTuKxf8A7QiiXbbQBeBy3+efzqk0jOxdySx6mmmkoYC5qxb3kkBwPmT+6f6elVactCdgL73NpPhpYG398f48UiTWMR3pbvvHTPP9apgCl60+ZhYnubyS4GzG1PQd/rVbbS0Uh2LdrLaw7XdHaQd+MD6VaOp25BBSQg8EED/Gsqii4WJ7g2zYMCOp7g9MVAV5p2aXvQKwsSoJVMoJTuF61oRXlrACI4nUHrx/9es+lxRew1E0m1C2kxviZsdMqD/WgXln/wA+/wD44KzcUoFHMVymmNQtkXKxMufRQM/rXNXc3na15mMZPH0rUYD7KD3zWM4zqQp7haxoxHG76049KjTgH608VaRLMjSrjZLPt6bzXSwa1cKUDfOARj1/+vXK6CivDcO3/PwwrViOJoxjgSL/ADq0SzcXxJLHr0kVxaq1+sYO9lGdnYZzVyXxtPAq509ZFJxjO39eayrqwW++N0lpD94aMrY7Fs8VqnwnrzD57WCQA9FPNWiSXR/EK6/rkenSactvMU3eYsm4gemK6WTwldCUvFq9wU7RnAFcWPCHiCDU/t0FkY5AuAyOA2KutpvjJTvDXoAU/IJOpptdhHZ2+jxy2Yh1GCSV1PXPUfhVV/BHhxnZ/sDxuxyWDkf1rkYrrxlbac8lyLuAx8nzBu4+tQR+JPEDgAXgZm5CleTSsI7H/hCNFz+7nuEHoJKli8HWMXyw3Moz6nJNcUPFfiKA4aVf+BQGnJ8RdXtpMSrE/wBLdqdmB1Nz4QhcyL9vLMnzbSuMfjXHXoh0XV722nMkoSMMOnPFai/EC9lUF7aKVJDhkUbWUetc1qtw+o6je3k0e2KZRGq7uSKNSWzsIbaTyLZlywmjEi4AGB6U/wDsBruJpVChz2zjn3qk/iezjtbSFLVpPJiWPckmOg/nU9r45tbSEpJpp2g53FwSaauNamfL4e11WOy0tGHbMpFWLey1uKEJPYW+RwNkueKvf8LD0Zv9Zasn4ZqWPxx4akYAswz/ANMzVahYx57W4Zt0+mc9yrDn9ar20XlEO9nOXB6AZArqv+Er8MEZaZwP9w09PEnhhx8l0y59FIpMLHNyXjBTmyuiD1Hl1nTPGw/d2l8h7gxZH867oa14bbj+0Dz6mni70Gb7upf+PilcVjhYL9LaEp9luS27PMeBipTfWc4zPazAj1T+tduF0aT7uoxn/eYUp0/Tn5W+tyPcii4WOIS70yNg3lsD2yuf60kuoQzjbuCp6Ada7ZtGtWHyXFpn14NQv4dikwPMtZAeoUDIouFjzjXpFRNNWJtyPc4JH0ojKGT97u2d9vWo/EymKSxj3KfLvivyjAxihelQy0a0d7awRuI4nUbSTx/9empe2txbpvjk6cHAyP1qgfuN/ummW/FuoA4rGTKW5OxXe23O3PGeuKRCm8eZu299vWmH7xpKzLNOO/tYU2JG4Gc9B/jUc11ZzjLxSbsYB4BH61n0lFxE8LWyyOZVdlz8o/xq6upW0aBVjcKOgwP8ayqaaVxmo19aO25oCx7koDTWvLH/AJ9v/HBWb0NIxyaaYmjTOpQJGVijZSB8o2gDP51kHvTz2ph6mncliE54qzaXYtUl+XLNjb6d+tVj1pD1pEs0m1C3nUrPbkgdMHP+GKjE+noci3fPvz/M1Ro9KLgWbvUZJlMaLsjPX1NZh4qwR1qJwMGmMZTSRgigmo6Lh0PKsj3oyPeofMNG9vWt7GY9uSCO1JSKxJOaUmkykBpPX6UmaMnng9DQgOi8CsT4/wBDGeDIc/ka941gZiPsa8E8FNs8daAw/wCen9DXv2pjMLe9aiZzB4OK0bVRwcVSZCHNaFmvSrRNzZthxUty2yxmb0U0y3HApupPs0u4J7IaYHjKShtQun77zXtvgWUSaTEv+zXhVscvcP6tmvZPh5Kf7Oi9xWk9hRO/YYog5mHsM1MyArnHaq6ttE7H+GM/yrFso+cNddbn4ha5NH9wuFBPcjrW/wCHZDJB4fkDSBotZbG3/cPX2rjRdCXUr+cE83UgyfrXReFpXNpaFZNn2TVPPZmPGCO9aMSPapnLI7E5Jri/ED/Lj3rqr/VbCKCSeW6iAPJ+YV5xrHirR55ygvowTwq56msWWiiYpJ75EQdaNQuLd4khhtwjwkiWT1NTWtxED528A4yCD3rGnMzyuwUne2TisJNFpDH9+tA+8KdHb3Tnm3bHrVuPTZWPzcGouOxRJGKYTW2mkIB87d6tJp1oowUzRzCscvI64TJHeug0EhtLjYHjJ5q39is/+eCmpYo0hXZEoRB0UUmMcRTGFONNPWkUhOtNPWnGkxzQAdqO1KBijHFACUUuKMGgQw05aTBpwGKAF70UUmaY0GaTcM0NTKBkgNKKbS0AOpabThQA4UuOKbT+KVxoT60vekJxRnmkMlYYshWGx/4mS9uK3H/48KwpP+QlH9KtAzRQ5yPepBxUMff61KxGOvatEQzC0Qbbeb/r4Y4/GtJX2yp7yKP1rN0dwquh7zNWkMfarb3uE/nVolm5HeQ6X8eru4u3xGukR9BXY3fi7TbuB1t7mWAk/fXgiuStrGHVPj1fRXS7ol0lAV9ea7G68B+HV/ei0kDdMhjiqViDKPiO2iUn+35s+9akfiywh01ydXDS9pHHAqg/grw8TkyTQn2BNK3gbTzBI1tfO+FOA6cUOwD7zxAZtPeL+2beUyxnaqrzXL6Bctb6zBch4naMFWaQcGsuzNzLfwWDNEpeUxGbZggD2rp5fAOolj5Oq27L2JXGaQjpzr98ScWlm4HTD9au2l3Lfqom0yOIN97ODiuHbwJrKD5DBJjuJsVDP4f13SrWW9uFCwQruYpcEnHsO9UkhM75dHsJr2QS2cRA6fLVg+GdGYYbToG+oryu0utR1RvL0+W6EwXeeT0q4sniu1cLK92Qe4GabRJ1ms+FdIiR5IrHYMceXnFUoPC+iXFmhls2LEcgk1hNrmrY2tdXMZBwY5I+frUL+JdZtvmjkeQ98w8UkWkbp8G6WhPkpNGvoKhk8I2PUT3APuBWXD8QNagwrxqRnvGavp4/vJ0y8EBHcEYqtRXZFL4ThH3L9lHuooj8KW2GDXzO38IAFP8A+E13Ng6VbSE/9NMUHxdDIRnSIocdfLkBzRqJyOTYCHz1wrMswiG7610MvhJ1c7LiFMgHYx5FYsk9vc3JnMHlATbtuc5rqrjxDoTnzrhrlH2jdhM0ybGOfCF6TmOS3b/gVS/8Ixqa8KI3PZd/WtG38ReG3AK3N3z0+QirkOr6JI2Y7q43dtwwKNR2OR3yxZjZXRw20hDyDWpFp+sW08U8a3DxleCGqpd+Wt9M8MqkNIDkntXYW11H5aR/2jFGFUfKWoYI4HxBaXcP9lLeQGN5LxiCx+9weaYp/nW145mhabQooZftC/aS7MGzsODWIvUZ9TWTNYk4Pyt/umi3x9mUUh4Q/wC7SWxzarWEiluOPU0007uaQ1BQ09KSnHpSUCEphPNPpp5NSxidxSUvT8qSmhMD2ph70800imSxvrSHqaUk0h60EsKO9FIe1AhKibvUpqF+9UO5G1MFOamLkZBpBc8jKEDOM/SpIba4uGKwRNIw6gCvVI/D+komPIGe9W7XTLG0ffBEFJ6nFdBB5Qmkam/3bJ/yrS03wnqt9Iyy2ZjUDO5mxmvUQVHQAfhThJ7k0AcLH8P2OPMkKeozUOueErbR9LW8SZnbOME137Px3rnPGDZ8Op6eZTQzl/CSEeNNHOPuyZr3+9HDD1FeF+E0X/hK9Nbvur3S8BJ/CqQHPSITJ+NXbVSAM02RAHzVi3XkVaJNKDoKpeIZVh0O6Zjj5DWhCOg71h+MyBocsY5Z+ABTT1GjyWzH+jNnqTXsHw8GLKME9BXlcNlIkYQLls+leh+D7t9MjPnHA7VU5KwJHrXmr5eCeaz726jttMvZncKBGcE/Suel8SRgEhs1ga34kefSrmHHyOpFY3GeN2QYpMHJ3vcu5Prk11PhqBptL1626MGRhn0yM1lXVt9ivYAwysuCK3fCj4vfEcZHHkrIMewpuYWPQLbwVpVnqc+pa1JjTp7aNYonf5YyByfxqxdT/DfSbRiY7KYlcBQoZj9K4W4g1vXobae9v3ks2QDyQMDHbNSWfhG0t51lEC8HOT1qZO6GizoWh20FjLPIGZZpmeFH6qhPArRlgt4m+WJR+FTyNhFQcBegqnM5JrmZqRvJjjAx2xULHOe1IxJNGDipuKwwnk0gqTYeeKQrgdKBoavNPApUT2p+zmgTI8U3HNTbMUhj5FBRGFzS7anRe1P8selAkyrt9qNuasFMU3ZzQO5EEpNnNWAKTFArkGw0mOanI5pMUAQYxTas7aTZTGVzTaneP2qMRUDEAoIxUnl4oKH0oAjJpwNBT2pypmkIQGpF6UmzA6U4CgpCEUYpelGaVxj3H+hCsV1zq6DsFrbf/jyFYp51of7lWhMtDjOPWldiEYjqFJpgOVJ96VziN/8AcNaIlmVpkI8kOO7kn61oRFftVqXbA+0oM/jVPTDi3X/eqy2N1mf+n2P+dVFaks2Lq5vbf41aq+njM/8AZkQC4znmtceLfFsDiK5jjTHfyTUeilR+0LqgYbf+JSm0Hv8Adr0+8tWuotqyKD7iruRc83/4TnV4FLOkLnvmLGKRfihNLi1exHmsDmRUO3Fds+jTkMG8mQEYwy8CkTRLcWqxTWseTIATGvUU9BHmNpqBt9SS8KxSKkhYIV612CfEK0ZcPpOPo45/StSXwvph81PsDMCx56cVVbwhoyp/yDpB/wACNGgFQ+NdDXBkspoi3OQ1Qa94l0S70CaOxlkNzKoCKc8mrf8AwimjsVUWcgOcc5pIPA2lSyyLiUbTwQeRRoBk+GdRsdI1uafULlLaKS3AVn4G70ruv7b0u5tlMWoQkHkc9a5SfwCl3ZSqJ2llDYTzBwBXJvZ/Z7qKzlbCLJ5O4f3qdriO31GSK4u3mF5BjpzitjTXQ2UeLmxKkcK2Mj61wF3odzA0keEKr0bPWiPwtezWyzQQqWI67jzRYEel+VBJ1+wt+AqOTSbKU5NpaMT6KK8xk8N66uAtu/8AwCTFIdM8QwjAW/GOyvRbzGegz+FtKkBMmjQyZ67TiqyeEfD8RJ/suSBj/dOc1w6P4jt25l1RMepzVlNa19Acz3p92WnZisdbL4a8PxxSsLaXIUn7przkW4m13SIYXP2ee4ZHD/ewK218UeIo2KtcAxsMN5kfNZ7OsV/a3SMvmrJvBI6GhC17HV3HgnQnmcDU5I3zyMdDUa+AbX/lhq5PsyioH+IF4kjB9NtXIOC+cZpy/ETIIm0yEj0U0alKJaXwNlW3XkDBVJ461yMsMSzptRHkSTy3Yjtmuvt/F1ldZVdOaFmQ/OGrliJFmlMYUIZRIc9+aFcGhvivSZtGutNWVkYSMWXZ0HFZ4PzE1r+NtVt9WvtKFszERDL5+mMVjg57VjJlIlPKn/dNFtkQIPUU3OEPuppYDiCP6Viy0SnrTcDBpT1pCakqwGmkU49DTT1pCG+tIRTqaaBCdqaacRTcZpNjGsSOlJnBpSOaTGaLiFpOKOcGkOcVRLE3e1IWzRTc0EsC1MJzxilNJQtxDCKYy4qTrQetUNEpekDnPWoxkdTSlq3MyQNzT1PBqAN+dSB8ClcBzHgCuf8AF3/IuD/rrW8TnArC8WLu8PBf+mlNDMLwx8viTTG9HAr3i6Vi5CjPFeD+F/m8R6cM8+ate73LuJm2nAxWgFB7aUtnaKkjjMY+bGaczMepNMJNS2FiR7goPlNZN+/2k7ZOQPWrkhwMk1nzEdanmKM+SCFDkAZqKaf5FUHAFOuGBJI61QmcrwaXMwLcMrFzluKTVQV0skHljgVThlIOasa5OI9CDY7jFJtgYXiz921j5Y+dVH41r+EbaQa1qcbpiKWyGZPf0rG8Sq99qeh+QTlcFxjtXT6dczW8+pW8UfzyRYiOOpppMDpNMhRNGto16KMVPIDtAA6VDo0bLpMMcnDqMMD61dKc02hoy5UYt0qIwFu1bXlLjJxSeXF3HNZOJdzCNnITwvFKtk4+8OK6AW7MmQuBWfdajp1mG+03UaY6gmp5QuUDb46iq8qqOrAVl6r4yskLLbxtIBwCO9cjeeJbuZiYzsX0NPkA7tr22gRjJKAB1FZ7eKNNRiAxauCmupbggu5J9c1VKvuyDVqBLZ6G/i7TE+8W/CkTxdpbkYcjJ6kV5yyyMDnFPWNggz1o5A5j1aLV9PYAi5X86mXVtOP/AC9Jn615CTIMAE0qlh35PvRyBc9iW5t5hmOVWH1pSU/vr+dePpcTIRtlkA9Aam/tG5U4E0v/AH1U8o7nrJ2/3h+dNyB/EK8q/tjUEGRcN+dSReIdRQ5L7vQUcgHp5cEnmk3Ad688Txdfg4Aj981YHjC4Qfvtg+lCiB3ZYYpgmAbmuOt/Flxd822m3Fyo7ouBXV6daajfQo8mnvAGGcOafKMtb1boRSjBNW10KcJkjH0pyaRIp7mk4jTKgHNPCZ7VcGmsOpxTxbbOM5pWGUxH/sinNGFGSBVsRYNQzgbeuKkZTJUmo2phkRmIVwcelL2oKGmnDNIaM80ASv8A8eNY/wDzGV/651tuo+w1iE/8TvHpHTEyZPuH60sv+rf/AHDSJ938aJTiJz/0zNaIlmbYNi3T6mrQb97Zcc/bE/nVWwH7iPPfmragGax/6/E/nVrcll26h1G++OF++mSEzQacgGe/Tit24m8dWQHmKSCeNozisxNYGg/GnV7kwmUHToyVUcnFddD8To7mNWOjToDziRwDWiuZmNF4h8U26fvBdE+nk5qT/hN/EkX3reT/AIHDit1Pidpe4pPazow54wRVqD4h+GblvLebYxGdskfWj5CMGD4j6vGAkulxzN679lXYviJeMwE2jIo9pgas6zqnhrUdFuHt7i3SdVJRtmea4XwoIm1lV1G5DxyDlghVce1FkM7X/hZtrE2LixeMeu4Gp1+Jehm2M7JMQDghE3Gp38J+Gbn5t0Rz0/eDinweDtFWNljdT6bHHFLQAtfHnh+5Qusk8YAziSIrmuVkGg3mpJMLuT57nzvmGNta134Dsp/MRbuZBns2SKZB8Lra3jYx6lO+/k+YM4+lNWQma91BoWobiupLGG7bqu2ojtoUgh1mHy0GFB25A/OvO7jwn9hEtu90zvuJDbe1Ft4M1F7VPJfenUO2QTRYEenr5bfevYZD67gKlWAN91kf6NXl3/CI6zGONp+jkVHJoPiCNWWM3Az3SWixWp6qbNj/AMsx+JqJrIgcxLivKlsfFNsdwfUjj0lzUsV/4piYlr25jHX96N1Fgu0emmwtz/rYCT/1zzVaax0osrPaPlen7qvP38ba4kg23qEDjBTqamXx/r8YHEcg94qOVgqjO0k0XTZiWFknPPK4qs3hTS5WybeIH0ziucT4javj57K2b25FTQ/ES9lkCto0TE+jUWZSlc6BPCGnqwMcajHTD1WufBlnDZ3EkaEOFLfezzVYfEBIcebpgUH0YVO/xA0ySF4prSZN67Tj3paibPPNSdZNUj2qF224GPfNIvAzU2uywS+IU+yxGOMWw4br1qJeQKymUhJTiM4pYz+7Ue1NlH7o/WpUTCgelZWKHjpSNTu1NqbDDtTTTqY1AhaQ0ZpD0oAOMmm07PFIfapYDWpuKcRSE0hWExSfwmlz1pO1USxlN707GO4pMc0xCYoxzRnHFHWktxjcZ5prDGakANNYcVQWI6UDmjbS7dvfmtjAMc8UDrSgjBzx9arveQRk7plGPU0DLS9axfFOf7DHBx5lPm8RWMBwZSSPQZrB13WrzUIFt7SBpIQdxbFNDIfCfHinTvTzRXvU4/en6V4F4VOPFOmdv3o4r32f/WH6VdxorMKjY4p7GomNSwIJskVSkQmrrZNM2gGpsMzDZs55FMfSd55rXwBTQwz1FOwGZHooHerjaKlza+VKowDkZq/GZGwFiJPsKtrYXkycqIs92OKdgMqPQrdbiOdo13RjArSisoEuBKiAt61YS0trUhrq7DkfwqetUtV8SaZo1s8jfM+PlQdTVWAtMskh/cxHGecCrEGm3UvL7Y19WNebJ8VNQSYiGxQRE9zzU5+KlxN8ktoxH+yeKrlA9EYadCCHlaVh/cqhPr9lbxt5EBYjpu7muLHxEt3XbNaGMdMqKWXXdLvojmQx+najkFzDdU8ZXjs6O7REk4MY4AriLq7+03BmeQu+epNdFJbabc7lW++ZuxNUW8KeY2Yb+MAdQaTikNSMR5wy8VWB3N13GulfwXfSr+5uoH9s4qs/gzWIuDAjr6o2TS5UF7mKCFOSelSBg3AqzN4f1SE4FncHPH3aoNY6jFKd9pOuOo20coE3GMdTQSM/epiiUAl4Jhj1WnBlPYjA6sMUcrAQ89s03b/s5pRLCpy00Q+rU7cJfuMjA/3TnNHKBFt5JprkAc9ac8MzsqRRs7nsK2rDwNrmqYdYxDEeCznn8qLAYA6ZIwPrUkBMsgjgiedycYjGa9N0j4UWNq4mvrmSeQjlAcKK7Oy0XTNNXFraRR+4XmgDyKx8Ca1qzAfZfs8J/ik4P5V1+i/CvS9NQSX7vdz5zljwPbFd+CxwF6VKkZP38UhooWml2VlD5drbIi+wqby2LYLYFaUVurd/wqb+zI5ePMIJoGUI7KPa7tPnaM7fWqZmDjKLtHpW3P4eEUBmExyB0JrBllhiDAsCQecUhoa5LdaglaOJcuwFVbvUkjjJU4x61xHiXVZrqHbBOUYdgah2KSN/VfGWkaSSJX8ztheea4zW/G1xexkW4EMRPHqRXOSW0jtyM9/m5qpJbuODyKhlJpHa+F78T3JQsTI4711jccVwHhNCNZj9dtegketSVchzzmjvmg9aPWgZck/48RWER/xPW/65VuP/AMeK1hn/AJDjf9cqCWWEHydaZOP3Ev8A1yNPT7lNn/1Ev/XI1aM2Z1l/qYf92rkPzXmnKe92tU7E4gh/3av2POr6Xx1uh/KtYgdHoMMF78atZhmjV0FjGGBrv7zwdo1zbtGtjGjHowJ4rymysrvUvjLr40+Uxzx2saht2MH3ropNF+IloC8N5DcHP3GetH6kM3D8PNOXqpx/smlk8A6etm3luylFJG4A5rnje/Eq0AD2kLH/AGSWqVvE3jCGBlvdInZWG0tFH0o1JOYstPaa+j02KUqZJSMkeldU3gfV55TtuECqMKpAArm7G9vLTUItUTSrqR7ZydjRkE5rqk+LltEP9N0e7gcfeytN36DRnp8P9Xs8u0yN7BzWReeFNU0lDfC5ZEDfMBKec11yfGHw0XVZmlhDcAvGevpTPEnjXw/e6J5UczNJMwESbD1qbMDm9Pl1iRJGtrq5aVf4Yzk4/GrEup+MIv8AVLft25QVP4Yu4oppDc3C26ggeYO59K7s6taTJH5N5E+wcncKopJHnMHiXW4iY51IfPImTnNW4vGmtwwlmhjYKcYAxW3d2hurx5Ua3kDnqWGa07O1hW2WKW3t2buRg5p6CS1OWHxBuxy9rbfmali+I7g4bTY390aunfRdPkPNlFn2SoJPC+myj5rHH+6MUtDVWMxPiLYlP3+mXQJ/uDNWk8aaNcRkNaTISMDzFofwVojEkwTqT6OaryeBtOI/dyzxnt82aNBSscOif8TVJnJEH2jcAfTNenW+qeHyio9xbxvj7rAVz914JENrJMLoyLEu7BrmY7OHUdRtUUIZHBAyeTRuZ6I9INvoU7Eh7M556jmoxoeiSbmjNvuwSNrVyc3gvUTxGUUVDD4W12zOY13kHg76B6My5LYSXcEErDY1xtPP3hmvQT4I0ubbtjJ2jP3q5K40LVYYZrmaxBCLv+V+pqK0u7+TzFiup1ldAVUN90+lD2E4lfxhYppvjeG3jJw9hvOT3DYqgO1M1AX48SZ1RnNwbQFd/XbmndMVhIpCTE+Uef4xVwABjVGdv3R/3xV0tyazGLj3pp460u7j3qWJBIelKSKTuQGmmrxteOlQtZH1qEVYq4obpVn7Lg/ezR9lIoJsVs4FNzVlrZjTPs7j3oGiHnnio2HNWDGwzwaYUbPQ0gZBg0oqRkIxx97pR5TA0EkRpvep2jOOlMKEDmgRCx5pVp3lnPFG0rmqRKDFAGRSgc0uMLTGznZvEtirFIJDK46BR1qjLquuXMira2RCHqx7V0cdhYQD91axow745qwJNoAAAFamaicyNL1y8XdPc+WP7q1Pb+FFU/6RO8nrmui84dhTt24elFwsUbXSbG14WBG/3hVmZLdYJiIVBCH7opxHHvTXXfDKv+waqIHnnhuQf8JbYEf8/AH619AXB/eGvnvQU2eM7Je32lf519B3H+sNWwKjtUDybalcUiKCckZ9qQFXzyxwkbE+wqZLW6k/g2D/AGqu4kIHkEIR7Vn38GpbWeW4yuM4XimkK5Z+xRRDdc3KqPQGq8uq6VZv8sJmI6GsC488ZZAzsPWs4XGoPMEWwd/UgdKpJMTZ0reKr1ji1jigHqVzxUa3t5Pjzbl5M+9Yg+0hz5lpOo/3DU6X0cI/iVh/eFXYVzamuYbK0e4m5KDPNeTavr0+p3zuYyvzcE9hWxrOvNeSPCJl2dPrXOT5dvkw2PSpZaGgXTj92w2nvUsZaL5WPzd6gtBuLYbkHpmrBiYcnNAxx+bnPNGCepzTQcD604Gi5mxUUKc7AfxqyZlK7QjhvXNQoOetTIA3GaW5UUR+fcRnKyyg+zVYi1+/g4FxMB9aRosgVWaMM+B+tKw7GoPFGolcC6lIP941JH4rv043IT6sKxQixAq7Ak9AtXNP0O/1ZsWVpKy92YYA980xmqvjK9jXe9taug6kr1pR8RtM3iC70GO6kbnESAn8q2NM+GBk2Nql3hQclYup9ia7DTvCmh6WQ9vYp5gGN7jJpaAc1YaR4b8Sxrcy+EpIy44LfJ+la0fw78Nq++GxNufRW6V0rBB91QD7UqbiOFJFICpaaFplim2C1jB7tjk1fG0DaBgdsCmlo4+ZJMD0HWoTfFciIDHqaALIRj2/OlKqv8O41TE0zHk5qVbiVT900AOdpjwse0fSmDzh1DGrB1EpH8201RuNeZRhFUe9A0i2tw8PJJH1pTrRi6MN3auduNWklPzEYrLvL0xoZCpIB7UWKsdNfeI7yeF4y21BzkGuQn1zAYKTnPJPepYYHvY3ZpjCNuVz3rjZ7kmaQIC6hsbh0pSKjE0b3UppwMv+VY0rF3LE05pCQOtQSHknPJrIbYwzcnFU5Xyc96mk4IqnMcCpkRfU3PCTA+IO/wB2vQm6V5v4RJ/twkH+CvSG+7UmqIDjNITwaRjSZpFF6QD7AvrWGf8AkON/1yralb/QRWDu/wCJ5J/1ypkstofkplyf9GmPpEaRW+SmXTf6Hcf9cjVozZTsf+PeA/7PWtCxH/E50r/r6H8qo6cN2nRH/YFX7HjVtM/6+lrVbjLfh3U10j4zeJ5p1LL5KMMHsBXfp8TPD4nWOWSSLcfvHkCuF0LTLa/+MHi6K6j3L9mjIAPJBHNdc3gTwzbWtvNLHJAXyfMY5x9a106mbNyLx74bmzs1FSR/smr1v4n0e7B8rUYf+BHH865L/hDfDsoIi1d0/wB0Cobz4d6W+n3EsWoS3JVCcM2MflU2Qj0BbmykAIuLdgenzLzTJLbTLhgXitZG7ZANeOWXg+a20h7tdy+R8wBlJAzVixsLy9Z7bTpGa7C+Yu5zxT5fMD1WXQdLuF2vp9sy9cGMcVTk8KaOx+e3H0C9K4ZLbxtBagu04l6NtGcimjVPF1qu3F8qgdWjyKLeYG7c+C9JCPGRN5ZbcFIwK4IRKmqHT/LcRGfYCDz1roR4t16NWW5BckfL5ke3msi9l3XlpdfdcSCRvrTWgXLtx4dFtcSRpM+4Hj5jxT4vDXiOWMS2moqqnoDzirEvimK5u3aXSjIf76Hhq0rPxfZQQiL7BcRqKeoLcyR4f8ZwncNTlcezVL/xW9qcpIXx/ebNba+MdGY/vJXjb/aFWh4l0RgCt6Bn2pXNrs5k6942t8iS2gb6gml/4TLxBAM3NjD/AMBQmurXWdLfG3ULc59Wqwt3ZyAESQMG6cg5pXC/kcdJ47vZ7a4hksgqPGVLhTWLps9vDfafPhZZocuccYr0wrZM2wxRMT7DFN/s7TTL5n2KHfjGQvNFxPl6mAfiJpZlYS20ykHB2nirkPjTQpAD9p2H0LVbfw5o8hz9gXceTiq8ngvQJSWey2n1FGg48o+bxJpNxY3Kx3aFmjIAJ61xmiziHWLZmO1c8muobwDojD935ie5NQ3nhy10zS7m5jmaaWNcjPb2ouiXY57x9NHP49heNgyrp+CR6lqxVaq0k0lxrcksuSTbDGe3PSpUPasZISEuD+6x/tirjHk1RujhB/virbNyazW4x+7mtfSrUmF7hs4c4GfasRTkHnk8Cuyt7f7NYQQk8hdxz71TQLQqtDngCozabutXttNk+WGRx1UGsrF3Me6C2sRkkIRB3NZn9sQFgAevQ0y2vJNQt7lrlQ0KsQi1kXcAXDbcEdAO1TYZ0cOowyj7wz71ZDhlOMZ9q42CRkO7r7VLealdQ2Zljk2EHFFhM6/5dg7/AIUzA3ABevtXAS+J9QgUjeCwGTWZB4/1aWVlA3bPRelNEtnolpfJeTzxsgDQuUFWyikZwK8t0XxBeWM093NC7GZy7bupraPj35vmtpFX0xVqBPMdqY81E8SqMnAA71y0fju2AAZDmpJvFdldW8q+Zg46UuSwrnSoYJf9W6v9KZJEPSuJ8P65BFqDx+cQjc4PSusGqW7EgzIfxp2C5Js+bAFOMeRTUvbVjxMufrT3ukETFXTpxzUtAZDTEHPrSCQkYwR71gXGtbeUUZ+tUpdcu2GEYY9a1uC0Oql2oA3mD86iGqRRjG4E1yn2y5lPzsSPapFWVvuxlqm9waOvi1CG5+VMlu9WIiSZR/sGsHQI5hPM80TIuMDPet+H/Wse2w1tHYk860IY8Z2X/X0P519A3H3zXgOjLjxtaAdPtY/nXv0/+sNMRTk60i0snWmrTQFmPpU1381marxtyKsyjdbsPamSYIVRnIroNB2DA2KfwrBxwa39CXkGmkB0XkwnO+JDn2qncaTplxG6SWcZyP7tXyeKauN4pjPKr7wfpVzcyL9nEfzfw8VHafDLSb+OSITywlTyytXW32Bqc67cHdVnRV+eckcbqGBxs3wYtoZM2V9IO53nOaoXvwt1mLJgvoNgHG5a9hc7cduKpXrny/vGpuM8Ll8Ga5HnfCshHdeM1Ql8P6vC3zaa5x3Fe2Fj0pQx9F/Ki4zw06dfRj57WVT3G01VlW6iYkwzY/3DXvpjjf70aH8Kja1t26wp/wB80XA8QsbDVNSXFvbyn/eXFddp3w7vblFa/mWJT/CvUfjXo0caRjEaKv0FPJbNK4HP6Z4L0bS8N5HnSD+KQ5rdRY4U2RRqi+ijFPI9TionkhT7xJPtSuBIpJ6c09h5Y3SHaPbrVP7UzcAbPcU3cTnkn3NFwLLXMa8qu8+9Qy3MsvBbA9BxUR49qa0iJyWGKAHhc9f1pRhe1VJL5FyFI/Gs641Ns/LTSA3heRRn5qhudaGNqKMe1cxLqB+8zgUojvryDOn2rs5P32HAqtALtzqWCfm2k9iapLdNdKSoYYOMetbNp4JvRaNeahLGzqNwWstLcqI0eQAySbcr/DSNopDFsHd8yPhM+vStTw3DYX+ry27yI0aDkE96t/8ACIpuD/a5D7E1WtPh4kNzLPa3UqSSnLEGkPQ7ibQtIfTpFWOPCqeQa+e71JLeV4rVwke88YznmvWH8F63DaSqmsTIhUluMmvJIA0fmwzOZJEkI3HvzUSCInlsFXdzULDrVyc7QR6VTJzWZEnqVnHSqc38VXn7VRn6tSZKNXwh/wAhs/7lekv0rzfwf/yGz/uV6Q/Sp6GyKzUzNSPwajPSkUXZR/oIFYI/5Dkv/XKt+bixWsAf8hyX/rlTJZOv+r/Go7r/AI8rj/rkakT7n40y6/48rj/rkatGbKumf8g+H/cFXrPP9r6Z/wBfQ/lVHS/+PCH02itGxAOsaZxz9pH8q0W42XdO1y00H4s69MYZZpJIY/MHoAO1dtbfETRdUiKTWM4RTjay5rjPDGn2l18VvFcup3QwFRFQj+Eiu4Pg3wpLD5cc7Rbj1SfaTWzaM2SL4k8Kyj+OLnvGRVqGbw3fblS8C8YIaTbmsw/DDw1JHhLq857/AGomqM/wh0GGJ54Zrp2jUuvmTFvmHNToI6C90/Sn0u4tLe+jAdcFRIDmsTwn4euNO1e6mF7GyyRhYlB5SuL0G3utW1YaXAyQTOrFLsDKnHbFb8nw+8VWjrLb6ss8qjBYHbu/DtT20uI9EFtq0fS7D/VRTwdUXhkikHoRiuBh03xtawBZHupiO4nFMutZ8WaTHG93bugY7UMj8MfelYZ182n3V3fxveWkXkDjCioptMgMkqf2YgVDhSR1rkYfH3iHyJ5vJheKFtrMqliD6YFOg+K14g/0nTJG/wB2Jh/OnZgb8vh2wkzmx25/unFVm8H6YwGYpR/20NQQfFKymx52kXKN6nAFW0+JGisP3trJH/vEGjUFoZ0ngqyBykrA/wC1zTP+EKkYbob1B7FK3IviB4Wkz5s4h/3kJq1/wk/habaw1JAD0wCP6UXZfMclL4LvQpzc28inqu3GazJ/B13ZWtxOZHbYMokbnAr05JtEuFDJeIQeh8zFPuLK2ls5kt7mPLoQCXB6ii4+c8htXvZ7mC3hunhdxxhs7q0ZTr9mxVZ5pCDyQM1sab4OmtNc0q4W5hcQbgQGzwa7w2Ug+40aj025pXFJ3PLk13XoeC1ycdvLqzH4p1iP/WRyOfRlxXpJsXYYZx+C1T1DTI/7OuXKh2EZxgc0XEnY4mPxvqCvh7eHFOHi19Us7i2lgSIP8oPrWPpFo9x4r0q1mhLRShmcEelejP4ZsXZT9mQYfHSh2G2jxy5CjWLjachYgtCZyPpWn4nso7DxhqEEQAQorYrNTgjntWchoZef6sf74q0+cmqt180f0cVaY8kGsuoIvaLam91NEZSY4v3re+O1dZK+9iex6fSs3QITFphmIw0h+U+q1fNUNjCDUWoSC30e6cnB2mp+4qrrq+Zok8aISW4zSsK5yVlbxTaajNM0ZzuIHeqOs6nptsixmcCQ8Bc81p+VcJY7I4wGVeCRXCaj4N1C7vjchyQTk5pcoXNWGYSsGXoasakobR5MD7rClstKu4IVSRRkVPf2craVMi5DHpV8onI5TUwAu5RwUxVLwtcQ2ctwk8YZieuK3YbCVrXdNGQka5bNY62Ekly8Vsh80/NgdxTUGJs3NQvNLexN0i4mXgx+optnfaBLEvmwyBsc5WsHULSezW3ikXdJI3Udq07uJlsVDYEnA6YzV8jFdGq9n4ZmUqkLmUjIArBu9PtlfCxFQOtdzpvgHWPCsEesytDfLOgLQd1z6VzeseSNRea6je1E3yhSOBT5bk3MqHR4bldsGFPXioVtjHIVeZkC8cmtK3S1sS0kN1vyPWsG+meZpCp6miwXNZdH1OVA9rcKVPqah/s7xFFleXXpkGqNne3kNuFWVgPrWhHrd+gVTOTmlyXC5Si0yaVvlDe+a1bbw/MeT931rqo7aGEDCDNPzjOAAPSskiuZmRbaLEoO6tSCyhhxtx+Ip6nnpT81SSE2SzssigBQoA7VCpw7f7hpSeKan+sb0KGrSEedaRcKnjG1kYEhbtc4+tfQc53NkdxXzlpv/I1xdv8ATF/nX0ZJ0H0FNgVJOtMzT5OtR0kBMh5q2p3IQfSqUZq5Eev0qhGTIux2A9a3dB71hz/61q3dCHyk0xG9mlXg596ZmnqelAzldX+XVZD64NW9DXLS+m6o9eUf2hnH8Iq1oK4WU+r0CNiUDANZt79ytKUcVn3n3aljMYthselG7BpHUiVj60jEDqRUjHhjmpdwA61Sa5VenzH+VRtO7gc9aQF9p41/i5qN7vbwAT71RXJ61IozTsBKZmc5pOvWmFgnXioZb1Yx8uCRTsBY6HrTTOkYyT0rIn1R2z0x7VRe6LqW3DA6kmq5QNm61NW4jwPrWc91IxxnNUEkkuzstYGnc9NvT86nm06GyhEmuamlqpGfs6HLGnYZHdXMXABeV/7qckVKtrPFE1zqJW1tQM5c/OfwrPk8VR20RXQNOWM9DPMOT71z7395eymW/uTcNnox4HtinewG7f8AiG3s0ddL05b9mwBKWxsz3rtV8I+KnsYGttcS1jnjDMoiBIJHY15cfs6NG4yrZBwpwK9Sg+ITWdlarcyRKNgAIOalsqxm3Pgzx9AHFv4iW6VlwFnTAz61n6b4b1W/8Ph7iQpc2twyOUP3nHce1dhaePLe/uV2OJAe61n+HNWtbWLU0e5LLJfyOC5+7n+EewpXLu7GBc3fifTVTe5mAPpjir1j8QTbQF7iOTepwdq5xW7qt9ZvZzIHDOy/Lisfwja2zG486JG3eooHfTU0o/ixo40+VppGDEEbSpya8lDpcNJeIpQTylwD7nNep6v4Y0uXSbz/AEeMHYSDtGa8qhXFvHEP+WfFTIcbdB8x3Zye9U3ZR0zU8rAnnoKpkHPt2rIiQ1znFU5udwq23UVTk++1JiW5r+EhjXyp/uV6Q/SvOvCn/IyH/rnXoktSaogbGajIyKe/U03tSKL0w/0EVz3/ADHJf+uVdFN/x4j6Vzo/5Dsn/XKmSydPufjTLr/jzuP+uRp6fc/GmXX/AB53H/XI1aM2VtNONNtz/s1oaeCdY0z/AK+R/Ks/TDjTbceiitPSf+Q7pYPQ3H9K1W4MveFNGj8R+P8AxpmZ4WVki3J1xitpvhBEkbCO/uZG6qZZmwDXP+E9fXQviN40byDIpmQgL9K7SL4o2Bk23Fo0QxncX4q7voSzD/4Vlrlov+h36k98ytzT20Lxtp0ZjS8kkVhtKxHOR75rpo/id4YkZU+1sHP8IUmta08W6JeDMV6oH+0MU7vqSeX22keJNFuRc2WmSi4TJLkfdHfHrmtE+PfGNuoD6MnX5mkJGB9BXp0WsabOdsV9A59A4qb/AEWbvC+foaXN3QHmx+KN1bGP7VYwlm6+WxO361V8R+NLLxNpJsUt3MisGOBg57FfpXpcuiaZNkvZQHP+wOarv4X0Zo9hsIsDkYGCKOZAeaeBNWs/DE96NTmLeeQTIFzk+4ru28V+E7hP3t1bBf8AbXGKJ/AXh+cs32YqSOzd68xXSVm1WbTQ8YCz+X86Z3DNPRgekb/BN6cebYyZ54akPg/wlepuihhKnnKPWFc/CG2Yg2mpPb8DhUHBqpL8L9WimLQaxM647PtH5UtO4HQD4aaECxSadQ3QK4wKr3PwrsJVIh1C5j/3gDWD/wAIf40tIitvOWYHhzcc4qXyvH+nqB5jgd/+Wmf8KNe4Fk/CZo8lNSMxPQS5wPyqI/DjV4F22t1EAOmJG5oHiXxba4Fwjn1/cZp//Cwdei2qdMMoz8zMuzAp6jM670HxRoun3F85QrafMBE/Lr7e9NsNd8RXGoC1tbh2VoRN0zgen1rW1TxpNqOi3FrLbwxGRcbzJgL9ayfDWt2Wh6l9tuZIZYmjKZjfOPeiwrlmTX/G9rIwe0uXUchggwfrSH4ka4Ckctgke7iRnBwK7KL4g+H5lDLNMVPGfKOKsp4g8M3RwZ7Qk/31FL5Bc4a2+INlBdLM0CTShtqLHGQV9ea6SP4gQ/M01qyKMcVY8Ttodx4aufKazZsfJ5RXdn2xzXF+CbKDUPE8sd9AfLSIFQ7cMadk1cLmTrWoJrHiG91KHiJ8IoPbFUwK2vFVtb2niC6itVRIt2QqdBWQi561jI0WxE67xt9wasLHJcyrFFw8jAD2qI4EoFbXhy28zUjcEbo7ddzD1pJA9DoiFt4IrSPmOBQoPr60zNML7huxjJPHpSZ4qrEXJFb5sVHf+bLbGKGeNCDlw3XFOiQtIAOprEklS41yUEHGdhpWC4wxvuIFwrr7VL9lKx53nJ7Vl3GuaVpN+8VyJEAOBhTg1Fe+OrCJGEEMkoA4wtPlEXmLK200xmXKhiME1QsdTF9aLcn5d54B7VPM53QOACMHIrSKFc0IbW3GnahI0W9NmMdqp6fp1mNTgn8sblXaSOh9K1tMj8zwhfq5Pzqwz36V5DpXiPUrK/tJmuDJF9pCGM+mcVrGNyXKx2p06xuLu4acjfHcE49MGpte0u0vdTt41BjSSDfx/nrXOeKJp9K1y6CNj7UPNxnjmrWuX9xJ4W0bU4GJMUgikYHn6GnYnmOjurjUpfD0MH9qTHyGC789vQ1TbTnu4ZYJ5Bcsqb/nHP4VQ8N3cl9ZavbSEGTZ58fpgDpWXp/i3zNR0uYgqpcwzgnHB4FS4i5iwNFMkUZEMKq527h2rEufDt7BezwjYwTnb3x610+t3QsTqFh8qlPmifPPrwKgh1WO40iw12ZdvmfuJSD0I45pco7o5250i6tYkDBRuGVwOtPisDIEIU5Uc1v6Vqaahd3+mSqZGh/eRHGRt9qfdapYWd5axMFEE52M4/gPakx8xeO4mlzRk+tP7Vgi0xo45pwJxTSKcOAKBNhkkUqKBn/dNIOlKT8rY64qgR5lYrjxfGP+n1f519EyDgfQV88Q/u/FUTHqb1P519FSj7v+6KY0UZOtR1O461CaAFQ1bgPB+lU161bhOM0xWKEo/etW3oRwrCsmRD5hrZ0RMFvpTEbFLnGKRRzTpCkS7nYACgZz+t86gox1Wr2hYMTH/arL1m+tnvlMMgkZV5A7VSXVZ402wjaKBnYXNzFFw7gfjWDe61CCRGNxFYcsk08m+WRmJ7ZoCg9qQEr3ssrE9M9qYCzdTSBMU8Mq9SBUiQKmDUgAqrNfwoOG5qlLqTkHYaaQzVklWPk81Tn1QJ9xfxzWPLdTN9+QCqMupQRNsL5c9BVWA2JdUkf7xNVJLxwC7MoX3NURK80mCyIvUlqsrd6XpxzDA15O3eb7oPtVBYmS3vNQRvs8GVH8TfLVV5vDmlMV1S+kupz1tocnn0OKz9Q1jUbskPLtQ8BE42fT1rJjto4mLouxz1brn60nKw7GpfeMdTnhNtpVtHplvnAdRliP6VgpABK00sktxMTkyTtu/Krb8c8mmDBYD1qXJjNUQBrDOSMis8WoHCjFbIAXTwD2qoij7x7VI0VPskTSRGabbGzBQP7x9K7c+GvCd9HHFJqkVvMVHmQeYMk/SuKkLzSWNrEg2tcDee4Ga9N1D4PaPrU1tqJkeC58sBnjbG4+ppXGYj/DWwsrC6udJ1mTzShEbB84rFg0aW20q0095i8rP88hblmrqLj4Z6npGiXENhqtzK4JdWZsn6VmnwHqGs+HLS/hv5oriF8tg8hh2NM0T8yK40XWISjRMCgHXuKrQ3WpaWWIRjk9AKhk1LxLpbvHLuudvGcVZtvEs4Gb20I9eKEOzsWf+EnuXtJY5kZQ6kcjpXHwptV89dxrrrvWdOvoJVSHa4XIBGMmuYZMJv7mlIlMqTLxVdx1qw5JHNVnYZrMhkDfeqo/+serbH5jVOQjzG5oYLc2vCn/ACMZ/wCuYr0SXpXnfhIqfEJZiceX2r0SQ5qDVFdutN7U5+tN7Uii/NzZLXOIc67c+0YrpJf+PNa5qP8A5D13/wBcxTJLKfc/GmXf/Hncf9cjT1+5TLr/AI8rj/rkatGbK2mjOnQf7taWlKf7f0of9PH9KzdNONNtz/s1q6Qf+Kh0odzP/StFuBu/DZIrrx541NxHG/8ApKrhl9q9In8PaROpWXTYGB6/IK8X8PWup3XjbxiNLuHjkFyN2R147V0DT+MdOjZ5pb6VOii3QMw/CtOUlnaXHgHQJ/u2hhPqhxWVL8K9CkYtvucn1kOKw4/GHi2FsLpl3JgdblAoqxH8R9dQYutItlPqshp2ZIup/Dy30Wxn1CxnVGQfMeelZGj6TqutXDxaffmMxjLOGrY1L4hW2qaNJYtaSRzTjbuUfKtVfBmq2Og3N3Jd5VJAAGHc+9PWwi2/hzxfZ8xaveSnsqsMU37Z4807/WQGYD+8c11UPjjQZWIW4YY6nb0q/F4p0GfHl6pbMT231N32GcMnjbxTBLsu9PRhjP7uM1zK6s1tqD6jPDK0izb2VYzkV7bFd2VzxFNDJ34INOa2tpMh4ImB6/KDmhS8gOGtvitps4B+wXYGcbiuBn8a0Y/iRoBYJLP5Mh/hZhkVtT+HtJmPz6fA2exXiqUngnw5JIxOlweYepxS90BYPHPhy5/1WqRHnHXvWjb63pl1nyb2Jv8AgWK5iT4Y6E0LQxGeNSSRtPQ1nXHwpj+Uwapckr03Nj88UWQHoSXFu4+SeJvowNDQ28n3o4W+oBry+b4aalC2+C5L46KZSB9aqT+G9d0y3kuLi6njhg53LITTsu4HqUmiaXKD5mnWzg9cxDmqr+GNDZQg0y3QDpsQDFeZ2Op65cy+VZardOwXcoVQQwq8PEviy26pM5HBDx8UcrA6mb4e6JM+4NdR852pJgVUl+GGhsWKbgx/vHNY8fxE1qJgLqytQo+9yd1XIfibG7jdZsB9DTtIBr/CqBZBJa3awv6hSeKqat4VudBtF1GW93lXEYWPI4Nb8PxEsGmRJ4JYlY43YziszxT4z0bVtGNpaTF5TMBjHTBpe91A4NomgmnVmZv3xILHJp4bHSluJElklKAjD45qMVlLc1WxFMwEgrsNDt/svh4s4xLdPkHuU7VycVs93f29tGMtK4U/TvXoF4qoyQJykCiNcegoiiZFToKaWpTxUec1Rncu6dzernoATXNWcrW73dy8RkcSsyDHX0ro7IhYr2UnBigJFYkCyIiIvzNtJyfWhIZgtqWoakWafRljXcfvDOKyrpzAWJtkGeoAp2o+NNR0y7ltJ7Iuinqo5Nc5qvie7vm+0RwNEoGNpXmqsI6rTbKW5gE0TBVPVB2rQmUxWju3RGVR+NZvhvWYoNMQMpMkh5PpWleyCbTbg9cSof1rSImzodCXzdMa2P8Aq2mYSD2xXhFwwTWLqApsihmfaD1wGNe22Fz9n0zWJlYBrdDKpP8Au14O8j3V3JcTHDT7ix9zVxe5nJncfEhZDeaLeqn+jzWaKGHdgKfowGq+AtX09sq9jN54brnjpWNqmtrqfhvSNPlbdcWbYLe2MCtDwjqK6be37y4aCaPDqRwaBDPCNysPiG2kll22037lx65qnr+lQ6f4pu40VkUvuQdvUEVTilSAzSQjARi6D054roPGl0l9d6Vdptz9lUSAevqaL6iHeKrT+0vDuk67C26SOPyJz/jUPhK3j1TRdV0Jz800ZmhUfwsKvaBdRaj4X1PSZWAWP9/F/tN6H2rH8O3q6Tq0N5EQA0gD4HbuKVxGVot9Npup2tyZfLWJvKkyO54Oa1fGOlvaaniGPNlMBNHJngt6Va8baZDa+JnCInkXKC4jC+p65q7bPJ4h8FSWxGbrT2woP931qW7h5GqOec8UZxjFIMjp0pT0Fc1zoH9aTpQoIPzdDTiQq5Jpk2GN+NNBORnpmoZ76GJeWGfQ1i32urEp2HJ+tMZzOovs8T/KMbb+PH519FynKxn1Ufyr5qu5/P1a0m7tdIT+dfSrjKRf7o/lVDKbk1C2SatOhxTRHjk0AQIvPSp0B7UjFU5JqCS+VBhBk0riJ3Xcau2+o21inLAvWA13K5xnAqEpvbJ5p3A3bnxJM5IiUKexrHluLm4YtLM7e2aRIgKmEfFFx2K6xjOe5qVUp+FU8mq899FD3oAs7PWmvJHEMlxWRPrPy8VntetMevFMDZm1ZVyqcmqE2oyOeKzZJkT5yeKoy6kg+6xx60CsajTMzZc8VVl1KOHIB59KxZ78uflc4qmZTnceRTugsbE17LJlc8noKyriKaHVIlOC2N30pILrzbsMeABV90H9sRP1ymTU3GkXkcOuGAx70hIBB9fuipFC+gpjR9cdaLsZVkPzE+9QsO9WGWq7kCpbAibIBOaSPJlXJHWlZhiolkBlUjrkUrgdBd/JAoB4qjKxjgZhnOKuXXzxAjHAqFYzJYFsfWmUjn7XU74ajbrp9v512ZMIr9AfU16JH4t+IujW5N9pFveKOgt2IIFcToyrp/ie3um4EThm57V7nb+MPD06In2+1VyPulxk0WHc5iw+K86xkaxp01pvXG1lziovD/jez0rSJLK4EojlnaRJWHDAnNdhdx6HfWxOIJTKMc4rm7DSdOl0p7WVUY28pChvSgtWK1z4n0G8YLHcRhs5ZSOaBLpVycqEYfSmXvgzS5JWvIYYxKF4xXL6RoF5qlvdR2t15UkcxBb+lJbmmljo9VsbF9KlkhVFZRnIri2U+UvuK6mbwzqVnp9y0ly0o2/d9K5vcHiX5cYGKqRFjNdPlP1qrIMN/wDWrRkUAH3qrJ98j2rIhozyMGqsn+sbirTdRVWT/WPQxLc2PCn/ACG2/wB2vQ26V574SGdcf2QV6G/SoNkVn603tTnpvakM0Jf+PNPrXOR/8h68/wCuYropf+PNfrXOx/8AIevP+uYpkssr9z8aZdf8edx/1yNPX7n40y5/485/+uRq0Zsr6ZgaTb5/u1raQAdd0xsfcmBx+FZWmgf2Tbf7tbGiDOtWRP8AerWLBm18M/3/AI78ZyFSM3QAz9K9UKSJGFjIB7mvn/wvHq134u8VNpbzhhd4O32rpotQ8ZabI3mxXUq9t3StWrktHqrLI/EjBh7ioW0uzk+/bRH/AIAK8zX4ia7azGK7WGMLzh4WJA+oqwnxfeKYRTaPNLkZ82NSFP51NmTY7W58LaZcDDWqDnPyjFZ83w+0OZtzQyg/75xVCz+K2mXLKJLOeLd0zWnD8RPDkyoWumTccDcvejUCnJ8OLDk2lw8LEemawrr4VXYJaLUIWJ6gx4zXoEPiLSbhd0N7Gw+tWI9QtJz+7uYWPoHFF2B5XL8P9Z02Jp7a8kAXlwjkGqNtLqY3La6vdmY9I2fIJr2eXD28oRlJKkda8ws/Dt5b+KoZ5CREJc8DgiqTuBTg1zxrprASRSyIOfmTdVyHxj4ojkMsqRsrfwNFtxXquAeNox9KY9tBIMPCjfVanm8gPNE+I+rxS7ZLC2kX/rptNaCfEyNeLmw2n/pm+a6+bQdJuM+bp9uxPcoKz5/BGgTgg2KrnupxReIGbD8TvD7j5/tSHv8AuicGk13xHpmueGbyKynYyEABGUqT/wDWqV/hvoTfdN0n+7LWbc/C21MgktdTu42/3qPdA5/wU62ni1XuJDDHsKru4U16wt7YynCzwsfTcK89X4c6pBKJF1RJlA+VZF+7VGT4f+JkkMkOoQGPOQFGGoaT6genNY2c5DG1t355OwGub8Z6fZWvha8eG3jVy4O4LyDXKLonjXTCzebcXEXUCN+VrMvr3xTqOlXFndQ3StvGUZchxRYC34Y0qLXL2W1vVbyvJ4K9a64/DnQooEMKMskakqSep9TXJWWqXmihp7FAZkhwQ6HGfStPT/iNeyMiahYgM0ZJZQQBQ7gcUEaCe4idtxWZhn6GnevFNeQTXMsoPEkhYfnTnYKhPWsmtTRG14Rt1k1C71CQcWabU9CWrddyTk9T1qDTbQ6Z4dtLVv8AXykyyn1B6ZqRjVJWM2xr1Hinmmk4Vj7UElywCyabqIaVImKhRv8A4h7VSWGCFg7XSHAxwaff6HBqWmwLdSyREjeNhwawW8LLEx8u4kI7ZarSC5PdabaySGUNGzMepFZs+kQu2SkR/AVc/sZ1GBKT+NPXS2HWSqsFzK/stEHyooA9BRJF/o0kfYkH8q1xZ7TgMTVee2YBvXPFCJbM68MreHNZtYh89xblc56V5fpul3U6MZISFXgZr1tQu51/vDDCkFjbxqxMYCt1IpkWPIJrKeK8GI2wPbpT5J54soqkBuv0r16PTbaS6tf3KunO8HuKo3Gj2VzqF1H5CxlD8q47U72Ha55hHOVXbjqMUiuQwLszAcAE16HP4TtXTgKKz5vCKFTg5pKQnA5S3u5rcs1s+0k4P0qktxMJGXHy7s5HFdK3hq8iY+VHlfSoJtHvFR91vgD2oItYq3+pSX8kM8sm+WNNg9hT9H1efTrqfDfuZ1w69zT/APhF9at7L7XPp8gtzyGXnA9TWQUySc0hnpwUHrUcsyxjDMK5S78UueY0IFZFxrlxOepHfNc9jc6671mK3zk5xWHP4qZ8gKRjpWBLdyS53HOarkg9eKeoi3d6hLcuW3sKpM0hIJYmnAccUnUjtTSGOTLXljnvdJ/OvqCTCpESP4B/KvmKIKZ7YsSAs6kFRk5zX0Wlw72sLHnKD+VVcaLLzKKqz3A2HBqByW5qLaTxQAxpGfq3FRlM9KsCKpfJGM8VAyqicgVKYyKr3F9b2mQXBcdhWTdeIZDGURBg96pIRtyXMVuCWIyKoTa2m1tuOK5uS6lmfLMcelQvIAOnT3quUDTn1eRycN1qjLcySMMtVGS6ROWwBVCbWIoz8rZzTskI2WuFQfMKpz6jt+6fwrIfUmk5LcGoHn3NgGmBfe9eYDc5qBp8g5IxVKSTC4B701X3HmobHdFp5B2/OpIcscGqSv8AMBnjNXIGCtnNINyC3f8A0mZcnKit5snVI8DpAKxbaItdyt/erUSfGt3EZ6LbrtoGaQcg0okODkVUeYZA9qZ5455oAkkJOeapy4A71M0gK5JqqzZPPNJq4CYJ6mhQRImcdaO1SRJvcHIGKmwHSCMPADjtVeQbNNkA65p0UuIMdqilO6IjtVLcZl2Kx3HijTbaZSYZpAj816hq3wW0K/u4b21L2j4B/dNgE+teUvFPHdpPExV0bKNjoa62D4j+JLa2jgCRSbP43zk1TiFzS8ReBLrw/piSWN9cSSo4IZn5+lZOoW2svcWYt5zHOx3SY6MPejUPH+rapdxLcW6LAcBth6e9TvrE326KTb+5j+6R1NQ1Y1iy202uQRbDEWHfHeqeiao/hme5a4tJmW4fcSATg101t4htnx5oA+taVve6beHaDEx/Chbl3MWTxrZXmjXYWORH2lRvUjmuICnyFz1716jqOl2F1p1wVWNSqEgqO9eT2sjm1Pmk7txFOQlboMlPOKrSEZJ9qmkYMeKryE4bjtWbM2Um6iqkn32NWmPes+Z/nPtSYlub/hM/8Tt/dK9Dc8fhXAeE1H9qbsc+WK7xm9qk1RC9N7U5uTSAc4pFF+f5bRPqK5yP/kPXn/XMV0dz/wAeqe1c7GMa3eH/AKZiqJLCjKUy5/485/8ArkamjGYc1FdcWk//AFyNUjNlfTP+QTbf7tbWh4Ot2Y/2qxdM40uEH+7WzoZxrtqPxrRDZT8Ja3qWneIPFMum2/mj7ed2B146V10XxI1cIftWiiNR1ebIArL+ENzar4g8YGWVUJv2+V/5/wA69VLWFw3l+XbyAjqQDWlyLnBL8V9AJCXcMRuB1SOIt+uKuR+MPB2og+fZlCxwd8WM11z+HtJmTEmn2x91jANYWr+CNBXSr6RbUxssTPu3dwM0roWhzHiJfCl1YC40iWGO5jfbxxj2qh4a0rTdetbyC8njtnhkwjjGT71meF9ItPEeoi0DCOMR7iU5xXW3XwqkZf8ARNWkROy4wfxNPQCNPhjG7s8WuyyB+i5ABqFfhnqlnMz2k0bg9A8h4qq/w/8AE9jcK1teSTR9CvnY59ar3V14r8NXKw3V2Yd4yjk+YKfoxGkfCfi+1ZmWaEIegiclv1qiIvG+mSlm+13a5yoVBxRD488TxqZHkWeP+ALD1+prTg+KN+ijz9K8wkZJDbQvsaNQIo/GHjCzG650mcoOpkUY/SpP+Fqy2gzqMMUP/AWrQi+JdrMo8/TRHkcgyBqsReOvDN1xJBFkdjAGot5AUrf4saewzPA+P7yA4xW1a/EPQ7lAxeSMH+8tZss/gbU5VeVArt0BXZn8Kjk8JeDb25V0vIRNj5VM2P0pWQHTx+LtCkIC6hECf7xq/DqthcZMN5C4HXDiuFPw1tJZC9vqcZYfcAAOKwtd8FXnh3SrrUbm/a4ReiRfLiiyA9gSaB+FlRvowqQAY4rwfTrTUL11XTTc+esYdv3hrUdfGMMQbfdxqPRsmjlA9k59aaVXOdoz64rx+HxN4mtGCy3N0fXfDn+lXz8Q9Ws4lkuIophnaF27SaORhc9Na3typBgjIPXKjmuK+IVpEtlayxxohBIyBjjHSobb4js243VkkKjuW4qHUfF+n63G8PlRyeXEzEBgSOOtKzQI8/Q9OKt6fbfb9WtbQ52yN8xHYDrVKBxLEJVGEPTNdR4RgKx3mquvEY8iP3J71HU0bsjZu5BJdPg/KnyL9BUJOaj3Y60FqoxA0sMfn3EUOCd7AYphatDRIvM1ESk4WJSTQgLGpMJNQkRMCKFQi/hVAg1fnn06MM1zqEcEjMTtfrWdPqGjIhYaij49DWiQhjLURQ81XbXNNf7k4IFPsdRg1EyLCeUODQIeF5rK1zzQ1okWRvkGSOwrbZdtY2pMX1ewgWXaSWYpj74FMlnP3Jl/ta7MTHIAU1y2rajrlrN5ccoMXvWvqmp/Yft19tJUy7QvvXKXmpz3su/aBkdM1aRLOi0LxvLa3cEOoQffcKJM8CtrxBqM+l+JpCqhoJYgxPb8K82dZJYnBjLlWDCu08WvI+naXcOpDtACw74pySKiyYeKlJG4YxVseJLcICzdeorgA5YBux9aRru1UFTJz7msGjQ9ETxLZs2AcVZ/tWzmQk7eRXmSyKwzGw/A1PDdNGPvNihLuTI9h1HxF5fgK5isTD9pCbR5vTHf8cV4izDIGT9a0BezXJKO5MY6DPFOFvHJwi5I60/QheZgE8csaZu5zk02lx61mXcduHXBx9aC/PFNORxSUBcdvNKDuz9KZSqQM570AmX9LbbfRnp0r3+0Bk062I5BQV892jbJ1PpjrXuema1Emi2wZhnYKdi0zVaMAc8VXlmgh+861zt7r93JMwjT932NZVzPLPyxI/Gmohc6C88QJE+yNNw9RWTcapPMpIdl9hWbGzAfM3HvSS3KRryRVcqEK8hZssSSfU1HI6gdelZt3qaLnaeayptVdxtDdaYGvcagE4VwSO1Z8+rHkbqzGnJzzkVXcgseKdxPYnnvXlJIc8+tUhIzEFsH09qG7GkHWsW9QWxaRyccc1ahXIyaqINpAA/GtCFDtBz7VV+wyGQdMU1RwallU5FNVeoqQsCDJz6VbQYx2qqnDA9quW6+acUDRNYOryNz0NOJz4hkYd4gDVXSv9ZcA9jip1I/tuTn/lnQMvMOKjxTw3GCabQBGxxTd3tSv0plADt2aFco2V61Gx5pvSkBdF9IqlS2RU8V2zAZ4FZmfapEkxgDr6VCYHRQSWqovnD8a04YdLnAG8A1yXmkrtycdqaZXXlePfNaRlcDr30iwHKSZJ96r21uWV12n5HwM+lc0l/dW5VhJnBzV/TL+crLIzklmziiQJs6R9Ke5XKjOOtZ50e8gdnhLRn2q7a6vJEPmOKtpr0TNtkAA9amxSkzJNzqtpC++Y7WXDZrBDNtKn1rtLy70+8s3TeFfHBrjnjCM2OeaJM0UiFhiopOh+lPY80x2BX8KhksoP8AeFZ0oJkNaL/eH0qiwy/50mJbnR+E2B1Jl9IhXct2rhPCX/IXm9ohXdN0FJGpGe9C/eoPehPvUDL1x/x7Cudj51i8/wCuYrobj/j3/Cufh/5CV4f9gUMRch/1FQ3f/HrP/wBczU0P+oqG7/49Zyf+eRqkZsq6ef8AiXQ/7lbGhc6/bZ6YNZGnL/xLoT/sVsaEca9bn/ZNXEb2KPgPQJPEms+K2DtbTresFZTjkdM10U3hDxVp8Ln7b5vYKjcn6Vh/D7xHH4cvvFDeTLcbtQdnIHQV38XxB0e7RfNguISecAc1oQcz5PxB0+PdbwXdyAPkHmjP41Nca743fS5rTUNO8pZ4yjFhuIBGDjFdvZ+NtAkIQX20n++MCtePWdLuCoS+t3J6fMKBHinhzU/+ENlSW2gZ1ii8t4yh3EeufWuus/i7p87hJ9NvIz3b+GvQHgsbgZaK3kz3ABqhJ4T0KckvpkRJ68UXXURmWnj/AEK4J33DQ8cbjXMeOdWsNbNidPnEwjLbip+7XTXPw38N3AIW2aLPXY1ZMnwj06PLWV/cQt2ycimnEC34ENkuhfZbgwh/MJ2OQCa6WTR9JnUh7GB1P0wa871H4cX1rbvcLdi6Ea5YFipwPSuf05dQv5Y4NPu7mObOAqudpxTtcZ6tJ4L0KYY/s2NB/s1nTfDPRJDlDPCc/wADVyzT+M9DKQz3F7MOu6OPcoHpmhPH/iW1ZlnsZCF6F48Zo1Ebdx8LLR5A8WoT5AwDJyRWXL8Kb6O4ae2vrVnIxmSM5qVPijdxhTdQWC+u2Q5A/wAa0YPivpLkK9vcH/aROKLyA5h/APjCyklktb5y56GOTA+gpk+m+MI7V7W60q9vLeUYkJmBI+ld5H8R9AZgJZJYQe7rxWraeK9Bvs/Z9TgfHX5qLvsB5JBda74e1CK/FjLZHb5Zjk+YMvrWwPidrysVawt3A+tb/wARL2KbTNONtLFIklzsbBzkY6VX+HVra39hqPnmKcw3RjAZRmMY+7RfS7Aqf8Latoo1Go6YwcjsMg1U8ReINL1/SIHs7QQsXyzkcrXoc3hbRLlcS6fC34VnS+ANEdAkcLRqOymkmgPP/BcliLq+tfEjQOJGzA+PlK/411Z0Lwfsubmxngjm8llZkOOMd653xb4YsdAks4rR5AblypLnO2odO8If2rpF5exTlfIifAB4cgd6bYHLq7Jb7NmwA7VXPXng16BHAdO0iysOjqm+XHdjXG+FrYatfaPEynyvKL3WezA8Y9q7G4lNxdSSZ4zgewFZjkyJjioyTTnqM0EC57VvaIoWwuLg8c7V965x32ZbsBmuthtjaaFaQfxyfvT75rRIDjfHunwPFbXjADYNrNXIwQQg/KAwr1m5tYLq3aK6jEkZPQ15P468rQ79bi0crEgyYx0rRdibdS59mhRclQPWrGhb4fEiLDzbyR/Njsa81l8YXc00bZ/dufu17D4OurO60ZZliAnxgnvUPQaNySMbq564jH/CZWTddltIa6Mngk1z02B4wtH3Zzaygj096aJZwt1Zeb4cntnO6Rrh3yfTORXGbDDIVGcA4r0JsSWhUdTnmuKuQFnZTjIbmtehFieym8o7nAwzAHNd/r1ukusadbOgMbWeQT0rzq5wbBwh5JH4V2/jK7A03RwrkP5A5B56VDZcdCDTtD0e9uJopmKyq23rxV5/hjpTqTneT0INcTHNeJcmaN2BI5A71pp4i1e2UFJDx2JrNss1j8MY493kSumemTVWT4d3yni6BFR23jbXkY/aI0kTttrTg+IEmR9os2UDqaVwauYj+C9YtSfKCyCq0thc6OWe8AQHvXa2vj2ykOCNv1pb3UNI8RWEkEirIW6e3vQmQ0eMY49D2zTSxIx0puc/WkGSwHSoGSLkrS7TUsa5Y+nepgnIAXmgLFTafSjaav8A2eQr8oy3sKItJv5SW+ySBRzuxxQOxDCMsoPFejwY/sa3UH+HrXm6bhNjGMHBHpXSRaq8VskQbgCq5hnQGYRAK55x61UuNVjjz0OK5m61J5ZSfMIIqp9pYtnOfrT5gN651vIARQB9etZ1xqTyIcNjPbNZzsWx04qJ5MEc8VF2BZ88kZY1ARuYEdKYsmSBnNSDAHFFwDAA/rSMPlPrTqTjFAhuz5QAelKsZ4qaNAf61JsHWgAhQluelaaJtQHGBVO3AEnJq4x+XjpSGiKXHP1qPFOfqKbTKFCgjg/hV2z+SQsRxjFUgSDkdav6eV3MZcBcUAV9KU+bccfxGn9Nck/65in6Uo82fqfmNM3D+3pR/wBM6ALijvTqaD1NJv3EbQeKAHMBtqFutTSYCg1BQAUUhOKNwBqWAuBzwKMHPH40qkc09QDUAKn3u9BBYe3vT0TFSeWG5qovUCsyEjmrlgdqbfemmMEHpmm24KyEDsatsLGpuJ+lRkjNAB9ahdsE80XHYeSQPrzUUhPJpytu6mkkB5yKze5XQrOOM+tQvx2qxIDiq8n8qBFOT7wqifv/AJ1ef7wqi33/AM6ljW50PhH/AJC8/wD1zFd0egrhfCX/ACGJv+uYrvD0qUakR60qr81GeafGPmpjLMw/0f8ACubg/wCP68+grpJ/+PY1zsPGo3v+4KGIvW/+oFV9Q/48bg+kRqxD/qBVbUP+PC5/65GqRm9yGwP/ABLoB/0zFauiZ/tuA56CsqxGNMgP/TMVraI3/E3X12GtIgy18LNOgvL/AMZJcLkDUTj/AGuvFdhc+EtMZsGJ0BPO3tXmPgufU7ibxCLGcqVvWxt/lXTL4g8R2uze4Krw3mrkVZLN6b4ZWGoYZLuSIDsBVK4+EksNuy2GrOrlt25xyPpTLf4iXtpLibyJE7qFIIrWh+J0chG7SJ2U/wASsMfrT94VznNY8Nan4djS4a7nYONpZZDgH1xVXSdV8Z3Ebpp1606Q/eLjJrofEniuz1rSRFGjwTI4JjcjOKT4f3lrZz3kc06xGUhl3HGRT1tqIxf+E+8T6XnzYnnVT8weI5FaVr8VL+Qq1zpMapjkeZyfoK9DaayuFys1rKO/I5rOudH0q8lxJpdu4AyGTGf0o0fQDnf+Fl6bf20kBgeBnUqGLZANct4fvYdL1qOeT7iOS23vnvXaXPgTw/PL5qWZhbuV71Wm+H+muCI7meM4wD6U9BXOnt/E+kXTBFvolJ6BjirpksJ1z5kDj3xXnJ+HM0T7ra8RwOiuOfzqrN4O16EkQsz49GIzSshnoculaNJkvpUDZPVYQazrvwxoDHa9nJGx6bVwK4o6Z4xtXTauoSbBnEb/ACn2NMi13xpC7C9sriKEd5F3EflRYZ0V38PtFuk3ASHPA3NxWRN8Nnijxa3UWAeABjFMTx7qUKP9p8uRE/h8krj8auW3xFR1Qvp5kV/4kONv1zT1AzYvBeq2zbZJo3XOUUNwP/r1Ui0jW7C7kubC1dTIfnZH4Y+pHrXVjx3o74MyvEcYAbtV/TvEegvb/wDH/tJOSCOKNRXOQGreLLbkmVcHPPNXP+FgatAuHCyMOoxjNdml9p9wcRXluQem4jmpv7Ht5v8AllaPn+7SuuoHmup+LJNfa2F1AsSxEnJ9au6H4jtNB0K+tpVdjIHYMBkAEV2N94Q0+6UBrFQe+2uG8c2Q0NoLS0iXzrgBIlI4Y+lLRgN8EWK22gXusJkJe/JHk5wM9q0SABWl9k/svw5Y6WVCsi+Yyr0BNZ8g4pCZCxyaZnmnGm55qREiWouZEh4HmsF5967S7QCaOI9IYwg/CuPivodPAuZo96xnJAqV/iTo8gMgglHYkrVJiOhuId0JGcZ9K8t8WabcSyNGUWSFjyTXXD4gaRJkYcf8BqndeKdCuCY3hYqO+OtUpAeOXvheUTZRAqLyuBWjo93qWjHy0dzETk16I2peHZDwD+Ipgn0J87Av40uYdi7omqf2jY5OQ+3kNVCUqviN5iOY7VgD6Zpy3VlC26JlQe1QXdtbXryTC6MbSJtGDVxYmjnYMtbKTkA5ri72N/tUmAR85613ieG7m3jCRXxlwcgt3qKXRNRWTebaOYHjFW5GdjjIlJVAwwN3PpVzULiXVNSt7FW+VBgE9q6W2tfJvhHqOmMsa85UZBrk76/SDxRJdLbvHErfKrDHFRcaR0q6G8MQ+6xxVG406UdBW1a+KNPmiUbcHHNTvf2sgyCoB96zZocsLORT34p7WpYYIzW8fs0jcOvPvQbaI/xrmgGczNYjbgLzWp4TiC6wsMqZDgitRdPiccmop7Q2MbXMRKuoyGFBNmeWogBPf3qZIGYjCfnWhbabK4wqYHXJrfsdIAG6VQakdjBgsZCPlSte00WR3UuuFroILSIcKoFXEiCgEMOKBorWmmQQhWMYLD1Fa8s6pp80aIo+Q8YqoW5HPSkuWzaSn/ZNAHlTsPPkYnkuc4qUSnd1qCb/AI+ZR23Glxx6UAKx3tmkxtOQaWkxjtTuAu44+9+lN207P1oyPQ0gEx8w+tSbTk4HSmDBI4PFTqPvU0AeXzginJEMZwSe9OU5fn0pwbBIGM01puAbcHjigtggd6Rn7DrURLbhzxUiLCMQauKSY6pwqc4PetBVOzHtQMrmkpz9RTaChVOGq5bAsny/rVNfvDNWY2AXGTQBY0tSJJenWqpGPEM4P/PMVo6ZH8z8dTWeVJ1+X0xigDQjQEDPerqwBUB4qNI8AEgVYZlEdICheDGBxVcDoafcOZG+lIBgDtRcBm0+1Gz6UvOaeF461LAj2569KmRcigJmpFUKMAVID1XABPSnqM0nYUnSgBzYA/GmRDMp+tNJyOlSW/LfSgC2GGDxVeT7w96sKvNIU9qYESg/lSuealCAdajfvigvoQP0NVZOpq1IMD3qtIM5oEUZPvD6VRP3/wA6vSfeFUW4epY1udD4S/5DE3/XMV3Z6VwfhHnWZv8ArmK7w9KSNRlPi+8aZT4/vUDLUwzbEe1c5D/yELw+qgV0cv8AqD9K5y3/AOPy6PtQxF+D/UVW1D/jwuf+uRqzBxb1Xvxmxuf+uRqkZvchsRnSIP8ArmK0dEU/20menlGqGm86Zbj/AKZitrSkA1UEf88jWsQYnwZmsYE8RC7dVlfUJMbq9TS0026I2yRFj24rwHweiSTayXzj7Y+MGunj8yFt0NxIh7EMa0sQz1SbwzZTc+VE3/ARWXceCLNwf9HP/AGxXGxa5qkOB9ukIFX4fFusREBZ94/2qaTJZYufBEVuw8mN+f7xzWdd+DbmWcTqzKwGCB3FaH/CZ6kx/e26Nj/arUsvHFmEC3lqyv6jkUO4I5I+HdQtY9kCuBn+8ariLxJYE/ZrqSME84O7Feip4w8Py8O+wnsy1aW60G8wY548npg0JsDz2PxP4miBjZ5ZGHQGMYqxH468UW4ObCzmX/po2016KNLsnHytGSe4IqrP4XtZeqKQfai6Ecra/Ee+AAvdECtjJ8l91atv8RtMmKCSzvYmPB+TpTp/BdqeQjg+qnFZ83gyPB2vMP8AgVGgzobfxv4encxjUFRx1EgIrRh1rS7tcw3sDj/erzqbwVIH3I6E/wC0vNZ114QvS+5XwcdVJFLlQz1x4LO6jw0UEiH2BzXF+PtMsbXSoZoLVIpBJjcgxkVxv9l+IrRttvez4BzjecVNcSatcQm3up5Gi4JEhzk+1CjYC54R8N2HiGC5a9jfzInwrD0reuPhxYvGVgvZofbGcVzela7deHNwhCsJeSpGa34PiNchf32nKQP4getPUky7z4dX8ak206uVHrjNYepaXrPhuS0+03FzG1wfkZJMgH0NdzH8SNOI/wBIheL1+Wsrxnqlp4gi0uWwl3iNyzj2odxowodV8ZtHJdWN6ZUg6q4zmrOnS6r4u8UWS6tEFFuPNHHAIrqPAt3YQWN6s9xErF+d3pXVeVbfPNEiHKfK6ipA5fWJ/PvSf7q7fyrKk6VbvWzKSeuKosc0hETVGx5p7VGxqGAjEMpU857VmPpcRJxGAD2xWjmlB5pXAw5dHXBKqBUB0o7cDrXRkZFRmEUXGc4dKcL96q76ZL0FdR9nHrTfs4x70XA5n7JKgwcmmssi468V0jW471E1mjdapSA5555SPldgafDqV5GceafxraOnQjquarSaXGT8vFDkKw+11q5XBdUkx2NZWv2VtrjpJIqxyKc5Wrh0+RD8maiaxuM8jFNSHYxI/DEC/ckPNT/8I2pGPtBGfetIwXKjGw4Heo2Mir3p3Ayn8LyqcxXLbx05pE0XXIvmDo+PU1pLLKCSdwqeO8kU5ZjgUXAxRPrFs+x7Rmx3HSte01KK80++juEMbpGcKw6nHapzqjsTkD8qmS4hYF5IFLYx0oTEYscEUagYHAqQnA46UnU0mcVmOw9XI/GpBKQMVBmnA0CLAbOKdcMPs83spqJf61Jcj/R5sf3KoDy2U5uJCP7xp1Mb/XSf75p9ABRxnmig9aAQfLinAAimVIOgoKEC88VMMioh1FS0CYUvQ8UgGTipgvfvRYRGBu5NOC4I4p4GAeBRmgCaIFSavryoJHWs+NwT9fWr6/6oY7UrgivMu3HFRVLM2SM1FnNModgBh6VKMDpmoSc4+lTxgFhnkUmBp6XkliapuP8AidtxV7TlxMyY5NUiP+KgkT0FTdga2aSRcr708qTjFBHFDYFAwnNI0RC5q+BxzQygryKSYGcsZNTCMVZWJSfSniNcZxzTYFbYvvSlMDpVnjFRMOD3qQIefejtzT9nuaQoc9aAGk5FTWoHJPeoth9RVm2HX2oAsAc9aUL7UjHB5pQxoAawHpURFSE9ajNMEQyqKoyPgke9X5azJuXoKImA6jPFUnT/AE65T+4FP51db7jVUf8A5Cl7/uJSYI6DwXGG1m8J6rGMV3DjiuL8E/8AIYvv+uQ/nXaP0xUGyIsU6M/vAKaeDSoT5q/WpuMvXY8uEY71zdsv+l3NdJfcwLXO23/HzcVTYi4vyx4qrqL7dOnb1XbVsc1R1Qf8Suf6iqREiSwGyxiX0StfSDnU8+kJrLtcfY4/9ytPSMC9kb0hNaR3E9jkPBqvt1jrzeyH9a6JTIvLBvyrmfCmpLbvqqtx/pTnNdLHq8MgGSDW1zMPtSIcHr9KUXqtjFWo5rSVcsq808w2Te1VcWpWExI60bhnLGpjZxH/AFch9s1G2nS9pAaLgJuRv4VpwwBxx9KZ9iuUHQH6UxhMpwUNO4rFuKaWAhoriVCOnzmrS69rcX+p1Bx7NyKyRI/cUecAeaAsdXbeNtchjAlMMpH+z1q/H8RHUYudNd/XYRXEfaAOlSLPnGDj196VkOx6Anj/AETaDcRSQ5/vDpVy28W+F71tsd7EWPrXmLOGPzYb6inBYs5EKY9hRyoHc9bjOlXrERXMJPoGFVLzSLVwArRuT7jivLZbeKTsVPqrEVJAr26hYrqZAOwc0cpNz0b/AIRaGZNwjjJ9aqzeDgRgrkegrlbfW9TslIh1FyOyt0q5H4216EBcQSj+8aVmMt3XgssD+6PIweKy59AnsdjR/KIxgADqK2U+Id0oAnsQT3K1LL450y4jAkhlRu+Up6iucVdaHc+STbgsk7gSAZGPpXrWmWv9n+Ho4Wz8sYAz1rK0O80rWcw2r7pEbdgjpXSagMWTY7CokUjgbw5nbHaqTHmrd1xKx96qNSEMPNRNxUhOKiY81DENpfwpO9FSFx2aCc0ykzQNMfS9aYDRQMftFIVBpAcCgHNAriNHTNg9KlpKAuRbQO1MK5PIqcijaPSgZWYDHTNRGGNuqirpUUwoDSuBQktI3GNuBVVtHiPR2/OtgoPSm+X7U7gYj6OmeGaoWtpUOMGugMdIYs+lK4HH9enFGPWkDH2ozkc8VSKFGPSnDGRTRg9KcOo+tAiZe31qW5P+jzH0SoV61JOf9El/3TVCZ5a3+vk/3zT6SRf30mP75oKnP3aBC0GkCn+7TtpI/GgENp46UhQgU4KccUDuA+8KloVOnSnqmQcigHqInWpR0pBHgcCn+U2OBxTTEIvINLs96csRA5pxIBxmlYLDEXEi81pRkeVVAHBznpUhnOABSaGNnPzHHpUQJNK7ZJ9KYCM0xjwcsKtx/eFU1I3DmrtuRuBJwM0mBq2D7bxnbgFeAapoQ/ieX/czVlbBr27hMMwDjhVB+/TBavB4wezAzcmHcVNFgNjb8v4VGEyalMd3GpaSykVV7gVCl7C52qTv9CMUmhjzGBjFJ5YPWpQ4Lfw/nTihIyBx3pWArgAE+1GwVMEBOKUR89aGFisVxSBCT0q15RJPapFiwKkLFTyTjOKa0B9K0io2jimlcjOOaYWM3yPapoIsBupqyUzkU6KHI9qLDGeUH5PSmFNp4Iq3sKjGOKhkAz04oGkVSf51E1TOMZwKgNBNtSOWqE1XpelUZgcUDK5+6fwqo3/IVvf9xKtsQAaqO3/ExvGOMFFpMFudN4HGdX1D/rkP512TdcVxfgRx/a9/z/yyH867N+tQzZEbHmlT/XLz3pp60IQJVPvUFGhf/wCoWudtv+Pm4+tdBfH90orAthme4bsTiqZJdHSqOqf8gyf6ir46VR1YY05h13ShRVohofb/APHrGP8AYrS01ts059ITWdHGUTaeoFX7Hhrk/wDTE1cdxdDkvBlhHdWuoSN1a4f+dbraLGejEfSszwDkaTdN/euH/nXT55rYzMZtGkQfJO351C9nqCH5ZicV0IPPNKcU7gc4suown5lLVOmr3MfLQtW2cHsKY0SN1UUCMxfEHZlYVZh1uN+pH41KbKBuqA1BJpFu4+7g+1AFz+0LeRcEIc0im0kHKVmNoY6o7D05qFtLu4+UlY4pgbv2S2YDEm2kOnr/AAS5+tYanVIcDbup39pXkZPmwsPcUwNSTTpwwKkGmNBcoMFM+4qnHrZB+fcv4VYXW4m/jOfSldgLumHVD+NN8588irMOrQN1Kt9an+12z/wLmmgKJlUDnFCzDHFX2+ySclQDURs7duUkA+lFwK/m4HWozcHcB8u3vxUslgwGVkBFVJLd2ZLZAWkmbYuKZLR6D8NrDC3d8yY3thTXb6icWT1X0DTV0rRre2AwyoN31qfUiBZPmsm7spbHAXv+uP1qm/Srd2czN9apueaBETVGetSNzUZFQxCd6PSjvSmpAaaSlNNoGhaKKKACik7UZoAcDS5FMyKCRigB+aM0zNKGoAcaSik/GkMMUGjOBSZFFgEpDS0hoA4WkBIpaQCmmMeh/SpV5x9aiWp4xxzTuBIoqSfH2SUDk7TTCUVQSw96pXupwQQn94CR1Ap3EcE6lZnBPO40tOuD5lzI47nNNpiClpKcgyTQAbM5/pUiR5Udqcq+nB9akXJIAFA0AQdKlSFmNSQxsx6c1q2tmX/h6U0rjM5LXvz9KsR2hboDW3FYDIyAKsPbJGh6CrSA5uazdRkKeKz5EZSciuhuiVzzkVg3T5bioYEJOMVHklvpS8t709EpAwGdhNIo56VOIiU4NIIyD3FCFYiU4PuKk37QDSmE56GpPJbABoCwR3sqndGxV15UjtVlbuWTWY9QlcvMse3d0JqvHasz+1OMbJIRigpI6W18RX4xvuA6j/lmy8EVb/tmxk/4+7KMHuVrkPMZSMginiUP3x9aB2OuYeHrtRukMWffGKcvhuGQeZY6ox/ugnNcmpXIBCsDV2C+NuAFYq3bHagOU3X0PXYBvSGOcDvnBNU5rm7tBm70+SNe5UZot9bv48MLxsD+E1fj8YXO4R3NukyZ5OKAsZ8Gr2Tko0uH64PpV4TxMAUZSD71oy3PhzVlxc2UcLMOWUYNV28J6BebTp+ouj/3DJ+tArEe9Qo3Ac07KkcAUweENagLPb3cd0gHAJxVGWLVNOOL20kxn/lmu4GlZAaIQAk47Ulqp2MD1zVG21aB7ja6vEMclxjFWbe6hYEpIrDPXNFuwFlkNQshPFSCVW4zzTl5NHKUmZ0qbTVUjqa1LmI7HZR0FZRY7sVLGRS8YqjKeTV2YEgZqjIMH8akTKz9KpS8Xd1/urV1+lUpv+Pu6/3VpSBbnQeAiTq1/wA/8sh/Ou5Y1w3gH/kL3/8A1xH867hqlmqIz1pFP7xfrSk80iHMij3pFGhejgfSsCyPyyH/AGzW7fH5AfasCxI2yf75oYjQFZ2tEiyh/wCvpK0FNZ+t/wDHlD/18pVIkvt95s+tWLfi3vWHUQH+VVXOGP8AvVOhxZaif7sJ/lWsdyXsc94BOfD7N/emY/rXTE84rm/A67PDiY6NIx/WujPWtTICeRzTs0zHvSg0gHgikLUlIeaBDg1SBsioATTweKLjJQcUpIqIGnE5ouIfkUHYygMgNR55pQaLgI1pbuMmNfyqCTTbRv8AlkB9KtUZp3Az5NCt2GU+U/Wqj6NMgJinOfc1thqax4ovYDANrqMY4lBqP7TfwcPGW+ldAcYqN8HsKakBiDV50OHjcZrp/A8X9r+I4ztysHzNx0NZkiRkfMgPpXoXw30tLbTZb0xhXmbj6U29BW1O5xVDV+LBjV+s3XCRpxHqayRRwlwcytVNutWrg4lIqs9USMPSo2pxNMPWobEJRRRUgNPekpT3pKBi0UUUAIaSlPSkoASl7UlHagAoBpD1ooAfk4pAaM8UgoBjj0pueKD0pKGSGaQ9KKQ1JSOJpBRRTLRIm3vUN1fJbJv7CiiqiJnO3etu7kIflNY887TSEljz70UUMkbHnnPrT6KKoQU+PPGKKKBlqFSe3JrQhtN5HBFFFNFGrZaamRkNW7bWqQrjbmiimA+aSOEbmAArC1PWI+UiYZFFFIDF8+SUnc5prQKQKKKaKIxCMtUkcI3cmiilLYC3HCSn3frU0dluGSDRRUJjSJ0s1yfl/OlNj7Giii5VkPSxyeAaqx2hk1eSH0XIoopDtoPl0xmPSqstg6H7nFFFMQwW79QpxSmGTIP86KKB2HhZBwT9MU4Mw4waKKEIevP1py7EcYJRuxU0UUB0Naw1e7syPLuX291Jrbh8aXKMFkgWSPHIxRRSuKyLX9u6HqUYiurFEZ/4sd6r2ml+GNQhk2zGFkfaSrYyaKKqLE0Evg242M1jqcbsTlQx7VRl0rxFZcy2sciesZyaKKu5JSmvpwGjmt5ELcH5cVXMX8fOaKKyluURyqAO9ZsvWiipBlZ+lUpv+Pu6/wB1aKKTBbnQeAf+Qtf/APXIfzrt2ooqWaojJoi5lX60UUii7fnovoKwLL7sv++aKKGIvr0rP1v/AI8of+vpKKKpC6lmUnef98VZLbdN1M+sLfyoorWO5LKfgS3VvCcDEc5P866AwLjpzRRWrMmMMFRtFjtRRSENKcdKTbiiigQhApQuaKKkYYxS0UUMQlOFFFADqSiiqAKY1FFJgNNRNjvRRTQEMgMhRFPLMF/M17bo1otlpNvAv8KDNFFD2Av1ma6cWH40UUgOAuT++NV2PFFFDJIzTT1FFFQAlFFFIBp70lFFAxaKKKAEPSkoooASjtRRQAlFFFABSiiigTA9KQ/doooYhBSGiipKR//Z" old="https://www.landscope.com/images/Photo/Stock/152001_153000/152373/k22it.jpg" alt="Marinella"*/?>
Kitchen(Provided by Owner) 8 of 8 photos
/*img class="sp-thumbnail" src="data:image/jpg;base64,/9j/4AAQSkZJRgABAQAAAQABAAD//gA+Q1JFQVRPUjogZ2QtanBlZyB2MS4wICh1c2luZyBJSkcgSlBFRyB2NjIpLCBkZWZhdWx0IHF1YWxpdHkK/9sAQwAIBgYHBgUIBwcHCQkICgwUDQwLCwwZEhMPFB0aHx4dGhwcICQuJyAiLCMcHCg3KSwwMTQ0NB8nOT04MjwuMzQy/9sAQwEJCQkMCwwYDQ0YMiEcITIyMjIyMjIyMjIyMjIyMjIyMjIyMjIyMjIyMjIyMjIyMjIyMjIyMjIyMjIyMjIyMjIy/8AAEQgCWAMgAwEiAAIRAQMRAf/EAB8AAAEFAQEBAQEBAAAAAAAAAAABAgMEBQYHCAkKC//EALUQAAIBAwMCBAMFBQQEAAABfQECAwAEEQUSITFBBhNRYQcicRQygZGhCCNCscEVUtHwJDNicoIJChYXGBkaJSYnKCkqNDU2Nzg5OkNERUZHSElKU1RVVldYWVpjZGVmZ2hpanN0dXZ3eHl6g4SFhoeIiYqSk5SVlpeYmZqio6Slpqeoqaqys7S1tre4ubrCw8TFxsfIycrS09TV1tfY2drh4uPk5ebn6Onq8fLz9PX29/j5+v/EAB8BAAMBAQEBAQEBAQEAAAAAAAABAgMEBQYHCAkKC//EALURAAIBAgQEAwQHBQQEAAECdwABAgMRBAUhMQYSQVEHYXETIjKBCBRCkaGxwQkjM1LwFWJy0QoWJDThJfEXGBkaJicoKSo1Njc4OTpDREVGR0hJSlNUVVZXWFlaY2RlZmdoaWpzdHV2d3h5eoKDhIWGh4iJipKTlJWWl5iZmqKjpKWmp6ipqrKztLW2t7i5usLDxMXGx8jJytLT1NXW19jZ2uLj5OXm5+jp6vLz9PX29/j5+v/aAAwDAQACEQMRAD8AlFLmgDNG01xFigZp68UwU7FAEjcx7fWvPLKGRPEeq5/1Yf8AWvQ1NY8+nQQXb3Mg5mbIA9apLQRlryRzVuIfNV2PSoQnL++PSnppqggeZxRylJkOOKBFLKdqdTWl9iSKPzC2VHXNVJNXsI2McciFxzhTSUAuasMDRW6gndx1FI3TmsE6nqcd4t3ZmKWyIw0Q5bNbtvcQ38LSQ5DjlkPb6VaQrkc6HAZPvL6dx6U75ZY1I6NTsMCDQIghYjgNzj0qkRYi4zTsc07YM5pKtAIFp3SlA4oxSuAlApTSUALRSUtMAFFFFABg0AU6gUAJijbT8ZpMUgGbaMe1PxSYoAQD8qX8KUDmlqkAgFLRRQACgilFFACYFJinUcUrAJS45oGM0vSiwxMUoooo5QDPNG7FJRSaGmODGul8J6vHY3s0M+BFPghvRq5gVKpxQhnsQIYAqwIPesbxJqMVtp7wZBklGAPSuIh1u+hjEaTNtAxyarTXck7FpHLH3NNsSI5/lbg1AxpzNnNMNTYdwzmgmm0tFgDPFNpw5pDRYTGmilNJTsIKaRg0/vSGgLjaQjJzTiKO1IBuKKUikxTASilxRQMQ0mRTqTA9KVwsIcUmDTqKaFYZj0FBzind6DQIZ0oHWlI4FLj2pDGtSU4j2ox7UDGHrSrSkc0EcVLBCYoxS0UgsNw1Ic4p9BoAZg0uMUtBGaGA2mkU/Bowc1IxmKDzTiKaAaTExMDFJj2p+00YNAgA4oPSikJqRhTcU/GaMcdaBjKKMYPWikAAGmkHPSnA0poAaOlIc06mnrQAvam0vekPWhhaxMOKXinFKaRVAA4oBzxSZoU80APXilkhWdNjDI6/SmmpEPSriIpDIcoe1TqDmluF/jA5oRwRnIrRWEJqkT3OkTwRMQxU8ivLNPBhkcE5lRtrE9a9ZRxnnp3rg/GOmjTNSW9hjPkTjnb2NDSC5paZOI0Up8ueCB3rYSSSCTzYW2kdPSuO0e7HmrvPB6V1cUmVJJyOoFNJBc14NQjuZzCybJtu4+h9xU5Bx0rnLsyJGt5Gf3kJ3cdx3H0roILhLq2SaM5RxkGmApptLmm0AOzRmm0ZxSEP/KkxmkBpwNOyATGKOaXNJz60ALRQBRQAtGcUmaBQA7OKXNNpe9FgFzRSZpQKYC4ooooEFFFFACUZpaSgYZozRRQAZpc02igB+aTNIDRQMWkIzSijFAhBxSg0UYosA4E0FjSYpKBgTRmkpaACjmlxSYpAFIaWkpgJS0UUCCiiigBD9KKDRSsMTGaQ0ooPWkITFJTgKb3oHcKKKKLBcQ0UUooASggUGl7UMGITwKTOaD2pBSGLRSUU9BAaM8UUh6GpaGhDiig/WkzUjFzQaU9KQUMVwpKWl/CouMSkp2PakIpAJSH6U7FIeetDAbS5pKKVwExRilooAQcUGijtQA0jNBFOpGpANoNFIetAC0zPNPph4NA0KKTvRmlxxximDLVNIzThQRVCIehpaeVyKYVIpCF609Tio1qQVSAfwRz0qsybXOOhqfqKCuVORVoGRqcGo9SsRq+nTWTYDMvymnL97FSqxRgy/eFWhHlsMZst1rIcTQNgg/zrqdNummiG49P1qHxtpDLImt26govy3Cjt71k6VfANwdygijYXU7FRgSLxypx+NTaBvj0w27/ehYr+BqC3BmTd6c1Y0p8rdFupelzFWNE+lJTNwo34NJyCwtLTd3NKDRcdh1HPrTc80maLk2Y+lBx3poPFJkUXCzH5NKDzTM8UoNUmFhxxRmjig0wSDpS5pmaWgB2acGplFAiTdSg5qIGlyBQFiWkpu6jdTCw6jNM3UbqAsPopKKACiloxQMaKOaWigAHSlzRRmgAz7UUc0ooEHUUUE0maAF4oyBSZooAUmkzRketJQAooopaAG0poxS9qBjelFLTaBAetFFFAxKD1oxQ3WkIO9NPU06kPWkAlFFFMBKUUlApDQtHajtR2pMGNPQUg70p7UlABRS4pKTAOhoPekI4ozzQA2gU7GaAKQBRS9qQcUm9AG5pQadSE1GhQmTRuzS5NITz0pAGTTc9KdTTQwE70uKPwopAGKSlpDQA09aWkPWigAHIpGpeRQRmgBtHWl2/SkIxSAOKQgZ5pe9IevWgaDC4NNHFO4weabgZ60DLVFITRmtWiR2Kay8U4UEZpWAYowacaCuKbVCHCnjmmU4GgZE67RmiNty5qVl3CkWE4qkSQXMQubSWBlDLIMAHpn1NcVdWcdtMlkmBKDlivU13xgYjrxV7RodDjW4fUbVGm/gcjmmwRzelo6xDIYDGPm61aS2+yF9pzvOT7VNPIhlby/u7uPpTDknrWbZaQ3eaXdRtpMYqblDg9LuplOxxSbAcH5o30wigcGi4rEm/1pd49aiyQaNxqkwsTb6N2aizRmncRNupQag3e5oDU+YVifNLu6VDupQ+KOYbRNml3VBvpQ+aOYViYnNJnmot3NO3U+YLEmcUuai30u6nzBYkpc1Fupd1HMKxLuo3DFQ7qcW/KnzCsTZ4oyKhD+tO3+9NSHYkzRmo9/rShvSncVh+RS5FR7valzRcLDs0uaZmjNO4h+aTNNzRuNK4x+aM0zcaN1MQ78KPwNJn3pc+9ABS5pM0ZFAC5pM0UlAC5o4ozTd1ADuKQ0maTNJgBNGaQmilcdhc0UUmeaAFxRTd1G6lcQ7ikPWm5xQWqrjF7UcUzd7UbqTAfQSBTN1JupDH7hSA0w9KUVNxjuvaikzRmi4rBigDmjFGKQWFoNHajINSwE5oFKcUlIYooopO5oACaTvS9TQfpSYCGk7fhSmkwcUgAcCgjijsKD0oAaRRQaKAExRS0UAJgUEYoobpQAfhTPwp9NwaQCGkpSOKTFAE/ekzTttLgVqADtS0mKXHvRYAph4NSDik4poQ3PSlHFLQDmgYozjrT1zTB707d+dUSSFiRVdjgGpuoqvJ1NSxor9GNOHSmHJNL0rMu4+jvTRu4p1IBDgUZpevWj8KVwG59aUketFGAe1FxXDr3oxRtxyKcBmncYnajFLRTuIbijFOC570YwadwGYpacaOcUrjYlAX3NGKMmi4gIxSc0/GaAKLhYZk0oJJ9qdjFLincdhMmjNKaQ0hWFBo3U3vRTuA8NS7qj/Cii4yTcaN5pmaXNO4WH7jS7qizS5ppisSb6N1MyaM07hYkDc0u4etRZpPzo5gsTbqA3vUOfrRVcwuUn3Umai30u+jnHYl3UbqiL0u+mpoViTdRuFR7vcUbqOdBYlzSCo9wpd2KOYLEhpuaTdQWpXCwufSkyaTNJkUxNDt1GeaZup26gQmeaUk4puRRmlYLC0GkzRnNA0FIaWm9aAFoPFJSmkxgDmnjtTRT1HekAEZ6UYNLmigVwwcUYNKaSgBD0NNp1GKkGIKTNOIpMUCEpelGBRSY0g4NFFA/GgAbpSUp5HWkoGB6Uh6UppMUrAIaSnbaaRikAUHpSUtACCkNLik60ALRRiigBD0ptPxxTdvvSAn7UdqKUCtgEzTs0nFOwKAEPSkpSBigCgBD0poqQjiozQAm/FODZ71Ax5p6nPSmQWBnGc0xwcUA+9KelJlIrMtJtqRuTSVkykGPagDmn0gHNIaGkUU7BpposJhSUuaPwpWAXFLilHSlqhjPwo4/uilxk0u2iwhMcdKQjFPA4pCKBjPwpKeRTTQIbmlxS0UDQooopMUAL3paQUUALSUtJVANxSjpS0goAWg/SikNJgFLikpaEAfhRRRTAKKKKACkpaMUhiUUtIKAEowfWlFJSEJz60EGlxxQelNDQ2lANFLVAxpzmjJ9afTTQ3YA3H1pdx9aTFLS5gDd60bqQrmkIIpqQNDg1LuxUZFJijnFyj9/rRvFRc0nNLnY7Im3inK3pVcZqRSaamxOJN2oPSk/hop3uRawL1p1Io5px60IoUCngcU0Cn0yWJiiijNAgxSYpaKBobSikxS4pDCkPaloIqQEpKXg0lDAKUCkpenShIGFNp1JiiwIQ0DilwKMCiwxKaelO4pDSEMPWlpTQRSAQ9aQ0tIaAClpKKAFPSkpT0pKAJaUdqSlHatQCnU2nUwF6ikHAooPSgQuQRTGxzSCgg0BchZeKYpPSpXHy1Ax20EkytipQ2e1U/M78fSpopAe9Va4CyNt5PQ0gdD3p1woeFtp5AzXFzeKbq3uniNvkIcZpciHzHbblPFOA71xkXjByfngIq/D4rhb7yYOOar2Ycx1AiLdqd9mJrGtfEtnMyKDjdxWuNRtsYDHPvT9mFwa1fqBSfZpf7lSJfwt/Hile8twuWuMUnALkYhI4IwaUR9u9Rf2nZ5P+koT9aUajZEcXCbh71DiPmJPLxSeWaQXcL/cdW+hqQTJ7fnRyjuN8vjmkMdPNxEO4pwlRh93NHIFyAx03y6t/IR9ykIT0xS5AuUyntSbcdqvi2Rud2Ka1mp6SGlyBcpkcdKTGf8A9dW/sD5+V8/WlOmy9fl/OjlHcp8UuKsNYSLxx+dNNrKP4aXKFyHFFTeQ/wDzzam+U4/5ZtRyhcjwPSgjFO2kdcj8KT5R3p2C43FFOJHrSAg0nEdxMUlLRSsAlLTc4o3UALS03d70ZoAdSUUZoGFFHFHfNFgEJozS0naizAM02nYNBoWgCUUAUvUdKrcYClwKBx2oIzSaCwUtABpSKloTG4pCBSkc0h6UriEIpuOKdQRSbAYRTSAKeTTTTHcAop6ioweKlUcUIGPGMUoFIOlKM1aJsKoxnpS45pKeKoQopTTSaOaYmLRkUhpKLCH0YoooGhtFOpDSaGJS9qSjtUAGB6U3rTqKBiUYpTxRmncQhGKSnGm0ALRigUDpQMQ9abS96SpEJiiloosAmKaRS96Q9aQIO1FL2opXAQ0Uh7UtMCWlHakpewrUAp2abS0AHelPSk7ig9KYhopCeKO1B6UCGtyMVA+Qfap26UxlLDPfNOwjmteuprKWNos7Seapx+JJkUqYcmtPxDbrJpF3M3WH5lrjwCxUg8FQauK1A6BfE1ymSIvwzWJdytc3LzEbd3UCnEDbkUka7s5GPrWiQFYqQoxnFCA55q1GM7ge1OiiDkhhhemRVpXIejNDS7KWS9Igt3mMWGIRc8etdMbaVwW8iUA/7BrN8Ha7e6BdakYIklchRlx2rqU8f6ttzPY2fuEzmteWwrmP9nlXqsikDPKGqGrCaOyYl9oIzgrjIrsI/HMUzZutPkK9lQA81i+ML+LUI0lgt3RFT5wahoDz62b7SszlidgyMVE9uWWNxJIpYZODVu0wBKcAbkIwKTb+6iHcDBrNxQ7FG286Nzi4n/77q0lzOshP2mc/V6bEuHztoOVlPFUooLssw3955mFuXIx3NSwa3qsAbNzkZ6VRhlxfNGRgFcijGGbjvT5UF2a6+MNQTgkPj2qzD41u2YBrcH8a5wBhIf0rR0+2ea7RWjVlbgeoNLkuF2dnp/iNrmL5okUjsWrQGqEjJjTHrvqpD4Pl2B/LjfI52tTX8LXWf3dm7MOuGGMVPsx8xeGqof4R+DU9dTQ9cgexrJbw/dRZLWcoFQNpdwOVEyUezHc6FL+F/wCMj608XkI/5aGuWNvOnHnuPrRtuVXImDj0I5pOmFzrRfJ2kFSLdof+Win8a40PeZ4RWp3mXy8+UpH1pezHzHZNcxkf8szSCSJv+WaflXHi5u1ODCA3cA0/+0rhesUw+lL2Ycx14SB+qD8qU21o3/LI59q5EatKBgrcD8KlTVZsZ3Oo/wBqn7NjudP9hs2/5ZsPxpv9m2h6Mw/GueXXyvW4j/4EKkXxAf8AntCaPZhc220eJvuXOPqM0w6Oe1yD/wABrPTXyeMIfoalTXQesbfgaPZD5ix/Y8p6SA/hUX9lXmT+6X/vqpBrkeOY5KcutQHqGH1peyDmIG029H/LBf8AvqoWtLpOsJ/CtIazaf8APZRUo1a3b7s6n2pezDmMQxyr1hf8qPn7xyf981uf2hEeBItL9rDdHWp5B8xhbvZh9RSZ963C6N95VamFLc8mFaXIHMY+R6j86XjHatbybT/nmopptrU9gKXIHMZdA960zaQEcGm/2dC3/LQ0uRjuUQBS8d6t/Ygp2huBSG1xyGBpajuVhg0bam8kj0pNhpWBsi2ik2ipiopuzA61DQEJUAU3FTFccUm2psMgZaYanIzUJHNAAq/lUoHFMTripKaEAHNLSDrS9q0QMB1p4PNNxS45qrEgetO7Ug6mlzTEIaSnGm96BDqKKKQ0FIaWg9KTGJR2pM0vapYCUtJS0hgelFIelHegBfWm0ppO9AB0ozRSUXAMUlBoFIQUUUUwG+tIetL60h61LBCjpRR2oqRjT1FLSHqKWmJkmPenL0o60oGK6GIKKWkpDFA5pDzS4oxQhMbjFNNPIphFAgY8VGTj86ew4puM4z1zVIRj6/j+wNSz02Vx1sgZ4zj+ACu28Qx/8UtqUnoMVw8b7NhA6IKqIx8pCF1yMoeferNtGs1qZCcHtVBySLh8dRmr1nxpqe9ax1JuQwr8s5/u9xV2xt/MjznqeKp2n/HvfsegNa+nIFijIHXmtYitc6/wP4bt9Xn1J7iN22hflU47V0sngPTyFPlXYPfGaT4TzB73Wo88xlB+leoY4HJpSm0x2PJJvANpuHlT3cPP8XIrA8SaSNLRrYXDSiReNwwBXvRAI5AP1FeWfFJM3lqiBACp3DHNJSu9RNHjsFsYwwONwpY4t4bHY0RO0k90GzhDwfWrlkoNuW7k05JAUDCVzxxUOzdOq+orTlXrxVC2O/UghGKkY5bQrdwEnlsjNOe3IPAzzWlcAI9rhf4iKbc7YpUU/wAfSgRSNqSucdqvaTb/AGhxH0LfLnpQXyhUDmpdKdoVglYYPnqP1rRbCZpz/DnWchreWTaeQGu2WnR+CPFNupMM20+v2ok16fLJLCAJBjCg4xUIvEBHyufwoUmS4nmEmg+OYA2NWljHpjfUHm+N7bAkvLibb3+yda9aF2re1OE244Eoz6Zo5gseTHXfFUKgvYzTeu62wDTD4p8QYy/hOFgP4mfbmvXTNnh3yPemPDZy/eSJvYrSbGeTv4waO333Xh5V7MElyBTrnxfolvaCWSEJJjPlK2XIr2HSfD2l3lyXksLd0Qcjbx+VO1zwb4bjsjL/AGXbJKM7XCcj2pcyuNJnjUGsG9hS6trYmF+QD1Aq+NT0k/IbmQSD7w29KihSNYLhYowixzMoX6V0U3gXRJNGfVP36XJt/MYiTgnHpV6AYEmpaasY2z5cnAYdTW5Z6JFeQLJFqloS3VZTj/JrkDpcU9vG6qq4HBFel6PoumS+HrOaazieXbgsw6//AF6egGK/g68c/u2sZB/ssM1EfBOsbdy6fGy+qOK6ZtH0xkfdL9nK9Cr4IFUI7WzRNqapqc4B6QkgUWC5gS+FdUT5ZNNkx7GqZ0OaDO6zu0x2wTXZxQXRJ+y397AOxuDuqyLjXYWzBqELAf3480rDPO2tyMjyrxcesZpmwg8TOh/2lNeknUfEr/eudOP/AGxpqz6o75uIdOkH+zHg0WC55yRNjP2uPHqUpFLdriJ/ccV6E9xGrn7R4ahnHqpHNQM2kyf8yeyg/wB1hS5QucQHl/uK30alaeUdISPoa7FrLQpB82iXEB9mqOTS/DjYE13d2rt90EGlyILs5NbmUHBDD8aY+pywt83mbR3HNdbLpXhqeNkTUJkdeGBQ5rDu7G1sn22t35i/7dL2aC5Uj1ksOM/iKkGs7eCT+ArPuJjglYwSOwrR07Qp9RtBcq6RhuzDNS4DTHLra/36lj1mJmwZMU9vCF2ycPC30GKqjwpfoWwisanlHctS61BDGXMmcVkyeNrNQfkkIHtTrzw7qawSOLR2CLkjIrkLlv3iEgYA6AUcgXOoXxzp5ODvGf8AZqdfGOmMufOIb0IrgpWP2h4zGAxXdnHalhRTPGroHVjgmsnGzNDvx4p0+TkTipk1qxddwuEx7tivNOGkcbFAViBigwq5wRn8amUQPTl1ixfgXUWfTdTxqEJ+7NGR9a8tFsiEERjnqc0yeMgZWWUAejVHKVoeq/boyPlIb3BpwlD8gVzfhxMaYnX8TmuhQcDilyCZMOvSpB9KagxTzTURXEpelJS1VgFpfSkpe9MQpoB4oNNHShiY/ORTKcOlG2pEAozS4Ao4oGJQRxRRQMTFFLSGpAKPwpKWiwBRSUUWAU49KbS9qSlYAzSAj0oNNosA7g9qSiiiwBRRSGpASk70tJ3pAhc4pM0GkpDFJ5FFIeopaBMn4zRmkxTgK6CRKXFOxRiiwxMUuKXHFHSnYQ1qjI5qbFRsKVhjSOKjH3qkY8VGBkimkSQ6xbNN4P1hv4UiLYrzeAuyIQM8CvVb2IyeBPEZBwVt2P6V5lAoFpCw4JjX+VaLYTKcjEW8jf3mxWvEmNPiAP8ADmseddtm3+/W1HkWMQ9I81URFeBT/ZNw2OXetGObyZYoz3UVRUldHGOS0gAq1IcX8a4wVUZreI0ep/CDDaj4hbuJEH/jor1evKPg8pGoeIye80Z/8dr1ftWU9xh2ryn4joT4jj9Psp/A16seAa8r+IEgk8QopH3YMUR3EzyS3iKwT56nNO0+QsgTNWXGEucf3sCqFmSspAPerYi3MMHpWdF+71hOOtTu7s0xJyqkACoX41uEY/5Z5oGad8SsmnKP4pDUep/8fdomec9KdenN5p691JOaW/w2oWrEdMikIZFLi+uFPRBmtfTWSSW2kTBxMpU++axkALXhHUjk1paEh8/So1HD3C5xWi2Gj6UiRWgjyqn5Rnj2oe1gcENChz/s06LiKMf7Ip9c4zPbRtOY82iVE3h7TGJZbYI543KTmtWincVjF/4RmxBJy/51G/he3bmOeSP6AGt6ii4WOdi0XUdPn32N2jgjkSio73TNUmmeaadXXyjhR0U10g+9TLg4t5T6If5U7gfP04aGOfzMFvMbJHc5rv5rS7PgybERIFiTn8K8+1kf6HJt5Ju1P/j1e23wA8Fz4AA+xHp/u1pJiR4hZLjS4D/F5fNej6Bp8w0K1m5xIuSD0H0rzZsxaXMAcbYiRjtxXunhYK/hPS8gH/Rk6j2ok7BY5i40zTZJVaWB3kToQTxUiRBE8uEMidcbcV25t4W/5ZJ+AqGTToJDkgj2FTzhY41rZ+86j2ameWwOA6H6V1r6JaPztyfemtosRPylFHb5afOFjkzHIP4d30oG9esbCunbQcg/vz+AqCTRJFHy5f6tRzBY5xnHQ5H1oEiBfvCtx9Gu+vlpj35qtJpdwjD5Vx6BafMhWMwMufehirLyqn6ir5spF6wn/vmojb7QWeMhR7UcwWK27zHGVXpj7orkdUhjaO6/dj/WbRiu0CxwlWkbGenFc1qNoREZBystw2PpVJiZyjw+Ux9hXWaGyppEXPVmrmHBbdk9zXXaAjP4fgkQMELsu7ZnJokJF0SN/CKkSd1+tPWw85SxWZj/ALKkU9fD0ko3f2fcseqMXx+dRoVqMmLyWd2dp/1R/lXh86Zv7eMd0Y/rXt2oaDqVtpl5K0bJEIjuAk5rxgRD+17VQcqI2xVRV0J3uZt9bvDqnlk7o/KDKe+aWKIqqOc5zmtDU4wL+3GPvYBp5RZBKq9UfBrKS1KTZkLAWdu5JzUcilGHvwK1SFiO/Z8xOCKg1SMCeLAwduazaKuUbgFTGuT83X2pLiEC3+TLY71Lc/M9uD1xk1NtBs93YmpsVc6Xw2hGnJkY4rfRflrJ0NNlggPUitlBhcUmNj1paVRxRipASloIoxTAUUuKKKAA4pAKU0gpMkdRS5pM0hBRS4zQaChtFFFAwooopWAKKKKLAFJS0lMAPSm049KbSACKaKcelJigAoopDQAhNHUUlL0qbAJSd6d2pvFQwEoopcAUhjT1FOpCOlGaBMtCnfSkWnAV0kiYpQKKUUDuFHWloxQK4hqNvWpT9Kic8UBcic8U1DzQ54NMU1SEaMoz4F8TADJ+ysT+VeU2/NnH/uivYoIRJ4E8VHqfsTf+gmvILddtjFgc7B/KtEIpXwItkx0L1ssMWae0VY10JPsUfmYDGXt6Vsy8Wyf7mKqIiPa39l2qL955BipiCdSkHULgZpV+WXSU7EMTT4z/AKWCP4nwa2iNHrHwjTbea+3Yyx/+g16hXmnwicSQa1KOouFQ/UCvSqxnuMD92vKPHn/IykekWK9WbhfpXk/jxgfFMgHaBc/U0R3EzzZ/9Vc/79Z1pzcf8CrRk/1Vz/v1nWf/AB8/8CFWIVQWF7k8B8D6VHOAutWzDvDU0Q/daifSUUycf8Ti3H92CkBfulH9pWv+ymaZeAf2vCM9qdcyZ1qNM9IVNR3R3eIIwf7tAEVu4Eeo56Ka6bwkm7UtEf1mFcmDi21U/wC1XZ+A4Wn1XQkxwJNxPpWn2QPoFuopaRvvUtc5QUUUUAFFFFABVe/O3T7hvSJv5VZFVNUONKuz6Qv/ACoA8DuG3q5PIMgP617TqJx4JuD6WR/9BrxKf5IFz3Zf517Xq3y+Brr/AK8T/wCg1rLoI8Uu/wDkHTt2MLfyr3Lwn/yKWlf9eyfyrwyfnQpG7+Qf5V7n4T/5FLSf+vZP5Up7AjYoo70VmMKKKKACiiigAooooADz1pjQxOMNGpH0p9FFwK72dvIQGhQ/UVwXiO0jhvbNY+IzK+F9OK9E6HNcH4oH+n6cezyyKPyrSG5MjzF5A1nM465YfrXs/gaML4QsFZR9zPIrxF/l0q5Hoz/+hV7x4TXZ4XsB/wBMV/lVVBRNrGBxxRmiisSzJ8TMF8M6kxOAIGzXzbGq/wBp2+BgCPjFfR3i4Z8Iarj/AJ92r5zhXN5Fz0iH8q6KXwsmRFqq/wCm2rDswohXa10396cVPqEe6eH6Cq6nEB97gVlLcpFa9JMdyy9YnH5Uuo/PdRBf+eOaScc6wv8AdZcUtzn7ao/u2/8ASoEyhJzNFntGasQgnSEPqahkH7+Fu7Qnip7XD6RCue9Sy4o6/SF/0KH6VrpjPtWZpi7LKMe1aiDoazZQ7pSmjFJUiFApcc0cCjPNUkK4UUtIKLCA0ClIoFJgLkelGaSigB2aKbRQO4ppKTNFILi0hpM0vWgAooooGFJilooASk7Uvek7UgEpaSgUAIetJ3pT1pO5pPcAHWlNJ05pTQJjexoPFA60GpYxpo7UtJ+FJjFPOKQcilpB0H0oQmW1FOx70gpa3sQLgUmPeilxTsAoHFLikFOFADCKjapiM1C3WmgKz9cUsa5pzjnNOiFUkB0Wk2rXfhHxLbKwVpbVlBPQfKa8gaIR6faADBeLOfpXuHhWHztD1gZxvQr+hrxu+g8jTLA5yVV0P4GtEhHOXJP2OEtk5krWuDttIuOvFZFxkwWqesnStfUcRwwL7imhDmyt7pY/uq1T25/eJkfxmoZGH9ogY/1Uf5ZqS3OH6c1tEaPXvg4n/Eg1KUD792Tn1r0kV558HhjwtcDv9obNeh1hPdjEIz+VeQ+OXz40uo/S3Q/zr2DtXjPjg4+JN3GP+gcj/wDj1EdxM4KX/V3P+/WdZ/8AHz/wIVpyg7Ln/erPtARcj/eq2IIj/omq+0opJBu1iI/9O4oUbbLUjn784H0p0Q36uBnASAAe9IB7nPiMAngQLRKf+J0z9duBShf+Kik4ziFaRVMt9dEY+VhTSArgH7JqJz99uK7z4eKV1rRlPXJP6Vw84CRsP7xGfevQ/h5GDr9gT/Apx7VctECZ7cetIOgpevNFc5QUtJRSAKKKKYBVPVzjR73/AK4P/I1d7Vn60wXQ79j2t3P6GgDwTUTiCI/7afzr2nxA4i8B3z9lsCf/AB2vE9QcNZ2zr0eWMD8TXtPi0eX8PdUA/hsGH/jtavoI8X3edpAUDAkg4HpkV7t4YXZ4X0tfS2T+VeDQH/iUwP6QJ/IV79oAx4e08f8ATun8qU9gRo0UUVmMKKKKACiiigAooooAKKKKQAa8+8WPi/0TPQ3co/Q16D3rzTxlI2/w4w5zqcoPsMGtIbkyPM5ZMaLet6GT/wBCr6D8Nrs8NacD/wA+6H9K+eLsFfDuoexl/wDQ6+ivD/HhzTf+vWP/ANBFVUFE0aKKKxLMnxQN3hfUh6wNXznbDN+D22Yr6M8Tf8izqP8A1wavnWz5lQ99tdFJ6MTJL1f36EDoorNJ2rGP+noCtm5XdK3sBisWfiSMf9PYrN7hcZcLmfXu2GX+lMZS+oT8522wOfwqxcAGbXe3zp/Sohxfag3921UfpUAU5R+8tj2FuTUtjj+yoCe5zUN22JCBxtsqsxEfYrBOv7oGpZcTtLFcWsX0rRQdKo2vEMQP92rqGoY7jzyaSgtR1qRCgZ5oopeapCYAUY5pelKBQwExQBxSjrS4pWAaeabTjxSYpAJRS4oxQA2in7aNpoAZilHTmnbTS4pDQyk708jikIqRiDrRRiimgENBpaQ0MBpoNKRRilYQn1pOhNHfpQaLAwzkdKTJo5xRj1psQdRTTTyKbikMbS0YpMipY0xR3pB0H0pc9aQUgLgFLigCnV0kCUd6WikAop2OKaKeKYDDmoGzVlhUEgxTAhf7tOgPzYpj5xilgBEg4NVFaiZ6D4FQNYXin+JiDXi+vDZbyKRgR3Uyj6Zr27wQoFlKR/erx7xpHtn1AAYAuH/nWojiHwbizj9TmtPVhl7YD+8KzigN/bH0rT1MFri3A9RSQAedSux6RrViNS0w9dmTVZBnUbog9VAq9ArCUv224rWOwHs/wjCHwLDMmD5krksP4ua7quN+FsUcHgCwjiXais+B6fMa7KsJbsaDv+FeL+OP+SoXf/YKT/0KvaK8Z8bj/i5V43/UOQf+PU47gzhZvuXH+9VC0/4+R/vVfm+5cf71Z9n/AMfI/wB6tGIQj/QNQ/6+KW3yNZPp5ANGc2Gof9fAp8S/8TgYP/LAVID1OfEMp/6Yim2vNzfH3FOgO7Xbj/ZhFOsACt8/+3iqW4MikTcg/wB6vQvhz82uwqP4BXBEgRZ/2hXoPwyjz4kwOoj3H6VU9iYnsyjAxS0UVzmgUUUUAFFFFACiszxCdvhzUm9LWT/0E1p1leJjjwvqv/XrJ/6CaAPAbk50XTD6vB/OvcPGA/4oDV/+vF//AEGvDpOdE0b3ktv/AEIV7l43OPAmtf8AXm/8q1fQR4hCceH4if8Angn8hX0DoYxoFgD1+zp/Kvn6EZ0S2HrCn8hX0LpAxo9kP+mKfypTBFuiiisxhRRRQAUUUUAFFFFIAooopgFeaeMSrQ6ER/DqEh/Q16RKSI2I6gZrzfxxgJpITCgXDP8ApzWlPcmR5peYbw9fA9/Mz/31X0LoP/Ivab/17R/+givn2/GdG1BVGMAgfia+hdGXZoWnr6W0f/oIp1BRLlFFFYmhl+Jv+RY1H/rg1fO1j95P92vonxN/yLGo/wDXBq+dbLlVPtW1MmRdm/10n0FYc3M0X/X2K2piftEo/wBlawmbLbj/AA3oFS9xEsxzLr3/AF1jH8qifiTVm7CJFzUknEmuccGeP+lRODs1rI4+TFSUijd/cvSegtQKuRD93YjHSFRVLUMLZ6ge4iQVqIufsYHaFeKhlpHYQqVRP90VdWqsHKoPYVbQ/LUMVhcCilxRx60hWA0AUtAyKBsXFFHNApkgKXNHakpMBc0ZpMUYpDFzRSUd6AFooopFBTT1p1IetACUhpx6U09aTQCUUGigApDS0hoYBSHtR6fSg0AN70pGRSZpcUCExxRQR70DnigLB6U0048U00mDEpDzS0lSxB0opM0opDReFOpMUoFdRIYoxSiloAAKeBTQKf2oENYVXkPNWCarSUAQkZqaEciojUsHD+xrSKBnongdT/Zcj4+89eTfEUeTr19b7eN2/wDOvW/BXGkP/vV5R8VQR4vvMDI8mM5HY+lWtxHniDN5AfSta9+bULdPbNZMBzPB9a1bvB1e2X/pmSaNgGQc3U7Z74rTjHyE9gKyrUEmVj1LkVqD5bOUDOdhwPwrSIz3D4bIY/A1hn+LewPsWNdZXN+AoWg8EaVG4wwi5H410lYS3GArxzxsAfH143f7Gi/rXsXevGfF7Z+IF+vpbp/OnHcTOIkQ7LrPBDVnWf8Ax9hf9rNbl0v7y/8A98VhWZ/4mxX0GatiERgdO1E56XFTWg36yDj/AJYVWtBnTdSB7zZq3pIL6nzn/VUgGWILavet/wBM/wCVJYZOlSy5/wBbMfxFJYP/AKTfyEcBWBNLYLjw5accksc01uJkjHkDsWr074UgHXr84GVtl2n05ryqditrA4/ikxXrXwohI1jUpc/KIUQfnVz+EEj1ekozkUVzlhRRRQAUUUUAHasnxP8A8itqv/XpJ/6Ca1u1ZPif/kVtV/69JP8A0E0AeBN/yBNF/wCult/6EK9v8eHb4E1k+tqwrxBv+QNon/XW2/8AQhXtvxBOPAmq+8JFaPoI8Yt13aTaL/0zQfyr6D0vjSrQekS/yr5+tf8AkGWgHXag/lX0Fp4K6dbA9REv8qJgizRRRWYwooooAKKKKACiiigAooooAbL/AKp/9015n43IZLYj/lkCfzr0yXiJ/wDdNeW+LPkilD8Hbux7ZrSBMjhbog2cqYHzHvX0FpX/ACCLL/rgn/oIr55u1LRKqnl5FAH419FWC7dPth6RKP0p1BRJ8UYpaD0rIsyfE3/Isal/1wavnTT+Yh9K+jde50S+UjrCa+c7Drt+v861piZak/4/pB/srXPt0m9tRWugbnUG91WufY/8fA/6iC0mJFi7yia0w6/aIv6US/6nU/8AaZKW8GY9aHrPF/Smy5+zykf8tJwpqGWjN1Dm0vz1DNGlasAzdwLjkIBWTflRZov/AD1vFWtmNcatGP8AbIqGWjr7cfKKtoO9VIMmMVaX7tQySTFIKB0ozQkJh9aXHNJj2pR9KAuKKKXHNFACZpKdijFKwWEoxR0padhCY96Pxo70UWATNGfalpaOUdxufajrTqQjJpNWC43tSEU/FNIqShvainEYppoAKQ0tFADaOtLRQAzaacR706g/SgQw00daeaaetSxiGkNOFJ3pMQ2kp+KTp2pBYb60U7rSYFAF+lFNpwFdBIo5pcUgFONAhQKdiminCmDGtVaQcmrTDiqsnWhCuRHNWLddzCq9WbfIato7Az0Pwau3SnH+1XlXxYATxbdNnAa3T869W8Hf8gdj/tV5d8YFx4iJ9YBQtwPMbTm5hB7Vr3J3avH7JWVp7Br2MY5rRY51iUH+FKbYBa/KrjGf3lad1KttZTTk/Iijk+/H9ao2Q3KSOfmzV29RX0m4iZd2/Bx9DWkRn0ZoCGPw/YKwwfJU4/CtGq2ncaZaD/pin/oIqzWDGFeK+LP+Shaif+mCD9a9qrxTxewXxxf+vlr/ADpx3JZyt2203p/vMDWLpy79WJ65Wtm/GFkP96snSP8AkK47lTVsCGD5LDUAe0v9auaRxqM5x9yMVUAxZ6iP+mw/nVvSMC+1H2C/ypAUrE5tdSb/AGmq9pse/Q7IHoFNULXjSr5vV3rU0kf8SiyH+waSAz9VTyrSwROrXAGK9i+EKGSHU7r+DzfL98ivItdUfadNQdFnDn6CvYfg1GU8O6kzfxXrkfSrm/dFfWx6SvQUtA6CisSwooooAKKKKADtWT4o/wCRW1X/AK9JP/QTWt2rK8T/APIrar/16yf+gmgDwI/8gbRP+utt/wChCvafiIceBdT/AOuVeLxjfpGjL6S23/oQr2b4j/8AIj6l/wBc61fQR4/af8eNh/vR/wBK+h7b/j0h/wBxf5V88Wn/AB42P+9H/MV9D2//AB6w/wC4P5UpgiSiiisxhRRRQAUUUUgCiiimAUUUUARXP/HtL/uGvLPGzYur3P3UsVOPfNep3PFtL/uGvK/HCEzatj+DT0P15rWmTI4iZ1V7EsGO6VB8o5619F2o2WcIPGEH8q+dkaTzbAxkAiRM5r2mbUp57ZEDbBtGaJq4om9LdwQnDyAewNUrrWYUjIhbc2PyrCL55JyfeoHJw30oUBORsCaW78M3ks5BYhgCPSvn2w5ugO2W/nX0BZj/AIpS491avn7TSDdKf9th+ppxW473LhOL8e+BXNsx33PP/MQWuil41JR6tiuYlO2S6P8A1ERUyGjSuvmXWuf+XiL+lNmP+jJ73X9KfKuV1Xj708f9KjuMeTER/wA/R/lUMtGZcfMLFT3vcit2D5tWH/XU1hSqftOlJ63DMa6DTxnUySP+WpxUNlo6uE4jFWlHyiq0X3asp92oYhwHGaKdgFaQjkUxMXp1o7Uhp1JCYClpM80U7AxaKSlosK4hpKWkouMKOaKKLhYOaOaWii4WCkPUUtIetJhsFNOaXvRUDExSYozzS9qBobiilNJTGJRQetFAhaDyKSlFIBpppFPNIelJiYylPWlpKmwISijvRRYYlHajvSUrAXxS0UoNdBACnikpaYCgU8DFNFKKZLBqqSD5jVs1Vk5NAIhIwas2wyQartUscwt4HlYEhWC4HvWkQPR/Bv8AyBD/ALxrzH4v/wDIfAx/yxr1HwnGYtLdc8bsivM/jAANaQ45MNNbh0PKNKB/tJPSr8pI1K7b0WqemD/iYjA7irc2PP1Fj1GAKtoVmXtOTFuD3NaFtB9qv7W0znzplXA781SsCBap64rf8KR+d400YEfKLkH9Kq9kNaH0DAnl28aAYCqBj8KfSZ5pD6VgNsN3zYrxDxK/2zxzq7jH2eNFRHH8Td67vxD411aw8QNo2i+GrnUpkjEks+4JFGD6nufavMYbjznupQyky3DPKuclHJ5FXFCuVLmMSbw/A21gacduvwx5xlSa6S7U7Tgda56KMp4rgPYRGmwIFO6z1AngtcdPxq1pR+fUpB6AfpVSHmyvf+vj+tT2DlbTVm9MGkBVhb/inbojvI1bNkClhYADtg1jH5PDbEdGOa27UlbaxHYpmhMDJ8Q3Ea+IbS3Dgnrgdq9q+GW+28GMed0lwzFulfP17GJPFnnZ5TPHrX0T8P0P/CEWxY8s5IrSS90yb946pLqQcnkVZW/XHzKR9KpbcUZxUKNw5jTW5iYZ3Y+tSq6sPlOax85pQT2JH0NHsxqobFFZizyjjcanjumH3qhxsWppl2sfxS2zwrqZxnNuw/MVpLcRt/EM1l+KyD4XvwehiIpW1KTPDLNMw6dFn7ksP6MK9g+JDY8F3a/89Cqfma8ls1xeWoxwJo//AEIV6p8T2I8IsB1M6D9a0e6A8pkUW8enxr08+JP1r6FhG2CNfRR/Kvny+xv0/wD6+4v519CR/wCrX6ClMEOooorMYUUUUAFFIaWkAUUlLQAUUhIUZJwB1rNuNQMmUgOB3Y1SVwZNqN3FBayhiS208CvNfFjBtV1ZCeumx/zrsbh2FrOM5yvJNcH4vk2a/qS+ulR/zraMbGbZykZH2mz4481a9aZhtXHoK8kj/wCPizz/AM9Vr1Y8Kv0FOSB7CFqaT8rZ9KWmv/q3/wB007GNzoNOj8zw0654ZGr550wZvo1H/Pd1/wDHjX0XpCkaHEARgxtn2r5w8Pxsl4FYEH7fKefTeamPU2RbvG8rWreP+9MRXOiLzZLvJ6Xwb9a39TbHiC1J/wCflh+lc8rbGv2Ha7z+tZydi7Gm+THf+8ynFQ3JxbD/AGbjd+lTHgTj+8waorzizkz3YGs7lGfK2dYsV/uqz4re005vEY9TzWEwz4ktl/u2xJrf09cXER7EVLNDqouIxVlfu1Vj4UVbUcCpJHjpSd6cBxSYzTQNDe9O7UlOxQSIBzS4pQKWgdhMUlOooYWGGinGk4qWwsNxRzS4opXASiiii4gzRQaO1MaEI5ooPWimAmOaU0neg9aQCGkpT1pDQFwxSHilpD0pDCjOKD2pKRNwzRjIpKUdaQ2GMU2nGo6BDsUYoBooGhCtNxTz0ptJgy+acBSUorYkd2oBpOtKBTJHDmnCmgU/FADWqq/WrRFVn60wImFNn3f2dLt+95qfzp5qVIxJEyEZBIOK0iI9N8OY/s3I6E/0rzX4xoP7RtHA+9EwNejeF2LaMvsxFcF8Zlw2msOpDA/lTW4zx7Shm/47VLK3z6gcdSKj0XLajJ/sjNK+SLxv78mBWgrmxaj/AEVP92ur+HyJc+N7KFc+bArTNkcYxjr61ysI2wIvfArufhmjHxDlh05BHXpQ9guezE4phfkUrHP501kGASCQOuKyGZWluW1bV0dsgyqAB2G2vGbuKCDxFrFtBCsaR3LE7f4iecmvc4bBYdQku0ypl/1i+p7GvENTQp4m1hsfeuDz61cRMrXOd0fp3rCQZ8TOMciE49q3JSWX6Vh24x4rUH+OI4oYzMtM/wBmXG7r5xz+dT2zFbDWP+ueaZGuy0u19Lg/zpYj/wAS3WT6RYpMCK8wnhm3A/ijBNbdt/x7WOeoX+lYWp/L4ftR28pa3YyUtrbB4WME/lUrcDlihfxBcPjhUc/pXvvhN2i8H6aoYjdGGrweORW1a4XHRGH5ive/D8TR+FtNjcYYQit3sZPc2Y7lgeufrU4uz/EtZ2CGPNPVzUkmh9rTurfhSi7Tsp/GqO4mlzRcRoC5Wn/aEJ61nClLc0hmjuTrnms3xPM58N3ahjggCn7jxg1m+KJzD4buGY8Egc0rFxZ5za8Xttx/y2T/ANCFem/E4j/hGYlPRrpB/OvLbRidQtR3M6f+hCvRPi7OIvC9nz97UYV/Wh7o0Wx5tfNmbTgf+f6EfrX0UvT8q+cb5t1zpoHfUIR/49X0d0NKY0LRRRWYwooooAKKKQsAMnpQAtRzTRwRl5GwB+tU7rVYoSUiIkk/SsqSd5WLTNvbt6CqUWxNk91fSXDbfux9gO9VTI2MdBTGY00NzW0VYzchbh8Wc3rtrgfGUm7xFqhPQaRH/Ou2vXKwE+rAVwvjVtuqamByfsCLn8abBGBblfOtZZP9XEyyP9BXpsGo2mpW8d1Zyb4ZB8uRgivOdJTdrelRkblaRdwPfiuy0KFbe1u1YcLdybR6DNSiZaGuWpkjYiYn+6aFIPQ0ky/uG/3TVoyOl0xJRo0B86MJsJYH0rwO1DL4gkUjG2/ZQPbdxXu9qhWxtA0bsjxfNgdK8XvoGh8bXMbJs23YbHt2qF1N49DJ1UZ1629rx/5VzErHbqOD/wAvGf1rq9VUDWYH9Ltz+lcqyFhqK8f68H9aymamuSQ7KeuwGodQ3NGExwQKlnGNQx6wA0l4f9T/ALYFZjKEWW8WOM/ctcGuhsBiW3PqK5+yG7xNqE+PkSMR5966KxGbiJR/AKTLOljHNW06VTi61bToM1PURIKAKQD8qcBTATFA5pSKUDFMkBRRRQAc0nNLilxSYxtHFLSUhXEPWiiipC42l4pMUtNABpKU9aQ1TGhKKO9FIA7U2nU2kJge9JSmk7UAJ0FBORQeaKQ2Box3oNHakJDe9LSc5pTSKYhpvY0tJ2IpkgOtFA60daQC00c07tSDrSYF8U6minCtyRwFOxSCtCynd32O2RjjPWgRRFOrUupWhiBTGScc1nyTSS43tnHTinYCJhVWTrVzGQaqSDmnYCHvU8cnl4NQ4pz5KYXrWiEdrpuvQaPpkUbwSyu5ztQZNcR8StXs9ftrW4t4p45bQssnmDAweMe9aH9qQrcRJ5hDhNijGRnv9Kw/F7mSyd96lXHIHqP8imtwPPNEIF5dk8bUzQm14UI5DSfnUOkkm8vlXqyECrNr8kFkFyrb8596pjTNhvkIHsBXW+E9WsfD/iuO51CYQWos9pY84k7isrT9Um/tDN04a3VfnOOQe2Mda2Lhba5/10yHue+0+4oXmDO+i+I/h2dm8m9ViOuR29ac/j7RCTs1eBfqprx+4udMtpmSWaJGBxjGP6UqXWnEEq8J96OVCueuJ450eSRR/bMTnrtRcGvNryZbrUrudGyskrMD6jNP03V7WacW5uImLA7R3z160+9vJFupIFlUxYA+Tv680WsK9zPlUKtc3NJ5XiqwYZw6kV2MF5Ik8UTPmNsjDduOMVFq8jW9zZzoAWB79OTipZSOMOPs9+e32jP60xP+QNrJ9VFa39u3P2W7Plw/6/A4P+NWLXWLe50i+W7jRFZgh3cqxz+lZsDnNXP/ABJbUD/nmordHFqc/wAMApfEOiRz2ii2Gx0C4TPynn9P5UlxmKKRCCCECkGqiBy1mjf21ek/3FxX0XpyldIsVAJHkr/KvC/Dlh/aHiK4D58r5FbHcnoP0P5V73JLbwwQQC/toTEgUhmHpWzMxxjYfwmkCEqxA4HWlju7cDJ1S0b231OZ7V4WYXtuVIPO+pJK4bijfUbPbN/q7+198vUkcMcvIvLYr3IemIcrbuByfapBE5GQp/GhjDD8qXNuG93oErbf+Pu3/wC+hSAXzRGBuQ8+tYnjCTf4bbjCmZRWyGY8G5tmB/26xfGkT/8ACOqBJER9oT7p69aFuV0PPLH5td0yMf8APypP512Pxfcnw5p3f/ibQ/zrltNjz4i04qMt9oBxXc/EIRw6LZPdojAagjrjBwc8fjTe5UdjzgQz3F3p7JC7Kl/G2cYBAbnmvovzRkdsjNeDx3dxd6xZwxFQhu0+UAHIzzk17XMt0blzHGGjGAOamRSZd8xT0YYpwYHuKoiKYgExEH60KlwD/qz+dRZDNCioEaT+JSKS4mlhhLRwNK3ZVpWGPuLhbeMu34CsK6vJbnO5vLXso709n1OZ98li4H93cKc1pcSD5rZiT6nkVaSRLuZwPIG0Lj070rMAPepWsb1HOLd2x3FPjjvTuD2c3HTgVomibMqbs0m7HPYVan+2xFdmnXEmeuAOP1qNDqEhAOmzIPcf/Xp3FYp3n7y2UjoJVya4XxcS2r6g/wDCyKoNemXFtcx2qPcoFbzABtPX615l4yys90396bZSvcq2hnafldZsGXgh1xXokNgId4QH5mLlieCT1rzqykSDULaaTOyJgWx1x7V2H/CXaQr58+cD0Zaki3c2/KCjBKimzbfJfJ/hNZsfiPS72cbJGJx0x096mn1zRrOLLXex24XI6mmmw5Ddb7Q1vAUmmXbGgKHgEZrzLxTY3Vt8SdWmZT9mdYGhwPunHJNdqnjbR3gSJrhZgFAO4YwRXI+I/EsF34sju9NmE9u0YSTIxgg0K5aRzut2z/2ihROEBmbJ/M1yduB9r1dTyAAfxr03xAyTRyyKgVmtzux1zg9a82tbuez1PWWgkKkoue9RI0Lk/wDyFIT2NtzUN8SJbJT+NdpHL572cmR+8t1YgdM45rmtUv7qfVEgMpESuy7V44GRWTGY2mEtPqrjqZwK6XTUzfS57Diub0FiU1CQHB+08EH0r0Pw9eSXNzcLK4ZlAI4APv8A596llsdEegq4BxVu7uJYTGIyBnOTioUnlRiyyNuPUk5zUkiDpS1twv5kKPxkjJx61Rlv5UldQqYViBwaYMpmkrVgukuR5bqA3oeQar3tqIwZY+F7j0piKVBoqxbXMkbom/5N3INAFejNbkrFInYdQpIrHknll++5IHamAynJBJJjZGxB6HHH51YsrcSkyPyqngepp1xfSCUpGdoU46damw7lSSCSPO+NgB1OOPzpFicxGUL8inBOatR38qv+8+de/GCKtXZDWLMOQQCPzFKwGSRmkxV3Tv8Aj4b/AHD/ADFPl1HBIiQEA/ebv+FMDONJWvZ3D3G/eFG3GMUy7u5LeYIgUgrnkUgMsUnatGLUSSBKgAz1Xt+FMv3aO7RlOGCjB/E0wKJHNJWxZTtPCxcgsDj8Kr6hcSxSBEbaCuTjrSYmZxop6TSRuWRyCTz71r2kpmt1diC3Q4pIDEorSub6WG4aNVQgY6g+lQ/2nN/dj/I/409BlKlAJYADJPQCtOO7+02swYAOqHp3GKoW5/0mL/fH86TAa8UicujKPUjFRetbGpkfZxx/EP5GqFlbi4lO77ijJx39qTQEMcUkv3EZhnGQOKJLWeM/NE2MZyBkVeu7xoZPJh+TbjJx+gqumozq+WIcehGKQiskLyK7IuQgy3PSmgmtx5FmsnkUcFD1+lYmfahgGetJS5pKQF+nikApwFbIkUVas/8Aj6T8f5VXFWbP/j6T8f5UwLV//qF/3v6Gs85rQv8A/UL/AL39DVDqKpCYnY1Vk61b7Gqkh5oe4EJqaFdxPGeMVATzV7TY/MlLEfKnP49qtbCO18HWkY0HbNFG7ByCWXOfzqr8R9Mim8C6gLeKKKVAHVlTng9seo4rQ8Hv5mlTkYwJiFx6VZ8VxrL4cu1f7oXJpdR9D5a0vcNW1EYwMZX2GKuQsrS2igZ6nmpIbT7P4h1RCAA6bkAH8J9vzH4UlpHm4hYH/VgitNybl+5dkhlK8ZUnI7Yr3PwTYW8vhq3nntIWaUbssgJP1rwbUJvJtTg8s6xr9WOK+ltGtRY6LZ2q9I4wKJ7FIfJo+lzf63TrVvrCv+FRf8I/ov8A0C7T/v0Kvls8AZNJkKeazGZx8NaIXVhplsrKcgqgFeMXiomrarHGBshvJFA9Oa96z0+teA3Bzrevf9hGX+lVETI2P+kW5/21/nVjXgPIs2P94fzFVWP72D/rov8AOrXiD/jzs/8AeH8xQwOMGDb3IH/P1UU/yaDcx/35x/OpsYt5yR1uqZcKG0c+puQP1rMDctrsyqbZ8bogm3J5I/8Arf4VY8UQ+V/pABCuoDHtkdP8+1Zljzr7IFBJj6H6itfxkR/YowTuLjj8DVRAyvBq77+4VXw00kffnv0r1G++HUV7dtcPqA+cDIbnHFeZfD+KeXxVpyxqPKkf5yfQV9BTWiGVyO3YVq3Zmdkzztvhjaq3y6qq1dg8B21rZTxDVw29TgBehIx/hXYPpccuGIOSOoqM6ekcbcc+tHNcnkSOB/4VxE6gnU9pPYCtaDwNBbW6xrqbAIOv866YWCCRfm7g1YeyUowBHIocmCijz5/h2ZZWkOuOWY54NPX4abl/5Dko/GuyFgAf9ao/GnfZAOBKCPrT5mTyo4k/DQqxH9uzZPQhqoa94NudL8PwXL6rLcrBeqSrHgjnj9a9FFkp/wCW6rXN+PYTbeFh5cobzLyPJB96E2PlSOZ8P2X27VNwcxtI+yNx/CT1P8vzqPxfYXdpf2dtJfSSxWk+QknPmufuk/Tn86v+Fht8QWsa/d+0EfoKi8fyMPEpXkATJj8zzS+0aLYwRCLuVLdmkguJpQBJEcFTntXUv8JNbilZk8c6wN/zH5zn+dc/ZFh4j0tGfarXS7j+Oa92cqJ2f7SFJ4x6USZSPNNP+GmvWcjvJ411SaNl+6zEkH16/WjVPhtq93FHKvjHVodueUkIyPfmvSZGEa+YtwCR2/vVQvLpp4jtLAHselStxnlB+HmsbiP+E51kgcZ80/410UvhHVjbyrF4r1NCyEBg/IOOtdAId+ePrmrpVyjKgzxjiqaFc86HgXxGR/yPmsD6vWpp3hDX7a3ZX8X6jOxcnc7c9BxXUCKWNsTOBnoKnEscKZJwvv1p3EcPqnhfxI8ytD4u1RMJjYjDk5PNLpfhnxNDPun8V6q4ZCArsOuRXWz3QY7vmRj0xzU2mzTTXBGWk2rlfr71V2kLS5yuo+GvE06obXxZqcJTO4Aj5ulZaeHfGWdp8aaiD7kZr0a5uVknHmSlXPHyDgmo0s4pXaQsfkBOT1oUtAcTyPwbqHiq/wBeRb/W5Lq2juzC8LdivOc1d8VTCdWYjrfFfrVjwhBDDrm2BQitfO2RzkkHnNZ+vHdak/8AUUcUTeppBdCnJgOQMk+ijNV3ITO63uz/ALtuxrX0Yn/hIoMdgTXpHmtjOaz2E3ZnBaPZqliJ/LlQy84kQqcduD/nmqGqTI9yyl4wqfKN4x9f8+1eheIGIsIHJ5JAz+FeQa3Al3qssrs5ILEL0A/CiOoOSQ68vQJVhgsb6fdx5iWjGMH/AHqrwCQTASQSwybwQsiFSfwNe6eCZJB4WslZ8osW88c1x/jaJdT1ezvI2yMlVNVzX0He5y+sXiw3kiMTia129P4scf1rhXXbqWqj+9Eprr/E0ZS8QnsoFclP/wAhfUB62YaspIZ2un/d03/r3/qa527UHWpOfuvJ/M10GnH/AEPSn/6YHn8TWVd2Fs2o3sjajEh2M5U4yufxrNjMHw2v/EuuG/v3DH9a7fwvzqUx7eWf5isXQNJtRosO3UoWBJORjn9a6bQLSG3uZHjuklJXGFx6j3qWWzVvxzD+P9KhAqxf9Yf+Bf0qEdBSJRs2Q/0OP8f5msuf/j4l/wB4/wA61bL/AI9I/wAf5moH07e7uZcbmJxj3oBlayBN2hA6Zz+VX73/AI9JPw/nSBILJN/PPGTyT7VSuroz4UDCA59zTEVjRRjmlxQBtT/8e8n+4f5ViVt3H/HvL/uH+VYeaYGnpxHkMM87un4VBd2jq7Sp8ynk+1QQTtA+5eh6j1rWimjnXKHOOo7igDFq0sy/YHiLfNn5Rjtkf/Xq3NZRyksPlY9x3/Cs6WGSFgHGPQ9jU2HcSORoSxTqy7c+lMxS5pKdgLum8GX8P61FqP8Ax8r/ALg/mal03nzfw/rUepf8fK/7n9TSsIp0sszTFS/VV259abmikMv6X/y1/D+tR6l/x8r/ALg/mal03/lr+H9ah1L/AI+V/wBwfzNHQGUz1rU03/j3b/f/AKCsrNaumnNu3++f5CkhFC//AOP2T8P5Cq1ad1HaNcOZZXV+MgD2+lMitrKQjbMTzjBOM/pRYCoRJbkYYfvI88ehpisUYMDgg5FW9RAFwgAAAQDA+pqkaTQzR1RiBGueCST/AJ/GmaWRmUZ544/OqTyPIRuOdoCj6URTPDIHQ4I/Wi4i/fWbu5mjG7P3lrMPWty3u47hflOGAyVPakuLOK4yx+V/7wosMz7a4WO2njdsbh8ox3x/+qqlT3FrJbt8wypOAw71XzSAWkFFFAGnjinCkB4p1akiirVn/wAfSfj/ACqqOlW7FS1yCOwJNNCLV+P9HX/e/oaz8Vo33+oX/e/oazqoBGHFVJBzmrZBPA5J6YpZ4/s1ltON8hG7n0oEZjda2LREt7HLsVMnVh156Vn28Pn3CqRx1b6VeunHmhey/wBatCO28IRRxaLiJiymQnJrT1SH7TpdzCV3B42rnNFVv7K3RM4UPnIOK1iZIht+0F2Ax7c0hnz/AHNqY72S4zudUKM3A4J7/j/M1l2LeXdqp75zXb6jZpFq2oQgEAkhiO2a452bTmuJGTdIp2AevvVolmnpUMWoa3o2iyJvluroyrgZwE55r6Cnku4X/dWsRjxjc0mM15b8L9NiNvLq86bpuVgbGSoPXFegyG2MqCKdix4CODz9KUtykXxPelSVs4TjqfNp8U9yRhbWLPdRJmsdo/LKWqny2cktuB/SnTzQ2TpE9xHCTx905YfWlYZsqLg3Ub/Z41HdvMzj8K8JnY/21roIwf7SlB9ule4223yk8gCSMt8zNxj3rw27EY1nVtrEn7fL+Iz1+tERMYf9ZB/10X+dXPEH/HnZ/wC8P/QhVVEMk0KjGQ4bn25/pVrX/wDjzs/94fzFNjOPl/49mA73JzUbnOlxr3+2ClJzEw9Lo1Jb2s10lvFEhP8ApOWbsv1rMRe0pGfV/tAIwHKe/JH+FX/GcgFpBDzuZtw/Af8A16ls4I7JLdd3AuGZ2buawPE9+ZtZRlB2+WQoPbFXFA9jo/hfBLN4h4TdHAm4Y65PrXsD3k0beabYRZOD82QT615r8Eo/tGoatcY+6qKW9+eK9Umt47lfLl6ZzgetVLchbEdtfieMrOJAAcblFWFsULFZQvkn1fmoEtZoSfKudo9xVuPzljwfIYnqSKVh3Ky2MIn3C/TygPuZ/WoriK8jEkUcaSgqSrBuTUrR3LTHy7S1ZOpJ4zTpp7t0jMFqu8cMuece1MkyTHftApOm/PjjL8mkhuIFfy7vFu47ZrXiv1DKlxFIj9CcZC0+5/suRg03leafusRTuSZSmQyjyI0mUngE4yKxfiG6QeF08yFIibuMAKc85rqnttPW4jTzDlhyVOBXM/EO1Ft4UZ1t0uGN3GE3EHaM9fqKE9R20Ob8H/vPEdsgP7z7Qzfhgf4GoPiErf8ACUqcfKZFI+oP/wBcVX8KSPH8SNGRBlXWbf8AkD/StXxpbm8127VeZI5gV/wo+0Wtjn7Xb/b2n73Cj7QvJ+tevXFnLPfywxxqnAwxbn615NpgH/CRacr2/nHzh8h4wR3P0r17UNJvdTc+ZdxxxqQyPECGH1qpOwIgighMpBA8234cbvvmluF80FVlaI4+7jpVi20ySwkeVWWXcPmJ5JPrWVqGsXlnc7rXyDngrMhz9QaSd9gehFLlEDedK+DjATrVu5ni8h/3NwGCnO0f0qm2s3k7BVliWRurBOAfarUupXKW4Bf51BJkA6/WqbJRBbg3q4jgnLDokoK5pZbC7gAe5hRFPRQ+aggvJL2VpbuO5kjxhBEcH61O2n2T2YFr9qV2BJSaQk0XAikVIMGMjJ6gnNS2cpeUqSVwM/J1qS3tNNvIF+02M8ToNvDfe96tWVjaWyP5KzSdyT1HtSbGkNnuGi2gW5lVs44xtPrUCP5ayN5jyMUOQwwF4qaeC2M0YnN0qnPzq3C/Wq11b6XG7BBeOdhIff8AKaSZVjzT4dTbtbmhO4st/I4z0APb880mrfNp0h9NWfNM+G+W1+8bHS/dRV7xBGkOmyxIBldSZmOBkk1dTcqDsQaIM+Iov9w16Ep+X8K4Lw4iyeKI1aVYx5Z5YdT6V6TFpV5IuUmiI7fLWTJlq7mT4iYf2faYOSXAryfW9ya9cJyP3bnGeOea9Q8VCawFjDcOhDtkEDHNcFq+nNdapPdRZ3R2zbkx973+tVEylqet+DQE0G3X0thXIeKIh5tpHGfL2XYIx79a6zwor/2TagcF7Vdua5nxGub5i3Hk3KFhSW5qjlPG0WwxsR/HjNefzZGt6geubHj869d8W2kccE1xcKDHEN6Iw+8T615PdLnWryTCgPZkAKMDOegqXsWdhpfOn6V/1wP8zXI6jIPtWsS9Cqun6muv01THZaQDg/uM8e/NcNqjYg11yeDOV/8AHqzZSNbQYxHoVmuD93NdR4Y/4/H/ANw/zFc9YIY9LhHZUX+VdJ4YjJmlcHouD+J/+tUMpm9qHWH8f6VAO1WNQ6w/j/SoB0FIRs2P/HpH+P8AM1QaVobyR1/vnI9RnpWhaKVtYwfTP581l3H+vl/3j/OgRrApc2/+y4rJmiaGQo3bofUVNZXHlPsY4Ru57Grt3biePKj94Oh9faqJMilNBBBwRgjqKcil3VRjJOKQGxcf8e8v+4f5Vh1uXH/HvL/uH+VYdMYuxvL8zHy52596FYqcqSD6g1dtovO0+RB97cSPrxVEggkEYI6ikBo29/uYJMAP9of1q5LEs0ZRu/Q+hrCFbcbCK1QudoVBnPamBi0Gig0h3Lumf8tfw/rUepf8fK/7n9TUmmf8tfw/rTNSUiZH7Fcfl/8AroQijRRRUsaNDTf+Wv4f1qHUv+Phf9wfzNT6apCSN2JA/L/9dQal/wAfC/7g/maOgMpdq1NM/wCPdv8AfP8AIVl9hWtpylbXJ/iYkfy/pQhFC+/4/JPw/kKqnrVq+/4/JPw/kKqkc0mMnnmExjPOVQKSe5qA96sWtubiXbyFH3iO1NvCpuZAihVB2gAY6UAyvSiNmR3A+VcZPpmkq9p8YliuEP8AEAOmcdakRQBIIIOCOhFX7bUWXakwyvTd3H19aoujRuUcYYdRSUDOhZUljIIDIw/OufkTy5XTOdrEZrZsvksULcAAnn0yax5mDzyMpyCxI/OmwGUtAopAaa9KdTVp9bIkUdKvxXFtESUjcE9/8mqA609aYjRN7CwwUYg9iBTftFr/AM8f/HRVIUtMVy4LuBM7Y2GeuABWdfTieQbc7VHQjvT26VTk+8aALkd3awjEcbrnrx/9entNbzqSquJCRyf/ANdZ2M1PD1qkK52/h61mfTQ4YECQn61qSJCnlvLBIzxtuDL1rL0FGW0Wff8AJG2SC2M1oXDG+WLy3UKZMOyyDOKBnk/jm/g0jxI4AmYXfzMNowMenNc08lt4g1Cx0WC2na9uCcEAfu19Wwa1fG+pSXGsXVrcxDFtKUR1GeKm+FWmfYdR1PW4x9ouZB5atI3CD0HvViPW7DQE0TS47a0RmWJR8q9z3xU0N/HNdRq+nTwyLwJGQYFUrfUWt9NkbULS4iKHOVkzkeopF1bTr1UR5J40Byo3ctUjNkoss6uHBKZySORUV3dwFvLayadT/Gqg7fc1Smms9Qj2K8kD9A2cY+tZ5ltdNuBDerfozn/Xx52N9RRYLm5HiKQJLucH7qqOleGykNqGqbfu/wBoSsOOcZr2yG+hEgR5HWJl3I5XBPsa8RDiS+1JxwDdOQPxpoGXPtVlBAr+TJ5gXBYc89+9V7/WLVm04PDIyM2DlQRn35qvcKfJFZuoHZDbjGdsy1LYFmXUNMjDA2f/AC3PHlL1/OmHXFigiW3tlRQ5ZcnjGfQf41l6j/x8AdMy5/SopDhF9rdzUgTW91c3muwrI5KqxkwOFGfb8apalMbjV5YwpAjXA461c0g7b5ie9sprMMu7XbvkkqwA9K1poib0PZfhR5WjeERL5Z8y/mJXj7xHavRIbiKaJnYjhsEL1U1y/hnTIYfDOm2DqweEGUSY5Qnkn9a14BNAkkcM8Tlm4cr1+tNpXEnoX47u3kBwhcg9B1p5kQjMjeQP7shwaybWxu/3k1+6qiHIaHjAo/s+2a6Sc2E16rcpcNNn/wAdpBc2IwZADHIGU91PFRpPHh3injYqcMFOTVKTU7Un7O6zJIjcNChCn2NWY7do45Z5PKtY36BI8n6mi4iaO5WT5gvy/wB4jrSSLbXJ2vGGK+1Zz3S3F1FFBeCeLo7BcBa1UVLh8QTK6KMEAf1oDUryRQEbDHlemPSuI+JWnWieFomjeYEXkbMhc4bmu5Cq4/dI/BwxYd64/wCJcZj8N2+7+O5XHvQtwZyHhd5ZvHWmJA2wuXOfQAUur6jPY+MNSs5CZmWTLO3fPp6U/wAEj/i4Ol+yS/yqp4oUn4g6xJ/CWGKd9S4rQ1tHntrzxNpqmA/aCWIIPp7969c8hyRJKqmUjBwcDFeL+FufG+je++vcyOTxSky7DFUQp8qkcZIHNUIvJuZ5A7SOOyvHjb+NXDaJ5hkVpFY/7XAqPyL4MAtyhTvuXmouJoq+XFG2Lm3gXB+Q4H61IkdrcZUW6kE4ZlHFSTW1w44Mbsf4nHSqMVpewygTR+agB5iO0H8KdxWHy2FuRII7eZPLOARwD9KpRW9tJerCbe73bc5YYUH61YMDLMgFheMvdjNwK0YL6KSMsC6BDtKuOaOYLGZcWbW20GScR9XeNcn6UtpPFK+yC4ZweF3DHNbBuohjDhifeoDJH9sWMQwY+8G3AH60czHYhbT0fHnOd/6YqB7exWyuAvlMiIflXqKs3dvNcytHJdJ9mxzGnDfnWNc2FxbWl69tdIsUcZwhTkD3PehAee+AdQs31C9FvAY/+JiVOEAz+RqjqjtOurgj5hqzYHsFAqH4aqX1C9wOTfmQ1LqD4vb/AJ4fUHI/Kt5rUI7FvwqBJ4sVAQGFuW5r0a2ury3QJLcuVJ+UKn3a878DiRvH7CIKW/s5s7xkY3V6SdL1CRmZryJV9hjFZMGcb8RbozpYIZC5BOSRiuGj1uW2vr/zx5qfZ9o2/fz6e/8Anmux+IsDQT6dEjiV+WcjsK88EEjalcyuo8thhOeTVx2MmtT6C0OZJNJ0ufyJCj2yneQMLx0PvXMa9eQWmo6hLFFvYENk/T1qTTIYxpuniCe5SRIl3K0nyD8Ky9bJeS8LYOcDipSNLlXxZvurCSV/um2UjHSvM1Np9tAuklcsmFCdD1zn9K9S1P8A0jSbQINwaMq34CvLJEBv4WHRSwpPYtG4+u2aPYqsUoCoQAFHGPxrmdVudMu9DfZDPHNdXOQVwMt7jPT1pWbDQse2+ssjNlo6dS9yW+vNZMux2UKRrbBW3bMKGx1x7V0Oj3tlboVhikGepIGT+tc8v+o+pq5pvX8ahjOt+2Ws4Akic46cf/XpIzbCQ7lkZP4Rx+tUIasDGKQrmoNQgUABHAA6AD/GoJ5bWUMwRw55yO5qpxS0EsSr9vfKkQSQMSOBgdqo0tMRdkubSVsvE5PrjH9aigktosMyOXB46ECq1L2oA0TqEJBBRyD14H+NUZzbsAYVdT6HpUZpDTGWbe7FvAUC5Ytn2xUjXdvMP30JyPT/AB4qjRQBejns423LC+ffn+tRXF284242p6DvVeikAUqFNw8zdt77etNNITSHY0I7y1hBEcbjPXj/AOvTZby1nGHjc46HAyP1rPPWkFNCHNt3HbnbnjPXFLHs3jzN23vt602kNJjRpJfW0S7UjcD6D/Go5rm0n+/HJnGARjI/WqPak7UrhYmiNuruZVdl/hH+NW01C3jUKsbhR0GB/jWbSUrhY0mvbRmJaAknuVBppu7P/n3/APHBWfQaLjsaX9owJGVjRlIHAwAM/nWWetI3WkHWlcQuKsW10LZZflyzY2+n41AetNPU0gL7X0E64ngJ9MHP+FNWawVsiB8+/P8AWqNFMRcudQeZSiDYh6+pqlS0lIYUtIaB0oA1FFOFA6UVsiRwpy00U4VQh4paQUtMka3SqkvBNW26VUl4zSYIYvIq1Ahzn05qsn3RV23FUhdTrdEtTeaaJ3AYh8bc4Bq7Fo1nbTeZ9i2NuyW3cE+1VdEdl0mWHahQsd2G5x7VDqsunWdlNevczwPHGUDPJ8oz04oKPKPHbyWGr3/9mossbvuYH+8eoFdX8KLUS+D7twIp7iW42lFOBF9fevPNX1GbVJxI8gVMmMMByxH8Vavwx1xdG8cvp0xkSDU08tIx91pB/F+VaW0Etz3VrJJbVoJF6gKN3cj0qpHbR2uZJLCFHX/loeQK0pJjGCqgb0AUBv1NV79zFGvlwNMoOCOu4VAyGVrO7tTFcPbKjdo/vZ7YqNdQnjjcSgIqDCySrnj1NWlNtFbrcLYBNvqvK0x791LsbLdbBdxfG7P4UCGxah5uy3EMk4dCyz7MIa8RJH9o6kMci4bJ/vc969rt9ZW5EnlxKkajjzTsH4V4wo/4mepLtYnz2fdjg5PY96pAQXWPKXNZWqcRwjPPmrWxeDCisfWusAHaRahoClfczZ9JOPyqFmUPHuPBiZaL4n7Wo7eZUMxKxW7Yyd5U+1StxlvSBhp39Itv5VW0C0OpeKLeAKTJPMBtA6qOTU9g4h06+mkOFTK59z0rpfhPp7T6+bqQLGLWLd5h7Me1bQ0RnNXdj2E3bQBILe1kIACfMMe1PNrPIBE1m8eDncjD5qlSKIIzzSyzFj99Bk80htrZN8ZS4ePHA8w5FIC5Y2BRmaQzEFcCORsiqP2CW3uG+yEQgHLKDkp+HpWcNZS1uJoIrefMY5BfP40qa8BN5tvZSCVh87Oc7hQw0N5pNRKfubiyZ++R1qkby9tZC1zcpIhPCxLwD6VRbUXuZQYLR0QHdKyjlPoO9W7u/wABZHRzbnp+7waEgYya4lundba7sbeHbmSNk5J96SCO+SJ0idGLdBBwD70JeBsqIYyTysnlZKj39aT7XBqL+RLFLLb9PMjzHg0wHXKa5AymK/h2Y5RxyT6CuT+IMt6/huxS9QB5bgFCD6etdpCs4MccemIkZyqTNJuI98VxXxFheDTNPh2yzMJ9xkc/f/DtSW4S2MHwATN8Q7EjlY4ZM565xVXxK+fGupZGNzE/WrXg+c2ni23n8kOxRx97GDiqOtpu8SzSeWEZomcjdnPNLqUnoX/CXPjzRQf7jmvcmIAJwT9K8L8Lt5XjvSJGUbRbSMea9hN6kiq2ZkUrwVXP40pFpmmrqx7j2NO4qjbR3B5N95qj1jwatiWPIXzE3dMbqgY+ilpKAA88ZpCinqBj0xS0UCIjawMcmJc1VlsEEolgtojJjG5ieKv02QOUIjYK3YkZoGZVxf21rMVaWzEoADZb5s07WhJJoN/tZVLWx2kdM4rGutIki+1zNp0dzeucpN2PtWbe3GvDQdQN1po8kwEE+ZjaPatEhHAfDA7by7LdVbLfXvS6mMXcjdmuWen/AA3jCy35H9zI+lJqo/0kj3zW09xRNDwIPL8aSXLOFX7Cyc+zZr1AO1zHA8TRMJuQHOCB715h4LkWHXndlDDyGGD9RXoEd/aurtKkiKg4UL1+lZdQZy3xJjhTVLDYh/1Rzt/irzQtjVbmMZ4wce1eh/EGWNruxkgZjGIjjd1FefeXJJqM0ykBpABmrjsZvc9ftLPQpI7FZLqbzRCGEag8j3rG1gRiW6WEERlxtB613NreQ2+nWOFg3eQoBIGc4rhNcl3vNPjBaTkDpUIsjgdY9ASY8iOQqR9a8y1YfZL2ZV/gb+dei6ec6Ve7z8ocMBXnniYMNeuifuz4kT6YxTZcTLmB+yIx/wCebGqSDfqOiQDoiFzV26J+xFRjO3aKr2KGXxPbgDiG2C/jWLNTrSu2Ir75qxp5+ao51yD9Km04c1mwexuQjrVhRxVeHoTVkfdoRmLSmjvRTAKU0lBoEFLSUtACUhooNAxKKKKAFooooYCGkNK1JSKGt1oFBopolhQaWkNFgTEo7UUnY0rDuJ2pKcelNosFxaQ0UGpsFxhHIoA5pT1pO9KwCnrTT3p3em+tFgYmPeiiihoSCkpaSkMD0ooPSigDWFLimin1siApwpo604VQhw606minAUxCN0qnJzmrjdKqSDg0mAxDjirsB+XJxVFRzVtDiM/UU0xnY+HYpTphki8nc0hDK3XHtXnnxU1Elf7BiU75XD3Jz90dsV3+nxCLSBfbigt8vx3NfP8AqOqXms67fa3dykq0jBV/vAcDAqkDC3YPdtDyfIG0ntzVa3mm0/VfNtSzTWcgeOd+oOeQPwp8cggt/tIBLTHJ9qSdftfmTl/KMg+ZB0b6e9WmI+nbW8We1iWJ0luJbdZPn9SKnklVQsTM0ckcfmbgOD+NYngu8+2eDdKvYrZA3liPrkhRx19eK1pLaZE8uKeXyJWwFK5K+2fSsyiGCe8u7tY/NXyurZ7+1VdQl1BLmQWxI2HAEYyPxFXbfQYIUASWbcDyxPNOhghsJHVLpoGc5O8Z3H1p3A56a1vFjH9qCKVCpZVcYAPr9a4BlxNMASFLn5fTmvYb6K1urJhdXcUm3lWJAwa8juZYYrycOyhixy3rRcRlX5wwHvWZqSRy6hp8L5HmKz8eoq/qEiyTIy8jNZmrFhq+lFDghHH6Uk7jsZ8wE0ivxwSagKAQ7yP4s/jUt0fs8UjZ6A0y2JvYLaNc5Zg4A6kU4xuybjNWd9O8JZuE2yTTBwB3Ga9f+HWhwQ+E/Pu5RA10/n8rztx/KvLGju/FPjG18P28SSo+PMPaBB9419F2L2tlDDp4ZHjgjEaDHUCratoLzMiS0ht50kg1q6Nu3URL92r01uLu3aOPWhFL/eVP4ff3rSuGna1xYRwRv2V14Nc/Ff3wuHXU7dbO7jHDbMwOPdqNRaGpa2GxVYlJXAwZNuN31o22/wBsMO0ecRyoHQVTi1qWMqbvU9O8r2OPwFaCXtmzeY15bNGRkIrfP/8AqosBVF3qA1MwW2iusKj/AI+VlGG/CnR6lqYlMd3CkCbsBpSCDVizTSHmeWzdTIx+fbMTg/TNX/7KtnfzXjy45G5sgGk3YW5jXto8N6t6PNkdhtzGcJj6Vbt2LW53RBlXkKrAEn3qF70SXT2V1taUcbAccUGws1fFnakyk/OJJCBigCa31ISyHbpzgpxuLgEVxHxKvpbx7CBYXg2EuWYj5vQV1Op2TWgW5awLwgYfyJTkD3rgvF7wNrOnQ2xd4zbO0kcjZ2+lOKVwb6EHg22jn8TKbpc7ImZcetZmq7V8UzIoAzAcgfWtzwW9rDrF1cXpkjEMAVSBxz0zWBqKmbxxKUH7tbYlx9TxT6jWxt+Doo5fHun+coaJLKXr2PrXqqazpsAVBckjbwgQ9PXpXk/hvzP+EotTExR1t5CHAzj8K9ThvpG0+3ZdvmMmXcIOTSki0aySrNCJVUlGGeeDisuWe0tPmTT5ZHBJ+VcmnrLfSspiUFQOrcbjQbbU2Bdr0ox6IqcD8azsMk03VJL7OdPubZVOAZhjNWbm9gtWUSsBvOBVP+zbv7z6nM2eq4AFQJoFuHdhvZpPvM7Z/wD1UWA2gSRlSCKXnuRUFnaCzhEauzgetSsgZgxzkUhjgfWl7cU0rkGmwqwQFjk0gJOg5rE8WsP+ER1UkkYt26VtMeOK5zx1I8HgHXJVO1ktXYH0xVR3EzynwETBFqDYwywDNM1Vv9LB9Yw1S+BR5+mX85OVmsFkyO7Y5qG+USXFsx/jtlP61vPclbGr4Js/t+s3ag4MUORj3rvF0ciEh55G3D8vpXH/AAtz/wAJFq5P/PICvR+WVcjArO+or6Hl/j6BLXVbC2Dsxktyxz9a4e2nxcTAYOCK734iIB4s049f9Eb+dedWZC6ndAngzIoFbxWhhKTue4JoVrc6dZyymQsIgcBsdq5XVDm2wo43969CtQDZW4AOBEB+lee3/wDx79P42/nWZrcp6cP+P2Ej5XjrjPEAybV25MaGPmuus5SlwjH7u7DVzvieJRfTwkcMd6Z9KiTNIs5afJiUEc7qk8KW7z6ze3QGYYxsJI6n2plxBJdqLePIkY9uorr7CyXTbGO0QfLtyx7k1gzoWxHORtxUun9M1BOcE4FWtPXjipJZsQjirKjiq0PSrIpiY4DmkNKKQ0EsTtS0lLQIMU7FJS0AIRTSKdSUAJijFFHrQAh60UGkoGHWjvQKO9JgNPJopT1pKYMXvSGl70hpMEFJ2pab2oGwPSm049Kb2oEGaCaO9JRYAxmkI5p1NpMBcUhpaQ9aQ2NxzRjmlPWkPWmJBikxTqbSGgpMUooosM1F608dqatOrRGYDrThTR1pwqhDhSikHSlFAhG+7VWTvVs9Kqv3oAYoPWpGbZEW7Cmg8VV1GYrblQcZqG7DsbUni3SZfC97ojtOk80TRhlHTIxkGvMrXwbFFZRRi7ZinrW5EgHJ5PripxweMUKY7MxJPC8lwixCYLGP1rVm0zTZLW2s5bUnyI+ZAe/qKtKwxzSkgngdqbqAonVaF460nQNGttMi0y6Kwrj92uRWkPijp+ONMveP9kVwJDHGGA/Ck2uRjd+OKn2hVjvT8UrLP/IMuvzFQXnxC029hKzaRcMMdcjIrhjC2f8AWn8qnj3BcFv0oUxWFZ4biR2jWdYWfcqvITirPm2rdbUO/Qse9VggqWOPB4o52FjF1t0F3EYk2L021l3536tpp9Ear+u5fVIx6Cs66B/tayP92Jq0hsJjLywaay8wDJPaqKRX1tHJPaldwQqFx39RW7AWayj+ZQT94H61OiKYG3xlk3bcJ1zW0TOR3nw3+HenaVoqarf3YuNUvU3yXCPjaD/CK7MWdpZgKnlFAOCZBn65rzV/GMtjBHawaLbSG3jwsrSEfhj1qkvjvWJFBk8N6ayEdTddPfFNRbJc0errc2k6lophlSFKFuTWRd302nvd2X2CS8tpDvKynK4PYV5zceN744MdpYwEDBKsahbx5qzRiP7TaqB0ABJquRkc6PUvs2nNYiax061t7mQDJni3KKic6RiJ7iJBdR8B4oSMn/CvKpfGGuXBP/Ez2J2SNcCoJfFPiG62pFq9yjA9Vh35/ShQYc6PS7/RPtk5vdNga0dxtfYMbj64q1pun61BpZsp9RlkBJzzh8fWvMP7W8UyKT9u1GR8dVjIJ/DFLNceMZYmKWWtPjGGXjdQ4i5vI9Kjs7pdSgmXEMtsMBpWyXHvW2LidpDIyxgnr83FeRRaZ4wlBlGn6kNxAHmtVhdE8ak/NZTntzL0pcvmCl5HqU/nzxMhuY4oiOcOB+dcF4ytoY/EulpHMjlrSXcFOc+9ZZ8GeNp5xsSIW+PmWSU53f4VVuPDGsaB4itrrVpYzvs3UIjZwc9qLJdSk2+h0Pg17eLU7j7XKixmHGHbAJrm5czeLbwxnhUwSPTtWnpXh+48Tzm3txEFiw8jucYrN061ksde1W3lcSNG4QP6ikarY3vDV9Z6Rr0GoX8gito43RnIz1Fdc/xP8ERlk/tZF9QEOP5VxWm+GovFt/NpFxc3NrCI/M862bDZz0roYPgto8cOx9V1GUAY+dl/wqZWvqUi8vxc8HR/JBfPL9IzgVFJ8X9IGfJtpJh2w4H86ni+E2goF3S3DgfwkjBq8nwy8Jr9/TFk/wB4mp90ephSfGG0Xpo8zf8AbdKqP8aY14j8O3DH/r4SutX4beD1/wCYHbH65/xqaL4feE4H3xaDaK3rtP8AjReIanD/APC5blumhsn1kBqOT4wXjriOzSNj03c4/KvSR4W0If8AMKtv++afH4f0aB90em2ysO+wUrrsB4/cfFrxAudk1mo6DNq7VUHxZ8VMcLeWx/3dNk4r3QWdlHjFrbrjp+7FSKIB91EH0UU7rsB4fb/ETxfqBAjnL57LYsn86r6prPi69065ivIrsWco/fF1wuPT6V72NnbaPwrm/H8yp4D1pkQuy2zYVepOOgpxeuwM8s8EIY9L1uRScC0IUdgMdqW/GDpxHezQ1b8CRn/hDJwwIc6fypGCDjvVS+IZdOII4s0H6mtZu5K2NLwrrNl4W1C7u75tsd2AobGcH0rurHxVomoOBBqAJHVSpGK4XwtpGneJY72G8MmIXC7ofvKa6Kf4UWhCtYardwMB0Yg1npfUiz6GH8SLiFvEFrLC6ygWpAKHPevPLG4W4vITs6XCBuOvNdJ4h0W70LUTYXO1maPdHKGzmuf0iFTqyxsG4uUJPrW0WkgVGUtT6MynkJ5akKIs4/CvNL45tsnuzfzrvZLlpI3W3nRVEXf6VwWo4NmoHYnNZockZUXy/iaz9etPtNxG7Phl6/SrcchWRORwwPNJ4mDRRyXjLhZcYx2NTIqJl6LaxLfSBlDbUJB71dkYsqt7Vy1lqc0WqxsrZV/kNdRccLgcbawkdEShKO3erunqRxVGVqv6ecj61IM1ohwKsY4qGIEAVYFMgQUhp1IaBDRS0lLQIWnU2lzQAlJS0lACUetFFACGkNKaSgYCiijvSYDe9FHegU2AGkPalNBqRhSdqWm9qaBgelN7U49KbQIKQ0tJQAtJ3opKTAWkNLmkNIbY09aKD1opiQCkpRSUhoUUlKKSgDUWn01Ogp1aIzAdacKaOtOFUA4dqeKYKeKBDW6VWfvVk9KruOtDGRHpWXqDb+natVvu1j3R+9WMikQI2MVMpzVZD+dToayuaEqinUidKcaLhYKKcOaTHNK4WE5pQaTHvQBRzMLEq81ZjHSq6DirEfVapMRzGrtjWiPTFZ943/E5gA/55Greqndrkntiqdyf+JiJR/Cm0V1U3oRIxLm7minU5O1T0Heul0S/fTL+FpP30F2Ruz0R+wrnZYg1yS2DUssu+0a2YsF+9kdcitUZSPeY/BmiT24nms900oDMQ56+1VD4b8KicQpaIsgO0qT1NVfBPjKyfwday3sj+YpMbE8nI9a1JNf8LicXDWrvMOd4HNPUmyLkfhjRYTkaZB07rmrEekaVEcppVqD6mMVmT+OtJUjy7W5b6gVWk+IunIvGnTH6kU9QsjoRZ2afds7ZR6CNasoIB922t1/3YgK42T4mWqn91pwB/wBs1DJ8SbrI8qDT1GOjMaVmPQ7slAeEQfRRSh2JGC34CvO3+JurDhLbTD7hjUR+JmtMpAjtAT02qeKOVhdHpZSZlwFcim+Vcf3HrypvHuuliTdMuR/CBgVE3jXWnXb/AGpOM/3cA0crFdHrflS7SNpBPrXAfEBM+JtM3sSy2cvGa5q78SavcIGbVbrgY4bFUYb+5vvE8JuJ3m22jLlznvTtbUL3O1+Gata6rq5nZUiaKPaSa5y4VD4q1cIwOJRkj6VHcSNAymN2TPBwcZAqh4bczz6pM3Ja5Iz9BS8zRI7fwRcW+m65dSXcyxJJHhSx4Ndy3ijRF3D+0Ijgc4NeP6rIRb5TGfesP7Q6tyVpNJ6lnt8nj3w3EcHU03egUk1C3xD8PgfJcSOfTyyK8YeUOMlFzUBmIJ2jJ9AaORCPZZ/iTpqLmKCWQ+nSsyT4sQK2F0e4J9S4Ary0TuOvFKZ2I5ajlQHpjfFfp/xKT/38qnN8UL12Jhs44x6Mc15092Bn56gOoKCeSfpTsgPQp/idrZI8lbZPXcmarN8S9ebOZrcH2irg2u2k6ZqNrmUdIJW+gosgOzn+IHiGSUussZ47Lisa/wDEmt3u95bh5QeWtgcKx+tYv2qf/n0n/wC+TSrPMxx9kmH1U09AO98O6vNe6dfpLCkXlWrLuTuSOhrPnUGK0I522yqfY5pvhoPHp2pbwULqFGaWcsiRxnnCCjqKx0nw5vtM0NtV+2XaQSTyhlZuh4rr9Z8UWdhppddZgEzAtFhc7/avIL2do7bfFay3Y6Ewwl9p98VUje7lQM1ncKwYFfMt24H4ipceomzW1DXp/ElymqX1lNaCOAoEl6n3rjbnVo4riN0Zo2icMW9ea09e1a8cGOaC4IJHlhYSML71zJglmk/fW8rRMcDCH+dJHZRqRUHc96iv76PSLe9msZVjljBLKmQo9TWRfsksIkidZI++DS+FvEviaG5mi1bRb+TRGtlit9sWSGHUn2q5c6HZXm+fT4pbZ25KNxz9KpHIzBtLYyXQ2pvZfmC1hePnvTJZRyShFkYSgL02j+E11aRXlhE0ZC/a9wAI6ba4fxvdNceLBbEny4IlAGe55NNjic3OM2U8wJXZKpBXtXYW1x51krFtxwMmuUlGNKuTjq4q9pd2fIZPWuabNkalw3HFaGm5IWsSecBQdwzWtpNwJAuGBx2rK47HTxJhetTY4pkeNv4VKPu1aIYzFNNPIprCmSMNFLRQSxBTqSjNMaEpKWkoAO9FKBRigBppO9OIpMc0gEpD1paQ0AHekFFFAwNBpaQ9RSYBTadTT0oQMD0pKXtSUAFJS0lACUlLSUCFoPWkoJ5qUMbRRig0wQd6Sl9aSkNBRRRigDUSn01RT8c1ojMSnCjFOAxVAAp4pAKcKBDSOKgbvVhhgVAwpMaK8g+Q/Ssa5I5XvW1MdqEnpiuK1/UPLK+WTnPOKwmXE0lqVCPWuSTVZepY4qU6rL2JrM0OuBAx81PyDg5rjhqlzgkE/jTv7WugByDSA7IAetFcn/aF1/z0xS/brr/nqcUXHynVD3Ipwx6iuSN9cf8APU0z7bPn/XGgOU7NWRT94fnUq3ESkEyL1riBezZ/1pNKLpyclyaOawcpPfOD4guGByuQAR3qheSGO8kUjjHBqdXkWTesXmH0FU9Slfbumj8pvQ11U3oRKJXikD3gXjnvUj7FuNh9az7dg1xEQeM9qsyndfkchgeuM4raLMpo6TwcVS7vtJLYNwDJED696vizljVzJqFqgVtuGkxWFodrc3niOK7sA84gUqzAbQM10kvh55N+7S433tuIbB5rZGJScKDg6hZHH/TaoHnto/v6hZj/ALbVdHhaInJ0aEH/AHBUw8NbR8uk2n/Aos0xGUs9o3Iv7T8ZKcZYeMX2nf8AApq1ToMoGPsFov0tzUDeFt7ZNvbKeufsZNA7GefKxk3mn/8AAZaaZrYf8vltn2etRfC7jobdfpYmpv8AhFZyPkuYR/25Gi4WMdJrcf8AL1EfbNP8yHqHX8K1x4WvVHFzC5/69aevhfUf+e8H/fii4WMXzrUcSNOf91afopibWHYNKAIWwGWt7/hF9SyAkRlz/EgxVWXw/qVteFRMsUpTbgjoKljiMvy/lblaJcDpK2M1Q8NO2n2lyl5IgeWcyKEORg9q6bRfCV9fNc/bJIJxbICu8VKugWDyfv4t3qqcCoNUZ81tFqsbwxXA+XBO3k0xfCiA83Dn6JXceC9HsEvNRC2qRqu1QTySK68aRY9PLX8Km9ijx8eDreQYM9x74Spo/BemoMG11CY/3h3r1waVaDop/OnfZYIzs8yQewNLmA8ti8I6epH/ABK77B6bu9W08K2QXA0iYj/aBr0c20R6zzcdBu6Uv2FOvnTf99UcwHncfhmyT/mDSj3KVKdEt1X/AJBhA/6516CtmqnPnTH6tUvkrjGWP1NK4Hm39kW3ayA+qUo0qMfdgjX8K9H+zRd0Bo+ywd4k/Ki4HnI0sf3IvypX01Yl3SCEKe9eiG1t/wDnjH/3zWPr1slxZKlvDG0gOCMdBVJiPMvFFtLZW6G02nEqmQJ3Wsq9vbb7U2XA+UbQa729jkjsGCxw+aHG7cMjFczfWWmzXrSvajcRg/WrQGZpvi/VdDhaDTLm0igdtzeZHuNXT4+1yeYu2qWjrjAj8kDb9T3q/aeAo9Qh8+BVCnoGqb/hAJUB/dW/FJ2JdzFfxdeuSZLyEn/rmtQHxPOzf6+2x7oK1ZvCyQNta0jY+oNPtfDsc7bFt7dCOuVzihJCuzMm8e67HtCa/DbwgYw0Ab9azpvGl4ivINWWVjzuCYya7f8A4QZwm5ltMf7tZk3h+0ichrSEkdwoqlYepR8L6rPqlpPPfXSF8FhuOCAK871G9+2a+Llgx86fbz6V6DqmhW8toRDi3bGAycYrk5PBTxyQyi7ZzE29M929TUSaLijDun2WNymekpx9Kr6bOBeyKz4+TIrWu/D8ilkkLMrtuOPWnRaVDAVdYiWHciuWUjdIzZ7nOec1Z0i8kgm35xzVmSzjwcxjJ56VDHAFPC96zuUdvZaykuA4x71swzRyr8jA1wds5ArYsryWBg0bLkDGD0q4yIcTqSvFRsKqW2ps6gTgZ9Vq4ZEcAq3WrTM2iMik7VKV70hWqJGUYp2KTFMQykp+KbgUDAdKWjpSUAB60lOxRihgRnrSVIRSEUgI+9FLRSAKQ9aWkPWgBKQ0opDQAHpSUvakpDCkpRSGgQlIKdik20XADSHrSnk0makq42g0p60hoEApKUUlA0FFFFAzWFO700U7vWiMhw606minCqBju1LSClpiBulVyfmNWWHymqrHaST6VEhop6lMsduSfSvPNUm8yRsEEg11OuXhKiNT1rlJLfc5J71hJmkTPTf0xUgVjxV5LEADvU62XHC1BZnIrYwaeVOAcfhWotn2C1MLEsOAKLDRkRh261L5behJrVi08/3am+wNnpQkXcwmRqhMUhPFdMungnlaeNMX0xVWC5y4ikHrT0hkJB5rphpi56cVL/Zi5GBS5dRcxhxCVFHUfSql3ps163z7mx0rr001ABkVN9kRfurWkW0ZtnDweGJQQykjacj61or4ZmZvMM7Kx/iArqPKwBT1Bx1reDM5ajPDpuNFkSOJROkjYdHGN5r0f7Erxq32eNSRng9K5DSbNri5jdh9013gPyAY7VvcxKS2Kjtj6VJ9j9JXX8BU+7HSjeaVwIPsjf8AP3MPooqRYrhfuX8o+sYp+6lDUCuN23w6alIB/wBc1o2XnfUH/wC/a0/dS7qAGqJ1PNyWPclBzSk5PL/+OilJzSUASoQPuOR+Fcnr8e66L98da6kHFczrhy5IpjQeGsBZmJbDcEZ60mqqBLtRAoJ7UeH/AJLeTPc1Jer5j596kpM6Pw3BEbRyYxufG4+uK2xDEhJWMCsrw+QLUL3rZJqHuVcaFUdBS4HoKKM0guO49KSm5pc0BcWjNJmkzSDmHZozTc0ZpiuK3Ss25OATV924rOuiNhqooLnN6gAVcEdea5a5TMx9zXU34O1jXMsCbgD3rRBc7nw5+70xRmr0+GDZqnoo22Kj2q5MQFJpWA5fUgsbEdPxqPSyPNwPWnasjTE7RyDTtHt2STLd6dhXOgcZg6HpXNX6gyEdq6qTHk8elcvf/fqRoxr1QUCjoKypUctnPArUuWyDWe5wKykzaKKEm7djANII1ZMlBVp1BwQKjK4Fc8jQqPZo/RRVNtNA4AGPatbBHNJ1qbAmY32Bu1KsUkZ+79a1jGDyTUbxoRjBpFXGQSfL8wqxHO0TjZn8ap7SrcA7aduIYYqlIHFM2otQUj94Oauo6SDINc6r7utTRyyRvlW6VakZOBukUzbVWG/3ECQcVbV1kGUII/WtE7mbQ0j2puKeQaTFMLDMUlPI5puOaVgFA4pMHPSoZZcXVpCpIVpMScdRQL23ky1urE+aYyjdQfWna4IlIpppzpMt28LwlABkSKd272x2pzKAvWk0MhIpKcaQ0hCUh60tIetACUhpe1IaACkpaSgYCg9aB1oNSISjpR3oNACdzSUopKAEP3qQ0p60h60hgKSlpKBoBRSikoA1lFOA5pFqRR6nFaIzAA54/wD10jyRxxl3cKq/ec9B7fWkml8qaJOhcHcf7oFYGrzmazgKBsTXA47cGqA6UA4BxwRkfSnAU88kf7ooUUPQLDWX5SfSsTULvDhU47Gr9/cmMbUPPrXPXBZpsms5SKsZ09v5r7mc5zTVsUzVlgS3vU0a8Viy4ohS0QelTC2WpgnHAp4Q0WGQrAo44qUQKPSpNgGM0uDninYLjVjVe1SCMGlVTiniPHWmkJyECCl8upEjyKUrjtVWFcj8sU4KMUpGKbnijlC4Mcc5qMNz1oc5GKi3UkJskY1PbIDIM81XXrV21A3CtoiOp0iNVIOK2SeKyNOOEXFagatkZMWkJozSZFMkUU4UzPvS7qAHk0Zpm4UbhQA/NLmmA80oNMBzMQtc1rDZLV0LthDXM6q2ZCKQyTSm2RH3FTyvl8etVrFgq49qfIS04A9aCrHVaE2EA9q2y1YGlZjQVs7uKhoZLu5o3VGHpd1KxI/NGaZu96N1FgH5pc1Huo3U7APozTN1BbiiwWGu3FZ103FXJGrPuuRVooxb0/KwrngmblfrW5fN1rJhXdP+NMDrdNbbaqKszN+7NUbHiICrMrfKaQmZVwo3ZqSz4YGm3HJpYPlNMRovJ8h+lc/fctmtl2/dmsC9c7z7UmUjIuc5as9zVq5cljz1qoxrGRrFjC2ByaTcCOaZJTBXPI0RLRxime9P6ipuMMAdKSnYPrRjnrQFxjAMtV3iH/16t4phWgdyqPlpQ5z1qZowe1RmPHSmBNG2RjvT0dkOVJB9qrDg81IH54qlKxDjc0Yr8niRePXvVpJI5B8jAn0rH3E1IhKkMOtWpEtGsVqNyI13Odq+pqCK+KkBxkd6uuIZ44wVzHySDVXJsU3BuLq1dZAEjJJIqoltJaSxLOyNvuNysO4JrPh1BLfVXVOELY25z+NdCqxzGOXbkqcqT2qosVjIurye11K6khlZQJB8vrVuOV31CYFhtCglR2Jqe+sLW+LM4MTuQTIv8VV4o9upXjA5UbQpx7U5MCwaSnEU01mMQ00nmnU0CgQUhpaQ0DEooooABQaO9J3pCCgkEUU3tUgAoHSk7UmKLgKSM0lIad2FCGFNPWnU09aY0FFFFIZrKaeX2xSN/dUmmLSyf8e0/wDuGtUZGdZSTXJiZjumYN9KmsrLz7WKSdTvhkOV7E+tJo0bLBBcY+aMHIPfNa4HBC8A80AKvJNMuJhChAPJpzOIlyay53aV9xNJlJFe6bzBnNUHUscnpVyQ5JFQheazaNFsQiME81IseOlTJDuPFWEhx2pKIrlfZxSYxVsxe1RlMHpVcomRY6cU9V9qeIxU8UeexqlEQxIix6VILerkMGBU4hHpVKJLZQWEjgU1o8HkVpeTjpUbwkdRT5RXMxxxULLV2WLGaquOvFS0UinJUYqSUcmoR1pJDJVNaFn8xFZyLk1qadjcBVolnT2HCitENWdasFRTV5GzWqMmSZ4pvagtSZpki5pc0ylzQA7NGabn3ozQMeDTg1RZpd1MBJXwhrnr0bnJrbnb5DWNPy1IoZbtjirka5kBqlGORWlABiiwzasmIUVqhuBWTZ/dFaYbKg0WAlBp2aiBp2adhDqXNNzSZpWGPzRmmZozQA/NITTQaQmiwDZDxVCY8mrsh4qnMOTTAwNQ6mqFmuZjWnfRFmPpVO3jKSEY60xm3anC1NKflNVrfjippDwakRRl60+MYNDrnNCdaYkSOflrFvTyRitiTpWTeL3qWUjn7rqTVEtya0LwdazHyKykaIa7cUxWzQ3Q0gPSueRqiTPang8Cos808HgVAyXNKBTRyakFBFxMUmKdRTQ7jGFMIqXGRTSKYERXNN21J3pMAUIY3n0p6v61FJLGpIw3HWq/2jJ4R/yp3sI0cBhnvUwvVSxltpCGYAlXXqPasn7dtH3WOPanQzwyEkqVY9jTuOxzipcR6qJWjOPbp9a7qwuFkt1U8NisvYpOQAfenruTpxTjIlq5uDp601gOuOazY7p06sTV2C6SZeeDV3IsKRSVIVyeOaaRQBHikp+KaRigQyg9adikIoYxlFFHagApDS0Ec1IhD0pO1ONN7UgEpopw600daLAIRml7Cil7CmkAU2lpO9OwxRSUopKkZrrUigEFT0IwaYvSpFFaIgekaxpsUYHpTwcDJ6Ug56Cq9xNx5a9upp3BIZcS722r271UmbYMd6kchcGqsjbzmobLREeSaetAFPQDNSMmj4IxVheagUD8atRcAEitYohsQrzionT25q4BuGQuaay89K0sTcqKuOoqxErA8DNO8vJHFWYkIOTRYLjolZscYq0kbClhU+lWlFVYTK+z1prID2q2Yye1NeM46UWEjKlhU5yKyp1xmt2aPg1kXC5zUNFoynHNRMMGrMo5NVmB61Nhioea0bA4kFZa/eq/attYU0JnUWzZVa0FbArHs5QFFaAlGPetEZsuA0maiWVcDg07cD0FMkfmjNNpM0ASZozUefajNAD80FuKZmkY8UAMmP7s1kyj5zWnN/q6zG+8aZSBKvW57VUUZq5bjkUhmxan5a0Aw2LWdb/dq6v3RVATq3FLnmmqKdxmgB4PFGaaKWgGLmjNJRQIWkNKKQ0hjH6VUl71afpVSU0CMu661UX75q3dDmqyj5zTGW4mwKmZspVdPSn7sVIMQ9aBwaKKBIST7tZl2etaUjLt96zbnmpZaMC75JrMYc1rXi4JxWY/Q1nI1iV26UwVK3QVEvf61hIoU09aaaetQMlXin5popaQDqU8UwUE5oAdTDRS0AJjmmyDgU+mv0poRDtLHhtp9aa9zJCArFOeKkAIpr26SHLICfWmBVkvIl4LDPsKhMwcZGPqeKum2bICKm3uDSzWW6IeaAR6LSGVFkK/xDH1qYXAI+bg1lT6Ik77jPKgByAD0qxFZNEADIWx60IEXRJu6GniQqODVTGw+lSK4I5p3KsXYb6SNhnkVpRXMcqjJwaxAcmnHdjA4qlIlxN4r3ByKjI5rLiu5YiATkVdjvkk+9wapMzaJse1NK5qUYIyDkUw8UyRhGKaelPIphFAxM0maWjFACdaT1p1NPWmIQdaaKfTKkApaSg0DFpp606kNAIBSUopKQzZUdKkQYOaYBintKsYyeePlHrWhmhLiXykwp+dv0qnuAAZjQzl2LGq1xMJGIXgCkUEspdsjpTAKaKd2qShactMyKeDQgZKlXrcDjPSqCcmtG26CtokMuLFGcHbyOhpkkMeSV4NPQ/LTWNaIzIVQg8VZiByM1Evap46oZdjUAA1Moz2qGM8CpgcUhDwccYqORqdnFRSMKYIrTng1jXAzkVrzEEHmsqcdTUspGVN1NVXzmrk3PaqzL3rNlEagg1bg+9VccVNE3NJAzbtG4xzWkue9ZNs7ADBFaAY45NaIhl9T8oqQGq0Rzips8irIJQaDTQeKM0ALmikzmikA7NITSZppPFA0Ryn5KoMOTV2RsrVXGTTGJGvNXrdeRVVBg1cg6igZpQdKuKeBVOHoKtL2piLC0+oxT+aBjhRSCigGLRSUtAgzQTxRSN0oGMc5U1Tl71bbhKpy9KQGfcjJquowxqzPyagxigB6nFSA5qEU8GkA+k7GjPFNY4XNAiKVuKoXDVambAqhcNgipZSM275zWTLxWpcnNZs3GTWUzWLK7ZwKjHU09m4pgOT1rGRZJ2p46VGGFP3CoGPDc04HNRZHYU4cGlcCSkNG4elNY+lK4C/jRmm5NGadwHA0h570UUXEAXmg8DilpD0ouAIfm6U+Q5Qio1GDT2ORTQFXbk5NLsqXZTtuB0plXKbxGotpWrrdOlRMAe1K4XIA+DUglFMIANNyRmlcZKzbhQCQOlQeYQeelTK6sM07iaJY7l0IIY4q/DfRycPwazMZppHTBqlInlub20MAVwfpTCtY8U8sLZVj16Vdh1FWP71cD1quYnlLWKQinh45MFCPpQVNUIjprU8rTcUCEFMp9NxSEJSGlooGGaTvS0lAgpKXIpKRRuHAUs3Cg8+9VHk8yUv0B4HtUk8vmsFX7i1VmkESc96tslIbPNs+VaqClJLHmgYxiobLsSKOM0GlXpRTQmJThTaeOapCJYvvVfgOBVCOrcJ+WtESy+jcUjEfjUSNTia0RAm6QH5QCKtw7mYZGBjmqq5HQirMbDAyw/CqEXkUAYzUmaijZSuB+dPzSEOzUMlSCopTzTGirMeTWZcMcGtCY8nmsu4570mNFGSoW5qZ896rtWTNEMJwaliPzdahbrUkYwalCNS2kHArRR+Ac1kW+d1aSHAFaohmhE5IqwrdKpxGrSnpVkMnB4ozzTQeKO9ADs0uabRmkApNNY8UZphNAxkn3agxzUz1F3oAcnWrkAxVVOtXIaZReiPFW16VTj6CrY6elMROvNOHJ61EvAp6jnNAySlzTM0tADs0uabmjNADs0jH5abmkY8UDQj/cFUpTVtj8tVJjwaQFKQZNQNVhqrv1pAJmnA5pmaVTSESZwKa7fKKM01j8tDAqTHms+4b5quTtzWdOeTQwKUzcms+U5zVuZ+pNUXYE1hNmkSu55qMGnseTUYzmsGboeDinAnGaYKcKkdiRcjrUoNQg/nUmakTH/jRmmhqC2aCR2fejNMzSUxkmaM1Hn3NGfegRJmjNR596XPvQA4nPSlGaZmlB96Yx/NFNzQTTYhr1GetSN0phFSMhfrUZqVhzSMuRikNFdvWk5xnNPZeSKbt4P8qfQoElIGDUwcMPeq5BFNYEdM0lILFonHQ0wE4qJX4+ang1VxMkWZomBRiMVeh1XA2uKze3TikIGBiquJxR0MUscwyrClYA1zgleNvlbkelX4NUZABLgiqUiXE0SKQ0kV1bz8q4z6VKy+lVchohIpMVIVpuKBDMUhFOoNIaGAUtLikPSgZeLbEJPes+ZzI/tU1xL5nA6VBt5zQxbCrTgtKF4p4FCQXFIAptLQaoBvenr0pvenL1oQiZKsxHAqsnSrCHFbRIZZT607jvTFOBRuq0Sxdq+lTxADpxVctT0k56U0I0VbGKmzxVJJFHUmp0mT1NMGTZqORsdaXzMdKrSuSetAIhmbcTWdN1q9J3qjN96kxopSjk1Aasy9agasmaELVLF1FMIzUkfXNAmXYOGBq8p4FUIjyKuqeBVohl6M4FWVPIqpF0FWFNWQy0DRnmmK3FO780AOzQTSGm80AKTTM80p6Uw0gBulR45p/NN70DHoOatxVVXjFWo/6Uyi2h4FWlNVE6CrKnimBODTwahU1IDQBJmnZqMGnA0wHZozSUUCFzTDS5pG6UmMaelU5j1FWS1VZ/mGBxUjKjnioTT5O9RE0CA4o6U3NO5NCEOzkUx+lLu4pjHg0mBWm5rMmPJrRmNZ9wOtIZkz81RPBzV+YVTb7xrGZrErsaYRxxTpDg1HngVizZC5xTwciou/SnKeallEy04GoxgjFPHWpsSx+aMikpRzTsIOKTIpcCjAoswEzRzS4wKbSAX8KX8KbRQAufalBpBSg0AOzSdqKO1UAHpTT0pe1M6Uh2GnqaD0pT1pQM1LHsQkYpjKc8VM3JprfeouCZCy0xkPBqY5qIkkZpDuRsnHvTdxA5zUueKY3TiqATzT1qQOGqMDI4qHB7NigC0QKaRjr3qKOQjgnIFShgx61PNYAyV5UVch1KWMKCMqPWqTDJ4pMZqkxWTOghvIpkHZjU20YyOlc2pxjmp4tQmgOFOV9DWqkQ4myaTFV7fUIpsb/lPrVvbnBXmlcjlIyKaeuKlPXFIQKYWK/finimL15p/8qEwsSLS0gOKTNNMLC0ZpuaM0xjhTwOajXrUinJpoTJRU6nAqurVKrY4rVEMnDUZqPcPSl3A1aJJAelPU81EKkXr1pklpG4qZWqqpAqUOPWquBNvpjkVHu+ah24pDIpDhqoyk7iatSHmqsnQ0MEVHyajYVM1REVBZEetSIOOKbt5qVBUgTQ5zV5DgCqkXBFWwCelUiGW4jxirC1WiBGDVjPFWInWlLU1TxRkUiR4bNLmmA0hamA4tTC/tSZzTcA9aBoXefTFJnNJmlFAxwar0fb6VQq3C5IphcvJ92p1PFVVPFTqeKBk6mng1CpqQGmBKDxTgaizShqAJM0uaj3UbqAH01jRuqNmoAaxPNVnkA4wc1K7cmqzmkBWkY/3TURqWQ8VCTSAKUUwninrzQIKaelKTTCetIZVm71QuG4NXpTzWdP1IoYGbMeaqMeTVuYdapseTWEjWJXk71EDUj8k1EDisGbx2Ak5pVPPNIcUoqR2JVNLu5qPmlGc9aBE340oNRAkU5WzQJokzSg0zIpQaBDycimGjtSZpMAooyPWjNABnFLmmk+hpu5vSgCTNLu7VHuNG44pgP5JobpzTAx4oY0maBn5cUhPoaQ0ZqegmLnkUhHNHel600iRjD3qMnjpU9MYdaBkYIx0qNumalIzTMUANxjkGoyBu6CpCAeKQDFAyLAPQUwja3A61KRTMfNUtCESQg89KeJAxwDTTz25qJgRyKEwLQHFRt1pglOMYp4IIq0wEJ4qeG/ngAAbI96hoxkU7gzbt9ThlADfKferihXGVYGuVOQR6VPDdSQ42sRVcxPKbI69afTB0pwNBA4UlGaM07gLQMGkzxSVSEO6U8GmdqctUhEq04HvUantTx1rREskFO6VHmnbqsRIrU9W5qAGpFOMVSJZYVqfuqFWoJNAiUSc0rvkcVCCaXPBouAF6rOfenuTVd8mhlIRu9RHnvTmPFNPSoY0NKGlVD60oOTThSuBKinH3zU4HcSHNQJ0qdKpCLUMr8L2q0GyeaqRDBzU4ODVElkH3pc1GG5p26mIkFFNBozQIU+wzSZP900hPoabk/wB40DHHOc4xSg5pmT60o+tMB5qSGQhhzxUfWnoAAT6UDL8bjOKtKQRxWYkm2UMfukYq/GfloAsKaeDUINSA0DJM0uajzS7qYD80uaj3Gjd70ASg0xqTfio5JT2FIBJOarOeuae8rY7VXdieTSAY5qI0rHJpuaBCdqcvFJmlFADR0qN+VNSNxUbNhfrQMqSk1Sn65q5KRk1SmPFJjM6bvVJhyavznINUnFc89zWKKcnDc+lRjmppRyai71izZbDCDmnikz1pc9jUjTHUo61HSc1Nx3Jc+9KDUNSJ0ppiZIDz0pc++KZS5pisSA5HWm0gIxSbqW4WHY5paQt7UZ9qTCw1upptOPekpoLBke9Jn2oNNB560wsPpfqKTNHahoeo7NBxTOaCc96i+pLYvGaXpzUeadnjrVIdxwNDYPSmZNGabAXvUbU/PFNNICPqaX6Cl9aBSGRuDimAc81K/IqM5FACEYFMdeM05s5xSEcVNiSBhSYqYrxTSAB0NArjFchSM596kWTio2TANRBsfSmUy0SPam44JAqMODin7sjii9gR0ING7Bpo4oyM1oZD880uabS+9MBc5pc4puaAcmqTJH5pwqPpTwapASL1qSolOTUgPNaoQo6UtJS1ZI5aeBUY+tSA9KaEyUUopgNOzzTJHUZ4pCaD0NADGFQMp5qY+tRsaRSK7D1qMnipH4PWoiQKllJCrTwelRA08HGKhAywnTNTp0quh+U1Oh+WtESy1Gal71Ah6VL3qiCwKKYvWlJpgSBzjijc394UwGlzQhDixPU5ppNITSE0xj6cvHeod3NSA0ASqamQ9qrg81Mp6UDHqOGH908VehJxzVMEHJqa3kHmEHpigC8O1SVGGpwagY/NJmkzmmk0APyKTIpuaSgB+eDUbHNLyKjZueaBjJDxVdzxUsjelV3akIa1NzSE96TNAh2aAeKjyaXfgc0ADmoWb5aczhuhqFmwtIZBI3Wqs5yKkkbBNVpjx9aTGipKeuaquePeppW7VUkY59qxmaohlOWqJakYZJpoADfhXOzXoMpaO9JyDU9RoKKOPWjj1osMKelM49acpoSAfkUcUmTSZNMB+cUlN5p9AADT91RNwKTdxSYEpPNNpBS01sAlN70+m0ALxQelJSE9s0AOBzQT7U0MKCai2pImeelLmm8UE+lUMdQajJx060uaTYC5pCc03PalB9aXMgAd6Wk4Apc+lMdxD0phGSKfijbQJkZX3oK0p9aTPOKVwG7c1G496l5pjLmlcncYwyMVEY8VMw5phFDGyBlO4c0/kDGaftzSbfSpYJHQLmjJ9qarUvvW5k2OB9TTs0zAoHWqJHE0v403PFAPNAyTqOtKMU0U7pVIZIpFOBqIH2pwPNaJiJs8UuajDU7dVpiHg08HmolNOBqyCdSKcDzxUaMKduqhD+tLj5abnNKT8tJhYY4AHFQMcA1Kxqu7VLKRGx61ETmnvURqGxiinr71GKUNikBaQ1OvSqUbVZV+KpMTLkZ4qbsDVWNqsKw4xVozZYXpQTzQOlI3WmIUGjNNzgUhb3oAfn3puabmkJpjJM09TUSnmpAcUDJhUi9KhU1Kp4pgSA8UB9rgihajbhqQGoJfkHHJpY5CThuDVS2kyCp/Cp85pjLW70pc1XDkUjSHHBxSAs8+lKM98Cs8lyfvtTcOf4mpgaRx3ZfzqtIyj/lopqqV9aYVA/hGaQyWSQEdQR7VXZ80jHHAwB7VEzZpCHlqbuqPdSbqAJN1Ix4qPdSFqBCblPBFRyPjAFRs3Jpjt0oHcjlPNVJXzUztk1Xk71LZaKshzk1WkHy5q03Q1BJ0rGZpEq8803PU04nmo+341zs0EyTSZpRSUFBS5pKKAFzSg02lFAC8UZFFJQAoPpUgNRdKdkii4DyfWhcEmmZNKpPOaV0DJMGl5qPdRup3EPwaMUzdSgk0XAUj5aYwqQ9DUZ96LoBh4Ipc80pFMZakBRxmg8im57Uu7ApNjF24oyaM0mfapELQaM5paYCUUh68UAmkA4E+g/OhicUmT6ikJJ7igBhBppznNSE03GRTJsN6UvtSHg0vegYzGaaQMdKk7Uh6UxNkXvSGnHimEmpYXNwdqdRRWxkxKB1+tFFAhc4FAPWiimNbDgRTwaKKtDFzSg0UVSEODUb6KK0ExytUgaiiqRI5WwakDZooqkIlyBTWbiiigCNjxUL85ooqWUiFjUZooqGAlFFFICROgqTJFFFUgJ43xVhJaKKpEMnFyuOhpRcDPQ0UVRIvm7uxoJzRRQJgCKXNFFMABqRW9aKKCkTLUi9KKKBkinilYZoopoAhG2YGrYOKKKYDs5oyKKKAGscUwvRRQA0tionbNFFICBmphNFFIBham5oooATNGc0UUCInwKgY8UUUmBXeoZOmaKKhloqtyagc9SaKKykaxK5OWpnaiisGajR0pO1FFAxDQKKKADFKKKKACiiigApw6CiipkA0dacOpoooAWiiimIKUHrRRSYC7uOaTOaKKSGBpDRRTQhhPJqMtzRRUMY7tTdx9aKKQhQxpc0UUAGaNxoooAaTQp5oooYDjR2FFFUIYetL3oooAb2H1prd6KKGS9xhpKKKBH//2Q==" old="https://www.landscope.com/images/Photo/Stock/152001_153000/152373/li2v.jpg"*/?>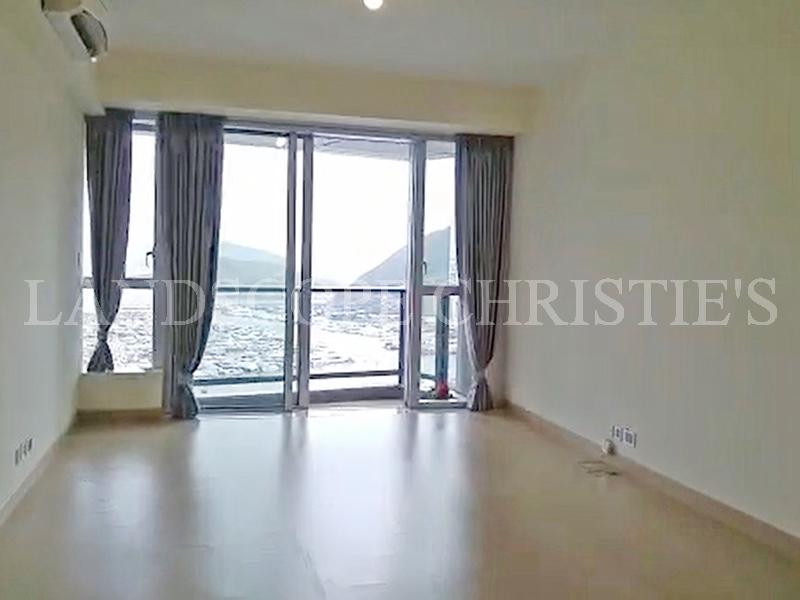 /*img class="sp-thumbnail" src="data:image/jpg;base64,/9j/4AAQSkZJRgABAQAAAQABAAD//gA+Q1JFQVRPUjogZ2QtanBlZyB2MS4wICh1c2luZyBJSkcgSlBFRyB2NjIpLCBkZWZhdWx0IHF1YWxpdHkK/9sAQwAIBgYHBgUIBwcHCQkICgwUDQwLCwwZEhMPFB0aHx4dGhwcICQuJyAiLCMcHCg3KSwwMTQ0NB8nOT04MjwuMzQy/9sAQwEJCQkMCwwYDQ0YMiEcITIyMjIyMjIyMjIyMjIyMjIyMjIyMjIyMjIyMjIyMjIyMjIyMjIyMjIyMjIyMjIyMjIy/8AAEQgCWAMgAwEiAAIRAQMRAf/EAB8AAAEFAQEBAQEBAAAAAAAAAAABAgMEBQYHCAkKC//EALUQAAIBAwMCBAMFBQQEAAABfQECAwAEEQUSITFBBhNRYQcicRQygZGhCCNCscEVUtHwJDNicoIJChYXGBkaJSYnKCkqNDU2Nzg5OkNERUZHSElKU1RVVldYWVpjZGVmZ2hpanN0dXZ3eHl6g4SFhoeIiYqSk5SVlpeYmZqio6Slpqeoqaqys7S1tre4ubrCw8TFxsfIycrS09TV1tfY2drh4uPk5ebn6Onq8fLz9PX29/j5+v/EAB8BAAMBAQEBAQEBAQEAAAAAAAABAgMEBQYHCAkKC//EALURAAIBAgQEAwQHBQQEAAECdwABAgMRBAUhMQYSQVEHYXETIjKBCBRCkaGxwQkjM1LwFWJy0QoWJDThJfEXGBkaJicoKSo1Njc4OTpDREVGR0hJSlNUVVZXWFlaY2RlZmdoaWpzdHV2d3h5eoKDhIWGh4iJipKTlJWWl5iZmqKjpKWmp6ipqrKztLW2t7i5usLDxMXGx8jJytLT1NXW19jZ2uLj5OXm5+jp6vLz9PX29/j5+v/aAAwDAQACEQMRAD8A5cdDTx0FMA9aXJrkNSOT7p+lWtEGdWQdvIaqr/dNWdGO3VFPpA1NbgcK6+XdXAQYHmt/Oo2LZOak3lpJveRv50jAsMd61JIhT6jORTxIMjimgHquTzSmM5pwYHGDzUrlS2eelMGVWHY1GV71YYAngfnTthwMCgVyBE9amjBLcDjqc1KI/l55pfLYc5xQB1PgbWYPD9zcyzpJKJegXsK7v/hNdBKAuZUz6qa8t092BGOo6VpykPgkLz14rSJL20PQY/FHh+Y5GoFPqpq1BqujXLbYNah3dcGvL2jQEfu48VXlRAceWo9xVWM3Jo9miRJmxFqNs/1YCrQsrjqPLkGP4XBrwkb0Jwx/OrdrcXkBDW+oXUI/urIcUmgVQn8c2TWviEpJD5Idd20HO73rlChYjnrW/r0lxKqzXUzzSYwrucnFYaMCVGRnFZyN07kDNjjFKIxxnn2obljkVYQYUHArK4FNlKtwaWpnj6krgUzatUMj7inE5p2wZpdgz6UCGYoxTtp9KNp9KqwDcUhFP2t6UBOu7ilYBIx1NTopwB700JtAPFTgYb3pDJoeUVypI3beByK2bSDfyrkD/aGKl8LJbLq9qbtkSFSWJfpn0r01ZfDdwT5YtWJ69KqyE2ecraxg8Sox+tO+zuDgfga9FOnaK4ysduM/3cUxtE06ToFx7GlyiueeCKRTyOPam7uT14rvH8M2LZwzD6NVSTwlCTlbkr7EZo5QuceWYj5T0polbIG7muqfwpN/yzu4/wAUqtJ4XulORcQn/gNJxA54ysSeR9aBK4HBrYPh68T/AJ5tTW0a6C8QBvoaXKBlfapM454oOoOn8OTV46Ndd4CKYdKmwSyHj2o5WkBT/tWX/n3B/GpEvpHPzRbR7VbXT9n3o/yFC2gXolTysLkIu19KPtq4qU2qnqpx9KYbNPWlZjsAvhjhsH0qQX24cuv54qsbFSTTf7NjPJXJ9TRZhYui4J/iP509Z2znzDVL7I6DKZphiuDyGwapIRqfbp04DZFOF/McbsVi+VdZ5elBuF9TT5Rm0L9weakGo+xzWE7XAAIG40z7XdofuqB70WBHSrqmMHnHvUq6iGPDc1yx1Bzw6Z+lOF8mQNjA0cozrV1GPHJHFSjUYiPvCuQF/Fj5kY+4qQXVuRxuBqdQOuF9ET94U43SY4cVx4uogeJCPrTvtq/wzZ/Gi4HXC5X+9S/aQe4rkxdyn7sgpReTA/6wZouB1Rm9DSiU1zA1GcHhhUq6jcA8nj2p3A6Tzc0nme9YK6i/c0p1Js9BRYZvF+KbuyMZrIXUjgZNK2pgY460WA1s460bh1BrLW/Dd6eLsH+KiwjQLe9H41RF0P71J9pXP3qLDL/HrRxVJbhf71SCceoosBOR70mcdagM49RSecD/ABCiwyzjPSmSLxUSy4HWhpcgUrCuO246c0uf0qLzQfYU3zMd+KQXJHKnqKiO3GMU1pQRzTDKO1S0Fx3GOlNI5pgkAFRtKe1KMSlIlYKByM0zK88VA0jHgnFAc+tPlDmHk84xSUwvz1pN/wDtUcqDmHYPtQR603ePWkLjHFHIg5h+7FG6oC3Jo3UuRBzE+73pjnj1qLcaCxJo5EHMNPXoKT8BTsUVPILmKjADNNPBqR6hblhVk3GtjJFXNCh87VQv/Tu5qkfvHitXwqhfxAq4628lOO4rnm6cb/XzG/nTx1omUR3M8fdZXH60DrWoyF+rfWmU9+rfWmUASp2qwxyfoKrp2qc9aaExMc5qYcYx0qKpR0FBJMhBzx1qSNM8Hk1CnUfWriDng4xTQ0WLJQp+7z3rReJgm7GfarPhmwTUL428mGyMj2rqZ/DA2svmlVHcCtdjNtnBtkEjFM2hu1dfJ4UiXmO4dm/21rOuPD95EmVEbZOMbsU7mbbuYKx4PPJqdVGQMVYk0y8WTm2UAdSsgNIEdDgxzZHbyzQVymdrp3LGM8AVzo4x2rptVQvasxV+PVcYrmlVm+nTNZs2iRZ/e/jVqM9R2qqcCY896tRdWrNlCynAFRZ+lSS9BUVJIBc/Snou4Enio6sw5KDvTSAXy19KPLFPopgR+WtIUxjFSVIgwB70MCIQ7snjNT20RaRTxgGlGNjHA4qK0ZjcccAdqUQNS4tI5rZkk4UnI56VlSadDE+Y5WBPcOa6HSVjn1+yt5l3rI2CD0xXpE/hzQ2yG0tPrWrRjJ3PEvIu2+WOefA9HNWYf7agXI1C5C9gWNest4W0Zvu2rRj/AGWxVeXwVpEvX7QB/wBdTTM7M8v/ALX1+PO3VZxj0GcVOnijxUvCanIQP70S8/pXdXPw/wBOYqbe4mhYdctkGoD4EcD5NSx9UzVpIV5I5MeM/FgABmhb/eUCnR+Otdjk/fw20ntuxXRyeBdQJ+TVoB7G3z/WoH8Calj5ri1m/wC2W00+VBeRnR/Ea7XAl0pCPVZM1dT4jQ4zJp7oPUHNQP4J1SOUKlmkinqyyAD8qZP4O1ZUITTA3v5wqOVFXkjST4haa4yVnX22Vbj8c6I/DySLnruTFci3hXWFP7zTHCjphwaQ+GboDfPYyFfpnFPlGps7pPE+gzAYu4eezHFOfV9FkX5b2AfRq88m0e0iHz2jhv8Arkf8Kh/syOTmKErx/EhFDphzndXN7aY/cXUbj2NZklyd3A/GuWtf9FuIhOgRZDtUgd66eCJmUhgeOCDWElY1jK5raY0V+qhF2kHBPrWzJpcSjG7OK4m4vbqykH2WMjb1Ipn/AAkmqlvnUgd6Erls61rZF4HNRmzR/wCLaT0wK5Rtdu+pJqxBr7xL5kxIwODWigS9DsB4XunRXE0ZBGRmo5PC98PuiA/jVmy8a+HHtYA+s2yS7BuV2xg+lbceoWsyhobuCRSMgrKp/rVcoXOTfw1qAP8Aq4j9DVKXQ74HDWjnH90Zr0BDvTeskZHs4p25/wD9RpcoXPNG0y5Qc2M5PstMazlB+azmA91r05ZiTgDmpRHu+8m4e4o5R3PLfsYIyU2/UVFJbqoxuX2r1drS3b79sp+q1G2nae/3rSL/AL5o5QujyXyA3y7gaX7CgHTGa9Sk0bSpOPsqD6DFQv4c0ph/qn/BqOVBc8xNhzkOwA6DNP8AsjkZr0KTwpYOvyMyH65qE+E48YS7/NKXIh3OAMMqnGSaYFuAMgnFd63g8nn7WP8AvioJfCFyOYpFf68UuQLnDl58dTSxvKW5NdVN4V1BekCt/wACFU5vD+ow/etOvoaOUDKDvjJ6U37UQ2DmtBtKvET5rV/wFVWtpFbDQSADvtNHKMYt4Bk8inC+Qd6jeNATkMPqtQPBGwILY+tQ4sC6uoRk8uPxNWI7lHXIdcVirZIz/dz71MtkmMEkfSpsI1TcccEfnTlnO371YxtFzw7Y+tKIpVHyyNTsBseaWH3v1pBNgcNWKyTd3bjrUZmkjON5NJjOjS46ZNTC6AHUVypupweCKUX8wU559amwjqvtKOOGA+tU7nVbe2OHkH4Vz73ruvTbgVj3zs7H1H607DOuOuWp/j4pw1W3fBD9a8/MzgkUv2iTtkfjSsM9CN/CRgN+tIb2PP3h+dcALiYjAkNL9pmzgyGjUR6ALuEj71IbmIkcj864QXc44Epo+1z9fNOaWorneNKjHg0CRa4ePUZ1BIkOfSpRrMygZYkU7D6HZ7xRuFcaNdlBGGzVuPX5AOSKLAdOOSaXAxk1zB8QnJp6a4zhQD3qWmNWOifg8GmbiKqwT+epIbJqTkLz60rsehYVsgU8dahj+9mph1pXZJXaovWpmGQeajZcYxTJIQDzWl4bMg1238ptrGNlz7VnsMMTmtPw0v8AxP7b0IIpx3A861MeXrupRjgLckCjGAnvU3iCEweKdWj64uTzUGeE9q1GQP1b60ypGHzGkXHyg4oAlWM8cjFSNnNShFwuBSsAd2eg6U0JkcPKE+9TFDx70xAApBHarKBWA4OPWqsQ3YjHBAxV6ABjUG1QRxVu3XJGBTitRxdzovBsVxL4oihgAJdeRXqVxpuswO2NNkkUf3SOa4L4b2rTePLXI+RY2Y9jX0ECc8irZLPLZ1mjcJdaddoSM8rwKrTfYBEDIkaqePnBr1wqG+8oP1FRPaW7/et4m+qA0hWPI47XSs/uRCp/2auW8AdVRZFJB+8a7668N6ZdRskltGAxydq4qFfCelQpiKJ0x0w54oKPDviBBsmYRsynZk7eh+teb6dGXTk8Z5FelfFTRP7M8d2b25mNrPbN5uWJUMOmfSuGhthASq+uaTWhaMiaBhM/HG7irMalUAAJp87F5M5705TkVm0Mhl6LmowCegqWc5C0kXQ0gIsEHmrkDDJwfaq0v36tWYXaTgZNACE4yTS0s4OM46UiRsVzTASlU44zQQQcUw5zxQBZXmKTHpUGnZaU59etXE+S2LY6jmqthkSNgdTTihNnR6KmPFun+gJNeqStnNebaFDu8RWb/wB3NeiOTk/Ka6LGDYm7FIZKY2c038aLCuSF80Bhios0A8dKLCJC9Jv5qM5NNwaAuTbqXfUQp1IdyUSe9PEh9f0qClBNAXJ8qR8wB+oqKS3gk+/BG34UoPFOHWmx3OS8dWMC+G1kit4kkS4jIYDnrVMckv3IGa1fHDr/AMI4gbPz3CD9ax2faduOABWUkaRJtN8PjX5p2a5lg8rhTH3+tN1D4c+Tay3EWq3LmNS5VsYOK3/BYIF99RXR32xNNunY4AhY/pSSsNs8Xs7dri1STGQ3epprVBEQ6g4qbw+CPDFs7dX3HP8AwI06fJib34raK1IbOusvC/h+5021km0i1d2iBJKcmoJPh/4WlfcNPMZ/6ZysB/Oum060KaVaKw5ES5FTG2/2qdxnFt8OdDD7ree/t/aOc4/WnL4GNs2+y8RatBJ6tLuH5GuvNs3Y0027Y4NK47nLDw94rQZh8ZSe2+BTT0t/iBaD914hsro+k0OP5V0gjkA/h/OqVxew28oikctK3RE5P40AZ0Ws/ECDie2025I/uMVzT28Z+K4XVJPDFrKxPIS5GRT5G1K8LxKfstueGP8AEfpVyx0+20+IJG8sr92kbJNGgFWTx5qMTbZPB92xH3vKYEfhTW+JFqny3Hh3XIT6fZ9w/PNa4kwOOKb5hycGjQDOT4keGCB501zC3dJIGBH14q+vjbwm6A/23bIT2ckGmskTctDGxPcoDUEtjYzf6yxtm+sKn+lGgGgPFXhtyFTXtPJPT98Oavx3llNgJf27Z6YkHNcufD2iuPn0myPv5IFVD4M8OFtw0/ac5ysjDH60tAO98k4Gxlb0waXypR1jBrz2TwZpBbMcl/Ge2y8cY/WhfDNwhxb65qUajoGnLfzosh3PQNkg/h/SmPGrcNFn8K4caZ4mtI2Wy8TOMnP7+MPUkR8cQrgeJLOX/fshz+IosFzrXtLY53WkZz1ytZ95pWl7AzWMf4CsU3/juMD/AJBVyfUgpmor/wAR+L4rEtN4dsiiEBilxkkevSlyhcrarY2kC+ZbjaucY9Kw52EQ5PPatG+uJJ9HMki7HMg+Udvaqt/AjvGmOQgJrKSsMz1n5zWtpmnSanCzxErtOORWYkO0ewrs/ByOumStNOm4vkYHQVK1Ay28KXjc+aKqS+FL5eAEavQvKZwCJ0NNa1mHIMbf8Cq+UXMecP4a1JB/qM1Sk0HUVzutz+FenNHP2Q49jURSZRzE35Uco+Y8rfSb7OEhYtjpWReWlzCxNyhUnp6V7X5DBCxjOfpXAfEZNtxpmF253ZGOtKwJnAyrggDn3phBHWrUkRCk9+1QFSRyOKhoq40A4zjikUE+ual2tjpSgfNg0AQFSCQSeKPzqwQOfWmnIGcfpSCxEMmhhUqHcDxio3GCOc0B0GbRS4AT3NFOHKY6GmIixzmrUOCwBJqDaSeBVy2gLyqBUyGtzp9IhMcBLd+lXmXio7QbLdB3xUxGRWZYRjDVMOtRqDuHpUqjmpJIyAaQqKWhulMCpLwDWn4aYDWLTJ/ixmsyboav+Hz/AMTa0x/z0FVHcDlvGFutv4x1VM8GXdmsIda6Tx/8vjrUdvTj88VzY/U1qIH6VEeGFSsMqKhf7w+tAGhH9wfWlPXrSR/cH1px61aExByaswf6ke1Vh1zVmD/U/jTIkMlJEwUGtWyxkk9QOKypv9aD61qWff6VUQhsdl8PXI+JOnKCcNC5Ir6Fr53+Hv8AyU3TP+vd6+iKGVIKSlpDSJEzSt9003vTm+6aAPF/jBzeQjPcGvK2XBY16n8YCf7Qix6ivLz8u4nvQ9jRbGNJjfj3p6fdFJIuZDt5570qjAANQBA/3R9TSx/cakf7o+ppY/utUAJL9+rNoMqCO1Vpfv1bs/8AVmmBLN9wfWnQYKc9jTZvu0tt/qz9aYCSDDH6VCi5YZqab/WGo1Hzg0CZauPlsc+gqLTUJ5I4yKluRnT2+lLpqkxkCtICZ1ehMq+INpG3bGPm7GuyYBc7Zyf+Bg1yvw5j8/4hQWs6h4pLdiVPNeyyeCvDzghLLy8kn5Sa1bOd6nn+6cHhxj35p/mShedp/Cu0fwJp23EFzPD6Y5x+dUH+H0qgCLWpXx/z0UUXCxybTyE8x5HtTluPWF1/Gt678E60gH2Oe0lPczEj+VUJ/DXiS2OHsYZuM5gfI/Wi4rFIXUI+8GWnefCwBV/0qCWHVbaUJNoOoc9XRAyj8aZ5u4Ye3ni/66JimBcHzHgg/jTxWSLmyZyFuIywOCN3Q1LvxyrnFAGlzilGMVQEkp5DMB7Uvn3APCq31oHc0QBUi4yKpw3Z2/PFz7VPHOGY/LipGjn/ABsAdJtUPQ3ANYeczEYPat3xkGksrQKM/vM1jRgFt3tSkjWJ1Xg5RtvT7j+VbeoqH0q7X1hf+VYfg7rfj3H8q3r/ACumXJPH7pv5VNhSPI9DUjwrYD2Yf+PGpGQholI58wfzqfS4wmiWsPQrn+ZqQxlnUKOdwxWyEloepoo+zQ/7gqJyoqSD/j0hBPIQZqvcyRxLudgB296kY1pAOKpXmoW1qhMkgBA4Uck/hVSc6hdPi3UQw9DIfvD8KLbS4LeQzNma47yv1/KqsBXD3+p/6pfstqRy7ffP0q1bafb2bb48mYjDStyzVaLHNMJoAac0hJpTzSZ5qWAfhRgg0oNFIAxQcZpaTAoASjHvTsA0YFIQ00mSKfgYoGKYxnmH0pyyU7atGwUBccs3NQ6sQdMcZIG4CpgvNVdYO3SZD/00X+dAHNanGI9PwOnnL/OorxANQcDp5YxVvWyq2UOQSDcKOKi1EBb6X/cFZTLWxQUDa2a6Dwxxp83A+9XO7goI9RXSeGwF0x29WqYgzZDDOSop4YdQv61ATxTA3Y9K2Rmy4HYdJHHsKesj5/1r1TD8U9Xz3pgi/vbbxIx+teb/ABLmf+0dJjeQPlj07V6BGcnrXnfxAQS+ILEZ+5ycUikcteoPtBCjjFQR2rSDocDmp7tt10/PtVq1iJTBPGKynoWkZb/Ke/BqNh8x5qxIoZ2XJBziopEw/J4rIZGAd3qB1pX4ByMZp6q2Tj86bKhA4ORTGiNPut61Gw71YjX92Rxkc1CRz0oAavenUg6UtMzYJ3rTsRm4UVmrWjY/8fA+lRIuJ1EIAxj0qwtV4ug+gqwOlZM0Q8AVKuKiHWpFpMCCkbpTguRnNNdecZ7VVjO5UlPBrQ8P/wDIVtfaQGqTpuOMVo6CmNTgY5G1siqjuBjfE2xeDxjPLuys8Yce3auRWE7Vya9I+LNlJHr+nOACk9vnJ9QelcC6hSU9DWwimwwOB0NQt95asSMocgCoWG5gemOwpgXY/uD6049aZEcjHpzTgcjNNAwHRqsW/wDqfxNVx90mrFoxIIAHFMiQkv31rRtOSBnGRis6cbZV96v2h/1Z9SKtIIHZ+AcR+PdJuCwwzPDjvnFfQ+eSK+cfBZ/4q/w973sv/oNfRo+8aTKkOpDS0UiRnenN900lKehoA8X+LozqcI+leaTRAxnuDXpnxcB/taI8ngDArzS4bbCc8UI0WxkmIAnsaib71WTk5YCmiLIzmpaYFFkyAO4PSlRMK2eKmlAXFK0eyHdknNLlArSr89WbU7VxVWRiFLGrNqo2AgnBo5QHzSDAGKkt2+U1VmbL4q5bAFAcUgGO2ZPrQMbgDTW4m4pTTWwE923+iBfU1b02JQOAccdaqyqGswx9qu2LAWty3cTIo/GtIilsdT8NY3PxYhYtgLatgH619AZOT9a8a+HtksfxWulI/wBRZrtP1r2U/eP1qnuczDNFLilxSEJmlyfUijFLigLibj6n8TUTQwvkPDG2eu5QalxSYoHcpSaLpUxy+nW2fURgVRn8IaJM+77IUP8AsORW4KKYXOUn+H+kTsGEl0jDpiQ4qu/gDaCLfUmTI6um7FdkaWi4HncngXWoWxHqsMy+rRbTUR8MeIIZCpgilTHyyK2M/UV6TjNGKLjPEfGum6jaabZte2DKol+8JMYNc+rMQCpyD1r0D4zyn+xNMtigZZboDOcEV5wgZQFz0IBqt0XFnU+EnkWC/mcGMbwDnsMVs30uNFvJWmVk8o4AOa0fhdZrLZ6xHcIksRmCqGGTjHeuk1/QtLtvDuoPHZxpiFidoqXuNnhVsD9igIPUcVKSUIcfwsM0sSj7HH146U+KNppoUXHzTIOe/NUmOx3i3l9JawC2s1IZRmRzjFRtZJvEt1C0ky8gBuM12cnhicqhhuVA2jKsOB9KpS+GtUTJzDIo6bM5pKSGcy+oWkQ/fs8R/uiMtSLeWMzhY5myf7yFf51tvpmoxEH7BM/+6BVK5trkBvtWnzBG671quYCsYEPSSP8A76FRm0J5BB+hzSGx03+KCMe3NNNnbkj7LPJDj+4f8aLhYDbOOx/KmGIr1qUWN4M7NRmPtJjFSiPUVXAayfHds5NArFIrg8GkyanMl0BmezRh/wBMOtRi6gJIfTb9MdyoxRYLDMk9qXmpVmsjw0nk57S8GjNoxxHeQsfTNFhWIeRS5qx9ldxlRkfWk+zSDqKVgsViTRk1KYWHakMZB5osFiPJpwY07YaUKaLAGao66T/Ykv8A11j/AJ1pKpzVHxApGkbQuS00f86LAYutriGyB/ivFFVNVLJqE6nqQBV/xINjaQDxvvl/lWdqku69mbrk4qZLQpFCTgEEdq6jQVKaQARXKyPuBPviu20oAWEaAckVCiNj8tjimYkznj8eKnm3EYVPxqt9jnkPzTAA9jWqM7EgWTsoc9wppyEjqpFINKYDMVx5beqVENP11HzFPDIo/wCevGaLDsaMBBxzXnvjeUDxCgx/B1rtTeXdov8ApdmR6snIrgfFsy3esGZM8KMCgDA275y2R1rQjUp+NU0IM3IAJrRUfKW9KwmaIwJHIvnXk804DBPFJIpa6kkxyTip844rOw9iELhsgUsiExjA5xzU20HnnIFIhLM4HYdKAuV4j8nNRsuWII4AJq0B8wyv4UycZJxgcUAUQcovPWm7/mHHGcU9lKIOOlRj/WHIpk2ZY2EDpV6xB84HFVFyVGa1tPiHmAdhWciom7F2+gqwOlQxqKsqBWb3NAHWpFFCLUyrSsBUBIUUhG4UD7oozitDIZj2NX9FH/Ezhx61TJrQ0IbtTT2NOO4G38VYBL4e0u6x88c+0N7EV49OSJ3zxXtnxRwPhpBdkE+ReRk49zj+teL6km3DAckZrewIz3UliRTKkHv1qOkBah6n6U8HIpkXU/SnZPH400wsOX7tS2f33FQrkxirFlxK5HTFMmQXHMqelXbQgBACOtUJjmRBVyyH+r/3q0WwROv8F/8AI3eHf+v6X/0Gvo4feNfOPgv/AJG7w773sv8A6DX0cPvGpY5DqKKKRIhopaKAPIvipHv1SL6CvLdSixC+PWvWPid/yFIvoK8x1BN0TAHvSRfQw8bVA9RSD/V/jT5Rt44JApin5M9RTYyrP9/8afOcwgHgiop8iZRnvT7knzFGeKQFKX/VtVq0zsUe1Vn+6auWPb6UMRXl/wBZnFXrYjy+vaqs3L49TU8K7Uz61Axrf6/8KjZmzUn/AC0FRt1/GqQFuVytjEfVhV/TQGimHrcxn9ay5GP2ONTz81aujjcGPT96tXEUtj1XwIin4pas38a2kefpjivUyPmP1ry/4fj/AIup4jbHH2C3wfzr1TbTOdoAKXFLiigkbiilooAaaMUppM0AFLikzSigBCKMU6jFADcUuKXFGKBo8x+McYNpoZ9LvP6V5yZFEknP8QNejfGVtthop/6eT/KvLAxaXvyatbFx3PZvhWwez1SRejTj+VdV4oOPDGo/9cGrkfhAuNC1A/3ro10vjl2TwXqjKxVvJIBFZvcs8Kj/ANQgPpU9r8s9m3rdRj/x6oY1/cxj/ZH8qmtvnns0zz9qjP8A49VX0KR9Gr91fpS0ijCge1LUEhSEBhggEe4paKAIja27dYIj/wAAFU7jQtNuW3SWq59V4/lWjRQBgyeENKkORHIreoc1VbwdECSl5IPqua6iindgcZN4TvEb91Msg9+KrP4f1peEgiZe2ZK7vFLinzDueb3OlajG+bnTgSf4kXdVGe0jHyy2MoHqIsV6tSMoYYYAj3FHMwueQGw09uDHN9PNIxTo7aOFCsN28R9WO7FepvptlIctaxHP+zVeXQdMlUg2kY91GKfMB5zHHchwRqAlX+75QFPK33OLCFx2JlxXbN4Q09vutKn0aqs3gyLrBcsD/t80+YDkBNIh/fWYUDqUO6gXVtI20CcH18s10reENRGfKvIR6ZBqM+HdWjYK+2UH+6cU+ZAYgWLblW3fzqlq4E2noADxIpOR710VxoGpKN0VoNw7g9axbuDUGt3jv7QwAfcJ6GmmIw/EkQkufDSAA777P4BTXOamoOozgdA5FdbrUedX8Jof+ejt9flrlL3DXtwSP+WjfzoYGexzLgD0OK7y2u7ZNNgkZtpK9AK4llAbd6da+gtA0vT20GxY2cJJiU5KA1D0GcBbiS5UNDazOD0+Q81pweHtdugPLtYIUP8AFKeR+FejpGkYwiKoHoMUpXPWpuFzhF8D37kCfVtoPURxjipB8O4wCV1a7ZvVzXcYxRT5mI8+l8Ka5asVhMF4o+6ZWxn615V450u4s/ELR3MHlyugbanKD15r6VJxXz78XbiRfifaweYwi+w7imeMk9aOZgefKD9o6D0rS8si3dj0x0qlEoabODWtMv8AozKBwVrORaObRSNx65NOPWpWTy27dKiHWlYGOT73HpTIB+/l+lTR/wBaIB/pUgx/CaloS0IWBbJFMl+6fpSWrbhMxJIVvyof5lPPWkWV5j/6DVYfeNWJhhRzVUcvzz7UyS+v3BW1p3+sH0rEjztGfwrb0774+lZyKW5tx8mrK/0qtF1qyvSs2UTIelSL0qJO1SjpQhlMKcDNNPB6GpAKRl6irM7EfU1p6EuNRVu2azEHzsK2dFQfagfQirggZ2/im2F78M9ShZVPykjd0yCDXg+ooRCMdcAGvpCW1F74PvrcgHdEcD8K+cdWRo5Sj5yp+bFbWIMYfepjA7iQKf3b0o7ik9GUTQ5z+FLg4FOUD5fpRJjdwMCkLmHqvy+wFSWzDyi3rxSquY2H+xmq1ix/s2I553mnsDZIzbpV449a1LbGI+3IrLByqH3rTtz8g57VrBkx2Ot8Fox8WeHyBxHeSFvoV4r6NA+Y186eDTjxZpTHoJMV9GVL3GwooopCCiiigDyj4nf8haIH+6K81vseW3OOa9K+J/8AyFIuewryzUMhyO1Jbl9DHnHzkg0xQQgFOccH60n8IpvYZXflznmic5ZSOeOaa33/AMaeQPLz3zSArOo6djVi3PlKTx0xVZyS61OPuigQ1zmRWH4ir5TZFntis9v9YK1H5h57CoGUHOSMUwj86c3DGkxk4qwJ24hQYzzmtjRlwyrnIaQVjP8ALEB6Ct7R4vntveRf51UdhS2PYPAVrH/wlusXm3981tGjNnsOgr0UdK4b4fxk6nrVx/AXVB+Aruc0GEhaSlzSUyRDSE0tMNAhCaM0wmkBp2AlzzTgahyaXdTsBMDS4qINTw1JgOxRSbqTdSGeY/GP5rPRVHX7QzY9gK81gT98uR3r0P4wyEXfhqAAESyzK3025rgIB86/U1US47nrnwl/5Fu4P/Tw1b3jlS3gvVB/0xycemawvhL/AMi1cf8AXw1a3xHZl+H2slWZT5HVTgjkVD3LPFFIEaYyRgYzTYGYajZBB9+7iAH/AAKpFUeWv+6P5UtgVGt6Sp/5aXkYH13ZoZaPpAcACig0UiAooooAKKKKACiiigAooooAKKKKACiiigAooooAKKKKADtXPeL083SDHxkg10Nc94kO+a3gP3XjkJH0FNbgjzzWoz/wknhCLnhJXP8A3zXGXbbrucjvI3867jVZQfG2hIfuQ6bK/wCPSuBkbMsp9ZCf1rboMjvBiJwTjJUfrX0joKldAsFIwRCv8q+bNWOLbPfzoR/48K+mdOXbptqPSJf5VnMb2LVFFFQSFFFFACN90189fFuN2+KPnYzHHp6rnHQk5r6GrwD4ptnx/dL/ANO8f8qaGjhrddgwfWrzOGjK+3NVcYlP0p2SfzokikUrmNTniqZGDitKYdaz36VCBj4+tLbc3sn+6aSE/MfpS2f/AB+P/umkxFGDP2O5x1MmKdGpKkE8joKjj/48rj/rrVm05WUkd6llIr3MRKZzx7VUKiOVMd+tacvMZrMf/XLSQrF1VzgD8K2dOU7xn0rITsa2tP8AvD6VnIpbmvGpzVlQahj61ZHaoe5Vx6qeKlUECmpT+1NDKfc89KDz0607AJ+tLtAHqaohkQX5jW1ov/Hxg/3hWUiAk54rZ0YAXS8dTVxEepaUBJpLI3Rsivm3xHGY9Rul7iZwfzr6Q0bmwUf7Zr578a2rWviTU4WOSbhm/Bua6EQcm3LcelB6ih8qcDtSBxkEik9Si2Og+lI/anR4Zh6GiQLuwAfzqCWiwmQjf7pFVLdfLtUj/uk1Y3fJiolGTn0psOgcLtHatKIhV+grNfqK0bf5o+mcitYrqKJ2Pg35vFWlR9zIGr6N7186eBYvO8daTGDjapc19FdzUvcbFoozRSEFFFFAHk/xP/5CkP0FeW6j/rDXqfxPGdUi+gry/US2CO2fSki+hhSMFzn1pVGV60ycc/jU8QwmDjkcU3sNFB+Hxx1p5/1P41FOMTEVMx/cikBTb761ZXkAVXfAkWrC8AGgRGww6/WtQ/6g/SszrIM885rRlfbbnB5xUDKTffNICOR3pwBdckj8qVUznmrAfL/q66TQpFkutPTGN8qj9a5uXKgZ79K6Dw0pN7p3osyn9auKFLY9u+HeGi1p+4vCv6V2lcJ8NH36ZrL/AN7UpV/Ku7p2MGFJmlNNpEhTW6Uuaax4oEMNNBpxGaTaRViDNJmg0lAC7qcGpuKUChoaHbqA3NJijFTYZ5d8Xudc8Jf9dp//AECuCjO0bvTJrtvjHJt1vwl/11n/APQK4qFd2B6g1SLies/B1/N8Ged/fmY/rWr8Tn8v4b643pB/7MKzPg4hj8AwA9fMf+dW/i2234W68fWAD/x4VD3LPHoZN8SHP8I/lUlgpbxH4fPYXqk1FaxlbOBj3jU/+O1a00D+3NDH8RvFwKUi1sfRtJRRSICiiigAooooAKKSigBaKSikAtFJS0wCiiigAooooAKKKKACuc8RsF1Gxz3jlH6CujrlvFRxq+jjoGaQfoKaGjgNYO34h2EXposjf+PVxBGS3+8f513esxb/AIjyz5x9m0Yp+bVw8eGXIGM81qhlXWD/AKImP4rqBf8Ax8V9QWa7bOBe4jUfpXy/qXzWdifXUrdf/Hq+pEGFGOgAqJ7hIdRRRUCCiiigAr5/+KX/ACUC6/64Rfyr6ArwD4pf8lAuv+uEX8qYI4tvv/hS44/GmsSZSB6U7tTZRXnJGeBVBun41fuB9aoN0qBD4fvfhS2f/H43+6abB94/SltP+Ptv901MgKCf8eVx/wBdqs2v3JarxDNnOP8AprVm2UhJM0nsUJL/AKs1lykLMobrWnKflxWZeKPtUPbJqUBpRLkjJrZ05MuOayolHGPWtjTlIcZHaokNbmtH96rC9qgjBzmrCKSKze5VidQOKeBxTV6U8dKQMqqOBTgKReABTx71qQIvGa2NJ/4+YjjqKyO3FbWkKfMiarQmekaIf9EA9GrxD4lxEeOL9QOG2EflXtuiAi3H+/XiXxWkMfj64UHAMSt/StkI4SZcOR0JqDHzY96nlOWBJ5NRE/OKBlxB84FL1kwfWljGStPVQZG9qhoVgbrikRBgjmnPQnU1QDGjBYcmtK1UYxjpVE/eFXrckGtFsSd78Mo1bxzA+PmWEjPtXvZPNeC/C3/kdo/+uRr3k9alk3HUUgpaQXDNFJRQM8k+J8hHiGCHsYd35V5rfytswAMGvRviif8AiqLf/r3Neb34/dipZVzCnYgknFJDJ39Tii4/rTLfk4/281LY4kE523br3U4JqWXiEAd6gc7rqdj/AH+KmkOUX6VSKIPvMM1ZjUEZ9KrL94Vah+6frTYDGULKMdKtScrj1qqTlh9amuOFWpe4BtwgxSIDzTx/qgcdqZHwAO9UAXRwI66Lw0SLyy9PNX+dc5qHyrDg4zW/4cDG/sh6TLmtI7EyaPaPhiG/sXVMjA/tSfH513IfiuO+HeV8O3ny7c30p+vPWup3YpnOWdwpN1Q7qUNRYkfmkJpM0YzSAUHmnDmkC08Ci4CeXmkMeBUlKaVyrDGiUAnvTCMVMTkYqJ6EwGZoJoxRimI8h+M/GueEx382Y/8AjorkITtIPsa6/wCNAJ8SeE17AzH/AMdrj4/u/QGmjSO57J8KYhD4IgQHI8xj+tR/GSUxfCzWcDO5FX82FTfCl/M8A2Mn9/J/Wqnxq/5JZqv1T/0IVD3LPL4/ls4V/uxqP0FWdBj83xdorEcR3ANVA2Y48H+Bf5CtLwx83ivTB384GhlLY+gKKKKRIUUUUAFFFFACUUUUAFFFFABS0lKKACiiigAooooAKKKKACuQ8ZEjVND29ROc/QiuvrjPGOJNR09Tn93Mp4poaOR1eVX8da5tH+q01Qf1rg4HDRKRXX6kxPi/xnJ3WwjX9DXE6fk2qA9QOlapDRahijuJLGCQZU3kbY9wwwa+mh0FfNWmRiXWdPTPH2qM/rX0rWUtxyCiiikQFFFFABXzz8TJt/xFvwOdsMY/Svoavm7x6D/wm+ozFwWcgbfTFVHcqO5zW7dITUxUBPwzUC/fNWD938KcimUrlyCapOat3Peqj9qzJHQfeP0pbT/j7b/dNEP3vwotP+Ptv901MgKduM2k4/6a1aRsrjGCevvVW2GbWb/rrUu88j9allIjckytzwKoSHdrCI3KhcgVfY5NUGB/tlSOgTn2oQM043PX3rpLBc4PtXMx/wBa6ew+5+FZsa3NCMdTVpBharRf1qyv3az6lJjgeKk7VGOlP9KQiuopxpAOPSlx15rZEi4PbrXQaMn3BWAnX3rpNH4KCrQjvNGGLf6NmvGvirYmbxjcXIbAWNFI/XNey6P/AKh/rXk3xQJ/4SOf02J/KtRHlk6+WxXOcDrUacsACKku/vmoE/1i/WkM04+o+lPDAOfeoFHzDjjHWgn5sntQMs5py81AuGbB9KmUEYAHFAAvL49KvQ9apKMPk+tX4Dgj3q0Sd18Lv+R4i/65GveO/wCNeFfC2GRvGcbqhKJEQzDtXupHNSzIUGlpKKAHUUmaM0wueQfFL/kaLf8A69zXnGoY8gV6N8UmH/CUWwB58g159exkwHvUSKRzs4/dE981Ha8HP+1U1yMRkVBaLukCk8A5qWi0QS5W5lU/3qlkHyj0xTbtT/aDjgcZp0pHlqM1SKIF+8KnUkDg1AvXNTBsDrTAVQSwHvT7skECmxAll470XI/eip6gWGyLfGe1NX7x/wB2nv8A6rHtUatkZHpiqQEWoEtJApFdT4Zx9oUkchxiuYuRuePPUV1vh9BnI/hiaQ++BWqtYyke2+DY/J8ONkY3Ts1be7msnwexm8H2M+P9aN9bSqKaMmIoJp4U0oAFOBpkhsNOC4pAaUGpYDwKWmg0uakBaSjNITRYYtIaYTRuosAuKAOaTNLnmmB458XMt478PAklRBKQD0BxXIJgKT/st/Kut+Ljj/hOtBI52QSbvbIrkzgRvj+4f5U+hdPVs9j+EY/4txpf+6f51H8Yk834aanH3bbj86t/C0AfDrSQP7h/mar/ABZz/wAINcDsXXP51L3NDyOAf6LFk8lB/KtTwmd3j7SIux3MfwrNTiBQOwrS8IDPxE0f12vQyuh9A0UGipJCiiigAooooASiiigAooooAKUUUUAFFFFABRRRQAUUUUAFcX4jLTa0ExxFJGRj3rtK5HUCp1zUAcZBhxTQ0eb6rOE1r4gSMeIoYlz7bc1yNp8sC+jAEfjXQ6ghlvfiOCSfMmjT8NgrAiULFGvooH5Ctug0afh5fP8AF2jW46vPu/Kvo+vnPwihf4jeHlH96Q4/AV9GGspbhIKSlpKkkWiikNACivm/x3Gg8YX06kFnfDAdsV9IV80+M2J8V6oD0881UdyonPL9+rJHyc1WU5firBICdaplFC5+81VG5xVu66nAqo/bNZsTHw9fwpbT/j8b/dNJERk06xHmXMzryEBzUMRQg/487j2lqSo4ci3nUjG6TIqT/CpZQ3vVCI41S5+gq8Dk/jVO1HmX1y/HpzSQGlBy+K6Ox+7XOwj5xjnmuisfu1D3GtzRi7/WrKdKrRd/rVlOlZvcpbjx0p/pTB0p/pSEQ4pMc070pcZHWtkQMGdwxXU6QPuetc1H8ziun0rqlXHcDt9H4t3+teSfFOQReK3hz80sKyD8OK9Z0nPlPXlPxagB8TQTDhhb43fjWojym++/nPWq8P8ArF+tWLwFnwDVdfkcE80IDUT7oprdW+tPi+aPNNfg/WkMlT7/AOFWFGWH0quv3s+1WoRnB7ikxjsH5asxL86n0NRbeRk81aRfu445xVImR6V8JkI8TXP/AFx3GvY68e+EEnmeIL4Y5jhC59e9exAcmmZsKBRRQSFFFFAHjXxSP/FY23vB/hXE3ONjf71dt8Uv+Rytf+uP+FcVdY2n65pItbnN3n3zUGnn/TGHYip7wck1X084vGPsKGWhL7H29z7VA3KCp77/AI/WO7JI+76VA33BSGIv3ce9TMuFGfSoUOW21YmUqiHPtQARkh1xTZ8l+akt49ykt1H6UycYlx0qXuMnfm3/AApIeNvoaeUPk4z2pYVA28cetVHVAQXRIulH0rq/D8mJLjPRbKU/+O1ydwxbUdvUCut8OqDPNno1s6/mK1S0Mps928HAL4H0hR0+yKa1wMflWd4aj8nwxp0Q6LbKv6Vo00YsXNLmm0U7CHZpc03NGaLAP3UBqjzS5pWAk3UFqjzRmgYpNGaTNHaiwC5pQabQOtKwHjnxa/5HLTuP+WBrmGH7l/8AdP8AKuj+K77/AIgadAOotS1c43MDf7p/lT6F0t2e0/C4Y+HWkjr8h/maofF+YQ+CHyfvSqP1rQ+GH/JPNK/3D/M1lfGVPM8GImetwmfzqOpp1PLlPyKPYVseChn4maQGGQIJCP0rMeMJ+QrU8Ec/E7Sf+veU/wAqTK6HvlFFFIkKKKKACiiigBKKKKACiiigApRSClFABRRRQAUUUUAFFFFABXDX8m7x1dWgzukjicDtgV3Brirof8XLZj2tFNOO40ebysryeO7gHMb36xg+4UA1zi84PrWvvZfDPiuRhzLrD4/MVlgbYkPetxo1/BKn/haXh/8A643B/QV9D+teD/D+FJfH2myn/WxRy4+hXmvdncIMmsZbiY6j86ydR1eW1lgigtjJ5rYLdlqyZ5UcAuORnpSsIu0U2NiyAnGfanUgBiFUk9AM18veKrkzeMdYH8ImyPxr6cuW220p9ENfMfiyEReLb9s/6zax/KmNGVB80uDU0gIU+lQWfM/NWp8bDj1rNlIy7pjvH0qrIcke1W7pctn2qk7AtgVKGETESL9am0X7up/WoY/9Yv1qfRhhNTJ6ZpgUUbBqWok/iqU0mBEvVfxqlZf8flx6Zq6wABPoKr6YAUd8feY0AaVt/rB9a6Gw+6K5615bPvXQ2H3RWb3GjRi7/WrKdKrRd/rVlOlZvcpbjx0p/pTB0p/pSER45Ap+Btpn8QqT+HrWyICLmQYrpNLGGSucg/1tdLpY3NGPxq4gdnpLfK615r8WRi/t24+6BXo+m8eafRc1wHxcjXOmuB8xUk/hWpKZ4te580n0qq331q5fkNITjrVYKCRmmytzTt/9V+FNk6ii1YlMH0ok6ipAlHX8Kt2nJqtGoJYn0qxAcEelJgWcZ69jVmMYVR75qoGO7FXIuVUn1qoikel/BmINqmrTHqu0fXivYa8l+DYxcauR6r/KvWc0zIKKKDQIKKTNJnmgDxv4p/8AI423/XH/AArirno1dl8Tn3eNVUnhLcEVxsnzL060hxepz17VSx/4+j9Kuah8paqenjdd5zzihs1Evgf7RJxxs61A3EYNXbzl8n1qjIcRmkhhanfdKD0rRvkCKorPsFBulzWhqf8AACcCgYlpjBz0qG55uDzmn2ykkc8elRvxdkH1qXuBcPCY9qEGAaGbBH0pyjC9eppxYPYz5GzqfHpXY+HwyzbgM5Xbj61xq4GrNnpmu80Af6VCQP8AlqgH1zW61MWe9aahi0u0QjBEK5HpU5pxBVEB67Rmm00ZMM0UUtMQUUUuKQCUUuKSkAmaM0UUwFpRSUUDFo70maAaAPFfikM/E209rH+tc+SPs7e6muj+KIH/AAsuD/sH/wBa5lT8sY9QaHsjSluz274YZ/4V3pWQR8h6/U1l/GOTy/B8R/6eU/nW58PYhD4E0tR/zzJ/U1zfxqdh4Z0+Jekl8it9Kz6mnU86ll3E/QVp+Bv+SoaP/wBek38xWPn5j7CtvwJ/yVHTAf8An0m/pSZXQ96ooopEBRRRQAUUUUAJRRRQAUUUtACCloooAKKKKACiiigAooooAK4m5OfiBM/Y2oUfhXbVw9yceMMqPl8hz+NVEaPLbnnwVqJH/LTV3/8AQqyiTtAB7VoiUyfDvzj1l1SU/kxrPUlo8461qNI6b4YgzfEhQOkNmzH6mvXdRuphLNFCuXWMso968k+GmYvH0bqcB7Zlf39K9Wsrhby/uZScMuU2+gzUWuxSKNq14ljbm7bE33tprUedjDE5xuc4xVLVZsXqJ/dXinjLG3XPbNDRKZ0Fv/qVNPNRwcQJUN1qVrZKfNkG7+6OtQO4ak+zS7l+4jNfNfi7P/CWXJbvEh/Svcr/AF6W9tpIYolSNwQS3WvA/F1znxdexkjMaIuPwppXBMzrNgbxR71fuVwG9qzrHm9T61oXrYeTn8KzkmUZl390/Ss5M7mJ5q5dON3XtVHfzgVKGSxDkH0NWbXEOm6i46k1ShkyrDOasRvi1dM/e7UDKcWSuT3FTGgAc8dKeyrt96GBA33G+hqtpf8Ax75/2jVmTiKQ99tRaZF/oK5HOSaQF+06/jXQWP3RWJap8/Wt+yUbF5zWb3Gi7F3+tWU6VAgAqdOlZvcpDx0p/pUY6VJ6UhDF5p/QU1ODinEEjjrWyIHWwy4wa6nS8bk+lcxbAhsV0umH94v0rSImzrNO/wCW3+5XBfFv/mGf7jf0rvdN6Tf7lcF8Wuumf7jf0rRGZ4teghsEdKgXqKtX/wDrD/u1UTqKbNFsaFp938DSydRSWn3fwNK/UVIyxF/F9Kmj7VDF/F9Knj7UmBKn3hV6LoKop1FW4yVxVR3FI9g+EEW2K/fj5mFemjoa8/8AhSnlaXMMfeAfn3rv1+7VWMmx1FIKU0MkbSGloIpAeLfEsf8AFcMf+nYVyH8C11/xKbPjqRf+nUVyA5QUBD4mc9qX3mqnp3/H1+FXdTUjc3aqWmtm6PtUPY3Jbv75+tUZf9WfrV+7++frWfL/AKs/WnHYY/T/APj7Wr2qdYqo6f8A8fa1e1T/AJZ+1ADLdwAOaasZmvflwccnPpUUbbRnHSp9OYtfHPdaVhlp48en5VIigp7UE5cikU4+lS9AZlrj+1Wz0zXoPhtSZrcoPma8iXHoM8mvP141XOeM16Z4DTzdXto+PvB/yraD0MpI90lG04znHFR06U81HWqMWOzS0wUuaBDs0ZpM0uaADNFJRSAWikyaKYxaKTNLQAlKKQ0o60gPGPil/wAlKi/7B/8AWuWVgEiJ6AHNdV8UR/xcZW7CxUfrXIS8WkvqEND2RpT3Z9BeBP8AkSdK/wCuP9TXLfGlS2haUB2vlb8AK6nwGMeCNIH/AE7rXOfF3nStMB73Df8AoNZdTRbnl4OcsO9bngVs/FXTB62Ux/lWIBha2PAnPxX0g/8AThP/ADFDGe+0UUUiQooooAKKKKAEooooAKWkpaACiiigYUUUUCCiiigAooooAK4SDdLqzTsc/LMufpXd1w1u2bSTHUfaOfzqojR5FJKF+GukL/z31KVRj3Zqqodq7T2qSCMn4ZeGgT927kcn/gTU3HJrZ7FI6/4XKk3i2/bHzwW6lT6ZzXomg4bUNQIUjD9T3rzz4WKF8T68xzj7NF09cGvQvDkcyy37zJGrtJx5b7hj396lGciDXGzqyfLKQE/gq/AB9otwAw/d5w3WsrVQza8MAnEJHXFasAP2i2yc4gPJoZJTvNdmy0MR2bCRuFZDOXfc7F39TVeZj9pm/wB805WJIPvSFcnL/IR+FeH+MyY/H2pIOmyM/pXtjZ8tyAfv14x47h2eN72U9Xij/lQmNFDTSft0eTWjff6yWszTDnUIh6nFad8P3k/+zWczUxrn734VRT/WGr9z1HHUVVj6CskNEEPX8TVodKrR/f8AxNWR0pjQ1fvsKeaav8X1p7dR9KQFa5bbbydMkYqWwUpZRqw5Aqvef6pv51btDm2QE0S2At2xAkNb1l9xawbYfvc9q3rL7i1k9xovLU6fdqutWE+7WfUpDh0FPFM7VIOlIQ1Qd1PxgUCgEc5NbIgltyN9dFp3Ei+9c9a4Mowcn0rorIYnjFbRRmzq9OODIPVcVxHxVjLLpj9gGWu20/8A1rfSuW+KShdEtJ+6y7fzq7AkeEahhndhxg4xVNSM/SrN3Gyu45OWzVP1+tD2NLGnanagJ4GKHZd3XFJF/ql+lRy/fqLgXYmHIz1FTx9vrVOLqtXE7Umx2Jh1x6GrmMxcdQKpD7zfWrlspkIXPUgVcNzOcj3T4dKYrfYeP9EjP4124PFcb4DjOyVj0SJUrsq0ZkOFLTcinA0hCYpaD1qtd6jZ6eEN3cJFvPy7j1pFI8a+JAx46mft9nVa5Rlwi/Suj8fahb6j4je5tJVeJwFBB9K5mVsxE0ioxs7mRqCZjYetY9gfLvQvrWzeHEZz6Vi2rj+1YfdTSaNC5dYyeeprPl/1Z+taFzyF+tUH+4frSQw08gXa5q/qgOErPsv+PpK0tT+4n1oAoKQAc1a07icuB0FZ7Egn61e0zvQFzQYfPkd6HUpET7U4fewaLniI+mKEgMq3UvfIwH1r1L4ZQtJ4qTK/IkLNn3zxXmOmKXnB44Jr174U2rPqtxc54RdhFbpaGMmesOckfTmmjpSk5JptUjNjqKbmjNMQ/NGaZmjNIB9FNzS0DFopuaXNIBaWkozTAWlFJmnKDjgd6TQI8Z+KJDeO89vsa8/jXItg20wPdTj8q6r4nEr42kBH/LBK5Uj/AEaU/wCyaXQ0hoz6B8EKU8FaQCMEQLXL/GCZIrDRkY4827KL9dtdd4RXb4R0sf8ATBa4D45sRF4VAPXU/wD2Ws+pfU4dhtUVt+AIWf4naZPj5I7OZD9Tg1jTjbD7iuh+HWf+E+t/T7O/8qGWz3CiiipICiiigAooooAKKKKBhRRRQIKKKKACiiigAooooAKKKRmCqWYgAdSaAFrzq0nEVlqbuu0Qm46nr1rsrnW7eFykZ3kDJIrzaOSWPw54haUgtmZx9GzVRQ0cNJblPAHh63bqd0vHuSarn7q/lWveJt0DQ4scJaA1lpgzxg9N1VzdB2O4+Fbo1/rhGNzQIob0IzxXYeD1dIL4uu3M5x71xnwqidZ9dLEbQ+Ux9K7zw1M81jKzqoPnkfLVkSM/UTnxGw44j6VqwH/TAP7sBrKuyv8AwkchKgnoCa1oP+Pub0WE80mSchuEjyHvuOaen3RVeJwX3joWOfzqfcCpA4yeKTQ7EjtKLdPlwPNHHtXkvxFUr4vn44ZFIPqMV6vKpSGEbid0gzXmPxG8p/F80av+8SJN6/3fSkh2Oc0mH/T7Q9Pn5rV1NAlxqAHYCqGn7YruAtxtkGa19eQpfXyY5eMMKzmzRHPPEZLXzeeBgVRjzkjtWrb4Okt7ZrEiJ85hnjNZjHRLljn1qxkDqajt/vtSyD94fxpXAcpAznufWlZhj3+tMqOQnaPei4DLn5gB1z1q3D8ihfQVn5JlA98VdjGMChsDQtl5BHrW7ajaq1iWYymfet+L7grFsaLCnpVhCNuM1UX74qdetRfUqxOAe9SAcU1c8GpQOKYDF61DMSmSKlU81Bck7CQK2W5lcbpl/nU4I5FG1mwCOxrtLQ/6Rx2NcDp6MdRt2C/dkya72w5kdhzzW8EQzqbD/Wn6VgfEtA/hGVsZ8tgw/Ct2yOJc+1U/F1sLzQp4D3Qt+VUxo+ddQH3T6rmsphg1t6gytCCMZBxWJJ96lLYtmhB80S/So5fv1LbD90n0qKQfPWYFiLqtXI+o+tVIlPB7CrcY4Uk9TSYyUD5j9a0bABrq3UD70ij9azhy5Ge9ammRs9/aKrYxMhz7ZrSnuZTPePBPEV+f7rhf0rpw1ct4KlRotWwwwLnbn8K6GS5SJSzsMAZ4rWxmyzmnA1jjXbVlJGePUVNHq1sxUbsEjIFDRJqda8m+Ifhifxl4/wBL0hbuW3txatLM0bY4zxXpf9p2febBrl0mST4tCVH3RLpYx9S5qWUkeWeIdAtvC+uNpVrI8qxxAlnOT9ay92636cgdfWuq+IjB/GupsP8An1UCuTjYfYoh/sVJqihfD9wT7VzkBP8AbFv/ALtdJe8wGubhGNYg9gaCkadz91frWe/3D9a0Ln7q/Ws9/uH61KKCy/4+krT1P7sZ96zLL/j7StLUyNkfPegRnOAQ2an0xyePSoW6N6VJpefmIGaBdTWQ7n6Uy8IKbTT4uGyfpUGouEUAnrTQMbpCDzJMDoa9p+Eqg2N3IME7yK8Z0h8BiRgV7b8JrWO30S6dARvlJOa3WxjLc7wmkzSnpTCRVIhi0uabmjNAC5pabmloEO4opKGcRrl+BQAtKKqS6jboPkYuw7DpVKXUZ5CNoCAenegLmzyOvT1qB763RWJcMw42jvWK00r53SsQe2eKYAB2oFc0n1SQnCIAKhS8ugM+b/FiqoPNPH+r/wCB0Ma3PMfiHIZPFswY7nESZNcpcylLST3XFdR45QnxfdTHG0xIAO/SuVvIhLanqKNLFXsz6J8KXSp4U0tWH/LBefwrhvjhidPDAQ/dvzIT7ba6jw2dvhvTl9IVri/jBOY5fDq9d9yV/SsktTU4+ST91jrXTfDD998Qy+cCOzPH1NctJEQprp/hXlfHVw3b7L/Whoo91oqrFeR4CscGrQIYZFZiCiiigAooyKM0AFFFFAwooxRQIKKKKACiiigAo5pCQoJJAA7msHUtexuhsyM9DIe30ppXC5pXuqW9j8rndKeiDrXPX2pT3h+Y7EHRAaoGTcxd2LyHqzdaN4Iq1EXMOuJBHbTzBc7I92PWuavz5PhrXvmzuti+enUdK3L1/wDiX3Y9YjXN6u+PC2v57Wij9Kqw07nP6w/l2WkJ0/0JDWSrZZWxyDWj4j+/pK9ANPSseSTZAp776xW5oz0L4TES6PrF2WIYysjj0AruvDUVtDo5FsXKGYnL9Sa4P4SwyReHNWgZ08153bbnseleiaFDJFpYEoAO89O9bmDMdiH1iUnB/edSK1QwE14fRP6VjgBtYchjzN0/GtRzj+0X7AY/SkwOMg+5n/aP86mB6VBCf3Y+pqZeTQO5JO5KW/tKK84+I7ovizGBueIE46n616Lc8Qwn/psteb/EmDPjSCb+/Dj8qQznITgo3/TRf510fiBf+JrdA9oF/lXO8rED/wBNE/8AQhXS+IhjWroesCD9KxkaI5e1b/iWS+2axrc5mcd+tbFsMaZcH0Yisi0H+myDttrNjJrY5dj74p0n+sNQ27Yz7mrB+Y5pANqOX+Gn55ANRyH5VNAEH/Lb8aup94VS/wCW341eQHcOO9AGnaDCge9bkX3RWJbdB9a24vuA1i9ykTL98VajHANVF++Ktp9z8anqN7lheg+tSiolBxUopoCBQc0ky5jPHapYgDj3pXX5T/KtkZWKVmhW6U+hrtNN6+xxXLwDDjjmum0wk7MVvEiR1NquHB9qbqkfn280Y5/0aQj64p1s2XAqwFD3pT1gYVQI+YLwbUX5qypP9Z7V0Wq2ggd0HRJGXn2Jrnpf9diokaF61YsgqOU/PTrP7lMl+/Wdxly35FXlX93kVRtugq8j/u8fnS6gRrJtk5+tdZ4QMR1lnkTKQQPI+4cdOPxrkAD5inkgnB9q6BLh9O8Ha5cs+6SUIkI7jscV007GUj0z4Q3L3Xgg3Umd0txIxJPJ+Y4rtLjBQn1WuU+F8aR+BLTywArDOB611Fz0P+4atvUixmsUJCuQSRzx2qumn3H2iV1lxCVxGn90+tV9R1O00+SBJgxklXChRVCDUbmG+maW6EkGMJCo5U+uaZJakTXYIrJFntZJmnxcuw48r/Z96bYW15p3je81a/kM1vdIlrZiJP8AUqOTu+p71ONWtiD5pC455FXbW/jnkTy2ODjH0qGionAeNwR4vu2J6xqv6VzONkaj0GK6Pxy7/wDCXXKYG3agH5VzsoworKWhoihecxE1zKf8hNW7rXTXX+paubQf8TCo5ncZdlLMmSelVZOFx71ak/1ZqpLn04zTTLCz4nBHY1o3p3qu4dKzrMETge9aF4doAI5ouBSkwISfWrWkKNjcdqrSjEP4Va0j7jfSi4F9vkGRWbfvvYZ5xV+UkEj16VmXIJHvVQ3JkWtJLBXU9K93+GMhHhDecZMrD9a8C0d1DzHrxXvXw2XHg2PsDKx/Wun7Jh1OxM3akMoxUBxnrTWPBpCaLQcFc5o81AOWFUxuK/eqN4i3WqJZYl1KGE4ILn2qA6rITlIgAfU1GbcYwBz6037ISOUY/jTJuD31yxP7zaPQCoSzN1Zj+NP+ySjoo/E0v2aYdQKkCOjNSGGQdRSGEn+IUDGZpwoMW3qyj8aZ5iDOGBx1oAeeBmqjXgDqoHAOaiubsy/IuQKqgHcv1oew0ee+KJzN4+1UsTj7NDgfnWZcgfZZD6CrfifP/Cean/16w/1rPkkC2szHso/nWLbuWj3PSHEei2K/9MV/lXBfFmXztS8OoTws5YfXFdxppP8AZNnn/nkv8q89+Kzkaz4dUHrIxP5VUdzQyGGVG7vXSfDnZH4vuWHQW+K5ZZQ4UZ710vw5UyeJtQPYRDFMZ6wrox7ZzVhbiVOFbispUIAOTxU3mMO5paEs1FvpMYKg0pvHI+7is9JiB0yaes4PUYoSQrlrz2NPF0wqt5iHgMCfSlxVWQXLn2kEdaRrk9jVPFG0+lPlQrssm5fsaPtLjvVfbilApcqC7LAu37mni6NVOlOA9KXKh8xaFyx+lNmvUtozLMwVB+dY99qyWmUhAmm9OwrBuLqW5bfO5d/TsKFELl/Utam1AtHGxitwendqztwwMcCoic0Zq7WES7qA4zUWaAaQFbWZ2i0a8kQ4Kx/1rJ8UItr4R1mSMY8yCEEZ9cVqayhfQL8Af8sjWT42b/igb5/7yW6/qKGaROf8UgLqdnGPupaIBWJMN0ZAHTmt3xUP+J6q/wB22SsI5PGetYJ6l9DU0PTdVtBa67p96VikkMM0JPBFe4aKpj0S3XOSeSc5zXlGlkx+AbB0ySdQZcDnPNes6cpXSrY7doKA4re9zFnPWm9tVuNxXAnwMGtSUn7HqpOMjjj6VlaYv/Eyucj5jcbs4xxWhcHy9L1RyOC9JgcrB/qkqUHFRjgDHSng9fpQIJ2DmFD0Db/xrgviQCdf0mbsyOCa7uUf6TCMdErj/iAm6fS29C/9KB9DjnX90BjPzr/6EK6TxSNuuTn/AKZJ/KudvTsjBiHzb16/7wrofFh/4n0w/wCmcf8A6DXNORtE5K0cHTLsD/nqay7XH9oSAA/cJrQsc/2fdZ7SGs2251KT2Q1F7jJbf7jD0NSqdwzVe3J8pz33VL0z6CgCQKMGo5QAOh4GakU5zz3psoJGBzxVWAqRjdOM/WtOKPleetZkLZuQPatSOUF1pSBF63BV+TnFbsS/uVPtWHEfnrei/wBQn0rBlLYco+araA7BVVetXF6VC3AnUYWpMDFMXpT6qxRHD2pzDNJD709vatkY3I4x+8HvXTaRwU9a5tB+8XNdFp77dpB5FbRkSzp4GSNgzkKOmTUqzwjUlk89dgiIPPeuY1y/K6eEB+YntWZDeqyBTngdc1p0Ejg/FcC2+p3KAg/MXBHfJriJv9fXd+KBGbiTnDH1rhrgYlz3zWcjQtWn3KZL9+prZMJwKSSPLZwazGTW3QVeH3AQv1qpbKQenGKvjIjAPGf0oC4tsgebnoozVzUp1/s2KzIJFupyP7xb1p2l2/mXS7vuY5qndOs90zDo0hU/QVpCSRDVz3T4fWRsvAumQ8AlMn6mt6ddvHU4NeF2fiPWrS2WC31No4k+4hXOKsf8Jd4hA/5CWffZWqdyHod74hgVpQ/lszBew6Cuei3xO2Q43c5cY/Wuak8YeJQ5aO/tye2+DNPi8ceJomJmmsZl/um36VV7EuJ10cobG4qv0rb0obrmJg25Q46dBXBweO9XY/vI7LHtAKtr431UElDbIT1xHUuaBITx3/yOk3+4tYMo4FXNQvp9Uv2vLohpmABIGOBVWRTj2rCbTNEjMuz+6b61zif8f3510t0B5T5Nc6ozddBWZRZk+7VOQ5Bq1MV249faqkhBBPvQgHWf/H3H9avag225jQfxd6o2f/H3H9auah/x/Q/Wn1AiuBiNx6VZ0Zcxsfaq1242vVzQ+bZ9vUVRRNc4AFY8xJD1q3j7RjtWMxJYgdj3q4rUmQ+z3RrIwBwE5Ir6D+G5J8CWTf3iWrwy1jUWMnHL8D3NfQPg61aw8IWNu4AfYCQO1dF9LGNtTZJPPFNLZ4pHeX+BfzqKR7zGI4kPqTSESvLHCpLtxjt1rN/tpjkRwAgdCx60SQXhYlrfP/Aqh+yqTia0dR6q1WmiWgfV7ljhVRPoaga/uyeZjj2qZra17hxUZjtVPDMPqKd0TyjFuZicl3P40rXkq9JXFSiMMuUcEH1oW1BHz7D/AMCpXHYiNzO2MzvSedJnPmsfWh4WU/LjHsab5UmOc0gsIz7u5P400E+pp4TmkKkHpQFhQO9G4ZH1pVG6l8sZH1pSYI8z8TAjxxqr9vssI/nWJKWaGaPuCB+orpPEkQPjG/P963iH5ZrFlgCu3+2w/OsG9S0rnttkcaXa+0S/yrzv4ogPr/h/Pbcf0r0S2Xy7C3U8ERr/ACrz/wCJLKNd0df4gjHFXF6mljl4ZALhV967b4b7V1zUZPWMVxCwkThsd67b4bof7Q1F/RAKt7DPRBMNuPel+0AdVzUCEbetNJyetQJlj7QcEgfShbgdHUn6VVLEUzzdvXpTJsXzKI8Mo+apo7xsDcBWa1zGWGAenegz578UWYWN+K4t5AAzbGqdY43OElVj6ZrmtxBHNK0pGGDFXByGBo1Cx0v2aj7OR0qja6o7Bd4yp7+lTalq8djbhkxI7dAD0p6hYfctDZQGadwFHYdTXM32qT3Z/dkwxdlHU/Wq1zez3k/mztliOg4AH0pmd2TkdKuK7gkR7jnpj3oPTpSNnAIqMuQOTgVQMcWoGc1Xe6hicKzsW9AKkEoADYJHsOTSYiTdijPtUsdjdTRmWQCJeqofvEe9M8sZALY9qkCO8+bTLsHkGI1g+LlMvggRLysssA+vzCuguMS2NzGn3thU59awdfIbwjpaDPzXkSc+oNDNInO+KpMeKJVzwIUX9KysAEkdQM1oeJhu8V3bYyAFXP4VRZCY5CMZ8s4+tc9tS+h2fhqCSTwxaRRsUSKeSUOOTk+len6dI39i2xkBb9yTn1rzvwlKg8GWsbwtMVBDIp2nP1r0O1DDQbcD90Fh+4x6e2a3MmYmnBjqM25pDk5G8YA+lT6k23w/fsOu6oNMRftzyLnBHJL5/wD1VJqX/Iu3Wf42/rQI5vPAHtUiocZxxjrSMm3B6DApkbbt0Yc8mi5PUdM3+lQAHjyjmuT+Ia/6DYyjqJCK6mfjUIx/0xNc149jabQoZUAKxSDcfTNK5VtDipFD7Pd1/mK3vGaFPEMh7GNP/QawyuwRH/aX+db3jtSdXifOPMhXp9KwmjaOxx9qrwWVyr4GZCw+lY9iG/tKX08smtuSRRbMrE8jFYdsSl87Efw4rNDaJYP9S/8AvVMOpqGH/VsPepvX3oAU/dbH96lAyuDmkYfIeeppMlRwfzpsDNtGJ1Bx6E1qwHLt7Vm2cedQYjv1rVhTEhGO9JsEjRi7V0EX+rT6Vg28bMSBW9ED5agjkCsZFEwGCKsrVcAlhjrVlVPeoW4E69KcKaoOKeO1UUMj6U802Mc4p5xitUYDF+/WlazbX61mE81saVeyPKYnk3ArkbuuauLCxm63dMV68VRsbpmXGQMetdXqEUs0ISIgMzbckZxwamtPCsVzBH9slZyAeRxj8q2T0FY8s8UAS3W4PuI64rjrrgj3Nem/EHRrXSVQ2e7DcMx5rzC45b8all9DVt8eWfwpJPvH60W/+qP4VHLJhyMdagZo2ML3REcalnJ4FTSxukjRsPnU7SPQ1q+ErUNDJcsOh2oeOvf+n51a1OzA1FJy3EgyQfUYH+FFiXuUxmz084I8xxWSBuI56Vdvp/NcrjIHTFRaJol54o8TWui2k72ocGSS5UZZAPT9KtRC43BXGCam3fL1r061+FlxA+LvxPczknAHkhdv5VqXvwutbnTzbzatO2DkSbRkGrSsS2eOsVCqe59qYxHPX8q7O/8AAX9n3fk/2gzJj5SUqkfB+7/l9b8qcldCucwjeg/SrSPyOv5V2mmaDOsnlS6g8qkfLuXkH61Zl8L3V5ei2TUSkLEKwCjNY+yYXONViTT3OUrflt59E8QPpUlwZY0wAX9xxj+VWL+drayklTBZcdenXFJwaKTOFvPuuPaufJ2XqD+9gV2d3rt0qyYjh6eh/wAaoLrdtcXMcV5GqAhTlvmVjn9KlFmLfRNCQrEEjris9zlPxrs9b0eO7RprZQkvXZnhv8D+lcZIpQFGBBViCCORQA60/wCPuP61qXVrcXF/F5MMjjOMheAfr2qPw7p4vtSUvnyo+Wx3PYfz/KtrxFq01rqUVrajyxHjc2B6cAe1MDC1HT7yAPvt5Ao+YlRkAe5FXPDtvLNazvGuVjGXORx1/wAKa+v3sUhZ2Eqd1KgcexFdTp91Hc6JLPFkpJExGRyODVJgclf9Afespm2lvpWhqLgevFQ6ZpkmozZOVgU/M/8AQe9XFikT6ek13GkUKlmLcADJr3/SNYistJtYJTGHjjAYycHOK8ptZoNMuLays4UEszgfTnueprtZ/C/iOZzIt3bBWUYVgMj9K0TMHudJN4vsIseZdQx56bgRmoz4wsPK80X9ts3bc579cVz1v4W1wkx3Bs5UPBJbBx+WDS6n4E1KWySO3NmoD5A34HQ+3vTuham6PGmmnrqFt+tPXxlpP8V9bGuGHw714HH+hH/tr/8AWrXs/h9f2amSU2kknUfPwv09896LoNTqY/ElhOAYpYmU9Gxx+dKdesVOGMRz6c1xd34V8UySZgTTlTH3Wmz/AEqtH4R8XK+ZLbR5E7jzSP5Ci6DU7f8A4SPRX/5b2f8A32KadZ0Nh/r7T/vsVyF18NrzUoxJJaWEU+OWSTPOO/qP88Vin4W66jEfZ9NJHT98cfy6UXQve7HpA1HRs8XsA+jinHUNKI+W+jP/AAIVwun+CfFNnLEpi037NkCRRMxOf9n25rdfwnrCQuY4rUOFO394cZp3QK5tC7siRieI/RhUgks36zIP+BCuSXw74n3Dfb2LL3CzEH86nufA97fRDzYUyRwyykMPx/yKA17HS+VZsfluh/30KkEVqrL/AKSvXuwrzST4Ya4k58q6eIjo6TsDWxp3gPxAVYXd+XYEFTvIP6UNLuSr9jK8RNHJ4v1GSNw6BEXIrHugQ1vt6tMo/Wt28kvtC1W8spyrsQGBbJ44qrLrdx8oCRb2ICcHr+dTym8Nj12KzD20Msk6qCgAGfavNfiREP8AhKNN2SKwWIg4NX7ax8aSgLdkCMrmLYSOfQ81y2s2V5ZeK9moyNJNNGXQE52jNCQxECmRPY811/w3QyarrCh1RTt27j14rjRw2cY5qrqV5LZWLTwTyQvJIq7ozgnJxTsK572toc43IffNSjTiejx5/wB6vD5fDPxFlMbWN/M8bgEGR8ACtyDRvGGnWZbz3uJwO8h+Y/0H+eaaj5geptpUx6On51C+lzr0aP8AOvG5W+JzucP5YPZMED86W3HxLhlDyTeendGwP1Heny+Yrnr4026J4MXHvViCyuVPzRwsPXNeYmDxdPp0rgPHK0bfKH5DYPesKKH4kW5JgncZ67mz/OhRv1A9nmsLyRyVSNR6ZqP+zLz+6p+hrgoI/GT20ckt6EcqCyqeh71g303xCFzKBq8kcIchQkfYcdetUo36ktnrTW2oxriO3ye3NVDpOqSFma2bcx5yeleVC78fx4I1i7dhyMRCtXSdb8ey+cl1dzuVwVbygCfX+n50OFuoKR6B/Y+p/wDPpn8aQ6Vqy9LIYIx1rzzWtc+IUCxCyuZlLEliYgTxjH86xU174nBwx1C6/wC/QNNQfcfMerNp2sovFhnHvSRWmqg/vdJLL7Gubstd8XG2ikluJi7KCwEfQ96zrnxr46huJUigkZVYgHyScgGjlYmz0+3toZrX5tEmhkHY9zWWYNSScuNCmwD8pDDiuR07xj4pvF2XLXEE4/h8vg/Tj9KbqeveNYVM1pfXBT+JDH0Ptx0qLO4XO0YalMx36Vdg45PFQ/Y9S6/2PcH3JFeZzeMfic0ix27khjgM0fT3NUrT4leO7LWorTUtTjKpJiUFBjH1pqLGmerXENzHp8ss+l3ESg9RjmuZ1395oOhDy3j36lH8j9QM961LXxZrV48VndjMUwLGUD7uB0ql4hlmns/Dwkcux1JefUDNS7miOV1/D+IdQA/hmK1QezuZrdjDG5yDg4wD+PSugksln8RarPIMoLk4HZjgdaoajqM5uWjt38tYyQcgHcfxrmb1KOu8OLb2fhWCG5f7NLj52fopPvXaJrWjLpGxdSt5vKTa5ZuK8XtdVuo5f9Kk81SeRgAge2K0tWtra80l2kjEisqkHpkZFaxYuU7zSdX0g+YUvrRc5wUkHNS311a3mhtb299b793JLivK9C0TTY7pwlkIx5Z4Vj6ip7mezR2+z2zEqeGMjc/hVXRLien2dnZNCkhuoZGOMgtwKL82oZRFBEMHBZT1rzjS7qe4SVCdiLgAKT3z71m39xNpN4qWzyEFQ37x2Pc+9KwrHpF9DD9sieN1A8oqMmuV8bxCHwrOTKhbzEwM9ea55fEkxdVudwBPLox4H0qhr8sy6rDIssmVjBHzEjqe1CWo+UqyEGOLjHK/zrofGyFrvT35w0HWpNJupLyxLzMrSI4Bxwcdv6/lWj48vZ4P7MSF9oaEkkdfzpS3LWh51cJGYSXbbjpjvWG3yzPj866MahNah5FlYM/JPXJ9/WtLS7pryySWRlaTkNj1B/wwfxrNoGcdFyTUtbt7rdzaX8sEaRFUxgsDnkA+vvUX/CR3mD+7g/75P+NZsZk/8sxUZVnO1VLMeAB1JrqYNU+36TdrIFWZYWJAPBGDyK5q2cLqFt6+av8AMVY0RabZXMVxI9xbyxgcAuhANaaIFkDAc1u6spXS4nKgl5Bg+nBqpo9gt9ckyZ8pBlsHr6Cs5LUqL7j7C2mmZTFE7AnGQvGfrW0bO5hB3wuMDJIGQB9RSXWoSW9wtrbYjCYycD04A9qtW+qXKsGdhIvcEAfyqWhXI7eCSUu6LlUGWORx/nFTr1raMiT2MkiE7WjbqPasUDBrPlsCZKvSnU0dKd14p2ZVxEGDTmH5Ug4IpCTitDAYw6A1c0pQL+L8f5GqfWtHSR/psRx6/wAjVRRXQ6KKAyyx4PRsn8jW7CAoPHas+1G2ReOp/oa0Fb5setbolnn3xIjUaJFdt0Eu0j614vcgZPHevbfiHH53hG5X+KGcNg+ma8VuFIlUHr6USGmXbc/uz+FRTIWkwqlmJ4AHJqWH/VGr2lWhub9ZG5jhw3/Au3+P4VkUdRbTLpGm2cLbeSA+Mnj+Ij8TV/UomnsHVBl1+Zfw/wDrZrl5bk3NxI+QUU7Ewc8Dv/X8a6bTLk3VgrMSXQ7GJ747/liqJOOlYHIzjNdr8JIQPE17q0rYmSDyU9AM/wD1q5TVbUW+oMuAFJLrgYGD/nH4V3HwntFh0HVrnUYXMjXQSLHZMVrHYmR2N5qd414zrcgL0IFXUv5/7VS2aYmNlBA96bcWOnAOVsp2kA4x0NQBZTepO0XlouFGevU07kj9eiS4YFAPMXpn+Vc0TtJGMEHkGui1GdWvBFn5+o9xWTe242tMgwRywHf3q42sS2xtix+1p+P8qt2DN/bSDP8Ay1/rVDT2zdxj6/yrQsRjWUP/AE1P86Lgmcv4uJ/4T+bn+OP+lR6v/wAgub/gP8xT/F5x47kPq8f9KZqnOmTfh/MVnVaaKgnc4q8PySfSsG5x9qi/3a6W7X92/TpXO3ABuVz6Vz2NjpdDvTPbm3fG6L7pzyV/+t/hWX4ltRHMlyoOJDhuOMjpz9P5VL4f/wCP9/aI/wAxU/ib/kGR/wDXcfyNAiDweyi6nXI3HaQM8kc/4ir2u6XLc3ktzCDITw6dxgdvXp0rmdLuZbXUoZYmwwbBHYj0NdtaalBezzCNsSA5ZD1H+NAzhrlgEwOvTFb3hm7SDSLuCV8blOxcdSQQf6Ve1bSbe+y7ZSY/8tF7+mR3/wDrVmR6fPp8TBxmMkhZB0P+FAGdf/vJNqgsxOAB1NdPbxR2FmsZb5IkyzY/En+dc0HJ1W2H/TVP5iumvmC6ddEg/wCqYcDPatIEyKuimfUdUsWjQSzicOybsce2fSvcnlnGP9JhXgcFeRXivw4ijuPFcIlywiQkAevrXrsgT7Qcu2OnSrbMiw01x/BeWoP+0hoN3dLDs+32AYNn5l7VRvEa0g85o3dPYZqulxaylAipLK/8B60gubtpNdOGd7qxcdAY04pt3cygqouLUdzlDUWnIXke3+zG3IboRx0FR3ETNqLQnsoxgcmiwXF+1TD/AJebP/vg0fbbkHLXNiEHU7DVWa3urO4Rbm3ba3Kvj5fzp9xlIklSISJ/HHinyhc0bK4uZpzsnsWiYfLgc5q1dRXuwMjWhI65XtWRpUbTSvPDbxqDwsbcEVqN/aJhK/ZYS/GV34PWnyhcq51D+7a57EKePar8hvPKbHk5wccVA8gjUtIrLjrkVoqFkjJDAhhwRRYLmP8A8TDOM2//AHyatW32ryj5hjJ3fwirTWE4+ZNjjvz0p25IVwcCiwGdcfaDKAuAMdTS2wu1n5AK45NWHmMjZPT0p0HzSEe1UT1PJfG0u/xhcdf9UBz+Fc9NkNZEDJ+0Jz6c9a6zxUlpJ4kuDdSshHClR1HHsfasxLbS5JoYxdOD5gI3EL39xRc0Sse3wWts1vDi6dX2A5NeTfEsyWXjrTmt0Ewe0YNIw+7zXquWS1jAIxtH8q8o+I10W8YRozAmKzRhgdATzUoZz8hBGSOc81R1RPM0+NVIDechyfrVxmy+M9sms3VyrQWSEfK17Crj1UtyKtDsj6CsGmOk2Qtz5pKDIJx2q5OHjUGWDy88AZzTol0+Kwt1Me1FQbdp6cVGXsZyDHdqCT92RqhCGp5cp2nj1xVdoMu6O2SD8rL0ArSSyULu6kD5dh4p8FntiIuIV2k7uDmqJuYT27wiQrIGj2nI7k1mnzXuI40LbX43dgfSurQRySOfsTRqh4L/AMf0rO1LSBfShFuxZwN8xjxzn1FFwuQW1qY4/Jnb96uSfzrKfbPdyRQymMhj95a3I9LlgUPFeLOw4z61i3X2uG8Mscu0knesqjGfbmmmBTmnMOQbksR2CHmpbC8R53BncFUyflPtTpL6UFJGmgDjrlBj+dMivm37vMSRgDwqiqbESXjtOEMLSOBnOOPSq5tplJDtInf71WHujPNHJdbooADwg69KZdWlrJZlIbyQhznJPIoQ7Fu3XbbL+8fv396z0uWS5lRZpB8x+8c962LG1s3sYlYzb0GAR0PNN/sa3DO5ediST92lcLFSC4BugZCznnlR0rRmYC3OyYduo96RI7KzbEvnxhuN23OKzNWudHikVJZ7sDOQ6r8v1pbgW4JCJBkrjHpXg/ib5vFmrtkZWYY56V7taaFPLHHc2907wswK+YOo9K8K8Seamsas04t9xvvLVomyx+bGGq4OzBnuDxRpbWOEAPlHHHtXOaux+3eE4uz3UhI+imuluvkgsGzgIhB/Kua1ZSdf8Kxjqk0zn6bazLRRt5A95qXzAn7U2R+ArH1WyaB5boZaIAu5AyV9eO9H21rfVL105U3Dbl9RW3byxXKGWFs7ex6g1zvVlHIWvm3arJa7yH+6TEa2I9QWGyfS545nvD8wQQtjbkHOcYHfvXrWmQgWCFokDMgbO3v61FIkiylGjTaT97FXYXMeS21w0LMyAoXUp83BFUZWxKyZ5qzcTO9zcln3FLiRc4xwDWaW/fO2Sc0JA5G9oY/1/wB5s7cYH1qj4jWf7cipbSv+7HKg+prqPh4TJNdb0UxDaASO/NdvM8XnmPZHuCg8jqKoR8+yGWSVkW3l8xf4dpqWdrm5MbzptZVCZ5ycevvXrGqyQQ6llLaPaR8xA71w2tbJ7mYrGEA6AdKLspDPDxylyo7FP61peO2DWdhL3VNv86zPCx33F2p/2P61peN1xYWyHsAf1NLqFzz6VkEJMgJPQc1p+Gs/YZsdPOP8hVSSFCsgIBGMjNW/CZJsp89pm/HgVLBmXq//ACGbnv8Ad/8AQRVTsa3L2HSXvpnuLqWObI3Ko4HAx/Ce1Nt7DR5pFKXrt82NjOFLH0xgH8qzaGZ7rPYLHh1HnwZOOflbtyPasuWRopxIhw68qfQit/xAAt5CiAKBCAAOgGTXP3HK8/SncdztdYlK2FjHn5TuJHqRjH8zU/hhl3XK5AY7Tjvjmubt55JrKASNu8tAi8DgCtDTp5bWZZYmwc49iPQ1Lkh9Dob7TZZbn7TCC+fvL3GB1H5UyI5Fa2n30N2vycSAZZD1H+NXJdPhujuYFZMfeH9aT1EUrC5SK2uIpHxuX5BjqcY/wqIU64spLV/mGUJwGHelReOlZtjFHQU4delOAp2MN2ouAzrilOcUKKUitEiLEOMGtXRxm/j49f5GswA7wK2dDj3XgYfwgk5/L+taRQnojp/uBCP739DUkcm6UAnio5uI0/3v6U2NwjFu+MVqkZtlfxHaRXnhPVl+widvKPVsbu9fOmolUulVI1RT0VG3AfjX083lx6QAyeYt0WjcZ5GRXgPiDT4fD1h9lijWJ5ZcMhbJCgkjH04/P6UmUmZsMb+XyvBFdBbwQ6fpCvO5jNx1dASRkcYwOw/XNZ+jw/2g8akfIOX+g/zj8aua5diS+WArxEOvucH/AArNFlm1ttHEXN3P07j/AOxrS0w6ct0Yra6dmkGNrDjPbsK5kkbSAcVLo9wYNQLnqvK/WmhGv4qgFrYPeEbmhHOMdD/9fH5mvQfA+mzweDbcrGyy3GJWVjk884rlb2zbV5LW1XKx3rBT67SOf0r1qC1/s+z8gnMIiCR+X99SBWqWhDZRuTfwKWkjnnG0fcXp7VFqVpA97aah9ruY2h+QQlPkkJ9atWUiq0atc6hKYMmXd/HntR4gia/az+zXVzGI5RI442lR2NFhFC809ZJnmJxMBkexqvFbySpuIw2cEVflUtJJLv4Y/KDUC3FxCwYxqRVCZRXTJIb5ZET92c8DtxUthA41RmdSAHyPzrZju/MUMqgj6dKhWYNOwwM7j2pXFY8+8Y4HjpsHOWjz+lN1P/kGTf8AAf5ik8TxM/jl1ChTlGyT1wM/0pdT/wCQXN/wH+YrOZpE5K7/ANW1c7cf8fS/Suhu/wDVNWGLSe8vVSFC3Yt2X6ntWaNDT8PRk3M0uRtVNp9ck/8A1qd4nkAs4YsHc0pYemAP/ritaG2h0qwwz4Rfmdz3P+e1cfql6b+6ebBCA7UB6gD/ACT+NDERWMEkkwmVcxxMu85HGTgVOWKX0zKSGDZBB5BrQ8Lwi4+1RNjD7BkjOD83NUpYZI7+8R0IeNvmHpUjLcHiB4tkV2N6Zx5g+8Pc+vb/AOvXXWyRXNmVYLJG4+oIrzO5YEfjXf8Ahr93oMJk+QAMxLccZJz+VMRyVxttNbQO3ywzjc2OwbrXVzxGa1uI0XLPGVUZ6kiuP1Z1k1Kd1OVZ2IPtmui0PUPtkIjcjzosAjPLD+9/n+taRJka3woie21rULgKu0RgEv8A0r1J9TeRTG8dsit3LANXJeEbO3hluJ1h822Iw+ONh9K6mS10q5hjuDpL3DQvlWHarZn0J7fUZTA0TlEjXsec0XFiAsctrJDDL1Em3P4Vj6gtvPdsbaGWOKYbduDwfSrc5m0PR1Xabp5DtSPunvQI19Km1QrJFfvA7Bsp2OKlvb6KNt9y8abVwMDn865/Sr+W6vC02kXUssaYEjHAX1rUvYbHUoY47q0mS5B3ROTxn0oFcYdTurqLyVuo5bVugZef/rVDILm2UcKEPUN6etV4Y9Qtrh47rRWNsP8AlpG45/Cp0mvFJtrjT5Jo5Puyt0Uehq0JMtxLMlxbzRFJVP8AEh6cd6i165aa2bIlj2kfvIzj3/pVvT7X+zSzzAKG6DPCioLpzDdF44WuYW5JUgqv1oGULS6v7ww+XdpIm3hHXJcVtXVvNcxSR2s3kOFIYEcUi2vyrcWMcROOexX6VLdaneG380WKkIDtkJ4P1FAGC17LY27m5tLto4Ad8iPjPvjvVvRZlutON957SQTndGGXGwelSvqeoTvGkENvdSMPmjxgAVYtYj9nMb2zQrnmPsT7UyepI8saw71/eH0Tk1W0zUvtd4UVMLzz3qD7U2lXHlwpGsz8quM5FT2sIN79rTbDMR84UfKSaGNPU808ZH/ifTPjguwB9elYeB9otj281f51reL2P9rSDdkiRySPwrMs1Ml7aps3N5qkKeh5qUbvY96T/j2jXGeAf0ryH4jOP+E2kT+IWMfT/eNetFp9ke23f7oHHSvLPiSuzxdChhCu1upd9o55OBnr60luStzl5iSRjI4FZeohzJp65yDfw/8AoVa7ZLZPcVUuog91pZ/u38LH6bqtFM+l4YoxbRKUH3R/Ks2/0XTb1v31vzzypxWmiEEJESwZQQSaJIivzKp2/wAQ9alEnPnwxZCExxXt/AO3lzHiqyeH9Ys2/wBA8TTqn92dN9dHjJ4pdqkYJzVolmF9g8TMBu8RRN/27jir1tYX5i/06+S5lB+V9mOK0AqqM4/CkDH6UrAORQF2jYWA6KMZrJQRvcytMDsLYZW5x7CtbylIB5UnqRWf5V3BcM0RhkUnkSDnFICqILqKecXuj2/2fdiB1cHA/wBqrFnaW7yf6mMOeMrTbiO5lJG/cvYMeKrWFveW9zI8sZ8vGMRHmgC1d2cbeZiEgRkgHHX6VlQRWk9ysRilQsCcMmMNWlPOBIiJFfLHzkmp1ukljJivI49v8Uy800O5Xe2jtIEjDSBU5aQDqT1qmsmblltL/fznBPX2reiePyk3XUUzEdh8pqExWa3awm3gDGMy7k9c0kMhFjBewEXUzqzDBGeKpx6SqI1rKFeAH5G6mrbwSveBZLu2+zMv+rT74PqagurTV03LZ3NntUfuzIp+f2NAGvaQvDGieaZEU8KF4WvlLWIkbxdqzKDh9aKkluT8+Rx+J5r6GstR1r+1o9PntrkJsLyXEY/d59BXz3dk3niVwyxpdtr2xhghgm4DJ9s1S01A9/1UlLRf9ngflWFqmG8Y6CMdLeUj8hW5rnGnSt/dYCsS9Xf4s0Zu6Wkp/lWdykcEwcy3U+P3f2lkznvmm3t0tppjTuzqquozGcNyccYrR061N1pN5gDc1y7Lx34//V+NZWoKws1XIDC4TIYdOf51ml7xTPfLJ3FtAsnAMK4b8KsSW8brjqa5s3LrFbBZ23IgxnvxWqJ3hs3d3P8Aq8nPbirZmeJuT9ovd3X7XL+W6qkmBL71NK+JJyenmE5P1qiJd8+c9KFuS9z0L4XEyXmqF422LsCseh612V7pu+USCEr0IYt15rk/haftkmsQByFiKAgdjg13Tadd7wAzyRheCx6VT3KRxGrMWvZ9wwVGOnSuOuxgOSc5rr9UfzLmdieScH61x11lrnYeg70WLRN4Sh3zXeBzlP61c8cR7oI42OMID+pqXwrZFYtWnJ+6ybAPb/8AXU/jGIG5kU9oE/XNQyup5tICImX1GKveGIwLSbHTzT/IVQvFKhsH8K1fDcTR2KlsESSswHt0/oakTMHVl/4mt5xyCv8A6CKy2BEvStbVT/xOdRHoy/8AoIrMf/WrSaA0L26F2bZhvLJCqMW6lhnJrLuB8p+ta2mWLX8wT5hGvLuB0H/16ra00bajIIkWNI22BVUDp16e+amwyezBFqorTtIZJIXlVcpGRuOemTxVG3GLZfcV0XhyEXFteRHGGCjJGcdeaye5RHbllkyCQQcgiuisNWdSqXA3LwN/cfX1rAWN4pSkilWXqDV2L7tK9gZ2W1JotpAZGH51iFPLdkznaxGfXFaWmfJp0Rf5QASc8cZNZ8jB5pGU5UuSPzpMENFKPvUg6Uo61ICqOKDQOuKUit0QMxzmuh0+4s42zFE6k9zz/WsFRzWjZ8batCkdPHeROcFGI9wKmE9ueDFn/gIrJgPzVaHBZv8AZrZGRu6eljf2aqkqRlXOUY4NeCfFKLy/FdxByY4VAQ9vm54P5V7XbmSE26G3hMcoyZCMk15Z8YLEpqlrd/8APxwQo+UYpFGFY65pdpZIlvbTID97ABP5k1DeXOn3YaaOKZLhiDuPQ9uefSsC1QgFQf8A9VXAGIx2rN6MtPQsySCOMkntRoKxTaoJJwzRL94A8mqN6+9lA4ArX8NadczW5FvbtLIz/Mf7oraEdNTOUtT0zwXa/wBpa1JqyKVs9MTywkg5zjqOfSu8e8vLmOI29nI4kyUcAcfXmqGjaYNN8OGIKUMoHmSsuP0q9FrUcEYjiEh2rhdgz0obAx7wtBeG/uUmScR+S21vkIz6Zxmrf9jW7xxXLz3DPH8/l7+B/jVmK8Oq20oubIxANuUSD72O9Is8ctr5qyBfM+WgDlfEk0xuEkikaNT90CsmC8vY2+a6ZvrWtryt9siViCAKx8Dn61qrWM3uatnrN3DIAZAUJ5+Xp71pWGpST6gEZg/mPhOMd65xK09G/wCQtbf9dBUNAmZXi27srTxbcl4ZDMqqCw5HTtzWb/bFpLGUeKRlPZlBB/WnePf+RyvPov8AKsBOlYSNomlcahpm1s2f/kJf8a5+818QSCO2tEQA/KSeOvoP8asS8o/0rnb7/j4Ws7mlizf3095xLIT3CjhR+H41ltGdvJGM1em7VX60LUC/oF6LB58Lvkfbs9OM9fzrVXWbS7F79rtDtyNu05PvzxjtXPWLHzpSf4QcUsOTZyNnBLHPvTAu/adDSbcLGUkf3vmH5FsVovrEtzbNHEnlxN15+Zh/T6Vy8fMrZ+lbUI22+BQBj3hxNu9KW0keKdJEYq45Uio7xj57DrzToisaq7cAcVrCJEj3PwBfxQ+HS13GzPK/341/nXZ2+qRxRYVSFY8rjrXE+E7mTSvC9oI4HdW+d2K8DNdHatLfubi2VZo2GCQuB+FVYi5K+qwT3myOGRQOo8vjP9atS24uERby4Yu33SicVSHiCxt7s6S94IdQgTzJIzEc7D3q9bSmJkYxPcxSfMrIcDFOxNzPZDbZjtHneVWwykYz9amBvJIzHJYsgx95m5H0pZ7SeXXmubPUhZyNGP3ExGH96Lu11ieWNmv7adV++scgyKGIaBcSW6q9s7AHgeZ/9erNn9qGVmuG2HgADP4VhXMN3BCw025T7QzfvEnk4x7UyC8nzDBcq6XSty0T5UimgOne3uYnCW8DG26t5nJFYr6dHHqMr28boZOXXecOfpVmaaFpla71WaKI8JtPf3ptxqEAmW3jlExXnenX8aAJLMYlchJUdeNo6KaWVb5J1P2hZyRkZwEA9CPWsi61lYDPcy3LiccRhUIUD0PrTdJ1rVYo/MuoLMW8pyuW5NFguaV2upsgmsLVYJ/ulzjaRUsEOp+SRcXUZYD/AFanOPxqqGlllNxJePFAOXhHP+RQt9axM7vrEAiHZY849jQIsbbuGRFmuLTB5Cv978Ku2kzM+1BiXvwNp/Gsia40bULqG4umikaIfI/QVqW91ZyfvBbO0anAVH4f3oBHlmo6lYvrt+k1uzskzA5RSM+3NSWl3p0t9bILXazSKARGvB/OsXU9q6/qJAwDOxA9B6Ulmzm8tzHnf5q7ceuaTNL6H0AJooIV3PJkKOg4FeSePLxJvHjWedz/AGRZS3+znH516Hm+ncKc7WAGK8y8Wp5fxEmLfeSwRD7/ADdalblIyJcDp2rMvYRcXmmI0oixfQkE9zu6fWtOVl3GqEsfn32jr8v/ACEoGwe+G6Voitz6AuLSKRQialKkoxgxHkexqW2a5tAftdyjrj5eecepqe5S/kkaK0ktLdC3zlo8sR6fWo5Lc2EISKKNQf8AltN8wB9/apQizHOScyGIQkZV933vpQ15ZRFgZ4QyjcV3DIFYup6jew6XevCLGG509BI88q7opFIzlQOlc1c3s15Cl62paWfMj3bkTBIPaqWpNjrT4m0liMzjltoPqa1XwiBtpIIyPevJLeYz20l2tsStuSeR+oFd1a6xcXGl2zywTTrKgIeP5dv4VTQWOgE8mBm0nA9dtIJEfJAINU9PgSVS/wBqvh/syPgCp2MMEgXz0JY8ZbrUAOPXnpUiyKowAaaY2KlwuRnHFN2vzhenvTJJGmBGDmqrwxSPl0H5U/n0xTaBDljgwFKDaOwGKry20EVwZ4LIyydAN+KnFNZZW/1TBW7E07Bcp/aIrWSfMenWzqQZN8vzHNa9ubwxM7QwbcZTHQivP9Q0W4EeoXc2kW13qMkoKSseNo7UsV94nkiYXNk7RkbRbxNgKPak4lJncyXU0NrPcsYViCEsyn09K+dy9hFd21zNHPNNPq6upZB8uW4PbPGOteqb9Ylt5lk0k28cduwRpHyAuOh968WsJ4mutHMc8sskt+iOsvIRd3b3pqO4Htup30LR3kTK5EcyAjA71Qv5IB4tskQOHXT5WwemP8elO1BR52rOfurIhI/AVRvyf+E9U54TR2P5ms2jRHL6bqQtbJ41Qs5lLc8DHH61Lc31neJbpc2rFnuEUFeSOfXise3bCLz15q1C/wDpdrt2nE6HntzUR3G9j1qeHS9PmV59QiiIjHDn7tSyFJ7G58p3kAQnOOCPrV95bEfM8VnJIUAIlTOaqXGpwwWF4VKYMRGF6DjtVmZ4ddP+8nX0Y1TtTELxfO3+X/Fsxn9ankXzS8pyAzHFUkQmcMKdjPqevfDGSzil1f7LG0LOysWIzu4+prtrzzp4g0M7hgOg71wnwujH9lXkp2q4fA3V38SSuhfdGox3PNJ7miPOdZYF3K/e3YbNc0UjW/DTBig67etbt8AtxefMWPmnOaw7kbnLVSLRvaHeWf8AxMoIYnRfLViMD1+tP8STWUv2ozRSEiJRuXGen1rL8Pc6pcqP+WsIUH1Iq9rEZkZEI/1sTHP+7UtFHm3n2Ec8guY5pI+fLA649+Rz0qe31+wt57a3jhmRGOFAUf41i3n/AB8E56k8elUScarZZPWT9KhgzpP7Y0qS4u2eyZpC/wAzNEpJ/Wom1TRywP2Dp/0xT/GsHJ+03foXNNzUtiOn/wCEisorVkt4JEIU7F2AKD+B9a5bh5IwKd2NRw/65PrSYG3ENsS+la+j3wsY58IWd8bfTjPX86yuiCrFt3rHqWdXHqlrcqVubU/7ODk/nxirNvPpisrLbPkevI/Imufh61ft/wClTcDam1J7hSiDZGePc1XXgVDF0FTipvcY4YxTgRTRRQSS7cEUEcU7HQ0EVtEkYv3q0bYY21QUfMPSr9v2FaITNWD72atx4Ztp6Hg1Th61biP7wVsjJk1trcdnbLGIwzI7IN/YVxvxI36zotlKny/Z3JbA5IPrWxIFS5mfeF3tzkZqC7iWXTpolYszqdjEdTSYJnjiKikbDn61YLqBTru0lt7h0dRlT1HeoXz5RAqLXZSZVud/OwbnxxXqHgW0ls7OG4uY2WJhncPvZrkPCWgSardm5kQiFD8p/wA9q9Pjl8uEQbQAnHHStnLSxCWty5e6jdXLbPt9xPGPuh0C7R6cdaZDc3Vqw+zlUz1zyDVZ5CVwDj6VAwCAHLsV5x61ncZ2B1qCQIszL+7X5gKzYr7T5ZWSJhgHKr2FYMrTSqmyFVZj8xJ6CraW86x+Y4iCjoRwaXMFxniBsyLIPugcGsVXB6VtGSK4VlmI2L61mzQKGJj+7WsZ30JYie1aejf8hW2/3xWUnXFamin/AIm1t/vimxI5zx7/AMjlefRf5VgL0rf8eDPjO8Hsv8qwACBWE9jWJDL/AKt/pXP3q5nBroZgQjfSsC75m4rI2I5HJqAtjPHSpX4qB+rfSqQieFthYgDkUqnZbMvvnmmx/wBKc/3G+lAFSE5cn1NbcJzDisSD/WAe9bTfuYSe1DA53UZdt2Ac+tX9Mjh1J47aXIVmAG3qfas/UV33AfHGOldD4J0x7/X7WNOPKO/jqcV0QdkZVL7HtlvZeVDZw/2x9nWOMBrXaMMMdTTJ9a+yJHHbXvlQ+Zh5YhkEVamtnRd7xBWxgsRmsr7FbHeq5yewX5VpXIZt6lEt75Vxp1ybi4wA0gQbivpTG8y1szd6rZ3djDancJg+Vde5IHSuZKXNjciSOV9oP8DY4robHxTpTXUVpd29z5cvyuZ5NyAetNMRJeatHPZpIV02+8wbolD4Zoz0+lV7AWNpaXckukxW9y6/u2jlJzWqbfT7a8mm0sWbyqOLZ0A3r22mrKxXN3Cxu9LihlxmPYc7TQxnKw6AmpeWwnhhVuSJWO7PtTUFroWsfYp2X5+jKSVb8TXR6ZBdpKVuzaRXI5eJhnK9iKd4ksre+0wQzpbTR5zvjOGWhCZj3elS32ofuWWK2C5OecmpobqS40WSzjgjsXDbPtK4JYetU7edLKJIFZzGvA3HJx9asSzxToIxHjHIwaqwkaNrYRW2nbrlJr0Iv+rVQWampp2i6rFFdLo92WiOVhkONp9xWPYXxvNU+x21zLE6DLDd1q8ulXWmyXV7JfXEzy8rCZcLQxmha3R1OSS1jsxaNCcbZDyw9fpR5N3pp+zWtna/ZydzsygljWYmpaPY6Y92Z7u1bP7xvLMrZ9vaotL8RadqZZ4rrVLiIHgT2jRjPtkcikBtiGG6jeA6QhkcZJA+X61WstPtrJ1jmtXhTcThWPzH3rQgvZtoYrsPbtgVl3kMg1WCaOeSZpmP7lj8p47UAeSXsq3GoahIoABuHXr6GrehMg1rTl2s5MwBC1ltBLbXV+krhi93I2APu89K1PDjpHrdnIxI2yA5AyaGUvM9kvUvGuUiivLaBcjb5nX6V5T4sjZfHl40zs03kIuR93HtXq1xr9jDIr39p5SbgBLMnB+hrybxZPFd/Eq9vInJhFusYGeB+FQnZlrUymX58c1XuY3+2aMUBONSgzj03VcIHmZzxSxIJdQ0tOv+mRHr/tVomUtD3ubVDbXhjMtoAMZEp2kUw68sv7oC1uc8FUbNTapYq4lkVrVnUDCyoP51zMAgZ3F1psVsem+B8Z96hJMm5rXM+nvLIsmjXZZ0Cv5YypHvziqAj0vT0a5k0szQn+EqP3Q9TTZJdNe5a3uG1F0WLKiFj831x3qW0mh1LTY7ZtNuLBWyELvuLD/aqrAS6bqeg6tCz6TLYzkcbVOGz6YqY67bxJtfTbjzk+Uqi8j3HtXPXng+G6EiSgITwPsaeUfrkd61rWe6s7KCxtyT5IwZJPmcj3PemI34L77VbhhDhWXlWGDWKLiC2Qxx6DJLtYkHdk59abJ/aEkyypKAV/WkS2vhdtcG7dSwwVHSlYCbSb+/mzJPp89nFg4Vzn8ak1LWbC0li330W9mCkKc4J6ZqA2ly7gyXk0g7png+1Qx6CiLMVjiBlbO5lyRQI6EM0tvhoiJBycdx61AMkkAc+lVbCxFhb+Uk8xy2TvbJ/P0qwYFNws+5t4GOvBpoljxkjIGaGH400qxkTa2Ewd49c0yGIwQJGXLlf4j3piHkDLe9OTjocUw05aRSGahkaVeknIEDnH4V82aPbeXqOlxsdzLdo2cf7Wa+j9UJGi6gf+naT/0E187eG383xJYRsOrIR+dVHZjPUL9xLe69BnkCMkflWfezf8VzfHH+q0ZQPxJq4Ub/AIS/XgR8j2sW361kXTn/AITjXCekelQqT+dZs0icpbn5FJ7CrtoVF9bq0YYGRcA/WqcQ6Y6dq0NMQSa5ZKeR5q/zrOL1Kex6pNprFlbzSAVHy+lU7/TlXTLsmQ5ETfyrfkGXf2UYrO1MldIvGCL/AKpup9q1RizxGKXzLND3yarwOPPUE8liKspCI7ZBnoSaoW6M+oRAdnJNW0ZXZ678NLQ32h6hcQkOiT+UAOuR1zXXRBfmjdyGUYxnpXLfDGNovCd55UyW0tzeNsVjjdz1rsrPSPs4nkublZHIO4isXuapnnGp9J8EH9594d6xX5JzWpd7h9qXovnnafUVlTHa5q0WmX/D4A1u2PbLAj8DWjqKM9zpDYOxYpw+O5PSsXQ7gR6nBI3QMV/Ouk1BfKW2U8srlG9g1SyrnkOpW4jupExkrnmsKRh/amn47Mc11fiKP7Pq97EThkOMe1cq0ebqCQ9VNQxhnNzc+m81GxCjJqVSC1xj+9UMvDAelZsQ9SWUnFQQk/aB6VcRf3ZIPXtSRRbp/lxweTQx2NNCcACrdt3quV2jrz9Kntuc1kUasPWr1v0qhFwavwVAFyLoKsCq8XQVYHSm0MUUtAoqRFn0pD1o7ig9a1MhF+tX4eq1QWr8Pb6VcXqBowknFXYuZPwqjCc4q2DtBPoK6ImbNLTbfSZLYfariKN9+SrDJNaeo6fYxaRdXcOJPLjLKEHX6Vb0Oztl0e3aaOHe2WJcDNW777KNJuzGyFVQ529uKTGj5i1S7jvnN3CMLKfu/wBz61QtYftMgQnrWnNbolvjaBulckfjVS0KrKCMcGpTsxHe6Fa/2foirFIVcvyR6elaETeZO6jpUGlQzTaZGUiZhnkf1q8ljdNKgWLYgb53bjAo3Ac8ZRUY9CcU/a6xtlCGJwKdrKtaWqyxsJSrggjpiqrapPLcRFo8rIMcDgUmBYb5pRnCiMck9zVk3DXNoIm8kknhh0xVZ7fUbpJxb6dFMHG0N5mCB6mprqzubLS4M2Rj8kDfmpYED6fbylRJIT6KO9PSz83IAAQcCrVncQO6YjxJKp257UWocx75IGKAnBXqaqAiqdCydwkI/GtCwsRbMp4LA5BpwME2CPMiI6g96so8IcBXyc4Are+gWPPfGKM3i+4Zv4o1OfwrGYDCkelbXis7vF96Mn5UQY9PlrDGc4Nc1RmkSO4A8lieuKwLjHmZwM10Fz/qT9KwJhmQ1KLKz81Wbq30q1IMYqq3VvpTGSDgUsn9KaOlOk7fSgCKEfMPXNa98NluBnjFZ1soE6/XNaOrEraKfWmgOduGDkhiBXdfD6ELeXMiy7GVFw47VwPk/aHPfBr17wBpVs3hu5lu/MVZJAqGIfM1bdDnlfmO50eSSa72tcmYBeVftVyaFmZx8qY/ujtVGxa2gm1I2RllMCKHDLjJ9BU66lG4Vpo2XKjr2pE3KcuipLGWSQ7ifWnPo1s1uRNAr8dO9Tm+sftkTtOAScKoPetBwWZj61SFc5qDU7WxgiNyo8wuYVPV4lPAz7V1um6vo8FqttJq8byQL87u3OKxZ7GIyNJ5KFiMEkdaWHSrExKrWUO7OSdvWqsLmIn17Sb7xSWW4STT/L2eeM7mbuBTrPT/AA/YxavHpyXCtMpcPNIWAPqAelWXs4NylLaJAvRVUACmRWkcU0ku0ln6gnigLmLBd28EUVtM2+YjAlI4z70sd9pscuw3io6nErOOPwq9PaI7k7Bj0xUK6bA6+W8SFc5wRVIWpg+a9h4ku3AYIwDK4Fbup6rZ6ppH2ZWlE5AxIQQBVsaehmLFcjGACOlWBbLsCmNcfSkx3MzStcuNLljxaS3QA2koBj6810Vz4r+0WZ83Trr0CKozWcLVUYY49hVkqSvBpaBdlGTXHjj8yOynZF/hf7zUlxdnUbOGfyZLaaHLKP7pq2kZ3VM6DyZAcfcNA1ueKCVp2nZjljM5JPrmtTwkCfFliAMkMSB+BrJtlK+fuPPnv/Ot3wbx4409fXcf0oZpLZHrUgk1PbbXqLLDu3BXXgEV4rfxvHrWqyMc/wCktGM9RjtXu6f6wfWvBL6R5fEmvCQHCahIqZ9OKyZVPcN5IBAPSptKAk1rTVYcG5Qc/WolAq7oyb/EumxgfN56tj6UI3lZI9wurFZpZGkYuGPIY1VfT4gCBGB9Kvvy5J9aGOTWiOdszYLd4GYgnLDHHpV+2iCRgN26U7AxwoJ9KUH1QL9DVCuMdXZifMZR6L3+tR+SN27ueKsdabQK40IABxS4FFFIYmKeKbS5oEx53AZI4NNpoAHr+dLmgQZ4pKKSmAUq02lU4HNIaINWOND1D/r2k/8AQTXzr4SG/wAZaYue2R+Ar6D8RS7fCmrMOotn/lXz54BLSeNdM3jG62Mgoi7JldT1lsN4inIA/eRAH3wa5q7P/E+8Vy/xJaRR/kDXQ5x4lgH98kVztyNt/wCNJW4A2L/47WcnoaROft1zBG3qtXNBxP4r0+3zjdLkke3NVbcZtYW6DZVvw3GR4x05x2kJ/Ss4scj2aX7z/lWLrs9vb6LdNjc5hOAK1pptu4hcnnj1rl9ekuRpN2XtfKQxHDk1qmZHl8koOF9s4qnZkDVuTjANTrC29XAyapR7jq8igdRwfSr5iLI9i+HRsf8AhHpVuIwZ1mZlEn8Jz1WujWRUDygvnn8frXDeDr8af4XRJkMpMhyRzjn1ro4tYgkiljUOjFcAEVk2Wjl9RkCof9ps1jSvuYntWvrACxgHk5rn3zuxVJiuWrIbZ0PYOD+tdZrbedBdyJwUmib8BXJWuQwPoQfyrr9Sjebw7NLD/rJo9/0xTauWmeb+MoiviS5lJBW5jDqPQVykicj6iu28bwKLrT51+69sDurjZ8bgffpUNFJkAixezoDwFB/Gq0/BHrV+3IGoSt/fWqd2oJJBxWL3HcQZXHOBjNW9PUu26qEnywD1ArZ0hR5CvjqKHsWiww4Xk1btQuOgqGReQQKktgR1FZtFXNCLqavQ1Riq9DUiLcX3R9asjpVaL7o+tWR0pvYQ4UvpSCl9KgCc9qD1pcUu2tTIYtX4ug+lVEWrkXaritRNl+3+6KstGXjkUHkocVXgGFq8g4PrtrdMgjvlN1a6eLcXc4iXD+Xngirvh60mttN1YSwTR/bGLESA5HGK6DRL2xstIgjmuIY2GTtJ5NZfjTx3pOieHbmWO7Sa5kQiKGPlmP0pNjSPCtWHkXU0BIIRyEwevNQ6THBNqsKTOEVjjcT3rJa4eaUyuTuf5iT71G8m2WMnPynd1qOoH0jo1hDZ6csYkyxG4fSny/YmkCM5KPw7HhQK5/4ba82t6K0WF8+A4yx5KV2aw296ds1unl9hiqCxk3On2tzD9mDxyQj7ojOeKx7nQLHTWVZ9ajgSXhFkIAB9AfWu3tdKsbfP2e2WEEYITvTdQ0HTLvTGS7sopwil0WQZwRQwscevhlJ0ZbPXHjVxtbY3JPqDU914W1SS0NnBqUk0hHBlfP51y9vNtAaNfLXzD8oPQV1fg+VrnxVOz8hIPl56VOg0Z1rpk9s9uJ3XdASJH9/SpovMiiuB5hYxncrKflx9a2JPCU99rVzPd3jC3eQsqocYHpTtZ0y3sfDF3BaQ+WqnPljqffNOIWMeC/jHQjLdd1aNncxIxciEFOu5envXN2gSNVLMACB96rEt1AqlgJHV2EYMa5wff2rS4rHJeLpVk8Y39wGDCQIMgYHArEK7WrW19BN4jvocFWhVGJPfjtWWeWHqRmuebLirEVxxF+FYMnet+4H7og+lY3l5DChFFKX7oqmx5b6Vcl44NUiOW+lNDJB0FK/X8KbvA4OaU/MaYElqCbhQBV7WWCWYB65qHTosz7jRrrDylUkdelOKuxXKVlAGRii5JGB7GvY9ASXS7SGwiVmdYRKSB3NeZeFrI3OqWMLISC4Zh7CvSSNSu9WuDp2oCzeMhXZYw+VHatrGUkad3daukeQdoPX5NprGVLycFZJJZZCflRa6mzFzqt5EtxO8ojTOCoAP1rp9OtbaOa4ljt0WRY8ZxU2I5TzjTdEvk1SMSWkm0c7m5AruGBVyD1A7ViWV4+6U3etoAJTlAPujPStCTVtEaJ5rbWrUxrw7K2Rn0PpVk8qRM4B4NA4FVItStblfMjljMJ+7Lnhj7VOtzC2QsqNj0pkkmeaViNvP0pUCOAVmjyegJ61Ddzmyt5Ljy97AYVfWgAaIdCD+FQ4VWANwkTZ6MuTisea/ulj3GRlc8hcUlp400qEY1SCX7Qny52ZJp2YXR0IIJO07h/e9adWdp2urrFxJ5EKxW6D5QOprQHJpCvcNpqDUJpLWwaWGIyOv8I71Yz707NIZV024a8s0meJomPVG6irEv/HvL7IacOBxUd3KIdPuZWztSNicfShjieKpwJf+ur/zrd8FxlvHNjtGdiM7N6DFc+jh4y4zh3JGfc10vgMn/hNk9Psxps1k9D2BeJV+teA3MrSeJfEQZshdSkVfYccV76pzID714FNEU8R+ICekmoSOMelZMqnuTIAelX/DqE+PNMUc9TVNAMVp+E+fHtge4U0RNJntbD52qM9ae33m+tMPStDFi54ozTaKYh2aM02nUxCZpc0lFFwFpKKKQBRRijFABRRQRQMTPNMn+6gHUHP4VKEJYCspNfsZtTnsYGY3NuQXJHy/TNA0Q+JZceFNXyels/b2rxH4ew+Z4n0aUdfshX9M17H4u1FT4Q1kTbERoSAR1zivKPh0mzxHpaHhkgOR6fLUrYfU9BiXzfEUDj+FyKwbsiSPxmQB/wAfSJ+grodOT/ibJnqZjXKJKWtvGpPbVQo/IVDNEZMPNiOOnFXPDP8AyN9ipPVWNVVOyAoOmc1a8Np/xVlrJ12RsahbjkenSySo7FiAinOayfEWoRXOhyxiQEkYxV2a56KYi+T0PQVjeKDEugTSRxIrDGCtXYxucBIpQYQYGKowxA3LyDqBWlcf6oH/AGayrK43XEqde2aEJRbPSPAtnb3nhMJI5U+Y3Hvmt2bSIoYzJ5pworA8L6VfJ4egNrdRoGYttbvzW1JFqkIzP5TRnglTSZWxz2qLvjVh07Vz0o5rp9V/1eCMVzsi8ihbiH22d1dtZbpdCiZuVSFlx9a423Xmus0a4VNGvBIflRwv51pcpbHDakpufAmmXJPmMkzqXPUAE8Vwjncgk7HJ+ld/Pcb/AAz4lsIVx/Zs+5D2w3PH51wD4UYGR7GhlIem3z4OfvqSarS4KnvS78TWmemCKjc4IHrWMospFa9z5aAHk9a6XSotmnIe+Oa5e7OyYL15rsrAA2af7tZy0LTEZcDIqa3xux1qNxyfei3bDD34qWVzF5OG+tXoKoxnc2KvwioEWovuj61ZHSq8Q4AqwBQ2IcKX0pBS1NhFkdqU9TQBzQ4rUyW4KecVbhPTmqUZBbFXYR3rSLE0aNuNw21oRA71Ud6o2qkuD61pKnzDHFa3EYU8cMWoyyySBETJZ2PAryfWtQn1u/mu1lhSLfhFVOWUe9db8TblFjj0+C4KGV8zKh5IriFYbMIu1QMAelTcbItuOxx2zTJIt65Bxjt61KetRsWB4FJPUm1jrvh5rA0vxXa2rSFY7zMeO2e1fRkdjBbYMknPvXybatKLm2a2lMcySqQ3417Fo2oX+ra/FBdahIypEG2g4596opHrAMWflkWllCywPHvX5lKg59RWJBp4xtWViOuSasXFikWmzsXfcEPOaAObtvACQxYutQUqGLblGK2dH03RtIvXltbrzZ3TaVDZOK8ojtdXulmjiudRnZpCF+fCLz61b0h73whqMTX7JHNKed77+P8AGo+Qz2B76Lf8qlQOpbpWRdw2l9BPb3N2zLN94oeQPSpbLWrfVLOK6WNRFMSi7u5HepxBp7qrbFBbqVqrCMNLPRNPZY1zIUHHmc1ONQ3MBBaRAZwAq8Gt6LStPcb2iV/dqsxQ21sMQQIv0FOwHg/jiB/+ExuWU7MKu4L64rLCEnn0rp/G9tt8X3zKPvFSc/SufZcGsZbmhRuRgEe1Y68bjj6Vt3Izv9hWTEm+Qj16VUdgMudtwOeKoH7x+laN+PKn2N1rPbhz9KBgehoTr1P40Gmq2ZCvamBuacmQDjj1FZesyJJdJFn5kOTW7pS7EL9lHSuauPn1GWU/wN+BrWBEnZHc+BrVmuL3U3GIoItkZ9Sa67w/KIzdOijzXAPPc+9YNvE+jaHYabGf3l6fPdj2HpXReFhYz3uppemRFVF8sRjJfrVmbZbtdVu7ZpBxkPlmC9Parg8XyPHPBDCUuCMZPQ1pXmlolu8qgQ2qwEjfwS3asjSreJ7RHkj/AHjjJOOlIRzb3TW7lJmiDOck7M0JfQxo4tVsgX/14EA2kfT1rrjplm8qv5QYjpkUlxotrPIkvkIu09AMZpktGRBEyWUc8UOLd+I0C8Z+lF7rfiDRY0itrK2naX+Fo8bV+tdQqYRVRcBegHalkDOMsAx9SOaZm4nBnUrpp/NfTpBIR8x3YA9hU8Ooa2yr5VizL1Cu2dtdS1rEz5dAamjRU4TAAp3BRZm2Ftd6jONQv0SEBdpgHr61lX2gqL2SRPmLnPIrrCxI7VE4DHtSuNooaJYrZQsVXBbrWp2piDAp9FxWClpvelFAx9VtUZU0DUmY4/cNj8qnqh4gH/FL6rjAb7K+M/SgqO55DAqrbqoyfSun8Apnxgh/6YtXMWIK2NvvILeWucdM4rsfh3Gr+J5pD95IOPzoZq9j1GFD5mc9jXhAYTatrD4xi9dea97Tgn6GvArP/j+1n31CT+lZMqmTAc9K0/B4P/Ce2PurVQUDPIrT8GqG+IlmOgEDtTiVM9lb7x+tNNOHKk+9IMGrMxnSjnPSqUut6Vb3EsV5dCIx4yKuxapokzCNL5TIRkDPWgVgzg08AYyXAqRIg+9kt5JFAzlWFQKwKgvaOpPZjQ2FhSRnhwaUHNKJYP8An2wfXNIHV+VHGcUgsLRmilCGmFhKKD8o5ppkT+8KQWHjFKAO9NUqf4gPqaGIUdR+dO4WG3MjxadPJFjzlU7c155a3TxwAybd7ykyMvXNd7M8MikScqRjhhWO2jaQiFICI3c5Xc3BNO40cj4su0m8NXsYydyjrXG/DyQyfECIHgLYtXc+OLCK18KXTR3EJlx91WGa4L4Zgp4/cNz/AKHgH60LZg9z1DTx/wATaFh031xcIxpHixv+emsMc/TFdfpPnLd4m2lo7hlBXuO1ckox4f19v72qOf1rORpEzSPkDVq+Fo1bX1mBwyRnFY5JEIB61o+F52t9bYkE5Xj2rJbhPY9AluFRlVpRuc8Bl4rG8SlBoMoC8Ejd7VptqEBJivEDwt1IHK+9Z3itbeDwvO8VysgbGz1IrVGRwU5HlBc5GOtYtmm3UZcHA9KuvP8Auxj0rPtJM3spx7UM2gz07QbW6k0eKWC6CKwyqHtWhs1WHPm3CNEegNV/D1kX8OWrbmAKE5HY5qfy5xgSq7L/AHuwqSJIy9Tc7sMe3NYj4z61s6rxjArELZJ4xQZ9SeJwuMVv6CftDXdqejp5gPuK5xGxx2rX0G4WPVI8nAdSn4+lM0i9DCtQiazdWDcLqiNu9CUFcESWjBcAPuZT+BxXdaxL/Zeqfa8c205U+wY4rldatRbatcxgBckSAfXniqvoUY7hjLbAcbSeaeygsCBnnmncmQccAcU1n2sPlqJDM+8XdfAY9K7O1XZYxgenSuStY2udXGTkCuwAKxhTjis5DRE7miFcsMjoaSTNSW5+Y1kx3L0KfMTWhCMCqcJ+99auR9DUy2GW4h0qbHNQp2qapQgFPwKYOlPHaqAsjpSt0NCjNOI9ashFZGYueKvQ5OKpAqJdo+tX7bBZRVRZLNiyHzKKn1G9i0nT5rydgFjUkAnrSWiHzMAdq86+KushbuDTFkIG3zGUH+dbEnG31++r6rPeyH55GyPYVXmkwODUUBzEXHAI7UKDKev1qGxpFoYEe4d6YTSTMI4gueagEheQqoJ4oiDRdgHlxPIn31GQT2r27wGdOuPDWmahdNHFfSLjeeGc+9eEQTyLgbWDA8lhXrPwqt4NW0q8aY+Y0chCBv4fpW/LpcSZ6vaajaxNsJLbuNw6Crc93aywSRFjscbW+lc5FZ+VGEUlQO1PMZHBdjQkMz7seG7RPsd7rssyJ8ywQnBUfhRoc/hjU7o2ekaa8soUlpbgEnH41IdE06ZpHe0VZGPLr1NLb6La2coltjJHIO6tRyILmqlnCn2aNE2xwltiDoDVT7BIk8BV5dikkqO9H2YlyxlmJznhuKmETqMB5gcdc5pNAPjuLhb+OJYLlkY84HGKlurbULuVxF5tsgPBPXFUwlxECVvZ8Z7tUqLeOS/2iV8DnLUhnCeKl8jxDcRTNvkKqcn0xXNygbsgVr+Kr+JvEN4rsDIm0EfhXOte+Y2AKylEpDLkfK1ZlqcTr9a0blyYzWZFxOcUloMpatD+9aQjoetY5BLE8V1Gqx+ZYOynLDtXOqmAd3FFxkRyeMCmRqS5JGM1IG/eEHpUkKbpFHOc0XFc0ftDQafNz0Wm+FrD+0NbtEYZhd90ufQc1n6tdiC2MWRlhkiuh8IAafpJ1NyfMvB5UMY/gx/FWkXoYyd2bd5d/bfEjyLxFAPLRewArtPh8Y49S1ictklI9yntyeled2RKXhVjksefrXonwzit/wC1tanuGCRrGgbceDjPNWStzT8V2Wra34i0yEyrbaUko81AcF+OKdfTahZSXB0yxjugp2pGWxWuLu11jVI7+JwdNt42j3Mcbn9RWVaTmWNpFJAMjAe/NNAyzbm4khR7qFYpSPmRT0NSHg8Uq7iMkkn1puRnLZxTEHPrSFm9aUuoHBP5UgbmgVhmMnmnbAR6UpwOSwH1NNEqDuh/4GBQOw8RgMOTjvUci/OQvSjz0PAaP/vsVC2oWkZPmXMK465cUBYmUGlOR1qhJ4g0eE4fUrdT6FqpyeL9EXI/tKEfhmnZisbYZfWlzXLP460BGwdVgJ9ApzTT8Q/D0YyZpJB/sIaGmGh1ox0rO8QnHhnVMdrZ/wCVcvL8TtEEuYUuWT12His3XviBHqeh3NjZQSRyTrt3uMYFJ3EmrnO2wLWdu3H+qX+Vdr8OFI1+5fHHkY/WuWtIAbSIeiAVd0/WL7w9PJcWkaNuXa27sKV7mj0Vz2gPhX9QDXhFquLzU27PeSGr918R9cmSaKERL8pbzB/d71XsYNtqpYndL+9JPfNKUWi6crjwOBW34JgB8bW0pki3GFwEJwayhFzWbeynT7pbmJhFOQVE3cD0FSjSR722p2EaENcxKRwfmrGudZMDKP7QswhPykOOPrXgN3qn2ovb3U15KG7wQtn86bFDp0MjKnh/V5nxziFju9615e5kev3lnoNzcTXGpeIY5DKcsiY5qG8vPBZEZl1Q7Yx8jRnDfpXlzaXeTrttfCmo5k6IQRmrI0PxOgDv4SnRBwWLAlR61aj5hc9Bg8W+HbWUG117VnH91QSp9jUk3xm0CFtj21/LsGNxiIri7fwdr16st/bW8f2RRhwWwVqWb4f680a3MyJHZOnybzzn1+lPliGp0b/GjTXfbaaTfMx+7uTrTl+KsrxZTRViA5IkkwSfWuXj+H/iDUItkTsEHCSKe3tW/p3ws1GO4UajrMRiK/d8nlT7mp5YoNRk3xZvI5NqaNvJ/uvwKguviX4glw1tFFAv937xrdh+F1jId0uuiVM8+QuBVu4+E/hqZE864vHC8grMVJo90LHHj4heJpBiW7RD7RAVUuPHfidj8l9Ht7lkAr0W3+Gfhm3ykltduCMhZJyf51dg8EeELd1CaceOznIzR7vYLHjl34w1G+G241tQw4xG+2oLfVLiVio1WaYjqBOTivdofD3hm2bMmj2bNn72wdKj1rSdO8mNtGstPhmQhnzCDle4+tLmXYdjw6a8uZQ229uUCdSrNxUtil80LyeXqlzEMt5jhsD6Gvoqy020uLIONNtY3IGcAHP1qveXMVmZrQx7VZcApFkCjnCx84XGhmSaLUJob5UkyWZ2baPzqtMHtdRM9pJLFOqDmI8gV7Z46nRPhptSQM/mhVxHtJ5rgvAOnpe+Kp7mS3wqrEq7jnI78UX0uFjpPAN5Lf6MlxOS0pnOSetYccmfDOrHGd+qygj/AIFXdW4ij8SaxbQRrHBbSoERRgDK5NcNEoHhW7zwZNTlYe/zGspFxKDjCEYrZ8HWT3viOVU6LFkKe5rJ2kuR2p0c97YSCawufInz9/GePTFYrcU2ehSaXcwysWgJLHr1rC8YWksfhieR4iAjDp2qfTPGWsJFvmEc69wRg1X8V+L7fXdEewjikilb73HBraJFrnnTnBGBgbaqacGa8kPUZq7KpUEkYAXFVtIBLs3XLUM3gtD1/RLq+j0WzhjSPG35f/r1bvnvDGBcoqe6dKzbK2mWwiKyFBt4x2p+2ZFCyXDyDuCaghmNqzsScVjc1tamecdqxX4amZtD1OetWICYp7eXPEcoYn2qvGuT7VcRP3f4UBFkfi2zjVry45L3Ue8KemR0Ncj4jDTRaXeHG97crLj17V6PqcMepaHDCpAncbVJ7V5nfSMtjLYyjLwS4U+tFy0ZcQ7/AOzVOZyVYAc9qtKxwwHWksrcz3gRlzk81LZRf0HTwYhPIPnrYdQoI96siFLaFURQAKqzNWb1LRWcADrxUluMPUTk54qzbK3BqWgsXof4quR9CarRDrmrka/KKzkNIsR84qY1FGtSUkJijpT/AEpgp/pVCLQI4paBgCmPIFWrEV92JuoFadqQzKVYE+grn5bwQyk7Q3tVq28Uww4Bttp9qFKzIkd7ZOkEUkkgzhcivn3xDdzar4ovZplOTIQoI+6o7V6ifGG5cRw8Ecg1zF3bwXV49wYgGc5NXzi5bnIva7VARTikiieEtxmuyjhhC4MYP4U9bS0b+AA/Sk2XynASRTXDBVDhs+lbmnaLNK4BkjiPT5x+tdPHFaxtuEalh0qY3cfUwIcdsUkx8pyV34fuBcrE12bgg8mJeAK9Z+Fmmx6XpdzHGzFGck7uoNctDrIQECzQD2ra0rxrHpEbJHpm/ecn58VtGZDiejFvoaYefSuDm+Js+4CHTEQDqGfNQ/8ACzbzP/HhD+daRdyT0Lb6EUEd68+/4WXebf8Ajxh3f71QTfE7VhjybC2B77jV3HY9ITaxZJAdrDGR2rm9RsrzRFlk0rxLNISd32eZQwB9M9a5f/hZ2tyIVfT7YZ7gmsZ/El3POWlgwXPJB6VnKWpSia0/i/U5h5d0oVx1K8ZrX8Farr2s67I5uU/siJNrQlfn3+ufSuMkk3ndnceuK09A8Q6tpLzGMW5DD5eMZHvUuSHY3vEel28+sXbsgDyEc/QVgNp8Fu6AAMaS+129u5/MfaCepFR2Amvb0EknbyfSpbCwzW4lhs1IAGfSuZgciWt7W5TJeyR5+RRjFc/CAJSM9DWdxDdVkaC2MpJ25AHvk1QvI2WeRNmNiqQfXNXdcffpbJ2V1/nV2+gHls4XLNGufypjbucqEO8A5rStUVFMjHoODUcVo7SbiDnpitKHTmm2lug4xVpGT3MrRdGufEWpSSgotuhOdw54rsVtPs9sIIgAq8V0PhjTbWy01kjjUE8k4606GwD3BQrxmmKxzCxFX3dDWhp/iA6IZW+wNdtKAqgNgfjUup2qRaisS8gjpUVvol7q8rxWJVGQcs1XEh6bGpF8RZpLdol0eGLYfuu2M/lUJ+IeoKfk0e1x2w5FVYfh5qsMjy3urxGM/dGzGK1rf4dSOgdtVCr2xHmtlykLnZkyeO9bk3bIoIc9AMnFUZvF2uqpP9oSBvYCusT4bwh8vq7f9+h/jSt8MdKLDOo3T+vbNO8SrM4n/hK9fYjGrTD8B/hUba9rszZfV5jn6Cu/i+G2gxEGSS4kA7F8ZqwPAXhwdLaUj3lNHNESizzOe4vJwGuL+d8dMvxVGWds/wCuY/8AAzXstv4O8OQDjTi3+/ISP1qdPC2gIGC6ZFyc9KOdDcbnh2+Nzgu3/fZqSNIMkli34mvc49I0q2JMWnQAnrlAabcvpmnhWnggjV2Cr+6ByT26Uc4lGx4kLeKSQBLOSQ+oQmrMem3UjbI9Gu5CegVMfzr3SHyIXUvDGsQPzbUHSq+oQzX7GOAhbMjjZ8r0c5XKeRweFL8kOujujt08wYq5D4R1ud9kFnAzfxc/c+td7/YV2jpJbX88cijAMjbgfwp0uneIINjabcW7yv8A65pDgVMpCscVF8PfEcsuTb2wHrmmeIvAviHStAuL0wW0kcA3sC2OK7PyvFsR8to7Zz13rNgflWX4y/ty28D381/fARbMSRIc8Z9azb0HGKucxbujW0EoAAeNTx9K1tB8K2XjG9uVuryeyFsvBjI+ZT3OaxIpUEFuIiDE0ShG9eK7f4Ywwvd6pcMomlUCLYeB64NRFm7V0Vp/gx4ZsdIu54dXvJZWhZyzuMMRzngVzOmnztKt5id58sID6gd69i1KSaPQ9RkSGPZHavmDHXg9DXjmh3Ed3olncQRiON4wSg6Ke4FNy0FFalraCOBitbwZaWt78Qmjuo45LeK1G1ZBld5PT61nBDuA9a0vAcBl8aaiQHCJEhyy8bvUUkVJnrX9m6bYozi2t4x/uDikluGhj8xEtwo5IK84qq8bSODNeEqOqlOtPMsLYD3SnB6FK0SMyhDrAuda2JbMsBT/AFmzABqzNc3ba4JY4mexMJjZMdWqWV4ZAD9phyO3C1B9psoozvnVeeqy9KdgFXT7Mie3SN7eGVcOi+vvVtraz/s2O0ZWmVF8sBv51lyaroyKXe8Yjud1Z9x4t8NWoy97cE+qKT+FOwyhceGdbS9lW08Qi0sT/q4tgJj+hqzpmg3GnLi58TteknLb1GfpSDx14fQEq7MewkU81Xn+IemR/wCr06OXjsMUXYJHQrDbKR5EghAP3EHFK8MAfcYZ5W/vKOn0rkD8TrfB2aMin131Vk+J9yciCIQ+nGRS1Kszu4PKMePLvbpc/euFww/+tUghiJIW2lwexFeav8StdJISeLb2Pl1Xk+IGvyr/AMfij6LQPlPVVtioz9iUn604ROCdltBEDwSxrxtvF2tSZ/0+RPpVabxBq0vEmpTMD74pByntoD2gwkkEeeeHpWnDkF9UiB9gDXhD6tet1upG9y1VzqE+cmV8+zGpuHKeq+Pon1HwrLaaffxPdlwYwwGM571zHw58Ma1purXM2qmA+Zs2GI56E9a4ea7lJZ/PmB9QxrR03xTrGk20rQzmYqV/1h65p82guU9HSMxeIvELnqZEbPr8tcGgP/CKr/t3jv8A+PGuxtLl5LS4uHP72WLc/wCVcnMvleHLaPu0hYfnUt3KSKgOJR61v+FdOttUurlrmPcY+AKwI5FFwC3eu0+HpLahqZVQwG3AP0qUhSRNN4ThCObSbac9OwrjPEPh+90OSKW7mE0Vw21SBjaa9gkWBGMlxDJHn+GMZzXG/E1rX/hHLY+ZkrKDgnkU72CC1PMNRTy43Vh8wFQaHEPKz6tVnVT58J2nOUFJpmy3tBk/OORS5kdSjZHq1ohGmxfK20KOTVe7QRgEdGrpLeLZoUDtA0sboMqgyQcVk62qpa20y2sscZbblhjmmjlZyOoYJOD3rGk+VjzW1qC/vTWPIvzc4p20IYsRGMZ5q7HNxz2rPQEGpd5APGAakaRduXY+VIWIC9MVyWtQMbx5EA2yD5q62eCVtEku1XKR/e9qxLqMNF83pUtF2OS8voNucd629IshEXmZRluhqk8SiTjjmtm0cCFRnpxUSZaQ+4Y8D2qlJzVy469O1U36VKArH71XLUjA5qg/3jVu1/h+tSwNWPvV2PtVGHvV6PqtSxllO1OIpI+gpxpCYgp/pUdO7CqEXeuRiqN1LtBFW3k2r26ViXs5J4PFEnYlFG7fnIPNVlBJ3VLINx5pFXBXBqE7sokUng+1SA+9RVIK0HYcDz1pwYimU7tSbsApamkk0tBpcwDAvzUvQUoHNBBo5wIiOaT5fSpStN2+1NVGhWI9oxShOKl2nApyqcU/asdiIJR5YyD6VNtoC0uZsdhvfNOB9aXbS7aq4CoBuAI6mus0u0S3tXkXqwzXKIP3q/Wu2tObHC9QtOJEjzzVncXUz553VlQtlyT1JrSv5t890H+8GNZkC+YSckYqzK7uR6pzayA9Cyn9a1b0sIwc/wDLNaoaoAYEA6MQCT2q1falaRlYGbL7AKaLM2GRjJjk9619PLsp9KowXNvHubaMDkmuiuLGW20BNat0863ZdxVf4RVonlOj8PAvFJuHArZMccKeZ0wOtZugqp0awmII+0JuNZvinWXtV+yxMq8cmqSuJ6GLc35uvERVei8Z9K6zwg8q/wBoeRCZZhwFzjP41xGl24+2+duLbxkmu58ITKtzdxvHnvycVdjPqdBDpE9zLFcXCEf3o2cECtEQMmV2AKOhz1rPlOmOxErIcdR5+P608alpEK7QYgB283NAWLhRRyZUApPMtxx9oTP0NZ58SaRFxvQfTmon8W6UvIlU/wDAKYWNYNb4+adR+FMDxM+EWST3UcVkt4z00L8qlj/1zqE+OIB92Mj0+XFAHQbD18mQUpwBxBMT7VzH/CbyckQrj/epjeN5e0QH/AqAsdQEumY4iVV/26cbSWQgyJC2OmR0rjJfG9yfuqg/4FVSXxhenkXAX/doHY9D8uZQVPlgUggHUyYPtXlsvinUHbnUH/ACmf8ACRXrDH22XmlcLM9V8te7sfxpjG3T/lqi/Vq8mbW3yd88zH/eNVn1QyH5Xkz7k0Dsz1439jGdrXUIP+9XJ/EXU9Kl8G3Nv9pWSS4IjRU5ySa4f7c5bDeveqmoXsqi1CSKpM45Zc0hpM1YbUQW1tGMZjRR+ldD4Q1q38NyX8s0MkhuH3YTpms2VGJycciqF5L5KDsCaxk7ao0ex1/iP4j2r6DfQQW06PNCyZOOMjFcvolqLLQbK2BziEZPrXN6xIraVcNnpXWWWTptmcc+SP5VLbY0iUybecdKIPELaZO7W8wSRxgnuKbIvlozscKOprl7maN5iRg88GnFsGrnWyeOL45Bupcf7IFU5PFF7N0uZfqTXLvIQCQ1R+c/qa1UhcpvTazeXClZJWdPQtWa1y7yHLMpHoxqn5z4NMMgAJJOapTYcprJcuBzK2PrQb+dfuzMM+lY6yswBAOPrTmkZSBhqrm1HY0PNLtuYg015e+cCqyBivfNMljc9ASfapchls3GTwxpPPP96qS21w3SNqctneMf9W2KXMxlo3HYtTBcYB5pq6Vetz5Zp66Nek42nmlcLDPteP4uaa10x6GrC+Hbwnk/pT/+EZu3GCxH0pNgZ73RPem/aD2Nai+E7ju5xSnwpcDo5qGIy1nLZ3H6U77RvjCA9GB/Krsnhm6RchjUP/CP3MKSTZICqc5osB6LYTbtLlOeTbFv0rDkcyaBpxJ5Naelhl0T5jyLLBNZVwnlaZpsXZRTKRWKAHPfNbfhrxCnh6W5llUlJQBx1rFPU1DMwGc0IJJWPXNO8YabfY3y+UcfdfrWD8RrdtZ022hskhZjIC5/iK1w1oPMVlzgYzz3qGWe8hP+geZG+eZGYkH2GaJMwUrMrtps8TMkto5jA2gq3esTVbc3ctrbwGSBDMouAxwduRyDWxLLdOrNNcOZD97aeKzpws0AR7g4HXH3hWPNqehG0ontWg/Ezw8/iKHwvCJRP5QCXDY8tyB065zip/iLPMdItYopCCLhWYDuK8Y8NQ6Vo+srqsdubi4hUmGKQ4Ct617Ol3/wknh6Ga7tPs8sgy0ZOdv0NdEXc5JxszgbqcSSsSetUHUEmtfWfDl3a3Hm2reZD3TvWQXUMQwww6j0qzMZjFKwJGfSlblhg5FSKuQ5xnC5wKhlo0ra7EnhXVbHaSQoYkda5jVJXSKFWXZ8nHvXXiG00bRkmuZB5l4AZPp6VwfizVUvtQU2gKW6rtAxSZSMczM8pwelaVhOxxk8dqx7ZsSMvcqetW7ObaFBIPPGKymhtm+8m7vjHrVOQ/MTmniQFSc4qB2BPFQmBE+N3rVm16gVWKe+Kt2jfNjrikxpGpAtXol6VSgOG6VoRN6VLQicDinYpoOaeOhpCGBetOxxTh3FKKoRWuJcqeeayJ2ycZzV2c5Bqg461MtgIjnNA6ig0qjmoT1GLjNSU3FP7VYCU7sKbmnYJUcUmwEzRmlwfSk2n0pAKp5pTzSKCDzTqQDaSn4pMUAFKM4pdpxSgAUXHqJSgZpcUq8dKaFcTb70u33pefT9aMn0p3YahEMyr7HNddprgwPzziuTjz5inFdFp0oCuB6VrFiZwur4jurgDqzGs63LBeSPwrR1dd97O3UFqyow0akVoyLaiXU2VGTkehrMJ86Rnbl/WpriQkEfhVKLdux2zzQi7FxQcKWYhR1967DwVrxtYLrQbmUOLgE28bdwewrkfMUMoIyOh96fdRqLaG7gbbc27iSNgcEEHpWsRM9q0+2lXTbCGYeU8QICj0rPudFguZ5HnUPuPQ1e0fWF8R6LY6pAAZFXZOB2bvVzbvLHHetEZsw4dJgifEceB6Vt24g0uwuLhlX7pyTUiW5LAisDxtdbLOC0R8bmy4B60Nk2OSMoku5rlwR5rEgdhTWvCCR5Q47kUwsCcADHaomYZP8AKk5FxiON3JncuBn8qQ3czDD4x6io9u45zinGIlSM0uYfKiL7XMudrn86es0rj77c+ppgtSRnPNWI7YjFLmDlQ0PKf4zS7n/vt+dTC3NH2Vy3FK47EGSxGSTRsHWrIs5CPu0psZucJzTuw0Km0Y4NIQw6NV5dNmxyhp39my5+6aQFAK3Umnj3ya0I9MlYYPH1qX+x3/vUBczAcEcVQ1JcvZk9PtArphoz54fkVma9YfZrSydjljeov50r2E9TopATgEdqx9aiYwKVHftW1Iece1SR2f2jGRkCok7os8+1ctDoMztyGkVfzNd7EgS1tkA4WFf5Vk+O9Kjh8ISSxAAiZP51tpjyYe37pR+lSkFhlzGJrN0xyRXIjR7p2P7sjB9K7WFQXC+9aAtkHPFUgPP/APhH7pl4GKnj8NXBXBOK7zyUApDGuelUgONj8MOB8zVOvhdCPm5zXWeUMdKXZiqQHMp4YtxgHNWl8O2uOQTW2V9hS4OaYGSuhWo/gFSro1uvIQVqAU4KKAM9NMiA4RfyqVdOjUcKPyq6Fp23iiwXKX2RAPuil+yr/dFW9tG0Uco7lUWyjsPyo+zj0FW8CjbRyiuVTB6YpDCR2q5gUbQTS5RMpiHJwUFRXNqJYGQKACpya0CoFNdd8bgcfIf5UcojHX5NBmdf+fY1lajxaab6+UDWmmB4ZkBP/LFlrN1HmCx/2IQKGikyj94n61FOAFPTNSJuOcDpyaZcW1/Jbi4tdNnulJwPKGfxoSCTILeVlLBc478U+C9F1MbbJX/a9KuW2mX+7c2m3URAySyVSubKUNJLDp9zgff2r1pSjcyIb54bRjGJVkPqKwZLhFfqASfvetVdQju1uXd9Nvo1P3CUIrMkF1JMqRWN02OoYHFT7I2jNrY1bhjOqxx3GGJ6g8iu38K+Mr+xnOm6swkto0/dzdz7V54wvbWSOMaU2ZThT3Jroj4O8Vvbq50i5XK5BIH+NaRjZWFJ3PSbLxbY3zlckHOMGotQ0e01DfNasFm7ehrzbR/C3i63vQ80UiR9wTXW22n+IIF+YO3OauxkytcrNpt4sF5bMm4cSjlav6Yn2u4MabSrDaxU54q5az6vMrQ32m706Zek0e0GirqtxLGI0X5kXPTjtSsiokraBbX2oQi6dmtrIZXJ4J968w1thJ4h1F4Bm33YUDtXqWjTNJ4XW4lY5kLuS1eRLJuE8h6yTE/rUtGiGRn/AEke64p8Z8qfHcnBFOeLbOvPLVHcfJNu9KxkNmwPu9c8U0MD7GqKXW5Cc/hTknO3gdayEkXN4Ax3q1bsCw7f1rIW6B5PY1pWjB9poNFsbUBzitOFeKy7Vs4rWgHFK5LRIB0qQjApoFP7UgsIKUUgoFBDMiWUHgng1UfvipZRgdM1CeazuVYZjg0gyKfwBTOc8CpESjOBxRg56GmDJHWlAOetBQ8qfWnL05pn/A6BxgZpodiTHuaMe5pvPrRn61YDucilDU3PHvSjGKhiY7cPSjIPakyKVcc80ASbu2KN3HSkxmjHUUFDc+1PXk9MU3aacPl6iglD8D1oKjHWk3e1KDmmVYUfKQRWtpj53D1FZXHpVm21KCzkUTuFDcD61pDRkyOZ1ByLy4U9Q5xWWTyecVqa2ypfSEY+c5rJZS3zcYrW5BmTuQ578miL7nv3pLj5XPrmmxscYAyT3qkA85L4qyw82L1wOtUxJ8/oKtRgmPIH4VSdhHZfC7VTpWqXemzuDb32PKGeA47fjXp4iaN2Rhgg8ivA7W8ksb2K4UHMbhhj1r2W78SC20ywvorVruW6wNinHzY9a0uQ0bU06Wdm8xYBscA157qqz3955hOT71c1TxNrOoqI08KyiJT1NwuahtLu83u0/he/kUgbPLmTOffmk2JbmcNMuDj5amXSGONzYP0rY+1zY/5FLWP+/wAn+NKbiTqfDmoL7NMn+NSaGUNJbswNOGkOeNv41om9bODoF8o9TMv+NK00APzQTJ7GUU0S2Zw0Z16tipF0sj+OrJu7NTzvH+9IKcNRslxmZAO+WpiIhpecfvBT/wCz0X70qfnTX1rTU/5fIR9agfxFpKnB1OxB/wBoGgC2tsiniRPzqUQAfxL+dZv/AAk+mA/LrOkg/wC0poPiy0XprWifihoC5p7QO4/OjaMg5FY8ni4nHka74cA7+ZG2ab/wlt1/0H/C4/7Zt/jRYdzbC/N2p+AF5P0xWC3i64VMnXPDcnskbZpp8WzEc6jo+PVUakwudGpGPv8AHpiuf8WYK6Sg5VtQjz+tMXxNcSLmK/0pv+ANWRfeIP7b1KxsXTbJbXQkyg+WQDuPaoYI6q4fZO3I4rW0tHkh8xEJUjnA6VhSjzJ/Us2BXNXGvwWevy2FzrmoafHB1S3I2OfeiKuWdR8Q3aHwgsRj3NLcxgD8amDgInP8Arhru60zUJo55NV1C8RG3IkjfLn1xV6TX1A3OSBjt6VfKB2Ns++4QDua6Ax7VGRXnmgeILa98QW1lb+a0j/NnaccV6PJFcNx9knP0Q1XIK5XIzRtI7fnT1guyxC2F03/AAA1KbHUXHGnXJA9VquUVyru7UZyBxUjadqo5Gl3DD0AxUkWm6o5wdNuI/8Aep8oXKx60tXxoeqn7tp/30cUv/CPayW5hhA/36LBcz84qQEetaS+GNUYcm3B95BSjwvqhb5ntgPXzBRZAmZ2aQvjvWo/hXUR9y5tj7b6iHhfViObiyX6vmiyC5nhx60u6tH/AIRTUO+oWI/4FS/8ItegZOp2QA96AuZu8UbvrWifDjp9/VLQfQ1EdGhTO/XIFx14osFynvx1BoVvY1a/s2y7+Io/wjpDYacvTxJH/wB+qLAQ7xgjac03HyOR/cP8qkePSoSBL4mhGemY8VHNcaHDGQda3ZBGVjJosBxN1qNxbTWdnGMwTW7Bx75qbUDsaBCcbYxVDxPZ2s8um3Wn3k7pFlGdFIyCehFWNXuIhfLGXAZYlzmlIZVFwY0dlBb2FelfDi6iHh65jcKhWcnDnsea8oa6RHOxwPeliuIkcT+fIGAxtDED8qRLPoGSe2kTb5sP4MKzJIbVSxM0CD3Yc14sb6KbH74j6MalSaPYQ0rH6tmi4kj068WxkBVpYJB/vDiswxaYh48jPsRXCLJDnAYfnUUrWyHIdSfY9KLo0SO4ms9JnuIJJHQPE4ZCOxrrptc0xrZd9/ECo5+avFBqCA48wfnTmu7QrliGb0NSDVz02fxFpAPF9GfpWfL4n0tXx9rB9xXnTXduAfkiAqD+0LdgSqRH3FUmQ42PSZfFmjwR+Y96MDqMVSu531XT72RV/wBHmA8tvUV5TqN+rBwI0xgdK9Q8PyrdeH7eLuVGRTeg4kHiC8bQvAO2PG902DPvXlUTt5SIRznNd58RbhmistOXkg5YegriWg2BSG6VDZokT3LYvYF7bckj1qrcEmUZPU06Ulp1OeccVBcHDqM1kx2LEQwuO9SHpUMROwMfyqRj8vTrWYiMEg4Fa1hIMqOlYjsQ2O1XbR2UjDdamRSOtt3AI5rYt+RXK2twSwBxXTWEu9f0xSQMuL0p/bikUcU8DAouS2NK0oXNOIoA5NMk52RuOahYgDg0krE9+KqyOfpisCydmOKiRiSSarNc5Xrg1F9qjU43YoSuSaSk5p26soX8ajG7P41J9uj/AL3P1quRlJo0ak7Cso3Yx1H50o1BNq5Y0nFoLo1uKUc1k/2jH6mnDUYwPvGhDRqY9OaOfSso6kD91j+VR/2i/wDeaqtcHY2fm/u/rSgn0/WsT+0W/vml/tF/7xo5Qsjd3gDk0eYPWueOoSnnzBR9vl/56CkUdB5o9TQXXu4rnvt0v/PSkN655zuNCA6PzYwP9YKTzov74rmDduSc4/Ol+0MfQVWgHSm4UdHFZ97P5kijCkA5zWX9pYe9Cylicnk9KaZLLOoSmQ7nX58YFZisOR1wO1bMtpHfW0JDYkQ/MM4zVW6sks0+UAE9ea1vczRgz/6zpSIMYI60+cKzE5z3qOI/gPQVaHsNmG1/l71atSQoO78KrTcHODmprVhgbqoktEDcWccYyfeu70krqfgg2Ug2GyPngK3IH1rgmha5yEJxiuk8CQX9tqVy04d7SWIIyEdaExPUgfTfDJOTf3ZJGc/aW61GLPw9Gfl1G/z/ALN0wr0Z9C0Y7SdOhz/uipIvC1pMgaHToCB6qKZB5x9n0Rv+X3UW+t4/+NRtaeH85LXrfW7f/GvUP+ETj/58Lf8AIU4eFlB/48bYf8BFOwzykp4cBx9lv3P/AF9P/jSGHwy3/MKvm+k7n+tetL4Z5/49rcD2UVIvhzaPlhhX/gIpoR5HGPD0ZOzSb1fq7GrAk0vGY9HvG98E16yNAfH/ACxH/AaUaFIBxKi/RaYHkn261UfLpF1j0MRpRqdt/wBAec/W3r1o6FN/z8r/AN8Uf2FL/wA/Sj/gFAHkp1W2/wCgRL/4Df8A1qmj1NGACaO342w/wr1QaBKf+X1R/wBs6eNBA+9dhv8AgFAHmKXcr8roo/G3H+FDXOo4/d6DAfTdAv8AhXqI0RB/y9H8BTv7Eg/imY0AeTrPrEzbU0C2Q+phUUrSa/GQP7ItcHusY4r1c6JbHrI5/Gj+wrT1f86GB5VjxEw3DT7ID0KgVW8y/gcS3GnRxkH7yckV69/YViRyrk/71ZOtaRa2Qi2ISshxgnNKwLQ8/h16N3HykupyRjpXQeF9ES/jub+Lw9b3ks8mWknPI/OrSaRZRuzrbrzyTiuy8JwtDYSvgLGznYB6VKVi2zmr/wAOSJbhbjSLO0DdPKPJrETwZEGJ2jB9a9D8UYbT4mBO4OMVgM7bwQTjFaIVytpWnPpFyk0AQFV2gbBxXY6XJqd/A8j6tJFhsALGOK55ZMjBPaul0EY04n/aqyS4bXUiMf8ACQzj6QrTRZakDz4huT/2yWrYOaUGgCqLS/767cn/AIAKeLO6Y/vNWuXH0Aqx9KXmmFyAWKAEPd3DKeo3dajbTLM/xTn6yGrWPrSYPvQFykdD0wjLW7sfXzW/xpv9haWT/wAe7f8Af1v8a0OfQ0mD6GgaZSGh6WP+XZv+/jf40HRNJPDWhI/66NV3PPeigCkNB0UdLD/yIakXSNNQ5S1C/wDAias/iPzpwx6r+dAiv/Z9j3tUP1qRbW0UAC0hIHqtPOPVfzpu5fVfzpDH+XbgYFpAPogoEUPXyIh/wAU3cMdR+dBcKMkj86AMPxCsZeNPIhyRnhBUdk4+xNmOLK9PkFJrKNPMrRHG0YqK3zDaSCQ84oGZ18WmCsyIBnnCgCuS17wvFd3rXCSNuK9Aa624uEkslUEBvQ1mSzYb1x3qJFWOCfwtKP4n470Q+Hpy4DSNtzXeJIjnGOta0HhyOeMSvcbCecAUrktHnJ8LAr8sjUsfhSYElrk89Oa9Gbw7CGCtfbB64rKuLJ4LkxxsZo1/ixUtXEtDkpPC0+wBJs0+LwgPLJkkIY+9dOFkB+7UgglfjBqbMu5yq+D4uok6VJB4SVnyzZUV1kdhKWAK4XPJ9qs3VnbxbTblmGOWNMLnGv4Ms5H5Y+9NfwXYocRsQK6rbiomIzQmJu5ysnge0lx81RTLqPhd4jbRmWHd8x7KK64sM0yd1khaKTBQ9RQ5lRR5Z4k1ltc1wS20i+UiYYnuazjJlADyR1Nd7eeH7Jt3kRqpPtXNX2hvbNlWyD7VnzXNUYajdJu5yOKrXCHeDya21spFQ8c+4posSWw+CKTYGdEriMHnNWAjNjrxVv7OFJwOKeE2kZHGOeKi4GeynpipIvkwKttEpHK+9R+Xg5FSwJYJdjDHQVtWt6yEuD+FYZG1s1Zhk560gOutdUikCq42kda1I2VxuU8VxCSHPHrWxZag8Kbc5BpJicToCKFFQRXaSKCcCrCkHkHg1dyLHFyy4HJ4rNuLnaDzTbicbiM4rMlmyeOtYqLY7kkk7bQQTVOSQnkk05nIHJyKrOSeMYraK0J1HeZ7mphIM1WwakB56VYtiyz59acsw9cCoCxA+6aDgfw5qWhosefkn5qBLu74xVYj2pQcdqLFFpJNucmn+eMYzVYEsCMYNG00guWPOH979KUz+9VaXafSk/MLk/m/Sk80Z6io9px0pNp9Kg0JvO9xTTIcZBqPafQUqoccigEKMnJz0qwn3RUSR9akG4EDPSkMdQj5HQ8GgKzHhufTFSRqRliPanHcT2LKyHHGcY7VWnmLdScn1q4kbY4H41G9uXzgdq0TIW5iEktjHNPjTDZxV9NLmZt23ira6cSNpT8605xNq5jXCKy7lB96dHAy44wK6KLQywC4wDzV+PRUwquuR60cz6EnPadayPexsjYCnketelaRMQhGxFUDqO9Ytro8EX8JK1pQ2tuhH7tx9GppktnQFoygyw/OtfS23RyEuMduawIrO2aMbo2/OpltIVPyCQD2atUZs6Rp4VPzSoPxqNr61XrcRD6tWMltFu3bTn1JqbyIT1jU/UVYi+dSsQebyEf8Co/tOw/5/IP++qz/ALPb/wDPGP8A75FKIYB0hj/74FFhXLjaxpqnm+gH/Aqadb0v/oIQf99VXCwj/lhCf+2YpdsP/PvB/wB+xQFyf+2dN/5/4D/wKlGrWDdL2H/vqq+If+eEP/fsUm2I/wDLGL/vgUBcupqNowBWUMPUU77bB2aqQ2gYCKPoMUYX+6KQ7lz7dD704XkJ7GqIx6Clz9KALwu4s8qce1OW6hZScFceveqAOKdupgXvtcQ/hasjWJFujHnOE6Z7VZLVn3h3AmkMoLJ8xUHiuk0q8+y2QRIWfPOK5ZP9YK6Kyf8AdLyeKY0O1m5a7thGYtm05571giR8qoxWvqPzc5OKywo30DLMFvctkr5ZJ/vVvWV1c2lusXkQEDk4PWqFqPlBx2q6PpQmBbGpXZY4t4Mf7xp4u7s/wxD6GqiHB6VYH0p3AmFxOfvMB/u0plmP/LUj6VEKXNO4hxM5/wCXmSgNOP8Al5c0mTRmi4Dt82eZ3o3zZ/170maM0XAXMmc+c2aUliclyxptFADs/wCc0YH939aSigBdqn+H9aayJ6frTs01jQBEVHv+dR4Oc8/nUppjUXAYyhuWGTWbesPLKA4Bq+54PNZd1nNBSMu6RDt4ztHFUZAelXpj2qjMwrOTLFtl/egE967Szb9yo9q460+aVQPWuttWwg57UkTIW6Ax83Ss5mIBUYx6VoXJyprOfGaokiAAbpU8fXNMVQasRxYoAdVecgjBq0VxVW568UrAUXIyarOetTycZqq5OTxUspDHfBNMLcZNDnrQq5XkH61nItEDnJPHFRSQRzx4ZRUswC554quZCFxjisr6lsoXFgOcAVmvbBfvLW5JIWHNQPtJ+6PrQ2NanPvAFOMfjUZiJPA4rceFWOcc1GYVx3qGyrGMYWBBxUbwnsOK2zEoHFQvGp7UrhZGJIhA6URKSK0ntvQdai8jaadx2GI2CBnirKvgcdKg8sg9KcvB571DY7Ivx3RUgda2LPUg2FZQB61gLgf1FWIuMc00yWjkJJSSRxj1qHB6nFKVwOefxoC54zzVmKQMgI45pjJuBAHepOQccUYI75+lUn0DyIvKHTBzUixk/wAPSpNpIzzTlU4z2qrjaI9vGNtPETYyEzmpCg/vGph8oA6470rjSKuwjqlKEyQCv1qwUJalMR96VwIkiUHIFSeSMZOKljibbVgRHA+XNAFLyl9B+VOEak//AFquCEntTlg5+6aW4FL7Kp55o+yj3/OtIW79qDbv7VNh3Zm/ZAeufzpVt9taH2d6eluc/N09qGgW5nrbg9jUgtAZQQOR0zWgtuOwNSRW+WU49qmw2ykloW7AU5LMnI7ZrTW3PPHNTxW4bvVpEORSSzIQAHp2p6WrAHIxmtXyMAY696PK7dqpCTKCW5Axmplh4BI5q15YHQU9UA5P5U7jsNXIxgcVOBTV+76VLjkUybD4gcc1Oq1CvXFWYl5xVIhl+FsRgVYVs1VXhanQ9K1iTYsRmpMnNQoeamzzVoli0UE03NMQ7OKM80gooCw7iikzSUDH0ZpuaM0AOzRSCii4Dlp1MBpwpAI5wKpzspU5NWpelZ0xJzSbKII1XdnFa9ocJWSgxWna8KKSYWFvDkVQRRuq1cvkkVDGMnpVoZpWv3RVteMVUgIAA9quDpQA8danB4quuc1MDTEPBpc00UtFwHZozSUUXAcDRmm0ZouA/NGaZS5ouA7NGabmjNAD91NNGaQmmA2kNBNJmgCvIRk1nXWDnmr82Mms+4AweKGUjJnI3GqcgBNXJACTVWQANWTLJrFMS10lsflrBsgCxOK3bX7tOJMiSc5U1msfmrRl5FZ8qndkUyAVuavwrkVmDIPNadueBTQEjrgVRuB1rRk4Ws646GhgZsgySarP3qy561VY4zWbNCu5ojkKSq4J4/hPQ0rioxWbKQt1J5zlioBx0HSqEi88Vak4qB1JOayZRWKkY70wmpypqB0NZu40RHHUGkJpdhGfWgg1BRGwLYpu1c45zUuwmm7SOxoJIiue1MaPPQVZ2c9RTWTkU0PmKhj7EVG0QABq4UI5zUTIR17UMOYgVeeamQNxQTjtSb/rSsK5y2wNgHoaTyFzwTmrQhHfOaf5PTA6VRRU8kHO7mn+VtwQMGrgiI6DmpFhz0FO5HUpiHd3J9qkNuSAAMVdS3bbjFTLb5GcUWHzFAW4AAxzTjbHsOK0RbdOKU2xJOKQ1oUVtxgHAp6wZ6ir/wBmIUACpFtuM00hcxQSBugWrUdvJx8vB7VbEIGKnUcU0hORTEBA6CjyfYVcZMnpmk2+gp2BSKwi46UeUfQfnVry8gGk8v0osLmK3kn0pViANWNhpyR89KLBzEIiGenNSJFtPQcVYC8dKUJ1O2h6CGAcdBk1JGAWwRzQFwemKmRQOcc0r3AGX060gT1NSEUfjVARFaTBzUh9KQKCaA1EUZPNS8U1V4Jp2PSmgJIwSSe1XIRzzVSPhsGrkdXFklkDIqVRUQ6VKp4FbIhkyA81L3qKM1MDWhDCigmkoEKKM0maKBimk5pDRmgBw6UU3tS5oAdmlzTc0uaQC5FPzUeRTs8UAhspyKoTLirkh+WqsvNSyiKMc1fh4Q1RTIq1ExC4pIY2UZpkfGKkfmmL1q0BbiPIOavI3AqhGMYq5GelUBYQ81MDVdDzUoNAiXNGajDc0tAD80uajpc0gHZozTc80ZpgPzS5qPNLmkA/NGaZmjNAD80hNNzxSE1QCk0wmlJpjGgCGU81RuvarktULg9aTKRmyDk1Tk+9V+QVRmXB4qC0XbLqa2oGwvFYtl0rWgPy00TImZsmq79aexqNjTIGlARVu34xVUGpY3OaALsjZWs+f0q0W+WqczUDRRkUZNU5ByRVt+pqq4zms5Forv0qM8YqV+9QN2rKRSGMcmmvxQSc4pGFZjIzgkjFMZARTsfNTscUaAVSvtUbhRVsgZNQvHnntWckPUiyg70vy+ppjJhhzSbBnqamwXHBevb0ppU9ualxgcdqRuh+lAWIivHIpjLnPFSYyBSFSBmgCsQaj796tkccVCUNUNGSI8tz+FP8vBORU4XBHfipViz1HWgE7FdYsgYU1II9ozirSR4AFKyZFMT1IUX3qZVGKQAD6VKBmi4kxoFO9eKfspMHPtSKuJznFOHcUoXnp1qRV56VSJY04xxTl479qcF7YpQmelMQ0sTwBQFPU1IE46U8L2oAjA5HFLipAntTggpiIccdKUcY471KV9qMcUANB5p45zxSAU4DNIBMfN0qTtSbeeuKTOOKVhoXNFJmjNAwJpQ3f0ptHagB4bPapFIqEdRUq9KaYEqcNVxDlapR9aup92tUZtkwb1qUHiowMAVIOmauLJJUqUGoV6U8HmtEJkmaM0w0tMkcOtLnFR5xS7xTAdmlpu4UuaAHCikooAdRSY9qPwqRC0uabQTQNDHNQOalfpVdutIpCj1qZeVquOtSq2BTQxWoXrQxzSL1qkMtR9atR1TQnirEZ96YmW1p4qNTTs0xEgNLmo80ZpAS5pCabmkJoAdmlzTM0uaAHg0Z96ZmjNAh+aM03PFGaBjiTSZpCaKYATTSetKaaTQBDIeapT8VckPNU5zwaRSKUgzmq0qc1ZY1FJ0qWUhbU4yK0YWxWdHwfrV2E0kDLDMTURalY0zvTIYuacppvel70CJTJxiq0rZpzHiq7vzii5SIpDjvVZzg1PJzVd+RWci0QseaibpUjCmN92smXYgI70xyM1Ix+WoXIzWbABQTgU3OKQnIoGGe9NZsg+9IetAxmoYrkTk9cUzd/s1M30qFxk9KQhQ2aCeDSAYFK3SkMav3RTWPalX7opH60ANBxSHmiimIhWPn7vNC5FTA5JqPJ3E0wY9TmlK8Z70ijvUg9KARBg59KkUZPWpAmQSacFxSEAj9TxRg59qkA59qdtx2zVFJjADmnAE08LTgvtVIliBOM08IBinAcVKoHenZgRBOKUJ3qZUzT1QnpxTsMrhecYpwSrPljvQI1Bp2EV/L5o2cGrJjFIYwaGgKyx07y8VL5WO9GBjmpsIhIwKjapnXtioWXmpKEoowaMGgAo7UEH0oANACjqKlXpUQ61KlNB0JY+tXEPFVIxhqtr0rRENEwPSpV5FQCpVOBWkSWicdKUdaYDxTga0RLH0maTdRmmSLTTS0UwAU7JptFADt5xQHNNx70CgCXeKN9MoxUiJN4pCc0gFNJoGhrHioWPNPc1E1IYmcU8HgVFinBqEUiTOakWoBmpUOatDJ1NWEPSq69anj7UxFtOlOzUaGn5piFzS5puaWgB4pM0gNHWgBc0UmKKAHZozTaWgB2aM0lFADqKSlFACGmk040xjQBDIeKpTcqatydKqSHikNFN6jepXNQt3pSKQRjmrkY71Vj7VajapQmSetFA5oIoJFFIxoAoIOKYCMTVVxg1YY/LVdzUstET9KhPSppOlQseKllkDd6jb7tSM1ROwIwKykUREdagkHNTluTULHnms2MYCB1FICKD1pvegBTzSY46igmm546VLCw7AI5FRkUFveipExGbimt0NK4OBSNjBpARr0FDjvQvQUpBK0DI6KMc0UEkbAnpxSgZ9KUr6mlCZ6UxCgHipUXnFIsZzUypimgALTguacFGKXaMZqxCBeKNpzxUgXpRjFMd7CAGnAZoCninhT2ppCuKqgjmplXnpSIpNTIvPSqSFcRU5ziplQelPValCDFVYdyuUo2VOV56U3b7U7E3Itp9acEFP2+1PVaLAmQFBzUbJjpVlk61GU4pOJVysRxULDk1bZeKhkWoaHcgK5pNvvUnsajds8YpWC4h+UZ60gJFIOtOpbDEB71IrVH2FPXvREHoTIcEHtVuNwRVNBmrCAAdasksg09TUS9akB4rREsmU1IDUCnmn55qjMlzQTTQaM0wHUuaZmlzTuIXNGaTIpPpRcBd3NOFMp1FwHg+1Gfam0CkMfmmE8UpNRsaAGsaiJqQ1G1AhKB1pKB3oKQ/8AhqRKjXkVJGKtFFlBzVlAB3qstTp0piLCnilzUanin1QhwNKDTRS0gHClzTc0tADs0ZpuaM0AOzS5poNKDQA7NGabS0ALmjNIaTNIB2aYadUZNAEMnSqU1XJOlU5BmmNFWTpUVTSdKiqWNDl6VOnAqFelTJ0qBNk6dKd3pq0ZpiHU1jSMab2pjA81XYdanJxUDHmkxoik+7VdzhDVmT7tVJPutUMtFeRjVdmJNSyHnFRHrms5FKInX6VE5wKkONvvUTnms3oUlYBUbHBPpTicYqJutS2MUknmmbqWmd6gYu6l3mm0UAOGc0Hoc00U8Yx70hAp4xkUN92k5z2pGB2//XoERUhp2CaRgcUCsOI5pyoKKKokmRalC4wKKKpCHhBg5pcDFFFMBwAo20UU0DHBcGpUj5oorSKETqmBU6RjFFFaJASqufSpQvHSiinYSEK+1Jj2oooJDHtSheelFFAIRlPNRlc9KKKCyNh8tV5FwKKKyYFdhzmom5ooqSkNHWnUUVL3GJ2FPTvRRQgkSK2KlVuKKKtElhDwM1KD8tFFaRJkPU85p4PNFFUZj80ZoopgIDS54oooEGaXPFFFAC5pRRRQA6iiikMQ9ajYmiigBtMfpRRTENoXvRRQUh69KkjooqkMsJVhelFFUIlXrT6KKoABpQaKKQhc0uaKKAEpaKKAAdacKKKYIKWiikMDRRRSAO1MbpRRQBXl6VVk6UUUxlZ+lQnrRRUyAevSpkooqAZOvQ0d6KKaJGnpTR0ooplCN0qA9aKKljRFIeKqTfcaiiokaIpOTk1EzUUVky0Ieo+lRv1ooqGMae1MbrRRUsAqPvRRUjCiiigApwNFFABS9qKKQiMUj9BRRQHU/9k=" old="https://www.landscope.com/images/Photo/Stock/152001_153000/152373/22bal.jpg"*/?>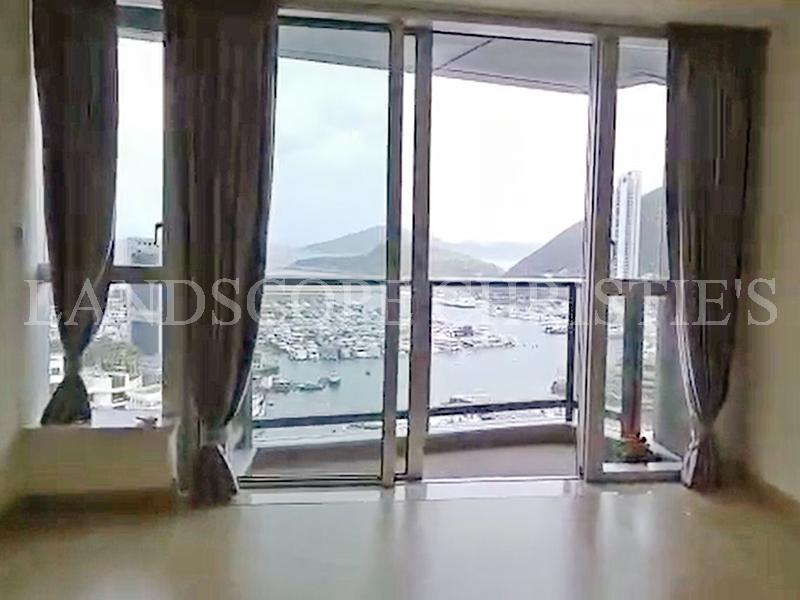 /*img class="sp-thumbnail" src="data:image/jpg;base64,/9j/4AAQSkZJRgABAQAAAQABAAD//gA+Q1JFQVRPUjogZ2QtanBlZyB2MS4wICh1c2luZyBJSkcgSlBFRyB2NjIpLCBkZWZhdWx0IHF1YWxpdHkK/9sAQwAIBgYHBgUIBwcHCQkICgwUDQwLCwwZEhMPFB0aHx4dGhwcICQuJyAiLCMcHCg3KSwwMTQ0NB8nOT04MjwuMzQy/9sAQwEJCQkMCwwYDQ0YMiEcITIyMjIyMjIyMjIyMjIyMjIyMjIyMjIyMjIyMjIyMjIyMjIyMjIyMjIyMjIyMjIyMjIy/8AAEQgCWAMgAwEiAAIRAQMRAf/EAB8AAAEFAQEBAQEBAAAAAAAAAAABAgMEBQYHCAkKC//EALUQAAIBAwMCBAMFBQQEAAABfQECAwAEEQUSITFBBhNRYQcicRQygZGhCCNCscEVUtHwJDNicoIJChYXGBkaJSYnKCkqNDU2Nzg5OkNERUZHSElKU1RVVldYWVpjZGVmZ2hpanN0dXZ3eHl6g4SFhoeIiYqSk5SVlpeYmZqio6Slpqeoqaqys7S1tre4ubrCw8TFxsfIycrS09TV1tfY2drh4uPk5ebn6Onq8fLz9PX29/j5+v/EAB8BAAMBAQEBAQEBAQEAAAAAAAABAgMEBQYHCAkKC//EALURAAIBAgQEAwQHBQQEAAECdwABAgMRBAUhMQYSQVEHYXETIjKBCBRCkaGxwQkjM1LwFWJy0QoWJDThJfEXGBkaJicoKSo1Njc4OTpDREVGR0hJSlNUVVZXWFlaY2RlZmdoaWpzdHV2d3h5eoKDhIWGh4iJipKTlJWWl5iZmqKjpKWmp6ipqrKztLW2t7i5usLDxMXGx8jJytLT1NXW19jZ2uLj5OXm5+jp6vLz9PX29/j5+v/aAAwDAQACEQMRAD8A9SNNp9NNcjNBpptONIaQxpFNIp56U2mITNFIRQDimgsOoozRxVCAUtHFGaBi0U3PvS5pgLS03NLSGLRSUZoEBpc0lFAxeaXNNoFMB2aKSigLDs0lFFMApaTpRQAuaUUlFILC0U2jNAh9JSA80tAC0ZpKM0wHZpQabRTAfmjNNpaAFzRTaUEUgHc0ZpM0UWGLml3U2jNFgH5pM02jNIB4NLTN1ANAEgNPBqIGl3UgJs0bqi3UbqAJN1G6otwozQA8mm5pu6gmgBc0maTNNNADs0m6m5pDTQh+6jdUeaXNO4Ds0mabmjNMQ7NGabmjNKwxS1JmkzRxUiHZozTc0Z4oGLnmim5oJoJHZpKbS5oGL0ozTc0ZpgLRSZozQAtJmkzRmgANHNJmjNAheaOaTNGaACjNNJozSuMKQmgmmmpuFhDSZpaMUrhYae9G2n4oNS2NCCnEbgBnjvTfpSg0AP6DjikpRzSOQi5PFPUBwwOvSq8lzu+SJunU1VvLwRxl5ZVihX+InrXCeIfG5hX7PprCMHhpCOT9KSbEeqGmmndaQirYxpFJjinUhqRjDTaeabSTHYbTTTyKaaaYmJmlzTc80E1QhwNLmmA0E1SGPozTM0uaAH5ozTO9LmgB2aM03NGfamA6lpuaXNAC0uabmjNAD6KaDijNAx1FNzSg0ALRmiigBaKSjNMQtFJS0gFopM0ZpgLRSZozQA7NGabn3oz70XEPzRmm5ozRcLDs0A0lJRcdh4PFLmmjpRmi4Ds0maTNGTQAuaKTNGaQxaUU3NANIB4NLmmZpc0AOzSE0maTNIB2eaM0zNGaYh+aM1HmlzQgH5pCabmkzTAdmkzSZpM0CFzRmkopjA80lBNGaAClpM0ZoAKKTNGaQhaKbmjNKwDs0maSjNMVhc0ZpuaM0hjqTNJmjNCAXNFNzS0wFopM0ZoELRSZpM0DFoNJmkJpMAJpDRmkzUiAnikpRRUsaFooHSilcBTSUopMUmMaeKcOlIwpDKkUbSOfuimhD2dYlLOQAK57XfENpYxbpCXPaNDzWVrHiaeeRobSNj25FUY9C8+DzdQLIrchD99jVXvsDZzWp6zquu3pgjjaTP3FThVHvUGmWtla6jCLgHVL3dhoVGEh/wB4962hJJBZ3FmIBbwyHpFyzCoLS6soAIbWMA46Y5/OtIqxm2ez4pCM0tJUGglNNOptDGIaaad3prVAXENNPSlpO1AyMmm59aeRTCKq4WFpc00UlO4x/FKDTKWi4mOoz703NLkU7hYXPvRn3pM0Zp3Cw4HilzTAaXNAh1Lmm80ZouMdRmm0tFxDhS5pmaXIouCH5opmaXNFxjqM03NGRRcB+aKbRQA7NFN5opgOopBRQMWikzS5oFYXNGaTNFFwFzR+NJRSuA4GjNNoouA7NGabS5NFwFNJmjNFAWFzQDSUUDsOzRmm5ooFYduozTKKAHZ9qM02igLC5ozSZooAdmkJpKKAFzRSUmadwFzRmm5ozRcQ6jPvTCaM0XAdmjNNyaTNFwHZozTSaTNFwHZozTc0ZoAdmjNNz70ZoAdRTc0ZpALmikyMUgNILDqXNMJ4ozRcVhxNGabmincBc0ZpuaM0gFJpCaQmkB5qWwFpRSUvWkAtLikA4pRSGAFLRRSAWkpaKdhDHOFqAgO3NWGGRUTLg1IFP7BCjtLDGiynuwyKwr62vPtDyzKWJ43jsPaunHJ9qRym3GAfrVolo4t9Hl1KSNkLQ7DyR/FW5aeHrCybzREjSNyTjoa0JHCjCqBUDO1PmsTY6Kmmnmm1RoNpKcab3pDE70007vTTUgJSUtJSGNNRseakNRt1oGNzSUpGKSmmAUuaTNGaYC55pc03NGaAHZNFNzS07gOBopM0Zp3AdmkpM0uaTAdxRn3pM0ZpoBc0uc02gGgSQ/NGabmjNBQ/NJn3puaM0AOzS0zNGaQEgpajBpc07hYdRTc0uRQFhc0uaTPFJmgQ6gGm5ooAfmimUooQDxRTc0uaYC0UmaM0ALRSZozQAtFITRk0rgBozSE0ZoAXNLmm5ozTAXNGaTNGaVwFopM0ZpgLSHrRmm0AOzSZpKTNAhxNITSZozSGLmim5ozTEKSM0ZFMJopBYdkUZptGaAsOozjvTc0maAsPyDSE03NGadwFz70ZptGaTYDs0ZpmaXNK4h2eKSm5oouMdmjNMzRkUXCw4mjNNzRmlcQ7NKKQUCkA+lpBSikAUo7UmKXFIQ6igUUwF7UlLSUwDGaAuTgjINLTkwGBNLqByGoa9d2N5LBCqMFPU1paZLJfOksmDlckDoKrPoMt9qM8kilImbIJ6mtuzsYrGIJFk+5pRTuN2F8hAxyM0z7Mm7O2rRHPSjFXYktUmKXvQelWAwikIpxppNIY2mk04001LKG0gpaQVIAaj6080ygYhFMNPJpnakNCUUU2rQDs0mcUUZoYhQaXNMBpc0gHZozTc0ZqgH0U0GlzSAXNLmmZpc0XGOzSjmmZpc0wH0ZpmTRmncLD+aM0zNLRcdh+aM0zNKDSuA7NJk0lJQA7JoyabS0APzxRmmg0tMQvNGaSjNADs0tNopDsOoptFADqKZS0AOpc0zPPWlzQA7NGfam5ozRcQ7rRgUgNG6ncLC0Cm5oz70BYdikJpN1ITkUALmlzTKDSGKTzRmm5FGadxDs0m6m5pM0rjH59qM0yjNFwHGkz9aQmkoRI6imk0maB2H5pM0mfejPFAhc0maTNJmi4MdmkzSZoyKAFzRmmmjNADqTNGaTNJsBaN1NJpM0rgOzRTQTS5qbgO70opo9acKLhYWnDtSUooEOpaQGnCgApaSlouIKWkpaYhaWkpaYBRRS0AGSR1NIaDTWIzTAUmmHrQTTSaBF+g9KKTtV2AbTSKcabSGMpDTjTTUlDTTaeRTSMUmhiHrTKeaYRSAYaTtTjxTaQ0IabSk00mnzWHYKM000Zp3uFh1FNzRmgLDs+tLTQfWlwKYWFozTd2KN1ILD80Zpm6lyKAsOzS5pmaC1AD80UzcaA1MB+acDUeadmi4Ds80uaZmjNFwHE0ZpBS8etABmgUcetHHrQMdRmm596XNFxC5ozTaUUwHZozTaOKQDs0mfakooAdn2pM+1JgUUXAcDS5pgpc0AOzRmm9aXpQFhc+1GTSdaXimAZ9qKSjNAC0hNITSZzRcBc+1BNJR1oAM0UnSl7UWEFFNFJmkMcTSUmaM0gFzRmkpCaaYhTRTc0ZpXAdRmkzTc07gOozTc0Z96AHZ9qTNJn3oz70XAUnmkzSU0mkwSHZozTaAaVwaHZopBTgKTABTsUlLSAUdKdmm5pRTEKDTutNAp4FK4gHSnCk70opgLS0maWiwBS0UuKaQgpaQkCmlxTEPLAD3qMuTTS1NJpgP3U0tTS1JyegoEPLUmc0qoe9SBMUDLnejtQaQ9K0EMNJTjTakY00lOpKVhjaY1PNNPSkxjTTTTjTDUMY1ulMp7dKZQNDT3pDSnvSGpYxppuadTTTTGGaM00mjNO4D80Z96jJpM07iJc0ZqPNKDQA/NGaZmjPFO5Q/dQTTM0ZouA8GjNNBozRcB4p2ajBpd1Ah+aM0zdRu9qQ7EgNGaYGpd1MQ7NGabuo3UASA0u6o80ufegQ/NGaZn3pQaBjs0uaZmjNAD91GaZmlzQA7NGaZmloAdmlzTM0ufegB2c0tNFLTBC0tJRmgYZozTTSUCsKTRmkz9aM/WpuFh3FJ0pM0ZpphYXNITSE0madwsLmkzSZozSAM0UlGaBC5pCSaTNFAC80maQmjNAC5pDSUmaVwHUZpuaM0DFzRn6U2kJoEPzSDrSA0o60pDFoApKcOlSmIXpSikpRQAtLSClpoQUo60ClpiHCndqYKcDSSAUdaeKbS0yRaUdKSo/NpgS5xSF6i3FutIT70APLU3NNJ5owTTuApNABJpypzUgUUAMCetSKoFGBSjimIXFKKKMUwLJpD0p1NPSrFcYaSndqQ0hiU2nU00hjTTTSmmnpUsYhphpx6GmGpGI3SmU80ztSAQ0006mmpZSG03GacaOgJP900kMrlx2pN9UhNnn3pwkz3pplWLRfnrSbveoQ+aXfVXCxPu96N/vUO+l3UXAn3Ubqh3UuaBWJQaM1GGxRuoGSbqCeaZmlB5oEPBp2aZmjdTHYfmlzTM0ZoCw8Gjd703dRuoCw7d70u6mbqXNAWH5oBpmaXNMB+aUGmUUCH7hRmmUZIpDsSZozTM0ueKEFh2cmlzTR1oH1pgPFLTBS5zSAeKcKaKcKQrBRTgKMU7lWGUlK3FNNFxWDJoJ4pM0hNAC0Gm5pM00IUmjNJSGmAtFNopDHE8Umfamk0lK4WH5pKBzRQTYCaKaTRmgdhSabRRzSAKM0lHekAtGKMUChsBRSim9acKm4gpwopRTAKUUlKKCRR0pwptLRcB1FApapCCnCkzSM/GKdgHlgOtNMg5qFmJNG4UgJNxJppNM30oyelAh2aOvenKnFSBB6UxEaoc1MFFKBS4phcMClopRQAUYopaYBS0lKaYizSHpS01qskaaSlptIoQ0lLzQaQxhph6U8009KTGMPemGnmm1Axpph6U802kA2m9qcetN7UmUhpo7N/uGg0McI5/2DUoZgRt8o+pqTNVYW/dg/WpQ4pJmhOrU/cKrhuaduNO4WJwwp2ahWnbqOYViXdS7iKi3Uuaq47EoY0u6og3FLmi4WJd1KG561EDSgigRNuo3VFupQcU7jsShqXdUW70pd1NBYkzQGNMzSg0DsSZozTM0ZoCxJnijNMyKXNAh+TRk0maKBDqM02lpAOBpc+1NGaXvQMeMUuOKaKeORRcAxTgKAKeq0XCwKKlCUiipkWlcBgBHSmtkdqtqh9Ka6+1S2BTYVGRyasutQFeaaYWI+lGKcRTSDiqbFYSm9KWjrSTE0NyKCaTFFF2Fgo7UZoPShsBKKKKVwCjNFGadwENFITRSuFgNJTSSPenhSRntSuOwBc07GKcBxSHOKTkxCUh5pe1ApJisGKBQOlL3qgHUCgdKBQIWlFJSgUxC0opCQOtNMg/h60CJRgdaQuAelQGTNIW4qkxE2/PFN3d6h3GnLk0XAfupCCacqYHNSAUARhKmRRjiinL7UAOHFOFIBSj2qrEsXFLRQKdhC0opKKLALRSdqKdgFHWlNIOtLQBZppp1N7VRI2kxTjTe1UMbR3pabUsoaaaacaQ1LAYRTStP7mmtSsO5GRTDUlMIqWhobTT0px6009KllIaaZKcQuf8AZNPNQ3Z22sh9qjYpHPRj5F/GpKaowBjpT8D0oWxbFBp1IBxTvwpoY4HFLupvXtTqLAODUu6mc5pwNMLjs0Zx0pKKQDs0obmm0cUwsSBqUGo+1KtAEgNLmmZ4oBpgPzTgaYKKBkgOTTqjB5FO3UMB4OaUccVGp60+lcQ8c0U0ZpRk0XCw8U4DFIopwFFwsAFPC0BamWPNFwsR7Keq9qmWKpkgqWxFYR+1SIhParqWpODVhLJs8ChXE5IoLHjHFWY4eRkVfSwOQSKspZ4PIq1TkyHNFJYOOlQSwkZ4rbEGBxUb2u6m6TJVRHNvGc9KiMZA5Fb72HXiqz2XtWfI0aqaZjGOoyprUe0bPTiomtwBRqO6M3bzRtq20QGajaPFNAVitNIqcrTCO9AWIcUYqQrTDwKBjTRTWcDvVSe+WEZJHNF7CsXDxSbhWDNrkaZJaqg8RxF8bqlyHys6gmgc1hQam1wwCKT710NuoEQJPNCYmrAidyKcfank80lK4iMcCgnI4pTSDpSuA2lFLRTQgHFFFLViFzQKUAAZNRPOqcDmhIRKSAKZ5wB45qq9wXNRhuc02wsWXl3jrimbsd6YM55p4XikFhQc09QW4oRRmplXFKxIgjAqQDFGKXFXYBcCnCkFOAoEIeaeuAabS00gH5pQaYDThVWEOFOFNp1MQUtJS0XEFFFFMApaSlpgWTSEUtJVEjTTTTqaaVxiGkpaSkUMNIaU0hoAbTWp1IakYymEU8009KTGhh6U0inHvTcVLRSGGq1/xZSYq1jiqt//AMeb/UVEiluZAX0pcU4jk/SgZwKlGgAU7FKBRViEx7UvNOxRg+lACAGlAo70tIYlFLijikAlLn2oxRVIYZpwOKYaWhsB4OaXOajpQaLgSUuaYDTqYCinde9MpeKm4D1PNOBqIHFKDU3BE2acDUQPvT91K4ydelOyBUIc9KA9MC0pHFSq3NU1kIqRXJ704oTNGNsjmrUTDislZcDrUizkc5obFY343XI5q9G6kDkVzK3JBHNWFvmAq4ysZyhc6dXXHUU8EHvXNrfMB1qzFeucc8VtGstjJ0mbDuwZQFyD39KfketNjH7tc9xVG8m8mTGetaSlyq7M0ruxeLL61BI6eorKe+OetQNeZOa55Vb7GsabNGVl6A1TkKnPNVGuznrULXOTWTnc1USaTGahY1C8xNMMtCZQ9yKiNNMlMaTnNFxilsGoJpVRSSQKSV+M1kahIxBAzzScrDSuRX+pKoO1sfjWBPezXkwht43mc9AtaNl4cutXn3TM0Vvnknriuy0/SrLSIPLs4lB7uepqL3LbUTldM8GvJi41OUrnkQg9PrW9Do+n242pbIfcitJuSSTkmo2pxsZSk2ZU0UcLHYqgegFVoruSTUGtzkIgzUmpFo5SR0JHFVLQ7tWlz1AFVLYUTov4Qfaj0pf4R9KSoGNPQ0gpT0NIOlNCDNHajaSKY7hByaYh4680xpkTOTUEk5YcVBkmrv2CxNJcF+B0qMsKFUnrTgnOadxjAuakVKkVKdwv0qWxCquO1OAGKbnceKkURKMyOSf7oqOcOViA5PC5PtS28pljL44BxVe41SKMPFC0YfGFH8VTaaMaeM5zuyc0QleVglGyLIp3WkPWlFbmYd6cOtNpR1oAdS4pKcBxVIkMU4CkFKOlMQ7FLSUtMApRSUCiwhaKKKYC0UlKKALNJS0lUSIaTFKaaaBjT0pD1pT0pD1pDGmkpe9JSGNNJTjTKkYw96aaeaYaTLGmmmnHrSHrSAYap3//AB7MPerhqteAeVj1NRJFIzvL3c+1IIz0qdRg1KAD2qUi7lYRsKPLargA9KXA9KYFQKQMYNGPrVvApMY7CkBU2nINLg+lWwo9KUIpp6gU8Z7Um0+lXgi+lLsXuKAuUCMUAZ71e8pD/DSiCM/w0ahcoY96TB9K0Ps8fpTvs8fpRqPmM3BPalCt6VofZ4/ej7LH6mizDmM/BA6UZPpWh9lT1pwtUo1DmM7Jpea0PsaHvR9jX1pWY00UByaM4NX/ALEOzUn2DJ+9RZjuimOvSlJ5q39hI/io+wv/AHqVmF0Vs8UobI61Y+wydiKX7DMPSizFdEIPPWnA4NSCzl9qX7JKKeoXQgOacDSi2l9KX7NN6UwuKHwOtSLLx9KYIJR/DS+TL/doC6JBMTViKZjxnFVVhk/u1KFcfwmhLW4mzci1do4gjJuIGAao3N207l34PoKp5f8AummtuP8AA1aObaszNQSdxTIajMhppDf3WpuG/umsmaCmSml6aQ39000hs9MVICljSbyOtN59KQg46UwFLZ6U3NJhutJQ2A1+eKSC2SaVWfgChic80+FnVv3a7nPAB6CspFLY0iyxqFGFXtjvUeWNPigCjkl5OrH0pZCFxvwgHrSlFskiwetNPNZzeJdMe8Nhay/arpfviLkJ9TV0OMLk4J7VULImaZk6uCZkA9RVO0G3Upj64rS1IDzxkelZ9jl9UuBt4BGD61pIIHRkcD6U3NOPJx7UxmVepqRidaaXVetQy3HULVcsTkknNK4WJ5ZyR8uQKrljnJNISTT1jc9qLhsRg5461IiMe1TJAFHI5p+0Z4qkIiWM1JhUXJOKoXOpLDI0Cqd/qaz21J2LZOcfrSlOw1Bs2Gu1XioZLxcZ6D3rEa6lkzyF+tSW1ndXz7Y4pJM9+1ZOTZqopblx9aVTsijZ29QOBVSSe6umwzt/upXQWXhaQAG6nVV/uJW5aWFpZDEEKg92PWqVGT30JdWMdjkItFmiha7lgKiPnLdTWzp/NmxJzh609clK6Hdc9l/nWXp//HlJ/virjBQlZGcpOauy30NGaTqTSiugxHUDikFLSAcDThTFp4poTHUo6UgopiHUUgpaYhRS00UtMBaWkpRVAFAoooAs0hpaQ1RIlIaWkNADDSHrSmkNSUN70nenYppFIY002nGmmkMYehppp5FMIpMq409aQ9aUikNSMYarXhzEnvVk1Vu/uw1L2KW5XWnimJUgAqSh4paQdKXNMAooooABThSCnU7CClo7UChjCndqbTh0qRADTqbTqYBThSYpQKYAaWkNLSYDqWkpRQNC0opBS0gHCiiimACnA+9NFOFACilyaQUUCHhvelye1MxThQA7NANJRRcB+aM0zNGadwHZoz70maTNFxCk02ikpAKSMVGcelOIphHNA0J8voKaQPSlpDUjGkD04phA9BUhFNwc0mMqSDmp7DqWyFUdSajmAD89Kpagbv7GYrEL5j926Cs72ZSV9B+teKrbSYyC4yTgBRkufQCucktdZ8VsrX8j6fp2ciJD+8ce/pVzS9Ahsrn7Xey/a7085blU+grUluFTc+7cf5UfFuaaR+EitLDT9Hh8mxgWIYwWA+ZvcmmSX4RuMEjuTVR7zzGKDJp8GlG5+eY7FHb1o9CWu5C91PdSMVBdjwK17G0+zfvJT8x5IojEVuoWJenekabPU072J8kWpbnfkLx61UZsNyck1E8hLYFSR2zyc9KXNcLWGGT5iAKkSBic4OKspaqnJGTU3SkDIEgVeozUoAHanU3NXYiwGkXrS9qQfeFUkJnNascX7/SqM4extmuJEyAMjNX9WA/tMg/3hTPEwxpEpHbFZSWprF7FrQzZzwQz3MfmSvyErqI9QijQBFCD0ArlPDsS+TbDHOzNb5QelXBtLQmWrL41OPqaf/acJ6mszaPSlIHoKrnZHKizqt1DNpFyobJOMD8aq6bzYOf9sVWvPlspsDuKn0o50+T/AK6ClGV5DatEu+tLQetFbGI4UvakHFL2oSYhRThTRTxVIGKKUdaQcUoqhC0CjHFFDEKOtFIOtLQA6gUUAVQC0UUoFFhE9IaWkNUIQ0hpxppoGNNIetKaQ9aQxtIadimnpSGhtNNO6U00mMaaaacaaelIpDTTTTjTaljQw1UvDjy6uVTvB86ColsUtyutSDmminr1qUNj8YFFL1FFWAlHelpalgAFOpBS00K4uKKUCgjiqC4YpfajvQBzS0GFLS4oxQ9QFpaSl70gCgUtMklWGFpJCAoOMmiwIeBThUAvrQnHnx/nTxd2p/5eI/zouirMmoqMXEB/5bx/nThPD/z3T86QrEgFGKQTQf8APZPzo8yI/wDLVD+NADhThTQU/vr+dOGD0ZfzoQC0tIMk/wD16XB9KYgpwpo5NOFAC0lLSUmAUUUUmAvakPWlpD1qugCUnelpO9ACGmtTzTWqQGGkpTSUAJSUppKTGVrgZcVGRlcVNP8AfH0qLIC9azkWiM2pk6Ntqnc6UWIw2B65q6ZgvSq7SMxyxJqdLFJsSG3gtQNqhmHVjTmmJ+lRZOSB+VTR2rSY3cCjm7BbqyuZOcVIltJKemBV2O1jQ5xmp+AMClZvcV+xXitETGeTVkDA6UlFAmBpjU6mE00SFJS0Yq0IQ9aQfeFKetApiOZ1cf8AEzPsRTfE3/IHnHfinatkam/sVpPE6n+y5cDggc+lZs1XQteHPu2voYq3KxfDYzFZ/wDXPFbhGOnqaqOwpbjG4FNqQimlaGhFfUP+PCX8Kdoxzpb56+ZTb4ZsJvbFO0UZ0x/+ulEPiFL4S/3NOFNPWlFdCOcdmlFIKUVYCr1FPFMHWnigQvalFAFLTELRRRVAFKBRSiiwAKUCiloEwxS0Yp2KBElIaWkqgA000+mmgYw0h6040ykAU09KfTTQMYelMNSGmmk9hoYaSlNIelSUhppp6040jUhoYaqXXLCrZqpcj98B7VMtikQAZFPApAMDinKKlDHCnAUYpaYXE70oopadgACjFL3paAAUdaBTsUwGinCgCnCiwNhSUtLilYExtOHWg0CkMMZrK8TfL4eufcr/ADrXAyRWP4rONAm93X+dN/COPxI4FZnQAAnA96cLmT3/ADpyRbiKk8gjtXNY600Rfaph0ZvzpftsqjJd8fWnmE+hppibsKOVhcDfzA4EjE/Wk+33GOJHH403yGUcA0CFv7pqeVhoPW/uB0mk5/2qeuqXCN/rZf8AvuofJYjoahliI7GqsBpJrNwD/rJf++66DwpfXF5ru1pnaNYmJVjnmuI5R8dK67wMD/bMp9IjQviQppcrO7xls0tApcV0HGFJS0YpWASilxSUrDF7Uh60dKQ0wCkpaTvSAQg0w1JTGFADDRRijFJjENJSkUlSBXuFYsGA4qnIJB1BrTPPFNKgg5FTKNyk7GQAzNgiplt+eTxUoAyeO9OHQ1HLYq4JCgOcc1ODgYqMU8Gi4Dj1opCeaKQDqSiihIkbTe9PxTWqwEoooqkQxD1oHWg9aO1MDm9VX/iaSZPUrV7xCyr4auV8sklgN2OlUNdbbfzEdQENber2/m+Frl2uohlQ2w9eO1RGLdzRvYoeGxiOzX/ZNbhX+ZrA8LEzQ6e44yGroSM5+prSEdCZbkRFIaewxTKGhEF4M2U49cUuh86S3/XSlux/ocv0pND/AOQQ3/XSpivfCfwl/vS0fxGlxW6RgFKKSnCqAUdRThSCnUCFApcUlKBTAXtRRS1SYgpaKUUCFFOHWminUCYuKdTRThTQrjqSloqhiUjUpppoAQ0w0802pGA6U004U00DG009KcaaaQxh6UnrTiOKb2pFIQ9aaetO7009aljGGqtzgzH2FWjVO45uG+lSykN/nTlFJjpTxxSsMWjBopadhBS4oxS4pgHNKBQKUCiwrhj0pRmjFL0pjuKKKBRQAUuKMUtIBMUoFA606mO4mMVgeMWK6AR6yL/OugrB8YLu0VVPdwRUy0RcNZI5W1Ax2qzxnmqFr5jjfGNyg4J96t4nzytYc6OhomyvpSfL6VH+9/uUmX/umjnQuVj8L6Uw7QRRhm/hNHlt/dNHOh2Yjbc9KrTKCORVwRO38P50ptXYdM1Lmh2MC4+Vge2cV1/gMZ1a4P8A0xrg9XmaGcIDj5wCK9A8CRldTuSf+eIpxV5IJ/AztV6CnGheAKWupI4hKKWkxSaGIaKXFGKkLiGkpSKKAGmkpxpKQDfWkPIpxFNPFJgNNJTmPPSm0hiUhpxpKAGGg9DTqQjg0WGUf4jSjoaT+I/WlFYt3LQ8dKeKYOlPHWlYYtGKUUUWFcSiijtTRLGnoabmnHpSVYgpM+1KegpKpbCYUdjRR2NUkI5vXf8Aj+n+iU/xLGq6RM4GG2Cma7/x/T/RKseIhnRJ+P4B/KptuaLoO8LNi10fHRkeuhIH6mub8JnNloR/2HrpWHX61pHYiW5E+KjqYrTNvNS0CZBc/wDHrL9KZoX/ACCG5/5a1Lcj/R5h7VDoX/IIb/rpUR+IcvhNL+I0tJ3NLW5gA608U0CnDmhCYuKcOlIOlOFUhDqKKWqAKWjFLQAAUtAFLigQUtFOHWmSA4p1IKUU0IWiloplDSKaRTzTTQA003FONNNKwwHSkNL2pDQMYaaxpxpp5pANY4pueKcwpuMUrFXEJpppaQik0NMYaqTH98auHkVSkP701DRaEp6jnFNFPA5oSBj8UYpaUU7CExSj6UdaXFNIAxSikpcU7CFoIoApcUWGAFLiilHSlYBMUuKUcUUWASlxQKdikMbWD4ub/iVwL3LGt89a5vxk220sx2Japn8LNKfxI5zw8m/TZye05FavlrnoaoeHV26XKPWcmtRuvPeudo6G9RgVMDimlF9BT8YoA9azYXGhV9BT9inHFIBUgWpAb5YpVTByKfTwPu0wPNNfG7UR7Sf1r0vwSP8AS7hv+mYFcDqMPma6sXrKTXoHgcfNdsOgIFbU90Or8DOvHaikpa60cIUUUlJoYUZooqbABpKdSUWAaaO9OpuBU2AQ0w0/tTSKLDGnrSGnEUlLlAbSGnUmKLDG0H7p+lLikI+U/SkBQ/iNOANN/ip1Y2NBwp460wU4UAOzRmjtSZ96VhC9aDSDg0E8UxMQ0lBPNJ3qhAc0lKTmkpoQtHY0CjsauIjm9d/4/Z/olXdfGdCn/wCuf9Kqa2u69n+iVd18f8SOf/rn/SjuX2IPCC7rDQiP7sldO4+auc8Fn/iU6CcZ4krqHHJPvWsFoZz3K5GOMUw1K3WmEc0paAitcDMEvutV/Dx3aSc/89DVyYfuX/3TVPw4MaU//XQ1kl7xUneJp96WkPWnAVsjEUDIp2KQU8U7EhinAUAUtNIAFOApKWmIUCnCkFKKAuGKUCilFMVwxS0vaimK4tLSCnAUAJRRRTAKaadUkTktgnNAyvikIq3KxRMjrVZmZ/vHOKAGe1IadTT0pDGGmmnGmmgoQAscAZJppGCQeoqzbJyWI9hTLhdrhvWiwIr000400nByKljG1TbmRuK047lg3znI+nSiaMSgqePSpauUmZiipADQU2MVbqDTl6UJDFFLj3qzbysXCsSc9M0k8rmRkDfL04qiblelqe3kbeFLfKeOasyuUjLDGR600hXM8CnVMLp/RakS4V/lkUD+RpjKtLVqS2BBKcH0qtjsetJoAFOVGb7qk0+CISNz0HWpZpSjbE4xRYZC0br1Q0iozAkDgdakW4kB5OR6YqySHgZh0KmiyC9ijilpcVJFEZD6KOpqbDuRhcsABmuf8Y2k01taCOMnG7qQP511TusAwijNcn4yvbiKO1CSY4YngUppWKp35tDF0SGSLTnDxsuZeNwxWkYm8vzMfLuxn3pug3sh00GcCQO2ScYrTv1UWq7Mbd3GOnQ1hy31N7u+pl4ppAzUmCTgDJPatGO1jtkaSTDMBn6fSs+W5V7FCO3kkwUjYg9Djj86k+yzIcGNvwGaka9lZsqdi+nBp0d7MpySGHoRUtRC7K22lUc/StQxRXkQfG1u5HXPvVExGMurdRmko2EpXPP7s58QxEEAmQ9a73wOv7u+P+2P5Vwsl9PB4is4hJ+6efDK3QDP6V6v4a+W1u29GH8q2pxu0x1pWjYvinYqRZ2zyBU+1ZFziupI47lSkp7Axtjv6ipoXZshj0pWBsq0VblkMeMAc+tRee3otFguQ0GrEc25sMBz0xUL/fb6mk0O4ykp2KTFKw7iGkxT1Uu2BU5VIVzjLUWC5V8qQ8BT+NNZGXqp4qVppCeuPbFIJ5AeSD7GjQE2RBS2cDoM0lW8q0LMoAyDmqquyZKnFDiO4ykP3W+laKtuRW9RVSaRzvXPHTAqZRsJO5ljrRmjJByOuau20rSbg5BI6VjFXNCmKdVu4laMLtOM1WWV1bcGOTSaswTuGRRkVoxNvjVuOR2qu9y6uygLwcdKbjYm+pVzSE1ejmWb5WAz6etQ3MOwF1+73HpRy6XHcrUHrSZqaGZ0ZV3fLnnNCBkNLWk5KozDqATVB5HkxuYmr5bE3uMp6xO4+VSc96ltoQ5LN0Hb1pZrhwxVOAOPrTS6hc5vV4ZFvrgsjAYTnHH51a12NjoFw4HyiPk/hTb6/kj1GcP8yAJkY5FaXiLD+GrojkGLNCS1Ku9DJ8Ff8gjw+fXzK6p+prm/AZxpHh8eqS/zFdZJcckKB16mt4fCZzepRYVGRWhHI0m7IHHpUc8zRuFAGMZ5pNCTM6YfuX/3TVHw9/yDH/66Gto3PyvvAxjqKp6exFsWU4O7+pqOVXuO+hMetOAq5A5kQ7jkg0k8jIwUHAIqrGZXApwoVmViVJyauwsWjBPXvVLUTKlLip5JmSQqAMCm/aH9Fp2ERYpwGTU6yeZG4IwcGok++v1FFhBtIHII/CgVZn+5+NRRJvbnoKLAIqM3QE04xso5U1I8hU7V4xSLM4PJzTshWGhSwJA4HWkxVksGjJHpVemACnUgp1AxtJSnvSUxBSxf6wUhp0X+sWgY6f7g+tV6sT/cH1qvSYCGmmnU00hjTTSM040+FNz57DmgZIWEKIv50TJujIHXqKrzNvkJ7DgVPE++MZ6jg0wKJpD0qSZNkhHY8io6hlIaRwalaYLOEPRhwfeoj90/SmXf+tH0oGTzw+YmQPmHT3qoBjg9RVu2m3qEY/MOnvSzwjBkUc9xTSERW/8Arl/H+VJJzK/1NLb/AOvX8f5Ukn+tf6mmAR/61P8AeFXJ/wDUt+H86px/61P94Vdn/wBQ34fzoSBlECloooAt2z7lKn+HpTblMMHHfrTbX/Wn6VNc/wCqH1poOo216sPpSzwktvXn1FQI7I2Vq5HIsg469xRYCjiponCxupPUcVYeFX56N6iq7wtGeenY0WsPcjxk4HWr6qI48Z4Aqmg/eL9RVyQYjb6UAyi7FixPeuU8agbIMjkKa6sj5TXJeNTzGP8ApmayqbG1L4iHRh/xKITWg0oNp5R6h8j6VQ0X/kDWx9Vq2RzWPQ2e5a0+LLNIR04FGouSyR8/3j/n86sWHEDf739BVW/z9oHGPlqWvdIXxFUClA6UoFPArFmhasX2zFf7w/X/ADmrF/HmBpAOVXn6VVtMC5T/AD2q9eDFlN/u1VPWLIfxHkV7z4gtCehkNeyeHB/oN2f9ofyrx66AOtWn/XQ17H4cGbK7A7uP5VvSWo6+xdFWoP8AVn61ELds9RU/yRLjOBXTFHI2Q3H3x9KIP9YfpTHYuxJp8H+sP0pPcfQW4/h/GoasyhDjexHpiowkJ/jP40mtQTIwpC7898U0nJJqeVQIgF6ZqDFAIKSlxRSGWIU2pnuahnbc5HYcVZT/AFa/QVUf77H3NN7EojNJ2p2KTFRYpCxsFDg9GFMxzS0nemBbgH7lfxqpKPmk+pq5D/qhULxId+ZVGaGroE9TG7n61YtP9cf92lNvHk/v1/z+NSQRKjkrKGOOgrn5WmaNqwl70T8aqZq1e/wfjVTBpSWo47GjbH/R1/H+dU5T++f/AHjVu2/491/H+dRNaFnZt+MknpVNXSJW5HbnNwvXvVm5/wCPdvw/nSBYrZd3PPGe5qtNOZeAMKKForBuyKiijFIDSlP7p/8AdNZ1aUn+qf8A3TWbWklqSi5Zn90R33UyeBl3OvKnk+1RRSNE2R+I9avxusiZU1S2sS9Dj9VP+nXvsiVr6o4/4Ri5QnnyuBj2qPVrGOa6vGBKOUXJ/wDrU7WI2i0OZWH/ACxP48VNmrl3TsZ/gqRk03w0Bj51mBrrW6n61x/gz/kH+F/pLXYt94/WtofCRPcdbj7/AOFQ3Q/ej6VYgH3/AMKhuf8AWj6U2tBLcpyD92/+6az/AA7O8+lEvjcrlc+uK03HyN/umsjwv/yCph6St/Osn8RXQ6K0/j/Ci5H7wfSltOjfhRc/f/Cr6GVyEVbtvuH61VFWrb/Vn604iIpv9c1MqxIsRkO5iDQkcLdHJ9iaoRHhkxz94fpQMggjrUk/Dj6VHQBYnzgDtRb9WFREk4yfalUlGyOtAEssRJ3Lz6ioscVaRw49/Sho1fnofWnYREjAIwJ69KZTnQoeenrSUAApwpKdTEMpKWkoGJT4v9YtMp8QzIPagY+4/wBWPrVarNx/qx9arUMEIaQ0p5PFPZfLhx/Ex5pDIDU6bY4cscbu4qONd747d6W4bL7fSgBhWD++1OjMSthXPPrUBFNBIII60mxli5XKhscjrVTtWhw6exFUWUqSD1FS0NEbfdP0pl1/rR/u09+VIHWm3SkOrdiMUDIlO3BB5FaMEnmpnoR1rNFTROY2DCmmDLIh2XCso+U+nbiq8g/ev/vGr6OrruBqjJjzX+ppiQRf6xPqKuT/AOob8P51UiGZUA9c1bn/ANS34fzpgUhS0U9EZzhRSAltR87HsBin3J+QDuTmpEVYY+vA5JqrI/mPnt2qugIQKSpI6DrQOORU1uoZZFPfFREFTgjBFIZNHcEYD8j1q0cMuDyDWdV6HiFSeO9NAyt92UAno3Wrj5KMB1Iqk5y7EdCatQvvXB6j9aQMpnpXHeNuJwPSI129xCUBZfuk/lXE+NRuvWH/AExzWc9jej8QuiqRotoP9irRWmaUhOkWQUZJiHArQkjW3hIYK0r9j/CKytoat6jrAjymXPO7NQ6iuJVY9NuBUcEnkzBiBg8H6VeuYfPhG3BYcqfWla8SNmZQ604DmjaQSDwR1zThWLRoWLQZuVwOmc/lVu+YLZS5zytNsofLQyPwSO/GBVW+m82Ofb90RnFENFYjeR5jcHOs2R9ZDXsfh3/jwu/94fyrxtUMuuWSDGS2Bn3NezeHhiwuv94fyrektSq+xdDEDAJxRSUtbo5QqS3/ANYfpUdS24+Yn2oExbj+H8agqe4/h/GocUmgQ8N+6285zmmd6VQScAc0+UBAqDr1JxTGR0lLSUAW48GNSPSqsow7Z9algkwdh6dqWaLd8y9e4oFsVaQ9adTetSMSjFTJHsUu46dAe9RHkk0WFctQ/wCpWqcv3pPqavRDES/nVOUfNJ+NN7DT1Ms9TU9mP3p/3ahPUirFmp3s3YDFc9tTR7C3n8H41Vq1ff8ALP8AGqlKW5UdjQtv+Pdfx/nVQuY7lmH94/jzVy3UrAgPpmqMn+uf/eNN9CVuaAKzRf7LCqDoY3Kkf/XqS2l8ttrfdb9Kszw+YmQPnHSqtdC2ZQooIwcHrSqNzADqTipsM0ZP9U/+6aza0pP9S/8Aums2rktSIjgp27sfLnGacCQMgkH2qaFPMtXUdc8VARgEEYNMChdX4/tC7jlAACJ83+Na2pwrcaJNGf4oTg+nFc5qi51C7B7xJXSTkR6AWf5QsHOe3FKLve4NWscz4M/5B/hf/trXYn7xrjfBv/IP8L+3nV2bdfxrWn8Ip7klv/H+FQ3X+tH0qa3/AIvwqK6Hzg+oxVPYS3KzDKt/umsbwz/yDJ/+ujfzrab7p/3TWN4YH/Esn/66t/OsX8Q+h0Nn90/hS3H+sH0pbQfIT26UlyR5g57Vp0MiICrdt/qz9aq1btxiP6mmkBDN/rmptPm/1zU0UCY9zu2nngYOaQCnRxl2xzjvSvgucDAHFMBKUKSCccDrRUsI3K49aYEYzUySkYDc+9REEHB60UIRbOGGDyDVXGCR71Yi4jGeKhblifU0wAU6minU0IjpKWkoGFSCSNeimo6SkBKZ0IwQTTfNi/ufoKhPWm0DLAmjB4Uj8KhlkEhGM4HrTTTaQEyyxp91SKjleNwSAd3rTDSGkxjPWkXbuG7OPalNNpIpFgXEYAADYFMkkiccq27HBqHpQaYw3xRpllYtUbTwyDDI59/Skl+7UA61LYh2BuJGdvbNOHSkHSnCmgJoJDG3+yetMchpGI6EmkHSiqAnjkiTB2NuxyalNxGRgqxHuKqUtMViwJYf+ef/AI6KDcYGFQD0qAdaKAHvIznk/hTaMe1A460DJIpPLDdyelS+cjjDp+VV+DSgUCJlaAHhD+NLJOXGBwKhpcUDClUlSCODRRSGWFuPlO8Zx6VzHihrSS+2ywMxa3Zsgen410GeK4zxNdNHrbrjKpB5Y/4EKzm9DWkveNTTbuIaPZm3i2qYRjNNcl2LMck9ajsI1i0uzjB4WIAVKRUGnUjI5p8Nw8PAOV9DTaYetQwWpbae2lIaSI7u+KVZrWM7kibd2z/+uqg6UAZNRKTKSJ5rp5htxtX0FQS/8e0//XM0uKbNxaz/APXM1jF3eo7HC2E1jDqdu8scrzjkHjaOT05r1Xw5dRyWVxhWHzjggeleQQLnVV/2VzXqnhUhtLmYHq4rrpvUK60N1jGfuAg+9JSAU6uhHIC43DdnHtUyyxr91SKhpMUATmaM9VJ+oo8yL+5+gqDFGKAJxNGvRSPoKhdtzlqKSkxCUUtJSKExUizsvDcimGkNAiVpo26oT+FNWWNR8qc+9RGkpAOdy5yaE2A/OCfpTaKALH2hAOhqKR4mViFYMRTKQjg/ShgjNON5znGecVZSeGNcKre59arN95vrSGudOxoWnuIZBh0Y1AphDksHK9hUdGKHdjLgu4gMBWx9BUUkkD5IVgx71Biii7CwZxVqK6CxhXBJHTA7VVopp2Blt5oHOWjYn1pkTwp8xVi38qgFFVcVi4bqMjBVsfQVXkMR/wBWGB9+lMFJ3ovcSRPDP5SbQMndmpWnikU+ZGc+1VB1px6GncTRQvp7SLUrhvKbeI156/1q9fzNNoT8YBtycfhWJqo/4mNx7xLWvcA/2C3/AF7n+VSnuU1sYvgv/jy8ND/rtXaEDd82cZ7Vxfgvmy8N/wDbauzbqa2p/CZz3JRLGgO1SKieaJxhlamnpURHpVCQuASQOmDjNY3hfaLK5Vs4EzdK2U+//wABNYvhv/j0uv8Ars1ZP4kV0Nq5v4dP0+a4KsEiGTVDRvEttrs8sUcDgxpuyQOn503XU83w5qA3BSI85PTiua+Hrj7bcgj70Gc/jRd8yRNlY7pDHklgSO1TrPGBgAgCqoHSnDitEQWfNiPJTJ+lKJYv7n6Cq4pRTEWvOQD5QR6VAKBRTAdUkb7A3HJ6VHSigRN5qsPmWgNED901FSimgJWlLcDgUw0gp2OlMQUtFFAiOkpaKChKSl7U00gGnrTacetJigYhptONNpDENIadTTSAbTDT6aRQA00lKaTNBSI5fu1XXrU8x+WoAcCpYEg6U4dKaOaeKpIBQKXFIKdVCCiiigBRR3opcUAKaAM0cUDvQAuKUUUCnYQU6kxS0DFoNJRSAXuPrXB+JyTrdwT02r/Ku9XkiuD8SkNrhU/xsF/CsamxvR3Nq2H+hWuOnlinEcU2ABEEI+7EMA09qFsWRnrTGqQ0xutQwQL0paRT+dLWcik9QplwcWk3/XM0+o7k4tpf9w1lCOpZ59af8haT/rnXqHg8f8SIn1avL4B/xNpD/sV6h4P50H/gVdVJair/AAm9mlpBTq6DjEooooAKKKKACkPWlowKQDaKWjHFAxtIaWkNIQh6UlLRipASijFGKYwoPQ/SijsfpSYGY3VvrTac33m+tNJ4rBqxqgNJRSZpWGLRSZozRZhcdRSZpc07CClzSUUxC5opBzS0kAo607saaKcfumqJMXVP+P8AnP8A0yFa0hH9gNlv+Xc/yrN1JR9vkz0aMZrpNGSC78NTGeEPCIGAmHPbpThG7Y5Sskcn4H5sPD4/umWuzfqfrXJeESEt9HWNNgTzBg9ua65/61tFWREndkZphqQ1GRQxCKcNn2NY3hsfuL0f9NWrYYZBx1wayPDf+rvf981m1qilsaMsCXVrLbS/clGD9Kq6ZodrpEzSWxI3JsI9q0ADlT7U85ppENgKcKaKcKogUU4UgpwpoBRS0ClFMBaXFJS0xBSigUtMQopaBS0AFLSClpgRUUUUDEpppxpppWASkNBoPWgBvakPSlpKkoSmnrTqaaAGmmnpTj1pp6UhidqYaWmk0DRHMeBUSipJu1NUUAxRxT1ptPUcUyRRRSjpQRmqASloxS0AFKDRjijFA0Ln2pKUcGl7UAA6U6m4p1AhaWkpaACkpaKTGgX7y1wHiH5tWdvSUCvQY/vpXnWtNv1OX3nA/Ws57G9Hc6cDCqR/dFNNPPQD0Aph6dagsYajbrUhpjUmhIRaWkWlqGrFJiVDetts5T7YqfviqmpHFlJURRad2cRbj/iZXHsten+D/wDkXEPcsa8wtj/xOLkf9M816h4R/wCRch+premKvsbg60oNAoroOMXtSUUUgCjPtRmjNABRRRQMSiiinYBp6UhpxptJoBKKKKiwBSUtJQAUdj9KWk7GgDMf7zfWmmnP1b60w1jJGqYU2lPSm0hi0uOKbTqAFoopCcYoEOopM8UtAgFLQKKEgYuMUrdDRSt0NVYRlaiP+Jke/wC7FdNockh8M3UFqix3AjZgrD5CuK5vUf8Aj+P/AFyrXs55IPDeInZQ0DZH4VdPSQp6pGL4UKPa6U6Z2kyde3Nda9cb4NBFhpmf77/zrsm6mrRMtyM9TTDTzTTTENHU/wC6axvDP3b3/fNbJ6n6Gsbw1/y/f7xrN7otbM2B0H0p1NHb6UtUjJiinCminDpTEOFOFNFOFACinCk704UxC0UUUxC0tJinAU0AopaBRQAUoopQKAIaKSimMGph60402gBDRS0HrSGMpKdSZFKwxpptONNosA0009Kc1N7UhjDTT0pxpp6GkNEMvJpFFLJ1FKBTQmOp4HFNFOAqrCFxRS0VQCUoooFAXFNLS0UrBcT86UClooC4UCiiiwXFpaMUCgBaKKKTAVP9Yn1rzrVOdRY/9PI/nXoyffX615rfPu1Ij/p5H86zqHTR3OsfqwqOpJP9Y1RmosUNpjdakpjdKbQrjVp1IOlKazkhiHmqep8WTireecVR1Y4sWI9ayiaR3OKs/m1m6b/pnivU/Cf/ACLdv9T/ADry2wIOqXeeuyvVPCwx4ctvfP8AOuiluTX2NoUUlOrc47iUUdKU0AJRRSimAlFB60UgEpD0pTSUANNBpaQ1NxiUUUlIBaSg0dqYBRjg/SlFL60hoyn++31ph6U9/vt9aYaxkzRISmmgkjpSZz1qRiilNNooAcTxQTmm5NA5IpgPBp1NA5padhC5paQUoosJsdSk8EU0cilYfd96YrmdqP8Ax+/9s607X5vDq/8AXBv5Vmaj/wAhEj/pnWnbDHh1cf8APu38jTjuxvZGR4TGLHTv95/511rda5HwqcafYH0Zv51179TWkdiJ7kZphp560w02Ib/gax/DYw1//vGtnt+BrI8Offv/APeNZvdFdGao7fSlpB2pwqjNiinYpopwpiHAU4U0U8UwFpaKWmhBSikpRTAWnCkFLTELS0gpcUALilFGKKBFejvRRQUBplONJ3pAJig0tIabQxpptONNPWkNDTTc0402kIQ03tS9qTPFJjGGmEcU800nikNEUnUUq0jj5qUVSBj6cKbTh0qhC0UuKAKYriYpQKMUtAXHDpS0dqBQAlFOooAQdKWiigAoFAopDFpaSigB6ffWvMbz/kKj3uP/AGavTU++teYykvqw/wCu/wD7NWdQ3pPc7GX77VETmnyH941N7VNh3G0xulPzimtTaAaKU8UU01nJaFIaetUdXOLBvrV7vWdrRxpxPvWSNI7nHad/yFbz/cr1jwv/AMi5a/Q/zrybS/8AkI3bf7OK9d8NjHhuy/3T/OuimTiNjT706kHU0o71qcYEcUhpxpppghKUUlKKBhRRQaQCGkpTSUAJTTTqaaljEooopCCiiigApRSUooGZTnEj/wC9TGODT5P9a/8AvUxutYs0TGZoyKQ0lSUOyKMim0UALSjg02loQEgNLTBTqoQoNOzxTRThTRLFWnN29qaOlO/hNMSM3Uf+Qkf+uVatt/yLy/8AXs38qytR/wCQgf8ArnWra8+H0/692/kaIvVlPZGJ4V/5B1l/vH+ddhJ941yHhYf8S+1/2WP8669/vGtIbEz3GHrUZqQ0w0yRoPB+lZPh3/W6gPRjWt2P0rJ8Oj/StTHvWb+JFdDUHanDrTR0H0p3erMxwpRTRThQIcKeKYO9PFMBwpabTqYhRSikFKOtMBRThRiigQopaQU4UwClopaBFWiiigYh5pKWkoGFIaWk70ANNNNONNNIBppppxph60hiGkpxplIBGqM1Ix4qMnmkUhjfeoHFIx5pRVxJY8U4U0dKeKoQpopaKLCuFFFLQFxaUdaSlHWgdxaKKKAuFFFLQMBRRRQFwooooC4udqs2M4Ga8ytf3urxjHWUn9a9Lmbbbyn0Q15F9ua3mMsf+sDkj86ymzopJu56A4zIxwetG3jiuKTxde7uY1NWB4oucZKCo5kX7NnVH6imNj+8K5Y+Jrrssf4ik/4Sa6/uxflTcivZs6kY/vCkb6iuX/4Sa47pH+VI3ia4PRU/Cok9ClTZ0xGBWbrZ/wCJY31rHPiW4HVVNUr3X5ruLy2AC+lZFqLW5Q00/wClTnNexeHP+RasP90/zrxvTD887V7J4e/5FvT/APcP866KZhXehpDrTh3pop1bHKFJSmm5oAKUUlLSADRQaKAENJSmkoGJSGnGmmgBKSlpDUgFFFFAgoFFKOtFhmTJzK/+9TCadL/rX/3qjY1hI1iITScUh5oxSLFpcUgzmnCgTDFGKBS5zRYm4YpwpBTqpCbClFNpwqiRwFOI+U0Up6GkxozNRH+n/WOtazGfD0f/AF7n+VZeoj/Tx/1zP8q1LDnw5H/17n+VEd2U9jC8KHOnxn0kP867F/vGuO8JD/iWj/rof512L/eq4PQie4w1GafTDTEI3CGsvw8P9M1StN/9WazPD3/H5qdS90DehpL0H0p4FNHQfSniqIuAFLSCndqYhwpwpo6U6mDFxSiigdaBDhThTRTxTAWlxSUopgLS0lLQIUUtNpwpgVTSUppBQMKSlpp60gCg9aKQ9aAENMNPNMNAxtIaWkoYxp6UmKU02oARhxUbDmpG6VGaBjD1oFIc5pwBqkJjh0p4pgFPAxVCsOpaSlHSmIKKKXFABSijFAGKAFoooxQAUUUtIYUUUUAFFFFMQ5FWRgjcq3BFeIXf/H1OqjgSsB+Zr2i8laCwuZUHzJGSPavGFUvMWbksxJ/Guaqztw/UjSNlqQ7vpVsxDdiniFeM81jzHSUt3tRu/wBmrvlr6Ck2L/dFF2K5T3e1HXotXPLH92kKgdqTbGmUmQgZqlMNjD3NazpkdKzrxNhDGpi9SpaofpTbkuPavZfD/wDyLmn/APXOvEtJlCJdg9TyK9t0Djw5p3/XKuqmcVY0hS0gpa2OcWkpaMUCEopcUYoASg0UGgYhpKKQ0DA000uaQmlYVwpKKSkFwooooEKKctNFOTrQNGNMwEjjIzu6VETms++eRPFQTnyiOfTNaB4rnlqzZaCfWgHNIeKAaCh46Uo6U0HjFKKBMWlApKcOlVYgUDilpBS9qLA2Ap+OaYKkFMljh0pcc0gp460hozL851bZ/wBMGP6Vpafx4bh97c1m34/4nY/692/lWlp4/wCKbg/69zSW7KexjeGV2WTj+6/9a65/vH6CuT8P/LZ3B9HH866x/vH6CrhsTPcYetRmnmmGqENf/Vmszw9/x+6pWm/+rasvw3k6jqoqXugexqDoPpTxTBTxVIgUCnAUiinYqhC9qdikFOxQIMUoFFKKYDgKd2plOFMQtOFJS0DClo70UCFFKKQU6mBUoNFIaBh603vS0h60AFJ3paQ0DGmmtS96Q0gENNNONNPSgYw0nalPSm5xUjENRE/MPc4qRjxUWCXH1pMaM261y0tLp4ZSQynBoXxDp5/5a1x2vyFtfvMjgPiqSSKByBWTqWNVTTPQR4gsO0lKPEVh/fP5V54xGM5/KoWZecM1NVR+yPTF8RaUR88rA+wpf+Eh0jtK/wD3zXmOfRm/Okyf77fnT9qHsT08+IdLx8s7E/SkHiPT+8hrzHn++1OTgg7mo9qHsUeojxBpjHiZ/wDvml/t3Tv+er/98157DMfYVZSbPVhUusx+wR3Q13Ticec//fNO/tnT/wDns35VxKuD1K1J5g/vLR7Zj+rxOy/tnT/+ezflR/bOn/8APZvyrjfMH94UeYP7wo9sx/V0dl/bWn/89m/Kl/tnT/8Ans3/AHzXGbx/eFO8z1Io9sxfV4nY/wBs6f8A89m/75o/tnT/APns35Vx/mD1FHmD1FHtmHsInVX2q2cml3iRSlnaIgAivJ4/mk68g11jTIMZIOAa5aGMh2PcuaiUuY0hHlLgB4z3qSjbgA0hBqLl3AjI4pu05zUoB9KQg+lAiPmk6g+tPwaCvtQxxIivB5qheBSMN6Vosh7Gs++ibaSKhPU1epko4hd9nRhg17lod3apoFgjTorLEAyk8ivCjG2enUivQowmxPlydgya2hOxhOlzHof26zAz9pj/AO+qBfWZ/wCXqP8A76rghsxjYKeip/zzWtfamf1c7v7ba9ftMf8A31R9ttf+fiL/AL6rh9qAfcFN/d+i0vbB9XXc7r7ba/8APxH/AN9UfbLX/n4j/wC+q4QtGP4VpvmR/wB1aPbB9X8zvftdsf8Al4i/76pftNt/z8Rf99CuB8yP+4tHmR/3Vo9sH1fzO9+023/PxF/30KT7Tb/8/EX/AH1XB+ZH/dWkMqeiij2wfV/M7wzwnpPF/wB9Unnw/wDPaP8A76rz9pQPSozcY9Kj2wvYHofnw/8APaP/AL6pwkjbpJH+dedC557U8XJ/vEfQ0KsL2J6HuT/non50ZH99Pzrz03TY/wBa3501rt+07j8ar2qD2B6Jx/fT86ejLuX516+tebi7lPSd/wA6Y9zOUO25dfxpe1D2J119Gj3G84yshwajLgnrXG2uv3Nu7LK3m47mt2z1m3u/lPyN71Dlcv2bRqZozUakEZByKcKaJaJAcU8Goh05p46VSRA+lptKKsQ8U6mjpTu1JkiU8U0U/FT0BjhTh0pKVaaEjPvx/wATkf8AXu38q0dP/wCRct/+uBrOvudaX3t2/lWhpp3eG4D/ANMDSW7L6GRof/Hhc/8AXQfzrrJPvfgK5TQh/oFz/wBdB/Ousf7/AOAqobEz3IjTTTzTDViGv9xvpWX4b/5Cuq/7grUblSPaszw5xq2qj0QVL3QPY0xTxUa1IKpED1p1NWnVZIDqKfTB1FPpIBaWkpaoBRTu1NFLQIUU7FNAp1MBRS4pBThQAUtFKKAKdIetFJQMKQ9aWkxQAUhozSHrQMaabTjTaQCGkNKaQ0DQ1vu1GegqRulRnpSGNpB98UE0g61DGjzvWYTJrF4w7yVSFvx3rWvsNqVyfVqiCDHFYSV2dEXYzhbMBxmmi1fuK1xGBjineWDjgUuWxfOZItCOq5o+zH+4a2NoHSk20+UOYyPsx/uGgWp9DWyEz2o8ujlDmMlbZu2c1ILY1qCNfanCICjlFzmYLYgZ5/OnCJl65rS2D0p3lKe1HKPnZl7D6GjYfQ1qeSvoKQxD0o5Q5zN2H0NLsOOhrR8kd6d5S+lKw+YzNh9DS7D6GtLyl9KPKWiwczMl1IHcVVVAJDitm8QJbkhQax4gckmpehpF3ROq8YpdvsKVRxmlpBYTaaCp7inbuKN1FwsRFM9qNvHSpKSp5hojKCqt1GpxmrpzVacA84pJmiZnJAjSYxxmttBKcEE4xisyNcnPvXTWsIa3Q47Va1JlKxQAmzyTiniOQ9GNaa24GTipRCvpTsyOcyAkn940uyT3rX8pOy0eWPQUWDnMpUbvmneWK0tg9BS+WPQUrBzmZ5YFHlCtMRD0FL5S+gosLnMvyxSGLPStXyl9BSGNQOlFg5zHa2ciozaPW0UFMKLWdieYyPsclMa3kHatny1pDCKaQ+YxTBJjoaYYJPQ1u+SKabcGnqHMYggkz0NPMDlSK1jbgdc0GHIpO40zlpoTGx+tQiSRD8jEVt3EADtxWfLb/MTjijmNFYtWGuS2pAY719+1dLa6lDdAEMAT2riDGVOMc0RzSQyZUkfSnz2JlBM9G64INSCuNs/EEtvgSZZa6Wx1KC9QFJBnup61tGdznlBov0UAUuK1MiQUUClpEgOlSAU1Vp+KVhMKevUU0DNPAxQgM2951mI/9MH/AJVf0fnwxB/1wP8AWqN5/wAhiL/rg/8AKr2ij/imIP8Arg39aS3L6GVoX/Hjc/8AXQfzrq3+9+ArktBbNhee0qj9a6+QfN+AqobEz3IjTG6VIRUbCrENH3h9KzPD3/IY1f8A3BWmDg5rO0Ebdc1hfRBUvdA9jQWpBUa1IKpEEi0401TS1ZIDqKfTQKdSQC0tJS1QDhRQOlFAh1KKQU6gBQKKBRTAcKUU2nCgRSpKWkpjCiikNIBDTT1p1IetAxpptONNNAxDSGlpDSGNPIph6U89KY1SMiak7H6Glamg9R/smpbHE4K5Lfb5j/tU9e1QzHNzKf8AaNPBrFG9ydTT+KgUmn5p3JbHGgc4pKUc0hXJBjFLgelRhuMUobmqGOBHHFPznrUeSTT1FO4xwOaVe9NA5p60MYUUtJUsB3aijtRUjQhpuaeeabilcor3pzbY96yFGHNbF3/qMVk7CGqJFxJQeMUucimBuQacOuKhlhRRRQMKBSgZoxipGhveoZ+V4FSnrUco4qUyiCBCzDHrXT2v+oQHtXO23EldDbf6sVtEyqMs5waeKipeaoyHE9aSkpKYDu4pc02ikBIKKZnijJoAf36UpGRUeTTlOeKAGsuOai7mrGAetRSRkdKBiccUZFRcg8ninUAP4pce1Np2aBBj2pp4HAp+TTWPB5pMDMuE+fPY1VeLOeOK0Zl5quy9RWTRopMzpLcHpVSS3INbBjBqJ4AaC1IyAuDUscrxPujba3qKsS22B0/KqzIVOMU0wubmna5LFhZn3DvmujtL+3uhlHH4159yKkjneMfI5U/WtozsZSgmek5GMg5+lKDmuNsNflhCo43AV0tnqdveD5Gw3pWimmYSptGjmlBpg6Zpyc5NXdGVh460/HFMB5qTtQMzLz/kMQ/9cH/lWjo6u3hu3aNd6iEgkVm3n/IZg/64v/Kt7wgp/wCEPVEIU7GwT2PPNEVeVgexzWgKFsdQXDr++XAkGGrrpPvH6CuQ01j5mpbmZmWRAxbuc9R7V18n3vwFOOwMjPemNTzUbUwGms/RP+Q/rP8A1zX+VaFZ+ic+INa/3F/lUvdCexoLTxTFp4qkSPFOpF6U6rJAU6m0tADhThSClFMQtFApe9ACinCminUwAU6kFLQIUUopKUUAUqSkPWigYtIaKD0oASkPWikNAxDTacaaaBgRTTQaSkFxuaYx5pzGo2PWoZSGOM1VuryK0jZ3bkKeKj1DUorKMktlz0FcXqGoy3shZiQPSsZzNqcLhuEju/8AebOPSniq8OSOKsqnNTFlseoGaeAD0FIF9qevHWq0JsJgelJtqULxwKXbx0oDlZGBx0pQuDUoX0oIwKBWG45FPHrTMcjvTx0pDiFOWm96cvShMod+NGM80YBpwFFxCUGnbfem0hoTBopwHtQeKQ7lS5GYh9azmzk1pXJymKoMPSs5GsWRgZFOAxTgvFO21GhRH3op+OelJt560DEFB5pxHHSk24pWGhhqNxkVI3WmgZ7VK3GJAn7zOK2IG28A8VnwAbq0Y0AxitYmc2WAeM0u40xe9P3H0rQyuG7I560mTRilxmkMTNGT60pGKMUXAUGnA00cU4HikIXj1pBxRQDQA4PS53Co+tJ06GgdxH/Coi3TrU2D1zTSv40rjIw59akDGm4x6UlFwsh+401mHSkprdKLisNdvyqq3U1Ox5B7VC3U1I0NppXJzmlJHrQCDUloaVzUEtuCcgVaHSgruoAyZICDUDRFa3DCMHiq7wAdqB3MpSVJycGp4riSJtyPg+1LJbMCT1qIoRwBT5hNHQWHiKWPCzkMo7101lqFvdxgow3HtXnIHGKnjkliYGKQr9KuNSxlKlc9LHDVJ2rkNO8SSRhUuQWUcZrobfU7a8TfDICM4xW6kmYuDRFeDOswf9cX/lWz4YZIfCf2eY4Lxtz6A5rGvB/xOYPQwP8Ayq/oy58PW4PP7o/zNOLtO5L2MbT4gh1FVl8xQY1DfjXYydfwFcdoygRamAOky12Eh+Y/QU4bCZGajanmmGrAbWboB3eJdcHoi/yrSNZvh8f8VPrnui/yqXuhPY0u9PFM7mnirRJIvSnU1elLVEju9LTRThQAopwpAKUdaYDqO9JThzTEKKWkpRQA4UUCigBacKbSigRQ70Ud6KACg9KCeaTNAxKQ0tIaAENMNOJppoGJSGlNNJ4JpNlJEZO447VjatrMdkNifM/T6U3WdYSBTBC48w9T6VyM8jyOS5JPrXNUnbRHRCn1Ys9zJcSM8rEk9KpueaV5PeiIb25Fc97nSrIuWyHYCas46YpkfCAYqYKB3q0zKWrBRkU8LSgA96eo96YrCAYpcU8CincQ0ADrQxGMCkPU0YyaLhYaBg07FLyWBpwxnNF2Fho+U5IpwGfpSnBoAxSATGKeOgxSYpelFwsL+NJxRgU0nApNjSHBgDTXbJpvvTSeaLgQzcjiqhBq5JVdgcn0qWWhi9KKOhxQcis2WgJpq84+tOPOM0KtGxQtIR3p+OtIRxUgQnBPSmDrzUjZppHPNJDuTwLjnvWih4FZ6HIG01oQ8j3raOhnIkApc0oHFGKszDHvTgOaSlFIAIpMU8DNBGKAI9ppTkU+kOO9ArjN4pQQaQimjhqAuSUUmacRSvcY2jtS0Ck9BjStMK1LSEcUkMiAoYcU8imnpQBXcVEyk96nbrTcVDArFKMe1WNvoKaVplIjApwB4pelOBoGLtHSmmIHqKeOTTh70WFcrPACMfrVdrRc5zzWienSmeVnntQ0NMxZbVl6VHtKj+dbbw7hxUD2oxyKkdzODg9KdBK1q+6NivOetSvbFc4qtKjBSauLE1c6XR9Rm1DVW85f9XA2D+FdZo67dBtgR/yyNcX4b4upCOvlH+VdtpRDaJbnP/LM10U3c5qkTE0lfl1M9vPWurk+8foK5TRGDR6moOT54rrHHzdewrSGxnLciNRmpT061GasQ2s3Qf8AkadY941rSx71m6F/yNWsf9c1qXuhPY0v4j9aeKYfvH608VaIJFpaaDTxViAU4UUtACilpBThTELSgUlKKAHUUlLQA4UopBSigBaWkpaYGcetFBpaQCUlKaaaBC55ppPFLSUxjTSGlpjMsY3OcCk9CkI7bELHoBXM6trhMTR25HoSKXWdaEu6GBiB0JFc08gIx3rnnU6HRTh3BzvPmPyT61TuJNo4NSNKB8tRiIynnpXM9Tp2Io0MmCc4rQhiCinRwrGoqYIMUrEtioMDBqbFRLkHFSU0Shyr61IBiohnNSDJphcfkYFOGMVGAc08dBTuK4jDvSYHpUhpMClcBBg0Y5pcYpOKAFooFIaLjFHFLmmAmlBJNFxClvakyKXmkA9KAQ3qelNPSpCuKYwxQFiGXtUJHWp5BzmojUM0REwJpAKk25NLgUhkRHNSIOKQj0pR060mygPem0uDRipKsMYUwpnpUpFLj2ppCsJEhGKvRA1XjHIq5EOBmtCJEgBx1p1KMY6UU0ZicUCjFFMBelGaADS4NACZpDzSkUYoASmkU/FJigBopwJpO1A60tgHUYpQRinUMBmKMU+ikMjIzUbDrU+BTSBQwKzDk+9RZwcYqdhyaiIqGyrDc80n40tIaLhcTHvRt96UdKWi47igY604UlFMkf1owaRTT6YDdvvSMgIp9LioAqtFVWaAFSMVqlRjpUbxbu1NFJkGn5t52cchkK49637G/ubbSYoRGjOiFTz0rFRNj1pxENbn1xVxlYiauZVpqV9YC9R7NZRM4dNp71sDxfeN10SQ8dQ1UrRsuy+9aYXHQmrjNkSiiL/hK7s/8wWT/vqmnxPen7ujP/31VnPFNyeeavnZNl2K58Sah20f/wAfq94WlefWNQuZojFJLGMpnpiq68kc96ueHju1u7TPPl1cXdkyWhqEcn604Cl9frRWyRgxRTwaYOtPFUSOBpwptLQCHClFNFOHamA6lFJ2oFADhS00U8UxCgUopBS0ALS4oFLQMzc0ZpKKQri5pDRSUDCm06ql5fRWUZLsN/pSbsNK7Hz3EdtGXkYACuR1TWZLmXEblY/T1qLUtSku3Izhc/drIY5YtnmuWpVOuFO24PIx61XkfAIzSyyEcZpiRGTBJrmu2bLQREJNX4owAD3pscAHFWgoCgCqRLY3aO1KMCkI5pQKLki/jTh0pmOalAFNAhVFSLTQPSpF4pjE207pSrSHrQSApaTFGPagYdqKKKBh0pCeKcOlNakA0DNTomOlMQZqZRgUwYhj96BGO1SAGgjFBNyBk61C45qyxqEjP1pFXIW7VEy8ZqwwGBULDAxikUiLpTgOKCMHNKDxUtjGMfQUmT7U4j0o25qGWMwaUDFSbDRtoAjIzTlFBFSKMVQCooxxVuPAFQopzU6Y4q4kSH0uDSU+qIG4NG006mnNArigGlwaaPrS596BXAim81IBmkIoGN6GhqWg0DGUhFPwaMHFADBwaep5puKBwaVhklFJS0ANyaaelLTc0mAw9ajK81Kc8mo2zWbKuRsKTaaceaSiwhOgoJ5607HFN247VVgFopKWgBQcU4HimUmcGhATAZ5p4HeolanBjRYRJSHFN3ZFGaLAI2DyKvW4Ii+oqkuC2K17WHMWMVcY3JlIzbdCsznpzWnztFRyW4R9w/Gnq+BjFPlsLmuISabu9aexqBs8mjYaBmxVM3UlndmeCQo7DBPrUrtgGsm5lzNjNHNYdrnQWfiAqQJ/myeTXQQXUNyoaNgfauAQ8cVZguZrdw0Tla1hV7mU6fY7wDmnA1gWfiFGwtyuD6ityGeGdQ0LhhW6kmYODRKKdSAetLVoiwopwpop1MBR0pwFNpwpoQuKcKSloAUU4U0UooAdSikpaBmZSUZpDSELmgdaTtzWPq2sLbK0cLAv6+lTKSirlxi2WNS1WKzQhXHmelcdeXkt1Pvkc47CmTTPM5eRtzN1qsz4Bya46lVs6qcEhHc9zVZ5BuOKdJJngVGkZNY7mtwEZk5NW4ID3ApYoDgVbRAB0q7CbECccCg9af7U3GaTEIBxmkwfSpAvHNKV4yKVgIiCKeM04L0p+3HamiWNUHNSAc0BSKeBVAN5zgUu31p2MUhPtQAlKKMZpw4pXGNxSU+gilcBh6Un0pxFCjFNiHIOeamAxTEXvUlIY4AYprU8A4phBqkIiIqMg4qY9aYRQBAwqFs4xVmQcZqBj1+lSy0RYJpQOKSnAVFyhvGaUAUY5oxUDuLmjtikpRxQguNxzUiAGkwfSnLgdRVCuTLkipFHzVHGc9qmUHNUJseBwKdj2pBnpinirZA3HHSm49qlplCYhAOtLj2o20AHFO4C0YpMH0pwHFFxjce1GPan4oAGTRcLkdIelSbajYc0ANopRg0uMfSk2MYTnim5INSdsGmEUrgGSaMUlLmkxiYppWpCKaelSBFt5pCmKkBHSlbkUAQ8jigin7aNtUMjPFIAc9KkxSYosK43HtTSDnNSHOaQjigLjKcDxQV96TFBNx4NKTiowcGnGmFx0f8ArBXRWfMdc/DjzFrobUjyuOK2pozkQT/eNQg9akuG+c1DmqkJDiajPPenE+lMasi7jCu41i3sBS5JHINbTcNmqF1GZGBH41Ei0zPR2HXtVqNg3eo2gIOKi2FOmahNorQvKoqxFdXFsQYH2461nxzbcZq0JA3arUyHFHR2HiFXAjukwf7wrdjeOVQ0bhgfSuBGR0qxb3s9sw2SlQO3at4Vu5lKlfY7gU4VhWfiCNnCT/eP8Q6VuRukqho2DCumM0zBwaHCnCm4pRVIgeKWkFKKYDqKKUUALS0gpaBmXTenLHCjvSsyopZ22qOpNcxqmveduht+EHBb1rOc1EqMbj9W14hmhg6DgsK5xnLMWLEknmhmLHmmMwQVxzm2dUY2Gu2DzmqkrljxxTpHJfHrT0iBPIrG1zQjjiLECr0cGBzRFFgg9qsAcGrRNxANoApfejnFKORRcQDmjaSaUL7U/GDRcBCvy0bcinjBpRgcYobHcYBT8ZUc0oFFCEGPelCn1oFPWgBpFJtNSEc00ik2OwnainEcYpgzTsK46iiigYClAzSdqcgyaYrEgHy0oGacRgDFIBQMeBgUxqf2pjGkIYRTSKcTTSeKBkT/AHar+vvVhyNuKr9qT2KRER6U4CgdcU+oKG4pcUvWk/ClYBu2jbT8GjB70WABwadjPagLT8U7CHRjFTLxTEHoKkxVITHqKeKavSnCqIA0mDinYNJVIQmaBzQBS4osMCKTNPpCtIBtA70/bSBaAFqNxzmpBSMM0DK/TilyDT2SoyMYpMYuKCuTRmnDNK4DChqM8VOc46VEw5oAaDS4pBS9aQxuM0YPrThTgOOlAEeO1GKkPpigLkUIRGAc9KCM08gg0tO4EZUbelMK8VPjjFMK0xkWPakxUm2mlaRJHgc0pFOxQy0xD4B8wrWjfCcVlRrggirgkO3itoSIaJHbc1NzTN1OyKHK4JCg0hPNFGKzbHYYw4qBlxVlqYwBpMorNHxnFQPFjJq9tpuwj0NTYdzMaMg/dpVJBq+8an2NVng9ulTYOYepz1qTAIGarZKEVKr9KWwXJQoGferltd3FqQY3OB2J61SDUoclqpVGhNXOptdeikUCZSjdzWvGyyoHjYMD6VwiHOc4NXrW/mtWHlufp2rqp4juYSpHYYxThWXaa3DNhZ/3bevY1qIyyLuQgj1FdKknsZOLQ6lFJSjrVIkWlpKWgDz3VtZe6YxxMRGP1rGPPXpTuvJqJmHNebKo2d0YJCFgKryuScCnOSx4p6RZ/GsyiJIsnNXI4h1oSPBqYDFWhMXZxS4NANO4IpkjCuBT0XNIqZNSgBaljAjHSkxzinZyaO9AAFHFO20i06hgJjFNp56U3FK4WBetPHSmjpTh0oAWiiigYUwdafim96oVhdpo2ml3UmadwA9PpUkQ6UzrTh8tMLkrHjrQDxTM5pc4HSlYQpOKaxoJzTTQNCUh6UtFIZERmoyuOKnI5qJhyafQpEOKXbSkUqjNSMAtBXmpVGaXAqR3IcGlANOx7U4LzRuFxoFPAoIANOUZFNIGOUdxUgpq8VIKohigUuKUdqXFNCEppp+KMe1NksYop2KMc0UhoUDNOwKaDg0uRSAWm4NOopANoAzTscU2mgEK1ER2qUmmMCRTGR4wRS5oINIetTsA7tTCMinZ4pPyoAiYetJ0qYik257UWHcYKdnmgqe1Lg5oC4vFAo5JpR1oFcTj1pCMVJj2FBANAXIe9OpxU5po60gEpCuR0qQ9KQUARFPamkc1MaYw7mmgBFI61MOgqNTkU48jrzVkDsnpSg9qaOuKeBz1pAKOTTse9NHHelzSHoI3am8U+mt1osJhRxilA4p3HFArkLIDTTHU5FNxU8oFVogRgioWi2jjpWgVBGKYUBocR3KAZl7ZFSJIC1StDmoXix2wTWdikydSM8VKp5qiu6M9eKnSXJzQMt7gxFXLW8ntiDHIcD+E96z155FTLwPrWkKjRLimdPZa1FcEJMux/XtWoBxkEMPauIDN0B4q5a3s9qf3Lnb3DHNdcK/cwlTOspazLTW4J28uVSknv0NaYIYZU5FdCkmZtWPJJXAGKqsxY0UV5SO9j4oyTnFWQMYH6UUVSJJBn0p+KKKoTAUAEUUUCJFHSlaiigYL2pwHrRRSGPUd6XrRRSAaetJRRQAoqQUUUAIaSiigBaZ3ooqgHbaMCiihAxR1oooqhDgcGl6jNFFBIlIaKKkpCUUUUgEbtUTdaKKC0MPSlHAoooGPHSn4ooqRCYHrS4oooAUr0pyLj60UVSAkAz24pyg0UU0JjwOadiiimIOlFFFJiYhpKKKYCYooopMB47U6iigApjCiigBp6UmKKKGAhHtTShooqWMYfpzRkniiihABzSqDiiiqQh2OlG2iikwEK46daNpoooQDh0ooop2AMdqaVxRRQAlA5oopDA00jjmiimhCAYHFKCaKKZI4EY5pQaKKQhc0ZoopMYuaSiii4mL2p45xRRTAXFGMiiihksNvNG0UUUANKjpTGTNFFJlRIniGD3qIx4HTmiioew7grNGwBqykuQD0ooqCkTK3rUqsOmeaKKtMB4YsMEfjVu1vbm1xsk3L6GiitYTdzNpH/9k=" old="https://www.landscope.com/images/Photo/Stock/152001_153000/152373/d2in.jpg"*/?>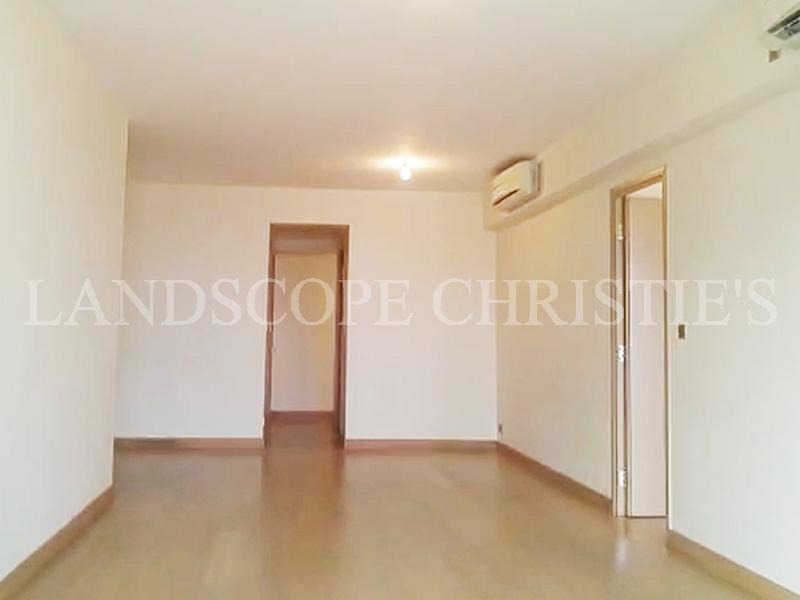 /*img class="sp-thumbnail" src="data:image/jpg;base64,/9j/4AAQSkZJRgABAQAAAQABAAD//gA+Q1JFQVRPUjogZ2QtanBlZyB2MS4wICh1c2luZyBJSkcgSlBFRyB2NjIpLCBkZWZhdWx0IHF1YWxpdHkK/9sAQwAIBgYHBgUIBwcHCQkICgwUDQwLCwwZEhMPFB0aHx4dGhwcICQuJyAiLCMcHCg3KSwwMTQ0NB8nOT04MjwuMzQy/9sAQwEJCQkMCwwYDQ0YMiEcITIyMjIyMjIyMjIyMjIyMjIyMjIyMjIyMjIyMjIyMjIyMjIyMjIyMjIyMjIyMjIyMjIy/8AAEQgCWAMgAwEiAAIRAQMRAf/EAB8AAAEFAQEBAQEBAAAAAAAAAAABAgMEBQYHCAkKC//EALUQAAIBAwMCBAMFBQQEAAABfQECAwAEEQUSITFBBhNRYQcicRQygZGhCCNCscEVUtHwJDNicoIJChYXGBkaJSYnKCkqNDU2Nzg5OkNERUZHSElKU1RVVldYWVpjZGVmZ2hpanN0dXZ3eHl6g4SFhoeIiYqSk5SVlpeYmZqio6Slpqeoqaqys7S1tre4ubrCw8TFxsfIycrS09TV1tfY2drh4uPk5ebn6Onq8fLz9PX29/j5+v/EAB8BAAMBAQEBAQEBAQEAAAAAAAABAgMEBQYHCAkKC//EALURAAIBAgQEAwQHBQQEAAECdwABAgMRBAUhMQYSQVEHYXETIjKBCBRCkaGxwQkjM1LwFWJy0QoWJDThJfEXGBkaJicoKSo1Njc4OTpDREVGR0hJSlNUVVZXWFlaY2RlZmdoaWpzdHV2d3h5eoKDhIWGh4iJipKTlJWWl5iZmqKjpKWmp6ipqrKztLW2t7i5usLDxMXGx8jJytLT1NXW19jZ2uLj5OXm5+jp6vLz9PX29/j5+v/aAAwDAQACEQMRAD8A1MUUtFeca2EopcUmKBBRikpc0AFLSDrS0IBKKWkpgKelIRkUuMikqGWNIplSY5NIRgUhoYaaKcRTcYqGUDdKYetPNNPNCYDDTgaTGaKBC55pdx9aZmjNF7DsPBozTA1G72p3Cw/NGRTc8UZp8wWHbhTgRimUv8NNMLDsijIpmaXBouKw7PNLmmDg06i40hc+9G73ptFFwHg+9LuqMdadTAduozTcYpRk9qVx2AnmkzSkYNGKLhYM0CinKKEx2F+tGBTqMe1WMbxS0uPalxSYDaKdijFRcLDaWlxS1SCw2inUUBYB0pcUDJFLimIbzRinYoI4oENooxS4oGJRjNLikpMAxRilzRmkAmKTFOzxSVSATApcCiimITFJincUYFADcUtLxRxQAlFLxR+FAxKQ807ikakxMbinYPrSUuKQgpKXFGD60AxMUY9jS9O9Ju96BCHrRRwaOPegAopcCgjigBuM0mBTsUYosIbijbTse9IRRYaG7aNp9KXFL+NLlDUSJT5manfpUUQ+c1Iea6Ka0MpjCKQ0ppCKsgZ/Cabj5qe3HFNH3qlgSqKlxgUxetTY4oABS0UUDKAl4pRJzVfNODVzmly4rZHNO4qor1KJPU0XC5MRSYpA+e9KOaaYgpKdjmkNVcLCUUUUXCwUlLRSYCU09KdSEdqmxSGUh4p2KaaTKQ3FNNPPFNI71mxjccU0088DFNwSaRQwnmmZFPKnNNKmgA3UbqTB9KAKQDwadTRTqpAKKWkFLmqQCmjOTRml707isFA6UtLjihNDsJRS4oxT5hWEoHSlxS4pNjACloooAcAKTHNAPFKOtAxNopcYp1A60kADmlxSjrS96dwExiind6QimISiiigAoxQOtO2+9NBcbijBp233o20wuC0tApaAEopaSgA4opaKoLCUh606mkc0mAmPpRS496Me9IQlLRiigYUUUYoAQ0YpaKsgTFJinUHpQwG0UZoqSgoNFHakJiUUuMUlMQClpKXj1osMDSUH60UrMBp60DrS7felC0WYDaBzS7TShcGkSJxQelLilxxVCGDrTmXPagDmn8AU7DTI9tG2n5FGfeiw7iRjbmhqcTx1qMtzWsdEZTCkOOaXdTC45pkCEjFIvLUhYEZzSxfMTg0gLCdamx6VCgqcdqaAMUYpT0pM0irGNSg4pMijIrAYueadu5pgpSMVDGSq5FSrLiq2T605Tii4y35gxnvSht3equ7PfFKmVP3qrUGWiMGioxLnGaeCPWmFgop1JVCG96MUpFFIY00wink001LY0MIzSHjinGjGRUMtEbdaTvTyM03FSUhpppp5U9qaetKxQw0U4ikCmgQo5NLSAc0tNCFFKKQClApgKBSgUAU4Ci4CDmnCkC4NLQhhRRRVCCiilxQAUUoFLQAg6UooApwWgAIpQOaXFAFCGFL3paShoQtIaWgjNMBtFLj3ox70AA606kAxTsVSASijFLtp2AKSlNJx6UWAKKKUDNFgEzS5oxRtpgFNJ5pdtLigLiYoxRnHFFFhXA0maU00U7BcdmiikwfSiwrhRTgKaQfSnYQUh6UuCex/Cjax/hb8qLNiuMop/lseit/3zSpbTOwHlkA9zRyMfMhlFW/7Om9RSjTpP74H4U/ZsTminTCea0f7Nb/nr+lOGnqOr5/Cn7Ji5jNBpcVp/YEHfNH2RfSmoWJcjN2k9BRsPpWl9mUdqQwinyBzFERkjpQYyKuFdoxUTiq5A5iDbRgYp7DFMbrS5A5hD70lIWpNw9ajkDmHg0EjFQmUetNMoHemlYXMSE4NIWAGaiaZVGTUD3IweaYrlhpgeBTd565qkLuMNgsATSPexr0cGgRbeYjNR+YT1YZqm17Hg5kFUH1a3R+JeaANncRxVq05yfWucXV4ndB5v3jgV01ngwrgc0LURZHWpBUfrUg5WmCA0lKaSpZZkbaaalZcdaZjJrABOlKTRtpCDUMpDSaUNjvTSCKTvSGSFsnrShvyqPPNLnmmmBMHx3p4kqvkUu7HencC4Jeaf5gqju5p4fjrUt6jsXAwNHWqyyEU4SepqkySQ9aQ0gYE9aXrSZQh70CjFLil0KGHpTT0pxHBppHFShoSmNT6aRxTKuJninA8UynL0pWAWg0UGkAL1p4FMX71SL0qwDGKKKKBC0UgpaYBRRS4pAJS0AU7b70wCgUuKcq0gACl7ilxRjmgLBQKWlApgIBQRTsZpMEVQrgBR60ZNBFFgDBpKXpQASadmMAKcOtLsb0NKImPamosLjSOODTscUohfsDUgt5T/CaqzFdEBFJirQs5T/DTxp8h9KfK2TzIp45pR9KujTjnk1INPUdTVKDFzmfikNaYsIe4Jp4s7cfwGmqbJ9oZIBNKUb0P5VsLbRD+CnhFHQCrVIlzMVbaR+VjJFSCzmP/ACyatkHt/Kl565NP2KF7QxxYTMeVxTxpbYzvArU/E0VXs0HOzOGlDjLtil/syLP+skrR/Gkp+zQudlVLCFe5P1p4tYR/CDUx46mm7h3NPlQuYBDHnIQA+wpwRVHy8fhTDIgHDD86jN5Chw0ij8adkLmJ8e/6U3B9arPqFuvHmioH1eBB9/dRZA5F+jGazTrUAXOTn0qtJrwH3EzRoK5smjArn2165JwsIpv9r3z/AHY8fhSC50JqM47VhDUNRPqP+A0pnv5ccsB7LQHMbdRuwX73FY4hv36M3PrTjp98+N0g/E0CuaTMmPviqN1e28Ay8oFQXGmXX2dzv5A4wa5UxSOjLcMTIGxTC50NxrlnFGrM+d3Ss9/Ettu64FcczuZtUV+luyiMelNdOVY/xDpSZSZ1j+JoMn0qtN4pUH90hNczsABGM01gRjbxmsXFjOhPieQ5Pl4qvJ4hunc7cAVkKpJxnrThFznihQYrmg2t3Z/jqNtUu3H+txmoBAOSaayY7cCrVPQd+w43MxJJck1CbqcH7+KnCArmq7oRk4GKpQC4rTXBQ/vTUKE+ZhjnjOanVQoz61FMNrBunam4BctWkaz30IJ6nPFekWg2RIB0ArzvQk8zW4EA48tj+Veh2RzAh9qzSsDZcpy9KYOQakA4oYIaaBQetA61JZn03HtUlJiucBpXjpTCoqamEDNS0NMiKCmlKlK0zacnmoKIitNqXac0hWlYCImkyc5p5QmmlfejUtIUMRRv560ykqNQsTh8A5oD5HWoMmlDe9VcXKWAxFPEpqt5ooEvpTuCTLglqQMCKoiUE09ZeeuKLjsWjjFNPSog+e9ODe9K6GOph6U7ORSYyKLjG0o6U7bRtpghtFFKOtFhirTh0oHWlpgFFFLTEgFFFLSAKKULVZ75EbGM845oGW1FOxVMXq/3aUagf+eYIp2FcuY5pwHFUjfsV4QL701btz1ehRC5ohacV96z/tJzjfTTPk/frRRsTc0CUHVhQroTgHmszzRn71Sxy4YHdnFPlC5o8Yo25qt9oPXdTknZuhqlAlyLOynpFu68VWS6jBIaUDHvU6zRdfOXH1rSNMhzJ1t1NSJAoPSq63cAIzOv51YS5tzz5y/nV8iFzsmESDkinBV/uioWvbZTjzl/OoZNUtVBCyBvpVcpLmXgB6CngVjtrtug4R2x7VCfEQP+rgbPvT5Sec3qM8Vg/wBu3HaCmnU9Sl5W2YD2FOwuY6ANjtRvU1zvm6tJnMb47cUzZqb/ACkuKdgudLuHqPzpplRTy6j8awF02+f75Lf8CqRNGnYkTSYHb5qdhXNd76BOsy1E2q2i/enH5VQ/sMA8zcetSJo0I+9KPyoDUsnV7IE4mB+lMbXLbooJpp0qwU/6lT7+tOW0sk6W6n8aAIH10BhtiZhTf7dY9IWH1FXR9kQYFsg/Gl8+3UcIgoAoNq1yR8qD8qYLzU2HEIwe9aDXsJGMJx7VH9uTnmiwFRn1Rxgw9e+aatnqD/elKe2asNfr2J/Oozfex/OnYBh066PBucCl/sonHmTIxHekN65HA/OozeSc9KLDJxpNvnJk/Knf2daDrk1U+1ynvTDPL3Y0WCxoC1tFGNo/GkMVqDxGtZvmSt/EaNzg/eNFhGlut16KopPtUIPAFZpQnnJo280mhGkL5B6UjaioPDVQCA03yQKLAXjqQxwxNQ/byT0NQiMY6Unl47U+ULlkXzf/AFjWJqcJe686NcKeuK0tvNPaASKRzT5BNnn19AItRvkH/LZQajaPFtCSecYNXNXA/t11HTGM1F5Y8ojP3TRyjRWRQS3ak8v5c+tTGGSNFJX5HOAfWneVhip4xU2RZWHygZHNKNuPmqx9kckbVLcdqa0GSRjkdaLAC4ZeOhpCnOO+KtQQEFQeBjikMYMuPWnYCuB8uD6VWkJzjbxWi0YxleaqXKMiA9M0AV0zuI/hpHXe2D0pY8knPapvLw3XmpbAueG0xr0PtE9d1YH9wv0rifDYJ8RqD/zxb+VdppxzbR/Q1mBfXkU8dKjTpTweaTGgIzSY5pxpD0qWUZ9FJmlrnGBptKaSkAHrSEUHrSHpRZFCYGcUhFHelNQNDNtNK8dKkBoPSkaLYrslRkVZIFRslTYLkBHNJ0qTbzQy5HFKwXI80halximGkUODU4PzUQPTinckmgLEu/inK4qIU/Z0qWFiQSU8OaiC5NSqKpBYeGNSbu1RjrTjVJhYQ0o60lKOtUA8dfwpaQdfwpaBMO9LSd6WmCFFFFFIB61lTj5zwOtaq1nyr8xz61SVwuUXdlNM80g5OcCp5Iyeay78lTwSBitESyy+pW8Rw7bT7moX160RsKdwP8Q7Vyl0hmffJlm9Sahih/2sVotRM65vEMAX371H/wAJEhHyxkntXPrEeBkVII8HpRy9RXNg+I1XkxHA9KkPiRl8pRAd785/2awpI/kkb0Xipb0hbuwl7mHBPrVJEtm2dZna1e4RcqvFZsmv3rKOdob07VTgnkltPsathFcsx9eakuBGWNqFIcANn0rSMBNj4by6uLlrdpD8qbs0kV/czRE+cwIJAGabat5WtgYzvi2kVHbx4SXPUO1bchBp2PmzyIxkYn0zXa6PpBvrJppSygHCDPWuW8MWzzbXI4ByTXcpemGFYEXCr6UKJLJF0O1WLZk7s5zmgaLZKMYOfUHrUDXknbNMNzKfWq5SLmgtlZxsAFOPU1KFtUwNicd8VjCaUnlyfags57mkrBY2zND/AHIvypn2lFPDqB6CsY7u5ppjU8kH86GuwzZbUUjH+sz+NRHU07NWT5K/3acsdSBoHUSRwTTGv3PbNVAtG3/ZNUgJzqEp6Limm+nPQCowvsRSYGeoocWK4/7TM3WkaWQ9GNKFyeMn8Kd5behz9KaixXRASzdSaTZ7n86uJZXDjIgkx9KmXS7oj/UkfWjlHczliHrzUm0Cr40i6Y4CqPrUn9iz/wAUsQppAZJUZ4o2eua2l0Rf4rgH1xUv9hwnpJOfoKLDuYOP8mkx9K6KPQ0Vh8s0n+8OKsDRYySfs5+hp2QXOXC/T86Roz6GutXR0HItovxqddKHGUjGPSmK5xaxv/cc/wDAacYZeB5T5/3a7lNPKnhyAfQU5tOLYLPJ+VKwHEx6ddyH5YT+dLeWUun2n2m5UImcda7dNPiXqXJrnfGtvEdISJPnbeCeelFribOUbV7GJgHcgnvU1tqMF9MsULgE8ZNZLaZGwHynp25qxY6clvcJIgLMOitwKFHUVzr00OIRoZb5QT1wKmGhWCn5rmVj2xUVtHrskI+x/wBlqvbz3PFXBFrYT99qWkxEddoz/WrSJuImiWCsDtkYe7VcTTbQbttq3T1qi8EjoDJ4ljjb/pkoxTWmtoQwfxLI7BeAAKHELnj+pyh9evR/dmYfTnpU8OHVj3qm8e7ULxy24tMSSe/NTaZMJNQngIPyjNTNWLhsXL0hYLNQOp6VXmwt2UPUjNS6gcPYezVWvAy6wi9nH51kUaumBX31UijDzXJHJGan0lwl/NAeMrwKraRuM+oBlJAJGaaAsaO3nrMGwdoqvMwW+tT/AAvkGk8PP+6vT/dJxUVzgrpsi87pCM1QGncRLHGCMAHpWfqaZsopfVsVe1kldPUDhgw/CoNRXdptuvTBBqXuNHPTTeVIV6EsBmtSWArg46isK7bOo7R/fFdVdpiNT/sispDE8Mx/8VHFnvC/8q63Tf8Aj1jHsa5jwqok15X/ALsL/wAq6iwGIEH1qRovp0p1NTpTu1SA40goPSimguZ1FFFchYUlLRQgGHrRSnrR1oaGhn8WKO1P20BR3pNDGc0e1OYYNNrNPUtDSOaTGKU9aQ0XKG7c0bacetB6UXEtyFkz2qMxnHSpiCKaSe9K6LINmKkVARSkZpR0oTBCBcU8cmilxjFJoY5VxTwKbTh0oEAp+KaKd60IQ2lApKcKsY4UtIP60tAmFLSUtMELRRRSAetU5B8xq2vWqko+Y1UdxMhfH6VjaouIS1beOaytSXdAw9q2SJOa8sGMEjrTEjGPuinykrDEBxyfxpihh9oI/hizVRQmPVfQU8Rk9OtS20fmQI+RygNKEYAkDvxV8pJDsyCCO2T9KbOjSWOmyngtMVx32+tOiDTXEsWPvWzVamhaO7tkxkJaL9P/ANdUlYTWhQhCxaq0eO2ankib7fI7fxKAKktIFnv7l+DgAirKw+deKucZFaqRBShT/ioxkcCDJPpUEYPkzMAeXOPeta8tBAJ7rdmSZPs4A7D1qFoRHa7cZAAXP0rogrgdH4YTy7NcjBxk1ucE5GT9BVHwkqyOqEBsnoa7cQjJVVhX8KpqzMXI5cjPIVvypRG5HCP+VdOLOX1i/Kn/AGNj1cf8BFTYSZy/2aVsbYnJ/wB2pI9OuZM4jI/3q6b7MQMea9L9lU/eeRvalyjuc8NJuP4jGPqagurf7LCWZ0YDuDXTmxgP3oWP1NUtW02ybR7lfs4JKcAHmiwrnJNqkIyApPvSQavbzTLEI2RmOATSi0UhcLxjGMVPa2iidRsXB6+1HLqFy/DDG3Eik+47VoR2NjtBKOx9QagQLE4BUsCcYq//AGn9mHlrYuSPar5SXIRLGz3DbbOT7mpo9OQnK2wNEWsTyg7bXy2H94UyTVNWBPkrahfVs5p8jC5dTT5v4bZR9BUn9myn7yKP+A1iSX2tOPmuGQ/9MqrPLrjn5dRuh+Ao9mxcx1C6VKek+B6YqT+ygoy7/jurkPL1Zv8AWX12304psmmTXUZSSW+cd/nIo9n5j5/I7D7LZRMS8i575emm40tc/wCkQnHX5gcVxEXhSIXHmCO4DHgl5SeKln8MRxPuijPJG7B60/ZruLnfY6tta0SJNxu4gPYZqo/i7RFzsmaQ+ioayz4ciDNiIrhRwBU0fh6ErkKyt7ilyRDmkTHxpYhiFtpSOxJAzTR4zQnK6e+P98Uh8MxSD5gD74pw8NhBiMxge9FoCvIjfxhM4/dWIX3dqrP4n1SRSE8iMnp8ua0V0Fwefs7D0IqZdETOTa2/1FP3UF5GGdd1soVe4iAPdEwaZ/a2psu1r2THsK6ZNFjJ5hiNWV0aJRwiD6UXigtI4iSS4mlWQ3V2COyuQDSyCR0bzDIwPXdXdrpa8ZIA9qyPEVkttYq6tnLgYpcyeg+VnI+XjNPRNzqOpJqZ4yGbNFupa6jA7niptqUVJYZNxDCTg8AA0gTaciKTP+6a9Gh0uERqxO045AqYWkK/xH8q0VREch5sFIAHlPj/AHaWX5YXZYT8o67a9GNtB36e4rO12KGDw9fSx/fER6DpRz3DkPENv7+4Y9ySKLSPy7xnxjevNWLe2KMili+c5b1qdYQG6c4xmicC4OyK+pf6yzHfNN1FAL2CVv4CM0mouFurIH+9Uut/8eisP+eifzrDlsy07i2ny+JwOzL0qXR0GzUnz1kYUiKF8Qxt9B+lGitui1Bf+m70nFDK3h9cWt6R6txTEXdZaWTz+/P4VPoOPKv07gmmw4/sexP924x+tS0BN4ifYiJ2Liku232SDuCMUnikbXU+hBpX4tQw68Uho5S7XZqgz/eFdbdYNrGfVa5PU2xf/iK6uY5sIj/sVnIZP4MXfrFycf6uI/jmumsuIgPQmsPwOub+/wA/8863LX7h/wB40gL0Yp+3imx0/wBaVhiYoxxS96WpuOxl0UUVylBRRRQAh60g60p5oA5p3BBRRikpMoDzTcU6kPQ1kWMbrTetONJRYroNPWndqQigdKGhLca3U1GVOamNMNQyrkfejBNO49qWkx3AAU8AUlLSuNCmlHSkINOHSqJYCndjSAUtUgG04UmKUcVQxw/rS96Qd6WgTClpKWmCFoooFIBy9agkHzGp1qGXrVx3EyHIzWXfKPKc1pHvWfff8ej1shHK3GCkC56PVq4iAt74j/n3qncrt8t++8Vo3YCWGoOT0hFawEV9NbbYwjofLFWog0sc2B8sS5aoNNj32cHoYgakDiHTdUlJIBRQDWpJJYwbr5iehgIA+tS3Snz93Urb7D9RUlsu2/hGeqL/ACpjNvgu5D/DKy0NaEtlDw2TJNck9TGTV2zGdSUeiZqn4Z+W7myODCTWjYgNqcxHRUFBBPfw+bGirxhtxrO1JvJ04uf462puQpHoaxvEK7dGtVxncTXXSV2TJ6HW+BAZIbeRFMjMMqq9Wrslu9VdWdPDVyoUnhiMmuX+GSCG60ZcYOHH6V7XRVlyysZqNzz03GuGMSjQpgh/hJG4UjP4kdQ0WlGIejDJr0PmlrP2nkHJ5nm4/wCEoJx9kCj3SpPsviV/+WC/gMV6JRR7TyD2fmed/wBj6/L/AKy3J+j1HceHL8W8kzxumwbjl69IqlqyhtHvAe8Tfyo9ox8iPKY0UKMMGqxaxhryOPuelVLJQIUI6kDNXrAFtYtwOua1JsbEOmytepGqBznOCcVrzaLfNPuSGPGOctV2wgxfhz1ArbrJzZSijml0S8I5SIf8CpBoF2ecQj68109FLnY+VHNf2Dd/3oaUeH7j+Jo/wrpKKOdhyo53/hH5uzrTl0GbvIoHtXQUUc7DlRgjw9yCZT7809vDsbEHz3H0NbdFLnYcqMk6IvzATsAR3FINDCj/AI+GP1WteijmY+VGWujoOszH8Kc2jxk8SMK0qKXMwsjNGjxDq7GpRplsP4Sfxq7RRzMLIpnTLU/8sz+ZpRptqP8Aln+pq3RRdhZFQafbA5Ef6muf8cRw2vhmS4C4MciYP1OK6uuR+JnHgO/x13R/+hihN3Cxxzrv59etPgRVurb1aVVpT0H0qMMf7Q08D/n6XNaJi5T1YWkW1cqDxThaw9PLFT0VndjsR+RFjHlr+VY3i5Ej8H6uyIoYWshHHfHFbtYfjHJ8G6uB1+yvj8qcd0D2Pn+xJFnaF/8AWFRu+tWyQWJFV7VDsgJ67amwQ1dkjJbGRq//AB9Wp/2qu6su/TSfR0P61U1hSJLY+j1f1Bd2lvn1U1iykIf+QvE/Y45/CmaKNsl6D/z1Y05iBd25+n8qj0dv396B/wA9DUMoNA5mvx7mq6E/2DbcdLv+tWfD+Be6gvoTUQx/YQ/2bv8ArWcgHeK3y6rnqAaGb/QkGeCoJqHxQxN1GgHJAqYc6cg/2aQXOX1hGW4jlP3XPH1rpmkzYQc/wVzutDPkD0NbZz9hhPtUNFHS+CoytzdyH+NMVswqUZ0PUGs/wioDyAdCorTH/HxL9aVgLEVSHvTI+akNJgIKM0UlTYdzNooorkLCiiigAHWnUg60uaBoD0pmDT6Q9KLXKTGEGmkU9u1JWfUq4wjFJSt1FJTYxD1ooPWg1CGhCKbgU7tTcetJoBMCiloxUtAIOtPFMpwpIB45paQd6WqFcXtQOKCaBTKFxSnpSZ96D0qhDqKQUvamhgaUUh60ooBC0oHGaQU4dKaAXFRSjmpajl61oiWVG5JrO1Ti3x61pH71Zup8pitATObmA+0wr/tDFS6/II9CuT6kClnT/TLc9cdareIG3aUYyeGcVrATZo6Nzaqeu23z+lUdRZl8AoR1knG4/wDAqt6ScWk3oluefwrP1dgPAVkM8M4P61qQdBZKx1EnGR5Kn6VDMoXTJ/VnJFX9MGZNx7wj+VU7wFLcpnjdmn0JM7Ql2XEw/iEOKtaW+brUSeqxio9KG2/nHrFTNHIefVmH9yqSJNdSWtYWJ5KZqn4gQnTLH6mrVu26wtj6x03xCu3SrP1PSuuluiJ7HUfD/jUtDH+1J/6DXtdeJeATjUPDzdmklH/jte21lX+IUdgooorEoKKKKACqeq/8gm7/AOuTfyq5VPVf+QTd/wDXJv5UAeS2f+oj+laGlf8AIbtv96s+z/1Ef0rR0kf8T21/3626E2PRLUYujWjVOAYuT9KuVkykFFFFIAooooAKKKKACiiigAooooAKKKKACiiigAooooAK5L4ljPgS+/3o/wD0MV1tcl8S/wDkRL7/AHo//Q1prcDksZUYpsIH9o2ef+e6n9acv3KZnZf2R/6br/OrQmeujpRQOgorMYVjeKl3+FNUX1t2/lWzWX4j/wCRb1Hj/lg/8qcd0Jng3lhFUDjAqLeGPHWrM444/u1nQthyM85rva0MyrrGB5J6nORVu4PmaV74FVtaXiA+9TrmTT2HbHFc8kUmhjn99at2NM0f/j4vP+uhpz/6uzbPU03Rv+Pq7H+2azaGGgN/xMtRGO5qFG/4kbe14P51LoPGqakP9o1Av/ICnzxtvV/nUSATxQcXkZ9h/KrEOf7ORv8AZ4qHxKu6/iBHBA/lU1sw+xbR2FIDndb/ANRE2Od3NbMRDabBz/DWTrfKKD0zWnGwGmwgegpWHc7LwWm0tn0rXZMXMh96zPCCkdepWteQYmf60mMfGOKcaRB8tBHNZtgFKBSUo61IzMopcUlc5QUUUfjQMO9FFFIAFL6fWkApcUdCkMNJTiKbUFDG60lObrTaTGIetBoPWg1CKEHWhqQnBoDUXC4lFGaO1SwCnD7optOA4NTYBw70tIKWqJFNJS5opooO1FAHFLg1Qx3ajtRQBTQB3pR0ox70U9QCnj7tMp46UIGLUUtSgZqOXrWiIZUPU1naickZ9K0T1NZmot82MdK0BGXIpEqEDAxzWT4hYi0TvzWxMMFTzWJ4ic+TFHjlmHPpW0BM0tJOdOvW9ICP0qhro2+DdLj9QD+taOmJ5ei33GcREGs/xMCuiaUg6+WG/lWgkdTo7eZtcdPKA/SqepMPNKZxirPhvmyLHrtqjfkG9cH1p2JYzTfl1KQHoYag8PDnWjngITUtic6ldH+7Fg0zQABZay47o38qtEF7TH36Xan/AKZ1Y8VDZb6SvZlY1S0U/wDEls89fLq74qOToiDqVeuqluiJ7HT+AkzP4dPpNJ/Kvaq8Z+HalY9ADcsLiYE/ga9mrKv8Qo7BRRRWJQUUUUAFU9V/5BN3/wBcm/lVyq2oR+bp1ymcbo2GfTigDyKzH+jx/StHSD/xPbX/AHqoWw2xBf7pxmr2knGv2fu9aoR6bEP9Ib6VZqvH/rz9KsVmxhRRRSAKKKKACiiigAooooAKKKKACiiigAooooAKKKKACuS+Jf8AyIl9/vR/+hrXW1yXxL/5EW+/3o//AEMU1uByS/cqGU4urI/9PC/zqZeEqGTme19p1P61ohM9fX7o+lLSJ9xfpS1kMKoa2AdDvgenkt/Kr9U9VTzNJu09YmH6U1uB4GFJjT6Cs3BErf71aitmJcAjGR+VZvHmE+9dyvYwaINaGEgNT2g3aYfoag1r/VWx9WxU2nn/AIlzn0Yis5BHcrkE2dr/ALJOTTNC5vrof7VSD/j0Xg8Mag0J8apcjueaxexqTaKNutaonfOag2/8Sm9j9LtT+oq5pabPEl+P70e6oIFDW2o4HS4Ws5AGvqDqdv6jGPyqO1P+izcdDUurgPeK46pio7Rt0Nwue9IDB1ls4FasP/INi4zwKy9bGFWte1H/ABLI/fFAHceFxtkjHqta9wpFw/1rK8PDbPb+u2tq8XFy9JgiJfu0HrQv3aKyZQlOFJjNLSAz8Uw1JmkNcxdxlFLSHNFgTDvTsU3Jpcn0pWKTFopAc9qWjoMYaaacaaagoa/Wm05+tNpMaEPWkoPU0VmihD1NA/pQe9A6fhSIGU4dKbTh0oGL6U71plPHelYodRRRTJENL2ope1A0HYU+mdhTqoYU4dabTh1px3AWiiirGFOXpTacOlAMctRTVMtQzVoiGVcZasnVDh3z6Vrj7xrH1Y/vMetWCKtym14PRhzXPeIBm9th23V012Pmg9lrl9e/5CFt/vVtAl7m3p//ACBdQyeNuKo+KFH2fTI+uIP8Kv2Q26Fekf3gP5VS8T4+12Sdlh/wrQTOg8OADTyPpWZfH/iYsc/xCtXw6P8AQHP0rF1Bv+Jk/PRxVRJYWhxf6me20c0mjN5fh/VpPZsGm2jZOqv3GBn8KSwbb4Qvn7sTVIkt6Kf+JVar6JV3xIBJqejR55iRiR6ZqjonOn22e4FaniGNV8QQBRgCJcV1U90RM67wQnlTaIP+nmX/ANBr1+vJPCQxc6F/18yf+g163WNb4gjsFFFFZDCiiigAqG7/AOPSb/cP8qmqG6/49Jv9w/yoA8ih+6f94/zq5pX/ACH7L/fqpD90/wC8ataZxr9n/v1qhHqKD9/+FT1Cn+t/CpqyYwooooAKKKKACiiigAooooAKKKKACiiigAooooAKKKKACuS+Jf8AyIl9/vR/+hiutrm/HkH2nwjdRYzuZP8A0IUIDiB/q6iP/Hzbf9dl/nVmRQEGKrHieD/rov8AOtUSz19PuL9KWmx/6tfoKdWRQVXvf+PG4/65t/KrFQ3f/HnN/uH+VCA+fgB0/wBpv51khsTMMd63ZVxcSADjcawpB/pjgV3rYwbG6yf9Et29JBU1gf8AQJVxzuzUWt8aXG3owqXRxuhmB7VhJlQK4P8AoMhzyr4qppDFdZmx021bAzY3I9JKo6Sf+Juf9oVmWa1lkeJ5+OsFVLFsxasv/TwtXrRceKX4/wCWGKzdMyb3VYz3nFQwLF9/rzx6VXsf+XkEcGrl6P3hJqnZY864UelIDG10fIprVtTjSovoDWZrmPIU+9aFuf8AQIx/sigDvtB/4+bUD+7W9ej/AEhqwdC4u7Qf7NdDej9+aGCKeO+KU8U4dKSsXuWIKKWkoYFHHvTSDT6Ya5hiUneijvQNAelFB6UUDCiiikNDDTTTjTTWZY1utNpzdTTaTGhO9JS0VBQ096B0/Cg96B0/CpIYynA8U2njpQMQdRTx3ptOFOxSQ6igdKUU7BYbTu1FKOlFgADgU6kp3aq5QG04UlApLRgLS0lFXcYU9elNFKKAY9ahl71MKryVaIZAPvVjat/x8KK2f4qxtYI8wH0rRgkMujl4vpXLeIDi+tz1+auonO6OA+tct4hOL6EDsa2iFtTesD/xT953zIP6VR8Sc6nGAOluOPyq5YsF8PXBY4BlUVS8QnOtIvpEBWhB0vh/A0pzjniuc1F86jJ2+cV0mhADSJPrXKX7H+05PZgapCZNZMTBqp7FsfpToQV8FygfxEio9M503UmPUz4qzGu3woFPQykD86uKuQyzoQI061z1CjNbHiBQ3iCI5/5ZLWfpIH2VMcAYrQ1s512En/nmtdMFqZydzsPCIzd6MB2uZP8A0GvWK8o8Hf8AH5pP/XzL/wCg16vWNX4hx2CiiishhRRRQAVFc82sv+4f5VLTX/1bfQ0AeQRjG4f7RqzpvGvWZP8Az0qnprAwSZ5/fyf+hVbtXC6rZEd5gK2SJPU0/wBd+FTVEv8ArvwqQ1kyhaKKKQBRRRQAUUUUAFFFFABRRRQAUUUUAFFFFABRRRQAVi+K13aBMP8AaX+dbVY3ir/kXrg/T+dAHn7tlQKrzNteE+ki/wA6eD0qG44RT6OP51siGz2GLmFD/sin1HBzBH/uj+VSViWFV787dPuD/wBMz/KrFU9Wfy9Iu3/uxMf0oQHht0PLunHrzXPyMRfsD3rpNUUrdIxH30B4+lc1d/Lfq397gV2x2MGLrX/IIz6MKsaLjfMnqoNQ6wv/ABJmznhhS6ESb5gevl1lJMqBEv8AqL5O4kzWbpJP9rrj0NaQBEl8vqSazdKwuprz1zWdizdtePEmfWM1n6eu3VNSHfzRWjFlfEsa9vLNZ9jn+2tTX/poDUMC1fDB59ao2QHmze4q7fHcx54FVbIAyyjjkdaQGHrePJUYxzWlbf8AHhFx6Vla4eVHo1a8QzaQD2FAHfaOMXdn/u10V+D5prB0kbbyzH+zXQ34zJQ0BRpKdigis7FDKQ0ppKTApGmGnU09K5SxtHeik70AKelFB6UUDCiiikNDDTTTjTTWZY1upptObrTaTGN70po70GoKQ096B0/Cg96B0/CpIYynr0plPXpTRSFpe1JSjpTKQo6U4U0dKUUwFpR0NJSjoaYC04dKb3pw6UxCUCigdanqMWlooNNMAFKKSlFVcGPWq8lWV71Xk71aIZW7msTV/wDWfhW3/FWJq/3z9K0Y4jZCBBb/AErkvEbkX8PTrXVzcwwfSuP8Rg/bof8AerWOwzoYFLeGnx/z8J/Oqmtvv8RFe3lgfpV6w/5FmT/r4X+dUtVTPids9MD+Va9DI6nRht0qQe9clf5/tGYjpmuu0r/kGSEetcjeEG+l5/iqkIfppxouoMD1uBVyVSvhuEZ/5aEmqNh8nh/UD/08A1euQU8P26/3nzWkTNmjpX+oX8Ku6t8+vxr/AHY1NU9KBESe+KuX/PihvQQrXTHczZ23hQbbjRD63Mn/AKDXqleW+HAFuvD6j/n4kP8A47XqVYVdykFFFFZDCiiigApr/wCrf6GnU1/9W30NAHjOmf6iX/r4l/8AQqsI+zU9PPrcKKg0z/Uy/wDXxL/6FUh41DTf+vla3RLPXl/1x+lSUwf678KkrBlBRRRQAUUUUAFFFFABRRRQAUUUUAFFFFABRRRQAUUUUAFYvir/AJF65/D+dbVYvir/AJF65/D+dAHnOcAVDeMBaHHXeP5ipuwqtdqWix/tD+dbXIaPZLb/AI9Yf9xf5VLUNqc2cB/6Zr/KpqxLCs3xAdvh7UD6QP8AyrSrG8WsU8IauwOCLSQ/+OmmtwZ5BqxISBu3lL/KuY1E7bi3J4Bauj1DnTtPP962jJ/IVzOs5FxBjoCDXbAxtcu6sudEl/Oqmik/2tZkkjMZz71f1D59NlUd0rN0pgupWBz/AAkVnJlJak8641K6XoCpzWPpwZNUQEdK2rwbdbkB4DIazLH/AI/tx5OcCsijYRh/wkUJ/wBkiqdqpXXb/d/Ec1MSU1+z9WyKjXC6/cjuahoB13nJqtYczOMfw1dvBgA4qCwX/TOn8NTYDmdc+8P9+ty1H+iQfhWJr4/eH/fretB/oFqcdcUAd7puBeWX+7XRX3+srnrDi7s/YCukvh+8p9ARQxTSKeaa1ZjGGm0402kxlGm4paSuaxYhFNIp56UlSwGYpcUtFA0AFBooNIYxuKYae3amGs2UNbnNNzTj0NMqWWHekoPWgdaljQh70dAaD3oboakgZT16Uynr0popC0tJSjpTGhw5FLSL900dxVIBcUo4oNFOwBmlzSUUMaFNKODSdhR3oSAdmjOaaOtOHWiwhcY70vQ0d6D1pDHg1BJ1xUvf8Khf71aomRXz8x9qxNV5nH0rbP3mrE1P/j4H0q1sNDLg7YbcH+KuS8Sr/p8HvXV3v+qtPrXMeJlH2qJiOgNbRA6DTYTJ4aiUPt82YMD9KztWYNrzMD6c/hV/S3/4pvTccgPWPfn/AInkw/z0rUhHZ6Xj+yJT7Vxdy4W+Oe5NdrpwC+Hw3qpzXBXr4uWI9zVIgtxnb4Zve373+tamogDRbQd9oNUAi/8ACKpn/ltIM/nV3XHMWk2xA+6AK0RDNjSVzBbD1PNWJh5viB3xj5Nv5VD4ePmCyz1Y1LGd2uz+zEV0QZkztvDxxqWgL6Syfyr1OvK9B/5DOhf9dX/9Br1Ssau5SCiiishhRRRQAU1/uN9DTqRvun6UAeMadxFN/wBfEn/oVTLGZL2zOceXOrfXmoLE/JP/ANfMv/oVWoDi7g/66L/Ot0Setj/W/hUlRD/Wj/dqWsCgooooAKKKKACiiigAooooAKKKKACiiigAooooAKKKKACsbxSM+Hrn8P51s1keJhnw/df7oP60IDzaoLg/J+NWCMGq9z9z8a1EewWf/Hjb/wDXNf5VPUFn/wAeNv8A9c1/lU9ZDCsPxl/yJes/9ecn/oJrcrE8Y/8AImaz/wBecn/oJprcTPIL4A6Zpn/XpF/6CK5fW/8AWKfpXU3v/IM0z/rzi/8AQRXK63yR+FdkTM0rv5rFv+uYrH03/j/sT9a25ButG4ziIGsOzOy7tiexrORZparxrMXuhrHsD/p3/A62Ne+S/tn6ZXGaxrdtt5/20FQBqTnHiOxz/exUTHHie4X15qW6416zP/TSoH58YSr221AF275WotPH+lfQVNeDsKZZDbLuqWBy3iPi4Yf7VbVg26ztF/2gKxPEZP2twf71bOmDdDaj/aFID0G14vbUfSumvR89czCcX1qPcV09796mwuZxpp5qQ0w9azGRkZpAOaceM0gpMDPIxSU40w9K5yxDTacabUsYUtJ2pakEFIaWkNAxrdqYe9PNMPeoaLGnpTKeelMrNloQ9aB1oPWgUmNCHvQ3Sgnk0hOVqSBtPXpTKevSmikLSjpTacKY0OXoaXuKRfuml9KtAKaKKKYBRRRSY0L/AAig9aOwo700AL1NOHWmjqacOtAh/eiij0pAg7/hUEh+ap6gk+8apCZAfvGsTU/+PgfSto9TWLqf+vB9q1Ww0RXnMVpjsa5vxIQZE+hrqJwGihz2rlfEQJcfjW0Q6mxpTAeGrEd/M4rN1LI8QuPVav6apHh7Tf8ArpVTVVx4h3Y/hrUzOtsDjw4vptNef3rHz29Oa760O3w0hPTBrgb0fvHIP8JqkSzVxjwpZj1lH86t+IsDSYc+1VD/AMi1o6/3peas+J/+QZGB61aM2b3hnmTTf97+lPg51u4/66tUPhNsvpp/2v6VPbr/AMTm4P8A01b+ddMDNnbaCf8AidaEO/mv/wCg16pXk+ikjxL4fUAkCSTJ9Plr1isau5SCiiishhRRRQAUjfdP0paQ9D9KAPErB+Lgf9PMv/oVW4G/0u3/AOui/wA6pWKnNx/18y/+hVbhGLuD2kH863JPYP8AlqD7VLUI+8v0qasWUFFFFIAooooAKKKKACiiigAooooAKKKKACiiigAooooAKx/FBI8O3hHXZWxWR4nGfDl9/wBczQgPNVyyhjUNwPl/GpbZt1rG3cio7khYnYngDNako9fsv+PG3/65L/Kp6r2JzYWx/wCmS/yFWKyKCsTxj/yJms/9ecv/AKCa26xPGP8AyJmtf9ecv/oJprcTPIb4/wDEl0yT/p1iH/jorldbHzY9NtdNf5/4RnSj/wBO8P8AIVzWu/eY9uK7ImZrY/0aT/rjWAjbGjbuHUfrW+mGt/rDXNs2NgH/AD0X+dZSZZt+I1zLbt6Oq1z0rbNQVBwDMK6nX1zbRv6Sqa5K+JXU1bPHmg1FwN7Uxs1nTv8AafNVZGx40fnqtW9bJXUtLftuFZ125XxsB6qMVIG1eqSsZ/2qjtF+b8atXK5QA4yDUMAKnHvUsDivEbZv3/3sCug0wYjth/tiue8QndqBB/v10mnL/wAeg9WFCA7qPi/tvqK6i9+9XLdL22P+0K6q75APtQ9hGeetMPWnt1ph61mMYe9Npx702gZTPWmmnHrTT3rnNBjU2nMDTaTQg70tJ3palggxSGloPSkMjPSmN0p56Uw9KhlojNIaU0hrJmglBpRSN0pFITikPSig/dpMVhKM0lFIBQeacKYOtPoQ0PWnZpq9adWi2EA6UtHYUUwCiiimAUDrRR3oAcOtKKQdacKAFFLSClpoEB6VA/3jU56VA/3qpCkVW4P41k6mMuDWs/X8ay9QPI+tWtio7DZB+4U+grlvEKgSJ3znFdZN/wAef0rkvEJxPb475reBnLc07T5fDVjjgiYDj61Hry+XqIk9hS2rH/hH7P8A67VL4nXYPM9h2rQk6GyI/sHI/u9K4G/wZZCvUBq7qybPh1T6pXA3LHz5Ae+apCNbroeiL/00q34mH+gID6moJFCWuiR9t9WfEnK28Y+6xO+tEZs1fCGf+JX/AL3P5VetULajOR3mb+dU/CQwunHHIc1raegE88h6+e/863iZs6nwwc+IbMehP8q9Rry7wsc+I7QHrkn9K9RrCpuOOwUUUVBQUUUUAFFFFAHidlxJeD/p7m/9CqwhH2mH/fH86rWf+uvP+vub/wBCqwn/AB8w/wDXQfzrdEnr4+8v0qWoh95foKlrFlBS0lLSAKKKKACiiigAooooAKKKKACiiigAooooAKKKKACs/XP+QHe/9cW/lWhVDWxnQ73/AK4t/KmtwPJdOJOnwk/3ah1ckaVdEcHyzUmmnGnQ/wC7UWrt/wASm7/65GtWSj2XS+dJsz/0wT/0EVbqppf/ACCbP/rgn/oIq3WJQVieMAT4M1kDr9jl/wDQTW3WZ4iQyeG9SQDJa3cY/CmtwZ4rejPhrSx6W8X8hXM+IOFY+wrrb6Ldodsw4UIoFch4i4tFbrkiuyOxka9sSbGMjvFXOYLSD2kH866OxG6xts9CuDXOjaLiYDornH4VjLcs6fVl3aWM89DXF6iMTQkcAuK7W7bztDjkPVo91cVqJy1sT3YVmB0OujLaY3+2tZeogjxqv/XMVq69hYtNbPSRazdWIXxcr9hGDRcDpXT92Paq+MOKsbw8QPqM1WLYcYoA4XXc/wBpMP8AbrqdJG6SzH+0K5XXDnVH/wB+ur0Xm4sxSW4Hbn/j4hPo4rqrkfIv0rlAc3Efs4rrLo/u4/pQ0Iz361EwqZutRGsmUR0lONIaQyiRSYFONN71hYYxqbUjVGetABRRijFJjE7UGlxSGpY0MPSmHpUhFRtwKhlojPWkPSlNIfSsmaXAUjdKKTrUlCUp6UdBmkzmkwuIc0c0dKByM0kgD0pw702nCnYB69adTR1p1WhC9hRR2FFMAooHNGKdgCjvRRRYBw604UwdacKLAPWjvQtBNMEB6VA/3jU2c1C/3qpCZUk71kXxzMoNbDjrWTeL++BNVZlRHyr/AKG30rlPEK/6hz0FddIM2LYrkfEbEQRD0HNbRvYGkW7bJ8O2uR/y3Bz+NX/Ewzokrd+Ko2XzeGbVueZRWh4gIPh2bPUkVsZIv2zbPC0bdf3YzXB3JxOpPRia7qYeT4UQYx+7FcHMw/dntuqkSzo7lQJ9EX0OTUniH7+T0UE1HcHOp6eo6BMim+J5doAHVk5rWKM2dB4SB2WBPqTWtZ8CU+szfzqh4WUFbMD+GLNadsMBh/00JrZGbOj8JAP4ugQHlImcivUa8x8Ex7vGcz/3bUfqa9OrCpuOOwUUUVBQUUUUAFFFFAHiVn/rbv8A6+5v/QqsJ/x9Qf8AXQfzqlp77mvT/wBP04/8eq5vEckTns6j8zW6JPYB95foKlqEH5wPQCpqxZQUtJS0gCiiigAopjLl1OelPoAKKKKACiiigAooooAKKKKACiiigAqjrH/IFvf+uLfyq9VHWONEvj6QOf0NNAeQ6d/yDoP92q+sH/iUXn/XI0ujyGTSLVz/ABR5pNYH/Enuz/0zNbPclHtGlf8AIIsv+uCf+girlUtHOdFsT/0wT/0EVdrAoKp6t/yCLv8A64t/KrlVtRONNuT/ANM2/lQtwPFpW3+HIM9eR+tclr6D7JHnpgmun3E6NAvqz/zrnNe5sz7Ia7FsZljTJM6VZtzzWFMoW+uFBPUmtjRTnRbAnptNZV2MalN/u1jJlHSY8zw2oHUQnFcRqTbFtckZyo+prt7cZ8ON/wBc64fVlDS2Ix/GKybA6TxIf9B0w/8ATRay9cOPFC+8QrX8RAGw08eki1k64BJ4mQfdxEOfWkB0URBtk/3ahP8ArPoKtKoFrGOD8lVgMOx9qpAcHq3OoyNn+Ouu0U/6TZVyeoLuvnB5y9dnocW+9tFHYZo6gdcn/Hyv+9XW3I/cx/7tcoBidf8AfFdbcD/R4z7UMRntUTdalbpUTDmsmUiM0lObimmkMpHpTD1qSmGsWAjU3FO7Gr1jcSPKY3fIxxnrmgDOxS4rXvJnhhDJjJOOazZJ5JseY2cdOKTKRFjFNPXFONNP3qhjQw1G3SpTUTdKhlIaqNI6ogyx6CmspWQqwwVODWjpkILNKR04X+tR6nFsuBJnhx+o/wAipcdLlXKNN704c0mSpDA4IPGKyaLTEamitG31KQP+/O5D3x0q/cW63EWxuO4PoafJfYL2OfbpQvSnSo0bsjdVOKQdBSsNCU5etX9Pu5GmEUjFgQcE9QevWkvbqQzyRK4EYGCB39aqytcL6lRetOq3YXMguFiZ8oeMN29MVpXMrQ27SKASMdfrVRjdXE2YY+7RVwanMR92P8j/AI1PHfxTfJOgXOOvIJ/pTSXcDMHWlbpWncaejZaEbX/u9jWY4IOCMEHkGm1YaG1LHDJIPkRm5xkDipLK2FxKd33F5Pv7Vau7x4X8mH5dvU4/QU0urE2U3tpoz80bYxnI5FEcTyK7KuQgy3PSpo9QnV8sQ49CMVotIstk8i9Ch607JhcyFpD3pR0qe2tWuG9EHVv6VFhorqrM2FBJPYCj7HcPyIj+PH8605porMeXCi7z19vrWc19c7v9b/46K0SSJbM+aOSMjejLnpuGM1lXcb7TNj5N23Oe/WuhXUpASsyiRD14waqa+EFjH5YUJvBG3p0NVYE2jPU/6Aa5LxAuYV+hrq+TYqqgljwAKr6lY2+nWT3VyRIyLuzj7v0z3zW0dgv3MnTLW4l8KWvlRM370YOMA8+vSr/iKxul0JwYJGbKnCjd/KoBrdzN4a82I+SolUAYDfqRVzWdauYNBkkYrIAygqRjI/CtCNSXUT/xTEXP3kGK4CZc+SO/mAV6zfQQar4Zt5MGNmjByOoOOh9a8uubZ4rpYXGHSXB96qJL2Ohdc6xar/dirP8AFTAzLnqq4rdsr6eHxDbxCX9yVAZW6Af061peKZmgEkigFkjLDPTgVsiGO8JAgRD0gzWtEu1jn+8TTfDGqTTON8ce0QZ+UEVv+XBeQiQjIPQ9CK1vYzZpeAIv+J7qM/ZoEX8ia9Crh/AdvJFeakXHygKqnHXvXcVzz3KjsFFFFSMKKKKACiiigDwjS+l9/wBhC4/9Dq5MRsTJwPNj/wDQhVXR4mma9RBk/b7j8PnrV1KSDSrFJSMyedGoPcksB+HWtk9ST1j/AJafgKsVXc/MPwqftWTKClpKWkAUUUUANLYcL606m4/eZ7Yp1ABRRRQAUUUUAFFFFABRRRQAUUUUAFUtYUtot8oGSYHAH/ATV2qerEro96w4Igcj/vk0IDxrSLeWHRbRZI2XbEAT2/OnaxGzaFeSAZUIQTn6UaBqk/8AYtk8xDhogW4APetDWj5+h3Cqch0GPzFbN6knqGh/8gGw/wCvdP5Cr9YOg6pB5FjpjNi5FosgHqoAFb1YsoKgvF32U6nuh/lU9RXBxbSkf3T/ACoA8FSf/RSnZZHA/OsDV2L27j/ZNdVb6uTEwnjAHnONy9hn0rH8Ru8dyrxsVcREgj8a6bkFPQxnQLD/AHT/ADrMvvl1OQnutdd4TvnvPDVu8rhpUYqxxisjxPqFxa6okML7FeLJIHJySOv4VnLcZb0079Db0AxXFaoR9ssx/wBNa7jRLiZNLkYSNuLcn1+tVvPa4W1dyC4lIbHsf/1VkBT8UN5dhp5/6aLWRrbD/hK0H/TEV1njHVZ7OOzSNIyPMQfMD7e9Ymta9dR+JVjEcOPJB5B/xoA1InLW6f7tRyA7SFGWPQCtq0vvtelShwFkERJA6EYrIj/18f8Avr/OqQHC30E6XheWCRFL4BZSBXb+GAW1i3AGQIcmsnxKR5KKQDmcDPpwa6XwJa/adZywykdvz9c8f1pdQNoxySXA8tGYeYBkDiuvu4nW2jyp6DOK5zULx4ZxFD8u1xk4rp5rh1t4WJByoyKp7ErcyTG7hiBkLyahbrWvK4e2dh0KmshqyZaI3pnantTKkZUppFSEU0gVixjMYFTWX/H4n4/yNR44qWzH+mJ+P8jSEWtR/wCPdf8Af/oazK09R/491/3x/I1m8e9DRSDtUZHNSUxsVLGRmmEE8AZOegpxqaxh8243H7qcn69qz8ikXHkWyhgjOOThuv4n86dewma2ZQMsORWXezedcu2eB8q49K1LKYzWwLfeX5SfWne+gGGKQ9KmvITDcuOxO5cehqvWLRaY7sa2nuhFdpCw4dRg++TWHV3Vf+PlP9z+ppx0DcuX9r9oiygHmL09x6VjYI4IwR1BrUsLvzU8qRsyDpnuP8abf2Y2tPGMHqwHf3pz1V0UnYrWH/H9H+P8jTJ/+PqX/fb+dO0//j+j/H+Rptx/x9S/75/nUX0H1HW3/H1F/vj+dbF+P9Ck/D+YrHt/+PmL/fH861r/AP48pPw/mK0hsxPcyB0oNJ2pe1SM1dOnMiGJsZTpzyRUOqRbZFlH8XB+v+f5U3TP+Plv9w/zFWNT/wCPZf8AfH8jWl7xJ6kWlkZlGeeOPzp17Zu7mWPLZ+8tUIpmhkDocEfrWzb3MdwPlOGxkr6UJpqwMxBVy1nVLaeN2xuHyjHfH/6qvXFnFOSx+V/7wrNntpLc/MMrnAYd6HdDvcYoJwAMk9BW4irb24XPyouSf51i25/0iL/fH862Lg4tpev3TRFgzGdzJIzseTzVd/vVKetQvTiDKrnmqN7chrJbck7llyBjjGD/AF/nV1xk4rHvP9bVDjG5u6NDugklYfd+Vf6/0rmfHc/+j28GTjO48dew/rXX6OoGlPjruP8AIVxHj9isNs+CDwM/ia3WxNtTMtZceEJ/9icVf8TNt8JPJ3Yqay4wV8I3vPSdf5itDxRx4Ox/uVoiGdbazmPRbRTnEkQ/MDP+Nc9q1qJ3t5wuWjkAY8fdPr+OPzNbCNt0WwJzwgHAz1Wqc/8Ax7y/Vf8A0IVcSWUofm1/3VMVseK8NFOD2jb+RrKsE3azNJ/dwK2Nfja5luIkIDFSoz0yRWiZDL3g8bo5j/dt66fSk/0Mg9d5/pWR4N0meMTB3j+a3C5Uk45+ldJcRxadEgZgqY6+prS5mzf8FKTbXjtnJlI59BXVVzng65W40PzSAGaRq6LNYy3KWwtFFITUjFopM0ZoAWorm5htIHnuJFjiQZZmPAFSZrkfG1qb++8NWhJ8p9TVpFzwyqjHB9RTQHHaHAILa4lySLi6lmXjHysxI/Tn8ax/FtwWtgA3C3MKj/v4M11Fu/nxznaF8qd4gF9FOK4/xXzYhh3voR/5EFaxWpMtEe7P95fwqyOlVm++Pwqz2rJjuMaQIeaT7QlRz/fA9qrSRBpY2M3l7edp/ippBcvecuM00Tqc4GcVRW0/cCMTvxIZM9+vT6VYSJU3EN96iwXLCyhmxink4qGIDf1qZulIYtFJRnFIBaKTNFAC0UlGaAFopM0Z9qAuLRSZ9qM0ALVLV+dFvv8Ar3f/ANBNXagvP+PG4/65N/KgDwnQv+Rfsf8ArkP5mtV5lOlyxM3zfwjHbg/403SbVJ9FtmB2MVJJHQ8+lQ3EclsGEq8EHB7GtN2Qzdn1Q6F4l0nU2BktxY+TMiDLYOCCPyrq9O8e6FqN0lstwYZZG2RrMNpc+grjrWM3HxC8N2rsTbSafJI8ZGQ5GMZ9K6Hxb4M0ia3ttTgtI4LyxnWZJEHUZ5BptLZk3e6O13evFRT/ADW0w/2DTlBKKRyCoNKqsGBrM0Pn2FS8Ug7iaT/0I1n6lLJOB5mCyxlPrWwqlLvUgRjbeS5B7ZY1j3w+c/jXSZxLfgc48Pyf7MmD+ZrO8WqG1qPnpCD+prQ8Fj/iR6gv9yYD+dUfFK/8TVG/6Yj+ZrGW5pYv6L/yDnBPeqllkRk+l0f5CrWjf8eWPU1XtuLRz/09H+QrMLDvHXKWbdhKn8hXOa8CPFMZ7GAV2PiqOwl0mJrqeSNgyH5R9PY1k6vYaXN4gtZPtTbzEoCFwN34YzQDNKESW1rFhh+9hB45+U9qrSs0aF1OGU5BrQvgFeFQMAQgADsMmsq6fETCqQm7GT4mZje2kQPytIxI9xjH8zXcfDgZ1W6TjPkA49ua8r86W61mESPu2fIvAGAK9R+HIP8Awks208C2bP50WFzI3dRtHkczRgsd3I+ldDJ81hAf9gVlR3Ec4facMGOVP1roJIllsY88Hb1ptiMmOULDKrNjI4HvVNutWZ4Wi6/dzwarN1rJlIjamVI1R+tSMrHrSGlPWkNYsoaelS2f/H5H+P8AI1EelTWSlroEfwgk/wAv60ICzqP/AB7r/vj+RrMrT1H/AI91/wB7+hrNwaGNBUZ61IATgAZJ6CrM0f2az2nHmSMN3PYVIGa/UVoQiK2sgZHKmTqw68jiq1vD59wqn7o5b6UuqS7rgR44Qfqay21KE8rT/wDnvJ+X/wBarFo1pFIVimYl+MMP/rVlU5WKMGU4IORSTKNDU4g0KygcqcE+1ZPeui+WeDuFkX8cEVz8kbRSsjdVOKU11GhtXNW/4+U/3P6mqgBJAAJJ6AVd1ZCJY37Fcfl/+upWzGtzPVijKynBByK3rO5FzDuwAw4YVgVNBM0EqyKenUeo9KnmsU0aYtDFqKSoo8s54H8JxWfcf8fUv++f51tQzJOgdDkH9Kxbj/j6l/3z/OiWi0BDrc/6RF/vr/Ota/8A+PKT8P5isq0UvdRAf3gefbmtW/8A+PKT8P5irhswe5jU4dKQdKlhheZgqLn1PYUDLWmIfOduwXH5/wD6qm1RgIUTuWz+X/66sRRx2lvgtwOWY9zWTcz/AGiYvjA6AH0q3orE7sjWNmRnA+VcZPpmkBIYEHBHQirunxiWK4Q/xADpnHWqbI0blHGGHUVFtLjLtvqLLhJhlem7v+PrWmVSWPBAZWH51z2K27H5LJC3AwTz6Zq4u+gmjMUCG6AJ4R+T9DWzKpaGRVGSVIFYkzBppGByCxI/OtSyuPOj2sfnXg+49aUX0GzIPWoWrRvbQxOZEGYyf++azn61SVhMqP1rJu13S8eta7KzuFVSxPYDJqK5hjsYCsgR7iU9CM7B6/5/pVFxNTRSPsDx9wckfh/9auJ+IKE6dbtjjftH5/8A166nTpxbzhiPlK7W9h61m+K9P/tLQmSPDSJKHjOevtn3H9K6I7Ey0Zxox/wiF/j/AJ7p/MVoeKB/xSLexSqKIw8JaorKQyXCZBHI5FXvE/8AyJ5PrtqyGzpYgToljgE/uwT7fLVC5kCRlSD87qo/PP8AStuC3+z+FLWab5G8kA7uNo75rh31Fb3V4/Lz5MfyrkdT3P8AL8q0juQza0znULr/AHhV/XzhL84/gb+VUdHXzb+4VSNxYAE+pq1rrE295jqUb+VaIhnQfDtmaC6+dgq24bGeK3NbWQaSlwwAyu5FPesT4cLutL70NsBXReLVA0y1jIO3YEUj3rRfFYwm3Y6Dw4BHoNqVyquu7862o5mMm1ZeMdDWdZW/k6ZZxKMCOMDFW1iDZYDBrKQ1cti7ljPzYYVdR1kUMpyKypXXeoJwcU+3uBbnA5U9hU2HzGpRUCXKOwXBBqfFIaYVha/EZNV0BwM7Lwk/98MK3ailgWfaWA3xnch9DQUeW6RMJIb9lO4fb5xn3D4P6iuX8VhltNjDGb6Fv/Igre0hvsUlzZyMuXuZZMg/xFuRVLxfZPcafHJCuXFzCSvqA4/WtIvUJ7HszffH4VZ7VVfg/hVkdvpWbEVbv5I3kH3lQ4rBmuZJ5BLIPmQDb7VvXpCwSE8gIeK5pnzk1rTVyJuxqR3crLn5elFpcyzXpRiAoB4qtDxEv0pbA/8AExP0aqa3EnsbsP36ZqE8tvbb4lDNkDBp0Jy/4VFqZxZk+4rHqadCo6LgZeXnk/NSxHyTuR2J9GOaJQAUyAePWm71XkKAfUVdtCbmhayyy7mkAA7AVZNVLJpGU7zkdjVs1mykJRRRSGGaM0UUCDNLSUUDFqtqJI0y7I6+S/8AI1PVXUGP9l3nH/LB/wD0E0wPE/BmqNP4b0/7SAGaM5ccc5PWujvLZbmzljbupwfQ+tcT4T48M2AHI8s/zNdurCKyVpDtCoM57cVZC1R2Xhryo9FspmiUzeSBvI+bHpmn6/M0mgXIPy4AOR9ai8LAN4ctjKQPl71evbJL60NoJUEEvEuepHoKXUOhYguC9tCc4zGp/SniZ9wAPWkjiSNQi42qAoHoBSlF3A4NLQpHh1+Nmr62o6/a2JrGuBlmz1rc1MbfFutWx6+dvx7Gsi9QRluOtdBMSbwRzpusL6Tr/WqPiv8A5CkI/wCmQ/ma0PA0Z/s7WX42tchR9QP/AK9Zvi/jVYSf+eQH6msZbmhb0gkW5API5oChbZwOhnJ/QUzRjmNx7ZqeWMraqeMPKWH8v6VmBD4wx/Y2fRk/kK53xEM+ILQ44NuK6Hxhk+H5COxT+QrnfEJ/4nGmn+9bjNAHVicXEFu3zErCqsW7ms6/P7l8elaOk2xukiXkIFyzDtVXXWQyzBFCqvygAAdOvSmtyZHCWH/Icjzzya9f+GUDvruoSlcIlttB9c//AKq8hsgf7YB9O9e2fCpjLdaupIOxEXp7GrexmtyJ8qr4OCJDz+NdjFckadBv5Gwc1x90rJLIjAgiQ8H611C86VD/ALgqWNEzhZFwcFSKx5F2yMuc4OK1IPlt0zxxnmsyYhpXI6Ekis2aETdKj9akbpUfrUgVj1ptOPWmmsihD0q5Hc2sLEpE4J79f61TPSmnpmkI0TfwMMMjkehA/wAab9qtP+eH/jgrPpaLjRoi9t0+7Ey564UCqV7cC4lXbkKB0I71GajP3qTYy4t5aw5EcTjPXj/69VLua2n3MqOJTjk9P51C/Woj1rGTKQ2lieMSL5oYp3C96TvTB2qSzVXU7dFCqkgAGAMD/Gobi7tbhSTE+8KQpPGP1rPopczHYtW01rDh3SRpB9MD6VPPeWlwgWSOQ46HAyP1rNo7UrlWQPt3nbnbnjPXFAPFIeopM4qWUW7O7a3kAP8AqyfmHp71HM4eeR16FiR+dQinDrS6BY0be5s4QreU/mAYJ689+9TtqVu42tG5B7ED/Gsgdad3qoSZLRp/bLL/AJ9//HBSHVNqlYoQoHTJ4/Ks6lFXzMRNNcyzn52yPQdBUdNpaQy1a3Itkk4yzY2+n41O19BMMTQk+mDn/Cs7vSmndgXlnsVbIgfPvz/WkuNQeVSiLtQ/mapUUXYWHbvapI3ZGDocMOhqEVIvSkho0I9SwMTJkjutQzXVlJ96Bs5zkAA/zqo1QvWqZNiaTUI4QVtoAvA5P/1uv51z11I0k7O5JYnkmtJ/vGsuf75+tU2aQSL8B+UH2rDu9QmsbO5K/Oiv9xjwOe3pW5b/AHK53WF/0K+GOeta03oEkNg1PTr/AMLX8lzaPkzKH2d+RjkEZ7Vo65dabb+HUKWrlvl2Buee3UnH1rkNLb/il75D/wA9l/nW34jIPh2L6rWtzBrU1fFWrOfDVrGQFRlHAPX6muS0WHz7jcGxt5zWv4sP/FO2X+6Ky/Dp/fXI/uRg003cXQ6zw7NaQyTzSxytLnrxtGM9Kz73xDYtdSI8UxBJBBUEH9ataeu21kYDkg1x8i7r5mP9+t4ambPZ/h81pJp1+9tHJGBEBhvx9zXU3qQ3kuiQzDOTu2+uBXK/DZN+n34z95QBXXzReX4h09SuUitWfPcEVb3MmbDEI+3HyilWZRng81y6a9fyqZBBbkEnByeRSNr96v8Ay7W/5mp5GK5088tv98qemOlMS4jDkFentXKnxXqSHC21o31JqM+LtSzj+z7H67zS5WSzuUnX7wBqT7XKR8u38a4EeMdWT7un2J+shpy+M9UOS1jYg+nmGlysdz0iKYSrkde9PA+avMJPHPiNWzb2OlqvbdM3+FOX4geI1QB9P0xm7lZ2x/KoasXF3OducrqM3tPIfzY0zUdUeOyjEg8xRPFk5wQNw/OiRnlleRyu52LHb0yTmmNEJl2nYeQcP0qFLU2cdD2xnVkVuoZQasjoPpXm48c3UMQh+yQvsUANk808fEa9RQf7PhfjGA5FVcix3OokC3kyR9zua5xDF/EwPpg1iyfEW5kBWXRopFPUeb/9aq3/AAnKj7vh6IfSQf4VtB2IlG51QuIwOPy4qexeJrwEAhiprj/+E5GcnQE/BxUkfj7ypA66A2fUOKbYlA9Fh/1lQ6tJssmwM8iuKi+JLCT95okqr6hxUsvxFtJ02SabOB1zxiotrcdjqBPFKinGSBQJUU8qMVyaeO7AAD+zLgf7uKcfHtgOf7MuW/AUXFys7eyfeGI+7Vo154PiZZ2eAdIv3B6CNM4+tL/wtqwHXRNW/wC/NQykehUV59/wt7R/+gRrX4WZ/wAaP+Fv6N30jWx/25n/ABpBdHoNFefj4vaETg6frKn3szUo+LGhH/ly1b/wENAXR3dFcVB8UNEnlEa2upKT3e2Kj8yauH4gaKOCLn/v3/8AXpjOpqvfAf2ddAjI8l8j8DXO/wDCwNF/6ef+/dMn8eaPNbSxoLgs6FR+77kUAec+HjZWOkWsS20iFFwA3JHOe5q5eXzzRMuAq4zgd/rVJBtAFLMMxtjqRVXJS0PU/B7rP4dgbaMY6GtwwxlgSgyOhrhPDHinStF0GC1v7oJKvXjpW4vjvw4xwNQTP0pMFY6Hy19KQwqfX86xH8a+HowC+pQrnpk0Dxt4cYcapBzx1pFWPKPFcZsPiFqm85VljYH6isa5eMzETB9g+9sxn9a3fiBLbXvjJLm0lEkckK7yOxHT9K565C5Yjqa3TdiI7l7wnqVkP7QtoIZEjDbyMDr69aoa3e6bdyAzQTFhwGAAI/Wq/hVca9eAcZtm4qnfgGPPTmspbmhv+HjaKJ2kSRkx8gz29/eodY1a0giAWKUKp4AA/wAaZoTbrCb61k+IVwrA+xrNAdDq+q2DeFBNLalwducopP8AOszXNS0tdT04PZZJgyD5S8D86qasSfBKAHJytZ/iD/kLaX/17imB31tqlutkghiZfk+UbQBn8DXN6if3Lcdqu2eDaxf7tUtSIETc9qa3EzjtJjebW5G6DPSvbvhSmx9YkA5bbj8BXj2gRh7+VjxjP417H8PL/T9O0y6e4uUSSZsAHjPFaNaGaauSXF7BLJKs0JIDkDBz3/SuhjktxpkDBDjZwDzXEvJmabLK2XY5X0zXUo3/ABJrb/dqGNBcXTSDao2qfzNU2608tUbGs2WMJpnrTzTT3qQKpptONNrNjENIelKaSkMTvS0neloGgNRHrUpqJutSxkT9aibrUrVEetYPcpDf8KYO1PP9KZQUJ3oo70VmNCUHvS0hPWgsaTRjNB5pRSYxwHSgdaAelA60gFHUU7vSDrS04EsWlFJSiqEFLSUvamAUtIOtOIoGJRRiigYoqQdBUYp4PFCBCGoXqY1C9aokrP8AeNZk3Mh+taT/AHqzpuJOfWmaRLluflNYGsZ+zXuOuOlb0H3W98VkatHlrpfVK2p7AzlNJOfD+qj+7Mv9K2PETZ8PQcd1rF0bI0bV1I581a2fEA/4kEAx3WtDGW5J4tx/wj9ip7gcVQ8K/Nb3sh6ONpz7Vo+LR/xLtNQd0Bqh4VXbpty3beapCa0OitRtsHOf4TXISYNyT/tV2Ft/yDHJ/umuLZsz+vz1vTMme1fDE4tpVPTAJrr9XmEUT3W5V+XywxOOvauM+Ghxa3RHUIMV3h0y01i0e1vBviiYOBnGTVSdpXM2jjhIqRLGNqhRjrUbS56FT+Ndn/wiegzEvJA7OOvzEUweEtIaRUTcmfQ9aOdBY4nG7PK03yFPO8A/Wuvbw3pCyMvkXCjON5bipD4J0ieMP58qjuA1HMhWOII291P41GXP9wV2c3gvSrZwF+0sD/EG6fWlHg+zbOwXJA/2qOZBZnEH5vSkPAx8td5/wgdg8W5p542J5Ge1OTwBpwk2faJyMZDZ5rObT2KirHnp69qAcZ6U6dBFcSxg5COy59cHFQTS+VEz4zisLM3urEjckHBpyjr8prq7TwBbXttBMdTuF85AxCnpmp/+Fb26OUj1e649TmnGDvqQ5HI7BjoaQgehrq5fhpEGMn9tXQ45HaoF8C2/G3VLhvXNbKKJ5jl2HHQ1Ed2f4q67/hCIR/zEZfxp6eBfMbEepjPoUzTsgucgpb/ao7dK7aP4fzNx/aSZ/wCudEngGaMc30R/4AazlHsNSOJ6cUZPY11cngXUN58u/tdvbMZNNPgPUv8An7tW+ikUuR9x8yOWyTxk03Zls7nz9a6t/h1rMyo0Gr2kJH3lMJfP60g+G2vAfNrtnn1+zH/GmlYlu5zysyjhjR5r/wB6txPh34jJIOtWL4/6dyP60P4B8RBTtls2I7ZIzVWQjCMretRGVs4zW4fA3iYD7lq30fFRN4G8Tjpb25P/AF1osBklmPVhScnmtZfCHipTh9OgI9RMDTZPCfiQNhdNYj1Dr/jRyopPQys80pB9K0G8KeJFG7+yXc/3RIvP61ANH8Tq2JfDVwiDq/nocCnyibK4Jz0qQEHHtUeCCQwIIOCPSjJzgVEk7gOlijfAKA5P50wW0Q6IoIPpWhBo2oXlv9ogtZZo84+T1o/sLW0YN/Zc4XuDgmqRNtSr5SnGUjP1UGnxiNSAYYTg5+4Kv/2ZqLsAmmXHTpiojp2phtp0m6X/AGsUJDZg60zG6ViAABxgVlNlgcelbutWtzA8cl3bvCp4y/ArKlCqCV9K16ELcp+GwIvFckZ6vascVU1VCiOuOQ9W9H/5GlZM4zbsufrUGtKVaTPNZyNC54abfYz1n+JOA/PUCrvhQk2VwO9UvEozs/2sVmgDUv8AkTAM91rP8RcappRz/wAsQK0r75/CRUdsGs3xFjztGk/vR4pgdPZ/8eqf7tZuqk+W3H8NaVmD9lj/ANyqWpAGJ/YU1uTI5zw7uN3L6c13dowSFGKj8BXIaQu07lwCSenpXWQSwixBbcSehUdK36GFrGsfu9unYV1cRzotv7LXJKcxA+q11dvzo0I9qykaogNRmpGphrNljT0pp7040z1qAKzdaQ05utNNZFCUw0+mGgBKXNJSjrTAG6VE9Sn7tRMalgiFutRN1qZutQSVhItCjpTT96lUgfWkJ61JaG02lo46VAxM03NONN7UFoMilB46UylHSkMeD04pw6030pw60ALSim9hTx0NOIuoClpB0p2KsY3J9aXPajFGDQAtLnNJ+VA60iLC0UuKMUDAdaUGkpevSgB45FQP0NTDpUUnetlsSVJBWbcf6zHvWo3IrMulCyVTLiy7ageUc1nagmbls9GXFaFsfkqrqIxcRf7Qq4MbOI04Ys9aUcATCtjXhnQIfqtZlomwa4g6iUGtLXPm8Pwkdcr+FbGLJfFf/HtpI/2P6VR0D914elk9ZiD+dXvFp22umN6R/wBKraWv/FNEesmaaBvQ27giHQHYnqnWuJthmZMnOea7HViU8OuP+mdcdpiCSWLHcV0Q2Mme4fDwhdIuieAF5ruInmiRWSLcrFckVwPgs+X4f1Nv7qCvQ1leOGJlO3KLxjjpSluZs0GnaWF0CgE/Lmq9lbSwF8NG79M55qMtMqZdsjfn5RV94I4SZ1GW9v61IbkN9Yz3kCRjamDkkGoorZoo/s6OCc5ct3qyLksEVmxvPUCpTCkbtN95iMYJxmlcdis09vHceRM5DSD5Vx97HpU8bbEbIaOMHvQuLtBmMRsvryR9Kz11dZb66tipC264Ynnd70AXnkbc22QNkZWpIp4yyZyW28nFVwUmg3RHHy5BxU+nhjbI8mN554FDGeNXm5tZ1AMRnz2JwfeqN8dtuzD++o/UVflAXW9V4wTcOTVC/Be0I9XT+YqtLhfQ9stUCWsGB/yzH8qc+50fyW8uYfe3DtS23NrCf9gfyqc+W0bKTgkYyam4iuyu6Ad2H51nTwvGw2jjvitFEeOJEdgzKMZHpSNkfwg1aJZmYb0qzZqfNVsdjUxkI4aIYqSN0ZtqjDU2JE8P+sFOukdo/kHNNi/1q1ZJAGaz6lmOXlJ4Q8cVIiyMyjaeat/ao8kCJs5/u077ThkBiI3HAp3FYdDbiLJzkmnCVW3DB4OKkqpho7h5FOUPVR2qSiY7P93NA27TtIx7mq91AHtmZGbcoz1oht42hjY53YzjNAFogjBOSMdBQrbxkZH1o3fIMD8AelMbAwhyAxyTmkBIePU0ZB7GmM6oQjZAI4OaigUK0imViG6EmgZO0ioQCG59BTJIlkjb5jyDSSRyIgKSH5euaYhkCSZIcEZB9aAPF51VdUvo0ZmEcjZJ+tIACw96kusrquo+7k/rUSn5kPuK0buET0b4e3Im8JxyqDjz5Bxz0OK6sSAL3/KuK+GZEXgmPeWH+lS/d/3jXZPKgba7FQelQ9wHEY5yBRJIFXgqWx36U0RkEAMCnoadJEjjBUGkB598VYbm78BzyLYxTzQzxuqo/Ubuea86uVVVGOCVziva/FGjwX/hLVLOLMfmwscr6gZBrxPy3PhzT7uVt0rw/O3rjitYPQh7mHYzbPE1mnYy4q74kUJczKO71gR3BXxXpx7NOM10HikHzC45+alIalcb4V4F0uf4aqeJOTDU/hXm8uYweseag8TJ5bwA5O7ODWZQ64/5Fdx/s1l+Ij+60M/7BrUlO7wuwH9yszxAnmWGhSD6UAdZaL/oUOP7lZmpZxKuOi1qWWWtIgP4Uway71sTTKeu2mtxMydCQABjnLbsivc/hfp6r4CV7q2TdNI7/OMkjPFeGaW+wKxGNgY19E+A1P8AwgOmsST5sXmDPoa1lsQlqeeXbwtd3Ii+4srL9MHpXSWhzpEWPSuWuxia7x3nc/rXS6Sc6JH7CpkCEbrTSKcetKelZMtEJpnrUrCoyKkZWbrTTTjTTWIxPWmGn02gBtKOKMUUAITUT1IaifrSY0RtUD9amaomGawZSQ2kbpS9KaTmoZoFJ3paQVIAelM7U8mmE4FIaClHSm5pw6UFIcO1OHWmg8inZ5oGFOpuehp2aaFccKfUWcUoequO4+ikzRmi47jacOlJilBwKdybjqM0maUHNAwpy96bSjigQ+oJO9TVE6+9aIhlf+E/Ws27GZDxWmRjNZt31JqmNFq2GIhn0qrq334varVscxD6VW1X+A45GKuG5b2OTiiaK78QKeeFYH8Ktao2/wANoQf4VNJdZW91gAY/dKaZqDf8Uyg/2VxW5iT+MCRY6f8A9cRUdqfK8O22f+WhFP8AGB/0DT/XyBTVwNJ0xSOCRTW4pbGtrCA6SEbhSoBrmNNjVbuNVXoMCuj8QkjT1UdOM1gaYD9pB9K3iZnrvhSDPhvUADjzQo+lenwxKIYkRCQEUZI9q878CKJtLSIjiSUpk9zXpse6C2HmuPlHJqZPUmxniLUZJJBFcQIFbABXNMvdOe8vUmW8mjMY2lIj8rfWpZr+K1vQhXAlXIYdzVS+1SeO9FnaRjeCC8h6AGkrkuyG3cOs7M27ho0YDbtG4j1FackTvDGjoXC437jj8azpbp5rhWMjrsO07TV6OULEyR3DF1OGaSgExBK6XLKIHaNhgSDpQ1naxpNIluUZ1+Zh1q4iphPnHA6A8Gq0UEuJhI7MjPkZPb0oGVZ4nW1EltdPEqr91lG1vc1dt4kCB1mdmZc7j3rNWwjgvppJ7q4EUgxHCeUX6Vp28sYRdjEqOPmGKBnjl/vTWtSD/fExzWbqLbbUnp8y/wAxWnrB/wCKl1ZvMDhphhv6Vmamoawc5xhl/mKpJibSR7fa5/s+Ajr5Y/lVZ7eS4uPLluWU43YHpVixbfptswGMwqcfhUrsREJnQBuAcDtUgV5YTb2jqspLAZ3E81hCe4XgTsRXQ3e17eQKc5WuX3VtTMahbW7uFH+sz9asWOpXEl3HA0UexgfmB5rNBqzYf8hCD6GrklYmLdzpIv8AXLTNVupbSwkmhKh16F+lOiP79ah1t/L02VyFIA6N0rntqbt6FSPVLowqXlt9xGeKU3k8uNzjg5G0VVgk82CNxFGcrwdtTLM5O0BAfQCtOVGfMzR0/wA8uzSOWQ9M1aCwRMxBVS33uetU9PScSs7sfLI4Wkk01Dfm7O5if4c8Vk1qarYsLIyXHkLbny8ZDZ4qRVYTs7YVcYFSBsnpg1HvCuVZcZ7k1IyNNyXTjycRBeHz1PpimgR38P72GSMK3AJwaW7QRxNMN528kA9qgXUomg85I5sY7rz+VMC1sgiGHfA7bj0pR5HmhVUbsZyKrO5l2NJArRkZ+fgipI7mOaINb7Cc7cA0WAtOV8s5PBpsaIF2rjp2pvyg8jJ6ewp6hQcqv40hnimpIbfWL2NmyVlYn86hXll471NqwA17Uu/75s5781An3k471YI9B+GkwbwWjlQP9JlGP+BV05umE4iaBnU9HA4Fcv8AC7/kS04yPtMv/oRrqkv4Huzaqw80DO32pPcSLPQZNR3JdYiyYPqD0qQHKnHX0pAPMQiRAPakMh2hoGUkEMpGOxzXhdxGzafeWrkZtLl4QAMbR1Ar3gxRptxwM8V45q9olvrniOKNGG65E759wOlXAmR5PdDyNds5Tn93OM+1dh4hiDWu89xuFcvr8JDtIvUfNXW6qfN0m3Y9TbqT+VOaJiYvhp/K1kL/AH0xUvipfltsf3jVDRJv+J7AfwrR8WcLbf75rItEUa7/AA3gnIKkVm6r/wAgLQ/aTFalqAug4PICmsjUmH9g6Qe3m8fnQM6zTv8Aj2/Csy+P76Vz/d5rVs1C2y/7orF1A5Fw3bFNbiZn6dujt5ZJG4AY8dq+mfDChPCmlLt2/wCirx+FfNumQ/bLBYVbaZGCg/jX1DYQCDTLSEYxHEq/pWkyVueNX67Lm7X/AKbP/Ouh0Y/8SNfpWDqXN7e8f8t3/ma3tIGNEFKQkOI5FKRSnqPpSVkykMI4qIipWqInFSyisf6Uw089KjrEYGmE04mm+9ABnFITR1NBoAbUbHNSHpUTVLGiNhxURPOKe54qI1iy0IetJ3ooPSs22UhabSdqP51O4xD3pp6CnE9aYScUDW4vcU4VHk04E0FbD6B1pOtOHWgY4fdpabnApc0yZC0nelooJHiikB4zS5pjCikzQDzQAopy00U4VVyri0tJmgUCYtI9OAyKGGatEMgZRtJrLuULdq2HA2kVnOBn3rQuIlqCFwe1RaqP9FZu4Iwanj4PFLexebYTKeu3IPoaUNypbHK3RP8AaOq57wLVXVM/2FZj+8Vq7dhvt069zbj8araoM6FZgcnjH511IzSF8Xt8tlGf4YwKldc2mkRgfMXGfaq/i/8A4+bFR3Vc1PI3/Ex0mE8HOcULcgu+J3CW4X6Vj6SN0uSaveKGd52XovrWfoq5bZIcbzhcdzXTDYiTse9/Dy2A06FSvH+tDfWu+kRZEKOMqeormPBtq1vpNuGXGyER4966RmZUdsZwOKzluSc/4hnitnhjZSm0rtcjg89Kz7+4RdanWNzvCoT7ZFXNbuDcwwiQBcSLjIzzmi8gX+1Z5FjOSi7tq57U0Yy1Ku5mnUKCWBzx1zSO9wJZmkfAY/Khq2mnPIRIqODj6U37JqCM7CzDLn5ctyadyUmLFqs0FvHGEhbB+Y55qvc6reTylt4WPOFRKJNO1KaYhIkgU9yMmrP9j37BIy6HaM7gvWjQ0VyKS9vkVCkrjHTcOlT22r3Csv2zZOx6EDbinSaTqTrgOh+tVl0q+UjzEPHoM0tCtTz/AFcebrd9Mq4V5M4rPv0zp7DHOQa177atxOOh38g9qz79gLRz6VaM57HsGlnOkWfvCv8AKhtTjgidSC7A4wKZpBzo1ifWJf5VQ+zGa5di4VBIcr61A29DQFz58LbV2nHftXNsdjEd8mtO522agF2JY8Cqsjw3a5Tlx1rSGhEtSsJKtWDf8TKD6Gs9mCOVJwR2q7pr51CDnoDWstiI7nUw/wCvFRax5Y02YyjK46VLD/rlpNQtje2ktup2lhwTXN1OnoZcd3F9liVYeNo4pglUSB0QK3vVyLSJI44lZw20YNVb+GexIdbUzoTjKnlatSRm4svadczXE7bmXy1GDj1q60rISBCzH2qnpiXCuS0CxRMM9eSauS3lvArGSZEC9cmoluWtiK5kVEEzxzcHotUpdV2Mg+zSTSO2Ni9RWhEBITMJGaN+VU9Ko6jpyzurBnjBPzMhwcexpKwNsgsdRvJ9XurS4tpbZVQNEZCCGH4Vemkkgtw0cqOdwGFFKIYtmyNGORtLlsnFSR2saRiJABGo6nvT0BXI5DJPbv8AZnjkk6jzeg9uKSziniUG6S1Q/wDTLOKBbpBIxRSQehzVe9hkmtmSJtjHpmiw7l7cLuGWNQVGdufWmRSNHJh3H93aOlYsKX9gAHcsO5HNaWm6iLhykjjPYFMUNAmeTa1v/wCEl1IMoC+ewBHcVBH95PrS3TzT+KPELSNmNLsrCmPujHP1pvO5eMHNN7jud38NGdPBcaR/MRczZ/76NdFKk04MkkSovTzU++K5/wCGvPhwsWCD7RJgDp1rtyoZCp5BGDUvcOhSmuBZWYcHKcDPUk03T7ye6mmjmRUCYxjvVWKCSzuTbODPASWDsfu+1XW8mdAqgqM8kcGiwh0so84RqJCQP4RwK4DxhYm28UvOzfLfWXlBP9pT1FegLKYmwcBR0964n4jpNMdAubUxjy78CcsefKIOcfpTjuDPE/EUZjt5c/eCkV0G4S6Halv+eA/lVHxFbI1xdxnJG44+lS2Ehl8Nw7uSuV/CtZ7Eo5rS5PL1aNh1EhFb/i0D7NbepbNYNiu3Uozjgyf1roPGWVt7P13CuctEVr82izAjoh/lWHenPhrSj387j862rFv+JTc59x+lYV83/FNaZ7XGD+dAztoTiAf7grm7+TNtckdq6SH/AFeOwjz+lcvfAmylI4y3Bq4iZLoOY30qMq2ZbpFyOgyepr6lVVAChhhFxivm/wAN27z6ho9iORLcL5g9hz1r6NMQjLMQd2OtVPoSjxi9YtdXhIx/pEn866LSOdEFc9fFXuLko2R5z/zrodH/AOQGaUtiVuOPUfSkHSg/0oHSsmWhj1E3SpXqJulQxlQnim0UVkUNPU00040xqADvQab3opAB6Go260/vTH61LGiFulRY4qVulQng1k9y0xD1NJnilpO9ZSZSQwnmlB46UuKQnA4pIYh70w9BTj3plBSQU+mjpSg84oGx9OHWmDpTu9AXHY+Wg0dqDRcTVwFOpF6Uo4qrCsOHSiiinYLBR3opRRYAFOBxSUlFgHClFMzinA8U0gbHr0petNBqRRmtFEhsQplTWbKm1jW0q/Kx9qy7kfPWltCoSKqj5hj1qzIN0Ug9VqDuKsoQ2Qe4oitTST0OYukDXbH+LyyDWdqD/wCi6emMDeBWndLtvh2yjVjagxaHTz6yj+dbKRnKw7xWS+o2YH8IFWZsN4o0yAD5lj8wn8Kh1lUuPElvCRkeWD+NaOnBZdUurssG8mLYMdjVx1M7qxl+IbnztQaMdAcVreGtMEklmpj3SRSq45681z0g+3aztAyc7q9C8JWJl8QWluUJx8xx2rrVlExk9T23SLcwWrZPDvuA9BUl9cRi3kiaTa54wDzVmFNkKL6Cqd3Y2zu88hOQMnFc42Ylw8UMSiZlO1gcuevNbbajYWk8UU08cc0+PLVjgv7CseytoNWshdPpYaTfhUuDg4B+9UPiTRdR1DULWS1trZ47ZllRpDzuHp6VWhOx1g57YpNrZ61UDubqU/8ATJTx0BqW2kLswPJHeoKJDESeSaXymBGHIUdqkxWP4i1O602yRrKNJJ3cKFc0wNjBpeaztLvWn0+KW6ZEmYfMuehqRLlXmbDNhOuO9AzyHVWI1TUPUTtgVn3ymTT5QOuK09ciaLxPqsKqTErq+4/7XaqVwv8Ao8gHpWqM5o9Z0UH+xbAf9MV/lVHaEkmZcuTIQQD0NXdEfdoVg3/TFapu+niaTzVuIyWOSgPJqBND2SR5QkwBKDj2HpSfZ+UygjznpSXMiW91aJDOzGU9HHJFSo32ryHaULhmGP71UibDP7PgYBnALY5NSW1nDBOJFxirAV1HDIy56GnBAW5i/KndjsixEf3y49au4zyOaogrC6s6kDpjuasxs8jtgFVHTPes2aInJIHTNRlt+VZDg0/JA5pScDNSMYn3RxjHase50tTqMt2wR9+Bhu1aS3UMwYBiNpwT70oiWVCNxI9apMTVxIjJlBlQgHQU+QNkk4xUbBIUzl8DuBmo/tUeP+WzewSgQqwiI/IcbjzVk44BP4VVf946bmIPXP8Ad9qQTPI+wBFPbceRQBBd3UtnGY4grMD/ABVJau93ak3SKG9EOapalp09+sKpeR7QSJB3c+1S6VaR6RA6SMigty+7OTV6WJ1uStCBxGJBj+8eKqyWEkk8cnmtGV9Oh+taweMqcOG9KVQzn5lBUdKVx2PGJU8rWNXQnJ+1NyabtzIvHem3sjp4m1xHGNt4wX6Ypyt8yn0NOW4RO5+GOxvDk6qvCXL4/Ourlu544C8Vs07A/dQ4rifhuZToV2kT7B9pfJ+prroVubaFlDbyTkGpe4J6Drt3eKKUxtEzdQ3OPY1GBLGcuQAelSz/AGqe2CnEbevXNZytfW7uGdbhD90PwVNNCbLdy7tZykAFlUsvrx2rnL+YX3g2+UGOS5MPmRNj7reg963IJr6SRBLYRcgiSRZO3sKx7HQp9PuLnDmazldmETcbM9hTGmeXeI1DXsMy/deFQeOrAc1naQCukmJvvCRjW74htbmGGFbnYGR3yB1wTx+lYdgeWXPrVy2BM5yBtmrqp7Sf1rofGn/HlA/ZWXNc2wK64cdBJ/Wuk8ZENo6t/dZP51zloo2LbtMuFH97H6Vj352+F7T/AGboD9a1NLObO5Xt5uP0rLvRu8KxLnpfKP8Ax6gZ24O23ZvSEfyrl7p/+Jah/vPXUvgWMnr5YA/KuRmJeyji43b6uJLOx8EMG8Sab5sW0I+QR9K97lu4CrIsilyucV4h8OLF7nxhCM5hS2ZnB7H2r2V7GGJTKg+ZAQDTnuJM8r1OIRXdwgGPnJ/M1uaNzoZ+tY+qt5l9cMOma2ND/wCQE3+8aGStxWFNp5FMrJloY9RHpUrVGahjKNIaU0hOayKEJphNKelNNACUUUdqQCE8VGxp56VGahgiNjxUDEVM3SoGFZSLQZpM8mgnAppNZM0QoNI1GaU9KYIaelMpd2BTd1ItIcOlA+9SBjij+dAMkFOFRrmnAmgRIDS45poNAPNNAOpePWm5pRWgD6KbRUjHUdqbSjpQAtFJRTAX8acvaminDpQiWOFTxLuFQA1ctRkiuiBkydY8Rv8ASsidfnNbzL+6f6ViTghuauQRepUcYAqSMc0OKfGn51CNr6HN6iMXuf7qNWDcfvLbSR3aX+tdHrKYu3YDrGQKwfLIk0hD0WQ1aRnJi3x2+MI2PRY60rECz0O5lUDfNKxNZd43meJZ29FAFX9bn+x6VGgU5boB1JNbwRkZ2iwE3rTtzgda9j+H1khuJNSbovyE15zp1pHBYRAckrkgdRXs3g3T00/QoklULJIfMcN6HpXRJ+6ZfaOmk1exjYK0pyemFJpr3pMhMVu8oI9MZq2JLdSFDxgngAEVBPqtlbSNHLOqsvUelYlkEV1evwdLKL3JkHNTNHczjp5X45qnL4o0yJtokZz/ALIzVGfxtaxsQlpO/vjFOzFdG2trcIpCzKPquc0JaTgYa5x7quK5keNruZcwaUSemGeq8vinXGRwbaG2cDOD82BT5GF0dd9gVhhp7gnud+KfFYwQgfKXIOQZDuNZXh28u9RsY7i5nEhY/wAK4FZGrXV2viZ7ZLuVYdoIQHgUrdAudh5Nvu+5Hn6CngIDgAZ9q5LRdz+JGV5HJWLOCeK6MNIJiEjOM8k0mijyfXnJ8ca0m4lf3fH4VRvX8uymcdQtW9ZRk8a6wZOrbMflVW5XfaSJ6itUTI9T0IAeHtNwesCn9KtLqDQOUuYApB4K85HrVTQv+Re0/PaAClvI5n1MlI2YCIYOOKzBFhYtN1W43+WTLCc7um2qdqbaeZYbaGRvKkI3uOB61e0m3mjkkeVcZHFaBMcIwABk9h1ouFjCuJWjunRNpKHkVLb36LudwwVVJIqGaK5a7naOB2+bI461KtldywsskSx5XGc1eliLO5mXOrma4huLcMoyMBj2zXW7XOCG/OuOuPD2oRpEIXifay55xxmu0H3R9KiVuhcfMaispIZ93cUpALAHqOaiA/0tjz90fSnXE6WsElxJnYi5bAzxUlAlvGisAowTk09UCDAojkWWNJF+6wBH0pScAn0oAqzhovnVXkyfuimC4l4C2sgNJ/bNgHCfaF3HtUn9owFdw3FexxTEMvGS2h+0zSrGF5JbpWZ5qxFp4nSSSfkFv0FL4ijn1bR5YbGMS5HHOOavWtlC9nB9oiHnLGAxHY45polozra5uWJkvIIEWIbgIznDe1QXGpLbW5SOxDRs287jnk96jvdVvrVmjg0mGeJJRGu6TBZfWtbylvQI/JWIAgnb1qrk2MNtSvLhlENt5Wf73FW9EvbyfUDHduoIPGxsg/WthNNijd5JGaQehqOyNpFdMLewaIyHJk28GhtdBpWPJ9ejx4r1QButy2arbfnYehqTUUP/AAlevSmRXL3pOB/DgAYpmdrsT3ahlxO1+GK/8Sq9H/Twa7cqM4rifhiWGnXysMEXBruTSe5CWg0jjFVmhUtk81YJCjJOBUe+MsBvX86YMI0C9OtKU5pN43HMEhx3HQ1JjpxjPrSA80+JljHA6XwjAEhCBvQ15zZsolKjqSa9m+JFsJ/Bk8gTc0DK4/OvFLRRFfI2CQ54rRaxJvaRkXsXlaxnGBnJrZ8T5m8PBl5+dD+tUfEQ8m8Zxg/LWnej7R4XjKjIYA/lWTNUZGmEi2usDP73+lU72IpoaQkgZvUbP41paRzDcFsfN8wqnfgS2kael2h/WpGdNqT/AGfTHk4woGa5ZyElt0/vmuj18/8AEldO8jgCsS4hH2+0A7KCa0iRI9X+FNoDqeoXI/5ZRrGfYnmvTZuIJP8AdNcL8KLJ4NFv7x2BF3PuX2AGK7q4/wCPaX/dNKW5MdjyTUf+Py4HvW1oP/ICk/3qw77m+nHvW5oP/IGlH+3TkKJIRUVTN3qGsmaIY1R1I1R1LGUTTTxTjTDWJQh6U2nHvTaAEPakPSlpp6VLAQ9aY3FPao26VDGiNzUB5NTPUP8AFWTLQ0jNIaU0h6VDKG9admkpMU4lpAQMU3bkU/pTScUWKQgXHFOI5zSA5GaUk0mIAOKcKbzTqQrDqBSUDpQA6nA0zFOB5q7gh1FJnjiloC4maUN7U2lHWlcbHZpAaKKZFxwpQeKQdKB0poTY9OTWharg9KoxDMij1rWt466aZEmTuP3D/SsSUbs47Vvyri3f6VgdpKuZCZVJDdKmTGKrLwxqxHyBWKepr0MbXVAVWx1Brnut1pw9GNdRr8f+iIfQ1ysUmL62PXaWNbxYWIbdDca7cNjgSYqW9k+2a00IfKxLwvvTtEULHc3j5GZWIqPRofMu57rBZ5ZMAD0zXRTVzNqx1nhuwe+uYoduVyMivYdTVTZOo4QxhSQcdK5Hw1psWkW89/cNsSGPec+tdU9sL4xWryFftEXmAexrVvUwZj6JawReLLNld3LRNwzkjPrVrU4mOuXqxwTSsSDwh2/nWxpXhW00rUEuknd5UQqAx7Vo3OrWlpKYmYmQclVGalyu9BpWWpw0mj63KD9n0teem+TbRH4X8QSL80EMZ95ciuqk8UQq21LS5f0ITioLnxFfIAbe2t29pJCKV5BoZ1v4P1QLl9QjiP8AdRM1cbwTb3UYW+uppiO4bb/KoX8R6jLCSTawg8bkkyRWHrWu332Vl/tp4W28eWBmj3mF4nfaZp8OmWy20H+rTgZOTWbfeGvt2tG+eYquAAq96m8MRMdAs5JZnmdk3F3PLfWuX165n/4Sa8tzqc8KLErIiNwKnqNtWOp07w7aafqb3ySyPO67TubIx9KmutdsbSQxl97D7wTnB9K5XwnZSR+IzdteXM6vAU2yNlQeua0YdCvoJ7lwIdss7OMDnB9aLa6jT0ON1eQX3iC8u9u0S42g+gFUyo5FaWpJ5WuXtqfvwbcn1zVQx81p0Jkz0TRBjQrMf9MqtT6sbeYQLDuYIDknFVNEP/EitD/0yqzLp7S3JlaPzEKAKM96zZS2EsNZN5qEltIFTauRjvWq6v1QD8axZdLu5JI5LdIbZkP1JrVEjRAKQXxgZ96QwJu+wQUxobp+sgHtVhZVbPUYOKfkYzSArw28icO4YfSrOKrPf2qMFMq5JwAPWp0feu7GKBi0jqHQqwBU9RQ7bVJwTjsKjjlaUf6t0/3hQA8vHEAGZVA9TUbXFu8T4nj245bcMCm/ZYHZjIBIT13VG2lWLW0lsbWPyZPvKBjNAFBINOZDtvbVlPcMv+NTR2FsIhi6Zoz0w3FUW8B+GmGBpiKP9liP61qf2XaQ2iW6Bo4Y12rg9BTEOV4IESJXwC2Mgd6Eure4CiN2O5ygwCOR1qqj2CzKiXDSPGuNvt6mrCvC7gLIM+g70AZUl+j61c2YtX8u3i3mUrwzegp2narbGJZCkiO5wQ3WtR7OdmYrIgyMDiqsunfON4DPtO0qOBT0Jdy1Pqdna2rzSzqoUZPPNY8GsSkpJ5pCk5CleoqG20SCeT7RKXJP8LH+YqOXw/MdR81NRlWFxt8kAYHvT0JbkcFeweXrepSlg3n3Bl3AY69qhcZX6HNX9YtjaazcWZfeYj989TmqRGVI9qGEJdGdh8O5FRdQBcAEq3JxXZtdsrqrQAbuh3jmvPvCOlR6la6lbS9GVeckYrWXwgbd3CzySI4xh5GOPp6VVk3qJtpaHUTst0qiFwRnnHrWRqsVz9lK20ipOD1AyVHriqsfha9SICHWZ4cdFUZxW9aWSWcORl5WXa8h6t71Wi2ZOst0cva+MNThT7PJaC4ZOPtA+VT+FdJpN7LfW4nnxu7qvQVA+lQtIzFRz1q/aQRW8ASJQo9BRLltohx5r6sqeI4GuvC+pQqAWa3cge4HFfPWnuQsHnnMwUbiOma+ljGsscsTfddSv5184arbrpF7exKh22sxQ+2TxShs0TUdmmY/i5mNwmzoy81q2MvneCoXHOFIql4hhD26SHnCZqTRmEfhAwEZ2qzZHQ/SoZtF3K+lNmJfeHNRoBIZAeQtwlO0v5BEp6m3JH50kK/vLhe4nQ1LKRt6/wAWNtgZJmHFZ/D6suRwsZBPpWjrfMNgn96b+lZkYM97fFPvqm1fTNXAib0PePh7B9n8EWCHqQxz689a6SbmCT/dNU9DgFt4f0+HbtKwJke+KuSf6l/oaT3BaI8iv/8AkJXAHY4rc8Pf8gib/frD1BduqXQ/2q2/Dv8AyCpv9805ExJj3qIjFSnrUbdKzZoQtTDT2qM1DGUjTDTzTTWIxhppNOPWmt1oGN3UpIxTe1L296VhXENRt0p5pjdKzZSI36VAetTORioT1rJ7loYSaaTSt2pDUMoTnFAY0dqTFSjRDs5FMJJ60p+tIelO5SDd6UFjTc4pwpoTY7PAp2aaOlPp2EBJoB4pG6U2mJknHFKPeo8k9elOB7UxDweKdnimDkUoqQsONA60dqKRT2FopM0tNMgXNKOlMp46VaQmTW/M6VuwJzWFa/8AHwldFbj566aZlIdcri2b6VzYORJ9a6i7GLZvpXKs2xH46mqmStymhy5FW4+BVSP/AFhNWUb1rCJsirrA32gFcbINlxK+OEQkfWu/mgW5iKNXHXFuILy4jbkZA5reC1G2Z0qyweH7WAEK8jb2z1AruPA+heVbC9vRsgHMEbLg5/vH2rG0HRhq2rz391KvlWqgi3PSQ9j9K1dV8RarqUy6NoulSSNMNrXOcKP9kV3QjoYSmdFa6qniHXk0azKzWkbf6WwPb0rtdWtZZZUa3VsomxWXsPSsf4eeA18J6bJNesr6ndHdMyngegFdwgCjAFKTV9DJJ9TkdDsNRHiKG7uDMIkjZGVzxk960JtGvX1O4ljSIxStnezc/lXQkF+hAqE25zkux/Gp5h8pgHwrfTE+ZqrwoR92IdPzqSHwdboP399PKfUkCtzymHRj+NBhY980czDlRkjwp4fjO57eMt1LM9Bj8LabEWdrKNUHLMwOBWi9nG4IeBHz6iqjaFprDa+mW5U9QUHNL1Y7dkXrC+s7q3R7Jg8BHysg4x7VQvLjQbfUGe6aIXRHIYZOK0IF+zRLFDAkcSDCqowAKpXOk2N3O889tulcYLDrilYY7TtZ028uxb2K5YqTuCYGBVWTxA8l7NDEViSFtrM3c1LZaRa6dd/aoFkB27dueOab/YenieRzuZpG3HJ6GnZC1OKvyZ9VvZ2wZHI3N6jtVYqBmrepPDa6zewbhhSoqs8kT5wR+dWQzu9FGNDtP+udU9UutRGrNBFdtDbCAMAq85+taGiJu8P2nr5dJf6Vc3U/nRsq/IAM1m9ytbEOhSSvfMZLiWUeSD8575roM544rJ0jTrmzmZ53DZTHFauDSGthpiUxmNTgHv3pRDiNULE47+tNZGyWU81A1zcxi3X7OXZ87yD930oKJ47O3jOViXOc5Iqbge1Zr3Fzsu2nj2xRx7k2csTjpT7B/tVjDckSR+aobZIMEexFILl4uv8AeH503zkzjdk1SFwx1l7IwKIhCHWTuTnkVbMKLGeMEDrQBg61ci5EUcUkkRJOWQ4IxTNCvJRGbW5uGeUsSrE84psN1FchtluxUSFN5GMmtW3sYoSG2jf/AHqZJJPLNDFu81cDqSOlU7LVZJJ7gzEGCNc7gOtXZLdZo2Vz8p7VB9gijiaOL+IYyO1Ay9A8U8SSqgAkGRlcEinMkaKzrGuQDzis2+1FtL+zNL8yFSHA9u9Lb6rbXvyx3KMzL8sa9fxosO5aEMd9aRGYN0zgEiqWvao2haSJLa2eeYuscca88k4z9K1YEMduiHqBUdzsd44Tjcx3Ln2oW4minBtt41W4O2QjLHtn61aTynKshBpsuyUOkih16Mp6U+IINoVQAOgHamKx5T4h3P4z1IAdNv8AKs9VOGz1rc8QQ7fF2oP/AHgv8qytmJmwOMVTRCWp1fgIYa++if1rsiK5HwKuHvvon9a7HFD3KWw0ClpaQ0CIyvzU4DHSlxRTAFJBrxT4s2A0zWGnhixDexh5PeQHFe1iuI+KFgLnQIbtkDR20gMvHO08fzqofERVjeJ5BPGb7RssfmVMVn+HvMOnarA2dsaHYPStG0Mh0+aN1wyS9u6VT0RhFqus25/iTcv0pTjyjpvQZZna1mTj/j3wfY06Bc3N1jtIpqLT9pgB77yo/wAKnsW3XeoD+7KorJmyZpa0x8zTFzwJCT+VM0WD7RqccK9Z7lV/Wma5J/pSJj7ihgfrW/8ADnThdeLLQuAVgBl/HtW0I2VzKb6HuqL5cSJ/dUCkl/1En+6aeepprDMbfSsijybUgf7SnPrWv4aH/EtmH+2azNY41a6+tavhniwm/wB6qkTEeep+tRt0qRvvH61GxyKzZoRNUR6VI1RmoGUT3pDSnvSGsgQymnpTqYelIaG5pM5pelNpDA8mo2OM0+mMRzWch9SJjxUJNSt0qIkVi9zRDM880UmaKllBSEc4peaCeaQxOQKaaXNNJoY0FA5FJmnDpREdhwp1Np1WIKUGko+tMBacO1MpQaAJPejimg8U6pJYtLTe9OzxzQAopab0petMBD1p3Tmk7UZq0KxYtDm7jFdNAv7yuasB/p0X1rqlXbJXRSM5oZqDYtWrkZjwQT3rqdSbEJHrXGXcmJCO1XPQUNxUIDVOjfNVFGyKnV6xRvYvGby1z6Vy2oMstzJIgxk1tzSfuWz6VgE5Yk8jNdNPcykW9NSJVBkZl+hxkeld/wCEYbB9QjlB8pYhlSTgZrhtOsXvrkRoOMVuvG+maHI4Ylo2+ZT6V1tqxhbU9eN5bFv+PmL/AL7FSpLG4yksbfRga8Mjug4VhkbucZqVHCMxSa4iJPJjkIzWOhVme6oM9CD+NOwfSvDGnuCuI9T1JPQibmkjvNWidSniDVQAc7TMCD+lTzILPse580c15DF4p1uPdu1F3/ujA4+tSDxn4jjbKXcLY7PHRzLuDTXQ9ayaOa8j/wCE/wDGAP3dKI90arVv8QfEWCbmHTz6CNW5/OndCPUeaQ5rzqL4j6lwJtNhJ77HNXYPiQjW7PPpUySD+AMMmgDt8e1KAMj5c1wp+KFsERjol/8AN/CCu5frzU8PxKsXj8yTTbyIZ+62CfyFPUCvrPhiK+1+9unZl83aMA9MCq8PgizhViLmYOeQc5Aq7J400WWRpnmaPd/Cy8inx+KtFkGRdgD1Io5hciZ1GlQi10q3g3FvLXG4960FOVFc7a+KdCMKodThBA75rRi1zTHwq38DE9PnHNIqxpUZqut5bOfluIj/AMDFS7geQyn8aBD80m6m/wCetGDQA7cKXINMwfSgUhjsDOQBn1oOGBBHBpKKAGG2gK7fLAHoKeI0HajNGaYgMee9RmLawKipN1LmgClNYwzvIbhfNUnAVugFFpZ2diCLe3SMD+6tW8+1HHpVCILqebyHFqqmYghd/QGqekw6gltDJqkkct4uQ7RjCn6Vp4X0oyB2o6WGU0gdWkZmyXbOPSpUypGfWpSFNRSRufuNQI888REnxJeHHpis5UDEc9al8SS348S3UYtiQFG1scGsdZNUWRT9mOM88VpYyb1O88G4jnvF9l/rXWbq43wQLl7i+ea3aMELtz3612QUj+Goe5cdhc0Z96XjuKPlPSgY2loCUeWfWgAqtqVjHqel3VlMuUmjKkVa8snvSrEysDu4PWlcaR8yRGe21uS3mAWM7oSCeQwOBTY4xD4gtMcb0ZW98Vu/Frw7Jo3iy31OKR/Ju5BIoA4Vh1X8ayHX/T4bgjAWMup9CeorepZxujOKs7GJZykopXgC+I/Wrlp8l5qw7mUHis7S2H2d0zki6Mn61oWL+ZqOoMB9+VQK5TUuauN9/JntbqRXovwosWGqXlztGxYVAPvXm90sf9rXErSZDqsSr6EV7B8NLCN/Dcskxf5pzjacHiupu0DDeZ320n8aY/EbU9zIAPKZDgdDWXM+rrPva4shbAfMm0l/zrBGx51rgYatdZUg571r+HONOk9azNYZZdVuXUkhsda0vDv/ACD5aciEPbqfrUJNTP1qA1myxjVGakY1GTUFFE96SlJppNZAhtMNPzTCetSNDD0FJ2pTTSaGMO1RP1qXOaYw74rOQyBulRGpnFRNwOlZPc0RGTikJoY47U3NJlik80hNHejFQAlIaXFIcmkAlKp44pDx2oFMaHg8in5qMEZp461SHYdniikopgLQKSlpiHilzTF70+pFYWlpmaXPNOwrDwe1GcU3NLnNFgFPNLTc0oqhFzTv+QjAPVq6eRgrnNczp/8AyE7f61v3bgSEV0UtiJlLVpsxDBrj7l90uc9639Qn3KR6VzUnL0TdxRViVHGMVPGwJqpGM4q1GvOahGqZDqE/kwn1xWUrbbLzD1qfXpAYVRTVQjzdGZuhQZxXRAmZ0nhKYpeJJ6c0via7d9RkUP8Au36qKy/Dd2EuIPRuKl8QnGrMwORt4rSTdjNIkhYBExVsZ21Rt33xocVdVxjGa53JmiQ4KSOtLtOaVDxTutQUN2nFIVYjipQMinY9qHICAI1PxxUlJimpWJ5Rg46UpOetSYGOlGBin7QOVEeBTSKk28Um0U/bC5UV5IUf7wpUiVOgqxszR5YqOfUdkQke1NZQ5DMuSOhqzsx2o2D0NUqrFyIotZwu24hwfZyKsIDEBseQY6fOam2A9jQUp+0bFyIat9qCn5L+5UDsJDVg65rwAEWsXEePYGoNtIVp+0YciLUPiPxNE2Trszj0MS1oxeNvECdbqOQf7UYrE20bPaj2jDkR0qePdbXrFbP9cipR8RdaQjOmWjr3PmkYrlcY7UvPpVKoJwO0T4kuP9fpnPrG/FWU+JmnDHm2k6/7ozXAMuRSCIY6Cmqoch6OnxK0KT/lneA/9cTVuPx3oTkDzZ1z/eiNeXEYHFREsOnFV7RC5D19fF2gMcHUokPcOcGrcOu6PcOEi1S1dzyFWQZNeJlEbl0ViepIzTRb26MHjt40k/vKuD+dNVETY90XUbFzhL2An/roKmWSJxlZY2Hs1eFM4YcrmkSWeJgY7iVAOwc0Oogse84z0I/Ok2sDXhy6lfqSft1xk9/MNB1bW0A8jWbqLHbfnP50e0QcrPUtRthJqDsVySKqpZgNny+K87j13XFZWk1JnYdSR1q7H4p1RDjz8n6VXtEw5D0/TVIZhjAArSryeHxnrNuxMckR3f3kzU4+IOtqeRbP7FMUcyDlPUSaT8q82j+JV+iDzdNjlbv5bY/nUkXxSmJxN4duAp7iVaomx6LkUYHpXCwfEu3kDGXSLmHB4BdSTU6fEjTCcSWlyn4A0rjsdnsU9aXAA71yS/EXw8B++mli/wB6M1Yj8e+GpR8t+f8Av2aLgXvE2hReIdFntJFHmhS0Ld1cdK8D1K1uIUktpQEuYjgxnrkda94TxdoLDI1BF/3hiuF+IOkaRrSf23peoIb6IYeONgfNX0x61Sl0FbqeQ28Rj1C+ZceWYQVx0Dd8Vb01PL1aZSPuvGx/KlOVSRfL2FnBK+ntU9qFF3cSnIMgHP0p8grlC7ha4vZV80gtfHy2+vAr6Z8OaWujaBaWnBcIC59W71896HAj63EblN8AnV8e+4V9LqQ6AjGMDFOctEiYrW4ErVW4hDo21RmrJRvSmlSOoxUXLseW6vJFFq08TyKrDqDWj4cdJLCbY6tg84q5rGjWd3fSSvDuduretVdJ08aa88cYKo/IqpNWISdx7dahYYNTucNVdzzWTLI261GakPJqM1LGUT3pvanHvTTWYkNpnc080zuamxSGnrTT2px6009aljQCkYDFKMUjGokBE9VJXVFZmO0Dkk0alctbW5ZBkmuQfU7qS4Mcr/Ie3rWMtDWJ1QcSDcpyD0NHNQWZJtkPtVgmkXYKM0hozzQVYX8aaenBpc0h+lS0Fhpye9ByKXNLgGkNIQHnpUnU0wdacMZqkMf6UUlBpiYU4U0DmnUxCinZpgFOpiClB5po604DHWgBwpab3p1BLDFLQM0u0mgRbsDjUbc+9ad9L87HPQ1l2Xy30Hrk1NqDkE+5rem9DORl6hKfzrILZbirt5J822s/+Lg1MnqNFiPg81YZivRuKrIfapTnyjTRdtDF1F95fd1Wkjx/Zkw7lM1Xv2yshzyepq7ap/o7RnvFmtoENlXQZywhAPKnmtfX2/4mJ548odK57w9IF1GSM9ia2dVIGGwcnqTVyegRZbsDmFfpVzFUdMOYAa0Mc1gWiRB8tSD2piZAp46ikxjxTqaKdUAFHHpRSUAP4pOKSigAPFANHNHOakVhaAeaKOc0BYdn3oz70lFFxi596Q0UU0xBj2ox7UUZp8wABzRsHvRR+FFwDbRto/Cii4CYowDS/hRmlcBpTim7BUmfagYouFiPYPSk2CpaKBWItg9KQxj0qaigCDyx6Uvl+1TUUDuQlPamlPapzTSBmrixMhwfSkKVPxRT5hWK2zBpcHHJqUrz0pCtPnYrERBxURU55q1t9qay8dKaqAQhiBjNOGMH/CgilHSn7QLAeRjAI96aiRREuiBHb7xHepCAV5qPFNTYcqMq8t3klLYqsluwPArTuZDGCM4FVDcqpGeprdVGZuKJrWGRG39+MY7VvT6vqjyM66ncR7sfKh4GK51LroAdvtWhG4dB60nJk8qNlfEGrhQP7TuP++qmHijV0HF/IfrzWIVIHSmnPcVm6jRfKbn/AAkmo53NcBvXIqSz8Q3c18qyMpU8EVzjMAKjglKX0XpmkqjDlPQGcNzULHk0kTgoD7UjGtLk2EJqMmlJphoAqdzTTTz3pprMBh6Uw9aeaaelJjQw9aaaeabUMaEFIetO7U1iR9aiQGXqhBQK3Q1xtzA5v8xqWUHnFdpe273fQlAKrRaVFEnHJ9axkrm0dBtnlbVAc59DVjJJ6Um3aQKcRUlIaetAP50Y5pwX1pDG0v4U2aWKJc7sms2bWlTIWPcfrQykjTx7UuMVh/28/wDz7jH1qdNcjIG6Ln2NC1KSNUdaUHnpVAatCR93inrqkDHGKqwF7HFFVkv4W/ixUwniI+9SFYkFO+tRrIh/iFPDL2IphyhyaXmnAA9CKMHpimgsAGaUdKTHFAHPWgVhfwpwNIB3oouJxHDFOB9KYKeo5ouJxLNtxcROeik5qO/kLE56ZNKlQXTdfetIS0IcTLnbc2ew6VTAHmE1PdyCJMEjJNYtxeMrcGjqHKbaOij7wFOmnURkCucF42MsTz0qRLpmbOTtq0x20I9R/wCPaQjqTWlbEh2GeBBWXfyAwYJxlwM1pQEBpj6RYFbxdjJmHozlddZRypzXRaupNsO5BrkdGk2+JXB4HrXZX372yYjtSk9Bx3DRnzbj6VqqcmsDTbiO3G2U4B5rVjvrckEN+dZXNUX1pwJHWoEuoDyGp/2iHjDik9h2JlNPB5qJZFxmnb1zUMVmPzzmgn2pMjnkUowe9TcLBu9qXPNJilCnPei7CwHmk5zT9tLsoHYZmlA5pSuBSDmi4WFooNAoEGKKXBpcUwsJg+tGDS7aNtILDehozQeD0o70xMM0maD0pOAaAHUUlHWgBaKMUY5pAFFLRRcQlFLSEc0CYUU3FLimIDSHqaXHvRj3oGhKMUtLSuBGRg0dKdjmkI4pgJk01qfTTjFIZAQcmnDilPJpelVcBG4Gajzz696e7ZxmoJH2qCDgHvWkUDKmpFTDIgwHVPMJ9BWAknmT2h/hkqxeyNHFFGxLPcXOxiT1T0qlcfuprdV4COQMVtHzM5MtzSm3vjGegPfvXQWsqeUMDqKwtTjU3avjPmRfLns1XNNnL26E9RxQ2Qbm7IHFRPwTRG+aSRjzWUkMhc8VGW27H96cxJPXimHkgE8Cktyuh2WnymS2Qk54qwxFZ+ktuthV5q6FsQNJpCaKQ8UCKx6mmmnHqaaagBhpG6GnGkbpSYyM0lONJioY0JjimPxUtRzDGKiQ7ELtnNV81K2DVaaeKGMuzjjtWLZtFBt5zTZHjRcswHvWVNranPlg4rOmvnk6n8KhyRaRuzX1rEOH5rMutVY42nismWRiwNMZ8jkUuYdi1JdPIMbjVGSTk46mlL/KR3qHdSGmSgZHNOQbWHpSITjFTbQDmnFodwx70Lkc0oB7UbWHaq5kIfuYDdzTRdSDucfWkLHbyKhzU77GkVoXUvJQepqZb2Qn7xrPDA4OcVKKLFpGlHqMqDhulWE1eUdSDWLmn54oCyNtdYGORUkesR7gCMD1rAXFO7cUXYmkdIuq257mpV1CA/8ALQVzAY460m8gnFO4rHWi7gIz5oqZLiNukikVxolcGpVuHUY5ppicTtUdG6MKxb++AbaD35rKW9lyBuIFVr2fJyOpq0yHC2oXlwWQ85OeKyi24k55p802cHNVs7jn1qkZ7DnJHGamhdvQ4FVdrsemBmrkQOwg4qzPmRBqE5DQoR96Ra3ImybkeigVgXahrixA6eaM1tQy5j1Ensa0TRNtTl7J9viIn14rtJmZrJ1HpXE2hKawm4jYW7+tdyIzJC6qe1W9hWZhb9oXJywqRZsnk8+lQyKqysAeAcZ9aTaGbI6VlZGqLqTMQCGOPrUqTndksTVVBhQMc1Kg9ahm6LSXco4MhqQX0oI+fPvVPHzGjBzUal2Ro/b5QPvE04alIoHzc1mscd6TfjrzUNMVkzVGqSDndmpl1h8jINYobIzQJO1TcORXN4aySRkcVYXV4yOtc5uNLnPendhyI6UapCeCakGoRY+8K5UjnqaXcR0J4ouxciOr+2xMM7hinrcRnGHFckJHHGTTxO4HUijmZPIdd9ojzjcDTxKCeoNch9rlH8RqVNQlXkMaFIfIzqw/vTgQQa5ddUl7k4qZdXcA1VxcjOgb1pMZrEXWenBFP/tnFWmQ4mvtzQVrMXWF7g09dViY81LY1E0MUdDVZNQhPJapBdQt/GtNCaZLRUfnoejA07zFNMVh9J+NJuBHWl69xSJsLk02n4ppzmmFhOKKWjB9aQWExmjFKBinUxWGYFGBSnHpSYFJjsFB+lKQe1IQaAsMzkGmEmnZxkUmKaEMozkUpWkxgUIZFKcD1qndysIDt5OcKKtTnjris+UGR1GeBzXRBETMu+VTrGn227cQTK3txWddSZnDZxskNWUkWbxaCvIRCDVK6BV5vUT8Gt7GRsX5Jg02TGTuwwqOwkMMjQk5VWJWlLtPpZdjyr4FVi4inRum4VNgOnjkztI7ipGINZtvMfJRauhjtB61nIoY+c8VGxINPfk1E5rPqM6jQ5MwAGtaSuf0B/kbmt5mz3reJIw9aSlpKZJAR1ppHSnHNNGTWdxjaaaeeKaalyKSGUvWkkkjj5dsCqV1qsMKYjOWqJSsWol7oMmqV3eRRZJbPtWLPqs0pC7jj2qhLcOTncTWEp3NIwLd7qbOuIzgVizzySMQScd+almJJOarMBjFYt3NEhh6GmjJqTbnpShDQh2IipLU4JnHtUgQ81MqdOKa1E2VvJBFMNuDnir/AJf60hjx9aGCVytFAF7VJsxU+zj0pVTmkkOxCqDrTjt75qcp9Kb5Zp7AkVmUEHAqPyhkZFXBGaDD7imi4sreUvp+lGyrPlYPWlMQ9RTKuUyuDijHIANWWi56Ugi5HFGg+YiVeeaWpxFz0pTESOlGhLkVuaKm8l6Qwt3FIXMiMdadTlhIPQ1J5YP1qkhORFUEwZmJq75Jx0pvkknOKqOhLlczDFkfdpUgB4xWqtuD1Wni3Udq0RBlC3YY4zg0/wAsqpwtafk57CjyAeCBVaGTgcpeOVuLdOMiUHBNaAu444r0eai7m55rTk063kfe8Csx/iNV5tGt5CR5IC96paBY5ZbqEylwR1yD9K118SXDrHHEAB0b3rQ/4Ry0KDYnzDtRaaFHDPv2hlPVT2qpSBEMMLTrlVz3IqRLeRW2svI61sparFxGm0e1Bh554JqWy0jNMZ7KRSgbRjvWgYz0FM8k+lQzRMpYzQFq55PtR5HtSK5imVzTShq6YPagwkdqHsCkUlRsYPSlCVaMRPajymrJoq5AF96ULUwjIFBjz2osUrFeg/U1MY+elHlEjgU0hXIlIApwNOMRHam7Du6cU+ULiUuB60FTnAFJgjrQ4hewYHqaUtgUmcdqM1LVguKMGjJ9KTA5pKpMlq4/cePWjcc0zuKWk9yorQkD+9KJG9TUPSlzxSHYm8116Mc/WnC7nH8Z/Oq5NIOTTRLReGoXAx89Sf2nMOC1Z/PrSbsE96qxDRp/2tKOhqZdbYDlMmsbd7UbvanYmxujWf8AZqQa2P7lc/uoD+tAWOjTWomOCpFTDU4SeoFcvupQ/PWkFkdUNQhI/wBYBTheQnH7wVye4+1KHPqfwp3QuVHXC5i/vil+0IeAwIrkSzZ++R+NL50ijAc0A0dW23OQwpMj1rmVuZlUbXNH9oXP98Y9qQuU6bj1prAY45rn/wC0bgY5o/tScA4NArM1rlc+3FUvuqSOcDNR297LcS4c54purzG004yr1PArppyJkjndFcS+I55DxyaTUcLJOP8ApuKg0QGK/DseWPU1PqfMsvvKDXRdGJpWQMljcxgZCvmqtwQ1hv7o35Vb0R98l4KrFM29zGepzj3qGx2L9o4e3jlB4x1rUBUxggiufsm26YF7p29K0YpY02BmxkVDKSLbEimuQB1oaaI9wcVDLIrLkHms2gtobmgNndz3rpewrk9AfHPvXWKcoK0gQxtIaU0marmEQEZoCZ5PSo57qGBWLODt9Kx7nWJH3LHwO1YSkkaRhc155oYELO49hmsW91kspWFce9ZzzSSL85yaicggZ5rJzuactgmvJ5jlmP0qByepNPYVGQSeazbGhoYDtTG56CpSB3FNCDPeouWiCQFs9qhMbZzjNXfKyaPKwOBmkO7KqQnuOKkWIjtVlUp+wgU7CuVRFz0qQRcg4qdVp4QZzTQiv5dDRfNVsRjrSFATmhocSqIh60/yxnGKmwB2pdmamw7lfy/ajZVjaaAmetOxSINoFL5Qqby+lJhgTxmqRVrkaxDrThEPSplTkAipvLGaTIsUWi+akEXIq8Yh60nlAGgNCoIzml8o1b8sA96UIMcUBoVPJPpSeSccirwT2pxiGaAbM/yaUQdOKv8Ake1OEAHFaLYhsoGD3oFue1aIhz2pRDk0vMLlAQEA0eT9K0BBS+QfQVdyXIzvKajyj3rQ8g+1L5FNE3KAg55pTACeKvi3HcU8W3satMZm/ZyOnFCwFT61pm2HYUotmHahhcpLGQOlNeMZGVrQMDDqKa8OW5FILmYY/QUhiJrR+zk9qT7P6ikw5jO8o+go8o+grR+z+1H2f2qbBzGd5RoMOa0fs3tSNbn0p2HzGd5FL5NXvs5/u0ht2FFh8xS8mkMXNXfINIYj3oUSuYomLFAi+lWzFTTDSasUpXKvlZ7VGYeeKtlDSGM0FFMwnPWl8kHrVpo+OajYEU7iuQGEf3QajeHjO2rRUnHOKXyz65qWrhcoGMjPFN2H0q88ZxUflnNJqwyr5bHml8s+1WRG1L5belKxSdir5belHlt6VbEZxS+WaLBcp+W1HlsKubDR5Z7miwmygynPWmEHca0DFzSNCDmqRL2M84xxRg4q4bcYprQdKQkVQMgdaCCPpVtbcgU37OTk029BXK+TngUZIPNT+S2cY/GmmFs0k9AIt1KWzxyKk8vHfmk8s1DkA0H06+9DOQOlLsYMegprLxWidxDSzEilLe1IQcEVHhj06VVrgTB884p2Rj0qHnggcUhJHJzinyjNPTxmbNUfFd2PLFmAePm3dqu6U25wB3rD8SuHuyqvk5x9K0hoZVNivo53uCfvZqxqH+ueodGGJkB4qS/LGaSug50O0K5Kas0YPylcsKuzsIrxlx97OBWNpDN/wkMDADL/ACnPStvUowuoFh64qWikU9MLM99CzdOlOe4OQAelVoZPs2uOuMCQY+tSXcYimfHSpLiWFuMjk0ouMHrn0FZpk28daa05XBqZAztNClyq89TXaRt+5FcB4ek3Kv1ruUJ8kURehBMaShTkc0GmScadxHLZ+pqJ2xxQW+amNyelcNzqQFuOtN4xRg4puM9c0rsHYTNGCTT1jB7mnhB6UtSSEpkYNIEOasFaAopDuRhMe9LgdzT9tLt+lXYdyMJ83tTtpp2AKdjBosFyMLT9tOAFOxjFMBm2hl446VJ3oxxRYERbO9PCEdxT8dKdt9qLARbaUL6VKFFOCClYohCc1J5QIqQKM07AHSnYpSGCPFOEeacOlPAp8pDkRCPk04xVIODTiaLE8xXWPNO8rj3qX8KeBzTsLmIBEaeIz1qbHpmnrHRyj5iERk08R8VOqVIEHeqUSeYrCEinCIelWNozUir9KpRE5FUwj0o8oelWyoFJgelVyoi5W8oelAiHpVnA9KcAKaig5it5ag9KXyxVjbQV9qrlDmK4jB604IBUwX2pdg9KdhXIdimkMQNWPLpQnejlHcrCNR3o8gHvVsQinbAKOUCn9nFJ5Aq75YpCntSsFyn5PpTPJq6V9qbto5Q5il5NBhFWyvam7c9MUcocxV8qozCua0RFTTFik0UpFBoEPqKYbdeetaJQccU3Zk9KXKNSM42y+lMa3BFaZi9qY0OaXIVzGU1sO1Rm2PatcwZpBAMdKOQHMx/s5HagwHHStcwD0o8gY6UcrDnMYwHHIpohB7VsPbjb0qMW3sKnlD2jMzyPY0eR7VqfZ/amtAQOmaHEpVDMMJzSGE+taBhOelNMB5+Wlylc5Q8o+tBiOOoq95B/u0jQfhSsNSKPle9NMZ5+ar3ke/6Uht+KmwXKPl+pFKIwBVv7NThbnGBRYdygVGe9OCDHWrn2c+nSk8oCmTIpGKk8nNXTHSeVUsm5SNvwelNFv0zV/wAv2NHlUWBSKJt+OlRtbcGtExH8ab5B5Jq0h3M37LnoKPsoyOK0NmKUKvNPYDOe34yBzUJiBUjH1rW25FMMaqT0zS5h7GN9pFmGO4pIR8tYMxeZwzHLZySe9dPd2yTNuOOlZr6cxBIXJ7VpBmE22VtMVlmJI6DIPamXUoldiOBUyR3KJsGQPSq81tNgsVY/hW/ORysowSG3vI5D1Q9q6nUGQLby7ywfkn0rk57SZWLbST2rYe8E+lxpj96nUdqaYFTVWMOpW06n7zAZrS1AA/N1yB0rI1fMllDLjlSDirwn+12UT9wMECpLiVACWxTimamEBB3Y49acIiuQOnapkM3tAbbtHvXfR4aBa880ZsSKvQ16BaMTbipgZskHBxTiaQfeoNWSzivrSYyaKK886xSuKbjntRRQQyREBp+zmiimSIy4PtTcD0oopDuLj2ox7UUVYXHbaUAelFFMscBS7c0UUALj2pcCiigAI9qXbRRSExQOlSA0UUBcQmjNFFMdxQaeDxRRVLYkCeTTh1oopCY8CnrRRTIJBTw2PwooqkJsfu5pw9aKKoEKOlPFFFUgFozRRTEFLgUUU0MKKKKsB1PSiihAyUCnCOiirsQSLHxQU9qKKGh3E2e1JsoopWEIVGKjKDriiiiwCFPak2YPSiiiwEgUUhQUUUNANKD0pu32ooqWUBXNNMdFFIdxPLpPLoooENMZxR5ZoooAaYzim+WfSiigBdh9KPK9RRRSsNMaYeelJ5Q9KKKVirsURe1QvEM0UUmhpieUPSgxCiipsig8oU0xUUVLQhDAeeKja3OOlFFKyBNjPJI4xQIfaiiiyYMPKo8n2ooo5UA0xkGmFcdO9FFJaFIYYj3pvk470UU2O40wsTkcCoXhcsevNFFQkJsh+xOcnP4UnkMMZ4oorQiwv2ZOcjrSNBGVx0NFFAELWUbAggVXOlREnagBoooUmJRQyXSYpoSkg4HaoodNW2BVB8nXmiitLvQaSGTRBeBUBXDEYooqpbE31LumkrcrXfWMm63HNFFRBiZb/iH0oPQ0UVoQz//Z" old="https://www.landscope.com/images/Photo/Stock/152001_153000/152373/naster.jpg"*/?>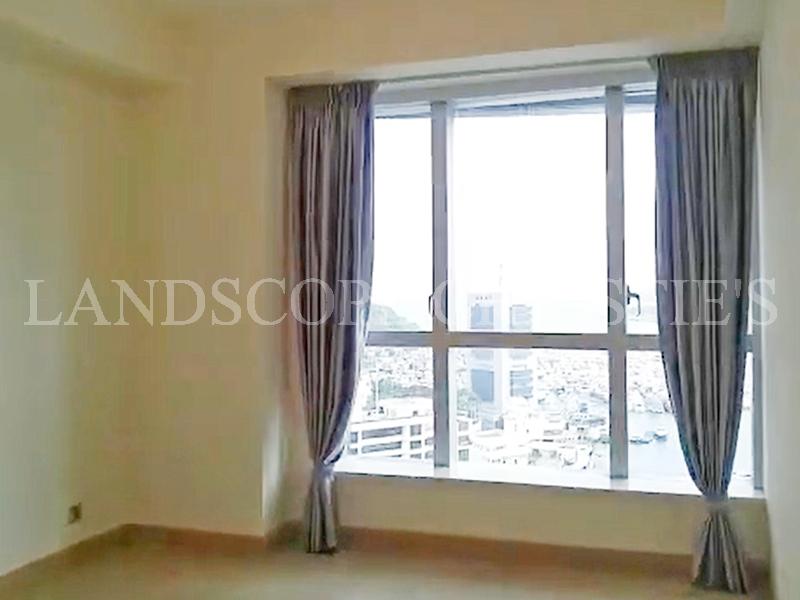 /*img class="sp-thumbnail" src="data:image/jpg;base64,/9j/4AAQSkZJRgABAQAAAQABAAD//gA+Q1JFQVRPUjogZ2QtanBlZyB2MS4wICh1c2luZyBJSkcgSlBFRyB2NjIpLCBkZWZhdWx0IHF1YWxpdHkK/9sAQwAIBgYHBgUIBwcHCQkICgwUDQwLCwwZEhMPFB0aHx4dGhwcICQuJyAiLCMcHCg3KSwwMTQ0NB8nOT04MjwuMzQy/9sAQwEJCQkMCwwYDQ0YMiEcITIyMjIyMjIyMjIyMjIyMjIyMjIyMjIyMjIyMjIyMjIyMjIyMjIyMjIyMjIyMjIyMjIy/8AAEQgCWAMgAwEiAAIRAQMRAf/EAB8AAAEFAQEBAQEBAAAAAAAAAAABAgMEBQYHCAkKC//EALUQAAIBAwMCBAMFBQQEAAABfQECAwAEEQUSITFBBhNRYQcicRQygZGhCCNCscEVUtHwJDNicoIJChYXGBkaJSYnKCkqNDU2Nzg5OkNERUZHSElKU1RVVldYWVpjZGVmZ2hpanN0dXZ3eHl6g4SFhoeIiYqSk5SVlpeYmZqio6Slpqeoqaqys7S1tre4ubrCw8TFxsfIycrS09TV1tfY2drh4uPk5ebn6Onq8fLz9PX29/j5+v/EAB8BAAMBAQEBAQEBAQEAAAAAAAABAgMEBQYHCAkKC//EALURAAIBAgQEAwQHBQQEAAECdwABAgMRBAUhMQYSQVEHYXETIjKBCBRCkaGxwQkjM1LwFWJy0QoWJDThJfEXGBkaJicoKSo1Njc4OTpDREVGR0hJSlNUVVZXWFlaY2RlZmdoaWpzdHV2d3h5eoKDhIWGh4iJipKTlJWWl5iZmqKjpKWmp6ipqrKztLW2t7i5usLDxMXGx8jJytLT1NXW19jZ2uLj5OXm5+jp6vLz9PX29/j5+v/aAAwDAQACEQMRAD8A06KKK5SgpKWkoAKKKKACiiigAooooAKKKKACkNLSGgBKKKKQCGkpTSUmMTvSP1paR+tAEEnSmrTn9KaKzLClFJSinHcQ6omqWomrZElaTqarXF19mt2kzgL3qzIMk1ka22NOlHuKYGTdeJTHKQDk56YqsfFtyEd1QbUGW+lYl1/rTUJH+iXX/XOgZvv4pvc7fLX7of8AA0z/AISa+MSS8BHbap96ymTlW9YFqN+NKtD6zVaIZuHxBqAieXjZH94+lEfiS9aQISOmaz2H+gX6/wB3FVo8C6Genk/rQI6EeILoybARuobxHeBDtI5Ga5exkkdQzZLZarMhO+25zuhJI/GgDabxHfx7t5A24Bx79KU+Ib7BPmYCnBrFnYG2H95mWrDxjy7wg9QpUe9AGi3iK9TGZj8zbR9a3NO1a9lA3y/L3rjH+/bZ6GYV0Cu0edvA3UAdlHeS7AWl4x6077W3/PX9a5RLmTYF3HA5FSo8j9CaYHUrdn/nr+tO+1n/AJ6/rXNqJPU1KsTt3P50Ab32z/pt+tH2zH/LYfnWKLQ92P51HdW+yAtluuOtFgN8XTEZEo/Og3J/57CufhQFRksfxqcIOwP40WA2PtJ/57LR9q/2wayNntTgD6U7Aav2rPV6U3Kf89aygrHtTghPUUAaX2qP/nsaPtUf/PY1m+X7UbPalYDT+1Q95KPtUA/5aVmeX7Uoi9qYGgbyD/npSfa4P+elUhCPSl8gHtRYC59rg/v0fbIP71VPs49KPs6/3aALn22H/Iphvl7KKrfZx70fZ19TQBY+3Dsoo+3H+6Kr/Z09TS/Z196AJjet/dFN+2N/dFRG3X3o+zp70gJftjf3BR9tcdFWovs6/wC1R9nT/apXAk+3S9lWj7fL/cWo/sye9H2ZPQ0ASG9lPoKYbuY9xSfZ196T7Ov+1TAX7VN6ij7VN6ik+zp6NR9nT0agQv2qb1FIbuX+9R9nX3pfIX0NNAM+1S/3qPtU396n+QPejyFx0agZF50zHh8e1JvuT0fNSrbrn+KpwgXoKLCKRN13bFRGeZW2mYkjtWoAPSqMkSG6kIBoSAg+1S/89DTWuJj/AMtDVr7OnpSGBQOBVWAoMWcjcxJ96zdaX/iVH/erYmTBHFZWsjOlf8CqooDmj97/AIBTO9SEc/8AAaZH86K3rSkBYkdRatGT8zEYFVicsPZgKdMeU+opjABzj+/mpGXLT718vqBUE/y3j/7i1Naf8fc4/vIKhvBtu2PqoGKAIG/1pPq1S3XVPpUT/ezT7s5KfSiwEMhz5X1q1p3/ACEpv9yqj/8ALP61b07/AJCU3+5SYGZdf8fB+tWMZJHqQKr3X/HyfrVkfeHuRQMsfMjvnqRt/CpLMAXK49ailP7xvrUtl/x8rUMR7FRSUZrMqwtJRmkoAWiiigVwooooC4UUUUBcKKKKdguFNNOpposFwoooosFxDSUtGKTQxKa/Wn01+tTYZWfrTRTn60grMsKUdKSnCqiIWomqTPFRvWqJK79TWNrY/wBBl/CtiTqaxdZbNtIvqtMLnFSDczGo9n7uZf70dS/8s2PtUTnbG5HXys0guTOR5EOPvGHGKgmGNHsvX7QM/nTomLNGvUiMGifm1t0/h8zNapEsuyFPJ1ZAckhSKy7g8g/7Aq3Zfvb+aOQZjkG1x7VTvVaKZ0J4X5R9O1FhFyx2iaInG0K2fyqrbOWuwp/gjYYParNtzbxt3JxUNlHv1Ob2OKOUB7uA9sO20g/WpXO2RWyeV2mo549scRI5MuKkmBaY+gNFgCU4+z/9dhXQvwin1NYXlbo9zdIzurqtOitJYkOoSiGDG4ue1HKBBGua0IIwq1fjh8NAfu9WjJ9zUo/sUOI01BHkIyFXnitFETdiqiZPSrSR4Apr3mjw/evQp9xUkF1bXce+1k8xAcbscU+UXMh232qtqC5s2A67hV2msm9SCuRSSuHMihBGyADHJq4iccrmop5YrQBpm21Zh1O0jjRntp5Q4yGRCar2bDmQmz/YNHln+7Up1W12I66fdYfhcoeajOsMpIGh6mcdxCeafs2HMgWJs/dqTyW/u1GurXLsBH4f1HJ7tEQBTxqt8Dg6Fdfl1pqk2LnQeU39w0vln+4amTUdRZcr4duTTvtOttynhq4xR7Jhzog8n/YNOEH+yfyqY3WtIMyeHZ1FWII/El4M2vht2Hq74FDptBzlMQ/7Jpwh/wBk/lWsNC8aHpolmv1mpyeHfHDf8wzTl+stRYfMZXk/7J/KjyCf4f0rdXwv40I+a101f+2lSf8ACIeL2HP9nJ9CTTsh3Of+zN/do+yOf4a3/wDhCPFzf8v1kn0TNPHgTxYeus2q/wDbGiyC5zv2N/7v6UfY29K6ZfAHib+LXoP+/FZsvhXxesrJFd2siqcbjHjNCSYXMo2T/wB2k+xv/cNav/CJ+MX63lqv0Sn/APCGeKz11K3/AO+Kr2YXMj7G3900v2Fv7tax8FeJz11aAf8AbOhfA3iRj82txgeojpezC5k/Ym9KPsJra/4QDXD18Q/+QhQvw91on5vEbD6RCj2YXMb7A3oKUae59K2x8PNW/wChnf8A79ClHw41Nm+bxO5/7ZgUcgXMT+zX9KcNLkPTFdCvw2vf4vEUp+gFMT4a3XmfvfEM23PbvS5UFzC/sic9Av504aPJj5toP+8K6M/DeE20pbV7pmXjO7GKuW/wr8OvCjXJu7hyOWM7D+VFkgOP/slvUfmKP7Jb1H512o+FHhT/AJ9bn/wJf/Gj/hVHhT/n1uf/AAJf/GloB57JEIbp4T95OtIVB6Voav4ej0PxLJZ6eDHYCMHa7FmJ78mq7xhTwKGgK2w9qS004XcsreYFIOCMirKoSRj3NdJ4Z8B6FrmiR6nqUDzTXBJBEhXaPTihAc+NFX/nsP8AvoU7+w16GdR/wMV2h+FPhA9bCX/wIf8Axo/4VP4O/wCgdJ/3/f8AxpgcU/hqKUc3Sj6OK47xfZJpaR2/mF1Y53V7QPhT4P6f2a+D/wBN3/xrxjxjBDbeJ7u0s932S2kEUYc52+1CA5RoHKlgOgptvAy20ZI9a0btDHHcED7o4qBCDZqB1AocQKDJlx9adJEfOPoDmnIM3CqfrUjEGVgfXFQMWAYnLeoxVa75vHGOi9avxwOGPA+XrVE/vLuQnpigCDGUX3NF5xOi/wCzVh4wsSGob4Zu4lXltmcUARuv+p9zU1ofLu2cc7/lPt70oUM1v+OakRAJ1I6ZpMZnajEIdREYJIz1Pern2deCSRjniq92PO1tg3RRkVdc4T8KQED8sT71NZ/8fC1Efu5qzpaLJOCwzzSauI9coo4orGxdwpaTvS0CYUUUUCCiiigAoFFApoAooopgFNNOppoAKKKKBCdqKDSUihaY/WnCmv1qRorv1NIKV+tIKzLFpRTacKaEw7VG9SVG9aogrSd6w9Y/1L/7tbr9TWFrZ2wP/ummI4xPmjf2qJwTMV7GHFTwD/R2OajQbtSt0/vLSAkRNuoMo4CxKKZdjaluP+mlWih/tSQspGVwPeoL9eY1/u5atlsBAhKzq4yB5wGam1kbdQudyhQ0eVz3NAi3fYHHc5NN8Vc6in/XOmBasQPsFllQTtyap6af+JnP/vGr0AKWttkEYj6Gs7S+btj3LmmIu8NNajg/vCcGnOVW4Xj/AFsmBUFuDLq0IwcRK5p7/wCusD6ymgC5MgWKVfVcV6N8JbWw1a++z6jClx8nyxyDI4rhpYCxbArp/hPMbf4j2dqc5kgkb8BQB7i/grw23XRrX8ErGvPB2jRa7bLa6RCpMLEkcV25rIk/5GmDrxbN/OqRLMzTvB2lBvNn0uDBJ4YZrgfG1jBpXi77NZRxw2r2wk8lBjDZ617OM45ryH4gjzPiAi9hYg/+PU0J7HPelbXhaCO61pYpUDoY2O01jY6V0Hgwf8VEvtE9JEjPiNpFrHp2llIVR2vo1GOMgnkGvRIfD8Jt4gkcUSKgCgL2xXG/EZQ0OhBvu/2jHn869KjliEahWUAAcE1pK9hmW1vFbNBa/Z4pCDwxWtlVAAGxR9BWZMQ2pJ/OtWokVEjlwkTttU4GcYrnHmJ5CJ9cV0VxxbyH/ZNcmjKEbYwIJ+T29a0pq5MjUsnZgeE/KpLy6Nsygkciq2mfdk+tRay3+kRD/Zq7akXFfN0gAkHNM0zVJrG5a2u+jNiMjoRVZGI6VOgifyzKM7Wzn0pNDR04kB7mlz9ahhljuFDxnK+tT4rEoTJpdxpaKRSE3Gk3NTsUUAICSRWO7sssg8z+Kth+EYj0rk7jcrMSW5PaqiBpfaMdZKPtK/8APSslfMY/KrNT9k//ADxNaoRpfaVH8WaDdJ/erN2T/wDPE0bJz/yyNO4adzQN7GP+WlKLyJv4zWd5E/8AzwH50v2eY9VxRcNO5pC5h/vU1rqLsaz/ALM/t+NKLWT++gouFl1ZcN3F3kI+lMF5b+ag3McsKrfZZP8AnolOFi79JQxHOBRcNOhst8uptERmGVP1q7bp5UITJOO9ZLSGTTYblSVML8jufrWyjB0Vh0YZFYMaHUUUVIzzLxYc+Jrg+iqv6Vz0mc1qeJZWfxjqq5ysflcemVrMYgmqYIRDgE+x/lXpHgIf8UNpX/XL+przYdD9DXp3giJofBmmRuuGWLBH4mjoDN+jFLRSENc7I3f+6pNfMGrtJd6tdXEhB33LliO/zV9Ka0xTQ75gcEQOQfwr5qgi85ItwO4HJPrVRBlHVMJbzDuRWVZsZLZj6Vqa5wZFHpWVpvFsx7E4psaBVzqUK+ozTH4uiP8AaqWH5teRc8Bahf5tU2/7dZjL93J5FiGHU9aoInBb1FWtZ7RD+Fcmo0X/AEYH/ZpAR3I2xRAVWk51yNc/8sqtygymJRVXr4kUeiYoATTQZZ7gOc7OlXo0/fR5HvVPSE3PdyZ/jIxWkgBlQ+gNSxmLgPrcxHQcVcl6VUtBuv7hvRquyDigTIG4Sr2kx/vAcd6otnpWzo8fIpgel0UYoxWAwpaSnYoASilxRinYBOtFLijFKwCUUuKMUAJRS4FGKAEpMU7ApKYCYpMU6igBpFJinEUlAxMU1xT6a9JopFV+tIKV+tIKyGFOFJSgU0AY4pjjIqXHFRt0rREFZ+DXPeImxC/+7XRSdTXLeJzhWHtTEzmV+Wyc+1JAAddgX0jqVwBpYOOSRTbUf8VIo/2BVJCL9zxfwr/sE1n33DTE9os1oXn/ACFIf+ubVn6j9yf/AK4CrQySLAtbFj/CvNVvExzqULdtorRVFOlwHHSMVn6+C+oQAdSEpgXbpvLgjb/pnWdoi5vR9Sau6swWLaTghcVX8Prm7BI7GmIl0vJv75x/BkUw7mvLBRjbuyKdpPI1Vh3lxTYV363AOy0DSOmxXUfDS3R/H9jLGD56RSZz02965xxjj0rtfhfFu8XWx6bYXNXbQk9xPWuZvopbrxgkUchjAt+SPSulJ+asWMr/AMJdKcgYgA5oRLLdjps1pOXkvJJgRja1eW+OH3+Obk90tlUfnXsKsCxAYH6V454t/eeNr4/9MlFA2Y64YV0ngOMPrt4/eOLH51zqpgke1dN8PRjWdVPbYtEWIseP083UPCtsf+W1+P0Fdn/YNvORI80uT2DcVxfj1v8AipPAmFLZv2yB/u9a9DF5aRKN1xHn61pJvlRKWpRWIRalFCpJCjqa2azEKvq4ZSGUpkEVp96yZcSG6yLWXHXaa5GOIrGQi/Kv3Md/Wutuji1lz/dNcpETGPlbHlZGPXNa0iJmhpn+pcj1qHVubqMEfw1PpYAgce9Qasf9LjH+zWvUzexUFM8wkkdjTxUSjLUNCTNjw6ZWlnG79yoAUehrfrC8N8pcn/axW9XNLc6IrQMUYooqSrBijFFHegCOZwkLsxwAKwA4BJypye9bOognTrgDrsOK5AQSkcq1aQIZr+bxwUH0ppc/89RWYLeXHCNS/Z5/7hrQXKaBf/ptSGQd5qoi3uB/AacLW4b+AUXDkXct+ZGP+Wx/Ok8yP/nqar/YrjH+rH50fYbj+6PzpXDkiT+ZF/z0JpRND/eyO9RCznA+6v50htJ/9incOREnmwgcGpbKaFb+PBzk4zVX7JN6pTksZdyvkcc8UmNRRsJGEvrm1kGIpxla040CRqgOQoxWXcv51lBdqcNEwzWspyoPqKxZQtFFApDPH9dAHjHW2H8bx/oKzzxmtDWpBJ4l1OXj55APyrPbnmnJiQKfkcjsK9W8JKy+F7AOct5f9a8nZxFA7MeMV7HosflaLZp6RCi+gF+iiikMxPF+7/hD9W2MQ32Z8EfSvAtIjY20Rc7mMQJJ7mvoDxV/yKeqf9e7/wAq8G03/Uxf9cxVITOZ8QZDvWfp5A0xx/GpzWj4j++9Zll/x5zU2wDTn3ayjH0qSGLdrkiH1zUOl86zGPatG2Tdrty46KpqGMi1JQwmlP38bagZ9mn7u+AKfMc6c+Tk7jyagnONMH4CpGSQkkR1TXnxIxHZKvQDbb7z/DVK2O7XJWP/ADyNMRPo8YFvcP3Mhq5H/rB7ZqvowzZSn/bNWfulm9AaTGYtjzNct6vV56qaUhkWcjj5yTVyQZGaQmQt94Cug0heRWAAC4rpdIXDLQI7vmjmnfhR+FYlCUtFLTASilooASilxRikAlFLijFACUUuKMUAFJS4pMUAJRRRQAlJin4o21QDcUySpCKjkqWUirJ1pBTn600CsihR1pwpuKeBTQDgOKik6VN2qJ+hrREMqycmuT8VHAb6V1snauN8VNmVl9qoTMaYY0uL3Iplqf8Aipk/651Jcf8AILt/94CmwDb4qjH+xVREXLz/AJDMI/6ZtVDUuBcf9cKvXZzrSH0Q1S1Pk3P/AFwFUMuw86Pbn1QVR1cZ1q1T/cq/b/8AIHtP90VS1RS3iW2QddimmA7XVALe5qPw7/x8v7Kak19gWH1pvh9RunPYqaYh2hhWtr9vWY1Fp7+Z4gx2BxVnQVUadKf70rVR0fnX3P8A00pXsykdrJGCc13XwuTd4pBAyEgbJ9M1xmM8Y+td98Iom/tW/dh0QAfStebQjqet/wAVctc2A1PxfKGleIRwYyhxmuqxzXPW88MXiu+WVwh8oEZPahEsu6Xo405yRcSS+m815Z4ncyeNL1j1CgGvYoJ4ZiwilV8dcHNeN68d3inUyeofaKTe4yquM10nw/Uf2lqrf7K1zIJ4rqPAQxc6qe4C1FMTGeNMyeOvAEJPyPczZH/Aa7oeHrBmy8ZLfWuF8WfP8SfAqf8APN5pP/Ha75dYsFwGuU3HjFbyvZWJVrjLVFj1PYn3FTArWrLtCGvyykEEVqVnLcuJXvD/AKHN/uGuUiLGJA2Ny53n+VdRqP8Ax4TYOPlNcopI52ldw+YGtaREzY04bbc/WqerEG+XB/hq5p3NsPrVDUhuv8+gxWnUzZADx+FMT71PVTTBleaGStza8MjEF0fWSt3tWN4dGLOU+sn9K2a5pbnTHYKKKKkoKSlooAguzi0lP+zWCH9HWtnU8/2bcY6lcVyAif8Auua1hsZyRr7z/wA9Vppc/wDPYVmeVJ/cejyZT/A1WHIu5p7/APpuKQv6zCs4W83/ADzanC2mb/lmaA5F3LhdR1m/WgSR/wDPX9aqixl/uj86X7DN6D86QcsSyZIyP9Z+tG+IjBkNQfY5x/Cv50G1m/urQh8qJzJAON9WNNmhF6ELZDDAqj9km9EpY7OWOQS9NhzkU3sCSNa1h2XV1p7kiNsMpNbC8AL6DFZV2fNS1vo+xG73rVBJAI7isGULR0oFBIAJPYUhnil+SdRuGz96Vj+tRe1OllE00r9Myt/Ooy2D1pSEitqreXpshHqn/oQr3WzAWxt1HQRr/KvBtWy2lS/7yf8AoQr3i1OLSAf9M1/lTQE9FFFAzK8TLv8AC+qKf+fZ/wCVeCaeMQR/7gr3zxHz4Z1PHX7NJ/6Ca8EsAVtow3UIM1SEzlvEh/ePWfZD/Q5vpV7xIf3rVTsebWb6UwIdMYjWVwOcVrWQxeag3cCsfTWxrifStmz5OoP61mxmXcOP7OI776Zdf8gpP98VHe/LFs/2s1NeD/R7SP1bJpFMtbcQuvqBWcg2ahIfWOtKbiPfWY5/0uQ/9MjTJL+jD/iXyfWpZMLBKTjG09aj0g7dMHo1F+QNPuP92kBR0bi2mb1zU4OYifWotJH+gSH1FSKf3C0dQGJ/rK6bSfvLXNRcyCuq0mMbloEdzijFLRWZYmKKWlxQIbijFOxSYNJiDFGBSiloAbgUYp1B6UAN49KOPSlxRigBMU2n4pMUrDQyjFPxR+FFgGiloopgIRUUvWpjUMnWpZSK7Dmm4p7dKZ2rJloAKeKaOtPFERDv4aik6VL/AA1FJ0rVEFaToK4jxR/x8H6V28n3a4jxKc3FUJmVfkpo8R9GBqxcRhdfsZFAG6IZ96h1MAaAre4q1PzqGlt6xCrQCXPOsfRDVG/5e69oBV25/wCQs/0qle8zXY/6YCmBbtTnSbQewqK8GfF1uP8ApiKlsfm02zA7CmS8+Mo+M4hpgVdeb94RU3h/iGVv+mZP6VW13/Xdc5zVnQzts527CI/youIfofGjqf7zuf1qpoYzrrn/AGzV7R126FB9WqHw1GH1GdyOVY4pWuykdgmcmvUvhOmIdTbAzuTn8DXlycZr134UQqPD9zcjOZpuT9OK1tZEdTvq5i2tIb7xRq/nrkIiKPyrpq5jT7qK38R6y0zBQXUfpRETNyz022sSWgXbuxnmvH9bJbxXqHoZ2FeyW15b3O4QSB9vXFeMam3meI9UbHK3TCk7gRCuq8BL++1U+u0/pXJnk8dK6/wOpRb8+u0VUBMr+I0EnxW8HDPASbI/Cu/TSNPQk/ZkJ65IrgNY+f4peG37QwyMfpXbHxDp4dUWRnLcZArWpfSxMSWyA/tCTaMKBwK1Ky7Eg3bsDkEVp5rGW5aKWrts0u4P+zXK8/L82QVyfaun1o/8SqYeoxXKn5VH+1W1LYzlubum/wDHoCfWsu7nU6hOM/dNaumDdZqPeuS1CZl1a6weN2K0SuzOTND7aoJx6VWbUc87fWqCSZP1prcggehptEpnaeEpmn0x5DkZc4zXQVgeEDnw9Cf9o1viuSW51R2CiiipKCk70tJQgKupMFs2ycAnFYBdQeJB+dauvh207CAklxkCuY8ibP8AqzW0NjOSNPd/01H50u4/89B+dZn2eX/nkfzo+zy/88j+dWTyo093/TX9aCw/56/rWaIJP+eR/Ola3lOMRNQPlRob17yj86Qun/PX9ao/Zpv+eDUotZv+eNAciLe9P+ev60B0P/LWq4tJ/wDniKcbOb/nmKQ+VInVogD+8Jq7pTwGaaMy53L/ABHpWV9ln/ugU+K3aKQMyjJpPUaSRraVIqNLZzHKhspnvWyBj6Vy75RhKOCvSm/2zehuGDj0FQ43HzHV5pshAick9FNYEOvT7AGtjn+I0++u5Dpd7dspVFtzx61PKxcx4/ZM3lSbiT+/k6/7xqbdmorXmBT65NPHFYyfvGi2G3436e6+rp/6EK92gwLeId9g/lXhcx/cjjPzLx+Ir2yN8iJOc4U/pWttCbl6ikopBcoa4M6Dfj1gf+VeCwjFkG74Ne96z/yA77/rg/8AKvBo8f2eMe9UgOI8RN85z6VX0YFrKUnmn+IWzcFfak0X/kHzVMhlPTWz4iA9DW1Zk7dQHo+KwdLP/FR5963bThdQPrJUAYl9nzRnpmrN0ciy+tVr/h19zVi4+9p496ZReuB/oo9qyScTu3by8Vq35xb49TWPJnEh9Fpks0tI/wCQePqaXVuNLnPtRpuBp8eO9R6y4Gm7c8uaQ0iLTARpZPtRET5XPrUtqvl6QuB1FRDhBQA6EfvfpXW6V1WuUtOXl9gK6zSRyv0FIR2lFFFZjuFOoApaYCUUuKMUgEpcUtFMBMUYpaKAEx70YpaKAG4pMU+kxQA3FGKdikxSsDGkUlPxSYpgMNRPU5FQyVLGis3Sm05uRTQKxZYo608U0LTwuKaAcPu1HJ0qXHy1FJ0rREFWT7tcJ4i/4+q7uU4U1wXiA5us+9WgsUtW48O/QirBObrSief3QqHU/m8Oye2KlxibSR/0zFMLBOP+JtL7LVG45uLz/rhWlKmdVuD6Lisydv312fWPbVCLek82FqKaTnxp9IKk0hcWdqKYoz41f2hNUBQ1v/XL7Zq3peBo90//AEzNU9cP77FWrL5fDlyRx+7pAXNPG3RIF9FJqHwt813cN2LGrNpxpMY/6Y5/SofCK4MxPXJq4q4HWWw3y7Wr2r4Z232bwXbg/eeR2P514zaJm4LDsK918HRiDwrYqo6qSc+pNVJErc6DvXMaVZRXeu608y7gJQoB+ldOOa5LT9S+xa5rSfZpZf3wOUGe1JCZ0tvZ29qT5MYXPpXid4SNe1XP8V25Fey2Goi/ORbyxbe0gxXi0zeZreot1IunzR6gOyew4rtPBWGguz6sv8q4zH866zwQ5+y3Rz/y0xTiJhfIr/FXSFwSVtXPHoa7yPT7SNfkt0BPPTvXAXMpT4s2kgyRHp5JH411sfie1ln8lYJ85xkrxWk7u1iEy3p6/wCkuQMAZ4rTrM005nlPvmtEdD9ayluUmUNabbpcvGSeAK5aTCng5UjK/wBa6XXn8vS2OMncBXLOAo2DlR91vWtqWxMjotK/49Yz61xd8xbWL30EpFdppRBtIse4rhZpA+o3p9JiK1juzOQL9+lyRuPsaYp5JoJ+V/XBpslHd+Dhjw1bn+8Sf1rerG8Kp5fhyzH+zWzXHLdnVHYKKKKkoKKKQ0IClqjrHZ5Y4y3BNYfnIf8AlstX/EqO+nxbMnEgyvrXPfZZR/yyraGxDSNLzh2lU/jSeeP+eifnWZ9mlP8Ayyo+yzf88qofLHuannD/AJ6L+dHnD/nsv51mC1m/55UfZJ/+eVMOWPc0/PTP+vH500SqB/ru/rVFLObOTCPzp32SQn7gH40ieVdy+ZVb/lt096aZF/57/rVUWc2PuAj60xrOb/nkPzouHIu5cV4wRmf9aZLIrEBXJA71WWxnPOwCpVhkiAV8c9MUMfLYd8zgLuwPetEpbw2OLfa05HU9qoxY34YgLU+6FfutSsSUhb3xB3zD8Kta3d+T4Qv0PzGOD5z6U8yoR1FZHimYDwfrDqeTbnpSYkcBbECBAOVxwad1qK3z9mi/3F/lT84rma9436ChmN3YwDkzzqh+leyzSmJGdTjYoH6V41Znf4m0OP1uf6V65ePtt5/oa6IrQykRf23dYAwo96Q6ldP0mx9BWSrZVTmpVlA703EzUmXLvUbk6TexMQVaJhk9uK8fb93ZIB0yRXp97KG027RTy0ZFeYXPFmg9Cahqxauzg/EfF6cdcUmiHGnz59araozPeSEnPzVZ0jjT7j61nJmq8yhpRz4hb2Nb9t/q7s+shrA0j/kYXrftv9Rc/wDXQ1IzD1PiWP61Zuf+PnT19KrapxND7mrN3xfWXstAFzUP+Pdf96seT7sv0rXvhus1b0OaxZGBjlPrTEa2n/8AHhHVbW/+PaH/AHqn05s2SVX17/UQDOAWoKRoKo/slMelUOiVp4xpkQ9qyiflNAmWrJf9a3YgV1mlD5l+grmLFd0RX1rqdJHK0hHXjpRTsUVmAClpRRQMAKWgUUAGKMUtFUIMUYozS0ihKKXB9qMH2oEJRx60uKMU7AN4pKdikoEJimmn000hiY4qCUcVOelRSdKiQ0imeDSikbrSr0rMtDhTjTQKeaEAfw1FJ3qb+GoZK0RBUn+4a4HX/wDj5Nd9N901wevDNx+NWmHUr3a7vDswx/CKXOZ9LPooFPuFzoMw/wBmmp/x76ZJ3yBRa4id+NUuvpWNcf6y6P8As1sycalcn2rGuvvXX+7VIDR0Xm3tqbbjd4xnPpEadooxBa02248V3R9ENUBla0c3YFXU+Xwzc/7mKz9WO6+HtWhKNvhmT/aIFMpI0eI9KXHGLcfyqv4SPyyGpL1jHpbf9cgP0pnhBcW0h98U47iO20xdzgmvfNGh8jRrOP0jFeJeH7cTb89RjFe7WwC2kCj+FB/KrkZosjoK53w8o/tbXDjObkc/hXQjoK5DTb26ttT1YW1qZ83HOPpSXUGdeAOTgA14HGf+Jtqo9Lx69tsLy5uoJWubcwEA4X0rxGD5r/UG9bp/50WsBaHUnsOa67wVCU0WWYkHfKTxXI/wt9K7Twd/yLuP+mhogJlCBhP8YngI4GmK+fx6V6MkUWz/AFScDsK8zgcw/GS/dBl4dKTC/U12Vtrt5PLtawkjToWIrWaehmjQ0sZedu+7FXweD9aoaX96b3Oauc4J7ZrJ7lozPEbKuneYxO2Ngxx3rlmCqu1Xz/EPxrp/EAJtIUyApkBOe49K5qVCgYYAHYit6exnPc6PSziyiPoDXAIc3d83rOa72zyunJjqErzy387zbpnTBMx49q1ityZdCx3NEny5+lABGSRTZmARjQyTv/Dcz/2BbgdQMVsxyMThlx71z/h9vJ0W3DNnIrXFyB3rnlHU2jIvUVRW5Yv1/Cp1uV6MMVk4s0UiekoyDyCMVFJcwxD55VX6mgdynrJAtk3EAbs1imVOnmCn+IrpbxoI7YmQISWK9KxvJmPOw1tBaGctWa+/jiUUFz/z2FY6wzE8Rt+dO+zzn+BvzqhKC7mr5h/57CkLnGfPArL+xydwQfrT/scvYfrRcpU13LErSPHIEuMEjANYsmmagzDGoMo+taX2ScfwL+dH2ab0H50XsP2a7hYW9xA3728LIB3PWrwkX/nv+tUfs0uOQPzpBaSZ/wBWPzpXH7NdzR8wdPPqvdzGN4yjF1zzjtUIs5D/AAY/GpIoyiMjYJpC5bCXLEFWjBb1FQeZPz+5NW7dwJCTjj1qx56f3gKZDMsy3ABxC3TFZOtyz/8ACJaqs0bKSm0A9+a6hpo8AfaFHNYHjeTy/DJVJFJlmVCfUUpMInIAbERQOAi/yppqVxlvwFRmuZ7m43Tv+Ru0D/r4b/0GvWLyQeRKW6EV5Rpgz4w0H2nf/wBBr0/U2K2LkVvHZGUzLznGDxilziq6OQFGe1TZ4rQxQy4/49Zz/sGvPNR+W1T3Y16IwBjdCMgoc15/rChbZRjo5rOZvA811LH2qX/eqfTDt06c/wC1VbUDm7l/3qs2Qxpc/wDvisGaFXSR/wAT5j7Vt2hzBdf9dDWJoxzrrfStuz/497r/AK6GkBh6r/r7f61aufm1KzH+xVXUubu3HvVuf/kK2n+4aALl2P8AiWZrnpG/dsK6K940o1zUh+U0Abdh8tmn0qprTFpbaNeTnOKt2n/Hqg9qqaiM6paDvimho27j5bGMDj5awwfmrbvDi1jB9KxADvH1oYM2bFdsQOK6jSeNvFc5aDEaj3rqdLQYFCJOmpcUAU7FZ2AQCloxQOtFhiiiilHSkIAKKKWqsMSlFGKXFKwXDFGKMe1FMQYpMUtLQA3FNNPpDTsAym1IaaetSNDD0qKTpU56VBLUSKRUYc0oHFB60o6VkXYcopcZoFOqkhMTHFQyCrOOKgl71okQU5vumuD1wf6QfrXczHiuF13/AI+T9aYhJhnRJ/8AcqGL/kHaWf8AbFTyDOizj/pnVeMg6ZpRHQyCmhotTcajc/SsS4OZLsDstbk4xqVwO+KwJs/ab0f7FO47G1oq/ubUVXtfm8SX7D+EYq3o4AS1/wB2qem/PrGqSejYqkwsY2oHF3IT61r3AH9gQx/3pRWPf/NdMP8AarZvBi006IfxSiqsBLqxK6VIT6AVL4UAFk59TUPiAhNNkQdyKk8NDbpzEHqaqJMnZHp3hKPzJlUclmFe3KMKo9FArx74fRZ1OzY9d+f0r2M9TVSMlIcK5zwuT52rt1LXZroxXEaS+q+ZqJ05EI884LdCaEhtnaSHMEh/2TXgtmMSXp7m6c/rXtdnJdjR5Tf7ftCqxbb06V4ratkzsOjTMf1pPQZZJ+U/Su28Gj/inlJ6GQ4riCcqw9q7fwW27wtbt6sx/WqgJmbpGJPjnrob7q6XD+HNeklQYnBHAHFeZaV5n/C3/EckC7pxp8AAPeuwgv8AWnuGjntAkI4ZxVzTITRo6UfklP8AtVcB4I96paaVCTBem6ri9azKRkeJWUQQKwJUvziublZCrRKGAjPyk9810niWRUt7fJwC+CfQVzb+YIyrlSwPP07VvT2IludNajGngeiVzjWMZZmQcscmuigOLED/AKZ1ylxc3S3qRxplM8tVIhjr2yBRVj+U9zQnhia5tw0UobP3qZFcSB5UnHAPBra0m9W0hkBPHXFEm0Jaly1tmtbKKFgcrxU8kiwoWY4ArNl1uaYAAAAVRub0zOPMOT2ArMq5tjUIMZ3YNUZ9XlknIRgFHr3rIeTc3A4pquA200mVcuzalcLkJMwB96q/apGOSzN9TTTC7nI6VIkDNkAZxSFqW7N8xsSwT29aseYuf9Yv51ktbTbv9WxFL9ml/wCeJqkWo36mwJAP+Wi/nSiUD/lqv51ji0mJ/wBST+NO+xzf88D+dA1TXcNShurm4Bt7nYg681W+w6gBxen86tC1mH/LM/nS/Zpv7h/OncapplI2GoH/AJff1pDp993vP1q99lm/uH86Q20o/hx+NTzFexXcp/Yb7GPtn6006Vesc/2i49gaui3kPIXj604Wk7DIT9aOYXskupVXTbxR/wAf0h/4FU8PnWjhZGMme9PNtcDrGfzqdFZICpHz9s0XFaxFdBl2vEpbPUCqvmXbH/j1bFWI754iUlAVxTm1bHcVSIkVAszNzbGszxIZW8N2wlgIJuuM9hits6sB95lrD8ZXYl0vSiG/1l1hsdMYpTCJgBvehjkUzkfnTgCa5G9TfoXNAjVvE9hkAsjlhnqOK9A1U/8AEvcj1rz/AMMBz4z2gjCWpb6V2cxuZoxEq7wc8CumBjJmchJXPpU6vgc1LbafcASh4mRVGcsKr7GY/KCR61ozMlXDsQD2xXBeIRshC55WQ16fodilxb3crYJVe9eV+IJBJNPjoCcCspamkXY80v8A/j6kP+1V7Txu0uf/AHs1m3pzK59609J50qQ+9Ys1uZuh/wDIelres/8Aj3uv+uhrD0Mf8TyQ/WtuzP8Ao10f+mpqRmJqP/H5b/Wrdz/yFrcf7FVNR5vYB71cuf8AkNwj0joAuX4xpJrmpxjb710+pLjSx9a5mbpHnuaYG3aA+Wgxxiqd1z4itgf7talvjy4+OwrLuTu8QxY7cUgua+okhFHtWWi7mH1rT1IjYBnkCqFsuXx7g0AbmzyzCAO3NdLpAJArAxwpI+ldFo6nI9KLiZ0faloxS1ncA7Ud6WincBKUCjFOFIBMUbaeKXFXYBoFKBS4ooQCYoxS0lABS9qSlxTYDaTtTscU0ikA0009akpp60gGEcVXlq0arS9TUSLRWPWlHSkNKKxNEOA4peeKB0o9KtEsl/hqtL3qyelVpe9aIgz5+hridaXdcMa7af7prjNXI81jQIiU50uZfVDVGA/8SXSva4xV62G+ykA6FTVCDnQtPx1W4P8AOmWjTuv+QnN7iufuOLy+x/zzFdBc83rH1Fc9PzfXw/6Zigo39HGFtv8AcqhpOPt2qkdN5rS0pfkg9o6zdHXnVWPXzDTQmYtyd12f96t6+XL6Yg/vA1hSDN6o9WroboZv9PGPupk1pckreJPlsifVuKu+Gl/4lX41R8Stut4E/vZNafh5DHpSMehNaRM5nr3gFAt/aH2r043kI3KXG4HkVwXga2VY0mfjamRWzPLumLA/eNU1cxTsdXHKkq7kORiuf8LyJHaXpLgf6S2av6I2bWQehNcZpm/bqEqyMFadht9TTjG90Pm2O8uWDWV24OQYjyPpXh9muIHJHWRj+tewWLMfC0rMST5L9foa8jtuLdcdDzUNGiJB/F/u123gwbfC9qvu3864wJ8p+ldt4TGPDlqPdv51UdiWY/hljL8ZPEnOCbKFR+FelzZEUhNeV6E7L8SPFE6NtZIo0DDtxXY2UWsSOZHvVkth/rFYck1pOOtyEzZ0zHkSHuWq4mD+dZ9gwSCQk4GauxnJBHQ1k0NMyPEq71gQAEE/MD6VzhYyL5jph84/AdK3vFC7mt0yQXOMjtWAWRnBSQ7lOCK2hsJ7nSxHFgM8HZzWGAp3A9Qa3JG/0NuMbUBzXPp8zPjvzVIljJhGWIH61FECoIJyKLhT5mRTYmJ4aokxEhJ7U0AZz3qXGAarlzWdx2HSMcYA696WGEkliuB2Jqe0VWGXp7ZmLHO2NaLlDoo2lHzuFQelWGeKCPbGcmqImhSPapJb1qo8pZzzTA21uVaMEsFNJ9oGeZhWasM7WyeTHw33ieppn2K4J5jP50F8ifU1hcL2mApRcKCP9IBFZP2Kf/nkfzo+zT7seTgeuaoPZruJefb3uXME6+Ufu881DHBqSDm4Vj7mpzazkfc2n604Wcx7frRcrkj3IT/ao+7LH+dOjF/nMkqdOxqX7DL6H86PsU3939aVw9jHuEa3YUDzUz9alCXJHNwB9DUYs5R/APzpfss/aP8AWlcPZRXUeI7hT/x85pRP5T7ZmznoahME/Qxn86mkthJY+UeJB0J7UXuDilsE1rbSMXlPJ71CLHTu7/rVIQ6qyeVtV9vRvapUs78DmJc1aM2Wms9LIIYk8etc74yjgisNHt4Dx9p3AHrjFaz2OoE58sCsPxcjJPpMb/61SWIFKY4mSzcmlzxUecj8akUZrj6mr2LnhcoPFNxIeHW1AyfTNehaCUXUiSSXIyPSvP8AQIy2sX5jTcRaj+ddl4fed7mR5ovL2rhR611R2MjqdQkM1pNGFzkY4rBtbOeKzIMWWrVNwIl3P0qWDUoQCOKey0FYz9Oiks9Jv/OQo7KSPcV4xrLgGZh05Ne6aleRyaXcFeBsIrwTW22wzg+4qGOx57d8sT9a1tL+XR2NY9wck1sadzoxFZM1SM7QedZlzWxZn/Rbkf8ATY1k6AMazN7Vp2Jzb3P/AF3NSMy9RGNUhHqauXAzryeyCqmo861bj3FW358QH2WmBoaoD/Zyj35rl5SGu4o/eur1cf8AEviNcsi+Zq8ftTaEdIi42+1Y9ofM8SvnkA1uKMLn0FYmjqH16ZvQ0rAaWpj94agsE3XKCrOpYMpp2joDcF/QUmBqdwK6LRgeAa59VzIDXUaUu3HFIGblFFFSUOHSjFFAoELjigCjtSimAopaQUtAgoxRQKYBijFLRTATFJzTqMUAMpDTqQ0mA2m9aeabSAQiq8o61YNQS1nItFRqBSN1pRWRoPHSigdKKuJLJiOn0qtKOKtsOB9KrSjitCDOuB8jfSuI1UbpSBXcXPEb/SuI1Bg05xQNCWQxbMP9k1nW3/IEtf8Ar4P860bP/UP/ALprOtv+QLbe05/nVIpI0rj/AI/P+A1zsp/0++/65iuiuP8Aj8/4DXOyf8f99/1zFIZ0ulnCRf8AXOs3Sj+61U/9NK0dM/1cf/XOs7SP+PfVf+ulNEsxVG/UVA6g10LndrcK9hbZrAtOdXT/AHsVv/8AMfkP9yHbVk3M7xI/7yzH+y1dDo8edJtVGfmxmuZ8RuDeRIOqJXX6IN1rYoOuBW9NXMps9n8KxCLTicn/AFeKuyWkqhXIO3NVNOP2fSiehCCt6aWOa1t443BO0EitDIm0LItJmP8AeNcjpZxZXPvO5/Wu209FWycA9c5ri9IiWWymIbkyv/OiO7H2OptePCc57eRJ/I149p8gawgb1WvX+YfBdznqLeT+RrxvSwf7Jtc/88xWMupoti+smOO1d34VXHh60Hu3864DPWvQvDAxoNoD/tfzqo7AcrorgeN/FT+rRr+QrsbG4YzlVztZc1w+htnxV4nfsZ1X8hXZaY488j/YrokjEtz3TRxvEik9zir9lfyCS1glj4kXKsP61EjWttA885BkkG1F9au2NtDD5bk5nK8qT0rGQ0ZXihn82EIwBPAz61g4ZWUHYDuGcdjW14nJ+1xERlyB8vsaxFVmkjLJt3OM1pDYT3OjugUsJRnOEFcnJPcJOI0HB711l6R9imycfKK51Wg88RmQbwKaFIrmaRVIl6jpRuLDKinXPkyOVV84pbYpFyxzWchpjQJj16elP8sgZqV7heccVTa7cThScrUBcnNwLcZOT7VN5pljB5APaqAn3yn5ckVJJdFFA20guTiMHsAKa8IA45NVlvTnAqdJwQGNNFqzNOKWGK3jj83B71J58Z6T1mfZbhyHSIFTyc96f9juB91FOe+elUV7OL6l8XKFiBOKq6p51xZCO1uQsu4HPtVY6fODkRAn2NJ9huAc+Tg/Wgagu5VvLbU7mUbbsIgAHHU1AdM1U/dvzWoLWb1Qf8CpRbT+q/8AfVFyvZxMj+y9Y/6CBo/szWP+gjitj7PL7f8AfVJ9nn7AH8aLi9nEx/7M1f8A6CY/KpU07VwP+QkCa0/s9x3UD8aDby9xRcFCKKEdlqwcFr9SKswXxhvBb3QY7hw/vU32ebsGqwyI8ah4xuUdad7g0kVb7UvscmxX27hxjvVYaq558w1cZrNDtuId7DoT2pVl03OBAKpWMmUm1lxx5prG8TSCTV7Ikls2+7munMumltptlyR1rlPFkyyeKbJIwFRbI8D61E2iomYANgPqTRyRwe9IvMS/U04HGBXMkrmr2NHw5c/Z729IbBEYVifrXaaHMZpJWZwQo7Vx/hmG3nW/eT+8FzXY6Lb29uZFtycMMkGulbGRfun/ANHz71TUZ6EVYvDiAD3qmoVjySKBj9RcrpE5J5Arx/xEo/ej1XNetX8S/YJF3E7ugryfxKMTTL6JipkNHm0xya2tM/5BTfWsWXrW1pv/ACCW+tYM1RU0L/kN3P0q/p4/0e5/67ms/Qf+Qzd/7taOn/8AHpMfWY0gM++XOuW/1qyeNdmbuABVe6BOv2496sNzrlxj2oA0dXz9gQVy9sx/tdcD2rp9WP8Aoag9a5rTUMmqk/3atknUD7pHtWLoY/4mtzgdGraJAhdj2XNZHh1d95cyDoTkUgLd/wAymrekAiOU447VUviBOwrT06Ipp6kjljUsCyh/eV1elc7fpXLQruaut0lOVz6UIGalFGKXFQMUUvekxS0AL2pRSdqUCmAtFFLTASilooEJS0mKWgApaSlpgNNJ2pTRQA00zvTzTO9SAhqCWpzVeU1nItFRutKKRutKOtYmg9eho7igHrTgOR71pEllhx8o+lVZelWnI2/SqshGK0IM67/1Un0ribxf3xrtrs/un+lcZf8A+t4oYIZZrxIO201m2x/4lEo/55y8e1atjyr+4NZdqAdMvR6PVJlJl+U5u4veHNc7J/x/Xv8A1zFdEwzcw/8AXCudf/j9vj2EYoKOk07/AFKf9cqo6R/x46m3q9XrDiFR/wBMf6VQ0Y/8Sa/b1kNCRL2MjThv1lB6OK34gH1S+k7q4WsTRBu1zP8AdINbVg2+51I4/wCWwqyDE1wA626+gUV3vh2Afa7KM9ABXA6ifP8AEPHdlFeneGI0bVkjYAlAMV00jKZ6kUCWQU/dIArTurA2arMv3Noqjf8AyQ26qAQUBNdBq3zaMMdcLTb2M7DNILf2RMzHJy35YritBuBHpmW6vO4H512elvt0CY+gf+Vcdp0QGjwcY+dm/WiPUOx1Wt5TwRebSQfIPSvI7QFdOtwBj92K9b1o58EXR/6YmvKLb/jzgH+wKyZqDHbFKfRa9G8Ors0Ky5z8orza4bbBMR/cr03QYwui6cg6NGKqOwjhPDhEmr+JZM8m/K/kK7PScG4b2SuG8IHzLzxLKep1Rxiu40c/6TL7LXSzEmuebtSTkIQQPSr+lkza5PcFiSUAUZ4FZtydty3vir2htnVJAB0SonsC3IvEjOdSjjVtuY+vvWPEzSTRtuJUOBg1qeISzaqoQjeY8KD3NUbc/wClQAqMFhuojoiupr6mcafLn0Fc/Hbw7vMaInJwSK3tYOLBwO5/SseBnxEB90N81NbCluUGjIdtq454zTPM8oYcZJ70+SeTfIGGQHOKhZg43AZqJEj1vIvnUqSwFUriRiySBcetTyb9nyqAT3p1sqhCH59jWYhRJGkQcA7j0pQzbN5QnNIZo1GCoz2qZGkdMnAWi4Ir4BG4jbU0Y49qk2KfmkIKiorhwAFg4cnimmVc2kvIFiVTJ0HSlW5t8jEoHNZY0+72AlFyRzThp11/dSqNYxi9zQM6FpG8/GTxSSThkkCz4yuB9apjT7of8s1NBsbkZzGBjk+1ItUo9zJOk3rOWF+Rk5xR/Y99/wA/5/OtM202eAv504Wk+Og/OnzD5EZX9jX4/wCYg350f2RqH/QSf861vsk/oPzo+xzn+EfnS5g5EZQ0fUP+ghIf+BUv9kaj21CX/vqtX7Fcf3PyNJ9kn/uN+dFw5EUIdN1RWG6+baOxatG382I7ZmyPU0w2soYbo3H41O8QljCMccU0yWrFW80ie+nE0dwEAHC5qEaBfA5+0pVKS8ktZ2g+cqpwDUg1Tp8z5qtTLQuDRbkHcZ1PNc74it1h8Som7c6WwB/Otdb6eaRVjVz8wrC1GQy+Irxn+8qhTmsqhcUVyu3im4yQBTjQoyRWMdzV7FvwvbXL6dqAgHzG5Iya7Tw5BPb2cj3RBkJwK5Hw1dra6bdYYgm6bOK63SpjcaY0gYn5+tdPQxL958yqAOnWqoQ84qRVzMN7nbVpYY1Od3FIq5QvwfsQJ67gK8n8TjFzcfQ163qwAslK9PMFeTeKuLq69s1Mho8zl61tab/yCW+tYktbencaQx96wZoinoIzrF5/uVo6d/x5y/8AXU1Q8PEHVL1h02Hmrul/8eUv/XU0iitKM+I7Ye2akj5124+oqM/N4ogHoOami/5D1z9RQgLevHbHEB3NYOkDOqHHKkVt+IOFjrJ0EZuXNUQbkxxby+yms7wyCIJpfUkVoXR22Mp/2TVTQhs0xjnqc0gEvCZJD6k10caFLOIHqFrn1Ae7Rf8AarpZBtQD0pAJa/63FddpowF+lcnbf60Gut03GF5oQF3NOFNHSnipAKKKKACnimCnigY4UUlGaoYtJRmigQtJS0daCRKcelJijtQAhpppTSHtQA00w9akPWoz3pAIarS9TVmq0vU1lMtFU9aUUh60o71iaocOlOX76/WkHSnJ99frWkSWTP3qrL0q0/eqsvStSDPuv9W30rjb9f3ldjdkeU30rkL7lhSGkJZ8J71lQfJaayoHEbitS2P3B6mqW0f8TxQOpWqQFsDNxBnvB/Subk/4+dSH/TMfzrogf39uQf8AljXPTf8AH5qP/XNf51QHRWp2xKf+mP8ASs/SeNAvD/00NaFv/wAe6/8AXL+lZ+mf8i5cH1kagTKOgLu1Sd8fdXNbOlKP9KY/xyZ+tY3h3PmXL9iCK2tI5hib1yTTEc2xMmvkL1Eor2DwTa+drbO3ZRXkmlqJvER9nY/lXtngSJReySdTgV00tjKZ2t1NLNcbHUBUG0Ed66HVtv8AZsW6QLgAAetc5KwbUDnp5gz9K0PESCS9sjuO1RuAB4NW1qjK+5csDjw9dn03/wAq5SyfGmwjtg/zrrIF2eGrs5+8HNcnYqP7Ot8+n9aS6ldjo9ecR+Arhj/zxryy2GbO3/65ivTvF3y/D+5/65gV5rGAlrB7RisWaEFyuYJR6rivUtEH/Er072iH8q8uuGzAxx2r1XSgEtLRR0SIfyqo7CPMvBTfuvEMh/i1SSu70Lmec/7FcJ4KwdJ1d+51WbP513WgnJuP9yumRiSXTbrzHbAq/wCHudRvP91azZyBdfWtLw8f9OvD/srUT+EI7lPXWYa4TsBEcW7Poaz7c5uYGUMSzgsD2q1roL62+2UqUAZl/vCoLUE3kLK3y7uRQtijX1bH2Dnu1YCTrnYDg5rb1hyLJQF3fPXOKFFyrGMtkYzTWwpCl4ZCQH71FJiIfJzUKW27IBK/Mac1tIufn496zkIabhj98ClE8QwO59Kia2IwQcnvU7mGFFzGNx6GsxEziFox5i7feoN0UZ3mUsi/wetRKHkn3zKzYHygdDVpQJF+aNUB7UAQfaFvOYeFzipI41jdS7glTmnkRqgijjHB6ijzbaOVIeGkk4FNDRqjUbcgEk5xR/aFv/eaoP7JucZDIBSf2bMw4dKo3jGHUti+t/8AnqahuJophcqs7DzY9i89Ki/sqdiBuQUyTTZ4WO50wOKA9nG+5mtpMrH5L5l4/vVCdHvj/wAxAj/gVbDWTo21njDDtuo+yN/fj/76FFy+RdzHGj6h/wBBD/x6nLpepp92/XP+9Wx9gcj70f8A31SjT5e20/RqVx8ke5lCy1f/AJ/l/Og2uvKP3V7Efqa1/wCz5vQf99U37Hcj7qZ+jUJi5F3KVtDri8z3ETj0FSnU1hcpcREHoDVkQzxt86kY96WSGK4TEig1VyJIjTVICMi3jYepp41KA/8ALrF+VVTpFqOlxsHpmk/sm1PS9P509DN3LaarGsihYkXLAcCuJvZ/tGv6m/8Adn2/pXXQ6LAk8Ui3m7DAkMa42XB1rVXA+VrgkflWU9i4Ac59qC21RnrjNBpkvMbf7prOG5cmb/hmS3/siRnjDBpi3Suq08w/ZP3CbY35xXG6DpctzoKGO48vJNdjpVt9j0qONn3svVvWugzEufldecUxXYD73em3jkzCmKSOlMB2oOTaICesgry7xb/x9XvsDXpl6GaBB/tg15n4t5ub0+1RIpHmL/dNblgf+JGT3rDb7hrbsOdDrnkbIqeG/wDj8vT7Gr+l/wDHhJ/11NUPDfE18fY1oaX/AMeD/wDXSkBVh/5GkH0FSwfNr1z9RUcH/I0kf7GaksPm166+tAix4iP7tD7Vl+Hx80je9aPiPKsFI4K8VT0GIrBv9TVMk1NRZY9NlZjgbcVBpS7NIT3p2s8aU4Pcip7aPy9IjHtmkAywj8y/TPODXQXPBIrK0ZM3rNjoK1rjBJpAJarlvrXW6YvyD6Vy1oucGur0wYUUCZaHSnim0tIYtFFKKVgEp4pAKUUWAWiilxVDEopcUUXEBpKKKBBTu1Np3agBppp7U7FIaBoaaaaWmk0gYEVUm61azVS4rKRaKrHmlBprdaUVnYu5KOlKv31+tMB4p8Z+dfrVxEyd+9VpRxVqTvVSU1ZBnXY/cuPauSuh3rrbv7jfSuWuhyaGUiC3HzL9arRKWvdWixwwDCrkQ+ZD71BEMazernkx5FNAJEMm3I/55kVgT/8AH9qX/XJf510Fp8ywEejCsGdf9M1H/rmP51YjetT/AKMP+uH9KoaYMeF5T6u1W4X22uf+mP8ASq+njHhV2/2moAo+HoybKVx6tW1paFLJGPQIxrN0YCLSGYDqxFa8X7vTJSBgLESKYWOc8OLu1pm93r3D4focu/baf0rxfwrDuvJ37jv9a9z8CR7NPY+z/wAq6KexhPc6S0sbi6Q3ka7w75FXNZjmRreVk+SNcMfetPw0nl+H7QYxlSf1qDxMx+wLF2c81Sm3KxnbS4its8JzMT/A1clp4lubS3S1UO+M4PpmunuuPA9xzz5Lc/hWP4NiNoI5Xk+VLPeRjv601omx9jT8aDZ4JmikXaWCqf8AZ5rzRjiJB6LitOfxZqnibw7O0kAXTxMy+af49p4/Cso8wpznK1jJNaF3uV7nP2d/pXq1odlpGfSJf5V5bMmYWHqtemAlNKLDqLfI/BauOwHnvgqBzoOoOEZ0OpTMcdua7TQM7ZTtKhk4B61n/CBVbwLc3Mo3u9zMxyOvJrU0SVp4LiVhht7KPYZrovdtGLQTpunLA/dxWp4dX97dsepANYoV3u3Bfg9q3PDq4kvAOgwBUVNgjuZGsAtqk+3bvGM5/u1Dpq51KIcCnamw/tS5lCksrbDj0pNLTGpRAAgAE801sNblvXGkW0jCtj5zXLLLcrKozkE103iNgkFtn+KQj9KwJNkcoBZRj3oWwSI0afoBnk1DLcMoyx74Iq2nznMbKT7Gq5jQyvITl+m01nIi5CLvy5Nu0nipVuoppFRgc9RmopEZXyEyaemYIC8sQMhPAFQUWpJ2X5Ux+NRlZ5FwrAH1qo07lgShX601ryRelCQrlxR9lQmaTJ74qtEwkvIplGAjZ5qEStLJ8z5J6CrltGqD522j1qkNG8usxFGUq3PFMW/gKBcMKoBYSeLkfjUxgAVWM6YPQ0zZRg9y59sg4G9hVe7+z3sHlGVx84bdn0oGmzEAoVYHkZoNlNGMuYgPXNK5XJDoypfadHeXLTrPtZsDr6VVXSHDt/pS9Oma0/szdpIT+NAtH9Yj/wACouyvZx7mQdFue2oY/OpF0q7Qcah+tan2aUd4/wA6DbSnpt/OjUOSJm/2def9BBvzp9paarDOXOoLtA4Bq79lmH8AP0NH2ab/AJ5/rRdidOL6lVrbUWuvNe7DL/dq+XaKFmxuYDoO9NW3lVsvHgfWpPugnIyBRcnlSMJ3u5nLC1kGfamgX3P+jP8AlVs+I5VZkDplTjkVMniGcj70dWjNle1S8kuFVomUY5zXMrkT3hPUzGu0t9ZkklZW2HMbEY+lcJZOZLTzG+88jEn8axqFwJsmklXNvJjrsOPypTThkHIx681lHcuSNbT7iS08OW+Y2VhEG245JrsNOO7S4SQRuUNzWDDerdWVvJMse5flAXtXSIw+xowHGOtdPQzM66P+kGhaeYnlkJC/jTxbuD0pgV7slYU/3wK818Wri4vfpXpl8jLBGSP+Wq15t4y+W7vR9aiRSPLH+4a3dNGdDP1rDm4Qe9b2mcaGfrXPI2RS8PjEl99DVzTTiwb/AH6q+Hhm4vR7GrWl4NqwP980gZHarnxPn1Sn6Yudduz70WY/4qQf7hqXSFzrN19aEJkfixyHjx020miAfY04qPxaw3KvcCrGkqUtowfSqaJE17/jzjUHneOPWtE/JYRr0+UVma2fmgX1YVp3HFsg9FpMZY0KPd5r7uBxitC4A9OaraJCyWbOejnIq1Keai4E1gPkI9K6zT1CxKa5jT0ysntzXUWIPlrTRLJKWkpaBi0opKUUAOFKKQUtACilpopRQAtBopaBDcUYp2KMUwG4NL2pcUlACU006mmhjQw9aYaeetMNIGFU7jvVyqdx3rORSKjdacO1NbrTh0qC0OHSnx/6xfrTB0p6ffX600BZk6VUlq3IaqS1ZJn3X3T9K5q8ALGuluRkY9a52/G1zTuIpp1X2OahB/4qNlxw1uT9alQHfxUXP/CSQ4727UJjTI9LYtDCT1+cViS83Oo/9cx/OtvShixRj2dxWG3/AB9an/uCtEgNZm2aWzf9MaZESPBp2+hNJcf8gZveKkQ7fBjN2C4pgR2Hy6ACepANat23laJMRwfLxWdAuNIgTplVq9rDbNDnPQEgUJFWM/wn9yeQd8V734NhWPSY+MHYWJ9c14Z4Sj26UXI+8xr3nQU8rw9Gw6+QCa6IrQ5qg6w1e6hFvZCcrHJL5YP90GtvWoWjMCm4LxhT171yNuFe9ttxwEkzmuh1GT90qKcgAkGtWtTBM0NSwnga4x0MfWuatrz7Hps7AkhrQoMfSui1PJ+H8+epgrnVhX/hH0U4H+i8n8KhbP1NOwye2itPhRYxxxhNzdB6kmuUQEIo9FxXZeIFMHw202Nl2nenH41yWwqOetZS3LGSDK49q9Gucrok2Ootj/6DXnTDgV6JqJKaBesDgrZEg+ny1UQOR+HesSad4KhgjjB3ySE5+tdPoYH2aU9mkJrifCSlfCWnserhmJ9Tmu20TC2Dsc/6zHH0rol1Muo2SOPzC0b5bca2fC+4xXLP1L4Fc6XUzOVjI+c810PhpibKZpfl/eEDFRP4RR0Zj3zEahc+W68PhqXTCzaghY5IU4qG/LLqc/lRhjv+c57VZ00qbwlR8oXg076FozPHElwBpqW8LS7pjv2jO0Y61yd9byl1llWVADyea9Pe+htZwJEDMR37VleL54n8OBxGuZHAGBU8zJkrnERxeUd8buM9OauWW6S7Ctz3yaprIFjBLYHSrlijtdHMEuwjG7BxSZBeM7tKwCAAd6cqyuwLjjtxTgqQL5ZjY5OcmnNHcOQ6K5U/dwKzKRWuo9659KpiBWbB6VfktrswuoRsk55FdHo2j27aVG9zEPPPU0rjUbnNQogkUCHJPGcdKmZrfe0bIzEdeOldDqNjHb24kiXBDZrn2uVZnWTC85JFNO5fLYhENmTny2qYpbMqqyttU9KYLixH/LanCaxP/LwPzq9S1Gn1LRuYyFVS6hahulgu4DCWkHOQc0i/ZGPF0g+tOxbjpeRUtR8tMqLpcPTznH40j6WOPLu3HNWwbdjgXcefrUnlI33bqM/jTuxqMO5nR6QfLZTfS5L7s5/SnrpRX/l/l/Or4tyTxPH+dP8AsUpGd6EfWi7D2UO5ntYSldqahKDkHrUz2d5vLRX5AbnBNWvscnbafxpPsUx/gB/Gk2DpR6MgFvcY/e3jPjsKQ7ojkxO69zmrUdtPG2HTA+tPmjka3kjUgMwwvPekiWrFDyNGPzMnzHrQLbRT3YVUXQdSWIbmTd65pBo2pjoFb8a1RkzQW001YZ3gmZXWF+T9DXCaRj+x7YjJBUnn6muvayv7W1up5I8hYW6fSuS00EaVbDodvP51hUNYFqkOACfSjHNKRlWHqKyjuVLYu22orZwKJbYtEepQfyrptG8QadqSmxgMiSRjLK44A+tc9bieCwgQ2bsrHLHHStKOxjtvEqLGhWOS33uB611dDI12kmErCNgEHSlW4nz97NZRMkchUOSAc1KHfj5jRYZevJWeGIN/z1FeceOVK3t17iu4ldxDGC2f3wrj/HKZuJyR2qJFI8jlbIHtXQWXy6ECO5rnJflJH1ro9OGPD31Nc7NUUvDZzcXufQ1b0j/Ut/10NVfDo/06+Pqpq3pB/cSeokNIYlp/yMo/3DU+jjGrXh9GqG148TAf7BqxpAP9qXx/2qEJmT4nfdfY+la1mNltEPQCsnxLGf7ViX+9g1t2qZiUe1WSUNXcHU7OADowJrWujmPFZbhbnxIinkRJk1pS/MQPU1LA29PUDTLf6UkvFTwoI7aKMdFFRTrkVIy9pqkwSN2biuntBhF9hXO6auLNvrXRWgO1fpTRIYpcUU4UkO4mKBS0o6UwuApaO1LQK4AUtApRQAAc0uKBS9qYDaKWikAlJ3p1IaAG0004000MpDcUwipMU09aQmMIqnPV1ulUp6zkUiqwpwHFI1KOlQWOA4qRB8w+tNXpUkYyaaEyR+lVpR7VbccVWlXNaE3M2fqPrWBqK5lNdHMpyKwNRX98aGhXM6NcNVe4Ji12zdf4oypPtVpfvVS1N/LvtPbHWXaT7UIaH2Eey2mXsshxWBKuLrVD/sCuhjO17tf9vpWFP/x9akv/AEzFaobJ9QlEWgxs2fmQDiny/J4FjViA00gA+lUbzNx4di55UVfvIivhjToW6+arEUwRIy+W1pD2wAak8TyeV4fXHVpBTnAbUrf0U1B4yfFjbwKOWbIFCY2a2gWgj0+3iA+9z+de2WMXk6EU6bYAteTeHYS8tlEOuFzXsMv7rRn9+K6o7I5pvU5+KLfLGmcbmxmtq5Hl/JuDbIyM1jo22aI5wc8Vps4McjNjOOcVqzBGxq7iPwJg/wAUYH51h2qPJDbW74CkhGA7rWt4mO3wTDhsAqtZtkd09r7svFYrY16jvH8QsvD1jaBiQky7fpXIO2WNdj8T+bKxXPWUVxJBEhB7GsS+oPyYx6uB+tei62BH4X1Ru62Lf+g152MGWEf9NV/nXoHiiQQ+EtakY4A09v8A0GrjuBwfhV/+KP0n3iz+tdtopzpkp9JP6VxHhZNnhPSUkU4FspH4122i7U02Urkgv0/CuiTMrEWxFViSd24mt/wyd2mOw/56HrWI1zBLkMvlgZ5ra8NuJdJ3RjClmFRPYUdznrkoNRubgb9wfymHY+9W9GjQ3b7S3Awc1WmwLpgz/uslffdV3ScJcTEZJA5oexSLdzaQ3Eu+TnAwMVnXOlreR2kEgZreGcSMp7irV7rWnaRKI72QqZRuXAzmoP8AhLdBGHe8ESHjc6kA1Oo9Bt/odvYQ3N3Z2omnnOY426R1mLN4oiiCrBbjj+7XV3Op2FraQ3E9wqQykBHPfNMXV9HdiBqUAPu2Km4uU4uZfEF+THPAqDGNyiuks7ee30qCJnKyIPmIGc1sre6aQMX9sf8AgYqQ3FiE3m6g29C24UmNROdurbUXaKSC62o3ykFe9bFojxQLFK4eVR8xFOv5EWySZJFZd3yMvQ1kpdyx38gPQik0VsXdWwNOY+4rjI1V55Q4yAa6rWpCNLBJ+8wzXKxNF5rk5AzyaaRVx7W1oesNRGwsj0jIq4JLM/xUjS2YH+sIqrsalDqVP7OsiMZcUw6PZHpJIK0VFq7ECfoM5p5W1VAxuQB60ahamZaaLZjP76Soj4fgzxdzDPoa1DNYg/8AH3+QqURQtyLnIP8As0XY7U2Yv/CORN/y+z/99Un/AAjsi/cv3x7vW0Y7ftcpn60gRO00f/fQouwUYmL/AGFdA4F8fxepF0fUY8Fb3/x6tkWjMMiaH/voUPazY+Uxn6PRcfJFbMoGy1HYA04f33VDLa3dvEZ3mJC9ga1kjeNcy7QPXdUM17axxkBlk9qERJGKNSuMZDyc+tKNTuR/y2YVqDVbVh81ohA9qDf6aw+ayUmquZMpvqM8ml36+cx/dHJ9K52zQJYQDcD8vBrp9Su7RNBvpIbYJhMEA9a5qFFW3hCrtBTOKwqM1gOJA61DNL5cBcdQ4FTlcjFVNQAW2A9ZUz9M1NNalSOv/tXyDbp5gAYKoHqa0JMt4mJY8rbdulVDa2MjJkfMCCue1X/J/wBLlux90qE57109DK5SIHmE+9Sqq96gB+Y+xqVX29aQ7jblCyRheMShs1y/jdMysvcqTXXjD4x/ezXKeMx8+/8A2SKiRSPE7oYkb6mui047tCIFc/e8TN9a3tK/5A7VzyNUQaCP9LvP901No/8AqpP+uhqLQv8Aj9vP9w1Lo/8Aq5B/tmkMdbceKP8AgBq3ov8Ax/3v+9VSDjxSvuhq9oi/6Zfn0fFNCMTXMyeJokPQCt+3G3bWBdjzPF8g7ItdFHyh9lzVEmVp7B9fu2P0Faar5t2qD+9WboceWuZ+7Oa29OjEuopkdDmpYzd27QB6Cq8xAq2/INUbngGgRtaYgGn7u5augtcEDFYdlxpcOO5resx8icUxXIaUUlOFQgCl7UUuOKYC9qXtSUtAgFKBRSimhgOlLSUtAwopaKQCUhp1IaAGGmmnkU2hghvWmsKfSGkBE3SqNwavtWfcdKzkWiA09QMVGaeOlZlDgami4JqEdani5NXETJn6VA9TuKhccVoQUphXPamP3n1ro5QcNXO6jzMBTYGaByKoauP31ifScVo7fmFUdaAW1glP8EwNSgFGBd3w/wBtaxbhR9u1PHXZW0VzdXzY+8UasSc5u9YP92MVomA23B/sCAEZLSYArU11SJLCJRjABwKpwpstNLjx95g2Ktak5k8R2kPZY2JouUtB0TFtTQdutReKxv1Oxh77as6fH5upuf7oFVdfbzvFVnEvJXGaaaEzuvC0WdXtFx0A/lXp11mbSniT74kx9a8+8LRf8TNpScLEma6i/wBZGnyqEiRzt3kFvWulSMbXLP2J2wCvT3qz9jnePYkY9PvCufHi9+f+JbC31Y1IPFSsnz6RGc9lkINNzDkOy8R2k03haG2RVLgKME1m2un3Md3ZMUG0MC3PSsGPxZb5Il02aNMY4k3VN/wlNg3SG4BHSo5tA5dTX+J4P2TTyP8AnqK4ln+Yn1rR1rVhq0Ma75CIzkB+1ZqJ8pJHFQVyhanzNTtUx1lX+dd147ZI/A2t784NqV4+lcRaFYdTt5WOFRgxNdFruvafr2iXmnMXRLhfLL1UZBYreHYpLfwzpQ8oSA2qDp7V1Fmf+JXISvlNnkAVzOmajBY6fb2kd1hIUEY3e1acetOU2wXVqw7+acVfOmTyjG2GNl3AnnqK6fQIxH4fjZTjbk8VzBvZ2DZOnZYYzvq9ZeIJrOxW0WKykA7ibrTcrojk1KSs0k9yCUKbjweoatHRQyu4lBP0rL3BHMoihDM25ir5zV+z1T7KzP5e4t2Xmm2Ciyvrfh3UdT1Rbq0u7eKILtMcq5OfUViTfD3WJkVftViQH3crxit29v5LmVZI7e4THXb3qq2oSxlN0eoDnHAo5iuQ09b0O7vV0mGKOOWO3Hzqfuk4rmz4Avbi4nluIImBckKp7VvXurm3jiEQvBnsVqFNWuULFZpBnkg9qjmsVynPS+BLuNcw2DHHo1UpPBmporsthcK/T75IP4V16+IZh0vo8e5qxD4jkz899Efxp87DkRObZ7Xw5pFs4KsjrvB6j61WuH87VrlYzkIBg1b1O+gvNPt3guoDKHyx3daggtkWWS4+1RO0g+6p+7SDlF1ls6ag9xXMwhfMkyARmulvIZbmDylMfBzndWfb6LciRmaPIPoaARSUJ3jSpVW3IYNGpB9qvyaXKv8AywfHtUP2GQMAYJcd+KCrU+pXUQp92JcHg1HcwW91H5ckbKv+zxV9dPT+J5F9sU2a1jjcLvk5Gc4oFeBmJpVmBgeYAKtmCDaoDOABg471IIYR/wAtm/GkKRf8/Ap3YWpmO+h2ssnmmZ93pniiTw/b5DLPg/7RNawijJyLmPHpTlgD5AniJFK7Fyw6MyRopwALpAPbNSppckYwt2uK0jbY6Tw/nSi3cc5Rh6qaFcfLHoURpTSf6y4LL3ANA0W3H8eweprRERUE7lFZt/PPIvlxQNjuR3q0iWkhG8PxM2VvQBjjmkPh044u0b8aphLzGPIkxShrgH5raSjUzdhNcsDZeGb0yOpJKgAHrzWWvKINuNqgCr+s/N4Q1BnR1dWTYM9eaz1ZivPoKwqG0Bx46VRvsyJbL3adR+tXCeaiIBlssjP74HFKnuOR0r2l7DrMMyqrRL8rKa3LhSFAB4xnFZcV5u1QKQfnbrWpcvz04FdJlYx1VstwetWQOB8ualW6hz0Bx1qb7bbHgjFJgQIy9SpG0VzXi9Q1uh9Qa6qa5tltZmXhghIFct4oVpNPt3AyGjyTUSKieHalxLJ/v4rodKH/ABKD9KwdUT9/IP8Abrf0jnSDXNI2RS0M/wDEyvF/2DU+knBmH+1UGiDGs3Q/2DUuksRcTqf79IdyUfL4rhHqhq9oxxfX69jIKpOMeLYP9yruk5+1akfSUU0Ix9u7xVdluCDx71szv5dpM2cfIcGsyHDeI7xhyC3Oe1W9XbGlSHOCWAFUSP0OPbpZZhgsc1u6Kh+1yNxjbWbZIU0yIf7OTW5o8DLA0zAjdwPpSaAtNVOcZNXXGKpyk7wKAN+1XGmw/Wty0+6tZcceLCAEe9bFqPu/SgkrUtJilqBjqMUVes53ZyjtkY4z1pgUqUVp3UrRRBlxknHNZ7zPLje2cdOKYhtLQKKYxcUdqKO1AxVUuwVRkntQQVYqeoODVqxjyWkI6cCm3qbZQ/8AeH8qQFakpaTJByDgikAU01civHD/ALw5U98dKtTRCaPaeO4PoaAMc01uhp8iFHKt1BpjdDSAjbpVCfrW5a3LtJ5bsWBHGaz9TupPOeJXwnQ471Ei0ZRp69KtWN1IJ0iZ8xnjDduOMVp3ErQ27SKASMdfrUWKMUdang61MNTm/ux/kf8AGrlnfRzt5cyhcjvyDVRJZUYcVBIOK2rmxVlLRDDenY1jyqRkEYI7VqJFWRcg1gXltNNPmOJm5xkDjP1rqra3FxId33FGT7+1ZGuahJBc+RB8mzqcD06ChoHuYMtjcxf6yBwAMkgZAH1FUNStJLnSbtkXKxJvY5HHv+lbUOrXSyAuwkXupUD+VW9euUPhm8nQblMDnBHsaSQHHwtuZz13on41jTD/AEnWf91RWrpTedbwyf3lFR2GmPqN3qJOUhLAO3r7D3pgkR2cUlxqNlCilikOcAZqzJpt9c+JZZkt2Cxpt+Yhefoa6CC5ttLvWitYk3rF83t6ZPU+1crp+u6lNqF/M1xkbsD5F/wpDW5paHbTC7meWJ49xwu9SM4rO+zyXHiyS5Kfuo38sNkfexnFdF4W1mf7PI10BMrSMDwAcfyNROFluWliCBDLxs6dD0qolSOx8Opss55jxuUjNZ93ctNOpZgdo2j3q7p7GPRAO/3APUnpWhb+FUsFE7zfaJtu5gRxH9Pet7GDdjEt4ZpSNkTEHoccfnVw21wgwYX/AOAjP8quyRXbNmEkDsoAP86lhTUEIMi7gSF2kAZNS4sPaIxz83qaCoAG1TXVX/hydLSG5uY/KaQ4IB5U47+tYMWn3Ul8totuzyMSFCnrRysfMipz0NSq52Y7VdaG+0q7htrxDCXb7jnPFaErmOGRxjKqSM1m7otM5ydiFBFMszkHIHBzWi2qT8ZiRx3C5Bq2iQXECySLtDcAkYIPpQk2D0M0xKzFioyaNir0AqWfzLOfyyHVhyrAEZFX9OvmnDiV+mCOMHFPlkhcyM3PsPyqNlzxitm9vxbbNpU7s5yPpVP+2XPTyvyP+NHLIV0UkjROm8f8Cp+4jpJKPo1adtfmWYRy7Bu6EetULgD7TLyPvn+dK8kO6GCe4X7tzKv/AAM1INQvk/5fZT9TURyBwAfxpj8AsaOZhoWTq2oZz9tZiP73NA1e+HWSMn3Sq9ujXLhYwDnv6Vq+Vb2EQcgNJ2Pcn29Kd2A2LUNTJwLaH/gUIH86STVb+PPmWcGB1PlcfnVVr+4LEiQL7BRTotQuFOWO8dwRii7HYnj1e5kDBbO3IUFiAMcU0a044a0GP9lsVaDxS2MsqIqlkbdjrnHesiKaSAkxvtz1pqTCxe/taAnLWb/hLUg1eyI5tbkeyzkVahfzIUfjLAE49aybu5meWSPeQgYjA49qfOxWRb/ta0X5khvFI/6eCaeviOEYBa6H1bNYwyrAgkEcgitWwupJ96yOCRgjjBqPaO4cqLQ8R2xH/HxIp90zUyeIoj01Lbn1gzVDULiSARiNgpbOTis1Z5kcusjbj1JOc/Wq9qHKjpDrSNyNWjJ97ekGqbwf+Jlan6xYqCFvMhRzglgCcdM1mT6lIkzoEjIViBkH/Gl7WwuVGv8AbSTkXlmf+A043LMpUyWz55yCBWZbXUN4DFLGob+6eQ1Vb/TkiBmiVQv8S+n0p+2YKCNvZuHzW9vID0/eipY1njGyKwhA64FxXIYPQYFWrS8nikjTzf3e7kHsDT9sNwOoU3C5P9lKf+29PE8w+9pbD6SA1nySNHC7h3yqkjk1iSXl5Icm8m47BsCrVVEclzrPtu371jcL9BmnreJIQBa3H1MRx+dc9psl7IxkkvZyiHAG7qaddeINQWcxxXLqqEg5wcmk5i5Cz4rdLvw3cW0NpcPcF042FQoznOe9YRhfyWkVDsXAY571oL4jv3cC5mMqdxgAgVZv3WXTnZTwQCD+IrGcrlxRgA80W6pJrOnwySBFDlix6Vf0sYu2/wBw/wAxU51pYpyyWomUdNx6/hTpsckdCLO0WcTC7gGDkfOOKtTBHyRPC2fRhWPp+uC7WQS6RCAuPunr1p1z4itrWcI+ljBXOQ1dHMZ2J2tGZyVaPHsaT7E3VgPwqunirTWYB9PmQZ5Kt0o1HUtM+2RyMb+JlQY8uQAdTT5xWJp7dhbygIWJTA4rM1znw/Fx0XH0NadnqmmTIWF1qG5Tg7mH9KTXJnOkssTkDbnPfBqXK4Hzvqg/02Ue5rY0TjRWPvVC/u7m01ad4pmVixLc5z9QevWu78K3bXvh1JZGVpOQ2PUH/DB/Gs5ItM4jRWzrV2f9mprDC38uPWtyDWLi38RX1siRFEAwWBzyAfWorLxDdtfSqY4OD/dP+NZ2GZ0vPi6H2jzWjoaF5r8gEl5MADvWpFqIvdVuI3CrMtuxwOjDB5H+fSqXhs4mc/8ATYfzpoDHs7SZL+9mlhkQeaVBZSAaXVwfLt41PzSnGPauhvf+POV8A+ZcYHtway7fTzqmv20bZ8q3XLYPU9h/P8qaFc0obOU2aLHG7DAXIHH512N3pT6fZ2SCJ8m3VnOMgGqsMst1rlpo9sgXLLvbA4HXA9q6fxVdvZ60sKEMkcSrim0Fzkfs8kqO6DIQZY56Cs6b/WLXXTyLNYSSJnDRt1+lcnKP38XH8VSB1Kri0gX2FatsOn0rOI+WMD+6K07cdDQIpiilxRioGLU9p/x8p+P8qgxVi0H+lJ+P8qYFm/8A9Qv+9/Q1QFaF+P3C/wC9/Q1QAoCwUDrSgUoFMLC0YJ4AyTRVi0i8yXcei8/j2pjLBcWsUSHHXB/qafcx+ZAwAyRyKoXD+ZMx7DgVetpDJCCeo4NIDMpO9TXEflzMOx5FQ0AFaTzhLhY2HDAYPvWbU9//AK9f93+ppMCe6g85MqBvHT39qy2BGQRgitK0uPMGxz846e4qO+thtMqDnqw9fegCna/8fMf4/wAqzb7/AI+Zf98/zrStf+PpPx/lWZfHFzL/AL5/nWci0QW3/HzF/vj+dbN9/wAeUn4fzFY1tzdRf74/nWzff8eUn4fzFR0KMfvVi1P78fSq4qe1/wCPj/gNOImbtlMXjMbdV6c9qpapFhxIP4uD9f8AP8qmsR++P+5/UUuqf8ey/wC9/Q1siEU9NI/ejPJxx+dYWvadJJcNPCC5P3l7jA7VorK8DB0OD/OkN3FdMQpw45ZT1FBRyCLnpVmWWL+yby3nbCyRkBcZySCD/St240+C5bcQVk/vD+tZV9p8kCPvXKYOGHQ/4UhHH6JkwwxquTvKgD9K6WOJLC1uFzhI+S36k/zrA0KNoNceBv4JkZfoTW/qjBNPvzzyGxgZ5xTHc563mkeHVbuQ5ZiPw46VhaZlNNuJv4i1bShW8Mzup+Zx8/1rJtV2WKR9nYfjQ0COl0iIRaI0g9C1VPC8oewmhYnclyWXjjac/wBSfzq9qbfZdBIj+XK84qt4ShWRokAyZZAKqC1Cbsj1fw1pnntZqy7g0oIrS1OeIXt/biRVYTYA9BWn4RthFeXMb432zAY+oFcV4ik2eKrs7SMtkg9+TXTFXdjkm9DZNxHEFOV4HbvWNeaxIbywjUkCa7RR+dZ0l6+NvYDFQoTLquhg8/6YprXkMrs9Z8VyCO1tkOcu2B+AzXMaWDL4n01wpBRiGOex/wDr1t+NpAk2klmYKJmyAM5G01Hpl3Yz6lbxQxETgg7sdBmskvdNepjePP8AkZoM9BG1Vbj/AI95f9w/yqx41O/xOVP8MfFRyRF4nQcFlIGaykax3MbT1LapAhAOW71ueIrdYPD+9ECOLqPBHuRVTSNJlbWYCzptU5OCc1q+N5YLLw7CZHCK93EvPc7quC1QSZX1q58q+2bU2rEDyPrWnZLA2hrMIUJaIuWxWLqNot/cTXZu1T5QBEfyrfjhFj4eEZYPstuvrWrirGSk7mDqM9uLRW8tNxVsH06V09vpOnP4bhlNpFuMO8nHU4rj70Wr2aGdimVO3aP/AK1d7bCIeG4MMdggBBPpik0kgTbZydro9nJbrOYyrhvl2mr1p4b065R5JAzsTnOe9MmkIsoWikAR23DHcYNaOjP/AKHn1Y1Ml1Lizn5/C1oJ5JYvMIXqAazpNOhku4LZorlEkbaGK966E6xbq9yAWXZIVbjNSWeqWVzdQol2hk3DCEcms7GhFbeFIrKR41kLP1Y1jarZp55y0oRDtHH512d3eQrqckZl8t9oJ+lZ5u7WbfmZCCx4YVIzkrfR/tcm23lcsOSGHSrv/CP36/KpjIPvXRRy20XKTRKTxxjmnS3G3ZmRSCwHFNBc5htF1CydoZAu64jIRM9Tjis0aXqJZl8gEqccGu61uQJr9ln7wgOD6VTsmLNnHVjmqsTzGTZWlzFaxpJEVYgnB+prDnWVp5nEEmBIR068129/OI3iXuUY1UszbzwM29Opypx6/WjlQ1K25x7JKB/qJB+FWdJWQ3b7o2HyHqPcV1/lW/8Az0T9P8akiWCEmQBXGOgFS4Jhzo5PV8qIcqf4un4Vmb/Yj612mo3tsCm6Ad8cfSs77dYsWBswcD060vZoPaIrWDj7DHz6/wAzWLckfapuf42/nXdWkli1jG4tgoOeMdOaqyWulSSMzIASSelL2Y+dHK6bzep6DJPtxWnqB/0KT8P5itxLbQ7aMuAVJ4z3qpcwaPcgKZGCg5601TQc5yROO1JnNdK2j6UR8k+3PctTT4btScrdYFDpoOe4lx/x6y/7h/lXP7q63U7KC3tpFWZncocKo9qx5NCEMSSPdFd4z9zpSVK4c9h2lMDbuMjO/p+Aqte2LpI8yfMhyx9RUsNt9ixL9q3AvtKbcA1sw28NxGWjuee645FV7OwlPU45j81X4rhRpjws/wA+75RjtkH/ABrV1nw9HbfZZvNIe5J+6OPxrFnt5Ld9rrjPQ9jWMkWncSOdoSxTGWUrn0qMdaNvSnCKWSRkijLlRk47UQTuKTNLSDjzuT/D/WoNWP8ApS/7g/mas6TBJtlOxu3b61BqkTtdoqoxJQYwPc1tZmdzMp88zz7S+MqoXPrUjW0iNseOQH2QmoZFaM4KsPqKVmF0XNKH+v8A+A/1ravHMmnsp5/d4/nWJpTDM3XHy9vrWrvDQOM/wf1NUkFzwvxApj1WUEd67LwF/wAgCbP/AD2P8hXKeLV2a0R611ngMf8AEgm/67H+QpSHEx3/AORx1Ef7K/8AoIqrZYGqSj1NbEUWlt4ov2muZVnKjcoHA4GO3pS6dY6RLqpMd2zNuxsZwpJ9MYBqGUVp1lsvGNsFcAT2hJxzlT25+lS6RI0VlcTocMrsR9RU2vKB49sgAABZkADtyar6YP8AiS3H++4pAaWohhaQAH5XdmI9xj/E1B4UkW416+bOCgQBc88Zz/MVTikb7BC0jZEabVOMYA6UzwwZYLi5vI+GL/gR6UIlna3VnOLw31o7LJjkr1GB1FEN1NdwpLcSmSTpuPU1ZtLxLq1d04cD5kPatFLGK4tUZhtkI+8P61TAzorlI7W4jdsblO0Y74P/ANasjhriIHpurRv7WS2PzDKE4DDvWdFlryIKMncKkZ1+z5gPRRWjbDIA9BVIf6w5HUVoWwwKYjPpaSlqChans/8Aj5T8f5VBViyUm4B/ugmgC1f/AOoX/e/oazxWhff6hf8Ae/oaoCgBRS0igkgAZNW5I/Itdpxvc880wKtX4gkNsC7bd/cVVgj82UL26n6VJevulCf3R/OgQbLT/nq/5f8A1qlgMEb4SQktxg//AKqo0oJVgR1ByKALt7HmMOByvB+lUK1+JYu+GX+dZLqUcq3UGhjG1Pf/AOvX/d/qagwScAZJqxqCnzEbsRj/AD+dJgiopKsGHUHIrShnE8eejDgisyhZGikV17dR6igC0bYx3iSIPkOenbisK/8A+PmX/fP866ZJFljDocj+Vczf/wDHzL/vn+dZzLRBbf8AH3D/AL4/nWzf/wDHlJ+H8xWPZqXvIgP72fy5rYv/APjyk/D+YrJbFGOtWbMf6R+FVl61c06J5bkBFJ9T2FVATNSyQ+YzcYC4/wA/lSaoR5SJ3Jz+X/66vLGltDgngckmsi6kM0xbHHQfSugzKLxM0TuBlVHJ9K5y8DLLuXIIOQRXaWcQkguEP8SgdPrXJ6hE0crI4wwPINDKTsFlqzKyR3A3L039x9fWukjgjulEJAZJvl9jXFr/AK0V2OigiKyBGP3mefTJpITPObqI6X46S3lOBvwTjsp61q6gjzWU8aDLvvUD3wcVc+JOlSWni2HUtv7qVCAe2ay9B1FdUuHhcjfbn5ueSPX/AD/WmK5ymlebJpEkcoKmVzx6CptGgXUNX8ocWtqPnftmtrW9Km+0f6EhEMjYGwf6vP8ASs3VLmLQrUaRpcRaeUZnlXnJq1G47lPxPq7zS/ZoioiHBxXX/DawIsFvp1xGj/KT0z61y+jeBtV8QXMNv5Z3ynLE9l9a9bvLC28O6ZFocG0kqFYdfx+tbQgkYVJHXeCVk+1axeSyB3nlDjHZdoA/lXE+KAzeI7iUjhuh988/zFdL8N2wurJvLLGVGfwrH1iD7XdXOzBkDkqf6VcdJsh6xRzTDjp2pbNz/b2ixgdbkE0rArkEYI4INLpiF/F2jL6S5rYzPTfGHzXmmpgnLseO3ymqHh+2dPEquysECcH3rQ8Vt5V7bTZHyZ69hWT4b1t9T8TzW+MJHBleOvPWsNeU16mf4sl3+LrgjoqAVLcH/Rpf9w/yqv4ljLeLriMdSiDn1Iqef/j1l/3D/KsJbmyKfhtn/twKGYLtJIzxSfEh9nh/TR3bU4h+tP8ADI/4nn0jNVvig2NL0WPu2pxn9a2pboiexQ1mQRPqKksuO46fhXYowHhCMEks1r1PWsK8bTpJJVumwzSYbPpXQakI10L/AEcgxKAi49K1k9EYrc5fUV22ltk8bT/SvQiCnhuJR2t1/lXn2sECygHvtH6V6FfjytAiXuIFB/KpeyKW7OaAaKyCOV2mTMYHZcdK19MXbZLju1YQUSBItuWQYTnrXR2aCKwiTqQCScUpFwM4Qxl7j90Pnc5PrUNtotmNTtrlYsSI2QaRoz5sjQ3gOW+76GrdpFcC+gDTK65zgVmzRGhe6dHd37z4AcjGawbjw/F5rh5G+8TgH1rZl+1SapKiTKIh0HcGm3Fhen95HICw6r61DGYa+HbRW3BpMj/aqf8AsRBPblZpOHBwT70SahqEG5TpzOR0IPWkh1m5kuraKTTnjLuBuz0oQMt+JoGk8TWxViPLgOR6021ZcQBcZOc4qTxAk0fiT7Y7D7LHb7dncsRWbo7K6LKmQrOSAe1X0ILOqHE8B/2GH61z9oZEWUJnDSsCR25rV1h2W+jz02nH41jRLeASNAy7fMYgfjTRSZcDyr1LflVuwlkNwcu33emPcVlrcahGTuTd+FXtOu74zOzW4CgY575//VQ0U5LqizqTgeWSAevUfSqySxyfK8ar707U9SuI/KJsw45/pWYdeQOFewpWFdHWwMv2GP5Vx/8AXrMd4Yrt2EK53HPvzUttqFuunozw4GN2B2zzWHNr+mG5kDNIPnP8PvSSYc0ep0ElraXkHKkI47VkSaTaxSFG8z29xT7HxBpIfY07qrd2GADWjdSWU8eY7ghx0zT1RVqbMSTSrNv45B+NSx6eqkEXj8dBmnCeAkg3aZBxgmpolieRVW4iLMcDmndicab2N7YI4H2gE7T8xrFl1eKPITbNt4atG+dp7aa2gfDlCCw7cVgHTLKGMKZNh/iJPU0RM56bFttUhmgDPaRmMNtzx1qWK8sBysG18cEGoLfRra40+SOO5UktkH0PFUX0SVGG26GQexq7oy1NbxPqca3Xh+2cFfNDnd2GB3qtPAs0RRsc9D6H1ql4sjJ17SEY5NvAT+Jq6jLHaI0nyhUGc9uK55nRE58c/hVnR5AmoairMQixoSfrUCr1qKGCWTVb14fmURoGUetOkiZnXaR5EUV0ySs5YDg9B1qreah5d9b+WUBJAJx2yeKh0aaaG4nhnh2qQoB9etO1LRriCeG6kGIwfy5/+vWrtcizsbL+KoFZgbZOPlOB1rPn8RaZeEtFapuXgllqg1hHLI3lucHn61ftfDivGTsynelZC1LlnLbyRM0cUXIB4H1rL1oJb6hFHF8qvHkj1PNblno0dqpMZIHAway9f04k28/m/Oh/MelFlcaeh4j44h8vXeldH4C/5F+4/wCurfyFYvxG+TXUI6MtbfgVNnh+XJ/1jsw+nT+lZyLiYK/8jjqHuq/+giqVsdmuYPc1cQj/AITW9Hqo/wDQRVMYGv4qWiza1CcXHjayPzZSy2sW7nmk09tvh92/vTMD+dSJYyXfjS2KhvLSA+a4HQYqe4KNpNwsCKipdFQoUDp16e+amwGXqbeXpKqpwQOK1dDtXXRw4Q4GC5+vSsXVmDeRFnqRXd+G7Xz4hZjBMmxQcZ555qkiWZsDSSpLaxKRMMHjqPeuosr9oIIoZ/mCqF39x9fWq0Nh5Pi3VSuVWGJUII/ixTZBlifWiQRNidEmiIYBkYfnXMWkezWUjzna5GfXBrobb5NPQt8oAJyeOMmsSwAm1wspypckH2zUDOo6zn6VpW4+TNZq8ztWnCMJVoRl0tJS1mULV2O4toiSkbgn/PrVKnCgC+b2FlwyMR6ECm/aLb/nj/46KpUooEX1u4E+7GRnrhQKhuZhM4K5CgdDUAopjLiXMEYIRGGf8+tRzywygsqsHPeq9FAgpybQ43gle+KbRQBeF5EqgBXwBgVFNcQSqco27HB/yarUGgCWGSCPDOrF/wBBUk1zbyjDo5x0PHFU6aaQwbG47c4zxmo2pxppoAfBcGBgCfkPUf1rLvWDzuyngsSKtyHANUJjzWci0WLa4tISrCJ/MC4J689+9WW1G3ddrRuQexA/xrJHWnCsblGmLuy/59//ABwVYs9QHmlI4QoA45/pWNVuwH78/wC7WsCWaE80kx+Zjj07Cq5FSkZppFbIgdFP9nil4yxA2+lY97f285K3FuSO2Dk/0xWo65U1z2oACQ0xhFNpiTKwtpMj15H6mtOC+kn1KzjiXYhmGfUiueGB8wra0b5tVsR6uKcUK5qfEuES+EfM25kS4UKfSvJbJJbGeSWM7JZDkketew/EFwvhcIcfNcDvXnCRRvKmRk1aRLNjQ72doT50WWPyh1HP5Vsf2dollNvnsg00jbi+0ZJ+uaXRrVI7ZOASWqPxAcaoUGPlUcZreEUZzbSOx8E3tteaneR20ARIYwN2ACawNVktpNWuWu2wSxwa0Phmm27v345HNc9rak6lO0iEgSHAqkrSZm3dI7jwXHapp19Jafcbr9RXAtezQavekNujMp+Unjr29K7P4fB18MX7OpUEsVBrz4Hdczk93J/WiK1dwlsjTlvbGbDTW7b++3/HIzVjQ5LA+KtOEVs/mZJBPOP1rEfoTWn4WKnxxYJ38pjVtKxKep2PjcyT6jb2qHAPJ/8Ar1m+B9KuLTxVczS4Ktb4Uj61N49mkj1aIxttPlCjwBPNNrVyssm/FuSPzrLaBe8iDxBcWkXiq7eRHaUKnpgcVXXUoGTDI5B65A/xqr4h+fxbqJP9xMVSGTx6VhI1ib+hi2OptJAjqwj5B6VkfFEO8fh1EGWOoocewrV8NITfSH/pn/Ws3x/J/wATbw4n965b9BWtPciexj6jIY71xNG7xtcjO0c4z/Ku4168gtvDykRMqh1GAP8A69c2dWhgLmaASHzgq/nW34xO/QgQuMuvArZ6tXM11MKfUrSdIIpIWYPIqjKg4yfrXpupyxQ6UC65RYwvSvG5OLixHrcRj9a9Y8QAtohjB28g5+lTJbDizGS4t4oVUIQ2OcAVq2kqvaB24XaT+Fc6q+bGJifvVuWYH9nID0KEGpaLizlIvEnh6TzN0jRkSEH61q6NqukXuuQW1ncmSfG7bntUQ8O6YVP+hod/JNWNG8P6faeI4b61txFMkZUsO4rOVjRMr3ep6auvXsX2/bJG2HGe9XrbWbdyFW7En/AuayLjwtp95qd7PKGV5JCcjvVZ/AmnFspcToexDVmyrHXC5ilH+sB7ckVJCP8ASYAm1hvGSTyK4g+Cdv8AqtTuAO2Wq7ovhvULPXLCUanI8SyZkRjwwoQM0PFN9LL4pk09FOxYssfSk0hEhSMSbiAcjFLrRT/hJb+4fG4qEx6Co4X2pH64rQzb1Kuv6gPtmzyJPLUffAGP51HavFcWQeOGVGJJzwMn86TxDcoNNIO0sWHHesuC0nlt1Md+6FuijoBVW0KTNVVmDDcGIzzjrir0U6wrhYph6kjr+tYItNSizsvi/wBaQrrGPlkLH3NLlK5+6Ogku4ZABJFI2OnH/wBeoEa1EhLRFl7ZAz+NYElzrcQ+aDcPSnxarqMXEmnqfejlD2seqOnfULYpt8rA9ABVKSPTZizG1+c85AHJrHfXpU5k0847kLTE8U2xGXsJl+go5WCnTZpNYae33rQfnU8cOnpEEe2f5eBt9KzU8R6c65aCdT6GpU1zSZP+Wjofc0mmWvZk1xpWh3Db5LaQN6g4P6Gm2WlaZaSq+ZS46EnOKY2q6Sf+XxR9TVu2eynXdDexkfWjUGodDSiuLWCJiA+09cgc1g3xfUHL28EiheMN0IprzzahfiKJf9DiPzOP4jS3l5LDd+VFIEVRVJWMZiW7XVjBtNqzsXzweMcU5NTBnBnsZl5xnrgfXimRapdBjmVCKkTWWedI2VJAeMCrZmizq97ZjxIwaFmlit0KtjOAfxrNub2S4GzG1PQd/rUetSLJ44vVUYC2kVRkc1yT3OiIi5yMdc1HZXKW2rXZkLqpC5296soAJI/c8U2waERN5wVmaYha0pEyOl0i8s7mJ5tjAo/f/wDXWrPLHeRMhkLK3Y9q5SQRR6XL9mYpI8nzYrV0y3jNjGzTMc8HJ71o0iUSJp5jbEco254J6gVaWwuw6mLVyq91UCnmxZIm8jJYjGCapW1pqts+1o12HqxNImxtxC7RArSRuPX1qteWyXMTCeNsgHaRVd5rmFSzBMKMnFMj1GaVlynyHjr2p2Fc8e8dLYQapEL6CaXOQgXt9eR7U7w9rtillNHBBMscacLtH+NO+KgWPWgQcqBwa5fw3MFS9B+7sNRJFxZsaNrWl3GsyM1mxlYHLNEuT+Oac+r6QniJFNhhj38lP8a5Xw/Ju10n3OKs3x/4qWI571mzQ725121g1sRxQup+zFkG0Bc/nWFakjw+iZ5aYn9ai1P/AJGKE5/5daliGNKt/wDfJqbgVLiBptUjXqIyK9M8Bw/aNdVVBG3DAnoMZ/xrz+yUyavkg8dvWvZPBdsthZq8gCtK24bh04reC0Mm9SrZ3NveXesSSRElZmQkHOcfyrMM+nq+4W7n68/1p3hTL2WtzPyTezAfTNZzDipqqw4MdqGovMhjQbEPB9SKr6KudRDelRTnirehpm53elYotnRRD94x9604/uis6EfMx960ox8oqxGRS0lLWZQtOFNpwoAKUUlKKAHCigdKKYBRRRQAUUUUAFIaWkNAhpptKaaaQDTSHvSmmmgZFIODWdN96tCQ8Gs+b71ZyLiRjrTxTB1p4rEodkVd07mVz7VRq9pv+sf6VpDcmWxdNNalJ5pjCuhGYE/Ia5rU+JDXSMCErm9Sb97+NMCkpzW3ogzrOnj/AGxWLHya2dCkWPV7eRzhUOSfSmgH/EvUbeSSDSg371JPMYe1cRHP+/JY4AI5pniTVX1HxNdXLdpCqn2qpID5zRYO0rkH1rSJLPV9OgeK1spZFzHI4QlfeqniuC20jWTLehvs8mFjYdM1neAPEWJRpOoS7lJ3Rlj0r0XXdGW/iR5EEyxjcARnNbxdmRJXRnfDtraSK/e2AwCQcVjyXUA1G5+0xF03nkeldB4Hu7a5t71ra1FsqZVlxjkVzbR28kk7SLIR5hzt70/tMzeyOu8PTW03hi6mslKQOj7Q3XIrzeCyd4Gn8yNQzH755616D4REC+C7jyA6xBZOG6jrXHpbaPqOnW7vdup5yRxzRFasJapFNdPkkGFkiOfer/hiyeLxxZSttwYWUYqJdEsSx8jUio/2jgGtXwpoH2XxfBOdUjuNkTYjByeauVrMlbl7xhGt14jW3YgfuF6/WrPg3SDpmsXEnmK6yw4AB6Vk+L42uvE8i7wpWIYy2M81b+HcNzHqeoC5IOPu4fcMYrKWkC18Ri65h/EV/IOh2r+VU1OKtag+/WtQ9BJVbgGsJM2ijofC5BvJc/8APOsTx5C83izw1ChHDSSkfhW74ZQCS4buABWL40l2eONBYHlbaU1pT3M57Gb9juHuUTymIM4bOPeur8YnGjIvHMq4rAh8QTR3dvb+WGDygZ7jmtbxzKUs7VP70w/lWz3RlpZnMqvmXtjx0uI/516l4ix/ZxQ/xMK8stmb+0rIY4+0J/OvUfFB2wqo9aUt0VHY5qQrkmM/LjgVtwbv7MCjhjGcVg4ZCw/hFbrSrb2Alf7qRHdUyKic+trqPH+lnHatLQUvYtXJuZQ6bDiqFv4h0wqpkZx+FbGhahp9/qUot5d21CaxkzSJiSy64t7cbUQxhzt+lTR3mrKf3kCkVbbULXz5A0+CWNTJc2rji4B+tZ2NEysmpTA/vLNj9Ku6fqVvLq9pbCF0lJyCRwKF2ufkdD+NW9OhH9qQM2wkZOR1oSBnP6jmbxBq27+EqKsbVW23k42rmobllOo6rKepkAqzbqlzC8bfdK7fpWhkcPrpY3zAsdm3OK2LNXWwiJ2H5e1ZGuKRfSoeq4ArWtooTZwDzCrKvJ9a06FKUlsiyIWYcKfwNO8mUfwufoahWHukpb8cU7ypgSVbH/A6kr2r6om3SJ/eH1FKJXJ7flUGL1ejrj3pQ+pBukZH0osP2y7FgznGGC/iKj2QOMm3jarAF8g+aKN+M5AqN/PDKDY53d1NFgVWn1RXa2tD1tUqE6Xpz5LWqD6VZedY8+ZZPx1xUQvrTd81vOv4UWY3UosqtoWmP0j2n2oi8P2EcwcvJgdgcCrn9o6Y4wJmTtytOFzpxKkXQAUdM9aNQSg9iW4eOxsgY0AUfdXuazEv7QSkTQ5kYZJPap0he7vhdyPuhT7iDpWfdabJPdPNFcIpJ4X0pxM5ouRnSJmPystEdjYS3CJBKUd2yCaz49Iv1dSSjD61ct9Pu4ruCQxhjvAxVvYyW5X1BT/wmWpDrthjXNKR81FxlvE2qSN97CD8qcRzXJLc6FsPQ/MvtW54M0G01TwrcXbKftQnkCsemc8VhZ2kV2/w8XZ4Pihbj9/IT/31WsdjKT1OWTw/r1pY+RNbidxISXU9RV4WGoxWqKLSQbeeBXoLJ5YZkmAOO9Zp1W4XgOrfhVNjRyY1O5gtj9ot50cdGCmmWesyTXHltJIwPOWHSuxXVZCpEkEbg+1ZgtIHvHnaELu/hA6UgKhvYdpDEEH1qgstpCxVZepzgmt1tPtmGBHVu3sdHjh2z2gZ88tiqUrEtHkHxG8NT61ZrqVlIjGAkyRD7zD2rzHR5BDdzWxDBpBjaeDX1a2naJ5cojQo0g5zXjPxC+H7QzPrGkcyJyVXuKLpgtDzdrKXRdTgmZT5crYBqG6Zl8RR7upYEH1rd03U49Tge1vItssfADdQarajpm5o5B/rY+FYVlJGyHajdrN4mXYwOy22nHrWxCwXR7diOMmudjsEivEl3He6Hf7Gt9Sq6bBG54IIBqYx1FLRHReCtIbWtejOR5CffPpXsM6W0Vx9lQgvFEWA7cCue+GWmNY+F11Ca1CEkgY6sPWt3U4TDb3d3DESTCx298YrdGJxXhFWXwrezvwZruU/rWf25rR8On/ih4jgjdK7frVBu9RV6lQ6FKcZFXfD4/eSN6VVm6DitHQlAjkOO9YI0Zt2/WtOP7orNtxg1pJ0q0IxqdTadWYxaXNJRTAXPvSg02lFAx4opAaXNABRRmjNABRRSZoC4uaaTS5pM0ANNNpSabmkAh6U0mlJqNjQBHIeKz5T81XnPFZ8p+as5FoaDTwaiFOFYsolzWjpoGyR+4OKzAa09M/1Mv8AvVrAmRZPWjNK1MzXQjMJD8hrmNRH705rpJG+Qn2rl9RcmQ0MZBDycVLdTNbQSOpxlCKigHINUPEVwYtPYBsGpvYpI5WRzLeKB1fJ/KtechpbRh0cbfqaybdT5obHKQsfzq/MTHpuk5/1gyxpqQ+VDmgZJHnUsJIX2sV/u17z4K8Rf27oKJOwW4gGxz7djXhck32fWbZ5f9RNGQ4/vN2rpPCfiCXw3rq78GNmAlRvQ9DXRB8yMpqx6zodi9nJqZdQqyFmUjuK4uC+ktWlkjTfgkkYzXpTyRvC0sZBWVMrj3Fef6K8kBvYVgEiLIwLMO59K2i92YSR0nhq9N94KurnyvLBjk2jGPWvO7VVjt0VVG3rivT0b7P4UuNoVDtPyL6HrXKDw3ZzwJJDehGK52ntQnqyWtjnmK5IYDFbvgwx/wDCZRMkKqxhYFx3HpVWfwteSsVguI2IHHNbHhXQtQ07xPBdXQUReWU4OeacpaMEncg8TCF/FkiTFQnlA5b1zWx4HtLS2e9e2bd5jZc574rnPFcNxfeKrqC1TfJEgyPStj4cRXFtZ6iLuJldZcc/Spl8JUfiOc2NNeXrt1MzfzpTCcj61LDzPcH1mb+dPQZkNYSWpqnobHhoHdeHHVhXO+L0834gaEg72s1dN4dG2K5P/TTFcj4omdfilpqA8JYSEfjWlPciewltpdwdUs5DCcLNkn2rf8dYK2Tf9NBWLZa7dHU7K0GGR5Me9avjpgPsMeed9au90ZaWZi6ed2u6fHtBDTDNeieKH/cI2MnfgV57oyh/Een+olFegeJX2SIgHAbNKW6KjsYDldhHO8csK2tgksdrAFSmCDWLLho2lGMsea1r1Hk0SWGBtsrR4Q+hqJlxRQGmW7RBPs6lcdhVnS7G3tLuR4ohEGQqSBWPp9leQQQwyXpaTHzfWtfSUna4uIbibeoQkVizRFJtCl8xyih1JPOaa+hFRjlT61SFpqQZzFfyBS3FDXWrafOC8xnU9RigET/2B1KXjqfrWhoGkz2uuQSG8eRcH5TWcniDyyPNs2H0FbeganDe61EkcbqdjHke1A2zL1SFIY72535Es2CM9MU7T3ZIlPXea5l5LqSfUYpHYxm7YqD9a6rTk/0aPd/DzV2Mr3ZyfiHadccDkAAGtKKON4Y9s6g7eh7Vi6rIJdZuX7b8VppaQFFIkYEiqaLUprYtrbMR8rK1O+zyj+DP41VS329JWp7pcIP3coP1NTZF+2l1RZ8ubAGw8dOakXzhjIYVnqdYT5kZGHXFaqTX/kIXjTewyaTQlUvuiNp5Yxw7D8KaL247P+YqCS/1SJjus1dfaqp8Q3Ck+bpWFHcUWYOcOqNNb+bdyUPrmnG8J52qTWauuW0n+ssjGfpUy6np7DOx19eKLMXPR6olc28h/eW6nPtUf2TTWBH2Yc96et5p8nAZqSa4s4YWlVyxXoPU+lGpadN/CRXczwLFa2wwz9P9kVz8izo82FclW6jvWzCZVga8uDh36A9hWcdWlVmG1Cue9UjORUiv58gFpBWxYalN9rt1SQ5ZxkNVaPVImI8y2jIHcVp6fPZXF/bx+Rgs4wat7GXUz0zJqmpvkEGXANT45qC0KtdagVGALhlx9KtAc1yyWp0RegjrlW/3a0/DOqTWXh5cglDK2zH1qhjKOP8AYOK63wgbOHwnbR3Mabssfm6jmtY7GctzV0ef+09PnkKEOnGDVEhYmKNbSFh7V0WmtbfZnkgVRH3xVtJIZOQEJpXFY5hLiPGDC4/CpFdM5wQK6KTyVGWiU/hR9nt5EB8sYNTcdjFTynQnPNROQK3jZWvTYKa2mWzdjRcdjnGQP1xUZsEdGBbO4dD0roW0aA9CRUbaHEwwXOKpSQrHhnxF+Hf2U/2voMbC7Y7p4xyG9wK4S01Sdyba/sZY5l4JKEA19UnSVgmVwDLG3DBucVX1Xw9YX1nNm0h3hThtozVXTKWh8yyRjzkZQQAO9avlrIbePbkEgAVs6zosUcxGCHQnPvUcFunysVGVHFFrBJntXh+7s49Ct7QKyoqAFai16/WPRdQKnbGlu21u/SoPC6i48O2pWMEnhiepqTxdFbW3g7Vp2TO22fj8KI7kM4/R4/K8EWo7ldx/Gs11xWvYDb4Lsx28hDWW/Game44lKYYX6VpaLkwNnGKzbg8NWtpC7bTPrWSNDWg61fjPFUoBxVyPpVCMinU3Ipc1kMdRRRTAKUUlAoAcKKSjNIBaWm596XNAC5pDSZpCaYC03NGaM0AIaaaUmmE0hgajY04mmOaLgQSNwaoynmrkx4qhIeayky0NzzTwajFOFYalkgrU0z/US/71ZQNaumH/AEeX/erakRIssaY3SnNUbHjGa6UZjZD+7J9q5HU5D5hxXVysFiOTiuP1KQeYcetOwD7ViVBNc94nn8yZLdTyzDIrchc+UG6cVy19J9r19UXnac1EkWmNBVLy4jB5WMCrN6f3FkewXFZvmBtfuUB6rWldD/iXwN6NikkO4a5GZtBstRTO63mCsB6ZrTumWS7tr5R+7ljAI96VLb7V4XvYR/CN4FZ2g3Y1HSxAR88Z2pn1rpp6Gc9T23wBrD6jpE2nTHfNGpMTHqBWXbSSQTXIWSJXyc72xk1meDzF4d1iOXVp3gV48Js6NXoEV74NvHL7rd3J+YuMHPvV81jG1ypbSiTwo++aEynIYbx1rg4fPAZTuLbzgA16h/ZPhW5Pym3yecK+KR/Cnh64zsYqfVJcUlUsDg2ecpFdiRR5dwoJ5YA8V2Xhqynt9V/eyyyArkeYeBV5/AumsP3eo3ikcj99kUW/g+5tN7Qa7cGRujSAMBQ6iY1BowL2eO18W307MEJQBiOc/Wtnw7ci4sLh4zuTceaVvCOqAO66hbSyuRl3h5b60sOi+KLNiLe504oTnaYyM0nNMai0cZbIRJNnH+tb+dTRDErGrckTRyzK+wyhz5hQcA+1RiPDGpbuBq6Cp+y3Oe8uf0rkNYg+1fFS0BP3NPfrXb6CmLJsjq9cNfK8XxYkluLe5a0FoQJY0LAGtKYpLQvab4fnh1/TrkBWjViWwenFSeOg0mrWCqOOTWrBrGk2zQSedcoASCzQsP6Uy9k0fVLuMm5YyY+QMpA/M1fNrdmbjoc/4bt5T4psWI+XcTk967fxL819GvTJzmszSYoLPU45XuLdYI84dnHFausyQahIklvPDIAeqyDmk5a3Go6GE6Aocf3q1764Wz0xpnzhAOgzVR7GWJlzGSD0wc5q9NH59v5RBOeoxmpk7lxVjmW1W1MokWRgxHOR0ra0O9iuBevG25Vj5aoJdLjZd/lcA/3asWFtHax3R4jLLwAOtQ0aGcLy1QoyXQHzfdNXYpluHLJLE2T7VTi0oXm0+Um+T9aYPD1rBIQrsj552nvSsSazRjHzCEn1yOKuaTGkeqKyqoIQ9PpXPPoaFGEcsm49MtWv4espbLUzJJKzqYiMGnYDkrVkvJ7wqCCt04wfrXQWz7bcr6CuZAazvJJoySz3LF07Yz1roEmXdx0ZMirJUThbgk6jNuJ+/k1tx3dmyqBOd2OhrLu4j9skYcfNzV1tKinRWHGBnIpyVy1Kxdjmgb7twh/GplG7kPGR/vVjnw5Cy5EhX3zSJ4eKqdt2yn60uVB7Q31hl7EH/dNSbZlHRj+Nc5Hpt7AWEeoNk8YFPSDVYyVF7I3sTS5SufyN1jN1+cfWgSSr/dP4Vjb9ch5T96P9o09dQ1qM/PYw/nRyspVV1RrNKXGH2fTbURjiYHdGuKzP+EhulYB7BSfpUjeIRjD6cVPrmjlYc9N9C6Le27Qj8DSNaQH7ycVWj120cgNbOPX5qma/hliK28ZaQ8KM5pWYnydCC5lF1Otqh+VByKrG1st7b5ArHjFWoLcWalmGZX5Y1lTW0rSscg5OelWkZMmGjwNyl2B9TWppOltDqNtIJ1cK2QB3rAMUi9V3D0Fa2gyONXg2xMoUEnJ6cVTTsZ9SPSVZkvXbG43cnT61eC5NVdFjIsJ3IxvupW/M1oBec1zSWpvHYhuFC2dwzEgCM9KuR2N+2nWpichTGDVW8AbTroE8eWa3tPv9um2kbqQUiGfyrWOxMjf8LQzr4duI5STJ5hwayLiTU7OQAJIx3cYHaup0OSL+zjMrfJnn2rR8+FyOUNQ3qJIw/D8895a3RuNwYZAz2qpeasdHkgi81pBJ19q6iNogrFFAXPJHeopLSzmIMkEbEdM9qkZQ0O/XUxcOrZCkAVIb25a8eGJQdtXLWztrVmNvGIw3UL3pi6ciTPMrsHY5NF0LUqQ6hLNeG1OBKoyRQt/dQvJ5tuzLnjFTw6VFBfteLIxkYYOaneKfcSjLg+tGgakMV2LhdrIR7VIOUZf71QiFkl3OeWpLyQW9q8jZwo7VSGeWeKY1+3ztjAU44rlkdT0P4V13iyB7fTJL+WRVWU5VD1Nedpc56HkiqJbPafhvci40KeAnLRyEL7CpPH8ir8PdW38b49gPuTXJfDLVfs+t/ZHOfOTAye9dR8TgIfBrRkZSS4RW/E0L4hdDIlQQeGbaMDH+jpgfgKw25QVu6odthaJ0/dgYrDI+QCokUijcD5TW1pa/6AprHnxyDXRWEe2wjHtUI0LcA+WradKrQjirK8CmIx6Wmg0uayAfQKbTqAFo70hNGaYC0UDpRSGFFFFABSGlpKBCGkJpaaRxQNCZ5ppPvSnrTTSYxCaiY09qhY8mkxkMx4qjIeatTNxVJz81ZSZaAdakzxUQqQGoKH54rU0s/uJv96skmtTS/wDj2mP+3WtMiRcJqJzzT2JzUZGTXQiCvdn/AEc8gYridSefzSqR7jn0ru2gRiC/OKgl+yQ/MYVLfSnclo4hbidIissewY64rl9OlEmuzSdlyK9E1uaHUYPKjjERHU461x66P9nlZoV69aTdxpGBbuV8SysR14rZvZNllGmOr1Vn0i5jvvtAQk0++WeSKJfJbIOTxVIZ1nh6Brm1uIBwXTiuR05fsOsT2YBjkDk5Pfmum8MahcQFw8DYxhTiuv03wvYX95Hf3UG6brjFaollG61aCayso5SrXMI5Y08XFhNKsmyJmxgk12h8J6PcncbfB6cVXm+HWkzkGN3iOOxp3Rk0zEtYrfIdFUemG6VqRyIowCfzpy/DdY/9TqUq/jTH8C6nCf3Wsn2DLmgpIlEzA/LIw+jVIt/cr926lX6Gs9/C3iKL7moRSfVagfSPFEJ4MMn4VLQzej1e+CgfbJSAasLr2oowIuScdmrlGt/E0Y+a0jbH901EbjXUb95pb4HUg0rBc6B8STSS4OZDub3NIqDNYn/CR2iDDrIjLw25e9OXxRY93P5UWYGyniFtKvIdP8rcshyW9K1rLxR9nkYm0BU8bwPmrzjUNctptbglRZGjUYJC960hr9kOspX2Ip2GekL4qspVw9m5+qClOq6HdKVns1CnruQVwMWs2Tj/AI+lFWFvrVhxcI340ONgudc2n+DZzh7K2J9Dn/GkXwz4NY7ooIIjjojkYrl43hdsqy/nVhM9iuKnUNDffwrpUilbbWLqH08uXOPzpIvB0i4Nv4kviP8Aa2msdXbPU59jUokkxhZHH0Y0033DQ1X8L6yDiLW9w7GRBn8aqvoPimNSBPpk/oXVhUCT3KHKzyZ92NWo9V1BB8s/5rRdi0I0sPEtuoeTT9PcjtCxyPpUE41SPLtoFxIx5JiINXv+Ei1JP40P1Wpo/FF4o+eFX+nFO7DQxEvblSBP4f1SM/7g/wAamTXbO1LGeG9hO0rteI5zW8nipz96zx/wOnr4jtnk/fWuB/exmlfyA81ml0ybYjX5SQOWYtGea0LOWwlbC6hExUYxXfHVdHlyGgjOeuYRUbf8I3cqVaCDnqBHinzjsedS6I8s7yR3Fs6t0+cVfj0eXyl2oXwMfKRXVv4Y8ITtk28Ss3pIVz+tR/8ACHeHQ37m8kix0CXB4/Wq9og5Tl/7NdMK0Uqn36Uf2eQOR+ldOfCBVj9l1+ZVP8LYakPhHWBxF4iOOwNutJzQlE5n7IV6KPyqB7aUNlVrqpdA8QwKPLktLv1DjbVZ9M8SIcjR7OT2E+KOZFGCkcuMMopHjPpW41vq6qfP8PIG/wCmc26s24uvJwZ9F1GMk4xFFvqlIlme8Zwf3IPvQLdZAN9sPxrTa609OGs9UU+9ucUhvNKSTa000RH/AD0jIFPmFYypNKtTz9ljyaS30+O2cvEgX2B6Gtf7dpTPtGo2pPu4FS+XZy8Je2rnrgSClcZhkfvCXP51KI4mHAXNav2BJBlBFIPVWzTl0yQ/chwadwMZ7ZD/AAirWnxRrLK4GCsRq3NplwvJjYfhUEURS21BgjBo7djVX0ItqZmjIP7FjYfxSMf1q6E9qi0WMf8ACP2f+0u786uBKwluaR2MvVgU0q6I6iM5rsodDV9Ktn3ctbpx+FctqUYksL9exStyzvLx7C1ySoESrj8KpbEyOmtbR7HwvLEql32kgL1Nc4L66Rf3lrcL+Fddaz+RpUcrH6k09dTtpU+bafrU3Aoabcq2iu+X3Z5Ddqi8xhEXEhIxmtmNrdoCVRRG3WmvHaOgUBeOmKVwK2lSPc27SFiADjms271dopXWK4B2nGM10ESQxoVjwoPUVnHw9p0jvIB87Hk0XANOmuZ8h5Oq7h9KaurSHftwxVsdavwWkVqxCN1Tbg1gjwfEJJJILyZPMYsfm70aAbVrcveFleLYy4IzVfVZ4wkitjai5YnpUFvbT6RuLTGcsMDJ6Vw/j7XJrK0W0tn+eQF5T6e1NLUDgvGetS6pqW0St5EZIVAeBXMCQW1wnmPgNwKnSVZw9yWz5hPB7VkarIslukgP+qf86psSR2mlyzWWo295DJtaJw2favT/AIiXI1DwlosucpPqEBYDuM15HbXSzWcTIc5Xmuw/tAX/AIY0DTWlJlXUlO09lBqY7ifY6PXxtMKjgZOKwmrc8QODfRx/3CaxJfu0mikZ123celdTp/OnQnHJFcldN8yj3rsrNdlnCB020ikyeNcdqm6UxTT6QGIOlOpBS1kULTs02lzQIXNFJmkzTAkHSimil5pDFopOaM0ALSUZpCadhBTWpc000hoaaYaeaa3Q0mMjY4qFm5p7k1XdqhspEUpFU3PNTOxNV3NZsocD1p46VCpp2eKmxViRuakgupLVWVOVY5NQg0jdKpOxLRoDVT/ElOXVYh1Q1lZo5q+disap1KGT+E57VCZUc5JxVEE0pY560c47F/7LA/Vl5pRpUTH5WWs7ew704Tyjo5FPnDlNRNEVm52tVqPw7bNzJCCaxFvbhOkhz61YTV75ekmfrWiqIho6SHRbNFA8oD6CtW3gjhUKnb2rkYvEd9FjIVqvJ4ufbiSEE+orRVEKx28EamMc81LsGeK5Kz8YWnmgzqygegrUi8ZaJ5vzzlFHcitFNEuJvrG2OAc0jRyD+A1Vg8S6LN/qr1D9a0YdRtJj8lzG3/AqLisVSj45UimFcnHNa3yOuQ0ZH1qNlB6AfhRcLGYUx1FNMYPUcVp+QD2pk1uqrmncDCudKsrmTfLbxlumdtVxoGnDpax/981rOnNKq8UwsZiaRZr8otI8f7tKdB05+Wsoj/wGtdEzTwccYoAwX8KaPMMNZIPoKpyeBNHYfJEyH2NdYF4zSYOelFxHGnwBYj/VXM6H/eqI+A51/wBVqsqj0IrtsqDyD+VOEkfvSHY4GTwZraZFvqvHuKhXwz4tgbMd/C3+8tejqM9KeBilqI8xa08awyEGzgmA7g4zT0uPE8X+v0Qkf7D16buAprFW7UxWPKZvEt3bSmO60i6jYdcLkfnSxeL7UnEltcx+7RmvVfJjccxq31FRNp9tJ96FP++RRoFmea/8JbpX8U7L/vIRU8XiPTJcbbyLB9Tiu6l8P6ZOCJLVG/4CKzpPAnh6U5awQmjQdmYqahayAbbiM/RhUoniIyrIfxFWZfhvoj52CSPP91jxVOT4X6f/AMsr+7Q/75o0GP3K5+aND9RTgI85CKPwqq3w8vIB/oes3IPfcc1Xbwf4nib93q0bj0kWnZAaZd8ghyCOmDT/ALbc/wDP1L/31WJJovi+3B2izm+hIqDb4tiID6THIP8AYajlA6T7fd4/4+Jf++jVmLXb+GMIHVgO7DJrkjqWr25/0rRrtf8AdGRSHxBKH+bTbkL6stHKJnZr4lv16+Wf+A1PF4pnB/exBh/s8Vwp8UWkbbZ4niPoympk8R6VIM/alHseKnlBM71fFMZ+/bMB9RQdb0q4GJbVD/voDXFpq+nyEbbuI/8AAqtC7gf7sqH8aOUdzpWj8LznMlhY5PXMIz/KmjTvCZBC2tqme6pg1z+4HkMKXCnrg0Abn/CMeG5V2w74x/0ykK1AvgLSgcw6hqKHr/x8k1l8L3xUcjkjh2HuDRd9wZtP4MmQf6Jrlyh/6anfVW68Ja39huUi1eKR5YymDFjOazUvLmMYS4kA+tLJq+oxxSlblvlHGaLsnQq2VpJY6fBZTY8yBdjEVKF5p0ZeZBLIQXcZPvTiuO4pNlFO/s3u7C4ihUtKwyoHc1q22p6hFp1vHP4Yn8wR7WdHB/Gqy3L2siToAxVunrXRQ+MbZgPNtJFbvt6U7kspHxLbroggms7xZkHzp5JNYh8T6c8eFS6Qn+9Awrsk8W6c33/NX0+SpD4k0dxhz165jpX8gt5mTbeJdJGgDdfRhgcEHgiootWsruAvDfRP/uuK12k8L3JxItkSezKBUZ0XwpcHAtbL/gHH8qLhZlvT54ZdN2iVGk9N4JrNN1do7IwGxTxtNPk8G6DMpWAPb57wykGqcnw402Rsrqeppx0S460XQWZs2N295FMxBTyxwx7Gs4aneLhRg4bJxxUcHgeTT1dbDXNQVHGCkrhgaiHhbWYpVm/tZJAp5V1wCKaaDUs3Wq7I5buQ8ovQ9K8W8Xam88M8pOXnbrnoK7rxbqhjt2s4mbceHPb8K8o1aX7TqlrZbuQd3FUgKpiMMCxYOVTP1rMvLG4GmFUG9id59hW3O+6/uFJ+6mKbE4EsSHpMmAT0qWWkVfDlzvjMZPIHSuy0Nz/atiTwFmU815/YRSad4iMcvCsfl967GO5aCaOSNtpVgc1EWEonoviJ4/t4ZTyevtWPIRsqfUbkXXkSjqyDJqkz5XFU2Ty2My6YmZAP7wrvIhi2hA/uiuBmf98vrurv4T+4i/3RSYImUcU7FC9KDSGYtLSClrIoWiiigQUd6KO9ADh1paQdaWgApD0paD0oAbQaO9BoASkNLSGgYw0xj8tObpULnipZSI3NVpG4qR2xVZ261m2UiGQ81CTT5DUJPNZ3KQ8GnCoqetFyrEgobpSCnE5poGhmKAKfRTJG4pCKf2pMUAM20bafijFAxoWlK8VIBS7aBWIcEA4oA9am20m3Bp3Cw0DB6Cl2qfvKDS0uapTFYYY07Jj6GgDb0Lj6MafmjGaftBqI5bu5iGEuJR/wM1Mmt6ujAx6hKAPfNVStJjAqlUBxNyPxfroC7rkPtPGRirqeN9U2bZY4m/GuZUU8jimqguQ6ZfG8qj95aqT7Gp4fHMJYCW0cDvtrjSvOaApHeq9qLkPRoPF+kyfxSqfQpV2DxFo0zfLeoD3D8Yry9SRSNHE+fMQHPWn7VC5D2WG/05wCl9A30cVZjkhl/wBXIjD1BFeHJEkZ+TIHoDUqSzRriO4mjH+y5FHtEHIe4+VxnCmmMqjjaM/SvFo9Qv4iCt/cn6yGtCHxRrMGNt1u/wB4Zp+0QuRnq+0dhSkcV5vF461dMb/Jf6pVn/hY11HIqtYxyqepU4xVKaFyHehOalEAODXDp8REZNzaeVbP3d1X4fiNopCicyQnuNpOKfOLlOtWGgxVjweMtBmxsvlGem4YrSg1WwuQDFeQNnoA4pXDlJDGaTyjUwkjY4EiE+xFOxntRzBYr+WRTChFW9oxzQFUU+YVilg96aVq3NtxwKqnrVJ3FYaFHpTiOKUDmhqoCNlVhgrn61C9rEwwY1/KrGKQiiwjPl0ixnGJbeJh7qKpS+EtEmOXsYs+y1uGm5qRnMy+A9CcHFqE/wB2qM/w502T/UTzwn1D12hHFIBRdhY4M/Dl0/1OrXA9MtUMvgnXYx+41jcR2YV6GelMJI6UXYrHm58OeLoRzcQyAdyKge08UW4y0CSewr00lj1zTMYOSKLhY8uluPEMC5fSWbHXaao3muanbK63mlyojYwwFevMVPYVDNbwzrh40YehFFxWOBg1m2MMXzhTsHBp/wDa9uTjzk/OuoudA0+4OXt4wfULisibwNpcsm8BgfQGiw7mbcajAkW4uNo54NJBrFtIBiRR9a1k8GWaDB3FfQmpH8Gaa/8AAR9KasTqU472NxxJGR9RU3mR92Q/jTZPAtkf9W8in/eqEeBiOl1Kv/Aqeg9S0BC3O1D74pxSM9R+OcVUbwbdoMw6hJn3qJvDniCP/VXkTf7y0tALpwpyHlH0Y0v2mZOUlmB9dxrMbS/FMXA8p/cDFRm18Uocm1Vx6ZoSC5q/2vq0bApfyDHTPNObxHqkaHzLzeDxgqKxZJtdiXdLojkDqVbNVX1K4UZm0uYHryKuxNyprckzLLLOeOWFcNaIZ9Se7fB2/dPeuv1+/fWbfyYoHgcDb8y1zVzA+m2oRlAIXk561LKRnWA+06reKx6qarM7SaQ7gnzLWXIPfHpUPhacvq10zHOc1HDN5fiK6tSSY5lPHvWTNEW9UJlNnqA4zgmt1SGjRx0YA1iqPP0OWL+OFiBV3SrkT6WvP7yPg0kNnZ2U3mWyZPQYqfNZGkzhoypI4rQaUKOoqiWUyvmXqqO7V38XCxj0UV55HJjUk5/ir0CEk7foKGiS4OlIacv3aQ0hmIKWm0tZFDqKBRQAUUUUCFBpc0naimAuaM0lFAC9aQilpCaAEpjGlJppNIYxzUDtxUjniqztUSKRE5yaqsetTOarO+CayZaI3NRZ5p7c1GagY/NOU1HTgaZRKDTs1Epp2aEDH5paZmjNMQ+lpoNOpiCiiigLig0uabS0DHg0hNNoHWgBaKKKQC0UU2gBSaTFFLTAAcU7NNpKBjqKSii4C0UUU7gJRS0Gi4CUUUUczAD0pop1GPajmYDDmmbQTyAamxRj2p87FYbtjcAOgYds9qasUcMnmQgo46FWNPIpKrmY7E4vLlcFLqdHHRg5yKng13WYG+TV7rb6EiqNHNPnZNjfi8aa7B92780/9NRmrcPxG1xAfPtrVwOm3OTXKYNLzR7Rhyo7iD4lAgfatNfPfYas2/xBsZXPmWs0S54Jrz4DPWnYoVVi5D1CLxlosnW7CH/aFX4vEGjTD5dQiP414/sz2FGzjBHBrSNUPZntcdxbzruhmRh67hTsZ/iU/Q14rGDFjY8g+jmrS6tfw4EN3KuPfNV7ZE+zZ7Btz2pNleUxeKtci4F8xHoVFXovHGsxOC8cMy9weKpVExcjPSNppCuK4qL4g3SrmSxix6BqtQ/EOxfHn2k6nvtGaakhcrOq56UqKCawY/GmiS7cvJET3kXFaNpr2jXPKajDnPQnFLmDlNhIkbqKebaI9VqKC6t5MGO4iYezg1ZBzyMEe1K4rFZ7OH+6aqXNusUTMoxg4rVNVNQx9lb/AHhVKQmjGNC0E9aQMpq7isSxjecCp/s0n9w02xH+lKa2c84qHILGR9nYfwGk8h/7hrZoxRzBYxjEQPumkAP0rZKg9hTDAh6gUXCxk7z60hb1NajWkbdqYbGKndBYyiRzUMgTb80at9RWu1in8NVp9Oypy4Uepp3FY5+e0sptyyQxgMOwryzxh4ciRpfs7SbG7E16rfQLC2FfeT3Haua1Ox+0Llj17UAeNaNo01hfO5VtpByayoQ03ix2AJC5r1u40lgjBRjIxWEnhMRSGZABIx5NSUcnYOft11Gfumo9Jd4NWntz/q25xXVDwssU7TeYVduvvUK+GWW7+0K3z0WAt6Xp908bvAAfY0t2uownabcsfatvTopLdVTJU9yK2o1BX5sE+4oEcPo6zXOpxrLGUIPQ16Vb8MB7VmJZweesqqA474rUhHz0NiLvakp2MCmmkMw6XvSUvesihwooooAKKKKAF7UUdqKBMKXtSUE8UAJmm0hNJmgYGo2alY1GxpDI5G5qvI9PkBxnIA96pfaYpHKKwLDqKiRSFduKrMcmpXOOtQE1mykITUZNKTTCeai5SHZpwNRg04GqHckU0/NRg0ufemgH5FLn3pmaM0CJM07NRg0/PFJgLmkyaMiihCFB4pc00UtAx2aATmigdaAHZNGaSigAzS0nNLQAUUUUAFApKWgAooooGLRRRQAUUUUAFFFFAAKdSClpgH4UlLiigBKKcOlFMY2gU7NGM0yRKMUuKXFSAgGaNuacBzSjpQUhm2gipKTFMLkeOKTb7VJxS0gI9ntRgjipaCBVXGRUq/jT8UoxQm7gxCqt94A/WkEUanIRQfUCn0VfMTYF3Kco7of9liKlF7fxn5Ly4A9pDUVFHMKyL8HiDXbd1aHUWO052yDIP1rRl8Ya7LGAXt3GckGPHNc/nFJk1SmTyo3V8YakikSQwE9gBUi+NLg43WSH8a5thmgcU+cXKjt7Lx5YwS7ri1lQY7c1sQ+O9Gl53uoPqK8yyfWkwpOdoqedhynrsXizQpsBdRhBPYnBq/FqdjN9y8hJ/wB8V4l5UR6xrSCGMMGC4IOQQaamTynuwmiY/LIhPswp9eGLPOjlkuJVY9wxqymsatF9zU7gf8CqudBY9pJpteTReKtXjA3Xjue5bmraeOtWiwVCSeoYU+ZBY9NyM8Vla981sigHr2NccnxF1HB32CZ7YNOuPHTXUKiWxYOPQ01IVjTdCAM46Vn3Ee49OKrnxPayL80LoaaNZs5QfmIqucXKNe3DAg1VNjjgGri31tISFlH409XiJ/1y/nRzCsZMmnFjyBUYsmHRK3gob7rKaUR47Ci4WMNLRlOSmKlCECtVlzwahe39KLhYpoPmq7DneKiEJ3VbhiIYGlcRaYcVEakao6QzDpaSlqBhS0lLQAUUUUAOFBpM0hNMQZpM0E00mgBCaQmg0wnipGDGoZGwCc9qVjUEjZBFK5VjldZv5o24c/e9ap6XO8l8pZjkmm622Z8ehpmkDOoI3YdaTEdVKearsakmb5qgJzWLNUDGmk0E0wmpKHUoNRinZqQJAaeDUQNPDVSBEmaUGowR607NO4yQGlHSowaeDQJjqXPvTc0bqaJH5opmaXNDAfmlBqPNANICTNGabmjNADs0uaZmlzTQx2aM03ijigBTRmk6ikwaAH0UgHFGKBjqKTFGKAFopMUtABRRRQAUtJS0AFKKSigBwopKKBj80U3NKDzQAtBozSGhEi5pQeKZS0xj80U2igBSaM0hpKBjs0ZptFADsn0oBptOFADqKKKGIKKKKRIUYNKKdVoCPBpNp9KlooAjxRin4oxQUMxRin4oxRcWgzFGKfijFO4hmKTGKkxSbaLksZn60bjT9tG2jmENzRmnFaTbRzFWEDUu8+p/OjFKAKOYLCiRweJG/OnieYf8tW/Ooz7UmKfOFiyl9cIf9YanTVJlHJzWf07U4dOlNTE0ai666HmMGp18QW6jLo2cZ4rAdwDUMkvyEe1aJkWO2tryO9tVuIgQjcc1JkVmeHjnRUHoTWjVAYtLRiioEFLSUuaACiijNAAaSkNFNABphNKTTCaGAFuKjZqGPFRs2allDWaq8jZqVjmoWqGM5y60iS6uS5OFzVy102KyG5cFj61oMcdqru2eKTY0iJznmoiakY45NV5Z4k535PpWTZokOzTTWdc6lwRHWY1/MD981Ny+U6UGlzXNLqc3941aTVZAOaLC5TcHWlrLTVvUVYXUYX6nFOwcpezTgarJdQuRhxU6upPDA0CsS5pwNNGPUUtMBxNH40gpfrTFYKKKAKTFYKUUuKMUBYWikzS0WAKcDTaXHFFgsKTRmkxRimAoNLmm07HvQMUHilzTM0uaAH5ozTN1LmgB2aKbmlBoAWijNGaAClpuaXNAC0UmaM0ALRzQKKQwzSikoo1AdSGig1SEFLTc06gAooooAUd6WkBxRmgYUUZpQaAAU4dKTpQDQK46iikoAWiiigkUGlBptGaYD6KQGjNFwFo496TNLSAXik69KPwoHHagAIowaM+1Gfai4tQxRijPtRmi4BijFGaM0AGKNtLmigBNtG2looAbikp2BSEUANpwpMUhNDYxkoFU5Qe1WnNQMKcZktHU+HzjTAvpWlWRoTf6MR2rXrpTuQY9FFFSIKKKTNADjSGkzSZoACeaTNITzQDxTQAxqMmlY1GxpMpDWNQs1PJqFjUMpDSTUTNT2yRmq00yRqSxqGykhHfHWqc1wkQLFh9Kp3ep9VT86x5ZndiWOahs0US7c6mX4U4rNlmLDrTXbJqF34IrJstIRpM1Ax+Y80pNNPPNCKDcQaeHPrUWMmnj0p3YyZW9zTg57GoacGouBOsjL0NTJcSj+M1T3inLLk4qeYVjRW/nX+PNTpqsq9RmsvdjqKUNT5hWNldYcHmOp01lG+8uKwd2RQGH41XMHKdKmp2zdZMGp1u4G6SCuUz+VPWRl6NS5hcp1qzRno4qQMD0Oa5JbmRejGpFvp06SGqUiXA6jB9KUVz8erSjqc1OmtNnBQVVxcptUuazU1eJh8wwamXUYG/jFArFzNG6oRcxOMq6mnBg3QigLElBNNpMmgLD6KbmjOaBDs0ZqPNKDQIfmlBpmaXNAD91G6mZozQFh4OadmogafmgB1FN3UbqQC5xRuo680lAC5pQeabS0AOzRkUlFNMYuRS5pmaM0NgPzzS5plGTRcEPzSZ9qTNJn60DHZ9qUGmUooAlzRTQeKWlckdQTTaWquAuaTNFFFwFzS5ptAoBjgaM0UUCFpaSloEFFFFABRRRQAUtJmlzQAdaXFIDS5pAGMUlBNJTAWikooAUmkzQaTNAATTSaXNMY0mA1zUL08tUZ5NJAdFohxABW1WFo5/dgVujkV1R2M2Y+KKXNJmgkDTCaUmm0DsGaTNGaSkOwHNJk0ueKYzUxiM1RMxpxOelV5pljUhjzUSkNIVmxVaWZUGSRVG51QLkA1kT3zTEjPFYuZpGJpXOpsMiM8Vjz3EkjEs3WmGQmopGrPnbNUrEBJGeaiY1I7CoGPNJyZYx2qIkn1qUoTT1iIoSuIr7CTS7KteVThDinawyqIx6U8Rj0qwIuaeIxSuFyqYhjgUnlcdKueX7UeWPSi4XKflUoiwc1c8selBTjpRcLlVlFNNTumajKUrhcbnpRuxS7KQpTC4bqXNNwfSlwfSpAcGpd9MwfSjFNDJN9BaouaXNO4iQNml3GogeaUN60XHYnSV16E/nUq3cq9HP51VDUbqXMLlNFNSmX+M1OmsSg4Jz+FZG6gNmmpMOVG+NYB7VKmrQkfN1rnAwpc81XMLlOpXULc/xgGpVmjYZVwfxrkt1PWd16Nj6VVyOQ60MG6U/B9K5Zb+ZR8rmpY9WnU/M2aOYOQ6TFGKw11sg4PNTJrSE/MKXMg5TW6UZqimqW7/xYqZLuF+jinuKxYpaYsiMPvCn5HqDTsKwoNKetN70nNAh+aM0zmikxD6WmZoz70kxj6KbnnrS5FAC0c+tNyKMimMcKXFJkY60Zp2ELilxikBpc0wuKCadmm8Yo4pWJHZo603j1pyniiwBRS0UDuJThTc0A0IVyTNGaZuo3UwuOzSg0zNKDQK4+kzSZpM0AOzRmm0Z9qAHZpaaKM0mNIdRmm5ozQOw/NJmkzSZouIdmjNNzRmmIU0lGaYWpgKTTCaCaYxqWNDSeelIOTRmkXrUpjaNzSG4xXQIcrXOaSea6GL7lddPYykjJzRSZpM0EoCcUwmlY03rSYxCaM0pFRsyqCScAVI7DiageVEBLHn0qjd6pHG+2PJGOprInvZZGOTUuZaiaV1qm3iPrWRPeSODk9ahZuvNRM2R7VjKVzVRGv8AN9ahdeaczc0xsnFZXLsRljTGyal8unrED1FAymYyeaUQZOcVdEYxjFPCCmK5SEGT0qVYuOlWwgpwUCrQioIfaneRVzaKXb7UmxlHyznpS7D6Vc2D0o2D0rMVyn5Z9BS+Vmrez2pCuO1MLlTy8UxuKsMhPemGAk5oHcqFTzxTCtXTDxTPJzTSC5UC4NO2mrHkmjyqdguVthNJsIqz5Jo8k0NBcrbTQU9qsGMg0mylYCts9qTYPSrRSmlcUrDKxX2pNtWStLs9qBplXbRzVnZSeUaQ7lYg0YqwYzTTHQFyL8aMnFSbPakK00wIw5zTt3FJt56UcelUIUNSg03IpCaTYyTdShuahzRkikBYDHtQJGU8E1CGpd9UmFi0t3Ov8VTJqVwp+9WfuNKHqrisa66vMOtTrrWByuawt1ODUcwuU6GPWYj94EVYTULeTpJiuXDUobHehyFyHXLLGf8AloDT8qehFcgs7r0Y/nUyX0y9GNLmE4nU8A9aXI6VzSancKeWzVqPWmH30Bp3J5TbycUZPpWYusxnqMVMNTtz/FzTuFi7nilBqul3C4++KmEiEZDDFUhNEgNLmmhlPQilNArDs8UZpoNGaBWHZpQeOtMzSg0CH596M+9NzRmkA7NLmmZpc0AOzRmm5FJkU2IkBpajBp27igB2aM0zNAOKLgPopuaM0APozTN1LmgpDs0UzNLmgdhc0ZphNJmkFiTNGaZmjdTJFzTDQTTSTTuOwppjGgmmseKljtYQmhT8wphNKp5qVuJm5pfBroITxiud008VvwGuunsZyMo0lBbFIZFVSSw4oYkgNRNMsXLGqd1qaKMJyayZrt5Tktx6VnKdi1E17rVI0UeXyTWPLeyOWAYgGqxbJphOOtZOoaqI5zxk1AzUrHioSM9azuVYGaoy3anEEmlSHNIdyPaSaVYiasiPBpypx0p8oXK/ln0pwQVPs9qcI+nFFhXINntTgmcVNs9qeE9qLE3IRF7U4Re1TheM07GaoZAIhSiMCpwozRx6UrA2RbRjpSY9qlyPSkwKLCuR7aY684AqfApGHNVYLlcRGl8k1OBTxgUWC5VMJPak8j2q7tJNLtNOyC5QNuc9KQwHHStDZQUzRZBcyzEfSk8k+laRiPpTfKPpSC5n+T7Uhgx2rR8o+lBhPpRYEzLMRFRmLFapt8nNQtb4NKxVzN8v2pNhrQ8n60nkn0osNMz9h4pdpFXTF7Uhjo5Q5iiVNJg+lXGj9qYY8UuULlXaaaVNWvLNNMeO1DiFyqY800x4q1sPpTSlSkO5VKnFNKmrRjFNKUWArYpMVY2GmlKQ7kFLUuyjZ7UBchNHSpih9KTYfSqGRbuKcGzTivtTQuKAuOzRuptBHFAXHbqUNUW2gDB4pDJs80uaiGRSliKVxtEoNGajD8UbjRcmxYV8dzUyzsvAY/nVRX4p+7inzCsXFvZE/iJxUy6q4IzzWZu600GnzMOU3k1gdxU66pG3WudB6U7PvT52S4nSrqMJ6mpBew9Awrl95B60hkYd6OcXIdcJ42Gd607evYiuRS4dTkMamW+lH8Rpc4OB1AYHvTs1zaanKMZqyusYXkE1XMLlNrdzS5rKTVo2+9xU6alA3VsUXJ5S+DS7qpi9gJxvFSCeMnhgaoOUsbqM0wFeMEUuaBNDs0ZpnNFImw/dRmmZpcmmgH5ozTM0bqYx5NNpNwpu6kBJmkzUZam7vekFiUnmmk03dSbvemOw4kVGTxQWppNK4WGk05DzUbNSo3IpLcTNzTj0roLc9K5zTj8wrobftXXTM5HMXOpgAqnJrLkupHP3iKrk00nNczmbKI4tmm5pCaTPFZt3L2AtzTC2aBk0oTNJIY0KSaXys4qUJgU4LVWJuRiIelOEfrUoHvTttNILkYQ04JT8U4CmBGUx70oTpxUgFPxQJkISnBDipcUoFKwrkWzikCcc1MRTSKdguM20hWpMd6MU0hNkWD6Uu01LilA56U7CuQ7TShM1NtpwFFguRCId6d5YqTFGKLDuR7eaXbUm2jb7U7CGbOaNlSbaXFOwEJTmjZUpFJipsFyPZQEqXFKBTsFyIxUnlA/w1YHSjFFguVTAPSmm3q7jik20WKuUPs9MMNaW0elJsB7UWFczTbZ7UxrUf3a1DHTSh9f0o5R3MgwY/hpjQf7JrYMWep/SmPEtJxGmYzQkdqiaEntWyYRTDAM1PKO5imLHWm+WcVsm2U9qhe19KVg5jKKc9Kb5daJtSDTGtj3osO5n7fajA9DV/wCz0G2AGaVh3KO32ox7VaMQFNKY7UWHcrGPJzTTHxVrHHSmkU7CKvl0GP2qxt9qTB7UNDTK3l0eXU+OaXFSO5X2H0ppWrW3im7QO1TYdyqV9qNvtVkj2oCj0osFysOPanbqlKA00xjNAXGbqM+9P8ukMVIdwBHrS7qTy6QrQA7NNyaTnNNPNADwaeG5qIdacDSsBIWNG4imE0Zpgh+7jPenhvSoc4o3e9AaE/mEHg4oFzIp4c1ASTSA1V2KyLyX8y/xE1OuqTAdayw3NOHPejmZLibA1WXHWpF1c96wz/vfhQM0czI5DpE1aNuCKsLeROM7sVyobFPErDvVqQch1XmqejCjePWuZFzIOjU8Xs3Zqdw5TpN2aTPtWGmpOmN1TDVeeelFw5TVJpM1RXU4261IL+JuhoFylomm7qi+0RN0alDq3Rh+dA7D91NLUnNNOR1pWEwY5pyHkUwnPFKOooSIZtacxzmujgOK5nT2CsMniuihYV1UzOR5+TSdaMZpyiuI6RoFG3NSAU7bTsK4xUHWpAB6U4J0pQnNUhXEK8UgXNSheKXbVBcYEp23inhKft9qBXIglLs9qmC+1O280WC5CF5p23ipNtIRihITYzFFKaQU7CAjNIQMdKdijGe9KwXGbacq+1SKvrUgFUkIh2U7ZUuKAKoCMJSgAVJtpdtAEe3NGw1KFpdlAiILRipgmKXZTAg2+1GPap9lGymFyuRQBUzJSBaVh3IsU4LUmynBeKLBcjC0uypAKXFJAR7KNvtUu2jb7U7CuQ7fajbU232o2+1FguRBaNlTBfal20WHcr+XTWjqyRTSuaLAmVfK9qTyfUVZ20bamwXKvlY6CmGDd1q6Vo2ZFFh3KBt8U0249K0PLBNJ5Q9KdguZhtx6UhtgV6VqGIelMMPFS0PmMdrQ0xrOtnyT6UhgzSsPmMF7fBwRTDB7Vry2/wA/Sozb+1Fg5jKMHtTGgwOlaxg9qabbNFhqRjmKk2Y7VrG1GelMa0NZtFXMzb7UhQntWgbYimmCmkO5R8v2ppQ+lXjEaaYqdgKXlnFN2e1XPKNIY6lxC5U2H0o2e1WSntSbKXKx3INvtRsGelTYpMUmguReUvpUZiGeBVrbxTCvpQFyv5XtTWiParO0+lBXHapC5U2EUYPpVkgelJtoC5XIPpSYPpVgrSbaAuV+aTOO1TMmT0pvlk80ykRA804nineSaQoR1oAZv96cHppU+lIQRRZgP3j1pd9RAcU1jVJATb/ejf71W3c4oLUwLQfjrzS7z61UD4o8w0AW959aXzT61U359qXzPegLFv7Qw6MaX7S4OQxql5nvSGUdKLisaceoSp0apV1KTuQax/M4pQ/vTuS0bn9qqD05q7aXP2jDDpXKmT5utbmjSDO0mqRnKJ1Vn976V0UHIH0rnbM8tjtW/bHKr9K6IGTOI2+1OC0UVyGw8LTtvFFFNCY4CnYooqhIcBTlFFFMGPAp4FFFFhMcFpcUUUCEpCOKKKaGxhFNAoopiH7c0oTiiiiwEoTFO20UVQgxS4oopALilC0UUIYbeacFFFFVYkftFLiiigBMUYFFFABs9qAntRRQAuz2pNlFFAAFpdtFFJALtpdtFFMAxRg0UUAKFo2UUUxBsppTiiiiwxm3mjbRRUgG2gLRRTAXafWjbRRQMQrSBKKKQhdtJtoooGRvDk5qPyKKKLIBPI9qTyPaiihpDE8kelNMA9KKKixSZG1uCOlMNsP7tFFCRVxjW3tTDbc9KKKdguMNqPSo2tj6UUUmguRm39qYbc+lFFIZGbc+lNMJ9KKKzYxpjPpTfLPpRRSEJsoKUUUrAiMx0eX70UUDEMfvSeX70UUgE2YpMYoooHcMe1I65oopodyMp3phSiimFxpSonSiigdyMoaCgoooGMK4pmKKKAFBprNzRRQA3caQmiigAzxTgaKKYmA+9WpplxtlA6c0UVSIlsdppzZzXQ2vQUUV0QOeR//Z" old="https://www.landscope.com/images/Photo/Stock/152001_153000/152373/2be22d.jpg"*/?>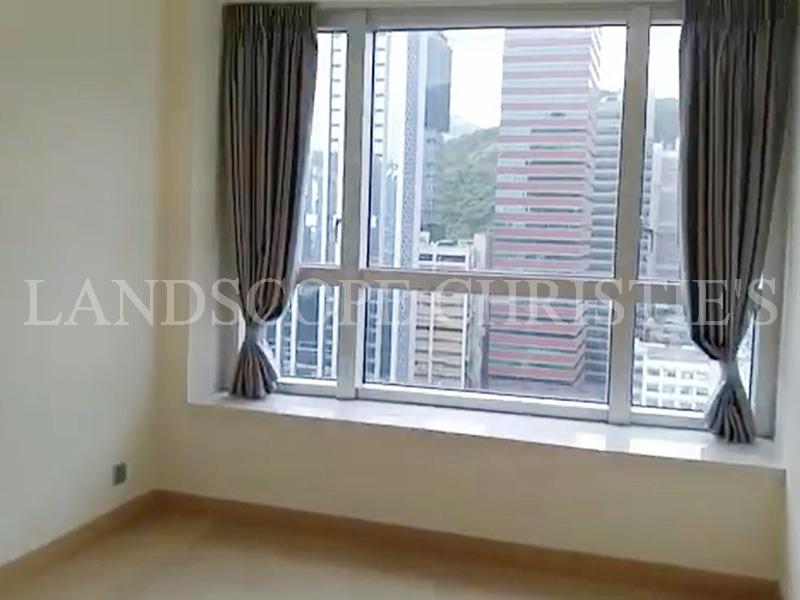 /*img class="sp-thumbnail" src="data:image/jpg;base64,/9j/4AAQSkZJRgABAQAAAQABAAD//gA+Q1JFQVRPUjogZ2QtanBlZyB2MS4wICh1c2luZyBJSkcgSlBFRyB2NjIpLCBkZWZhdWx0IHF1YWxpdHkK/9sAQwAIBgYHBgUIBwcHCQkICgwUDQwLCwwZEhMPFB0aHx4dGhwcICQuJyAiLCMcHCg3KSwwMTQ0NB8nOT04MjwuMzQy/9sAQwEJCQkMCwwYDQ0YMiEcITIyMjIyMjIyMjIyMjIyMjIyMjIyMjIyMjIyMjIyMjIyMjIyMjIyMjIyMjIyMjIyMjIy/8AAEQgCWAMgAwEiAAIRAQMRAf/EAB8AAAEFAQEBAQEBAAAAAAAAAAABAgMEBQYHCAkKC//EALUQAAIBAwMCBAMFBQQEAAABfQECAwAEEQUSITFBBhNRYQcicRQygZGhCCNCscEVUtHwJDNicoIJChYXGBkaJSYnKCkqNDU2Nzg5OkNERUZHSElKU1RVVldYWVpjZGVmZ2hpanN0dXZ3eHl6g4SFhoeIiYqSk5SVlpeYmZqio6Slpqeoqaqys7S1tre4ubrCw8TFxsfIycrS09TV1tfY2drh4uPk5ebn6Onq8fLz9PX29/j5+v/EAB8BAAMBAQEBAQEBAQEAAAAAAAABAgMEBQYHCAkKC//EALURAAIBAgQEAwQHBQQEAAECdwABAgMRBAUhMQYSQVEHYXETIjKBCBRCkaGxwQkjM1LwFWJy0QoWJDThJfEXGBkaJicoKSo1Njc4OTpDREVGR0hJSlNUVVZXWFlaY2RlZmdoaWpzdHV2d3h5eoKDhIWGh4iJipKTlJWWl5iZmqKjpKWmp6ipqrKztLW2t7i5usLDxMXGx8jJytLT1NXW19jZ2uLj5OXm5+jp6vLz9PX29/j5+v/aAAwDAQACEQMRAD8Axx1p3am07tXnrc2Fp0f+sFNpY/8AWCtkDOoX/VR/7tO+T+4Kav8AqY/92lqjIMRn+AU7yoz/AA02lBNACNbRk/dpPssfpUoNLRYCD7HGehxSfY88K9WMU4UuUCr9hk/vg0Gym7AGry4B6VJvIp8pRmfY7j+5SG1mXqhrVDn1NLk+tHKBjmGQfwN+VJscfwP+VbQY+tKDzRyhcxuQOVYfUU0n3rcOGGGUEe9NMcZ/5ZJ+VHKO5gMRnqKVSPUVufZrc9Ylo+xWh6w/lRysLoxCxFIGrdawtGAARh+NRnS7ftuFLlZXMjHBpc1qHSouzsKa2kk/cmA+tHKw5kZ2aTIrQ/siX/nun5Uh0mb/AJ6qfwo5WF0UCeKb3rQOkz44kU/hUD6fdIf9Vn6Gi1guiAdKB1qX7Hc/88DR9kuByYmqZIdyNqKVo5F+8jD8KTB9D+VWtgAVJUYyPX8qeGX1rMYopT1pMj1FBPNSMD1pKDQOaXUYUUUUwEpVpDSigBTSUppMGkMKKKKkApaSiqiAetFFFJgFIetLSHrSEJRRRQAUUUUAFFFFACUUUUDCm06m0IApKWkpMAooopxGFJS0laEiGkpTSVmAU2nU2qiAlFFFEhgelNpx6U2pQBQe9FB70wEPWm049abUMQUCigUhMKKKKBCCkpRSU0AhpvanmmUDFHQVIvSox2qVapDJBT1pgFSAcVQmOFOpop1UQFFFFMAooopAc4Kd/DQAKX6VKWoBSx/6wUoWnIpDg+9aiZ0i/wCqj/3aXNISAqD/AGabu96ozZJQDTNw9aM+9OwiUGlzUe4Cl3CmBJmlBqPcKeDxTBEqmnZqJTS7qLlXJQadmog3vTgaYrjxTxUYIp4NFgH0uKbmnCgQ4ClooFACilpKKCri04UzNKKAuOpc0gpaAuFGPc0opcUWATkd6XcaXFJiiwriYB6gH8KNqH+Bfyp2KMUWC7IzHGesa/lTTbwseYl/KpsUYo5UF2VjY2zdYxTTplsexFW8UGlyod2Um0y3x8oOaj/stOzsK0aKXIh8zMttKP8ADIT9aZ/Zj/3q16KOVD5jGOnSdmpP7PmA7VshRmlNLkQ+YwmsplHSo/s8w/hroCo9KNo9BS5B85zxhlzyhpDG4/gNdDge1IY1PUCl7IOc53B7qaU9K6DyY/7opDbwnrGKPZBznPZFGa3jZ25H+qFNNjbf88qTpD5zE5pK2TY2+OIzn61CdOT3qXSY+Yy6K0jpy54zTTpx7Gl7NhzIz6KvGwYVG1m46DNL2bDmRVoqVraYdEpvkTd0o5GO6IjRmpDFJj7hpPKYdVNLlY7jKSnMpHY0hFKzC4lJSgUuB6UmmFxtFBFJQtB3FpKWkrQQhpKDSZ4rMBaaaXNJTQCUUGk5zTeoxT0ptOpDSsAlB70UUAIetNp5602oaEJRS0nSiwmFFFFKwhBSGnUYBpjGnoaYafTSKAAdBUq0xelSLVIZIKeKapNPFUhMfiikzSjmqJCiimlsGgQ7tSE03fTGfIoBmKARSrS4pQOKEgHA804dR9RSDFKOv41SEzfb7qH/AGaiZsVK3+qT/dqB/u1ojMN9OEh9aqlyKb5w9efrTAu7qdkVS84Y+8Pzpwm5+9QBcBp4aqomzSiWgC2HpQ9VPN96cJD60AXA1OBqoJjUquTTQFgNT1aq24inq/rTuBaBp6HgVCGyKerYpoCbNLmo91G6mImzRTAacDQA7FLikFOFAAKcKaKdQFxaWkpc0guFFFFACiigUtMBKMUtHegBMUuKXFLQMbgUmKfSUANwaMGnUUANwaTFPNJQAmPajFLijFADaKXFGKAEopcUlJgJTTT6QikFxneinYpDTQxDTcU6mmmAhpMU7tSUCuNNJgd6U9KTvSC4hVcdKYVX0pxpKVh3I2jQ9VFNMER6oKkPFIaVguQNbRnoMGmG2WrBpKXKPmKrWw7Uz7NVs02lyhzFQ2p7U02pxV7p3phpcqHzFAwt6U3yW9Kvmio5CuczzCfSm+WR2NaJpvFHIHOZxXFJj2q+UU84phiU1PKVzFPBNIVNWzGO1NMYNHKO5WwfWjaanKY6U0qPWoaHchIpu2pitIVpWFcipD0qQrTSKLAMop2KQiiwCZpaMUYpWAaRTT0p56U2mAAVKo6VGKnTGKAuKBTx0pM0hYU0wuPzSFsVEZBSb6q5JLvqMvTS9MLUriH7qQt71HuFOzmhCKAFLjApwHtTgua2sAwDApw5I+tLihfvr9RSSBm6w/dr9Krt0q0/3R9KgbGCa0MzG1CQpG5BwQK5GbVbhZCFY4FdRqjYik+lcROT5oHqaTsBbfVLtSQZSCOaZ/wkeoDAWYcnHSq9191z7VnRcqn++KEhm1/wkepqZf8ASOY+oxTovFt+rqfNEg6sCP0rIjRnuNRUH+HNNtkxLbg4O8c1VhHUp42kKsz24wvXFW4/G9uV+aNxxngVxMABuZ4yeM4xTxGRLgZ6Yp2A7lfGliR8wkA9lqyni/TyoPmOPqtefY4PsakQ/NtOKAPRIvFmnM3MzflWlDrFpMAyTpg+pry64j2iPHBJ7Un+r3FGPyjPWmB7BFewvws0ZPpuq4rhgMEfnXi4vbiHSre5RzuL44612Gn6hdvHCTIfm7GgDvlwRSgZrEjuZggAfJFSreXOOBkUxM2QKUZFZKahMDhlp51N16oaBGqCadurJXVvVD+VSDVY8cqaBmmDTs1ljVY89KkGpRH2oEaANOzVFdQgP8VSrewt/HigC1S1CLmEj/WCnCaM/wAY/OgZJSimB1PRgaXIoEPoptKKBj6TNJzRQFx2aSm5ozQA6ikooC4UUYpDQMXNGaSigQUUmaM0ALRSZozxQAUhpaSkMSkp1JQA2kNOIpDQMaabmlNNoJA9Kb3oNBoAQ0lBOKYWoYxTSGm7qN1IAIptBamlqQCmimbqN1MBxpppCc0makdwIpKWkpWAQjio2lRG2scGpRyQKzr5itwR7VMtBrUnNwvbpTDcelUS5FNMhrJzNEi8bimmf3qiZDSbjS5x2L3ng00zLVPcaTcanmuOxc8wHpSGSqm40bzTAslvek3fSqzOabvNAFvI9aaWFVvMpDJzQBa3D1o3j1qp5lJv96Qi1vFGc1XVianQGkMeKdvwKMcVE1FwsKZgKYZ6aRUT9aLjsTeaTSGU4qsWwetIWPrSuTYs+aaTzDVbdzTwxJouFiZWOalQnvTEHFSqvFWhEYT2pQlTquaeI66+UzuQCMYpqxEuAozyKt+XSxx4lQ+9HKDZfP3QD6VXkHBqxLwxFQyfcJpEnNav/qH9TXFzqY5wzjC+tdtqv+pP1rjtVIEZ5p8oXKU8u5W5yPWoLflYv97NOKb7dSR1ohTEyL6UktQJLF83Got6rioYzia2PpVuCMJ53H36o8IwDcHOBVWAlIC3DuOjGpVIyrc5JqFgcnHQVKV27R7ZoAOrkepqIsBcbc8ZxUq5+0cetVH/AOPrd/t0AbU4BuoFx/DzVGHH9oXSdgvSr8gP2hH68VQgU/2ndH1WnysC55KnRrZQP466e1Tyltx6CsCIY0+zXrlua6VByg9BT5WBbFzJng1ItzKDncfpUax81KFAFFibjheXHYij7dcjrijy+OlII8nGKLMocL+U/eA/ClW/buuab5A9KTylzRYCf7bnnylpwvk/iiFQCGkaLiiwi0Ly3PUMPpUq3EDD72PrWb5ZzUixH0oA0AYT0nFSCFTyLj8jVBVx/CPyoZSec4+lMRoiKUfcuD+dPVboHImP51kqJB0Y03zJVP32/OgZuCW8X/ltmnC9vE7g1irNIP4z+dPNzIBweaBmwNVux1RTSjWJx1hB+lYyX1wp++PxFSHUpj/Cp/CkI2F1pv4oDUg1hT1hP4ViDUH/AIrdT+NOGooD81qPzoA2jrMGcNuX2qRdVt2/jrAN9CxyYMCnC7sD96N/wFBVjohqEBHDj86eLqNujj865vzbFvulh9aTEB6SHH1pAdQJEP8AGv506uWEcfa4/wDHqeEkA+W5/wDHqYrHTEU3Fc6j3akYnBH1qdbi8/vg0AbZBpMmskX10nVRR/aUgPzJxQI18mlzWP8A2sAeUNSLqyHqKANTNJms4arF3GKcNStz1bFAF0tTCagF9bt0cUfaoj0YUAT0hxUYlRuA2T7U1iMdaAHkgUxnHrULOAT8wqJ5R6g/jQMmZ6YWqAyZ7GozIR2NSwRaLCml8VVMp9DSGU+hpAWWem76rGQ0m85pAW949aQyAd6qtIaZ5hxQBc80UhkHrVISGnqxIoAtCTmnBwarCpkHFAyVT8wrOvVLXLVoqM1UvlAmGO65qJ7FQ3M9kNN8s1OabzWBqQmMgZphFWe1RstIZDRmpNlJsoAZTTUpAFNIouIiNJg1KVpNtS2BGRTSKm20wrRdgR4NOC04LzTwKEAItWFGMUxB3qYCqQCn7tV2NWG6Gq7UmNDDUbVIaaRSAhIpjLUxX1phFAiIDmp1WmqnNTItAEiCp1HFMRcCpBVIRMkeDmpVX2pRUiivSsc7YzZ7VLbxg3CZHFPCip7aPNyOP4aTQrkMo+dvrVeQfuzVmT7zfWq8nK1kxo5vVv8AVVxerf6s12+sLiI1xOrcoaYFe0CvbLu6Utuga9VSeSOlR2bYtwPU063XOujnAVelMCzKnlqB3zWfeIBcwY/iate6A4rOnIfVbWPsvNAxHXbBIx/v4qW7TZIh9VFNvUJiugOgOaW7OLWBz/zyGaGAkClrhvaqwUfOSP46ljnMWp20Y6SjHNRSZW7mVgQA9IRsuhLRYHUVUtU/0q69cVqwYMaNjkDisqCQG9uMVa2A2bSDfp0J4yr12ml6VZ3cObu6jtnPQO4Baua0yM/2eQMZAyM9jXpHgvw7puseHWutWtY7qVmwHPYe1WkJmevhqzPMOoQOf+uoNPXwzdAZieFx/vZFdFc/DLwvckFbJ4mx/wAspCuaig+FmhRQuba61OJ058sXLYp2RJjf8I7dY+8hPoBmon0C8Uf6on8K6w/DLSLi3XZqOqxnH3o7kg1XPwns1+aLxDrqyDkM91uAP0xSKOQk0u5iRi9vIuPUVVjjVm9+4xXay/DPUWTEfi/UA3QF1U4FcZawT2d3qOnXb77mzm2bscyD+9SsNjjEKa0Q7dfSrLLzUczi3geZlyFGWPoPWkIhit3LcqanNuVHf8q6C00nxR9jjli022kiZQyKzfMQemaVP+EphJEvhFJF9UmGTVJAc35PfBpRDkc5/Kt6K81d7hkn+H2oIAf9YsqEH9atfbYlB+0eGdQiA6krnFHKBy3lY6UwwBq6D+2fDUj7ZLa7i9S0DYH6VWXWPBlxIY4tTKupwVaFhj9KOUDIFvxnIpDDiukjXw1P/q9Viz9MVMujaRcfLDqcLOegDilyjucn5dAiJ7V1J8MNu+S8tCPTzBR/wi94zgLLbhfXfRyjOWMRA5FM8sGuofwzfr12H6c1Tk0PUEcj7HI2O4Xg0rCMTyhQYsDvWz/Y1/n/AI8pv++ajfSrtSA1rICfUUuUq5jbOelKAQCNtaj6dNEN0kRUe9RFUA6ijlYXM7bj+EUDcDx0q+0YYdvyqMRYGBzRysLlfdIBwTUbTzIeGNXjDxUbQ57UWDcrreTjuT9ac1/MB2pxjxzioxEWbpQFhG1GVULMAQOtSJeSMobYMGoLuARwdOpqzFDthUEdRQSKL4D7yUv263I5So3hBHIqBoBRYZYN7a+hp6XFq/R2H41nmDrzUEiFTgUCNpZYlPyXG3PvVe9mZYSUuiW9jWK4A65qFsbsDPT1oEUNT1G/juFVLlwD2zVQarqHOLl+PepNZISW3b3qjAymObPU9KVhosLreolT/pcgx71PD4k1FX2PMW4zmslflVR/ePWkL7LnLDgRnNS0WaZ8Vaj5gAcnNSnxTqKOqsetY9oomVZe+TxT5gDcIaVgNh/GF3GvKZ5qwPF06AGSM8iuUuCSHz61PqCtmHaeAnSkGh0y+Md3BQ1Kni0b1DR8E1xsEZ3DJqwq/vAPejUD02C7jnjR16N0q5HzWHpgxaxD0rci5GaAJRUq9KYBUiCmhEi9Kq3/APx8J/uVcUVSvjm6Ax0XFZ1C4FTtTaXtSVgzQO1Npx6UlIY3FIRzTu1IetCAaRTTjFPNNxSEM7igin7aTHNMYwikxTjSUDG4pQKKUcmgTJU+7Ugpi8DFSKc00SKRxUBWrB4FV6lsLjCvtTcVIaaelILkZFNxTzTKBiqKlQZpgFSpTQEqjinqM0wU9apCLoSpVXikWpBXqJHIxwFWrRf34PoDUC1atjiYfSk0CKMw5P1qo/Srcx+Y+xqq/Q1i0aIwdY/1LVw+q/drt9ZP7lq4vUlzESaQFC0GVUe9WbZQdcf/AHKq2nLLtHSrlv8ALrfPdKYizMAZAPasZ3/4nSe1bTD96Oc8Vhy8arn3oGalwv8Ao9wfUVV1P5dNi9dgxVq4P+hTH2qrqJ3WEAP9ygCu0Za+01xwcinahuGqyL3NTOMS6ccdGFLqC7tdf2WgRr2rA2QI64rCt3Iu5j6tW3p4/wBEYexrDBCXMg/2quKFc73RFDWb5Gfk6eteseApFTwgh8vaNx4/GvKNCz9jlPpEf5V694Nt0XwlaIJeWG7OK2toSzoPtUeVIQrirMh8m8jnBzFINrVVFtvG3eCTU8OJrOa253x9qljRdhTywy9QTkVLiobZ99vGT1AwamqGMQDmvH9XkR/EusyKBnzQpP0r2HvXjGpR+VrWsfNu3XJOaEBEw5JqpqZzpN2f+mRqwWqrqP8AyCb3/riaAse2aUSdIsT6wJ/6CKu5qlpH/IGsf+vdP/QRV2kMWkIB680UUAMMMTDBiQj3UUz7FanP+jQ8/wDTMVNRQBnzaFpdwrLJp9uQev7sDNZ//CD+GtpA0i3XPdcg/wA66Cindgcmfhr4VMnmLpxR/VZWH9acPh/pEefJluoz2ImJxXVUUXYHGS+AJcn7L4j1O2B7KVb+dQjwBqo5HjTVc9son+FdwfY4o5HU5ouwOIXwd4ji5TxdcSe0kK/0psujeMoVIhudNuT2MwI/lXdUlO4HnD2fjyJd82laLcKOqxyNn9aryzeJIgC/hGKRe/lOCa9QFGaOYR5HPrkkDlJ/BesMw6mKEFf51F/wkmjk4uNA1WD13QH5frXr7E9jimFVfh1Vh7rRcT0PJ21fwswyxkgH96RWApBqXg+XCjW7ZWPQZPNeoyafZyjbJZ27D0MYNV5dA0WUASaRZNjp+4Xj9KAuedm28PSJlNatiT0AaoZtLtFTfDdxOD0+YV3kngzw1LIXfRrbJGOExVGT4aeFpd4FlJGHGCElYUaD5jzO9IkQx5GVarCcxr9Ks+EvCEFza3shvJisN7Nbxq53YVDjk1AyCKaaIHIRyoNDRKdxrDI70gsLiT7kMjD1C8U/cFOf1ra07w94t1PTkutJ120tbV2OIZIt5GD1zSRVznmsLgf8sZP++TVSWyuC2BDIf+A13i+HPH8Q51PS58djEVqO407x/EFKaZpF1/e/e7CPpxTA87e2l5zE4PoRWfcZXJ2sMe1ekMni5Mm48G27HuY7gNmqztd5bz/Bk5x97bg/l60WEeU66M2MUxzkNgZrKy68AYBrpvHr295qdvHZxvBGnLQum0g+4rHlhxjjtQ0CM5t32mLP3VqK/Zgjt0OcVZuvlijZRyHAzUGrfLHJ/vCosXdk9g4WAY7LUbyl9jDrmpbKHFkGz1FVcbSB70mMillJYL6tV7UWCbQOwFVTATdRqDyxqbUj+/29QMClYQsDbpSB0C09P9cv1qGx584j6VKp5VsdDRYdzv8ATf8Aj2T6Vtw/dFYemNutozjtW5DylKwydetTqKhUVMppCJkHIrOvuLw/StBTVC//AOPoH/ZrOZcCmfvUlKetNrnbNRe1J2pT0pCKAE7Uh60tJihAIaSlpMUWAKaetOxSEUAMNJTitNIoGJSr1oxQvWgTJh0FPSmr0p6daohjm6Gq9WT0qCs3uMaaYaeaZSQhjUw9akZaYRzVFDhUqVGBUicGkIlFPWoxUiUwNEdKkXtUY6VIvavYRxkq1atv9cPpVVaswf638KTBFGYHc3+9VaQcVclHLfWq0n3a52zVHPa1xAa4zU+ID9K7PXB/o5rjdUX/AEUH2pBczLEE4Iqyjga0n+7imaYuYz9KYhzra/SmI1TzJisOcf8AExYehrdfjJrGmGNWkHqBTGXbj/kHy/Sqt/zZWo9VFWL9tumzH6VBqPENmvqopAOn4l08f7Yp17zrs/0FNuf+PuwH+2KmnTfr049qECNDTh8pWufvR5eoyD3rodPOJj37Vga2PL1ZwPUVrFiaPRPDsfm2LKP4oTXsXh/FvoNlCFHEYzXj3hGTFqp7+UcV7TYW+dMs/n25jGfetWSy1FdJHMHI4BwTVqfMF7Fcx/6uThqo/ZATtWQsSeB71dtibi2ltpD+8T9KliRoRqqg7ehOafUFoxe3XP3l4NT1my0HevFdQlMus60SMbbkqK9pzyK8MZzJqviDJyF1GRB7AYpCH9vwqDUP+QRe/wDXFqn7fhUGof8AIIvf+uJpge2aT/yBrH/r3T/0EVcqnpP/ACBrH/r3T/0EVcpDCiiigBDRS96KAEooooAKKKKAClo60UAJRS0lABS0UUAI3AqMMfSpD0zUW9e1MiY7NITSbxRuBoJuBNOBG4ZxTe9OUAuM0Ajzj4cZm8P6jIep1a7/APQzXLTMPt93/wBdW/nXYfDeHyvD1+n/AFFLs/8Aj5ri5VIv7sHr5rfzqp6IuKCU/IfpXpHgCLyfCFsuMDzH/nXm0gHlOfRa9M8EMf8AhELHPU5P61nEbOpUAgVJTEBCgHrinUwFzRRSE4Un0FAHzd8R5FuPiNqDcHy1WM47GsK7i8i2SVsfMMVNqU76jrmoXkvMsl04JPcA4FVPEsjW9pGgPUjHtWrWgjHv322URHRpR/Oo9bHD+5FO1P5dPtCfu+YM0mtqd+COCARWRotSey/5B6t2qiZVyGz/AB4xV+yH/EoHsay4o91s79SJxSY2iw5KatGufu96XUMC529WJzS3ynfcSdgAafqQL2tlddioBNSIbAhjkYDq46U8Dao3cc0I4XVIFPRlqXUBiQAf3qYjuNLVvs0fH8NbtuDtFZWmf8eMXH8IrXt+BigLllRzTwKRalAqQFUcVR1D/j6X/crRUcGs/Uv+Ppf9ysp7F09yietN7/jTz1plc7Nhx6UlKelJTQDaKKWgBlFKetJQFwpDS0lKwxD0php5plIBMUL1pT0oXrTQmTL0p601elPWqRDHHpVerLdKrHrWb3GI1NpTSGgFuNamU80ygpj1qRajWnr1oJJR2p61HUi0wNEdKkHaohUgNeujjJlqxB/rPwqqDVm3OXb6UMEV5ByfrVaQfKatSdTVeX7prnkaI5vW2xbmuTvUEloc9hXU66f9HauZuh/oZPtSQGZpwwuR2qCAltaB9Ks6d/qGFV7MZ1ZvpR1A1Lk4hd/cVm3Kf8Tgnj7gzV29bFiT/tj+dU7v/kNMB3jBpjsLqDY02X3IFM1P/lxXvtFGpHGmv/10UUuq8X1ovYKP5UALP/x/WH++KskZ8Q3P0qvPzf2A/wCmgqyozr14aECLVh/x8ke9YuvDOuOPTFbVh/x+msfX1P8AbUje1UmFzu/Bf7xI0/2a9xtpUjs7VWUnCAV4Z4FfEtnxwWANe6tbDKqJlVdowDW6IZIl3HG4cRkc9asTyiOdbmLofvD1qn9lJGBKjfSpYiGTy2PT1oaJubMZVow6jAbmnA1z73MsLeWJWQdsGnQ3F4pDqWdep3dKzsO5vZyRXhNu2/UfEHvqkp/lXslpqUs12sTxja2eQOleK6YWEusO/JbVJxn15qXoUXscVXvx/wASi9/64mrGaqapIItGvmPTyW5ojqB7fpB/4k1j/wBe6f8AoIq5WbpD50WwPY28ZH/fIrQjbcuadhjqKKKQBRRRQAUlLRQAlFLRQAUUUc0AJSnA6kVVub1IBwdz+grMmnlnbLNj2FOwrm5kZxkZpayNOY/bcEknb3rXpDTEY8HPSosrUrdDnpTAFoIlqN+X2pePSjaPSjaPSmQGAe1KqgMDzSFR70q8H1+tA1ucN8PznQtTII/5C10AR/vGuHmGL66ycnzW5/Gu0+G7b/Dl8cAb9TumwOg+c8CuKnOb+6P/AE1b+dOpsaRYyT/VP/u16V4MDDw1pQHTJzXmsn+rf/dr0vwXIRoGlp2KsamGwSep1h+9THk2Dkj8acc5pjx78ZUHHrTJuMknEceW4z0pLiYw28ki4O1CeeB0pzxl1O9RVTWxjw9fg/8APBv5UDR8zzri9nYH70rN+ZrO8WlvKtT2ODW7p9sGhhLgE4Oc/WsvxygjtLdR2YVrIEZGpDdo0Z9HU0a7w8LdigqS/XHh8/RTTNd2mK1c/wDPIGsTSJPp0e7TnB7dKzrdMW0g/wCmwrX08hdOz6rWekZS1yf4pQaTKH3cZb7Uo/uinTETeG1C8+URmraRh7m4B6bRUdrHjR7teNoPAqEIyJHIvrNh1wK1NSXkfgayb07J7Y46YrZvyGiiY9wOaZLO20nmwhz/AHa2rYZrF0bJsIc+lbtuvSgRaUVKo4piqanRflpDEArN1P8A4+1/3K1VXkfWsnU/+P4j2rKpsaU9ymetNpx60yudmo6kpaSmh2EopKWmIaetJT6a1IBKSlpKVxiUyn0ykAHpQvWg9KF60Ilk46U9elMHSnrVoke3Sqx6mrLdKrHrWbAaetIaU0d6BoYaZTj1pKBsValXrUIqZOoppXEyTFPUUg6U6qsK5fFPFR04GvVOQlFWLdgpJNVQaljPNJsEOkHOary/dqeQ1BL901gzQ5bX+IGrnmXzbIr6qa6HX/8AUt9DXPxf8eq/7ppAZNi2FI9yKgs/+Qu/0p9ocEf7xqOwOdVk/GgZY1ZsaXLj+8v86hnOdcX/AK4j+VO1k7dMk92X+dRSHPiCIesI/lTKDVTjTv8Atsv86l1f/kJ2w/2R/KmapGXsVUdTMv8AOptWjMmrQhf4EGfyoFYZJ82p6ev+3U6t/wATq8PpULY/tjT/AGanD/kM6h9aEJ6F/TfmmZ/cCszxAP8AiaSfStTSVbafd6yfEDZ1mRfaqEdd4FfMtlk/8tRXvbyrHJh1YnHUV8++CW2NZsegmX+dfQUsQkYf6RgEDtW6IY9LiI5whBPc9qjAOGB796RbYLz5xb8KeSAM9gKYh9tbqZ1kkcuAOhp91BJNcJJDcNCFH3VHB+tMgmAU+hqTzlqWIWyS6ivBLNch4wDlQteOWWPN1MrnD6hMw/E17JHKCzf7prxfTXzJf57Xkv8AOspbFo0Bms/xCSPD+oY/54NVzfg4qjr5z4fv/wDrg1FMZ7Vorn+wdOOettH/AOgirMt8bWRQV3Kwzms/RX/4kOnD/p2j/wDQRTdTbM8eDj5a0SuS3Y1P7WgI4Uk0g1Vd2DEwHrWEN69qlEuepo5SeY3hqVtjl8H0p39oW3/PQVgbs/3aXn/Zpco+c3v7Qt/79KL+3Jx5gH1rniaMj0o5Q5zpVmjbpIp/Ghp416uPzrmwee/4UpPPU5+tHIHObMupxKSqKWNUHuZ2clbh1B7AdKq5pQ+KpRE5EucHJOT6mml6ZvppOadhcxbsJlS73OcDbjNa/wBphxkyL+dc4XCDJqMkv8/OKTiNSOmW7hkYKrgk08ha5yycPqEIXoDzXS4BzUNWHe5GUHvRs9zSlPc0mxuzYpEi7T/eNOUEHk5pm1v79OTIPJzQUjh/h7H5fh+7+ULnUbo7R0HzniuDc7rq4PrK3867z4fP5vhq4fpm/uv/AEM1wP8Ay3n/AOurfzNOpsOIP/q3/wB2vSvBJzoOmf7rV5s/+rf6V6P4I/5AWmD/AGWqYbCludYzPuwtG5/ShmwcAZNIHb+7TIuBdiMYqLUUM2mXUa4y0TDn6VNvPpSTDdBKPVD/ACplJnzmE8mUKOACR+tc/wCOWLWcJ7BhXUXahbmUdNsjD9a5Pxq2bOIe9XI2itClejOguR2QGoNaO/TLOTpmMCrMg3eHpf8ArnVfVQH0Ww28/JWRSLmmfPpY/wB2qs3ENuP9vFWNE+bSD9cVBcsoe2jz83mUmMuxH/SLn2Wo7TJ0i8+tAkCXc6k/eWrFkgGiT/7RNSJnL6oxWSH6Ct275sLc+wrA1fG9cdsVvznOjWreoFBJ3Gh86fD9K3rasHQP+QdF9K37frSEXUGTU4HFRxDmpwKBiIPnX61i6n/x/vW6q/MpHrWDqf8Ax/yVlU2NKe5TPWm089aZXOzUdSUp6U2mhiUp6UUGmIO1Nandqae1LoAlJS0lSMSmU+mUAB6UopDSihASqeakFRp1qQVSFYUng1WJ5qyeh+lVj1qXuSxCaQmlNIelIENNJSmkoGxVqVOtRL2qVPvVURMmFOApop61Qi2KeDUYqQV6dzlaHipk61CtTx0mIHqvL9yrElV5j8lYM0RyniNsWz/WsCI/IB7Vu+JDm2ce4rDi5UVIGaE2pIf7r1S03/kJv+NaJH7uc/8ATSs7TOdSc+maLDJNd/5B4Hqw/nULf8jJb/8AXAfyp+vk/Yoh6uKa/PiG094RVAWr05jgXH3pR/OnXfOuOPRBTbobpLRe/m5qS7G3X5PeMGgepXmyNbsB60/cBq1+fUimz/8AIc0+hhnVrsDruFNCaNnS/liU/wC3WDre461cFgOOn0rpLCIiJF7ls1z2tYOrzZq0hHR+FMLHajv5q/zr6D+1RoqK0ZJ2jkV89eEMS3FqpUMPNXr9a95Z7dyAtxGCBzzW9iWW2uoWUqqMGPHNRw7tu1zzUSRoGBFyjewNTvwucZNITIvKnXIiUspPXNIY7n+4aswTr5foc9KkNyvqaGSVYBcpKCU+Xac15RYDbcagB0N3If1r2DzlKPhv4Cf0rxrT3Zhduy7SbmTj8aykaRLx5NQ38QudPngY4WRCpp+aimbFtIT2FKnuN7HsGmqI9Ks0HRYEH/joqLURvmiHqtSWDZ020/64p/KquqtieIZ/hrdIykQ5dSQCTSMzBM45z0piyPsJA3EdqczF489G7j0oM2KG71NHIuQKg3YXFCEKeaBouEjPBphNRhxng0pPHWkMdvIPBpweoetJkiqEWN/FIWNOjtppIvMVCyeooEEoOPLb8qQ7EZkI4pQ2aJY2j27lKlvWm4oEKxOKj2uec/LTycVE7SSDA4UdaYi3p5RdQhUHJJrpcZzXMWAQajb4+9nmuo9cVnI0ixNrf3qTD/3h+VB8zsVpP3v+xUDFy47rTlznnH4UzL91WnKSTyMUxI4b4cBT4XuSgIT+0LvaD1A3muFK/wCkXH/XVv513vw7Cp4aukRtyLqN2Fb1G881wjc3E/8A11b+dFTZlU+hDOcQuf8AZr0rwZxpWnj0jJrzadd0TD1Fel+EV2WNivpHUw+EmpfnOoLYkxik80ehpXba+MZpvmD0pkMeJFNKWVlI9RTN696crLTGmfPutoyajdf9dm/nXHeLW32KH0ruvF4EOu3ar03k4rgPFB/4l6HuatnTBaBGu7QVGOsRqjckN4esGGfunNaFkd+ip/1zI/Ss+4GPDVkR6kfrWbBFjw4c6c4PXcapXhP9sQjsGq34c/485/Zqq3fGvRZ9allosTvi/kXp8tbEPOgnHasW5/5Ckn+7W1HxorD2qRM4/VuJmHsDW/J/yAbT6Vg6qM3Df7orfYbtAtT2FIR2+gH/AIl8f0rft+tYOgD/AIl8X0roIF5FBJoRdamFRxDmpgKAADkfWsHU/wDkIy10CjkfWud1E51Kf61lU2NIFQ0lLSGsDZBRRRQDExRRRTJYUwnNP70ygaCkNLQaljGHpTacelN70gA0q0hpy9aEBKgp4piU8VS2EKeh+lVj1qyRkGq5HNS9yWNNIelOIppFIFuIaYaeelMPQ0DYqE5FTJ96oU6ipo/vVURE6ingU1elOFWJlkU9aYDTwa9FHOx69KsRdarg1Yh5ahkCy1Un+7VyYVSmPy4rCRojk/ER/cN9axYvuitrxF/qG+tY0Q4FQOxRP+ouP+ulZelH/T5vrWtjMFyP9vNZWkc30/1qkAviA/uLcer0nXXbE/8ATGm+IT+7t/8Afp6DOtWJ9YDVAWLr/j5svdzUl9/yHm/65imXX/IQ08H+8adfH/ioGH/TOgohl/5DdhSM2Nbuvc0sv/IbsKa//Icm+tMDqLL7sJ9+a5XXD/xN5hXX2acxfTNcfrv/ACGZquJnJnQ+DXxcWpHXzV/nXvEunWe8sy/O4G73rwPwcT9ptwoyTKoHvzX0MUXzEJlX7vIrYkqxWVpF/qyQ3arEHmYKTfgfWkMYG1hMmc9MUt2kksQdGwyc4HegTI2s9Qectbqpj9zSPZ6qqk7UqtHqeTtYSxn0DVKNRweHk/FqGSWoI71CzTRgRiJsnHtXlFuMNPjoZmP616rHqLSxzKXJURMTn6V5ZbYaNnU5DSMR+dQ1oaxHkcVFdf8AHlP/ALtTmqt8xFhMRWdPcqWx7Dp3Gn2fvAn8qg1TH2qEnuKjtVvDY2ZjUFVt0wM+1LcpcXAErxn5BjAHStzBlNZGUHA4zipkcbeaR4Cll5jAg7+hFV2JLnHTrQRYtHgZpgdWrWstL8yxjl3ZZx3qRtAUng0roqxjBsUF3HQZFaNxpdvaFVmmKl+lRpYwS58q66D1p3CxUWT1p/mA5/3aQ2swbaF3Z6Y5zUqadOwJZSvBouJJm9ojbtLjYd81oYHoKxdNu4rKwSBidw9qunUY1G5mAHvWT3NFsUtcXM0AA5wxrMVlKg1pXMiajEbqFseQGUj61jRqwUZNXEhkr455quJZpCEVdq96lZsduab5hcbVG0+tWSWrBUXUYCpy2ea6cnj8a5bTY1i1GE78kmuoJxms5DTDL/3QfxpCX/uD86Tc39w0bz3jNSO4bm/uU9CSwyMVH5h7IaerAtnsKBo4j4f/AC+G7kf9P91/6Ga4XrLMf+mrfzruvAY2eG7onp9tum/Dea4RTueVh0MjEfnRU2LpdBHPBr0rw1NHHZWTMcApjJrzSbiJj7V6Lo6t/wAI/ZN5ZOEz0pU9hVb3OsaVN3Bz9KPMT/IqK2mQ2cTsOoqXzI/T9KZmG6P2py+WemKbmNugFPCKMYFAI8M8don/AAktwE6Hk1554rAXT0FepfEi2WHXPNRdu4cn1ry/xUu6xjHqat7G8JaWIdLJbQ1z6MP0qjPx4VsT1+dh+tX9GGdGUe7Cs9xjwvH/ALMxA9uazZaLHho/6BcHuGqvfAjW7c9yaseG8/Y7o9t1R6j/AMhy2+gqWV1C5OdYkHqBW6v/ACCHrn7lv+J8/ptFdATt0Z/eoBnH6p/x9N/u1vLz4bhPpXPamf8ASm/3cV0ABXw7AM9cUxHd+HudMh+ldJCAAK5vw8NumQg+ldLCPlFIkux96kFRxipQKoBy9vrXN3//ACELj610g6j61zmo8ajP9axqbGkCpSGlzSVgbIKKKKQwooyKTNMQd6bTiRmmUCCg0UhpMBp6U3vTj0pKkYhpy9aaacvWhASpTxTEp4qkIXsagPWp+xqA9TUMljTSHpSmkPSgENPSmHoafTD3oKYqdRUqdaiTqKmQc1USSdakWmKKkAqhMmFPHWmCnjrXoo52PFWrf/WVVH9atW/3802QhZ+tUZqvz9aoT8VhI0RyfiL/AFLfWsmP+H6Vr+IOYiPesheCo9qgooj7l19ay9FGbu6PocVqfw3X1rN0P/j6uvrVIRF4hGI7cej1Kg/4mlh/1xNQ+I/9XB/v1ZUf8TSw/wCuJqgJrv8A5Cem/U0Xo/4qF/8ArkKS6P8AxMrD23U+758Qt/1xFIognGNasDSP/wAh2UY70t58urWB96VhjxBOPSmgZ2FtgGH/AHa4jXedam9K7K1Pzxj/AGa4nVOdWnz61qjOSOj8Ff8AH/ag9BMpr35ltxPnLYx1FfPfhRzGzOv3hyPrXv0M0RsrZnkRGaJSQze1asiw/ZCWBRmz71JHdoZfIcAOOmaZCEY5SVHHsc0l5ZLc7CvySqeGoETk2ikiSz3t1yKA1j2siKqNo1zI5db3bxjG6kXQ71eRfKfqaTEXJWtjZ3XlxbT5D5+mK8ksHVrZSgYfMeT9a9UWymgtrt5J1cfZ3GB9K8ssSRaqhHCk4/OpexrEs5qC6BazlHrUxPNMuSFtXz6VnB+8VLY9RtL0LZWqllX9yn8q1tDmUwXBaQvmTuK59BOtjaGK1EgMK5I7cVraGZvs8hlAUluFA6Vu1oYX1L+sRibTW2KCRzgVlS2zLZjZCWcpk8VsecqLl8EZ71KmoRA4wtQVYj0wN/ZVqHUqwHINaBPUVB9qhYgEDj0oM0ROc4pDsZXiCET3Fr8wwoOc1TsdPnGCI98Zb5iPSugcwSEFyCR04qWF4VIRD16AUtgsU4NLMM5lRtoJyVqxDbzCeRppA6N91QOlXKKXMPlIvs0BHMS/lUclrbOMNGpFWG4Un2rKW627eWwTzxQgaH3UUUFpIkSBQw7VzaScfSumunjNs5LHoe1c3ZQLNcrGVOCep6VomRJDTMmcMKaSWPyUs8UcM0gndYlB65pIHglhaeO5Ty1OCxPQ1dyLFjTkcXsBfrurq2zz9a5Wye3WaO9F4slvG3zOOgNdDBfwXiGSBw8Z6Ed6zkykicuAec0eYo7n8qQuqbc8Z9qXzV9f0qRWEMqhW5PSnn/Vk/7JNIclScDFN82N4m2uvKHvQNI43wX/AMincH/pvcH/AMeNef23+q/GvQPBYI8IzAlCfNn5Q5H3jXn9t/qvxNFTYul0HSjKMPavXPDkm/w/axsBxDxXkM7bYnIGcCvYvD0Cpotk+OWgGT6cVzRbvY1mizasiWqB+xqcTRN/+qoUlgICHgj2qTfB2YZrpWxy2H74valVgW46VCzQlguMk+lSrGQflOKCkjyb4pjF5F6mvJ/E7Ysrcd817B8WYiktk+OC2Cfwrx7xPg2EPruNX0NYoj0Qj+yAR/fNZ8iY8OyqOgu6u+HznRz7SGoSoPh699rms2ah4X50699pBTNSQjW7T/ap/hL5rK/H+2tO1kbdX081LBFW5B/tyX2AroZATo59iK56YH+25/wrpJeNIPuRSaBnDX7g30w9MV0smP7Dtvwrlb0/6fMfU107n/iR234UmI9A0Mf8S+H6Cuih6Cud0H/kHQ/QV0cPQUElyMVMBUcQqUCmAqjkfWua1T/kIzfWumUfMv1rmdV/5CU3+9WNTYuBTNFB6iisDZCdqSnHpTaAClxQKKAGnrSUp60lABSGlpDSewxh60DrQetA61ADaevWmU9etNCJUp4piU8VS2AXsagPU1P2NQHrUMljTTTTjTTQC3EpjdDT6Y3SgoE6irMfaqydasx9qpCJ1qUVEtSjrTRDJBTx1qMU8GvSRz3JBVq3+9VQGrdt1ptkjp+tUJxwa0ZgM1SnHymsHqaI5DXvu/jWRj5lrW14/Mo9TWZj5o6gozz926+tZmhf8fVzWvMADdAVkaF/x9XNUgIvEfSEfjVlP+QrYH/pjVXxH/yxqyn/ACE7A/8ATGqEiW451Ow/4FUl2P8AioT/ANcRTJ/+QrYf8CqW9/5GE/8AXEUFFXUP+QlYn/aFSFQfEFwfYVFqH/IRsf8AfqwB/wAT6f8ACmgOntlG+P8A3a4XU3B1SdlPBY13tuPmX/cP8q87uziVued5H61pEzZ0fhsbVOO5r3NtOiuoLeZ3VD5CqARntXh3h/gADqeK9/iERsrZWuI0IhX730rQmyIrbT4baIiOQM/bbxT4Lt/O+zXUbBj0btU8ccecpcROfRTU5UN94AkDvRcVjKu7ow3LRrDKyAfeA70Q3Rcf6qYfUGri6uUyoVDtOOlSDWHPSJT+FDJKxuj5N9EQeLdj09q80tgPs6sBjJNelalfibStSHl7JFtnIIHXivMdL3Pplu7HLFASTUy0RrFlgHJzUd04FuxIz84GKlx+dQToCAp6FxmoprUJPQ9GWVreG3xelFManb+FbOjXK3FvI6PuG7FZSG2lhhLW4b5QMmtfSkhSOUQLsQt92uh7GXUnvebTGM/NVdUG4ZQdPWpr/wD49gf9qquATz6VBZaU46cfjUm73qoFX1NPCL/eNFgLQwf4qntB/pUfNUAoHQmrNj/x+R8nrSew0btFFFZFDWbbyeB61U+3WZUtuTaDgkjAq2QPSqWoaXbapafZpsiMnJCHFMCeOa3ukzE8ci/7PIqL7RZRyNGSisnUY6U2w0200mEQWq+XH1wTmqsmgQT6g1680pL9UB+UimSWcabMSGNvITyQcGnrY6e67VggK9cACsOTwNp73Uk/nXC7jkKshAHtWlpWhw6SZfJllcSDBMjZx9KPmIsCx05EMaxQohOSowAalitLWGPZAiIp7L0rHh8OvbyTstw0vm5/1h6Z9KrQ+D5Yo9v9q3We3zdKNO4fI6OOGNB97djqSc04RocEAGqNjpclnpb2huGkkbP7xutV30i+NqY477ype0gGcUgsbOOMVSks4ki3JhTGjBc+9Y/9i+IBu/4nm7OMZj6VrvE4iuTIdxMfH4DmmDRy/gyPZ4TKkxklpz+76dTXnVod0APua9C8EFR4RG0YXdcYH4mvOdNbdaKfc/zNFR6DpLYmuP8Aj3k/3a9P0DRrxdOspjqEjRGIERHtxXmcygwOD6V6vov23+ztLIYeT5QDe4xWUYo0kzcSNVjUOq7gPSlKIRwq/lVC9m1KM4srdJR/tnFQx3GtNDmS1iST0DZrUzZo+VtfcAKVoy3PNVLO4vpFnFzAFZB8uO5qvHqeoBtslmQPXNAWOK+K8JNnZnrtcmvEvEgb7NAD0ya9x+JPny6OGnQKfMAFeLeJk/cwj0BquhSKPh440yReuHzUSn/iS6svULcA0/w4c2tyvoRSQrnS9bHTE4P6Vm9zQb4N5t9QHutTa+ANQ01vfFQ+DT8uor/u1Y8Q/wDH1ph/2xSbsBQuTjX5V9QK6O5ONMT3IrnLof8AFRy/7orobz/kEx/UUuYDh7xQbyTA6tiulmjKaRaRn7xxXN3R/fvj/noK6q4O+1tf9kA1IjutBGLGNfQV0cI4Fc5oZzaofUV0kH3BTJLkQqYVDF1qemIVR8y/WuY1b/kJTf71dQn3hXLapzqU/wDvVjU2NIFM0UGisDZAelNp1JQACiiigBp60lB60UAFIaWkNS2MYetA60Gk7UgEp69aZT160IRKlPFMSniqWwC9qgPWpz0NQH71JokaaQ04009aVgQ2mN0p9NNIoROoqzH2qsnUVYTrVIksJUoqJetTL2q7EscKcKaKf2rvRzjhVu161UFW7XrRIRNN1FUZz8pq9N1FULkYOKxLRyGvf6xazx1jrR1//Wis0Z/d1JZTkXfJdAVkaEv+lXNa4/19zWXoYxdXfsatElTxEQTGnerS/wDH9pp9YTVLxF/x8pV1f+P3TP8ArgaYE0vOrWH/AAKn3p/4qJh/0xFMkI/tiw5/vUt5/wAjI3/XEUDuV7//AJCNj/vipUbPia5X0xUWof8AIRsf98U5D/xVdz9VoQXOwt+sn+yh/lXndyQzn/eJ/WvRoxta4/3D/KvN5fv/AImquI6PQ2EaxsemRn8690uNOW7WCZZSmYVAAFeEaeMQQj1Yfzr6DhQm1tj5iqBEo+Y+1ap6EtIgttLihjG6ZmkB4PSriyCAgO5I9TToExk70f6GnSxiQEMvGKtEtWKLaVZvI8h1DZuOcYp6afaLwNRz+FZ7/bVcgQZUHj5e1Nzf5H+jd/7tHUzNDUrFLfRdQkE4fNs4x36V5jpUhXSLTK5JjGTXod8066PqZmhdf9Ffr9K8+09ydKsyEwPJX+VRPY0gWN+Tmo5z8sffMyipB97mo7shbaMqOROtRT3LlsehSadcTeWsV0EXaK1tCtprK1lS4nWUs+Q3tXNyajJbbB5MjZUdFrW0KZ7+1llMbxhXwAwwa6Xexh1Nu8Ia2wrAndVRcmlEX71S5+XNXT5APUCsyysFp4XPerAMR4yKkCRY6igZXCVYs1xdxn3p2IfWpLYJ9oj2tnmkxmqKWkyBTXBZGAOCQQKyKHHB461naho8V9ZtAJJYN38UTkEU/SoLi3sRFcvvl3HLeoqvf6bdtbuNPvHiuHOd7ncB+FNCYaZp/wDY1qtq0810pPEkzZb86o3vhua61Z75dUuoYsDECPhTVrR7DVI7Upq94tzKG4dRjis7U7PxKNTzpssIssgkSNyB7VS3JY+Tw3fGUvb6vcRD0JzV3R9IvrC4mku9RkulkGAr/wAP0rKK+LDeyGOWA2+QVOOcVo6UuuC+kGoSRNAy/JtHKmm7iRFHpOsfbWkn1HNv82EQc+1U49J8VqqhtXhJ5ydtTxyeJ4b2aKT7KLXJ8twCW9s1BFf+KeRLFagg8FQeaeoGvZQ6vFpVzHdzJJdYPlsvSqNvF4phs7lZLm1luCo+zEqQAfRqsafeazPBdm4SFZY1/dADhj71Vj1nXRGzS2MRIHQZ5NTZjI7c+MlSUXf2Ilh+6MYPyn39q2oTdDSpjfBftAhO/Z0zjtWEfEWvKhZtNTA64zWhb6jd32i3c08KxHyHOB9DRZhcwPAn/IlRE9xOefqa860th9iT6n+Zr0fwUAvgu1AP/LCU/wA68z0on7Cn1P8AM0SVxwdi/cEm2lC9dvFepaXe6lD/AGZbRWfmWbQr5kv9w4rya6lMNpLICAVXPNerQ+IZ9PtNNtm0+WZpYU5j6AY61KRUnc09T1S/s7sRWumyXSbclkOMVBba3qUs0sUui3EOyPernkMfT60/VPEA0p03WU8qsMloxnFMt/E8c8yx/YrlMjcCw4qrEXJ9I1i51BZzcadPaNEM7ZBy1UV8XxspZtPuAAxGCvNT2XieC+v57SK0nWaH724YzUOoeMNJ0y5+z3cbJMeduzNFvIdzl/iFfJqnho3SxtB5DjiTjdXjfibH2OFzwxHSvZPiJfWmueDZ57E70iYB+MbTXjXiZCLWDPXYKfQpbmZ4a5+2r/sqf1pU/wCPTXU/21ak8NYJv8dQi/zpwGI9a44KAms2aEPgw5kv19QDVrxD/rNNbsJBVTwOM3F+P+mYq34h/wBVYN6TAVMgKF1/yMch9VFdDef8gmP6iueu/wDkPk+wrob3/kEx/UVAmcZIu6eT/rpXXCHMar/djBrloxvvGXHWSu2t4g/2tv7kAAp2A6bRBttox/s5rpIB8ornNG/1Ef8AuCukt/uimSXIhzU2Kij6mpx0piET7wrltU/5CM/+9XVqPmH1rlNV41Kf/erKrsaQKZ6iig9RRXOaoKSlpKBhRRRQAw9aKU9aSgApDS0hqWhkZ60dqD1o7UgEp69aZT160IRKlPFMSnirQCnpUDdan7GoG60mSIe1NPWnHoKaetIBtNNOppqShE6irCfequnUVYT71VEllhetTr0FQL1qdegrQliinjmmCnrXajnY4CrlqOaqVbtep+lNiJpR0qhcVfl6CqNx901ky0cfrY3TD61U2AFR6Cr2qDdcge9VcfOQeoqRmSeZpz6isvQ+bm8P+1WvMAs8g6ZFZOhf6+8/3qpAZ/iI/wClrWjj/TNN/wCuBrN8R/8AH4v1rT/5e9N/69zTAUjOt2I9Axp11z4mI/6YilBB12y/3Gps/wDyNDf9cRQBXvedVsh/00FKhH/CVXP+8tJc861ZD/poKYrEeK7r/roKYHbZwl2f9g/yrzeX7w57mvRc/ubv/cP8q85l+8PqaAOj0pgyQbugYfzr3K40qPUhbXInZGWJVC54HFeFaKpcRD/aH86+hNNtzNp8J86NDtHDnGa2iJkFrpX2RD5dxk/XvQ2o3NtKUmiYqO9XkhCuSJonI6hWzSvskH7wHHoRzVpmbRUXWmI/dzxqPRutTLqsrD/XRk+1QG10cE77ORmJ6inLHpK4C2ky59KCNSLVdQefSdUQ4KLaPj64rzXTWYaVaAn/AJYr/KvStXgsovD2qtCziQ2rjH4V5npyMulWYYHPkr/KonsaQLXemT8rCD/z8pT1FQ3TbTB73KYrKm9TSS0PSf7SdWX5Y+B3Fa+mz/aIpJPk2k4wvrWE1nYufmmcMRyK09DsobGyljtyzI0pbJOa6uhj1LN6uYgOfvdqjVB6n8adetlQN23nNQj2bPvUjLAGO9PXOOpqvt/28UoH/TSkMs596nsM/bo+vWqADf3qt6cW/tCL5sikxo6Vl3Y9jmkfOxsdcHFOprnajHqQCayKKelSXUtiGuwFm3Ecenaq19catY2kk0ccV2Vb5Y1GGIq1pt099ZieSIxMSRsPtVS+1mXTIGnu7NhEH2goc5/CmhMk067ur6EteWzWzDkKT1rE1XxFqNjqq21vpMk6OcCVT8q/Wt2z1GLVYDLErqBwdwxVKfX4bK4MLwOSDtBC8GrRDM4+IdXhupIBpo2rghgeDV2x1bUbvVEt5rZYYWTJfvn0ok8SWkXmJJbsPLO1sLnmn6fr1pq18bW3jYOi7ssuKb9ARQm8S3sGovbfYWZQxCyYyDSx+LLjkPYOpU4J28H6VbHiCyFy9sIiZA5Xle460s2vWCsEkj2t/u07eQXJINTe4tpZFQo6jOMdapx+JjhzLayBEHzEL1q5bX1vcq7w52oMt8valj1nSJYnMbKxQfMNvSkFzOPi+yljJW2uduOf3Zq3bahDe6HeSRIyr9mdsMMHoakt9b0h+EKKPdcU+7aB7C9e3x5Zs5MYGB0NA0c74OOPBFq3rbyfrmvNdNG21Ue5/nXpPg//AJEO0/69m/rXnFlxAPrRPS40O1BPM0+dM4ymM17HDrOm6fptlHcOquYYwOMk8CvH7r/j0l/3a9gtBpcenWr3EcW8QIPm57VmtRsvXN/Y28qxTgbmXcMjqKF1LTSVAaMMegIpJfsHyC8Eav8AwhuwpQulM6qohZhyKokZBdWM14wtkTze7KOtNkn0q4mIl+zvLHwQwGRUlv8A2cLhha7PN7hab5GkGdpWESyk4YnqTQBy/jgWh8N3gtxEkez5lQfePavCvFG7y7fn/lmK+gPF8Fo+iXccMa4MRbK+1eCeJhugix6daZaMTw2cT3oB4ZBV3bltWiHVrfNZ/hk4vLoHuorThP8AxNr5O7WhNQzQzPBj+VqM8f8Az0iP6Ve18E2tp6iYGs3wp/yHAP8AYYVsa+m20tz/ANNsVIGTdHdrw/3Qa6S7TdpUQHrmuZnH/E/H+4K6i9OzSo+OgqbAclpyCTUQ3Yyn9K9A0m232epTnHICAVwWkj/S0/66E16Xosf/ABT96+OsgpikXNLG1Qo7KBXQ233awLDCv9RXQ24+UUupJcjqYVDHUwqhDlGT+Ncnq/8AyFbgejYrrE+9+Nclqhzqtz/v1jU2LgU6Wkpa5zdBSUp6UlABRRRQA00lKaSgAppp1NNJjGnrSdqU9aTtUCEp69aZT1600MlXipBUaVItWhAelQkZNTtUNJkjSKYetSHrUZpANppp1NNJlME65qdOtQJUyU4kMsrUy1CtTCtBDgaetRinjrXajBkgq5a/eb6VTFXLQfM30psklk+6PpVG4+6avSdBVSf7lZlo5O9TfcE+hqowzMD61pXCEysR61QIPmgUAY92MXkg/wBmsjQ/+Pi8/wB4VtXwxfSe61jaJ/x8Xn+8KQzN8R/8fg+taTHF1px/6dzWb4j/AOPwfWtF+bjTx/07mmA9DnXbL/caln/5GiT2hFJGD/bll/utTpufE05HaEUAVZ/+RgsF9XFRIc+Krv8A66ip7kZ8S2OOzVBEM+Kbr3lFCA7X/ljd/wC5XnMvVfqa9Hxi1vG7BMZ/CvOJeo+ppgdDohwiH0Ir3y2ghltIJZZSh8ocY9q8A0f/AFaBuhYD9a+iILZ/sduqAECJe/tW0diWUo9O8qQPDdZAPpV47sNgkuR39aBCVb5xjHvTmKlxtIyeOtXcTSKA0zU3G5Qxzz96nDSdUDDKsR3G7rVK81eOC5lh8663oedp4P0p8OrJKABPc5Pq1OzM2kT6lZ3VroOpyToVT7M+T17VwFqyPptkyNlTAuPyrvL66a80jVId8hH2V+GOR0rz7To/K0q1jMZBWFev0rOpsXAsdqqXjfNa+n2lKtjpVS9XLWoHe6QCsaW5rLY9BkW/3EpACuODitnQVuk09/tCBWZyce1YsmpLE+0ySrj34rc0O7W5sncSFgHIBNdfQwe46+wWjFRoCDU80YkZNx6U5Youm+pGQ4NOC+1T+QvaSg26/wDPUUhkIHIq1pwxqMfHeovsy5/1tWbCALfRt5me+KGB0YPFI7BFZm+6oJNA6UOFKMHxtxzn0rEsrWd5He2ouIDmMk4464qMajaSw734Tdj94vep7byVtl8gr5Q6belJLHbXcQDFWTOeO9NCZEskMilrYrtHXbUayWrth0Bb3FSpBFbqUhUKp6gVELSBmDGRt57Zq0QKz6f827yuvzZFOt2sw7G3EYfH8I5qD+y9PyzZyWPOW71Jb2lvbXTMg+YL0pAIy2DMX8tDIOpx3prw6dJy0at+FPa1jfcyEcnLc9KhFhErYLnJ6YNMAiWATbIECqR8wHepEsdMR2KwRqWGG461BFF5V1kD5atm1jk5ZsZoYELaRpkihfJQj0FR6lBHaaTeRxDCLZyAD8KtrYxKThzn61V1dfL0i+UnOLKTn8DQtxnMeEzjwFYe9sf6151a8Rn6mvQvDBx4C089vshP8687szuhB9TRU6jQ+8OLKY+i17Ha6JY3dlZTTqWcQxkc+gGK8Y1MldKuSOoSvdrCPzNIsju2kwIf0FRHYbI77SLPVj/pab9nAIOKjTw5pkUqSrG4dV2ghj0q/JbmU5DlPXFSCNggUP8AjVXJsUrDRbPTpvNtlIPOSTnrVZvD1i9zJO5Ys5yRngVqpC8f3pS/NVrqzadiftDR+ijvRcdjD1izitbaaCEfJJAwIY5r5719s2Yj/iViP1r6N1iNvLXccgQkZr5y11fmlz0DnH50xoxdATZqpT+8DV+0G/X5x62rCqWh/wDIft19Sw/StC3G3Xz/ALcDioZqY3hRseIiD/datzxLxYW//XcVg+GP3fiYg+jCt7xOMadEf+mwqWBjXA/4qBf+uYrqNTXGlqD/AHM1zE4/4qBPeMV02sMBpu0dfK4pIGc1o65mQ/WvUtDiz4Rlb+++a8v0EeYyH0U165osRXwREf7xJpksr2y4lUV0EA+UVhwcTLxzW7B90UhFqMYqbFMSpMUxAvUVyOp/8hS5/wB+uvA5Fchqf/IUuf8AfrKrsaQKnelpKWuY1QHpSUp6UlAwooooAaaSlPWkoAKaadTT0pMY09aTtSnrSdqkQlPXrTKevWmhkiVKtRJUoqkIVqgPWp26VD3pMkQ9ajNSHrUZpAhtNNOpppMpglTJ1qFKmSnEgsrUwqFamFaCFU1IvWohUq9q7EYslXpV2y+8/wBKpL0ra0i4keV0d8jbxnrVkIqS8Cqs/wB2t6+laGEMmMk45rEvJpJVG9s46cVkWc5ODvb0zWWcmbn1rZk6NWWVzPmgZj6iuLsH1FYWh/8AH1fj0euj1Bd0ytnpxXPaGP8AiYakvo1IChrsMlxqMcUSF5HbAUVoTI0N/YRuMMsJVh6EGrsFoGv3umXOz5EPHB7/AI4x+ZqbxLb+VrOmzA8SwHj3GP8A61MChBzr9sPRDTBz4kuc/wDPKnW3/Iw23+4aIiV8S3LKSCEGCO3NAETDd4ktqrWgDeJZz/01FdDaa7MniiGK6bfEwxnaAVPrx1rXNpHe6nJE5IPmblI7EU0BHNxpN+e+DXnEgJZcV6NqCtb6XqUbjDKMGvOm/wBagoA6DSFKiAkfxr/Ove5bRJDFI0rLmFRtDYFeT+Gr2aSe3tp5C6v90tyQRz1/P9K9puBM5AR4xH5YHJFbIlooJYxpkht5P95qesU8bZFojD/e61ZthKkqq8sRQ8Y3VdmYxRlw6ZHvTuIxhd2BJEtiu4HBpRLpLH5rDAPUrSiwvXkaRbmDazZxzn+dVrvUrmHUf7PtIo5JVQMxbp/9aquQyHXbm2stHaWwjMMpcID1OD1zXHMS+XZssa6nXLe8mscSqiMzAqq9DjrXKPwSpBBBxg9qwqM0ghB0qC4gnmutO8qNmH21MkDIH1rS0+2F1Md+di8nHf2p+qX7W+oabBCNgF3GGOByPQVNLcuWx2ctjYKzF7OUnqT1FW7CRIbXFvAFiDZOO1Utl+0zsLuPYTwhHQVtWkRTTWDMGJzg11dDHqU5rqKSVRuK03fAT/rGqG+QCWFQAOKLe1MrdcKOppAWAYicCRifanrGD0Zvx4pHVIBtjA3VD5kv9/8AQUDJ/MRCAZWXPqKt6awe/UiQsAcD61RSXtIAwPtWrYKiXSBFAXqMUmB0Y6U2VPNhkjzjepGfrSj7oprksjKvDEEA1kVcr6bYpp1glqjF1TPLd6WW0R02IoUZzkVJaxyRWqRytucDlvWongeMYR3JzuJNCAbHbLal8FmDcnJqstniSSZXKyP0JPCCrkauMlznPT2pyr8p5xkVaZLRzz6E7okn2qQsJd/XtWzGc3fmhfmC7frUSR3yuBuTy/pVmLzVuCHA2leMU2JEDWBUPsyPMz5nNMOnFbIQI7LJtx5meV+lOaCaLLZZhnJy1ONsx27mbPbmkFiOC1e2t44mZnOcFz3qwI287bycc5qpHHcx2ssczEu5IRgenoakjiniSRTIzSYG0n9aBEd1ZXEu8I5X59+c/pUevlk8Nao7ZBFhJ/6CatyCcqwDc4yao69cS23g3U55SDLHYSuTjjhTQijn/D4x8NLE9/7OB/SvONOObRK9T8PXDT/D/TZXABk05X46civMYesv/XRv5mip1GhL5PMsJk/vJivbtPSU6TYESYUQJkevArxaYkQSFRlgvA9a7OD4jxWscNlcQGNIljWSQDOM4HAqYjZ3lylzLIjwPtTvmklguWkVo5dqgcj1pHFy7CS1cGBwCM0+BrpCwmII7YFMQWkV0lwTNIGU9B6VNLHIbneD8gXp71Xga4+0/vG+THQCoVl1J5Gzt8rPpRYEytqsT+cGPQwNgV8761zC0f8AEsrZH419G6i/mQrkYbaQa+etUup7O9vjBIV2yMG4znn3oRSOX0QgeJIM/wB5v5VqKu3xBCMciNwa3dJuPNvLKfK5kAJ29AT1FQatf3Efihrd5SsfmFAqjFSyzi9EG3xagHfeK6LxMAdFyeomFc7ozMnjRNnDLI/IPSvSJrmW602VZXDMsgI4AOKljPPpTu12A/8ATMVvas3+ij/rgxqxrd7cWeq2iwOF3g5OMnjHHP1puq3lxbQ+dHO4fyDkk5zx3z1qAuc94U5JJ/uGvatJg2eCLVD1xXF+GZ/P06GfKlpIlY7egPcfnXpqXEkWhwqFXoR0rREs5JQVnBrctclRRBcx3MhjkUBvQ8hqvtaBF8xOF7j0qRCJUq1Ggq1byujKuflz0NWSMQfOv1rjtWP/ABN7vH/PQ16ITtUsOo5rz7WJ5ZdVuldyVEnA7VhV2NqZn9qmjt5pcbI2IPQ44/OrGnWqzEySDKKcAepqS61CUTFIjsCkg8A5Nc9u5oU5beaLO+NgB1OOPzpghkaFpQvyKcE5q5FqUyN+9Ide/GCPpVy+YPpzspyCAR+YoshMxKKvaV/x9N/uH+YqWbVSGIhQEA/ebv8AhRYDLPakrbsbqS637wo24xtH1qO+vZLaYIioQVzyD6mi3UdzHpK04tVJYCZAAT95e34UzUnaO9jdCQwQYP4miwGaRzRit2wuGuIWLsC6tj8Kr6ldywyrHG+0FcnA5o5Va47mTiniljuZYnLpIwY8k+v1resZjPao7EFuhxSSuDZiL0qQda0LnUJYLho1VCBjqD6fWmjVZ/7sf5H/ABq0kTcoMflqEAs2ACSegFbaXf2myuAwAdUPTuMVkW3/AB9xf74/nUSWoDZIZI8F43UepBFQmtzVji1XgHLj8ODWdY2ouZjvzsXk47+1JrWwJleOCWUfu42YZxkDj86SW0uIvvxMBjJI5AH1FaN9fPBJ5EACbMZOB6dBVRNUuUfLsHXuCAP5UrIZXhhklDsi5VBljnpT061tGVZ7B5EztaNuv0rFTrTSsTcsJ1qcVCnUVMKsTBe1SIahU8VKldi3MWTr0rU0kf6U30/pWWvArU0j/j5b6f0qrkovan/qF/3v6GsOf7p+lbuoj/R1/wB7+hrEn+6RWZRhyriJz71mL9/NbVymIWrGxh6dgMy+Qbw3fNc9oqH+2tQQKSWIwB3rpr9eI/c1l+F7XzfFN7IR8kQBP17f4/hSGSeILtNGFjEwX5nCv1OB/Ew/EitTW7Y3UFqqrudIt69eo/8ArZrifGN0brW1OQUDbFwc8A/5P413FjObiKwLElki2MT396YHJ2vPiG0/3GpY/wDkY7r/AK51bubY2vjCBcAKys64GBg/5x+FVE48QXn/AFzpARNn/hKIceldPDqaweMRZSL8soBVh2YkjB/If56cwnPiuAeqE1c1U/8AFaxf9cx/6E1VEDutesjd6FfeUF84LxnuPSvIGjYXKqwKsDggjBBr1u2vvO0a7ilbMoHBP8Q/xridW0lWf7bAuGHMiAdfce/r+f1bA2/CkO7WdPHB5PB+hr1LUtJu7jUmmjvEjXaAIyOK8y8KD/id6evck4/I17Fc27vISvTHP1q4sVjNttOuUeMG5gY7h2NX7nTpGgbdIgzjn8aZFC0UyNIwUZHU1avLu3S3ZmkBAx/OquS0jmFvGSVk3HKtjioYZP8AS7i8kd9znYMDp9a211eIMuLWEjPXFVoLswS3kvlRssk/APSrM5B5y3mlks+ZIfu571zWrQBZEmUH5xhvqP8AP6V10uprJZXSC0gQ+WeVrmNUP+gQ9+n8jWFRGkGRaMRmYZGTjA/OoNXsZZNT02aEbs3aFx6YHUVVgneCUSRnBH6+1a8d3Fd3FjtOHFwpKnqKiluaPY1p5/KllwGJDHoK3NDujLpJLhlJJABFPnlRpGyiBgeoFSW4c25bC/e7dDXVe6MXuVL0Fp48dRV6JRHHjso5NZ87FrlAvUMKusJBC+D2NSxldizsWI5JpNrf3TUYWfP38U/Ev/PTNUFxcH0rS0t83QQ9Rz+FZoEndquaQD/aZ5zhOaTC5138IqOcMYJNn39p2/WpB90VFPIY4ZHUEsqkgetYgR6etx/ZsX2j/j42/N9azdSm1yzsHks1iu7nf8seMfLWlY3Ml3p8Vw8RjkcZKHtVDUNZutMs2uZrBpCH27IuSR600MnsLm6uLdXvYRDPjlM9KdK8wbIOFFR2N/8A2rEswheE/wB2QYNJcXrQuVEII9aoTHecTx5tWU+9kvnI6VzzeIVVmD2LjBxkDrWrY3puXYeUyjHBNU1oSmNNzcIJUnyz5+QgcY9KqW+oam6OZLcBlbC+4rR+0FzIGRcKMg1njxDFtJNs4K9tvWn8gLUct3NZzPLGscqjKemaZBc6iscpkCSsqZUKMFjUVpqD6hYyzmIxrG2QrcZqxbak0pdfLQMoB4pNCRWm1HVBbrKliTKwwyE9Kh8USPJ8PtYeRdsh0ybcP+Amt5ldlY8DNZPimON/BusxyttQ2EoY5xgbTSTLRg6ATH8LtHkBwf7Jj/PbXnNoWMWXOWJJJ9zXpVikcPww01Im3RppkYVs5yNvXNecQLiMVM3e40TDnivRfFmiWU/gSWWK2jS4WBGSQDkHivOegzXrOvRvN4FmjRtrNboAT26VMSmWEvJrTT7ErA8n+jruA+lJDrM0t40D2booHDkcGrOm29wmn2oMgO2FQc9+KmFrcBNpZGGSQcUySCG8eWUqegp/nvnbmpY7MpluMmg2hBzTuhGdqD/u1B/ibbXgOvWpF9rQPVJmr6HvrctbZPBVtwrxDxdCsWp6iQMeb8xpotHPaJ8lrp7E9Hyf++zR4qxH4wgboGvBn6YqPSWxp9t7Of8A0M1qeLNOtX1SG4k1CKI+arYOMj9allI4DTsp40cjr5zY/OvR9v7m4+n9RXIyaVaW3jBJhqtuCzA7SB3/AOBV3c9rFDbXDJcpKSo+VcccjnrUMbOT8Sf8hnTvcN/7LUfiFttmeP8AlkRUniT/AJDmmD2b/wBlqPxKM2LMvQACkgNfwOhOiQ+yH/0I16k4J0yMema838CJ/wASWE465H/jxr1WK08zThlsZGelWSc3aJnUUIzwTn8q6GT/AI9W/D+dUDFBZEvg5JxnqT7VM05mUADCikAIKmUVGlSrTJRpN/qz9K861T/kL3f/AF0Neiv9xvpXnWq/8he7/wCuhrGrsbQ3LelEfZnGRkN0/AVBe2To7zICyHLH1FVbe5e2l3LyD95fWtyC4juF3RtnHUdxWC1Vi3oc8elW1uF/sx4Wb593yjHbIP8AjV+40+KclgSjnkkdD+FZM9vJbvtkXGeh7GpaaDcSGZ4CxTGWUrn0qOiikBpaT/y1/D+tQ6t/x8r/ALg/mam0n/lt/wAB/rUOrf8AHyv+4P5mq6AtzPNSTzPOVL4yqhc+tRmkNSUaWj9Zv+A/1qLVv+Ppf9wfzNS6P/y2/wCA/wBai1f/AI+l/wBwfzNPoLqZ9bej/wDHo/8Avn+QrErb0f8A49X/AN8/yFEdxSKt/wD8fsn4fyFRAVoXMdk1w5lmdX4yAPb6U6G1sZCCszHnG0sBn9KtIm5RkElsOGH72PPHoaqqxRwynBByDWlqwAuEAGAIxgD6msyspbjRqawxCwrngkkj/P1qLSCMzDIycHH51SlkeQpuOdqhR9KbFM8EgkjOCP1ovrcaRf1CxkeQzRAtn7y9+nasc10ltdx3K/KcOBkqe1R3VhFckscq/wDeH9aHG+qC5m2VykdrcRO+Ny/IMdTj/wDVUKdaWe0ltX+YZQnAYdDTU60LsItJ1FTLUCctUy1dhMaDUkZqAGpVNdSM2WgeK1tF5uJD7f0rFVuK2dCy00x9BmquRY0NR/491/3v6GsSUcGtrUj+4X/e/oaxZORSGZlyNsLVh5+c/Wt6+Qm3IUEkngCqE0H2PT9hx5srDeM54HPH6fnTAxr4fLGfQ03TIoNOuJ2lcobkZLqOeRxjA9P1zV77J9qliQj5QdzfT/PFYmr3W/xgtuBxHEcnuScH8sY/WpYzF1q20I38G+9nB3cYU/8AxNdFDLptrqdrHBduzyxABXHBx05wOf8AGuG1/wD5CEH+/WteO0eqafIpwyxgg+9AHS6rah9Vs7lV+eIEMRj7p/8Ar4/M1zaf8h+9/wCuQrtYCt1fRHkJLCfqARXHNC8HiXUI3HzLEAaAK9v83jC3H/TE1Pq5/wCKyhPqoH/jzVDZgt4viwCT5JwB3qxq0RHiy0lYja5Kgd+Dn+oqkBtX8jQaJeyIdrpgqfQg1D4f1BdUEbEBZFfa6g/qPY07XGCeH709jj+dcp4fme212B4yRg5Iz94dxVgeqaFpPl+LbKWJQIN5OAPunaa7e/tLiW4k8qQgBzgb8Vg+FHjvdShkjORycdwfQ1011byNcSHyuSx71SFa5QttKmklQ3VyxAYEIGzWlc6Xai2cEnBxn86S2hkEq5Xbg9zUmo3TRW7iKAyNwAPxpktWMr+xbE9Lzb+NA0WxVBF9p3KG3ht3Q1nMNQ5L2Q5PQCpIFvpWCrZEZPPHAqzOReuLGC2sLmWG5WU7MFQfWub1RwLOBMHJ5H4D/wCvXRaggsdFuXkj8oAZLkYzXHXNx9pdHwQuwBQewrGpsXAgSN3R5Avypjcc9M1UuCV1HSSvX7amK2tLjE0V1GcYYAcjOOtZN3G0eq6UrjaVvUyDUUtzWWx6aTZM7CWRySeT3rWsoYo7ERRndHngk9a5i4hujd3G2Figbg+o9a6TSomh02NXJ4ycmulrQxKksG+4Xnbsb+tXWt2MTAHkgisy5lJkyrHOTz7VatLmeRMbhuFJoEQ/ZJD/ABGl+xyf3jS3K3StvV/lPYdqg8y77NTAn+xv6mrukWrR6iz9PkHNZYkvCcZP4CtbSGdbpllcM5UZHoKTA6ccqKjlkEUbyMMhVLH6Cn5AUU1wCjbsbdpzn0rEYy1uo7qyjuYx+7ddwx6VA+qW0ce+RWCl9uWFT25hW1Qw7RCBkY6AVC81jMm1mRlDd6aAFniunEsJDIOCRUb3UABV0z+FTJHFCpEAUIeeKrSPAWIOAR3IqkJkAv7Qp8sQ/EVaheNnPlkZ2ngVnq1izbBKhOeRV6EWodvIcHjnb2qhIiFzDhgUPy/eI6Uw6hp42mNox7U4xWhJPmsM9RnioDa6ajZPlZqtALUc8E9q7RAYBy49aIrm0fcwjCnHJximRC28tzEwCfxEUqNYlJGWUFBwSegqWCFl1C3THz4J96oeLpVl8A65IpyDps3P/ATVxxp52kmP2NZnjIhfh7r3lH5Bp020/wDATQMzNKOPhLpYPX+yoj/46K4OLmNfpXd2St/wrCxjUZI0uEAf8AFcfPElvb28CjLBMs20ZP8Anms5FIrdRXstwinw/Cs7hI0iRpCR2AFeM9h9a90gRZbCJHUMrQqCpGQeKmJQ201C0ubNZ7eVXi25yPSqieItPkubq3WQ77aLzZMjovrVy0toobfykhWNBxtA7UDT7RXkcW8eZF2ucfeHoaegiSC6iuYUlibcrqGU+oNVNQ1zTtKiaS+uVgRSAS3vVyKCKBQsaBQBgAdh6VXudMtb0OLu2jmVuzjIpqwFe41awe1/1wIkIVPcnpXjnjaMLrs0cgwNmD9a9ouNOtBbZMCHy/mUY6Ed68j8f22dUSTqZVBNVHyGjh7OEpYxjH3Wb/0I1H42YNDaXGc7zuJ+hq5ErRW20kE5J49Cc/1qp4vxJoFowAysT/nuNJotHJ6quPE8Lf7hz+VejxnMM5/6ZD+Yrz3VxnX9PftLHH/IV6HsIsrhwRgIq/mf/rVmwZz3iXnXdMHs3/stJ4j+TSH4/iFSeIxnxDpf+63/ALLUfilgNJ/7aKKEB03gSMnQ7X3Lf+hGvSbZ9lq7L2Y/jXCeDLcw6NaKcZI3cehOR/Ou5tObOUf7ZqyCGTZOh7q1RqjR/Ke3Q+tV1m8m6KMQEY9fQ1rND5kQIHzjpSAgTrUq1GoIJB61Kg3MAO/FAjRb7jfSvONTOdXvP+upr0g/db6V5pqR/wCJzff9djWNXY2pkXlv5Xm4+Tdtz701WZGDKSpHcHFX7WEz6ZKg+9vJX64FZ5BUkHII4INc9jQ1LbU9zBJwBnjeP61enhWeFkYDnofQ+tc5mugiYQ2cbSHaFQZz24ppktGBRSUVAzT0nrN/wH+tQ6t/x9J/uD+ZqbSOs3/Af61Fq6ETI/GCuPyP/wBeq6AtzOpDSnpSVJRpaP8A8tv+A/1qLV/+Ppf9wfzNT6OhEcr8YJA/L/8AXUGr/wDH0v8AuD+Zp9BdTPFbekf8ezf75/kKxBW7pSFbTJx8zEj+X9KI7ikVL/8A4/ZPw/kKhHSpr/8A4/ZPw/kKhFUSS3cwmMZ+bKxhST3NU6u29sbmYLyEH3iO1Q3hU3cgRQqr8oAAHSs33GiueooEbtG7gZVMbj6ZoPUVe02MTQ3MZx8wA5GcdaVrjM0EqQQSCDkEVettUZCqTjcvTf3H19apyI0bsjghgeQahNJOw2dOVSaPawDIw/OsIp5czpnO1iM1rad8mnxlvlABPPHGaypGD3MjKcqXJB/GtEQSx/eqZahTrUwqgIAakBqEVIK6DMmVuK6HSbi1UzmKNxwMnr/WuczxWroxybgewppisbU15CeGRiPQgVSkurRRzD/44KJhzVKZcgimJjrnULaK2JWJhnrtUCuYvrsXc6lAwRRwGA6/5xWrfqBbisAD5qANSXULK3hxHDIoJ5wAf61x2pXFhN4mR1hmW5deJD9044x19Pat64TMR9q5TUxs1rS39WIpMpIwfES/8TSFB131sT+SNW04XCu0aplgvU1meIkxr8Q9XFX787dXth/0yoHZHSWWu2Y1iGFIpwFTA4HAA+tQXGoafe6tfEwSGZYNquQBg9uh9axrEY8Rxf8AXMmn2Yzqd83qKCSfR5tPg8QedJFNJcJCctwVX6c/zpiavpmoa5HHJbzllclWwAVPsc1V09f+Jrfv6R4rK0IbvEKE/wB6mhHXeJMDw1eFM4L/AC564zXK6EhbVFbH3RXWeKDt8MXD443AVz3heMSF5e9bWuK56l4DWb+2WiQ/J5TM2ein1rqJLHUmJIu03FiSeeRmsLwEAlxc3UcD3D7NnloevvXY+ZeMONCk/wC/lUhMhgheIKZJMvjBIP8A9eriTIindlj9BUGb7/oAv/38pP8ATv8AoAyf9/BQAh1jaSPLPBx90UxteuFBCKijsW6CpfJnPJ8PHPvOKa9vKylT4eXB6gziglnPeKbu+vPD1wbp4miDAp5dcsP9XH/uCu18Q2d7eaDNZxaTHag4IfzQcY7YrjSuzEbA70GG9M1nNaDjuT2V0LRZflJdsbfTv1qWS9t7u/01J7Ykm6TbjnB/TFUelPsrS/vNRtZLBbVntp1kdbiXYCB71nS3NZbHoMk8EVw/EmQTwTn+tN/tq5eZYkiVYe5PU1K630hLNp+jknnJvuaFhu882Ojr7/ba6tDIrySSF0AA24JP1qMTzo2UIU+taAhuf+eWkj/t7pPIuvTSB9boU7oViGPUJTxITn1UUNchupb64xT3S6Vv9dpCD2uBSbrj/n50c/8AbcUtBjftzoMRlfxFXNCd5NRmkds5UZ4qqHuAebnRx/21FTWt+9lO8xv9MOR0Eg4pMDtGOEWoZQs8MkLfdkUqT7Gubk8TsQAuo2Ct6hwar3Xih3hdV1ixjJUr1XOfUc1mB1lnax2VhFaRjMcSbRk54pkunW8gQBFUdeK5CLxQIoIo31yzkdFAZxjk+tO/t6xkYu+uRbm6hSMUAdY0XkxeUrgZ7jtWdJpYcl2vZOeqkVinXrJRxr8EY9SAahbxFaYwvi2AfSIGmBqjQLGNt5Zmcnsau6fYW2nySSQlwXGCTzmuVm1yGRcDxlGv0tgajXWYR18bf+SoouB1r6fFztZgQc4z1zVT+xIt/Lt61gf23B/0On/kqKU6zGBn/hL5SP8AZsxTuB1cOnww2rwLkI/3ueah/se0FnJa/OY3YFgT1rmf7ai/6G6f/wAAhR/bcX/Q3z/+AYpXA6f+y7PaVaNmAOBmofFDwweBdYDRF40snGwKCWGOmK57+2ov+hvn/wDAMVW1DVLe906eyl8V3DRzDDkWYBx6UAbnnRRfD2GVY2VF0+L5QACOBxivPXczSeYRjcOB7dq6/Udc02+8LXejWN4WuFtwq702nArjYcCCHByFjC5z1qWrlIbJIsKb24G4D9a90syVtoFboIl/lXhF5CJ41jZS3zh+D0wetd3B4xtAsYPiKUlFCkCz4pJWBnoFwziBzHnfjj61z80mtxSRMuzaf9YXzx9KwX8daXC22TxHMD1/48z/AIVG/j7SScr4rmQY6GxJ/pVIR2tncTCOQ3B3P6gYFV5ZtQ3kxsSM8A+lcWfHmm5OfF0jjoB/Z5GP0qRPHmmqgX/hJJzjv9jP+FAXOr36uysrgFT146VxHjcWhmtppxIxAKhU6fjWnB460uSZEXxLO7McBfsZGT6ZxWL4vCz6BbXCtvZZiGb61SGjzfUNbtIL2SLypgMZGFGP51Pfz6fqfgUzpDMrpKUDAAc+/PTNc/4iAjv9vfyxmr+gBrnwLfRdSlzux7YpSNDI1BYpbrw/OSSjSBW29cAiu81XU7Gz0WUpFLg7cnAJP615/CrzaXo8i4/d3jDJ9M11HiXjRZx7r/OsWwEl1TTbzXbaOe2ldlQFTgDHHqDTvETadHZStcRzyQrIm1RjJ+vIrn4uPEsH/XMVqeLOdKcf3nWmgO30LU7byYlSKRVA4G0DA/Ou5sZYZLAsqsCxzXmmiJstomPTYK9B0lgdKX1qiChej97n3rVs7oJbqrgkjgYHasu8H70fWrsP3BTEaHmwSHLRtmlhaJMMVYt/KqyVKKQIuLcxlsYb8q4DWTbHVbzyldX835s9K7ZPviuD1T/kM33/AF2NY1NjamOtb4W1uUCFmL556Y4qV761nH7+3bcOmOf14rONFYGljQjubCJt6QPkdCRnH5mobq+kuRtwET0Hf61V7UVLYNBTo/L8webu2d9vWm0UgNOK+s7cERxSLnrx/wDXps99aXC7ZI5DjocDI/Ws09Kaepp3EhX27m2Z254z1xRH5fmDzd2zvt602kPWkUasWo2kKbI4pFX6D/Go57yyuP8AWRSFgMAjAI/Ws6m96LisWIGtUkczJI6fwAf1rRi1S1jQIkcgUDAGB/jWKTg04HmhOwNG2b+zc7mgLE9ygNOF7Y/8+3/ji1jKTUqmr5ibGq2pwJERFGwIB2jaAM/nWL0qVu9QnrWcndggJ5qxaXgtEl+Us7Y2+nfrVY000hmi+o29wpW4tzgdMHP+GKiFxpqNuFu5I9eR+pqiajPei4zQuNSecGNBsQ9fU1XTrUC9RU8dNPUl6FlOtTDmoEqZK0QiqDzT1NR45p6it0Zkua1tFPzXP0FZFbOij5bg/SqQi7L1qrKORVqTrVaXrTEZmpnEC1z8Zy5rf1X/AFCiufj++aAJZuYW+lch4gGyfTXHAE3Wuxdcxke1ch4mB8i0fH3Z1/nQUjK8SADXrU9t4qzrPGt2xHAMYqDxEN+v2S9iwqxrf/Iath6QigCxp6b/ABGh/uxH+VFiM3V4T/ex+tLp4/4nxYdoxTrFt8l2cYxMVpCKunP+/wBUf+6KytBb/idA56HNaGnthdZP+1isbRnI1fg4piZ2vi1seFSg/icGsvwXEXhlY9O1XvFrf8UyPrVTwN/qHNap6EnoOnpJZaA0cc8sEtxJvEkRwQB2qo9zqIbA1rUP+/tTzTh7eKNcjYKp49c0OTGO+06n/wBBvUP+/lH2nU/+g3qH/fym4pdppczAPOvs5Oq3zfWSni5ux11C6P8A20NMwaNtRzyK5UPa4uGGGvLhh6FyaRWP94n603bSgYqXJsEkh/al2Rgk7QSRyfWkBp2KUWxsiNlaPyYIzTf7Os/+feOpwBTq15pE6Fb+z7P/AJ4R0HTrMj/j3jqxRRzyDQpnTLHP/HpAT7g0g06x/wCfK2/I/wCNXD9KQD2o5pBoVxp1l3tIPwBpRp1kD/x6xflVoClH0FCcmGhWFhZ/8+sX5UfYbMf8ukP5VZ3IOrfpSedD/f8A0NPlYaES2duD8tvEPwp32VSPlSFceop4uIem7J9gaDKp6Z/KjlYaDBbKp+ZIm+gqQW8P/PJB9BTfM9j+VHmex/KjlYaEnlqvQCjn0pFbPY/lUjcAZRz/ALqmjlYXRHhv7tLg0vmJ/wA8rj/vg0oYHpFPn3Q0WYaDcUbanFrcMMi3lI/3DS/Zbv8A585/wQ0WYFfaacFGORU32W7/AOfK4/74NMnSa3iMkttMijuy4osxqwxZGWbzAFzjb9R70LgdAB7Ck2/MB6jIpwU5xSY7Dg2DT2nBH3hUZ+UjIyWO0D3rQ/sXVR/zCZG4zwKFqJlNZePvU7zD/e/WrR0bVT00qcfVeKYdB8Q7sjSWK+5p2Yrorl/9o0vm47mrQ0TWMfNpk4PoBmnf2BrB5Gny49GGKLBdFZZiGByalnkabwzdwkhvKlD5HYVIdE1VR81hLn2FPbTLq10e9FxE0ZlAwp9qa0A8q8UQFLiCbP8ArPlq34Gf5NYtDyrWpcA9j0pPFQL2tof7rnNVvCD7PEiw54uIzH9e9OTuWihBhNDvrY/etL2JgfYmum8S/wDIEnP+6f1rEEGy+1e0OP3zeZ9Nla2uyCXwzJLj70SN/KsWhmLGf+KnjHpCP5VqeJhusIh6utZdqN3ipP8Ar2U/pWx4gGY7JP7zimhHT6eNunwf7oFdvoh/0MrniuKtxtsY174Fdfo0mLb8Ku2hmxL7icYq3D9wfSq9yA77jVmAYUVIydBUoFRrUopiQ5PviuD1XjWb3/rsa7xPviuD1b/kM3v/AF1NY1NjaBTzRmkorA1FzS0gpaliYUUUUgEPSmnqacaaetAISkPWlpO9A2JSE4paa1IBCc04UzvTh1oBkq1ItRKalWqJY496hPWpj0NQnrUvcSGmkNKaQ0hjTUZ71IajPegYq9RU0feoV6ipo6EJllOlTJUKVMlaIhlXvT1pgp610maHZrc0P/VXH4ViYrb0MfuZ/wAKaAuSfeqtL2qzJ96q0vagRkasf3IrCj+9W7q3+pFYUf3qaAsgZU1zHimILYdPuOGrqByKwfEkPmadPxkgZFVcqxzmtAPq+kP/AHgKPEBK63b/AEC0zUcSS6G47kU/xCf+J5B6Aik0CNLTVB126/2UX+VR6cOL5v8ApsTUmmNnXr3HaIH9KNMwYLn/AGpGNSJmZY82eqN6vWHo/OqE+9benHOmamf+mhrA0hymol+wamhM7bxWv/FMD8Kg8Ax+bEwztzwW9KueLsN4UiYfxUzwBHxFGATu6gd62S0IPQofD00zpmYLGw+9VhvCuJNv2oNWyvnIipjKKOAFoxIT/q3/AO+TTK5LmXF4UhGfOuWx/sipX8N6ZCpeS4l2AfjWuriGMyS/L2AbuazFs72+leaeZY06Ig6Ae9CQnoZ/9maVnAmlOfapE0jSwf3hkAq4mj3CdLiA/VqWXRb2ZgTe26r3O6nyoXMZmuaRY2ugS3tk7GZSBtfpWEVIVMj+AGui1mxlttAlWS5ScGVelYcg6f7tZzSsUncgHFXdNC3Opw20i5hPLj1quqg0/TdzeIo4w20GInPpUUtymdXc6RpKCL/Rf9YSAd5qGbRdNhhEwtMIDyfMNX7iwhcad5l0Rgkscfep+mWbS3E6XR/0QEuobnK11tKxjrcxhp9k/wAyWWQR8vznmlg0q1eEs9oQxbH3vu1sXqWoe1jsJTGMkspjJ3D09quWk7kkMqyD2TGfaoaQzKfQICB5Vopz6vTovD8UbBpLFBzyd9akurhJFU6ZdZzgbF4q0kxntxm2lVjztYdKVhXMltGst2FtExn1q/ouk2SXTy/Y498f3SecVJsbd/x7txVzS0KSzExlQxHXtRYLmr9hswSwsbfdnOdg61DcR6bbQyXN1awKijLP5Y4q6xFQTrBJbTJc48kj5t3SkVcYkenR2ouVtIjE67srECSPpVNtR0OBUMtusav9wNDgmtRPLhhRgQIVQbW7AVDKunXZWWaWOQDox6VIFcLaTp5sFvF5Z6fIKp/2lprSLELeMOTtH7rqa0G8rlYGxGOmBxVYRWayBgw3qfTvVpIltmfceJdDsUdp0jRY22Mxi71atNTsdRS4NvFGpt1DOPLxwaSSHSJVIl8pgTlgwyCasRmzkhuGgKFdmHKdhTaQk2WvJia380RxgFQ3KiolGZHJt4lRUyAEG0++abcadcXyW01ld+VGUCyowyHX0q3JF5U8EsSu0SjymjU5VR6kVndFq5DkYBVVGfaiRJECEMuH4+70qQhBePDcFIkPMPOC3rTrgiBUYjKx/N+FFwIoopXZlLqSP9msvxokcXgzUEm2kOuM475q7b67C8yots/zvjdj9apeOJFl8H3hKjoBg/WgaOI1CyNvpltIy4/crg/hWQhy6/Wus1xM+H4eekSf0rlQm1waRY2Zd13ZKO90mfzr2kyYZcn+ECvGgM39kP8Ap5WvWNVJFnIUOGC9RVEsmumncL9nkUEHJDHrWTOdcS9LmW3NuRwQ3IrNivf9F8wuzMOCM02LVY5L2O0OVZ+ct0FVYybNWN9Tnm+VjsCk7lOQCKoPqVzkO+qq+OGwMba1LYzrci288AN/cGOKssr+ZNCNOtSirgMV60hmX5t1PLEqXbEMM8d6o69aXDabLOVnPkqfmdadbW+oLEzLA8UkcuF47e1dJHY3dzC/m3rTRyJtaJ16Gk9ConznriCfT3KjIXnmuf0SdbbxBp8zH5fOANdXfBpZNUtXj2tDM6Aewrgn3J5Lq2NjhgR7Ghm0WdLqMDQ+M3RvlWW3lOPUnpV0xGbweyyj5kQIR9DUfixsa1pl4nCy+WM/hzWlcKBpOoKBwzZFZDOd0dBJ4pjz0+y1e1fdNqmmQAZG8n8Kp6L8viRTnhbU/wA602iNzrumkdArk1SsSzptu2IAdhXS6G2YMe1c2/RRntXRaKMW9USX5hzViIfKKruc1Yi+6KhjJlqUVEtSimSPT7wrgtW/5DN7/wBdjXep98VwWr/8hm9/66msamxtApUdqKKwNELTc0vakxUsGLmjNJiikICaaT70HrRQMPxpD060tIelAhpNNYmlPSkbtUjuJnNPFR1IKaAenWpV6VEnWpV6VSEx7d6hPWpm71CetS9xIaaQ0ppDSGNNRnvTyaYTzQMVetTJ1qFTzU6daETInSp07VAtTpWiIZXp4FNAqRRXSQgx0rc0Xi1k+tYuORW5pClbNm7MeKaBlmTrVaXtVhzzVeUc0xGNqv8AqR9aw4/vVu6sP3QFYcQ+akBZSqGsQ7tOd8fKUYE+lXx2q2bIXHhDU7hxwjBB65NUkDZ5hKubHRW53RvtaneJiE1W0PdiKW6Voxbw/wDPK7C/Sk15fP8AEFun93BqmgTNPTFC63qRH/PEfyqtpTldOuJP+mrVZsWA1HU5B08j+lUrRXtvCsryYDM7OMehqBlfTMf2Dev/AHnOawbLCbzjLZrV0+UR+Ep3PeQisWAM8m1c5PAqogzstVu/tnhW2xyoO049fStv4eW8shle3yXRPlC9a5W8gk0zwtbwyZLtIZCp96734XWqLpEt6UlSWQ/TitVsSkdGJ/EgJwl1j2Ap63HiQthvtaj2xWpvkPGH/M0hjkzkLKT/ALxqrlez8yFLS9u2R76aZ0jHCycMT/hT7+9W0t/KYFmfhQPSrDXIsLKS5utwA+6G71StXllge9uY/nb7i46ChESMqJnctmM4BwKkc7I8rGd2ferS63OW2rBD1wAambVrtFy0FvzVMy6mVeyONDlLIyhplBJqg3A57cVr67fzXfhpkdI1X7THyvXrWXJjmsZmkdyAsVBIqfSSX8TQoF5+zMQR9ajK8GpNFYr4ttyhO/7K5wB71NNamknZHY6r9rEenCODIVTuz3qw979hFvE8En7xe/Y1V1e/mgS1ll3hSCoOOM1Fd3D3EdnMwfIHU10dDFbm99pkCYW2Yj2HWmzXj29s0zRvG3qRUUWpsFHm4CYq5c3lutoJBGJu5U1BTIYNZE0SlWkJHUhetWjqYADFJNvTcagsriK5h8yG0EXqKbdWtvdweXOGwGzw2M0yR/8Aag3H9xOffHWrOl3PnzSny5AM9XqtmMbVXAAGPvVb0qRGWXLZAbAxQNI2mHFVbyyS/s5bWbPlyDDYOKsTMVXIPP8AKoJdOaU7zcOBt6A1Fxk8FsqwRWxUmJU2YPoKguNHs55FRlCqo4UHFOtbJ1xKt1JuxjB6U6TS0mYPJNJv9QaVwsRi1EO6CNjtI4xWUmkKgYiWQtuP3jWudNt4XWRriQEerdayjBILqQs5wTkDPSqUhNEI0q1K+VJ91uSc96sW2n29jZXUcBOJVw2T2qS00uO6MkUjNjrkHmny6DbWlpcSCaXAjJJLUSkCRdhuIrGG3EswSB4wkYPTP1pu6K2dgDJbRQ/vpJD91s+tLbqzWlgiGNoDHucOud3HGPxqzFMstoZJ4/JQkgrJ0xWZZBfaZaarHDJPl9nzxOpwR7in3NvJPE0SMAGi27j1+tOijnktzFJiMA/IyHOVqeUSfZmWBlWXbhWYZANFwaMeQ22iWkEN1cIHYbIzjlz7VheNrpJvBF5sBHzovIwc7hWmmla3caraXWqXFrJDbEsFRMc1lfEGYHw5PmVXjkuYgu0dPmHWrQir4kHleHQfSOP+lck/D49RXX+Lxjw8w9FQfyrkZP8AWr9KTLGxj/iZ6cPW6WvY4IkmWdZF3AjGDXkES51PTj6XK17PbqCkg7NwaXQlnOvFYafqogmSKOFo9+5j3p011oFu6TebAHPQ8Vb1bTo5Zk26St6yrjLvgCpLLRbS4gBvNHt4HXhUBDcVXMRymHd393dXyjQXsnkCZJkPU1uaV/aC2O7U2iN033hH90fSriaTYWxLxWsaMB1UYNZ1tcX0+97a1RowxA3PSvcaRaMM5mLi4Kp1x6VRg1OPTJnXULlyVJLHbwAelacaN9hd7nYJQpJCtwKZpezUdLjlureMsxORjOeeKVx2PGPFlmtt4o1C5tIyIJUNwSw+9u615EYwqywIMKjHaPY819K/EnTfltr1FwmPKfA4A7V886nEItSuI4wdobC57iqWoJ2NjxBcGbwvoN4FyYZPnI9q2ZmWXR5XXo8Yeudt5/M8B6pbycm3+YZ9zW7Z4fwvEwOQYBz+FZyRopGNoq51WV+4tyP1rZ0td+rQFgSI1P61n6TGF+0TjtHsz7103hy0VnabrkYPtTWwXL06jd8vTFdBpC/6N+FYc42sfaug0j/j0B9qZJOwwasx/dFV2GasR/dFICZetSiol71KtAh6ffFcDq//ACGb3/rqa75PvCuB1fnWr3/rqaxqbG0ClS0mKWudlgabmlJpuallIUn3pM+9IaKQ9ANJSk0lUSFFFHakwGmkbtSmkNQA2pBUeaeppoCROtSr0qJKlU8VaEx7dDULdalJ4qEkZqWIQ0h6UpNNJpDGNUZp7UylcBVqdOtQCp0600KRYWpk6CoU5qZOlaIhkYFSqKYBTxmukkeANwrd0sY04f7xrB71vaZ/yDl/3jTQmSN1qGQc1OetQydaBGLq33aw4vvmtzVvu1hxfepgXYhudR710Gh2wu/COtwH1Zx+ArAhIEin3rqvDQC+HtXzxlHP6GrSJZ4tKuZY9xyGm3Z96bqEZbxTbkenNSXBEQt2Y8GQYpt1OB4sCnoke4flVNEpj9LlP2XWZcc5KAmq+rzrD4XiUDG5elO0phL4c1J1PL3Pf61B4ihlupdOsIx/rcA4/nWXU1MyFjH4TMbcGWTK5qHQ4jLqkQ/unJq1rEZn1SLTLFWaC2AUY7nvmra2I0OzeVh511KMYX+A1pEGyW5nm8Q+KUtQMQQkLj1969VsUvNLs4rK0j3nGXbHFeZeA9Fvp9cS9VJY4YzmSSRDtJ9PevchNlBjGQOSq8VpsSc619rpJ2Wp9uKkhuPELH95bkD2NbhllxwWH4VH5kxb7zUcwuTW9yBdPnvDHJfO21ORETnJqS8njWRbfzNkjDkD+EetPur46fYtM0ZlmbiNO5NZaxXMOkTyyxCXUJ+WHp7VSBkwsNPBB+2jnv61NJp9k6D/AE0Vz8dtqDFc2zZx6cCp/Jv8fNanH0pkE+u2kFr4aV45t7G8jGPxqjKuJGHvUmrxTx6AhliKr9si5P1pZFy7fWsplRINtaXgWJW+IsaOAQ1g+Ae3zVQK4Na/gKG5bx8bplj8iKxZVOfmznnPtUwVrlyZ6Nq+j2ur2CQ3KmONGz8vWs9/DGkywxMbm4VYuBk1upqVuyKwYMrVV1OQvHbmNRh5Og/u+tVdkIz30LR5AA08xAHrUM/h3Tltj9leUuOmXq4kbl2zgLn5T6inmJAeufxp3YGRYaP9ljbdJIGbqN2RVpdLt8jcZCP97rV0BQanwoQcii4rFM6ToIYbvN3f7xq3bQaVag+SXA6kHvTHC4+6tQhFPLEAeppDL/2y0kk8rDZYdaPts0ZWNIRKp4V/Ws5jEqiRXG9WxVldOneGJhc+SFJP4GkBajmv8kG1UD61Zja5YYkjVazjaXA5/tM47cVG1pMfvarJj0FKwXNWWDz0w+CAe1VWniRjGIQ2OM1ThsXSVfLvZDk85NRalbywRGVZWHzYO3vTSGaYuSikpAFPtVK8u5JLC7iYEZjIGKowzSMgzJLzVgAGNiRIc+g60MEalvZrJp8UchPkmFBtHBBHfNWJ4WkjSP5Wiz+8V+crTbS6jaGNCSrYxhuKs46VBRSBedMQhrco2Pm9KkvnaHT7iaPBZIywyeMgVI0LG683edm3BTsfesDVtWMGtSWEkXmW8lv8y+tNITOSi8Xa3eaAt4GhLMxXYD6HHWofE19Jd+DrbzFCub6IHb3+YVNd+GrOLTrdLO7FvArl/LHQe1ZuvwrD4biCSFx/aUP0+8K2suhCOh8Yg/2DIPTYP5Vyjr8w+ldj4rG/SJB6la5Bx8w+lZvY0TC3/wCQjYf9fK17HaMG8wA5ANePWy/8TGxzx/pC8+ld9di9W4iWzmZHDfOR6UJXQmdTIgkQruZfdetZNx4djmVm+2XgYg4Cy4rkfHOoa7Y6vpiaZczLA5H2nYM5H9K2ZGubiNNl7Mvy84NPldiLl3SzcafZPbFJp8ZxJK+WNW9Kt/L01o5mEZdicBulcJqWmalLINmp3ZwcttbAxVfStEmbxVb3N3dXT20YzsaQ7SfU03EaZ6Ouh2oJIaTnrlqu29ultEI4/uimXLf6BO0ZPEZ2kfSs7SL0weHILm9LbsfNgZ71mUQ+I7O61XTZ9P8AI3JMCFdf4D6mvmjxBa/ZdSeFnPnxMUdSuCpFfTz+JLBImkbzwgGSwjNcf40+G8PjO7ttY065itJym2TemRIO3TvVRdtwaPC9NMUr3enuMfaoTgHpwKui4mHgG3S2jLOshiOOwBror/4b3ejayjT3QkkhXOYxhSDVYWkNnb/Z4vuFy5U+pptIEYOmSSDS3GPmLAGvQ9FgEOljBG4gH6VyaQxx5CrgE5rqdAlyskee3AqbDH3XQ10Gjr/oY+lYl4u1Mmt7RPmtOlMCRlqaLoKSRcMeKWLipAnXpT1pi09aBIkT7wrgNW/5DN7/ANdTXfJ94VwOrH/idXv/AF1NY1NjWJUNApufeg1zNFoVutR04mm0thoKKKKBhRRRTAKD0opDSYCHpTaUmmk1mID1p61HnJqRe1NASr0p46VGpqRapCsDdKiPBqR6jNJiGmk79aU9aTJzSGIRUZBqQ1GaBiqOanTrxUCmp0600KRPH0qdagj6VOtaohiAU/FNFPFdJAoHIre0wf8AEuT/AHjWGBzW5pn/ACDl/wB40CbJT1qJxUxpjDNMDG1hQIQa56P7xrpdYH7mueVTk+tHUCZPvL9a6vQ+PCetP/0xfH5GuVjX94M/3c102guX8B6q3Q+XL/I1oiWeU6zabfCOg3KJgM4Lt681zt5JI3iiU54BC/QV3V0qTfC/SVccowOfxrkXsnfUru4b5S+AtWyEJ4fCNbaxGD+6aZQp7ZzV9jMupSX5QMbeLyoFPY+tMlszBLbW1ooEX35cfxN61sWXh661ucWwkMUTtl5jwM1HKaGRpVoYBIY0L3E53Ejkgmu78OfD8Tot/qYYyHpHnj8a3NM0DTfD8Y8sCdwMb2Oc1emvJpz8knlj0U4q9tgUeYsR6VqNtai2srhbaDOfLEYOfxo+xayOPtgB9TGKppJMv/LxIf8AgVPMsp6zyf8AfVFw9j5k88OuRQlkvkdh28sVnpN4iH33yc9oxVpZHVsiZ/zqYTyEf69xTuJ02nuV4I7l5zJfOWfHyKRjFU77UZo7gx2xBEYzI57e1aF3dLb2ys77ppflTPWqf2WC2t3SVvkk5c9yaaB6FQ6zdBQfNAyPSozrt1tP74E9uKn8rSehLGlCaMg5z+VVoQynrV9Le+Go1dwQb6LI/GlkXEjD3pNXNkdLtRaKwP2tCc9DzUkgLTOf9qsplIgKnNbPgto28c7I0ZJBpr7nzwTurO8utDwYUj8dzNvO5NNZintuoitAbOmg0bU0hK7gCQSpHQmuhj06Sext45pMOkW1iv8Ae9ayH8XRQ26g7ewNbct+trbwTFSVlHSh3ErEaaGoSMNO52jHWpV0qFOrsfxqFtfgVGcoQE65NWJJpdkEscRkV/mIB5AqdShf7Mg9TUgsIcY5qhNr0YDFMDa205rQuLlorP7QoB4BxRqA06bEe5ph0y3UZYnHoajm1CeG0FwyLtIyKJ5Lm8treS2KjdywNLUZM2m2kiqDGPUYqyEATYBxjHNUne+iiB2J1q2C/lZ6vtoJE+zx7QNowBik+yRHqoqFWu9o6fjS7rv1FAE4t4lIITkUgVXUhlDc55FRoLneCzDFQalcS29oZIRuO7kCmFy8IkH/ACzUfhTwqr0AFcw2tTI0UbOdz4+UDmn+ItWbSpYJWaQqQMqq5pNFJnQSxJIMOv4+lU5ZHsSjBi8Zbbg+tQ2Gpfb7ZLmIM0LDqRg1LfOJUt/L+YiQEgdqBl1LhJH8sHDjkiuU8Q2so1prwISixBc1sa4zQwRzQnbIDyR3FSpDJcW6Sv8APvUcGmnYDl7wQ/8ACPsxZAQ2Dnsa5fXnRvCdoyurKdThGV/3q7yTSoGWRGiG1myUPQmuL+Itstl4Z0uOGDyEOs23ygcHLVomTY3fE5/4lb/7y1ypXOPpXV+KF/4l0uO0ormApqXsNCQJ/p1oP+my13F5IftxVWK5GOK460X/AImljn/nutdpcWskt00yDIz0oQmYdyHS7Je4ZwBwGpbC8SC5laeU4P3RVifSby4mLhMc9zUR8O3TSO0irjOVwelXdE2K8+pMiSCNzhz1qtDesGUsxI3c1ot4buHPzyooqSPwq+Mfao+uaLoDqms7u4hULd7InjAwBzVy0tEtLSO3HzKgxz3pIZoUgjQyDKqBSm9th1lFYljp4RLA8QCruGOlZf8AYTiFYvt0oUNuwOK0ft9t/wA9BUbajaj/AJaimrgY3ifSHltEuLdN7wjaR3YHqfwryjUdPVJWwdwznPrXtUmrWrDyRICzqcCvJvF2oWOn6pBYxSL51w3ygdqpXA5z7LESAXAJ6A1e0KRRqaIrfL0P1rnPELXFpI6wn/loAD71b0ubyL5FEm8uA6kdyOtIGzsNSGN31re0BP8AQ6wrthJAsh/iGa6DQObLNAiedcPUadann+9UagZzSGSAVIopq08UhIVPvCuA1f8A5DV7/wBdTXoCfeFef6x/yGr3/rqaxq7G0ClRmijiua5oBPFNpx6U2kxhRRRxQAUUlGaLgLSGjNIaTYDTSNTj0ph6VFhCd6kWou4p69aaBEy1Ip5qEVIOtWFxXNRk8080w9KlksbnmkNFIe9IpCE8Cm59qcaYaB2HDrU6darp1qxH1pomRPHU69KhSpk6VoiGOApwpAacK6UQPUc1tab/AMg5f941jrWzp4xp6f7xqkSyU9abjmnHrSdTiqsIytWx5OMVhxAE1v6sNseDXPxcuaVh3JSB54Of4a6HSiIvh1qcp+6Vk6fSudHL1v6VmT4WaiO/70fzrRCON2K/gbSoW7purMaCN3z61LBOx0nTrZmBKRcrnpVWO5jAALDOTVMSLsNuikHFeh6SEsdEVfs6SSOMgEdBXBWf7+6tolGS7AYFekZW2RY0ONowcjvTRRnS6hKmVWxj2x8L8v3veqbeIZom2/2ZEfqprZNxIekn/jtRtO/99T/wGmPklLZmX/wklxjjS4f++TT4tfuXBMlpbp/wCr/2l/76/wDfNH2iQ/xxn/gIpC9hP+YrprcmeIIM+yVP/atyQNsMfP8As9KcJpD/ABJ/3yKeJ3A+8v5UB7KS6ldY5Lq/+1XCqwQYQDoKoahFPqNw0cD7UTqT3NaV5deXa/L800h2qBVIj7LZsMkydWPvTTE1YqJpl+o2lUPvR/ZOouxyqEY6VC95OmMyOQemKadQuQBskfPv6VepmyW/tLq00yyS5QYa6X5s9KuMmJW+tVL64a6srJTu/wCPlTzWlImJT9aykXEi2Zqz4Rth/wALAmlLYV9MaM/99UirxUvhYsvje5GOBpzMp9801sJ7mlJ4btY7VsF2YEYTr3rt2shc2tqG48tR/KuNOp3ZZNt9CiEjd8uS3sK6+/v/ALGlvtUbZBjJpSuETNbwojliblhk5A9K3o4TFDHGpzsULuPesY60d7g7Bt9DWlPcSJBCYyNzjOah3KMg+DrZjMXuJP3snmcHoa3ZLRZbUWzEhQAMis2XUpYk+Z/m3Y4FXb26FtYicuV4HNAD5LCOW2FvISUHSnx2qRQLCpIVehFYi6jLc3LRpPwFDAireoX6WFpbSXFz5Yc43HuaVhl8Wqhs73PsTU3AGK54a2jNhbxMA+tbpO6NSp5K9aCR5BPIIpuCOpFVfs0xAzLR9jbvM1NAy2CM4zUUkMc0JR+AT2qNLYoQfNJxWR4guLyBrJbZWKPKRIy/wjFNIVzaWztUwfKQbe5HIqZo4pPvojY9RmuRe41JkEe1wGcDNO1uS/GrmOOCVo/JG0qeM0NFJnXKqKm1FUL6KOKryWiglovleq2hJLFo8QuFKyclgTkitFGDgMOQelSMzruE3EAhnB6Y3CrVptW1SNGz5YwaslQwwRVKSyKOZIHKseo7GkMsPCko+YcjpXn/AMXkK+GdKGeP7Ztf/Qq7mG5kD7Jlx71xvxYTzfD+kIO+s2v/AKFVLcTJfEo/0GZf+mormiuGxXSeITvtmP8AekrnyuXNV0BC2y/8TCzwMnzhxXZbr0SMI0wMmuUsU/4m1hx/y3WvRNoLuOBg0gZzWoXd7aGLMTOZDjCmls7q4mIyjoMcgnpWpewLNJE55MZ4rJu9Pnla/SFyhfGwg9PWmSOu7lo4y0bb9n3+elRNNcM8RXaqP69TUdpoUtqkhN0SHUAqfWteK3QLEH2tsUDNMCO5sBAqGWdyX6AVCE06OR0mnZdmMsTVrUn+1GJY5CAhyeOtZ95pEWow3Mbyupmxgj+HFIZO0+lLA8kcnmrH97aelKZbUSCNLSRmaqdl4ftbCFrbziQ+CzeuK0pVH2rzlmwgAAUUgK+tm20zS2uBEDJ6ivBdZtv7X8XtfSymKLT1EzMO3evX/HF4f7NghU43vzj0rxi6lZrfxC+f9YmwY9BVLYDZ1xftlnbXq4+Y+fkdCPWs3T1Nt5TjhoJM4/2Wq/ap9r8G2jyE4FsEGKzLRi9xnaR5tuePdelR1Bo7vzfN04MOm7iut8Or/oNcFpE5uNFgyeQBn616F4fGNPFMCS5ADVEtPu2/eGo4zmkMmWnimLTxQIcn3hXn2sHOtXv/AF1NehL1rzzVv+Q3ff8AXY1jU2NYFOiijFcxugNJSnpSUCYh4pM0pFJikAUUUVIBRRRQAh6U0049KaaVgG0opDSrSAkBqQGo1NPBqkJjqY1ONNakxMZ3pD3p3f8ACmnvSGhDTDTzTDQMVPvVYj61XT71WI+tNEyLCVMnSoUqZOlaIhjxTwKYOpqQc11WM7kgGBmtu0XbZoPxrEHQ/St63/49Y/pTQhDQvDUN1oB5qxGTrbYGKwIvvE1u68On0rCj+XNICbIDA1pT61beHfhrIs0i+dcSvHGnuayWcKMnpXGSSza9reyRybWBiI07e5q0A2HNnpNxqEoIfyyikn1rM09Lg6PbOWw8tzsBPoau+JJQzR2EJPlBhn6U66UW+nQmP/VwXaYquZCsauk+JI9E8XbJIvMjtSBjuxxXq0+qW97p51O1ti4c/Og6x/UV4hrul3BvpNRt+DJh2Pfiu78Ea0VghaVgUlG2Rc9TVpaXHc3W8TBeEtWP/AaiPihu9sAfda6GS3ELnKRH3A4NRMyE828J+q0OxV30OdbxPdA/JBGf+A0n/CTX/a2i/wC/ddFmMf8ALtD+C0ebGD/x7L+ApaC97uc8PEupf88Yx/2ypB4g1SU7RAn4RV0glU9IQPwp+V6iMD6Cnp2FqZFv508Qublf3mOOMbaBljzWhN8645/Gq6REH3qRDVhj7oPypxhi7xgj6VOqsB93NKFJPSmIz9WhRTYKqgB5x0q3Kn7xh6Go9YQ+fo3vPVt1y7n/AGzSeoECqQM1b8OoI/GzpjP+gEs3oCelRbQBUvh1y3xAuoez6b/WhbAdYItKVExHCSCOcd6varpMOrJAsxYCNtw2nGa5+HT5VUgxH764/Ot/Vr2WyWAx4O44Oal7jRTXwpp6kkbwT1+atdrKJ1jGThFwOaxDqlwcM2MZ9Kv6hd/ZvJw23euTSdxosnTIGOWBNSXNnDdW4hlBKemay5LyZFQhsbyMZ7itC7keK3Uh/myBSAZDpFnbtujjwcY61LcadaXiotxCsix8qrdBWPNqdxCs5aNv3fTn730qe+lM9rZyI7xmQZPPTjvQBc/sbTu1pGOc9KuYCjA4AFc15k0LAi5ZueRXQN5jxLt4yBnNAEheMdXFJvjP8Yqv9nc9SD+FBtWz2/KkIn3pkYZTUe+KNFMrKPmON1ItsFwSOc1V1G1e4WPyyhYP0Y8UwLwmgI4dDk8YpzXECsQXXcKy5rGSKPdG0StkHBbimX1qJLpZVaMLsHIkA5+lAzZO10O08MKoQTSW6wxN3bbz6U6zuIIbRUkuYQQe8gpZb/TmdWN3b5Q5Hzg0ii9mjNYjeLdBRiG1OHIPPB/wqCTxz4bjO06omfaNz/SiwG+8auORXC/EtWTSNIBPB1e2wPT5q2P+E90BjiKaaU+qW7n+lc54y1iLxDbaTa6da3UkialDKxaIqFVTknJpq9xM0deTFln/AKb7axvJ2sR6Vva+D/ZobGB5+ee9ZQJdjkCqFchj/d3Vu+M7ZAa321JWfCRuTnpn+tYr/Jj/AEd7gnpCnDP7D3qSO81BGVovBeprjoDMmPx5osBrteyI5TacYzmo/t0owCCfXjrVY6nrTybx4Lug2MZNwn+NWVk8QyKGGhRx5/heUHFACfa5ZBhTg/SkzdkffyD7VMlv4vI3RRaVBnsyljTHsfG79LnRM+rQtQBMIJMcyEnvUiWj85Z+ewqqNN8c7VA1TRo/UC2Y/wBalXSvFpwH12xUd9luf0pASnTJywKq5FPbT5l2blKLnkmoxoGtu2Z/EbkeiRgU9NFuLOT7TPrM1xtXiNyNtAHAeN7nbqbQbtywpnNeVxP5mlaixP8ArGODXZeJb+We71SRudjFVPrXFWqFfDspbgmTA/OnLRFI6vS48+CrNcj5XKmsOx27kyNrxu0ZGexrZ0PP9hTRMeYgHxWKF8rVr1R93KOKyuOx0PhtjtubY/wPgV6ZoRxYY9DXlNjMYNSkI/jw1er6LhtODr0NaEjbojecnvTYjmor6VEZgTyTxS2jblBpAW1qQCmCpBQIei5avOdVO7WLxvWU16RH94V5pqRI1a8/66msamxrAr0tNzRmue5shT0puRRk0lK6AXNFNNJRcQHrRRRmpbAKAaSipuMUmmk0pppoACeaUU3vTlPNIQ4VIKjBxT6Yxc0hNFBAFDFYaaaTTiaaakBCaYTTjTDRcY5TzU6Gq461MveqRLLSNUytVZO1Tr1rRGZMvWpR1pgp611EEoHyn6VuwcWsf0rCH3T9K3o12wRj/ZFUhEbHmmhsGh6iPWqQjL12XoKxWcMcjjHWtLWjkgGsGSQJbuzEjPemwKfiG/8AJsmiRh5hOMA81T0uNbOzEgGGIyTWU4a61VyxJBPGa0tUlFppzkcbEIx70rgkYspNxfpITkySED/dFaV2ofw9Ox/56Bx+FZGnMZL2EPwI4i59q2p1z4a9d2alblNGrbkX+jowOcxc4rE8J3ey6eywQ0TkoT2q74MufM09omI+XIxWRdf8SvxShXIMjZBrogSz2/Srv+0dORePNjGCO9Ti2kP3kcfhXKeG9ZS01CF2YIspCFsZxnvXoH/CL+KGujIPGOLZjlYRZIcD/e60S0GmZ32Nz/CfypDZuDjaTWwvhLWCcyeJJW+luop58HXMmBNrtww9kAzU3QzGXT5z/A1SjS7g9I2/OtQ+BbZj+81S8YeglxTG+HWiP9+41A/S7Yf1o5kS7mcdIuu0LfmKQaVdLMjNF8g+/kjirx+Gnho/em1D8b9/8aevw+8MRQNDvutrDBzeuT+eaOZCsZzREMfmhUZ7uBimIlszgTXtsg9d44rYTwX4TiVV8neFGBvnY/nzUw8P+FIjk2kH4nNHMFjidXubL+0NBtIdRt7m6MrMUibJwO+K0pVKysNuMnNa2o6V4VgH2qztLaO/XiOSNfm//VWaIsc7mbPJJ9aa1EVyDiotM1HT9M8btPfXCwmSz8tWIOOtXvLz2qxp+paZYs8d9ZpNKf4zGGwPSm9hWLEnjfRkcqLmVsHGViJ/pVy58S6ZceSrWt/cLjIeKEkD60DxLpowItPXA6fIBUyeKIVXCWW36ECofoUUH8Q2D5iXQtacDo62x5/Wnz+Ire6igD+Hdbdhwqtb7T+PNXT4r7C1P/fdJ/wk8h/5dsf8DFICCDWJJhsHhu/QIPkEoAANSG/8RXGQNEi2Zyglkxj604+JZscQj86iPiG8boFX8KBiSSeK5gAND0raDx5k5/wpuPGhIP2LQxjoC7kD9KP+Egv+zp/3xSf29f8A99P++aQixHD4pkUedDpMZ7+XuOfzqRNN8RSZ36pHCD2jTOPzqmdZvX6ygfQYpDqN4R/rv1phoXxoGrEfN4mvM+0Sf4Uf2BqSnLeJ77/v2n+FZT3dwxybiTP+8ab58x6zSH/gZoswNk6PM3+t1+8fH+6P5CnQ6JZRLmS+mlbOdzyc1hebJ3kf/vqkM2eGlP4miwHSPYaWUKyShlI5zJWdJ4Z8KSSiWSCJnHczN/jWWZU/vj8TUTXEK9XT8xRYLmyPD3hJE2/Y7cjrguT/AFqZLbw3bkeXZwjHoM1zb6jYx/6y6hX6sKrvr+jxHDX0I+jZo5Q5jtDfaNGvEMXH/TIU3+2tMHCxD/v2K4Z/FWiKcfbkP0FRHxXpAPEpb6KaOUOY7z/hIbQfdjI/4BUM/iWLb8sIcf7QxiuGfxTYhcrFO30Q1Xk8SRshKWVy3/ADTUQudPeax/bduY/KWIxtnaD1qqny9a5XSdQnNxcXdxbzRRtwqsOasnxFCrY2uce1Xyk3OljmaG5hnTBaJtwB71rf8JHfOchIlH+8a4dNde5dYra3dpWOFyMDPvVn7P4oJ+SztwPd6Tj3GmdidevezR/nTTr98f4lH0rkRpni1z92zUH3NTpoPihvvXVqg9hSsh3N+TWtQZ8reMg9AoNKdavSADfOD7IKwW8LeI3PGqxJ/wAApo8E645y+vsvsqUWQXZvf2ten/l6dv8AgIo/tK6brMfyrHTwJfH/AFuv3LewGKnHgEEfPql2fffRoBamuZpPvXDj6HFEUhVJ3M2/CHCs1Qr8P4Cf3mp3jL6b6tR+AtKjGWmuXPvIaNAPKNSt7kafcO7qWlkJwfrXNalmy0dIj1dweK9z1/whpS2IkjZiUH+rDZrxHxdiMbIlwA4AU0pO5aNvQ3BuL20ZgD9jDhT3NZN23l6vPFu/1luGHtipdGkZ/FG0kASWgGfpVPV0b+09NuCceYXjYen1rJIZdgnJ1K2dWxFLCBj/AGhXrvhe6W48PqRjcvBrw+7aS0ggVPmKzEAj0r1XwPOsel3BlfGeRWhJZ1CVmu+2K07M/uh9K5m7u914SDkA10FhMHjXjtUgaS1KKhU1MtMRIn3196821XH9rXf/AF1NelR/6xK8yvyTqt7/ANdjWNXY0gV6SlpK5DcbmiiigQUUUUDEooPWipYCUGlpDSATNITQaQmgGFKtNzTloEPp4plPFMYpNJmg0089qGICaaTmlNNNSNAaYacTxTDQA4dalXrUK1KvWqRLLCHpU69arKelTqeatE2LYpw6UwGnrXWjImXpXQNxGn+4K59OfzrflP7tf90VYitI3Bqn5p8wjPFTzkgVmNIPNPzUIZmaxP8AvwM1hX8+yyIXqat6zcEXeCRx3rB1CbPlqOQabYiHTY910XYdFzVbxHKWe2t1ODK2T9BWna7ViLDjPFc/eOZ9e3N0gTj2qGxoksUDNqMvTZHgVqyPjw/AM4ylYQmEOgXMuSGnl2Ctu5ATRIEP8KAVUQM7wldNFdvCOjN1rV8T6e7XsF1HlivVfSuNsruS0ut6HB316pZ20mtWdukS7rh8YrWLsQxmiaJqlzapJ5e3kMua9Vt72+W3iRrqQEKAcGsE6d4gtY44LS0DKoGWJp0dl4tY7RBCPcmqbuJHRC7vP+f2f6bqDeXJHNxIf+BVgHRvGTn5ZLZfwp48O+L2+9d2w/4DU2A12uJj1mkP/AqYXPeSb/vqsseEfFEjfvNXiQf7CU5fA2tk5fX5PoFosg1NDzMdCx+ppHmA6hagHgW8P+s1mc/Skb4fCT7+qXX4NRoFmP8AtSL12/nUMt7AOGkiH408fDiz/j1C6b/gdH/Ct9JHWa4b3Lmi6FZlL7TbvqECI8bHvg9BVie4AkkO/wCUdOamPw+05WEkU0qSgYDBqoSfD5vMJOq3DKewNO6CzA3i5H7zv61VuNUs4bzyppAMLmrsfgGBMZu5z/wKtS08K6bCuJYfOI7vyaLodjn01/S8YFwc07/hINNA/wCPkV1i+HdIAGLKP8qlTw/pi8rYxfUrSuh2OKbxLZA/KXb6KaVPEVu5xHDOze0ZrvE0u0QYW2iA/wB0VOlrCnSNB9FFK4WOA/tuf+GwnP8AwCnrrF8R8ulXB98V35jjXsPypy7ewFFw5TgPt2svzFo0rfU4prS+JmGYtCYfVxXogNSKzDvRcLHm8dv4wlP/ACDYYh/tNmpRpfjFjgR2i+5zXowYn1pcE9AaLhY88/4RnxhOMNqVlCPaMk1IvhDxJ/y011D/ALseK78Rv/dapVjbH3fzouOxwSeCNVY/v9ZkI/2RimSfDqSZ/wB7rV3s9FODXoBic9qTymHWlcVkcEvwx07+PUdQb1zMasJ8M9ETrNdt9ZTXbbDjrimlX/v/AKU7sLI5aH4f+H4l2m180f8ATQ5qwvg7w/HjbpsH/fNdFs9TQUWjUDDTw1o0X3dOgH/ABUw0fTU+7ZQj/gArV8taQxrQBnCztV6W8Q/4CKd9nhA4iT/vkVe8pahmULsA70AU3toXHzRIR/u1XbSrF8/6LFk/7NX5+AmKZmmgKkWnW8J/dwoD7LVgRHGAhNTQEGUA1oRoF7UmxGYIpAOIzThHL/cNbA6UVNxmSILhukZp4trjuh/OtSkzRcDPFrP6fnTltZyeWUCr2aTNFxlX7JJ/eFRzwiGAu7/QetXtxzVTUQTafQ0Jgc7chW34zg9BXE6t4Ptb52k2Zdjn8a7pwMVWIFUxpnmq+D3tLoXCfeC4HFZ934PurmYPI3AORXqrqndQaryIh/hFSM85bw0q2+1l+Yd66LRLJoLJowPlx1NbckCN/DVi3hVYCoUj2obEclJYyCY8cE5zWtZkxgCrrW65OVP400QANwMUgNCE5QVOtVYvlAFWUOaQE6ffWvM9RXbqV2D/AM9TXpidQa821bjVrsf9NTWNXY0gUiaWmkZpa5bmwGm0tBoQCUUUhpgHeim5FGaLAOpD0ozSZzQ0A08UmaG60lQAtOXrTKcpoESDpT1pg6U5aYxTSHpSseKjzQIU03pQTzSE/WlYY1jxTSfanGmHtSBjlNSqeahWpV600TInSpl4qBTU61oiGWxT1NRjtUinmusgni6mt2QkRp/uisGI/vQPWt6f5UX/AHaokz7hsJXPSzlZ24rau2BBwaxZImLE4ouMy7y0+2OWzg1zt/C6XYBzha7Dy2XtVS5so5yQVO4+1JsDljcBUKA84rnoJsC/lZyxOQCa78eH4i24inJ4etwNghTB68UrCucDernSdMgD/M8gYiui1xhBYKpP8I4Fb3/CL27urmIEp93jpVlfDJnfLruHYNzVxBs8rttOnuG3qjYJ44r1nwTbXqX1rcxnakQAINaNn4ZRFHyKp+ldPpmn/ZRtCj8K1RLOxivJJQOlWVlJrFtQV4zWpEcigC0GJozUYNKHoHcfRTd4pQwNArgd2MgHFKscjNtC809G3MoJ+Uc1PbkyO0meOgqWMg+yynsKBZue4rQpKm4zMuIDAoZiOTiqjHBq/qjfJGOxNZ2c0xCg1ZtbZbhmDEjHpVYEVoaaBmQ96AHjTox/GaX+z0PV2NW6WlcZUGnwj+9+dPFlB/dP51YoouxkS20K9EH404RRjog/Kn0UgE2r/dH5UFVPUClooAaEQdFFO/CijNAgoozSUwFpppaKBEZppNSEVETjoKpCENNpQc0hFUmITNITzS4pAKLgFQTcmKrGKrzK29MDIFDY0iK5/hqImnXRbco28VFgmlcdiWE/v1rWjIOayoI2Mob0rUjOO3WpbCxNRScntRg1NwsFJQWC8E4pplQdXH50XCw6ik3p/fX86QzQr1mjH1YUXCw7vUVyA1uwx2oa8tlcKbiIZHXeKY99ZbSDdQ/99incLHNvnJ+tRsKdeXVlFOw+1xYzx81UG1rTlbBu4vzptjSJmXmmNHk1Uk13TVP/AB9Rn6VEfEWmD/l4H5GlzFcrL3lc1YjXC1iv4o0uPpIW+gqJvGOnr92OQ/hS5kHKzYkQd6aqLnpWM3jKxP8AywlqBvGMAPy2ch/4EKXOh8rOj2jtSjIrmG8Zx44snz/vCo38anHyWJz7tS50HKdlG+etedayuNYu/wDrqavN41uP4bVQfc1jXl819cNO6BWbqBWNSSaLirDKKaDRmuexoOppNFGKAEzSE0uMUmKAGZozQaQnFUMXNLmm5pRSuIQ0lONNPWosDClFNzS0CHg1IpqIU8HFADzyKbmjPpTaYgPWkNFIaBoax4phJpx60w1LGOBqUcVCtTLzVIlkqk8VYQ1AlTrWyIaLCt71Ip4qsGqVGAFbJklu3P79PrW/dH5PwrBs8NcR+5rdmGTjGOKskyWhLsSaT7Lj+GtHyeeBR5TetOwGU1pnotMFkQela/lMT70eS3pRYDM+xn+7Uy6d0Oa0ViPfH408J9KAsUo7RgcHBq7Dbqg6U9Uweq/nUvAHLLx707hYRIVzmrcaYxiqwkjH/LVP++qsRXVqPvzxj/gVNSCxeiJArRhPy1lJf6cv3ryIf8CqyNV0pEyL+It6bqvmFY0QaU1lnXtLTn7ZH+Bpo8T6MDhrtfrRcLGrjNOAxWK3i7RE4+1j8qiPjTRR0mZvotHMHKdJH/q2NXrZBHCFH1rjv+E70iNcFJ2HslOj+JOjDjybof8AbOpbHyna0VxTfEjTM8W1wR9KryfE2zQ/LYTtUXQ+VnVavnbFj1rNz71y118TYJnCjSbhwOhJxUA8fsQfL08L6B25p3DlZ2Oa09LOfNrzseNbp0DfZ4wx7UL4/wBStQfK06GQnqd+KOYOVnqlLXlbfEnWWT5LG3Rvds1G3xH1xgR5FvGT074pcyDlZ6xRXkX/AAnuvuvNxCp/2YxUEnjfxISdt+o/7ZLS5kPkZ7JRXijeMfEzddWVf+2QqvJ4k8QyH5tZc/7qgUc6HyM9zoJrwh9Y1WUgyalck+z4qOS+upB813cZ/wCurf40c6BQZ71kf3hTWljQZaRFHu1fP7PcMebu5/7+t/jULRu33rm5b6zMaXOg9mz35tSsU+9eQD/gYqu/iDR4wS2pW4A6/OK8GFrFnJLk+7k05URCcIKOcPZnuR8UaEBk6rbf991Wk8b+HI+DqkJPsa8YyP7opMR/880/Kl7QPZnsZ8daAykreBwO4FVJfiDoCHmWU/RDXlAYKMBQB7UpfjHFNVBqmenn4kaHzs89j/uGo3+JGmAZFrcN9BXme7HTH5U3cAaftEHsz0aT4mWI+5Y3B+uKgb4nQfw6fJ+Jrz8kHrScCl7VB7M74/Ewn7mnkfVqYfiRKR/x5p/31XB55pDzik6w1TO0k+Il1J0t4vaq0njrUmH7tYh+Fcnsyc08AjpUqqVyI6T/AITzW0OUMQ/4DUcnxB8RuNqyQr/wGuf5xTdvOaTqC5Ebw8a+JmPN9Gv+6tLJ4r19hzqUmfbFYOcCgMe4pe0D2ZsN4i1pxzqc/wCdQPqupyYLatdj6EVnZJpBnPU0vaByF032oEfNqNy31eovtMwbLTyvn+85NQDOOSaCDS9oHISvIX5LN+ZqPIH8cg+hpAMUho9oLkHEoRyXP1qMhOoUUv40YocyoxBdv90UueaTBowannLsLnIopMGg5o5wsFFJg0mDS5wsBJx1ph3Z61Jik2GjmCxGAT1qVeKQKQaeBSchWHilpKKVwFpM0UUhoCaQmk70GgBpNJQaKBBRRSHpQAGmknNBpp60ALk0+ou9PFSwHipO1RA08HigQp70hpaaadhMM0maSlosNDT1php560w1LGKtTL/SoVqZf6VUSWSp0qwlV06VYStkSxgbipEaqoelVznitBNGjDP5bq4/hq22vzAkeUPqTWQHO2o2o5hcprN4guMcBRUR127J4Kis3HFFPnYcpotrV4RjzFH0FM/ta6/57GqJJpuaOdj5S82o3LnJlbNJ9vuP+erfnVPJo3GlzhYtNeTn/lq350z7XOTzK+PrUGTSE0c47Fjz2J5Y4+tI07djVckmjOaOYLD/ADSeoX8qkGw84FV8e1OGQKOYZP8AJ2FLmPHNQZPpSfhRzCsTHaemKMrntUOTRk0c4yyJAuOePaladSMDdn3qrk+lAFHMBYL+9NL+9RjOKKXMA4yE8bjSA0mOaMUcwEokx3o833qLFGKOYCTzPekLc0zFFK4XHh6A/HWmYopXHzD/AJfQUEjHGKYAaXBouMXceOaUmm4NLg0x3DdmgtRikIFTcGxCaKXFG2jmYhtGKdto20rgNA9qXB9KXGKOKBibaNtOABoxRcVxu0UYpaBQ2O43HtQFHpS0opBcTHtR+FOptABj2pMClozSGhCB6UmB6UtFAXExRilpKVwFxRSZpc0XCwvHpSYFFJTuFhdo9KQgUZpM0MELgUYFJmjNIYuBTSOaXNFACYowKWkNFgDAoopKRNxaUCm0oNAXuOoozSZoAWkzRmm5FAC0hIxQTSZFFwENFHeigApDS0hoYDTTT1pSaTNK4CUuaTIpQaEIeDTgaYKcKYh5NNJpSabmgQE0mfU0U00FDiaYelJn3pCamwD1NSqagWpAfeqihMsoanU81VjPNWENaJktlHfSiTBqtuNLuqmx2LqS5wM1NiqEJ3SitDdzU3AaRimnrUhORTCM0NgN5NJin4oxSuIaKXA9KMUYNFwDApcCkwaMGi4Bj2oA9qdRRcYmKUDiilHSi4hMUYpaKLgJijFLRRcBMUYpaKLhcXHFL+FFFMA/Cj8KKKAD8KMUUUAFH4UUUAH4UUUUAGBRSZozTLFopMmlzTbAMCkwKTNGazbBjsCkPWkzRn2ouCCijPsKXPtRcLidaMUE0maLiFopM0Zo5gENHSijtSuMSl6UlKetUhhmjiiigAOMU2nU2gAooooATvRilPWipY0JiloooGFJS0lCEwpKWkpiQUUUUFBRRRQAUHpRQelAhtFFFSQFFFIaBoM0ZpKKBi5pM0U0mkFxc0ZpoOaDRYBc0vpTaKEAuaTNITSZoAU800jnrQTTd1IYvfGaUVGDzUoNNCsKM04UgNKKYrC000/NMJpMQhppNKTTSaVxoSjrSbs0oNFx2FHWnjtxTBUq9KqLJaJI+DViOq6mrCVaZLRh7zTw3NVwakVuRSuaWLUDfv1rQzzWZAf3orSpoTHg0U0Uu4UmyWLRSUA0riFxRijNLmmAmKXFGfajNABRSZ9qM+1AC0UmfagmgBRS0zNLmgB1FNzRQOw6im0UCFzRmm5FGaV2MdmjNNoouxjs0ZptFGoWHZozTaKNQsOzRmm0UahYdmjNNzRk07jHZozTcmjNFxD8j0pOPSm5oJpMB/FJTc0maEA6im7qN1MBxNJTSTSZoGPopmaM0CH5opmaM0AP/CimZpc0DHYoxTaKLsBTxTSeaDTSfY0wHZozTc0ZoAdmjNNoqSh2aM02igY7NGabRTELmkJopM0CDNFJRQMdRTaKliHZ+tFNopXAXNJSUUwYtITSUUmJBmjNFFFxhmmE0pPFNxQIUdKWkFLTGFBNJSFqQC02kJ5ppagBSaYSKCaYTQULu5qRT71BnJp6+lAmTqacM1COtPBxQIkJphNKTxTCaTFYCabmkJpuaBpDiaAaYTTQeaBsnVqkU1AKmHSmiWSg1YQ9KroeKlU81aJZhZp6Hmoh1p4qTUswHM4rUzWXbrmYe1aGaaZDJc9KTPNNByKWkyR2aM02igVh+aM0wmjNUMfmjNMz70uaLAPzRmmbjRuNFmA/NNJ5pNxpM5pWAdmlz9KZRQkA/NLmmDrS5oCw7NGabmigLC5pMmm0uKZQuaM0lFMQtFJRRYBaKSiiwC0UlFFgFzRmkoxQAuaM0mKOhzQA78aD9aTNJmkMX8aKTNBahAFFJmjNMBT9aSgmjNABRRmjNABRSZozQAtLTc0ZoAdkUZFNzRmgB2abmgnimk0gFJpM/SkPNJigaY7PvR+Jpo6UtIYtAPNJR0oGOyKMimZoBoQh+aaTzRupM02AUUZHvSZpXFcXNG6mk0mT60hD91GaZk0ZNAC5FGRTc0ZpCHZFGabmjNDGLmjNNJpM0hjiaTI9TTc0maEIkzRn61GDS5NMdhxNNJpC1MLUDQ4mmk00mkzigbHCmsaM8UwtQIUNzTwagBqRTSEyYGnA1GCKeDTFcfmmE07PFMJoAQnik6Ubhim5HWlYEJR3pC9JuplEympAagRulSbiKGSywhwajOoRRzGJuCO9Pj5Irm9Xl23zgHvVRM2Wx1p6nnFR09etI3Llsf3mau5qja/fq93poQ5Til3UyjNJkMfuo3UzJozQIkBopoOKNw9aVykh1LTNw9aNw9ad2KxJ+NFM3CjcKdwH/jQDimbhRmi4Em6k3UzNGaVwH7qXNR5pN1FwJc0bqi3UuaLjH596BTM0oNUMfRTdwo3CmIdRTdwo3CgB2aM03IoyKBDs0ZpuRRkUAKTSZ96QmkzUsB2T60ZpuaXNIBaKTd70ZoAcKQ9aTdQWFNMBaKbuFG4U7gOpM0bhRuFFxoM0Ubh6UhYYouO6FzRn0phak3UXESZNITTN1Bai4x2aM0zf70b/AHouIeTSZpu73pN1JsLD80Zpm6jdRcLD80Zpm6jdRcdyTNITTd1IWoHcXNGab3opCHZpN1IKKLBuGaXNJS4osHKNJpMn1pzDik2iiwcomfejPvRtGaMD1osHKJml3U0kDqR+dNMqD+IfnRYOUk3UE1D58f8AeqNryFerUrD5SzmjNUzqEHrTDqsI96LBZl3PvSZPrVFtVhHQZqFtYA6LSsPlZqA+9G73rGOtEHoMUw63J2C0x2NosKYXAHNYUmqzscgj6Comv5X6tQOx0BkX1ppnjHVhXPNeSD+ImoWuWPOeaBWOkNzEM/MKha7iHAYVzjXMgOA1M89z1NOwcp0n2yMfxCrMcyHHzAZrkhM2etW47kfLnJxSsHKdT05NOHSqVpfQzxgD5SPWrikEZByKCGh+TimE+9KW4pmaBWDtTSaCetMJ5oGkFNzzS0YzTKJEPIqYVXXiph0FJksnRsEVyus5/tOUfjXUIeaoalpRumM0R+bvVRMpEFOX71FFI1Rbtf8AWVe70UUxi0mfeiikyGJn3ozRRSEOHSnUUUikFFFFCBhRRRVCCjNFFACZozRRQAtFFFABRmiigAoFFFUigyKXNFFMQZozRRQAZozRRQAZpMiiigAzRRRUvcQUUUUhhRRRQAUUUUAFFFFACE0mfeiigAz70Z96KKAGk0A+9FFAwzSZoopjDPvRn3oooAM+9GaKKTEwzRmiikIKKKKBhn3pGdUUsxwPWiiqGRG5iH8f6U37bCDy1FFDBDDqUK981GdVi9DRRQWkM/tVey1G2rNzgYoopXKSREdXcE5/CmnVZe3FFFMTRG2qSEfeqI6hIejmiikIia8lYfeNMN1J3aiigYn2t/71MaZj3xRRQwRG0jZ+8ab5jetFFIA8xqN5IoooAQmkNFFACigmiigBhNM6iiiqQCUhooqhCZqSN8UUVLGTLO2MA4z6VrWOo7AsbHg0UVJJreapUEHNNaVemaKKZIwyJ60xriNerCiigoia8i9aj/tOLtnNFFMETQXscowfvdqvA8DHeiik0Jj0PNWEbFFFETJn/9k=" old="https://www.landscope.com/images/Photo/Stock/152001_153000/152373/322bed.jpg"*/?>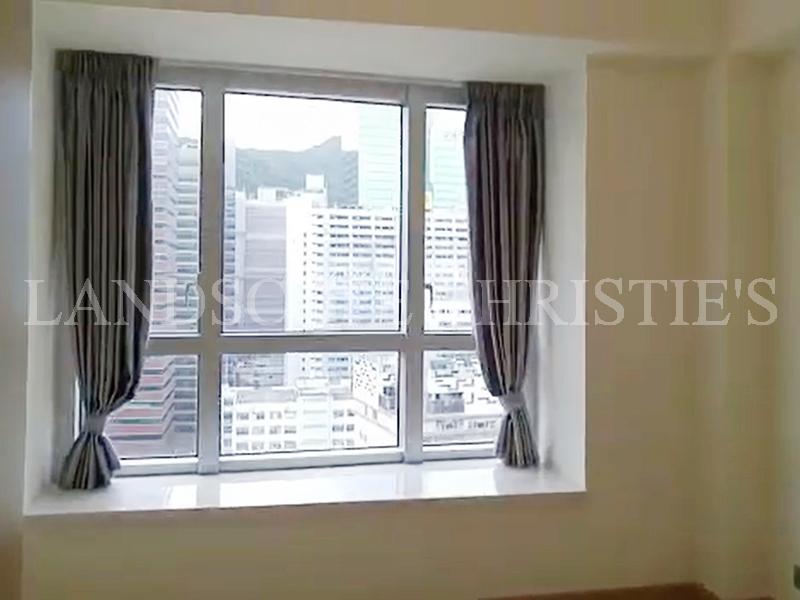 /*img class="sp-thumbnail" src="data:image/jpg;base64,/9j/4AAQSkZJRgABAQAAAQABAAD//gA+Q1JFQVRPUjogZ2QtanBlZyB2MS4wICh1c2luZyBJSkcgSlBFRyB2NjIpLCBkZWZhdWx0IHF1YWxpdHkK/9sAQwAIBgYHBgUIBwcHCQkICgwUDQwLCwwZEhMPFB0aHx4dGhwcICQuJyAiLCMcHCg3KSwwMTQ0NB8nOT04MjwuMzQy/9sAQwEJCQkMCwwYDQ0YMiEcITIyMjIyMjIyMjIyMjIyMjIyMjIyMjIyMjIyMjIyMjIyMjIyMjIyMjIyMjIyMjIyMjIy/8AAEQgCWAMgAwEiAAIRAQMRAf/EAB8AAAEFAQEBAQEBAAAAAAAAAAABAgMEBQYHCAkKC//EALUQAAIBAwMCBAMFBQQEAAABfQECAwAEEQUSITFBBhNRYQcicRQygZGhCCNCscEVUtHwJDNicoIJChYXGBkaJSYnKCkqNDU2Nzg5OkNERUZHSElKU1RVVldYWVpjZGVmZ2hpanN0dXZ3eHl6g4SFhoeIiYqSk5SVlpeYmZqio6Slpqeoqaqys7S1tre4ubrCw8TFxsfIycrS09TV1tfY2drh4uPk5ebn6Onq8fLz9PX29/j5+v/EAB8BAAMBAQEBAQEBAQEAAAAAAAABAgMEBQYHCAkKC//EALURAAIBAgQEAwQHBQQEAAECdwABAgMRBAUhMQYSQVEHYXETIjKBCBRCkaGxwQkjM1LwFWJy0QoWJDThJfEXGBkaJicoKSo1Njc4OTpDREVGR0hJSlNUVVZXWFlaY2RlZmdoaWpzdHV2d3h5eoKDhIWGh4iJipKTlJWWl5iZmqKjpKWmp6ipqrKztLW2t7i5usLDxMXGx8jJytLT1NXW19jZ2uLj5OXm5+jp6vLz9PX29/j5+v/aAAwDAQACEQMRAD8A1WU+lJtPpVkNaN0uVFSBID924Q/U18vY9S5S2HmkIYRP9KvmFe0sZ/GmPEFhcs64x2raMQucdpzsdYkUlgC2MjtXW3SJFDshXKN99pOX/CuT0z5tenydoByp9a62+wtmkgJyxwc04L3WVPdFQChulTBMgEDtSGJvSk0IgyaNx96l8hjSeQ1TYZGGNL5hp3ktQYj3oAhdyQc0R9RTzHSIvzUhFtPuipVqJegqVetWhE6fxf7tc4zfuZP9410a/wAX+7XNt/qZP940McRg/wBWKaPvH6U4f6sU0feP0qkStynqvSx/66VonvWdq3C2B/6aVokdaXUsKO9FJ2pkj1qSo1NPzUDQ5egrd0v/AJBZ/wB6sJegra0xv+JcR/tUR3CRdTrTxUanmng0xEn8NHakpSPloAbRRRQA5OtKTzTaKAFoooqQCg9aKDTQgFB60YpKYBTetKRSUDFHSkNGaM0xCUU7bxSYqkAlIaWg0ANNNNONJikAlSjpUYHNSjpWsRMTvVPUz/o9up6kk1bA5qnqv/Lr9DWnQS3KPp7mq8vM7k/wcCrA6pz0IqFl3XE49SKhsZajHyD6U4jtSxjCD6UprKQiMio8c1P2qMjmkNDcUyXpUuPamOM8YrRAyk4qu3U1emTERNZ5OWq0iRR1pRCbi7s4AOJp1HPekHWp9Od/+Ej0ZRjyzPukJ7ACmtxPYf4ouEm1ORowWaKVIiB7HmnaiuNTnOc78MPyqhqiFtR1eTG1XunkTB7VZnl86LT7jH+ttgxPvWjd7iWlhtIR1NJmlz2rIsTHNWAOBUA+8PrVk1aIbGilHNJSp1NMiw/GKKKKBocOtPFMWpBTQC9qUdKTtSjpUjQ2kFKTSdqQxaa1LzSGgBKevWmgc05aBMkWpAeKYopw6UxATTe9BopDCjrRQOtNASwL8+aWdi1+V7BRj8altkDMc+lJaRfatQXOQScH6CuqOxmzX1Jvsmlxp7ba5r6Vu+JJNwgiHTGTWGorLEdiqY4CkNP7UhIrksaHNjgcChlBHJI+hp4XgUMuDWPIjpuQ7SOfMf8AOlMkoBHmMQeCM07aTSbDmnyWQrkSRhHV8cg1pXGrS3ESxFQEXoKo4xiikrpD3NWHVwsYDrzUv9tW44YEfhWEevWkxkdaLsXKjf8A7ZtT/e/Kk/ta0P8AerDCkcU4IR34ouw5UbQ1S2Pdqd9vtmH+sxWJg0oXPUUXDlRtfa7cj/WCmi4gDZ8wc1kBBnoKCo9BS1DlN5bmA9JBUq3EOeZF/Oua288VLBGf4ufrTUgcDqI54ju/eL931rAIG1h6k09VAAwMGnGHIpt3ElYqjhMUiqTmriQDvzUoiUHhRRcVjD1VMrY+z1oCtDyYm+8inHTPan+XH/cWlcZmcUhx61rpBEx5QVMLS3K8xii4rGGpp4PNbB0+A/w4pP7Oh9akasZY9K1dKP8Aojj/AGqRdMiJ5c1chgSBNidKaBko608U0U4UxDs1ICMVGOlOoEBpKOvWjFK4BmnU2louAtFJRSuAvbOOlIrqzEDtShsZGetMAAPAp3AfmkpKKNwBjjHGcmkPXBHNDDOOTxzRyTVIApwHpTacDTAXPFMNPpCKYhtIaU0hoAaRR2paRqEADrUn8NMUZp/atIoTEHANUNUObpF/urV4d81naof9Ocf3QKt7CW5WXnB7YqFH3TAjvUqdD7KarW/30PpmpZRpqPlFBFCdKVutZtXEMpMU6lxQogNx71Gy81NikIrRITKlyP3D/SslAeK2Lr/UuPasqNelaWEOCmrWnoFuxJj5kjLA+lRY9KtW2EMjHvAwpdRMzZW84u/ZwePrVhVEmh2bhdvkP5JFVYzlI/oKntARol+hbc0dx5i57CmtgGn29abmgHIz7ZppOKgomi+ZxVh+G5qvB61P1PNXEhiUqdaABSr1qiR1LQKXvRYYqjFPpq9KeBRsKwUtJRUjENKBxTTSjpQAuKQinjpSGgLjcUo4opaLgSLThTAadRcVhCKSlagCkAhFHenEcURjLgetNbhcuRHZau/oM1Y0KPdd+b2UZP41WuG8uzRR1ZttaejqI7eV/qPyrriZMzNZk83UTzlUGBVAcCppH82eST+81MxXNUd2axQmc0hFOAxSHrWBZhAYApGHNP6ikIwawTOkjxSYqQ803FXcQzApjLUpWkxQNEG2nKhqTbinqtADFWpNvFLt96dg4pCI9tGAKft4ppQ7qQxMUFafjBoI4oGhigZ5q2iKF96rIOatJjFTYGPHWpVxgVHUqigAxjmlFNckHFOFQ9xEoI709dufaoVqVBk0rjJ414zUgpMdKUVRI+jqKXFOAHpStdiBRUiiminiqQhQKUUZpu75gPWmBIvTNOpop3amIKKQmlzU3GFFJmgHmlcBaKM0UgCkpaKYhKKWimmA1qUUHpRimAGkFOJGAM0g6VaEPXpR600UoPBpgNNNNONNNFwG0GlxSGkA5BSnpQgpW4raJIqruwPU1k3x338zfQVsxD94o96xZm3zSt6sRVPYFuVyTGjNjpxUVsuTj0NSXJ/0Wb6ii0Q72+maTKLi9MUEZNCCnEVkAygUH60hNCYh46U0mkLdqYTWiYmQXjYhaslZcYrRuTuTB6VnNGAeKq4JEyyZAq158SWE+4nzSwRAOuKpqOKd3z+tK4WGogUYHQHFWLIhpb+2OAr22efXNRbeKfZMset225dwmJiOemMVaE0V1Pyge2KYxJPFP2eU8sZP3XbH503HJqALUK/uwak70kPEQpx61pFEMBTlpuMU5abEPAoI5pw6UhNNAKnQU/PNMXpR3qWA6iiigY00vag0dqAHikpVo70hCYoxThyacFpAIop1Ox7UYoAbjNL2pTRTAaelSQDMgzURqxaLufpV01dksddsPNhj7Y3Vr5W10JyDy3zZ+tY8qh78H+4Qn51pa83k6fBAOM8EetdD0TZO7MReBinVGDmniuRmwtJilpahoDDHSmvzTh0prdK5UdZDk1IORnvTAOelTKPeqEMfjmo+tTOuRUeKpCsGMmngYFItSZ4pDYmKXFGaWgLAFpCuTzTwe9JnmgBNuaAntS05Tk4ouAgTB6U9eDTyuKbjmkxjxUsfSoNyr96rCDioEOZNw6c0BMdqeKWpYIaFwelWI04zUYFTqeKQDutOApAOKeop3JHgU7bQtPxVANApelLikxSuAoowN2aMUCi4EgNOAzTBTgcU7kgRzSUvU0hxnFKwxMUo60UdKLIBaKTNLSAKM0UnemIXNITjHvSE4pCcke1MBxNAPNJ1pcVQDTy2fyp1NoBpoB9FJmjNO4gxRilBpGNNAMJpo60HrR3oQE0Y+XNI3PFLH9w0h61rHYkfEcOG7Lyawic7z6ua2ydsUrdgmaxFPA9+atgiC5P7kr/fNSWp7+1RXH3bb3Y1PbLiP8azZXQsA0uc0AfKKSs2IDTDTiaY1GgCE0xmwKU1DIeKu4WIJzmoNue1SuTk01e9O4xoXijGKevSlOKpCEA4qGVvKeKb/nnIGzUw68VDdpvtpV744qugiS+XZqVwmMDCsB9RVYHOfrVvUAXlhnPPmxgZ+gqqBStqLoWUbC4p6tzUC5AqVKtEMl60o4pBR1qhDw1KeaaBS0AOXil96bTu1IBd2KN1NopDFJoBpKQGgCVTS96YKfSEKtSjpUY7U8UgHUZozSUwAmmmnEVGxpMYuau2i8ZHHvVAdQKvg+XZs47CtqO5nIdpsRubwZI+c7/yqTxDJvvY4x0C5qfQEIYOw+5x+dZuqMX1OU9hwK3n8Io7lYCnA00CnVyWNkLS0DpRSaAwwDQy1KAKZICRkVxI6iAcN7VMgOOai2GQqi9ScVcniFvKIgc4Xk1YiI1GU71JSgcU0yiILiinnr0pMUgADilAFKBxS0guJRjmlpcUbCEwKcqnNKF4pwBFIBwGRRsOOKevQU8ChjuQKuWAIzVxVxTFHtUqjvUiuN5FGKft9aCPaosAKMnmp0FQgEc9qkV6BMnxxSgUwHOKkFAhwqTNRgU+rQgzS0nenVLGFJ0NHeloAVe/vThTRS0xDupFRt8sgft0xT6UqCgHp0oew0DdaaetLzRjJpAJmgHNLtoC80AOPApKc1NpoQ0jim0803FMBRQTSjpSGmIbRRRTQCg8UtNp1MABxSMc0tJigBpFJzTyKbimImi5U009qdFwppnY/WtobCCb/j0uD/0zrFAwin2rWvHC6dJzgsdtZOR5ZB7CrYIrXB+aIf3TmrsA+Q/nVO5wbkL/ALIrQhX5PwrNjZJgeUKaacPu001DEMNRtUhphpWGRmonqc1A5AFUgKsvBoUfKTTZTk804fcpoQLSntTVpTzVIBM/NTXbg/SlPWmnmqAe5L6NYEnJj3An6moV6GpIyX0q9TtFKu38aiRs80yGTAU9VpF5FP6CrRLHdqUU3PtThTEPFLiminA0MBQOaXHFApaQDSKXFBozSuMQikxzTqMUAKopaQdadikAop46UwCnjpQA6iiigQZphGaeaaQaAEUfMBVu5O2zRP77barQrmcCp7wDzoU/uDea3pqxEjY01fJsZZOgYZU/SsCRzLI8hOdzZrfn/caCoPDf41zwGABVVZdBwQopQKQCnCudmgtAopRSAx1ANSMnyVDCSWqy52qea40dLRVgX/TYRnGasXpBumIP8NVBL5UysR0BNKkvnHd61V9B2HdqUdKBS4oGMNKBTsU7FLcBgFLinYpQKBCY4pRg0YpQMUmwQoAp2KRaXHNFxirUyjIqICpVPFJiY4dRUqimAU8GpJFNGKB96nGi4xQKcqjNNFSIaLiHBPenigYIpw4oQD0FK1IDQTmqbEA6U6mClzUjF70tJS4pJgKKWmilp3AcKUGkBozzTAfijFKOlITRawgzSZ5pN1HBpbgKeaaeDQTRwaBiGkoNFAC5pM0U7bmqENpB1pzDAoQc5piALS9qcaTtTAYc5opSKSgQGgdqWihbgPX7pqMg7qkA+XNNxk10RJK+oHbp4A7yYrIB61q6nxbRJ6vurN25cD1OKp7jWxXmH+mg+qgVqRjC49qy1Ja4Iz91sVqryBWTBiU004jFJSQxnemGpDTG60WEMI4qCUcVYJqvcNhTTsBUcAningfJUJ68VYAwuKEDIqKcaQ07MLjTSGlJphaqQEtmoeS9gH8cfmAe4qrAC0aseuKtab8urf78DrVeE4RgexxWi2M2TpUgpiipBVIljgKcBTRTgTTAU0L1pOtKo5pNjQ4UuaSikAtFHaikA6m06m0gFFPXpTAKeOlCAcKdTRTxTYhQM07bSLTuDSAbikIpTxSE01uDJLZf3wpSvm35HU7duKfbjaS3oM1Lpkfnaij9i+8/SumGxky7r7bLGGIHBIGRWCK09cl8y9Ef9zNZwXArOo/eNIaIQCnCgdadisi0FKKMUuOaTGY0Y2tSyncOKReuaVhXIkdBnXDEMxPQCn2AxB9aivztVzVqyX/R0OOCKdguTAU7tSgUEGkMQDil70uKXYKAEzThQBS0xABzRt9qUCnCpYxAuKXFLilxSHcaBUgGKQCpFUUCY4HgU6kxRikxIeo70HrTl6Ud6kAAp60gHFPApgPWnio1zUgpoQoOaKAMUUMQY4oXrSj3oI9KVgHU6mjilzSGLRSZpaLgOxR3paZjmncCVSMUxm5ozSYyaGxBQOadtpCAKFcYhpKeFyM000mAlGKUUuOKYCDrTg2KZ3oqkIVuRSrSUZqhDqKTNITQAUYzRRQIKTPNKaReTTSAl6IBSDuaD1FIOhreJLKeqN88Cf7OaoA/vE/3qt6of9KiH92PBqjzk+3NN7jS0K8f/H1J/v1rL0FZVvzcbvU5rWHSsxsRqjJqRjxURxmkITvSEZNOzSAjOTTSAilIRao3EuItzDC5xk+tSzyhptoPU4H1qK60u51KQKH8u3g4kPbdV8twvYhhYP05qzJ8qZ9qoWUZtVkjkfcd2M+1Wp/31syIfnHP1FNQEV0ud+44wFGSfSniZWXKng1U25VlBwGGD703YRwAcAYp2BlxpB60wcnORVbY3oaFjbdTSC5oWv8AyFbQg85xUW3FxcD/AKbNVVHa31Owb+9Jjr0qzdyhL6cHvITVEMsoeBUgqvEwZQQeDU4OO9NEtDh1paQU7FMQLTxTcYpM0mUh9FNBpQc0rgO7UUAZ4oHf2NIB1JnijPFAFACg08cimhRTunekA4CnAUgpwp7iFHSjNHam0MLimkxQTSA80RWomXkAS2kJ7DFWtDj/ANJcnsmBVC5ZlsDt6swrW00eVZzStwobOfbFdUVYzZj38ol1GRx06VDTScyOc5yxIp4Fc8nqapaAODTutJil6VJSFxSgUhNKDSbAw80FsLUdw/lxFh1rPju2klEeTknFcfU6rDb9y8mwAkntWtbIY7ZFPUCr2neHjexvdyyLsRTtA+9msRt9pc+WHZtx/i7Vs4tK7Ium7I0RzTtvNMhYOKnArKxQ3GKKfikNADaO9HenAdaAACnYpBTgKQwApfwpccUuKTEAp60zFKDilcCUYx1opganA0ASrS49qYr0/dkUgHA0oIpnU0oNAEwNLTATinA0xD6Wm5pwGaBBQDTtvFIBQAtLSUCkxiilpKWpAeDSHrxSA4pc5p3ABTgKaKdTAWkNITRTQhy4AqM9admm4pMYDtTqaO1KTxTQCUAZpDTxxVoQYppp9NPWmA2gdadtppGDSELS0lLQAh6UiUtIOtUhDyeacOn401utC9QPcVtETMzUmzev/s8VT7Sf9czU96d19cH/AG6rsdsTsemNtPqUtiKz+8n0rXXpWZYr84z2FaO7FRcT3EkIAqPrSuc0wHANSApppYAGg1G54q4iZhTTlb4gnHORRJrV2trJa7h5TvvOBzmlvYM3AcVWWLnmtEJlmF/MQNnmpBJ5TrJnsQRTEXauAMUyUEkDtVCsJ5ijvSeYScA5NRiLJyasadGr30+8fLHCWH1oEQtOwOBzTHnlPCiiH5sNj71WQq7eQKQ7GbKkrXNpOxIMMgIHrWjqEImvnJ9A3FMnUeT/AMDFWZubpj/sClcTQkOUULVlSTTUTJqbZVEscvWpB0qMdakpiCm0402kxCU8UwdakxhaQxQcH2q1d3VvPBbw28OwxD52x941TpRxQMBnHNOFIKdmiwDh1pTTQaCcmgB69qeDUYp4oQmPB5pMc0CnUwGPwoxREu5sUrelS2q5lAqobksklI3wx+mc1pyH7P4d5+8y4NZTjdqGB0UitTXWEVkluOORiup7EdTCUdPpTxSKKfiuJ7myEooxRQMKXFAGacRSsBzV3/qGrLteLyL/AHq0rjmE1mRfLdp6g1yW1OtbHoWkXCppirtLMN2FHWuRvo5vtgd42ADcn0NdXotyiK67MuBnPoK5jU7ma41JygfyjJwSMA10y1ijGPxMsQDaDU4PSoI/lLZPHapQDXNLQ0WpJijGaauaduqbjaE20u2jNGaVwDbTgKQHmng00xC4p23ikBpxbimFhh60jUE80dahgA5qSmL1qUUILid6kHQVGetPWmMeKcKQUooEPFOPSkBpScigBN1OV+aj/ip4AxSETBqO9MHSlApiFPSlWgA4oHWkxjqKAaKHsAUUUVICilzSUmaLgOopM0Zp3AWjFApae4DO+KKX+I0CmkMKDRRirRI8HimE804Cmkc0wFB60hNKBRigQlFBpBQAtIOtIetOXrVRQhzHmlj++PoTTD1p8Q+Y+ymtoiZgyPulc/3mqG4OLV/XeKeex+tRXBHkMo7nNLZFli0GMmrIPFVrQ/uc1ZFQyeohBNIakB4qJutJAIarynAqVs1BN0+lWgsULjJNQ7MHOasMMmmEDPNO4WGAHFRtknmrGAFqEj5qaYhmMCn2zGPTdQnI+ZpUjX6d6a3y4NWpIBF4esSG3faWZz+BqtSWUkUKcelSioRkMTUgOBSux2G3B/c5/wBsVYkP+kMf9gVWuObY/wC+KmDZeQ+wFCEy5H0FTVWiPFWB0q0QKB3p46U0dKWmIU9KaTSk8UwmgQ4U8niogakzUsYZFGajZsGlBpjJBTxiog3NPU4oAkxSEUuaKQCipB2qMHFOBoSEP70uabSZqgFJq1Z8OD6VTJq3CwjgkY9kJrSBMiTTVFxqILdGc/pUmvSM95EuOFHP1p+gx5Jl7oNw/Gqd/N51/N/dB4rSbtEmO5CPWnimCniuU2QUGgmkpgKOtPNMozSA5mb/AFWKy2bypopB1zWlKfkNZk/3o/rXIjrOjXXhp8ASECWVuWBrH1LVr/U12MUiQHICDmqhQs59RSFSoOOD61rzNozskzS0u8QkwT7jIBxWuvIrlbud1eNoV5xgkVs6XfCWHY7fvFrN72K8zSxTTxUg55prCs5XGmNzk04HikApwXio1GLSgmmkUDpVIQ8E04k460g6ZoLDGKYDSTSqcGmnmlAqdREiADJz1NSZ4qEGpBmmkApNOQ80w9Keg4FJoCYdKXPFIDxTuCKAG5NPUk0zFPUe9IBwWngUgFOxVIQ4CnYApoNBoCwjjcyfMQq9QO5qQVHnmnqcLk1PUApaYG3c0tIYuaO9FAFAC5pKXFGKQCUvSkpaAAGlzSYoqkAo5owKBxS1VwENKOaXFGMVaJYoppFSAZpppgJQPSjFKBQAhApo4p5ptAhpHNKppKctXEQnenltkUjjstRkU27O3Trk+wrWLEzFbgCqlw2Co9RVputU7o5dfY1L2LRftBi2Wp+9Rw8RqKfkZ5NZMQ8EAVGx5pSRjrUZ570IAaq0x6VOT2qvP1WrTArtyajapDTcZqtwGk1F/FUrdaZjmqQiO4IWJjjoKu6kPIs9Ltm4eGJiR6buaoXgzbNjrkfzFX/EIxrMiH+GOP8A9Bq76EdTN6nNLk8UoAoxnFSNEdx/x7p/11FSI3zSf72KivD+6hA7zCliOfN/66mmkJl+I5q0p4qpDwKsrV2MyQGjNIKKAAk4pKU9KTvQIUCnUDrTqTKREw+am8g4qwqg9af5SnrSsIgUZqUKfSrEdsMZzT/KweKdhXKwyO1L16VZEZA+ZcUbMdqBlenA4qUpx0pnl55oATNFL5dG3ApXAaeoFWpv3Vrt7uwX8KqRgmYVZvD80Se26umnqjORs6Onk2Esp6HKj8KwWO6Vm9TW8xNvopA6kbvzrBWlW7DgOFOoGKXiuc1GmgU7FIBQAopSKXoKTNAHKSj5DWZMcY9q0nOay7g4PPauQ6yS7guHEDW0bO8nGxeppzJNA/lXCNHIP4SK7Hwh5Qkkm2qzqFxuH3fpVzXobVdNvLu7jV52OIyB92uhU/duYOetjgkzyh70zY9tKJFzjqcU4BgN3epkIkXDVky7m1ZX0dzGAOG9KsEiuX3PZXJIJCk8Gugt5hLAhzkmptcexYFPUcVGM5qQVm0VcQijFKTSA80ASADaOaaV60oYDrRkHpQ0FxuBSnikpCaGBIOop4NRjpTh0qbgO71ItRg804GmtREoPNKT0qMU9RzzQwHLUijNN9qcppWESDilBpu40ZzVbAOzS5po60p60hiHJ6UJu5B6U4DinBajqAgGOlOoApaBBikFPAo24oHcTFBFLiigBNtKFp2KBTEJijaKdRTC43AoxTqKQXEFLQKWtEIAcUh60tFMQlGKOnNIWpjCmml3UwmgQd6kAGKiBp4PFXETFxUGoAnTpgO+Klz0qvqLkWkQ/vsQa1WwuplyH5SfpVCU5kYe4q43I29z0qlIczj/AGmqHsWjUjU+WKft9aRDgAdqUsPWs2SNYAHjpTM0ppp4NNDEPeoJRkipjUEhy1UhjGGBURHNStyKj71QDWHrUWDmpX61GetMTGkrujV03h3C4/GrOvtv1qY5/hUfpTbNd+q2EeOWm/pVe8Yy31w5/vkfrV9COpCD2pwpmMU5fehAQXRzLbRgclt2fpS2/O8+rk06Qbr2I9khY0lpzEp/vDNUkJmhH92rAqtFnFWFrSxmSCjNApKLCuFFFFIB2aUHNMHNLipZSJQaerc1EKdQInWUgEdqljnI2hiAmeaqrS9Rg9KBGhLcQPK3lKVQcDPekBU9DVLrTweKALfFHlg1WL4HWm+YwPWgZc8oelRvHg1D5zAfeNAuTnB/WloBJGn74Gnyr5moBBzgbfzpLaQTPjv1p9kpn1IMOd75H4V0U9jORoaxJ5VhFHnBI2GsQHmtPxAwa8VB0HNZYBrOrK7LgtCQGnA1HzShqxLJM0opueKUGmBIelR04txTQc0COTNZl79x8VqN0NZlyMq9cqR1nRaFqQstgcfKVGTWj4pvftVhmP8A1ZxiuTaYRWsBY4A61JJqj3EKxj5os9e1bKVo2MbXdyyYC8K7QMhRVB2aNsdDWzGAApHpUd9bLJGHAwQOcVDKM+Ui4gBbqB0osbz7O4BPGcfSqxbY2R1FLZWrX2ohXkEUf3pG7Ae3qaRSOmjlWQBl5z3qbJFXR4XkstNm1K8n8leBZ2/8Uvu3p9KoIwccMGb+LHY0Ti1uKLT2FLYNJvpCabWJY4/NTl44pgp4oAcTRSUUMB4PFPGKhyRTgTU2AlyAacDURNODULQCcc09arq9SK2RRcViYGniolNSimhC4oFOxSgUwAdaeV5po61J3pIYgFOpO9LjvU2ELQabmlzQA4daU0zvS5pALmj3puaTd2oGPzRmmE0oouBIDRSCimIXmikpM0rgOBpc00Glq0IWikoqgA0w0pNJVANzTSaU8UmOaVwDNSA8VHin4wKtCEPWqeptiO2X0Y1bJ9Koasf3qJ6DNa9BLcpqNzp7E1RQFpov941czjn0qnbnM4HoTUvYpGqOlJkelGeKaetQFgzTWNFIaYDTUDf6ypWOKhz81NCEbpTDwae3QCmEZFUNDG6imDqac9NXgGmJlrTFzr9g3ZJCxH4Gs6Vszzn1lb+dX9NYHVyc/wCphL1mk7mZieSxNU9iOovcU9Fz+NM7U+M/Mo96aGVXJ+0Xko+7EojP40+zX5VX0GKr7v3N6w5E8wwfpVu1Hz+1XEiRfjGKmFRJwKkBrRkDs0oNMzS596Qh2aXFNz70m6k2A8Cn1GDT81IxaM4phPNFAEgfmnhuKhApwoETDmnZxUanAxSk0IB26k3Uwmmk0hj2fio2Y+tDGheXFNLUZo2mUt3Y9QOtXfDyYuA5HCqRn61RY7LJx/eGK19ITy7OeQ+xFdUUYyMvUZPOvnP93iq4okk8yeV/7zk0gNc09zVDsUYpetFZlCUopO9OHSgYUCjFFMk5R2rPnb71W5GwDmsy5fCSH2rnR1BcsJrMxseCO1VEucQQwg42Nwo64p1sTNBwecYH1qfRNFuG1mWaZMqsWSSOlVuSrG/aTCSMEelXQ2VwehrGs38tynoTWijHNTcbRVvrVVbeo69RVewvP7NuEuI0Vpo3DoJRlOPWtRwjqQ3JqvFpatcb5zm3iGdnqaLPdDVup0kbXGuAX2vamILNfnaTPLf7KDtVSF9P1DUJjpqOsAHyA9X9zXOTSPdyJM6HcDtAHRR9K6rQ4o9HtZLyZAGZcInvT+Ji5eVFZ0McjIwwV60hI60kkzTSNI33mOTTCxrJlIfuoDVFuNKDSGSbqXdUQJpc0gJAacG5qLgY5o30wJ91KT6VAGpd1HLcRLuNSK5BFVt/NSK2aFEm5cSTJqdTkis0SFW9avRPlQTxVcorlkGlzUSuG5FOzUtAPBp+aizS54qWiiTNLuzTAaWkgHUUmaM0MBwpetR55pwNQA6mkc0tIetNgheKUU3vS0gHqeaUmmZpMnNFwHg5NKRTV6040AApaSlqkxCGilxSHiqTAaabmnHpTScVVwGMeTTgaYTmnbqEDHjrQ1NU80560WxIys7UznUD/wBcxWgOeD3rHv3L3zEdANtadAW5DIcKx9BVe1H+ksfSpJj+6f6Uyz+Zy3rSZRodqTNLSVm9wEJpppT1pp6U0AyQ8VAtSyHiogcCrQhGPIpM8UGmE1SEI5pgNDnJpvcfWqQixpXF1q0xPCWWB9c1mKcqDWhYFho2r3HaSTyQfX2rPHAA9qfLoTfUfuxUisFJbPCqTUOOaju3ZbGbaMs4CKPU0IbI0IOm2Kn72XJ/Or1p90VUuU8u58odI0X/AOvV62XitYmbLIp4NNA4p4FOxItFLxRikFxKAKXFApMQoFPAzTBTx0NIYhFKBQaBTEOA4FHalHSnEUgAGijFFIEIaSndaXAoKIyMiiIfvBmnsBS267pwDVRWorl2bH7uP3zWwG+zaEH6HBBrFZt95t9ABWtrpMdikS/xAGui9kzPdmEOgz3GacBxSDoKcBXM3c1DkUuaWkxUjFpQKQU6kAUYopwFAHESjdWXe/JDKD3rUkOBWNqjfK3OKySN2yPRJN08Sd94NerxsEhEaRqGlX5sDrXmXgmwOoeILeEOAqHLZ7163NZ+RqG1f4V4q43WpnJ6nmswMGqSI3yvv+7WlnDE9qp+I45LXXvtDLlZD1PXNWEbcoz6VlbU23RIH5zViOc7dpXcrH5qpZ54NSglRSu0BcIgzlExzmnSTtJgMeB0FUgzE1IFb60rtjRNuHrQWqLgD5sCmGWMH/WD86fK2guTbhShhVOS9toh88qj8apya7Yxn/XCj2YrmxvpDLg9awJPEtqinad3piqEvihyDshGafs2HMdiCTSF1BwSB9a4VvEOpSZCsoHaqr3l/N/rJWOfeqVMOY797yKP70i/gaqy67Zw8M/NcMXnY8u34Gl8onlixP1quRiujrn8T2i/dDNiq7+LV6RwtmucEWMdamRR170cgtDYbxLdSZEY20y21zU0ulaRwY88is4D2qVPTFJwGmj0Gy1yzu1GWCPjpWgs8TY2yKfxrzVBtwQxzVqO7uYyCshGKTiwsuh6LjvQG5rjLfXbpOHYsK17XXYnGJAQfWsZIaTN7cKN1U472CQgCUZParHXoc1PKBLuoJpgB9Kcah3GKDTgaYKWoQD80vemA4pwOapiFpaBRmkAoFKBQKctACAc06giigVwFLikoFNDFpppTSVSYDCaYxqRgM1G3WgCOlpDTGbDqc/UU0wJ1pWOaYDjvQzcitYsgVf9Ymf71Ysh3XEpPaQitlTh1PvmsF3zNKR08wmtGxoZP/qz+VNsRwfai4OIF/3qlsx+76UmxlntSE0U01FwA00mgnnrUbtihAMkbJNR54pWOahd8cCtEIee9RFqQsTRgniquKwxmx0pu4/pmpDCT0pfIKoxx/CRTTET/JB4PjQZ3T35kGfTFZxHatfUog2n6TCvIWDdgeuetUjasOtW2Qikxxj60pQS3NqhPyibc30qaS0cjgUkMTILy5I+VIvLX/fpJjZU8zzrmWX++5X8q1IOIwKzbePaFBBHGcY71ox8CtIyIZOOlOyajU8VIKpskXPtSg8UlLSuAZpRSUCk2IcKetMozSAkP0pKQGlyKdwHinU1elOoAXFIaM0UmNBSjmgUZAqQYj8CprJf3u70qKQr8m3OT1zVq1G2Fm9q2grktk1hGJNUTIyPM5+lW9el3XCJn7uai0FC92xPULuqtqUvnajKewwBVz0iJbkK0+mCnZrmuaIDSd6CaBSuMcKdTVp1MAFPFMzSg0gOHc5U1i6x8it7irx1CAZDSCsjWLuO4CrE2e1EYM0bOl+GVsDqUl5/EpCqK9Zu0JcOeprzL4XKsl/JD6Lux716fdk+ein8qcdjKe5578Q0EE9k3GXbBrI+1xRgbmA+Wr3xWncXlhGpAUc8da85e5lZyC5PPWpcfeZrF+6jsjqtqnJfH1qGTxLaJkKwY1yJywwxzTRAvpTUA5jppPFqxj5Idxqm3ii6lY7E25rISIA1KEA7VXs0CkWptX1CcY8wr71VE12xJads/WlxkUuPenyIfOROrytmSVifrSeQAOOfrU2KMU+VC5mRiMf3akEYpRTgpJp2RFxRGoFScAUwZHal79KBjwBinKOKjBp4OKQ7jwKeuKhMqrweKBdRDgmlYaLQFTKvSqX2hMZBpo1RVcKafKgsaYGKXOBUK3MTAEMD+NTRkSDI5qWuxSHY96cHI6NzSEH0pNp9KxlC5aZKk7qd24/WtCHV7mIDEpPsaywuKeBUumO501r4iZRi4GR7VpxaxaSgZk2muIC+9SLwARWbgx6M79J4Zf8AVyq30qUCvP0uZoCGiODWnB4iuoyBIA39ahoXK+h122gcdaxoPEcTBfMTaT19q1I7uCYjZICT0GaTQtUTg06kVQadjFTysVwFOFIAacBSsAUU7FJgUgEpRxRSU0MQmkJxQaaT2pgBNRsacTURNACE00qDQTSg5qlqDHCkJORTh0ppxWiRIZyrn0jJrAXBAI+tbhOI5+/7s1hR/dX6VTGiO7J2AehzVq1GIhVK5PzKPWr8I2xAY7UgZLTWpaaTUgNqvI2DU5biqxI8zJ6CmgIizEnANKsTPyRj61aDJ2p64rRCuQrAMUoiHpUxNNLc1VrE3GhAOmKhvA4gHl8sXUAexNT0h/1kK9ctk/hTEyO7aQXzxEYWIBAKF5AB7VLMfNuJpD1Zs00JzR1EKTsTd6DNSPE0en28RA3XDeeRjp7U0RNLLHAo+Z26ew61NdXCSXrlf9WnyR/SqQmMS3QDlVpxtY/SjzVx1pDNjoau5IxrdB0FQkYNSmbg5quxyadwsOopmTmnZoE0OzThUdPBxTEOopNwoyKQh4oxQDT6Bjl6CndqYDT+goEBplPFNxzSGgppPanimN96mkDDYTsbPXoPWr75jsTj1AqlHJkxx4GF6Grdwf3aRnvXRBaEM1tCQR2s03deM+1YhbfK7nqWNdBCBB4fkfGN6Z+tc6h+UVNUIEoPJpSc0wUua5WaIWkozSgUWGPXpS0gPFGaqwC0A80U7OO1KwHhm9mJznGOtADbgcGpVSr1lLHCx81Aw+lbLQOa50/w91JtP11P3W5J8ISOq+9evzlWu/vD1ya8Z0zVbO0mMqrtYDg+ldQvizSjNFJqF1KsKrkRr0kPvWS00Bq+pz/jYNd65LjdIg4Vh0rjpLXa2cGuq1vxb/aN+8lrpv2eEcZb+IVgPcrI5fbtz2qki+linsIxxSgVKz7jTQOcdqskAuOadigKc4p6occ0WFcbg46UYzTyDShCRxRcZFilxTwjA8ripBCSM5pXQEIA7U8Ypj5jGMgfWohLnIEqE+gNJzSGkW1TPantEAcE4qG1W5nkEcNvLI3qFJFa9r4Z8QX7iOHTnwf4m4ArN1SuXuZLgL1NQtNg8YArtrf4V63K+bi5iiT8zW5b/CfTdoN5eO7DspxTUpPoJuK6nksl3EOGlAPao1hlnYCNHcnptBOa91svAXhrTl+WyEz/AN+T5q2IbGxtwBDZwrjphBVX8yOdLY8MsfDeqzjP2KZV9WGKr6hoGo27fNayY9QtfQozt4jGPTFRuodcPbpg8Hii3mNVPI+ZCkkcmBKQc4xV+C9uoVCg17vdeFNDvY2V7GMMf4gMEVyGq/DAAF7Cckk8I1S7lKomcXb6q5wJMVopcRyLkMPpVfUPB+raYm+W3Zk/vLzWI0M0UoUh0PcMCKnmXUq50iurdCD9KXNc/HPNEeGNXItSIGHTPvVDuaoP5U4MSMVUju43HXHtUyOD0NS0NMnBo/izTc9KM1HLcdyQEnjNCTSQMGjdgR0OelNzikJzUOncrmNe21y7jUfPu+tatv4kUD98pzXLqeKmTGOcVPI0GjO4t9Ys5wMNtz61eSWKQZSRTXAKBkZOB61YS7eDmOQ/nUOL6i5ex3WOKaa5CPxDcpwTkVrW+vRTIu7hu9KyFytGxmmk1WjvoJuFkGal3g9CKmwxxbFMLe1ITUbNgUrAKz81Gz81Gz0wnJp2GSbs0oOKjFLmgCYNxzSMcUwNQTmriyWhty+yynk/4DWIGwta+ocabIPVxWOAMke9aO1xxWhDMd00daSY2Csw/NdKPQ1pDpSugY/NIelMyaeripsBDIcVAcc5qWU8mq5PNWgAuV6UC4Yd6Y9MAqwsWRcHvR59QGmmmTYtrODxmlDhrqIA845qiRg5zVdZnF8xzjA/OhCaNzjnnvQHAIG4c1RjlJTJNN+eaVYYzl5fkGO2e9VYmxoQXaxrc3v8MY8uH3bvVGJ8ALnIFO1CSNJorGL7lsMcdC3eoYxk+1Owi8p4FLUQbjFP3cUyRr9KbSucigCqQCgUUUUxMWlzmminDrTRI4CjpQKWhgOWn5qMHilzSAkWpOwqBTUwPFAg6UUppKQ0GeKjbrUlMaqQMWJctnHersy7rlAO2P1qCyTMnPSrdrGbi/VR3bH5V0Q2M2aesHydMjtxxyOKwAK2PEEoa6SIdlyayQOKxqvU0gtA6CgUjHFIDWBdh2aeDmo85NSLVCHCl60gpwoEFLmkoNAzxsj5eKj3PmphbnONxqQWvoc1o3YEhLdS5I9RWq1ukXkSmMSkDlT0qhFaTlsIK0xp0yxqzykE9qzbux6lO53XEzMq7Qeg7VWNs3TvWslowP3wfqaZJazCYNuBT2pcyQ0mZ0dhKz/6s49aWSyaNk+QkA8mtOWaVgqwhnxxhRmrFvpGv3kRSLS5ip6MRik6vY0sktTHiESzncMipmWBx8oauo0/4a63cAPctHbA9ickV0Nl8NoISPtV4zj0UYpqU2tjNuKPNt9tChLg5osoJbsk21tLKc8AKea9mtfBHhm0cStamaT/AKaHIrXjjt7cBbe1jjUdNqgVLjLqw9ouiPHrLwvrOpsyLYPAq/xScA1tWnwyvXBN1dRxr2C16WXdqbscnnNUorqS5s4KH4U2GN97eySHPRDjAresfBXhiwTbHpyOe7PyTXQrGW/hp4tz3pq3REuT7lKG0srVAlraxxoOwWp1kk27UIUfSrItx3qRYE9KepJR2yv1YmnLbsexq+qKvAFOxRyhcqLanvipo7QFhwKmzUkJ+bPamkhFWWNVbAFVpFBNXrlSQSoz61TIobGiq8R7GomVx3q4RTdorNsZXDbhiRQw9xVHUPD+k6nGRLbIJD1YDBrXEIIqNrXnOaq99wPOtQ+Gnys1jddOdrjOfauN1PwrrFgpeSxcoO6nNe7LE0dOJUqQ6hh6Gq5V0LVRo+bFZlJyrKR2YYqZbiVSME17tqHhfRtVTE9mgY/xAYIrltS+F0RidtPuW3dcP/KpcZFqojz6PUQpGeavR3kTjhxn60X/AIP1nT0ZpLJ3Qd05rD8toX2yK0b/AN1hipvYu9zo93T36YpVBJrEgnliI+Yt9TW1a6rZx25M6kP2GKaSYXJNwHWnrIB71TF9G4LLjB6U4XCHvRyjTLZl4qIytTBIp6Gip5SrjxNR5pzwSDUZFKOKlxGpE0dxOh+VyK0YNTvIl5O6skMRTzMw6Gp9mPmN6HXpFP75eK0I9WhlUYbGfWuP3E8k5pyPgcE0vZsWh3drbXF/zbxh1z1zWzB4Wu8hp5FVT1UCvPdP1280ziGQhc5xXS2fxFZSBdo3HpzWkY0/tGU+fodOPC9qTgl/wNMfwzAqnY7g+9S6f4t0rUMAThGxnB4rcWWGRVKSo24cYNaeypvYxcprc5Gfw7eIAYSHX9azpre4tGImiYc46Zr0MABcA0xoY3BDqG+orN4VdBqs+p5rqDfuQrAjPPNZG4qTyM16rc6NZ3gZJIAcj73pWBd+BoSh+yyNu/hzUSoTW2ppGtHqcFAd10TmtMH5RU8vhTVLC5YmHzIwM7lNQPHJGCXRlx7Vjqt0acyewmaTOKYWBGQeKazHmmigkORUFK7npUYbmqQEhxTDSAmgmrEIaKTNGapCYjfdNZs0my53eoxWix4IqncRB1z3oRJPA48sbskVdil+wxvLx9rlXbGD/APWs23DKAG6DmpcM7l2JJPrWiZLuJHnJLnLdz6mrafdqJVANTKMCgTJAelOzTAadmkiQJ4oBxTT9aUHjrVokfmiiimACnLSAUopiJKTFJuNLnPegAzgUm7mg80BKQEiU/PFMUYp/agBc0tIOtLSAWmHk06kxzmqiDLdqojjZj2GavaGv+kiQjIUls/WqJyLYj+8MVr6JHstnkPTbgfWumBkzN1KYTajKc8KdoqrmiQEzSMTks2abiuao9TeOwp5pOlLSGshiry1SrUSdalFUDHCnCminihEiUtBpKBnlIQBSSyin2sctxJtihlkP+wpNe22vhDw7Y8raCU/7fNa8ENnZpttbWKIf7Kioak92V7RdEeO6b4T126IMdrJGh5zIMV0lv8AD3U7pc3t2kCdAq8mvQWuZDxninwySu2GJPHFJRi3qyXORxNv8LtOjG641CaQntnFbNt4U0O0hES24kA7sc10ciSBcj9arsHP3u3tVuMY7Ijmk+pWt7SytABBaRLjp8oqwZ3J4AX6UgFKoGaFJiYhaVurE0nlseuauqg2g45p+0elDTYFRbd2OMU8W+ODVyNeSaSRcNn1p8ulxXKwgUc1IEA7U6imMTA9KKkVznnpUjLuGKpK+xNyDFJTiCDikqbjEoqVGJOCc0OTkjPFVZWuBFU6DamaISTIFPSrEp2jiqUdLg2V/lEDSdWbhRWeVxWg0hx2qNiDncBSaTGrooEUm2rUkAwSvBqADBxWTjZjTFUcU4IW6DNSRIGPsKe7kHA4xVqOl2JshMJ7imfZ9wJA6VYEjA881IfmjJHpVKzFqZ5hI6UgLJVvFKIRJ16UK/QZWEm/gjd7VSu9A03UMm4soyxGM7QDWuyJGMKBmoG8wdG/Sq8mJeRwOrfDCwn2vYyPbv3B5Brj774d69ZhmRVuUBIBXrj6V7aszqcOMipJXxGMAYzU8kXsWqkkfN0un3env5c1vLE3cMp4qD7SwfaSM+lfRlxZWl7GUuLdHDdcisO4+HeiMzTRRbJeoOOn0pezfQtVV1PHbX7VKV2W0jK3Rscfn0rQEVwrbXgkJIz8o3fyrptZ8La/ZzE2IEsOOAoBP45rlZb7VNPn230DoV4ZWjx+RAqXZbl8zew4SK3cU7Ix61bSC31m1W4QbHPUjGQemD69qzVWSGZ4JPvIcGk1YEyXNGTVqyvJoJ408zERYAhugGf0610E8jR28kgAyqlhn2FNK4nJo5ccnpThxV6PXZhIC8cZXuBkGthls9Rt0lC/eHDdCKEr7D5mtzmmORios4NWrlJLK5KByGHR14yK0dKvZbnzVmcMy4I4AOP84/OpULuw76XMPjO7H5Vcg1O9t3VoLmRMdBuOBWnqN9LZ+V5QQ7853A9sf41S/tq5z9yL8j/jUSpK+4Rk30Nyy8fanZ/NLCkoxggHrXRad8SrCfAuoWi+tcbYas00/lTKihuFK8c/jWRe4+1z4xzI386a547MOSMt0e522u6bdpuinQqRxz1rQikSUDYRivnIyNHzG7qR6MRV6w8Y6xpbqq3RdM8h/SrjUl1RDodmfQjRgZJPWqNxBYspWSKMgjB4rz/Q/iBLfziK4XapPLZ4UV2bSJCFk3bi3Q+taKSkjJxcXqcJqentDqk1vbwsEHzDIwKz5YZYs742AHU44/OtXWb64Gs3AEmAAOAoqiNRnVssQ4x0IxXC1C51RcrIoBGlL7RnapY/QVFW15kctjNLGiqWRt2MZzg9ax4LiWAkxOVJ696qyVik7jaK6OGTzYEk4yygnHrWReXc7yyR7yEDEYHHHSqcUtSea5Tpp608EqQQSCOQRWtp11JcGRZWBIwR2NEUnoDdjFNNxW5qVxLbrGImC7s5OM9P/wBdZCXE8bl1lbcepJzn602knYE7oiwKO9dLBJ5tvHJxllBOPXvWZLqk6TuipHhWIGQfX61drLci9ymg6VLWtZ3kd2vlyoofH3TyGqC/s1iBmi4T+JfT6UW0uib6mfnmnZ9aZ3q3a3csLxpvAj3cg9AKENlUmlB4roJnMcMjjGVUkZ+lYclxNP8A6xyw9OgrW1jO9xB0qaO3mlI2RsQehxx+dT6darMTJIMop4Hqalur+UTFIjtCnB4ByaaXViuVnt5Ygd8bADqccfnSCF2iMoX5FOCc1Yh1KVG/eHep68YIq9eEPYMynIIBB/EU+VdBXMcigc1e0wf6Qx/2D/MVLJqeHKxICAeGbv8AhTS0uDepnBc08CtayuXuN+8KNuOlF3dvbyhECkFc8ik4rcLmWBTscVfi1LkCVAAT1Xt+FJfuyXSMhwwUYP4mlYLlAUuK17KZpoiXILA4/Cor64ljkCI2AVycdadtLiuZtNA+epkmkjcsrkMevvWvYuZ40ZiC3Q4pxVwbsZ9x8ixqO9bUTC00V5D16j3qpd3kiX4hUIQMDkVo6pevBp0CgLlxg8VstCTmyS/zHqeSKbgkgAZPpWnHc+fbTBgA4U9O4qhCP9Ii/wB4fzrmmaoY0ciDLIyjpkjFNrU1D/j3HAPzD8Kp2duJ5fm+4vX39qzcdbBfqMihkc/IjNzjIHFSNbzR53Rt0zkcirNzdNHJ5UQ27epxTEvZlPzEMPQiqskGpBHG7hmUZCjJ56UDitRnWS0d16FDWVmm1YLimnKKZmnqaQtTt1tWPU1ILQetWaKXKibkS26DtU0aKrDAopU+8KqNriY6UgKM9M1TuZIljzu59qtzLuTB9ag+zxgHjP1p1LtgjJF4rttAPPQ1LEzMGJGMdKkaNFJG0DmkDcVzap6lF2Fgy471Jiqdu22Tr1q8i5bPYVtHUWw7OwKKVxlajY5apEOVrRO+hNiGilcYY0lZlBUxbDAHvUNSSfeH0qo6CauOddw461DUyNng9aR07iqavqgWgxB84pT94/WlT7woP3j9aOgdR8KgHce1OkOVJqMH7o7Zp7/cNUthPchpp5p9JUFiIMjHpUcseCG9anjHzfhTpFyv41W8SepDCOtEkZJ3CjaVORUikNQtVYGVsVIhAVgfwqVow3saiZCp9qVmg3ExU4AVfpUS/eH1qZvun6VcRMrnk5NIVp+KCKkZCyCmlcx7fQ1MRUMssUKlpJFUDrk0AOhiIJbFJOxGB+NUm8R6bBEzJMJcNghe1ctrXj7yLryra1yNudznr9KHOMY7gots7EyKB8zAD3NZOrX2iLEwvZIGOOA2Ca82vfEupXRkBlCRv2U81iSYkO6TMh/vMaz9t2RsqXdm/Be6bcazIljHtjcEfIOCR/k0zXLZfISdV+ZDgn2P/wBf+dZulFU1GIgY5IwB7GtrVTnTZvw/mKa1iU9Gc5nNdVd/8eNx/wBc2/lXJ110yGSCRBjLKQM/SiC3CRyWxjyBxW5ogIs3/wCuh/kKjbSZ2IBeIDuQT/hV0yWumwKrOEX36sfX3pxjYHJWMzWV/wBNQ9f3Y/madouPtjf9cz/MVmXuo/aJmlY4z0GegqTRbvdeyBT0iP8AMUKOoN6Gjrx2m35/vf0rHEvXJq7q89mTCLyeSLrt2jOemex9qoodGcYW/kDdfmIX+YqnB3uKM0kSJ5qQi6VgAJNo9c4zVee4Zi0ruCxJJ+tWNdu4bLTYRaAPHvBDZzuJU81yYupJ5izEqD2pqGoc5syajHEpJ5OOBWXLqBmcNjFV5F3NzmkwPStOVIOc7Hw5GUtd7Fszvkgjtnj/AB/GvYrichFWNdxRAFH4V5boEBnGmQ9N/l/yFeoTgRGVz0VSaxkrIzcrs4m4mkuLmaSUYcsVIqsz4BxSs58xyf4nLVG/SvOe51odb3Aj89GJCyRkdO/aoQvelWMHk9acRgVaYzc07mwj/H+ZrHuf+Pqb/fb+dbGnH/QY/wAf5mqc1nC88jG8jUliSDjjn61rLWKMk1dmdirulf8AH2/+4f5il+wwf8/0f6f41YsbaKGdmS5SUlcYGPUe9KKdxt6EesdIf+Bf0rIPStbWT/qf+Bf0rKHNKfxBHY3dO/48I/x/maxrj/j7m/32/nWzp/FhH+P8zVdtKMszyGYDcxOAucc1rZuKsRezZFpgJvYyAeASfbitXUP+PGT8P5io1S206Lfzk8bjyT3xVG7vTdAKF2oDkDuar4VZi3dyqKGPFApshxxUobOhuD/os3+4f5VgpW5cH/RZv9w/yrCRsVvIzRt6Xj7Mwzzvzj8BUN5ZOrvKmWQ/MfUVWtrlrd9y8j+JfWtyC4jnXMbZx1HcVSs1Yl6MwNvpVxJl/s5oWb58/KMdsg/41fnsYpiWX5HPJI6H8KzZbd4WAcYz0PrRawr3EhleHdtxllK1Ht5pwFOxzSGXtL/5a/h/Wm6j/wAfK/7g/mak0wf638P61HqP/Hwv+4P5mq+yTfUqetSyStMVL9VULn1qIU6sijQ0z/lr+H9aZqH/AB8L/uD+Zp+mf8tfw/rTNRH+kL/uD+Zqvsi6lM9a19HGYm9n/oKyD1rb0VD9mc/7R/kKumtRS2K8i+brLhRn5lP4YFT69IPPSEHgDNWdMit31MsWbeQQ3HA4+lV76K1nv2bzSSDt2k4zVy2JT1M0rJb45H7xO3oajDFWDDgjkVZ1AgTqBwAgwPxNVc1zyNol/UWIWNc8Ek03TSN0gzzxx+dUnkZ9u45wMD6UsMrxyhkOD/Op+1cLaGhdWrtIZY/mz1FUq1re4ScccNjlT2pZrSObk/K3qKpxvqhJ23KNvMqW8yM2Mj5Rjvj/APVVcDipprZ4DyMrnhvWo8UmPQTFLg0tOHFAHodFLSUiApyffFNpyfeprcTHv92ojUkn3ajpy3EtincphgfWoMYrQlXdGR3qo6+XFjuTzWMo63KuMTg1pREeSCT1rOiXc4HbvVtJMsU9KqnpqJk2E9TSrtB4PWmUtaXCw6RcjNR4qxjI+tQkYODRJdQQmKfJ978KbinyDkULYZH0qZTuFRUoO08UJ2Boftw4I6UxuCfrUwORkUsMW5i7/cFW12JvYi2ldpPc8U9/uGkdvMmz2HSlf7poWzAhpKdShSTxWZYsS85p8nQU4AKtRsdxzWmysTuxuMg00ipUGQRSbexpWC4wORwfzp+AR7UjKAMngDvVWfVbG0tmkluEUKMnJq15ifkTAAN16GpW+6a4DVPiRYRArZK0sueuMDFZ0XjnUdUiaNdkDL2HJI9azVSOyLcJbnoFzqVlZgm5uY4gP7zYrnr/AMf6RagiFzcN0+TkV5prVvcNK08ksk8bnJ3nO32+lZSnyxhUCjtisnUntsaRpxO21T4h39ypjsIxED/E3WuTu9Y1C7dvtV3I+7sGwKrrukYIoZ2PQAZNXpo47GzKSpG9xKOhGdg9R7/57VPK5astWjsW9CcG1kUE7g+Tn0IH+BqDXFYXUb4+UpgH3BP+Iqpp10LS5DkfIw2t7D1ra1C2F5a/u8Fx8yHPX8ff/CrUbxsG0rnPdSKX2pNrKSCCGHBB7Um7H1qVEu5f0pSdRjIBIAJOO3BrV1d1TT2Ug5chRj8/6VW0uA2sT3M/yMRjDcbQOufyrK1TVVu7geUT5aDC57+prZK0TJu7IWcCupvpAtjOxP8Ayzb+VccqSzuI0IBdgoJ6ZJrp9URVt5YjJw0TZP4U4LQmTOb+2yqpiR3UN1UMcGqtxKQOtQXMqNcb4idqDbn1oaYXCEBQMdTQojbIJZT5O7POaveG58alID/zyP8AMVRG2djGvVBljV7w9as13NcDG1U2kd+T/wDWrVRsZOWhL4o3ZtmC8fP/AErnfL80jrkc10Xia8dUtkVQfvf0rNsrV/sElzIQNxwn0qmhLYheYNpX2U7ywm3j0xjGPzqNIwVFWbSFrpTBAvmSBuMd6t6wsNglvaRgFwpd5NoBbJ456+vH0poVzNdR5eM/NnilktygLY4x1qvvMlzGc8Kea6JVinj4AI21MpFpXOq8GbZ7/SShyoUA/UDB/WvQtUyLW6z12tXm3w385vE32YgeVHGZFJPTtj/P9a9J8QRn+y52TJYrjA71zz1i2NK0rM8/Byo+lITmmpnYo9qWvOO2wq0NV2C3EEZuLhQAOFjYfeNUnbcxbAGSTgdBV2sTc29P/wCPGP8AH+ZrGuf+Pqb/AH2/nW3YoUsoge4zx781i3I/0qb/AH2/nWk1ojOO7IqvaT/x9P8A7h/mKo1f0lT50j8YC4/M/wD1qUNy5bC6yf8AU/8AAv6VlqTWlrJ/1P8AwL+lZYNVLcUVob+n/wDHhH+P8zWaJHg1CSVc8SHI9RnpWpYIUsog2OmePfmsuYf6RL/vt/OtXokZ9WbimO7tvVHHcdKxZoWglaNgeDwfUetS2F15EuxyBG56k9DWle2ouIiVH71funpn2p/EhbMxRTZADTiCpwQQQcEGmkGSRUGAWOBmkhm/cDNrN/uN/KsAJkV0E5/0Wb/cb+VYSc1tIzRKkTiLzMfJnbn3pVdlYMCVI7g1ftYvP02RBjdvyPrgVS2HJBGCOoNKwGlbanuISYAZ43j+tX5I1miKNjnofQ+tc6ExW/EPKtEZ/lCoM57cVcXchoyQR2pRzUOGWnI5B5FSM1dMGPN/D+tRal/x8r/uD+ZqTS2z5v4f1pNST96j5GCuPy//AF1f2SepQFOpQvvRis7FF/TP+Wv4f1puo/69f93+pqbTIyI5G7Egf5/OotRGLhf93+pqvsk9Sga3tNJTS3Ydz/hWGRmRPc10MEeyxjXjazHgVrTQpE1ivlLdS/3QCPyrm3YvLIx53MTXTyMttpMrn+M7f0rmMYNKqER08nnGMjOQgUk9zSKmRUltbmeUDkL/ABH0qabaZ2CAKo4wBisH3NEU3XAxRGjFWcDhcZNSSYq1p8IkjnU9wB9OtSldlX0K6kggg4Par0N8VwsvI6bu9U2UoxVhgjrRVK6J3NohZEwcMrVjsuyRlznBIrTtfltELcDBPP1rNkYNK7DoWJFVIURMU7FIKcDUDPQqKXFGKRIlSAqOgNNxRimnYLDt4Pak3L/d/SkxRiquwsO3L6VSuYS7gr0q3ikxUvVWFaxWRNv3UbmpkjUAsQdxqSkoHYQClGM89KKKAH7wOxprMpHTmkpMU+ZhYVSo6g5pxZT1BpmKXFCYWEpcUUYoAfEMtyfl70+WYMNifdqIZHSk6VV3awra3HAqOxzSlweopoFKFyfahXAUFf7tODccCoprq1tULTTxoB/eYCuW1X4iaHpxYRz+fIv8EfNDko7sai3sjrTk9TUcjxxqWeRVA6knFeS33xW1CZWFrZxxg9Cx5Fcnf6/qWqgi6uH2t2ViAKwddL4Vc2jRb30Par3xpommsyPepJJ/dQ5rBn+JsTuyW1jIwA+VzjBryiIRxjgEt61MZnTvj6UlUqMv2UEdffeOZZ2bMtwmeCq4x/OudvtZlvFaMbvLbqWPzNWWzFmNJyRV6iUUSBznoAKekjRSCSNirg5BBqID8qXNKw2bFtrhA23MZJA+8nf8KdNe6bODvtXyTkkKASfqDWL3yaep9elPmZNkaZ1OG3UrZ2yrwPmbj88dfzrIlkeWUySMWZuSTSvMi9TUEkq9jVrUWxLk4q1aalNZtgHfH3Rjx+HpWS9xtPBqtJfH7tVYfNc65tS0+5G+e1fzO+3/AByM1SfVdMtm8yK0k8wfd3cjP4k4+tcyL6Qsu0naD81F1exlgQvy1SRNzR1LX5r1fLA8uPOdoOSfqayPtjr061EFLs0gPymgwsRkdKrlJvY1LPVLWJEe4Sd5lORjG1T7c/zrSTxFaSFhJFOwIwQyg5/WuYMe005cD1qlEhs0rybT5FAtI5omzyG+7jn3Jz0qsZVtEIwGLjt2qqzdhTS2TyaLWJbLenywRTFrjeYs/MF6kVsx69pVorRWtpOobkkAHP5muWn4xg1LpZU3REp47ZppgdJ/aunTENcWcjgZI3xqcfrTU1bTp1FutkdhP/PJf8ar6jPaiNVT7w/WqNu4Vtw4FA0dxpuoaXpzHbamNSvzbUUZ+uDXCa5cLdanc3EYwjv8o9hwP5VbnumaFgGyay4Ypbu5WIDqeaL3JsSWFjJOjSONoAyPeta0V4wQQcY5PpV68a209I7ePGdvOaTRNFvPEN2VgkCxAcms5GsPM3/ho6zeJb2YEFY4dmR0PNd/rV8beyBf5hux71R8LeGbbw9bNtGZ5uXOKr+KyR5Cdjk1hO8YmmkplGTULKXPmQsxxjJUZ/PNRLe2kGDBbHdnq3b8eazelJmuTm1OhRRYnuZLmQNIRxwAOgpYGt1bNwrsOwX+tVs0FqFvcGtDaGq2ygAJIABgAAf41Vnnspg7LHIsh5yMcn35rPzS1XM3uQopDwV3ruztzzjrirsV/Z26lY4pBnqSBk/rWaz1CWpxdhtXNWfULK4AEsUjAdOAP61TiNkJmLrM0YxtHGffNVCacOtNyuFrG6uq2wUARyAAcAAf41HNNZSozLHIsh5yMcn35rKXpVjtxV81yOVDTWpaamsUASUMSvAKgdKzlXNWobcsBuXFCdgaRce4s7ggtA7N6gY/rVWNbeAh3hlMgORnBAqwkax/d7VI+2UYYU+cjYYupwEFXR8HjBA5/Wq8otiAYEkQ9welStbIegojs/m5PFUpNish9pdmCAosRdy2fbFaMZt7lA08BDfXn8+KhihWMcdfWp1rW5DF8qzicNHC2R68/wBarXMs8w27dqeg7/WrNLjNFxGUVYdVNOjVN48wNt77etaRjU9aja2U9BTsA6O6tYQRHE6568f/AF6bNcW064dH46HjI/Wo2tmA4FRiNh/DT5hWIWG1jtztzxnrinxMpYeZu299vWmy4BoQZFTcZqRX1vEm1EcD6f8A16bPdWk4y6PkDAI//XWeRxSADvVrYmxatRbm4PmKzKPuD/GtOa9hGyFVcADjgcfrWVZoGk3EcA81JApm1Zc/dD7MVcXYTOg1W5ghsERo9wbB+6KxjdWn/PD/AMcFT+I3xNBCD9wcislelRUlqOEdDR+3RJGRGjAgcDAxmqC8UlLnism7mlrETN8+KuWtz5CScZZsY9KpMMyE1NGM81K0Y+hoG7hmGJoT7YOaRZLNTkQtn35/rVbHFFXzE2LE940oKKNqn8zVYcUtKBSbuGwClo6UnepA9GpaWjFMkTFFLRQAlFLRTASjFLRQA2inUUrAJikp1JigBKKdijFOwXG4op2PXj61HJNDCpaSVVA5JJpqIXHdqXGelc5e+ONDss7rpXwcYXmuc1P4k7SfsMYZOzNSc4LqPkk+h6KwC/eYCs++17S9OH+k3cSH0LV41feM9YvZJB9qZEbj5TjFc5KjSymSWR5nbu5zUOq/so0jS7s9i1T4laXaKxtW+0MOgUda5S9+JWr30Z+zRi2B4APJrkIIYxjdgCpZLy2jXZEAWFQ3N7s0UIroRXt1fXvzXd1M7Zz941XVBszgfXvTgZri4AA4xzRMrA7QeO9CiirjQpI56VLGF9PzpAcLijPHNHKFyVXUHjg1FI245zTaaTzVpEtirT16VC0gTBNSeYqrz1PIqhJknak3heDVdrgKo4O4/wAqpPdFnIzgChIVzTeZccGq5ldzgDj2rPW5IOGPFRyaiyEqlVy3Fc1QE8hpZXCgdyetZs16OiD8aozTyT4JYnHbtTdzHitFEhyJZLguOvNQCRmbrzTGYDI701MsflUn1NXoRc0JblUjEKqORyRVZiHwD0pFjO0uRx2NSQR+fMEPSgLkkRbyfKjjLM3T2q3ChjjxKpHY1btbVAT5Yye9NvJUYGI9emaoVzOuzEjYVw30qn5xyBnrT5YDEST370kbxRqd4HShEsTd3PWk38gVLBZPcKZVPy1ais0hyz4JHY0h2KotZpmyqnGKjhjKkkjBU4Nbnm+XBv4VTwKzeAXz3OaLAkDPnqMmmhyOKjaZV53CoH1BWUiFCfekWkXDIMfMcUsGp2lgCeXkzkAVklZperHBp626ryetMLFmbUJr6QyyfLk8CrMGtahpkJexuWgYEAFfeqO3FPjTzWWPrukQY/GsZPU0gj6R0synRrJ55C8pgUs3qcVzniqcm7tkzwFNdSEEdpbxjgJGo/SuK8SPu1UL/dWueu7RsVSV5GYW4pM0wmgGuRHSSUGm5oJ96tITFzTs1GDRuo2JEc8VCWFPfpnrURpoY4Gng1GvNWI4WfgCmJjkGauJCW2cYzToLdYwM4q0HAHFF2SwFrGoGeTU284A9Ki3Z70gYetO4iQmjNR7xTlIzk0IhkyGplPAqBDUgatYsknDU9TUCkGpQatMTJc0uajzxSg1SZBKKUdaaDTs1QDuKNoHamg07NO5JFLbpL2Apn2VVGAanzzR1FICo0IHvTChA6Ve4pjAEVSAbp6hYmbHqean0eEz6gX/AIQN/wCNIwENk7D/ADmrfh/Cwyy4x5Y2mtIiZmazL52pSMPaqY6Uksu+5lkPdjTgc1jN6mkRaTdg06mN1NZlBjmp414qugJYVbUYFCAfjimkU7PFJVCExThSdaUUhCgZNJtpwoNOwXPRKWkQhxkHNOxTsQJRS0UhiUUtFMBKKDRQkAlGKX7o54+tUrzWtOsVJuLqNcds07W3F6FzFKeBk8CuIvPihpEUrxW6PKV/iA4rlNS+IOp6irxoVggJxgdcfWo54rbUvkketT3ttbIXmnRVAySTXOX/AI+0q3jYwyCXb12143faxcXczo887xgYAZsiqfmE/KDx6VLqSexaprqdtrHxQ1KX5bG3wrHBY9h61hXeqX9/Er3N5I4bnGcVkoWPAbFEoLOqk546VDi3uy1ZbIDIrtgD86XJ7mmbcHinMvTmlyoTbG5GTgcUK4SkJxTSuatKwcwsrtOCicE1LFZmNQZMA0sH7v5iOaSSQyNnmmFydGEYJHUjrUJNG/IxmmMcEUBcd1pGpufmqNpUXhmA/Gmoj5iTPHSmMM8Cq0t0i5AOfekg1IRQNmPfMe3pVqJLZftbUO7SSsFReue4qDUb61VfLtmBHUmsa6uruUFC/wB/qB2qvFbEADJOKvlIbLUl675I5+lNbIjDnqadbwhGycYq1dXFvGg8sB2x0quVE8zKktsY7NJ2BBY8Z71HFGZMZI5pZJ3uXVpSdiD5UHSoXkOPkOG9qqwrln7IC+0ct6Co/LALjuDVnT7gwQyFvmkYcE1no7Pctk8k0ybjRBLPKwjGdvX2q/p4jWKRW+8elRCRrZn28Fxg1PaQPFaPJIcMTwKQXIr0rgJH90dvelshh9xxVdzmQ09ZNgz+tOwGiuoR2Qd2Pzdqzo2l1CVpjkKT3qGV0kcF+QK0Y7uJodkYwaLAQyOtuvzjdnpVAq8rEsM56e1SktLc7OoBq0PKjkILgBRkE1Qi/a7VtdvQgYArMuJMTne/SkudXijjWGH5j1JFZxWa5fcTikUi9caimFQD5V6DNVXmlmPCEA96YLZFOX+ZqnDEKB2p2KSIVgO4EmpwgHTH4Uh5OacOtSy0gwAMUmKdiiouxjSMd6t6LGZdd06MDObhc/nVXHFdD4FgWfxjpysMgOTj8Kxm9TSOx7vcDa4A6Yrg/EBzq83sBXeSnMze3SvOdWnE+qXDjpuxXPiGKjuVCaQE00mlzWETceG4ppbmgHFRyNzx0rQCTdSF8Cq+9j3pQ3rSAlLZqF2I5pxbioWPUUguXbPy3YmTgdq0FmQDCkGsAyFV64FNFyyHCmmJnRCX0NSCTFY0N/gDcPxq3Heq2M8U0S0X9/FRNPtOOM0wyrjqKpzvzkU7Emis24dasJJWEkrg1ZjuOxzmmkJmyHqVWrLjue2auRzK3etEiGXVIqQNmqyv2p6v6VRJZBpymoQ1OB96pMlk4NODVCDxTgaZNiYGlzUYalzTuA7PNLmmZpc0CHGm55FGaFGXFXEQt9IUtFj/AL9aMJNv4dkf7rSLn8azL4754YgOVIJ/Gr+snyNLih9GFa+YrHOqARg+uafn5qaOKeMGudmqHZpmeaecVH/FUlImjXLVPUcQ4zUuPamgEpaKKCRueaXJpD1pQKADeacGzSBfWlx7UgNPRPGVpdKgknWFjxtJ5rrIL6CUDEqknpzXzKJn3hifmByDWzp3i7VtNmHlsJUz0c9KyhVktGXKknsfRBkXswpQwNeT2PxOKRE3cAEh7L0qdPig9wSLXT3cdNx4ArZVImbpyPUqZJNFCu6WRUX1JrxjUPiPrplKp5US9Pl5xWFfeIdV1Fdt1euUHJUHANDqrohqm+p7jfeJtIsUZ5b2LA/2ua43VPixYwfLp9tNPx94jAryY3RDnJJPfJzVczLIflVgc+vFTzSfkWoRR1eo/EDWdUkbM4gjPRIz0/GsZ9Rlnz5jPJnqWOaohSOTt9sCn4qXG+5SdiUvkYHHpSqSBTUXNP24NFkO9wWMdacIj1FKpGak3jBoExFjA7mpxDGieaxySOB6VTaXBpr3DbQvpz9aOZAiViBTCxbjFMDM2eDVmK3llA2xt+VA2iuVpUXkVqLY4UeZx60S/ZLSAklS3WrUWzNsobG2mmonzhTkVWl1kN92LFUn1SUEkHGafIFzYuRFbQGR2A9B61D9ot0txI8gDsMhazoo7jU33NlkT16VUuIUVyS2cHArRQJ5iydT4Zx948AVnS+Y0mJM7TyTmr+n2Syy5zx1OaLmEGfy4z36djVcthcxUtiLk7M7FXqTU008ceFhQkD+L1pZIhG5jHUdakVo8Y2U0hNiW0IwZGGSexoYfOcetSKrEZHTvULsoz0zTEJO4SPg8ntVJFMj4xSMxZ+pqW3wtwsh5C9qYgkBhUqw+aq4OGyOafeTmWV26ZqNOfxoAtRZcCpEMEO7cP3lQpkDjgjpTZEzG0jn5yeKRPUdE5uLrc4+UVau7okKi9utVrdWz0pZl+fmmhkIJZqdKCkZ3HB9KXzIlQkn5u1UprktkHmqsFw3e9SwXUduWZucjFUi+40+OLJy3IoGk2SCdvMZo2IzSiGWdgJGOOtSRhAv3akLntQUok8VlEq5ABolg2/dFEU2ByatrhgOaRVjMaNu4prccYNbBtgcZ6U4WUb5xVbhsYe8g4pytWrc6eqyW8Y+9K2PwpZ9IKZ2ZOKTQ0zOppzmlkRoWw3FAbNS0igPSu0+GVm0/i6GTGFjjZtx7GuNIyK9B+Eqb9Vv5Qx/dRDK/U1hNe8XtFnqbnJLV5jcH/SZT6uf516TI+23YnsCa8zlbMjn/aNceI3RVHqMY0gbNITmkXiskbkhNRseKdmmNVoQwd6dnim+9LTJGk4qJyakeoWPNFhDHaox1FBGRSDg8VokFyUHBqdJCOKripF7UWEWlm471IGzVbFTJ0o0EyT8aVWx160gNKFzQSTxsMCrCy7elUs4pyscU00TY0kueOTViO4yOtZKsTU6PiruKxrpLk9anSQGshZCR1qZJSD1pXJaNYMKep5rNWY8DNTJPx1qibF4GjIqJZVx1pwcHvRcViQU7NNBo3CmmJodmpbdd8mKgzU9swRix7DNbQEMUfadXCjocD8qn8Sy7rtEB+XZyPejQ4g9/wCb2Vi5P1qjqknmajNns1U3oJblP0oBwaUDikArCRqh26kXqaTPNKv3qSGWouFxUgqJBxTwaokdS0zdS5oELSFcjrQaAcmgAhJ2cjBzT6OO1FKwjyTAzmnR/M2OmO9QuSFqHzjjg1KijdM0Fht1lUySEr3HrWjJet9mFtZL5StwSBg1lWgij/0iU5I+6vpT2v5Hc+WBiq5UJu4rqkC7WZmk7nPWqks7HgfnUjbnOTURTmlZBciVcnNTpGoHamAgU5OaoCWjIpyxse1SLAxxhahiGLJg1Jh37U+KyldulXYrZ2BVImYjrgdKRaKqWrsuQQPrUbxbTgNub0FdBb6Dc3Easw2oTyDwcV0VvpOnWSxxLGks78AnrRytkuSRwdjpF/f3cMMFs5EjbSx6D3rr7fwE0ExW9dDtOCV6VsaXqlpZ6pLBbRxSSIMSTucLb+3uTWB4s8eLAZLSyOT0yT3q4wildkOTvoOlt9J0+58sFXYcc1SufEFhbK/lxAsvAxXBNd3l40haQh5DwwPSp2tZURWd+AOSe9WkNsdqfiOZ53KEqD29Kx3vJbkhmZjU0Fu1/f8AkRLnnkntU9zbC2uBbqAcHkjvVqJm5FME92NTwQmSVFKkqTzT7uAwsEyCcZ47UsU5i2kdVqrIVzSu5ZLezjhiBiz6d6wGlZ5W31pm5e6k3PjgVmTDExx0zTEXBdmCAiP72PyqrFcyI+5ief5+1Nzls09VUkZFMVyzDE0jvIzE5709UCoZACVzjJ9ajMgcrGG2IeCRU11eJIVtogBDCMZ/vH1pDuK14scRULyaz8l23etI7bmxmrEUBCgsO2aQXsRmMH609oxHBvIzSwp9okY5wE7+tMuTJIu3oooFcpxoZZHPYVa2qoHIBPUUW2yHPf1FPZkYk4G407AmQtJt6U0SFyoY/KKS4niiUgtz7VQFw0hIVSDTsOxsy3cSRjaPmrPlvcse9Vlhkfk5qURheoBoQcpEd8xHBFPEJHXmpeo+lGKGxqIgiUc4p4FJQKVy0h4HIyaUgAmmjrS5p3KRIpBOBViOQjiqoJp4YjBpXGaMco7mrKTgKfpWUHx3p3nY4zRewWNaWVZprV+8VXxJk5U9TXOfattWre9+Xlu9NMho1m02G7b94Bn1qrc+FLlLc3EBV4weg61LFfAnOa1V1uG3syrNkdSKBq5zNto91M6qISMmvRvhjpjaXNqYnIDSbQPoKwtJ1iG5v2CJ+7AypPer0eqmCad4G57j1rkrS5Xc11aseiakDHp1wwGcITXl+7eNw7kmvXNG02TVvCkRnJRri3yWPUZ7V5xqeh3+kTyJLaM0CnEboMkiuTEJ6S6DoyWqMml3c0jMpPXB7hu1MLBevOegHU1EZI3JRzTH61taN4b1PWGXyITHCesj8Yr0HRvAunaaC9yTdSkdXHAraEJT2Mp1IxPI+1JmvVtW8BWV4ha2/cydsdK4TVPCGtWLsUtvNjHcGlKEo7oI1IyMF+aiNTMkkblJY3jcdmGKidCDmpjJMtoiIFNxTm6mpI0LdK2uQRjFSrwM1IIDUn2cgZqWxkROO9SI/FRlTnGKNrDtU3EThhjrTg3vVXkdacHNNsVi2DmnrzVdGJFTKaSYiVelLuIOKaDThz1q7isTI5xUgc96gFOzRclq5ZEvPFSrIeOaqZzUitjmqTJsy6JTmpRcYFUlbNPLUxmolyu3qKcJVbpWQJQKnjmI78VpElmmDmptwW3dvVdtZ0c2SKmuJP8ARgB3Oa1RDRsaAMWtxL6rgH6VgyOZZnfP3jW7Cfsnh2Q9GPzA/WudQ8AUqjskEdycHikHGaTNIWxxWLZaQZzT0GDUQPNSIeKEDRZU9Kdmow3FBarEP70A03NLmkIeOlLtzTQcU4NQA4CnUwGnBqYHlTwxxx7nP4VXkWMj5FAqKW4MrfN1pYznrRctCw2xc5yQPSri26rxnFQeYU9hSC7zwvJpXGTSBVzg1RaXLYFOY3MpwsTN9KvWPh67uyGKFQal6gZ4yetWre2mkXKo2PcV19r4SQRruGW9TW5aaLaWqPJeSouz7gzwTT5WJyRx9lpE8uGIIU+1bcWirFF8x6Vc1LxBpmnEoXQOBkqtclqHjoyqyW6jHTNOyQrtm86Wln8zMMj3qlc+KbKxH+jxhifvfWuLm1K6vMl24PYVSkZt3JNNXK9TqZ/GtxIpVflB9KyrfxNf21xJMJS8hUqpJ+6KyGhc4A71bbTxDbb2k5PQGixLkgXWLlFdQ5+Y5b/aPqapsryyGSVmZicknvRHCzEj05q+lo8iBwPl9auKRDkT2BRTyOlRajdyyxtHGhHvUlpHudtvI9afKIgmA7bgec9K00YrjdJEGl2TPK26V+vrVOSZ5LxZcj2pszmWUbBkDuKligRnXzHCrnmgkGV9xkmGC3c96hdTs3gYFT6xeJcSRwxEeUgwW7momMl15cEQCRKPmZu9ICASbVOOKhEZPIqdogJNifMR1xTfmU4IqhDoouaGUgnjmprflicHFWBaO+X6BeTmmFzMztPNIgMr4TGafOqlj5Z4ParVglvArSS8tjgCiwJk1lbIjkyKOPWorudJg0AbZk9R6VA90WdgGPWqjv5RLryT1zQxl77THDEttCAwXlm9arTz+aODis/7YQT5acnqaTMj9eM0kgSLJufLBA5NVfNnkbgY96kSJR1OalBApjSIhbbm3Oc1KFVTwMUZoFFy0h+49MimHmiikXYSlxQvelNIYmKMYpaKAuKOtLTRTutAIUdDTweKjFP6gcUBcfmmnpSHpmge54oAOvGKegYEYFCLvPBrQttOuJcFV4oFa5FEHZhgGtCGwknPPPsat2emO0mwkgnt611WkeFp5irT5ii9TRcexlR2Hmm0jtISHAwQorstD8ByXLLJOMIfve9Ilxo3hi0luJbhWliBIGeW9q9G8O3H2rw9a3mwp9oTzAp7ZrCUIydmKU2loXIIhbWUVqgAjiUKoHoKbJGsoAdA2OmRU2c0baGzE5q+8GaVfI5aAK7kncvBzWfonw7sNOuXuLhmnOcxq3IWu2xzS4qPZQvexftJWtcjjiihjEcaBQPSlIHan4pCK1IG4oIVlwwBFOxSYoGZGp+HNO1VcTQqCO4HNcVqfwxZPMl0+4YsedjnIr03FJ0qXShLdFRqSjseDXXhnUtOkIu7c7QMl1GRVeK3Vh8hPHtXvs0Mc6lZI1YHqCKwtQ8IadepmOMQP6x8ZrKVBr4WaqsnueSrCe4NSFBtxium1HwffWLMY8yr2rBubaW1bEyFT7isWmtzRNPYo+RzQYBUjOMcU1WJ74pDsV3gOOlV2jKnkVqbAe5NRSQ5B5osMqJnGDUykCm+XilANPYklBpwOKhB+bFPBOcUXFYmU57UueaYDSg0XES9qUNTAacKtMRKppxaoweKXtmmmIQnipkkCiolGaWtombL8EilhzVqbLPFGvJ6YqjaR73wPrV61zLqeB/CwxW6IZrazKsGlW0A+84w3tWCuBWx4jdRcrFxwobFYgas6m5UNibdxSM1M3CjOaxLHrzUi9KiU1KlMZMO1OpoNOqiAFL2pKWkAo606md6WgB4p1MFOp3A8cMOTnOanSORuAtdDZ6BxluprZg0mGFQzBT9aSuyrnK22kzzYLjj0rZtfC67SxC/WtkzWtuAWZFFc5qvi5S7wWmFA4LCrS7ibZ0FtpVraxgyOAPSnXOu6TpyiJGVnxnOeK86uvEVzMpiSRsZy3PJrJmdpxtOQCckE0xep3OoePnCslmiKCME5rl73Xb/AFDb5lxJtHQA1lLbqOhNTpHtGM00iWxU3SPhskn1OatfZAmCwHNMtigl3OeBTp73zpMAdOlPlFdk6iLy8AAGk+zIw3NzxVPc+auI5EYB7U7IG2QxoEYdSRUk0TzurMwCr90U1mwRxTXmPPpRoIECrPyM89KfdXDbTGvyx57GqhnKkkDmms7yDGKfKRqXLOdIVYl+P7vrVSWWW4mb+FDRHFk5IwaVv3fOKaRRJA0cK/MwFVLqcZLJzTJDvbgc1Ja2xmmCkcd6YEcaM8YkIOPerMUkrjyozj2qxcxrDiJelRQ4STK8GkK5YtbI+bl3wD1x1rSnsLe3tDIuS3vVSJ8c1NNeedHs7VSQivDtC7zjAqrfalJLiJPlQf3aS5u1SAwZGc9ayHuAuQOaB2LG7acimveIg6/Wqu+WXgfKKctqvDSHPtQUkMaaWUnylNPWCQ/6xqlV1ThRjFNMhPXpQXYQxonQUHHWmk5OacBkUDsGfejvRtFOxSuFgpaQdaM0FWFpKKKBjh0pTTKcOlAMKKKKQhcUopvSlDdqBikU4HimeYPSrlvp9xc4KKcetINyAHoOtXrbSprkgt8q1s2WlQxIDIuX9TWtBYzTEKq4Q96AM+00mKBRwrtW7YaXcTOoC7F9asxQ6bpCebcvuPesPVPGckgeKxXy0PAPtTt3Ffsdd52kaDh5XjacfeDf0rmNX8dXVyZLe1/cws3DDrXJyTS3T+ZM5dvU0qRBuvOKGwS7kt2WvonE8juX4J719RaTF5GhafB2jto1x9FFfM2nRNLqFtEv3muEUA/WvqNV2RRr3CAfpXPHdjq7IUCloFLQYBRRRVJCDFFFFUAlFLijFAxKTFLiihANxR0p1FMBjAN1Gao3mkWV/GUmhQ59qvmkxUvXRjWhwOsfD2KWJ3sJmil7d64+68O61pk4F1BvhxzIvJr27vTZI0mQrIoYHsaydCL1WhqqslueGKNnD/Kf9qkLA8DFeu3/AIa06/B3wKD6gVy9/wCAcFpLaTA/uGspUprbU0VWL3OLjt2Y9M5rSgsI/LO5eTU76VdWMuyWBiOzCp1woGR06ism+5XoUzp0YHGBVWXTnHQVuIVYdD+IoZuG6cU0kTc5eSCSI8qTUYeugnVH6jmqEtmrHgYNIa1KIcU8MO1I1uysV7ik2MnXNHMOxIDxSg8VDnnrTw2RVpktEwNOzmoc8U9DW8GZyRo2x8tS/titLw7F52oiU9FByazIhiGtzw6my2upOmBxXVExZk6zcGfWZTndtAXPrVVTzUchLXMsh7sacp5rCe5rElpR1pnenCsih6mp1quo5qYcCqAlDVKOarBjThIRTuQTZpTTA3FOzQA6nU0GnUAKDS02lpAckNbhUHMqbe2OtYGr+KSrBLYt7kmuU3yuu3eRTPLYjBJP1razFzJFyfVLi7Yl5G57ZqtGhyRluetEceDU6nBzTSE5XG+SsfTn3pyLknNO5brignaKLE3I2IU4zTQ2TwaZIeppI8kVSJLBOOhoiQ5zSKpHOakEgFCY7knApPNI4FR+YTxTkTPJpPcBQzE89KUANinnYq8mq5mCtweKaQXHGPBzTlZQrYFRtNmmpIquGc5Udq0SJuTsdqKfbiq24yMV704zmdjngdqVVCtmkMcsO0ZNOjlEZ3DilLZFVm4/iFAx88rSN1z71EhIOeaUTRJyz1Dd6mJEEcCAerUWCxdS5EYwzCqtzqSwkxxHLHqR2rOIkc/M9OWML1GaASIv3kspdyeatJEiAHqaao60+gtRH8AUxm60UU7F8ozFKFweTTwKXHtUvQEhuAaXAFKBTtopXKsNA4paUjBpKBCY96MUtHagYlGM0UopDExRmlpp60yR2aDxUTsduAQD6mtXStB1HW9P1G+s4swWKAyO3Tn+tFxmaTUkFvPPKojQkGujtPC2FgkuDncudoroINMjRAI41QDpxWTl0AwLHw/Bw1wD9K6CG0VQEhXC/SrG22g5lcZFUb3xDb26Yt9pb2oVxmosNraxGWdlJAzg1i6r4tiXEFjhHA5rmb3U7q7di0pCntVVVH3jgn3rQLItvd3NzIzzSs+exqIj0oBFKBRcCVeBip4+BUK9BU6Dik9QNXw3F5/iLSkwTvvY+nbnrX024+Y187+AbR5/GOkGMA+U5d89hivok9TXPDVsis9UNxRilNFaWMRKWilxTASiiimAUUUUwCkxS0UAJikxTqSmA0ijFLRSsMbigilopANpDzTqQ0wIJbaOUfMoP4VmXXh61uBlVVGHcVs4ppqXFPcabWx5/qWj39k7PjzUHZeuKyGm+VhgqT/Ca9UKqw5UH61lX+g2d4rHywrnuKwlQ6xNI1O559gnqaNoxV3UtJuNMcl9zxE8MB0qkp3KSDmsGrOzNVqtBnlr3FNkRdvSpScdaikYEUh3KjwKRnvULRY6VM7YpgOZAKpARMpp8ILSKKmVA3arUUC5VgPxrWmtSJDmBVEB7tXQEm18Ms6HDSA81izJvlRPU1reJHNvolvBHgHgn6V2La5g9TlgxwM9aerc1WVuamQjOc1zyZrEsj1pw5NNB4pynmkrDJEHvUvamrTxzV2JuNopSKSlYB4binBqj5peakdicNkU7NQqcU/NFxEmaWmK3FLuHvQFjxJgo56Uzljgc1YjtDtzKaeCkfyouTXVYxISm3GaYcCnsGY88GkcCNcvxmpaAQBmIVeSaurY7I98jgH0NUIboQzMy4ZsYHtSzXM1y3zt2xxTQht067yqgYHcVWRyGyelTPGo9aaEPpTESoxbtimldhyTxU0a9OOlJMwBGaQXIVOT8tSecQMZqJSJCQnWn+XjmiwXG72c01gV70ruE9qSNGlbIGQOtUg1EAJ/CgAkjNWXEaDJOBiqr3MSj5ec9KdwsTxqF+tPMoXG7HFZctyTwuc1F++kPU0rjRoT3qDITkYrOMskpxzUqWzcFjUoQKxOBTKSIBAWGXPT9acIwOgqbrSYoKsN207ZQAadQUkN24oxTqUCkUMx7GlA7U7FAFK4BtowaWii42IBzS0UUAhD1pKU9aSgQUUUUANzS7gBS7aTYzDCqc/SkMTdViC2kn5RSR7VqaV4enutryqFT3rrrLSIbNQsaBj3qGxHNWHh37SQsy8MPTmu20i5h0nwnqeiWVof+JgQHmJ9BjgfSpYIFTBcCMLzu9KyNS8Q2NgwWGTfIDn8fWpu0Pc0Htlt442ZwqqgHJ61i6l4nhtB5UcYc+ormtQ126vpWO9gvbmso72JLEknvTSuNmhe6xcXrFvug9qpCQ9zzTAtG2tFEVx4OaepxTB9acOlFguSqeKepqMU4UWC5ZjNTp0qrH1qyvQYotoB3XwpgaTxyj/8s0t3J+te8da8W+D0AOu6hckkmOEIPbJr2VXFc9JaMit8Q/FFGaK0MhaKKKYgooooASjFLiimAmKKWkoGFJS0UwGmjtS0lAwpKWkpAJSU6kNADaQinUlAhuKTFOpKBkUkEUqlZEDA9jXLax4dVQ81pHgdWUV11NYblxUzgpLUcZOOx5HNIVJDDBHY1Vab5ea7LxX4e3W731mv75OSnY1weJNv7wYbPNcUouMrM6E01dDmfJqeEAZc1Aq7eTSvL2B4pJlFpX2g4IGatWj7kwOmcVjmQ/pWlprH7Pu+tdFJ3ZnLY0LKPz9SReoD4/CrPiZhJexW+chF5HpS6BD5l28h/hXNZ+t3iyau7DsAK3m7RM0rsprahlYgd+KRrR0IAOM1YiuF2ipHnQlS3fpXI2aJWIBC6LzzTUDB60lxIoRcc0GOIt0xiqQXK6U8VOYAyEx8461AylTyK1uSBoHWilHSgBKM0hNJnmkwHZ5pwOajpc0hkm6k3HNMzRSuB5RuaQcGjywOTSF0hXg81Ulu2bODXYYMsvMkedwBxWbcTPNKccD0pGLP1NESjdk0WARUx0qVeDUhZB0AqJmHUU7CHuaARnrVdn7A00bieDSIZeW5VDjFV5pAzZFNSEseTQyFBzTGiSDCNnvT2lHOBVJ5gg61H9tIPyLQVYvC2eYhmIVRUkt5aWibU+Z8d6zi9zckAttHtSpYK0m6RixFIdiJrm4uC237nahbR3YGQnHYVfECJ0FSAL/doHYqpaIg5FTKgAxinkjpimbqRaQnamHrT9w6U04zTQ7DT1pdtIeTxT6e40huB9KMD60ppKljCnA8U2lHQ0DQ7PNLimjrTqBiHpTKeelMpCYq9adketMooAUnmk79aaTzTsg4C9abYAfu0sa+YQAMn2rRs9CvL2QKflU9zXT6f4chtB867n7mocxLQ5qz0Oe6kG8bUrprLQY4iAuCe+RW/Y6S39zA96tahe6bosIlmK7vT3qHdhcr22lGKMM64WotR1rTNJj2swMg9K5jWfGtxcgxW2ETtXJSTSTSM8rFixyc0IaXc6HVvFFxfEpE5WP0Fc+xLkkjJPc0mB2parlKsAFLjFIKWqJF60UgpaoAxSikHNOA460APFOHam+1KKaEWE+8KnQ1VU8ip4zwSfwpdAR6j8KZYrX+05XfaZNoxXqEN0HAIbIry/wBZQ3OiTSbSpaTJPriunEV/aOWhk3R9lNYKLiiZ2cjtUmB71MGzXJWussjBblCG9q37a9jlQFW61pFpmbVjRoxUSSZ5qUNmq5SQop1GKXKA2inUlMBKDRRSAO1JSmkoGFJS0UANopaSgYUlLRQA2kp1IaAG0lOpCKAG0UtJQIhmUNGVIyD1rzLxXpEllqSyRj/AEeT07GvUWGRWRr1kt5p0qAAOFyG9Kxqw5kaQlZnlssT/wAKnFV/IcnkGtKCbNuQ3JDEZpolWVvlx1xXIkblUWrAAjkGtGJFigAxingqECkCklHygDvXVT0MpG3oK+Xa3FweMDg1zd3EzXTyP/Ec5rpQ/wBk8MsV+84xWPO8cyIq8jb+tVWatYmBmKrKc44qQSDgnnFTEADFUXk2yY7VyG6RaW7KHKt+VOS++cKw4qi84wAifWoiSTmncfKbj3wSPbHjJ5pqzyzfKI2J9aoWFrJcXAKglR19q6valnaK+Fz70Rk2Q1YqRaf5kBeQlQBxmoGjYrhWH0qOfUpJmMbHanUYqu0jqPMVuatVELlZZeGRBkqaaB/snNRW2rXBX99GGXOM961C9pdKm19j+lWpp7CaaKOKTFXTZE/dbd9KrywtEcEEfhTuJEYXNOA5pEPBp460nYZ4lPJk/L+tV8ZPSnnjnvSA812HM9x+MACgAinKC1P2nHSmMrscmmE9cVK4wfSoWZaZIqISRxxmrAj8vO4AZ9aijvIoAONwzk1RuLqS7nYjdt7UrDSLst2sZwBz7VWa4kmOFzzSwWm4BnJye1XY4lRRgCgpIpC0d8buBVmOzSP/AGqsH0FKOBxxQaJCKijtSnFMLAHrTTJipK5SQsKYWFRGUmmEk0BYlMgB5qMsC2RSYxS7aAF5IpQDigCnDigaG7TSU4nFNoAKKKXbSASlHQ0u0UgOKYwpaAc0HGKLgHY02l3cU3cMUroLClsZ4pofPFadloN5qCgxoUU/xEV0+m+F4bJQbhPNf1NZuQHL2Wi3l7hxHtjzyTXVad4YtYmEsgycdK37axeTCQRMAPbitmDTIbRHluXXCDPJqNWJsybbTXuFAji2Y7irr/YtOjBuZVDe5rL1jxxZ2iNFZNmQccDivO9T1O61KZpJpWOTkLngVSQWb3Ot1vxxuLwWXyBeAw71xtxeXF+SbmUuM5warAcc0o4qrD0QhUZ9aQjin0mKpIBBwKdxSYpadguxKKXqaXbSYDRSnpS4oxTuAi08dKTb70oGKQC96cppOpoHBpolkqnLVMh61AvSpkPDH2pjPRvDTXsOhRGBtqA9PWumsfELL+5ul2kdzVPw2gTw/Zrj7yZ5q5PYRTjlBmq5TNs2IJLW7xtdTmp2tpYjuhJx2rll025gk3wEgjoM1uWOuSxkRXUbAjqcU1G+5nLTY3Le+kQBZVIrWguUkHB5rLimt7kDDDJ7VN5G37hINXymdzZU8Uuay1nljwGyRVqK6Vx1ocR3LVJikDg06ocR3ExSYp1BFS0MZRSmm1NhhRRRSGJRS0UANxRS0YoGJSGlooAbSU6kpgNpKcaSkIY3Sq8wDAg9COanfpVaVwD1pMDy++iSG/uIVKr8549KqMFVAEGG7mreoIG1O4mYZBc1R5yR71599Tq6E9spZlyc5qeUEzgD1HFJbREEN69qsaen2jU0RhkFq6aZnJmprsvlafBbqAMrk1kw2wjtd5PJ7HtWnrbj7Yp6iMdKyZ5WkXK8A9hSrSVwhsUppCM1TILvV5I9z/MKsC1jGWrlN7mYkJaTYOuM075VxkVLdRsWJjO18YBp2nZjuUM6BlHfFFxlzQ3lg1IqUPkyDqat61DLJcIquRF7VPJdoqs0EYG0Z5FUbm7uprSOXaAjHr703tYlau5XiCQAiUEnsTUsUIly5+7SyqGZM8ll5HoaktAyEqwO30qL2YMRreM5dRjHaoRaSAncDk9AO1W5I5CwdU4HapreUbfnb581VySC1juo+BIwrVgBlBWXBPqahDYYYGSTgUxrrJIjXkHHFVGaiK1y1/ZokyVGMVWls5Iedua0rW4LqOPrV1B5oJI79625lLYnVHy/nnrTqYCCKa0qqOtd9jlZcjOByKjmvUUbRgmqT3TtwpIFQFc8nr1pjJXuWYnrTUDu3TilRcdasRUgRGttu5NXI4UUAY5oxxmjfigsdwDTtwBBqEyYPtTS49aCkTO1MMgA61AXP5U7g0ixWOTTaWl284pDEx7UoB9KWikIKKKUDNAIQGnA57UAY60UDFxnqKTb7UUZougDAoJpCTR1pjQbvako470pwqgngUm7BYQdetO2AnHNWrPSry+wYE+Q9yK6vSPDFtajfd5eXrz0FQ5dh7HPWGhXF6SAjBQM5Iro9P8AC1pbqssvzSAfxetdDDE5xHDGSPYVsWuiggSXTYHU1ndsTZl2sMkgWKJBtHAwK14tKSBfNuXAx/CTVXU/EelaFGURgWx2rzvV/HF3qbMkZKLnAIosJJs73UvGun6SjRRbWfoMV59rHiq91Qum8ojdgaxmBl+dzlj1JqPpVK7LSSEOW5PJ9aOppaKpIGJigA0tLVEjcH0owadRincBuDS4NLilxRcdhKSnYoxQA3FLS4FGBSAKWilxQAgpaKKpEskXpUuCI2I64qFeoqza/NcRKejNigD2bSVEelWS+kQrQT1rAtdQAtY0HVVArRttQR1AY81omZNGwhOBVkW0U6/OueKowzKwHNaETcda0ijORGummEl7dzu7Zq7Be3EAVbhM+4qSH3qyERhyM1pYzuSRXUUw4I+hpzQA8ocH2qpJYhvmiO00xZLm1PzAuvrRYVy6sk0R55AqzHdq3HQ+9U4r2KXA6GpDCr/MDzUtDuaKuCODTgc1mqssfRsipY7sA4bg1LiVcvYzSGPNRrMrDg1KJKhxC40oRSbT6VL5me1KOalxHzEGKSrLKp4xzTGjApOI1IhNJUuwU3ZS5WO4ykqTbSYo5R3I6KdikJo5RXGkU08U4tUEsm0E5o5QuEjAAk1kXswOQp5xU11cll2r1rFvLgWqs0h5IxWVR2RUTk7pWknfZzhqg8hlcFxj2rWgjjjBmcdW3GqlzIJ7hpEGV6AV58Vdm9wiGFz2UZq/oEO66aUj7nzZqkSFiYDnIrU0bEWm3E5zjGK7oqyRmzO1GZpbuUk5BbFVcYAUdKsXaYt0l7SHimRxk/P2WuKpO8jWMdBiRkEYFI8n74xfxAVoRRq4DfiBVOztzeanM/QZxj0rNvsaIhjj8ybB6A81tRWMMKiRmUEcjND6WIS2DweeayrqZ3YxBjgcVXw7k77FjUrppB5USryOw61Ww0enxQM3G7cfapIcKowMnGOaiYsevaq8wWg0tmXIOR2rQtyGC7qoxwszA9h1q5yEJH8NSDGvduksiD7inAqQWLb1kd/LzztPcVXjTzcn+84NampwfaItu4govBFLdXDYq3GIwFVsnGRVSwmfc7N94nGMdafFsMiEMWKjBqzBZyMWZFHyHkVlK7ehWyNmHasa7VGTyakN0kHLnjrVKxWRZJWbp2qa4txcIAx6VrGTtoZNanzFls8Z5pwiJqXA9KdjpXss5VqQ+SM804x4FTgCkYUXEVyADShsEccVIyEimbcA+lS2Mf5hAphlOaYxOMUxmx9adyycc80YwcVHEWZgMEg+lWpEKgZpXKRDjFOFNGe9KM5pXKHU4nByPSm0UDuLmlpBTwM0BcbTgKMY6UoHrQO4lLikPWikwCigClaPYu4+mahuwDSQKUMi5LkAe9bGg+ENb8TNtsrCWOI/8t5l2qK9R0H4V6bocAuNYZb24Aztb/Vipdx8yW55Pp3hzVNYkRbO1YRsf9awwBXV2/gyKyUfaSZSv3s+td3d6vBFAINLtenyjaOFqvFpkl7hrh2BblhUKV9ENsw7WCKLCW6gY4AxW1aaK8hElww29cVZlm0nSIWLSR+YvYmuJ13x9PteG0jHPAIqrW3J1ex2Goa5p+ixbAqh+xrgdc8b310HhtThTxkVys1/d3rE3Ls2Tnk0xRjnPNGrLUUhGnnnObhi+fWmFFDfKuKkI5oAquUGxR93FNp9IBVIQmDRinYoxTENwaMGnYNGKBiBaMU4e9BpMBMUYpaKYCYpMe1O9KKAG0tBooABS0CigAooo7U0Jjh1FW7Eb723UZzv4xVNa1vDkJuPEVjGP+ema0iiGztI5JFADIV9jVu3kJIJyK1riw3scKKoJAYnIPatGrGSdzUtJDjrxW5by5UZNYVmnStm3X26VcSZGrDJ71cjbOKoQD2q7H0FaGLLANO4IwajBpwNAiOS0jkGVG0+oqIC4tjwd6+lWg1PyD6UhkUd8jfKwwashY5BnioJLeOQdMH1FQ7JYT8pyKVguWmiZfuZpY5JUOSDioEumT74PvVmO6jbHPBpco7lhLtMfNwaf9qj7GomMDjtUTQpjg8UuULlvzg3cUvm5HUGs8wt/CaTZKOhpco7miZB600vVAiamH7QO1LlHc0S9NLis8/aT6U3yp26vilYdy+ZV7moHu4lOC1Vvs7H7zmg28QGTyaVhXCS9B4RSfQ1WdJpOWfipmkSMcAVUnuS2QtJoZFculvGSW5rEll+1SYcj8amvZGUEseD0rCuZ3BO0Vw15G8IkGozsLn7NGcqOpHSpbaDEfWm21qTumcg57VOzYUKtctJXlc1eisQT/KAPethj9l0HaeNxz+dYpy9xDGe5wa3tXi3W1vEDhVILfhXfL4DNblBrdvLRWB2gZAPamCFk5/hHars90Lg5IAAGBj0qp9sjww9OK8ydkzeN7E0YU7WJCjrg1XsXWG7nnCnaz8e9V9RkNzBCsQIYfexW7plurWMasg34pQ1dkOWiKusznMSxsVMgzkVQW1Cj5uW6mtORCZnW6QAopKVlPM2ZHPdat73YlsI6BRwetRqBn5hUf2h2YJ3qeJSxIfgjtRzDJ4ysYZsdulNiR7rIj79qcy5nEY+6VzVq0j8iTK8073AjitJoWy4/drzV6X5oBKDw3BpJ5WNxHbKeXG4j2qKWYkSRjhRjFJtLRE6sqi08sjySAQe/pWxpgQxOQOc9fWo1s5GUMOhFXbC3NvaiNh82SamENRSloNmTblhx61V85sfKC1XbkYQj1Bqvpuz7Njq2aprWxPQ+Z6UnAFNz2o7167ehhYlUjFKMGotw708cUrjsP60nl7qAcGnqeadhWKD8vgDvVqHTpZyOAAfWo0XNxkjit+2ZdoC0DGW+nrAgGASO9OmtVccr0rSRQetLIiqCxwAKgaOZubbyW6HFVu1auoTK/yr2rMKMex/KixQ0c0uKApBp2BRcaQgHFOzxSYpcDFJsoKKXFLjaMnpU8yGN6ml2mtbRfDGr626LaWUxUnBkK4UD1zXrXhr4S2Gnxpc61M11cHkQjiMfX1rNyk3ZCbS3PKNC8L6r4hmC2FszpkBpWGEX6mvXPDXwo0nSFNzqch1G5Rg+1z+7Q+w7iul1HxDpmhxfZoPLLYCiC2UZ/SueurvV9dnQkvZ24GPLjPLD3qPaKOm7J95+SOk1LxLYWZMVtieZF4hhwAPY1ys39pa8+bmR4IicmFD8pHvU6Wmn6RGZpysZ7+prl9c8fxW8Lwady396hycviHGNtjppJtO0GAmaRBiuP17x2N7RWLqePvCuIvNbvdQbdOxOexNUtoJJIGacb3NOVItXl5cX7F5pWLE5zmqgyDnPIp+aStuVBcQjnNLQaAOlGwrhS4pRTgKaYmNoAzTu9FACYoK0YpQOaLjEApaXHvS4HpSHcZRin44pMe9MQ3FGKUj0ooENopRyaTBpjEoHNLRQAuM0mMU/oKTNADaKfmm9aaExF711XgK0Fz4mikY4EClwPU1yy9fxrufhnHv127bHCQ/1raCuZS2PS/LBJNZ13Aom6da2dlZ90p8/OO1aNGFyC2X5hjtWvCvSs+BeeK1YRjFOImy5EOlW0GBVeEVaXpWhmxRTgabS0gHUuaaKWgB4ang5qKlFAEu1WHIpv2VG+7xSZ96eHIoAb9jkA+V/wA6aBOpwcVOJTikMmRQMgaeSM4Kmj7Z6ipg3rg0hSM9VFICL7YvdTQbyMU9o426rTfJi/uigBpvIzTTeDstPEMQ7CgiIfwipGV3uZG+6pqMieTvgVZaVF6CoJZ/Q1LRSImtyASz1TmlRFJB6U+e6YKRisO+usHYDjNY1JcqNIxuV9SujKFCnoarxwmSItjnvVpLYeQHblielRyzGFHjUfe7+lebUd3dnQiupx8vYcUjhVGV60Lypx1qLOM7qVJahIdp6faNRUEE7SDWxqMzSXckCjouR71U8PxhrrzifuA5qC6vG+0yMv3gx6111HaJMdWQXTNBFhTjPBqXSNNNzGWlBAzxVYtNczICoI9q6QSx2NopUbjjpXmcqcrvY3u0rDY7e2tj8y5FK99CpPkEK3as+Z2uScNgt6dqpXcYgf8AddvXvVKVthWvuXJ7iVk8yZsnkZFZM0m9WKdDRJPNJHsxweKkS0ZYVD9c0r3KSsNt0y6Ej8au3jJHbSOOJMgDHpSBVRM96khs2vGA6A+tPyE97klrA0oVs87c/hVzYUi+7yT0qUqIUAxh8bc1SupJY7i33OdgbLU21FE3uWZgvnrcgfvEXZ+FIsXnyrH3Y06XaWKgjJOa0oLeOIh1OTihRuxN2JAPKUL6DFI0gjXOakYjbljzWa+64byycBTyRWjdiVqEly88wSOJjgfeHSm2aSW75YHBPT0rRt4hDFs6+9OdA3WlyvdhfofK/wDFRSfxUter0MgxzSgkUdqM1I0O3Gl3YplKelU2QwBwauW9wUIOapUA4pAbZ1IAbS3zVVaa5u22hjj2rPXaZAWFdFoxiLbVXIzUvTUoLPSMgM4JPvWi+jeYoWNMevFb+mWAl5PTtXWWelxhSdgyaylUKR47qmg3dkN+zcmM59KxsEnGOa98v9It54mR4wQR0rzvVvCMqSTXMMYESn7vSs3VSLWpw/JOKNrAVoNZF5mgijZ5V6he1dBofhUvOrXW4Fv4GHFDqXQzm9OsLzUpWis7aSZ1+8FHT3r0rwn8KvtU9tdavI6usis1oBkMvua6nTLXTPB+nqSI2nmGHCclh6U2613VNVjYWURsoCNq4/1v1zRdLVk3b2Ou1jW9J0aVoBIizKoVbeIcn646Vyl1qusawQI4zYwt1TO5m/HtUNjpSWqtc3kpeYj55pD8z/WszWfGdnp0LR2o3SdAwpSk5avQIxtsa0OnpZ5nvDGD/exg1i6343s7LfFbAs/TKmuA1bxPqOpyEPcMI/7o7Vis5dsscmnCK2SL5e5q6t4gvdUkYvIyq3Vc1kHOKWitFTQ7jQuaU8GnCjFNRC4ylx7U7FOAxinYVxu2gCn9qQdKYXDGe9AHPFL0pQaAYwg0mOafiikIbj3pce9LRSuMSlopV70AhO2KO9PwKYaEDQUUYoxTJEI5oyfWlxiigBuM0Yp1FO4DaSpOKMD0pjuR0tP49KAM5poBFGccd69I+FdtGW1K458w4T8K86xivWPhZAB4fuptvzNcEE+wArelqYzdkdoEqjcpiWtVUyfwqleJ+9H0rZo5ivAnNaMQzVSFOlaEI4ppAWYlwKnHSo4+lSimSLilxQKWkISlpBS0AFLSUtAC0tNpc0DFzRkUhNJmgB26jNMzRupDHFqaXNMJphagB5f3qJ5MGkZsVCzUhg8hx1qrLLjqaWSXBrNvLoIpNJlpDb25KxsQeQKyLZ3nkE0nGOmangu4rlyr8c1Yks02/unBPtXFWTlsbxaRGbxBGS/Xtis6GQuZDMe/y064s7lCSFJFU9ku7BU1xuD6myasaVtIiq27rVO6P3j2PFHkSMMltoomHyKp7VrTjYzb1NrRIgmn3Mx4G3J96ydPhF+rTNwC5wPatdv9H8PKucGX5TVJHithsDfKF7VdZ6IIFuK2iiyFXkiiJUim3S5KtwM9qSznE82dpEePvHvUGo3KF4VT+Bvm+lccrbmi7FZ420+eRAS287hmo2cykA8kmtGaNbhPNBB+tVmg2MrD1rNxLUhUt1WMucYFPkIllCIMDbT2IW3ZT3OaW1jDc98cU/IVwXTmc5L/AC+laNtb/Z41ww96QsYvIhxy3JqJZTcCTb0DcfhT0RLuyO5vDNKttGuDnlqJ4jKixH73Y05bfEyyelXPK3MG71Gr3C9jNCP5ifu2yOM1s25ZkGeop+BgDA4pRIqDFaxjykt3IbxXZBtyKjsWjlDwtw4OanluECEntWZ5zeaZoIyfpRKydwWxsLmNwpzg1IWxVWGcyIC3BPUGrA5FUttCT5WHalpB1pc16ZAUUZpQMUrWAB1pT0ooJ60gaEopKWmTYTOK09JuhBIC5wKzKdg4ODRJXKR61oN7HNbxOOATXc2yxxrvB+8K8W8Na2IvKtXIQgZD+le1eDY5L+0XUrlQLfBS3Tr5h7tWHs7uxWyuPkwwx7ZrK1O1huoGSRiFA4A70/Vrx4LmRI8HadpNYstxdXLhMnHtWEoa2NEiq1vZ2QMdrbqASDI+PmNTbr2+OIx5cY6OB8y1qW2lRD55mJOM81S1bxBFo0RMUUbH3NKVNoPQns9FhtGee4kZmk5Z3Oc/4VDqXiaw0mEiB1Y+1cFq/jK+uy6I2xW7A9K5mWaSU/MxP1oin0Hy9WdBrXi+51CVlimkEfp0rA895M72JPvUYUY96cBiuiMFa4XDFLiinAVdkIbg+lLg+lOpOadgsIOKcBRg0o460WGkGKKMUuDSYMSkpcGjBpCEzThSY5py8UIBCOaMD1pcUYouMbR1NO2mjGKQCYpQMUlKKAQtHejBpQKQ7iYoxS7TRg00IQik/Cnc0UwG/hRj2p2D6UYNADcGinYNGDTCw2nKOtLg0DimhCOBgn2r2z4cWpt/BNsxx++ZpPzNeJOcg5r6C8IxqnhDS1UcGAH866qK0OaqzXUYB+lU7tMsh71ogVWu0yq1uYXK0UYq7GlQxrjirSjFAEiDAqQUwU8UiR4opKWkAUUtFABRRiigAooooAKSjNITQMDSUE00tSGhGPNRk04mo2OKQxpNQO2Ke7gVUnmCqTkcDPNS3YpIguX4JJx71z19dbmYA5WotX12IjyUf5m6CsqKZpDycisZVOhqkWlLDJHGetW9OiuvtYd2YRDnFRRESAqMdK14WPlMoOflxxSSTE2y1JqEMQ/ekAe9MAt73MkW3pWDeAzXSxMeMdDVa0aeK4YRsQACuKbgmJM257Z15TkVmTK73EcZ4Bbn3raiuCIEWT723mo1tENxHJnIxvIqHCxakS69II7a3tx6DAFYwDFT9K0rlhfziTqF4WmPEscZJ6+lcla9zWGxGbvZawxIPmAwTVb7O0j7skk05DuYcdatIwUkHAxXLvua7DoUZAq5wO1SvjzCT0UZqu10ouBz8gH605JXmOwrg460NrYVmTOgcMR0UA05GCIrrSFPLXywclx81RSKIIOCevek2BK0zyuXz2wKnthiPA7dajVEjtR/efmpbf5mYDvS6gXYYwWUn0q5lE64qikm04qGaYg7Sa0TsiLXJZLg7iBmqYE1w4VXIUn5j6CkSQyE7SeOKtWUZjibI5Y1PxMew/7IFICuzAetWljwMYGKENLLL5a5rRJIkY0YRsjvTll4qrLeKFB7mo0u0JIHNS5JBY+ah1p1NH3qXvXqmYuaBSUUgFyKM0Ue9CAD1oxQBkmnY4oYIYafg0badjFMaQ0rgBlyPnBOOp9q+obTVlXw1ZXi26Qs8CiOBfux8dR718wk4TjkjkCvZtG1pJNAsvtMmAkYGGPTFF7Da0LFvp91eXU087EJuzk1LqOqaZoao0rgyD+Eda5vXvHEaQNBaTNxx8o4rgLrUZryTzJ3LOOhPpWFktjTV7nXax4+nu98drhEPGe9cfc3c12xaeQuc9zVSTlsjpSg4pqN9x3tsObJ5pAKdRinyi5gHWnYFIAPWnDGaB3CjHGaXqKWgAUc5o9adSY5piuJQQaXmlHvSuO4UcUd6XBoFcTiil2mjaaQXGnpS9qCPWlA460BoGMilxQOKWkWGKCOKWg9KBMbigAGlApwGM02Ibge9LgelOoxSATGaMCnCjFADdtKFpSKcOCKXUdhpFG32pxGTS0BYj20hFSYpCO9MQzBpCKkpjcDNVETInTdhR1Yhfzr6T0e3NtotlAcZSFV4+lfOlqokvYQennRj82FfTKqEVFHRVA/Su2ivdOStuKBUNwm5B7VYHFMmGYzWpgVYxzVpRVePg1ZWhgPFOFNp1AC0tJRSAdRSUtIAooooGJRmikoEBpKU0wmgYE80wmgnFMZqTGIz4qB5Kc7VSnmVFJJqWUkE04XOTWDe3Yui8aMcKcOR2qprOseXEyqTk9xXN6dqskcsu85RxzmuWrO2hvCJb1PTLeKZ3jk3EDIGelZyyvDwerVEs8pl2liQzc/Sn32ZNpTHy1xupqb8pbjungkQvnaxxWvJqq2ZTyRuU9awr2dZbGBFHzr3qOJXdwzMcf3e1bQq2M5QOhWaLUbkSpIAw5K0+CIx35J+761jxKsL+Ygwx71ZTUHiyxGa1VUlxNi6lGVUHBJwKxdT1S5S/eKJtqxjaMd6uR38NwVMvyleRisq7hnivHuY1EgkPIPaqcrk2Luk3k9vMstwSYm7VsXNzDO6hWwWPFZMbK8SjBGOxHSoW8yS8i2n5VBrKcLopOxrTROhYxjIA6iokBeMGU7SaXT70xxFJju56mrSyxXcwQAKM4Nc8qHY1VQpJgThc5rS+1xsgQLtcd/WoGtAlyzAjavTFQTKQTgc54rllBxL5kzQilMUkhk5LdPaq8xaZgOSM0o3zSxxg/ORWm9jFAVLEAkc1k1JjukR20DzEBjwBitGK1WOQY4GOaqJJtB29BUn2khR61rGy3JdyS5i4LLxism6mIhJJ+ap5tTUHy+rHjFVJbWWYjHQ9qmTvsNLubmlLE9irbQSetWTD8xOePSq1hALa3VATxVvevrXRFe6rmb3I87B9KbmOThjxTLhsRkiqRk6c4qZSsCRKsMYuSOqnsaetpGkhaIZbowqpFFNJMCM4zWlFEyHr1qI69CmfMH8VL3oor1zEKXBoopAABowaKKQhyinHsKKKCkKBS4ooplDl+U1YfULt0CGY7B0AoopDIMnBzRjPSiipKDbz0NOA9BRRSuJi4pR1oopiHUY4oopFCinEUUUDFxR+FFFAgHJpwHOaKKQmGOc0tFFAgzRRRQMQ8miiimMcOlFFFSWOooooEwxTgOtFFAhce9GKKKAAClx70UUAGKKKKl7jQ4fSiiihMYmOKTFFFUSxMZpr8jFFFVDcmRf8Owef4hsYihYNMuR64NfRg560UV3wVkcdR6j6HGUNFFWZFQfeqde1FFMRIKcKKKQxRS0UUgCiiigYU4jC5zRRQIZmkzRRSGIxphNFFIaI3NRM+BRRSGU7q6WFCxIwK5HWdWknJSA4XuwoorKbZpFHPTtHMrEy7nHY1mCZd+3Hy9M0UVxTdzpiSx/PMB2HcVPIoDYHT1oorCxoCJlanQEcCiihCkPOQKY7ZTBPWiindkDZomtIvMk6MOAKfp1/K8wVl/djk57UUVqmwtobUV3bXzMAuzsDUD2cltcYjYSLjjHWiitE2yGhYYHRXaVSPSlt22hyOmevpRRVXJHmaSNgysWB7Vc+0wS2RLHbJmiisKiRSZWRbgXAkjJLgcfSrbvN5ymdiSR1oorjnFI0THi8RflB78CpTJPsLCMnHaiis1qWQ29sWnE7qQfSt4KHQYGKKKumhSZKoIFMwQc5oorVkEBlEmVzWdNuMmF9aKKwk7lIuWq3CkZBrVU8UUVpFWQmf/2Q==" old="https://www.landscope.com/images/Photo/Stock/152001_153000/152373/bat22h.jpg"*/?>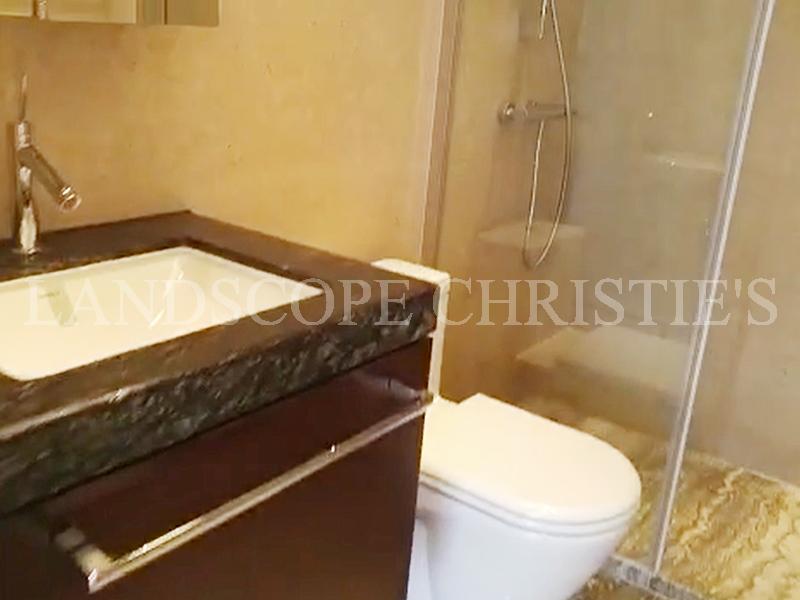 /*img class="sp-thumbnail" src="data:image/jpg;base64,/9j/4AAQSkZJRgABAQAAAQABAAD//gA+Q1JFQVRPUjogZ2QtanBlZyB2MS4wICh1c2luZyBJSkcgSlBFRyB2NjIpLCBkZWZhdWx0IHF1YWxpdHkK/9sAQwAIBgYHBgUIBwcHCQkICgwUDQwLCwwZEhMPFB0aHx4dGhwcICQuJyAiLCMcHCg3KSwwMTQ0NB8nOT04MjwuMzQy/9sAQwEJCQkMCwwYDQ0YMiEcITIyMjIyMjIyMjIyMjIyMjIyMjIyMjIyMjIyMjIyMjIyMjIyMjIyMjIyMjIyMjIyMjIy/8AAEQgCWAMgAwEiAAIRAQMRAf/EAB8AAAEFAQEBAQEBAAAAAAAAAAABAgMEBQYHCAkKC//EALUQAAIBAwMCBAMFBQQEAAABfQECAwAEEQUSITFBBhNRYQcicRQygZGhCCNCscEVUtHwJDNicoIJChYXGBkaJSYnKCkqNDU2Nzg5OkNERUZHSElKU1RVVldYWVpjZGVmZ2hpanN0dXZ3eHl6g4SFhoeIiYqSk5SVlpeYmZqio6Slpqeoqaqys7S1tre4ubrCw8TFxsfIycrS09TV1tfY2drh4uPk5ebn6Onq8fLz9PX29/j5+v/EAB8BAAMBAQEBAQEBAQEAAAAAAAABAgMEBQYHCAkKC//EALURAAIBAgQEAwQHBQQEAAECdwABAgMRBAUhMQYSQVEHYXETIjKBCBRCkaGxwQkjM1LwFWJy0QoWJDThJfEXGBkaJicoKSo1Njc4OTpDREVGR0hJSlNUVVZXWFlaY2RlZmdoaWpzdHV2d3h5eoKDhIWGh4iJipKTlJWWl5iZmqKjpKWmp6ipqrKztLW2t7i5usLDxMXGx8jJytLT1NXW19jZ2uLj5OXm5+jp6vLz9PX29/j5+v/aAAwDAQACEQMRAD8A8eJxSUUVBkOj+8tSnrUajkYqX607DsNpj9vrT2HvUbdOueRRYLanZ/CMf8VNqjekK/zr1xjnJryX4RjHiPV/+uC/zr1lqGakbdabTm602kIO1JS9qSkMKWkpaTASiiikAo7U4gNwyg/WmilphciaLad0bsvsKcs0ijEiZX+9T6UEUBcWN1c8Gkh5RvZqY0QbkcH2pkTzWysGAlUnPHUUhlojrSkcU2OWOTo+G/utUhU0wIyKbUhqM9aBBSGlpDQAUhpaQ0AKKkFRjtUg60FIetSDrUa1IOtAyVegqRajXoKeDQIlX7y/7wrjrb/kZNY/6+B/KuxX7y/7wrkbYf8AFRawf+ngfyqogWNP/wCRj1T6L/Ksj4uf8iJB/wBfKfzrX07/AJGPVPov8qy/iugfwNEPS4Q/rVgW9P8A+QZb/wC4P5VaTFVtPH/EvgH/AEzH8qsDipYyMgZINZ90vJK1oyDAyKqTDKsapCZRS4ZODVqK7XbywH1qlKvHFUZiVakQbXngtwwqVZ1BFc+l1sYbs1fgu4nxk4NNAazzjAxTUmXHJ7VUll+T5OmKpGdgWB64qhHT2vNnGfrUpHy1BprbtKgPfFWf4aiRSKtwP9Bl/CpQOF/3RUc//HlNUo6L/uikMoa7xoF5/uj+dWLD/jztz/0zH8qreIuPD17/ALo/nVmw/wCQdbH/AKZj+VaLYg0rY/vRXmPhhxDrPiRj2vm/nXpdsT5gryzR28vXfEJxkfbW4pgdf9u56GmtfE9FNZ32kf3DR5jP0BFAF37XK3TA+tOE7nqaohpemadtlJ+9SYF3z2HVqT7QB/GaqbZO7Um3jkVIF37Qp6uaa1wn/PQ1V2juKNqA9KBkpu417E0fbYz0U00KvpS7fQUAOEu48NikaRh0ek8sntR5bDoKoCuzNu5/OmliQatGIkciomgIPQ0ICoSfU0g4PJqx5JINJ5WDTEa/g2e0W7mh1CBPOY5jJHUV3QjthykEYPrtFeWhDFMs6s3mIQR7V6FpWoRX1sjBhvI+ZfQ0Es1IyisPkXn0FcJ4w0ow3n2tcskp59F+ldxnFU9TtRqFi8GMvj5PY0CZ5UqE5FX/AA+v/FV2XtAx/WmND5dy8LAgoSpq34e2r4tjXv8AZGP/AI9SZSOvIzdS/hSsMGnAD7TJ9BSv1rNlEO3k1R1MfPH9Kvnqapaly8f0qWNGcDzThTWHNOArNlscBTsfKaVRQ/EbU4iMi4++aRelExy1C9KGSxwpp604dKaetEQQq1GakWoz0qgCkalFI1DBjaWiipELSClpBTQHlW0+lG0+lPoqyLISPIYZHFSmo6XcfWmmFhTTGoLH1qN2OBz3p3Qzu/hSNviO8x/HBz+Br1d+Ca8j+FLk+J7lfSE164/f60mURHrTaU0lIA7UlBpM0rgLRSZopMBaSikpDHilpopadwsLSd6KKYWHA0DjkdabmjPFIYrKj8MoP060DzYxiKT5f7jf40UvagBRLnIZcfjSj5uhB+lNwOfftTTCAuIyU+lAWJCKbio/NnXh4w47stOVw3/16AH4pCKXFGKBCAU8daaBTqBokWnjrTF61JQO5IOlSCmLTxQBKv3l/wB4VyVt/wAjDq4/6eB/Kurzyn++K5O3P/FSav8A9fK1URk+m8+I9T+i/wAqzvinx4Hj/wCu6fzrU0sD/hINY9nQfpWR8WTjwZaj1ukH61Yi/p//ACD7cf8ATMfyqwRzUFjxZw/7g/lVkjmpYxjrkVSlXOVrRK8VTlQ7qEBmypjiqNxH6CtKZTu5qnIM81ViDLdeOnNQFtpH1q26kE1XKZbJHFOwi0lzIEUDOKa8rsST1NSKo2CkbFMR1miEvo0BPQA1dP3ap6D/AMgSH8f51cPXFRIpFaf/AI8pamXov+6Kim/49XqVe3+6Km4zM8TOIvDV6zdMAfrVyzXbYW6ntGP5Vn+L/wDkU73/AIB/6EK0oD/osX+4P5VdxWLdt98V5doQ3634gbqPtzV6jbH/AEjHoua8y8MrnUdXb+/eyH9aaYrG95YxnbTlTpxUuwetOAFXoIj2j+7QYwamUU/ZSYFbyhSeWe1WvKo8o+9KyAq7OKd5Q9KsiKl2CiwyuE9qdt9BUuwU5Y+aVgIlQk4xUnk1MkeKkC471Bqolb7OcUwxYq+F461BMvTFNMOUotH9KjZPpVtlqNlz2qri5SmycGpNNu5LG9jlXJTPzj1FSMo9KhYDPFO4nE76O7juIgyHr2pfN259T0rktL1I26iKTJ54PtXQfbY2XqOe1K5nYxNd01S63kSn0ce/rWRocIHjQN3Wxb/0KulvNSg2PBIfmYccVh6JGf8AhO9oHEli21jwOtAHTj/j4f8A3RTnGabjFy4znAApznFQxlf1qnqJ/eJ9KvKOlZ+on/ScegqZDRS706jFL0zWZbHpSy/camoeaJPuNTQjGk6n604Ukn3jSHgDFO1yWSDpTT1poY0ufmoSAdkZprDApM4NHWmACkI60tNPNDBiUUuKKVhBSCg1GWJOc4oA8xoooqyQpDS0hoAQ1G/QfWpDUb9B9aBna/Cj/karr/rjXrz9/rXkPwo/5Gm6/wCuNevP3+tMZCaQU49Kb2qQEpKdSGkAlFFFDAKKKKQCilpopaChaKKKYCUCg0CmA4UUUd6QBmjNJRTsAo5pHjVsZ7dKUUvWkBGPOU5Dgj+7UiyAnEmFNA60rIr9QKQMfwRwaTFRhPLOVY/jThNk/PxTAmXrTxzUajeMqc/SpFBHUYNAEy9KeKYtSCgaHf3f+ui1yduCfEmsf9fK11n9z/rotcpbHHiPWP8Ar5X+VUhlrS+fEGtf76fyrH+LX/Im2f8A19p/OtfSTjxDrf8Avp/Ksb4vHHhGwHreJViNOxH+hw5/uCre2orVQLWH/cH8qsDtSYxNuRUMkQzVntUclJAZtxANpNZ0qY4ArbcZqhPBgn0qyDFnSqL53YHrWrOmKzCP3v40xFlVO0c0x1IBq1DEzoMCpGspmVvlyMUCOh0cNHpMKkcYq0e9RWpxp9suc7VwR6U8nIqJFIhl5t2HepVPT6CoX+7+NSA/MPpU2GZXi/8A5FO9/wCAf+hCtGA/6JF/1zH8qz/Foz4WvB6lP/QhWhB/x7xD0QfyqrCLlrlrgn/pmf5V5p4RO6TUm9byT+dem2HE7+0LfyrzLwiu2C7k7SXMh/8AHqaQHTkU3BpaMc1ZI9alFRKKmXFADhUg+lR08c0AKQO1MKZ71Jt4puKRSI9nvUigCkKmjBpFDxgClzzUe7B6UZzUNGiasSeZiopH4zTSfQ1GxPqKaQXAtTTSF1Xqx/Kk3hh8pJ/CqsFxr8CqzZqwcn+Bj+FJ5UrY2wOfwNFhNkCuEYE8YrrvDiWGp27GZcyxnGQe1c1/Z13L921kP4VpaFZ6np+pKfsjCF/vc0GTR20dhYxrj7Kj+7DJrmtcgSD4gaSIUCK+mTHA/wB4V2CW1wyhgm3PrXLeI1K+PdGz94abMD9dwoEKF/ft/uiiUfKacDmVj/sCklzg/SoYECjhTWdqH/H2R7Vpp9xPpWXqP/H83+6KiQ0Vh0pDQKKzLHp1FEn3DSJSyfcb6VSEZD/eNNP3RSv940h+6KpEsBS96FpD0NACHrS02loEKabS0lABRTcUtAATioj0FPcdPrTSOKBnmNFMyv8AdNGV/umqMuYfSGkBG7gYpTQUncQ1G/QfWpDUb9B9aAO1+FH/ACNV1/1xr15/615D8KP+Rquv+uNevP8A1plER6U2nHpTakAppNKaSgAopDS0gCiiikAA0uaaKWnYdxc0uabSinYLhiloozQUFBpM0UCClpKWkAUuaKSgBaXNJR2oGLnNJgGkpaAE2kfcYqfarUc0m0LJ82P4u9V1qVRxQFi5Htk/jA+tS7MVVCggZGasLvGOcgdqYx/ceziuQtvm8R6sc9bn+Vdh56qqh4ypZhj3Ncbp2TrWqMev2o00Bb0ps67rLjvKo/Ssr4vr/wAUjp3/AF+JWlohzq+te1wv/oNUfi8P+KS0set5H/OrEbNuMW0H+4P5VLilhX/Rof8AcH8qk2UgIz92ojzVgpTGShAQ7Qe1QSQFs4FXgnFAj5FUSc9dWrqCSuBWKyp5+G4Oa714EkTBANc3rGmbLyGRcKuOfegTE0i2kkgZyBt3YFaclrIgyVKcVDYKlpbAmQFeuM9KsNrFrMNjSMccdKBEkKBIhinE8UuVz+7zikapZSIX6D3NTYw1Ry4Cp9akP3jUjMrxTz4buR/tJ/6EK0IP9Wn0FU/EYB8PXP1X+dXohhI/9wfyrUguWP8Ar5h/0wf+VcF4Zt9uk9P+Wzn/AMervtLIfU5Y26NaSNn6Vi/D3RINf8IW95I7qHlkB2+zEUAVDweaMoOpx7mu3XwNpqc75yT15qzH4W0lMBraWSmB58Joh/y3WpEljb7rhj7CvSovD1goAj05cDpuWrUejwRn5dPiH/AaVwPL1OfWpUhmblIJD+FeqJpceOLSIf8AAamTTmA+7Gv0FFwPMrbTb2fIW3fPXkYqyNBvz/yyAr0b+ziRzIB9BTf7L55mb8qVxnnw8OX7/wBwfWj/AIRq8DYaaMfSvQf7Kj7yNTl0mAHkk/Wi4HAjwk55e6A/3RUg8JW38d3L+Fd6NKtgfun86cNOth0SgdzhF8K6evWeU/WpU8O6WnJUsa7kWcC9IxTvssH/ADyWgLnFDSNMT/l3B/Cp1sbHgR2y/wDfNdgIo16Io/CnbFH8I/Ki4XOUjsox920H/fNSiwc/dtfyFdPgegoouFzmxp9x0+zkU9dOu1ORFXQ0UXC5n2trcLH+9YZz0NcV4rT/AIuBphPUafKMj6ivRa4DxUc+NLVhzstHU+2TSEUBw5PqMU2U4X60bu1JOf3DnuKQDIzhFHoKzNR/4/W/3RWmnI/Csy/5vG/3aiSGiqKO1LjvSGsyxwHFSMmbaVv7q5pi9KmJ/wBEuv8ArnTQjBfrn2po5FI3/stIKGxEg9aaTSjO0000XFZCZpc03sKMVQh2aTPNFMbr+FAC7vSjcT6VHRQOw8txTC3rR1ppwcZNAjzIikp1NqjIVfvU401fvU40FRENRydB9akNNlQhAfegpHbfCNQ3iTU2OcxwLtPpk1621eTfCIf8VDq//XBf516y3SmxkJ6UlKaaakANJSmm0AFLSUtAwpKKKBCiiijrQAUA0lLQMcOWFNU5XPvUkXMyfWoIjlG/3zSGSUlHPak5HXNAC07NM79/ypwFMB1JRSUhi0dqSlFABmjNBHFWIrXem4tinYREtSrUqWoP8dSi2x0OaEhiRjirCjpSRwnoFJ+lW47SVukbVVguU5s7Y/TdjmuS04Y1fU/+vo/yrtrq2eOOAshGZQDmuMsht13V1HRbsj9KNguGiZ/tfXP+vhf/AEGqvxg48JaMf+nxKvaIP+Jrrn/Xdf8A0GqvxejMnhPQ1HVr1KEM6C3j3WsJ/wBgfyqfyquWdn/ocGf+eY/lVkWa56VokQ2ZBhNN8lt33SRW+tkPapFsh6U+UVznxasf4SKcLR/7pro1tFx0qVbRR2zTsK5zItJB/Cav6f4cg1XzHu1I8vhRW6tqp/hq/aRLCrBR1pMDFi8IadGoAhB+tSf8IvYrkrbpkdsV0FJjmpuM8xv1EWu30O3aI1AAqie1amt/8jDqf+8v8qyzyaGCI5eif71S9zUUnDQ57vUvOT9aQzO8Rf8AICnX1ZB+oq+nMaeygVT1pN+nMnXc6/zq6BhcD2qiS3pamTVZVA+7p8uasfAyID4XWLYHM8x5/wB80zRT/wATK+9tPlP6VY+BvPwr07/rrN/6GaQHomF9B+VLj0xRiikMOaWkooAWkzRRQAZooooAKKKKADn1oFFFAC0lFFABRRRQAUUUUAFFFFABXn3iPnxoR/D9lJ/GvQa898Rg/wDCXFv+mGKAKG3pSS/6lh608imy8R0mAyM8rWZdn/SXrTTqv1rLuz/pD/WokUiE009adn0oxWbKBBUrA/Yb1vSKmKOKsIu/TdQ9oacRHLBt2PpUo+lVwcU4M56YqrEtk5PHSms2Kj/eE9RRtckg9R1osguBfGOaTf70zrRgmgQ/zPemtIM5pfKLCozbnuTQAeYPWl8wetMFqf7xpfsp/vGgBWkFQNMn98Cp/shI+8aZ/ZwbqKaEzzYnFJRRTMyRPvGn0xOpp5oKRFIcE/SrMyA2MJ7nqaqyc5HtVqd8WVvQM674SADxFqeO9sM/nXqzV5V8JBjxFqf/AF7D+derNTZZE9Npz03NIQtNp4HFMpAFLQBS4xQNCYoxS4pcUWAbilxTgtKBTER4oxUm2lC0gEgGZlHpmmwp/o8Z9WarEKjzM/7NO02ITW9tnoxYH86pILjY4+BxmrsUJUZKqc+vatAQxRoEVBgd6rycPgdKLDuNEZPRB+VZ19/x9kEAYHatheAPrWTqP/H2x9qGhplM0lHeipGHSjtRjNIaQEoGYx7d63rTTUe3QOxfKhgRWEP9Wa6zTs/ZYv8ArmK1SIuNGnwj/lnUyWcI/wCWVW0x60/APQ1SQXI4o0Q/KgH4VdDYAwB+VQKuDUq1VhXM/W/misxj/luK80scf23rH/X6f5V6ZrA/d2x9JM15jp/OsasfW9NZyRSJdF41bxKf7tymP++RUXxe+Xwz4aI738QqTRj/AMTPxR/18J/6CKj+MGB4a8KJnltQiwKlFHoVvFi3iBH8A/lVhYx6VJGoEMY/2B/KnAVvEhjRGM1IEFOApwqrCECCnhRQKeKBAoqzGOlQrU6VDAkooorMo831cZ1m+JPJesxhgitLVznWLzH9+s1vvVQEFxw1v/10qbufrUNwMvbf9dKmx87fWkBR1U5Fmn96WrrfL1qhqhxdaYPWY/yrRkblfrTAv6G2Idec/wAOnyH9DVr4Ix+X8K9M/wBppG/NzVLTATp/iYKcH+znAP8AwE1qfBwj/hVmjY/uNn/vo0gO7opCwHWomuY1bBNKwrk1FRrKrdDUlAwooooAKKKKACiiigAooooAKKKM0AFFFFABRRRQAUUUUAFcD4h/5GSZu4jArvq881mTf4gvwf4GA/SmgKW7IFRznERpw4wKbc4EBJ6VLGER5Wsi4OZn/wB6tWI8iseY/vX/AN6pkNADSimA04VmMeOlXLNS6TwAZ86PbVMda0NKP/EwhHqT/KhAzi5QUmZf7pIpFJp84JuJiTn9438zTBVomw/eQcdsfrVDQ5WmuNSaRicNgZq6xxj6GsvQj+51F/70tUI0I5RIxGOR1qRpEjGSKdaQBhu9aui2j6kZqQMv+00UlViZvep45GlXcUK1oLFEOkYFIwUe1AEUag+1SCMZpjEdhQZfeqQDmAFRkgGmtKT9KiMhzigTPKqPxpM04HApGY5SB70/OajU5OPWn0FIYwy5HtUk/wA0ES+hpGA30s5xGv1plI7X4S/8jFqX/XsP516q1eU/CTnxPqa/9Ow/nXrBHFBRA1MPWpWFMI5pCHj7lRjrUg/1eaYoyaQCinYpccUUDExRin0CmIQCnbaAKdjimAgFKE9KKkWgQsS4J+lSaKP9AjP+0386SIZJ4pdDbOnovcO386oDVZu9VJDls1bIytVX60APVuBWXfnN030q+Dis++/4+f8AgNJlRKppKWioKDtSUGjvQFxx4hDetdlp65tYv+uYrjX5gUeldtpozYQN6oK1Wxn1Jghp6xydqkUU8HFNAKiN/FTwpzTGuUiXLVXe/wB/C8VQWINZYFbUAg8tXmunJjUdSPrdmu8nZmv7FCfvbzXD6X81xeN63LfzqJlIg0Y/8TjxMP8Ap5T/ANBFJ8YVzYeCV7HUY6foyj+2vEnHW5T/ANApPjEMad4LbuNRjpRjcbPUioAX6CmjrTiflX/dH8qYOtbJEtkgpaQUoqibjhTxUYqRTQBIvSp0IFQLUqrk9azkBN1opAuD1pRWZR5trBzrN4f9us1jzVzUZjNql2xQK3mEHHeqbdapgQTfet/+ulT/APLR/rUMoG6D2fNS/wAb/WkBl6tk6npCj/nqx/IVoucsuD/FmqGpkDUdKP8A01cfpWg4wV+tMCaxuTDoHi+4HWO0YD/vk10HwjiEPwv0QD+KEt+ZJrmIAv8AwiPjgE4X7OefT5K6/wCFxLfDPQyVCn7MvAoA35XYXLrk4xUe4MeRmnTf8fLn2qNVOa0SM2Sxr+9XDY9q0qzEz5i4rTHSomWgoooqBhRRRQAUUUUAFFFFABRRRQAUUUUAFFFFABRRRQAV5rqT7/Eesf7EiD9K9KrzPUFx4l11f+msZ/8AHaAK+eaS5Obc/WkA5ouB+4/GpZQkXb6Vjy/61/8AerYiPSseX/Wv/vUpbAtxop4pg4p4PFZDHDI5zU8EhR1YMQQeCKr9aepwR9aaAxtUQLfzKoxjnH1qljBrR1QZvZG/vYqjjmquNDH4A+hrO0Ef8Sq4b+9MQfzrQmO1GbH3VJqloqBdI4P35Sx/OqRLNaA7FCjgVKZD2quuR2pkzSqMxjNIC0JGJ5NIWJ61QjmuGb54yo9at9BmgTHEmoWJ5OacWqJj1pokC1NZjijNMJ9aYWPNDwaMgnH6V1k/gm9RcjafpWNdeGtSt3ysRPsBSJSMzI6dBUx+4AMdaR9Pvlf5oHH4U8RNEoDjB96ZVyPadx9afL8yjn6UJJH5gyRzT7uVDGoRcYxzSvYZ2nwmGPEt8T1a2OfzFeqsCK8p+FBx4ovCTwYcD869Ycgk9DzQtQIWqJutTn6VGRzQAqjMBpkQ5qdB+5NRxj5qBD8UmKcRSGgY3vThRQKYCinCminCmAVKo4pgFTIKaELEMbqg0i3M2lrIrlSJG6fWrKDhqj8Pf8gdP99/50xlvy51PDZFN+bPzdauZqtKfmNAmMHes+9/4+f+A1oA1Qvf+Pj/AIDUyKiVqSlNGKgoaaUdaKB96mIc4+Su40pc6XbDvsFcUf8AV12unSiG0tQTwUFWmSXlQg807ZUK3qYOalhuElOBwaYFDUFOEx61UU1d1KRGwqOGYHkDtVIVQyGc/wDE200eqSfyridIOWuj63DfzrtJudZ072jl/lXE6JytwfWdv51MhoTRf+Q34j/6+U/9AFM+Mn/IL8Gf9hKOn6L/AMhvxH/18p/6BTPjJ/yC/Bn/AGEo6cAZ6ifur9BTRSn7q/7opBWqIY7NKKSlFUSPFPU1GKetIZMtTR84NQKasQ/drOQIkoXp+NFHSsyjy27VRe3JHeVj+tVWPNSzSiWaVx3kb+dRHrWgiKTl4/rUx4LVGeZV9qUmpAztS51DSf8Arq38q0X6p9az9SH+n6T/ANdG/lWi/VPrQMgJ2+BfHzekeB/3zXd/DdBH8O9DUf8APqv8q89ncr8OPiCx7DA/75Fek+Ak8vwFoi/9OifypMC/M3+kSVGGw9Ex/wBIl+tNBJkCqK2SM2WIXxKo9a0ay4z+/X64rUrOZSCiiioKCiiigAooooAKKKKACiiigApGYKCx6AZNLTHQSIyN0brQBX/tK1yB5nXpxSR6paSOVWTkccinDT7Ybfk6Uv2S2DEiNcnrxQBZznFFIMYGBjFFAC15fqEh/wCEs8QDsJIh/wCOV6a8ZfPzEZxXl2of8jV4jGeRLD+q0AIpouP9TTFJxRN9wHPNSykEZ6Vky/61v96tWLk1ky/61v8AeqZbDW4gNLmmCn1kUxQadn5hTR1pwFMRn6lxLu7Gs/IrT1FeFas3HSncCC5OLeRs/wAJqtpIC6bEuOMk1ZvgBZSY9Kp2D4tIx6VaZLNLdznNKGx0NQBh3pd2aBXJzKMcVH5vBAqFs5yDzTd2cU7kslMnFRmUioy3PtTSeMYpCJGk96YZB60wnpTCTk0h3Ot8wkj86Gk39QPyqDcaXdVoQ77NBM3zop/Cq1z4d0y55aAbqtRsQ1T7qAOdk8F6c33YwpPRh2rhPEeivo2qrbhi8Tjcp969fDcZNef+P486xaNk8rQMZ4CjY6vOysVZIuSD3rsJbi/jJIuD1rm/Aa41K6PcxZrqJuRyKLDIF1jUIv4w2PWp4vEtwo/exbj6iqEqZ7fSmCLnpRYDdi8W2/3JInA+laVtrFhIRiTDdga5DyQT2qxDaRPxtx70AdusglGU2kH0p209wRXNW2lquDHdzRN2w3GavQw6rH/qL+OQg8iVKLgaoB/OjBqq95rMafvNPgnPrHIFqBtcaIZvtLubceqjzP5UDsaQpwrPg1rS7ghFunjkPaSIqPzNXYpbeU/u7qBv+2gouFiZamQVGsbDnHHqOalX5euaoLEijhqh0AbdIQf7bfzqyF+U47rTNGXbpu3/AGz/ADpiLpqrJyxq0/eqxGWNAhqjNUbw5uT7DFaSDn8az7hf9IelIaK2KQipSvtTCDnpUFjMUAc07HtSgcikApHyV0kExNrEPRRXNvwhrctz+4j/AN2tEQXFYmpFJA71AnSph0poBpHNKKU4pM07jKkjf8T6wX/pjL/KuK0E5glPrO3867SX/kYdP/64zfyrifD5/wBGk/67P/6FUyY0O0X/AJDfiP8A6+U/9AFM+Mn/ACC/Bn/YSjp2in/id+I/+vlP/QKZ8ZD/AMSrwZ/2Eo6uAM9RP3V/3RSClP3V/wB0UgrREMdThSClqhWHCnCminCkA8GrMH3KrDpVmD/VrWcxktIe9LR0FZjPJXHzyZUqd7cH61H3qW4kDzSEc/Of51BnmrED8Sj6UZpsh/eD6UKetIClqRzqukj/AG3/AJVfZuVrM1Fs6zpQ/wBp/wCVX3PAoGQakFj+FfjeSPO6Tbvz+Ar0/wAGJs8FaMv/AE6R/wDoIry/W/3fwj8Xs3AYx49+RXqfhMFfB+jjp/okf/oIpAE//H1L9aYFy+VatN7VJHLkHJqrJZuH/dKMVqpIzaGRnEq565rWHSs2K0m3qXGADWkOlRN3LQUUUVAwopCeKheYKQB36UAT0ZqIM2MkUoamIkopu4AUbxSGOpC6rncQPrSb6ilhjmHzZNADjcRAcuKabhAM54PeovsUBxuU8DA5p7W0TKEKnaOlMNRjX0SHDB/ypn9pW47P+VO/s+DOcP8A99UfYLcfwt+dPQWow6rAP4X/ACpp1eEdm/KrC2cA6JUgtof+ea/lRoFmVV1aM9I2P0Feb3cnmeKvELgYDSxcH2SvU/KQdEUfhXlOoNjxl4gA/wCesf8A6DSGOHaiY/IBTVPNOkPyioZaCM4rJlPzt/vVqKefwrJYnc3+8aliTGqRnmnjpUampAayK3HLUqkVCGpwbmmFivqXMQx61k5wa1rrn8Kxi3zn60AMvh/oMn0rOs8rAvpWlen/AEOT6VnW5HkKMdBVoVi1v4pQxzzVbfilElMRYdqbnioTJkdaQv3zVEkp9c0xjz71E0hApjSe9ArErHn0qMuMVGZV4BNRPMM9TmpYWOwyaXNMpaaESqakBqAGng8UDJgw2/jXD+Pv+QlZn/Zrsw3FcX49P+m2B9aYFvwADJqF1sQs/k42jrW/ePLbD99A6/hWd8Jzt8XXa+tvnH4133iNVdgu0c+1AI4ZbgSDKg/iKdvrWa1jUYCqKYbKEj3oGZyck1atAdx9jViPT4yRg1bi0NpSfLuNhPehoLFq1Xcvfp6VciQjtUlp4X19lU2eoW+0cMHXJqZdG8T25Yy6dbSop6pIct+FCRSQ6PJHNSK7DoSKq/bZos/adD1CIjrsTcDSx6vpjcTLPbN/dnQqaC1EsyRxTRlJYkdT1DDNUm0LRnOW06EH1UYqyupaW3S9gH1fFWxD5ih4zuU9COhoDlMo6KijNtf3kBx0D5A+gqrM2p2q5W/SQDjLrya6AQy8gJmsDVGKEqUIweRigdiifEGo20pLsjLjBGKs2fjWGzgEUlo7c5LA1jX7gjHFY8h8wnAp3M2j0CDx1o9xKEYyJnuV6Vow6xplyf3NyrH615BLEWJGcDNXNMsZrjzIbHcjkcletFyT2BGR8GORD+NUZ8mZskE+1ePw6hqGn3U0Ml3cBomwVcnNatv4pu88yZFFwPR8HHSo2XnpXFx+MJoyA3IzWvbeLrWUAOuD3pFG7tNG0iqcOu6fNkGVUx6nrVxLq1kAKyqfxosAMuRW1AMRJ/u1lgK4yhBrWgBKDp93FUImjqYUyNB6GpAmKAAim4pxpKYFKUf8VBp5/wCmM38q4jw//wAe0n/XZ/8A0Ku6uBjW9OPrBN/KuF8Oc2jH/ps//oRqWNC6MP8Aid+I/wDr5T/0CmfGT/kFeDP+wjHT9G41rxIfS5T/ANAFM+Mn/IK8Gf8AYRjrSAM9S/hX/dFAoH3V/wB0UorREMUU6kAp1UACnimgU4UCF9atQf6sVWI4qzCMRgVlMaJaD0NFI5wjEdgazGeQtgmQjp5jD9aZuGagtZC6yk95X/nTyfmqxDpGzIPpTlqJj81PWpYyle4Or6eD1G4irz/exWfeYOt2YPVRkVpN/rwKYFHxG3/FnPFJ/wCmsa/+PLXrfhkY8K6SP+nSL/0EV4/4mcx/BjxO3XfeIv8A4+texeHl2eG9LX0tYh/46KTAuvKEkVMcmnRyB1BHc08qPQVG6Hqp5HakBJRnFNQsV+YYNNIZ8g8UCY53CoWPao1kD8k44yB3pxxtx1qEIzbmYbc8YFMRKW3cDpTVhwxc856D0qRI1QYFPoGJ1ppPJUelOLBe9MDDOaAARt60uw+tJ5q0olU96CrAVwMkgCo2lRMbnAz096dK0ciFWyQfSqqWUCKw3uQem7nFCFZk/mxld5lXZ60Q3EM4JjkDYqqthbJxliKl+zW5TZtOPbimK0izlfUfnRkHoR+dUzp9qesZI/3jU0FnDbndFHgn1agLMmo3DcFwc0YPoKUL3xzSDUYWJK4B615Rf8+L9fbsZUP5CvWW4ANeR3Th/EGsuCCC4GRTQD0PQ05uQajjPyj6U7dUMtCp94VlPwz/AO8a1U6isqT7z/71QwQwDAp2abnNKKyKQ4HilDU0UY5oGNn5BrHkX5z9a2JOQazJEw560xIo6k+2yf6VkQzgQr9K09ZBNiVAJJ9K5n9+oCqrcVaJNMzZ70edj3rJJu8/dNKn2s9VNMDV+0exoN0q8GqKx3GBlTmmvb3THhRk007kl03i88/hUbXS/wD66pfY7lgCRSiwuCcGmBYa6XrxzULXK54NIdOmpg098dDQB6CCc08DJpoHNPHWkiQxxmnUo+7S4oY0IK4zx7xeaf8AWu1XpXE/ELi70/60wZs/CyeCDxVdtLuP+jZUAe4rtdcvVe7BWNyuOuK4b4URvdeLNQjUgMtt8pPua7m61e6s3eCWGKUqxztFAGC95luQR9RTlnBq82qQTnMlkB+FV5Ghc5RNoqhofBNhhWzZyBsVhoq/jV63tDKcx3XlMOx700iz0TRMMg65ArVUiMYG7BOea4LTpdZ08l7XULWVSOY5V5rbg1bVpTlordzjJCnFJjSOmEvpUUtrb3JzNBHIfVlBrNGrXqJ82ls7f9M3FKmuvx5umXMfrkZxUlFh/D+jycvplsSf9gVQm8H6PNKZMXMRPQRzFQPoKtf8JJp4z5jSR465jNTwavp9wQI7pMnoDxRYNTCl8H3ay4sNZlhgxwjjcQfrXL+JYrzQ5lt5iszOM+cf4vwr09Z4GbCzxEjqNwrzj4mvGdVtYzOisUJwWpWBPU89vtQlLHcVz3xWal+0MnmGMyY6KKt3KITzInPSs+RcHg9P1poye5NNqDT/ADlQhPak0/xDe6PcfaLR0EmMfMMjFUJMsOlV3GRjFAize6nPqV9LeXLKZZeWKjAqFZ9veoQvtSlfagCXzyT941LHLhhlutVFTB6VNHAzMuKBl9bnywcHp61INTuVIImIHtVZrZl4waQwMRnBpXGbtv4quoFCGU4FbEHjO6QDZNn2NcUYCT3FKsDL0bFCYj0u0+IEgX94EZvStWP4i2aReZdW5VM4JU5NePvFJ/C5FNQzK4XcT9adwSPeIvFug3QG29SMnqHq9bahZXhb7JeRzbThtvavHdGnaBy81pDNngBhXoPhp4pI7yQ20cDjG1Yxj86LjcToblk/tnSzvGPs83OfauI8OJiw56+Y5/8AHjV7Vbl4d0gJ3xqQnsD1rM0uTyrWFUPBJJoYDdLcDUvFTelxH/6CKd8Y+bXwOnrfx/0qlbS7bDxHKpxI0qkn3rS+KQElx8PFfkNex5/Ja0iJs9Nx0HoKWlkAWaQDgBsCgGtExC4pwFJThVXJFxSikFPAoAUDirEXKioKsRfcrOQ0Ppsn+qf/AHTTqjnO23lb0Qn9KzGeLWRykn/XZ/51MTzVTTG3W7t6zSH/AMeqzn5qpsAJ+bFSr1qHP701IDg1IGdeHPiG39o61M/vAazLgZ8QR+0Wavlv3efSqGZ/i0lfglqxTgTagitnv+8HSvbNKQRaPYoOiwIP/HRXifjIFPghN/001CPn/gYr22xBGm2g/wCmKfyFIRaqGWVo2ztyuMk0jT7TjaaVZ434IIJ7Ggm5IkgkQOOhpGbGfam9BhRgUFcg+9FguIjFj0qUdKiVQp4696RLlJJTGnOOpoAmzUbybRTiRTWVWHIzQBCHWTLMcBfWhWWRjs5P1pzwpICjLx7UyOGKCXepPAxQCH+U1OEJp32iMetH2iP3oNNRAmBTS6DOXAx1p/mq3SqUljDI7lnkw3YGhA2T/aICcCX9KQ3EC9ZD+VQJpttG25Wl/OntZW7dTLTJuwa/tVPMp/KkGq2YHMp/75NMOmWxOcvSjTbXGP3lPQTUh/8Aa1l/z1P/AHyaP7XssZ87j6ULptsOzmn/ANn23TaaNBWkMfU4GU+WC/HBxXlIYNqOpSAYDSnpXrn2aJUYIozg14+j7rm+bbt3TNx6c0iiwp4/ClJ6UxTkD6U4npWbLJU6isp/vv8A7xrVj6ist/vv/vGoYhijingU0U8cVmykLigj0pc0DrTBjWTOaqTQ1ePAzVeXmmhGa8AI+YA/Wq0kEfHyLV2TPJFVmB61SEVvKjBPyCgxx4yEFSlTio26UE3GbUzwuKZsVj0/KpGPy0wHmgCPyUyeDSNEoxipieDUTdqpANKYAxULDB61P2pjDnpSYHSBeRUgGaf5YBp2ymhWGAcUuOKft4pSMUMRGBwa4n4hj/S9O+td0BxXD/EZcT6e3vTGavwfbb4xvvX7Kc/nXUakP9Mkk9TXI/B99/jjUT2+y8fnXX6kcSyD0c00BTbpTBTyeKb1pjROgrQ08bZSSoPpWYpORWtZcDPrVFcx2ehW0M4cywqSR6VpPptq2P3OPocVW8OjEZ9xWyVNSxpmd/ZNuB8hlQ+zmj+zJs/u7+ZR2B5rSApyrUjuZp07UNpCaih9N0INV/7KuY9zMtvM56kjFb22l207BzHMPpM3mAnSIGA/jWXBNcp4lk8FPq8Q1+wvY7kLtVirEH6GvUSK82+JQmN9YkbfKIIORRYOY5u8sPAN3EVsdQljmx8qsSMVzt9pGnW6b7a881u65qe4QMfmSPP+7WZMmJDgAfSixG5UlgBBANZ8y44AzWnITg1TkHB9aGFintPoaMH0P51YANFIRFGDhuDW1YRKVyR0rKA5rYsWBipMaLMgXd90EUwImMYocjdQtK4xjQoaY0IGcCrO31pdoBzRcLFHyeO9TRwowHGPep2GTwKci9KbY0tS7bR7QpBrsfC7F/t3P3cVyELYAFdf4QOW1AeuP5UItlTXnIjkP+yazdKctaw564rU15f3Un+6axtMOLeIe1DJa0K0Mn+h+JF/21NbfxOOdQ+HS/8AT2h/RK5iBz5PiEZ6qp/Wul+JJzrHw3H/AE3Q/olaxVjNnqko+dz6tmmCprjo3+/UANaICQU4UwGnCgketSCmLTgaYDs1Nb/6oVAP6VNa5MAJ9azkNE1Q3RxaTf7jfyqaquoSCKwndj8ojOfyqRnimlEfZSMf8tX/AJ1ZY81U0sEWxOesjkfnVljg1TQDwcnNP3DJqIGndjUWAps27xBKPSFTV1jiNv8AdzWfnPiOb2gWr0vEbH/ZqkMj8XY/4U5p8ZGRLqUQI9fnr2m1GLWFewjX+VeJeLJPN+E/h4p0k1SL/wBDr2+3AEEYHZB/KkIftGc0wx+oFN8gmcSeYxH92mMxgXjcyg85oJJwABTZH2LkFePWo2uEwDuGMc1DJKqptjjMjMN3PYUxCreDYrlNu/P4GnRMADsiAX72R61TiCyHbI4C7vu+tWZZET92pKDOCRQTcdLcuiK6RBvXJ6Uz7XJnBjVVPfNJK7bTDFGznuccUgEQAMjAuBjbSGWVcOqlDz3ph/eZQfep8SKR8vANMWZY7l1ABQL9/wB/SgpDxC+O1L5Ld8Uv2mPHWj7VHQaB5WOM81F5sIzmVRj3qQzROVJzwciqMmnW0mcuTk5oQnctCeAD/WD86Q3FuOsoFQDTrYAZBOPehtPtXXaUOPrVC1Jjd2w/5aGmf2haj+Nj+FQf2NYkco//AH2aBomnjokv/fZoFqWf7Qt/V/ypft9v/ef8qhXSbIdBJ/33ThpdoBjD/wDfdIeo5r9G3pFkvsLDP0ryC1cSxSurbt8rEk+ua9gW1ggRjGpztPJPtXjemFvsLbhg+dJ/6EaALsZwPwp/UR+xqNOn4U/+7UMtE6dR9azXX5n/AN6tBDyPrWfI3zP/AL1ZsdkR4p1NBpcisxi7uadnio+9OzTGPHIqKVfSnjpSNyDQSzPlHUVXdeKtTDBNV25GO9NMTsV36YqEg9KmYHNNIBp3JIuQD3qLoanIwajK89KV0NIbnINMJ4FPx144ppHtTQmNptP2+1MximIyB4+vsf6lPpU8fjy5PLxoAO1ZDeG7rduUKaa3h28yCEUmi4HTReOotn7wAVbi8aWUijJX864t/Dl+esYIqE+HbkMALcsx6AGmhHff8JhZhs8Ed653xnrFprZtngJVYuoPUmuYkjeJ2jY4ZOCPSmH7n4jk1Qj0L4Mg/wDCY6gf+nb+tdhqRzLIf9s1yXwbGPF+oj/p3H8667Uh++lH+2aaGUc0gPNLjrSAc0wJ4RkitqxTcFFZEKd66DR4d5q0gO20GICLj0rXK1n6PGUTn0rUIqWUiELzUiilxSgYqR3DFGKKKYhK87+JC5lsf+BV6LXn/wAR1zLY/jSGjzecfNWfcAb60JvvGqNwDuzTEiiwBzVSVfzq238VQMM0MGVh0pCDmnHGTiipENAOa1LD7mDxWaOorVslO2okykSyfeNCUSfeNLGDmoUgJFHNB604AgikI561d2Ao96eABTVGc07HIpXKJkYD19a7LwYcm9/D+Vcai9DXaeDFwt6T7fyqkNtkGv4EUn0NYWl/6iP6Vu+IFzHKP9k1h6X/AKiP6VaE9jIgOYfEP+4v866b4k/8hn4b/wDXZP5JXNQD9z4h/wCua/zrpfiT/wAhn4b/APXZP5JWpDPWLjo3+/UFT3HRv9+oKpCHiniowaeKBEi04UxacDQA8GprT/j3H1NVx1qez/49x9TUSAn71Q1w40W7P/TM1frM8QyiHQL526LETUIZ5DaKI4Qo7ZpXPzUkLgOsRPzFd1IxyasEPB9KeOlRA1KOlSxmYpx4ouF9bda0Zv8AUZ9UNZROPF0g/wCncVpTH9yf90/ypoCl4iJPw08BQfwz6vHu+m5q97QDnHQAAV4R4hT/AIob4bx9zqqH9Wr3hRgUhC5FV45Axxu596lJHPPSozHlckA+4oEQeVExPy/Ln5iaiLSb2JRo1QYQf3qlMqo5CwE5/iPSow29t0nLH3pkNljy4QiybRkkY+tJlW5iKH5sEnufSkRo/OCb846DsaJFXyuRtG7oPWgRLhsruYqQeg6GmrFFywVWy3BqqZ4rfDsxctyQT92pIybjMgIVCMgHjmkMLh2eVoIm2uPmwO4oRWdgiBRxk5qRQh/iVpGGDilEkkC75gD2+Uc0DjqAtX67l+lL9nf1Wn/ao/Q/lR9qT0P5UGuo3yHHdahMsK/enQGrH2qMn+L8qpfZIf77ckn7tCDUk8+3/wCfhKT7XajrcpTPskHdj/3zTTZ257n/AL5qhWkS/b7Pvcx/nSi+sycC6jP41XOnWrdQT/wGkXSrMHIUg/7tArMt/arY/wDLwn50n220wf8ASY/zqD+zrXuGP4Uo02zH/LL9KAsyY3UMiOInDnYen0rxrTWLacGIwWkk4/4Ea9jFrDbxNLGNuEbOfpXi2huZNGjb1ll/9DNIDSjPyj6VISDxUIz2p2DmpZaLCdRWa33n/wB6tFD0rPk+8/P8VZSHYjFL3o70d6gaF70CjFAoAd3phbmlY0w9aQhkq7hwKqMuM1e71C6DJ4oE0Z796j4wKmlXBqJzzQIaV9KjI5qWoz1NNAhhU54pCPWnn1prdM0FDSMAVGe9SkZGPSo6olnNG8uc5EzVJHe3JbmVua2D4fTPGoQgfUUi+HV5xqcBP1p2FYoLeznjzTVnS7pm12xiaQlXfB/KrH/CPsel5D9c1ZsfD0UF1HctdIzxHcMN0ppBY4TVm/4m+oFRx9oYflVRWBTHfIqzqILX95zkGYnPrVNQFP41Qmj0f4NuP+E2vY+7W/8AWu11RNt5OPRjXCfBwY+IcxPe2P8AMV6BrA/4mF1/v00IyDxSqOnrSsOaVRVIC1AuRXUaHb8qe1c3aLkV12iIdg5qwOxswFiGKtVUs87KtioYxKKKKBi0UUUhCVwfxFGZLH8a7s9a4P4hE/arIdsGgZ5tMPnNUJx1rQuOHNUZRk4oBFBl4aoWXjrirZQ4NQMOtDHYpFcNTSKnIG6oyBk1IrDB97mtezH7sGssAZ962bFQYM1nIYroST60saEYzVgx0iriosgE2800jnrUuM9Kbt5qwsIo96eFpAOOKkA4oKJI14Fdj4P/ANVejuCK5KPgV1/hDAS/HckfyqogyDxBwsn+5WDpn+oj+lb3iEgrJj+5WDpn/HvH9KtA9jGRttp4kb0iU/rXTfEfJ1r4a+8yfySuVc407xSfSBf511fxERpNU+Ge1sMZEAPodqVt2IZ6xcdG/wB+oBT5AynY53MOp9TTKYh3enimU8UCHinCminCmAqffH41PZ/8ew+pqAdRU9oMW4+prOQFisPxd/yKep/9cDW2axPFv/Iqan/1wNSgZ5BatuvIznOIetTdQKhtgFulwAB5J6U9DkD6VQ0SiplORVdalTov1qWMySD/AMJhIe3kAVpSg7GHsaoKc+KJj6RgVfuG228rdwpNMB3iOLbofwzth1/tP+R/+vXuHTNeJ+IiWg+GA6Mb7d/I17YeMmkIrc5frz04qIicMCh5A/ClW/EkmxVI5xkipBcYXLJwTgGmQVWjmaQIykt1bB4ojtd+5pM56EA9PenPOxR1I+YnJ9AKjS8tiC4ySeCaCRzTQ248uAhn9fSo0dY43eRZJHJ5HpmnWsdu0xkQq7DsO1SvLIpKxxgjOaQh+xDJhgiqo5zzzS/K7eWI8KOd4PAqB4bh0cqgG4/KM9BUqmOCH94+BjaVoGhPMhW4CrGGJGd4p7KZJiik8DNVQsYm3RHK7elOtZZ/tD3MwCxEbVXvQVEtC2f/AJ6D8qUW8g/5aD8qPtkf91qX7Wn91qDTUPKkUEl1wOvFV/tUG7b9oGf92pnmjlQqRIAe4rPbTLVpNxlnx9aEO8i75kZXd9oGP92gTQ/8/I/Kq32C02BfMn496hOkWZ6z3P8A31VXC8i/9otxnNwOOvFL9ptv+e/6Vm/2HZkt+/uef9qpI9ItYyCs059iaBNyL5ngAz54x9Kb9rtdwHncn2qq+kWrnPmTA+xpq6PbA5864PtmjQV5F+V4zDKNwf8AdsSvqMV4lo6eVosYHTzZMD0G817HNbx2um3LRBg3lN8x69K8d0ht+jQn/bf/ANCNIfqXlpSf3pXtSKMEUE/viKzky0ToRiqMg+Zvc1cXofpVbOevWs2xkIFHAqSkPU1IDKKXvRjmgBp603tTqaelFhBmmuP5UUrUgKEoyxqu68VddMAtUDDgUE3K+MVGetTuOelQt96gGN7U1j8tOPQ0w9BRcpAT1qPGacSc0nHeqTJsebEtjHmS/wDfRqFg4HEkvH+1S5PqafuzgEfWtbCuJC0oPM82D/tGrSM6qP8ASJxz139ahz26U7ccdadguTSFemST71XA+Y5OKcWOMU3vRYR6B8IW/wCLhYHe2b+Yr0DWD/xMrr/frzz4PA/8LCQ/9OrfzFeg6x/yErv/AH6AMxupp6dqY3U05OoqkI0bQY7YrrtEHy1ydpycV12j/KorQDqbL7mKtiqdm3y4q5UMYtJS0lIYtFFFIQhFcH8RAFeyfvyK701wfxG+7ZfU0DPNrkck1RkODjFaF0OaouOcilcpIqseDVeTkCrTjCseM1VkpXBlU9TUZ+8ae33qYepoEKgy1bVh/qOKxk4YfWtqw/49sj1rKQItetNHpSsetNXmpKQ4cZHpRjkUmPlzTwM4qwEVc5qwiZUZFMQZFWVXC0NiFRAB+NdT4SGGux7VzK9a6jwn1uz7VSGU9e/1cv8AumsTTP8Aj3j+lb2urnzR/sGsHTP9RH9DVoGYcgzp3ikesC/zrq/iCxXVfhmAMkSKQPX5Url1G608Sr6xL/Ouq+IA/wCKg+GY/wCmqfyStexDPUJGLuWZdpPJHpTafccTyD3plUSOHWnrTBTxQIeKeKYKetNjD0qxa/6hfrUGOlT2/wDqE/Gs5ATGsHxZIjeGNSjLhWaEgc8mtwnIrzb4iXLR6nbwq+F8osRnrUoDiNNm3Txkjloz17VcxgDFULcYuN4HK9Kv7i1NsaFHWpUPI+tRLUo4K/WpGZsYz4huWH90VavSRZzf7h/lVWy+bXLo+1W74ZtJf900wLevj9/8LY+/2gn9BXtTZwcEj6V414hH/FQ/C6P/AKasf0Few3MohgeRiQB1IoEQElfmDS8H+5SsoaIg/MevzcVhsbq9Z5YdUkgQ8KAM1biScRCKS93MvVmXk1RmywII4oMKzZJye9Vcrt2wxkljjpU1vP8Av5I5D5m1chhx+FTw3RMJMcWwdye1JisQ4jtQYyojkfnio2lQTApGSxHJzVpU35dlBfqM1GyZkyqqGx+8Of0pBYha92MflYH2NRhzLNIrN98ZOakNq8twMsNnotT28UYkOITkHHNAhYXhiWSQx4woG6lHzykSHGFyD2qWWWDc0b/O3oo4psgjlXEwIyMBVoLSBY84xIv0qT7O/wDz0A+tV8WycCF84xnNSpcRouPLb6k5NM0vIc1uyqS0vAqAzQqpPmgmpnkimwGRsexqv9itjuypIJ6elCQrz7D/AD4eP3g5pRcW/P70cUw2VvxhTx70z+zLbDjB+frzT0FzVOxP9ot87fNGfSnedbdparrplsLgT4O8LtznjFSiygosHNPqiUSQYyZRTVubdwSkgIFIbaLGOMVHBZW9vF5cYwmSefeiwc0uwl/OjaVdFGz+5Yj8q8e0lQmkQKDnlj+pr1vV0WHQNQkTqsDDI+leR6cvl6ZbKeuM/rUlIvKeaP8Al4P0pFPNJn/SD9KykWh6nk/SoO9TDjP0qGoZQmaQnmjtmmk1IC/jSZpKSgQuKb1pT0oxxTAYaVqCKD1oERMMqarMpwRirbYIqGQUiSm57VD3qaUc/jUPegGxrVG3GakPU1G/Sgq4xvvCg0N94UtNAzzCiiiugzJaXOB0pKKADd7UA5NNpV+9QB6H8Hjt8cD3gb+ld9rA/wCJjdf79ed/CBh/wncQ7+Q1ejayR/ad0O+6rtYRknqaF60HqaVeoppAaunglhXW6ZworltOBIrqbEYRasR0toavA1l2rVeV6iSGT0tMDU/tUDCiiikAHpXCfEcqE08Hq7ED6gV3J6GuD+JKMy6Q4+6srbj+FAHnd0Oc+tU3AxV2f71VXHBzUNlopNyp5qq4xkGrsgAU4qq69felcGUWX5jTCvNTuuWpnFFxEYGK2rDi2P1rIbt7GtiyB8giokBYJyTxTVOKUjmkXlsdqkpEidBingcUiLUyDPSqAWNOlWPujFIoAGaRjmgAD4NdT4PbIvPYZrkjXVeDPu33+7VIGRa/JsEreqGsHS/9RH9K2PEf+rk/3axdL/49k+lWh9DKiP8Ao/iI/wCyo/Wuq+InyeIPhx22zJ/Ja5W1XeuuoeN7qK6r4kqG8SfD1CcDzk5/AVqmQz1Cf5pnPqaZSyACV1HQHrQKpEiipBTBTxTEOFSKKYKkWgYuP5U+2ObdD9aaB/KnW3y20f41DAkPSvJ/iQSfGVlFn5TYs2PcNXq5bFeR/EeQn4gaeg7aex/8eFJCMhLfy13Y7UZ5qwSxjHXAFVO5+tTIZMpp46r9aiU8VIDwPrQMztPYNrF22DwcVevj/osv+6aztLO7Ub3/AH8Vf1DizlP+zTEaPiL/AJG74YD/AGm/kK9kdFkBVxlT1FeNa+d3j74Zw/3Vdv8Ax2vZ+9AFS4toIrN1RQg9h0rOb7OAMzknHJxWzNEJomQkgGqp02AbWOTtH50XJsZtsiS3DCGXkdc9DWkFiIiQNk55xUkexB8sAU9OlJNIEjby4jvPTAoCwxhcqcxrGVz3qN0mOQlsuG+8e+as2vmmIGYYz0FWAKAsV7eFYgMjDVY2ijbzmlpDSGBEXICACq12Ixjc6x/XvVpm2qWPaqd2IXcebGrDsaaH6FYywL1uoR9TQLi1PH22H86QwWbf8uqGm/ZbL/n1UfQVWhXNU7Eomtv+fuH86X7TZr1vIvzqH7HZH/lhj8KPsNmf+WY/75o0Fep1RMLyy7XsP50v2q1P/L3FUA0+x7xj/vmj+zbQ9GI/4DRoF5E/2i2/5+4qX7Tbf8/cVVjpFsekrD/gNN/siD/nu/8A3zVWQXmXPPtv+fqOjzrb/n5Sqf8AZEP/AD8v/wB804aTF/z9P/3xSsgvIh8R3MUXhLVJVcOiwnJXtXl0abLeBeuFHNeg+MIBY/D/AF0rIX/cbskYxyK4KP5reE+sa/yFQwQqtggU3f8AvzQRyKijybpx2FZSLTLOeKiPSpD1qJqgoaWz3oNN704djUsGJmgUUUxBikFLzQAaBCYpD1qXbTNvz0MGROKik6VNd7ooGkQZYdKqW10l1ESB8w+9SZJDMp7VX24PNXZPSqzrzQBCy1Gy5zmrBHNQsME0DImU5oBzQfvUgoQzzIikp1N710mZLRRRQA3vSr96k70q/eFAHZ/CJjH8QYpD08hxXpWrOX1O4cdGavN/hbj/AITFOORE1ejalxdSZ/vVo9xGex5606M5waikPzU+PtTQG5pxrqLJvlWuV0054rp7HoKoR0FufmH0q3mqMJwVq0G5qWBYVqsg5FUlarEb8VLQ0SMyojOzAKoySe1UI9f0iVmWPUbdiv3gH6VzXxN11NG8OwozsjXkwhXb3Jr56uC02qTosjxbWwfLOM/WpsM+uAySRb1YMrDII71xXxE+bSLZv+ecwIqp8KPEj674emt5nLS2beXk+gqz45Ik0AE/89RSA83k+8earv0zU8hBaoHI24rNllWXGyq7cVYkwRULdaQMpyD5s1CQcmrUikHmq7dM0CI2Nbdl/wAe7ViHrW3Z/wDHueKmQEpNIoy1O2EmpUTHHSpKHoParCqAMimRpjFTdjTuAhNMNOJph5poBG611Xgz7t9/u1yeSTXWeCx+7vj/ALNUgZU8Sf6uT/drF0vm2T6VueIgfLk/3aw9L/490+lWh9DMsOZ9YH/TUfyrqPiS2PFnw+X/AKaKf0Fcvp3/AB86t/11H8q6f4jr5njb4exjuwP8q0RDPUHHzt9aBUkigOw9DUYq0SOp4plPFMBwqRaYKkUjFACjr+FLa5a1jz70D+hosiDaIfc1EgBwVFeR+NWRviDNLJkeXYALn617DKAUOOtcd420u2TwxqepSKDcrDhW9KlAcQWBgz0yAapEAGpQ3+jR+uxf5VCetDGOp6ElgPemU+P/AFi/WpAytFJN/f5/56mtLUx/oEn0rM0XP26/P/TY1o6mwFi9UI1NcUH4pfDtOy28jf8Ajtey9zXj+qru+LfgUf3bJz+gr1TVFL6fMoaVSRwYfvfhQBd/Cm5y23nNcN5d2qOGudW56EDpW3orzxaLcM8t3JIqkg3A+bpSA3dpzzzT8YrlLn+03msEjvLlBLEWcqOAar/ZPECXG46zJ5OM4KDNAHaUmK4gz62jsG1J8Z4+SrulS6nLqUYmvg8fdduM0AdVRR60UARysojbccD1qrOIGJBkGUGT7U6/UtbOqnByDVRhGztvVirY+7TKt2JljhyB5pyeR8tA+zszgTkFPvcdKarptTHmZX2pC0R8zKPhxzgUyb1B+2MNt+0HOM/d7UoMe3P2gY/3ahj8mNy/705G3Bp7GCSFoz5wBGOBQF6nYeXh/wCfkfgKeFyMrMpB9qzotNt4jlZbgeuTV5Ut0UL+8wO5oFefYV2WP/WXCrn1FNEsRPFwhqrf6fDqJTMsqhemDiqo0G3U8zTH/gVML1DVDIekqUuV/wCei1mR6JAnIlkz7tUw0uIf8tz+Jp6BeZQ8c7X8A62u4H/Rz/MV56F8uGFcg4jXkfQV2/ju3EHw48QBHLZtifxyK4K3J+xW+evlLn8hUFK/UlHJqONQLqX6U5Dkj601M/aZfpWUiluSmoWNSnOKjIJrMsYKcDwKTaaMUAFFFLQDEyRVkAGzZ/4gM1UkO1CR1AqeCQnSXduTtNUkZyZgJr13IjEGLhivSmHXLzIwYevpWMpYK4HdiaYztgnPemokcx13mtLozSSHLMSc1n6IcpMPU1ZfK6AmepFVtEH7t2PrUyKRedCSRUBXirjiq7Dg1Iyswqu/WrTjiqzjnNAyE9aRehpxHPamDihDPNKQ9RS0hrpMyUfep9Rp2rpdA1O4mumtp5t67CULn5s56Z79T+VAHOUDrXZa1fTWNkJIdu9n2ZIzjg8j8q5S6v7m+KC4l37M7flAxn6fSi4HR/DMn/hYUA55ibivVNaH+mE4wM9K8s+GYH/CwbT3ibNeueJlC3S8d6sRzr8EU9D0pJiN1R+aEwO9UiWdBpSl32qMk9q6ezUrweCDXMaBcqheVsf3VP8AOtk6uEnTbghv6Uxo6mLqtWM1mWd8syj19qvhqTGSq1TqSenpUCSHPNWA3FK4HkPxtu3l1vQNJjG4yt5u30x3rzbUoPs2oO4OWfsPWvR/Hzfafi9p0cgBEGmPIn1zXmeqXqnF4y4Ed0AR360WGezfCiBdP0SQbAjFiHGOcnnmtPxc27RzH/dkrO8FX9zD4kn0y6k3i5tRdwgjnHetPxVM506UK3B9KloDzd/vVA/etayupBdJEz5jbjDduOMVdvpmt7WSVACykYz061jIpHJOetRdRWs+s3P9yL8j/jUsGqwXGY7mNVBA68qT/SoGYMn3T61UkB49O9dPfaPHIjPbjbJ1254P+Fc3KCjEEEMDgg1SBlY9a6HTYJZrf5I2YZxkD+tZumWQvLlt+fLQZOO/oP5107Xrw4t4AE2AZOB6dBQxEEllcR/fibAGcjkfmKWKCSVXZFyqDLHPSp4tSuUYMzBx6EAfyrXMizWLyJnaY26/SptqMw14oLGnYwKsWtm10+TxGOrf0FSWVFDOwVQWJ6ADNTJZXLjIibGe/H860Li4hsB5cEa+YeT7fWqP9oXX/PX/AMdH+FNCK8kTx43oy56ZGK63wUh+z3r4+Xpn3xXPRanIPlnUSKevGDXZeHQgtbjywoTtt6dK0RLMXxCuUkH+ya53Sv8Aj3X6V0niAEhwBklcACqWkWUdlaeZKQ7AZzjgfSrQdDm9KtZ5brVSkTkNKMHGAePWup8fW8z+Pvh+VidlQncQpIXgdawbPU7mW91QpiNFkAUAA9q6XxtfTQfEDwLCpUpMjBwR7Dke9aITPRpv9a/1qKpnUEnIwag6HBppkjxTgaarEEc8VNnAJouA3NPQ00SHuKlUgjNO4hQefwpLA/6Ap9z/ADpRwfwptmxOnqT1yf50pAPZy4IrnfHuV+H+qHusddFFKg+8cGsXxrK0fhS/2AFmjyM1IzyeBibSI/8ATNf5U7vWpp9+0ixxSqoJUAEcc4qhcD/SZf8AfP8AOhgMFPT/AFi/WmjpT4/9Yv1qBmXpXyy3Z7mZqk1uTGnH3K/zFLokD3E1yqDJ89vwrY1dLfTdN8xl3SZAB7k5/SqEat9bSy/GPwwyxNsg0slmxwM4/WvTry5SztZLmQEqgycda82uLucfGnRLffiJtJ3FcDrn869QIDZBwR6GhgYQ8TwOu5YpCMZ4XtV+11KK5tHutjhE67lxVzyYxnEaf9807bxjAx6YoAzBr9gSF3nPptpg17THYAEn/gNankx9fLTP0pot4QMeUmPpQBQ/trTc4Jx/wCltta066uxbQODMeQNuOKum1tyf9SmfpQlvCj70iVX9QKAGee7XLwrGRtH3z0qWMMsYDHJ9aUsobGeacRxQBm6jMyMwH3VALVHAY3EwdyNmD9BU99JGhOT8xA7VXt7kq0wwCu7GcdaB3fQmZIlCZlcBxleKarQsQFnfJOB8tS+eJeGUHHSmELH8yxn8O1ML1B/lKGC+c+4jP3aQqgj3NK/XHSk+0KSCYnJAwDmhZ48bfKfbn1oC9TsL5SbseY/Az0pQhKhlcYPHNKZI+Tsfp61GWiIA2tgHPWgOap2JPL5I81cijyW670I+tNQQks2Dz1ok8ooFVsHPPFAKU+qFZDHy8kajsS2KF2MP9fCR7NTZUtp2XewwBjkVC1jb7OJFXPfFAc0uxmeNwU8DauVKtmHHHI615qpIgjHoi/yr03xKDD4R1ARuHULwQMVwkmqZjTyUBBUYZu/HpSBFCI5NJF/x8SfStmwuXuN+9VG3HT8ajmvJILllUKQVzyPrWMi0ZxpprTj1IlgJUABP3l7fhUWou0d4jocMEGD+JqRXM89KQmtqxnaeEl2BYNj8Kr6jcyxSiONtoK5OBzSsNGXyKKkSeWNy6OQSeff61sWkpmtldiC3Q4pJDMJhlSPanWyu+mvF0bkc1o3V/LBcNGqoQMckH0qudXuFPCx/kf8AGqTsS0cw2hTAk4zUTaFMVxznPAA5NdpFqTXFpOGUBwhJA7jFULecm5iLDneP51akiOUoX8MkOiRb43XHHzDFU9EH+jPj1ro/ECmXSWiVQzF+M9uDWboFgPI2PnA5b3PpUS3GhwhlmH7uNm5xkDimS2dxFy8TYAySBkfpWpe3jwyeTCAm0DJwPToKqJqVwjZchx6EAfypDM/yJJUkZFyEGWORxVRl5wa6maVJ9PkkTODG3X6GuZcc0NB5Fd1A4qEjmp2HNQkc0h2PMaQ9KZvP92lD5OCK6SCZO1aeh/8AIat/+Bf+gmspXIIGK09Df/idwcf3v/QTSYGz4m/5Bsf/AF2H8jXKiup8TN/xLY+P+Ww/ka5PfjPHal1Gdj8ND/xX9p/uNXsHilf3yn0rxj4bP/xcDTcnltw/SvavFAywPYnFaCOTkPzVXcM7YXJJOBirhXNWNOs/Ouw55WPn8e3+farTJY5y+nwW8ZweQG69O5/M1emD/Zm2jLr8wp7WX2uVmIGB8oI9KvJYk23zZ3Lwc96bEUdC1wx3iQk5LHFejdVXHNeIh2sfE7ZwE3bh9D/nFex6RL52nq/UEUNDuXu9TbsOAagzT5Dz+FKw7nmnjW2Wb4hRSqAJl04qrd8EnivHvFEa20TKB8omUuD1+9XrXiu9jPxJFsz7ZUsAyj+8MmuR1fw5HrOp2kakAXEyiQY6jPUe/wDn6u2gHfaHz8WoVXGyLw+uPxatbxF/yD5R7msrw1h/izqTKOItKSEe20mr/iZ9tkfcmoYI4eH/AI/Yf98fzrS1X/kHy/h/MVlw/wDH7D/10X+daOrf8g6X6j+YrGSKTOYfvSfLjrTX70zOKzKN/SroywGBiN0Y455I/wDrVma7bBZknUHD8Nx3H/1v5VNop/0x/wDrmf5ip9cGbJP+ug/kapbCZS0EKHuFyMnacfnW3Jp7uWmiyxYfMvpx2rlYZZLedZI2wR1HYj0NdxpN5FdwfLw4GWU9R/jQBjhcEelaFncJHazxu2Ny/KMd8f8A6qv3FjFcEsflfH3h/Ws2a0ktSdwyhOAw6GlYrcgwSwABJPat9FW2twuflRck/wAzWNAP9Ji/3x/Otm6x9ll6/cPQe1SkNnPSSNLKzt1Y5pmOaftHpRjihDGYrsvBsu6wuoyTlW4+mK5AY9K6zwbgRXf1q0yWTX8Q3TSEdFwKyJT+5jj9F3H/AD+dbepMPJlHXk/yrm5Jf9IRWBH7rv8AjVoRhWKlU1J+mbhcfnXVeNYzN8T/AAKAMiOF3PtxXOWciokzEdZ92PpWtfaza6ncJNfRLIUXarBtpT6GtLgerB8ueQc+9JIuRn0rzCwl0qS6j228xPOCLont6VrXUdl9kcCCdQcf8vJ9aLktHbYarGCQRXmkcqKAgll2joPMJP51tzSTtGwh1CaBiCAwGcUxHXCEn1qRE2g5rgVfV14bxZcJ7C3Bq9/atzbxjfr7tgdXgGTQB2BbB/CkshjTE69+v1rhjr+sCQOuqoUBzt8kDI9K0dN8S3sqPbu8LsQWEhOMexFDCx0RHzj6GsTxfMW8D6hMSSYxjPtVcapfo+WubfknGe9V9a1BtS0d9Nu0tjFLySsuM/Wi4HGQxutpHcAgYIA9c4zUbEsxZjkk5NbF9FHDYRJGBtDDGO/BrJK0nqMaKfH/AKxfrTE+bd7GpUH7xPrUBYseF7cRWlxIQd0k7HkY4zx/j+NVfFEnmwuOqoygfmM1paGc2zj0esjXmBhlOODMP/QqoR0Nxg/HLQwOo0fP616ncI0kLoj7GYYDeleWY/4vvo8g+cnRdpU/w89a9XIoAwzo+omRmGpttKbQCOh9av21tdQ2TQyXHmSHpJ6VYmnFuoLKzAn+EZpYJxOpZVZcH+IYoAzXtNY3kx3kYXGACKWzttUj0+4jup43uXcmN1HAHbNaxOKrtdqrFTHJx6LQBlNBryTkxTQlOANwq3ZDVRL/AKaYimT9ytIHIBoIzSAryLlydwznOKlhlSaPdG25c4zVS4RszsqENtwretS2EPkWUceMHHP1pgU9SJEjH2FUoriOJZ/NimYl92VHb2q1qRP2hhnjaOKjtBGBKCckvnFAeg63mtZZBtFwPr0qxI0QjY5faDjJNNVbaAFhDyepzSExMMeTkem6mP8AeEck1vCxEk236nrSfabMj/j6X86WWytZ2DPCMj8ajOmWn/PEU9AvULL3FqqnddIOO5ojaCRQyXUTKe9MfT7ZlIMfUelEdtbQ24iGQobIwtIOaSLSBcHbMhx7UGFzgh0IbpTCIt7HzThhjG2pEaExIu4gp0pBzSENu/fbSiCTbjaKk8xNwIc8H0quokjJJnZgWyAe1A+ZmD45ke18EamMbXePaCO2e9ecrxFCvpGv8q9A+Ism7wbdL1MhCg+nNcA67TEOwjA/SgSNTSDnzfw/rUN7/wAfZ91/qam0cf638P61De/8fOfYD9TWMi1uVjTppXmKl8ZChc+tNY00mouFjQ0scy/h/WotU/4+F/3B/M1JpZ/1v4f1qLUzm5XP9wfzNPoK2pQ71q6X/wAezf75/kKyuM1q6X/x7N/vn+QpIbRS1D/j9k/D+Qqm2c9a1rqOza4Yyyur8ZAHt9KjS1sXOVnY84wWAz+lFgKJWS2xhh+8jzx6HtUasVYMOCpyKuaooFygHAEYwB9TVE0AaWrMQkS9iSSP8/WmaQRumGRng4/OqEsrOBubO0BRx2pIJnhkDo2COvoR6UNkmjqFk7uZo8tn7y9/wrJc/lXQW93Hcr8pw+MlT2plzYxXOWI2yf3hQwMm2uEjtbiJ2xuU7BjqcH/61Z7Dird3ayWr/MMpnAYdDVQ9KSQED+tQseRUzDioiOelMEeUYHpQvUfSlpF6iugklX7wrT0P/kNwf8C/9BNZi/eFa3h+JpNYRgRiNWY59MY/rSYGr4n/AOQbH/12H8jXJnv9K6zxP/yDY/8ArsP5GuTIzn6UgOn+HX/JQtJ/3j/KvcfEQ3RKfRjXiHw6BHj/AEn3Y/yr3jxCPL07bxud+fpWoHHGtuxijt7RWkbaZerDryOKzLSDz7hVP3erfStG4k3XAj/ufzP+RVCNq0itAoxI/wCX/wBatGOKBg+1ySV71k2gGwVoISqOR1CmgR51rNuDdvOo+aOTBPt/+v8AnXqPht92hQn1Arz5wtxcXA5CyE/XBr0Hw1GYtDiRuo4NV0Eaualf+lQnrU0meKQzxH4jS/Z/iasynEi2Ix7DNS+DdTj1XxLEHG37Ghd1Hr2P0/8Ar1R+KIJ+KS4+7/ZwP6movBskOlafqGokIt5OdqOx52elVJe6C3O98D2kv/CZ6zqp/wBTcREJ7YNW/FIV7EEdv8ak8J6hZNayyW9wjoYyN2erdxUOu/Po/mdcsfw5rJjOJi/4/Yv+ui/zrR1b/kHS/h/MVn2yF7+IDGd2efbmr+rf8g6b8P5ismUcs3eoiQKfIeaSG2lupAkSZ9T2H1rG5aNHRBm4kcdFTB/E/wD1qm1xwIIo8HJfcPwH/wBercEMWnWhBbCj5nY9zWHe3X2q4MmCFxhQewqr2EV1hd43kVcpHjcfTPStnTSfJZhwR0IqDSYxNBdxnHzKBkjOOvNW9JiZLZhIhVwcEGi4zYttRKqqzjI6bh1H19a02CSxbSAyMPzrn9tbVkNljGW+XAJ544yaExmSoEN4Ax4STk49DW1MpaGRVGSVIH5VhTsHuJGU8FiR+da1hc+fFtYjzF689R60kDMak7VdvrMwuZEGYye38P8A9aqVIBvarNnqdzYbxbnAb72ahVWc7VBYnoAKuvElpbEOqNPJ2POwf5/zxQBoabq89wj+aqlw2Tkdv85p97qjwTIxtoGBXgsvWsW0m8i5DkDaflPsK1byEXNuNmGYcqc9auLE0RjxBGDl9Mgb8KD4g0+TiTQYyB6EVjtkEgggjqDUZ61VwsjpbLUNFnuU/wCJN5bDJyp6cVZ1Cbw/9mKzWE+1iB8rfj/SsfTrUwxtNL8rEYweMD3qrfTi5mG3OxeBnv71PM0Fi61v4TkBPlXyn2kNbklroRt5M3N3GNpz8x4GK5COMvIqLgFiAM1v3A/0aX/cP8qamxNEQtNEClYdfvYgeoOTSDSbA48vxLMP94CsTpQeevNP2gcptnQRuzH4jhcf7airNj4fvlnLrq1nIpXGNvPUVzOwelaekxnzncdAuPzP/wBaj2gWNTU9A1SQxeVLavjOecelY91o+q2wy9tG/uHFXdSdl8rDMOvQ/SqS3Ep43sR7mnzjURQZvsghnjKkPuHORjHSsqS4kGpW0KkBHzv9a18vKQi5YnoKztSRINRs4lUblBZm2jJz7/nUuTGoolgH3/8AeqXO0j2NRQHG4e9PZqE2Fi54dkElkzg5zIR+I4P8qpa7CfLcEc+epx/wLNJ4SnwJ7dz8plJUk9/St/UNNa68tlAPzruHqM/zrRGbWpDDMkfx6tDK22OPQs5Pb5q9OGs6ay5F7Fj13V5Rdweb8awruI1OkCIsR0XNdLJ4M05ow0eosR/dzjNUB2o1XT/+fyH8XFSLfWr/AHbqE/RxXAxeCYIXMv2uJuOFmbqagPg68JY+ZbAk5GxjilYD0kTRNyJUP0YU4Op6MD9DXnP9n3OmwRxTkBhnlG4rEkuZEuJQlzKPnP3JPeiwj2IsB3pN3pXkAuNRIzHqd2PoQa0tNvtX3tv1WdlVcYYDrT5QPTetKBgcV5pqGtanCIwuozDr0xz0qj/wkurgDF/OTnHOKOUR6s0aP99FP1FNW2hUkrGoJ9q4W01zVvs6F7rcx55FUZ/F2vRTSKjwsAxAytPlbC56SYoz/AKb5EWfuCuAtfGuqCQLMkJU/wAWOhrRfxVqYjYpBAWHQHPNHKx8zOv8iMD7tJ9liP8Ae/OuBPj3UkOGtrfIOCOasp49mZlU2iszEDg0crDmO3MCY7/nTfs0fv8AnXOf8JgiRs8tnL8oJwtQJ8QbJjg2VyPrilZhzHVG2XsaabYDoawYPGllcRs6284wcYOOajPj7SUO10uFI4I2dKLMOY6PyW9RSGFsdqwU8d6I3WaRfqtaC+JNLZN/2jC4zyMUrMLnPfEYPH4TK92mUH864Wbgj2ArrviBq1rqOi2sNpKHLXK7voOtclNhnYj0oY0aOjnIk/D+tQXvM5/D+ZqbSTtEv4f1qO9Qh1fPDD+X/wCusnsUtyoetNpx60hrIsv6X/y1/wCA/wBah1T/AI+V/wBwfzNT6WpCSv2JA/L/APXUGp/8fK/7g/mafQSKHetbS/8Aj2b/AH/6CsrvWvpqFbXJ/iYkfy/pSQ2UNQ/4/pPw/kKqN0NW9Q/4/pPw/kKqN3oEyW5mExjPzZWMKSe5qsTirNtbm4mC8hRyxHamXpU3UgRQqqdoAAHSmSVyKFjdkZ1Hypjcc9M0rdKu6dGJYbmM4+YAcjOOtIRQ5BDAkEHgirttqjphJxlem/uPr61UdGjJRwQw6g1EelGwHQyIk8RVgGRh+dcxMnlyumc7SVz64rorD5NPjLfKACeeOMmsC4ZXuJWXlS5I/OqAqkH8qa3FT7ajZeDxSC2h5Dtb2oVSCM4qXyxShcHIre5Nxq/eHFdHbato9k7Nb2k6MwwTgE4/Fq55icikPFDYHUSeI9PlQpJbzOh6qyKQf1qFdW0XJ/4l/wD5BT/GucoXrSQHo3gjWdO/4THTIre1eJpHI4jVQeO+DXqviGUSxDGcDPWvCfAv/I+aN/11P8q9x1r/AFP4mtQM2K+tIU/dxOoPXj/69OM9tOSyI4lJHJ7/AK1l9VFXLVPmX61aEdBa/dH0q+hXDbwSuOQKo244FXCcRO3otIk84m1y1h1S4hEcw2Sbeg/xr1rw/cR3GjRMqnp3rwS5YPr14c8eaa9t8Hvu0aMdsCrkrIEzoRtByQc1ISrLjBphWnx8uoqRnhPxG2y/E2Vt2VhsBuH41B4f8Kw+J76HT7q5mhtZojKskJwy+30qp4tmaX4ma6WOdsaIv0rrPh9mBbNQdjy3Ji8w9xj7tW9hLc6Pw54J0zwzbmOCaadA3y7zkfWn+IGX7M6D7pPFdDOpTzFx904rk9fkxD1rFlo52O5s7dwRC/mgYLdee/eifVbVlZXikZT1BUEfzqhKRvPPOapSOCxGRWEmykXmvtNJ5tP/ACGtQtq4RClvbKgH3cnjr6CsyQ8ikU5FSMlnuZrlszSEjOQo4A/CoSB70FsDpTd1GgXLdnfrZRzYUs7AbfTjPX866PSNSgutPzPbkDPGDn/CuOlPSug0P/kGx/U0mxm4s1grbhA+ffn+Zpl1qDzKUQbEP5mqpFMbpSuNDacjtHIrISGHQ009aQ/eH0pDNOHVMDEyZ/2l/wAKR7qxkzugbJOSQAD+hrOpRTuKxf8A7QiiXbbQBeBy3+efzqk0jOxdySx6mmmkoYC5qxb3kkBwPmT+6f6elVactCdgL73NpPhpYG398f48UiTWMR3pbvvHTPP9apgCl60+ZhYnubyS4GzG1PQd/rVbbS0Uh2LdrLaw7XdHaQd+MD6VaOp25BBSQg8EED/Gsqii4WJ7g2zYMCOp7g9MVAV5p2aXvQKwsSoJVMoJTuF61oRXlrACI4nUHrx/9es+lxRew1E0m1C2kxviZsdMqD/WgXln/wA+/wD44KzcUoFHMVymmNQtkXKxMufRQM/rXNXc3na15mMZPH0rUYD7KD3zWM4zqQp7haxoxHG76049KjTgH608VaRLMjSrjZLPt6bzXSwa1cKUDfOARj1/+vXK6CivDcO3/PwwrViOJoxjgSL/ADq0SzcXxJLHr0kVxaq1+sYO9lGdnYZzVyXxtPAq509ZFJxjO39eayrqwW++N0lpD94aMrY7Fs8VqnwnrzD57WCQA9FPNWiSXR/EK6/rkenSactvMU3eYsm4gemK6WTwldCUvFq9wU7RnAFcWPCHiCDU/t0FkY5AuAyOA2KutpvjJTvDXoAU/IJOpptdhHZ2+jxy2Yh1GCSV1PXPUfhVV/BHhxnZ/sDxuxyWDkf1rkYrrxlbac8lyLuAx8nzBu4+tQR+JPEDgAXgZm5CleTSsI7H/hCNFz+7nuEHoJKli8HWMXyw3Moz6nJNcUPFfiKA4aVf+BQGnJ8RdXtpMSrE/wBLdqdmB1Nz4QhcyL9vLMnzbSuMfjXHXoh0XV722nMkoSMMOnPFai/EC9lUF7aKVJDhkUbWUetc1qtw+o6je3k0e2KZRGq7uSKNSWzsIbaTyLZlywmjEi4AGB6U/wDsBruJpVChz2zjn3qk/iezjtbSFLVpPJiWPckmOg/nU9r45tbSEpJpp2g53FwSaauNamfL4e11WOy0tGHbMpFWLey1uKEJPYW+RwNkueKvf8LD0Zv9Zasn4ZqWPxx4akYAswz/ANMzVahYx57W4Zt0+mc9yrDn9ar20XlEO9nOXB6AZArqv+Er8MEZaZwP9w09PEnhhx8l0y59FIpMLHNyXjBTmyuiD1Hl1nTPGw/d2l8h7gxZH867oa14bbj+0Dz6mni70Gb7upf+PilcVjhYL9LaEp9luS27PMeBipTfWc4zPazAj1T+tduF0aT7uoxn/eYUp0/Tn5W+tyPcii4WOIS70yNg3lsD2yuf60kuoQzjbuCp6Ada7ZtGtWHyXFpn14NQv4dikwPMtZAeoUDIouFjzjXpFRNNWJtyPc4JH0ojKGT97u2d9vWo/EymKSxj3KfLvivyjAxihelQy0a0d7awRuI4nUbSTx/9empe2txbpvjk6cHAyP1qgfuN/ummW/FuoA4rGTKW5OxXe23O3PGeuKRCm8eZu299vWmH7xpKzLNOO/tYU2JG4Gc9B/jUc11ZzjLxSbsYB4BH61n0lFxE8LWyyOZVdlz8o/xq6upW0aBVjcKOgwP8ayqaaVxmo19aO25oCx7koDTWvLH/AJ9v/HBWb0NIxyaaYmjTOpQJGVijZSB8o2gDP51kHvTz2ph6mncliE54qzaXYtUl+XLNjb6d+tVj1pD1pEs0m1C3nUrPbkgdMHP+GKjE+noci3fPvz/M1Ro9KLgWbvUZJlMaLsjPX1NZh4qwR1qJwMGmMZTSRgigmo6Lh0PKsj3oyPeofMNG9vWt7GY9uSCO1JSKxJOaUmkykBpPX6UmaMnng9DQgOi8CsT4/wBDGeDIc/ka941gZiPsa8E8FNs8daAw/wCen9DXv2pjMLe9aiZzB4OK0bVRwcVSZCHNaFmvSrRNzZthxUty2yxmb0U0y3HApupPs0u4J7IaYHjKShtQun77zXtvgWUSaTEv+zXhVscvcP6tmvZPh5Kf7Oi9xWk9hRO/YYog5mHsM1MyArnHaq6ttE7H+GM/yrFso+cNddbn4ha5NH9wuFBPcjrW/wCHZDJB4fkDSBotZbG3/cPX2rjRdCXUr+cE83UgyfrXReFpXNpaFZNn2TVPPZmPGCO9aMSPapnLI7E5Jri/ED/Lj3rqr/VbCKCSeW6iAPJ+YV5xrHirR55ygvowTwq56msWWiiYpJ75EQdaNQuLd4khhtwjwkiWT1NTWtxED528A4yCD3rGnMzyuwUne2TisJNFpDH9+tA+8KdHb3Tnm3bHrVuPTZWPzcGouOxRJGKYTW2mkIB87d6tJp1oowUzRzCscvI64TJHeug0EhtLjYHjJ5q39is/+eCmpYo0hXZEoRB0UUmMcRTGFONNPWkUhOtNPWnGkxzQAdqO1KBijHFACUUuKMGgQw05aTBpwGKAF70UUmaY0GaTcM0NTKBkgNKKbS0AOpabThQA4UuOKbT+KVxoT60vekJxRnmkMlYYshWGx/4mS9uK3H/48KwpP+QlH9KtAzRQ5yPepBxUMff61KxGOvatEQzC0Qbbeb/r4Y4/GtJX2yp7yKP1rN0dwquh7zNWkMfarb3uE/nVolm5HeQ6X8eru4u3xGukR9BXY3fi7TbuB1t7mWAk/fXgiuStrGHVPj1fRXS7ol0lAV9ea7G68B+HV/ei0kDdMhjiqViDKPiO2iUn+35s+9akfiywh01ydXDS9pHHAqg/grw8TkyTQn2BNK3gbTzBI1tfO+FOA6cUOwD7zxAZtPeL+2beUyxnaqrzXL6Bctb6zBch4naMFWaQcGsuzNzLfwWDNEpeUxGbZggD2rp5fAOolj5Oq27L2JXGaQjpzr98ScWlm4HTD9au2l3Lfqom0yOIN97ODiuHbwJrKD5DBJjuJsVDP4f13SrWW9uFCwQruYpcEnHsO9UkhM75dHsJr2QS2cRA6fLVg+GdGYYbToG+oryu0utR1RvL0+W6EwXeeT0q4sniu1cLK92Qe4GabRJ1ms+FdIiR5IrHYMceXnFUoPC+iXFmhls2LEcgk1hNrmrY2tdXMZBwY5I+frUL+JdZtvmjkeQ98w8UkWkbp8G6WhPkpNGvoKhk8I2PUT3APuBWXD8QNagwrxqRnvGavp4/vJ0y8EBHcEYqtRXZFL4ThH3L9lHuooj8KW2GDXzO38IAFP8A+E13Ng6VbSE/9NMUHxdDIRnSIocdfLkBzRqJyOTYCHz1wrMswiG7610MvhJ1c7LiFMgHYx5FYsk9vc3JnMHlATbtuc5rqrjxDoTnzrhrlH2jdhM0ybGOfCF6TmOS3b/gVS/8Ixqa8KI3PZd/WtG38ReG3AK3N3z0+QirkOr6JI2Y7q43dtwwKNR2OR3yxZjZXRw20hDyDWpFp+sW08U8a3DxleCGqpd+Wt9M8MqkNIDkntXYW11H5aR/2jFGFUfKWoYI4HxBaXcP9lLeQGN5LxiCx+9weaYp/nW145mhabQooZftC/aS7MGzsODWIvUZ9TWTNYk4Pyt/umi3x9mUUh4Q/wC7SWxzarWEiluOPU0007uaQ1BQ09KSnHpSUCEphPNPpp5NSxidxSUvT8qSmhMD2ph70800imSxvrSHqaUk0h60EsKO9FIe1AhKibvUpqF+9UO5G1MFOamLkZBpBc8jKEDOM/SpIba4uGKwRNIw6gCvVI/D+komPIGe9W7XTLG0ffBEFJ6nFdBB5Qmkam/3bJ/yrS03wnqt9Iyy2ZjUDO5mxmvUQVHQAfhThJ7k0AcLH8P2OPMkKeozUOueErbR9LW8SZnbOME137Px3rnPGDZ8Op6eZTQzl/CSEeNNHOPuyZr3+9HDD1FeF+E0X/hK9Nbvur3S8BJ/CqQHPSITJ+NXbVSAM02RAHzVi3XkVaJNKDoKpeIZVh0O6Zjj5DWhCOg71h+MyBocsY5Z+ABTT1GjyWzH+jNnqTXsHw8GLKME9BXlcNlIkYQLls+leh+D7t9MjPnHA7VU5KwJHrXmr5eCeaz726jttMvZncKBGcE/Suel8SRgEhs1ga34kefSrmHHyOpFY3GeN2QYpMHJ3vcu5Prk11PhqBptL1626MGRhn0yM1lXVt9ivYAwysuCK3fCj4vfEcZHHkrIMewpuYWPQLbwVpVnqc+pa1JjTp7aNYonf5YyByfxqxdT/DfSbRiY7KYlcBQoZj9K4W4g1vXobae9v3ks2QDyQMDHbNSWfhG0t51lEC8HOT1qZO6GizoWh20FjLPIGZZpmeFH6qhPArRlgt4m+WJR+FTyNhFQcBegqnM5JrmZqRvJjjAx2xULHOe1IxJNGDipuKwwnk0gqTYeeKQrgdKBoavNPApUT2p+zmgTI8U3HNTbMUhj5FBRGFzS7anRe1P8selAkyrt9qNuasFMU3ZzQO5EEpNnNWAKTFArkGw0mOanI5pMUAQYxTas7aTZTGVzTaneP2qMRUDEAoIxUnl4oKH0oAjJpwNBT2pypmkIQGpF6UmzA6U4CgpCEUYpelGaVxj3H+hCsV1zq6DsFrbf/jyFYp51of7lWhMtDjOPWldiEYjqFJpgOVJ96VziN/8AcNaIlmVpkI8kOO7kn61oRFftVqXbA+0oM/jVPTDi3X/eqy2N1mf+n2P+dVFaks2Lq5vbf41aq+njM/8AZkQC4znmtceLfFsDiK5jjTHfyTUeilR+0LqgYbf+JSm0Hv8Adr0+8tWuotqyKD7iruRc83/4TnV4FLOkLnvmLGKRfihNLi1exHmsDmRUO3Fds+jTkMG8mQEYwy8CkTRLcWqxTWseTIATGvUU9BHmNpqBt9SS8KxSKkhYIV612CfEK0ZcPpOPo45/StSXwvph81PsDMCx56cVVbwhoyp/yDpB/wACNGgFQ+NdDXBkspoi3OQ1Qa94l0S70CaOxlkNzKoCKc8mrf8AwimjsVUWcgOcc5pIPA2lSyyLiUbTwQeRRoBk+GdRsdI1uafULlLaKS3AVn4G70ruv7b0u5tlMWoQkHkc9a5SfwCl3ZSqJ2llDYTzBwBXJvZ/Z7qKzlbCLJ5O4f3qdriO31GSK4u3mF5BjpzitjTXQ2UeLmxKkcK2Mj61wF3odzA0keEKr0bPWiPwtezWyzQQqWI67jzRYEel+VBJ1+wt+AqOTSbKU5NpaMT6KK8xk8N66uAtu/8AwCTFIdM8QwjAW/GOyvRbzGegz+FtKkBMmjQyZ67TiqyeEfD8RJ/suSBj/dOc1w6P4jt25l1RMepzVlNa19Acz3p92WnZisdbL4a8PxxSsLaXIUn7przkW4m13SIYXP2ee4ZHD/ewK218UeIo2KtcAxsMN5kfNZ7OsV/a3SMvmrJvBI6GhC17HV3HgnQnmcDU5I3zyMdDUa+AbX/lhq5PsyioH+IF4kjB9NtXIOC+cZpy/ETIIm0yEj0U0alKJaXwNlW3XkDBVJ461yMsMSzptRHkSTy3Yjtmuvt/F1ldZVdOaFmQ/OGrliJFmlMYUIZRIc9+aFcGhvivSZtGutNWVkYSMWXZ0HFZ4PzE1r+NtVt9WvtKFszERDL5+mMVjg57VjJlIlPKn/dNFtkQIPUU3OEPuppYDiCP6Viy0SnrTcDBpT1pCakqwGmkU49DTT1pCG+tIRTqaaBCdqaacRTcZpNjGsSOlJnBpSOaTGaLiFpOKOcGkOcVRLE3e1IWzRTc0EsC1MJzxilNJQtxDCKYy4qTrQetUNEpekDnPWoxkdTSlq3MyQNzT1PBqAN+dSB8ClcBzHgCuf8AF3/IuD/rrW8TnArC8WLu8PBf+mlNDMLwx8viTTG9HAr3i6Vi5CjPFeD+F/m8R6cM8+ate73LuJm2nAxWgFB7aUtnaKkjjMY+bGaczMepNMJNS2FiR7goPlNZN+/2k7ZOQPWrkhwMk1nzEdanmKM+SCFDkAZqKaf5FUHAFOuGBJI61QmcrwaXMwLcMrFzluKTVQV0skHljgVThlIOasa5OI9CDY7jFJtgYXiz921j5Y+dVH41r+EbaQa1qcbpiKWyGZPf0rG8Sq99qeh+QTlcFxjtXT6dczW8+pW8UfzyRYiOOpppMDpNMhRNGto16KMVPIDtAA6VDo0bLpMMcnDqMMD61dKc02hoy5UYt0qIwFu1bXlLjJxSeXF3HNZOJdzCNnITwvFKtk4+8OK6AW7MmQuBWfdajp1mG+03UaY6gmp5QuUDb46iq8qqOrAVl6r4yskLLbxtIBwCO9cjeeJbuZiYzsX0NPkA7tr22gRjJKAB1FZ7eKNNRiAxauCmupbggu5J9c1VKvuyDVqBLZ6G/i7TE+8W/CkTxdpbkYcjJ6kV5yyyMDnFPWNggz1o5A5j1aLV9PYAi5X86mXVtOP/AC9Jn615CTIMAE0qlh35PvRyBc9iW5t5hmOVWH1pSU/vr+dePpcTIRtlkA9Aam/tG5U4E0v/AH1U8o7nrJ2/3h+dNyB/EK8q/tjUEGRcN+dSReIdRQ5L7vQUcgHp5cEnmk3Ad688Txdfg4Aj981YHjC4Qfvtg+lCiB3ZYYpgmAbmuOt/Flxd822m3Fyo7ouBXV6daajfQo8mnvAGGcOafKMtb1boRSjBNW10KcJkjH0pyaRIp7mk4jTKgHNPCZ7VcGmsOpxTxbbOM5pWGUxH/sinNGFGSBVsRYNQzgbeuKkZTJUmo2phkRmIVwcelL2oKGmnDNIaM80ASv8A8eNY/wDzGV/651tuo+w1iE/8TvHpHTEyZPuH60sv+rf/AHDSJ938aJTiJz/0zNaIlmbYNi3T6mrQb97Zcc/bE/nVWwH7iPPfmragGax/6/E/nVrcll26h1G++OF++mSEzQacgGe/Tit24m8dWQHmKSCeNozisxNYGg/GnV7kwmUHToyVUcnFddD8To7mNWOjToDziRwDWiuZmNF4h8U26fvBdE+nk5qT/hN/EkX3reT/AIHDit1Pidpe4pPazow54wRVqD4h+GblvLebYxGdskfWj5CMGD4j6vGAkulxzN679lXYviJeMwE2jIo9pgas6zqnhrUdFuHt7i3SdVJRtmea4XwoIm1lV1G5DxyDlghVce1FkM7X/hZtrE2LixeMeu4Gp1+Jehm2M7JMQDghE3Gp38J+Gbn5t0Rz0/eDinweDtFWNljdT6bHHFLQAtfHnh+5Qusk8YAziSIrmuVkGg3mpJMLuT57nzvmGNta134Dsp/MRbuZBns2SKZB8Lra3jYx6lO+/k+YM4+lNWQma91BoWobiupLGG7bqu2ojtoUgh1mHy0GFB25A/OvO7jwn9hEtu90zvuJDbe1Ft4M1F7VPJfenUO2QTRYEenr5bfevYZD67gKlWAN91kf6NXl3/CI6zGONp+jkVHJoPiCNWWM3Az3SWixWp6qbNj/AMsx+JqJrIgcxLivKlsfFNsdwfUjj0lzUsV/4piYlr25jHX96N1Fgu0emmwtz/rYCT/1zzVaax0osrPaPlen7qvP38ba4kg23qEDjBTqamXx/r8YHEcg94qOVgqjO0k0XTZiWFknPPK4qs3hTS5WybeIH0ziucT4javj57K2b25FTQ/ES9lkCto0TE+jUWZSlc6BPCGnqwMcajHTD1WufBlnDZ3EkaEOFLfezzVYfEBIcebpgUH0YVO/xA0ySF4prSZN67Tj3paibPPNSdZNUj2qF224GPfNIvAzU2uywS+IU+yxGOMWw4br1qJeQKymUhJTiM4pYz+7Ue1NlH7o/WpUTCgelZWKHjpSNTu1NqbDDtTTTqY1AhaQ0ZpD0oAOMmm07PFIfapYDWpuKcRSE0hWExSfwmlz1pO1USxlN707GO4pMc0xCYoxzRnHFHWktxjcZ5prDGakANNYcVQWI6UDmjbS7dvfmtjAMc8UDrSgjBzx9arveQRk7plGPU0DLS9axfFOf7DHBx5lPm8RWMBwZSSPQZrB13WrzUIFt7SBpIQdxbFNDIfCfHinTvTzRXvU4/en6V4F4VOPFOmdv3o4r32f/WH6VdxorMKjY4p7GomNSwIJskVSkQmrrZNM2gGpsMzDZs55FMfSd55rXwBTQwz1FOwGZHooHerjaKlza+VKowDkZq/GZGwFiJPsKtrYXkycqIs92OKdgMqPQrdbiOdo13RjArSisoEuBKiAt61YS0trUhrq7DkfwqetUtV8SaZo1s8jfM+PlQdTVWAtMskh/cxHGecCrEGm3UvL7Y19WNebJ8VNQSYiGxQRE9zzU5+KlxN8ktoxH+yeKrlA9EYadCCHlaVh/cqhPr9lbxt5EBYjpu7muLHxEt3XbNaGMdMqKWXXdLvojmQx+najkFzDdU8ZXjs6O7REk4MY4AriLq7+03BmeQu+epNdFJbabc7lW++ZuxNUW8KeY2Yb+MAdQaTikNSMR5wy8VWB3N13GulfwXfSr+5uoH9s4qs/gzWIuDAjr6o2TS5UF7mKCFOSelSBg3AqzN4f1SE4FncHPH3aoNY6jFKd9pOuOo20coE3GMdTQSM/epiiUAl4Jhj1WnBlPYjA6sMUcrAQ89s03b/s5pRLCpy00Q+rU7cJfuMjA/3TnNHKBFt5JprkAc9ac8MzsqRRs7nsK2rDwNrmqYdYxDEeCznn8qLAYA6ZIwPrUkBMsgjgiedycYjGa9N0j4UWNq4mvrmSeQjlAcKK7Oy0XTNNXFraRR+4XmgDyKx8Ca1qzAfZfs8J/ik4P5V1+i/CvS9NQSX7vdz5zljwPbFd+CxwF6VKkZP38UhooWml2VlD5drbIi+wqby2LYLYFaUVurd/wqb+zI5ePMIJoGUI7KPa7tPnaM7fWqZmDjKLtHpW3P4eEUBmExyB0JrBllhiDAsCQecUhoa5LdaglaOJcuwFVbvUkjjJU4x61xHiXVZrqHbBOUYdgah2KSN/VfGWkaSSJX8ztheea4zW/G1xexkW4EMRPHqRXOSW0jtyM9/m5qpJbuODyKhlJpHa+F78T3JQsTI4711jccVwHhNCNZj9dtegketSVchzzmjvmg9aPWgZck/48RWER/xPW/65VuP/AMeK1hn/AJDjf9cqCWWEHydaZOP3Ev8A1yNPT7lNn/1Ev/XI1aM2Z1l/qYf92rkPzXmnKe92tU7E4gh/3av2POr6Xx1uh/KtYgdHoMMF78atZhmjV0FjGGBrv7zwdo1zbtGtjGjHowJ4rymysrvUvjLr40+Uxzx2saht2MH3ropNF+IloC8N5DcHP3GetH6kM3D8PNOXqpx/smlk8A6etm3luylFJG4A5rnje/Eq0AD2kLH/AGSWqVvE3jCGBlvdInZWG0tFH0o1JOYstPaa+j02KUqZJSMkeldU3gfV55TtuECqMKpAArm7G9vLTUItUTSrqR7ZydjRkE5rqk+LltEP9N0e7gcfeytN36DRnp8P9Xs8u0yN7BzWReeFNU0lDfC5ZEDfMBKec11yfGHw0XVZmlhDcAvGevpTPEnjXw/e6J5UczNJMwESbD1qbMDm9Pl1iRJGtrq5aVf4Yzk4/GrEup+MIv8AVLft25QVP4Yu4oppDc3C26ggeYO59K7s6taTJH5N5E+wcncKopJHnMHiXW4iY51IfPImTnNW4vGmtwwlmhjYKcYAxW3d2hurx5Ua3kDnqWGa07O1hW2WKW3t2buRg5p6CS1OWHxBuxy9rbfmali+I7g4bTY390aunfRdPkPNlFn2SoJPC+myj5rHH+6MUtDVWMxPiLYlP3+mXQJ/uDNWk8aaNcRkNaTISMDzFofwVojEkwTqT6OaryeBtOI/dyzxnt82aNBSscOif8TVJnJEH2jcAfTNenW+qeHyio9xbxvj7rAVz914JENrJMLoyLEu7BrmY7OHUdRtUUIZHBAyeTRuZ6I9INvoU7Eh7M556jmoxoeiSbmjNvuwSNrVyc3gvUTxGUUVDD4W12zOY13kHg76B6My5LYSXcEErDY1xtPP3hmvQT4I0ubbtjJ2jP3q5K40LVYYZrmaxBCLv+V+pqK0u7+TzFiup1ldAVUN90+lD2E4lfxhYppvjeG3jJw9hvOT3DYqgO1M1AX48SZ1RnNwbQFd/XbmndMVhIpCTE+Uef4xVwABjVGdv3R/3xV0tyazGLj3pp460u7j3qWJBIelKSKTuQGmmrxteOlQtZH1qEVYq4obpVn7Lg/ezR9lIoJsVs4FNzVlrZjTPs7j3oGiHnnio2HNWDGwzwaYUbPQ0gZBg0oqRkIxx97pR5TA0EkRpvep2jOOlMKEDmgRCx5pVp3lnPFG0rmqRKDFAGRSgc0uMLTGznZvEtirFIJDK46BR1qjLquuXMira2RCHqx7V0cdhYQD91axow745qwJNoAAAFamaicyNL1y8XdPc+WP7q1Pb+FFU/6RO8nrmui84dhTt24elFwsUbXSbG14WBG/3hVmZLdYJiIVBCH7opxHHvTXXfDKv+waqIHnnhuQf8JbYEf8/AH619AXB/eGvnvQU2eM7Je32lf519B3H+sNWwKjtUDybalcUiKCckZ9qQFXzyxwkbE+wqZLW6k/g2D/AGqu4kIHkEIR7Vn38GpbWeW4yuM4XimkK5Z+xRRDdc3KqPQGq8uq6VZv8sJmI6GsC488ZZAzsPWs4XGoPMEWwd/UgdKpJMTZ0reKr1ji1jigHqVzxUa3t5Pjzbl5M+9Yg+0hz5lpOo/3DU6X0cI/iVh/eFXYVzamuYbK0e4m5KDPNeTavr0+p3zuYyvzcE9hWxrOvNeSPCJl2dPrXOT5dvkw2PSpZaGgXTj92w2nvUsZaL5WPzd6gtBuLYbkHpmrBiYcnNAxx+bnPNGCepzTQcD604Gi5mxUUKc7AfxqyZlK7QjhvXNQoOetTIA3GaW5UUR+fcRnKyyg+zVYi1+/g4FxMB9aRosgVWaMM+B+tKw7GoPFGolcC6lIP941JH4rv043IT6sKxQixAq7Ak9AtXNP0O/1ZsWVpKy92YYA980xmqvjK9jXe9taug6kr1pR8RtM3iC70GO6kbnESAn8q2NM+GBk2Nql3hQclYup9ia7DTvCmh6WQ9vYp5gGN7jJpaAc1YaR4b8Sxrcy+EpIy44LfJ+la0fw78Nq++GxNufRW6V0rBB91QD7UqbiOFJFICpaaFplim2C1jB7tjk1fG0DaBgdsCmlo4+ZJMD0HWoTfFciIDHqaALIRj2/OlKqv8O41TE0zHk5qVbiVT900AOdpjwse0fSmDzh1DGrB1EpH8201RuNeZRhFUe9A0i2tw8PJJH1pTrRi6MN3auduNWklPzEYrLvL0xoZCpIB7UWKsdNfeI7yeF4y21BzkGuQn1zAYKTnPJPepYYHvY3ZpjCNuVz3rjZ7kmaQIC6hsbh0pSKjE0b3UppwMv+VY0rF3LE05pCQOtQSHknPJrIbYwzcnFU5Xyc96mk4IqnMcCpkRfU3PCTA+IO/wB2vQm6V5v4RJ/twkH+CvSG+7UmqIDjNITwaRjSZpFF6QD7AvrWGf8AkON/1yralb/QRWDu/wCJ5J/1ypkstofkplyf9GmPpEaRW+SmXTf6Hcf9cjVozZTsf+PeA/7PWtCxH/E50r/r6H8qo6cN2nRH/YFX7HjVtM/6+lrVbjLfh3U10j4zeJ5p1LL5KMMHsBXfp8TPD4nWOWSSLcfvHkCuF0LTLa/+MHi6K6j3L9mjIAPJBHNdc3gTwzbWtvNLHJAXyfMY5x9a106mbNyLx74bmzs1FSR/smr1v4n0e7B8rUYf+BHH865L/hDfDsoIi1d0/wB0Cobz4d6W+n3EsWoS3JVCcM2MflU2Qj0BbmykAIuLdgenzLzTJLbTLhgXitZG7ZANeOWXg+a20h7tdy+R8wBlJAzVixsLy9Z7bTpGa7C+Yu5zxT5fMD1WXQdLuF2vp9sy9cGMcVTk8KaOx+e3H0C9K4ZLbxtBagu04l6NtGcimjVPF1qu3F8qgdWjyKLeYG7c+C9JCPGRN5ZbcFIwK4IRKmqHT/LcRGfYCDz1roR4t16NWW5BckfL5ke3msi9l3XlpdfdcSCRvrTWgXLtx4dFtcSRpM+4Hj5jxT4vDXiOWMS2moqqnoDzirEvimK5u3aXSjIf76Hhq0rPxfZQQiL7BcRqKeoLcyR4f8ZwncNTlcezVL/xW9qcpIXx/ebNba+MdGY/vJXjb/aFWh4l0RgCt6Bn2pXNrs5k6942t8iS2gb6gml/4TLxBAM3NjD/AMBQmurXWdLfG3ULc59Wqwt3ZyAESQMG6cg5pXC/kcdJ47vZ7a4hksgqPGVLhTWLps9vDfafPhZZocuccYr0wrZM2wxRMT7DFN/s7TTL5n2KHfjGQvNFxPl6mAfiJpZlYS20ykHB2nirkPjTQpAD9p2H0LVbfw5o8hz9gXceTiq8ngvQJSWey2n1FGg48o+bxJpNxY3Kx3aFmjIAJ61xmiziHWLZmO1c8muobwDojD935ie5NQ3nhy10zS7m5jmaaWNcjPb2ouiXY57x9NHP49heNgyrp+CR6lqxVaq0k0lxrcksuSTbDGe3PSpUPasZISEuD+6x/tirjHk1RujhB/virbNyazW4x+7mtfSrUmF7hs4c4GfasRTkHnk8Cuyt7f7NYQQk8hdxz71TQLQqtDngCozabutXttNk+WGRx1UGsrF3Me6C2sRkkIRB3NZn9sQFgAevQ0y2vJNQt7lrlQ0KsQi1kXcAXDbcEdAO1TYZ0cOowyj7wz71ZDhlOMZ9q42CRkO7r7VLealdQ2Zljk2EHFFhM6/5dg7/AIUzA3ABevtXAS+J9QgUjeCwGTWZB4/1aWVlA3bPRelNEtnolpfJeTzxsgDQuUFWyikZwK8t0XxBeWM093NC7GZy7bupraPj35vmtpFX0xVqBPMdqY81E8SqMnAA71y0fju2AAZDmpJvFdldW8q+Zg46UuSwrnSoYJf9W6v9KZJEPSuJ8P65BFqDx+cQjc4PSusGqW7EgzIfxp2C5Js+bAFOMeRTUvbVjxMufrT3ukETFXTpxzUtAZDTEHPrSCQkYwR71gXGtbeUUZ+tUpdcu2GEYY9a1uC0Oql2oA3mD86iGqRRjG4E1yn2y5lPzsSPapFWVvuxlqm9waOvi1CG5+VMlu9WIiSZR/sGsHQI5hPM80TIuMDPet+H/Wse2w1tHYk860IY8Z2X/X0P519A3H3zXgOjLjxtaAdPtY/nXv0/+sNMRTk60i0snWmrTQFmPpU1381marxtyKsyjdbsPamSYIVRnIroNB2DA2KfwrBxwa39CXkGmkB0XkwnO+JDn2qncaTplxG6SWcZyP7tXyeKauN4pjPKr7wfpVzcyL9nEfzfw8VHafDLSb+OSITywlTyytXW32Bqc67cHdVnRV+eckcbqGBxs3wYtoZM2V9IO53nOaoXvwt1mLJgvoNgHG5a9hc7cduKpXrny/vGpuM8Ll8Ga5HnfCshHdeM1Ql8P6vC3zaa5x3Fe2Fj0pQx9F/Ki4zw06dfRj57WVT3G01VlW6iYkwzY/3DXvpjjf70aH8Kja1t26wp/wB80XA8QsbDVNSXFvbyn/eXFddp3w7vblFa/mWJT/CvUfjXo0caRjEaKv0FPJbNK4HP6Z4L0bS8N5HnSD+KQ5rdRY4U2RRqi+ijFPI9TionkhT7xJPtSuBIpJ6c09h5Y3SHaPbrVP7UzcAbPcU3cTnkn3NFwLLXMa8qu8+9Qy3MsvBbA9BxUR49qa0iJyWGKAHhc9f1pRhe1VJL5FyFI/Gs641Ns/LTSA3heRRn5qhudaGNqKMe1cxLqB+8zgUojvryDOn2rs5P32HAqtALtzqWCfm2k9iapLdNdKSoYYOMetbNp4JvRaNeahLGzqNwWstLcqI0eQAySbcr/DSNopDFsHd8yPhM+vStTw3DYX+ry27yI0aDkE96t/8ACIpuD/a5D7E1WtPh4kNzLPa3UqSSnLEGkPQ7ibQtIfTpFWOPCqeQa+e71JLeV4rVwke88YznmvWH8F63DaSqmsTIhUluMmvJIA0fmwzOZJEkI3HvzUSCInlsFXdzULDrVyc7QR6VTJzWZEnqVnHSqc38VXn7VRn6tSZKNXwh/wAhs/7lekv0rzfwf/yGz/uV6Q/Sp6GyKzUzNSPwajPSkUXZR/oIFYI/5Dkv/XKt+bixWsAf8hyX/rlTJZOv+r/Go7r/AI8rj/rkakT7n40y6/48rj/rkatGbKumf8g+H/cFXrPP9r6Z/wBfQ/lVHS/+PCH02itGxAOsaZxz9pH8q0W42XdO1y00H4s69MYZZpJIY/MHoAO1dtbfETRdUiKTWM4RTjay5rjPDGn2l18VvFcup3QwFRFQj+Eiu4Pg3wpLD5cc7Rbj1SfaTWzaM2SL4k8Kyj+OLnvGRVqGbw3fblS8C8YIaTbmsw/DDw1JHhLq857/AGomqM/wh0GGJ54Zrp2jUuvmTFvmHNToI6C90/Sn0u4tLe+jAdcFRIDmsTwn4euNO1e6mF7GyyRhYlB5SuL0G3utW1YaXAyQTOrFLsDKnHbFb8nw+8VWjrLb6ss8qjBYHbu/DtT20uI9EFtq0fS7D/VRTwdUXhkikHoRiuBh03xtawBZHupiO4nFMutZ8WaTHG93bugY7UMj8MfelYZ182n3V3fxveWkXkDjCioptMgMkqf2YgVDhSR1rkYfH3iHyJ5vJheKFtrMqliD6YFOg+K14g/0nTJG/wB2Jh/OnZgb8vh2wkzmx25/unFVm8H6YwGYpR/20NQQfFKymx52kXKN6nAFW0+JGisP3trJH/vEGjUFoZ0ngqyBykrA/wC1zTP+EKkYbob1B7FK3IviB4Wkz5s4h/3kJq1/wk/habaw1JAD0wCP6UXZfMclL4LvQpzc28inqu3GazJ/B13ZWtxOZHbYMokbnAr05JtEuFDJeIQeh8zFPuLK2ls5kt7mPLoQCXB6ii4+c8htXvZ7mC3hunhdxxhs7q0ZTr9mxVZ5pCDyQM1sab4OmtNc0q4W5hcQbgQGzwa7w2Ug+40aj025pXFJ3PLk13XoeC1ycdvLqzH4p1iP/WRyOfRlxXpJsXYYZx+C1T1DTI/7OuXKh2EZxgc0XEnY4mPxvqCvh7eHFOHi19Us7i2lgSIP8oPrWPpFo9x4r0q1mhLRShmcEelejP4ZsXZT9mQYfHSh2G2jxy5CjWLjachYgtCZyPpWn4nso7DxhqEEQAQorYrNTgjntWchoZef6sf74q0+cmqt180f0cVaY8kGsuoIvaLam91NEZSY4v3re+O1dZK+9iex6fSs3QITFphmIw0h+U+q1fNUNjCDUWoSC30e6cnB2mp+4qrrq+Zok8aISW4zSsK5yVlbxTaajNM0ZzuIHeqOs6nptsixmcCQ8Bc81p+VcJY7I4wGVeCRXCaj4N1C7vjchyQTk5pcoXNWGYSsGXoasakobR5MD7rClstKu4IVSRRkVPf2craVMi5DHpV8onI5TUwAu5RwUxVLwtcQ2ctwk8YZieuK3YbCVrXdNGQka5bNY62Ekly8Vsh80/NgdxTUGJs3NQvNLexN0i4mXgx+optnfaBLEvmwyBsc5WsHULSezW3ikXdJI3Udq07uJlsVDYEnA6YzV8jFdGq9n4ZmUqkLmUjIArBu9PtlfCxFQOtdzpvgHWPCsEesytDfLOgLQd1z6VzeseSNRea6je1E3yhSOBT5bk3MqHR4bldsGFPXioVtjHIVeZkC8cmtK3S1sS0kN1vyPWsG+meZpCp6miwXNZdH1OVA9rcKVPqah/s7xFFleXXpkGqNne3kNuFWVgPrWhHrd+gVTOTmlyXC5Si0yaVvlDe+a1bbw/MeT931rqo7aGEDCDNPzjOAAPSskiuZmRbaLEoO6tSCyhhxtx+Ip6nnpT81SSE2SzssigBQoA7VCpw7f7hpSeKan+sb0KGrSEedaRcKnjG1kYEhbtc4+tfQc53NkdxXzlpv/I1xdv8ATF/nX0ZJ0H0FNgVJOtMzT5OtR0kBMh5q2p3IQfSqUZq5Eev0qhGTIux2A9a3dB71hz/61q3dCHyk0xG9mlXg596ZmnqelAzldX+XVZD64NW9DXLS+m6o9eUf2hnH8Iq1oK4WU+r0CNiUDANZt79ytKUcVn3n3aljMYthselG7BpHUiVj60jEDqRUjHhjmpdwA61Sa5VenzH+VRtO7gc9aQF9p41/i5qN7vbwAT71RXJ61IozTsBKZmc5pOvWmFgnXioZb1Yx8uCRTsBY6HrTTOkYyT0rIn1R2z0x7VRe6LqW3DA6kmq5QNm61NW4jwPrWc91IxxnNUEkkuzstYGnc9NvT86nm06GyhEmuamlqpGfs6HLGnYZHdXMXABeV/7qckVKtrPFE1zqJW1tQM5c/OfwrPk8VR20RXQNOWM9DPMOT71z7395eymW/uTcNnox4HtinewG7f8AiG3s0ddL05b9mwBKWxsz3rtV8I+KnsYGttcS1jnjDMoiBIJHY15cfs6NG4yrZBwpwK9Sg+ITWdlarcyRKNgAIOalsqxm3Pgzx9AHFv4iW6VlwFnTAz61n6b4b1W/8Ph7iQpc2twyOUP3nHce1dhaePLe/uV2OJAe61n+HNWtbWLU0e5LLJfyOC5+7n+EewpXLu7GBc3fifTVTe5mAPpjir1j8QTbQF7iOTepwdq5xW7qt9ZvZzIHDOy/Lisfwja2zG486JG3eooHfTU0o/ixo40+VppGDEEbSpya8lDpcNJeIpQTylwD7nNep6v4Y0uXSbz/AEeMHYSDtGa8qhXFvHEP+WfFTIcbdB8x3Zye9U3ZR0zU8rAnnoKpkHPt2rIiQ1znFU5udwq23UVTk++1JiW5r+EhjXyp/uV6Q/SvOvCn/IyH/rnXoktSaogbGajIyKe/U03tSKL0w/0EVz3/ADHJf+uVdFN/x4j6Vzo/5Dsn/XKmSydPufjTLr/jzuP+uRp6fc/GmXX/AB53H/XI1aM2VtNONNtz/s1oaeCdY0z/AK+R/Ks/TDjTbceiitPSf+Q7pYPQ3H9K1W4MveFNGj8R+P8AxpmZ4WVki3J1xitpvhBEkbCO/uZG6qZZmwDXP+E9fXQviN40byDIpmQgL9K7SL4o2Bk23Fo0QxncX4q7voSzD/4Vlrlov+h36k98ytzT20Lxtp0ZjS8kkVhtKxHOR75rpo/id4YkZU+1sHP8IUmta08W6JeDMV6oH+0MU7vqSeX22keJNFuRc2WmSi4TJLkfdHfHrmtE+PfGNuoD6MnX5mkJGB9BXp0WsabOdsV9A59A4qb/AEWbvC+foaXN3QHmx+KN1bGP7VYwlm6+WxO361V8R+NLLxNpJsUt3MisGOBg57FfpXpcuiaZNkvZQHP+wOarv4X0Zo9hsIsDkYGCKOZAeaeBNWs/DE96NTmLeeQTIFzk+4ru28V+E7hP3t1bBf8AbXGKJ/AXh+cs32YqSOzd68xXSVm1WbTQ8YCz+X86Z3DNPRgekb/BN6cebYyZ54akPg/wlepuihhKnnKPWFc/CG2Yg2mpPb8DhUHBqpL8L9WimLQaxM647PtH5UtO4HQD4aaECxSadQ3QK4wKr3PwrsJVIh1C5j/3gDWD/wAIf40tIitvOWYHhzcc4qXyvH+nqB5jgd/+Wmf8KNe4Fk/CZo8lNSMxPQS5wPyqI/DjV4F22t1EAOmJG5oHiXxba4Fwjn1/cZp//Cwdei2qdMMoz8zMuzAp6jM670HxRoun3F85QrafMBE/Lr7e9NsNd8RXGoC1tbh2VoRN0zgen1rW1TxpNqOi3FrLbwxGRcbzJgL9ayfDWt2Wh6l9tuZIZYmjKZjfOPeiwrlmTX/G9rIwe0uXUchggwfrSH4ka4Ckctgke7iRnBwK7KL4g+H5lDLNMVPGfKOKsp4g8M3RwZ7Qk/31FL5Bc4a2+INlBdLM0CTShtqLHGQV9ea6SP4gQ/M01qyKMcVY8Ttodx4aufKazZsfJ5RXdn2xzXF+CbKDUPE8sd9AfLSIFQ7cMadk1cLmTrWoJrHiG91KHiJ8IoPbFUwK2vFVtb2niC6itVRIt2QqdBWQi561jI0WxE67xt9wasLHJcyrFFw8jAD2qI4EoFbXhy28zUjcEbo7ddzD1pJA9DoiFt4IrSPmOBQoPr60zNML7huxjJPHpSZ4qrEXJFb5sVHf+bLbGKGeNCDlw3XFOiQtIAOprEklS41yUEHGdhpWC4wxvuIFwrr7VL9lKx53nJ7Vl3GuaVpN+8VyJEAOBhTg1Fe+OrCJGEEMkoA4wtPlEXmLK200xmXKhiME1QsdTF9aLcn5d54B7VPM53QOACMHIrSKFc0IbW3GnahI0W9NmMdqp6fp1mNTgn8sblXaSOh9K1tMj8zwhfq5Pzqwz36V5DpXiPUrK/tJmuDJF9pCGM+mcVrGNyXKx2p06xuLu4acjfHcE49MGpte0u0vdTt41BjSSDfx/nrXOeKJp9K1y6CNj7UPNxnjmrWuX9xJ4W0bU4GJMUgikYHn6GnYnmOjurjUpfD0MH9qTHyGC789vQ1TbTnu4ZYJ5Bcsqb/nHP4VQ8N3cl9ZavbSEGTZ58fpgDpWXp/i3zNR0uYgqpcwzgnHB4FS4i5iwNFMkUZEMKq527h2rEufDt7BezwjYwTnb3x610+t3QsTqFh8qlPmifPPrwKgh1WO40iw12ZdvmfuJSD0I45pco7o5250i6tYkDBRuGVwOtPisDIEIU5Uc1v6Vqaahd3+mSqZGh/eRHGRt9qfdapYWd5axMFEE52M4/gPakx8xeO4mlzRk+tP7Vgi0xo45pwJxTSKcOAKBNhkkUqKBn/dNIOlKT8rY64qgR5lYrjxfGP+n1f519EyDgfQV88Q/u/FUTHqb1P519FSj7v+6KY0UZOtR1O461CaAFQ1bgPB+lU161bhOM0xWKEo/etW3oRwrCsmRD5hrZ0RMFvpTEbFLnGKRRzTpCkS7nYACgZz+t86gox1Wr2hYMTH/arL1m+tnvlMMgkZV5A7VSXVZ402wjaKBnYXNzFFw7gfjWDe61CCRGNxFYcsk08m+WRmJ7ZoCg9qQEr3ssrE9M9qYCzdTSBMU8Mq9SBUiQKmDUgAqrNfwoOG5qlLqTkHYaaQzVklWPk81Tn1QJ9xfxzWPLdTN9+QCqMupQRNsL5c9BVWA2JdUkf7xNVJLxwC7MoX3NURK80mCyIvUlqsrd6XpxzDA15O3eb7oPtVBYmS3vNQRvs8GVH8TfLVV5vDmlMV1S+kupz1tocnn0OKz9Q1jUbskPLtQ8BE42fT1rJjto4mLouxz1brn60nKw7GpfeMdTnhNtpVtHplvnAdRliP6VgpABK00sktxMTkyTtu/Krb8c8mmDBYD1qXJjNUQBrDOSMis8WoHCjFbIAXTwD2qoij7x7VI0VPskTSRGabbGzBQP7x9K7c+GvCd9HHFJqkVvMVHmQeYMk/SuKkLzSWNrEg2tcDee4Ga9N1D4PaPrU1tqJkeC58sBnjbG4+ppXGYj/DWwsrC6udJ1mTzShEbB84rFg0aW20q0095i8rP88hblmrqLj4Z6npGiXENhqtzK4JdWZsn6VmnwHqGs+HLS/hv5oriF8tg8hh2NM0T8yK40XWISjRMCgHXuKrQ3WpaWWIRjk9AKhk1LxLpbvHLuudvGcVZtvEs4Gb20I9eKEOzsWf+EnuXtJY5kZQ6kcjpXHwptV89dxrrrvWdOvoJVSHa4XIBGMmuYZMJv7mlIlMqTLxVdx1qw5JHNVnYZrMhkDfeqo/+serbH5jVOQjzG5oYLc2vCn/ACMZ/wCuYr0SXpXnfhIqfEJZiceX2r0SQ5qDVFdutN7U5+tN7Uii/NzZLXOIc67c+0YrpJf+PNa5qP8A5D13/wBcxTJLKfc/GmXf/Hncf9cjT1+5TLr/AI8rj/rkatGbK2mjOnQf7taWlKf7f0of9PH9KzdNONNtz/s1q6Qf+Kh0odzP/StFuBu/DZIrrx541NxHG/8ApKrhl9q9In8PaROpWXTYGB6/IK8X8PWup3XjbxiNLuHjkFyN2R147V0DT+MdOjZ5pb6VOii3QMw/CtOUlnaXHgHQJ/u2hhPqhxWVL8K9CkYtvucn1kOKw4/GHi2FsLpl3JgdblAoqxH8R9dQYutItlPqshp2ZIup/Dy30Wxn1CxnVGQfMeelZGj6TqutXDxaffmMxjLOGrY1L4hW2qaNJYtaSRzTjbuUfKtVfBmq2Og3N3Jd5VJAAGHc+9PWwi2/hzxfZ8xaveSnsqsMU37Z4807/WQGYD+8c11UPjjQZWIW4YY6nb0q/F4p0GfHl6pbMT231N32GcMnjbxTBLsu9PRhjP7uM1zK6s1tqD6jPDK0izb2VYzkV7bFd2VzxFNDJ34INOa2tpMh4ImB6/KDmhS8gOGtvitps4B+wXYGcbiuBn8a0Y/iRoBYJLP5Mh/hZhkVtT+HtJmPz6fA2exXiqUngnw5JIxOlweYepxS90BYPHPhy5/1WqRHnHXvWjb63pl1nyb2Jv8AgWK5iT4Y6E0LQxGeNSSRtPQ1nXHwpj+Uwapckr03Nj88UWQHoSXFu4+SeJvowNDQ28n3o4W+oBry+b4aalC2+C5L46KZSB9aqT+G9d0y3kuLi6njhg53LITTsu4HqUmiaXKD5mnWzg9cxDmqr+GNDZQg0y3QDpsQDFeZ2Op65cy+VZardOwXcoVQQwq8PEviy26pM5HBDx8UcrA6mb4e6JM+4NdR852pJgVUl+GGhsWKbgx/vHNY8fxE1qJgLqytQo+9yd1XIfibG7jdZsB9DTtIBr/CqBZBJa3awv6hSeKqat4VudBtF1GW93lXEYWPI4Nb8PxEsGmRJ4JYlY43YziszxT4z0bVtGNpaTF5TMBjHTBpe91A4NomgmnVmZv3xILHJp4bHSluJElklKAjD45qMVlLc1WxFMwEgrsNDt/svh4s4xLdPkHuU7VycVs93f29tGMtK4U/TvXoF4qoyQJykCiNcegoiiZFToKaWpTxUec1Rncu6dzernoATXNWcrW73dy8RkcSsyDHX0ro7IhYr2UnBigJFYkCyIiIvzNtJyfWhIZgtqWoakWafRljXcfvDOKyrpzAWJtkGeoAp2o+NNR0y7ltJ7Iuinqo5Nc5qvie7vm+0RwNEoGNpXmqsI6rTbKW5gE0TBVPVB2rQmUxWju3RGVR+NZvhvWYoNMQMpMkh5PpWleyCbTbg9cSof1rSImzodCXzdMa2P8Aq2mYSD2xXhFwwTWLqApsihmfaD1wGNe22Fz9n0zWJlYBrdDKpP8Au14O8j3V3JcTHDT7ix9zVxe5nJncfEhZDeaLeqn+jzWaKGHdgKfowGq+AtX09sq9jN54brnjpWNqmtrqfhvSNPlbdcWbYLe2MCtDwjqK6be37y4aCaPDqRwaBDPCNysPiG2kll22037lx65qnr+lQ6f4pu40VkUvuQdvUEVTilSAzSQjARi6D054roPGl0l9d6Vdptz9lUSAevqaL6iHeKrT+0vDuk67C26SOPyJz/jUPhK3j1TRdV0Jz800ZmhUfwsKvaBdRaj4X1PSZWAWP9/F/tN6H2rH8O3q6Tq0N5EQA0gD4HbuKVxGVot9Npup2tyZfLWJvKkyO54Oa1fGOlvaaniGPNlMBNHJngt6Va8baZDa+JnCInkXKC4jC+p65q7bPJ4h8FSWxGbrT2woP931qW7h5GqOec8UZxjFIMjp0pT0Fc1zoH9aTpQoIPzdDTiQq5Jpk2GN+NNBORnpmoZ76GJeWGfQ1i32urEp2HJ+tMZzOovs8T/KMbb+PH519FynKxn1Ufyr5qu5/P1a0m7tdIT+dfSrjKRf7o/lVDKbk1C2SatOhxTRHjk0AQIvPSp0B7UjFU5JqCS+VBhBk0riJ3Xcau2+o21inLAvWA13K5xnAqEpvbJ5p3A3bnxJM5IiUKexrHluLm4YtLM7e2aRIgKmEfFFx2K6xjOe5qVUp+FU8mq899FD3oAs7PWmvJHEMlxWRPrPy8VntetMevFMDZm1ZVyqcmqE2oyOeKzZJkT5yeKoy6kg+6xx60CsajTMzZc8VVl1KOHIB59KxZ78uflc4qmZTnceRTugsbE17LJlc8noKyriKaHVIlOC2N30pILrzbsMeABV90H9sRP1ymTU3GkXkcOuGAx70hIBB9fuipFC+gpjR9cdaLsZVkPzE+9QsO9WGWq7kCpbAibIBOaSPJlXJHWlZhiolkBlUjrkUrgdBd/JAoB4qjKxjgZhnOKuXXzxAjHAqFYzJYFsfWmUjn7XU74ajbrp9v512ZMIr9AfU16JH4t+IujW5N9pFveKOgt2IIFcToyrp/ie3um4EThm57V7nb+MPD06In2+1VyPulxk0WHc5iw+K86xkaxp01pvXG1lziovD/jez0rSJLK4EojlnaRJWHDAnNdhdx6HfWxOIJTKMc4rm7DSdOl0p7WVUY28pChvSgtWK1z4n0G8YLHcRhs5ZSOaBLpVycqEYfSmXvgzS5JWvIYYxKF4xXL6RoF5qlvdR2t15UkcxBb+lJbmmljo9VsbF9KlkhVFZRnIri2U+UvuK6mbwzqVnp9y0ly0o2/d9K5vcHiX5cYGKqRFjNdPlP1qrIMN/wDWrRkUAH3qrJ98j2rIhozyMGqsn+sbirTdRVWT/WPQxLc2PCn/ACG2/wB2vQ26V574SGdcf2QV6G/SoNkVn603tTnpvakM0Jf+PNPrXOR/8h68/wCuYropf+PNfrXOx/8AIevP+uYpkssr9z8aZdf8edx/1yNPX7n40y5/485/+uRq0Zsr6ZgaTb5/u1raQAdd0xsfcmBx+FZWmgf2Tbf7tbGiDOtWRP8AerWLBm18M/3/AI78ZyFSM3QAz9K9UKSJGFjIB7mvn/wvHq134u8VNpbzhhd4O32rpotQ8ZabI3mxXUq9t3StWrktHqrLI/EjBh7ioW0uzk+/bRH/AIAK8zX4ia7azGK7WGMLzh4WJA+oqwnxfeKYRTaPNLkZ82NSFP51NmTY7W58LaZcDDWqDnPyjFZ83w+0OZtzQyg/75xVCz+K2mXLKJLOeLd0zWnD8RPDkyoWumTccDcvejUCnJ8OLDk2lw8LEemawrr4VXYJaLUIWJ6gx4zXoEPiLSbhd0N7Gw+tWI9QtJz+7uYWPoHFF2B5XL8P9Z02Jp7a8kAXlwjkGqNtLqY3La6vdmY9I2fIJr2eXD28oRlJKkda8ws/Dt5b+KoZ5CREJc8DgiqTuBTg1zxrprASRSyIOfmTdVyHxj4ojkMsqRsrfwNFtxXquAeNox9KY9tBIMPCjfVanm8gPNE+I+rxS7ZLC2kX/rptNaCfEyNeLmw2n/pm+a6+bQdJuM+bp9uxPcoKz5/BGgTgg2KrnupxReIGbD8TvD7j5/tSHv8AuicGk13xHpmueGbyKynYyEABGUqT/wDWqV/hvoTfdN0n+7LWbc/C21MgktdTu42/3qPdA5/wU62ni1XuJDDHsKru4U16wt7YynCzwsfTcK89X4c6pBKJF1RJlA+VZF+7VGT4f+JkkMkOoQGPOQFGGoaT6genNY2c5DG1t355OwGub8Z6fZWvha8eG3jVy4O4LyDXKLonjXTCzebcXEXUCN+VrMvr3xTqOlXFndQ3StvGUZchxRYC34Y0qLXL2W1vVbyvJ4K9a64/DnQooEMKMskakqSep9TXJWWqXmihp7FAZkhwQ6HGfStPT/iNeyMiahYgM0ZJZQQBQ7gcUEaCe4idtxWZhn6GnevFNeQTXMsoPEkhYfnTnYKhPWsmtTRG14Rt1k1C71CQcWabU9CWrddyTk9T1qDTbQ6Z4dtLVv8AXykyyn1B6ZqRjVJWM2xr1Hinmmk4Vj7UElywCyabqIaVImKhRv8A4h7VSWGCFg7XSHAxwaff6HBqWmwLdSyREjeNhwawW8LLEx8u4kI7ZarSC5PdabaySGUNGzMepFZs+kQu2SkR/AVc/sZ1GBKT+NPXS2HWSqsFzK/stEHyooA9BRJF/o0kfYkH8q1xZ7TgMTVee2YBvXPFCJbM68MreHNZtYh89xblc56V5fpul3U6MZISFXgZr1tQu51/vDDCkFjbxqxMYCt1IpkWPIJrKeK8GI2wPbpT5J54soqkBuv0r16PTbaS6tf3KunO8HuKo3Gj2VzqF1H5CxlD8q47U72Ha55hHOVXbjqMUiuQwLszAcAE16HP4TtXTgKKz5vCKFTg5pKQnA5S3u5rcs1s+0k4P0qktxMJGXHy7s5HFdK3hq8iY+VHlfSoJtHvFR91vgD2oItYq3+pSX8kM8sm+WNNg9hT9H1efTrqfDfuZ1w69zT/APhF9at7L7XPp8gtzyGXnA9TWQUySc0hnpwUHrUcsyxjDMK5S78UueY0IFZFxrlxOepHfNc9jc6671mK3zk5xWHP4qZ8gKRjpWBLdyS53HOarkg9eKeoi3d6hLcuW3sKpM0hIJYmnAccUnUjtTSGOTLXljnvdJ/OvqCTCpESP4B/KvmKIKZ7YsSAs6kFRk5zX0Wlw72sLHnKD+VVcaLLzKKqz3A2HBqByW5qLaTxQAxpGfq3FRlM9KsCKpfJGM8VAyqicgVKYyKr3F9b2mQXBcdhWTdeIZDGURBg96pIRtyXMVuCWIyKoTa2m1tuOK5uS6lmfLMcelQvIAOnT3quUDTn1eRycN1qjLcySMMtVGS6ROWwBVCbWIoz8rZzTskI2WuFQfMKpz6jt+6fwrIfUmk5LcGoHn3NgGmBfe9eYDc5qBp8g5IxVKSTC4B701X3HmobHdFp5B2/OpIcscGqSv8AMBnjNXIGCtnNINyC3f8A0mZcnKit5snVI8DpAKxbaItdyt/erUSfGt3EZ6LbrtoGaQcg0okODkVUeYZA9qZ5455oAkkJOeapy4A71M0gK5JqqzZPPNJq4CYJ6mhQRImcdaO1SRJvcHIGKmwHSCMPADjtVeQbNNkA65p0UuIMdqilO6IjtVLcZl2Kx3HijTbaZSYZpAj816hq3wW0K/u4b21L2j4B/dNgE+teUvFPHdpPExV0bKNjoa62D4j+JLa2jgCRSbP43zk1TiFzS8ReBLrw/piSWN9cSSo4IZn5+lZOoW2svcWYt5zHOx3SY6MPejUPH+rapdxLcW6LAcBth6e9TvrE326KTb+5j+6R1NQ1Y1iy202uQRbDEWHfHeqeiao/hme5a4tJmW4fcSATg101t4htnx5oA+taVve6beHaDEx/Chbl3MWTxrZXmjXYWORH2lRvUjmuICnyFz1716jqOl2F1p1wVWNSqEgqO9eT2sjm1Pmk7txFOQlboMlPOKrSEZJ9qmkYMeKryE4bjtWbM2Um6iqkn32NWmPes+Z/nPtSYlub/hM/8Tt/dK9Dc8fhXAeE1H9qbsc+WK7xm9qk1RC9N7U5uTSAc4pFF+f5bRPqK5yP/kPXn/XMV0dz/wAeqe1c7GMa3eH/AKZiqJLCjKUy5/485/8ArkamjGYc1FdcWk//AFyNUjNlfTP+QTbf7tbWh4Ot2Y/2qxdM40uEH+7WzoZxrtqPxrRDZT8Ja3qWneIPFMum2/mj7ed2B146V10XxI1cIftWiiNR1ebIArL+ENzar4g8YGWVUJv2+V/5/wA69VLWFw3l+XbyAjqQDWlyLnBL8V9AJCXcMRuB1SOIt+uKuR+MPB2og+fZlCxwd8WM11z+HtJmTEmn2x91jANYWr+CNBXSr6RbUxssTPu3dwM0roWhzHiJfCl1YC40iWGO5jfbxxj2qh4a0rTdetbyC8njtnhkwjjGT71meF9ItPEeoi0DCOMR7iU5xXW3XwqkZf8ARNWkROy4wfxNPQCNPhjG7s8WuyyB+i5ABqFfhnqlnMz2k0bg9A8h4qq/w/8AE9jcK1teSTR9CvnY59ar3V14r8NXKw3V2Yd4yjk+YKfoxGkfCfi+1ZmWaEIegiclv1qiIvG+mSlm+13a5yoVBxRD488TxqZHkWeP+ALD1+prTg+KN+ijz9K8wkZJDbQvsaNQIo/GHjCzG650mcoOpkUY/SpP+Fqy2gzqMMUP/AWrQi+JdrMo8/TRHkcgyBqsReOvDN1xJBFkdjAGot5AUrf4saewzPA+P7yA4xW1a/EPQ7lAxeSMH+8tZss/gbU5VeVArt0BXZn8Kjk8JeDb25V0vIRNj5VM2P0pWQHTx+LtCkIC6hECf7xq/DqthcZMN5C4HXDiuFPw1tJZC9vqcZYfcAAOKwtd8FXnh3SrrUbm/a4ReiRfLiiyA9gSaB+FlRvowqQAY4rwfTrTUL11XTTc+esYdv3hrUdfGMMQbfdxqPRsmjlA9k59aaVXOdoz64rx+HxN4mtGCy3N0fXfDn+lXz8Q9Ws4lkuIophnaF27SaORhc9Na3typBgjIPXKjmuK+IVpEtlayxxohBIyBjjHSobb4js243VkkKjuW4qHUfF+n63G8PlRyeXEzEBgSOOtKzQI8/Q9OKt6fbfb9WtbQ52yN8xHYDrVKBxLEJVGEPTNdR4RgKx3mquvEY8iP3J71HU0bsjZu5BJdPg/KnyL9BUJOaj3Y60FqoxA0sMfn3EUOCd7AYphatDRIvM1ESk4WJSTQgLGpMJNQkRMCKFQi/hVAg1fnn06MM1zqEcEjMTtfrWdPqGjIhYaij49DWiQhjLURQ81XbXNNf7k4IFPsdRg1EyLCeUODQIeF5rK1zzQ1okWRvkGSOwrbZdtY2pMX1ewgWXaSWYpj74FMlnP3Jl/ta7MTHIAU1y2rajrlrN5ccoMXvWvqmp/Yft19tJUy7QvvXKXmpz3su/aBkdM1aRLOi0LxvLa3cEOoQffcKJM8CtrxBqM+l+JpCqhoJYgxPb8K82dZJYnBjLlWDCu08WvI+naXcOpDtACw74pySKiyYeKlJG4YxVseJLcICzdeorgA5YBux9aRru1UFTJz7msGjQ9ETxLZs2AcVZ/tWzmQk7eRXmSyKwzGw/A1PDdNGPvNihLuTI9h1HxF5fgK5isTD9pCbR5vTHf8cV4izDIGT9a0BezXJKO5MY6DPFOFvHJwi5I60/QheZgE8csaZu5zk02lx61mXcduHXBx9aC/PFNORxSUBcdvNKDuz9KZSqQM570AmX9LbbfRnp0r3+0Bk062I5BQV892jbJ1PpjrXuema1Emi2wZhnYKdi0zVaMAc8VXlmgh+861zt7r93JMwjT932NZVzPLPyxI/Gmohc6C88QJE+yNNw9RWTcapPMpIdl9hWbGzAfM3HvSS3KRryRVcqEK8hZssSSfU1HI6gdelZt3qaLnaeayptVdxtDdaYGvcagE4VwSO1Z8+rHkbqzGnJzzkVXcgseKdxPYnnvXlJIc8+tUhIzEFsH09qG7GkHWsW9QWxaRyccc1ahXIyaqINpAA/GtCFDtBz7VV+wyGQdMU1RwallU5FNVeoqQsCDJz6VbQYx2qqnDA9quW6+acUDRNYOryNz0NOJz4hkYd4gDVXSv9ZcA9jip1I/tuTn/lnQMvMOKjxTw3GCabQBGxxTd3tSv0plADt2aFco2V61Gx5pvSkBdF9IqlS2RU8V2zAZ4FZmfapEkxgDr6VCYHRQSWqovnD8a04YdLnAG8A1yXmkrtycdqaZXXlePfNaRlcDr30iwHKSZJ96r21uWV12n5HwM+lc0l/dW5VhJnBzV/TL+crLIzklmziiQJs6R9Ke5XKjOOtZ50e8gdnhLRn2q7a6vJEPmOKtpr0TNtkAA9amxSkzJNzqtpC++Y7WXDZrBDNtKn1rtLy70+8s3TeFfHBrjnjCM2OeaJM0UiFhiopOh+lPY80x2BX8KhksoP8AeFZ0oJkNaL/eH0qiwy/50mJbnR+E2B1Jl9IhXct2rhPCX/IXm9ohXdN0FJGpGe9C/eoPehPvUDL1x/x7Cudj51i8/wCuYrobj/j3/Cufh/5CV4f9gUMRch/1FQ3f/HrP/wBczU0P+oqG7/49Zyf+eRqkZsq6ef8AiXQ/7lbGhc6/bZ6YNZGnL/xLoT/sVsaEca9bn/ZNXEb2KPgPQJPEms+K2DtbTresFZTjkdM10U3hDxVp8Ln7b5vYKjcn6Vh/D7xHH4cvvFDeTLcbtQdnIHQV38XxB0e7RfNguISecAc1oQcz5PxB0+PdbwXdyAPkHmjP41Nca743fS5rTUNO8pZ4yjFhuIBGDjFdvZ+NtAkIQX20n++MCtePWdLuCoS+t3J6fMKBHinhzU/+ENlSW2gZ1ii8t4yh3EeufWuus/i7p87hJ9NvIz3b+GvQHgsbgZaK3kz3ABqhJ4T0KckvpkRJ68UXXURmWnj/AEK4J33DQ8cbjXMeOdWsNbNidPnEwjLbip+7XTXPw38N3AIW2aLPXY1ZMnwj06PLWV/cQt2ycimnEC34ENkuhfZbgwh/MJ2OQCa6WTR9JnUh7GB1P0wa871H4cX1rbvcLdi6Ea5YFipwPSuf05dQv5Y4NPu7mObOAqudpxTtcZ6tJ4L0KYY/s2NB/s1nTfDPRJDlDPCc/wADVyzT+M9DKQz3F7MOu6OPcoHpmhPH/iW1ZlnsZCF6F48Zo1Ebdx8LLR5A8WoT5AwDJyRWXL8Kb6O4ae2vrVnIxmSM5qVPijdxhTdQWC+u2Q5A/wAa0YPivpLkK9vcH/aROKLyA5h/APjCyklktb5y56GOTA+gpk+m+MI7V7W60q9vLeUYkJmBI+ld5H8R9AZgJZJYQe7rxWraeK9Bvs/Z9TgfHX5qLvsB5JBda74e1CK/FjLZHb5Zjk+YMvrWwPidrysVawt3A+tb/wARL2KbTNONtLFIklzsbBzkY6VX+HVra39hqPnmKcw3RjAZRmMY+7RfS7Aqf8Latoo1Go6YwcjsMg1U8ReINL1/SIHs7QQsXyzkcrXoc3hbRLlcS6fC34VnS+ANEdAkcLRqOymkmgPP/BcliLq+tfEjQOJGzA+PlK/411Z0Lwfsubmxngjm8llZkOOMd653xb4YsdAks4rR5AblypLnO2odO8If2rpF5exTlfIifAB4cgd6bYHLq7Jb7NmwA7VXPXng16BHAdO0iysOjqm+XHdjXG+FrYatfaPEynyvKL3WezA8Y9q7G4lNxdSSZ4zgewFZjkyJjioyTTnqM0EC57VvaIoWwuLg8c7V965x32ZbsBmuthtjaaFaQfxyfvT75rRIDjfHunwPFbXjADYNrNXIwQQg/KAwr1m5tYLq3aK6jEkZPQ15P468rQ79bi0crEgyYx0rRdibdS59mhRclQPWrGhb4fEiLDzbyR/Njsa81l8YXc00bZ/dufu17D4OurO60ZZliAnxgnvUPQaNySMbq564jH/CZWTddltIa6Mngk1z02B4wtH3Zzaygj096aJZwt1Zeb4cntnO6Rrh3yfTORXGbDDIVGcA4r0JsSWhUdTnmuKuQFnZTjIbmtehFieym8o7nAwzAHNd/r1ukusadbOgMbWeQT0rzq5wbBwh5JH4V2/jK7A03RwrkP5A5B56VDZcdCDTtD0e9uJopmKyq23rxV5/hjpTqTneT0INcTHNeJcmaN2BI5A71pp4i1e2UFJDx2JrNss1j8MY493kSumemTVWT4d3yni6BFR23jbXkY/aI0kTttrTg+IEmR9os2UDqaVwauYj+C9YtSfKCyCq0thc6OWe8AQHvXa2vj2ykOCNv1pb3UNI8RWEkEirIW6e3vQmQ0eMY49D2zTSxIx0puc/WkGSwHSoGSLkrS7TUsa5Y+nepgnIAXmgLFTafSjaav8A2eQr8oy3sKItJv5SW+ySBRzuxxQOxDCMsoPFejwY/sa3UH+HrXm6bhNjGMHBHpXSRaq8VskQbgCq5hnQGYRAK55x61UuNVjjz0OK5m61J5ZSfMIIqp9pYtnOfrT5gN651vIARQB9etZ1xqTyIcNjPbNZzsWx04qJ5MEc8VF2BZ88kZY1ARuYEdKYsmSBnNSDAHFFwDAA/rSMPlPrTqTjFAhuz5QAelKsZ4qaNAf61JsHWgAhQluelaaJtQHGBVO3AEnJq4x+XjpSGiKXHP1qPFOfqKbTKFCgjg/hV2z+SQsRxjFUgSDkdav6eV3MZcBcUAV9KU+bccfxGn9Nck/65in6Uo82fqfmNM3D+3pR/wBM6ALijvTqaD1NJv3EbQeKAHMBtqFutTSYCg1BQAUUhOKNwBqWAuBzwKMHPH40qkc09QDUAKn3u9BBYe3vT0TFSeWG5qovUCsyEjmrlgdqbfemmMEHpmm24KyEDsatsLGpuJ+lRkjNAB9ahdsE80XHYeSQPrzUUhPJpytu6mkkB5yKze5XQrOOM+tQvx2qxIDiq8n8qBFOT7wqifv/AJ1ef7wqi33/AM6ljW50PhH/AJC8/wD1zFd0egrhfCX/ACGJv+uYrvD0qUakR60qr81GeafGPmpjLMw/0f8ACubg/wCP68+grpJ/+PY1zsPGo3v+4KGIvW/+oFV9Q/48bg+kRqxD/qBVbUP+PC5/65GqRm9yGwP/ABLoB/0zFauiZ/tuA56CsqxGNMgP/TMVraI3/E3X12GtIgy18LNOgvL/AMZJcLkDUTj/AGuvFdhc+EtMZsGJ0BPO3tXmPgufU7ibxCLGcqVvWxt/lXTL4g8R2uze4Krw3mrkVZLN6b4ZWGoYZLuSIDsBVK4+EksNuy2GrOrlt25xyPpTLf4iXtpLibyJE7qFIIrWh+J0chG7SJ2U/wASsMfrT94VznNY8Nan4djS4a7nYONpZZDgH1xVXSdV8Z3Ebpp1606Q/eLjJrofEniuz1rSRFGjwTI4JjcjOKT4f3lrZz3kc06xGUhl3HGRT1tqIxf+E+8T6XnzYnnVT8weI5FaVr8VL+Qq1zpMapjkeZyfoK9DaayuFys1rKO/I5rOudH0q8lxJpdu4AyGTGf0o0fQDnf+Fl6bf20kBgeBnUqGLZANct4fvYdL1qOeT7iOS23vnvXaXPgTw/PL5qWZhbuV71Wm+H+muCI7meM4wD6U9BXOnt/E+kXTBFvolJ6BjirpksJ1z5kDj3xXnJ+HM0T7ra8RwOiuOfzqrN4O16EkQsz49GIzSshnoculaNJkvpUDZPVYQazrvwxoDHa9nJGx6bVwK4o6Z4xtXTauoSbBnEb/ACn2NMi13xpC7C9sriKEd5F3EflRYZ0V38PtFuk3ASHPA3NxWRN8Nnijxa3UWAeABjFMTx7qUKP9p8uRE/h8krj8auW3xFR1Qvp5kV/4kONv1zT1AzYvBeq2zbZJo3XOUUNwP/r1Ui0jW7C7kubC1dTIfnZH4Y+pHrXVjx3o74MyvEcYAbtV/TvEegvb/wDH/tJOSCOKNRXOQGreLLbkmVcHPPNXP+FgatAuHCyMOoxjNdml9p9wcRXluQem4jmpv7Ht5v8AllaPn+7SuuoHmup+LJNfa2F1AsSxEnJ9au6H4jtNB0K+tpVdjIHYMBkAEV2N94Q0+6UBrFQe+2uG8c2Q0NoLS0iXzrgBIlI4Y+lLRgN8EWK22gXusJkJe/JHk5wM9q0SABWl9k/svw5Y6WVCsi+Yyr0BNZ8g4pCZCxyaZnmnGm55qREiWouZEh4HmsF5967S7QCaOI9IYwg/CuPivodPAuZo96xnJAqV/iTo8gMgglHYkrVJiOhuId0JGcZ9K8t8WabcSyNGUWSFjyTXXD4gaRJkYcf8BqndeKdCuCY3hYqO+OtUpAeOXvheUTZRAqLyuBWjo93qWjHy0dzETk16I2peHZDwD+Ipgn0J87Av40uYdi7omqf2jY5OQ+3kNVCUqviN5iOY7VgD6Zpy3VlC26JlQe1QXdtbXryTC6MbSJtGDVxYmjnYMtbKTkA5ri72N/tUmAR85613ieG7m3jCRXxlwcgt3qKXRNRWTebaOYHjFW5GdjjIlJVAwwN3PpVzULiXVNSt7FW+VBgE9q6W2tfJvhHqOmMsa85UZBrk76/SDxRJdLbvHErfKrDHFRcaR0q6G8MQ+6xxVG406UdBW1a+KNPmiUbcHHNTvf2sgyCoB96zZocsLORT34p7WpYYIzW8fs0jcOvPvQbaI/xrmgGczNYjbgLzWp4TiC6wsMqZDgitRdPiccmop7Q2MbXMRKuoyGFBNmeWogBPf3qZIGYjCfnWhbabK4wqYHXJrfsdIAG6VQakdjBgsZCPlSte00WR3UuuFroILSIcKoFXEiCgEMOKBorWmmQQhWMYLD1Fa8s6pp80aIo+Q8YqoW5HPSkuWzaSn/ZNAHlTsPPkYnkuc4qUSnd1qCb/AI+ZR23Glxx6UAKx3tmkxtOQaWkxjtTuAu44+9+lN207P1oyPQ0gEx8w+tSbTk4HSmDBI4PFTqPvU0AeXzginJEMZwSe9OU5fn0pwbBIGM01puAbcHjigtggd6Rn7DrURLbhzxUiLCMQauKSY6pwqc4PetBVOzHtQMrmkpz9RTaChVOGq5bAsny/rVNfvDNWY2AXGTQBY0tSJJenWqpGPEM4P/PMVo6ZH8z8dTWeVJ1+X0xigDQjQEDPerqwBUB4qNI8AEgVYZlEdICheDGBxVcDoafcOZG+lIBgDtRcBm0+1Gz6UvOaeF461LAj2569KmRcigJmpFUKMAVID1XABPSnqM0nYUnSgBzYA/GmRDMp+tNJyOlSW/LfSgC2GGDxVeT7w96sKvNIU9qYESg/lSuealCAdajfvigvoQP0NVZOpq1IMD3qtIM5oEUZPvD6VRP3/wA6vSfeFUW4epY1udD4S/5DE3/XMV3Z6VwfhHnWZv8ArmK7w9KSNRlPi+8aZT4/vUDLUwzbEe1c5D/yELw+qgV0cv8AqD9K5y3/AOPy6PtQxF+D/UVW1D/jwuf+uRqzBxb1Xvxmxuf+uRqkZvchsRnSIP8ArmK0dEU/20menlGqGm86Zbj/AKZitrSkA1UEf88jWsQYnwZmsYE8RC7dVlfUJMbq9TS0026I2yRFj24rwHweiSTayXzj7Y+MGunj8yFt0NxIh7EMa0sQz1SbwzZTc+VE3/ARWXceCLNwf9HP/AGxXGxa5qkOB9ukIFX4fFusREBZ94/2qaTJZYufBEVuw8mN+f7xzWdd+DbmWcTqzKwGCB3FaH/CZ6kx/e26Nj/arUsvHFmEC3lqyv6jkUO4I5I+HdQtY9kCuBn+8ariLxJYE/ZrqSME84O7Feip4w8Py8O+wnsy1aW60G8wY548npg0JsDz2PxP4miBjZ5ZGHQGMYqxH468UW4ObCzmX/po2016KNLsnHytGSe4IqrP4XtZeqKQfai6Ecra/Ee+AAvdECtjJ8l91atv8RtMmKCSzvYmPB+TpTp/BdqeQjg+qnFZ83gyPB2vMP8AgVGgzobfxv4encxjUFRx1EgIrRh1rS7tcw3sDj/erzqbwVIH3I6E/wC0vNZ114QvS+5XwcdVJFLlQz1x4LO6jw0UEiH2BzXF+PtMsbXSoZoLVIpBJjcgxkVxv9l+IrRttvez4BzjecVNcSatcQm3up5Gi4JEhzk+1CjYC54R8N2HiGC5a9jfzInwrD0reuPhxYvGVgvZofbGcVzela7deHNwhCsJeSpGa34PiNchf32nKQP4getPUky7z4dX8ak206uVHrjNYepaXrPhuS0+03FzG1wfkZJMgH0NdzH8SNOI/wBIheL1+Wsrxnqlp4gi0uWwl3iNyzj2odxowodV8ZtHJdWN6ZUg6q4zmrOnS6r4u8UWS6tEFFuPNHHAIrqPAt3YQWN6s9xErF+d3pXVeVbfPNEiHKfK6ipA5fWJ/PvSf7q7fyrKk6VbvWzKSeuKosc0hETVGx5p7VGxqGAjEMpU857VmPpcRJxGAD2xWjmlB5pXAw5dHXBKqBUB0o7cDrXRkZFRmEUXGc4dKcL96q76ZL0FdR9nHrTfs4x70XA5n7JKgwcmmssi468V0jW471E1mjdapSA5555SPldgafDqV5GceafxraOnQjquarSaXGT8vFDkKw+11q5XBdUkx2NZWv2VtrjpJIqxyKc5Wrh0+RD8maiaxuM8jFNSHYxI/DEC/ckPNT/8I2pGPtBGfetIwXKjGw4Heo2Mir3p3Ayn8LyqcxXLbx05pE0XXIvmDo+PU1pLLKCSdwqeO8kU5ZjgUXAxRPrFs+x7Rmx3HSte01KK80++juEMbpGcKw6nHapzqjsTkD8qmS4hYF5IFLYx0oTEYscEUagYHAqQnA46UnU0mcVmOw9XI/GpBKQMVBmnA0CLAbOKdcMPs83spqJf61Jcj/R5sf3KoDy2U5uJCP7xp1Mb/XSf75p9ABRxnmig9aAQfLinAAimVIOgoKEC88VMMioh1FS0CYUvQ8UgGTipgvfvRYRGBu5NOC4I4p4GAeBRmgCaIFSavryoJHWs+NwT9fWr6/6oY7UrgivMu3HFRVLM2SM1FnNModgBh6VKMDpmoSc4+lTxgFhnkUmBp6XkliapuP8AidtxV7TlxMyY5NUiP+KgkT0FTdga2aSRcr708qTjFBHFDYFAwnNI0RC5q+BxzQygryKSYGcsZNTCMVZWJSfSniNcZxzTYFbYvvSlMDpVnjFRMOD3qQIefejtzT9nuaQoc9aAGk5FTWoHJPeoth9RVm2HX2oAsAc9aUL7UjHB5pQxoAawHpURFSE9ajNMEQyqKoyPgke9X5azJuXoKImA6jPFUnT/AE65T+4FP51db7jVUf8A5Cl7/uJSYI6DwXGG1m8J6rGMV3DjiuL8E/8AIYvv+uQ/nXaP0xUGyIsU6M/vAKaeDSoT5q/WpuMvXY8uEY71zdsv+l3NdJfcwLXO23/HzcVTYi4vyx4qrqL7dOnb1XbVsc1R1Qf8Suf6iqREiSwGyxiX0StfSDnU8+kJrLtcfY4/9ytPSMC9kb0hNaR3E9jkPBqvt1jrzeyH9a6JTIvLBvyrmfCmpLbvqqtx/pTnNdLHq8MgGSDW1zMPtSIcHr9KUXqtjFWo5rSVcsq808w2Te1VcWpWExI60bhnLGpjZxH/AFch9s1G2nS9pAaLgJuRv4VpwwBxx9KZ9iuUHQH6UxhMpwUNO4rFuKaWAhoriVCOnzmrS69rcX+p1Bx7NyKyRI/cUecAeaAsdXbeNtchjAlMMpH+z1q/H8RHUYudNd/XYRXEfaAOlSLPnGDj196VkOx6Anj/AETaDcRSQ5/vDpVy28W+F71tsd7EWPrXmLOGPzYb6inBYs5EKY9hRyoHc9bjOlXrERXMJPoGFVLzSLVwArRuT7jivLZbeKTsVPqrEVJAr26hYrqZAOwc0cpNz0b/AIRaGZNwjjJ9aqzeDgRgrkegrlbfW9TslIh1FyOyt0q5H4216EBcQSj+8aVmMt3XgssD+6PIweKy59AnsdjR/KIxgADqK2U+Id0oAnsQT3K1LL450y4jAkhlRu+Up6iucVdaHc+STbgsk7gSAZGPpXrWmWv9n+Ho4Wz8sYAz1rK0O80rWcw2r7pEbdgjpXSagMWTY7CokUjgbw5nbHaqTHmrd1xKx96qNSEMPNRNxUhOKiY81DENpfwpO9FSFx2aCc0ykzQNMfS9aYDRQMftFIVBpAcCgHNAriNHTNg9KlpKAuRbQO1MK5PIqcijaPSgZWYDHTNRGGNuqirpUUwoDSuBQktI3GNuBVVtHiPR2/OtgoPSm+X7U7gYj6OmeGaoWtpUOMGugMdIYs+lK4HH9enFGPWkDH2ozkc8VSKFGPSnDGRTRg9KcOo+tAiZe31qW5P+jzH0SoV61JOf9El/3TVCZ5a3+vk/3zT6SRf30mP75oKnP3aBC0GkCn+7TtpI/GgENp46UhQgU4KccUDuA+8KloVOnSnqmQcigHqInWpR0pBHgcCn+U2OBxTTEIvINLs96csRA5pxIBxmlYLDEXEi81pRkeVVAHBznpUhnOABSaGNnPzHHpUQJNK7ZJ9KYCM0xjwcsKtx/eFU1I3DmrtuRuBJwM0mBq2D7bxnbgFeAapoQ/ieX/czVlbBr27hMMwDjhVB+/TBavB4wezAzcmHcVNFgNjb8v4VGEyalMd3GpaSykVV7gVCl7C52qTv9CMUmhjzGBjFJ5YPWpQ4Lfw/nTihIyBx3pWArgAE+1GwVMEBOKUR89aGFisVxSBCT0q15RJPapFiwKkLFTyTjOKa0B9K0io2jimlcjOOaYWM3yPapoIsBupqyUzkU6KHI9qLDGeUH5PSmFNp4Iq3sKjGOKhkAz04oGkVSf51E1TOMZwKgNBNtSOWqE1XpelUZgcUDK5+6fwqo3/IVvf9xKtsQAaqO3/ExvGOMFFpMFudN4HGdX1D/rkP512TdcVxfgRx/a9/z/yyH867N+tQzZEbHmlT/XLz3pp60IQJVPvUFGhf/wCoWudtv+Pm4+tdBfH90orAthme4bsTiqZJdHSqOqf8gyf6ir46VR1YY05h13ShRVohofb/APHrGP8AYrS01ts059ITWdHGUTaeoFX7Hhrk/wDTE1cdxdDkvBlhHdWuoSN1a4f+dbraLGejEfSszwDkaTdN/euH/nXT55rYzMZtGkQfJO351C9nqCH5ZicV0IPPNKcU7gc4suown5lLVOmr3MfLQtW2cHsKY0SN1UUCMxfEHZlYVZh1uN+pH41KbKBuqA1BJpFu4+7g+1AFz+0LeRcEIc0im0kHKVmNoY6o7D05qFtLu4+UlY4pgbv2S2YDEm2kOnr/AAS5+tYanVIcDbup39pXkZPmwsPcUwNSTTpwwKkGmNBcoMFM+4qnHrZB+fcv4VYXW4m/jOfSldgLumHVD+NN8588irMOrQN1Kt9an+12z/wLmmgKJlUDnFCzDHFX2+ySclQDURs7duUkA+lFwK/m4HWozcHcB8u3vxUslgwGVkBFVJLd2ZLZAWkmbYuKZLR6D8NrDC3d8yY3thTXb6icWT1X0DTV0rRre2AwyoN31qfUiBZPmsm7spbHAXv+uP1qm/Srd2czN9apueaBETVGetSNzUZFQxCd6PSjvSmpAaaSlNNoGhaKKKACik7UZoAcDS5FMyKCRigB+aM0zNKGoAcaSik/GkMMUGjOBSZFFgEpDS0hoA4WkBIpaQCmmMeh/SpV5x9aiWp4xxzTuBIoqSfH2SUDk7TTCUVQSw96pXupwQQn94CR1Ap3EcE6lZnBPO40tOuD5lzI47nNNpiClpKcgyTQAbM5/pUiR5Udqcq+nB9akXJIAFA0AQdKlSFmNSQxsx6c1q2tmX/h6U0rjM5LXvz9KsR2hboDW3FYDIyAKsPbJGh6CrSA5uazdRkKeKz5EZSciuhuiVzzkVg3T5bioYEJOMVHklvpS8t709EpAwGdhNIo56VOIiU4NIIyD3FCFYiU4PuKk37QDSmE56GpPJbABoCwR3sqndGxV15UjtVlbuWTWY9QlcvMse3d0JqvHasz+1OMbJIRigpI6W18RX4xvuA6j/lmy8EVb/tmxk/4+7KMHuVrkPMZSMginiUP3x9aB2OuYeHrtRukMWffGKcvhuGQeZY6ox/ugnNcmpXIBCsDV2C+NuAFYq3bHagOU3X0PXYBvSGOcDvnBNU5rm7tBm70+SNe5UZot9bv48MLxsD+E1fj8YXO4R3NukyZ5OKAsZ8Gr2Tko0uH64PpV4TxMAUZSD71oy3PhzVlxc2UcLMOWUYNV28J6BebTp+ouj/3DJ+tArEe9Qo3Ac07KkcAUweENagLPb3cd0gHAJxVGWLVNOOL20kxn/lmu4GlZAaIQAk47Ulqp2MD1zVG21aB7ja6vEMclxjFWbe6hYEpIrDPXNFuwFlkNQshPFSCVW4zzTl5NHKUmZ0qbTVUjqa1LmI7HZR0FZRY7sVLGRS8YqjKeTV2YEgZqjIMH8akTKz9KpS8Xd1/urV1+lUpv+Pu6/3VpSBbnQeAiTq1/wA/8sh/Ou5Y1w3gH/kL3/8A1xH867hqlmqIz1pFP7xfrSk80iHMij3pFGhejgfSsCyPyyH/AGzW7fH5AfasCxI2yf75oYjQFZ2tEiyh/wCvpK0FNZ+t/wDHlD/18pVIkvt95s+tWLfi3vWHUQH+VVXOGP8AvVOhxZaif7sJ/lWsdyXsc94BOfD7N/emY/rXTE84rm/A67PDiY6NIx/WujPWtTICeRzTs0zHvSg0gHgikLUlIeaBDg1SBsioATTweKLjJQcUpIqIGnE5ouIfkUHYygMgNR55pQaLgI1pbuMmNfyqCTTbRv8AlkB9KtUZp3Az5NCt2GU+U/Wqj6NMgJinOfc1thqax4ovYDANrqMY4lBqP7TfwcPGW+ldAcYqN8HsKakBiDV50OHjcZrp/A8X9r+I4ztysHzNx0NZkiRkfMgPpXoXw30tLbTZb0xhXmbj6U29BW1O5xVDV+LBjV+s3XCRpxHqayRRwlwcytVNutWrg4lIqs9USMPSo2pxNMPWobEJRRRUgNPekpT3pKBi0UUUAIaSlPSkoASl7UlHagAoBpD1ooAfk4pAaM8UgoBjj0pueKD0pKGSGaQ9KKQ1JSOJpBRRTLRIm3vUN1fJbJv7CiiqiJnO3etu7kIflNY887TSEljz70UUMkbHnnPrT6KKoQU+PPGKKKBlqFSe3JrQhtN5HBFFFNFGrZaamRkNW7bWqQrjbmiimA+aSOEbmAArC1PWI+UiYZFFFIDF8+SUnc5prQKQKKKaKIxCMtUkcI3cmiilLYC3HCSn3frU0dluGSDRRUJjSJ0s1yfl/OlNj7Giii5VkPSxyeAaqx2hk1eSH0XIoopDtoPl0xmPSqstg6H7nFFFMQwW79QpxSmGTIP86KKB2HhZBwT9MU4Mw4waKKEIevP1py7EcYJRuxU0UUB0Naw1e7syPLuX291Jrbh8aXKMFkgWSPHIxRRSuKyLX9u6HqUYiurFEZ/4sd6r2ml+GNQhk2zGFkfaSrYyaKKqLE0Evg242M1jqcbsTlQx7VRl0rxFZcy2sciesZyaKKu5JSmvpwGjmt5ELcH5cVXMX8fOaKKyluURyqAO9ZsvWiipBlZ+lUpv+Pu6/wB1aKKTBbnQeAf+Qtf/APXIfzrt2ooqWaojJoi5lX60UUii7fnovoKwLL7sv++aKKGIvr0rP1v/AI8of+vpKKKpC6lmUnef98VZLbdN1M+sLfyoorWO5LKfgS3VvCcDEc5P866AwLjpzRRWrMmMMFRtFjtRRSENKcdKTbiiigQhApQuaKKkYYxS0UUMQlOFFFADqSiiqAKY1FFJgNNRNjvRRTQEMgMhRFPLMF/M17bo1otlpNvAv8KDNFFD2Av1ma6cWH40UUgOAuT++NV2PFFFDJIzTT1FFFQAlFFFIBp70lFFAxaKKKAEPSkoooASjtRRQAlFFFABSiiigTA9KQ/doooYhBSGiipKR//Z" old="https://www.landscope.com/images/Photo/Stock/152001_153000/152373/k22it.jpg"*/?>
Marinella
9 Welfare Road, Wong Chuk Hang
Property No.: 152373 Advertisement Date: 21-04-2021
---
For Sale HK$47,000,000 @ HK$33,911 p.s.f. (Saleable)
@ HK$26,781 p.s.f. (Gross) For Rent HK$79,000 incl. @ HK$57 p.s.f. (Saleable)
@ HK$45 p.s.f. (Gross)
Saleable Area 1,386 s.f. Gross Area 1,755 s.f.
Popular 4-bedrooms waterfront apartment
Unit Price:


@HK$33,911 p.s.f. (saleable area)
@HK$26,781 p.s.f. (gross area)

Type: High Rise Apartments, Simplex, Completed in 2012
Layout:


4 Bedrooms including 2 Ensuite
3.0 Bathrooms
Combined Living and Dining Room
1 Maid's Room(s)
1 Balcony

Efficiency Ratio: 79%
View: Sea view
Internal Upkeep: Good
Internal Decoration: Basic decorations
Furnishing: Unfurnished
Bathroom: Fully equipped
Kitchen: Fully fitted and equipped
More listings in Marinella
Marinella
9 Welfare Road, Wong Chuk Hang
Located at Wong Chuk Hang, Island South, opposite shore to another modern luxury residential development Larvotto, Marinella is a joint residential development project by Ka Wah, Sino Land and Nan Fung Development.
Type
High Rise Apartments
Simplex
Completed in 2012
Scale
Marinella is comprise of Six 31-storey building. Provide 388 typical units, 12 penthouse duplex and 11 garden houses. There are 431 residential car parks.
Location
Marinella is conveniently located in Wong Chuk Hang. Public transports like buses and mini-buses provide efficient services. After the launch of the new MTR South Island Line, commute to Central Business District only requires 5 minutues from the Wong Chuk Hang station.
Recreational Facilities
Gym
Indoor Swimming Pool
Outdoor Swimming Pool
Children's Playground
Indoor Play Area
Transportation
Carparks
Visitor Carparks
Bus
Minibus
/*img src="data:image/jpg;base64,/9j/4AAQSkZJRgABAQAAAQABAAD//gA+Q1JFQVRPUjogZ2QtanBlZyB2MS4wICh1c2luZyBJSkcgSlBFRyB2NjIpLCBkZWZhdWx0IHF1YWxpdHkK/9sAQwAIBgYHBgUIBwcHCQkICgwUDQwLCwwZEhMPFB0aHx4dGhwcICQuJyAiLCMcHCg3KSwwMTQ0NB8nOT04MjwuMzQy/9sAQwEJCQkMCwwYDQ0YMiEcITIyMjIyMjIyMjIyMjIyMjIyMjIyMjIyMjIyMjIyMjIyMjIyMjIyMjIyMjIyMjIyMjIy/8AAEQgA8ADwAwEiAAIRAQMRAf/EAB8AAAEFAQEBAQEBAAAAAAAAAAABAgMEBQYHCAkKC//EALUQAAIBAwMCBAMFBQQEAAABfQECAwAEEQUSITFBBhNRYQcicRQygZGhCCNCscEVUtHwJDNicoIJChYXGBkaJSYnKCkqNDU2Nzg5OkNERUZHSElKU1RVVldYWVpjZGVmZ2hpanN0dXZ3eHl6g4SFhoeIiYqSk5SVlpeYmZqio6Slpqeoqaqys7S1tre4ubrCw8TFxsfIycrS09TV1tfY2drh4uPk5ebn6Onq8fLz9PX29/j5+v/EAB8BAAMBAQEBAQEBAQEAAAAAAAABAgMEBQYHCAkKC//EALURAAIBAgQEAwQHBQQEAAECdwABAgMRBAUhMQYSQVEHYXETIjKBCBRCkaGxwQkjM1LwFWJy0QoWJDThJfEXGBkaJicoKSo1Njc4OTpDREVGR0hJSlNUVVZXWFlaY2RlZmdoaWpzdHV2d3h5eoKDhIWGh4iJipKTlJWWl5iZmqKjpKWmp6ipqrKztLW2t7i5usLDxMXGx8jJytLT1NXW19jZ2uLj5OXm5+jp6vLz9PX29/j5+v/aAAwDAQACEQMRAD8A9/ooooAKKKKACiiigAooooAKKKKACiiigAooooAKKKKACiiigAooooAKKKKACiiigAooooAKKKKACiiigAooooAKKKKACiiigAooooAKKKKACiiigAooooAKKKKACiiigAooooAKKKKACiiigAooooAKKKKACiiigAooooAKKKKACiiigAooooAKKKKACiiigAooooAKKKKACiiigAooooAKKKKACiiigAooooAKKKKACiiigAooooAKKKKACiiigAooooAKKKKAPLfG+v6vpniiSG0v5oYTEjBFPA45rBPjDX5Bzqk/4YH8hVj4kS7vGUq/3IYx+mf61y6vXsYdQcFdI+Kx9atHETUZu131Z0SeK9dXkapcH6tn+des6hcSrp9vLHIyM2CSO+RXhStmva9ZbyNJs4/dR+S1y5qoqmuVW3/Q9DI6tSXtOeTe3X1M6XUdQAwLpx+VUZdT1NTkXs351aVllX3qtND7V83zy7ntSu9Uzb0+6u7nwtdytO5uFSULJ3BA4rzN/FfiOA4/tSf8cH+Yr03Sk8vw1de4kP6Yrzi/08OuQOa9ShUSilLqeZmkKzhCVOTTS7mdL4s8Qsc/2vdD6Niur+HfiHVdS16e2v76W4i+zl1V8cMGX+hNcJNC0bFWHNdb8MIv+KluH/u2rfqy10zirXR5eX4itLEwjKT37nrlFFFYH2QUUUUAFFFFABRRRQAUUUUAFFFFABRRRQAUUUUAFFFFABRRRQB418RdNvpfF808FlcSxNFH86RMwyBzyBXMw6ZqUhwmn3bH2hY/0r1LxN48uPD+tyWK6fHPGqKwYyFScj6GsZvi3OThdHjU+pnJ/wDZa9ClGsopqOnqfMYqjg5VpOVRp31VjjjpOqRjLadeL9YG/wAK9g8QpLLpFm8cTuwKkhVJI+WuTj+Ktyfv6XCf92Uj+ldlr2uvo1hbXSQrKJWCkM2MZGawx8p8i9qrI6ctp4aEansp32vpaxz0C3AODBKD6bDV8W07pzBIPfYajj8dNIP+PFQf+uv/ANarUXiySQ82yAf7xrwZTw/WX4Hq01G2jNGwif8AsOeIowYhwARz0rkrjT5yOYJB/wAANdompGTSJ75YwDEjttJ4O0ZrmovHruoJsE/CX/61dsYKUIyi9CMRKkrRm7HLX2gXcylks5yfURmtH4e2V1Y+IrgXFtNErW5ALoQCdy1vL40lc8WcYHu5P9K1tH1xtUuGhaARlU3ZDZ7/AP163jVsuQ4aeCoOvGrCWq8jaooopntBRRRQAUUUUAFFFFABRRRQAUUUUAFFFFABRRRQAUUUUAFFFFAHj/xHAfxU+OohQH9a4qSOu48fp/xVUxPQxof0rkZI6+hoR/cx9D4LGzti6nqykrlCQa9e8dyeT4V01W+95iD/AMcNeSSJjnHTmvUvia3/ABTumSA/L5w/VDXmZqv3aXr+h6OXStQrSXZHIW1z05rXt7npzXJW9xtI5rWtrnpzXyVSmd2HxFz0vTpf+KOv5G6COY/kteXWd2GVee1ei6e3nfDvUcdRDP8A+gk149a3JXHPFe3hI/uYryM81qNSpvyOyhmz3rq/B7F9Uk9oT/MV5/aXYIHNdz4FlDapOP8Aphn/AMeFVKGtx4GtzVIo76iiiqPoQooooAKKKKACiiigAooooAKKKKACiiigAooooAKKKKACiiigDkPEOq+D7fVmt9aWP7YqDJaFz8pHHIFZD638NYecQN9IJG/pXO/E2EHxa7DvAmf1rg5YsV6tLD3pp8z+8+ar41Rryi6cXZ9tT1k+IfhnOMPFCv1tZF/kK6nxLeeHbLSrb+3URrJmAiDRM4BA46DI4r5ykTANezfE1fM8EaW7ff8ANj/WM5rkxsPZxTu36nTQxN6NSSglZLp+Y3+1fhgnzhbfOenky/yxUieJvhz91YogB3+yv/hmvG5EqNWKnBrzOZPojmWPl9mEfuPpLS7vQpvDs91p4U6XhzIAjYIA+bg89K5lG+G8vIt7df8AtlItRfD9vM+GOohugNwPw2CvOI5OnNdVJJo0xuOlThTfJF3XVHq0Vx4Ej+WK1gI9oGP8629FPh97pm0mONZgnzbUZTtz7/hXjsE+Mc13PgGYvrMqj/ngf5itZQSVycDmHtasYuEVfsj0eiiisT6MKKKKACiiigAooooAKKKKACiiigAooooAKKKKACiiigAooooA8d+IS7vFs4P/ADyjx+VcXPD1r2rX/A8Ovam18168LFFXaIwRx+NZI+FsDff1SQ/SEf417NLF0VTUW9Uj5PE5Zi5Yic4R0bfVHjssXr0r1/4oKT4a0xV+55o/9AOKbN8I7SQHZqs6/WIH+tdR4g8Mx+INJt7CW5eLyWVhIEBJwMVwY+rCrFKDO3D4LERoVISWrtbVHz5JHVaSOvYW+EcLN/yGJNv/AFwGf50jfB6zZcf2vcA+vlL/AI15apz7HLHLcUvs/ig8EfL8I78r97bc5/L/AArzNH4Fe6aF4UTRfDNzon2tp45/M/eFApUOMdM1y/8AwqKEAbNZl/GAf411QukjpxuAr1YU1Fapa6o87jkrvvho4fW7kE8i2OP++hV1PhRar97Vpye2IgP61teG/BSeHNRe7jvnn3xGMo0YHUg9c+1auaasc+Dy3E0cRGco6J90dVRRRWR9QFFFFABRRRQAUUUUAFFFFABRRRQAUUVU1PcNOuHSV43jjZ1ZDjkA0AW6K4jwF4g1G9n1LR9am83UbOTcGKgbkPHb0P8AMVJ8Rdd1DSNEL6XP5M6FXkkCgkKTgDnjk5/75NAHZ0VU0zcdOt5HleR5I1dmc55IFYXjzXLnQvDrXFkD9paRcEDO1QQWJ9scf8CoA6iiq9heRahYW95AcxTxrIp9iM1i+Nrq603wrfahZ3MkNxAilCuMcsByD14NAHRUVyNudSu/A1vqsWqzxX/2IXBZgrIzbdxypHQ+1XvBmuzeI/DNvqFxGsczFkcJ90lTjIoA6CiuI1vUdQtPiBoulQ30yWd4jtKmQSSM4wcZHSun1dZE0id4biWKSOJirqec44J9aANCiuD8OeJNS0/xJceGvEswkuWbdaXRUKJR2HHHPb3yK6i7hlOr2gW7uEjkDlo1YbTgDHagDUork/iFqF7o/hibULC6kguEdFBGCME88GtW3tXuNNtpH1C6jkljU7lkGdxGeMjFAGvRWdpEV7Fp3kX87Tzo7r5xAUuu47TgcdMVzNrf38nxLvNFa+nNjFaCVUyM7vl74z3NAHb0UVl+IXlg0G+uoJpIpYLeSRCh7hSRn1oA1KK5zwRd3Wp+FrLUb25kmuJ0beWwBwxHAHTpXR0AFFRXM6WtrLcSZ2xoWOOpxXM+A/EM2v6RcfbMi8trl0lUjBAJJUfgOP8AgNAHV0UUUAFFFFABRRRQAVU1P/kFXn/XB/8A0E1bqpqcFxdafNb20kcbyqU3yKWABBGcAjmgDgPEoPhnxhoviZMrbXKrbXh7dMZP4c/8BqTx/mbwDf37dbq4jZP+uYOE/MfN/wACrrNR0Fdc0H+zNUaNhuQh4lIxtIPc98EfjVfxV4dm8R6M2lRXENtbnad3lliNp6AZAxQBr6Z/yCrP/rgn/oIrE1NE1a41O2ltriaAwG0Vo0BUEjcx69Qdv/fNbNrBeW+mpAXgaaNQiNtO0gADkZzUelWl3ZWhhuZYZX3M/mRoV3MxJJIJPc0Acr8LtQkfQ7nR7nIudNnMZVuoUk4/I7hWp8Q/+RD1X/cT/wBDWobLwtfWHiu812C9tlN2m2W38ptpPHzZznORn8TWn4m0i417Rp9MjnigjnUB3ZCxGGB45HpQBylxBer8KrO6ivHMMNjG8tqQFWVMDKlhhhx6Gur8J3Vpe+F7C4sbVLW3eP5YE6IQSCPzBpLDQ5IvDI0O8ljlgFsLYPGpBI24yck81H4V0K68N6UumyXUdzbxsxjcIVfBOcHkj1oA57xJ/wAlY8Mf9cn/APZq7PWP+QPef9cm/lWHqXhm91DxTp+ufbLdGsQyxxeWxDA56nPvW1qVvd3mnvbQSQRySIVd3QsBkdQARQBj+NfCy+JNLBgxHqVt89tKDg567SfQ4/A4rM8H+J5NduLW0vlMeq2Kyx3KMMFsYG7H8/eu0txOIh9pMZk9YwQP1rLXw5bReK/7egxHNJAYZkA4kORhvrxj34oAxfip/wAiLc/9dY//AEKr8Gm38qaFcLfySQQ7GkgKKAQYyAcgZ4zUvi3QLjxLpD6alzFbxOVYuULMCDn1FXIINVt7SKBJbI+WgQMY25wMZxmgDRWWN5HRXBdMblB5GelcJZf8lp1H/rwX/wBkrp9I02+sXv5729jubi6lEgKRFFQBQoUDJ44rMh8NahD4uuPEIvLYyzQCEw+U20AY5zn2oA6eaVIIXlkbaiKWY+grN8S/8itqv/XpL/6CaratputapZNaLf2ltHIQJGSFmYrnkAluM/Sr2s2VxqOmT2UEkUYniaN2dScAjGRg0AY3w6/5EPS/9xv/AEM10vnRicQ7h5hUuF9gcZ/WsLQdG1LQdEttMiubWVIAQHeNgTkk9AferFhpuox61PqN/fQzK8IhihhiKLGAck5JOSf6UAP1mc77S1WKSXzZQ8ixrk7E5P8A49tH41xenT/2D8VriJopYLTWk3qsq4/edf57v++q7aKzvxrL3ss1s0TIIlQIwZFBJPOepyM8dqyvFXha48RXdjcQ3cVpJZSeZFJ5ZZuxweRxkCgDqaKig87yh9oMZk7mMED9aloAKKKKACiiigAooooAKKKKACiiigAoqnqkgi0q7kad7dUhZjMi7mjwPvAYOcda4C+1jxB/Z+lSSakqPcQpHCtm6F7uVnxv5UkLs5PHBoA9LorgNA1K/k8Si2bXvPSG6ntp7W5li3uqr8jooAJyc/gK7+gAorzrxJrur2MutR6ffb41uIEXIAeBiuWTnHBAyG57isW68Ya8xu1h1D5nMe1dijb0yBz8vXnlqAPX6Kp6Vctd6TaXLkl5YVdsgA5I9BVHxTrX9g6BPeqAZuEiB6bz0/Lr+FBFScacXOWyLl5rFjYzJBNNm4k+5BGpeRv+AjJx71FZ69Y3l+9grSRXiruME8ZRiPUZ6j6VmeDtHax0wX92TLqV8BLPK/LYPIXPpisTxBMbj4naLBbcywKvmEdgSSQf+A/zpnHPE1IQjUatdpW66/qeg0UnauAvNU8Qx6/PFHJqG5dRjSGBbPMLW3G5i+369+1I7z0CivML/wAd3txq73mmyTwabHZ+YyyQpJkB2BfbvBHA9c8dO9emQyCWFJFOQ6hgceooAfRRRQAUUUUAFFFFABRRRQAUUUUAFFFFABRRRQAUUUUARzNGkMjTY8pVJfd0xjnNeV2Rlk03SIrG4mtpL3z5I7eFhtgtAWO75gSM8Ac4Oa9TubeK7t5LedA8UqlHQ9GB6io4tPtIY1SK2iRViEI2oBhB/Dn09qAPPPBG+HUNKt7q8nVZrBbi0GV2ycEOh+XPHB69K9MqrBp1nbQ28MNtEkdsNsICj92Pb0q1QB5x4piS61zWXt7B5ntre2WRoF3Ozsx6ggrgIeu3PNcxNpzwRSTRwmJo1YiSWAlE45JHkDj16V7Nb2Ntaz3E0EKRy3Dh5nHVyBjJ/CqN94Z0bU7lrm906GaZwAzMDyBxzQBY0dY00WxWIxmPyE2mMEKflHIz2rP8W6C/iDQ2tIZFSdHEkZfoSOx/AmtuKNIYkijUJGihVVRgADoKo3eqrGzQ2kEl5cg48uLop/2mPC/z9qDKvGEoONTZmJqetX2laCsuoQx2RRQn7uUO8rD+FBjjPqeg7VX8FaHdefceIdVUi+vMlEI5RD7ds8cdgK0bXw5Jd6iuqa5Ilzcp/qbdP9TB9AfvH3NdGKZy08PKdRVKmy2T/N9PQSvOta0WLRvEn9pXMdpc2V/eRoImaQPBlSSw+bHUZORXo1Zt94f0nU7gXF7p9vPMF2B3TJA9M/iaR3nlWhrAt3owhi8i5eK3gkmWOJt3mtI24h0PzYAGc5INezAAAAdKym8M6K8EkDaZbNFIyu6lMglRhT+A4FakaLFGsaKFRQFUDoAKAHUUUUAFFFFABRRRQAUUUUAFFFFABRRRQAUUUUAFFFFABRRRQAUUUUAFFFFABSYFLRQAUUUUAFFFFABRRRQAUUUUAFFFFABRRRQAUUUUAFFFFABRRRQAUUUUAFFFFABRRRQAUUUUAFFFFABRRRQAUUUUAFFFFABRRRQAUUUUAFFFFABRRRQAUUUUAFFFFABRRRQAUUUUAFFFFABRRRQAUUUUAFFFFABRRRQAUUUUAFFFFABRRRQAUUUUAFFFFABRRRQAUUUUAf/Z" old="https://www.landscope.com/images/Photo/Development/48001_49000/48222/9835.jpg" width="260"*/?>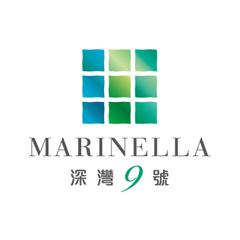 Typical Unit
| Block | Flat | Flat Type | Living/Dining Room | Saleable Area (s.f.) | Gross Area (s.f.) | Bedrooms | Ensuite | Bathrooms | Maid Rooms | Utility Rooms | Balcony |
| --- | --- | --- | --- | --- | --- | --- | --- | --- | --- | --- | --- |
| 1 | A | Simplex | Combined | 2 | 2 | 4 | 2 | 3.0 | 0 | 1 | 1 |
| 1 | B | Simplex | Combined | 1 | 1 | 3 | 1 | 2.0 | 0 | 1 | 1 |
| 2 | A | Simplex | Combined | 1 | 1 | 3 | 1 | 2.0 | 0 | 1 | 1 |
| 2 | B | Simplex | Combined | 1 | 1 | 3 | 1 | 2.0 | 0 | 1 | 1 |
| 3 | A | Simplex | Combined | 1 | 1 | 3 | 1 | 2.0 | 0 | 1 | 1 |
| 3 | B | Simplex | Combined | 1 | 1 | 4 | 2 | 3.0 | 0 | 1 | 1 |
| 6 | A | Simplex | Combined | 1 | 2 | 4 | 2 | 3.0 | 0 | 1 | 1 |
| 6 | B | Simplex | Combined | 1 | 2 | 4 | 2 | 3.0 | 0 | 1 | 1 |
| 8 | A | Simplex | Combined | 1 | 1 | 3 | 1 | 2.0 | 0 | 1 | 1 |
| 8 | B | Simplex | Combined | 1 | 1 | 3 | 1 | 2.0 | 0 | 1 | 1 |
| 9 | A | Simplex | Combined | 1 | 1 | 3 | 1 | 2.0 | 0 | 1 | 1 |
| 9 | B | Simplex | Combined | 1 | 1 | 3 | 2 | 3.0 | 0 | 1 | 1 |
| 2 | C | Duplex | Combined | 1 | 1 | 3 | 2 | 3.0 | 0 | 1 | 1 |
| 2 | C | Duplex | Combined | 1 | 1 | 4 | 3 | 4.0 | 0 | 1 | 1 |
| 3 | C | Duplex | Combined | 913 | 1 | 2 | 2 | 2.5 | 0 | 1 | 1 |
| 3 | C | Duplex | Combined | 1 | 1 | 3 | 2 | 2.5 | 0 | 1 | 1 |
| 3 | C | Duplex | Combined | 1 | 1 | 4 | 3 | 4.0 | 0 | 1 | 1 |
| 8 | C | Duplex | Combined | 920 | 1 | 2 | 2 | 2.5 | 0 | 1 | 1 |
| 8 | C | Duplex | Combined | 1 | 1 | 3 | 2 | 2.5 | 0 | 1 | 1 |
| 8 | C | Duplex | Combined | 1 | 1 | 4 | 3 | 4.0 | 0 | 1 | 1 |
| 9 | C | Duplex | Combined | 842 | 1 | 2 | 2 | 2.0 | 0 | 0 | 1 |
| 9 | C | Duplex | Combined | 596 | 745 | 1 | 1 | 1.0 | 0 | 0 | 1 |
| 9 | C | Duplex | Combined | 889 | 1 | 2 | 2 | 2.0 | 0 | 0 | 1 |
Past Sales Records
View more sales record
| Date | Property Name | Address | Saleable size (s.f.) | Price |
| --- | --- | --- | --- | --- |
| 2021-05-17 | Marinella | Unit B 08/F, Block 09, Marinella, 9 Welfare Road, Wong Chuk Hang | 1,534 | HK$47,000,000 @HK$30,639 |
| 2021-04-28 | Marinella | Unit A 09/F, Block 02, Marinella, 9 Welfare Road, Wong Chuk Hang | 1,316 | HK$37,200,000 @HK$28,267 |
| 2021-04-08 | Marinella | Unit A 27/F, Block 06, Marinella, 9 Welfare Road, Wong Chuk Hang | 1,858 | HK$78,000,000 @HK$41,981 |
| 2021-03-31 | Marinella | Unit A 09/F, Block 01, Marinella, 9 Welfare Road, Wong Chuk Hang | 1,949 | HK$73,154,000 @HK$37,534 |
| 2021-03-26 | Marinella | Unit A 17/F, Block 06, Marinella, 9 Welfare Road, Wong Chuk Hang | 1,807 | HK$75,800,000 @HK$41,948 |
| 2021-03-18 | Marinella | Unit A 08/F, Block 02, Marinella, 9 Welfare Road, Wong Chuk Hang | 1,316 | HK$39,480,000 @HK$30,000 |
| 2021-03-17 | Marinella | Unit C 31/F, Block 02, Marinella, 9 Welfare Road, Wong Chuk Hang | 1,355 | HK$47,000,000 @HK$34,686 |
| 2020-12-29 | Marinella | Unit B 21/F, Block 02, Marinella, 9 Welfare Road, Wong Chuk Hang | 1,258 | HK$39,000,000 @HK$31,002 |
| 2020-10-30 | Marinella | Unit B 28/F, Block 03, Marinella, 9 Welfare Road, Wong Chuk Hang | 1,386 | HK$46,000,000 @HK$33,189 |
| 2020-10-27 | Marinella | Unit B 17/F, Block 01, Marinella, 9 Welfare Road, Wong Chuk Hang | 1,368 | HK$43,800,000 @HK$32,018 |
| 2020-10-22 | Marinella | Unit A 15/F, Block 06, Marinella, 9 Welfare Road, Wong Chuk Hang | 1,807 | HK$71,200,000 @HK$39,402 |
| 2020-09-17 | Marinella | House 12 Marinella, 9 Welfare Road, Wong Chuk Hang | 2,747 | HK$137,800,000 @HK$50,164 |
| 2020-09-01 | Marinella | Unit C 05/F, Block 08, Marinella, 9 Welfare Road, Wong Chuk Hang | 921 | HK$30,800,000 @HK$33,442 |
| 2020-09-01 | Marinella | Unit A 20/F, Block 06, Marinella, 9 Welfare Road, Wong Chuk Hang | 1,807 | HK$71,800,000 @HK$39,734 |
| 2020-08-18 | Marinella | Unit B 27/F, Block 03, Marinella, 9 Welfare Road, Wong Chuk Hang | 1,386 | HK$42,800,000 @HK$30,880 |