/*img class="sp-image" src="data:image/jpg;base64,/9j/4AAQSkZJRgABAQAAAQABAAD//gA+Q1JFQVRPUjogZ2QtanBlZyB2MS4wICh1c2luZyBJSkcgSlBFRyB2NjIpLCBkZWZhdWx0IHF1YWxpdHkK/9sAQwAIBgYHBgUIBwcHCQkICgwUDQwLCwwZEhMPFB0aHx4dGhwcICQuJyAiLCMcHCg3KSwwMTQ0NB8nOT04MjwuMzQy/9sAQwEJCQkMCwwYDQ0YMiEcITIyMjIyMjIyMjIyMjIyMjIyMjIyMjIyMjIyMjIyMjIyMjIyMjIyMjIyMjIyMjIyMjIy/8AAEQgCWAMgAwEiAAIRAQMRAf/EAB8AAAEFAQEBAQEBAAAAAAAAAAABAgMEBQYHCAkKC//EALUQAAIBAwMCBAMFBQQEAAABfQECAwAEEQUSITFBBhNRYQcicRQygZGhCCNCscEVUtHwJDNicoIJChYXGBkaJSYnKCkqNDU2Nzg5OkNERUZHSElKU1RVVldYWVpjZGVmZ2hpanN0dXZ3eHl6g4SFhoeIiYqSk5SVlpeYmZqio6Slpqeoqaqys7S1tre4ubrCw8TFxsfIycrS09TV1tfY2drh4uPk5ebn6Onq8fLz9PX29/j5+v/EAB8BAAMBAQEBAQEBAQEAAAAAAAABAgMEBQYHCAkKC//EALURAAIBAgQEAwQHBQQEAAECdwABAgMRBAUhMQYSQVEHYXETIjKBCBRCkaGxwQkjM1LwFWJy0QoWJDThJfEXGBkaJicoKSo1Njc4OTpDREVGR0hJSlNUVVZXWFlaY2RlZmdoaWpzdHV2d3h5eoKDhIWGh4iJipKTlJWWl5iZmqKjpKWmp6ipqrKztLW2t7i5usLDxMXGx8jJytLT1NXW19jZ2uLj5OXm5+jp6vLz9PX29/j5+v/aAAwDAQACEQMRAD8A6Mucnk0m8+ppD1NJXKdAu5vU0m4+ppM0lIB24+ppNx9TSUlAC7j6mkyfWiigBNx9aNx9aKKQBk+tGT6miigBCT6mkBOeppaMUAJk56mjJ9TS0UAJk+po59aXHNBoATJ9TRk+poxS4oATJ9TRk+ppcUuBTAbk+poyfWlxRQAmT6mjJ9TS0UAJk+poyfU07FGKYDfm96XJ9TS0UwAZ9TRz6n86KWgAyfU0c+poooELk+poyfU0lLTAOfU0uT6mijFMBcn1NAJ9TRQBQIXJ9TSgH1oxTgKYhB9TS496UCnAUANwfejB9akCml207CIuR3NGT71LsoKUwIwT6ml59TS7aTGKADn1oGfU07FGMUANyfU0An1NPIox7UwG8+tGT607FGKBCDPrS8+tLilApgN5o596ftpdtMBnPqaXHvTwtKFoEMwfU0uD604LTgtAiPB9aXB9TUm2l2U7BcjAPqaXB9TUgWnbKLBch2E0oWpttG2nYRHtNGDUu2jaKYiLDeppcH3qTFGKLAMANLg08CjFFgI8H3pcH1qTbRtp2EMwfWl5p22l20wGc+tLz607FLiiwhnNHPqakxSECgCPn1pOakIpuKLANx7005z1p5FBFIZGfqaYc+tSGmNSY0QuT61Snn2F5M8RLke7HpVi5lEURYjJ6Aep7CsbVJvIhWBmy3+slPuegqGUZx3TzJbqxyxyx9q6KGPYoA4FZej2pINy4+Z+nsK28VmykAz604Z9aBS4pFFmzBNynWtTms2yGblfYGtTFNCEoGc0uKUdaAOWPU0lB6misTQMUmKWigBKTFOoxQA3FJ0p+KSgBtFOooAbRT8UlADaSn4oxQAzFGKdijFADcUU7FGKAGgUYp2KMUAJikFOxRigBKTFPxRtoAZS07FGKYDaKdijFFgG0U7bRimA2lxTsGjFFhDcUuKXBpcGmA3FFO20bTTASinbaULQITFKBilxilApiEFOC0oFOAp2AQLTwKVVp6rTENxS7aeF9qeBntQBDtNGw1OFowKAK+w0m2pyppuKYEO2l2mpMUuDTER7TS4NPwaNtADMUu32p+KUUwGbKUJTxS0CG7aUKBTqKAEAFLSgUuKYhtGKfRTEN20uKdRigBMUYp2KKYhMUuKKXFFgEpcUuKXFMQ3FGKdRimAmKXFLS4oFcbijFLilAp2AQCjFO20u2iwDMUuKfiimK43FIRT6aRQFxhFJinkUhpDIyKSn4pppMCNhUUh4qVzxVC5JkJhVtoIy7ZxtWobKRTmuFJa4bmKLhB/fbpn6dh+JrCjSTVL4hiSgO6Q+p9Kku783qxpbxMiZIjU9SOgc46ZHQelbGmWK2sCpj5upPqazbuUWoIgiAAYAqUjmngUhFS0UhmKeKTFOFIot2I/0j6Ka0hWfp4/fN/u1o4poQYpcdKMUuOaAOYa0IJ2yfmKj8iVf4QfoavEcmkxWViygwZfvKR9RTdwrRprRo33kU/hQBRBzS1ZNrH23D6GmG1b+Fx/wIUhkNFPMEw/hDf7ppjAr95WH1FABRigEGlBoATFGKfRigQ3FGKfRigBmKXbTqMUAN20mD6VJijFMBmKAtSbaNtADMUbRT9tGKAGYFG2pMUYosBHto20/bS7aYEe2l2+1PxS7aAuRYpdtSBRS49KYEeKXFPxRigQzbRtqTFGKdgI9tLtp+2lwaYDMe1GKfilx7UCGBaXbTwKXbTAaBTwtAWpVWmIRVqVU9qcie1TrEx7UwIlT2p3ljFWFgJ6mpBbj+7QIp+WKaUXsKveTj+EU1o/amBQK+1MK1akTFQMKAItooxTiKTFADcUuKXFFMBMUoFFLQITFKBSiloATFKBS0YpiCilxRimIMUUuKXbTASin7aNtAhlFP20u32pgMFLT9tLtpiuR0tSbcUu0UCZHijFS4HpRtpgRhc0u2pAtLigRHtpQKdilxTAbil2mnUtAhmKMU/FGKAGUhFPxTSKBjCKbTzTD1oAaaYT1p5NVZ5hHgAbnP3V9f/rVDZSI55SpCoMyN90HoPc+1YOpXnlA2sZ3k/fbu7en09fyqxqF+LZWjV90zffYfyFQ6fp5Li4mHznoPSsm7lpBpmnlMyy4Mj/p7VsogC0scYHapMVIxuKYetSkUw0MaG96cBTccinipGXdPH7x/wDdrQqjp4+aQ+wq/TQBijHNFHcUCMMjk0mKew5pMVkaDcUYpaWgBuKTFPFJQIbilA7UtOxQBEYkb7yA/hTDaxnpuX6Gp8UYpgVjaN/C4P1GKabeZR9zP+7zV3GKWiwGbgg4IIPuKUDNafUc0xoY26ov8qVguUMUtWzaIejMP1phtHH3WU/pTsFyvilxTzDKvVD+HNN6Hnj60WHcTFGKdRQK42inYpcZosMbRin4o20AMxRin7aMUxDaBT9tG2mA3FFOxRtoATFGKcBS7RTAZilxT9oNG0UANApcU8LS4oER7adtqQLTwntTsFyLZ7UoWpxHnoKmS3J7U7CKgSpUj5q7HaE9quRWBz0NNIVyrbwE4q6lua0bfTmwCRirq2SjqadhXMYW59DR9nPpW4LVBS/ZkosK5hG3J7VG1sfSuh+zJTGtFPeiwXOYlt+vFUZYiDXWy6fkcCsy409geVphc54pTdprUksiDVdrYigZS2mjbVgxEU0oaAIttG2pCtGDQAwD2pdtOwaMGmIbilxS4pcUxCAU7FAFLimAAUuKKWgQUYpRS0wExTsUUtMkTFLiilpgIBS4paWgQmKXFApaYBijFLRQITFGKdijFMBMUYp2KKAG4pKcaQ0ANpppxphpDGmmMaVmxVOe5CuI1+aQ9uw+tS3YaQs0u3py3YVzmp6jcJPFFZFT5hJmn6sB2VR2ye/anX1/58/2e1LSv0Zs/KT61YstOEZ8yQ7pT1Y/0rFyuWkVNMsGeVp5x84OFB6Ct1I9o6U6KIIOBgVJilYYgFFOpMUwGmozV+ytzJI0rD5I849ziqH170pIcXdid6eOtJinCoKL+njiQ+4q7VPTxiN/97+lXKYBR3ooHWgDHPU0lPI5NJisihmKMZp2KKYDcUmKdijFADQKdigDFLSATFGKWjFMApaAKWgAooooEFOFJSigBRQRnqAfrRRTAYYIm6pg+xxTDaL/AAuw+vNT0oFMCobSQdCrfpTTDKvWM/hzV2losFzO6HB4PvS1o9eoB+ozUU1uqNkDCnp7UWC5UxRipfLo20WC5HijHtT8UuKYXI9tLin4o20BcbijbT8UtADNtLtp2KMUwEAp4ApMUooEPUVKqioQcU4PTEW4wKuRKtZqyY71PHOR3qkI3LdEOOla0MaKoIAzXLx3hGOavQ6my/xUxWN+iq9vdxTqMMA3cGrFMQUUUUAFFFFABSMqsMMM0vSqN1qEcR2owY9yO1ADbm2jGay5oVGakm1DdnmqUl1mgCOSMCqzJUjzZqIvQMYRTcU4mkpgJijFLijFMQmKMU/bRigBuKWnYFOxTAjxS4p/Bp2KBEeKXFSYFGKYhmKXbTsUoFMQm2l204ClxQIZil206lxTAbtpdopwoxQIbilxS4oxQAmKXFLiigBMUhpaQ0AJTTTjTGYUANPFRO4GTnimT3CRgZzk9FHJP0rHvtRWE4l+eU/dgQ8D/ePeolKxSRaurpVjLNJ5cQ6v3P0rnJbi/vkkhjjjit93y+WSxI/2iep+nFXEs57+US3bHH8KDoK1orZUUKowB2FZN3LSKOn6cltEqgc9yeprTVABT1TApcUWGJtowKdijFMBmKWOJ5pBGnU9T6D1pyo0jhEGWPQVrW1stvHgEFj95vU/4U4xuRKVhNiw2zKvCqhx+VYIHFdDcDFpMf8AYNYFFXdDpDcU4CkFOWsTU0bEfuWP+1VmoLIf6MPcmrFMBKXvRSjrQBksOTTcVIRzTcVkUMxRin4oxQBHijFPIpMUwGgUYpwFFABijFApaAEopcUYoEAFLijFLQAgFLRRimAUooxSimAUtFKBQAYpcUUuKAAU91DKVPQ00CnmqRLKTKQxB6ikxViZdwyPvCq2aBhilxSZpQaAExRind6KAG4pcU6igBMUUtGKAExRS4NLigBKOaWimADNKCaKWgBQzDvTllYd6ZRTAtJdOverceqTp92Vh+NZmaM0xWNxdbuB/GD9RT/7dm9V/KsENS5oCxu/27N/s/lTH1u4P8ePoKxd1GaYrGhLqU0n3pGP41Va4Y96gzSUBYkMppC5pmaSgB+6jNNFLimIXNGaSlpgLRmilApiDNLQFpcUAJmnCjFLimISnCjFLTEFApRS0CEpwoFKKYC0YpaKBABS4pKWmAUtJS0CFooooEFIaM00tQMKaaQsBVaW5VOM5PoOtFxpEruBWdc6gkaF96JHnaZXOFz6D+8fYVSvdUAyi/vX7RIcjPuazDpMt/ereXzFpFXESZ+WIf7I9T69azci1EfcX098/k2DOo3fvbhh8zD0HoDVqz0xYmLt8znqxq5a2aQIAq1bCgdBUFDEjCjpT8U7FLigBtFOpMUAJSojyyCOMZY/p7mpILd7h8Jwo6segrVggjt02oOvUnqaqMbkSlYjt7RbdMA7nP3m9fb6VPtp1Fa2Mite8WM/+7/WsE1vagf9Al98D9aw8VhV3NqWw0CnCkWnVkamlZjFsv41PUNr/wAeyfSpqYBSjrSUDrQBnEcnim4qU9TTcVkUMxSYqTFNxQMbRinYpMUxDcUYp2KMUANxS4pcUUAJRS4oxQAlLS4oxTATFLilxRigQYpcCgClpgJilxSgU4CgBAKXFKBTgKYCAUrDilApzDimiSu1U5cq2R0NXXqrL1xQxohD/Wl3fWlAxTqQCbhS7h60vNOoAaGFLuFPFLx6D8qYDNwo3D1qTA9B+VGB/dH5UDI8ilyKk2r/AHR+VLsT+6PyoERZozUuxP7oo8tP7opgR0VL5aelAjT+7+tAEdFSeWnofzo8tff86YEeaKk8pfVqPKH95qAGUtO8odnP5UeT/tfpTENop3lH+8KPKb+8KAEowKXym9RR5T+q0xCUDFL5Teo/Ojy39vzoAWijy39vzpPLf0H50xC0tN2v6frRtf0pjHZFLmmbX9DS4f8Au0XEPzS596Zhv7pow3oaYh+RS7qi+b0NLk+hoCxLuozUO/60eYB60XFYnzS5qv5q+9HnrTuFizmjdVb7QtH2gdqLisWs0u6qZuaQ3R9qOZByl3dRurPN3juKYb3HejnQcrNMNS7qyDfOfu5NKLmdv48fSl7RD5Ga+6kL+9UYHc5JYnjuaczN61SlclxLLSAd6glukjG5mCj1NVJnbaea5W+XUBdS/ZpzHuOfM6sP90npxmpcylE6O81WOE7Wbax6L1Y/h2rOb7XfHq0ER6gH5m+ppdN0tII9zZeVuWdzkmtdIwOlRdsqyRStNNit1AVQMVfWMDtTwtLiiwCBcUuKXFGKYCUUtTQWkk/IGxP7xHX6Ci1xNpFfuB3PT3q7b6cz4afKL/c7n6+lXoLaK3GUXLd3PJ/+tU1WodzNz7DFjCKFVQqjoBQRTyaStCBmDS4paKBXKepnFifd1FYprY1U/wCioPV/6VkHgVz1fiOilsNXpThTR0p1ZGhqW/8Ax7xj/ZqSmRDESf7op9MApR1pKB1oAonrRinEcmkrIobSYpxFJQA3FGKdRTAZS4pcUuKAG4oxTsUlACUYpaMUwACloxS4oASjFLilxQIQClxRinAUAIBTgKUClFUAYpQKUU4CgBAOaVhxTgKGHFNCKriqsvWrkgqrKOaGBEBTsUAYpcUgExTsUUtMYYpwopcUAFKBRilxQAUuKMUtACYpaWigQUYpRS0wExRilxS4oATFGBTsUmKYhMUU7FJigBMUU7FGKYCUUtLigBvNGKdRigQzFFOxRjimA2inYpMUANxS4pcUuKAEop2KMUxDCKSn4pMUwIyDTSKlIpuKAIyKaRUuKaRQBFj2pMVLim7aAImHFRMvFWSKiYVLGiq65qDYN1W3Wo8c1my0Ki8YqdBTEWplFNITJ4B1p7Ci3XO78KkZa2jsZPcpSLkGs8xAznjtWtItUtn79uOwqZIqJPGmFFSgUKMCnUAJiil4FWIrOeXBC7FPd/8ACmlcTdivUsNtNPyi4X+83ArRisYY8Fh5jerdPyqzVKHchz7FSGxii5YeY3q3QfhVqlorRKxm2ABp22gUuaAG7aQjFPJFQXFxDbrumlSMf7Rxn/GgTFxRVF9TTbuihkcdmceWp+hPJ/Ksu68RxJkCZWfH3IBnP/Aj/hTsTc0tWP7qIf7RNZZHFRW9498HlZCqggLuJJNSt61y1PiOql8I0U7saBS1maGqowij0ApaTtRTAWjvRmgUAVT1NJTj1NNrMoTFIaWkoATFFLRQA3FFOoxTAbijFOooATAoxS4ooEFFLigUAGKXFLilxQA0CnCilxTAKdQBTgKAACnAUlOUUxCgUrDiilI+WmIquKqyDmrsgqpKKGMhxTsUUoFIAxRilApwHNAwA4pcUoFOxTAbilxS4pcUANFKBTsUoFAhMUYp2KXFADcUuKXFLimAmKMU7FGKAG4oxT8UYpiG4oxTsUYoAbijFOxS4pgMxRinYoxQA3FGKdilxQIZijFPxSYoAZiinYpMUwEoxS4pcUAJRTsUYpiG0h6U7FJimAw0hHFPNJigQzFNIqQim4pjGYpCKfSEUgIz0qJhU7CoiKljIGFRY5qdxUeKgpD0FSqKanSnimhFuzXKv9RVkpkdKish+7f/AHqtYrVbGT3KUkRxxVLy8TMT6CtnbSpBEWLNGpYYwSKbVwTsZ0cMkv8Aq0Le/arUenOeZXC+y8mr+aMmhRQnJjIraGHlEG7+8eTU1MyaNxq0QPoqPzCO1Ma429VNMRPR1rDu/EdvawmWTES7tnzAu2foP8azf+EjkvyUs4Zrj/eOxfyX/GqSbIckjq3niiOHkUH0zz+VVbjU4IFy5CD1kYL+nWsW1s7/AFG0iujqVpaWkqhk8nlnH0HNW4vDtgjgm1vb+T+/KfKU/nyaV0PUrXXiBWbbE00nosI2f+PHmsua81Ey/ubVbQdfMcZfB7jPNdjHYTQL/o0MFmM/ehg3t+b/AOFZd3Az6zHFJLLKcLl5Tljwf84ppolppXMObTZRBcXt29zJsjeVgqnsM+vA4rpvDmh2F7oen6jHYhDdW8cxE5zjcoPAH171pXUMa6ddLtG0xMCPUYrQ0lBBothEo+VLaNR+CipqSaWg6aTepga9bC2lt4wVPyHAVQoAzWQa2/ErZ1CIekQ/maxDXLLc7I7CdKUckfWilT76/UVJRqUUUlAC0o60lA60AQHvTSKeetNrMobikp1FACUmKdikxQA2ilxRimAlFOxRQITFLQKWgBMUuKKUUAApaBS0wDFLRigUAKKcKTFOFACinCm08UxC4pT92kp38NNCK8gqpKOauOKrSjmhjIMUoFLilxSGGKKUClAoAUClAoAp4FACYpcUuKXFMBuKXFLilxTEJilxS4pcUAJijFOoxQAYoxSgUuKBDcUuKXFLimA3FGKdijFADcUYp2KMUANxRinYoxTAbijFOxRigQ3FJin4pMUAMxSYp9JimA3FLS4pcUxDcUuKWigBtJinUmKYDSKTFPxSUxDCKaRTzSGgBhFNxUhFNIoGMNQsOanYVCaljImFMxg1I9MFQyiRRxTwKavSnihCL9iP3LH/AGqs4qCxH+j/AFY1ZraOxjLcTFOTv9aQ0qfx/wC8f6UxDqXFFFMQYpcUClxQBGRUEi5FWsE0148KSaaJZxviS33wRKActOOn0NdVHo1sLZ08mNf3RUYUAA7cZrB1lN72i+tx/Suxl+WCU+it/KtFsZy3KfgaAW/gzSYgsStHaojeWO4HJJ75PNamqTvb2yMsrpufBKDJPB4qDw3AINDtkAwPLXH5Ck8QNi0jA4JJP6VjZc9jS75LmW+qTAEsbvHr5mP5ConzJ4kj3ZJ8lc5OT9wf41TXKggknriryDd4ok/2Ex/46orVpJqxkm2tTS1A7dLuyP8Ani/8q17VNlnAv92NR+lY+pn/AIlk+cgEAce5xW8BgYFZ1OhrSW5yPiE51Uj0RayWrT1451eX2Cj9KzG6Vzvc6VsJToxmVPqKbUkAzMn1qSjQoFJS0AFKOtNpwPNICE9abTj1pDUFCUlLRQAUhpaSgAoooNMAoopaAEpaKKBBRiilFABilFLRTAWgUU6gApRSU4UAKKcKTtTgKYhQKd2pBS9qaEQyVVlFW3FVpelDBEOKcKTFOApFCU4CgClFAABThSAU4UwDFLRS4oAMUtFLTEFGKUUtACUtFLQAYopaKADFGKKKYgxRigUtACYoxS0UAJRS0uKYDaKWloAbRS4oxQIbikxTjSUwEopaWgBMUlOopiGmkxTsUlMBpFJTsUhoAYRSU+kIpiGYpCKeaaaBkbdKhap26VEwqWNELCmgc09qYOoqGUSLTwKatPFAGjZD/Rh9TVjFRWYxap+NTVstjB7iUqjG73YminL0/GmIKKUCnhaYhoFPVKcq1Iq00hXGBaZMMRmrGKgueIzVEnMX4339gnrKT/Kupusm0uQOpjcD64OK5uZd2s6eP9o/zFdBfyGLTrmQHBWNiD744qkRLcsadbmGC2tnJ3JHh8McE7RUerQpmEDgck85JpqPLlXYyM5HPJ9vSh4pJ2DGOTgY4z/Wsra3Lfw2K1siSGX5F27uBjpVa0AbxFdsOgJ/nj+laK2TI2Qky5OT1rN0rnUrpj156/7xrRakNWNLUBusyucbpIxn0+YVvVg3rbfsg/vXUS/rn+lbe45+7+tZ1NzWn1OM1ht2rXHs2P0qgatX7b9QuW9ZG/nVaudnShoFTW4/fL+NR1Lb/wCuH0NSMuUUmaXNABQOtFA60ARHrQaU9TSVmUJRRRmgBKKKKACiilFMAoFFLQAlLiiigQUopKUUALRRS4pgApwpBTqAAUopKcKAFp4plOFMQ6lHSkpR3poRG9VpBVl6gkFNjIKdRS1IwpQKAKUCgBQKcBxSCnCmIMUUuKXFACUtKBRigAopaKYBiloooAKKWigAopaKYhKWiigAopaSgAoopRQAmKKWkpiCiiimMaRRinUlAhMUUtAoASinUYpiG0lONJQMbSGnUlMQ00lONJQA0immnmmmgCNhxUJ71M1RGpY0RNTR1px6UgHNSUSLThSDpThQBp2o/wBFj+lT4qO2X/Rov92psVutjBjMU5B8v4mlxzTo1+QUxMULTwtKop4FUkSAFPAoApwFMkTFVbv/AFZq2aqXn+rNNiMEDdr1iPQE/rWvqzOujXRT7+0Y+u4VlQDd4htv9mPP861tTUyae8YBJd41wO/zrTWxL3Zt25doFLMSxzk/jWfqbSC6ULIyrsGQCRnmtRF2IF9KydTbFw2BkgAVhHc2lojOgdnvolN67fvB8oz69KbpXN3ct6t/U1HYqBqseDkBwTz+NTaOM+c3q39K3tqYJ3RfmAa5sVP/AD8A/krGtusU86ppy/7btj6If8a2WO1Gb0Gaxqbm9PY4Kc5uJTnOXP8AOoj1p7HJJ9TmmH734VgzoQVLb/60/Soqlt/9Yx9qkZazRmkpaAFozzSUDrQA09TSUp60lZlBSGlpKADFJS0lABSiko70AOxRRRTAWkoooAKWkpR1oELS0nalpgKKdTRS0AOFLSCloAUU4U2nVQh2aUd6bTh0oQMY9QSVO9QPTYiKlFJ3pakoUUopopwoAUdaeKaKcKYhaKKWgApaSlpgFFFLQAUopKWgBCKUClooAKKKUUAJRRS0CCkpaKYCUUUUAFFFFMAooooAKSlpKYgpaQUZoAWiiigAxTTTqSmISm06kNMY00lOpCKBCUw0+mmgZE1RGpnqFulSxojNNHWlagVIyRad2pqinHoaANmBcQR/7oqXFJEP3Sf7o/lUgFdCOZjAMMKdCu1NvoeOc8UY5qVV7+1NCFAp4FIBzTwKpCAClxQBS0EiGqV59yrpqlefco6DRjWgz4hX0WHP862bhYm+zrNJsQzx8+pzkD8cVk2Qzr7n0gH8qvakhlWyQDObyIkD0GSf5VXQjqac99Dbk4cyAcYV+nrVG9kV52IJ5xgfhQbAhAqxSAZJ4HP405odzYcfMPUjNZxSRcm2MijjX5/LUOFY7u/Q1BpAxE59T/hU8sbRxSEFuEPGc8YqPSxi3P8AvGrRDLSknWrBR0CTMfyUf1rXuG22sp9EY/pWRA2fEMKYzttJG+mXUf0q/qLsmnXJxj92e9Yz3NobHF44ph+8akpnc1izoEqa36sfpUNTQdG+tSxligUlFAxaUdaSgHmgQ09TSUHrRWRQZozSUUwFzSUUZoAKKKM0AKDxS0naimAtFFFABSikooAdSjpTQaWmIcOtLSCloAUUtJS0AOHSlFIKWmA4U4UwU8U0JjGqB6naq79abAZRRRUjCnCm04UAOFOFNFOpgOopKWgQtFFFABS0gpaYBS0UUAKKKKKACiiigApaSjNAhaKKKYCUUUUAFFFFABRRSUwCkpaSgQUUUUwFpc02jNADqSiimISkNLRTGNoxTsUYoEMIprVKRUTUAQvUTVK1RN0qWUiNqRaU0LUlEgp3Y0g6UuKaEzoFHyKPYU8CgClFdJzDTxUgHFMapcUCYop1IKdTJYUUUtADTVG9+7V41QvelAIzdPGdauD6RgfoKuagA0lkpGR9o3ceyNVTTBnVL1vTA/lWjIA1/YhnCjc557/L/wDXpvYnqbQQcVz1/sF1csQTg84rpMc1zV8rNJckKSS1Zw3NJ7EVq0bJclAwIgbk/hVrTRi2/wCBGqVnxb3jf9MwPzYVfsOLVfeterMU9ES2a58Ss392xUfnI3+FXdYONJuP90D9RVXTfm1u+P8AdghX/wBDNTa623SZPcqP1rnnudMNjkqYepp7fKFzgFhkc9qZWJshKng+6frUHep4f9X+NJjRLS02ikMdR3pKB1oEIetJQetJmsyhaKTNGaYC0lGaTNAxaKTNLmgQoNOpgNOzQAtFJRnmmAtFFFACilFAopgKKUUlFIB1OFNFKDTEOFLTc06gBw604UylBpoQj9agapmqBu9UA2iiipGApwptKDQA8U6mCnCgB1LTacKYBiloFFABRRRQIWiilpgFFFFAC5opKKAFopKKBC0UlFMApaSimAtFFJQAuaSiigApKKKACkpTSUxBS0lKKACiilFUhCUuKUUopiExRinUmKAGkVE1TGoXoY0QNUTdKlaom6VDKRGaEoNKnWpKJBTwMsB7j+dMFSRjMqD1YfzpoTOi7mloxyabJIkSF5GCovJYngV0nKK44p+KiEscpKo6llGSoPOKmFMQ4UtFFAhaKUUUgGmsvUJ4Y5YopJo0klz5aM4BfHXA71qNWTf2tvNdQzyQRPNDnypGUFo89dp7ZpgVNIIN7fnuHwfzq9NOsOo2RdAw2ynntwvP61R0VAGvHx96Q/zNWZo/O1q0j25IgkYfUsoqpWtqQr9Cw2qqhYiNSN3BJNV/MaVmJyMnP0q5/Z0oJPkjnk/MKhESsxCqxPXrUK3Qpp9RLjAtJOMcqP1p9kMWyfSobtCtsTjgMAeasWwxAtWiXuSaTzrGqt6eSv8A45n+tSeITjTAPWRaZo2Tdaq4xj7SEH/AY0pniNyLOEesmfyFc89zohsjk4+ZXPualpirsldclgOd+MA554+nen1ibiVPFxGKgqePhBSYIfRmkzRSGOoHWkJpQeaAGnrSGg9TSVmULSUUUwCiiigApc0lFAC06mU+gBaKKSgQ6im5pRTAdmjNJRTAdmlpmadmkA4UoNNpaYDhS02loEOzTgaZSjrQANUTVI1RNVCGUtN70Uih1KKaDS0APFOFMFOFAh1FAooAdS02lzQAtFIDS0wFopKWgQuaSiimAtJRRQAUuaSigBaKSigBaKSimIWikooAKKKKYBRRRQAUlLRTEFGKXFLTEJSgUtGKYCAc07FGKdTEJRS0UwGNUD1Yaq8nSkxorvUbdKkao2NZssjNKvWkpV61IyUVLAM3MI/2x/OohU1qM3sA/wBsVS3Jex0NRTwi4jMbfdPUVKKdXUcxXtrOC1BEUaqT1IHJ+tWRSU4CgQtLSU6gQYopaKkBjVn3XMg+taDVn3X+sqgRR0YfuJj6yH+taFsudfiPpbH/AND/APrVR0cYsyfVq1LEH+1JnIGxYFG7HcluP5U57MmG6NZuFP0rEBMCyurnIUdgckmteSZBExDD7prGLoYZV8tixCheOmOtZQNKhBcOX09iepl/9lNWYRiJfpVSUEWSqQQTKTz9BV2L/Vr9K1RkSaGD/wATE+t9Jj8Ao/pVfxMf3dsP9pj+gq7owH2WZwPv3MrfX5iP6VneJW/e2y/7LH+Vc892dEOhhEcUynnpTe1Zmw3vUyfcFRVKv3R9KllIdRmjNJQAuaUdabSjrQAHqaSjvRWRQUUUmaAFopM0ZpgLRSZozQA4daWkFJQA7NFJRmgBaUGm0oNADs0optFMB1LTc80tAhadmmiloAdmlptKKYDqUdRTaUdaBA1RNUjGomNMBhozSZozSGOpc00GlpAPBpwpgpwNMB9LTRS0ALRSUZpiHUuaZmlzQA7NLmm0ZpgOoptLmgBaKM0UCCiiimAuaM0maKAFzSZoopiDNLSUUAFFFFMBaKKWgQlLS4oqrAFKKQU6mIKUCkxS0xC0tJS0xBzSUtJQA1qrS9KsNVaWlIaIGqNqcxpjGs2aIYactNJpwqSiUdKsWQzfQf72f0qsOlW9PGb6L8T+lVHdES2N4UtNFOFdRyiinUgpaAFFOpBTgKTEJRS4opAMas65+8x9Aa0WrNuuA59FP8qoCvpQxZL7mr1pdKl3eocgoqH6gqTVXTRixStXTVG65bHVwD/3yKKmwoLVDTKEspP3gdiOgP04rMZyZgW4GcjNdHsXBG0YPtTXijIGUU46cdKyjKxrKFznrt/MSEbs4J/pVyIfcH0qPVUxcQqP7vp71JGcMp9MGtlsYvRjtLjeXw/sikMUkgl2uOqks3P61zPiafUoIbaO1svMuIoP3izScH/dY/ePX/61dPocbjQ7P5useefck/1rI18k6mFPO1FFc8+pvT6GSucDPXHNKaceKYetZm4VKOgqI1IO1SxodRSZpc0gCgdaM0DqKBiE80ZpCeaTNZDFopM0ZpgLRRRQAUUUUALS02igBc0optFADqUUlFMBwoptLQA6lzTM07NMB2aM03NLQA8UopgNKDQIfmlpmacDTAGqFqkY0zaznCjJpiI6KnW1Yj5mA/Wq9SMWlBpuaUHNAyQGnCox1p4NMQ+lzTc0ZoAcTxQM0lKKAFopKXr0pgFLUi27H7xAqMjDEehoEFLSUZoAWikzS5pgGaM0ZooELS02lpgLRSUtMQUUUUwFxRRRTAUUtJSinYQUtFLTEGKBRS0xAKWijvTELS0lLTAQ0nelNJQAxu9VZTxVpulU5jipkVErueaYxpW60xqyZohM09ajp61IyUVd03m+X2VqpDpV7S/+P0+yGtIboiWxtCnimA0+uk5WOFLTRTgKBDxS0gFOFSwCjFLQaQEbVmXf3Jf901pv0rMu/wDVS/7pq0AlkMWkdaenq4jlKlcGQ8EewrOthi3Qe1aun/6h/wDro1KpsFPcnPmjsh/GmOZyuBGv/fVT0VgbtGDqJdryPeu0hRwDmnSsI7aVz/BGzfkCaXU+dQX/AHR/Wob9tum3h9IJP/QTXTH4Uc0tGyfSr1k0ax3204/0ePkLn+EVi6tMJtTkcBlGAMMMHpXW2a7LKBMcLGo/SuT1Zt+rT+zY/IVzSdzpgrFJutM7089ab3qDUTvT6jNPzUsaHUUlFIBc0oPNJQOopDEPekzQeppKzKFzSUUUALmjNJRTEOzRmm0UAOozSZpKBjqM802lFAh+aM0lFADqKQUtAB35pRSUUwHilFMzSg0AOzzSg803NANMB+aWm5pc0CA1GWKngkfSpD0qFj1psC5A26IEnJ5zVHNWrU/uj/vVTzQwQuRS06KBpOc4X1qQW6ltvnDPpSsMjFPB5okhaLknI6UIrOcKCaYDqXNSfZyqFiwyBnikjgZxknAPSgQzNLUjwFULBs49qizQA6gHHIoRGkOB+dTeTGuQ0nP5UASW7EocnJz3qBz+8b6mp4ozGWycg1Wc/vG+ppiDNFPjiLgsTtX1pwgVuBKD9KAIwaXNLLH5eOc5pFUucAZNMAoFS+SB96RQfShoCFyp3UxEdAop8cZc8cD1poQ2ipvJXOPMGaRoWUZHIpgR0uKVVLHAGTUnkEISTjAzigCKlFSJCXGScelONuQOGyaaERUtGMdaciM5wKpCEoqXyVzjzBmh4SoyDkUxEdLRRTAKWinLGW56D1piG0VII1JwJBSOhXr09aAGUlKaeIjjLEKKAK7mqcxrQaENnDg1n3KMhw1TIqJVY80w1KsTychePWie3MaBt2STjAFZGhBUi1KloxXLNtPpjNLJbmNdwbI79qkY0VoaV/x8yH0T+tVIrdnG4naO1aOm25SWRg2flA6e9aQ+JET2NEGpAahBp4auk5mTCnimLyuakFDJHAUuKBS1ABikpc0hoAY/Ssu8P7mX6VpSNgdaxNQuUS3lJYdh196tB0LkGPJT6VoWEii0J3qMu/8AM1lJMsUKM7BVAGSTgAVd0C4trzSo5IJIpeW3FGDYO48HFKotBUnd2L6Txn5TINw68jmnxtxy6kmnFVPUA/hSeVH/AHF/KsdDfUx7/nUj7AVU1ckaLfbRkmFgB9eKtXWP7Rf6/wBKg1JRJp0yMSA+1SV6jLrXRHZHNLdm4jMoVSjjGBwMiuNvX8zUZ39ZD1+tdn5RDcSvjPTNcTKc3Upzn525P1rmZ1wI2ptObpTM1BoJTqYKcKljQ6jNJRSGLSjrTaUdaQCHrRQeppKzKFzSUUUALRmkoFMBaKKKQCUUZopgLRSUUAPzS02lFAh2aM0lFAwpQaSigQ6im5pc80wHUopKO1MB2admo6cDQDFY8VCxqU9KhamItWv+qP8AvVSq5aH90f8AeqlSYIviVFgG1wCF4GeelUgTkY69sVNFbmQbmOB296U3Cx/LCox6mgCzOc27H6VVVyvRiPpU0jE2mT1IFVgeKGNGkrjyATyNvNVGndjncR7Cpov+PQ/Q1VpsC/AxaJSeTVMc8d6sWv8Aqj9arxn94n+8KBFw/uYDt6jvVXOTnNWZ/wDUN+H86p5psEXbd8oQTyP5VXk/1jfU1Ja/x/hUT/6xvqaALe3fbhc4yBVb5o27ginxT7Rtfp2PpVjCuvOCKYiCaRXC4645qWNfLi3dSRk1BLF5ZBBJBqwOYOP7v9KEDKxJY5JyTViKVRGAx5FVqWmhMkxvlIHc1Yl+SLCjGeKghBEwBGDU1x9wfWqEV6twvvTnqOKp1Ytv4vwoAa48tyFOARU6kNFk5xjmoZ/9YPpUif8AHt+BpiGNOxPBwKmicupz1FVKmtxmTPoKoQ6dQGB9alCFYsL1qOf+H8akk3CNipOaYiLyn/u/rVkD5AD6c1U3t/eP50oZz/Efzp2EDDDED1pKOc89aWmAqruYCpZTtUKOBTIv9YKfOPumgCJThgaleRWQgHmocUYPanYRJEoJLHt0pszZfHpUsP3D9ahm/wBY1ICHeUbIptygljx+IpJKUn92v0FTIuJmRu4lQbzjI4zxVm5k8uMMAM5wM9qoE81bvT+6H+9WTNCt50hOd7fnWirgw7yAflyRWSDzWhEf9D/4Cf61KBjDO7HO4j2BxWto7llly2cYrDB4rX0U4Wf6r/WtIbkz2NBjhj9ar3N2tvGW6kU24nClvrWHe3BkbbnitZTsjOMLsfb6nffbJHE/ytzsI6H61rQ+IChC3MWB/eWudgOHJ9qsk5rKM2aSppnY295BdLmGVWz26H8qn3GuD27W3ISh/wBmtG11+7tsLOPPjHc9R+NUprqZSo9jrN1GfaqNnqtpeqPLlCt/cbg1dzVmLVtxSFPUCoWtYJOsMZHuoqWkwKYELadAykKm0HqByPyNUZfD1iZPN+wxiXr59sfJkz65XGa1xTx0o5mJRRhbNStDttdW3Y6RajFn/wAfXB/nUp1y/tFzf6LcFMcy2TCdfrjhv0Na7KGBB5B6g81D9kjU5jzGf9g4/TpSunuh6rZmSbiO5lW4j3eXJhl3KVOD6g8g0y9YPbpHn788KnH/AF0Wp5dOuvPZxIsqkk4YbW/PpWbqWmT3ccSR30+nzpMkscoQMNy9Mg8MPbIrZWa3Mm3c61jgE+gzXBbssx9STW3/AGjr9nGUv9OgvYiMG6sH2lR0y0bnp3O1jWCvQ8g+4rlkrHZTdxSeKaelKTTT0rM1EzTqZ/FThUsaHZopKKkYtKOopuaUdaYATyaSgnk0VmUFFFFABRRRQAUUUUAFFFFMAooooAdSg0lGaBDqXNNzRmncYtHNJmikA6im5pc0xDs0oNNoBoGPoFNzSg0AKTxULnmpSeKi3BXBK7gO1MRatBiHJ7nNUm+Vip7HFWBdgLgRAD0BqCadZF4jCnOc0MEaD5aNgOpBqgsUjMBtYfUYpY71lQBl3Ed80PeO4wq7fU9aVwsW5MLa7WzwAOPWqKOSF3o0bN0Bp73T/ZwqRhnUjGWxnFU7MXa3pnuvLkVgPlDcKfYY7+9DY7G0ny2oB7j+dUBOnJByKsSXTNGAka5BGAWwP5VVwxI/dRADPG/OT+VO4kaNpIGi47t61CMpJzztNRRTyI65ijVM5OJc/pipXnSQYCqpznOaLgXTtkTrkGqjROrY2kj1ApI7gx8ZBX0zUv2sf3R/31TESW0ZRST37VHPGwdnx8tNS6IYlsN7Z6UjzNJ1Jx6AUwJJU/dI4HYZpsLlZBg8E4Ipy3JVQPLPAx3pPtAU58jHvtP+FAE1yf3Y55zT4H3RgdxxVNnklOSG+gU0qearAqr5/wB01SEWHhbdlRkHt6UscJzl8ACgSy/88WpknnSDGwgelMQvmfvt/v8ApVlwJI+O/Iql5Un901LH5qDGOPQmmIZ35qxbjCsx4FIWJ6xr+LCkcyOMfKB6ZqhDXbe5PbtVmIAwgHvVTym9V/OrUaEW+dy5APemIrkFSQeCKmt15LdulG4H7yxk/WlLkjAKr+NMQkrhnwOgqdGDpn86qhB/fFPT5DkOPyp2EOaJgeORTkTb8z8YpfNFNdg/G7A9MUwIy2WJ9TUnlMFzxxTNqf3j+VTGRSpHPI9KYiJW2sDVhgHXHr3qvtX1P5U9HCcZJH0osA3ynz0/WnEeXGc/ePFO85cdGzUbFWOTu/OgBYX5Knv0pLgfxAfWm4QcgN+dO85QOVJ/GgCjI3tzTLqYRQYJ+bGBg1ZknjXpFg/Wsq6eN3LMp/77rOZcSqG3OF7k4FXbwgwZ9CDVVJ4ogf3JJznO/p+lOa/jIw0G4e7/AP1qyNSFGBPWtOEZtAoIyVP61mLPEJjJ5AAPAXccCrQvFIGyPB6YLYpIGNU5rV0o7YpWPdgKy3kBZf3QXHUetWob4JGwEQAz2NXHcmWwt9MVkcZ71ks+5iasXd4soI8oAn+LNUsmpnK5UVZE8R5qwDxVSM8ZqcHilEbJCabRmkp3ENKDduBIb1FaFnrV5Z4WQ+dF6N2qjRQm1sJxT3Ovs9Ttr5R5T4f+43X8PWrW41whTDbkO1vUVqWevzW5Ed4vmx9PMH3h/n3raNRdTCVLqjqQxqQE461Vt7iK5iEsEgdD3Hb6+lWAeK0ZkPDU7dUeRQSKmwDw4NHysMHBB7VGCKcCM0WEVr2COOyuHjJjPltkKeDx6Vxy/drsdVbbpV0Qf+WZrjQaymb0tgPSmk8UpppNZtmonVqfTB1p2akodmikFLSAKUdRSUo6ii4DSeTSZpCRk0VBQ7NFNpc0ALmjNJmigBc0uabmlzQAUUZozQAtFNzRmgB+aKbmigB9JmkBopgOzRTaKBDs0ZpKXtQAopc00UtAx1KKZmnZpgDGoHbmnueaiwMvJIf3UYy3v6D8aBDGIUIWGS3O0njFN85c/wCqj/I/41zmu6vdpKkcExjmc72KY+VegH4/0rJGqatnJvpvyX/Cs3NJmig2rnc+cv8Azyj/AO+ad5o/55x/981w39q6m3Bv7hT7Bf8ACn/2lqjDH9p3H4FR/wCy0vaIfs2dysx/uR/98VKsx9E/75FcMl/qw5/tK4P/AAJTj9KkGo6p1Op3P5j/AAp+1QeyZ24lOeif98Cl81v9n/vkVww1O/J51S6H5Y/lS/b9TPTU7gg/7Qo9qg9kzuhIx9P++RTg0nb9FFcEL7Ul63s7f8DNNN5dsTvuL059JTij2q7B7JnoH709m/75pw830b8q88Ez9PtV0P8Aelb/ABpwluD925lb6yN/jT9quweyfc9C/egcbx+FGZu7P+Zrztmmbq7n/tof8aZ5e773m/8Afw0e28g9j5no29x1kP8A31R5uDzMB9ZMf1rzcRKR3A9HFJ5KHgpC3060e28g9j5npPmr3mT8ZR/jQZ4gPmuIh/21H+Neb+QO0Y/AUCMr6r7bRTVbyF7HzPSBc23/AD9Qf9/V/wAaa1/YqcNe24PvIK8/UdPmB9tmKkAYYwevoar2z7C9j5nctqumL97ULUf9tBSDWNKxn+0bXH+/XEOzk442+65o5xyFPt0pqsxexR3C6zpR6ajbH6Mf8KDrWlj/AJfovwBP9K4gKc8RHPtTxnHKutV7Vi9kjtV1rTXbCXBc+ixMf6VeGq2KRhTI/TtGa4KOR4zlJXBqwtxP/wA9W/77IpqoxeyR0smv6dCf3jXC84z9nbH50z/hJ9K/56T/APfk1zZkkdPnyTnpvJppJYYMf580/aMPZI6hfEulnpJN+MeP60v/AAkdgfupcN9EH+NcosceOmf0p4gz/wAsyw9iKpTYvZxOqPiC1A/1Fx+IA/rTG8SWo6W0zf8AA1Fc4kW0f8tF+ppwU84wf97FVzsXs0b/APwkif8AQOuceodKP+Elj/58ph9XArB2MWJMaY+uKkRfVWH+6+afMxciNr/hJIz0tT/38/8ArUjeIiceXaJ77pD/AIVl7EA5DfimaaI4yeZI/oART5mLkRqnxBN2tIfxkb/CmHxBd9rO3/77aqIgTqAT+NPw+MbAAP8AZzT5mHKieTX78Di0t/wLH+tVJvEGqAHbFbL9Y2P9aXpxiPPupFIWAHMan6NRcOVFCTxFq+Ofsf8A36P+NUJtf1Vjw1r9BF/9etd44DktCfyzVZ4rPPzIFPupFZSuzSNuxkSa3rB/jhH0gBqqdc1bJzcoP+3cCt4WtsT8pQ5/2qa+nqeRux/s1k4su6MIa7qmQftSNg5I8sYNa1l4nibCXsZgb/nonzofr3H60xtKUuc9/wC8tV30g5JHlH2HFJJobszrra6DxCSKRJIj0ZSGU1b+0RLFgwAsevzkVwcVnc2Dma3Z4G7sjcN9QeDVyTXNQEePLtyf7wU/yzVxlYzcDo3niLH9wv8A30aZ58faFPzNchJrepg9Lcf9sz/jUTa7qf8Aftx/2y/+vUuRSgzuY3jbORtGf4f8KseWQm5SGX1FcNZeIbuKRvtSLNGx6xgKy/QdDXU2N/Hcx+bbS7gOuOCvsR2pxdxSi0Xs0Zo86KQZk/dN3YD5f/rUroyYyOD0I5B/GmSJRmkH1oxQA/rSEZpOlLmkAkE9xZTebbOUPcdjXT6ZrkN9iKUCK46bT0b6e/tXMEZFMZecjg+tVGbiTKCkd/mkJ4rndK1w5W2vn9kmP8m/xrebI4NdMZKWxzSi1uOBpwPNQ0qkg8VRNiDWGxpFxz1AH61yYPFdNrUh/sqQEdXUfrXMVz1NzopLQXNNNBNJWTNbAOtOFMXrT88VIxc0ZpKWkAtKDyKbmgdaAE6E0UhPJozUjFopM0ZoAWiikoAWikzRmgBaDRRQAUlLRQAUtJRQA6ikop3AKdTM0uaAHUmaTNLQA7NLTaUUALS5puQO4H1OKcqs5wis3+6MigBrnLYAyTwBVTVJ44ITGzARwgtI3v3/AMKvSBrVDM6kP0jB9fX8K4/X7tCwsix7PJz37D+v5USdkOKuzEnuGurh7h48M/QZ+6OwpofHBBH41KI0P3X+tKIcDn5hXMdKEVg38Qz71KIi3PGPamKkYPzK1PAjBypC++KQxWVEHzZ+lSRlD91wcdiOlMPOMTBj1weKkTf3QN9KQDwJMcMnPqtN2TDtGfrTty90YUoLH7r4+tMBgMgH3cf7pp6sw6k/Q08bz98Z9NopcrzkH8aLgN2qwzsBo8pD2YfSl2oeho2Y53c/WncQCAH7sn5ikKbcfvFY9sGpFQ9WYmnBPYH2ouBFtfGSCaCq90H41LwpyFwfajI3DJcDHp1oAYscfU4H4VIq8cTfgabt3c5BB9Vo8vHRfybFUhEhjc9GRvxoELN/yyH/AAFsUwJz95gPXrUgikxkOp9OcUxDhbfLwwDfnSi3fsVNCide2R7EGpBM4OCnPpiqQhghcfw5/Cn5cDpx9acZjgEl4/rUygv/AMtQ6+jDmmmIqsTznB/CmY74B+nFXfKwPuA/SgxRkZKsMfjVIRUUY6hh9OalAPHJH6U8xRnIEmP0NAgYcq+fxqkxBtOc7QaXGPvAipUhxy7/AJCnG3B5Epq0ySMPtH+sYeuaeJFbrsb8KPKcfxgj86DHnqin6VSYrDx5Z/hXH1xT9kZ6E/gRUHlqD/qz+dPwDjGRj0p3JJsIvHm4+opSHblWjZfzqFQRwG/MU/dIBwNwqgDbLzui3DttHNIJTH1gdffmnB5AMlD+ApwnYHH9TTuSRG6B43EfUUBgc/Mp9iKlMhYH5EP1GajKlufIjJ/3iKLhYYSQfuJ+DYqKSRiOjgj0AIpzDH3oJF/3WzULGPPG9T9KhlJDdwbG5l98x4zShRk4KY9jSfODxMMdtwqJmc94mP1FTcZYXcB91sezZprTheoYexWoCHz/AKtceoY04Buu+QD/AHv8aAsNYpIfmjhf0zkUw2du65KbT6BjUpVtuQQ3sygU3bIx6KB7VSVwKUlhGRhWcfXBqjNYHOQ4+hWtl4geTUEkR9cVLgNSMOSzkHTyz+IFESXVrIJYA6OvR4z/AJzWi8XOeKhcZPJP4cVnaxd7mnZeIUdhFfxmFzx5gHyH6+n8q6CCaSBcLiSJucdQfp/jXEH5f4mPsTVuw1aax+THmQd4yen0Pb+VNSJcex2wVJhuh690PUfT1qPnv1qjZ3sN3H5tu546joyn3FaazJcDbMQsnZx0P1qjMjopXjaJtrDB/nTQQaAFopDSZpDsIygjmtbSNYMBW0u3zEeI5D/B7H2/lWUOaay9QelVGTi7omUVJWZ3YHrSha5/Q9V5WxuG56ROf/QT/SuhyFGTXXGSkro5ZRcXZmXr/GnIP70o/ka5ztW94hfNvbqPulyf0rArnq/Eb0/hENNNLSHrWTZqKO9Lmmr0pakB2aUGmZpaAHZoB5FNzQDzQAHqaM0hPJoqBi5opuaM0AOBozSCigYU/b3yo+pqvdbvsc+z7/ltt+uOKqo8jW0BCvv2KWCoCDhQSvtnoKaEzRJHZgfoaAc9qiiztOc9ql7UALRSYp1ACUUGlVHc4RGP0FACUZqb7LLjLbU/3mxS+VCv37jPsi5/nTsxXIKKsZt16RO59WbH8qUXBXiOONPouf50WC5CkMkn3EY/QVL9llA+YKn+8wFI08r/AHpGx6ZxUXJPTJp2C7J/KhX71xn2Rc0u63XpG7f7zYH6VVkljhGZpEjH+2wFU5Nd02MkfaQ5HaNSaG0gSbNbz8fchiUf7uf50hnlYYMjY9BxXNz+KY04hs3J9ZXAH6ZqnJ4jv5f9UYYh6KmT+ZqXUii1TkzoNTuFtrM3D87egP8AEewrhXUySNLKzGRyWZs9SauzXdzcsPtUs0g7bjkfgKYVjOCePrWM58xtCHLuVfKHZ6cFkA45+hqbyN2QrAD3NNMDDt+RrO5oMEjY+ZSfwp2QOWXFPCYAxkGpdzIOQWHuKAI0Ebjh1HsTUgiK/d/Mc01pIm+9APzp6vCDhXaL6igAzKP4iR704K7dUVvc8VMpYYP2lX/AU/ziOq/iKLiGLbMwyCFPoGzTvInXjcSPQ4NJ5u7sPqRTgZD92cj2ouAhRv4o1b6cVGUj/igkX6c1NvulH31ZfoKVbpx95FJ/Ki4iJEQ/6tyPrxUuyTHG1x7NTvORh8yH+dCJau2QBu9c0wG4YdV2n6Ubeckmptsqg7MkemQaicz5AIK/8BpgOEcbEE7qXyCcmPBHr0oSRsAMq09gjfeOf0/lTERGOdGGQR9RxT1H99dv0o2dDuBI6fNj+dIzXGR9wj0pgKUTtIR+FN2Y/wCWuR/vYpN7cl049qdtjOMhgfQ00IcJpo/uyE49Tmn/AGp2PzoP5UwRAcrj6ikxKOhyKq4iXehPzBwMdulSK0fRJdp9xUKyN0Kr+WKUspxuj/75NO4iwQ3co/6UYYAAKwA/unNV1EZPyysuPWp0DjOJA1UmKw4ccEkfUVIPZlNRhnyeD9RSh1PUfmKpMlolweMoD6kGgop/hNRkKexH0NKAR0kbHvzVIRLsUKfmP4inLE+PlKge1MUuO4Y/TFDFyfmiYj/ZNVcRJ5bZ5UE/ShgQOFAqvlRxmdDnvTlMn8Nzn/eqhWJArsck4I/ukikEUmWOc0Hz/wCJFf3ApPNKj5lZfxIouIYfOUkiNfoKQNMTzH+tSC4jPBdh9Rmn+bGw4kU/WncCo8jqeV2n3FR7wRkqR7gVdIY8rg/Q1G8SFTvjbnrmpYyk3lscFSRTQLfkFGHvuqyLeHkJhR7cZprwRx43MM9cZzUjK4SAn5ZMenzYpPNQHBmbPuc1KYVYcbD9eKctq2PlX8uaYCAliMEGpkV+jIoGOCDUQQISCoBHtirUTZXGPyq4ESIWjGeY2PuKgaGM9Ex9a0l2Ac7ifcU1o4mOc1pYm5jyW8RPG0euaqT2Wfu4P0Nb7wQsODz9aqyWSdVcVEolKRzUtu65wDVZo5Ae9b89oy5wetUJYpV4ArCSsaqVyjBcT2swlhkKOOhH8j6iup0vWY74CNwIrgdUzw/uv+Fc27SL1UH8KgMxBH7sAg5BB5zUp2G43PR4blSvlTcp2PdadLCY29QehHeuW0zWhcssNyQs/RX7P7H3/nXR211sXy5BujPbuPpV3uZNWHUhqWWHaA6HdG3QioaBCilI4pBS9qBjCPzrrNG1P7dbFJD/AKRF9/8A2h2b/GuUNOtrqSzu0nj+8vOP7w7iqhPlZM4cyN3xEQBbKO+5sflWJmtDV72G+eBoGJCocgjkEnpWaTRUd5CgrRDNB60ZpKgsBS5pBSikMKM0ZooAXNKOtNpR1FAhpPJozSE/MaBUDFooAz0qVLeV/uxsfegLkeKWrAs3Ay7on1NL5Vuv3pix/wBkU7Cuio6B0ZT0YEGqq6djAe5mcAAAAhePwrV8y3T7sJY+rGg3cn8Kog9lo5QuVYLPyVIiik56nkk/nVgW8mPm2oP9tgKY08r/AHpGP400EfjTSQXJ/LiU/NPn2RaAYF6I7/7zVEASMgHHrioZbu1gBM11BGB6yCnoIueeR9yONfoM0jTSN1kbH1rGk8Q6cmdjySn/AGEwD+JqhL4odsiC2RPRpGLH8hipc0i1CTOkzQx2DLYUerHA/WuPk1jUp+BchB/0yAWs+VC7FpHeQnrvYn+dQ6qLVJ9Tsn1nTY85vY2I6iPLH9KqSeJbUEiGCaU+pwgrlzGO+fwNOVdp+8x+pqHVZapI15vEd+xPlQQxr64Ln9azbnU9TuMh72UIeqr8o/SkDHuVx6Yp29dpyox64qXNvqUoJdDP8vks5L567uf1p8MSs3D4z2Jq4Ap5AOPUGn+WH6/yqblFY2KtznJ9QaesTqvILAdOKcbQqcpJg/XFP/fRjDnIpXAiDc4IZTUi5Hbd9OopwnQkho3/AA6UeSkhysgX2YUAKu1jguF/3hT9oyBuz+NReU8ZyTx6g04fUGgCU7VBLKce1R74SMtGwX+8vNPVwByxA75qRQjAEbPyxSAZ5cZTKHg9DjFBgJACnB7nbmphGrY9PbBp3lEdHpgQfZ3H+170qq6d2X6CpjJIh6LQs5chSnJ9uKBjBLJ0JV/94UArjmHb/utUrYIx8tM2DH3sUAICnaYr7MKkCnHDK30qPy9w+UhqQoAecigRLlf4oQPemkQfxZH4U0vKo+VsD1Jz+lNE0n/LRUYewxTCxYjCZzHID9DU6tKOjA/WqWYn6x/pUo2fwSlfzpiLoJbhlU01kt9uZFeP3IwKqo1xnl1ZfcZNSl89c4/IUxWHfYlcZScEe4qM2LrwqqQOm0/0p6hQ24RBz/smpw5YA4KexpoRTYTxnlX/ABFCTk53KpPr0q95jD7rZP0xQSkmBJsJPXK5qgKgdARmNsfWrEd1EMAYHsRS/ZkOdr/maabdQOQr4p3ETiRGHKBqYfLPRSpqHyQMHaR9DTjuHcfielO4rEnye/4ik2KeBjHsKijeTadxQntilEzD70WfeqQD2RmPymTIP0pziVSMZH15pouVzzuTPvTlnjPSTH1qiWN3uOoU+wGKXzOcGI/UGpwxYcMrexFRvGWPHy/SqTEKsseMfMv1p3ndkkAx6jOai+zADO5v50n2dhggg/UUxErXE2QAw688daHuQuQyZPoBkfnUWyRTnb+VI0hX7yn8RTQCmaE8qoU+pzUglk/hbI7c1CJI27AGnbYj1FUIe0xz88b/AFHNQtKDkrHuH0xUp25G2THtSksRjhvegRAJQAcoy/pUizNgbHYfU5pSducqefSqzzKhycj/AIDSGWvtGThnU/7y03MbNzBGf9oNiqsjRkbt8g/3ef0qNHxjDk/7w/wpXCxd3W3Rgyf7w4pdiy8Rzjj+6cGoPMJHDKfYH/GnRzFW4RQfXbj+VUInNvKwAVy2PVhVlVlVRmIsfp0qBZ8HkLn64NWo7joNrj3BBrSJEhm4/wAUeD9KNykc8VaEwI+9+YppaI/wKT7VoQVDDEeRUDwHsausFzwm0ehNNZBj0oYGVLHJ0zmqE4lGQU/StySAnnI/Gqc8LhSRg++aylEtSMGUsCcoah8xejL+laFxHKBymfes9+DgqfrXPKJsncYTC2cgVvaZqaybbeeQeYOEkJ+/7H3/AJ1zriPuKi2Ak7gMdhmpWg2rno9tcmPgjcp+8p/z1qaSEBRJEd0Z/MVyWkaySy2t2/zdI5mP3v8AZb39+9dNbXXkykPnYeHH9atO5k1YcOlLUk8YjbK8oeRUYoAaaYeTTzSHrSYxY+AcnvQTQOtB6UAKOlFIDgUZ4oABRQKKAFo7UmaWgABpQeRSUDrSAs+TbKTmRmP+yKN1uv3YS3+8agLc8U2SQRAmVljHq7Bf50CLX2pwMKqKPYUxp5H+9Ix/GsmXXdMiB/0oSEdRCpf/AOtVKTxTDnEFpI/+1IwUfkMmk5pDUGzoOD70oBbgAn6VycniS+k4jWGH/dTcfzNUptQu7gbZ7uZx/vkfyxUOqilSZ2k9xBbKWnniiA673A/TrWdL4h0yNSVnaU/9M4yQfxOK5JFTkoBn9aRsckjH1qXVZapG7ceLHwfstiCP700n9B/jVFvEuqS9JI4lx/yzjAP5nJrPUZIKnPfGKZIgbBK8ipc2ylCKJLi5a8YGe6ndh03yE1Go8vkYPuBTCg9KUOFwCxzU3LSHl+fulT65p6uz/e59+9NV/Xke4pw2noCv60h2HjGRxn9KlDKp53c/3qrkOR8rZ+lIDKOozigZa5J4BIqRUU4yAfaqyynOMZP5GpPM9/zFIRP5YPKqf8KUow6Ln6UxZSvr+dOFwx4HSkAcEdcH3ppMzH7p2+oXNPMjHG4Z+tGcHoVPagBI5ZcFZAuOxxzTlY/eORzjNKd+08ZHqOagNtLIchmU+jGgCy0y4+aRPwqIlXPBAz3qv5MiZBUHHpScoeQRn2xVAWxAx+7IregFJ86Mcpx9KhWQ+uTUizyZwTnHbOakCUTA4yeR2zinbwehyPrTRIjcOqn9DShIuxIoGSDB6AflUgDeuPr2qDa/8BzS+bIvByfrTAnAOPmOfpS7I8ZJX88VX+1Kpw6ED1p5eGbGGAPtQBIscbn5ZQT/AHSaQxBTnefpnNIbdHVeScdOB/OnbW4AYcdgRmgRGzHPQE/TFPSVgMFmA9OtKWYH5k/MUpkixk8+vFADWdW6Fc+hoC9N6HHqtLiCTOxuRSKu0nDfrTAUwxsOHdfqKBbgc7mb6UMxHf8AKl80gD5iPpxTAZtKn5QaXzZFPQ8evSpBJ5g++xOOu0UZwfnXd7kdaBCC5LfeQH6VIJ0JBKsP1pijByB19sYoFsSS3zvnr8wpoCwkiNwsxHsKexfHIU+4PNVQjLwFwMdG4zTUaYSY+TZ6bsmqEWljfB+dyPQkGnBW5wTj3HFVWmZWGQ3HoKct2f7z0wsWCD7/AIUDJznkD+8KZ9pU/edeem4YqZXXH3lP45pokbgEg/Pj0VsighDx5Z+vSlLLjkLinKqnB38fnVCGbIzxvP4imSQMqnaVIqxyo4Ix9KYQByFH4GmIph5B0z9BUglcdQw+tTh1XrvGfXmnqyMclhj/AHaoCus7A5yPzqZLhj/EaUxRN02k+3Wm/ZEYHDH8qaYiUTqcfMPxFSeYhHUGqX2SRM7DkfpTCsqHlT+VVckvt5ZHzICPUCkFtA/OTnttqisrqcHipftUnYqfrVXCxO1nj7krAe4zUL20ynjaw/KnrcuBll49Qaeb3AO0gH35ouIqlZ06Rt+BzUbXDKSGBU98ipyzSfelVz7imNK6cZOPrn+dIZCZVP8A+ugMnA5BqTeknLKAPZajaNGA2kH6nFAx5Knqw/lTwTjCnH4ZquYSRjey+2KQRSjgEN7g0xMuDzMfwfjU0bN3X8RVFfNB+YGrUTt15FaxM5FsO4/vVKHyPu4/CoRIfrT+ScngVoZjxJjuPypPMycfqKURI3OQM0phHYqfxpiIHyw+9n8KqyxrtPyir5ibsPyqrKkgz8pH4UrDRlvEw6Dj2NZs8VxksVH5Vsyhv7tZs4fJxn+lZTiaRkZMhcZDJUJcA8qRVyWM7i24k/yqq+5e4I965pI2TIWCtnk4966LQdRkkBtZpN7DmJ2PJH90+uO1YA2ngqMU5NqMroxVlIKkHoR3qU7A1c9IspvNU28h4I+Q+h9KVlKsQaxdOv0vIfMU4kUgOo/hbrn6HrXQqwu7bzBjzF+8PetVqZPQqnoTTaeR1phqRig0vam0o6UAFBPFISKQnigBwNGaSjNIApc03NGaAHZpR1FMzQDyKAOOuNX1K5JIvpEH92LCj9Kzihzufc567i24/rTCWQ5HQHnFPW4ycMPxrlbOhRSJOi5GSKFwaeCh5xg+o/wpdyg4KHPpSKBeDzUgjLZxj8OtVJHkVsAFV68U5brBGY1P4mmBYKAdODSb2PYHtyKFu8j5kGD2xUoMcgyhx7dRUgRfOuTzingxsOOtB3AY6j25poMbH5lFAwZxnBg3D1zSbUxkLj61KPLzgSFAf0pxGD6ikBXKEDgAfXpUTbl9PwOaubCTkEg/zoZXJ6g+gxjFFxlUK+N2OPcU7LdDgr6MKJRlvmUgY6BjUWMfKhK07gTrhuACCfQ5FO2MuOS344qsoYEZA/AVMskqDj5l7H0oAlAx0JU0Bjkgj9MU1bhchXGc1OhQgYHP86QCKSOcgj61OoG3tz61GSuDuTaSPvVES2/KzM+f4T0oAtGMoCcEfQ8VGWIAOCeOpOagZyrZeQgf3VORT/tanAxuz36UAOMkrDaHI9hTDvXliAO5zmnb0Y4BGf8Aa/xpwHHHHseRQBAZF7DI9elKmGGVP4Hg1IUYngA+mKYyEcsvPrincBoyowST9TTg7A9M/jRuA4CN9aUAnGVz9KLgPWQg5Bx+NSC5bGCCR7ioNoPA60oLKMDpQBZEiN1Ur9KTajH7q/UCq4HqTj2pwKA8MRQBMdo4DH8DTRHHnIB+u6lDdzhvTmniVR1Vce4oAQSTL93cFHQbqUyuxw6Ln1ApweJuqAf7pp6pCwwHK/U0CIjjHUj6GnrMFGBjHuc0jWpJyHDfWmtayKP8DTHcl8zPOBSlj02kk88ioArp3xT1kOMMcH9KYh7SMoyUwPUDik80kHnIHv0pQB3/AENKyj+634rTEM87n5W+u00v2kIOQx+vNJgHHyqPqtDZLcFQO1MB/wBojKnavPba3+NRi4IxuR199uacFx/dOfQU4YHVQR70AOByeM89wcU7YcZzwPU1GGi7KV78c5qRiXUeVIn0NUIi8sbsqBn60KrBjjKkc9OKfudT88Zx6rzk04Sg87yv+8KdhD45mGMsPpUwnA6jn/ZqBZ0dsN5eP7wP9Kk8lH+7ID7UxEouUH8ZH1FSrcZ5+VqovBIoyAxHs2arvE+/50YH1PFO4WNjzYznIBphaLPGVrKAO8Mrtkdqk+0uPvHI9GFUKxfBXPJBPuKesm08DP0NUFvEJwy4HqDmpPNjbG18E9iMU7iaLYkDE9c/WnAtn7u6qKxR7sqBz3VqeRMB8juPqapMmxe3IVG5R/wIc01oYmONinI7cVQ+0XKHa0YYepPNL9uA4aFlPqKYWLJtB1UlR9c1Xli8r7zD6d6cLkuP3cwU+lMe2ab5vMIIHbFICLeOuBmkWYrzg/zp32aRPVj7mmGNwOVNFwHecPb8qXzUbGQKh284LY+ophiyeFz7g0XHYtq6jGCVqdJD3IIrOCOvALD6jNSL5vqpH5VSZLRqo1WFYNwVX8qyUkdezfgc1Olwc4OB9RWsTNo0dkZ7KPxxSeUy5Kt+AOarLMT3/I1Mk2OhrRGbJNre1KqknH3fc00TZ7Zp28+nH0piDy3HcH6GkZmHZqQ3BBxx+NMeYN1YD6UDI5HB7GqNwiMeig1bdhjhgfqKoyzxk4bt6GokUijPAhzjH0rPlg9BWnN5Z7sM+1UZEb+GU4rCSNUykVZeBUTNzynNWZPNHHyn6ioSxOQ0Yx7GsWaon0++FjdiXBEbDbIP9n1/DrXbWd0IJFkDZjYc47j1/rXAAxr/AAPW/oN+jRCzZ/njGYwTyV9Pw/lTi7Gc0dfdRhSHXlW54qo3AqzYyCaBrZzyBlD7f/W/lUEqlWKkYIPNWyENpe1NHWlPApDA0UHpSHpSAM0uabS0hi0lJ3ozQAUo60maAeRQBwBiUuwz3pPII/ipPNDMQG5zTxjPKn8K5jpGqGQ/Mwx7VI0gB27lY9hScMOVUrSbYz9zCN/eAoAk3gjrTGjUgkVGUfOfMz+FJ5uGw2Q3qB1oGOIxjgg9iKcWA5X73tQJgGw6j6ipVQMMjpQA2O5JOG4P0q0ro4G4A1B5APTH9aVYWU8YB7noaljLAjjYnDKSDyM5xR5bQ8gNt9+RTEZUOFQAey4qxHISeM5pCIWfI7j6c05Mvjk/yqwQGHIH4DFNMAP3W/CgBoUDgryfXvTWhRsqY8H24NOIki4YDb6kU4SjaN2CO2DQBWNttJ2twezUwxjvkGrvmqR8ozUEs8KDLHyzSGQ+SvXeR7GgRMpyJPwxUweIAs4LLjqOMUgMbn9yVK9yTj8qYDROqA5lC+xGaSOVZBu25UnhhTmVw3zYx2yKbIFY/MrKD6HFAC4RumR9eKaYAScD9ab5YH3WakJdGA2MfccUxjhC38JI+nepkjlIGFC+xNRC4ljI4yD6VajnBOGwPpxQIVVJUbuDU24qoz9335FNXB5GKZK80S/KTj2pAS7VIyoQ/So2UjjGPwqv50mwusoDZ+7tFTpPI6DzW2MPTvQAx4mxkEAf7XFQncOPz2mrSOPvBiOfSnMHcjLLjtgdaAKwV9ucEr6kcilyfXP15qZoBInR/wAGpgtPL5Rc+5PNO4ERQkZAHvim4kXkEfSpjG2dxX8RSARtnLFT70XAiMxH3oz9aek2ejAfWneW3bBHqKYYyfvKDTuBILh1PUfUcU/7UerE/iKriLac5IHoKsRx55UKx9jzTAmNxwBtK/Q0vmKePlP6VC0DbtzRvzSbVBwAR9aBEzINuUOMdqaHYA5PTuvb60zcBwTz7CmmXjDAFT2NMCfzpFGSTj1YYz+NOW7bHzhdv+7mqqupwAvHpuOKeCmegH44pisWBcQMc+WPfHFPItpOQ5U+9VwAPXHvzT2VOwIP0oAkNqGAw+aa1sVPUfnSLhV3d/alMxHUYPXmmJjSJIzw5H1pS+4/P196PtW/Ax09DijzgeCQf94VQC7UbqPypfKx0poRW+6cUzcykZx+HBoEWlaVcdD7DipftLIcEH+dUhK4GAzH6rQt24PG3HX1ppisXi9vL9+Nc/kaabWF+Fd1H5iqwvkPB2n8KcZoZMbtyY/unGadxWCTTpB9142+vyk1EbeaP70T8dwNwqYylQPJcfR+acL9kAMisPcUwKuABwzZ+v8ASjzpkPByPetBZ0nTcVyp7sKTyoG4C4P+ycfpTAqx3zDAapRdxOcFUz6U824/hcD/AH1qNrcjpGrj/ZNO4tBxMOPuke9NaMEhopMH6kVDIWjOfLYH/aqPfKfmKr77aLhYsxxXS5PnAg+9SGeQcOgbFUlmPbI9wcVIJ2K8nI9aLhYnaVD1BB/Oo2eLcBt59V4qMv8A7pBpqooBGdnpgUJhYtoqkZ3Mv+9zQQVbGCR64qFYxtGJsmnAzJ0yR7VSJJBjOM8+xqZBkc4P1FRJcFRllIz6rU6TIwwAM1qmQ0OCrjOPypxTPds0gIJyVAx3Bp2fQ1omZ2HoluAPMdg49RwKmUL/AMs5gR9aqmIHkqSfUUGMAjA/IVVxWLZ80dAGHqRmq0rrjDQr74pm5kOQ5BHtTvOkHV8/WgCIxRNlh5sZPoagktgxx5qt6ZHNXGncLyikflULOnXBFSxozZrQqcgYPqDVR0dTjcDWq5UggHHpVSSMsT3NZtFpmfJwMMDz6VTd1RsE49iK1GR8Z2EfUVTlPZlrCSNUVN4PofbNPhl8maOZFKyRncpxTWWIk4GKQIq/dYj8agqx29ndrNFDd27fKfmX+o/mK2bkLNElzH91gM/0/wAK4fQb0RTNZu7N5pLR56Bscj8R/Kuy0uQSRSWzH3X6H/69aRd0YyVmV+9LQwKuQeoNJSAdSN0oFIxoGJRRRSAKKKMUAKaB1FFIDyKAPOj945APoakUns2PY0skO12Ayeeh4NNBx6Z965jpHiRS3Iw3rUmARkjPv0qv5ix4DKWz0qQMeCrY9qBkhXHQ0zD55G4eoFOEnYinl9wwHI9qAI9ilgQ5yOcHmpE2HnK5PrVZraQHKZwe4NSASHhgCfUCkxll3ZFXDIw9Ac01LlgeQCPcVVe2GScMCfSpYQyrs3MwJ/i7UrAXFuEIwePZv8ac5gfaW3LjptOAarhdh9DSkspyoC/SkAvnPE57L+dWoZ/NUMFyOxqKCQdSFJ9RxVjzNxALDP8AtCkIkVieh/CkMcTHLIAfUcfpUfkvuBAyfUGjfIp5UAe9AAbaUD91IrL6Hg1WkBztktyG9TVuOVGPUqanJ+XBwy0BcydqLxk5/uimCd4yRsUDsSf6VotbwOcKCp9gcVC9jIPur5g9v8KY7lVblx1Yn681Mjqcn5l+nIqMwENgpgjt0/Sk8vyzwSfUdMUWGWNqnJGD/u0wp2BINMUtv54br6frU+/J2nkj1H9aBDPJYL86K3uOKcgC9AcehpVOG4JApW3Dk4YeooAUSAHggHsCcU7z3X70eahfaRyP0qIjGCoYfXpQFi79qQkgsgI4+defzo3xE48whvzqg0aN8zrkj05qNTiXEiyAryMvmmFjW8piPlbcPrTQzRNkp+lUFuJFJ2ndz61YjvCfvjC+mM0WAna5K84/+vT1uA6gkAfSqxZDyMkeuMU3bGxGckdcZxmiwFsvn+lKTEeGBHvioBLjgDGOlL5pPUceooAm8qPqHA96i3ZJ5H48Ugkz0ODT+TjKg+5GaEBCSGbHf600x++PqKtAKxJKrmmlNx4OB/OmAxZJY8csCehHINXIjMx3SKgz69f0qGGFIsnezf7x6VKxZTlT+YpiJHiVv4Ax9qi+zRk45X605ZA2cjHuDT1nBG0SA+zCi4iu8C54YflTGtz2z+FXtiMPuY91NMe33dHB+tMLlT5k4I6dCKcJOOv5ipDHKo7kfnUbKrA5yD3pgODgk8g57UmNgwsYC+w4qH5h3BH909/pSgsudu8ew5oEO2F2ztU/Tigx7Rgkge9RmVs4yp+nWl85V4YuT/dIyKYDxAeoZ+euemKsxpGF/ib1bpVdbgHHBH0NO84N0IP1p3AkMK5LKzBj1OTULQ45xk+oOakBfAAJVR2FAByMsCPpg0xEO3nJB/HmngKTyAM9xxUxcYxngfpS7NoyUOPUU0BXZQD8hB9eal3bF3E/j1pwUPwrfgaaY3BIK8U0xDvtR7jP14o8+E8tkH1xmomUAbQrEjjDHJqIEoxcJ07UwL4bK/JICPfinDzgeisPaqkchdA5BXPqaOnKuffJoFYuCfHDqy/Xmgi3frsBP4VU81wMbjUbtvyDg5/CmFi01rExAUMD6rg1HJYvtAEmeO5ql5LjOx8cU0/aE6Mx+jUrgWfs86cFCfrSEspwQw/Wq63k8ecsc+9TrqJZcSKjfjzTEOBx3B9qlSfYRyVPpnio/tFuw6FTTl8tvuyA+1UmJltZmP3uR9KmAQ9VWqiqN3BzmpgvTduwPfitEyGifyF6jcPpzTgG6BwfrURkIGFIJ9zSCeb+Nf61aZFiwrSJ3B+lL5xPBqqsxEudvykY4Yip1cN/9fmrQh4dc8igtGT3FM3LuIOM+xpDsI6sPqKYrDmijfjc351C1v0w4Ip+zI+VvyNMIlXowP1FJgRPAwx0qrIhB6VcMsnRkBpkksaoWkUgDqallIz3LgZDHFU5ZOcEBvrV6ST5jmIgZ4B649/eq7+SxIKEGsZItMzZDDk5jI+lQkRn7shHsRVuSAOx2so9i1V2gKfe7+hrFo1QIJVdXikUup3KT2I6V22l3gka1uh8qycOPTPBH4GuEcLHg9c+grX8P3QYXFoWIP8ArEB9+Dj8cGnFkyR3F6u25Y+vP496r1ZZ/tOmw3H8WAG+vQ/qKq5q2ZoWkc9KKa56VIwzmlBpuaM0hj80ZpuaM0CHZo7im5pR1FAzhTPuJ3AEZ9KVolblT+BqsyksSVYYP4GnRyYIAz9MVzHTYRkIc5BBpu3B6kGru4EYf7vpTfKRj8h/A0AQJ7yH6EU/BP3QG+hwaRkKHnj60m8r2APrTCw5WKsQCVPcHipVOPvAD3FQctyef1pypkfK360mMshgf9oH06ilCZz5bA+o71WAK9c/jUoKdWJb09qQEZjlic4ZiD2bnH0qRXx95SKUTkHGN6+jU1pFPG0j+lMCQqjjKna1KkkicMNw/MflUJTkbjjvS7irfKfz70mBcDjnaHTH93ofwpPtcmMHBqBZlY4waVog3zAcf3h2pAPZ2cHb19BVcGdG43N9DUylwuCAy1Mkg+6CPQbv8aQFdbi4J/15x6NTjPJ3lwfarIC4+cYx/e6VG9vG/IGPdaYFZpCenPvnmhZSB1DD3qU2ZxkMSPRqYYMfwke9ADt0bD5sqfpkUpzt+U5A9DUZjOflPX1pUIPynIbpyKYDWkf1H5YpqyuGw649CDg1Y+ZuDtYe/NNMeDyGX3PIoARJyxPGe2G61KHRuBweuKiePP3ULD+8pH8qapyOHVgOz9qBkjRksSCee44pBC33eOecmk81R0Y8fjThIepUEeo5pCHx2cfVwW/HilCIDhWC+xHFMDcZRj+Bp28nhsflTQAYnj5RuvbORSCTnovPXinIfmwoP40yTD9Nx7fd60wHlkxyh/4Cc0qeWw3I1QcR99qt2PalkQrywU+hXjigCxkZ+br69KMOeUJP1qqp7qScdm5p4ncMfkC/7uc0WAsiSVflEGTjOQam3naCwbH+zVRJiDngk+o5qRZFPcr+ooES+ZEzAZKkdMjIqdSNoG459jVYN2Uhv0pd4B+7j6DrQBPv56I+PUYNLvjA5jZB7cioA524ChvdjzQN2eUZT/s8imFiUFF5jkI9qY95JGOVDj1ocKq5fBHqajGwscbtvqRmmhDxfx8Ha+ewVqk+3wOMMn4MM1VbyAPmwPdaYYlJyjA/WmFi8ptZPu/IT6H/ABoa0G8yRSHd6gkGqGxkblQalWV1GVJH+6aLisOe3Zc70fPbPIpmAeQWH61OtxJjP3v50pljblhz3yOaAIQAOqg/Q4/nStEBypz7ZqYJE3IbH4ZpGi46A0wGKWUDqDS+evTdn2FMYFDjawB6g0zZ1/eDb2XZyPxouBP56DjG0H8aA2/hJOfTOKqsigZ3lfQ4zTOSOQrfSmBNKZkPzFwfWg3E0IDCQSIw4DDnP1qDzJV4TJ9s04XLZHmW8ZPqVwaALAdWGS3zdweaA6MOGI/pTDMhAyhQ+wyKeAScoyk+nQ07iDy++6kMb/UUhR1JO08+lKJto+ZT9adwGncnUMKTzD2w1P8AtAx6imF4XfGPm9KLgHmKOoINPSQMcLgk1GVHY1F5ak5JIPscUrhYs7c5zio2iViSv6CoWj/eBhJI345AqTewAAkYfTvTuFg8o9gCf1pRkfeX8cUgeQHgo314qcStwGUkfpTTE0MEjDBDnPpU6XrIMFSfxpuYyecc9O1OEQx0IrVMhonS6ifqoz70rTRRp8rMGPQA5qq0Z/gxn3qMwSKcncD6itEyGi6JWbnfmphKGix0b1FZ6lgBnn3qRXI6VaJZZ2sckvn2NG914Gai81cdx+FOEox1FO4iQTOD8wBHrijz+3I/GmGQY7Gm7l+n1ouImMp9RTCWdgWwwH3QD09/rTeCuA2KQK3PIzSGDgFe+fpVeT7tWA+FO7IIqNsMp+7moZSM2ZNydQDVGRG6E1ryIuM4wfaqTlc42gisJI0RQ/eIeCPzqzZXHlX8ErHADbWOOx4pjrHz8hHuGzSeUhUqHIz61JT1PRNJPmWlxbdwdyj6/wD1x+tRmqnh+53S275z5se1vr/+sVoXChZ2A6HkVb2MepDTXPIp+Kif72KljDNLTRS0hi5ozTc0ZoAdmlU8im0DgigDjWZS54wc0wgn7q5/CgThiQGD89+v50pV93GR6qeD/wDXrmOoj82YRsI4Pm75NKpKgO7KG747U/zMDaefWo2jiJ3BSG/nQA8TFs5YMO9JiNjwdvselRNGg5G760iyk4Uq59wKYErQsDwpBPTHSgQSdxyO3Q0xZpEcg5bParcUu4cEEehpMCuQw4OSfRqaBJuwAAKvuUYZZf6/rUbAcYUfQmlcCvsPXp70ZYfe+Ye9SNk8Yx9KidipwynB707gSh2UDa5x6MMik3AjJBU+vUVAHKkDIwf0pw3o2cnFAEpAPJAI9aljJj6MQKgwQdw4PqKcJnUYZA3uOP0oAnLg87sE9xTlbccMoYflUKyA4wADSORjqDQBY8542ATco9GHFKZ2OCYuvdBgGoopZPXj1xTmLYIJyp64HFIBRMzn5o29uakDKF+Q8/lVcKw+7yPrT8uRg5/GgB25erqM/wB4cU1kVx8pJFSIgYYZiCeMnkUPE8agDDgHtyB7+ooArMxHJzwccc5qRZHKBo3JB7HmmgEkMAAp7g7v0qINFvZXJjxyGIxTAnM6Y/eR7G9en601pEcdn9MLUJc9EIceopN2MbH2seoHBp2AmEYzw5Q+jCjDqclQfdeDUQMvIYlvqad5hXpSGS/K/IGT6Hg01WO4qA2fQjNL5u8gOv5cEVJtD8BwwHZuDQAgbecAqfXBxUqnAww/ECmlVJwwKn0PBoMYTBXJYdjSuIk2I45KjP8AeXNRNamPnyUKnoVNQvdTpIMxjZ6DrmplkfIwxUehHX8KAGcd1DY7EUvA+6cezc/rUyGHfvbBduCWpdgB4BpoBhMRXkrmmopJzwR7GpMZ6HPtTNpVj8tMBTIqnaAaXzv/ANRpu1QzN5j89V4xTSI+jbvqOaYE4nT+JCPcc0G4Bb5eP9ojmqoDADayvSkOfujJ9KYiyGI5U5Pr1oEyhuYlJ9RxVTMinlSM1Kvy4LLn3HFAFg/NyEH1pFLL1AbNIHAX7xH1FOMmRggHHRhQAu7PUY+lAi3c5AP5U0McZDD6NQJieRGffFAgNvNHzgkevWmsGIxt/KrAkLJ8rbaayy8E/MB6daYFTdKvQ59jUkdywOGFOMgzgoR9aP3bE5OKLgTJdr0YnntjrT28luGTBqusZySjfkaQq6cryfQnFMRKbaNv9XIc+jUxrZ1/gz7qc0F3QAkDFPS475zRoBUcgEjnPowxSb2xgNjsO4rRMwkXDKGHuKZ9ngY5ClT/ALJpgUJUYgAMPc0RwPJglgF9TzVw2aE53DHoacVeNcYLD3GcUARonlg7ZCfXmhncf3W/Q0xiDyOD7UzftI3EUXCwrbXByjL7jkVA6Y5BB96txsCwIOfSlLBiRtwc+lAGc3mKMqMketTodygtgH0BqRo0JOUI+hxUTQD+FvzoAXC9uKAfTkVH5Tjtke1NGQehFAFgMF7A08H0OKrgns34GpVbH3x+VWhMnGfXNSAE8kt+BqJHU9OPrVhAWXPaqRDAKf72fqKnyO5xSAYwSRj3ox0JBb6VoQSAIw+6G9jwaRoYj2dD6jnFN4PqDS7XOcMT9KoljTauR8jq3t0qMwzKeUJ+nNDGZP42BpVnuFAICSJj5uzCqTCxET1DIBSAj3/OpVkSQHIKkHo1KBGeGwCfSncVhinPIK0pkJpxtwR8ppv2eQehHfHWi4Dg+QeSaaVVuoBppDqc4I+oppmbrtBFS2NEMi7sgE+1UZYmXrwaumVd2cMKgkfdyGz9aykWjLkSQH5TUQkkB9MVdkqB2XOORWZaNzQLpzbuOjQyZX8ea7S8CvHFMg+Vh1/WvP8ARZFjvmXP+sTHHcjn/Gu7sG8/SjGeWjyo/DkfpVLYymrMgqKT7/4VLUUnD1LASjNNooGLmjNJRQAuaUHkU2gdRQByIK7yAo68e9SbRKMluPQ9qY6MdzZA5pI5NuA/Xsa5jqHNCcc/OP1qHYQSFOR/dPUVOz7lO386qvFK5BZuR0oAUlgPl/I01WDsByrehqUK3/LQ7h7cH/69KYUZdoHTtQBC0bhwQwPrkZqVVB52qPpTQpQY7CgsQDgZ9qLgTo+w8HFOzG3faaqCSNwc5Wm7kxgOST6UWAukKuNwA9DnigxSNHkyQ46ZXNVYriQDDEAjvinNh8knr3HFKzAPKGeqt684prTQRq6qGDg9lJFSxuucY3U/Z5mWBPHp2/CgCokpk/gYe9SHK45z9ae0ch43Bx29RTCCOGXj3ouAMQ3OMMO1KrHPZvY0oZDy3/16V4yfmjGRTAd5iAcgp/KnLI6jKnIP61AVbH3ip9xTQrDnGP8AaT/CnYCbcp6Ehu3elVp9vQEelQlSe+fcVEfMjYFHP54xQBoRyDGC35UeSSd0bn/gJzVS3WecEmFm5+/jAxT3gOCGYp7AkUrAPMjZwVH1XrT1EsoHUD/bqssMkZ4OfctmpxOyffFAA4cMN64I/ix/WgnIw6hh+RqaO7iK53fhTsxSchce60XArpgMclivuKV2R/usB7mpjEw+7z9KibPQrk+9IACbFy3P403zT/dOPeghZE2l2j5zletI20AEl2wMZJpgKZi3GeB2oSTD5dnC/wCzzUTKrsDE+MdQRQAy8MBjsRQBcxDNwrZP+0eajkRk4YEemetVH80chMjOOlPSeU/LuP0PIosBIMo28HPPIqRLjc+35ifUDpTPMwcbOf8AZpVdlGEb8CMUwLJHqeD60mCp4Y49+RVfzDj0b+dOBbOeoPagCbCt1z9RzSbR2IP0qMSDoRg09fY0CHEIvByp+nWmkgehqRc9D09+aUwxkZxj/dpgRgscbX2/WkcNkYK4+tTLEvAwfrTvsyHpJz707gVwj4yPyzShcHkEH1FTNBIp4wxHqMUnlP1Kk/Q0AMIJGN2abl1OAxFPJK5BAHpnikw2Nw6+gOaBEbySg4YBj2IpUnHUOyN6Gl4JwV/Gk8tevHHrTAY7zs2fM3Z9RTBK6H5rcsO5DVZ+XOcEH25FO8pHOMgUARb84IBx79qkWQgcscfnTGtyrEgkULnHPNMCXzFAy+Mf7JpyyQv3AHoRiq7yop2EgE+tNbBH8qLAXQiZ4YimstyWHlNGyHuTyKqK7qMhc05bhScbip96AsTPM8JAmOT22inx3KSfdJFQlmZeCrr+dQtCRkqCv0NIDQYhxztP4UwxRsOQR9Oaoxx3AfqhQdjkEVewyjjNAhht1HKkE/XFMYvGQCQN3QZqK41BICUA3SfoPrWe11ubc/zk9c0xmr5nzZbI9fenB1J6Lj64rOScAfKzL+ORUgl3dQrfTigC8UU8jGPrQ8CYByc4qosqc8MPrUi3Cno1Ah32c4yMH2zSbSpAKkUhlycnP5UolB6YPtVIQ/5T1qWNCv3ZSPaoxJngrTwR04H41oiGOQOjkPLuJ55FWBKx4Vl+hqsM9iD9DS7/AFq0ySwJGVuYvxFS+euBkY/CqglTOC3Psak83+6cj3GKtMllktuxwfYdaqNLGkpwpYDIYg4wfSmvKZMogxjhmz+g9/ekEa7QMbR2A6U0IeGtSeTIv+8M/qKXZGT8hVx7GoDEpPf8DRsAIJI/4EKALYLKPummiQ55zUIZkGUd1+lPE5I5Ct+GP5UAWFdTySQaa+0g7lU/hTFlQqMqQfUHNIzIxyJCD+VSwIXgjb7vyn61WlteeoqzJGwB5B+lVDujJx39ahlopyW7jP8AjVKRHQ8g1pySMRzUBkVshWBPpWZaKcFybe5im4yjA/h3/SvRdFmC3DxdnXcPcj/6xrgHjzxheepx2rqtIugq2lwP4CAw+nB/SnFkTRtzx+VOydgeKqufnP1rSv48Org8EYJ9cVmMRvb60PclBRSZpM80hjqKbuoLUAOpAPmH1poOKcG5FAHMSEElX5HqKjEatwrHHpmoXmKk7l+X+8vT/wCtRu6NgfUVynUS+QUyVJJ+tLvk4TAOSM57UglYLnIYD86mSVJQVwD7Hgj6UANwOVI6f5zTNmc4GSKeWZchW3Y/halTvjIOMYouBXAfn5SQPXr/APXqGSTB6AH9a0GBxyKgeFW+8Nw7eooAzWfc3zHOaVHZZOoC1NJAM9MjsR1qBoWAJU5qkwJsgjJOMd+tGSp3bsj0Iqtl1PI4p6yoeGPPrQIsecncGpVlOQVbn9aqMwGOhGeuKNpx8vFFhl/z93Drk+q8NT1/ecBt/qpGCKzllkBw61MjBujfQHtSsBZeAE/KOPeo9jKRj5SKes7qPn+dffr+dDTmQbVjUH0duT9DSsAFs8n5h703/dpgdDnDncvBXacimghjzu479M0wBySeQfqKQEnGSGHvUjZUZJyB3xTdqODyAR6daYFhLuRMZYuP9rr+dTfao3wHU8+tZwV1OCNw9hzUiBiDtP4GkBdMSEfI5XuBUEsc39wN75qt9peMZTO38xVqC/icfMuPdeRS2Ag+xybt7Ice1PQGLAVj75FW94kGUYN7qeahb5uMg+m7gii4DhckcOhHoRzQ0qOPvA49e1V3EqIcfM1Q7yyjcQD3FPcLFlyM9Sf1pi4OSA2B3xUaHbyQKlE3px9aAHBUPUgNSMSPRhS7o5Pvj8RSGEE/I2R6HrRcBFcjOwkH60FpNuSpz7YpVhP4+hpxt5Rxj8M07gQDzGySDml+b+LPHrUm2RPvIw+nNIXJBBJA/wBoUwAHjg8eh5pwIHcj6c00kKOaTlhlOnqRQBOp3j+FvpTguBwT9KgjRSd3LH8sVZVeOpPsRQA0TbHCuce9TfaYAcAkn+6BzQrKPvAj9aaixl2bykIPXb1P1pCLKsTzuVR7ilKh1wrbsdjUIZT8rL06GgRhj8rEehBpiLSAngnZ9Dx+tSAHqAHH+zVdfMQAZDH/AGqk8xUUl3IA754FMB52P94gY7MKjNvGTnaPwqUhyuMKw/nTBtGeCD7UxEf2c4yGBHpURhIJ+UD6VaUkggAE4+hqM7hjdwT26UAVWjJ4BOaTlRh+nqKuSKNhJUcdzVfcGTEYxnu39KAGZIPyPn2708BnGfkYZ52nmqrrtyQGye5pgupY8ABSo7YoGWZreNh8y5B67xVd7V0xsOEHRRyKlW+AOOmacZFfkAE+qnFGoFXzJN+NvSn+arDDocfSp9pYckH6imFAeqsP1p3AiVVPMb4Poe1SLPKvDfMPbmq8qJnhufemZZW7hfUUwLgnZm+VCo9SRj8qbJPIy7OE9SOpqESMF3EZHoaXzVb5SSPbFKwiFoVPGFamGEDgZx9M1MYkYkqefY4o3MvBAYehFMZV8sjIBOPQUsYkUEMBgVaOw9QV/WhYgp3KQce9AEQmKtgNxUgdW6gfhxTXjAYlsDPqKaU43A/4UAT7gDlWIPvTgecnB9xUHmNsAHykU5GDdTz+VMRaDAdeKkAVhwQT9arrJgccj0PNLvUn7uPoatEMsjI5BK04Oe+GqBH4wH/OnJkNkqCD6HFWiSbZE4ywwRUyBR90j6VFlPQ/jSd9yuMelMRMxTPI2/SlCkj5GB+tQlSx+/8AhS8jgAZ9Qaq4h7xyE/cU/TiojlfvAj61J5ki9gfanrMGB3qVPuKdxEKquORwfQ04IoPyrx9al2jGUwD6jimiSVT80aOvuMH8xRcQKiAE4O496dnb1OfYipElhP34WX3BzSlIHPDYPbJoAqOOeAfwqCUnjPP1FXJICASGqtJbydVOfbNS7DRRkZcZK/lVRmjVywABHt1q1MjrkMrVRkDZznj6VmzRC7mYk9CewrZ0SUlJoWOQDuHtng1gZIzj9Ku6TOY9RiBJ2yZQ59+lSNo9IST7Tpcb91UFh7jg1k9eas6XdRxxSwyNtBOVyOPcGrQs7aUZiOB/sNn9Kpq5jexmUVefTyD8rr9DkGoWspl5KEj25qbMfMivRSsjKcEEUlA7iYpR1FJQOooA4nzfKcnJK5qRXUn5BjPbt/8AWqsUJQlmDHPGRikQMpyM/wC6B0rnZ0ovhUfjOG9D3+h70NGwG5Wx/tYqJJEIx+hqyruR8h3rj7pPP51Ix6MTgSjB9aJCy84DD1WogwbIHDDqpHSmliDkcH2oAlWVmB2kN7d6crEioUdSx3Jhv7w4qxyV6gnuaQCrCOrAY9Kja2Qn1/HmpFBxtLfNjIHf8aawJOeh9aYFOW2deg3r/eHB/KqbxZ5U59fUVsHO3pzUDRRvychh3HBouBmI7xggHFSb1c5yUb1HSrDw/wB5dw9VHP5VXMBI3RkMB19qq4gDuDggMPapF2se4NQ8qeRTgwz8w4+tAycM8fIO4elL5yN8vQnsaiUEnIxt9z1pvyM2C2D2NAF1ZnVdudy+hOR/9anKyOvTH16fnVRSyYPXFSiZWbB+VvUUrASshDcNjP60w/KfmXn1FODDt09R0/EUYBHOD7ryPy7UAICG/i5HQ55qG4hkkcFmyf72ccVN5YADBcjsV6UwsQflGR3zQBB5ZTgdPrmkCbDuX8iP6U8YY/dFG5w2GHHanuFhRLu5br6ipFlbGCQ49DwfzqFck/dyO+Kcdh9Mjt0NFgJ4wjvjzGBPRWOKla1RjukUnjGM8fX61RyAOny1JHIw5iZsDseRSaAnaEL91tvsarSEo2CvAq2txE3+sXGO+Min4R13RkHHPHIpAU1kX1xUu7IyFL+wNDxI7ZKkE9xUJhdDlG3CmBb8wsvAIOOh60kckiE5YqOmOoqoJGVsMCD61IrKT84JHtRYC6suR8yg+6H+lI0i9FUsfTpUCkA5UYz1qwkiMADgn3oAhAYvuKpnsPSnsXP3kB/GpikZHBwfQ8io8FevH6incAj27eAQf7uMmky7ZIYY9jQC3XqPUUvl24YuIxvbqT3pgNLsAM5alUhuRwaXKjgoCPak8tGbdGxXPamK5KruB2Ye9SrIhXBBU1AofGG59xS7JhkhTj2oEXFY4BDZp2/1H5VUTO4dQ3rVoFkxkBvrwaBD8Mwx5mB6EdPxoxKD0EnvnBpwaPvlT6MMfrTyMAZ79COaYhNhAwOCecU3pnJJH5inDcT1GD+dID5RIxx3BoAYY4XA7Y54P9Ka8WOeHH5GnyPAw6FT7VD56RtwxI+lA0RsEJIOR9aY1qDyAD9KsiSOf7u0n34qGR1iJUDD+3SkMqSW3XgioPIZDuQk/jWh9oYD5l3UjPBIORg/lTuBUWWZPvD86kF0o+8CKk8oFcRvn61BNE6qcoCfagCdpoZF5CtUfkxMwK7l/HIrPdOcKCpqWIOmDvx6g07AWWtWOWznPoahMZHFTJcEZ3L+Rp5njkGN3PoaAKZQg8cU9ZHXsGFTsgIBGKgdQO2KYD/MiYcgqfSlKrjjBHsarlhuxkU9SB6c0ASbsDhvwYU8IOS8fXuvFQseORSKzZ+UMPoaBE/lRngS8+kgxSNAU6jj2waYSHxlufVqeiODkKCPVX/pTsBGU5wOfocGmFGHUn8aneN3BJfjqS3GKgWYAnLEp2PX8atEMQeapypBHvUyzsB93Bpw2EcEEHuDihkwB1H+8Mj86q5JIlyTwcEjsal3I3UEVVEQJzgH3BqQK2flJqgJ8tjKPn2PNOVmJ+dBn2NVwSp5X8VqRZR3YZ9GH9aBFoMvrj61ICvThh65qru46H6jmgbT0bn8qBFnygTw+PYineXIvoRVdXcHrn61Ksx7g/nTuIkCvkZXI+tDMoyCCuPfikEwxwcfUUvmnHYj6UDI8oc8lT9etJvYfdbI9+opWKSAggY+lAEfAyOBxxUsZVd1wdwJ+hqpMYycdB7ir7Q7YieCqnls/dz0z7VVkgcgkIWHsM/yrNspFFoYz2x7imiDYwcMflIYVLheQPyqMll79fWoKOuiIbDKcgjINS9896ytJuTLaqm7mMbSP5VpbqtO5k0WVuZkHyytj0JzUyahIPvore4+U1Q3CgOPWquTY1Rfwvw6sv1G4U7bZy9DHn2OD+tZG+jdng0XCxqtp8Z5V2X6jI/OoDYTbvl2t9DVNJnjOUdl+hqxHqUwIDFXH+0vP50WQtTgZIFySGO72pkayKcByc+tB3RyMoOeelOLEDcWVcevWuU7CcZXrilEgBODz3qv5iMMn5gaU7kGVyyDt6UWGWHlLAcYA6HuPxpUuONsijH98DJ/Ef4VCGDgMDxSHBbIyOO1Ai3yFDLtZD0I5Bojcge/61WSRkY4OCeuOh+tTeZG4w/yN/eXlT/hQwLAZX5UgS/7XBqYBio80AkDhl/rVIKcncQwHvmnKyp0JHtUjLO0n0FDJG7YAOah+0HGCgb61GZMjLA/hQA+SJo25XH41EcO+DwR0YcH86d5mQQGO09s0pKHqMH25FAELICvK7/oMH/69QGPglCGA7VaIKnIAI9Ox+lNLRyNj5gw6A9R+NNAUuOhyDSqApyAPxFTvExHzJx6jr+VQlSBkHK+opiI/PdJPL2/L781MdjDJUqe/GRURXJBNBLgZU896YEysR0bPuKkV8HjrVUOwGSAfYDmnicfxKR657UAWQ4LZ6N6g4p/3sZ59SvB/KqwKucq31GaGZ0IwOKALBiDD5AW+nUfUU3ynx8hDeqnrUYnJI3dR056VOLjcCDtc4438EfiOtIZWZSCckpgYORVdwSchw5+tWLgSTEB3bj7obp+FVWjkQ4ZfzpiHowOAytketSAnqrYFQ5wORTlKtxkg0AT+ftGHU/WnLJlso2D7HBqAbmyuCQOrdqQKNxAIDfoaVhl9bgr94A+/Q1Is0T8NwT68GqKuy/eqVZVIx0PoelFgLRhBGVwwqMQKc84PpmmpKY8YbGe3UVIZASC689iORSswIzE6dGP5803zGLBeMAc+tTkblBBDCo2QZB700A4Oy4ycE9BUqT+o/KqxDY+YZA5AoyQMinYC8JI3PTn1HBpGj39Dn68Gs/zyp+ZasRXQPtRYRY2lTg5H1qRY1Ps3rRHMCPepAiMeMr7qaBDdrL15pykBsjcD6ZppjdTw28e3WgHJwRhvQjBpiJQzk4IB98U15DvC5JAHXGMVIu5R6UFiepGPcUxDFds4yaepKHKtsJ9KkXGOgNBVf7vNIBRK4I3YbHccGlLqwxvHPZuKhYHHHrwM1G/HamBLLGducEZ71ScYOCoP1qRZnj4V2UDqD0/KmvMrnDoB7r/AIUDIp4U/dyx5UjkDPSlgkyCZDk9vepjFDKuEnOB/ARimtAI1AIzQAyR0jbO75T0I/qKQsrY5xnpjpSMqntTRsCYxxSGP8vHJPX0pwLDocj0qDcwPXjsM5qSMluKYDxgnlce+KkZRgcA5/GmZKHHJ+tKGB7YFICFo1P8H5VDIdgIPI9xzVht3OCD9RUTs45YYUdTnIoGQMypyRsHbmo/MLdCSMZqaTDrnYHB9OaiCF48R5QZ6GqEORlJyTz9Kkymen5VAkUxBJjwPyNIRt4III9aALWwH7rA+xpjh4xu2Ej1FQB2B6ipVlb1NMBwYFQe/pS4ZRuBwOuc9KN4b7wDYpzQRug5YY5xnIppiIHuJJlw7fuweBjr7mm/Z4j82AWPOc1JsAPTn1WlK59M+h4NUmJoRQiDaVH1FOVmX7ucexpAecMT9CKAhxwQfoapEsl+0L0ZBn1AwamjdT918D/aFUyzA84Ye9AfH8JFUSXvIGd2GH+4c00gKCAwcd1bg1XSU/3sfyqVLrkq/pnkcGgCRnYqMRsvGMdjTRI54IXI7GnCcYAIZf8AdNOz5pGGUj0IwaYh689AR9ORUisT6EVHsA7sh/SpNsm3cCj/AM6YhwbHcj60cEdvqOKQSYHzoV/WkYxt905PtwaBCYySdxH15pvzA9RQSyjlmA9xSbsrwy5NKwyKW4e3ZZVdkxnle49x3HqKjeQ3IMlmrpKBloV6kDqYz1I/2eo7ZFFx5ilH2kqvXbzUDFYzuj3Lg5HUEH1HpWUi0QtqE8ijdKGHbzEDfr1pEu0kP7yNcesJwR/wE8fyq0PL1AF4yv2rqyDpL7gdm9R37VUNur4YKDnnKmsy9BZIGcGe3ZpI16yREgp/vL1H48e9EWqXkWNlwJF9JBnP41F5Bjl8xJGjkXo6sVYfQih5y5zcwCY95osJJ+I+6/44PvSuFjQj8RbV/f25+sbf0NXoNZs5uBP5Z9JBtrnPKDFmhJuIU5favzJ/vL1X+XvTMRuPlk5PrT5mLkTOyhug5dJGjUg5SVWyrL71MS7yP5WJQv3o1OHX6Z6iuEiIhnj83Aj3YJBwCPetq3vlYx20FyqhTiOK4zlT6I4HA9mFHMyHGxuGQhDKh3xA4LD+E+jDqp+tItypYc1Wj1OxDYn1KKO4BwWR9zD/AIFjDD2ORXI+K/FVxouuW0Vk9ncQvGHlCIQGOTzjqhx2GRWlO8tDNuxem8knKJKxJ6gdPr6VG6t1ZQR1qzuWYlt2JPX1+vrSA4OHXk9CDwa5zqIFKscbRj8sVMAy/Lx7GkeFW9mpqMVO1uR6+lAC7ecqdrd/SgOQ2JRt9x0pZFb72SRjkCowz7QWHFAEw2n7pBHsaAxUnadppiqjfwMvuKkaM/3lb/eWmMcOQMHB+nFBY/xDaf0NClscxgD1DVLH5bfIRye3rSAgIZeVPH6U8OQMH5TT3tzH9xty/wB0/wCNQPLsyoRiw6gjpSGP5DH5ef0qN7nYcYB9qjNw7cHB9AwpyIrcsQo7+lOwA08jDCMIx6r1pUQ4yCQ3rnrUErx4Plltw9utRfaJjwwAHbFFhF/7SinY3J7mnMqn5k6n0NUEbcwz1p/nbPuNnnpQA8k7jkfXAxSZzyORUquknB+VvQ0vlleG5/2h1pgQ445pVcp2B/2qeV9OR7dR+FNKHGVII9qABjGwzIvX+IUiwBhmOY59DTMheOnseRUgde8f4qaAAsyHbKg4P5UcA5U01pSSMOM+jCmtj0KH/Z5FAFhZyBtIBX0pysh4Vtvs3I/+tVTDdccf3l7/AIU9NzDOFI9uv5UATPCh6jY3Y9RUDxMvUZHqpqUOxBCNz6EVL5aqowQG77elAFPccYD/AIGm4O7LE+4FTugIyR+K1GUZRwQy/WgAaYIORuFKpSUja2DjjP8AjUZ5G0iiMeXkDmmBYG+PrnHrT1kI9vpVbzFU45Un0pyyK38Qz78UAWlcZ7g9iKnjm28FA/uOv5VSBHqKUO6n1pAaI8p+FO1vQ0x4yuTgH3qqJ+gcDFTJOeNrZ9moAUJuHPT3pgtcsSrYNWlZCo3AqfXqKUJxkDI9RQBTZJUOM/hVqByoyScj1qRSQeeRUqqjAcDNMRIk68ZA+tTG5iKASBXHp1qr5ajjGPpSAlDlMH6igRpIi4GDgdcNyP8AGpDsx86ED1A3L+nSsy21BpWZWTbjjLcEGr8V16Ngigkf5MUg/dhdvqhqIw7ejtx+NPeRC2WXa399PlP6Uv708krIB2YbW/McUwIXgkxwM+uDVZwQcEsuPUda0ROv3TlG9HH9aR4gVJwPwoC5lMNyABgcVAQ4JyF21pPDGSRgE1XaBlOVb8KBlEkdOKRZmQEK59wamkTD4ZRmoHVCOX2t796YyVLlTw6fitP2Rv8AccfQ8Gs/Dgk/eUdfenIySDlijdw3IFKwy2YSOBxTCrqeecetMSSaPo25fTqP8amFwCMPGR7rzSAj805wSV9M03zWB5cj+RqbEcg+VgfY8Gq8q+V95Sc9Ae9ACreEk7wAAe/BqvNdSNJ8qgKOQvXH196YY3PzypjHQrzinFXYfwye+OfzqrANExbBOFb24NTpOVGSQ/1qDC7sOGU+jf40/wAsdMHNAFmO4iIxhl9s5qRSkg+VgfqKoNG4I6U4ZyOR7EdaVgJZLbfn5Sp9RUYglUnaw/Gp453AxvDezCpPMVuGj/Ec0AU98icOtOSRN2d7g+54qzhW4Vhn0NRtbqeSgz6rVIQgdHPIIp5cbcYDD3qIwFfuk59DTf3i/eX8qpCZYXYRypX37U77OT91lP04NRLMxGCePpUiSc5BAqhA0TrncD75FRYBb096upPwcg8dcU4tDKPmUE+3BFCYmUAB/eBp6tIp6DFTNao2drc/7X+NRmGZB9wke3NVcVhuCWyCy57DpT1V1yScj6VGTnjacjqO9TAKRlGYexqriFScocjI9qnFwrc4GfWq+CeDgn1pu3JxigRorJk8HjuCM0FQ33lB91NUVlCdyPrUgn9GFAidlGOH5/utUYBBJCYPtyKBMTgcZ9qcrxnsV+hxSYyHAJPH61UlSVOF+Zf1FX5SGHRW9+lVpAmCQxU+/IrORcTMzIX3j5XU9QOato6X8n7vCXx5eIcCb1ZP9r1Xv1HpQVOM7Sf93moJYUnXB6/kR/hWdyxrXW4HDK2Mg5FRtIjYA3Ix79qSZRcTF7xmSfGPtiLnd/11Ucn/AHxz6g9aieK5tgvmbWRx8sgwVceoYcGkCYsan7TuEhSdOVkRtrD6EVO5WRj9qj+b/nvbqAx/306N9Rg1nOgZwwLKR6VKrsOCfxoHYmksJZoXFtJHcqRgrEct+KHkflXPTafcW9wJLd2jdD/q2JA+hHpW8QsmPMQNjoehH0Pag3U6/IbqYqOizASr/wCPAn9aE7EtXMON7iIjbcSp6xSRJKPwPB/OqJ0STXdWklWeG2hXA3MhHI6/KCcV0zSk8taafJ7+SVP5BqW/1G+vY4beOaG1RQA4igCbu3b24rSM7MylTuWQ5Ehzw3Y+tW0lDR7WAIPBBHBqjIh5YDp1yelPVgFyp4rFmyLoXbyvzr/czyPoe9NOJlIUnH06VAkhB6mrAIk+cEq+MZHf60DIlLR5jYkL61IsYViMnkZBPNSAq/7uQBGb16H6GmhwmYpTgD7relAxhgbdxgcU3Co/7w9OOtTl8dDk+1QTRM6ljyM9qQB9qjMhjUklevpTzISmVUjHeqPlhWyM08SFlwSaALQvhs28M/YKf50ogjPzO+5j0wapxRKpyoH0qwCIxuJ+X+7QArxhMsVLjtjg1G25lwFXb7GpknSU7cbcdqZL8pyo98imAxmZkVCeEHyqQBiq7owOVGR6VNlXGWAHv2owyjg5FAFfGeSTQCA3zcj2qY4bg/KaaY93y5AoAWN942tz6HvU6u0Y5O9P1FVwFjG1gc57U9GYnIOD7UAWVEcgDA7vpxSPGc7s5HqODUaFfvcq395R/OpfMZRyAR/eWgCNhu6DcPUDB/Kogm77pyBVh1R8ODz6ikKbhuYFgP4hwaAKzMF4fB+tORhj9223/ZPIp5UPwQHA9ufyphiByUwQOw7UAPEgH3hj3HSlYI+CGyagIdcjJ59aQN7kH1FAE43JznNKJCTkcVF5zAYYg+4pfMDc45oAnDZPJx7inEBjkdfUVV2sV3cjPT3p6u/QUAPaLOeB9R/hURTkADJzgAdakMig/Mfm9qekkMkmyZgzL0C5wPxoArcNwRnB7ihgWGAfwqw8Ss2UYn68/rURjK9QQT0zQA1IxuADEfjzUwV05SQN7EYqHbz0/wAacvGM5IHcdRTAV5Duw8R49KkjKH7jY+tCSS7/AJW3L79amISRf3ibW7MKAFDSKeM1ZifnPKn2qogdOAwYelSiVdxDAg+h4oEXA3OWG4eq8H8qsRoj8K4OP4T1FZyPtIHI9M1bRvMADgHHQ0CLgi55P5U3yACccGkjaRT8pDD0c/1q1HNEwAkUxnP8XT8+lMllc2+5egqMwup4GfetPyVJGGxnoM9aGgdOcBhQFzOSV0O0kcCrccoYDtTGQs2DDj2NVDJ5rARErGOPMIwP+Ajv9en1oAvSXKRqAwLMekfXP/1vrVbD5LBinOQifdH4GmhFUkKTu6kk5J+p71G0rA9aAJjK6j5wCPUf4UiyhgSrA+3X9KrtION2famM5bllDAetIY533cfyqLyY2B459RS+YuT/AOzf40gkUD5sgdief1oGRGFs/u23EdgelRSRKCTtGT1OMVNKMncDgZ6g/wBab5si8MQwHtQMrbmQgdR70vm7Tnn8adPGl1FsO5PmzhTimGFo0AUnA6ZOaYEnmqfvqceuM0Hy5DlXOffmoPN8sZIKjvilUrMCUOCPwNOwEhiliAKEYPpUR+9j7p9qasrwnqXX8jT/AD1lOCR06MMUAG9sbWAcUAANmN3jPcE8UFkTjJHseR+dICrL827Hr1FFwJwQy4LAn1qGSIk5TGe2acsaHkBWH+yaQxR4/i/OgB65A5AzTHlCcEY+pxSqGjY4JK/Wh1+XzSNzDjHcD2pgJ5gbjn8eacszL0cEehFQrNDKuY2JIOCMc0hU4yN35UIRbW74+ZNw9RzUqyQS9G2n/Pas9XHQjBPtipCFYdqdhF5rc4yMMKjNug6HaarpLJEflcr7HkVMLvcP3kYb3U0aiHCN4xkN1pgLBuciplnhkG1ZAD6NxQYj3HFUmIaHIBbd0qRbhgMmo9hHSmlSCTgZPXFMCz56P99R+IpfKjblCR+tVMmhZmTqKCSz5DA5HzfQ/wBKOh5BB9xTUul45xUyzA8HBp6gM2g0C3Gcgc1OAh5AAPtTGRjghxn8qLgV2t8eo+lCo6kfPkehqbMi/ePHuKRmJGcce1FwIpG9AarOrNyrnI7VafZ64NUptwJIfp61DKRAZWQ4YZ9x1o8xZO5OPWo5Wfuu4eo61TMkofKq7r39RUFXLmMEkOQajjee2ZngmVd/LxlQ0cn+8h4P14NNJD9Nw9Qy4NJypz2pFEhubOYYnjWwmPcktC349U/HIpk1tLbqHmiZI25WQfMjfRhwaRnD/ewabDLNZkm1uJLfd1CfdP1U8GgWwqoWXKPiq00jD+Hdg9qui7ikJ+02iZ7yWh8s/ip+U/pSPZrL81lILkYyYwNsg/4Aev4ZoSFczhLz3BqRHJdRnv3p+xSDkEc4PHQ0wRHeMetMZpMjknINQtFsbG1x/KiikMXc2MFT7Gpo2bGMH8qKKTAspvIIIyO4IoaBsZUFl/unqPoaKKQECgxZZSSvoRgflT/tLAgoCfqKKKAGfNK/KkE+nSnPEkeA7YPcCiigLlTzpI2wEJHrije7HLA/lRRTsFx6qcdD9akSQ52vkr64oopMCYxljlF98+tNCnkhSjd+ODRRQAm05w6lc9DjINPERj5UHPuM0UUARmNifnTBPemPE0ZG3JHf2oooAkU8bguJAOG/+tSqZc5YAH/ZGKKKBilMnPKN6gcGnhyq8pkeooooAayq4yoI9sUCJyuSCfccEUUUCYwq+eAzY9uf/r0xoy4ztz9BRRQBEysB0JH0poB9CDRRTQAhdWOQ2PapcliAVZcdcdTRRQ0BPGqYChe/cYNWAZEI+YBenIxRRSAZKpHIX8V6VD5koyrKWX6cGiigZKkHmeinspyR+famyW7IeUZc9D2P40UUCuRmN1PzISPpUis+NuWx6EZoooAXa5PMZPutSopbjBb2Yc0UUxFhIHA5DKD26irEcJU5KsB6rRRQK5aiVumAy46ircaKoxg89c8iiimIXyvLGYiV74Ayv5VIssyL80bep8sbh+R5ooosIqPLLdg7wvkf88l4bP8Atn+n86jYyAE7eKKKBkDLuGRwabl8YKH8aKKBkTIGzlGB6fWoim0HBbjsaKKdgIixHBVqTzOMcj6UUUrDDJIyBj6Um9h/AW9xwaKKQ0JgMflJB9CKXJHDBlPqBkUUUAMeJz8yge+BwagMZdgVUpJ0BoopgO3ygjau447jrTCWckMgx6YooqgGeUU+4GA9ByKlSVo8b48/QUUUWARp0YnETL7jrSrI5PK7gP7woooAl3ccgr9eaUJIeRytFFIRJ5jbQNmD9Kb+8zkc/UUUUwI5HVjh42DDuKZ5ORmNmDUUVSEOMchHzD8QKZ9nlzlUbHqKKKYhNsgHzKfxFWovMQZQsPbqKKKBD1lkyA6Z91/wqceSyj5ire4oooAebc9QM/So2hPQqR+FFFAiJoAT9059aaIJF6ZP1ooq0JkgeZDymfwpVumBxgj8KKKLATrMDjIIP0p5CP2H8qKKkCGSAdcn/gVVHtic/K34UUVEikyE27j/AOuKjkB24MZHqQKKKgsiXZ91t2B0zTGhZl+Qn6GiigCsbaYHJRj/ALtJtlHGGx6EUUUAJj+9G31Ao2k8jJwcg9CDRRQhFk6hM3/H9bi8XGBJu2TAf74+9/wIH606OO0uHX7Pc7Xz/qbpfKf8G+635iiimS9D/9k=" old="https://www.landscope.com/images/Photo/Stock/37001_38000/37086/11living.jpg" alt="Tregunter Tower 3"*/?>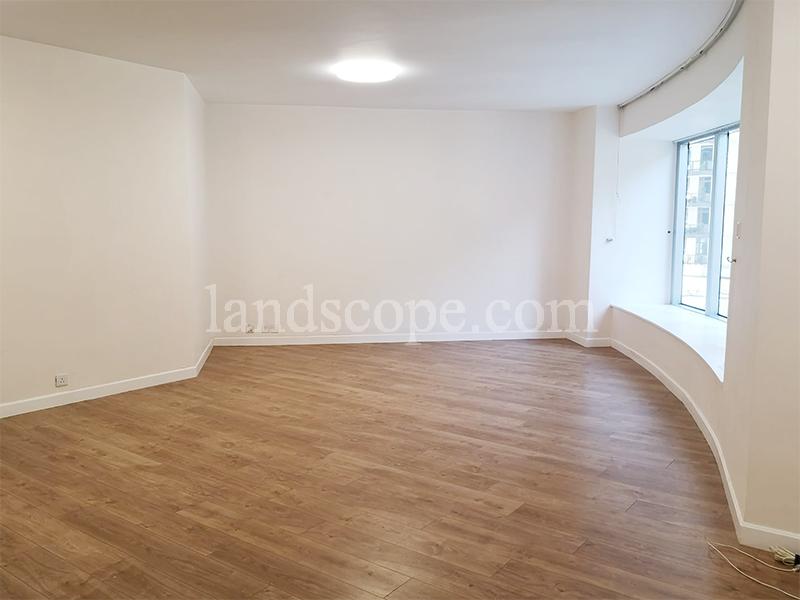 Living Room 1 of 9 photos
/*img class="sp-image" src="data:image/jpg;base64,/9j/4AAQSkZJRgABAQAAAQABAAD//gA+Q1JFQVRPUjogZ2QtanBlZyB2MS4wICh1c2luZyBJSkcgSlBFRyB2NjIpLCBkZWZhdWx0IHF1YWxpdHkK/9sAQwAIBgYHBgUIBwcHCQkICgwUDQwLCwwZEhMPFB0aHx4dGhwcICQuJyAiLCMcHCg3KSwwMTQ0NB8nOT04MjwuMzQy/9sAQwEJCQkMCwwYDQ0YMiEcITIyMjIyMjIyMjIyMjIyMjIyMjIyMjIyMjIyMjIyMjIyMjIyMjIyMjIyMjIyMjIyMjIy/8AAEQgCWAMgAwEiAAIRAQMRAf/EAB8AAAEFAQEBAQEBAAAAAAAAAAABAgMEBQYHCAkKC//EALUQAAIBAwMCBAMFBQQEAAABfQECAwAEEQUSITFBBhNRYQcicRQygZGhCCNCscEVUtHwJDNicoIJChYXGBkaJSYnKCkqNDU2Nzg5OkNERUZHSElKU1RVVldYWVpjZGVmZ2hpanN0dXZ3eHl6g4SFhoeIiYqSk5SVlpeYmZqio6Slpqeoqaqys7S1tre4ubrCw8TFxsfIycrS09TV1tfY2drh4uPk5ebn6Onq8fLz9PX29/j5+v/EAB8BAAMBAQEBAQEBAQEAAAAAAAABAgMEBQYHCAkKC//EALURAAIBAgQEAwQHBQQEAAECdwABAgMRBAUhMQYSQVEHYXETIjKBCBRCkaGxwQkjM1LwFWJy0QoWJDThJfEXGBkaJicoKSo1Njc4OTpDREVGR0hJSlNUVVZXWFlaY2RlZmdoaWpzdHV2d3h5eoKDhIWGh4iJipKTlJWWl5iZmqKjpKWmp6ipqrKztLW2t7i5usLDxMXGx8jJytLT1NXW19jZ2uLj5OXm5+jp6vLz9PX29/j5+v/aAAwDAQACEQMRAD8A0dxDHk0uTjqaQr8x+tKBgVBqGT6mlyfU0UYqhBk+ppQT6mjFLigQmT6mnc+v60Y9qKYgyfU0ZPrS0lAC5PrRk+popKAY4E+tLk+tIKUUwQoJ9TS5PrSU6mAAmjJHc0uAKdtzSAbuPrSZPrTttJtPpQFhuT6mjJ9TS4NFMYmT6mjJ9TSmkqRCZPqaXJ9aMYooAMn1NGT6mkopDAk+9AJx1NFFAC5PqaMn1NJRQwFyfWjJ9TSUVIxcn1NGT6mkooAXJ9TRk+ppKKAFyfU0ZPqaSigYuT6mjJ9TSUUAhcn1o3H1pKKLjHbj60ZPqabS0hC5PqaMn1NJSUAOyfU0uT603NGaAH5PqaMn1ptLQAuT60ZPrSUUALk+tGT60lJ3oAdk+tJk+pooFAC5PqaMn1pKWgAyfU0oJ9aSloAMn1NGT6miigQZPqaMn1NFGKAEJb/Jpcn1NGKXFACZPrRk+ppcUYoATJ9TS8+ppaKAE59TQM+ppaWgAyfU0uT70AUoBoAASe5p2T60AU4LQAAn1pwz60gFPAoQhyipB1pqqfSpVQmmA4Zp43HvinJFU6Q5oEQBT3Jp+01aEFPEI9KYFMKfejZ9au+UB2oMY9qAKJQ0wofer5jFMZBSAoMh9TTChNXWQVEy0AUyhFNKGrRTNMK4oAr7T6mkKe9Tle9NwKQyAjnqaT6ZqwVX0ppVRQBBk+tKM571JtHWgKMigdzFK/MaXbUxXk0m04pjIttLj2qTbSFaaEMxRinkUm2mIbQMU7bRtoQhMUCnYox7UwGYzS4p2KMU7CEwKWjFGKdgAU8CkApdue9AC0uaTY3ajaw6rRYBwNLTefSnCgLiEU0jFSYoI9aQ7kVJ2p5THem4oASkpT9KKQDaKKMUhhRRRQMKKKXFJiEooopDCiiigAooooGFFFFAwooopMAopelFAgpKWkoAWiiigBKWiigAzSg0lLSAKMUZopgFFFFAC0UlLQAUtJRmkAtFFGaAClpMU7FMBKWilFIBKWloAzQITFFOxzS4pgNpcU7FKBQA3bSgU4CnAUAN20oWngc04LQAwLmnBKeFp4SgBgT2qRU5p4SpljNAiNUzVmOP2pyQ+1W4oaYhiRe1TpH7VPHD7VZSH2oApiNqXyj6VoeR7U4W/tTAzfIJpfs9agt/al8j2oEZX2emm29q1/s/tTTbn0oAxWt/aoXg9q2ntj6VXa2PpQBkNDURhNazWx9Kia3PpSAyzDTDF7VpGGmNFiiwzOMfFMaOr7R+1RMvtQBTK+1AXkVYK+opu35qLBcxmAyabipivzGm45oKIttBFSYpMUwZHijFSUmPSmIj20YqSkxQIbijFOxRimgG45o25p4FKBVCGbTTgvtThUgxmgCMJjtTgntUqjmpQme1AiuEwelOGRU/l46qaPLPYUwICAeophQdhVryz6UhjAFICrgjrSGp2UVEQKBjDTWGaeRTTQMZim4p5NJUgMpaUim96QBRRS4oGJRS0UmAlJTqTFIYlLigUUAIaKMUUFBRS0UhCUtFFABRRRQAUlFLQAUUUGgBKKWigBKWijtQAcUUUUgClptOFAC0ZozRQAUUUUAKKSilxQAooz2pcUuKAAUUUuKAAUopQKXFAgFLijFKBigBMU7FKBmnhRigBoWnhaULUirTAaEzT1SpAuakVPagRGqZqZYvapY4iaspFTC5XSH2qwkHtVmODNWo7fPamIrRwe1XIrb2q3Fa+1XY7dUHNFhXKcdt7VZS2A61ZAA6UU7BciEC04RqO1Pop2EJtX0FGB6UtFABgelJtHoKWigBhjU9qia2B6VYooAz5LfHaqzwgVrSYxzVKUikBmvEBVd0FXZSKquRQMquoqu4qzIarsetICFgKZjmnseKjzzQBlMOT9aTbUhAzSYoKuR7eKNtSEUEUDuRFfak21LijbQIhK+1JtqbbigrTERYxSYqYJ7UmymBFg+lAGal2mlCUxEYFOH0qQL7U9UpgIm70qyhOBwKaqe1WEiyKBDlGe9P8nP/AOqhY8VKoYUAVzBTGgI7VoBh0IFGxG6GgDJeIVXePB6VtPAKqSQgZ+WgDKZajK1ekQelV2QdqBorEc0YqQrTSKkYykPWn0nFIBmKMU7vSUDAClxSUtJjExSYp1JSGJRS0UAJikIp2KMUXAbRS4oxSASilxSUAFFFFABRRSUgFozzSUooAKKKKADFLigUUAJS0UUAJS0YpaAEpaKKACiilFACgUtGKWgAopcZpRQAmKcBS0ooATFKBS07FAhMU4CgCnDrTAAKeBQKeooECr7VMq0gWpVWgLjlSp0SmoKsRgUxEkcdWo4xxUKVZjNMRYiiFXoYRVSNwKuRSgUxFtVCjApaasit3p1MAooooAKKKKACiiigAoooJAGT0oAKY8qr3qCa8RQVQ5PrWfJc570AXJbjPeqUk2arvP71XaYdzSAlkkzVd3qN51Heq73C+tK4yRnqBmqNpwTUTSE9KQyVmqPdkimEk0oBzQBVI5NJipCoyaNtXYVyPbRjmn4oxRYLjNtLtFPxSgUWC4zbmjZUoFOC07Bch2UeUasiP2p4iz2osFyoIie1O8n2q6sGe1SrbH0piuZwhzUqQVpLa+1TJae1AFCO29qtJbe1X4rT2NXEtBjpQBlC1p32X1rYFn7Uv2T2pXAxvsw9Kabf0FbRtT6VGbU+lAGMYiKhkU45Fbb2p/u1VltTjpTAwJY/aqjxVtzWp7ZFUpIT3FA7mWyYPNRlRWi0ANQtB7UhlErim4q20NRmKpAr4oxUpjpNlAxmKMU7bRjFIZGV9KQipMUlAyOipKaRSASil/Ck60gCiiigBDSYp1FADMUtLSGkAUlFFABRRSigBKMUtLQAlFLRQAUUUYNABRS4paAExS0tGKAExS4paSgBaKKUCgBw6UtIKdQAAUuKUUtACAU4DikxSimIWnCm08UCHLUgqMcU8GmBKtSqarhveniQDvTEXEI4qZWxVAXMa9Wo/tCJe9MRqo9TLJWINUjHTJpf7WXsv60COgWXFTLPjvXNjVj2Ap39qt2K0AdQtz71YivNpw3IrkhqjH+OnrqRJ++fzoA7RbmJv4wPrxT/ADEPR1/OuLGo/wC1+tO/tEetMDst6f3l/OkM0S9ZFH41xZ1I0w6kfWgLnZNe2y9Zl/CoH1a2Xpub8MVx7aix6VC97I3QGkK51kuuY+4gH1Oaz5tYdzy2fxrnWmnbgA/lTdty38DUBc2JNUY/xCoDfSN/H+VUEs7tz/qzVyHTbk4yh/KgCQO79WNO2A+tWI9Om/uGp10+TuMUhmc0YqIp7Vrf2e3cgUjWCr95j+FFh3Mjy6PLrW+yxD1P40vkRD+ClYDJ8ulWPmtXy0HRFH4UoAHYflTsFznT1NJTiOTSYqwEoxS0UAHaloozTEPXmpAKiBp4bFAiwqirCIKqo9WI5BTAtxxA1ZjhBqrHIPWrkUwoAsx2wParcdmPSooZlrQjkVgMGkwGrbovbNSBQOgFLRUjCiiigAxSYHoKWigBpRT2qGS2DDirFFAGRPZH0rPlsvaunIB61BLbqwJAp3EcpJae1VXtyO1dLNbgdqoSwj0pjuYTRY7VC0We1a0kIFVni9KVh3M1oqiMWK0GXsajaMdqVh3KJSmlKtMlRslKw7lcrTWFTMOaaRSsO5DjNIRUm2mmkO43FJtpc0hNACYpKM0lKwC0UmaQmgBaQ0maKAFFBpM0ZpAKKKTNLQAppKWigAFFLS0ANpRSgU4DFADcU7FGKdigBuKXFOC0oX2oAZilC571JtpdtMLkYU0uKfsPpTth9KBXI8U4CpBEaXyqAI8Uu01L5VKI/agLkWKXHpUwi9qXy/pTFcgAp2DU4iz0p4t3bojH8KBFbmlwaurZSn/lm341KunynsB+NOwXM7YaayGtddObuyinDTF7yfkKdhXOfkBAqlJI4z1rsRo8R+9uP5CnrodoTymfqaBHC+ZJngGnAzt0U16BHo9mv/LJPyqzHp1snSJfyFAHniQ3bDhGqzHY3zf8s2r0NLWEdIxU6xIOiL+VAHn8ek37n7h/KrkWgX7fwP8AlXdKMdMCpBn1oA42LwzenqCPqatJ4WuD951H411YFOoA5pPCo/imH4Cp18MW4+9KT9FreopgZCeHLJeu8/iKmXRLBP8Aljn6mtGigCmNOs16W6fjThbwr92FB/wGrJFMIpAQ7VHRQPwppFSsKYRQBCRUbCpiKYRQBCRVS7kSLZvbGc4q6wrG1w4a3Hs1AEgmjPRhRvU9DWOrkd6nSU0hmiSKAeapLKc1KrkkUCMY8k0hoZXRjuVh9RTd2adyrDqM03NLRcBc0ZptB607iHZo3Ed6YaTmmBMJKesvNVs0oJpgXknIqwl3jvWUGNODkUCsbsV771di1AjvXMLKalWc+tArHZW+pKSA549fStFWV1DKQQe4rg47kj+KrkGoyRnKyEfQ0mgOxornotdlH3trfUVbTXIz96P8jRYZrUVnrrFseu8fhT/7Vtf7zflSAu0VSOq2o/ib8qifWIQPlUn60AaLMq9TioXuUA4NYk+ptI2ScVWa+PrVWEa81wDVGSUE1Ra7J71E1wT3oAsSMKque9MabPeojITQMHxULU8mmE0ARmmmnGo2YDvQMay1EVpXnQdTVd7uJf4xSsFx7cVG1Qtfwj+MVBJqMQ/ipcocxbNMJArNfVIh0JNV31hewo5WPnRrlhTS4HU1hvrI6jFVm1lvUUcjFzo6MyL603zR61zDay/96ojq7n+KlyMftEdX5y0ecvrXKf2q9TR6o2RRysOc6cSA96cDmsWDUN4FaMU24UnEFMtjmn7TTE5q0kbN0U/lSsVci20uyrS20p6Rt+VSCzmP/LM/jSswuUth9KdsPpV4WM3cKPqakWwfuyCnZiujPEZNOEdaIsPWUfgKkFind2P4UcrDmMvy6d5Vaos4R2Y/jTxawj/lmD9TT5RcxkeWO9OCDtWv5Ma9I1H4U8Ko6KB+FHKHMZAjJ6KT+FPFu56RsfwrV5pRRyiuZotJT/yzNPWylPVVH1NaFKKdguUhYv3ZRTxYjvL+Qq2KAKLILlcWMfdmNPFnCOxP1NT0U7CIxbwj/lmPxp6xRr0jUfhTgKdQADA7U6m5Ao3igB4pagMwHSo2uGPSgC506mk82MHlxnNZ5kZuppoJ3r/vD+dAG8BTwKTHJp6igBwFSKKaKkUUAOUVIopoqQUAOAqQCminigBRS0UUAFFFFABRRRQAU006mGkAw0w080w0AMNRmpDTDQBGwrC1/wD11uP9g/zreNc/r/8Ax9QD/pmf50MDLWpkqEVMnQUhkqVYQdKgjFWEHSgRV55pjRxv95FP4VMRzSYxSsXcrNaRn7pZf1qNrRx91lP6VcxRimBnNFIg+ZCKZkGtI5prIrfeVT9RQBn5oq21tEem5foc1C1qR91wfrxRcRFRStFKvVDj1HNM3etVcB2aM03NLTAWnZpopaYh4Y04OajAp3SgRMJSO9PEx9agwaUCgCyJznrThcEVWxSigCz9oPqaQzH1NQ4owaAJDKTTd5pMUu2gA3E0mTTwlLtFAEdLtqUJnoD+Ap4ic9Eb8qAK+zNHlE1bFvKf4PzNSC1f/ZH40AZxtyary2LMOCa3Banu4/AU4WgPUsfwoA4+50+UDjJrIubS4TJCmvSfsSEcox+pph0+Hr5KH6nNNMlo8mljuRn921Q/Z7xzxE5+gr142EfaOEf8ApfsQ/v7f91QKd0Kx4+dL1JzxbTf98mnDw9q8gytrL9SMV64bJD96WU/jimGyg7qx+rGi4cp5SnhPVnPzQhf95gKf/whl/8AxSQL9ZK9S+x24/5YqfrS/Z4V6RIP+A0XDlPME8GS/wDLS8gX6ZNTx+DIARvvJG/3Iq9I2KOiqPoBSHilcfKcGng+yHUXb/hj+lW4vCtkuMWM7f77GuvOfWkouOxzsWgW8f3dOUf7xz/Wrq2cVtGXNrEoHXABrUqG4H+jSfTNJsLEEbx4+UIPoBU6v2zVAUwTSLKVV/lwCKi5VjUzkdaKpLNJj7xpwlf+9TEW6KrCVz3p4kagCcUvaoRIaeJM0wJBTqYG5p2aAFooPSikAUopKUUALS0lLQAtL2pBTqACiiigAoJNFFADSTUTE1KajYcUARE89aTNBopgFA++v1H86QHIzz+NKPvL9RQI6PHJp4pMcmnCkMctSLTFqRRQA8VIKjFPBHqKAJBThTBTs460ASCiomniT70iL9WAqF9UsY/vXcA+sgoAt0VmP4h0pOt7F+BJ/pVd/FWkp0uGb/djJoA26K51vGOnD7qXDfRAP5mq7+NYB9yzmP1ZRSA6kmmGuRfxrKf9XYL/AMCl/wABVZ/GGosfktrdfrub+tFwO1NMJ9xXDP4o1d+hhT6Rf41k6n4m1xZdOhi1B0a4vERtiqP3YVmft6AfnRcD0wkf/qphz6H8Qa88fUdSl+/e3B/7aEfyqi8s0s5Rrtyeu0yEkDvx3pcyHY9JeZUHzSQr9XArA1uaOa7j8t1cLHglTkZzXMLArOAQDz3rTXpxSuFiQVMnamInrUyryKYE0Y6VYUVFGKnUUCK2OTSEU/HNIRQUM20hFSYpCtAERFJipCKbigCMikIqTFJigCIj0prAN94A/UVKRTSKAIDBGf4Sv0NRm3I+6+fqKtYppWmFiqY3H8P5UdOtWsUwpnrTuIiBzThipViUAHaKmRFHRR+VUIrgA08KT0BP4VcVR6CpBQIpCJz0Rvypwt5T/Dj6mrtKKYFQWsh6lR+NOFqc8uPwFWsUYoAgFovdmNSC1jHYn6mpRSigBogiH/LNaeqKOiqPwpRTgKQBRSgUuKAEApaMUuKAEqx2BqDFWF5RfpQAhppFPIpMUARkUhFPIpppgRkUwipCKaaQyI00ipCKYaAGEUw1IaYRQAw02nkUmKAG0yQZicf7JqTFJjII9RSAyl5x71k6PxplsmMBUIA9PmNa8Y+ZeKx9F/5B0A3q5CsCV6Eh2FQijXUfLTsUJ92nVQhRTqbThQA4VIopiipRQA5RT6atPoAKUUhHFKKACilpaADFKBQKUUCFFFLigCgAxS4paMUAJikxTsUYoAjNRsKmI4qNhQBXNJTm60lMBKDxz+NLTWoAtTa5Ctz5f2Qs5xliw71nWPjVr2xiuIdPSNZN3yNIcqQxUg4HqDVe9UiVZB3H8qxrHTprOOWITAxmeSWPG4FVdt20/Qk1LY7HUHxTfEfLbwr/AN9H+tRt4m1I9oV/7Z/41ii1kPVyf+Ak/wBaeLNz/fP0UClcdkaR8R6mf+XlV/3VUVE2uak/W+k/4CcfyqoLGT/pr/30BTxp7HqGP1kNGoaD21G+fO68nP8AwNqga4kYfPO5+r//AF6lGmL3jT8cmnjTkH8MX/fAo1FdFIyx5+Z1J/3h/jTfOizwV/X/AArSWzA6MB9FFP8Asv8A00agLozPMH8Ku30Rv8KXe+eIZf8AvjH8zWn9lXuWP40fZo+4J/GiwXMzMpPETfiVFJtnJ+4B9ZB/QVqi3i/uCl8iMfwCiwXMrbOf4ox/wNjSeTKesqf98k/1rYEaDoq/lTtoHQCiwXMYWrHnzPyiFINOU3cN0wleSFXWPIAC7gAxwB1wMVtYoxRYLmf5Mh/gNKLWQ87AKv4oAosFytFaYOWP4Craoq9BSgU4A0WEFPUc0gU+lSIhzzQBNGKnUVGi1Mo5pgVyOaTFQrqNo3/LUr/vqRUyTQyH5JY2+jCkUGKTFSFSOxpKAIyKbipCKbigCPApCKkIpCKAIiKTFSEUhWgCIrSbTUmKQimBHimkVKRSFaABR8oqVVpkY+UVOoqkSxQKcBSgUoFMQgpwFFKBTAMU6gClxQAlOFGKUCgBQKUClApQKADFGKdijFACYoxTsUYoATFTR/6sfWo6XzBFEzMyKoOWLnAA+tICWmkVVOracpZXv7YOuNwEmcZ6Uxtb0tf+X6I/TJ/pRcC2RTTVBvEGlj/l4J/3Y2P9KhbxHpw6NM30iouOzNI0wispvEtn/DBcN+AH9ahbxLH/AA2cp+rgUrjszZIphFYjeJJP4bID/ek/+tULeI7k9LaFfqxNHMg5Wb5ppFc8ddvm6LCPohP9aibV9Rb/AJaKv0jFLmHys6MikxXMNqN+3W7cfTA/pVee6u5Yio1CRH6q+/oe2R3HqPSjmDlOvK+tRCQhwGQKM8kyDgetchDcyXSsGd0lXiSPzC20+oPcHsf60CNslWBYdQx/lUuY+U3h8rHHUHiqkVrHauIoVITDMATnBLZP86S2uxtCTHBHAb1+tWlKySAqQ3Hb60kJoeowKdS7cd6WrEIBTxSU4UAOUc1IKYoqVRQA5R7U4CgCnAUwExSikNKKQBigClpaAAClxQKcKYAKWgUtIQUuKMUuKBiUYp1JQAwimMKlIpjCgCs61H3qdlNR+W1ADKSpPKak8lqAIyoPUUbR6VL5DUot2oAhwPSlwPSpxbNSi0Pc0CK2B6UYFXBaUos6AKPFGK0RZD0pws19KAMvA9KNtawsx6U4WY9KAMfYfSjy2/umtoWo9KeLUelAGGInP8NO+zyelbgth6Uv2YelIDDFrIacLR62/IHpS+QPSgDFFm3rThZVs+T7UeUPSgDIFkKeLMelanlD0o8ugDNFoB2p/wBmA7Vf8ujZQBSEA9KUQ47Vb2Um2gCuEpwXBqbbRt5oA4Qygk0m8elUCzjPJpBLIPesuY1saiXMsZzHLIp9mqwurXi/8tQ3++oNYguGHUU4XPrmnzBY301uQf6yCNv90kVMmtW7ffilT6YaucFwp704TKehFO4cp1CajZv/AMtwv++CKnWSOQfJIjfRhXJeZ70uR14zTuLlOtZSOoNNIrmo7meIfJM6/RqsJqd4vWRX/wB9QadxWNzFNIrNTV3/AI4EPupIqdNTgb7ySJ+ANAFqkNMW7tn6Sr/wLipRtblSCPY0xCxDIqcCmRLwfrU2KpEsbinYopcUxABS0oFLigBBTsUAU4CgBAKcBS4pQKAACnYoApcUAJS0uKXFACYoxS4pcUAJijAIIIBB6g85paKAOe1LwpDczC5sZRbXKjCEruXHXaR3X27dQRWdJpN/boWuLeOPBwXWUMh9xkZH412VNkUSIUYAgjBBpWHc4VoJP78f5/4LTfs8v/PRfw3Gujm0pg5MZG30Paov7Ml7sPypWHcwfs8v9/8A8cP+NH2SQ/8ALRv++BW9/Zj/AN79KX+zG/vGiwXMD7FJ/fk/Agf0o+xN3eQ/WSt/+zT6ml/s33NFg5jA+wA9Sfxc0v8AZ0f91fxya3xpopf7OWiwXMAadF/dX/vkU8WMQ7D8FFbgsEFO+xqO1FguYgs098VKtnH3Ga1vsq+lOFuvpRYLmYttEOkYP1qVEVBhUAHsK0BCo7UvlKO1FguUCp9KNh9Kv7F9KTYPSgRS2N6U4RtVraM0YHpTAgVDUgFPApcUAApaKKBiGlFFKKQCYpaWjFABThQKWgBRS4oApRQAUtAFOxQAmKMU4KT2pwjb+6fyoER7aQrU3lsOo/OkJQdXQfVhQBF5WaURe1Kbm2T71zAPrIKjbU9OTrfQD/gWaLgSCL2pRCKrnW9KXreofoCf6Uw+ItKX/lvI30iNK6HZl0Qj0p4iHpWW3ijTF6C4b/tnj+tMPiyxHS2uD+Qo5kHKzZEQpwiHpWC3i+3H3bGU/VxTD4xGPl08fjL/APWpcyHys6IRD0pwiHpXLnxlN/DYw/i5qNvGN6fuW1sv1BP9aOZByM64RilEYriz4u1Q9Bbr9I6jbxTq7dJ0X/djFHOg5GdyIxThH6A15+/iTWG/5fnH+6AP6VXfW9Vf72oXH4NilzofIz0kQt/dP5UvlEdRj615e+oXr/evLg/WQ1C00zfemlb6uaOcORnqh2L950H1YCo3ubSP791br9ZV/wAa8qIz15+tJtX+6KXOHIenvqulp97UbUf9tAagbxDoqddRhP8Augn+lebED0pKXOPkPRG8U6Iv/L2zf7sTGoG8Y6OOhuW+kOP61wOaQnFHOw5DuX8baaPu21034KP61C3jm1H3NPnP1kUVxWabu5pc7DkR2D+Of7mmr/wKb/AVA/jm6I+Wwtx9XY1yu7NIWwKXOx8qOkbxtqR+7BaL/wAAJ/rUL+MdYbo9uv0hFc/uppY0czHyo238V603/L4F/wB2NR/SoT4j1l2GdRn/AAIH9Kxy59abvbcOaV2HKjfZeTSFQe1ar2Iyajax9KdmK5lmNT2pDGOlaDWLDpUbWrr2osNMomGmGE9qumBx/CaZ5Z/umgZV8t16ZpQZB1qwVPpS7aaEPt42lTcTjBweKtrag9X/AEpLQfIw96uKpPQVpFaGbbIVtUHcmpRbx5+7+tTpCT1qdIlHarSJuVktVbpGPxqzHaRLyVH4cVMBTwKAuPQBVAAwKfTBTxTEKBTsUlOFABThRSgUAAFOoFKBQMAKcBQBTgKBABSgUAUtABRTqKAEoxS0UAGKSnYpdpP8J/KgBlJUmxv7p/KmkY6kD6mgBhFNxStJEv3poh9ZBUTXlov3ru3H/bQUrjHkU0ioG1TTh1v7f/vuom1nS1638P4ZP9KLoLFsimkVSbXdLH/L3n6Ix/pUTeIdMHSWU/SI0uZdx8r7GjimkVmt4j08dBO3/bPH9aibxJadoLg/kKXPHuHJLsapFJisc+JIe1pL+LimHxH/AHbT85P/AK1L2ke4+SXY2sUVhHxFL2tYh9WNMOv3RHEMA/An+tHtIj9nI6CkNc6dcvT/AM8R9Eph1m/P/LZR9EFL2sQ9nI6Q00jNcy2q3zf8vTj6ACom1C9brdzf99Ue1Q/Zs6vYx/hP5Uuxu6kfWuNa5uG+9cSn6uajLM3V2P1Y0vaj9kztDgdWUfVhTDNCv3p4h9XFcWQD1AP1owP7o/Kl7R9g9n5nYtfWa9buAf8AA6jOqaeOt3H+GT/SuTxRR7Rj9mjqW1jTwP8Aj4J+iGmHXbAfxSn6R1zNFHOw9mjpD4gsx0jnb8AP61GfEcA+7aSn6uBXP0Uudj5Im8fEn92z/OT/AOtTG8Szfw2kI+rE1iUZo5mHJE2D4jvO0VuP+Ak/1pp8Q6gehhH0irIyB3o3j1FLmYcqNQ69qbf8t1X6RimNrOpH/l9kH0wP6VneYPWguD6/lRdj5UXG1K/f717Of+B0w3Vy3W5mP/bQ1WDn+635U7DnojUahZDyzMcs7n6sabtU9QDQEkPRDS+XL/dH50gE2L2UflS4p4hl/wBj/vqnC2k7ugp2AixQam+zN/z0H4KaX7L/ANND+C0WC5Xoqx9mH/PRvyo+yp3d/wAhRYLlekzVr7LH/eej7NH/ALZ/GiwrlFHySrsodTgjP5Gn1b+yw9dmT7ml+zxDpGPxosFylkUEirvlRj/lmv5U5Y1/uL+VFguZ+8CkyDWmEA/hH5UuPp+VArmUWx/Cx+lJlu0bfnWrz60YPqaAuZe2QjiJqPLmJ/1RrTIx3NNPSiwGb5Nz/wA81x+NJ9nuT/Co/wA/WtDAooAzja3P95R+Apv2S4HWcfgorRIphFAFA2kmeZz/AJ/CgWZ7zsfxq4RSGkBU+xqesrH86QWiD+M/lVvFIRzQBW+yp/eaj7LGeu4/jVjFJigCv9jh9G/Ok+yQbhlCfxqwaT+IfWgDriOtNxTz1NJitCRmKYVFSEYpCKAISgI6UwxKe1WCKaRQBWMCHtSfZkParBppOKLAOt7dVycVYCgdBWfNcXCIRbuiv/tpuB/wrJl1rVY2wzxqf+uQqlJIXK2dUBT1Fcadf1L/AJ7Y9wAP6U069fnrcS/g1HtEHIzuAD6GpFRv7p/KuAbW7o/euJ/++zTDqkjfenm/Fz/jR7RByM9ECkHkEfWnZA6so+rCvNzfhusjH6saQ3aHuPxo5w5D0czwL96eEfWQf40039kn3ry3H/bQV5z9pT/Zo+1L7UcwuQ9DOr6YvW+h/Ak/0ph17Sl/5ewfojH+lcB9qWk+0r6/rRzMfId8fEmlD/ltK30iNMPinTB0Fw3/AGzx/WuEN0vtR9qTHJo5mPkR3DeLbEfdt7lv++R/Woz4wtx92xmP1kFcZ9pT+8KPtKeopczDkR158Zf3LBf+BS//AFqYfGNwfu2UA+rsa5Tz0/vCj7Qn96jmYcqOoPi+/wD4YLZf+Ak/1qNvFeqHoYF+kQrnPtCetKLqP1pczHyo328S6s3/AC8qv+7GoqM69qzdb+UfTA/pWZCrTx741yucZz3qYQS9wP8Avqldjsiw2r6m/XULj/vvFRtf3r/evLg/9tDUfkSf7P50eQ/qtK7HZCNNO33p5T9XNMJJ6lj9TmpfJb+8KPIJ/iH5Uh6EBVf7ufwowo/hA/CrH2f/AGz+VAgH94/lRYZB9MUd6ma2Vh8xz9RSi3QDAyBSsFyDIoyKmMC47/nTDCP+eWR/vUWDmGBh6j86XevdhQYgM/uhj60nln+4tLlDmF81P7wo85B1cUmxv7qD8KXY3+x+VLlHzB56f3v0NHnIP735UbG/vD8qCjf3z+VPlDmDz19HP/AaT7QD0jf8qNhP/LRqPK/2m/OjlC4vmk9I3ppdv7jU/ZgdT+dAjU8EZHuaOUVxmZD/AA/maBv7gfnSwj92pPXFSYosFyPD+350BX9qlApQtMLkWxu5H5Uvln+9+lTbaNtArkQiP94/lR5ef4mqYLRtxQBEIh3LfnS+UnufxqXFGKYEflR/3c/jS+XGOka1JijFICPao6Iv5UY9h+VSEU2mAzFHPvTsUYpAM708CgDmnAUwFApwApBxTwOaAFHpin00CnUxBS0UuDimA2ilxShTSAbSgE0pU+lAU0CCkOKUIaTaaLgJilFGDSqpz1pgLTKm8s0hTmgCA/SlA5qTy6TbSERvzxTe1TbBTdgpDIKSp9opNo9KAK9IRVgqKbtFAFYimkVZKD0pjAUgICKTB9KmwKMD0oAhwaCDU2KTFAiDYaAp3DipyKQD5hQM6c9TSU89aStSRh5ppp9NIpANIppp9NNAEbVGTUjVGRQMicVVuIEmXDDnsfSrjComFIZgz2rwnPUetVioronjDDBGazLizwSVqWikzLKVGynvVl0KnkUwj2pDKrCmkcVYZR0xUbLzigDPvJXi8va5AIOarC7kH8VW71R8nHTNUyo9KtMzY4Xr+tKL1sVFgegpArE8MPwWmFiwL4460ovfc1BtfruP/fIoCv8A3moCxaW8+tPF05HyqSfcGqyKc8u351bRgo/13/j9MQLczH/lkT9CR/MVMkkzDmFwfemeZH/FMv8A33SrNbY5nQ/8CosFydRKekbVII5j/wAs/wBabCY2KMmCCeoNXAaVhpmjpSstlhhg724/Kr2Krabg2p/3zVwLSGNxSYqQLSbTQMjxRipNvFAFIBm0Ubal20hWgCPbSEVLt96QrQBEV4qORW3RAEjLYPvxVgqKa6/NEfR/6GgCo08cYYtv4OOnWpLZDdoXj+VVOCX/ADp/2JLmC7dnZTAhkUDHzH0NSaEpNtPx/wAtB/KuZTm3Y0tGxYTQp5FylxbsD6E5/lTW0S8U/KIm/wC2mP5itqKEkdOalKyKepIHXNX7xFzCt9DuZXkE+2BVI2MHEnmevA+7j9atDw4ve7b8EFbMYBNWDGNtNXE2c9/wj8I63Eh/4CKcNBtu8sx/EVrOQDTQw9/ypiuZw0KzHUyn/gdY11AsN/PFGCEVyo9hXV5OeFb8q52/H/EyuOCD5h61VgTMuJT5a/Sn7TT4h+7WpBQURBTTghqUClpgRhT6UbDUtOoAh2H0o2Gph1pDyaLCIthpdhqTFKKBkYjpfL96fijFADPLpDHUlBoERbBRsFSYpuKYxuwU4KPSinCgACj0p2KBTqAAAU6kFLTQgpaSjpQA6ikzS0hBRRRQAU0j0p1IelADKUUlKOtAyTNITmiigQU0inUhFAhtNNPIppoAbikp2KbigBKQ06mkUhjCKYRmpDTDQAwikp9JQA2g0p60lACGgdR9aWgdRSA6Y9aSlPWkrQkQ00040lMBhppp5ph6UgGGmGnkU00DImFRkVMaYRSAhIqJ1zU7CmEUh3M6e2DDis6SFkPtW66jFVZYgQeKRRitTCKvS2+OlVGQqaQzPvh8qfU1R2+taN8P3aH/AGv6VRIqlsQ9yMrgVWlBwcEg59atkHFVpR8p4phcyo3dr2ZC7kLt4LHjIqwUB6/zNVYmH9qXIz1WPHvgHNXTxTJIfJUdj+ZpyxKD3qTGaUCqAFUCrEYTvkfSogKkUUXA3dPwbePbnG7v9a0R61naYubND6Of51pAYqRo1tLP+jN/v/0q9VDS/wDUyf7/APSr1IBaKMUuKChCKQdadijFACUU7HFGKAEpKdigg0AMIqN/+Wf+/wD0NTEVHIP9X/vigTIm1Cy0+C9W8uY4DcQtHDvz87eg9+R+dXfCmxrK7ZioCyqCSRgcetcb41KpHYFmVcyyqC3+6vA9z2rrNNxJoOq8LtKREEMG3jHDZAA5xmsqcUtSpPodckWO1OdBsf6GmrEoOVLLn0NKxcSeWW3Axk5I5rd6IzIrZBgE1cwMdKrQj5RVjB9azS0BlS5QDkCm2/8Aqz9amuB8n41Fb/dP1px+IHsS8569q5fUh/xN7n/rp/QV1Hf8K5nVB/xN7j/fH8hVy2FHczIv9WKkApsQ/dj6n+dPrM1FoFApQO9ADqKKUUCEoxS0lMApR1pKcKQCigjBpQKfTAjIppGKeTTTQMbSYpaKAEFLRRSEOFLSCloGKKUUgpaYhaDSUUwFHWlpB0paQBRRRQIO+KQ0tIaBjTQKSlHWgB4FFA6UUCCkpaQ0AIaaelOzTaACkxS0UCG4ppFOxSGkMYaa1PIppoAZ0pMU49KSgBMUmKdRQAwigfeFONAHIoA6RutJTj1NNNaEiGmmnGmmkA00004000ANNMNPIppoGRkUwipTTDSAjIqMipWphFIZCwzUTLxVgiomFAypInB4qpLDnNaLioHWkMwNRj2wqf8Aa/pWbitzV1xaA/7YrDpolgKrTD5TVoVXmHBpisYilRqG3aMbQQ2ec85GMfT8+9XNvzLn1qooxrc/vbxn9TV3+JfrTEhnlL6UojA7n86fQKAECejMPxqRC3mMpYkBQRmgChf9efdP60Ab+lj/AELP+2f51qY5NZWk/wDHkfZz/StQn5j9aBo09MH7qX/eH8qvgc1T0Zd8U/sw/lWoIqQyHFGKn8ql8qgLlfFFT+V7UohphcgxS4qx5VBipWC5WxRVnyqTyqLBcrEe1MmXCxHH8S/1q55VJPEPLi9nH86dhXILW2guTeiaCKXbbuU8xA2046jPQ1X0FcaDqg5+4p/Sr9gMXt8n/TB/5VW0MH+xdUH/AExB/wDHTXPT+L7zR7fcdcv3V+gpG/4+V/65t/MUR/6tP90fyob/AI+o/wDcf+ldUtjJDE+7UwbI98VCnSlyePpWSASVsqKjh6sPxpz9BSQ/fP0px+IHsS1zWqKf7Wn92H8hXS96wtRTOoyn3H8hWktiY7mLEpCdO5/nUm01LFH8h/3m/nUnlisjW5XwfSlxU/lijyxQBDtNLg1NspdlMCDBpNpNWNgpNlAXINppwFS7BShaAGAYpxHy07FGOKBEGKCKl20baBkO2jbUu0elG2iwEO2jFS7aNtFgGU4ClC0/FADAKXFOxRQA2jFOxS4oENxRinUYoAQikxTqKAGYoIpxph6UDDbQFopwFAABRinYpMc0CExSYp1FADMUm2nkUlAhlJT8UYoAZSEVIRTSKAI8U0ipDTSKQxhHFNxUhptADMUlSYpMUAMxSgcilx7UqjkUAdCetNNOPWkqyRtNNOpDQA002nHpTaAGmmGnmmmkMY1NNPamGkMZ1pp9KeaaaAIjUZHFSmozQMiI4qFlqc81GwpAZGsj/iXk/wC2tc+RXSawudNk9mU/rXO4poBoFQzD5SasVDMPlb8KBGIP+Q2/vbL/AOhmrp+8v+8KpkY1tfe1/k9Xj1H1FPqJDcck0uKceCfrSUwYoFIB+/5/uf1p3ek/5br/ALh/nQCRuaVxZuPRz/StM/eNZelHNrL/AL39K0yfmpMZu+HhuS6/3l/ka2glY3hrkXQ/3T/Ot/FNEsi2Uvl1IBTttMCHZR5dTbaNtAEQSjZU+2jaKYEGyjZU+BRigLkGwU2VPkTj/lov86sYpso+Rf8AfX+dFhCaPHbjVb/z43cGE42gnHr0rN0lANK1IL0MHH5GtjSD5et3Z9YG/pWXpI/4ll9725/kawitfvNOn3HRQ8wxH/YX+QpeDeW4PQhgf0pluc20P/XNf5CnE4urf/gX8hW72MzY/su1HAL/APfVVL20gt0BjZi/oTkVObj5ic1Rupt8nJ4HAoUbibsZ9zP9ni82RRsBA4pbG4iukMkROBxyKpa0jvassYzuKr+OauaHam0tNjYZuM47HFVGlrcmU7I0Y7beCSxX8KxdSh8vUZFznhTn8K6KLvn0FYmqj/iZSfRf5VU4pLQUJNvUxYk+Rh6O386k2U6IcP8A9dG/nT8VhY2Itoo2CpcUYosFyLbRtqXFJiiwXI9tJtqbFNK80WHci280u2pNtLiiwEe32o28dKkApdtAEOyk2mpttG2gCDbSEVY203bQFyDbS7Km20baB3IdtLtqXZS7KAIgtG2pgtG2mK5DspNtT7aNlKwrkO32oxU2yjZQMh20m2p9lG2gCsV5pNlWSlJsFILlfYacENTBOacEoAhCUbD6VYCcdKTZ7UwuV9uKNlWNntRs9qQrlfYaQpVnZRt9qYFXbRtqxso2UgK+2mlKtFKbsoArFM00pxVopTSlAFUoaaVq0U4puykBX20bKsbKTZQMr7aAhyKsbKUJyKANQ9TSUp6001ZIhpppxptADTSU402i4DTTTTzTDSGNNMNPNNNAxh6U004000gIz1qM1K1MNAyI0wipTUTUgM3VhnTZvbB/WubrqNUH/EsuP90fzFczimgG1BN0arOKimX5DQBhvxrUXvbP/wChirnp9RVSUY1q194Jf/Qlq43A/EUCQN94/WkpzfeP1ptMBQaM/vl/3TSZp0UMk9yiRKWbaTTFc2dIObef2YfyrTPJpmiaRL5E/myKpJU4HOOKm28Ckxo2PC7kzXinHCoR+Zro65zw0gW6u2BPzRrwfqa6SmiWLinCkpRTAMUUtFMBcUYFApaBCUlOpMZPHWgBKbJ9wf7y/wA6sLbMfvECoJhgEejD+dAhtm2zWZfeJh+gqjpQ/wCJddj1gb+tWo22aqx/6Zn+VVtK/wCPK4HrC39axW/3mnQ27U5srf1MSfyFPY/6Tb/V/wCVQ2Z/0G2/65J/IVKx/wBJtv8Aeb/0GtnsT1HS3G1c55PApn3lFZs8u50Gc4OMVdV8RRgckDnPetIqxkxblf8ARie+4GpbBh5Tc96ryyiS2fsysAwPao4LkW0EzkFtoGFHVmJwB+JrZbGTWpuRnrWNqg/4mDf7q/yrRtJJSpFwIll9IiSv0BPOaz9U/wCP4n/ZX+VZz1RcNGZkY4k/66N/OnYpI/8Alp/10an1gbjcUYp2KMUANxRin4pKAG4pMU/FGKQxlLinYoxQA3FLinYpcUAMxRin4oxQAzFG2n4o20AR4oxUm2gCkAzbS7afilApgR7aNtSgUbaBEW2jbUu2jFAyPbRtqTFLigCLbRtqXFG2gCErRt9qlxRtpARBacFp4FGKAGhaNtSdqMZpiI9tG2pNtGKQEW2jbUhWjbTAi20m2pSKTFICLbSbam20mKAIStJtqcimFaAIioppSpitJjikBDspNtTYpCKAIdvNAXkVLtoC8ikMsnqabSnqaQ1YhDSZoNFIBDTaU0hoAaaSlNNNA0NNNNONMpDGmkNKaQ0AMIqM1I3SozSGMNRnrUhqNqAKeojOn3A/2K5orXTX3NlOP9g1zmKaAZtFRzL+7arAFMnX9yx9qBHPXAxrFifWOYf+gmrTj5fxqC6wNX07kAYmB56ZUVZcdfrQJDG+8abT5PvGmVQNhQskkUyNG7ISCMqcUVG5/eJ+NMR3nheQy6a5Zy7A4Yk5PU9f0pm3gfSovBfNndj/AGx/IVb28D6Ckxo0vD4xdXH/AFzH866AVjeHrZnuJn6KYwMnvzW/9nUnAlGfTFNCZHS06SFo+c5HrTVRnOFGaYhaKlNuQhJYcDPFIkDOMk4HagBlFSvblVLBs4qGgBaM4ORSojOcCpfJjGQ0nNAD7diyHJyc9zVWf+P/AHv61biiMZbnIOKqT8+Z/vf1oEUp8jUeO6/0qGxYpbSD1RhV027SX+8nau3qfpUNpaoY2VZlbhug/wDr1hK6bNVsWbOcizgHpGv8qma5xNA2M7WP8qrRw+TbQjdn5B2pwUtLDtGTuP8AKodSWw+VFGWUgE9Oc/rU63bbeowB1qO8sGPymRVB5qs9u8FsF8zcAh4VSScdMAZzXU58urM4wUnYtrcGW5nXPWND+ppzMyqjKSCZU6fU0unaBqjZuJ1jgDxqux2+YYPUgdK0b+wS3jtVhAC+YDJLIxwMdz6da09orWM+US3d5ZDl2XY6sMd/b6VWuJvtE7PjgHYPfFWIbaZwzwncrnKuBgEfiarvaT26kSgFsljg54NKUr6BGNitH/y0/wCujU/FJAjOZFUZPmNVn7MRGWZgCBnFZlkFFTx27Ou4naO3FOa1IHysCfTGKAK1LQRzinpG0hwv50hkdGKs/Z1zjzhn0psluyDIO4UAQYpcUY5NKKAEApcUtSRwtJz0X1NAEdGKnECk4EoJ9qZJE0Z55HrTAixS0uKlW3O3c7BR70gIaKnFuGB2yA1G0bIcMKAGYpcU9InfoOPWnvCUUHOSTjAFMCIUuKnS2JGScH0okgMa5zkd6AIcUmKnSBnGScCnNbEDhsmgCvijFLRSAKKKOe1ACYpCKdSUAJigCl5ooAMUuKKWgBMUmKdiigBtJilooATFJinUUANxRtp9IaQEZFJinkU0igBm2jbTqKAIyKQipDTcUgGYoAOacaB1oAeeppppSeTSGqASkJoJpCaQCUhpaQmgYlMzTiaaaAENMzSk0h6UhjTTTTqa1ADDTGpxNNPSkMYaiPSpW5qI0AVrnm2mH+wa54DgV0c4zBKP9hv5Vza9BTQDsYpkw/0d/wDdp+abL/qH/wB2mI5LV8fb0O3JITt6GtiYfM/fmql6P9P0k/8ATy6/nGatyfdNO5K0I5PvH61GetSS/faojQA0tVW7mZIWaLHmKp28Zwf61YbjJ7VBJhmAA470xHY/DyaWayuzIuI1IWMtHsdgP4mGTgn61r9h9BWf4E/1F2PUj+lXxyq/QUmOJ0ukzR8hHXcIeBuBIq2M5GOvbFZOhWjNcGRyVUocDua3PPWP5YlGPU96YMsTHMBP0qqGK9CR9DU8hJtcnqQKq5piL6sPJDHkbearPM7HO4j2BqaP/j0/A1VoAvQsWhUk5NU+pqza/wCrP1qBP9Yv1FAFkjyYDjqO9VOpq5P/AKlqp5oAtW7EoQT0NVJ/+Wn+9/WrFt/H+FVpv+Wv1/rQA68uILXE1y5SIKASqljk8Dge9Y+mXUchlWNm3xH5gVIxnOOvWjxJfi00+V5GZVR4SHVclPnAzjvjr+FS6CUmjuACsiZGG9Tzk1zzV7mkdEXhMsltblf7nI9KshlggWZsAD5iScDGDVMQmGCPaSV28E1DrtpdXvhi8tLV83U9uUi3cAMRxWKbvqXY3p9OtEUPOZyZOeSf6Cp9OgsEnDQxL5iqfmZWJH0LVS0uRdMg23GsXmokIFDzL83qScADPb6VLca7aldrx7wezuP6VrzvqzO3Y2m+YYHesXWJZ5VaGJI9gOCzEkj6KVIP41EuuM8yxpAB9EJ7e9F1fX7Rjy1YZPdtv8qfPpoHKMnur2SUG0e3Ulcsrxs5/AnFEUlzJEv2xg1wowzBQufQ4HSqrfbJeJJlA/Fv51NbxmMsGcueDk/jWkJNvUmSsVipgll2kgM5I/SriMGgBbOMc5qvcf61vrU0f/Hof901YiJ7ly3ynA+lTwSmRTnqOvvVKp7X/Wn6UAFyoDhvWp9jJBtT72KiuuqfjU0xIhYrnPtQBW8iX+7+oq2oOwBuuOc1R8x/77fnRvkJwHb86QA4AdgOgJpKDnJznPfNFAx0a73C+tWbg7EVF4BqCD/XLU10D8v40wIEba4PoasSyo8RAbJ+lVcUoBPQUAT28YJLkcDp9abcNmTHpUtt/qz9ahn/ANc1ADY2KOGFW5EEiY/EGqVXo/8AVr9BSBlSNm3qAxxnpmrUzbEyAM549qp1auf9WPrQIgEjnne351c3Zh3HB4yRVEVaT/j2P0NMCFpXY53EewqeBiyHJyQaq1Ytv4vwoGQv/rG+ppKV/wDWN9TSUgCiiigBMUUE0maAFoxmkFLQAtAo7UtABSUZFGaAEpKU0lABRRRQAtJRRSAQ0hoNJmgBDQaWkpANoxTqaaAG4oA5pTSDqKAFPU02lJ60wnmmAGkopCaBgTTaKTNAxDTaU000gEpD0pTTSaAEpp5FONMPSgBpppp1MakMYajNPaozQMjk5R/90/yrmAcKPpXTtyCPY1y46CmiR680kv8AqW/3TRmkf/VMPY0wOfvv+PvSj/0+/wDtNqty/daql/8A63Tj6XyfqrCrUvR6ZIkv32+tQmpZfvtUJ6U0AxhuqNxjFSd6ElSKaN5IxIqnJQnANMR2XgdCkE5OMONw/MD+laDIUIU9V4OKxvDOso17LElqI1EWQFbj7w9q35rhJol2wqjdSR1PWpY4nQ2IJmcDqYyKsLE5YDaR7kVkaPfN9pCOu4hD82a2muWYYUbfU5pgyyyf6PtPUL2qoyMgBYYzUqXO1ANmcDHWmCXMhd1De1Ai1Gh+zhe5H86qGphdYH3OPrTGlQsp8sADt60wLFtkRfU1Wzsk9SpqUXIAwI8D61HJIrjhApznIoAuHbInXINVHidWwFJ9wKSOZo+Oq+lS/av9j9aAHQRsiktwT2qG5jYCRsfLTluGBJYZz+GKhmld0fJ4x0FACtmDV7S5QDhcH5c9Qeao2MjC4kOfvytn3yav/agl/brs9BnP1qrDcossuIFBEjDI/wD1Vyy+J6msdizJj7LEKkjcMkfqrgVRilaWFGb06D602SRo2iZTg+YorHm1uXYuPpkZkL/O+45wTjFSw2UcZyYkUD15py3XyjKc49aR5mkBHQelX7pGovmnzt44Gew7VZcCSP68g1SpwuPIHzuqr/tHFUn3CwDrzT0GGLHocVGNQik+5C0x/wBhcj8zxVeS5nnLCWAQgN8oEgfcvqcdPpWtO1yJbDGk8yWY9hIQPyFXYADbgHoc1nR/el/66H+QrQjOLXI6gGtUSVCCpIIwRVm1Q5LnpjA96Z9oBHzRKx9aGuSV2qoWgAuX3SYHRePxqzG4kjB9eoqhTkkaM5X8qQEr27g/LyKdFFsO+TgDtR9r/wBj9ajknaTjGF9KYxpO5ifU5qQ27qpY44GcZqGrDXJZCNo5GM5pARxtscN6VddRImPXoaz6ljmaMY6j0pgL5Emfu/rTyvkxHJBZuKX7Vxwn61CzF23GgCW2fBKHvyKdcp0cfQ1XHByKnW5YD5hn9KQEHU4FW3YRQ4J+bGBUYnUfdjANQu5diWPNAAoyQPXirdwMxZ9Dmq0coQcoCc5zUv2kEYMeR7mgRDiraKfs4X1FVhKokLbAQe1Si544T9aYEFWbUfKx9ahd1YjCAAdcd6kFwB0jA+hpDI5BiRh702pHlV1I2AE96joAKWkooASiikpAFKOtJSigB1FAopgJiiikNABSUUUgCloooAKQ0ZpCaAENNpSaSgAzQDSUnSgB+aY3WjOKQnNIQ3OetKDyKSgdaBiE8000p6mm0wCmmlPWmk0DQpptGaaWpDAmmmikNAATSUlJQAHrTDTjTDQMSmE040wmkAw0w081G1AxneuXxgY9K6fPI+tcux+dvqf500SLSscoR7GmA8807+E/Q0wOf1Dj7CfS/h/9mFWperfSqepf8e9sfS9tz/49Vyb7z+1MkZKTv/L+VQsaklPzfgP5VCTVITGk1G54FKT70xzQBteFm/4m8g9YD/MV16/6tfpXGeFmzrTAf88H/mK7McItTIqJe0rjUV90at4Guf0s/wDExj/3W/lXQChAxwp1NFLmmIWiiigBRS0gooAXFBoooASmv/q5PpTqa33H+lAEUpxqFufcZqvH/rpf+upqe4AFzCxOMYqun+sl/wCuhNck/jZrHZEtv/qF/H+dE3IT2kU0kJ/dD8f50SHhf99f51gzQvL90U1jPvIjSML/AH3Y/wAhSp90fSn1oiCPyXb/AFtw7e0YCD/GhYIY2ysSbv7xG4/mafmkJpoQ8sT1JqCX71PZgi7nYKvqxwKrJdQ3TSeS5cRsFY7SATjPGeo9xW1N6kSWgsakvKFBJ39voK0UTEIQ8cYNZ0ZKyS4JHzdvoKk8x/77fnWyJFZGX7ykU2lLswwWJ+ppKACiiigBaKM0UALQKKWgApaSigBwooFFABQaKKACikpaQwpRSUopgApaSlFAhaKSigBaXNJRQAUUZooATNGaKSkNCilpgpwNAh2aKTNFMAopaSgBKKDSUgFoJpKTNAC5pDRSGgBKSlptABRSE0maQAaQmjNMZgD1pgOzSjrTBSg80gGk9aSlPWkpjEpppxpKAQ09KQ0ppDSGJTT0p1JQA2kpT1ptADSaYTTmpppDGmmGnEUw0ANJphpxqNjQMb/EPrXLScSyD0c/zrpz94fWuYn4uZR6Of50ITG04H5fwNMpy9D/AJ7VQmc/qvFip/u3MB/8iCrtxw71R1f/AJBkhHaSJvykWrtyR5r4II6gg9aZJDIckf7o/lULmpJD9w/7I/lUDHNUhDWPpUbnjrTifxoaCYqX8l9oGSSuBQFzT8Kt/wAT5R6wSf0rtwfkX8f51wfhZv8AioYveGT+Vd0p+QfU/wA6UhxL2mH/AImMX0b+Vb9c9ph/4mUX4/yroaSGxwpaaKXNMQtKKbRQA+ikFLQAvagmkooAKQ9G+lLmkJ4b/doEV7s4eI+1V0PzSn/bqW+OAh9FqvG2UkP+0DXHU+OXobw2RNE2E/E/zodsgf7w/nUUbHb+JoZvl/EVzNmqRpRnKKfanPIsa7ndVHqxxUMRJjXPpTvLTzPM8tS/TcRk1qnoZ2EFyXH7iGSX/axtX8zSFbl2+eZIh/diXJ/76P8AhTyzE5JJ+tNLHPU07hYEghRt/lh3/vyEsf1pzszsCx6dKbuPqaQE856gitqT94iew1f9ZL/vf0p2aaP9ZL/vD+VOroIFFLSUUCFopM0UALS5pKKAFpabmloAdRRSUAOFLTRS0AL3pKSikMKWkooAdmjNJSUAOpRTRS0xDqKSlzQAUUUlAC0UlFIApDRSHrQMXNKKbmgUCH5opKM0ALRSZozQAlFJRQAZozR1pKAFzSGikoAKSgmkoADTaXNJQAU09adTD1pAFKB8wpKB1FAxp60lB60lMAJpDRSE0hgeKaaDSUAGaSkNJmgBDSE0U00hjSaSg02gANRmnE0w0DEJqJjT2NRtSAaa5i74vbgekhrpWPFc5exv9vuMKTl88CmhMhBpQ2DTdjf3W/KjPzY7iqEcz4h/49YTzjzD0+lWLHjSrPII/crwe1LrGRot+R/zzz+TA1bvW/fsc9eapEFdpYcLvEzMFA2ooA/M1C84/wCWdpGD6ySFj+QwKHPNRMew60xMVrm6PSYRj/pigSq0i7zudndh3di386fI6xjMjqg9XOP51Qm1exjyPPEjekYLVQjofDB/4qK3945B/wCO13gP7sH3NeX+FNTF14qsolgkRSJDvc452HtXpqH92D/tGokVEu6b/wAhKD6n+RroxXNacf8AiY2/u2P0NdKKSKYtLSUCmIdRSUUAOzS5popaAFzRSUUgAmkz97/dooH8X+7TAq3/APqlP+xVaE/un+oqzff6lf8ArnVS15ib6iuOp8b9DeHwomjHB+pocYUn3FOi+6f940SD5PxH865GaouRfcUe1P71CJY4kBdwo/nUT3ZP+qTj+8/+Fap6EWuWjwCew7mqkl3EGwuZD/s9PzqJkeQb5WJHq5wPypmUTkDcB3Pyr/iaTkUojjPPLwp2D0T+pqTT1VY5sHOXGT6nHr3qs80YX52yOyjgVasnLpLuUrhhgVph5J1LCqxtAnH+sk+o/lS0n/LWT6j+VOruOYKKKKAFoFJmigB1FA6UUCClpKUUAKKWkpaACiig0AFFFJmkMWikzRQAtJRS0AApwpopaYh1FIKWgAopKKAFpKTNLmkMKTrQTSUAFKKSigB1FAPFGaBBRSZozQAhozQeaSgBc4ozRSd6AFpKKSgApKDTaQATRSZozQAHim5pc0lABQOoooB5FAEZ6mkoPWmmgpCmmk0E03NAC5pM0hpDSAM0hozTSaLgBppozTSaLjA00mgmmE0AIxppOaU000DGmoietPY1G1IBjHrXOahcJHqc6GdFYN90uARwK6I15/4oiT/hIrksASVQ9P8AZFNCZsrcMekufowNRtcbrkK75YhcZ/GuS8iIchR/KjyVLd/zNO4rGvqUbT6bcQQgF5YygDHaM/jUd1NcHDLaNK20DakiD+ZrMJdFO2SQY/2zSi4uQoxdS/8AfWaakHKMnm1xs+VpSx+7ybz+QqhLBrkufOe4QHtFFtH5itX7ZeD/AJbsfqoP9KempXidGQ/WMU+cXIznW0w53TQzu3cyBjQIo4xwmzH+ziunXV71TnbD/wB8f/Xp51mc/ftrc/mP60+cnkZmeFHC+LdO+bqzD/xw16pb4ZH3NgBzgBfpXBQaz5cquLCHepyrByCD7cVrWfiZo4j59u7uXJyjgD9alzTKUWjs7FVXUbYh8/vB1XFdNXnujeIobzW7C2+yzq0swUMWUgHnrXoVUgYZpaSloEGaWm5paAFBpc0lFAC5opKM0ALQOrf7tJmgHk/SgCjqky2+nvOwJWKB3IHUgLn+lc/4e8Rw6ncpaJazRu8JmDOwIAGOOO/NbusqX0idVGS1rKAMdTsNcR4KsruLU7e4ltJoovsbAu68bjjjPrXJVXvNm8PhO+hUtlVUk7jgCny+VFmN/wB5KeCqnhPqfX2qNJpURo0woLEs4+8R6e1QghOAMCuRtGqTBmhSZ2dhuPOAMsfwpkl4sYwihWP/AAJv8BVWcyNcyBWRUJ545PFCeUvLNu7ACs3UeyNVBbsmEkztuXGT/E/zGjySASzMzHnJpyM7/cQqvb3qwkIPMhJ/HFQPYhghjxvC5bux5xV+FSqNlQASMe9NDKnoAOgqRXDBsdsZzXVhf4iMKzvEP+Wsn4fypc00f62T8P5U6vSOUWkpKWgdgoo7UUCFpc02iiwh2aM802loAcDS5ptLQAuaXdTaKAHE0maSjtQMXNGaTNFAC5NGaSigQ+jNNFOoAWjNJRQApNGaSigA/GikpaQBSE0ZpM0DFzS03NAPNADs4ozSUUCClpM0UAB6UZpCaSgB2aTNJRQAuaSikoAQ0lLTSaAAmm0tFIBKKKSgYpoHUUmaAeaBEbHmmmlPU000FICaaaUmkpAITTSaU0lACZppNLTTRYYmaTtSmmmkAhNMpcHPFPW1mfnZtHqxwKYEBPFMJPrVowxIP3k4PsgzTPNhT7kOT6uc0BcrAMxwqlj7Cnm1kxlysY/2jTnvJCMb9o9FGKpzTrEu+V1QesjAfzoAnKW6Z3O0nsowPzNcb4ztrdZre8jjKSS5jkG7IO0cH2PatW58QWMeQkjTH0iXj8zXO6zqR1NYlMXlpGxYZbJOR3pXQ0mYmAe9KE9walEail8oH0pXKsVXRcHIB9s0gRSOE/I1O1tn+IZ+tILYgck0XCxCIx/ccfjS7FHr+JqT7Mw/iNJ5T9M80XCxHj3owPWnmOUemKNsn8W2i4WGop3j5x9DV9FwOoqrGjlgSo+lXhGcZxSCxt+DtPe98UWrq6IloftEhbuBwAPck16sIx/z0WvLvBl1Bp2tzS3Ugiie3KbmHBO4HFd6uu6UxwL+3z7tj+dawasZTTuavlejL+dJ5LHoV/OqiX9nIMpd27fSVf8AGpVljbpIh+jA1WhJKYH9KPKcfwmmjPYH8KXcw6lhRYBdjD+E0bT6GlEpH8ZpfOb+/TGR80U/zm9R+VHnHuq/lQFxlA+8fTFP80f880pjOGYYUDg8igCpdEm24wCImwT06Vl6ET/ZMZLBjt5ZRgHn0rTuWH2PcMZ8hj+lc/4YnL6FGS2SASxLDA56k9q4qv8AE+R0w+D5mtO8gI25xWXfatNEXt7WAT3SD5/nASL/AHif4vRfzxTZ9Rm1JjHp0jRWnRrxR80vtEOw/wBs/h60trZJbokcIConQHn6/wD6+tcjVjoiu5xtxrPib+0222kwAIVUkZT+Lds16HFbLkM5y3GFB4FQ/Y4nmV5AGYcjirTS4Bx2HPcioerLlK+iJzs4yScc9cD/AOvQ8xI2qSGPdeoqoJmk4ClBjk9Cf8KeG4woG30HT86mxFibcFX7w4685q1bBRExUEA4PNUw6pjHb26Vbtm3K/GDx3rqwy/eIyrfCSj/AFsn4fypaFUmSQgZ5H8qUqfQ16JyXEoowfSikAhOATTDccuoQZUAnr36fyNOflSARkjvVXyZQSdiZOScOe+M8fgKYi7nIopB0Apc0XGFFFHSi4Cg0oNNpaAHUUlLQIKKKSgYtJRRmkAUtJmimIUdacKbRmgB2aKTNGaAFzRmm0tABmlpKM0AFJRSZpALRSZozQA7NGaTNGaACjNJRQAtFIaAaAFoptFADjTaWkNACE03NKaSgApKKDSAKQ0Uh9qACkzSUZxk+1AEZPJpueaD1NHegoKSg0qxu/3VJ+goAaelNNT/AGYr/rHRPqeaQ/Z1/vSH8qAuVjT1gkflUOPU8VN9oK/6uNF/DJqJ5Xf7zMfqaAuH2cL/AKyVV9hyaQm3TojOf9o4FRSOkK7pXWNfVyBWTdeILCDIVpZz6RJwfxOKV0g1Zsm5cfcCp/uj+tQs7Pkksx/OuUufFN02RbWiQj+9Jl2/oKy7m/vL0/6TNI6/3d2APwHFS5opQZ1t1qtlaEia6jVh/Cp3N+QrJn8UQ5It7d5D/ekO0fkOa5/avbj2pf3fQg/gKXMUolyfW9QnGFuEhHpEuP161ntG7tvlIdvVmyfzpxRD0J/Kk8oZ4Y5qblWQ3GP4fyNV5VJ9eKt+UV53H6ZqJ1kBO3FFwKe1cHhs/Sn+QCMgn8RUq+fuwTj3pwinbo2f+A0XCxVaEgcEUixsBjfirDLIDyq++RTlxt5VfzxTuFiuUJ/vfjS7W9KmZo1OMfkaP3R53D6A0rhYi2E8ZAp6xMR1H507YG5BzSGJvUfnRcaAQuG4x9athXC/KBn1NV0RgeWIqcSyLnqR9KVx2J4DIsuSR+VXxvPQZrMinfI+Un6rWilw/dV/KlcLCsgB5jz/AMBppCAgeXn8KlEx7oKebhCBkdO2KdxWI13AZDSKfZiKmW7uohlLu4Uenmt/jUXnDPyjFTBlPBIz/tLRcdiZdY1NOV1Gf6Fgf5injxFqi/8AL4G/3kU/0qvsB7x/hSGONRyVz6KuafOxci7FxPE+rAkmW3Ye8H+FTL4r1EHmC1Y/8CH9azvJXGVUH3NHllT/AKsAfTFHtJB7NGsPFd7xnToW/wB2Rh/SmzeKL5thi0wgjO4Gfg8fSs7AA4BH0NNbJxgyA/TNHtZB7KJoweILhooPPsmDJHh8bWVuepBxTWn0meQtcaFaOx67rX/4lsGqREkartmPT0xTYriQP/rwefWsXUlc0VNG8usWOMHTIx7Kkij+tSDVNLfrabM/3Z2H81rK+1MTjdn6CpFuOPv/AJilzd0g5PM1RqGjEdJl9dtwp/nTo7vSCxKz3nPX7hA/I1nK24gEIR6Fc1aSOA8+Qh+q1HNHsHK11LwOmsCBeTAehg4/Q0eTasv7vUkXPd4HFV1tLVutsn/fIqRbCxPWAfTkfyp+52F73clS0hjUhdTtST3csCfzFS2/l25k/wBJt5twGWifdjBxz6darnT7LHG9f92Rh/WsbXbUQrBLbXdwjqT/ABkg9+R35rWHLF8yRMuaStc6xJhhij8Z7GnC4cfx153b6zqtqGVL4OC2T5sYbnFWY/FGqhsP9kf6xEfyNdCqxMfZSO8Fw3+yfwo8890U/hXFL4svR9+1tG9w7rVhfFzY+fTiT/0znH9RVe0iL2cux1/mqesY/CjdGeqVysfjGD/lpp16o9VKP/Wp18Y6Vx5iX8f+9ak4/ImmpR7k8r7HR/us9GH4UYiPcj8KxIvFWhy9L9Yz6SxOn8xVmPWtLl+5qNqf+2gH86egrM0tiHpIKPLB6OtV47iGX/Vzwv8A7sin+tTAEjIUn6c0wHeU3qPzpfKcdqbyOoIx7U1WcSksybf4duc9utAEnlv/AHTSbG9DR5h/vfrS72/vGiwCYIOMGkINO8x/U0GZgQMA5744H1oAbzSYp/ndMqvNHmjug/OlYBlLT96d0P50boz2YUAMFLT/AN0e7D8KdtQ/x/mKAuRUtSeUp6SLR5X+0v50ARUVJ5Le350eS/pQBHRmnmJ/7tIUYfwmgBlIacVPoaaQaAEzQDRg0YpALQKUCigApKWkpgFJRmkpALmlzTaM0AKTSZoNJQAUhNLSGkAhpKKSgAzSZoNITQAE01j8rf7p/lRTXOIpCP7jfyoAm+yvyXZUHuaTZbp1dnP+yKjbLN3JqGe4gtl3XE0cQ/22A/TrQBZM6p/q4lHueTTHnkcEFzj0HFYtx4k0+IHyjJcH/YXaPzNZVx4mvpCRbwQwjsT85/Xik5IpRZ1eCRkAn3qjcarp9qSJruMMP4EO4/pXHz3d9d/8fNxLIPQtgfkOKhWPH8OBUuZSh3OhuPFUK8W1q8h/vSnaPyHNZc/ie+mBHmiIekS7f161RABPOKQ7RxgVLky1FDHlEr+Y4mdj3LZP603MfUCQf73NTh8dRn6mglCeVx+GakZDub++ce1KbfzPm3k/U1MBk5Un2pwTfwRmgZV8gA8N07UeUoq55ATuPzpNgHP8hQBUMA9MfjSfZ/UmrZOOA5X6imDe2cYYetFwIPJOOpqJlAPOeKttx1H5GoGz33YoCxXwd2RikIbPb/vqpi0QyGbH4U0pGRlWDfhSCxAyvn5RketBRj1XPpkVMYyV4x9A2DUexwfvOM++aLjsReWv8Sc0nlx56jPWpmDKgySfciopHYLzGrD0ouAnlJt/1pFJ9nXr5ik+9IoMhwsYH1oMbIcNt/OkMeluxPEiH8asCKYEbQD7hhUcQiABy2fpVhdvZ/0oAkRZgBuUg+xq1HK4GGziq8SkEnOasoC38I+ueaAsP83dxx+Io2jPKrg9ad++PQZp6Rsx+59c9qBjQkWMYP4NT/KTjG8VItupGSBj2o8nGSVXrwNxoAYI0/57NTmCll/fBSP1pfLHv+dMMYySP1FK4yQDJA3cnue9L+9H3WQ+wqIqzeppPLwdrMVJ6AHFFxj905PJX86diQc7DntijG5dokC++Kf5b45bJ9c0gIJHmC8g/lVeCQl8Mg69xV10mX7oX8ahRZg3+rH4VDKRbhdUfICj1q2ku8Z2bl/vDiqke/8AiiP/AHzVj7VOe7Y91oAuIYxyAR7mr8A46is2CeUsAVU/8BrYgYFRlB+VQSx6DI6jHtUgUY7fjQWT+7j6GkLr6H86aJYbcen5VlazHugUdOa112E5DH86zdZiDW4/fFTnOa2a0JT1ORkiAJ6fyqExg9Mg+xq/JbN1N2CPpUa2wP8Ay1RvpxUpmhR2bDzuP1p32eQjIx9D1rQFuRj5QcdwaDEQeUYH1zT5hGa0Uo7j86ZslHY/gavvASerA/QGkMKqpOc49sGi4FTzJlGCDj0600yMcbkyP9pasgx9dr/jTli3k4JP0NFwsUxsHPlJn/dxUiTEcJlT/suRU5STOFRiPXdTRE442kfhTuFhYtQvICfKuJ1yc/LM3X86srr2rJjF9cj03EN/MVVEWeuPyoEYB4IFNSYuVF9fE+rKeblX93iU/wBKsL4qvwwZls2YdMxkfyNZiwbjk7fzoNrk4H5A0+eXcXs49jZ/4S2dk2yWcDcg5jmZDVlfF4x8+nPwOSswP8xXMta+o9uRTDa4x0H5in7SXcXsonWx+LrNyN9rdp/3y1WF8Uae5BzcqMfdMOfxyDXFFD0zzTTHKOhOPWn7WRPsoncP4n09HP8ApI2EDAaFwQc859sYx71PHr2mSsNuoWvPHzMVP6ivPGW5B6n8CaXZI6gPK30bkU/bMToo9Oj1GzkPy3lqfpMv+NWI5UkGY5I3H+w4P8q8p+zJ32N/wEUi2qqT+7C/QYqlW8hex8z1vY5/5ZsfwpCGU/MpH1FeT/Z1B3B5UPQFZWX+RqS2F1ZR7LXULyJASQqztjP4mn7ZdifZM9R3gHr7Y96XzPc151HresRgD+0rlsdN5DfzFTDxJrinIniI/wBqJTR7WIvZSPQPOI/ial89x/Gfxrgx4q1ZVwUtH/7Z4/kakTxheKTu0+2bJycOw5p+0iL2cjt/PfPXPvigzuey/lXHf8JhMQc6cg44KzHr+VTR+MYOPOsrhT3KOpH9KftIh7OXY6wTsCcqpB6cdKXzlP8AyzWubXxdpZ+8bhPrHnH5GpV8UaOf+Xzb/vRsP6U+aPcXK+xv+ZH3jP4Gl3Q99wrIj13SZBldTtvxbH8xU6alYyfcvbZvpKtO6FZmhmI92H4UhWI/8tP0qssqOMrLGw/2XBp+HPRCR7CgRN5aH/lotIYh2dTURBHVSPqKTNFgJvJJ6EGk8lx/DUWaUMf7x/OiwXHmNh1GPrTdjelHmN/eP50ec/8AfNFgEKkdqaQfSpPOf1H5UguGJ+6v5UhkZFNxUxmz1RaaZ484KDPtSER4ptTb4iPuH86buh9GoGQmmSj9zL/uN/KrB8n+8w/CmvHG8bqsmCykAkdMigDg7vXr653K1yyKeqxfJ/Lms8GFm3HJY985P51bMUTMQGBOaUWyY+Upn2rFs2SsV1WM9CR9alFtEQCZhTjCeuz8qjMRzwcUirEgtv7jr+dNa3mweVqIq4HysMelJiUfwtmmFhxWUH7gP4UENjoB7YpytMo+YlQOpz0qUXLgZD5X+8y5pXHYrcDqgNAaLvxV1JvNGQIm99mKeFiPWBGP+zzQBQ/cY+9j6mlCFuFB/CtDZAB80Qx9BShbc8DC/hikBTW1Oc7mH1U07ypF5UK1WSi/wyH8HprRuejN+eaVxlVjc9DGgHp1pjSFR80Jz/sirfluByMmoHS4Ukjb9BxRcCu10mMNCR/wGq7SQucqGX6Gr434+dZM/wCyAajZUxzx/wABpXGZ5iQnO/r64pDGSMB+PSrTxwnqqn8KhaC3zjAB74NO4FfyGB4YfgaDFKPf8amEEROFc/Sj7McHDgfWlcZDukAyEP400TS552gehFWCkidGzTS0v94fjRcRA05PB2/lTd6g8hR9KskyY5iQ/hTcRnl7ZWPqDii4DU2P905I9DUwiGMZZfpzSp5GMbSo+ppWMC5K7+PagY+OEcEynjtjFWlHXaw+mKppIOxxViKRV6nGfWgZZRJG5VQcd84pxSXqY2qMTg8YFKH7+no1ADs4xuD/AJU43TL/ABZ9iKaXYnjfz705ZHx979KAHibjPyc04TAf8sxn61AXfPCRke4qQr0/h46gf0pAPM4XqrZ9BzThIGXcE/77pm0dgfqOKawHTDH9aBk2+3Y8j5vYU4mEdADVZoxxnIoWNd3DY47jFAExCEDBP0zSxxsDkbsewqA5HRhxUiiT+9+RqGNF1I5i+7zPlP8AC+en4VNGk643MCPQc1TiWQnBkI9zVuJQrcPnI5J6mgDRt0PUgH8K0YwAvK1n2oZuu3HatJFfGNgI9QKgliEKTnaxNNAQjPAqUbgeUP48U4jvjiqiiWyMBV9/YVQ1XabcYBHua0OOtZmrgvBsDgKeoA61s9hLc5mdUyQHXjv1qqUOeCrH2OKstCRkKxAqFopRz5h4rNGhF+8zhRx/vU4STJ3kH405kZhgFA3bIpAJCPmY5HoOKYxRczA/ef8AHBpTdunzMwZe+EyaTawXJTPtmmF2GD5bZHTmgCT7eRndGuPQ5pBeQufngH06VCZefm6+4oDKeqg/WgCylxA6ErGwA/umlDRScAyD221W8wY2mNcD0NJujD5wwXHTOaBFvah48wg+mCKY0RJ4cY9u/tTUMIO4PLn35FOLqSNsn1GKYC7OD0/CjbIo5KA+xNNPPOePrSDcBjjn0pAPBkHX9aTzmXsp/CkLse5x70jMxHQflQArzFuqCkVhn7h/A0isTxs/HNL5hA+6efSgBfMjY4Yc9/Wl2oegz9OtNLRd1Ge5pu6A4+8MdwaAJRGpH3WFGDzyce5oQwk8SEGnfIfuy8+5pisV3YBiAFIHrTfMX+6p+hq0c45cH2NIBx91PxGaAK/mHOPnx6BhTt8efuv+dOKszkeWGPbb/hQIz0a2P1HFAWGmWFeDlf1pA6PyB8p7kVN9nVhyCPxpDbgNgMRQIgZUH8UefbOadEgVzubAxwetK9uB/Fz9KjMB7HmgCdlyfvqfwpghPZUYVH5L/UfWlCyJwMCjQBxt3242KQfSo2t8f8sAc+1O8yXsT+dHm3Gfvn8qdwIdirx5GPpxSiRkIK+ah9RIw/rUvnSjvn8Kb58nfH4ii4mrkiajex/cvblfTEzf1qdde1ZOBqdx/wACw38xVTzcnlV/KkLp3RfzxT5mLlRop4m1hD/x+RP/AL8K/wCFTp4t1dR8ws3/AO2e3+RrIAiIz5Z/A00xwMSTvH0queXcnkj2N9fGWofxadaH3MjjirA8ZSDG/Stw7+XdDj81rl2hgx/rnX2xmhYYduTM/wCVNVJC9nE6tPGkJP73SryMeqyRvj9RVmPxbpjjLJeR/WDP8jXHpGMf6zP1qUJ3DL/3zR7Ri9mjsl8R6S4/4+yn+/Ey4/SnrrGlyEFNStvXBbGfzriSG44WmlGPVBzT9oL2Z36XlrJjZdW7fSVf8alBBACsrfRga83MK5y0K5pDEoGVXB9uKaqC9mek7H6lWP4ULkMMgjmvNEuJ42ykk6H2kP8AjUq6pfIwA1C6U+m80/aIXs2WWMLMcFh9RQqrzsbFLIjbjlcc9hTChxwKg1JY7d3HEoJ+tSm3kQcrkVTKkelKHkQZRnz6A0hlkzMuQLdm+o4pRNn78ar+BFQC7uFHLH6EUpvHIG5Rj8qAJTNbsfmJ47Zp5mt8cYHvgVWNzbsCGh5780wtaFskFfoKQFoyLnIYHHPIpRdFey/gKqnySPlnI+tN8stkpc5H1pDLguSc9PxoDgjnGKpeTMD98N9BS/vlHcfhSYIsN5fQYJ9himBOeCcfWoTJJ0YEj8qUyjHKGkMsjIGdzD8aTzZScCRT6ZWqxuEPGHH0NBmT++fxoAsNJPg5EZFRmR8f6hD9DUZkVuN649KjcSMcRqh/HFFxkhKuD+6IP1qvLbByNxYfSnhNoBlAX6GncAHbL8vp60AVfsmOj0fZXxw4H41Y2t0Az70xnRAA8pB+lAEWyRe4P4ZpN8oBA2Ee4qffx8rj8eKTDZzjPv1oAi8yUD5ox+FKJ8D5oz+FS/NjlTTgp6FVP86BkSvDIOVZQacEgzgMc/SpvIJUnaFHc4qPbGp5bP0FIASJG5DfmasLZlh1BHoaSIwNxhx6VZEYH3JSD7indgQmykUcRnHtTDbuOCnHqRVgW8zHJuQfQc1KonQYDA/8CouxFPysdB+VIUccgkfjVr7Rcg4CBh7c0hu5CPntyRnH3KAKw3/3mpwkkH/LT86sLMjHDRhaC8XXKCgdiETS9Btb8actxN3iBFP3xHuv4GjbGTwaAGm5J4MXFKssTH5kI+lP8pCPvr+JpuEAzuGD0IHWgY0rATxkVIkMYPDH86QBWI2nPrxT2U4G0KfpUDRKoQDg5/Gpohluv61TVGJyQMVYhC5AIwaQzcs1YJ61ogsE4JrJsiMYzg9qvB2AHJ/CoJaJvNcfxH8aYZ3z0/Ooy8mRjcSe3+NKpYcONxPcCriyWSCVm4AH1rO1GUAAbAT7GrrSqoIKjA9KytQdH2t82OhGetaPYSWpnSEBiWVuvUYNQsiFcbnz+VDx22/dvYHtgY/lQxG35ZAB0qCxAoHGTnt0qPy8MT5rc9VBpXBIIz+NR4IIIIAHtTANjDuce9NO4Dg/lT8nPU5qIzEMQGyM8nHf0pgHzH3pfLLdY1P4UCYd2QZ9qcJUJ6pntz1oAY6og/eJgHjjNJ5cB67hU6k8BlxnvupxMQJBCk+3NICt9jVh8kwH4Uv2STHylT6fNU6pAMYDD680/bCP4h+ooAom2ue8YJ9ulPEMwGCu38as+WByHwPc1HK+PlBye5poCPZJ6MfwpQrD+H8xUZkKkcY+maeJpQ2WJA9cf40AKxZeqj86YZcccGniYlccE/Tijeh4ZQR24oAZuB6qKNsX938jTvLjbkE/gaBagcjI/CgBgiiycAipEiBG4Dj1p32ZmHyuR9eKsrsAC84AwBigLlUw+n6Gm+WfcVddE7Lg/SmDHfj6ii4XKgWRTxz/AEpC846M2PY1eG0rgkD6UhRc8McfhSApfaZlHOT9acl1IwO8D2yMVZMYP8XP0prWitzvGetO4iFpiw6Ice9KknsKd9mUEgMufrSmDjiTH5UBYAygfdOPakLwkYLOKabZj/y2De1H2SX1FADx5e7hmIqFkZnZopAAezGneXMp6/kaNkgAGAeaBDdkwHzbWx/dNHlyY/1X608xsBwTUZJHPIp3AaykZBgb8qjKx87omFSeac8Mw/Gjz3GcufxouAweXjHz/jSFUP3SwqQTE/e249cZpS6gHKLn2oFYgMYx9/n3FHktnhlNTEr3AFAEZB+Xj2NMRD5bj+EfgaaUcdFb8DU5RD03A+9RmPnjP50ARnzAcYf8qr4kU/Kzj8cVcKMB1b86UCXsxH1oAo+ZcDpI5H1pwuLgdH/MVa/ejqQfwpDnqY1pgVvtdx32n/gNJ9slHJRD9RUzAk/dwKifaCAV70CNxlcMSMEZ65pN5HVaPMhDkJJvGexoZVI4D49etVcCNph0CgfhSb1YclfypxR16OcHswpjKSPmUY9uKQAUVzww/Cj7O3ofr1pixE/dJ/lSlZF6OfTpmgYjQsOMHP0qIowH+JqbzZF4zn8MU8XLYAYZpMCmyHH3aQR+gYVcM6dfKGPXv+VINrHJBGegAoAqhXHG/Gad5k8Y+WQmrawBs8/pStaqByy596Qyobi4PUgj3FHmZHK8+uKn+zMegz9DTDby5OFYCgYzzY9vzKSfWkLwnqWH4UjRyr1HH0qMxsaLAOKQk8OM/SmsueFY/iaa0JPZvf3poh2ngmiwrkq278AH8M1IYpUGSv5mq53KeHANKJp05Ev60WGSG5aP/lixNILp2PzIF9QQaZ9tmB52N/wGnG8kblo1I9qLAP8APgx82B9Gpwmt26cfQiq5nifh4zj8KCLIkfKy/hRYCyWgOAJDn3pwmIGA+fqM1TENtuBScKP9okmp1j4+SdT9MUmgJjK0hw7Lj8h+VHkB/wCKMnvioDDcZyJAfwpCtyG+6p/SgEWBAw/5ZZH+y1O2f9dF+tQxySg9MfjVhbiTpxx7UXGIA46SkDsDzUsfmAEOwIPpTVkQ53j8abJcqOI0z7mgRIZpY+i8dgDTft+CQZAD3BNRGfJyU/I0PcxkYcnHpgUDJRqBA2oIie1Bu93Elupz3U0yKSENuUqD7oDVhZY2/wCeQHutADN8L5Jt3A+lIEtipIDg+mKsGCJxkSofYPTTGicKDj68UAMEcbH5nz6KRRIsgQFWVhnGMnilKkNt8s49SKcAGGFGPxpDJEgucARuf0IqcI8cYLgFu+FxVQQ7G3F0/OpznA+Y/g1RYESh27gD8aejE5yOPSoI2Ynrn61YjytD2GadqRtAwo+tXQvHC/ipBqhbOMDgZq6GGOlQJjlOwdD7lgOaYZFLE56deKVpFxzmq7yKB98AH2qokhJICCSRj61m3aq3qPwq27Bxwy1QuQxyFYE9uasaMua3AJIkNQGFl58zINTSpOCc/nios3GcEce1Axyxt/f4+tKd4HUk/SkUyE5Kr+NOZyBkpwPegBpL9wCPamq4BAKDH0p4kxjO5QehPNJvRsg4ye5FFwIzJHnBUUB4yD8uD6g08+VnDDJpjRxMeMj6UxikwSKVfJH1qRFiU7VI57Mv9ah8hD0OM0+O3VZMmReOnzUhEoxnmQCgLL1WZWB96Ro5ZGyAXJ+lCea0fEan2Zf8KAGyJMPvc/So8t/ErD8KtRB9x8yJV9MNTzJg4CMfyouBRLgdyDSMzYBJJHuauO3fYD9RTN0RODGv5UxlUS+qj8RTxLG38CD8xU4jiOf3Rx6imGOEE5aRRRcQgZDzt/JqNyf7Q/GkKoAT5gP4U1o3IyHBT6c0ASb8j5Wb8aUtMOhz9KjWGY8qVx9cVJ5bgfxfgwpXAPPnHUn8aT7VMDjJH4U8LIOof8aUh8dW/EU7gN+1SHghT+FP89uOFH4Uxt+DkA/hUe7Hp9CCKQFgTEjHlx+5JNNM2DzsH41FkN/D+VBRD2/DNMB3mMvAwQeRTzIWXDBfyqIBQRgED6UeXIzAI/X1FACtuAyvln6ipI5RjBXB/wBk0z7LOAdwzSeRMvOxvyzRcCf5Dz5n4Ghhx8sgz7VBmZONrDPXC0o3DjBJ96RJKE/2jn60kmFHzOcfSmkMBwfwxTd2R8zsDRcA+VhwUakKA9UB+lMO71z9DRvYZyT+VMY/YMYAH5UwQ99ufrTlm+cAg4I64p/nR/8APT8DTERiAE4xz9aGtgPX+dSeaoOQ4qQTN2Kk0AVfJweC/wCVNKuP4s1bMjjqo/A0xmz/AA4z7UriKpEn1ppeVT0P4CrXy+gzTSgY9v5UAVTM+eVwfpTTct/cWrfllGGx+G4IPrQYznoM+4p3EUzPu/gFRuyuQduefWrhiB6xg/Somt0JGFwfrRcLGvJaozH5cD600QvHkJKyD/Z61C9wVfDMcUou2VN20kHgAnrViJSZQPvZ9yOTUZkk6YFOju/MJBUVIXVh900AV3kOQCm7HWmfaACeP1qyfKK4IwfeoZFReViZj6kYFAyMzKeuPyppZT1J+gFREMzcIMnt0pMMBg8H0BpAWVaIDLRnHrU2yAgYcjPvVAEL8xPP+2vFOxglkVQfQH+VAFk2x6JIB+NRmyZTnzA/1qJX5G5fz61LuBPD4PvQAhWROirio/tM6H7jD3BqfLqM/K3vmn7ztyQM+mKQyt/aMgJHzcdeKX7Vu5YL+NThRJncvA55NNMSc/IKAIWkUr1QfjTd4Hb9ac9nG3VT7VA1ivQMR+NIBxSMnlmz70w2qnowpPssi/xk/jQ0brjOaBiNbbQMbTn3phjlUYHAPanHzFICg/jTvMdeq5+houBAEfnIz+AprIx68f8AAas/aSOCh+h5oWeNyf3Rz7U7hYplCDwfxIpQvuM/lVwtGx4TH60HaSflJ/Ci4FWNpR3Ye4bNTrczKcbifrSkp6AfpRsBHcfSjQCdLuQcEAnuO9SreDOWhzVdITjOSffFP8o+38qQEjSxtyc/ypQYT1c/nUflkf8A1jSYx1Un3xQBJ5aE/KwpfKYdNp98VEyjrtxQAOzmmMkMTg/6vcPXihoemUx9KaDL1V6eJJx3/SgBPJVfUfhQUZcBX/Wj7Q+7BVc9+Kes+TgoMmgBAZh0cnH+1TzvbGQTVkW29Rgxg9wGzS/ZD/d/I0gIUnK4Hkrj6cVY+2KMYt8f7rVF5UgPQg0jRS9T/KoZSJ1ukY8qwqzDOnZ8fUVnrE3U9varETAfKVyPapY7G5bvlR8yn61PuXHI59jWdA6gcE89uKnYnHc/hUisWGweQT9KpXDsGOCcjoAOaQswP8Q96rF381mMkjZ4AY8KPQVURDZFmk2lmG4fkPpVV96k4PT0q005Qc4wKrSXAI+7n3FWBWdpOvWozJJjlD+dSmWLd8wIqM+WW+UgD60AJ57AfcJ9qQSg5yuKVkcniQEfWmCGT0oAeJIz94fmaTETHOSDTcOnDJn2xTGIP8P60WAe0KschsUwwMPuvn6mgbT0z9MikIbHAJH1pjE8qYd8+1J++3bDtAPqOaUll/hOakWeQDg0AOc4ADKQwHJBp0DHduG/Hcg8Go/teThtpb3HNSR3CouNhA9jUsRZ82T+8aQs7HJUEfhTVu1HqPqM08XCHB3JQAwIW7YNO+z8EnH41Mlwoz8oz7NUguYzxt5oAp+TkcFc/Wk8pxxgn8av+YjDpn6UhCFfun6kZoC5QMR6bSPwpqxqhJxn6960AEPA6+lIY2bOGIHpigCksLKAMkeuKaysD824jtirZD45bOKAVP3iB9RSC5TErqMh2/4EuKkE8h6tkfSrRhjZeFDfQ1AbaIsTscMfamBH9oBOMofWl3Kw5iBHsaQ28YPDkfVaDDgcMSPypgDRI3Gx1H+zTJLdM5JYccFlpfJP98/nTkjkTJDMw9M0XAYsWBlZKkht98yiZsx4J5bAz2obzWGYyVYDuuajVZc/vST77c0gNFIlRSIZOe3z5pUhlTJMrtn1AOKpfKOmG9wKHlCAfKx+maBWLrJL/e4+lROsxI6cVB9rwPl3j6mkF7ID94/iKAJm3cjZkgVE6kD5oh9OtO+3vnojD/doN6f4oY2+jEUwZAyqFy0ZUepqL9yR0IPrVk3cTfegYfiDSGS0Y8oy/UUxFVVjVgRng8808tHjgkZ9qm2WbZw4/LFJ9ngP3JR7YagZCRGR70gjRiOdv0qf7M+PvKR7GmGB+wH4UCuR+Tk4DZ/GjZMvG786QwTDnafwNJsmXrv/AO+aAHMZiMGo8OOTz70F5QOQfyppnYfeTj3oEKrnugqYTvjqKrCUbvu/rT1mAPXHsRQMmM4YYJGaheZEI57+lShgw6p+IpGjRyMon/fVAiyfs0oIfDHPU037NGOUG4D3qtlg7cDGeoOaUE5yRVsVi2BGo5iHsRSZwuSeP51X84jqp/A0huFzwMn/AGqQFgM2cCM89MHNISykD7pIyBnNRrOmeUHPvUwmhbI3MM9RnNADMZ6sD7GjZ14B9MGnsU7BW7c8E00xRjnYB7Z4ouA3B6bcfiCKaFUkgKgweTn/AAp7LG67SMgelRtHEBgRhRRcYjqAegz9ajIzztI9waV3SJfv/QColn3nBAI9xTEKXZehyB6ikMzduPxqdJuMZVaRiOPuMfXigCHz5B03fnQLiQkYf+VOZY+PkA+ho8uPPylgfcUhjxcyAclfypvnyE5wv5Uhh3fdZT9Tiont5RngAeuaNAJTcMOPLX86aZ5OuxarCMbssGOO+KRpVDZ8sMR3zigCf7VIRyEx7jFKGLjJC5/2TzVbzSTwhH1OaGkYnlPyNFgJ/lzyfzOaXI/gwc+lQo6EdXDejEGnmQBQQqdedzcj6YpDEDPGejfjQ8m75mTn1qTGORk+2aVQxP3CfrigCusjk4UP/MU/Jzgtgd88VKG5wCAfTdS9Oqc+pFAAFBUYBBHdX61LvIAyCFx26UgCEZaLPuDyKniiVhlC/wBMigBUdGGDjJ5p4AckJtYjqFPSmmBgej/lTNqoSc7T3+Xg0AWDEBwY3H4UphULnj8qqmaReMqV7FTilW4cjlm+lFgJ/JDHC4z9MUhtmA6GmLdshPT8qcLxiSBtNACi3duFOMdcinfZCuSrnJ/SgX7DGUzj0NP+1K4/1ZFDGVylwDhHUjv2o33I/wCWZOPTvVlbpemxh9KebqPrsekMrxTzA5cFR7irPnqV5c/hTfOjZg5iyRxz2pxniP8AyxIqQG+egP8ArB9CKnjkQkEbSPY1D5UEnLIw9cinrbwdAQPrUjLyGPOcVPhT0YfiKqRwBR8rfrUuxhxgmpAeyccMD7CoXQ5Py/jmnFSOxpgLg8/rVICN4yeMH8RVRotpJXbn8qvGVgfuj86ry3LDO5AaoRnSw855z9ahYdBsxj2zmrzXMZPzRAfhUZkhY9QM/hRcCmygnjj8aTa/YnPsavBYWHDkDvgg0NBGR8rg5/2adwKKSMj5Z2wOoPerf2tZB/qhimmzftsI+tIYJF428exouA7zUzzGuPaml4jwFx71G0bA/dpo3LkbKAJsRt0J/Kl8pem6oPOMZ+YHPvR9oJI/dqwPpxikBYMG7ksCfcZo8kle30xSDhQxyvtmjzDkbZM/jigCPZsYgAHHvTcEkgqasiVh1wffrSGXJ+6jD0IpgV/LAGegpu1hypP4GrKsCCCxY59MAU+JUY/vGx6YFAFMM/QO30p4kuFIKufxq2baMg7XX8qjNiCeGB+ho0AYL65B7Nj8qkXU5h1TH4Uw2jdgfzzSfZ5McZA+lGgEh1EE8rz9Kel+ncD8qr+QwPIGfpQItv8ADk/XFIC8t9CRwQPbFPFxFIcF/wBcVmGPcOhFJ5e0dfwxTsBr7x/fB9jzQGQ5+RS3bisyIyDJC5GcVMskn9w/gakLFxwnJVM+2abhS+Nj8c9agErDkoaXzhnJBHuKAJi4VhkOR9KPNiP8LCq7zjbwz59CtRCVz0lAPoVoCxe/dNzkY9DxTWwOi8VGkwK/vNhI9qcFgc5BwfY4piDardVprQIQRwvvmpdiEH5gfwqIRqG7GgCMWadmNNa328eaB9as+WNueQPY1C7RqSDJt/3qAIPsz5ByGFNNrJn7uPoeas5yvDKaCSP4c/jTuBSMEqnIVqTLDhiPxWrwLY9KilkZXGTkEdMd6LgVg3PBAPtTt7AfeIqQzIRhkyfam7oCPmQ/SmBGJ5FbiU/gaet1IB98kU3y7fko20+mOKBDEDncOf7pxQIlW9IHO0/VaU3KHgxpj6VHtQfdaT9DQF3Dl/8Ax2kwJhNCP4BQ00bjgY/KohHn+Nf5UGE9eDQA/wA6HcFLAn3Wk/cOwxsOfaoGhbaSuAex9KiU3BPG1hnnigCy0twGI3QSDPRkANNaZG4lt5of9uL94v8A3z1/I1VMzBj8xxntSiYE/eJNakj1bzJCIJ1kI/gDYb/vk4NDlox+8R1b+664J/OmsVdcSKrL6MM0iq8WDDNLGMfd3kr+R6UAOWTA+ZNoPfNOLp13CnQzi9ZonXZeBGdCoGJwvJH+8Bkj1ANR7FcZHOaAH70A/wBaBUi7tuVcMRUKxEEfKKSaNyuAWQeq0gJ1eYnqCvrThIB94A+2OKrJHEADli31pSxVc4Jx2zmlYCz568jZ19qTbbkEsWJ/2qrfaPVGH1oN1/sH8qBlhoon+6QPxqFrME5BOfaozPngD8KPMI6HFGoAbaUfdc0gEo6tTjcSKflfd9aT7W44Man3AoATLZ70M5U/3j9KeLqJjh1I96cTbNjDc/lSAjEwUfOWHtSmeLAzg/VaGCkkqw/E1Eybh93Hqc5p2C49jbOeVA91NJ5MR6FxUQhRzwf0pDBjsy/iKBk4gU9GzUi23dQpx71VzJH0kb8aVZZF4Zt36UgJpY5CMFDj2qNWdD0IqVbjaMFcj2aj7UxLZQqvbnP50agRu5PVATRHvZwqxtz2yQKljdGXcXUj124qzGcd+PpRcLEP2WTcCQSKsJG/bK+9TxkEdcipGAGMDkUAQ/vo/vHinCeQnqD7UpJPXJx60zcmeFOfUcUAP8zdwyIfqKZtg/iGB/smmmONjknJH4UrKrrsVeT3AoAYVtSjFWmG32BFIsKP92YfiCKcLW5iJMbxujDABB5pot3VsMUWgB4tpFP3lPuGpDG4P3T+FWI4Tt/1qt9DS5KnaF+YUDKhZ0HTj3FNLyE5GAfXFXs9CxGfUmg/7qt+ApDIAzGNSXx3J65p3mR/89E/HIpdi9DGR9DSfZoz61LAVZwBwxx7VIsoY4Dp+PFMFuMZV1A96eIt390/jSGWowAMlhn1ByKlEq7tiuSxHcED86qJEV5II9hUpBICljtpAT+awH3zj3o+0jplDUTMduMZxUBuGjGOGY9Bj9TTEWDMJWwF+p9KjkiZgcE49M1XVmByZCc8mmNISeHYfjTAfJC44EZYVE1uSOflGPukDNDSSY4lIX/eqEyt3l6eposApt/9kUzyHTBCkUjZ3H5wT1xmlDuP45P50WHccGmHALZpheXeSXOD1BFTByf4wfqKjc5bkjHfApgJHIQeIxt+vNTq4z9wY7HrUaMo6rke4qZRCeqj+VIQo8p/vKh+opHt7IjICr67TT/JgZflbGfeopbN2GFfdx7UAIEtzws35mlNqD910P41FHZTjgMMe4p4imj6qpPbFAC/YJMZXb+BpGtblRwhNITMOkf5GmNfTIOBJu7bcmgBoZwSpxkHBGelSiTjGKrfZi43BJRnn6ml8qQDG9s+69aYywZEPBGPxoDJ2cg+1RbCucyKRQoD9MH6UhE4kJ4E2PqKd5kq9GQ/SoQuOOfypQoPQqPeiwE32mVRzj8TQJ93WNahMTddwP40Dg98j0oAlM0CcPtX6GkWWOUt5TA49aidUfsCfcUq5T7p2+1AFiOKJlw4jD9yT1pHht41y8o9gpJqFn3DGFz3OKZkocq2D9KQF0QIMfOR9aDF1wQaqG5l4yyn8KUTsxGQo980WAsNE2MjP4VAVlPqw75jp/2hvapUlwCxJNMCnyM7lx/wGgSps3L8+OwFXmmjK/Mufao91qx5jKn6UAVhKCP9Wy/hTw+BxLj/AIFUhjtc8FgfY4pj+Qo4LdfY0AOWYryJwfYmgkSdHjY/3TULRxseHA/CgQoTkEZ+tMCYLt+9GoHqDTiuOSDj2qPa2CAAffNRNaOX3Kz4/uk5pCuWdwHTd+VIxEm3eMgGmKuPviRT69qUthsDkDvQMd5dtnlyvpzSG1ik6Tc+5pkk0idELD2xUZuSwPyY+opisSNprEZVw30OaZ/Z0uD/AFFQeaf7p/CnCZh0dx9DQInXTZAo+cDHfmlWB0Y/v0OPbFRi4mHSaQfrQby47uD9VoAshJPSNvxpCJVHMCt9DUH9oT9CkZx36Uq6iP4ofyalYCRmGM+VyeoGahDIX4jwSfU1IL+EjkOPoaQXduxH7xh6ZWmIzpLdlOSpGTx70gty2SxKAVq6yJIdbufIlaMMQ3ksd0JyOmw9B9MVBIwIikRPkmQOquc7D0Zc98EEflWrRCdylhYcHII9Wp5d2G7AI9alWISMWePjoNvIFPEcQXCuM+hpFFUXflOrJGPNiIkTjuP84/GrbpCXDIu1GVZEU8EKwyAfpnFEcBnkEYZVU5Lv2RR95j9BUc8iz3EkojxGSBGpP3VAwv44Api6jxtz8p/DrSFx02ruH904/SocA9AfzprKSOrYpDJg6g4/RhQcZ6flUQfA5bPsRRgHlc59jQA5o1J9/eomtt4+8PbmnbyvSRh9RTDOcgHDfQUANMLp1DA03MuOSCPTFWA7KP8AVnHpmj7Qv8TEe2ygZWO1sgBlI9T1qI7sf4mrzbGHMY+oNRGCNvvFh+GaAK3zj+E49c5p24dCop/k4PylT+OKZKkiqPlX69aAFPB4Bxngg0eadwHGfcUkMYLfvpsr/dUVbLRooURJj/exQA2PeATuAP8AdApSzf3VJ96cqhxlEI9eaawfoVYD2oEPGw8lB+FNZY/b6UKo6Kc/jQUbshNADCFJICfpTo7fPVh+VNA2n+IfUU5ZMHG4fjQO5Otu2flKevIp3lSpztH4GmJcMp75qZbonA2Aj1IpWC5E1xLEOjg47jioxcyucu7Lnp6VZ+0RknfCwHqDmp1eBl4HHutAEUVyyj/W8e9Sfa9uNxQn9aPLibptqKS2RiQFbJ67aQFj7RG2CYxn2NOE0QyQChPpiqH2Jx91yT70htrgY2rkH1NGgzQE3OVc4pfNU/ew34VmhmjOG6/7LZqZJEb75HoF/wAaALasjjKp+PrR9DgVCkoQY8vaPTNHmR9yfWgCRxuIBUNj1FCwpkFoyPYGhZ4iuN4BpwdCOoA9aTHcft5G0MijqCuQaXD8bSCO5PFOUqQNpOfrTy7Lgthj2yOlSxkTCUniMMPUGnqpOP3Jz6ilJ3ck4+hpyGQgjJ2juOc0guJKzIMLHuI6fX3pxkuPLBaNcjrg07hBwpoGXUigLkJkU/eBpjJGTxwT+FSkbe2TTGKv1H40ARbcep/EVE/TkfmKlMY5wWB9qYyns2D70wKxUHuPwqNogBnqR04q0YieTlvoKb5SqMnP4GgCIvgZ2gn/AGqiNzgf6oZ9QTT1kYkjYRg9T3pyyrnlUP1FO4yISs3bH1oLHvGD9Gq1+4c5aPbx2Jpfs8DfdkYD86LiIFljAGQ4+pp5lZwNiRgd92cn6UjxhXKjcyf3scGhYwTzwPfNICRcN/q8fiaFZh/A3505Ydo+VQR7VHIhJHUEUASmSdRkAgepaj7RNt67vpg1D5rJ1+Yd80wujHOwA+wpgWBcvnDKD+GKZJmRg2GCgcAGq5lI7uB7nim7wwwG59//AK1AFuNJByshAPbrTzJNkYYH3IqpGqAjfErDv8xpyOIs7Q2T2POKVgLiwGY/PGpP+yc0G02ctFgeoFUw6r97dluSTkVZFwWP32X8aLADKo4GR+NL5mMAgke4pWLsMkhs/nQCoHzD86AAOnTiozEWOUDZz3qTMR4+X2o2SxKdm36k07gJ5c235owfpSFB/Gp/HinIJ3bDlQPUGpBBKT8pAH+055/OlcCIrGuAVz9KDEjdARVkWz4+dHJx1U5qNl2d2H+8KBFZoxnlQfwo2gDHapztI5wfTmk8uPuzDPoQaBkATPQj86dsYdCcemKc0eM4kB+opmyXtz9KYCNvUdAajIY84x9DU26UD+LFAYFTuOT/AHTSArqpVgSTj3qRh8nHTIyKQkDG7I/WnjyjjJPWgRH5YHYijYueuPwq1hP745pGRZCCCox70wKpTn73P1ppZ/7xqy1vuPP5g1GbVgeKYDFmmHRyaf50uPmCn3pDCyHkEfU0uxlXjPv3oABc46oCPSgzoeqflUZJPVVPvtxUeW7hMfQ0ATb7f+6QaYywMSQxH4U0gMDhVz9aj2yY4C/nQIlWFf4Zlz7mhoJCPlYY/OoSrgdBmmgyY9PxoAm8l8EMmR9KjaJx0XA9qN8g5BP4UgvHBP7zn0agCNkcdKaGYMMnvVkXLegNNadWYbkXrQBsa8v/ABN3OMjYvassySwsTEqPExzJA/Rm/vKeqtjuOvep7q+kvrt5WUJ2CjsBUfykds1q9zNLQb9ohZwTHLGMf38/zFO+0IOkLye7P/QCmgAHuKmVsH8cfMO9IZXeV5kKjYiNjcijaDj+dIvQipjMpbG3p7U4NGRytAyAA9hxQVJGQCakLQ9iaUNH/ex+FAFfn0NHyNzj86uEbgGG3b0wKiKxj7w/KkBDtwOG49+aTGD0U1KdhPBA/GmNGc/K+PqKAImXkth1J7g5pnzZ+V/6VYAfHQH3pWVWHzKMfSgLlN52DBWB57mo/PCcliPxq20aZ+U59qY8Ibj5SaAIhcnGd2fQkU4SA9lalFsc/cOPrTgqKMHAP0oGPikVFyBj24qVZ16GOJvqMVXaPI+RVJ+tNdAvcj9RQBb8yJukRX/dbNJlWPDt9GHSqfmMABgfhxUiylVbcCD65oEWfnxgbW9s0zdKv8DD6Zqusmfm3E/hTxMw6Pj6NQMl80sPnwR7jFJticjr9M0hbd99dw9akgjErYiXB7knAFAgMIDfe257ZzQ0bEY4IFWVgdVILkA9160v2RCPv89y+c0AU1ikXkDn61KryKMHNSfZ5E/1bk/Rs/zpMzp99Qw9xQAG5bHPI+lAuVH3lVffpQXU/eUr+GaRlSTAIB+tFgLK3JK5Bbaf9qnecDjaR75FUGtkkcvswx6kHGanCgJtz0pWAewZmym0DPRRimMhI2sq49hUZZl5GD700TyBfmHt1osMRkcNkZxRl+5OfWguexx9KY0jlThuexI7Uxj97Z5OaQf7SqP1qJmkjzvQn6ULMMDcCM+lJoCwuCcqQPoTUyuQvLkn61VWReoqVWVhxmpGidWZmBEjgexqUNKB/rH/ADqr+BFABbjP61JRcV5D1kP4mkcEt97PfrVdIyJAWH0zyKmPloSzAknuvFIB6u4AG9gPTNSCQ4/1mT/tAVX8+PPDuPbApBMCPu5/nTETmQDkgfUcUnmrnqR+tVmlQ5OXU+mKcCmAfNVu/TFFgJeSdysDn1GKRQ5JJwPo1RNLGqNhXlYDog5pmQyhueT909RQBMU3H5skd+KR4VZcDr2JFReZjjftx2NL5+P+WmfYUwHLbMg27g3vTZUwMbkV/X0FKt4wGOo9xTVmO8lgsgJzgjpSAh33adAJFH901dR2C/Ov5GhLi3yd6OmR1WnB4W+7MfxWkBGZo9xwD9QKGlxkrI2fr/jTgg52uP8AvkU1gW42q3/AaYDGfOCxjGfXjNO+Qjd5XI7qeKjKgjkJn/do8rAHCn8xQAHyyeWwfQinRpHztEJPfJ60GRsY2n6Ag0whTztx9VpgK8OeflUf7JpViKj5ZHB9QaYEXsB/wFsU0tKh+Xdn/aNFwJxFKfuyBs/3qTyDk/uefVabukZCWlwFGcMOKVJWUcKjfRsUrgAjdScK2PpUiyyr0x9KSOVpM7sp/wACzmgyHPJH4igB5nHHmKMe60qXAI+UKR35qLfk8MpPuRQybjllBPsP8KAJxIuehH05qQXMZG1s/XFUDGy52scfWm/MOASPenYLGl58R4304SxEYLD069qyyzgckH60wZ/iVfyosFjZCpISQwPtUZhQkjHH0rM4HTA/MVMhPd8j60rBYtm2TPDH8Ki8raSFkOQcHK1EWI+67fg1V2lZZGG84z3NAFovKpIG0j609GyMvGc/WqaTSMThlIHqcA1Is6cb1x7igCc7CCcZ/wBlVOaYEBXcYmA7A8GpU2EAgkH1FWlH92Y/jRcDPAjHZ0/DNBWMkfvRn3NaXlEj70Z/4DUTWik5MaH6GgVyh5DKS2/I9jmgGdWHQp+VW2sR2BB9jTDauf4z+IouBWae46NH8oPGG3VIH3cr+RHSgxOMg4P9KZuC54xTugsL5gBIIpDIhGMgfWl3eb8oGajaFTxtwaYhNyAfdBpNyH+Go2Ta3B5qMm6zhYAw7kMP5UASedDnuPrSbo2/jquSyk+ZHj604IkuMROPXjGaARY2DPBzSNEWHY+xFQ+Qw7SD61LG0kfyfeHUZ4NIBnlsP4VP0ppiLMCV71M0p5Pl/kajEjKQSpIz2FMCTaCT0608RKehb61nh3Vjhmzmp0ml28n9K0ILGMcZGaX94ABt4HPTNV/PfptX86f9oI/gGfrQA4yiMknv6imG5jOKd9qYjAAwO3WonZGOTEufUDFAEy7ZOcYp5jAHBqsszr05HvUy3J/iRvqDxQMN0q8cEUofqGO0ineep42j8aFjD5P/ANcUARhpGb5QMetDFx0Iz7CnMyxA4YqPfvUa3as525APbFAEgkIABGT60F3YbVYUKyv6GkaFSCRnd+lACEBeCppGjTvxS7X4BbgelOwR6mkBGqbTwcfjSlWP3Rk/Sn7Fb+E5NKsODhSx9qAIeM/PGOPSgBG4BYZq0I9v3uPrSNtX+7n0oAptECcqyt6gio3hZs5QnPXac1eCxnrF+KtQYoz0kZfqP8KAMwx7FwCc/lSBXI4x+I61p+VJjCyI2fU4q3BawxHcGRpP7xGMfSgdzNttOf78wKL/AHAeT9a1VZY4/wCFQOg21L5TE8Yb6U1lAOCMUCKE1xOz4VYfL7dQaaJXUZIfB9K0PLUjhRUT2sUhyw5FIBkOyVflkYn0YVZ+zSKO+COBmoFt2XmDCkH7zD9BSC3mEiyvNh+4GcCgCYwkrkg/gM1GbYsSVZR7EYqV5JA3B/KmGZyBuG714o1AjFvKDknj/ZIoZfZx/wABo8wu3KbV7Cla5SPA8wgt0BoGQSdMZGPao3hikGJA/sVbBFXDICvIVh7rUe6Mn/VgfQ0AZv2WIEbS/wBWbNTw243BTOQvYbelWSsec/0zSeUjHJOaAHm35+Wf654pvklepUj0PNGwAjaSo+ualihycecp/wB7rUjKzk/dEQ+uKSPGfnVgfUd6vvAy87cj1U1GXIGCPzFA0yJV5wG4PtU/lsBkqpHbnNRb+PuqfwxSpIR6j3U0hku0MOI1PuDiopNvTmpfNz0wTR9nZ+chfWkBCIS3O0Y9+KNp64xjtmpjBIv3fnx3pG3IfnBHtimBDksQApJ9hTGQ91K/UYq6isgz/ERyR2oZ3UfeOfekBSAI7gUqqwfcWqVpDnOBmm7wT15oAbIxIzlc+/NJHLj7y4P0pxG7+Ic0jWzEE7hj60xCOQ3zLKR7AA1GSw5YK36UeS47fkaYyEdSaYXHK4HKxuMehzTWmYkcpn3GKjMUrH5AGHvipmhkX74H4GgZIrTsuVkibBxtAwaeszCPL8P/AHOlVQwHBRvwX/Cnfuh1mOeuMUrAWFkY4LLHuJ6e1SOoLAqCR6Cqm1iMqwYdgw/rSozqfmTmmBZ2r64+tIFbqp+lN85W4ZTkVIqKeVkC/WkAwrjqmf1oAjHUlfoalw4xskjOfepV5HzKMjuOaQFX6E/jzTRHnjCH/gOP5VYYn+IDHc47VU+0+YTuHXpt4xQApiI/gP8AwFqaQwH3mX6inLPt6kge4p63Cse1AFX95ySAR6jmk8xwM7OPYVf2ofvdfemsiDgEj2FO47lNLnOD8w+tTLcMT97I9xUhgVh1B+tII+yhfpmkId5qleVTPvxSZi+n0NP8twOVOPbmmMFzgjB9xRcBCkYONx/Kl8vHQ5pFjGTuKj6GmneONxYfnQBKE4z2q1Atv5KiR1D99y1nb2U5wOO1OLbxuwVHt0oA2Eig7GI56YxTWi+fKwx7e9Y/mjdjJz704Tsv/LQg0CNcRJjBjA+hoNvF/cb8KzhfShcCUEHsalXUJAOQhoAsm3UYKyEezCmNFIfuMoHTApg1LaOYs/Q1ILuAoGZGXP40C1EEcmfmBI9c0jb1wQhP41ILi1fgSkH0IqRfLY4WdCfTdRYLlYShT824etSZRhnOfqKmMbY/vfTmo9mOCMfhSGVLjZCoY4APX5D/AEquJ4ZAdv8AM1osuQRuP51A1qp/rimFysFDeh/4FTfs7ZyM/lVhrFQCQc/hUSwXUZ4lFAiJ7Vs5PHrTPs8ynjJ+laBmkSE7owWHfGRUEd05YiS2DD1UY/Si4FffcIeQSP8Aaokd2UEoODng1dMqAZ2Nz+FRb0z3x70AV3QmoSjKwIOOatSOAw5GKAQ2MY60BcziHycA4zRls/dNFFbEDm3J96Nh3phZicbOTRRQA8hwOFBP0oxnqCPwoooBCqrZ4z+VO3so5Un8KKKBjvLkbkIQPenopU9CPXiiigQpAzyrZ9aTYew/SiigA8vccFOfaniMr03/AMxRRQA4ZHVC34Uu491IPsKKKLAPUIeG8xR3GKmRRn5Ccf7QxRRQA9soduM9zQDxypX22g0UUAM8tycko6/7uKYsZYsDGUI5xiiigBggbPGORnFIRKhBERGOhUUUUDGiSUt8yn8sVMssoGdz/TqKKKQEwuJSPnCn/gPNSqVYcxt77TmiigQ9JYm6MVxx8wp20P8AdIb1waKKAG/Zyf4TTGtyOgP5UUUARG15yQc+xpjRHGAG4ORxmiimBEYOd0mSB/DjBNVykmSfKZB2CtuoopDGN5gOcNj0K4pokOehooosA8FieA1OAlxwGx9KKKVh3FDyqM4P1FSeazDDFqKKkZIhA7bvqKlAXGfLzRRSGMIZSSISWoVrh+BHgd80UUDHm3dz/qizAcnJAoiVh85B9lPaiigRI4JiI+Zf93ioPLkI+SZvo1FFKwDlgmY/OzfkCP8AGmsrAspicY7kDBoopgDKi43AZPAxnmhkXGMkD0oooEII8jhyPqacI2AJY4HrjIoooGRqY4ztleNnboMGhlTO3AP0aiigENEe3ohHvingc/NyKKKBiGCFicblPsKBBj/loR7EZoooEIbduzZPtxTTCewIPriiimO4u2ZfuqW+lNBIPzoytRRSC4k07mFlUsdwxzk1UAlHRQcehxRRTEShpMAGM49xS+YcbXGD/e25FFFFh3FRtxOz5sddpIpzNKOfmHHcZooqQBC5OARU3OMMmffFFFADguT8uRinjd3yce1FFABsc9FBHoRQqYALREf7tFFIQjRg9d4+oqMQEjIcfQr1oooGMe3L8hM9uDTPszDqrj0OKKKYrkTRyKMHJ+gpFhbGQCce1FFMBS02MbTj6VJbO+/Mkb7R265oooYE0gRuQCOehHSkiEYb5t2COoWiipAmCptAWVlI54p4MwYbZyR69aKKEFydZpRkEBvwqP7Y4Yq0S5zyMGiimIcLgMcmJwPY0/zIm4xID/u0UUAwwrgjJwfUYNKsXG3rjpRRQIY8BPGDxULwED7hoopiIWtc/wAJzTPszqwIU9fSiiiwM//Z" old="https://www.landscope.com/images/Photo/Stock/37001_38000/37086/livdin1111.jpg" alt="Tregunter Tower 3"*/?>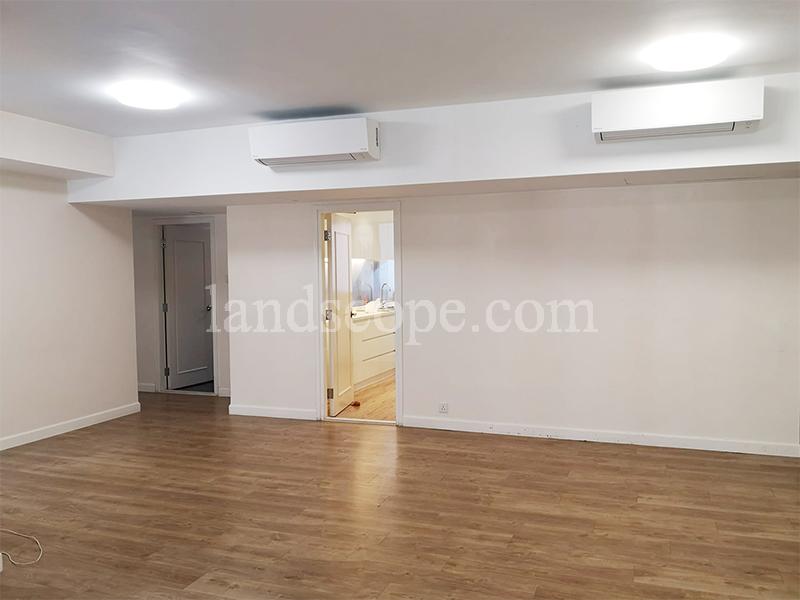 Living and Dining Room 2 of 9 photos
/*img class="sp-image" src="data:image/jpg;base64,/9j/4AAQSkZJRgABAQAAAQABAAD//gA+Q1JFQVRPUjogZ2QtanBlZyB2MS4wICh1c2luZyBJSkcgSlBFRyB2NjIpLCBkZWZhdWx0IHF1YWxpdHkK/9sAQwAIBgYHBgUIBwcHCQkICgwUDQwLCwwZEhMPFB0aHx4dGhwcICQuJyAiLCMcHCg3KSwwMTQ0NB8nOT04MjwuMzQy/9sAQwEJCQkMCwwYDQ0YMiEcITIyMjIyMjIyMjIyMjIyMjIyMjIyMjIyMjIyMjIyMjIyMjIyMjIyMjIyMjIyMjIyMjIy/8AAEQgCWAMgAwEiAAIRAQMRAf/EAB8AAAEFAQEBAQEBAAAAAAAAAAABAgMEBQYHCAkKC//EALUQAAIBAwMCBAMFBQQEAAABfQECAwAEEQUSITFBBhNRYQcicRQygZGhCCNCscEVUtHwJDNicoIJChYXGBkaJSYnKCkqNDU2Nzg5OkNERUZHSElKU1RVVldYWVpjZGVmZ2hpanN0dXZ3eHl6g4SFhoeIiYqSk5SVlpeYmZqio6Slpqeoqaqys7S1tre4ubrCw8TFxsfIycrS09TV1tfY2drh4uPk5ebn6Onq8fLz9PX29/j5+v/EAB8BAAMBAQEBAQEBAQEAAAAAAAABAgMEBQYHCAkKC//EALURAAIBAgQEAwQHBQQEAAECdwABAgMRBAUhMQYSQVEHYXETIjKBCBRCkaGxwQkjM1LwFWJy0QoWJDThJfEXGBkaJicoKSo1Njc4OTpDREVGR0hJSlNUVVZXWFlaY2RlZmdoaWpzdHV2d3h5eoKDhIWGh4iJipKTlJWWl5iZmqKjpKWmp6ipqrKztLW2t7i5usLDxMXGx8jJytLT1NXW19jZ2uLj5OXm5+jp6vLz9PX29/j5+v/aAAwDAQACEQMRAD8A9/ooooAKKKKACiiigAooooAKKKKACiiigAooooAKKKKACiiigAooooAKo61/yAtQ/wCvaT/0E1eqjrX/ACAtQ/69pP8A0E0nsNbnj3elHWkpa5jcd1FL0pB2paQDhThzTRThQA4ClAopw6UwACngcUgpwoEOUVIq0iDmpVFMTHKtTKlNVc1YRaZIJHmrMcXtRGlW4o6YCRxVbjg9qfFFnHFX4YOnFMRBHbZ7Vbjtc9qtxwADkVMAB0qlEm5XS1A61IIEFS0VfKhXGeUg7Uvlp6U6iiyAZ5aelIYUPapKKLICBrZT0qF7P0FXaKXKh3MmS0x2qpJbe1dAVDdRVeW2BGRUuI7nNyW+O1U5Ifauhmt/aqEsGM8VLRRhvFVZ4yD0rXlhxVSSOpaGjMdPaoGT2rQdOarslS0UimRTCtTumO1RkVLGiIimEVIRTCOakaGGmkc08005oGR0nen009KQxtNNOpMc0gGUhpxpDQA3FIafTD1pAJniiiigYUh60tNJxTuIO9Bo96TmkB7Xof8AyL+m/wDXrF/6AKv1Q0P/AJF/Tf8Ar1i/9AFX69COxyvcKKKKYgooooAKKKKACiiigAooooAKKKKACiiigAooooAKKKKACiiigAooooAKKKKACiiigAooooAKKKKACiiigAooooAKKKKACiiigAooooAKo61/yAtQ/wCvaT/0E1eqjrX/ACAdR/69pP8A0E0nsNbnjtOpo60veuU3Hg8Uopo5p3FACjpTwaZThQA8d6eKjWng9qAHDipBUYp6mmImWpkqBamU00JliOrEYqshqzGeaoRciFXolqlCavwdqYi9AmcVpwxgDNUbftWkn3RVRWpLHUUUVoSFFFFABRRRQAUUUUAFFFFABRRRQBFLEGHHWs6eHGeK1qq3Kd6iSGmYU0fWqEqc1rzr1rOmXGahlmbKlVXWr8gqpJxUMpFN1qB1q09QMKgaK7CmGpGphpFkZpppxOM0w0gG0zmnUlAxtJTqaeaQDD15opTSGkA002nGkxSGJ2pKcabQAuaaTxRSUCCg8UlLQB7Xof8AyL+m/wDXrF/6AKv1Q0P/AJF/Tf8Ar1i/9AFX69COxyvcKKKKYgooooAKKKKACiiigAooooAKKKKACiiigAooooAKKKKACiiigAooooAKKKKACiiigAooooAKKKKACiiigAooooAKKKKACiiigAooooAKo61/yAtR/wCvaT/0E1eqjrf/ACAdR/69Zf8A0E0nsNbnjo6c0o5po+tOFcpuLTgaaKcKAHCnCminUwHA04UwGnUAPFPWmCnihCJFNSqeKgBp6nFMC0jVajbpVBWqdH5FUiTUifGKvQOOKx4pKvQy9KYjet5BxWpC25a52CatO3uMY5qk7Es06KajhxkU6tCQooooAKKKKACiiigAooooAKKKKACoLg4WpmYKMmqFxNnPNTJjRSuD1rNmNW55OtZ8z1myytJ3qpKeanleqjtUMpETVXcipHbJqBjUDQxjUTHinMajJpFiGmGnGmH1zSATpTTTjTaBiYpDS000AIaaaWg1LAb0pDyaU03rQMKSjFJSAKSloPFAhKKKKAPa9D/5F/Tf+vWL/wBAFX6oaH/yL+m/9esX/oAq/XoR2OV7hRRRTEFFFFABRRRQAUUUUAFFFFABRRRQAUUUUAFFFFABRRRQAUUUUAFFFFABRRRQAUUUUAFFFFABRRRQAUUUUAFFFFABRRRQAUUUUAFFFFABVHW/+QDqP/XrL/6CavVR1v8A5AOo/wDXrL/6CaT2GtzxvNOBplOWuQ6B4pwplPFMQopwplPB4pgOFOFNFLmmA8GnVHTgaQiQGng1EDTgaYEwbFSK2DVYGpA1UhMuo+Ksxy4rOV6lWTFMRsRT471ehufesBJqsxz470xHTwXmMc1pw3CSjrhvSuQjusY5q5FeEY5qkyWjqaKx4NVYYDYce/Wr0eoQSdW2n3qrisWqKarqwyrA/Q06mIKKKKACiionuIo/vOPoOaAJaY8ixjJNUptSUcIMe5rPlvS2cmpch2L891nPNZs1xnPNVpbrPeqclxweahlJE003vVKWXrzUck+arPJ1qWUOkkzmq7vQ0lQO4qGMRmqJjQWqNjUljScmmk0E0wmkMGbFNJ5oPrTSaQwPWkNIaQmkAE0maSigANJRmkJoGIaSl7c0YqQENH86KMUCEpMU6koGIRTTTie1NoA9s0L/AJF/Tf8Ar1i/9AFX6oaH/wAi/pv/AF6xf+gCr9ehHY5HuFFFFMQUUUUAFFFFABRRRQAUUUUAFFFFABRRRQAUUUUAFFFFABRRRQAUUUUAFFFFABRRRQAUUUUAFFFFABRRRQAUUUUAFFFFABRRRQAUUUUAFUdb/wCQDqP/AF6y/wDoJq9VHW/+QDqP/XrL/wCgmk9hrc8apaQU4VzHQOFKDzSUA0WEPFOBpopc0APpRTRS0APFLnFNBpc0wHA806ox607NAhwNOBpgNLTAlDU8PUANOzVEllZOKkWaqYPFPDUAX0nwamW5x3rMV6eJCO9MRsJdH1qdLwjvWGJqkE9MDeW+I74+lTrqcqjiVvzrnhce9OFx70CsdGNWm/56tQdVmP8Ay1b86537SaPtJ9aLhY3W1Bm6uT+NRNee9YxuD60wz+9AWNZ7z3qu91nvWcZ/eo2n4pDLz3FV3mPrVUy571GZPekMsNLUTS+9QmSmFqhlEjPmoy3vTS9RF89KkY8tmmFuabupCc1JQE0wmgmm5zQApNIaKKQxvNIaUmkpAJmkNLRQMSkp1FFhCU008ikNIY2jNB603NIBe1JRnNFADc5pKU0UAe16H/yL+m/9esX/AKAKv1Q0P/kX9N/69Yv/AEAVfr0I7HI9wooopiCiiigAooooAKKKKACiiigAooooAKKKKACiiigAooooAKKKKACiiigAooooAKKKKACiiigAooooAKKKKACiiigAooooAKKKKACiiigAqjrf/IB1H/r1l/8AQTV6qOt/8gHUf+vWX/0E0nsNbnjYpwFIozTwMVzG4mKcBigCnYzQAlOA4oxTsUAIBThSYpR1piHAUoFA5FKBTGJjFKKXFFAgAFLSUtMBQPegCigGmSLilpM0uaAAGnbqbRTAeHpweoqWmBLvo3+9Q5xRn3oETeYaPNqEtSbqBk3m0hkqEtSZpASmQ0wtnqajJpCaQEhemlqjLUm40ih5bFNL0wmkJqGMcWppNITSUhikimmg0maQxKKU0lIAopCaTNIYU2lpKACiiigAoooNIAzTDS0UDG0YpcUlSAmKaRz1p5NNIoAaTikzTsUhFAHtmhf8i/pv/XrF/wCgCr9Z+hf8i/pv/XrF/wCgCtCvQjscj3CiiimIKKKKACiiigAooooAKKKKACiiigAooooAKKKKACiiigAooooAKKKKACiiigAooooAKKKKACiiigAooooAKKKKACiiigAooooAKKKKACqOtf8AIC1D/r2k/wDQTV6qOtf8gLUP+vaT/wBBNJ7Ajx8DinDrSKPepAMVgbiinjpSACl24p2ACMDIApmTz8tSKRT8A9qVgIQVPVSKeEBHBqUIKUKKdhXIipAoHvUpGRUdAxaKKKADFLRijFAmGKMUuD60nSmIa2aTJp/4UYHpQA0MacGNJt9KMGgB2aM0Yo28VQCEmkpcUlABRRQKQCE005paQ0DE7Uhp1NNIBDTc0p60HpSYxppM0ppKhjENJS0lIYUhoNJSGFFLikpANNJT6QjikAyinYowKBjaKWkNABmkJpcUhpAJRSGkoAXiikpM0AKcUmaKSlYApKWk746n2pAe16H/AMi/pv8A16xf+gCr9UNDBGgaaCMH7LFx/wABFX69COxyvcKKKKYgooooAKKKKACiiigAooooAKKKKACiiigAooooAKKKKACiiigAooooAKKKKACiiigAooooAKKKKACiiigAooooAKKKKACiiigAooooAKo61/yAtQ/69pP/AEE1eqjrP/ID1D/r2k/9BNJ7AjyEYqVQe3NRqoqVeBWJsxwB9KeBQKcBzTEJtH0+lKFpdtOC8+1ADdvvTcVOFHpQVHpRYCvznrRipuAaOlFguRgUuKkAB7U7YPSiw7kNGKkKe9JtoEMxRin7aMUWAZijFPxRimAzFFPxRiiwDcUYp2KXFMCMikIqTFJigCPFJUmKQigBlJTsUlIYykNOIpCKQDKKU0lIoaRzSHpSkUmPyqWA2jFLikqShMUhFKaTrQAUlLmkNJgGKKaTikL1ID6b0pu7PSigYuc0lFFABSGgmmk0gFNNpaSgANIakSN5fuIW+lTpYk8ySAey80AU81JHBLIMqh2/3jwKvrFDH9yME+rcmnck0hFaOxX/AJaOW9hwKsrEkY+VQo9hThSk5GKAPVdI/wCQLYf9e8f/AKCKuVT0j/kC2P8A17x/+girld62OZ7hRRRTEFFFFABRRRQAUUUUAFFFFABRRRQAUUUUAFFFFABRRRQAUUUUAFFFFABRRRQAUUUUAFFFFABRRRQAUUUUAFFFFABRRRQAUUUUAFFFFABVLWP+QHqH/XtJ/wCgmrtUtY/5Al//ANe0n/oJoYHkiipAKRakUVjY1FApd2O1PUU8CnYVyIMc1IGzR5eelAQigLjxgmnYzTAp9Kk6daaAYYucjkelB3N958e1SZozmiwEKg7uuamAzSgD0p2KdguR7aaV5qbbQUosBDto24qTGKMUrAR7TSbalxSYosBHt9qNtSYoxTsBHigr61JikxRYCMim4NSlaTbRYCIikIqUrxTCuKQEZFIRUhFMIoGMIppGKeaQ1LKI6aaeaaaQxtGKWkqRjTTe9ObNN60gEpKdSZpDG0EUpNJnFJgNKjvTdq08mm0mAmB2oooxQMSijGalS2kYdNo9W4pAQkZNAUk4UEn0FXVto1+8Sx/IVMuFGFAUe3FIVymlm55chP1NTpbRJ/DvP+1/hUvtRQMDk8dvSm45p+KSkAm2lxSgUUAGKMUtLikI9T0n/kDWP/XvH/6CKuVT0n/kDWP/AF7x/wDoIq5XoLY5nuFFFFMQUUUUAFFFFABRRRQAUUUUAFFFFABRRRQAUUUUAFFFFABRRRQAUUUUAFFFFABRRRQAUUUUAFFFFABRRRQAUUUUAFFFFABRRRQAUUUUAFUNcbZ4f1JsZxayn/xw1frP13/kXtT/AOvSX/0A0nsNbnkdpP8AaAQFIYDJzV1QRWXYusTuWOAV6/jWgs6H+IVlB3V2XJWZYUVIKgWQHnIqVWqySTHFOANMDZ7U8GmA4A0uPakDUu6nYBNoHalwP7tLS0WATA9KXFLmjNFgE5op3Wk4oASkxTqMUANxSYp1GKLAJijFLigilYLjcCkxTqKB3GYpCtPOaSiwXGEU0ipDTDSAjIppFSGmGkMjIphpzGmE0mUhDTTQTTSwqSgNJTC1NLj1qWCHkim0zfSF6m4xxpCaYWozQMdnNNNJSqpY4UE/SkAlFTLAf4iB9KmSNEPCjPqeaAKyRO/3VOPXtU62oH3359FqbcTR3pCFRUj+4oB9e9HU0UuKBiUUtFSAlKKKBSGLRS4oxQIbilxTsUYz0yfpQAgHanAUKMmn4oA9O0r/AJA9j/17x/8AoIq5VTSv+QPZf9e8f/oIq3Xetjme4UUUUxBRRRQAUUUUAFFFFABRRRQAUUUUAFFFFABRRRQAUUUUAFFFFABRRRQAUUUUAFFFFABRRRQAUUUUAFFFFABRRRQAUUUUAFFFFABRRRQAVQ1z/kX9S/69Zf8A0A1fqhrn/Iv6l/16y/8AoBpPYa3PFAPkYewoUEdDTk53D/ZpQK40dDHqzf3jUiyyD+I0wDpxUmKrUnQkW5mH8VSLeSjrioAM0oFVdisi0L9+61IL/wBVqlgUtPmYrIvi/Q9QacL+L1NZ2KMU+eQcqNQXkR/ipwuYifvisrFG2nzsOVGuJkP8Qp3mKe4/OsbFLz6mn7Ri5TZDjsaXdWKGYfxmnCWQfxmn7QOU2M0ZrJFxKP4qcLuUd80e0QuVmpmjNZv2yQdhTvtzf3aPaIOVl/IozVEX3qtPF6noafOgsy3mkzVcXUZ70v2iM/xU+ZCsyY0wnimecn96jzE9RSuhiMcVGxqYbW6UkqqIXIAztPP4Um9BoqM+KiMoHesxmkIGXb86jO7/AJ6P+dYOqaqBpNMOxqMy1nEv/wA9G/Gm7pf7+fwqfalchomSmF6oeZIO4P40ec47VPtB8pf3e9LuqikzscYP41biTPLHPsKFK4WJByfepVgduuFHvUkYCjCgD6VIKpEsYsCL1+Y+9SDpxwKWlxwfamIb3paBT8UhiY4paXFGKAExT+1IBzSllUfMwH1pAJjNLim+YP4VJ/Sk3MfQUrgPx7UmR0zn6c1BcAi3lJJOFPOayvPuPIjRZ3RdgyB3/GpcrDSubjOsYy5VB6scVWfUIF4Vy/8AuDj86xWifOTlz6k5NTw20roDtbFTzBYtyam5/wBWiqPVjk1We5mm4aVyPQcD9KlSxb+IqP1qylnEvUs31o1YFuwXFnECMfL/AFq1imQIFjVVAAAqbBqxHpOl/wDIIsv+uCf+girdVNM/5BNn/wBcE/8AQRVuu9bHM9wooopiCiiigAooooAKKKKACiiigAooooAKKKKACiiigAooooAKKKKACiiigAooooAKKKKACiiigAooooAKKKKACiiigAooooAKKKKACiiigAqhrv8AyL+pf9esv/oBq/VDXP8AkX9S/wCvWX/0A0nsNbni0XLMP9k1IopsH32/3DUwWuRI2bBRTwM0KKdVCEAopaKYgopaKYBS0lGKYC0UUtABRRRQAYooooAMUmKWigBMUuKKKVh3DFJiloosAUUc0vNIBtGKdS4zSGie2zt5qxIMwSf7h/lUVuPkqeQfuJP9w/yq0tCG9TmyPlH0phHFSY4H0ppFczNyIrTSKlNNIqbFERFRlfapyKay1I0xsS/NWhAKpxLzV+Ec1URSLC08CkAp6itkQKFoIp1NZtq5xmmIAtP6DJwB6mq5eRurBR6KP60mwZyRk+rc1NxkvnR9ssf9kU15nUD5AuWC8nOM0D3psnKxEdDItSwHHcfvO30HApyqB0AFGOcCl2+uTQMXIHekzwTt7d6cABSkfKfoaQiG55spT6pmstV+SPjHyL/KtW5GLCX/AK51nAcIP9hf5VEikAWtGJf9Hj/3apqvtWjGuLeP/dFJAyPbzTgtO2804LVIksRL8o+lSYpIx8o+lPxVCPRtM/5BVn/1wT/0EVaqrpn/ACCrP/rgn/oIq1Xetjne4UUUUxBRRRQAUUUUAFFFFABRRRQAUUUUAFFFFABRRRQAUUUUAFFFFABRRRQAUUUUAFFFFABRRRQAUUUUAFFFFABRRRQAUUUUAFFFFABRRRQAVQ1z/kX9S/69Zf8A0A1fqhrn/Iv6l/16y/8AoBpPYa3PG7GMzXaxrjcysBk4HStX+ybsD7iH6OKyLd2ikaRAxdY3ZQq7jkKeg7n2qvpXifTZrNLRpYvIkHlFN5Cn255Rvr07+tZUoKSHUnys3/7Kvh/y7k/QimPpt8o/49JfwGauW2rkcRoZo/UsPyBXI/p9K0E1MFdzWc6g9xhv61r7FEe1Oca3u1+9azD/ALZmmhJcfNDIP+AGurGoRkZEVx/3x/8AXps2sW8CF5fPVQM8p2+meaXsR+1OVOV+8CPqMUB1zjcM11aanBLGHWG5KnoWhP8AWkN7at1tpD/275peyYe1Ry24eopN4rpzPp7D57U/jb1G39jt960X/vywo9kx+0RzodaN61vGPQz1iC/8BcUxrfQj/ER9Gaj2Ug9ojF3D1oyK1zZaHni4cf8AAz/hSDTdJ6i9cc92H+FL2ch86MqitQ6dp38OpgfXbTf7MtT93VIT9cf40ckh88TNorROkp/DqVqfq3/16adJcfdvLRv+2lHIw50UKKtNptwPuvA30lFN/s2+/hjRh7SCp5X2HzIr0Va/s2+x/wAern6YNNNher1tJv8AvmizC6IcUVIba4X70Eo/4AabskHWNx/wE0h3EFLikzinAgjrSaHctWy5QVYkX/R5f9w/yplqv7pTU0o/cS/7jfyq0tDNvU5bsPpQRmlGNo+lJXKdKGkUwipDTKkYzFIRTiKMVLGLGMVdhHSqqDkVchHSqiJllBxT6RRxTgK1RAAU2X7n40/FMl+5+NN7CIQCacB60gH86eBUFABweKYw/dw/761NUJkQhFDrujdN4z93gkZ/DmkwJsfN+FOxTIZEnjSWMnY65XIwcfSpcUANApSPkP0NOApSPlb6UAV7sY0+b/rnWfj5gP8AZX+QrSvR/wAS6b/rnVAj94fYD+QrOQ0PUcVpIv7iP/dFZ6itRFxDH/uiiIMixzTgtP20oRielUhEqD5fwp1CDg+vFOxVCPQ9N/5BVn/1wT/0EVaqrpv/ACC7T/rin/oIq1Xctjne4UUUUxBRRRQAUUUUAFFFFABRRRQAUUUUAFFFFABRRRQAUUUUAFFFFABRRRQAUUUUAFFFFABRRRQAUUUUAFFFFABRRRQAUUUUAFFFFABRRRQAVQ1z/kX9S/69Zf8A0A1fqhrn/Iv6l/16y/8AoBpPYa3PJNDmFvrtjMQSElDEewBqPx3f6RrviHRXt9PaG8bz/MmKhTIix5Ctj73JBGelJpozqlqPWQD+dVdWhX+29DkChj51yvmMgDnMWduR1FTh1dXJrvWxueGfDvhO4sJjcWc7XouXEhFyy88YIAIwOR+NXLjwFoVzPI9tc66jKxBiXUGVSR1AJzzz9OKz9Dumj1GayCx7mfzFYgZBKpnB+nFddPPLDcKHhLxKNzFf549f8a1M7HKXPgzQbZFkk1zXowzgEve7uM8rgLwT059anPgXSGnM32/X2i/hiF4Dt/Ern361U1l2vZo47e9VREc4Ock7sg5HcZ6+1aNpqckVzIksiic26oFZ8jeCcvnv1/GmFhp8HaIUz9v8QDPf7cM/qtQjwfpizLJ/bOu+Q6fLGblMg+u7b+la9hcxXckrvNH52ADg4BI4GAfUc+1TO8flguu4uPlX1P8AWnYlsxZvDGlxKzJq+uJjGf8ASEbH/jvNQnwtAFDjxFrKqcf88zyenatqSFAzfaiqFQMqR93PT6VDMq+SyRRkygfIp4Q46kc0WBNmQ/g+SQN5fi/U1VTg7oIyAf05pB4N1MEqvjK++UE4Fmn/AMVWy96kdpDPbiMRu6x8HATPHI+o6+9LHqUsk0iWyec/m7Wcn93G2DnJ7/QU7Ac9P4YvUIik8XOXkBUbrRQWJ7DD8mqkPhu/CRzQ+JxFFsEcbtZMqMvtlua6SziEK/aZ382YnMkxHPTGB6AdgKn82K40+OOTaXQDIPb657U3YSbZz7+HtdUN/wAVJC4AyS1kcY/76pn9g+IWbamvaY/GcvZsAR9c1qtIxt1AcMpyNhPPrwewp9tdRSSTIjqWGCFcZBbGDz+P0o0Y7syT4d8RqNv9t6AWx0No/wDhUf8Awj3ibzFjGoeHmJ4P+jSAj6/LXSyWLW+nlyxiKEDJ5O0dOe4qiL+2gtWe+lCZ2ldnL4zjgDuRjGaErg20cBJq2qxFlkFiWRihCwDGRkHB+oqMeJLgMQY7MkMVI2EYI6inzbXeQgMFMhI3DB+8/X3rvPCE3/FORIHX93JNuIBLL8549uvUVn1LeiOB/wCEonH/ACxsznp8zD+tPXxbIOPs9r+Fww/9mr1WBZZdSuFCOXjADN5YAVSOP1yPWrdzbW0jr5kELMOCNgB6UmxpHkI8Zso/1cA+l43/AMVUo8btjG1P+A3h/wAa9RitbU3rwva2zZhHl7oVOcY4PHXBpq6fp8ySqNMtAobB/wBETqPT5e9DY0jzL/hNmPAjck8AC6zWno2qXWuSyxxmS3VAMu75PORwMda6TWNLtY9D1BjpdmWNrJ8wtUyuUOCDt68dq5XwEvNyf+mafzNSO1js0Crtjz8wX06+9LKv7iX/AHG/lUnl5kV8DgGiYfuJf9xv5GhjRxy/dH0oNC/dH0pTXCdQ00w04nimmkMSjFFJmpZRMg6VciqnHzirsJA6kVUSWWlHFOANNVxjgE0eaB6D6mtESPpsw+QfWmGQlSQx/AcVJL/qx9RTYiBRxTwKRRxTwKkoAPWs50c2EgICyNIcnsf8itMDg/SovIjRgyrgyyKXycgnbjp24qZIEySI7uQc5HXNSAUkUUcKLFEipGi4VV6KPSpAKa2EIBQfuN9KfjmkYfI30pMCC9H/ABLpv9ys2a7sLWdI7l5/MfoscRYcAdT0Fad8P+JfN/uVl3C5nf04/lUS0ZSEn1vT7SPeYJNuQAXPc9OOak/tqRwPLhUD3JNV2tQw+Tg1aTSpgi7nQZFSmwsiFtTvnOA4Uf7IAqCSa4lB3zueP7xrQXS+fml/IVKmmQjqXb8arVhoatuMQJn+4v8AKnUqDbHgdAAKXFWSeg6b/wAgu0/64p/6CKtVW07/AJBdp/1xT/0EVZruWxzvcKKKKYgooooAKKKKACiiigAooooAKKKKACiiigAooooAKKKKACiiigAooooAKKKKACiiigAooooAKKKKACiiigAooooAKKKKACiiigAooooAKoa3/wAgDUf+vWX/ANBNX6oa3/yANR/69Zf/AEE0nsNbnkWmADVrLPTz1/nXU+ObGzt4tHlgtUicXzKHA5wYnz+eB+VcpZHbqFqfSZP/AEIV1Hjm2jittKlVcMNTRQc5yGRxmpw60FX3NLwtpcVzpsshjhLPIhLMmTwq10/2GAMB9nhKdORnj0rn/CEcElrKrANIBGSD2G2ul+ywf88l49e1aNakLYqJpFss6yG3tgADlRGOfSnXumQz27JBDbRyN/G0IOPf6054YFQBYVd2zsUnGcdadDYwrGNyiRuu5hg0DI7fS7WJArxQuyjaGKDP1PvUxtod4Iih+UccdKUWkH/PFOuelH2W3O7EMZ/DqaSQiP7NF5hYw25DHLEjJNPS3t16xQfkKjW1t33ExjO7kYx+A9qV4bdWI8hMDqdnP0HrTsFxXtbc/dit89MsoNRR2O1Agkt3VTnmEHHtxT5Le3VCxhTbghtq5P4Y70k0MYsJ1EcagjB2+3rQByfiH9zNsBRGQ4GwbRnK9vpV2ON7yWKy86KKMMsgkKgscclfcHpzWfrSRzCKSGMwoQV8sj/PcVP4qhhTwFf3DoMwxrIGUDPykdD/AJ61a1SM+5v3ekJNt8u6S3KjhVjUg+mQeo9qq3nh/wA9YRb6mLQxklnSNSz5GD14HPPQ1dhijntreUoMtAhz+H+ee1SfY4i2Nqj6DH/6v6fjUbF2uc3B4KkinaZ/Et1KST8rKm3n2Hp2qzH4WkjQBNfkDkku3lJz6Y9CP1rfktbdAT5UfPoMY96BBEGUmNOnTaBz/ntVczJ9mux4JrVsbLWtRtWm84x3DAy4xuOWOcD612vg/wALNqnhiK7XxDfWollkbyYWVVj+YgqO/OM/jXIeMY/L8UauqnH+l54AHB5/rXonw8jjbwZbHC5MsxPXruOe30+nbNG2pW6J7bwPNBCI5PFupS7SSGZwCB6Z71LP4NkmLEeJ76MngFSvy/4+2elbvkx85UD14x9fp+HTt1NSpbxFZCUU/Keoxj16f5HalzByJ9DmJfA8ksbRDxXqSowA+Vl3ZB65qW08FR2s/mf8JDfSqGLKkkoIBIx+P4/Wt5ok/ur+Xt7f59OaRoIiCdqk89v8P6fhzmi4ezXY5m+8GRw2d9cnXr6V/Jkba0oxjaeMenr61wnw+TLXI/6Yp/OvWr+CJ9OvAVXm3lB49VOen9Pw715X8PVxPcr/ANMV/nRuNKx2O3HFRzD/AEeX/cb+VWpEwarTDEEv+438jUyKRxij5R9KDSL90fSg1wHYNNNNOPSmGgBtJuFDGoixzUjRJLOtsod/uY5OCT+QqlN4qs7UD5LmQlgoCoF6/WrF7/x7fiK5rVIlLwcdbiIfrTihSNSfxjMCRBpu70Ms3+FZ8vizXJMiNIYB6xqMj8ajltl3tt4OTUDQFedua2jYydza8K6jqd9rrC+uJJIxbuQGbIzkV3U33B9a4XwmuNZf/r3b+Yru5fuD60mOJEBTxTAwHZj9BTwT2Q/iQKkod/CfpTX6Qf74/kadhyCAqjPqc0OMeSPRwP0NIB4Hz/hTwKQrk5DEfSgRjuzn6tTAfj14prldjfMucetKIo/7o/HmniP+6n5LSYitfD/QJf8AdrPlX9+/1rRvyFs5AxAzjqcd6oyD/SH/AN6sp7lxFVBitTHyLx/CKoKOK02Hyr9BQhMgxSge1OxzTgKpCJl+5RmjHy4pDVAeh6d/yC7T/rin/oIqzVXTf+QXaf8AXFP/AEEVaruWxzvcKKKKYgooooAKKKKACiiigAooooAKKKKACiiigAooooAKKKKACiiigAooooAKKKKACiiigAooooAKKKKACiiigAooooAKKKKACiiigAooooAKoa3/AMgDUf8Ar1l/9BNX6oa3/wAgDUf+vWX/ANBNJ7DW549bHbd259JU/wDQhXX+P126bYMCQDq9uTk5JJ3DP0rjo+JYj/00X+YrsviCQdCtzzldVtCCe/z9vbmpw2zCvui/4QOVuIywOViPl5weAfm69OK60Dr/AD9a5PwbjdcgsvKpgfxHG79K60479/1rWW5nHYrSIJikbyqUYsGXGC/Xgc8YqdWYkjHA7+vtUDswVW+RsFs7epHPC+//ANeplJI2sDgjrjGB6fWkNELyozkbhtJ2Fs8E/wBz6+9ClQ2d2NpCZ/u9Pk/+vUhhUNuyc7dp5PT/AB96hHygYfZtAXLc7Rxweep9aBEiqCS3AdRtPfaP7tNfgM8jbCgJ3Dnyx7cc5qRMKEUKwwOM/wAP1oCAFT8wC/dz/D9eeaAIXkSPcBhCi7zgZ8sc/MOOTTXxHply6wqowzgJ/H3yfc1NmJ5NmQHX94FzyOo3fzoeNFtpVQbd2WJHXnv9aAOPnRvsFuRGsZEG4qpzsOen5GrHiOBb/wCHmqwlsLJasDtPpzj8as67FHahEUHYAQSeepGSfxqxFapc6DcWsjmJZcxuwx8ue47Va0VyOrRb0rc+i6exBBNrESM99o/zmrWHHJYjI78f/q/p+NFtbrBaw24LMscKICepwMAn3qVYRk7iTUM0RFsO3JPT8Mf4f0/GjOFz6HH+f8/SppFAAxximbWKkDHQdqBnhnjNSvi3VveYHoB1x6V3vw1YnwcmW4W4m7n+9n/OPw5rh/HKbPF2p8dSh6Adl9P5nn1rtvhif+KQxn/l6m7n2P8An/GqexKOzRN2cH6dv5dPw6duc09eMjPO3Hp/L/PpUkJCqoJHzdP8imtj5ip7f5/z+VSUQnp1/p/n/PekUHkcf5+n+fTnNP6joMdv8/5/Ok5GQAOf8/5/xpDK14P9DucEf6px/wCOn0/p+HevKPh9/wAflyMf8sR/SvWLof6LPwP9U3T6H0/z6c5ryjwAP9OuP+uI/wDZapEs7mRap3AxBL/uN/I1oSCqdwP3Ev8A1zb+RpSCJwin5R9KDzQPuj6Udq887RrVGaeTUZoAiY0w8mntTO9JjQ68H+j/AIiuX1mZ4rm3RUDAMkx5xyp6fSuqux/o/wDwIVzGtWSXNxaMxPM0UWB2yc7vrx06VUSWWpFw7fU1EysHIGCB61ZkGXY+5pjr+8b6/wBKaJZoeGVxqshKj/UNyPqK7K4YJFubOAecAmuS8Nj/AImUn/XE/wAxXXSnhfrTYIrCcEcQXLf7sR/riniWU/cs5j/vMq/1p4dQe/4A1IJB/df/AL5pDZHuujwtrGv+/Pn+QoZbwyRB/sqjJb5d5PA/D1qbfgZMb49ae4/ep/un+lMRD5dyf+XpE/3YAf5mlEEp+9eTH/cVU/pU2WyQqg47k0fvPRB+JpXAh+yg/eubtvZpzj9MUfYLU8tEXP8AtOx/rU2JM9UH4Gg+YFLF1/BaTAqXlpbR2jFbeIHK87eetQN807/7xq7f/wDHm3+8v86rLDI0rsEJBY81lLctbD0WtNl4H0qmkEgx+7NX256A/lTSJZDt56U7bS4PoaXP+c1SAX+Gkpf4aSmxHoWnf8gu0/64p/6CKs1W07/kF2n/AFxT/wBBFWa7lsYPcKKKKYgooooAKKKKACiiigAooooAKKKKACiiigAooooAKKKKACiiigAooooAKKKKACiiigAooooAKKKKACiiigAooooAKKKKACiiigAooooAKoa3/wAgHUf+vWX/ANBNX6oa3/yANR/69Zf/AEE0nsNbnjYJDKfRh/Ou08dLu8NO+CfLvLR+Rwv71enHvzXE9F47c12vjd8+DrlhhihtnIzjYPNTn3zUYbqGI3RY8NJj7TIchQg+dBmRfnb7vB68ZrrmkJQF1+ZfvFecf7vqa4/w6v8ApcpxtKRMRN1MXzt0HfNdKVWM/dVPLBcIMHyh83zjjkn0reS1MYvQtqrBk3JHkOenQD29/wD69PeQK4VRzjJOOMd/xqvt3QA+WOG3g56D+/0698Uu0K8QGJGYBypXG48Zfp19qkok87cV+VhvGRuUgKOOvoearkkqjozAgcCXIHb/AFnv6VLNzIAEDbuVjPR+nJOOMdqrbN4ICLKJOhkX/XED+P5eMY4oEyfLIUALcD5d5PHXJf29KnSRXBAyCM8OMH6/Sqk5DSFlQHedoyv+sYBvlfg4X3p8WZCxGcglSWGCTk/L05T3phctEcg8Zx/n8KY/+pk9CM/Wnc7RkDOOcd//AK1NYExScc4/zj2pAYniMgsnPBXirujr/oKs2SHfODWfrzxSIksbK67hkqc+2Kv6Kc6ZHt/v9e1V9kX2jUwPOxj+GnnIph4l5/u07eDxnFSzREcpxzSRkHuPSiQ4JwMj6f5/z71CPv49Tx/n/P55oA8d+ICqvi6/2kEbYyxHY4XNdd8MM/8ACJP/ANfknr6L/n/69cn8QFx4v1DtmOM/otdR8K5PM8KTKyj5bxj+BUf5/wDr1T2JW53KtgKOPoB/h/n8aMkkgYxg/wCeP8/jTou4I74/z/n9aYu4k5HAB/zx/n8akYzdt9P88f5/xoJ5PT6fp06/5x1ppXuB1/D/AD/kdeaQqcdD/nj/AOt+nXmkMSX95byAr1Rl9exHb/PbrmvKPAQxqVwvpEB/6DXq7cwuMdAf8P8A636dea8p8C/8ha54x+7/APiapCkd644qncr+4m/65t/I1efoKqXI/cS/9c2/kacthI8/HKr9KShfuL9KK807kMao2p5phpARNTcU6Tg02kxkl3/qPxFYOpf6+y/6/If61vXX+o/4EKw9RH76y4/5fIv61S2JZIw+ZvqaRx+8f6/0FPYct9TSP/rX+v8AQVSJZpeHR/xMZf8Arif5iurl6L9a5bw9/wAf8v8A1y/qK6mXoPrTe4Iap+WplqFfuiplpDYsn+ranN/rl/3T/MU1/wDVn8P505v9ev8Aun+YoEKPvN9aWkXq31pwoATvRJ/q2paST/Vn8P50mBBf/wDHr9XX+dYlz9qN27xXtzGFLKI1kwnX09a3L/8A49h/10T+dZbpmaQ/7R/nWU9y1sZU73cm0Pe3aFWDfLKVz7H1HtUwMxHzTyk+pc1oC2WUAMPxq6+kQKMBnqVdj0RghSTy7n6uakjQGaPjPzjqfetcaVB/ef8AOpE0yBXVgWyCD1q0hXNU9/rTadnjNNq2Seg6d/yDLT/rin/oIqzVbTv+QZaf9cU/9BFWa7lsc73CiiimIKKKKACiiigAooooAKKKKACiiigAooooAKKKKACiiigAooooAKKKKACiiigAooooAKKKKACiiigAooooAKKKKACiiigAooooAKKKKACqGt/8gDUf+vWX/wBBNX6oa3/yANR/69Zf/QTSew1ueMMfkb6V0PjrVUTwVeW5m+ci3QL7+ZGa51v9W30NM8e6Xfy6PfX6Mn2VfImIJ5CgpUYVrUMTfSx2+jXqWutSK77M2zFTnv5o/wAa6D+1rWQqDMww25c9j61wV3pV5q2r262UqRtFHIzlyRkb14GKjuPCviRXItLmKUg4ILlcfmOa69Dl97ojvpNWso2Cm5IDNvzjq1SDWbWX5DclskHFecp4S8WlEMsluuR0WXcV+vA/rUUfh3xmRFlLNC4y2ZfufXAp2j3FefY9SbU4PmBnPuKifU7RQzmc5YAsfXHSuLbw54jmXMt/aK+BnaGIpv8AwiuucbtUt+Dj7hpWj3B+07HaSalZlXLSliy7G75HoaaNVsOP9IOSu3j+76Vxw8Ka131eHn0iPFV38Ga5ksutxbuvzRHH6U/d7hap2O/Op2yx71mYhcDjsKiGs2pwPMcAjjce1cX/AMInriwsP7cjwUwR5Rxn86jn8Havdsvm6zGFVQqeXGRj1zzS93uFqnY7R9W09vklaM8/dIB/SmnW9Pt0CxzJHk8KvArgbbwNrpfN1qUEYBOPLBYmph4B1AHcms8nPVD/AI0/d7hap2O+Ot2r8ic5x69aH1iBVw0pXOMbmx/OvP5vAeqtjZrKBwMgmM4z+dVtQ8E+JWtWaLU4LmWNQI423Lu/HsaLQ7g/adj0kazakYWb5uxLYpy6taNnbKMjsW549q89s/AfiGS1UX2rwxydCihpAv4kilHgTVmmfzdWhwHKoVRvmXHU88H2pe73H+87GV42uBceJ9SkhO8eVHt56natbvwrv1j8OXqTFVk+2fdBxgbB2rk9T0yXS9SvLOabzpFVW3+uVU4q94Z8P6hqFte3FjfQ27R3A4kUkNlB6GlpfUp81tD1I6tb9pCB3w1VTr1opCNOwY9MtXIL4FvymH1gjGMhUOM/nSP4Bu3ODrEmM8Zj/wDr1V4dyOWp2OxfXbeM4MvP+9T49dtiFJmGWOF+bqa44eA7ox7DrEmD1BTPSiPwJdI2F1dwv3sbOh9qG4ByVDsLnX4IYyzP1VsHPHSuB8Bc6jO3PMIP/oNWrnwNeP8AL/a7lMEgNHk5/OqvgMFdQkX/AKYAfkFqJNdDSCkviPQWqtcf6iX/AK5t/I1abpVa4H+jy/8AXNv5Gk9ikecr9xfpQaRfuj6UE15h3jXKr951H1NQk55zx60s2/zVZY1YAfxEYP4UxgVhI6ttxjNDAYzoefMXA75pUZWPysCB3FVWSTyyCnzHoNwqS1RkUhwASemaTBFu6P7n/gVYeo/6+y/6/Iv5Gtu5/wBQD/tViah/x8WP/X5F/I01sJ7kzck/jSP/AKyT/e/oKc3U/jTX/wBbJ/vf0FUhM1PD3/H/ADf9cv6iuol7fWuX8P8A/H9N/wBcv6iuol7UMSEXpUq1Ep4qUUAK/wDqz9R/Ont/rx/uH+dMf7n4inH/AF4/3D/OgBV6t9acKavVvrTqBCimyD5PxH86cOKSTlfxFJjIb7/UKP8Apqn86z8fvG/3j/OtC9/1Kf8AXVf51TUfOx9zWUty1sSRLyPrWnIOapRLyv1rQkHJoQmVwOaeBzShcmnYq0IXPyiik9KKGB6Fp3/IMtP+uKf+girNVtO/5Bdp/wBcU/8AQRVmu9bHO9wooopiCiiigAooooAKKKKACiiigAooooAKKKKACiiigAooooAKKKKACiiigAooooAKKKKACiiigAooooAKKKKACiiigAooooAKKKKACiiigAqhrn/IA1L/AK9Zf/QTV+qGuf8AIv6l/wBesv8A6AaT2GtzxcnKH3Fb3i5S/wAOtTcf9A5W59tp/pWAvII9q6fXEE3w7vRjIbS2/Rf/AK1Y4bdl1uhc0El9Wjf+/bv/ADjNdSAQ5rldA41Cxx0aGX/0BDXWdz9a6nuYR2JEAZQTzgmoce3arEY4/E1F26dqRRHjls+1Lj+dPCFgT2wKd5YyRuHWmBFgfLx3NNKZX/gNSmPaV9MmmqpYcD+GkA0qChHsKQIBx6EVMYsISTzigRkkk8cigCPaMj60AAgAe9SmPHIPemDoPxpgMK/+g0YGW/CpAu44/wBmnGNfmywzxSAEGc5PO6nRqDJ0H3j2oVdpPpkUIfn/AOBGkxnlnjlQviu9wAMwRYz0+6K0/Ac8tlp2oRi1mvjJOrbrMBlTC4wSSOai8X2RuPFN7KzeXGtvH8xHX5K0/A01npVpfw3V0qPLKrqrDnAXGeM03sStzZOpXHOND1Lt/Cg/rSHUbo9NC1Hr/sD+tWLvXNJhGWu/vdMROc4+gqBNf0uV9sc0rnOeLd/8KBjRf3eRjQb8/wDA4x/Wnfbbz/oBXvTvLH/jUv8Aa9gpAMk2euBbv/hStqloE3BbthjPy2rnNAyAXd4T/wAga56d5krhvCMQg1xliuVuEZHD7YymzgY69fwruP7etCwxbakenSyeuK8GQS/2zMCEZCrYkRsgYxwfQ0IlneHpUE/+ol/65t/I1dMSkf6wZqtdQssEx6jy2/kapknmSn5R9KQ9adDG82FjUs2OlWjprrA0juAVUnaBntXmI77lFqiatCDT3nj3s2wH7vGc0S6S6rmOQMfQjFKzC6MqTrTV+8KWTKsQQQRwQaktbeW5m2xjpySegpMY67P7gf71YeoH/SLH/r8i/ka6q50+Jogn2xN2/GMDOfzrD1fS5oZLKSM+ai3cRbAwRw3aqinYlvUhfq340j/66T/e/oKHOS1Nc/vZP97+gqkJmr4f/wCP2b/rkP5108vOK5fw/wD8fk3/AFzH8661bWSYqQAq56mhiRCvSphUqWkbYC3Ck+gH/wBeklgeEjPIPQiiwXGN9z8R/OnH/Xj/AHP60xvufiP51cWzYyb5HCDZ3+tCQFdf4vrTqnS0Vt+yZWIPYVFJE8TYYfQ+tOwhtI/3B9RUsUEknKrx6mnXFsYokO7cS4GAKTWgynefci/66rVaMZJPvWnPYs6Q7n2HzQcYzVG4ntrKLc8UpUHkrj8+tZSTuUmTRDLr9a0HHJrNtbq0mRZMzxg8jdHV1p4SMi5GfRkIpqLEwZMoy5IyMZFO4xVNdTs5Bhb2H88VKt1FIQqTROT6MMmhASUUlGaYHoenf8gu0/64p/6CKs1V03/kF2n/AFxT/wBBFWq71sc73CiiimIKKKKACiiigAooooAKKKKACiiigAooooAKKKKACiiigAooooAKKKKACiiigAooooAKKKKACiiigAooooAKKKKACiiigAooooAKKKKACqGuf8i/qX/XrL/6Aav1Q1z/AJF/Uv8Ar1l/9ANJ7DW54qvWutvRv+HtwMZzpUv/AKA1cmgyK7EIZvArqATnTJh/449YYbdmlfZDPDr5utGPd7eT/wBEqa7Hkk/UVxHhdt7eHm6lrY/rb/8A1q7ja3PHpXY9zni1Ykj6H61FzgfQ1NGDg8Hr6VGEb09aVh3Q4sBH1/hqLknj1FSCFiOc9MUpyudq/jRYLoG+7+NRKTgY44NTkHy/1qII2OnaiwXQ/P7vPX5ajZ2JP4VKEPldP4aiKHng0WC6JUOVyeeaiHapY1IB470xQQy8HrRYOZDsbE49KiOefoKndTtPHaoth9O1FmHMh8ZJBHvTejn/AHqfGDzxTSpLH60WDmRxfiyHz9TukyBmBOT/ALtHw+vLfSodUj1GRbJnmUoLghCwAwSM9RUPie8+z+IbqOXhPs6EMB0+Q5rY8FyWphvvPeNlDqEaUjngg4zQ9hJ6m5L4i0Ygj+1rUfSSozrWmrGZBqMJXG7IY9Pyq/JdaXEuWuLJB6l0FQyX2nFcreWmCOMOtSizKPiXTM5/tJTz2Dn+lOXxNpm0D7ZITjtE5/pTzrWlKf8AkKWg57SCmf27pY4/tOD8GP8AhTsK4kev2Ms6hJrhsntbv/hXNaEv2O78gIqhgwUowYevPpXVR65Yi5VDe5bjICt/hXLaSDBfrG6hWcttwQc4Ge1AmdOOVqXdugkz1CkfpUQ6U5f9VN/uH+Rq3sSjzOdGs5isTFQygjB5x/kVpRSLJYB5CSuzDE+3Bqhqf+vT/rmP5mrMH/IIP+4/9a8zqdz2Kc2pTPITE2xOwwDVyyujcRkOPnTGT61jE4q1pZ/0p/8AcP8AMUk3cGhmsRBJklHVxyPpV1IHt7HyoQDLjsccnqc1U1rrD/wL+lXbxmW1coWDDByvUc031H2M670+6MC4i/i/vD0+tVdUVvMtUkyT5ShwT3yAc1JeXc4tgfOk+9/ePpWLeXVy09iFnlJN7CMbjzw3FODSJkmyxeKEup1UYCyMAPxqvIcTS/739BRMzb5N+d2Tuz1z3qOVgJpP97+lNCZu+Fo/O1OVM8GMZ/Ouz1FzFHHEnAbjr2HauM8HNnWJf+uX9a7DVc/ujjjnn8qGCKkD+XIj88HJx6Voz3MUluyq+WOOx9ay1PFSrk5wCcDJxQnoNou2cW472GQpGPrReSFr3b2WP+tSWR/0c/7/APhVe741F8/88x/OjoT1CCUxSFx6nI9a05YxNFjPuDmsdTwfrWxCf3Ef+6P5URBlCGRxKih227hxn3q5eSmKFWAGd4APp71mZq9qB/cJ/wBdB/WlfQZn3c8ubf8AePzMM4P1pu4SWZkdVYFMkdjxyKbdfet/+uv9DTrYf8So/wC439azvqV0MK4kuWk3b2C+iEgCtTT2aSBt7lmVu/XH+c0ltCrSpkZBI4rctbeLMn7te3b60oXuEmcfOg+1Tf77fzqWwiUajbnAyHHatqewt2nkymPmP86ZFYQxTpIucqcihILl40lB7UlUI9E03/kF2n/XFP8A0EVaqrpv/ILtP+uCf+girVd62Od7hRRRTEFFFFABRRRQAUUUUAFFFFABRRRQAUUUUAFFFFABRRRQAUUUUAFFFFABRRRQAUUUUAFFFFABRRRQAUUUUAFFFFABRRRQAUUUUAFFFFABVDXP+Rf1L/r1l/8AQDV+qGuf8i/qX/XrL/6AaUthrc8XSuzsst4ORQfvWUy/owri1Ndfp322Xw7ZQ2lurtIkkZkkfCRjJGSByx56D8xWGF+Jmlde6ih4Rcm28MtnkQxrn627CvQdx9e1cDo/hTxHYaZp1tBe2MN1ZsgWWRTKrKoZeVHcg+vFdVDYeItwM+q2rDuEtQv6126nKrdTYQkL16mo8tnrVcWepd74/goH9KSTTNQkUY1O4Q56qR/hRqHu9i8xYqeecVFhz3Paq6aZfBdsmqXLEdwQKbLo9xIuP7Tu1z1IfmjUfu9i/h9uOaZ5cvHyt+VVV0XagV7y5YgYyZD/AI1AfDVu8heWe4k9jK2B+GaWovd7GqEl8vlW6elQEOM5JH1qp/wjdkccz4HYSmoW8IaSzqTFJ8vbzDz9aNQvHsaiMNvMi9f7wqLz4lb5rmAYPQyqP61X/wCEf0yFFAt+PTdUR8NaJKTu02EnOSSOTTSYXRo/abdl/wCPqDB7+cv+NQtcQAn/AEuDGP8Ansv+NRReGtIgUKljGF7Dn/Gpl0HSh/y4xflSC67CC/s0zuvbcH080f41DPq+mwqZJNRtUQdS0oxVoaLpi8izi/Kmvo+msMNZQkehWmkF12PP/FlzZ3WpveW9xHNCYFVnRsr9w85/H+VUfDHijT9Ou7mO8gF8J2QRN5iHyyCQRhj7jpXol1Z2MbBBZQFQuMbBUen6ZYBmMOnW8W3pshUf0ocWCaMq78Z6NbxqTo8TZPC7oh+P+fWnWvjTT7mMmHSQNpxtDJx+QromsEPJjAx/0zHFN8qCE5MqJ9WVaXKg5jnp/ExUj7Pou8f7wGP/AByiHxJdkZfSVQD0LH/2Wt577T4x+81C2T13XCD+tVJte8PoP3utWaj/AK+R/SmHyMD/AITTVPPDR6ISgPHyS5x+VR+H4HS4YTRMjlNwLRld2fTP9ea1pPFvhKM/Nrlsf912b+QrMHjvQImI+2ySLnokDN/Spbj3Gk+x0APFSDi3mY8DY38jXMP8Q9Az8kN/Ifa1P9arXPxCspoJEi0vUm3KVGUVeox3NJ1IW3KUJdjnbmfz5i4zt4C/StSyUPp6KwyGDA/mawkJMakqV4HB6itm2YppW5TgqrEH8TXnLc7WY0itG5RwVYdRV7SoWDPMQQuNo9/84pG1JHAMtrG79M/5FQ3GqyNH5cUYiGMZB6fT0pK1w1ZFqtwJbnYp+WMY5HfvWpaTLdQK5wcjDD371zjnmpLW6ktpd0ZHPBB6Gi+o7GhqmmTrCBCN67+OQCOO9Zi2H2ea1ubvCLHeRFQSDzhh/Xj3rYvdZ224PkZ+b+/7fSuZ1jUpbp7FMbI/t8GVB69etXGxDuMuZPMnmkxjezNj0yas3Ol3MYmmbZgHcVB5AxVCQ8t9TWjd600iTxeSAzZUtu46c8U4iZa8JTeVqcz9hEM/TdXoFzGs8W3PB5Brzjwwc31x/wBcR/6EK7UXbwYXG5cng0N66gkH2OccbM/iKsFBaWzbiDJJ8v0FRf2kccRc+7VXeZpXLuck/pU3S2HZly3uhDDIGbAA3A46f54qvqUDRtapDPLFjG5gdzkA5wSeoPQ/hVS7RprOaJPvsvy49RyP5UHWdk1hc3Ebosg2YkG1lZugYdiSMUnJdRpPoXUJboOSegrUlk8i1Ckjdt2jBqkl6qA7LdVPTj/9VRPM0rlnPNNOyJsOQF2CjqTir9+CbdT/AHXBqnDcJEuDErHOQale/DAAwggkcE//AFqE1YChdH57b/rp/Q1atYidOVMjLIcfj/8ArqGe4RbmFzCpUsQF9OKdBqA2qBDgAcDd/wDWqNLla2I7Zf3qfWtu1U4duxOKz0kR54tsIUA8gd60DdBeFiAHsaI2RLKc6lZ3B9c1HVqWZZVI8oBj/Fnmq7DCk0wEPakzSk/KKSkxnoum/wDIKs/+uCf+girVVdN/5BVn/wBcE/8AQRVqvQjsc73CiiimIKKKKACiiigAooooAKKKKACiiigAooooAKKKKACiiigAooooAKKKKACiiigAooooAKKKKACiiigAooooAKKKKACiiigAooooAKKKKACqGuf8i/qX/XrL/wCgGr9UNc/5F/Uv+vWX/wBANKWw1ueKKcCvQPCbbvD8PP3ZZB+teffWnQahr1pGYbTWXgt9xYRpGOM+5FcdGooSuzerFyVkesWrnzU781qqGI6E/hXiX23XmYMfEeoAg/wkCkeXVJf9br+qP/22I/rXU8VHojBYdntzBv7h6elPMiouWZF47sBXhDWbSf62/v5M/wB64b/GmHSrU/eEr/70pNS8Sn0H7B9z3CTULKMnfe2y/wC9Mo/rVabxFokPEmsWCn/rup/rXjQ0fTwP+PVD9cmpF02yU/LaxD/gNL6z5D+r+Z6nL438MRHDa7ZZ9nJ/kKryfEPwtGONVEn/AFzhc/0rzlbW3X7sEY/4CKkCIOiIPooo+sPsHsEdy3xO8Nr9x72X/ctW/rUDfE/Sc/udN1SU9v3QX+ZrkAMdOKDn1NT9YkV7CJ08vxKEigReHb446b5FWq5+IWpf8sfDyDP/AD1ucfyFc/S0fWJj9jA3H+IHiNx8mkaamOhaZmqB/G3it/ujS4fpEzf1rLPAzQOlT7Wfcfsodi83izxc+f8AiZ2KD/ZtAf51E2v+KpPv6+y/9c7dB/Sq9FL2k+4ezj2GS3euznM3iPUSf9kqv8qqsl65O/WNRYd/35Gfyq7UJqXOXcpQj2KbWKv/AKy5vZP965Y/1qM6TZE5aIt/vuTV40UrsdkUhpVgpyLOH8VqQWVqg+W2iH/AasZpDU3KIxFGvSJB/wABFOwB0AH0FFFIAyfU02gmmk0AOVHc7UUsfQDNbcUIWyWFgVymGAPr1rBWR0OUZlPqDinG6n/57yf99mmnYTVxssMsWfMjZRnGSOPzqs5qaSeSQAPI7D0ZiarsetIZE5oQ/OKRzSKfmFDGWNQP+jL/AL4/lWBeH95Y/wDX/B/7NW7qR/0Zf94fyrAuzmSy/wCv6D/2aqhsRIllP3vqajmP+kS/739BSyn74+tRzn/SJf8Ae/oKtEs3PC5/065/64j/ANCFddP1Fcd4VYC/us9BCP8A0IV2M3UfjUz3HEYOacKZ2p4qCh47fWkB/fn/AHB/M0gPT60D/Xt/uD+ZoESinCmA0uaYDs0pP3f96mZpT/D9aAI7ogPB/vN/6CaLZSY1K7X4H3WBpl0f3lv9X/8AQTXPG22/vIco3fYcZ/KoZR18L7ZFJwMHmrjTIe1cVDfXyMqi5kK+j/MP1q8mrXSffSJ/fBX+VCZNjpw6Hv8AnSSY8okEVgx64nSSCRfdSCKt2+pW904jjdt5GdrKQTiqTFYvdhSUmeBSUAek6Z/yCrP/AK4J/wCgirVVdM/5BVn/ANcE/wDQRVqvQjsjne4UUUUxBRRRQAUUUUAFFFFABRRRQAUUUUAFFFFABRRRQAUUUUAFFFFABRRRQAUUUUAFFFFABRRRQAUUUUAFFFFABRRRQAUUUUAFFFFABRRRQAVn67/yL2p/9ekv/oBrQrP17/kXdT/69Jf/AEA0pbMa3PE1ORS4piZBqSvNudgvHSlpnelHSmIcKWm06mA4NRnPem0o4oAdSim0tO4h+aM02igB4oIpuaCaAHUuaZmkp3AfkUZplFFwH+tRsuBS5NIx+WkBHmmk0hNN3Uhjs0maM0hoAQkmlzSZ9KaaAFNNPWikoAQnAphNK3WmE0hiE8VEzVITxURwKYDHNMU/OKWT1qNT8woYFnUT/oq/7w/lWDdH57T/AK/oP61s3p/0c/7w/lXM6rfra3VrGY2YebHcZB7K2MfjmrpkTL0h5f8AGo5z+/mH+3/QU6Y4Lj3NQzn/AEiX/e/oKtEM3vCXOo3I/wCmI/8AQhXZT/w1xXg851K6/wCuA/8AQq7WfqKmW5USMU8UwU8VBQvp9aF/17f7o/maT0+tC/65/wDdH9aQiUGjNIKM0AOzSE8r9aM0h6r9aGNEVyf3sH/A/wD0Gs5E4H0q/c/66H/gX8qrxL0qGURLYtLMvlj5ielEtrLHwyH8q17JP36cVclQHtmmtibnKFSOo5qzpYxfqf8AZb+VbL20T9UFRJZxwyiVRg4IosFy4DRmk7CimSel6Z/yCbP/AK4J/wCgirVVNL/5BNl/1wT/ANBFW69GOyOd7hRRRTEFFFFABRRRQAUUUUAFFFFABRRRQAUUUUAFFFFABRRRQAUUUUAFFFFABRRRQAUUUUAFFFFABRRRQAUUUUAFFFFABRRRQAUUUUAFFFFABWfrv/Iv6l/16y/+gGtCs/Xf+Re1P/r0l/8AQDSlsxrc8TozTaWvNOwUGnA4plKPrTAkBozTaM0CHZpc+tNHSlzQMXNLmm5xS0xDweKM00UvagBc0maKSi4DgaCaQcUE8UAAINLmmijNAC5pG5FIDQW4NAEJpKQtSZ5oGOopucUu4UCDikJxTWPOaQnigALYpN1N/WnCN2+6jH6A0hjGamZNTG2mP/LIj68UhgI4LxL9Xp2FdEDGomqz5ceOZ0H0BNMKQd5XP0T/ABoswuU5DTB1FWWFsP4ZT9SBURlhU8Qj/gTGnYLheHNuf94fyrmtW0/7XPayebsPmJBjGR87Zz+GK6GeXzVYYAJYYA+lZF9IElt1JwRdQNz6bjVQ0JkE5zI/uTUDzyb2ISAbjnJUsf50s0mZG57mq7E44zWiIZ0vg6aSTU7oOUwIAQFjC/xCu3m6rXB+DGH9rXIzk/Z//ZhXeT9VqZLUcSMU6mjpSioLF9PrSL/rn/3V/rS+n1pqn9/J9F/rUgSg0U0UZpAOoPVfrSCkb7y/jQBFcn97F9H/AJUkK5ApLgjz4v8Adf8AlViFCAODUDLdmuJlq24qvb/JIp4OOozVhpIz1bafcVaIZEVqOUYSrO3IyOnqKhuBtj/GgBvRaTNGaTNAz0zS/wDkE2X/AFwT/wBBFW6qaX/yCLL/AK4J/wCgirdejHZHM9wooopiCiiigAooooAKKKKACiiigAooooAKKKKACiiigAooooAKKKKACiiigAooooAKKKKACiiigAooooAKKKKACiiigAooooAKKKKACiiigArP13/kXtT/AOvSX/0A1oVn69/yLup/9ekv/oBpS2Y1ueIZoBOetMpRXmHYPzSjmmDmnA0wHjgYoxTc0oOKAHClzTc00sARk9aAH04VHvHrT13H7qk/QU0IdRmnCCc9IZPypfs03dQv+8wFMBmaTOKk8kj70sK/8Dz/ACpPLjHW4T/gKk0WAj3UFqeVtwf9ZIfogH8zSF4OySn6sBRYLjd3tSE07fFjiDP+9ITSGZVxthhX/gGf507AN3jP3h+dLtZh8qsfopo+1yn7rkf7qgf0qCW+2j97ORj+8+P50WAsfY5+6hf95gKQW2PvzxL+Of5VlS61p8R/eXcA/wCB5/lUDeJbBfuSSP7pGSKdgubnkwDrcE/7qUhFqv8Az2b8QK5uTxVHyEtZn+pC1Sl8T3R+5aRAdi8hP8qLAdcZYAfltwf99yaU3KqPlihH/Ac/zrh21/UnxteBB6LHn9SajbUtQm4+3SI3omFB/SnYVmd39slI4bA/2VAqtNfhTiS4Of8AakxXATPcMcyyzMe5aQ8/rSERtjcBntnrRYLHZTatZxn57mPPpuz/ACqpJ4gsUGQ7P/uITXNBdvIBx3FIQCcjigdjePiKNgdsMp9OgqtJ4hkA+W3PPTe/+ArH+7kjP4U4TKfvLkdzigLF19Yu27Rr+BP86ryX962f9I2/7qAUwjK5Qhl9qi3AHGMUBYeuoXsT7vPZ/wDe5FWzfWV+qx3sIVgQVbOMH1BHINUsZX/Coniwe3PqKLicSzf6DdzL5lhqkzqeiSvjP0Yf1rm7q1uraTy7s3COe0jHn6Hoa34Jbi1bdC5XPUdRWpFqltcReTfQqFPXI3J+XatI1GtzOVPsRfDJQmvXwGebUdT/ALYr1efqv0NcR4X0ewstWkvLUtsmi8oosmV5YHg9RXb3TxoqOPM2chiRnb+I/nTlq7hHRWG5jOMsYj6SdP8AvocfninGNkwWUgHoex+hpikMu5SCp7g5BpUBjyY2MeeoXofqp4rIoD1X60i/66T6L/WnEs23MaA5yWQ4H/fP+BpqD99L9F/kahjHA5ooFFIYZpD95fqf5UtIfvp+NIZVvSRKuCQRDIQR2NZyatfW7YkKTr2LDDfmK0Lz/XAD/nhJWcYgwwRUjNK112FyA8bxt7jI/MVqRX0Uwyjhv905rlooSsuCOgp7R4ORwfUcGmTY6xWQnIOD7cGkncmMAsSM965hL26ixiUsB2cZrRsL97qRo3jClRuyDweaYrGoTzRmm55NJmgZ6jpX/IIsv+uEf/oIq3VTSv8AkD2X/XvH/wCgirdelHZHK9wooopiCiiigAooooAKKKKACiiigAooooAKKKKACiiigAooooAKKKKACiiigAooooAKKKKACiiigAooooAKKKKACiiigAooooAKKKKACiiigArO17jw7qf/AF6S/wDoBrRrP14lfDupsCQRaSkEf7hpS2Y1ueHBWb7sbn6IalFvP3hce5wKi82Zzy8jf8CNMLKvLkD3Zq86x2FnyXHJ8sfWQUgjHUzQj6ZP9KpyXtpCMyXMCD3cVXbW9NUEi8R8f3AW/pRYRq7Yh1nP/AY/8TR+47mdv++VrAl8T6ehwouH+keP5mqzeLIiT5dlK3+84FVYDqN8AHELH/ekNJ5sYORbxZ9wT/WuRk8VXBH7uzhXn+J2NV28Sak33TAn0jz/ADNFgO5F5IPu+Wn+6goN3cH/AJbSH6GuCOt6k/D3br/uKB/SoriW7mAzdzt6ZkIzTsOx3rTt1kdgP9psfzqvJfWsfMlxCv1kFefeUxfD7m/3iT/OrMUa7T8oDL7U2rBY65/EGmISBeIxH9wE/wBKhbxPYg4Tzn+keP51zBTDbgB9KRgvB+X3xSsFjpJPE6c7LOZvcuoqnN4puB/q7KID/bkJ/lWUOnXIppUHPHy96YWL58S6g+QFgQH0jzj8zUUur6nKMi9df+uagf0rPYbWwT+QzThxyp6HkinYBJZ7qc/vbu4f6yH+lQGEN98Fj6tyf1qwU3Z700xt070wGiDYv7scHvinorZyOD6HvSxbs8ZKmpfKLcY5pMYwgEZI6U08HnkH2qYRkYOCc+1Tx24fp+VKwGf5YzxkU4DOeavNasGycYqQWaOgJ+U+4p2EZwQZzz9QM0rW5b+Hg+1XjaFd3AJ9fUVKkHyhiu4DqPQUcrC5m+QU+nbNBVh/yzWtd4BtJAbHv1FRmIbdw+YUWC5mCPcPmUfhUhtiyjaCfXnkVaMAflevp61HtMbkcqR2JoasFyqtuQxK5BHcUpjWTKuMEdwKughhlgDn+JeoprR/Jktx03KaQFGS1ZFDAZX1FQrszhgK0PO8lwM7QeRnvS+ZbTcSBVJ6buh/GgCiUAAwwx/Kk2hTkkHPetBrURnCplT2P+NV3tkY4XKt6HmgLDtNnlsroTWp2kHO08qfqP613Gn+L7ZyFvUNq4/5aA7o/wA+o/GuDSOSJssSPoOtWhO2BkA+9NSaE4pnp6RW1yguLdwu/kSQMMN/Q01luIcl4xMn9+Lg/iv+FedWV7LYy+ZZStbueqr91vqOhrp7Hxjyqahbkf8ATWAZH4r/AIVV4yI5WjfjljlGY3DY6juPqKRT+/l/4D/KiN7DVYhNBIkuP+WkbYZfr3H40w21zC7vHIJ92Mq/ytwPWolBgmTh5FGA4Zf7sg3AfQ9RSF0/jR4/dfnX/EflVcXiK22ZWgc9pRgH6HoanPIz+NQxjlQuhaNlkUd0OcfX0qNvvpz60mxS+/GH7MpwfzFKxkdlLyFwucZUZ59SOtQykVrrm4Xn/li/9KgROann/wCPlR/0xf8ApToUqRktrZrNLhv7pxTLjTXXOw5FadimJf8AgJqaVetUloS3qcu9u6dVNWNLXFzIf9j+tbDRA5yKhWFY5NyjBbg0wuSE8UA8UhPNFAI9T0n/AJA9j/17x/8AoIq5VPSf+QNY/wDXvH/6CKuV6Udkcr3CiiimIKKKKACiiigAooooAKKKKACiiigAooooAKKKKACiiigAooooAKKKKACiiigAooooAKKKKACiiigAooooAKKKKACiiigAooooAKKKKACsfxWzJ4O1t0Yqy6fOQR2PltWxWN4u/wCRL13/ALB9x/6Lak9hrc+V2ubiVsyXM7emZDzTURd4479+aaeuMYp8fLCuGx3CsAvIAH4VGGIyM4p83OKixjvTESMARnNRjbu6n8al2fuzUQUCmhEnH1FJ+FCoTjAqfyztPHGKLDIM7SOe9WkOYz7VFj58HoRVu0jy4Qj7wx+PahoLkLKSdwHPpTlIyCSDngkVda0JUjApIrRAjKwAbOc5o5WFyu0RIPGKiSBQCpA3ZyDWxHbb028EiopLQockYx3qlBslyRntCVA2j9aRbbcdxUgd61I7cNgMuRnoatCxQHKggEfL7VSpsXMYS2ynsfrTlt1B4zmt8WQVQccUosN+SUFV7Ji5zD8gg8DPGaXyARypGfatxdLcZG3pyCTT0sOCQVAPYZIFV7EXOc81pIH4HXqKljhJODwa3W0/BwWyp+6cciqstq0TZI5HBFHsmHOZ7QEqcfiKjRWVsEdf4h3rXWPcPu9P0qb7JnnjJ7D+lHsw5ijCu8HjBP60pgDHj5WHpU/k7HGeFPAq2se8AHjsCRx+NHsw5jM8skcg5H6U3y2TkcjOQRW01s2zhFBx1xnFQ+SVxvAAJ5JGKOQLlBH24LR5P94DmlNrGzFkdRn16VaurNwpeM5XP5fWsySLAIxz3qWhoSSBhIUICsenoahKxkhZQc9AfepRORHskG5OxHVTT2WNoskh1PHFQyipLE8Xzrhk9h/nFMV2HzJ39amkmELBegI4qORozzu2H36H/CoY0N8tZG+6qnv3U/hTZ7YDAZUHt1U/SlYnOH4PYihZtvyt8y/zpDIovNhG1TuX+4TkfhSySseY4x9CealEau2YyvP8JOD+dRyRHecoVYdQe9ICBJHDHduHsTT9isc8jPHHTNSooPVcjvSmNSDtY/j1FFwIWBTAxkDvnNCSkD1FTKQPlbjPQ00whs7cD+VK47DorkxyrLE8kMo6OjYI/EV0Fj4tu7cBL2MXSf3xhJMfyP6VzBDIeQR6EUokcd9wo5mhOKZ6XZavp+qrst5lZiOYZBhvyPX8KebFEJNvI9uc8qOVP/AT/SvMiIpgM4VhyCD0Na9h4i1PTsI8gvIB/BMfmA9m6/zp8ye5HI1sdmTcxf62HzF/vw8/mvX+dOjmjmz5bhsdQOo/Cs/T/Fem3zLG8jWsx48u44BPs3Q/pWtLBDPgyxgt1DjhvwIqXBPYL9ylNzdL/wBcm/mKuwQsBwppILSOO4MjyySDbtXOMr+Pernksf8AVSCUenRqjkY+YntIykmWwBgjrUzpVFZQj7Xyp9DU4c9moWhLFKVBOu3Z9asiX+8M+4qC7KkRbTn5qYiEkH603FGaM0ij1TSf+QNY/wDXvH/6CKuVT0n/AJA1j/17x/8AoIq5Xpx2RyvcKKKKYgooooAKKKKACiiigAooooAKKKKACiiigAooooAKKKKACiiigAooooAKKKKACiiigAooooAKKKKACiiigAooooAKKKKACiiigAooooAKxvF3PgvXf+wfcf8Aotq2ayfFP/Io61/14T/+i2pPYa3Pk3BPUc1bt48uq89DU4iG4sV4zVuOEGZSB2PSuOx2lCa2cj5VyVNRJCzMBg1uLAN5+XtSxW5D5K/UVSiS2Zqwg53DgdcmnpaqeQq4HTArVltAWVscHqMVJDYnYAB7VoqYuYyo4OOR+Qp32TLkc/1rbj05tvC5P6VMtgRIpPUirVIlzMAWSnkrzU8FrkcDnrW42nnnjPPpU0Wn54wa2VDQj2hkraPI5OTt9zUxsBuDY4roLeyPlmNhyPmBx+f+ferUenqIwpFaRokOoc7BZlCDsyvercmlkpu25/rW7DYEEkqcDpnvVqO3VF8pkOV+6fUVXskmS6hyosMn7v0qyunkxqFHU10BsVJyqkfWpY7IBSGPB7AVXs0T7Qwhp642Mp3H19aVbFgcFcYroTarwDyRyCe4pWtAy4xTUUJzMJbIDhuvVWHekNn824KDmtz7MNu09Pbsaj8nseopOA1MxvsyHKDBJHTp+VRvp6SLtb746HP3hW41uHAyM4oMB4I4I5+ho5A5jmPsKxZfy2ABwQxqwLAlQycg9sYxXQtCsmSVAcdR/WovI8snGTnsaXIPmOfl0xmBOOvJGcfjUK2bQybWkTYR1HOK6gwKygE4HY46H0qCS1QEleD3GOKTjYamZMSHgBSykcGleIFSDgj37irzwRqfmAG7jgUhRVIV1wR3xnNQ4lXMaWMQgMMqDwBkE/lWfcQwykquVlP8BGAf8K6O4gjMany1ynAwen41nSW0O4FCxPfNYziaRZzM1vJGxBUk9Dkcj61Vw8Lbo847iulniV8pIGBHQt1H+IrJubWSJsnv0YdGrnZqijlJeFADHqjdD9KhcM3AjQDoV7VK8G5uOD6Um4EbZfpu7is2UMR0VDGY1K/Xn8KjeIMC0ZLKeo7j60SK8beqH7retOQH+JCjdualsdiuCI84yT/vdqlimVhscZ+rcj6VMDGx/eopIPDUEpC44CE/dOPlNS2Mafl+YEOvcY5pu3PzJ09Km3YbJXHuvSpDGvcEZ53KcUrjsU2AZcNwc9ajLOvQ5AqzJCV5I3p69xUfKAbPmU9jQIYLhjwwyPQUhjjflGwfQ04eXIDj5W9DUbqyH5lz6UDGPGycMMDsaRWZAfn5+lSK7gY5Ht1qMruPTn2oAcDHMhDc/wDAau2GqahpfFnct5feGT5k/I9PwrNMZXnBFKrEHOaBWO5sPGdpLiO+ia1f/noMtH/iPxro4pI54hLDIskbdHRgQfxFeT+YrcM3IqS1uriymMlncSQSHqYzgH6joaakQ4dj1sTsRtkAkX0cf1pAkTcxSmJv7r8j864qw8aSRgR6nb7wP+W8A5/FP8K6iyv7TUYvMs7iOZe4U/Mv1HUU9GQ00X286DHmJkf3hyKilkD7MetLHNJF9xyB6dqfvglIMiFGH8SdD9RUuPYCE0lWTbFl3RMHHtVdlKnBGKlqw7nqukf8gWx/694//QRVyqekf8gWx/694/8A0EVcr047I5XuFFFFMQUUUUAFFFFABRRRQAUUUUAFFFFABRRRQAUUUUAFFFFABRRRQAUUUUAFFFFABRRRQAUUUUAFFFFABRRRQAUUUUAFFFFABRRRQAUUUUAFZXif/kU9Z/68Z/8A0A1q1l+JRnwtq49bKb/0A0Ma3PmhB+8AVNxPXJq5boocNJwMEcDNT2cAVjkDn0FW2ts+XgcnOKzjTOhyI4/LJAVWJPtirMMLZBREA755zVi2sT8p7kYrVisQp579q6o0kZSmZYtMqrEg/NjGPUVowWQVcEDn2rSFioVWxyHTP0B/+vV9LdcAhcnFaKCRm5mWtkCMY49aVrFQqkqPlcdfQ8f4VsLAOnrUjW26FwvXbx9etVZE85lmxXdkRA+56VLFZrkjb9cCtRQGVW45ANOCcgjP5VRDkZ5s1TD84Xk/ToanEAGcAcetXBHnggYIweaWOI7QG5K/KfegnmKaRZ9RSvGcA7fmXnGe3cVoeUMdKPKGcgUxXZTEYHTkVIsIPSp1jCkr6cj6U8L2oFcr+VkcdR0pCgI781aC0jJhueAf50hlAxMPvD8aiZCG47dDWgwG3Gf0qIp2I57UXGiuE3AEdP8APFI0eBx+tWBFtO4D6r608qD6Y9RU3KKQiD4HQjoajMWDg5yPWr+wdaa6hh79qVxozjGc4wPcGjy8gZPHb2q1/Ftwdw9qicFDu2YHfJo3GUZ4sqRtwfb+dQKNrAFAVPTJ5/CtMgsMk49/Sqk0PO3j1FSUinMrJgsmYz0K1n3ELZyNrKeg6Zq6X8k4fe/PKj+eKrThSWkQMvOCmOfrWM1c1iZ08YEeMNtAxz1FU2BA2g7oz1HrWjczqFLkkleuF6ist7qDJKRlAD13dPqK5JHQipPBuDPHyvp3FZz7scqCPWtMzSIV34I7FRwfemSxpOQVwrnoQeG/+vWLZaMwB0BKj5T2PQ00osgynDenp9KlljeNyrDaO644qCTCkHYw+nIqWMbvyeevQ8fzp6s475B7EZFJ5m773XpupckNyMg9COhpDRaiO+MgqB7A9aYUKDgEr79qiGT80Z+oNSiQSja2c/XBqChMugBIPPpTHQE7lZRnse9SCJ4xwzOnv1ppXHKjjuD2pXEV5V2tuKKSOhzUQlJyDjHtVzkcH9ageBXyUOD6U0wsQMAeQSD6iky2M9fWnOrIcHr1z61HuwfQ00IcvzfxH6YpSoYdfxFKGUr8y49x0pGbsBxSAikjPBGR7ikSNyMgg/7vWpicDIJ+lN3gnLDPupxTuFhgeRThhvHv1p6OEkEsTtHKvRlYhh+IqRlRwCrk49eDURQA9c/WhMLHRWHjG+tsJeot5H/f+7IPx6H8a6nTtc0/VMLb3AEveGT5X/Lv+FeaqCMHg1KBHIMN8p6inchwTPVgSrcEqw/A1Ot0xG2VRIP1rziz8RanpoCGQXcAHCTckD2bqP1ro9O8V6ZfERu5tJj/AATnAP0bof0ovchxse56Vj+yLLaML5CYH/ARVuqWkc6LYYOf9Hj6f7oq7Xox2OV7hRRRTEFFFFABRRRQAUUUUAFFFFABRRRQAUUUUAFFFFABRRRQAUUUUAFFFFABRRRQAUUUUAFFFFABRRRQAUUUUAFFFFABRRRQAUUUUAFFFFABWZ4i/wCRZ1b/AK85v/QDWnWd4gGfDeqDr/okv/oBoA8GtojvPA/KtJbcloxjsf6Uy0gIPNasUX75M/3Dg/iK6YwG5DrS1wQMcDvWmsHzhvWiGMLjC8CraK2ckDrjrWqMmweL/R2PfAI/MVcWPGeB1phQtE4Az8p/lVmNMqCfQGgi5GqHPSnqm0596lAwcGn7aQirBGFBXHCkipfLBOaeF2zN/tAN/Sn9KYiMR4OPSjbh8dmH6j/638qkHU0MMr7qcj8KAG0pHFOx3B4PSj2pARsDjcByvI/rTgBxg5Bpcd6RBhivbqv0pgLjiggMCpAINPHfqaaePekBHjOQTyP1qMx/MSDzUzdNwGSO3r7U3IOCPwqblEQTHamsu057E847GpiPbimn0oGRFQe1RZ4Pb2qb7rbT+B9aaQMnIpXKsQnJ5OOP1qNmU54ORweKmYY6CoJFyQwOCO3qKRSRXkHlnKg49Khd1kXDcYP/AHzVlzlQVyR0rOmDRyZSkykRzKN5zhWI4bHWs+Z3hYEKDn+8f5VpEsy4wCPTHINUrhN4wSGB9BWLZskZ00sb7iCcjk46isq4hj27k64wQeM/T0q1L+5PJYjdnpyv/wBaoJvLBBBBQ/dzx+tc812NYmeWYIVK/KvX2qHeUAOQqt2bkVYkJDDc3PQP3+h9RVZ0HKsMH0Nc8jZEnmLcKFbB2jGQc4/HvVaWAqTtIK0Dyo04i+YZ+YYz+NSQSLyfJD8Y4bGR+NZ3sMoPHwQq4kHY0isy4BHXqpNX5ogwyi5HpnLL/jVN0YNl0B9D60XAAM/OjfUdxQQSfm6HoaavDgklD2xUrEN8w4I60mAxbgxnaQ5z7ZqcSoVDgkHHXFQZKnPQjkUxpmJDZ/pUgXFKkjecZ6HHFO8hcZ4/PrUCT+YMM4bHUFefwNPV8EYNIYksfGGUlT+lU5bYrl0+ZO9aO4gjcOnQ1GVBIwwD/lQm0BlFgjYJI+o6Uu7Ax1FXXiiZvm+VvyzVc2uwkpkj+6aq4iHAbp8tOEIH3sknv0pCuOFyD6N0pQzL1/KkCQ18g8KNo/OlVgeD09anUq/BpjW4B4/Wi4WIyCpzg49QM0rBWGd/5infPH3yKeHjbh15Pei4WI1Z0GB+R6U4skgw6AetKyYHHI+tMIwaYrH1J4UAXwdogHQafB/6LWtesjwp/wAidof/AGD4P/Ra1r16cdkee9wooopiCiiigAooooAKKKKACiiigAooooAKKKKACiiigAooooAKKKKACiiigAooooAKKKKACiiigAooooAKKKKACiiigAooooAKKKKACiiigArP13/kX9S/69Zf/QDWhWfrn/Iv6l/16y/+gGmtwPIrVQxHFaaIPtMa458on/x6s2yAXG/Jx2J71pwAfauBz5QB/M12Es0Ik6e3WrKAZwT17VBF1/SrKkAj+dUZMsRgHgd+Kfb8wpyD8o/SmRnHQ5wafb5WMKRkqSOvuaQmT8cYpw6VGNx9Keo9WNIQjj5kbHfafx//AFUp/KmyL+7JA5HI/CpDgjIpgMpQCOvWndh6UvXtQIYnygr/AHTx9DyKfxnmkYEFTjr8v+FAyfTP0pDEOKaQcZHUc0/bk5yTTlCgZA560AIMMoI5BppBOMGnAbWKjgHlf6ikJ568elAxmCOuKbtKt7MePY0rHnmkOCCMVLGgJAwCQM9KZkdKZskZiTIysODg07YQD0Gew7UihrjIwfz9KrtJtJBHzDr6fWpmQj+In2qOVA68feHT/CgaK5lyxxxx9ajZ85yT+HFK3Ukcf0NRscjB60mUhhkCMWycE8gnqf8AGoLhkYZXk9eKnY5GOgPWomTacgkqeTnnHvUN2NEjJlZuqgtj+HOM1Gzb+csSf4c8f/rrRubcMu9CFYd6y3mWNmLfRlrGTuaxILi33jJ6nvWDcAxLsZiQGOa6H7VGcKoYA8DcOtZ19BvXKgBh6jr7VzydjVGK5cEq4465HQ+4prfKoDDcg6N3H/1qWY7NybHYrycc4qJ5Aw4J3Ad/6+1YyNIjZIsNnOAw/P6VCEIYEMRj7p/pUyswBwBt7g9qSRSV3AYP+etZ3KBSxO7HP1xUpXzQNwwfX1qqXYcFcHuKaly2SORj24qRjZrZonPJwaarDoAQw6jHUVfW4SRdrjnHTv8AhUMtuCoeJsgHPBouBW3fMdpGf7tINrkkDnuKa4y+ARnsCaByRuyCPXqKAF27SAfwNSqdvVvrxTDyuCAAfyP/ANemMrKevHvUgW1fjAYfjTnkwoDKAfX1qgokJ4G5anR5AuHXI96QD3BYcjPemgdhwfQ/0p4BIymM+maTJbrwaYEbKHyDjd6d6ryLtHIqwwDn5uCO47Uxt6feGQe9AFMsARyVz/F1FKJ3U8kEe3SnyxBjleD71XOU4I+bt2zVbiLIdX/woxwcc+me1VlYdCu01KJCOoJFFgJAWUZIIHtQJYnzkMPcUsexx97r1WmvbtGGMbAoeobtSA+o/Cn/ACJ2h4OR/Z8HP/bNa2Kx/CYx4N0Mf9Q+3/8ARa1sV6kdkec9wooopiCiiigAooooAKKKKACiiigAooooAKKKKACiiigAooooAKKKKACiiigAooooAKKKKACiiigAooooAKKKKACiiigAooooAKKKKACiiigAqhrfOgaj/wBesv8A6Cav1R1n/kBah/17Sf8AoJprcDyKJNrhBn3rTtRi4bthF/DrVOBfmBb8cVoW6j7TPkD7qfyNdpLLsatvB7VOifKDjNQKxx8oy3bPFWU+9jPSmZsnjyM81LEeJMf3yf5VAjVLGT5kn/ASPy/+tUsRODz+FKCcg0weuKXcASM4oJHj36d6IeIQP4l+U/hSA0LkM4wezf4/yoAk/ClyMc0gBz1FOCZoAaTuUqe/HP6U0NvUMByamCgHmkCgOw9fmH9aAI/n9O2Kdg56YqTjP1oIzzSAayFk4HzDkD+lMKqV3dc+9TA8YzUTrhiDjB+Yf1oGRnGKYcE0relRkkE56CgaHt2Ydv1FNJpnmY6Z9aZvy23GAfu/1FSUKxqInIwRT2PGcionI9e3agogmHBYDP8AeHqPWqzN2zz2I71ZkbByKpznyjux8hP/AHyaTZSGu4dWYHkdagMn8J4z0OehprSEMSDkY6DiqrOC7AE4HftWcmapFhZeGjc4A7en/wBaqN7axyBjkhj+lI0hVl3ZHXa3ce30phmzkcegPaudysapGc0gi+SXHHGTSrMjAI7bk/hbrinX8LvGQfkdeM+orGWZ4X2OD9DWU9TRFy5s49xk2HHfYefrWTLbC3dmxuRuhxitOG7LDAIA9DSHDjK4x6+n1rnbNEYkhSMApJhv7rdx6VIjnoBwasXVtnkjIH6VTKeWvDcZ4NQykSSwHAdOV/lVdnxzyp9asxysrbeM9wabJEHBPB9QOKm47FYbhjuvUnPSpEldOSTiqpJSQx8+1PjnVX27eT1oYixJEk65jA3DqPWqshCLh9wPbjPFWTnqp3A8ihgs4Bbr6jtQBVDq4DKc/rTkkYMMLnHY84p01o2Q6MGIPK9KZsBwVY5HqMUgLSyiQdMHuP8ACmEA4ZencVCGKthhhv0NSK53ZFADcjccBlweuKcXjI+d8e/pTwH6hflPr2qrLG0E4dxvjPOR1+mKAJypADbgw9V9KN5VScbhjOAOKqh8Sl1PU9KtfKwyMKT+RoBDCqPwDg+lQvFg4YZHvU7IWGC2COhA5qFonJ5JYe5ouBXkgIHAyv15FRhpFPqPerYZ4ztYcUrJHKBg7T+lNMRWRgxzgqalE0iNhhlaQwspIPPtUGJRIcP+BHSgD6r8KnPg/RCOhsIP/Ra1r1j+E8/8Idoeev8AZ8Gf+/a1sV6kdkedLcKKKKYgooooAKKKKACiiigAooooAKKKKACiiigAooooAKKKKACiiigAooooAKKKKACiiigAooooAKKKKACiiigAooooAKKKKACiiigAooooAKpaxj+xL/IyPs0n/oJq7VHWv+QFqH/XtJ/6Caa3A8ugxuHoRVmOQC6mxjPyZ/I1St1yvPbpzVyCMefPn/Yz/wB812Ill2JsEEjkDmrcYwcHtVePhcD61cA6/qabZmxyZ3Y4qVVYTZz/AMs8/jn/AOvTVZRUuRvQDIyCP5GkxDwmevrTggDdKXtRn5R+VCEx4UYowBIhHQgr/Wm7sYokOFB/ukNSAlAzThxTRwcfrRkA0CHHrSMcAN2U8/Sm7uTxSA5BGcZ6/SgY4nB680Fuai3kp3JU7TRk54oAeDknNJJll+X73UfWmndQAfXNJjSIWIIzuJBppVSMgHNSMhDEdm+YfXuP603bgGi5ViFiWG3vUTAnIJI/oamYY5pjDjk0XCxGCWG7AyOGHoaafz9KVzsbf2xhwPT1/Cgng+9Qy0VXVVb0P1qIhclWG5SOQealZeTgA1Wdyjg/wn+dJstIpzIYJ9rZKMMKT3//AFVnysY2PHByAT/KteXZPC0bng9x1B9RWJOXQmOQruU/N6EdiKxkzWJWPnySFBc8YyNw6n0PvTTJIqhGKF1GWCjAPuKbLKRJwxXA6j0qo8rOT5hOVP3zxWEnc1ijRQzGILcckcKRzx71m31p5jlxEoYfxA8mpVZkIIuJNnUpwc/SnGbfgA5PvWDdjRIyN4jYBhg+op0jYIZDx60+9g3hiM89qzFma3fY/KnvUPUs0lkJXHYdQeaimt26gduPeoUlK8qcmraSnysj5gOo9KyZVjMZGB3Z5HbuPrUkciMuA21h61LcEbt/Rc9R2qrIqk5U5HrjFAyaeCO4j3AfOtVsbBhlBOcgkcg+tOguHRwHOCOAfWrLhJOoIb0qdgsUxKdxD4BPQjjmnHO8g8H1XoabJEVBUjI6io1f5eTlezf40xFlXHG77woktkkG9dtQNkgZyR0+lODNGBsdwR23fKfqKTAQpgbTnHv2phUg5HB9asZMi58tlYevSoJAR94bR69RQAqT4O1uG96mWZZBsyM9Ko+Z8hWUAjPDLTFYp3yPX0+tDQFxo1Bw6Ar6gcihlVCCp4PSmJcbgFY/nUn06UANB5IAP8qMlu1I7NjKqGA6+tM8xW5U89cHrQIVlLDrUG3BIPBFSmTccHP1pOvX86Yhoc4x94ehoMfmDjkihY03N2/pUDyMr7QTj1pjPqfwpx4P0QHr9gg/9FrWvWR4Uz/wh2h5OT/Z8HP/AGzWtevUjsjzZbhRRRTEFFFFABRRRQAUUUUAFFFFABRRRQAUUUUAFFFFABRRRQAUUUUAFFFFABRRRQAUUUUAFFFFABRRRQAUUUUAFFFFABRRRQAUUUUAFFFFABVLWf8AkB6h/wBe0n/oJq7VLWONEv8A/r2k/wDQTTW4HllqvHzdf5Vajz585UrjKjnP90VXhHLDtmrkK7nmx034/QV19RMsx543SHI7AYq1GFPHU+uaroikKB+dWI1CnGeR2pmZYjGOgx9Kk7xnuGx+YNMHIGM08ghAR/C4b9aliJx3pu7aDSgMcHoKGhbHBoTBoAwx161ICCpGeopgjH45qQL3zTEhI2LIpx2xzSkNwM4FCABnH+1n86c1Ahu3nuaOmD60pOM/Wk7UxCYAlz/eGfxH/wBalwM0j/6vI6r8w/CkLAgYpDFJ9BnFIWAHFIxzURbBwKBokY7l+X73UfWoDIHG5aC2MjpURfEhHZ+R9e/+NSWhS/Jz07U3I57mmljkCmkntQOwM22oBIFbZ2xlfp3H4Ux3PeoJT8uFO09QT2NSykSs5/XiqbvuYr155H+etL55fnpzgj0NVZyWVwrDdx/Os2zVIY7shODn3qvdD7XGGQASpnGf5H2ounMIHzjnjnvVQ3kqgyBF2A8ljjNYyZqkUJ/mw6DHUMD2PcVTddr4+bDcHuR/jWndMLsG5ii+cD94oP3x6/UVmzZ2b1+ZP5VhJmiQxGMQ8sNlf4cUqsN2CCGBwKblVX5uVPOf609ZznkgjPJHb/PrWMjREn+sXnJrNu7YHtx2xWjHMjOcD5h1XPWiVUdQSchunv8A4Gs9hmIiNHxnPpnrU8UrIeOGqSeIKeOVNVJHCgKOMAYpMpFt2DsSiEe2c1XCuSdw+U+3SnxEv0/Dn9Kfuzkg/UHjNS2MpyRDlWRhg8HOQf8ACmxyNEdsmSg6H0q0yAglOV9PSqsikZyCcelIC2DHKmHYYPfNU5bcxPuB4Pf/AB96IiIxtIynf2q4u10xwykUtgaKK8DA7fpUnG3gcfyomh2jejfL+oqJJOcH5W/Q/SqETJMV4z0/SnsBKvBAbH4GoPlkzt+WQDp60xZTHkOKVgIZYpI33Lxg8jHSomkIO9U3A9SD0/CrzSgkAqxHYniongAUvHnPcUxEKsrLnBFPWUqMHlaiORyuD6qaVJEJ+YYH8qdgLQ2sAyE5owp4ZACe+OCfX61AFZWypyPbpUqzLko9IBNpxhwA3sf5UhBHQZqcxgjj5kPYnNQukiZaPlfQ9aAECxnqcj0FK0EcyBCAccj2pgKuMH5W7UoDr17UAfT3hVdvg/RFznFhAP8AyGta9ZHhU7vCGiH1sID/AOQ1rXr1Y7I82W4UUUUxBRRRQAUUUUAFFFFABRRRQAUUUUAFFFFABRRRQAUUUUAFFFFABRRRQAUUUUAFFFFABRRRQAUUUUAFFFFABRRRQAUUUUAFFFFABRRRQAVS1k40PUD/ANO0n/oJq7VLVwDot+D0NvJ/6Caa3A8vtuXI28VdtwMvxz5h5/AVWgXGGBBB6CrtsAfMOMfvWrpuDJ40JwFPIqaO2IO4fe7knmmwgKetTxuM4GfxqrmbJ4145609xmBx7Z4piGnk8HHcH+VIRYGD06GnDGMVXjfdGjZxlQf0qQOPxpAOzz7U7Ix0qEths9qcGx1piAnbOOPvKR+XP+NOMi7eSKhmICqx/gYN+H+TSt8uR0+lNMTQvmDqFJP5UnmE9AB+tRFiDn8aUHA3UxWJOepYn29aYg2hkz908fTtQWBGc1EzASI543fIf6f596RViQt6nJpjt8tMkcL34qIyFu2B9KAQ53/SopP3ilQcN1U+h7f596FYYI9KiL9jmpZokKSNodScHn6UwykHcpyvdSOaWOUByh6Pz/wLv+fX86jLBGI49RUXKSGSMA24VXeRSMdvWlfG/AyFIypqCZ1AJPA9Pek2WkRzMIyHHy44b3HY/h/KoZmaJgzukef7zDP5UyVyG25+YdKoSKqsQFGDyh7g9xmsZM0iiK+YGdWgcOvQtgjP0J6VBNO05EYXy0UY65qJnKyMpyMjp6ims5ZwMjI6571lJmiQ9ZSoA8w4HTnFQzIFBdceU3DD+6aeYwwDsp4PODTdwBO3vwwPcVg2aIoMHRgu7g8r7VXkZ0dQqj2x6+n0q5OhXAGSp5GahDqUI59x/nvUMoRXkEgJBR+xFTi6DDJGT/Gn9RVIu3IY5C9z3FHnb13chh1yKhoZfd4WjDZPI5G3r71TkTCsyLlD68kfSlSVjwfu56VajU9VweOQagoz1QjLI2fb/H0p6HKAuQw7nuDU08Bz5sRwe6+tV43K5ZTkZ79T/wDXpMZZVQe+CR1HQ1DNH8xGBnvUiXUIXAODn7p7GkmPmpyx9nHapWgFJ028qTx1Hp/jUBA8wPuAIO7B6DH8qsmJgQrnp0NI0JUZwWX2qgGxsZcMkh+hpGhV2HVMdRjOKNp8vKMSOpIqZTwDuyPXuKl6AVnj8pgWG4ev+FO3b12EA8cH1q3s3gqR16VQk3wsQV+XPTPNNO5LQxsxNgg7T2PanK5Q4OcVKDvXJXcR7VCyeW3faentTAeyLIdwIz6iq0kYDZ6H271IXVGyAw96A4yPMAIPRgKAI4l8rlCcdx2pzmOXlTye4ORTzFgbkPPbB5qqtuGkY9z17YprURcTfGME8H16Gn9GBXOfTPFVQjoNpywH5ipF3fwH8PWkMnYKesRJzzUMqSbgYzg+5pyynhSMH604sSeR/hQB9NeFAR4P0QMcn7BBk/8AbNa16yfC3/Io6L/14Qf+i1rWr1Y7I82W7CiiimIKKKKACiiigAooooAKKKKACiiigAooooAKKKKACiiigAooooAKKKKACiiigAooooAKKKKACiiigAooooAKKKKACiiigAooooAKKKKACqWr/wDIFv8AjP8Ao8n/AKCau1S1f/kC3/8A17yf+gmhbgea26kx8jpzVmBiN+Bx5rVTtSTGcVNDIQhyesjfzrouOxeVsEf5zU4OASP0rPMhB9AKsRPnIz+NaJaGbLqPx1qZXG4fWqSP8+M9qkMm0jB+tAizCf8AR155AI/WpQwz/jVW3I2OPSRh+uf61KD0qQJC3NKGyvNRk5NIWCEBjjPSgLDz86lSRyCPpSJJugRvVefrTC4zjp6U1G/1qHs+R9Dz/jQDQ4nj+tAclASpU+h7Uxm569f0phkPPOf61ZJLu9Kjc7lZBgEjgnse361H5hGKQv69MUhh5gkCuepH5HvTGBzknHPSmlgHdR/EN4H6H9f51C8hJxmlcpImb5SQDkdarvIMBhTFmGMEng4PvVfzDuIyD/SpZaRZZt4O1tp6qT69qikl3xq4H4eh/wD11D5wXKkjFNZ++07ZO/YMP8R/Ks2y0hXnypAPzD5h/UVXuSHj3gn5uCKgeQrMFPHY03JkikTOP6VEmWkVvN3JsJ+Zenr9KacSoVLbT6+hHQ1BIcyqenOM0hkKvu44PPuKyky0jPvZJFlXcOQcEentUEjsgwAX4yCOoFaF0iTJvXkjhgfSqqHyew/Hr9KxcjRIS2eQMCQTvHDZ4aklX+JT07U03BDLGcGNjlQex9PaleRky6oSpOMGs2y0O2iSPOTsbr3I96oToVZgw2sOuOh9CKshgGDK2VPOR2p8qmXG0gv0U9M+x/pWbYzLVz9SP09qM8fKpx3HpUV04jkyVwT8rcdf/rikM2zDMwU+vY0DLG0fK2SF9OtSwzmI9dyk1Wt7jeSHxhjwMU51KnKnjNZsZpsyypuUfXNZV1Gxk3p1PpViGYx/Pjch6irR2Y3jB9vUVKdijEiABKNyR69qtwP5JGcstLPAGYsvB6j/AAqBZgoG/AzwB703qJaF2RNwDx/lQoPYZFV4p9rblO5Cc8VaBVxvQ5zzgVDKK8tvg+ZGeT1X1qBHI5B79G61fb5hwOcdR3rPuYiTvA+YdaaEycXUQTHQ55FKxEikn5h69xWWBsfa/fpVqImIgqcj0p2FccsbqxwMr7GmF+DujkABwdw6Va+WUboyVYfzoK+YvJ2SDjI6UXAz3jJGV59vWmKxV8bTg9RUzq0DnH1Kdj7igqsqhkbH9KpEjkKtwp59Ka6ZO4ZB9RUZ3K3Qf1pyXCv1Off/ABosMRlc/eJyOhFNMoRyGP44qyeFxgFT3qCSMEEY5x0oAUOrdgQe9Ll05B3L6VVI2HK5HsaUSsuN3ToDRYVz6n8K/wDIoaJ/14Qf+i1rXrH8JnPg7Qz/ANQ+D/0WtbFepHZHnS3YUUUUxBRRRQAUUUUAFFFFABRRRQAUUUUAFFFFABRRRQAUUUUAFFFFABRRRQAUUUUAFFFFABRRRQAUUUUAFFFFABRRRQAUUUUAFFFFABRRRQAVS1j/AJAl/wD9e0n/AKCau1R1r/kBaj/17Sf+gmgDzK0kABGO/NLC4EAbIBLN/M1Vgl2oMMecGlhwLKMA9ifxya1T1LsXBLhWAGSfWp4ZCUDYHNZnmMG2IQSRjNTm4YDBbIVcfWt0zNo0Y5dxGetSFxwDWdHIVcZPGKsq+7GDTJaNC2b5pvZgfrlf/rVL5gRcseKqWz/vZFB+9GrY+hIqwSOQcVk2OxBcXSujAOyIBkkdahik2zRKrZhdNybjyfWpniDAjpnvTIoSrHLls4AyBwPShXG0WwcrkfWmq+LhTz86EfiOf5E048KQarTOFVZAeI3DH6dD/OncViaSTrjqDTA24H8xxUcrBZMHOOhqIMwzzwPSrT0JsSlsbc/nQz/KecYNV/MyM5HXPNMZ8TcnAYY5oY7D5XIRZQf9Ucn/AHTwf6H8KhlcK5OetNWdOVOcHIOfSqLys0JQ8mMlc+oHQ/yqGy0iYS4fBbAf+dRvKVAkHQdfrVWSQuhbox5p5cPkY4cZH1qJSLSBnUuRk7TyCO1MaRY5wftMixuuNp6Iw6Gk/hJIHHOPT1pYQmCHAcqcjIzxWMpGiRXupXb5wFBzkgHp60RuxZsDk81LcbVQNGgCtww64b/69VHmht4ws5KBjhG6/gazcikhLr54CwUrg5we1VmkVQT5bMfQNxUrzB1cFt6DjjuKozja4yxKZ9P1qGy0h5kzEWj+QKctjvUD/OnHJx8vr9KWFxuz0GMEVM0KvEdp6cA+h9f8fas5FIzpAJIs9/5GgSl4lz1BwRnpRLlVLMMEHDL6GoC+35x83HII+8KzZSJxJkMn8XYVGskpPAJXOMelI4DIccnGVYfxL/8AWoBON247gOfcVDKEuB9s83NtJFLH/rA38X+0KrRoMgPyF6DHBqyomlkBWTaycZPYf4UTQOi7iF2k4yp4z71NwsV/3MSmMg7WPysf4T6fSpGcgbjg5+8BUDclkP4j1pIXwzIwBYDg0mhku4qdycoanilwo64qovyHAOAc5HanbzEx9PSpaGmWnIAySKo3Kcb0xnvViNxKu3cM9txx+FP8kDDpyjD1oWgMyopiuAVwDzxVyOUghlaq9xBtdiCRgcjtUEcm4cdfUd6pq4r2NnzQ+DyGFLlZOeh7iqMUvHNThweG4PY1NrFXEnjWTt06/wCNVdzRHacEepq5nJx3H61DIgYEcD09qYhizAsCjDcKsrIsox0asl90Tgbeg4xU8cwYdaTj2C5edAy7WH/1qpOjQPlR9fpVqObAwxz6GlfBHYihdgKjYkUcd/XpUEqlWyi89PrUzx7GJA470cYB6irRLGxSnHGNw6qTyPwqYEMmR07g1TkhDyb0+WT17mpk+VQckkdc9qGCYSKrZIAx61UfcpOBuHf0NXflfPA3dcetNPC4x8vsOlCYM+n/AAl/yJmhf9g+3/8ARa1s1keFP+RO0PHT+z4P/Ra1r16cdkec9wooopiCiiigAooooAKKKKACiiigAooooAKKKKACiiigAooooAKKKKACiiigAooooAKKKKACiiigAooooAKKKKACiiigAooooAKKKKACiiigArP1048P6kf+nWX/ANANFFAI8ejk4XsAc81PbufsMTN125xn3ooqos1ZF5wWQ7vvbSae7fuAVzzRRW8WZsspJmXk5A/nVsyYRcY5oop3EWbZyLpefvRMvX0INXN2SaKKh7gBbAOW/KqzJJym8kHvjmiimmBYBwNuc4Hr1qJ1MiuhxyCOfeiikMryTBoFlbP3QfqR1/WqUlxMBvU7geoHUUUVcRCrcE7l+UN7VC8zFkOciiigaGPksQpzUbPsfeGyJBg+xHT9P5UUVlJspIjJAbbjvkUBxuyTxnNFFZyZaIpHEYfOSB0A700SlcZ9OaKKyZaJVdctGeh4J9PQ02QGWAldokXjA6ZFFFZsoyZ5CjLOAEOcSDtn1p0uHiBXo3Qeh9KKKmRSKDuIgQQcZ9OalimCsRn921FFQxoju4gPn6jofcVQ27W2g8Hlf8KKKzLFUBAByBn5SDwD6U4nawO3g80UVLGgDFJeOCP5VMJAcqw3Iw5FFFQxlC5haOYDOeMq3qP8arNywYNtI6H0ooqkAocMuQD7j0phdmXGcEdM9fpRRSAiyVbcee9Xra8BH+yfvD096KKGgJ3xtJyCpHbuKzZUiZt6BlPrjiiipiDHoy+m096mABXOaKKbAQPg4PSnlFkbG7r0NFFAyOWHcuGB3DvWeyvHzkEZ5oopxYmPSYjBydtW0kyPeiinIBSqyrwSG9KrElSRg+9FFJCHAg9R+BFDnjrz6jvRRTEQh9pwwxjvUok3HoB6YoooaA+ofCv/ACJ+if8AXhB/6LWteiivTjsjz5bhRRRTEFFFFABRRRQAUUUUAFFFFABRRRQAUUUUAFFFFABRRRQAUUUUAf/Z" old="https://www.landscope.com/images/Photo/Stock/37001_38000/37086/masterbed1111.jpg" alt="Tregunter Tower 3"*/?>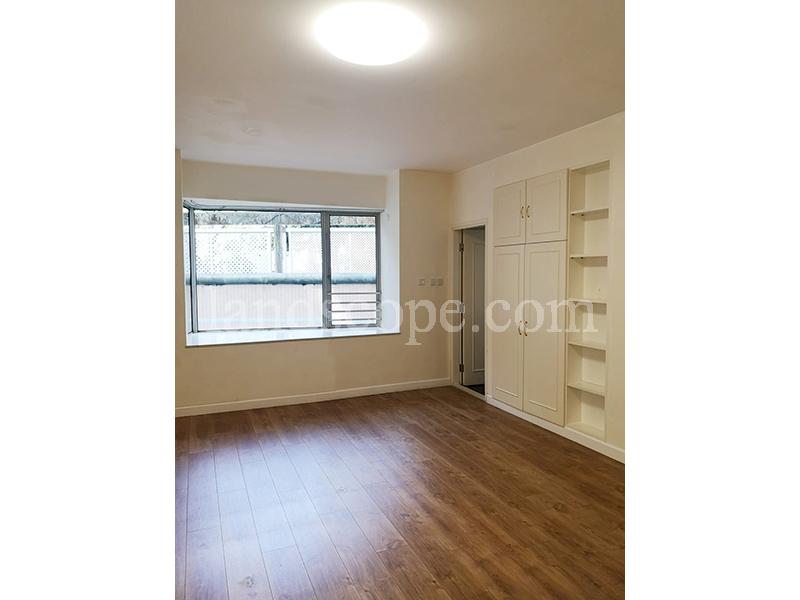 Master Bedroom 3 of 9 photos
/*img class="sp-image" src="data:image/jpg;base64,/9j/4AAQSkZJRgABAQAAAQABAAD//gA+Q1JFQVRPUjogZ2QtanBlZyB2MS4wICh1c2luZyBJSkcgSlBFRyB2NjIpLCBkZWZhdWx0IHF1YWxpdHkK/9sAQwAIBgYHBgUIBwcHCQkICgwUDQwLCwwZEhMPFB0aHx4dGhwcICQuJyAiLCMcHCg3KSwwMTQ0NB8nOT04MjwuMzQy/9sAQwEJCQkMCwwYDQ0YMiEcITIyMjIyMjIyMjIyMjIyMjIyMjIyMjIyMjIyMjIyMjIyMjIyMjIyMjIyMjIyMjIyMjIy/8AAEQgCWAMgAwEiAAIRAQMRAf/EAB8AAAEFAQEBAQEBAAAAAAAAAAABAgMEBQYHCAkKC//EALUQAAIBAwMCBAMFBQQEAAABfQECAwAEEQUSITFBBhNRYQcicRQygZGhCCNCscEVUtHwJDNicoIJChYXGBkaJSYnKCkqNDU2Nzg5OkNERUZHSElKU1RVVldYWVpjZGVmZ2hpanN0dXZ3eHl6g4SFhoeIiYqSk5SVlpeYmZqio6Slpqeoqaqys7S1tre4ubrCw8TFxsfIycrS09TV1tfY2drh4uPk5ebn6Onq8fLz9PX29/j5+v/EAB8BAAMBAQEBAQEBAQEAAAAAAAABAgMEBQYHCAkKC//EALURAAIBAgQEAwQHBQQEAAECdwABAgMRBAUhMQYSQVEHYXETIjKBCBRCkaGxwQkjM1LwFWJy0QoWJDThJfEXGBkaJicoKSo1Njc4OTpDREVGR0hJSlNUVVZXWFlaY2RlZmdoaWpzdHV2d3h5eoKDhIWGh4iJipKTlJWWl5iZmqKjpKWmp6ipqrKztLW2t7i5usLDxMXGx8jJytLT1NXW19jZ2uLj5OXm5+jp6vLz9PX29/j5+v/aAAwDAQACEQMRAD8A2qUc0uB6UVxm4YoNLRikMbijFOA4oxQMbgUU7FJigCJuJV9+KkpkgwyH3qQUCEpMU480mKQxuKSnUYpiGnmkxTsUUAMIpMU/ijGaAGYpMYp5FJ1oAbim4p+KTFFwInHIPvSmiQYX8aWmAwrmofLUzn5Qcj0qxUZ4mH0piF2hRwAKdGB5a+1BBIojHyY+tAIfilAoApaYxDTgKAKeOlIQmKXFFKvXNAxQOaeBQDzinAUhABQKcBS4oGGKcBSAU8DFACEfIR7Uqj5RSkcGlTlRQA4LT8UAUopAIBTscUo4pR1ouAi8/UU4Cjp2pwFACUU7FLxQIQClpcUtMBMUtFFAgooooAKZ/wAtD9BUgpoH71voKYC4paKKAGkUYpaKAEpDS0mKAEpDwKd2ph54oAbgUpoApcUANpB1p2KMUwG0hFOxSEUANppp+KQ0wETmRfrUrGmRj94tTGNvSnElkYpTTljY5GKCMdasQzFAp2M0qJlwD3oEMpKuCFB2pfLXptFOwXKOKdtJ6Vd2L/dFLtA6AU7CuUdp9DQI2P8ACa0AOelBGKLAUPLfH3aBE+BxV7FM24FAir5LUohPrVjbSgUAV/I96UQCrFGPagCAwKO1IYl64qfFNP3TTApkYJoxSnvRjikAwijFOxRigCaAfLmp1FV0kCqBirK8imIwCKMU6iuQ6RMYpaKKACijFFAxMUHpS0UAQyD5c+hp+KSQfIaevKikA3FGKdijFADDSYp5FJii4DcUmKeabigBMUYx0pcUUxDaQjinGkoAZTakIpvWgCNxlDR2pWHymheUU+1NAJUbj51PtUuKjkH3frTEOoj6H6mlAoQZLfWmA8UZooxSAkDKP4M0pK9lxTF5p2KAAd6cBzSU8CkA4DHNKKMUooGKOhpR1oHSnAUAKKdSCnYoAMA5pY/uD6UAUsf+rFAD6UUAU4CgAApwFAFKOKLAIcgcU5egpGBI4pyj5QKQhcUYpaKYgooooAKWiigAooooAKaP9Y30FOpq/wCsb6CmA/FJTqMUANpKdRigBtFLikoENY8UwU5+uKAKBiYoxzTqTFMBKSlIpKACmmlzSGmAlNp1JigB8AzMKtZGKqQgmcYODirSkFmz1xVRJkAyTjFRP98ipwORUL/fNWyRuKfEP3gptSQj5/woQE9FL2oqhCUUUtAATilpKKBAR2puKd2ppoAbjmigmlFACYFL2oxS0AJTH+6aeaY/3TSAq460YpxHFIKAGkYpMU80hFAAo5FXFqqg+YVbH0pgYFAooHWuQ6BcUUooI5oASil70YoASg0tJSAjYZU/SljOYwacabF9zHoSKAHYxRS4oxTGNopcUYqQEIptOoxTAZiilIopgJikxSmigkYaaRTyKTFADCODTUHyL9KfikQfL+JoGIaik+6D71KRUcv+rNUhD8Ug++34UooH+sPuKYDwKceaO1GKQgUYFOpAOKWgYAVIBTRTgaQDhThwKQUtACinUgp1AxRTsU2pBQAgpY/uilApI/u/jQBIKcKQUtACinAU0dc04UhARmnLwKTvTqYBRS0UCEpaMUUAFLRRTAKSlpKACkT/AFj/AEFLSJ/rH/CgCTFJS0lABRQAKXFMBuKQ07FIRQBD1Y08ClxS0WATFNNOoIpiEAzSGMeppy0+gCIoKTYPSpCKQ0wGbR6U1sYp54ph5NAC24/ffQVNghjUdv8A65h/s1IR82D1pxJY4D2qNh8xqUVEepqxCYqWH7xqOpYx1oQE1GKBTqoQwim5p5GabgZoAUcikLqpwTSgYqCT75oAlMqD1qMy56A1HRigBxfmlEhA6VHRSuIlEhJ7U8tnoCahUZYCrFMCMt6gimv92pSKikUAcUgITSYp1FADaQ/SnkU0igQ6MEtxVjZ6kmooR81WAKYzn6KdgUYrkOgbS0tJQAoFKelJk0o5oATrSYp2BS4pAMqOPq496lxTFH71/wADQMdiilpMUAJRS4oNAhppKcRSEUAIaTFOooAaRTTT6QimAw0lOxSYoGNqNCASM96lwKhIw7YoEPIqOUZib6VIuSOetNcZRvpTQCL90H2pQf3o+lJHyi/SlIxIn40xEtFApaAADNLjBoFKKAFFKBzQKdjmgBRS96KcBSGKKUUYpR0oAKeKYBUlADqSMcH6miljB+bHqaAH0tJiloAWlFJThQAvWndqaKcOlCEApaSlpiCiiloAAaXNJRQAUlKaSgApE/1j/QUtIn33/CgCSiiigBF60tA60tUAlFLSUCGkelIKd2pMUwEpKd0pKABadSL0paBCGkPFOpDQAzGaTbT6TFACQj9/IfRRU2OajgHzyn6VN2q47CYcVB3NT4qLFUITFTRDrUWKmi6UCJBxS0uOKMUwGmmHg1IRTO9AAKgfliasCoD1NAEdFLikoEFFLigCgByD5hU49aijHzVPQAw9elRS9BUxNQy/eoAjxRiiloAaRxSU6koAkhHWp6jhHy1LQI5+ijFGK5DoCg0UooGJiilxS4oAbRS0lADqj/5bfVak4xUZ4lU+xFIB+KMU7rQaAGUlOxSYNAxtFKRSUCExRS0UwEpDS0UDGUhpxpKAGmo2XLn3FSmo/wDlr9RQIXpSMMg041Go2g+5piGwj92v0p7feQ+9Mh/1ePQmnt1X/eFMB9L6UYpRQAopaBS4pAKtPFMHFPFAxR1p9MAp9ABS0UtACgUvOfagdKUUALSx9W+tFLH95vrTAeKWk70tFgCnCminCgTFpaSloELS0UUAFFFFAC5ooooADSUUUAFIn3n/AApabGPmf3xQBKOlFFFMAHWlpB1paYgNFFFMBOppKXufpRQIaelJTqQ0AC9KWgdKMUAFIRS0GgBtFFFADoekn1qSmwj5GP8AtU+rjsSw7VFUpqOqAAKlj6VHUsY4piJRQOlLjilApgMIppFPam0CAD5arEc1aP3T9KrkUgGEZpNtPxSUANxilFLSgUAOj61LimRjmpMUwGkVDJy1T1C/3jQIiIoxTqMUgG4pMU8ikxzTAmjGEp5+6aRB8opSODQBgUUtGK5GbiUuKMUtIYlFLQKBiYpMU6kNACZqN+Cp96kxTJfuZ9OaAJRRSDpRQAUlLSUgEPNGKWg0DGYopTSUAFJS0hpgNNJT6aRQAlMbh1+hp9Mb7y/WgTA0wZzzUh60mKYiGHo49GNPYfL+INNjHzyfXNPYfKaYEgpaQUooAUU4c0lKBSAWlHSkFLQMeKdSL0pRQAopaKUc0AKOlKKQcU4UALQn33/CgUL/AKx/wpgPpRSUooAdSim0ooEOooooEOFLSA0tABRRRQAtFJRQAUlLQaAEzRF99/wpDSRH55PqP5UwJqKWkpgKOtFC9aKBAaKDRTASijviloENpDSmkzQA4dKQ0o6UnFABSU6m0wEoFFA60ASQn9zn1Y0+mQ/6hfx/nT+pq1sSB+6aZUjfdNR0wCp4x8oqHFToOBTQiUUh4pRQaYDPekFKetLjNAgxkY7UwwqOmalApTzQBXMYpPLFTEUmMUARFBSqgzT8U5RQAgUAcCkPSpDTMUCG4qFvvGpyKhIyaAGUmKdiigBMUmKdSY5oAmAwooPSgUNxQBg4paKK4zoCijFOxxQA2ilooASkpaKBiUyQfu2+lSUjDKkUAIhygp1Rw/6oe3FSUAJSU40mKAEooopDG0GnUh6UANopRSUCEpDS0mKYxppjHp9akNRScLkUAONGKU0lAiJeJnH0p5+6aZ/y8H6VIehqhCqeBThTE+6DUgpAKKdSDrTqYBSgUopaBiinUmKKAFp46UylpAPoFIDxS5oAcKTOJT9BSimn/W/8BpgSA5paaKUUAOBpabTqAHUuabmloJHUuabRQA6lpopc0ALRRRQAUhpc0hNACZpIvvyfUfyopIyAz/UUwJ80UlFMBy9aKReppaYgooooEJ3NLSDqaWgBpppp5plADh0opB0paYAKSlpDQAUUlL2NMB8A/cR/SpaYn+rX6U6rWxIMeKjp55plMQtWF4A+lV6sDoKYD80ZptLQA6jHrSA0ueKBCE46UfjSE03NAD80hpucUu+gBcUUm4d6TcPWgQ7PPWlBFR7hS7xQArYxUFPd81FkmgBetGKBS0wExQByKWjvQA+mt1o3U13GKQGPSU3zF9RR5ij+IfnXGdA/NLmo/MXPUU7cO5FAC0U3evqPzo3qf4hQA6ikDj1FG4etAxaQ9KM+9BIx1oGMi6EehNSVFGR5jjvnNSUhBS9qKKAG4oxS0lMYlIaXvQRSAbRQeKKACm0tJQAhFRyD5CPapaaw4P0pgNA+UUmKcv3R9KSgRE3/AB8L7ipcZqKTiWL6kVMPamIbH9wD0qQUxRgH608UAOApcU0dadmgB1KKbmlBouMf2opoNGaAFzTxzUWcGpQeKAFFHINFFAxwOTSHiUf7tC9aU/6xfoaBDhSijFLtPpTAUU6kFBNABmlzTMihTx1oFYlFLUe4eopdw9RQFh9GaZvA7j86UOvqPzoEPzS5qPev94Unmp/eFAEmaTNMMqf3hSGVezA0wH5oiOWf61HvHv8AlRBKmZOe/p7UAWaKZ5i+p/KjzF9/ypgSA0Z96gaTJ+X9eKFlJOCMn2ouBYzRmofM/wBk07f7UxWH5pc4qEuf7tG8/wB0/nQBITSUze39z9aNzZ+6PzoAkFLmodz/AN0fnRuf0X86YiXNJmoiz+g/Ok3P7UDJsikZgFJzwBzUJMhB2lQexIpCJCoDFT68daLgTi6gCqPOTp604XUP/PVTUgVQBgAcU7FaIgh+0xH+P9DTRPGejH/vk1YpaYiv9oQEDDknphDUguPQSf8AfNSUYpgR/aD/AHZT/wAAo+0N/wA85f8AvmpaKAIvPf8A55S/kKTzpMf6qT9KmxRgUCIfNk/55Of+BCjfL/zyP/fQqbFFAEO6X/nl/wCP0Ay94x/31U1FAERM391fxaj99/dT8zU1JmgRH++/6Z/rSfvfWP8AWnk9fQDJPoKzZtWgELSw5miU4M24JCD/AL7cH/gOaYE11dNbKoO15G4VEUkmsp/EDR3cduXs979f364Q/wB1jnAP41y+q61LeX81vDdh4GH70Qu2x8cgc4yBnvWXPJ5NtJIMfKvAPSpbKSPT7a7a6jLLIFIOGUpgg+9WR5hH+tH/AHzXnHhzWpYJnhE06xCNWVY4fOEeecYJGBnPSuoi8SIrBGutPkY/wSh7R/oC2UJ/EVSJZ0G2Q/8ALX/x0UeXIf8Alsf++RVaDUYJplgcSW1w4ysNwNpceqMMq4/3Sau896YiLyn/AOezfkKY8L8/vnA+gqzTH6GlYDF8pP7o/KgxJ3UflUgpa4zoIhCn90UvlKe1Pp1IZD5S+lHlL6VNRTAhMS0CFPQ/nUpGaMUgI/JT3/OmmFf9r86mopjKgiAn6npxU2zHc0jcTr9CKc5OML1NKwCbfc0u3jqabnYo3H2p4OaAGbD/AHm/Ojb/ALTVJTcUAN2n+8aQq398/lTu9LQMj2t/e/SmlW/v/pUtNIoAYQ/979Kbhx/EPyqWmmiwiM+YP4h+VIS+Oq1IajNAxFL7RgL+NITLnouPqacnSlPWgCvKX3RkqPvdjUqtL3VfwNNm6KfRhUopoRSOpxQ7w5LAN1RC1Mk1u3jAOXI9k7evWs93ksZS33ZI8lSQSD/iKzLe6kjMjTRKdxyFjh2BfYCqsibnZRv50ayRyqyMMqR3FSYYf8tE/SuehikliVzCkbMM7WHI+tTCzk9If++TU2GbZOP+WyfmKTeo63Ef/fQrGFtKOn2cf9ss0ptZmHWD8IhTsg1Nfzo+9zGP+Bil8+DHN5EP+BrWI1jOR8kkCn1MOf603+zbxul7Cv0s1P8AM0rIeptme1A5v4/+/i00XdoDk6kmPQyisQ6XfdBqSD6WUf8AjSDSL0tzqrY9FtIh/Snp3DU3jqFgMZ1GIf8AbSkOq6bn/kJRf991jDSbgHnUbj8EQf0qRdMlH/L/AHR/Ff8ACloGpqDVtLB/5CUfX++f8Ka+sWJO63uFuJFU4RSfzPtWcdMlP/L7c/mKcNOkX7ssjtjgOeDR7oak41i6VHYrAwXBwEbOO5JBwMcfXNT2WqtNdRpcRII5G2BlyCrHpnnoelYN758RRPKlU4JYcc54wefxqfSlmutQgj8p0jR/Md27gc4H44qmtCbnYNbx+hH0Y0oiTutGSeTTgaQwCIP4RSIgC8qOpp2cUiZA+brkmgQuxf7o/KnbV/uj8qTNLmgBdq+g/KjA9BSUZoAXj0FAA9BSUopgLx7UUUhoAKan339z/SlpFPzN9aYElNozRmgBCATnHNAAHQUUUwFFFApaBBS0lLTEIaQmkZsA00fMAaAHUUUYosAlNp+KTFFhjaOc0uKB1FMC4OlGaKK0RAUtJTqYgooooAKKKKBBRRSGgBc0U3NKKAFoopaYgJxVe4uUgVSVd3ZgkccYy8jHoqj1/QdTxT5pBHGznoB/kVj6rH9vvP7Kg81dsQGoTk4YbuTbpjpkY3nrjA7mgCg17PrUpjgWO4jRsFs7rVCOy/8APdh/ePyA9AetWG0WNpBPdyPdTgY3ynO0eijoo9gK1oYI7aJIoo1VFAVQowAPQD0qUR7uoosBwmq6AGv3uYpJItyjGF3KCOhI+mQcdeKz30i4uv3HGxvvuAcj6A9/rXpjW8Z4Kg0wWUIOVjANHKF3Y57QtCttNhYJEfnbcxc5JPT+Va02mWtwhV4lOexGRV4RgdsUoXmnZE3OWl0OfTkb+zinkE7nspwXtpD/ALvVD/tLg1f03XVZd0yvHb+YIZFlOZLKU9EkP8UbfwSfgea22QFcVz+q2i2sjaikIlCxmO6g7XFufvofcfeU9iBQB0hyDg1HJ901R0qSRbY28sjTeQdsdwR/roiAUfPc7SM+9XJmAiZunFAzMFOpKK4joClzRSUDFzRRSdKAFooooEJRRiigoil4ZG98U+mTjCA+hFPoAYyhuDTgABgUtFFgCkzS0houA0il7UlFIYZpKWkNAAabTqSmIbTGp9NakMYnce9HehfvN9aWgCKb/VH6in5+XNNlGYm+lMc/KvoRmmhMhmJd884pscYzuPapQN0mPzqwIkqiSvn5iO4pc1YaBSOMg0phTPSldD1KuTShjirP2dKUQR46UXQWZV3GnBjVnyEz0P5077PH/dp3QalMuaA7etXDbx+lAto/Si6DUqb29aBI3rVz7NH6Uotov7tF0GpSMretAkbevNXfs0X92ke2jA3BTkdKd0KzM25j3PvPORV3SIAvmS4xn5RUfTNaVuuyFR+NEtgROOlHekFLUjFJ4pQcim8UCgQ7NOBptApgPzSUmaTPPtQA8UtNpaYC0hoooATpTIz80n+9TiaZH95/96gCWlpKKYBS0lGaAFo7UmaM0xCg0ZpKaTk4osIOpNOFIBilpgLRiiloAbRSmkpgJS4yR9aKVOXUe9AFmiiitCBRS0lLQAUuaSigAoooJwCaBBiimByQOcZpcn1NAC4pabk+ppHcpGz9doz1oAfQTQGyoOMEimk0xFS5vTa3Uco6Wsb3jj12/Ki/i7L+VRaXata2YEjF55GMkrnq0jHLE/jVG+mY6lNAACJpbeFif7qhpMficflW3GPlFMBVTJyal6CgDiimIaetKKXGaULQAmKCOaeBSMKAGYqtNGC2CMg8GrLFh91dx+uKjk5UEjB9KBGHpTyRfZrdrhfKheW08gk5O35lYD/d4P4VqTtsjOaw7ceZrkRHT7XcP+ARV/nWvqZ2WcreiGl0Ar0tJSiuI6QoopO9ABmiiigYtFJRQAUUUhoGMm5ialU5UfShuVIPpTIj+7WgCSikpaACkozSZoAMU2lzmlpDG0dqU000AFIacBSNyaAG0hFKaB900ARD75+lOxTf4/wp1ADHGUYeoxUaKHhT6VMwyD71FD/ql/KmhChQpwPzqVRzTO4pwPagCWigUtACUopCaWgAzzTs03FKKAHZoFJR0oAfSA80lKKAFzSnB2j3pKQnlfrQAgtU35ycelWQMU2lp3EOFLTaM0AOoFA5ooEOzQKTvS0wFoB5pKO9MY6lFNoBoEOoNJmimAhpsfV/96nUkXV/96gB9LRRTAKSkzSZoQDqaWO7AoyaMc07CFUk0Y5pRS0AFFFGaYhRS0lFIANJQaSmAtOj/wBYtMp8X+tX8aAZY7UopKcK0ICiilpgFFGKWgQmKZJ9xvpT6ZL9w0AR9AOKRp442VXaFGYEgNgEgdTQ3OPrWffnNx5Yi80yweWcNjb82cZ569xxxSAvrMkse+MxuhBIZcEH8aJci0bnkqBTIsi0XcxZtvOQBz9BwPb2qSYfugM9WUfrTETAYoIpRSkcUwMe4ijNxcu8cryR3NvNH5YzgMjISw/u8Hp3rUXgCqF+TDdRzGZoIZ4zZzyqcGMOcxyfRXAz7Mansp5JrbE0fl3MLGG4j/uSL1H0PUeoIp2EXR2oNNU8UuaAFp4qMGng0CFpGoJpvWgAqtdyiGF5jjCDPPTPb9cVZI5xjmqFxqFrErOIFu51lEdnEW+WS4HJyO6p1Y9B06mgCvHpqWOtSQLJ5v2KIRPLj70rne/5ZUU3X32aRcN0whq9Z2ptrZUeUzSkl5Zm6ySMcsx+pNZPiyTy9Dm/2sL+tD2Alp1IKK4TpFooooAKKKSgBTSUUlAC0hpaSgYhqKPgEehqU1Cn32HvQMlFLSCloAQ03NONNxQAgPNOzSYxTc0mMcaQ0ZpDQIKSlNJmmMQ0lKTRSAYeHFOxTW+8v1p9ADSKghU7D9T/ADqxUKcFh70xCtxt+tOUc02Q8D2IqRRzQA+iiigAooNJmgB1ApDS5oGOzRSA0UCFpwptKKAHUjHgfWlprHigCcUCminZoAcKKSlpiFFLTaXNMBacKZml7UwFNKKbnmlpiHUUgNLQAUUUUAFNj6yf7xp1Mi6yf7xpgTUUgpadhXGkc0mKfRigBoFLilopiAUtAFBFACUYpcUUAGKKWinYBDSUppKACnxf60fQ02nxf638KaEyelptOqyRRS0ClpiCiiiiwBio5R8o+tSVHL0H1oAix8yj60hghLFjDGWJzkoCc0y4maCGWZIJbho4yyww43yH+6ue9Zja5dLPYwroerP9tRW8xYEKWpJ5WQ7hyOp/rSEazIkcRWNFUEjhQBRLy0Q9ZAfyzVWzvvt3nr9nuYxBceSJZotiz46ug67eKtvzNCPdj+lMCYdafimjrT6YirPCkyvFKgkjdSrIejA9RWRAZbHU4oLq4CMyiG3u5fuXaD7sMx/gmXosh4YcHmt51yar3NtHcQPDNEksTja8bjKsPQimnYB1rcR3Sv5e4PGdssTjbJE3oynkH+fap9tcxJY31i8bW8zXkMQ2xJPMY7mBf7sc/O5f9iQMPerkWvNHtS4nhVz0j1CM2kn/AH2A0TfUEU7LoxWNvafSnBapxakZRlbORx3aCeGZfzV6mS8RjmVVtk7vdTxxAf8AjxNICYrTXZIonlldY4kGWd2AVR7k1ky+IIJJZIrO6tp2Rtp+yI902fbaAv5tUIW9upFlkjMRU5WW9KyyJ7pCv7tD7tuNACatrLbY4LeK5JuQfIiiG24ux32A/wCqj9ZWxx90E1LpGkvat9pu2ikvWQRgQgiG2j6iKIHkKOpY8seTVmysIrd5ZEDvNMczTytvklP+0x6/ToPStFE20gGkYWuU8by7NKjj7vJ/IV1rCuF8cy5e1i9NzfrQwNzvS03pTq4jpCiiigAooooAWkoFFIApKWkNAxDzUQ4mP0zUtQt/rx9KBktBz2pRRQA09KSlpKAA0yn0lJgJRS0lMBKSg9aKBiDmlpDQKQDX7fWnmmP93PpT6BDTUQ/1jjtUxqE/65qYA/8AqzUq1FJ/q2+lSr2oEP7UUlLmgYhpcdKSnUAIaSg0lAD6XNNFKKAFyaWkoFADgaRj8tFI33TQBMO1HpSDoKcOKYh2aM0maKYDs0uabS96AFpc8UlFMBR1p1MpaYh1KKQdaUUAFLRxScU0Auaji6v/ALxp/WmRfxfWmIlFOpopaYhTRSU6iwCYop1FOwAKKBxRmgAooozTAKKKKAENJSmjNFgCpIv9YT7VHUkP33+gppCZNTgKQCn1ZAUUUtMBMUUtFABUM3Vfxqaq90JtgaBY2cdpCQP0oEMyRIfkYjbjIGaXf/0yl5/2KrCTUB1t7X8JG/wpfPvQf+PSI/SY/wCFAE5kDSICrglv4lI7etDc3UQ/2WNV3munQqbNQc5BE3Qj8Klh82WcSyQ+VhdoXfu70AW8c08GmgUuKBCtRgEUdqQHFAEclurjBFVXspUBET/Keqnoa0M0uM0WuBhvpUbZ3WNqxbr+4Xn68UyLRYUbI06yX3+zp/hW/sFJjFHKK5US1k2BS2EHRV4A/Cplt1Wp80Zp2AQKFFLRmmmgBrng1514ykL6zDDnoij8Sa9EYHaeO1eba4RdeNUiHTzkX8sUMR1tLRQK4TpCg0tFAxKMUUnSgB1GKTNFIAoopDQAlRScSIfepaimOFDehFA7EgpaaDS0DA0hopKACg0UlABSUGigBKQ+lOpDQA2ilo6UDIpiQhI/GpAeM0jcgj1FIpyin2pCHVCRifPqtS1G/Eqe4NMAPQ0sZ+UUh5pIj8o+lAicUUgPFLQMO9LSUUAFFFFABnFKDSUtADs8UUlFAC0N900DrQfummBKh+UU6mJ9xfpTqYgBp1NozQA7NLTRTsUxCilpBRmgBaWmg5FOFMB3elpKKdhC5pKM0UwCmx/xfWnU2Pv9aYiQUtJThTAWiiimAtFFHegApM4p1BFFgEoNFLTASgUtLigBppKUikFMQtSwfef8KiqaD+L60IT2JwKdimjpTqskKWkpaBBRRRRYApMUtFFgGlRSbRT6TFADdgoC4p1FAABxRilopiAUFRRS0AIKdSEYoBpiFooBpetACYpcUYAozQIMUlLRQMjb7teZWrfbPHit1Hns35Zr0u5cRwO/91SfyFeaeEh5/ippOuxGb86XUTOwopKXNcR0i0UdqO9IYlBoopAJS0lFAxaTFLikxQFgIqC4H7h/YZqximOmUYeooGMU8A07NNhH7pfpTz0oATNJRRQAlFBooAQ0UuBTe9AAaQ9aU0YxSASkzQaSgA61HGw2AZ5qSmR/dI9CaAHDrTJB88Z+tSYpsn8H+9QAhHNNi4H5049aYg5Yf7RpiJhS00Z/CnUALRRRQMKKBRigAooooAXNKDTacBQAtB6GkozxTQD0PyD6VIKij+4KkFUSLmlpBzS0AKKWm0tADqKQHilpgLS9KQU4UwFoopaYhKKKKYgpsXQ/Wnikj6H60wH0oopaYBR3paKYCiijFLQAlLRRTASilooEJmlpCM0A9jTAKKWiiwgqW3Hyk+5qKprcHbnPHPFNCZMKWgUtVYkKKWigAopcUUxCUUuKKQDcUUtGKAEopaMUAJS0UtMBMUtFFAgpMUtKKAGgYp1LilxQIbijFOooATFJ2pxptAGZr03kaJeSdxEwH48VxHgJN+qXsvZUA/M//WrqfGU/k+Hphnl3RPzNYPw8jzb30vrIFB/DP9aEJs3aMUd6WuA67hSigc0nmqG2jBI6+1AXHbTSbGo8z/aAFP8ALbzDG7BWHXe2MUguN2evFGFHek+XqMmlwPQ0hgWUetN3jstKWVeSAKY1zCg+aRR+NAXH7m/u/pSMCR97FVJdTt0/jJ+gqlJrK9I4WJ9WNFmFzSBWFcZJAp+QRWAdSuJnC8KD2XvW3FzEuPSnsO440UtFACHpSdRSmm0AFFFGKACkooIoAaevFJinYpKQxOlMj4Lj/aNSUxfvuB7UAOpJRlR7MDSSyJApeZ0iUd5GCj9ayJ/E+jI4gXUoHmY4VUJbPfqOKaTFc1260yMfO/1rIXxboUkhUX6KRydykcVJH4k0MuT/AGtajPTLEf0qrMV0bAFKcVVh1PTpwDFqFo49RMv+NWVaN/uSxN/uyA/1pWC4q8DGc0vNPETdlJ+lLsPdSPwpDI+aMU8rS7aBkdLT9vNG2gQylHSnbaXFMBmKMU8rSYoELH9wVIOlMiHy1JVCEwDS4opaAEFLRilApoAHSigUYyfpVWAcOlKDijHFBpiHA0tNFLQAtFGKADTEFEfQ/WlIoi+6frTAfS4oFKKdgCilpKYgpaMUtACUUtIadguFFFICc0CFpCKWimAUU3oadTAKsQjEQqCrEA/dL9KBMkFOooqiRQKKBS0CCiiigApMUtFACYoxS0UAJilxRRQAlLRS4oAbilxS4pcUCG4pQKWlFABRS0YpiEopaKAG0h607FNNAHGfECbbp1rGP45i2PoDR4Bi2aC0n/PSdz+XH9Ko/EOXNxYxf3Y3c/iQK2/B0Xl+GLLjG5S5/Ek0kTIfS0nalrhZ1gKyJyVupOf4q16y71Qt03HBANNCZEL/AOz8/ePpTRq8zDEcageuKi1C38mWN1+5IuR/WoFwBikCLv227fky4z6CmmSdvvTOfxqEPtp3nCkMdsJ6kn6mlEYpnnnstMaVz7VVgHS7RxVdhnpT8FutKIy3AFAEMAxcI3oea6cRtFgEEKwDIT3B71hQw7SWNa9g4aN4WYhlG6P09xUsaJ8UYpwFLikURkcUmKlCljgAn6CoLm6tbJC91dQQKOvmSAfp1oAdilxWFdeNNBtuEunuW7LBGTn8TgVjXnxCdATaaWpUjhp5c/ov+NPlYro7XFGw7dxGF9TwPzrzK48YeILr7t2lup7W8YXH4nJrHnvLu8djdXM07H/ns5YflT5QueqXeuaTY5FzqMCt/dVt7fkuaxLvx7psRItrW6uf9rAjX9ea4NYVRMBNyD0HIqMgs+2TIOOoHApqKBtnUXHj+/kRvs1pbQEdSwMh/pWdceJNbnT5tRmjL9ViATj8qyAz4YHqmMYFTbW2qSc459wKdrAincZmYvPI8jE53SOST+dVZAY5gUJC8ECtAqdgJHfqaryFGfqpA5Hy1SIFWCK4xMzbSAcgdDQkURjLOwKZ+XB5596jkYs8keN245x7VMgBgkUIFU8MHPQ0CIwsMUaM0Ks2MgAZ3Gle12eXlRvbqAuCTVuAxyy7nUCONvlJ7nHOBSyOzuSTliepOePSlcaGKbuBD5VzJCGALbZDkY/Hip7TVtSC7l1O+CKO07ED65qB0EmMgZIwCTjilhdYg5dVOwhCozzx/KgrcuReKdeUsy6tdNnoGYHj1GRxVuDxp4hjK4vYpl/6awKc/iMVlTxjAyeCPlAGKjMROQm0AjOCOBTFY6RfiDrKoQ0FlI+cglCvHpjP61NF8R9RBxJp9g/+67r/AI1yDxlnIDZK9fQUqBjyVYHv8vSlZBqdynxI2sFn0c+mYrjj9RVpPiNp5Pz6beKB1IZG/rXngUgkYJBPDY4pVRmYkD344xSsguz0uPx9orn51vIu3zQ5/kTVhfGvh5uTfMns8Lj+leW+S5fzOUJ4z3+lWRZNhWcHp0Jxn2p2QXZ6xBr2jtEjjU7UK67l3SAZU9+auR39hLzHfWrfSZf8a8altUV4hsIVl7jOKhMEW5iFBOcA4xgUKKFdnug2v910b6MDThG2MgHHrivDVjwAynB4GFYjFTxT3COCl1cKAcfLK3Pt1p8o7ntZQ+hpCCK8fTV9XiBMerXi44yZiasf8JR4hiQEarM3QENtYZ/KiwrnrIXvSgV5bH418RICftULKuM7oFNTJ8QddQnzIrJwDyTEV/kadguenYpCK88j+JGohcyaZZt/uyOpqwnxK6b9GZvUpOP6iizC53mKUVxa/EqwziXSrxf92RGq3F8QtEPLx3qDOCfJBx+Rp2YXOrxSqK55fHXhtsbr6RM8APA3+FWo/F/htzgaxApPQOGX+Yp2Fc1yKSIfLUMOqaZcAeTqVm+7piZf6mrFu0bRAiSM+o3jinYLjwKUCpBGxGQCw9RzRsI/hOKYrkffFGKeFwST3oxTsA3FGKfto207AMxSEU/bSEUwGYoxTttGKAEoxTsUhFADMUZwcClOaQDvTEL2J9qtxDESfSqh4U/SrkQ/dqPYUCY8UHggetKBS4qiRBS4pQKXFADRTsUYoAoAMUYp2OKTFIBKKXFLigBBS4paKAG4pcUtJigQYooopgHFFHbmjFABRxRinAZFAhtFKRRimAlMbgGpKY/AP0pAeWfEGYvrZQH/AFduqj6nJrvNEh8jRbKIdFhQfpXmniqT7Z4mvVXJCzLCx9OAAK9Xt4xHBGg6KoH6UImRjml60YpQOK4LnWArP1BcSo3quK0QKqagmY1b0NC3EyGCFdSspLEAC6X97bsT97HVPxHSsYAjggg+h7VeVijBlJDKcgg9DV54v7QfzwR5jf6wEfxev403oCMUKaXbW2umL/ERT/sFunUildFWMQRE09bct6n6VtCG2U/cz79aUBv+Wart+lJyCxmR2DN1yKuw2kUQ+cgDoatLDI6AliGz+lLJFb20bzXEiRxY+9K4UD8TU7jKRt492F5xxwKlhsiTvU7cAkZ4rJuvHOg20ghtJGvpwDgQLheBnlzx/OuL1bxtq+tRNCnl2NnICGjhbMjL/tMen0GKpRfUm6OnufHmlQS+Tbx3FzLg4IXYh/E1j3Hj7UZRm0t7e3VvlG8eY2f5fpXLRQmW3UkKpT5UYnlqlMYQqoOEGMEDvVW7FFq713Wb9sTaldFCOUjbYv5Lisl4T5+9kJduuTyT7mrUYKkfvN6tnLA8qaikUEkId2D1ApoTSIyn8LA84yB1pTHt3qWBxnA6VJKp3YwAOMnuT6mkQMyAyDcQwwc84/wpiHYxEpUkYxgLzk0oGJWJ5bdgL7054wIkwQp3kY6CrGwNGdoTqOBSYyHa6wsQx5IyW6CoApO772VOMGrqxDaWJLL14GRx1qsAXJAJLFjk+3vQgY1UTyi3d8d6TDnJ3qvoT3HoadI4dkwANo25z2FSRW0t2/lQpvbaTjpwO9MRVbdjeyDjP3ecD/CoGhWbHl/K2OcnNb8WgTeUTPMI24I2Ddz6dv61js6+UrlBlicYHzYoEQ7AnDn5u2V/pUsUIuXdJNqhV3DiqizKrfOPnQMQzc/nUiT4IYHIMZDHPPPp7U2BZRJlbPylcj6cipIVKsWJPlqMBe5z396SNkW3wq5X7oG7mln8rYxDHfH0IPAPoaQIdHGrOWZiTggAilltEO5xI3zjk/yxTLZ2jO4YbcQc4/WphIiW7qrZJO3k4I5oGQCNYo3Yqx7MAec+uKC0RUSKzDJ6+o/pUwgcbdx346YqUW8QiDPLIGAONg70AQyrGeckBhkcdT/hUZjOMtgkYx7irzIsbnY3T+F+SPfNOTazbNo3N8oGCS2e3vQBRjtIkkIUnJ5POOam2mNsBi5xjBGA341uW+gS8maQRA575IP06frWJNauJ3jCttidlyeN3bNADlkXGFUqQMfL/CKm8svMyhcgAA5GcUsMflxbnhJIPLZwWI/z1qQxAsZWwDjvnHPrRcditeIY5UhLkKi/IccdSarOFIEhz2/Grd9tDw8scKRk9+ahcBfvEMetUiSBUUsGJJGMmrKqnl+jA5PP86Z0dsDA28n2oyFkDY46E5qmShfL5Py7mYHrnpTDCxA4HXoe1WE2llwo3Bu+eR60N970XHNSUVwnzkgY7/NwB6/WoSmFJIJUchcetXch1y2APUVBglSNhLE9Aen/ANb3qkIhYMAW6jHU8/rSsuGDAYOcH0OanwZAAqcAYAB6+9EZVYSpcZDcr1AphcrmLLxlcqMc59PrTjG0khwCoOPxqwVyoKgktnaB6VMkAOTIN0pGURecd8n0oEUEiO5cE7gcZxwp9Mf1p3kDzArjc3QAc8e9X3lhRRGx3MfuIMgk/wC0f8KpzMsvDsIoycbF6k/T+tNIQy5a2VCjqsjEdFXp+PeprqRBMSz/AD8Ark8kgdfWs+aVQgCfdAOCRg5q5dBI7pvMJZ3C4w2Ag2g/nTAj+0XcbEJNKmfuhJWUfocCrSa7q9sAYdXv1YjBzMxH86qsjI2ELbfu5OD83rTo4oQpeRiFXgYHLmmFjSj8X+KoxmPWLmVjnAYqyjH4Vbt/HfipVctewuV/v2yf/WrB+2n7QY/s+duQQh6fT2pTeymTZhVLrhgwwBj6f/rp2YtDqB8R/EcW3zILCbkA/uSmSfxxVlfijqMePP0ywznBxK4/LrXIRCS4RjHl9o2M5X5cdqQnKoj20ahV6s+MD2pgdxF8VGLOJtEUbF3MUuMAe3K9atR/FCwbIm0i8QqMnbKjA/TpXn6FEJMfAIxz1K98UgdSrAgMUGVABOPSiwHpcfxJ0JyfMh1CLHXdCDj8jVlPiB4addxvJ419ZLZgK8sCoqq2ACx2ux5AHX9ajdWmkCqAOMhSOoz1/wA9qLDPYE8a+F34OuWqH0kDL/MVaj8RaFNxHrVgx9PPUfzrxC5P70qjLw+csuVGf89Ka8CZ3SIZScbvMUAKO1ArnviXVpLgx3ls+em2ZTn9alC7vukN9DmvA2jRY1cxxqzcY749QaryLPFlYZyhxnckpU/nnpQB9BujKpypH1FXlHA+leH+Dbi8bxZpMDahdSRPISyGVirgKc5BPIzXuIpoTFpaSlpiFooooAKUUlLQAuaKAKWiwhM0uaSigBaWm5pc0ALjgUmKUnJ6YpM0AGKKWigAxRilopgJinCiigQhFJinE02gBKhnJWJj6DNSscVVnYlSAaAOG1nSUubYaki5dvlmZeD14b6jp+VdToV//aGmRyMcyx/u5f8AeHf8etV4Y0hnkt3UGOUn5T056j8ay7GU6Br5t5WP2W4wAx6c/db8+DSempJp4pwFZ13r+kWZImv4d4/gQ7mP5VjT+PrJWZLW0mkIHDy/Iv8AjXDys6rnV4qG7QvbNgEn2rhp/GWsOGKC1gUDI2LuP61jXesaxfFo59RuCvdUfaM+nGKLAdu8oViB196msboRSkO2Fb+L0rzWPUNRgtykN9Iip/Buzt/Oo31HUXUE6hOB06gZqmriR7A1zaoN0t5CqdyzYqhc+JPDlng3GrW65G4DdnI9eOteRz2vnuJJnaVmHBZiQahNiuMYCkDK4pciHdnqM3xE8MW+fLlnnz08qAkH86oz/FG0QH7LpN1IQMje6pn+debtCYwFxuwetSQqXwAuW3YyKfIkF2dVf/EfWbuMC0SCxVu6je4/E8D8q5a4ubnU5RcXtzNctn70zlv06VI1q7MFZAoJ2g5qWKzAT5mwoJGKashEVoGSeKRxtUN1FTx28bNKoYsevK8e1SxW2cBQWGc+tWVRwmC3OeRjhRUsZFp8DbZEKBlTocZw3tmnS26SxoCeSozkc8c1dtkRonXYAUPO3+IGpGWNCVUA4Xr6e1K5dtCpcW4Dlo2Xag7DFV1t22qQN2W65q9t/dHKD94f0FMIGST36EdqpITKjWpWJ2CnAOeBkUvk+WxVkOQoIJPFXlUiPYSfTIpTJ96Rsbt2GwelJgihIEXGSAA2QD3NIiMQcY2j+E9verRQs7fcz23d6jVlROVOT29aQxnztllVxjkMpwNvU8f5zVPywJgC5USDg1fdUSP5d2R6NVKQAjbvfIPTHApoTZGDgAHr0HtRFO0c6tFLKpKspKEjOR6/hSSxMHxuBAPBNN8t5Jk27CMn5Q1MR0+jXLz6bGWDySAlWLHLA5PX8MVxdzdG3AU4LL9znI/Gur8PM40yYGNh+8P8hXGXBkkUbkx8uNx4x71QhTIjAOCNxTOAfepIwDyf9Z/ED0A/rUumaNd39vHMC0VsGZRIyHDf7vr+dX7XQbZ7sQjWLdpskeUAC3AORjdTsKxFFPGSEGMINxIGM+goVWZChO5m7AZ5p+oaS2mIJZXWSNzgMBjt0x+dR2sd3cvtt0LtjsMBfx6CpsMnWBidpPJGevTFTgqsqjapbph+o9xV19HeO2knnmTfGpYKBkcD8KbYaVNe2++RvLRgdoIy3/6qLBcYX3RbCAZEIHA6j1z2pJNxiXaBgj9KuXWizR2zXEcvmbEyw27SAO+c1nqxeHGGZTwxPIz7UDIWk8neFwrZ+VmXOB9atpdCUpITh0POAePQ/UGiGyuLu52WzAGE4dm6D0/Orw0iwi3rLfhJCcqu4Lt+o70mrgbGgymaymEh3ssnO7kgYGPw61kXjZu59pIUSsWz061sadZtZtMS6uJAu09M4z1FYF0wbUJyvQSPk/jSYx2/CghSMHg4/P6UjTh9i8+2MYx2z/8AXqey09riNpZJRFAvQtyT/wDWqzDpVs+dmoI/cBVBP6GhILmReANHC7gbgrHcBtzyKpySBiQflOATz97jrWprNl9hjth53mOWfPykenYmsuOOW7lZIYy7sOgPQCrRFiNtuVwfm7j+VStLmNjgZGMN6GtAaNGmBcahDHJ1K4HTt1IqY6JIlt5kEizgrkADGfcdc8ZqgsZwBKDBxuHrnFSKFdm2HgKAQeOKjBAh2/MpAww9s9q0tOsp7wkj5QjcsR09vekMzGyiREpkIxHXr6ZpEjdySrfeHPp9M1unR4XmMEupQhnbGwIOvpjNQ3GhTWjM/ml40GcIvzY9x2HvVJEsyEt90ZVThie/Ydse9TJakFC7ljjATbyTU6ktKIogQSCQE+9j3J6CrTaZcrYSPJOluqqX2hck8Zx9apIVypPNFGcFlDfdIH3mGOmR/Sq7zSs2+RjBGTwp4J/DrVm10z7Sm9G8mM8IzAmRh6jngfzobQZRG7QSi5kQnll2luPr1+vFOwGa1yqMTGGQhdrTMMsfp6ZquXFy5klX58HJIxz7YpzRbZwkwKuc5DNjB7ipbCxluptsCqOPmzkD8fegLlWUbIWbHJB+8fatG6Qf2jMEIBKqxKntsFSXGk2jGSE6nFvzt2ADI7Y61f1vRpLN7q4gJkAVCVC4x8ozxTsIw0cs3yK3JwWJ6VZkwtmGhRjtJA2jPX1zTESPyy7KAwAOxWGSTSwW88qZeTykB2hiM5OM4x3NOwGfK8sSJCJCQX3M+MsSe3rj+VLHFKrS7xu3dADkj29KnmlPnMWGegAA4UY6Vp6bptzdoJFcrGnyiRgBn1AHfFMRk+c0MqLChXbkZ64HXkVegfeVaRY0JPyDJOz3PtVm30C2llCwanEzMSD8ud3tw1Q6hpUtht6ujsczbuWHQD2+lICnJIA7xI2TnJx936io48RYUbgcFeTxk1MZNq7MEQY7DBxWnbaC7wi5nmWHCg/MM4Gccg4A7UwM4JFMGVZCAijKk8EdsD6+lSxRZaRpFKjJGN2CAPStMaLHIxW1v1k2cbtoz+OCcCq93YPZoIyqqrZIlIJX8D/TrQBmOJ1lLr/q85B24H5UMpZWa4kAU8qE4x65A6/jWjFYXF5EXhtiYR/z0YgLz69+nQVLeaMyxJOW3M7ACJF+82PXPT6igRlWyM8YAIQMfkBxk/j2PWmhB5k7kKVQAKT6dhj/AD1rcttBlEZkmlVZM/3N2Dnrwcf/AFqq6hozWtsroxmjDZdgNpBz1x3GaBlrwNFEfHNiqDO1HcOxwfu/dA7ACvba8q+HulyyeLLe6baqLby43ctzjkex5r102xA4YE/ShAyDFLS0lMQUCiigBaKTNLQA6ikFLQIKKSloAKKKKYBRRRQAClopaYhKXNFFABRmkpaAEJppNONMNADWNV35NSuai6mkBl6lGflYEggggiob20TU7JdwAkTO1vTPX/GruoJmNR702IbFFG+jE+54v9lDEojBTjGCOgpdgQGJwoUYKnuP8asozidh8qhR1pk6Mxy6EDb0PHNcidzdqw+MhY1kKksMFeRhh7UL5Up2qWzzuVu3+NEYCJGMjC8gj1qIeWpLq6spbDDqc1NirjXjUMGUJsONwx196qzxq7HYmQTk49avEQ7WUjIB4PoKidVTaHAAGDlfTt+NO4FWCMFWjYfKB0PUHtinGDD/ADBVI/iXuR3p7QkFgVbcDjPrT3hjeVYzvGEyST3ouBUkSNEbA5Dd6dGiGUiIY5zjNW2tgYZGKE72BAJqPOMjADocjaBxRcQkw3jeCOemB1p8CeZFvclst/dzTwVkPKBCec+lEYcB1w29WyeaQyaL93IAoJAGcAdD70jjHAZFJxncKUDE+OuEz1xUUzb41cJuZcA+59KBsljla3J/dZOMlc8Gpdyudx2bj3AxiqxbEcJDjK5Dqq/dP1PWiNzI+cY46ZzSsF2i0WLqVAG7+H0zVaQ5BYLxn5geDRlnWTaT8oyO1MlleVUwAFYfNn17UwuPjzGrAtn+7SllA3sTu6En1pG/dwqwUbG+6O+RSPg5OQMd+1MBZchfMJ3IepFV/OkJGCqk9D6Uy6kUdcBhxyeKrRzAgHHAGef51IF53KxgllU5OcjJPr0quJQYXRguB29jTbeWa9YwWMc14+RlLdN5/PoK1rXwRrFwoN5Lb6dFnOJG8yTH+6vA/E0XtuHoYDzYbavJA4NR27T3d1GtlbzXEgYALDGW59CRwPxruLTwZods+Z/tOqSdhKdif98r1/E10sFtcRwCC2gitIB0RFCgfgKTn2GkzA8NeFdTOnOL54rFTKW25Ej4wOw4H50W3hvQLBRm0F7MOst0d/5L0Fdvplhi3bzZS5Lnpx2FVI7G2QD90Cffmk5NoEh39qINPCIYcLFhYyAccdMdP0rDEVpK6l9ItXYHKlbcA59sCuqt7FWUMQEXsAOtK11HF8tugx3Y96QzntV8P6NdafIHsriNTg4ilZccjsc/lXMf8Ibp67za6xq1oW6/dcH69K9OmJaw3HklVJ/Ss/ap6qPypuT7iSRzUXhaQWCY1a3mQRAEzRMC3HOcE1gT+HvFE03mJdWLcYxDdFB+RFeqRRxnTyCi/dbt9azTaW5/5ZL+FDkwUUcpYaH4hj0+LzrJ5JOQxjkV888dD6YrjJLDWLZwsmmahGeBg27EfpXt1haRLAdoI+bsfYVTt7d0nj2XMy/MON3vT5mFjzaeb+xtJkCsNy9WZdu5icZ5HbP6VzCXrSEkuJd/Vt2fm9c19A3sUz2jgyI/TiRA3f3rm7rw9YXn/Hzo2mzHOciEIc/8BxTcvIVjiNAv5ZrOSOSTLxtgA8bVxx/WsS9nddQuflBzK2fzr1TTvCejRmYro/kE7cmCdxnr6k1jXngnQpLuZjJqsDM5JIlVxnPoVo50FmZqh7nQ4oVIUmJPmxkcYNc68s9hP8paGcEkHGPx9672y8N2VtEIV1u5ZR9wz2ynHscHpVyXwa11FtXUdPnj7CRGHt15/OneLDU4PXtQiu7KyeKUNIkhLJz8uVGf1q7p0QsNJNyPnLoZTzwRjIAqzqPw48QQL/oaWN1ETkAXQVhxjHIANaKeFPEI0dLdtLk8z7PtyGUrnb6g1SZJwMsrylpndmdmyxP+eK6HStXtY7KGGaUo6kjlScjPHTtWZqPh/WdIt1ur+ykt4S4j8xuVDdgfr2Pes5RiQZGMHp1NVEDWhX7bqskUbfLJK3zY7E5z+VdHfbbPStsUe0N8gwOQOc8d/wD69c3pcot9YiR8iXJ+THzD5TjPpWr4gmll0uMKwSPzCCc43cE8mmDZltdJAqDdhvUYJ9OT2ra0vUZtQ08yOiwGNijZbkjsea48zpEY5IlDu2cMRx09K2NAlMi3JkcuMJgnoOvSqRL1K+oE6TqLLaFgJFG2QtyFPb8x+Va9rcpdaOslwzMhjPmlzycAhv5GsLxDlNTiBc7REuMdTya0bJR/wjbKxO3ypTxz3brTEUbjW7t51aF/Jj6KCASfrmtbSb+S7jbcuZEA37TjIOe3rxXKqAqjLZXHfGPpmtfw6h/tOSTAOYiM7unIoQEuvQ77xJ4yqtMpDEjPIwM/lxWktlJa6X9mttvmhMMynHJPJB4/D6CqeuFHFtuOJMOFGeO1XNX837DK1uGWYAH5CQeGGefpQBgy6NeyLI5swQVKg+YuR+td1ImfknIYmNQ4POTtGQa4Vrq4eOTbdzcKesh/nWrLcXk18ypLKzBh8rFhk4HB9fwoArXkEZv7iMN5UaSsG4zhQeBg1BcXEcaAYLuAdqKNqA9uPWlfzXd/Mc7SSJB6t79zzxUUVsoZYo9gbH7x2JAA/oKsLjLK1lvbq2iYYjLcsDyccmuj1F2S3hs4dy+bkfKeqqPu/qPyqtp6/ZL23VQG3Bl+Qfe+U88f1qxrFvIFt7naV2lghAxtJx1/KgDHtpJIikg3JGroAink85PI/Ec1tajqtpcaPPH57F2I2hUOeCPwHSufl3m3EYyEyTjOcHHOf8aktkeSBnhiJWNPmYruH1PsKBGholmrO1w6byvCk9Aeufw/r7VH4inb7UIchUVDzn8+f89K0PD8ZNkwcEDzCScYJGBWdrEYl1CXpk/KCq4P3RQIq6dcGG5ikTaQz7XyT90jnmuxuII760eGNgy8NEd3BPYn2/xriY8ranaX3gjnGfauytpQNMtDyuYE5UYwcdKbQznILqUXMQS5lVBKEEQc7CARk/WtPVLiSG2SRI4yS+FaTkRnafmx3OP51zrPJDHty7sOqtxtGfXv61ta5LjTIzwAJRjAwTwcCnYRjy6pOoCG6lDFjkq5Gf8AAf5FdMbr7RpAlYK4aIuT0DcfN68dq4iRSknmTJh3AI3cgL9K6vQrOTUtHEUTSLmNy0rn7i5Pbp9BSaHch0m/12e+a80y9jsnX935wG5Of4QPXjJruNK1jxatsRPqllduG6tEAcY78D3rGht4bVba2gXbEhOB3PHJPqTW5paj99+H9aajoJsy5/GnjG3u5VbS9MuEDsFw20kZ9jSr8SNcjOLjwlkdzDOf/r0t1GPtMx/22/nVP8KrlFc0V+K1vGcXXhzVIj3KkMP5CrMXxY8MucTJqNue++3zj8jWOGYdGP51KsTSL8yq3+8M0coXOjh+I/hCfprCx/8AXWJl/pWjB4r8N3OPJ17T2J9Zdv8APFcRJpdrKP3ljbMPeJf8Kpy+G9Hl+/pNufcAj+Rp8grnqsV7ZTjMN9aSf7s6H+tWFRn5Ubv93mvGH8H6I3S0kjP/AEzlYVEfCdtHj7NqGo2/P8M2aTgwue2FGX7ykfUUleNpputWw/0TxZqceOm5if61ILzxvb58nxQZfaaPOf0NLlYHr/SivKE8T+P7f/lvplwB/fiAP8hUy+PvGcAHnaBp9x/1zcj+TUAepUV5xb/E7U1J+3eEbhQFzugkPX8RUifF3ThxdaFqcB7/AHW/wosB6JmjNcPF8WPC8n+sa/hP+3b5/ka0IfiH4Sm6awkf/XWJ1/pQB1GaM1jw+K/Dk4Hla7p7Z9ZgP51fhvbO45hvbWT/AHJ1P9aALJNNPNOVGb7oz9DmkKMvUN+IpiGmkPrS0xm4pAMam0Fs00mgLla8GcY9qZjipbhlJA7nn8BUJPPFSxnj6yLL8xZTyRyMbaZPHvcFMunUg9agDojblJ2HqCckVZjK3GCuQuO/61xbG61IypaISFsIeIkH96qwBHz4BVhg4OB+XrV2QeRb4A3K/PXkHtgVXZUjtQFk3MmWJPI54/OhDZJHEwUjbhVBYg44/wAKG271AyFK4DE8GhpWiSPaRyuSFPX0JNJI8jxh2O5f4l9/WmA15jFIwwV3/jgVBGWaZtxO1upFTxmQ7gPnRlKkdCKr+WQQFztoAu7/ADFEDE5ZduSOvoRVVlEUoBIO0YJ7GrFt89wvIHoT1GB1qC4TbcTOrME3dhnNAFgqBZC5PzHB75/Co2LsFkliwrIVIU45HOTTmlkFqYU3AHHJAO1epx+NCOPKEYwCW+bHc+tSMkIwVKtkFByT7VAzLCw3ElyDlCOD+PWptwiDREqWA6jtVa9ZkgRoxvKn5n9c00A/7Qsg8pRtH3sA8D8agSQ+W2HON3OTziq0k7I+WUByOcDjFQmQf3sccE96qwiy9y3mDlSUPAxn8/ao0lbzCSfm24A9qdZ2N/qBMdhZz3JJ5MSE/meldBZeBtVf5r6a1sEI6M3myf8AfI4B+ppNpAtTCF2NoVgTxkknpxUtpLNqLiCxt57p/SCMvg+/b9a7aw8FaHbMGe3uNTmH8VycJ/3wOPzzXTRWs0cIhTyrWEdI4VCj8hUuXYaR53beCNXuhuv5rbToj0Vm8yQD/dHA/E1uWHg7Q7TG6G41SUd7lvk/74Xj+ddYllAhywaRvVjUwIUYUBR6CldsrQoRW1wsIhiSG0gHRIlCgfgKeunxA5kLSH3PFWyaaTU2AaEVBhFVR7CkNOpUKrIGZdwHagC9YKRb5Pck1RdSrMp6g4q6l2FXasIA9Af/AK1JdtCyJ5YBcjc5Axg+nvTYizKpaJ1A5KkCspbaZmC7GGe5GBVuO8ZV2su4jvnFJLdu64QbPU5zTdmCuTvEfsflnkhe3cis6SF41UuMbugq0l4UjVfLzgYzmoRLmYySqH44B6Ck7Ai7DGfsQTjJU4/Gs3NXRfYAAi4Hv/8AWqJpY2dG8hQF6gHrTdhlqxBEGT3YkVTBMUozyVb+VWFvAowsIA9Af/rVFNMsowIlU5ySO9DsI0vlli65Vh1qi9vIjEBSw7ECmwXDxcfeX0NWBe/9M/8Ax6nowJbSJo0Jbgt29KiuYW3s+wbPwojunDEsN2enbFRT3JK5dgB2Ao0sAl5aQGCOTylHyjdgY/Gsy3cR3QEW7axAIPetD+0GYKiwnAAH3uTQskUUgH2dRIfuogy5/ACloMbfJ+5Rec7un4VcsHdolQM3mLwUU5PtXP654isNIUnUroROB8trbnfMfr2WvPdX+IOrXRCacg060B5RRuaQf7T/ANBVKN2Js9U1O8to4rmK8C3lq6FJ7UkFcHqGJ4H864MeH/Bk5Vze6xp6iQHZPsljA7ZPXb655xXMf8Jd5CCM2ouGAyxSbCZ9eRx9OtZ2qeJZbpkKJGxTDhMHy1I6Z/v+vYfWtIxsZt3Luq+boni+8S5RfPgnAynKMmBgrnrlefxroLkf2pp7KrcyKHjPYH8uBiuU17W4vEuuvqyQmFJYIg0ZbJ8xUAb8zUljqdxp2zq0WOY2HG3POD2/+vWhJSm3oqoxKOjtgHjaMfz610Ph9XSzmnlZY4SABngYXOf5/oarXOu20yBpdOikfgklg3Hb+HiqN5rMmoyRpIPJtS3zhTk/U5oAZfXa3+oTM/MQYhSck7R0I9PX8a6PR1R9HiVlAjZWUjJwRuNchHlXwMbA2RnPIrrtNmdNAEsTbWWN3XjPc+tMDmxG1tPMsimOQcbWHXH9K1/DMcnnSzuWRMYT5B82Tk49uP8AOKT+245lDXFjDLMPlB/PsQcdfWqE3iOfc0UVt5KouxiDnYO2OmKaQF7XbsXV6qLnZDlcrgZYnn+Q/Kuhs7pL2yEpxvePY67cj3GP1rhy7eSocjI6kH8qtWV/NZS/u5MFgchuQ2ehP0osBo3uhTxSyfZY1aIjKcgYOOc5x3rcjsja3stzekKiEFRkEk7R+X+NZP8Ab7yQlVszjBA3SY6d+lXNUuby+mkVI4kjUgFd3zHgGgDJeaa4vWkMcY3uWEbHaR6DPp/OtRtJvks/MdoXGzdJCRuG3vn2H1rMkVy7yONkjjg7cgY/+tWzNqv2izaEQqd6BGJzgA9TiqFqZVrfrDqMDRHIVsEsMY4wcfhnFdRdW8eoWqhmyH+ZHBy2R0IrmWt4UDOuN56EH860tO1OSzg8qONTCBwnf3waARROg6isvMZIz9/IOR7c1daxfS9PmV5Y/PuV2YzkL64/z6VoTa8WtwUt4/XLSYAz+FY8k0l1L5jsjZ4YgfdHtQhl7w+3lCSCWTLMCUyDye/9Pyp2uaVI8Mc67WCjDFeMEdD/AE59qpwAmHzdzblJC9Ovqa1INccwbZVWUN1IODn/AD9KBHKNG4l2ESncNuccluxHr1xXUXEsdppUYkkXz40Crg856Zz7VDJqsUf+qso0kwV3Aj26cc//AFqx3mmN19odhJvTgHA2n2p6sCmVa5u1iViHdsL82VGT+n4Zrc1qHNiCMYSVW56EdM+/JrKt9SgtIpHkskaQPmI7uV+hI45/nU83iSKa2jjfTQyvgEGTI69MY556UxGM0M17dLBBGZHlk2IAeSB3+g969V0TSU0rw+llEwZ2Ql3/ALxOf0GcCsbRLKHT5pb2azRbmdAGiyMRDj5Rx17n3+lbR1cKABbgAcABv/rUPUEjLzm8h+jH9K2tLUhJHzwSAPw//XWY1xFPfwEW6oqIxIB+909q0BqSxjC2yqPQNj+lWloJ7lS9UpPMDjkk/nzWfWpdXsc8Lj7OqsR9/OT/ACrLJqkIAeavQkiMVQWtKIYQfSmlqIduOOlNJ9qeFz2xUgj4JJ6VdhXIR16ChiB1AqVk2jkds1Awz0pNBcjOwk8UyRQEyATyKcwK0Ln8KkYx4x09Kb5XvU5Q+uaToaLCITGVGaj3EjBqy3TFViMGkMjeKGT78Mbf7yA1Uk0jTpSS1jbkn/pnj+VX8UYosBjyeG9Ik62YX3R2H9arnwjpZOVNxGfaTP8AMVv96QqCaBGAfC7xtm31e8jwMDnp+IIqWOx8R2qgWviW5Uehkf8AxNbX3SAKM4HJpWQXMkah46t8bNaabH95gf5inf8ACXeOYDhzbSj3iU5/IitQc011BByKTQylH8QvFEJ/f6PbyD1AZf5E1eh+JGp3BMa6Chl/55ifazfTIGarGMHtUE8McilGUHjuKmwG1pviuS+vZllh2ukasEBIOD1GD3BrdXWoCPnWRD7rXndtiy1m2nJbYx8pjnpnj+eK7BY+TuGT71k9C0jzuSMbwEO0MeATkqO+avybreIiP5eMYx1qosm3fK54HAAHJFWZJCioyDKtyQe/tXIzZaDZomS3Rj8xC5z/AEqo0rNEy4Cy4AA9faprm7aKZlBUqOFXGeoqsxLrg8YGBgd6a2EwQbcBuM8N/wDWqWFmLEqOAdoB6H60hdUjWRgC+cAdql3osYjiUh2OSc+3amFidVGSw6Lzg9BTF2iIpzyck+1VJbnygqI2/wBSO1LFdoJFLMSinlQ2M0rDuW4547Sykkx88mVUYPH1NVYbjcuxgcBcM3Uk1Ff3rXDhSflU/dHc1VM4RsM23IyTntTsK5bLEwBUJUqcqSfWhpxHJkkKAMjPenadpWq6rj+z9NnlXd/rGXYg/wCBH+ldLZfDyQyCbWdTSMdTBaDJPsWP9BSdkPVnItdxwsA3y7hjnqf8a07LRNV1SIfZtNuQjfdeVdiOfqe34V6TpujaVpmDp2mLv/56yDc5/E1qGO4lH7yYIPRannfQaR5/ZfDkhlk1XUlQdfJthn82P9K6Kz8OaLZsGtNLWaQDAlm+c/rW8lvChztLt6tzTmc9BwKLt7j0KognZAjSLDGOiRjA/SnJbQR87NzerVKeaSlYdwJOMDgegpKDSZoAWm0uc0lMQGkNLRigY2lXrS4pyrzSAUCnsNqD1NC8Hmlc5PP4UxEeKNvtThS0wuMK0bSOtOoJosA3bShRThRiiwCbaAtOApwwBk9PWiwDQh9KcQFXJIA9TSCVmYLEpY9jRJEiMGuZCXPSNRlj+HagBhlZjthXJPcj+QpjRBJAJnJkPSNRuc/hSalqNrpFv5moXC2EZHyxKd08n4dq8/1f4h3Upe10O3+xRHgy/elf6t2os2Fzt9V1ew0KEtqd0toSOLeIh53/APia881j4hX94sltpEX9nWrZBZPmmf8A3m7fhXNTzqGV7uTfJPnG3Jfd+Oc1nStM4Gf3UZ6Ip+Y/4VUYktkssqM5RkM8zHIUHcxPqaSVl4iuSCN3/HvE2AMdncf+y0xWMMPkxDag+9jgsfc9T/Kq5yeo9s+1a7E3GXLvNMxCoik/Kka4VR6AUgXELhsE4I6d6kJJAA7UMAkfHegTG2SL9nG44OQd3pWohDoVJ3YGSM9PrVDT3RV2yKGBbHIzirkyNE5YYwBx3U1diRCrAgKRkqRx/EKYVwwVwB0oaPZMOD04zQ6rtBJBbHUcY/8Ar0xk0McspMUavIcEfu1JIHvjtXVQWpj0lLRgVZ4trhTkgkfMfzJrkI5ZreXdBKykjAKtjcPrUr6jeRlXW5nDZBUeYSD60WAU295bIftEDxgHbuKnkj0PT1qsTmV3RsjPzZ7/AIetFzd3E8kYluZn6BEBZixPTA7nmujs/Ams3YEsj2lluH3Jizv+IXgH2zRdLcEmYhBlUBdvyjAzwB/jUsaohXf8zDge1dDL8PNVwuzUbFsDG0rIv61Wl8Aa+B8jWUvbicrn8xRzpjsyhJebYmG3cFyQOn61p39wY9TuBhsh/mYDOOBz+tZM3g7xRCG/4lxkyCP3U6P/AFqxqFlrK3k/nabfpGzblcQlh0AxkdqE0Itx3CP5km8nahGegz9KSOQMq+YQMgEknjHoT3rEF7Lbs0bhgOM+ahX+YFSW1+HcHepOOMN2GaYjYuPKFu+9T8x/L2qWL5YkwAVQfiBWE94S4UAjGMVppeIiq4cK+3APpTGS3T+WY3BAUFGYHk1Ze2Eqlo93zgEEHaCM/wA6zXuUmU4O8cZYL1+lXlu8wjC5cgLwOlNCLCyiAMUT5d20j+oqIvh9iKF5w2eAfemwEXF1HG42x5CsU9ucVtnRreUmVy5Unr0I/GqjBibsYKnEh2oQo4wegFR45ZQ+cDHzDhfX6CmyslvcNHg85Icnk+n40xsSSMpUuNvQchicdfWmCZUuZVE7FSVVWIZfX0rovDujqrrqtwhDEZto27D++R6+n51R0XRzqN81xdL/AKFC5+U8ec3p9Bxn8q7B2yc1LYxGPNRE0paoy3NADoDm9x6RH+dTk81Vtjm7kPcRgfrVgmtI7EPcSQ4jaqu7nFTTE7G54qpup3ETKea1UYYA43Yzj2rIjOWFay4wDgZx1pxEyQHIxT1cdMYBqKpYwoxnrVgJK3y45qHPXnqKkmIHFVmOKlgJKwpiTAVXklLHFR7sVNxmh5y+tIZB61R30u73pXAt7hnrQQDyRVUHmpwc96dwF8paUxKEJ74pQwpJG/dmgRDiikzRmgA5ppDGnZozQIQRvjODSMDggir0CkRDP6VHcpmMsCAQPShoaM8kZxmmSj5CaDwaZM37lhnpUMooTRmQPHjcrDg+hrqtLnN3p0Ex++V2uPRhwf8APvXOR4C8960vDUrLd3Nq7ZDYkT8OD+mDWUloVc45SzDaMlgec9qmMsiSJhfn2FgeuD688VRyVk+ZirDqR2NSySZbIkOMBfTnHpXKajpSnmKEK72YZb/GostvA6c5wKjMgSRWBHAx+PrTGmSMglgoHVs8UCuSPhpBn1ySaJZCkoxISB05p+n6ZqurOH07Tbi6B/jCbY/++jgV0tr8O72TEmranb2a9fLtx5sn5nAH60PQe5yUkpVvnwpA5zxiptM0/UdXudmn2MtwB1YLhB9WPFek6f4S0KycPBp0l7OOfOvG38+uOn6V0S29wyBXlWKMdI4wAB+Apc3YLHn+n/DqVsS61qKwZOTBakM34sf6V1Om+HND05t1hpMby/8APaceYxPrk1tJb28RyFLt6tUhc9BwPap1ZSSIzFNIB5su1f7q0qQwp0TcfVuaXNBJ7UrDKWr6hNZQK0OwFiRucEqp7ZA7Vy8niDXjP5apZy56tFchdo9SpGQK6i+hMsDAruHdfUVyN1pUKXX2pYFMgXaJSMtt9M1cbWJe5JJr1xDPDFPqSrNM22KOJWYuR1xWpbTarMAVvG+jbaxo4SZA2NzDphc4rZs1uUIxBIVP+zjFDBGray3IRhdsjNn5SoA498VaDZFRxb8YkQfWpO1RcoM0hpCaaTjvRcCSjFMDnuKUNzzRcB1FICD3pRnNACingYpFHNPxTAQUHk0uKTFMA7UUuKMUCEoxS49qXFAxKO1SxwvIcBalMUMBHmtl+yLyTTC5XVGc4RcmnvDFDg3MvzdkXk0Xt7HYW3nXtxFp1s3TPMsn+6vU1wuq/EZImaDQbbbIcg3MxDSH6dl/U07CudteXsOn2/m3s8enQEZAPMrj2FcDq/xHKM9v4ft/JByDdSfNI30Pb8K43ULu6u995qV15u5vmEjEkn8aqfaIvsgaOMW6MuRPISWY56KO9NIQ+e6mnlN1qV1uZyclyWY/hVVLqVxiNls42BG5l3SH6D+tMSNRl/nJP3pG5bHqB2puyOOZlGGJYEc8/wD66uwmwZY1LiCMrxwWbLn8R0pwi2ohU9Dkn0NLGY2cqQQCSSe/AqRXb52BwvXHamIhbILDOBjr1quz8Db07A1LNuxjPBOMioMjaRjp3oEKWAbPUdBQV2o2eWPYUzHynJwQT1prYUZPc8UCJrAZVjt78E9M1bLbD8gCk8HvnNM0yJpLSULgtvIALYzx6VG/yAkqysOqnjB7/hWthEhVjKpOevrSZYu5UAKoPB4J+tK294ldVyI8ZKn3ppcdQP4euef/AK9FguMBZVKg9vxHrTNpARYw7sWCKijLMx6AepNTHDRFjjbjJPpXrPgP4fw6dDDrOs7zfypugt8f8e6EdSf75H5Dij0Aq+D/AAUNLVb/AFABtQccKDlbcH+FT/e9W/AV2AgCjAUAVspBZouBC/H+0KXy7TtFIP8AgQrNwbLUkjFMXtTTATW35Nqf4ZBTTa256M4o9mw5kYn2c0eQ4OVOD7VsGyjP3ZSPqKQ2BP3ZFNLkYcyMV4GcYkAcejDI/Ws250HS7s/6RplpJ9YQP5V1DWUo/hz9KgeFh95MfUUWY7o4ubwNoMpJS0kt2PeCdl/Q5FZdx8OIGcvbarcRn+7JErj9MGvQWhHpTDDTuwaTPMZ/AetwkG2uLSfHOA7RH8iCKz7nRtes9zTaXclE5Dxjeo+hXOa9d8up4bMsd7Eoo71SkyXFHhsOu3MFx5cb+UU5KFcH8jW/b+KTInlXcCvECGPljaWx2I6Yz1r0/U9L0y7t9moWUFzGenmxgv8AgeorybxbocGhXEU1nI32GdtgSRtxhbsM91POM8itVJohoz3nW6uJJWYBCxL59farem2r3lyIVzHGgBkkA+6PT61nWsMlzP8AZIvmZz94dAB3PtXZ2tvHZwLFHk45Zj1Y+ppTlYUUXo5I4YkijXbGgwoHYUNMp71ULVEze9ZqTLsXDLnvUZk5qmXPrTS5B600wNK1bMsx9gKlZjmo9DsrvU53gsrd55SwGEHC/wC83QV6JpHw6ijZZ9auBLjn7NDwn/Am6n6DFa+0jFakWucXp2h6nrrFLC2LqD80rnZGvtu7n2Ga6W1+Fl065vNWijP92CEt+pI/lXoEP2aygS3tII4okGFRFwFHtQ00jd8fSsXVk9iuVHFL8LY0YE63Jj0Nuv8AjWhD4A0+IfvtRupP90Kv9K6Pk9TTgtJVJdwsjEXwToY6tdt9Zv8ACpF8HaCo4iuP+/zVsgU7FHPLuFkYbeC9CcfcuR9JjUD+AtDfpLer9JQf5iukxRinzy7hZHGS/DPT3/1Wq3af7yo39KpzfC+TH+j60jH0lgx/Jq7/ABRinzS7isjzKb4a65GMw3VjN7bmQ/qDWdP4I8S267m03zR/0xlVv6ivYkB9eKfuUAkvhQMknjAp+0kFkeDXGl6pZc3OmXkI9WhbH5iolkGACwB9Dwa9dXxlaI6GeCeKCVQ8MzD5ZEPQjPrV9Z9E1YfOtpMT2lQE/rVc7W6DlPFwSKbK+EAr1658FeHrgZ/s/wAkn+K3Yp/I4rGvfhrYTD/RNTuIfQSKrj+hp+0QuVnmnmUb+a627+GmtwAm2ns7odhuMZ/XI/WsC98P61p243Wl3SIvV1Tev5rmmppk2ZSDUvmKOrAH3NWvD9pb6prcFpcZaEq7yBGwcKpOPau3i0lYLeJ4LK2VHUMBGgO3Prnn8aHUSdg5bnHRsuxcOOnTNMmcAYzwa7R0ililWVLd44DiTOMKfSs6+0XSpIPOy9rjktAN/H+6eP5Ue1XUFFnDykLIR71UnkwNo71c1VPsd9PAXD+WxXcBjd+FY7zq0gUsMmk5diki6mCBQtwNP1C1vADtVwHPt0P6H9KSE5AxT5ofOgdO+Mj61INHGPKoLFnCgnOSeM1fstK1XUii2GnXNwG53BMIPqx4Fej6f4d8PaW4e100XVx/z2uf3h/AHgflW8FvZ1CkiKP0XiuO5tY86svhveth9W1O3s1Jz5UA81/zPFdJpvhTw9pzq1tpr3s69Jrs+Z+Q6D8q6RLGFOXJdverAZUGEUCi7YJFbyruZQHcQxjoq9qVLS3jOSC7epqUsWPWk2sfQfWkMXfgYUACmk575pcKOpzRuA6ACgYgVj2pdnq1G4mkwe9IB3yjt+dNYk0fL/eoLDsKBkZBNQ/Yo2YsYxz1z0qwWNJk+tFgGLAiDACr/ujFPCqPU0UUWAPwo/CkoosIMD0pNo9KWlosAzYPSk2CpKSiwDNlAUjoafilAosMFYjrzVhU3wtID90gEfWoQtTovFCExmKiubm2soTPd3UFtCOsk8gRfzJq1tFZGr6D/akqyLOiOF27JYVlT6gHoapIRX/4THwySVTXLSQjtG2f8KsWfiDSdRn8iyvVuJu6RDcR9cZx+NZsPw10+7kL6rBZyDsLaHymP1IP8q6yx03S9CtFtrK1gtYh/wAs4UALfXuT9arlQrsbHayOemKmMcFuf3jbn/uryaS9vUs7bz724jsbc9DIfmf/AHQOSfpXHX/jkqWh0W2MeePtVwA0h+i9B+OTRZIZ1t9fRWNuJb65i0+3P3Qx/eP9B1P4VyV/42ClodEtvLJzm7uRlz7heg/HNcZfX/mXTy3Uslzdn77M25vxY9PpWLcanJch7e2QTN3VOFUd8n09+lFrhobOo3iTBrq8uHupGJBklc4J9z/TpXP+f5ssn2SFQo+9I52qp9v8Kix54/fziV1XAjH3QPb1pAJnYNFHu2cFNvCj1A7H3qkhXQx9qpvYi4myMvJnA9CF7/j+VRD96SZZCzk8luppJt6xP5nylskAjlf/AK1Niky7SALgcEnoaoTkTuzQN5bZSU8kegxUTsBJl2BbGW9z7+4polQqfu5U4BPcdxTJGeTLFjuPU0A2T52R5BJ464zTwQ0bnuFH0xTPMJjU7RjHAFNL7WIDY/nQIZI52gYySeDUTFuO1OZjvQH7vOB6UjcnAPagQmFKKCNwJ5FMaMqVUnIHOQetSMSIQue+TUKtkgd/WmI0dMw9lIBwwkZs/wCFE6ne20Fo2+6fQ03TCPsxK5B85hwM5/z6UXYw6rgrjnjp+FarYRAgG9doBz1B9aXDDBHTqM0pYbshCT3x3qIMQSx78UASx28t20doiEyTyrHH7sxx/XNfSi6WLeKOEX2oExII9/2gndgYzyDXjXww0ttV8aWssgzBp6NdOx6Aj5U/Nj+le6bcn1oQGf8AY5gfl1G6/wCBKjf0p4trkf8AMQJ/3rVf6EVcZMdKaRjrgU7gVRHfDpJZP9VkU/pmjdeL1tI3947gfyYCrPHqPzpwFK6HYqee4+/Z3S/7qBx+YNN+3Wyn55DGfSRGX+Yq7ily3TccfWmIgjnjl/1U0b+yOD/KpSzDhv1FRSWdtL/rLaFs9ygz+fWo/sES58mS4g9opTj8jkUAStHDJ96MfUVE1ijfcfHsaYYL+P8A1V7DL/s3EGP/AB5D/SlE15H/AK7T2Yd2tpRJ/wCOnBpcqHdkMlrJDhiAR6jmq0tyyDlzxWimo2u/y2mEbn/lnOpjP/j1c54omTT5UKtlJuY0TlmPoB/kUuUfMV9T1VVV5ZZQqqOWY8AV574zmvNQsrfy1dE+0ptgK/O+QcM3932H510JDzMZ5ipePLJGPmWPHf3b36Dt61mRsZp/tDcgZ8v/AOKP1pPQBNJ08adb4Yhrh/8AWN/Qe1X9xqJWNLuqB2sPZuKhd6C9Qu2aAB5AFLEgADkntXY+FvAk2qrFfaqssFk43RW6/LLOOxP9xP1PtT/AfhNdQZNb1GEPaK/+iQOOJ3H8bf7A7DuRXrdrH96dzlm7n0pOXYCPT7C10mzWKCCKCNRhY4lwq/T/AB60SStIfb0pZpDI/t2pgFQAAVIFpVWngU0A0LTwtOxTgKYhoWjbTwKXFMCPFG2pMUYpgR4pQtP209V4oEMwdprK8RQ3E/hvUYbQoJngZQXfYuD1y3YYzzWyR8uKrXVtFd20tvOgkhlUo6HuDTA8Qm8U+JNGlSzvMw2rII44ZVWSIpjjaeVYfQ1n6Xrcz3Mqz2qrGpwskLtGfXGOlenjwdPpsL29kyX1m7ljDdMNwB7cjafrwaWDwHpMkYlm06C2mY/NHGSQB274z9Kp1nJWcbMShZ3TMHSvFLwkCLV3iX+5dx7lH/A14/MV2Fr4ivGiEktpHdQ/89bVt4/TpWVefDnQ50/0fz7OUdHjbcPxBrnZ/CHiHQJftWmXZnA/jt3Kv+I7/rUXKPR7fXdMnODMYH9JPl/XpWkpZkDRyLIp7j/GvJB4z1BG8jWLCC4YcHzY/Lf8x/hV+z1zTHYNZ3d3psh/hc74/wA17fUUrAdrrFnaJbzXpsolvERgswQBuRyMj1qhGf3MCdNqKP0rNudV1mXT3jcQXtu3/LeIbwB/wDn8xTrbWrWdl3KyY6hf3gX645H4ik07CuZN2u7RdQlx8r3VwcevRRU9+oi03y8nB8uPH4gVGcT+HVSMhpJLg7kB5BaTjI6im6rISLSFfvvcopHpg8/yrPqUebeJbljf3DJk5lcnH1rmUnZryMHPXINe6eJ/hXaXqSXGj3BtZ8E+RMS0LH69V/Ue1eJ63pl7ol89pfW7W93AQ5Rscqe4I4ZT6iumMk9jN3NS1lO4AmthORWDaOrKGBrZiY4HNMD0ZfLjGEQCjczf/WpcKOgz9aXn6VxmwgU9zij5R70EAfeak3qOgzQMNx7UmGNIZD2wKaST1NADioHVqTco6DNMxRigYpkbtxScnrRRQIKCaKKACkoooGFFFFABRRRQAUtAFLigBKWlAoxQAlKBS4qWKF5T8ik+/amAirUyqW4AJqxFZgY3HcfQVOTFAMHA/wBkdapRJuV47Zm+9+QqYiG2HzEZ7Ack0yefyrdp7iaOztV+9JI2P8muO1Tx5b27NFolv50ne7uBx/wFO/4/lVbAdhcXAgtjcXM0dlajrJK2M/T1PsK4/VPHMMO6LQ4C0nQ3c6c/8BU/zP5Vxepard39x52oXUk0v8Ibkj6DsPpisC41pY02jIbpsQ/N+dLfYHobd9qE1zcPc3txLPMerM25v/rD9Kx73W8fuYmPmcjbEM8+7f4VkyzXE6nzpGiRv+WSfeYe/wD9eiFI9uB8sfcLncR6E0+ULlgRi6Rmu52ZlzttoeAf95/8Mn6VEWZ7dFZVjh3n90i7V+vqfxzTHl+zyxohwuCQvX86he4OXAxtI+YH26YqiSeblRiVU255bO4c9hTRNhcruLEDBPUfjTVYyx+aMPjOdv3h/hSxH9zsOQewI4AoGRzFmJySWbBL5+9SqFW0cgHe5znvikVQSFLAhepzjHvSF8sVLbiTgYP5A0CI0JDgEAAd6mAL8fd7dahZStyuQQM4NWFbbKpRssT19KQCRxkKozkj+VRnBumH8IOD71JGwMGCfnB61EiBp5PfJFUgJGwsmDzwMZFQBupPepHGWDAgjgfWmyKR06dMCgQ0kbQM9zxUZAGAOtPP3cd89aUqOuOaYFnS1Bics2CXIXBxz6Y71LcyJgLkqwHXHWmaPjy5NxUnzMKCOScdqkuxEEVQCzKxUbjnj2NaIRVkZtwK4zgZPrUTERpl85AOTUjL5hGASw4AAxXTeB/Di+INYE95E0unWzgvEvW4kHIjz0Cjqx9OOppN2BHpnws0B9H8Km+uItl5qjCdgwwUhAxGD9RlvxFdi86L9wbj+lVmklk5lZcn+FOFHsPWkzWLqdi1EkeaSQYZzj0HFMFJmjdipuMWmuCRw5Q+1IXpM0DHI0qnmXI+mDUgmcdSD9RUYIpcU02hWJluAfvKR7jmpAQwypBqpio5JDAytnAY7T9a0U31JcTQxQBTYnLDnrU4HetE0yWiNhvXY4DJ/dYZH5GuQ8YWdvbC2mt7aKF3JV2jUAt/n0rtCM1xPxD1CG3gs7KNh9tbMmBz5adAx+vb86d0hWOKu7guTboSFB/eMD1/2fp6/lTFPtUEYwMVMuaxbuWTBhSE03OKQtSARmxWr4W8Pt4l1tbZ8/Y4gJLkg4JXOAg9yfyGaxZHCgljgAZNew/D/Rjo/hoXEybbq6H2iXPUZHyr+C4/OhgdPBCg2QwoqRIBFGijAVB6D9KvTHbEFHeq9oNoT12fzqac5I+lQwIAPepFFVLhDcXEVuGKFGWcMO4BIK1dApAOAp4FIKcBxVCFApwFIKcBQAU4DNAGaUCmAm2jFOopgNxThxS4pMUwA9KjNS4prCgCE0w1Ky1GwpAQtUZ9qlYUxlqQKN3p9pfxmO5gjkH+0oNcvqPgKI5ksJPKPZG+ZD/UfrXZMKliJPFJtoZ5Bc2WsaDMryRzQjJUSQkke3IrTsNSuL6NXvIYLyPyZJfMI2yLsIBG9ec8jGa9HuLaYOSFEkTfejPUf7p/pXOXugI7SOmy3lXqyjAkQ+w6HgZ+lXGp3JaMCePT5i22ea3lQ4ZLnkow9JE5H4ik07U0sdZVdeaK6t5OIb52BMT9ixHUHpnFAuTKzTwMwRmOGZNu5gcMQeMjNMmmmbHneUSeCJlxkUX5kGx10eu3yqPnjk49Af5Vmavpll40hOn6hYwq7BlgulUh4XwcFT6Z6joaxFuzZyo91bp9n3c7QSCP0I+orq9CNlfOb6K2MZt5cKyTMynI4PIHbsa5PZ1YyWuhpzRaPDLzQdU8MXYsNWtzFOPuOOY5lH8SHv8ATqKtW8mVFfQmtaNY+IdKa1vbdJ4z8wDdQfUHqD7ivFPEfha48OS+dEzzaezbRK33om7K/wDRu/1rsjO5m0dqZD2GKaWY9TVOw1GDUUcxfK8eBImQ20n3HBq3iuc0CilpKBiUUUUAFGKKKADFJS0UAJRRRQAlFLiigBKBS4pcUDG4pQKdilAoEJilxS1Yis5ZOSNg9TTSuFyvipYreSX7q4X+8a0IbKNOcbm9WqdiicE5PoKtQ7iuVYrFFxu+c+/SrJKRYBPPZRQRI0bOzLDEoyzMQAB7k9K5bVPHWlaarJpqf2hP080kiIH69W/Dj3qtEI6g72jaR2WGFRl3YgAD3J6VyWreObCwLQ6TEt5cdPPkOIh9O7foK4vV9c1LWWEmp3jGIH5YlG2Nfog/+vXP3urJbOQxwOm48sfcCle+w7dzY1jVr3UpVuNTujIf4d5wFH+yo4H4fnWBe6vFbJlJNpPB55/+tWc013d75YyY4jnM8h5P07n6CnRmC0bABEgGfNYAt+A/h+vJpqIXGSTXNwCsjeTEBufAy7D+ZpsUQK7oVxgck/eP49qddKschCEs+7IbHr70xpWV8nBwQVKnjGOlMkduSGRgSC2OCKiaZiyhBgZGSaY+FOWz6BV9e1NLlT93D57njNAEsyqWAO0lgWJ79ePoapkKTsGXXOT7fSpyVDLuZgp+8RyTUcqKnzZwGPC+3vSGOhMi2s6KzIob7+cHGOlPJ+7wRn7vOcjtTLV3fcyxA85IYZxjvU0kTPJzkZ+ZwOPxoAqK+6Y7WwDxjvmriqAURQMg9AO/fNNijWPYDx8/UjJFTY8yTeMtkdTwD7CmIo7zLK8jsVUmpkAByp+YY3c9PekA/wBL8vIyo2lSce5//XTtu25JIU+mPWiwIXygqJtI2gZJz3piEeYXK4B5GTzmnFsDAUe/tUSFUCnGQOcGnYY9t27AUH8aR8EYXse1DblAc/ePU/ypu87MehzxVEgDtDe9RselSugSFGIOW/lVYt9fShAX9HQmGYgsH3cYXOOKuyKHRTMOQPxBrO0iTYZgJCoyDj1q+yTXEqQQgmSd1jjPX52IA/nVrYk1/CPg+XxJctNPvh06Bys0inDTv12Ke2B1PbOOte0WFhbaZZpbWkEcMSgAJGMAD0pumaVBo+m22m2y4itkCA/3j/Ex9ycmrByDz1rmnJtmqQ4mkzTM0ZxUDH5pN1MLUZpgOzRmm5pc0wHU4GmUop3AfmquoYNrjuSKsYqtc4cEudqKCSfQCgRPp1wZIFDfeXitRHyK5PR7wzXmAeHXeB7Vv3N7b6dYzXt3J5dvCu527+wHqT0FaRExmv65B4e0pryVRJKx2W8Gf9a//wASOpP+NeO3FzcX13NeXUxluZn3yOe59vQDoB6VZ1rWbnxBqjXtyNigbIYQciJPT69ye5qoqmlJ3BIkQVIKaqmnjNJAN3Ekjy2GO56H6UjGlLYpjHIpiLejaf8A2v4g07TyNy3FwquP9gHLfoDXvanfaSkDG7dgDtXiHg26Fn410mVsbWmMWT23ggH88V7fZMDAAfcH86BFiMhVjYdMAVJIM4NVg3lExNz3WrCE+WA3Wk0MYibZHOc7jke3rUwGaaODiniswFFSCmDing5NUA7FKKAKXFMQo607FIKWmAUUUUwCiiigAooooAaVqNlqamsKQFcrUbLU5FMYUgK5FIh2sDUhpjDFIC+CGUHFZesBVtzJjnaefwrOvri581wk0ox0CE4H5Vlz3tz/AGVqUk9xJIsUDFVk7HBp8vULlfRowvh+yR1zvj3MpGQcsT/Wub8Um7t9f0y2tZnhtrldzIvRiGC/1rsbOAx6dZR+kMY/QVka/ZiXXvDzHHF6Ysd8HDZ+ny0R3YMx7yRj4lktYiFt0nlQRjoVUAc59ya9A8IQq2lXLYAD3LAD2AArzxGLeJblnHR5mx9X/wDrV6B4YvI7fTDDLlCJGYHGcgmkwN6AmGQwseOxrN1SyjmEqPGjxyqUkRxlXU9jWlcANEsqnJHQ1FcDzIlb2wakZ4v4Ymb+0JYhjYYiMKuFXByBxwK6mq9ha/YdOgtSys0aAMyrgMe5qxUlWEpaSjNAwpM0lFAC5ozRmkoAWigUtACUtFKBQAlFLilxQA2lAp8cbyHCKW+lW4rAnmVv+ArVKLYXsU1BY4UEn0FWorGR8FztHp1NaMUCoMIoApzMkfU5PoKtQRLZFDaxx/cXn1PWpGZI+pyfQUoE02cDYgGSTxgetc3qvjbSNIDR2h/tG6HHyNiMH3fv9FzV7COjxLIrMSIowMsxOAB7ntXMar450jS90diBqFz03K22IH/e6t+H51w+r+IdW15ibybEA+7BGMRr/wAB7n3OaxJpUijZhIgVR99zgfh6mpcirGvrHiLUtdbOoXIEAOVgT5Y1/wCAjr9Tk1h3GoQQKczRqOxIyT9B3rFn1a4nLLADKR/y0fgL7is87TJ5ksnnyE/eJ4H+NHLfcnmNSS7uroPJagiJcI9xMdoBPTk8A+wyapR7CN7AzuCFDyA46+n+NNxIzqrkccYJxtz6fWpkRNsiLvVeoJ4zjt6cVaiK5MDJcy73YhQPnI9uwFQfu2bzypCIMgA5Le9SrKPJ2S8jP3hwR/8AWqsCFn8xHCgE8rnAPYc0MofLN57uzMoYjA2cAioXwg2EbR1X2HpSOATvAXJzxnof8Kc6jy1bA+YcA+tQAkkuVTH3lXHHeolQFhkE9fwpR80yqRxjsP8APWnpGVDLvOeCRj9KYh6sEz1L9FGM5Hv7VWnUGQseT69jWoIMqFGG55cjoB2P51DNbDDK2Si8Er2PWkMg0wEyScnGAM+3erTKPOcxBsY3DPPy9OvrTbJAGlVVJjwMduc96nuCdozgZJyR09qYimWJZRxgHPPepEk5EgJYLz+NMOGZiNvynv3oZQPk3ZHUH+lOwrlcyFJCu0sxx29eSKfGG81pDkKeme1OYCSfzUUKCeRUkcfnSeXjOemO2KNgWo7yd0auNxyfTt61VkGSylfvMBmtSMRkbnUqq5Cn1asofecnIIJJPpQmMWXaGJBOM45pqLu6HgDNMl4wufc1LCjCJm7Y600ISeTe249BwB7VUJySSCPrUkzsG24GFxyPWomYFDzVoRZsCFMoOcdgD3ro/Dwz4n0hQCVS6SRy3YLya5WykCM+QducE+9dv4Ftjc65dXL/ADra2x6epIz+O0Gn0A93KfOfrUcsBPzDn1pmmz+dD5LEGWIAE/3l/hb8RV7FYOJaZmmM0woa02iRuo/KmG3XsxFTyD5jN2Gjaavm2/2v0pPsy+v6UcrC5R2mlxjrV4QIOxNOEaDooo5QuUVVm6KTUohP8R/KrJBxWZqWu6dpSgXE4MrfchT5nY+gA5NPlFcttHxxwByc1xmv62t5usLBt0W7bNOOh9VX+ppuo6jqOtfu5lazszz9nRv3jj/bI+6PbrVLTdNfWZhDZoBYodrzDhWx/Cnt6n8BVclxcx0HhiAXDSXRwsKD5XY4AUDrnsO9cr4s8RnXLxbe2Y/2bbt+7/6at/fP9Par/izW4YbY+H9MkzEv/H3KvRz/AHB7ev5VySrjHrTfYEKi9qnjTOBUSjvV6yeOOdHkXcoPIpMLkkdpI65VCR9KbJA0ZwykV09lcWYxiQYI/i7VDqc1iIX53MR8oUg4pXA5ZhUZAHepHPNRMfSmBGzOjpJE22WNg6N6MDkfqK920PVV1mwt9RtR+6uhuYH/AJZSDh1P0Oa8IavTPhhdCLRr2IuSFuckf3MqMfgcfpVLUTPRBmN/n5z/ABVIDt75Wo1kVlw2MU4RshGxyvHsQafKK5JketPDYOG496r+YQ2JVx7injI5U5HpUuA7loD8qcODVZJSBwRj+6amWVW68H3rPlaGTA08UwcCnA0CHUUUU0MKWkoqhC0UUUwDFJS0UWASg0tJSaAjIqNxU5qNxxUsCsRTGqU1GwpAWIMJHgDFUNY086rp81qJRGzoybiuRzV5CApyeB1NcZr/AIwazlmRJBEsbYCKPmb3J7A0JXA0ptlpcQ2tw8cc20FFLjLgcZHrWZrFq3/CZaCq8osbzkehxjNcBrCx6o0d7fzTQzOC+R++2rngshOVB/2Tn2qhNHe6a0FxaeI7QFVzG63EqMAewBBx9KtLTQVzrbbTp5vEsgET/vHJc4+6u4n9R/OvQbXRooYVBkYSEfNg5GSe2elef+CvF99bNLa6kTeWxO83aghwT9eWH5Yr023uYbqBZreRZI26EH9D71mxlhUxbGPOcLjNQKN1sRUu/Ct9KghOYW+tIZwGaTNN3UZqSxS3FNzSE0UAKDSg02ilcB9Hamj3p1MBRS0gpQCTgAk+goAUUvSrMdjK+C3yD35NXIrOKPnbuYd2q1BsTZnRwSy/cXj1PAq7FYIOZDvPp2q6qE04lI+pyfStFBIm5GkfGFXA9qedkfU5PpSqssxwoIFYWseK9I0QtEGN9ej/AJYwngH/AGm6D6DJqgNxRLOcKNq9c1g6r4u0jSC0UJN/djqkJ+RT/tP0/AZNcJq/ifV9eBSecQWv/PtDlU/E9W/H8qw/tCI22NWYLwZN2EU1LfYdja1fxFquvBlu7oQ2w5+zxjbGPr3P1NZWbONS0TLO4HDHIQHHGfb6VhXWsiU+VEvmzgcLH9zPvjqax5/3kmbu6O3vBDzkfyX9TU8twTOjutU3yFbJRPLt+QxZ2Zx/COvXuawbyYNIovZTNIo6MTtz3GemR3x+dLJcvcAArHFE4KbYflA9z3Jpo2iSGOeUSRoQGLd/rVWsBWmjlbeAVx1AQ8fhir8OnJJaRgglsHdjnND2scDr9mBDZI29mB/lWqIGSEGNTuUYJU8Lx0q4tCasZt3ZGREI7jA3Hg/j61AQVCh97NjGwtkn6VotuwCoBxwAO1RlhszsG7jaTVWEjOkSQFsquOnXpTSxXacg5O1ge4rQmlGM8EKemRyfSqbRtlFAAOeAe+aloZEiBVZcHk1JnGOmCAoz0o2EGMkctkc8YNPmidQGxtUHr6VNhkBUfa1CKQrHjJ61YghLTEsrY7gD5qhhbfIrFsYbn/GtCI7JMNJhyT1P5UmCBAWhH/LMrk5PP4U2VmMSsJFVs546in+Y5g8tQGYnLFs8c+lVlOwlyyhejbvunP8ASgGxLVHV5RwpCgZPTrmlvQd5Oc8gH6+ppsZEUrbQQp5BXkA9qJpDsdcIzlh169euOlAiHdgbW+6DwO1NbDjcuAQc0pGeCQT9OtJCN2RyOOSOKaELgAcdKcDJ1jYjtkcUkjRySAtu2joueBSNJEUZAjAg8fNkUwuXixjUB/mbOOnA45ArLllDFtqgbup9TSkSS8c4AyeeP/10/wAkSIORwRjavYjOfrTsFyrGpcluwBY/SnIT5YL7gv3sVKSIrZo0ADMwDE9cegqKYF1jTjplj/KmkBWcsxZiCFLVGFaRwkY3MenNWPJluJRawHfJ1YIM1a8tLFTEAA/V9y4J/OqCw2AQwQNEfMlYnd8rYAb2Fei/DGJYLaa6kDFJrkqwbrsC7T/M150Y9/zDHHUg5zXqvgaJV8PWBHR4y31O41UFdkvQ7aCB4JPJ83ZNBxFKfush5Ab29PTmr41R4XCXlpcIMZMyLvT8x/hUUKrLEiSkgoPkkHVR6e49qnHnwL90un96L5h+I6inKAkyxDfWlx/qrqJj6bsH8jV6FHDBgikerLuH5ViP9hujiWK3dv8AaABH50z+x9OPKQTof9iQgfoahwQ+Y2HGGOcD9KjLKP41/Osw2DqqpFd3iIowBgMfzIJqpPpyYP2i9vWXuJLjYv6Yo5A5jUudQtLRczzon+8QKyJvFUchKadaT3jjjMa4QfV2wP51TVdEtJD5KQySnr5aGZz+PP8AOp2nvJRi3sCi9nunCAf8BGT/ACpqmHMUp31vUji5u1s4j/yxtPnk/FzwPwFUAlhp07Q2sTTXr/eSHMs7f7zHp+JFa502a4yL29kdD1htx5SfQkfMfzq1Bbw2cXlW8McMfdY1xn6+tP2ZPMY0WiPdDfrDhYeosIGyD/10f+L6Dj61H4i146ZZrZWm2KaRcRxxjAiT+8f6Ve1nVodIsTPIA0r/ACwxH+Nv8B3rziSWW6uZLi4cvNI25m9/8KmclHRFxV9WIinOSSSeST3qYDjGKaB7VIBWBoKBUitjFM6UoPFMGiwJCO9NeQmogTR1oJBs5phFSEkjHpTSKAIWWrekatd6HqAu7OUI+Nrqwyki/wB1h3H6jtVdsDNRMPUg007Aev6J4x0nVdkUk5025bgQ3B/dsf8AYk6fgcGup/e22N/KnkEdDXzvHcPGNhCvFnJjfJU/UV02h+K9S0hCtlc+ZBuybOcbosdwB1X8DWqlci1j2pZVkHPIpQrId0TY9q5PQ/Funa26wxP9ivj1tJ24f/rm3Rvp1roluGVtkilGHUGjl7BctGUM37wYb1xTgT2bio1kVxjg08xmPpvjY/iDUtASCUxn5XOPbp+VTJd/3lB9xVEtIvVcj2o81DweDScEO5qrcRN/Fj68VKCCMg5rIB9G4oDshyOPoanlC5r0VmrdyL/F/wB9CplvSeqA/wC6aVmO5cpari6j/i3L9RUiyxt911P40ASUUlFO4C0UmaKLgFRvUlMfpUMZXNNNOPHWoy/PFIALMnAFYWo6Hb3kyziCGVl+6sqg4+meCPY1uZpDjvQB53qfg2C4R/LSW1umO4OWJQn3U9B9DxUGjaBeaRr1rd6iLfUbeNdhEYDYXGB8p9M5GK9LD44HAqvPaWdw2ZLWJj67AD+lXGdkTY891bQp21+WfSmgjtHO5cgRhc9sdP8AGul8NNJZ+cjfvFkI/wBVyoPtnrWq2k2pIKIq/VAaspDFAQQCXHTJyf8A61Q7bjJ5XxGfU8UyL5VCn8aaz7jk/gKZvywApAcU1pIOmGqFo5F+8hrYC0EcYpNF3MU0CtgxI3VFP4Un2aE9YlpWGZNKMVrLbwg8RJ+VTJGqj5UUfQUKIrmMscjn5EY/hVhNPnf721B7mtULS4q1BCuUo9OjX77Mx/IVbjjSMYRAo9hUqxk04lIxycmrUUK41YyacSidTk0KJZzhFwKyNW8TaNoO5JpvtV0v/LCAgkH/AGm6L+PPtVCNdVlmOEGB9KxNW8V6Pou6MP8AbbscGOFhhT/tP0H0GTXCaz4z1bWleAsLS1Jx5UBIBH+03Vv0HtXPokZdFK5OeFH+cCk2NI6HVvFus6yrqZPs9o3Aht8qp+p+834/lWEZFgOFLE9NobPPp7VS1K/tbSM5lKHoEjxkH3PasSWe7vtqH/RYFXcMg5cfzPXr0pWbDY177WoLaOVZMSSIdrRqfl57E/4VmXBvLqDfqEgtYWT93COHfnI+Qc492wKqwFLZJBGuXH94Ake/oPw5qpc3Becszl9x+Y/5607CuWor0CKaCC0EcJQZw+XfnGWb09hio4LZDmJ3Al7Y5DfSm6a/mXUsQU7ZI3XgZPtU5SPa5RiSVCoOhB9T70wKxjEbAjAI6sO3vUwZHIkdRnb84xncM/zqeaIlW4UMigsR0zVSN1TcQp+6ee9AE3nZhiGCSH+U+2eBW+s7LbyY4jIIGBjnvWFaRiW5jGfufMRjjPYVsTuIl2AbhnkE04pFPYgdcbTk4xmq0eS290wQcJzjFWnA8zg8HJpRCh5kYFRztHGTVslFBoz5y7gDkZ2ds9zU0ULSkybQSSAoBzjFWBZmaWFFAMh6E9hT2gEIK7+O49TmoZRXltSs0TN824EsMeh6Uy5jMsKLGASzZxn+dW51AEPPDAgE549aoPgSBRGWIPB7AdM/WkBWRVAdWHIJOAc5Iq5HGZJg8hH3QVz/ABE1BP5EKgqucKQ/OTz0yaarRhPMdSJH+QMP4cDpj0qWIsKFkhfBCZ+QZbDHniq8fluPLdAGVsgN0P8A9ep42WJF3JsWRcjI3Y7fmaW6hPlnC4xycHr7igZCsZaXcRtVsnaTkGhgoteQSXAIGMcfWmwTFWRCgBPG76g9qimkBiXCqBgL3P407CI0JCkAPgdwKASVctkAEcf1qRnKqE5BHJ+tRSEkKMcdTihAxjNk4ByR3FMdiuP1oUleQcHrTSGcnjP0qtCbEkdy0ZYIQVbqpqU3YbrHxkNgueuMZ/KqRG1sGnBl71VhDnmLku6gemKiTzLsuTwn8RA/QVNBbyXRztPkgcer/wD1q0BbulqpMYAVtvAIH0Gf/wBdGg9xbC7g05wqRloHBSRtxUt7g+orXl0e6vrWK8JureykdUgEhUyXGf4tx6KOOT69K5uU7uGIjGSU3EZx6gVvaR4wvdKsIdPlihvLWMkwBnKSQgg5CsO3OcHNDRUUuppXHhqzt3MEkcEV0y/LEZCccdQc5OTz06egrr/BsSR6LHao6ubR2iJU575H864y58aWowx0aGadBiIzsPkyMFuB17ZPNO8KeNJ4vFBa+VFtb3CFIxxG4+6cnk56EnrxV09GTNKx7Pb/AHRVxCR0NVLZo5olljYMjdCOhq4orZmI5ysgxIiSD/bUH+dQPaWjZJtYuf7uV/kamoNICm2nWTdbf/yI3+NR/wBm2KnIs4if9pd386u0xqeoEJwi7UVUX0UYFRMaleoWBpDIy1QTSrFFJI4JSNGdgvUgAk4/KpyMdSKr3D26xSJMQEdGRhuwSCMH9DQM8cuvEdxrOpNqF1jy5APLjXpCnYD+vqa0IsEAqQQeQR3rn9Y0qTwtqf2cSNcaZISbefbg49COzDuO/UVcsLz7OQGO6BueOce4rlnG+prFm1j2pRTlAZQykFSMgjuKCKyLGEUo4pT16U0n1BpoBxJpCSe1NyM9KXtkGmJoOaOc0m4etL16UCA9OajbnpT+3NMzQAwrTQCrcHFTcHNM43VSQhwmY4Eiq69cMK6vSfHep6eFibF9ZDpBdOS8Y9Fk6/nmuUK03B69PerTEex6V4w0XVNqLdGxuT/ywu+AT7P90/pXR+bNCo3hth5BHIP0r5+juCpGe38QrY03xHq+luW07UGjU8mEjdEf+AHgfhiqTJse2JdA96k8xG6gV51ZfEtWwur6Rz3ms2x+JRv6GujsPFXh7UWC22sJFIekV2DE368frRZAdD5aHlSQfajbIPuuD9ah2ThN6qJE/vRtuH6U0XBX7wIPuKLdgJ97j7yflQJUPUEUiTb+gzTmYA4dSPqKloCWOdl+5KfoeaQszHPyk/SodkTdP0pPLx91yKVkMnEsidCR9DUq30oHJz9RVPEo6MD9aTfKvVAfpS5UO5orqJ7qp/SpFv0PVD+BrK87H3oyKPNiPXilyhc1jfJ2Q/jUb3jNwAo/Ws4NGejfrTs+j/rUuI7lovnq2aTdVfJ/vUqnHUK31OKVgJt1IXHqKgO71GKaS3qKLAWN49z9BTTJ6L+dQZP98/nTSVHVqVgJzIx/iA+lKcqB2B7+tVTNGvvR54P8DUcoXJzIO3NMZ2QbgO9RmcdlOaTMkn+yKLAZNJSRyLLEkikFWUMMe4zSk1LKDNKvNIF3VMke360IYKuKkApyoTSkqg55NaKJIBSaUlE9zSAPL04FVNT1XTNCi36hcBZCMrAvzSP9F/qcCrSsItjzJegKr6mqep6vpehj/TbgGfGVgT5pG/Dt9TiuK1Tx5qV+jR6fGLGEcMUbdNj/AHui/h+dcvjfMsjud3Dbyec+pz96pch2N7XPGeq6qrRW+6zs2OAkZwzD/abqfwwK5rygxxhhtydvGPwxT57qKzjdZZkQ4+XcpOfTAFYEt/dah8tpDKEHLSM23aMckk8KKlXbHoi/calFbJuZivGBH1Le3HSsg3N9qULtEnlWyfK0m7APuW/oKbFYWlujSS7byUDkKSItx9zy5/IU64mWUqGZnI+UBTtCj0x0AqrCIhBboyLFiQqufMl9fUL2+pps83mZYzO7vgMAc7sdMmgAmaRsIny4JbkD6U1niSMkRgLnGeppgJcKFiVclAV4z1b3rOIAYjqRU89x5iKpTkf3e/vUUiNtBHyrQIfasY5xt4LcZBxinM7qwAYZ6ZJyfr9agRgroSSuWBGe/NPf/XNxwrH60rgaDssUG9wHJA256GqinEHqTnJHNMuJS7ouMKo4HepoUkcDZgJuCk46Ci40tS1p68mVgN3BrUQBi27hQcg/WqSTJbM64BUkDnsO5q8l3bvENvzIv8e3H5irjawSISjcbgDj36VI8eE3rjqO/ApzTW4/dkgvnOM9B7GoBcAvKgXO8fSm2hFi1lEV7GMgsrfz461Lfri6OUztOG56+xFZr3IDQeUESTrkjJ9N3PFXJZhMY3LHhTvx1z6ipbuUJfStPHDIysUG5FOflBA6Csm4ndov9au0rkqFPHNWJZtluQ7YA5CZyCx/+tVQyRiFpIy4ZR8yk8Ee1IQo2uhcITz8wzwaaBtbarkRscHPUj0NOhVRhwQEb7oJ5P4dqkjHyyyNEGVcHLDqfQ0mBINyrJDLujjxhCT/ABfhTBicSJJlRvDEngY/+vSeZwgiJ+VSeeTu9fenwyj7P86D5j16n6/nSGRq22fDgAl+4/Kqzxkt+HNTzsftwDZLBhjH1qFnkDuMg7SR696pBJkTuyMAR8uflA7fWiR2c4AJbHOBTnXcSSMAZNR4+8xYgdPrQSMQbu4pfMKoRtWmE8+1QyuVI4Y56AdaaASaZRglhn271ZtLGScpNMm2E56joB3ai3svLIkuA4kbGAF/1f8A9epDCRISw3PnJLNyPc07isTR34gjYGIhhny5ANwJ+lVmnkcDzpZWQElV3EgE/wAqlMShSULE9QT0B71Xc4GG69ce1CGOBj3kHEjE5Yc5x6AmpW2wQLswZHJ46n2otY1EbTSAgA4U+p9KjlR7iVsHJzwQelLca0IyMDLlcmkC7xgEqAeCD0NTLCS6Kozg4x/eokZMuEAVQu1frVXJsej+EPFVwbbasuJ48CaJx8rejY9/Ud67+z8TW0qgXEbwt6j5lr56t5ZbKeK4t5Nky9D6juD6g13mjeI4b5VRv3dwB80ZP6j1FdMJp6SMnFrY9di1C1nGYp42H1xU+9SOCD9DXm6XCEZUip0vHUcSEY/2qtxRJ35YD1/KonkQdT+ZrhzqMvTz3/76NRSXjOx+c492JpcqGdlPqFtH96VB+OazZ9dhX/VqzH16CuZacf3s1E9wqjJIH1NJ2GbE+s3EuQhCD/Z61mzXB5LOSfUnmqEl+v3Y8ufQCsfUtSeG3aQrv527VbgfU/0FZykUkU/Gt35mkxRKc4uVY/gDXK6dfeQSkmfKJ+u33HtVvVr6e8iRZNoiDZVFHeodKTS2nuBqryxxG2k8l4gSVmAymQOoJ49OazKS1OlsL77NhWO6BueOce4raOGUMpBUjII71wGnX32fEc2fKPPHOw/4V01leG2wjfNC3PHb3HtWUoX1RSdjVYcVHnNSMwKhgQQRkEVEwrM0AkdhSfw9Dn1o6daSqAOnSl3GkxRQRYKMn1pKWgBKMUE0vXpTQmKcetGM0mKMYNWICvpTcEc5pxPoOKMDNMBRO46/MPenM8cibcAE/wB9dw/KmUhXNMTL9neXenyGTTb64tT/ANMZSB+XSuks/iL4ht8LdC0v0HB86Lax/wCBL/hXF7SO5pQ8i96LiPULX4j6VNgX2lXdq396FhKv5cGtq18X6DccW+vxxE/wXAaM/qMV4ylyy9V/KrkN5bnAlQN67lBFFwse4RzSXI3wTW9yPWF1bP5UNM8RxJC6n8q4C10nwZqOi/ao7o6XqKKciGZhvP0Pr7ViDWdb0xillr93sXokjeYP1zQpX3Cx62LuIjh2B9GWlF2v96vLYviHr0ZC3Nvp92B6wlCfxU1oQ/Em1I/0vQpU9TbTg/owo0YHoouFPcUvmIewrjIPHXhubG64vLY+k1uSB+K5rSg8QaHdY8jXbBif4XkKH/x4ClZDudDiM9hSeXGaz45BN/qLi3m/65zq39alIu0GWhkx67aVvMLlvyl7MfzpPKJ6SGqJunHVWH4Uv2sjrn8RRysLl3yTg/vP1pvlH/noapG/XuwH1NNOoxDrKg/GlysLl7yR3Y0eUnc5rNbVrYdbmMfVqgbXrDJAvYCR1HmqMfmaXKx3NsBB6UGVV7VgjW4Xx5bh8naNgZ8n8AaW7vLu1iMs0CxpkANPOkQOfdjSsBsm7jzyRSm5THBFcRqXiK0ii3DWtKR8fNH5jykf98LzWPD4utXnVW1VPKUZkxbyBm9lGP8ACm4qwrkukX162i2k8DeZGYwAc+nH9K1bfXpBIFuIyB61xHhzxPPpWmRWTQRzWyM2Achlyc8Guptde0O6bM8hts/89FJH5isGzRI7G0linjDocg1bJRBknJ9KxrFtNkjE1pqduY++JQB+pqO58U6Dp5ZXvDdSL/Bbru59M9P1raKRLNvLzH5RtX2qK9vLDR4fN1G6SIYyFY5ZvovU1w2pfEHUbg+XptutlDjG8gPJ+fRfwBrmJJXnkaa4lM0jcs8hJP5mhysNK51WseP7y5Jg0eI2sJ485sGVvp2X9TXHbXnZpJHLSOcuzElm+p71ZlaCC2aYhQsY+Zi3Az/M1g3OuxxOPswaWQAZO35evAC9zSu2DSW5qXDQW6qzERqDy7PgY9PpWPea5Jd3yxwKCcgCWRcY+g7fjWdqDF7kvPOWnXrHkHn0yOBj/wCtVKaTaT5mFY9VX0o5QbLVzOhuZGMn2mUnDEMWz7bu4+lIsjtIu7eChAWMfdUVWhUEM7O8YPKbR2qeHcwkDDC5ByeGP19B3qkIllaMN5USlkA+8o5z7/Sl+zlsAlQqjAwMk0zaykzQIDtHJY8n6CnidI3PDbgu4lv6+9AERKBvI3H+9k84NOeJWiWQuPKAzyOppbZFk3E4aR/mAp/mfvPLMO1DwoPb60AULnlPNAwpIHI5H0qmUMkiqgAGec9607ojZEsYLKq9VH3ualS1EsO1QGKgldg5J96TGZkkLKBkfOxz9AKdcsq3E23JHDZ+tTSIVRpF53DGfT2qO6RFmGcksikdh0osBHAJJWeTGMdyOlasYiNrartzkjc5GAD9fwqrEF2GEkgn7uD1NTTQlIxGwaSAMr7BzntiiwbCGRFuA4IQH7ox0HrUpiRQ7J5j5JYBW59zVeXypCix5MsmSwYYIx2xU8TqbdQCXJyWO7B/CmFyV4kmOcMSRgnP8qh8sl9+6QN/CFHI9jmlju8sECMIkByi9m7Zz1q0m8wYlU9AS5XBBoArqUSdEz904devBHrThchMK2PmPb9abJbSRykEjbtDEsQM+wpj75FUA+y/L0+tAD7gqQEH3H5GBzVbYEAWQfOMjp1Hqa0LW3aY/Nj5VySTior7Y0x+f5RjHHXH9KAILZCFRldQX4LEZwO3FTs32mJgCo3Nkk9PQ4HboKlij22cewR/LkgjnIPX8qqwsokD5DsoKqp4A9MVLAYIlZyobGBuHcinQKZC0m8D5cEsMj8hSSzj7aXQ/PF8y/MMMPT60+LyvtXCkCRCCc9fSqC5XuB5IRvuy5A8s849DUbttkm2oNwY4/OlvBm4ndhkMM9c9+lRTlhcS4/v/lxQJisAwYKSRnO4jnNQklhyeAD1prPtQtnA71CFlu5RFCu4nt2/GmwHF2dgsY3Me1aFrarBEJdvmXJ5DdRj296lhtYbNXUkO4wGIHXjoKrJPKZXl3YU4yRwcdOPwoAs3U3ksDwu/BKnJJPqahV13bAozzvbHQGoQxkuPMZ9uCMMRnp0A96k3oPMWQFAeQB95jngGgAlcMuQjKv8OOmPX602K0aQmQlVTu7dAKV8x5jdg0h5dT/D2xUkbk27AnManOD/ABH0FMBGQMg2nanp3x6/WoY7aWSMSIxSMtjPoPerDPHb2wO75n42nJx9Kijk2IP3zmHJAAOFx9KEgB8NtC5AHBbpk025jMK7O+7oOn4U6XCwjBBBPTr2pCA6KoYse2R/njiqsA1lYAlhhQMA1CzNuCAkbT1zgj0waspGWQ5IKjLY7k1BIMgyA5XpmgTOl8K3Opardz232gbYUDeYVySScYrtf7PmiXc6598Gua+G1uNl9MR9+VVz9B/9evWIEAQDFdtOK5Fc55S1OHeJQOCmf97FVpAB1dB/20FehyW0EgO+GNvqoqlNp1nyRbxg+y03C4lI4B5kHAlz7LlqhJd/uQOx9XOB+VdhcWkKk4RR+FUmhRegFZSg+5akc6tpPJw5IX+6owKbq2nZ0S5wPmVd4/Cuh2DOAOahjMGoWN08Mgkt1DRvLjEZPQ4bvg8Z6VnKMYrUtSbPI7y3uYXE8yARv8qEH8cVCDkVveIEMei2ZIw3nlT+C1z8XJPtUONtBp3HkE9M/QVo2N41qRDOGEJ5BYfd+ntWYHfqjFR6jqa3INXun0D+zLmGC7s0cvGWG2aBz1ZHHJ9wcipdxmva3Rtzsf5oW5452+4rVA342kYPQ9sVx1ldtBtifmFvukfw1u2d19nIV/nhPP09xUSj2KTNYxbyBG24Yy2T931/CocD1B96fvBiwh4bqQ3WmVFirsDScUGmnnpQGoufakzTDxSjpQIdkUK/NNyOaEGaEIkzmjB9aBS49Ku4hue1Bpe/NKRxTTAaDz0pc8UlLxTATJJpM4PNLRigVhCRRS4opDHCRgODikMj5zmkC0FeOKYB5jgdaQzkdRke1HTtQVBGaEA37ShPKGgzQtwwI+opHiDjAAz2PeoUtZJN752xpgFj6ntQImH2UnKlVPqBircF/d25H2fUrmIjkbJ2GP1qh5QbIhO7AySRxUaB1Yqw5piOkj8XeJY8BdeuyB2Yhv5irK+N/E2ADqaye8kCE/yrlxnHUA0hcDrz9KQHXy+L9djhiY6lp07SDLRmzUlPY5GPyqo/i3X3ZVWazznICWSHn6Yrmgpl6bgPertoWtpVdCQw6EdaEBpXGteI57jypblkmAJ8sWiAgYyTgrkVmf25fxgJ/ak4XskcaKP0WrGoazO1/JfygzTyRGLc7cjIxmsyFNyqxX5qJAi/Lrt+8eyXUdRdDwVM7Yx6YzUImSVSxLtj++xJ/WoJUG3JGcU2Nt7EhQoJ6DtU2KuTMwIwEFRSZ2fLwPapgp7UMmVx3oFdGboJvDFMtyX3Nhl34zj+lawUYzlqswadbWjYIlDMfm8xvmZe+B2qURLJI2yNz6c5wP61k463NE9LFRLcONxRTz1qzHCHOwt90c56AetODCAcAyP22L/P0rM1DW4IS6I6uQu0+Xwo9ct3p2C5plYo1ZgGfaDuK9Ex71jXuuwRSkQATtwSDnb9P/1Vn3ck96Ee7mitLPO4BgTu9Nqjl6Z9vhtVdLEOrlcm4kAMhz12jov86fKK5NfNLcxp9tu/Jwd/2dRl8kcYXGB65PSsyWUx+ZHaRsVY4LFss2PU+ntUUgaWN5mYALzuJ5J/rUkSKF8yaQRKcbeefypiY1QscTDysFhjCnGD60kFs9yd+1mQck1GxkuJApc7Wb5eOSK2I4kcfIrCOFQOWA3t6D1pgVmnSIGIMyjqpZefwqORjHtluB5hPTH3amdvNcphOmCoBJzTJE8xhHncRx8o4A+ppoBsKIkqq+3plW3YAz64q1LHFKXOcq4428ZxUYQmeNI4lC44BPf3Pf6VNtCkRggvnLsOg+lIBI1ijjVi4LH7ikdD9KhiXfumlJKAEYPO72plwC1wxSMliMAHsPWlJ8uOOMEYUfez0NADPLkMaxbyHHRc/dFaEMQiZ0jY52fMo5wvc5pltCskpJEkpUZwoxnjqasKzM8jqyiMpycUFJjBZ7QGYBPl+X0A+lZd62LuIlMoVxnHI5rpLaRSjySAA4/EnHesaV3CNgAsCflPGTQDK8KfMBEC0jE8P1x7fSlYtHEQ23j7oz973+tSqpiui+VDqmWyflGewp0i70wSS/IYhOBQhEUqmZAzFY9gGH3DJz2H+FM8p1iSV4SuBuwgySM9x2zSTxHMcbH5ccEjB+oNFrNIibcvJGMnBYEk57+tAWLkFvE05ucsAcZIGcGnzTP5KSxOyLGTgYzj3OeeaaXurhEKZRmk3rk7Qfy7VJcl4082XgZKn5Tg+4oGZxlhlvCWwzjuR2qeR92O3PQnk1X8vEy+V+8Zhkhf60Ru0sqySH5hwcinYVzZjiIfcAS45AxwMjrz2+lV9TiMUqFMsjoJFY4G5e+PbNTvMssaqY1VRkL+8IPUYz7d/rWRfzJJqEcWXMKHOAefoKTAV7loRJG7DeCCuPfsfwqGNygeRQdoYMCB0pkkxuJlkKKkhwpCdDyeTn60G3MYZGLAt0b+tIECKZHY7xk9CT2q1GVhCKzYDEqSeSPy9abGuZFUjdnAO4cYGeaYyxKm8DH8XXvTWoiO9ASJkwCy8YA4xVa7dIrg7m+8qsB7FRUzurkYOGBzgd+OajubOacRX00U32cwou9FJBYDBXcBgdvzoArQwTXc2EH7sZJHc49K37WyWGzzGVRsk7hnP1Oe3tTLK1lT5zsU7fuovCL/AHT6E+vNJcSRBpfMmYKuBsU8g0DRUnePr8xZxlmPG7nnI7fSq/ll2w3yA/dUDrT0dJHVmj/drwqjI3fU1ZiQWju0u0Td1wTsWi4iq0UluqSZCs4OAOSB9O2fWprRYYZ/OuZVVk+eME55Hf8AwFAcTSM6kiMD5mI5bsMVc32kEKu0TrKCAq/KSPc0NjsUZismEgizLIxMjPnLH2z0FTWsMjyFIkEhCkSMcAL2H1+lTJbmUN54J3EOMZ3Y9M9hUssyW0P7ohMH5EU45+np70rlWMqZo8bBlndtqEjkevHakG6OcxrlieOKCdt7ufLKPvMB0B7VLFEZ5JJUOXUfdA6jv+VaIzEAzKSvDAkjPQfhUzHOTtUYIVCeufUex7+1RB1wxAY+7dFPakVAoJ8z95uweefejcYs8inEQclehAHBxUBVWQjJAHcdqTDFmcruBBAJOMH1/CiGBrieOGPPmTOsaZ5GScZpok9J8AQeXocMmOZnaQ/if/rV6HEflFc54esI7ayggQ5WNQoPrjv+NdOsRUcV3rRJHO9xxbiqc7cVafgVQuGwKaAzrlsE1nseauT8kmqjDnNSykMH319ziuU8HaqdD1aLTroBLS/ZliZ+VWYHBBH91hwfXOa6pvavP/E1tFZ6zdGRZCpZb6KNV4bkCQE9uM/lXNWjdFwdmL44tv7LhTSyjKEunmgJHBhZcAZ9VOVx9K5GMoNiyZCE5fHXb6CvYb7S4/FvhqOGeZTNE5WC+QBw4GPmIBznBAYeozXGQfDfXpZCWt8pnC7ZEU7R35PHrWCnffctx7HKLyMjgZ4UnOK0o1T7KrRgsdoDq3Xdk8jHbH5VdvdGj0O/Nrcpa3EigMSlwZVI9AQAMivWNI13wHpXh+zWKMW125BZLyRUcHOWzsycelXZsDyi9S8XTtNglikC7HkjRk2sF3EccZxnJ5q/b6XefYzLHG0kYG7HcVo+JPF2m3PjF9Ss5JJIVs1twEt8gNuJIXzD24+bv6Viz+MJ2l8yKGQtkfPLOckf7oAANDQrly0uvKwrHMR/StDORkHINYDapDM/nAYRuWOOhrW0tZbibyE+Zcbs/wB0Vm4t7DvoWSRikxVh7K4T/lmT9KrsGU4YFT6EYpOEluilJMY3Q0EjpQRTSTmpAXPtT16VHk09B3osO48UUA0EiqEGadmkGMUueaBAaT8KWl/GncQgFIMYp2AelGPcUXGMop+3I6j8TSbT6r+dO4CZozg9KXym7YP40eW3t+dFwEoGO+KdsP1pCpNO4hrBSeDzQCTGYMN5bnJI52t0Bx3pSuO1GMUAaEWmwxWGRdwyXEvyiONsjr3bpVfUvKnu90eGVY0QsR94gdRUYAA6D8qDyadxNEBgXNAgUHirAOKXCH2NIBqrx0pcYpwj4AD80xi6DJGRQMo3jAsq+9WYV2xjFVLr95Ku3r0xVtWKqB/KkJocV3DBFVmjELEHOauBwV7596Y4Vlwenb2oAjSUDGaeSO54NV2V43wTlTR5nGQefQ0AbIsQFklO5No37ivLHOMf/XNU7vWILcOss5MmMGGID/x72rNbTtUkj2rqNtHbBjiY3gCP+fP6VjyS2WnMY4nF7OrEtIykQ59h1b8eKJxSY1K5pT3d1qkcnMdpZIfmZnKg/wC83VvoKZb3+i6as+yGS8uFTZC7gLGGP8W084HasiWeW6bz5XMjdueB9B0FRmMO4DLjr0qBoVpnluZJbmVpHb/lozZLf59KVGVpCVJORjpUTLI37tkwB91/WrNug80oMMRg5zwPWgEIqDG10+QE9u9M8l3LOUG5Rlt/r7VOxDRSMx+YNhV7EHvSKyiAp5ZbpyDyD6k+ntRYY+GIvc+YGGIlAAHU/SrPz+fvXarbsKue+OpqOARJGJGIyW2qnqKTOxmLALlsYbkimIkiWdCY2UrIPvsvv6GmrN8qxKrAq+WP8qcFYphptrLhjjofxpytGDvyxKfKSRwD6e/FAxoMjFdxIzwT7e1NErebuZCka++SfwqxEys6srZ54J7UxvOEKyMg5bZkHgUxDHkCBE3ZYnnPb60bFZm3A/d9OlMKoHDSMOGwgJwGJ71IWEXVwV6M3qaQye3drWN8vneuB3+pqa1R7hcMVKBgzDB4HZfeqh+8kaIXZjgZ4/Cte1UxuluhUSlS8rhfu85z796b0HEhc+WrJvCnlsr+uR37Cs6JmCzZVZWDDac42kjpWndwpiTZl3AGfQAfpWViNpZywIGxTkcZwaQ7EjLkFH5wMqAOFp0IlmdmMZIReik4A/GqMshQpsDbzyee3vVm1aQwlFcgdW6n8/WgBZVfyflXJOCdw5A9qpxQM0rSLFhSOnp/9er93L5lo7Fir4Azu+6O+cVDC6o5UEGIKAC3r/SkgduhftpFghUM6q2S24jOFHY1Nczf6KizeXOJF3F1Oee2BVUTeVlUUKHHzbgCSO/4U1JEkfY8gV92FPb6fSnYLoz/ACTHIgR1RR/ETjIqKQOryEAtg8nPY98+lXfMiMgX5945KAZGfxqAzyx27wsqjfjOV6gU9SSzBiVA7Ft8fy47f/rqnHEG1He5KopLrj1A4/DNNSV1wVJGCOhqZnQTGUKSWIPzd8UAI8KRyIS+W4JyKaBld0ZZkV2B55K56n8afLJLKC5UiPJAbH6VXvLsW0CBG+fHO0Y49DSAmmuooDvYjcp4Trx3rKkufMb52wDnAqG4ZpXVVyztxgDmr1pZpbgNMMyKM9Mhf/r0AMhtXO2W4T5eqp/jWsJpIDv8x4mcDbGkhA/EZ/So41kEqeYSSRlWduAaZIqKpmWAt3Mmd2P8KlsqxMdQYIqSQ28yg5BdSG/77GP1BqnP9ku5smSVF7hl3pj2Iw36GmCfz5M7cE9QpAH4CmyZ2b1dSucZA+b8qaAuLZOwPkNFN/dSCUFh/wABbBxSfZjvFvLA6SfeKn5AfTk1nbVYbZBx1weasx3V3DCY47mbyiOUZty49gc4pkmhHDhMxFZHUhXKj5E/xNOhh2sxjAJJwrMM479O9VbbU1jAiliV4gSRtJTGevHIJ+oqxNeQXUflwXjQqRsEVwCMfV1yOaWpSaQ2e5IJitVLy/x7RnB9c9qrsFW4BG53PUuMY9x61L9muYELRCSS3KBWmhYOJCOedhPGemaoT3G8ou7L8swHBVfQ00Ju5AxZp5GYEAnC8EZA71ZEgREJ4ZVO0jqc02MmTe23CsMZbtSByxYZHlgZOeuKv0EAO8og+Un0qXd5cbuoVTjBY9vYVHAiyyk9ugLHAqZpXGxMDaWLDpj6f1piZAcKFj5wOCfUVseFofO8T2mRkRLLKvH91Dj+dZExxLjO5+pPWug8OPFpnibT0nlRJJGME46iPzAQFJ9QdufTOPWqjuS9j1fSYdsSAdgK3U6VmafGUXay4ZeCPQitVRxXYzAjlQEVk3KNnFbbJkc1UmVfSkmMwJIWPbj3qsYR3NatxHg1SYAHJobGit5YXtXNeLrZVhstUaIyQ2knlXeP+eEnynP4mukv7y1020F1fz/Z4W+4MZkm9kXv9eg9a868Q69ca9/o4AtrBcmO0Vs7j/ekP8TfoO3rXPUa2NIof4T8R33hO+v9GSNrmG5dbZ4kZVy24AOpIOCQf5V6br8dhDb3UcWsX9tJGyobhWVvszMPlLgD7uep44PavNrjSwPCtt4rms5LjbCts2yTywWB2rNuHO5TtBHrg966zwvfnUdKl1y9aAxalNHZ3alTkThGCse21l4PvS5bQcrag3ra55HMLydbi5meSZUby3mLZG8k4/PBPFJZxBZC5X92uNxA6Ct/xp4Um0C7MtuJG06R+MniJ+wP8gawf9UksaSBkKqc9M+oqIyTV0Vaw6cKJ3wc89faoHweM1ITgDPpwKhJGaBWHRymE+qnqK6TQfEz6IrkWkF3G+MmQsGUegI/wrlzgimhiudpIpp2d0Jo9StPiBoNwNt7Z3to/wDeQCVf6H9K2YNW8OaiPLt9ZtHduBHP+7b8mrxu4BilCpz8qklu5IyaR5FK4ZP61sq8luT7NM9rk8MxvHvSIMp6PE2R+YrOm8OMoPlSNx2YZryy11G5sXD2d7cWx7eVIyfoOK6Oz+IfiK3K+bcw3qjtcxAk/wDAhg0OVKXxRJtJbM6CXR7uPoqv/unn9agaGWIYkidPqKsW3xLspMDUtIkjY9XtJAyj8Gwf1rWg8T+GNQI8vUo4GPRLpDEfz6frS9jTl8LHzzW6OeBFGa6/+xoL6LzYEjmRv4omDj81rPm8NgH5GcH0qXhpdHcaqrqYOcUA1fl0e6j+7tcflVR7WePhoXB7nbmspUpLoWpp7DM0Fqb8uMc7qQ8VFh3H5wKMGmAk8Ac+9SPtVm8suU7F8bse+OKGMKUVHv60geiwiX8KPwpmcigGiwEgozim7qVdrZBbHHBxQhinnoTmm5NOKkHB/nSYGaLgO3UZ5zSUUriHbvam55NIQM5pO9NDFxgZHWmlmA6mloPAxTAonzHuuSMVcDlRg1SiYNck9hV7aCKVxMUbT3waXHpzSBRmnYxRcA2ZHNNMAJxt4704EAc5zUqjOOaSYGHIu+aSFiAQ+47euM5/Ksua1/0t/KZgoYgH1FXiTKEnjbDMgPHc9KS/RMBgTGhAySec96qpe5UbMyZoWtnUFsoTg8daYzPGSGYgHkCrl88QhLKRvBGw55xVIspIyc4qED3J8OwGV2dOQO1MKSNJnIUOfmbtUsG5xl8mLso9exqUQbiAxwDyD60wGOWCrjklsDA5wO9SiNoIySVIPJJ9T2FCrtYuigEnqe59TU7K7Jt2AkkbuRigC2sTG2EZwAcbB1xnrVCf945YOAqn5fqOtSAyrP8AO+1WHQHPHp7VK2wKWZAAO5PGO2KAKqojRsWPEfQN2altX2zhH5BGSOwanTIglRi4LMOmzpS+d5BLOqhcnnHWgCy7SEZwFB43YHFLcsBZkINoC8e3v9aZE3mo++MHGOPrT5lleQMGUEqOFXgelMCKIN5Khxkrz64oZVcIFUk7s+2abExWPLE4ALFjVlY5WtgwXaJFGF7jPQ0gHadGj3LOyqwwVRSTksf61qRoVdliVfNlQKCW+77/AJ5qlpthcW7qbpMbWIUqwJI7kVLNeQxGVthMgAAPfA6AnuaW5ew3U5kykMQO0ZDnOcmsSJ5ZJWGGw6tgkdhVtLhRuiI+aQ5LMfyx6U2OUtMgXAXmMkntg9BTJbKcUSMnyKfvYLtxn6e1WPPfBQ4Xd0OOMelQjy1VfLkZmwcLTvPkaQFsFeBjHFAXJGEyyYVf3ROQc8c96VY445Ge4lO5UJJP8Z9qkhXbcHBYoeqL0NQX0u1REqtt7g980BcGJZSpdShGVB+8D9ajLMThQSM9QajlVIjEoGCVy+feoy7NJgHBHSmJll1VUBHDZ4bvVVpDJInO45xTgxzg5dm6lj3pyrtiQbfnD9cc4ouAxVdW3EfnxTyzNbMcEqGB3GtC5WN7cbgN/RQe/rWbJOqEKfmAGODwKQ7BFcpFEd5LFTkKemaymE17cERqXYnIHp7n0FTiKS5l8uLGf4n7KK1re2t7W3a3ic7iQH/vP3/Ki4itDZvCv7tSWK/NMR8v0BqRAYeGMwJXaSrYxnsf8KtCBIZi7phmI8r5z0+h/nTnjmuLobAsYXJ3Hv8ASi9yrFWWLaz+axYL1GePqKrXE7K7rE5G4fNxjI7AitO8iAVASN6tgOCCF/xNVJo2eU5SJlduCBy3uR2pICiHVo2MkasT0YcEf/Wpd7ALIhGfTHT61JJahJSDMu8HnaMD8qaquxwwUk8cdTVWAdGI7pxyI5GPQn5T+Pah0mgfbJGMY+U5yDTGhXewBwD19M1KqSJlM5CdRnpQIhwnmZdcD0Bp8mC2xRhQMj/9dK0anJxz9acsLvHypCsMg560NgiOMrEwlG9G6Ajg/nT/ALdK0n+kCKdV6LNGHx9D1/WoShT5S3TouehpydMeUr/Q80gsW4ns5mXKSxuD/A+4E/Rv6GmvaIyEJdxHcc4ZTGc9uv8AjUZhVCT8qkYOM+v9aawXaFyxYnnngiqESR2MqMUkDRhYy28r8uc+vQ0izoiM+zCqcLlugFSxGSCFpIRtUcfK+N2fbvT4ZreEpdXVrDc/NujicFQxB6tjqM/mfakgYRRvZxfa2Ui9mG+Jf+eKHpIR/eP8I7DnuKoCDdkAEqOpH+Na66lYzSTSyyXiXMxy80373P4phvzFQ/YZLuT/AERorhB8wWKUbuO2Dg/pVIR6d4O8ZW+p20Vtqk6Q6goCCd/ljuccA56K/qDwetd8IzGBvUrnkZ4r53teC6TPkEkFHyN34HrXQafrWq6Y0aWeoX8FsGG8LJuG3POFbI4FdCqPZmbgj2aRgAeRVGRt7bUBc+ijJ/SvPb/xd4isby5tjq0D+VIyBjDG5YDoc4weMVi3fiLXbxHFzrN3IndEkEa/+O4o9oLlPR9RvLTT1J1C9t7Mddsr/Ofogy36Vxuq+No1YxaPbtu/5+rxRx7pH0/FvyrkmbcOCm7uf4vxPU0xgrAAnP17UnJstRQl1NLdXDXdzcSXNw/3pJW3N+fYew4qs+BkttzjNTsoAACkAcjPeoHPJJX5u/FZMZ33gzUI9V+H/iXwnOFM6RNfWw7spwJB+Bwfx9q890bUJY9J1XR3ZwtwgZVz92VG3K316j8a7TwJbtJBrGoW0Km9sPKniHd1+YSRn2ZCePUCsPxD4UurXWftWmhZlu7c6hbwxHcxiz83/Ah129cVrKU2kTodlo1/D418Ez206btR8o2rg8jzMfK7Drggfn9K8ujsGge7sr6Jo7m3BUJ0bfnn8hk++RWzo2qx+EfE8c1lqJuLWUqHuIkKqRwQyhuflJ79ea3/AIqRzXdxputtFFHJsMM0kKbfMf7yyn3PIz7VzxXLoaN3OC1NLeG+eG1BEUaqvzdd20Z6++apdetPYfNk5yep9TRmrJGYpjr8pxgHGKm600qMZ59KLAT6ruGokFAmIowFGePlFUwTnnn61bv5GlvZWbjkAc5PAAqtQKwdqYeafSY96AsIGcDhjUnmk9h+FM/wpAadwLFvcPbSeZBNLbuOd0TFc/lW/ZePPEVngDUmuFH8N2glH5nn9a5oHKlabjA601JrYVrnocHxLZ3X7dpEZH8T20pU/gGyP1rbtfGXhm7QBruazfutzCQP++hkV5ECR3NOEjdwDWirSW5Lpo9tS1sNTTfaT2t0P+mUisfy61WuNBjQkFZIz/d6V44kiqd4BV+xXg/mK17LxVrlguy31S42f3JG8xfybNV7WL+JE8jS0Z3kujSrkxsCPeqslpPEcOhx6jkVkWvxG1FRsvLC0uV9VBib9OP0rZtvHmh3C4u4Ly0OeyiVf05/Sp5aUvId5orFBx2OOQabtKnkY9K6C3u9B1Ti01KzlYj7jP5bfk2Kkm0FVXcI3Uf3hyKXsOzGqndHObj0zSjpWlLo8ik+Wd3pVSSynjPMefpWbpTW6KUkyDr0pRSFGX2PvQc+lRYpMWnZFRkk8YpB04pWAmBzR+NRgn0FKD04pWGPPWkpp45pQaYDqZISsZYdaXcO1RXTDyWxwaTAr2wBdmq8MAVQsydjE1dUgCkIlFIaQN2p2OaTAbT0YA8k/hTSp68UDikBiWC+a0cJ5VHaMcYyOtWdUg2LbYwAE25focf1qjYs0UkzZztdWHPQ9K1b/wAq6s45HJJilAGfQ9eK3nZxFHR6HPXjbAsYjRSeS55JxSRqqjLKCdpyx9e1TagFku3Z/uIyjCjge1AjyqnYST82AawLuLA8YlVNpxnnjigyAuWVcqegzTSPlfcnbhVPJNCso+ZlR8Y3leKoCe227C3948g96mlCHC7tpPYDj8faoZHVYsxrndyB0x+NVTPvXBDdMHBpNAS3FwnmKI4y4J6L0FSylpkMxR2+YCOLPJx/X2qsgZOo2t12+n1qcSME6Z2ggkt1yKYEgZZLgq0bI0YJXnoxHU+tRNG00SBnB2ZyB7/1pYIlghE0hOZAVznP1pUj8u7UoG8uMZKkc9KaC5owlUjikzgocGLGSxxjgf41RaciV4lYCPGCVPJ9vapQ3mISpZc/xYqhbWjyXAZiwjyTkHk/jTAuW/zuIpDnc3G3rj0q3lQUkYjOcKq8E/8A6qpwyqLl+WAPMeR6eoppZUeTzXxgZU5ztz70hl8T7bguuTkEEkgce3pzis2S5jMjAlsZ5P8AWm+ZGoOyTOWwGPzAiqhGZ2Acbc52jgAUhXLskR2IpIwzZBwfXn9KjmnxNEE27BIoJAxxSCaTzPNJOCONrdBQfJUuQu7jkHuaAHTgfanCFUZvlAJ/zipls4VAjeZdx5zuyP8A61U7h2N1JhCSWzn1zToQclZRIMjI29vrQBp/Z3ijZoZ1laNNxjA+YewrMSd5J/nK4/lV/wA9kJYM26QcN6iqrQMxGxBluvvQA5o94+RVZGPzDoc+gNQfZbhXOI/mBIJHTFSuY40WOTa2znaPX61HJOzR8OwxyBu4PtQMidgiZZefocVE11sAZeGHUUl1dGfDHjIxgdBVL5lb5jkAcn0oETtcSs2d7YHvT7aCa9YqoKoOrGn2Fi1yC8oxDnoOr+1dFbKY7ZvJKq+cJ/sgcZx65oHa5ELe2s44oFkV93VFHU49e5qusXluzOHjl3fNkAgA9PpirqusOcgEqxIPAOPX/wDXVSWYQj5yc/7XOfekMLiVTvAQB8ZVg/foNtRrdTKo3OHAGM88Co4v3iNLMxTGBlOq1FLn7PLGJDtIBbzGzlT0x6VQE1zOTuVkVOABg5/WqgmliIDKGUjA3DGPpQQHYEBMDrgY5HrVqTM0CeUCy4+cn1pAQpGHQM8gIB2g/wARp0WyOPlkkLkqdvOPaq+Poc1MjxqvzoMLxwKAGzBCQETb2Kk5qXY6uvmSlmRRtG3OR6Ej+tRyRmRvMjKlTyecYp8WQAqsrsxwFU96BDSiKc7mU7cgZzj3pspDybvtK5IwPlxxUrKUaRli+fnLFuKrzxpDs3AsSMkKMAUCG/OpBwrbjjI70Oix4GVLd1XqPrSqJWUcrGnYd6VVA3McFz3x+tAyW0SJ43Z5DuDDAxwR9fypjYEvIyR2H9aVnaOBoNq72ccqOgAp0MBuJiiuEReXY/wL6/U9vegRYMcf2SK5lICYK7BxuPp/j7VQkLTSl3wWY844A+g9KsSRGaQgZWNf9UhP3V/qe5Pc0v2YfaUUkYKhifamBTeA+WXVgwDbSMYx/jTo1eFkkYYw2M55HHWtKOB0eQAhFXDMH6KP8fYUxY925kjDZ9PlDD8apMCbT7mWKQIJ8qOzANnvnmtR3E25pEZcnG6N9uPoKxoojDtZ8M4zjGVAGfU1rKgAkHzNwNp6c/571cRNFrUobWa8M1vIojkVCwfjadoBBwMdRWbNYyohZV3Rjq6fMPzFWRFMi7hjaPlJ7Go2QrIQFKsejD5SfyqhWKWxJDwecYyP61XBKOUfIZSRg81qPdyucT+XNxtBlTJA/wB4YNVZFsycnzIWX+6/mL+IOD+tS2FhVcOqrIuCPu8ZH5VG8aMeQd7evQ1MkJ2syT28nAKkNsY+2D/jTSrxPidHRSQcFcE46c1nco7f4XL5cussMZPlZz+NX9QsWtbqeOztTLqVm63lg4fDNbc+Yg9SBlcdeFqn8NTkaw+QSXjBIPsTXTa7bzPax39opa8sGM0arwZEI/eIPqOR7gV1JXgmt0Yt+8zzfxlodq2lrremQQ/2bcyeZdNEvzQSMBg/9cm647MT7VueHLd/Gvw4vdDlfzdV0qIGADkzQZyuPdTkfiKfol5BpeoT6awW40u7iM0CsMrLbv8AeXH+yT+R9qoQwTfDLxvY6taFpdGkYqpLc+U3DIT6rwfoM0uVT95DTtozzC4heCeSCTh42KtUajJrvPitpNta+Jjq2nbTp+oFipVSoWRfvLz9c1wWMcGspWv7uxY7vRyZFA7sB+tKq8HIpYxumjxwd64596QBqDKL+425wJDwe1QVJdgm7uGZgzGRs855zUee+D9KYBxSHpQefpS470gFJBB4pmOadSUXAAMUc96KAMUAGKMUUhODjGaAClYdKB2PSjuTmkABiOhp5lY9aZxRjmgBSyHhhx7irllqt/p//Hlf3MHtHKQPy6VSI5pMD0NNMTR11n8QNdhULcNa3i/9N4gG/wC+lwa2bf4iWEmBf6TNCe8ltKHA/BsH9a84HHQkUocpnAz61aqSXUnlPWode8M6gAE1OKJz0S6jMR/Pp+tW20SO4XzLd1mUjO6Fw4/SvHRJnqODT4J2t33wTSQv2aJip/Sr9qn8SFyNbHqEukunCtk9wwxVWS0njHMRIHdea5e18aeILZQp1A3MY/gukEn69f1rUt/H7kAXulxue7W8hT9DkVP7t+Qe8XSrA5wQfcYpQTUsPivQLz5ZpZrU/wDTaLI/76XNXIotOvULWt1bTZ6eXKM/l1o9nF7MfM+pm89KPar82lyocAFT/tCqjW0ynaFDehFS6TQ+a4zO36VUvJMKNvc1ZZHBwwYfWqF8rFV2gkZrNxKuTWuDDwMHNWM1Uiysa4yDipw2R24qGgJtwpxbA4qAMMcEdadkDpQBZV1xu9Ox71JmF1ypCn0JqgX7YoDgcU7AzEIMN9Im/AkBBHv2rflkafSjJgcRtgDsR3Nc/qDeXeLIuArqGya1tPnDWmxs8Arn1zWstmJGW7w3MRCAsByF7fU01jtxGpwAMswGarx3LQCWAAJk4yR6U6Jijb2Rfm7N396wKZK3ybSMFcYJz0NNcbGChSTjkDjIozG8pkIyqdDjpSST+bHhfTDMP5UxFzMbRYJCA4Ax2qK2RTcMWBKqcg7eM0saABRI37wgEgdQPSpIJIwDGgAdzufcSCPakykMeCMCV4TmQnkk5x65pi2kslvgONp496nDHzHfeghHDLjkmovte8FkOGVuhXgD3NCHYbbgs6K6j5Bt/wD1/wCFOaUC4y+SMYbjP4UzzAGE7Kd+Q2wrhSR0Oac6pIdyxqWJ5IbncfQelMQ2K72rKoA2qMr/AHgaXc/2T92gKkY65Off3quEMJZcKW3beTjtSxwmONpPtAVlOdoz+nrQAQv5aKzI7eW27I4yT2oKST3DKMIrHLAc4PtUxklUBJI1JPJbb1+tQRtMpjdwEAyck8tQFhZrcxTAIMgjI7n6mlQboFaX5d38RxVlriFkDhip4OCP0ptxAGgZojvaT5xHn+VAClFFvKRGhQAMpVepHtUKBJ7Vo2ZU6Hf3Aq9eKbSyiilRJFG12A7Me1ZiOS+SuQx4AoAuTzbGiSI5PlLhNuS3Hr26UnlTyw55EhPydBgYpFP2h7a4lO0bME46YJGTU0hSN92T8wyATk/WgdhokMCw+Y5zjLcimNqAjBZgGHYjrVd7oOd4Awo2kHrVKSR2Id/fAHQCgY6aTcMg8N29KrySs/0+tNd8ISec96hGPLKj5mY4VR3NBLJTIVHPPoPWtCz0wyFZbtQgxlYz/M+n0pLOxaEhmCyXQ6d1iH9TWmCMjLox7gc5+tAJEwY743QKUjyUGOCcdasWJla3jaKUgyEszGPDZHT8Peoo3cqcqo3kAt/Fj0A9+ntWlZjcptwVLSHYG6AD06daTRSRBJbrFb4jWA4yxnc/fHYn2zWTdySgq2AWPLhRxXQTWEZt2LSu23Py7skfgOv0rEnimMsfkRPwdwbcFA+vpQimZvzjErKU3naewz/hVo27mOZ5vnIG7PbFXnihiBErGRVGSXGFye1UvtLFxsXd8xDYU9O1NkkTRyvbYLfPIo4I24A9qRZf9HMcSsAAd+Bg5pJklnulgWGUoDykZz9OfU1EQ8QHDEHhSedo78eoo3AeATGq5BHsKNzxZVWO3OSAKdsmkG2NfvAgsRnI71ZVI4mUbNzgYPOVPNAFdJEKqjkBSe44/E0RfvbgOWGScAA5PHerZto2nf5QrY+XPTFV4/MXcIgAzevp7UALKylvN+by1GzrjOfaop7lWjCx5yBtY+ops7oEjTnpkkmkEG1gvylwC2M8GgRErlSoUblI5+tTmIhc5QDryaFTcAsYy46tjAY+wp215XUIpLg7QuOSfagRFFaSXEu2L/WkE5JwAO5PsKuqkaIIIFdowD87cM7d2PofQdh+NSwRQ2qSwtIPnz5smeGI6LnuAfTvVqS3RrUZDeZt8wsBgkHr9eKTY7NmWsas4Mj4IXbx1PvVmNZZ5iSQyNwpGAT+FTp5Lx7l4XOBluWA/rTZWaORt6hQy5AZSpGfp/OmOwSyh5FWXZwQfM2cn6D+ppu/em7LE7s5244PQUxovMfKvuijAyX4H0qe0iZZE8tGBdcmQkcA9iP04poBIWUblW2TzB0JUnH0zVqJmXYrNIJBkHjj8amjtpWR4SWjYkHbu7jn/Iqtch7eQS7vLdz0zyPqPeqjKzJsXBsKiISBcnlfemfu1BV0yX5D9TnsfSqsdz5jD5UyCN2wZZ8/WmXJDECNHjXGTG54z7VTkKw5n8llIb5XbY+eQKhmAvpjlwjZwvoRVaGQRMwlH3sjJ6c0b/l2oQ5z8p69Kh7lCSxyQjAUEEkZbv8A0qNJprcgb3642gnBFWVlAJSRN3GGGenv/wDWqLaGcFVJG0beTyPWlcR6B8NpzNbaqxABWSMcADPyk9q7gOQQQcEVxHw4TZY6qdoUm4Tp/u12ea7qfwI55bnDa9pktpcSQ2ijzYGa/wBNHZl/5aw/TJPHo3tWrpr2HibQG0y6y1ndx7om/ij9x6MpyPwrT1uylvLASWoH221fz7bPdgOU+jLlfxFcdYTR2WrJ9lJFlqWbqzz/AAS/8tI/YnGceoNZ/BPyZXxL0M9LS51Twx4i8P3pMl/ori6j9XWP5SQPdcGvPZYSmCDuRuVb1H+NeqXl0mmfFDSNVG0W2rwNaXIPQkrsOfzWuAnsxbTXNngk2sjxSRnrgHhvyrBpRm4o13imZQ6U6Ef6TEAOd6/zp0sJhOQQ0Z+6w6UQc3EXGfnBxQSVZf8AXSdPvt0+tN5HpmhmBkZvVj/Ok7Uxi5ye1JxmkpUb5TwOaAEPy8gDJpaQEAYz0pN2VOetIB2aYWz04oDEClwScnvQAAmnUDgYoOaACigUZ9BQAUvGMYpO1HagAooooADntj8aTknJHH86WigAPNJj2paKAAEjpSh3HcGk/CjIoAf5vPI/KkDoWyFAPqetNo4oCxrWmu6pacW+oTqn90vuX8jmta38Z36n/SLa2n9SAYz+nFcmMZyBipF3Z9qak11E0duvi6wuG/0i2mhJ6lQHH6VbS7026OILyBiexO0/rXBqhbBHTvTghA6KDVc4cp3v2FlO4ZIPccj86gkhYcKvH0rjI7qe1I8meSI+iMRWlD4l1CNQJJUmH/TVAT+Yqbxe4WNwjAoBHrx61QXxLFIP39kVP96Js/oanXUtOm4E/lk9pEI/Wi0R6lrHGevvSY/zmo1TPMMisO2xgc0bJkbDA+2aTiIx7o+bYWkoAxjafwq7p8mbTCg7i/BB5qlblpNHKj+B+eOxq5o5LyupGccgVW5Nyhcx+RqcjE4IOVPXkjvUSgqyoG+cnJJ/Sr+rQ+RqKTSDMbgNhTncRVMNuXnaMnJx1+maxa6GiYiSZYxLyzuM+mBQEG5pDkIMAFR0J9assYwW2rkN3VuDUKxh9sbAKrNwN2efX6UA2OtHjFwzSFju6MW5q0WaRg0Krlf424A/xNVzugBXzI2LPtBRc4HrmmHzpBjeAB8oUcZoGSbGmuCM5z78Z706ML911jUKMEK3BNVtzOVBIiccBjwPpQEYDDsjHocc0AWpJN37suAgHO3kmhIYZLUpKrxyMfklT0+tVvLIcIO478AfjVlI3CssFwjY6r6n2oArTwtEzMv77JG0k5NSxyHIZF+fBAVhkfU5qRZfLdFeBQyn5h3/APrVZEiSESJtAJKgM1ACG5jntgJlyc4UhuePp60xY1EG5yGY9MDO3tjNSx28EmYtrKxbARGwDz69qzLiUAygSZIbAx3oAsIFilkSQAqDxuqx5m10iSPouQcDAB7VmCWIqpKZkDck/wB30qaJPPkPl7xye3QUAXLpzJCI5JSPn3sqjINUXUq4QHAbGMHpSXUMykebL9MHim5OFJ4bGRt7D1pXAtRlTpqedIUijmeNgB97OCB/Oqt1NHtIil4HA454pDubRbhQcrHdRt7/ADKVz+lVG+Qc4+uaGO4hkBAGMfX9ahkkIjI9+KfksGYKcDrmo1hlvZzFCBherdl9zSAaAZmWGBS0mOvb8fQVq2lp9nXdGMueDKf5KPT3p9raKg8qElUPEkmBuf8AwFX1iWJgyR7sHlmPFUgI2s2aHEkqJ0zHF8x59T605YvIOFURkfxd/wD61SSPcx4jZoog3QKvX+ppFkWIAyq0ku7kk4HTjigZdWXnyoow7qPlkB56YJqXBhUYlkTbyVhzjtzk9vYVn+bKqFQSpzkEY5pBLPJhBGFySdxbOW/pSYyzPeKkRVQCCcksPf8AWqkupGNSwQB2AADDOPcipRFI8h3RquOpOAP/ANVUbu2lZt5kDKB90f0oQaiTTO0xYS8H1XI/KpoJh5TBFAlweM43erZPeq8Z3MimPOeMg4Y+1EpHyogy4G3IXOBnpk0xXL321Y7USExBDjCquQfU5POaoXc6zbSiHCrwelOlt1RimVGQAqe/rSRWjzIWHKjqB1pbBe5PDtS1iR1+Y5Jbkkj0qVgx5AG7blRg9c9KJ3YQExgfu8KAOD9QO5FFpGJnYIpRk5aQkgD/AAzQArKojZplkclcYQ9PekRl4kAPTHoR2xUgEjnaU8rd0JGevT9Knk8sELGz4U7Y228se/0piIXtfNgR8KwBx97OR/T6VElvHNKMfeIwew/GrHlO+5/l45IHWppAtuU8uMqXGTuwefapbKsRbMQhiuAM7sdvrU0Q+xuE8sNcupDnH+pU9v8Aex19OlShwjZuBlsbwgA+X0b39h+NIgRByoYlSrNyevelcLIha3huYJZWAQr03jJ+hHrjFWJyJYX5do3jADZ5OOce1JmKU+REm1BjJAwfqaHgeJsx7mJGCDn5gPagNih5gW6U/Z2BYZADdM9uePxqVkAVJZDKfKLYUkZJqytrKWZchFfgoxHP51UuIAsoUTIecEbsc00SPAjnTa4YKuGVFfluO/FRqu35khU7TsI3ck5zxnvUTRXUYyQqLnqG/UU1Umcs6yEA4yP6jNWMswS+XdFDIwUsNyOeSfcdaspc2Amlklg3IG5YHdj1BNZrQO0uSwckchuq/jUptkQACMpzklVyuO4IpAS3qxW5zCrKjZKH0z/OqqxrKS7AsRgt83Qe1XHk22sbkRuQflL8jbjB4NUTE3yGIcMMZB5+tNEskk8tlaPy/u8ENyD+PeoYikLKFUbg3GV6UjRsgb+Jic4pNsuQHKjAzz6UXGh0nlmVl/56dGJximrkRKo3bt2EA5Iz1/CmPlGYAjkccZ/KkxtZfMYknrtPNJjPR/h1zpWpNyCblcj0+SuwzXHfDo50a/PrdD/0AV12a76fwI5ZfEyUN3B5ri/EGkH7VNZQkxi9Y3di4/5Y3S8so9NwG4D/AHq7IGqOr6edT057dJPKuFIlt5f+ecq8q39D7E0VI80bBF2Z5v4nujqnhC11SJNk9rdK0kY6xSDhl/MA/Qill0SLxXZahrej+YNVQpdInTz0IIdMf3gynHrnHpUNzqtrfW+swSj7HfTQYurJ1wDcIwAaP1yM5H0rX+HRay0wTOxTbJLblSMEEOGH5c1hCKlK7NG7KyPPRL9piLwIobrLAe/uv+FMtVT7XEUkBUNzuOCn1rsviB4bC3Euv6ZFiNjuvI4+Njf89QPQ9/Q89646K5FxIFliRpNpxL3HFS1ZjTuZuDk0tNzxk0ucjikMKbuGOBilIyKZSAKAMnFOCEjJBA7GlXAHy9KAAL64NKTgUdBRQAUUUUALjjNIMjqc0UE0AFFJmlzQK4UdTijNGaAuLSbh7/lR6e9BIHFAwpGx1I6Up6cDmmbye2DQA/pSZoByM0UgDNKcfSo+SwLAYp55o6DDp0qRc9z+FR1JDkOOKQF2NcKBxmnEYpuBnOacxyaVwGlQ3UUhiX0FOyc44oB5zRcBoUKMUxiRwSSKmIGOlJsz2pXYaEauVIYEjnqKuR6neRLiOdiP9rn+dQBSB2pAmMe55pqT6iL2kv5lvdRH+7kfhU+mygXvGQGXnnqaKK17GaLOquDGjtgsrEZPTp0rKU7lVN2xScnK8c0UVlLctE8as6M2xduT8xPX6VI2VVZZFIfGSRyc+2KKKTGMKwYLB8uq8j0pAI5VaNQVBGdxb7vvRRUlImUo0SRf8s0GSWGS1N2idmITDAgqnTiiimgZJmJ4yuCCeoPOKWziCOGIJDNtLY+6KKKEJliSO3eJpwjFFGAM7TI2evriqdv5CXUbTZ2bvmbqAPaiimDJJb2CKNnBDTNkZ7Adjj2rKlnDXBY5IHAzRRQIngSF5BukI3c/WpFRUR5C4ODyASMf40UUDRXuL9dpHzE55qNZvvAEfOQAPXFFFLoMkhl86G/DAEbFcKP9lh/jWa8ruMAYUGiikBNZW094zNu8uBT87np9B71uW1qkahIwIo1+6oPLe59aKKbGjRjVIoy5RSmcDI70gj3bpGKxow+RN1FFCKZC7yMuACwHVieQPaq5jAlPkrlkAw5Jxn8aKKaESIoRnMgdnAwGLAZPtVkGMKpkkRTjLbSM4PQ0UVL3C5WeTID4Dk/cAOQPTJpk0LOsTy/Lu75zx/SiihAyMwCFiAyrg8seagurhgDhty8DdgDNFFUIrQSSSTBAVDvlAx681tRItkQVbzTuBz0Bx0xRRSYhDfld6lzvmG0eq1HKsjShVmOMbsDkZoopoaL0I3RxOny70+cswGD0OPSklVIwhAyQAOegoopgxqZaCY4yMFScc5zx+FWbaGF7YTT4JRiBGARuxjqf7uetFFZspbDlVixLCNi3YDb8vt705FVZwGkIKk5VT1IoopAOWVOfLiBZsBiwyT9alSO4uYmQu6Addp5xRRSGguLNEjIEKbFGMk559s9TWddbPKRTG8IXnOAwFFFVDUT3GQM7g7JopIxg7ZDt5+h6UgvYoowGBYbjt+UDae59DRRViIJJEdnCsHUjIJUAn8qWKcoAsedxGCB2oopkik7xlsDvgnApyQSNhV6MAT2AH+fSiikyieEKDsIOGYgsQCR61Xu4vLDA+WMnb8ozkdiKKKIhIhSJchXzsXoehA96dHaNM5TGGLY3Y4zjNFFEtBI77wDC1voVzk/fui34bRXUbuaKK76fwI5pfExwPFOBooqyTlfEnhC21a8a9gnazvHUJLIi5Eq+hHY8dRzRbaMtjZwWkBOIiWLE5LMepJ7miipcVuF3sXtPjlilbzVDKQQVYZDA9QR3FeceLPCD6BqyXVkudLut5iGeYX2kmM/zB7j6UUU5QTiOLdziByozS/dH1NFFcZuKCT9KQhVGcUUUgF6CmDOMg8UUUwFXJznpQW9OKKKQC7xzwfSlA9yaKKACiiigAIzRRRQAcUUUUABAOMjpTeW/h6HrRRQAMSG4NMP+eaKKAJPurn2pAy4z0oooAd26UnTp0oopMYuecjj6VJAQT05z1oopAXe9FFFJiE53ZHSlxRRSKF/2u4oLKRgnntRRQT1DIpSw5Cjj1PUUUUrjsf/Z" old="https://www.landscope.com/images/Photo/Stock/37001_38000/37086/masterbath1111.jpg" alt="Tregunter Tower 3"*/?>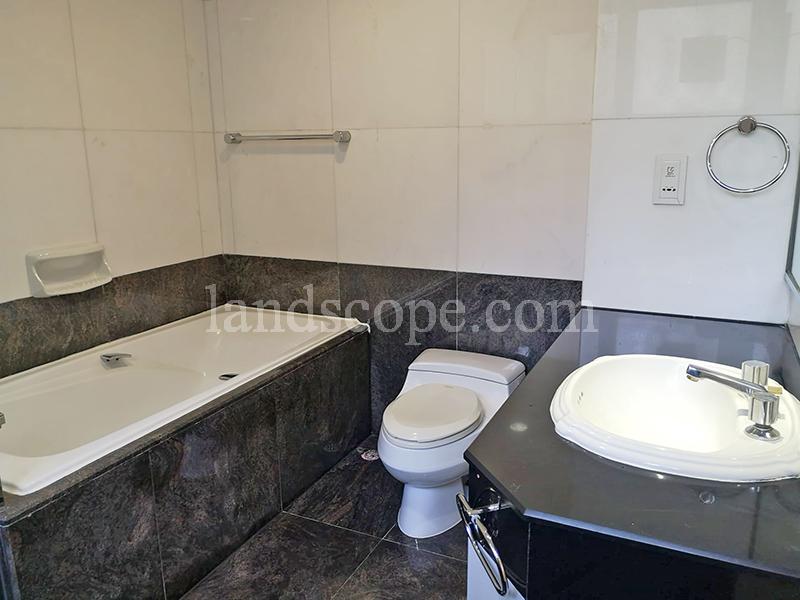 Master Bathroom 4 of 9 photos
/*img class="sp-image" src="data:image/jpg;base64,/9j/4AAQSkZJRgABAQAAAQABAAD//gA+Q1JFQVRPUjogZ2QtanBlZyB2MS4wICh1c2luZyBJSkcgSlBFRyB2NjIpLCBkZWZhdWx0IHF1YWxpdHkK/9sAQwAIBgYHBgUIBwcHCQkICgwUDQwLCwwZEhMPFB0aHx4dGhwcICQuJyAiLCMcHCg3KSwwMTQ0NB8nOT04MjwuMzQy/9sAQwEJCQkMCwwYDQ0YMiEcITIyMjIyMjIyMjIyMjIyMjIyMjIyMjIyMjIyMjIyMjIyMjIyMjIyMjIyMjIyMjIyMjIy/8AAEQgCWAMgAwEiAAIRAQMRAf/EAB8AAAEFAQEBAQEBAAAAAAAAAAABAgMEBQYHCAkKC//EALUQAAIBAwMCBAMFBQQEAAABfQECAwAEEQUSITFBBhNRYQcicRQygZGhCCNCscEVUtHwJDNicoIJChYXGBkaJSYnKCkqNDU2Nzg5OkNERUZHSElKU1RVVldYWVpjZGVmZ2hpanN0dXZ3eHl6g4SFhoeIiYqSk5SVlpeYmZqio6Slpqeoqaqys7S1tre4ubrCw8TFxsfIycrS09TV1tfY2drh4uPk5ebn6Onq8fLz9PX29/j5+v/EAB8BAAMBAQEBAQEBAQEAAAAAAAABAgMEBQYHCAkKC//EALURAAIBAgQEAwQHBQQEAAECdwABAgMRBAUhMQYSQVEHYXETIjKBCBRCkaGxwQkjM1LwFWJy0QoWJDThJfEXGBkaJicoKSo1Njc4OTpDREVGR0hJSlNUVVZXWFlaY2RlZmdoaWpzdHV2d3h5eoKDhIWGh4iJipKTlJWWl5iZmqKjpKWmp6ipqrKztLW2t7i5usLDxMXGx8jJytLT1NXW19jZ2uLj5OXm5+jp6vLz9PX29/j5+v/aAAwDAQACEQMRAD8A9/ooooAKKKKACiiigAooooAKKKKACiiigAooooAKKKKACiiigAooooAKpax/yBL/AP69pP8A0E1dqlq//IEv/wDr3k/9BNJ7AjyTHtRTsUYrnNrDaOvBp+KTb7UxDNnpRnHBqTFGAe1FxDRTqYVI6c0ob1qrisPpwNNBzThTuA8UYpAaWmAuBS02lBxQIdRigU4UwEAoxTsUYoATFKBRTgKYrCYpcUoFLigBoWlxTsUYpgMxSkU4ikoAbikxT6QgUhjcU3FPJphYUgQgFIaQuB3phk4ouA4nmmkgVGZKjaXipuOxIWGetNLgVA0tRtLSuFiwZOaY0lVzLn600l2HCmk5DsTtJUbSe9MEbnqQKd5HqSam5Vhpkx3pvmZ6DNTiJR2zTwMDGMUrgVsSMOENKIXPUgVYxmlxigZXEA7sT9KURIP4c/Wp8DPSlxSYEO0DtSFalKimkVIyPFIRUnSmkUgGEU0j0FPx6UhoGREUw1KRUZ4oEMx7U0ipMU3FIo9w0H/kXdM/69Iv/QBWhWfoP/Iu6Z/16Rf+gCtCu5bHM9wooopiCiiigAooooAKKKKACiiigAooooAKKKKACiiigAooooAKKKKACiiigAooooAKKKKACiiigAooooAKKKKACiiigAooooAKKKKACiiigAqnq/8AyBb/AP695P8A0E1cqlq//IEv/wDr3k/9BNJ7AjyiigDmjFcxsLijFFANMAxSYp3GaKYhlIeetPxSUAMGR0pwbNLSGgB6jvTxUIbFPDiqTFYfQBSZpwbiqEKOlPFMyKXNADxS0zdS7hQIeMUtRbqPMwKYE2aM1B5gpPNouOxYzRuxVbzvemmbHU0XEWi49ab5g9aptOB3qM3A9aTY7F4yCmmaqJuOaYZXY8KaXMFi601RNN2zVYiRu+KPKJ6sfwqeYaRIZqiaf0pwiUdefrTggHQAfhSuOxBvdjwDRskPcCp9poIpAV/JPdvypwhUdQT9amxRigBgQAdAPpS4+tPC0uKBkYFLin4FGBSAZilxTsUuKAG4oxTsE0BaBjcUlSY5pCKQEdIRzTiM0lIBh+lMPSpOtNxSGNxTKkIprCkBG3Soj1qY9DURoGhpFIehpxFNIxSGe3aD/wAi9pn/AF6Rf+gCtCs/Qv8AkXtM/wCvSL/0AVoV3LY5nuFFFFMQUUUUAFFFFABRRRQAUUUUAFFFFABRRRQAUUUUAFFFFABRRRQAUUUUAFFFFABRRRQAUUUUAFFFFABRRRQAUUUUAFFFFABRRRQAUUUUAFU9X/5At/8A9e8n/oJq5VLWDjQ9QPpbSf8AoJpPYEeUgU7FRLMp68GpQQeQc1zmwbaMU7FGKAGYpKeRSYpiG5peDSEUmaAA0UZpe1ADCKbkjpUhphFAB5mOtKJx61FJVWTcOQeadwsaHnj1o88etY7XDIfmpRdZ6HNHMOxrGb3pPP8Aes0Sse1O3OaOYVi/9o96abj3qoAfU0oQZ6UXCxObik84noDTQvtTwuaV2MA7nqKMMRyakVadtqkSQ+XnqTSiMDtUwXilxSYyIIB2p22pMUYpAR4pcU+kIzRYQ3FBGKfSEUDGUEUp60YoENxRS4oxyKLAGKKdiikMTFGKWigYmKMU7FLikA3FLil7UUAIRTcU40h5pAMxTSOaeaQ0hjKQj2pxpKAIzTWFPYU00hkZ71FUzdKjIpAhlNNPppoKPbNC/wCRe0z/AK9Iv/QBWhWfoX/Ivab/ANesX/oArQrtWxzPcKKKKYgooooAKKKKACiiigAooooAKKKKACiiigAooooAKKKKACiiigAooooAKKKKACiiigAooooAKKKKACiiigAooooAKKKKACiiigAooooAKo6yCdD1ADr9mk/9BNXqp6t/yBr7/r3k/wDQTSewI8fwQeRjFOVsH0q4VDDkA1E1sp6HFcxuCSnoealDK3Q8+lVzFIvOM/SkVueadxForSEYqNZCOhqQOD1FMQ0imEVNgEUwigCOinYpMUAJTWpe9B5oGRNUEgqwaiccUMDPkTtQiYqWQc5oQdKkYqrUqrTVFSAUxABTwKAtOA5pgKBTgKAKeBTQAo4p+KAKXFUiWJS4pQKWlYEJR1paKAGmkIp1IaAG4opaKBjOpzRS96WlYTG9aMUuBRQCAUuKPpRUjDFFFFABRRiloAKKKKQxDSEUp9KKTAYaaaeRTTSGNxTSKeeaQigCMjimEVIRTCMUhjGFRkZ4qU1GaQWGdKaaefrSd6BntOhf8i/pv/XrF/6AK0KoaH/yL+m/9esX/oAq/Xatjne4UUUUxBRRRQAUUUUAFFFFABRRRQAUUUUAFFFFABRRRQAUUUUAFFFFABRRRQAUUUUAFFFFABRRRQAUUUUAFFFFABRRRQAUUUUAFFFFABRRRQAVT1X/AJA99/17yf8AoJq5VTVf+QPff9e8n/oJpPYEeX4pQKTNKOlc5sGKa0at95QafilxQIqtbkco350w74/vKatkUlMCusgNPByKcYlbtg+1M8ll+62fagBxWkI7Ubip+YEU8MrDtTQEJFNORVjYD0ODUTow6j8qGh3K5FNfpzUhFRsM5pMCo4pEFSOOKRRSAevSngZpFFPAp2AUU4Ck708CmkIBTxTRT6dgHClpB0p1UhMMUUUUAFFFFIANIaWkIoEJSU7HFJikMbRRRigGApKM0tAIKKKSkMWigUCkAtFFFABS0AUtIY3FFKaSkxiU0inYpDSBDDxSGndaaaQxh600040w0hjGph61I1RmkA3GRTe9P60ygD2rQ/8AkX9N/wCvWL/0AVfqhof/ACL+m/8AXrF/6AKv12rY53uFFFFMQUUUUAFFFFABRRRQAUUUUAFFFFABRRRQAUUUUAFFFFABRRRQAUUUUAFFFFABRRRQAUUUUAFFFFABRRRQAUUUUAFFFFABRRRQAUUUUAFVNV/5A97/ANe8n/oJq3VTVf8AkEXv/XB//QTSewHmNKBQKcBiuc2ExSijFGKYhrYptONJQAUYopw6UAIVyOahaEdRkGrGKNoNMCpmRO2RTluB0Jx9amKVXkjHcZouxj2WJ/Y+oqCS3P8ACQwqCRSgOxiKzJbq8SbaGyPWk5AkXpF25ByKao71XR5pPvyE1YQcikh2JFp4FIBThxVIQ4U4Ug4pRTEOApR0pBS5pgOHWnU0U6qRLCijIzjNOVHf7qMfoDQ0CEoNTLZ3LdIWH1wKmXTLg/e2L9TmlZhcpUVorpTY+aYfgtSDTIh96SQ/kKdmK5lU04FbQsLYf8syf945p620S/diQfhRysLmCAT0BP0FPEEzdIn/ACreEYHQY+lHl0cgcxiCznP8AH1NPFhIerqP1rW8uk8sUctwuZgsMdXJ/CnixjHUMfqa0NlIUp8qC5n3EEcduzKgB45qiK1r5cWb/UfzrK6VnJWZSYUo60UoNSMWkNLRSGhKQ9KWjtSYxppKcaaaQDSKYaeaYaQxp4pp6Up60xjSGNYVGaeTTTSAaeKZT2pnNAHtWh/8i/pv/XrF/wCgCr9UND/5F/Tf+vWL/wBAFX67Vsc73CiiimIKKKKACiiigAooooAKKKKACiiigAooooAKKKKACiiigAooooAKKKKACiiigAooooAKKKKACiiigAooooAKKKKACiiigAooooAKKKKACqmqf8gi9/64P/6Cat1U1T/kE3n/AFwf/wBBNJgeaAU4CgCnAVgjUbikxUhFJTAjIpuKkIpuKAEA5p1ApwFFgExShaUCngUwGbTTGjDD3qxikKUxXMueAqM1k3EeJQfWuoaMEdOtUptKFzINriPnnIyKlxKTMdE4qZF5+lbMehRr/rJ3b2VQBVhNKtF6o7fVzTUGDkjDGKUY9ea6JLK1Q/Lbx/UjNWFRF+6qr9ABVqBDkc0kM0n3IZG+imp0067b/liV/wB4gV0OM9zSbarkFzGKuk3B+88a/jmp10gfxTnP+ytae2jGKfKhczKS6Xbr13sfdsVMtjbr0hU/XmrFLVJIVyNYkT7qIPoop+KWiiwhNtLilzRmgBMUm2nZooAZto206igY3AowKcOe1RyTwxD55Y1+rCgB2KMe1VX1K3UZUvJ/uIcfmaqS6vKTiG3iX3lkz+ij+tFhXNMik25PAzWI19qEhI8/YO4jgAH4M2apT3kecXF9vGM/vLgnj6LgUrBc3NSZRaMpZQ5IwuRn8qx6qxX9nNcLDAweTafmWPAAHueatdaxqbmkNhwpQKaKcBUFC0lLSUhoBS0goPSkxjSaaaU0hqRjSaYacaaTSGMNMNPprUAMNNNONMNIBD0zTDTjTTigZ7Vof/Iv6b/16xf+gCr9UND/AORf03/r1i/9AFX67Vscz3CiiimIKKKKACiiigAooooAKKKKACiiigAooooAKKKKACiiigAooooAKKKKACiiigAooooAKKKKACiiigAooooAKKKKACiiigAooooAKKKKACqup/8AIJvP+uD/APoJq1VXU/8AkFXn/XB//QTQwPOAKcBSqKdisDUbim4xUmKTFMCIikxUhFGKAI8U4ClxzSgUAAFPAoApwHNMQAUoWnAU8LTsIj20KvNS7aULTsA4U760oWl25qhDcUoxQVIpOaaEPApaiZyo4qhPf3EEp+SMxHGwkHOe4OKpCNOlrHGtOpIeKI45O2Qr/MVKuroRl7eUf7jK+fyNVYm6NOiqQ1O1xlmeP/rpGRThqNn/AM/Uf5miwXLdJVb7fAR8jl/91Sahl1CTa3k2+9gPlDOBuPpxTsFy9R16DNYUGrzXEbFpI4yDgiPBAHY7m/pVW71C3YENdoz9t7s+PwXiiwuY35r22gGZbiNPq2T+Q5qA6vDx5cNzID/F5e1fzbFc7/asUO1g8vTB2RrErfj1qFtSuLh9tvab2bgYVpSfyFFhcx0jawNxVUQMOxfcf/HajbUrhiQqFcDrtwPwJrhr3UtTikhi814R5+woqhMLg8EfWqR1B7iBbiWQIjdGuZwM0+ULncXOorkCe6jC9w0hJH4CqDazaR8IZJW9Yowg/OuXt/MvJAtqZrhj/DZ2ryZ/EAityw8HeINQfC6Hfqvd7yRYR+WSf0pOyGOl8QIMgWyD/rrJk/lVSTX7qQfu2Cj0hjz+prsbf4Xah5Y8y5sIG/2UaQj/ANBrRg+FNv8A8vmuXsi46W8ccP64J/Wk2gSZ5lJcX1yDuE7j/bfA/KqM9xFaj/SLyzth6M4/kTXqEvw68M2/M9td3zA/8vt5I4P/AAEECsDTbHTbHx99ktNM0+CCMNtjW2Xj5M9SM0JXKtY5zw1cwXWqE288twFibLrEwjH/AALAGfTmusrqdVZ20S7O47B5S7Ow+bPSuWrnqbmkdNBRTgaZmnDisyx1FFJSBC0jUtI3SpGR96Q8UtNY5pFCGmGnU1ulIBtNNOzzTDQMYabTj1prUgGmmNTicU00Ae16F/yL+m/9esX/AKAKv1Q0P/kX9N/69Yv/AEAVfrtWxzPcKKKKYgooooAKKKKACiiigAooooAKKKKACiiigAooooAKKKKACiiigAooooAKKKKACiiigAooooAKKKKACiiigAooooAKKKKACiiigAooooAKq6l/yC7v/ri//oJq1VXUv+QXd/8AXF//AEE0MDzwCnYoA5pwFYGgYpMU6imAw03FSYpKYhmKUClpQM0DFA9adjmlAzS4pgKoqQCkUVIBVIkTbShafinBeKdgALS7aeo4pwHFOwiIr7U0pVgjmkC07AVmjyOlZGu21xJo9wtqqmc7fLVm2gnI6t2+tdDs9qY9sk22ORdyMwDDOMjPr2poTPL0PiS0Yl9Iu2wME200dwCPpkH9KbL4ne0Gy9he1PT/AEm0eEj8cYr06z0nTrnVGt5bSdXSHzcNclkOTgDgA9q0bRbX7OVisY4eD6t/Otb+RnZbXPJrTxJBMjrCN83DeasoYAe4FSN4sjeXyISsdxkAI53Z9cKPmPtXQ+OrSFfFtpKkMaNLp6byqgbsSHrj610Hw9gt4p9ZSO3iSRLiNvMCDcQ0S8Z644p3SVwt0OViXXL85tdKu5EYbQTaFR+bkCpX8N+NbmQobWK3TGd816qj/vlATXsFQyuFLqf7mal1b7IFT7s8sh+GuqTJ5l/rtrF3xa2rSH85G/pWnY/DXSOTd3+qXhB5BmEKn8IwP512uc2oI/uio7Y/6z6io5mXyoq6R4U0HS2kay0q2jdgMuwLsfxYk1tQ5Eajy1Uf7PSmW/VvpSp/rcCR+5KECoGeLeNrZV8VylRjdeg/iVNU/htZQ3XjC1EttbzuukymPz4wwRhOvIz0OO9a/jlMeKCf+nuP/wBBrM+G8Zk8YWcSkAvpNyuT04mWtvskdT2uQ7bFQXzgAZj4B57YqLT49szERFVK53evPSrMUYggjjLA7FxnpSwXEMkjIkqO45IVs4rG5ZYpjSIgG5gM9Oacc4OBmmoODlcfjmgDn79eT9a5GHSIB4sk1HfL5nPGRt5XFdhe/eNcNHPcn4gtB5zfZ8nEe7j7men1rWC0dhyex0Gq8aDd47vF/M1ytdNrBxpdwOx8vj/gRrma56m5aEpwpM0orIofQaQUGkCCg0UGkxjSKaVp1JUjRGRimGpDTaQyMjFNIqQ80w0ARHrSMKeaaetICJutNPSpDzTCOtAHtWhf8i/pv/XrF/6AKv1Q0L/kX9N/69Yv/QBV+u1bHO9wooopiCiiigAooooAKKKKACiiigAooooAKKKKACiiigAooooAKKKKACiiigAooooAKKKKACiiigAooooAKKKKACiiigAooooAKKKKACiiigAqtqP/ACDLv/ri/wD6Cas1W1H/AJBl3/1xf/0E0AefgU7FIKdWJoGKMU6jFNCGEU3FSEU3FUA3FKKXFKBQAop2KQCngUAOUVKopqjipFFUIXbS4p4HFLinYQqjinBaFHFSAUxDNtKFqQCl20wGhacFwVPoyn9RTwKVgdvHXj+dMRYj1KyvNREURk87YzFGj2/L0PP1oNzBMpWNpdwH3XUcfjTxFYnUI5rdrcy8xnY4LYPUY+tM8m3A3xtGxIxlWPP4GnoGuhxXjZN2vac/rp5H5SD/ABra8CkDUdaTvm3b8ChH9DWf4wTOoaQ3961mX8mQ1oeCNq6rqwyN7RW7Y9QN4zVv4CftHb1BI8SyEOyhiuBn0qeoJYFllyxI+XHFYFlMMDagryNoxUdq2WkA6ginooW0CjoFxUdt9+X3xTAv22d7fSnr5gfohXJ5DcimW33z9KmVMPu6daQHkvjpP+Klz/09Q/yrH+HXyeMLAiQRk6ZdgOei/vl5rb+IDLDrvmN0FzBn8qxPh9GJ/GWmR5wJLC8GcZ/5aoa2XwkPc9lkVZNOC7zOpA+fu3PWm6daiCVmWFYwV6gcmrSoltAql8Ig+8xxTbe6gmlZI5kdsZwpzxWVyy0TgZpqsGBIz+IxTqTnFIDAvgcmuCjcH4iuO4zn/viu9veprnFuLT+3DCGX7QT0xz0z/KtYOyYSV7E+sj/iSTt382MZ/E1y2a6nWWX+xLhR97zImx7ZIrlK56m5ohwpaSlrEodS00GnA0MEJQTS00mpbGITSUUGkUNNNpxpppANNMNOJ5ppNADDTCeaee9MNIBKYaf2ph9KAPadD/5F/Tf+vWL/ANAFX6oaH/yL+m/9esX/AKAKv12rY53uFFFFMQUUUUAFFFFABRRRQAUUUUAFFFFABRRRQAUUUUAFFFFABRRRQAUUUUAFFFFABRRRQAUUUUAFFFFABRRRQAUUUUAFFFFABRRRQAUUUUAFVtR/5Bl3/wBcX/8AQTVmq2o/8gy7/wCuL/8AoJoA4AU8dKaKeKyLuKKKUClIpgNxSU6kIqhDacBxRinAZoAAKcKBTwKAFUVMoqNRUyiqQmPApQKUdKAKoQ4DipAKaKetACgUuKWlFMQoFKw+QkdQM0op2PlP0NMQsekwWl/HeRIcu5ZiQON3X8KT7CYn80q4bvggrTGsZItStbpbhvK3EtHubByBj24NAhlR8fKqBiQpB3dfWmm+4mlpoc94tx9o0EesdyPy2Gp/B4x4jvD2NjFx9JHqHxSMz6AfSS5X/wAh5/pS+FAR4uk9Dpv8pf8A69V9n+u4P4j0Cmf8tR9KfTGz5i49OawLM8Z8jt3/AJ1FbcySfQdKmGfKYH3/AJmoLb/Wv/uj+dMC/bf6w/SnoXEhXcWXJ5OM1Hb/AOt/CpAEaU5jUsD97FIDyv4lqx1GVUUMzPCAD6nisD4fssfjDTA7FFFnfBiOq4ZOldX48NumuF7q3aeLMWI1ODu6Kc+xrD8MTWN/4ks9PtdOFg8y3WLhWBZAmN4+jE+vatV8Jm/iPXNiS6ZtRWaIrwHzk896jsxHBICzRR5X7uQCKzv+EctFgL3Go3ckajJPmYA/KnWGk6FJOUiiaVwM5kLEVmWbUl/aRDL3MQ/4GKypfFOnpkI7uw7LGTmtRdPs41wtrCB/uCnwxwopMUaoPYAUhnE3niBZmPkWNy2e5H+Fc2glPiJruNW+1uSRbseny46denNd7fFsnkj8a4yPTZ/+Exa/byhEC2eSWOVwCe1aw6hLoTX51VrKV7pIkgyisFxnOSV/XNZFdPrPGiTn/ptF/WuXrnqbmkRadmmA06sihwpwNMFOFSximmnpS9KD0pDG0h6UtNJqRiGmmlpDTAZTTTu9MNIBppppxpppDEpppxpjUAe06H/yL+m/9esX/oAq/VDQ/wDkX9N/69Yv/QBV+u1bHM9wooopiCiiigAooooAKKKKACiiigAooooAKKKKACiiigAooooAKKKKACiiigAooooAKKKKACiiigAooooAKKKKACiiigAooooAKKKKACiiigAqtqP/ACDLv/ri/wDI1ZqtqH/INuv+uL/yNAHBAU8UgpwrMoUU6gUUwEIpMU6kqgExSiilAoAcBTqQCnY4oAeoqVRUa1MtUiR60oFCinYqgFFPA5pg61IOtAh1A60o6Ug60wHqOKfjg01aeKBEMp1NbuI+cPsTSLmMqD8uOx69asPJMwkAlYgORgkHjPTFU7y+vIHgi+xxyW8kyRCQZ3KCM7j24q3NM5nnUxxbU5VtnPXHX1ppCk1bc5zxOCV0N+wvJV/OJ6b4YJXxcvo2nyD8RIh/rUvicD+ztJbP3dVVf++o3FVtCkMXjCxXtLb3Cn8PLNNfCOXxHolQzOYyrKAT71MOlMY4dfesSjPU7o26jk8fiar2/E7/AO7/AFq1kEyY7M386rxEfaCR3WmBdt/9b+FTYHmkiRx83K9qht/9cPoasgLuJBBOaQHmXxEGNRLf7UJ/8eFcx4PKDxrpocbkC6kGUdx8pxXXeP1tzqWbsyC3/deYY/vY3cY/HFc9oH9kjxNaxaelzFfFrsRz3GSiYAM2R6EYxxWq2M3uesw7ZdMAgiCKVIWPOcc06zglSUO2ANpBHvWOtpqLWhn/ALbIhUE/uYvT0os7Az3G1tT1BzjOcbR/Osyzpj0NQfaIItwkuYgR2LAYqt/YtsVw8tw4/wBqU1H/AMI/pK8vaqx9XYn+tIZj32p6fuI+2REjspJrl11KVNdkkYR/2f2kB+fpx8v1rqbrS7CJjttIh+BNchA3/FcvCrgQqG/c9h8npWkFe4N2sXdT1WG6sHt4lfDOjBiMcgn+hrEJrpteGNJLYA/eouAMf3jXMZrnqbmkRc04GmilrMocDTgaaKWpY0LSUZpKkoCaZSk0maQAetNNKzAUzeKdxgaYaUsO1NNK4CHvTTSk02kwEPSmU800nNAHtOh/8i/pv/XrF/6AKv1Q0P8A5F/Tf+vWL/0AVfrtWxzPcKKKKYgooooAKKKKACiiigAooooAKKKKACiiigAooooAKKKKACiiigAooooAKKKKACiiigAooooAKKKKACiiigAooooAKKKKACiiigAooooAKrah/wAg26/64v8AyNWarah/yDbr/ri/8jQBwgp6imgcU8VBQtFFApgLikp3akqhCYpRS4oAoAcKcKQU8dKYD1qVaiWpVpiJRRQtKBTEKoqUVGKkFMBwFIchqUU7FIQL0p9IBSimBWv9Zgsljtp4Jm3lEV0YYyxwMjOcZqa6v4Le7+ztBJ5jEEMjcHI64pL6+0+2tFS9lWNiAVJj3c5wvOPWluZbKO4AmZluNqtzHu7Y4NNW7A720Zh+KOdKsD2XV7f9cj+tU9LbZ4x0gYzuFyufT5FP9Ku+J1H9gh+0eo2r/wDkQD+tUrDCeMNFJz/rZkH1MR/wprYJbno46CmNyy56Zpw6CmvjK59axKKRA3yj/bNU4OLjp1U1bPyyTAf3yaqQk/af+AmmBft/9cPpUxXbPuCN17AYOaht/wDXr+NTMwExHmBTkcE0gPO/iOP3sp/6Zxn/AMfFcv4abyfHOnNtB2z6nweh/dqcV1fxK4WcjqIUP/j4rlvDRKeP9LdhkpeaiSF/65DpWi2Ie57FA7XFiGZQpbIwowOtSW0O2Xdk8D1pq3BktTP5TjGfkbgnFMs7uSa4KNbmNcdS2azLNA1Gqq+dyHjpuAqQnAzTFZWztOcUAYF9jccmuaSxtRrrXqwgXBzmTPXjHSuivT8zcd64WOWRvHrqCdmGyOw+StIbMJdDa14/8Sc+86fyauZrf1z/AI8yf9pP5tXP1z1NzRDhS9qaDS54rIocKdTKXNJlC5xQTxTCeaM1Iwc0zdinGo80hisc0wmlpppANoBpeKQYoACRSUGg9KAEJpppaaaAPatD/wCRf03/AK9Yv/QBV+qGh/8AIv6b/wBesX/oAq/Xatjme4UUUUxBRRRQAUUUUAFFFFABRRRQAUUUUAFFFFABRRRQAUUUUAFFFFABRRRQAUUUUAFFFFABRRRQAUUUUAFFFFABRRRQAUUUUAFFFFABRRRQAVX1D/kG3X/XF/5GrFV9Q/5Bt1/1xf8AkaAOEHSnim08dKkoUDijFKKKYgxRijvQTVIQU4CkBpaYCin00U6kMetSrUS9amWmIlWlpFp2OaYgHWpB1pop9MQ4U4UgpRSGOFLSCql9ey2nkiDT7m8aVyp8gA+UMZ3sCRle2Bz6UxFq5hs5rMi5aBWI6yvjgHj9abcQ20zpJNOiuEX5WcrxTJtNj1nSlS5hYOV5QcEE4JHPuKkksftaxSMpJRABtIGMdc5oT8wa02MXxTtHhLUGz/q5rZx+EyVQRlh8TaQ7nH+nbB9WjkFXfFi7fB2tLz8scbc9fldT/Ss68413SGyB/wATSHr7hx/WqWwS3PSl+6KZKu8Bc45p6fdFRzAkADg565rEoqFdksi57/0FU4uLgfQ1cIYTSBuTx/KqSZF2oxxzTAvwf65athm8xh24qpAf3y1cDfMRjHv60gPOviWcQ3B9IE/9DFct4aVv+E6glVjujvb0RheoLR4P8hiuw+IC2ztIL0yraGAecYhlwu7+H3ziuU0C60AeNI7XTZb5tXa5lKicHyvM2Ev+GM/jWi2Ie565CkzWe2cv5hyMt1x2p9tbqkobcSVGPrWcya75ZZri1XAzjbRDHrJlUNewKSOQI84rMs3aau7nd68fSqX2bUSvN+oPtEKrmy1SQsP7S2gHAIi60AUb3IZhiuPiSQ+MXkNs4TDDzccH5Riugu7C4Vjv1CZznv8A/rrnEvBJ4hk0r95uTP77f1wM9K0hswlujQ17P9jqSCP9IUdP9k1zQrY1i2WC0RhJIzeYOGPGCD+vFYwNc1Tc0iOpRTaWsykOHWlzTM0bqllID1oBpCeaM1JQrdKjNOJ4phoADTD0pTSUAJSdKCaRmpALuppOaSkJoAXNJQDxRmgGe16H/wAi/pv/AF6xf+gCr9UNC/5F/Tf+vWL/ANAFX67Vscz3CiiimIKKKKACiiigAooooAKKKKACiiigAooooAKKKKACiiigAooooAKKKKACiiigAooooAKKKKACiiigAooooAKKKKACiiigAooooAKKKKACq+of8g26/wCuL/yNWKr6h/yDbr/ri/8AI0AcKKeKYKcKQx4opBS0wD+Kg0dTS00IReKcKSlFMBwp1NFOoAevWplqFanWgCVadTVp1MQoqQdKYKkHSmIUU4daaKdSGOoAoFLQIgvdO/tCzlUStGxjeMFQSfmHX6jFN+wtNFbEgkRw+WTtJJINSzRXEsJ+z3DQlSSxVsE8VHGJhDbZlY4jYOxYjLZ4J9TTTYpJcuqMrxHFjwjrsec7bFzn6c1jagPMvtIYY/5Cdo+T/wBdB/jW/qysfDetxyHcx02fJznPyGua1AltNsJV6+bZuD/20j/xpob6Hqg4Wo5M8lfvYGOKeeUP1qOUkcgcjHb3rMZWYt577uuB/KqQ/wCPtT7mr8uftUn0FUBxdj/eNIZeg/1y1bb75xIV6cYqnD/rV571cYNvO3b260AcJ8R1/wBCuD62v8mrhNFtkTx/pSRjn+0rmHe3XH2ckAf7PJPPOa9D8frC0BFyXFuYD5pT7wXdzj3rldOi0CHxPZy2z351H7c4gM2fL84xHdn22Z/GrT0Ia1PUoLbybMQOwbOckVNBEquDySoOCTmslJNVe2LpPbPGM/PnJpLZtWaYBZo2yP4+RUWLOgPSo49vVVIB9TVPZqxH+ttQfXaah8nWGzsvbf8AGKmBm3xwzcd64OBZG+IU54CAPgD/AHBXYXSXwY+ZPEeey1jC1jGotcrFEt0cgzY55HP51cHZMJK9hviFNtlHJnrKFx9FY/1rnh1rb15J1sYWkmDJ55G3GOdvWsIGuap8RrEfmnVHTs1mUOoFNzxQKkaA5zRmkPWkpFCk03dxQTTSaQBnNJRSE0gENMPWnUlADc0hIoNJmgYuaTPvRmmseKQHt+hf8i9pv/XrF/6AK0Kz9B/5F3TP+vSL/wBAFaFdy2OV7hRRRTEFFFFABRRRQAUUUUAFFFFABRRRQAUUUUAFFFFABRRRQAUUUUAFFFFABRRRQAUUUUAFFFFABRRRQAUUUUAFFFFABRRRQAUUUUAFFFFABVbUP+Qbdf8AXF/5GrNV9Q/5Bt1/1xf+RoA4UU4UwU8HikMcKWkFLTAQU6kpaYgpRSUoNMBwp1MBAp45oAetTJUK8VMlAEy0/FMWnimIUVIOlMFPHSgQ4U6mrT8UDAUuKBS4oEJ+/wBp+zsFbkklQe3HX3rOuLnV4rG0azZGnMjeeCgwV9QOxzirV6zpZyMgJA5cAdVqnFqFxHp7yqqyyElymzcFGOPxPemhNpJjLo3Eui6gLlcTPYThhjvsNcjeF28HWkiff+zWjLj13RmurvZLs6fczoqljbSM8RBGU8s5A9+4rj55C3w8tpUPzDToXU/QIf6U0K97HsB+42PU0xmAX8qdkGNjg881GxwuT2GazLZFP/x8n3UH+dZ54u1/36v3GPtI46oP5ms58C8Xj+OkMvw/61frV7b85b2FZ8WPNX61dYhZOS3I6DJoA434hAfYJj6Wr1wlgQfGWjLnrrRB+htTXoPjoRm0JlQvH9ncuo4LKOo/LNcfZPoMfiKxNvp1xHePfqlvK8m5UmMJIYjPTZkfWrRL3PVYbeO3gEcZLJk9TmpIY1V+FA47ViWkV+9k/kywLDkgoU68c0tnZ38U6tE8KnB5OSKixR0VMLxpzkDJqmV1MD/W22e3ymoNmsgna9n+RoAzb5RlyPXiuAtnb/hPbhSzlSWwu44+6O1dvdtfgES/Zz9K5lYrL+32uBbzfbsMN7bvLPHOOcdK0hswl0F8Qri2jPPMoGP+AtWADW74gaZrC33Kgj888jru2/yxWDmuWp8Rqth+aXIqImlrJspEm6jPFMzSg0ihxppPWg9aaetIYHmjpSE4oJoYBmm5oyaSkAU006mGgYhpKKQnigBCaaaU02kB7noP/Iu6Z/16Rf8AoArQrP0H/kXdM/69Iv8A0AVoV3LY5XuFFFFMQUUUUAFFFFABRRRQAUUUUAFFFFABRRRQAUUUUAFFFFABRRRQAUUUUAFFFFABRRRQAUUUUAFFFFABRRRQAUUUUAFFFFABRRRQAUUUUAFVtQ/5Bt1/1xf+RqzVbUP+QZdf9cX/AJGgDhAaeKjFPFIY8UtNFOFMBaWkzS0xCE4oBoIz3o6CmA6nDikFOoAepzU61WAwasLQBOtP71GtSd6Yhw61ItRipFoAeKdiminCgAFLQKWgRFcSeXbufLZw2FKqcHk1Rint4rVroWi2480gg5ymOM8c4/pWhLKIIXkwTxjC9eaypoo9VlaESbIweUZsu59vamhN9tzRhZZL5RlQWUjG7PUe9ecrl/hqpHUaYx/75U/4Vu2sctjfmON3kWN9oV8nOfft+NYOkDzvhpAuc50+dPyDj+lVaxPM2j0nRtWF3p/mTBkLRqyg85GwHIrTLBotwIK4rkfA7XV/oEV26xrLJbRhXx0GwY/St22j2F0nOQBiX5gVJ7Ejt+FZtWKTui7cY+0KR02f1rNlOLxf94VozqqSoVAA2dqzZ2U3AbIxkHOeKksvxf6xfrV2aQxgkY6cAnFZkVzGZgASQCPmxx+BrVzmXBXoOCRQBxfjGc3NiQi7ma1lwF7nBAArg7FLt/E+kObK4jii1WCZ5HQgKggZWJPYA8V6N41XFqZF+VxbykMOoIGQa4CG9ujrOlQPcyPDPqVpBKjYIaOSFmYfiwBq1sQ9z1uG8smizFLEg6kZC/pUsF1bu+EuIySOzVjxaNpjWjPNZRh921SoI3HHGOeaWDw3ZGRd9uQOd2JDWasWbcxnZlEKoVz8zE8j6UkEcqHoApPIPWqf/CO6fjAWUfSQ1CfC9kc/vrv8JjxTAzdQ3lm+U9/4TXIRamH8Tvp3lncm4hz7AdvxrcvNJjgdglzc8HvJXOWlzc3PiWbShlUjDETByXOAD/Wrjsxt7FvxBJ/oMMePu3Gc/VK57Oa2ddt3ghgMk8kn71lCt2+XOaxa5anxGsdh2e1OBzUdPHSsmUhc0o4NJRmgocx5pvajNN/GgYpOabmg0GkACik6Uh9KQATzTaCeaQ0AITTSaUnimUgFppNHSmk0Ae66B/yLml/9ekX/AKAK0aztA/5FzS/+vSL/ANAFaNdy2OV7hRRRTEFFFFABRRRQAUUUUAFFFFABRRRQAUUUUAFFFFABRRRQAUUUUAFFFFABRRRQAUUUUAFFFFABRRRQAUUUUAFFFFABRRRQAUUUUAFFFFABVbUP+Qbdf9cX/kas1W1H/kGXf/XF/wD0E0AcGOKdTFp46UDHilFNFPVWc4UZNMAzilFTLasR8zAfrUANMQ6ikpaAFFPHNRinigB4NTKahFTLQBOtSVEhqWmIcKkWoxUi80CHinClWI9zigjBoAWl7UlLQBU1QE6Xc44+X+oqhp6JbabO4DGYnbvC/wBe1bEiK8Lo/wB0jBrO3QR2U0bME3OCPf3praxMt7hZJFJclrpFZ1QYLcHORiuI8PKD4JEQzhUu4xn/AK6SCvQoNRiuJkX5OI9u4dSeOK4Lw2v/ABJbmDul3eR49P3r/wCNAje8JyNY+HdKkjS5ETWcJCsmQSVGSD6Vszaj9j1KVGUOroo3YxnjjFYvhq4t/wDhFNJZInVjZxglHK9BiuguDGku17iXJQHDYYdPQihi1sTtKLlYJUJ2lduc9aynaKZmtnlVeg7Lu9cVbjjEtk2ZI3iL8CSEL0z6Yplvaxwz5WO3d2GTtZh8uewPFTYq7JvKidhGqbSuB8vbmtdXSBVR3LMB96sWBDbrJ5cTAbycb1YA5/A1fMrxQqy/KSx5ePP8qVi0zE8YTJLb7c4j+zy7nHYYIOPoK8+s4NMbVNOuk1iWWSO8tHhheMJ5kqoVjTp/EuT+Fdt4vui9ixUIdtvJ91Scg9RjvxmvLdPlT+1tIjj3gf2vpzomCSEw2PyGM+nSqS0Je57LBfahBGofSLlwmcEOOPWpYvEDCTDaXdgn0ANWbbbbQvG3mHLMfuHin2rQLIpF0rY7E4J9qjQoT/hILZVy9vdp9YTUD+KNMPDNOmP9gitpH3xq3AJ965PWLiS2vFZlRgzj7uCD259Ka1BuxSvNRs52Oy4HJ/iUj+lQWMWj2+ovfmWBbmQENJluhAB/kKu3ypuPyJ1/uiuXsLkN4uuYZgGtwHxGw+UcDHFUk2nYp7oseLp7eVbT7PNHIN7Mdh6cAVzQIzW14lWIPCYoljBYgBR7Vhg1yVPiNY7D80ue1MzS5rMpD80UzNLmgpDjSGjNIaQwopCeKTNACk0jNSUlJiCmmlzTCaQwNIeBQTimE9qAAk0lFFAHu2gf8i5pf/XpF/6AK0aztA/5FzS/+vSL/wBAFaNdy2OV7hRRRTEFFFFABRRRQAUUUUAFFFFABRRRQAUUUUAFFFFABRRRQAUUUUAFFFFABRRRQAUUUUAFFFFABRRRQAUUUUAFFFFABRRRQAUUUUAFFFFABVbUf+QZd/8AXF//AEE1ZqtqP/IMu/8Ari//AKCaAOBFPBpg604daBkgpysVPBI+lMpQaYjQgbdCCTk96o1btf8AVH61UpgOoFSRQtIM9F9aeLdc7RKM+mKAIRTgadLCYucgg96ais5wozQA8GpVNH2chSxYcDtT4oWcZJwO1AD0NTKaZ5JUZBzilU0ySTNSoajVS/AqdY1HVuaAJozkHJpp+8frTkTbnvTSPmP1pAFLShc89BTgno1MCNhlGHqKwr1Ibc77y6tbfA6TTqhA+hNdA8ZKlT0YEH6GqFr4Y0S1x5WmWxZejNGGYfieaadhNXOaHinQbdisF49668FLK2kmb+QH61k+HZrtjqLPpd9Ek19cTwpJCQ7I7bhx2PPSvUEhiiAEccaY/uqBUcgfzG+ckZ6ZouHKcR4a1a4sPDun2WpeGNat5beERkrbLIDgnnhsj8RWrJ4i0aVs3f222YADNzZSoPz2kV1lqcxLnnip9q/3RSuFjlYdV0W4tzbw6rahc5BaUKc/8CxVm1WBGZ4ryGYEYASRW/ka1p7S1uBie3hkB670BrPm8OaLKMNpVn9ViCn8xRoFiD7LIVc7XBJ5LAgGrsryNbKiEjaR0qivhLR0/wCPdLm2bsYbqRcfhnFSt4cmjH7jX9Wj9AZlcf8AjympKsYfiYPLEpLFWWNn4HXbz/MCuMj1y+SWyEjxyC4udPgc+XtbE/3yMHrnp6V3WoeH9UfibWDdKUZU823VWUEYPK4B/GuVPgHUDE0c0lhdxmOFDDMrKMxggNkHrz+FUibanbpojqpIu76LGT1yBiqzLcJt26tcnJxh484rko/Ceo2h/cWUkZHe01SVT+RarMVl4kifAufEUQ/vG8SVR/30ppWHc6mT+1FQj+0YZADgB4+v0rKvJ5i/lzx20pBH3FI5/A1nu+uI/wA+uXGc/wDLzpcTn8xg1BcX+rW6M/2nRp+MsZ7OWJh/3w5oVhG7PJdlj5tpET32SGsiKyij1J70Qzea2QyhgRz+HtVJPEGpsuHtdGnU/wDPvfywn/x9TUsWtTKcvod4x/6Y6jby4Ptnaaa0Kvch8Sy74rNPKkQBnOX78DisHNa2vakL+K1X7FfWzRsxIuo1XdkD7pViD09qoW1lLcYYAKn94/0rkq/EzeOxBmlzV5dPhdgq3iMx7AAn+dV7m0ktmG7BU9GFZlIiozzSZ4q9Hp7GPzJpFiHv2+vpQUU80VeXTkcN5dyjkDsP/r1TngkgbbIvXoexosBGTSVNDaTTjKIdv948CpbiwaCJW372Zgu0DvRYCpSGtCPS3ZMyOEPpjNRXWntbx+YHDgdeMYoaYXKRIptXbfTpJ0DswRSOOMk1JJpLqhMcgdvQjFTZhczWFMpSTSUhhSGlzTC1AHvPh/8A5FvS/wDr0i/9AFaNZvh7/kWtK/684f8A0AVpV3LY5XuFFFFMQUUUUAFFFFABRRRQAUUUUAFFFFABRRRQAUUUUAFFFFABRRRQAUUUUAFFFFABRRRQAUUUUAFFFFABRRRQAUUUUAFFFFABRRRQAUUUUAFVtR/5Bl3/ANcX/wDQTVmq2o/8gy7/AOuL/wDoJoA4CnCm0o4pjHZp4PemUooA0LT/AFR+tVKs2h/dH/eqpmmIviRRD8rAELwM+1U1JyMZz2xUkMBcbmJA/nTjcJHxEox6mgCxOcwMfpVRXZehI+lWJGJtcnqQDVTNAGirDyAx5G3n3qHznc53Y+lLGf8AQz9DVdWxQBqwMTEpJyajQ9KS0b92frTI2+ZfqKaJZf8A9XGcU2PJ5qC8u0t7Z3c8KMmuDj8f6qLmeNbWExK58s7P4e2eetS5JbjSb2PTojlcelNOAx+tcXp3jO+n8zzLOL5cdAR6+9QS/ECeKeRG02MhWIyGYd6XMgszv+qYFMyQfSuIh+JEWQs+nlV/vLITj9K1U8Z2cig/ZnZT3WQEU+ZBZnSMwOKnHAzXH3HjfTbXaZLe52txkFTir8fjPSXgEn+kAFdwHlgnp7Gi6HY3iajeRQ7A1z6+O/DrdbuZfrAf6UreLdAlcsupIAf78bD+lF0B1No2UB+v86tVz9n4k0TeIBqcHmf3SSp9e4rR/tnTMAnULYA+soFDESyN8gHvTMk0z7bZSD5Ly2b6Sr/jT0KNyro3+6wNMBQMNVojpmoAjZ6GrFSMo35KiPHHWqkeH69RiruoDKJ+NUoQd/4U1sItNDEefLWnxwRnC7SPoaY0akDkipVRs/K+D60XGKbFMcSSD8ajexRlw21hjncgOanxOo5ZSKjaWUD/AFefpRcDHn0PT5WPmWNq/wBYxVGTwrpD5/4l8a/9c2IrZkm9VIqAzDPWmKxwvibQrSwudPitEkjWbfv3OW6Y6ZrN1KUwW8cMeVVuOD2Hauj8WyBtR0hQeiyn+Vcxq4OITg4Gefyrlq7s2hsilBJ5U8cnPDAnHXFaV5e28tq6JJljjAwfWslehpQGbO0E4GTgdBWVy7GhpkAdzMwBC8L9abqcpe58vsg4/HmrGlH/AEVv98/yFUtQP+nSfh/IVXQa3GW87W8wkXnHUZ6itq4hW6tyoIOeVIPftWBmugtz/osX+4P5UkDMa2lkE8SCRgu8fLu461qX85t7cOoBbOAT24PNYOea2NW5tV/3x/I0J6A9zNa6nJJM0mT6MRWz5way84hW/d7iB0PHIrnzWvb/APIHP+4/9aIsGjPlvZ5X3eYyeyEgVpabM0tuwd9zK3c84/zmsRulaWjn/Xf8B/rST1B7FC6/4+pv98/zqE1JdN/psy/7ROfxqEnFJjCmkUZpCaQz3vw//wAi1pX/AF5w/wDoArRrN8Pf8i1pX/XnD/6AK0q7lscr3CiiimIKKKKACiiigAooooAKKKKACiiigAooooAKKKKACiiigAooooAKKKKACiiigAooooAKKKKACiiigAooooAKKKKACiiigAooooAKKKKACq2pf8gu7/64v/6Cas1V1L/kFXn/AFwf/wBBNAHn4bNOzUINOBpjJc0uaZmnRuFcFl3AdqANC0GIMnuc1UYbSVPUcVIL0KMCLA9jTJJ1lXiMKc5zTA0HyY2A6kGqKxSMwG0jPcilS8ZVAZdxHfND3bOuFG315oEWnXNts6kL29qpsjRgFhjPQVIl3sQKUzgY61GJsyb5FD+3pQMuxgm2C8ZIP61UVsU/7bgYEeB9aia4Qsp8oADqPWgRo2rYiz6mqz3HlNz/AAmojqCouBGAPQGs+9vleM4QKc5JFF7Ctcn1i6Wa0aMNlZBjIrg/sk9vdMojdx1DKuQavXOqyx3GB88Yz8pP9arjW/n/AOPf/wAf/wDrVzSabNkrI2NNieGJmk4L4+X0qtf28nnSShB5fHPH+etVrbVpFZmkG/d0GcBaJb2a4Hzthf7q8ChMLFi7tVFrBMqAfIA2B7dags2MVygXGHIVhjrVmPVNkSJ5WdoAzu/+tSDUIkIZLRAR3BA/pTuBJq0UbW6KQud+cfgafYiGa1VdoDJ8pH8qzbi5kuH3OenQDoKbDM8EgdDgj9aXMKxLdaEhmLQxAq3OBgYpsGgosgknASNeSCc5x/SrY1Y4GYcnvhv/AK1V7q+kuBsxsT0Hf60rjKhVTqP2oM6/N0Hp0/lWtcWKXloUWQ/MMofQ9qyDVi2vpbcBRho/7p/pQpCsZbWTKSPMIIOOa1tItp4YpZfOwhxgnjpnJqV9Ric5e0Rj6sQf6VBdX0lyuzGxM9B3+tFx2Kt1dai128kN5Kq5woEjDj863dO1LWBp8eb+4LEEE+a2ep96welbFs5TSdynDKrEfXJoUmJpFFvE3iuByj6lc5Xggvn+laeleKPEr75J7lmQcLuRTk+vSs46kjgGa1jd/X/IpsuqO8WyJBEMYyDnA9vSjmfcdl2NK7+IuvQXJji8p1Tht8C9e9bFh8QtSnt0la3tyejDZjB/A1w2Klt53tn3RnOeoI4NHOw5UdzJ8RdWjbC6XbSoe4dlP45qaH4jyLE8l5pccKr6Tk/0rjDq/wD07j/vv/61VLu7a7Gwoqx9do7/AFp87FynWH4oWEhPmabOv+7Mp/mK0T4vsFhMsltOoA3FQykivNTbxHqgrRmvVlt2jNuAWXaTu/PimqrHyI19b8UadqmoWEln5h8pWVldMHk8nrUs8K3VuV3DDDKsOfxrlIraOJ9yrg1p2moSWw2YDp6Ht9Kycru7KtbYX+z7sMR5WR6hhzVhohYWkm4hpZflGOw/z/SlOrkg4hAOOMtn+lUJ5nnkLuck9PYUtENF7SpwrNCxPzcrx3707VIPuzqP9lv6H/PtWUGKkEEgjoRWjFqsqriRBIexzg0X0sx26lEZJAAJJ4AFbU8v2WwVGYeZsCjB74xkVTGpImTHaIjEYyD/APWqnNM88hkkOSf0pLQe4iKZJFQYyxAGa2NUQtaZGPlYE/y/rWbbXcdumGgWRt2Qx6j9KstqyupV7cMD2Lf/AFqEDM33rbgiY6WI8jLIcfj/APrrMF1ELlpTboVIwE7Dp7VZGsAAAW4AHAAb/wCtTWgMy61dIQ+XK/GCQPy//XVKe5ileMrbKiqfmCnG79KspqqRjCWqqOuFbH9KSsgdyjfRMmoSEnuenvzVc9avXV/HcRuPsyq7Y+fOT/KqJpMYlNIp1NNID3zw9/yLWlf9ecP/AKAK0qzfD3/ItaV/15w/+gCtKu5bHK9wooopiCiiigAooooAKKKKACiiigAooooAKKKKACiiigAooooAKKKKACiiigAooooAKKKKACiiigAooooAKKKKACiiigAooooAKKKKACiiigAqrqf/ACCbz/rg/wD6CatVV1P/AJBN5/1wf/0E0AecAmng1HSg4NMZKDS0wcinA0AOFOFMpwOKYC9KAaaTTc0AS7qaTTM0hNAEm/iozJUbNgVXeTmlcLE0j1l3txtRhmrEkvFYt9LkkVlORaRnTPuck96rZw1TO1Vm+9WDZZcib3qwrZxVKNsYqwp74pgWaXtUatT91MLC0UnWlpALjikK8UueKXNAEZFIVqQ0nHYUCI8UmCBUlJxQMYInkOEQscdhmtyKDbZLAw25TDYPQnrWMrshyjMp6ZBxSm4n/wCe0v8A32aaaFYhkhli/wBZGyjOMkcZqOrDySSLh5HYejMTUZUVNxkfSk7VJtpCuKQEfT8KWl2+1GKADFFGMUY9qBhSg80mKUDmkA7PNIxyaOelJg+lDGhwNGeabiikMeDSZzTaKAFpM0lGaBi5pM0maXtQAU0mg0w0AKTmikpCaTAM0hpCaSkB7/4e/wCRZ0r/AK84f/QBWlWb4d/5FnSv+vOH/wBAFaVd62OV7hRRRTEFFFFABRRRQAUUUUAFFFFABRRRQAUUUUAFFFFABRRRQAUUUUAFFFFABRRRQAUUUUAFFFFABRRRQAUUUUAFFFFABRRRQAUUUUAFFFFABVTVP+QTe/8AXB//AEE1bqpqn/IIvf8Arg//AKCaAPNs0oNMBpc0yiQNTgwqLNKGoAmJpA1RhqC1MCUsKbuqPdSFsUgJM96YZKYXqF3xSbAlZ+KrSOM0jSVWklqGykhk82O9ZFy+9qt3EvBrMkbJNYyZaI36VCeuaexyKjbrUDJUap1bAxVVTziplPHNAFlTyKlBqsrZNShsVQiYGnVCGp2aAJKM0wNS7qAHUmaTdSUABNITS4pCKQDScDNRl/WnkZphU0gFD0u6mdKUUASZppOKTJ70E0rjENAopO9O4DvwpCaWkNK4C5NLmm0tBSQ4UuaZmloAXIpaaODSk8UABGaTA9aMnvRnnPagBMVGTyakzUJOTQCHbvajdxTaKTGLmmk0ZppNAATTc0GjpQwEJpM0ppKkZ9A+Hf8AkWNJ/wCvOH/0AVpVm+Hf+RY0n/rzh/8AQBWlXetjke4UUUUxBRRRQAUUUUAFFFFABRRRQAUUUUAFFFFABRRRQAUUUUAFFFFABRRRQAUUUUAFFFFABRRRQAUUUUAFFFFABRRRQAUUUUAFFFFABRRRQAVU1X/kEXv/AFwk/wDQTVuqeq/8ge+/695P/QTQB5nmgGo80oPNO5RKCKUHmo80ZoAkzijdUW7NIWxSuBKSajLU0v71GXpXGkDsc1GzZoY5NRsalsqwM3FVJW60+R6qTOazbGV7h+OtUWPNTzNmq59ayZSGMaZTjTGoGOU+lSqelQKakU0AWF61IG7VCrZp4NNEktPDVEGpQeKLgS5o3YpgNHegCQGlzTcijOaYDs0E03NFSAtJTScGlzQMDSYozS0DGnntSGlbr0puMd6QgoopaAEoo70ZFABS0lGecUDQ6jNJ2ooGKKXvTQaXNAAetFJ3ooAKhJ5qaoOtAxaM0wmjPFADu9NNGcUhNIBM0E8UhNNzSYC5pCaKbSA+hPDn/IsaT/15w/8AoArTrM8Of8ivpP8A15Q/+gCtOu9bHK9wooopiCiiigAooooAKKKKACiiigAooooAKKKKACiiigAooooAKKKKACiiigAooooAKKKKACiiigAooooAKKKKACiiigAooooAKKKKACiiigAqnq3/ACB77/r3k/8AQTVyqerf8ga+/wCveT/0E0AeXZpCaTNITQUP3cUhao91IWpDsSbqRmqPJoJ4oHYXNM3Uhamk4qWyhWcjpUTufWlY8VA7cVDYDHbH1qlNJ15qeRves+ZvmJrNsZG7ZJqGSZEGDyemKUn3qnOf3pUAknoAOalDLG7cAaYz45PQDmnxQO8e58Ig6k0rzRqpSIYBGCx70WAjVgVD5O09CQakVh6imRXUqxriRulTC9kxyI2HugosAqmpQ1RieNm+a2iPrjIqUSWx6wuv+69MQoYHoakHWmgWpOQ8qfgGqURwkfLdAH/bQigBtFSi3Lfcmgf6Nj+dKbW4HSPd/uMDSAipc4p3kTDrDIPqKYQR1BH1BqgHg5FH0qPcPb86XPFIAzQaKM4FACg0jkiNiOCB1o/GmyAsjAEZxQMr/aZ8gl1b2ZafBM0gYv2bAxVFo7tXJ28HA+U9h/WrVtu2MWUrk5waQIs7hQWFM5paVhjuoppopKADNKOtJS5oY7Dt1APNMpQcUASUUzcaMmgY7NGaZuozSFYcx4qE8Cnk8VFnNAwoozSHpQAZppNLmmE0gAmjNJRSAM0hNHFJmgD6G8Of8ivpP/XlD/6AK06zPDn/ACK+k/8AXlD/AOgCtOu9bHK9wooopiCiiigAooooAKKKKACiiigAooooAKKKKACiiigAooooAKKKKACiiigAooooAKKKKACiiigAooooAKKKKACiiigAooooAKKKKACiiigAqnq//IFvv+veT/0E1cqlq/8AyBL/AP695P8A0E0AeVZ96TdTM0hY0jQcTSZpO/NGaTGBJpKCaaTxSGKSBTHbApCTUbEmpYCFveoJGx3pzNjNVpH5wBmoYyOR8CqcrZqwUeRsKpLegpHt1h+e5bA7KDyakCokTSH5Vz70riGAnP7yT0HQfU0TXTSDYg2R+gqnNIkMReRgiDuaQx0szyHLHPoOwrLvtTitMr9+bsi9vr6VSvNYkmBS3DRIeC54Y/4VnBFOff1oCxbj126X70MTD2JFWY/EOP8AWWjj3VwazRbg9GH50htpM/KAR7Ggdjfj160bG9ZkPumf5Vbj1eyYcXCj/eyK5dY2Ucq2aCD3FAWOzjuoZBlJo2Hs4qyrEjI5FcFhe4FSxM0ZykjqfZiKAsd1kHqBTgSOhI+hrj4tQvoh8t1IR7nP86nTW9QTqVce6D+lAWOtW4lTpI4/GplvbgdZCf8AeGa5NPEcwPz20bfQkVYTxHCR89tIp/2WBouKx03212wHjif/AIDilFxAR89ov1U4rAj12wbq8if7yH+lWV1KzbpdxZPYtj+dArGrus26pMn0OaPLtm+7dMv++lU1cOAUZWB/utmnZIHINAFsWqt9y5hb8cUhsrjsqt/usDVTIPUU4Edv0NAEj20y9YHH4VCUZfvKwx6ipfPmX7srj8aUXtwOsmf94ZosO5Xz9KXNWftrH78ML/8AAcUhmt2+9bAf7hxRYLlfNJVn/Qm7TJ+OaPJtG+7csP8AeWgLleirP2MN/q7iNvrxTTZXCnhA3+6aVh3IcUmKkaCdesTD8KjKyL95WH1FDQ7i0ZPam5ozUgLRSZozTAQng1GTTzUbdaQwJpu7mkNJQAu6kzSE0hNIBd1IWFMzRTAXNGaSikB9EeG/+RW0j/ryh/8AQBWpWX4b/wCRW0j/AK8of/QBWpXctjle4UUUUxBRRRQAUUUUAFFFFABRRRQAUUUUAFFFFABRRRQAUUUUAFFFFABRRRQAUUUUAFFFFABRRRQAUUUUAFFFFABRRRQAUUUUAFFFFABRRRQAVS1j/kB6h/17Sf8AoJq7VHWf+QHqH/XtJ/6CaAPI806oy1G6pZqSUhNNzSGpGLuFNJwM9qQsBTCSc+lIAZifQCojgjuPrTs88jNWba0mvsbIwB0L4wv4eppAUCFXgkknoKlSwYjfMwhj6kscE1oT/YdOQxria5xycZC8/p/Ose+u5buTfKR7KOAtJoNx9zqMUCGKyjAHeRh1/wAfx/KsSRmkcsSWY9z1p13cRW0e+ZwoPT1P0Fc9e6jNdbo4j5UXoD8zfU/4VDZSRavdVhtiY0/eyjsPur9T/SsSa4e5ffM5Zu3oPoKRo2QfKOPQVGQQOmD70irEgSM5yacIE7fzqLnuB+FKNo6lvwpDSJTEvYYpvlkdME/WlTleGOfU0Kw7yLSuMArgZBANN3vghywbPcVKMHtn8alDn+6KLgQIN3DRg/hT/LTP3cVKGX/aWms7Z+XDH1PFAiMwjszZ9qQQn+9Uo56r+RpdvpkUXAhKSdj+tM2N3B/KrW3jkj86UQ56DP0ouMpuM8c49qesSKm7H3verfk8dvxpnkHkjafoKLhYqspUnnb7A4qSO8u4sLFPIgHo5xUhiwAMD8CRTfKAHQii4rFhNY1JOs2//fUGrMev3QH7yKFvplazdqjjcD9eKRo8jjP0ouFjZXxJH/HbMP8AdcH+dTr4hsG+8ZU+qZ/lXNNEe6kj2puwDsRTuLlOtTV7CTpdxj2bI/nVpJ4pACksbZ/usDXDkD3IpuIwegp3DlO/IPoaTNcMlzJFjZNKg/2XNWo9Vvl5S7dx/tgGk2CR13B7U4Eg8Mw+hrmU1u+XGfJk9im3+VTr4gnXHmWiH/ccj+YouKx0a3M69Jn/ADp4vrgH7yn/AHlrn08QwkfPbTofbDVOuuWDDmZo/wDrpGRRcDb+3MfvwRN+lIZrZz89qR/uNWdHqFnL/q7uFv8AgYH86nU7xlMMPVTmmBZIsW6GZP1pDBbt927A/wB5arkkdRimk0rAWTZMx/dyxOP97FMawm6/Lz71X4HYUodl+6zAexxSsA57OcH7mfoahaKResbD8KmF1MOkrfjzThfTDrsP1Wiw7lMgjqMU01f+3Z+9Cp+hphuLdvvQY+gFKwXKRpMmrhazbsV/A00w2rfdmwfqKB3KmaTNWjZgn5Zc/UUxrOUZxtP40gufQnhr/kVdI/68of8A0AVqVl+GwV8L6QD1FlCD/wB8CtSu5bHK9wooopiCiiigAooooAKKKKACiiigAooooAKKKKACiiigAooooAKKKKACiiigAooooAKKKKACiiigAooooAKKKKACiiigAooooAKKKKACiiigAqjrP/IC1D/r2k/9BNXqo61/yAtQ/wCvaT/0E0AePdTSiko5BrNmwpPFNJp2KQlU5Zgo96QAPWnrG0rBEXLHoKswaXNN8858mEDJZjg4+nb8ame/t7OMw6fGPeVxn+fJ/Hj2osK4iWEFnGJb9lOfuxA5z/j+HHvVa91aaZdkQ8mHGAq9SPqOn0FVZZGkcu7F3PVjyao3VzFbR+ZM20fwju30FFwt3HnGODwKxr7UwhMduodh/Gfuj/Gqt1qr3OV4WLPCA9fqap+b2GfoDmspSNIxKkxkdmklfex6s3+eKi8vZ8xi3D1rRYgspYqdvYrij9zj7rKfUYP6VNy0igkaP821lqORkUlVwx9TzirkyeYPlfj071WNs45KgikmMgxkZ2g/SgIpHIIqXysDJOMenNJjAzsOP71ADRGg6vSpbheU2kHtTo1Lcrz7GpBG4H3R+BoFYZ5TckAfQUwxyjvn8Ksqrc5HNPH049qVwsUG3r1z+VAOev8AKrpKdcfmKTZGf4evoaAsVCM9MfQGkG4HAYj61c8iMdD+mKYbdsdFI+tAFfewHI5+lKJOwX9aPKl6NwfQD+tAgk/jjb8BQA8SMB9407zDj/61R+Wo/vg0vl+5/EYoGPLZH3/zpeD1f9ajKMBn9aY3IxuH8qQEzYHTBHrTQDjPFRDcOoFLubrQBJtP/wBcGmEH++ce4pN575o8xcdfwoANhPZTTWi4xt/SnhhkHijPGM/jQBCbdfcfSlEe1eGz9alBOPvcUhJz94YouFhhQ+tGWXqCRTst7EUF8DkEUAND7ukf5ilBI/hx7mjdnvQZMcBj9KdwsNKK33lDH35pPLX+EbfoSv8AKn7wRz+tNbHv+FFxWJEuLyIfury4UegkyP1qVdY1KM4M6v8A9dIgf1GKq5XruNN9w4P1p3FY0k1+8VsvFbuvouVNTL4hTA820kX/AHXB/wAKxizYwVGPWlIB7fnRcLG6uvWTY3GZP96P/CrC6nZScJdRE+5x/OuXKjnAPHXimkDHXj3ouKx2CzK/3XRv91gaCx7qa43yxyUIz7cU5ZrmEfJPKv0c0XCx15fNJu/GuWXVL9MfvmYf7YDVYXWrkD5o4mH0IoEdBn2FAldejMPxrEXXl/jt2HrtapV1q1br5qfVc0BY+ofDZJ8LaQSck2UP/oArUrI8LOsnhDRXU5VrCAg+3lrWvXYtjne4UUUUxBRRRQAUUUUAFFFFABRRRQAUUUUAFFFFABRRRQAUUUUAFFFFABRRRQAUUUUAFFFFABRRRQAUUUUAFFFFABRRRQAUUUUAFFFFABRRRQAVR1r/AJAOo/8AXtJ/6CavVR1r/kA6j/17Sf8AoJoBHjlOHqTxSIpkcIil3PRQKvRacsCGXUJhtJ+VFHX8utZ2NrkMET3JCwIXPTceFH1P9BV1Rbabjzdtzdj0GAp/9l/nUMt+5jEVuvkQgYwv3iPr2/CqXQcUbC3Jrq8muj+9b5QchF4Ufh/WqrHjJOAOSTxioby9itBhzmTtGvU/4Vz17qE90vzHaneNRwPx71MpFKJp3OrxKCkALEceZjj8PWsWVjKxkaRmY9S3OaqtcYJ3/mKkjbzec4UdyaybuapJDTCp6bRSFAvy7ST9Kc3mO+FANOaOQLyuT7HFSUQMgyeQAOw61EQwJHario+OnHqwp3kZGfLB9Sp6UhFDJC4IIJ6YqxHCV5bAPoTVpIolH3sn1NBQnKoePSlcCIqhGfl98U0W8eMjGKnCqikMAvrimhY3+6xB+uaBlZ4kL7Qq9P4Rg04WsZ55H15qx5TDJG1h704IeyH8aGFiAWwHA5pJICBwDn2FWgoPTr704RsP7v54pAZjJIp5yR6FaYEUrlce4xWyLfd1zUb2cZPPf2qkIys5+9GR7mlKDAJYD6GtMWShcK/HoT/jUb2JxnYOfQUBcobPSQY9zStFJ1BBH1qy1kFGSDj0PelMB2EBWUdsUWArBG2bmGB+dNOzP3alS2IOJJGJ9elOaLacKxYeoNFmBVZUI44+tV2hUg/MpP0q5IdpIKkHvxUbMP7pP4UWYFMxup4APrUbBtw5ZR9Ktk+tMPH8WPqKdhFfkf7VNLkdUqZiTx8rCmk46p+VFgIwwbgpx9aCyRkZYgfWnjb2yPrS7EZcE5HvSsO4wSg9D+YpSoYc459Kcq7Txgj0o2HOeaQDVTbyufoTTtxHUVGUk9f0prb89f0oAmLIe1IAMkhqg3kdTSgg9lP1osBOwx2z9Ki8xWyoBBphGDwSPxpPMIGNwP1poBdjA98U3BHoRThKfQfnTgy+hI96AZCWI9qb5x9DUx2HqB/KmlFHQYoEJ57AffqTzGdN21SPcVEYQe4/GnLHweMY9DQFgBDHHl/lQQBjhhTG3LyAaA7suVYfQ0BYXGehpDleqmlV33YK8etOZgoouFiIrmoyuO3NT5HaoyQRk4ppiZ9beDv+RH0DP/QNt/8A0WtbdYvg/wD5EjQP+wbb/wDota2q7Fscr3CiiimIKKKKACiiigAooooAKKKKACiiigAooooAKKKKACiiigAooooAKKKKACiiigAooooAKKKKACiiigAooooAKKKKACiiigAooooAKKKKACqerKr6PfI52q1vICfQbTVyqOtf8gHUf+vaT/0E0AeXNeW9qpisYwc/ekPIP/xX48VSZ2kcu7FmPVmPNMUZNQ3N7Da8Md0n90dvrWbdjVIsOyopZ2CqO5NZt1qJI22zKD/fb+gqhcXUlxJudwV7KOgqmzSA5wCKylO5oo9x8olySwWQnvnJNUyM8MGX6jirQbrn+eKrSXLByojkAH8WQRWZYxIBuLZVh7daZMjD5hGSTxgd6mRxI2AUB9xipTA7MrEtx0wcik2MpCIsvUq/TbUkMU6k+Yw2jp71eUnncqt7dKbhcZCuPxzSuMj83HCpz3NMaRc9Pm+tPb2Y/iajyxP32oAb5ob/AJaZIPO4U4uw6Aj3U5phXrhs/wC8op6hhjAA+hxQAFo3OHb6ginKkajCKMegNKOOpI+oyKQoW+6EJ7Ec0DJ0Q9t4x+NPBHU7SPyqHbtUbi+T6Z6Uoc4wrr/wJc0WAsFgADtOKlQRnqWB7fLxUHyYBU5PcqcGlBBH32H+8tFhXLyqpU5Kk+lHlRkH5AD64qqjYGcxsPrgmplmGOUcfTkVSRLHGEbeisfbimeQBg8r3walV4mGfMC/WpVi3Dsyn3q1ERSdHB+UK345z+dR7HOdybT61pPFhQU5z+OKgaFmPIFUoiuUmhzwWOPcZqM23uuPQjFaIifsf1oaLI+dQfwquQOYyZLY90/Wq0lsBnqPatdoE5AJH41A9rIB8uD7UuQOYxWtnJOD+tQmN165rYe3YD7rCoTA445A9KHEVzIKOx5FMZOTjP8AKtcwKeoBP0qNrYMOUpWHcycGge61oPZjBwDUBgZCBu4PWpsguVSjZyuMU3dIDjGfpVswuRww/EVGYmA5GfoaXKFyHzj3H50vnp0Ip5B9DUbICeQcfSlYdxCYm6mk8tOzj8aPKHvTDEw7frSaGL5JzkEn6GkdHPVRjvximgFfWnh2AxmkNEWw56GgZH8X6VMJj3/UUheNuq/kaAsR8nvmkz7inlYz0OPqKRkJHDigQ0Eg5JpfM9aWCA72Dc8euae0I9OKAGCUjoabv+bP6dqcbfuDTDGy9+KAH70zyuPpRlD0P5io85xSH2oAfgev6UwjPpTckUeYR70AfW/g/wD5EnQP+wdb/wDota2qxfB5z4I0A/8AUOt//Ra1tV2rY5HuFFFFMQUUUUAFFFFABRRRQAUUUUAFFFFABRRRQAUUUUAFFFFABRRRQAUUUUAFFFFABRRRQAUUUUAFFFFABRRRQAUUUUAFFFFABRRRQAUUUUAFZ+vOsfh3U3c7VW0lJPoNhrQrI8Vf8ihrX/XhP/6LahgjwG68SM5KWy+XF/eYfM3+FVRqcTH50P1U/wCNZWM9Rj6GoyufusCfTFcrdzrikjcWeCQ5Eig+jcVLtYjIGR2I5FYCmReoyO9SLO0XK71PqMipGbJQMeRQYY88KM+tUodRm4JIYdy65/WrIv0b70fP+wf8aTADaqGzks/YE0p+0nH7xYwD90Hr+lPW5gP8ZXP94YpxxIPlIIP40hjGuHU/dH5cVE04I+7z2wKlEXXA5+tBh9xj24osgIw427ncZHZqX5SDnBB9DjNKYlIKkZ46EA1GUCjJOfRV4NIY/C8AAj680bemCPzqDLA8qV+vP60LKSQDjPoKYFjJByR+lPChjwoxTQpABzz7Gn72x83NIY4L2DFfoaDCxPQN9aQeURnBU+xqVFJI2yZ9iMYpoCEwHGAGQ+4yKFWTGV4x79aubZAPuEgehzTcqG/eJtPoetWiWQLvYYdasJGx4Cmhdp4GR+tWYox/AyvWsbEsaEYDkN/OnoqY+6Afyq0gLDoR9OaQplNpG73bvWlkZtkLArghnA9ScilAYAMrKfrxUvkY5cHaOgHIp+35QoOR3HvVJCK+/wBUx9CDmmeYmfmOPrxUrKGUkAfgKgcBcZBCn3wKrkFcJNrdwT7c1AVHp+VNl2oMlD9MYJqNdyry7Z6nB4p8orjijbPmJNRbXHBQE9ad5zAckH8MUvm7uSOfXNS4jTK8gwDlOfpURI9KtNJwcg49xUBkDHb1qOUq5ENrnHIPr1pGQ465+oqz5St1FMa3bOVLY9M1LiO5UaLOTsB9TUT2464NXmiI+8Miqko2BmBIx0FTygUnwrsvUDvmmNsbvj3qUxKR7/WoGh444+tS4jTGNGCOxpmzFLsbGR0qNmYd6hopMUqTweabs46UB24zTt+RipYxhUf3aYQvqanBHemyYIxxx60hkG0GkxjpUpj3DANRtGw65xQIaM9iaXfIOhOKNuOKOVHQEflQAvnsOwxSeeP4l/KmtjGdrfgc0zKk/wAQpDJjLEemR9RSZibjIqEhccZ/EUzIzTQiz5SHoTn2NIYTjhqr5A6Gn+YwH3jQB9b+EBjwVoIPX+zrf/0WtbVYvg458EaAfXTrf/0WtbVdq2OR7hRRRTEFFFFABRRRQAUUUUAFFFFABRRRQAUUUUAFFFFABRRRQAUUUUAFFFFABRRRQAUUUUAFFFFABRRRQAUUUUAFFFFABRRRQAUUUUAFFFFABWR4qGfB+tj/AKcJ/wD0W1a9ZPijH/CJa1np9hn/APRbUnsNbny+I3/v59jS4IHzLnHpUwX0OR6EU7afQn6VyXOuxEGOOARntTgAB3qwERcfMGPtSFFz0xQMjJGDtAA7DOaZvXPJwakaDn5GOT2pjQyd13fXigBPMK981IJwO35VEQFGNmPxpvPpUgaEd03GJM+zDNWFujj5kUj2OKyP0qQGQKG6j0zzSYzV+0RNjIKepx/hT90bghGRvxqhE4YetWFijb2PvSGSGLB5yD7VE0Gen/16lEJHKyMPoad5cgOdyn6jFFwKjRuOhIpB5y55BFXNrdSh/Dmg4zhuD78U0wKqzHOGXmp45uOBTjGG5/pQIjngZq1YRIsjdORUiON3J5PUetQhSpGQc+tPxnGMZq0iWy3GI5G5RT+GDViOJOcMy5/vHI/WqsW7qDk44q2jPjBAH41okSyzHDMMFSrAd+RVgCUKMxNnqMYb+VQwMVAwCPpVwOGwSTj0Iq0iGQBkZtrKqsOueKdsTHBZBnnPQ1bWRG6spGfp+lP8iB2P7sAnoQMAfl0rREszHt/4gAxx/CelU5YXXojcmtx7RdoAmYH/AGsN/OqVxa3ZG0bGQ8Ng7Tj8a0RJiKi7zJg7R90AcH1JpXCEA7lGePQ1pSRuFGYDhePlXIA+oqsY0YZO0n0B5/Wi4FX7OX6AlfXFNe0IHAP5VaaFUXoQOopwU4+9n6mgDKaPDddppgTruwa0ZFkU52K317VAyn+JCPrUsaKmNp4LL7UvmOP4g3sRU5jUjBzTTD9KhpFIhaZuhA/A1Wm2vgbSFHPI4zVp4scFR+BqBovQt9cVLiO5WMCnp+hqKSHA6mrLL7qfxqNtw6Zx7GpaGilIhGdu3j1qBl45H6Vcd/UAfhULleORWMkWimVUDoaTbU7be1NKgjpUDIthPOaiZGyetWClNZT2P1qQsQYYd6Tc45z+VSZOO9RlgeMDNAC+YfSkLqeqgUw/THvSj/ODQAfKTxkU1kyeGpzJgcA/zqPvgUAPKtgc5qMqw7UZI9aN7djQAhHHTmkIp280EgnlfyoA+tvB3/IkaB/2Dbf/ANFrW3WL4O/5EjQMf9A63/8ARa1tV2rY5HuFFFFMQUUUUAFFFFABRRRQAUUUUAFFFFABRRRQAUUUUAFFFFABRRRQAUUUUAFFFFABRRRQAUUUUAFFFFABRRRQAUUUUAFFFFABRRRQAUUUUAFZXifnwnrI/wCnGf8A9ANatZXibjwprB/6cZ//AEA0nsNbnzX5eOgzSNG/dWH407cSR0x6UjFH4IK+4riudggaQcEnpxuFKJMnlcfQ0ozkAEFe+KUgMfQ5xRcByMD2J9iKlGwH95uUfmKrMr8gMpA5x3pI27luewzSHYueWjj5HDZ6Cmm0H8SKfxxVdpMKcKD745p0cjgcSMP1FICx9mgUZZD+AzSLHbtyEI9Mrimi4f8AiVWz6HBqT7UmeSU/3h/WgYv2ePnbwD6UjQuvIY1L8r8gKfdaQ5HQnHvzQBCHZFJIct6CpFkc8B+evNKS3cA0oKntigAEjd3BP0p6szDGFI9M0wxqehI+lIqlO/40ATeWo5CbT6g4pu85wHJ/3hn9abI+UKhnUkdRVYeYDzIWPuMVpEll0SEHkBv904/nU0bwj7zhc/3hiqccgziROfWr8ESyEFCatCJ0jBOUw3+6c1YjwmNyn2GOtVhbKWBKqf0qyiSpyJJVx6/MMfjWkWSy1Fg5IyAe1WVjBHUfiKpozqMMI39CPlJ+vUVZhkiUESrKmByduQPyrRMholMSSAruAx26VP8AZHRBtfgcdc/lSRSB2BSdHHYMMk+9WMPyMAHPY1oiGRJlVAbB/GmO2P4Mj3HSnsGwSx/AimMXJJAAPu3GPWrJK0jDzNoUY65xjB+lRtH5vzPgr2DYNSyFdw38j/Pf0qIssjhs4x2XpVAiH7MgHChR6xsRmmtb9hJ07Muf1qZlJORgH+7SErnGXT6ZxWbKRXaBypICsB/dOP51BIpQEOrr+FXQ6g/O2RULyqOG59MUikimQjjAxk9qa0ChD2xVnEUjfMPxPWlNsmPlkIHoDxSuMyniZcnOR61TkZx95W+tbMlqw4Dhv95f8KqS20h/hH4N/Q1LYGaSCcZNRttGc4/EVckiKkZG0/7QxUTIducA/SpYylImeVCn6Gqro2SCp/nVmQDPKkH61WkXr+8cD0rGRSISCOx/KmfpUmTziTP1FRuHbqRke1QUNJI70m/HFJtYE5xTGD57YpMY/K59KQordxTCp7U1mCnDcUgHGP0INN2H0pCTnrS72H/1qQhhG08ZH0prF88OfxFS+Z6r/Wm5jagCIbs/eBPuKG3Hrt/CnmNfT9aQxjpmgCEh89OKT5s+1TGMjoaYQRQhWPrfwd/yI+gf9g23/wDRa1t1ieDv+RI0D/sG2/8A6LWtuu1bHK9wooopiCiiigAooooAKKKKACiiigAooooAKKKKACiiigAooooAKKKKACiiigAooooAKKKKACiiigAooooAKKKKACiiigAooooAKKKKACiiigArJ8U/8ihrX/XhP/6LatasjxV/yJ+t/wDXhP8A+i2pPYa3PmRWBPDZHtUuD2/WquzA4HPrU0ZcYzJz6EVxHYTqDnuP5U/aqjeeB0qEOw9v1oaTuGBHoOtSMkYhsbzgH0NNKZ+6Saqb5TIfl+WpVcqBuBFMB4LKfX0pxZWA3DB9CKUNkYyPxoCbei0ALuB4BIHqaCWBBXrQR6Ej6UoDf7JqRjFZVOSuD7cVYjnlH8ZPs4zUYBJwAMe9SqhHYH6UDJUuiT80efdT/jUxljI5Yr/vDFUjnBGw0gLqOGZR7g0xF4Ak5AyPY5pRkHkVTV8HdtBPqpwf0qRblhzuJ9nGf/r0xFkAE9KdsU9QKhWZGPKZ/wB0/wBDUyvFjG/b7NxVoTBbZM56H1JqQCUfLGuU9d2KeFbA9PX1qwmAMYrRMkLVJIQcncuc9atJKdwJJ47dRUSheu3kVKo3nHTPTirRLLAuIgnzMufQ8VZQFsAMM+pweKpqIww+b5Txg8ipkVxk7AB14OcfhVollplLHeVVmBwQecD1p2FH3XkQj+4SQPqDmqglCE4ZjzyGJxU8Mksi5JjYdRg9BWiJHi5uU6SRykdd67SPy/wpslwTkPEw/wB0hxTfMAY8Y5yOaRgCGOOf4h6UxMi+0ITtBX2B+U/rinKiKdwRlB5BHrTZkIThQRnjd/hVQwuG3KGQ55KNj/61O4i35cbYAkI9PUfjTGgcdPmI9T0qAPOoGHVvQMv9RTheEp+9hLdsxsCD+Bwam5SQyQsuflyMYB9KqvgncBjJwVxVtp4GBJkMZ6YkBWla2DJlMMuOoOf5UuYZCDGV4bgdc0uVC5B9hT1jUfL0+vWoJolUYUfiKOYBjylVJ3jAOKha4JIyRxRJGxGd3Sqb7l52cCk2hosvLn+EYPUCq7Kj/wAA+vSot7A470wyEnIIPr2qWhjJIkB5Yr9eaqSRDnBU/pViSRqhYEj/AOtWMlqWiq1uMdD+FQtDjvVt1IxjOKiZiTzz9agoqspBwaYRVlip42898UxlQdyPqM1LArEe1NIUjBHFWCoPem7ccf0pAVNiK3ykj2NDIOcEGrBjBHIpnljsfzouBWwR97ih1IAO7r+lTsrAcVCQR/DmgQwo3XGfpTd7dASKdn14P0ppXnqKAG+Y/QijzSOoNKQR2ph914poR9d+DjnwRoB/6htv/wCi1rbrE8G/8iP4f/7Btv8A+i1rbrsWxyvcKKKKYgooooAKKKKACiiigAooooAKKKKACiiigAooooAKKKKACiiigAooooAKKKKACiiigAooooAKKKKACiiigAooooAKKKKACiiigAooooAKyPFX/In63/14T/8Aotq16yPFX/Ioa3/14T/+i2pPYa3Pl4yOHw0ZAHfOc0pmU8A0hTefvEf71RuwHyiPI7se9cZ2EokwOtPWTJ5Aqpux91se1KHpWHcubw3fFODHjHIqnuz2pykgcE0mgRcGzPIx9Dg04sUI5P48GqqyEZzTxJ7kZpDLBl9v0pyyIRzu+oNV95PoR+VAbgckfXpSAuAJ1jJI96lA2DJXk+9UFck4BB+lSpIw6HNAFtX56lfcYo+fcSsu4DtjmoBL1BFAfBzjB9adhEpIMm0jB9wKTyyDkYx9KQP0yCT65pWZicjkE5OOtUhNgWKfw49xTllbIHb09aATjOSDSndnhFb6GrQieM4b5QyH/YOKtxyyKM7wwHZ15/Mc1TiYBuSy5/EVaRQRlWyPQVSEy0krfxR8+qHP6cGp4pYicF9p7huP51UyyKAFx34/wNSRzKzYOM9h/iKtCNEAk9iCPzqVCRjIPHT0H41SiVAwALI3qh21ZUyDAV1fHZx/Uf1FUiWTbRnAYgHtnPH408qhTKp+PQ1C0pRdhgbk5JQhv07UqXELkbZFznGD8p/I1dyRjDC/LxnsOmKiZpEAx2/utjirspO7kKc+oxxUQKM+1kK+vORVcwii11KFIDNtHT/69PjuWJHKbsdAP51M8Kg/KAe1UZAyH5xkZ+h/OnzBYvDZsB3Ebui46fhULRndjC7uxIx+tLBJtQsOUPXPJommjCHLABRyQaARWkkAlCMox1YEYz6D+v4U8LFncMZ9V4/lVWMOxMj5yxycjP4fyp7oyKewJ6A0mh3JWaUfdnYjP8eHP+NRNcOGbfFux3U4/Q/403ayEMwJFO3hxyOR+OahqwyPz1I5UqMfxA803HmN8hB+hBqdQhPHB9elNe1RhnaD36f1qRlZoB/dwRUEtrvB5weowKu+XImAkrD2PzD9ajcSgnhD+ODSuVYyZ4DEN28gdhVYlu/T3rVnw64eJx79f5VX2xnhWBHYE81EmNIzmZhVd52B5FaUkS9xVZ4Bnnn2qBlTLSksjKpHXPekckDnk1aij2xH3J7Ux4wf4Bn8qkZV3Y6ikL1M67Y2VSQx9ear7G9mPrUgLvppbrkUxlIPRvxFMLnHWiwyRmHeoyOc5pM5oxnpnNAgK7s0wqvcc+1L8w6dPejJ+tMQwpycNTCrfU1LweMY+lJgDpTTEz6z8Hf8iRoH/YNt/wD0WtbdYvg//kSdB/7B1v8A+i1rarsWxyvcKKKKYgooooAKKKKACiiigAooooAKKKKACiiigAooooAKKKKACiiigAooooAKKKKACiiigAooooAKKKKACiiigAooooAKKKKACiiigAooooAKyfFP/Ioa1/14T/8Aotq1qyPFRx4Q1s/9OE//AKLak9hrc+Y9oqMxjHyGnq+TyMfSnfKemM+3WuG522IDFkfMv41E0Q6g4+tXKTHbGB707iKYVkIJxj2qZMlQFUcdTmnGHnIP4Co2jZelADm+XryPem9RwfwpC/GCDSbc/dYfiaAFEjKT1qVZhgZqExsBlqQUWGW1KvyOv5GngMPusR9eapA4OQcVIsxXrRYRb8x15ZQR6r/hUiSo4+8M+h61UWbdxmnkgjnB+opAXAFADKfyNSIcnHFUVDqMIWA9Oo/Knbn7bT9DiqAts3zkAjjtSjk4IIPrVYztgByV9MipoZBn1/GqRL0LS7jgBufep0BUDdznuKrq3Qjip0YgZ9fWqAsiUghQQP8APvU6tuOChJ7kCqSndIQ2cVaBweTjj1qkIsohx8pP41OjuuQygkenU1Wic4GGDeoJ61aBU4Vl2nrkf4VSZLFMokBG4knsRUm+NogJEVj6EZx+FQONhyMlT0PepEKMpJBz61SYh6xwoNsbNGM/8s2/oeKHRsHDpID6rsP6d6aVUfMrnBoLvgABT+HNVcQwggkvE6+6kOMe+OaarJuPlzIW/uf/AFjzUr5wco2exXmomCSqQwRhjnd1ApAKQq5WRNpxk8VWmAkKRevzMQOMA8D8T/KpVgWIfujIi4+6rfL+R4piiSN3YGM7zls/IemMccUXGSLGNu3PHpQbdG+6xz9elSeaMKXhdB3IG8D8RSLPC6jynRz7Hn8qdxEL2h3BizjPrTGtNv8AF2qWRc4IZwM8jNNBZc5kJH+1UtjK4DpnA/OmmR16jH0q0WY/wg+4pjsmMHAPvU3GVhKz9gcepqNp+cEKSPTmpGiBPBIPqKgMLAkr09jSY0MllH90iqjurHkZPuKtOGAANU5GcdRxWbKREVUng4+hphUjowI9xTjIM9KG296hlEakKgRlOAOq800+Ue/PvxTbhkQDMgXPqar+eTkBsipAmKHJxUbRqR0/Ko9z54X8jR5jjqT+IoAaY+eCfxphhJ7A1OJSRyoP0NNLAnIGPqKVwKZhUk/KR9DUZQpghj+NXSM9wT7GmNF3IpgVM8ktk7jSEDHB/A1YZAOgqFoc9Dj6UxWIC2Oq/lTODyCfxqcxSL7/AFqMqR1Q49jQI+tvB3/IkaBn/oG2/wD6LWtqsXwd/wAiRoH/AGDbf/0WtbVdq2OV7hRRRTEFFFFABRRRQAUUUUAFFFFABRRRQAUUUUAFFFFABRRRQAUUUUAFFFFABRRRQAUUUUAFFFFABRRRQAUUUUAFFFFABRRRQAUUUUAFFFFABWP4sOPB2uE/9A+f/wBFtWxWN4t/5EzXf+wfcf8AotqT2Gtz5fXa5460SBVHXnsKrj680jOxPHQdz3rhsdpMtxIh4OQP71TC5R8Egg+3IqkrZXJ5qVQv507CLakN0wfpTsnGCBVYBW7nIp4Zxgg7h780hkhQEEZFMMC04TL0YY9xzUqBHGQ2R7UXAptEy9iaYU9c1oGLuD+dMKEjJU4p3EUunegfMwGce5rQWGNjyOaXyY1ydycdqL3AoFQGyrZFTxMSue3vU/lKSMAUeRzwR+FACo3Yjj2qcbWHY+xqsY2H4UKfmAzg9smhAXkRSMY4oNtGTnbg9iOKr79pwHJPsKmR3zx+Rq0IlEbrwrhh6OP6ipEDAfMjD/dO4f40wO/HFSLJ65FMRPEVbhWVj7Hn8qmWRcEEd+hqtiNvvDP1pwQbfkcgegOR+RouTYtZCkkH7w5qVHZm3BsMwwPb3qjG7Kwyocdtp2n8c1ZjuYtw3Foyf764BqkwZY2ylVDSH5R86n19jUquNoOcD0x19qa0hRN20FTxkHOaYk20bUyAPXmtEST7wSSVb06g0ecSMcjPHzUwSF/4RgdCKUYGSwPufWqEPEj47Y7Y5pwk3Lh+R781H5aSDKscdiKZIjj7pBPrQA4so+Ubue2Timnf7MR6jFQNPICBgj6U8SBuhOffikMlVuQTuX0I6Ukqo5BcLID3YAmo2dl5xjIzmoxOWIywJ+lAErIFTCO0eOgDZH5Go2MxIUhX57fKf8Kjads8hgPSn71ZV+br3IxSYCtMsf8ArVaPA6kcD8RSCVX5DFx7ENTZFJwckgdKqy7SApUBmOM4wR3qWNFhlBJ5Of8AZOKYxZRkE/jVcu6nCO6+gPzD9aUXL/xoGH+ycfoai5Q5nboVyKrvjPIqUXULDDEofVl/qKRwHXKlWHqpzSGU3jQnOMH2qIrsqdxhuf0qJsVDKK06q6kGNT9RVMwKmSq49q0mwT/WoyvJOKVwM8BwCVzSpcdnAq28YweKrG1UdCaQEioj9h7EU1otpOCajw0KFlzxVfcTMDGZCe+TxUgWDGR/CDSZ2eqn60LMWHfNIZD0bBHvTAQjPcVGRhjUgZSfWoj949vahAJ2xnr60m0DqAacckc9PWotw64pgfV/hH/kS9C/7B9v/wCi1rZrG8I/8iXoX/YOt/8A0WtbNdy2ON7hRRRTEFFFFABRRRQAUUUUAFFFFABRRRQAUUUUAFFFFABRRRQAUUUUAFFFFABRRRQAUUUUAFFFFABRRRQAUUUUAFFFFABRRRQAUUUUAFFFFABWP4t58Ga7/wBg+4/9FtRRSew1ufKgUjkdfekKtjgc+lFFcZ1ifMR0IPrTlPA6g0UUDHb1Jxk5pRJg4VqKKAJRKe4yKVWVjngGiikxkzSyoPlO/wD3qkW6AwHQj6c0UVLEyYSq43KwJqN4g75ZQfoaKKYChEB4OPrTsOCDgn6UUUAKJOx60YVu1FFNAAi+YHripUUqDg4zRRVrYQ7JB74qSN2DDOTmiigRa3gD5hz6UjzRIm5mUE8daKKAGCRWI2Nn+tTK0mMDGPT/AOtRRVIkVFwd/MZzj5DipV80fxq656Ov9R/hRRVoTHmV87fKZeOSp3UiXIbkNn6Hp+FFFVF3EXraXdycfT1qbgEDIB9SKKKoRD5RIOTkn0qFgFbDEYPfv+FFFIZC8pTjbgDuDx+RqLfk4ZAT6jiiikNBJnaNzkZpp3AYDZ/UUUVNwFEjAHv2qJ5Q8p5+6u3BGeTRRQCITgtnJGPSkbJ+7j+VFFQWRFmDdD+NRyFGOQBu9RwaKKkZF50oPEhx6MM0v2hujxhh7UUVLGHmRFhkspP94cfnSlDjKEMPY5ooqGBGVOOnNREYNFFAEcgyhAOM03aAAccjuKKKEBG4bHrUTJmiimAwqc5/rUZQ560UUDEJZelRSSFW+5x6iiigD6y8Ic+CtBP/AFDrf/0WtbVFFdy2OJ7hRRRTEFFFFABRRRQAUUUUAFFFFABRRRQAUUUUAFFFFABRRRQAUUUUAf/Z" old="https://www.landscope.com/images/Photo/Stock/37001_38000/37086/2be11d.jpg" alt="Tregunter Tower 3"*/?>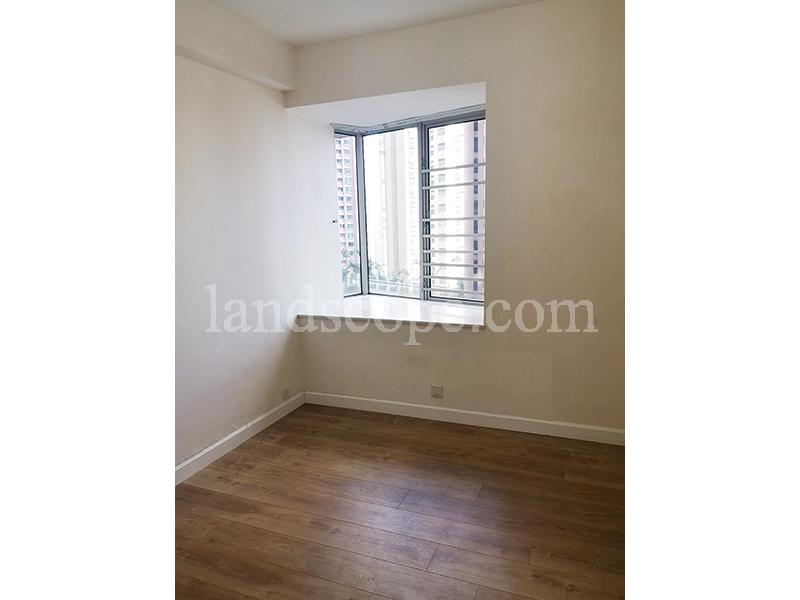 2nd Bedroom 5 of 9 photos
/*img class="sp-image" src="data:image/jpg;base64,/9j/4AAQSkZJRgABAQAAAQABAAD//gA+Q1JFQVRPUjogZ2QtanBlZyB2MS4wICh1c2luZyBJSkcgSlBFRyB2NjIpLCBkZWZhdWx0IHF1YWxpdHkK/9sAQwAIBgYHBgUIBwcHCQkICgwUDQwLCwwZEhMPFB0aHx4dGhwcICQuJyAiLCMcHCg3KSwwMTQ0NB8nOT04MjwuMzQy/9sAQwEJCQkMCwwYDQ0YMiEcITIyMjIyMjIyMjIyMjIyMjIyMjIyMjIyMjIyMjIyMjIyMjIyMjIyMjIyMjIyMjIyMjIy/8AAEQgCWAMgAwEiAAIRAQMRAf/EAB8AAAEFAQEBAQEBAAAAAAAAAAABAgMEBQYHCAkKC//EALUQAAIBAwMCBAMFBQQEAAABfQECAwAEEQUSITFBBhNRYQcicRQygZGhCCNCscEVUtHwJDNicoIJChYXGBkaJSYnKCkqNDU2Nzg5OkNERUZHSElKU1RVVldYWVpjZGVmZ2hpanN0dXZ3eHl6g4SFhoeIiYqSk5SVlpeYmZqio6Slpqeoqaqys7S1tre4ubrCw8TFxsfIycrS09TV1tfY2drh4uPk5ebn6Onq8fLz9PX29/j5+v/EAB8BAAMBAQEBAQEBAQEAAAAAAAABAgMEBQYHCAkKC//EALURAAIBAgQEAwQHBQQEAAECdwABAgMRBAUhMQYSQVEHYXETIjKBCBRCkaGxwQkjM1LwFWJy0QoWJDThJfEXGBkaJicoKSo1Njc4OTpDREVGR0hJSlNUVVZXWFlaY2RlZmdoaWpzdHV2d3h5eoKDhIWGh4iJipKTlJWWl5iZmqKjpKWmp6ipqrKztLW2t7i5usLDxMXGx8jJytLT1NXW19jZ2uLj5OXm5+jp6vLz9PX29/j5+v/aAAwDAQACEQMRAD8A9/ooooAKKKKACiiigAooooAKKKKACiiigAooooAKKKKACiiigAooooAKpax/yBL/AP69pP8A0E1dqlrH/IEv/wDr3k/9BNJ7DW55LTSKf1pDXnnSRkZpjqCuKmxxSEZ6U9wKDqVbFIVyeRVt4wwwevaoMYYAjBqkxNFV074qsy4PStB1qvImDzWhBUxzTelSsADTCuWpiaIjx0705eM0pX5c+lC8c9aBDlOOtSimKoPUVIAOKAHjinjOajHUVL1pDFFOA4pF96eKBgKcOlJnNKAaQCgHHNLQPrS44oEFFFHPpQMZ3oxyKceaTpTGWsZAppXNPHSjFAEW2k2g1I1IF55PFADdtJsHpUnFJj0oAj20beMVJijaaBEW3FJipttAHtTCxEBS4qTbz0o24pARY7UoWpNpo20xjQKXApwFLigBAuDThRmnAUwEApcc07FGKQCAc0oBoxQDQAtIwyjUoob/AFZx6UCKxFNI71IRTSMUhiD1pTzQAaOhoGHamn5V6ZPpTjgLk0zBOTip6iPY9Ez/AGDp2ev2WL/0EVfqjov/ACAdO/69o/8A0EVerrWxgwooopgFFFFABRRRQAUUUUAFFFFABRRRQAUUUUAFFFFABRRRQAUUUUAFFFFABRRRQAUUUUAFFFFABRRRQAUUUUAFFFFABRRRQAUUUUAFFFFABVLWP+QJf/8AXtJ/6Cau1S1j/kCX/wD17Sf+gmk9hrc8lozRSVwHSGfemk9aU0DBFADKjdM8jqKlIxR2pgVD16c1DIuTVuVMjcBzURG4e9VFktFCQEHBqI/eBFXJkzzjpVfaO1WSyM5xTB35qY0zaMcfhVEig+9PU81EpIYe5qQZzSAlUjNPBpg6ipKLFCjk1IOtRjr0p3SlYQ4ACnjHNMHSnCgY4cUtIOlLQAUUUY4oGNzTScnrTsc03pQBfwMCkpwHA+lIRzzTENIpMU/FG2kMZSY5qTbRt9KBDMUoBp+KcBmmBGBTscVIFz0pdpoAjxRtqQrQeBQBHtBo2Lin4NIaBjdo9KQgU8AUhpgNxS4opwHNACjiinAYo20CGkUuPalxS4pAM25prA7DUvamSMAuD+FAEFM280+jNIYmOetMbAJJPFPbgEk4FMUEkMR9B6UgBeTk9ew9KXGKMc0DrQB7Bov/ACAtP/69o/8A0EVeqjo3/IC0/wD69o//AEEVerqWxgwooopgFFFFABRRRQAUUUUAFFFFABRRRQAUUUUAFFFFABRRRQAUUUUAFFFFABRRRQAUUUUAFFFFABRRRQAUUUUAFFFFABRRRQAUUUUAFFFFABVLWP8AkCX/AP17Sf8AoJq7VLWP+QJf/wDXtJ/6CaT2GtzyQ+tJ3pwo4rgR0jKU8UuOKDQA2kp2KMUwGkZqJ0Azjip9tIy0AylIvHrVR128joa0WXBqvJHkEEVomQ0UmGSKb2FSsuCQe1MxxVEjCuakxkA0ynLjpQIeD7VKKiBFSDGKYD+/FOHvTR9aUUih4pwxTKUHPSkBJRSCloAWkNLSGgBDxTDT2OBTM8UAjQB4H0pDSDnpTtppgANKKTYaeF96AEFBBHIqQJgU7bQBCM09RjrTwlLsoAZTh708R07y6AI9opCADxU3lmkMftQBAaYanMdNMdMCMAUEVJsHvRt5oAixilUEGn7cYpdtACY70vWlxRjFACYpMe1PpCaAGE4qFlJBJqfbmh0/dsPanYLlQe4pTx9KDTSok6/c9PX/AOtUDG8uQ38P8I9fenn9aDSDmgA7UgpTnkUijjNID2DRv+QFp/8A17R/+gir1UdG/wCQHp//AF7R/wDoIq9XUtjBhRRRTAKKKKACiiigAooooAKKKKACiiigAooooAKKKKACiiigAooooAKKKKACiiigAooooAKKKKACiiigAooooAKKKKACiiigAooooAKKKKACqWsf8gS//wCvaT/0E1dqnq//ACBb7/r3k/8AQTSew1ueShc0pBxUgWgrXnnSR7aQipdlG32pgQ0oXNSFaULTAjC0mOcVNt9qNgNAFZlBqBk5INXtvtTJISR0FMW5kSpjJ7Cq+OK0pI8ZzVFkMbYPTtWqZmyEjikxipCO1MIwSaroIVTzn1qRaiTqfzqRTzSGiQU8UzrTl4OaBj6UdaKTpSAkApelNDcUpzQAtIaBxxSHPNADTSGlNNPQ0Aayx5UEDsKd5Z9KmjH7pOP4RTsUAQ7MdsU5Y6l25p4WgCLZ7cUbMjipwlPWPnpTArrCc81YWAntxU6RZ7VYjgJ7UgKi22O1PFqT0FaK2/1qZIVAxjmmBjm3A4ppixWy1mDyDmomsSaBGO0Q61E0ftWw9mw7Cq723tTsBm7R0pDGKuPDimeWcdKBlQrj0pNuetWGi5zjmk8vFAEOzApNtTlDSFfakBXIIoIp7A03aaaQrgBSsP3bfSnBeKSRf3TfSm9gKBGTjt396d0pQtBHpUFDD0poBFSEdqbikA0Ue1KeDRSA9e0b/kB6f/17R/8AoIq7VLRv+QHp/wD17R/+girtdS2MGFFFFMAooooAKKKKACiiigAooooAKKKKACiiigAooooAKKKKACiiigAooooAKKKKACiiigAooooAKKKKACiiigAooooAKKKKACiiigAooooAKqaqM6PfD/p3k/8AQTVuqupjOlXg/wCmD/8AoJpPYa3PJ1uoopGDozY44qxF5c4JjbJHUHqKzrhdt3ItT2spit2ZYw7CQcjhwMdv8K86L1sdTRbMXPSgx+gq3bNFeRB42BJ4+p9Mdj7flUjW5HY1diSh5ftS+Vg9Ku+QT2o8nnpRYLlHyz6UGOrpg9qQxY7VQFPy/SmlKuGIim+VntSAzbi33DI61mTR9u/UfWujMWeCM1nXloQNwGfX3qk7EtGAevTFNOOlWZo8HIquVrTUkjyQeByKXODwacUBpyIpOPypsEOR+OacH468U3y+OtOCe9IByse1KSaVU20pXg0DGqafuY9KQKacFxSsAq5oNL0pDTAaSKaW4P0obrTG+6fpQB08SZhjPbaP5VIEotButISe6L/KrCpRYCIJT1iNWFjz2qwkOegp2EVFgJxxirCW2O1W0gqwkIFAFWO39qsrFjtVhIvarCW5PaiwXKfl04RVoC1PpT/svtRYVzNCkUEE1pfZKQ2lOwXMlkJFV3h9q2mtT6VA9v7UAYTQHPIqJoMdK2ngHpULwCgDGMZqMx/lWo8A54qu0RFKwyiVC9Khf5QSelXWj6knFUZW8xvl+6OnvTsFyI8kmnAUoGKWmIAOBSOMo30p2KcACCPY0MZQxSbRUxTHQcVGV5rIoiK/NSEVJQetAEDDmgCnHG40xj8+BSA9e0f/AJAlh/17R/8AoIq7VHRudD0//r2j/wDQRV6upbGAUUUUwCiiigAooooAKKKKACiiigAooooAKKKKACiiigAooooAKKKKACiiigAooooAKKKKACiiigAooooAKKKKACiiigAooooAKKKKACiiigAqvfjOnXI9Yn/kasVDdDNnOP8Apm38qT2Gjx/UU2ajMp9afbGFbG4aeKZ41ZMvDy8Q5+cDuB3FTa/Hs1mQeqqf0rQ8Jxh57pSM/u1/ma89L3jqfw3MsiS3MVzFLEyzf6q4TmK4Ho3ow/Aj9a6DTdQhv8wzgx3CD5lf7wHqfUf7X5+tMvfDs1o8txpUcbxzc3FhL/qp/cf3W9CKyUWKRS8BuPLtjl0xi7sD6/7afofY1ok0RudS9jtPTmm/ZPUVDpesqvk21+0ZWX/j3uYv9VN9M/db1Q/hW81txkcg9CKtJMnYxfsvtTGtRzgVtGD2qMwe1PlC5iNbH0pjW5FbbQe1RNAMUcoXMVofaoXgDAjFbL2+Ogqu0IB6UrDucjqNkYwzqPl/iHpWOVxnPWu7ntgynK5+veuU1KwNrLuAJib7p9PaiLEzLI5pOhzUjDPNMK8VoIkVg1PGKhjOGK+vIqUUAP3AdaXNMzThSYxQacKbxThjFFgHU1utLkU1u9ICMnmmt0NKaYzAUAdnYrmwtj6xr/KraJVPS23aXaE9fKFaMYpgPSMVbijGKjjAq0namJkiR5NW4rfPUVHDjIrQixgU0hMEtlHao5LuCFtiK8sg/hjXP/1hVl42lXYCQD1INOjto41Cgceg4FO3Ym5nNc6g/wDq7aGIdjK+T+QqMjVm/wCXu3X/AHYSf5mtoIq9FAp1Pk8w5jCUasMn7VCcHHzwEZ/I1JHc6ghxNDBIPWJyD+RrZpCqt1AP1FHJ5hzFKKZJ8jBVx1VhgilkiGKnNuoYMowRUcjgCi1twuUJYgKqugq3LIDVV2zSGVnQGq8kYFWmNZuo3fkLsQjzW6f7I9aQyhfTguYU7feP9Kp0UtVYQlLSgUYpAAqWBfMl2/7LH8gTUVWLL/j4Of8AnnJ/6CaLBcpscioDipiRgVAxGetZGg3vSNhRk01nAzULMWPJoAJXyeKjH3gakxxTQtID1/Rv+QFp/wD17R/+gir1UdG/5Aen/wDXtH/6CKvV0rYwYUUUUwCiiigAooooAKKKKACiiigAooooAKKKKACiiigAooooAKKKKACiiigAooooAKKKKACiiigAooooAKKKKACiiigAooooAKKKKACiiigAqO4GbaUf7B/lUlRz/wCok/3T/KhgeYeK49utA+sK1c8FjN7cj/pkD/49UXi5R/a0B9Yf6mpfBhxqsw9Yf6iuD/l4dX2DthGD2rP1PQINRZLiOR7W/i5hu4eHQ+h/vKe4PBrVWn102uY3PO7izmt7k2V1bQwXdwcGE8Wl/wC8Z/5Zyf7P5Vf0rWpdOR1nM09lEdsolH7+0PpIOrL/ALY/GuvvLK21C0e1vIEngkGGRxkH/A+9chqekXWkSpctNPNaR8R36jfcWo/uyD/lrH79QPWpcWtUUnfRnXRmK4iWWF1dGGQQcgimvFiuP0+7uNNuE+yLHmUbxaxuDDcqf47dugP+weK62w1K11S2823fODhkIwyt3BHY+1Unclqw1o8VE8ftV1hxUDinYCm0fcVXki9KvMKruOKlodzPdPasrULZZLW4QgH5Sa25RVC5TdFMPVG/lUsaPP3BHTHNMarMifKPaqz9asRC3DAjtyKlV8jmopPrUayAHFAy4CD0pVYVWD+9ODZPWgRZ3UoIHeoN5oDUDLG4UwtUe/2prMTQA4tmmFqYz1GXzSA7fR2zpNp/1zFaaPgVkaM//EntP+uf9TV9XHrTQjRSSrMb1lLLipln96YjYSXGKtxXGMc1hLce9Tpc+9AHV27B4FYHqKlrnrTUGgbg5U9VraguorgfIwz/AHT1rRMhonooopiCiioJ7uG3B3sM+g60ATMwRSzHAHU1iz3W92IPBPFQ3mpNOcZwo6LWe1xz1qWyki48uahaXFVGn96hefAJJwB1NSUS3N0sMZY8nsPU1iO7SOzucsxyTT55Wmk3Hp2HoKiqkhBRS5NMPP0osAEgd6Xr3pMAHpS0WAKntGxcE/8ATOT/ANBNVycVLabWu41ckK5KHHoQRSEUi3A9KqvLyQvPPWpL6eKS8nNsNsO4hR7VWHSsTVATRnmikGS+AMn09B6n0pCH5CrknA9aaTn7wIH93ufr6UuMc5y3r6fSm7SDQM9g0X/kBaf/ANe0f/oIq9VHRf8AkBaf/wBe0f8A6CKvV0rYwCiiimAUUUUAFFFFABRRRQAUUUUAFFFFABRRRQAUUUUAFFFFABRRRQAUUUUAFFFFABRRRQAUUUUAFFFFABRRRQAUUUUAFFFFABRRRQAUUUUAFRz8W8v+4f5VJUV0cWkx/wCmbfyoYHnXis51K1P/AEy/rSeEm2a0B6xsP5UzxMd17bHP/LM/zqLw/J5esxH1DD9K4H/EOpfAehrIKkD1nCapFnrpuYl8NS7sVR8+l+0e9O4jH1Pw2FSV9LijaORt82nOdscjf3oz/wAsn9xwe471hRzukzXUVxLHLGRHJNKmJIz2juU7+zj8zXaGes7UbGDUJFuA5tr1F2pdRgE4/uuDw6exqWkUmP0/W1u/3Fwnk3SjJQnIYf3lPce9XXcVxcsMkFwtpcQiGfloljb5H9WgY9D6of1rQtNXdAsd025SdqygYyfQjsfai4WN1mqvI/FRm4UjIORVeSb3obCw6R+KqynMb+6n+VDy1GzFl/A1IzipRlSKpSZGa0pE5bmqciEg4qkBQkJqo5IPXg8Vddef8KpXCAhfmIIcEUAhoZhgbjTw8h/iNRiP/af86kCnI545700A4s/XeR+NKHf++fzoCBurMPoaUQjOdz/99UAPLOR99qi3Pn75qQIP7zn6mmOmOmfzoAiDPvcFjjIxz7U1jJyQx/Onsgz1P4GmhRjqfxNAzt9FbGiWf/XP+pq+HIrK0In+xbYHsCP1NaG6miSwJDTxJVTNODU7AWxNUgmqkHpwanYDQS4I71aju2BGDWQrYp6uaLCOii1idB/rCR781N/bs+Oq/wDfNc15ppfONMVkbk2sTuCDKQPbiqL3bHPNUDIT3ppc0AWmmJ71GZM96g3U3NFgJjJ71BJIW47U4ZIzTWFUoibIWOBQM+lSU0g/SnYQ1j09abml2c9TTdpHck0rAGaaWOOlKajeTbwOv8qTAGcAHPX0pm2R4pCud207cGlRSQSetOlGLSbqMLUvYpGSjGNwVxkeop+4nknPqTSx2008yRQxs8rruCr6evsPc8UrKkL43pM6915QH2/vfXp9axNAA+UO2VQ8j+830Hp7mkyAAoG1euP6k9zTSxZizMWY8kk8mkHPegCQetGc9KRelKKQHr2jf8gLT/8Ar2j/APQRV6qWjf8AID0//r2j/wDQRV2ulbGAUUUUwCiiigAooooAKKKKACiiigAooooAKKKKACiiigAooooAKKKKACiiigAooooAKKKKACiiigAooooAKKKKACiiigAooooAKKKKACiiigAqvfHbp9yfSJj+hqxVXUuNLu/+uL/+gmk9hrc811p/MmgPfBH61DpreXqMTejYpNRYsYye2aZbHFyp/wBoV58n7x1LY677R704XPvWT557UeefWt7mVjY+0e9KLgetY/2g+tH2j3p8wWNc3HvTDcj1rL+0H1phnPrRcLGhcPBd27W91Es0DclG7H1B7H3FY88T2YZpHa4tDwZm5dB6SDuP9oc+tTGX3pBMQcgkGlcdgjmeEAo26IjIOc8fXuPepvP3DrVDyzA5ktAACctAThSfVf7p/SpYmSdSYchl+9GRhl/CnvsBY30bjUQY4Gfzpc80hnPzphj9TVR17e1aE4+Z/qapuMGrRJmzL/FVG4Hyg/7QrVkT5Tis+4GEPHcEUwK+OKeOq/jTQuDzmpQPmXFMYmMdKkUYXmkVeSafzikIiIOaMZFSEDoaTGBxk0xkDjH0qLBzirBHNRFaAOq0U40iEehYfrV7dWdoh/4lMQ9Gb+dX81SJHhqXcRTM4pc5piH7qcDUY61IKdhEimpFGTUSmrMfJp2EOCAU4ItPAGKdtFFgITFz1pphz/FU200YosBD5XvRtA6CpSMDJ4FRF8mmkJsQ0w0u6ms3HBqhXENNJozmkJpCA1GTQWHUmoXl3ZVOnc0DHPL1C9fWokXjmlRcZp6j1qWNDlGKdOge0lBbYCpy2M4/ClAouuLGY/7FRLYpbmdNqDSQ/ZYU8i2ONyg5aXHQu3f6dB2FVqYDzTgKxNBaReTzQeMD1pcUAPzgUCkXpTgKQHr+jf8AID0//r2j/wDQRV2qWjf8gPT/APr2j/8AQRV2ulbGAUUUUwCiiigAooooAKKKKACiiigAooooAKKKKACiiigAooooAKKKKACiiigAooooAKKKKACiiigAooooAKKKKACiiigAooooAKKKKACiiigAqpqn/IJvf+uD/wDoJq3VTVf+QPe/9cJP/QTSew1ueV3ZyFpIv9Zn3FFx0X60J9/8BXnPc6uhob8UeZUBal3VqSTb6N5qHNGaYE2+k3n1qPNJk0AS7qTdTM0A0wH7jSOu9xIrFJV+7IOv0PqKSlpgMOoPIyxPCEm8wLIQcqw9RVsHmsiTi+P++prXpJt7g0kZU6nfIO3NUnGVrTuE/ePVBlrRElGRTg9OlZ9zGxiJGMjmtd1xVKdDgjHGKYij5ci90P50BH/2Rk44zVtUJPSneTx3xmgZVAPYj8aXbIDwV/KrDRY7GlEJI5oQEAU9yPwprDBxmpmRh0FJtJHIpgVWTuDio2U+uR9Kt7MEj2qB1IOAKYG9oh/4lSf77VoVn6Mcaao/22q/mmiRaXNNNFUBIDzTwah3YFKsgxTJZZU1ahGcVRVxxV60IZgKoRdVOOlKRUwA7Umz3oEQbfWlCZ6CpClZer3nlJ9kiOJHH7wj+Een1P8AKgCvc6nGZCkZyinGR3NQfb19DVECgoTTCxe+3p70n25PeqYiYjpxTvKP4VLYWLBvEPrTDer3yB61EY6a0XFFw5SYymQjGQuelPXhjTY0wmcVIFJ4AqhADU3Ckb+D2Xv+PpTVwo+Xlv73p9P8aUDJFQyh64oujusLj/coQcHii5/48J/9yoY0YAXHfmnhs009aB1rE0JBgmnYpimpB0oAb9009eeaYeTT06UAev6N/wAgPT/+vaP/ANBFXapaN/yA9P8A+vaP/wBBFXa6FsYMKKKKYBRRRQAUUUUAFFFFABRRRQAUUUUAFFFFABRRRQAUUUUAFFFFABRRRQAUUUUAFFFFABRRRQAUUUUAFFFFABRRRQAUUUUAFFFFABRRRQAVU1X/AJBF7/1wf/0E1bqpqv8AyB73/r3k/wDQTSew1ueVT8qPrSIPm/AU6b7tInUf7tedLc6lsTnrS0HmgVqSFFGKWgA5pRSClxTQgpQKMU4CmAgzS96XFKF9adgM6fi8P+8prXA5rIvOLon/AHa2QKUeo2U51/ePVFh2960ph87D1qg4rQkpuM8VVmHyMfQVccdaryg7TgZOOlMCBUIOe1PC8fjSrkgZUigZPRTnNAChcnpRjHWnqG/OlxjqKAGCMHqMUgiAHIqcDNB4oAg+zo3UVGbJWBO4jnrVwZHQUq5I5X9aYBYxLb23l78ncW4HrU5bB4zTRx0604dORTQhu/1BFBY8YyfrSk89KXaCOc0wGZPp+tLuIp+0AdDTSv1H1p3ABKQO/wCVXdNnY3sKDozheaojK1Z0841G2OB/rVpolpWOuWLFKU9qfuAo3itLGZC8bFGCEK+PlYjIB9axv+EcdmLPeBmJySUOSa3SwpN47GnYLmIPDh/5+V/74NO/4R8gf8fK/wDfBra3j1pDIuKVguYL6KV/5eFP/ADUR0wj/lsP++a15pR6iqTzjsafKhczKTWAH/Lb/wAdpjWajrJk+mKt7i9CqNnPLH07UcqDmKi2/q3A9KeYvlwDheuPWpsYNIcc0h3IhAO5OacsIzwTT+9OXrUtDuIsQz1pt7Go0+4I67KlyByT9Peo74sdOuCQAuw/U1mykc3ik70uRTCcniszQlQ5qTFRrT80mAijt2qQdcU0j0pw60gPXtG/5Aen/wDXtH/6CKu1S0b/AJAen/8AXtH/AOgirtdC2MGFFFFMAooooAKKKKACiiigAooooAKKKKACiiigAooooAKKKKACiiigAooooAKKKKACiiigAooooAKKKKACiiigAooooAKKKKACiiigAooooAKqar/yB73/AK95P/QTVuqmq/8AIIvf+uEn/oJpPYa3PLJR8lMQcr/umpZfuGmJ/B+NedLc6lsWMfyoApcdPoKMVqSFFGKXFOwhMUoHNLtpRTsAuKAKdtNKFqrBcMUopdlO207CMm/4uD9B/OthTkA+1ZGpDE/P9z+ta6DKr7gVEN2U9kQT/wCsqk/Bq7csqS7WYA471jarqSWFm9yqNL5bqHVVJIUnBPHpWhBI4qq4+U1GNc0mVdy30e3JHzKyn8iKrvrWl4P+nQ/r/hTGWFPAIqQdKzv7a0xcD7dCOPQ/4U4a5pP/AEEIf/Hv8KAL5G09aePmGazzruknrfxfk3+FKNd0r/n+j/75b/CgC/0pR83as/8AtzSj/wAvyf8AfDf4U5db0wD/AI+1/wC+G/woCxfwcc0vQc1RGu6X/wA/f/kN/wDChtb01hxcMfpE/wDhTEaI/OlAI61Rh1Szc/K8h+kL/wCFWvtcbD5I7lvpbP8A4U0Mn5zSgZB+tRI7McC1vT9LWT/CrEcVwxIXT9QJz/z6v/hTENC5pHXAq2tjfn7ml6gfrbkfzpTpepN/zDLz8UA/rRcDN7808SG2PngZMfzgeuKstpWohsnT7gfUoP8A2ao3sbllMMsJgVxtMjtGwQHuVD5IHpTTQmO/4S1v+fc/i4o/4Sz5eYjn/fWs6TQbKA4l8T2akf3dNz/7Vqq1npCH5vFUH/AdJH/x2t7oyszXbxWSOIh+Mopn/CVsB80SA/7MoxWQ8egqPm8V/wDfOlx/1eofM8Oqfm8WTH/d0yEfzamKxuHxaR/AP+/gqGTxZIf4V/7+Csnz/DGefE98f93T4B/WjzvCvfxHqxP+zY2/+FOwWLU3iuUryIg2epfj/wDXVrTdQe+Uucgg7SpPQ1yF/dWC3lwtvfyXVkwTyGuI0jkVhy+QvB7Yq9pnirTtNSUSRmQyPv8AlkUYH40rhY71HbYAQPcUGU8jiubi8eaQ1uf9DvDPk7Qs0ezHbJxmp18Z6Q6BmsNSL7fmCzR4z3x8vSlzIEma7TEc9aaZm7VxVz45M+qRW2nWkkYO0Mbl/MR1HJ27VGCR0PPuK3D4s0/KmPSb1lDDO+4HT/gKdahyQ7M3YTLLkIm4jqegH1PapTLHFwCJpPYfux/Vv0FcTD48uRpN5JdaBNNdIzNCsUjrCvplQvQd+fyqHSviQ8kZjvPDAeYKgEzSyiNnPUsoU4ByCBnt1NJsZ3Jmd23Meen4e1MuyTYXHf5CaoeGvEg1S3ubibTLKaTzBGNsUiqCFA4B55//AFVf1CYy21yywRwKY+EjUhRj69azkUjBHNLt5zUSuw64NSKzGszQkGKeBUQJH/6qdubjsKkZLRjmm7ucZ564Ayfyp7JIuN6hM85c44+nWgTPXdG/5Aen/wDXtH/6CKu1R0b/AJAen85/0aPn/gIq9XQtjBhRRRTAKKKKACiiigAooooAKKKKACiiigAooooAKKKKACiiigAooooAKKKKACiiigAooooAKKKKACiiigAooooAKKKKACiiigAooooAKKKKACqmqf8AIIvf+uD/APoJq3VTVP8AkE3v/XB//QTSew1ueXyj5GqNP4PqamkHyGoY/wCD/erz5bnSi2RwuO6igCnqMxx/7op2K2SJGBaUKalC04LVWFciCZpyx5qYLxUir7VSRNyERE9qesDHtVtE4qVVq+UVyn9nNSJZlquBamjAFPlQrnJa9AYLoKe8Wf1robbTy8ELbuGjU/pWT4pX/SoT6wkfrXR2D50y1b1hX+VZwiuZlyfuo4/xDJLp/iGCAkvDLEh25xg5IyDVDVLFr3TZ0tJ3EjYKESFeQfXtW54oeUX8TmBLi2WMFkYcqcnkdxxWIE4M1hJuT+KJuo/x/nVNagtjNh8NWCwgGW9kJ5LPcHP0pDoViqkD7T/3/ataKZJdwA2tnO309aa45NIZijQ9PflvtPP/AE3akPhrS2JyLs/9vLVrgg4FOXIb2oAxf+ET0YnmG5J9ftT/AONKPCeij/llcj/t6f8Axrb5B4pV+bnFAGOPCmjj/ljc/wDgVJ/jS/8ACLaOP+WNx/4FSf41tZxSf6z2oAxv+EV0Yrn7Pcdcf8fUn+NC+FdGzzbzn/t6k/8Aiq2uSgX3z+lIOOtMRlDwtooOfss3/gTJ/wDFVIvhrRwf+PWb/wACpf8A4qtQHvS5J600FjPTw5ooYZs5CPT7TLz/AOPVvab4D8PXCyPPpl622Rl2K0h49zu/SqWTmr1jqdzY3HnQyHIyGVuQR70wsaKfD3wkuc+HruTP94vx/wCPU1vh94VOdvhu4BPTg/1arf8AwmD7V/0ZC/8AEdxx+FUrzxNe3ClUZYUPBCjk/jRYnU5efw7o8MrI2iWqspwcpnH61Z0jQ9Gk1ezibR7Eo0yhg0CkEZ9xTic8elXtGGNbsT/03T+dUhs71fCvh1Pu6DpY+lnH/hT20DQYY2dtI05EUZJNsgAH5Vp1k6rKstzFauf3Kr50o/vc4Vfz/lVamRlXL6RGMwaLp4UjKtLCoLD1C4zSQDTljE39jWGxs/vreBSffIKgnmk1eQPa5/dnd3z82ewHt1p0d8lxEBGGZ8YxjlfrVDsbdpbaZcQiSG1tCO+yNf8ACrQs7UdLaEfRBWBprPaaonBSOdMunbPr/X8TXTVLEeK+P4gnjbUgowv2O1YKBwDvkBx9f6Vf8FRxu1+0ixlY5uWZAdo2j9Kr/ENdvjPUGz10+2P0xJJS+F5RJpOttCeWcKD2+bav8jWvQR3OnQSXWiPcMCnnCQwQIAoQEfLux1YjB54Gcdq0rASwW8FswUskKHcw6YGCPfmpbSJEt0CjgE7R2AzTLuY24WVfv7GC59eKzGck+m6hY+JGvWvra4DysJVVD5wjHMcSHoASdznr6cVal1XUTLsaUw88LEoUf/XoDbcyvyzE4PpzyarXD75k2kkD1FFgIrG98QSQTtqtxBcRTxMq2qQeW0e4HO45w3PH09+a6jTtP023hSawjADCKIsOMrHwqkei5OK52HzruQRRYVsE5PtW1okhW3MDdRKH/PrSA147aGPzMLzK4dz3JGAMemAABXEa3brAt1GBhVQqBnOOa7pnSMjewHt3/KuG12QSRXblgCVP557+lTLYcdzkFTLcdM1YVkQYJXPoBk1XBHcs36CpVO0fKAuf7vFYmxKWY9lT3br+VAEa9VMh9ztH6c/rUVKCaTAm859u1SI1/uxjb/8AXqILjpSr60tID13Rv+QHp/8A17R/+gir1UtG/wCQHp//AF7R/wDoIq7XQtjAKKKKYBRRRQAUUUUAFFFFABRRRQAUUUUAFFFFABRRRQAUUUUAFFFFABRRRQAUUUUAFFFFABRRRQAUUUUAFFFFABRRRQAUUUUAFFFFABRRRQAVV1P/AJBN5/1wf/0E1aqrqf8AyCbz/rg//oJpPYa3PM5B8hqqnRT/ALYq4/3DVNfu/wDAhXBM6UaMYzEn0x+tSAUyL/Up9WH61KBW8djNgBTwKQDingVaEKBUiikUVIq1SESL2qQdKaBUgFUiRwqVKaBUiiqsI53xQv761PqjCtrSzu0azP8A0xFZPihebQ/7wrW0X5tDsj/0z/qayj/EZo/gRl65CZLyHMjKoj6LwSc+tYk+mwmZJIyY9v3gOd//ANf3ro9bXF1bg/xRtj3wf/r1jF0kZ9jBgrbTjsfSiW4R2KFzaxn5l+Rs/eH9agjZ2RxJu3o5X5h1GOoPcVoSrkEeoquMlMHqOKBldVw1ShaRRx1HWlBGeGFAx23IpwGBilGCetKV9xQA3aWPFCKRwakHHGaUgY60CGYwRQyjFKBz96lAyeTxQAxOoqQj1pQAOARQBk00AxQT+NOC4z9aUpg8NShSSeM89qYDMY5x1pp54zUpU+/5U0Lj1poCPBBq9pJ/4nFif+m6fzqpkD/9VWtLI/taz/67p/MU0JnqlYN8gOsPHICVmiAX3IOcfzreqlqNh9sjVo22TxnKN71SMjm723txbBoU/ebsYGc/lRpVu5kVXQpHI+wt3HGenvWn9pe33y6lYyyOgLeYgBGAPToKEmn1ExT2VhLbE8iSfAGOxKjOeuRTGSGP7TrrJHjbDCQ3oCRgD8hWxC/mQo3cjn61BY2SWUJRWLux3SSN1dvU1JF8krxHp95foev6/wA6TEeT/EhM+K7rHU6ZB/6Nkqv4Lt3EF6sqhTc6hErIOi9Cf0WrnxGX/irLgnvpcP8A6OepPBse+8uTjiKV39iSAo/rW3QR6LaHNrH75/nUN1GZ5PLHZBj6k/4CprUgWkeTjj+tCENMxVckY56dBj/GsmMwIInLmMRM7LnCgZPXmqslvJJMPKQsOo4wK6O4smkLPFsWTrjHBqBru9tSqnT0Z2O0MpOD/hRcCnbQDTozLs8zePvFcYPoDVjT7Z94lZDGpOOvLc/ypYtLnncvdsI0yT5UZzk9c5rUbt9RSEORFQ/KoX3A5rgNXyLa9B64b+degr94fWvPtWBEF4vcI3481Mtio7nKqMU8Go1yDUgxWRsFCHr1oxgYzSrwaQEg4FLSA5FHY1Iz1/Rv+QHp/wD17R/+girtUtH/AOQJYf8AXtH/AOgirtdC2OdhRRRTAKKKKACiiigAooooAKKKKACiiigAooooAKKKKACiiigAooooAKKKKACiiigAooooAKKKKACiiigAooooAKKKKACiiigAooooAKKKKACqup/8gq8/64P/AOgmrVVdT/5BV5/1wf8A9BNJ7DW55sw4NUhwrexFX2qgej1wTOmJqQDNuv8AvN/SpAOajtzm2/7aH+QqVa6I7GbHYp6rzSCpE61aEPC1Io5pBT1FUiWSAU8CkUcVIBVCHAcZp6ikFPXrVCMLxSMQ2jf7bD9K0fD/AM2gWnsCP/HjVLxQP9DtW9JT/Krnho50GD2dx+tZR/iM0fwIh8RRhvsgZdyneCD+FYjKqLsRFVB0VRwK6PXlBt7c+jn+VYog34Y9OmaJLUUdig/XkdqrE7ZD6Gr08YVsj1IxVSfAXpz60iiIkZPHJNAAB6Dp6VGW+ftUoOelAx47ZFOpm4U0NgnmgCQkAinDG3mmJgr2pQwBIFAhwXpjrTl4poYcUEjFAEnak69qarZwKlXaeT0HWmgE2jOaPm+bHHNW0jBAY7enAqMxcvzkZ9PaqFcqMe1M6CnSEI/NRs4PemA/d2qzppxqlof+myf+hCqW7DCrenuP7Rtcf89k/wDQhTQM9WooooMhsil4ygIGeORnj6U5VCKFUAKBgAdhRRQAtRyxltrKcOvI/wAKkooA8q+ISK/id5JJFjQ6ZGpUcuMTMc7fTnr0qz4NLP8AbjgKom2hR9O571S+I3/I2yY/6BMf/o56veCh8t7n/nsf5Vv0Ed1agC2jOBnH9akiVl3lupY4PqO1Mth/oyfT+tTDpWLGJ3P4UHpmj+I0N8owSBkcAnGaADtSN2+opSCMZFNbgA9twoEPHUVwWsjal4v91CM+vvXdGaJSMyLj2Oa4bWEb7PeOxUZRjncOeaTKjucjQp+bmge9IOtYmxLwTThzUYqQUgHKMCjoDSE4NKTlT9KQHr+kf8gSw/694/8A0EVdqnpP/IGsf+veP/0EVcrdbGAUUUUwCiiigAooooAKKKKACiiigAooooAKKKKACiiigAooooAKKKKACiiigAooooAKKKKACiiigAooooAKKKKACiiigAooooAKKKKACiiigAqrqX/IKvP+uD/+gmrVVdS/5BV5/wBcH/8AQTSew1uectVE9Xq83SqTfff6GuGZ0xNC0ObU/wDXT/2UVOtV7M/6O4/2lP6VYWt47IzY9etTJ1qIVInSrRJOOlPWo1qVapCZKvSnimL0p4qhDxT160wU9aoRk+JxnTYT6TCpvC5zoij0mk/nUfiQZ0gH0lWneFj/AMSmQek7f0rJfxS38Ba10f6FEfST+lZMCM0KlXI56YyOta2uf8g5T6SD+tZFvGjR8jJ57mqfxCWxUug45YAkselR8GKWN4mO9cBjx71LeIFCkDHzY6mnW8Ub2g8xdwLEEEmkPoYcxJnOUK/KvB+nWmhmB4NXb+3SO8YKgUbVIAqqIvmGRxUlIbkjHNOA6E9acIhgcU8IB/DQMj3EDrRznIqQoPSlWMEHigQzJIwaAxOBT/KHWlEY9PwoQDc4p8b4PUYx0zSiMf3RUkaLn7q/iKpAWFbCgFgR9elCuA0vzL94dxzwKTyl4+VfyoWJBJJ8i8Y/hHpVEmfKwJ4YH8ahyB3HNaV0oO0BQOOwqmYsUDIt3uKmsmxqFtgn/XJx/wACFJsGMcVNZJtvrY9f3yf+hCmgZ65RSUtBkFFFFAC0UlFAHmPxThjjuYLpEAna3EbSDqUD5C/TJNP8FMSb0HoZciq3xKkeXxGLZ3Jgj01ZVTtvMpBP5AVZ8GRqGu2xz5pGa2Xwks7u2IEAyehNTbuOhP4Uy34gXH41J2rJlGD4m1WfTreBYWMTTMQXHXgdB6VnDwpd38STnWEcPhtyRs2foSam8aIskemKwypuMEe2BWofDumxMwgSe3Un5o4J2RW+ozU7seyMq1kurHVI9PjvBcISA21jj3HXg10phjBB2A89TzWDJZW1l4jsEtoUiQpkhe5yea6Bu31FUIXAA4AH0GK89v12Wl2p4IRq9D6Yrz/Vhsgu1PUI2T6nNJjjucuKTvSjmkrE2HpknnpUnFMAIpwODSATkmngfLTQDuNP7H6UgPX9J/5A1jn/AJ94/wD0EVcqnpP/ACB7H/r3j/8AQRVyt1sYBRRRTAKKKKACiiigAooooAKKKKACiiigAooooAKKKKACiiigAooooAKKKKACiiigAooooAKKKKACiiigAooooAKKKKACiiigAooooAKKKKACqup/8gq8/wCuD/8AoJq1VXU/+QVef9cH/wDQTSew1uecnpVJ/wDWv9DV08iqb/65vpXDM6Yl2x5gk/4Cf51ZUc1VsD+7lH+yv8zVkda1p/CiJbkq9akTrUQqVK1RJOtSLUSnipE6VSJZMvQU9ajXpTx1qhEgp61GKkWqQjO8QjOjSezqf1qPwof+JfdL6T/0qbXhnRLj2wf1qr4TP7i9H/TVT/47WT/iGn2DT1oZ0s+0i1kWp/d4962dWGdKk9mX+dYtpwp571T+IlbFe95T6PTIm22hx2bNS3oGHx2cVHCM2knHIbil1H0KurHdeqxHJjWq4AqzqC5uEzz+7FVunApPcpbCgfKKToad0A9KXZkZ6e1IYigGl4HWlGBS4zzQIMYx9RQRxSgHApOTxjNACKe1Tr1qMR7T3p6n5sVSEWVZSOlIpHmS/h/Ko1GOvIpynEkn/Af5UwIZ/vKe1V3q1KPlHIqqQM5yKYDMYNWLX/j7g/66p/6EKiI46j86ktj/AKVDyP8AWJ/6EKaBnq9Ao70UzIWijNFIAooooA8q+Ig/4q1v+wQv/o41d8F9Lz/rsf5VR+Iv/I2t/wBgcf8Ao6rvgo/8fowf9bnOOOlb/ZJO8t/9Sv40/tTIOIl4b8qfu46N+VYso5nxj93S/wDr5/wrppPvt9TXMeMT+70zgjFz3HsK6WRxuY4bv2NSt2N7Ix70f8VLYf8AXP8Aqa126fiKx7xx/b9jJg7QmM7T61pNcR4HzHOR/CfX6VQiwO31rhdfAC3C5yyxEMfU5rtxNFkfP/46a4vXYnEN25BI2sS31NJ7DjucctPAHWmgc1IOlYmwUoGTSU4HJqQFxzmnHofpSjpTWHB9MUgPYNK/5BFl/wBcI/8A0EVbqppf/IIsv+uCf+girddC2MAooopgFFFFABRRRQAUUUUAFFFFABRRRQAUUUUAFFFFABRRRQAUUUUAFFFFABRRRQAUUUUAFFFFABRRRQAUUUUAFFFFABRRRQAUUUUAFFFFABVXU/8AkFXn/XB//QTVqqup/wDIKvP+uD/+gmk9hrc85NVJOJjVvtVWT/XiuKex0x3LFh9yT/cH86uDrVKwPLj/AGD/ADFXY1Z2woya0p/CRLceKkU4p6WrEfMwH05qJa0JLC1IpwKgU81KtUInTkCnio1NSZqhEgp4qNTTwapElTWhu0W6H+zn9aoeEz/x/L7of0NaWqDdpF0P+mZrK8Jt+/vR/sIf1NZP+IjRfAzd1MZ0qf8AA/rXOxI5GVmK89BXR6jzpVz7Jn9RXMoGPC5yT0HerluTHYZOCNwMztyOveolZlUgSNgnOM1dNg7Al2C8fU1SddrMuc7SRU2KGXWC8ZDu3yfxHpzVfHI/xpZ/9d1yKXAIpDWwADGMnjPWn4HvSL938TSZKmgBSFxz/OlAHT+tIBnJNLwOp60ABUYzk0DBPSg9KU00A7C/3aTCkkbRTQxxjrT8celMByqpPSplVFklGxeikZHtVZTzTgx3tyegpiFkKtxsUfQVXIA7D8qlfrk1E5yDTAT5emB+VPg+W5h/66L29xUGMEVYi/1sZ/21/mKaBnrB60UHrRTMgooooAWikooA8q+I3/I2n/sD/wDtarfgk/vL5fSQfyqr8RR/xVmf+oOf/Rwo8N31vo0M97qDmGG6KtANpLyLjG4L12+5wD2zWy+FEnpEP+pSn1XsLmC8so5raZJoiOGQ5/8A1VYrJlHMeMlHk6c3f7Tz+QrpZSB5hPYHNc54y/49tPP/AE8/0ro36v8AjUrdjeyMa7Yt4hsiBwqYB9a1WJ29TWXeKq63YMqhcp0H1rSY/IaBE6sQetcN4jUqb1RxhSckevP4124PIri/EgRTe/N8+0k++Tx9MUPYcdzjQHP8af8AfJp4Enqn60g7U/NYmwn7z0T86Ubx/Cp/4FS0o9qkADyAf6on6MKRpHCn9y547Yp4prDCn6UgPYtL50iy7fuE/wDQRVuqmmf8gmz/AOuCf+girddKMAooooAKKKKACiiigAooooAKKKKACiiigAooooAKKKKACiiigAooooAKKKKACiiigAooooAKKKKACiiigAooooAKKKKACiiigAooooAKKKKACqup/wDIKvP+uD/+gmrVVdT/AOQVef8AXB//AEE0nsNbnnNVpseatWD0qtP/AKxa4pbHSiayOJG/3Wq6rFTlSQfaqFmf3zf8CH6VcBqqb0Jluadu5aBSTk85qkDg1Zs/9Sf96qgNbEE6nmpFamwwtIM5wPWp1gXdjzQT6YqkIcjdakDUxojGM5BHrSoCxwBmmImRqkBpohKqSWHHpTo4ywyTgVSEQ3/OmXI/6ZGsXwm3+m3Q9YFP61v3sX/EvuMHP7tv5VznhVsajKPWD+orOX8RFr4WdNfc6XdD/pma5yAlRnvXSzqZLK4UY5jNYC20SqVe4w34D9KuW5KJoXLxtlsn3NZkuPMkGP4jWjFAYS+ZN2R6YrLm/wBfIAf4if1pFIrzqDKDjg+lN6duKtJaNMN7yFVHelWyRzhbgMfb/wDXSHcrDgfjS7d1Sz2wg2/OXyT7UyNGkO2PJPpmkAigDijGeR1qz9jVQBJOqse1LJZFU3xvv4zgf0piuVf4TxR3I5NGODn+dTQ25lY4GFHVqEMh2Y607ParRso9wX7QuemP8mmS2bRZYAMoHWmBX27aAf3jfQf1pURpHxGuan+wkRvIxAIXO0c0xFdlyvSoSnOauQ2hlj3NhM9OOtD6cwUlXDH0IxTC5Ux7UqZEiYP8S/zppABIKjI7Yp1vA8swAVcAgknoOaaA9aPU0goOc0YNMyFoowfSkJA6kD8aAFoqJriBD800Sn3cCk+122M/aIseu8UAeY/EghfFUbEKf+JS2Q3QgTLwfauWtrK+1nU765S1ufMlZZisBE2wHO1ApI4GMcDGK6vx0tpqfidPI1CB3/sp1MaMGI/eqc8Gn+EbSS11O73NuUhNpHoAeK2WxInh7QfEqW0up20r2N2nENrPGES4GSSsi5JHYAg9667w/wCI7bXrWTEb219bsUurOT78LjqPce9aULqIsEgc965DxfpMtpqVv4r0q4FveQYjvABxPH/CT/tL0yeoOD2rPcZoeMCGtLHBzi4/pXRP0f6Gucv5k8Q6LZ3Vo27Em5ggztOOR7VtSSwqGbdgYIyh/wAKjqynsUb3/kMafj+5/WtJjwax7hxJqdq8bsVRMFm52/41JqN6y2hVWUu5C5UEUxElzqE1xc/YNOI80/fn7RgdcetczrtqtolzHGzMNnJbqTnk102lG1tbYJuxM/MhPr6fSsXxNFuguJ4yWXYdzduTxUvYcdziwSKd0qzb2DzIHY7FPTjJNStprhTskDH0IxWVjUpDpmlBpD6ClXrUjJBSMeDn0pRwKbjKn6UgPYtM/wCQVZ/9cE/9BFWqq6Z/yCrP/rgn/oIq1XQtjAKKKKYBRRRQAUUUUAFFFFABRRRQAUUUUAFFFFABRRRQAUUUUAFFFFABRRRQAUUUUAFFFFABRRRQAUUUUAFFFFABRRRQAUUUUAFFFFABRRRQAVV1P/kE3n/XB/8A0E1aqrqf/IJvP+uD/wDoJpPYa3POO1V5/vLU1Qz9q4pbHQh1txcH/e/pVyqUH/Hx/wACFXKdPYJbl+y/1J/3qqCrdn/qT/vVUHIrZEGksqiAbWAIXgZ56VVUkEYzntinwWxcBmJCnp6mnmdY/lhUfU1Qi3Kf3DfhVYOyj5WI+hqZsm1yepAqALiqEaCuPJBPI281Wa4djnJHsKmjX/RcexquI6Yi0srPaNk5yprldAcx6lx1MJH8q6qCL9w/4/yrlvD67tZiX1Rqzn8US47M6ueZorGUA87DzXKliecn69zXXXNvutJcddpNcf2zVyJiaFnIXiKk5Knv6VnzH/SJfqefxq3Yf8tfw/rVK4Cm4ckchjg0hlyRDNZqgOCVGKoASROOqsKswXWxQkmSvY+lXCqSJ2daAKN1MkyJtPIzkenSrFrGILYyHkldx5/Kq1xbeTyCSp9e1XdubEAAkmPp+FAGZIzMSzHJJ61ctrqJIVV3II45GapAetLgE80ATFfPuGCn7zHn2zVy7PlWu2MYz8tVbUMl0oYY65z9KtXwHkr/AL39DTQGevTFaNtKZY+eq8Gs4j061dsB/rB9P60AyvKptpmEZIDDIwe1Xo3VrcFs7SnzZ/HNVb9f34/3f8anh/48Tn+438zTEUpbyRpMo21O3Aq1bTmaMhvvL1PrVApweKmsExcMe23+opjGahGElVx/F1/CrqxNFa7Ixl8c+571DqKn91+P9KsXW9bZ2TO4c8UIRzws78ggsxGf+erf/FVqxq/kIrsS20BssT2+tdEngaIqGOsahyM/wf8AxNSDwLa99V1I/wDA0/8Aia35kZHn8qMk0ihyFDEAZP8AjTArY++P++f/AK9ehf8ACAaYeWvNQYnqfMXn/wAdpf8AhX+k/wDPzf8A4TD/AAo50BwENos9wqMIzk8kwrnH41fv0WKBIUWMKwx/ql6Dt0rtIfAulQSrIs98SPWfj+VTT+DdLuNu+S8+XOMXBFHOrgeW/Z0jIIfyxkbjDCiEj04FdR4Yv4JtRu445NzALkYIq74q8H6dp/hPVr21mvkuLe1klif7Sx2sFJBweDXO+DIg+r3bgAkRoTxz3p3UtRM9JiGRn0pJlWQFHUMjAqynowPUVYhiUJwPzNBSMk5QfU81ncZ5jqsq+D7wW/neWkkpmjjDtidemTjgNg9/Suw0iI3FgbnehiuEDRBT1HPzGuc+KOn2n2bS79mETef5DSZ+UIQT06Zz3rurLTrWwsoLS3jPlQxhE3ncce571NluO5yc1yyar5IdsKVBGeKt3EpWLcMbs4BPak1OxtU1qyAiCrP/AKwAnnn9K2khiOnKDGh9yPemByrzOSSZD1/vVYupVOmyycMPLyyg8H2rqVtrcMSLeL/vgVkeI4Y49Mfy41QeU/CjFS9ho4aS7mkbdvK+ykgVf06RpIW3uWYHuecVlAVoaUOZfw/rWJqVZh/pUv8Avn+dR9DUs3/HzL/vn+dMxzUsYY45oP3T9KAaD0NID2LTP+QVZ/8AXBP/AEEVaqrpv/IKs/8Argn/AKCKtV0LYwCiiimAUUUUAFFFFABRRRQAUUUUAFFFFABRRRQAUUUUAFFFFABRRRQAUUUUAFFFFABRRRQAUUUUAFFFFABRRRQAUUUUAFFFFABRRRQAUUUUAFVdT/5BN5/1wf8A9BNWqq6n/wAgm8/64P8A+gmk9hrc82qGfoKmqKb7v41xSOhBB/x8j6rVuqcRxcL/AMB/nV5WCSZK7gD0p09gluX7RSIM+pzVQjaxU9QcVKt6AuFiAHoDTXmWQcRhTnJPrWqINJwTEwHUiqawyFgNhH1FEd4yoAy7iO+ae92zDCjb681ZJd2Zg29wvaoTGygFhjNJFdbVA25wMZzTlmzJucbvaqEXIkP2cDuRUarQl0Omz9acJVJB2AAdqpCLUC/uj75rjtABi8QwqTkgSg12CTDGAv61yml3CPr1uohVD5j5Yd+DWc/iRcNmdoVDxOOxUj9K4Z7eWM7QpbHcDrXbRsRkexrzB/FNxFG7OiMV/gTDMfoKuRMTo7SJo0YtwWxx6VVu4XErybcJ61gaR4vN5fQxtKJftBwsYUKUwGJzjPpitma5km+8fl9BwKkokuIsQRSoP4QGx/OobeWSOdQM4YgEVKNR8tEXy84AH3v/AK1Kt5GvIt0BHcH/AOtSAl1A4hUZGd3T8Kks5fMtwO68EVnSztO5LdugHQU1JXhdWQ4ouBcntJPMLRLlTzjpilgtH37pflUckZrB1PxmNP1Ozs2sZ5DOxXco4yPw/T05rXe9e4jU4KIedvf8aYCmZjdGcFgM/p/+qtGVBNERjqMqayQfkP0NTxXUsQAGCvoaAIyrZxyD3q9YoVR3bhT6n0qCbUFSAyfZRIyjpkVh6R4jvdbWZbiwltFSVlAY5yB6n9PTPTNMDZuZDLMzLyOgye1XbcBrZQQOVIP5ms1TxWlCStpuB5EbEfmaYMzWV0JUgAg8irVijbmkPC4wPeke7BGXhViO9YXiTXdUtIoF02w8zdIqkq/IX1H8vbrTEa95KZJtqnhePx71djYXEG44ORhhWRDvaBXkTY5GSuc1NFK8Kuydwcg/SmgZ6nF/qY/90fyp9RW7brWE+san9KkzVGYtFJRmgBaKKKQGP4tiM/g3W4lG5msZgB77DXEeC7E2t/eOzgu9ugKjp16iu58UymDwhrUowSlhOwz04QmvLPBviWzh8QumoT+U15AiQsVJTcvJUn+Hg8VpC9iWetxvgqp7intgDNQqQVVgQRjgg09nO0+uakZw3xOtBqOn6Tp5kaNbm7ZWZFDMAEzwDwTXSAyS2KPcaku8oDsicJj8fX8Krau0Vz4r0OwlhDo0F1cHnGNoVR+pqO68N290XaO7uIjuxzh8D0GaloaKE827WLVzcvcJGy7S2Mrk9Mjg/Wukj4sMejEf+PVTstNtLJtyR7nznfJyfw9KkWUC2cKCm18HHTr6HigC+DWT4jRpNOZRjmNhk+9XhcSI2WhDqf7hwfyPX8DWT4ivgtuNqE4Vsqcgg8e1J7AtzhByK0tMU7JH7Egfl/8ArqrJNHIyEQqgU8gHr+lTpqKrwluFHXg4/pWJsQXClLqQH+9n8+aZVma6SVGHkKGOPmzz/Kq2MipYxvG7OaXqp+lJjmnDoaQHsOm/8gu0/wCuCf8AoIq1VXTv+QXaf9cU/wDQRVqulGAUUUUAFFFFABRRRQAUUUUAFFFFABRRRQAUUUUAFFFFABRRRQAUUUUAFFFFABRRRQAUUUUAFFFFABRRRQAUUUUAFFFFABRRRQAUUUUAFFFFABVXU/8AkE3n/XB//QTVqqup/wDIJvP+uD/+gmk9hrc82qGb7o+tS1HL92uKR0IbGcSKfYfzq4/32+pqkv3lP+zVtj8x+tENhyHA08God1OB960TJJg1P31XDU7dzVk2LKvUolqmHp4eqTFYvJJUyyVnLJiniU+tUmKxrxyD1rltMOzxDbn/AKbsP51rLO3rWJA5j1aJx2mzWdR6oqC0Z3cDZlUDucV41p+ii8WUDzLawLuNynbJN8xBKnqo/wBo8ntxzXp0V5IJF571wUWpvsf5ASsjjGfRj+tayZKRX0fwho+g3xu9PS5EhjMeJZt4AJzwMda3Gb5G29QDj64rPOpOXwsaYxzyevpUMV7LGJtwU7pWcfQngVGpVrGjFkwx7/v7Ru+uOaduUdDxXG674zfS55LS3SGS6jt3nYHOEwOAfc+np9a5UfEvXHHMdgG9oT/jTUWJyR62H5J7UvDdDXkLfEjxBhMGxBOcn7P/APXpv/CyPEgON9mvuLYf40+Ri5kevmGJnV3AZl6E1IcNznmvG2+I3iZshbq2B/69lqL/AIT3xPuH/EzUDvi3T/CjkYcyPagwCP2wCf0p67WAwa8ai8deI5ZowdSyjsI2XyUwQTg9vQ0xvHPibzHSPVCAjFQBAnQHHpT5WHMj2o+3WmoqRghRjJya8WPjrxSeTq0uc9BGgz7dKv2WtfEDU4lms5LySFvuyLAgU/iRT5H1FzHrgG44VST7DNacajyBGePkwf6144H+JynJTUs9P3Yjwfyof/hZkkQwdXWQPwQyA4x/jiiwOR6i8bj76MMHGcU3y1IwUyM55ryprD4nyr88uqgf7dyg/rUMlj8RoEeaaTWGRFJYx3AbHvgU7BzHrmN+eD+VBRxEx8tj8p6DrXhDeIdeIH/E71H5uQfPNRy6vrDxs7axqBbHLfaG4x+NWoMTkfY9kS1hbHB5iT+QqfB9DXz5ZWXiC4s7SSJ7hlkiVsm8kHVR0wa0k0HXpFG/z93OR9of+pq/Zsz5j3HB9KMH0rw3/hHtdOcq2T/elkPFNfwr4hUEIkbEngiSXaR6+ufaj2Ycx7qQR14phkQdXT/voV4U3hHXZMM0UB45LNISKYvgjXGH+rszg8hYno9mHMj1vxlcQr4I1/Msef7OuON4/wCebV892Uv/ABMbBwcYQsD/AMBFdDqHgXVY7EyyC1UrkuGt2K47Vz1podw2oh7vUorVBkRzqhaNG9JB1VT/AHhmrhFxYm00e9Wt0kdpblLmNP3Sfxrj7o6jNXotRt2JVpYgeeRICP55FeMx2moWUi2epWgQiI7WjG5HU91bow5zkVNaabcuXPlMCWx9wj04+nFV7JPqTznphZZfiMOf+PXRj37yTf4JWxuRCxLAZPrXk2naxqmkeIrt7eEXCpBDBPFKCeACwUMOVxuzXeWGuWmpsItslvcEZ8qUYz9G6H6Vk4NFqSLt7eRWtpLOzAqi7mx2FQR3kSwylmI3NuHHY4pZ7RpImUg4ZcEVRkt5CXUjkLnHtUDNManaNJsUuWJPROKxta1WG706SOPzMBT95cenvUepWt9b2FzJaxhrggKm5vfmqeo25TTZrnaNj/wk4IyamWxS3MMNzUoHFVlIYDZJg5+6/wDjUvm7cBhtPv8A0rmZsSUGkB454pc56HNIAHBpQeDSkcZpPUUAz2LTv+QZaf8AXFP/AEEVZqtp3/IMtP8Arin/AKCKs10owCiiigAooooAKKKKACiiigAooooAKKKKACiiigAooooAKKKKACiiigAooooAKKKKACiiigAooooAKKKKACiiigAooooAKKKKACiiigAooooAKqap/wAgm9/64P8A+gmrdVNU/wCQRe/9cH/9BNJ7DW55rmo5DwaXNMkOVrhZ0oRT8y/Q1YLVXTqn41MTShsDFzSg0zNGa0EShqXfUOcUu6qTFYmDc08NVcNRuqrisWlapA1UxJinCbFUpCsX0IJFZC8aqo/6bCrQnI71QZ8XYfuHDVE3sVFbnW26IZ1BH8QrzaWIQ3N7EvQTSY/76NdmuoOkquD0bNcSxdri4Mhy7SSMfxYmtW0yErEdrG0c1yWbd5s7yL7AgYH6Vl+JvEC6FZDytr30wIhQ8hR3dvYdvU1a1LVbfR7Fru45xlY4weZHxwB/U9hXlt7eXGpX0t3dvumlOWPYAdAPQDsKcVcUmQLK7S3Ekjs8ksUm925LEjkn3qpkZ4qzEAZCPVG/9BNV9wJya0MxSSVXjnnmnkjbzmlKfuY2I+UMw6/SlP3sYApgNGSfftUpTaoJHX0oCqFyqEt/L3pQeMbRQAkJYTRlf76/zFTKR5shIwCxzj6miJULKAOQy8/iKezbGmVQPvsc/jQBFM64bHQjr6mvZPCwaLwppUqyEmW3V8dh2x+leNZDYyMivZfA7Lc+CdOBGdiNGPwb/wCvSqbFRNgXjr1/lUi6nImdrEZGDwKabJT3I/GmtYiMAs/ynuCKzuitQbUpRnAX6kVHDqlxLewW7yKElbY2F7GntZRgEmVD7b6hWFUu7XaFz5yng+9F0FmeG5JldeoEjAZ7DJFOmdltpI/u/KTwOvFOlOyWXtiV+h/2jTXIeJipAwOcntiuoyPr7w6g/wCEY0chBn7DB/D/ANM1rUCH+5+lfJx8W+KbUC2tPEWqxW8KhEiS4ICAAYA9sVC/jPxYxyfFOrkf9fbClytiufXG1v7v6UbX9CD64r5IHivxRKvHiPWDgck3b/41XbxP4kkfDeINWxnH/H5Jx+tHIK59gjeeoINLhvQ18ejWtckDs+uarxjrdydzj+9Tf7T1Zo3aTVdR45H+mSf/ABVHJ5hc+utTRn0i+TbnNvIMY6/Ka8QksXklQncW28bFPTHQg9fpXlZ1TUXjG7UNQb5sf8fUnPt96o3lugcfaLrJ7iZyf51pB8gnqfU1iZ4rK3h2ReUI1Gx1IHQdB2NOktEYu0MsajPzRuwBHrjnBFfJ5M5Ql5Z2Oe8jH+tdF4fs9CuNQ0p7zVNRtb4PHuhey8yF8dAHD5GfccVD0HueuaDOsupazdCVALjUpVXLDpGqoP61tJKpGGkix0GWFeWWv2KGwF5eanYorNJiN3ZZNzPlBgA5JCnvVbV5JXjklZsMAMkHjHb8q0UU1e5Ddmer2WvR2sUaPdwvHtziSQce2atRa1p99K0dtcxtKq8xFwSBnqMZyK8U0lba5sil1dLaRo2C3ls/44FSaxHoFikcei3t1cSsA8tyxCBWB/hUcqfqaiUEUpM94nurV7aVTMqtjhW9aydcurJtDligmDttAAAPPIrynS/iVd2Uv2bWImu7YcCeP/XJ9R/F+hrshqlhrOkSXOnXcdxHxuKnDJz0ZeoP1rCWiNY6lFalDELjjHcHkflUKjHFSA4rnNhcL0BKe3Vfy7U9WdATtyPVeRUYNOBIORwfapAsJKrL25pagJDZJHP95eDQrHja2/HY8GkB7Tp/Gm2v/XFP5CrNVtP/AOQba/8AXFP5CrNdSMAooooAKKKKACiiigAooooAKKKKACiiigAooooAKKKKACiiigAooooAKKKKACiiigAooooAKKKKACiiigAooooAKKKKACiiigAooooAKKKKACqmq/8AIIvf+uEn/oJq3VTVf+QRe/8AXCT/ANBNJ7DW55jTZOlOpr9K4WdKGr/B9amJ4FRL0B/2qk7UogxKKKKsQUUoFGKYCZop22jbQgG0hNP2+1Gw0wGZqCT/AFn5VaEdVpl2y4z6VLGh+45rndQuIbR7y4uGEcUQZnY9h/jXTeSc1498QNXmn1680pVKW9pN847ySY6n2GeB+Na01ciTsjD1jWZda1E3Dq0cQG2GInOxf8T1NUmAOR9aiUZPQ/lU6od5QAklDXQYkcAj+0J5gPl/MDzj+E//AFqrrsIGUx/wI1ftbdpb2GIxkqxIAK9flNQLY3ZUf6Dc5I7QN/hQA8mP7OgEQOJDyXPXApoYBuYVwPc1ai0jU5bE7NLvWYT54hbpt+ntUq6HrDoT/ZF96keQ1AiqZE7Qru9ycH9aFdRnMUR9Mg/41dHhvxA7DGi33P8A0yxVlfC3iLH/ACA7s/RR/jTugKMBiW4hbYhAkXIIJXqOozT7j57q5WOK3CiZyMR43fMevNXY/CniVJEb+xrhQGBJO31+tSN4b8RtcyOmjXJVpGORt5GSc8mi6AyBkKd0MOeP+Wdbmi+NtS0Gx+xRWtpcWu8sscoZSmeuCvamN4S8SHJGky/N1y6Z/nTB4N8Rsf8AkFyD6un+NN8r3HqdDH8V2HFx4fiPbMV0w/mKuD4qaYUJk0C8DBgeLhCM+nTpXKnwP4jbhdNGfeZef1qaL4e+I5ElDWsCOACm+cYPPI4qeWAXkbk/xUHW28OQ85O6e5J689FFZtz8SdeuVZLa2sLHeCvmQxF3XPoWPX8KhT4d+JsYNtaDHTN0P8KkX4deKO0Fn7Yuh/hTSgJuRzpubrcc3DFu5Krz+lSeaTGwXOcHnjJz+FdMvw58UEZaGzyOgNx/9anH4a+JSGAFpj1E3/1qvmiFmc5e/wDIRnTex+62c4/gXP61UjkdGOT8wy1egXPw11a5kWUXlvG2xAyGJiAQoB5HXpULfC3VmwFvrUDv+5eqU4pE8rOKErSHDMe/Cnjp2qPeY2LspI967pfhZqik/wCnw4PXELA/zqRvhdqbcC/jUDoTASf50+eI+U4hzlJSWO3YuSO53CoJEXysxnByGIPcV38Xwt1BFcPqWdy4BW2PHIPdvamp8KbxRhtSkI9rYZ/VqOdE8rPPjIdg569h6U0nqRkcdc16H/wqSQnJ1O8/C3Qf+zUf8KnZBk39+fpAn+NLnQ1FnHaLomq+IZ3g06BWWIDzJZXCRx5HG5j3IB4GTgHjFbn9lyaVbWcZl0aae0lF2buFt7tgAeT5mMk+gxj3rp9P8JXOkWTWtvdXbjzDKhnt1YRsRgkAHkkDFUNa0y4s4bZJJp3aWRid0aIGAXoFA9eeKXNcdrGBrWmGx0uObAnhNxA0cgz+8UDO0g9DyQBXRz3dtqdzdWdrpthaLOjGMNGYmTHIDM74U/4dKhlGr6LqVvPrNoZIVAhS9s4xGJFzzG8ZBTJ9wD6Gi/gup7/7R/aNxJFdyDzDcKCUxyAuD+AzVx5raESt1M6XTIo7BNkqySkkSLHOki4HTG01huMBwDjaccL+fNXtNub6GZgZ9zq2GST5sEcYx0P9KhmUyJMZG+YDI496d7iKF6jXDiYysZ+hBXj86seEQV8XW3JB8uQMQeo29D61Glv8jPn5gcVq+F7NF8QQSc7wknP/AAGsZv3WaQWp3Q60ucjikx2NIhwTXIzoJDgLz6Uinj3pCCaVMc+1ICRelMKkZ+tPHFA6c+tID2vT/wDkG2v/AFxT+QqxVbT/APkG2v8A1xT+QqzXUjAKKKKACiiigAooooAKKKKACiiigAooooAKKKKACiiigAooooAKKKKACiiigAooooAKKKKACiiigAooooAKKKKACiiigAooooAKKKKACiiigAqpqv8AyCL3/rhJ/wCgmrdVNV/5BF7/ANcJP/QTSew1ueY01/umnCkbpXAzpQxeg+tSj+tRL938RU3+NEQYYpaKKskKXFApaYwxS4op4oQCBaULS04CqENxxVG7GJvyrR7Vn33ExPsKmew0X9ted+LNGQa1c3gu13XEu4xAZKcDrXow5A+grg/E641289CVP6CtYkSOTudPkiBInyO2RVCSN4xgn8R9a3775lwOpBx7Y71mw2st/dpbQcyu+0E9B6k/Qc1dyS54esXd3v5MlYzshB7v3b8B+prq7aG/nYASuo9SxqazsoII4oYVxDEuxM9/Un3Jya3LWIcBR/8AWqdyloiC30RiuZ7yZvYNirq6PaCF2/fMykdZDjBq0o2mpgSAdpxuG0+49KdhXM9dOsx/ywB+pJqVbC0AwLaP8RU5GD7UoxRYCJbW3XpbxD/gIqUQRdRFGP8AgIpaeDxTAQRqB91f++RTwgHQD8qUN7D8qeHPt+VNANEbEHAz+Fcm2neLrhXFxJMGJ4FoyoOv8q6/cx70uSe9OwjJ0eLVdLtRDcaYmoSZz508xz9KuXVzqE8JiOhWcO4feWVsj9atge1OAHoKYHMSaRfyH7hT6TH/ABqFNG1iK43xBGXHBacgg+46EV14pwp3EZGl22pRecb+RCrEeUituKevPoeOKv7D6VYxmlAoC5AEPpShDVgCjbQIr+WfSjYasbc0baYFfZT9vFSkCkxxSAr5ZGyrEY9Ko6vaRaprOhCdQQjsGOOOoNaDjmsXW7+W0u7JrdI5JlyVSR9iseep7VcdyZHYzWsFxHLFNDHLFKMSRuMqw9xXAa1oNnpOp7LaQtC6CQRPyYTngZ7+1bR8d6Ra6RY3d1I7pcHyibdTJ5cgGWU9OlZdtcxeIrya/it7gRIymZbgeWScchTz2FE5SSshRir3Zmroun6t5ovLb/SApaK4hOyUEDoSOG9s964TxDp76bfS20gBOxHSXG0So3IYjsexx3Feg6nq9noOuCARXMgYCRAiAnBzjv1rnfEyrf2tgJopbQ5kVJJkzmEvlcgHIIJP4VnTck7PYqai1dHFPG0UjID1+bH1ra8Lqra5CMZxG5B99tbtv8NL5gA2q2DwnlfkfIB7g/5FZXh6EQ+Idm8ZRJF24644zVz+FijudY0YI5HNV9jKc4zV09Kj71yG5Chzk0Ebee9S7AeQMGkeM445pAM3HbTx0HvimD7mO4pVHT6j+dAM9ssP+Qda/wDXFP5CrFV7D/kHW3/XJf5CrFdSMAooooAKKKKACiiigAooooAKKKKACiiigAooooAKKKKACiiigAooooAKKKKACiiigAooooAKKKKACiiigAooooAKKKKACiiigAooooAKKKKACqmq/wDIIvf+uEn/AKCat1U1X/kEXv8A1wk/9BNJ7DW55jSN0NFI3SuA6UNX7rfhU3T86hXlWPtUx6URBhmjIpuaM1Yh4PNLn3qPdik30ATAipARVYPS7hTQFnNOBGKreZ704SDHWqEWMjFZ18f3v/AauK49apXuC/HpSnsOO5oo3yr9BXB+LZ44dauhI4BKRnHfoK7yDy2iQlwOBXmHxEubWy8XzRvNy1pC6kDrkdK1iupm2ZV3eGVn8rIXkZ9q6DwxpwgtHv3X57j5Ys9kHU/iePoK46G+tbm5jtYC8jyNgADGR357cZrtB408OKFRJpljRQqhYjgAcCiTYI3E3Ljg9a6C2e3KDypFPrzzXBDxz4eDffuWHr5Z/wAaU+PfDg5K3J+seP60kxs9EANSLkH2rzkfEPw4OBHP+Q/+KpD8StEU4SzlYepkUf1p3fYR6Oy1H07159/wsvSRGZfsEmwMFJ8xepBIx+VRyfFLS1TMenkt23SDH44FPXsGh6MCPUUoIz1H515kvxXg/wCgdB+EjdP++akPxYgByNNyMf3if120a9guj0wMv94fnTgR/eH515afiyeq6eo9iW/wqWH4n3U8W9LK2UEkfM7g09RXR6gpHqKcDXlo+I2pELiC15GcksP6/rTT8RdVUgstunsOT+rU9ewXR6il1E0qR4nwxxvEDlR9Tir7wQRg5utxBxhIHb+lePt8StRPSZOPZef/AB6ox8RdQcgfaYhn0Cf1NPXsK6PXZJYojhRcy8dUtX/rUa3LsflsL5v+2QH8zXj8nxF1NpXRGilVW4ddnI9aLPx5dz6nBDdXkUdtJIFldTGrRr3PIxx1+marlkK6PaUEjRb2tZ0O8KEYLnBH3vvdBUoibGcoPZnUEfXmuC0fVPD11pNvc6n47trK7fPm2xMDFCCR6d8A/jVw6l4HAG74hqSO6mP/AOJosxXR2Pl4PMkI/wC2q/40YjHWe3H/AG2X/GuN/tfwCp+b4gyk99rLz+SUq698O1OW8eXTf8D/AMI6LMLo7H9yOt1bD/tqKbutv+f21/CTNci3iP4ajr42vM/7Mr/0SoT4o+F6sAfFV9Lk8/vJ84x6hRxTsxcyOzL2v/P7B+BJ/pUFzf6ZZxrJdanbwIziNWkJG5j0UepPpXHv4z+E8Z2nVdRmHcg3JFeY6rOviewu1s5LieOx33IZY3ZVUZxvJ4XK985z60+V9Q5l0PoCFo7yFZoGZ4ySB8uCcHB4rhPEkX/CZ64ug6cFFjandeXI5DMOME9wOgHc1yPw58QarqUdx4e0+7jhuL35zNK/KqPvsg7uR1A9MivXNJ0e00HT1trIYi6yMRlnb+8f88VastiXdnI+ObG2sdL0CwtYwlvb3G2NfTgc/U9a7G4yRNIpxIFIyehHoa5Xx826TR1/6ef8K6aZsLNk9jUjOVvju8d2UmCNsajnscGtHW7SPUbQQufm3jax7E1n6kSfFtsFIDeUOT0HB6+1Yet/EzQbBvLg83UJkYbvIwIwR/tnr+ANAHTeH7+WzH9l3WRJDnyyeQV9K4rRB/xVkhPXbMayr34ga7r4Q6X4ZCMD8kqLJK2PqMCpPDMPiYa491q+nTQW5icGQxbQGPTPeonJWY47ne54ppHNUAST1OPrUueM5rmNy4uKU1TBPY0rOxXGTSAlK5Y9qPukDPcfzqtuOepqaM52j/aH86APbbD/AJB9t/1yX+QqxVew/wCQfbf9cl/kKsV1IwCiiigAooooAKKKKACiiigAooooAKKKKACiiigAooooAKKKKACiiigAooooAKKKKACiiigAooooAKKKKACiiigAooooAKKKKACiiigAooooAKqap/yCL3/rg/8A6Cat1U1X/kEXv/XCT/0E0nsNbnmFIeRS0HpXAdI1eQ/0p5/pTI/4h7U88Y/3aI7gxh60mcUpptUIXNJRSGmAtGaTNJQAuaN1JnmkPtRcB2/FMkO4ZpdrY+6fyprAhTkEfUUN3Q0O3ssRYnCDqx4A/GvIPiY5/wCEwDdzaRdfxFdvrequ2prp3lqYV2oSEyxJHIz/AMCH5D0rjPiXYX1tr1qLq3kWRLGMSMFJHBYZz78H8a3pmMzkYbmSBJnSONiEwSw6AnB/wqs91IxyVjxnOAvFSRo7xXIyQBFuIx1G4VX2BRtLoSOmG4rUzHrc452Rg/7tL9rcn5UT8UFRbAefMjHtmk2/7S49qYExuZMZxH+EYp63DYGGBOPQVXCqBzjnuaFUbsg/jQBbN1MLcESEL5vTaOuKa1zccHzWI7dOKZtVrXlv+WmDgc9KQFAAA5444WiwEgvJl6SuD7HrQ13PMoDzyFfQtUWE5w55P92lAQDO5j6fLQAbm4w7Y781OkvHyjOPeocxqBuLfQAVIiRY6yD6YpoB5YtKj9wgAz+NOMhHUUjhFaPHmfMpPOPU0gVTyWYn6UxCNLkEAVFhW524Hoe9TFUwfvVExOcZ/GgCNueSAee4qQRgjsAMdqYXQYBXv1J61LuIThSBjOKBj3jBldguSzE5NIDjjjNOlYbm4H3utMDED7qkU7iFEhB4GTnpTmLY/nikV+c7Uz680mDyc8dsdKdwEVyGGemakjJaUKfQ4z9DUakhgR+tKztuLAKD0yBzQIs2VlJqV5BaRMEeVsbm6KMZLH6AE/hVrVddlvLP+z7Mz2uiR4aOyEmVJAx5j/3nPJyemcDgCoNJkNtdPJgnFtMgJPQshH51QlULCwBPAxgmpvqMZbXVxpl7HNBM0csTLJHLGcFSOQyn1r6S8C+NoPGGj5k2R6pbqBdQrwGHQSoP7p7jsePSvmZ23RxZ6gEfhmr2h63e6BqsGoWExinhbKk8qR3Vh3UjgigD3jxwSmpaOqEkNN909BytdVOQRL6HIrzjVPE1r4ql8N3lnhC0wW4gJyYX3LlfcHqD3H413958kUqkkITjI7c9KaEcN42tbjUNQksbVwjzIkbEnjZznOO3rUWleENK01IyLJJ5l58+ddzE/ToB6ACr8iiDxlJCvG0bl/LgV0SMJB6MOSv+e1Y1ebpsaQsZ67guzcQo7A4A/Co7gbYWZRyCK1JIA3QYNZ1/GyWjnnG4c/jWBqUUIkHUBv0P+Bp/PIxj2quvLA5AYj86nRww2uDkdD1I/wARQAozS4y3WkJ2nBH0I6GkU5NACDqRUsf8OPUfzqMjDZ9afF95R/tD+dID3Cw/5B9t/wBcl/kKsVXsP+Qdbf8AXJP5CrFdaMAooooAKKKKACiiigAooooAKKKKACiiigAooooAKKKKACiiigAooooAKKKKACiiigAooooAKKKKACiiigAooooAKKKKACiiigAooooAKKKKACqmq/8AIHvf+veT/wBBNW6qar/yB73/AK95P/QTSew1ueYUh5FOxSH0rgZ0jY/vH6U9uq/Smx/fx605ui/Q0RBjCabTiKTpVCEpDSmkIzQA2ilpcUwG4zTlFPihLtgd6luYlgJXIJA7UARrcPH91iPpUUkrSnLMWPvUbHNAbGaTGjzXxhqj2fio26lhCdrz7evPXB+lJb69HJceTYXVyluJWIDz5XaBwpHT0/Ks3xyk9140ms7dC08/lKgHfKitDxL4ZW48QeGtD0yDbvgMeIVwXw3zMfUnrmteVW1M+Z3Na2unlLXu8OltE1xlgNuF5BPrkivJLp2nupp5HBd3LMemSTkmvbvFuiHwv4Bu4nGy5uLchx6LuUKB+GfzrwvPFa0laJFR3YYI7U9A2D2XqaQHI5zikbAAA/E+taED3XB4oQEqwA69KjHWn/Mo7laAJlP+j4x0lH8jTNi4z1JojbFs4x/Gp/nSDBIxwDQArKRz2A5pUAPLPnJ4FOK8ENUbcvjocUAKwyTg5BqwnEHJxjnNVowT1Py+lSbcLjrmmgJd+Svf5f607cOgPHrUJ4CDHHP55pQMt6UxMeTg/eNRlo1DDPI61IT0x1Heqzjj3zQCFKggHPGeCac7BVxnkjGRTVVdp3EZ/lTHDcjPGMjNAyxJKomfOPvZxTVZSDg49AKjmLCZueB0piYHU9PSgROGIYgZwOtKbkHjHGfTpULMcHnr+tR9TQBZEvzY3YpGnBYKvT+dRAggA9fUCmE9qYF6PUGjh8rbwWzn0q1Lpl08RkghkmtmjMgljGQFHJJ9CO+ayOn3qnguJFUxJNKiSna4VsAg+3ekBXJz06dqSrN/Zyafey20nJQ8MOjDsRVai4zU0PVn0nU7e5C7xFIrmMnAcA5xn+Rr6Ah8U6bqlnHPazo0U4BxJwV9VP8AtDpXzXW3oOtNp85SQF4JMeYo6/7w/wBofqKExNHq/nA+O5k8zcgjAVic5+XgZ/GuiZstHjgg9R1rzvTruG11xnSUXEDqBvHRlYdRXcwTfvIY3bcH5jk/vex9/wCdMRrrdRxHNxnYOrKMkfUf4U/VPs1x4ce7tZYp4vMQb423AZPf0/Gs+7yts7DspP6VwOjyZ187WIEkblgDgN6ZHesZ00tUaRm72Z0gAGR2NSKcD5jx61GeKkBzg1gbEisV+VgCp6j1/wADS4C85yvqe31qP7g9U7inKSpyOVx9f/1igRIRSwn94v8Avj+dNGMAoOP7o/pT4yDJGR03Dp9aAPb7D/kHWv8A1yT+QqxVew/5B1r/ANck/kKsV1IwCiiigAooooAKKKKACiiigAooooAKKKKACiiigAooooAKKKKACiiigAooooAKKKKACiiigAooooAKKKKACiiigAooooAKKKKACiiigAooooAKqar/AMgi9/64Sf8AoJq3VTVP+QRe/wDXB/8A0E0nsNbnmOKCKdiiuFnQRoMOKeRwv401f9YKkPAX6mlEbGkU3FPIoAzViI9tJtNS4pMUARbTR0qUCgpmgBiuV6ZqGRixOTmpmXFREfnQBFUYbBP0qRhUKfNN14pMZm/ZY21eW7Ma+aEVFfHIGOmazNe8QDwzq9jfLNHBcPbvCkzxmQopYFsAfh+FdAy/vD74rz74pqPK0lj6yr/6CauEVLRkydlch8XfEy+8aadDps8aLFbpI7S7QDKQuF4HQDr9TXnRHp0q3Yn/AEliRx5Ug4/3TVfcmMkN9a6UrKyMG7jNx+tB55pw2En7+fwpT5YPG4/lVCGjj/Gnggn+lJuj/ut+dPUR4ztPP+1QARlvKkBGcEcH8aQqeNtPDIsT4U5yvO7rSNJgYKD6hqAGAsAeaQ5z6+tPDJjlPqNxpVmQH5YQfcsaAI9xBBAwB/Kpgd8Zx1P6VG027rGnP1qZRHjIA6dqAAbikeeeufzoII+btTWYKYwMbTnH50rMRjIUj6U7gGeMk1CwZjxyPWpy6AZMak/So2kOTjaB6ACi4EZbBzjk9aRiGQYPTtTvNOcMcj6CnGYhTt4GOCAKLgEgJkfOPpn2qJhtPXNS3Erm4b5j2/lVjS9N1PWtQjsdMtZ7q6f7sUS5OPX2HuaLgUOM8Uu0ivXtG+B2rTRibW9Yt7FRy0MH76QD3PCj8zXRwfDjwJpmBP8Aa9SlHeWc4P4LgfrScrBZs+fj8vFSw2txckC3gllPoiFv5V9IW1r4c0450/w5YxH+8YlJ/XJq7/bFwoxDFHEPRFx/Kp9oVyM+c4PC+v3PEWiag30tm/wq/D4A8WM6uNBvAoO75kC8D6mvejql2/LupPuKcuozhGzHE/ytyV9qXOPkPF9e0ldQsWmiXNzG7FMfxL3X+orha9RjUmAY5Ic/hwK4/wAT6T9ln+2wriGU/OAPut/gaIy1sJqxz1KMggjg0lFWSb2haolvL5c/+rYEZz9wnv8ASvYNM23GnWKygkMh6HB6HBBrwJWKtletekeAfFKmW20i9kCqCVtZWPQkf6s+3ofwqriZ6Bd3DxWs0ExDSiJmRzwJVA/n6j8a8/8ADr+Zr6EnrFJx+ArtvEDI2k3KyDlY2Kg9Qw6YrhfDR/4nyEf88X/kKmpsxx3O0PSiHkYpMjFMVxHGzueB1rlOgssx2lRSDIGR19PWs62vfOvjk7RIvyoeu3sfxPFaKntnpSEOHKkrwfSnwuHlQ5w28A/n3pp+7kcMO9EShp4uzb1/nQwPdbD/AJB1r/1yT+QqxVew/wCQfbf9cl/kKsV1LYwCiiimAUUUUAFFFFABRRRQAUUUUAFFFFABRRRQAUUUUAFFFFABRRRQAUUUUAFFFFABRRRQAUUUUAFFFFABRRRQAUUUUAFFFFABRRRQAUUUUAFVNU/5BN7/ANcH/wDQTVuqmqf8gi9/64P/AOgmk9hrc8zpaSiuGx0DR98U9hgD/eph++KkYcf8CoQ2JRRRVCCkxS0UCExQaTdimsaBisagbvTyeajYjmmBE56+1NiGG570480gOJFHrSYFd/8AWH6VwXxTAOm6W3pNIP8Ax1a72T7/AD6VwvxRG7Q9OPpdMP8Ax0VpT3RE9jza0Aa6VM8FXz/3yaqr6dasWX/H6me4b+RqsAcZFdCMRSMUlKST1oAyaYChc5559KMFT6e1LnJIFJznmgCVfmgl6fw/zpqYKhc8ilU/upeOw/nTQCFyeKAEYBSf0pvWnMM89T3oVdu4t0HH40ACrnPP4mljYKT15pQFIwSAc+tEanOR06GgBZSDHHnjr0+tSK24ZqORcrGBgHJBpcKoyDz7UAIWwMA9O9NJBFKVyTt6AZNDfIMcZPP0oAYQMdefSm5wKcTkH3pCMUAPm/1p/D+VfQvwVsrK38GSzQoo1CeUvdN/F5f8A/3ep+pr56mA845OBxz+Ar2Hw/dTaUIJbGZopI1AR0PbH6g1MpWKirnpPiyWW3gtnLMtqxKsR0L9gfw6VyTahk/u4+Peuks/GtvdW7Wuq2StHIMSeUAVf6oePxBFRtoWgaid2l6ssDH/AJZTdP15/U1L12KTtuc6bqdh9/H04qF5JG6ux/Guhl8G6vGcokU6f3o3/pVVvD97GMyxOg9duf5VNmhpoxwuetLgqCQSCAeQfatZNKRT+8dvyxU39m221uv3T39qV0M4vTo9wud2Dt24/HAqvqNlFNHLbTLmNxg/40/TpTtmBGUdsNjrir9/b7496HcUAO7++p6Gk3qFtDx/UrCTTb17eQHAPyn1FVK9B17Sl1OyJQfv4hlT6j0rz9lZGKsMMDgitoyujJqwlORyjZ7dxTaKoR3dt4sm1TS1tLtybmOJkWX/AJ7DjGf9ofrU/hs/8TtR38mT+lcDFKYmBBIGc5HY+tdp4PuRPrK54cQvnHfpzSlsxrc71SSgI61Gy+ZFJGVB3KcD3pVfgjoc0AlX+hrmNjiYrqWz8ZMZmYiUhUJ/ukZUfhXfhgypIOjDNc1qOjQz6zHeTHIiX5Iv75zlc+w5478V0NpE8Vmscpyw559KbaFEmZvl+tSwD9/CD/fX+dQtjAIH4VPbH/SIvd1/nUge5WH/ACDrb/rkn8hViq9h/wAg61/65J/IVYrrRiFFFFABRRRQAUUUUAFFFFABRRRQAUUUUAFFFFABRRRQAUUUUAFFFFABRRRQAUUUUAFFFFABRRRQAUUUUAFFFFABRRRQAUUUUAFFFFABRRRQAVU1T/kE3v8A1wf/ANBNW6qap/yCb3/rg/8A6CaT2GtzzQ0hpaQ9K4TpGfxCpX+631FRdxUz/cb6A0luDGZpN1IaSrEOzSE96TNNJoAN3NITmkPNJmgBCeKiY5qQmoz9KYCVCWzcIPepGOAarxndcp9aGtAHTDDj6Vw3xOBPhy0Yfw3f80Nd3c8OK4n4kLnwoh/u3Sfyaqp7omex5dp5/wCJjDn1x+lVQeMdvSrFm2L2IgYwwqIsoJHlrwfeukwGU7cTxwPelDgHPlpR5g/55pn6UwGd6cGx0xS+Z/sp/wB805ZB3VM/7tAAp3JJn0H86Q/c608SEqwXH3fQetMLv0B/SgBqkk9elKxLdW5HtSGRumacHJGNxzQAwdaepboPypC7rwGI+hpysSpO4570AOb7i8fxN+HSmkMQoUHjjgUrFhGrZON2MZ9qD14JH40AAVuOG/KmyIQM4P40/wAxwODUbsSfmOTQA3a2OhxQVKjkYzSfhS7j7UAOm5fI6ED+QrrfDXiFrWBYZwZIV4wD8yfT29q489akgmMEm4dDwR60mrjTsewWmo2t4B5M4Lf3W+Vvyq8sjr/9evL7a7UqPm4PINbdpq9zAAFnbb6E5FZOLRakeh2mpXVs2Yp5Y8f3HIrYg8W6rEebnzF9JUDV55beJWHE0SOD3X5TWlDr1jJgOXi+o3D9KWqK0Z3R8ZTOP3ljascdVyv6c0xfFsRDB9PjPykcEen0rk1vrOXiO6iJPvj+dIWj5PmR4wed4p3YrIwtNkb+HG4y/JnueOtdL95AyLj7zKh7f34/qDyPauRsXGI95JXzjnA7Y5rrlJ348wBmZQJOwkx8j/Rl4NZy3HExbqDyJwU/1b/Mh/pXF+KtF8snULdflb/WKO3vXo18qG1YlNoOWRT/AAOPvLWS0STQtFIu5HGCDVRdtQkrnklFaeuaS+lX7RkZiblG7EVmc10J3MQq9pOqT6TfxXUGCUzlG6Mp6qfrVGnRjMqj3oYHsmn39tqdpHdWrZjfs3VG7q3uP/r1pKQecV5FoetTaLfidQz27nbPEP4x7e47GvVrW5hu7WK5t5BLDKuUcdx7+hrnlGxrGVycwxvMkrDJQYA7fWpc/wCTUatSnBqBgDmrNr/x9Q/9dF/nVMcGrdn/AMftv/10X+dA+h7nYf8AIOtf+uSfyFWKr6f/AMg21/64p/IVYrrRgFFFFABRRRQAUUUUAFFFFABRRRQAUUUUAFFFFABRRRQAUUUUAFFFFABRRRQAUUUUAFFFFABRRRQAUUUUAFFFFABRRRQAUUUUAFFFFABRRRQAVU1T/kEXv/XB/wD0E1bqpqn/ACCL3/rg/wD6CaT2GtzzMnpSGgjig9K4ToI/4hVlvuN/u1WPUVZ/gP8Au0luBCaaKWkHerADzTTTutNNACU2nZphoAQmmkZpaSmBDMewqOFT5yk+tOf5npycMtN7CEuvvD8a474hIG8HyH+7cxH+YrsbvqPqa5Hx+M+DLv2liP8A49VU90TPY8iiXE8Y6jcCcnFIYlLsQ/y59KFwNxzwPlH40p4XgEmtzEj2L2f9KURcZY4z0py7e4P0p2UHQE8d6dwGBIycbz+VO8mMnhmxScDtn8acgifG7OfSkAvlKFPLE49qXYu3q3uMihyFU4zRyVBXBz60AN8uIgfKw/GneXGuePyPNAbbkFR+dL5nUbQM++adwGlY2bDKc/WlCovIAH1o57CnB1HDJz3NFwGmNCcbaXaQeEzilZsAlQM5HSl3u68H8PSi4DSEI+7jnmm7VycAVIGYenA64o8xs8MB9BimAwKgHKD60hVCMqgz6U8iQ9zn3NIZGVirIOOtAEQ2nDFRnpihjtIIQcjnilZic4OMGkHzHhiD0PNAD4pWj5wcH06Zq/b3bEgKeazGcr/ET+NX9JhM8jyPyq8D61LBGpHOe4/Kp1n7A4pn2ZAOARn0pptyBwT+NSVqi6Hl8kScFPXcP5VGbg98VUMDDnApjRydQv4ZoA6Ww3FoQv3jPgZ9ccV1alSh3oRFtO9O6pn5h9Ubn6GuSsiCsOc7TMc49MV1qF94ZSHk3YB7O4X+Tp+orKW5pEL3cLC5835mwFlI/vj7r/RhWPH0rXuTmwmMRyqxYGf4oSePxU8VlWmPOjzyN3NTcZS1nSk1XT2iwPNXmM+/pXmE0L28zRSLh1OCK9mmhMEm3qpGVNch4v0QTxf2hbp+8X/Wgd/f/P8AWtKcraMia6nCmnR5Ei4ptOj/ANZyOlbmZLj5vat7w14jbRLowzlnsJT+8QclD/fX+o71huwCnI57EVEc55POM1DV9APckkWSNZEdZEZQyspyGU9CKepB56ivOPCHiQadINPvZWFs5/cueRE2ec/7J/SvREyCcjBzytYyVnY1TuKOh9QauWGft1vn/notVONxx0PNWrDm9t/+ugqSj3LT/wDkG2v/AFxT+QqzVbT/APkGWv8A1xT+QqzXWjAKKKKACiiigAooooAKKKKACiiigAooooAKKKKACiiigAooooAKKKKACiiigAooooAKKKKACiiigAooooAKKKKACiiigAooooAKKKKACiiigAqpqn/IIvf+uD/+gmrdVNU/5BF7/wBcH/8AQTSew1ueZUhoNFcR0DT2qyOUH+6RVZqspyq/Q0luDK/akApaKoBAKRuKXGaa3JoAaaQ06kNFgIyDTScc040x/u1QiEcsTSjhh9aVRxSd6HsCC86j61yfjkbvBt/7GM/+PiusvDxn/a/pXL+MF3+D9THpGp/J1pw3FLY8bwQFXHUZNLkp8pwaB8x3difWmkK75zj1roMBSGLfKAR7UKCMluvYU7Yo6NikK5HHB7kd6AHZGOMZ96btJGcUBFzgHGT36U8RAc7sn1oAb0Awec0v+rXhhyenrQQu4AnrQw7YyB0xQAH94Rg8+nalAEZBZgcDGB1NA2KOjfX0oypBAB59adwFDjHJ5pMBiTuA+tIAOtOURnrkt6UgEK7QQOvXIpwCqpIPPfFKdoBwvOPWgMGXgA0AMJDdSc+tO2qhBLE45wBmlVgn/LJM0b8cCNR780wGCT16U07TySVqQkH+BB9BTdwGdyA/SmAxgMZByD8tQZyKsOd6/Ko+lQH7xpIBK6fSLfy7GPI5b5j+Nc5bxGedIwOp5+ldlAoVAB26VMhokwMYpSg4pwHrTyoxUlMqyR4FRlRVl16VARTE0aNgTi3A+95/A9a61CjDDZjjKge6Lnj8Ufj6GuOsW/1IPTzucduK7BCS27AkbkkdnOPmH/A0ww9xWUty4i3WTZz78I+GJA7Nx5ifQ8MKyrZgJk44z09a07wj+zrgklxtClvU/wDLN/xXIP0rJti3nRYPOeKkbN2SDfbiPdnKh4m9RWcVBDI65BG1lPf1Fa8YDxRonCvl4f8AZcfeT/P9aqXcQOJ1HX7wpDPKfE2itpV+WjBNvJ8yHFYiNh69d1TTYtVsHtpAN3WMnsf/AK9eU3VpJZ3ckEikMuetdEJXVmZSVmNUbioPTOaa6kMRjn+dJ8xI5zipmI4Y/hVEiLiRQM5YHnNdx4P8QlDFpl9IQrfLbTOejf3CfQ9vTpXDiM5zgYpGIUBRyB1zSaTQ07HuD8ZyMEcEHtVrTjm+tuf+Wgrh/CHib7ckem30mbtRiCVj/rh/dJ/vDse9dvpg/wCJlbYzjzRwe1YNWdjRO6PdNO/5Blp/1xT/ANBFWarad/yDLT/rin/oIqzXSjIKKKKYBRRRQAUUUUAFFFFABRRRQAUUUUAFFFFABRRRQAUUUUAFFFFABRRRQAUUUUAFFFFABRRRQAUUUUAFFFFABRRRQAUUUUAFFFFABRRRQAVU1T/kEXv/AFwf/wBBNW6qap/yCL3/AK4P/wCgmk9hrc8ypKXpSVxM6BrVai+6v1qsx4qxF9wfWktwK7d6bmnvwzfWmVQBnikJNLTaAEpM0ppppgIaic8GpD0qNhn8KZIgGBTD1qQnAqM9MU7AF3zGD7j+Vc54oAbwnqv/AF7k/qK6K55hB+lYHiJd3hjVV9bV/wDGiG4SPEo/lJyPlNOcr6d6U52j364pDnng4roMBu7Oe3PAqUDB2nGaTJJJUAH6Uz5sAgc/SgCRiMcihSMcU0sx/hJ9Min5Zgfk68YAoAacEkYBNPyQOQfrQN2Tjg019xfK/hmgBGB5GAM9qVASSegA705Fdex4PSlZW28kgjoO1ACjnpj8aYVO7gfWkCtuyPx5pyiTHy9PWgAwe9Kqt1A/Ol2t8ucZHU0LgckgAdu1ACHkEcD1pNj+h60YB6SJ+dTCMDjzlHr1poCLGwAHr3FI3IODwKcyx9A49wMmoyqhSM8delDAZtZl+7171G64wR64NWPJbGd+Af1pHX72T0wR9KAIoZHtpllTGVP4H2rpbDV7WcBXbypOmGPB+hrnCBsxzjrwKVEjbufypNJjTsdwNrcAj86eE45/WuJjklt/9TcOnoAf6Vaj1rUY+rrJjs6Cp5R8x1EiY9c1XkXb1IJI6elY6eI5goV7dTz1DGkbXQTzbnPfD/8A1qEmO6OisM/ucdfP4/Kutg+8qodmcbCf4Dn5M/RsqfYiuQscbYSfumausBwTv+brvK9+Bux9RtcfQ1lPcqOxLdE/YJyi7QYzhCOiluV+qt09jWRbkebHzj5uD6Vq3ZJsbgs2GKklhx84wGH/AAJcGsiDAljz0zzUj6nSx4eJD9xZSAef9VMOh+h/z0p5+cF2XG47JVx91/8AA01dpjxMflZRFMf/AECT/PvUgJy7TD5hiK5H/oL/AOff1qdhmdLEYpSh6dR9K5LxxbW66fHciJRcSThWk742nj+X5V3NxCSjK3+si5z6j1rivHR/4lFsOubj/wBlNXB6kz2OAG7fxjJPSnt93pyOaaxxKD69KcWz1HJ9K6DIUHaAvp2+tMdcOelDN+8LZ6dPekLbgD0PegSYqMQy7WKkHIYHBB9frXq/gbxH/a95a2904/tGNxu7eeo/iHv6/nXk8eDIcjIx+VdD4HJbx5og7i7Xp3HNTJXRSdj7M07/AJBlp/1xT/0EVZqtp3/IMtP+uKf+girNWthBRRRTAKKKKACiiigAooooAKKKKACiiigAooooAKKKKACiiigAooooAKKKKACiiigAooooAKKKKACiiigAooooAKKKKACiiigAooooAKKKKACqmqf8gi9/64P/AOgmrdVNU/5BF7/1wf8A9BNJ7DW55lSU7HvTcVxHQIanh/1Y+tQkcVLB9yp6gRycSP8AWo+1STD961RVYBnikpcUnShCGmmmlY80nWmA08ZptONMqhAelRnvUh6UxuhpgJc/6n8qwtaBfQdSX1tZP/QTW7c/6j/gK1j6ivmaXerzzbSD/wAdNKImeGquQCCQOuKXe2PvYJ6GkQkoBuxxSFHzkDvwa6DEXLMQCSfxp2wkHt6UgUqMsMMTnFPznpj86AGq7oTzk980/cWYc8d81Hgs2cZp6jB98UANTIf5hwe9OMeeRkHqBRGhPJwPTmlBIyN3FADQTjG45PpSLyQD19TTwhIyOgGaUKFB3YJPTHamAgQt3zSZeMlc8Cn5B4JGaNuThSCPWmAbgWAyc+lRxkqQGOVI7dql27WXkE5pAnJy3A46UgE8sHJGAfXtTOMAYzipSFDFefxpVVWYYO0UARgfN6U/ywRzn8acAE75Y8YFOHA60wIGXa3yscUDBOCDzUuxTnIxxTHAOdpJIpMCBR5Z4yc9QexqQbW70hADliCQRnr1obAAOAKQC7h2HSgHnAHNGQx6Z9MU7Kg5QEntQAigEcgflTGAGcU4HHOOfSgtkAngd/WgDsbE4WAeso/GusiLfKUX5hgKp7ddoP8A48h/CuRtGGy3yDjzBmut4z87dfvMPwyR/wCOv+dYT3NY7BcMosbhcEoYxt9u6H+amsuA/vY+P4hxWndFjZXGcBwrEj8QHH4HB/Gsu2JMsYHXPFT0DqdOhCRqHO9VjAbHO+I9/qpqTcYwXb52hUJKB/y0iPRvw4/SoYGHlRNH821TJGCOq9HQ/wA6ljYR4K/OIl3L/wBNIj1H4VJQ6RT5DxggyQplGH8cZ/w/lXDeNsPp1lHnBaYlTnjIXofrmu3kXZE0av8AcQyQOP4oz1H+feuB8d4NlYKeQZXOP+Aiqp/ETLY4qRM89MdRSA9PX3qV382Avkbl4fPX2P8AnvVbGa6TEG+8adGBk55pvShc7uM0CHx8OD9cV0XgLDePNF46XS/yNYEbDkMv0rpPAYA+IGiDr/pGf/HTQNH2Jpv/ACC7T/rin/oIq1VXTedLtD/0xT/0EVaqhhRRRQAUUUUAFFFFABRRRQAUUUUAFFFFABRRRQAUUUUAFFFFABRRRQAUUUUAFFFFABRRRQAUUUUAFFFFABRRRQAUUUUAFFFFABRRRQAUUUUAFVNU/wCQRe/9cH/9BNW6qar/AMgi9/64Sf8AoJpPYa3PMx1pCaTOKDXEdAN0qWA5Q1E33aktxwaS3AbP/rT+FQ1Pcf6z/gNQVTAQUhpaRulAmNI4pKU0mM0xXGnpTetPPSmGqQhKjfipaYy5pgJcc2v/AAAfzrLuFzbXAx1hkH/jprUl5tR/u/1qhKhMbj1Rh+lKINngMasVXpjr1qTccd+Peo9jB1wOPenqrBiQVA7mugxAjBwvQ89aNuM5HXtmnbQACGG7tTChwD3oAfye5peoY+gxShCEGSF9SabgsnHBJ4oAcvHzYpAhLYDfgadGSyYPLenrSsnGVBz70wFERBwOfXmk2DGPlDdz60jdhknj1pUySMdqEAgTvuWnrA7DIK4/SjZxjdn8KCHjO0HHtQA4Qsu0FuNwyaBgsRzwfSl3A4PT/Pek2lZC24DDcigAZUJ+fd1xwOamSOLb1fPfOOKQIH5UAjtk0uwA4JBz6dRTFccBEM4Z2z1AxSBE4wjEH1anIm4E9O3FWo7dSg3E59jVJCvYr7rTp9h5x1Ny3X8qpyRohxu7VvQ6MbotHGVEm3KqSct7Dg81gTxNDMyHhgSCKTVhp3IjtUjOSPrQxBHCgj601ueCP/r0AhCUAO0ngmoGCMo5KbSOhpxdB/C31B6UpCsME5H5UzJJ4z70AKOecUMcAjb+tKADjGaXGQaAOrs2xHAfR88+1dXazJPbxyxqdjqGRGHJGDgEfTcv4CuSsm+WDGf9YvNdanyy/eADDIYdAcjn/vraf+BGsJ7mkR13gWUw3Z+XhvXAGPzXH4isq25kQHjn9K070gWNwCpwUwFx0yePybcPxrLtyvmxZ9eaS2Ke51EO5o02AK5O5P8AZlXqPxFSBsEPCMg5liX/ANDSoId5URu+JDhC3ow5Rvx6VOCXIKfI0hLoP7ko+8v41BQ51D2zRoeAplgb/Z/iX/PvXn3jpv3Gnrnq7n9BXfSBWt3wdqODJH/st/EtefeOWx/Z+Ofv/j0q6fxET2OPSTY+4rk9GGeo7illXZJgHcjfMreo/wAf8KRkwcg/KafCPNHkEgEn5Cezen0P+FdBiQbfWpFToVbpzTGDqcMMYOMHtTgxyvOD0oEK3yv0xmtvwbqEGmeMtMvrpwtvby+ZIx7DBGf1zWI+DGG75NWtIaBNVgNycW7EpKf9kgigZ9u6Qd2i2B3bs28Zz6/KKu1ieDRjwN4fAJIGm23JPX90tbdUMKKKKACiiigAooooAKKKKACiiigAooooAKKKKACiiigAooooAKKKKACiiigAooooAKKKKACiiigAooooAKKKKACiiigAooooAKKKKACiiigAqpqn/IIvf+uD/wDoJq3VTVP+QRe/9cH/APQTSew1ueZYopM049K4joGt0qS26kVG2MU63++anqA64++PpVc1Yueq89qrHrVsANJ3paKBMbTelKc5oqkIQ9KbSn9KaTVCE60hFKDSE4FOwmNb/Ur9CP1qJEBcL68VIT+4X6mmRE+enH8QogrikfPrpiSRCOjsMfiaYRuIB+6BU90Nt7cqT0lcf+PGowpboM1sZkaxMenX1qTySRzwe+TUojIXt15xSBsZoAhMTE7cHmnGM+WoA7nNTMA2OQcDFBGCB3xQAxYGAzjBx60u0sMEipTwmD1JzmmAE9qYEfkv1xjB6+9SLCVQsww3apQ20EA5+lNbGQwcsT3NMA2Z9B+NIYSTt3Z78UA4bPrT1ZiMLn1460AHkYBJC8dR7U5od1yQCMbu5pdx8t8kE44HfNWrpFS/lVSpQlSCOnKg8UCI1s1wCJB+FWk09JAC7EsehPSmJJGqBd4zV23dMfM3A74ouCHJo2QGWQHPb0q0lkgljiXBKjBYdDQlymdq7iv+7inidf8AnlKF6NheR71cWS0epfD3QdKv7O7N1brNjYozlWx35HY+leU+P/C7eHvFt7aK26B286FyeSjc4PuOlewfDzVrKPTpoktr1pmdcrFakjgY4J9etZfxS8O3fiNYNTsdM1Qz28ex0khABX1X5s59RVT1YlseBSJtGc8E1GqqpOScfzrRurOWDcjxOhJ5DCqm3oO/pWLRdyN8BhhccCm4BHP4YqRxkqMEAetIiJnO48UgFAjU7gT7DvTCwyDg54/H3qRVUc78fhSNsY5yxPrxzQM2tMvkKRuwDNGwZ4+5A6/mK7qREXciZMajdHjuhGR/46T+K15daSCG7icBhk7Tn0Nei6NOZ9KiAP7y1fyDn+6fmjP0ByKxnHqXFlu6LNp8xBBbYd3vyA3/ALK34msmAnzY8DJz0rSusJY3AyVXZlfb0H5ZH/AayoPmljwcHcOalbFPc6iPHkqGbKqoUsP+eZ+6f+AnirCgyfKSFeQ7WP8AdmXofxFVIXURKxGUCkle5U8OPwPNTqp3GKRuuI2b36o1QWPldXt5C3yrIpbHZZB1H415345bLWA77XP6ivQ5yWt5JHG3eCsg/uyjv+P9a858cn/SLAAf8sm/9Cq6fxET2OWJLAfnTeuR6+tKp+fpxSEYP0roMSdz9pBZz8+Bk+voarspDAHn6VLnoVyOOaRx8hZelABtzx+lNiyZQOnsaE56nGO9b/gvR4PEPiJdNuGZPMglKSD+Fwvyk+uD2oA+ufBP/IheHf8AsF23/opa3axfB8L2/gnQYJCC8enW6NjpkRqDW1VDCiiigAooooAKKKKACiiigAooooAKKKKACiiigAooooAKKKKACiiigAooooAKKKKACiiigAooooAKKKKACiiigAooooAKKKKACiiigAooooAKqar/AMgi9/64Sf8AoJoopPYa3PMKceKKK4zoGN0p1uf3mKKKl7gSXPRD9arUUVfUQUmaKKBMaetJRRVIQ1qYTRRTATmhqKKoTGH/AFII/vH+VNhP76P/AHhRRRTFI8G1EldVvk2ji5kH/j5quGbpk4oorUzHjjBGT9akRo1AG0E+p9aKKAHMU6FBk9PY01h8znvngUUUAJtPpjI6mk7UUUwHLxj2qRV39EIBoopgIxPTAAH60sWdwHPWiikIkYbtwOcDjOKs3QU3uVzhoo2H/fIoopiIxE+QTwPWrcMjhMEfQ+tFFPoMsLdS44PtWjbSSzDdOVRP7wGCRRRVQ3Jkep/DuEm7aNnBiWIsgJ+ZSMDIPXvyPTFelEDacHHvjpRRVz3Jhseb+NPhzDq8XnaZHHHdAlpAUOX49hzz/OvEdV8OanpV+9re2c1rMI1lCSrjKk4yD35GKKKzkUlqZ72zCL51+YcYPeq7Wx6Kpz1waKKhjImiOAcH3GOlM2kHGMY7UUUMZG5KSq2QMc/Wu18N3ai9SJnAiu08hm9D1RvwP86KKiWw47nQXxb7BPuQ7tuGHoc8/k3/AKFWTB/rYs8c0UVj0NOp0kRIVWC5bqV/2gMMPxHNTjbsHJKqoUn1jP3T9QaKKk0HTP8A6NMzjJZdkmP74+63415z42ObuzB/54t/6FRRV09zOZy69c04+9FFbmQANjjI9DS7t4MTYBIyG9/eiigERoDu5Fdl8Kxjx9be0MpH/fNFFAH1f4ZJbwpo5IIJsYDg9vkFatFFUMKKKKACiiigAooooAKKKKACiiigAooooAKKKKACiiigAooooAKKKKAP/9k=" old="https://www.landscope.com/images/Photo/Stock/37001_38000/37086/2bath11.jpg" alt="Tregunter Tower 3"*/?>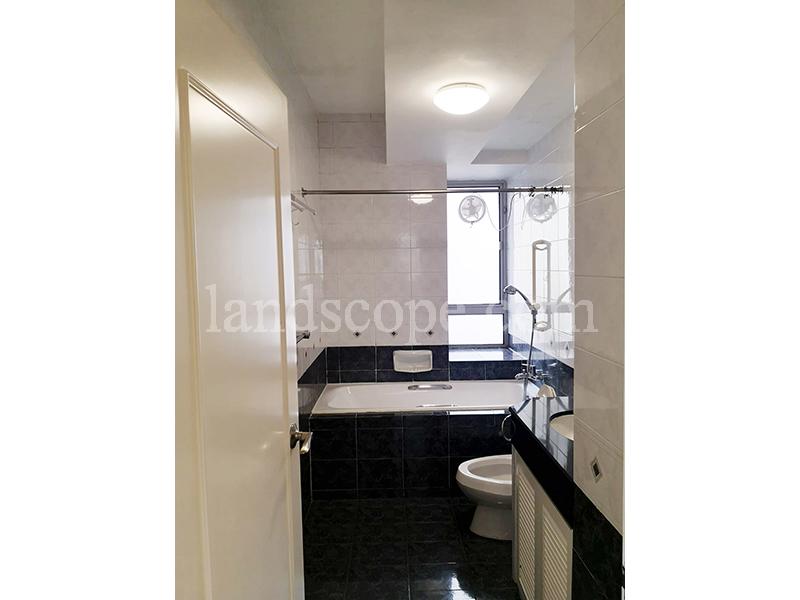 2nd Bathroom 6 of 9 photos
/*img class="sp-image" src="data:image/jpg;base64,/9j/4AAQSkZJRgABAQAAAQABAAD//gA+Q1JFQVRPUjogZ2QtanBlZyB2MS4wICh1c2luZyBJSkcgSlBFRyB2NjIpLCBkZWZhdWx0IHF1YWxpdHkK/9sAQwAIBgYHBgUIBwcHCQkICgwUDQwLCwwZEhMPFB0aHx4dGhwcICQuJyAiLCMcHCg3KSwwMTQ0NB8nOT04MjwuMzQy/9sAQwEJCQkMCwwYDQ0YMiEcITIyMjIyMjIyMjIyMjIyMjIyMjIyMjIyMjIyMjIyMjIyMjIyMjIyMjIyMjIyMjIyMjIy/8AAEQgCWAMgAwEiAAIRAQMRAf/EAB8AAAEFAQEBAQEBAAAAAAAAAAABAgMEBQYHCAkKC//EALUQAAIBAwMCBAMFBQQEAAABfQECAwAEEQUSITFBBhNRYQcicRQygZGhCCNCscEVUtHwJDNicoIJChYXGBkaJSYnKCkqNDU2Nzg5OkNERUZHSElKU1RVVldYWVpjZGVmZ2hpanN0dXZ3eHl6g4SFhoeIiYqSk5SVlpeYmZqio6Slpqeoqaqys7S1tre4ubrCw8TFxsfIycrS09TV1tfY2drh4uPk5ebn6Onq8fLz9PX29/j5+v/EAB8BAAMBAQEBAQEBAQEAAAAAAAABAgMEBQYHCAkKC//EALURAAIBAgQEAwQHBQQEAAECdwABAgMRBAUhMQYSQVEHYXETIjKBCBRCkaGxwQkjM1LwFWJy0QoWJDThJfEXGBkaJicoKSo1Njc4OTpDREVGR0hJSlNUVVZXWFlaY2RlZmdoaWpzdHV2d3h5eoKDhIWGh4iJipKTlJWWl5iZmqKjpKWmp6ipqrKztLW2t7i5usLDxMXGx8jJytLT1NXW19jZ2uLj5OXm5+jp6vLz9PX29/j5+v/aAAwDAQACEQMRAD8A9/ooooAKKKKACiiigAooooAKKKKACiiigAooooAKKKKACiiigAooooAKo60caFqB/wCnaT/0E1erO187fDmqH0tJT/44aT2GtzwjTl+0a2hIJzJk13I61x/hmPfqRf8AuqTmuxWuGW52rYcBWdfReXqEcg+7Muwn37Vpiq2pxGSxLr96MhxUjuT6e2+0Ud0JX/CrBX2qlpkil2A+7Kocf5/H9K0SvFKwiBSUlRvQ5rVrMdavwtvgRu+MGkgJKWkpRVCClpKcKQCGlpetJimAY4oxS0tADMUmKeRSUANxSU6kNADTRS0UAJiiiimgCilopgJRiiigApM0tJTuAnQ0GgmkpAIeaSlNJSAQ0004000DENNNOpppCGmmmnU00DENIRS44pDQA2kNOpDSsMbikIp1IaAGnpTcU6jFAhmKKdSYpjG0GlIpMcUAaynKKfUCmNRbndbx/TFK1aIzIXqJqmYVEaYzu9O/5Blr/wBcU/kKs1W0/wD5Blr/ANcU/kKs11rY5HuFFFFMQUUUUAFFFFABRRRQAUUUUAFFFFABRRRQAUUUUAFFFFABRRRQAUUUUAFFFFABRRRQAUUUUAFFFFABRRRQAUUUUAFFFFABRRRQAUUUUAFZniTjwvq5/wCnKb/0A1p1meJP+RX1f/rym/8AQDSew1ueP+FI/luJMc8CumWsXwzHs0ov3d/5VuKOa4Hudq2HAU/YHUq3Rhg0gqRRQBjWTm2cI2cwSFT/ALv/AOomt8jnFYl5GItSJx8s6f8AjwrXtH820jbOSBtP1FSDB1qazbMbLnoc0xxkUlqds+3swxSAu06m0oFUIdilptOoAKWkpaBBRRRQMSkNOFNNAAKQ0ueaDQA3FFFFMBtFKaSgAooopgLSZozTTQAtIetL0pKACkNFJQAhpKU0lIBKKKaaAA000pNIakBppDS0h60DGmkzSk02gYGk60UUCEpDS5pDQAlFLSGmAhFJS0UDEpDTsUmKQF6zObfHocVI1Q2X3XHvmpyK1Wxm9yFhUTDA5qdhULd6YHc6f/yDbX/rin8hVmq2n/8AINtf+uKfyFWa61scr3CiiimIKKKKACiiigAooooAKKKKACiiigAooooAKKKKACiiigAooooAKKKKACiiigAooooAKKKKACiiigAooooAKKKKACiiigAooooAKKKKACszxH/yK+r/APXlN/6Aa06zfEA3eG9UHrZyj/xw0nsNbnm+kQ+VpNuvcrn860AKZBGI7eJB/CgH6VOBXAdoAc1IKaoqRRQBS1aPNosyj5oWD/h3p+lOD5sQ6HDr/n8qtvGJY3jboykGsjTZDBNEHzmNzE/8v8KQG4wquT5cisOxzVth29KrSrmkxF7HPFOqOFi8KMeuMVJimAuKKWimAtFFKBQAYpKdRTAZRTsUlIQ3FIadRigYyin4pCKAGYoxS9KD0oAbRTsZpKAE7U0/pTqQ0wEopaMUAJSUtFADDSEU6kNIBpppBp5FMNACU006mmpAaaSlNJQMQ02nHrTTTASkp1JihIBKSlIooAKTFLS4oAbijFO20u2gCMijFPIxTDxxTGWLI/vHX1WrbCqNocXKj1GK0CKuOxEtyBqicd6nK1E6mmI7bT/+Qba/9cU/kKsVXsP+Qda/9ck/kKsV1rY5XuFFFFMQUUUUAFFFFABRRRQAUUUUAFFFFABRRRQAUUUUAFFFFABRRRQAUUUUAFFFFABRRRQAUUUUAFFFFABRRRQAUUUUAFFFFABRRRQAUUUUAFVNUj83SL2P+/A6/mpq3VfUDjTbo+kL/wAjSew1ucAcBjjpninCmU8da4DtHipFpgp6igQ8VjXsXlalKB92ZN4+o61tCqGrpi3juB/yxcFvoeDSYI0IZPOt45P7y8/XvUcq1DpjHyZIieUbI+hqzIOKAHWjZRl9DmrIqjbHbPj1GKvChAKOKUUUoqhC4pRQBmlxQFxCKSn4pvSgLiUmKcaTtQAmKSlNJSYBSUtNpDGml7UGkpgHeiiloEJim0+mmmFxuKWjFKBk0wuJj2pCKsCPjkgVHIm2iwrkJFNp5ppqShh60hFLSE0ANNNxTzTTSAaaaacaQ0DExSYpaSgBKKWimA2jFKaBxQAmKcqk0oGas2dtJc3CxR9+pppXYm7DEgJGcUjx7e1dTHosSphmJPc1zuqRNaXjQBiVxn6VrKlyq5EZqTsii5A6VEaeabismjQWA7bmP64rWK1jpxKh9GFbbdaqBMiBhUTCpzUTd6pknYWP/IPtv+uS/wAhVioLH/jwtv8Arkv8hU9dS2OZ7hRRRTEFFFFABRRRQAUUUUAFFFFABRRRQAUUUUAFFFFABRRRQAUUUUAFFFFABRRRQAUUUUAFFFFABRRRQAUUUUAFFFFABRRRQAUUUUAFFFFABVXUv+QXd/8AXF//AEE1aqrqX/IKvP8Arg//AKCaUthrc8/BqQGoRUq1552koNSCoh0qRaGxEopJYlngkiYZDqRQtPFIDH0mVlmiD9WBib6jp/KthhkViXam21Gbb/FiZMevet6QjIIOVYBgfUEZoQ2VgCJFYdjV+qJYA1dJDBXH3XUMP61SJY8U4YNRinqeaYh+VUAsQPr3qwIiV3bWx67aihAM6MQODwT2ro1VQowBit6cFJamc5WOcIHUHNMNaGq26xOs0eAx4I9aoEc1nNWdiou6uNNJS4pD1qChDSU6mmkNBSGlpOtIBuKKdikpjEoopM0CCkoJpKdxC1PBGZZUjXqxxVep4HMciupwQcg1Seomb66dCIwpAJx6CsPU7U2dyoT7j/wjoff2Naw1XCcoCfY1k31y11LvfHHAA7VtUnFxsZwUr6lNhTTT2phrnNhpHpTSKeabSAaaaacetIaQxhpDTjTTQAlFFB6UDEoNFNNAC0ZpKUDNMBRWzo062szMy53DGfSslBg5qdZdo4qou2pMlfQ6ifV4YoyUBZuwPFcnd3DXNy0rnLMe1LNNkYzVZjVSqNijBREJpmaUmm5qLlgDhgfQ5rbLq43jo3IrDrUtmzbJ7DFOLJkSNURp5OajY4q2QdlZf8eFt/1yX+QqeoLH/kH23/XJf5Cp66lsc73CiiimIKKKKACiiigAooooAKKKKACiiigAooooAKKKKACiiigAooooAKKKKACiiigAooooAKKKKACiiigAooooAKKKKACiiigAooooAKKKKACqupf8gq8/64P/AOgmrVVdS/5Bd3/1xf8A9BNKWw1ueer0qVelRrUgrzztJBUi1GKkWhgSLT6YKeKQjO1ZNqw3P/PNtrf7p4qzZSmSzVDy0P7v8Oo/nUlxCLi2lhPR1I/HtWfpUpLANwXTDD/aWl1GXJeDVm1JMOM8KeKrSirFpxD9SaEJlgU8UwU8HvVokmjO05q/Heui7Q1ZgNPDVSdiWizPMZTliSfeqxNBakobGFJS0hpDEooooAaaSnGm0mMKQ0tJSASig0UANNJSmkpgFPVsUyimIlMnFRM1JmmmgLATSUUmaVxgaYaU0h4pXGNNFFJQAhpppaQ0gEpKU9KaaBhSdaKBTAKcKSloAUnFJmmmg0ABNMJpSaaaYCUneg02kAtaNmf9FA9CazquWR/duPQ1UdxS2LJqNjTzUTEAEk4Aq2QdrY/8g+2/65L/ACFWKraed2m2rdMwof0FWa61scz3CiiimIKKKKACiiigAooooAKKKKACiiigAooooAKKKKACiiigAooooAKKKKACiiigAooooAKKKKACiiigAooooAKKKKACiiigAooooAKKKKACqupf8gu7/wCuL/8AoJq1VXUv+QXd/wDXF/8A0E0pbDW558tSiowKkFeejtHipFqMVItDESLTxTFp4pAL0rHdfs2pSgdNwmX6Hg1sis7U0IltpVUk7jE30b/69IEWZcc46dqng4gX3qqissCq+NwGOKtxcRJ9KaBkoNOFR5pwNUIkzS5pgNLTQh+aWmCnUhCmjNJRQMKKKKLgJ0ptONNIpAFFFIaAA0lBooAaaM0GkpgFIaWkNAxM00mlNJQAlIadTTSASmGnU00DCkJoNNPWkAGm0pNJTASkpSabSAKAcUUUwDNFIaKQwJpM0GkNMANNpabQAGjvRSUAFWrI/fHqBVWp7Q/viPamtxS2LhqrctnEY+rfSrLMFBY9AM1QJLMWPUnNObsiYo9A07/kGWn/AFxT/wBBFWaq6ac6XaEdPJT/ANBFWq7o7I5XuFFFFMQUUUUAFFFFABRRRQAUUUUAFFFFABRRRQAUUUUAFFFFABRRRQAUUUUAFFFFABRRRQAUUUUAFFFFABRRRQAUUUUAFFFFABRRRQAUUUUAFVdS/wCQXd/9cX/9BNWqraj/AMgy7/64v/6CaUtmNbnn609RSAYp6156O0cKkFMHWpBQIeKcKaKdSAdVe4wWiH+2DVjNVp+biIfU/pQIc4+Wp1+6v0qJvugVIDgUAySgU0HinUwHilzTAcU4GmIdTgabRQA+ikBpaQBRRRQAhpKKDQAlFFFADaKWmkUABptOPSm0AFIaWkNADTSU49Kb3pgJSUtJSGNPFNzTmptIBpNBpT0ppoGIabS4pKAENFBpKACig0Gi4CUnaloouMaaO1LjFIeaAEpKWkNACUYpaKLgNqS3OLhD780yljOJVPoaYMsXT5IjB92/pUcIQyr5jFU6kjrUYZph5pH3/mp4jbripk7sSR32nqiabarGMIIUCj2wMVZqtp//ACDbX/rin8hVmvSjsjje4UUUUxBRRRQAUUUUAFFFFABRRRQAUUUUAFFFFABRRRQAUUUUAFFFFABRRRQAUUUUAFFFFABRRRQAUUUUAFFFFABRRRQAUUUUAFFFFABRRRQAVW1D/kG3X/XF/wCRqzVe+GdPuR/0yb+RpPYa3ODApwHNSeXil2+1cCR2DQOKcKXFKBSYCinUgpRSAWq0mTeAeiE1ZqqObyQ+gA/WgCdsU4VDdKHtpVOcMpGR1qvp9y0sbRSn99Fwx/vDs340xGgDTs1GDTwaBDqcDTRRTAeDThTAeaWgB4p1MBpwNAhRRRRQAhFIetLSUAJ3ooooGIaSlNJQIQ02nHpTaQwpKKSgAPSmU802gBKQ0tNNACGmmlPNNNIYhpKU00mgBDSUpNJQMSkpaSkAlFFJQAtJmiigYE02lNFACUUlIaAFpM0ZpM5oAKKM0lMB29gMBiB7UwyOf42/OjNNpAejaZ/yCrP/AK4J/wCgirVVdM/5BVn/ANcE/wDQRVqvSjsjie4UUUUxBRRRQAUUUUAFFFFABRRRQAUUUUAFFFFABRRRQAUUUUAFFFFABRRRQAUUUUAFFFFABRRRQAUUUUAFFFFABRRRQAUUUUAFFFFABRRRQAVBe/8AHjcf9cm/lU9V7440+5P/AEyb+RpPYa3OQIplM35pc1wnYOopAaXNJiFFOpBTsUgEqrDzcSn1YD9KtEYqtZLvlcj++x/KgCSf/VNWXMHikW5iBMkfVf7691/wrYuUIgZuwIqiRxTsSy3DKk8SSRtlHGQalBrKtn+yXXlH/UzNlfRX7j8f51pg0hjwadTRSimA6nU0U4UxMUU6minCgQ4UUAUUAJikNLTaQwpD3pTSUAJSGlpDQAlJS0nSgBDSUpNJmiwB1pMU4Ak0/wAs4zRYLkFNantwaZQwGZpCeaDwaTBpDENNNKRSUAIaTdSmkpAJmkNFBpDEooooGBpppc0hoAKQ0tNNABk0lFJmgYE0UUmaADNJRSZpgHSmk0uabQwPSdM/5BNn/wBcE/8AQRVqqumf8gmz/wCuCf8AoIq1Xox2RxPcKKKKYgooooAKKKKACiiigAooooAKKKKACiiigAooooAKKKKACiiigAooooAKKKKACiiigAooooAKKKKACiiigAooooAKKKKACiiigAooooAKrah/yDbr/ri/8jVmq2of8g26/wCuL/yNJ7DW5woJp6moxTxXnnaSUuaZmnUCJAacDUYJFLmlcQ5j39qh05sLu9dx/M06RsIx9BUdl8sCeu0UJiLN3LmEIP4myfwqpjNSzHJAqKqJIZ4VljZG6HuOo96lsblpY2SUjz4zh8d/RvxpcVUlVoZBcxDLJwyj+Ne4/qKBo1geKeDUEUqyxpIhBRhkEelSA4oGSClBpgpwNMTHg08etRDrUiGmhGrHpcjRBi6gkZwaoTI0czRuu1lq5HqckcYXg49apyymWRnY5J61UnG2hKv1IzSUmaKgoKQ0UUAJTTSk0lABSHmg000AFFNzRQBbsUie6QTf6vPNb11HZ/ZHBWMDbxgc1zKttNOaZmHJq4z5US43ZEQQME5phpS1NPNQWIaaTSmm0gGk5pCaDSGkCDNJmkozSGBpKM89abuFIAzxQaQmmlqQxc0dqTdSbqBik03PNBakJpgLSE0hNN3UAOpM00tSFhQA7NIaaWozTC4tFN3iml/ekM9M0z/kE2f/AFwT/wBBFW6qaUc6PZH/AKd4/wD0EVbr0o7I4nuFFFFMQUUUUAFFFFABRRRQAUUUUAFFFFABRRRQAUUUUAFFFFABRRRQAUUUUAFFFFABRRRQAUUUUAFFFFABRRRQAUUUUAFFFFABRRRQAUUUUAFVtQ/5Bt1/1xf+RqzVbUP+Qbdf9cX/AJGlLYa3OEAp4pAKcBXAjtFA4pR0oAopMQ4UtNFKKQiO5Yi3cj0NLbjEYHoAP0pl4cWze/FSxjCn60ANk+/+FMp0n36aBVEMXqKYwp+MUYyKYitbP9luPJPEUpJT/ZbuPoetaAas+4iWSMq2QD3HUH1FS2dw0sZWTiZDtf39D9DRYZeBpQajBpwNAyUHNOBqIGlBoETBqM1GGpc0wH5opuaM0gFJpM0lGaAAmkpaQ0AISKaaWigBtFKaSgBPxoJopKAGmm080lADDSU7HNAFIZGRTGBxn0qxjNJJgIR68UWAyZdShicqVlYjuqEiozqyH7ttcEf9czVvbgdTTSDSFcqf2qccWVyf+AUw6lL2sJz+AFWytNKUrBcqnUbk8Cwl/Eim/b7wniwb8XFW9tIFwR9aLDuUhf3rqCtmuD3LilN5qHa1i/GSpLVcWyD0yP1NTbaLBcpm51PtDAP+B01p9UPa3X8SauFfak20WC5SMupn+OAfgTTSdSP/AC8Qj6IavFRTWWgLlBft7lgbxQQecR0eReHrfv8AggqwoxPKP90/pUmKAuUja3B6385/AU37C563tx+YFXttGKAuUP7OB+9c3Lf8Dpp0yDvJcH/tqa0MUjLTGeqaIoTQdOQZwtrEBk5/hFX6paP/AMgSw/694/8A0EVdr0I7HK9wooopiCiiigAooooAKKKKACiiigAooooAKKKKACiiigAooooAKKKKACiiigAooooAKKKKACiiigAooooAKKKKACiiigAooooAKKKKACiiigAqC+GbC5HrE38jU9R3GPs0u7psOfypPYa3OK8oik2VpSiEZ21WIFcKOu5V280banYCmYpMLkeKXFOoxSsIqXYyiL6uB+tTx8x59Sahuv8AWQj/AGs1YjH7pfpQBC/3z9aAKGGWP1pQtUiQ7Ug6U8jimkcUxETjiqk26GQXCAlk4YD+Je4/qKumoXXg0DLMUiyIrowZWGQR3FSg1l27fZ5/JJxFIcp7N3H49R+NaCmgCYH3pRTAacDQA8HvS5plKDQA/NLTaXNFhC03NLmm0rALmikpKAFoNITSE0AFJQTTTQMWkJozRTAM000p4ppOOtIApeKZuFJuGaAJaYxyygdzTDIBTIp45LoRq6l1GSoPIH0pARsOTTCKlccke9MoEMIxTSKeetNIoAjIpCvvTyKQ9KQytAPkYejsP1NSUyEf67j/AJbN/SpDQA00lLSGgBKbinUhpAVyALlveMH9akIpj8XKn1Qj9RUnamA3FJinYooBDKKXFIaCj1TSf+QNY/8AXvH/AOgirlU9I/5Atj/17x/+girlehHY5XuFFFFMQUUUUAFFFFABRRRQAUUUUAFFFFABRRRQAUUUUAFFFFABRRRQAUUUUAFFFFABRRRQAUUUUAFFFFABRRRQAUUUUAFFFFABRRRQAUUUUAFQXxxYXJ9Im/kanqvqH/INuv8Ari/8jSew1ucd5p9aPMquCacDXAdlibfQDzUWaUGgViWimbqC3FIRWuObiMegY1pQxhjGpOBwM1lyEtdfRP5mr4cimhMhx87Y5GTipFXNIi81bghMjqgIBY4yxwBVJElVk+XpUTCte702W2i3syMp4+U1myLg02mtGJO5XNRsOKkPWmGkMrzRCRCpzg9x29xU1pO0iFZMeahw+O/ofxpcVXmBidZ0BJQfMo/iX/63WgDRBp1QxyK6KykFSMgjvTw1MCUGl4qMH3pwNAEgNOxUamtyKDTmswWkIbHJzyDTSuJuxjHim5pW4JBOeetMzSGOzSE0maQmkAuaTNITSE0ABNG6m5pM0APHJqeO3kkUsEYgdwKro3Nb9rrMVvaJGY8FBjjvVRSe4m30MGT5TUDGprqYSzySABd7FsCqpapZSFLc0xmNITTCaRQjNWToC/8AFTam+B86Ic9+taMj7UJ9Bmsnw58nie/TpmEHH/AqS3H0Z0cn3z9TUZqST77fWoj1oMxpNNNONNNACGkPSlpp5pDIYvvzj/bz+YFPNMT/AF0491/lTzQAhppFOpKAG0UUdqAIJf8AXwf8CH6f/Wp4qOfhoT/00A/MGpBQAUnFLikNACGkpaQigo9T0n/kDWP/AF7x/wDoIq5VPSf+QNY/9e8f/oIq5XoR2RyvcKKKKYgooooAKKKKACiiigAooooAKKKKACiiigAooooAKKKKACiiigAooooAKKKKACiiigAooooAKKKKACiiigAooooAKKKKACiiigAooooAKr3/APyDrr/ri/8AI1YqC9GbC5H/AEyb+VJ7DW5woFOHFTeSfSjysGuBHYRYoHWpfLNN2cUMQ2l7U7bRtxSEU+t2/wBFFXDyaqRc3L/74H5CrijLCmhMkjWrca1Ag5q0nFaJEMcy5XFUriPBNaHaq9wny0NCuZDdaYallGCaiPWpKCkK8UtKelMCpAfs83lHiNzlPY91/qKuhqqzxCSMqc4PQ+h9aLecupV8B1OG/wAfxoAuA08GoQaUNQBOrc0/zDUANOzQA8tmkpuaM0wHE03rRmm5pALTSeaCaaTQAuaTNJSZoAcDilMhx1qPJppJoAGamE0E0w9aRQMajZsUpqNqQyK4b923uMVQ0c7fGd6vrbg/rVq7+VE9S6gfnVXTBt8c3I/vWuf1FLqPozo5f9Y31qE1NKMSN9ahNNmY000040Ojx43o6Z6blIz+dICOmnrT6a1IZCvFxL7hT/MU80z/AJej7xg/qaeaAEppp1IaAG0UUUAQXAwit/ddT+tSd6lFjPfQzLbiPKKGO9wo6+/0qS9sprGfy5zFuYZAjcNj6+lOztcL9CrSGnGkNIBKaadTTQNHqek/8gax/wCveP8A9BFXKp6T/wAgax/694//AEEVcr0I7HM9wooopiCiiigAooooAKKKKACiiigAooooAKKKKACiiigAooooAKKKKACiiigAooooAKKKKACiiigAooooAKKKKACiiigAooooAKKKKACiiigAqG8OLKc/9M2/lU1QXv8Ax4XH/XJv5GlLYa3OaS6AGCikU9poGGTHg+1UAadmuBHWSkg9BxTHAxTc0ZpiDFIwGKWkc/IfpSAp2Y3Sk+rMa0BGQC2OB1NUdP4wfYn8zWiHOwrngkE+9OImKnWp0qBetTr0rREEuaZKMpSg80N0xTJMi4GGNV2HNXblearpC8r7URmPoozUW1KGAUGpfKZTtZSrDqCMGkdMLTArsMiqkytG4mjGWXhl/vL6fX0q8w5qJkywoC4sTh0VlOVIyDUoqtEPIm2f8s5DlfZu4/GrirQMQU6nBakCZoAixTttTrFmtBdHnNv5u1emdueaajcTZjkUwjFW2i9qjaKkBXNNqcxmm+XQMipMVN5dL5dICDbSbKtLCT2q/YaaLqQguEAHPqaErsL2MVoyO1RMuK3tQ09baUIrhgRnjqKzXt6GrMEzPIphFXHixULJ2pFIzbvrEP8AazVexXHj0nGN1kR+oq1eL849sfzqO3Qr46tj2ezaoW5b+E3p1O81XYc1enTk1TYc1TMRscrwSrLG210OVPoafd3tzfMrXMpkK/dHQCoWpDSvpYBtNNONMNIoiP8Ax8j3jI/UU/tTH/18XuGH8qcaACmmlpDQAlFFFAEVwoa3lBGfkOPypUOUU46qD+lOYbgV9Riobdt1tEf9gfyxQBKaTNGc0GgBKQ0UUDR6lpP/ACBrH/r3j/8AQRVyqek/8gax/wCveP8A9BFXK9COxzPcKKKKYgooooAKKKKACiiigAooooAKKKKACiiigAooooAKKKKACiiigAooooAKKKKACiiigAooooAKKKKACiiigAooooAKKKKACiiigAooooAKgvf+PC4/65N/I1PUF7/x4XH/AFyb+RpS2Y1uccAaXFAYU7I9a4EdglJRRmmIUVHOdsTH2p9QXZxbP9KTEJYjCD2UVeXpVa0XCN+Aq4gwuT3ppEsRetSqaYKeK0RDHg0E0lIaYircDI6Uy2uJraQvCzKxHOO9WJOlQqPmpDJHea5l8yXcz9MkUyWFgv3auwpUksYKdKdhXMGQHJ4qLnIq3cLgkVX/AIhSGNeMSRlCOvcdvekt7iR4/mX5un1qdelQ2qDYPqf50mNFlWc/w/rU6CQ/wj86ai1ajxmgB8UMrdl/OroS78vYHUL6ZNJAeKtqeKpIlszHtZhn/V/rVWSKVTyFrZkNUZTSaGmZrCQdhUZ3+gq41REVIyACT2pyxzHoVH4VLipU60DEitZm/wCWij/gNXorKQDP2jB9kpsJq7HkjiqSJbKclix5Nw5/4CKozWm3/lq5/Ktpw2OhrOnPWk0CZkywYJ+djVJ4yM8mtOY1SkrNmiMmddrSEnJ4xSbceNNLOOTaP/KpLwYdvQqPzzUsyY8XaCcfetpBn8DSW5b2NuYcD6Cqci1emHTPoKqydatmBUcUw1MwqIipGRmmmnmmGkURSf66I/738qdmmy/eiP8At4/MGloAKQ0UlABSUGk5oAXuKrWvFsintkfkTU56VBB92QdhK4/XP9aAJulFJnNFACUGig0MaPUtJ/5A1j/17x/+girlU9J/5A1j/wBe8f8A6CKuV6Edjme4UUUUxBRRRQAUUUUAFFFFABRRRQAUUUUAFFFFABRRRQAUUUUAFFFFABRRRQAUUUUAFFFFABRRRQAUUUUAFFFFABRRRQAUUUUAFFFFABRRRQAVXv8A/kHXP/XJ/wCRqxVbUP8AkG3X/XF/5Gk9hrc4jdilD1EDS5rhSOxku/3pd9RU5FZ2woyaZJJvqK5O6Ej1IH61YW1Yj5mA+nNVJDkIPVxSasK5YifYpHuTV2Nt8QP4Vm54rQt2UW0Ywc45qkJklOzUe6lDVViCQGlPSot9Bc0xCsMinQWzO54qLzWHQCpI7+ZDwqY+lFgNSO0wvWmyRFRyKrpqMzcYT8qka7kYDIX8qokyL5Cr/WqR4Nal7HJJySq/QVjM7iQrxwcdKVikT7sCktT+6Wq8sjCNjntWVb6rcLEo3LwPSjlbBM6hDzVqFSxxXMLq1wP+Wg/75FTR61eocpPgj/ZFLlY7ndWloSAzcCtARoBjFeejxLqv/P2f++V/wo/4SPU/+f1v++V/wrSNkQ02d7LbLIDgYNY91C8bHg1y7a/qTf8AL/L+GB/SoJNYvZPv3k7fVqUknsNJnQPmoz9K503056zyf99Un2yU/wDLV/8Avo1nysq50nPoaegYn7prljdyf89H/wC+jTftUn/PR/8Avo0co7neWlrJIR8px61sRQLGuOprysXcg6Syj/gZo+1yf89Zf++zVRstyWmz1cxIeoFZ95Yo65Urn3NebNdORzI5+rGo2nz1JP405NPoCi11OsuYjGxBZeP9oVnyY5+YfnWB54HSo2uMg4NZONzRM0LzBc4IOE5was3fy+J/DbDurr/46aybL95b3j/3CorUv3A13w2e4kI/Nai1mWtUbtyMMPpVN6uXR+YfT+tU3q2YkLCoWHNTtULVIyJqjIqVqjalYZBL/wAs/wDrotOps/CbvRlP6inHrQAlFFIaBgTSGkJxRmlYAJqCLiW4X/poD+aipiahTi6nHqEP6EUwJaKKWkAmKQ06koA9R0n/AJA1j/17x/8AoIq5VPSf+QNY/wDXvH/6CKuV6Edjne4UUUUxBRRRQAUUUUAFFFFABRRRQAUUUUAFFFFABRRRQAUUUUAFFFFABRRRQAUUUUAFFFFABRRRQAUUUUAFFFFABRRRQAUUUUAFFFFABRRRQAVW1D/kGXX/AFxf+RqzVbUf+QZd/wDXF/5Gk9hrc4LNLmkFFciidVx2aUOV5BIPtTaM0cormhbvuhUkknvzVBuWj+pP6VctP9Uf96qo++vspoktBIaWGea0olxEg/2RVa2tRO+XGEzjNdTNpUTIBF8u0YAqlB2uS5IwcYoq1cWr25ww49arhCx+XmgQ2kNS+SQpJboOgpqxFhknaKqwiI02p5Idqlg2ce1V9656UWETxnFTbqghBkOFBOP0q0YlA53Z+lUkxNoicl4mycnPesJlLXLj/aNb7RMiPhWbPTCnNZKQSm6ci3lxuP8AAf8ACm4sOZFe8iMdszdtpz+VcoknArudQiP9mXDONgSNiSw6YFefRN5gAjkhY4zhQT/7NTSsFy6JaeJT61lXt3NY+X+6R9+exGMY9/eo7fVLm4kEUdqhbBPOcfzpMZtiY560vnHFZst+trMtvcSQidk37EQnjOM/eFMn1CeKAyw2rzADdhYDkj2+bmnyyaukK6NXzqPONcevjiKSRUjtXZ26AQf/AGVXLLxS147KtqUVT8zPABz6D5uTRyy7Dujo/NNHnY61knxBApUFodzHCjylyTnHTf68VVv/ABJc2as4shJGo5KxrlfqCaOSXYXMu5v+dxSeaT3rlYPGV5cSCOHTGZmGRhIxx75NaI1bUPsrTyW5jwucbEOP8+2aThPsPmj3NnzTSGUiqcMmoyxb3kjUE4XEQ596gnnuVUmO+tmYfw/Kv+NRqVoXzNTfO965p/EUqsVN5AGBwQcZH6VLbavdXshWG9i4GS2OB/47RZ9gujdMw9aYZc96zjeDzPL/ALeh3527dvOfSmXL36IzxXxmRRlgoKsPfBHShxaWqBSR1OhHzdM1U/7S4/KreqNt1Xw4+Olwo/SqHhFjJomoMxyzFcn1ODVjV3C3OgSel0n8xWEtzZbHVXJ+b86qH1pdSvYrM7pRJgsR8q5qmmpW8qgqJtv97Z/9eqe5iTtUT1CNSsnbasrsT0AUEn9aq3WqxWxG+KcqehCjH86VgLZqNutZh8QWvaGf/vkf41ZW9iaLzJVkiHX5scfXniiwxbj/AI93/D+YpzEBj9ahe4t54XWJ2Y4xxjj681n3WrfZn2yWk/PQgrg/rSsFzULCmlhWXDqT3GDHY3G3+8WUD+dS3V6LaJH8iWRmYLtBHWizC5eLCk3VWimZ4w0kEkbf3dymmXV0baLzBA7qPvfOBinysdy4TUOcXh94R+jf/XqO1ne4jEjW7xoemXBJqZIxJcBgwUqhGGI55HFFmFySimZ7U4GpKFoNJmlpMR6lpP8AyBrH/r3j/wDQRVyqek/8gex/694//QRVyvQjsc73CiiimIKKKKACiiigAooooAKKKKACiiigAooooAKKKKACiiigAooooAKKKKACiiigAooooAKKKKACiiigAooooAKKKKACiiigAooooAKKKKACq2of8gy6/wCuL/yNWarah/yDLr/ri/8AI0nsNbnBUtNzS5rmR0i0GkzRmmIvWf8AqT/vVVH+tPsoFWbP/VH/AHqqj77n6D9KUugkaVvIn7pVYZJAAzXXg1xem2xe8gdjgbwQPWus83nitHKxm43JpYkmQq4yKx7rTJISWhJK98VrrJxTwwND5ZeTJTaOdI2xDdz8vNVGkctnJHsK6S5sknRtoCsR1rBuLSS3ch1OPWjZ6j3HRkmIE9apDrirkAxGfrVVP9Yv1FaoRsaauwuB2Ufzq/mqdgflkyBxjnvVoEE8EGtVscVZ+8CEl25o7miMgk465pf4j9aoyeqOa8Qp5+hajHkfPEw56V4Dq0B025gMUX2eRSSNuRnt+Ir3XW7xYNGvmkJ2BTz6c15xqlvFfIi7Eljwe+fbit6a913R1PoZEj2Wo2FrJ5SM+GLBgSVJxxk9a2tHtY9P06R40AyXk2g4AGMgD0/+vWOdN/s+0iClihz97qD6Guht1LaSQASTG2APpSxSSpKxVN+8chcu83iCSR8k/Z1yfck1vWmpW8ViEmkKuikHIJ47VjsP9Puf92P+RpsnIrShH9yhy+Iw9OjF/wCIgImBEkrENjtyc/lXReJAtlpSJCgQODGMdgc5+vQ/nS6VbLFq8W6EJIuTyuCPlNamsopsomIUkOMEjpwalwtoI4Y288tpaJHBK7eWSVVCf4u/pXT6cXntCs8sSzIdpUNuOMcE+h/wqA397aWtwbC+ubcyJscQybRIPRh36mk8L6fIftO87R8vH51M0OxV1OKXRmEtmUAdFAfJLAeg/EVrWUz3mlxzT72TYBIzZ5AOD/I1H4iaCKeJXI2pGOvQcmpba+ifw+VjHDIwBA4+8aU9hq1zQvdTuDPmJvLQNwMA54NX9CumudLgEijzFjXc2AM5HWsS4Hz/AEY/yNaHh3hYgf8AngP6Vll+vN8h1uhc1i0ltpopnikjEwOCyEBsdxmrXlS2+nmKHmXHXOOT154qvrcsji3DyO4XdgMxIHTpVm/ZlspChYMMHK9RzzXqXdlc5+5jtYX2PuH/AL7H+NXZFZjCk3zN5GHDc55GazWup8f6+T/vs1nXVzcm9hVZ5iWjYYDHk5Wscbd0nc0pfEdj4UCx2WpRKMASAAe3NLrw2w6Q3OEuYz/48Kg8Hbvsd4JM7ty53dc81Z8Rssen2kjDIjnRsfRga+dmehEPEl7NLq5s4JGGPl2r3bqfxqrqDSJbRRRnarjB57AdKxDfrqWqGZSx3SsQTwcnNXtTu5RFAY4AwXIOWIA6VpJe5dGdtbMZbfup0dmbCkH5TzWpdvbXNs8cc77mxjK+9c6L64/59Y/+/lSJe3xDNHYRvtGTiQ1jdlWRq6fpRErTPIGC8L8veq+rIzXBVpAFjHp6/wCRVvSr27mtm3Wiqd56kjsKzdSnnOoSj7PHxjnefQU3ewJK5X+0W2l3MbTahbRsy7grtt3KeP5/qK6W80iW5tWVlPTerAjsOvWuO1C0TUrgXN1YW9zOF2hpGIwPTiultLq+msolS3tyPLUHEpHb6VUbtCaOatNbsFuIY01XchcAAZ2kZrc1a++yWXnQqHO7AJ4wSDzXJL4efHy6NYqPa7c10+s6ZfS2CxpHCuZAT+9Pofaq0toIwG8QXOST5mTzxIRXRJq4k077Q0CsPK3Mobg8cj+lc0uhXbNgp19z/hXSWmgXC6G0ZKZ8tx9/6+1CaCzMdvEE88m4q6f7KOQK3NLvvPtG3BmYNjDNk4/zmseLw5cBhl0/Bs/0rb0rTYYPNjS4eSQlQwwAB16UJq47OxLZXL3EcpfqkzoPoDV1Tmq1vZi0aZAxbdKznPbJq0iVm9xirT8UoWnBalgen6V/yB7H/r3j/wDQRVuqmlf8giy/64J/6CKt16Edjne4UUUUxBRRRQAUUUUAFFFFABRRRQAUUUUAFFFFABRRRQAUUUUAFFFFABRRRQAUUUUAFFFFABRRRQAUUUUAFFFFABRRRQAUUUUAFFFFABRRRQAVW1H/AJBl3/1xf+RqzVbUf+QZd/8AXF/5Gk9hrc4EUUlLXOjpYUUZpUYK4JXcB2oEy7ZgiHJ7nNVMYMg77zVhLwAgCMAexqJplkgBEYUk5zSe6Eja05S9/EPTJ/SthkYHpg1i+HZGlviGGdkZOfxFdOyA1q43M27MosSFx3xTBM64ycVLcqYo2ZewrHj1JGfFwoQ9mH3f/rVDRSNtLhsDODUn7u4jKuoIPY1mi44BAG09CDwakS52kHH5U7i5Rs+nGFWaL5lznHcVi/dk9dprqI7lJBg96huNLt7hPkAR+zDv9atO2xHqZ8E+2GRVwd/f8KrkyoQFLfL0I9KHSaxkCTLx2PY/jSfacE/J+tdFOemhnKCvdliJpF/eFsE9h1FXobjzhI23aF5HNZC3BDEsKI7yWOOTAU7lIxjtWtnIynBNaHP+LuPC1y4GNyAHHuRXlcV4bbVIkEgUSEKynoQTXqPiLURbaA+I92Cq43Y7ivKtS1qCG8Vk0+MME4YEAj9K3pNqD0HNao3tUZTp8Q3Dl8geowasaRcme1gXoVZlYD0HSucW7lvIIXlxwgwq9BVzTZngWOWM4O0/j8xqMXpSj6l09yxfaTKNTupLdQ6P5fAIG3Cnj9aZb6VIriW6KpGh3EEg5x69sU+LWJp9ZvIorRpWjiRmCP7ZJxiqGq6pLc2kgACIFLAA5zx39adFv2aQS3FF7u1T7VyF3dh/D0/PFbt1HFeWLIrLhkyhPHPavPrG+uZ5fJdxhkJJCgEcURapeafJ5ZcyR9dr/Xse38uelKUtLoC5NdizHlGNi5OcBfw/CtfSbhE0xrz7URK7fPC0JURhc8784YfgO9UZNYgkhgkk05JC0YOWYE8t7isu81G61aVLSJUjWR9oQuFBP+0xwAPyFRJtivqS6u4vtTacksNyKmSSMEeh/OtfRFWTSrZGGVZiCPYuaxryKW2vDCwjLRugYhwy529ARwfrWtpLNHocbp95NxB+jGlUXuhF6l6+ilTVkDKwADhvTNbXh2FhaxzkEL5QUe/T/Cmz6kjOvnWkcjb8ZP4+opkGrNLp0IhjEIMY6HOB7elTl125JeRdfoWtWntZWjWFpzLHkSBwuz/gOOfz9Kv28y3VsHIByMMPfuKwpIPLhil86F/Mz+7R8un+8O1EFzJbSFoyOeCD0NeryXjZHOmTXGlTI/7oCRD05AI+tVk08297Fd3WEWNHwDz6c1fOs8f6j/x//wCtWPq2pSXE9uhxHGRJlc9cAdTXNiub2MrmlO3OjpvCL+dDevjG5w2OuMk1c8WWcv8AYKvgHYdzDPOM1R8DEGKbGSN6nIHoc1b1jVXv/B8NxsG6deTn1bBrwKlrHfC/Q4WOdbN/MK52zNx77uT78Gus+zpcWWwkYcZDDn6GuMumBvWjJwFmYnPbJrZstTNuVhV0lB5EYyW/Dii+gpLUn/s66BIEYPPUMOastENPs5NzK00vyjHYfz/yKifXkRQWj2bvult2D+nNZs+owzyGSS5Uk9tp49qnToGpr6TcBXaBj97lcDv3/wA+1SarB92dR/stgfkf8+1YS3UAYEXKgjpgHNacWvoi4kZZD2IUj+lC2swZnXkjFVghyZZTtAHXFdJgafpkcOR5gjCDB6nGMisaHWrOGSSd4IoZCNoPt+AqrN4i0+WQyPeqSewVuP0pryF6mnCheRE/vECt2/Cm1yQcKQTz+H9a5e08U6VCuMpI+chiMEfpWlH4ltbmMlYTIgxuxkgfXilay1HfUkBi7K/51twRE6eIxwWQ4yfX/wDXXPf2zZQXTNKiKCMCNu36VPL4rgSELbRq7ngBW6fTihKwNlfUNQS0Qxow8w8Ej+GtLwrpNxL5lzInzMwCIeNuO59+fwqvY6Ylzcw3V5aCFhysHc+7ccew969X0ezt0slKQqoYZOBSjrKyCTsrs4yTQb7znIjjwWJ/1gpRoN//AM84v+/or0MW8PXyk/Kl8mIf8s0/KtPYS7ke0XY8+Gg3/wDci/7+inDQL/8Auw/9/BXoHlp/cX8qXYn90flT+rvuHtV2INPjaLTrWN8bkhRTj1AFWaQDHSlrpWiMQooopgFFFFABRRRQAUUUUAFFFFABRRRQAUUUUAFFFFABRRRQAUUUUAFFFFABRRRQAUUUUAFFFFABRRRQAUUUUAFFFFABRRRQAUUUUAFFFFABVbUf+QZd/wDXF/8A0E1ZqtqP/IMu/wDri/8A6CaT2Gtzz/NLmm0Vzo6WLRmkopCHKcZPoDThxEn0phP7qQ+2KkfgKKn7Q+h0HhdP3lzJ6BV/nXS1z3hX/UXTf7YH6V0NdcdjnluVdQ4spTjtXHXDBchl/Kt/X9US1iECsC55YegrjJ715Dn1rOSuyo7FuK9ltWPlP8vdG5B/CtG31aCYhXPkOehJyh/Ht+Nc3vdjSrFI3brUlnYi4KEZP0I6GrcGolTgsCK4+2ivIeImAQ9UblT+H+FbFjbz3DkEBWC5I3ZH50risdKLi3uYzHKqlT1B5rLvdLlgXzLTMsXUx/xD6etNFhOv8S5+tOEN3H92bH0anz9RcpmRyeYGPoeR3FErlIm5IyCOKt3tpJcr5h2pdL92ZDjPsw7/AFrImupIwYLuPy5ez/wtXVSrp6PcylB7nP8Ai9saE4PeRP515Fqzf6YR/sCvV/GTY0dQe8q/1ryvUbd5bp3VgBtAxXbSV6fzMp7mtaDFtCP9kCr9iM2sX+5/U1Qg+WGMHsoFaNlg2sWOmwVljvgiXR3ZmtH/AMTW/kIGC6KPqFH+NE8E1xbTrBE0jCJmYKMkDHWpD/x9XnvcN+gWmTY8s1pSX7tegpbmHpkMsd2GeNlXYRkjipb60mmkQQxFvk69AOfWtBOBUm4Km7HGATT5Fy2EZc9rII4IsZaOJQSDwDuJP6VU+z7JPmljznp14rVvIkuLVnRAZCQN2SKprpTkZZsfSs5LXQaRck064/s+PURZGe3kIRSsgIyOPuA7vxIxXQ2qubCK1KCNSoV1QdMkZ5/OsNgIwgjYqQMfIcEgfSla/lRdi3EoJK4+c/3h70pRdtxqx0d3BLHIPMjZR5uMkcd6q2Lf6Db567BVq8nkJXzJWKiTPzNkDrVSy4sLf/cFRlnxS+Q8Rsi88WyGKUywt5mfkSTLr/vDtUR4ppBwDjg9KT617CRzATWr4ZWCTWfLmhjkZoWMZdQdpBGcZ9qyTVzQZPK8VaV6SGaP84z/AIVzYtfuZGlL40ehxLGkEzBVAWJzhRgfdPpXHRmab4fWMswk3+Um7emMEHj9K62QlcbcAelUvETGTw/uYkkMw/SvnakfdO+D9487MUbXMpkRSS/UipfKQylgoVgMAqMVIqD7TL/vA/oKseTncpPB5rC+hb3KvkrhQUVgBjBGabJBGELCJPptFXI4gMqAeDjk5olVURjI4VMd+9FxWKYt4hjCJn/dFOWKLPMMZ59Kspbh4Iz3xnimmMq340XAr36oVyIY1OOoWuYki+c5Az9K7G5j3RdO2K5edAJXGO9aQZMkU0gG7mtS2kMKFYndNwwwViAfrVEYzVmHkitGSiyBvbLEknuea1tJiMdysysVkTlWXgisyNcnqB+NalowQjHpWcmUjrbO4aa5DzSM78DcxycV6hpZBsIiOmK8asrjEg5716z4euPN0yIZ6CppPlqJsKmsTYooor0DmCiiigAooooAKKKKACiiigAooooAKKKKACiiigAooooAKKKKACiiigAooooAKKKKACiiigAooooAKKKKACiiigAooooAKKKKACiiigAooooAKKKKACiiigAqtqP/ACC7v/ri/wD6Cas1V1L/AJBd3/1xf/0E0nsNbnnwNFJRXMjqFzRmmmigQ4/6oj+8wFSSn5wPao+0Y9XpZDl6mPxA9jpfDkwhsZD/AHpT/IVa1bX4tOtHkJG7GFHvXOwX8dnYEs23kk1xOta3JqFwzbv3Y4UV3U6bkc85JFq81qW5nd3cksck1D/ae3gjn61ieaQOTTGkJI681vKjGxmqjN4a2qdI8/jViHX3ZgFgX8zWNb2YK75atxlYyAgArTD4BT1mRVxPLpE201u4AJESKPfvVi18V31vKxSG2YFcHIPH681hb/3e41WWYiRjmuxYKgvsnN9YqPqdbL431FEyILT/AL5P+NY2qfEnWbRIzFb2JLtj5o2P9azrh8xjHeub1Z/NubaMf3un4issThqMKbcYmlGrUlJJs6m4+JeuJPFGsNhhy+cwnoo471BL8QNXu0Mc0FgyHt5B4+nNcpdZF3Bn+7K36gURnNc+GoU5Qu0dE5yT0NPUtXvL6AQzFDECGChcYI9D+Ncxc3MSTsruFYdR6VrSk4rl7/m/m/3h/SuuSUFaKMbtvU6WI58sfTrWnbBV83bjG7t24rIPEZz2X+lbttDtiRQABtXj8BXDj/sm9HqY24G5vACM/aXyM/SmStwQOtQwgf2lqr9zdMPypmoHFjPjOdvGK3pv92vQl7liIHnPHGaimurdEcNKgJHGTWTpodpJFk3FGiOMk4qve2/kybR0K1LqO17CNB9SESLEi79xyCv+NV59RuDGzYAwcY3GoLiPYbZV4xCh49eajcnySvvWbk7jJbuWZW+WWQZwMK2OozTLJB56bgCVfBOc9xReE+dtweCv/oIptqCLhCqtguo57fMM0Nknf6iBsy3QTLnP1pIsGJSMY7Yqe6XcQCMgyjj161UssCxgA7IBUZX8Un5GuI2ROQMA55NJTsfKDxj9abXtHKNOfWn2L+X4g0eT0ugPzBFMNReZsv8ATmOPlukP8658V/Cl6F0/iR6xeoI48/3TyfQVl6qjS+HpUQbn80Ko9yMCrnihJJtA1KOBWMpiJXb1GCDkflmqnh7UDqel2ly0WZJSssgA4QqPmP8Ah9a+elrFo7lde8cWkTRalPC4G9G2sAc8gYNX8AgL1NY4mefUZpE5Mh3D8a3LSBhDlhgk9643obPcb5P0qC8QCEKQDvIFaXlfjTJrRZk2njHOam4WK0cQ8pRjjHFVZkAkrXEQAAHQcVSu49rg0Jg0QOm+3rlL9dl0wxXZRKDAwrlNZTbc5x2raD1IktDLPBqeE/MM1WY9DU0LfMK1INCPrV+FsCs9KuRnioZSNK2lw4r1LwtcYsEHpXkkLYYV6N4buAtqn0rKRS7HdicYp3nLWOt0uOv608XI9apTZHs0avnrSeetZf2ketH2ketV7SQeyRtqcqD6ilpkJ3QRn1UH9KfXctjne4UUUUwCiiigAooooAKKKKACiiigAooooAKKKKACiiigAooooAKKKKACiiigAooooAKKKKACiiigAooooAKKKKACiiigAooooAKKKKACiiigAqrqX/ILu/8Ari//AKCatVV1L/kF3f8A1wf/ANBNJ7DW555RRRXKdQZpKKCaAH/xxD0yaaxy5pR/rVHolNHL/jShuxM5nW9RZpZIEPyI20+5rCL5NT3jma5lI/imc/rVfG3Ne3SjaKPPm9RCxq1bRgksfvDFU+9X7XJlBz/CK2skrkJl92wn4VArZIonfEbfSooWO8D2rqpPQwqLUuu+Lf3xVSNslufSppcmEfSqUcm2YiqbEkWpH/dnPQVkSRbtQtc9Wwfp81akuBE3pWbG3mayhHRdoH5E1x42X7pm+HXvly0soLrVVWY8JZll+pk/+tV2TQLbBKrj0IOKy2mMOqHHBFnH+rE1fTVGRcBjiuXDqXImjpla5QuNKK7vvccVyV5YD+0JMl/9YP6V6Zp+sWhiMV7EzF2LNIMZH4dCKhn8N2mpzNPYzJIS27av3h9VPP5ZqqtWS0ZKgnscrJbKInyWwFP8q6SKDCrx2UfoKqappM1t5q4zhTkj6d624FG9R1+YfyFcuOqKSjY0pLc4CKNo7m7ZwR51xJIoIIyNxGffp1qO7DvCypyx6ZOO9btjeqdOa1uoUubcySlVckNGS7fMjdVPt0PpTLzQnMDXOmStfQIu6VAmJofUsg6r/tLkeuK64SSgkzNrUwUE0kxkkjVfkIyGBzTLyxluZwUChNoXcx6H6VaUgoSMYI4xzU4cbA2CP/1VbV9yUktEY19aSGdEjQyMkaL8o475qrNZzpEN6AZ6Amtq8XzbbdFnezAZDEVnNp07jk9/rWMlZ6FWGTRo8Q8yURoGDg7STnAFRwG2WSJY3kZjIvVcc7hWncWvmwLDnCKR+lQR6dHEyvyWDqRk99wolcFFHbXC/vE/67D+tZlk3+hQ5P8ADj9a1rkfvU/67D+dY1p/x5xD/ZP86nKvil8isRsi1vpPM9BTB3ozXs2OW47dnNVZz+/tD0xcKR+RqyoBBqtcZ861/wCvhP61z4n+FL0ZpT+JHoNj4ouNXt7tfssUAVCOGLE8VPol1FZ6K9qEIxG5Vgf9k1znhj/l7Hqn9DWteEW2k3rrwEt3P/juP614EYp6vsdzdlocn4fHmOjDlvKQn8q69E3R965PwsQX5HW3XH4E12cQGyvNmzotqReXxTli9RU2BjpTlAqLjsV/L9qz7+PAU1sY4rP1EYj/ABoT1BoqWq5DDFcx4gi2up966q0HzHrXPeJEwmR61tB6mcloco54+lPgPzD61G3UgUsTYaukyNZatIeKrEbWx9KnjPAqGUizG3zCu40SfZbpzXCRn5hXX6Y+2FfpWcikdUt2DjkfnTxdf7X61jCXNOEw9Kkuxsfaufv/AK0n2kBsbjWUJgD0pGm+bv8AnTCx6LZndZW59Y1P6VNVbTjnTLQ+sKf+girNelHZHE9wooopiCiiigAooooAKKKKACiiigAooooAKKKKACiiigAooooAKKKKACiiigAooooAKKKKACiiigAooooAKKKKACiiigAooooAKKKKACiiigAqrqX/ACCrz/rg/wD6CatVV1L/AJBV5/1wf/0E0nsNbnnYpaSjNclzrA0lLSDrQIcP9c/soFM3bQT6AmlB+aU++P0qC5fy7OdvSNv5UU1cUjhsnO7uST+tNPNKo+UewqxaWbXMgA6Z5Ne/KSitTzHqyqsZY1etkIYk+lasFlbKMbC3OMk4qY2cDgCPKNt4BPBrBYmL0ElZ3MS6YhCPcCmwn96KS4Jxhhht+CDSQEeaCeld1F+6TUWpeIJi+grIZsT5/PFd9o/h2Lyll1QMWYZW2VtpAPTef6D8auv4V8N3YRRp00Bc4Dw3Lbh+ByDXNPH0oy5dxKB53czDyVUHrVLT236iz46E/oprX8TeHrnw/cxh5RcWc2fJuAMZI6qw7MP1rI0oZnkPtIf0xU4ypGVFOOzNqC98ZfPs1mdf7tvCP0Y0QPk7mPHao9SP/E/vgOgES/kn/wBelVsDFVhl+6iaS+JkhlO7g5qC21IxzDy5sNu4w3egt15rn7Zib+LvmTP61VToiT0BfEM8iOLr9+vltGNx5G7jOevFbduhEwHYPiuHQ5ZB6uo/8eFdrBdl9Uu4NmBA6kH1zzXm42KUlY6KT0Zw1lKDZp0OGfkdR87VYhuXt7hJYpWjkQ5V0Yqyn2NUdIUDTwwAG+R2Pvyade/8e7e5HT612X/dpmXU25W0/Vy0t5JHYXZH/HzHH+6lb1lUdD/tKPcg1i6jBLp37q6CpvXdFIHDRyr/AHkYcMP8nFNsIw0c4IHQcGqeoROsZti7eSG80R5+UMR1A6A+9ZKbS02GNN/EiLGPmJ5G0E1DLqvA2o3fquKhvrYxMqJ0CR9OP4aoSAqozT52I0rjUnjkMezJ4yS3HIz0qtb3ktxcRodgXcucZ6bhS3A3Xso9SBj/AIDUOmL/AMTBBjjcP/QhRdslux6jdxESJ/13X+dc9Zk/Yofof5mukv7jZqVrBt+WWUkn6Gubs/8Ajzi5/vf+hGjKvjkXiNkT8+1Ic+gpec4pa9o5RUJOeKr3HElqf+nlP51aQEg+wqrPhvIJ4Hnx/wDoQrmxH8OXozSHxI6fwwv7+cY+8nH61Z16XZ4b1Q/9MQg+pYCo/DYxfso7of61X8TExeErpunmTwp9cv8A/WrwoaU5PyO17pGP4dJW4jx/zw/9mNdvCf3dcNoJxdxY6eUw/wDHq7eBsqee1eZPc6epNThTAeOtKDWYx3aqGo/6urpPNUr85joS1BkFp/rD9Kw/Ei/uWPoa27Q4kP0rI8RLm2f61rH4iXscQ/Dc0QDM6AeopJfvU634uU+tdZzmw3MhNSLUQPzVMlZs0RNGPmH1rprI4jXnt61zUY+YfWuhtWIiBrNlI0hIR6/nThKaqCRuxp3mHHWkUWvMPpSSSkPVYyMO5/Kklkbg5P5UDPWtKOdHsT/07x/+girlUtHOdEsD/wBO0f8A6CKu16Udjhe4UUUUxBRRRQAUUUUAFFFFABRRRQAUUUUAFFFFABRRRQAUUUUAFFFFABRRRQAUUUUAFFFFABRRRQAUUUUAFFFFABRRRQAUUUUAFFFFABRRRQAVV1L/AJBV5/1wf/0E1aqrqX/IKvP+uD/+gmk9hrc8670UUVxXOwKVeopOlPUEfNg49abYrDI1aTKqMs7kAZxk1kXOoRXOlX5iDK0QMbBvXp27Vcu5JF03bHs3y/JmRQQA2cnmud07RtRSx1BdoYMyRJEpyzkHIIHp2qqDXNqRUvYzlGQK1bQhJYlUYCgkn1NRNo2owShJrR0Yc4ZlH9a0YtI1MQSXYspBCinMhKhfzzXfiaqasmcLg10IreX5oQT94k06O4XzLf8A2iVz71nxORLAT2Qn86UMAkbE4KT/AJZrkVS2xFhuqkG6JHQuf0FXfCtqtzrSSSLmK2QzMCOCR90fn/KqFwDLPLk/cc4/EV1Hhqya30+R5Ple7cYHfy1H9etd8q6jh3bdicepupJh1ck8K0zZ9e2aS3uStr52QPLhaTJ9e1VJZ1aOc84kbYM/3RVaZ5QbWzhyqTFPNbvsALEe2a8pCbM/Ubx9Q8MXOm3Fo+QvmxT5HyOvIyOvPI/GuO0f5vMYdPLY/mwr0G5t2uNOuokZUeZdgYj7tcLbW50+7vbRiHMGxCVHXLA8V0qX7rl8zfDpvUyr5t2uak3/AE2C/ki0LWhPok8t7dXEdzAFmlMmHRsjOOOPpSjQ7nH/AB823/fD130cTSjBJscoSbMxuNx9qwbEf6dFn+8TXYHQLo/8vlsAf+mb1Vg8IXEUqyf2lbtt7eUwoniaTa1D2cuwy25uoEz96VB/48K7ZURLq6mX7zqCx+gNc7a6BJDdwzS3cLLE4fCIwJwc966ESB7GRl5ZonwO5ODiuPF1YVJLldzWnFpanBaapj023U9Sgbj35p9xG0yFF6kg9cUWyulnAjRTBljUMDC/BwM9qkQPv/1U/wD35f8Awrtbjy2uZahZwvArBwBkDkHOTUd7YzXE7OmwKePmNWstg/ups/8AXJv8KkMgAPyS/wDfl/8ACs/dta47Mwr5Qt7sbsEU/wDfPWsi7QBRhT97FdRdiQpughkaQnkGBj/Ssy5iv5EA8ibOf+eDcfpUtxvuKzM66id7uZk3HuNoPpUVjE0d1A7I3Lp1GMfMOa3JoblINsCXAfGOIm/wqnDaam9xEGjuWHmISDGRwGBPaqbiuokmejXsStqEDlclJhg+mWrl7M/6FF/wL/0I11V7OqyBwcgShuPrXPxaXcQxCNbm3ZQSQWR84JJ5/OscBXhSk3N20NK0JSSsNFFSmzuFPE1sf+AvTWtbgHPm2uMf3Xr1fr9D+b8H/kc/sZ9h0XG76GqV0dsaegliP/j4q0sd0uQHtSTx916iuLG5bCTGNBuVztR93ynPGeO1Y1cZRcWlLf1LjSkmtDqPDxC6n+BH86qeM/k8MQxjo16g/IE0aHODf5O4Fgdox1PWn+No8eF7RsEE3gJz/u15PMlSaOtK8kYmgtuvYsYxtkX9RXbQng+tcNoR230H+9IP0FdtCefwrz5HS9ywCce1KDxUs2FtYDjBIP481WDcVDQiTOapXxGyrG6qd4wK0kAy2P7z8Kzdf5tpK0Lc/vPwqhrYzbSfStI7iZwUv3jToP8AXJSS9TTrYZuYgAckiutGBpqctVpOaqKf3rD0NW4uazkWixEPmHWtuA/IOTWRAPnHFasZwoArNlosg+5ozjvUWTTs0DJNx6ZpsrEopzSZpr/6o0FHseif8gHTv+vWP/0EVfqhof8AyANN/wCvWL/0EVfr0VscD3CiiimIKKKKACiiigAooooAKKKKACiiigAooooAKKKKACiiigAooooAKKKKACiiigAooooAKKKKACiiigAooooAKKKKACiiigAooooAKKKKACqupf8AILu/+uL/APoJq1VbUedMu/8Ari/8jSew1ued0okCj7mT71KEHpTtvHSvPO0rG4YD7ifiKi85ir5PG08dqvbB6Cq16Ats3AyeKTA5nxbdyW+jW6J1d8cewrko9a1BLZII5AgLZyMhsj/aHNdB42l+WyiXH8TY/IVX0vSYodEtb6dN008jNFnoqDgHHqTmtYWsZy3N/wAF3eqTWjyXFn9vRNxRSFLs2erMedo9BUfiG4ur2SO3vrmQTiZfKgA2xxjB4Cjj0qklvb+YJNkfmDkN3FPYw2dvNclQ0u3C9yWPvQ3YnrYtabpA1G+eFLuNHhQbgRk898U7WtEk0iJS1wsqTtwQuCCMGsbw/eGw1NbySXc2QHUHBZc8iu98ZWkdxpcU9sMvBIGAz1RuD/Q1inJSXM9BThTlF8q1Rx1l5d3I7niISAE9c+prr5bkGPzkIJKhErm9Ds4pWbTIZ0NxGplkJzwCf/1CtkIYZFhZdoi+ZRnIIHQj9a66jVkjjnokSToDHHHGeFO3PrUsak6rI5HyJGcfkBUPmhEiBPJG5voKjj1e1luLizWdBcqwXZ0JGMn6nJ6VkjO1yxdXMVpbjziwEmApC5561i2UUl5PeSQp8v2gtkjqCBj+VaOt4YwxZJK5Jx0HapvD9v8AuLhuR+8HX6VbZ10I2gRLplwf4B+lTrpdzj7gH1Arbji6nmpQg9TUmxhjS5/7q/lTv7Lm/ur+VbojHvThEPU0AYI0qb0X8qd/Zc3+x+VboiHvTvKX3oAwf7PuQR0x60hsZsZ3jj2roPJX3pGgU8gkH1pAc/8AYLjAIYYPQ0f2fcf3hW95SHkZFHkr6n86AMH+zrj+8KT+zp/7w/KugEC+rUPbKODuBpgc6dOm/vD8qYdNlI5YfiK6I26Y/ipDbr6mgRzR0qTPDL/3zUZ0qQ/xp/3zXTG3XsTTDbr6mgZzB0px/wAtE/74qF9MdRkyIB7rXVNap6moWtIywyTxQByzaZJ/fX/viqd7o89xAsaTrG6uGWTaTt+gz0Na2o3N3aWM06tGSiMwJjzkgHjGfpWgkAkt4pCTl0Vjj3ANNpoFY4/SrK5t/FFvb3EslzIIWm8zouM7cbT7mr/xAXb4dtkxj9+GwBWlDb48a2e3nOnTZ/B1/wAap/ENf+JQeOVMf8zUt6Fx3OM0Rv8ATrf/AK6P+qiu4iGSBXC6McX0HtJ/Na7qJuQRWEtzRmjdptt7Yc/cz+pqlV+/bC26/wDTFaobhjNSxIMGqd30/GrgYYrOvHO7GaQwt/8AWfhVHWebWT6Vcgf95+FZ+suRayc1UdxM4aXO41JZAm7jHvTJDyeOtTWLD7Spx0BP6V2IwLcZzIx96v2/vWdAQeRWlbcnGOtZSKiXoE+etBFxVaBO9XVWsjWwDpThS7aUIR2oGJQRlDT9ppdpIpDPXtD/AORf03/r1i/9AFX6o6KMaDpw/wCnWP8A9BFXq9OOyOB7hRRRTEFFFFABRRRQAUUUUAFFFFABRRRQAUUUUAFFFFABRRRQAUUUUAFFFFABRRRQAUUUUAFFFFABRRRQAUUUUAFFFFABRRRQAUUUUAFFFFABVbUP+Qbdf9cX/kas1W1D/kGXX/XF/wCRpS2Y1ucIBTsVGDTsmvPO0dVDUiREij+JgKu5NU7s7pIgf72aTAy73QrbWHja6Vztyo2PtyD1Fdvodxpem2BguLm0t8ELHHK6qQoGBgHtWBCCAuBW9YW++0EjfZOScebjNEW+hM1oaH9r+Hhk/wBo6bx/00SmnWvD3Q6jp+f99agZIoxzLpgx6kf4VGbqBOPtOnfgGP8AIVd32MuUkudR8K3CFZ7rT2B77gD+Y5pi6x4WjVFS+tcIML87HFMOowqeJ7U/7sT/AOFA1iFerk+uyMj+ZpNX3Q0n0Y59e8MHGby0P0Vs/oK5+717wql48tp9gl3Abn8uRiT6VutrUHaO4P4qKwTa2pkZv3xBOcFlz/KncXs09xq63o5betjAxYjJFo5z+dVnv/DpnLto1o0pfeX+xHJb1yT1q+sVoMAWxJ9WlP8ATFJ9mtmP/HpEfrk/1ouP2a7EQ8W6RE5VlihLckm2wM1dXUrRZBIsrTGRQ6pBExO09DjHSqpsbQnP2G2ye/lA/wA6tR3Mlsm2O5MSYCgK+AB6fSncdrbEg1a2AyYrsD/rj/8AXqRNVt2+7HcEf9cjxVN9QXveZPsx/pUEmoIOBPKT7A0+ZBY2V1GBjxHcf9+jUovIu6yj6qP8a5t9RXHCSt9SBVd9VcAhUUH3bNF0FjsFu7bGTMAfQ1NE8Uyb45VK5xnmuCk1DUWjPkK2e2I8/wA6vaTcarJLJHHOQAck7B1pXCx2eF/56LVDUZdViltzpltY3Me4+eJ5jGwH+ycYz9ahSLVHHN0c/wDXNaXyNUP/AC9f+Q1ouw0I7+fXUs92madp0t2X5S4uyqBe5yByfarH2nUAp/4lkbNjoLxQCfxFR+Rqn/Px/wCQ1o8jU/8An4P/AH7Wi7Al1GK6utDvIrSWK3vpYGWIu2QjkeoH15rI8NWXiCzkZNXvLU2ixDy40be2/PTPoBz+NaPk6l/z8fnGtIYdT7T/APkNaOZj8jSyn/PVP1pCY/8Anqn61meVqWP9f/5CFM8vUiP9eD/2zFHMKyNQmPHMsf5mm7ocgmaPGeeT/hWWYtS/57D/AL9io2j1L/nqP+/Yo5mPlRtSmz2/u5UB9yapKRj55ot2f71Z5TUwP9Yv/fsVEy6mCfnX/v0KXMx8qGarp7XOmTwxPE0jo4CmTGSQcVcgj22NukksSyJCisN+cEKAfrVIrqfOWX/v0KYRqf8As/8Afqm6jYKKWhatbNm8RR3StG8cdo8ZKtkgs6kfoDXM+Mbjz5bm3u3lhtWCbZBENpI5+8ffiun0v7UkkrXCjkALhdtYXjUmTSdRIPG9ev1FFxpanA6LKsl0hV1YC4C5H+6a7qFsoCetcHpeFvogAB+9jPA69RXYwXHzKmRljjFZS1ZT0Og1RgJkXP3Y1H6Vn5put3scepzIWPyEL+QxWf8A2hH/AHs/jUtO4I0qy7+UCUCnDUov7361j6rfozqVYfnQkDZpxSDdnNZ+sSA2rc9apLq0UMRkYscYBC9T9K6e0ks4fDbzT28Fw90AWgmI+Y/wx57HucVaVncls81k6mrFiP8AWOT0Q8Vq6oPD92Y2sQ1k+1meNCXDHrtXP8XYdqpLbxR6SL6GZzHMozFKm2WPn+IdMe9bp3MrDbY1o2x+f2rHguI1/jH51oQzqCDuH51Mi0dJA6hATyewFXkXcoOMH0zWNayxmMMrKWVgxB5B9q9HgsNPkgjlFhbjcobADenPesGaXOV2CnCMV2Q0nTiOLGL82/xqQaPpv/PjH/303+NLULnFiMU4IK7QaNpn/Pkn/fbf404aNpn/AD5r/wB9t/jQ0O50WkDGi2A/6d4//QRV2obRFis4I0Xaixqqj0AFTV6kdkcL3CiiimIKKKKACiiigAooooAKKKKACiiigAooooAKKKKACiiigAooooAKKKKACiiigAooooAKKKKACiiigAooooAKKKKACiiigAooooAKKKKACq2of8g26/64v/I1ZqtqP/IMu/8Ari//AKCaUtmNbnB0tRhxS7xXnHcPPSqN1/x9Rj0BNWy4AqjKc3ef9gn9aTEX4hhE+lMlAMzcA0LIF2jB4FZVw88lxIRNIF3HCg4AoQM0ioHO39KYSikFnUfVhWWYWc/Mzk+7Gk+zruHyDP0qibmkby3U8zpj0BzTTqFuOhdv91KrJaOw+WNj6cVMunTHqmPqaYXBtSUfdgc/UgUh1CU/dhQfUk1MNObu6j6DNSrYRjqzH6cUCuUTd3TEMHVcDHCUhmuGPNxJ9AcfyrTW1iU/6pSffmpUBQ/IkYP+7QFzJjgml6LM/wCdTpplw3Pkqv8AvkCtPzZj6Uokk9FpoVyj/ZUijc86D2VSakGkw/xzTN9MLVl5Jdv3V/KmGaYf3PypgNGnWaD/AFAY/wC2xNOCJGMRxog/2VApjTT+i/lULzzYJwv5UBYbdOz5BbOBTdJfy5pWzx5uP0qs8shyGwM+1VUuLq2Z1Ty2DMWG5eaVwsdwjelTq4Ncnb6rqskfyrbfLxzGf8asLqWr54W1/wC/Z/xouHKdOaQ1z66lrDcYtf8Av2f8acL/AFj0tP8Av2f8aLhym4aSsT7dq3dbX/vg/wCNH27Vf7tr/wB8H/Gi4crNnv8AjVe3/wCPZPx/9CNZv2/VM/ctc/7rf40xbzUoowgjtiBnqG9c+tK4crNc9aaetZP9oal3htf/AB7/ABpDqGpf88LXH1ai4+VmoetMass6hqH/ADwtfzamnUdQ/wCfe2/NqVx8ppEUhHFZf9oagf8Al3tf++mpDqGod7e2/wC+2ockPlZu2a5fHqwrivEMv2rw7fTD+LLfk1dbpd1I8YaeILJuJ+Q5XiuS1OEw+FLmMnJWH+uaYRWp59YkPdR9Rlo+f+BYrZvNTGlzwuIhK+/OGPpWBZMEliPQDYQP+B0/xFOTqiAHhTTiryCo7I3dP1fUJXY6PeWqzO3/ACDL0YRiTyUY5H4ZFd6+h6ovJ1bSVz624GPavO/BVpFeeJYBKv7uBGuH5x93kfrivQI9UmumW6/sdnglAKsxTLD169PSiVk7EIVtF1PtrGjnPrCM1G/h7WGPy6rpWPaGrzXsWw40TGfQKarvOSMppkw/7YKf61N0VZlM+HdYbg3+lMOnzRD/AAplx4U1K6h8mWXR3j3b8bT19fr71M11d5yuluSO5tP/AK9QvqFynMmlqP8AetWH9aLoLMjk8MauyhH/ALKkTsDkAfhTbfwpe2u4xWelgtyx8xjn8yad/asmP+QUp9xC4/rSjU5OD/YzY9oXougsS/2HqIxnTtKb/gQpf7GvR97StO/4CRUR1a3U/vNKlX1/dsMUHXdG2/8AHtcB/wC7tAAP4mna+wbFgaTKRiTSLU+uMVr2897BEsf2NwqjAAZTisAarZSn9zp97Jj+7Fn+RqrPrcEbYGlXP0b5T/OjkDmO4hv2VcSWM+B34/xqJvEmnw3T288E8TLg5PcHoa4f/hIYM/No9wB0yHrKv/ETS3wltrNhEIwhWQkHI7j1oUAueswazpk5xHNyexyKs/brAH/j5i/77ryfTfEkCTjz7eeL1IAb+VdFJrFirHMjjPPMZqZKw1qerWzK1rEyEFSgII7jFS1T0l1k0axkQ5VreMg+xUVcr0Y7I43uFFFFMQUUUUAFFFFABRRRQAUUUUAFFFFABRRRQAUUUUAFFFFABRRRQAUUUUAFFFFABRRRQAUUUUAFFFFABRRRQAUUUUAFFFFABRRRQAUUUUAFVdTONKvD/wBMH/8AQTVqqmq/8gi9/wCuEn/oJpS2Y1uedeZR5mOarg0E8V5p3ExnHpURJNzJ7KBURb5lHqaUH5pm98fpSYEguyJMbc/SrDWsaEZkJJ5OBWZE377HrgD861pz+8+gqokyI/KiH8JP1NKTtHygD6U3NNJOKpEEwmfaAXbgetJ5rD+I5+tRk8mkzTGSeY394/nSeY5/ib86YDQKBEsTu06Dcx59aWeZ0ncIxAz0pLYZuUqOY5lYjuTQA77TN/z1aj7TN/z1aoaPegQ97mYj/Wv+dV3uZ8n98/505zxVduhpgD3NwOfOk/76qrPdXHQTydP71TSnCD61RnbnmmMlsJpJbphJIzALnBPvWR4+u59P0exls7iW3mkuCrPG2Cw2k4+laWnH/S5P9wfzrD+JbY0rSV/6buf/ABynFe8hS+E5GHxJrqE7dZvlz6S1YHifxBn/AJDl/wD9/qwAcfnU4NdHKuxhdm3/AMJV4hXprl/n/rrTl8XeJduf7ev+uP8AWe/0rEpc/L/wKlyrsF2bn/CYeJf+g9ff99j/AAo/4TLxKP8AmPX3/fQ/wrCzmilyrsHMzoLfxj4la8t0OuXjK08asMjkFwCOnpXX/FHXdV0LxHZ22lX81pC9szskeMFt5GeQe1ebWn/H7aY/5+Yv/QxXcfGb/ka7E/8ATo3/AKMNS4rmSLTfKzmf+E48UZ/5Dlz+S/4U5vHHidYom/tq4yc5yqf4VzvShj+6Sr5I9iOZ9ze/4TvxR/0GZv8AvhP8KP8AhPPFPfV5D9Yk/wAK500hajkj2Dmfc6YePPFGAf7VJ9cwp/hT/wDhPPE3/QSH/fhP8K5gZ8oEeuKcSQCaHCPYfO+5734L1e7v/D1hLe4lnnjdmlACnqccDjoKj1xf+JPqCDtCai8IqLbQNOVuNloo/wC+h/8AXqzrS5sdQX/pif5Vyytc6qZ5LC2GjP8Asj/0IVH4hmEd8ZDnAkI4pUOAuT0B/mKreIuX+sh/rVQ+IVXY7TwtFJb6Drd+gQNNGLWAk8scFmx+Fd74PW21PwskUw4UBSAccEdjXm2na+1toEWnNaxyBCJYpBwVJBzn15I/Kui8H37Q6eU3kK3XHrk1lUTaY4nfJo1lCxlgeYujdZJWI+nPaud/4WF4Nj1L7MdTDNnYZkjbyM/7/THv0pmtX9zceH9Rs7V8z3Fs8cfODuI/r0/Gvn3zmSEwsm3GQVYchv8AEcilRoKd+ZiqTcbWPqLVtU0PS9MN/qd6lrbo+FLfedvRVHLHHpWNY6xomuwyyaRe/aQjbpY3BDx59VPIH6V434jbVm8P+GZbsyCGG1aONj/D8+Vyex246+lV/Bt7qEfjK0ms3PnkMrdgUKnOfbofriqWGXJe+ovavmtY9evdW0DT9SNte6vawXAUK8DP90npuI6H2NdJIbK202We6uIorUR5eZpAFCkdc/4V8wO88XnQXCsJjIwmEg+bfnnPvW/e32oS/D7R45PMewt72VEZuR0G0H2B3AVTwq0sxKs9dD1+3vdJ1aN49O1C3vBEPn8tsso9wecVxHivS0s75WE0Ee5d4V5FUuPYE5ridG1G5t/E1hcwbhOJlTEY5cE4KkehGeKZrc8kmvao043u9y+S3J25+XB9MYxWkKPLLRidS8djs9CmuIL2NIUYs2dyqOgxkk+g9+lU9Rfz5XkRo5W3fMUdXwD9Ca522vZB4WvbcM27zYxn/plkll9xnaSKzknMVzFLEfKdG+8o7f1rVRM+Y6axu0lMghYMUUyOuOQo6mtOObeFfd3H5VgrLuZzkKJDlgOM/WtJJB5W4e1Q0UmdNbON4Jw3uRXZWMUElopMKMe+VzXnlpdLvAJKk84PFehaO/mWKkHIxWUzSLPTtNAXSrMKAAIEAA7fKKtVW07/AJBlp/1xT/0EVZrtjscr3CiiimIKKKKACiiigAooooAKKKKACiiigAooooAKKKKACiiigAooooAKKKKACiiigAooooAKKKKACiiigAooooAKKKKACiiigAooooAKKKKACqmq/wDIHvf+veT/ANBNW6p6r/yB77/r3k/9BNKWzGtzzIdM00nAqSEcHPrUdycHArzDvIUO+Zc+tO3YikPq5psP+uX25NMc/wCjjHc/1oELbfNdxjI++K1Jj+9asywXN7H9c1oy/wCsb61USZDc0GigdRVEgTk0hpaSmAUtNp3agCa1H+kZ9ATVZj8x96s2vDyH0SqpoAKOlJTJJUjHzECgQOeKhcZT8ajhuJLhpW8lkhU4Vz/GfapiP3eTTAhm+6BWbO3zGtCc8D6VmTnk96AJdN/183+6P51g/EvJt9HUf3pD19hW7pnMs30FYHxNPzaOv+zIf5VVP4hT+E89yQ+0gdfXnpmrEe4j7p47f5NRDv6U9Au7oPyrpOcmw390/p/jSCYmPyiuP3h4zyDtHajA9B+VI3Qj3pAALd1f/vn/AOvQN39x/wDvmm4HoPyowB2FIC1Z86haKWQf6VGMbxnhlPT8a7j4yLu8V2JBA/0Ruv8A10NcNZ4+22YwP+PmL/0MV3Pxi58W2Wf+fRv/AEYah/EjRfCzzvaQ2M/pSbC2ACnUj74zxjt171IAD2pGAEQ4GQev1q7kEfkSsMhePrTPJk/uGpev/wCulAH+TRcCNASpUqcB8ZyPQdutEgPlsBk5GKeFUZbaM+vfrUkEXm3MEf8AflRevqwFFxnthIsdJtV6HzbSAfiyj+hq5qi7or1f+mJ/kax/E8n2ey05Qx/eaxbL/wB8sTW7qS/vrkf9MmH6GuSe6OqmeLn/AFZ7cN/KoNfGMH/poP1qy4+Vh6bv5VX18fu+f7yH9BVw3CrsaEQ/0SFufugfpV+y1+y0tRDdziIkZG4Hnntis+E/8S6D/dFc3qk8ttqsnlzOhAUjDEdqrlUtGRzOOx6FL4y0SQALqcIHXJyP6VUOteFrif7RdXGnyXGc+YyZJ9zxXnRuWclnkySckk09Ltl6SL+Kqf5imqEejE6r7HqT+K9AmhaGbU7SWN+GR+VP4Yqrb6v4Zs2Y2d1Ywl/vFDgkelcAuoIf9ZZWMoP96IA/mMUhnsWPzacq/wDXOYj+eaXsEHtfI7fULnwtqUvnXc9hNL/fL4J+uOv41cOt6JLY/Yze2Atimzydw2bfTFedP9hblIZV/wCBA/0phS1xwrfkKfsV3F7XyO6sz4X0+6+1Wc9nHPyA/nbiufTJ4qprLaNqEXMlq8qjCukgB+nXpXFuluBlV59wKjDIp4RPbKCqVKzvcTqeRuxiOGMRxPGFHTDjrVQW6eaH2xgg9mGB+GazXcOxYpHk+kYH9KbtQ/wr+QrTlI5jfjXbMZS+QST5e8bckdf/AK1dH4V0UeIdUGm/bFtV8pnMxG8jGOgHevPtq/3V/Ku2+Fd00Pju1hGFSeGVCAMZO3I/lUyjpcqMrs9UtfhTbEK3/CQSyY9Ldf8AGul07wYun24hXUWkAHBMeO/1poLIQUYqfY1Zj1K5jAywcD1rnbT3NbPodTaxeTaQxZzsjVc+uBU1RWr+baQyEYLIpx9RUtdq2OV7hRRRTEFFFFABRRRQAUUUUAFFFFABRRRQAUUUUAFFFFABRRRQAUUUUAFFFFABRRRQAUUUUAFFFFABRRRQAUUUUAFFFFABRRRQAUUUUAFFFFABVPVv+QNff9e8n/oJq5VPVv8AkDX3/XvJ/wCgmlLZjW55nEfkP1qvO2X/AJ1Kh+UVBIcsa8w7xYTs3uf4VNQuSII/fFSOSttLj+7imTcBFFICfTBm8Hspq8/LMfeqmk/6+QnoFq0atEsbS96SjNUSFBpKKAFopKhkuo0zg7j7dPzoEXIOEmP+zVOaVIidzDPoOtNiivrwER5SJvvE8A/1NOW1hhJz+8Ydz0/KmBErT3H+rXYn95qeltFGdzfvX9W6flUzMSOTTM0AMlYsOfWmuf3XpiiU4wAOppkmTEMDpzQBDMOGPovesucnn61oyMXgZj61mynqPegCxpn3pSP9kVznxOP+maQvfyJD/wCPCuj0vpL7sP5VzHxPY/2tpg9LZ/8A0Orp/ETP4TiQvGaUHBpm7IAwe/JHH50v6fjXQzCxPupH+79TTEJI/wDr0/O5FUBsgt/CfbvSCw0e9LS4Pp+opRn0/UUgsTWg/wBNsve6i/8AQxXb/GE/8VdZen2Rv/RhrhrNx/adkgPP2mIfk4z/ADrt/i9k+LrP/r0b/wBGGofxItL3WcGOKQ/6vPuKOfQ0hdSu3cNwbGM98ZqiUgxRQTigHPY/lTCwuMR5/wBr+tX9BhE/iPTIiM7rpOPoc/0rOZ1zs3DPXHfOf8K3fBkfm+L9P4/1bPJyP7qk0nsNI7Tx1cbIvDag4MmqCT8Bgf1rsdTz9skUZ+YOP0NeffESXy7/AMNRE5IzL/5EUf0r0PUBm9Y98N+tc8+h00t2eLSrtd1/2mGPwNV9f5tS3+zG36CrlyMXTr/01P8AWqetc6ep65iQ04bjqbFy3IOmQ9/lqSNFdBuRT9VBqtaNnS7f/c/rVqH7maoyYphhJ5hi/wC+BUcltB5bfuIjx/cFT04gFDx1Bpksr/Y7Q4JtYf8AvgUxrCyxzaQn/gFW1UGNf90fyoKii4WKH9n2R/5dIf8AvmkOmWP/AD6RflV4IoFBUCndhYzm0uxJGbSLA7YPNUr/AE6zjtp2jto1K7SCM8etbhXjFUNRUfZpx/0yz+tNN3E0cnINrMB0BpoPNSzrhzz2zUXb3rcgmjVSeRmuq8EyQWXjDSLlgqAXIVmzjAYEf1rEun0xoLX+z45klAPn7+jHjGP1pY+YyKh6oa3PppwV6j6e9R14z4C1zVYNfs9NivZWs5iVa3kbcuME/LnoeK9eS7GcOpB9v8K5ZrldmdMXzK53lj/x4W3/AFyX+Qqeq9ic6fbEdDEv8hViu6OyON7hRRRTEFFFFABRRRQAUUUUAFFFFABRRRQAUUUUAFFFFABRRRQAUUUUAFFFFABRRRQAUUUUAFFFFABRRRQAUUUUAFFFFABRRRQAUUUUAFFFFABVPVv+QNff9e8n/oJq5VPVv+QNff8AXvJ/6CaUtmNbnlucCoT94mpO1MIxXlo7xJf+Pdh/eIH60yYfOMelPl/1SD1kFNfmT6CgC7pS4WZj7AVMaj0/iCY+9Pq0QwpQM5pKguZ2gVdgGWOORn8hTETEhRliAB3NVpL1FHyDd7ngU1LS4nO+YlB6v1/AdqtJBDByq7n/ALzc0wKixXN3y3yp6twPwFWoreCAghfMcfxN0H0FPZy3U00mgC3bOzCRmJPSqRPzH61atzi3kPvVNjgn60AKT8v403oeaAc0EgEUwI5zlunekYDyyPaknI3DFLnJFAivc4EJA4H/ANesmTqa07o5Q/UVlyfdpDLelco/vIP5VyvxLf8A4ntiASMWp/8AQzXVaV/qz7yVyHxIO7xFbj0tF/VjWlP4iJ/CcfgYDDPOe9GD60vREozXQYjkznrUgGFiILDO4n5jjn2/CoxxzUpx5cR+tSwGkZ5OD+Ao2g9l/wC+RQelGaAJbEY1OywTj7RHxnjlx2/Cu3+Lp/4qyz6f8eh6j/poa4qxH/Eysf8Ar4i/9DFdp8W/+Rrsz/06t/6MNQ/iRa+FnBfgv/fNPXOw/M33s4zxyMdKZT1+6fqP51ZIpLY6j/vmmHPt78U+gjilcCuY8MCMgHkj9K6vwBEZPExbAxHayn064H9a5lxjHPY/zFdl8NoidU1Kb+5boo/F/wD61KT0KjuHxHmZfE+nxA/6i0jP03OTXqN5zOW65WvH/iFPv8a3XpDDDH+Sg/1r2CY7zGfWJT+lYVNkbUt2eN3oxfyZ7Tf1qhqwzpKH/pgv860tUG3ULgf9NM/rWdqYzpKenk/+zGnDcupsPsznTLb/AHGH61bgICCqmnYfSIfVVb+dWoPuHvVvqYvZE+akUEqPSo8VJGSF4Y0hBEcwIfalpIXIiA3HgkdfenF29aBjeOxFNJpSxPekLH1pgNJ4qnfcwzD1hNXSxNU7skq2T1jYD8qaEcnP1B9RUFWJT8iGq1bmTJozWhDyp+lZ0Zq/bnr9KGCN3wbMYfGWkP8A9PKr+YIr3eSMNkMAa8V+HNpa33ja1iu0LqkbyxgMRh15U8V7mwDZz3rnq7m9PY67TxjTbUekKfyFWagsv+PC2/65L/IVPXUtjme4UUUUxBRRRQAUUUUAFFFFABRRRQAUUUUAFFFFABRRRQAUUUUAFFFFABRRRQAUUUUAFFFFABRRRQAUUUUAFFFFABRRRQAUUUUAFFFFABRRRQAVT1b/AJA19/17yf8AoJq5VTVedHvR/wBO8n/oJpS2Y47nlVIRUwiJoMDHpXlnoMrSdYF/2iaaeSTUkyH7TEvcKTUv2Vm5GKBFiyBFk2OpY04q391vyqS1Ty4AvvU4Jq0Syntb+635VIiHrsyw6ZHIqzn3pAeTTFYrlJj1Rqb5Uv8AzzarmaXNA7FAxyf882/KkMcn/PNvyrQBp2aAKkastq4KkHPpVQo5JOxj+FajHNOBPrQBjlH7I/8A3yaTa3Uo/wCVbWSehrKu9RnndrTS8PPjDTH7sXvmmIpSK+8jY4x2x0pxRlXO1icelXbS3NnbiEzPM2SXkbqzHqalckHrQOxiXYYIMK3X0rKcMVHyt+RrqZmIXrVSRuuTSuFjO0riIZyP3ncVxvxB3v4mUrHIwFsgyqEjqa7h7pYbiJM7pHYYUdh6n2rRaZvLUBiBuNXGVncUo3VjwqSKQLH+6k5BP+rNNAYdY3/74Ne6iVv71P8AMJ9Pyq/a+Rn7LzPCCfZh+Bp4cGOMHPGeor3YMD/Cv4qKtWrIHKlIzn1QUe18g9l5nz/vC8ZFHmJ/eH519IKsR6wwn/tmv+FO8qA9ba3/AO/K/wCFL2nkHsvM+ddPkT+0rH51/wCPmLjP+2K7T4tui+KrPc4B+yt1P+2a9V+z22Qfsttkcg+SvH6US29tOwaa2glYcAyRKxH4kUnPW5XJpY+bfNi7SJ+dOEkeD+8XqO9fRTafp566fZf+A6f4VC2laWeumWJ/7d0/wp+18ifZeZ89+ag/jX86XzU/vr+de/nRdI76TYf+A6/4U06Boh+9o2nn/t3Wj2vkHsn3PAWeMqcMOn9a9B+GEO611aYc5lijz+BP9a7z/hG/D54Oh6f/AN+BV+w0PTrWFhY2sVmrPuZYF2hj6kUnUTVhqm1qeEeNJRN4x11wRgXDIP8AgKgf0r2wHfb2zdjbxn/x0VDceFPDl1NJNPodlJJIxZ3ZDliepPNXZY1RVVF2qiBVA7AcAVnOd0jSnHldzxzXV2andcfx/wDs1ZupDOkgd/LYf+PVseIht1G79N39ayL/AJ0th6K/86qO5U9hmlndpUP1YfrV22PBNUtE2mwgB6eYQfpxXSatYW2ntALZCqvu3ZYnOMYq29bGVtLlDrUkSM4+Ud6jODTlPHSgkckZVWyVHznjcKCOOWH4c0xODIP9rP6UpNAAcY+8T+FBAC5zxSZppPagA+hqtcryAMYIYfpVjmoJzkx4/vY/SmI5GUEwg+mKrVZkH7hx6E/oaqBua6DIlTrV+D734Gs9DV63OGX60MEdT8PpfK+IGl5/jd4/zU171Xzx4TlEHjbR5DwBeJn8eP619EsPnOexrnq7m9PY6yy/48bf/rkv8qnqCz/48bf/AK5r/Kp66lscz3CiiimIKKKKACiiigAooooAKKKKACiiigAooooAKKKKACiiigAooooAKKKKACiiigAooooAKKKKACiiigAooooAKKKKACiiigAooooAKKKKACqup/8AIKvP+uD/APoJq1VXU/8AkFXn/XB//QTSlsxrc84xRjFANGRXlnolKXm+J/ux/wBaujAUCqTHddzdeABVssBQIsIfkFOBqEHp9KXJqiSXNCnk1FSg0XAmoyDUWaU9KLhYl6UtQcmnA4ouFiRu1JJIkUZkkYIg6k1RvL6G1TdK3OOFHU/4VVitZ79xPfgrCOUtwf500IkElzrLFIC0FkOHl7v7CtGOGGztxDAmxP1Y+pPemFwAABhVGAo4AqNmyMmi47C9zmmOahLZP/16ieQk4B4ouFh8zZFZ93OIEyTyfuj1p08yxqXdjjsM8k1iSytLI0sjbQBkk9FWi5SQ+1Jk1h5X+Y4XJrfYnyl69a5CHNzeGVd6KRtQKSDj1Pua0pJyD5Mc0uBwzFjyfak5WHyNm1u9qcHrBeeVFwJZAB1OaZHe3GTmaTA6DNHMPkOkV6nV9rBvSuagu5nbJuJsZ7N0qx9pnyNtxLnPQt1pc4uQ7GN8qDUweuZW7uYIVzcSfXIqRb+62jF05J5zxx+lL2iH7NnR76C1YEN/dMXLTttBwBgVIb645ImJGem0UvaIPZs1y5pN1YX9o3QkYlwVGf4RT11K5ZQdyjHU7KPaIPZs2t1JmstdQmbPzDP+4KUX020lpV4/6ZjpR7RByM1Q9X7Y4tS3bmuZGoXKnBeMg9D5db8cpXSt5xu8rcTjjNVGSZMotEQOBUM5z+VVHvZQwC7Dx3FRm7eSSNX2jIP3fWoc0Wos8y8TjF9df7+axrznTXH+/W34oz/aFyvqaxJzu0+TP+1j8hW8ehEyHQzmwX2k/wAK6vxXvMNk6sVO9uV/3RXIaIxGnP7SZ/Sut1+VZrS0LFUG/OSf9mrl8RkvhOd8y5H/AC3b8hTluLofxqfqlP2oRkSxn/gVPWBj0Kn6MKogh8+6BLBkBPX5aU3Vz0/dn/gNTGBx/DSGCTJ+RvyNAEP2q4/ux/rSfa5u8UZ/E1KYXB+4QfTFN8p/7tAiP7ZN3hXn3o895GRWjCjOcg07yz3WlCgdqAOblUCaZAOBIwx+NUWjxyvStG8BS/uMd3zVYISa3T0M2iBDkj1q7Bwy/Wq7wBuRwamtSc7H4I/lTCxoafL9n12ylH8FxE3/AI8K+m5f9a+PU18tOfKmVwxbaQ2T7GvqNG8yKOTrvRW/MA1hVWxrT6nW2f8Ax5W//XNf5VNUNn/x5Qf9c1/lU1dK2Od7hRRRTEFFFFABRRRQAUUUUAFFFFABRRRQAUUUUAFFFFABRRRQAUUUUAFFFFABRRRQAUUUUAFFFFABRRRQAUUUUAFFFFABRRRQAUUUUAFFFFABVTVP+QRe/wDXB/8A0E1bqpqn/IIvf+uD/wDoJpS2Y47o80zSZJoFGOa8pHpFWM5uJjn+PH6VYLe9VoeWkbHWQ1YAywHcmhiLIp2aUqRRj2qiBM0A0pB70YoGLzR3opGYKrMxCqOrHpQA7riqF3qPlyCC2Hm3DcDHIBqGW7uL+Q21ipC9HkPGB7+n0q/a2kNhHhBulI+aQjk/T2p2tuBWtNN8mQXF23m3R5wTkJ/iauPISTmgt82ajpXAXPvTXbAoxTGAIoAiIyTioZXWOMuxwo/WpWdY0LNwBWTcTtM/IPX5V9KBorXMrzShmxnoB2UVmMRdvtXm3jOSenmH1+npU1wWupWtoXxGP9dIO/8Asj2/nVwWKJbrkYj6KvdqmUrGkYkMEGAzEAMe+eFFLsww6FmOFX0qdAGbacBR6fyFQzSFJCqYHHLEVKZRHKrblUkccmo1AkYdueSe3tTlgzKXDll7bu9IkYTjOQDzjuaLgWgqqm4AZPFS2aF5Dx8q+vc1BnewVd2ByTWnDEsFosYblj8x71LY7EhdJE2kZFSIjSkbRwvBB4qNECxgAAe1WUIht+STgEmouOwqgbcAZqMt5ZAb15OaIZ1KZX5tw4FMulcyLtIIA9aAsQtJ5RIIxnn1NSIT5ZkYYUnucfpUM6SbXkZcKq4B9z61MAHgiJbAHzce1FwsSKC7HYefp1p0QBZw3II556UkTjziueWXjFRh1RjkgZzQFhxmVEHGT93FdPqEqRaMxOFCxKh/E1ykRRyMkDc4Az35rofEChtGkjZtqtIvzemOf6VpDZmclqjHaZQ67GGfXNRtLGZA6upYdQDzWdHMQmJFOQceuamJQuMgBj3HeoNbHHeJwRfyg9Tk/mKxHINjLj1P/oNbnicZvWYdSn9KxBzYy8YPH/oNdcOhzT6lTRsjT5Mj+P8ApXR6w27SbZv9pf5Vzmjf8ecy4/jH8q6O8HmaNDn++tXP4jOHwmCwz1FCKufujP0qwyFOOveoyhC5Q49QaLiGe3enK7A8Ow+jGlZCcMMD1FNxj607isDu/JDvn/eNR+a4/wCWj/8AfRqYLkVGYyCfSncBfPlxxK+PrTftM4/5asfY0pTHQ0mw80XCxSuAs07SFVVj128CovKUGrcsR3AioihB5WrTJsRLEPemvCeGU4I6GrITj5QTT9nHAo5g5TLkV9jbyCSDjFfT2jSi40HTZgch7SI5/wCAivmu8TCocc5I/SvoXwZN9o8EaJIf+fRQfwyP6UquqTHT0dj0ez/48oP+ua/yqaobP/jyg/65r/Kpq6Vscz3CiiimIKKKKACiiigAooooAKKKKACiiigAooooAKKKKACiiigAooooAKKKKACiiigAooooAKKKKACiiigAooooAKKKKACiiigAooooAKKKKACqmqf8gm9/64P/AOgmrdVNU/5BN7/1wf8A9BNKWzHHdHmlHFLTH4RvpXlI9NlW1/1YPqxP61aT/Wp9aq2vMSc9qtxf65fbmmIu0mfSmk5PJzRmqIBie5zSCkPNVLvUI7YFIyHm6Y7Kf6n2otcCxcXMVqm+Unn7qjqaz0juNXffIxitVPbv9P8AGpLbTXnf7TqBJzz5bf1/wq/I+4AKMKOgFPYNxY0jt4RFAgSMdAO/19TTSST1pM5FGakYnXrRilpCcUgEY9qjkYIhZjhR1NKTjJY8dzWbc3BmbAyIx0Hr70xojuJzIc4wg6Csq8mcy/ZIOZ3H7xh/yzU9vqat3czW0a7FDXEnES+n+0arW1ubdvIUlp5DmRycnnrSb5UVGNyaws1UDOBEvpUl2xkmypyo4X2HpViRkihEY6IOT6mqinqzZDEEYzWW7NRcKudqnnpmqssG9gHXavXHc+1XLYGY7iCFx19akK75QxHyL057+tFwKbDa6oF5PJFQrDhi6n5c59iKuOUG6Q557Y6joKbcq0VvtIxI3bHT0oAZGTNuaJMHhRjnmtCCNCVyuT1Jz2qnYNKJGiiQMrAJnP4s39K14YBFKFDlpmG5jjp6DHpUsq1hnks8jIIyoPr1qWSNY4TEVOMgAHv9farcMTEtO42n69Kqzkso8sEsD25/OpAbbld8jbRnOAcVYjgEl5GrNtJ45GRn1qG3UFQ7gDLdFq8AFYvxwcg0xCy6YkkZRpe+c7epqP8AsdMACdgPTZxW0yKx3DGG5oCDHatOVEczMoaZECp3sWHU4AzUT6Kkj5EsijGB8orb2+2KPL4Oc0cqFzMxbfw+qTpI1wWAYHaVHOKqePtQfStIswoDNNcEfgF/+vXSxqePY1xXxMlDXOn2vHFtLKM+u4D+laQiiW3c5P8AtdpY1YkjHJxkVYg1dmUKfuDow7ViwSILYK3XkVDBMyBgBgGteRMXMy/rcvn5focYP5VjxfNbOPp/KrM0wkG3OPQVTgYeUyj0BNNKyJk7jNNjCxzgf3h/KtZpmbTREcnBUg+nNZdiTmf8Ca2LSOO4Edq7lElGx3UbiAevHeqkZxKjEbMnGQfWmMEBLEAA+/Wuui8MiG3SL/hJJ2KKFG7S4iMf99c0j+Gy64bX2I9DpUf/AMVWd13K5X2ONAUZTIwelAUMSucEV1LeFuc/23GfrpS/0akbwuWwf7Yt+P8AqGY/k1O67hys5jaVHHNR3AIhLKSOnNdQfDD5wNXtT9dOb/4umt4YJBU6pZEdwdPf/wCKppruLlZzCr+7++XB703BVvUV1C+GUjBH9o2J+thJ/RqYfDkGedSs+e32GX/4qnzIXKzmJQSRjkVEcjqK6a70G0tcebqdtyONtnN/8VVBtP08dNRjY/8AXtKP61SYrMxwxB6VKBkZHX+dXmsbTtexn/thKP60i2cKkhbiL6+VJTuFjHvlPlKeuG6V7n8N5fN8AaZzkx74/wAmNeL6pamO1ZxMkg3KQFRhj161638KJfM8DqmeY7uVfzwaJ/AKPxHsNp/x5Qf9c1/lU1Q2n/HlB/1zX+VTV1LY5XuFFFFMQUUUUAFFFFABRRRQAUUUUAFFFFABRRRQAUUUUAFFFFABRRRQAUUUUAFFFFABRRRQAUUUUAFFFFABRRRQAUUUUAFFFFABRRRQAUUUUAFVNU/5BF7/ANcH/wDQTRRSlsxx3R5oCKiuG2wSE+hooryUemyK3GIwP9kVZi5l/A0UU+ouhPSgZHNFFWSNm3GBwg+YqQvbmq9jp8doolnIkn/Rfp/jRRTT0F1LbPvbnpTDgiiikUJ2FFFFSA3cD0ppNFFAFC4n81tq/cH/AI9VO5njtYTNLkgfdQdWPYCiiqiMrQxyqGvLn/j4kxtT+4OwFWoIxbRmRiGlkOc5oornbu9TdKyK9zuOxs98mhQBFuYnd6etFFMRaVSIlxggjj/PpSO3zLDGRz7cYooqeoyCXy4iHKktnAXr83+FRLBNczLJMxMbHBGOFA68+poop3BI19MRiHmEe1STgdPYVcgjNuHdnbc5y3PT2oorO43uWZm226gnJOM5Oc1nwylUclFbexJJGcn2oopgh1zOBAuyNV9lGM/WrkDCaEMVKnpg0UU2Br2bB7OPByUyhPuKnoorZbGL3EIo5oooAUL3ry/4mT7/ABbHGDnybRF+m4k0UVpAmRyKKTwM1YWAkY28fSiiruIrzafMwzHG5IORxVSC3uJQY44WMir865Ax+dFFUmTJD4dI1SOYSmyk2EYJDKf61oac3+lRY6Bx2oookyVud03DGg0UVy9TpI2OOtJkEZzxRRRcRGx9KjbrRRVAMYGqzt8xB4ooqkJlTVxu2kdNorBZeeO9FFaIhjCPypw/Oiincki1JQdPmx1C5NeifCCXPhm/iz9y8z+aiiir+wzN/Ge22f8Ax5Qf9c1/lU1FFdcdkcj3CiiimIKKKKACiiigAooooAKKKKACiiigAooooAKKKKACiiigAooooA//2Q==" old="https://www.landscope.com/images/Photo/Stock/37001_38000/37086/kitc11111.jpg" alt="Tregunter Tower 3"*/?>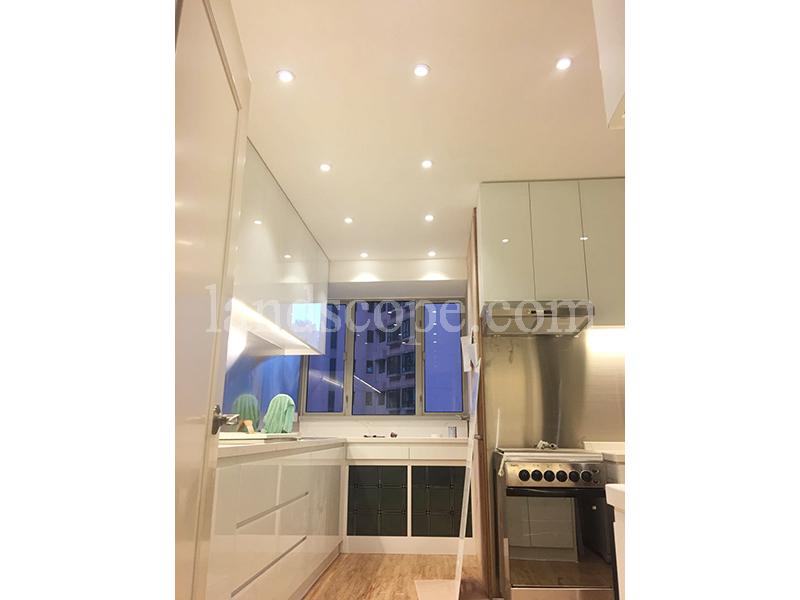 Kitchen 7 of 9 photos
/*img class="sp-image" src="data:image/jpg;base64,/9j/4AAQSkZJRgABAQAAAQABAAD//gA+Q1JFQVRPUjogZ2QtanBlZyB2MS4wICh1c2luZyBJSkcgSlBFRyB2NjIpLCBkZWZhdWx0IHF1YWxpdHkK/9sAQwAIBgYHBgUIBwcHCQkICgwUDQwLCwwZEhMPFB0aHx4dGhwcICQuJyAiLCMcHCg3KSwwMTQ0NB8nOT04MjwuMzQy/9sAQwEJCQkMCwwYDQ0YMiEcITIyMjIyMjIyMjIyMjIyMjIyMjIyMjIyMjIyMjIyMjIyMjIyMjIyMjIyMjIyMjIyMjIy/8AAEQgCWAMgAwEiAAIRAQMRAf/EAB8AAAEFAQEBAQEBAAAAAAAAAAABAgMEBQYHCAkKC//EALUQAAIBAwMCBAMFBQQEAAABfQECAwAEEQUSITFBBhNRYQcicRQygZGhCCNCscEVUtHwJDNicoIJChYXGBkaJSYnKCkqNDU2Nzg5OkNERUZHSElKU1RVVldYWVpjZGVmZ2hpanN0dXZ3eHl6g4SFhoeIiYqSk5SVlpeYmZqio6Slpqeoqaqys7S1tre4ubrCw8TFxsfIycrS09TV1tfY2drh4uPk5ebn6Onq8fLz9PX29/j5+v/EAB8BAAMBAQEBAQEBAQEAAAAAAAABAgMEBQYHCAkKC//EALURAAIBAgQEAwQHBQQEAAECdwABAgMRBAUhMQYSQVEHYXETIjKBCBRCkaGxwQkjM1LwFWJy0QoWJDThJfEXGBkaJicoKSo1Njc4OTpDREVGR0hJSlNUVVZXWFlaY2RlZmdoaWpzdHV2d3h5eoKDhIWGh4iJipKTlJWWl5iZmqKjpKWmp6ipqrKztLW2t7i5usLDxMXGx8jJytLT1NXW19jZ2uLj5OXm5+jp6vLz9PX29/j5+v/aAAwDAQACEQMRAD8A7ok5PNLk+tIeporA6Bcn1pcn1pKKAHZPrRk+tJRTAXJ9adk+tMpaAHZPrRn3NJRQA7J9aQk+tJS0AGee9KCfWmnrQKBD8n1NGT602lpgLk+tISfU0lFAC5PrRk+tJRQAhz600k+tKaTtQAhJ9aaSR3pTTTQAFj6mkJPrSUhpAISfWkP1NBpDSAaT7mmnPqafimkc0hiAnA5NPBPrTBTxTAkBPrUgJ9TUQp4NMklBPrUik+tQg1IpqgJwxp4NQqakBpiJQfenZ96iBpQaBDyfejd7mmE0maAHlqiZjSkmomNAIY5JqpKxHU1Zaq7r1NKxVylK59T+dQb8HvVt1HoKgI5pqIXGqzHpmrcKyVEg5zVuIc01FCbJ4kbu1WlQ+pqKIdKsqKuxLYxkBHesbX0C6JfttJK28hwP901ukcVma3GZNGv0UZZraQDH+6apJXFc8KS/kZAfKYcd2qVJL6YfuoiAf4uSKfZ6Pctbss4VWdAqknJXp2FdNaRG20z7OGLBIiucYzwa9KngoPc5Z4hrY4uaS/V2U3YGDj5FpIIZrh2Et7cHAzgPin3WBO/OeaWzI8x/92iOHpqexTnK1xl1b21sgZzLIT0DSEk03TEjmaUuinBG0HkCjVsFFbuBj9abozEibPPK0+WKq2sF3y3NgRxhCNiDg9BSWcjnTrfk/cXvQDmktP8AkH2/+4P51z45JJWNaL3L+5v7x/Os7V5CFtCCf+Ple/tV8d81mawfks/+vha4afxo2lsZ14z/AGyTBPX1q1pTPmT5j26mqt5/x9yfWrel/wDLT8K9OPxnKam5v7x/Oud1Bm/tGf5jwR39q6A1A9tBI5dokLHqSOtaVIcysNHOh2APzH861tIdjA5LH7x71Z+y244EEf8A3zT1jSNdqKFHoBis4U3F3Y7jyzf3j+dU9Rd/sUnzHqO/vVo8VHOqvGQwyPQ1cldWAwA567jj61uozG3h5P3V71EtvH/zyT/vmrW0ZUdBx07VlCHKNlK7E0l4BGrtwM47dKnsbSW3l86V8YH3Qc/rVtVxuHof6ClI3IVzjIxmqcdRIylileLGSPmLEk0jeUmWZizegNdDaarYaNYFZfD+nalcFzia83ng9toOMCuevrltQv5rn7Pb2/mNkQ20eyNB0wq9hWcn0sNIjMwA71pRxB4EZ92SufvdKz4rJpGGeFNbBGEKjgAYpwTe4GJ+8Z227utWIraVzyWAPvVyKJU+tSiSNDywzT5Bkugq0cl+u4nEijr7VsljjqaytFO59Qcd5x/6CK1CcV5tX+IzpjsQOzfa0GTwh/nTLcs3iXOThLT19WpzDN37iP8ArTbIZ8RXLHGFtkX8ya2wa/fRM63wM2tx9T+dWrDUrvTLn7RaStHNjbuwDx+NUwe1KP5V7zSejOBF/UNc1LU1C3l3JKgOQp4APrgVnFmJ6mlPA68U0kUlFJWSHe4hbHc/nUbOfU4+tObnmomHFUBG7Pjls1UlZhnBOKtPz0HFVJuQeQRUSLRXZ29T+dMA3SqCe/rSSOBSK/7we1YOxaL0ZOTyee1SXbFNOnYMQRGxP5VWtp1kJAcEr1wRxT9UfGjXRxj90aa2GZ+mll0q2+Y/cz1qyrNuHJ6+tQWY26fbDsIxUy9R9a8BvU7VsewnqaKD1orMkBS0lLQAtFJS0wCiiimAuaKSlFAC0ZpM0UAB6ilFNPalFAh1FJS0wCiiigAopKWgBppppzUykAh60h60pptACHrSGnGm0ANNJTjSUAJTSKdSEUhjRThSYzn60oFMkXvTxTRSgU7ASinqajAqQU0hEimnhqiHWpBTESA07NMXpThQAuaQUhoHWmAGmNTzTGoAiaoJBU7VE/SgCs4zUJWrLCoitNAJGOfarUY5qBB7VYjFUgLUYqdagSplNUSPNU79c2VwP+mT/wAjVs9KrXozZXI3bf3MmCBnHyntTjuJnk6nheKsxsGhcrg/I3Q+1cCZLu4iTz7mRsgdWOK2tO1Wa1s4rSO3V1VShcknr3/WvdhO7tY8+VNozrr/AI+H+tOtDiRv92mXnFzIBnGeM06y/wBY3+7/AFrL7Rv0I9W/1a4+v60zRcfv/wAKdqh/dfgP50zRj/r/APgNZf8AL4f2TYFLZ/8AIPt/9wfzpm7A606zGNOtgf7grnx+0TWj1L3rWXrI/d2n/XwtalZmtfcsh63I/lXn0/jRvLYrRjTX1Cc6nJfLGMbRZojMT6HecAVLZtbm5uDarMtvuHlidlZ/+BFeM/SopokMrttGc9ams1ClsDHNetGPvXOXoXc9qTHNL3o6da1AYetAGRSkGkBwKBiEcGon44qQ5/Gon5HvUsBqtTyTuGOSMcVGhw4zVoDjg1Ix27czY4zz+lVhO3mY298VYQAFselUgwEmfQ5pS0GizcxiRQDzzSCFEXnj3qvPfqOhVfryaLPXnsL1LqKC3uHTO1bqISR9Ou09azlJDLSyxDkOjY9Dmo5LtQvG1c9yabq3inUteNut4LZUiY+VHbwJEq54PCjn8azrpV86X/ZAxn6UlPQTLD38Y7s59ulR/a5pJF2qq5+6DVIE4qzBnfbk4wWOKSk2yXsdB4fLG1umb7xuDnH0FajsAMngCs3QsCynb1uH/pVjUGItXwBk151T45ep1w+FEgZWuiVPGwfzo08A61fn/YiX+dU9NYndkdBirumH/iZamfRo1/8AHa6cCv3yM6/wGrxV/TNSi0wuzafZ3bN0a4Utt+gzis8HmtGw0PU9UiaWytGliU7WfcFUH0yTXtz5be9scS8ivfXjX90Z3jijJAASFAiD6AVTIxmpbiJ7e4khkA3odrYIIz7EdahJ4qklbQTGmo2I29akLdqhamMidsHgVVmxjp+NWnwBzVOVuDioZaMPU2/0sfOVHl9AetQWw8yGXcxI4HWl1Qk3h54CgUWQxbSMf73auCXxGhpaGgRJwe7D9BV/XDs0G575UD9araQNsTN/tdKk8QtjRZF7syjn61re0AEiG22iHog/lT1+8PqKMYQA/wB0UKPnX6ivCO1HsJ60UHrRUEhQKKKAFooopgLRSUtABRRRQAUUUUAIelKKQ9DSimIdRSClzQAUUUlAC0tNpQaYA1Mp5plADTSUppBSAaaSnGm0AFJilopgNxRjNOpMUhDR3paPWigBQKcKbSrVIGPFPFMWnCncRItOBpgpwNMRKp4p1RrTxSADSA80uetNB5FMBxprU40xqYDDUbjI5qU1G1AELLUeKmIpuKYDFHNTpTFHNTRRu5wiM2OcKM00IkSp1NQgFW2sCpHUHg1KtUIcar3eTazgdfKcD/vk1PmopTmNh6qf5U0I8Gt9JGxlZGJZNql26H6fSuis0WG1MUaBFVWARTwOPWqo4IA9cCrcLAqwHof5V78UkeZJt7nHXeBcNj/PFLZ8yP7LSXZzcMaWy4lc/wCx/UVz/bOlbEWpgsmACTxgAe9P021ktkdpSAz4+UdvrVphhs96cDxRyJy5h30sP9KktOdOt/8AdH86i+lOtzt0yA+kf9a48dtE2ol4MG5BBrP1o/JZDv8AaR/Kp7BiYTkYweAKr61ytiO32kfyrz6fxo3l8LIpiN5qS0YfMPWs+8kdbqUBiFB4FWNLcuJNzEnIxXrKXvWOU1UYIysVDgHJVs4Pscdqu3Ws+amxNM0m3BBA8m0AIyPUk1n8+prnr53+3zrvbAb1qqklFXBG95q9M4oDAjiuXZmzncfzrpdCttNbSZZ7jU5xdsTi2S0LdOmZCwHPsOKzjV5naw7DicVA71MTxz1rP1Ij7MP98VcnZXAsq6k8kfUmmT3yQMF3fgKxF5YdMd607mEOwHt/SslNvYY3+12GdqDnj5qjhuZLiVkwMbSx47YqjIhSQg1b04E/aT6RHrWd23qMhUqHUnkdac8gLscYB6CocZA+lNYFakRp6ZbLeX9vbvd29qrtzPcEiNPqQCava7Y2mnzOltrFpqTN99rWNwsfTglhyfp0rGtm/eR59adcufOmXBPzdT0qugCfwU+KXa6nsuSKgyRHUkak4/2s4oW4vI6rw8c6OrH+KVz+tT6lxasxOAMZPpUPh4f8SOA+rOf1rQlRZF2sMg158/iZ2R2Rn6Yp2s2MA4NXNKb/AEvUj/02A/JRTYECyyqvQECjSPv6g/8AeuSPyAFdmAX775GOI+A1QcHrTi7bdoYgegNRg09VQglpQvoNpJNe4cQwnHFBPFIaazADmgBpaom5/CnsR/8AXqM8igaIpf59KqSYGRmrMmDx+tVJB155qJFo5/UubxvQYFS2q4tD7t/SrctvE8m5k3H3qNkWOPCqAM9vWuNxs7lmjpQxbHB6saPER/4liLkZaVAPzp+mLi0Q8YJJ/Wo9fJaC0j/vXC056U36FLclfjj0oT/WL/vChuSaE5lX6ivDR2HsB60UHqaKgkKKKKAFFFJS0wCiiigBaKSloAKKKM0AIaAeBR3pF4FAhwpaQUUwFzRmkpaACgUlKKAA0w080ygBDSd6U0lACUUtJQAhpKU9KTFMQUlLijFIBMfyoxRS0AFJS0vvVCAU8daaKeKEA4U8VGKeDVCHinioxTgeKQxc8mm96UnmkzTQh2aaaKQmmAh6Uw089KZQA0im4p5FJTEIBT0Yr0Yj6Gm0o60wJVOeSSfrUqnioVqQGqEPzTH5z9DTs0xjzTEfOU017KXEt1IRuIwW9/atXS9VNlaJbLAZTk/Nu9TUEelXKzzeaFGWcDLZIyTW9o1sbO1WFmDFdxyB617NJPc4ajjaxzN0R9ofHABos2/fH/cNNuRiZ/rTbQ4n/wCAmobfOa20LNzcJAgLnk9AOpqGwunuZJdwARcYAqPVAPJB7gVFo/35+ey1MpP2iiNLQ2OgxT7dc6XD/wBc8VH2+tT2gH9n2/8Au/1rlx20Taj1FsPmgz2yah1gc2Hvccfka0FAHQAD2rP1jg2H/Xz/AOymuCl8a9TaWxkXv/H3L9at6T92X61TvP8Aj8kB9f6Vc0n7sn+9Xpw/iHL0NMe9c5fAjULgj+/XRZrDurWd7uZ1iYgsSCB1q66vFAjPHOa2tKyLPPqazvsN0M5gfmtTT4nhtQjjB7isqSfMUWGJwTVG+BeNFzgF+tXWGaqXKyfuzGMlWzycCtpaoTIZbIQQ5YhmxnK9Ov61cK7pgO2D/KqrJcyoUbZtPqxOKvKP3w+hpJK+hKvbUx7pP9KcemTUlhxb3Z7iLrVmSw86ZpDIQrMflA56+tSvbJbWk4iB3OmDk9fasuR81yzGAKkZx0pGIPXqelXRZSyEHaAoGDmnPZxxJuaQcg8Cp5RFS2H76LPrV1mjEFypUPI0nCH0/CoI1jRlw/Pbmrrh4YywjTI5JzVx0QNXKf2eSUALFs9ucVOts4Kj5V2g/r3qN7tmQFS6t36Y/Cod7k/fapUkh2Ot0IAaFa47gn9TV/NUtGG3RLL/AK5/1NXc15b3OxbEEJ/fTf7+Kj0U5jvW9bt+tSW/+tl95Kh0HP2Sd/4WuZCPzrvy7+K/QwxHwmwOlLwVyW59MUzNSAoIyGVi56YIwK9s4iJgR0ppORyKfimmgCE98Uw1I3FRtxQNFeQ4BxVVjVuT9KqP1rORaKzAZNQT8LVg9T6U1rZ5x8pUfWudll/T8Cyi98n9aq6zzc6anrPu/SrdvGY40jyDtHJ6VU1Q7tW0xf8AaZv0qK2lJlR+JE7daWMfvk/3qHpYP9fH9a8VLU7D189TRQetFZkiUtFFABRRRQAtFFJTAWiiigApaSigANIO/wBaDSd6BDgaWmilzTAWikzRmgBaQUdaB1oAWmnrTqaetMBDSU402kAlLRRQAhFJiloNAhtHalJopgN7ilpO4+tKKAFoFApaYgpwptKKYh4pwpgpwpgPzSg00GlFJjFzzSZ5oNJ3oQh2aQ0maDTAKQ0dqKYCGkxSntSGmgEoHWlpKYh461IKiB5p4NUIkzTDyw+tGaRSDIuf7wpgeQzAieUekjc/iantiC3BGfrXHX5uH1G7Elw5xPIMbj/eNXdL1N7C2ECQCb5id2T3+le1TqX6HnThYqXX+vf2NNtf+Pn/AICaddDE7Ultjz/+Ams/tG62E1Lm3/D+tQ6R9+f6CptSP+j/AIVBpH35/oKiX8VFLY1wSB+PFWbQf6Bb4/uj+dVcdKtWX/IOtz/s/wBa5sdsjWjuy5WZrh2iwPb7SP5VqAZNZPiAfu7Eetxx+VcFP40bS+FmVe/8fsv1q7pP+rkP+1VS7hke7lZVJBbrVvTI3jjfcMZbpXpwT5zl6GgelIRRQBXQxDWGRQOBTz+H5UwUhjWGRmoSPl/GrDqdo4qHGM1LGIowakjObhfp/UU0AFhTQrCVXyAAc0hk4+7x7/zoIWQbc8cdKiwQmdx46j1psLM0oHbvUtgV7uMpIqq7nI9aqzwNheCa2HjV5QfbFJPGoC8dPSpaGZVrbHz1Zh8qnPNXbhd8RHrUikKT6UjuhGAQfpQlZCK6WcQT5lJb13YFTiARwSABQNpJyOvHrSrOVPAOaZNcZglG0cI3f2pKKHc3dKG3SLMekK1cqvY8abaD0hT+VWfSvI6nWtita9XOf+WhqPQT/wASiM92kkP/AI8aktuInP8AtNTNC40W268gnp6k16WW/wARvyOfE7I0xUg/1R/1eM/8CqHcD2NODA5AB/KvZOMMkU0+9IXGPutnvxTd+OxoARjxzUTHjjpT2OScZqFmz/CevpSY0RSHoKrSdM1PL16Gq0h4PWs5bFohJ5xVqA4QY9eayP7RjOf3cn1xUjan5KJiJiW5HNYcyLNyMcVm3pz4gslznbE5q/HkohJAJGeO1Z83zeJEB5225P61niXak2XD4kW26jin2v8Ax8rUbcuKltf+PgV40fiR1s9cPWig9aKzJCiiigAooooAKKKKAFzSUUUxBRRS0AJTe/4U6mnqKAHUUgpaAClpKO1MApRSUUAOpD1opDQAUlFFAhMUYpaSgAoNFJTADTacRSUAIf60Cg9DS8UAApaTFLTEFLSUtMQ4UUlFFwHg04HimCnCkxik03PJpTTe5poB1FFFMQo6UhoopgBpKD1oNMBKSnU2mIKcCRSUtUIXdSBhvX6iimHqPrTA8PutMlXV72RjHgzy45Jxlj2rT0e3NnCIuCM54GM8U/UiF1S9zjHnv1470+zlWQgqwIyBwc17dJJJHnVJanL3gxcsPQmm2pHn/wDATS3v/Hw+PU/zqO2/14+hrJ/GbrYkvo2kgKIpZj2FR6fbSW+8ybcsBwDnFXDzQOKbiubmGmSg/wA6t2X/ACDbb/d/rVPdjn0q5Zc6bbHvtH864sdsjajuXgOKydeGRp4/6eP6VrD0FZOvf8w4Dr9p/pXBT+NG0tmQSYMjcd6ltv4qqTXCJM4JwR2qxZyLKjMhyAcV66abscti170ucDmkA/Os6bU0jldNrkqSDj1qpSUdWFjQJ7daQcVknVB18tvzq9Zz/aIi4UqM45Oc0lOL2GTseBios/zqRxlT61Rurg2wX5d24nqelEmkrsC4vNIXXdiqEGoO8qJ5agMcZzTJ3mWYkN8vbArLnTV0M0GcbDUUUojbeQvA7nFZRllPWV8VLEubSZyScYHP1rP2l2OxotfIT95Rj0Gar3N+CBy5PqOKqFzFKdmBwKiuHJAB+tHOItwzGaZUwwPXk1A15Me4UZxwKNO5uG9lNVx8wHuaTkwJXldsAu5/GnxqHt7hmH3UJqNhhhU8fFlcn/Ypw1epLeh21uALW3A7RL/IVLTUGI0Hoij9KU/dNeUd5ViO2ydv9lj/ADo0I50SzGcHyxUZfZpUzf8ATFz+hqTSYWTS7QcA+UvH4V6uWr3pM5cT0NMDHekJHeozn8aCBXrHIL6mmsRmlAzxTTgdMUANJAPWomYHkA09uKjJ4oGQvyaqynaGPpmrDdTg1Vuf9W5/2TWcjRGKs7i3MZAweTViQZCL6KBVTrH+FXXGZwvuB/KuUaN+MY2jvis0nd4jnP8Act1H5mtJfWsyDnXL9v7qovNZ4x2omlP4i4ev4VPZDfONoJ6dBmoD96vYLaNVt4TEkaZRTwoHYV5Kdnc6wPU0UHqaDWZIUUUUAGaKKKYBRRRSAKKKWmAlFFFAgppp1Nbp+NAxRS0gpaBBRRRQAUUUUwHdqaaXtSGgAooooASilpKBCGig0UwEpDS0GgBp6H6Uveg9KP8ACgQtFFFMQUUUUALS0lLTAdmlBplOBoYxTSZ5pGNJ/FQhMfRmmZpd1MB9FN3e1GadwHU3NL1pKYgzSUUUwCjNFFUhBmmk4YfWlzTCaaEeC+IbfPiTVFLE/wClyYGfepNJvJ7KAx21uJhv3ZwTyfpWvrVkq+JdSl+XLXDk/L60/T4/JAQHjI6DFexShZJnFUmtTnb0n7QxIwTyR6VHbHFwPoam1AYunH+0f51Bbj9+v0P8qmWkjRbE91cfZ4g4Qtk+uMVHZXL3Mku7ACgYAo1D/j3qvpP+sm+gqZSftLFJaGsmNwxg1es8f2fb49P6mqSYJA96uWTA6dB646/ia5cd8MTWluy+OSaydczv03/r4P8A6DWv9KyNb5k04dvPb/0GuCn8aNpbGLdn/SpR71d0onyX/wB6qF0f9Ll+v9Kv6V/qG/3q9KHxnN0NIdRXM3B/0qc/9ND/ADrpe9czPk3Ex9XP86qvshoYeVzW5pwxYp71hjgVvWIxZxj2rOj8QFhjxWTqf3o/xrVbpWTqQzLGNwU4J5rWr8IENn/x9Jnpmr5j3yjjg1RtNgmhIkyxblcdK1Ix+8z6f4Gs6a0BsxJQA5weM1bj40qT3lAqCSKRpTiNjz6VaKNFpOHUqxmBwRWSWrGVZMeafTiopsEjmp41LSOCeQM5AqvJ90HuaLCLGncSSH/Yqsn/ACz+tWtPHExP9z+lVinAFPoIfKy7xgiplZRZSpzl8Ace9QRxA/xD3qwrgQ+VySzqAe3UVUdNQ3O8xjj0GKa/CMfannO40ybiKQ+iH+VeWdxlXUqpos/r5J/UVqWq7baBMY2xqP0rJit0uLfEo3KeMHpitW2P7gZz1I5+tepl0leSObELZlgjIpu00oORQT7V6xyDen1pCcUp9aa3pQCGN+dRMeKlqJjwfSkNFdjxVW5BMMijqVOKtSdarTd6zkWZBtZgoztHrzVhDvuo+OrCpZCduQBUNuSb6LJ71ztWKN6P72DWbZfNqept/wBNFX9K0ouWGfzrN0vJl1B88G5P8qwxv8L5mtP4i23O76V7Bp536daNzkwof0FePnkkV65ozF9FsG9YF/lXldTp6ExHJopSOaKgkbRS4oxQAUlOopgJSYp1FACUUuKMUAJRilxRQISmnoafjikPegBopaB0FLihAJRS4oxTASilxRQAtIelKKMUCG0UYooAKKKKAEopaKYDcUlOpvegANNz0+lOpB2oELRRRTAKWkpaBBRRRQAd6d1pvenUAB4FMz81OPSmdxQA6l7U0U4dKYBR1opKYDh1paaKWqQgNJmg0UwFpCaTNJVCDNMbmnGmMeKYHlfiKeGHxDqIeaNT55yC3TgVBY3MU7ExOrgHBI7Vm+L4lPjPVeMs044A9VFVtMa9hVhZR7gWySVzz+NevRm7I4akNyK/ObqTOR8x4/GorYj7Qv4/yp93v85vM/1mTu+tR2/Fyn41L+I0Ww/UD/ox+lVtK/1s3+6P51Z1D/j3P0qvpXM0v+6P51Ev4iKWxtQLvlVc4zViCEwGOIOWXryPeoLXBuUH+elXzjzIz74rjxsnzJG1HZloA1k65xJp3H/Lc/8AoNbQ6Vja/wD6zTf+u7f+g1yUv4i9TWXws5+7wbuT61o6UP3DcfxGs26x9rl+taOlj9w3+8a9Kn8ZzPY0ckVVaytmYsYVJJyTVpqaa3aT3Ar/AGK2H/LBPyqZVVFAUAADHFLTscUkl0AYehqu6hjkgH61YY4BqAnJpSAI1AIwB+VSQrvkIzxtJ/Q1GvBp8TYlYcZ2N/I1KGTEZA9agvIjNCI84G7OTUjSAEjOcdfrSowYEHrQ7DM0WoRmYzYY9cVBJbQLjEmfxqa5iaSdiq8djURtn9ABWLCxLbIm9kQ53Dn6U+SG2gxvQ4PtmpbKDygznqeAfai8iMrJg9KtLQRX82zGdsR59qPMid4EWPBMyc+26lFkc9T+VPS2CXdoe5uEH61nJy5WUlqdq33j9aiuDi2l/wBw1L1Yk+tQXf8Ax6S/7pry0dZStB+4X61dth/oynPrn86ypZpbSJMxhgZFUc46mthF8tBHnO0Yz616uXRd5SObENWSHBsADFKSKQcimSHaMAcnt6V6xyMcfXIzTeMcHiq7A9zSB9tFhE2aifpipNwFNfleKRRXkqnKR0z1q3JnNUnPGcdaykWitIx2mo7Qg30fPr29qnKg4GO4rQAA7AfSsrXZRPEMj8azdHGba4b+9cOa0UJ2/TmqGif8gtW/vSO361yY5+4jWj8Rbycn64r1bw42/wAO6e3/AEyH868pHf616l4UIbwzY47KR+teZ1OnoaRHJpMU44yaTFQSJijFL+NLQA3FGKWlpgNxRinZFJxQAgpcUceopcj1oEIRRijI9aMr60AFNIp2aMigBgFOxQuCTjmnY9jTAbilxTsH0P5UbW/ut+VADMUYqTY39xvyo8t/7j/98mgCPFLTxE//ADzf/vk07ypP+eb/APfJoEQ4pKm8mX/nlJ/3waPs83/PGT/vg0AQ4pCKsfZp/wDnhL/3waPstwf+XeX/AL4NAFfFJirP2S4PS3l/74NH2K6/59pv++DQBWxSYq19huv+fWb/AL4NH2C7/wCfWb/vg0AVcU3H86uf2den/l0m/wC+DTWsLtc5tZgf9w0CKuKMU90aM4kUof8Aa4qMyRjrIg/4GKYDsUUzz4f+e0X/AH2P8aT7Tb/8/EP/AH8FMRJRUX2q3zj7RD/32KT7Zbf8/MP/AH2KAJqdUH2u37XEX/fYpRdW56Tx/wDfVILEp6UzuKQzwkcSp+dIHQkYdT+NMdh4pwpgYE8MPzqeG3lnfZEm5jyADQIjpO9Xf7Kvh1gx/wACFMbTrkHlYx9ZVH9adwKwpalNpIn3pLZfrOn+NRuI0+9dWi/W4T/GrQrjTSZpj3Fon3tQsR/28rVefVtJtxum1ewRfUzVfK+wrotUGstfEugu+xNZs3Y9ArE5/SoH8W6AsLTf2ijRqCSURjwPwpJgbJqNjXPP488OrEJBdTMhGQVgamJ460OcExNdPg4OICOfxNaqnJ9CeZdzkPFFlEfFl9Pl/MZlJ54+6KrWUSwnAzjPen6/rdnea5cTQedtbaMGM5yBzTtKin1BiYYXwuAS/wAtepRlFRS6nFUTbbOf1D/j9m/3zVaE/v0/H+Va2o6VOt/OjPEpVz3zVNdPeORWMydewNRKS5zaK0GXMRmi2BsZ71HZWv2Z2bfuLDGMYxWwmkmRQxuol/4CamXRlB5vUH/bM0m43uNJ2KMMnlSK+M47Vft/MuFiuCFVccAfXFSLokJI3agOvaLp+tT2kOywiUHIUkA46gMea48ZytJo2pXLGOaxtfGJNM5/5eG/9BreEfNZ2pWcd5qujW81wttHJcsDMylgvyZ6DrXFSfvpmstjnpY0MrEopOeuKtWYCqwAABPauhbwvpCPg+JMnP8ADZnH6tUF5pOnWNshtNWe7kZ8FDb7AB65yfyr1ITi5aHPZmcaQ9an8gf3v0qNwgz84rZtCsMpT0pu6NTzKP0qeCJJ8kSHb6jmlzIZVbk9fwIqKtM2S55kb8hVaaCGFwrSsCeRxUymuoWK69akPAqSOKB3wkjk4z92qckwQkfNgeoqOeIWZPISYeajtwcsPYVVe/XygnlyH8sUi3ZWLzArAMSOPap50Oxd2qJMU4oCc1m/bh/cbP1qF74k8K2P96lzILmzkYwCM1FIRx3rPjnYwvLt4XjBPWo/tkmcbFz9apzVhGwsgx2FM3B9S09M5zcA/oazBdydNq+9WtMkefW9PDAbRISMfQ1nUkuR2Ki/eR2fOeaivf8Ajzk+mP1qfFQXv/How9WH868tHWZ2qKTb2ygfeuYxz9a1sAZ4rN1EAmwUk83S/oCau+Zxx3r2suX7t+px4j4kSfL6jNQtne3JOelOUA8mlOcjAFejc5yM5I5qJgM+gqV+vbFRnb/jTAefrmomYZwTxUqFX+6w+lNKjcMKPQ1DKRXkYE9RxWfPKEGWIA+taF0AkgCgAY5rK1Fk8ldwBBfoaym9C0N8+LeB5i/99Vchu4pmKpIrEDPBrEjML3IMabcKc/lVnSYwt3Iw4GzB/OsVJ3Hc3C22Bzz90npVbR1xpFv7gn9anuG26fM2eBGf5UzTF2aTa/8AXIGuXHvSKNqO7Jk+7+NeneECT4ct/Z2H615io+WvUPB6/wDFOxD0kavOOh7Hov8AY1h/z7D8zS/2RYAf8ey/mavZpM1WhzXZTGk2A/5dU/Wl/sqwH/LrH+VW80Zouguyr/Zdj/z6x/lS/wBm2X/PrF/3zVrNJmi6C7K/9n2f/PtF/wB8ilFhaD/l2i/74FT5ozRdBdkH2G17W0X/AHwKX7Ha/wDPvF/3wKlLD2ppf3pOSDUYbS2728X/AHwKoX0FuqHbBGD7KKvM59aoXTAg5I/GsZu5pBGJtUOfkHX0q7ZiLcN0aH6qKhZI8nDpnvzT4MqwxyPY0jQ6GBItnyxIPooFS7E/ur+VUraU7RVwOK2i9DCS1HbV9B+VGB6Ck3j1o3iruhWY7FFN3ik30XQWY+imb6N9Fwsx9FM30nmUXCzJKKj8yk8z3pXCzJaKi8yjzKdw5WS0VD5tIZfelcLE9RSyhEJBqMy+9VLmfCHmk2NI4vxVdf6Vyc8d642edQTyPyrZ8UXe68YA9K5KeYsx5pxjoXcnadDnhaj+0IGxx+VUHl4PNQ+aRIK0UEQ5M1jcqPSmG8IPBGKzjLUbS1p7JMXOan9pspPOMVNFqknl5zXONMeeamhmPlde9ZTgkVGbbNx9XmBXDkA1VfXblZWAmbHsaypJTuHNUmlP2hxn0qqUE2Kcmkbc2uXZ4E8nT1qqmqanHJ50N9PHJgr8shHB61T56n8qf2r1adCNtUccqjL4llIAM8reuZGP9aM5HUke5qEN69aeG/Cu2KSWiOZt3JAqf3R+VKAueFX8qj3U4NxWqZLJOB/CPyrP1Y5t+OKu7qo6oc2+Paoq/AxwXvFXTB/p8HfPH6VJ5edHuP8Ark4/nSaUB/aFqfcfyq0ibtLuR/sSD+dfLt6nrrY5+CaGSzhjZWOEAYYra0uCBh8inGeR+Fc9p8ZkEYz1AAJ6V0lijW4IYg5btXqwlJnJJIZOI1vpEVACWq9p4umLi2lMOD83OM0jRwuTIyLvJzu/rVu1KRn5FVQeuKqNP3rsTnZaGPqjyJdMsjbnHDN6ms0OS65PU1c1hx/aE3P8RrMRv3qfWpkveLjsaFzM8duCjkEehqOwu5ZZnDyFgF4z25qK8bFuaraY379x/s/1rNr30UtjfWXkcnrWjYjdpMB46n/0I1iq2WFbenDdo9ue2T/6EawxmkUaUnqy6ErC8RZW50hv+m7f+g10WMnmue8T8XGkehuH/wDQa4qXxo1l8JjTTH7TJknrV2ybdb4zn5zWTO3+kSfWtHTWzbn/AHjXp0/jOdmiK5k4y3b5jXSg8VzBbls9cmnX6DQEDb0FdDpgCWqgccVzrHj2ro7HiAA+lRSWoMuZrM1A/wCkL/uVo54rLvzm6H+6KdX4QQ6xGZH/ANw024gDGQ46CpLJWjkcOCCVxjHvUsgxDKT6f4VEF7o2YLJyD+VTTxgWNtgdQxofkKARyKlugRa2q/7BqYgZe3Gc96gb73FWypJqo33zQIuR/wDIMY+r/wBaiP3/AMKlT/kGYHPzj+dRA5kP0q3siRy/fc1oaGM6zYj0Ln/x01njktmtPw+N2t2vskh/Ss6nwMuHxI7MDmq98P3Cj1kX+dWQMCq18P3cQ9ZBXAdZQ1TPn6ao/wCfgn8lNWol3jkkc9u9VtRw2oaYp6b5GP8A3xVoSBQFXGK9zLl+5+ZxV/jJGUICR6VX3k8njNPaQsOT+FRGvQMRd2eKYSQMUZwT60hPFADc45Xg07zzvVnxxwTUZHFRuc1LKQ66fMvByuB3rNvyGSPIHU1aZvSqF2zeZGFVm65wKwnsVYrRjbNkAD5DV3Sl/eyn2AqnHv3uSpXK4571e0ocTH3FYx3Gi7qLbdIuTn/lmasWqbbCADtEo/SqWsnbos+OMgDp71o4226AdAgH6Vx496xRvR6jV+6K9T8Hj/in4v8Aro3868uQYwPevVfCS48PW/8Avt/OuFG7PRt9G+q5f3o3+9Z3MuUsb6TfUHmUb6Lhyk++jfVffRvouHKiffQWqv5lBei4WJy3vTS49agMlNaQ0h2JHcAdazLyfaDwDVl5Disq+f5TSZSKn22JmKldh9SeKlhl+f7361iOxDknjJq1aSHcBmmkM6u2l4FXRLxWPav8oq8JOK0RDLfmUvmVU30eZTEWjLSeZ71WMlJ5lAFnzc96PM96q+ZSeZTAteZ70eZ71V8z3oMmaBFnzPejzKq+ZR5nvQBZMlJ5lVTIBR5tCGWTJzSeZ71V83mkMtMRZMnWs+/nCQsc9qe02BWJrd1stHO4dKLAcDrl1vvJDuyDWBLLnJ5/OrN/Nvnc571mSP2zmtUiGDP71HvAccUwtTS3zitYohsnL1E0hxTieKgkPpW1jMjZ+vep7dsxH2NVGPWp7VsxEe9YVloawY6VjuX61WAP2piemAasyrkqfQ1C/Fz+FaYWN5XZNV6E3JpelNozgGvUOQt5xRk00HgD2pc1unoZMeCaVTTOc+1L0qkyWPGc4qtqHNufapuM1Bec2zVM/hY4fEiLS+L61P8AtCtCJf8AQroY7SgD86z9NP8ApVqf9tf51qwL+6vBjjfKP518vLRnrpaHMWBEWmQuFBYJ09TWhZ3TTlt0ZTBGBmsSzu5I7SKMIuFHWtOxumuC5YBdpHTvXrQlojjktye51NoJmiEO4DvuxVrTtQ+0u+5RHtx1brWReiQ3rAKSDjnFSWln9ouJY5CyqnQgdauLlzCajy6jtWcNfSnIPzcGqEf+uTHrU9/GIJnhU5CHAPrVaM/vE+tRL4jSPwli8P8Ao55qvpp/fyf7v9amu+bdvxqtpx/fv/u81D+NFLY2EPT610Gl86JbY9//AEM1zi9RXR6P/wAgG2/4F/6Eawxvwo0o7mmBxyK5zxSMXGkf9d3/APQK6bFc14rH77SB389//Qa4aX8RGs9jmJz+/k/3jWlpZ/0fOP4jWZN/x8Sf7xrS0v8A49z/ALxr06fxHOzRBNZ39lxDkySE59hV8nApDWzinuBSbTISOXk/MVoQDAKjoAKjyKkh6t+FLlS2AmJqCSJGYuygk8c1KRTWPNSwGoqKSQoB6ZpwTcjE9M/4UmRg+tEbjy2GTncP51KGRtbQ55iT8qoamAvkIOAFOK0mf5v6VFNB5pDMAwxxntUtDMAjgiqb4DZrcMlvkqYyffFZ7tb7uE/So5SRqDGmger1EFG6r9vGs8R+Q7FPApGitUJDOVb0q3G6EU0Rcnr+da/hkf8AE8jPcQOf5VUEdrg4lGfT1rT8OpGNcPlnIFq2f++hWVZfu2XBe8jq/eqt7n/R/wDrp/SrVVbs/vbYY/jJ/SvPR1mbqX/IW04eiSk/kKlHTrUGoc67aD0tpD+oqVcV7+X/AME4a/xkncUhPNJSMK7TEUjNNP1o7Uh6UDGkjpUTnnGakY49Kj2NISQQPrUyGiu5xmoTGGYE5FWCo6HpUbYrCRoirIm30q1pa4hf3eqszZABq9pgxa/VjWS+IYms/wDINC8/NIo/WtOUARkDmszVjmO1Q/xXCfzrUm5B+tefjn76RvR2FQEuor1fwuu3w9Z+4J/WvKEHzrnNeteHQF0GzAH8Gf1rkjsbM6/eM0b6rl+aTfWRJY30nmVBv+tG+kBY8ymmSoN9JvpgWPMo8yq2+l30ATGT3phk+tRM9Rl/TNAD5JMVkahJhD+lXZH4NY2ozYQ461LGkZDSbpCc55q5Zv8AOKytxLnk1fsm+ccmrGdTbP8AKM1cV6zLdsAVbD8VSILW+k8yq+/FJ5lUIs+Z70nmVX8ym+ZTAsmQ0nmGqxlpvmd6Yi2ZPek8wetVTKKTzaALXmCgS1U8w0okNDAs+ZTfMPrVcye9RmX3pIC15nPWmtKKq+Z6mmtIBmqETyS8Z5rk/Et5thIrcnnCg47CuH8R3m5iueKcVqJnL3EuScfjVRmp8smSeKgLVuZiZyaXPzDNMHzNSntVxJZMelQSHtUnpUL1sQQE9RViz5DD3qsw5q1ZD79Y1FdXLgyaTIAHvVaY4uV/3atSj5c+9Vbkfvo8DtV0HaSFU2JetFIp4pa9JHKydTlR9KdnFRK3yinbs1stjNj880bqZn3oB96q5JLuFQ3fNuafmorg5gapk/dHHcjsOJbY/wC0P51t265e8XHHnSVh2Jwbf/eH8637f/j8vPTz2H6CvmKnxM9aOxwdpFJJChA/d7sE57Vq28SQkmMEZIzzVCyB+xbRxh3A/OrNmsySETPu449q9aklZHHN6s0s5Hepomw4PPFYl7c3MdztikwmBgYqSwv5BIxupBtwNvHf8K2U1exEouwmqnN/L/vf0qpH/rU+tT38qTXckkbbkJ4OPaqyH51+orGfxG0di6cHqKFVVbIVR9Bio5ZBEm49KILiObhHBIGcU9E7AWlPzV0ujD/iQ2w92/8AQzXMIefxrqdG/wCQFbfVv/QjXJjfhXqbUtzVFc14rP73ScdftDdf92umHpXNeL+JtIP/AE8Px/wGuKj/ABEay2Oce3TzHYgnJJq9YqI4ioGATmqzkc/WrVsRsxmvWilc5iyT2pM4pMimu4B5zWgdRalh6N+FVxIPWp4WBB5HWkwJSaYTyae1VZLmON9rOAw7VnJ2GicAHI9aVURQVUEA+9ReZ+6ExVvLbO1ypCtg4OD3xnmkF1ESNrD86hNAOkiVBxn3JNJGWMbZ+lJcSpsHzD86ZHMgixySTnii6KK/2ZTnNUjZKTWiZMEn9Kr+auee9FkxNkkMfkwhB2qnLbGaZmyeauLKrjIPSm7wH4q2k0IpiyIPWtfw1D5Wr3APa2B/8eqEOPSr3h795q982B8sKKPzNc+ISVNmkPiOhPUVUu/+Pi2Hu1Xtpqjcj/TIAeyscV5yOgzbkB/ESD+7Zn9Wp2c5xSPz4jl/2LRB+bGnMQJCM19BgdKKOGt8YuaQH60lLnFdhkJmkLc0HrSHGaBkZJz0qaP5YSfxqInin5AiOfSokUio+elRNUrZxUDMAfasJMtEsESSE7kDYHeriRpGoRFCqOwqpZy79+fYVczUIaKmofNeabH6z5/IVpyn+dZt0N2saavozsR+FaTDLLz3rzMb/E+R0UfhJbdd06g9M16xoXGi2g9E/rXlNsp8/rXa6Zql3BbJEjqI14VdvQVzxV0as9ALc9aTfUJbmk3VgIn3Um+od1Jv96AJ9/FN8z6VDvpC9AE2/wBxS7/eq++lD0ASl6iZutIW96hd8ZoASWTGeawdSmGOtac8g2k1z2oyZbHtSGUw+T1rRsX+cdayFbJrUsTg5xmtAOkgc7RVkPxVCF8LU4c461SILG8mjccdar+Z70m73oAsbvem7x2P6VCWphcjNUJlgyAd6QyD0NVt5phf1P60wLhk46U0y1V8wetJv9jQIteb78UCUHuaqebz0FKJOeoFDAtFx7/nULSEMQB+tMMnH3qrPIpbqTSW4FouR1YCommAH3s1XMgHaoZLjC9QPxqxCXlwAh4Y8VwmrzmSdhgAV0ep3YEZy3PfFcbdOzuxq4IiTKUp5OcVXJNSuSG96h79a0IuPTvQ3SkzilYcVcRD8jaKY/SndhSHkYrZEFYqN1WrRSGaoXXkVYtf9Z+FTVXujjuSyDK1Uuhh4zmrkg4IqrdfcQ+9RSdpIqewinjFLTVxmn16SZyMkT7tLTU+7wadW0XoZsTIozRRmrEPzxTJv9UaXNNlP7silLYcdyKx+7BnqHH866S3AXUrxf8Apv1/AVzdmcRxH0f+tdPEP+JveA/89gf0FfMVfiZ6sNjzdCV8xcnAkbv71c04sZZAxbjHWokhHmXBY/dnccfWr0UiOfkcH6V6lGOiZyVHqLc2xkdiqgkgYOaIrWON3knjzH2GelSy3EcChnPXsOtRSXkcluwRgGI4VuM1srJ3M7tkGoKkdyyxgbOMflVZOZFPvQz7kX0AximIxDr9ayluaxdkWbk/uGqrp3Fw3+5Vqc5t3HtVXTublv8AcqZfGi1saycnmuq0UZ0KDGeGYf8AjxrlV4NdhoO0+H7cnj5nyf8AgRrDG/CvU0pbmoI8H2rl/GK7ZdHJ7zv/AOg11cUsUyFo2BAOD7VzHjUfvNH5/wCW8n/oNcNH40ay2Zx08jfaJMMcBuK0tObNuMknk9ay5R++c+9aem/8e/4mvTpv3jnLh+630Nc4S5UFmbn3rom/1bemDXP9UH0FOt0BE0ijySAO1bdmoW3QAdFFc/I7MvJ44robXPlDNTS6jZMx696yrpiLlwM5J7fStVqybjm9cc9f6U6mqEiWzLMJFcnhcDJ6c1DcQYi3D8qfZAkyZOeBU9yuLP0//WalK8R9TKI2knFXJYypCKxULEG49aryDJAHPFXpx+/lHYQj+VTBBJ6FRvOS1WXzD8xAwapmSbzWUuNw9BWhOMWcIHOSKokZu5/YitbGSlqS73jjiwA7SZPze1ILpjkGDocH5qlVd89mOwDGoI1x57Z6uTVKLY3KzHreIR91wK6LwePOu9SkAwAI15/GuWAzaxn1auy8GRhX1Q/7cY/8drmxDfs2a0pXkdDsORkVn3SD+0IhjOIyf1rWchELFsAVmO6TX6shyoixn8a886jEf/kYbw5+7DEv8zTpP9YSCPypjkDxBqhPZYh/47Sk55NfQ4NfuYnDV+Nig4pMikNBOK6zMM000UY9DQA0A+lPfiP60i/epzjK4FZyZSKp71hXxBupskjGMAGt1+Otc3d83MvuxrlrbFomhjU2S8ncSTwea6OzXbaQD/YFYEY22cXutdHAMRxj/ZFRT3GVmGfElmB2hdq1iP3qj61mQ/vPFH+5an+da6r+9/CvOxb/AHzOml8KJbRcXAOK6Sy4QZ7msC3H73FdHaJiND3rOn8JozuyeetJuqMvz1pN1coEm6jd61EWA703cKAJt9IX461Du5pCx9KAJfMzSh6r78HrS+YeuaAJy3FQSNilZ+O9V5WODz+ZpiRXuZMIea529ky5rWupAFOWrnrh8uaEUCNk1q2J5FY8fLVsWYwBmqEbcbDaKl3iqqNgU8M2OR+tUiSfd3xR5mPSq5Yn+IUm7nkmmBY8zjr+VRvLgnk/nUW8dgfzpjScjgA/SmhWJTL7DP1pDIfT9KgaQ9jkfWo/Mz1wPwpiLRkbp0/Gmlj61XEnvTd/bOT9KYiwXHrR5oqt5hHYfjSeaM56mmBdMoIOMVVllO8U0THsOKgmdicgc1K3Aez5qvLKFBOeaa0hPpVWd2KnJOPc4rQm5mapcDGM81z8p3EnnFX9QcM/WqkYDHBzzVx0IZnyZDc1Dj5quTxFScgYz61XI5FUIaRxS4Oz3p3UUoGeKpMljVHangUKOadtreJDIXHtUtv/AKwYpGXinQnDiiprEI7ksvBFVroZg+hq3OvAPpVedc2zVzU3qjWS0K46U6mqDtFOxxXpxZyNaksZ+WnZNMj6Gn1vFmbQ00gNKetJVpktCn2pJf8AV0tNk+6fpRLYFuMteIV9m/rXVIMaxdD/AG0P6VytuP3H/AjXVDjWLn0/d/yr5qt8TPUhsjz55Y4bu8jbIIuJOMe9PtDAXYxFs46GoL4bdX1AFc/6Q46+9TWkDxSs2QQV7V6VCTcUc1S12JqADXAyedtVo0TJBUt7VqzWyTuGYsGAxxT7a1WG4MgYkkYxW/I3IzctDI27U24PHrTVP7xfrVvUP+Pyb/eqmPvj61ElZ2NFqi1Kf3TfSoNPGbk/7tTuNylc4zxT7W38pt+4HjHHrSlF8yZS2LQ6iut0QlPDERHJHmf+hGuRU/NXZ+GxnQbbP99//QjXNjfgXqaUtxvhueSa1lMjZO/HPWqPjTBl0Yf9N3/9BrR0K2e3glEgwTKSD7VneMx+90Uf9PDn/wAdripfxEay2Zxk3+vk/wB41qaav+je+TWdPj7RIeB81amlozW2egz1NejT+IwLLLkEdAeKorpEZ4VnI9ela2xRgH5qcRnpwK1kk9wM1dJt1xuLsR78VdCkADGAOgqUKAOaUDvUqy2Aj2ZqnJZoZWZhyTnrWgRUe0E0pagVYbYRgkcE1K0O+FQwDISf61L0Bp6kG2XknDf40o9RmeLCJmPBHphqZdq/2iYrjAjAbPpitAfe96zr59ssvlsu9xgqe31pegmVruUpbQBkOdw24OS1Z3m/6TO5Rvm7Y6cVO/2ktGzANsOc+tQku08r+Wfm6CnczsWklSOS1Z2CjyzyajQgwyEdyTViDaZFDbTiMDDD3qssSvA7lTkE8itVsTLcRV/0WAergV2ng9cxam3rcKPyWuMSFRHE2WyzAda7XwaAum32Mn/SiOevCiuXFfw/uN6K981dTm8mxmcNjCnnHSsjS5jK28+mBWrqalrRtvXK8Ee9ZWlwlJWjIGQT09MmuBbHUZ+Sda1gjp5qLn/gIp5OCajhy2p6ttx/x9Ec/wC6KkYYJB6ivoMJ/CicNT4mJnJo4owKWuogaRSGlbvzTOaQDwBgGlHXmmr0I75oYjFZSLRBIctXOyJI0zny2xuJ6da6BxnFVZuWrCauUVCMRRL6KBXRJwAPYVgODvUeproVHOKiC1YyvYDd4kvD/ct0H5mthf8AWEe1Y+k/NrOpyegRf0rYTBdj7CvKxOtWR1U9ixbDMox1ro7QkqnpXPWYzN/KuhtDwPalDYs68vgmm7u+KjLdeaTdXIUSlj7U0t7ioy3oKQsaBEhIHc0m4VEXFNLjPFAWJS3NKH96rtIO5P4CkEnPAOKaAssTjk1XlIwcmlL8dqrTP8pyaYjOvZAM4rEkfLc1fvZAM9eayy2TTQyeE5YY/Wtm0J29KxYT81bFsdqj5hiqBmmrHHB5pQ56ZGaqCQeuaUOfQ/nTJLJf1JpC4HQVAWb6U3d2LE/QUAWGkOMVE78cn8qbx3/U0hdRkbhTQmIWz0zTdzelMMoIPWmeYRkEH8TVEk2TzkgUHH94n8ag809cj6Cmlxnnr9aYiYlF5JA/Hmm+aoPy/kBUBb8fwppckcDj3oAuiXgYU/iagnkbaSNopiuSMZA+lMmyy4yT6VIyJpDg7mP0ziqFzKAjdKsP8vBAH1NZt4/ykDn6VqjNmZOS5Jx1NV1YhuKtdQagaPDcVSZDGzgMQfWqrLgn2q7sJA9aikjIJ96dwK+MiheGyalC0myqTAagyadinKuKftraLIaImXIpkYw4qcoaaVwwNU3oJLUsSLlM1WdcwMOuKuhcxjFQheXGOvauVOzNWZqDCD2p1SeWVJAHFGzHau6FTQ53EWMZB4pxWnRLyeKkKVvGZm4lfbSACpipFM2mtFURLgM4pjnKmnlTTJAwQ8Gm6isJRZHAcw8dmNdU3GsT+myM/WuVt+IDng5NdRIc6u3PW3Q18/W1m2ejDRHCX8ZbXdSKjhbhvzoinZm27CuBnmpdSV4tX1F1VyjXDZYITz+VQRXODiTIGOD5Z/wr0KE48i1OecXdlua7jt3COGyRnIFPtryGeXYhYtjOCMVQvJopZFZXDADk4NRwyqkoMcqIcfezgV0KpZ7mfJoT6j/x+S/UfyqmByPrU09wjOS9xG7dyGzUImjJH7xOv96pbTZaVkW8d6kiOGx61WlmjaM/vU/BhTbK5y5WSRCuOGLCm5K4zQHDV2/hb/kAW5P/AD0k/wDQjXC+bEW/1qf99Cu10JWj8NQpIjK3mOcMMHBbiuTGfAjWlualuuC4+lc/4yXM+iDIB+0Sdf8AdrqNqhiR1Ncv4yXdcaKAcfv5P/Qa4aL/AHiNZbM5treLzWZU3En7zH+lX7OPamCSfqapvbEyE4GSf71W7e2+QcYP+9XqxSuc5axilHaoGtj2B/76qNotvUH/AL7qwLzEbTyKavSqBi4POP8AgQp32ZsAgNj6ijRhqXSeaYeT1qk9rJ2DfnVNx5bkFmBHUZqJWQ7myAD97oOtV5blI12wnJz1I4Bqjj927jPy9cnimCZGI5B/3aSAlaY26/KxMjdXPamOzSwlgcMR+NMnwTk08ECIZI4FOwFLFymPmJ9jTHknLZwR7AVejYHgfrTwqkjIqbDI0gXysyKGbGSTVf8A0NjwxQngnpmr5GVNUzaoxPSqemxNgEa5RUuAVU5HSuv8HcaJMc/eupOfyrjvsXoa7LwcuPDiH1mkP61y4ltxSZrSVnc1rttsOSMjcOPxqnCuNSl9iBV+dBImxiRk9RVSFQL24Po6j9K4jc5uxbdc6m3reP8ApUz/AHj61V0tiy3bY4N1IQfxq22MmvosNpTj6HDU+JjAOaOho70V0GYmM0h4paQ0DBME89aR+lC9aa/GazkUiFz1qpIQGq09VyAX5rCRZCPnuIh/tCt0fequlvF8reWu5eQRVgHALeg5qYqwFfQjvuNTkP8AFOB+QrZQ/eNY3h3m2un/AL1wcflWwh4P1rx6zvNnXDZF6wALn+dbtj1JrF0/pxg1u2A5Y9uOKI7GiOhLnNIXNRszc9KYW45b8M1xlEpcj+KmlgerZqLeoPJpvmjBwp/OmBMWHoTSbj6VFvbHCimlmPU0CJWLY5pm7HVqhPPVqaDg9DQgLYkUDrn2qrPJhTtHFPDgDGQP1qpcScdTTJMm8c7iD+VUfxqxdNlzVYHmqQy3bjJ9q1IQFAOAPTJrLtyARnrWijgdqYFneAOT+Qo8zJxgmoDIT7Um8nufpVCLO/jAAFMaQg/f/KoASKDz/gKQE29fc0hlHYf1qIUpb04poTDed3ApuST2pGbnNNLfSqJY4/U0YHeoyxPNGc0xEpZQPSo2YGk7daQjFAhyvnIFD5I55+tNHB70pPFSwKkqnacmsm6ILY7Vqz55rKmHzniqTJkV1GGokjPXFPC8ipmTfjHSq5iGV1jIwTSPFWjHGoHPNSbE/ug1PMRcxWhpPKBrZa3jbAwATVSS3MT4IGD3q4zuUmmUfKx2p3l5FWfLzSiLitVKw+Uq+VTXiyPpVwx0ph9BVcwrECLlfpTNmJM+tbWjaHeaxcmG3QBAR5k7/cj+vqfYV2Ufw/0gxBZdQu2mB+aRNqj6Bf61g5JMHJLc8uaL5zjvTfLP1r1GX4b6dIpNvqtyj9vMjVh+mK5bW/COpaGplnRJrQH/AI+IeVH+8Oq/y960jVRN0zmoozuPuKlMRqxFF83SpTCStbxmJxKBi9RTPK9q0DBSeScdOKr2gcpQWBnYBVJY9ABzV9PDeoTISUWHI4844J+g611PheJV0y8bYu8SD58fNjnjNX3C4UBcf3j3JrGdfdItU+p5KyESpEFJYvjAGTmuhnimbUI50MYQQiNgzYOetO0pVj1a/UoMCN8cf7YrYSKAj/UofwrjkzVGcsk+Oi49nqQPN2UH/gYrTEEJx+6Sl+zw5/1S/lSVhmZmbvCD+IoPmnrbA/gtav2eA9IhThaW5/gx+JouhGPtycG0H/ftaDDETlrFPxhX/Ctn7Db5xsP/AH0aX7BAf74P+9RddwMQ21swGdPhP1gX/CkazsSCG023P1t1/wAK3fsEPrJ/31TRp8X96T86L+YWMH7Bpu7J022z6/Zx/hUsskcUSpGpClxwAeua2Rp8f/PSQUHTl7TP+IFDd+oyBpFz1xXL+Mt2dKmAOyKZ2cgZxlQBXX/2f/02P4qKBYMORPj/AIDSg+V3Bq6PIZbnMrnzHGTxlSP6VbtdShihVZLnDZPUGvVfsRPWUY91oNjnqyEe6CutYlp3sZ+zPMjqtuyNi5Tpx1rFFwQB+9TJ9TXsp05T2h/79j/CmnS4icmO3P1iX/CnLEc24KFjx/7Vnq8Z55zitpNRhCLmWDgAfeFehHRrYnm1tD/2xX/Co20GzY82NmfrCv8AhRGvyhyXOC/tCBhxJECegDis58CSSSWZTkk4BBxXpR8Oaex506yz6+UKY3hjTSMHTLP/AL9inKvzdA9mebJciaOQEhULcLnrVOWEAK64znoDXqR8KaUR/wAgqzP/AAGoj4Q0n/oFW34ZH9aft12D2bPL0WRnCln5PqeKtS3BjlZCmQpxkcV6EfB2kEn/AIlkX4Ow/rUbeDNJz/yDwD7St/jSVdLoHIcEtxGeGJBPqKcblQcBxXcnwXpeOLFh9JmH9ajPgrTf+fWQf9tmq1iPIXIcorkoBhicelNG4HlTXV/8IZp//PG4B9p2pP8AhDbDoBd4/wCu5qvrC7ByM5oHr2NdR4SG3w1bj1eQ/wDj1MHg+zRtwe7GPWXIrTtbNbC2W3gRxGpJAbnqa569RTSSRpCNiZ/vLz3qjHJ/pF03bzassH3K2Dx7VTNmyvI6yvmR9xBHTNcyNTFi0XUrVStvNasjsZGEmQQxPOMdqkbTdXJ5Nif+BNW15Ug4ErHHqtHlSf8APQ/9810xxNaKsmZOnFvVGF/ZurjkrZH/ALaN/hR9g1cdYrP/AL+n/Ct0xSj+P/x2meXL/f8A/Hav65X7i9lDsYZs9WB/497X8Jv/AK1N+yar/wA+tv8A9/63Nkv94f8AfJphWXpvX8jT+u1+4vZQMX7Pqq/8uMJ/7biozBqpP/IPT8JxW7smx95PyNNKyk9U/Wl9crdx+yiYBttTPXTx+EwqP7JqQbP9nNj/AK6rXRFZQePLx9TTCs4PRPzpfWqg/ZxMgNfqvOmTH6OtBlvShX+zLhd3GSQQK1/33ov/AH1TT5p/gX/vqj63UF7OJV0m1+xWJiLFizlySu08+1XI2zGT6k1DIsx6IP8AvqnRh1hAZcNzkVzNtu5ojZ0vLQluOK3NP4ZhnuKyNMX/AEMZHPWtXSyJBJIAQC5Az3xxVLY0RtMOuTTMJjqTTXkOT9eMVEzZ7k1yFk+4A/dppkH+z+HNQ5PpSMSOpA/GgB5kJ7k/pSbyOgAqEuo6t+QppkHZSfrTESs/q1REj3amF2HTAqJpD/EaYFkPj0H1NVrmTg8ikDDtUM7fKaaJM+cjOfWoV6ipJOtMXqKoZbgHI9auA/5FVYcAcn8qnB+tMRNkAZ6/Wm+YPX8qYOM5xSbh/e/KgRJv9vzo8xu3H4VHkdlP40ZJ74+lADtxznkn3p34/lURwBz+pp4YEcYpoQpxSdvekbkcU0HjNO4hx9KTI7fpTTQPrimSPzj2opKKYCZNLnIphznmjI9aQFe5IB+tZ8i55xzV65I696rEAigllbbmp4QCCKgc7GYe9Ot3JkIz2oZjJliL7xqT1+lV0YCYrUyHLMKgxGTSbYkkB6Hk1K2JE9feoNvm2kqdxmksJPMiXnnGDQh3GoASV/iXrUgT5qjkbyrlW7HhquBBWqeh0RldEPl5q5pumtqN9HbK2xT8zyYzsUdT/QVGFrpvD8Ah0qa54DzOVB9FFEpWQSfKrm1bvDaQJaWkYitoFyo9T6n1PqajlmYG1fPDFlP8x/WqrEw2LsOWJ/OnXb+XYw+qlD+f/wCusDik9C+0rRL5gYj8a1IZ2eHEu1lYfMGHBB9aw5ZAbdQ3cU3Wbz7PDbQBlUyOB83TA5yad7DTsZHiTwsmnsb/AE8f6Gx/eR9fKJ9P9n+Vc75fHSvSrdxe243kNHIhVkPcGuFvLM2V7NbNk7GwCR1HY/lXRTnc6IO+5n+UPxo8gGrYXFKFFXzF2NPw+m2zvU75U/rViVkiUPK6oo9TWNHd3Fr5ggcKJAA2RnpVKUyTSbpZGkb1JzWMnqaIoSKyXzTxSMvmSEEjoQTmu2/sq3zwpOa5N48hjnGBmu8jiIjRgxbKj+VZMZTXSoM8Kef0p/8AY8JIwSBV8RksOQD71OIz7UAZg0aLu5NOGjxY+8a1Ahz1pdhpgZf9jx44Y0n9kL/fNa2w0bSO1KwGSdJHZ+KT+yB/e/WtcIaXY3pRYDGOkn+9+tIdJb+/WzsPoaNp9D+VFgMU6U/979KQ6XJ/e/StvafT9KNvtRYDAk065RR5aLIc8gttwKX7BJjnAPpW9j2pCB6UxmALCVhlSpHqO9IbGb2rdaPav7sAHsMcVE8aTIYyxDHgFTgjvxSAxTZz9lpv2Sb+7+tdCRmmbPpTGYBtZh/BSC2m7qfwrfCZ6ijZ7UAc/wDZ5f7hpDby4/1ZNdCUHcUhQegoA53yJQOY2pDDJnOw10JiX0FJ5S/3RQBzxiYdUP5U3ym/ut+VdF5S+gpDCuOmKAOdMbdwRn2pu0nsfyroWhUnleBzQYF9KBnNkH0NIeB3ro2hXHSmi2QD7o9aAObPrSfiK6Q20efuCmG1jPVB+VAHOkD2pMD2roDZxH+AflSGzh/55r+VO4HP8egphx7Vvmxh/wCeS/lUbWEJH+rWi4zCIHpzTSFPVQa2zp8X/PMUxtOhP8H60XYGIVH90U3av90VsNp8C9Rj2zUYsoXUMgJBp3CxkELnoKaUUfwitc6chPQ/99VGdOT/AGvzouwsY4ZCSCuCPUUEKemPwrZe0i2AeSvC4zkk/X61m6naG3g820tJ3cH5hERkD1IPX6daTkw5SqUXPIFRMgoguDNGWaCYAdTsH688fjVK61y2t3AFrIwweWyuT7HpRdvYLGqt/wDYvIEhJikADcZIJOBXR6ZGI0KL0DVxBuY72WzLR3EILoBtwUJz6Hkj3rvbFcRL7tVq/UolZhk4Unmmlm5wAKa7HnnFRlveuWxZIxbHLVGcd8k/Wmkk/wAP4k00t7j8KYCliDxTCcdTjNISMdz9aYSc4Ax+FADs/WomyM9PxNBJzy1QyMOwzQIf5gHH9KilfIxUZY1GWyMVaJZG9NUc05hzSxj5qYFiMkDgAD1NSjP94/hUaE+lPz70AKOvSnGmFqN3HvQIdmlzxUe4ntSgZGc0wFJpynIpmKcODigQ/tSJytLg55NGAF60xCHpUfJNSHmm4oFYcO3NBxnim8AU5EeV9kalmqhDGbr/AEqJmrRGmyMuXkCH0AzWO54PNArhL83PWosCn53LTGGDQDKt0hyG9eDTYDtmXPSrMi74yMVWGQwPehnPUVmSMdtyKkibF1jsRVec/vARTi2LhGz3qDJk0Lfv5Iz3qrZP5V9JD23ZFSyN5d8pHc1Dcgw6nE4GAeKBEl9kz7T6cVds5fOtlY/eHyt9RVDVWKSxP602wmdbtVQEiQ42jvVo1g7M29tdTCpt9FtoxwSm4/jzWPDpMspCuwXccY6mty7AFyLZTwgCDH5ZpTCvLRIZcZ+zQxnGSASPrUOtS7LaJeSDMij6ZqS4PmX8UZ7MMfhVXVz5jwrkYVi/5Vmcrdy4HZ4LdefmYAY+tVPFBcNGyjJBwnHBJ4qa0ZsWQxwG6iqerTRXPiK3ssZlgBeXB4UkcL9e5ppXBuyG6fq9xprRxtZxzHkk7iuPYU/VbuLURFdouyQZSVCeR3B/nTBHuaPGOv8AXmnX8CxRAgdWq4qz0NKMveSM8Cg8Gl7dKYzVbeh2IaRmo2AX2FXLeyubrHkxfKf434X/AOvWjDo0ERDTt5zj1GFH4f41nZlGLBaS3ZKxJ8hBBkPAzXbW4BgRd2XVQGwPaqKgLgAAAcD2q5aA5J6DHU1IycLznvUq0gA9qeF4+tAADnPt1p1MCFeRmnBhu25+bGcd8UwHDpRigU6gQgpaMUtAwooooAKUUlLQAUUtIaYCcVGyLkNsBK9OOalxSYoAYApGcDmk2r6CkXKu42kLnIPandaQxuxT2FHlp6U7pRQAzy0Pb9aBEvPBp4o6UDGeSvvTTCvqampDTAh8lc9TR5I/vGpaKAIGt8gHdyPagwf7Q/KpfmL9tuPxzS0AVzbk9xTTA3qKsmkHI6UAVjbt7U0wN7fnVvFNoAqGB/T9aQwP/dq3SGgdykYX/ummGJh/CavEYppFILlAxN/cP5VG6NjhTn3FaRFMNA7mV9mHVhuJ+8SOtBTHQVpkUhFAXMzbmmMvWtMjPamMoPYZ+lAXMsqKiliDwSIMqzDCuOq+9axQc/KPyqNo0P8AAKB3OMl8LW8snmSvHK4/iliJP57uaxNV02OHX7C2MrzBgCQ/3QM9AK9IeGM/wCuL1tA3ja1VABshUn9arnkCSYtxpo/tayeNI41Egb5V64612Nsm0IPestFXIyOlbFqvzxj3FUtimUWPzHFJ83alYneTxTTz1auUoZgdzTcrjAFOwAeKazAdKBiEsegxTCCetOLVGxOaYgwAOlQyMM8U4kfjUL9OnFAiGRzTAxJ602U01CM1aEyQ05Qc57Ug5qRQR1FMRIB+NOGcGmA44zQWHakA78PzpcZ60wtQCTTAkGO1OyAahJy3NKOntTESbvagMfXFMyB3o3Y5oAmByKU9KiDE9TT93GAaCRd1Jk+tNzRQAd6VXdGyjFT0yDik4pCcHrVIk2bNzJZqWcs3OcnJ61zb1vaYwNs2P75/kK5+RuabECnjFI/NWbSyluBvyEj/ALx7/QVP/Z0TPsF4hfptAGf50AZ68jBqrIu1iK0bqzktCGLBkJwCOP0qubeSeXESFiR1Hb6mkzKqrq5TnH3T7U2TqprVuNIZbVpXlUFAThRnOBVeHS5biJZGby1PTIyT+FSc9inek7RKOq80aid1okw6rhq07vSGSzd1l34XJG3HFZkJ86wMbdQCtMQajiazjk+ho0y2kNxFMuQEOSc0+wtpb/T1hXAKggs3QVu2NpbJC8MlyvmJgZBA7elVE0grs3/D2ZnMkjlvLbPJyenH4VYLK2ozOQCUyeO3pU2lW/2SyaMDIPAfoXPf8O1UiGgE7uQJJJG/IdKmTuyKruyBZt2qL6IjNUFzIGuQAOmfyqxp1u8wu52baoIjVyOoHJ/WoZrNftG5LkEjqoGf61nqZKOhItyYbS2uEBJUFgPfnFY+hRs2u3kzHLCIEk+p71tapD9lsbcE5BOCQMYFV9Dt2e/1IoOcooI9NtXElrWw+LiQD0puqsqiMswA9Sa0VslDgvOisccVbFhCcTlVndPu5H3fpWiNKCfOc9a6Xe3oBjQRxH/lrJx+Q6mtW30iys+WzcS9dz9Py6Va8ws/JqeG2ediEHyjqx6CnzX2O4ruxPXgegqNYnk6Dj1rUXTowfmlDN6Yp0lqyjI5UelKwXM9YlQ5HzH1PSpFBYmp1hLHAGTVlbQiPcTggZ6UuULlNVIp+DircdqXGScenFPNoQOGyfTFPlQXKQB7Z/OnAHPBP51P5eD0p6QlzwKfIFyAM/8AeNLvf1qz9mXOPMGfSh7YqMjkUciC5Bvb1o3n2p/l5o8v2o5AuN3n0FLv9qXy+elPS3ZvYe9HswuRhx6UocelS/Z1PAcU1oCn09aXIO4gZfQ0bl9TTdlSC3OMsdo96XKFxoKk4yaXH1/Kud8V3ckGnXFtYTst6VG10b/VknjI9+a5i1uNQ+QLcRzD/lqkkpVx6n3qJaF8rtdnozISRg8dxilETAcKcD2riItNnmzPBd3clu5ztMhIA9jnNZepaZcwz23k6lePPO+2GFHYO3Xrz04PJqYyuVGCfU9LMZ9KTaD0INefRadcQSs73TLJE+A4csoPfknmtWPXrTRrdpLu7UQqenLEewAyTVRuxyp2V07nWBaXaT2qvpd5b6xZRXlpITDINyllKkj1we1GryPpukXd5Hh3ijJRTxlugq+Vmd9bFgxOB91hj2ppUjqDXAeHfGzuIbS5uobp3dlCmQrMmPXPDD6HOK7K01KO73AEIVO0guDz6cUuUpxaLmDTcU7Lepo3NRysm40DmjFLuNG40uVhcbTQcink+1J9AOaLANpKdkelJkelFhjTTTUmV9KTK55BosBGRSGrINp5fKzeZ6gjFQsEzwWx70WGRGo6mIX1P5VGVBPDcfSkAw0hqTYD0asvV7q8s2tltY4pBIxV8thv+Ag9aaTAvGmGsx9UdN2d646ecjLn64U1BL4lsoI2eaZGAGfkVyf/AEGqcGFzXamMai029XVdPS8iidI3JCh+CQDjNTtG3PFZjIHPFcRdfP49lyMhIAM/hXcSRvj7przjVL57Pxbd3R3bEkCN8p+7gU0tykzr4wCOa07E5dQecMMGsy1dZYRIpBVuVI7itPT1LTKB/fFaIplEk7jx3pCPUjFISdxoPWuUoQ47c0z8BT8dgKZg9zTENIpjAZxU2Bio3wKAIj+lQSZqc1XkJweaAKcvWmocGnSDJyKYOtUiSytP7UyPnmpDxyaoQ3JPApcc80lGcdaBjjSg0wtRuNAhS3NCkZ60ygdaBEhb0o59aTqKOaYhwNSKeKhBxmnB/SgCTvQWpm78KMd6BClvxqNifpTifemMaaEaulti1f8A3z/IVzzPzmt3TW/0Vv8AfP8AIVzTScVViTovtsMdhlJkDrF8qlgSDjpWCszCQbMls8Y65qe109rhBLKxRD0A6sPX2pkmrQWp2WMSY7uwPP8AWnYVzX1OYHTpGGeQp547isiK5kEeUkZT32nGas3szPom9jlmRCfqSKyLeX58HoRRIiSujrkkVtNV3+ceXlu+eOa525v7mVtxlZO21CQBWzbn/iRsP+mb/wBa56TlTWbMGdNp0rSWETOxYkEEn61zFvuWeWIAktyAK3dFP+gZ/wBs/wAhWNDj+0baQdpFB+hNAma85GkaTMsX3gNwPqScZ/X9KzNOmzbsSSSzEk9ya0fESNJolwycOuCP++hXL6bdN9lwT0Y1pFXNIbnqWi6mLu0aMtl1IG3H3eKr6jKsQmI6RZyevNY3hCZpL2VQeAAx/Wrup7pIZkQ/PJMFGD6tWc1bQyqqzN+Fd2l20WcFkDHPr1rBuI3huiSpSRTlST+vvWlBeqlwsLsSoOFI7f8A1quTLDLESwDrn6/kaW5mZutyC4sbXbk4+97Vc0G3NpBfysvzyShuvbaMD8qjvLXy2hQN8h4GRV+BRHp0jLjL5OV78Y/pTW4JXZmxZkcbjliCSSa1NNmDwBOcgZOfSsizYec56nnnPaob/WLjS2hNtbRymXCsHzgenSrWo6Ok0dElsDcZ+9lifb/69aErlIQqJweMDtXJ2PiS+a6jW40tIyc8Bnz0/GtK88UC2gVm09jlsYVz6H/ZqrHaagU4yR+FW4sunPUcVyyeMbY/fsZV+ko/qBV+w8UWM+/EE64xn5kPr70XGabwmKQ7TjI7VaQZhGemOaxrnxJpqzKrG4BK54jBH6GrsOt6c1pvE7hdp+9E3+FFwLBkcnKnAqaIlhyORWaut6WR/wAf0Y/3lYfzFWbXU9OlciO+tmOOnmChMRNMnzBvWpfLKxbV602W4t2K4uYDnp+9X/GrDcodvP0NUBU+zv8A3asqh2AH05ppVx2aj5s9TTEQFcMRjvRt9qlI596XbTuBEse5gKllGFCjvTox84p8q5xRcCoqhWB9KklZWQhW5PtTtlGzPSgZHBCCdx5x0pJly+MdKtRJhT9ajkT5zSAzZNLs5ZzNJbo8hxlj3pl74a028iwsRgk7TQHaw/H/ABrS2VYVPkH0oHdnJ3+n32naZnSZJ7q6XChbiXI2k8tgDlh2zxXPaXpviOLUnuJrR0edTG09wRuXj7w7n/PavRDHnippYgFz71MoKV79Q5mjmYvCOjiMia2eZ25Znmc5J6nGcD8K0k8PaOiiRdOg3BcA4zgY6Ve21Mo/c/gataCbbM6G0t7YlreCOE4x8gxS31kupaVcWcrECQYz6HqP1qztqSJDhqYHkd14E1l7qeGSOCa0LmVGSfB8z+9jHHpWx4I8MXukGafUIkEznEaJICsQ78D1rvGiO9vrSLFtqeVbl87Igh7kYpdlTFMdBSbKokhK89KNlTbTRtNICApTSlWCtJjNFguV9ntTSlWdtJsosO5VKe1IVq0Y6QxjuKTiNMovLFH9+VFPoWApgngcfJNG30cGobrwlpt1ffbf3sc+CMhsj8jSReHorQkxzE/7y1nzRKsWsAjIOR7Um3NZ39kR2909ys8odhgqDxWhbnzIgTkYJApqz0BpoClZupRq0sJdVJGSpYZwfatfafXiszUlZrmJVxnb0quVCuZt5aFrpbg7lKx+WAkhAx9PWsLWmeLS7kZJ+XqXzXTyx5TlDn6VyviONv7OmCJgkgcg+tO3YE22rnR+Hoynh+yzwWTdge5rQYY5zSaXAI9HsouwhX+VWjCuMbalU0U5asoOfV8Vh6jaQXcU0M2CkgIP+NdHHbbd29V5Pyj0FV5LVWDYUZ+lNU0LmOK8KXLw/adFuWDXFi2FbP34z0Ndnpa5uY/96uR8V2smmXFt4htkLPaHZcKv8UR7/hXYaKyzS280ZBjdd6kehHFKUeVlxd0ZZHzHmjgDnAo3HkdvakxkVyGohP1J9hTMn0xTyPWkNADTn3NMcEeo+lSZx9Kjfk56j3oEQkD61BIasMDVeTkmgRUYZpgHNTEGmbapCZLH0qQ0yMU/vVCIznNJSnknikIwKADNJmlzSZ9aBMWjODRSUCHhvWg8imjrmgn8aYB1pwOKZmm7h60CJw3PFKTxVbzQDQJs0wJiwHpUMjjvQXzTUmSORWdA6jquetCFc0tOytnkkfM5Ix+X9K5qYNFI8bEEqSpx7VrvrSxrtS1CqOgDY/pWZe30dymFtkifduLg5J/SrI6m/dBpLWVFGWZCAPfFcxHY3UsqoIJFz3ZSAKuwa28UISSPzWH8W7BI9+KH1ea4ZI4k8rccEg5J/wAKL2BI05LRn0s2+CWWMD5e5A/xFZg0uaBElnAjDcgHr/nmtkaotnAkSwKSgC7t2B/Kun03SbQlLq5RbuZhnL/cX6L0/OuOriktjphRW8jH03SLy80oJEg2uhxI/C89Pr1rG1TRLjTIopJirxyfLlezen5V6cLpVAGzGBwAelYviaSGTSCxt1bypAwXOMnpURrSlJXMalGPK7HJ6NGy6c24cFyR7jgf0rGJNtcjcA3lvyAepBrbj1DYu1LQKo7BsD+VRyWr6hCoW0SDL58w/wAX6ZNdbaOJK+iNGOKK9tSTh4pFxxXNroyDWLbTQXWOaTHmKuQo/wAa77w/4X1COEI6+Vbtzum4P/AV6/nW0NN0XTssluLi5H/LVjkg+x6D8KakaKD3MTTvD1rpNu4tWdZZAAWm5LEepHT6VRuI5UuWZ02eW2WBPQ44P51buvElrb2wmlzmQ7VhB+cuD91R3571yc2vanfag5vSqqv7sRRj5UPXaT/Fj1Pepvc5pyTOnmg2SWsqgA7QG49qga4aK4iji6SSqpHXjPJp6awsVoJzEW2oEUburVFa3glkE8llGu0Eggj+eKLIi6NPU7gQwiQEZjDP+ABpmhXkd54a09I7hZnwquynOW6mub8QXc48O3N1KxWSZfLjC9FycfqM1xNhqE+mvFLZymGQckj+WO9UlfVGq3PXo7NvPmeMfKQeOODWPr9uxktFm8nyUy7gkHcQB27CuftPiLc28XkyafHKD1bzMMf0xVbVvE8mvPEgtxbxx5JAOS31PpT1iawpWldkz6n/AKas6Wtuv7wEkRDcV6ck+1dFfyNNpTGERJIwzG6oBg9u1cWTlD+FabX01rZNjDRg5Knt9KOZnRYyl13U42KmchhwQV5rotE1zUvs8k00iFM8ZXHTqfp/hXPvrMErbpLCN2AxlmBIH5U251OW8wmBHH12g5J+pqhG1c+KLma5dvJgdM4XMY6flW1p+r+dpyb7SAhgQRtHqfauIT7tdDZu0eib1OGVHIOOhyalDD+3lhlaOXTUVh1CsVx+RFbGkavHIrTNbSomMD94xz/49XODVkkAM9nFI443H/64NPk1Z3jEcUSxDGMg5IHt6UwNy/8AEVg9yUKy4j4Ixnnv1Bq/b+IdOuoQ6xuVPDYVTg+4wK4C4A8rI/Sq1tdTWpmeJuSOVYZBpqTE0ekLd2oIMD3JU91yMfXDip31ZrSEzreXKAA8tM42+5BLA/SuLsdWaCE3FzblVfgIJOWx6cf/AKq2NO0/VfFt0IkjW3tYyC5bJSL03f3m9F/OuuMLq70Rk5a2LGneIvFOp6gtvYXLyySfMEkjUqq56sccL716ZbwXEdrGLqVJZwv7x0TaCfYdqr6To9notp9msoz8xzJK/Lyt6sf5DoKq6zr4tle2tMNPjDP2T/E1lUnHotC4p9STUtVisPkT5pu4HO0e/vU9vevPbqS4JI64B5rz66vWibZuLzPzgn9TRpmvahafJvR4y3Rk6fSuV1G2a8mh6D51wP4EP4U83Rij5RCx44rm112/I/494j6E5pf7TvX5aCEn2JFLnfcOU6OG+BO0xAemDTpbpQN3ln3wa5walOPvWg/4C9TLrjKMPaSE+zChVH3DlNgXsRwNj/hirD3cMaclhxjpWANcgH/LrKp/3RTDq1vI2WaQfWM0/avuHKbouYGIAc5PqpqeWWIpnzFGPWufj1WyUcuCc9WUj+lTf2taOMebEfYtTVVi5DVEkR6Sx/8AfVWFAMeAynI/vVgrdW5csGiIPbcKnF0pGFVT9Gp+1DkNHYT/APWNSxIQDwaxXdWKkRhcdcd6k+1FRwjAezU/ahyGi6EOeDTcVQe8dlIBZSe+6mC7uB/y2an7ZByGjijFZ/264H8YP1UUv2+cf3D9Vo9qg5WX9tJtqn/aMveOMj8aP7TbvCv4MaftYhyMubaTZ7VV/tNe8B/BqX+0oe8cg/EGn7SPcXKyxso21CNRtj18wf8AAaX+0LTvIw+qGq549w5WSYI7Zpw2n5SKjF5at0nX8QacLi3J4ni/76o5k+oWY8xjsaieEkcEVMGQ9JIz/wADFLjPTH4GocIsd2jNlspHHBUfU0y309oB80u4k5xjitQqfQ00oR/CacYJbDcmyp5HvWdeWs/2ncLdpYsABkwSD3yvX8RW1txRiqJOYnGxfnDLzj5lYf0rmtbjee1aOCKSWVmG1URmz+lemHd6n86icMRjcfzqRpnN6UdQFjEt1beS6oBj8PTtWgCwI3qee46Vo+X70mz1qlIbKnlnFRCGrzRg5pgjNO4jKu7JJ4JIpUDRSKVZfUHrWF4LEunaheaDcEl7IF7difvwN0/LpXYvHuHQGuX8RRSaddWmvWyFpLMlJ0HWSFuGH4dfwp/ErDTsVj94/Wjd2/lQR8xzzzQP0rgOgOoxTSOKf0FJtPpQBHgU1vaptvNMYDOKBFZhkGoGB/GrbKMVXdc96AK5XPWk2VOUoEZ9KBESjBpSAOx/CpDGM96PLyPQVYiueT0AFNx+dTMgzwM/WmlT0IwKYEdGKftoxigVhoBoIAo6UGmISmsaQtiomcjvxTsK4rScVC0n1prtURaqSE2PMnNIJTmoi2aZu9TTsSXPMz3prt7fjUIf0HFIzUrDuMl6VUJ5qy5qseTQITNWrGNpLmPaMkHNVsZrU05fJDzdwMCpm7IpK7K+p3XztEM5B5rq/CHiVJkj067cJOOInPST29jXE3WZJnY5yTTbWWW0u4ZoztlikDxgjOWByOO9c7pKUbGnO0z21bV5HyzbFxkHHJ/CpJYLd7WSCSFWjlXYzN1Ge9LaagupWFvehDH5kYZlPVT3BpkkvBIGefwrJcsFcrWRlaZ4RnZy0ipHED8sj/MzD1C/1NdDBBpuk/NFF51x08xjuP59B+FUobqd4fIdzhOw4BqVUJGB1reE1KN0YOHK7E093NccO2FP8K9P/r1UlXahJ4GKt2tgI4Cc7YwSzM7cDPXk9BWHrXivTLGN4bRVvJyMbj/q1+nr/Kq3Jlaxzjw3J1O8hsYgbkuS8qIDJCuOAhI2ru/vE8ehNMfSrqe0jtk0gWm7rum3bSDySern8MVf0fxYsrrZaplGbmK4xhWP91gOh9D3rS1OO3njHmGRSjZRo22MD6A0LQ4pQM+3sGt4ZYbhD5XlMQxHcDNEFnLLaRqy7SwBOKsWqTyS7RbzSKeglkLE/nxVXxD4nbSk+x2zwy6g3DbeVtx6n1b0FUiFBt2RxnjjVoE1CLSEnRhbfPc4P8Z6J+A/nXM8yN8vAPSu/wDDiQQRSytHumkyxcqCzH1J7nNRT3Tb8qqAntsU/wBKtVFHSx2QpOPU4UxuvIjY/wDAatWCsZxuVvxGK68XJPDQ27fWFf8ACnLNDjBsbNvrFj+RpudN73/A0tIw2wIpP92r86h9Mn90z+lXt9i/DaZDz12Suv8AWnFNNK7Da3KqwwQl0SMfQrSvT7/gHvdjg0Y5watRHnNdS2i6CxJCXsX08tv8KZ/YGlZ/d6jPH/10ts/+gtVc0O/5is+xjQo8nyxqzkc4UZrqIYAtgtuwK5j2tg9CRzVD+xVhJa21m33YxkrJH/Sqc8d/BybnzFz96K43D9DQrPZgyFoJof8AWxOoBxkjjP1pR1qV4NQlsBdbJZ7bdjdv3AH6Zz+OKofaJOgVc+laRpSlsS5pE84PlHp+NRxotvhm+eV+kXqPf2/U0nnSDMY27xyx4+Ue5rvPB3gBr0R6nrCOts3zRwNkPP7t3Ce3U/Sto0o0/emQ5uWiKfhLwlda/cDULtzHZqceaAMvj+GP6dN3Qdq9XtLO3sbWO1tIVhgjGFRe3ufU+pqcKkcaoqqiIuAoGFUD+QrmNY13z91taMRD0eUdX9h7VlVrOXoXGBLrGubN1tZtzyHlHb2H+NcZqepRWER5BkIyM9vc0zVdWjsImUMPNx9dv/1/aqem6ZJNIt9qAJfO6OFj09z7/wAq5m29TZJIZYWkzB7q7LCSQ5VD97Hqf8Kv6fawylhJvOMHg4xU8vzSc+nSo9K4dz7f1qGwudLBbw+Uu0vjHfmrKW8Y/iP5VTtJMrtParqmmIf9mQ9CPypDaKe604NUmaAKxsQewP40w2B7LVyiiw7lE2JH8BqNrEf3D+VaWTRub1pWQXMhrCM9Yx+VM+wR9lA+lbO4+tITnsPyosO7Mb7Ft+67j6MRR5Ew+7PKP+B1sEA9VX8qTYh6oKLBcyNt4OlzJ+ODR5l8P+WwP1UVqGOM/wAGPxpvkxehH40rBczftN8veNvqtL9sux1jib8xWgbdP7zCmm2X++fyosO5R/tCcdbZfwej+0m72r/gwq1LAqIXLjCjPNJ9jJ7rRZjuV/7Tj7wyj8AaT+07fuJB/wABqc2TdgPzphsmH8GaQXQwajbMP9Zj6qaUXlq3AmTP1xTWs2x/qzUbWf8A0zI/CgehZE8J6Sof+BCkysgYAr1waotZp3T8xUZs09MUDNQDPYZpCD7isv7Ljo7D6MaTyZV+7NIP+BmgDWEjr0dx/wACNAuZ16TyD/gRrJ/0oHi4k/HBpPNvBn98D9VFO47Gz9uux0uHxTv7TvB/y1z9VFYZurwd4z/wGkN9dDrHGfzo5mHKjf8A7WusdYz9Upf7XnH3o4j+Brn/AO0ZQOYFP0aj+0z/ABQH8Gp877i5F2OhGsv3t0/BjS/2yv8AFbH8HrnRqaHrFIKX+0IOc+YP+A0/aS7hyI6D+2Ye8EoHqCDTjrFmqEsJgB/s1zv263bjzMexFIbqAqFEykd8mhVZB7NHRJrFjKpIkYexQ1ia/r8FuY7aNVmWdW35BGBVcyRMfllQH2IrmteWWS+jkiw7xx4BJ+XBPNXGo+ovZ9joNpJJ96UKO+c1Iy/MfrQErEsaPp+VKRkU8KMUbaAuMC+1MdfyqfFNZOnFAimyg1EVzV1k61EYjimIreXT1jqYRVKsfFICoYsf/XpNnHQ1cMWetMKY4qhFNk4qIrxwKusnBquy4piKzKc1GamcHFRFTTBkZY001IVppGeKYiI8Gon61Oy4FRMO+KokrPn8KiNWHBPaoWXFUIhINMI5qYjNMKVRIgbFLnNNIxTlUk0mguMccVFt5q8lu0mAB1rStNCmmkVSpy3RQOTUt2GrsxoLZ5ZAApJ+ldLb6LM8aJjGR90DJJ+ldZo3glkCyXH+jr1x1c/4V1EENhpS7baIGTu2csfq1ZSvJlp2OEsPh3NckNcn7LGTk5G6Q/QdB+NbH/CO6NocDm3hEk2OWJ3Ofqx6fhW9NdSzA5O1f7q1mXo3RMKl6IL33MTR9QaS/nsWCqrgvCo6AjqPfNbTAMqgccfMMd646eKeK+imt1YyxuGXArqoZzd7JIl2h89/T0rgrKzudEHdDTL9mnV2HykhWIPSp9T8T6Zo4McWLu5H8KnCKfc/4VVumSNW87YkQUtI7sFVB7k1xN3PZ397Jc2Mpkgcg7ypAJ77c9R71thLtuPQyr7XRa1TxDqmsttnmKxdok+VB+Fc/Pew2ucDzJfTPH41Vvb6RneFSY1Bxx1NZkhyRXoWRyWvqx91fTT7yxHTgDoD2rdufHrSWsUMVhmRVAd5JODgYyAPxrmmQk9eKhWL94MjAosgcU9zov8AhJ9ZvIhD9raGHG3bD8pI9z1pkNuBn35PuaqWSAHitOPg1DNFFLY3dOPlopU84qhMmJmzjr2qzZZOAKguB++P86zZRGxBzS03pmnZBHNIaEzg8A5p6sT1NIO1P2gCkA0yH2xUbTHGfSpClQmOmBE1wcjHesq5ch2ZeOa1JYcYIyazniV2b5hsU/M1a04OT0Jk7LUZp01zukeNymeN2cDHf8KsGEXV0wtA3lkqpkIySx7KOpyeg61Np+m3OqSxwwRyeU77I0QfPM3ov07noK9i8LeDrbQo47m5WOW/UYTbyluD1CererdT7CvRtGjG8tznu5PQx/CPw+isVivtXiVphho7RuQh7NJ/eb0HQe5rvZJFRGkkcKqjLMx4Aps88VtC800gjiQZZjXEavrkmpvsXMdop+VO7e5rkqVXJ3ZrGHYn1nXjfEwW5KWoPPYyfX29q5XVtXSyiZUYGX1/u/4motT1NbWMohy/TjkjPYepqLTNJcOL2+H77rHEeRH7n/a/lWO+rNdhdK0iR5BqGoqTJ96KE/we5/2v5VsEknNQuDjqfzpAWz1NS2CHPxKB7VDpZy0h9v6045Zxljn1qjbvNaB5IyDuP3WGakdjpYJNjj9a1EbNcgmq3C4zDGfoSKvweIGI2taEkf3ZP/rUXQWZ0YNPDViLr0WPmtp1+mDUy65ZHqZl+sZp3QrM2A1Lms2PWLBv+XpR/vKR/SrCahZv926hP/AxRcLFqkqNZUb7siH6OKfz6flTAWikzSZoAXOaKbmjNABRRmkzSGFFFGaQFPUyRpd2R18o1a6Y+gqnqv8AyCrnH9zH6irrfeNAxKQ0tIaAEyfWgsfU0UhoAN30ppI/uj8qWkNMYwqndF/KmmOI/wDLMU80lICEwQn+Aj8aabWE/wB4VNSUDK7WcZ/iamGxU9H/AEq0aMcUBcpHTz2kU/UVGdPcHjYRV800jvQO5nNYSf3QfpUTWMgP3D9RWpikOc9TSHcyGtH/AOebflUJtyCcxn8RW5k+tLz60Bc51rde6cfSi3gT7QuFB56YroW+gNYAuN3iO5iUYEa84HFMtO5oY5NGDUwTrnPU04J6UiCIIfSlCe1TBKeq+1FwIVjzzQ0eRVkJSFKBFJo6TZirRSkCZHSi4FcR0uz0qwI+KNvtQIqlfWmFeelW2jphj9qYFN06mq8kZJzitEx+1QvH7UxGa0eKjKZzV9of/wBVRmMk4xgU0BRMYAzUTDngVeeIA81CU54qrklNl4qJhVx4sHOKiaOqQim3HFRMhz0q6U4xj8ajMOTxVCKWzmk2E1eW1LHAXP0rQs9GmnkC7GLHooGSaHKwGItuzHAGT24rUsNFlmdcq3PAUDJP4V3GleC2AV7vEK/3By5/oK6WCKw0xNltEu/uRyT9TUOXYNDmdJ8FuAr3IEK+mMuf6CulgisNLUpbRAv3YcsfqajlupZeCdq/3RUOKm4EstzLNwTtX+6tQgelSLGWNSTNb2MXm3coiU9F6s30FICNYi3ABqnqt1YaVCWvZTvI+WCPl2/Dt+NZWq+L2AMOnoYs8bhy5/HtXKSyTvN5j53k5POSD9apU21cLiarqV/qhMaldPsyDiOI5dx/tN1qtoOqX2k2U1nHbC6Tdvgy+3bnqDx078UjoZXw/wB3uo6H61q24WKEJHjB7DiolTUtCoytqZ11BeapILjV7gXBU7o7ZBthiPqF/iPuagkR3O5N2O+SMVo3LhvlBBGOcDIH+J/SqP2aS4kG47UP3VLAFvf6fpXVSoaGNSpfQzJ7OO4flMn++pwapvpUYb5ZmHswBreOIpTFbchfvOvf8TSeVDC3mSKHkPO0/wAzn+ZrT2ehlzmAdIlzlJY2+oIqP+x7zJYIhHoHrohCbiUGRUiU9AOCf8PqanmhgwEhyxX70mSB+vb3NQ6bQc72Obt7O5ib54SB6jFXwjCPO059MVfEahT87E9vSkETk9QOM5I7VLou9ivavsWtNQGQEnAxVC4f98/1NOIfJAOeeO2f8KDG643qp/Gs/Yt6lKqiMEEc1KEBHFN2A8+XgUhyBxVLDSewe2iSBfan446VRe4njHCDH51A2o3JGBtX6Cq+pVX2D28DU28cH9KrzPHFzI6r7Z5rMku7iT5TK2PQcVCYwoViSS38OOfpWscC/tsTrLoie4u/PBVSUi6Fu7Vf0Pw/dazdxRRQGTI3JDnaNv8Afdv4V9+p6Cr3hnwnea5d8Rqqxkb3kXMcI9x/E3on517HpWk2mjWf2a0U/Md0kr8vK3qx/p0FbOUKCtHf+tyEnPcq6B4dtdCgyu2a8ZQslxtx8v8AcQfwoPTv3rRu7uCxtmnuJAka/mT6AdzTNQ1G30y2M9w3+6g+859BXnuq6rcancGWdsKMhIweEH+PvXFObbu9zaMR+s63Pq04LEpbof3cXp7n1Nc7e6gsCbVbLE4AA5J9B6mkv79YlwpyTwAOpPoKLGxaAi6uubo/dXtEPQf7Xqaz3NNhtlYmBvtd2M3RzsQnIi/+y9+1XTczZ++aRjk80xqGIc13MOpB/CkF43OVU/TioWPFR570hmjE5cRv0zUSo7RHapPzEA5pbU/uYqsQcRcf3jUWKRzk/ijSbS8mtLmWaOWJij5hJGfqKmg8UaEZUI1KAHPR8r/MVwHiTjxNqY9LhqzAcOK2VNNGbqNHt8Op6RcAGHU7J8+k68/nV1I4ZP8AVyRuP9lwf5GvBFVWiXKqfmHUe1SKoX7o2/7px/Kl7LzD2h7ybI4yUb8qa1kndR+IrxCK/vYP9TfXUf8AuzsP61fh8T6/b/6vWbz6M+7+YqfZMftEev8A2CL+4uacLHH3Xdfo5FeVx+O/EkWM38cmP+etupq7H8S9bjX95b2Ev1jZT+hpezY1UR6UI7pPu3U4+j07zdQXpdyH/eAP9K4OL4nzhsT6NCR6xzkZ4z0Iq5D8UNOcDztKvEP+w6N/hS5Jdh80Tsheakv/AC0jb/ejFOGpXynmKBvwIrmYviL4dkPzm9h/37fP8jVyPxr4ZmIA1aJCe0iMv9KTjId0bg1acY3Wan/df/61PGsj+O1lH0YGs2PXNDuCBFq9i3t5wH86uo9vNzFPC/8AuSKf5Gldj0LA1i3x8yTr9UzT11WzP/LYr/vIRVf7NkZ2Ej1AqNrdc8jH1FK7HZE19eW1xYyxR3EbM2BjPP3hWiZY2Y7ZEP0YGsU2qE9BxUZso8D5AMegoTCyN7mkJrn/ALHjozD6MaXy7hPu3Myj/fp3DlN7NGawhJfL0uXPpkA04Xl+v8aMf9pKLhym1SVkDUb1fvRwt+Ypf7VmH3rUH/dei4+VmoaSs7+1x/HbSj6EGl/te37pMv8AwHNF0KzLxFFUxqdof+WpH+8pFPF/aHpcx/nTugsyeioxPC3SWM/RhT9wPQ5+hoADTTTjn0P5Uw0hiU007Pam96QwxS0g4paAGmuYsz5niTUmHQHFdRjJArk9OYJqOpzZ/wCWuP1plxOoCfOw6808JUhX95j1FOC0jMjC+1OC+1ShKcFpgRqlIy9amC01hkE0gK+3k0uypEQ5zUgWmBDspPLzVkLS+XQIq+V7U3y6ueXSGOmIpGL2pjQ5HStDyxTTFmgDLaDqahaE+la5g5qNrf2zQIx3hyOlQtb1tm2OKia2yen6U7gYpgLKe3tURt88Y5+lbZtTnOMVPBpj3EgCxkk9gOafMBzQs2ZsbTmr1noFxcsAEP0xzXbWfh1Y8NOQv+yvJ/OtdPItU2RIB9P6mndkto5zTvB8aYa5YqP7i9fz7VuRJZaZGUtYVB77ep+pp0szuME4HoKrMKBCyXUky91X+7jH51DTsZbFTCAJGZJWWOMdXc4ApDIVQmpmjjgj864kWKMd2PX8KzbrxBb26lbNVYgf66UYUfQd65C+1S81OZmiZ3A4M8hxj6dgP1qlFsR0eqeLoLQGOyTDf32GWP0Hb8a5KW6vtVkaR2KofvSMev4/4VZtdKj3MzhpGCl2dxx+A7/jVG5uJJCAD8vYCrSS2FqSN5NugVASw6k9DVUyNIT6U5YT5fmSnanTc54/D1/CnhiXCWiNnvIRz+HpVW6sPQWO3A5lJHfaOv8A9ap2wQcABR2HQUxIPL5lYs3pnp9alMZYZJ+UevApiKU0xBKxIGb+8Rwv0H9TVJ4FQ+ZdOSx5A6s3+H1NaErsAfKQn/bxwPpVZrdIzvuGIJGcfxH/AA+prSLVjOSuV0kuJ2HkAwqvI2nH4k0x7gI2ExPL13EfKD647n3NSus94RHGNsI/hXp/9c0/ZDartjG+Tux5A+nqf0rS6ZFiE+Y433DhA3OB1P0FSpIspURBto7Y/XnvUaWrysZZpMLnlm5zUwkIby7eP5fzJ+ppNi5SQpGrjfuGT82wAkfn3p8k4MBWKLyk4yWOf/1mkCBBlzl/TNNIMnfis9bW/r5jIIztIZS27+7jP/6zQ64bnALdcnOPc+v0qUjYML19RULqFG48Z/M/StItt/1YkUsgBCDJ6ktz+Z/pVfczMW3cdueT9aVnZhjGF7CmNgIWY4UdTW0XZ6asljGypLhvm789qr3IAIITazDJGOlW1MkbhlXaeykc/U/4U3y2klYj55OWd2OAPcmt0/vJ8ikkTFwipvmbhVFdh4T8GS6rILmRylsDh7le/qsWep9X6DtmtXwr4IFyiXeoRulqwyEYFXuB/NY/bq30r0dFWNFREVEQBVRRgKB2A7CuatiFHSO5rCnfVkVpZ22nWcdraQrDBGMKi/z9z71V1XV7fSoA0nzTN/q4geT9fQVDrOuxaWojUCS6YZVM8KPVq4W5uZbmdp7iQvK/LMf89K8+UjpjEdfXs+oXJuLl9znoOyj0FYV9fLGCq5JJwAOpPoKdf34H7qMFixwAvJY+gqWx0/7L/pFzhro9AOkfsPf3pIq5FZad5Egu7oA3J+4nURj/AB96tMcnJ9Kcxyc03H8qYiM0xjT261G1ICJulRFsCpHNQtSGX7U/uov896uW/wDqf+BGqNocxRn0P9avW/EB/wB41LKPIvEn/I0ap/18N/Sssf6xa1PEn/I0ap/18H+QrKH+sWulbIwluOj6KPcfyqU1D0UY9v5VKDkUCFzS9qSikIKR/uN9KXtikYgIc0ASnhyc84Ix/wAAqND8o+lPOOfqef8AgAqNfuikMdnNLnim0lFwFYK3VQfqKQKq/dG36cUtFFwJ4by7t5B5V5cxgKT8szDt9avx+Jtet0HlaxeLyo5k3fwj1rIBzLk9kb+VK3CgdfmH/oIosik2e0+Bbu71bw0bvULh55zcOgdsD5RjA4rO8a+J73w3qVnBZx28kc0LSOJlJOd2Bgg1e+Gw/wCKLi97mX+dcp8VTnxDYD0sz/6GaySTkattRuEfxOvB/rtJtm/3JWH881cj+J1qR+90i4Hukyn+debmlquSJPtJI9Tj+I+huAXgvo8/9Mg2PyNXIfHHhycgfb2jJ6ebCy/0rx+lQ/vk9M0vZoftGe2ReI9CuAPL1ezORkBpMcfjVuK4tJv9Xd20mem2VT/WvCpsGOEHB/0df1YmotqA52AH1ApeyXcftPI+gDAWHCZHtTDDjqpH1FeDpPNGcx3EyH/ZlYfyNXItf1mD/Vaverj/AKbE/wA6PZeY/antBhUg8VGbdD24ryiPxr4ii4GqSOPSRFb+lW4viFryf6xrOX/egx/I0vZMaqo9Ia0Q/wAA/KmmzRemR+NcLF8SdQH+u02zf/cZl/xq3F8S422+bo7DOQfLuB2Ge4qfZyK9pHudeIHX7ssg/wCBmng3S/duJPzzXLp8RtJYgSWV9HkZyAr4/Wrkfjvw7JjM9zGf9uA/0qeSXYfPHubn2i9XpMT9VBpftt4vXy2+q4rMj8V+HZRxq0Kezhl/pVuLVtKuP9Vqlm//AG2FFmVdMtDUbgdYoz9CRTxqbjGbf8mpiGKXmOaF/wDdkU/1qTyHI+4SPYVOo9BRqaZBaCQfTBrIs7VkivNw+aSTcP51qGI90qNV2lwBg5pjRvMv7wHp1pwBzinuOQfQ04LVGIzbS7akC0uKAIsc4oZfSpAuM5pdtAEQQAU7bT8UuKAGhaXbTgKXFADNtLt9qdilxTER7aXbT8UUgIylIUFS4pyRtK+2NC7egFMRX8vNCwmR9kaF2PYCteHSC3Nw+P8AYT+pq8vkWybIkCj0X+pp2YrmZbaH8we5bH+wvX8TWmvk2ybIkA9l/qajeVn4JwPQUynsSOeRnGM4HoKjxTqVVLHAGaAGEUiwM54HHrVtIAOW5/lUmBTAxp7+K33LboJZR/E/Cg/1rBv/AO0L0lpH3n+H+6v0FdsY0b7yKfqKYbG2bloI/wAsUILnnP2WdtzXfmMT/Dj5f0pGCLgZ6dAOAPoK9EbTrY9EZf8AdY1BJo1u4xk/8CUGrcmwOEi1RITiQOR3IHNXbL7I2+SyS2aRuvnReYB+HUV0knhy3fosJ/4CR/Kqr+FIgdyIVb1jlwaQHMN4ZvJrsTzvFdR5yYxLsz7DI4H0qe80y9JVbPTPs0IXBVZA+T9a3/7BvEGI7y9UDsSHFMNlqkJwLoP/ANdISP5Uc0gsjnRpsVtbb5ku2u+ytF+7FQw2gu5Ssl1HbqO8oI/TFdQJdTizmO2kPtIV/nSm8uiv77S3cf7Dq9LmYWOPkg8tmSF0bBIEnUH3A/xplvpmnsGkv7ybeeVSJAc/Uk11rTae3+v02WP13W/+FQNF4ckPzARn/eZar2j2E4nJCG4uNyW9u4hH3mRCw/E1XMUduu5wHb0z/Ou8S0sfJMVpq00MZGNqSgg/hVePwzHHOs0N5DIyHKiaIMM/TNX7VE8hxCxPdHczYUf5xTm2wgJCp3H+I9/pXX6l4d1G+lEm+zBChQIx5YIHtiov+EcnisGhXSfMuD0uFuQSD9KftEJwOUWPacyEFuy5/nUm0sD29/Stuz8I6jNc/wCnRNBB1JUqWJ/Or8/hWRZSlvLEYhjaZHAP4gZp8y2J5Wcr5YVA3Y8/WoWTeSTn6V1P/CMKJMXWoAY6iGIn/wAebAqre2un2bFIIzIcYMkr5OfYDgU+dLRC5Dl518kDcCxJwFXqT6CkS3wRLMwLjkDPyp9PU+9X2ghRmcKd56sTkmo4LKa9uY4Ykd2kO1I06ufQf1PatoO67ENIhjj804QEDIHAJJJ6ADuT6CvQvDPgxLVY7zU4wZch0tTyFPZn9W9B0H1q/wCHfCsOjhLm52S3wGF2/cgB7L6n1brXRfTrWc6unLEuMOrFJJPPJrB1zxCmnhre1Kvd45PUR/X39qg13xGIA1pYuGm6PKOiew964mSVi5J+7nLMx6//AF65ZS6I2Ue5NJLJJK8sz7mY5LMeTWTf3+WEUQLMxwqjqxpL2+Z2WGFWYscKg6sat2NgLNTNMQ903Vh0Qeg/xpJFNiWVh9kBuJyHumGMjpGPQe/qanOTT2JJzTaYhhHWmnORgdqcaYTjFAEbEZNRMakbrUbZweaQyBzxUTGpXHvUDmkMu2ZPlx/U1pW/MLD/AGqzLI5hTHqf51p2/wDqnz6mkM8i8TceKNT/AOvg/wAhWWB868Vr+KFH/CVamNw/13Q49B61iyqFjYltg9VGf5GuhbGD3FX7g+v9KehqINiUL5oZdgOMY7fzpRIqnncPqtAiftRSb1P8Q/FTRlf7yZ+uP50AOpkh+Wn9Rkc/Qg011JUggj3YYFICQggHI4y2D/wAUwfdFWXlV9Nt1GCPOmII7kqg/pVbGBg9RQAtJRxRQAtIOtFHegBP4m/3GP6VLKOTj+8P/QRUXdz/ALB/lUsv3z7P/QUFWPZvhyP+KItT6zSn/wAerjvimc+KLYDtZj/0I12vw9AHgewI7tIf/HjXDfE858XIOwtE/mayjrI0l8JxVFHfFFamYUL/AK1fx/lQKFP73Psf5UAOky0YJPSKMUynS8DHosY/8dpgoGJ060nelJpKBBRRRTYC5pyEBlOOgc/pTKcOQcdo2P64pXARuH78AfypRxSOczNRmmAuaQqp6gfiKKTODSAVRtPy/L/u8VaS9vIv9Vd3CHttlYY/WqoqWJd80af3nUfmaOg1e571axlbK2ViSwiTLE8k4FVJGxM4yfvVpBdqqvooH6VlSnNwT/tVyM7InVSL8ppwFOIyCMdqRPuD6VRkGKXFKKXFADcUuKWg0xDcUYpaKAEoopueaQDxTqjBJp8SSStsjRnb2pgLSxo0r7I1LN6CtGHSf4rhs/7Cn+Zq35kFsuyNVH+yv9adiWypBpX8Vw3/AABT/M1c3w267I1Ax2WoHlllHQhfQUzGOopiJXmd++B6CmUgGacAScDk0CEpQCxwBk1MsBPLfkKmChRgDFAEKwd259qmCgDHQUtKBmmAlKFpelGadhB0ooopgFFFJj3oELRRRQAUZoooACAeoB+oqNreBusSZ+mKkooAg+yQ9gw+jGopNNik6uT7MoarlFAzHl8P2smcw27H1MeP5VVbwzED8kQHvHKVroqKAucw2gXEf+qubyP6MHFAtNVtiCmoNx/z1hP9K6alz70WC5yUp1gnI+xSH1DlT+tUpm1/cdttIPeJlau5KhhyoP1FRtbwNyYkz9MULQT1PNrn+02yLm3vePWI4/Ss2UOpOYpAR3YYxXrP2WMfd3r/ALrmmG0Y5BncqeCGUN/Or5/Ilxv1PLNOsJdVufIt4zM56jooHqx7CvSNF0G20WH5P3ly4xJMR2/ur6L7VbsdPtdNhMVpCsasdzEdWPqasMyohZmCqBkk9qqdTm0WwKNhc8e3rXJ654j37rSwfC9HmHf2X/Godc197wNbWrFLfoXHBf8A+tXOu6xoWY4ArBy6I0UerEdgikk4A9ax7q8ZykEILOx+VByWNF7evNIIolLOxwiDqa0LCwWxQySMHuXHzuOg9h7UJDbEsdPWxUyysHuXGGbso9B/jVhsnvTic0mKYhtNJpxphpANNRt0FPNMPQUARk8VG3vT26VE5xSZRE9QPnHNTPxnmq7mkBdsv9QufWtW35if6msmx5t1/wB41r23+rb6mkUeSeKxt8WakP8Aprn/AMdFY2BuAwOTg1t+LhjxZqP/AF0H/oIrEB+dfrXQtkc8t2NUDAfHzcAH0GKeGcdHb8803GEH1H8qWgRIrMRzsP1UUuexjX8CRUYODT6ADbHz+6YZ7gg/zpDEhU7S4wOhGAfxp1I/3G+lAEUgzp1upt2UpO/Ct0yAfxqU78cFD7HFOfJDjsCSPrtFR7Q3JFA+guJh1twfdc0hfb96GQfjml2AdMj8adlx0kYfjQBH58fTLj2K5p2+M4xKuD6gin73PUhvqAaM+scZ/DH8qQWIpZ44lPzZLAqMHIqzMV+1TQhssjcjHXgVHJNPsxE20LyykBhj8RU80ztezs0duY2f5W8oZwPpigpHtHgJdngfTRjqHP8A48a8/wDiY27xk4/u2sX9a9E8DgL4K0vGMGMngEfxGvOviOyP41nUtysEQOGX09CP61lD4jSWxyFHFTlEPTf+MYP8jUTAL2/Ehl/mK1MrDaQfeY+in+VP2Anghieyup/wpHhuSv7m1kkYgg7Rk4/CmMSQ8n/gI/JRTQeKdNmO6khkjdMHqRgdBTOT0IP0OaAsJSd6XBHY0maADNLSUDGaAFHUZqWMZWX2h/mwqLtUsZws/uka/wDj2f6UAiJh+8Y980Up5dj7mkFAgooooGOWrenIZNVs0AzunQY/EVUWtXw7H5viXTUxnNwlJ7MFuj3JuHNZUK+Zeouc5fmtR/4vxqhYDN0zdh6/WuZLVHXeyZ1PemoMLj0JFOpg+831pmY6lzTc0ZoEOzSE0wtjvTS9ADyRSbqYCTU0FvLcNiKMt6noB+NADOTToopJ22xIXPt0H1Na0GkIuGuG3n+6vA/+vVl7mC2XYgHHRU7VXL3Jv2KlvpA4Nw24/wBxOB+Jq01zb2qiONV4/hQcVVe4uLltqAgf3VqWGxVeZDuPoOlP0E/MaZZ7k4Xhfbp+NTRWqoPm+Y/pU4UAYAwBTgKYmxAKXFOApwWmSM8sH+EflSiJV6DFSYpaAGbKNnvT6KYXGBaXBp1FFguMxRT6TFAXG0Yp2BRigLjKKdtpNtAXExRilxQQaAEoowRR+FABRRRQAUUUlABRRRQAUUUUAFFFFMAooqG5uYbSBpp3CIv60APlljgiaWVwqKMkk1xWs63JqLmGIlLUHgd39z/hUOq6vNqc2CSkCn5Y8/qfesuWVYULMfp71DZaVtxZpFjQsxwBWFeXkk8qxRKXkbhEFF5eSTzrFEN8r8Ig/wA9PetOwsFsYizMHuHHzv8A0HtRawMZYaetjGXch7l/vuO3sParWcml6migQmKSlNNPSgBuePemNn8KkIpjA45GKVxkbUxugp7dKY3QUMZG1QvUrHioHNICNuhqu/1qZ6gfvQMu2H+o47Ma2LXOw/Wsew/1B/3jWza/cP1pDPJfGGf+Ev1HP99f/QRWGPvp9a3vGf8AyN+o+7Kf/HRWEAN6c85rdbGEviExiMfVf5U6hsBFweMKf0puTTExT1FSKcios05TxQIkpsn+rb6Uuaa5zG2PSgCR+rn2b+QpingfSpHAw3PXf/IUxRwPpSGLRSYx0opiFpRSdaKQAT/ref8Aln/WpJDkqTj77Hj61H2l9dgGPxqSU4ZR7t/OhFHuXgxSvgvSQRz5H9TXmfxEIfxveDGcRxD/AMdr0/wgMeD9IGMf6Mv8zXlnj0g+ONS5z/qx/wCOisobmsvhOa2L6ClwR0dx9GpQeaM81qZDsvj/AFhP+8AagkhExJztZfmJUYz+VTjimYwJyehUfzoAlmluo7yeRbmQRlyAoY+1RtIXJ3bz9Qp/pTrg/vCfWRv51HQUSCWMDBiiPHUoVP5g0M0DchVH0lP9RUdO4PagkTy1YcA/mp/likMPOP1Kkf40bQc5A/KlCj3H0OKAGMm0EAqT6buKSJLl7Z2Eal2ZQORzjPvTmJxtJYg9iaga1QBoQTgvnP4UDJjG6riSMo3cEHrTSCOjL+JxUa4C4UA47nINO3kcbWx7N/jTQDsE9gfoaGDZyVIH0pu9e+8f8BBoDL2ZR9UI/kaAJFIxnFb3gwCTxdpwx0kLfkDWEpH94H6P/jXUeAI/M8XW7Y4SORs8HtUy+Fjjuj1qQ4iY+1Q6cmI93dmqS4OIX9ccVJapsiQd8VjDc6JvQ2Ceaj3Yc/TNDOMmoWf94PpUkk5emF6jyTVi3s57ojy0LL/ePA/OmBFyTU1vbTXJxEhb36D861rfR4Y8GdvNbrt6LViW8gtwEGCR0Ve1NR7kt9iC30mJMGY+Y390cLVmS6ht12Lgkfwr0FZ8t1LOcZ2r/dWpIbJm5f5V9O9V6C9QkuZrg7RkA/wrUkVkeDKcD+6KtxxJGMIuPX1NSYosTcYiKq4UAD0FPApQKeFqhDAKeFpcUuKBBjFLRRTAKKKKACiiigAooooAKKKKYBRRRQIKSlpKYBRRS0gCkxS0UwExSYp2KTFADcUmKdikNIBMUlLUc88dvC0szbUXvQA/NFc7FrZm1ISyAiFFIRPf1Na8GoQzyeWMqxGV3fxVPMiuV7luiiqOpapBpkO+Q5kP3UHU0xEt9fQafAZZmA9F7k1w2o6nPqU2+Q4QH5U7D/69R3t9Nf3BmmY5/hXso9qpTTLCmT17CpbLSsLLMkMe5vwFYlxcT3dx5UKeZMei9Ao9SewpZppr258iAB5W6nso9T6Cta1s4rCAxp80jcySHq5/w9qLAQ2NhHYRsxbzZ2PzyYxn6egqz1oJzQOlFwFoNIaSgANJRRSBCY5qN6lPTmon6etAERpjdB7U9ulRt93mkMjY4qBjUzGoXpDIW6dahfpUz9KhcnFAy5Yf6g/7xratf9V+NYlhzA3++a2rX/VH60AeVeNlb/hMb8hTghD/AOOiueJwQTwAckmul8cYXxjd8ZzHGegP8Nc1LtaM8Fv9nOK3WxjLcVj8qg9cL+WKaSDnp+dDeWZIsLKG8pRwQRTtgzymD/un+maYrDKep5pvyZ7j8f8AGlCgjIZv++f8KBWHkmkk+4celKAcffX8TilZG2nIwPXPFILE8gxFu9TJ/JaiX7op5dXtUcMPneRQP++aYGGO3HrQNoWlpMg+lLQIKKKKAEH/AC0+i/8AoVPmzvGfVv5mmA48w9Dhf50sxyQfUMf1NAz3vwvx4U0kDj/RUryPxu2fHGrH0kUf+OivX/Dy7fDelgf8+sf8q8c8Ytu8a6wf+njH6Csobms/hMXNLTaUHmtTIUGgfdl45O3+dFKozu56ug/Wga3Em6jH95v502ll+8v/AAL+ZpKAClBpKKAsLRmjFL2oCwxjyv1obPnMe25v5ClIy6D3oPGT3PmH9cUAV0+7TsCkXpS4oFcKUDmilXrTGPFdj8Nog3iSWTH3LZv1Irjq7r4Yx7tUv5McLAo/M1M/hZUPiR6PKNy49SKsIuMVGFyw9qmHJGBUQ2NZvUmySTip4NOuLsgxqdoOd5GF/wDr1t22lW0BDSZmk9+g+gqae9ih+XOSOir2qFHuLm7EFrpEEOGlPmuOx4UfhVia8hhG0EEj+FazpryafjOxfRaSG1kl5UYX+8ad+wrdx013LNxnavoKWKyklAJ+VfU/4VehtI4ucbm9TU+Kdu5LfYiht44R8i8+p61MBSgU4LTJEApwWnBcUtMBAKdRRTEFFFFABRRS0AJRS0negAooopgFFFFABRRRQAUUUUAFFFFAgooopjCiiloAKKKcKBDCKYeKmPSqN/ew2EJkmP8AuqOrGkAt1dRWcBlmbCjoO5+lcbqurPdPvlJWMcRxDvUeqarJcSiWbJJOIoVOP8+5plrZiMfbr4jOPlTHT2x/nNZTmloawh3H2NrIx+13bBVxlUzwBVPVdYuDLEthBJOVcfuox88voB6c1BrWvQwjbPIQzf6q2QZkkPbj/IqvpCXMMi39/t+1BWEMK9Igeucd6zjFy1Zq2oneXetrZWEJlU/bJIwTESMqcc5+lchczzXc7TTPuc/p7CmvI0khd23MepNQT3KwLz989BWz1MkrBNKsK5PJPQViySz3115FuN0jdW7KPU+1Ejz39z5Fv80h5Zj0UepresrCKwtvKQks3Lv3c+/t7UWEyG0tIrC38qP5mbl3I5c/4e1Pbnmp/Jz0b9KaYG7EGi4EGOv1pe1OaN1yMZ+lNwR2NACUlFHWkANTM805uKaOtMYv1qJulS5PpUTdKVwI25+lRt0A96eeajf7o+tIZE1QtUrd8mom6UgImqu/WrDdKgegZb085gb/AHjW3aH90e/NYmn/AOqf/erbtThD/SkB5f4848XXHvFEf/Ha5vI3r7mul8fD/irJveGL+Vcx/wAtE9N1dC2MJfEK4PlL74z+VJsGO4+hpzf6tfYD+tNzzTAUFh/EfxpCCT0U/UU4dadSARSVzx/3yxFLjhiB8x/v4IpKc33RQAHYljah7GJyzyfddl2YIHY1LntuzjtuU/zxSTf6v/v5/NaZtB4IFA2xxU5J8nI9lI/kTTCyA4IZfo3+NLsUdMj6GnZcH77Y9+aBDAVPR2H1XP8AKnf9tIz9Tj+dLkkchD9Vx/KmkKeqcezGgBGcI+wkbnwAOvekd1deGB2Ag+x5pQrLPGUC7d3zBhkimLjZKxiWPOSGUkZoGfQ+iDboOmAdPssf/oIrxTxW+7xhrB/6em/pXt2kjbpGnrzxbx/+givDvEo8zxVq7bBzdyc4Pr7VnA0nsZeeKUHmmlQOM4Ps3+NG04B3Nz7Z/lWhmh5NLH94e8ifzqNiQeWX8eP50QzJ9pjhyNzSKcjpxQHUdIcuv0P86KiVxJhlOQBinB1B6igB9FJuHrRuFAC0tNBycUvSgAx+9j+tBI8v6Ix/NqVOZ09qjLBoOOyAH8zQAxcY4pTSAfnS0CsJSr3ooXrTGSDmvRPhghxqkmP+ea/zNedgV6d8MkxpF/J/enA/IVFT4S6fxHcxg5qYDkfWmxjAp460krIqW5szXs02VB2L6CmQ28kp+Rfx7Veh09V+aU7j6DpVwKAAAAB6Cot3DmtsVobJI8F/nb36VbApQKcBVWIbExShacBTsUxCBcU7FFFMApaKKBBRRRQAUUUUAFLSUuaACkoopgFFFFABRRRQAUUUUwCiiikAUUUUxBRRS0AFKKKXFIAFLSE1marq8Wnx4HzzEfKn+NAyXUtTh0+LLndIfuoOprhtR1KSebzZT5kz/cjHQD+gpl7fyyTF3Pm3L8qp6Aep9B/OmObXQ7N9S1OQeYeQG6se3H9O1ZTn0RrCHVkkUENhGb/UXBkIyFPf0AHp7fnXMav4ruru7+z6fCJbk8IM5SPPc+p/Ss2a91XxjqRitlZIWOCxHQf0/nXQ2WjWGiqq24825GC0pOQp9R6n+VSqfWRTn0iVdL0JdKl+13MjXOpOMtK5zsz2Ge9aik9+vc+tJkse5PUmobi5EQIBBf8AlVki3FwIV7bvT0rGZ57+6+zW/Ln77noo9TSFp766Nvb5LHl3PRR6muhsrOKwt/LjHJ5Zj1Y+ppibCxsobC3EcfJPLMRy59TVnJPU03OTSik2AooPSikJoAafvClHSmk/MKUGkAu1SOVB/CmGCM/w4+lP70pNMLELWwPRiKjNqwPDAj3qxRmgLFUxOB0/Kq8iOAPlP5VoEiozSGZxBCHPFQsRtP1rVYZHPP1qu8MZ4Kj8OKBma5//AFVCx4rSe0iPQsPxqB7IYOJPwIpDM9ulQvir72cgXgqaqSW8w6xt+FICXTv9XJ/vVuWn+rJ96xLAFVkDAg5HUVs2h+RqEB5r4+GfFb/9e8f8jXL4+dR7iup8ff8AI0E5/wCXeP8ArXLjO5T/ALQrdbGEtwkP7tD6qv8AWkBpZBiOP/dU/wA6aOKYhwpaaDmlHWiwDqQ8jFIxxQSeKALEv+pz2zJ/NabT5ifsqjAHMvP4rUIOKAY+ij+VJmgBaKaTilzQAdVb/eXFRtygB/55ipEzzj+8opjdB/uDNA0fRWngiwsh6Qxj/wAdFeDa9hvEmqsv8V3IePrXvdnxa2g/6Zp/IV4Dq5zreoE97qT/ANCNZUzSpsilmQdHbHuaAzZyQpP+7QeaBWpkO8wjnb+TGn20kv26Jv3bR5P3owSODUYpYyV2kHBBbn/gJoKGwMdu54YomPIMeVz+RqXKHqTjvgg/zFNx8w9kFJgelAh7RJ2BP1T/AANMMa9iM+zY/mKAqjtR83ZyPbNAxNmR8pf9DRjb1dR/vZFJlvUH6qKMnGCoP4mgGDSrC29iD2GD1qFJF27MjLAY+lLIhZf3YGeeDzxRgtJjy0KgYDAYPSgQu4DqaUEHoRS5OP8AWBh/vf40/YCRhSfXgH+VMRHTgKCFB5XH5igBT0J/Bh/WkMkXgV6t8N4wvhiRh/HcsfyAryoRuQcBv++c16/4Bi8rwlberyOx/OonsXT3OrA4py9aQelOHWmM7EClAzTwtOApWJEC0opaWgQYooxS0CEpaKKYBRRRQAUUUUAFFFFABRRRTAKKKKACiiigAooooAKKKKYBRRRQAUUUtABSigClpALSE0E1ga3ry2gNvbkNORyey0Alcn1nWksE8qIhrhug/u+5riLu+kacjPm3T8nd0UHuf6DvUN1eSvOYom8y6blmbkRj1Pv6Csq/1mPRMpABNc9WkLZO8/zb9BWUpN6I1jFLVl2/1a08OQu8hFxqLDO08hD6t7+gFc1aafqnjLUVnvXYxZ4yMcfy/wAKuaJ4XudZuTd3/wAqA7iGPC59fU11Ms8NtCbSwGyLGGkHVvp7U4xUdeoOTegzFtpNmbDTFAwNrzDv6gVWQbUUYA46DtTEdm6qQD0qK5uRHlV+8Op9KL3C1hZ7oRoQpyx7+lZH77ULn7Pb893c9FHqaQedf3P2eDgdXc9FHrW/bW0Njb+VEvXkk9WPqaewhLS1hsIPLhHU5Zj1c+pqfcT1PNMzk80opXHYkDdsUu8Cos0uaQEu4Z4NBII6io6Q/Si4WHMeRSjioe9KHPagLE1LmovM9qXzBQA+mk0bhjrTWb0NAxGptLSUAIaiJ5NPNRMeaQDWNMYinMaZSGNJqM5p7Goz1oAX0q1bYCnjHNUywXJJwoGSaZp0zzPJI3Q/dHoKEA3VfC+laxKbm7jm88KE3xyleB7dKwZvh1aHm21K4Q5yBKisP0xXZg/umqMH86rmYuVPc8/vPh/qZVPIu7SXagXBJQnGfb3rJuPBviC3BzpzyKO8TB/616yDTgcU/aMXIjw6ayvLQkXFpcRY/vxsP6VCrj+8M+le9eYxHLEj35qpcaXpt5/x86fay57tEM/mKftCfZniJNBPH4163ceCPD1x0smh/wCuMpX/ABrLufhrp8nNtqNzF7SIrj+lPnQvZyPPnOYCPeT+YpoHFdnL8NtRKlba/tJs7uH3Rnk/jVCfwH4ltxgaaZVHeGRW/rT5kJxfY50UvWrNzpOo2TEXGn3UWO7Qt/hVTcM4yAfTPNMkXGaQ8cUvakamAsf3serj+tJ3X/dWiPO7p/GP5GlQfvUHX7gpPYaPou3GI4AOyJ/IV896gxbVL0+txJ/6Ea+hI/lCc9AP5V883RJvbknqZnP/AI8azp9TWpsiDNFKaTFamVgzjNCf6sH/AH/5UjDilU4iH+69ADm/1pHsP5UtI4/fMO1LQAUUhxTenSgBx6U3tSk0lAAAdsp7BaQjEY/3iKcPuSH2xx9aQj92o/2jQA3vRgdhj6Ud6Me1AC5K9GYfQ0bnP8WfqKdikHFACrnjhc+3H8q9s8GRmPwnpwOcmMscnJ5JrxQHjNe7+HIvK8OadHjkQL/KlIuHU1geKcOopBinYpFHbUooooMxaKKXFIQUUUUAFFFFMAooooAKKKSgAzS0lFAC0UlFMBaKKKACikpaACiiigAooooAKKMUtABiloFLQAUhOBSMwUZJwK5XXPEGd1rZt7NIP5ClcErk2ueIPK3W1owMnRnH8P8A9euLuLqR5mhhcGbrLK3IiH9W9u3U0y4usBwkuxVOJJj/AAn0X1b+Vc/d6lI4WztIsBvuxdSfdzUNt6I1iktyxqGrJaRfZbAs7ueXHLSE+h9+5/Krnh3wq0zf2hqLAKvc9FHotW/D3hmOCP8AtHU3z3yerew9BWhfag12RGg8u3XhUHFNWihNuTH3l8rxi2tV8q1TgKP4vc1nOxA+UZJOMU6qVzc4+VD04LUm7jtYkuLoICqcHu3pWUolv7j7PBwOrueij1pFWbUJ/Jt+FH337KK37a2hs7dYohx3J6sfU09hbiW1tDZQCKIcdST1Y+pqQkk5NBOTRU7jClpKXNAxR0oFANFADqTPeikNIBjdaQUHrQPWgBw4oFIDS0AB6UxjTieaaTzQAbsUm/rTWNJnii47A0mKjLgnngU41WY8k9qVxolLDPWmk+lQscDrTfwpXHYlNRk81GzYHXFRtNtUsxGB7UXCxU1e4ZRDbp/y1b5z7DtV7TiAhx+Fc/qdy6LHeMu5Vl24BwTkdvWrum61a+UDJ5kYP95f8KEx2OmQ/I30qIGoba+tZchbiM5HALYP61IOehz9KdwtYkz704N6VED+FGcd6BE4alzUQNODUgsTBqdmoQxNOVqBk6NtYVfR8gGswHmrdu5ZcHtQKxfWRgMbjj0zVe40+wvARdWNrMD13wqf1xTlbFPyaLiMO58D+GroHOlpEfWB2Ssm5+F2jyKfs17eQH0bbIP6V2m6lDcU1Ji5V2PMp/hVeRnda6rbygHO2RGQnj8ayZPh74kt50P2OOdAy5MMwbgHn0r2TNGafOxciGH5cZ4AHf6V87TNtuJQ4KsZG4YYPU19GZ5qKa2trnIuLW3mB/56RK38xRF2HKPMfOoGaDXut14P8OXfMukW6t6xZQ/oax7n4a6FLnyJLy3J6ESBwPzFac6M/ZvoeQkUg/1Qz/db+Yr0e5+FbDP2XV1PoJoSP1BrHuPhv4ggGI1tbhQuMxy4PXPQ0+dC5Gjkm5mkP+1Rmta68Ma7aPI0+k3QXOdypuH6VlyxSQkrNFJGw7OpX+dUKzGUmecUAil60CuBpAaGNA4NADlzsb6j+dB+5HnuCf1p8Y+UHj/WLTWGRH/u5oHYbxRSkDFJigQjdKBSkUAUATW0JuJ44E5aRwg/E4r6Ct4hb28cKjiNAg/AYrxnwRZ/bPFlmCAUiJlbPsOP1r2ketJlxJAOaeDyKjBqReopFHcUUUUGQUtJRQAtFJRSAWkozRQAUUUUwFpDRRQAUlFBpgLmjNNooAdRSd6WgAoopaAEpaKKACiloxQAUuKWgnFAB0pjyKilmIAHJzTJZkiQu7BVAySa4rWtda+ZoLdisHdv73/1qQ0rk+t+IDcFra0YiPozjv7CuUubpI4yCxVemV+83sv9T2qC8vwA0UBBOMM3YViqs1/cmC1BZycSTYzj2Hv7VDuy1ZCT3E93OsFuimQDCov3IR/j/Ous0Pw9b6Tb/bdQ5dudrfec+/t7VZ0rRrTw/aia4AMx5VOpz6n1P8qr3d3JeTGSQ8fwr2FP4Q3JL6+kvZMt8sY+6nYVUozVC6usgop+XuanVj2H3N1wVQ4HdqzFSXUJ/Ig4Uffc9FFIqTahP5EHCD77noo/xroLeCKzgEUQwo/Nj6mnohBb28NnbiKIYHfPVj6mnnnvSZz160opXGkLRSE0ZoGLRSClpALSikpaACkJzQaQnqc4HU0ANY00Vl214+p3/mQAmzhOA/QMfX3+lawNAxQKXNNzxSZ4oAU0ynUjdKQDDSNS5prUhjG6fWoDUzVEQMUhkZ5pCadUbEDvSKI3YY9qo3LM8iwpy7HpVmWQIjMegrJubo2tq9zn97JlIvYnqfwFNBYoapJ9rv0tImDQW+VyP4j/ABN/T8KntoQg3mMhOo461Rto/lyM7m756Ct6zUySxgPwnLZ7nsKymzaKsh53W8aS7QXZtoDDPPpVaRxLMDGvlccbDjHvxU19dmaeOLAKREtn3qKPbu5B57ioWhTLUd3LHH8s0n/Ajuo/ta4V9pWKTHr8pqvKU5bcR7Y71XRSAGO09hVczFyo3I9XTcFeJgcZO0gip4tStJFdvNKhTgllIH51y8LMYp5yOd21cd/SrDgxwLDyCcZx+Zp87F7NHURXEUh+SWNvowqz0rilCzTbyBlfatC3kdVzHJIh/wBlz/Wn7RdSXS7HTAj1qaF8N1rnFvruEHEwfAzh0B/UVPBq85VS8CMe+1sfzpqaZPIzqkbIqTNY9tq0UiDdHKpHHC7v5VdTULRzgToD6Nx/OqUkTysuZpd1Ro6v91g30OacTgUxEgNG6owT60ZoAkzRuNMzRmgBxakLUwmkJpgPzSE5pmcd6XNK4Dg5HQkH60yQLKMSxpIP9tQ386CaOaLgZ1z4e0S8z5+lWjZ7qm0/pWTcfD7w7P8AcgngPrHKf5GumzRmmmwsjhLj4X2rZ+zapIh7CWMH+VZNx8MtXQn7Pd2co7ZYoT+deo5pc01OSJ9nE8am8EeI7Yc6c0mGzmJgwxj2NZNzpeoWhAnsrmPCgHdGf8K97yaXzG6biR6Gq9ow9mj54PHXj60V79Pp9jdKRcWNtKP9uJayrnwb4euQc6akZPeJiv8AWq9oiHSfQ8XA4pR0r1K4+G2jyZMNzdw/iGFZc3wvmA/0fVY29BLER+opqpEl05D/AIX2eZtQviOirEp+vJr0gGuf8J6JJoOjfZJijTNIzuyHg+n6VvCmikrIkHSpF6imA8U8HkUAdzRRSUGQtFJS0AFFFJQAtFJRQAtFJRQAtFFJQAUUUUwEooNJQAuaXNNozQA+lpoNKKAFoop1ACU6koJoACaguLmO3iaSRwqjqTUd5ew2cLSyuFUVweraxLqUjFjst15Ck449TSGlcn1jW5NSkMcbFbcdBn73ua5u7uS6lEOE/iYd6jkvRcoTEf3B+6+fvf8A1qlsNLm1eUIAVgB+Y+tTuXsZtvaXGrTCG1UiHOGkXqfYf412FpZWXh21XCq04Hygdvp/jVmSS00O1EMCgyYx7n61z808lxL5kjZb19KbaQJXJri5kupTJIct2HYVETgZ9KbuAGTVG5ug4IBwg/Wo1ZWwt1dZBVThO59az0jm1GbyYflQcu/YD/GkjSbUZjFCdqD77noP/r1v28EVpAsUa4UfmT6mq2J3Ft4IrSFYolwo/Nj6mnE560ZyfeioKFFLTaKAFpaKTOaBjhRQKKAFopKUnigQGsXUZ5NSuf7Ks2wD/wAfMg/hH93/ABqxqd89uEt7YbrybhB/dH96rOm6emnWoQHdI3Mj9yaAJIreO0tkghUKiDAHr70opWphagB2aO1IKUUmMKRjilph5akAmMUw8c080xjQxjCahPWpTUZ61NxkTHFRv7dKeTzxVe5l8qIt36D61JRSumM0qwR888/X/wCtWDqEq3t8qxH9xENiH1A6n8TWhezm1smYE+dcZRD6L/E39Kz7O2OzLcZ5+gpt2RcVcmiA3KuDk1pQHyUZyeOSeO1ULUFpXkAzuOB9KuSsJSkJOIVPzeprF7mxXicOGc8FiTj2qwoJxj61XX5ePU4A9s1YViFPYmh7ARPuLE8461WkkZhtA5q4SFHNZ+5nDyenQCmhE0ClG5fKp8233qVrlkTg7ieBmq0Z2w7ScFjkmiYLGxOSQBxigEW4ZAg5Xk+lX42Qp3U1nptZEC56ck1aUlVx1A9aljJpI1k3KH6jHpTYkkCqikY6Ag5qPcMZOcD0qW0R3kZ24PfmkBfiDJGRnBIyAB1pryOsIJGcnkGpAzIgAHQVWS4M2/zFB2nAGKm5SH24Bk38gD0OP5VZF9dK/wC6uJFG7oTuH61EuxCDjBxzTQVyvOCTQm+gNJ7lz+3rpLgJ+7dScfMuP5VoprOcB4OcZOx/8a5ry910mOhcVoIu1yTnpir9pJdSXTibY1a1H3y6fVePzFTpe20n3LiMk/7WK52XK9TgUxxuIJAYe/PNNVX1J9kjqd2enPuKburk7ibynJjyvHUHFPttRuhIP9Idh/tYNWqlyfZM6nP50oNYC6zMLjy2Ebj3GDVttYVNu+Buf7rZqlJEunI1M0mT61Rh1S2lxhmU5xhlIqwtxA5+WVCfZqdyXFrclJoBpOvTmkzimIcTRnmmZpu7mgZLnml3VEGzRk0AS5oDVHuzSA0AS5oBJ46+1M3VNaLvuUHYHJprcCQwSxg7kP160Djn+VaoNMe3jk6jB9RW6MSgOakXkgVK9mwHyHd7UzYyEbhg0xHbUUUUzMKKKKBBRRRQAUUUUAFFFFABRRRQAUUUUAFJTqSgBtFKRSUAANPFR04GgCQClpM0hNACk4qjqOow2EBllbHoO5qLVdWh02Au5y5+6g6muCv9QmvpWnuHwB0HZRSY0rkupapNqMxeU7Y16JngVzmozpcxNE/+oyCR/e+vtUtzc7x3C9AO5NWtJ0GTUJPOn+WJe3Yf4mla5exHpGnS6lKvDLEBycY4rp7q8g0u3FtbAF8du3vUN3ewafH9lswofGGYVhlizFiSWPUnvQ3bYEr7jpJHkcu7ZY9TTCQq5PAFIzBVLMcCqE9xuz2UdBUWKHz3G/2QfrVFEm1GcxxHEY+8/p/9ekjSXUZjHHlYh95/Sty2t47SERoMDvVbE7j7eCK1hEcQwo79yfU0/qaTOTk0tS9Ri0UZopDCjpRRQMOtLRRQAtLSAcUtIAqte3sdjbmZ/mPREH8R9KmklSKNpJGCooyzHsKyrKB9Xvf7QuFIt4/lgjNMRY0mxdWa/uzuupuRn+Fa0CdxpztkkUlDAY3So1HNPc56UwdaQx3Sgcik60DvSACfSmjJPtR7UtAxCeaaRgUuMkk/hTHNIYw1CQSTipjxUfekxkLfKOnes26b7RciJWAVep9PU1fvZvKhJH3m+VfrXP6jMbax8sE+bcfon/16SRSRQuJv7Q1AsBiFflQeij/GrUjeXGFQfeH5egqCzj2oM9W+b/61W4k8yVmOMKR+JrOTN4xsWYbcQ2u4j5gP1qsWZYXG05J7jmr9y0vkJHAgZhySTjHtVK5DkoGUgnrUDY2Ib2Df3R0p5JBzjPtQcRQZHXqag8zao55PSmAyeVlTA+9IcCggJbjpjIWoZvnkDHoDtX61JJ88iwLztOG+v/6qBELFpH80LhM4jB7+9TMu/Lkn0+tJcvs+6OnyrViKPAAPYUXAW3BEgB6AVPI+xgPzpIYyrl/Wq8rl5Rz1ODQMuxjcGJkEaAfMx649qu2YXZ8q7RjP4dqzSkcjRuzHH9wH731FaVucSE4wT2qZDRNKxWIk8DtWaJVD4B7gk1o3PzxMq5zWPEkjXRQIOe56CkhmuzZHfn1FJHgkAgY5qNsqmWPIFLnIwOuOKQyK2MhvpQSNiHge9aIds9elVbVgWZyCpHOalDs0nJGD7UgZI8pYAHGM56UjsuUG0YHeo3IMijpRJyQCcn09aaEQXLK4x68c0y2H7wAMpyaJsKy549aEUI6EjGOw9KoYKrNd7gOVOOPepZC273qikzeZujRgMkgDrVy3Z23Fvw+lDYEkQcYOcEdSDVkYA6BieeaqLMFXL9Mdh1NOWZSBn5SPWkBZ3mM7kZlP+ySKIb66V2zOx9Nyg0zKkDnk1Gi4kcjpxTTaJcUaP9pTrjIjb8CKYNcRXKSW8inHVSGqs3yiqlzEX2yIQGHOD3qlNi5EbqataHGZNpPZ1Iq1HcxSj5JUb6N1rlMsxwwwT1BqTYCc4qlNkumjq88Yoz9a5uCaRI/kldRk/wAVWYL64LY80nHOCBT50L2bNrJzWhpikyu+OAMVzj6lKnJjRvxxXS6M3m6ekxUqXJODWkHdmU00tTSFO7U0U6t0Yi07aG4PI9KbThTA6WikozVGQtFJRQAuKOlJRQAuaKSlpiCikpaQBRRRQAUtFFABRS0UAJimkU+kIoAjoBobimZoAl3VlaxrUWmxYyGmb7qVBrOuR6dGY4yGuD0H92uHurppHaeeQsx7nv7ChspIkvb2S5ka4uXyf5fSse4u2lYDBwThUHU1Fc3TyyKqjc5+4mf1NbOh6F5zfaLkkr3bpn2Ht70kihdH0Vrp/PuOEHf+g/qa1NQ1NYU+y2mFVRgkdqi1DUhGDZ2pwijBYdh6CsfdQ3YEr6scSWOTzmmMwVSWOBSM4jUsxxiqEs5c5Y4XsKhFDppy/LcL2FUUWXULjyoshF++/YURrLqNx5UR2xj77jtW/BbxW0SxxLhR+tULcZBbxWsapGuB/P3qXOaG5I9qAKkY4UtJ9KXgVICiiiigAooooGFFBpQMUAKBilpuaytSupJphptpkzSf61gfuL6UARzbtbv/ALLExFnCcySD+M/56VugLFGI4xtVRgAdhUVpax2FqsMeCB1P94+tP60wCiikPFKwxhpuaf2qPvSEApcUgFKTjikMaTwaBwPel25GaMYpjDoKip7dcHpTDwKTBDWqNuw708jIqjqE/lRbB95vTsKkopXMy3F0S7YgjBLH/ZHU1z80rX940zjC9Qvoo6CruqT+TbLag4eb55MdlHQfj1qvYW+/CkdeWI9KUnZGkFcsxx7bYsT8zcAelWrW2CRqpbLA7nxVaSbLM8QykZ2oT0Ld/wAqv2keyNCfvNySe9Ym2xKg2lie/Wqu4M7OW4HSp55MIQvU8VDwi5yMKQTQSQTzBj5JXBHGOv40klvGqByCHxjOelPgi+1XLTDv69cUt233yOVHP+FAzOEIeQ7W2iPgZ5yTTkjWGRY1OWQElvUnqaeihQFYcjLv9aqRFstI4J7CgROmJbgHBKR8nPc1bQHlj3NV7WLYGYnknpV2NVYgfjSYxC2yNjnkDiqyoHZNwJ+lWbhdoI4wag8xYZSWB27SMULYY+JFe9BGCB3Uda04+CTgZzVPToXKPI/3mA6dhV9E7dGxkjvUSY0KeQSMDPUVWjwJ2445xirG4ZIwRjsaYiAyg9ABmkihkrEoF705eNp6elRzf6wjI/8A11MmDGADyMigQ6A/u3PdjUuAOduD1ojQLEox2pWUrAclskdaAIyMsWU8jtQrhpGz6YFNthksGHOO9LGvy5P1poGV5y2/j+Hmnj95LGckAqSR71FcqQ4C/wAWCT7VKp/f7h0VTxVIQj8REjgZ7elSW4+RWI61WlPmWsanJB5JqWGRire3QCgB4TlhjOOcUkZQy4bqTxSq43/hzUaAifcRjFJjLLjHfGaaCVJ5PNDMS2c1GzYyOlICZpG8rg8+9RmUshUgHjvSvnyCO9VoWBA6H61SEKCFH3TkVPCwZRzzUcqoZAqE9OR2FIylUPHcdKoRLGNoZMj72aliUiQ9sdKzw539c+tXA5DjnA9KTGTybnO3GSeK7mzCw2sUPA2qBXHachl1KCPnGd34CuxXrk1tR7nPWfQtg06q4YjoaeJeeRXSmYEtPHUUwHNOHUUCOo8h/ak8mT0/WiituVHPzMPKf+6aTY/900UUuUfMJtb+6fyowfQ0UUrDuFGaKKQwzRRRQIWiiigBcUtFFABRRRSAWkaiimMhesDWteWyUwWx3zngkdFoopNjirs4m4nb5pZSzMx/Emsieaa4lCRoWkPQdl9zRRQWzd0PQgB58+SvVmPBc+3oKt6nqm4G2tfljHBZR29BRRRJ2FHVmMCd/Q9KVm8tSzZx6etFFQiyhNKzEs2cDoPSqscM2oy+VGGEQ+++O3oKKKroT1N2C2S2iEUSbVHt1qQg+hooqRiMDgcHrTgCexoopAKAfQ0c+hoopALg+howfQ0UUAGD6GgA+hoooAXB9DSEH0NFFAylqV6bOACNd1xJxGuO/qafpOnGxhMswLXMnLseo9qKKYi82Tzg0mD6UUUhhz6GkIOOhoooAYwOOhpuD6GiigYuD6UBST0OKKKAFIJB4NNAOehoopDQ1gfQ1GwJPQ0UVLGhrfKpJ4AGTWHPIJJZLiUERRjc30HQfjRRQikc0TNe3jyyAhmbc3HT2rajiaC3ESKVnm4zj7o9aKKynubwWgLatLcpCoKxRDB/rWky4BIU9OOKKKzGyo4LsF5wOPxqCSASor7pNynaU9aKKYFsR+RHtwd2PmPp7Vm3Mpk34yEj5bI/i7LRRQgRECVtdxU5c9+uBUSs8kgRYyqKMYx3oopiLUaOhGVyAOtTwbhk7TkdaKKktbCyoSRkGq7wM8kYweSSePeiimI17RG8gEry54wKRw/mmQjkkgfSiis9ykDNJtOMgnv6VG8lxCm9VBB6hl/rRRQMnFv5yBxlSeSMZxUkVq8JbdggnPFFFBNxwBOOD+VOaQqAu0kkdaKKQEAyvzYOScUQqxDE54HQiiimhlWU5kLMcKO9NjuAZSqAlmQnp04ooqkgAoVtlUlsr6CpoVYRhsHHXp1oooEKqFg5AbOeOKahdmO4E/hRRQNAWY8FTnpSyg5OQeMdqKKQEwVjDt2nJFVoUIZhjn6UUUxEkSFJ5CQcdiRTthKNhTzRRVCKDllmBKkY9KvYLAEg0UUmM3/D0ReeSU5wi7RketdGM+lFFdNNe6ctT4iQClAPvRRWpmSjJ7U5SaKKYj//2Q==" old="https://www.landscope.com/images/Photo/Stock/37001_38000/37086/1111.jpg" alt="Tregunter Tower 3"*/?>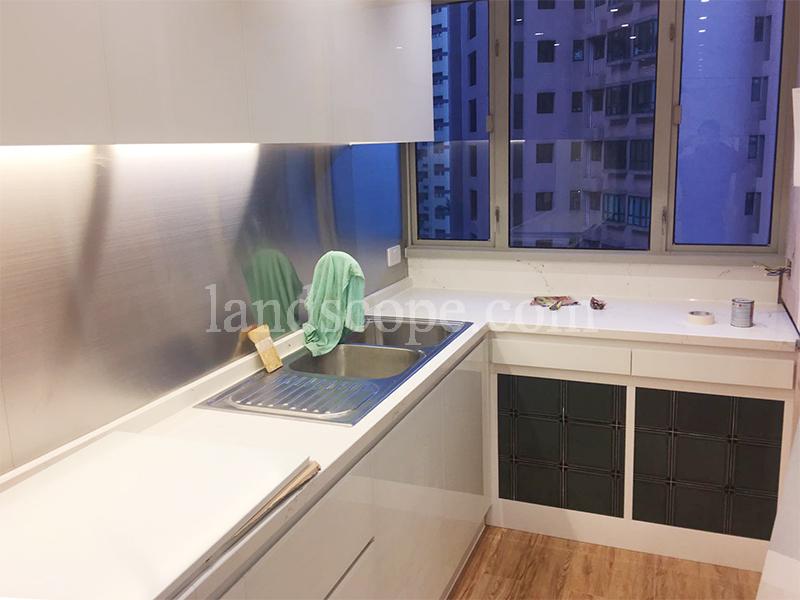 Kitchen 8 of 9 photos
/*img class="sp-image" src="data:image/jpg;base64,/9j/4AAQSkZJRgABAQAAAQABAAD//gA+Q1JFQVRPUjogZ2QtanBlZyB2MS4wICh1c2luZyBJSkcgSlBFRyB2NjIpLCBkZWZhdWx0IHF1YWxpdHkK/9sAQwAIBgYHBgUIBwcHCQkICgwUDQwLCwwZEhMPFB0aHx4dGhwcICQuJyAiLCMcHCg3KSwwMTQ0NB8nOT04MjwuMzQy/9sAQwEJCQkMCwwYDQ0YMiEcITIyMjIyMjIyMjIyMjIyMjIyMjIyMjIyMjIyMjIyMjIyMjIyMjIyMjIyMjIyMjIyMjIy/8AAEQgCWAMgAwEiAAIRAQMRAf/EAB8AAAEFAQEBAQEBAAAAAAAAAAABAgMEBQYHCAkKC//EALUQAAIBAwMCBAMFBQQEAAABfQECAwAEEQUSITFBBhNRYQcicRQygZGhCCNCscEVUtHwJDNicoIJChYXGBkaJSYnKCkqNDU2Nzg5OkNERUZHSElKU1RVVldYWVpjZGVmZ2hpanN0dXZ3eHl6g4SFhoeIiYqSk5SVlpeYmZqio6Slpqeoqaqys7S1tre4ubrCw8TFxsfIycrS09TV1tfY2drh4uPk5ebn6Onq8fLz9PX29/j5+v/EAB8BAAMBAQEBAQEBAQEAAAAAAAABAgMEBQYHCAkKC//EALURAAIBAgQEAwQHBQQEAAECdwABAgMRBAUhMQYSQVEHYXETIjKBCBRCkaGxwQkjM1LwFWJy0QoWJDThJfEXGBkaJicoKSo1Njc4OTpDREVGR0hJSlNUVVZXWFlaY2RlZmdoaWpzdHV2d3h5eoKDhIWGh4iJipKTlJWWl5iZmqKjpKWmp6ipqrKztLW2t7i5usLDxMXGx8jJytLT1NXW19jZ2uLj5OXm5+jp6vLz9PX29/j5+v/aAAwDAQACEQMRAD8A015NTIvrUaL7VYRcVnbQ6Bm3mjbUpXml20WGR7c0FalCZFKUpCIdtG3HFTbcdqNtICvtpMc1OUppWkMhIpMelSkU0rj60AR4FJTytJjFADabTicU2gBKp3/ymzb+7cp+oIq4apanxao392aM/wDj1Ai53oxilIwTSY4oGFFLSUCCkopaBhiilooAKXFJSimAmKUUUUAGKUCkFO70ALSUuKMGgCpJxqtt7xSD/wBBNXc1TnGNRsm9fNH/AI6P8KuAUgDpRilwaMUWEJgelBowaMUAJ3pDSmkNMBKQ0tBpCEIzTSMU6g0rDEpKWkpgJgUmOadSd6AIYP8AVf8AAm/nUtRQf6s/7zfzqagAAoopKAFrT0jUbOwcm606O7O4MGZsFfbuMVmUU07ahuaur6naahj7PpsVr8+4urZY+3oBWVRRQ23uCVgpetHSigBRS4zSdacBigBMUdBS0UARv9+P/eP8qcBTHGJI/TJ/lUtCHcSkp34UlMBDSdqXrSUCCkooNAxCKsWNjNqNz5EBjD4z+8cKPzPeq5puB3oA3rzwtcWNq0819ZfKhYp5nJP90eprBozR2oYJWCmmnU00DGxnhv8AeNPpkfKn/eNPpMAooopgGKMClooAKWilAzTsAmKMUuKXFIQ3FJjNPxRimBG2cfjRWxaXmjwWyCfSZLi4GMsZiFY59KTUdTs7uAxW2kW1rkg+YpJbjtTSQX8jIxTSM9uaf+FIRQMZikp5FIR60AMopxFN70gEpv406kPFMDTiGVVvUCrKrUVoN1rC3rGv8quRx4FBBGVpypxU+ynBOKAIPLpRHVkJzRs5xiiwFfy/YUGMDtVjZSlKVgKhi70wxmrmzimFKVgKbJxUbJV1o81GyYosMpsnFMIq0UqMpSArlaaRUxWmFf8A9VAyI8VS1T/kGTH+7hvyIq6wOaq6iu7Trpf+mTfyzSEWSck0U2Nt8SN6qD+lLQNhRS0UwCg0UhpALRSUtABRR3oFMApaSngYoENAzTqO1OA9KAADmnY44oANP28YoApXIAu7Aj/nq4/NDVsYPSrN1q0ijT1NpYsI7lBk24yflYcnvS3Mxu5jK0UMZxjbCm1fypu3QRX2ijFSbaNtILke2kC5qXZRtIoC5CVphBqYjNNK5oGREU01IRTSBQIbSUuKToKQxKKMUUAJSUtIelAEUH3H/wCujfzqaoIekn/XRqloAdSUlLTAKUUlFAC0UlLQAU4UBaco9KBABS7acBzT9lADNtLtqTbRsNAyu6/vI/Yn+VP2+1Odf3sQx3P8qkCUCIdtNNWCnFRsmDTGQt0pvSpWHemFaAGGkzSkUlACUlHvSUDDNFIaQnFADsikJpKTHI+tACREbPxP86kqKL/Vg9M5/nUlAxaM0lLigBaBSU4DNOwCinUnSnAUIQYoAp4T2pwjNADMEUY9qmWM07yqYimwpQM9qmkiIKjHejyqBkOKaV4qYxnFRkEUAR00/WpDjNMPWgYzNNNOJwTTD1oAPakOKD0ooA2tKXdptsx/uAflWii1S0cf8S9F/uO6/qa01FMzG7acFp4XinAUAM2Uu2ngUuM0AR7aNtSYoxQBEVppWpsUzFAEBXNRslWSOKYwpWGVWTmointVsio2SlYLlNkqN0q2yVCy80hlRl9ar3CbraZfWNh+lX3WoCmTjjB4NICpZtusLZvWJf5VMaq6Yf8AiVW3qE2/kSKtkGkMbRmlpMUCFpKWkoGGKWiigQdqAKAKcB60wAHFLQBTgM0AAFPVc0BalVaBDQtSBeKeqVYhtZZiRFE8hHZFJx6U7Bcy75fktjjpdR/zI/rV4JUOpwvFbjejKyTxEhhj+MVdC4JGO9FhXIglHl+1T7KXZQK5AY6aU5qztppWiwyqyYqNl61bKDvUZXvSAqlaiIxVtlqJkpDK5ppFSsuKYRzQBGRRTiM0ygYGmmnGmmgRDCf9b/11apelRQfemH/TVv6VNigYUtJ0opiFooFFIBcU5RTRxUgFABTwM0KtTKtMBoWpAlPVM1MsdOwrkQj4pwj9qnCZ7U7ZTFcpNH+9iHu38qlEXHSpWT99F/wL+VSheKEhlUxVCyc1fKVEyA9qAuUGTnFRlSKvNH7VC6etIZTI44phHerDpioSKBkR60GnHrTKQxDSUpptMGLSZxRSEcmgQkX+qX1p46VHGf3ae4qShD3Fpw9aQUopjFFPApoHNSqhOMUCALxUqR+1OSPOMVYSPoKYrkSxd8VMsRPbipkjxUyx5PNMVysIaf5QqwE4p2wUBcoPHyMDqaTyvarbp8wo2UBcz2i61E0XtWmYhn+lNaIelIdzIeMjqKhYYrUkh/OqMyYNAyqwzTKkNRt1oAQ9abml6Uw0DOl0lQIZ1/uzt/jWmoFZ2m8T3qf9NA35itNRxTMwxSgUtFMQAUtFFAxaSkooADTSMU4n3ptIBpFMIp5prdKAIyBUbCpTTSKQELLxUDJVoioyKVhlRlqFl+Ycd6tsOtRFeaTGY+mKBYhP7ksi/kxq0QRTLBTtvVP8N3J+uD/WrBXipGQ4pOlSEGm4zQA2ilIooASlFJSigAFOxQBT1HNBIgU1Kq4oVeakC0wBVqRVoUVKq07CFVMVPBLLA2+KV429UYg0wCngUxFfWrie506Rp55JSm0rvOcfOKtEfO31qnqa50u64/5Z5/Ig1dHJJ9eaYBilxS0uKBDMUhFSYpMUARFaYVqYimlaTGVnTrULLVsiomWpGVGTNROmKtstQstAysRimHrVh1qJgaAGU09DTqaaAIIfvz/9dT/IVLUcQ+ef/rp/QVKKACilpRQAlLSgZpwFITEA5qVVzSKuamVaYDlWpVXnvSKuanVcUxAi4qVVpVFSAVVhCBadtp2OKXFMCFh+9j/4F/KpAtNYfvo/o1S0WGMIqNl56VOaYwoEV2WoXT/61WmFRMuRSsMpOlQOnNXXXrUDrUtFFJhimGrDrioWFIZEfem1IRTelMBvakPSnU08Kc+lA0Igwi/QVJgU1PuKPYU8UAhRTlFIoz1qVFyaAFVMmp0Q8cURp0qyi4qhBGlWEjApEXFTqKZIKvrUgFAFOFMAC80uKWjNAiJ1ywo20pOWpKQxGKioHkOOABUrc1EwFAFSQsc5NU3TJNX5Bk9KgdevFIoz3SonHNW3WoGXk0DK5FMNSEc000DOlsvl1O7H99Fb+YrSU1mQnbrBH9+E/oa01qjMfRSdhRQIWiikP1oAXNJQDiigYlIaU000gA0w040w0ABprUtNPWgBpFMIqQ0w0AQsOSaiYVZNQuKkdzLtBi81JM/8t1f80FWStQQjbq+oL/eSFv0I/pVoipGQsMDpTCvNTlaYy0guQkCkxUjA0mM0BcYBSge1Ox7U4LmgBFXJqRVoC808CgQoFSKMU0VIopoQ9VqRfpTFNSCqQhwFPFMp4OaoCC/G7Trof9MX/lU8R3RI3qoP6VHcfNazL6xuP0NFm26zt2PeJD/46KALAopM0tAhaDSZpM0rABppp1NoYDGHWoyKlamEUhkDLzUTLVhhURBpDK7CoXFWmWonXmkFyswphFTstRsDSGVo/wDXT/74/kKlqOP/AF0/+8v/AKDUuKAEFKBRTwMUAIo5qRVpFqVV9qBMcq1Kq00DpUoGKYh6rUyio0HFSjiqQDwMU8dKaKdVCHilpoNGaAGsf30f0b+lSZ4qFj+9X6H+lSA0AOphpc00mgBppjU8mmmgZC44qBxirJFROOaQyo65qu61dYVA60mhlVhTCKmZeajIpDIyKY/3W+hqSo5eI2+lAxyjgVIo5pFWpFWgY5VzU6J0GKai8VOo6U0hD0Wp0FRotTCqJY9fSpVqNakFMQ+lFNFOFMB2aCaSkJoENP3qKbn5jS5pDGsaiapGNMPWgCFxUDrmp3qJhSGis44qu61baq7r3zQUVGXNRsozVhxUbLkUhm4Tt1e1P95XX9M1qCsq4+W8sn/6a7fzBrUHSqMyTrSUCikIM0uaSkoGLmik5oBoADSUUUAIaYacTxTaAEpppx9aaetIBpPNNNONNPWi4DSMCo2HepDUbdKdhmcAF12T/btFP5Of8atEVWl4123P962kX8mBq2RmoAjPemkcVIRTSKQERUUmypdvNIRjvmgZHtp4FOAo20hCAU/AoApwFMBAOalHakUcU9R0piAU8U0U4VRI4UtFLQAEblYeoI/Sq+nNnTrU/wDTJf5VaUfMPrVTS/8AkGW/PRSPyJoGXKWgUtMQlGaKKAEPSmmnUhoAbTTTqaaQDDTGFPNNYUhkJpjD2qUimEc0rAQlaiZanYVGy0hspIp+0XA90/8AQalxTVH+lXP/AAD+VS4pANAp4FAWngEUBcAtSgUgFPApiFAqVRTFFSLTQEi8U8UwU8VQh4NOFMFOFMB9FNozQA1j+9X/AHT/AEqSomP71f8AdNSUAKaaaUmmmgBM0080tNoGNNRtUjUxuKBkLComHFTNUZpDK7LxmomHWrLCoSOaQEBFRyD922fSrBWo5F/dmlYYqrk1MqikUZNSqOlMByDipVHFMUVKvrTAetTColqRTTESDpUgqIU8GgQ8GnA0zNKDVAPzTSaM00nikIaD8x/nS0wdTS5oGBpjGlJpjHikBGxqNqkNRmgZGw4qFxUzVGwoKKrg0xl71ZZcmoyOKLAaF+dqQv8A3JkP61rdzWTqX/HjIf7uD+RrUU559RmggeDijNJmjNAhaKTNGaAFpCaM0maBi0maSigAJpppaQ0AIaTvQaSkA00hpaSgBppjmn1GelDAoXPy6rprdiZU/Nc/0q3iql98txp7+lyF/NSKudzSGNxSEU/FGKQEeKMDHen4pKAG7aAKfijFIQlLgUtKBVAApy0lKKQCinCmjpTh6VSEOWnUwU7NAhynDr9RVPTOLBF9Hcf+PmrQ6iqthxDKPS4lH/j3/wBegC8KUGmA8UuaYDs0lJmigBc000ZopAIaRsZ4Ofwo496aaAGmkbpSmmmkA01GwqQmmnnvQMiI4pjAVKQKaelJgU0H+l3H0j/kal20ij/S7j/dj/rUuKQDAuKeBSgUuKAACnikpaAHDk08daYOtPHY0wHinjpTBTwapCHClpo60tMB+aXNMpSaAGk/vR/un+dP7VFn96P93+tSZ4oAdmmZ5pSaaTzQAhNBozTTQMQ1GTzTz0ph6UDGGmGnmmGkAxhUbLUp9qbikMi21HKuE/EfzqwQBUcq5A/3hQMUDninrSgUoFADhTh2pB1pRTESKakB71EvSpATTAkBpwPFMBpwNMQ/NOBqPNKDQBJmmMaM8daaTQA0Hr9aWmKev1p1AATTCeKUnmmEikAxvSmk4pTTTQMYRTCOakNNPNMZGRxTSMjmpCKQjNAy3erus5lHdD/KrVq++0gb1jU/pUUo3IynoRTdLbdplv6hMfkcUiC8DS00UZoAdmkJpKTNADqKTNJmgBc0ZpKKACkNFIaQCfSkpSaaelIApKDQaYDTTG6GnU09KQGdqnywW8hH3LqJv/Hsf1q8w+Y/WqWsj/iUzN/cKP8AkwNX2++31pDuNopcUUxCGjFLRSAbiinUuKAuNxzS0YpRQAlOFJSimIKWkpaAFBpwptLnFMQpNVbI4a8HpdP+uDVmqtpxc3y+k+fzVaALueKKaOTS00A7NITSGigBaQmgmkJoACaSimmkAHrTTSmmk5pAIeKaacRTaAEppp5ppoGV1H+mzf7if1qUCo1H+my/9c0/mamxxUgJiinYpMUAJTqTFL0pgKKeOlMpwpgPFPFMB5p1MQ6lpMiigB2aWmZozTAb/wAtR/u/1qTrUWf33/AP61IDQAuaZ3p2aYTzQApNIScUhPFNPqaBgT70wmnGmk0hjSabS0lABim4p1FAxuKZIOE/3xUtRyDmMf7YoEOApaWigYClFJThQA4U8GmClzTAkB9KduqMGlzQIkzSg0wHinA0wHZpjGlqNzQAIeKcTUSngU7PvQArHNRk0uaaTSGNPWkzS0nFACUlONIaYxuKTGKdSUAXn6VBpJ/0Hb/cldf1qw3TNVdNOPtSf3ZyfzANSI0hS5pgPFOpiCikzSUAOzRmm5ozQA6kzSGilcAzSGik60gEpOlHeg0AITSGikpgBpDSmkpAUtVG/R70f9MWP5DNWUbfEjZ+8oP5imXSb7S4TH3onH6GmWDb9MtG7mFP5CgCxRRRQIKWkooAKWikoAKKKU0AJS9qSigApaSloAUUUlLTELVW34v74f7UZ/NP/rVZqrEcalee6xH9CKALg6UZ4pBzRmgBc0uabS5oAXJpD1o5pDQAE000tJQAlJRRSASkNL1pDQAh6UlGKKQEA/4/pPeFf/QjU9Qr/wAf7e8A/wDQjU1AwooopiDFFFFABS0lLQA4U8UwGnA0AOopKWmAuaKTNFMBhI83/gP9akFRZ/fH/d/rUg6UkAuaZnmnUxj1pgLnNNzzSUlIYE+tJR0FFIYlJS0lMBKKKXFAAajcfMn+9/Sn0xv9Yg9z/KgB9LSUtABS0lLQAtKKbQKBj6XpTM06mA4H1p4PFRZpwOKBDyajc8GlLZFROeDQMcp+UfSlzTF6UpoAUmmnrQTSGgBO9FFJQMKKCaSmAdqaacaaaYGg3SqVkcaher67G/SrrdDVGH5dZlH9+EH8jUCNJTTs0wdKdQAuaSikzQAtGaQUUALmkoooAM0hopKQgJpDS5ptACUUUUAFIelLmkNACbQxweQeKo6OSdGtAeqptP4EirwOCD71Q0njTtnTZNKuPTDmgC+KSgD04ooEJ3pTR1NGKAFpKWkpAOpKSlpgJRRRQAvWikooAWiiigA7VVTjVJv9qBD+TMKtVV/5in1tv5P/APXoEWxRSA8UZouAtGaSjNAC0UmaKYAabQfSikAUUZpMUABooooAbRTqbQBAP+P8/wDXD/2apqh/5f8A/tgf/QqmpALRSgYpKAEopaSmAUtKBignFACAZp4ptLQA6jNJS/SmAtJk0ZoJoAj/AOWv/Af61IOlRHmU/wC7/WpO1ADieKjz707tTD1oGBpKKKQBQaKODTASkNLRQMSkpc0UAJTG/wBan0NSUwgmVfoaAHdqWj8KWgBKKdSYoATrS8d6AKU0DDpRmkxQKAHUtNp2aYATxUTn5TUh6VE3Q0AOB4opBS0ABNJRRQMKSj8aSgAooozmmA00lOptMDRPSqLfJrMHP3onX+Rq/VC7+TUbN/8AbKn8RUAaAp1MWnUCFopKKQC0UlFAC0lFJQAd6M+lHU0lAhKDRRQgEpTRikoYBSUtFIBpHeqOm8fbk/uXb/rg/wBavmqVlxfamh6eajj8UH+FMC4KMUoFFAhDRijFLSAbRS0YoADRmiigBMUo6UdKKBCd6XNJ0oFMYtLSUtIQ01VfjU4veBx+TA1bqrNxf2vukg/QUDLI5paQClpiCkpe1GKAA02nYpMUgEpD0pcUlMAopaKAEopaMUgG496CM07FJigCsR/p6+8J/wDQhU+KiK/6fH/1yb+YqcL3oAQDFFO20mPai4BSUu2lIoAZTsUYpcUwEpcUbTRigApaKOaACk/Cl5oOaAIsfvD/ALo/nUlMI/efhT8UAHfFMPWnFKTbzigY3vRTttG32oAZilp+32pNtADaMU7HpSEUxjaAKXFLtzQA0ikP+tHH8JqQrTduZPT5f60AFLinbR7UAD1FADcUmKfhfUfnRgY4IoAbijBp4570oQ9gT9BQBGRSVMInI4R/++TR9nlPSGQn2Q0DIaUDip1tLg9LeX/v2aeLC7PS1n/79mmBVPSon6Vo/wBl3zA4s5z/ANszSf2LqT9LCfr3XFAFEDig8VpDQtTP/LjN+VB0HVAP+PGX9KAujNNNPWpbyGWwGbtDCOxes99V09Ot5ED9aQy1RVH+2tM/5/Y/1pja9pS9b1PyP+FAjQNJmsw+I9IHS8B+iH/CmnxJpI63J/74NUM1M80hNZf/AAkmldrhj9IzSHxHph6Sv/3waYHT1S1EYNvJnlZl/nWj5MnZDUVxaSTQlBG2cgjj0NRcB2OeKcKlS1uJOUhkOfQVOum3p6Wsp/4DSuhFOir39l3x/wCXSSmPp15Ghd7dlVRkk44ouBUpak8lx/DSGJwOQPzpXQ7MZSU1pEU4LCk8+L+9+lF0FmPpMUiur/dP6VftdLuLsZjaPH+02KV0KxQxRg1ur4ZvG/5a24H1P+FPHhW7PW4g/WndCOfwaMGuiHhS5/5+YPyNL/widx/z9xf98mgV0c5g0mK6X/hE5v8An8j/AO+D/jS/8Ik/e8X/AL9//XoC6OZxVSBCuq3no8cTD8Miuy/4RI974fhH/wDXp6eEYgxZ7xyxGPlQDigLo5TbRiuuHhK273c35Cl/4RO073M/6f4UBdHI4oxXX/8ACKWf/PxP+Y/wpf8AhFbHvNcH/gQ/wouF0cdijFdn/wAItp//AD0uP++x/hR/wi+nf37j/vv/AOtSFdHGBaNvpXaf8IvpvrP/AN/KX/hGdM9Jj/20NAXRxJBo2+1dv/wjWl/3Jf8Av4aB4c0sf8sZP+/hp3C5xG2lC813H/CPaV/z7t/32f8AGnDw/pQ/5df/AB9v8aLhc4XbS7TXdjQtKH/Lmv4sf8aX+wtK/wCfJPzP+NK4XOD25qCWItc20mPuFs/iK9E/sTSv+fKL9aeukaYvSyh/Fc0XC559tHfijA9RXoY0zTx0soP++BTxYWI6WcH/AH7FFwuec/L/AHh+dB2/3h+dekC0tB0tYP8Av2KUW1sOlvF/3wKLiuebfL/eH50mF7EV6WIYB0hjH/ARS+XEP+Waf98ilcLnmeBSYHv+VemkIB91fyrL1NwsLYA/Kk5WKWpw2PalCFuisfopqSWb96ee9dBoU/y9aTmPlOfFvM3SCU/SM/4U8WVyelrP/wB+zXoiSEqOafvpqRJ5yNPvD0s7j/v2acNLvz0srj/v2a9E3GjfT5gPOxoepNMsgsZ/lUjlcdf/ANVSjRNTPSxl/T/GvQN9JuouK7OCGg6p/wA+b/iR/jTh4e1Q/wDLoR9XX/Gu73Um+i49Thh4c1U/8uq/jItL/wAIzqp/5d4/+/ort9/vRvpXA4oeF9V/55RD/tpTh4W1P+7AP+2n/wBauz30b/encNTjh4V1E9Wtx/wM/wCFOHhO/wC8tuP+BH/Cuu30b6LsNTk/+ESvT1uLcf8AfX+FOHhC7/5+oB/wE11O/ml3ii4anLDwhcd7uH/vg/404eEJe97H+EZ/xrpvM96PMFFw1OcXwaM5a+/KL/69PHg+PvfP/wB+xXQeZRvFFw1MAeD4O97L/wB8CnDwhaDrdzn8BW7vFG8U7hqYg8JWPe4uD+I/wpw8J6aOstyf+Bj/AArYLik3ilcDK/4RTTO7XB/7aUv/AAi2lD+GY/WU1qeZTTLigdmY1z4e0uGJmEcuQP8Anqa5KbykuWRV+UHHXmuw1a62W789q4J7nfOcsOvpSuy0jq9I06wukBmtw592NbqaFpA/5cYv1/xrD0GX92MGukSXiriSyMaLpQ6WEP8A3zTv7J0z/nxg/wC+Kl82k82qJsNGmacvSxt/++BThZWK9LO3H/bMUebR5lAWHi2tR0tYR/2zFKIoB0giH/ABURl96PN96Y7E4WMdEQf8BFLlR/Cv5VW82kMvvQHKi1vo8z3qp5vvR5nvQFkW/MPrSeb7mqvm+9IZfegOVFzzD60nme9VPNHrSecKB2Rb8z3qGabapOagMwxWZqd8sVu7E9BQwSOB8d6nvuVjB4Ga89muMk9q0/Eeoi51CRs9DjNc48uapRG2WhJk5zUVxJjvUaPkGoLl+aVtRX0uKZRuGTQZ8HFVd5zmms5JrSxN2W/P+tL9pOepxVHzKRpD06VSiF2fTQAHapFGTgd6iBqzAveuI2LMA24Aq+p4qlGOauL0oJFNVbwbrWYeqGrJ6VFKNyMPUEfpQwOazlQaY4ytOAyg+lD/AHSKzNDInHzse9Vs1duV+Y+9UXqkBYgauk0afBxXLQtitrTJdsgpCsdpG+RUwY1nW8uRirQeqRm0T7qXdUO/3o3e9MVibdSbqhL0m+gLE++l3VW8yjfQFixvo31X30hk96AsWN4o3+9VfNFHm+9AWLPmD1o3iqvm+9Hm+9AWLXmCk8yqvm+9Hne9AFrzKPMqp53vSeb70AXPMo8yqZm96TzvegC75lHmVS873pfN96ALnmUvmVS833o82gRd8ygSVT80UeaPWgC55lHmVT82jzaALnmUnme9U/O96Qy0gLbSe9YurzYibmrjzcVhaxP+6bmkxo5uWXMp571u6HPjHNcq8mZCeetbmiykYFSM7uKX5RzUol96y4ZsoKnE3HWqRJe8z3o8z3qmJfegS+9AFzzKPMqp5tIZKALZkpDJVUye9NMmO9MC35lJ5lU/NpPNoAu+Z70eZVLzfelEnvQBc8ykMoqp5nvTTJ70wLnm89aQy1T83nr2pDNSAueaPWjzRVDzh60edTA0POFJ5oqj5w7Gk86gDQ833pPOqgZvek8/3oAvGak86s8z+9NNxjvRcZo+fTHn4qgbn61DLc4XvQFihr96FgYZriklzJ1PNaniC9LfKCRmufgkzKMk0ItI9B0KTEINdEs3HWuU0hysKitpZjjrVolo0/P96Tz/AHrO8/HpSGeqEaXn+9L53vWYJ/enef70wNAz+9N8/wB6z2n96Z9o9zQOxpGc+9J5/vWabj3pPP560Aafn0nn+9Zhn96PPHrQFjT8/wB6aZ/es3zxnvTTcAUDNP7R70huKzPtA9aY1zigDRkusCuQ8U6uIrVwHAPStG6vtsTHsK848T6mZpSoPFNK4tjm724MkrOcYNUC+afK+WquDzVshluMnGar3BxIBUsWRGefeq1wf3nektxvYZu96YXoqMnJq0iBd2aR27UmaYf0q0hH1CnJFXohgCqUIyRmrsdcJ0lpO1WV6VVSrKnigkcelRH7wqQnio2PzUAc190sPRiP1pGGRTpvlup19JDTSeKzNChcjk1nScE1qTjOazJh3oQhsRwTWjZy7ZBWXGeTVu3fD0MDsLWbKiryycdawrOX5V57VppJx1ppkl0SUvmVV8yjfTuIsGSkMlVi9NMlAFnzaDJz1qoZPek833ouFi2ZPemmU+tVTKPWmGYetMLFkze9Bm96oGcZ60nnj2oAvmYdzSecP71UDOKPtA9aBWL5mHrTTMvqao+eMcmkM/PfH1pAXvPHqaTzqoG47f1pv2gf5NAGj531o86s77QPWjz8UAaXnUed7Vm/aMnpS+fQBo+caXzzWcJ6DPj0oFY0fOo876Vn+fS+efagLF/zvpR5x9qoefSeeaQGgZvpTTP71Q84+tIZzQFi48/HWsHV58o3NXXnOOtYWrTkgg9KljMRnO48962tIk5HJxXPF/mrY0yQhhzQwR2UMvyjk1YWWsqKU7RzVhZT60IRoeb9acJfrVDzDinCSncC95lHme9UxJmgvQBaMtNaWqxeo3k4oAt+aMdf1ppm9xVPfR5n1oCxc84e3505ZvpVDzKeknPencC75v0pplqvv9KaXoAn8zn8KRpKrb/mNNZ+KYE/m0ebVTzM96TzPr+dAy75po80+1U/MHejzKYi55p9qaZfcVUMnuKa0mOhoGWGnx3qNrgg9aqySgDrVdph60mNF83HPX9arXV1iMnP61V+0e9Z+oXWIz8xoGkYmq3JknIz0qtaHdMKrTy+ZMST3qzp/Mo69apFHa6e+yFee1aAm96xbaUKg/xqz569jVIk0vP46mmmc+tZ3nimtPz2pgagn56mpPOGOv61kCfnPFTCfK5poVi+8/vUPn/5zVGSc4/rURnb1oGaX2j6UhuOR0xWZ5xIzu/WmGbHVv1pgapuKabjnrWWZx/fz+NJ9pX+9+ZoCxqm49TSeefU1lG5U/SkNyPegDTMxHU/rUUlxgHk/nWebkH1qrPdEK3agBuraj5UDfNz9a88v52lmZya2NZvmcMuec1zcjliTWkUZtkMnXNMpx9aTFDJJ4v9WKq3A/enIq5EMIPpVSf75oiN6IgppPNOxmmN6VaIGk55ppp2OOKQjNWgZ9RxdjVuOqsfQVZTpXAdLLKnpU6Hiq6GplNBJKTUbU7PFMNAHPXw26hOPcH9Khz8tWNUG3UGI6MimqueKze5aIZeazZxkmtGToaz5vahAVl+8RU6E5BqDo1SKelDA27OQ7QM1qpIfXFc/aPg1rRvkChCZfEh9aN/vVcPRvPrTuImLn1phkPrURk96jMnvQBMX96Qv71AZPek8zHegCcuB3ppcYqEye9RNLjvTAVpBk8mm+aKpyTYc/NUf2gdc0xWL5lGOKQS1QNyvYn8TR9oXH3qQWNDze1IZaoG4X+9+VIblaALplx3pPM+n51QNwg7Gm/aEPQH8qLgaHm+uKTzR2I/Os77QPQ/lSm4GejUAaPnDj5hThMPWswXOOzU8T9+fxNAGmsvPFKZeaz0nJPP86kaXvQIuecPel84GqHnn2NHnZ//AFUgL/nUnne1UfNJ6H9KPNPr+lFwLvne1IZvwql5pPT+VI0rdKm4Fh5jjrWJqcp55q68j496xr9ye/OaAKBb5s1r6axBBrFBGetadgeRzSBHTxSHA5qwJfc1lxv8v3v1qdXH96gLGkJPl6mnLJ7/AK1QVxj71PVxjr+lFwLwk9/1o83/ADmqquPf8qXePei4Fgy1FJMAB0qPcKhlemIm8/jOBSedxniqocGl3gcUAWfPP+RUsUp55/SqPmfSp4nHrTQFvzDTWkNR7vemM/vVASLJ8xye1NeT6VEHG5sntTHfigBxk56ik8yoDIfWk8zPf9aBlnf70b/r+VV/NHrSGQ/3qALHmcd6Y0lQmTPeo2lxQAs0xHf9aqvOaZcTEL9apNMeaRSLJuDn0rK1O5O081I85Ge/vWNfTlnIpoorbjv5POa1tNXBzx+NYqElh0rbsgQg/qKsRto4CfeGB6U/zuPv1niXI7cUvmH1ApgaHnDruqN5gDyx/OqXmtz81RmTn7woHY0UmXszVYEylRyax1l5+9+tWkl+UfN+tOwizLKv+1VczDPQ1XmlGOpqv5wH8RpgXzMPQ015VyM8fjVEy570jSAj370DL/nL1xx3yaiNwqvjjBqn5vFMZlboMUCNH7QOuRSNcDPX8qzjLjA60plA96BF03IyBxWdqF2FjYhvypWuAOozWPqNyWQqAAc1SJbMu8m8yQk1SbI7VPMc9OlQsOK0IISMUoHrT8Z60BcdqTYEsYIQVUn/ANY1Xk+6KpzD961KLHIrkcUwjJqU03Az0q7kIiCik2+tS7aQrVp6CPpxKsx+lVU7VZSuE6WWUNSqagU1KDQSS5ppoBpGNMDE1gYuom9YyPyNUM8Vo60MG3b/AHhWZmsnuWthkhqlN1NXW5ziqc2OaEBTP36cD6UjffpKALlu5D1pwscDmsaNvmGa0oX4pAaCt704k+tVlfjmpN2R1NMQO3HWoy3HWmu3XrURb60gJC/vSbveod1G6mBMW4qNm6mmFqYzU7iKlwcSHmq6zDvj86ddSYft0qi7c5HWgC8ZF9vzpPNX1FVBIMZxTxIcdCffFAFoSCm+atQBz2B/Kmlm70ATtLimefmq7OcUze2OMfWgRZ87Hejzc9zVXcfak3H1FMZcEo9acsuKpBiOhFPQn+8PwpAaCyYI5qUy5HtVFG4FT5+XPNAiTf3zSmT3NVt/OOadu96AJ/MPqaQyepNQ7vf9aQkevH1pCJi/vSM+MZBqHK/5NIzIBSAdI454P51lXj5OMVedkA5rMumBNMCAcmtKzYcHiswda0bRhgHFK4I2I34B4qdXz1x+VUBOq4yP1qdJQwzmkBeV+Ker1VST3qVX9qQFkPS7qhD+9LvpgSFqhlPHf86UufTNQyucUgG7sNinZqs7kYNO3nGf61VhE24egqeFvpVHcfWrFu+SBx+dNAXs/SkLe9RhvcU0tz1pgKG/eN9KZI+eMUgP7xue1Nfp1pgRs3NNLH1xTSeMZpueetIZJupM+9MzRmmA4tUbsB3ozUbnigCvdOAp5rNd+vzVcu2xGeKy5HyaTRSGyygA/NWTM5dzzmrU8nByeaoE5aqiWTwglxitiA4Uc4rKtl5zmtFDgYzVCJzJgjmgvz1qsxJccmnU7AS+ZjvTSw7moWYA4phbmgCyGAP/ANerUbjyxWWGx71aRyUHSqEyaaQd6rmTHYUyV+ai34pATiXPSmmTPFQh6Rie1MZMWwM0nmexzUJY4FBLCgkc7nf0OKGkwOQfzpm44xUMjsvQ0CY+SUBTwM1k3D7yevWrMjM3XmmG3yOTTTsZSkZsgqIjvWhNbFULDnHWqZGau9wTuRBeeKUDNOCmnhOaLlJCqvFVZk+c9KvYxxVeVPnNKIylsFG32qxs46UmytCbFcL7UhWpymO1IY6q9hH0glWEqulTpXEblhalHSoVNSL0oESA0Gm5oJpiMzWlzbRMO0n8xWPmtzV1zpzH+6yn9awc1nLcpbCE8+1V5uDmpyeagk9utCGU3HzU2nPwaZQBInWr8LcCs4HnmrcLdKlgaCMdwHGKnzVSNyCO9WM8UCI5CRmoS3rinSnnvVcn60wHl8U0SnPOKjJHrTOM/wD16YFgvxUTOfWkLDFRMw7YoAq3bsGzk9Koebycn9as3jDAJxj6VQLrnoPypoRJJLgABv1pwlwBlvxquzDI68e1HmH3p2EWvNHrSmX/ADiq4kPXmguTwM0holaXg8fjtqHzj/dOfpTGZsVFkk0WET+Yf7ppd79gfzqtk+tGSe9MZY3t3x/31T1dvb86qd+tSA/7VJgXUZ8dV/Opwx29RVKMgAZOatR4YYpCAk/3hShuOtMkG1sUA0hEpb/appPvmmbhik3CgY/cM/eNIxGM8/nTN3Q45pC/GeM0AI7DB/xqhMeelWnfA6iqshyaBXI065q/bHjH6YqkuM1dgOPalYRaYErx/KrEGQoqBCM8mplbvSGW0J61KuS3BqsGqeJvnHpQBNhgeopcn1pm75qCeKQDifeoZTx96nMeKikPy00AxgD3pBgL1ppakyfSqEOyKsW5+eqe41Pbk7x2oA0M8UhNIOlI31pgIP8AWN9KSToaQf6xuewofHr1oAgNCjJNB4NHbNAxp69aM0hoNMBCajcjFONRtQBRvGAjPPWsiWQc1rXmNhxWNcMBnkUy0UJ3yeDUS8nFIzZJHanRjc2KaGXrbAGathqrRnb3qTdgcUwJTgnPQ4pA/wCNMDZFJmmA1/v5ppYZNNdjk81CzEmgZPu+lWkYBB9KzN3vVlScUyWySRwSeai3VHIeetM3H1oAlLc9RSlgB94VDk+tK3SgB2/Jpd2Kh470GmJkhfA61XlfJ6mlJHrULHOaCZbClvu/Wp2IBH1xVSQ48v1qWR/lQ/7eKRztkkbBmmi9GrKmQRzsnvkVcgfGpzp0yM1S1B9s4kHQHmmnYcXYMGtPRtHuNZvVtoNqADdJK3RF9f8A61Zw5AI6HmvRtHtBpOkrHtxNIA8hHUueg/AU27Gk5cqNOw0bw3aR/Y306O4fywWllyWbPf26dqi1T4e6Hqlq0mkM9ldAfKC5aJvYg8j6iiKVRq7DIJ8jH5GtSC9jszbo5/eztwoOKlSaOeM3fc8ZurGeyupbW6iaKeJiroex/wAPeoDHXpfxCsILy1h1W3H72E+XKcfeU9D+B/nXnmznpWq1OmLuisY+OlIY8Vb20hjzVJjsj31D0qdarQnMaH1ANWErlNGTLUq1ClSLTESUUlFAirqI36dOB/dz+Vc5nNdPcLvtpV9Ub+Vcqp+UfSokVEcTUMg9KkzTHqRlOQVGetTP39KiPWmAgqzEcdO9Vh1qaM4NIDQiPI55q0TxVGA5YVbJpAyGVsZqszZqWY8n3qqxpoQrHmj0qMnmlByKYEzY28VXdu1TE5Sqr9TQBVuyNnT8aztyk1fugTGfastgQaaEyTdTS3PekwT060scEs0myNSzdaYh4Y464o3GrsWkSEZkkVfYDNUCOKGgGlj1qMtz6VIQMdaiYAHg0AIXo3Y6UlGOKBAGOetSKzHuKjHWnjrxQBYQnPJq3Ex4xmqcYx/9erkIAFSMWYt5h61Fk1NOAHqIAkgAZJ4AoJAk4ppNaMelyNzIwT26mqUqeXI6ZB2kjNJjuRA4oY8U7FBHHFIRXbpUDDnFW3U81XZSTQA1BggY5q3GDgVCq5arUa8dKYEi5qYZx1qNQewFShcUASoDgVatwdw5qugGOtWbcAt/9ekgZJjk0tHencUmAxuneoJOlWGAxUMgyKEBXpCD6Gn4+uKQD61QiPBBqWAneO3NNwKfGPnH1oAvjOKCKFpaoaIhnzTx/CM0rjil58w/QUrA7TQBWIxQwwlPZTngUkikKBjtSAhNGKXFGKYxhpjD0FS7aYynnmmBnXo/dMcVg3IwCa6G+T9ya5+4U8jt3oKRmkYbOKmhHzZoMeWxUsceB/jVDJ16U4e5pFXjrTwuRQMQHHHH4UHgGnKgI4zSuoCHigCozc8/pUbMATUzLioWAzTGRbzmrIY7arEDNTbhtGcCmQMdjnmkGT3prNk9aA2fegaH80HOOaQdKcSCtADAMHFDGkJ5pjMBQIRzgVAhy3TrSSvn8KbEfnpkPYfN/rUHfinSt+7U+r0yTmdSfpTZD/o2fRqRzMVTjWSemVNUpXEqyc/xGrrf8hIn/pkT+lZS7hvJ6ZpjRueGbVdR1SCGTmOH95J6bV/yBXoLyFp0BznmU4H5VzfhKwMOjNPjE17JgZ6+Wv8AjzW68ygzzZ4GEHtilLVkTk27EFhM1z4jvAD8scKx/iTk1U1fU3g1yG4Zv3cB2hf8Kk0JlgS9vJnVQxyWb0rCEn9peIpX+cQwpuUN/M0kjO9kdzqdzbajoc6QTRTCSI7ih6GvMtvcmupjQwpLNESCsfzD+8PeuaxzyPwrWJ1UXdMaE9qNgqVRmlK+1NG57RYtusoW9UFXF7Vm6Q27TYfUDFaKmucpky1IDUa08UySSikFITQAHnI9RiuRHyjHoSK63uK5SUbbiZfSRh+tTIqI2kfpS0jdKkZWcDNQMMGrMlQMKBDKlj61F3qRO1IC7B96rZ6VTgPzCrbEAUDKkzDcRVdjUsrAsRiosigQw0q0pNC0wJVyVP8ASq0gO6rKHnFV5epoEU7jJjNZTA7vxrXmztP0rKYZPXkU0DG7T7/nSq0kZyrMpPHBwadg0hB+lMRu6eS9khZizDIJJyetYW01taSD9lbr98/yFZOzNNiISvao2X3rSttPluPmyFTOMkdfpTjpcbPsW7TfnGMc/wA6SBsySKPxq5d6fJbYYsGQnGRxUMVtLMdsaFj7dqAIMDNPXHStA6S6QvI8igqCQAM5otdMkmjDsQinpkZJp2C5VTAOOauRY49amfSzFEXVw+BkjGOKjiXj3qdgH3AXeDg9BUSnDAgcjoRV02rzygRj+EZJ6VL/AGfAgZXufn7cgY/ClYVyTT5GkgbcxZg38RycYrLuc/aZeP4z/Otm0s2tjIC24NjB71lXCf6TLx/Gf50PYaK+Gz2pDmr1vYNOhdmCIP4iOtTLpschwtyjEDsM/wBaVmIx3BOeaiK81qXlkLYJl927P8OMVVjt3mk2xqWNFgIFUk96sovHeri6aqYElwiN6VM+msse+NhIMZwB/KnYCkq8dKkAxSheelW7a0efoMKOrGkBCg4q1bLyeO1TJYx52/aEznGMf/XqZbJ4tzDDLjrQkJkIFPC8dKkjiZ22qMmrYsWEZdmAIGcAZosBnMvNROvy4rTWyaRdxO304psunsF+Vwx9CMUWYXMkrSeX7VYMfJByKfFatK21fxJ6CgCoEGacFGR7GtD7BHux5656Y/yaSbT2iTcvzAdfUU7MBqrxS4FOA4FO2+1MCLb+8P0FKV4NP2/P+FTR2ryjPRfU0WAolcmmyYz05rSFnGzYEyk+gH/16qT2zxSDPK/3hRYCkRz0o21M0ZzVhbAlNzuEHuKLDKG2mleK0xYKwOycNj0FVprd4jhh9D60DuZN6hMLYrAlQnIxXWS2ctxGdq8HuelZd3pTQRq2/ezMBtC96ZSZznlnninhcVux6I7JmSQI393GagvNLa2i8xX3qOvGMU0h6GYoqQA1dtdLkmUSMwjQ9MjJNWZNHdUykgY+hGKdh3RlBeaV84xgVIqUjLn6UAU5B7fnUDj2q66EVXkTGaYFPndTsnFKR83PekfpTERMeaFOeKY7UgcZoEWF70maWNS6s3YVfj0XUJkV0s5SrDIJGM1m6kY7s0UG9jLc4zUTtx1FbZ8M6o4/1AU/7TjisjVtOvNJMS3SKvmgldrZziqjUjJ2TJlBrVlF3yx5oRuarGTmlWUetWZt6GgeeajJzaMM96WJ9yD2FIo/dlfXNI5mDn/Sg/H+po0mzW/1BbbOATlmxnAqveP5VuHz1AWp/DGpLZ6m0pIxITGfx6U1sC8j0FWW3hYIu2ONfLjB9MVn30jQWSrn/aP41NPKC8URzjdtOPzNQamwmCEdGBOfepMitIpbSIdhOGlOV9eO9QaNARHqdxjl5lhBP90Dn9TU9232OytoieiNIx+vNT2ieVodjhcNMWmYH1bkfpimiGiQtt0+7OcDYR0rmFXIrpbkmLTZvlzkYyeMVzoArSKOrD/CxyqRTtv4U5O1SFeM1R0HqWhNusCP7rkVrL0rD8Pt+6nT0YH9K21rmRTJlqQVEvWpAaYh4pO9KDikNAhM1zF8Nuo3Cj+/n866eub1VduqSH+8qn9KmRUSsKU9KBSmpQyu4PSoXFWXGagcetAiGpVH503FPWgCzb8uKtuDtNVrf7w9KtsPlNSBnP8AeNIsUkh/dxu3+6pNPk+9iuo0mQjSrcKcfLjjjvVJBc5ldPvH5FrP/wB8Gpk0e/Yf8ecv4gD+tdbuYgnJ4pN4OMKxPfcMU7E3OZTQ7/OTAFP+04H9adJ4evWJIWHPp5oro2dVxuKpuOAC3U+g9TTgeR9aLBc4WOwkvLgW8YUSNkfMcAY61cTwXMeXvbcfRGNT2Y8rW4gOnmMP5106gtgdyaEDOYTwVGD899kf7MP+JqZfBliPvXc7fRFFbdrcreWyXEDSLG+cblKNwSOQenIqYbuAX+X0xQIzrPwzp0ERUNOw3Z5YD+QrmPEGk22mTwLa+ZskQkh2zgg+td1ZyPNCzSQPAwkZQrkEkA4Dcdj1rmPFS5+xt6bx/Km9gW5k+dGlmNkihhHwCwyDisTY28FQ27PGOua14NPMo3uSqnoB1NI90kPy2sa47sc8/wBaGCEv1BsHIBwcdR7isdC6Z8tmTP8AdOK3blS+mEtySqk/pWQsZobBGrGymxV2+cCPLd88c1mvc3Er7jIU9lOBWnCn/EqP+439azBHnsaGxI2bEtJaRszZbnn15rNhQkgDOT2FaWlR/wCjNx/H/QVDaRfvo+P4h/OhgjQuU+y2nynJCjn3PesXbkkkknuTXQ6lH/ozDj7q/wA6xxF24/KlIEWrBt0BUkkqe/YVm3Cj7TJx/Gf51r6dHjzPw/rVOePNxJ/vH+dJvQZZ8jzrBUHBKLWaUlt5B8rI46Vp2s/lKI5Mlex9KvNFHMmCA6n8ae4tjDvpUnWIr1AOR6Hip7WAW9o0uMsV3Hn8qdd2PkkFeVbpntVwRE2QAHJjxj8KXUDCw7sWY5Y9Sa1rS4jS3VHYhhxyCaqrCalWGlcLEYiM90wQ/eY8+1aFyPJtdkYwD8vHamWsJW6QFSDzwfpVu9jzAP8AeprYDHjTJrdsGMkJ3feXg/41mogBrT01cCXp2pR3BiNB5Ep2EgEetXUCtAC3TbzTJ1zIv+7U8YH2XHsafURQmmkLfJwPpT4XMqEMPmXqfWkkSnWy/vD/ALtJMGVLyECQP/eHNTi3aK22R8vj9afeLnZ+NTTAiFtuc+1UIzPsM39z9RWgsZ8kK4ycYOarbpP77f8AfVODSYwHY/jSTSGQNHtdgOgOBTFU72HarGOTnr3pMUXAZHFvnC+oq1c5SNUXgHj8KZbj/SV+lS3inCHHrT6AU4xsk388elTTvG8LKrZJ9qTHymo9hbOAT3ouAlpbhmMhHA6fWmXmWm29lq9ar+6P+9VW6X/SG/D+VPoPqVYiYpAwH4etaE0ImiI/FTmqe2tOMfuU/wB0UIGYY3iRFDsF3AYB4602+zFDuVRuzgE9vep5EyCKk1CHdCB/tf0NJMo5p2nLEmWXn/aIrQchrIyMA3yZI7HjkU17cHtVgQ40xh/sN/WmmNnNTXU8ku4yMnbCEgVsaW5ltTvcsQ3c5OP85rImiIPFaWjDiUYx93+tNXG9ilcIPtU3H8Z/nUBGauXCn7RNx/Gf51D5Z9KQypIntVaVMDpWi0bd1qCSFs9D9Kq4GQ6nOcVC+70rTktyM9BVV7Vm4Az9KaYmZTlsnmoi59a0zpdy5O2CQ/RTR/wj2pSfcspyD3EZNO5NmUp7trXTVZSN0jHB9BXouk6r/a+h213bKS23Y64yVcDBB/nXC6h4Z1uUIsem3bIowMRGuu+H8d9pmkX1hf2stuomE0fmLgtkYI/QVy1IKSuzeMmtDaCXjEjyHHpkVx3xCS4jGmiaIqGDlW9cY4rvmuFJJ5IxzxWHr+jnxLbR2kUkcUsEvmK0p2jBGCM/lSpckZLUc7uJ5JzjIpVBzXoifDNiP3usWSfQlqsx/DexQZl1qI4HJSNjXXdHNY8+tcncPapypDD8a9Fh8DaJF839qzsCP4IetTHwf4fX71xfPj0VVpXMnTZ5fc2/n2kiE444z60mjaBqMU1vey20gsHwzS8YXH616Xc+FfDbwlHiv3UDgecF/lWdeajYafbxKJljijUKqE5O3+7jqaafQzmnAgyr7ZuTtUkY9+tNlVSi5XI2gfnVGwvoL0XC28ckaBv3aSfeUHtx2qxNdLJcJGrA/MAcHpigxuWri3+0zSIMfIm1fxGKddlYRBAnPljYPwGKggv0i1FN7Lg7pGBGeAMD9ajy0jQHOWly+PY0IbjoW79CNNA++CACB3JrFh0fVGHGn3Jx38sitnWJBb2PJIfeqJzjOKl+0TvtZppCCO7mtVsdFDZmamg6qRn7DIv+8QP61J/YOog8xwr/AL0yir4LMPvEn60ojZjjYc0jpOj8Pti4mX+8gP610S1y+hPjUQv95CK6hawWwMlXrUgqMVItMkcKKBSmgBp6Vz+tDbfxtjhov5GugrE11fntmx/eWplsNbmavNPIyKagweKfipKI2XioXWrJGRUbrQIr7acq0/ZT1SkA6Hgg4q6VJWqqL3xV6MZQUgM+VMMRW7o7Z05B6Mw/Ws2eHjIqayv0soGjeN2O7IK007CZqMbW4ufNEjtLYlgwUsApZeQR/Fx061PDKk8KTR7tjjcu5Spx9DyPxrKOvA4xBKQOmccU065KxJFu2fdh/hVXQrGo6x3FwIZbZmERWZJHT5A/Yqc/eH04zTopXkjDvA8LZI2OQTgHrwSOetYp1m6J+WBR9XNIdTv9pYCIAnAyCaVwsROPL1pT02z/ANa35DNsIg8nzNw/12duM89Oc46VysjSPMZXcmQncSOOfWmS6hqTNzeuAPRR/hRewzr2aU3IbzYvI2nKkHeWzwc5xjHbGaJt0kLJFP5Mh6SBA+38Dwa4o3N+/wB6+nP0OKYHmDh5LieQDqDIeaLisd8nVX81lUA5THDe578Vz/iMxtHAgkRnV2yobJxis1LkbQPKOPTfTZNjj5IFRiclh1NNtCSLksRaKRVHJUgVjiyldgojYZ7lcAVpx3TIgVk3n1zSS3LuuEXZ6nOaG0FmNktibIxHJIQdO5FZj2ckQVnXG7oO9a0dyyRqpjyQMZziolOZTJKgfjgE8ChsaHQWx+wBOMshx+P/AOusxYRWyt0AMeTgdvm/+tUZMbOjeQoC5yB3pNgh2nQlbfkdWyKgiiMUozyUbt3xV5LkKMLCAB2B/wDrUM6yLxEqnOc+tFxFuaNZVx1VlFZb2UiOV2Mw7ECr7SvFJjGVwOKBd/8ATP8A8eobQrMjtLcxIxYY3Y49Kr3dqwkeTYNnrVtLhwWLDdnoM4xUM0kkv3jx6DpSbVh2I5rUeTHIqj7oB4/Wktg0cq46McEVbS52oq7M4GM5pRMgOVgUH1FLQCO/TMKjvu6U61+eEDuvGKjlZpWy34AU2MtGwZeD/OnfULCy2Lb8xjIPOPSnw2RDbpAAo5xU63RxzHk/WmSytLxjC+lGgakBf/SfM6c/pV6SMTRYHcZBqkVwen0qaGR4uOq+lJMCt5ZB5GKvWKbI5XPAOP0pTMjHLRA/U0yaZnifoq8cU9hExcSMWB47VchAMAB6HNZMEuVxwa04i32bIU5wcYFCeoMqygqcEYIp1upBLngYwKkbzpB/x6s59lP+FDQX8ihY7SRR64oQFS5kDSYB4Xj8asxyCWMH16ioRouoN1g2/wC8wFSx6RfwndvgXPZpBQrgQtbup+X5h25p0Ufl5klwAvrVsWk4P72a1T/tpn+lJLZRuNr6jEq+iqTTsIzGkDOTjGTmpWgdULEjgZIzVkadZL1v3Y/7MdWSliVKmS4bIwcJQvMDIjlEcwb0FX5NsqYz16EU8WOnk5FveOfrirMUEEa4SwmI/wBuSmtAMkwygY2/kaVsW8LbiC78fhW0E9NNjHu0maPJZjk2doD7jNOwXMO1nXcULDnkUXijiReexxW+sUwxhbVP92KpV88DmQf8BjAosFzklSRjhY3J9kNabQXC2+1YJWbbgbVNbuZcf62T+VMaJ3/5ay5/3qajYLnNDSr+Q4FrIM924q3c6ReSxYWFc5z8zgVq+XNGOVL++aTzc8FfzNFkO5gf2BeH7wgX6yiraeH5TaGJ7iAEqRkZPWtLcoYnYMelO84D+HH40JILs5lvB0bn59SQeyRGrlj4VsbZW/0yV846RgVrsysR8oH9ad5mBwn5UKwNswZvDWliVzJcXbEnJA2gc1GNC0UHBS9Yj1lAB/IVuSqzqcRHJ71RbYD/AK2MevzjigdyoNI0ROmnyP8A785p62OkJ93SLc/77Matrb78FWDA9CuTmpFsZG6I5+imgZUWOxj5j0uyX/tnmpBcbfuW1qn0hWrQ06XvFJ/3zij7Aw6gD/edR/WnqBW+33I+6yr/ALqAU1r69PW4k/A1O0MMf35oF+swqvJPYRqSb21B9CxP8qQIq3N1clDmeQ/8Crm0uCutlZZG2yoUJZuh6iuimv8ATCDu1CP6Rws1ctryyNJbz6IZbuRXDSRyWm0EA9mzxWdSPMrGsNGa7SLKDk446dvSqbSAXCK38fA+tVZ9UvI0wNEuQOcO7qv8zWadT1IRgnTUyOQ0tyP6CuNUppp2N+aNjsY7WQjhD+VTiymI+4ce4rzK/wDFFxFcvBJc3HmDqqyHArKm8SyOPmMzfWU/416KicbZ66LFo5nd5woxjYzAL9aR2tYgS95bLj1lX/GvF5Ncd+fIGf8AabNQNrMxGBBAPTjNPlFc9jlkhuIZDazRTBeCY3BArj7/AE17e5UMluzS7toDBZM+xxz+dYnhfxF9kvLiO4uI4I5UGM8DIPH9a25tatL6VENxbSKD8pYhgD70rWZz1Lt2INO0iWC84spbaAqwkkkYZOR196WwskeEMgJLEjd7Z6/lWjG9rBbubq9sfIx8wM3GPTGeR9KxtU17+1YX03R4xbQcq9yBgsnovoPfrVGSg29DCu/EEB1DUmgTerKLeB9wAUDqfequl61c6W6yQ7ZQBgrJyP8A61V5NEtrZAkdy+7/AHQRSCxYr8ksbHsOhP51acbWNuSWzNjUfEEepWixSRFG3hjl+DS/8JbdKgCvAgUAALEDgCsKW1mhGZInA9ccGqpGOxraNRRVuVFqFtmdC/jC/Y83bgjuqAf0qFvFF9Lwby4/76xWER7VJGORTeIl0S+4aj5nt+kSbdRtmz94/wAxXYL1rhdOk2PauOoYZ/Ou6H3q4UbMkWpRUa9alXpVEjh0paFopgMNZGuLm3hb0kx+YrYbrWZrS5sGP91lNSxrcxkFSYqGI5FWBzUFDSKjP38CrAFIy5GOnvSYEOO9PC5p2zHSngVICKtWouwqECpU4xTETFQRVaWHHQVcTBFEkYKmgDNKc9KTbzVkpjPFM20ARBalK/uOn8VLt9qlwPII46imIpFarOvJxV1gOnf2qEW7ueI5D9FNK4FcR0GPjpV5dPum+7bTN/wA1MukX7j/AI85R9QBTAz1jwOlP2VqJoeoEf6gD6uBUi6BeY5MC/WSizFcyPLoKdq2x4fm/iuYF/M04aAv8V8n/AUNFmFzC2UbeOlb40K2By15IR6Kgp40awX70tw35CjlYXOeC+1OC98CujGl6av/ACzmb6yU8WOnL/y55/3nJo5WK5zeKev+8K6MR2KnC2UGe3GalRogPktoF/7ZijlC5zc4JlPzdh0pgidjwHP0U11XnuOgQfRRS/aJv75H0p8ornMLZ3D8LDMf+AGpDpl4w4tJvyroTNKesjfnTS7nqx/OjlQXMNNIvj/y6sP94gf1qVdHvccxxD6yCtYknuaSjlQXM3+xJz96a3X/AIETTl0T+/eRf8BQmtDilosguUho0A+9eOf92OpF0uyHWWdvwAqxkUU7IRCNOsB/BM31kpws7Ff+XUn/AHnNS4J7H8qdsc9Eb8qAIxDaDpZRfjk04GNR8ttAP+AU8QyH+A0fZ5D2A/GgBomkHCJGPZUFTo88i7RJtOO3FRi2kHO5R+NIV8rlpv507iENtdk5a6cfTNIbKVvvXMp/Gp4LtJQQHDY4z6fWrFCSYrszv7MQnLPIx92pw0yAc7Sfqav0VXKguU10+3U58pakFpCOkaflViiiwXIhAg6Ko+gpwjA6U+inYVxm0UuxadRRYBu0Y6UYHpTqM0ANxS0UUxhSUtFACU140f7yjPrTqTNADPIj/uCnCJOyr+VLmjPNKw7gEHt+VLt96Nxpc5osO43YD1rOutCsbnLCPyZD/HFx+Y6GtImkzRYLnO/YdW0mEx2b+dbDJCxcFfX5T/Ss19Yvi5UyOSOoyQR9Qa7SoLqytr1cXMKyY6MRhh9D1osVzHGx6lDM5WfzZGH3j5zZH/ARUo+yzpvSJSPVm/8Aimq7qHhGKf5oH3Y6CQ7WH0cf1rDuNOvLCUbwSV+75ow34OODS1RSfYumGM/dit8+20/40wo45CYA/uof/iaoNPOXGbqeNj/yzlYjP0I4q6JY3bY0aA4zueNQD+LMc0JpgMZ3HVmH1yP6ipYJypzkFedy7+v/AI8aQeU3zKYyf9koP5KamXcF/iH/AH2f6ChoY5nhmCo6feHKbdw/Misy80OxunyoeJh3iJx+IxV6QKeGJz7qf6tWfcBI8iN/Kz1KmNf55ppDOf1Hws8i5ZIrvnA+Xy2H4muRvvDnkOVSR4m/uSjP6ivR3vGICp9n9yX3H9FolkSYKixTyhjjAhIA9zxVktHkc+nXVuTvjJH95eRVQrzjFep3ujWygsP9HY8A7uv4E1z95ogxkw+fn+KNcEUrEHDSx7hUlvbrnoBWzc6GQCySFMdVcdKih0u6UbhFvX1U5pAiFLVSQdq1sWSLDC2MciqohdFG5GH1FW1BS3J7DikykY19nzc8e9Vd2atXmHkxn6VUVTnoaaEWIbqaLiOVlHpnI/Kp/Ot5gPtNpE/+1H8jfpx+lVNu2gHHfP4U9QJn0+xmH7i6eJv7s68f99CoZNHu7YrIVWSHP+sjYMp/EUoLE8KzH2WrMVrevkQ2tySf7qGrUZPoLQ9IgO0Z/uuf5130R3IreoBrgV4knX/az+YrurA77G3bOcxiueJoy2oqQU1RipFFUSKBTsUAUtMBjCqGpJv0+4GP4M1pEcVGW2KSFB9jSYHJxADp0qwqE/dUn6CugWbA+WOMD2Wni4fsQPoKzsVcwVtpT92KQ/8AATUq2F03S2k/Ktrz5SPvmjzXP8ZosguZI0u8P/LAj6sKkXR7s9RGPq9aO8nqT+dGaLILspLo838UsI/4FmpV0nHW5jB9lNWB1p2aLIm7Ik0+JDzck/Rak+yW/eSQ/gKXNGaYDPsNl3WVv+BYpRaWI6WxP1Y0/NHJ7H8qABYbRfu2cX41IGjUYW3iH/AaaEfsjflTvKkPRDQIDK+4Fdq4HQKMGhLqcEo0nI6EDGaUQyf3R+dBt5OPu/nQAGaU9ZGpN7/3m/Oni2fuy04W3rJ+lMRDk+p/OkqyLVe7sfwpRbJ/tfnQBW4pMkVc+zp/dP50v2eP+4KLAUt2R0x9aT/gVaAhUdEX8qdsA7D8qLBczcHtupViOciM5PU4rSCUCMCiwjPWJ88RkfhQYJs5Ax7E9a0tgo2j3osBQW3lIyQB7Zp32Vz1ZRV3A9KXA9KLAUhanu4/KnC1Hdz+Aq3RRYCr9kX1Y04Wyeh/OpyM45ozz1p2AiFsn9z9aUQIP4FqTNGRRYQ0RL/dX8qUJ9KUnHQUZosAbcd6NoozRmiwBtFJhR/+ulzRQAbR6VHJErgggVJRQBhXlnLDJ59sxVx6d/Y1PYaos58qQbJh1Q9/df8ACtN0DAg1j3+mh/nThhyCKVrDNgEEZByKWsG01N4HEN22D0Eh6H/e/wAa2kkDjjg+lUnclokopuaM1Qh1FNooAdmkpM0UALRRtb+6fyprMF+8yr9WAoAdmiqsl/Zxf6y8t1+sgqs+v6TH97UIT/ukmgZpUZrFfxTpCHAuJH/3IjUDeMNPH3ILp/ooH9aLoLM6Amm5rmJPGkKg7bCT/tpKBVV/HDZ+W2tV/wB6Yk/pRdD5WdjmlzXDt4xvn/1Yth7LEzVG/iTWXGQ8yj1S3AH5mlzorkZ3lLhvQ/lXnEutau4+e7mUf7U6IP51A1xeyjL3S49Wu8/yqfaxGqcj0tnVPvOi/VgKRJo5d3lyI+Ou1s4rzBlCjdNe2yg+u9q09M8T22kCO0WdZfMkwFMewbj7nv6Cl7SJXsmd/RmmKSVBZSpI5U9qWrMx2aayq6FHUMp6qwyKXB9KMH0oAyrrQLSYHyv3Wf4cbkP4Hp+FYk+h3Fkdyx5i7hfmQ/h2rrmdV+86L9WAqFr60j+/eQL9ZBRYpNnJh7QBUmE8MYPAikIX8qshNPkGUkiA9Xy39a0bm90F33yXluHHdG6/XHWoW1zQIcf6YDj+5F/9ahIdykLeFptiS24H9/yPl/OqjGYh9juu0cYtc7voa028WaMn3Tcv9ExUL+NNPH3LO5f6kD+tPQepiyxalLwq6i3+7FtH86qyaJqM33re+Of786itx/G8PPl6ax/3nH+FVn8c3A/1enwL/vMTTuGpkjwpfSMG+yLuHQvcc/oKmPhDWpg26dVB6LvYgD8uasS+OdTAyFtox/uE4/Wqz+MdZkzi7jUjrsjHFHMFmN/4V3qD5L3kfzDBAiPT8TVmD4bzom03R/BQP61nv4k1uTOdQmAP93AxUDarqEmA19cH6ymlzC5DZPw2kOd2oqq/7Qpp+G9go/0jWVUd8YH8zWA80rk7ppG/3nJqFsHq3QdzSuPkOj/4QXwpD/r9Y3Ecn51p3/CO+A4MeZctKf8AroefyFcuXjUfeUY96ja5hX/lov50czDlR1wg8A2/3LIy49VZqcNW8I24xBoaN9YR/WuNN5Djls/SmG9iHZiPpVczHyI7ceL9Nh4ttDiXH+yg/kKY3jy5C/udPgT/AIEf6VxDXy/882P44qNr9h92MfQmlcOVHR9LqX3VSK7PQ236TB325H61xkn/AB+Jzw0ZH5Gut8NsTpzL3WQ1mtwextqKkFMUVKBVEiiloApcUxDcVG6kqQBnNWAuelO8nHekx3MwRSZxsNSiGT+7+tXRAoJJ60/yh71PKO5SFvJ7fnTvs7/3gKu+WPSl2D0o5RXKQtj3f8hTxbL/AHjVsKPSlxRyhcqi3T3P404W6f3asY9DTsUWFcgECj+AU4RDsg/KpsUuKdhEXl+wpdhp9FFgG7D60uz3NLmjIosFxNgo2ilzmigBQo9KXA9qbS0xDulFNooAdxRxTaKAHZpM0lFADs0maSigB2aM03NLRYBSaKTNJmmIdmkpOaBSAXNNYN/CcH1p1GaLAJg9zRRmkoAXI70tJTc4PH5UAPopuaXNABmlzTaM0AOzScHrSZooAdTWUEUUUAZt7YLKpIWspLi4019rBpIB2H3l/wB3/CunKlh0NUbuzEik7aGguUrrxFbWVtFPIGnSUkK0WP1z0rPfxtEBlNPkI9XkA/pVe+sfIl3gRsAcsjkYP+B964u80eea7lcJFsLkjdMOB+dK7HZHYy+PHXpa2qf782aozfEKYdJ7CP6DdXLLoJHLy2MfuXz/AEqZdGgU/PqdsvskbN/SnqFka0nxAumPGoj/ALZW5P8ASqkvjW9f/l71F/8AdTaD/KoV03TV+/qdw/8A1ztwP5mn/ZdGQEYv5Tj+8qCkFivJ4ku5esd8/wDvzY/rVb+1rmRyGtAAeheYsTWqn9lqMjTS3H/LSdj/ACo82zDZTSbJceoZv5mgoxmv77tHZoPfcaibUb//AJ+YFPokX+JroxqUi/6u3tIx/swLTW1S97Sqn+7Go/pQFmc79p1KbGyWc+0cJ5/SnCy1mY8Wt/Jn/pmwx+db/wDaN845u5vwcj+VRmaZx800jfVyaNB6mQuia0RgWEq+8hRf5mnDQdYGdxt4Sww267UcfhWkeev60nHPQUaD1MtvDl6R82o2aY/6eGbH5CmHwuz8zaxD9FSR61WkjHV1A+tQmeInLygY6Yb+dAamYfC1rvx/akrHH8Ftj+ZpV8L24yHv7th2ChVzWp9sgHO/J+lMa+i6AMR3OKAKA8OWIUhpLyQD+9NwK0tPsLLTbiO4hty80bbkaaQvg+uD3qI36Z+VG/PFIb89o/1oGdOfFeqkfLNGn0jFRP4j1h/+X1x/uqBXNHUJOyLTTfT+iAfSndisjoG1fUpPv305+j4qB7q5k+9cTN9XNY32ucn7+PoKja4lPWVvzo1Ga77m+8WPuTUbBQDnaPrWQ0pPWQn/AIFTCQfUn86AubBeNeC6D8aY11Co/wBag/Gsry3Y4ETn/gJpRa3BPEDj6jFAXL5vbcH/AFmfoKY1/CB/ET7Cqa2tw+cRHg45NPGnXR52qv1aiwXJjqMYOBGx9MmojqH92M8eppw0ufvLGtL/AGUx4a4X8Fp2C5B9rO4sY1JPAyelJ9rl7KifQVZGlxg/NO+O+BThptr3aRj9aAuUjeTngSAf8BqNrmXODKRWoLG0B/1JP1Y04W1svSBB9RmgLmKZ2bkysfxpuSegZvzrfEcaAkQoD9KQMR0wPwosO5hiORukTn/gNPFtcHpbvz7YrY3H1pMk9SfzoEZQsLo/8sgPqaf/AGbcd2jX8a0c00kmncZRGmt/FOv4Cj+zUHWdj9Fq7SGgDTn4nt2Pqwz9R/8AWrp/DD5S4j9CprmLrhYm/uyKf6Vv+GXxezJ6p/I1ktwex1idakFRpUorQzHDmlAycCkA6VOiBR70ACKFHPWl6mnYFFADaKUjmk5FADqKarZHII9jS0rCFpaSinYBaXpSZpQaVgFpaSkJpgLRSUZoELRRmilYBNvOc0yeeO2gaaZ9kajJOM/oOtSUAkHjimBm6dqU2ouzpZSxW4OBJKQpP/Aa0qCSetFFhhRRRQIOccHFJhsdQT+VLRQAAn0o3YoowewoAM0uaQrjrgVE88CffniXHq4FAE1GfeqMmrabEfn1C3Hr84NV38S6NH1vkb/dBNAGtSVhP4w0hOjzv/uxmq0njexX7lpcv9cCi6CzOmoziuRfx0v/ACy04/8AA5f8BVd/HF4fuWVuv1YmldBZnbZorgH8Zas33fs6fSPP9arSeKdZk/5fAo/2YwKOYOVnpGM0bTXl0muarLndqNxg9g2P5VUkvbyQ/PdTOPeQ0uZD5T1ppET70iL9WAqCTULGMfPeW6/9tBXkbB3J3FjgdS2TQiDAYdMd+v40cwcp6k+v6RFndqEPHoc/yqu/izRU4Fy7/wC7GTXnBO0ZPAqMv1+ZfxIpXGoo9Ck8a6Wv3Y7l/wDgAH9arv46tl/1dhM3+84FcKbiIDmVfwNMN3AP+WmfoKLsOVHav47l/g05AP8AakJqB/HGoH7lvbJ+BNceb2H/AGz+FMN+naNvzFF2FkdU/jHWH6SRJ/uxCq8nibWZP+X9x/ugCuc+3N2iH/fVNN9MeiIPzoCyNyTWNSk+/qFyf+BkVVe5nk/1lxK31c1lG6nPQqPotNM056yEeuKANIknqSfqc0m0VlkzHrI/50mG7tn6miwXNQsi9WUfjTTPEOsi/nWbs9eaURE9FJ+goC5eNzACD5g/AVHJdx4wpY+4WoBbyE/LE5/CpBZzH/lmfxNA7jhfKqgeWxI9xQdQ9IvzagWEx7KPqacNPk7yIKaQrkf26U9I0H6003c57r+VWRp/HMo/AU4WEXd3P6UBcp/abg/8tMfQCkM0x6yv+dXPskCSIPnOQepqwtrbAZ8oE+5JoHdmQWY/edvxamYB6nNbghgXkQJn6U8BB0jUfhQK5hBM9EY/QU9YJW6Quf8AgNbgY9sflRvb1pjuY4tLlukLfjUg0+5P8Cj6tWnk56mjk0AZw024PVowPrThpbH706j6Cr9IOaAKg0qLvcMfoKcumQDq8h/GrYFLQCKwsLRf4GP1Y08WtqvSBc+9SUpFAEWyNfuxIPotLuIGAAB7ClI5puMc0ygLN60xsk5JNOxTSMGgCC3JMYPqT/OpjzUduMQL6nOfzqWgBuKDTj+tNPegBOtJjvS0UwEx7UmB68U4036UgA8A1HUhHy0zI+tMBpx9KUUlITSAUjtTelKSMdaQ9MGmMSmtTqYaANS8/wCPSTH8OG/I1r+H326vHzw6sKy5xvtpV9UP8qsaNLtvbJ/UqPzFZLcZ6CnSpQPSo0GeKtRoFHPWtDIcibRz1p1JmjNADqKbmjNAgozSHNFACnmkxznvSFlX7zKPqaie7tY/v3MK/VxQBPmlzWe+taZF96+h/Bs1A3ibSE/5eS3+6hNK4WZrbjnGPxpwOawH8XaYo+Vbh/omKryeM7YH5LGZvqwFF0OzOozRmuPbxnICRHYKAf78pNQP4x1BjhIbdPwJoug5Wdvmlrz9vFerv0mjX/diFV5PEOrSfevpfouB/KjmQcjPScH0pCQvUgfU15bJqV7KSHu5z9ZDUDSu/wB+R2+rE0uYfIeqPd2sf37mFfq4qu+taXF9+/gH0bNeYHB7A/Wl4xwKOYOQ9FfxRo6f8ve7/dQmqz+MtKX7ouH+iY/nXBE44prOoHLKPqaOYfKjt38b2uP3dlO31YCqz+OJD/q7BB/vSVx5uIR1lT86Z9rgH8efoKV2HKjq5PGuot9yC3T6gmqzeLdXfpNEn+7GK5w3sXbcfwphvh2ic/iKLsLI3ZPEerydb6Qf7uB/Sqr6tqDcPfXDA8f6w1km9ftEB+NNN3Mc4RB+dAaGk08smd80rfVyajOD1GfrzVD7TOeNw/BaQzTt/wAtG/CgDQAA6AClJ29eKyyJG6u5/Gk8s45/nRYLmkZEHV1H1NMNzCP+Wq/gazvLUHBK08REjIBP0FArot/bIezk/QUhvox0Dn8Kri2c/wDLN/8AvmniylPSI/jTFdDjfjHETH6kUw3zdox+JqQWEx42AfU07+zpB1KD8aVguVzeTHoqimm5nPRgPotXBp+Osij6ClFlGOshP0FOwXKBluM8yMPpTT5rD77Y+taa2kA7Mfxp3kQLyI8/U0BcyChPUn86asYDEHnBra2RgcRrUML41KZAqgCFD09zQFzPEDH7qMfoKkFpKf8Ali/5Vrbz60hYnuaBGaLCY/8ALMj6mnjT5cc7B+NXsn1NLSApDTT/AM9UH0FOGnr/AM9fyWrVFAFcWMI4Luf0pRZ24xw5+pqYmkJoAjFtb/8APIEe5p4iiHSJPyopQaYDgAOiqPwoBNJmjNAClj60mfeko4oGFFJS5oASjNFFAEbf66MezVOOlQE/v4/o39KnHSgBwxRSZpc0DFFFBNNJoAd2opBmlzQAlFBPNFMBRRSZo570AKeKDzRQaAGHqabTm64puaChMmmMxFOPSmOeD9KAI4OIEHtUtRxcRJn+6KkzTAM00mg9aTmmAuR3pCfekycUdaADORSZpTTc/lSAUng/WozTyOKZ3oAaeh5oBpKSgYpPNIaM+lNpgFNPSlzSZoGbvB4PfiqunyGOKB+hjbn2wasntzVO34EyZ4WVgPbvWSA79fFGlxAYd3PqEpj+MLQH5YZm/DFcOnQntTsgfxCjmYuVHXv4zTHyWb/8CcVA3jKc/ctIx/vNmuVM0YODIv5003MK878/QUXYcqOlfxdqDfdWFPwJqvJ4m1V+lwqj/ZQVg/ao8fxn/gNJ9qHZGP1p3YWRrvrepv8AevZQPQHFVzfXcpLPdTHPbeazmumIwI/1oFzL0CrS1DQulnPV2P1JNNwOuBVPz5j/AHR+FIZJm6yH8qLBcujFL3rPLOesjn8absz1J/OhBc0dwHOQPxppmjHV1/OqHlr025p2wDsKYFo3MI/5aA/QUn2uMf3j9BVfCn0pfLJ6Kx+goFclN4vZGpv2puf3Y/E0q20rDIif8qeLOc9Y8fUilYLkJuZeyr+tIZ5yP4R9Fqx9hl77R+NKLF+Muop2C5T82Y/8tD+ApCZD/G351e+xAdXFO+yRDguTQK5mmMnuT9TSGIegrT+zwDuxp3kwDH7vIoC5liIYxxTvLz2yKv2rIUYbBlZGXp6Gpw4A4VfyoBmUIGPRG/Kni0lb/lma0vMbtxSb2/vGgRRFjMR90fnTxYSHqVA96tbiR1NNoAhFgP4pAKcLKEHmUn2qWkzQIQWtsp6FvqTUgWBORAmfXaD/ADptJRcCYTleECrjpgAf0pDcSHqaipCc0XAeZWPpSb29TTSeKbTFYeWPqfzppJpKKBi5zSUUdaACkopM8UALVZDjVpPe3X/0I1ZqqP8AkKt72w/9DoAtUtJRSABRSUtIBaKbkUuaYCE0UUUgCkzRRTAKKKKLgLSUtJ1FCAM0UCkJpjFpKDSGgCM/65P91v6VYXoKrE/6QnP8DfzFWFPAoAd0pR0pKKAFNFJS0AJnNLmkooAXNHWiigAFLTaWmMXNJRRQA09aaaUnmmmgYhpknEbfQ08mopf9W3PY0IBI+I0/3RT80xeFUdeKdTAWm596Kbu46UgFJozmkP60lUApOaafwxSk0nAoGKTlfeoz1p2eKaeeaAQ3NIaDRSAQmg8UUlG4xKYTSt1pmaYHQZOM5qnGdt1dKP7wb8x/9arhqo3Gov8A7USn8jisQMq5DDU2Uu5UjIXJxVlUXHrVgW0Nxfv5oO5EBXnHXrVtbS2XnYT9TVBqZ21R6U4Edq0hDAp4jX8qeFRekaj8KBXMscnjJPsKcsbseI2/KtTI9BRvIoAzRbzH/lm1PFnOf4MfU1f3t60Fm9frTEUxYzdyopwsHP3pFH4VazSDmgCEWCDrL+lOFlCOrsTUoo7UgGC2tv7pP1p/lQDpED74oozzigB6soGAgH0pTK1N+lIelAhTIxOePypN7etMzQTzQApJ9TTaCRTc+lADqSjNGaVwCikzSE470wIbY4NwPSZv6VODVeD/AF90P+mgP5qKsUgDg0tHakIxRuAh60ZooHFMGGaBSA80vFAIWkzRmigQlFFJQAUtJS0AJRS0nSgQZopTTaACkpRRQAlVv+YsPe2P/odWj0qof+QrH727f+hCmFi31opKKkYUUUZoEFFJRQMWko6ikzigLAeKXNNJ5paAQoNFHSkzQAopKCeKSmMKKSjNACk9qaeRQTRzQIj6XCf7h/mKsoflFVj/AMfS/wDXM/zFWEIxTAfmkz70maTNIB/FJmm5pd1MY6im80jOo6sB+NADzzRnFQNcwjIMqZ+tQm/gX/loPyzQBczjvSg1nHUYR0DH3xTDqqLkCMn6mgDUzSZFZJ1ZyTsiX6cmm/bb2T7sR/4ChpjRrMQDyaZuzWZjUpD9yQfkKQ2moSEBnwPd6A2NJmAHJ4qvPNGFZS6AkdNwyaqf2TcPy06j8zUbaOIWE7T7ihBxjrzQBqD0pabnJyaXPGKAFpM4pM0ZoAM4opKD6U7DEJFFHak6+1IBe1MI9KdSZx1oAYwI60w1JnJppFADabu9KUg5pKBjSeOaYeacelRt9aAOiqpMdt/A395HX+Rq3VO74ltm9JMH8RWYApxqa5x88JH5GroNZ8h231o2epZPzFXVJxTESUA03JFJk0wH0bqbk0UgH5o3CmmkouA/NJn0ptLTAdnNGaaDS4pXELS5puaXNFwFoNJmkzQAUgoNFIApKDzSUxBS0mcUlAwJoNJRSAij4u7keuw/pU9V14vpvdEP8xU46UCF60tJQaYwpPSij6GgQdaOlHaikAGkopadwA0lLSUAFFGaDTEHWjNFJQAGg0UlABRRRikAE1WIxqkH/XFx+oqyaqyf8hO2I7xyA/pQOxazikyBRR0oEFGaKSgBaQ0tHPpQAhpuaCwHUqPxFRNcQp96VB+NAEueaWqpvrdf48/QZph1GIfwu34YoAuZzS1QbUhziE/i1RnUXP3UQfjmmBpUZB+lZf2y5f7v6JS5vpOglx7DFAGkTjjmgkL1IH1NZ32K9fqGH+89KNKuCPmZB9TmgC6Zol5MqD/gVRte26/8tAfpzUI0nB+adR/urTxpUA+9M5/IUARm9g+0bgzkBCPu+9OOpwoMBZG/SgWNqLnZhyNm45PvVlLOzX/lgD7nmmBSbVx/DEAfdqadUnbhETPsCa1hHCo+WFB+FPDAdFUfQUAYwutQcYVH/BKXy9Tk4xJz6sBWwZDn0pCx9TQMyf7Ov3PzuB9XNOGizH706L9BmtPcaMmgDPGjIPvXBP0FSLpVuOrO31NXOKSgLFddOtFx+7z9TU6W9unSBPyp+c0gPFADwQo+VFGPQUhcnsKbmkoHYGc+tMzz1pW6UymAFveoLg5jP4cfjUhqGb/Vj/eH86Bknc0Unc0UAL3opDRnAoAOfwo60hPFNJoGL0pufelPpmm5oAfuFNJpP503OKBC5z3opN1Jn0pjFOBTWHHHWjNIaQWGMMZJqInJqc46ZqJhk8UAdBmql/xbhhxtkQ/rVrrVa+XdZTD/AGc1mBFd/Kbdz/BOv68Ve6Vn3hDWDP2AV/1Bq/nLZJoEL9KKSimA7NGTSA4pc0ALSZopM0AOzRmkoFADs5opvSlzUgFO6d6TOaMYpgFH50lLnNGwCHmjpQaSiwgzxRSUUAGaOtJS0XASg0d6KQEH/L+e2YR+jVYHSq54vo894mH6ip84pgLRSUUABOaKOaTNAC0UnSloAWikooEFFJRmgBaSijNNAFJRRQAUGjIpKAsL9aPrRRQAlU7yaO3uLaaUkKA65Az1Aq6eetUr2CO5kt4pSwUlj8vXgUAM/tSAqNqyN+GKadUz92H82qxHptmoHys3+81TLaWq9IV/nTEZp1OUj5UjGfcmm/bbp/unH+6la4WJPuwoPwp/mEAYAA9B2o0Axc38vQzHPoMUv2K9k+8r8/3nxWwXJHXFJv8Ac0roZlDSLhvvGMfU5qQaQc/NOo+grR5Pem9ad7gUxpcPG6Zz9OKkXT7UdVZvqas4pKAsRi2tV6QL+IqRRGv3IlH4UUYoCwvmMOmB+FBkc96QikpILBvY9zTeadQaVwsNoo4oJ4phYgA/00/9cf8A2arQGKqr/wAfxH/TH/2arI700MdS5702jtigB2fzpM80Ug96AFooooASl5ozSZoAWikzRmmAGjIozSEigYN0qM08mmGgBp6moZsgIM9XFSk1DKctGMfxigB4paaKdQAU0jNKeBTSaYxT+FNJxS7iKQnOaQCUUlB4GaAA80w9Kdn0pp6mgBKKDSYxQAuaQ88Unem5xRcYGmilPSowaYHQ0yRd8Tr1ypH6U/NNPJArIkoD97pPPeE9fpVyB91vE3PKA/pVS0ANsU9Cy8/WpdPObCDJ6Lt/I4oGy3RSUvWgQUUA0U7gFLSUUAL9KKSii4DhRTaXNIBcij8aQUE0AOyKAcU3mlzQApOaaaM0lMQUUUGkAUUUmTQMWko70lAEMmftkHurj9BU9V5uLi2I672H5rVjpQAtFApOtAgopDRxTuAtFJRSuAtFJRTAWg0mKSmAtLTetLSEFHUUlLQAmaM4o7UdKYwopaShAharT/8AH5af7z/+g1OTUE//AB82h/22H/jpoFYsA0tNyKWkOwtFNzRnigLDqTNJnFJmi4WHA5pppOopaADNFIaM0DFzRSYooAXvSUUlIQtJRR+NMBaQ+lAoNICAf8fx/wCuI/nVkVVU/wCnN/1yH86sZzTuA8GkpO1GadwHE0lJSZouMfmjNJmkPWgBc0UlFAC0ZApufejPvTuAtJ0opM0AB9qaadmmE+lADT0qGQgvGD/e/pUxNQSHMsftn+VAyQHmgn3xTRwKd+FABuFGcrnFJuppJ/GgApDS9KTpQAZpOtGabQAZoJNJmkNABmm596XNNyKBh9TSE9KKaTTAax64puaD0/rTRSA6Smtwad0prDNQIpwcTTqe0p/XmlsMCB07rK4/WkXi8n7Bgrf0otPlnu09JA35igC6KWm0ZoAdS5pvcUtAhc0mRR2o7igBc0ZpKQ8igBaWkFFAC/SjmkpelABRSUvSgA6UlBpKAFooooAWkzSUUAFHSjNJQBDcE77ZvSUD8wasCq1zwsR9Jl/nVjjmkA7NJRmkyaYC0lIDmlzigAo/GjOaQjNAC0A0daKAEzmkpetJQAoo7UcY6UdqaAKKSloQCE0pptKaBCk4pMmijNAJC5qtcf6+0P8A01P/AKCasVWueHtT/wBNx/I0AWAaO1IDxS0hhmgUlFAC0lGaDQAUd6KTrTQBS0lJmlcB1FJ/OkBouA6kopDQAtJmgmjPvSADSE0nSg4x1p3AhBzfseg8ofzqx0qsP+P5x/0yH86nz60APB4pM03NKDQA6imZxyelNM8S9ZFH40wJc0cdqqNfWwP+tB+nNRNqtuB8odvwpgaBIpMjn3rLbV1H3Yifq1R/2pO5OyEfXBNMDXzRnNZQm1GQcRsB7Lil+zanLySR9XxQBqFgBzxUbTxL96RB+NUBpVy3351H4k08aMn8c5x/sgUwJWv7Yf8ALYH3AqJ9Ut17Oce2KkXS7VfvF3+pp4sbJekKk+/NIDOk1pB9yH8zRY3sl3cHfEERQSvvWnsiXhYYwf8AdqFnzcLwMBCeB70AiSjkHrSUGgYcH3oooJoAQ0h6mg0nHrQAUmaCe9NJoAU0lBOaQ+5oAQ0negmm96WwwPSmE040wnmmA1jwab0pXOAaaTyaAOk60djRTTUCKsnF8v8AtRfyNNhONRmHZo1b8jinXGBdWzepZf0/+tUecalGefmiYfkaEBfFFNBpcikIdml3U3JozTGOoptGeKQrDqSkzRmgaFzRmkozQIdniim0UwHUUgNFAC0UlJSAdRTaXOKAAmkopaACkozR1xQBBd/6jPo6n9RVg/eNVrz/AI9JD6AH9RVgnk0AOopKKAFPFJSZooAWjNFJmgBcmjNJmimAtJRRSASjNLmimAdaM0maKACiik7UAL1pKKSgBar3PW2P/Tdf5Gp6guukH/XdP60AWBS5xSUlIYpozRSUALRniko6igQUUHjr0qNpok+9Ig+rUASUgOarNfWynHnA/QZqNtTgH3Vkb8MU7AXsUnA61mtqgHSI/wDAmxUZ1Od+FRPyJosBqk+9GfaskTahJ91Xx7Lij7PqMgGfMA93xRYVzUYgdT+dMaeFPvSoPxqgNKuGI3Moz6nNSDR+fmnH/AVp2GTNf2yj/WbvZQaik1OJeiOffGKkXS7cfed2/GpFsLNMfus/Uk0AZ/8AaSidpBF1UKAW96DqkzH5Il9OhNX1igS6YLEmAg7e9WA4HRQKLiMjztSk4WNl+iYpfs2pSkZLDPq+K1/NYjHFJub1ouMy10i6Y/PIo+pJqVdFUD57gH6Cr+TnrTefWi4FZdJtF+9I7e2akWwsl/5Yg/WpaKLhYFjgQfLAg/AU/fj7qqPoKZmkDUXAk3nOc0m9sdaYDS5FAxSc85pPr1pNxpCehpgO+pppNG6mN0pXEIxHNQZ/0n6J/WpCc9aiBH2hyP7oFO4yUc0ZpvI6Uuc0gDNGfakpOlO4C0hPFITSE0gCkoznpSZoAU4ppopuetAAcd6aT1pc8UzNMpCk000uaYfWmFxGptDZ4zSZyKBHSZoJpAfWkJrMRWuzhYX/ALso/wAKjmJW7tW/2yp/EVJff8ejnPKkN+tQ3TAJHJ/dlVvwzimBeHpS009SKWgB2aKSjpSAdn86SjNGaAFzSUUZoAKUUmaKAFzigc0lFACijOKCaKAFzSUnaigB1JSUZoAWjNJ2paAAmkzxSUlAEd1zaTD/AGDUynKgnuBUUw3QSr6of5U6A5hjPqg/lQIlzgUdaSigAzRmiigYuaKSigAz6UZoooAM0UUUAJRS0lAC0UmaKACjNJRQAuaSiigQtVrs/u4ySABKhJP1qxVXUI/OsmiyAXIUEjPemA83lsnBnT8DmozqVsBwzt9FqGLRBGMPPnHoMVYXS7UdWdj3y1PQRA2qoPuxOfqQKjfVJDwsaD6nNX1s7RBxCre55qVViT7saj8KWgzJ+2Xkh+Qcf7KUbNRk4/e4+uK2N+OwFJvPrTugMkaZdycsQP8AebNPGkMPvSqD7CtEsc4zSZPrSuBTXSoFPzSsfpxUq2FovWMt9WqbIozRcLDVt7ZPuwRj8M1JlVGFVR+FNzQaLgO8zj0o3n1pg64paBi7qbuNBIHSkzSEGcA800kmlzTSTigY1STdN/uD+dS1BH/x8yeuxf61MDmgQ7OKTNITikzimMcWpN1GaTrSEOzSZIpM4oJ9KBjqbnFITRknFAC5oyKSkz7U0ApNGfem5ozmgBSeaaTzQSMdaaTQA0kk1Ev+uf6CpScVCnMkn1A/SmMkpe3ak6UuaBAelJQaTpSAM0lFJn3pgKTimn2oppOBSAM0lIT7UmSfWhDA0360jMo6sPxNRNcRKTlx+HNMZPTCeaga9j6KrH9Kia8Y/dQfiaYFg9R6UuKoG6mJyCo/Co2mlYcyHn04psLHaZpKQUdqzERXC77aVf8AZNVZzu05nH9wMPwq6eQR68VRjG+w2/7BX+dMC8rBsN6jNPBwKrWrb7WFu+wVOOKGIdmjOTSUUgHAnvRmko49aBCnjvSA0hPvRQMdkUUmaM5oELRRmjIoGLSUhNGaAFHFOpuaKACijpRmgBaM0h+tGaAA9aSkzSZoAG5Rh6g/yptqc20Rz1QUvJOKjtDm0jx2GP1oAs0ZpKKAFzS02g0ALmjNJk0UAFLmkooAXNHekz70UAKaTrS0lABRRSUAKaKM0ZpgHSg80n0opAGagu+IR7Ov86nqvdn/AEc5/vL/ADFPcCxk5paQn5jSZoAdSUmfSigBSaM03NFIBaQmkzRk+tAgyaM0maQmgY7PNG6mk0ZoEL9KKbxRn3oAOlJRmkz6UDFzmkPSjpSZFADFP+kv/ur/AFqbNV0/4+JT/srU3WgBaM0lGaAFzRkU0mlJoAXNFNz3oJx3oAWjNJRQAE0mcikzijPORTAcTimg0Zz3pMigBaaT1o6DnionmjQ/NIo/GgBzHmooyC8n1/pTXu4eRvz7ioBdqNxwxyc9KB2LuaM4qib1udqY9yaYbubPG0fhRcLMvk9qQnnnis4zSt1kb8KjYFsFmJPuaLhY0jNGvV1H41E15Cv8RP0FUcAdqKB2LbXy/wAKMf0qE3rnpGo+pqD8KXOM0APa5mbguMewxUTM79XbP1pM0mTRYBMDOcc0dDQMk8A07y5DyF49aaAaeabilZkTG+VF/wCBVDJd2qnmfd7KM0wJCc+1bPhvS11K5kmnj3wRDGD/ABMa5x9QgUnZBK/1IFdppryaXZwMiAF13yx9Rk9jSAmH1pabmlyakBGOMc1TgBxIh7SMB9Ktk9qqqMXMw/2gR+VMQtgc2aA/wkr+Rq0CaqWRwJ0/uynj681az+VArDgTS5poPrTulCCwUtNzS0hi0maQmjNAhetLk0lGaAFoopMjpQAtFJmjPpQA7OKM00UtAWDNFFFACg0lFJQAHrRRRQAZwahsz+5xjo7D9alJqK2wEkA/56NQBZFJQOlFMQUUmfel60DF6UlGaM0hC4pKTNGadhi0tMpaAHZFJTaWiwhaKTPvSZpjFzSUdqSgBaWkoz6UAFQXh/0V/bH8xU1QXhzaSfgf1osBYPJpKQsMmj8aAHZptGaKAFzRnikpAcUrALRmm5paLAJRRSUAKDiik6UhOKLAONMJ/OlzTc0WAU02ikzQA7PtSGkzS0wI15uJP91alAzUKE+fJ9BUuce1IBSMd6T+VRmeNfvSL+dRtewjo5P0FAyyTmjOeapm+U/dRse/FRteyHoiigLF+gnIrNNxOf8Alpj6CmM0jfedz9TQBpl1A5I9+ajN1CDzIPw5rO2Z68/Wl2/hQOxdN7FjgMfwqI3p52x/99GoMUCgLEhu5ieNq/rUbTzt/wAtD9BxQaTBpiGkO3Vifqabs9qk2nBwKNjelKwyLFBFS+WaBFnpk/QU7DuiLFFSFUTliF+pxUT3dkn3p0PsvNFguFIM46Gom1S2z+7ilkAHZcU3+0J3/wBXaKPdzS0XULNk5RsZxThC7DgVSebUW/5arGP9lRxVZoZZQRNdSN7bqXMh8jNN/LiXMk0aj3YCqzX1goP+kbyOfkUnNVEsLfILZJqwltHgiODPvxS9ohqmxjapb/8ALK2mc9icCmNqV0c+Vaonu2TVpbZwPuqv05p4tM8MQf0pe0K5EZpubwk7pwueyjGKZ5LSDLTyN9WJrWW2jU/MVx6U8iBOvX2xS5mNQMhLNMfdY1YWyBziHgdavfa4h9wLgUw3jk8EKPTFHOx8pCbVoonkERAUZwBWppWqiaGOJpdynuTVGC5kS4EmQxHZuQfqKbNYLNKZ7AiGYnLQdEY/7PpVx2MpvU6vOO9GeT600HpRx607kC9qqvxeH/ajH86sHpVebi5iPqpFIBLc7bu4XPB2t+mKt1TQ7dQP+3F/I1azQMd707NMpaBDuv8A9agnFNBpc0AL1oz60gpMigB340ueO1Mp2aBC5HrS0zdx0p2fencdhaQ0h96OtIBf84pc0gzRmgLDs0ZppPpSZNAD6M03PrR3oAXNJmkNJmgBScDrUMBw84/6a5/MVJmooji4nA9VP6UxMs5paaDRnjNAx1JSZo5PWgBc0maKM0IGLRmkzRmmIM+9GRRmkoAXPftRRml4oASign0pM0rhYXNJ1oozRcBc4pM0UZxRcAz61Bdn/RJfpU1V7v8A49JcddtMCcHJH0o6U0HKg+wpcmgBc0UfzpKAFz70mRR0pPwpXAdmjNMZwoyWA+pqJruBT/rVP05ougZPnmmk1WN9EPuh2+gqM3zfwxZHuaB2LmaBj1rPa7mYcBVHsM00zTnrKfw4ouFjSPGc/nUbSxqOZF/Os0qW6sT9TSBBnoBRcdi8byFer5+gzTWv4x91HP4YqptApcCkFidr5z92ID3LVEbqc9Cq/QU3FLjNACGSUsSZGyevamlSTkkk/Wn0vJ7GnYZHsHoKXYMVII29MUbD0NNIVxgUCjGKlEWcYyfoKlFq3Xy2HHfinYLlXNLg9hU7mCH/AFk9untvBP6VAdRsUHFwX/65oT/OkG4u1v7po2N3FQnVYiP3dpcP6biAKjfU7gnEdlEvuxLGi67j5X2LYjz3z9KesDHnYx/Csxr7UXIBlWP/AHEAqN455T+9upGz6saTmhqmzXaNIhmR4ox/tuBUBu7FB/x9Kx9EUms4WKFvvZH+7mpUsQeF3k+pGKn2qKVJlj+07XJCwXMh7cBRURv52BEdkin1d803yQgKs6gjpg1CxmLbYTIf+AY/nS9o2P2aFZtSkJxLFGPRF5/OmtZ3Mg/f30rDuAcCnLDdt82T/wACani3l3Au4GfQk0nNlKCK66fax53ksf8AaOacI7VANkQwfbNWjFDFySKC8QPC8ipcmykkVg8gOI4evcjFPEd25+bao9jU/nkdBgfSonuCo5fAqbjG/YnY7nm/KpFtYV6ksfXNV2u88rlv5UCVioPA/GmBaAgTOIgT7mla6A+6qIPpVIuzZy2KFTPLNu/CiwiybjOfmB+lRNOSM5PFNdE2EY2j2ODTVKoOM0ASGRupOPSoXBJ5796kLE9smmnPIIFUA1VUYI/ECnFewX8SaQqQKaQwGSMD1oEKjYJFNe6MU6A4AIznNMDZpzIsq7WGR/KtUYM7ClBAoopIQhOaguD80R9Hx+dFFAEbcXlu2TyGWrQPSiigB3SlB+WiigBNxpwNFFAMM+hozRRQAZpc0UUriE60ZoopjFzRRRQCFz70maKKAYUuaKKBCbh7UZz3oooAMmkzRRSuNiVFG2LmUeqqaKKYifPHNLmiigaAmgH0oooEGcUA4oooACc0oOKKKAG5NLmiimAZ9aXdiiikA3NGcUUUAGaKKKADIpM0UUAJvqK4INvKM9VNFFAMQXEaqN0iDgd6Yb+3GfmJ/wB1c0UUXHYjbUk/gjY/U4qM38xztRV9yc0UUrjSGG6uSeJAB/simM0jfelc/jRRQA3ywe2frTgmOw/CiigYoUU7bRRQAmKXOKKKAG9TS7T6GiimhC7D3xS7OxaiimhDhCT0DEewpxiAHzbU/wB9gKKKYkyKS5tI/v3UIPomW/lUJ1OyUkL58v8AupgfrRRQ2WlcYdUzxHYN9ZZOP0ph1C+Y/u0tox6BMn9aKKylNmiihrSahL/rL11B7J8tQtaKxzLNLIT6sTRRU80u47JCi3gixiIfjUuMLlEGO2BRRSbdyhjyFWHzH61Mhd1+QMSOpC4oopXGhTG7D5mCfXrQEjXhrgE+gFFFIYoYI2Q7n0pXnLDv+JoopAR59gPpTDJ60UUwDzSMgZFROXIJaWiihAIAuPvfnSsyqwAOeKKKZJG8jHcATg8cCothfavXbRRQgHiIoMelGCKKKEAuG7KT+FN2zseAuPrRRVIBywSkdQD/ADqRbYheSxNFFIB4gXGCSfxoAijbG7miik2AM+R8oPJqvc5W2YkHHSiirjuKRSR+Mc/jUhc9s0UVqYH/2Q==" old="https://www.landscope.com/images/Photo/Stock/37001_38000/37086/kit11112.jpg" alt="Tregunter Tower 3"*/?>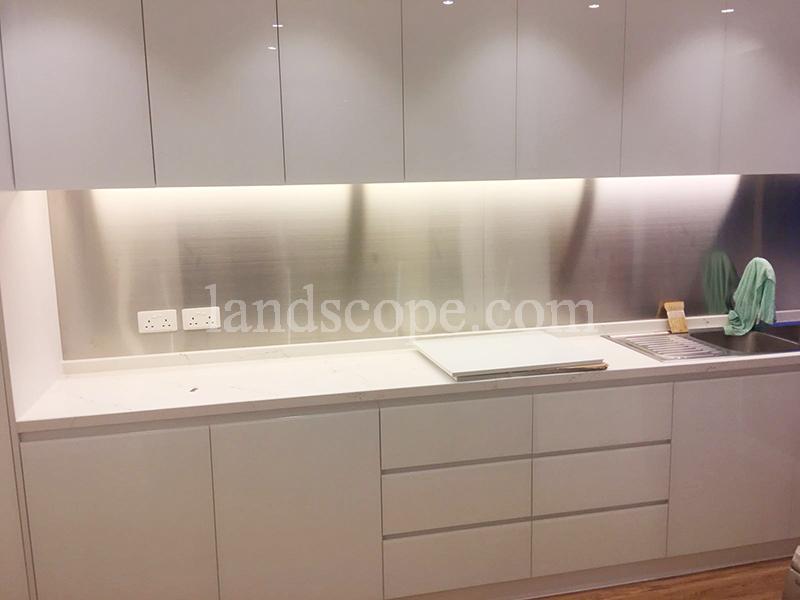 Kitchen 9 of 9 photos
/*img class="sp-thumbnail" src="data:image/jpg;base64,/9j/4AAQSkZJRgABAQAAAQABAAD//gA+Q1JFQVRPUjogZ2QtanBlZyB2MS4wICh1c2luZyBJSkcgSlBFRyB2NjIpLCBkZWZhdWx0IHF1YWxpdHkK/9sAQwAIBgYHBgUIBwcHCQkICgwUDQwLCwwZEhMPFB0aHx4dGhwcICQuJyAiLCMcHCg3KSwwMTQ0NB8nOT04MjwuMzQy/9sAQwEJCQkMCwwYDQ0YMiEcITIyMjIyMjIyMjIyMjIyMjIyMjIyMjIyMjIyMjIyMjIyMjIyMjIyMjIyMjIyMjIyMjIy/8AAEQgCWAMgAwEiAAIRAQMRAf/EAB8AAAEFAQEBAQEBAAAAAAAAAAABAgMEBQYHCAkKC//EALUQAAIBAwMCBAMFBQQEAAABfQECAwAEEQUSITFBBhNRYQcicRQygZGhCCNCscEVUtHwJDNicoIJChYXGBkaJSYnKCkqNDU2Nzg5OkNERUZHSElKU1RVVldYWVpjZGVmZ2hpanN0dXZ3eHl6g4SFhoeIiYqSk5SVlpeYmZqio6Slpqeoqaqys7S1tre4ubrCw8TFxsfIycrS09TV1tfY2drh4uPk5ebn6Onq8fLz9PX29/j5+v/EAB8BAAMBAQEBAQEBAQEAAAAAAAABAgMEBQYHCAkKC//EALURAAIBAgQEAwQHBQQEAAECdwABAgMRBAUhMQYSQVEHYXETIjKBCBRCkaGxwQkjM1LwFWJy0QoWJDThJfEXGBkaJicoKSo1Njc4OTpDREVGR0hJSlNUVVZXWFlaY2RlZmdoaWpzdHV2d3h5eoKDhIWGh4iJipKTlJWWl5iZmqKjpKWmp6ipqrKztLW2t7i5usLDxMXGx8jJytLT1NXW19jZ2uLj5OXm5+jp6vLz9PX29/j5+v/aAAwDAQACEQMRAD8A6Mucnk0m8+ppD1NJXKdAu5vU0m4+ppM0lIB24+ppNx9TSUlAC7j6mkyfWiigBNx9aNx9aKKQBk+tGT6miigBCT6mkBOeppaMUAJk56mjJ9TS0UAJk+po59aXHNBoATJ9TRk+poxS4oATJ9TRk+ppcUuBTAbk+poyfWlxRQAmT6mjJ9TS0UAJk+poyfU07FGKYDfm96XJ9TS0UwAZ9TRz6n86KWgAyfU0c+poooELk+poyfU0lLTAOfU0uT6mijFMBcn1NAJ9TRQBQIXJ9TSgH1oxTgKYhB9TS496UCnAUANwfejB9akCml207CIuR3NGT71LsoKUwIwT6ml59TS7aTGKADn1oGfU07FGMUANyfU0An1NPIox7UwG8+tGT607FGKBCDPrS8+tLilApgN5o596ftpdtMBnPqaXHvTwtKFoEMwfU0uD604LTgtAiPB9aXB9TUm2l2U7BcjAPqaXB9TUgWnbKLBch2E0oWpttG2nYRHtNGDUu2jaKYiLDeppcH3qTFGKLAMANLg08CjFFgI8H3pcH1qTbRtp2EMwfWl5p22l20wGc+tLz607FLiiwhnNHPqakxSECgCPn1pOakIpuKLANx7005z1p5FBFIZGfqaYc+tSGmNSY0QuT61Snn2F5M8RLke7HpVi5lEURYjJ6Aep7CsbVJvIhWBmy3+slPuegqGUZx3TzJbqxyxyx9q6KGPYoA4FZej2pINy4+Z+nsK28VmykAz604Z9aBS4pFFmzBNynWtTms2yGblfYGtTFNCEoGc0uKUdaAOWPU0lB6misTQMUmKWigBKTFOoxQA3FJ0p+KSgBtFOooAbRT8UlADaSn4oxQAzFGKdijFADcUU7FGKAGgUYp2KMUAJikFOxRigBKTFPxRtoAZS07FGKYDaKdijFFgG0U7bRimA2lxTsGjFFhDcUuKXBpcGmA3FFO20bTTASinbaULQITFKBilxilApiEFOC0oFOAp2AQLTwKVVp6rTENxS7aeF9qeBntQBDtNGw1OFowKAK+w0m2pyppuKYEO2l2mpMUuDTER7TS4NPwaNtADMUu32p+KUUwGbKUJTxS0CG7aUKBTqKAEAFLSgUuKYhtGKfRTEN20uKdRigBMUYp2KKYhMUuKKXFFgEpcUuKXFMQ3FGKdRimAmKXFLS4oFcbijFLilAp2AQCjFO20u2iwDMUuKfiimK43FIRT6aRQFxhFJinkUhpDIyKSn4pppMCNhUUh4qVzxVC5JkJhVtoIy7ZxtWobKRTmuFJa4bmKLhB/fbpn6dh+JrCjSTVL4hiSgO6Q+p9Kku783qxpbxMiZIjU9SOgc46ZHQelbGmWK2sCpj5upPqazbuUWoIgiAAYAqUjmngUhFS0UhmKeKTFOFIot2I/0j6Ka0hWfp4/fN/u1o4poQYpcdKMUuOaAOYa0IJ2yfmKj8iVf4QfoavEcmkxWViygwZfvKR9RTdwrRprRo33kU/hQBRBzS1ZNrH23D6GmG1b+Fx/wIUhkNFPMEw/hDf7ppjAr95WH1FABRigEGlBoATFGKfRigQ3FGKfRigBmKXbTqMUAN20mD6VJijFMBmKAtSbaNtADMUbRT9tGKAGYFG2pMUYosBHto20/bS7aYEe2l2+1PxS7aAuRYpdtSBRS49KYEeKXFPxRigQzbRtqTFGKdgI9tLtp+2lwaYDMe1GKfilx7UCGBaXbTwKXbTAaBTwtAWpVWmIRVqVU9qcie1TrEx7UwIlT2p3ljFWFgJ6mpBbj+7QIp+WKaUXsKveTj+EU1o/amBQK+1MK1akTFQMKAItooxTiKTFADcUuKXFFMBMUoFFLQITFKBSiloATFKBS0YpiCilxRimIMUUuKXbTASin7aNtAhlFP20u32pgMFLT9tLtpiuR0tSbcUu0UCZHijFS4HpRtpgRhc0u2pAtLigRHtpQKdilxTAbil2mnUtAhmKMU/FGKAGUhFPxTSKBjCKbTzTD1oAaaYT1p5NVZ5hHgAbnP3V9f/rVDZSI55SpCoMyN90HoPc+1YOpXnlA2sZ3k/fbu7en09fyqxqF+LZWjV90zffYfyFQ6fp5Li4mHznoPSsm7lpBpmnlMyy4Mj/p7VsogC0scYHapMVIxuKYetSkUw0MaG96cBTccinipGXdPH7x/wDdrQqjp4+aQ+wq/TQBijHNFHcUCMMjk0mKew5pMVkaDcUYpaWgBuKTFPFJQIbilA7UtOxQBEYkb7yA/hTDaxnpuX6Gp8UYpgVjaN/C4P1GKabeZR9zP+7zV3GKWiwGbgg4IIPuKUDNafUc0xoY26ov8qVguUMUtWzaIejMP1phtHH3WU/pTsFyvilxTzDKvVD+HNN6Hnj60WHcTFGKdRQK42inYpcZosMbRin4o20AMxRin7aMUxDaBT9tG2mA3FFOxRtoATFGKcBS7RTAZilxT9oNG0UANApcU8LS4oER7adtqQLTwntTsFyLZ7UoWpxHnoKmS3J7U7CKgSpUj5q7HaE9quRWBz0NNIVyrbwE4q6lua0bfTmwCRirq2SjqadhXMYW59DR9nPpW4LVBS/ZkosK5hG3J7VG1sfSuh+zJTGtFPeiwXOYlt+vFUZYiDXWy6fkcCsy409geVphc54pTdprUksiDVdrYigZS2mjbVgxEU0oaAIttG2pCtGDQAwD2pdtOwaMGmIbilxS4pcUxCAU7FAFLimAAUuKKWgQUYpRS0wExTsUUtMkTFLiilpgIBS4paWgQmKXFApaYBijFLRQITFGKdijFMBMUYp2KKAG4pKcaQ0ANpppxphpDGmmMaVmxVOe5CuI1+aQ9uw+tS3YaQs0u3py3YVzmp6jcJPFFZFT5hJmn6sB2VR2ye/anX1/58/2e1LSv0Zs/KT61YstOEZ8yQ7pT1Y/0rFyuWkVNMsGeVp5x84OFB6Ct1I9o6U6KIIOBgVJilYYgFFOpMUwGmozV+ytzJI0rD5I849ziqH170pIcXdid6eOtJinCoKL+njiQ+4q7VPTxiN/97+lXKYBR3ooHWgDHPU0lPI5NJisihmKMZp2KKYDcUmKdijFADQKdigDFLSATFGKWjFMApaAKWgAooooEFOFJSigBRQRnqAfrRRTAYYIm6pg+xxTDaL/AAuw+vNT0oFMCobSQdCrfpTTDKvWM/hzV2losFzO6HB4PvS1o9eoB+ozUU1uqNkDCnp7UWC5UxRipfLo20WC5HijHtT8UuKYXI9tLin4o20BcbijbT8UtADNtLtp2KMUwEAp4ApMUooEPUVKqioQcU4PTEW4wKuRKtZqyY71PHOR3qkI3LdEOOla0MaKoIAzXLx3hGOavQ6my/xUxWN+iq9vdxTqMMA3cGrFMQUUUUAFFFFABSMqsMMM0vSqN1qEcR2owY9yO1ADbm2jGay5oVGakm1DdnmqUl1mgCOSMCqzJUjzZqIvQMYRTcU4mkpgJijFLijFMQmKMU/bRigBuKWnYFOxTAjxS4p/Bp2KBEeKXFSYFGKYhmKXbTsUoFMQm2l204ClxQIZil206lxTAbtpdopwoxQIbilxS4oxQAmKXFLiigBMUhpaQ0AJTTTjTGYUANPFRO4GTnimT3CRgZzk9FHJP0rHvtRWE4l+eU/dgQ8D/ePeolKxSRaurpVjLNJ5cQ6v3P0rnJbi/vkkhjjjit93y+WSxI/2iep+nFXEs57+US3bHH8KDoK1orZUUKowB2FZN3LSKOn6cltEqgc9yeprTVABT1TApcUWGJtowKdijFMBmKWOJ5pBGnU9T6D1pyo0jhEGWPQVrW1stvHgEFj95vU/4U4xuRKVhNiw2zKvCqhx+VYIHFdDcDFpMf8AYNYFFXdDpDcU4CkFOWsTU0bEfuWP+1VmoLIf6MPcmrFMBKXvRSjrQBksOTTcVIRzTcVkUMxRin4oxQBHijFPIpMUwGgUYpwFFABijFApaAEopcUYoEAFLijFLQAgFLRRimAUooxSimAUtFKBQAYpcUUuKAAU91DKVPQ00CnmqRLKTKQxB6ikxViZdwyPvCq2aBhilxSZpQaAExRind6KAG4pcU6igBMUUtGKAExRS4NLigBKOaWimADNKCaKWgBQzDvTllYd6ZRTAtJdOverceqTp92Vh+NZmaM0xWNxdbuB/GD9RT/7dm9V/KsENS5oCxu/27N/s/lTH1u4P8ePoKxd1GaYrGhLqU0n3pGP41Va4Y96gzSUBYkMppC5pmaSgB+6jNNFLimIXNGaSlpgLRmilApiDNLQFpcUAJmnCjFLimISnCjFLTEFApRS0CEpwoFKKYC0YpaKBABS4pKWmAUtJS0CFooooEFIaM00tQMKaaQsBVaW5VOM5PoOtFxpEruBWdc6gkaF96JHnaZXOFz6D+8fYVSvdUAyi/vX7RIcjPuazDpMt/ereXzFpFXESZ+WIf7I9T69azci1EfcX098/k2DOo3fvbhh8zD0HoDVqz0xYmLt8znqxq5a2aQIAq1bCgdBUFDEjCjpT8U7FLigBtFOpMUAJSojyyCOMZY/p7mpILd7h8Jwo6segrVggjt02oOvUnqaqMbkSlYjt7RbdMA7nP3m9fb6VPtp1Fa2Mite8WM/+7/WsE1vagf9Al98D9aw8VhV3NqWw0CnCkWnVkamlZjFsv41PUNr/wAeyfSpqYBSjrSUDrQBnEcnim4qU9TTcVkUMxSYqTFNxQMbRinYpMUxDcUYp2KMUANxS4pcUUAJRS4oxQAlLS4oxTATFLilxRigQYpcCgClpgJilxSgU4CgBAKXFKBTgKYCAUrDilApzDimiSu1U5cq2R0NXXqrL1xQxohD/Wl3fWlAxTqQCbhS7h60vNOoAaGFLuFPFLx6D8qYDNwo3D1qTA9B+VGB/dH5UDI8ilyKk2r/AHR+VLsT+6PyoERZozUuxP7oo8tP7opgR0VL5aelAjT+7+tAEdFSeWnofzo8tff86YEeaKk8pfVqPKH95qAGUtO8odnP5UeT/tfpTENop3lH+8KPKb+8KAEowKXym9RR5T+q0xCUDFL5Teo/Ojy39vzoAWijy39vzpPLf0H50xC0tN2v6frRtf0pjHZFLmmbX9DS4f8Au0XEPzS596Zhv7pow3oaYh+RS7qi+b0NLk+hoCxLuozUO/60eYB60XFYnzS5qv5q+9HnrTuFizmjdVb7QtH2gdqLisWs0u6qZuaQ3R9qOZByl3dRurPN3juKYb3HejnQcrNMNS7qyDfOfu5NKLmdv48fSl7RD5Ga+6kL+9UYHc5JYnjuaczN61SlclxLLSAd6glukjG5mCj1NVJnbaea5W+XUBdS/ZpzHuOfM6sP90npxmpcylE6O81WOE7Wbax6L1Y/h2rOb7XfHq0ER6gH5m+ppdN0tII9zZeVuWdzkmtdIwOlRdsqyRStNNit1AVQMVfWMDtTwtLiiwCBcUuKXFGKYCUUtTQWkk/IGxP7xHX6Ci1xNpFfuB3PT3q7b6cz4afKL/c7n6+lXoLaK3GUXLd3PJ/+tU1WodzNz7DFjCKFVQqjoBQRTyaStCBmDS4paKBXKepnFifd1FYprY1U/wCioPV/6VkHgVz1fiOilsNXpThTR0p1ZGhqW/8Ax7xj/ZqSmRDESf7op9MApR1pKB1oAonrRinEcmkrIobSYpxFJQA3FGKdRTAZS4pcUuKAG4oxTsUlACUYpaMUwACloxS4oASjFLilxQIQClxRinAUAIBTgKUClFUAYpQKUU4CgBAOaVhxTgKGHFNCKriqsvWrkgqrKOaGBEBTsUAYpcUgExTsUUtMYYpwopcUAFKBRilxQAUuKMUtACYpaWigQUYpRS0wExRilxS4oATFGBTsUmKYhMUU7FJigBMUU7FGKYCUUtLigBvNGKdRigQzFFOxRjimA2inYpMUANxS4pcUuKAEop2KMUxDCKSn4pMUwIyDTSKlIpuKAIyKaRUuKaRQBFj2pMVLim7aAImHFRMvFWSKiYVLGiq65qDYN1W3Wo8c1my0Ki8YqdBTEWplFNITJ4B1p7Ci3XO78KkZa2jsZPcpSLkGs8xAznjtWtItUtn79uOwqZIqJPGmFFSgUKMCnUAJiil4FWIrOeXBC7FPd/8ACmlcTdivUsNtNPyi4X+83ArRisYY8Fh5jerdPyqzVKHchz7FSGxii5YeY3q3QfhVqlorRKxm2ABp22gUuaAG7aQjFPJFQXFxDbrumlSMf7Rxn/GgTFxRVF9TTbuihkcdmceWp+hPJ/Ksu68RxJkCZWfH3IBnP/Aj/hTsTc0tWP7qIf7RNZZHFRW9498HlZCqggLuJJNSt61y1PiOql8I0U7saBS1maGqowij0ApaTtRTAWjvRmgUAVT1NJTj1NNrMoTFIaWkoATFFLRQA3FFOoxTAbijFOooATAoxS4ooEFFLigUAGKXFLilxQA0CnCilxTAKdQBTgKAACnAUlOUUxCgUrDiilI+WmIquKqyDmrsgqpKKGMhxTsUUoFIAxRilApwHNAwA4pcUoFOxTAbilxS4pcUANFKBTsUoFAhMUYp2KXFADcUuKXFLimAmKMU7FGKAG4oxT8UYpiG4oxTsUYoAbijFOxS4pgMxRinYoxQA3FGKdilxQIZijFPxSYoAZiinYpMUwEoxS4pcUAJRTsUYpiG0h6U7FJimAw0hHFPNJigQzFNIqQim4pjGYpCKfSEUgIz0qJhU7CoiKljIGFRY5qdxUeKgpD0FSqKanSnimhFuzXKv9RVkpkdKish+7f/AHqtYrVbGT3KUkRxxVLy8TMT6CtnbSpBEWLNGpYYwSKbVwTsZ0cMkv8Aq0Le/arUenOeZXC+y8mr+aMmhRQnJjIraGHlEG7+8eTU1MyaNxq0QPoqPzCO1Ma429VNMRPR1rDu/EdvawmWTES7tnzAu2foP8azf+EjkvyUs4Zrj/eOxfyX/GqSbIckjq3niiOHkUH0zz+VVbjU4IFy5CD1kYL+nWsW1s7/AFG0iujqVpaWkqhk8nlnH0HNW4vDtgjgm1vb+T+/KfKU/nyaV0PUrXXiBWbbE00nosI2f+PHmsua81Ey/ubVbQdfMcZfB7jPNdjHYTQL/o0MFmM/ehg3t+b/AOFZd3Az6zHFJLLKcLl5Tljwf84ppolppXMObTZRBcXt29zJsjeVgqnsM+vA4rpvDmh2F7oen6jHYhDdW8cxE5zjcoPAH171pXUMa6ddLtG0xMCPUYrQ0lBBothEo+VLaNR+CipqSaWg6aTepga9bC2lt4wVPyHAVQoAzWQa2/ErZ1CIekQ/maxDXLLc7I7CdKUckfWilT76/UVJRqUUUlAC0o60lA60AQHvTSKeetNrMobikp1FACUmKdikxQA2ilxRimAlFOxRQITFLQKWgBMUuKKUUAApaBS0wDFLRigUAKKcKTFOFACinCm08UxC4pT92kp38NNCK8gqpKOauOKrSjmhjIMUoFLilxSGGKKUClAoAUClAoAp4FACYpcUuKXFMBuKXFLilxTEJilxS4pcUAJijFOoxQAYoxSgUuKBDcUuKXFLimA3FGKdijFADcUYp2KMUANxRinYoxTAbijFOxRigQ3FJin4pMUAMxSYp9JimA3FLS4pcUxDcUuKWigBtJinUmKYDSKTFPxSUxDCKaRTzSGgBhFNxUhFNIoGMNQsOanYVCaljImFMxg1I9MFQyiRRxTwKavSnihCL9iP3LH/AGqs4qCxH+j/AFY1ZraOxjLcTFOTv9aQ0qfx/wC8f6UxDqXFFFMQYpcUClxQBGRUEi5FWsE0148KSaaJZxviS33wRKActOOn0NdVHo1sLZ08mNf3RUYUAA7cZrB1lN72i+tx/Suxl+WCU+it/KtFsZy3KfgaAW/gzSYgsStHaojeWO4HJJ75PNamqTvb2yMsrpufBKDJPB4qDw3AINDtkAwPLXH5Ck8QNi0jA4JJP6VjZc9jS75LmW+qTAEsbvHr5mP5ConzJ4kj3ZJ8lc5OT9wf41TXKggknriryDd4ok/2Ex/46orVpJqxkm2tTS1A7dLuyP8Ani/8q17VNlnAv92NR+lY+pn/AIlk+cgEAce5xW8BgYFZ1OhrSW5yPiE51Uj0RayWrT1451eX2Cj9KzG6Vzvc6VsJToxmVPqKbUkAzMn1qSjQoFJS0AFKOtNpwPNICE9abTj1pDUFCUlLRQAUhpaSgAoooNMAoopaAEpaKKBBRiilFABilFLRTAWgUU6gApRSU4UAKKcKTtTgKYhQKd2pBS9qaEQyVVlFW3FVpelDBEOKcKTFOApFCU4CgClFAABThSAU4UwDFLRS4oAMUtFLTEFGKUUtACUtFLQAYopaKADFGKKKYgxRigUtACYoxS0UAJRS0uKYDaKWloAbRS4oxQIbikxTjSUwEopaWgBMUlOopiGmkxTsUlMBpFJTsUhoAYRSU+kIpiGYpCKeaaaBkbdKhap26VEwqWNELCmgc09qYOoqGUSLTwKatPFAGjZD/Rh9TVjFRWYxap+NTVstjB7iUqjG73YminL0/GmIKKUCnhaYhoFPVKcq1Iq00hXGBaZMMRmrGKgueIzVEnMX4339gnrKT/Kupusm0uQOpjcD64OK5uZd2s6eP9o/zFdBfyGLTrmQHBWNiD744qkRLcsadbmGC2tnJ3JHh8McE7RUerQpmEDgck85JpqPLlXYyM5HPJ9vSh4pJ2DGOTgY4z/Wsra3Lfw2K1siSGX5F27uBjpVa0AbxFdsOgJ/nj+laK2TI2Qky5OT1rN0rnUrpj156/7xrRakNWNLUBusyucbpIxn0+YVvVg3rbfsg/vXUS/rn+lbe45+7+tZ1NzWn1OM1ht2rXHs2P0qgatX7b9QuW9ZG/nVaudnShoFTW4/fL+NR1Lb/wCuH0NSMuUUmaXNABQOtFA60ARHrQaU9TSVmUJRRRmgBKKKKACiilFMAoFFLQAlLiiigQUopKUUALRRS4pgApwpBTqAAUopKcKAFp4plOFMQ6lHSkpR3poRG9VpBVl6gkFNjIKdRS1IwpQKAKUCgBQKcBxSCnCmIMUUuKXFACUtKBRigAopaKYBiloooAKKWigAopaKYhKWiigAopaSgAoopRQAmKKWkpiCiiimMaRRinUlAhMUUtAoASinUYpiG0lONJQMbSGnUlMQ00lONJQA0immnmmmgCNhxUJ71M1RGpY0RNTR1px6UgHNSUSLThSDpThQBp2o/wBFj+lT4qO2X/Rov92psVutjBjMU5B8v4mlxzTo1+QUxMULTwtKop4FUkSAFPAoApwFMkTFVbv/AFZq2aqXn+rNNiMEDdr1iPQE/rWvqzOujXRT7+0Y+u4VlQDd4htv9mPP861tTUyae8YBJd41wO/zrTWxL3Zt25doFLMSxzk/jWfqbSC6ULIyrsGQCRnmtRF2IF9KydTbFw2BkgAVhHc2lojOgdnvolN67fvB8oz69KbpXN3ct6t/U1HYqBqseDkBwTz+NTaOM+c3q39K3tqYJ3RfmAa5sVP/AD8A/krGtusU86ppy/7btj6If8a2WO1Gb0Gaxqbm9PY4Kc5uJTnOXP8AOoj1p7HJJ9TmmH734VgzoQVLb/60/Soqlt/9Yx9qkZazRmkpaAFozzSUDrQA09TSUp60lZlBSGlpKADFJS0lABSiko70AOxRRRTAWkoooAKWkpR1oELS0nalpgKKdTRS0AOFLSCloAUU4U2nVQh2aUd6bTh0oQMY9QSVO9QPTYiKlFJ3pakoUUopopwoAUdaeKaKcKYhaKKWgApaSlpgFFFLQAUopKWgBCKUClooAKKKUUAJRRS0CCkpaKYCUUUUAFFFFMAooooAKSlpKYgpaQUZoAWiiigAxTTTqSmISm06kNMY00lOpCKBCUw0+mmgZE1RGpnqFulSxojNNHWlagVIyRad2pqinHoaANmBcQR/7oqXFJEP3Sf7o/lUgFdCOZjAMMKdCu1NvoeOc8UY5qVV7+1NCFAp4FIBzTwKpCAClxQBS0EiGqV59yrpqlefco6DRjWgz4hX0WHP862bhYm+zrNJsQzx8+pzkD8cVk2Qzr7n0gH8qvakhlWyQDObyIkD0GSf5VXQjqac99Dbk4cyAcYV+nrVG9kV52IJ5xgfhQbAhAqxSAZJ4HP405odzYcfMPUjNZxSRcm2MijjX5/LUOFY7u/Q1BpAxE59T/hU8sbRxSEFuEPGc8YqPSxi3P8AvGrRDLSknWrBR0CTMfyUf1rXuG22sp9EY/pWRA2fEMKYzttJG+mXUf0q/qLsmnXJxj92e9Yz3NobHF44ph+8akpnc1izoEqa36sfpUNTQdG+tSxligUlFAxaUdaSgHmgQ09TSUHrRWRQZozSUUwFzSUUZoAKKKM0AKDxS0naimAtFFFABSikooAdSjpTQaWmIcOtLSCloAUUtJS0AOHSlFIKWmA4U4UwU8U0JjGqB6naq79abAZRRRUjCnCm04UAOFOFNFOpgOopKWgQtFFFABS0gpaYBS0UUAKKKKKACiiigApaSjNAhaKKKYCUUUUAFFFFABRRSUwCkpaSgQUUUUwFpc02jNADqSiimISkNLRTGNoxTsUYoEMIprVKRUTUAQvUTVK1RN0qWUiNqRaU0LUlEgp3Y0g6UuKaEzoFHyKPYU8CgClFdJzDTxUgHFMapcUCYop1IKdTJYUUUtADTVG9+7V41QvelAIzdPGdauD6RgfoKuagA0lkpGR9o3ceyNVTTBnVL1vTA/lWjIA1/YhnCjc557/L/wDXpvYnqbQQcVz1/sF1csQTg84rpMc1zV8rNJckKSS1Zw3NJ7EVq0bJclAwIgbk/hVrTRi2/wCBGqVnxb3jf9MwPzYVfsOLVfeterMU9ES2a58Ss392xUfnI3+FXdYONJuP90D9RVXTfm1u+P8AdghX/wBDNTa623SZPcqP1rnnudMNjkqYepp7fKFzgFhkc9qZWJshKng+6frUHep4f9X+NJjRLS02ikMdR3pKB1oEIetJQetJmsyhaKTNGaYC0lGaTNAxaKTNLmgQoNOpgNOzQAtFJRnmmAtFFFACilFAopgKKUUlFIB1OFNFKDTEOFLTc06gBw604UylBpoQj9agapmqBu9UA2iiipGApwptKDQA8U6mCnCgB1LTacKYBiloFFABRRRQIWiilpgFFFFAC5opKKAFopKKBC0UlFMApaSimAtFFJQAuaSiigApKKKACkpTSUxBS0lKKACiilFUhCUuKUUopiExRinUmKAGkVE1TGoXoY0QNUTdKlaom6VDKRGaEoNKnWpKJBTwMsB7j+dMFSRjMqD1YfzpoTOi7mloxyabJIkSF5GCovJYngV0nKK44p+KiEscpKo6llGSoPOKmFMQ4UtFFAhaKUUUgGmsvUJ4Y5YopJo0klz5aM4BfHXA71qNWTf2tvNdQzyQRPNDnypGUFo89dp7ZpgVNIIN7fnuHwfzq9NOsOo2RdAw2ynntwvP61R0VAGvHx96Q/zNWZo/O1q0j25IgkYfUsoqpWtqQr9Cw2qqhYiNSN3BJNV/MaVmJyMnP0q5/Z0oJPkjnk/MKhESsxCqxPXrUK3Qpp9RLjAtJOMcqP1p9kMWyfSobtCtsTjgMAeasWwxAtWiXuSaTzrGqt6eSv8A45n+tSeITjTAPWRaZo2Tdaq4xj7SEH/AY0pniNyLOEesmfyFc89zohsjk4+ZXPualpirsldclgOd+MA554+nen1ibiVPFxGKgqePhBSYIfRmkzRSGOoHWkJpQeaAGnrSGg9TSVmULSUUUwCiiigApc0lFAC06mU+gBaKKSgQ6im5pRTAdmjNJRTAdmlpmadmkA4UoNNpaYDhS02loEOzTgaZSjrQANUTVI1RNVCGUtN70Uih1KKaDS0APFOFMFOFAh1FAooAdS02lzQAtFIDS0wFopKWgQuaSiimAtJRRQAUuaSigBaKSigBaKSimIWikooAKKKKYBRRRQAUlLRTEFGKXFLTEJSgUtGKYCAc07FGKdTEJRS0UwGNUD1Yaq8nSkxorvUbdKkao2NZssjNKvWkpV61IyUVLAM3MI/2x/OohU1qM3sA/wBsVS3Jex0NRTwi4jMbfdPUVKKdXUcxXtrOC1BEUaqT1IHJ+tWRSU4CgQtLSU6gQYopaKkBjVn3XMg+taDVn3X+sqgRR0YfuJj6yH+taFsudfiPpbH/AND/APrVR0cYsyfVq1LEH+1JnIGxYFG7HcluP5U57MmG6NZuFP0rEBMCyurnIUdgckmteSZBExDD7prGLoYZV8tixCheOmOtZQNKhBcOX09iepl/9lNWYRiJfpVSUEWSqQQTKTz9BV2L/Vr9K1RkSaGD/wATE+t9Jj8Ao/pVfxMf3dsP9pj+gq7owH2WZwPv3MrfX5iP6VneJW/e2y/7LH+Vc892dEOhhEcUynnpTe1Zmw3vUyfcFRVKv3R9KllIdRmjNJQAuaUdabSjrQAHqaSjvRWRQUUUmaAFopM0ZpgLRSZozQA4daWkFJQA7NFJRmgBaUGm0oNADs0optFMB1LTc80tAhadmmiloAdmlptKKYDqUdRTaUdaBA1RNUjGomNMBhozSZozSGOpc00GlpAPBpwpgpwNMB9LTRS0ALRSUZpiHUuaZmlzQA7NLmm0ZpgOoptLmgBaKM0UCCiiimAuaM0maKAFzSZoopiDNLSUUAFFFFMBaKKWgQlLS4oqrAFKKQU6mIKUCkxS0xC0tJS0xBzSUtJQA1qrS9KsNVaWlIaIGqNqcxpjGs2aIYactNJpwqSiUdKsWQzfQf72f0qsOlW9PGb6L8T+lVHdES2N4UtNFOFdRyiinUgpaAFFOpBTgKTEJRS4opAMas65+8x9Aa0WrNuuA59FP8qoCvpQxZL7mr1pdKl3eocgoqH6gqTVXTRixStXTVG65bHVwD/3yKKmwoLVDTKEspP3gdiOgP04rMZyZgW4GcjNdHsXBG0YPtTXijIGUU46cdKyjKxrKFznrt/MSEbs4J/pVyIfcH0qPVUxcQqP7vp71JGcMp9MGtlsYvRjtLjeXw/sikMUkgl2uOqks3P61zPiafUoIbaO1svMuIoP3izScH/dY/ePX/61dPocbjQ7P5useefck/1rI18k6mFPO1FFc8+pvT6GSucDPXHNKaceKYetZm4VKOgqI1IO1SxodRSZpc0gCgdaM0DqKBiE80ZpCeaTNZDFopM0ZpgLRRRQAUUUUALS02igBc0optFADqUUlFMBwoptLQA6lzTM07NMB2aM03NLQA8UopgNKDQIfmlpmacDTAGqFqkY0zaznCjJpiI6KnW1Yj5mA/Wq9SMWlBpuaUHNAyQGnCox1p4NMQ+lzTc0ZoAcTxQM0lKKAFopKXr0pgFLUi27H7xAqMjDEehoEFLSUZoAWikzS5pgGaM0ZooELS02lpgLRSUtMQUUUUwFxRRRTAUUtJSinYQUtFLTEGKBRS0xAKWijvTELS0lLTAQ0nelNJQAxu9VZTxVpulU5jipkVErueaYxpW60xqyZohM09ajp61IyUVd03m+X2VqpDpV7S/+P0+yGtIboiWxtCnimA0+uk5WOFLTRTgKBDxS0gFOFSwCjFLQaQEbVmXf3Jf901pv0rMu/wDVS/7pq0AlkMWkdaenq4jlKlcGQ8EewrOthi3Qe1aun/6h/wDro1KpsFPcnPmjsh/GmOZyuBGv/fVT0VgbtGDqJdryPeu0hRwDmnSsI7aVz/BGzfkCaXU+dQX/AHR/Wob9tum3h9IJP/QTXTH4Uc0tGyfSr1k0ax3204/0ePkLn+EVi6tMJtTkcBlGAMMMHpXW2a7LKBMcLGo/SuT1Zt+rT+zY/IVzSdzpgrFJutM7089ab3qDUTvT6jNPzUsaHUUlFIBc0oPNJQOopDEPekzQeppKzKFzSUUUALmjNJRTEOzRmm0UAOozSZpKBjqM802lFAh+aM0lFADqKQUtAB35pRSUUwHilFMzSg0AOzzSg803NANMB+aWm5pc0CA1GWKngkfSpD0qFj1psC5A26IEnJ5zVHNWrU/uj/vVTzQwQuRS06KBpOc4X1qQW6ltvnDPpSsMjFPB5okhaLknI6UIrOcKCaYDqXNSfZyqFiwyBnikjgZxknAPSgQzNLUjwFULBs49qizQA6gHHIoRGkOB+dTeTGuQ0nP5UASW7EocnJz3qBz+8b6mp4ozGWycg1Wc/vG+ppiDNFPjiLgsTtX1pwgVuBKD9KAIwaXNLLH5eOc5pFUucAZNMAoFS+SB96RQfShoCFyp3UxEdAop8cZc8cD1poQ2ipvJXOPMGaRoWUZHIpgR0uKVVLHAGTUnkEISTjAzigCKlFSJCXGScelONuQOGyaaERUtGMdaciM5wKpCEoqXyVzjzBmh4SoyDkUxEdLRRTAKWinLGW56D1piG0VII1JwJBSOhXr09aAGUlKaeIjjLEKKAK7mqcxrQaENnDg1n3KMhw1TIqJVY80w1KsTychePWie3MaBt2STjAFZGhBUi1KloxXLNtPpjNLJbmNdwbI79qkY0VoaV/x8yH0T+tVIrdnG4naO1aOm25SWRg2flA6e9aQ+JET2NEGpAahBp4auk5mTCnimLyuakFDJHAUuKBS1ABikpc0hoAY/Ssu8P7mX6VpSNgdaxNQuUS3lJYdh196tB0LkGPJT6VoWEii0J3qMu/8AM1lJMsUKM7BVAGSTgAVd0C4trzSo5IJIpeW3FGDYO48HFKotBUnd2L6Txn5TINw68jmnxtxy6kmnFVPUA/hSeVH/AHF/KsdDfUx7/nUj7AVU1ckaLfbRkmFgB9eKtXWP7Rf6/wBKg1JRJp0yMSA+1SV6jLrXRHZHNLdm4jMoVSjjGBwMiuNvX8zUZ39ZD1+tdn5RDcSvjPTNcTKc3Upzn525P1rmZ1wI2ptObpTM1BoJTqYKcKljQ6jNJRSGLSjrTaUdaQCHrRQeppKzKFzSUUUALRmkoFMBaKKKQCUUZopgLRSUUAPzS02lFAh2aM0lFAwpQaSigQ6im5pc80wHUopKO1MB2admo6cDQDFY8VCxqU9KhamItWv+qP8AvVSq5aH90f8AeqlSYIviVFgG1wCF4GeelUgTkY69sVNFbmQbmOB296U3Cx/LCox6mgCzOc27H6VVVyvRiPpU0jE2mT1IFVgeKGNGkrjyATyNvNVGndjncR7Cpov+PQ/Q1VpsC/AxaJSeTVMc8d6sWv8Aqj9arxn94n+8KBFw/uYDt6jvVXOTnNWZ/wDUN+H86p5psEXbd8oQTyP5VXk/1jfU1Ja/x/hUT/6xvqaALe3fbhc4yBVb5o27ginxT7Rtfp2PpVjCuvOCKYiCaRXC4645qWNfLi3dSRk1BLF5ZBBJBqwOYOP7v9KEDKxJY5JyTViKVRGAx5FVqWmhMkxvlIHc1Yl+SLCjGeKghBEwBGDU1x9wfWqEV6twvvTnqOKp1Ytv4vwoAa48tyFOARU6kNFk5xjmoZ/9YPpUif8AHt+BpiGNOxPBwKmicupz1FVKmtxmTPoKoQ6dQGB9alCFYsL1qOf+H8akk3CNipOaYiLyn/u/rVkD5AD6c1U3t/eP50oZz/Efzp2EDDDED1pKOc89aWmAqruYCpZTtUKOBTIv9YKfOPumgCJThgaleRWQgHmocUYPanYRJEoJLHt0pszZfHpUsP3D9ahm/wBY1ICHeUbIptygljx+IpJKUn92v0FTIuJmRu4lQbzjI4zxVm5k8uMMAM5wM9qoE81bvT+6H+9WTNCt50hOd7fnWirgw7yAflyRWSDzWhEf9D/4Cf61KBjDO7HO4j2BxWto7llly2cYrDB4rX0U4Wf6r/WtIbkz2NBjhj9ar3N2tvGW6kU24nClvrWHe3BkbbnitZTsjOMLsfb6nffbJHE/ytzsI6H61rQ+IChC3MWB/eWudgOHJ9qsk5rKM2aSppnY295BdLmGVWz26H8qn3GuD27W3ISh/wBmtG11+7tsLOPPjHc9R+NUprqZSo9jrN1GfaqNnqtpeqPLlCt/cbg1dzVmLVtxSFPUCoWtYJOsMZHuoqWkwKYELadAykKm0HqByPyNUZfD1iZPN+wxiXr59sfJkz65XGa1xTx0o5mJRRhbNStDttdW3Y6RajFn/wAfXB/nUp1y/tFzf6LcFMcy2TCdfrjhv0Na7KGBB5B6g81D9kjU5jzGf9g4/TpSunuh6rZmSbiO5lW4j3eXJhl3KVOD6g8g0y9YPbpHn788KnH/AF0Wp5dOuvPZxIsqkk4YbW/PpWbqWmT3ccSR30+nzpMkscoQMNy9Mg8MPbIrZWa3Mm3c61jgE+gzXBbssx9STW3/AGjr9nGUv9OgvYiMG6sH2lR0y0bnp3O1jWCvQ8g+4rlkrHZTdxSeKaelKTTT0rM1EzTqZ/FThUsaHZopKKkYtKOopuaUdaYATyaSgnk0VmUFFFFABRRRQAUUUUAFFFFMAooooAdSg0lGaBDqXNNzRmncYtHNJmikA6im5pc0xDs0oNNoBoGPoFNzSg0AKTxULnmpSeKi3BXBK7gO1MRatBiHJ7nNUm+Vip7HFWBdgLgRAD0BqCadZF4jCnOc0MEaD5aNgOpBqgsUjMBtYfUYpY71lQBl3Ed80PeO4wq7fU9aVwsW5MLa7WzwAOPWqKOSF3o0bN0Bp73T/ZwqRhnUjGWxnFU7MXa3pnuvLkVgPlDcKfYY7+9DY7G0ny2oB7j+dUBOnJByKsSXTNGAka5BGAWwP5VVwxI/dRADPG/OT+VO4kaNpIGi47t61CMpJzztNRRTyI65ijVM5OJc/pipXnSQYCqpznOaLgXTtkTrkGqjROrY2kj1ApI7gx8ZBX0zUv2sf3R/31TESW0ZRST37VHPGwdnx8tNS6IYlsN7Z6UjzNJ1Jx6AUwJJU/dI4HYZpsLlZBg8E4Ipy3JVQPLPAx3pPtAU58jHvtP+FAE1yf3Y55zT4H3RgdxxVNnklOSG+gU0qearAqr5/wB01SEWHhbdlRkHt6UscJzl8ACgSy/88WpknnSDGwgelMQvmfvt/v8ApVlwJI+O/Iql5Un901LH5qDGOPQmmIZ35qxbjCsx4FIWJ6xr+LCkcyOMfKB6ZqhDXbe5PbtVmIAwgHvVTym9V/OrUaEW+dy5APemIrkFSQeCKmt15LdulG4H7yxk/WlLkjAKr+NMQkrhnwOgqdGDpn86qhB/fFPT5DkOPyp2EOaJgeORTkTb8z8YpfNFNdg/G7A9MUwIy2WJ9TUnlMFzxxTNqf3j+VTGRSpHPI9KYiJW2sDVhgHXHr3qvtX1P5U9HCcZJH0osA3ynz0/WnEeXGc/ePFO85cdGzUbFWOTu/OgBYX5Knv0pLgfxAfWm4QcgN+dO85QOVJ/GgCjI3tzTLqYRQYJ+bGBg1ZknjXpFg/Wsq6eN3LMp/77rOZcSqG3OF7k4FXbwgwZ9CDVVJ4ogf3JJznO/p+lOa/jIw0G4e7/AP1qyNSFGBPWtOEZtAoIyVP61mLPEJjJ5AAPAXccCrQvFIGyPB6YLYpIGNU5rV0o7YpWPdgKy3kBZf3QXHUetWob4JGwEQAz2NXHcmWwt9MVkcZ71ks+5iasXd4soI8oAn+LNUsmpnK5UVZE8R5qwDxVSM8ZqcHilEbJCabRmkp3ENKDduBIb1FaFnrV5Z4WQ+dF6N2qjRQm1sJxT3Ovs9Ttr5R5T4f+43X8PWrW41whTDbkO1vUVqWevzW5Ed4vmx9PMH3h/n3raNRdTCVLqjqQxqQE461Vt7iK5iEsEgdD3Hb6+lWAeK0ZkPDU7dUeRQSKmwDw4NHysMHBB7VGCKcCM0WEVr2COOyuHjJjPltkKeDx6Vxy/drsdVbbpV0Qf+WZrjQaymb0tgPSmk8UpppNZtmonVqfTB1p2akodmikFLSAKUdRSUo6ii4DSeTSZpCRk0VBQ7NFNpc0ALmjNJmigBc0uabmlzQAUUZozQAtFNzRmgB+aKbmigB9JmkBopgOzRTaKBDs0ZpKXtQAopc00UtAx1KKZmnZpgDGoHbmnueaiwMvJIf3UYy3v6D8aBDGIUIWGS3O0njFN85c/wCqj/I/41zmu6vdpKkcExjmc72KY+VegH4/0rJGqatnJvpvyX/Cs3NJmig2rnc+cv8Azyj/AO+ad5o/55x/981w39q6m3Bv7hT7Bf8ACn/2lqjDH9p3H4FR/wCy0vaIfs2dysx/uR/98VKsx9E/75FcMl/qw5/tK4P/AAJTj9KkGo6p1Op3P5j/AAp+1QeyZ24lOeif98Cl81v9n/vkVww1O/J51S6H5Y/lS/b9TPTU7gg/7Qo9qg9kzuhIx9P++RTg0nb9FFcEL7Ul63s7f8DNNN5dsTvuL059JTij2q7B7JnoH709m/75pw830b8q88Ez9PtV0P8Aelb/ABpwluD925lb6yN/jT9quweyfc9C/egcbx+FGZu7P+Zrztmmbq7n/tof8aZ5e773m/8Afw0e28g9j5no29x1kP8A31R5uDzMB9ZMf1rzcRKR3A9HFJ5KHgpC3060e28g9j5npPmr3mT8ZR/jQZ4gPmuIh/21H+Neb+QO0Y/AUCMr6r7bRTVbyF7HzPSBc23/AD9Qf9/V/wAaa1/YqcNe24PvIK8/UdPmB9tmKkAYYwevoar2z7C9j5nctqumL97ULUf9tBSDWNKxn+0bXH+/XEOzk442+65o5xyFPt0pqsxexR3C6zpR6ajbH6Mf8KDrWlj/AJfovwBP9K4gKc8RHPtTxnHKutV7Vi9kjtV1rTXbCXBc+ixMf6VeGq2KRhTI/TtGa4KOR4zlJXBqwtxP/wA9W/77IpqoxeyR0smv6dCf3jXC84z9nbH50z/hJ9K/56T/APfk1zZkkdPnyTnpvJppJYYMf580/aMPZI6hfEulnpJN+MeP60v/AAkdgfupcN9EH+NcosceOmf0p4gz/wAsyw9iKpTYvZxOqPiC1A/1Fx+IA/rTG8SWo6W0zf8AA1Fc4kW0f8tF+ppwU84wf97FVzsXs0b/APwkif8AQOuceodKP+Elj/58ph9XArB2MWJMaY+uKkRfVWH+6+afMxciNr/hJIz0tT/38/8ArUjeIiceXaJ77pD/AIVl7EA5DfimaaI4yeZI/oART5mLkRqnxBN2tIfxkb/CmHxBd9rO3/77aqIgTqAT+NPw+MbAAP8AZzT5mHKieTX78Di0t/wLH+tVJvEGqAHbFbL9Y2P9aXpxiPPupFIWAHMan6NRcOVFCTxFq+Ofsf8A36P+NUJtf1Vjw1r9BF/9etd44DktCfyzVZ4rPPzIFPupFZSuzSNuxkSa3rB/jhH0gBqqdc1bJzcoP+3cCt4WtsT8pQ5/2qa+nqeRux/s1k4su6MIa7qmQftSNg5I8sYNa1l4nibCXsZgb/nonzofr3H60xtKUuc9/wC8tV30g5JHlH2HFJJobszrra6DxCSKRJIj0ZSGU1b+0RLFgwAsevzkVwcVnc2Dma3Z4G7sjcN9QeDVyTXNQEePLtyf7wU/yzVxlYzcDo3niLH9wv8A30aZ58faFPzNchJrepg9Lcf9sz/jUTa7qf8Aftx/2y/+vUuRSgzuY3jbORtGf4f8KseWQm5SGX1FcNZeIbuKRvtSLNGx6xgKy/QdDXU2N/Hcx+bbS7gOuOCvsR2pxdxSi0Xs0Zo86KQZk/dN3YD5f/rUroyYyOD0I5B/GmSJRmkH1oxQA/rSEZpOlLmkAkE9xZTebbOUPcdjXT6ZrkN9iKUCK46bT0b6e/tXMEZFMZecjg+tVGbiTKCkd/mkJ4rndK1w5W2vn9kmP8m/xrebI4NdMZKWxzSi1uOBpwPNQ0qkg8VRNiDWGxpFxz1AH61yYPFdNrUh/sqQEdXUfrXMVz1NzopLQXNNNBNJWTNbAOtOFMXrT88VIxc0ZpKWkAtKDyKbmgdaAE6E0UhPJozUjFopM0ZoAWiikoAWikzRmgBaDRRQAUlLRQAUtJRQA6ikop3AKdTM0uaAHUmaTNLQA7NLTaUUALS5puQO4H1OKcqs5wis3+6MigBrnLYAyTwBVTVJ44ITGzARwgtI3v3/AMKvSBrVDM6kP0jB9fX8K4/X7tCwsix7PJz37D+v5USdkOKuzEnuGurh7h48M/QZ+6OwpofHBBH41KI0P3X+tKIcDn5hXMdKEVg38Qz71KIi3PGPamKkYPzK1PAjBypC++KQxWVEHzZ+lSRlD91wcdiOlMPOMTBj1weKkTf3QN9KQDwJMcMnPqtN2TDtGfrTty90YUoLH7r4+tMBgMgH3cf7pp6sw6k/Q08bz98Z9NopcrzkH8aLgN2qwzsBo8pD2YfSl2oeho2Y53c/WncQCAH7sn5ikKbcfvFY9sGpFQ9WYmnBPYH2ouBFtfGSCaCq90H41LwpyFwfajI3DJcDHp1oAYscfU4H4VIq8cTfgabt3c5BB9Vo8vHRfybFUhEhjc9GRvxoELN/yyH/AAFsUwJz95gPXrUgikxkOp9OcUxDhbfLwwDfnSi3fsVNCide2R7EGpBM4OCnPpiqQhghcfw5/Cn5cDpx9acZjgEl4/rUygv/AMtQ6+jDmmmIqsTznB/CmY74B+nFXfKwPuA/SgxRkZKsMfjVIRUUY6hh9OalAPHJH6U8xRnIEmP0NAgYcq+fxqkxBtOc7QaXGPvAipUhxy7/AJCnG3B5Epq0ySMPtH+sYeuaeJFbrsb8KPKcfxgj86DHnqin6VSYrDx5Z/hXH1xT9kZ6E/gRUHlqD/qz+dPwDjGRj0p3JJsIvHm4+opSHblWjZfzqFQRwG/MU/dIBwNwqgDbLzui3DttHNIJTH1gdffmnB5AMlD+ApwnYHH9TTuSRG6B43EfUUBgc/Mp9iKlMhYH5EP1GajKlufIjJ/3iKLhYYSQfuJ+DYqKSRiOjgj0AIpzDH3oJF/3WzULGPPG9T9KhlJDdwbG5l98x4zShRk4KY9jSfODxMMdtwqJmc94mP1FTcZYXcB91sezZprTheoYexWoCHz/AKtceoY04Buu+QD/AHv8aAsNYpIfmjhf0zkUw2du65KbT6BjUpVtuQQ3sygU3bIx6KB7VSVwKUlhGRhWcfXBqjNYHOQ4+hWtl4geTUEkR9cVLgNSMOSzkHTyz+IFESXVrIJYA6OvR4z/AJzWi8XOeKhcZPJP4cVnaxd7mnZeIUdhFfxmFzx5gHyH6+n8q6CCaSBcLiSJucdQfp/jXEH5f4mPsTVuw1aax+THmQd4yen0Pb+VNSJcex2wVJhuh690PUfT1qPnv1qjZ3sN3H5tu546joyn3FaazJcDbMQsnZx0P1qjMjopXjaJtrDB/nTQQaAFopDSZpDsIygjmtbSNYMBW0u3zEeI5D/B7H2/lWUOaay9QelVGTi7omUVJWZ3YHrSha5/Q9V5WxuG56ROf/QT/SuhyFGTXXGSkro5ZRcXZmXr/GnIP70o/ka5ztW94hfNvbqPulyf0rArnq/Eb0/hENNNLSHrWTZqKO9Lmmr0pakB2aUGmZpaAHZoB5FNzQDzQAHqaM0hPJoqBi5opuaM0AOBozSCigYU/b3yo+pqvdbvsc+z7/ltt+uOKqo8jW0BCvv2KWCoCDhQSvtnoKaEzRJHZgfoaAc9qiiztOc9ql7UALRSYp1ACUUGlVHc4RGP0FACUZqb7LLjLbU/3mxS+VCv37jPsi5/nTsxXIKKsZt16RO59WbH8qUXBXiOONPouf50WC5CkMkn3EY/QVL9llA+YKn+8wFI08r/AHpGx6ZxUXJPTJp2C7J/KhX71xn2Rc0u63XpG7f7zYH6VVkljhGZpEjH+2wFU5Nd02MkfaQ5HaNSaG0gSbNbz8fchiUf7uf50hnlYYMjY9BxXNz+KY04hs3J9ZXAH6ZqnJ4jv5f9UYYh6KmT+ZqXUii1TkzoNTuFtrM3D87egP8AEewrhXUySNLKzGRyWZs9SauzXdzcsPtUs0g7bjkfgKYVjOCePrWM58xtCHLuVfKHZ6cFkA45+hqbyN2QrAD3NNMDDt+RrO5oMEjY+ZSfwp2QOWXFPCYAxkGpdzIOQWHuKAI0Ebjh1HsTUgiK/d/Mc01pIm+9APzp6vCDhXaL6igAzKP4iR704K7dUVvc8VMpYYP2lX/AU/ziOq/iKLiGLbMwyCFPoGzTvInXjcSPQ4NJ5u7sPqRTgZD92cj2ouAhRv4o1b6cVGUj/igkX6c1NvulH31ZfoKVbpx95FJ/Ki4iJEQ/6tyPrxUuyTHG1x7NTvORh8yH+dCJau2QBu9c0wG4YdV2n6Ubeckmptsqg7MkemQaicz5AIK/8BpgOEcbEE7qXyCcmPBHr0oSRsAMq09gjfeOf0/lTERGOdGGQR9RxT1H99dv0o2dDuBI6fNj+dIzXGR9wj0pgKUTtIR+FN2Y/wCWuR/vYpN7cl049qdtjOMhgfQ00IcJpo/uyE49Tmn/AGp2PzoP5UwRAcrj6ikxKOhyKq4iXehPzBwMdulSK0fRJdp9xUKyN0Kr+WKUspxuj/75NO4iwQ3co/6UYYAAKwA/unNV1EZPyysuPWp0DjOJA1UmKw4ccEkfUVIPZlNRhnyeD9RSh1PUfmKpMlolweMoD6kGgop/hNRkKexH0NKAR0kbHvzVIRLsUKfmP4inLE+PlKge1MUuO4Y/TFDFyfmiYj/ZNVcRJ5bZ5UE/ShgQOFAqvlRxmdDnvTlMn8Nzn/eqhWJArsck4I/ukikEUmWOc0Hz/wCJFf3ApPNKj5lZfxIouIYfOUkiNfoKQNMTzH+tSC4jPBdh9Rmn+bGw4kU/WncCo8jqeV2n3FR7wRkqR7gVdIY8rg/Q1G8SFTvjbnrmpYyk3lscFSRTQLfkFGHvuqyLeHkJhR7cZprwRx43MM9cZzUjK4SAn5ZMenzYpPNQHBmbPuc1KYVYcbD9eKctq2PlX8uaYCAliMEGpkV+jIoGOCDUQQISCoBHtirUTZXGPyq4ESIWjGeY2PuKgaGM9Ex9a0l2Ac7ifcU1o4mOc1pYm5jyW8RPG0euaqT2Wfu4P0Nb7wQsODz9aqyWSdVcVEolKRzUtu65wDVZo5Ae9b89oy5wetUJYpV4ArCSsaqVyjBcT2swlhkKOOhH8j6iup0vWY74CNwIrgdUzw/uv+Fc27SL1UH8KgMxBH7sAg5BB5zUp2G43PR4blSvlTcp2PdadLCY29QehHeuW0zWhcssNyQs/RX7P7H3/nXR211sXy5BujPbuPpV3uZNWHUhqWWHaA6HdG3QioaBCilI4pBS9qBjCPzrrNG1P7dbFJD/AKRF9/8A2h2b/GuUNOtrqSzu0nj+8vOP7w7iqhPlZM4cyN3xEQBbKO+5sflWJmtDV72G+eBoGJCocgjkEnpWaTRUd5CgrRDNB60ZpKgsBS5pBSikMKM0ZooAXNKOtNpR1FAhpPJozSE/MaBUDFooAz0qVLeV/uxsfegLkeKWrAs3Ay7on1NL5Vuv3pix/wBkU7Cuio6B0ZT0YEGqq6djAe5mcAAAAhePwrV8y3T7sJY+rGg3cn8Kog9lo5QuVYLPyVIiik56nkk/nVgW8mPm2oP9tgKY08r/AHpGP400EfjTSQXJ/LiU/NPn2RaAYF6I7/7zVEASMgHHrioZbu1gBM11BGB6yCnoIueeR9yONfoM0jTSN1kbH1rGk8Q6cmdjySn/AGEwD+JqhL4odsiC2RPRpGLH8hipc0i1CTOkzQx2DLYUerHA/WuPk1jUp+BchB/0yAWs+VC7FpHeQnrvYn+dQ6qLVJ9Tsn1nTY85vY2I6iPLH9KqSeJbUEiGCaU+pwgrlzGO+fwNOVdp+8x+pqHVZapI15vEd+xPlQQxr64Ln9azbnU9TuMh72UIeqr8o/SkDHuVx6Yp29dpyox64qXNvqUoJdDP8vks5L567uf1p8MSs3D4z2Jq4Ap5AOPUGn+WH6/yqblFY2KtznJ9QaesTqvILAdOKcbQqcpJg/XFP/fRjDnIpXAiDc4IZTUi5Hbd9OopwnQkho3/AA6UeSkhysgX2YUAKu1jguF/3hT9oyBuz+NReU8ZyTx6g04fUGgCU7VBLKce1R74SMtGwX+8vNPVwByxA75qRQjAEbPyxSAZ5cZTKHg9DjFBgJACnB7nbmphGrY9PbBp3lEdHpgQfZ3H+170qq6d2X6CpjJIh6LQs5chSnJ9uKBjBLJ0JV/94UArjmHb/utUrYIx8tM2DH3sUAICnaYr7MKkCnHDK30qPy9w+UhqQoAecigRLlf4oQPemkQfxZH4U0vKo+VsD1Jz+lNE0n/LRUYewxTCxYjCZzHID9DU6tKOjA/WqWYn6x/pUo2fwSlfzpiLoJbhlU01kt9uZFeP3IwKqo1xnl1ZfcZNSl89c4/IUxWHfYlcZScEe4qM2LrwqqQOm0/0p6hQ24RBz/smpw5YA4KexpoRTYTxnlX/ABFCTk53KpPr0q95jD7rZP0xQSkmBJsJPXK5qgKgdARmNsfWrEd1EMAYHsRS/ZkOdr/maabdQOQr4p3ETiRGHKBqYfLPRSpqHyQMHaR9DTjuHcfielO4rEnye/4ik2KeBjHsKijeTadxQntilEzD70WfeqQD2RmPymTIP0pziVSMZH15pouVzzuTPvTlnjPSTH1qiWN3uOoU+wGKXzOcGI/UGpwxYcMrexFRvGWPHy/SqTEKsseMfMv1p3ndkkAx6jOai+zADO5v50n2dhggg/UUxErXE2QAw688daHuQuQyZPoBkfnUWyRTnb+VI0hX7yn8RTQCmaE8qoU+pzUglk/hbI7c1CJI27AGnbYj1FUIe0xz88b/AFHNQtKDkrHuH0xUp25G2THtSksRjhvegRAJQAcoy/pUizNgbHYfU5pSducqefSqzzKhycj/AIDSGWvtGThnU/7y03MbNzBGf9oNiqsjRkbt8g/3ef0qNHxjDk/7w/wpXCxd3W3Rgyf7w4pdiy8Rzjj+6cGoPMJHDKfYH/GnRzFW4RQfXbj+VUInNvKwAVy2PVhVlVlVRmIsfp0qBZ8HkLn64NWo7joNrj3BBrSJEhm4/wAUeD9KNykc8VaEwI+9+YppaI/wKT7VoQVDDEeRUDwHsausFzwm0ehNNZBj0oYGVLHJ0zmqE4lGQU/StySAnnI/Gqc8LhSRg++aylEtSMGUsCcoah8xejL+laFxHKBymfes9+DgqfrXPKJsncYTC2cgVvaZqaybbeeQeYOEkJ+/7H3/AJ1zriPuKi2Ak7gMdhmpWg2rno9tcmPgjcp+8p/z1qaSEBRJEd0Z/MVyWkaySy2t2/zdI5mP3v8AZb39+9dNbXXkykPnYeHH9atO5k1YcOlLUk8YjbK8oeRUYoAaaYeTTzSHrSYxY+AcnvQTQOtB6UAKOlFIDgUZ4oABRQKKAFo7UmaWgABpQeRSUDrSAs+TbKTmRmP+yKN1uv3YS3+8agLc8U2SQRAmVljHq7Bf50CLX2pwMKqKPYUxp5H+9Ix/GsmXXdMiB/0oSEdRCpf/AOtVKTxTDnEFpI/+1IwUfkMmk5pDUGzoOD70oBbgAn6VycniS+k4jWGH/dTcfzNUptQu7gbZ7uZx/vkfyxUOqilSZ2k9xBbKWnniiA673A/TrWdL4h0yNSVnaU/9M4yQfxOK5JFTkoBn9aRsckjH1qXVZapG7ceLHwfstiCP700n9B/jVFvEuqS9JI4lx/yzjAP5nJrPUZIKnPfGKZIgbBK8ipc2ylCKJLi5a8YGe6ndh03yE1Go8vkYPuBTCg9KUOFwCxzU3LSHl+fulT65p6uz/e59+9NV/Xke4pw2noCv60h2HjGRxn9KlDKp53c/3qrkOR8rZ+lIDKOozigZa5J4BIqRUU4yAfaqyynOMZP5GpPM9/zFIRP5YPKqf8KUow6Ln6UxZSvr+dOFwx4HSkAcEdcH3ppMzH7p2+oXNPMjHG4Z+tGcHoVPagBI5ZcFZAuOxxzTlY/eORzjNKd+08ZHqOagNtLIchmU+jGgCy0y4+aRPwqIlXPBAz3qv5MiZBUHHpScoeQRn2xVAWxAx+7IregFJ86Mcpx9KhWQ+uTUizyZwTnHbOakCUTA4yeR2zinbwehyPrTRIjcOqn9DShIuxIoGSDB6AflUgDeuPr2qDa/8BzS+bIvByfrTAnAOPmOfpS7I8ZJX88VX+1Kpw6ED1p5eGbGGAPtQBIscbn5ZQT/AHSaQxBTnefpnNIbdHVeScdOB/OnbW4AYcdgRmgRGzHPQE/TFPSVgMFmA9OtKWYH5k/MUpkixk8+vFADWdW6Fc+hoC9N6HHqtLiCTOxuRSKu0nDfrTAUwxsOHdfqKBbgc7mb6UMxHf8AKl80gD5iPpxTAZtKn5QaXzZFPQ8evSpBJ5g++xOOu0UZwfnXd7kdaBCC5LfeQH6VIJ0JBKsP1pijByB19sYoFsSS3zvnr8wpoCwkiNwsxHsKexfHIU+4PNVQjLwFwMdG4zTUaYSY+TZ6bsmqEWljfB+dyPQkGnBW5wTj3HFVWmZWGQ3HoKct2f7z0wsWCD7/AIUDJznkD+8KZ9pU/edeem4YqZXXH3lP45pokbgEg/Pj0VsighDx5Z+vSlLLjkLinKqnB38fnVCGbIzxvP4imSQMqnaVIqxyo4Ix9KYQByFH4GmIph5B0z9BUglcdQw+tTh1XrvGfXmnqyMclhj/AHaoCus7A5yPzqZLhj/EaUxRN02k+3Wm/ZEYHDH8qaYiUTqcfMPxFSeYhHUGqX2SRM7DkfpTCsqHlT+VVckvt5ZHzICPUCkFtA/OTnttqisrqcHipftUnYqfrVXCxO1nj7krAe4zUL20ynjaw/KnrcuBll49Qaeb3AO0gH35ouIqlZ06Rt+BzUbXDKSGBU98ipyzSfelVz7imNK6cZOPrn+dIZCZVP8A+ugMnA5BqTeknLKAPZajaNGA2kH6nFAx5Knqw/lTwTjCnH4ZquYSRjey+2KQRSjgEN7g0xMuDzMfwfjU0bN3X8RVFfNB+YGrUTt15FaxM5FsO4/vVKHyPu4/CoRIfrT+ScngVoZjxJjuPypPMycfqKURI3OQM0phHYqfxpiIHyw+9n8KqyxrtPyir5ibsPyqrKkgz8pH4UrDRlvEw6Dj2NZs8VxksVH5Vsyhv7tZs4fJxn+lZTiaRkZMhcZDJUJcA8qRVyWM7i24k/yqq+5e4I965pI2TIWCtnk4966LQdRkkBtZpN7DmJ2PJH90+uO1YA2ngqMU5NqMroxVlIKkHoR3qU7A1c9IspvNU28h4I+Q+h9KVlKsQaxdOv0vIfMU4kUgOo/hbrn6HrXQqwu7bzBjzF+8PetVqZPQqnoTTaeR1phqRig0vam0o6UAFBPFISKQnigBwNGaSjNIApc03NGaAHZpR1FMzQDyKAOOuNX1K5JIvpEH92LCj9Kzihzufc567i24/rTCWQ5HQHnFPW4ycMPxrlbOhRSJOi5GSKFwaeCh5xg+o/wpdyg4KHPpSKBeDzUgjLZxj8OtVJHkVsAFV68U5brBGY1P4mmBYKAdODSb2PYHtyKFu8j5kGD2xUoMcgyhx7dRUgRfOuTzingxsOOtB3AY6j25poMbH5lFAwZxnBg3D1zSbUxkLj61KPLzgSFAf0pxGD6ikBXKEDgAfXpUTbl9PwOaubCTkEg/zoZXJ6g+gxjFFxlUK+N2OPcU7LdDgr6MKJRlvmUgY6BjUWMfKhK07gTrhuACCfQ5FO2MuOS344qsoYEZA/AVMskqDj5l7H0oAlAx0JU0Bjkgj9MU1bhchXGc1OhQgYHP86QCKSOcgj61OoG3tz61GSuDuTaSPvVES2/KzM+f4T0oAtGMoCcEfQ8VGWIAOCeOpOagZyrZeQgf3VORT/tanAxuz36UAOMkrDaHI9hTDvXliAO5zmnb0Y4BGf8Aa/xpwHHHHseRQBAZF7DI9elKmGGVP4Hg1IUYngA+mKYyEcsvPrincBoyowST9TTg7A9M/jRuA4CN9aUAnGVz9KLgPWQg5Bx+NSC5bGCCR7ioNoPA60oLKMDpQBZEiN1Ur9KTajH7q/UCq4HqTj2pwKA8MRQBMdo4DH8DTRHHnIB+u6lDdzhvTmniVR1Vce4oAQSTL93cFHQbqUyuxw6Ln1ApweJuqAf7pp6pCwwHK/U0CIjjHUj6GnrMFGBjHuc0jWpJyHDfWmtayKP8DTHcl8zPOBSlj02kk88ioArp3xT1kOMMcH9KYh7SMoyUwPUDik80kHnIHv0pQB3/AENKyj+634rTEM87n5W+u00v2kIOQx+vNJgHHyqPqtDZLcFQO1MB/wBojKnavPba3+NRi4IxuR199uacFx/dOfQU4YHVQR70AOByeM89wcU7YcZzwPU1GGi7KV78c5qRiXUeVIn0NUIi8sbsqBn60KrBjjKkc9OKfudT88Zx6rzk04Sg87yv+8KdhD45mGMsPpUwnA6jn/ZqBZ0dsN5eP7wP9Kk8lH+7ID7UxEouUH8ZH1FSrcZ5+VqovBIoyAxHs2arvE+/50YH1PFO4WNjzYznIBphaLPGVrKAO8Mrtkdqk+0uPvHI9GFUKxfBXPJBPuKesm08DP0NUFvEJwy4HqDmpPNjbG18E9iMU7iaLYkDE9c/WnAtn7u6qKxR7sqBz3VqeRMB8juPqapMmxe3IVG5R/wIc01oYmONinI7cVQ+0XKHa0YYepPNL9uA4aFlPqKYWLJtB1UlR9c1Xli8r7zD6d6cLkuP3cwU+lMe2ab5vMIIHbFICLeOuBmkWYrzg/zp32aRPVj7mmGNwOVNFwHecPb8qXzUbGQKh284LY+ophiyeFz7g0XHYtq6jGCVqdJD3IIrOCOvALD6jNSL5vqpH5VSZLRqo1WFYNwVX8qyUkdezfgc1Olwc4OB9RWsTNo0dkZ7KPxxSeUy5Kt+AOarLMT3/I1Mk2OhrRGbJNre1KqknH3fc00TZ7Zp28+nH0piDy3HcH6GkZmHZqQ3BBxx+NMeYN1YD6UDI5HB7GqNwiMeig1bdhjhgfqKoyzxk4bt6GokUijPAhzjH0rPlg9BWnN5Z7sM+1UZEb+GU4rCSNUykVZeBUTNzynNWZPNHHyn6ioSxOQ0Yx7GsWaon0++FjdiXBEbDbIP9n1/DrXbWd0IJFkDZjYc47j1/rXAAxr/AAPW/oN+jRCzZ/njGYwTyV9Pw/lTi7Gc0dfdRhSHXlW54qo3AqzYyCaBrZzyBlD7f/W/lUEqlWKkYIPNWyENpe1NHWlPApDA0UHpSHpSAM0uabS0hi0lJ3ozQAUo60maAeRQBwBiUuwz3pPII/ipPNDMQG5zTxjPKn8K5jpGqGQ/Mwx7VI0gB27lY9hScMOVUrSbYz9zCN/eAoAk3gjrTGjUgkVGUfOfMz+FJ5uGw2Q3qB1oGOIxjgg9iKcWA5X73tQJgGw6j6ipVQMMjpQA2O5JOG4P0q0ro4G4A1B5APTH9aVYWU8YB7noaljLAjjYnDKSDyM5xR5bQ8gNt9+RTEZUOFQAey4qxHISeM5pCIWfI7j6c05Mvjk/yqwQGHIH4DFNMAP3W/CgBoUDgryfXvTWhRsqY8H24NOIki4YDb6kU4SjaN2CO2DQBWNttJ2twezUwxjvkGrvmqR8ozUEs8KDLHyzSGQ+SvXeR7GgRMpyJPwxUweIAs4LLjqOMUgMbn9yVK9yTj8qYDROqA5lC+xGaSOVZBu25UnhhTmVw3zYx2yKbIFY/MrKD6HFAC4RumR9eKaYAScD9ab5YH3WakJdGA2MfccUxjhC38JI+nepkjlIGFC+xNRC4ljI4yD6VajnBOGwPpxQIVVJUbuDU24qoz9335FNXB5GKZK80S/KTj2pAS7VIyoQ/So2UjjGPwqv50mwusoDZ+7tFTpPI6DzW2MPTvQAx4mxkEAf7XFQncOPz2mrSOPvBiOfSnMHcjLLjtgdaAKwV9ucEr6kcilyfXP15qZoBInR/wAGpgtPL5Rc+5PNO4ERQkZAHvim4kXkEfSpjG2dxX8RSARtnLFT70XAiMxH3oz9aek2ejAfWneW3bBHqKYYyfvKDTuBILh1PUfUcU/7UerE/iKriLac5IHoKsRx55UKx9jzTAmNxwBtK/Q0vmKePlP6VC0DbtzRvzSbVBwAR9aBEzINuUOMdqaHYA5PTuvb60zcBwTz7CmmXjDAFT2NMCfzpFGSTj1YYz+NOW7bHzhdv+7mqqupwAvHpuOKeCmegH44pisWBcQMc+WPfHFPItpOQ5U+9VwAPXHvzT2VOwIP0oAkNqGAw+aa1sVPUfnSLhV3d/alMxHUYPXmmJjSJIzw5H1pS+4/P196PtW/Ax09DijzgeCQf94VQC7UbqPypfKx0poRW+6cUzcykZx+HBoEWlaVcdD7DipftLIcEH+dUhK4GAzH6rQt24PG3HX1ppisXi9vL9+Nc/kaabWF+Fd1H5iqwvkPB2n8KcZoZMbtyY/unGadxWCTTpB9142+vyk1EbeaP70T8dwNwqYylQPJcfR+acL9kAMisPcUwKuABwzZ+v8ASjzpkPByPetBZ0nTcVyp7sKTyoG4C4P+ycfpTAqx3zDAapRdxOcFUz6U824/hcD/AH1qNrcjpGrj/ZNO4tBxMOPuke9NaMEhopMH6kVDIWjOfLYH/aqPfKfmKr77aLhYsxxXS5PnAg+9SGeQcOgbFUlmPbI9wcVIJ2K8nI9aLhYnaVD1BB/Oo2eLcBt59V4qMv8A7pBpqooBGdnpgUJhYtoqkZ3Mv+9zQQVbGCR64qFYxtGJsmnAzJ0yR7VSJJBjOM8+xqZBkc4P1FRJcFRllIz6rU6TIwwAM1qmQ0OCrjOPypxTPds0gIJyVAx3Bp2fQ1omZ2HoluAPMdg49RwKmUL/AMs5gR9aqmIHkqSfUUGMAjA/IVVxWLZ80dAGHqRmq0rrjDQr74pm5kOQ5BHtTvOkHV8/WgCIxRNlh5sZPoagktgxx5qt6ZHNXGncLyikflULOnXBFSxozZrQqcgYPqDVR0dTjcDWq5UggHHpVSSMsT3NZtFpmfJwMMDz6VTd1RsE49iK1GR8Z2EfUVTlPZlrCSNUVN4PofbNPhl8maOZFKyRncpxTWWIk4GKQIq/dYj8agqx29ndrNFDd27fKfmX+o/mK2bkLNElzH91gM/0/wAK4fQb0RTNZu7N5pLR56Bscj8R/Kuy0uQSRSWzH3X6H/69aRd0YyVmV+9LQwKuQeoNJSAdSN0oFIxoGJRRRSAKKKMUAKaB1FFIDyKAPOj945APoakUns2PY0skO12Ayeeh4NNBx6Z965jpHiRS3Iw3rUmARkjPv0qv5ix4DKWz0qQMeCrY9qBkhXHQ0zD55G4eoFOEnYinl9wwHI9qAI9ilgQ5yOcHmpE2HnK5PrVZraQHKZwe4NSASHhgCfUCkxll3ZFXDIw9Ac01LlgeQCPcVVe2GScMCfSpYQyrs3MwJ/i7UrAXFuEIwePZv8ac5gfaW3LjptOAarhdh9DSkspyoC/SkAvnPE57L+dWoZ/NUMFyOxqKCQdSFJ9RxVjzNxALDP8AtCkIkVieh/CkMcTHLIAfUcfpUfkvuBAyfUGjfIp5UAe9AAbaUD91IrL6Hg1WkBztktyG9TVuOVGPUqanJ+XBwy0BcydqLxk5/uimCd4yRsUDsSf6VotbwOcKCp9gcVC9jIPur5g9v8KY7lVblx1Yn681Mjqcn5l+nIqMwENgpgjt0/Sk8vyzwSfUdMUWGWNqnJGD/u0wp2BINMUtv54br6frU+/J2nkj1H9aBDPJYL86K3uOKcgC9AcehpVOG4JApW3Dk4YeooAUSAHggHsCcU7z3X70eahfaRyP0qIjGCoYfXpQFi79qQkgsgI4+defzo3xE48whvzqg0aN8zrkj05qNTiXEiyAryMvmmFjW8piPlbcPrTQzRNkp+lUFuJFJ2ndz61YjvCfvjC+mM0WAna5K84/+vT1uA6gkAfSqxZDyMkeuMU3bGxGckdcZxmiwFsvn+lKTEeGBHvioBLjgDGOlL5pPUceooAm8qPqHA96i3ZJ5H48Ugkz0ODT+TjKg+5GaEBCSGbHf600x++PqKtAKxJKrmmlNx4OB/OmAxZJY8csCehHINXIjMx3SKgz69f0qGGFIsnezf7x6VKxZTlT+YpiJHiVv4Ax9qi+zRk45X605ZA2cjHuDT1nBG0SA+zCi4iu8C54YflTGtz2z+FXtiMPuY91NMe33dHB+tMLlT5k4I6dCKcJOOv5ipDHKo7kfnUbKrA5yD3pgODgk8g57UmNgwsYC+w4qH5h3BH909/pSgsudu8ew5oEO2F2ztU/Tigx7Rgkge9RmVs4yp+nWl85V4YuT/dIyKYDxAeoZ+euemKsxpGF/ib1bpVdbgHHBH0NO84N0IP1p3AkMK5LKzBj1OTULQ45xk+oOakBfAAJVR2FAByMsCPpg0xEO3nJB/HmngKTyAM9xxUxcYxngfpS7NoyUOPUU0BXZQD8hB9eal3bF3E/j1pwUPwrfgaaY3BIK8U0xDvtR7jP14o8+E8tkH1xmomUAbQrEjjDHJqIEoxcJ07UwL4bK/JICPfinDzgeisPaqkchdA5BXPqaOnKuffJoFYuCfHDqy/Xmgi3frsBP4VU81wMbjUbtvyDg5/CmFi01rExAUMD6rg1HJYvtAEmeO5ql5LjOx8cU0/aE6Mx+jUrgWfs86cFCfrSEspwQw/Wq63k8ecsc+9TrqJZcSKjfjzTEOBx3B9qlSfYRyVPpnio/tFuw6FTTl8tvuyA+1UmJltZmP3uR9KmAQ9VWqiqN3BzmpgvTduwPfitEyGifyF6jcPpzTgG6BwfrURkIGFIJ9zSCeb+Nf61aZFiwrSJ3B+lL5xPBqqsxEudvykY4Yip1cN/9fmrQh4dc8igtGT3FM3LuIOM+xpDsI6sPqKYrDmijfjc351C1v0w4Ip+zI+VvyNMIlXowP1FJgRPAwx0qrIhB6VcMsnRkBpkksaoWkUgDqallIz3LgZDHFU5ZOcEBvrV6ST5jmIgZ4B649/eq7+SxIKEGsZItMzZDDk5jI+lQkRn7shHsRVuSAOx2so9i1V2gKfe7+hrFo1QIJVdXikUup3KT2I6V22l3gka1uh8qycOPTPBH4GuEcLHg9c+grX8P3QYXFoWIP8ArEB9+Dj8cGnFkyR3F6u25Y+vP496r1ZZ/tOmw3H8WAG+vQ/qKq5q2ZoWkc9KKa56VIwzmlBpuaM0hj80ZpuaM0CHZo7im5pR1FAzhTPuJ3AEZ9KVolblT+BqsyksSVYYP4GnRyYIAz9MVzHTYRkIc5BBpu3B6kGru4EYf7vpTfKRj8h/A0AQJ7yH6EU/BP3QG+hwaRkKHnj60m8r2APrTCw5WKsQCVPcHipVOPvAD3FQctyef1pypkfK360mMshgf9oH06ilCZz5bA+o71WAK9c/jUoKdWJb09qQEZjlic4ZiD2bnH0qRXx95SKUTkHGN6+jU1pFPG0j+lMCQqjjKna1KkkicMNw/MflUJTkbjjvS7irfKfz70mBcDjnaHTH93ofwpPtcmMHBqBZlY4waVog3zAcf3h2pAPZ2cHb19BVcGdG43N9DUylwuCAy1Mkg+6CPQbv8aQFdbi4J/15x6NTjPJ3lwfarIC4+cYx/e6VG9vG/IGPdaYFZpCenPvnmhZSB1DD3qU2ZxkMSPRqYYMfwke9ADt0bD5sqfpkUpzt+U5A9DUZjOflPX1pUIPynIbpyKYDWkf1H5YpqyuGw649CDg1Y+ZuDtYe/NNMeDyGX3PIoARJyxPGe2G61KHRuBweuKiePP3ULD+8pH8qapyOHVgOz9qBkjRksSCee44pBC33eOecmk81R0Y8fjThIepUEeo5pCHx2cfVwW/HilCIDhWC+xHFMDcZRj+Bp28nhsflTQAYnj5RuvbORSCTnovPXinIfmwoP40yTD9Nx7fd60wHlkxyh/4Cc0qeWw3I1QcR99qt2PalkQrywU+hXjigCxkZ+br69KMOeUJP1qqp7qScdm5p4ncMfkC/7uc0WAsiSVflEGTjOQam3naCwbH+zVRJiDngk+o5qRZFPcr+ooES+ZEzAZKkdMjIqdSNoG459jVYN2Uhv0pd4B+7j6DrQBPv56I+PUYNLvjA5jZB7cioA524ChvdjzQN2eUZT/s8imFiUFF5jkI9qY95JGOVDj1ocKq5fBHqajGwscbtvqRmmhDxfx8Ha+ewVqk+3wOMMn4MM1VbyAPmwPdaYYlJyjA/WmFi8ptZPu/IT6H/ABoa0G8yRSHd6gkGqGxkblQalWV1GVJH+6aLisOe3Zc70fPbPIpmAeQWH61OtxJjP3v50pljblhz3yOaAIQAOqg/Q4/nStEBypz7ZqYJE3IbH4ZpGi46A0wGKWUDqDS+evTdn2FMYFDjawB6g0zZ1/eDb2XZyPxouBP56DjG0H8aA2/hJOfTOKqsigZ3lfQ4zTOSOQrfSmBNKZkPzFwfWg3E0IDCQSIw4DDnP1qDzJV4TJ9s04XLZHmW8ZPqVwaALAdWGS3zdweaA6MOGI/pTDMhAyhQ+wyKeAScoyk+nQ07iDy++6kMb/UUhR1JO08+lKJto+ZT9adwGncnUMKTzD2w1P8AtAx6imF4XfGPm9KLgHmKOoINPSQMcLgk1GVHY1F5ak5JIPscUrhYs7c5zio2iViSv6CoWj/eBhJI345AqTewAAkYfTvTuFg8o9gCf1pRkfeX8cUgeQHgo314qcStwGUkfpTTE0MEjDBDnPpU6XrIMFSfxpuYyecc9O1OEQx0IrVMhonS6ifqoz70rTRRp8rMGPQA5qq0Z/gxn3qMwSKcncD6itEyGi6JWbnfmphKGix0b1FZ6lgBnn3qRXI6VaJZZ2sckvn2NG914Gai81cdx+FOEox1FO4iQTOD8wBHrijz+3I/GmGQY7Gm7l+n1ouImMp9RTCWdgWwwH3QD09/rTeCuA2KQK3PIzSGDgFe+fpVeT7tWA+FO7IIqNsMp+7moZSM2ZNydQDVGRG6E1ryIuM4wfaqTlc42gisJI0RQ/eIeCPzqzZXHlX8ErHADbWOOx4pjrHz8hHuGzSeUhUqHIz61JT1PRNJPmWlxbdwdyj6/wD1x+tRmqnh+53S275z5se1vr/+sVoXChZ2A6HkVb2MepDTXPIp+Kif72KljDNLTRS0hi5ozTc0ZoAdmlU8im0DgigDjWZS54wc0wgn7q5/CgThiQGD89+v50pV93GR6qeD/wDXrmOoj82YRsI4Pm75NKpKgO7KG747U/zMDaefWo2jiJ3BSG/nQA8TFs5YMO9JiNjwdvselRNGg5G760iyk4Uq59wKYErQsDwpBPTHSgQSdxyO3Q0xZpEcg5bParcUu4cEEehpMCuQw4OSfRqaBJuwAAKvuUYZZf6/rUbAcYUfQmlcCvsPXp70ZYfe+Ye9SNk8Yx9KidipwynB707gSh2UDa5x6MMik3AjJBU+vUVAHKkDIwf0pw3o2cnFAEpAPJAI9aljJj6MQKgwQdw4PqKcJnUYZA3uOP0oAnLg87sE9xTlbccMoYflUKyA4wADSORjqDQBY8542ATco9GHFKZ2OCYuvdBgGoopZPXj1xTmLYIJyp64HFIBRMzn5o29uakDKF+Q8/lVcKw+7yPrT8uRg5/GgB25erqM/wB4cU1kVx8pJFSIgYYZiCeMnkUPE8agDDgHtyB7+ooArMxHJzwccc5qRZHKBo3JB7HmmgEkMAAp7g7v0qINFvZXJjxyGIxTAnM6Y/eR7G9en601pEcdn9MLUJc9EIceopN2MbH2seoHBp2AmEYzw5Q+jCjDqclQfdeDUQMvIYlvqad5hXpSGS/K/IGT6Hg01WO4qA2fQjNL5u8gOv5cEVJtD8BwwHZuDQAgbecAqfXBxUqnAww/ECmlVJwwKn0PBoMYTBXJYdjSuIk2I45KjP8AeXNRNamPnyUKnoVNQvdTpIMxjZ6DrmplkfIwxUehHX8KAGcd1DY7EUvA+6cezc/rUyGHfvbBduCWpdgB4BpoBhMRXkrmmopJzwR7GpMZ6HPtTNpVj8tMBTIqnaAaXzv/ANRpu1QzN5j89V4xTSI+jbvqOaYE4nT+JCPcc0G4Bb5eP9ojmqoDADayvSkOfujJ9KYiyGI5U5Pr1oEyhuYlJ9RxVTMinlSM1Kvy4LLn3HFAFg/NyEH1pFLL1AbNIHAX7xH1FOMmRggHHRhQAu7PUY+lAi3c5AP5U0McZDD6NQJieRGffFAgNvNHzgkevWmsGIxt/KrAkLJ8rbaayy8E/MB6daYFTdKvQ59jUkdywOGFOMgzgoR9aP3bE5OKLgTJdr0YnntjrT28luGTBqusZySjfkaQq6cryfQnFMRKbaNv9XIc+jUxrZ1/gz7qc0F3QAkDFPS475zRoBUcgEjnPowxSb2xgNjsO4rRMwkXDKGHuKZ9ngY5ClT/ALJpgUJUYgAMPc0RwPJglgF9TzVw2aE53DHoacVeNcYLD3GcUARonlg7ZCfXmhncf3W/Q0xiDyOD7UzftI3EUXCwrbXByjL7jkVA6Y5BB96txsCwIOfSlLBiRtwc+lAGc3mKMqMketTodygtgH0BqRo0JOUI+hxUTQD+FvzoAXC9uKAfTkVH5Tjtke1NGQehFAFgMF7A08H0OKrgns34GpVbH3x+VWhMnGfXNSAE8kt+BqJHU9OPrVhAWXPaqRDAKf72fqKnyO5xSAYwSRj3ox0JBb6VoQSAIw+6G9jwaRoYj2dD6jnFN4PqDS7XOcMT9KoljTauR8jq3t0qMwzKeUJ+nNDGZP42BpVnuFAICSJj5uzCqTCxET1DIBSAj3/OpVkSQHIKkHo1KBGeGwCfSncVhinPIK0pkJpxtwR8ppv2eQehHfHWi4Dg+QeSaaVVuoBppDqc4I+oppmbrtBFS2NEMi7sgE+1UZYmXrwaumVd2cMKgkfdyGz9aykWjLkSQH5TUQkkB9MVdkqB2XOORWZaNzQLpzbuOjQyZX8ea7S8CvHFMg+Vh1/WvP8ARZFjvmXP+sTHHcjn/Gu7sG8/SjGeWjyo/DkfpVLYymrMgqKT7/4VLUUnD1LASjNNooGLmjNJRQAuaUHkU2gdRQByIK7yAo68e9SbRKMluPQ9qY6MdzZA5pI5NuA/Xsa5jqHNCcc/OP1qHYQSFOR/dPUVOz7lO386qvFK5BZuR0oAUlgPl/I01WDsByrehqUK3/LQ7h7cH/69KYUZdoHTtQBC0bhwQwPrkZqVVB52qPpTQpQY7CgsQDgZ9qLgTo+w8HFOzG3faaqCSNwc5Wm7kxgOST6UWAukKuNwA9DnigxSNHkyQ46ZXNVYriQDDEAjvinNh8knr3HFKzAPKGeqt684prTQRq6qGDg9lJFSxuucY3U/Z5mWBPHp2/CgCokpk/gYe9SHK45z9ae0ch43Bx29RTCCOGXj3ouAMQ3OMMO1KrHPZvY0oZDy3/16V4yfmjGRTAd5iAcgp/KnLI6jKnIP61AVbH3ip9xTQrDnGP8AaT/CnYCbcp6Ehu3elVp9vQEelQlSe+fcVEfMjYFHP54xQBoRyDGC35UeSSd0bn/gJzVS3WecEmFm5+/jAxT3gOCGYp7AkUrAPMjZwVH1XrT1EsoHUD/bqssMkZ4OfctmpxOyffFAA4cMN64I/ix/WgnIw6hh+RqaO7iK53fhTsxSchce60XArpgMclivuKV2R/usB7mpjEw+7z9KibPQrk+9IACbFy3P403zT/dOPeghZE2l2j5zletI20AEl2wMZJpgKZi3GeB2oSTD5dnC/wCzzUTKrsDE+MdQRQAy8MBjsRQBcxDNwrZP+0eajkRk4YEemetVH80chMjOOlPSeU/LuP0PIosBIMo28HPPIqRLjc+35ifUDpTPMwcbOf8AZpVdlGEb8CMUwLJHqeD60mCp4Y49+RVfzDj0b+dOBbOeoPagCbCt1z9RzSbR2IP0qMSDoRg09fY0CHEIvByp+nWmkgehqRc9D09+aUwxkZxj/dpgRgscbX2/WkcNkYK4+tTLEvAwfrTvsyHpJz707gVwj4yPyzShcHkEH1FTNBIp4wxHqMUnlP1Kk/Q0AMIJGN2abl1OAxFPJK5BAHpnikw2Nw6+gOaBEbySg4YBj2IpUnHUOyN6Gl4JwV/Gk8tevHHrTAY7zs2fM3Z9RTBK6H5rcsO5DVZ+XOcEH25FO8pHOMgUARb84IBx79qkWQgcscfnTGtyrEgkULnHPNMCXzFAy+Mf7JpyyQv3AHoRiq7yop2EgE+tNbBH8qLAXQiZ4YimstyWHlNGyHuTyKqK7qMhc05bhScbip96AsTPM8JAmOT22inx3KSfdJFQlmZeCrr+dQtCRkqCv0NIDQYhxztP4UwxRsOQR9Oaoxx3AfqhQdjkEVewyjjNAhht1HKkE/XFMYvGQCQN3QZqK41BICUA3SfoPrWe11ubc/zk9c0xmr5nzZbI9fenB1J6Lj64rOScAfKzL+ORUgl3dQrfTigC8UU8jGPrQ8CYByc4qosqc8MPrUi3Cno1Ah32c4yMH2zSbSpAKkUhlycnP5UolB6YPtVIQ/5T1qWNCv3ZSPaoxJngrTwR04H41oiGOQOjkPLuJ55FWBKx4Vl+hqsM9iD9DS7/AFq0ySwJGVuYvxFS+euBkY/CqglTOC3Psak83+6cj3GKtMllktuxwfYdaqNLGkpwpYDIYg4wfSmvKZMogxjhmz+g9/ekEa7QMbR2A6U0IeGtSeTIv+8M/qKXZGT8hVx7GoDEpPf8DRsAIJI/4EKALYLKPummiQ55zUIZkGUd1+lPE5I5Ct+GP5UAWFdTySQaa+0g7lU/hTFlQqMqQfUHNIzIxyJCD+VSwIXgjb7vyn61WlteeoqzJGwB5B+lVDujJx39ahlopyW7jP8AjVKRHQ8g1pySMRzUBkVshWBPpWZaKcFybe5im4yjA/h3/SvRdFmC3DxdnXcPcj/6xrgHjzxheepx2rqtIugq2lwP4CAw+nB/SnFkTRtzx+VOydgeKqufnP1rSv48Org8EYJ9cVmMRvb60PclBRSZpM80hjqKbuoLUAOpAPmH1poOKcG5FAHMSEElX5HqKjEatwrHHpmoXmKk7l+X+8vT/wCtRu6NgfUVynUS+QUyVJJ+tLvk4TAOSM57UglYLnIYD86mSVJQVwD7Hgj6UANwOVI6f5zTNmc4GSKeWZchW3Y/halTvjIOMYouBXAfn5SQPXr/APXqGSTB6AH9a0GBxyKgeFW+8Nw7eooAzWfc3zHOaVHZZOoC1NJAM9MjsR1qBoWAJU5qkwJsgjJOMd+tGSp3bsj0Iqtl1PI4p6yoeGPPrQIsecncGpVlOQVbn9aqMwGOhGeuKNpx8vFFhl/z93Drk+q8NT1/ecBt/qpGCKzllkBw61MjBujfQHtSsBZeAE/KOPeo9jKRj5SKes7qPn+dffr+dDTmQbVjUH0duT9DSsAFs8n5h703/dpgdDnDncvBXacimghjzu479M0wBySeQfqKQEnGSGHvUjZUZJyB3xTdqODyAR6daYFhLuRMZYuP9rr+dTfao3wHU8+tZwV1OCNw9hzUiBiDtP4GkBdMSEfI5XuBUEsc39wN75qt9peMZTO38xVqC/icfMuPdeRS2Ag+xybt7Ice1PQGLAVj75FW94kGUYN7qeahb5uMg+m7gii4DhckcOhHoRzQ0qOPvA49e1V3EqIcfM1Q7yyjcQD3FPcLFlyM9Sf1pi4OSA2B3xUaHbyQKlE3px9aAHBUPUgNSMSPRhS7o5Pvj8RSGEE/I2R6HrRcBFcjOwkH60FpNuSpz7YpVhP4+hpxt5Rxj8M07gQDzGySDml+b+LPHrUm2RPvIw+nNIXJBBJA/wBoUwAHjg8eh5pwIHcj6c00kKOaTlhlOnqRQBOp3j+FvpTguBwT9KgjRSd3LH8sVZVeOpPsRQA0TbHCuce9TfaYAcAkn+6BzQrKPvAj9aaixl2bykIPXb1P1pCLKsTzuVR7ilKh1wrbsdjUIZT8rL06GgRhj8rEehBpiLSAngnZ9Dx+tSAHqAHH+zVdfMQAZDH/AGqk8xUUl3IA754FMB52P94gY7MKjNvGTnaPwqUhyuMKw/nTBtGeCD7UxEf2c4yGBHpURhIJ+UD6VaUkggAE4+hqM7hjdwT26UAVWjJ4BOaTlRh+nqKuSKNhJUcdzVfcGTEYxnu39KAGZIPyPn2708BnGfkYZ52nmqrrtyQGye5pgupY8ABSo7YoGWZreNh8y5B67xVd7V0xsOEHRRyKlW+AOOmacZFfkAE+qnFGoFXzJN+NvSn+arDDocfSp9pYckH6imFAeqsP1p3AiVVPMb4Poe1SLPKvDfMPbmq8qJnhufemZZW7hfUUwLgnZm+VCo9SRj8qbJPIy7OE9SOpqESMF3EZHoaXzVb5SSPbFKwiFoVPGFamGEDgZx9M1MYkYkqefY4o3MvBAYehFMZV8sjIBOPQUsYkUEMBgVaOw9QV/WhYgp3KQce9AEQmKtgNxUgdW6gfhxTXjAYlsDPqKaU43A/4UAT7gDlWIPvTgecnB9xUHmNsAHykU5GDdTz+VMRaDAdeKkAVhwQT9arrJgccj0PNLvUn7uPoatEMsjI5BK04Oe+GqBH4wH/OnJkNkqCD6HFWiSbZE4ywwRUyBR90j6VFlPQ/jSd9yuMelMRMxTPI2/SlCkj5GB+tQlSx+/8AhS8jgAZ9Qaq4h7xyE/cU/TiojlfvAj61J5ki9gfanrMGB3qVPuKdxEKquORwfQ04IoPyrx9al2jGUwD6jimiSVT80aOvuMH8xRcQKiAE4O496dnb1OfYipElhP34WX3BzSlIHPDYPbJoAqOOeAfwqCUnjPP1FXJICASGqtJbydVOfbNS7DRRkZcZK/lVRmjVywABHt1q1MjrkMrVRkDZznj6VmzRC7mYk9CewrZ0SUlJoWOQDuHtng1gZIzj9Ku6TOY9RiBJ2yZQ59+lSNo9IST7Tpcb91UFh7jg1k9eas6XdRxxSwyNtBOVyOPcGrQs7aUZiOB/sNn9Kpq5jexmUVefTyD8rr9DkGoWspl5KEj25qbMfMivRSsjKcEEUlA7iYpR1FJQOooA4nzfKcnJK5qRXUn5BjPbt/8AWqsUJQlmDHPGRikQMpyM/wC6B0rnZ0ovhUfjOG9D3+h70NGwG5Wx/tYqJJEIx+hqyruR8h3rj7pPP51Ix6MTgSjB9aJCy84DD1WogwbIHDDqpHSmliDkcH2oAlWVmB2kN7d6crEioUdSx3Jhv7w4qxyV6gnuaQCrCOrAY9Kja2Qn1/HmpFBxtLfNjIHf8aawJOeh9aYFOW2deg3r/eHB/KqbxZ5U59fUVsHO3pzUDRRvychh3HBouBmI7xggHFSb1c5yUb1HSrDw/wB5dw9VHP5VXMBI3RkMB19qq4gDuDggMPapF2se4NQ8qeRTgwz8w4+tAycM8fIO4elL5yN8vQnsaiUEnIxt9z1pvyM2C2D2NAF1ZnVdudy+hOR/9anKyOvTH16fnVRSyYPXFSiZWbB+VvUUrASshDcNjP60w/KfmXn1FODDt09R0/EUYBHOD7ryPy7UAICG/i5HQ55qG4hkkcFmyf72ccVN5YADBcjsV6UwsQflGR3zQBB5ZTgdPrmkCbDuX8iP6U8YY/dFG5w2GHHanuFhRLu5br6ipFlbGCQ49DwfzqFck/dyO+Kcdh9Mjt0NFgJ4wjvjzGBPRWOKla1RjukUnjGM8fX61RyAOny1JHIw5iZsDseRSaAnaEL91tvsarSEo2CvAq2txE3+sXGO+Min4R13RkHHPHIpAU1kX1xUu7IyFL+wNDxI7ZKkE9xUJhdDlG3CmBb8wsvAIOOh60kckiE5YqOmOoqoJGVsMCD61IrKT84JHtRYC6suR8yg+6H+lI0i9FUsfTpUCkA5UYz1qwkiMADgn3oAhAYvuKpnsPSnsXP3kB/GpikZHBwfQ8io8FevH6incAj27eAQf7uMmky7ZIYY9jQC3XqPUUvl24YuIxvbqT3pgNLsAM5alUhuRwaXKjgoCPak8tGbdGxXPamK5KruB2Ye9SrIhXBBU1AofGG59xS7JhkhTj2oEXFY4BDZp2/1H5VUTO4dQ3rVoFkxkBvrwaBD8Mwx5mB6EdPxoxKD0EnvnBpwaPvlT6MMfrTyMAZ79COaYhNhAwOCecU3pnJJH5inDcT1GD+dID5RIxx3BoAYY4XA7Y54P9Ka8WOeHH5GnyPAw6FT7VD56RtwxI+lA0RsEJIOR9aY1qDyAD9KsiSOf7u0n34qGR1iJUDD+3SkMqSW3XgioPIZDuQk/jWh9oYD5l3UjPBIORg/lTuBUWWZPvD86kF0o+8CKk8oFcRvn61BNE6qcoCfagCdpoZF5CtUfkxMwK7l/HIrPdOcKCpqWIOmDvx6g07AWWtWOWznPoahMZHFTJcEZ3L+Rp5njkGN3PoaAKZQg8cU9ZHXsGFTsgIBGKgdQO2KYD/MiYcgqfSlKrjjBHsarlhuxkU9SB6c0ASbsDhvwYU8IOS8fXuvFQseORSKzZ+UMPoaBE/lRngS8+kgxSNAU6jj2waYSHxlufVqeiODkKCPVX/pTsBGU5wOfocGmFGHUn8aneN3BJfjqS3GKgWYAnLEp2PX8atEMQeapypBHvUyzsB93Bpw2EcEEHuDihkwB1H+8Mj86q5JIlyTwcEjsal3I3UEVVEQJzgH3BqQK2flJqgJ8tjKPn2PNOVmJ+dBn2NVwSp5X8VqRZR3YZ9GH9aBFoMvrj61ICvThh65qru46H6jmgbT0bn8qBFnygTw+PYineXIvoRVdXcHrn61Ksx7g/nTuIkCvkZXI+tDMoyCCuPfikEwxwcfUUvmnHYj6UDI8oc8lT9etJvYfdbI9+opWKSAggY+lAEfAyOBxxUsZVd1wdwJ+hqpMYycdB7ir7Q7YieCqnls/dz0z7VVkgcgkIWHsM/yrNspFFoYz2x7imiDYwcMflIYVLheQPyqMll79fWoKOuiIbDKcgjINS9896ytJuTLaqm7mMbSP5VpbqtO5k0WVuZkHyytj0JzUyahIPvore4+U1Q3CgOPWquTY1Rfwvw6sv1G4U7bZy9DHn2OD+tZG+jdng0XCxqtp8Z5V2X6jI/OoDYTbvl2t9DVNJnjOUdl+hqxHqUwIDFXH+0vP50WQtTgZIFySGO72pkayKcByc+tB3RyMoOeelOLEDcWVcevWuU7CcZXrilEgBODz3qv5iMMn5gaU7kGVyyDt6UWGWHlLAcYA6HuPxpUuONsijH98DJ/Ef4VCGDgMDxSHBbIyOO1Ai3yFDLtZD0I5Bojcge/61WSRkY4OCeuOh+tTeZG4w/yN/eXlT/hQwLAZX5UgS/7XBqYBio80AkDhl/rVIKcncQwHvmnKyp0JHtUjLO0n0FDJG7YAOah+0HGCgb61GZMjLA/hQA+SJo25XH41EcO+DwR0YcH86d5mQQGO09s0pKHqMH25FAELICvK7/oMH/69QGPglCGA7VaIKnIAI9Ox+lNLRyNj5gw6A9R+NNAUuOhyDSqApyAPxFTvExHzJx6jr+VQlSBkHK+opiI/PdJPL2/L781MdjDJUqe/GRURXJBNBLgZU896YEysR0bPuKkV8HjrVUOwGSAfYDmnicfxKR657UAWQ4LZ6N6g4p/3sZ59SvB/KqwKucq31GaGZ0IwOKALBiDD5AW+nUfUU3ynx8hDeqnrUYnJI3dR056VOLjcCDtc4438EfiOtIZWZSCckpgYORVdwSchw5+tWLgSTEB3bj7obp+FVWjkQ4ZfzpiHowOAytketSAnqrYFQ5wORTlKtxkg0AT+ftGHU/WnLJlso2D7HBqAbmyuCQOrdqQKNxAIDfoaVhl9bgr94A+/Q1Is0T8NwT68GqKuy/eqVZVIx0PoelFgLRhBGVwwqMQKc84PpmmpKY8YbGe3UVIZASC689iORSswIzE6dGP5803zGLBeMAc+tTkblBBDCo2QZB700A4Oy4ycE9BUqT+o/KqxDY+YZA5AoyQMinYC8JI3PTn1HBpGj39Dn68Gs/zyp+ZasRXQPtRYRY2lTg5H1qRY1Ps3rRHMCPepAiMeMr7qaBDdrL15pykBsjcD6ZppjdTw28e3WgHJwRhvQjBpiJQzk4IB98U15DvC5JAHXGMVIu5R6UFiepGPcUxDFds4yaepKHKtsJ9KkXGOgNBVf7vNIBRK4I3YbHccGlLqwxvHPZuKhYHHHrwM1G/HamBLLGducEZ71ScYOCoP1qRZnj4V2UDqD0/KmvMrnDoB7r/AIUDIp4U/dyx5UjkDPSlgkyCZDk9vepjFDKuEnOB/ARimtAI1AIzQAyR0jbO75T0I/qKQsrY5xnpjpSMqntTRsCYxxSGP8vHJPX0pwLDocj0qDcwPXjsM5qSMluKYDxgnlce+KkZRgcA5/GmZKHHJ+tKGB7YFICFo1P8H5VDIdgIPI9xzVht3OCD9RUTs45YYUdTnIoGQMypyRsHbmo/MLdCSMZqaTDrnYHB9OaiCF48R5QZ6GqEORlJyTz9Kkymen5VAkUxBJjwPyNIRt4III9aALWwH7rA+xpjh4xu2Ej1FQB2B6ipVlb1NMBwYFQe/pS4ZRuBwOuc9KN4b7wDYpzQRug5YY5xnIppiIHuJJlw7fuweBjr7mm/Z4j82AWPOc1JsAPTn1WlK59M+h4NUmJoRQiDaVH1FOVmX7ucexpAecMT9CKAhxwQfoapEsl+0L0ZBn1AwamjdT918D/aFUyzA84Ye9AfH8JFUSXvIGd2GH+4c00gKCAwcd1bg1XSU/3sfyqVLrkq/pnkcGgCRnYqMRsvGMdjTRI54IXI7GnCcYAIZf8AdNOz5pGGUj0IwaYh689AR9ORUisT6EVHsA7sh/SpNsm3cCj/AM6YhwbHcj60cEdvqOKQSYHzoV/WkYxt905PtwaBCYySdxH15pvzA9RQSyjlmA9xSbsrwy5NKwyKW4e3ZZVdkxnle49x3HqKjeQ3IMlmrpKBloV6kDqYz1I/2eo7ZFFx5ilH2kqvXbzUDFYzuj3Lg5HUEH1HpWUi0QtqE8ijdKGHbzEDfr1pEu0kP7yNcesJwR/wE8fyq0PL1AF4yv2rqyDpL7gdm9R37VUNur4YKDnnKmsy9BZIGcGe3ZpI16yREgp/vL1H48e9EWqXkWNlwJF9JBnP41F5Bjl8xJGjkXo6sVYfQih5y5zcwCY95osJJ+I+6/44PvSuFjQj8RbV/f25+sbf0NXoNZs5uBP5Z9JBtrnPKDFmhJuIU5favzJ/vL1X+XvTMRuPlk5PrT5mLkTOyhug5dJGjUg5SVWyrL71MS7yP5WJQv3o1OHX6Z6iuEiIhnj83Aj3YJBwCPetq3vlYx20FyqhTiOK4zlT6I4HA9mFHMyHGxuGQhDKh3xA4LD+E+jDqp+tItypYc1Wj1OxDYn1KKO4BwWR9zD/AIFjDD2ORXI+K/FVxouuW0Vk9ncQvGHlCIQGOTzjqhx2GRWlO8tDNuxem8knKJKxJ6gdPr6VG6t1ZQR1qzuWYlt2JPX1+vrSA4OHXk9CDwa5zqIFKscbRj8sVMAy/Lx7GkeFW9mpqMVO1uR6+lAC7ecqdrd/SgOQ2JRt9x0pZFb72SRjkCowz7QWHFAEw2n7pBHsaAxUnadppiqjfwMvuKkaM/3lb/eWmMcOQMHB+nFBY/xDaf0NClscxgD1DVLH5bfIRye3rSAgIZeVPH6U8OQMH5TT3tzH9xty/wB0/wCNQPLsyoRiw6gjpSGP5DH5ef0qN7nYcYB9qjNw7cHB9AwpyIrcsQo7+lOwA08jDCMIx6r1pUQ4yCQ3rnrUErx4Plltw9utRfaJjwwAHbFFhF/7SinY3J7mnMqn5k6n0NUEbcwz1p/nbPuNnnpQA8k7jkfXAxSZzyORUquknB+VvQ0vlleG5/2h1pgQ445pVcp2B/2qeV9OR7dR+FNKHGVII9qABjGwzIvX+IUiwBhmOY59DTMheOnseRUgde8f4qaAAsyHbKg4P5UcA5U01pSSMOM+jCmtj0KH/Z5FAFhZyBtIBX0pysh4Vtvs3I/+tVTDdccf3l7/AIU9NzDOFI9uv5UATPCh6jY3Y9RUDxMvUZHqpqUOxBCNz6EVL5aqowQG77elAFPccYD/AIGm4O7LE+4FTugIyR+K1GUZRwQy/WgAaYIORuFKpSUja2DjjP8AjUZ5G0iiMeXkDmmBYG+PrnHrT1kI9vpVbzFU45Un0pyyK38Qz78UAWlcZ7g9iKnjm28FA/uOv5VSBHqKUO6n1pAaI8p+FO1vQ0x4yuTgH3qqJ+gcDFTJOeNrZ9moAUJuHPT3pgtcsSrYNWlZCo3AqfXqKUJxkDI9RQBTZJUOM/hVqByoyScj1qRSQeeRUqqjAcDNMRIk68ZA+tTG5iKASBXHp1qr5ajjGPpSAlDlMH6igRpIi4GDgdcNyP8AGpDsx86ED1A3L+nSsy21BpWZWTbjjLcEGr8V16Ngigkf5MUg/dhdvqhqIw7ejtx+NPeRC2WXa399PlP6Uv708krIB2YbW/McUwIXgkxwM+uDVZwQcEsuPUda0ROv3TlG9HH9aR4gVJwPwoC5lMNyABgcVAQ4JyF21pPDGSRgE1XaBlOVb8KBlEkdOKRZmQEK59wamkTD4ZRmoHVCOX2t796YyVLlTw6fitP2Rv8AccfQ8Gs/Dgk/eUdfenIySDlijdw3IFKwy2YSOBxTCrqeecetMSSaPo25fTqP8amFwCMPGR7rzSAj805wSV9M03zWB5cj+RqbEcg+VgfY8Gq8q+V95Sc9Ae9ACreEk7wAAe/BqvNdSNJ8qgKOQvXH196YY3PzypjHQrzinFXYfwye+OfzqrANExbBOFb24NTpOVGSQ/1qDC7sOGU+jf40/wAsdMHNAFmO4iIxhl9s5qRSkg+VgfqKoNG4I6U4ZyOR7EdaVgJZLbfn5Sp9RUYglUnaw/Gp453AxvDezCpPMVuGj/Ec0AU98icOtOSRN2d7g+54qzhW4Vhn0NRtbqeSgz6rVIQgdHPIIp5cbcYDD3qIwFfuk59DTf3i/eX8qpCZYXYRypX37U77OT91lP04NRLMxGCePpUiSc5BAqhA0TrncD75FRYBb096upPwcg8dcU4tDKPmUE+3BFCYmUAB/eBp6tIp6DFTNao2drc/7X+NRmGZB9wke3NVcVhuCWyCy57DpT1V1yScj6VGTnjacjqO9TAKRlGYexqriFScocjI9qnFwrc4GfWq+CeDgn1pu3JxigRorJk8HjuCM0FQ33lB91NUVlCdyPrUgn9GFAidlGOH5/utUYBBJCYPtyKBMTgcZ9qcrxnsV+hxSYyHAJPH61UlSVOF+Zf1FX5SGHRW9+lVpAmCQxU+/IrORcTMzIX3j5XU9QOato6X8n7vCXx5eIcCb1ZP9r1Xv1HpQVOM7Sf93moJYUnXB6/kR/hWdyxrXW4HDK2Mg5FRtIjYA3Ix79qSZRcTF7xmSfGPtiLnd/11Ucn/AHxz6g9aieK5tgvmbWRx8sgwVceoYcGkCYsan7TuEhSdOVkRtrD6EVO5WRj9qj+b/nvbqAx/306N9Rg1nOgZwwLKR6VKrsOCfxoHYmksJZoXFtJHcqRgrEct+KHkflXPTafcW9wJLd2jdD/q2JA+hHpW8QsmPMQNjoehH0Pag3U6/IbqYqOizASr/wCPAn9aE7EtXMON7iIjbcSp6xSRJKPwPB/OqJ0STXdWklWeG2hXA3MhHI6/KCcV0zSk8taafJ7+SVP5BqW/1G+vY4beOaG1RQA4igCbu3b24rSM7MylTuWQ5Ehzw3Y+tW0lDR7WAIPBBHBqjIh5YDp1yelPVgFyp4rFmyLoXbyvzr/czyPoe9NOJlIUnH06VAkhB6mrAIk+cEq+MZHf60DIlLR5jYkL61IsYViMnkZBPNSAq/7uQBGb16H6GmhwmYpTgD7relAxhgbdxgcU3Co/7w9OOtTl8dDk+1QTRM6ljyM9qQB9qjMhjUklevpTzISmVUjHeqPlhWyM08SFlwSaALQvhs28M/YKf50ogjPzO+5j0wapxRKpyoH0qwCIxuJ+X+7QArxhMsVLjtjg1G25lwFXb7GpknSU7cbcdqZL8pyo98imAxmZkVCeEHyqQBiq7owOVGR6VNlXGWAHv2owyjg5FAFfGeSTQCA3zcj2qY4bg/KaaY93y5AoAWN942tz6HvU6u0Y5O9P1FVwFjG1gc57U9GYnIOD7UAWVEcgDA7vpxSPGc7s5HqODUaFfvcq395R/OpfMZRyAR/eWgCNhu6DcPUDB/Kogm77pyBVh1R8ODz6ikKbhuYFgP4hwaAKzMF4fB+tORhj9223/ZPIp5UPwQHA9ufyphiByUwQOw7UAPEgH3hj3HSlYI+CGyagIdcjJ59aQN7kH1FAE43JznNKJCTkcVF5zAYYg+4pfMDc45oAnDZPJx7inEBjkdfUVV2sV3cjPT3p6u/QUAPaLOeB9R/hURTkADJzgAdakMig/Mfm9qekkMkmyZgzL0C5wPxoArcNwRnB7ihgWGAfwqw8Ss2UYn68/rURjK9QQT0zQA1IxuADEfjzUwV05SQN7EYqHbz0/wAacvGM5IHcdRTAV5Duw8R49KkjKH7jY+tCSS7/AJW3L79amISRf3ibW7MKAFDSKeM1ZifnPKn2qogdOAwYelSiVdxDAg+h4oEXA3OWG4eq8H8qsRoj8K4OP4T1FZyPtIHI9M1bRvMADgHHQ0CLgi55P5U3yACccGkjaRT8pDD0c/1q1HNEwAkUxnP8XT8+lMllc2+5egqMwup4GfetPyVJGGxnoM9aGgdOcBhQFzOSV0O0kcCrccoYDtTGQs2DDj2NVDJ5rARErGOPMIwP+Ajv9en1oAvSXKRqAwLMekfXP/1vrVbD5LBinOQifdH4GmhFUkKTu6kk5J+p71G0rA9aAJjK6j5wCPUf4UiyhgSrA+3X9KrtION2famM5bllDAetIY533cfyqLyY2B459RS+YuT/AOzf40gkUD5sgdief1oGRGFs/u23EdgelRSRKCTtGT1OMVNKMncDgZ6g/wBab5si8MQwHtQMrbmQgdR70vm7Tnn8adPGl1FsO5PmzhTimGFo0AUnA6ZOaYEnmqfvqceuM0Hy5DlXOffmoPN8sZIKjvilUrMCUOCPwNOwEhiliAKEYPpUR+9j7p9qasrwnqXX8jT/AD1lOCR06MMUAG9sbWAcUAANmN3jPcE8UFkTjJHseR+dICrL827Hr1FFwJwQy4LAn1qGSIk5TGe2acsaHkBWH+yaQxR4/i/OgB65A5AzTHlCcEY+pxSqGjY4JK/Wh1+XzSNzDjHcD2pgJ5gbjn8eacszL0cEehFQrNDKuY2JIOCMc0hU4yN35UIRbW74+ZNw9RzUqyQS9G2n/Pas9XHQjBPtipCFYdqdhF5rc4yMMKjNug6HaarpLJEflcr7HkVMLvcP3kYb3U0aiHCN4xkN1pgLBuciplnhkG1ZAD6NxQYj3HFUmIaHIBbd0qRbhgMmo9hHSmlSCTgZPXFMCz56P99R+IpfKjblCR+tVMmhZmTqKCSz5DA5HzfQ/wBKOh5BB9xTUul45xUyzA8HBp6gM2g0C3Gcgc1OAh5AAPtTGRjghxn8qLgV2t8eo+lCo6kfPkehqbMi/ePHuKRmJGcce1FwIpG9AarOrNyrnI7VafZ64NUptwJIfp61DKRAZWQ4YZ9x1o8xZO5OPWo5Wfuu4eo61TMkofKq7r39RUFXLmMEkOQajjee2ZngmVd/LxlQ0cn+8h4P14NNJD9Nw9Qy4NJypz2pFEhubOYYnjWwmPcktC349U/HIpk1tLbqHmiZI25WQfMjfRhwaRnD/ewabDLNZkm1uJLfd1CfdP1U8GgWwqoWXKPiq00jD+Hdg9qui7ikJ+02iZ7yWh8s/ip+U/pSPZrL81lILkYyYwNsg/4Aev4ZoSFczhLz3BqRHJdRnv3p+xSDkEc4PHQ0wRHeMetMZpMjknINQtFsbG1x/KiikMXc2MFT7Gpo2bGMH8qKKTAspvIIIyO4IoaBsZUFl/unqPoaKKQECgxZZSSvoRgflT/tLAgoCfqKKKAGfNK/KkE+nSnPEkeA7YPcCiigLlTzpI2wEJHrije7HLA/lRRTsFx6qcdD9akSQ52vkr64oopMCYxljlF98+tNCnkhSjd+ODRRQAm05w6lc9DjINPERj5UHPuM0UUARmNifnTBPemPE0ZG3JHf2oooAkU8bguJAOG/+tSqZc5YAH/ZGKKKBilMnPKN6gcGnhyq8pkeooooAayq4yoI9sUCJyuSCfccEUUUCYwq+eAzY9uf/r0xoy4ztz9BRRQBEysB0JH0poB9CDRRTQAhdWOQ2PapcliAVZcdcdTRRQ0BPGqYChe/cYNWAZEI+YBenIxRRSAZKpHIX8V6VD5koyrKWX6cGiigZKkHmeinspyR+famyW7IeUZc9D2P40UUCuRmN1PzISPpUis+NuWx6EZoooAXa5PMZPutSopbjBb2Yc0UUxFhIHA5DKD26irEcJU5KsB6rRRQK5aiVumAy46ircaKoxg89c8iiimIXyvLGYiV74Ayv5VIssyL80bep8sbh+R5ooosIqPLLdg7wvkf88l4bP8Atn+n86jYyAE7eKKKBkDLuGRwabl8YKH8aKKBkTIGzlGB6fWoim0HBbjsaKKdgIixHBVqTzOMcj6UUUrDDJIyBj6Um9h/AW9xwaKKQ0JgMflJB9CKXJHDBlPqBkUUUAMeJz8yge+BwagMZdgVUpJ0BoopgO3ygjau447jrTCWckMgx6YooqgGeUU+4GA9ByKlSVo8b48/QUUUWARp0YnETL7jrSrI5PK7gP7woooAl3ccgr9eaUJIeRytFFIRJ5jbQNmD9Kb+8zkc/UUUUwI5HVjh42DDuKZ5ORmNmDUUVSEOMchHzD8QKZ9nlzlUbHqKKKYhNsgHzKfxFWovMQZQsPbqKKKBD1lkyA6Z91/wqceSyj5ire4oooAebc9QM/So2hPQqR+FFFAiJoAT9059aaIJF6ZP1ooq0JkgeZDymfwpVumBxgj8KKKLATrMDjIIP0p5CP2H8qKKkCGSAdcn/gVVHtic/K34UUVEikyE27j/AOuKjkB24MZHqQKKKgsiXZ91t2B0zTGhZl+Qn6GiigCsbaYHJRj/ALtJtlHGGx6EUUUAJj+9G31Ao2k8jJwcg9CDRRQhFk6hM3/H9bi8XGBJu2TAf74+9/wIH606OO0uHX7Pc7Xz/qbpfKf8G+635iiimS9D/9k=" old="https://www.landscope.com/images/Photo/Stock/37001_38000/37086/11living.jpg"*/?>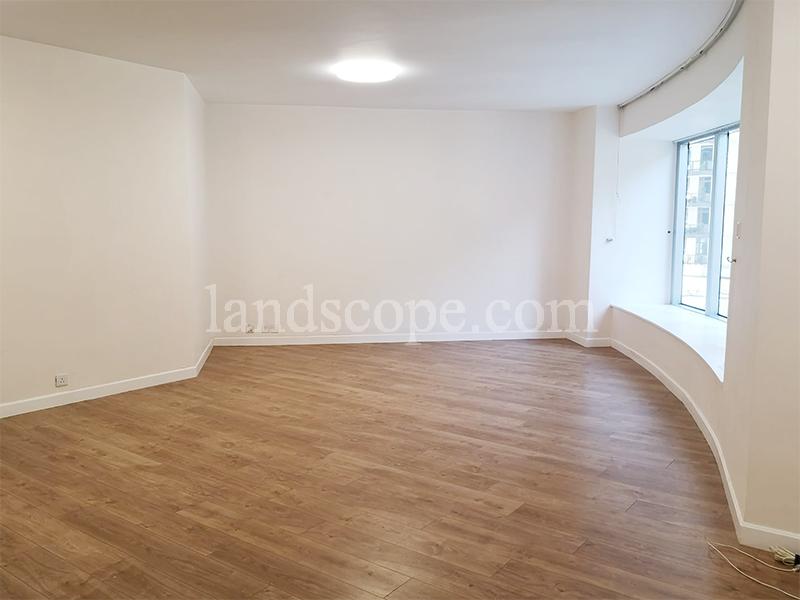 /*img class="sp-thumbnail" src="data:image/jpg;base64,/9j/4AAQSkZJRgABAQAAAQABAAD//gA+Q1JFQVRPUjogZ2QtanBlZyB2MS4wICh1c2luZyBJSkcgSlBFRyB2NjIpLCBkZWZhdWx0IHF1YWxpdHkK/9sAQwAIBgYHBgUIBwcHCQkICgwUDQwLCwwZEhMPFB0aHx4dGhwcICQuJyAiLCMcHCg3KSwwMTQ0NB8nOT04MjwuMzQy/9sAQwEJCQkMCwwYDQ0YMiEcITIyMjIyMjIyMjIyMjIyMjIyMjIyMjIyMjIyMjIyMjIyMjIyMjIyMjIyMjIyMjIyMjIy/8AAEQgCWAMgAwEiAAIRAQMRAf/EAB8AAAEFAQEBAQEBAAAAAAAAAAABAgMEBQYHCAkKC//EALUQAAIBAwMCBAMFBQQEAAABfQECAwAEEQUSITFBBhNRYQcicRQygZGhCCNCscEVUtHwJDNicoIJChYXGBkaJSYnKCkqNDU2Nzg5OkNERUZHSElKU1RVVldYWVpjZGVmZ2hpanN0dXZ3eHl6g4SFhoeIiYqSk5SVlpeYmZqio6Slpqeoqaqys7S1tre4ubrCw8TFxsfIycrS09TV1tfY2drh4uPk5ebn6Onq8fLz9PX29/j5+v/EAB8BAAMBAQEBAQEBAQEAAAAAAAABAgMEBQYHCAkKC//EALURAAIBAgQEAwQHBQQEAAECdwABAgMRBAUhMQYSQVEHYXETIjKBCBRCkaGxwQkjM1LwFWJy0QoWJDThJfEXGBkaJicoKSo1Njc4OTpDREVGR0hJSlNUVVZXWFlaY2RlZmdoaWpzdHV2d3h5eoKDhIWGh4iJipKTlJWWl5iZmqKjpKWmp6ipqrKztLW2t7i5usLDxMXGx8jJytLT1NXW19jZ2uLj5OXm5+jp6vLz9PX29/j5+v/aAAwDAQACEQMRAD8A0dxDHk0uTjqaQr8x+tKBgVBqGT6mlyfU0UYqhBk+ppQT6mjFLigQmT6mnc+v60Y9qKYgyfU0ZPrS0lAC5PrRk+popKAY4E+tLk+tIKUUwQoJ9TS5PrSU6mAAmjJHc0uAKdtzSAbuPrSZPrTttJtPpQFhuT6mjJ9TS4NFMYmT6mjJ9TSmkqRCZPqaXJ9aMYooAMn1NGT6mkopDAk+9AJx1NFFAC5PqaMn1NJRQwFyfWjJ9TSUVIxcn1NGT6mkooAXJ9TRk+ppKKAFyfU0ZPqaSigYuT6mjJ9TSUUAhcn1o3H1pKKLjHbj60ZPqabS0hC5PqaMn1NJSUAOyfU0uT603NGaAH5PqaMn1ptLQAuT60ZPrSUUALk+tGT60lJ3oAdk+tJk+pooFAC5PqaMn1pKWgAyfU0oJ9aSloAMn1NGT6miigQZPqaMn1NFGKAEJb/Jpcn1NGKXFACZPrRk+ppcUYoATJ9TS8+ppaKAE59TQM+ppaWgAyfU0uT70AUoBoAASe5p2T60AU4LQAAn1pwz60gFPAoQhyipB1pqqfSpVQmmA4Zp43HvinJFU6Q5oEQBT3Jp+01aEFPEI9KYFMKfejZ9au+UB2oMY9qAKJQ0wofer5jFMZBSAoMh9TTChNXWQVEy0AUyhFNKGrRTNMK4oAr7T6mkKe9Tle9NwKQyAjnqaT6ZqwVX0ppVRQBBk+tKM571JtHWgKMigdzFK/MaXbUxXk0m04pjIttLj2qTbSFaaEMxRinkUm2mIbQMU7bRtoQhMUCnYox7UwGYzS4p2KMU7CEwKWjFGKdgAU8CkApdue9AC0uaTY3ajaw6rRYBwNLTefSnCgLiEU0jFSYoI9aQ7kVJ2p5THem4oASkpT9KKQDaKKMUhhRRRQMKKKXFJiEooopDCiiigAooooGFFFFAwooopMAopelFAgpKWkoAWiiigBKWiigAzSg0lLSAKMUZopgFFFFAC0UlLQAUtJRmkAtFFGaAClpMU7FMBKWilFIBKWloAzQITFFOxzS4pgNpcU7FKBQA3bSgU4CnAUAN20oWngc04LQAwLmnBKeFp4SgBgT2qRU5p4SpljNAiNUzVmOP2pyQ+1W4oaYhiRe1TpH7VPHD7VZSH2oApiNqXyj6VoeR7U4W/tTAzfIJpfs9agt/al8j2oEZX2emm29q1/s/tTTbn0oAxWt/aoXg9q2ntj6VXa2PpQBkNDURhNazWx9Kia3PpSAyzDTDF7VpGGmNFiiwzOMfFMaOr7R+1RMvtQBTK+1AXkVYK+opu35qLBcxmAyabipivzGm45oKIttBFSYpMUwZHijFSUmPSmIj20YqSkxQIbijFOxRimgG45o25p4FKBVCGbTTgvtThUgxmgCMJjtTgntUqjmpQme1AiuEwelOGRU/l46qaPLPYUwICAeophQdhVryz6UhjAFICrgjrSGp2UVEQKBjDTWGaeRTTQMZim4p5NJUgMpaUim96QBRRS4oGJRS0UmAlJTqTFIYlLigUUAIaKMUUFBRS0UhCUtFFABRRRQAUlFLQAUUUGgBKKWigBKWijtQAcUUUUgClptOFAC0ZozRQAUUUUAKKSilxQAooz2pcUuKAAUUUuKAAUopQKXFAgFLijFKBigBMU7FKBmnhRigBoWnhaULUirTAaEzT1SpAuakVPagRGqZqZYvapY4iaspFTC5XSH2qwkHtVmODNWo7fPamIrRwe1XIrb2q3Fa+1XY7dUHNFhXKcdt7VZS2A61ZAA6UU7BciEC04RqO1Pop2EJtX0FGB6UtFABgelJtHoKWigBhjU9qia2B6VYooAz5LfHaqzwgVrSYxzVKUikBmvEBVd0FXZSKquRQMquoqu4qzIarsetICFgKZjmnseKjzzQBlMOT9aTbUhAzSYoKuR7eKNtSEUEUDuRFfak21LijbQIhK+1JtqbbigrTERYxSYqYJ7UmymBFg+lAGal2mlCUxEYFOH0qQL7U9UpgIm70qyhOBwKaqe1WEiyKBDlGe9P8nP/AOqhY8VKoYUAVzBTGgI7VoBh0IFGxG6GgDJeIVXePB6VtPAKqSQgZ+WgDKZajK1ekQelV2QdqBorEc0YqQrTSKkYykPWn0nFIBmKMU7vSUDAClxSUtJjExSYp1JSGJRS0UAJikIp2KMUXAbRS4oxSASilxSUAFFFFABRRSUgFozzSUooAKKKKADFLigUUAJS0UUAJS0YpaAEpaKKACiilFACgUtGKWgAopcZpRQAmKcBS0ooATFKBS07FAhMU4CgCnDrTAAKeBQKeooECr7VMq0gWpVWgLjlSp0SmoKsRgUxEkcdWo4xxUKVZjNMRYiiFXoYRVSNwKuRSgUxFtVCjApaasit3p1MAooooAKKKKACiiigAoooJAGT0oAKY8qr3qCa8RQVQ5PrWfJc570AXJbjPeqUk2arvP71XaYdzSAlkkzVd3qN51Heq73C+tK4yRnqBmqNpwTUTSE9KQyVmqPdkimEk0oBzQBVI5NJipCoyaNtXYVyPbRjmn4oxRYLjNtLtFPxSgUWC4zbmjZUoFOC07Bch2UeUasiP2p4iz2osFyoIie1O8n2q6sGe1SrbH0piuZwhzUqQVpLa+1TJae1AFCO29qtJbe1X4rT2NXEtBjpQBlC1p32X1rYFn7Uv2T2pXAxvsw9Kabf0FbRtT6VGbU+lAGMYiKhkU45Fbb2p/u1VltTjpTAwJY/aqjxVtzWp7ZFUpIT3FA7mWyYPNRlRWi0ANQtB7UhlErim4q20NRmKpAr4oxUpjpNlAxmKMU7bRjFIZGV9KQipMUlAyOipKaRSASil/Ck60gCiiigBDSYp1FADMUtLSGkAUlFFABRRSigBKMUtLQAlFLRQAUUUYNABRS4paAExS0tGKAExS4paSgBaKKUCgBw6UtIKdQAAUuKUUtACAU4DikxSimIWnCm08UCHLUgqMcU8GmBKtSqarhveniQDvTEXEI4qZWxVAXMa9Wo/tCJe9MRqo9TLJWINUjHTJpf7WXsv60COgWXFTLPjvXNjVj2Ap39qt2K0AdQtz71YivNpw3IrkhqjH+OnrqRJ++fzoA7RbmJv4wPrxT/ADEPR1/OuLGo/wC1+tO/tEetMDst6f3l/OkM0S9ZFH41xZ1I0w6kfWgLnZNe2y9Zl/CoH1a2Xpub8MVx7aix6VC97I3QGkK51kuuY+4gH1Oaz5tYdzy2fxrnWmnbgA/lTdty38DUBc2JNUY/xCoDfSN/H+VUEs7tz/qzVyHTbk4yh/KgCQO79WNO2A+tWI9Om/uGp10+TuMUhmc0YqIp7Vrf2e3cgUjWCr95j+FFh3Mjy6PLrW+yxD1P40vkRD+ClYDJ8ulWPmtXy0HRFH4UoAHYflTsFznT1NJTiOTSYqwEoxS0UAHaloozTEPXmpAKiBp4bFAiwqirCIKqo9WI5BTAtxxA1ZjhBqrHIPWrkUwoAsx2wParcdmPSooZlrQjkVgMGkwGrbovbNSBQOgFLRUjCiiigAxSYHoKWigBpRT2qGS2DDirFFAGRPZH0rPlsvaunIB61BLbqwJAp3EcpJae1VXtyO1dLNbgdqoSwj0pjuYTRY7VC0We1a0kIFVni9KVh3M1oqiMWK0GXsajaMdqVh3KJSmlKtMlRslKw7lcrTWFTMOaaRSsO5DjNIRUm2mmkO43FJtpc0hNACYpKM0lKwC0UmaQmgBaQ0maKAFFBpM0ZpAKKKTNLQAppKWigAFFLS0ANpRSgU4DFADcU7FGKdigBuKXFOC0oX2oAZilC571JtpdtMLkYU0uKfsPpTth9KBXI8U4CpBEaXyqAI8Uu01L5VKI/agLkWKXHpUwi9qXy/pTFcgAp2DU4iz0p4t3bojH8KBFbmlwaurZSn/lm341KunynsB+NOwXM7YaayGtddObuyinDTF7yfkKdhXOfkBAqlJI4z1rsRo8R+9uP5CnrodoTymfqaBHC+ZJngGnAzt0U16BHo9mv/LJPyqzHp1snSJfyFAHniQ3bDhGqzHY3zf8s2r0NLWEdIxU6xIOiL+VAHn8ek37n7h/KrkWgX7fwP8AlXdKMdMCpBn1oA42LwzenqCPqatJ4WuD951H411YFOoA5pPCo/imH4Cp18MW4+9KT9FreopgZCeHLJeu8/iKmXRLBP8Aljn6mtGigCmNOs16W6fjThbwr92FB/wGrJFMIpAQ7VHRQPwppFSsKYRQBCRUbCpiKYRQBCRVS7kSLZvbGc4q6wrG1w4a3Hs1AEgmjPRhRvU9DWOrkd6nSU0hmiSKAeapLKc1KrkkUCMY8k0hoZXRjuVh9RTd2adyrDqM03NLRcBc0ZptB607iHZo3Ed6YaTmmBMJKesvNVs0oJpgXknIqwl3jvWUGNODkUCsbsV771di1AjvXMLKalWc+tArHZW+pKSA549fStFWV1DKQQe4rg47kj+KrkGoyRnKyEfQ0mgOxornotdlH3trfUVbTXIz96P8jRYZrUVnrrFseu8fhT/7Vtf7zflSAu0VSOq2o/ib8qifWIQPlUn60AaLMq9TioXuUA4NYk+ptI2ScVWa+PrVWEa81wDVGSUE1Ra7J71E1wT3oAsSMKque9MabPeojITQMHxULU8mmE0ARmmmnGo2YDvQMay1EVpXnQdTVd7uJf4xSsFx7cVG1Qtfwj+MVBJqMQ/ipcocxbNMJArNfVIh0JNV31hewo5WPnRrlhTS4HU1hvrI6jFVm1lvUUcjFzo6MyL603zR61zDay/96ojq7n+KlyMftEdX5y0ecvrXKf2q9TR6o2RRysOc6cSA96cDmsWDUN4FaMU24UnEFMtjmn7TTE5q0kbN0U/lSsVci20uyrS20p6Rt+VSCzmP/LM/jSswuUth9KdsPpV4WM3cKPqakWwfuyCnZiujPEZNOEdaIsPWUfgKkFind2P4UcrDmMvy6d5Vaos4R2Y/jTxawj/lmD9TT5RcxkeWO9OCDtWv5Ma9I1H4U8Ko6KB+FHKHMZAjJ6KT+FPFu56RsfwrV5pRRyiuZotJT/yzNPWylPVVH1NaFKKdguUhYv3ZRTxYjvL+Qq2KAKLILlcWMfdmNPFnCOxP1NT0U7CIxbwj/lmPxp6xRr0jUfhTgKdQADA7U6m5Ao3igB4pagMwHSo2uGPSgC506mk82MHlxnNZ5kZuppoJ3r/vD+dAG8BTwKTHJp6igBwFSKKaKkUUAOUVIopoqQUAOAqQCminigBRS0UUAFFFFABRRRQAU006mGkAw0w080w0AMNRmpDTDQBGwrC1/wD11uP9g/zreNc/r/8Ax9QD/pmf50MDLWpkqEVMnQUhkqVYQdKgjFWEHSgRV55pjRxv95FP4VMRzSYxSsXcrNaRn7pZf1qNrRx91lP6VcxRimBnNFIg+ZCKZkGtI5prIrfeVT9RQBn5oq21tEem5foc1C1qR91wfrxRcRFRStFKvVDj1HNM3etVcB2aM03NLTAWnZpopaYh4Y04OajAp3SgRMJSO9PEx9agwaUCgCyJznrThcEVWxSigCz9oPqaQzH1NQ4owaAJDKTTd5pMUu2gA3E0mTTwlLtFAEdLtqUJnoD+Ap4ic9Eb8qAK+zNHlE1bFvKf4PzNSC1f/ZH40AZxtyary2LMOCa3Banu4/AU4WgPUsfwoA4+50+UDjJrIubS4TJCmvSfsSEcox+pph0+Hr5KH6nNNMlo8mljuRn921Q/Z7xzxE5+gr142EfaOEf8ApfsQ/v7f91QKd0Kx4+dL1JzxbTf98mnDw9q8gytrL9SMV64bJD96WU/jimGyg7qx+rGi4cp5SnhPVnPzQhf95gKf/whl/8AxSQL9ZK9S+x24/5YqfrS/Z4V6RIP+A0XDlPME8GS/wDLS8gX6ZNTx+DIARvvJG/3Iq9I2KOiqPoBSHilcfKcGng+yHUXb/hj+lW4vCtkuMWM7f77GuvOfWkouOxzsWgW8f3dOUf7xz/Wrq2cVtGXNrEoHXABrUqG4H+jSfTNJsLEEbx4+UIPoBU6v2zVAUwTSLKVV/lwCKi5VjUzkdaKpLNJj7xpwlf+9TEW6KrCVz3p4kagCcUvaoRIaeJM0wJBTqYG5p2aAFooPSikAUopKUUALS0lLQAtL2pBTqACiiigAoJNFFADSTUTE1KajYcUARE89aTNBopgFA++v1H86QHIzz+NKPvL9RQI6PHJp4pMcmnCkMctSLTFqRRQA8VIKjFPBHqKAJBThTBTs460ASCiomniT70iL9WAqF9UsY/vXcA+sgoAt0VmP4h0pOt7F+BJ/pVd/FWkp0uGb/djJoA26K51vGOnD7qXDfRAP5mq7+NYB9yzmP1ZRSA6kmmGuRfxrKf9XYL/AMCl/wABVZ/GGosfktrdfrub+tFwO1NMJ9xXDP4o1d+hhT6Rf41k6n4m1xZdOhi1B0a4vERtiqP3YVmft6AfnRcD0wkf/qphz6H8Qa88fUdSl+/e3B/7aEfyqi8s0s5Rrtyeu0yEkDvx3pcyHY9JeZUHzSQr9XArA1uaOa7j8t1cLHglTkZzXMLArOAQDz3rTXpxSuFiQVMnamInrUyryKYE0Y6VYUVFGKnUUCK2OTSEU/HNIRQUM20hFSYpCtAERFJipCKbigCMikIqTFJigCIj0prAN94A/UVKRTSKAIDBGf4Sv0NRm3I+6+fqKtYppWmFiqY3H8P5UdOtWsUwpnrTuIiBzThipViUAHaKmRFHRR+VUIrgA08KT0BP4VcVR6CpBQIpCJz0Rvypwt5T/Dj6mrtKKYFQWsh6lR+NOFqc8uPwFWsUYoAgFovdmNSC1jHYn6mpRSigBogiH/LNaeqKOiqPwpRTgKQBRSgUuKAEApaMUuKAEqx2BqDFWF5RfpQAhppFPIpMUARkUhFPIpppgRkUwipCKaaQyI00ipCKYaAGEUw1IaYRQAw02nkUmKAG0yQZicf7JqTFJjII9RSAyl5x71k6PxplsmMBUIA9PmNa8Y+ZeKx9F/5B0A3q5CsCV6Eh2FQijXUfLTsUJ92nVQhRTqbThQA4VIopiipRQA5RT6atPoAKUUhHFKKACilpaADFKBQKUUCFFFLigCgAxS4paMUAJikxTsUYoAjNRsKmI4qNhQBXNJTm60lMBKDxz+NLTWoAtTa5Ctz5f2Qs5xliw71nWPjVr2xiuIdPSNZN3yNIcqQxUg4HqDVe9UiVZB3H8qxrHTprOOWITAxmeSWPG4FVdt20/Qk1LY7HUHxTfEfLbwr/AN9H+tRt4m1I9oV/7Z/41ii1kPVyf+Ak/wBaeLNz/fP0UClcdkaR8R6mf+XlV/3VUVE2uak/W+k/4CcfyqoLGT/pr/30BTxp7HqGP1kNGoaD21G+fO68nP8AwNqga4kYfPO5+r//AF6lGmL3jT8cmnjTkH8MX/fAo1FdFIyx5+Z1J/3h/jTfOizwV/X/AArSWzA6MB9FFP8Asv8A00agLozPMH8Ku30Rv8KXe+eIZf8AvjH8zWn9lXuWP40fZo+4J/GiwXMzMpPETfiVFJtnJ+4B9ZB/QVqi3i/uCl8iMfwCiwXMrbOf4ox/wNjSeTKesqf98k/1rYEaDoq/lTtoHQCiwXMYWrHnzPyiFINOU3cN0wleSFXWPIAC7gAxwB1wMVtYoxRYLmf5Mh/gNKLWQ87AKv4oAosFytFaYOWP4Craoq9BSgU4A0WEFPUc0gU+lSIhzzQBNGKnUVGi1Mo5pgVyOaTFQrqNo3/LUr/vqRUyTQyH5JY2+jCkUGKTFSFSOxpKAIyKbipCKbigCPApCKkIpCKAIiKTFSEUhWgCIrSbTUmKQimBHimkVKRSFaABR8oqVVpkY+UVOoqkSxQKcBSgUoFMQgpwFFKBTAMU6gClxQAlOFGKUCgBQKUClApQKADFGKdijFACYoxTsUYoATFTR/6sfWo6XzBFEzMyKoOWLnAA+tICWmkVVOracpZXv7YOuNwEmcZ6Uxtb0tf+X6I/TJ/pRcC2RTTVBvEGlj/l4J/3Y2P9KhbxHpw6NM30iouOzNI0wispvEtn/DBcN+AH9ahbxLH/AA2cp+rgUrjszZIphFYjeJJP4bID/ek/+tULeI7k9LaFfqxNHMg5Wb5ppFc8ddvm6LCPohP9aibV9Rb/AJaKv0jFLmHys6MikxXMNqN+3W7cfTA/pVee6u5Yio1CRH6q+/oe2R3HqPSjmDlOvK+tRCQhwGQKM8kyDgetchDcyXSsGd0lXiSPzC20+oPcHsf60CNslWBYdQx/lUuY+U3h8rHHUHiqkVrHauIoVITDMATnBLZP86S2uxtCTHBHAb1+tWlKySAqQ3Hb60kJoeowKdS7cd6WrEIBTxSU4UAOUc1IKYoqVRQA5R7U4CgCnAUwExSikNKKQBigClpaAAClxQKcKYAKWgUtIQUuKMUuKBiUYp1JQAwimMKlIpjCgCs61H3qdlNR+W1ADKSpPKak8lqAIyoPUUbR6VL5DUot2oAhwPSlwPSpxbNSi0Pc0CK2B6UYFXBaUos6AKPFGK0RZD0pws19KAMvA9KNtawsx6U4WY9KAMfYfSjy2/umtoWo9KeLUelAGGInP8NO+zyelbgth6Uv2YelIDDFrIacLR62/IHpS+QPSgDFFm3rThZVs+T7UeUPSgDIFkKeLMelanlD0o8ugDNFoB2p/wBmA7Vf8ujZQBSEA9KUQ47Vb2Um2gCuEpwXBqbbRt5oA4Qygk0m8elUCzjPJpBLIPesuY1saiXMsZzHLIp9mqwurXi/8tQ3++oNYguGHUU4XPrmnzBY301uQf6yCNv90kVMmtW7ffilT6YaucFwp704TKehFO4cp1CajZv/AMtwv++CKnWSOQfJIjfRhXJeZ70uR14zTuLlOtZSOoNNIrmo7meIfJM6/RqsJqd4vWRX/wB9QadxWNzFNIrNTV3/AI4EPupIqdNTgb7ySJ+ANAFqkNMW7tn6Sr/wLipRtblSCPY0xCxDIqcCmRLwfrU2KpEsbinYopcUxABS0oFLigBBTsUAU4CgBAKcBS4pQKAACnYoApcUAJS0uKXFACYoxS4pcUAJijAIIIBB6g85paKAOe1LwpDczC5sZRbXKjCEruXHXaR3X27dQRWdJpN/boWuLeOPBwXWUMh9xkZH412VNkUSIUYAgjBBpWHc4VoJP78f5/4LTfs8v/PRfw3Gujm0pg5MZG30Paov7Ml7sPypWHcwfs8v9/8A8cP+NH2SQ/8ALRv++BW9/Zj/AN79KX+zG/vGiwXMD7FJ/fk/Agf0o+xN3eQ/WSt/+zT6ml/s33NFg5jA+wA9Sfxc0v8AZ0f91fxya3xpopf7OWiwXMAadF/dX/vkU8WMQ7D8FFbgsEFO+xqO1FguYgs098VKtnH3Ga1vsq+lOFuvpRYLmYttEOkYP1qVEVBhUAHsK0BCo7UvlKO1FguUCp9KNh9Kv7F9KTYPSgRS2N6U4RtVraM0YHpTAgVDUgFPApcUAApaKKBiGlFFKKQCYpaWjFABThQKWgBRS4oApRQAUtAFOxQAmKMU4KT2pwjb+6fyoER7aQrU3lsOo/OkJQdXQfVhQBF5WaURe1Kbm2T71zAPrIKjbU9OTrfQD/gWaLgSCL2pRCKrnW9KXreofoCf6Uw+ItKX/lvI30iNK6HZl0Qj0p4iHpWW3ijTF6C4b/tnj+tMPiyxHS2uD+Qo5kHKzZEQpwiHpWC3i+3H3bGU/VxTD4xGPl08fjL/APWpcyHys6IRD0pwiHpXLnxlN/DYw/i5qNvGN6fuW1sv1BP9aOZByM64RilEYriz4u1Q9Bbr9I6jbxTq7dJ0X/djFHOg5GdyIxThH6A15+/iTWG/5fnH+6AP6VXfW9Vf72oXH4NilzofIz0kQt/dP5UvlEdRj615e+oXr/evLg/WQ1C00zfemlb6uaOcORnqh2L950H1YCo3ubSP791br9ZV/wAa8qIz15+tJtX+6KXOHIenvqulp97UbUf9tAagbxDoqddRhP8Augn+lebED0pKXOPkPRG8U6Iv/L2zf7sTGoG8Y6OOhuW+kOP61wOaQnFHOw5DuX8baaPu21034KP61C3jm1H3NPnP1kUVxWabu5pc7DkR2D+Of7mmr/wKb/AVA/jm6I+Wwtx9XY1yu7NIWwKXOx8qOkbxtqR+7BaL/wAAJ/rUL+MdYbo9uv0hFc/uppY0czHyo238V603/L4F/wB2NR/SoT4j1l2GdRn/AAIH9Kxy59abvbcOaV2HKjfZeTSFQe1ar2Iyajax9KdmK5lmNT2pDGOlaDWLDpUbWrr2osNMomGmGE9qumBx/CaZ5Z/umgZV8t16ZpQZB1qwVPpS7aaEPt42lTcTjBweKtrag9X/AEpLQfIw96uKpPQVpFaGbbIVtUHcmpRbx5+7+tTpCT1qdIlHarSJuVktVbpGPxqzHaRLyVH4cVMBTwKAuPQBVAAwKfTBTxTEKBTsUlOFABThRSgUAAFOoFKBQMAKcBQBTgKBABSgUAUtABRTqKAEoxS0UAGKSnYpdpP8J/KgBlJUmxv7p/KmkY6kD6mgBhFNxStJEv3poh9ZBUTXlov3ru3H/bQUrjHkU0ioG1TTh1v7f/vuom1nS1638P4ZP9KLoLFsimkVSbXdLH/L3n6Ix/pUTeIdMHSWU/SI0uZdx8r7GjimkVmt4j08dBO3/bPH9aibxJadoLg/kKXPHuHJLsapFJisc+JIe1pL+LimHxH/AHbT85P/AK1L2ke4+SXY2sUVhHxFL2tYh9WNMOv3RHEMA/An+tHtIj9nI6CkNc6dcvT/AM8R9Eph1m/P/LZR9EFL2sQ9nI6Q00jNcy2q3zf8vTj6ACom1C9brdzf99Ue1Q/Zs6vYx/hP5Uuxu6kfWuNa5uG+9cSn6uajLM3V2P1Y0vaj9kztDgdWUfVhTDNCv3p4h9XFcWQD1AP1owP7o/Kl7R9g9n5nYtfWa9buAf8AA6jOqaeOt3H+GT/SuTxRR7Rj9mjqW1jTwP8Aj4J+iGmHXbAfxSn6R1zNFHOw9mjpD4gsx0jnb8AP61GfEcA+7aSn6uBXP0Uudj5Im8fEn92z/OT/AOtTG8Szfw2kI+rE1iUZo5mHJE2D4jvO0VuP+Ak/1pp8Q6gehhH0irIyB3o3j1FLmYcqNQ69qbf8t1X6RimNrOpH/l9kH0wP6VneYPWguD6/lRdj5UXG1K/f717Of+B0w3Vy3W5mP/bQ1WDn+635U7DnojUahZDyzMcs7n6sabtU9QDQEkPRDS+XL/dH50gE2L2UflS4p4hl/wBj/vqnC2k7ugp2AixQam+zN/z0H4KaX7L/ANND+C0WC5Xoqx9mH/PRvyo+yp3d/wAhRYLlekzVr7LH/eej7NH/ALZ/GiwrlFHySrsodTgjP5Gn1b+yw9dmT7ml+zxDpGPxosFylkUEirvlRj/lmv5U5Y1/uL+VFguZ+8CkyDWmEA/hH5UuPp+VArmUWx/Cx+lJlu0bfnWrz60YPqaAuZe2QjiJqPLmJ/1RrTIx3NNPSiwGb5Nz/wA81x+NJ9nuT/Co/wA/WtDAooAzja3P95R+Apv2S4HWcfgorRIphFAFA2kmeZz/AJ/CgWZ7zsfxq4RSGkBU+xqesrH86QWiD+M/lVvFIRzQBW+yp/eaj7LGeu4/jVjFJigCv9jh9G/Ok+yQbhlCfxqwaT+IfWgDriOtNxTz1NJitCRmKYVFSEYpCKAISgI6UwxKe1WCKaRQBWMCHtSfZkParBppOKLAOt7dVycVYCgdBWfNcXCIRbuiv/tpuB/wrJl1rVY2wzxqf+uQqlJIXK2dUBT1Fcadf1L/AJ7Y9wAP6U069fnrcS/g1HtEHIzuAD6GpFRv7p/KuAbW7o/euJ/++zTDqkjfenm/Fz/jR7RByM9ECkHkEfWnZA6so+rCvNzfhusjH6saQ3aHuPxo5w5D0czwL96eEfWQf40039kn3ry3H/bQV5z9pT/Zo+1L7UcwuQ9DOr6YvW+h/Ak/0ph17Sl/5ewfojH+lcB9qWk+0r6/rRzMfId8fEmlD/ltK30iNMPinTB0Fw3/AGzx/WuEN0vtR9qTHJo5mPkR3DeLbEfdt7lv++R/Woz4wtx92xmP1kFcZ9pT+8KPtKeopczDkR158Zf3LBf+BS//AFqYfGNwfu2UA+rsa5Tz0/vCj7Qn96jmYcqOoPi+/wD4YLZf+Ak/1qNvFeqHoYF+kQrnPtCetKLqP1pczHyo328S6s3/AC8qv+7GoqM69qzdb+UfTA/pWZCrTx741yucZz3qYQS9wP8Avqldjsiw2r6m/XULj/vvFRtf3r/evLg/9tDUfkSf7P50eQ/qtK7HZCNNO33p5T9XNMJJ6lj9TmpfJb+8KPIJ/iH5Uh6EBVf7ufwowo/hA/CrH2f/AGz+VAgH94/lRYZB9MUd6ma2Vh8xz9RSi3QDAyBSsFyDIoyKmMC47/nTDCP+eWR/vUWDmGBh6j86XevdhQYgM/uhj60nln+4tLlDmF81P7wo85B1cUmxv7qD8KXY3+x+VLlHzB56f3v0NHnIP735UbG/vD8qCjf3z+VPlDmDz19HP/AaT7QD0jf8qNhP/LRqPK/2m/OjlC4vmk9I3ppdv7jU/ZgdT+dAjU8EZHuaOUVxmZD/AA/maBv7gfnSwj92pPXFSYosFyPD+350BX9qlApQtMLkWxu5H5Uvln+9+lTbaNtArkQiP94/lR5ef4mqYLRtxQBEIh3LfnS+UnufxqXFGKYEflR/3c/jS+XGOka1JijFICPao6Iv5UY9h+VSEU2mAzFHPvTsUYpAM708CgDmnAUwFApwApBxTwOaAFHpin00CnUxBS0UuDimA2ilxShTSAbSgE0pU+lAU0CCkOKUIaTaaLgJilFGDSqpz1pgLTKm8s0hTmgCA/SlA5qTy6TbSERvzxTe1TbBTdgpDIKSp9opNo9KAK9IRVgqKbtFAFYimkVZKD0pjAUgICKTB9KmwKMD0oAhwaCDU2KTFAiDYaAp3DipyKQD5hQM6c9TSU89aStSRh5ppp9NIpANIppp9NNAEbVGTUjVGRQMicVVuIEmXDDnsfSrjComFIZgz2rwnPUetVioronjDDBGazLizwSVqWikzLKVGynvVl0KnkUwj2pDKrCmkcVYZR0xUbLzigDPvJXi8va5AIOarC7kH8VW71R8nHTNUyo9KtMzY4Xr+tKL1sVFgegpArE8MPwWmFiwL4460ovfc1BtfruP/fIoCv8A3moCxaW8+tPF05HyqSfcGqyKc8u351bRgo/13/j9MQLczH/lkT9CR/MVMkkzDmFwfemeZH/FMv8A33SrNbY5nQ/8CosFydRKekbVII5j/wAs/wBabCY2KMmCCeoNXAaVhpmjpSstlhhg724/Kr2Krabg2p/3zVwLSGNxSYqQLSbTQMjxRipNvFAFIBm0Ubal20hWgCPbSEVLt96QrQBEV4qORW3RAEjLYPvxVgqKa6/NEfR/6GgCo08cYYtv4OOnWpLZDdoXj+VVOCX/ADp/2JLmC7dnZTAhkUDHzH0NSaEpNtPx/wAtB/KuZTm3Y0tGxYTQp5FylxbsD6E5/lTW0S8U/KIm/wC2mP5itqKEkdOalKyKepIHXNX7xFzCt9DuZXkE+2BVI2MHEnmevA+7j9atDw4ve7b8EFbMYBNWDGNtNXE2c9/wj8I63Eh/4CKcNBtu8sx/EVrOQDTQw9/ypiuZw0KzHUyn/gdY11AsN/PFGCEVyo9hXV5OeFb8q52/H/EyuOCD5h61VgTMuJT5a/Sn7TT4h+7WpBQURBTTghqUClpgRhT6UbDUtOoAh2H0o2Gph1pDyaLCIthpdhqTFKKBkYjpfL96fijFADPLpDHUlBoERbBRsFSYpuKYxuwU4KPSinCgACj0p2KBTqAAAU6kFLTQgpaSjpQA6ikzS0hBRRRQAU0j0p1IelADKUUlKOtAyTNITmiigQU0inUhFAhtNNPIppoAbikp2KbigBKQ06mkUhjCKYRmpDTDQAwikp9JQA2g0p60lACGgdR9aWgdRSA6Y9aSlPWkrQkQ00040lMBhppp5ph6UgGGmGnkU00DImFRkVMaYRSAhIqJ1zU7CmEUh3M6e2DDis6SFkPtW66jFVZYgQeKRRitTCKvS2+OlVGQqaQzPvh8qfU1R2+taN8P3aH/AGv6VRIqlsQ9yMrgVWlBwcEg59atkHFVpR8p4phcyo3dr2ZC7kLt4LHjIqwUB6/zNVYmH9qXIz1WPHvgHNXTxTJIfJUdj+ZpyxKD3qTGaUCqAFUCrEYTvkfSogKkUUXA3dPwbePbnG7v9a0R61naYubND6Of51pAYqRo1tLP+jN/v/0q9VDS/wDUyf7/APSr1IBaKMUuKChCKQdadijFACUU7HFGKAEpKdigg0AMIqN/+Wf+/wD0NTEVHIP9X/vigTIm1Cy0+C9W8uY4DcQtHDvz87eg9+R+dXfCmxrK7ZioCyqCSRgcetcb41KpHYFmVcyyqC3+6vA9z2rrNNxJoOq8LtKREEMG3jHDZAA5xmsqcUtSpPodckWO1OdBsf6GmrEoOVLLn0NKxcSeWW3Axk5I5rd6IzIrZBgE1cwMdKrQj5RVjB9azS0BlS5QDkCm2/8Aqz9amuB8n41Fb/dP1px+IHsS8569q5fUh/xN7n/rp/QV1Hf8K5nVB/xN7j/fH8hVy2FHczIv9WKkApsQ/dj6n+dPrM1FoFApQO9ADqKKUUCEoxS0lMApR1pKcKQCigjBpQKfTAjIppGKeTTTQMbSYpaKAEFLRRSEOFLSCloGKKUUgpaYhaDSUUwFHWlpB0paQBRRRQIO+KQ0tIaBjTQKSlHWgB4FFA6UUCCkpaQ0AIaaelOzTaACkxS0UCG4ppFOxSGkMYaa1PIppoAZ0pMU49KSgBMUmKdRQAwigfeFONAHIoA6RutJTj1NNNaEiGmmnGmmkA00004000ANNMNPIppoGRkUwipTTDSAjIqMipWphFIZCwzUTLxVgiomFAypInB4qpLDnNaLioHWkMwNRj2wqf8Aa/pWbitzV1xaA/7YrDpolgKrTD5TVoVXmHBpisYilRqG3aMbQQ2ec85GMfT8+9XNvzLn1qooxrc/vbxn9TV3+JfrTEhnlL6UojA7n86fQKAECejMPxqRC3mMpYkBQRmgChf9efdP60Ab+lj/AELP+2f51qY5NZWk/wDHkfZz/StQn5j9aBo09MH7qX/eH8qvgc1T0Zd8U/sw/lWoIqQyHFGKn8ql8qgLlfFFT+V7UohphcgxS4qx5VBipWC5WxRVnyqTyqLBcrEe1MmXCxHH8S/1q55VJPEPLi9nH86dhXILW2guTeiaCKXbbuU8xA2046jPQ1X0FcaDqg5+4p/Sr9gMXt8n/TB/5VW0MH+xdUH/AExB/wDHTXPT+L7zR7fcdcv3V+gpG/4+V/65t/MUR/6tP90fyob/AI+o/wDcf+ldUtjJDE+7UwbI98VCnSlyePpWSASVsqKjh6sPxpz9BSQ/fP0px+IHsS1zWqKf7Wn92H8hXS96wtRTOoyn3H8hWktiY7mLEpCdO5/nUm01LFH8h/3m/nUnlisjW5XwfSlxU/lijyxQBDtNLg1NspdlMCDBpNpNWNgpNlAXINppwFS7BShaAGAYpxHy07FGOKBEGKCKl20baBkO2jbUu0elG2iwEO2jFS7aNtFgGU4ClC0/FADAKXFOxRQA2jFOxS4oENxRinUYoAQikxTqKAGYoIpxph6UDDbQFopwFAABRinYpMc0CExSYp1FADMUm2nkUlAhlJT8UYoAZSEVIRTSKAI8U0ipDTSKQxhHFNxUhptADMUlSYpMUAMxSgcilx7UqjkUAdCetNNOPWkqyRtNNOpDQA002nHpTaAGmmGnmmmkMY1NNPamGkMZ1pp9KeaaaAIjUZHFSmozQMiI4qFlqc81GwpAZGsj/iXk/wC2tc+RXSawudNk9mU/rXO4poBoFQzD5SasVDMPlb8KBGIP+Q2/vbL/AOhmrp+8v+8KpkY1tfe1/k9Xj1H1FPqJDcck0uKceCfrSUwYoFIB+/5/uf1p3ek/5br/ALh/nQCRuaVxZuPRz/StM/eNZelHNrL/AL39K0yfmpMZu+HhuS6/3l/ka2glY3hrkXQ/3T/Ot/FNEsi2Uvl1IBTttMCHZR5dTbaNtAEQSjZU+2jaKYEGyjZU+BRigLkGwU2VPkTj/lov86sYpso+Rf8AfX+dFhCaPHbjVb/z43cGE42gnHr0rN0lANK1IL0MHH5GtjSD5et3Z9YG/pWXpI/4ll9725/kawitfvNOn3HRQ8wxH/YX+QpeDeW4PQhgf0pluc20P/XNf5CnE4urf/gX8hW72MzY/su1HAL/APfVVL20gt0BjZi/oTkVObj5ic1Rupt8nJ4HAoUbibsZ9zP9ni82RRsBA4pbG4iukMkROBxyKpa0jvassYzuKr+OauaHam0tNjYZuM47HFVGlrcmU7I0Y7beCSxX8KxdSh8vUZFznhTn8K6KLvn0FYmqj/iZSfRf5VU4pLQUJNvUxYk+Rh6O386k2U6IcP8A9dG/nT8VhY2Itoo2CpcUYosFyLbRtqXFJiiwXI9tJtqbFNK80WHci280u2pNtLiiwEe32o28dKkApdtAEOyk2mpttG2gCDbSEVY203bQFyDbS7Km20baB3IdtLtqXZS7KAIgtG2pgtG2mK5DspNtT7aNlKwrkO32oxU2yjZQMh20m2p9lG2gCsV5pNlWSlJsFILlfYacENTBOacEoAhCUbD6VYCcdKTZ7UwuV9uKNlWNntRs9qQrlfYaQpVnZRt9qYFXbRtqxso2UgK+2mlKtFKbsoArFM00pxVopTSlAFUoaaVq0U4puykBX20bKsbKTZQMr7aAhyKsbKUJyKANQ9TSUp6001ZIhpppxptADTSU402i4DTTTTzTDSGNNMNPNNNAxh6U004000gIz1qM1K1MNAyI0wipTUTUgM3VhnTZvbB/WubrqNUH/EsuP90fzFczimgG1BN0arOKimX5DQBhvxrUXvbP/wChirnp9RVSUY1q194Jf/Qlq43A/EUCQN94/WkpzfeP1ptMBQaM/vl/3TSZp0UMk9yiRKWbaTTFc2dIObef2YfyrTPJpmiaRL5E/myKpJU4HOOKm28Ckxo2PC7kzXinHCoR+Zro65zw0gW6u2BPzRrwfqa6SmiWLinCkpRTAMUUtFMBcUYFApaBCUlOpMZPHWgBKbJ9wf7y/wA6sLbMfvECoJhgEejD+dAhtm2zWZfeJh+gqjpQ/wCJddj1gb+tWo22aqx/6Zn+VVtK/wCPK4HrC39axW/3mnQ27U5srf1MSfyFPY/6Tb/V/wCVQ2Z/0G2/65J/IVKx/wBJtv8Aeb/0GtnsT1HS3G1c55PApn3lFZs8u50Gc4OMVdV8RRgckDnPetIqxkxblf8ARie+4GpbBh5Tc96ryyiS2fsysAwPao4LkW0EzkFtoGFHVmJwB+JrZbGTWpuRnrWNqg/4mDf7q/yrRtJJSpFwIll9IiSv0BPOaz9U/wCP4n/ZX+VZz1RcNGZkY4k/66N/OnYpI/8Alp/10an1gbjcUYp2KMUANxRin4pKAG4pMU/FGKQxlLinYoxQA3FLinYpcUAMxRin4oxQAzFG2n4o20AR4oxUm2gCkAzbS7afilApgR7aNtSgUbaBEW2jbUu2jFAyPbRtqTFLigCLbRtqXFG2gCErRt9qlxRtpARBacFp4FGKAGhaNtSdqMZpiI9tG2pNtGKQEW2jbUhWjbTAi20m2pSKTFICLbSbam20mKAIStJtqcimFaAIioppSpitJjikBDspNtTYpCKAIdvNAXkVLtoC8ikMsnqabSnqaQ1YhDSZoNFIBDTaU0hoAaaSlNNNA0NNNNONMpDGmkNKaQ0AMIqM1I3SozSGMNRnrUhqNqAKeojOn3A/2K5orXTX3NlOP9g1zmKaAZtFRzL+7arAFMnX9yx9qBHPXAxrFifWOYf+gmrTj5fxqC6wNX07kAYmB56ZUVZcdfrQJDG+8abT5PvGmVQNhQskkUyNG7ISCMqcUVG5/eJ+NMR3nheQy6a5Zy7A4Yk5PU9f0pm3gfSovBfNndj/AGx/IVb28D6Ckxo0vD4xdXH/AFzH866AVjeHrZnuJn6KYwMnvzW/9nUnAlGfTFNCZHS06SFo+c5HrTVRnOFGaYhaKlNuQhJYcDPFIkDOMk4HagBlFSvblVLBs4qGgBaM4ORSojOcCpfJjGQ0nNAD7diyHJyc9zVWf+P/AHv61biiMZbnIOKqT8+Z/vf1oEUp8jUeO6/0qGxYpbSD1RhV027SX+8nau3qfpUNpaoY2VZlbhug/wDr1hK6bNVsWbOcizgHpGv8qma5xNA2M7WP8qrRw+TbQjdn5B2pwUtLDtGTuP8AKodSWw+VFGWUgE9Oc/rU63bbeowB1qO8sGPymRVB5qs9u8FsF8zcAh4VSScdMAZzXU58urM4wUnYtrcGW5nXPWND+ppzMyqjKSCZU6fU0unaBqjZuJ1jgDxqux2+YYPUgdK0b+wS3jtVhAC+YDJLIxwMdz6da09orWM+US3d5ZDl2XY6sMd/b6VWuJvtE7PjgHYPfFWIbaZwzwncrnKuBgEfiarvaT26kSgFsljg54NKUr6BGNitH/y0/wCujU/FJAjOZFUZPmNVn7MRGWZgCBnFZlkFFTx27Ou4naO3FOa1IHysCfTGKAK1LQRzinpG0hwv50hkdGKs/Z1zjzhn0psluyDIO4UAQYpcUY5NKKAEApcUtSRwtJz0X1NAEdGKnECk4EoJ9qZJE0Z55HrTAixS0uKlW3O3c7BR70gIaKnFuGB2yA1G0bIcMKAGYpcU9InfoOPWnvCUUHOSTjAFMCIUuKnS2JGScH0okgMa5zkd6AIcUmKnSBnGScCnNbEDhsmgCvijFLRSAKKKOe1ACYpCKdSUAJigCl5ooAMUuKKWgBMUmKdiigBtJilooATFJinUUANxRtp9IaQEZFJinkU0igBm2jbTqKAIyKQipDTcUgGYoAOacaB1oAeeppppSeTSGqASkJoJpCaQCUhpaQmgYlMzTiaaaAENMzSk0h6UhjTTTTqa1ADDTGpxNNPSkMYaiPSpW5qI0AVrnm2mH+wa54DgV0c4zBKP9hv5Vza9BTQDsYpkw/0d/wDdp+abL/qH/wB2mI5LV8fb0O3JITt6GtiYfM/fmql6P9P0k/8ATy6/nGatyfdNO5K0I5PvH61GetSS/faojQA0tVW7mZIWaLHmKp28Zwf61YbjJ7VBJhmAA470xHY/DyaWayuzIuI1IWMtHsdgP4mGTgn61r9h9BWf4E/1F2PUj+lXxyq/QUmOJ0ukzR8hHXcIeBuBIq2M5GOvbFZOhWjNcGRyVUocDua3PPWP5YlGPU96YMsTHMBP0qqGK9CR9DU8hJtcnqQKq5piL6sPJDHkbearPM7HO4j2BqaP/j0/A1VoAvQsWhUk5NU+pqza/wCrP1qBP9Yv1FAFkjyYDjqO9VOpq5P/AKlqp5oAtW7EoQT0NVJ/+Wn+9/WrFt/H+FVpv+Wv1/rQA68uILXE1y5SIKASqljk8Dge9Y+mXUchlWNm3xH5gVIxnOOvWjxJfi00+V5GZVR4SHVclPnAzjvjr+FS6CUmjuACsiZGG9Tzk1zzV7mkdEXhMsltblf7nI9KshlggWZsAD5iScDGDVMQmGCPaSV28E1DrtpdXvhi8tLV83U9uUi3cAMRxWKbvqXY3p9OtEUPOZyZOeSf6Cp9OgsEnDQxL5iqfmZWJH0LVS0uRdMg23GsXmokIFDzL83qScADPb6VLca7aldrx7wezuP6VrzvqzO3Y2m+YYHesXWJZ5VaGJI9gOCzEkj6KVIP41EuuM8yxpAB9EJ7e9F1fX7Rjy1YZPdtv8qfPpoHKMnur2SUG0e3Ulcsrxs5/AnFEUlzJEv2xg1wowzBQufQ4HSqrfbJeJJlA/Fv51NbxmMsGcueDk/jWkJNvUmSsVipgll2kgM5I/SriMGgBbOMc5qvcf61vrU0f/Hof901YiJ7ly3ynA+lTwSmRTnqOvvVKp7X/Wn6UAFyoDhvWp9jJBtT72KiuuqfjU0xIhYrnPtQBW8iX+7+oq2oOwBuuOc1R8x/77fnRvkJwHb86QA4AdgOgJpKDnJznPfNFAx0a73C+tWbg7EVF4BqCD/XLU10D8v40wIEba4PoasSyo8RAbJ+lVcUoBPQUAT28YJLkcDp9abcNmTHpUtt/qz9ahn/ANc1ADY2KOGFW5EEiY/EGqVXo/8AVr9BSBlSNm3qAxxnpmrUzbEyAM549qp1auf9WPrQIgEjnne351c3Zh3HB4yRVEVaT/j2P0NMCFpXY53EewqeBiyHJyQaq1Ytv4vwoGQv/rG+ppKV/wDWN9TSUgCiiigBMUUE0maAFoxmkFLQAtAo7UtABSUZFGaAEpKU0lABRRRQAtJRRSAQ0hoNJmgBDQaWkpANoxTqaaAG4oA5pTSDqKAFPU02lJ60wnmmAGkopCaBgTTaKTNAxDTaU000gEpD0pTTSaAEpp5FONMPSgBpppp1MakMYajNPaozQMjk5R/90/yrmAcKPpXTtyCPY1y46CmiR680kv8AqW/3TRmkf/VMPY0wOfvv+PvSj/0+/wDtNqty/daql/8A63Tj6XyfqrCrUvR6ZIkv32+tQmpZfvtUJ6U0AxhuqNxjFSd6ElSKaN5IxIqnJQnANMR2XgdCkE5OMONw/MD+laDIUIU9V4OKxvDOso17LElqI1EWQFbj7w9q35rhJol2wqjdSR1PWpY4nQ2IJmcDqYyKsLE5YDaR7kVkaPfN9pCOu4hD82a2muWYYUbfU5pgyyyf6PtPUL2qoyMgBYYzUqXO1ANmcDHWmCXMhd1De1Ai1Gh+zhe5H86qGphdYH3OPrTGlQsp8sADt60wLFtkRfU1Wzsk9SpqUXIAwI8D61HJIrjhApznIoAuHbInXINVHidWwFJ9wKSOZo+Oq+lS/av9j9aAHQRsiktwT2qG5jYCRsfLTluGBJYZz+GKhmld0fJ4x0FACtmDV7S5QDhcH5c9Qeao2MjC4kOfvytn3yav/agl/brs9BnP1qrDcossuIFBEjDI/wD1Vyy+J6msdizJj7LEKkjcMkfqrgVRilaWFGb06D602SRo2iZTg+YorHm1uXYuPpkZkL/O+45wTjFSw2UcZyYkUD15py3XyjKc49aR5mkBHQelX7pGovmnzt44Gew7VZcCSP68g1SpwuPIHzuqr/tHFUn3CwDrzT0GGLHocVGNQik+5C0x/wBhcj8zxVeS5nnLCWAQgN8oEgfcvqcdPpWtO1yJbDGk8yWY9hIQPyFXYADbgHoc1nR/el/66H+QrQjOLXI6gGtUSVCCpIIwRVm1Q5LnpjA96Z9oBHzRKx9aGuSV2qoWgAuX3SYHRePxqzG4kjB9eoqhTkkaM5X8qQEr27g/LyKdFFsO+TgDtR9r/wBj9ajknaTjGF9KYxpO5ifU5qQ27qpY44GcZqGrDXJZCNo5GM5pARxtscN6VddRImPXoaz6ljmaMY6j0pgL5Emfu/rTyvkxHJBZuKX7Vxwn61CzF23GgCW2fBKHvyKdcp0cfQ1XHByKnW5YD5hn9KQEHU4FW3YRQ4J+bGBUYnUfdjANQu5diWPNAAoyQPXirdwMxZ9Dmq0coQcoCc5zUv2kEYMeR7mgRDiraKfs4X1FVhKokLbAQe1Si544T9aYEFWbUfKx9ahd1YjCAAdcd6kFwB0jA+hpDI5BiRh702pHlV1I2AE96joAKWkooASiikpAFKOtJSigB1FAopgJiiikNABSUUUgCloooAKQ0ZpCaAENNpSaSgAzQDSUnSgB+aY3WjOKQnNIQ3OetKDyKSgdaBiE8000p6mm0wCmmlPWmk0DQpptGaaWpDAmmmikNAATSUlJQAHrTDTjTDQMSmE040wmkAw0w081G1AxneuXxgY9K6fPI+tcux+dvqf500SLSscoR7GmA8807+E/Q0wOf1Dj7CfS/h/9mFWperfSqepf8e9sfS9tz/49Vyb7z+1MkZKTv/L+VQsaklPzfgP5VCTVITGk1G54FKT70xzQBteFm/4m8g9YD/MV16/6tfpXGeFmzrTAf88H/mK7McItTIqJe0rjUV90at4Guf0s/wDExj/3W/lXQChAxwp1NFLmmIWiiigBRS0gooAXFBoooASmv/q5PpTqa33H+lAEUpxqFufcZqvH/rpf+upqe4AFzCxOMYqun+sl/wCuhNck/jZrHZEtv/qF/H+dE3IT2kU0kJ/dD8f50SHhf99f51gzQvL90U1jPvIjSML/AH3Y/wAhSp90fSn1oiCPyXb/AFtw7e0YCD/GhYIY2ysSbv7xG4/mafmkJpoQ8sT1JqCX71PZgi7nYKvqxwKrJdQ3TSeS5cRsFY7SATjPGeo9xW1N6kSWgsakvKFBJ39voK0UTEIQ8cYNZ0ZKyS4JHzdvoKk8x/77fnWyJFZGX7ykU2lLswwWJ+ppKACiiigBaKM0UALQKKWgApaSigBwooFFABQaKKACikpaQwpRSUopgApaSlFAhaKSigBaXNJRQAUUZooATNGaKSkNCilpgpwNAh2aKTNFMAopaSgBKKDSUgFoJpKTNAC5pDRSGgBKSlptABRSE0maQAaQmjNMZgD1pgOzSjrTBSg80gGk9aSlPWkpjEpppxpKAQ09KQ0ppDSGJTT0p1JQA2kpT1ptADSaYTTmpppDGmmGnEUw0ANJphpxqNjQMb/EPrXLScSyD0c/zrpz94fWuYn4uZR6Of50ITG04H5fwNMpy9D/AJ7VQmc/qvFip/u3MB/8iCrtxw71R1f/AJBkhHaSJvykWrtyR5r4II6gg9aZJDIckf7o/lULmpJD9w/7I/lUDHNUhDWPpUbnjrTifxoaCYqX8l9oGSSuBQFzT8Kt/wAT5R6wSf0rtwfkX8f51wfhZv8AioYveGT+Vd0p+QfU/wA6UhxL2mH/AImMX0b+Vb9c9ph/4mUX4/yroaSGxwpaaKXNMQtKKbRQA+ikFLQAvagmkooAKQ9G+lLmkJ4b/doEV7s4eI+1V0PzSn/bqW+OAh9FqvG2UkP+0DXHU+OXobw2RNE2E/E/zodsgf7w/nUUbHb+JoZvl/EVzNmqRpRnKKfanPIsa7ndVHqxxUMRJjXPpTvLTzPM8tS/TcRk1qnoZ2EFyXH7iGSX/axtX8zSFbl2+eZIh/diXJ/76P8AhTyzE5JJ+tNLHPU07hYEghRt/lh3/vyEsf1pzszsCx6dKbuPqaQE856gitqT94iew1f9ZL/vf0p2aaP9ZL/vD+VOroIFFLSUUCFopM0UALS5pKKAFpabmloAdRRSUAOFLTRS0AL3pKSikMKWkooAdmjNJSUAOpRTRS0xDqKSlzQAUUUlAC0UlFIApDRSHrQMXNKKbmgUCH5opKM0ALRSZozQAlFJRQAZozR1pKAFzSGikoAKSgmkoADTaXNJQAU09adTD1pAFKB8wpKB1FAxp60lB60lMAJpDRSE0hgeKaaDSUAGaSkNJmgBDSE0U00hjSaSg02gANRmnE0w0DEJqJjT2NRtSAaa5i74vbgekhrpWPFc5exv9vuMKTl88CmhMhBpQ2DTdjf3W/KjPzY7iqEcz4h/49YTzjzD0+lWLHjSrPII/crwe1LrGRot+R/zzz+TA1bvW/fsc9eapEFdpYcLvEzMFA2ooA/M1C84/wCWdpGD6ySFj+QwKHPNRMew60xMVrm6PSYRj/pigSq0i7zudndh3di386fI6xjMjqg9XOP51Qm1exjyPPEjekYLVQjofDB/4qK3945B/wCO13gP7sH3NeX+FNTF14qsolgkRSJDvc452HtXpqH92D/tGokVEu6b/wAhKD6n+RroxXNacf8AiY2/u2P0NdKKSKYtLSUCmIdRSUUAOzS5popaAFzRSUUgAmkz97/dooH8X+7TAq3/APqlP+xVaE/un+oqzff6lf8ArnVS15ib6iuOp8b9DeHwomjHB+pocYUn3FOi+6f940SD5PxH865GaouRfcUe1P71CJY4kBdwo/nUT3ZP+qTj+8/+Fap6EWuWjwCew7mqkl3EGwuZD/s9PzqJkeQb5WJHq5wPypmUTkDcB3Pyr/iaTkUojjPPLwp2D0T+pqTT1VY5sHOXGT6nHr3qs80YX52yOyjgVasnLpLuUrhhgVph5J1LCqxtAnH+sk+o/lS0n/LWT6j+VOruOYKKKKAFoFJmigB1FA6UUCClpKUUAKKWkpaACiig0AFFFJmkMWikzRQAtJRS0AApwpopaYh1FIKWgAopKKAFpKTNLmkMKTrQTSUAFKKSigB1FAPFGaBBRSZozQAhozQeaSgBc4ozRSd6AFpKKSgApKDTaQATRSZozQAHim5pc0lABQOoooB5FAEZ6mkoPWmmgpCmmk0E03NAC5pM0hpDSAM0hozTSaLgBppozTSaLjA00mgmmE0AIxppOaU000DGmoietPY1G1IBjHrXOahcJHqc6GdFYN90uARwK6I15/4oiT/hIrksASVQ9P8AZFNCZsrcMekufowNRtcbrkK75YhcZ/GuS8iIchR/KjyVLd/zNO4rGvqUbT6bcQQgF5YygDHaM/jUd1NcHDLaNK20DakiD+ZrMJdFO2SQY/2zSi4uQoxdS/8AfWaakHKMnm1xs+VpSx+7ybz+QqhLBrkufOe4QHtFFtH5itX7ZeD/AJbsfqoP9KempXidGQ/WMU+cXIznW0w53TQzu3cyBjQIo4xwmzH+ziunXV71TnbD/wB8f/Xp51mc/ftrc/mP60+cnkZmeFHC+LdO+bqzD/xw16pb4ZH3NgBzgBfpXBQaz5cquLCHepyrByCD7cVrWfiZo4j59u7uXJyjgD9alzTKUWjs7FVXUbYh8/vB1XFdNXnujeIobzW7C2+yzq0swUMWUgHnrXoVUgYZpaSloEGaWm5paAFBpc0lFAC5opKM0ALQOrf7tJmgHk/SgCjqky2+nvOwJWKB3IHUgLn+lc/4e8Rw6ncpaJazRu8JmDOwIAGOOO/NbusqX0idVGS1rKAMdTsNcR4KsruLU7e4ltJoovsbAu68bjjjPrXJVXvNm8PhO+hUtlVUk7jgCny+VFmN/wB5KeCqnhPqfX2qNJpURo0woLEs4+8R6e1QghOAMCuRtGqTBmhSZ2dhuPOAMsfwpkl4sYwihWP/AAJv8BVWcyNcyBWRUJ545PFCeUvLNu7ACs3UeyNVBbsmEkztuXGT/E/zGjySASzMzHnJpyM7/cQqvb3qwkIPMhJ/HFQPYhghjxvC5bux5xV+FSqNlQASMe9NDKnoAOgqRXDBsdsZzXVhf4iMKzvEP+Wsn4fypc00f62T8P5U6vSOUWkpKWgdgoo7UUCFpc02iiwh2aM802loAcDS5ptLQAuaXdTaKAHE0maSjtQMXNGaTNFAC5NGaSigQ+jNNFOoAWjNJRQApNGaSigA/GikpaQBSE0ZpM0DFzS03NAPNADs4ozSUUCClpM0UAB6UZpCaSgB2aTNJRQAuaSikoAQ0lLTSaAAmm0tFIBKKKSgYpoHUUmaAeaBEbHmmmlPU000FICaaaUmkpAITTSaU0lACZppNLTTRYYmaTtSmmmkAhNMpcHPFPW1mfnZtHqxwKYEBPFMJPrVowxIP3k4PsgzTPNhT7kOT6uc0BcrAMxwqlj7Cnm1kxlysY/2jTnvJCMb9o9FGKpzTrEu+V1QesjAfzoAnKW6Z3O0nsowPzNcb4ztrdZre8jjKSS5jkG7IO0cH2PatW58QWMeQkjTH0iXj8zXO6zqR1NYlMXlpGxYZbJOR3pXQ0mYmAe9KE9walEail8oH0pXKsVXRcHIB9s0gRSOE/I1O1tn+IZ+tILYgck0XCxCIx/ccfjS7FHr+JqT7Mw/iNJ5T9M80XCxHj3owPWnmOUemKNsn8W2i4WGop3j5x9DV9FwOoqrGjlgSo+lXhGcZxSCxt+DtPe98UWrq6IloftEhbuBwAPck16sIx/z0WvLvBl1Bp2tzS3Ugiie3KbmHBO4HFd6uu6UxwL+3z7tj+dawasZTTuavlejL+dJ5LHoV/OqiX9nIMpd27fSVf8AGpVljbpIh+jA1WhJKYH9KPKcfwmmjPYH8KXcw6lhRYBdjD+E0bT6GlEpH8ZpfOb+/TGR80U/zm9R+VHnHuq/lQFxlA+8fTFP80f880pjOGYYUDg8igCpdEm24wCImwT06Vl6ET/ZMZLBjt5ZRgHn0rTuWH2PcMZ8hj+lc/4YnL6FGS2SASxLDA56k9q4qv8AE+R0w+D5mtO8gI25xWXfatNEXt7WAT3SD5/nASL/AHif4vRfzxTZ9Rm1JjHp0jRWnRrxR80vtEOw/wBs/h60trZJbokcIConQHn6/wD6+tcjVjoiu5xtxrPib+0222kwAIVUkZT+Lds16HFbLkM5y3GFB4FQ/Y4nmV5AGYcjirTS4Bx2HPcioerLlK+iJzs4yScc9cD/AOvQ8xI2qSGPdeoqoJmk4ClBjk9Cf8KeG4woG30HT86mxFibcFX7w4685q1bBRExUEA4PNUw6pjHb26Vbtm3K/GDx3rqwy/eIyrfCSj/AFsn4fypaFUmSQgZ5H8qUqfQ16JyXEoowfSikAhOATTDccuoQZUAnr36fyNOflSARkjvVXyZQSdiZOScOe+M8fgKYi7nIopB0Apc0XGFFFHSi4Cg0oNNpaAHUUlLQIKKKSgYtJRRmkAUtJmimIUdacKbRmgB2aKTNGaAFzRmm0tABmlpKM0AFJRSZpALRSZozQA7NGaTNGaACjNJRQAtFIaAaAFoptFADjTaWkNACE03NKaSgApKKDSAKQ0Uh9qACkzSUZxk+1AEZPJpueaD1NHegoKSg0qxu/3VJ+goAaelNNT/AGYr/rHRPqeaQ/Z1/vSH8qAuVjT1gkflUOPU8VN9oK/6uNF/DJqJ5Xf7zMfqaAuH2cL/AKyVV9hyaQm3TojOf9o4FRSOkK7pXWNfVyBWTdeILCDIVpZz6RJwfxOKV0g1Zsm5cfcCp/uj+tQs7Pkksx/OuUufFN02RbWiQj+9Jl2/oKy7m/vL0/6TNI6/3d2APwHFS5opQZ1t1qtlaEia6jVh/Cp3N+QrJn8UQ5It7d5D/ekO0fkOa5/avbj2pf3fQg/gKXMUolyfW9QnGFuEhHpEuP161ntG7tvlIdvVmyfzpxRD0J/Kk8oZ4Y5qblWQ3GP4fyNV5VJ9eKt+UV53H6ZqJ1kBO3FFwKe1cHhs/Sn+QCMgn8RUq+fuwTj3pwinbo2f+A0XCxVaEgcEUixsBjfirDLIDyq++RTlxt5VfzxTuFiuUJ/vfjS7W9KmZo1OMfkaP3R53D6A0rhYi2E8ZAp6xMR1H507YG5BzSGJvUfnRcaAQuG4x9athXC/KBn1NV0RgeWIqcSyLnqR9KVx2J4DIsuSR+VXxvPQZrMinfI+Un6rWilw/dV/KlcLCsgB5jz/AMBppCAgeXn8KlEx7oKebhCBkdO2KdxWI13AZDSKfZiKmW7uohlLu4Uenmt/jUXnDPyjFTBlPBIz/tLRcdiZdY1NOV1Gf6Fgf5injxFqi/8AL4G/3kU/0qvsB7x/hSGONRyVz6KuafOxci7FxPE+rAkmW3Ye8H+FTL4r1EHmC1Y/8CH9azvJXGVUH3NHllT/AKsAfTFHtJB7NGsPFd7xnToW/wB2Rh/SmzeKL5thi0wgjO4Gfg8fSs7AA4BH0NNbJxgyA/TNHtZB7KJoweILhooPPsmDJHh8bWVuepBxTWn0meQtcaFaOx67rX/4lsGqREkartmPT0xTYriQP/rwefWsXUlc0VNG8usWOMHTIx7Kkij+tSDVNLfrabM/3Z2H81rK+1MTjdn6CpFuOPv/AJilzd0g5PM1RqGjEdJl9dtwp/nTo7vSCxKz3nPX7hA/I1nK24gEIR6Fc1aSOA8+Qh+q1HNHsHK11LwOmsCBeTAehg4/Q0eTasv7vUkXPd4HFV1tLVutsn/fIqRbCxPWAfTkfyp+52F73clS0hjUhdTtST3csCfzFS2/l25k/wBJt5twGWifdjBxz6darnT7LHG9f92Rh/WsbXbUQrBLbXdwjqT/ABkg9+R35rWHLF8yRMuaStc6xJhhij8Z7GnC4cfx153b6zqtqGVL4OC2T5sYbnFWY/FGqhsP9kf6xEfyNdCqxMfZSO8Fw3+yfwo8890U/hXFL4svR9+1tG9w7rVhfFzY+fTiT/0znH9RVe0iL2cux1/mqesY/CjdGeqVysfjGD/lpp16o9VKP/Wp18Y6Vx5iX8f+9ak4/ImmpR7k8r7HR/us9GH4UYiPcj8KxIvFWhy9L9Yz6SxOn8xVmPWtLl+5qNqf+2gH86egrM0tiHpIKPLB6OtV47iGX/Vzwv8A7sin+tTAEjIUn6c0wHeU3qPzpfKcdqbyOoIx7U1WcSksybf4duc9utAEnlv/AHTSbG9DR5h/vfrS72/vGiwCYIOMGkINO8x/U0GZgQMA5744H1oAbzSYp/ndMqvNHmjug/OlYBlLT96d0P50boz2YUAMFLT/AN0e7D8KdtQ/x/mKAuRUtSeUp6SLR5X+0v50ARUVJ5Le350eS/pQBHRmnmJ/7tIUYfwmgBlIacVPoaaQaAEzQDRg0YpALQKUCigApKWkpgFJRmkpALmlzTaM0AKTSZoNJQAUhNLSGkAhpKKSgAzSZoNITQAE01j8rf7p/lRTXOIpCP7jfyoAm+yvyXZUHuaTZbp1dnP+yKjbLN3JqGe4gtl3XE0cQ/22A/TrQBZM6p/q4lHueTTHnkcEFzj0HFYtx4k0+IHyjJcH/YXaPzNZVx4mvpCRbwQwjsT85/Xik5IpRZ1eCRkAn3qjcarp9qSJruMMP4EO4/pXHz3d9d/8fNxLIPQtgfkOKhWPH8OBUuZSh3OhuPFUK8W1q8h/vSnaPyHNZc/ie+mBHmiIekS7f161RABPOKQ7RxgVLky1FDHlEr+Y4mdj3LZP603MfUCQf73NTh8dRn6mglCeVx+GakZDub++ce1KbfzPm3k/U1MBk5Un2pwTfwRmgZV8gA8N07UeUoq55ATuPzpNgHP8hQBUMA9MfjSfZ/UmrZOOA5X6imDe2cYYetFwIPJOOpqJlAPOeKttx1H5GoGz33YoCxXwd2RikIbPb/vqpi0QyGbH4U0pGRlWDfhSCxAyvn5RketBRj1XPpkVMYyV4x9A2DUexwfvOM++aLjsReWv8Sc0nlx56jPWpmDKgySfciopHYLzGrD0ouAnlJt/1pFJ9nXr5ik+9IoMhwsYH1oMbIcNt/OkMeluxPEiH8asCKYEbQD7hhUcQiABy2fpVhdvZ/0oAkRZgBuUg+xq1HK4GGziq8SkEnOasoC38I+ueaAsP83dxx+Io2jPKrg9ad++PQZp6Rsx+59c9qBjQkWMYP4NT/KTjG8VItupGSBj2o8nGSVXrwNxoAYI0/57NTmCll/fBSP1pfLHv+dMMYySP1FK4yQDJA3cnue9L+9H3WQ+wqIqzeppPLwdrMVJ6AHFFxj905PJX86diQc7DntijG5dokC++Kf5b45bJ9c0gIJHmC8g/lVeCQl8Mg69xV10mX7oX8ahRZg3+rH4VDKRbhdUfICj1q2ku8Z2bl/vDiqke/8AiiP/AHzVj7VOe7Y91oAuIYxyAR7mr8A46is2CeUsAVU/8BrYgYFRlB+VQSx6DI6jHtUgUY7fjQWT+7j6GkLr6H86aJYbcen5VlazHugUdOa112E5DH86zdZiDW4/fFTnOa2a0JT1ORkiAJ6fyqExg9Mg+xq/JbN1N2CPpUa2wP8Ay1RvpxUpmhR2bDzuP1p32eQjIx9D1rQFuRj5QcdwaDEQeUYH1zT5hGa0Uo7j86ZslHY/gavvASerA/QGkMKqpOc49sGi4FTzJlGCDj0600yMcbkyP9pasgx9dr/jTli3k4JP0NFwsUxsHPlJn/dxUiTEcJlT/suRU5STOFRiPXdTRE442kfhTuFhYtQvICfKuJ1yc/LM3X86srr2rJjF9cj03EN/MVVEWeuPyoEYB4IFNSYuVF9fE+rKeblX93iU/wBKsL4qvwwZls2YdMxkfyNZiwbjk7fzoNrk4H5A0+eXcXs49jZ/4S2dk2yWcDcg5jmZDVlfF4x8+nPwOSswP8xXMta+o9uRTDa4x0H5in7SXcXsonWx+LrNyN9rdp/3y1WF8Uae5BzcqMfdMOfxyDXFFD0zzTTHKOhOPWn7WRPsoncP4n09HP8ApI2EDAaFwQc859sYx71PHr2mSsNuoWvPHzMVP6ivPGW5B6n8CaXZI6gPK30bkU/bMToo9Oj1GzkPy3lqfpMv+NWI5UkGY5I3H+w4P8q8p+zJ32N/wEUi2qqT+7C/QYqlW8hex8z1vY5/5ZsfwpCGU/MpH1FeT/Z1B3B5UPQFZWX+RqS2F1ZR7LXULyJASQqztjP4mn7ZdifZM9R3gHr7Y96XzPc151HresRgD+0rlsdN5DfzFTDxJrinIniI/wBqJTR7WIvZSPQPOI/ial89x/Gfxrgx4q1ZVwUtH/7Z4/kakTxheKTu0+2bJycOw5p+0iL2cjt/PfPXPvigzuey/lXHf8JhMQc6cg44KzHr+VTR+MYOPOsrhT3KOpH9KftIh7OXY6wTsCcqpB6cdKXzlP8AyzWubXxdpZ+8bhPrHnH5GpV8UaOf+Xzb/vRsP6U+aPcXK+xv+ZH3jP4Gl3Q99wrIj13SZBldTtvxbH8xU6alYyfcvbZvpKtO6FZmhmI92H4UhWI/8tP0qssqOMrLGw/2XBp+HPRCR7CgRN5aH/lotIYh2dTURBHVSPqKTNFgJvJJ6EGk8lx/DUWaUMf7x/OiwXHmNh1GPrTdjelHmN/eP50ec/8AfNFgEKkdqaQfSpPOf1H5UguGJ+6v5UhkZFNxUxmz1RaaZ484KDPtSER4ptTb4iPuH86buh9GoGQmmSj9zL/uN/KrB8n+8w/CmvHG8bqsmCykAkdMigDg7vXr653K1yyKeqxfJ/Lms8GFm3HJY985P51bMUTMQGBOaUWyY+Upn2rFs2SsV1WM9CR9alFtEQCZhTjCeuz8qjMRzwcUirEgtv7jr+dNa3mweVqIq4HysMelJiUfwtmmFhxWUH7gP4UENjoB7YpytMo+YlQOpz0qUXLgZD5X+8y5pXHYrcDqgNAaLvxV1JvNGQIm99mKeFiPWBGP+zzQBQ/cY+9j6mlCFuFB/CtDZAB80Qx9BShbc8DC/hikBTW1Oc7mH1U07ypF5UK1WSi/wyH8HprRuejN+eaVxlVjc9DGgHp1pjSFR80Jz/sirfluByMmoHS4Ukjb9BxRcCu10mMNCR/wGq7SQucqGX6Gr434+dZM/wCyAajZUxzx/wABpXGZ5iQnO/r64pDGSMB+PSrTxwnqqn8KhaC3zjAB74NO4FfyGB4YfgaDFKPf8amEEROFc/Sj7McHDgfWlcZDukAyEP400TS552gehFWCkidGzTS0v94fjRcRA05PB2/lTd6g8hR9KskyY5iQ/hTcRnl7ZWPqDii4DU2P905I9DUwiGMZZfpzSp5GMbSo+ppWMC5K7+PagY+OEcEynjtjFWlHXaw+mKppIOxxViKRV6nGfWgZZRJG5VQcd84pxSXqY2qMTg8YFKH7+no1ADs4xuD/AJU43TL/ABZ9iKaXYnjfz705ZHx979KAHibjPyc04TAf8sxn61AXfPCRke4qQr0/h46gf0pAPM4XqrZ9BzThIGXcE/77pm0dgfqOKawHTDH9aBk2+3Y8j5vYU4mEdADVZoxxnIoWNd3DY47jFAExCEDBP0zSxxsDkbsewqA5HRhxUiiT+9+RqGNF1I5i+7zPlP8AC+en4VNGk643MCPQc1TiWQnBkI9zVuJQrcPnI5J6mgDRt0PUgH8K0YwAvK1n2oZuu3HatJFfGNgI9QKgliEKTnaxNNAQjPAqUbgeUP48U4jvjiqiiWyMBV9/YVQ1XabcYBHua0OOtZmrgvBsDgKeoA61s9hLc5mdUyQHXjv1qqUOeCrH2OKstCRkKxAqFopRz5h4rNGhF+8zhRx/vU4STJ3kH405kZhgFA3bIpAJCPmY5HoOKYxRczA/ef8AHBpTdunzMwZe+EyaTawXJTPtmmF2GD5bZHTmgCT7eRndGuPQ5pBeQufngH06VCZefm6+4oDKeqg/WgCylxA6ErGwA/umlDRScAyD221W8wY2mNcD0NJujD5wwXHTOaBFvah48wg+mCKY0RJ4cY9u/tTUMIO4PLn35FOLqSNsn1GKYC7OD0/CjbIo5KA+xNNPPOePrSDcBjjn0pAPBkHX9aTzmXsp/CkLse5x70jMxHQflQArzFuqCkVhn7h/A0isTxs/HNL5hA+6efSgBfMjY4Yc9/Wl2oegz9OtNLRd1Ge5pu6A4+8MdwaAJRGpH3WFGDzyce5oQwk8SEGnfIfuy8+5pisV3YBiAFIHrTfMX+6p+hq0c45cH2NIBx91PxGaAK/mHOPnx6BhTt8efuv+dOKszkeWGPbb/hQIz0a2P1HFAWGmWFeDlf1pA6PyB8p7kVN9nVhyCPxpDbgNgMRQIgZUH8UefbOadEgVzubAxwetK9uB/Fz9KjMB7HmgCdlyfvqfwpghPZUYVH5L/UfWlCyJwMCjQBxt3242KQfSo2t8f8sAc+1O8yXsT+dHm3Gfvn8qdwIdirx5GPpxSiRkIK+ah9RIw/rUvnSjvn8Kb58nfH4ii4mrkiajex/cvblfTEzf1qdde1ZOBqdx/wACw38xVTzcnlV/KkLp3RfzxT5mLlRop4m1hD/x+RP/AL8K/wCFTp4t1dR8ws3/AO2e3+RrIAiIz5Z/A00xwMSTvH0queXcnkj2N9fGWofxadaH3MjjirA8ZSDG/Stw7+XdDj81rl2hgx/rnX2xmhYYduTM/wCVNVJC9nE6tPGkJP73SryMeqyRvj9RVmPxbpjjLJeR/WDP8jXHpGMf6zP1qUJ3DL/3zR7Ri9mjsl8R6S4/4+yn+/Ey4/SnrrGlyEFNStvXBbGfzriSG44WmlGPVBzT9oL2Z36XlrJjZdW7fSVf8alBBACsrfRga83MK5y0K5pDEoGVXB9uKaqC9mek7H6lWP4ULkMMgjmvNEuJ42ykk6H2kP8AjUq6pfIwA1C6U+m80/aIXs2WWMLMcFh9RQqrzsbFLIjbjlcc9hTChxwKg1JY7d3HEoJ+tSm3kQcrkVTKkelKHkQZRnz6A0hlkzMuQLdm+o4pRNn78ar+BFQC7uFHLH6EUpvHIG5Rj8qAJTNbsfmJ47Zp5mt8cYHvgVWNzbsCGh5780wtaFskFfoKQFoyLnIYHHPIpRdFey/gKqnySPlnI+tN8stkpc5H1pDLguSc9PxoDgjnGKpeTMD98N9BS/vlHcfhSYIsN5fQYJ9himBOeCcfWoTJJ0YEj8qUyjHKGkMsjIGdzD8aTzZScCRT6ZWqxuEPGHH0NBmT++fxoAsNJPg5EZFRmR8f6hD9DUZkVuN649KjcSMcRqh/HFFxkhKuD+6IP1qvLbByNxYfSnhNoBlAX6GncAHbL8vp60AVfsmOj0fZXxw4H41Y2t0Az70xnRAA8pB+lAEWyRe4P4ZpN8oBA2Ee4qffx8rj8eKTDZzjPv1oAi8yUD5ox+FKJ8D5oz+FS/NjlTTgp6FVP86BkSvDIOVZQacEgzgMc/SpvIJUnaFHc4qPbGp5bP0FIASJG5DfmasLZlh1BHoaSIwNxhx6VZEYH3JSD7indgQmykUcRnHtTDbuOCnHqRVgW8zHJuQfQc1KonQYDA/8CouxFPysdB+VIUccgkfjVr7Rcg4CBh7c0hu5CPntyRnH3KAKw3/3mpwkkH/LT86sLMjHDRhaC8XXKCgdiETS9Btb8actxN3iBFP3xHuv4GjbGTwaAGm5J4MXFKssTH5kI+lP8pCPvr+JpuEAzuGD0IHWgY0rATxkVIkMYPDH86QBWI2nPrxT2U4G0KfpUDRKoQDg5/Gpohluv61TVGJyQMVYhC5AIwaQzcs1YJ61ogsE4JrJsiMYzg9qvB2AHJ/CoJaJvNcfxH8aYZ3z0/Ooy8mRjcSe3+NKpYcONxPcCriyWSCVm4AH1rO1GUAAbAT7GrrSqoIKjA9KytQdH2t82OhGetaPYSWpnSEBiWVuvUYNQsiFcbnz+VDx22/dvYHtgY/lQxG35ZAB0qCxAoHGTnt0qPy8MT5rc9VBpXBIIz+NR4IIIIAHtTANjDuce9NO4Dg/lT8nPU5qIzEMQGyM8nHf0pgHzH3pfLLdY1P4UCYd2QZ9qcJUJ6pntz1oAY6og/eJgHjjNJ5cB67hU6k8BlxnvupxMQJBCk+3NICt9jVh8kwH4Uv2STHylT6fNU6pAMYDD680/bCP4h+ooAom2ue8YJ9ulPEMwGCu38as+WByHwPc1HK+PlBye5poCPZJ6MfwpQrD+H8xUZkKkcY+maeJpQ2WJA9cf40AKxZeqj86YZcccGniYlccE/Tijeh4ZQR24oAZuB6qKNsX938jTvLjbkE/gaBagcjI/CgBgiiycAipEiBG4Dj1p32ZmHyuR9eKsrsAC84AwBigLlUw+n6Gm+WfcVddE7Lg/SmDHfj6ii4XKgWRTxz/AEpC846M2PY1eG0rgkD6UhRc8McfhSApfaZlHOT9acl1IwO8D2yMVZMYP8XP0prWitzvGetO4iFpiw6Ice9KknsKd9mUEgMufrSmDjiTH5UBYAygfdOPakLwkYLOKabZj/y2De1H2SX1FADx5e7hmIqFkZnZopAAezGneXMp6/kaNkgAGAeaBDdkwHzbWx/dNHlyY/1X608xsBwTUZJHPIp3AaykZBgb8qjKx87omFSeac8Mw/Gjz3GcufxouAweXjHz/jSFUP3SwqQTE/e249cZpS6gHKLn2oFYgMYx9/n3FHktnhlNTEr3AFAEZB+Xj2NMRD5bj+EfgaaUcdFb8DU5RD03A+9RmPnjP50ARnzAcYf8qr4kU/Kzj8cVcKMB1b86UCXsxH1oAo+ZcDpI5H1pwuLgdH/MVa/ejqQfwpDnqY1pgVvtdx32n/gNJ9slHJRD9RUzAk/dwKifaCAV70CNxlcMSMEZ65pN5HVaPMhDkJJvGexoZVI4D49etVcCNph0CgfhSb1YclfypxR16OcHswpjKSPmUY9uKQAUVzww/Cj7O3ofr1pixE/dJ/lSlZF6OfTpmgYjQsOMHP0qIowH+JqbzZF4zn8MU8XLYAYZpMCmyHH3aQR+gYVcM6dfKGPXv+VINrHJBGegAoAqhXHG/Gad5k8Y+WQmrawBs8/pStaqByy596Qyobi4PUgj3FHmZHK8+uKn+zMegz9DTDby5OFYCgYzzY9vzKSfWkLwnqWH4UjRyr1HH0qMxsaLAOKQk8OM/SmsueFY/iaa0JPZvf3poh2ngmiwrkq278AH8M1IYpUGSv5mq53KeHANKJp05Ev60WGSG5aP/lixNILp2PzIF9QQaZ9tmB52N/wGnG8kblo1I9qLAP8APgx82B9Gpwmt26cfQiq5nifh4zj8KCLIkfKy/hRYCyWgOAJDn3pwmIGA+fqM1TENtuBScKP9okmp1j4+SdT9MUmgJjK0hw7Lj8h+VHkB/wCKMnvioDDcZyJAfwpCtyG+6p/SgEWBAw/5ZZH+y1O2f9dF+tQxySg9MfjVhbiTpxx7UXGIA46SkDsDzUsfmAEOwIPpTVkQ53j8abJcqOI0z7mgRIZpY+i8dgDTft+CQZAD3BNRGfJyU/I0PcxkYcnHpgUDJRqBA2oIie1Bu93Elupz3U0yKSENuUqD7oDVhZY2/wCeQHutADN8L5Jt3A+lIEtipIDg+mKsGCJxkSofYPTTGicKDj68UAMEcbH5nz6KRRIsgQFWVhnGMnilKkNt8s49SKcAGGFGPxpDJEgucARuf0IqcI8cYLgFu+FxVQQ7G3F0/OpznA+Y/g1RYESh27gD8aejE5yOPSoI2Ynrn61YjytD2GadqRtAwo+tXQvHC/ipBqhbOMDgZq6GGOlQJjlOwdD7lgOaYZFLE56deKVpFxzmq7yKB98AH2qokhJICCSRj61m3aq3qPwq27Bxwy1QuQxyFYE9uasaMua3AJIkNQGFl58zINTSpOCc/nios3GcEce1Axyxt/f4+tKd4HUk/SkUyE5Kr+NOZyBkpwPegBpL9wCPamq4BAKDH0p4kxjO5QehPNJvRsg4ye5FFwIzJHnBUUB4yD8uD6g08+VnDDJpjRxMeMj6UxikwSKVfJH1qRFiU7VI57Mv9ah8hD0OM0+O3VZMmReOnzUhEoxnmQCgLL1WZWB96Ro5ZGyAXJ+lCea0fEan2Zf8KAGyJMPvc/So8t/ErD8KtRB9x8yJV9MNTzJg4CMfyouBRLgdyDSMzYBJJHuauO3fYD9RTN0RODGv5UxlUS+qj8RTxLG38CD8xU4jiOf3Rx6imGOEE5aRRRcQgZDzt/JqNyf7Q/GkKoAT5gP4U1o3IyHBT6c0ASb8j5Wb8aUtMOhz9KjWGY8qVx9cVJ5bgfxfgwpXAPPnHUn8aT7VMDjJH4U8LIOof8aUh8dW/EU7gN+1SHghT+FP89uOFH4Uxt+DkA/hUe7Hp9CCKQFgTEjHlx+5JNNM2DzsH41FkN/D+VBRD2/DNMB3mMvAwQeRTzIWXDBfyqIBQRgED6UeXIzAI/X1FACtuAyvln6ipI5RjBXB/wBk0z7LOAdwzSeRMvOxvyzRcCf5Dz5n4Ghhx8sgz7VBmZONrDPXC0o3DjBJ96RJKE/2jn60kmFHzOcfSmkMBwfwxTd2R8zsDRcA+VhwUakKA9UB+lMO71z9DRvYZyT+VMY/YMYAH5UwQ99ufrTlm+cAg4I64p/nR/8APT8DTERiAE4xz9aGtgPX+dSeaoOQ4qQTN2Kk0AVfJweC/wCVNKuP4s1bMjjqo/A0xmz/AA4z7UriKpEn1ppeVT0P4CrXy+gzTSgY9v5UAVTM+eVwfpTTct/cWrfllGGx+G4IPrQYznoM+4p3EUzPu/gFRuyuQduefWrhiB6xg/Somt0JGFwfrRcLGvJaozH5cD600QvHkJKyD/Z61C9wVfDMcUou2VN20kHgAnrViJSZQPvZ9yOTUZkk6YFOju/MJBUVIXVh900AV3kOQCm7HWmfaACeP1qyfKK4IwfeoZFReViZj6kYFAyMzKeuPyppZT1J+gFREMzcIMnt0pMMBg8H0BpAWVaIDLRnHrU2yAgYcjPvVAEL8xPP+2vFOxglkVQfQH+VAFk2x6JIB+NRmyZTnzA/1qJX5G5fz61LuBPD4PvQAhWROirio/tM6H7jD3BqfLqM/K3vmn7ztyQM+mKQyt/aMgJHzcdeKX7Vu5YL+NThRJncvA55NNMSc/IKAIWkUr1QfjTd4Hb9ac9nG3VT7VA1ivQMR+NIBxSMnlmz70w2qnowpPssi/xk/jQ0brjOaBiNbbQMbTn3phjlUYHAPanHzFICg/jTvMdeq5+houBAEfnIz+AprIx68f8AAas/aSOCh+h5oWeNyf3Rz7U7hYplCDwfxIpQvuM/lVwtGx4TH60HaSflJ/Ci4FWNpR3Ye4bNTrczKcbifrSkp6AfpRsBHcfSjQCdLuQcEAnuO9SreDOWhzVdITjOSffFP8o+38qQEjSxtyc/ypQYT1c/nUflkf8A1jSYx1Un3xQBJ5aE/KwpfKYdNp98VEyjrtxQAOzmmMkMTg/6vcPXihoemUx9KaDL1V6eJJx3/SgBPJVfUfhQUZcBX/Wj7Q+7BVc9+Kes+TgoMmgBAZh0cnH+1TzvbGQTVkW29Rgxg9wGzS/ZD/d/I0gIUnK4Hkrj6cVY+2KMYt8f7rVF5UgPQg0jRS9T/KoZSJ1ukY8qwqzDOnZ8fUVnrE3U9varETAfKVyPapY7G5bvlR8yn61PuXHI59jWdA6gcE89uKnYnHc/hUisWGweQT9KpXDsGOCcjoAOaQswP8Q96rF381mMkjZ4AY8KPQVURDZFmk2lmG4fkPpVV96k4PT0q005Qc4wKrSXAI+7n3FWBWdpOvWozJJjlD+dSmWLd8wIqM+WW+UgD60AJ57AfcJ9qQSg5yuKVkcniQEfWmCGT0oAeJIz94fmaTETHOSDTcOnDJn2xTGIP8P60WAe0KschsUwwMPuvn6mgbT0z9MikIbHAJH1pjE8qYd8+1J++3bDtAPqOaUll/hOakWeQDg0AOc4ADKQwHJBp0DHduG/Hcg8Go/teThtpb3HNSR3CouNhA9jUsRZ82T+8aQs7HJUEfhTVu1HqPqM08XCHB3JQAwIW7YNO+z8EnH41Mlwoz8oz7NUguYzxt5oAp+TkcFc/Wk8pxxgn8av+YjDpn6UhCFfun6kZoC5QMR6bSPwpqxqhJxn6960AEPA6+lIY2bOGIHpigCksLKAMkeuKaysD824jtirZD45bOKAVP3iB9RSC5TErqMh2/4EuKkE8h6tkfSrRhjZeFDfQ1AbaIsTscMfamBH9oBOMofWl3Kw5iBHsaQ28YPDkfVaDDgcMSPypgDRI3Gx1H+zTJLdM5JYccFlpfJP98/nTkjkTJDMw9M0XAYsWBlZKkht98yiZsx4J5bAz2obzWGYyVYDuuajVZc/vST77c0gNFIlRSIZOe3z5pUhlTJMrtn1AOKpfKOmG9wKHlCAfKx+maBWLrJL/e4+lROsxI6cVB9rwPl3j6mkF7ID94/iKAJm3cjZkgVE6kD5oh9OtO+3vnojD/doN6f4oY2+jEUwZAyqFy0ZUepqL9yR0IPrVk3cTfegYfiDSGS0Y8oy/UUxFVVjVgRng8808tHjgkZ9qm2WbZw4/LFJ9ngP3JR7YagZCRGR70gjRiOdv0qf7M+PvKR7GmGB+wH4UCuR+Tk4DZ/GjZMvG786QwTDnafwNJsmXrv/AO+aAHMZiMGo8OOTz70F5QOQfyppnYfeTj3oEKrnugqYTvjqKrCUbvu/rT1mAPXHsRQMmM4YYJGaheZEI57+lShgw6p+IpGjRyMon/fVAiyfs0oIfDHPU037NGOUG4D3qtlg7cDGeoOaUE5yRVsVi2BGo5iHsRSZwuSeP51X84jqp/A0huFzwMn/AGqQFgM2cCM89MHNISykD7pIyBnNRrOmeUHPvUwmhbI3MM9RnNADMZ6sD7GjZ14B9MGnsU7BW7c8E00xRjnYB7Z4ouA3B6bcfiCKaFUkgKgweTn/AAp7LG67SMgelRtHEBgRhRRcYjqAegz9ajIzztI9waV3SJfv/QColn3nBAI9xTEKXZehyB6ikMzduPxqdJuMZVaRiOPuMfXigCHz5B03fnQLiQkYf+VOZY+PkA+ho8uPPylgfcUhjxcyAclfypvnyE5wv5Uhh3fdZT9Tiont5RngAeuaNAJTcMOPLX86aZ5OuxarCMbssGOO+KRpVDZ8sMR3zigCf7VIRyEx7jFKGLjJC5/2TzVbzSTwhH1OaGkYnlPyNFgJ/lzyfzOaXI/gwc+lQo6EdXDejEGnmQBQQqdedzcj6YpDEDPGejfjQ8m75mTn1qTGORk+2aVQxP3CfrigCusjk4UP/MU/Jzgtgd88VKG5wCAfTdS9Oqc+pFAAFBUYBBHdX61LvIAyCFx26UgCEZaLPuDyKniiVhlC/wBMigBUdGGDjJ5p4AckJtYjqFPSmmBgej/lTNqoSc7T3+Xg0AWDEBwY3H4UphULnj8qqmaReMqV7FTilW4cjlm+lFgJ/JDHC4z9MUhtmA6GmLdshPT8qcLxiSBtNACi3duFOMdcinfZCuSrnJ/SgX7DGUzj0NP+1K4/1ZFDGVylwDhHUjv2o33I/wCWZOPTvVlbpemxh9KebqPrsekMrxTzA5cFR7irPnqV5c/hTfOjZg5iyRxz2pxniP8AyxIqQG+egP8ArB9CKnjkQkEbSPY1D5UEnLIw9cinrbwdAQPrUjLyGPOcVPhT0YfiKqRwBR8rfrUuxhxgmpAeyccMD7CoXQ5Py/jmnFSOxpgLg8/rVICN4yeMH8RVRotpJXbn8qvGVgfuj86ry3LDO5AaoRnSw855z9ahYdBsxj2zmrzXMZPzRAfhUZkhY9QM/hRcCmygnjj8aTa/YnPsavBYWHDkDvgg0NBGR8rg5/2adwKKSMj5Z2wOoPerf2tZB/qhimmzftsI+tIYJF428exouA7zUzzGuPaml4jwFx71G0bA/dpo3LkbKAJsRt0J/Kl8pem6oPOMZ+YHPvR9oJI/dqwPpxikBYMG7ksCfcZo8kle30xSDhQxyvtmjzDkbZM/jigCPZsYgAHHvTcEkgqasiVh1wffrSGXJ+6jD0IpgV/LAGegpu1hypP4GrKsCCCxY59MAU+JUY/vGx6YFAFMM/QO30p4kuFIKufxq2baMg7XX8qjNiCeGB+ho0AYL65B7Nj8qkXU5h1TH4Uw2jdgfzzSfZ5McZA+lGgEh1EE8rz9Kel+ncD8qr+QwPIGfpQItv8ADk/XFIC8t9CRwQPbFPFxFIcF/wBcVmGPcOhFJ5e0dfwxTsBr7x/fB9jzQGQ5+RS3bisyIyDJC5GcVMskn9w/gakLFxwnJVM+2abhS+Nj8c9agErDkoaXzhnJBHuKAJi4VhkOR9KPNiP8LCq7zjbwz59CtRCVz0lAPoVoCxe/dNzkY9DxTWwOi8VGkwK/vNhI9qcFgc5BwfY4piDardVprQIQRwvvmpdiEH5gfwqIRqG7GgCMWadmNNa328eaB9as+WNueQPY1C7RqSDJt/3qAIPsz5ByGFNNrJn7uPoeas5yvDKaCSP4c/jTuBSMEqnIVqTLDhiPxWrwLY9KilkZXGTkEdMd6LgVg3PBAPtTt7AfeIqQzIRhkyfam7oCPmQ/SmBGJ5FbiU/gaet1IB98kU3y7fko20+mOKBDEDncOf7pxQIlW9IHO0/VaU3KHgxpj6VHtQfdaT9DQF3Dl/8Ax2kwJhNCP4BQ00bjgY/KohHn+Nf5UGE9eDQA/wA6HcFLAn3Wk/cOwxsOfaoGhbaSuAex9KiU3BPG1hnnigCy0twGI3QSDPRkANNaZG4lt5of9uL94v8A3z1/I1VMzBj8xxntSiYE/eJNakj1bzJCIJ1kI/gDYb/vk4NDlox+8R1b+664J/OmsVdcSKrL6MM0iq8WDDNLGMfd3kr+R6UAOWTA+ZNoPfNOLp13CnQzi9ZonXZeBGdCoGJwvJH+8Bkj1ANR7FcZHOaAH70A/wBaBUi7tuVcMRUKxEEfKKSaNyuAWQeq0gJ1eYnqCvrThIB94A+2OKrJHEADli31pSxVc4Jx2zmlYCz568jZ19qTbbkEsWJ/2qrfaPVGH1oN1/sH8qBlhoon+6QPxqFrME5BOfaozPngD8KPMI6HFGoAbaUfdc0gEo6tTjcSKflfd9aT7W44Man3AoATLZ70M5U/3j9KeLqJjh1I96cTbNjDc/lSAjEwUfOWHtSmeLAzg/VaGCkkqw/E1Eybh93Hqc5p2C49jbOeVA91NJ5MR6FxUQhRzwf0pDBjsy/iKBk4gU9GzUi23dQpx71VzJH0kb8aVZZF4Zt36UgJpY5CMFDj2qNWdD0IqVbjaMFcj2aj7UxLZQqvbnP50agRu5PVATRHvZwqxtz2yQKljdGXcXUj124qzGcd+PpRcLEP2WTcCQSKsJG/bK+9TxkEdcipGAGMDkUAQ/vo/vHinCeQnqD7UpJPXJx60zcmeFOfUcUAP8zdwyIfqKZtg/iGB/smmmONjknJH4UrKrrsVeT3AoAYVtSjFWmG32BFIsKP92YfiCKcLW5iJMbxujDABB5pot3VsMUWgB4tpFP3lPuGpDG4P3T+FWI4Tt/1qt9DS5KnaF+YUDKhZ0HTj3FNLyE5GAfXFXs9CxGfUmg/7qt+ApDIAzGNSXx3J65p3mR/89E/HIpdi9DGR9DSfZoz61LAVZwBwxx7VIsoY4Dp+PFMFuMZV1A96eIt390/jSGWowAMlhn1ByKlEq7tiuSxHcED86qJEV5II9hUpBICljtpAT+awH3zj3o+0jplDUTMduMZxUBuGjGOGY9Bj9TTEWDMJWwF+p9KjkiZgcE49M1XVmByZCc8mmNISeHYfjTAfJC44EZYVE1uSOflGPukDNDSSY4lIX/eqEyt3l6eposApt/9kUzyHTBCkUjZ3H5wT1xmlDuP45P50WHccGmHALZpheXeSXOD1BFTByf4wfqKjc5bkjHfApgJHIQeIxt+vNTq4z9wY7HrUaMo6rke4qZRCeqj+VIQo8p/vKh+opHt7IjICr67TT/JgZflbGfeopbN2GFfdx7UAIEtzws35mlNqD910P41FHZTjgMMe4p4imj6qpPbFAC/YJMZXb+BpGtblRwhNITMOkf5GmNfTIOBJu7bcmgBoZwSpxkHBGelSiTjGKrfZi43BJRnn6ml8qQDG9s+69aYywZEPBGPxoDJ2cg+1RbCucyKRQoD9MH6UhE4kJ4E2PqKd5kq9GQ/SoQuOOfypQoPQqPeiwE32mVRzj8TQJ93WNahMTddwP40Dg98j0oAlM0CcPtX6GkWWOUt5TA49aidUfsCfcUq5T7p2+1AFiOKJlw4jD9yT1pHht41y8o9gpJqFn3DGFz3OKZkocq2D9KQF0QIMfOR9aDF1wQaqG5l4yyn8KUTsxGQo980WAsNE2MjP4VAVlPqw75jp/2hvapUlwCxJNMCnyM7lx/wGgSps3L8+OwFXmmjK/Mufao91qx5jKn6UAVhKCP9Wy/hTw+BxLj/AIFUhjtc8FgfY4pj+Qo4LdfY0AOWYryJwfYmgkSdHjY/3TULRxseHA/CgQoTkEZ+tMCYLt+9GoHqDTiuOSDj2qPa2CAAffNRNaOX3Kz4/uk5pCuWdwHTd+VIxEm3eMgGmKuPviRT69qUthsDkDvQMd5dtnlyvpzSG1ik6Tc+5pkk0idELD2xUZuSwPyY+opisSNprEZVw30OaZ/Z0uD/AFFQeaf7p/CnCZh0dx9DQInXTZAo+cDHfmlWB0Y/v0OPbFRi4mHSaQfrQby47uD9VoAshJPSNvxpCJVHMCt9DUH9oT9CkZx36Uq6iP4ofyalYCRmGM+VyeoGahDIX4jwSfU1IL+EjkOPoaQXduxH7xh6ZWmIzpLdlOSpGTx70gty2SxKAVq6yJIdbufIlaMMQ3ksd0JyOmw9B9MVBIwIikRPkmQOquc7D0Zc98EEflWrRCdylhYcHII9Wp5d2G7AI9alWISMWePjoNvIFPEcQXCuM+hpFFUXflOrJGPNiIkTjuP84/GrbpCXDIu1GVZEU8EKwyAfpnFEcBnkEYZVU5Lv2RR95j9BUc8iz3EkojxGSBGpP3VAwv44Api6jxtz8p/DrSFx02ruH904/SocA9AfzprKSOrYpDJg6g4/RhQcZ6flUQfA5bPsRRgHlc59jQA5o1J9/eomtt4+8PbmnbyvSRh9RTDOcgHDfQUANMLp1DA03MuOSCPTFWA7KP8AVnHpmj7Qv8TEe2ygZWO1sgBlI9T1qI7sf4mrzbGHMY+oNRGCNvvFh+GaAK3zj+E49c5p24dCop/k4PylT+OKZKkiqPlX69aAFPB4Bxngg0eadwHGfcUkMYLfvpsr/dUVbLRooURJj/exQA2PeATuAP8AdApSzf3VJ96cqhxlEI9eaawfoVYD2oEPGw8lB+FNZY/b6UKo6Kc/jQUbshNADCFJICfpTo7fPVh+VNA2n+IfUU5ZMHG4fjQO5Otu2flKevIp3lSpztH4GmJcMp75qZbonA2Aj1IpWC5E1xLEOjg47jioxcyucu7Lnp6VZ+0RknfCwHqDmp1eBl4HHutAEUVyyj/W8e9Sfa9uNxQn9aPLibptqKS2RiQFbJ67aQFj7RG2CYxn2NOE0QyQChPpiqH2Jx91yT70htrgY2rkH1NGgzQE3OVc4pfNU/ew34VmhmjOG6/7LZqZJEb75HoF/wAaALasjjKp+PrR9DgVCkoQY8vaPTNHmR9yfWgCRxuIBUNj1FCwpkFoyPYGhZ4iuN4BpwdCOoA9aTHcft5G0MijqCuQaXD8bSCO5PFOUqQNpOfrTy7Lgthj2yOlSxkTCUniMMPUGnqpOP3Jz6ilJ3ck4+hpyGQgjJ2juOc0guJKzIMLHuI6fX3pxkuPLBaNcjrg07hBwpoGXUigLkJkU/eBpjJGTxwT+FSkbe2TTGKv1H40ARbcep/EVE/TkfmKlMY5wWB9qYyns2D70wKxUHuPwqNogBnqR04q0YieTlvoKb5SqMnP4GgCIvgZ2gn/AGqiNzgf6oZ9QTT1kYkjYRg9T3pyyrnlUP1FO4yISs3bH1oLHvGD9Gq1+4c5aPbx2Jpfs8DfdkYD86LiIFljAGQ4+pp5lZwNiRgd92cn6UjxhXKjcyf3scGhYwTzwPfNICRcN/q8fiaFZh/A3505Ydo+VQR7VHIhJHUEUASmSdRkAgepaj7RNt67vpg1D5rJ1+Yd80wujHOwA+wpgWBcvnDKD+GKZJmRg2GCgcAGq5lI7uB7nim7wwwG59//AK1AFuNJByshAPbrTzJNkYYH3IqpGqAjfErDv8xpyOIs7Q2T2POKVgLiwGY/PGpP+yc0G02ctFgeoFUw6r97dluSTkVZFwWP32X8aLADKo4GR+NL5mMAgke4pWLsMkhs/nQCoHzD86AAOnTiozEWOUDZz3qTMR4+X2o2SxKdm36k07gJ5c235owfpSFB/Gp/HinIJ3bDlQPUGpBBKT8pAH+055/OlcCIrGuAVz9KDEjdARVkWz4+dHJx1U5qNl2d2H+8KBFZoxnlQfwo2gDHapztI5wfTmk8uPuzDPoQaBkATPQj86dsYdCcemKc0eM4kB+opmyXtz9KYCNvUdAajIY84x9DU26UD+LFAYFTuOT/AHTSArqpVgSTj3qRh8nHTIyKQkDG7I/WnjyjjJPWgRH5YHYijYueuPwq1hP745pGRZCCCox70wKpTn73P1ppZ/7xqy1vuPP5g1GbVgeKYDFmmHRyaf50uPmCn3pDCyHkEfU0uxlXjPv3oABc46oCPSgzoeqflUZJPVVPvtxUeW7hMfQ0ATb7f+6QaYywMSQxH4U0gMDhVz9aj2yY4C/nQIlWFf4Zlz7mhoJCPlYY/OoSrgdBmmgyY9PxoAm8l8EMmR9KjaJx0XA9qN8g5BP4UgvHBP7zn0agCNkcdKaGYMMnvVkXLegNNadWYbkXrQBsa8v/ABN3OMjYvassySwsTEqPExzJA/Rm/vKeqtjuOvep7q+kvrt5WUJ2CjsBUfykds1q9zNLQb9ohZwTHLGMf38/zFO+0IOkLye7P/QCmgAHuKmVsH8cfMO9IZXeV5kKjYiNjcijaDj+dIvQipjMpbG3p7U4NGRytAyAA9hxQVJGQCakLQ9iaUNH/ex+FAFfn0NHyNzj86uEbgGG3b0wKiKxj7w/KkBDtwOG49+aTGD0U1KdhPBA/GmNGc/K+PqKAImXkth1J7g5pnzZ+V/6VYAfHQH3pWVWHzKMfSgLlN52DBWB57mo/PCcliPxq20aZ+U59qY8Ibj5SaAIhcnGd2fQkU4SA9lalFsc/cOPrTgqKMHAP0oGPikVFyBj24qVZ16GOJvqMVXaPI+RVJ+tNdAvcj9RQBb8yJukRX/dbNJlWPDt9GHSqfmMABgfhxUiylVbcCD65oEWfnxgbW9s0zdKv8DD6Zqusmfm3E/hTxMw6Pj6NQMl80sPnwR7jFJticjr9M0hbd99dw9akgjErYiXB7knAFAgMIDfe257ZzQ0bEY4IFWVgdVILkA9160v2RCPv89y+c0AU1ikXkDn61KryKMHNSfZ5E/1bk/Rs/zpMzp99Qw9xQAG5bHPI+lAuVH3lVffpQXU/eUr+GaRlSTAIB+tFgLK3JK5Bbaf9qnecDjaR75FUGtkkcvswx6kHGanCgJtz0pWAewZmym0DPRRimMhI2sq49hUZZl5GD700TyBfmHt1osMRkcNkZxRl+5OfWguexx9KY0jlThuexI7Uxj97Z5OaQf7SqP1qJmkjzvQn6ULMMDcCM+lJoCwuCcqQPoTUyuQvLkn61VWReoqVWVhxmpGidWZmBEjgexqUNKB/rH/ADqr+BFABbjP61JRcV5D1kP4mkcEt97PfrVdIyJAWH0zyKmPloSzAknuvFIB6u4AG9gPTNSCQ4/1mT/tAVX8+PPDuPbApBMCPu5/nTETmQDkgfUcUnmrnqR+tVmlQ5OXU+mKcCmAfNVu/TFFgJeSdysDn1GKRQ5JJwPo1RNLGqNhXlYDog5pmQyhueT909RQBMU3H5skd+KR4VZcDr2JFReZjjftx2NL5+P+WmfYUwHLbMg27g3vTZUwMbkV/X0FKt4wGOo9xTVmO8lgsgJzgjpSAh33adAJFH901dR2C/Ov5GhLi3yd6OmR1WnB4W+7MfxWkBGZo9xwD9QKGlxkrI2fr/jTgg52uP8AvkU1gW42q3/AaYDGfOCxjGfXjNO+Qjd5XI7qeKjKgjkJn/do8rAHCn8xQAHyyeWwfQinRpHztEJPfJ60GRsY2n6Ag0whTztx9VpgK8OeflUf7JpViKj5ZHB9QaYEXsB/wFsU0tKh+Xdn/aNFwJxFKfuyBs/3qTyDk/uefVabukZCWlwFGcMOKVJWUcKjfRsUrgAjdScK2PpUiyyr0x9KSOVpM7sp/wACzmgyHPJH4igB5nHHmKMe60qXAI+UKR35qLfk8MpPuRQybjllBPsP8KAJxIuehH05qQXMZG1s/XFUDGy52scfWm/MOASPenYLGl58R4304SxEYLD069qyyzgckH60wZ/iVfyosFjZCpISQwPtUZhQkjHH0rM4HTA/MVMhPd8j60rBYtm2TPDH8Ki8raSFkOQcHK1EWI+67fg1V2lZZGG84z3NAFovKpIG0j609GyMvGc/WqaTSMThlIHqcA1Is6cb1x7igCc7CCcZ/wBlVOaYEBXcYmA7A8GpU2EAgkH1FWlH92Y/jRcDPAjHZ0/DNBWMkfvRn3NaXlEj70Z/4DUTWik5MaH6GgVyh5DKS2/I9jmgGdWHQp+VW2sR2BB9jTDauf4z+IouBWae46NH8oPGG3VIH3cr+RHSgxOMg4P9KZuC54xTugsL5gBIIpDIhGMgfWl3eb8oGajaFTxtwaYhNyAfdBpNyH+Go2Ta3B5qMm6zhYAw7kMP5UASedDnuPrSbo2/jquSyk+ZHj604IkuMROPXjGaARY2DPBzSNEWHY+xFQ+Qw7SD61LG0kfyfeHUZ4NIBnlsP4VP0ppiLMCV71M0p5Pl/kajEjKQSpIz2FMCTaCT0608RKehb61nh3Vjhmzmp0ml28n9K0ILGMcZGaX94ABt4HPTNV/PfptX86f9oI/gGfrQA4yiMknv6imG5jOKd9qYjAAwO3WonZGOTEufUDFAEy7ZOcYp5jAHBqsszr05HvUy3J/iRvqDxQMN0q8cEUofqGO0ineep42j8aFjD5P/ANcUARhpGb5QMetDFx0Iz7CnMyxA4YqPfvUa3as525APbFAEgkIABGT60F3YbVYUKyv6GkaFSCRnd+lACEBeCppGjTvxS7X4BbgelOwR6mkBGqbTwcfjSlWP3Rk/Sn7Fb+E5NKsODhSx9qAIeM/PGOPSgBG4BYZq0I9v3uPrSNtX+7n0oAptECcqyt6gio3hZs5QnPXac1eCxnrF+KtQYoz0kZfqP8KAMwx7FwCc/lSBXI4x+I61p+VJjCyI2fU4q3BawxHcGRpP7xGMfSgdzNttOf78wKL/AHAeT9a1VZY4/wCFQOg21L5TE8Yb6U1lAOCMUCKE1xOz4VYfL7dQaaJXUZIfB9K0PLUjhRUT2sUhyw5FIBkOyVflkYn0YVZ+zSKO+COBmoFt2XmDCkH7zD9BSC3mEiyvNh+4GcCgCYwkrkg/gM1GbYsSVZR7EYqV5JA3B/KmGZyBuG714o1AjFvKDknj/ZIoZfZx/wABo8wu3KbV7Cla5SPA8wgt0BoGQSdMZGPao3hikGJA/sVbBFXDICvIVh7rUe6Mn/VgfQ0AZv2WIEbS/wBWbNTw243BTOQvYbelWSsec/0zSeUjHJOaAHm35+Wf654pvklepUj0PNGwAjaSo+ualihycecp/wB7rUjKzk/dEQ+uKSPGfnVgfUd6vvAy87cj1U1GXIGCPzFA0yJV5wG4PtU/lsBkqpHbnNRb+PuqfwxSpIR6j3U0hku0MOI1PuDiopNvTmpfNz0wTR9nZ+chfWkBCIS3O0Y9+KNp64xjtmpjBIv3fnx3pG3IfnBHtimBDksQApJ9hTGQ91K/UYq6isgz/ERyR2oZ3UfeOfekBSAI7gUqqwfcWqVpDnOBmm7wT15oAbIxIzlc+/NJHLj7y4P0pxG7+Ic0jWzEE7hj60xCOQ3zLKR7AA1GSw5YK36UeS47fkaYyEdSaYXHK4HKxuMehzTWmYkcpn3GKjMUrH5AGHvipmhkX74H4GgZIrTsuVkibBxtAwaeszCPL8P/AHOlVQwHBRvwX/Cnfuh1mOeuMUrAWFkY4LLHuJ6e1SOoLAqCR6Cqm1iMqwYdgw/rSozqfmTmmBZ2r64+tIFbqp+lN85W4ZTkVIqKeVkC/WkAwrjqmf1oAjHUlfoalw4xskjOfepV5HzKMjuOaQFX6E/jzTRHnjCH/gOP5VYYn+IDHc47VU+0+YTuHXpt4xQApiI/gP8AwFqaQwH3mX6inLPt6kge4p63Cse1AFX95ySAR6jmk8xwM7OPYVf2ofvdfemsiDgEj2FO47lNLnOD8w+tTLcMT97I9xUhgVh1B+tII+yhfpmkId5qleVTPvxSZi+n0NP8twOVOPbmmMFzgjB9xRcBCkYONx/Kl8vHQ5pFjGTuKj6GmneONxYfnQBKE4z2q1Atv5KiR1D99y1nb2U5wOO1OLbxuwVHt0oA2Eig7GI56YxTWi+fKwx7e9Y/mjdjJz704Tsv/LQg0CNcRJjBjA+hoNvF/cb8KzhfShcCUEHsalXUJAOQhoAsm3UYKyEezCmNFIfuMoHTApg1LaOYs/Q1ILuAoGZGXP40C1EEcmfmBI9c0jb1wQhP41ILi1fgSkH0IqRfLY4WdCfTdRYLlYShT824etSZRhnOfqKmMbY/vfTmo9mOCMfhSGVLjZCoY4APX5D/AEquJ4ZAdv8AM1osuQRuP51A1qp/rimFysFDeh/4FTfs7ZyM/lVhrFQCQc/hUSwXUZ4lFAiJ7Vs5PHrTPs8ynjJ+laBmkSE7owWHfGRUEd05YiS2DD1UY/Si4FffcIeQSP8Aaokd2UEoODng1dMqAZ2Nz+FRb0z3x70AV3QmoSjKwIOOatSOAw5GKAQ2MY60BcziHycA4zRls/dNFFbEDm3J96Nh3phZicbOTRRQA8hwOFBP0oxnqCPwoooBCqrZ4z+VO3so5Un8KKKBjvLkbkIQPenopU9CPXiiigQpAzyrZ9aTYew/SiigA8vccFOfaniMr03/AMxRRQA4ZHVC34Uu491IPsKKKLAPUIeG8xR3GKmRRn5Ccf7QxRRQA9soduM9zQDxypX22g0UUAM8tycko6/7uKYsZYsDGUI5xiiigBggbPGORnFIRKhBERGOhUUUUDGiSUt8yn8sVMssoGdz/TqKKKQEwuJSPnCn/gPNSqVYcxt77TmiigQ9JYm6MVxx8wp20P8AdIb1waKKAG/Zyf4TTGtyOgP5UUUARG15yQc+xpjRHGAG4ORxmiimBEYOd0mSB/DjBNVykmSfKZB2CtuoopDGN5gOcNj0K4pokOehooosA8FieA1OAlxwGx9KKKVh3FDyqM4P1FSeazDDFqKKkZIhA7bvqKlAXGfLzRRSGMIZSSISWoVrh+BHgd80UUDHm3dz/qizAcnJAoiVh85B9lPaiigRI4JiI+Zf93ioPLkI+SZvo1FFKwDlgmY/OzfkCP8AGmsrAspicY7kDBoopgDKi43AZPAxnmhkXGMkD0oooEII8jhyPqacI2AJY4HrjIoooGRqY4ztleNnboMGhlTO3AP0aiigENEe3ohHvingc/NyKKKBiGCFicblPsKBBj/loR7EZoooEIbduzZPtxTTCewIPriiimO4u2ZfuqW+lNBIPzoytRRSC4k07mFlUsdwxzk1UAlHRQcehxRRTEShpMAGM49xS+YcbXGD/e25FFFFh3FRtxOz5sddpIpzNKOfmHHcZooqQBC5OARU3OMMmffFFFADguT8uRinjd3yce1FFABsc9FBHoRQqYALREf7tFFIQjRg9d4+oqMQEjIcfQr1oooGMe3L8hM9uDTPszDqrj0OKKKYrkTRyKMHJ+gpFhbGQCce1FFMBS02MbTj6VJbO+/Mkb7R265oooYE0gRuQCOehHSkiEYb5t2COoWiipAmCptAWVlI54p4MwYbZyR69aKKEFydZpRkEBvwqP7Y4Yq0S5zyMGiimIcLgMcmJwPY0/zIm4xID/u0UUAwwrgjJwfUYNKsXG3rjpRRQIY8BPGDxULwED7hoopiIWtc/wAJzTPszqwIU9fSiiiwM//Z" old="https://www.landscope.com/images/Photo/Stock/37001_38000/37086/livdin1111.jpg"*/?>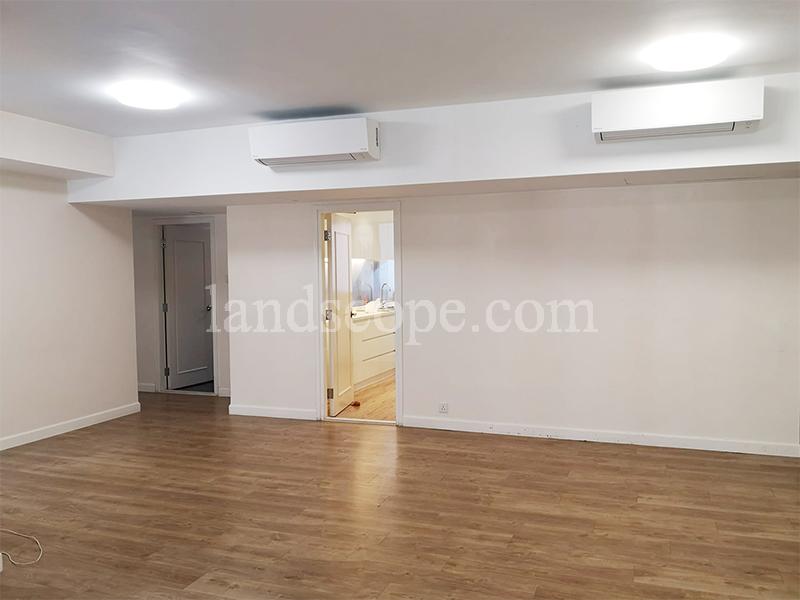 /*img class="sp-thumbnail" src="data:image/jpg;base64,/9j/4AAQSkZJRgABAQAAAQABAAD//gA+Q1JFQVRPUjogZ2QtanBlZyB2MS4wICh1c2luZyBJSkcgSlBFRyB2NjIpLCBkZWZhdWx0IHF1YWxpdHkK/9sAQwAIBgYHBgUIBwcHCQkICgwUDQwLCwwZEhMPFB0aHx4dGhwcICQuJyAiLCMcHCg3KSwwMTQ0NB8nOT04MjwuMzQy/9sAQwEJCQkMCwwYDQ0YMiEcITIyMjIyMjIyMjIyMjIyMjIyMjIyMjIyMjIyMjIyMjIyMjIyMjIyMjIyMjIyMjIyMjIy/8AAEQgCWAMgAwEiAAIRAQMRAf/EAB8AAAEFAQEBAQEBAAAAAAAAAAABAgMEBQYHCAkKC//EALUQAAIBAwMCBAMFBQQEAAABfQECAwAEEQUSITFBBhNRYQcicRQygZGhCCNCscEVUtHwJDNicoIJChYXGBkaJSYnKCkqNDU2Nzg5OkNERUZHSElKU1RVVldYWVpjZGVmZ2hpanN0dXZ3eHl6g4SFhoeIiYqSk5SVlpeYmZqio6Slpqeoqaqys7S1tre4ubrCw8TFxsfIycrS09TV1tfY2drh4uPk5ebn6Onq8fLz9PX29/j5+v/EAB8BAAMBAQEBAQEBAQEAAAAAAAABAgMEBQYHCAkKC//EALURAAIBAgQEAwQHBQQEAAECdwABAgMRBAUhMQYSQVEHYXETIjKBCBRCkaGxwQkjM1LwFWJy0QoWJDThJfEXGBkaJicoKSo1Njc4OTpDREVGR0hJSlNUVVZXWFlaY2RlZmdoaWpzdHV2d3h5eoKDhIWGh4iJipKTlJWWl5iZmqKjpKWmp6ipqrKztLW2t7i5usLDxMXGx8jJytLT1NXW19jZ2uLj5OXm5+jp6vLz9PX29/j5+v/aAAwDAQACEQMRAD8A9/ooooAKKKKACiiigAooooAKKKKACiiigAooooAKKKKACiiigAooooAKo61/yAtQ/wCvaT/0E1eqjrX/ACAtQ/69pP8A0E0nsNbnj3elHWkpa5jcd1FL0pB2paQDhThzTRThQA4ClAopw6UwACngcUgpwoEOUVIq0iDmpVFMTHKtTKlNVc1YRaZIJHmrMcXtRGlW4o6YCRxVbjg9qfFFnHFX4YOnFMRBHbZ7Vbjtc9qtxwADkVMAB0qlEm5XS1A61IIEFS0VfKhXGeUg7Uvlp6U6iiyAZ5aelIYUPapKKLICBrZT0qF7P0FXaKXKh3MmS0x2qpJbe1dAVDdRVeW2BGRUuI7nNyW+O1U5Ifauhmt/aqEsGM8VLRRhvFVZ4yD0rXlhxVSSOpaGjMdPaoGT2rQdOarslS0UimRTCtTumO1RkVLGiIimEVIRTCOakaGGmkc08005oGR0nen009KQxtNNOpMc0gGUhpxpDQA3FIafTD1pAJniiiigYUh60tNJxTuIO9Bo96TmkB7Xof8AyL+m/wDXrF/6AKv1Q0P/AJF/Tf8Ar1i/9AFX69COxyvcKKKKYgooooAKKKKACiiigAooooAKKKKACiiigAooooAKKKKACiiigAooooAKKKKACiiigAooooAKKKKACiiigAooooAKKKKACiiigAooooAKo61/yAtQ/wCvaT/0E1eqjrX/ACAdR/69pP8A0E0nsNbnjtOpo60veuU3Hg8Uopo5p3FACjpTwaZThQA8d6eKjWng9qAHDipBUYp6mmImWpkqBamU00JliOrEYqshqzGeaoRciFXolqlCavwdqYi9AmcVpwxgDNUbftWkn3RVRWpLHUUUVoSFFFFABRRRQAUUUUAFFFFABRRRQBFLEGHHWs6eHGeK1qq3Kd6iSGmYU0fWqEqc1rzr1rOmXGahlmbKlVXWr8gqpJxUMpFN1qB1q09QMKgaK7CmGpGphpFkZpppxOM0w0gG0zmnUlAxtJTqaeaQDD15opTSGkA002nGkxSGJ2pKcabQAuaaTxRSUCCg8UlLQB7Xof8AyL+m/wDXrF/6AKv1Q0P/AJF/Tf8Ar1i/9AFX69COxyvcKKKKYgooooAKKKKACiiigAooooAKKKKACiiigAooooAKKKKACiiigAooooAKKKKACiiigAooooAKKKKACiiigAooooAKKKKACiiigAooooAKo61/yAtR/wCvaT/0E1eqjrf/ACAdR/69Zf8A0E0nsNbnjo6c0o5po+tOFcpuLTgaaKcKAHCnCminUwHA04UwGnUAPFPWmCnihCJFNSqeKgBp6nFMC0jVajbpVBWqdH5FUiTUifGKvQOOKx4pKvQy9KYjet5BxWpC25a52CatO3uMY5qk7Es06KajhxkU6tCQooooAKKKKACiiigAooooAKKKKACoLg4WpmYKMmqFxNnPNTJjRSuD1rNmNW55OtZ8z1myytJ3qpKeanleqjtUMpETVXcipHbJqBjUDQxjUTHinMajJpFiGmGnGmH1zSATpTTTjTaBiYpDS000AIaaaWg1LAb0pDyaU03rQMKSjFJSAKSloPFAhKKKKAPa9D/5F/Tf+vWL/wBAFX6oaH/yL+m/9esX/oAq/XoR2OV7hRRRTEFFFFABRRRQAUUUUAFFFFABRRRQAUUUUAFFFFABRRRQAUUUUAFFFFABRRRQAUUUUAFFFFABRRRQAUUUUAFFFFABRRRQAUUUUAFFFFABVHW/+QDqP/XrL/6CavVR1v8A5AOo/wDXrL/6CaT2GtzxvNOBplOWuQ6B4pwplPFMQopwplPB4pgOFOFNFLmmA8GnVHTgaQiQGng1EDTgaYEwbFSK2DVYGpA1UhMuo+Ksxy4rOV6lWTFMRsRT471ehufesBJqsxz470xHTwXmMc1pw3CSjrhvSuQjusY5q5FeEY5qkyWjqaKx4NVYYDYce/Wr0eoQSdW2n3qrisWqKarqwyrA/Q06mIKKKKACiionuIo/vOPoOaAJaY8ixjJNUptSUcIMe5rPlvS2cmpch2L891nPNZs1xnPNVpbrPeqclxweahlJE003vVKWXrzUck+arPJ1qWUOkkzmq7vQ0lQO4qGMRmqJjQWqNjUljScmmk0E0wmkMGbFNJ5oPrTSaQwPWkNIaQmkAE0maSigANJRmkJoGIaSl7c0YqQENH86KMUCEpMU6koGIRTTTie1NoA9s0L/AJF/Tf8Ar1i/9AFX6oaH/wAi/pv/AF6xf+gCr9ehHY5HuFFFFMQUUUUAFFFFABRRRQAUUUUAFFFFABRRRQAUUUUAFFFFABRRRQAUUUUAFFFFABRRRQAUUUUAFFFFABRRRQAUUUUAFFFFABRRRQAUUUUAFUdb/wCQDqP/AF6y/wDoJq9VHW/+QDqP/XrL/wCgmk9hrc8apaQU4VzHQOFKDzSUA0WEPFOBpopc0APpRTRS0APFLnFNBpc0wHA806ox607NAhwNOBpgNLTAlDU8PUANOzVEllZOKkWaqYPFPDUAX0nwamW5x3rMV6eJCO9MRsJdH1qdLwjvWGJqkE9MDeW+I74+lTrqcqjiVvzrnhce9OFx70CsdGNWm/56tQdVmP8Ay1b86537SaPtJ9aLhY3W1Bm6uT+NRNee9YxuD60wz+9AWNZ7z3qu91nvWcZ/eo2n4pDLz3FV3mPrVUy571GZPekMsNLUTS+9QmSmFqhlEjPmoy3vTS9RF89KkY8tmmFuabupCc1JQE0wmgmm5zQApNIaKKQxvNIaUmkpAJmkNLRQMSkp1FFhCU008ikNIY2jNB603NIBe1JRnNFADc5pKU0UAe16H/yL+m/9esX/AKAKv1Q0P/kX9N/69Yv/AEAVfr0I7HI9wooopiCiiigAooooAKKKKACiiigAooooAKKKKACiiigAooooAKKKKACiiigAooooAKKKKACiiigAooooAKKKKACiiigAooooAKKKKACiiigAqjrf/IB1H/r1l/8AQTV6qOt/8gHUf+vWX/0E0nsNbnjYpwFIozTwMVzG4mKcBigCnYzQAlOA4oxTsUAIBThSYpR1piHAUoFA5FKBTGJjFKKXFFAgAFLSUtMBQPegCigGmSLilpM0uaAAGnbqbRTAeHpweoqWmBLvo3+9Q5xRn3oETeYaPNqEtSbqBk3m0hkqEtSZpASmQ0wtnqajJpCaQEhemlqjLUm40ih5bFNL0wmkJqGMcWppNITSUhikimmg0maQxKKU0lIAopCaTNIYU2lpKACiiigAoooNIAzTDS0UDG0YpcUlSAmKaRz1p5NNIoAaTikzTsUhFAHtmhf8i/pv/XrF/wCgCr9Z+hf8i/pv/XrF/wCgCtCvQjscj3CiiimIKKKKACiiigAooooAKKKKACiiigAooooAKKKKACiiigAooooAKKKKACiiigAooooAKKKKACiiigAooooAKKKKACiiigAooooAKKKKACqOtf8AIC1D/r2k/wDQTV6qOtf8gLUP+vaT/wBBNJ7Ajx8DinDrSKPepAMVgbiinjpSACl24p2ACMDIApmTz8tSKRT8A9qVgIQVPVSKeEBHBqUIKUKKdhXIipAoHvUpGRUdAxaKKKADFLRijFAmGKMUuD60nSmIa2aTJp/4UYHpQA0MacGNJt9KMGgB2aM0Yo28VQCEmkpcUlABRRQKQCE005paQ0DE7Uhp1NNIBDTc0p60HpSYxppM0ppKhjENJS0lIYUhoNJSGFFLikpANNJT6QjikAyinYowKBjaKWkNABmkJpcUhpAJRSGkoAXiikpM0AKcUmaKSlYApKWk746n2pAe16H/AMi/pv8A16xf+gCr9UNDBGgaaCMH7LFx/wABFX69COxyvcKKKKYgooooAKKKKACiiigAooooAKKKKACiiigAooooAKKKKACiiigAooooAKKKKACiiigAooooAKKKKACiiigAooooAKKKKACiiigAooooAKo61/yAtQ/69pP/AEE1eqjrP/ID1D/r2k/9BNJ7AjyEYqVQe3NRqoqVeBWJsxwB9KeBQKcBzTEJtH0+lKFpdtOC8+1ADdvvTcVOFHpQVHpRYCvznrRipuAaOlFguRgUuKkAB7U7YPSiw7kNGKkKe9JtoEMxRin7aMUWAZijFPxRimAzFFPxRiiwDcUYp2KXFMCMikIqTFJigCPFJUmKQigBlJTsUlIYykNOIpCKQDKKU0lIoaRzSHpSkUmPyqWA2jFLikqShMUhFKaTrQAUlLmkNJgGKKaTikL1ID6b0pu7PSigYuc0lFFABSGgmmk0gFNNpaSgANIakSN5fuIW+lTpYk8ySAey80AU81JHBLIMqh2/3jwKvrFDH9yME+rcmnck0hFaOxX/AJaOW9hwKsrEkY+VQo9hThSk5GKAPVdI/wCQLYf9e8f/AKCKuVT0j/kC2P8A17x/+girld62OZ7hRRRTEFFFFABRRRQAUUUUAFFFFABRRRQAUUUUAFFFFABRRRQAUUUUAFFFFABRRRQAUUUUAFFFFABRRRQAUUUUAFFFFABRRRQAUUUUAFFFFABVLWP+QHqH/XtJ/wCgmrtUtY/5Al//ANe0n/oJoYHkiipAKRakUVjY1FApd2O1PUU8CnYVyIMc1IGzR5eelAQigLjxgmnYzTAp9Kk6daaAYYucjkelB3N958e1SZozmiwEKg7uuamAzSgD0p2KdguR7aaV5qbbQUosBDto24qTGKMUrAR7TSbalxSYosBHt9qNtSYoxTsBHigr61JikxRYCMim4NSlaTbRYCIikIqUrxTCuKQEZFIRUhFMIoGMIppGKeaQ1LKI6aaeaaaQxtGKWkqRjTTe9ObNN60gEpKdSZpDG0EUpNJnFJgNKjvTdq08mm0mAmB2oooxQMSijGalS2kYdNo9W4pAQkZNAUk4UEn0FXVto1+8Sx/IVMuFGFAUe3FIVymlm55chP1NTpbRJ/DvP+1/hUvtRQMDk8dvSm45p+KSkAm2lxSgUUAGKMUtLikI9T0n/kDWP/XvH/6CKuVT0n/kDWP/AF7x/wDoIq5XoLY5nuFFFFMQUUUUAFFFFABRRRQAUUUUAFFFFABRRRQAUUUUAFFFFABRRRQAUUUUAFFFFABRRRQAUUUUAFFFFABRRRQAUUUUAFFFFABRRRQAUUUUAFUNcbZ4f1JsZxayn/xw1frP13/kXtT/AOvSX/0A0nsNbnkdpP8AaAQFIYDJzV1QRWXYusTuWOAV6/jWgs6H+IVlB3V2XJWZYUVIKgWQHnIqVWqySTHFOANMDZ7U8GmA4A0uPakDUu6nYBNoHalwP7tLS0WATA9KXFLmjNFgE5op3Wk4oASkxTqMUANxSYp1GKLAJijFLigilYLjcCkxTqKB3GYpCtPOaSiwXGEU0ipDTDSAjIppFSGmGkMjIphpzGmE0mUhDTTQTTSwqSgNJTC1NLj1qWCHkim0zfSF6m4xxpCaYWozQMdnNNNJSqpY4UE/SkAlFTLAf4iB9KmSNEPCjPqeaAKyRO/3VOPXtU62oH3359FqbcTR3pCFRUj+4oB9e9HU0UuKBiUUtFSAlKKKBSGLRS4oxQIbilxTsUYz0yfpQAgHanAUKMmn4oA9O0r/AJA9j/17x/8AoIq5VTSv+QPZf9e8f/oIq3Xetjme4UUUUxBRRRQAUUUUAFFFFABRRRQAUUUUAFFFFABRRRQAUUUUAFFFFABRRRQAUUUUAFFFFABRRRQAUUUUAFFFFABRRRQAUUUUAFFFFABRRRQAVQ1z/kX9S/69Zf8A0A1fqhrn/Iv6l/16y/8AoBpPYa3PFAPkYewoUEdDTk53D/ZpQK40dDHqzf3jUiyyD+I0wDpxUmKrUnQkW5mH8VSLeSjrioAM0oFVdisi0L9+61IL/wBVqlgUtPmYrIvi/Q9QacL+L1NZ2KMU+eQcqNQXkR/ipwuYifvisrFG2nzsOVGuJkP8Qp3mKe4/OsbFLz6mn7Ri5TZDjsaXdWKGYfxmnCWQfxmn7QOU2M0ZrJFxKP4qcLuUd80e0QuVmpmjNZv2yQdhTvtzf3aPaIOVl/IozVEX3qtPF6noafOgsy3mkzVcXUZ70v2iM/xU+ZCsyY0wnimecn96jzE9RSuhiMcVGxqYbW6UkqqIXIAztPP4Um9BoqM+KiMoHesxmkIGXb86jO7/AJ6P+dYOqaqBpNMOxqMy1nEv/wA9G/Gm7pf7+fwqfalchomSmF6oeZIO4P40ec47VPtB8pf3e9LuqikzscYP41biTPLHPsKFK4WJByfepVgduuFHvUkYCjCgD6VIKpEsYsCL1+Y+9SDpxwKWlxwfamIb3paBT8UhiY4paXFGKAExT+1IBzSllUfMwH1pAJjNLim+YP4VJ/Sk3MfQUrgPx7UmR0zn6c1BcAi3lJJOFPOayvPuPIjRZ3RdgyB3/GpcrDSubjOsYy5VB6scVWfUIF4Vy/8AuDj86xWifOTlz6k5NTw20roDtbFTzBYtyam5/wBWiqPVjk1We5mm4aVyPQcD9KlSxb+IqP1qylnEvUs31o1YFuwXFnECMfL/AFq1imQIFjVVAAAqbBqxHpOl/wDIIsv+uCf+girdVNM/5BNn/wBcE/8AQRVuu9bHM9wooopiCiiigAooooAKKKKACiiigAooooAKKKKACiiigAooooAKKKKACiiigAooooAKKKKACiiigAooooAKKKKACiiigAooooAKKKKACiiigAqhrv8AyL+pf9esv/oBq/VDXP8AkX9S/wCvWX/0A0nsNbni0XLMP9k1IopsH32/3DUwWuRI2bBRTwM0KKdVCEAopaKYgopaKYBS0lGKYC0UUtABRRRQAYooooAMUmKWigBMUuKKKVh3DFJiloosAUUc0vNIBtGKdS4zSGie2zt5qxIMwSf7h/lUVuPkqeQfuJP9w/yq0tCG9TmyPlH0phHFSY4H0ppFczNyIrTSKlNNIqbFERFRlfapyKay1I0xsS/NWhAKpxLzV+Ec1URSLC08CkAp6itkQKFoIp1NZtq5xmmIAtP6DJwB6mq5eRurBR6KP60mwZyRk+rc1NxkvnR9ssf9kU15nUD5AuWC8nOM0D3psnKxEdDItSwHHcfvO30HApyqB0AFGOcCl2+uTQMXIHekzwTt7d6cABSkfKfoaQiG55spT6pmstV+SPjHyL/KtW5GLCX/AK51nAcIP9hf5VEikAWtGJf9Hj/3apqvtWjGuLeP/dFJAyPbzTgtO2804LVIksRL8o+lSYpIx8o+lPxVCPRtM/5BVn/1wT/0EVaqrpn/ACCrP/rgn/oIq1Xetjne4UUUUxBRRRQAUUUUAFFFFABRRRQAUUUUAFFFFABRRRQAUUUUAFFFFABRRRQAUUUUAFFFFABRRRQAUUUUAFFFFABRRRQAUUUUAFFFFABRRRQAVQ1z/kX9S/69Zf8A0A1fqhrn/Iv6l/16y/8AoBpPYa3PG7GMzXaxrjcysBk4HStX+ybsD7iH6OKyLd2ikaRAxdY3ZQq7jkKeg7n2qvpXifTZrNLRpYvIkHlFN5Cn255Rvr07+tZUoKSHUnys3/7Kvh/y7k/QimPpt8o/49JfwGauW2rkcRoZo/UsPyBXI/p9K0E1MFdzWc6g9xhv61r7FEe1Oca3u1+9azD/ALZmmhJcfNDIP+AGurGoRkZEVx/3x/8AXps2sW8CF5fPVQM8p2+meaXsR+1OVOV+8CPqMUB1zjcM11aanBLGHWG5KnoWhP8AWkN7at1tpD/275peyYe1Ry24eopN4rpzPp7D57U/jb1G39jt960X/vywo9kx+0RzodaN61vGPQz1iC/8BcUxrfQj/ER9Gaj2Ug9ojF3D1oyK1zZaHni4cf8AAz/hSDTdJ6i9cc92H+FL2ch86MqitQ6dp38OpgfXbTf7MtT93VIT9cf40ckh88TNorROkp/DqVqfq3/16adJcfdvLRv+2lHIw50UKKtNptwPuvA30lFN/s2+/hjRh7SCp5X2HzIr0Va/s2+x/wAern6YNNNher1tJv8AvmizC6IcUVIba4X70Eo/4AabskHWNx/wE0h3EFLikzinAgjrSaHctWy5QVYkX/R5f9w/yplqv7pTU0o/cS/7jfyq0tDNvU5bsPpQRmlGNo+lJXKdKGkUwipDTKkYzFIRTiKMVLGLGMVdhHSqqDkVchHSqiJllBxT6RRxTgK1RAAU2X7n40/FMl+5+NN7CIQCacB60gH86eBUFABweKYw/dw/761NUJkQhFDrujdN4z93gkZ/DmkwJsfN+FOxTIZEnjSWMnY65XIwcfSpcUANApSPkP0NOApSPlb6UAV7sY0+b/rnWfj5gP8AZX+QrSvR/wAS6b/rnVAj94fYD+QrOQ0PUcVpIv7iP/dFZ6itRFxDH/uiiIMixzTgtP20oRielUhEqD5fwp1CDg+vFOxVCPQ9N/5BVn/1wT/0EVaqrpv/ACC7T/rin/oIq1Xctjne4UUUUxBRRRQAUUUUAFFFFABRRRQAUUUUAFFFFABRRRQAUUUUAFFFFABRRRQAUUUUAFFFFABRRRQAUUUUAFFFFABRRRQAUUUUAFFFFABRRRQAVQ1z/kX9S/69Zf8A0A1fqhrn/Iv6l/16y/8AoBpPYa3PJNDmFvrtjMQSElDEewBqPx3f6RrviHRXt9PaG8bz/MmKhTIix5Ctj73JBGelJpozqlqPWQD+dVdWhX+29DkChj51yvmMgDnMWduR1FTh1dXJrvWxueGfDvhO4sJjcWc7XouXEhFyy88YIAIwOR+NXLjwFoVzPI9tc66jKxBiXUGVSR1AJzzz9OKz9Dumj1GayCx7mfzFYgZBKpnB+nFddPPLDcKHhLxKNzFf549f8a1M7HKXPgzQbZFkk1zXowzgEve7uM8rgLwT059anPgXSGnM32/X2i/hiF4Dt/Ern361U1l2vZo47e9VREc4Ock7sg5HcZ6+1aNpqckVzIksiic26oFZ8jeCcvnv1/GmFhp8HaIUz9v8QDPf7cM/qtQjwfpizLJ/bOu+Q6fLGblMg+u7b+la9hcxXckrvNH52ADg4BI4GAfUc+1TO8flguu4uPlX1P8AWnYlsxZvDGlxKzJq+uJjGf8ASEbH/jvNQnwtAFDjxFrKqcf88zyenatqSFAzfaiqFQMqR93PT6VDMq+SyRRkygfIp4Q46kc0WBNmQ/g+SQN5fi/U1VTg7oIyAf05pB4N1MEqvjK++UE4Fmn/AMVWy96kdpDPbiMRu6x8HATPHI+o6+9LHqUsk0iWyec/m7Wcn93G2DnJ7/QU7Ac9P4YvUIik8XOXkBUbrRQWJ7DD8mqkPhu/CRzQ+JxFFsEcbtZMqMvtlua6SziEK/aZ382YnMkxHPTGB6AdgKn82K40+OOTaXQDIPb657U3YSbZz7+HtdUN/wAVJC4AyS1kcY/76pn9g+IWbamvaY/GcvZsAR9c1qtIxt1AcMpyNhPPrwewp9tdRSSTIjqWGCFcZBbGDz+P0o0Y7syT4d8RqNv9t6AWx0No/wDhUf8Awj3ibzFjGoeHmJ4P+jSAj6/LXSyWLW+nlyxiKEDJ5O0dOe4qiL+2gtWe+lCZ2ldnL4zjgDuRjGaErg20cBJq2qxFlkFiWRihCwDGRkHB+oqMeJLgMQY7MkMVI2EYI6inzbXeQgMFMhI3DB+8/X3rvPCE3/FORIHX93JNuIBLL8549uvUVn1LeiOB/wCEonH/ACxsznp8zD+tPXxbIOPs9r+Fww/9mr1WBZZdSuFCOXjADN5YAVSOP1yPWrdzbW0jr5kELMOCNgB6UmxpHkI8Zso/1cA+l43/AMVUo8btjG1P+A3h/wAa9RitbU3rwva2zZhHl7oVOcY4PHXBpq6fp8ySqNMtAobB/wBETqPT5e9DY0jzL/hNmPAjck8AC6zWno2qXWuSyxxmS3VAMu75PORwMda6TWNLtY9D1BjpdmWNrJ8wtUyuUOCDt68dq5XwEvNyf+mafzNSO1js0Crtjz8wX06+9LKv7iX/AHG/lUnl5kV8DgGiYfuJf9xv5GhjRxy/dH0oNC/dH0pTXCdQ00w04nimmkMSjFFJmpZRMg6VciqnHzirsJA6kVUSWWlHFOANNVxjgE0eaB6D6mtESPpsw+QfWmGQlSQx/AcVJL/qx9RTYiBRxTwKRRxTwKkoAPWs50c2EgICyNIcnsf8itMDg/SovIjRgyrgyyKXycgnbjp24qZIEySI7uQc5HXNSAUkUUcKLFEipGi4VV6KPSpAKa2EIBQfuN9KfjmkYfI30pMCC9H/ABLpv9ys2a7sLWdI7l5/MfoscRYcAdT0Fad8P+JfN/uVl3C5nf04/lUS0ZSEn1vT7SPeYJNuQAXPc9OOak/tqRwPLhUD3JNV2tQw+Tg1aTSpgi7nQZFSmwsiFtTvnOA4Uf7IAqCSa4lB3zueP7xrQXS+fml/IVKmmQjqXb8arVhoatuMQJn+4v8AKnUqDbHgdAAKXFWSeg6b/wAgu0/64p/6CKtVW07/AJBdp/1xT/0EVZruWxzvcKKKKYgooooAKKKKACiiigAooooAKKKKACiiigAooooAKKKKACiiigAooooAKKKKACiiigAooooAKKKKACiiigAooooAKKKKACiiigAooooAKoa3/wAgDUf+vWX/ANBNX6oa3/yANR/69Zf/AEE0nsNbnkWmADVrLPTz1/nXU+ObGzt4tHlgtUicXzKHA5wYnz+eB+VcpZHbqFqfSZP/AEIV1Hjm2jittKlVcMNTRQc5yGRxmpw60FX3NLwtpcVzpsshjhLPIhLMmTwq10/2GAMB9nhKdORnj0rn/CEcElrKrANIBGSD2G2ul+ywf88l49e1aNakLYqJpFss6yG3tgADlRGOfSnXumQz27JBDbRyN/G0IOPf6054YFQBYVd2zsUnGcdadDYwrGNyiRuu5hg0DI7fS7WJArxQuyjaGKDP1PvUxtod4Iih+UccdKUWkH/PFOuelH2W3O7EMZ/DqaSQiP7NF5hYw25DHLEjJNPS3t16xQfkKjW1t33ExjO7kYx+A9qV4bdWI8hMDqdnP0HrTsFxXtbc/dit89MsoNRR2O1Agkt3VTnmEHHtxT5Le3VCxhTbghtq5P4Y70k0MYsJ1EcagjB2+3rQByfiH9zNsBRGQ4GwbRnK9vpV2ON7yWKy86KKMMsgkKgscclfcHpzWfrSRzCKSGMwoQV8sj/PcVP4qhhTwFf3DoMwxrIGUDPykdD/AJ61a1SM+5v3ekJNt8u6S3KjhVjUg+mQeo9qq3nh/wA9YRb6mLQxklnSNSz5GD14HPPQ1dhijntreUoMtAhz+H+ee1SfY4i2Nqj6DH/6v6fjUbF2uc3B4KkinaZ/Et1KST8rKm3n2Hp2qzH4WkjQBNfkDkku3lJz6Y9CP1rfktbdAT5UfPoMY96BBEGUmNOnTaBz/ntVczJ9mux4JrVsbLWtRtWm84x3DAy4xuOWOcD612vg/wALNqnhiK7XxDfWollkbyYWVVj+YgqO/OM/jXIeMY/L8UauqnH+l54AHB5/rXonw8jjbwZbHC5MsxPXruOe30+nbNG2pW6J7bwPNBCI5PFupS7SSGZwCB6Z71LP4NkmLEeJ76MngFSvy/4+2elbvkx85UD14x9fp+HTt1NSpbxFZCUU/Keoxj16f5HalzByJ9DmJfA8ksbRDxXqSowA+Vl3ZB65qW08FR2s/mf8JDfSqGLKkkoIBIx+P4/Wt5ok/ur+Xt7f59OaRoIiCdqk89v8P6fhzmi4ezXY5m+8GRw2d9cnXr6V/Jkba0oxjaeMenr61wnw+TLXI/6Yp/OvWr+CJ9OvAVXm3lB49VOen9Pw715X8PVxPcr/ANMV/nRuNKx2O3HFRzD/AEeX/cb+VWpEwarTDEEv+438jUyKRxij5R9KDSL90fSg1wHYNNNNOPSmGgBtJuFDGoixzUjRJLOtsod/uY5OCT+QqlN4qs7UD5LmQlgoCoF6/WrF7/x7fiK5rVIlLwcdbiIfrTihSNSfxjMCRBpu70Ms3+FZ8vizXJMiNIYB6xqMj8ajltl3tt4OTUDQFedua2jYydza8K6jqd9rrC+uJJIxbuQGbIzkV3U33B9a4XwmuNZf/r3b+Yru5fuD60mOJEBTxTAwHZj9BTwT2Q/iQKkod/CfpTX6Qf74/kadhyCAqjPqc0OMeSPRwP0NIB4Hz/hTwKQrk5DEfSgRjuzn6tTAfj14prldjfMucetKIo/7o/HmniP+6n5LSYitfD/QJf8AdrPlX9+/1rRvyFs5AxAzjqcd6oyD/SH/AN6sp7lxFVBitTHyLx/CKoKOK02Hyr9BQhMgxSge1OxzTgKpCJl+5RmjHy4pDVAeh6d/yC7T/rin/oIqzVXTf+QXaf8AXFP/AEEVaruWxzvcKKKKYgooooAKKKKACiiigAooooAKKKKACiiigAooooAKKKKACiiigAooooAKKKKACiiigAooooAKKKKACiiigAooooAKKKKACiiigAooooAKoa3/AMgDUf8Ar1l/9BNX6oa3/wAgDUf+vWX/ANBNJ7DW549bHbd259JU/wDQhXX+P126bYMCQDq9uTk5JJ3DP0rjo+JYj/00X+YrsviCQdCtzzldVtCCe/z9vbmpw2zCvui/4QOVuIywOViPl5weAfm69OK60Dr/AD9a5PwbjdcgsvKpgfxHG79K60479/1rWW5nHYrSIJikbyqUYsGXGC/Xgc8YqdWYkjHA7+vtUDswVW+RsFs7epHPC+//ANeplJI2sDgjrjGB6fWkNELyozkbhtJ2Fs8E/wBz6+9ClQ2d2NpCZ/u9Pk/+vUhhUNuyc7dp5PT/AB96hHygYfZtAXLc7Rxweep9aBEiqCS3AdRtPfaP7tNfgM8jbCgJ3Dnyx7cc5qRMKEUKwwOM/wAP1oCAFT8wC/dz/D9eeaAIXkSPcBhCi7zgZ8sc/MOOTTXxHply6wqowzgJ/H3yfc1NmJ5NmQHX94FzyOo3fzoeNFtpVQbd2WJHXnv9aAOPnRvsFuRGsZEG4qpzsOen5GrHiOBb/wCHmqwlsLJasDtPpzj8as67FHahEUHYAQSeepGSfxqxFapc6DcWsjmJZcxuwx8ue47Va0VyOrRb0rc+i6exBBNrESM99o/zmrWHHJYjI78f/q/p+NFtbrBaw24LMscKICepwMAn3qVYRk7iTUM0RFsO3JPT8Mf4f0/GjOFz6HH+f8/SppFAAxximbWKkDHQdqBnhnjNSvi3VveYHoB1x6V3vw1YnwcmW4W4m7n+9n/OPw5rh/HKbPF2p8dSh6Adl9P5nn1rtvhif+KQxn/l6m7n2P8An/GqexKOzRN2cH6dv5dPw6duc09eMjPO3Hp/L/PpUkJCqoJHzdP8imtj5ip7f5/z+VSUQnp1/p/n/PekUHkcf5+n+fTnNP6joMdv8/5/Ok5GQAOf8/5/xpDK14P9DucEf6px/wCOn0/p+HevKPh9/wAflyMf8sR/SvWLof6LPwP9U3T6H0/z6c5ryjwAP9OuP+uI/wDZapEs7mRap3AxBL/uN/I1oSCqdwP3Ev8A1zb+RpSCJwin5R9KDzQPuj6Udq887RrVGaeTUZoAiY0w8mntTO9JjQ68H+j/AIiuX1mZ4rm3RUDAMkx5xyp6fSuqux/o/wDwIVzGtWSXNxaMxPM0UWB2yc7vrx06VUSWWpFw7fU1EysHIGCB61ZkGXY+5pjr+8b6/wBKaJZoeGVxqshKj/UNyPqK7K4YJFubOAecAmuS8Nj/AImUn/XE/wAxXXSnhfrTYIrCcEcQXLf7sR/riniWU/cs5j/vMq/1p4dQe/4A1IJB/df/AL5pDZHuujwtrGv+/Pn+QoZbwyRB/sqjJb5d5PA/D1qbfgZMb49ae4/ep/un+lMRD5dyf+XpE/3YAf5mlEEp+9eTH/cVU/pU2WyQqg47k0fvPRB+JpXAh+yg/eubtvZpzj9MUfYLU8tEXP8AtOx/rU2JM9UH4Gg+YFLF1/BaTAqXlpbR2jFbeIHK87eetQN807/7xq7f/wDHm3+8v86rLDI0rsEJBY81lLctbD0WtNl4H0qmkEgx+7NX256A/lTSJZDt56U7bS4PoaXP+c1SAX+Gkpf4aSmxHoWnf8gu0/64p/6CKs1W07/kF2n/AFxT/wBBFWa7lsYPcKKKKYgooooAKKKKACiiigAooooAKKKKACiiigAooooAKKKKACiiigAooooAKKKKACiiigAooooAKKKKACiiigAooooAKKKKACiiigAooooAKoa3/wAgHUf+vWX/ANBNX6oa3/yANR/69Zf/AEE0nsNbnjYJDKfRh/Ou08dLu8NO+CfLvLR+Rwv71enHvzXE9F47c12vjd8+DrlhhihtnIzjYPNTn3zUYbqGI3RY8NJj7TIchQg+dBmRfnb7vB68ZrrmkJQF1+ZfvFecf7vqa4/w6v8ApcpxtKRMRN1MXzt0HfNdKVWM/dVPLBcIMHyh83zjjkn0reS1MYvQtqrBk3JHkOenQD29/wD69PeQK4VRzjJOOMd/xqvt3QA+WOG3g56D+/0698Uu0K8QGJGYBypXG48Zfp19qkok87cV+VhvGRuUgKOOvoearkkqjozAgcCXIHb/AFnv6VLNzIAEDbuVjPR+nJOOMdqrbN4ICLKJOhkX/XED+P5eMY4oEyfLIUALcD5d5PHXJf29KnSRXBAyCM8OMH6/Sqk5DSFlQHedoyv+sYBvlfg4X3p8WZCxGcglSWGCTk/L05T3phctEcg8Zx/n8KY/+pk9CM/Wnc7RkDOOcd//AK1NYExScc4/zj2pAYniMgsnPBXirujr/oKs2SHfODWfrzxSIksbK67hkqc+2Kv6Kc6ZHt/v9e1V9kX2jUwPOxj+GnnIph4l5/u07eDxnFSzREcpxzSRkHuPSiQ4JwMj6f5/z71CPv49Tx/n/P55oA8d+ICqvi6/2kEbYyxHY4XNdd8MM/8ACJP/ANfknr6L/n/69cn8QFx4v1DtmOM/otdR8K5PM8KTKyj5bxj+BUf5/wDr1T2JW53KtgKOPoB/h/n8aMkkgYxg/wCeP8/jTou4I74/z/n9aYu4k5HAB/zx/n8akYzdt9P88f5/xoJ5PT6fp06/5x1ppXuB1/D/AD/kdeaQqcdD/nj/AOt+nXmkMSX95byAr1Rl9exHb/PbrmvKPAQxqVwvpEB/6DXq7cwuMdAf8P8A636dea8p8C/8ha54x+7/APiapCkd644qncr+4m/65t/I1efoKqXI/cS/9c2/kacthI8/HKr9KShfuL9KK807kMao2p5phpARNTcU6Tg02kxkl3/qPxFYOpf6+y/6/If61vXX+o/4EKw9RH76y4/5fIv61S2JZIw+ZvqaRx+8f6/0FPYct9TSP/rX+v8AQVSJZpeHR/xMZf8Arif5iurl6L9a5bw9/wAf8v8A1y/qK6mXoPrTe4Iap+WplqFfuiplpDYsn+ranN/rl/3T/MU1/wDVn8P505v9ev8Aun+YoEKPvN9aWkXq31pwoATvRJ/q2paST/Vn8P50mBBf/wDHr9XX+dYlz9qN27xXtzGFLKI1kwnX09a3L/8A49h/10T+dZbpmaQ/7R/nWU9y1sZU73cm0Pe3aFWDfLKVz7H1HtUwMxHzTyk+pc1oC2WUAMPxq6+kQKMBnqVdj0RghSTy7n6uakjQGaPjPzjqfetcaVB/ef8AOpE0yBXVgWyCD1q0hXNU9/rTadnjNNq2Seg6d/yDLT/rin/oIqzVbTv+QZaf9cU/9BFWa7lsc73CiiimIKKKKACiiigAooooAKKKKACiiigAooooAKKKKACiiigAooooAKKKKACiiigAooooAKKKKACiiigAooooAKKKKACiiigAooooAKKKKACqGt/8gDUf+vWX/wBBNX6oa3/yANR/69Zf/QTSew1ueMMfkb6V0PjrVUTwVeW5m+ci3QL7+ZGa51v9W30NM8e6Xfy6PfX6Mn2VfImIJ5CgpUYVrUMTfSx2+jXqWutSK77M2zFTnv5o/wAa6D+1rWQqDMww25c9j61wV3pV5q2r262UqRtFHIzlyRkb14GKjuPCviRXItLmKUg4ILlcfmOa69Dl97ojvpNWso2Cm5IDNvzjq1SDWbWX5DclskHFecp4S8WlEMsluuR0WXcV+vA/rUUfh3xmRFlLNC4y2ZfufXAp2j3FefY9SbU4PmBnPuKifU7RQzmc5YAsfXHSuLbw54jmXMt/aK+BnaGIpv8AwiuucbtUt+Dj7hpWj3B+07HaSalZlXLSliy7G75HoaaNVsOP9IOSu3j+76Vxw8Ka131eHn0iPFV38Ga5ksutxbuvzRHH6U/d7hap2O/Op2yx71mYhcDjsKiGs2pwPMcAjjce1cX/AMInriwsP7cjwUwR5Rxn86jn8Havdsvm6zGFVQqeXGRj1zzS93uFqnY7R9W09vklaM8/dIB/SmnW9Pt0CxzJHk8KvArgbbwNrpfN1qUEYBOPLBYmph4B1AHcms8nPVD/AI0/d7hap2O+Ot2r8ic5x69aH1iBVw0pXOMbmx/OvP5vAeqtjZrKBwMgmM4z+dVtQ8E+JWtWaLU4LmWNQI423Lu/HsaLQ7g/adj0kazakYWb5uxLYpy6taNnbKMjsW549q89s/AfiGS1UX2rwxydCihpAv4kilHgTVmmfzdWhwHKoVRvmXHU88H2pe73H+87GV42uBceJ9SkhO8eVHt56natbvwrv1j8OXqTFVk+2fdBxgbB2rk9T0yXS9SvLOabzpFVW3+uVU4q94Z8P6hqFte3FjfQ27R3A4kUkNlB6GlpfUp81tD1I6tb9pCB3w1VTr1opCNOwY9MtXIL4FvymH1gjGMhUOM/nSP4Bu3ODrEmM8Zj/wDr1V4dyOWp2OxfXbeM4MvP+9T49dtiFJmGWOF+bqa44eA7ox7DrEmD1BTPSiPwJdI2F1dwv3sbOh9qG4ByVDsLnX4IYyzP1VsHPHSuB8Bc6jO3PMIP/oNWrnwNeP8AL/a7lMEgNHk5/OqvgMFdQkX/AKYAfkFqJNdDSCkviPQWqtcf6iX/AK5t/I1abpVa4H+jy/8AXNv5Gk9ikecr9xfpQaRfuj6UE15h3jXKr951H1NQk55zx60s2/zVZY1YAfxEYP4UxgVhI6ttxjNDAYzoefMXA75pUZWPysCB3FVWSTyyCnzHoNwqS1RkUhwASemaTBFu6P7n/gVYeo/6+y/6/Iv5Gtu5/wBQD/tViah/x8WP/X5F/I01sJ7kzck/jSP/AKyT/e/oKc3U/jTX/wBbJ/vf0FUhM1PD3/H/ADf9cv6iuol7fWuX8P8A/H9N/wBcv6iuol7UMSEXpUq1Ep4qUUAK/wDqz9R/Ont/rx/uH+dMf7n4inH/AF4/3D/OgBV6t9acKavVvrTqBCimyD5PxH86cOKSTlfxFJjIb7/UKP8Apqn86z8fvG/3j/OtC9/1Kf8AXVf51TUfOx9zWUty1sSRLyPrWnIOapRLyv1rQkHJoQmVwOaeBzShcmnYq0IXPyiik9KKGB6Fp3/IMtP+uKf+girNVtO/5Bdp/wBcU/8AQRVmu9bHO9wooopiCiiigAooooAKKKKACiiigAooooAKKKKACiiigAooooAKKKKACiiigAooooAKKKKACiiigAooooAKKKKACiiigAooooAKKKKACiiigAqhrn/IA1L/AK9Zf/QTV+qGuf8AIv6l/wBesv8A6AaT2GtzxcnKH3Fb3i5S/wAOtTcf9A5W59tp/pWAvII9q6fXEE3w7vRjIbS2/Rf/AK1Y4bdl1uhc0El9Wjf+/bv/ADjNdSAQ5rldA41Cxx0aGX/0BDXWdz9a6nuYR2JEAZQTzgmoce3arEY4/E1F26dqRRHjls+1Lj+dPCFgT2wKd5YyRuHWmBFgfLx3NNKZX/gNSmPaV9MmmqpYcD+GkA0qChHsKQIBx6EVMYsISTzigRkkk8cigCPaMj60AAgAe9SmPHIPemDoPxpgMK/+g0YGW/CpAu44/wBmnGNfmywzxSAEGc5PO6nRqDJ0H3j2oVdpPpkUIfn/AOBGkxnlnjlQviu9wAMwRYz0+6K0/Ac8tlp2oRi1mvjJOrbrMBlTC4wSSOai8X2RuPFN7KzeXGtvH8xHX5K0/A01npVpfw3V0qPLKrqrDnAXGeM03sStzZOpXHOND1Lt/Cg/rSHUbo9NC1Hr/sD+tWLvXNJhGWu/vdMROc4+gqBNf0uV9sc0rnOeLd/8KBjRf3eRjQb8/wDA4x/Wnfbbz/oBXvTvLH/jUv8Aa9gpAMk2euBbv/hStqloE3BbthjPy2rnNAyAXd4T/wAga56d5krhvCMQg1xliuVuEZHD7YymzgY69fwruP7etCwxbakenSyeuK8GQS/2zMCEZCrYkRsgYxwfQ0IlneHpUE/+ol/65t/I1dMSkf6wZqtdQssEx6jy2/kapknmSn5R9KQ9adDG82FjUs2OlWjprrA0juAVUnaBntXmI77lFqiatCDT3nj3s2wH7vGc0S6S6rmOQMfQjFKzC6MqTrTV+8KWTKsQQQRwQaktbeW5m2xjpySegpMY67P7gf71YeoH/SLH/r8i/ka6q50+Jogn2xN2/GMDOfzrD1fS5oZLKSM+ai3cRbAwRw3aqinYlvUhfq340j/66T/e/oKHOS1Nc/vZP97+gqkJmr4f/wCP2b/rkP5108vOK5fw/wD8fk3/AFzH8661bWSYqQAq56mhiRCvSphUqWkbYC3Ck+gH/wBeklgeEjPIPQiiwXGN9z8R/OnH/Xj/AHP60xvufiP51cWzYyb5HCDZ3+tCQFdf4vrTqnS0Vt+yZWIPYVFJE8TYYfQ+tOwhtI/3B9RUsUEknKrx6mnXFsYokO7cS4GAKTWgynefci/66rVaMZJPvWnPYs6Q7n2HzQcYzVG4ntrKLc8UpUHkrj8+tZSTuUmTRDLr9a0HHJrNtbq0mRZMzxg8jdHV1p4SMi5GfRkIpqLEwZMoy5IyMZFO4xVNdTs5Bhb2H88VKt1FIQqTROT6MMmhASUUlGaYHoenf8gu0/64p/6CKs1V03/kF2n/AFxT/wBBFWq71sc73CiiimIKKKKACiiigAooooAKKKKACiiigAooooAKKKKACiiigAooooAKKKKACiiigAooooAKKKKACiiigAooooAKKKKACiiigAooooAKKKKACqGuf8i/qX/XrL/6Aav1Q1z/AJF/Uv8Ar1l/9ANJ7DW54qvWutvRv+HtwMZzpUv/AKA1cmgyK7EIZvArqATnTJh/449YYbdmlfZDPDr5utGPd7eT/wBEqa7Hkk/UVxHhdt7eHm6lrY/rb/8A1q7ja3PHpXY9zni1Ykj6H61FzgfQ1NGDg8Hr6VGEb09aVh3Q4sBH1/hqLknj1FSCFiOc9MUpyudq/jRYLoG+7+NRKTgY44NTkHy/1qII2OnaiwXQ/P7vPX5ajZ2JP4VKEPldP4aiKHng0WC6JUOVyeeaiHapY1IB470xQQy8HrRYOZDsbE49KiOefoKndTtPHaoth9O1FmHMh8ZJBHvTejn/AHqfGDzxTSpLH60WDmRxfiyHz9TukyBmBOT/ALtHw+vLfSodUj1GRbJnmUoLghCwAwSM9RUPie8+z+IbqOXhPs6EMB0+Q5rY8FyWphvvPeNlDqEaUjngg4zQ9hJ6m5L4i0Ygj+1rUfSSozrWmrGZBqMJXG7IY9Pyq/JdaXEuWuLJB6l0FQyX2nFcreWmCOMOtSizKPiXTM5/tJTz2Dn+lOXxNpm0D7ZITjtE5/pTzrWlKf8AkKWg57SCmf27pY4/tOD8GP8AhTsK4kev2Ms6hJrhsntbv/hXNaEv2O78gIqhgwUowYevPpXVR65Yi5VDe5bjICt/hXLaSDBfrG6hWcttwQc4Ge1AmdOOVqXdugkz1CkfpUQ6U5f9VN/uH+Rq3sSjzOdGs5isTFQygjB5x/kVpRSLJYB5CSuzDE+3Bqhqf+vT/rmP5mrMH/IIP+4/9a8zqdz2Kc2pTPITE2xOwwDVyyujcRkOPnTGT61jE4q1pZ/0p/8AcP8AMUk3cGhmsRBJklHVxyPpV1IHt7HyoQDLjsccnqc1U1rrD/wL+lXbxmW1coWDDByvUc031H2M670+6MC4i/i/vD0+tVdUVvMtUkyT5ShwT3yAc1JeXc4tgfOk+9/ePpWLeXVy09iFnlJN7CMbjzw3FODSJkmyxeKEup1UYCyMAPxqvIcTS/739BRMzb5N+d2Tuz1z3qOVgJpP97+lNCZu+Fo/O1OVM8GMZ/Ouz1FzFHHEnAbjr2HauM8HNnWJf+uX9a7DVc/ujjjnn8qGCKkD+XIj88HJx6Voz3MUluyq+WOOx9ay1PFSrk5wCcDJxQnoNou2cW472GQpGPrReSFr3b2WP+tSWR/0c/7/APhVe741F8/88x/OjoT1CCUxSFx6nI9a05YxNFjPuDmsdTwfrWxCf3Ef+6P5URBlCGRxKih227hxn3q5eSmKFWAGd4APp71mZq9qB/cJ/wBdB/WlfQZn3c8ubf8AePzMM4P1pu4SWZkdVYFMkdjxyKbdfet/+uv9DTrYf8So/wC439azvqV0MK4kuWk3b2C+iEgCtTT2aSBt7lmVu/XH+c0ltCrSpkZBI4rctbeLMn7te3b60oXuEmcfOg+1Tf77fzqWwiUajbnAyHHatqewt2nkymPmP86ZFYQxTpIucqcihILl40lB7UlUI9E03/kF2n/XFP8A0EVaqrpv/ILtP+uCf+girVd62Od7hRRRTEFFFFABRRRQAUUUUAFFFFABRRRQAUUUUAFFFFABRRRQAUUUUAFFFFABRRRQAUUUUAFFFFABRRRQAUUUUAFFFFABRRRQAUUUUAFFFFABVDXP+Rf1L/r1l/8AQDV+qGuf8i/qX/XrL/6AaUthrc8XSuzsst4ORQfvWUy/owri1Ndfp322Xw7ZQ2lurtIkkZkkfCRjJGSByx56D8xWGF+Jmlde6ih4Rcm28MtnkQxrn627CvQdx9e1cDo/hTxHYaZp1tBe2MN1ZsgWWRTKrKoZeVHcg+vFdVDYeItwM+q2rDuEtQv6126nKrdTYQkL16mo8tnrVcWepd74/goH9KSTTNQkUY1O4Q56qR/hRqHu9i8xYqeecVFhz3Paq6aZfBdsmqXLEdwQKbLo9xIuP7Tu1z1IfmjUfu9i/h9uOaZ5cvHyt+VVV0XagV7y5YgYyZD/AI1AfDVu8heWe4k9jK2B+GaWovd7GqEl8vlW6elQEOM5JH1qp/wjdkccz4HYSmoW8IaSzqTFJ8vbzDz9aNQvHsaiMNvMi9f7wqLz4lb5rmAYPQyqP61X/wCEf0yFFAt+PTdUR8NaJKTu02EnOSSOTTSYXRo/abdl/wCPqDB7+cv+NQtcQAn/AEuDGP8Ansv+NRReGtIgUKljGF7Dn/Gpl0HSh/y4xflSC67CC/s0zuvbcH080f41DPq+mwqZJNRtUQdS0oxVoaLpi8izi/Kmvo+msMNZQkehWmkF12PP/FlzZ3WpveW9xHNCYFVnRsr9w85/H+VUfDHijT9Ou7mO8gF8J2QRN5iHyyCQRhj7jpXol1Z2MbBBZQFQuMbBUen6ZYBmMOnW8W3pshUf0ocWCaMq78Z6NbxqTo8TZPC7oh+P+fWnWvjTT7mMmHSQNpxtDJx+QromsEPJjAx/0zHFN8qCE5MqJ9WVaXKg5jnp/ExUj7Pou8f7wGP/AByiHxJdkZfSVQD0LH/2Wt577T4x+81C2T13XCD+tVJte8PoP3utWaj/AK+R/SmHyMD/AITTVPPDR6ISgPHyS5x+VR+H4HS4YTRMjlNwLRld2fTP9ea1pPFvhKM/Nrlsf912b+QrMHjvQImI+2ySLnokDN/Spbj3Gk+x0APFSDi3mY8DY38jXMP8Q9Az8kN/Ifa1P9arXPxCspoJEi0vUm3KVGUVeox3NJ1IW3KUJdjnbmfz5i4zt4C/StSyUPp6KwyGDA/mawkJMakqV4HB6itm2YppW5TgqrEH8TXnLc7WY0itG5RwVYdRV7SoWDPMQQuNo9/84pG1JHAMtrG79M/5FQ3GqyNH5cUYiGMZB6fT0pK1w1ZFqtwJbnYp+WMY5HfvWpaTLdQK5wcjDD371zjnmpLW6ktpd0ZHPBB6Gi+o7GhqmmTrCBCN67+OQCOO9Zi2H2ea1ubvCLHeRFQSDzhh/Xj3rYvdZ224PkZ+b+/7fSuZ1jUpbp7FMbI/t8GVB69etXGxDuMuZPMnmkxjezNj0yas3Ol3MYmmbZgHcVB5AxVCQ8t9TWjd600iTxeSAzZUtu46c8U4iZa8JTeVqcz9hEM/TdXoFzGs8W3PB5Brzjwwc31x/wBcR/6EK7UXbwYXG5cng0N66gkH2OccbM/iKsFBaWzbiDJJ8v0FRf2kccRc+7VXeZpXLuck/pU3S2HZly3uhDDIGbAA3A46f54qvqUDRtapDPLFjG5gdzkA5wSeoPQ/hVS7RprOaJPvsvy49RyP5UHWdk1hc3Ebosg2YkG1lZugYdiSMUnJdRpPoXUJboOSegrUlk8i1Ckjdt2jBqkl6qA7LdVPTj/9VRPM0rlnPNNOyJsOQF2CjqTir9+CbdT/AHXBqnDcJEuDErHOQale/DAAwggkcE//AFqE1YChdH57b/rp/Q1atYidOVMjLIcfj/8ArqGe4RbmFzCpUsQF9OKdBqA2qBDgAcDd/wDWqNLla2I7Zf3qfWtu1U4duxOKz0kR54tsIUA8gd60DdBeFiAHsaI2RLKc6lZ3B9c1HVqWZZVI8oBj/Fnmq7DCk0wEPakzSk/KKSkxnoum/wDIKs/+uCf+girVVdN/5BVn/wBcE/8AQRVqvQjsc73CiiimIKKKKACiiigAooooAKKKKACiiigAooooAKKKKACiiigAooooAKKKKACiiigAooooAKKKKACiiigAooooAKKKKACiiigAooooAKKKKACqGuf8i/qX/XrL/wCgGr9UNc/5F/Uv+vWX/wBANKWw1ueKKcCvQPCbbvD8PP3ZZB+teffWnQahr1pGYbTWXgt9xYRpGOM+5FcdGooSuzerFyVkesWrnzU781qqGI6E/hXiX23XmYMfEeoAg/wkCkeXVJf9br+qP/22I/rXU8VHojBYdntzBv7h6elPMiouWZF47sBXhDWbSf62/v5M/wB64b/GmHSrU/eEr/70pNS8Sn0H7B9z3CTULKMnfe2y/wC9Mo/rVabxFokPEmsWCn/rup/rXjQ0fTwP+PVD9cmpF02yU/LaxD/gNL6z5D+r+Z6nL438MRHDa7ZZ9nJ/kKryfEPwtGONVEn/AFzhc/0rzlbW3X7sEY/4CKkCIOiIPooo+sPsHsEdy3xO8Nr9x72X/ctW/rUDfE/Sc/udN1SU9v3QX+ZrkAMdOKDn1NT9YkV7CJ08vxKEigReHb446b5FWq5+IWpf8sfDyDP/AD1ucfyFc/S0fWJj9jA3H+IHiNx8mkaamOhaZmqB/G3it/ujS4fpEzf1rLPAzQOlT7Wfcfsodi83izxc+f8AiZ2KD/ZtAf51E2v+KpPv6+y/9c7dB/Sq9FL2k+4ezj2GS3euznM3iPUSf9kqv8qqsl65O/WNRYd/35Gfyq7UJqXOXcpQj2KbWKv/AKy5vZP965Y/1qM6TZE5aIt/vuTV40UrsdkUhpVgpyLOH8VqQWVqg+W2iH/AasZpDU3KIxFGvSJB/wABFOwB0AH0FFFIAyfU02gmmk0AOVHc7UUsfQDNbcUIWyWFgVymGAPr1rBWR0OUZlPqDinG6n/57yf99mmnYTVxssMsWfMjZRnGSOPzqs5qaSeSQAPI7D0ZiarsetIZE5oQ/OKRzSKfmFDGWNQP+jL/AL4/lWBeH95Y/wDX/B/7NW7qR/0Zf94fyrAuzmSy/wCv6D/2aqhsRIllP3vqajmP+kS/739BSyn74+tRzn/SJf8Ae/oKtEs3PC5/065/64j/ANCFddP1Fcd4VYC/us9BCP8A0IV2M3UfjUz3HEYOacKZ2p4qCh47fWkB/fn/AHB/M0gPT60D/Xt/uD+ZoESinCmA0uaYDs0pP3f96mZpT/D9aAI7ogPB/vN/6CaLZSY1K7X4H3WBpl0f3lv9X/8AQTXPG22/vIco3fYcZ/KoZR18L7ZFJwMHmrjTIe1cVDfXyMqi5kK+j/MP1q8mrXSffSJ/fBX+VCZNjpw6Hv8AnSSY8okEVgx64nSSCRfdSCKt2+pW904jjdt5GdrKQTiqTFYvdhSUmeBSUAek6Z/yCrP/AK4J/wCgirVVdM/5BVn/ANcE/wDQRVqvQjsjne4UUUUxBRRRQAUUUUAFFFFABRRRQAUUUUAFFFFABRRRQAUUUUAFFFFABRRRQAUUUUAFFFFABRRRQAUUUUAFFFFABRRRQAUUUUAFFFFABRRRQAVn67/yL2p/9ekv/oBrQrP17/kXdT/69Jf/AEA0pbMa3PE1ORS4piZBqSvNudgvHSlpnelHSmIcKWm06mA4NRnPem0o4oAdSim0tO4h+aM02igB4oIpuaCaAHUuaZmkp3AfkUZplFFwH+tRsuBS5NIx+WkBHmmk0hNN3Uhjs0maM0hoAQkmlzSZ9KaaAFNNPWikoAQnAphNK3WmE0hiE8VEzVITxURwKYDHNMU/OKWT1qNT8woYFnUT/oq/7w/lWDdH57T/AK/oP61s3p/0c/7w/lXM6rfra3VrGY2YebHcZB7K2MfjmrpkTL0h5f8AGo5z+/mH+3/QU6Y4Lj3NQzn/AEiX/e/oKtEM3vCXOo3I/wCmI/8AQhXZT/w1xXg851K6/wCuA/8AQq7WfqKmW5USMU8UwU8VBQvp9aF/17f7o/maT0+tC/65/wDdH9aQiUGjNIKM0AOzSE8r9aM0h6r9aGNEVyf3sH/A/wD0Gs5E4H0q/c/66H/gX8qrxL0qGURLYtLMvlj5ielEtrLHwyH8q17JP36cVclQHtmmtibnKFSOo5qzpYxfqf8AZb+VbL20T9UFRJZxwyiVRg4IosFy4DRmk7CimSel6Z/yCbP/AK4J/wCgirVVNL/5BNl/1wT/ANBFW69GOyOd7hRRRTEFFFFABRRRQAUUUUAFFFFABRRRQAUUUUAFFFFABRRRQAUUUUAFFFFABRRRQAUUUUAFFFFABRRRQAUUUUAFFFFABRRRQAUUUUAFFFFABWfrv/Iv6l/16y/+gGtCs/Xf+Re1P/r0l/8AQDSlsxrc8TozTaWvNOwUGnA4plKPrTAkBozTaM0CHZpc+tNHSlzQMXNLmm5xS0xDweKM00UvagBc0maKSi4DgaCaQcUE8UAAINLmmijNAC5pG5FIDQW4NAEJpKQtSZ5oGOopucUu4UCDikJxTWPOaQnigALYpN1N/WnCN2+6jH6A0hjGamZNTG2mP/LIj68UhgI4LxL9Xp2FdEDGomqz5ceOZ0H0BNMKQd5XP0T/ABoswuU5DTB1FWWFsP4ZT9SBURlhU8Qj/gTGnYLheHNuf94fyrmtW0/7XPayebsPmJBjGR87Zz+GK6GeXzVYYAJYYA+lZF9IElt1JwRdQNz6bjVQ0JkE5zI/uTUDzyb2ISAbjnJUsf50s0mZG57mq7E44zWiIZ0vg6aSTU7oOUwIAQFjC/xCu3m6rXB+DGH9rXIzk/Z//ZhXeT9VqZLUcSMU6mjpSioLF9PrSL/rn/3V/rS+n1pqn9/J9F/rUgSg0U0UZpAOoPVfrSCkb7y/jQBFcn97F9H/AJUkK5ApLgjz4v8Adf8AlViFCAODUDLdmuJlq24qvb/JIp4OOozVhpIz1bafcVaIZEVqOUYSrO3IyOnqKhuBtj/GgBvRaTNGaTNAz0zS/wDkE2X/AFwT/wBBFW6qaX/yCLL/AK4J/wCgirdejHZHM9wooopiCiiigAooooAKKKKACiiigAooooAKKKKACiiigAooooAKKKKACiiigAooooAKKKKACiiigAooooAKKKKACiiigAooooAKKKKACiiigArP13/kXtT/AOvSX/0A1oVn69/yLup/9ekv/oBpS2Y1ueIZoBOetMpRXmHYPzSjmmDmnA0wHjgYoxTc0oOKAHClzTc00sARk9aAH04VHvHrT13H7qk/QU0IdRmnCCc9IZPypfs03dQv+8wFMBmaTOKk8kj70sK/8Dz/ACpPLjHW4T/gKk0WAj3UFqeVtwf9ZIfogH8zSF4OySn6sBRYLjd3tSE07fFjiDP+9ITSGZVxthhX/gGf507AN3jP3h+dLtZh8qsfopo+1yn7rkf7qgf0qCW+2j97ORj+8+P50WAsfY5+6hf95gKQW2PvzxL+Of5VlS61p8R/eXcA/wCB5/lUDeJbBfuSSP7pGSKdgubnkwDrcE/7qUhFqv8Az2b8QK5uTxVHyEtZn+pC1Sl8T3R+5aRAdi8hP8qLAdcZYAfltwf99yaU3KqPlihH/Ac/zrh21/UnxteBB6LHn9SajbUtQm4+3SI3omFB/SnYVmd39slI4bA/2VAqtNfhTiS4Of8AakxXATPcMcyyzMe5aQ8/rSERtjcBntnrRYLHZTatZxn57mPPpuz/ACqpJ4gsUGQ7P/uITXNBdvIBx3FIQCcjigdjePiKNgdsMp9OgqtJ4hkA+W3PPTe/+ArH+7kjP4U4TKfvLkdzigLF19Yu27Rr+BP86ryX962f9I2/7qAUwjK5Qhl9qi3AHGMUBYeuoXsT7vPZ/wDe5FWzfWV+qx3sIVgQVbOMH1BHINUsZX/Coniwe3PqKLicSzf6DdzL5lhqkzqeiSvjP0Yf1rm7q1uraTy7s3COe0jHn6Hoa34Jbi1bdC5XPUdRWpFqltcReTfQqFPXI3J+XatI1GtzOVPsRfDJQmvXwGebUdT/ALYr1efqv0NcR4X0ewstWkvLUtsmi8oosmV5YHg9RXb3TxoqOPM2chiRnb+I/nTlq7hHRWG5jOMsYj6SdP8AvocfninGNkwWUgHoex+hpikMu5SCp7g5BpUBjyY2MeeoXofqp4rIoD1X60i/66T6L/WnEs23MaA5yWQ4H/fP+BpqD99L9F/kahjHA5ooFFIYZpD95fqf5UtIfvp+NIZVvSRKuCQRDIQR2NZyatfW7YkKTr2LDDfmK0Lz/XAD/nhJWcYgwwRUjNK112FyA8bxt7jI/MVqRX0Uwyjhv905rlooSsuCOgp7R4ORwfUcGmTY6xWQnIOD7cGkncmMAsSM965hL26ixiUsB2cZrRsL97qRo3jClRuyDweaYrGoTzRmm55NJmgZ6jpX/IIsv+uEf/oIq3VTSv8AkD2X/XvH/wCgirdelHZHK9wooopiCiiigAooooAKKKKACiiigAooooAKKKKACiiigAooooAKKKKACiiigAooooAKKKKACiiigAooooAKKKKACiiigAooooAKKKKACiiigArO17jw7qf/AF6S/wDoBrRrP14lfDupsCQRaSkEf7hpS2Y1ueHBWb7sbn6IalFvP3hce5wKi82Zzy8jf8CNMLKvLkD3Zq86x2FnyXHJ8sfWQUgjHUzQj6ZP9KpyXtpCMyXMCD3cVXbW9NUEi8R8f3AW/pRYRq7Yh1nP/AY/8TR+47mdv++VrAl8T6ehwouH+keP5mqzeLIiT5dlK3+84FVYDqN8AHELH/ekNJ5sYORbxZ9wT/WuRk8VXBH7uzhXn+J2NV28Sak33TAn0jz/ADNFgO5F5IPu+Wn+6goN3cH/AJbSH6GuCOt6k/D3br/uKB/SoriW7mAzdzt6ZkIzTsOx3rTt1kdgP9psfzqvJfWsfMlxCv1kFefeUxfD7m/3iT/OrMUa7T8oDL7U2rBY65/EGmISBeIxH9wE/wBKhbxPYg4Tzn+keP51zBTDbgB9KRgvB+X3xSsFjpJPE6c7LOZvcuoqnN4puB/q7KID/bkJ/lWUOnXIppUHPHy96YWL58S6g+QFgQH0jzj8zUUur6nKMi9df+uagf0rPYbWwT+QzThxyp6HkinYBJZ7qc/vbu4f6yH+lQGEN98Fj6tyf1qwU3Z700xt070wGiDYv7scHvinorZyOD6HvSxbs8ZKmpfKLcY5pMYwgEZI6U08HnkH2qYRkYOCc+1Tx24fp+VKwGf5YzxkU4DOeavNasGycYqQWaOgJ+U+4p2EZwQZzz9QM0rW5b+Hg+1XjaFd3AJ9fUVKkHyhiu4DqPQUcrC5m+QU+nbNBVh/yzWtd4BtJAbHv1FRmIbdw+YUWC5mCPcPmUfhUhtiyjaCfXnkVaMAflevp61HtMbkcqR2JoasFyqtuQxK5BHcUpjWTKuMEdwKughhlgDn+JeoprR/Jktx03KaQFGS1ZFDAZX1FQrszhgK0PO8lwM7QeRnvS+ZbTcSBVJ6buh/GgCiUAAwwx/Kk2hTkkHPetBrURnCplT2P+NV3tkY4XKt6HmgLDtNnlsroTWp2kHO08qfqP613Gn+L7ZyFvUNq4/5aA7o/wA+o/GuDSOSJssSPoOtWhO2BkA+9NSaE4pnp6RW1yguLdwu/kSQMMN/Q01luIcl4xMn9+Lg/iv+FedWV7LYy+ZZStbueqr91vqOhrp7Hxjyqahbkf8ATWAZH4r/AIVV4yI5WjfjljlGY3DY6juPqKRT+/l/4D/KiN7DVYhNBIkuP+WkbYZfr3H40w21zC7vHIJ92Mq/ytwPWolBgmTh5FGA4Zf7sg3AfQ9RSF0/jR4/dfnX/EflVcXiK22ZWgc9pRgH6HoanPIz+NQxjlQuhaNlkUd0OcfX0qNvvpz60mxS+/GH7MpwfzFKxkdlLyFwucZUZ59SOtQykVrrm4Xn/li/9KgROann/wCPlR/0xf8ApToUqRktrZrNLhv7pxTLjTXXOw5FadimJf8AgJqaVetUloS3qcu9u6dVNWNLXFzIf9j+tbDRA5yKhWFY5NyjBbg0wuSE8UA8UhPNFAI9T0n/AJA9j/17x/8AoIq5VPSf+QNY/wDXvH/6CKuV6Udkcr3CiiimIKKKKACiiigAooooAKKKKACiiigAooooAKKKKACiiigAooooAKKKKACiiigAooooAKKKKACiiigAooooAKKKKACiiigAooooAKKKKACsfxWzJ4O1t0Yqy6fOQR2PltWxWN4u/wCRL13/ALB9x/6Lak9hrc+V2ubiVsyXM7emZDzTURd4479+aaeuMYp8fLCuGx3CsAvIAH4VGGIyM4p83OKixjvTESMARnNRjbu6n8al2fuzUQUCmhEnH1FJ+FCoTjAqfyztPHGKLDIM7SOe9WkOYz7VFj58HoRVu0jy4Qj7wx+PahoLkLKSdwHPpTlIyCSDngkVda0JUjApIrRAjKwAbOc5o5WFyu0RIPGKiSBQCpA3ZyDWxHbb028EiopLQockYx3qlBslyRntCVA2j9aRbbcdxUgd61I7cNgMuRnoatCxQHKggEfL7VSpsXMYS2ynsfrTlt1B4zmt8WQVQccUosN+SUFV7Ji5zD8gg8DPGaXyARypGfatxdLcZG3pyCTT0sOCQVAPYZIFV7EXOc81pIH4HXqKljhJODwa3W0/BwWyp+6cciqstq0TZI5HBFHsmHOZ7QEqcfiKjRWVsEdf4h3rXWPcPu9P0qb7JnnjJ7D+lHsw5ijCu8HjBP60pgDHj5WHpU/k7HGeFPAq2se8AHjsCRx+NHsw5jM8skcg5H6U3y2TkcjOQRW01s2zhFBx1xnFQ+SVxvAAJ5JGKOQLlBH24LR5P94DmlNrGzFkdRn16VaurNwpeM5XP5fWsySLAIxz3qWhoSSBhIUICsenoahKxkhZQc9AfepRORHskG5OxHVTT2WNoskh1PHFQyipLE8Xzrhk9h/nFMV2HzJ39amkmELBegI4qORozzu2H36H/CoY0N8tZG+6qnv3U/hTZ7YDAZUHt1U/SlYnOH4PYihZtvyt8y/zpDIovNhG1TuX+4TkfhSySseY4x9CealEau2YyvP8JOD+dRyRHecoVYdQe9ICBJHDHduHsTT9isc8jPHHTNSooPVcjvSmNSDtY/j1FFwIWBTAxkDvnNCSkD1FTKQPlbjPQ00whs7cD+VK47DorkxyrLE8kMo6OjYI/EV0Fj4tu7cBL2MXSf3xhJMfyP6VzBDIeQR6EUokcd9wo5mhOKZ6XZavp+qrst5lZiOYZBhvyPX8KebFEJNvI9uc8qOVP/AT/SvMiIpgM4VhyCD0Na9h4i1PTsI8gvIB/BMfmA9m6/zp8ye5HI1sdmTcxf62HzF/vw8/mvX+dOjmjmz5bhsdQOo/Cs/T/Fem3zLG8jWsx48u44BPs3Q/pWtLBDPgyxgt1DjhvwIqXBPYL9ylNzdL/wBcm/mKuwQsBwppILSOO4MjyySDbtXOMr+Pernksf8AVSCUenRqjkY+YntIykmWwBgjrUzpVFZQj7Xyp9DU4c9moWhLFKVBOu3Z9asiX+8M+4qC7KkRbTn5qYiEkH603FGaM0ij1TSf+QNY/wDXvH/6CKuVT0n/AJA1j/17x/8AoIq5Xpx2RyvcKKKKYgooooAKKKKACiiigAooooAKKKKACiiigAooooAKKKKACiiigAooooAKKKKACiiigAooooAKKKKACiiigAooooAKKKKACiiigAooooAKxvF3PgvXf+wfcf8Aotq2ayfFP/Io61/14T/+i2pPYa3Pk3BPUc1bt48uq89DU4iG4sV4zVuOEGZSB2PSuOx2lCa2cj5VyVNRJCzMBg1uLAN5+XtSxW5D5K/UVSiS2Zqwg53DgdcmnpaqeQq4HTArVltAWVscHqMVJDYnYAB7VoqYuYyo4OOR+Qp32TLkc/1rbj05tvC5P6VMtgRIpPUirVIlzMAWSnkrzU8FrkcDnrW42nnnjPPpU0Wn54wa2VDQj2hkraPI5OTt9zUxsBuDY4roLeyPlmNhyPmBx+f+ferUenqIwpFaRokOoc7BZlCDsyvercmlkpu25/rW7DYEEkqcDpnvVqO3VF8pkOV+6fUVXskmS6hyosMn7v0qyunkxqFHU10BsVJyqkfWpY7IBSGPB7AVXs0T7Qwhp642Mp3H19aVbFgcFcYroTarwDyRyCe4pWtAy4xTUUJzMJbIDhuvVWHekNn824KDmtz7MNu09Pbsaj8nseopOA1MxvsyHKDBJHTp+VRvp6SLtb746HP3hW41uHAyM4oMB4I4I5+ho5A5jmPsKxZfy2ABwQxqwLAlQycg9sYxXQtCsmSVAcdR/WovI8snGTnsaXIPmOfl0xmBOOvJGcfjUK2bQybWkTYR1HOK6gwKygE4HY46H0qCS1QEleD3GOKTjYamZMSHgBSykcGleIFSDgj37irzwRqfmAG7jgUhRVIV1wR3xnNQ4lXMaWMQgMMqDwBkE/lWfcQwykquVlP8BGAf8K6O4gjMany1ynAwen41nSW0O4FCxPfNYziaRZzM1vJGxBUk9Dkcj61Vw8Lbo847iulniV8pIGBHQt1H+IrJubWSJsnv0YdGrnZqijlJeFADHqjdD9KhcM3AjQDoV7VK8G5uOD6Um4EbZfpu7is2UMR0VDGY1K/Xn8KjeIMC0ZLKeo7j60SK8beqH7retOQH+JCjdualsdiuCI84yT/vdqlimVhscZ+rcj6VMDGx/eopIPDUEpC44CE/dOPlNS2Mafl+YEOvcY5pu3PzJ09Km3YbJXHuvSpDGvcEZ53KcUrjsU2AZcNwc9ajLOvQ5AqzJCV5I3p69xUfKAbPmU9jQIYLhjwwyPQUhjjflGwfQ04eXIDj5W9DUbqyH5lz6UDGPGycMMDsaRWZAfn5+lSK7gY5Ht1qMruPTn2oAcDHMhDc/wDAau2GqahpfFnct5feGT5k/I9PwrNMZXnBFKrEHOaBWO5sPGdpLiO+ia1f/noMtH/iPxro4pI54hLDIskbdHRgQfxFeT+YrcM3IqS1uriymMlncSQSHqYzgH6joaakQ4dj1sTsRtkAkX0cf1pAkTcxSmJv7r8j864qw8aSRgR6nb7wP+W8A5/FP8K6iyv7TUYvMs7iOZe4U/Mv1HUU9GQ00X286DHmJkf3hyKilkD7MetLHNJF9xyB6dqfvglIMiFGH8SdD9RUuPYCE0lWTbFl3RMHHtVdlKnBGKlqw7nqukf8gWx/694//QRVyqekf8gWx/694/8A0EVcr047I5XuFFFFMQUUUUAFFFFABRRRQAUUUUAFFFFABRRRQAUUUUAFFFFABRRRQAUUUUAFFFFABRRRQAUUUUAFFFFABRRRQAUUUUAFFFFABRRRQAUUUUAFZXif/kU9Z/68Z/8A0A1q1l+JRnwtq49bKb/0A0Ma3PmhB+8AVNxPXJq5boocNJwMEcDNT2cAVjkDn0FW2ts+XgcnOKzjTOhyI4/LJAVWJPtirMMLZBREA755zVi2sT8p7kYrVisQp579q6o0kZSmZYtMqrEg/NjGPUVowWQVcEDn2rSFioVWxyHTP0B/+vV9LdcAhcnFaKCRm5mWtkCMY49aVrFQqkqPlcdfQ8f4VsLAOnrUjW26FwvXbx9etVZE85lmxXdkRA+56VLFZrkjb9cCtRQGVW45ANOCcgjP5VRDkZ5s1TD84Xk/ToanEAGcAcetXBHnggYIweaWOI7QG5K/KfegnmKaRZ9RSvGcA7fmXnGe3cVoeUMdKPKGcgUxXZTEYHTkVIsIPSp1jCkr6cj6U8L2oFcr+VkcdR0pCgI781aC0jJhueAf50hlAxMPvD8aiZCG47dDWgwG3Gf0qIp2I57UXGiuE3AEdP8APFI0eBx+tWBFtO4D6r608qD6Y9RU3KKQiD4HQjoajMWDg5yPWr+wdaa6hh79qVxozjGc4wPcGjy8gZPHb2q1/Ftwdw9qicFDu2YHfJo3GUZ4sqRtwfb+dQKNrAFAVPTJ5/CtMgsMk49/Sqk0PO3j1FSUinMrJgsmYz0K1n3ELZyNrKeg6Zq6X8k4fe/PKj+eKrThSWkQMvOCmOfrWM1c1iZ08YEeMNtAxz1FU2BA2g7oz1HrWjczqFLkkleuF6ist7qDJKRlAD13dPqK5JHQipPBuDPHyvp3FZz7scqCPWtMzSIV34I7FRwfemSxpOQVwrnoQeG/+vWLZaMwB0BKj5T2PQ00osgynDenp9KlljeNyrDaO644qCTCkHYw+nIqWMbvyeevQ8fzp6s475B7EZFJ5m773XpupckNyMg9COhpDRaiO+MgqB7A9aYUKDgEr79qiGT80Z+oNSiQSja2c/XBqChMugBIPPpTHQE7lZRnse9SCJ4xwzOnv1ppXHKjjuD2pXEV5V2tuKKSOhzUQlJyDjHtVzkcH9ageBXyUOD6U0wsQMAeQSD6iky2M9fWnOrIcHr1z61HuwfQ00IcvzfxH6YpSoYdfxFKGUr8y49x0pGbsBxSAikjPBGR7ikSNyMgg/7vWpicDIJ+lN3gnLDPupxTuFhgeRThhvHv1p6OEkEsTtHKvRlYhh+IqRlRwCrk49eDURQA9c/WhMLHRWHjG+tsJeot5H/f+7IPx6H8a6nTtc0/VMLb3AEveGT5X/Lv+FeaqCMHg1KBHIMN8p6inchwTPVgSrcEqw/A1Ot0xG2VRIP1rziz8RanpoCGQXcAHCTckD2bqP1ro9O8V6ZfERu5tJj/AATnAP0bof0ovchxse56Vj+yLLaML5CYH/ARVuqWkc6LYYOf9Hj6f7oq7Xox2OV7hRRRTEFFFFABRRRQAUUUUAFFFFABRRRQAUUUUAFFFFABRRRQAUUUUAFFFFABRRRQAUUUUAFFFFABRRRQAUUUUAFFFFABRRRQAUUUUAFFFFABWZ4i/wCRZ1b/AK85v/QDWnWd4gGfDeqDr/okv/oBoA8GtojvPA/KtJbcloxjsf6Uy0gIPNasUX75M/3Dg/iK6YwG5DrS1wQMcDvWmsHzhvWiGMLjC8CraK2ckDrjrWqMmweL/R2PfAI/MVcWPGeB1phQtE4Az8p/lVmNMqCfQGgi5GqHPSnqm0596lAwcGn7aQirBGFBXHCkipfLBOaeF2zN/tAN/Sn9KYiMR4OPSjbh8dmH6j/638qkHU0MMr7qcj8KAG0pHFOx3B4PSj2pARsDjcByvI/rTgBxg5Bpcd6RBhivbqv0pgLjiggMCpAINPHfqaaePekBHjOQTyP1qMx/MSDzUzdNwGSO3r7U3IOCPwqblEQTHamsu057E847GpiPbimn0oGRFQe1RZ4Pb2qb7rbT+B9aaQMnIpXKsQnJ5OOP1qNmU54ORweKmYY6CoJFyQwOCO3qKRSRXkHlnKg49Khd1kXDcYP/AHzVlzlQVyR0rOmDRyZSkykRzKN5zhWI4bHWs+Z3hYEKDn+8f5VpEsy4wCPTHINUrhN4wSGB9BWLZskZ00sb7iCcjk46isq4hj27k64wQeM/T0q1L+5PJYjdnpyv/wBaoJvLBBBBQ/dzx+tc812NYmeWYIVK/KvX2qHeUAOQqt2bkVYkJDDc3PQP3+h9RVZ0HKsMH0Nc8jZEnmLcKFbB2jGQc4/HvVaWAqTtIK0Dyo04i+YZ+YYz+NSQSLyfJD8Y4bGR+NZ3sMoPHwQq4kHY0isy4BHXqpNX5ogwyi5HpnLL/jVN0YNl0B9D60XAAM/OjfUdxQQSfm6HoaavDgklD2xUrEN8w4I60mAxbgxnaQ5z7ZqcSoVDgkHHXFQZKnPQjkUxpmJDZ/pUgXFKkjecZ6HHFO8hcZ4/PrUCT+YMM4bHUFefwNPV8EYNIYksfGGUlT+lU5bYrl0+ZO9aO4gjcOnQ1GVBIwwD/lQm0BlFgjYJI+o6Uu7Ax1FXXiiZvm+VvyzVc2uwkpkj+6aq4iHAbp8tOEIH3sknv0pCuOFyD6N0pQzL1/KkCQ18g8KNo/OlVgeD09anUq/BpjW4B4/Wi4WIyCpzg49QM0rBWGd/5infPH3yKeHjbh15Pei4WI1Z0GB+R6U4skgw6AetKyYHHI+tMIwaYrH1J4UAXwdogHQafB/6LWtesjwp/wAidof/AGD4P/Ra1r16cdkee9wooopiCiiigAooooAKKKKACiiigAooooAKKKKACiiigAooooAKKKKACiiigAooooAKKKKACiiigAooooAKKKKACiiigAooooAKKKKACiiigArP13/kX9S/69Zf/QDWhWfrn/Iv6l/16y/+gGmtwPIrVQxHFaaIPtMa458on/x6s2yAXG/Jx2J71pwAfauBz5QB/M12Es0Ik6e3WrKAZwT17VBF1/SrKkAj+dUZMsRgHgd+Kfb8wpyD8o/SmRnHQ5wafb5WMKRkqSOvuaQmT8cYpw6VGNx9Keo9WNIQjj5kbHfafx//AFUp/KmyL+7JA5HI/CpDgjIpgMpQCOvWndh6UvXtQIYnygr/AHTx9DyKfxnmkYEFTjr8v+FAyfTP0pDEOKaQcZHUc0/bk5yTTlCgZA560AIMMoI5BppBOMGnAbWKjgHlf6ikJ568elAxmCOuKbtKt7MePY0rHnmkOCCMVLGgJAwCQM9KZkdKZskZiTIysODg07YQD0Gew7UihrjIwfz9KrtJtJBHzDr6fWpmQj+In2qOVA68feHT/CgaK5lyxxxx9ajZ85yT+HFK3Ukcf0NRscjB60mUhhkCMWycE8gnqf8AGoLhkYZXk9eKnY5GOgPWomTacgkqeTnnHvUN2NEjJlZuqgtj+HOM1Gzb+csSf4c8f/rrRubcMu9CFYd6y3mWNmLfRlrGTuaxILi33jJ6nvWDcAxLsZiQGOa6H7VGcKoYA8DcOtZ19BvXKgBh6jr7VzydjVGK5cEq4465HQ+4prfKoDDcg6N3H/1qWY7NybHYrycc4qJ5Aw4J3Ad/6+1YyNIjZIsNnOAw/P6VCEIYEMRj7p/pUyswBwBt7g9qSRSV3AYP+etZ3KBSxO7HP1xUpXzQNwwfX1qqXYcFcHuKaly2SORj24qRjZrZonPJwaarDoAQw6jHUVfW4SRdrjnHTv8AhUMtuCoeJsgHPBouBW3fMdpGf7tINrkkDnuKa4y+ARnsCaByRuyCPXqKAF27SAfwNSqdvVvrxTDyuCAAfyP/ANemMrKevHvUgW1fjAYfjTnkwoDKAfX1qgokJ4G5anR5AuHXI96QD3BYcjPemgdhwfQ/0p4BIymM+maTJbrwaYEbKHyDjd6d6ryLtHIqwwDn5uCO47Uxt6feGQe9AFMsARyVz/F1FKJ3U8kEe3SnyxBjleD71XOU4I+bt2zVbiLIdX/woxwcc+me1VlYdCu01KJCOoJFFgJAWUZIIHtQJYnzkMPcUsexx97r1WmvbtGGMbAoeobtSA+o/Cn/ACJ2h4OR/Z8HP/bNa2Kx/CYx4N0Mf9Q+3/8ARa1sV6kdkec9wooopiCiiigAooooAKKKKACiiigAooooAKKKKACiiigAooooAKKKKACiiigAooooAKKKKACiiigAooooAKKKKACiiigAooooAKKKKACiiigAqhrfOgaj/wBesv8A6Cav1R1n/kBah/17Sf8AoJprcDyKJNrhBn3rTtRi4bthF/DrVOBfmBb8cVoW6j7TPkD7qfyNdpLLsatvB7VOifKDjNQKxx8oy3bPFWU+9jPSmZsnjyM81LEeJMf3yf5VAjVLGT5kn/ASPy/+tUsRODz+FKCcg0weuKXcASM4oJHj36d6IeIQP4l+U/hSA0LkM4wezf4/yoAk/ClyMc0gBz1FOCZoAaTuUqe/HP6U0NvUMByamCgHmkCgOw9fmH9aAI/n9O2Kdg56YqTjP1oIzzSAayFk4HzDkD+lMKqV3dc+9TA8YzUTrhiDjB+Yf1oGRnGKYcE0relRkkE56CgaHt2Ydv1FNJpnmY6Z9aZvy23GAfu/1FSUKxqInIwRT2PGcionI9e3agogmHBYDP8AeHqPWqzN2zz2I71ZkbByKpznyjux8hP/AHyaTZSGu4dWYHkdagMn8J4z0OehprSEMSDkY6DiqrOC7AE4HftWcmapFhZeGjc4A7en/wBaqN7axyBjkhj+lI0hVl3ZHXa3ce30phmzkcegPaudysapGc0gi+SXHHGTSrMjAI7bk/hbrinX8LvGQfkdeM+orGWZ4X2OD9DWU9TRFy5s49xk2HHfYefrWTLbC3dmxuRuhxitOG7LDAIA9DSHDjK4x6+n1rnbNEYkhSMApJhv7rdx6VIjnoBwasXVtnkjIH6VTKeWvDcZ4NQykSSwHAdOV/lVdnxzyp9asxysrbeM9wabJEHBPB9QOKm47FYbhjuvUnPSpEldOSTiqpJSQx8+1PjnVX27eT1oYixJEk65jA3DqPWqshCLh9wPbjPFWTnqp3A8ihgs4Bbr6jtQBVDq4DKc/rTkkYMMLnHY84p01o2Q6MGIPK9KZsBwVY5HqMUgLSyiQdMHuP8ACmEA4ZencVCGKthhhv0NSK53ZFADcjccBlweuKcXjI+d8e/pTwH6hflPr2qrLG0E4dxvjPOR1+mKAJypADbgw9V9KN5VScbhjOAOKqh8Sl1PU9KtfKwyMKT+RoBDCqPwDg+lQvFg4YZHvU7IWGC2COhA5qFonJ5JYe5ouBXkgIHAyv15FRhpFPqPerYZ4ztYcUrJHKBg7T+lNMRWRgxzgqalE0iNhhlaQwspIPPtUGJRIcP+BHSgD6r8KnPg/RCOhsIP/Ra1r1j+E8/8Idoeev8AZ8Gf+/a1sV6kdkedLcKKKKYgooooAKKKKACiiigAooooAKKKKACiiigAooooAKKKKACiiigAooooAKKKKACiiigAooooAKKKKACiiigAooooAKKKKACiiigAooooAKpaxj+xL/IyPs0n/oJq7VHWv+QFqH/XtJ/6Caa3A8ugxuHoRVmOQC6mxjPyZ/I1St1yvPbpzVyCMefPn/Yz/wB812Ill2JsEEjkDmrcYwcHtVePhcD61cA6/qabZmxyZ3Y4qVVYTZz/AMs8/jn/AOvTVZRUuRvQDIyCP5GkxDwmevrTggDdKXtRn5R+VCEx4UYowBIhHQgr/Wm7sYokOFB/ukNSAlAzThxTRwcfrRkA0CHHrSMcAN2U8/Sm7uTxSA5BGcZ6/SgY4nB680Fuai3kp3JU7TRk54oAeDknNJJll+X73UfWmndQAfXNJjSIWIIzuJBppVSMgHNSMhDEdm+YfXuP603bgGi5ViFiWG3vUTAnIJI/oamYY5pjDjk0XCxGCWG7AyOGHoaafz9KVzsbf2xhwPT1/Cgng+9Qy0VXVVb0P1qIhclWG5SOQealZeTgA1Wdyjg/wn+dJstIpzIYJ9rZKMMKT3//AFVnysY2PHByAT/KteXZPC0bng9x1B9RWJOXQmOQruU/N6EdiKxkzWJWPnySFBc8YyNw6n0PvTTJIqhGKF1GWCjAPuKbLKRJwxXA6j0qo8rOT5hOVP3zxWEnc1ijRQzGILcckcKRzx71m31p5jlxEoYfxA8mpVZkIIuJNnUpwc/SnGbfgA5PvWDdjRIyN4jYBhg+op0jYIZDx60+9g3hiM89qzFma3fY/KnvUPUs0lkJXHYdQeaimt26gduPeoUlK8qcmraSnysj5gOo9KyZVjMZGB3Z5HbuPrUkciMuA21h61LcEbt/Rc9R2qrIqk5U5HrjFAyaeCO4j3AfOtVsbBhlBOcgkcg+tOguHRwHOCOAfWrLhJOoIb0qdgsUxKdxD4BPQjjmnHO8g8H1XoabJEVBUjI6io1f5eTlezf40xFlXHG77woktkkG9dtQNkgZyR0+lODNGBsdwR23fKfqKTAQpgbTnHv2phUg5HB9asZMi58tlYevSoJAR94bR69RQAqT4O1uG96mWZZBsyM9Ko+Z8hWUAjPDLTFYp3yPX0+tDQFxo1Bw6Ar6gcihlVCCp4PSmJcbgFY/nUn06UANB5IAP8qMlu1I7NjKqGA6+tM8xW5U89cHrQIVlLDrUG3BIPBFSmTccHP1pOvX86Yhoc4x94ehoMfmDjkihY03N2/pUDyMr7QTj1pjPqfwpx4P0QHr9gg/9FrWvWR4Uz/wh2h5OT/Z8HP/AGzWtevUjsjzZbhRRRTEFFFFABRRRQAUUUUAFFFFABRRRQAUUUUAFFFFABRRRQAUUUUAFFFFABRRRQAUUUUAFFFFABRRRQAUUUUAFFFFABRRRQAUUUUAFFFFABVLWf8AkB6h/wBe0n/oJq7VLWONEv8A/r2k/wDQTTW4HllqvHzdf5Vajz585UrjKjnP90VXhHLDtmrkK7nmx034/QV19RMsx543SHI7AYq1GFPHU+uaroikKB+dWI1CnGeR2pmZYjGOgx9Kk7xnuGx+YNMHIGM08ghAR/C4b9aliJx3pu7aDSgMcHoKGhbHBoTBoAwx161ICCpGeopgjH45qQL3zTEhI2LIpx2xzSkNwM4FCABnH+1n86c1Ahu3nuaOmD60pOM/Wk7UxCYAlz/eGfxH/wBalwM0j/6vI6r8w/CkLAgYpDFJ9BnFIWAHFIxzURbBwKBokY7l+X73UfWoDIHG5aC2MjpURfEhHZ+R9e/+NSWhS/Jz07U3I57mmljkCmkntQOwM22oBIFbZ2xlfp3H4Ux3PeoJT8uFO09QT2NSykSs5/XiqbvuYr155H+etL55fnpzgj0NVZyWVwrDdx/Os2zVIY7shODn3qvdD7XGGQASpnGf5H2ounMIHzjnjnvVQ3kqgyBF2A8ljjNYyZqkUJ/mw6DHUMD2PcVTddr4+bDcHuR/jWndMLsG5ii+cD94oP3x6/UVmzZ2b1+ZP5VhJmiQxGMQ8sNlf4cUqsN2CCGBwKblVX5uVPOf609ZznkgjPJHb/PrWMjREn+sXnJrNu7YHtx2xWjHMjOcD5h1XPWiVUdQSchunv8A4Gs9hmIiNHxnPpnrU8UrIeOGqSeIKeOVNVJHCgKOMAYpMpFt2DsSiEe2c1XCuSdw+U+3SnxEv0/Dn9Kfuzkg/UHjNS2MpyRDlWRhg8HOQf8ACmxyNEdsmSg6H0q0yAglOV9PSqsikZyCcelIC2DHKmHYYPfNU5bcxPuB4Pf/AB96IiIxtIynf2q4u10xwykUtgaKK8DA7fpUnG3gcfyomh2jejfL+oqJJOcH5W/Q/SqETJMV4z0/SnsBKvBAbH4GoPlkzt+WQDp60xZTHkOKVgIZYpI33Lxg8jHSomkIO9U3A9SD0/CrzSgkAqxHYniongAUvHnPcUxEKsrLnBFPWUqMHlaiORyuD6qaVJEJ+YYH8qdgLQ2sAyE5owp4ZACe+OCfX61AFZWypyPbpUqzLko9IBNpxhwA3sf5UhBHQZqcxgjj5kPYnNQukiZaPlfQ9aAECxnqcj0FK0EcyBCAccj2pgKuMH5W7UoDr17UAfT3hVdvg/RFznFhAP8AyGta9ZHhU7vCGiH1sID/AOQ1rXr1Y7I82W4UUUUxBRRRQAUUUUAFFFFABRRRQAUUUUAFFFFABRRRQAUUUUAFFFFABRRRQAUUUUAFFFFABRRRQAUUUUAFFFFABRRRQAUUUUAFFFFABRRRQAVS1k40PUD/ANO0n/oJq7VLVwDot+D0NvJ/6Caa3A8vtuXI28VdtwMvxz5h5/AVWgXGGBBB6CrtsAfMOMfvWrpuDJ40JwFPIqaO2IO4fe7knmmwgKetTxuM4GfxqrmbJ4145609xmBx7Z4piGnk8HHcH+VIRYGD06GnDGMVXjfdGjZxlQf0qQOPxpAOzz7U7Ix0qEths9qcGx1piAnbOOPvKR+XP+NOMi7eSKhmICqx/gYN+H+TSt8uR0+lNMTQvmDqFJP5UnmE9AB+tRFiDn8aUHA3UxWJOepYn29aYg2hkz908fTtQWBGc1EzASI543fIf6f596RViQt6nJpjt8tMkcL34qIyFu2B9KAQ53/SopP3ilQcN1U+h7f596FYYI9KiL9jmpZokKSNodScHn6UwykHcpyvdSOaWOUByh6Pz/wLv+fX86jLBGI49RUXKSGSMA24VXeRSMdvWlfG/AyFIypqCZ1AJPA9Pek2WkRzMIyHHy44b3HY/h/KoZmaJgzukef7zDP5UyVyG25+YdKoSKqsQFGDyh7g9xmsZM0iiK+YGdWgcOvQtgjP0J6VBNO05EYXy0UY65qJnKyMpyMjp6ims5ZwMjI6571lJmiQ9ZSoA8w4HTnFQzIFBdceU3DD+6aeYwwDsp4PODTdwBO3vwwPcVg2aIoMHRgu7g8r7VXkZ0dQqj2x6+n0q5OhXAGSp5GahDqUI59x/nvUMoRXkEgJBR+xFTi6DDJGT/Gn9RVIu3IY5C9z3FHnb13chh1yKhoZfd4WjDZPI5G3r71TkTCsyLlD68kfSlSVjwfu56VajU9VweOQagoz1QjLI2fb/H0p6HKAuQw7nuDU08Bz5sRwe6+tV43K5ZTkZ79T/wDXpMZZVQe+CR1HQ1DNH8xGBnvUiXUIXAODn7p7GkmPmpyx9nHapWgFJ028qTx1Hp/jUBA8wPuAIO7B6DH8qsmJgQrnp0NI0JUZwWX2qgGxsZcMkh+hpGhV2HVMdRjOKNp8vKMSOpIqZTwDuyPXuKl6AVnj8pgWG4ev+FO3b12EA8cH1q3s3gqR16VQk3wsQV+XPTPNNO5LQxsxNgg7T2PanK5Q4OcVKDvXJXcR7VCyeW3faentTAeyLIdwIz6iq0kYDZ6H271IXVGyAw96A4yPMAIPRgKAI4l8rlCcdx2pzmOXlTye4ORTzFgbkPPbB5qqtuGkY9z17YprURcTfGME8H16Gn9GBXOfTPFVQjoNpywH5ipF3fwH8PWkMnYKesRJzzUMqSbgYzg+5pyynhSMH604sSeR/hQB9NeFAR4P0QMcn7BBk/8AbNa16yfC3/Io6L/14Qf+i1rWr1Y7I82W7CiiimIKKKKACiiigAooooAKKKKACiiigAooooAKKKKACiiigAooooAKKKKACiiigAooooAKKKKACiiigAooooAKKKKACiiigAooooAKKKKACqWr/wDIFv8AjP8Ao8n/AKCau1S1f/kC3/8A17yf+gmhbgea26kx8jpzVmBiN+Bx5rVTtSTGcVNDIQhyesjfzrouOxeVsEf5zU4OASP0rPMhB9AKsRPnIz+NaJaGbLqPx1qZXG4fWqSP8+M9qkMm0jB+tAizCf8AR155AI/WpQwz/jVW3I2OPSRh+uf61KD0qQJC3NKGyvNRk5NIWCEBjjPSgLDz86lSRyCPpSJJugRvVefrTC4zjp6U1G/1qHs+R9Dz/jQDQ4nj+tAclASpU+h7Uxm569f0phkPPOf61ZJLu9Kjc7lZBgEjgnse361H5hGKQv69MUhh5gkCuepH5HvTGBzknHPSmlgHdR/EN4H6H9f51C8hJxmlcpImb5SQDkdarvIMBhTFmGMEng4PvVfzDuIyD/SpZaRZZt4O1tp6qT69qikl3xq4H4eh/wD11D5wXKkjFNZ++07ZO/YMP8R/Ks2y0hXnypAPzD5h/UVXuSHj3gn5uCKgeQrMFPHY03JkikTOP6VEmWkVvN3JsJ+Zenr9KacSoVLbT6+hHQ1BIcyqenOM0hkKvu44PPuKyky0jPvZJFlXcOQcEentUEjsgwAX4yCOoFaF0iTJvXkjhgfSqqHyew/Hr9KxcjRIS2eQMCQTvHDZ4aklX+JT07U03BDLGcGNjlQex9PaleRky6oSpOMGs2y0O2iSPOTsbr3I96oToVZgw2sOuOh9CKshgGDK2VPOR2p8qmXG0gv0U9M+x/pWbYzLVz9SP09qM8fKpx3HpUV04jkyVwT8rcdf/rikM2zDMwU+vY0DLG0fK2SF9OtSwzmI9dyk1Wt7jeSHxhjwMU51KnKnjNZsZpsyypuUfXNZV1Gxk3p1PpViGYx/Pjch6irR2Y3jB9vUVKdijEiABKNyR69qtwP5JGcstLPAGYsvB6j/AAqBZgoG/AzwB703qJaF2RNwDx/lQoPYZFV4p9rblO5Cc8VaBVxvQ5zzgVDKK8tvg+ZGeT1X1qBHI5B79G61fb5hwOcdR3rPuYiTvA+YdaaEycXUQTHQ55FKxEikn5h69xWWBsfa/fpVqImIgqcj0p2FccsbqxwMr7GmF+DujkABwdw6Va+WUboyVYfzoK+YvJ2SDjI6UXAz3jJGV59vWmKxV8bTg9RUzq0DnH1Kdj7igqsqhkbH9KpEjkKtwp59Ka6ZO4ZB9RUZ3K3Qf1pyXCv1Off/ABosMRlc/eJyOhFNMoRyGP44qyeFxgFT3qCSMEEY5x0oAUOrdgQe9Ll05B3L6VVI2HK5HsaUSsuN3ToDRYVz6n8K/wDIoaJ/14Qf+i1rXrH8JnPg7Qz/ANQ+D/0WtbFepHZHnS3YUUUUxBRRRQAUUUUAFFFFABRRRQAUUUUAFFFFABRRRQAUUUUAFFFFABRRRQAUUUUAFFFFABRRRQAUUUUAFFFFABRRRQAUUUUAFFFFABRRRQAVS1j/AJAl/wD9e0n/AKCau1R1r/kBaj/17Sf+gmgDzK0kABGO/NLC4EAbIBLN/M1Vgl2oMMecGlhwLKMA9ifxya1T1LsXBLhWAGSfWp4ZCUDYHNZnmMG2IQSRjNTm4YDBbIVcfWt0zNo0Y5dxGetSFxwDWdHIVcZPGKsq+7GDTJaNC2b5pvZgfrlf/rVL5gRcseKqWz/vZFB+9GrY+hIqwSOQcVk2OxBcXSujAOyIBkkdahik2zRKrZhdNybjyfWpniDAjpnvTIoSrHLls4AyBwPShXG0WwcrkfWmq+LhTz86EfiOf5E048KQarTOFVZAeI3DH6dD/OncViaSTrjqDTA24H8xxUcrBZMHOOhqIMwzzwPSrT0JsSlsbc/nQz/KecYNV/MyM5HXPNMZ8TcnAYY5oY7D5XIRZQf9Ucn/AHTwf6H8KhlcK5OetNWdOVOcHIOfSqLys0JQ8mMlc+oHQ/yqGy0iYS4fBbAf+dRvKVAkHQdfrVWSQuhbox5p5cPkY4cZH1qJSLSBnUuRk7TyCO1MaRY5wftMixuuNp6Iw6Gk/hJIHHOPT1pYQmCHAcqcjIzxWMpGiRXupXb5wFBzkgHp60RuxZsDk81LcbVQNGgCtww64b/69VHmht4ws5KBjhG6/gazcikhLr54CwUrg5we1VmkVQT5bMfQNxUrzB1cFt6DjjuKozja4yxKZ9P1qGy0h5kzEWj+QKctjvUD/OnHJx8vr9KWFxuz0GMEVM0KvEdp6cA+h9f8fas5FIzpAJIs9/5GgSl4lz1BwRnpRLlVLMMEHDL6GoC+35x83HII+8KzZSJxJkMn8XYVGskpPAJXOMelI4DIccnGVYfxL/8AWoBON247gOfcVDKEuB9s83NtJFLH/rA38X+0KrRoMgPyF6DHBqyomlkBWTaycZPYf4UTQOi7iF2k4yp4z71NwsV/3MSmMg7WPysf4T6fSpGcgbjg5+8BUDclkP4j1pIXwzIwBYDg0mhku4qdycoanilwo64qovyHAOAc5HanbzEx9PSpaGmWnIAySKo3Kcb0xnvViNxKu3cM9txx+FP8kDDpyjD1oWgMyopiuAVwDzxVyOUghlaq9xBtdiCRgcjtUEcm4cdfUd6pq4r2NnzQ+DyGFLlZOeh7iqMUvHNThweG4PY1NrFXEnjWTt06/wCNVdzRHacEepq5nJx3H61DIgYEcD09qYhizAsCjDcKsrIsox0asl90Tgbeg4xU8cwYdaTj2C5edAy7WH/1qpOjQPlR9fpVqObAwxz6GlfBHYihdgKjYkUcd/XpUEqlWyi89PrUzx7GJA470cYB6irRLGxSnHGNw6qTyPwqYEMmR07g1TkhDyb0+WT17mpk+VQckkdc9qGCYSKrZIAx61UfcpOBuHf0NXflfPA3dcetNPC4x8vsOlCYM+n/AAl/yJmhf9g+3/8ARa1s1keFP+RO0PHT+z4P/Ra1r16cdkec9wooopiCiiigAooooAKKKKACiiigAooooAKKKKACiiigAooooAKKKKACiiigAooooAKKKKACiiigAooooAKKKKACiiigAooooAKKKKACiiigArP1048P6kf+nWX/ANANFFAI8ejk4XsAc81PbufsMTN125xn3ooqos1ZF5wWQ7vvbSae7fuAVzzRRW8WZsspJmXk5A/nVsyYRcY5oop3EWbZyLpefvRMvX0INXN2SaKKh7gBbAOW/KqzJJym8kHvjmiimmBYBwNuc4Hr1qJ1MiuhxyCOfeiikMryTBoFlbP3QfqR1/WqUlxMBvU7geoHUUUVcRCrcE7l+UN7VC8zFkOciiigaGPksQpzUbPsfeGyJBg+xHT9P5UUVlJspIjJAbbjvkUBxuyTxnNFFZyZaIpHEYfOSB0A700SlcZ9OaKKyZaJVdctGeh4J9PQ02QGWAldokXjA6ZFFFZsoyZ5CjLOAEOcSDtn1p0uHiBXo3Qeh9KKKmRSKDuIgQQcZ9OalimCsRn921FFQxoju4gPn6jofcVQ27W2g8Hlf8KKKzLFUBAByBn5SDwD6U4nawO3g80UVLGgDFJeOCP5VMJAcqw3Iw5FFFQxlC5haOYDOeMq3qP8arNywYNtI6H0ooqkAocMuQD7j0phdmXGcEdM9fpRRSAiyVbcee9Xra8BH+yfvD096KKGgJ3xtJyCpHbuKzZUiZt6BlPrjiiipiDHoy+m096mABXOaKKbAQPg4PSnlFkbG7r0NFFAyOWHcuGB3DvWeyvHzkEZ5oopxYmPSYjBydtW0kyPeiinIBSqyrwSG9KrElSRg+9FFJCHAg9R+BFDnjrz6jvRRTEQh9pwwxjvUok3HoB6YoooaA+ofCv/ACJ+if8AXhB/6LWteiivTjsjz5bhRRRTEFFFFABRRRQAUUUUAFFFFABRRRQAUUUUAFFFFABRRRQAUUUUAf/Z" old="https://www.landscope.com/images/Photo/Stock/37001_38000/37086/masterbed1111.jpg"*/?>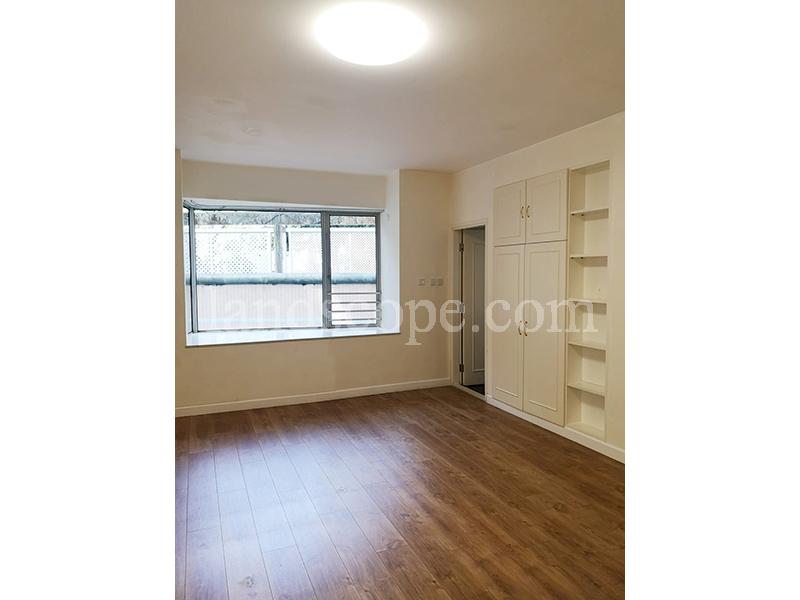 /*img class="sp-thumbnail" src="data:image/jpg;base64,/9j/4AAQSkZJRgABAQAAAQABAAD//gA+Q1JFQVRPUjogZ2QtanBlZyB2MS4wICh1c2luZyBJSkcgSlBFRyB2NjIpLCBkZWZhdWx0IHF1YWxpdHkK/9sAQwAIBgYHBgUIBwcHCQkICgwUDQwLCwwZEhMPFB0aHx4dGhwcICQuJyAiLCMcHCg3KSwwMTQ0NB8nOT04MjwuMzQy/9sAQwEJCQkMCwwYDQ0YMiEcITIyMjIyMjIyMjIyMjIyMjIyMjIyMjIyMjIyMjIyMjIyMjIyMjIyMjIyMjIyMjIyMjIy/8AAEQgCWAMgAwEiAAIRAQMRAf/EAB8AAAEFAQEBAQEBAAAAAAAAAAABAgMEBQYHCAkKC//EALUQAAIBAwMCBAMFBQQEAAABfQECAwAEEQUSITFBBhNRYQcicRQygZGhCCNCscEVUtHwJDNicoIJChYXGBkaJSYnKCkqNDU2Nzg5OkNERUZHSElKU1RVVldYWVpjZGVmZ2hpanN0dXZ3eHl6g4SFhoeIiYqSk5SVlpeYmZqio6Slpqeoqaqys7S1tre4ubrCw8TFxsfIycrS09TV1tfY2drh4uPk5ebn6Onq8fLz9PX29/j5+v/EAB8BAAMBAQEBAQEBAQEAAAAAAAABAgMEBQYHCAkKC//EALURAAIBAgQEAwQHBQQEAAECdwABAgMRBAUhMQYSQVEHYXETIjKBCBRCkaGxwQkjM1LwFWJy0QoWJDThJfEXGBkaJicoKSo1Njc4OTpDREVGR0hJSlNUVVZXWFlaY2RlZmdoaWpzdHV2d3h5eoKDhIWGh4iJipKTlJWWl5iZmqKjpKWmp6ipqrKztLW2t7i5usLDxMXGx8jJytLT1NXW19jZ2uLj5OXm5+jp6vLz9PX29/j5+v/aAAwDAQACEQMRAD8A2qUc0uB6UVxm4YoNLRikMbijFOA4oxQMbgUU7FJigCJuJV9+KkpkgwyH3qQUCEpMU480mKQxuKSnUYpiGnmkxTsUUAMIpMU/ijGaAGYpMYp5FJ1oAbim4p+KTFFwInHIPvSmiQYX8aWmAwrmofLUzn5Qcj0qxUZ4mH0piF2hRwAKdGB5a+1BBIojHyY+tAIfilAoApaYxDTgKAKeOlIQmKXFFKvXNAxQOaeBQDzinAUhABQKcBS4oGGKcBSAU8DFACEfIR7Uqj5RSkcGlTlRQA4LT8UAUopAIBTscUo4pR1ouAi8/UU4Cjp2pwFACUU7FLxQIQClpcUtMBMUtFFAgooooAKZ/wAtD9BUgpoH71voKYC4paKKAGkUYpaKAEpDS0mKAEpDwKd2ph54oAbgUpoApcUANpB1p2KMUwG0hFOxSEUANppp+KQ0wETmRfrUrGmRj94tTGNvSnElkYpTTljY5GKCMdasQzFAp2M0qJlwD3oEMpKuCFB2pfLXptFOwXKOKdtJ6Vd2L/dFLtA6AU7CuUdp9DQI2P8ACa0AOelBGKLAUPLfH3aBE+BxV7FM24FAir5LUohPrVjbSgUAV/I96UQCrFGPagCAwKO1IYl64qfFNP3TTApkYJoxSnvRjikAwijFOxRigCaAfLmp1FV0kCqBirK8imIwCKMU6iuQ6RMYpaKKACijFFAxMUHpS0UAQyD5c+hp+KSQfIaevKikA3FGKdijFADDSYp5FJii4DcUmKeabigBMUYx0pcUUxDaQjinGkoAZTakIpvWgCNxlDR2pWHymheUU+1NAJUbj51PtUuKjkH3frTEOoj6H6mlAoQZLfWmA8UZooxSAkDKP4M0pK9lxTF5p2KAAd6cBzSU8CkA4DHNKKMUooGKOhpR1oHSnAUAKKdSCnYoAMA5pY/uD6UAUsf+rFAD6UUAU4CgAApwFAFKOKLAIcgcU5egpGBI4pyj5QKQhcUYpaKYgooooAKWiigAooooAKaP9Y30FOpq/wCsb6CmA/FJTqMUANpKdRigBtFLikoENY8UwU5+uKAKBiYoxzTqTFMBKSlIpKACmmlzSGmAlNp1JigB8AzMKtZGKqQgmcYODirSkFmz1xVRJkAyTjFRP98ipwORUL/fNWyRuKfEP3gptSQj5/woQE9FL2oqhCUUUtAATilpKKBAR2puKd2ppoAbjmigmlFACYFL2oxS0AJTH+6aeaY/3TSAq460YpxHFIKAGkYpMU80hFAAo5FXFqqg+YVbH0pgYFAooHWuQ6BcUUooI5oASil70YoASg0tJSAjYZU/SljOYwacabF9zHoSKAHYxRS4oxTGNopcUYqQEIptOoxTAZiilIopgJikxSmigkYaaRTyKTFADCODTUHyL9KfikQfL+JoGIaik+6D71KRUcv+rNUhD8Ug++34UooH+sPuKYDwKceaO1GKQgUYFOpAOKWgYAVIBTRTgaQDhThwKQUtACinUgp1AxRTsU2pBQAgpY/uilApI/u/jQBIKcKQUtACinAU0dc04UhARmnLwKTvTqYBRS0UCEpaMUUAFLRRTAKSlpKACkT/AFj/AEFLSJ/rH/CgCTFJS0lABRQAKXFMBuKQ07FIRQBD1Y08ClxS0WATFNNOoIpiEAzSGMeppy0+gCIoKTYPSpCKQ0wGbR6U1sYp54ph5NAC24/ffQVNghjUdv8A65h/s1IR82D1pxJY4D2qNh8xqUVEepqxCYqWH7xqOpYx1oQE1GKBTqoQwim5p5GabgZoAUcikLqpwTSgYqCT75oAlMqD1qMy56A1HRigBxfmlEhA6VHRSuIlEhJ7U8tnoCahUZYCrFMCMt6gimv92pSKikUAcUgITSYp1FADaQ/SnkU0igQ6MEtxVjZ6kmooR81WAKYzn6KdgUYrkOgbS0tJQAoFKelJk0o5oATrSYp2BS4pAMqOPq496lxTFH71/wADQMdiilpMUAJRS4oNAhppKcRSEUAIaTFOooAaRTTT6QimAw0lOxSYoGNqNCASM96lwKhIw7YoEPIqOUZib6VIuSOetNcZRvpTQCL90H2pQf3o+lJHyi/SlIxIn40xEtFApaAADNLjBoFKKAFFKBzQKdjmgBRS96KcBSGKKUUYpR0oAKeKYBUlADqSMcH6miljB+bHqaAH0tJiloAWlFJThQAvWndqaKcOlCEApaSlpiCiiloAAaXNJRQAUlKaSgApE/1j/QUtIn33/CgCSiiigBF60tA60tUAlFLSUCGkelIKd2pMUwEpKd0pKABadSL0paBCGkPFOpDQAzGaTbT6TFACQj9/IfRRU2OajgHzyn6VN2q47CYcVB3NT4qLFUITFTRDrUWKmi6UCJBxS0uOKMUwGmmHg1IRTO9AAKgfliasCoD1NAEdFLikoEFFLigCgByD5hU49aijHzVPQAw9elRS9BUxNQy/eoAjxRiiloAaRxSU6koAkhHWp6jhHy1LQI5+ijFGK5DoCg0UooGJiilxS4oAbRS0lADqj/5bfVak4xUZ4lU+xFIB+KMU7rQaAGUlOxSYNAxtFKRSUCExRS0UwEpDS0UDGUhpxpKAGmo2XLn3FSmo/wDlr9RQIXpSMMg041Go2g+5piGwj92v0p7feQ+9Mh/1ePQmnt1X/eFMB9L6UYpRQAopaBS4pAKtPFMHFPFAxR1p9MAp9ABS0UtACgUvOfagdKUUALSx9W+tFLH95vrTAeKWk70tFgCnCminCgTFpaSloELS0UUAFFFFAC5ooooADSUUUAFIn3n/AApabGPmf3xQBKOlFFFMAHWlpB1paYgNFFFMBOppKXufpRQIaelJTqQ0AC9KWgdKMUAFIRS0GgBtFFFADoekn1qSmwj5GP8AtU+rjsSw7VFUpqOqAAKlj6VHUsY4piJRQOlLjilApgMIppFPam0CAD5arEc1aP3T9KrkUgGEZpNtPxSUANxilFLSgUAOj61LimRjmpMUwGkVDJy1T1C/3jQIiIoxTqMUgG4pMU8ikxzTAmjGEp5+6aRB8opSODQBgUUtGK5GbiUuKMUtIYlFLQKBiYpMU6kNACZqN+Cp96kxTJfuZ9OaAJRRSDpRQAUlLSUgEPNGKWg0DGYopTSUAFJS0hpgNNJT6aRQAlMbh1+hp9Mb7y/WgTA0wZzzUh60mKYiGHo49GNPYfL+INNjHzyfXNPYfKaYEgpaQUooAUU4c0lKBSAWlHSkFLQMeKdSL0pRQAopaKUc0AKOlKKQcU4UALQn33/CgUL/AKx/wpgPpRSUooAdSim0ooEOooooEOFLSA0tABRRRQAtFJRQAUlLQaAEzRF99/wpDSRH55PqP5UwJqKWkpgKOtFC9aKBAaKDRTASijviloENpDSmkzQA4dKQ0o6UnFABSU6m0wEoFFA60ASQn9zn1Y0+mQ/6hfx/nT+pq1sSB+6aZUjfdNR0wCp4x8oqHFToOBTQiUUh4pRQaYDPekFKetLjNAgxkY7UwwqOmalApTzQBXMYpPLFTEUmMUARFBSqgzT8U5RQAgUAcCkPSpDTMUCG4qFvvGpyKhIyaAGUmKdiigBMUmKdSY5oAmAwooPSgUNxQBg4paKK4zoCijFOxxQA2ilooASkpaKBiUyQfu2+lSUjDKkUAIhygp1Rw/6oe3FSUAJSU40mKAEooopDG0GnUh6UANopRSUCEpDS0mKYxppjHp9akNRScLkUAONGKU0lAiJeJnH0p5+6aZ/y8H6VIehqhCqeBThTE+6DUgpAKKdSDrTqYBSgUopaBiinUmKKAFp46UylpAPoFIDxS5oAcKTOJT9BSimn/W/8BpgSA5paaKUUAOBpabTqAHUuabmloJHUuabRQA6lpopc0ALRRRQAUhpc0hNACZpIvvyfUfyopIyAz/UUwJ80UlFMBy9aKReppaYgooooEJ3NLSDqaWgBpppp5plADh0opB0paYAKSlpDQAUUlL2NMB8A/cR/SpaYn+rX6U6rWxIMeKjp55plMQtWF4A+lV6sDoKYD80ZptLQA6jHrSA0ueKBCE46UfjSE03NAD80hpucUu+gBcUUm4d6TcPWgQ7PPWlBFR7hS7xQArYxUFPd81FkmgBetGKBS0wExQByKWjvQA+mt1o3U13GKQGPSU3zF9RR5ij+IfnXGdA/NLmo/MXPUU7cO5FAC0U3evqPzo3qf4hQA6ikDj1FG4etAxaQ9KM+9BIx1oGMi6EehNSVFGR5jjvnNSUhBS9qKKAG4oxS0lMYlIaXvQRSAbRQeKKACm0tJQAhFRyD5CPapaaw4P0pgNA+UUmKcv3R9KSgRE3/AB8L7ipcZqKTiWL6kVMPamIbH9wD0qQUxRgH608UAOApcU0dadmgB1KKbmlBouMf2opoNGaAFzTxzUWcGpQeKAFFHINFFAxwOTSHiUf7tC9aU/6xfoaBDhSijFLtPpTAUU6kFBNABmlzTMihTx1oFYlFLUe4eopdw9RQFh9GaZvA7j86UOvqPzoEPzS5qPev94Unmp/eFAEmaTNMMqf3hSGVezA0wH5oiOWf61HvHv8AlRBKmZOe/p7UAWaKZ5i+p/KjzF9/ypgSA0Z96gaTJ+X9eKFlJOCMn2ouBYzRmofM/wBk07f7UxWH5pc4qEuf7tG8/wB0/nQBITSUze39z9aNzZ+6PzoAkFLmodz/AN0fnRuf0X86YiXNJmoiz+g/Ok3P7UDJsikZgFJzwBzUJMhB2lQexIpCJCoDFT68daLgTi6gCqPOTp604XUP/PVTUgVQBgAcU7FaIgh+0xH+P9DTRPGejH/vk1YpaYiv9oQEDDknphDUguPQSf8AfNSUYpgR/aD/AHZT/wAAo+0N/wA85f8AvmpaKAIvPf8A55S/kKTzpMf6qT9KmxRgUCIfNk/55Of+BCjfL/zyP/fQqbFFAEO6X/nl/wCP0Ay94x/31U1FAERM391fxaj99/dT8zU1JmgRH++/6Z/rSfvfWP8AWnk9fQDJPoKzZtWgELSw5miU4M24JCD/AL7cH/gOaYE11dNbKoO15G4VEUkmsp/EDR3cduXs979f364Q/wB1jnAP41y+q61LeX81vDdh4GH70Qu2x8cgc4yBnvWXPJ5NtJIMfKvAPSpbKSPT7a7a6jLLIFIOGUpgg+9WR5hH+tH/AHzXnHhzWpYJnhE06xCNWVY4fOEeecYJGBnPSuoi8SIrBGutPkY/wSh7R/oC2UJ/EVSJZ0G2Q/8ALX/x0UeXIf8Alsf++RVaDUYJplgcSW1w4ysNwNpceqMMq4/3Sau896YiLyn/AOezfkKY8L8/vnA+gqzTH6GlYDF8pP7o/KgxJ3UflUgpa4zoIhCn90UvlKe1Pp1IZD5S+lHlL6VNRTAhMS0CFPQ/nUpGaMUgI/JT3/OmmFf9r86mopjKgiAn6npxU2zHc0jcTr9CKc5OML1NKwCbfc0u3jqabnYo3H2p4OaAGbD/AHm/Ojb/ALTVJTcUAN2n+8aQq398/lTu9LQMj2t/e/SmlW/v/pUtNIoAYQ/979Kbhx/EPyqWmmiwiM+YP4h+VIS+Oq1IajNAxFL7RgL+NITLnouPqacnSlPWgCvKX3RkqPvdjUqtL3VfwNNm6KfRhUopoRSOpxQ7w5LAN1RC1Mk1u3jAOXI9k7evWs93ksZS33ZI8lSQSD/iKzLe6kjMjTRKdxyFjh2BfYCqsibnZRv50ayRyqyMMqR3FSYYf8tE/SuehikliVzCkbMM7WHI+tTCzk9If++TU2GbZOP+WyfmKTeo63Ef/fQrGFtKOn2cf9ss0ptZmHWD8IhTsg1Nfzo+9zGP+Bil8+DHN5EP+BrWI1jOR8kkCn1MOf603+zbxul7Cv0s1P8AM0rIeptme1A5v4/+/i00XdoDk6kmPQyisQ6XfdBqSD6WUf8AjSDSL0tzqrY9FtIh/Snp3DU3jqFgMZ1GIf8AbSkOq6bn/kJRf991jDSbgHnUbj8EQf0qRdMlH/L/AHR/Ff8ACloGpqDVtLB/5CUfX++f8Ka+sWJO63uFuJFU4RSfzPtWcdMlP/L7c/mKcNOkX7ssjtjgOeDR7oak41i6VHYrAwXBwEbOO5JBwMcfXNT2WqtNdRpcRII5G2BlyCrHpnnoelYN758RRPKlU4JYcc54wefxqfSlmutQgj8p0jR/Md27gc4H44qmtCbnYNbx+hH0Y0oiTutGSeTTgaQwCIP4RSIgC8qOpp2cUiZA+brkmgQuxf7o/KnbV/uj8qTNLmgBdq+g/KjA9BSUZoAXj0FAA9BSUopgLx7UUUhoAKan339z/SlpFPzN9aYElNozRmgBCATnHNAAHQUUUwFFFApaBBS0lLTEIaQmkZsA00fMAaAHUUUYosAlNp+KTFFhjaOc0uKB1FMC4OlGaKK0RAUtJTqYgooooAKKKKBBRRSGgBc0U3NKKAFoopaYgJxVe4uUgVSVd3ZgkccYy8jHoqj1/QdTxT5pBHGznoB/kVj6rH9vvP7Kg81dsQGoTk4YbuTbpjpkY3nrjA7mgCg17PrUpjgWO4jRsFs7rVCOy/8APdh/ePyA9AetWG0WNpBPdyPdTgY3ynO0eijoo9gK1oYI7aJIoo1VFAVQowAPQD0qUR7uoosBwmq6AGv3uYpJItyjGF3KCOhI+mQcdeKz30i4uv3HGxvvuAcj6A9/rXpjW8Z4Kg0wWUIOVjANHKF3Y57QtCttNhYJEfnbcxc5JPT+Va02mWtwhV4lOexGRV4RgdsUoXmnZE3OWl0OfTkb+zinkE7nspwXtpD/ALvVD/tLg1f03XVZd0yvHb+YIZFlOZLKU9EkP8UbfwSfgea22QFcVz+q2i2sjaikIlCxmO6g7XFufvofcfeU9iBQB0hyDg1HJ901R0qSRbY28sjTeQdsdwR/roiAUfPc7SM+9XJmAiZunFAzMFOpKK4joClzRSUDFzRRSdKAFooooEJRRiigoil4ZG98U+mTjCA+hFPoAYyhuDTgABgUtFFgCkzS0houA0il7UlFIYZpKWkNAAabTqSmIbTGp9NakMYnce9HehfvN9aWgCKb/VH6in5+XNNlGYm+lMc/KvoRmmhMhmJd884pscYzuPapQN0mPzqwIkqiSvn5iO4pc1YaBSOMg0phTPSldD1KuTShjirP2dKUQR46UXQWZV3GnBjVnyEz0P5077PH/dp3QalMuaA7etXDbx+lAto/Si6DUqb29aBI3rVz7NH6Uotov7tF0GpSMretAkbevNXfs0X92ke2jA3BTkdKd0KzM25j3PvPORV3SIAvmS4xn5RUfTNaVuuyFR+NEtgROOlHekFLUjFJ4pQcim8UCgQ7NOBptApgPzSUmaTPPtQA8UtNpaYC0hoooATpTIz80n+9TiaZH95/96gCWlpKKYBS0lGaAFo7UmaM0xCg0ZpKaTk4osIOpNOFIBilpgLRiiloAbRSmkpgJS4yR9aKVOXUe9AFmiiitCBRS0lLQAUuaSigAoooJwCaBBiimByQOcZpcn1NAC4pabk+ppHcpGz9doz1oAfQTQGyoOMEimk0xFS5vTa3Uco6Wsb3jj12/Ki/i7L+VRaXata2YEjF55GMkrnq0jHLE/jVG+mY6lNAACJpbeFif7qhpMficflW3GPlFMBVTJyal6CgDiimIaetKKXGaULQAmKCOaeBSMKAGYqtNGC2CMg8GrLFh91dx+uKjk5UEjB9KBGHpTyRfZrdrhfKheW08gk5O35lYD/d4P4VqTtsjOaw7ceZrkRHT7XcP+ARV/nWvqZ2WcreiGl0Ar0tJSiuI6QoopO9ABmiiigYtFJRQAUUUhoGMm5ialU5UfShuVIPpTIj+7WgCSikpaACkozSZoAMU2lzmlpDG0dqU000AFIacBSNyaAG0hFKaB900ARD75+lOxTf4/wp1ADHGUYeoxUaKHhT6VMwyD71FD/ql/KmhChQpwPzqVRzTO4pwPagCWigUtACUopCaWgAzzTs03FKKAHZoFJR0oAfSA80lKKAFzSnB2j3pKQnlfrQAgtU35ycelWQMU2lp3EOFLTaM0AOoFA5ooEOzQKTvS0wFoB5pKO9MY6lFNoBoEOoNJmimAhpsfV/96nUkXV/96gB9LRRTAKSkzSZoQDqaWO7AoyaMc07CFUk0Y5pRS0AFFFGaYhRS0lFIANJQaSmAtOj/wBYtMp8X+tX8aAZY7UopKcK0ICiilpgFFGKWgQmKZJ9xvpT6ZL9w0AR9AOKRp442VXaFGYEgNgEgdTQ3OPrWffnNx5Yi80yweWcNjb82cZ569xxxSAvrMkse+MxuhBIZcEH8aJci0bnkqBTIsi0XcxZtvOQBz9BwPb2qSYfugM9WUfrTETAYoIpRSkcUwMe4ijNxcu8cryR3NvNH5YzgMjISw/u8Hp3rUXgCqF+TDdRzGZoIZ4zZzyqcGMOcxyfRXAz7Mansp5JrbE0fl3MLGG4j/uSL1H0PUeoIp2EXR2oNNU8UuaAFp4qMGng0CFpGoJpvWgAqtdyiGF5jjCDPPTPb9cVZI5xjmqFxqFrErOIFu51lEdnEW+WS4HJyO6p1Y9B06mgCvHpqWOtSQLJ5v2KIRPLj70rne/5ZUU3X32aRcN0whq9Z2ptrZUeUzSkl5Zm6ySMcsx+pNZPiyTy9Dm/2sL+tD2Alp1IKK4TpFooooAKKKSgBTSUUlAC0hpaSgYhqKPgEehqU1Cn32HvQMlFLSCloAQ03NONNxQAgPNOzSYxTc0mMcaQ0ZpDQIKSlNJmmMQ0lKTRSAYeHFOxTW+8v1p9ADSKghU7D9T/ADqxUKcFh70xCtxt+tOUc02Q8D2IqRRzQA+iiigAooNJmgB1ApDS5oGOzRSA0UCFpwptKKAHUjHgfWlprHigCcUCminZoAcKKSlpiFFLTaXNMBacKZml7UwFNKKbnmlpiHUUgNLQAUUUUAFNj6yf7xp1Mi6yf7xpgTUUgpadhXGkc0mKfRigBoFLilopiAUtAFBFACUYpcUUAGKKWinYBDSUppKACnxf60fQ02nxf638KaEyelptOqyRRS0ClpiCiiiiwBio5R8o+tSVHL0H1oAix8yj60hghLFjDGWJzkoCc0y4maCGWZIJbho4yyww43yH+6ue9Zja5dLPYwroerP9tRW8xYEKWpJ5WQ7hyOp/rSEazIkcRWNFUEjhQBRLy0Q9ZAfyzVWzvvt3nr9nuYxBceSJZotiz46ug67eKtvzNCPdj+lMCYdafimjrT6YirPCkyvFKgkjdSrIejA9RWRAZbHU4oLq4CMyiG3u5fuXaD7sMx/gmXosh4YcHmt51yar3NtHcQPDNEksTja8bjKsPQimnYB1rcR3Sv5e4PGdssTjbJE3oynkH+fap9tcxJY31i8bW8zXkMQ2xJPMY7mBf7sc/O5f9iQMPerkWvNHtS4nhVz0j1CM2kn/AH2A0TfUEU7LoxWNvafSnBapxakZRlbORx3aCeGZfzV6mS8RjmVVtk7vdTxxAf8AjxNICYrTXZIonlldY4kGWd2AVR7k1ky+IIJJZIrO6tp2Rtp+yI902fbaAv5tUIW9upFlkjMRU5WW9KyyJ7pCv7tD7tuNACatrLbY4LeK5JuQfIiiG24ux32A/wCqj9ZWxx90E1LpGkvat9pu2ikvWQRgQgiG2j6iKIHkKOpY8seTVmysIrd5ZEDvNMczTytvklP+0x6/ToPStFE20gGkYWuU8by7NKjj7vJ/IV1rCuF8cy5e1i9NzfrQwNzvS03pTq4jpCiiigAooooAWkoFFIApKWkNAxDzUQ4mP0zUtQt/rx9KBktBz2pRRQA09KSlpKAA0yn0lJgJRS0lMBKSg9aKBiDmlpDQKQDX7fWnmmP93PpT6BDTUQ/1jjtUxqE/65qYA/8AqzUq1FJ/q2+lSr2oEP7UUlLmgYhpcdKSnUAIaSg0lAD6XNNFKKAFyaWkoFADgaRj8tFI33TQBMO1HpSDoKcOKYh2aM0maKYDs0uabS96AFpc8UlFMBR1p1MpaYh1KKQdaUUAFLRxScU0Auaji6v/ALxp/WmRfxfWmIlFOpopaYhTRSU6iwCYop1FOwAKKBxRmgAooozTAKKKKAENJSmjNFgCpIv9YT7VHUkP33+gppCZNTgKQCn1ZAUUUtMBMUUtFABUM3Vfxqaq90JtgaBY2cdpCQP0oEMyRIfkYjbjIGaXf/0yl5/2KrCTUB1t7X8JG/wpfPvQf+PSI/SY/wCFAE5kDSICrglv4lI7etDc3UQ/2WNV3munQqbNQc5BE3Qj8Klh82WcSyQ+VhdoXfu70AW8c08GmgUuKBCtRgEUdqQHFAEclurjBFVXspUBET/Keqnoa0M0uM0WuBhvpUbZ3WNqxbr+4Xn68UyLRYUbI06yX3+zp/hW/sFJjFHKK5US1k2BS2EHRV4A/Cplt1Wp80Zp2AQKFFLRmmmgBrng1514ykL6zDDnoij8Sa9EYHaeO1eba4RdeNUiHTzkX8sUMR1tLRQK4TpCg0tFAxKMUUnSgB1GKTNFIAoopDQAlRScSIfepaimOFDehFA7EgpaaDS0DA0hopKACg0UlABSUGigBKQ+lOpDQA2ilo6UDIpiQhI/GpAeM0jcgj1FIpyin2pCHVCRifPqtS1G/Eqe4NMAPQ0sZ+UUh5pIj8o+lAicUUgPFLQMO9LSUUAFFFFABnFKDSUtADs8UUlFAC0N900DrQfummBKh+UU6mJ9xfpTqYgBp1NozQA7NLTRTsUxCilpBRmgBaWmg5FOFMB3elpKKdhC5pKM0UwCmx/xfWnU2Pv9aYiQUtJThTAWiiimAtFFHegApM4p1BFFgEoNFLTASgUtLigBppKUikFMQtSwfef8KiqaD+L60IT2JwKdimjpTqskKWkpaBBRRRRYApMUtFFgGlRSbRT6TFADdgoC4p1FAABxRilopiAUFRRS0AIKdSEYoBpiFooBpetACYpcUYAozQIMUlLRQMjb7teZWrfbPHit1Hns35Zr0u5cRwO/91SfyFeaeEh5/ippOuxGb86XUTOwopKXNcR0i0UdqO9IYlBoopAJS0lFAxaTFLikxQFgIqC4H7h/YZqximOmUYeooGMU8A07NNhH7pfpTz0oATNJRRQAlFBooAQ0UuBTe9AAaQ9aU0YxSASkzQaSgA61HGw2AZ5qSmR/dI9CaAHDrTJB88Z+tSYpsn8H+9QAhHNNi4H5049aYg5Yf7RpiJhS00Z/CnUALRRRQMKKBRigAooooAXNKDTacBQAtB6GkozxTQD0PyD6VIKij+4KkFUSLmlpBzS0AKKWm0tADqKQHilpgLS9KQU4UwFoopaYhKKKKYgpsXQ/Wnikj6H60wH0oopaYBR3paKYCiijFLQAlLRRTASilooEJmlpCM0A9jTAKKWiiwgqW3Hyk+5qKprcHbnPHPFNCZMKWgUtVYkKKWigAopcUUxCUUuKKQDcUUtGKAEopaMUAJS0UtMBMUtFFAgpMUtKKAGgYp1LilxQIbijFOooATFJ2pxptAGZr03kaJeSdxEwH48VxHgJN+qXsvZUA/M//WrqfGU/k+Hphnl3RPzNYPw8jzb30vrIFB/DP9aEJs3aMUd6WuA67hSigc0nmqG2jBI6+1AXHbTSbGo8z/aAFP8ALbzDG7BWHXe2MUguN2evFGFHek+XqMmlwPQ0hgWUetN3jstKWVeSAKY1zCg+aRR+NAXH7m/u/pSMCR97FVJdTt0/jJ+gqlJrK9I4WJ9WNFmFzSBWFcZJAp+QRWAdSuJnC8KD2XvW3FzEuPSnsO440UtFACHpSdRSmm0AFFFGKACkooIoAaevFJinYpKQxOlMj4Lj/aNSUxfvuB7UAOpJRlR7MDSSyJApeZ0iUd5GCj9ayJ/E+jI4gXUoHmY4VUJbPfqOKaTFc1260yMfO/1rIXxboUkhUX6KRydykcVJH4k0MuT/AGtajPTLEf0qrMV0bAFKcVVh1PTpwDFqFo49RMv+NWVaN/uSxN/uyA/1pWC4q8DGc0vNPETdlJ+lLsPdSPwpDI+aMU8rS7aBkdLT9vNG2gQylHSnbaXFMBmKMU8rSYoELH9wVIOlMiHy1JVCEwDS4opaAEFLRilApoAHSigUYyfpVWAcOlKDijHFBpiHA0tNFLQAtFGKADTEFEfQ/WlIoi+6frTAfS4oFKKdgCilpKYgpaMUtACUUtIadguFFFICc0CFpCKWimAUU3oadTAKsQjEQqCrEA/dL9KBMkFOooqiRQKKBS0CCiiigApMUtFACYoxS0UAJilxRRQAlLRS4oAbilxS4pcUCG4pQKWlFABRS0YpiEopaKAG0h607FNNAHGfECbbp1rGP45i2PoDR4Bi2aC0n/PSdz+XH9Ko/EOXNxYxf3Y3c/iQK2/B0Xl+GLLjG5S5/Ek0kTIfS0nalrhZ1gKyJyVupOf4q16y71Qt03HBANNCZEL/AOz8/ePpTRq8zDEcageuKi1C38mWN1+5IuR/WoFwBikCLv227fky4z6CmmSdvvTOfxqEPtp3nCkMdsJ6kn6mlEYpnnnstMaVz7VVgHS7RxVdhnpT8FutKIy3AFAEMAxcI3oea6cRtFgEEKwDIT3B71hQw7SWNa9g4aN4WYhlG6P09xUsaJ8UYpwFLikURkcUmKlCljgAn6CoLm6tbJC91dQQKOvmSAfp1oAdilxWFdeNNBtuEunuW7LBGTn8TgVjXnxCdATaaWpUjhp5c/ov+NPlYro7XFGw7dxGF9TwPzrzK48YeILr7t2lup7W8YXH4nJrHnvLu8djdXM07H/ns5YflT5QueqXeuaTY5FzqMCt/dVt7fkuaxLvx7psRItrW6uf9rAjX9ea4NYVRMBNyD0HIqMgs+2TIOOoHApqKBtnUXHj+/kRvs1pbQEdSwMh/pWdceJNbnT5tRmjL9ViATj8qyAz4YHqmMYFTbW2qSc459wKdrAincZmYvPI8jE53SOST+dVZAY5gUJC8ECtAqdgJHfqaryFGfqpA5Hy1SIFWCK4xMzbSAcgdDQkURjLOwKZ+XB5596jkYs8keN245x7VMgBgkUIFU8MHPQ0CIwsMUaM0Ks2MgAZ3Gle12eXlRvbqAuCTVuAxyy7nUCONvlJ7nHOBSyOzuSTliepOePSlcaGKbuBD5VzJCGALbZDkY/Hip7TVtSC7l1O+CKO07ED65qB0EmMgZIwCTjilhdYg5dVOwhCozzx/KgrcuReKdeUsy6tdNnoGYHj1GRxVuDxp4hjK4vYpl/6awKc/iMVlTxjAyeCPlAGKjMROQm0AjOCOBTFY6RfiDrKoQ0FlI+cglCvHpjP61NF8R9RBxJp9g/+67r/AI1yDxlnIDZK9fQUqBjyVYHv8vSlZBqdynxI2sFn0c+mYrjj9RVpPiNp5Pz6beKB1IZG/rXngUgkYJBPDY4pVRmYkD344xSsguz0uPx9orn51vIu3zQ5/kTVhfGvh5uTfMns8Lj+leW+S5fzOUJ4z3+lWRZNhWcHp0Jxn2p2QXZ6xBr2jtEjjU7UK67l3SAZU9+auR39hLzHfWrfSZf8a8altUV4hsIVl7jOKhMEW5iFBOcA4xgUKKFdnug2v910b6MDThG2MgHHrivDVjwAynB4GFYjFTxT3COCl1cKAcfLK3Pt1p8o7ntZQ+hpCCK8fTV9XiBMerXi44yZiasf8JR4hiQEarM3QENtYZ/KiwrnrIXvSgV5bH418RICftULKuM7oFNTJ8QddQnzIrJwDyTEV/kadguenYpCK88j+JGohcyaZZt/uyOpqwnxK6b9GZvUpOP6iizC53mKUVxa/EqwziXSrxf92RGq3F8QtEPLx3qDOCfJBx+Rp2YXOrxSqK55fHXhtsbr6RM8APA3+FWo/F/htzgaxApPQOGX+Yp2Fc1yKSIfLUMOqaZcAeTqVm+7piZf6mrFu0bRAiSM+o3jinYLjwKUCpBGxGQCw9RzRsI/hOKYrkffFGKeFwST3oxTsA3FGKfto207AMxSEU/bSEUwGYoxTttGKAEoxTsUhFADMUZwcClOaQDvTEL2J9qtxDESfSqh4U/SrkQ/dqPYUCY8UHggetKBS4qiRBS4pQKXFADRTsUYoAoAMUYp2OKTFIBKKXFLigBBS4paKAG4pcUtJigQYooopgHFFHbmjFABRxRinAZFAhtFKRRimAlMbgGpKY/AP0pAeWfEGYvrZQH/AFduqj6nJrvNEh8jRbKIdFhQfpXmniqT7Z4mvVXJCzLCx9OAAK9Xt4xHBGg6KoH6UImRjml60YpQOK4LnWArP1BcSo3quK0QKqagmY1b0NC3EyGCFdSspLEAC6X97bsT97HVPxHSsYAjggg+h7VeVijBlJDKcgg9DV54v7QfzwR5jf6wEfxev403oCMUKaXbW2umL/ERT/sFunUildFWMQRE09bct6n6VtCG2U/cz79aUBv+Wart+lJyCxmR2DN1yKuw2kUQ+cgDoatLDI6AliGz+lLJFb20bzXEiRxY+9K4UD8TU7jKRt492F5xxwKlhsiTvU7cAkZ4rJuvHOg20ghtJGvpwDgQLheBnlzx/OuL1bxtq+tRNCnl2NnICGjhbMjL/tMen0GKpRfUm6OnufHmlQS+Tbx3FzLg4IXYh/E1j3Hj7UZRm0t7e3VvlG8eY2f5fpXLRQmW3UkKpT5UYnlqlMYQqoOEGMEDvVW7FFq713Wb9sTaldFCOUjbYv5Lisl4T5+9kJduuTyT7mrUYKkfvN6tnLA8qaikUEkId2D1ApoTSIyn8LA84yB1pTHt3qWBxnA6VJKp3YwAOMnuT6mkQMyAyDcQwwc84/wpiHYxEpUkYxgLzk0oGJWJ5bdgL7054wIkwQp3kY6CrGwNGdoTqOBSYyHa6wsQx5IyW6CoApO772VOMGrqxDaWJLL14GRx1qsAXJAJLFjk+3vQgY1UTyi3d8d6TDnJ3qvoT3HoadI4dkwANo25z2FSRW0t2/lQpvbaTjpwO9MRVbdjeyDjP3ecD/CoGhWbHl/K2OcnNb8WgTeUTPMI24I2Ddz6dv61js6+UrlBlicYHzYoEQ7AnDn5u2V/pUsUIuXdJNqhV3DiqizKrfOPnQMQzc/nUiT4IYHIMZDHPPPp7U2BZRJlbPylcj6cipIVKsWJPlqMBe5z396SNkW3wq5X7oG7mln8rYxDHfH0IPAPoaQIdHGrOWZiTggAilltEO5xI3zjk/yxTLZ2jO4YbcQc4/WphIiW7qrZJO3k4I5oGQCNYo3Yqx7MAec+uKC0RUSKzDJ6+o/pUwgcbdx346YqUW8QiDPLIGAONg70AQyrGeckBhkcdT/hUZjOMtgkYx7irzIsbnY3T+F+SPfNOTazbNo3N8oGCS2e3vQBRjtIkkIUnJ5POOam2mNsBi5xjBGA341uW+gS8maQRA575IP06frWJNauJ3jCttidlyeN3bNADlkXGFUqQMfL/CKm8svMyhcgAA5GcUsMflxbnhJIPLZwWI/z1qQxAsZWwDjvnHPrRcditeIY5UhLkKi/IccdSarOFIEhz2/Grd9tDw8scKRk9+ahcBfvEMetUiSBUUsGJJGMmrKqnl+jA5PP86Z0dsDA28n2oyFkDY46E5qmShfL5Py7mYHrnpTDCxA4HXoe1WE2llwo3Bu+eR60N970XHNSUVwnzkgY7/NwB6/WoSmFJIJUchcetXch1y2APUVBglSNhLE9Aen/ANb3qkIhYMAW6jHU8/rSsuGDAYOcH0OanwZAAqcAYAB6+9EZVYSpcZDcr1AphcrmLLxlcqMc59PrTjG0khwCoOPxqwVyoKgktnaB6VMkAOTIN0pGURecd8n0oEUEiO5cE7gcZxwp9Mf1p3kDzArjc3QAc8e9X3lhRRGx3MfuIMgk/wC0f8KpzMsvDsIoycbF6k/T+tNIQy5a2VCjqsjEdFXp+PeprqRBMSz/AD8Ark8kgdfWs+aVQgCfdAOCRg5q5dBI7pvMJZ3C4w2Ag2g/nTAj+0XcbEJNKmfuhJWUfocCrSa7q9sAYdXv1YjBzMxH86qsjI2ELbfu5OD83rTo4oQpeRiFXgYHLmmFjSj8X+KoxmPWLmVjnAYqyjH4Vbt/HfipVctewuV/v2yf/WrB+2n7QY/s+duQQh6fT2pTeymTZhVLrhgwwBj6f/rp2YtDqB8R/EcW3zILCbkA/uSmSfxxVlfijqMePP0ywznBxK4/LrXIRCS4RjHl9o2M5X5cdqQnKoj20ahV6s+MD2pgdxF8VGLOJtEUbF3MUuMAe3K9atR/FCwbIm0i8QqMnbKjA/TpXn6FEJMfAIxz1K98UgdSrAgMUGVABOPSiwHpcfxJ0JyfMh1CLHXdCDj8jVlPiB4addxvJ419ZLZgK8sCoqq2ACx2ux5AHX9ajdWmkCqAOMhSOoz1/wA9qLDPYE8a+F34OuWqH0kDL/MVaj8RaFNxHrVgx9PPUfzrxC5P70qjLw+csuVGf89Ka8CZ3SIZScbvMUAKO1ArnviXVpLgx3ls+em2ZTn9alC7vukN9DmvA2jRY1cxxqzcY749QaryLPFlYZyhxnckpU/nnpQB9BujKpypH1FXlHA+leH+Dbi8bxZpMDahdSRPISyGVirgKc5BPIzXuIpoTFpaSlpiFooooAKUUlLQAuaKAKWiwhM0uaSigBaWm5pc0ALjgUmKUnJ6YpM0AGKKWigAxRilopgJinCiigQhFJinE02gBKhnJWJj6DNSscVVnYlSAaAOG1nSUubYaki5dvlmZeD14b6jp+VdToV//aGmRyMcyx/u5f8AeHf8etV4Y0hnkt3UGOUn5T056j8ay7GU6Br5t5WP2W4wAx6c/db8+DSempJp4pwFZ13r+kWZImv4d4/gQ7mP5VjT+PrJWZLW0mkIHDy/Iv8AjXDys6rnV4qG7QvbNgEn2rhp/GWsOGKC1gUDI2LuP61jXesaxfFo59RuCvdUfaM+nGKLAdu8oViB196msboRSkO2Fb+L0rzWPUNRgtykN9Iip/Buzt/Oo31HUXUE6hOB06gZqmriR7A1zaoN0t5CqdyzYqhc+JPDlng3GrW65G4DdnI9eOteRz2vnuJJnaVmHBZiQahNiuMYCkDK4pciHdnqM3xE8MW+fLlnnz08qAkH86oz/FG0QH7LpN1IQMje6pn+debtCYwFxuwetSQqXwAuW3YyKfIkF2dVf/EfWbuMC0SCxVu6je4/E8D8q5a4ubnU5RcXtzNctn70zlv06VI1q7MFZAoJ2g5qWKzAT5mwoJGKashEVoGSeKRxtUN1FTx28bNKoYsevK8e1SxW2cBQWGc+tWVRwmC3OeRjhRUsZFp8DbZEKBlTocZw3tmnS26SxoCeSozkc8c1dtkRonXYAUPO3+IGpGWNCVUA4Xr6e1K5dtCpcW4Dlo2Xag7DFV1t22qQN2W65q9t/dHKD94f0FMIGST36EdqpITKjWpWJ2CnAOeBkUvk+WxVkOQoIJPFXlUiPYSfTIpTJ96Rsbt2GwelJgihIEXGSAA2QD3NIiMQcY2j+E9verRQs7fcz23d6jVlROVOT29aQxnztllVxjkMpwNvU8f5zVPywJgC5USDg1fdUSP5d2R6NVKQAjbvfIPTHApoTZGDgAHr0HtRFO0c6tFLKpKspKEjOR6/hSSxMHxuBAPBNN8t5Jk27CMn5Q1MR0+jXLz6bGWDySAlWLHLA5PX8MVxdzdG3AU4LL9znI/Gur8PM40yYGNh+8P8hXGXBkkUbkx8uNx4x71QhTIjAOCNxTOAfepIwDyf9Z/ED0A/rUumaNd39vHMC0VsGZRIyHDf7vr+dX7XQbZ7sQjWLdpskeUAC3AORjdTsKxFFPGSEGMINxIGM+goVWZChO5m7AZ5p+oaS2mIJZXWSNzgMBjt0x+dR2sd3cvtt0LtjsMBfx6CpsMnWBidpPJGevTFTgqsqjapbph+o9xV19HeO2knnmTfGpYKBkcD8KbYaVNe2++RvLRgdoIy3/6qLBcYX3RbCAZEIHA6j1z2pJNxiXaBgj9KuXWizR2zXEcvmbEyw27SAO+c1nqxeHGGZTwxPIz7UDIWk8neFwrZ+VmXOB9atpdCUpITh0POAePQ/UGiGyuLu52WzAGE4dm6D0/Orw0iwi3rLfhJCcqu4Lt+o70mrgbGgymaymEh3ssnO7kgYGPw61kXjZu59pIUSsWz061sadZtZtMS6uJAu09M4z1FYF0wbUJyvQSPk/jSYx2/CghSMHg4/P6UjTh9i8+2MYx2z/8AXqey09riNpZJRFAvQtyT/wDWqzDpVs+dmoI/cBVBP6GhILmReANHC7gbgrHcBtzyKpySBiQflOATz97jrWprNl9hjth53mOWfPykenYmsuOOW7lZIYy7sOgPQCrRFiNtuVwfm7j+VStLmNjgZGMN6GtAaNGmBcahDHJ1K4HTt1IqY6JIlt5kEizgrkADGfcdc8ZqgsZwBKDBxuHrnFSKFdm2HgKAQeOKjBAh2/MpAww9s9q0tOsp7wkj5QjcsR09vekMzGyiREpkIxHXr6ZpEjdySrfeHPp9M1unR4XmMEupQhnbGwIOvpjNQ3GhTWjM/ml40GcIvzY9x2HvVJEsyEt90ZVThie/Ydse9TJakFC7ljjATbyTU6ktKIogQSCQE+9j3J6CrTaZcrYSPJOluqqX2hck8Zx9apIVypPNFGcFlDfdIH3mGOmR/Sq7zSs2+RjBGTwp4J/DrVm10z7Sm9G8mM8IzAmRh6jngfzobQZRG7QSi5kQnll2luPr1+vFOwGa1yqMTGGQhdrTMMsfp6ZquXFy5klX58HJIxz7YpzRbZwkwKuc5DNjB7ipbCxluptsCqOPmzkD8fegLlWUbIWbHJB+8fatG6Qf2jMEIBKqxKntsFSXGk2jGSE6nFvzt2ADI7Y61f1vRpLN7q4gJkAVCVC4x8ozxTsIw0cs3yK3JwWJ6VZkwtmGhRjtJA2jPX1zTESPyy7KAwAOxWGSTSwW88qZeTykB2hiM5OM4x3NOwGfK8sSJCJCQX3M+MsSe3rj+VLHFKrS7xu3dADkj29KnmlPnMWGegAA4UY6Vp6bptzdoJFcrGnyiRgBn1AHfFMRk+c0MqLChXbkZ64HXkVegfeVaRY0JPyDJOz3PtVm30C2llCwanEzMSD8ud3tw1Q6hpUtht6ujsczbuWHQD2+lICnJIA7xI2TnJx936io48RYUbgcFeTxk1MZNq7MEQY7DBxWnbaC7wi5nmWHCg/MM4Gccg4A7UwM4JFMGVZCAijKk8EdsD6+lSxRZaRpFKjJGN2CAPStMaLHIxW1v1k2cbtoz+OCcCq93YPZoIyqqrZIlIJX8D/TrQBmOJ1lLr/q85B24H5UMpZWa4kAU8qE4x65A6/jWjFYXF5EXhtiYR/z0YgLz69+nQVLeaMyxJOW3M7ACJF+82PXPT6igRlWyM8YAIQMfkBxk/j2PWmhB5k7kKVQAKT6dhj/AD1rcttBlEZkmlVZM/3N2Dnrwcf/AFqq6hozWtsroxmjDZdgNpBz1x3GaBlrwNFEfHNiqDO1HcOxwfu/dA7ACvba8q+HulyyeLLe6baqLby43ctzjkex5r102xA4YE/ShAyDFLS0lMQUCiigBaKTNLQA6ikFLQIKKSloAKKKKYBRRRQAClopaYhKXNFFABRmkpaAEJppNONMNADWNV35NSuai6mkBl6lGflYEggggiob20TU7JdwAkTO1vTPX/GruoJmNR702IbFFG+jE+54v9lDEojBTjGCOgpdgQGJwoUYKnuP8asozidh8qhR1pk6Mxy6EDb0PHNcidzdqw+MhY1kKksMFeRhh7UL5Up2qWzzuVu3+NEYCJGMjC8gj1qIeWpLq6spbDDqc1NirjXjUMGUJsONwx196qzxq7HYmQTk49avEQ7WUjIB4PoKidVTaHAAGDlfTt+NO4FWCMFWjYfKB0PUHtinGDD/ADBVI/iXuR3p7QkFgVbcDjPrT3hjeVYzvGEyST3ouBUkSNEbA5Dd6dGiGUiIY5zjNW2tgYZGKE72BAJqPOMjADocjaBxRcQkw3jeCOemB1p8CeZFvclst/dzTwVkPKBCec+lEYcB1w29WyeaQyaL93IAoJAGcAdD70jjHAZFJxncKUDE+OuEz1xUUzb41cJuZcA+59KBsljla3J/dZOMlc8Gpdyudx2bj3AxiqxbEcJDjK5Dqq/dP1PWiNzI+cY46ZzSsF2i0WLqVAG7+H0zVaQ5BYLxn5geDRlnWTaT8oyO1MlleVUwAFYfNn17UwuPjzGrAtn+7SllA3sTu6En1pG/dwqwUbG+6O+RSPg5OQMd+1MBZchfMJ3IepFV/OkJGCqk9D6Uy6kUdcBhxyeKrRzAgHHAGef51IF53KxgllU5OcjJPr0quJQYXRguB29jTbeWa9YwWMc14+RlLdN5/PoK1rXwRrFwoN5Lb6dFnOJG8yTH+6vA/E0XtuHoYDzYbavJA4NR27T3d1GtlbzXEgYALDGW59CRwPxruLTwZods+Z/tOqSdhKdif98r1/E10sFtcRwCC2gitIB0RFCgfgKTn2GkzA8NeFdTOnOL54rFTKW25Ej4wOw4H50W3hvQLBRm0F7MOst0d/5L0Fdvplhi3bzZS5Lnpx2FVI7G2QD90Cffmk5NoEh39qINPCIYcLFhYyAccdMdP0rDEVpK6l9ItXYHKlbcA59sCuqt7FWUMQEXsAOtK11HF8tugx3Y96QzntV8P6NdafIHsriNTg4ilZccjsc/lXMf8Ibp67za6xq1oW6/dcH69K9OmJaw3HklVJ/Ss/ap6qPypuT7iSRzUXhaQWCY1a3mQRAEzRMC3HOcE1gT+HvFE03mJdWLcYxDdFB+RFeqRRxnTyCi/dbt9azTaW5/5ZL+FDkwUUcpYaH4hj0+LzrJ5JOQxjkV888dD6YrjJLDWLZwsmmahGeBg27EfpXt1haRLAdoI+bsfYVTt7d0nj2XMy/MON3vT5mFjzaeb+xtJkCsNy9WZdu5icZ5HbP6VzCXrSEkuJd/Vt2fm9c19A3sUz2jgyI/TiRA3f3rm7rw9YXn/Hzo2mzHOciEIc/8BxTcvIVjiNAv5ZrOSOSTLxtgA8bVxx/WsS9nddQuflBzK2fzr1TTvCejRmYro/kE7cmCdxnr6k1jXngnQpLuZjJqsDM5JIlVxnPoVo50FmZqh7nQ4oVIUmJPmxkcYNc68s9hP8paGcEkHGPx9672y8N2VtEIV1u5ZR9wz2ynHscHpVyXwa11FtXUdPnj7CRGHt15/OneLDU4PXtQiu7KyeKUNIkhLJz8uVGf1q7p0QsNJNyPnLoZTzwRjIAqzqPw48QQL/oaWN1ETkAXQVhxjHIANaKeFPEI0dLdtLk8z7PtyGUrnb6g1SZJwMsrylpndmdmyxP+eK6HStXtY7KGGaUo6kjlScjPHTtWZqPh/WdIt1ur+ykt4S4j8xuVDdgfr2Pes5RiQZGMHp1NVEDWhX7bqskUbfLJK3zY7E5z+VdHfbbPStsUe0N8gwOQOc8d/wD69c3pcot9YiR8iXJ+THzD5TjPpWr4gmll0uMKwSPzCCc43cE8mmDZltdJAqDdhvUYJ9OT2ra0vUZtQ08yOiwGNijZbkjsea48zpEY5IlDu2cMRx09K2NAlMi3JkcuMJgnoOvSqRL1K+oE6TqLLaFgJFG2QtyFPb8x+Va9rcpdaOslwzMhjPmlzycAhv5GsLxDlNTiBc7REuMdTya0bJR/wjbKxO3ypTxz3brTEUbjW7t51aF/Jj6KCASfrmtbSb+S7jbcuZEA37TjIOe3rxXKqAqjLZXHfGPpmtfw6h/tOSTAOYiM7unIoQEuvQ77xJ4yqtMpDEjPIwM/lxWktlJa6X9mttvmhMMynHJPJB4/D6CqeuFHFtuOJMOFGeO1XNX837DK1uGWYAH5CQeGGefpQBgy6NeyLI5swQVKg+YuR+td1ImfknIYmNQ4POTtGQa4Vrq4eOTbdzcKesh/nWrLcXk18ypLKzBh8rFhk4HB9fwoArXkEZv7iMN5UaSsG4zhQeBg1BcXEcaAYLuAdqKNqA9uPWlfzXd/Mc7SSJB6t79zzxUUVsoZYo9gbH7x2JAA/oKsLjLK1lvbq2iYYjLcsDyccmuj1F2S3hs4dy+bkfKeqqPu/qPyqtp6/ZL23VQG3Bl+Qfe+U88f1qxrFvIFt7naV2lghAxtJx1/KgDHtpJIikg3JGroAink85PI/Ec1tajqtpcaPPH57F2I2hUOeCPwHSufl3m3EYyEyTjOcHHOf8aktkeSBnhiJWNPmYruH1PsKBGholmrO1w6byvCk9Aeufw/r7VH4inb7UIchUVDzn8+f89K0PD8ZNkwcEDzCScYJGBWdrEYl1CXpk/KCq4P3RQIq6dcGG5ikTaQz7XyT90jnmuxuII760eGNgy8NEd3BPYn2/xriY8ranaX3gjnGfauytpQNMtDyuYE5UYwcdKbQznILqUXMQS5lVBKEEQc7CARk/WtPVLiSG2SRI4yS+FaTkRnafmx3OP51zrPJDHty7sOqtxtGfXv61ta5LjTIzwAJRjAwTwcCnYRjy6pOoCG6lDFjkq5Gf8AAf5FdMbr7RpAlYK4aIuT0DcfN68dq4iRSknmTJh3AI3cgL9K6vQrOTUtHEUTSLmNy0rn7i5Pbp9BSaHch0m/12e+a80y9jsnX935wG5Of4QPXjJruNK1jxatsRPqllduG6tEAcY78D3rGht4bVba2gXbEhOB3PHJPqTW5paj99+H9aajoJsy5/GnjG3u5VbS9MuEDsFw20kZ9jSr8SNcjOLjwlkdzDOf/r0t1GPtMx/22/nVP8KrlFc0V+K1vGcXXhzVIj3KkMP5CrMXxY8MucTJqNue++3zj8jWOGYdGP51KsTSL8yq3+8M0coXOjh+I/hCfprCx/8AXWJl/pWjB4r8N3OPJ17T2J9Zdv8APFcRJpdrKP3ljbMPeJf8Kpy+G9Hl+/pNufcAj+Rp8grnqsV7ZTjMN9aSf7s6H+tWFRn5Ubv93mvGH8H6I3S0kjP/AEzlYVEfCdtHj7NqGo2/P8M2aTgwue2FGX7ykfUUleNpputWw/0TxZqceOm5if61ILzxvb58nxQZfaaPOf0NLlYHr/SivKE8T+P7f/lvplwB/fiAP8hUy+PvGcAHnaBp9x/1zcj+TUAepUV5xb/E7U1J+3eEbhQFzugkPX8RUifF3ThxdaFqcB7/AHW/wosB6JmjNcPF8WPC8n+sa/hP+3b5/ka0IfiH4Sm6awkf/XWJ1/pQB1GaM1jw+K/Dk4Hla7p7Z9ZgP51fhvbO45hvbWT/AHJ1P9aALJNNPNOVGb7oz9DmkKMvUN+IpiGmkPrS0xm4pAMam0Fs00mgLla8GcY9qZjipbhlJA7nn8BUJPPFSxnj6yLL8xZTyRyMbaZPHvcFMunUg9agDojblJ2HqCckVZjK3GCuQuO/61xbG61IypaISFsIeIkH96qwBHz4BVhg4OB+XrV2QeRb4A3K/PXkHtgVXZUjtQFk3MmWJPI54/OhDZJHEwUjbhVBYg44/wAKG271AyFK4DE8GhpWiSPaRyuSFPX0JNJI8jxh2O5f4l9/WmA15jFIwwV3/jgVBGWaZtxO1upFTxmQ7gPnRlKkdCKr+WQQFztoAu7/ADFEDE5ZduSOvoRVVlEUoBIO0YJ7GrFt89wvIHoT1GB1qC4TbcTOrME3dhnNAFgqBZC5PzHB75/Co2LsFkliwrIVIU45HOTTmlkFqYU3AHHJAO1epx+NCOPKEYwCW+bHc+tSMkIwVKtkFByT7VAzLCw3ElyDlCOD+PWptwiDREqWA6jtVa9ZkgRoxvKn5n9c00A/7Qsg8pRtH3sA8D8agSQ+W2HON3OTziq0k7I+WUByOcDjFQmQf3sccE96qwiy9y3mDlSUPAxn8/ao0lbzCSfm24A9qdZ2N/qBMdhZz3JJ5MSE/meldBZeBtVf5r6a1sEI6M3myf8AfI4B+ppNpAtTCF2NoVgTxkknpxUtpLNqLiCxt57p/SCMvg+/b9a7aw8FaHbMGe3uNTmH8VycJ/3wOPzzXTRWs0cIhTyrWEdI4VCj8hUuXYaR53beCNXuhuv5rbToj0Vm8yQD/dHA/E1uWHg7Q7TG6G41SUd7lvk/74Xj+ddYllAhywaRvVjUwIUYUBR6CldsrQoRW1wsIhiSG0gHRIlCgfgKeunxA5kLSH3PFWyaaTU2AaEVBhFVR7CkNOpUKrIGZdwHagC9YKRb5Pck1RdSrMp6g4q6l2FXasIA9Af/AK1JdtCyJ5YBcjc5Axg+nvTYizKpaJ1A5KkCspbaZmC7GGe5GBVuO8ZV2su4jvnFJLdu64QbPU5zTdmCuTvEfsflnkhe3cis6SF41UuMbugq0l4UjVfLzgYzmoRLmYySqH44B6Ck7Ai7DGfsQTjJU4/Gs3NXRfYAAi4Hv/8AWqJpY2dG8hQF6gHrTdhlqxBEGT3YkVTBMUozyVb+VWFvAowsIA9Af/rVFNMsowIlU5ySO9DsI0vlli65Vh1qi9vIjEBSw7ECmwXDxcfeX0NWBe/9M/8Ax6nowJbSJo0Jbgt29KiuYW3s+wbPwojunDEsN2enbFRT3JK5dgB2Ao0sAl5aQGCOTylHyjdgY/Gsy3cR3QEW7axAIPetD+0GYKiwnAAH3uTQskUUgH2dRIfuogy5/ACloMbfJ+5Rec7un4VcsHdolQM3mLwUU5PtXP654isNIUnUroROB8trbnfMfr2WvPdX+IOrXRCacg060B5RRuaQf7T/ANBVKN2Js9U1O8to4rmK8C3lq6FJ7UkFcHqGJ4H864MeH/Bk5Vze6xp6iQHZPsljA7ZPXb655xXMf8Jd5CCM2ouGAyxSbCZ9eRx9OtZ2qeJZbpkKJGxTDhMHy1I6Z/v+vYfWtIxsZt3Luq+boni+8S5RfPgnAynKMmBgrnrlefxroLkf2pp7KrcyKHjPYH8uBiuU17W4vEuuvqyQmFJYIg0ZbJ8xUAb8zUljqdxp2zq0WOY2HG3POD2/+vWhJSm3oqoxKOjtgHjaMfz610Ph9XSzmnlZY4SABngYXOf5/oarXOu20yBpdOikfgklg3Hb+HiqN5rMmoyRpIPJtS3zhTk/U5oAZfXa3+oTM/MQYhSck7R0I9PX8a6PR1R9HiVlAjZWUjJwRuNchHlXwMbA2RnPIrrtNmdNAEsTbWWN3XjPc+tMDmxG1tPMsimOQcbWHXH9K1/DMcnnSzuWRMYT5B82Tk49uP8AOKT+245lDXFjDLMPlB/PsQcdfWqE3iOfc0UVt5KouxiDnYO2OmKaQF7XbsXV6qLnZDlcrgZYnn+Q/Kuhs7pL2yEpxvePY67cj3GP1rhy7eSocjI6kH8qtWV/NZS/u5MFgchuQ2ehP0osBo3uhTxSyfZY1aIjKcgYOOc5x3rcjsja3stzekKiEFRkEk7R+X+NZP8Ab7yQlVszjBA3SY6d+lXNUuby+mkVI4kjUgFd3zHgGgDJeaa4vWkMcY3uWEbHaR6DPp/OtRtJvks/MdoXGzdJCRuG3vn2H1rMkVy7yONkjjg7cgY/+tWzNqv2izaEQqd6BGJzgA9TiqFqZVrfrDqMDRHIVsEsMY4wcfhnFdRdW8eoWqhmyH+ZHBy2R0IrmWt4UDOuN56EH860tO1OSzg8qONTCBwnf3waARROg6isvMZIz9/IOR7c1daxfS9PmV5Y/PuV2YzkL64/z6VoTa8WtwUt4/XLSYAz+FY8k0l1L5jsjZ4YgfdHtQhl7w+3lCSCWTLMCUyDye/9Pyp2uaVI8Mc67WCjDFeMEdD/AE59qpwAmHzdzblJC9Ovqa1INccwbZVWUN1IODn/AD9KBHKNG4l2ESncNuccluxHr1xXUXEsdppUYkkXz40Crg856Zz7VDJqsUf+qso0kwV3Aj26cc//AFqx3mmN19odhJvTgHA2n2p6sCmVa5u1iViHdsL82VGT+n4Zrc1qHNiCMYSVW56EdM+/JrKt9SgtIpHkskaQPmI7uV+hI45/nU83iSKa2jjfTQyvgEGTI69MY556UxGM0M17dLBBGZHlk2IAeSB3+g969V0TSU0rw+llEwZ2Ql3/ALxOf0GcCsbRLKHT5pb2azRbmdAGiyMRDj5Rx17n3+lbR1cKABbgAcABv/rUPUEjLzm8h+jH9K2tLUhJHzwSAPw//XWY1xFPfwEW6oqIxIB+909q0BqSxjC2yqPQNj+lWloJ7lS9UpPMDjkk/nzWfWpdXsc8Lj7OqsR9/OT/ACrLJqkIAeavQkiMVQWtKIYQfSmlqIduOOlNJ9qeFz2xUgj4JJ6VdhXIR16ChiB1AqVk2jkds1Awz0pNBcjOwk8UyRQEyATyKcwK0Ln8KkYx4x09Kb5XvU5Q+uaToaLCITGVGaj3EjBqy3TFViMGkMjeKGT78Mbf7yA1Uk0jTpSS1jbkn/pnj+VX8UYosBjyeG9Ik62YX3R2H9arnwjpZOVNxGfaTP8AMVv96QqCaBGAfC7xtm31e8jwMDnp+IIqWOx8R2qgWviW5Uehkf8AxNbX3SAKM4HJpWQXMkah46t8bNaabH95gf5inf8ACXeOYDhzbSj3iU5/IitQc011BByKTQylH8QvFEJ/f6PbyD1AZf5E1eh+JGp3BMa6Chl/55ifazfTIGarGMHtUE8McilGUHjuKmwG1pviuS+vZllh2ukasEBIOD1GD3BrdXWoCPnWRD7rXndtiy1m2nJbYx8pjnpnj+eK7BY+TuGT71k9C0jzuSMbwEO0MeATkqO+avybreIiP5eMYx1qosm3fK54HAAHJFWZJCioyDKtyQe/tXIzZaDZomS3Rj8xC5z/AEqo0rNEy4Cy4AA9faprm7aKZlBUqOFXGeoqsxLrg8YGBgd6a2EwQbcBuM8N/wDWqWFmLEqOAdoB6H60hdUjWRgC+cAdql3osYjiUh2OSc+3amFidVGSw6Lzg9BTF2iIpzyck+1VJbnygqI2/wBSO1LFdoJFLMSinlQ2M0rDuW4547Sykkx88mVUYPH1NVYbjcuxgcBcM3Uk1Ff3rXDhSflU/dHc1VM4RsM23IyTntTsK5bLEwBUJUqcqSfWhpxHJkkKAMjPenadpWq6rj+z9NnlXd/rGXYg/wCBH+ldLZfDyQyCbWdTSMdTBaDJPsWP9BSdkPVnItdxwsA3y7hjnqf8a07LRNV1SIfZtNuQjfdeVdiOfqe34V6TpujaVpmDp2mLv/56yDc5/E1qGO4lH7yYIPRannfQaR5/ZfDkhlk1XUlQdfJthn82P9K6Kz8OaLZsGtNLWaQDAlm+c/rW8lvChztLt6tzTmc9BwKLt7j0KognZAjSLDGOiRjA/SnJbQR87NzerVKeaSlYdwJOMDgegpKDSZoAWm0uc0lMQGkNLRigY2lXrS4pyrzSAUCnsNqD1NC8Hmlc5PP4UxEeKNvtThS0wuMK0bSOtOoJosA3bShRThRiiwCbaAtOApwwBk9PWiwDQh9KcQFXJIA9TSCVmYLEpY9jRJEiMGuZCXPSNRlj+HagBhlZjthXJPcj+QpjRBJAJnJkPSNRuc/hSalqNrpFv5moXC2EZHyxKd08n4dq8/1f4h3Upe10O3+xRHgy/elf6t2os2Fzt9V1ew0KEtqd0toSOLeIh53/APia881j4hX94sltpEX9nWrZBZPmmf8A3m7fhXNTzqGV7uTfJPnG3Jfd+Oc1nStM4Gf3UZ6Ip+Y/4VUYktkssqM5RkM8zHIUHcxPqaSVl4iuSCN3/HvE2AMdncf+y0xWMMPkxDag+9jgsfc9T/Kq5yeo9s+1a7E3GXLvNMxCoik/Kka4VR6AUgXELhsE4I6d6kJJAA7UMAkfHegTG2SL9nG44OQd3pWohDoVJ3YGSM9PrVDT3RV2yKGBbHIzirkyNE5YYwBx3U1diRCrAgKRkqRx/EKYVwwVwB0oaPZMOD04zQ6rtBJBbHUcY/8Ar0xk0McspMUavIcEfu1JIHvjtXVQWpj0lLRgVZ4trhTkgkfMfzJrkI5ZreXdBKykjAKtjcPrUr6jeRlXW5nDZBUeYSD60WAU295bIftEDxgHbuKnkj0PT1qsTmV3RsjPzZ7/AIetFzd3E8kYluZn6BEBZixPTA7nmujs/Ams3YEsj2lluH3Jizv+IXgH2zRdLcEmYhBlUBdvyjAzwB/jUsaohXf8zDge1dDL8PNVwuzUbFsDG0rIv61Wl8Aa+B8jWUvbicrn8xRzpjsyhJebYmG3cFyQOn61p39wY9TuBhsh/mYDOOBz+tZM3g7xRCG/4lxkyCP3U6P/AFqxqFlrK3k/nabfpGzblcQlh0AxkdqE0Itx3CP5km8nahGegz9KSOQMq+YQMgEknjHoT3rEF7Lbs0bhgOM+ahX+YFSW1+HcHepOOMN2GaYjYuPKFu+9T8x/L2qWL5YkwAVQfiBWE94S4UAjGMVppeIiq4cK+3APpTGS3T+WY3BAUFGYHk1Ze2Eqlo93zgEEHaCM/wA6zXuUmU4O8cZYL1+lXlu8wjC5cgLwOlNCLCyiAMUT5d20j+oqIvh9iKF5w2eAfemwEXF1HG42x5CsU9ucVtnRreUmVy5Unr0I/GqjBibsYKnEh2oQo4wegFR45ZQ+cDHzDhfX6CmyslvcNHg85Icnk+n40xsSSMpUuNvQchicdfWmCZUuZVE7FSVVWIZfX0rovDujqrrqtwhDEZto27D++R6+n51R0XRzqN81xdL/AKFC5+U8ec3p9Bxn8q7B2yc1LYxGPNRE0paoy3NADoDm9x6RH+dTk81Vtjm7kPcRgfrVgmtI7EPcSQ4jaqu7nFTTE7G54qpup3ETKea1UYYA43Yzj2rIjOWFay4wDgZx1pxEyQHIxT1cdMYBqKpYwoxnrVgJK3y45qHPXnqKkmIHFVmOKlgJKwpiTAVXklLHFR7sVNxmh5y+tIZB61R30u73pXAt7hnrQQDyRVUHmpwc96dwF8paUxKEJ74pQwpJG/dmgRDiikzRmgA5ppDGnZozQIQRvjODSMDggir0CkRDP6VHcpmMsCAQPShoaM8kZxmmSj5CaDwaZM37lhnpUMooTRmQPHjcrDg+hrqtLnN3p0Ex++V2uPRhwf8APvXOR4C8960vDUrLd3Nq7ZDYkT8OD+mDWUloVc45SzDaMlgec9qmMsiSJhfn2FgeuD688VRyVk+ZirDqR2NSySZbIkOMBfTnHpXKajpSnmKEK72YZb/GostvA6c5wKjMgSRWBHAx+PrTGmSMglgoHVs8UCuSPhpBn1ySaJZCkoxISB05p+n6ZqurOH07Tbi6B/jCbY/++jgV0tr8O72TEmranb2a9fLtx5sn5nAH60PQe5yUkpVvnwpA5zxiptM0/UdXudmn2MtwB1YLhB9WPFek6f4S0KycPBp0l7OOfOvG38+uOn6V0S29wyBXlWKMdI4wAB+Apc3YLHn+n/DqVsS61qKwZOTBakM34sf6V1Om+HND05t1hpMby/8APaceYxPrk1tJb28RyFLt6tUhc9BwPap1ZSSIzFNIB5su1f7q0qQwp0TcfVuaXNBJ7UrDKWr6hNZQK0OwFiRucEqp7ZA7Vy8niDXjP5apZy56tFchdo9SpGQK6i+hMsDAruHdfUVyN1pUKXX2pYFMgXaJSMtt9M1cbWJe5JJr1xDPDFPqSrNM22KOJWYuR1xWpbTarMAVvG+jbaxo4SZA2NzDphc4rZs1uUIxBIVP+zjFDBGray3IRhdsjNn5SoA498VaDZFRxb8YkQfWpO1RcoM0hpCaaTjvRcCSjFMDnuKUNzzRcB1FICD3pRnNACingYpFHNPxTAQUHk0uKTFMA7UUuKMUCEoxS49qXFAxKO1SxwvIcBalMUMBHmtl+yLyTTC5XVGc4RcmnvDFDg3MvzdkXk0Xt7HYW3nXtxFp1s3TPMsn+6vU1wuq/EZImaDQbbbIcg3MxDSH6dl/U07CudteXsOn2/m3s8enQEZAPMrj2FcDq/xHKM9v4ft/JByDdSfNI30Pb8K43ULu6u995qV15u5vmEjEkn8aqfaIvsgaOMW6MuRPISWY56KO9NIQ+e6mnlN1qV1uZyclyWY/hVVLqVxiNls42BG5l3SH6D+tMSNRl/nJP3pG5bHqB2puyOOZlGGJYEc8/wD66uwmwZY1LiCMrxwWbLn8R0pwi2ohU9Dkn0NLGY2cqQQCSSe/AqRXb52BwvXHamIhbILDOBjr1quz8Db07A1LNuxjPBOMioMjaRjp3oEKWAbPUdBQV2o2eWPYUzHynJwQT1prYUZPc8UCJrAZVjt78E9M1bLbD8gCk8HvnNM0yJpLSULgtvIALYzx6VG/yAkqysOqnjB7/hWthEhVjKpOevrSZYu5UAKoPB4J+tK294ldVyI8ZKn3ppcdQP4euef/AK9FguMBZVKg9vxHrTNpARYw7sWCKijLMx6AepNTHDRFjjbjJPpXrPgP4fw6dDDrOs7zfypugt8f8e6EdSf75H5Dij0Aq+D/AAUNLVb/AFABtQccKDlbcH+FT/e9W/AV2AgCjAUAVspBZouBC/H+0KXy7TtFIP8AgQrNwbLUkjFMXtTTATW35Nqf4ZBTTa256M4o9mw5kYn2c0eQ4OVOD7VsGyjP3ZSPqKQ2BP3ZFNLkYcyMV4GcYkAcejDI/Ws250HS7s/6RplpJ9YQP5V1DWUo/hz9KgeFh95MfUUWY7o4ubwNoMpJS0kt2PeCdl/Q5FZdx8OIGcvbarcRn+7JErj9MGvQWhHpTDDTuwaTPMZ/AetwkG2uLSfHOA7RH8iCKz7nRtes9zTaXclE5Dxjeo+hXOa9d8up4bMsd7Eoo71SkyXFHhsOu3MFx5cb+UU5KFcH8jW/b+KTInlXcCvECGPljaWx2I6Yz1r0/U9L0y7t9moWUFzGenmxgv8AgeorybxbocGhXEU1nI32GdtgSRtxhbsM91POM8itVJohoz3nW6uJJWYBCxL59farem2r3lyIVzHGgBkkA+6PT61nWsMlzP8AZIvmZz94dAB3PtXZ2tvHZwLFHk45Zj1Y+ppTlYUUXo5I4YkijXbGgwoHYUNMp71ULVEze9ZqTLsXDLnvUZk5qmXPrTS5B600wNK1bMsx9gKlZjmo9DsrvU53gsrd55SwGEHC/wC83QV6JpHw6ijZZ9auBLjn7NDwn/Am6n6DFa+0jFakWucXp2h6nrrFLC2LqD80rnZGvtu7n2Ga6W1+Fl065vNWijP92CEt+pI/lXoEP2aygS3tII4okGFRFwFHtQ00jd8fSsXVk9iuVHFL8LY0YE63Jj0Nuv8AjWhD4A0+IfvtRupP90Kv9K6Pk9TTgtJVJdwsjEXwToY6tdt9Zv8ACpF8HaCo4iuP+/zVsgU7FHPLuFkYbeC9CcfcuR9JjUD+AtDfpLer9JQf5iukxRinzy7hZHGS/DPT3/1Wq3af7yo39KpzfC+TH+j60jH0lgx/Jq7/ABRinzS7isjzKb4a65GMw3VjN7bmQ/qDWdP4I8S267m03zR/0xlVv6ivYkB9eKfuUAkvhQMknjAp+0kFkeDXGl6pZc3OmXkI9WhbH5iolkGACwB9Dwa9dXxlaI6GeCeKCVQ8MzD5ZEPQjPrV9Z9E1YfOtpMT2lQE/rVc7W6DlPFwSKbK+EAr1658FeHrgZ/s/wAkn+K3Yp/I4rGvfhrYTD/RNTuIfQSKrj+hp+0QuVnmnmUb+a627+GmtwAm2ns7odhuMZ/XI/WsC98P61p243Wl3SIvV1Tev5rmmppk2ZSDUvmKOrAH3NWvD9pb6prcFpcZaEq7yBGwcKpOPau3i0lYLeJ4LK2VHUMBGgO3Prnn8aHUSdg5bnHRsuxcOOnTNMmcAYzwa7R0ililWVLd44DiTOMKfSs6+0XSpIPOy9rjktAN/H+6eP5Ue1XUFFnDykLIR71UnkwNo71c1VPsd9PAXD+WxXcBjd+FY7zq0gUsMmk5diki6mCBQtwNP1C1vADtVwHPt0P6H9KSE5AxT5ofOgdO+Mj61INHGPKoLFnCgnOSeM1fstK1XUii2GnXNwG53BMIPqx4Fej6f4d8PaW4e100XVx/z2uf3h/AHgflW8FvZ1CkiKP0XiuO5tY86svhveth9W1O3s1Jz5UA81/zPFdJpvhTw9pzq1tpr3s69Jrs+Z+Q6D8q6RLGFOXJdverAZUGEUCi7YJFbyruZQHcQxjoq9qVLS3jOSC7epqUsWPWk2sfQfWkMXfgYUACmk575pcKOpzRuA6ACgYgVj2pdnq1G4mkwe9IB3yjt+dNYk0fL/eoLDsKBkZBNQ/Yo2YsYxz1z0qwWNJk+tFgGLAiDACr/ujFPCqPU0UUWAPwo/CkoosIMD0pNo9KWlosAzYPSk2CpKSiwDNlAUjoafilAosMFYjrzVhU3wtID90gEfWoQtTovFCExmKiubm2soTPd3UFtCOsk8gRfzJq1tFZGr6D/akqyLOiOF27JYVlT6gHoapIRX/4THwySVTXLSQjtG2f8KsWfiDSdRn8iyvVuJu6RDcR9cZx+NZsPw10+7kL6rBZyDsLaHymP1IP8q6yx03S9CtFtrK1gtYh/wAs4UALfXuT9arlQrsbHayOemKmMcFuf3jbn/uryaS9vUs7bz724jsbc9DIfmf/AHQOSfpXHX/jkqWh0W2MeePtVwA0h+i9B+OTRZIZ1t9fRWNuJb65i0+3P3Qx/eP9B1P4VyV/42ClodEtvLJzm7uRlz7heg/HNcZfX/mXTy3Uslzdn77M25vxY9PpWLcanJch7e2QTN3VOFUd8n09+lFrhobOo3iTBrq8uHupGJBklc4J9z/TpXP+f5ssn2SFQo+9I52qp9v8Kix54/fziV1XAjH3QPb1pAJnYNFHu2cFNvCj1A7H3qkhXQx9qpvYi4myMvJnA9CF7/j+VRD96SZZCzk8luppJt6xP5nylskAjlf/AK1Niky7SALgcEnoaoTkTuzQN5bZSU8kegxUTsBJl2BbGW9z7+4polQqfu5U4BPcdxTJGeTLFjuPU0A2T52R5BJ464zTwQ0bnuFH0xTPMJjU7RjHAFNL7WIDY/nQIZI52gYySeDUTFuO1OZjvQH7vOB6UjcnAPagQmFKKCNwJ5FMaMqVUnIHOQetSMSIQue+TUKtkgd/WmI0dMw9lIBwwkZs/wCFE6ne20Fo2+6fQ03TCPsxK5B85hwM5/z6UXYw6rgrjnjp+FarYRAgG9doBz1B9aXDDBHTqM0pYbshCT3x3qIMQSx78UASx28t20doiEyTyrHH7sxx/XNfSi6WLeKOEX2oExII9/2gndgYzyDXjXww0ttV8aWssgzBp6NdOx6Aj5U/Nj+le6bcn1oQGf8AY5gfl1G6/wCBKjf0p4trkf8AMQJ/3rVf6EVcZMdKaRjrgU7gVRHfDpJZP9VkU/pmjdeL1tI3947gfyYCrPHqPzpwFK6HYqee4+/Z3S/7qBx+YNN+3Wyn55DGfSRGX+Yq7ily3TccfWmIgjnjl/1U0b+yOD/KpSzDhv1FRSWdtL/rLaFs9ygz+fWo/sES58mS4g9opTj8jkUAStHDJ96MfUVE1ijfcfHsaYYL+P8A1V7DL/s3EGP/AB5D/SlE15H/AK7T2Yd2tpRJ/wCOnBpcqHdkMlrJDhiAR6jmq0tyyDlzxWimo2u/y2mEbn/lnOpjP/j1c54omTT5UKtlJuY0TlmPoB/kUuUfMV9T1VVV5ZZQqqOWY8AV574zmvNQsrfy1dE+0ptgK/O+QcM3932H510JDzMZ5ipePLJGPmWPHf3b36Dt61mRsZp/tDcgZ8v/AOKP1pPQBNJ08adb4Yhrh/8AWN/Qe1X9xqJWNLuqB2sPZuKhd6C9Qu2aAB5AFLEgADkntXY+FvAk2qrFfaqssFk43RW6/LLOOxP9xP1PtT/AfhNdQZNb1GEPaK/+iQOOJ3H8bf7A7DuRXrdrH96dzlm7n0pOXYCPT7C10mzWKCCKCNRhY4lwq/T/AB60SStIfb0pZpDI/t2pgFQAAVIFpVWngU0A0LTwtOxTgKYhoWjbTwKXFMCPFG2pMUYpgR4pQtP209V4oEMwdprK8RQ3E/hvUYbQoJngZQXfYuD1y3YYzzWyR8uKrXVtFd20tvOgkhlUo6HuDTA8Qm8U+JNGlSzvMw2rII44ZVWSIpjjaeVYfQ1n6Xrcz3Mqz2qrGpwskLtGfXGOlenjwdPpsL29kyX1m7ljDdMNwB7cjafrwaWDwHpMkYlm06C2mY/NHGSQB274z9Kp1nJWcbMShZ3TMHSvFLwkCLV3iX+5dx7lH/A14/MV2Fr4ivGiEktpHdQ/89bVt4/TpWVefDnQ50/0fz7OUdHjbcPxBrnZ/CHiHQJftWmXZnA/jt3Kv+I7/rUXKPR7fXdMnODMYH9JPl/XpWkpZkDRyLIp7j/GvJB4z1BG8jWLCC4YcHzY/Lf8x/hV+z1zTHYNZ3d3psh/hc74/wA17fUUrAdrrFnaJbzXpsolvERgswQBuRyMj1qhGf3MCdNqKP0rNudV1mXT3jcQXtu3/LeIbwB/wDn8xTrbWrWdl3KyY6hf3gX645H4ik07CuZN2u7RdQlx8r3VwcevRRU9+oi03y8nB8uPH4gVGcT+HVSMhpJLg7kB5BaTjI6im6rISLSFfvvcopHpg8/yrPqUebeJbljf3DJk5lcnH1rmUnZryMHPXINe6eJ/hXaXqSXGj3BtZ8E+RMS0LH69V/Ue1eJ63pl7ol89pfW7W93AQ5Rscqe4I4ZT6iumMk9jN3NS1lO4AmthORWDaOrKGBrZiY4HNMD0ZfLjGEQCjczf/WpcKOgz9aXn6VxmwgU9zij5R70EAfeak3qOgzQMNx7UmGNIZD2wKaST1NADioHVqTco6DNMxRigYpkbtxScnrRRQIKCaKKACkoooGFFFFABRRRQAUtAFLigBKWlAoxQAlKBS4qWKF5T8ik+/amAirUyqW4AJqxFZgY3HcfQVOTFAMHA/wBkdapRJuV47Zm+9+QqYiG2HzEZ7Ack0yefyrdp7iaOztV+9JI2P8muO1Tx5b27NFolv50ne7uBx/wFO/4/lVbAdhcXAgtjcXM0dlajrJK2M/T1PsK4/VPHMMO6LQ4C0nQ3c6c/8BU/zP5Vxepard39x52oXUk0v8Ibkj6DsPpisC41pY02jIbpsQ/N+dLfYHobd9qE1zcPc3txLPMerM25v/rD9Kx73W8fuYmPmcjbEM8+7f4VkyzXE6nzpGiRv+WSfeYe/wD9eiFI9uB8sfcLncR6E0+ULlgRi6Rmu52ZlzttoeAf95/8Mn6VEWZ7dFZVjh3n90i7V+vqfxzTHl+zyxohwuCQvX86he4OXAxtI+YH26YqiSeblRiVU255bO4c9hTRNhcruLEDBPUfjTVYyx+aMPjOdv3h/hSxH9zsOQewI4AoGRzFmJySWbBL5+9SqFW0cgHe5znvikVQSFLAhepzjHvSF8sVLbiTgYP5A0CI0JDgEAAd6mAL8fd7dahZStyuQQM4NWFbbKpRssT19KQCRxkKozkj+VRnBumH8IOD71JGwMGCfnB61EiBp5PfJFUgJGwsmDzwMZFQBupPepHGWDAgjgfWmyKR06dMCgQ0kbQM9zxUZAGAOtPP3cd89aUqOuOaYFnS1Bics2CXIXBxz6Y71LcyJgLkqwHXHWmaPjy5NxUnzMKCOScdqkuxEEVQCzKxUbjnj2NaIRVkZtwK4zgZPrUTERpl85AOTUjL5hGASw4AAxXTeB/Di+INYE95E0unWzgvEvW4kHIjz0Cjqx9OOppN2BHpnws0B9H8Km+uItl5qjCdgwwUhAxGD9RlvxFdi86L9wbj+lVmklk5lZcn+FOFHsPWkzWLqdi1EkeaSQYZzj0HFMFJmjdipuMWmuCRw5Q+1IXpM0DHI0qnmXI+mDUgmcdSD9RUYIpcU02hWJluAfvKR7jmpAQwypBqpio5JDAytnAY7T9a0U31JcTQxQBTYnLDnrU4HetE0yWiNhvXY4DJ/dYZH5GuQ8YWdvbC2mt7aKF3JV2jUAt/n0rtCM1xPxD1CG3gs7KNh9tbMmBz5adAx+vb86d0hWOKu7guTboSFB/eMD1/2fp6/lTFPtUEYwMVMuaxbuWTBhSE03OKQtSARmxWr4W8Pt4l1tbZ8/Y4gJLkg4JXOAg9yfyGaxZHCgljgAZNew/D/Rjo/hoXEybbq6H2iXPUZHyr+C4/OhgdPBCg2QwoqRIBFGijAVB6D9KvTHbEFHeq9oNoT12fzqac5I+lQwIAPepFFVLhDcXEVuGKFGWcMO4BIK1dApAOAp4FIKcBxVCFApwFIKcBQAU4DNAGaUCmAm2jFOopgNxThxS4pMUwA9KjNS4prCgCE0w1Ky1GwpAQtUZ9qlYUxlqQKN3p9pfxmO5gjkH+0oNcvqPgKI5ksJPKPZG+ZD/UfrXZMKliJPFJtoZ5Bc2WsaDMryRzQjJUSQkke3IrTsNSuL6NXvIYLyPyZJfMI2yLsIBG9ec8jGa9HuLaYOSFEkTfejPUf7p/pXOXugI7SOmy3lXqyjAkQ+w6HgZ+lXGp3JaMCePT5i22ea3lQ4ZLnkow9JE5H4ik07U0sdZVdeaK6t5OIb52BMT9ixHUHpnFAuTKzTwMwRmOGZNu5gcMQeMjNMmmmbHneUSeCJlxkUX5kGx10eu3yqPnjk49Af5Vmavpll40hOn6hYwq7BlgulUh4XwcFT6Z6joaxFuzZyo91bp9n3c7QSCP0I+orq9CNlfOb6K2MZt5cKyTMynI4PIHbsa5PZ1YyWuhpzRaPDLzQdU8MXYsNWtzFOPuOOY5lH8SHv8ATqKtW8mVFfQmtaNY+IdKa1vbdJ4z8wDdQfUHqD7ivFPEfha48OS+dEzzaezbRK33om7K/wDRu/1rsjO5m0dqZD2GKaWY9TVOw1GDUUcxfK8eBImQ20n3HBq3iuc0CilpKBiUUUUAFGKKKADFJS0UAJRRRQAlFLiigBKBS4pcUDG4pQKdilAoEJilxS1Yis5ZOSNg9TTSuFyvipYreSX7q4X+8a0IbKNOcbm9WqdiicE5PoKtQ7iuVYrFFxu+c+/SrJKRYBPPZRQRI0bOzLDEoyzMQAB7k9K5bVPHWlaarJpqf2hP080kiIH69W/Dj3qtEI6g72jaR2WGFRl3YgAD3J6VyWreObCwLQ6TEt5cdPPkOIh9O7foK4vV9c1LWWEmp3jGIH5YlG2Nfog/+vXP3urJbOQxwOm48sfcCle+w7dzY1jVr3UpVuNTujIf4d5wFH+yo4H4fnWBe6vFbJlJNpPB55/+tWc013d75YyY4jnM8h5P07n6CnRmC0bABEgGfNYAt+A/h+vJpqIXGSTXNwCsjeTEBufAy7D+ZpsUQK7oVxgck/eP49qddKschCEs+7IbHr70xpWV8nBwQVKnjGOlMkduSGRgSC2OCKiaZiyhBgZGSaY+FOWz6BV9e1NLlT93D57njNAEsyqWAO0lgWJ79ePoapkKTsGXXOT7fSpyVDLuZgp+8RyTUcqKnzZwGPC+3vSGOhMi2s6KzIob7+cHGOlPJ+7wRn7vOcjtTLV3fcyxA85IYZxjvU0kTPJzkZ+ZwOPxoAqK+6Y7WwDxjvmriqAURQMg9AO/fNNijWPYDx8/UjJFTY8yTeMtkdTwD7CmIo7zLK8jsVUmpkAByp+YY3c9PekA/wBL8vIyo2lSce5//XTtu25JIU+mPWiwIXygqJtI2gZJz3piEeYXK4B5GTzmnFsDAUe/tUSFUCnGQOcGnYY9t27AUH8aR8EYXse1DblAc/ePU/ypu87MehzxVEgDtDe9RselSugSFGIOW/lVYt9fShAX9HQmGYgsH3cYXOOKuyKHRTMOQPxBrO0iTYZgJCoyDj1q+yTXEqQQgmSd1jjPX52IA/nVrYk1/CPg+XxJctNPvh06Bys0inDTv12Ke2B1PbOOte0WFhbaZZpbWkEcMSgAJGMAD0pumaVBo+m22m2y4itkCA/3j/Ex9ycmrByDz1rmnJtmqQ4mkzTM0ZxUDH5pN1MLUZpgOzRmm5pc0wHU4GmUop3AfmquoYNrjuSKsYqtc4cEudqKCSfQCgRPp1wZIFDfeXitRHyK5PR7wzXmAeHXeB7Vv3N7b6dYzXt3J5dvCu527+wHqT0FaRExmv65B4e0pryVRJKx2W8Gf9a//wASOpP+NeO3FzcX13NeXUxluZn3yOe59vQDoB6VZ1rWbnxBqjXtyNigbIYQciJPT69ye5qoqmlJ3BIkQVIKaqmnjNJAN3Ekjy2GO56H6UjGlLYpjHIpiLejaf8A2v4g07TyNy3FwquP9gHLfoDXvanfaSkDG7dgDtXiHg26Fn410mVsbWmMWT23ggH88V7fZMDAAfcH86BFiMhVjYdMAVJIM4NVg3lExNz3WrCE+WA3Wk0MYibZHOc7jke3rUwGaaODiniswFFSCmDing5NUA7FKKAKXFMQo607FIKWmAUUUUwCiiigAooooAaVqNlqamsKQFcrUbLU5FMYUgK5FIh2sDUhpjDFIC+CGUHFZesBVtzJjnaefwrOvri581wk0ox0CE4H5Vlz3tz/AGVqUk9xJIsUDFVk7HBp8vULlfRowvh+yR1zvj3MpGQcsT/Wub8Um7t9f0y2tZnhtrldzIvRiGC/1rsbOAx6dZR+kMY/QVka/ZiXXvDzHHF6Ysd8HDZ+ny0R3YMx7yRj4lktYiFt0nlQRjoVUAc59ya9A8IQq2lXLYAD3LAD2AArzxGLeJblnHR5mx9X/wDrV6B4YvI7fTDDLlCJGYHGcgmkwN6AmGQwseOxrN1SyjmEqPGjxyqUkRxlXU9jWlcANEsqnJHQ1FcDzIlb2wakZ4v4Ymb+0JYhjYYiMKuFXByBxwK6mq9ha/YdOgtSys0aAMyrgMe5qxUlWEpaSjNAwpM0lFAC5ozRmkoAWigUtACUtFKBQAlFLilxQA2lAp8cbyHCKW+lW4rAnmVv+ArVKLYXsU1BY4UEn0FWorGR8FztHp1NaMUCoMIoApzMkfU5PoKtQRLZFDaxx/cXn1PWpGZI+pyfQUoE02cDYgGSTxgetc3qvjbSNIDR2h/tG6HHyNiMH3fv9FzV7COjxLIrMSIowMsxOAB7ntXMar450jS90diBqFz03K22IH/e6t+H51w+r+IdW15ibybEA+7BGMRr/wAB7n3OaxJpUijZhIgVR99zgfh6mpcirGvrHiLUtdbOoXIEAOVgT5Y1/wCAjr9Tk1h3GoQQKczRqOxIyT9B3rFn1a4nLLADKR/y0fgL7is87TJ5ksnnyE/eJ4H+NHLfcnmNSS7uroPJagiJcI9xMdoBPTk8A+wyapR7CN7AzuCFDyA46+n+NNxIzqrkccYJxtz6fWpkRNsiLvVeoJ4zjt6cVaiK5MDJcy73YhQPnI9uwFQfu2bzypCIMgA5Le9SrKPJ2S8jP3hwR/8AWqsCFn8xHCgE8rnAPYc0MofLN57uzMoYjA2cAioXwg2EbR1X2HpSOATvAXJzxnof8Kc6jy1bA+YcA+tQAkkuVTH3lXHHeolQFhkE9fwpR80yqRxjsP8APWnpGVDLvOeCRj9KYh6sEz1L9FGM5Hv7VWnUGQseT69jWoIMqFGG55cjoB2P51DNbDDK2Si8Er2PWkMg0wEyScnGAM+3erTKPOcxBsY3DPPy9OvrTbJAGlVVJjwMduc96nuCdozgZJyR09qYimWJZRxgHPPepEk5EgJYLz+NMOGZiNvynv3oZQPk3ZHUH+lOwrlcyFJCu0sxx29eSKfGG81pDkKeme1OYCSfzUUKCeRUkcfnSeXjOemO2KNgWo7yd0auNxyfTt61VkGSylfvMBmtSMRkbnUqq5Cn1asofecnIIJJPpQmMWXaGJBOM45pqLu6HgDNMl4wufc1LCjCJm7Y600ISeTe249BwB7VUJySSCPrUkzsG24GFxyPWomYFDzVoRZsCFMoOcdgD3ro/Dwz4n0hQCVS6SRy3YLya5WykCM+QducE+9dv4Ftjc65dXL/ADra2x6epIz+O0Gn0A93KfOfrUcsBPzDn1pmmz+dD5LEGWIAE/3l/hb8RV7FYOJaZmmM0woa02iRuo/KmG3XsxFTyD5jN2Gjaavm2/2v0pPsy+v6UcrC5R2mlxjrV4QIOxNOEaDooo5QuUVVm6KTUohP8R/KrJBxWZqWu6dpSgXE4MrfchT5nY+gA5NPlFcttHxxwByc1xmv62t5usLBt0W7bNOOh9VX+ppuo6jqOtfu5lazszz9nRv3jj/bI+6PbrVLTdNfWZhDZoBYodrzDhWx/Cnt6n8BVclxcx0HhiAXDSXRwsKD5XY4AUDrnsO9cr4s8RnXLxbe2Y/2bbt+7/6at/fP9Par/izW4YbY+H9MkzEv/H3KvRz/AHB7ev5VySrjHrTfYEKi9qnjTOBUSjvV6yeOOdHkXcoPIpMLkkdpI65VCR9KbJA0ZwykV09lcWYxiQYI/i7VDqc1iIX53MR8oUg4pXA5ZhUZAHepHPNRMfSmBGzOjpJE22WNg6N6MDkfqK920PVV1mwt9RtR+6uhuYH/AJZSDh1P0Oa8IavTPhhdCLRr2IuSFuckf3MqMfgcfpVLUTPRBmN/n5z/ABVIDt75Wo1kVlw2MU4RshGxyvHsQafKK5JketPDYOG496r+YQ2JVx7injI5U5HpUuA7loD8qcODVZJSBwRj+6amWVW68H3rPlaGTA08UwcCnA0CHUUUU0MKWkoqhC0UUUwDFJS0UWASg0tJSaAjIqNxU5qNxxUsCsRTGqU1GwpAWIMJHgDFUNY086rp81qJRGzoybiuRzV5CApyeB1NcZr/AIwazlmRJBEsbYCKPmb3J7A0JXA0ptlpcQ2tw8cc20FFLjLgcZHrWZrFq3/CZaCq8osbzkehxjNcBrCx6o0d7fzTQzOC+R++2rngshOVB/2Tn2qhNHe6a0FxaeI7QFVzG63EqMAewBBx9KtLTQVzrbbTp5vEsgET/vHJc4+6u4n9R/OvQbXRooYVBkYSEfNg5GSe2elef+CvF99bNLa6kTeWxO83aghwT9eWH5Yr023uYbqBZreRZI26EH9D71mxlhUxbGPOcLjNQKN1sRUu/Ct9KghOYW+tIZwGaTNN3UZqSxS3FNzSE0UAKDSg02ilcB9Hamj3p1MBRS0gpQCTgAk+goAUUvSrMdjK+C3yD35NXIrOKPnbuYd2q1BsTZnRwSy/cXj1PAq7FYIOZDvPp2q6qE04lI+pyfStFBIm5GkfGFXA9qedkfU5PpSqssxwoIFYWseK9I0QtEGN9ej/AJYwngH/AGm6D6DJqgNxRLOcKNq9c1g6r4u0jSC0UJN/djqkJ+RT/tP0/AZNcJq/ifV9eBSecQWv/PtDlU/E9W/H8qw/tCI22NWYLwZN2EU1LfYdja1fxFquvBlu7oQ2w5+zxjbGPr3P1NZWbONS0TLO4HDHIQHHGfb6VhXWsiU+VEvmzgcLH9zPvjqax5/3kmbu6O3vBDzkfyX9TU8twTOjutU3yFbJRPLt+QxZ2Zx/COvXuawbyYNIovZTNIo6MTtz3GemR3x+dLJcvcAArHFE4KbYflA9z3Jpo2iSGOeUSRoQGLd/rVWsBWmjlbeAVx1AQ8fhir8OnJJaRgglsHdjnND2scDr9mBDZI29mB/lWqIGSEGNTuUYJU8Lx0q4tCasZt3ZGREI7jA3Hg/j61AQVCh97NjGwtkn6VotuwCoBxwAO1RlhszsG7jaTVWEjOkSQFsquOnXpTSxXacg5O1ge4rQmlGM8EKemRyfSqbRtlFAAOeAe+aloZEiBVZcHk1JnGOmCAoz0o2EGMkctkc8YNPmidQGxtUHr6VNhkBUfa1CKQrHjJ61YghLTEsrY7gD5qhhbfIrFsYbn/GtCI7JMNJhyT1P5UmCBAWhH/LMrk5PP4U2VmMSsJFVs546in+Y5g8tQGYnLFs8c+lVlOwlyyhejbvunP8ASgGxLVHV5RwpCgZPTrmlvQd5Oc8gH6+ppsZEUrbQQp5BXkA9qJpDsdcIzlh169euOlAiHdgbW+6DwO1NbDjcuAQc0pGeCQT9OtJCN2RyOOSOKaELgAcdKcDJ1jYjtkcUkjRySAtu2joueBSNJEUZAjAg8fNkUwuXixjUB/mbOOnA45ArLllDFtqgbup9TSkSS8c4AyeeP/10/wAkSIORwRjavYjOfrTsFyrGpcluwBY/SnIT5YL7gv3sVKSIrZo0ADMwDE9cegqKYF1jTjplj/KmkBWcsxZiCFLVGFaRwkY3MenNWPJluJRawHfJ1YIM1a8tLFTEAA/V9y4J/OqCw2AQwQNEfMlYnd8rYAb2Fei/DGJYLaa6kDFJrkqwbrsC7T/M150Y9/zDHHUg5zXqvgaJV8PWBHR4y31O41UFdkvQ7aCB4JPJ83ZNBxFKfush5Ab29PTmr41R4XCXlpcIMZMyLvT8x/hUUKrLEiSkgoPkkHVR6e49qnHnwL90un96L5h+I6inKAkyxDfWlx/qrqJj6bsH8jV6FHDBgikerLuH5ViP9hujiWK3dv8AaABH50z+x9OPKQTof9iQgfoahwQ+Y2HGGOcD9KjLKP41/Osw2DqqpFd3iIowBgMfzIJqpPpyYP2i9vWXuJLjYv6Yo5A5jUudQtLRczzon+8QKyJvFUchKadaT3jjjMa4QfV2wP51TVdEtJD5KQySnr5aGZz+PP8AOp2nvJRi3sCi9nunCAf8BGT/ACpqmHMUp31vUji5u1s4j/yxtPnk/FzwPwFUAlhp07Q2sTTXr/eSHMs7f7zHp+JFa502a4yL29kdD1htx5SfQkfMfzq1Bbw2cXlW8McMfdY1xn6+tP2ZPMY0WiPdDfrDhYeosIGyD/10f+L6Dj61H4i146ZZrZWm2KaRcRxxjAiT+8f6Ve1nVodIsTPIA0r/ACwxH+Nv8B3rziSWW6uZLi4cvNI25m9/8KmclHRFxV9WIinOSSSeST3qYDjGKaB7VIBWBoKBUitjFM6UoPFMGiwJCO9NeQmogTR1oJBs5phFSEkjHpTSKAIWWrekatd6HqAu7OUI+Nrqwyki/wB1h3H6jtVdsDNRMPUg007Aev6J4x0nVdkUk5025bgQ3B/dsf8AYk6fgcGup/e22N/KnkEdDXzvHcPGNhCvFnJjfJU/UV02h+K9S0hCtlc+ZBuybOcbosdwB1X8DWqlci1j2pZVkHPIpQrId0TY9q5PQ/Funa26wxP9ivj1tJ24f/rm3Rvp1roluGVtkilGHUGjl7BctGUM37wYb1xTgT2bio1kVxjg08xmPpvjY/iDUtASCUxn5XOPbp+VTJd/3lB9xVEtIvVcj2o81DweDScEO5qrcRN/Fj68VKCCMg5rIB9G4oDshyOPoanlC5r0VmrdyL/F/wB9CplvSeqA/wC6aVmO5cpari6j/i3L9RUiyxt911P40ASUUlFO4C0UmaKLgFRvUlMfpUMZXNNNOPHWoy/PFIALMnAFYWo6Hb3kyziCGVl+6sqg4+meCPY1uZpDjvQB53qfg2C4R/LSW1umO4OWJQn3U9B9DxUGjaBeaRr1rd6iLfUbeNdhEYDYXGB8p9M5GK9LD44HAqvPaWdw2ZLWJj67AD+lXGdkTY891bQp21+WfSmgjtHO5cgRhc9sdP8AGul8NNJZ+cjfvFkI/wBVyoPtnrWq2k2pIKIq/VAaspDFAQQCXHTJyf8A61Q7bjJ5XxGfU8UyL5VCn8aaz7jk/gKZvywApAcU1pIOmGqFo5F+8hrYC0EcYpNF3MU0CtgxI3VFP4Un2aE9YlpWGZNKMVrLbwg8RJ+VTJGqj5UUfQUKIrmMscjn5EY/hVhNPnf721B7mtULS4q1BCuUo9OjX77Mx/IVbjjSMYRAo9hUqxk04lIxycmrUUK41YyacSidTk0KJZzhFwKyNW8TaNoO5JpvtV0v/LCAgkH/AGm6L+PPtVCNdVlmOEGB9KxNW8V6Pou6MP8AbbscGOFhhT/tP0H0GTXCaz4z1bWleAsLS1Jx5UBIBH+03Vv0HtXPokZdFK5OeFH+cCk2NI6HVvFus6yrqZPs9o3Aht8qp+p+834/lWEZFgOFLE9NobPPp7VS1K/tbSM5lKHoEjxkH3PasSWe7vtqH/RYFXcMg5cfzPXr0pWbDY177WoLaOVZMSSIdrRqfl57E/4VmXBvLqDfqEgtYWT93COHfnI+Qc492wKqwFLZJBGuXH94Ake/oPw5qpc3Becszl9x+Y/5607CuWor0CKaCC0EcJQZw+XfnGWb09hio4LZDmJ3Al7Y5DfSm6a/mXUsQU7ZI3XgZPtU5SPa5RiSVCoOhB9T70wKxjEbAjAI6sO3vUwZHIkdRnb84xncM/zqeaIlW4UMigsR0zVSN1TcQp+6ee9AE3nZhiGCSH+U+2eBW+s7LbyY4jIIGBjnvWFaRiW5jGfufMRjjPYVsTuIl2AbhnkE04pFPYgdcbTk4xmq0eS290wQcJzjFWnA8zg8HJpRCh5kYFRztHGTVslFBoz5y7gDkZ2ds9zU0ULSkybQSSAoBzjFWBZmaWFFAMh6E9hT2gEIK7+O49TmoZRXltSs0TN824EsMeh6Uy5jMsKLGASzZxn+dW51AEPPDAgE549aoPgSBRGWIPB7AdM/WkBWRVAdWHIJOAc5Iq5HGZJg8hH3QVz/ABE1BP5EKgqucKQ/OTz0yaarRhPMdSJH+QMP4cDpj0qWIsKFkhfBCZ+QZbDHniq8fluPLdAGVsgN0P8A9ep42WJF3JsWRcjI3Y7fmaW6hPlnC4xycHr7igZCsZaXcRtVsnaTkGhgoteQSXAIGMcfWmwTFWRCgBPG76g9qimkBiXCqBgL3P407CI0JCkAPgdwKASVctkAEcf1qRnKqE5BHJ+tRSEkKMcdTihAxjNk4ByR3FMdiuP1oUleQcHrTSGcnjP0qtCbEkdy0ZYIQVbqpqU3YbrHxkNgueuMZ/KqRG1sGnBl71VhDnmLku6gemKiTzLsuTwn8RA/QVNBbyXRztPkgcer/wD1q0BbulqpMYAVtvAIH0Gf/wBdGg9xbC7g05wqRloHBSRtxUt7g+orXl0e6vrWK8JureykdUgEhUyXGf4tx6KOOT69K5uU7uGIjGSU3EZx6gVvaR4wvdKsIdPlihvLWMkwBnKSQgg5CsO3OcHNDRUUuppXHhqzt3MEkcEV0y/LEZCccdQc5OTz06egrr/BsSR6LHao6ubR2iJU575H864y58aWowx0aGadBiIzsPkyMFuB17ZPNO8KeNJ4vFBa+VFtb3CFIxxG4+6cnk56EnrxV09GTNKx7Pb/AHRVxCR0NVLZo5olljYMjdCOhq4orZmI5ysgxIiSD/bUH+dQPaWjZJtYuf7uV/kamoNICm2nWTdbf/yI3+NR/wBm2KnIs4if9pd386u0xqeoEJwi7UVUX0UYFRMaleoWBpDIy1QTSrFFJI4JSNGdgvUgAk4/KpyMdSKr3D26xSJMQEdGRhuwSCMH9DQM8cuvEdxrOpNqF1jy5APLjXpCnYD+vqa0IsEAqQQeQR3rn9Y0qTwtqf2cSNcaZISbefbg49COzDuO/UVcsLz7OQGO6BueOce4rlnG+prFm1j2pRTlAZQykFSMgjuKCKyLGEUo4pT16U0n1BpoBxJpCSe1NyM9KXtkGmJoOaOc0m4etL16UCA9OajbnpT+3NMzQAwrTQCrcHFTcHNM43VSQhwmY4Eiq69cMK6vSfHep6eFibF9ZDpBdOS8Y9Fk6/nmuUK03B69PerTEex6V4w0XVNqLdGxuT/ywu+AT7P90/pXR+bNCo3hth5BHIP0r5+juCpGe38QrY03xHq+luW07UGjU8mEjdEf+AHgfhiqTJse2JdA96k8xG6gV51ZfEtWwur6Rz3ms2x+JRv6GujsPFXh7UWC22sJFIekV2DE368frRZAdD5aHlSQfajbIPuuD9ah2ThN6qJE/vRtuH6U0XBX7wIPuKLdgJ97j7yflQJUPUEUiTb+gzTmYA4dSPqKloCWOdl+5KfoeaQszHPyk/SodkTdP0pPLx91yKVkMnEsidCR9DUq30oHJz9RVPEo6MD9aTfKvVAfpS5UO5orqJ7qp/SpFv0PVD+BrK87H3oyKPNiPXilyhc1jfJ2Q/jUb3jNwAo/Ws4NGejfrTs+j/rUuI7lovnq2aTdVfJ/vUqnHUK31OKVgJt1IXHqKgO71GKaS3qKLAWN49z9BTTJ6L+dQZP98/nTSVHVqVgJzIx/iA+lKcqB2B7+tVTNGvvR54P8DUcoXJzIO3NMZ2QbgO9RmcdlOaTMkn+yKLAZNJSRyLLEkikFWUMMe4zSk1LKDNKvNIF3VMke360IYKuKkApyoTSkqg55NaKJIBSaUlE9zSAPL04FVNT1XTNCi36hcBZCMrAvzSP9F/qcCrSsItjzJegKr6mqep6vpehj/TbgGfGVgT5pG/Dt9TiuK1Tx5qV+jR6fGLGEcMUbdNj/AHui/h+dcvjfMsjud3Dbyec+pz96pch2N7XPGeq6qrRW+6zs2OAkZwzD/abqfwwK5rygxxhhtydvGPwxT57qKzjdZZkQ4+XcpOfTAFYEt/dah8tpDKEHLSM23aMckk8KKlXbHoi/calFbJuZivGBH1Le3HSsg3N9qULtEnlWyfK0m7APuW/oKbFYWlujSS7byUDkKSItx9zy5/IU64mWUqGZnI+UBTtCj0x0AqrCIhBboyLFiQqufMl9fUL2+pps83mZYzO7vgMAc7sdMmgAmaRsIny4JbkD6U1niSMkRgLnGeppgJcKFiVclAV4z1b3rOIAYjqRU89x5iKpTkf3e/vUUiNtBHyrQIfasY5xt4LcZBxinM7qwAYZ6ZJyfr9agRgroSSuWBGe/NPf/XNxwrH60rgaDssUG9wHJA256GqinEHqTnJHNMuJS7ouMKo4HepoUkcDZgJuCk46Ci40tS1p68mVgN3BrUQBi27hQcg/WqSTJbM64BUkDnsO5q8l3bvENvzIv8e3H5irjawSISjcbgDj36VI8eE3rjqO/ApzTW4/dkgvnOM9B7GoBcAvKgXO8fSm2hFi1lEV7GMgsrfz461Lfri6OUztOG56+xFZr3IDQeUESTrkjJ9N3PFXJZhMY3LHhTvx1z6ipbuUJfStPHDIysUG5FOflBA6Csm4ndov9au0rkqFPHNWJZtluQ7YA5CZyCx/+tVQyRiFpIy4ZR8yk8Ee1IQo2uhcITz8wzwaaBtbarkRscHPUj0NOhVRhwQEb7oJ5P4dqkjHyyyNEGVcHLDqfQ0mBINyrJDLujjxhCT/ABfhTBicSJJlRvDEngY/+vSeZwgiJ+VSeeTu9fenwyj7P86D5j16n6/nSGRq22fDgAl+4/Kqzxkt+HNTzsftwDZLBhjH1qFnkDuMg7SR696pBJkTuyMAR8uflA7fWiR2c4AJbHOBTnXcSSMAZNR4+8xYgdPrQSMQbu4pfMKoRtWmE8+1QyuVI4Y56AdaaASaZRglhn271ZtLGScpNMm2E56joB3ai3svLIkuA4kbGAF/1f8A9epDCRISw3PnJLNyPc07isTR34gjYGIhhny5ANwJ+lVmnkcDzpZWQElV3EgE/wAqlMShSULE9QT0B71Xc4GG69ce1CGOBj3kHEjE5Yc5x6AmpW2wQLswZHJ46n2otY1EbTSAgA4U+p9KjlR7iVsHJzwQelLca0IyMDLlcmkC7xgEqAeCD0NTLCS6Kozg4x/eokZMuEAVQu1frVXJsej+EPFVwbbasuJ48CaJx8rejY9/Ud67+z8TW0qgXEbwt6j5lr56t5ZbKeK4t5Nky9D6juD6g13mjeI4b5VRv3dwB80ZP6j1FdMJp6SMnFrY9di1C1nGYp42H1xU+9SOCD9DXm6XCEZUip0vHUcSEY/2qtxRJ35YD1/KonkQdT+ZrhzqMvTz3/76NRSXjOx+c492JpcqGdlPqFtH96VB+OazZ9dhX/VqzH16CuZacf3s1E9wqjJIH1NJ2GbE+s3EuQhCD/Z61mzXB5LOSfUnmqEl+v3Y8ufQCsfUtSeG3aQrv527VbgfU/0FZykUkU/Gt35mkxRKc4uVY/gDXK6dfeQSkmfKJ+u33HtVvVr6e8iRZNoiDZVFHeodKTS2nuBqryxxG2k8l4gSVmAymQOoJ49OazKS1OlsL77NhWO6BueOce4raOGUMpBUjII71wGnX32fEc2fKPPHOw/4V01leG2wjfNC3PHb3HtWUoX1RSdjVYcVHnNSMwKhgQQRkEVEwrM0AkdhSfw9Dn1o6daSqAOnSl3GkxRQRYKMn1pKWgBKMUE0vXpTQmKcetGM0mKMYNWICvpTcEc5pxPoOKMDNMBRO46/MPenM8cibcAE/wB9dw/KmUhXNMTL9neXenyGTTb64tT/ANMZSB+XSuks/iL4ht8LdC0v0HB86Lax/wCBL/hXF7SO5pQ8i96LiPULX4j6VNgX2lXdq396FhKv5cGtq18X6DccW+vxxE/wXAaM/qMV4ylyy9V/KrkN5bnAlQN67lBFFwse4RzSXI3wTW9yPWF1bP5UNM8RxJC6n8q4C10nwZqOi/ao7o6XqKKciGZhvP0Pr7ViDWdb0xillr93sXokjeYP1zQpX3Cx62LuIjh2B9GWlF2v96vLYviHr0ZC3Nvp92B6wlCfxU1oQ/Em1I/0vQpU9TbTg/owo0YHoouFPcUvmIewrjIPHXhubG64vLY+k1uSB+K5rSg8QaHdY8jXbBif4XkKH/x4ClZDudDiM9hSeXGaz45BN/qLi3m/65zq39alIu0GWhkx67aVvMLlvyl7MfzpPKJ6SGqJunHVWH4Uv2sjrn8RRysLl3yTg/vP1pvlH/noapG/XuwH1NNOoxDrKg/GlysLl7yR3Y0eUnc5rNbVrYdbmMfVqgbXrDJAvYCR1HmqMfmaXKx3NsBB6UGVV7VgjW4Xx5bh8naNgZ8n8AaW7vLu1iMs0CxpkANPOkQOfdjSsBsm7jzyRSm5THBFcRqXiK0ii3DWtKR8fNH5jykf98LzWPD4utXnVW1VPKUZkxbyBm9lGP8ACm4qwrkukX162i2k8DeZGYwAc+nH9K1bfXpBIFuIyB61xHhzxPPpWmRWTQRzWyM2Achlyc8Guptde0O6bM8hts/89FJH5isGzRI7G0linjDocg1bJRBknJ9KxrFtNkjE1pqduY++JQB+pqO58U6Dp5ZXvDdSL/Bbru59M9P1raKRLNvLzH5RtX2qK9vLDR4fN1G6SIYyFY5ZvovU1w2pfEHUbg+XptutlDjG8gPJ+fRfwBrmJJXnkaa4lM0jcs8hJP5mhysNK51WseP7y5Jg0eI2sJ485sGVvp2X9TXHbXnZpJHLSOcuzElm+p71ZlaCC2aYhQsY+Zi3Az/M1g3OuxxOPswaWQAZO35evAC9zSu2DSW5qXDQW6qzERqDy7PgY9PpWPea5Jd3yxwKCcgCWRcY+g7fjWdqDF7kvPOWnXrHkHn0yOBj/wCtVKaTaT5mFY9VX0o5QbLVzOhuZGMn2mUnDEMWz7bu4+lIsjtIu7eChAWMfdUVWhUEM7O8YPKbR2qeHcwkDDC5ByeGP19B3qkIllaMN5USlkA+8o5z7/Sl+zlsAlQqjAwMk0zaykzQIDtHJY8n6CnidI3PDbgu4lv6+9AERKBvI3H+9k84NOeJWiWQuPKAzyOppbZFk3E4aR/mAp/mfvPLMO1DwoPb60AULnlPNAwpIHI5H0qmUMkiqgAGec9607ojZEsYLKq9VH3ualS1EsO1QGKgldg5J96TGZkkLKBkfOxz9AKdcsq3E23JHDZ+tTSIVRpF53DGfT2qO6RFmGcksikdh0osBHAJJWeTGMdyOlasYiNrartzkjc5GAD9fwqrEF2GEkgn7uD1NTTQlIxGwaSAMr7BzntiiwbCGRFuA4IQH7ox0HrUpiRQ7J5j5JYBW59zVeXypCix5MsmSwYYIx2xU8TqbdQCXJyWO7B/CmFyV4kmOcMSRgnP8qh8sl9+6QN/CFHI9jmlju8sECMIkByi9m7Zz1q0m8wYlU9AS5XBBoArqUSdEz904devBHrThchMK2PmPb9abJbSRykEjbtDEsQM+wpj75FUA+y/L0+tAD7gqQEH3H5GBzVbYEAWQfOMjp1Hqa0LW3aY/Nj5VySTior7Y0x+f5RjHHXH9KAILZCFRldQX4LEZwO3FTs32mJgCo3Nkk9PQ4HboKlij22cewR/LkgjnIPX8qqwsokD5DsoKqp4A9MVLAYIlZyobGBuHcinQKZC0m8D5cEsMj8hSSzj7aXQ/PF8y/MMMPT60+LyvtXCkCRCCc9fSqC5XuB5IRvuy5A8s849DUbttkm2oNwY4/OlvBm4ndhkMM9c9+lRTlhcS4/v/lxQJisAwYKSRnO4jnNQklhyeAD1prPtQtnA71CFlu5RFCu4nt2/GmwHF2dgsY3Me1aFrarBEJdvmXJ5DdRj296lhtYbNXUkO4wGIHXjoKrJPKZXl3YU4yRwcdOPwoAs3U3ksDwu/BKnJJPqahV13bAozzvbHQGoQxkuPMZ9uCMMRnp0A96k3oPMWQFAeQB95jngGgAlcMuQjKv8OOmPX602K0aQmQlVTu7dAKV8x5jdg0h5dT/D2xUkbk27AnManOD/ABH0FMBGQMg2nanp3x6/WoY7aWSMSIxSMtjPoPerDPHb2wO75n42nJx9Kijk2IP3zmHJAAOFx9KEgB8NtC5AHBbpk025jMK7O+7oOn4U6XCwjBBBPTr2pCA6KoYse2R/njiqsA1lYAlhhQMA1CzNuCAkbT1zgj0waspGWQ5IKjLY7k1BIMgyA5XpmgTOl8K3Opardz232gbYUDeYVySScYrtf7PmiXc6598Gua+G1uNl9MR9+VVz9B/9evWIEAQDFdtOK5Fc55S1OHeJQOCmf97FVpAB1dB/20FehyW0EgO+GNvqoqlNp1nyRbxg+y03C4lI4B5kHAlz7LlqhJd/uQOx9XOB+VdhcWkKk4RR+FUmhRegFZSg+5akc6tpPJw5IX+6owKbq2nZ0S5wPmVd4/Cuh2DOAOahjMGoWN08Mgkt1DRvLjEZPQ4bvg8Z6VnKMYrUtSbPI7y3uYXE8yARv8qEH8cVCDkVveIEMei2ZIw3nlT+C1z8XJPtUONtBp3HkE9M/QVo2N41qRDOGEJ5BYfd+ntWYHfqjFR6jqa3INXun0D+zLmGC7s0cvGWG2aBz1ZHHJ9wcipdxmva3Rtzsf5oW5452+4rVA342kYPQ9sVx1ldtBtifmFvukfw1u2d19nIV/nhPP09xUSj2KTNYxbyBG24Yy2T931/CocD1B96fvBiwh4bqQ3WmVFirsDScUGmnnpQGoufakzTDxSjpQIdkUK/NNyOaEGaEIkzmjB9aBS49Ku4hue1Bpe/NKRxTTAaDz0pc8UlLxTATJJpM4PNLRigVhCRRS4opDHCRgODikMj5zmkC0FeOKYB5jgdaQzkdRke1HTtQVBGaEA37ShPKGgzQtwwI+opHiDjAAz2PeoUtZJN752xpgFj6ntQImH2UnKlVPqBircF/d25H2fUrmIjkbJ2GP1qh5QbIhO7AySRxUaB1Yqw5piOkj8XeJY8BdeuyB2Yhv5irK+N/E2ADqaye8kCE/yrlxnHUA0hcDrz9KQHXy+L9djhiY6lp07SDLRmzUlPY5GPyqo/i3X3ZVWazznICWSHn6Yrmgpl6bgPertoWtpVdCQw6EdaEBpXGteI57jypblkmAJ8sWiAgYyTgrkVmf25fxgJ/ak4XskcaKP0WrGoazO1/JfygzTyRGLc7cjIxmsyFNyqxX5qJAi/Lrt+8eyXUdRdDwVM7Yx6YzUImSVSxLtj++xJ/WoJUG3JGcU2Nt7EhQoJ6DtU2KuTMwIwEFRSZ2fLwPapgp7UMmVx3oFdGboJvDFMtyX3Nhl34zj+lawUYzlqswadbWjYIlDMfm8xvmZe+B2qURLJI2yNz6c5wP61k463NE9LFRLcONxRTz1qzHCHOwt90c56AetODCAcAyP22L/P0rM1DW4IS6I6uQu0+Xwo9ct3p2C5plYo1ZgGfaDuK9Ex71jXuuwRSkQATtwSDnb9P/1Vn3ck96Ee7mitLPO4BgTu9Nqjl6Z9vhtVdLEOrlcm4kAMhz12jov86fKK5NfNLcxp9tu/Jwd/2dRl8kcYXGB65PSsyWUx+ZHaRsVY4LFss2PU+ntUUgaWN5mYALzuJ5J/rUkSKF8yaQRKcbeefypiY1QscTDysFhjCnGD60kFs9yd+1mQck1GxkuJApc7Wb5eOSK2I4kcfIrCOFQOWA3t6D1pgVmnSIGIMyjqpZefwqORjHtluB5hPTH3amdvNcphOmCoBJzTJE8xhHncRx8o4A+ppoBsKIkqq+3plW3YAz64q1LHFKXOcq4428ZxUYQmeNI4lC44BPf3Pf6VNtCkRggvnLsOg+lIBI1ijjVi4LH7ikdD9KhiXfumlJKAEYPO72plwC1wxSMliMAHsPWlJ8uOOMEYUfez0NADPLkMaxbyHHRc/dFaEMQiZ0jY52fMo5wvc5pltCskpJEkpUZwoxnjqasKzM8jqyiMpycUFJjBZ7QGYBPl+X0A+lZd62LuIlMoVxnHI5rpLaRSjySAA4/EnHesaV3CNgAsCflPGTQDK8KfMBEC0jE8P1x7fSlYtHEQ23j7oz973+tSqpiui+VDqmWyflGewp0i70wSS/IYhOBQhEUqmZAzFY9gGH3DJz2H+FM8p1iSV4SuBuwgySM9x2zSTxHMcbH5ccEjB+oNFrNIibcvJGMnBYEk57+tAWLkFvE05ucsAcZIGcGnzTP5KSxOyLGTgYzj3OeeaaXurhEKZRmk3rk7Qfy7VJcl4082XgZKn5Tg+4oGZxlhlvCWwzjuR2qeR92O3PQnk1X8vEy+V+8Zhkhf60Ru0sqySH5hwcinYVzZjiIfcAS45AxwMjrz2+lV9TiMUqFMsjoJFY4G5e+PbNTvMssaqY1VRkL+8IPUYz7d/rWRfzJJqEcWXMKHOAefoKTAV7loRJG7DeCCuPfsfwqGNygeRQdoYMCB0pkkxuJlkKKkhwpCdDyeTn60G3MYZGLAt0b+tIECKZHY7xk9CT2q1GVhCKzYDEqSeSPy9abGuZFUjdnAO4cYGeaYyxKm8DH8XXvTWoiO9ASJkwCy8YA4xVa7dIrg7m+8qsB7FRUzurkYOGBzgd+OajubOacRX00U32cwou9FJBYDBXcBgdvzoArQwTXc2EH7sZJHc49K37WyWGzzGVRsk7hnP1Oe3tTLK1lT5zsU7fuovCL/AHT6E+vNJcSRBpfMmYKuBsU8g0DRUnePr8xZxlmPG7nnI7fSq/ll2w3yA/dUDrT0dJHVmj/drwqjI3fU1ZiQWju0u0Td1wTsWi4iq0UluqSZCs4OAOSB9O2fWprRYYZ/OuZVVk+eME55Hf8AwFAcTSM6kiMD5mI5bsMVc32kEKu0TrKCAq/KSPc0NjsUZismEgizLIxMjPnLH2z0FTWsMjyFIkEhCkSMcAL2H1+lTJbmUN54J3EOMZ3Y9M9hUssyW0P7ohMH5EU45+np70rlWMqZo8bBlndtqEjkevHakG6OcxrlieOKCdt7ufLKPvMB0B7VLFEZ5JJUOXUfdA6jv+VaIzEAzKSvDAkjPQfhUzHOTtUYIVCeufUex7+1RB1wxAY+7dFPakVAoJ8z95uweefejcYs8inEQclehAHBxUBVWQjJAHcdqTDFmcruBBAJOMH1/CiGBrieOGPPmTOsaZ5GScZpok9J8AQeXocMmOZnaQ/if/rV6HEflFc54esI7ayggQ5WNQoPrjv+NdOsRUcV3rRJHO9xxbiqc7cVafgVQuGwKaAzrlsE1nseauT8kmqjDnNSykMH319ziuU8HaqdD1aLTroBLS/ZliZ+VWYHBBH91hwfXOa6pvavP/E1tFZ6zdGRZCpZb6KNV4bkCQE9uM/lXNWjdFwdmL44tv7LhTSyjKEunmgJHBhZcAZ9VOVx9K5GMoNiyZCE5fHXb6CvYb7S4/FvhqOGeZTNE5WC+QBw4GPmIBznBAYeozXGQfDfXpZCWt8pnC7ZEU7R35PHrWCnffctx7HKLyMjgZ4UnOK0o1T7KrRgsdoDq3Xdk8jHbH5VdvdGj0O/Nrcpa3EigMSlwZVI9AQAMivWNI13wHpXh+zWKMW125BZLyRUcHOWzsycelXZsDyi9S8XTtNglikC7HkjRk2sF3EccZxnJ5q/b6XefYzLHG0kYG7HcVo+JPF2m3PjF9Ss5JJIVs1twEt8gNuJIXzD24+bv6Viz+MJ2l8yKGQtkfPLOckf7oAANDQrly0uvKwrHMR/StDORkHINYDapDM/nAYRuWOOhrW0tZbibyE+Zcbs/wB0Vm4t7DvoWSRikxVh7K4T/lmT9KrsGU4YFT6EYpOEluilJMY3Q0EjpQRTSTmpAXPtT16VHk09B3osO48UUA0EiqEGadmkGMUueaBAaT8KWl/GncQgFIMYp2AelGPcUXGMop+3I6j8TSbT6r+dO4CZozg9KXym7YP40eW3t+dFwEoGO+KdsP1pCpNO4hrBSeDzQCTGYMN5bnJI52t0Bx3pSuO1GMUAaEWmwxWGRdwyXEvyiONsjr3bpVfUvKnu90eGVY0QsR94gdRUYAA6D8qDyadxNEBgXNAgUHirAOKXCH2NIBqrx0pcYpwj4AD80xi6DJGRQMo3jAsq+9WYV2xjFVLr95Ku3r0xVtWKqB/KkJocV3DBFVmjELEHOauBwV7596Y4Vlwenb2oAjSUDGaeSO54NV2V43wTlTR5nGQefQ0AbIsQFklO5No37ivLHOMf/XNU7vWILcOss5MmMGGID/x72rNbTtUkj2rqNtHbBjiY3gCP+fP6VjyS2WnMY4nF7OrEtIykQ59h1b8eKJxSY1K5pT3d1qkcnMdpZIfmZnKg/wC83VvoKZb3+i6as+yGS8uFTZC7gLGGP8W084HasiWeW6bz5XMjdueB9B0FRmMO4DLjr0qBoVpnluZJbmVpHb/lozZLf59KVGVpCVJORjpUTLI37tkwB91/WrNug80oMMRg5zwPWgEIqDG10+QE9u9M8l3LOUG5Rlt/r7VOxDRSMx+YNhV7EHvSKyiAp5ZbpyDyD6k+ntRYY+GIvc+YGGIlAAHU/SrPz+fvXarbsKue+OpqOARJGJGIyW2qnqKTOxmLALlsYbkimIkiWdCY2UrIPvsvv6GmrN8qxKrAq+WP8qcFYphptrLhjjofxpytGDvyxKfKSRwD6e/FAxoMjFdxIzwT7e1NErebuZCka++SfwqxEys6srZ54J7UxvOEKyMg5bZkHgUxDHkCBE3ZYnnPb60bFZm3A/d9OlMKoHDSMOGwgJwGJ71IWEXVwV6M3qaQye3drWN8vneuB3+pqa1R7hcMVKBgzDB4HZfeqh+8kaIXZjgZ4/Cte1UxuluhUSlS8rhfu85z796b0HEhc+WrJvCnlsr+uR37Cs6JmCzZVZWDDac42kjpWndwpiTZl3AGfQAfpWViNpZywIGxTkcZwaQ7EjLkFH5wMqAOFp0IlmdmMZIReik4A/GqMshQpsDbzyee3vVm1aQwlFcgdW6n8/WgBZVfyflXJOCdw5A9qpxQM0rSLFhSOnp/9er93L5lo7Fir4Azu+6O+cVDC6o5UEGIKAC3r/SkgduhftpFghUM6q2S24jOFHY1Nczf6KizeXOJF3F1Oee2BVUTeVlUUKHHzbgCSO/4U1JEkfY8gV92FPb6fSnYLoz/ACTHIgR1RR/ETjIqKQOryEAtg8nPY98+lXfMiMgX5945KAZGfxqAzyx27wsqjfjOV6gU9SSzBiVA7Ft8fy47f/rqnHEG1He5KopLrj1A4/DNNSV1wVJGCOhqZnQTGUKSWIPzd8UAI8KRyIS+W4JyKaBld0ZZkV2B55K56n8afLJLKC5UiPJAbH6VXvLsW0CBG+fHO0Y49DSAmmuooDvYjcp4Trx3rKkufMb52wDnAqG4ZpXVVyztxgDmr1pZpbgNMMyKM9Mhf/r0AMhtXO2W4T5eqp/jWsJpIDv8x4mcDbGkhA/EZ/So41kEqeYSSRlWduAaZIqKpmWAt3Mmd2P8KlsqxMdQYIqSQ28yg5BdSG/77GP1BqnP9ku5smSVF7hl3pj2Iw36GmCfz5M7cE9QpAH4CmyZ2b1dSucZA+b8qaAuLZOwPkNFN/dSCUFh/wABbBxSfZjvFvLA6SfeKn5AfTk1nbVYbZBx1weasx3V3DCY47mbyiOUZty49gc4pkmhHDhMxFZHUhXKj5E/xNOhh2sxjAJJwrMM479O9VbbU1jAiliV4gSRtJTGevHIJ+oqxNeQXUflwXjQqRsEVwCMfV1yOaWpSaQ2e5IJitVLy/x7RnB9c9qrsFW4BG53PUuMY9x61L9muYELRCSS3KBWmhYOJCOedhPGemaoT3G8ou7L8swHBVfQ00Ju5AxZp5GYEAnC8EZA71ZEgREJ4ZVO0jqc02MmTe23CsMZbtSByxYZHlgZOeuKv0EAO8og+Un0qXd5cbuoVTjBY9vYVHAiyyk9ugLHAqZpXGxMDaWLDpj6f1piZAcKFj5wOCfUVseFofO8T2mRkRLLKvH91Dj+dZExxLjO5+pPWug8OPFpnibT0nlRJJGME46iPzAQFJ9QdufTOPWqjuS9j1fSYdsSAdgK3U6VmafGUXay4ZeCPQitVRxXYzAjlQEVk3KNnFbbJkc1UmVfSkmMwJIWPbj3qsYR3NatxHg1SYAHJobGit5YXtXNeLrZVhstUaIyQ2knlXeP+eEnynP4mukv7y1020F1fz/Z4W+4MZkm9kXv9eg9a868Q69ca9/o4AtrBcmO0Vs7j/ekP8TfoO3rXPUa2NIof4T8R33hO+v9GSNrmG5dbZ4kZVy24AOpIOCQf5V6br8dhDb3UcWsX9tJGyobhWVvszMPlLgD7uep44PavNrjSwPCtt4rms5LjbCts2yTywWB2rNuHO5TtBHrg966zwvfnUdKl1y9aAxalNHZ3alTkThGCse21l4PvS5bQcrag3ra55HMLydbi5meSZUby3mLZG8k4/PBPFJZxBZC5X92uNxA6Ct/xp4Um0C7MtuJG06R+MniJ+wP8gawf9UksaSBkKqc9M+oqIyTV0Vaw6cKJ3wc89faoHweM1ITgDPpwKhJGaBWHRymE+qnqK6TQfEz6IrkWkF3G+MmQsGUegI/wrlzgimhiudpIpp2d0Jo9StPiBoNwNt7Z3to/wDeQCVf6H9K2YNW8OaiPLt9ZtHduBHP+7b8mrxu4BilCpz8qklu5IyaR5FK4ZP61sq8luT7NM9rk8MxvHvSIMp6PE2R+YrOm8OMoPlSNx2YZryy11G5sXD2d7cWx7eVIyfoOK6Oz+IfiK3K+bcw3qjtcxAk/wDAhg0OVKXxRJtJbM6CXR7uPoqv/unn9agaGWIYkidPqKsW3xLspMDUtIkjY9XtJAyj8Gwf1rWg8T+GNQI8vUo4GPRLpDEfz6frS9jTl8LHzzW6OeBFGa6/+xoL6LzYEjmRv4omDj81rPm8NgH5GcH0qXhpdHcaqrqYOcUA1fl0e6j+7tcflVR7WePhoXB7nbmspUpLoWpp7DM0Fqb8uMc7qQ8VFh3H5wKMGmAk8Ac+9SPtVm8suU7F8bse+OKGMKUVHv60geiwiX8KPwpmcigGiwEgozim7qVdrZBbHHBxQhinnoTmm5NOKkHB/nSYGaLgO3UZ5zSUUriHbvam55NIQM5pO9NDFxgZHWmlmA6mloPAxTAonzHuuSMVcDlRg1SiYNck9hV7aCKVxMUbT3waXHpzSBRmnYxRcA2ZHNNMAJxt4704EAc5zUqjOOaSYGHIu+aSFiAQ+47euM5/Ksua1/0t/KZgoYgH1FXiTKEnjbDMgPHc9KS/RMBgTGhAySec96qpe5UbMyZoWtnUFsoTg8daYzPGSGYgHkCrl88QhLKRvBGw55xVIspIyc4qED3J8OwGV2dOQO1MKSNJnIUOfmbtUsG5xl8mLso9exqUQbiAxwDyD60wGOWCrjklsDA5wO9SiNoIySVIPJJ9T2FCrtYuigEnqe59TU7K7Jt2AkkbuRigC2sTG2EZwAcbB1xnrVCf945YOAqn5fqOtSAyrP8AO+1WHQHPHp7VK2wKWZAAO5PGO2KAKqojRsWPEfQN2altX2zhH5BGSOwanTIglRi4LMOmzpS+d5BLOqhcnnHWgCy7SEZwFB43YHFLcsBZkINoC8e3v9aZE3mo++MHGOPrT5lleQMGUEqOFXgelMCKIN5Khxkrz64oZVcIFUk7s+2abExWPLE4ALFjVlY5WtgwXaJFGF7jPQ0gHadGj3LOyqwwVRSTksf61qRoVdliVfNlQKCW+77/AJ5qlpthcW7qbpMbWIUqwJI7kVLNeQxGVthMgAAPfA6AnuaW5ew3U5kykMQO0ZDnOcmsSJ5ZJWGGw6tgkdhVtLhRuiI+aQ5LMfyx6U2OUtMgXAXmMkntg9BTJbKcUSMnyKfvYLtxn6e1WPPfBQ4Xd0OOMelQjy1VfLkZmwcLTvPkaQFsFeBjHFAXJGEyyYVf3ROQc8c96VY445Ge4lO5UJJP8Z9qkhXbcHBYoeqL0NQX0u1REqtt7g980BcGJZSpdShGVB+8D9ajLMThQSM9QajlVIjEoGCVy+feoy7NJgHBHSmJll1VUBHDZ4bvVVpDJInO45xTgxzg5dm6lj3pyrtiQbfnD9cc4ouAxVdW3EfnxTyzNbMcEqGB3GtC5WN7cbgN/RQe/rWbJOqEKfmAGODwKQ7BFcpFEd5LFTkKemaymE17cERqXYnIHp7n0FTiKS5l8uLGf4n7KK1re2t7W3a3ic7iQH/vP3/Ki4itDZvCv7tSWK/NMR8v0BqRAYeGMwJXaSrYxnsf8KtCBIZi7phmI8r5z0+h/nTnjmuLobAsYXJ3Hv8ASi9yrFWWLaz+axYL1GePqKrXE7K7rE5G4fNxjI7AitO8iAVASN6tgOCCF/xNVJo2eU5SJlduCBy3uR2pICiHVo2MkasT0YcEf/Wpd7ALIhGfTHT61JJahJSDMu8HnaMD8qaquxwwUk8cdTVWAdGI7pxyI5GPQn5T+Pah0mgfbJGMY+U5yDTGhXewBwD19M1KqSJlM5CdRnpQIhwnmZdcD0Bp8mC2xRhQMj/9dK0anJxz9acsLvHypCsMg560NgiOMrEwlG9G6Ajg/nT/ALdK0n+kCKdV6LNGHx9D1/WoShT5S3TouehpydMeUr/Q80gsW4ns5mXKSxuD/A+4E/Rv6GmvaIyEJdxHcc4ZTGc9uv8AjUZhVCT8qkYOM+v9aawXaFyxYnnngiqESR2MqMUkDRhYy28r8uc+vQ0izoiM+zCqcLlugFSxGSCFpIRtUcfK+N2fbvT4ZreEpdXVrDc/NujicFQxB6tjqM/mfakgYRRvZxfa2Ui9mG+Jf+eKHpIR/eP8I7DnuKoCDdkAEqOpH+Na66lYzSTSyyXiXMxy80373P4phvzFQ/YZLuT/AERorhB8wWKUbuO2Dg/pVIR6d4O8ZW+p20Vtqk6Q6goCCd/ljuccA56K/qDwetd8IzGBvUrnkZ4r53teC6TPkEkFHyN34HrXQafrWq6Y0aWeoX8FsGG8LJuG3POFbI4FdCqPZmbgj2aRgAeRVGRt7bUBc+ijJ/SvPb/xd4isby5tjq0D+VIyBjDG5YDoc4weMVi3fiLXbxHFzrN3IndEkEa/+O4o9oLlPR9RvLTT1J1C9t7Mddsr/Ofogy36Vxuq+No1YxaPbtu/5+rxRx7pH0/FvyrkmbcOCm7uf4vxPU0xgrAAnP17UnJstRQl1NLdXDXdzcSXNw/3pJW3N+fYew4qs+BkttzjNTsoAACkAcjPeoHPJJX5u/FZMZ33gzUI9V+H/iXwnOFM6RNfWw7spwJB+Bwfx9q890bUJY9J1XR3ZwtwgZVz92VG3K316j8a7TwJbtJBrGoW0Km9sPKniHd1+YSRn2ZCePUCsPxD4UurXWftWmhZlu7c6hbwxHcxiz83/Ah129cVrKU2kTodlo1/D418Ez206btR8o2rg8jzMfK7Drggfn9K8ujsGge7sr6Jo7m3BUJ0bfnn8hk++RWzo2qx+EfE8c1lqJuLWUqHuIkKqRwQyhuflJ79ea3/AIqRzXdxputtFFHJsMM0kKbfMf7yyn3PIz7VzxXLoaN3OC1NLeG+eG1BEUaqvzdd20Z6++apdetPYfNk5yep9TRmrJGYpjr8pxgHGKm600qMZ59KLAT6ruGokFAmIowFGePlFUwTnnn61bv5GlvZWbjkAc5PAAqtQKwdqYeafSY96AsIGcDhjUnmk9h+FM/wpAadwLFvcPbSeZBNLbuOd0TFc/lW/ZePPEVngDUmuFH8N2glH5nn9a5oHKlabjA601JrYVrnocHxLZ3X7dpEZH8T20pU/gGyP1rbtfGXhm7QBruazfutzCQP++hkV5ECR3NOEjdwDWirSW5Lpo9tS1sNTTfaT2t0P+mUisfy61WuNBjQkFZIz/d6V44kiqd4BV+xXg/mK17LxVrlguy31S42f3JG8xfybNV7WL+JE8jS0Z3kujSrkxsCPeqslpPEcOhx6jkVkWvxG1FRsvLC0uV9VBib9OP0rZtvHmh3C4u4Ly0OeyiVf05/Sp5aUvId5orFBx2OOQabtKnkY9K6C3u9B1Ti01KzlYj7jP5bfk2Kkm0FVXcI3Uf3hyKXsOzGqndHObj0zSjpWlLo8ik+Wd3pVSSynjPMefpWbpTW6KUkyDr0pRSFGX2PvQc+lRYpMWnZFRkk8YpB04pWAmBzR+NRgn0FKD04pWGPPWkpp45pQaYDqZISsZYdaXcO1RXTDyWxwaTAr2wBdmq8MAVQsydjE1dUgCkIlFIaQN2p2OaTAbT0YA8k/hTSp68UDikBiWC+a0cJ5VHaMcYyOtWdUg2LbYwAE25focf1qjYs0UkzZztdWHPQ9K1b/wAq6s45HJJilAGfQ9eK3nZxFHR6HPXjbAsYjRSeS55JxSRqqjLKCdpyx9e1TagFku3Z/uIyjCjge1AjyqnYST82AawLuLA8YlVNpxnnjigyAuWVcqegzTSPlfcnbhVPJNCso+ZlR8Y3leKoCe227C3948g96mlCHC7tpPYDj8faoZHVYsxrndyB0x+NVTPvXBDdMHBpNAS3FwnmKI4y4J6L0FSylpkMxR2+YCOLPJx/X2qsgZOo2t12+n1qcSME6Z2ggkt1yKYEgZZLgq0bI0YJXnoxHU+tRNG00SBnB2ZyB7/1pYIlghE0hOZAVznP1pUj8u7UoG8uMZKkc9KaC5owlUjikzgocGLGSxxjgf41RaciV4lYCPGCVPJ9vapQ3mISpZc/xYqhbWjyXAZiwjyTkHk/jTAuW/zuIpDnc3G3rj0q3lQUkYjOcKq8E/8A6qpwyqLl+WAPMeR6eoppZUeTzXxgZU5ztz70hl8T7bguuTkEEkgce3pzis2S5jMjAlsZ5P8AWm+ZGoOyTOWwGPzAiqhGZ2Acbc52jgAUhXLskR2IpIwzZBwfXn9KjmnxNEE27BIoJAxxSCaTzPNJOCONrdBQfJUuQu7jkHuaAHTgfanCFUZvlAJ/zipls4VAjeZdx5zuyP8A61U7h2N1JhCSWzn1zToQclZRIMjI29vrQBp/Z3ijZoZ1laNNxjA+YewrMSd5J/nK4/lV/wA9kJYM26QcN6iqrQMxGxBluvvQA5o94+RVZGPzDoc+gNQfZbhXOI/mBIJHTFSuY40WOTa2znaPX61HJOzR8OwxyBu4PtQMidgiZZefocVE11sAZeGHUUl1dGfDHjIxgdBVL5lb5jkAcn0oETtcSs2d7YHvT7aCa9YqoKoOrGn2Fi1yC8oxDnoOr+1dFbKY7ZvJKq+cJ/sgcZx65oHa5ELe2s44oFkV93VFHU49e5qusXluzOHjl3fNkAgA9PpirqusOcgEqxIPAOPX/wDXVSWYQj5yc/7XOfekMLiVTvAQB8ZVg/foNtRrdTKo3OHAGM88Co4v3iNLMxTGBlOq1FLn7PLGJDtIBbzGzlT0x6VQE1zOTuVkVOABg5/WqgmliIDKGUjA3DGPpQQHYEBMDrgY5HrVqTM0CeUCy4+cn1pAQpGHQM8gIB2g/wARp0WyOPlkkLkqdvOPaq+Poc1MjxqvzoMLxwKAGzBCQETb2Kk5qXY6uvmSlmRRtG3OR6Ej+tRyRmRvMjKlTyecYp8WQAqsrsxwFU96BDSiKc7mU7cgZzj3pspDybvtK5IwPlxxUrKUaRli+fnLFuKrzxpDs3AsSMkKMAUCG/OpBwrbjjI70Oix4GVLd1XqPrSqJWUcrGnYd6VVA3McFz3x+tAyW0SJ43Z5DuDDAxwR9fypjYEvIyR2H9aVnaOBoNq72ccqOgAp0MBuJiiuEReXY/wL6/U9vegRYMcf2SK5lICYK7BxuPp/j7VQkLTSl3wWY844A+g9KsSRGaQgZWNf9UhP3V/qe5Pc0v2YfaUUkYKhifamBTeA+WXVgwDbSMYx/jTo1eFkkYYw2M55HHWtKOB0eQAhFXDMH6KP8fYUxY925kjDZ9PlDD8apMCbT7mWKQIJ8qOzANnvnmtR3E25pEZcnG6N9uPoKxoojDtZ8M4zjGVAGfU1rKgAkHzNwNp6c/571cRNFrUobWa8M1vIojkVCwfjadoBBwMdRWbNYyohZV3Rjq6fMPzFWRFMi7hjaPlJ7Go2QrIQFKsejD5SfyqhWKWxJDwecYyP61XBKOUfIZSRg81qPdyucT+XNxtBlTJA/wB4YNVZFsycnzIWX+6/mL+IOD+tS2FhVcOqrIuCPu8ZH5VG8aMeQd7evQ1MkJ2syT28nAKkNsY+2D/jTSrxPidHRSQcFcE46c1nco7f4XL5cussMZPlZz+NX9QsWtbqeOztTLqVm63lg4fDNbc+Yg9SBlcdeFqn8NTkaw+QSXjBIPsTXTa7bzPax39opa8sGM0arwZEI/eIPqOR7gV1JXgmt0Yt+8zzfxlodq2lrremQQ/2bcyeZdNEvzQSMBg/9cm647MT7VueHLd/Gvw4vdDlfzdV0qIGADkzQZyuPdTkfiKfol5BpeoT6awW40u7iM0CsMrLbv8AeXH+yT+R9qoQwTfDLxvY6taFpdGkYqpLc+U3DIT6rwfoM0uVT95DTtozzC4heCeSCTh42KtUajJrvPitpNta+Jjq2nbTp+oFipVSoWRfvLz9c1wWMcGspWv7uxY7vRyZFA7sB+tKq8HIpYxumjxwd64596QBqDKL+425wJDwe1QVJdgm7uGZgzGRs855zUee+D9KYBxSHpQefpS470gFJBB4pmOadSUXAAMUc96KAMUAGKMUUhODjGaAClYdKB2PSjuTmkABiOhp5lY9aZxRjmgBSyHhhx7irllqt/p//Hlf3MHtHKQPy6VSI5pMD0NNMTR11n8QNdhULcNa3i/9N4gG/wC+lwa2bf4iWEmBf6TNCe8ltKHA/BsH9a84HHQkUocpnAz61aqSXUnlPWode8M6gAE1OKJz0S6jMR/Pp+tW20SO4XzLd1mUjO6Fw4/SvHRJnqODT4J2t33wTSQv2aJip/Sr9qn8SFyNbHqEukunCtk9wwxVWS0njHMRIHdea5e18aeILZQp1A3MY/gukEn69f1rUt/H7kAXulxue7W8hT9DkVP7t+Qe8XSrA5wQfcYpQTUsPivQLz5ZpZrU/wDTaLI/76XNXIotOvULWt1bTZ6eXKM/l1o9nF7MfM+pm89KPar82lyocAFT/tCqjW0ynaFDehFS6TQ+a4zO36VUvJMKNvc1ZZHBwwYfWqF8rFV2gkZrNxKuTWuDDwMHNWM1Uiysa4yDipw2R24qGgJtwpxbA4qAMMcEdadkDpQBZV1xu9Ox71JmF1ypCn0JqgX7YoDgcU7AzEIMN9Im/AkBBHv2rflkafSjJgcRtgDsR3Nc/qDeXeLIuArqGya1tPnDWmxs8Arn1zWstmJGW7w3MRCAsByF7fU01jtxGpwAMswGarx3LQCWAAJk4yR6U6Jijb2Rfm7N396wKZK3ybSMFcYJz0NNcbGChSTjkDjIozG8pkIyqdDjpSST+bHhfTDMP5UxFzMbRYJCA4Ax2qK2RTcMWBKqcg7eM0saABRI37wgEgdQPSpIJIwDGgAdzufcSCPakykMeCMCV4TmQnkk5x65pi2kslvgONp496nDHzHfeghHDLjkmovte8FkOGVuhXgD3NCHYbbgs6K6j5Bt/wD1/wCFOaUC4y+SMYbjP4UzzAGE7Kd+Q2wrhSR0Oac6pIdyxqWJ5IbncfQelMQ2K72rKoA2qMr/AHgaXc/2T92gKkY65Off3quEMJZcKW3beTjtSxwmONpPtAVlOdoz+nrQAQv5aKzI7eW27I4yT2oKST3DKMIrHLAc4PtUxklUBJI1JPJbb1+tQRtMpjdwEAyck8tQFhZrcxTAIMgjI7n6mlQboFaX5d38RxVlriFkDhip4OCP0ptxAGgZojvaT5xHn+VAClFFvKRGhQAMpVepHtUKBJ7Vo2ZU6Hf3Aq9eKbSyiilRJFG12A7Me1ZiOS+SuQx4AoAuTzbGiSI5PlLhNuS3Hr26UnlTyw55EhPydBgYpFP2h7a4lO0bME46YJGTU0hSN92T8wyATk/WgdhokMCw+Y5zjLcimNqAjBZgGHYjrVd7oOd4Awo2kHrVKSR2Id/fAHQCgY6aTcMg8N29KrySs/0+tNd8ISec96hGPLKj5mY4VR3NBLJTIVHPPoPWtCz0wyFZbtQgxlYz/M+n0pLOxaEhmCyXQ6d1iH9TWmCMjLox7gc5+tAJEwY743QKUjyUGOCcdasWJla3jaKUgyEszGPDZHT8Peoo3cqcqo3kAt/Fj0A9+ntWlZjcptwVLSHYG6AD06daTRSRBJbrFb4jWA4yxnc/fHYn2zWTdySgq2AWPLhRxXQTWEZt2LSu23Py7skfgOv0rEnimMsfkRPwdwbcFA+vpQimZvzjErKU3naewz/hVo27mOZ5vnIG7PbFXnihiBErGRVGSXGFye1UvtLFxsXd8xDYU9O1NkkTRyvbYLfPIo4I24A9qRZf9HMcSsAAd+Bg5pJklnulgWGUoDykZz9OfU1EQ8QHDEHhSedo78eoo3AeATGq5BHsKNzxZVWO3OSAKdsmkG2NfvAgsRnI71ZVI4mUbNzgYPOVPNAFdJEKqjkBSe44/E0RfvbgOWGScAA5PHerZto2nf5QrY+XPTFV4/MXcIgAzevp7UALKylvN+by1GzrjOfaop7lWjCx5yBtY+ops7oEjTnpkkmkEG1gvylwC2M8GgRErlSoUblI5+tTmIhc5QDryaFTcAsYy46tjAY+wp215XUIpLg7QuOSfagRFFaSXEu2L/WkE5JwAO5PsKuqkaIIIFdowD87cM7d2PofQdh+NSwRQ2qSwtIPnz5smeGI6LnuAfTvVqS3RrUZDeZt8wsBgkHr9eKTY7NmWsas4Mj4IXbx1PvVmNZZ5iSQyNwpGAT+FTp5Lx7l4XOBluWA/rTZWaORt6hQy5AZSpGfp/OmOwSyh5FWXZwQfM2cn6D+ppu/em7LE7s5244PQUxovMfKvuijAyX4H0qe0iZZE8tGBdcmQkcA9iP04poBIWUblW2TzB0JUnH0zVqJmXYrNIJBkHjj8amjtpWR4SWjYkHbu7jn/Iqtch7eQS7vLdz0zyPqPeqjKzJsXBsKiISBcnlfemfu1BV0yX5D9TnsfSqsdz5jD5UyCN2wZZ8/WmXJDECNHjXGTG54z7VTkKw5n8llIb5XbY+eQKhmAvpjlwjZwvoRVaGQRMwlH3sjJ6c0b/l2oQ5z8p69Kh7lCSxyQjAUEEkZbv8A0qNJprcgb3642gnBFWVlAJSRN3GGGenv/wDWqLaGcFVJG0beTyPWlcR6B8NpzNbaqxABWSMcADPyk9q7gOQQQcEVxHw4TZY6qdoUm4Tp/u12ea7qfwI55bnDa9pktpcSQ2ijzYGa/wBNHZl/5aw/TJPHo3tWrpr2HibQG0y6y1ndx7om/ij9x6MpyPwrT1uylvLASWoH221fz7bPdgOU+jLlfxFcdYTR2WrJ9lJFlqWbqzz/AAS/8tI/YnGceoNZ/BPyZXxL0M9LS51Twx4i8P3pMl/ori6j9XWP5SQPdcGvPZYSmCDuRuVb1H+NeqXl0mmfFDSNVG0W2rwNaXIPQkrsOfzWuAnsxbTXNngk2sjxSRnrgHhvyrBpRm4o13imZQ6U6Ef6TEAOd6/zp0sJhOQQ0Z+6w6UQc3EXGfnBxQSVZf8AXSdPvt0+tN5HpmhmBkZvVj/Ok7Uxi5ye1JxmkpUb5TwOaAEPy8gDJpaQEAYz0pN2VOetIB2aYWz04oDEClwScnvQAAmnUDgYoOaACigUZ9BQAUvGMYpO1HagAooooADntj8aTknJHH86WigAPNJj2paKAAEjpSh3HcGk/CjIoAf5vPI/KkDoWyFAPqetNo4oCxrWmu6pacW+oTqn90vuX8jmta38Z36n/SLa2n9SAYz+nFcmMZyBipF3Z9qak11E0duvi6wuG/0i2mhJ6lQHH6VbS7026OILyBiexO0/rXBqhbBHTvTghA6KDVc4cp3v2FlO4ZIPccj86gkhYcKvH0rjI7qe1I8meSI+iMRWlD4l1CNQJJUmH/TVAT+Yqbxe4WNwjAoBHrx61QXxLFIP39kVP96Js/oanXUtOm4E/lk9pEI/Wi0R6lrHGevvSY/zmo1TPMMisO2xgc0bJkbDA+2aTiIx7o+bYWkoAxjafwq7p8mbTCg7i/BB5qlblpNHKj+B+eOxq5o5LyupGccgVW5Nyhcx+RqcjE4IOVPXkjvUSgqyoG+cnJJ/Sr+rQ+RqKTSDMbgNhTncRVMNuXnaMnJx1+maxa6GiYiSZYxLyzuM+mBQEG5pDkIMAFR0J9assYwW2rkN3VuDUKxh9sbAKrNwN2efX6UA2OtHjFwzSFju6MW5q0WaRg0Krlf424A/xNVzugBXzI2LPtBRc4HrmmHzpBjeAB8oUcZoGSbGmuCM5z78Z706ML911jUKMEK3BNVtzOVBIiccBjwPpQEYDDsjHocc0AWpJN37suAgHO3kmhIYZLUpKrxyMfklT0+tVvLIcIO478AfjVlI3CssFwjY6r6n2oArTwtEzMv77JG0k5NSxyHIZF+fBAVhkfU5qRZfLdFeBQyn5h3/APrVZEiSESJtAJKgM1ACG5jntgJlyc4UhuePp60xY1EG5yGY9MDO3tjNSx28EmYtrKxbARGwDz69qzLiUAygSZIbAx3oAsIFilkSQAqDxuqx5m10iSPouQcDAB7VmCWIqpKZkDck/wB30qaJPPkPl7xye3QUAXLpzJCI5JSPn3sqjINUXUq4QHAbGMHpSXUMykebL9MHim5OFJ4bGRt7D1pXAtRlTpqedIUijmeNgB97OCB/Oqt1NHtIil4HA454pDubRbhQcrHdRt7/ADKVz+lVG+Qc4+uaGO4hkBAGMfX9ahkkIjI9+KfksGYKcDrmo1hlvZzFCBherdl9zSAaAZmWGBS0mOvb8fQVq2lp9nXdGMueDKf5KPT3p9raKg8qElUPEkmBuf8AwFX1iWJgyR7sHlmPFUgI2s2aHEkqJ0zHF8x59T605YvIOFURkfxd/wD61SSPcx4jZoog3QKvX+ppFkWIAyq0ku7kk4HTjigZdWXnyoow7qPlkB56YJqXBhUYlkTbyVhzjtzk9vYVn+bKqFQSpzkEY5pBLPJhBGFySdxbOW/pSYyzPeKkRVQCCcksPf8AWqkupGNSwQB2AADDOPcipRFI8h3RquOpOAP/ANVUbu2lZt5kDKB90f0oQaiTTO0xYS8H1XI/KpoJh5TBFAlweM43erZPeq8Z3MimPOeMg4Y+1EpHyogy4G3IXOBnpk0xXL321Y7USExBDjCquQfU5POaoXc6zbSiHCrwelOlt1RimVGQAqe/rSRWjzIWHKjqB1pbBe5PDtS1iR1+Y5Jbkkj0qVgx5AG7blRg9c9KJ3YQExgfu8KAOD9QO5FFpGJnYIpRk5aQkgD/AAzQArKojZplkclcYQ9PekRl4kAPTHoR2xUgEjnaU8rd0JGevT9Knk8sELGz4U7Y228se/0piIXtfNgR8KwBx97OR/T6VElvHNKMfeIwew/GrHlO+5/l45IHWppAtuU8uMqXGTuwefapbKsRbMQhiuAM7sdvrU0Q+xuE8sNcupDnH+pU9v8Aex19OlShwjZuBlsbwgA+X0b39h+NIgRByoYlSrNyevelcLIha3huYJZWAQr03jJ+hHrjFWJyJYX5do3jADZ5OOce1JmKU+REm1BjJAwfqaHgeJsx7mJGCDn5gPagNih5gW6U/Z2BYZADdM9uePxqVkAVJZDKfKLYUkZJqytrKWZchFfgoxHP51UuIAsoUTIecEbsc00SPAjnTa4YKuGVFfluO/FRqu35khU7TsI3ck5zxnvUTRXUYyQqLnqG/UU1Umcs6yEA4yP6jNWMswS+XdFDIwUsNyOeSfcdaspc2Amlklg3IG5YHdj1BNZrQO0uSwckchuq/jUptkQACMpzklVyuO4IpAS3qxW5zCrKjZKH0z/OqqxrKS7AsRgt83Qe1XHk22sbkRuQflL8jbjB4NUTE3yGIcMMZB5+tNEskk8tlaPy/u8ENyD+PeoYikLKFUbg3GV6UjRsgb+Jic4pNsuQHKjAzz6UXGh0nlmVl/56dGJximrkRKo3bt2EA5Iz1/CmPlGYAjkccZ/KkxtZfMYknrtPNJjPR/h1zpWpNyCblcj0+SuwzXHfDo50a/PrdD/0AV12a76fwI5ZfEyUN3B5ri/EGkH7VNZQkxi9Y3di4/5Y3S8so9NwG4D/AHq7IGqOr6edT057dJPKuFIlt5f+ecq8q39D7E0VI80bBF2Z5v4nujqnhC11SJNk9rdK0kY6xSDhl/MA/Qill0SLxXZahrej+YNVQpdInTz0IIdMf3gynHrnHpUNzqtrfW+swSj7HfTQYurJ1wDcIwAaP1yM5H0rX+HRay0wTOxTbJLblSMEEOGH5c1hCKlK7NG7KyPPRL9piLwIobrLAe/uv+FMtVT7XEUkBUNzuOCn1rsviB4bC3Euv6ZFiNjuvI4+Njf89QPQ9/Q89646K5FxIFliRpNpxL3HFS1ZjTuZuDk0tNzxk0ucjikMKbuGOBilIyKZSAKAMnFOCEjJBA7GlXAHy9KAAL64NKTgUdBRQAUUUUALjjNIMjqc0UE0AFFJmlzQK4UdTijNGaAuLSbh7/lR6e9BIHFAwpGx1I6Up6cDmmbye2DQA/pSZoByM0UgDNKcfSo+SwLAYp55o6DDp0qRc9z+FR1JDkOOKQF2NcKBxmnEYpuBnOacxyaVwGlQ3UUhiX0FOyc44oB5zRcBoUKMUxiRwSSKmIGOlJsz2pXYaEauVIYEjnqKuR6neRLiOdiP9rn+dQBSB2pAmMe55pqT6iL2kv5lvdRH+7kfhU+mygXvGQGXnnqaKK17GaLOquDGjtgsrEZPTp0rKU7lVN2xScnK8c0UVlLctE8as6M2xduT8xPX6VI2VVZZFIfGSRyc+2KKKTGMKwYLB8uq8j0pAI5VaNQVBGdxb7vvRRUlImUo0SRf8s0GSWGS1N2idmITDAgqnTiiimgZJmJ4yuCCeoPOKWziCOGIJDNtLY+6KKKEJliSO3eJpwjFFGAM7TI2evriqdv5CXUbTZ2bvmbqAPaiimDJJb2CKNnBDTNkZ7Adjj2rKlnDXBY5IHAzRRQIngSF5BukI3c/WpFRUR5C4ODyASMf40UUDRXuL9dpHzE55qNZvvAEfOQAPXFFFLoMkhl86G/DAEbFcKP9lh/jWa8ruMAYUGiikBNZW094zNu8uBT87np9B71uW1qkahIwIo1+6oPLe59aKKbGjRjVIoy5RSmcDI70gj3bpGKxow+RN1FFCKZC7yMuACwHVieQPaq5jAlPkrlkAw5Jxn8aKKaESIoRnMgdnAwGLAZPtVkGMKpkkRTjLbSM4PQ0UVL3C5WeTID4Dk/cAOQPTJpk0LOsTy/Lu75zx/SiihAyMwCFiAyrg8seagurhgDhty8DdgDNFFUIrQSSSTBAVDvlAx681tRItkQVbzTuBz0Bx0xRRSYhDfld6lzvmG0eq1HKsjShVmOMbsDkZoopoaL0I3RxOny70+cswGD0OPSklVIwhAyQAOegoopgxqZaCY4yMFScc5zx+FWbaGF7YTT4JRiBGARuxjqf7uetFFZspbDlVixLCNi3YDb8vt705FVZwGkIKk5VT1IoopAOWVOfLiBZsBiwyT9alSO4uYmQu6Addp5xRRSGguLNEjIEKbFGMk559s9TWddbPKRTG8IXnOAwFFFVDUT3GQM7g7JopIxg7ZDt5+h6UgvYoowGBYbjt+UDae59DRRViIJJEdnCsHUjIJUAn8qWKcoAsedxGCB2oopkik7xlsDvgnApyQSNhV6MAT2AH+fSiikyieEKDsIOGYgsQCR61Xu4vLDA+WMnb8ozkdiKKKIhIhSJchXzsXoehA96dHaNM5TGGLY3Y4zjNFFEtBI77wDC1voVzk/fui34bRXUbuaKK76fwI5pfExwPFOBooqyTlfEnhC21a8a9gnazvHUJLIi5Eq+hHY8dRzRbaMtjZwWkBOIiWLE5LMepJ7miipcVuF3sXtPjlilbzVDKQQVYZDA9QR3FeceLPCD6BqyXVkudLut5iGeYX2kmM/zB7j6UUU5QTiOLdziByozS/dH1NFFcZuKCT9KQhVGcUUUgF6CmDOMg8UUUwFXJznpQW9OKKKQC7xzwfSlA9yaKKACiiigAIzRRRQAcUUUUABAOMjpTeW/h6HrRRQAMSG4NMP+eaKKAJPurn2pAy4z0oooAd26UnTp0oopMYuecjj6VJAQT05z1oopAXe9FFFJiE53ZHSlxRRSKF/2u4oLKRgnntRRQT1DIpSw5Cjj1PUUUUrjsf/Z" old="https://www.landscope.com/images/Photo/Stock/37001_38000/37086/masterbath1111.jpg"*/?>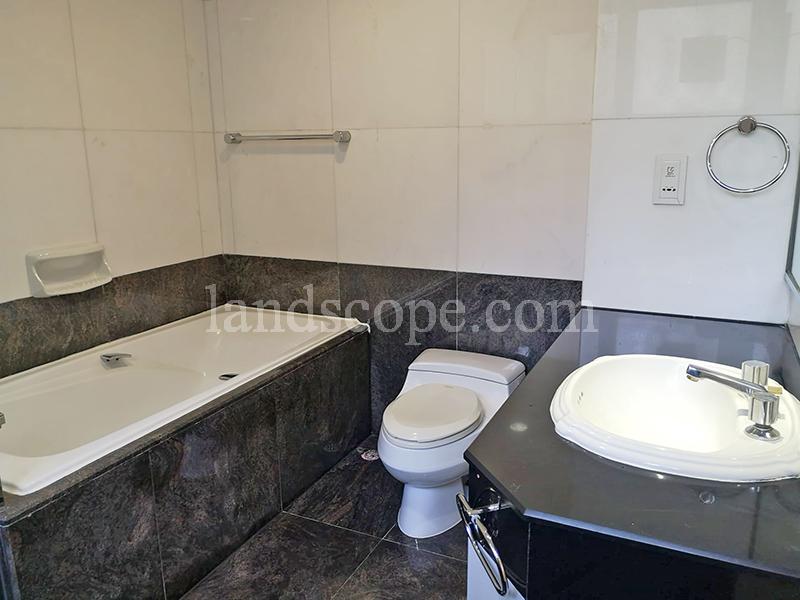 /*img class="sp-thumbnail" src="data:image/jpg;base64,/9j/4AAQSkZJRgABAQAAAQABAAD//gA+Q1JFQVRPUjogZ2QtanBlZyB2MS4wICh1c2luZyBJSkcgSlBFRyB2NjIpLCBkZWZhdWx0IHF1YWxpdHkK/9sAQwAIBgYHBgUIBwcHCQkICgwUDQwLCwwZEhMPFB0aHx4dGhwcICQuJyAiLCMcHCg3KSwwMTQ0NB8nOT04MjwuMzQy/9sAQwEJCQkMCwwYDQ0YMiEcITIyMjIyMjIyMjIyMjIyMjIyMjIyMjIyMjIyMjIyMjIyMjIyMjIyMjIyMjIyMjIyMjIy/8AAEQgCWAMgAwEiAAIRAQMRAf/EAB8AAAEFAQEBAQEBAAAAAAAAAAABAgMEBQYHCAkKC//EALUQAAIBAwMCBAMFBQQEAAABfQECAwAEEQUSITFBBhNRYQcicRQygZGhCCNCscEVUtHwJDNicoIJChYXGBkaJSYnKCkqNDU2Nzg5OkNERUZHSElKU1RVVldYWVpjZGVmZ2hpanN0dXZ3eHl6g4SFhoeIiYqSk5SVlpeYmZqio6Slpqeoqaqys7S1tre4ubrCw8TFxsfIycrS09TV1tfY2drh4uPk5ebn6Onq8fLz9PX29/j5+v/EAB8BAAMBAQEBAQEBAQEAAAAAAAABAgMEBQYHCAkKC//EALURAAIBAgQEAwQHBQQEAAECdwABAgMRBAUhMQYSQVEHYXETIjKBCBRCkaGxwQkjM1LwFWJy0QoWJDThJfEXGBkaJicoKSo1Njc4OTpDREVGR0hJSlNUVVZXWFlaY2RlZmdoaWpzdHV2d3h5eoKDhIWGh4iJipKTlJWWl5iZmqKjpKWmp6ipqrKztLW2t7i5usLDxMXGx8jJytLT1NXW19jZ2uLj5OXm5+jp6vLz9PX29/j5+v/aAAwDAQACEQMRAD8A9/ooooAKKKKACiiigAooooAKKKKACiiigAooooAKKKKACiiigAooooAKpax/yBL/AP69pP8A0E1dqlq//IEv/wDr3k/9BNJ7AjyTHtRTsUYrnNrDaOvBp+KTb7UxDNnpRnHBqTFGAe1FxDRTqYVI6c0ob1qrisPpwNNBzThTuA8UYpAaWmAuBS02lBxQIdRigU4UwEAoxTsUYoATFKBRTgKYrCYpcUoFLigBoWlxTsUYpgMxSkU4ikoAbikxT6QgUhjcU3FPJphYUgQgFIaQuB3phk4ouA4nmmkgVGZKjaXipuOxIWGetNLgVA0tRtLSuFiwZOaY0lVzLn600l2HCmk5DsTtJUbSe9MEbnqQKd5HqSam5Vhpkx3pvmZ6DNTiJR2zTwMDGMUrgVsSMOENKIXPUgVYxmlxigZXEA7sT9KURIP4c/Wp8DPSlxSYEO0DtSFalKimkVIyPFIRUnSmkUgGEU0j0FPx6UhoGREUw1KRUZ4oEMx7U0ipMU3FIo9w0H/kXdM/69Iv/QBWhWfoP/Iu6Z/16Rf+gCtCu5bHM9wooopiCiiigAooooAKKKKACiiigAooooAKKKKACiiigAooooAKKKKACiiigAooooAKKKKACiiigAooooAKKKKACiiigAooooAKKKKACiiigAqnq/8AyBb/AP695P8A0E1cqlq//IEv/wDr3k/9BNJ7AjyiigDmjFcxsLijFFANMAxSYp3GaKYhlIeetPxSUAMGR0pwbNLSGgB6jvTxUIbFPDiqTFYfQBSZpwbiqEKOlPFMyKXNADxS0zdS7hQIeMUtRbqPMwKYE2aM1B5gpPNouOxYzRuxVbzvemmbHU0XEWi49ab5g9aptOB3qM3A9aTY7F4yCmmaqJuOaYZXY8KaXMFi601RNN2zVYiRu+KPKJ6sfwqeYaRIZqiaf0pwiUdefrTggHQAfhSuOxBvdjwDRskPcCp9poIpAV/JPdvypwhUdQT9amxRigBgQAdAPpS4+tPC0uKBkYFLin4FGBSAZilxTsUuKAG4oxTsE0BaBjcUlSY5pCKQEdIRzTiM0lIBh+lMPSpOtNxSGNxTKkIprCkBG3Soj1qY9DURoGhpFIehpxFNIxSGe3aD/wAi9pn/AF6Rf+gCtCs/Qv8AkXtM/wCvSL/0AVoV3LY5nuFFFFMQUUUUAFFFFABRRRQAUUUUAFFFFABRRRQAUUUUAFFFFABRRRQAUUUUAFFFFABRRRQAUUUUAFFFFABRRRQAUUUUAFFFFABRRRQAUUUUAFU9X/5At/8A9e8n/oJq5VLWDjQ9QPpbSf8AoJpPYEeUgU7FRLMp68GpQQeQc1zmwbaMU7FGKAGYpKeRSYpiG5peDSEUmaAA0UZpe1ADCKbkjpUhphFAB5mOtKJx61FJVWTcOQeadwsaHnj1o88etY7XDIfmpRdZ6HNHMOxrGb3pPP8Aes0Sse1O3OaOYVi/9o96abj3qoAfU0oQZ6UXCxObik84noDTQvtTwuaV2MA7nqKMMRyakVadtqkSQ+XnqTSiMDtUwXilxSYyIIB2p22pMUYpAR4pcU+kIzRYQ3FBGKfSEUDGUEUp60YoENxRS4oxyKLAGKKdiikMTFGKWigYmKMU7FLikA3FLil7UUAIRTcU40h5pAMxTSOaeaQ0hjKQj2pxpKAIzTWFPYU00hkZ71FUzdKjIpAhlNNPppoKPbNC/wCRe0z/AK9Iv/QBWhWfoX/Ivab/ANesX/oArQrtWxzPcKKKKYgooooAKKKKACiiigAooooAKKKKACiiigAooooAKKKKACiiigAooooAKKKKACiiigAooooAKKKKACiiigAooooAKKKKACiiigAooooAKo6yCdD1ADr9mk/9BNXqp6t/yBr7/r3k/wDQTSewI8fwQeRjFOVsH0q4VDDkA1E1sp6HFcxuCSnoealDK3Q8+lVzFIvOM/SkVueadxForSEYqNZCOhqQOD1FMQ0imEVNgEUwigCOinYpMUAJTWpe9B5oGRNUEgqwaiccUMDPkTtQiYqWQc5oQdKkYqrUqrTVFSAUxABTwKAtOA5pgKBTgKAKeBTQAo4p+KAKXFUiWJS4pQKWlYEJR1paKAGmkIp1IaAG4opaKBjOpzRS96WlYTG9aMUuBRQCAUuKPpRUjDFFFFABRRiloAKKKKQxDSEUp9KKTAYaaaeRTTSGNxTSKeeaQigCMjimEVIRTCMUhjGFRkZ4qU1GaQWGdKaaefrSd6BntOhf8i/pv/XrF/6AK0KoaH/yL+m/9esX/oAq/Xatjne4UUUUxBRRRQAUUUUAFFFFABRRRQAUUUUAFFFFABRRRQAUUUUAFFFFABRRRQAUUUUAFFFFABRRRQAUUUUAFFFFABRRRQAUUUUAFFFFABRRRQAVT1X/AJA99/17yf8AoJq5VTVf+QPff9e8n/oJpPYEeX4pQKTNKOlc5sGKa0at95QafilxQIqtbkco350w74/vKatkUlMCusgNPByKcYlbtg+1M8ll+62fagBxWkI7Ubip+YEU8MrDtTQEJFNORVjYD0ODUTow6j8qGh3K5FNfpzUhFRsM5pMCo4pEFSOOKRRSAevSngZpFFPAp2AUU4Ck708CmkIBTxTRT6dgHClpB0p1UhMMUUUUAFFFFIANIaWkIoEJSU7HFJikMbRRRigGApKM0tAIKKKSkMWigUCkAtFFFABS0AUtIY3FFKaSkxiU0inYpDSBDDxSGndaaaQxh600040w0hjGph61I1RmkA3GRTe9P60ygD2rQ/8AkX9N/wCvWL/0AVfqhof/ACL+m/8AXrF/6AKv12rY53uFFFFMQUUUUAFFFFABRRRQAUUUUAFFFFABRRRQAUUUUAFFFFABRRRQAUUUUAFFFFABRRRQAUUUUAFFFFABRRRQAUUUUAFFFFABRRRQAUUUUAFVNV/5A97/ANe8n/oJq3VTVf8AkEXv/XB//QTSewHmNKBQKcBiuc2ExSijFGKYhrYptONJQAUYopw6UAIVyOahaEdRkGrGKNoNMCpmRO2RTluB0Jx9amKVXkjHcZouxj2WJ/Y+oqCS3P8ACQwqCRSgOxiKzJbq8SbaGyPWk5AkXpF25ByKao71XR5pPvyE1YQcikh2JFp4FIBThxVIQ4U4Ug4pRTEOApR0pBS5pgOHWnU0U6qRLCijIzjNOVHf7qMfoDQ0CEoNTLZ3LdIWH1wKmXTLg/e2L9TmlZhcpUVorpTY+aYfgtSDTIh96SQ/kKdmK5lU04FbQsLYf8syf945p620S/diQfhRysLmCAT0BP0FPEEzdIn/ACreEYHQY+lHl0cgcxiCznP8AH1NPFhIerqP1rW8uk8sUctwuZgsMdXJ/CnixjHUMfqa0NlIUp8qC5n3EEcduzKgB45qiK1r5cWb/UfzrK6VnJWZSYUo60UoNSMWkNLRSGhKQ9KWjtSYxppKcaaaQDSKYaeaYaQxp4pp6Up60xjSGNYVGaeTTTSAaeKZT2pnNAHtWh/8i/pv/XrF/wCgCr9UND/5F/Tf+vWL/wBAFX67Vsc73CiiimIKKKKACiiigAooooAKKKKACiiigAooooAKKKKACiiigAooooAKKKKACiiigAooooAKKKKACiiigAooooAKKKKACiiigAooooAKKKKACqmqf8gi9/64P/6Cat1U1T/kE3n/AFwf/wBBNJgeaAU4CgCnAVgjUbikxUhFJTAjIpuKkIpuKAEA5p1ApwFFgExShaUCngUwGbTTGjDD3qxikKUxXMueAqM1k3EeJQfWuoaMEdOtUptKFzINriPnnIyKlxKTMdE4qZF5+lbMehRr/rJ3b2VQBVhNKtF6o7fVzTUGDkjDGKUY9ea6JLK1Q/Lbx/UjNWFRF+6qr9ABVqBDkc0kM0n3IZG+imp0067b/liV/wB4gV0OM9zSbarkFzGKuk3B+88a/jmp10gfxTnP+ytae2jGKfKhczKS6Xbr13sfdsVMtjbr0hU/XmrFLVJIVyNYkT7qIPoop+KWiiwhNtLilzRmgBMUm2nZooAZto206igY3AowKcOe1RyTwxD55Y1+rCgB2KMe1VX1K3UZUvJ/uIcfmaqS6vKTiG3iX3lkz+ij+tFhXNMik25PAzWI19qEhI8/YO4jgAH4M2apT3kecXF9vGM/vLgnj6LgUrBc3NSZRaMpZQ5IwuRn8qx6qxX9nNcLDAweTafmWPAAHueatdaxqbmkNhwpQKaKcBUFC0lLSUhoBS0goPSkxjSaaaU0hqRjSaYacaaTSGMNMNPprUAMNNNONMNIBD0zTDTjTTigZ7Vof/Iv6b/16xf+gCr9UND/AORf03/r1i/9AFX67Vscz3CiiimIKKKKACiiigAooooAKKKKACiiigAooooAKKKKACiiigAooooAKKKKACiiigAooooAKKKKACiiigAooooAKKKKACiiigAooooAKKKKACqup/8AIJvP+uD/APoJq1VXU/8AkFXn/XB//QTQwPOAKcBSqKdisDUbim4xUmKTFMCIikxUhFGKAI8U4ClxzSgUAAFPAoApwHNMQAUoWnAU8LTsIj20KvNS7aULTsA4U760oWl25qhDcUoxQVIpOaaEPApaiZyo4qhPf3EEp+SMxHGwkHOe4OKpCNOlrHGtOpIeKI45O2Qr/MVKuroRl7eUf7jK+fyNVYm6NOiqQ1O1xlmeP/rpGRThqNn/AM/Uf5miwXLdJVb7fAR8jl/91Sahl1CTa3k2+9gPlDOBuPpxTsFy9R16DNYUGrzXEbFpI4yDgiPBAHY7m/pVW71C3YENdoz9t7s+PwXiiwuY35r22gGZbiNPq2T+Q5qA6vDx5cNzID/F5e1fzbFc7/asUO1g8vTB2RrErfj1qFtSuLh9tvab2bgYVpSfyFFhcx0jawNxVUQMOxfcf/HajbUrhiQqFcDrtwPwJrhr3UtTikhi814R5+woqhMLg8EfWqR1B7iBbiWQIjdGuZwM0+ULncXOorkCe6jC9w0hJH4CqDazaR8IZJW9Yowg/OuXt/MvJAtqZrhj/DZ2ryZ/EAityw8HeINQfC6Hfqvd7yRYR+WSf0pOyGOl8QIMgWyD/rrJk/lVSTX7qQfu2Cj0hjz+prsbf4Xah5Y8y5sIG/2UaQj/ANBrRg+FNv8A8vmuXsi46W8ccP64J/Wk2gSZ5lJcX1yDuE7j/bfA/KqM9xFaj/SLyzth6M4/kTXqEvw68M2/M9td3zA/8vt5I4P/AAEECsDTbHTbHx99ktNM0+CCMNtjW2Xj5M9SM0JXKtY5zw1cwXWqE288twFibLrEwjH/AALAGfTmusrqdVZ20S7O47B5S7Ow+bPSuWrnqbmkdNBRTgaZmnDisyx1FFJSBC0jUtI3SpGR96Q8UtNY5pFCGmGnU1ulIBtNNOzzTDQMYabTj1prUgGmmNTicU00Ae16F/yL+m/9esX/AKAKv1Q0P/kX9N/69Yv/AEAVfrtWxzPcKKKKYgooooAKKKKACiiigAooooAKKKKACiiigAooooAKKKKACiiigAooooAKKKKACiiigAooooAKKKKACiiigAooooAKKKKACiiigAooooAKq6l/yC7v/ri//oJq1VXUv+QXd/8AXF//AEE0MDzwCnYoA5pwFYGgYpMU6imAw03FSYpKYhmKUClpQM0DFA9adjmlAzS4pgKoqQCkUVIBVIkTbShafinBeKdgALS7aeo4pwHFOwiIr7U0pVgjmkC07AVmjyOlZGu21xJo9wtqqmc7fLVm2gnI6t2+tdDs9qY9sk22ORdyMwDDOMjPr2poTPL0PiS0Yl9Iu2wME200dwCPpkH9KbL4ne0Gy9he1PT/AEm0eEj8cYr06z0nTrnVGt5bSdXSHzcNclkOTgDgA9q0bRbX7OVisY4eD6t/Otb+RnZbXPJrTxJBMjrCN83DeasoYAe4FSN4sjeXyISsdxkAI53Z9cKPmPtXQ+OrSFfFtpKkMaNLp6byqgbsSHrj610Hw9gt4p9ZSO3iSRLiNvMCDcQ0S8Z644p3SVwt0OViXXL85tdKu5EYbQTaFR+bkCpX8N+NbmQobWK3TGd816qj/vlATXsFQyuFLqf7mal1b7IFT7s8sh+GuqTJ5l/rtrF3xa2rSH85G/pWnY/DXSOTd3+qXhB5BmEKn8IwP512uc2oI/uio7Y/6z6io5mXyoq6R4U0HS2kay0q2jdgMuwLsfxYk1tQ5Eajy1Uf7PSmW/VvpSp/rcCR+5KECoGeLeNrZV8VylRjdeg/iVNU/htZQ3XjC1EttbzuukymPz4wwRhOvIz0OO9a/jlMeKCf+nuP/wBBrM+G8Zk8YWcSkAvpNyuT04mWtvskdT2uQ7bFQXzgAZj4B57YqLT49szERFVK53evPSrMUYggjjLA7FxnpSwXEMkjIkqO45IVs4rG5ZYpjSIgG5gM9Oacc4OBmmoODlcfjmgDn79eT9a5GHSIB4sk1HfL5nPGRt5XFdhe/eNcNHPcn4gtB5zfZ8nEe7j7men1rWC0dhyex0Gq8aDd47vF/M1ytdNrBxpdwOx8vj/gRrma56m5aEpwpM0orIofQaQUGkCCg0UGkxjSKaVp1JUjRGRimGpDTaQyMjFNIqQ80w0ARHrSMKeaaetICJutNPSpDzTCOtAHtWhf8i/pv/XrF/6AKv1Q0L/kX9N/69Yv/QBV+u1bHO9wooopiCiiigAooooAKKKKACiiigAooooAKKKKACiiigAooooAKKKKACiiigAooooAKKKKACiiigAooooAKKKKACiiigAooooAKKKKACiiigAqtqP/ACDLv/ri/wD6Cas1W1H/AJBl3/1xf/0E0AefgU7FIKdWJoGKMU6jFNCGEU3FSEU3FUA3FKKXFKBQAop2KQCngUAOUVKopqjipFFUIXbS4p4HFLinYQqjinBaFHFSAUxDNtKFqQCl20wGhacFwVPoyn9RTwKVgdvHXj+dMRYj1KyvNREURk87YzFGj2/L0PP1oNzBMpWNpdwH3XUcfjTxFYnUI5rdrcy8xnY4LYPUY+tM8m3A3xtGxIxlWPP4GnoGuhxXjZN2vac/rp5H5SD/ABra8CkDUdaTvm3b8ChH9DWf4wTOoaQ3961mX8mQ1oeCNq6rqwyN7RW7Y9QN4zVv4CftHb1BI8SyEOyhiuBn0qeoJYFllyxI+XHFYFlMMDagryNoxUdq2WkA6ginooW0CjoFxUdt9+X3xTAv22d7fSnr5gfohXJ5DcimW33z9KmVMPu6daQHkvjpP+Klz/09Q/yrH+HXyeMLAiQRk6ZdgOei/vl5rb+IDLDrvmN0FzBn8qxPh9GJ/GWmR5wJLC8GcZ/5aoa2XwkPc9lkVZNOC7zOpA+fu3PWm6daiCVmWFYwV6gcmrSoltAql8Ig+8xxTbe6gmlZI5kdsZwpzxWVyy0TgZpqsGBIz+IxTqTnFIDAvgcmuCjcH4iuO4zn/viu9veprnFuLT+3DCGX7QT0xz0z/KtYOyYSV7E+sj/iSTt382MZ/E1y2a6nWWX+xLhR97zImx7ZIrlK56m5ohwpaSlrEodS00GnA0MEJQTS00mpbGITSUUGkUNNNpxpppANNMNOJ5ppNADDTCeaee9MNIBKYaf2ph9KAPadD/5F/Tf+vWL/ANAFX6oaH/yL+m/9esX/AKAKv12rY53uFFFFMQUUUUAFFFFABRRRQAUUUUAFFFFABRRRQAUUUUAFFFFABRRRQAUUUUAFFFFABRRRQAUUUUAFFFFABRRRQAUUUUAFFFFABRRRQAUUUUAFVtR/5Bl3/wBcX/8AQTVmq2o/8gy7/wCuL/8AoJoA4AU8dKaKeKyLuKKKUClIpgNxSU6kIqhDacBxRinAZoAAKcKBTwKAFUVMoqNRUyiqQmPApQKUdKAKoQ4DipAKaKetACgUuKWlFMQoFKw+QkdQM0op2PlP0NMQsekwWl/HeRIcu5ZiQON3X8KT7CYn80q4bvggrTGsZItStbpbhvK3EtHubByBj24NAhlR8fKqBiQpB3dfWmm+4mlpoc94tx9o0EesdyPy2Gp/B4x4jvD2NjFx9JHqHxSMz6AfSS5X/wAh5/pS+FAR4uk9Dpv8pf8A69V9n+u4P4j0Cmf8tR9KfTGz5i49OawLM8Z8jt3/AJ1FbcySfQdKmGfKYH3/AJmoLb/Wv/uj+dMC/bf6w/SnoXEhXcWXJ5OM1Hb/AOt/CpAEaU5jUsD97FIDyv4lqx1GVUUMzPCAD6nisD4fssfjDTA7FFFnfBiOq4ZOldX48NumuF7q3aeLMWI1ODu6Kc+xrD8MTWN/4ks9PtdOFg8y3WLhWBZAmN4+jE+vatV8Jm/iPXNiS6ZtRWaIrwHzk896jsxHBICzRR5X7uQCKzv+EctFgL3Go3ckajJPmYA/KnWGk6FJOUiiaVwM5kLEVmWbUl/aRDL3MQ/4GKypfFOnpkI7uw7LGTmtRdPs41wtrCB/uCnwxwopMUaoPYAUhnE3niBZmPkWNy2e5H+Fc2glPiJruNW+1uSRbseny46denNd7fFsnkj8a4yPTZ/+Exa/byhEC2eSWOVwCe1aw6hLoTX51VrKV7pIkgyisFxnOSV/XNZFdPrPGiTn/ptF/WuXrnqbmkRadmmA06sihwpwNMFOFSximmnpS9KD0pDG0h6UtNJqRiGmmlpDTAZTTTu9MNIBppppxpppDEpppxpjUAe06H/yL+m/9esX/oAq/VDQ/wDkX9N/69Yv/QBV+u1bHM9wooopiCiiigAooooAKKKKACiiigAooooAKKKKACiiigAooooAKKKKACiiigAooooAKKKKACiiigAooooAKKKKACiiigAooooAKKKKACiiigAqtqP/ACDLv/ri/wDI1ZqtqH/INuv+uL/yNAHBAU8UgpwrMoUU6gUUwEIpMU6kqgExSiilAoAcBTqQCnY4oAeoqVRUa1MtUiR60oFCinYqgFFPA5pg61IOtAh1A60o6Ug60wHqOKfjg01aeKBEMp1NbuI+cPsTSLmMqD8uOx69asPJMwkAlYgORgkHjPTFU7y+vIHgi+xxyW8kyRCQZ3KCM7j24q3NM5nnUxxbU5VtnPXHX1ppCk1bc5zxOCV0N+wvJV/OJ6b4YJXxcvo2nyD8RIh/rUvicD+ztJbP3dVVf++o3FVtCkMXjCxXtLb3Cn8PLNNfCOXxHolQzOYyrKAT71MOlMY4dfesSjPU7o26jk8fiar2/E7/AO7/AFq1kEyY7M386rxEfaCR3WmBdt/9b+FTYHmkiRx83K9qht/9cPoasgLuJBBOaQHmXxEGNRLf7UJ/8eFcx4PKDxrpocbkC6kGUdx8pxXXeP1tzqWbsyC3/deYY/vY3cY/HFc9oH9kjxNaxaelzFfFrsRz3GSiYAM2R6EYxxWq2M3uesw7ZdMAgiCKVIWPOcc06zglSUO2ANpBHvWOtpqLWhn/ALbIhUE/uYvT0os7Az3G1tT1BzjOcbR/Osyzpj0NQfaIItwkuYgR2LAYqt/YtsVw8tw4/wBqU1H/AMI/pK8vaqx9XYn+tIZj32p6fuI+2REjspJrl11KVNdkkYR/2f2kB+fpx8v1rqbrS7CJjttIh+BNchA3/FcvCrgQqG/c9h8npWkFe4N2sXdT1WG6sHt4lfDOjBiMcgn+hrEJrpteGNJLYA/eouAMf3jXMZrnqbmkRc04GmilrMocDTgaaKWpY0LSUZpKkoCaZSk0maQAetNNKzAUzeKdxgaYaUsO1NNK4CHvTTSk02kwEPSmU800nNAHtOh/8i/pv/XrF/6AKv1Q0P8A5F/Tf+vWL/0AVfrtWxzPcKKKKYgooooAKKKKACiiigAooooAKKKKACiiigAooooAKKKKACiiigAooooAKKKKACiiigAooooAKKKKACiiigAooooAKKKKACiiigAooooAKrah/wAg26/64v8AyNWarah/yDbr/ri/8jQBwgp6imgcU8VBQtFFApgLikp3akqhCYpRS4oAoAcKcKQU8dKYD1qVaiWpVpiJRRQtKBTEKoqUVGKkFMBwFIchqUU7FIQL0p9IBSimBWv9Zgsljtp4Jm3lEV0YYyxwMjOcZqa6v4Le7+ztBJ5jEEMjcHI64pL6+0+2tFS9lWNiAVJj3c5wvOPWluZbKO4AmZluNqtzHu7Y4NNW7A720Zh+KOdKsD2XV7f9cj+tU9LbZ4x0gYzuFyufT5FP9Ku+J1H9gh+0eo2r/wDkQD+tUrDCeMNFJz/rZkH1MR/wprYJbno46CmNyy56Zpw6CmvjK59axKKRA3yj/bNU4OLjp1U1bPyyTAf3yaqQk/af+AmmBft/9cPpUxXbPuCN17AYOaht/wDXr+NTMwExHmBTkcE0gPO/iOP3sp/6Zxn/AMfFcv4abyfHOnNtB2z6nweh/dqcV1fxK4WcjqIUP/j4rlvDRKeP9LdhkpeaiSF/65DpWi2Ie57FA7XFiGZQpbIwowOtSW0O2Xdk8D1pq3BktTP5TjGfkbgnFMs7uSa4KNbmNcdS2azLNA1Gqq+dyHjpuAqQnAzTFZWztOcUAYF9jccmuaSxtRrrXqwgXBzmTPXjHSuivT8zcd64WOWRvHrqCdmGyOw+StIbMJdDa14/8Sc+86fyauZrf1z/AI8yf9pP5tXP1z1NzRDhS9qaDS54rIocKdTKXNJlC5xQTxTCeaM1Iwc0zdinGo80hisc0wmlpppANoBpeKQYoACRSUGg9KAEJpppaaaAPatD/wCRf03/AK9Yv/QBV+qGh/8AIv6b/wBesX/oAq/Xatjme4UUUUxBRRRQAUUUUAFFFFABRRRQAUUUUAFFFFABRRRQAUUUUAFFFFABRRRQAUUUUAFFFFABRRRQAUUUUAFFFFABRRRQAUUUUAFFFFABRRRQAVX1D/kG3X/XF/5GrFV9Q/5Bt1/1xf8AkaAOEHSnim08dKkoUDijFKKKYgxRijvQTVIQU4CkBpaYCin00U6kMetSrUS9amWmIlWlpFp2OaYgHWpB1pop9MQ4U4UgpRSGOFLSCql9ey2nkiDT7m8aVyp8gA+UMZ3sCRle2Bz6UxFq5hs5rMi5aBWI6yvjgHj9abcQ20zpJNOiuEX5WcrxTJtNj1nSlS5hYOV5QcEE4JHPuKkksftaxSMpJRABtIGMdc5oT8wa02MXxTtHhLUGz/q5rZx+EyVQRlh8TaQ7nH+nbB9WjkFXfFi7fB2tLz8scbc9fldT/Ss68413SGyB/wATSHr7hx/WqWwS3PSl+6KZKu8Bc45p6fdFRzAkADg565rEoqFdksi57/0FU4uLgfQ1cIYTSBuTx/KqSZF2oxxzTAvwf65athm8xh24qpAf3y1cDfMRjHv60gPOviWcQ3B9IE/9DFct4aVv+E6glVjujvb0RheoLR4P8hiuw+IC2ztIL0yraGAecYhlwu7+H3ziuU0C60AeNI7XTZb5tXa5lKicHyvM2Ev+GM/jWi2Ie565CkzWe2cv5hyMt1x2p9tbqkobcSVGPrWcya75ZZri1XAzjbRDHrJlUNewKSOQI84rMs3aau7nd68fSqX2bUSvN+oPtEKrmy1SQsP7S2gHAIi60AUb3IZhiuPiSQ+MXkNs4TDDzccH5Riugu7C4Vjv1CZznv8A/rrnEvBJ4hk0r95uTP77f1wM9K0hswlujQ17P9jqSCP9IUdP9k1zQrY1i2WC0RhJIzeYOGPGCD+vFYwNc1Tc0iOpRTaWsykOHWlzTM0bqllID1oBpCeaM1JQrdKjNOJ4phoADTD0pTSUAJSdKCaRmpALuppOaSkJoAXNJQDxRmgGe16H/wAi/pv/AF6xf+gCr9UNC/5F/Tf+vWL/ANAFX67Vscz3CiiimIKKKKACiiigAooooAKKKKACiiigAooooAKKKKACiiigAooooAKKKKACiiigAooooAKKKKACiiigAooooAKKKKACiiigAooooAKKKKACq+of8g26/wCuL/yNWKr6h/yDbr/ri/8AI0AcKKeKYKcKQx4opBS0wD+Kg0dTS00IReKcKSlFMBwp1NFOoAevWplqFanWgCVadTVp1MQoqQdKYKkHSmIUU4daaKdSGOoAoFLQIgvdO/tCzlUStGxjeMFQSfmHX6jFN+wtNFbEgkRw+WTtJJINSzRXEsJ+z3DQlSSxVsE8VHGJhDbZlY4jYOxYjLZ4J9TTTYpJcuqMrxHFjwjrsec7bFzn6c1jagPMvtIYY/5Cdo+T/wBdB/jW/qysfDetxyHcx02fJznPyGua1AltNsJV6+bZuD/20j/xpob6Hqg4Wo5M8lfvYGOKeeUP1qOUkcgcjHb3rMZWYt577uuB/KqQ/wCPtT7mr8uftUn0FUBxdj/eNIZeg/1y1bb75xIV6cYqnD/rV571cYNvO3b260AcJ8R1/wBCuD62v8mrhNFtkTx/pSRjn+0rmHe3XH2ckAf7PJPPOa9D8frC0BFyXFuYD5pT7wXdzj3rldOi0CHxPZy2z351H7c4gM2fL84xHdn22Z/GrT0Ia1PUoLbybMQOwbOckVNBEquDySoOCTmslJNVe2LpPbPGM/PnJpLZtWaYBZo2yP4+RUWLOgPSo49vVVIB9TVPZqxH+ttQfXaah8nWGzsvbf8AGKmBm3xwzcd64OBZG+IU54CAPgD/AHBXYXSXwY+ZPEeey1jC1jGotcrFEt0cgzY55HP51cHZMJK9hviFNtlHJnrKFx9FY/1rnh1rb15J1sYWkmDJ55G3GOdvWsIGuap8RrEfmnVHTs1mUOoFNzxQKkaA5zRmkPWkpFCk03dxQTTSaQBnNJRSE0gENMPWnUlADc0hIoNJmgYuaTPvRmmseKQHt+hf8i9pv/XrF/6AK0Kz9B/5F3TP+vSL/wBAFaFdy2OV7hRRRTEFFFFABRRRQAUUUUAFFFFABRRRQAUUUUAFFFFABRRRQAUUUUAFFFFABRRRQAUUUUAFFFFABRRRQAUUUUAFFFFABRRRQAUUUUAFFFFABVbUP+Qbdf8AXF/5GrNV9Q/5Bt1/1xf+RoA4UU4UwU8HikMcKWkFLTAQU6kpaYgpRSUoNMBwp1MBAp45oAetTJUK8VMlAEy0/FMWnimIUVIOlMFPHSgQ4U6mrT8UDAUuKBS4oEJ+/wBp+zsFbkklQe3HX3rOuLnV4rG0azZGnMjeeCgwV9QOxzirV6zpZyMgJA5cAdVqnFqFxHp7yqqyyElymzcFGOPxPemhNpJjLo3Eui6gLlcTPYThhjvsNcjeF28HWkiff+zWjLj13RmurvZLs6fczoqljbSM8RBGU8s5A9+4rj55C3w8tpUPzDToXU/QIf6U0K97HsB+42PU0xmAX8qdkGNjg881GxwuT2GazLZFP/x8n3UH+dZ54u1/36v3GPtI46oP5ms58C8Xj+OkMvw/61frV7b85b2FZ8WPNX61dYhZOS3I6DJoA434hAfYJj6Wr1wlgQfGWjLnrrRB+htTXoPjoRm0JlQvH9ncuo4LKOo/LNcfZPoMfiKxNvp1xHePfqlvK8m5UmMJIYjPTZkfWrRL3PVYbeO3gEcZLJk9TmpIY1V+FA47ViWkV+9k/kywLDkgoU68c0tnZ38U6tE8KnB5OSKixR0VMLxpzkDJqmV1MD/W22e3ymoNmsgna9n+RoAzb5RlyPXiuAtnb/hPbhSzlSWwu44+6O1dvdtfgES/Zz9K5lYrL+32uBbzfbsMN7bvLPHOOcdK0hswl0F8Qri2jPPMoGP+AtWADW74gaZrC33Kgj888jru2/yxWDmuWp8Rqth+aXIqImlrJspEm6jPFMzSg0ihxppPWg9aaetIYHmjpSE4oJoYBmm5oyaSkAU006mGgYhpKKQnigBCaaaU02kB7noP/Iu6Z/16Rf8AoArQrP0H/kXdM/69Iv8A0AVoV3LY5XuFFFFMQUUUUAFFFFABRRRQAUUUUAFFFFABRRRQAUUUUAFFFFABRRRQAUUUUAFFFFABRRRQAUUUUAFFFFABRRRQAUUUUAFFFFABRRRQAUUUUAFVtQ/5Bt1/1xf+RqzVbUP+QZdf9cX/AJGgDhAaeKjFPFIY8UtNFOFMBaWkzS0xCE4oBoIz3o6CmA6nDikFOoAepzU61WAwasLQBOtP71GtSd6Yhw61ItRipFoAeKdiminCgAFLQKWgRFcSeXbufLZw2FKqcHk1Rint4rVroWi2480gg5ymOM8c4/pWhLKIIXkwTxjC9eaypoo9VlaESbIweUZsu59vamhN9tzRhZZL5RlQWUjG7PUe9ecrl/hqpHUaYx/75U/4Vu2sctjfmON3kWN9oV8nOfft+NYOkDzvhpAuc50+dPyDj+lVaxPM2j0nRtWF3p/mTBkLRqyg85GwHIrTLBotwIK4rkfA7XV/oEV26xrLJbRhXx0GwY/St22j2F0nOQBiX5gVJ7Ejt+FZtWKTui7cY+0KR02f1rNlOLxf94VozqqSoVAA2dqzZ2U3AbIxkHOeKksvxf6xfrV2aQxgkY6cAnFZkVzGZgASQCPmxx+BrVzmXBXoOCRQBxfjGc3NiQi7ma1lwF7nBAArg7FLt/E+kObK4jii1WCZ5HQgKggZWJPYA8V6N41XFqZF+VxbykMOoIGQa4CG9ujrOlQPcyPDPqVpBKjYIaOSFmYfiwBq1sQ9z1uG8smizFLEg6kZC/pUsF1bu+EuIySOzVjxaNpjWjPNZRh921SoI3HHGOeaWDw3ZGRd9uQOd2JDWasWbcxnZlEKoVz8zE8j6UkEcqHoApPIPWqf/CO6fjAWUfSQ1CfC9kc/vrv8JjxTAzdQ3lm+U9/4TXIRamH8Tvp3lncm4hz7AdvxrcvNJjgdglzc8HvJXOWlzc3PiWbShlUjDETByXOAD/Wrjsxt7FvxBJ/oMMePu3Gc/VK57Oa2ddt3ghgMk8kn71lCt2+XOaxa5anxGsdh2e1OBzUdPHSsmUhc0o4NJRmgocx5pvajNN/GgYpOabmg0GkACik6Uh9KQATzTaCeaQ0AITTSaUnimUgFppNHSmk0Ae66B/yLml/9ekX/AKAK0aztA/5FzS/+vSL/ANAFaNdy2OV7hRRRTEFFFFABRRRQAUUUUAFFFFABRRRQAUUUUAFFFFABRRRQAUUUUAFFFFABRRRQAUUUUAFFFFABRRRQAUUUUAFFFFABRRRQAUUUUAFFFFABVbUP+Qbdf9cX/kas1W1H/kGXf/XF/wD0E0AcGOKdTFp46UDHilFNFPVWc4UZNMAzilFTLasR8zAfrUANMQ6ikpaAFFPHNRinigB4NTKahFTLQBOtSVEhqWmIcKkWoxUi80CHinClWI9zigjBoAWl7UlLQBU1QE6Xc44+X+oqhp6JbabO4DGYnbvC/wBe1bEiK8Lo/wB0jBrO3QR2U0bME3OCPf3praxMt7hZJFJclrpFZ1QYLcHORiuI8PKD4JEQzhUu4xn/AK6SCvQoNRiuJkX5OI9u4dSeOK4Lw2v/ABJbmDul3eR49P3r/wCNAje8JyNY+HdKkjS5ETWcJCsmQSVGSD6Vszaj9j1KVGUOroo3YxnjjFYvhq4t/wDhFNJZInVjZxglHK9BiuguDGku17iXJQHDYYdPQihi1sTtKLlYJUJ2lduc9aynaKZmtnlVeg7Lu9cVbjjEtk2ZI3iL8CSEL0z6Yplvaxwz5WO3d2GTtZh8uewPFTYq7JvKidhGqbSuB8vbmtdXSBVR3LMB96sWBDbrJ5cTAbycb1YA5/A1fMrxQqy/KSx5ePP8qVi0zE8YTJLb7c4j+zy7nHYYIOPoK8+s4NMbVNOuk1iWWSO8tHhheMJ5kqoVjTp/EuT+Fdt4vui9ixUIdtvJ91Scg9RjvxmvLdPlT+1tIjj3gf2vpzomCSEw2PyGM+nSqS0Je57LBfahBGofSLlwmcEOOPWpYvEDCTDaXdgn0ANWbbbbQvG3mHLMfuHin2rQLIpF0rY7E4J9qjQoT/hILZVy9vdp9YTUD+KNMPDNOmP9gitpH3xq3AJ965PWLiS2vFZlRgzj7uCD259Ka1BuxSvNRs52Oy4HJ/iUj+lQWMWj2+ovfmWBbmQENJluhAB/kKu3ypuPyJ1/uiuXsLkN4uuYZgGtwHxGw+UcDHFUk2nYp7oseLp7eVbT7PNHIN7Mdh6cAVzQIzW14lWIPCYoljBYgBR7Vhg1yVPiNY7D80ue1MzS5rMpD80UzNLmgpDjSGjNIaQwopCeKTNACk0jNSUlJiCmmlzTCaQwNIeBQTimE9qAAk0lFFAHu2gf8i5pf/XpF/6AK0aztA/5FzS/+vSL/wBAFaNdy2OV7hRRRTEFFFFABRRRQAUUUUAFFFFABRRRQAUUUUAFFFFABRRRQAUUUUAFFFFABRRRQAUUUUAFFFFABRRRQAUUUUAFFFFABRRRQAUUUUAFFFFABVbUf+QZd/8AXF//AEE1ZqtqP/IMu/8Ari//AKCaAOBFPBpg604daBkgpysVPBI+lMpQaYjQgbdCCTk96o1btf8AVH61UpgOoFSRQtIM9F9aeLdc7RKM+mKAIRTgadLCYucgg96ais5wozQA8GpVNH2chSxYcDtT4oWcZJwO1AD0NTKaZ5JUZBzilU0ySTNSoajVS/AqdY1HVuaAJozkHJpp+8frTkTbnvTSPmP1pAFLShc89BTgno1MCNhlGHqKwr1Ibc77y6tbfA6TTqhA+hNdA8ZKlT0YEH6GqFr4Y0S1x5WmWxZejNGGYfieaadhNXOaHinQbdisF49668FLK2kmb+QH61k+HZrtjqLPpd9Ek19cTwpJCQ7I7bhx2PPSvUEhiiAEccaY/uqBUcgfzG+ckZ6ZouHKcR4a1a4sPDun2WpeGNat5beERkrbLIDgnnhsj8RWrJ4i0aVs3f222YADNzZSoPz2kV1lqcxLnnip9q/3RSuFjlYdV0W4tzbw6rahc5BaUKc/8CxVm1WBGZ4ryGYEYASRW/ka1p7S1uBie3hkB670BrPm8OaLKMNpVn9ViCn8xRoFiD7LIVc7XBJ5LAgGrsryNbKiEjaR0qivhLR0/wCPdLm2bsYbqRcfhnFSt4cmjH7jX9Wj9AZlcf8AjympKsYfiYPLEpLFWWNn4HXbz/MCuMj1y+SWyEjxyC4udPgc+XtbE/3yMHrnp6V3WoeH9UfibWDdKUZU823VWUEYPK4B/GuVPgHUDE0c0lhdxmOFDDMrKMxggNkHrz+FUibanbpojqpIu76LGT1yBiqzLcJt26tcnJxh484rko/Ceo2h/cWUkZHe01SVT+RarMVl4kifAufEUQ/vG8SVR/30ppWHc6mT+1FQj+0YZADgB4+v0rKvJ5i/lzx20pBH3FI5/A1nu+uI/wA+uXGc/wDLzpcTn8xg1BcX+rW6M/2nRp+MsZ7OWJh/3w5oVhG7PJdlj5tpET32SGsiKyij1J70Qzea2QyhgRz+HtVJPEGpsuHtdGnU/wDPvfywn/x9TUsWtTKcvod4x/6Y6jby4Ptnaaa0Kvch8Sy74rNPKkQBnOX78DisHNa2vakL+K1X7FfWzRsxIuo1XdkD7pViD09qoW1lLcYYAKn94/0rkq/EzeOxBmlzV5dPhdgq3iMx7AAn+dV7m0ktmG7BU9GFZlIiozzSZ4q9Hp7GPzJpFiHv2+vpQUU80VeXTkcN5dyjkDsP/r1TngkgbbIvXoexosBGTSVNDaTTjKIdv948CpbiwaCJW372Zgu0DvRYCpSGtCPS3ZMyOEPpjNRXWntbx+YHDgdeMYoaYXKRIptXbfTpJ0DswRSOOMk1JJpLqhMcgdvQjFTZhczWFMpSTSUhhSGlzTC1AHvPh/8A5FvS/wDr0i/9AFaNZvh7/kWtK/684f8A0AVpV3LY5XuFFFFMQUUUUAFFFFABRRRQAUUUUAFFFFABRRRQAUUUUAFFFFABRRRQAUUUUAFFFFABRRRQAUUUUAFFFFABRRRQAUUUUAFFFFABRRRQAUUUUAFVtR/5Bl3/ANcX/wDQTVmq2o/8gy7/AOuL/wDoJoA4CnCm0o4pjHZp4PemUooA0LT/AFR+tVKs2h/dH/eqpmmIviRRD8rAELwM+1U1JyMZz2xUkMBcbmJA/nTjcJHxEox6mgCxOcwMfpVRXZehI+lWJGJtcnqQDVTNAGirDyAx5G3n3qHznc53Y+lLGf8AQz9DVdWxQBqwMTEpJyajQ9KS0b92frTI2+ZfqKaJZf8A9XGcU2PJ5qC8u0t7Z3c8KMmuDj8f6qLmeNbWExK58s7P4e2eetS5JbjSb2PTojlcelNOAx+tcXp3jO+n8zzLOL5cdAR6+9QS/ECeKeRG02MhWIyGYd6XMgszv+qYFMyQfSuIh+JEWQs+nlV/vLITj9K1U8Z2cig/ZnZT3WQEU+ZBZnSMwOKnHAzXH3HjfTbXaZLe52txkFTir8fjPSXgEn+kAFdwHlgnp7Gi6HY3iajeRQ7A1z6+O/DrdbuZfrAf6UreLdAlcsupIAf78bD+lF0B1No2UB+v86tVz9n4k0TeIBqcHmf3SSp9e4rR/tnTMAnULYA+soFDESyN8gHvTMk0z7bZSD5Ly2b6Sr/jT0KNyro3+6wNMBQMNVojpmoAjZ6GrFSMo35KiPHHWqkeH69RiruoDKJ+NUoQd/4U1sItNDEefLWnxwRnC7SPoaY0akDkipVRs/K+D60XGKbFMcSSD8ajexRlw21hjncgOanxOo5ZSKjaWUD/AFefpRcDHn0PT5WPmWNq/wBYxVGTwrpD5/4l8a/9c2IrZkm9VIqAzDPWmKxwvibQrSwudPitEkjWbfv3OW6Y6ZrN1KUwW8cMeVVuOD2Hauj8WyBtR0hQeiyn+Vcxq4OITg4Gefyrlq7s2hsilBJ5U8cnPDAnHXFaV5e28tq6JJljjAwfWslehpQGbO0E4GTgdBWVy7GhpkAdzMwBC8L9abqcpe58vsg4/HmrGlH/AEVv98/yFUtQP+nSfh/IVXQa3GW87W8wkXnHUZ6itq4hW6tyoIOeVIPftWBmugtz/osX+4P5UkDMa2lkE8SCRgu8fLu461qX85t7cOoBbOAT24PNYOea2NW5tV/3x/I0J6A9zNa6nJJM0mT6MRWz5way84hW/d7iB0PHIrnzWvb/APIHP+4/9aIsGjPlvZ5X3eYyeyEgVpabM0tuwd9zK3c84/zmsRulaWjn/Xf8B/rST1B7FC6/4+pv98/zqE1JdN/psy/7ROfxqEnFJjCmkUZpCaQz3vw//wAi1pX/AF5w/wDoArRrN8Pf8i1pX/XnD/6AK0q7lscr3CiiimIKKKKACiiigAooooAKKKKACiiigAooooAKKKKACiiigAooooAKKKKACiiigAooooAKKKKACiiigAooooAKKKKACiiigAooooAKKKKACq2pf8gu7/64v/6Cas1V1L/kFXn/AFwf/wBBNAHn4bNOzUINOBpjJc0uaZmnRuFcFl3AdqANC0GIMnuc1UYbSVPUcVIL0KMCLA9jTJJ1lXiMKc5zTA0HyY2A6kGqKxSMwG0jPcilS8ZVAZdxHfND3bOuFG315oEWnXNts6kL29qpsjRgFhjPQVIl3sQKUzgY61GJsyb5FD+3pQMuxgm2C8ZIP61UVsU/7bgYEeB9aia4Qsp8oADqPWgRo2rYiz6mqz3HlNz/AAmojqCouBGAPQGs+9vleM4QKc5JFF7Ctcn1i6Wa0aMNlZBjIrg/sk9vdMojdx1DKuQavXOqyx3GB88Yz8pP9arjW/n/AOPf/wAf/wDrVzSabNkrI2NNieGJmk4L4+X0qtf28nnSShB5fHPH+etVrbVpFZmkG/d0GcBaJb2a4Hzthf7q8ChMLFi7tVFrBMqAfIA2B7dags2MVygXGHIVhjrVmPVNkSJ5WdoAzu/+tSDUIkIZLRAR3BA/pTuBJq0UbW6KQud+cfgafYiGa1VdoDJ8pH8qzbi5kuH3OenQDoKbDM8EgdDgj9aXMKxLdaEhmLQxAq3OBgYpsGgosgknASNeSCc5x/SrY1Y4GYcnvhv/AK1V7q+kuBsxsT0Hf60rjKhVTqP2oM6/N0Hp0/lWtcWKXloUWQ/MMofQ9qyDVi2vpbcBRho/7p/pQpCsZbWTKSPMIIOOa1tItp4YpZfOwhxgnjpnJqV9Ric5e0Rj6sQf6VBdX0lyuzGxM9B3+tFx2Kt1dai128kN5Kq5woEjDj863dO1LWBp8eb+4LEEE+a2ep96welbFs5TSdynDKrEfXJoUmJpFFvE3iuByj6lc5Xggvn+laeleKPEr75J7lmQcLuRTk+vSs46kjgGa1jd/X/IpsuqO8WyJBEMYyDnA9vSjmfcdl2NK7+IuvQXJji8p1Tht8C9e9bFh8QtSnt0la3tyejDZjB/A1w2Klt53tn3RnOeoI4NHOw5UdzJ8RdWjbC6XbSoe4dlP45qaH4jyLE8l5pccKr6Tk/0rjDq/wD07j/vv/61VLu7a7Gwoqx9do7/AFp87FynWH4oWEhPmabOv+7Mp/mK0T4vsFhMsltOoA3FQykivNTbxHqgrRmvVlt2jNuAWXaTu/PimqrHyI19b8UadqmoWEln5h8pWVldMHk8nrUs8K3VuV3DDDKsOfxrlIraOJ9yrg1p2moSWw2YDp6Ht9Kycru7KtbYX+z7sMR5WR6hhzVhohYWkm4hpZflGOw/z/SlOrkg4hAOOMtn+lUJ5nnkLuck9PYUtENF7SpwrNCxPzcrx3707VIPuzqP9lv6H/PtWUGKkEEgjoRWjFqsqriRBIexzg0X0sx26lEZJAAJJ4AFbU8v2WwVGYeZsCjB74xkVTGpImTHaIjEYyD/APWqnNM88hkkOSf0pLQe4iKZJFQYyxAGa2NUQtaZGPlYE/y/rWbbXcdumGgWRt2Qx6j9KstqyupV7cMD2Lf/AFqEDM33rbgiY6WI8jLIcfj/APrrMF1ELlpTboVIwE7Dp7VZGsAAAW4AHAAb/wCtTWgMy61dIQ+XK/GCQPy//XVKe5ileMrbKiqfmCnG79KspqqRjCWqqOuFbH9KSsgdyjfRMmoSEnuenvzVc9avXV/HcRuPsyq7Y+fOT/KqJpMYlNIp1NNID3zw9/yLWlf9ecP/AKAK0qzfD3/ItaV/15w/+gCtKu5bHK9wooopiCiiigAooooAKKKKACiiigAooooAKKKKACiiigAooooAKKKKACiiigAooooAKKKKACiiigAooooAKKKKACiiigAooooAKKKKACiiigAqrqf/ACCbz/rg/wD6CatVV1P/AJBN5/1wf/0E0AecAmng1HSg4NMZKDS0wcinA0AOFOFMpwOKYC9KAaaTTc0AS7qaTTM0hNAEm/iozJUbNgVXeTmlcLE0j1l3txtRhmrEkvFYt9LkkVlORaRnTPuck96rZw1TO1Vm+9WDZZcib3qwrZxVKNsYqwp74pgWaXtUatT91MLC0UnWlpALjikK8UueKXNAEZFIVqQ0nHYUCI8UmCBUlJxQMYInkOEQscdhmtyKDbZLAw25TDYPQnrWMrshyjMp6ZBxSm4n/wCe0v8A32aaaFYhkhli/wBZGyjOMkcZqOrDySSLh5HYejMTUZUVNxkfSk7VJtpCuKQEfT8KWl2+1GKADFFGMUY9qBhSg80mKUDmkA7PNIxyaOelJg+lDGhwNGeabiikMeDSZzTaKAFpM0lGaBi5pM0maXtQAU0mg0w0AKTmikpCaTAM0hpCaSkB7/4e/wCRZ0r/AK84f/QBWlWb4d/5FnSv+vOH/wBAFaVd62OV7hRRRTEFFFFABRRRQAUUUUAFFFFABRRRQAUUUUAFFFFABRRRQAUUUUAFFFFABRRRQAUUUUAFFFFABRRRQAUUUUAFFFFABRRRQAUUUUAFFFFABVTVP+QTe/8AXB//AEE1bqpqn/IIvf8Arg//AKCaAPNs0oNMBpc0yiQNTgwqLNKGoAmJpA1RhqC1MCUsKbuqPdSFsUgJM96YZKYXqF3xSbAlZ+KrSOM0jSVWklqGykhk82O9ZFy+9qt3EvBrMkbJNYyZaI36VCeuaexyKjbrUDJUap1bAxVVTziplPHNAFlTyKlBqsrZNShsVQiYGnVCGp2aAJKM0wNS7qAHUmaTdSUABNITS4pCKQDScDNRl/WnkZphU0gFD0u6mdKUUASZppOKTJ70E0rjENAopO9O4DvwpCaWkNK4C5NLmm0tBSQ4UuaZmloAXIpaaODSk8UABGaTA9aMnvRnnPagBMVGTyakzUJOTQCHbvajdxTaKTGLmmk0ZppNAATTc0GjpQwEJpM0ppKkZ9A+Hf8AkWNJ/wCvOH/0AVpVm+Hf+RY0n/rzh/8AQBWlXetjke4UUUUxBRRRQAUUUUAFFFFABRRRQAUUUUAFFFFABRRRQAUUUUAFFFFABRRRQAUUUUAFFFFABRRRQAUUUUAFFFFABRRRQAUUUUAFFFFABRRRQAVU1X/kEXv/AFwk/wDQTVuqeq/8ge+/695P/QTQB5nmgGo80oPNO5RKCKUHmo80ZoAkzijdUW7NIWxSuBKSajLU0v71GXpXGkDsc1GzZoY5NRsalsqwM3FVJW60+R6qTOazbGV7h+OtUWPNTzNmq59ayZSGMaZTjTGoGOU+lSqelQKakU0AWF61IG7VCrZp4NNEktPDVEGpQeKLgS5o3YpgNHegCQGlzTcijOaYDs0E03NFSAtJTScGlzQMDSYozS0DGnntSGlbr0puMd6QgoopaAEoo70ZFABS0lGecUDQ6jNJ2ooGKKXvTQaXNAAetFJ3ooAKhJ5qaoOtAxaM0wmjPFADu9NNGcUhNIBM0E8UhNNzSYC5pCaKbSA+hPDn/IsaT/15w/8AoArTrM8Of8ivpP8A15Q/+gCtOu9bHK9wooopiCiiigAooooAKKKKACiiigAooooAKKKKACiiigAooooAKKKKACiiigAooooAKKKKACiiigAooooAKKKKACiiigAooooAKKKKACiiigAqnq3/ACB77/r3k/8AQTVyqerf8ga+/wCveT/0E0AeXZpCaTNITQUP3cUhao91IWpDsSbqRmqPJoJ4oHYXNM3Uhamk4qWyhWcjpUTufWlY8VA7cVDYDHbH1qlNJ15qeRves+ZvmJrNsZG7ZJqGSZEGDyemKUn3qnOf3pUAknoAOalDLG7cAaYz45PQDmnxQO8e58Ig6k0rzRqpSIYBGCx70WAjVgVD5O09CQakVh6imRXUqxriRulTC9kxyI2HugosAqmpQ1RieNm+a2iPrjIqUSWx6wuv+69MQoYHoakHWmgWpOQ8qfgGqURwkfLdAH/bQigBtFSi3Lfcmgf6Nj+dKbW4HSPd/uMDSAipc4p3kTDrDIPqKYQR1BH1BqgHg5FH0qPcPb86XPFIAzQaKM4FACg0jkiNiOCB1o/GmyAsjAEZxQMr/aZ8gl1b2ZafBM0gYv2bAxVFo7tXJ28HA+U9h/WrVtu2MWUrk5waQIs7hQWFM5paVhjuoppopKADNKOtJS5oY7Dt1APNMpQcUASUUzcaMmgY7NGaZuozSFYcx4qE8Cnk8VFnNAwoozSHpQAZppNLmmE0gAmjNJRSAM0hNHFJmgD6G8Of8ivpP/XlD/6AK06zPDn/ACK+k/8AXlD/AOgCtOu9bHK9wooopiCiiigAooooAKKKKACiiigAooooAKKKKACiiigAooooAKKKKACiiigAooooAKKKKACiiigAooooAKKKKACiiigAooooAKKKKACiiigAqnq//IFvv+veT/0E1cqlq/8AyBL/AP695P8A0E0AeVZ96TdTM0hY0jQcTSZpO/NGaTGBJpKCaaTxSGKSBTHbApCTUbEmpYCFveoJGx3pzNjNVpH5wBmoYyOR8CqcrZqwUeRsKpLegpHt1h+e5bA7KDyakCokTSH5Vz70riGAnP7yT0HQfU0TXTSDYg2R+gqnNIkMReRgiDuaQx0szyHLHPoOwrLvtTitMr9+bsi9vr6VSvNYkmBS3DRIeC54Y/4VnBFOff1oCxbj126X70MTD2JFWY/EOP8AWWjj3VwazRbg9GH50htpM/KAR7Ggdjfj160bG9ZkPumf5Vbj1eyYcXCj/eyK5dY2Ucq2aCD3FAWOzjuoZBlJo2Hs4qyrEjI5FcFhe4FSxM0ZykjqfZiKAsd1kHqBTgSOhI+hrj4tQvoh8t1IR7nP86nTW9QTqVce6D+lAWOtW4lTpI4/GplvbgdZCf8AeGa5NPEcwPz20bfQkVYTxHCR89tIp/2WBouKx03212wHjif/AIDilFxAR89ov1U4rAj12wbq8if7yH+lWV1KzbpdxZPYtj+dArGrus26pMn0OaPLtm+7dMv++lU1cOAUZWB/utmnZIHINAFsWqt9y5hb8cUhsrjsqt/usDVTIPUU4Edv0NAEj20y9YHH4VCUZfvKwx6ipfPmX7srj8aUXtwOsmf94ZosO5Xz9KXNWftrH78ML/8AAcUhmt2+9bAf7hxRYLlfNJVn/Qm7TJ+OaPJtG+7csP8AeWgLleirP2MN/q7iNvrxTTZXCnhA3+6aVh3IcUmKkaCdesTD8KjKyL95WH1FDQ7i0ZPam5ozUgLRSZozTAQng1GTTzUbdaQwJpu7mkNJQAu6kzSE0hNIBd1IWFMzRTAXNGaSikB9EeG/+RW0j/ryh/8AQBWpWX4b/wCRW0j/AK8of/QBWpXctjle4UUUUxBRRRQAUUUUAFFFFABRRRQAUUUUAFFFFABRRRQAUUUUAFFFFABRRRQAUUUUAFFFFABRRRQAUUUUAFFFFABRRRQAUUUUAFFFFABRRRQAVS1j/kB6h/17Sf8AoJq7VHWf+QHqH/XtJ/6CaAPI806oy1G6pZqSUhNNzSGpGLuFNJwM9qQsBTCSc+lIAZifQCojgjuPrTs88jNWba0mvsbIwB0L4wv4eppAUCFXgkknoKlSwYjfMwhj6kscE1oT/YdOQxria5xycZC8/p/Ose+u5buTfKR7KOAtJoNx9zqMUCGKyjAHeRh1/wAfx/KsSRmkcsSWY9z1p13cRW0e+ZwoPT1P0Fc9e6jNdbo4j5UXoD8zfU/4VDZSRavdVhtiY0/eyjsPur9T/SsSa4e5ffM5Zu3oPoKRo2QfKOPQVGQQOmD70irEgSM5yacIE7fzqLnuB+FKNo6lvwpDSJTEvYYpvlkdME/WlTleGOfU0Kw7yLSuMArgZBANN3vghywbPcVKMHtn8alDn+6KLgQIN3DRg/hT/LTP3cVKGX/aWms7Z+XDH1PFAiMwjszZ9qQQn+9Uo56r+RpdvpkUXAhKSdj+tM2N3B/KrW3jkj86UQ56DP0ouMpuM8c49qesSKm7H3verfk8dvxpnkHkjafoKLhYqspUnnb7A4qSO8u4sLFPIgHo5xUhiwAMD8CRTfKAHQii4rFhNY1JOs2//fUGrMev3QH7yKFvplazdqjjcD9eKRo8jjP0ouFjZXxJH/HbMP8AdcH+dTr4hsG+8ZU+qZ/lXNNEe6kj2puwDsRTuLlOtTV7CTpdxj2bI/nVpJ4pACksbZ/usDXDkD3IpuIwegp3DlO/IPoaTNcMlzJFjZNKg/2XNWo9Vvl5S7dx/tgGk2CR13B7U4Eg8Mw+hrmU1u+XGfJk9im3+VTr4gnXHmWiH/ccj+YouKx0a3M69Jn/ADp4vrgH7yn/AHlrn08QwkfPbTofbDVOuuWDDmZo/wDrpGRRcDb+3MfvwRN+lIZrZz89qR/uNWdHqFnL/q7uFv8AgYH86nU7xlMMPVTmmBZIsW6GZP1pDBbt927A/wB5arkkdRimk0rAWTZMx/dyxOP97FMawm6/Lz71X4HYUodl+6zAexxSsA57OcH7mfoahaKResbD8KmF1MOkrfjzThfTDrsP1Wiw7lMgjqMU01f+3Z+9Cp+hphuLdvvQY+gFKwXKRpMmrhazbsV/A00w2rfdmwfqKB3KmaTNWjZgn5Zc/UUxrOUZxtP40gufQnhr/kVdI/68of8A0AVqVl+GwV8L6QD1FlCD/wB8CtSu5bHK9wooopiCiiigAooooAKKKKACiiigAooooAKKKKACiiigAooooAKKKKACiiigAooooAKKKKACiiigAooooAKKKKACiiigAooooAKKKKACiiigAqjrP/IC1D/r2k/9BNXqo61/yAtQ/wCvaT/0E0AePdTSiko5BrNmwpPFNJp2KQlU5Zgo96QAPWnrG0rBEXLHoKswaXNN8858mEDJZjg4+nb8ame/t7OMw6fGPeVxn+fJ/Hj2osK4iWEFnGJb9lOfuxA5z/j+HHvVa91aaZdkQ8mHGAq9SPqOn0FVZZGkcu7F3PVjyao3VzFbR+ZM20fwju30FFwt3HnGODwKxr7UwhMduodh/Gfuj/Gqt1qr3OV4WLPCA9fqap+b2GfoDmspSNIxKkxkdmklfex6s3+eKi8vZ8xi3D1rRYgspYqdvYrij9zj7rKfUYP6VNy0igkaP821lqORkUlVwx9TzirkyeYPlfj071WNs45KgikmMgxkZ2g/SgIpHIIqXysDJOMenNJjAzsOP71ADRGg6vSpbheU2kHtTo1Lcrz7GpBG4H3R+BoFYZ5TckAfQUwxyjvn8Ksqrc5HNPH049qVwsUG3r1z+VAOev8AKrpKdcfmKTZGf4evoaAsVCM9MfQGkG4HAYj61c8iMdD+mKYbdsdFI+tAFfewHI5+lKJOwX9aPKl6NwfQD+tAgk/jjb8BQA8SMB9407zDj/61R+Wo/vg0vl+5/EYoGPLZH3/zpeD1f9ajKMBn9aY3IxuH8qQEzYHTBHrTQDjPFRDcOoFLubrQBJtP/wBcGmEH++ce4pN575o8xcdfwoANhPZTTWi4xt/SnhhkHijPGM/jQBCbdfcfSlEe1eGz9alBOPvcUhJz94YouFhhQ+tGWXqCRTst7EUF8DkEUAND7ukf5ilBI/hx7mjdnvQZMcBj9KdwsNKK33lDH35pPLX+EbfoSv8AKn7wRz+tNbHv+FFxWJEuLyIfury4UegkyP1qVdY1KM4M6v8A9dIgf1GKq5XruNN9w4P1p3FY0k1+8VsvFbuvouVNTL4hTA820kX/AHXB/wAKxizYwVGPWlIB7fnRcLG6uvWTY3GZP96P/CrC6nZScJdRE+5x/OuXKjnAPHXimkDHXj3ouKx2CzK/3XRv91gaCx7qa43yxyUIz7cU5ZrmEfJPKv0c0XCx15fNJu/GuWXVL9MfvmYf7YDVYXWrkD5o4mH0IoEdBn2FAldejMPxrEXXl/jt2HrtapV1q1br5qfVc0BY+ofDZJ8LaQSck2UP/oArUrI8LOsnhDRXU5VrCAg+3lrWvXYtjne4UUUUxBRRRQAUUUUAFFFFABRRRQAUUUUAFFFFABRRRQAUUUUAFFFFABRRRQAUUUUAFFFFABRRRQAUUUUAFFFFABRRRQAUUUUAFFFFABRRRQAVR1r/AJAOo/8AXtJ/6CavVR1r/kA6j/17Sf8AoJoBHjlOHqTxSIpkcIil3PRQKvRacsCGXUJhtJ+VFHX8utZ2NrkMET3JCwIXPTceFH1P9BV1Rbabjzdtzdj0GAp/9l/nUMt+5jEVuvkQgYwv3iPr2/CqXQcUbC3Jrq8muj+9b5QchF4Ufh/WqrHjJOAOSTxioby9itBhzmTtGvU/4Vz17qE90vzHaneNRwPx71MpFKJp3OrxKCkALEceZjj8PWsWVjKxkaRmY9S3OaqtcYJ3/mKkjbzec4UdyaybuapJDTCp6bRSFAvy7ST9Kc3mO+FANOaOQLyuT7HFSUQMgyeQAOw61EQwJHario+OnHqwp3kZGfLB9Sp6UhFDJC4IIJ6YqxHCV5bAPoTVpIolH3sn1NBQnKoePSlcCIqhGfl98U0W8eMjGKnCqikMAvrimhY3+6xB+uaBlZ4kL7Qq9P4Rg04WsZ55H15qx5TDJG1h704IeyH8aGFiAWwHA5pJICBwDn2FWgoPTr704RsP7v54pAZjJIp5yR6FaYEUrlce4xWyLfd1zUb2cZPPf2qkIys5+9GR7mlKDAJYD6GtMWShcK/HoT/jUb2JxnYOfQUBcobPSQY9zStFJ1BBH1qy1kFGSDj0PelMB2EBWUdsUWArBG2bmGB+dNOzP3alS2IOJJGJ9elOaLacKxYeoNFmBVZUI44+tV2hUg/MpP0q5IdpIKkHvxUbMP7pP4UWYFMxup4APrUbBtw5ZR9Ktk+tMPH8WPqKdhFfkf7VNLkdUqZiTx8rCmk46p+VFgIwwbgpx9aCyRkZYgfWnjb2yPrS7EZcE5HvSsO4wSg9D+YpSoYc459Kcq7Txgj0o2HOeaQDVTbyufoTTtxHUVGUk9f0prb89f0oAmLIe1IAMkhqg3kdTSgg9lP1osBOwx2z9Ki8xWyoBBphGDwSPxpPMIGNwP1poBdjA98U3BHoRThKfQfnTgy+hI96AZCWI9qb5x9DUx2HqB/KmlFHQYoEJ57AffqTzGdN21SPcVEYQe4/GnLHweMY9DQFgBDHHl/lQQBjhhTG3LyAaA7suVYfQ0BYXGehpDleqmlV33YK8etOZgoouFiIrmoyuO3NT5HaoyQRk4ppiZ9beDv+RH0DP/QNt/8A0WtbdYvg/wD5EjQP+wbb/wDota2q7Fscr3CiiimIKKKKACiiigAooooAKKKKACiiigAooooAKKKKACiiigAooooAKKKKACiiigAooooAKKKKACiiigAooooAKKKKACiiigAooooAKKKKACqerKr6PfI52q1vICfQbTVyqOtf8gHUf+vaT/0E0AeXNeW9qpisYwc/ekPIP/xX48VSZ2kcu7FmPVmPNMUZNQ3N7Da8Md0n90dvrWbdjVIsOyopZ2CqO5NZt1qJI22zKD/fb+gqhcXUlxJudwV7KOgqmzSA5wCKylO5oo9x8olySwWQnvnJNUyM8MGX6jirQbrn+eKrSXLByojkAH8WQRWZYxIBuLZVh7daZMjD5hGSTxgd6mRxI2AUB9xipTA7MrEtx0wcik2MpCIsvUq/TbUkMU6k+Yw2jp71eUnncqt7dKbhcZCuPxzSuMj83HCpz3NMaRc9Pm+tPb2Y/iajyxP32oAb5ob/AJaZIPO4U4uw6Aj3U5phXrhs/wC8op6hhjAA+hxQAFo3OHb6ginKkajCKMegNKOOpI+oyKQoW+6EJ7Ec0DJ0Q9t4x+NPBHU7SPyqHbtUbi+T6Z6Uoc4wrr/wJc0WAsFgADtOKlQRnqWB7fLxUHyYBU5PcqcGlBBH32H+8tFhXLyqpU5Kk+lHlRkH5AD64qqjYGcxsPrgmplmGOUcfTkVSRLHGEbeisfbimeQBg8r3walV4mGfMC/WpVi3Dsyn3q1ERSdHB+UK345z+dR7HOdybT61pPFhQU5z+OKgaFmPIFUoiuUmhzwWOPcZqM23uuPQjFaIifsf1oaLI+dQfwquQOYyZLY90/Wq0lsBnqPatdoE5AJH41A9rIB8uD7UuQOYxWtnJOD+tQmN165rYe3YD7rCoTA445A9KHEVzIKOx5FMZOTjP8AKtcwKeoBP0qNrYMOUpWHcycGge61oPZjBwDUBgZCBu4PWpsguVSjZyuMU3dIDjGfpVswuRww/EVGYmA5GfoaXKFyHzj3H50vnp0Ip5B9DUbICeQcfSlYdxCYm6mk8tOzj8aPKHvTDEw7frSaGL5JzkEn6GkdHPVRjvximgFfWnh2AxmkNEWw56GgZH8X6VMJj3/UUheNuq/kaAsR8nvmkz7inlYz0OPqKRkJHDigQ0Eg5JpfM9aWCA72Dc8euae0I9OKAGCUjoabv+bP6dqcbfuDTDGy9+KAH70zyuPpRlD0P5io85xSH2oAfgev6UwjPpTckUeYR70AfW/g/wD5EnQP+wdb/wDota2qxfB5z4I0A/8AUOt//Ra1tV2rY5HuFFFFMQUUUUAFFFFABRRRQAUUUUAFFFFABRRRQAUUUUAFFFFABRRRQAUUUUAFFFFABRRRQAUUUUAFFFFABRRRQAUUUUAFFFFABRRRQAUUUUAFZ+vOsfh3U3c7VW0lJPoNhrQrI8Vf8ihrX/XhP/6LahgjwG68SM5KWy+XF/eYfM3+FVRqcTH50P1U/wCNZWM9Rj6GoyufusCfTFcrdzrikjcWeCQ5Eig+jcVLtYjIGR2I5FYCmReoyO9SLO0XK71PqMipGbJQMeRQYY88KM+tUodRm4JIYdy65/WrIv0b70fP+wf8aTADaqGzks/YE0p+0nH7xYwD90Hr+lPW5gP8ZXP94YpxxIPlIIP40hjGuHU/dH5cVE04I+7z2wKlEXXA5+tBh9xj24osgIw427ncZHZqX5SDnBB9DjNKYlIKkZ46EA1GUCjJOfRV4NIY/C8AAj680bemCPzqDLA8qV+vP60LKSQDjPoKYFjJByR+lPChjwoxTQpABzz7Gn72x83NIY4L2DFfoaDCxPQN9aQeURnBU+xqVFJI2yZ9iMYpoCEwHGAGQ+4yKFWTGV4x79aubZAPuEgehzTcqG/eJtPoetWiWQLvYYdasJGx4Cmhdp4GR+tWYox/AyvWsbEsaEYDkN/OnoqY+6Afyq0gLDoR9OaQplNpG73bvWlkZtkLArghnA9ScilAYAMrKfrxUvkY5cHaOgHIp+35QoOR3HvVJCK+/wBUx9CDmmeYmfmOPrxUrKGUkAfgKgcBcZBCn3wKrkFcJNrdwT7c1AVHp+VNl2oMlD9MYJqNdyry7Z6nB4p8orjijbPmJNRbXHBQE9ad5zAckH8MUvm7uSOfXNS4jTK8gwDlOfpURI9KtNJwcg49xUBkDHb1qOUq5ENrnHIPr1pGQ465+oqz5St1FMa3bOVLY9M1LiO5UaLOTsB9TUT2464NXmiI+8Miqko2BmBIx0FTygUnwrsvUDvmmNsbvj3qUxKR7/WoGh444+tS4jTGNGCOxpmzFLsbGR0qNmYd6hopMUqTweabs46UB24zTt+RipYxhUf3aYQvqanBHemyYIxxx60hkG0GkxjpUpj3DANRtGw65xQIaM9iaXfIOhOKNuOKOVHQEflQAvnsOwxSeeP4l/KmtjGdrfgc0zKk/wAQpDJjLEemR9RSZibjIqEhccZ/EUzIzTQiz5SHoTn2NIYTjhqr5A6Gn+YwH3jQB9b+EBjwVoIPX+zrf/0WtbVYvg458EaAfXTrf/0WtbVdq2OR7hRRRTEFFFFABRRRQAUUUUAFFFFABRRRQAUUUUAFFFFABRRRQAUUUUAFFFFABRRRQAUUUUAFFFFABRRRQAUUUUAFFFFABRRRQAUUUUAFFFFABWR4qGfB+tj/AKcJ/wD0W1a9ZPijH/CJa1np9hn/APRbUnsNbny+I3/v59jS4IHzLnHpUwX0OR6EU7afQn6VyXOuxEGOOARntTgAB3qwERcfMGPtSFFz0xQMjJGDtAA7DOaZvXPJwakaDn5GOT2pjQyd13fXigBPMK981IJwO35VEQFGNmPxpvPpUgaEd03GJM+zDNWFujj5kUj2OKyP0qQGQKG6j0zzSYzV+0RNjIKepx/hT90bghGRvxqhE4YetWFijb2PvSGSGLB5yD7VE0Gen/16lEJHKyMPoad5cgOdyn6jFFwKjRuOhIpB5y55BFXNrdSh/Dmg4zhuD78U0wKqzHOGXmp45uOBTjGG5/pQIjngZq1YRIsjdORUiON3J5PUetQhSpGQc+tPxnGMZq0iWy3GI5G5RT+GDViOJOcMy5/vHI/WqsW7qDk44q2jPjBAH41okSyzHDMMFSrAd+RVgCUKMxNnqMYb+VQwMVAwCPpVwOGwSTj0Iq0iGQBkZtrKqsOueKdsTHBZBnnPQ1bWRG6spGfp+lP8iB2P7sAnoQMAfl0rREszHt/4gAxx/CelU5YXXojcmtx7RdoAmYH/AGsN/OqVxa3ZG0bGQ8Ng7Tj8a0RJiKi7zJg7R90AcH1JpXCEA7lGePQ1pSRuFGYDhePlXIA+oqsY0YZO0n0B5/Wi4FX7OX6AlfXFNe0IHAP5VaaFUXoQOopwU4+9n6mgDKaPDddppgTruwa0ZFkU52K317VAyn+JCPrUsaKmNp4LL7UvmOP4g3sRU5jUjBzTTD9KhpFIhaZuhA/A1Wm2vgbSFHPI4zVp4scFR+BqBovQt9cVLiO5WMCnp+hqKSHA6mrLL7qfxqNtw6Zx7GpaGilIhGdu3j1qBl45H6Vcd/UAfhULleORWMkWimVUDoaTbU7be1NKgjpUDIthPOaiZGyetWClNZT2P1qQsQYYd6Tc45z+VSZOO9RlgeMDNAC+YfSkLqeqgUw/THvSj/ODQAfKTxkU1kyeGpzJgcA/zqPvgUAPKtgc5qMqw7UZI9aN7djQAhHHTmkIp280EgnlfyoA+tvB3/IkaB/2Dbf/ANFrW3WL4O/5EjQMf9A63/8ARa1tV2rY5HuFFFFMQUUUUAFFFFABRRRQAUUUUAFFFFABRRRQAUUUUAFFFFABRRRQAUUUUAFFFFABRRRQAUUUUAFFFFABRRRQAUUUUAFFFFABRRRQAUUUUAFZXifnwnrI/wCnGf8A9ANatZXibjwprB/6cZ//AEA0nsNbnzX5eOgzSNG/dWH407cSR0x6UjFH4IK+4riudggaQcEnpxuFKJMnlcfQ0ozkAEFe+KUgMfQ5xRcByMD2J9iKlGwH95uUfmKrMr8gMpA5x3pI27luewzSHYueWjj5HDZ6Cmm0H8SKfxxVdpMKcKD745p0cjgcSMP1FICx9mgUZZD+AzSLHbtyEI9Mrimi4f8AiVWz6HBqT7UmeSU/3h/WgYv2ePnbwD6UjQuvIY1L8r8gKfdaQ5HQnHvzQBCHZFJIct6CpFkc8B+evNKS3cA0oKntigAEjd3BP0p6szDGFI9M0wxqehI+lIqlO/40ATeWo5CbT6g4pu85wHJ/3hn9abI+UKhnUkdRVYeYDzIWPuMVpEll0SEHkBv904/nU0bwj7zhc/3hiqccgziROfWr8ESyEFCatCJ0jBOUw3+6c1YjwmNyn2GOtVhbKWBKqf0qyiSpyJJVx6/MMfjWkWSy1Fg5IyAe1WVjBHUfiKpozqMMI39CPlJ+vUVZhkiUESrKmByduQPyrRMholMSSAruAx26VP8AZHRBtfgcdc/lSRSB2BSdHHYMMk+9WMPyMAHPY1oiGRJlVAbB/GmO2P4Mj3HSnsGwSx/AimMXJJAAPu3GPWrJK0jDzNoUY65xjB+lRtH5vzPgr2DYNSyFdw38j/Pf0qIssjhs4x2XpVAiH7MgHChR6xsRmmtb9hJ07Muf1qZlJORgH+7SErnGXT6ZxWbKRXaBypICsB/dOP51BIpQEOrr+FXQ6g/O2RULyqOG59MUikimQjjAxk9qa0ChD2xVnEUjfMPxPWlNsmPlkIHoDxSuMyniZcnOR61TkZx95W+tbMlqw4Dhv95f8KqS20h/hH4N/Q1LYGaSCcZNRttGc4/EVckiKkZG0/7QxUTIducA/SpYylImeVCn6Gqro2SCp/nVmQDPKkH61WkXr+8cD0rGRSISCOx/KmfpUmTziTP1FRuHbqRke1QUNJI70m/HFJtYE5xTGD57YpMY/K59KQordxTCp7U1mCnDcUgHGP0INN2H0pCTnrS72H/1qQhhG08ZH0prF88OfxFS+Z6r/Wm5jagCIbs/eBPuKG3Hrt/CnmNfT9aQxjpmgCEh89OKT5s+1TGMjoaYQRQhWPrfwd/yI+gf9g23/wDRa1t1ieDv+RI0D/sG2/8A6LWtuu1bHK9wooopiCiiigAooooAKKKKACiiigAooooAKKKKACiiigAooooAKKKKACiiigAooooAKKKKACiiigAooooAKKKKACiiigAooooAKKKKACiiigArJ8U/8ihrX/XhP/6LatasjxV/yJ+t/wDXhP8A+i2pPYa3PmRWBPDZHtUuD2/WquzA4HPrU0ZcYzJz6EVxHYTqDnuP5U/aqjeeB0qEOw9v1oaTuGBHoOtSMkYhsbzgH0NNKZ+6Saqb5TIfl+WpVcqBuBFMB4LKfX0pxZWA3DB9CKUNkYyPxoCbei0ALuB4BIHqaCWBBXrQR6Ej6UoDf7JqRjFZVOSuD7cVYjnlH8ZPs4zUYBJwAMe9SqhHYH6UDJUuiT80efdT/jUxljI5Yr/vDFUjnBGw0gLqOGZR7g0xF4Ak5AyPY5pRkHkVTV8HdtBPqpwf0qRblhzuJ9nGf/r0xFkAE9KdsU9QKhWZGPKZ/wB0/wBDUyvFjG/b7NxVoTBbZM56H1JqQCUfLGuU9d2KeFbA9PX1qwmAMYrRMkLVJIQcncuc9atJKdwJJ47dRUSheu3kVKo3nHTPTirRLLAuIgnzMufQ8VZQFsAMM+pweKpqIww+b5Txg8ipkVxk7AB14OcfhVollplLHeVVmBwQecD1p2FH3XkQj+4SQPqDmqglCE4ZjzyGJxU8Mksi5JjYdRg9BWiJHi5uU6SRykdd67SPy/wpslwTkPEw/wB0hxTfMAY8Y5yOaRgCGOOf4h6UxMi+0ITtBX2B+U/rinKiKdwRlB5BHrTZkIThQRnjd/hVQwuG3KGQ55KNj/61O4i35cbYAkI9PUfjTGgcdPmI9T0qAPOoGHVvQMv9RTheEp+9hLdsxsCD+Bwam5SQyQsuflyMYB9KqvgncBjJwVxVtp4GBJkMZ6YkBWla2DJlMMuOoOf5UuYZCDGV4bgdc0uVC5B9hT1jUfL0+vWoJolUYUfiKOYBjylVJ3jAOKha4JIyRxRJGxGd3Sqb7l52cCk2hosvLn+EYPUCq7Kj/wAA+vSot7A470wyEnIIPr2qWhjJIkB5Yr9eaqSRDnBU/pViSRqhYEj/AOtWMlqWiq1uMdD+FQtDjvVt1IxjOKiZiTzz9agoqspBwaYRVlip42898UxlQdyPqM1LArEe1NIUjBHFWCoPem7ccf0pAVNiK3ykj2NDIOcEGrBjBHIpnljsfzouBWwR97ih1IAO7r+lTsrAcVCQR/DmgQwo3XGfpTd7dASKdn14P0ppXnqKAG+Y/QijzSOoNKQR2ph914poR9d+DjnwRoB/6htv/wCi1rbrE8G/8iP4f/7Btv8A+i1rbrsWxyvcKKKKYgooooAKKKKACiiigAooooAKKKKACiiigAooooAKKKKACiiigAooooAKKKKACiiigAooooAKKKKACiiigAooooAKKKKACiiigAooooAKyPFX/In63/14T/8Aotq16yPFX/Ioa3/14T/+i2pPYa3Pl4yOHw0ZAHfOc0pmU8A0hTefvEf71RuwHyiPI7se9cZ2EokwOtPWTJ5Aqpux91se1KHpWHcubw3fFODHjHIqnuz2pykgcE0mgRcGzPIx9Dg04sUI5P48GqqyEZzTxJ7kZpDLBl9v0pyyIRzu+oNV95PoR+VAbgckfXpSAuAJ1jJI96lA2DJXk+9UFck4BB+lSpIw6HNAFtX56lfcYo+fcSsu4DtjmoBL1BFAfBzjB9adhEpIMm0jB9wKTyyDkYx9KQP0yCT65pWZicjkE5OOtUhNgWKfw49xTllbIHb09aATjOSDSndnhFb6GrQieM4b5QyH/YOKtxyyKM7wwHZ15/Mc1TiYBuSy5/EVaRQRlWyPQVSEy0krfxR8+qHP6cGp4pYicF9p7huP51UyyKAFx34/wNSRzKzYOM9h/iKtCNEAk9iCPzqVCRjIPHT0H41SiVAwALI3qh21ZUyDAV1fHZx/Uf1FUiWTbRnAYgHtnPH408qhTKp+PQ1C0pRdhgbk5JQhv07UqXELkbZFznGD8p/I1dyRjDC/LxnsOmKiZpEAx2/utjirspO7kKc+oxxUQKM+1kK+vORVcwii11KFIDNtHT/69PjuWJHKbsdAP51M8Kg/KAe1UZAyH5xkZ+h/OnzBYvDZsB3Ebui46fhULRndjC7uxIx+tLBJtQsOUPXPJommjCHLABRyQaARWkkAlCMox1YEYz6D+v4U8LFncMZ9V4/lVWMOxMj5yxycjP4fyp7oyKewJ6A0mh3JWaUfdnYjP8eHP+NRNcOGbfFux3U4/Q/403ayEMwJFO3hxyOR+OahqwyPz1I5UqMfxA803HmN8hB+hBqdQhPHB9elNe1RhnaD36f1qRlZoB/dwRUEtrvB5weowKu+XImAkrD2PzD9ajcSgnhD+ODSuVYyZ4DEN28gdhVYlu/T3rVnw64eJx79f5VX2xnhWBHYE81EmNIzmZhVd52B5FaUkS9xVZ4Bnnn2qBlTLSksjKpHXPekckDnk1aij2xH3J7Ux4wf4Bn8qkZV3Y6ikL1M67Y2VSQx9ear7G9mPrUgLvppbrkUxlIPRvxFMLnHWiwyRmHeoyOc5pM5oxnpnNAgK7s0wqvcc+1L8w6dPejJ+tMQwpycNTCrfU1LweMY+lJgDpTTEz6z8Hf8iRoH/YNt/wD0WtbdYvg//kSdB/7B1v8A+i1rarsWxyvcKKKKYgooooAKKKKACiiigAooooAKKKKACiiigAooooAKKKKACiiigAooooAKKKKACiiigAooooAKKKKACiiigAooooAKKKKACiiigAooooAKyfFP/Ioa1/14T/8Aotq1qyPFRx4Q1s/9OE//AKLak9hrc+Y9oqMxjHyGnq+TyMfSnfKemM+3WuG522IDFkfMv41E0Q6g4+tXKTHbGB707iKYVkIJxj2qZMlQFUcdTmnGHnIP4Co2jZelADm+XryPem9RwfwpC/GCDSbc/dYfiaAFEjKT1qVZhgZqExsBlqQUWGW1KvyOv5GngMPusR9eapA4OQcVIsxXrRYRb8x15ZQR6r/hUiSo4+8M+h61UWbdxmnkgjnB+opAXAFADKfyNSIcnHFUVDqMIWA9Oo/Knbn7bT9DiqAts3zkAjjtSjk4IIPrVYztgByV9MipoZBn1/GqRL0LS7jgBufep0BUDdznuKrq3Qjip0YgZ9fWqAsiUghQQP8APvU6tuOChJ7kCqSndIQ2cVaBweTjj1qkIsohx8pP41OjuuQygkenU1Wic4GGDeoJ61aBU4Vl2nrkf4VSZLFMokBG4knsRUm+NogJEVj6EZx+FQONhyMlT0PepEKMpJBz61SYh6xwoNsbNGM/8s2/oeKHRsHDpID6rsP6d6aVUfMrnBoLvgABT+HNVcQwggkvE6+6kOMe+OaarJuPlzIW/uf/AFjzUr5wco2exXmomCSqQwRhjnd1ApAKQq5WRNpxk8VWmAkKRevzMQOMA8D8T/KpVgWIfujIi4+6rfL+R4piiSN3YGM7zls/IemMccUXGSLGNu3PHpQbdG+6xz9elSeaMKXhdB3IG8D8RSLPC6jynRz7Hn8qdxEL2h3BizjPrTGtNv8AF2qWRc4IZwM8jNNBZc5kJH+1UtjK4DpnA/OmmR16jH0q0WY/wg+4pjsmMHAPvU3GVhKz9gcepqNp+cEKSPTmpGiBPBIPqKgMLAkr09jSY0MllH90iqjurHkZPuKtOGAANU5GcdRxWbKREVUng4+hphUjowI9xTjIM9KG296hlEakKgRlOAOq800+Ue/PvxTbhkQDMgXPqar+eTkBsipAmKHJxUbRqR0/Ko9z54X8jR5jjqT+IoAaY+eCfxphhJ7A1OJSRyoP0NNLAnIGPqKVwKZhUk/KR9DUZQpghj+NXSM9wT7GmNF3IpgVM8ktk7jSEDHB/A1YZAOgqFoc9Dj6UxWIC2Oq/lTODyCfxqcxSL7/AFqMqR1Q49jQI+tvB3/IkaBn/oG2/wD6LWtqsXwd/wAiRoH/AGDbf/0WtbVdq2OV7hRRRTEFFFFABRRRQAUUUUAFFFFABRRRQAUUUUAFFFFABRRRQAUUUUAFFFFABRRRQAUUUUAFFFFABRRRQAUUUUAFFFFABRRRQAUUUUAFFFFABWP4sOPB2uE/9A+f/wBFtWxWN4t/5EzXf+wfcf8AotqT2Gtz5fXa5460SBVHXnsKrj680jOxPHQdz3rhsdpMtxIh4OQP71TC5R8Egg+3IqkrZXJ5qVQv507CLakN0wfpTsnGCBVYBW7nIp4Zxgg7h780hkhQEEZFMMC04TL0YY9xzUqBHGQ2R7UXAptEy9iaYU9c1oGLuD+dMKEjJU4p3EUunegfMwGce5rQWGNjyOaXyY1ydycdqL3AoFQGyrZFTxMSue3vU/lKSMAUeRzwR+FACo3Yjj2qcbWHY+xqsY2H4UKfmAzg9smhAXkRSMY4oNtGTnbg9iOKr79pwHJPsKmR3zx+Rq0IlEbrwrhh6OP6ipEDAfMjD/dO4f40wO/HFSLJ65FMRPEVbhWVj7Hn8qmWRcEEd+hqtiNvvDP1pwQbfkcgegOR+RouTYtZCkkH7w5qVHZm3BsMwwPb3qjG7Kwyocdtp2n8c1ZjuYtw3Foyf764BqkwZY2ylVDSH5R86n19jUquNoOcD0x19qa0hRN20FTxkHOaYk20bUyAPXmtEST7wSSVb06g0ecSMcjPHzUwSF/4RgdCKUYGSwPufWqEPEj47Y7Y5pwk3Lh+R781H5aSDKscdiKZIjj7pBPrQA4so+Ubue2Timnf7MR6jFQNPICBgj6U8SBuhOffikMlVuQTuX0I6Ukqo5BcLID3YAmo2dl5xjIzmoxOWIywJ+lAErIFTCO0eOgDZH5Go2MxIUhX57fKf8Kjads8hgPSn71ZV+br3IxSYCtMsf8ArVaPA6kcD8RSCVX5DFx7ENTZFJwckgdKqy7SApUBmOM4wR3qWNFhlBJ5Of8AZOKYxZRkE/jVcu6nCO6+gPzD9aUXL/xoGH+ycfoai5Q5nboVyKrvjPIqUXULDDEofVl/qKRwHXKlWHqpzSGU3jQnOMH2qIrsqdxhuf0qJsVDKK06q6kGNT9RVMwKmSq49q0mwT/WoyvJOKVwM8BwCVzSpcdnAq28YweKrG1UdCaQEioj9h7EU1otpOCajw0KFlzxVfcTMDGZCe+TxUgWDGR/CDSZ2eqn60LMWHfNIZD0bBHvTAQjPcVGRhjUgZSfWoj949vahAJ2xnr60m0DqAacckc9PWotw64pgfV/hH/kS9C/7B9v/wCi1rZrG8I/8iXoX/YOt/8A0WtbNdy2ON7hRRRTEFFFFABRRRQAUUUUAFFFFABRRRQAUUUUAFFFFABRRRQAUUUUAFFFFABRRRQAUUUUAFFFFABRRRQAUUUUAFFFFABRRRQAUUUUAFFFFABWP4t58Ga7/wBg+4/9FtRRSew1ufKgUjkdfekKtjgc+lFFcZ1ifMR0IPrTlPA6g0UUDHb1Jxk5pRJg4VqKKAJRKe4yKVWVjngGiikxkzSyoPlO/wD3qkW6AwHQj6c0UVLEyYSq43KwJqN4g75ZQfoaKKYChEB4OPrTsOCDgn6UUUAKJOx60YVu1FFNAAi+YHripUUqDg4zRRVrYQ7JB74qSN2DDOTmiigRa3gD5hz6UjzRIm5mUE8daKKAGCRWI2Nn+tTK0mMDGPT/AOtRRVIkVFwd/MZzj5DipV80fxq656Ov9R/hRRVoTHmV87fKZeOSp3UiXIbkNn6Hp+FFFVF3EXraXdycfT1qbgEDIB9SKKKoRD5RIOTkn0qFgFbDEYPfv+FFFIZC8pTjbgDuDx+RqLfk4ZAT6jiiikNBJnaNzkZpp3AYDZ/UUUVNwFEjAHv2qJ5Q8p5+6u3BGeTRRQCITgtnJGPSkbJ+7j+VFFQWRFmDdD+NRyFGOQBu9RwaKKkZF50oPEhx6MM0v2hujxhh7UUVLGHmRFhkspP94cfnSlDjKEMPY5ooqGBGVOOnNREYNFFAEcgyhAOM03aAAccjuKKKEBG4bHrUTJmiimAwqc5/rUZQ560UUDEJZelRSSFW+5x6iiigD6y8Ic+CtBP/AFDrf/0WtbVFFdy2OJ7hRRRTEFFFFABRRRQAUUUUAFFFFABRRRQAUUUUAFFFFABRRRQAUUUUAf/Z" old="https://www.landscope.com/images/Photo/Stock/37001_38000/37086/2be11d.jpg"*/?>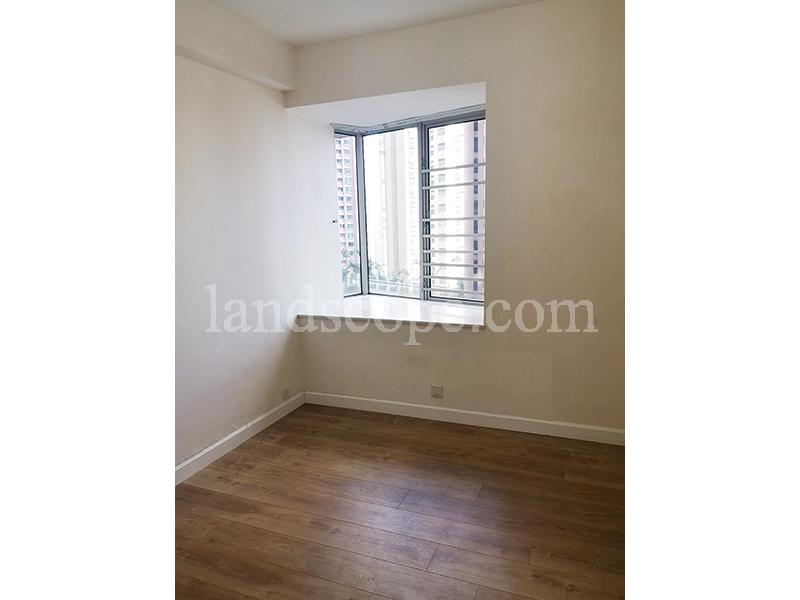 /*img class="sp-thumbnail" src="data:image/jpg;base64,/9j/4AAQSkZJRgABAQAAAQABAAD//gA+Q1JFQVRPUjogZ2QtanBlZyB2MS4wICh1c2luZyBJSkcgSlBFRyB2NjIpLCBkZWZhdWx0IHF1YWxpdHkK/9sAQwAIBgYHBgUIBwcHCQkICgwUDQwLCwwZEhMPFB0aHx4dGhwcICQuJyAiLCMcHCg3KSwwMTQ0NB8nOT04MjwuMzQy/9sAQwEJCQkMCwwYDQ0YMiEcITIyMjIyMjIyMjIyMjIyMjIyMjIyMjIyMjIyMjIyMjIyMjIyMjIyMjIyMjIyMjIyMjIy/8AAEQgCWAMgAwEiAAIRAQMRAf/EAB8AAAEFAQEBAQEBAAAAAAAAAAABAgMEBQYHCAkKC//EALUQAAIBAwMCBAMFBQQEAAABfQECAwAEEQUSITFBBhNRYQcicRQygZGhCCNCscEVUtHwJDNicoIJChYXGBkaJSYnKCkqNDU2Nzg5OkNERUZHSElKU1RVVldYWVpjZGVmZ2hpanN0dXZ3eHl6g4SFhoeIiYqSk5SVlpeYmZqio6Slpqeoqaqys7S1tre4ubrCw8TFxsfIycrS09TV1tfY2drh4uPk5ebn6Onq8fLz9PX29/j5+v/EAB8BAAMBAQEBAQEBAQEAAAAAAAABAgMEBQYHCAkKC//EALURAAIBAgQEAwQHBQQEAAECdwABAgMRBAUhMQYSQVEHYXETIjKBCBRCkaGxwQkjM1LwFWJy0QoWJDThJfEXGBkaJicoKSo1Njc4OTpDREVGR0hJSlNUVVZXWFlaY2RlZmdoaWpzdHV2d3h5eoKDhIWGh4iJipKTlJWWl5iZmqKjpKWmp6ipqrKztLW2t7i5usLDxMXGx8jJytLT1NXW19jZ2uLj5OXm5+jp6vLz9PX29/j5+v/aAAwDAQACEQMRAD8A9/ooooAKKKKACiiigAooooAKKKKACiiigAooooAKKKKACiiigAooooAKpax/yBL/AP69pP8A0E1dqlrH/IEv/wDr3k/9BNJ7DW55LTSKf1pDXnnSRkZpjqCuKmxxSEZ6U9wKDqVbFIVyeRVt4wwwevaoMYYAjBqkxNFV074qsy4PStB1qvImDzWhBUxzTelSsADTCuWpiaIjx0705eM0pX5c+lC8c9aBDlOOtSimKoPUVIAOKAHjinjOajHUVL1pDFFOA4pF96eKBgKcOlJnNKAaQCgHHNLQPrS44oEFFFHPpQMZ3oxyKceaTpTGWsZAppXNPHSjFAEW2k2g1I1IF55PFADdtJsHpUnFJj0oAj20beMVJijaaBEW3FJipttAHtTCxEBS4qTbz0o24pARY7UoWpNpo20xjQKXApwFLigBAuDThRmnAUwEApcc07FGKQCAc0oBoxQDQAtIwyjUoob/AFZx6UCKxFNI71IRTSMUhiD1pTzQAaOhoGHamn5V6ZPpTjgLk0zBOTip6iPY9Ez/AGDp2ev2WL/0EVfqjov/ACAdO/69o/8A0EVerrWxgwooopgFFFFABRRRQAUUUUAFFFFABRRRQAUUUUAFFFFABRRRQAUUUUAFFFFABRRRQAUUUUAFFFFABRRRQAUUUUAFFFFABRRRQAUUUUAFFFFABVLWP+QJf/8AXtJ/6Cau1S1j/kCX/wD17Sf+gmk9hrc8lozRSVwHSGfemk9aU0DBFADKjdM8jqKlIxR2pgVD16c1DIuTVuVMjcBzURG4e9VFktFCQEHBqI/eBFXJkzzjpVfaO1WSyM5xTB35qY0zaMcfhVEig+9PU81EpIYe5qQZzSAlUjNPBpg6ipKLFCjk1IOtRjr0p3SlYQ4ACnjHNMHSnCgY4cUtIOlLQAUUUY4oGNzTScnrTsc03pQBfwMCkpwHA+lIRzzTENIpMU/FG2kMZSY5qTbRt9KBDMUoBp+KcBmmBGBTscVIFz0pdpoAjxRtqQrQeBQBHtBo2Lin4NIaBjdo9KQgU8AUhpgNxS4opwHNACjiinAYo20CGkUuPalxS4pAM25prA7DUvamSMAuD+FAEFM280+jNIYmOetMbAJJPFPbgEk4FMUEkMR9B6UgBeTk9ew9KXGKMc0DrQB7Bov/ACAtP/69o/8A0EVeqjo3/IC0/wD69o//AEEVerqWxgwooopgFFFFABRRRQAUUUUAFFFFABRRRQAUUUUAFFFFABRRRQAUUUUAFFFFABRRRQAUUUUAFFFFABRRRQAUUUUAFFFFABRRRQAUUUUAFFFFABVLWP8AkCX/AP17Sf8AoJq7VLWP+QJf/wDXtJ/6CaT2GtzyQ+tJ3pwo4rgR0jKU8UuOKDQA2kp2KMUwGkZqJ0Azjip9tIy0AylIvHrVR128joa0WXBqvJHkEEVomQ0UmGSKb2FSsuCQe1MxxVEjCuakxkA0ynLjpQIeD7VKKiBFSDGKYD+/FOHvTR9aUUih4pwxTKUHPSkBJRSCloAWkNLSGgBDxTDT2OBTM8UAjQB4H0pDSDnpTtppgANKKTYaeF96AEFBBHIqQJgU7bQBCM09RjrTwlLsoAZTh708R07y6AI9opCADxU3lmkMftQBAaYanMdNMdMCMAUEVJsHvRt5oAixilUEGn7cYpdtACY70vWlxRjFACYpMe1PpCaAGE4qFlJBJqfbmh0/dsPanYLlQe4pTx9KDTSok6/c9PX/AOtUDG8uQ38P8I9fenn9aDSDmgA7UgpTnkUijjNID2DRv+QFp/8A17R/+gir1UdG/wCQHp//AF7R/wDoIq9XUtjBhRRRTAKKKKACiiigAooooAKKKKACiiigAooooAKKKKACiiigAooooAKKKKACiiigAooooAKKKKACiiigAooooAKKKKACiiigAooooAKKKKACqWsf8gS//wCvaT/0E1dqnq//ACBb7/r3k/8AQTSew1ueShc0pBxUgWgrXnnSR7aQipdlG32pgQ0oXNSFaULTAjC0mOcVNt9qNgNAFZlBqBk5INXtvtTJISR0FMW5kSpjJ7Cq+OK0pI8ZzVFkMbYPTtWqZmyEjikxipCO1MIwSaroIVTzn1qRaiTqfzqRTzSGiQU8UzrTl4OaBj6UdaKTpSAkApelNDcUpzQAtIaBxxSHPNADTSGlNNPQ0Aayx5UEDsKd5Z9KmjH7pOP4RTsUAQ7MdsU5Y6l25p4WgCLZ7cUbMjipwlPWPnpTArrCc81YWAntxU6RZ7VYjgJ7UgKi22O1PFqT0FaK2/1qZIVAxjmmBjm3A4ppixWy1mDyDmomsSaBGO0Q61E0ftWw9mw7Cq723tTsBm7R0pDGKuPDimeWcdKBlQrj0pNuetWGi5zjmk8vFAEOzApNtTlDSFfakBXIIoIp7A03aaaQrgBSsP3bfSnBeKSRf3TfSm9gKBGTjt396d0pQtBHpUFDD0poBFSEdqbikA0Ue1KeDRSA9e0b/kB6f/17R/8AoIq7VLRv+QHp/wD17R/+girtdS2MGFFFFMAooooAKKKKACiiigAooooAKKKKACiiigAooooAKKKKACiiigAooooAKKKKACiiigAooooAKKKKACiiigAooooAKKKKACiiigAooooAKqaqM6PfD/p3k/8AQTVuqupjOlXg/wCmD/8AoJpPYa3PJ1uoopGDozY44qxF5c4JjbJHUHqKzrhdt3ItT2spit2ZYw7CQcjhwMdv8K86L1sdTRbMXPSgx+gq3bNFeRB42BJ4+p9Mdj7flUjW5HY1diSh5ftS+Vg9Ku+QT2o8nnpRYLlHyz6UGOrpg9qQxY7VQFPy/SmlKuGIim+VntSAzbi33DI61mTR9u/UfWujMWeCM1nXloQNwGfX3qk7EtGAevTFNOOlWZo8HIquVrTUkjyQeByKXODwacUBpyIpOPypsEOR+OacH468U3y+OtOCe9IByse1KSaVU20pXg0DGqafuY9KQKacFxSsAq5oNL0pDTAaSKaW4P0obrTG+6fpQB08SZhjPbaP5VIEotButISe6L/KrCpRYCIJT1iNWFjz2qwkOegp2EVFgJxxirCW2O1W0gqwkIFAFWO39qsrFjtVhIvarCW5PaiwXKfl04RVoC1PpT/svtRYVzNCkUEE1pfZKQ2lOwXMlkJFV3h9q2mtT6VA9v7UAYTQHPIqJoMdK2ngHpULwCgDGMZqMx/lWo8A54qu0RFKwyiVC9Khf5QSelXWj6knFUZW8xvl+6OnvTsFyI8kmnAUoGKWmIAOBSOMo30p2KcACCPY0MZQxSbRUxTHQcVGV5rIoiK/NSEVJQetAEDDmgCnHG40xj8+BSA9e0f/AJAlh/17R/8AoIq7VHRudD0//r2j/wDQRV6upbGAUUUUwCiiigAooooAKKKKACiiigAooooAKKKKACiiigAooooAKKKKACiiigAooooAKKKKACiiigAooooAKKKKACiiigAooooAKKKKACiiigAqvfjOnXI9Yn/kasVDdDNnOP8Apm38qT2Gjx/UU2ajMp9afbGFbG4aeKZ41ZMvDy8Q5+cDuB3FTa/Hs1mQeqqf0rQ8Jxh57pSM/u1/ma89L3jqfw3MsiS3MVzFLEyzf6q4TmK4Ho3ow/Aj9a6DTdQhv8wzgx3CD5lf7wHqfUf7X5+tMvfDs1o8txpUcbxzc3FhL/qp/cf3W9CKyUWKRS8BuPLtjl0xi7sD6/7afofY1ok0RudS9jtPTmm/ZPUVDpesqvk21+0ZWX/j3uYv9VN9M/db1Q/hW81txkcg9CKtJMnYxfsvtTGtRzgVtGD2qMwe1PlC5iNbH0pjW5FbbQe1RNAMUcoXMVofaoXgDAjFbL2+Ogqu0IB6UrDucjqNkYwzqPl/iHpWOVxnPWu7ntgynK5+veuU1KwNrLuAJib7p9PaiLEzLI5pOhzUjDPNMK8VoIkVg1PGKhjOGK+vIqUUAP3AdaXNMzThSYxQacKbxThjFFgHU1utLkU1u9ICMnmmt0NKaYzAUAdnYrmwtj6xr/KraJVPS23aXaE9fKFaMYpgPSMVbijGKjjAq0namJkiR5NW4rfPUVHDjIrQixgU0hMEtlHao5LuCFtiK8sg/hjXP/1hVl42lXYCQD1INOjto41Cgceg4FO3Ym5nNc6g/wDq7aGIdjK+T+QqMjVm/wCXu3X/AHYSf5mtoIq9FAp1Pk8w5jCUasMn7VCcHHzwEZ/I1JHc6ghxNDBIPWJyD+RrZpCqt1AP1FHJ5hzFKKZJ8jBVx1VhgilkiGKnNuoYMowRUcjgCi1twuUJYgKqugq3LIDVV2zSGVnQGq8kYFWmNZuo3fkLsQjzW6f7I9aQyhfTguYU7feP9Kp0UtVYQlLSgUYpAAqWBfMl2/7LH8gTUVWLL/j4Of8AnnJ/6CaLBcpscioDipiRgVAxGetZGg3vSNhRk01nAzULMWPJoAJXyeKjH3gakxxTQtID1/Rv+QFp/wD17R/+gir1UdG/5Aen/wDXtH/6CKvV0rYwYUUUUwCiiigAooooAKKKKACiiigAooooAKKKKACiiigAooooAKKKKACiiigAooooAKKKKACiiigAooooAKKKKACiiigAooooAKKKKACiiigAqO4GbaUf7B/lUlRz/wCok/3T/KhgeYeK49utA+sK1c8FjN7cj/pkD/49UXi5R/a0B9Yf6mpfBhxqsw9Yf6iuD/l4dX2DthGD2rP1PQINRZLiOR7W/i5hu4eHQ+h/vKe4PBrVWn102uY3PO7izmt7k2V1bQwXdwcGE8Wl/wC8Z/5Zyf7P5Vf0rWpdOR1nM09lEdsolH7+0PpIOrL/ALY/GuvvLK21C0e1vIEngkGGRxkH/A+9chqekXWkSpctNPNaR8R36jfcWo/uyD/lrH79QPWpcWtUUnfRnXRmK4iWWF1dGGQQcgimvFiuP0+7uNNuE+yLHmUbxaxuDDcqf47dugP+weK62w1K11S2823fODhkIwyt3BHY+1Unclqw1o8VE8ftV1hxUDinYCm0fcVXki9KvMKruOKlodzPdPasrULZZLW4QgH5Sa25RVC5TdFMPVG/lUsaPP3BHTHNMarMifKPaqz9asRC3DAjtyKlV8jmopPrUayAHFAy4CD0pVYVWD+9ODZPWgRZ3UoIHeoN5oDUDLG4UwtUe/2prMTQA4tmmFqYz1GXzSA7fR2zpNp/1zFaaPgVkaM//EntP+uf9TV9XHrTQjRSSrMb1lLLipln96YjYSXGKtxXGMc1hLce9Tpc+9AHV27B4FYHqKlrnrTUGgbg5U9VraguorgfIwz/AHT1rRMhonooopiCiioJ7uG3B3sM+g60ATMwRSzHAHU1iz3W92IPBPFQ3mpNOcZwo6LWe1xz1qWyki48uahaXFVGn96hefAJJwB1NSUS3N0sMZY8nsPU1iO7SOzucsxyTT55Wmk3Hp2HoKiqkhBRS5NMPP0osAEgd6Xr3pMAHpS0WAKntGxcE/8ATOT/ANBNVycVLabWu41ckK5KHHoQRSEUi3A9KqvLyQvPPWpL6eKS8nNsNsO4hR7VWHSsTVATRnmikGS+AMn09B6n0pCH5CrknA9aaTn7wIH93ufr6UuMc5y3r6fSm7SDQM9g0X/kBaf/ANe0f/oIq9VHRf8AkBaf/wBe0f8A6CKvV0rYwCiiimAUUUUAFFFFABRRRQAUUUUAFFFFABRRRQAUUUUAFFFFABRRRQAUUUUAFFFFABRRRQAUUUUAFFFFABRRRQAUUUUAFFFFABRRRQAUUUUAFRz8W8v+4f5VJUV0cWkx/wCmbfyoYHnXis51K1P/AEy/rSeEm2a0B6xsP5UzxMd17bHP/LM/zqLw/J5esxH1DD9K4H/EOpfAehrIKkD1nCapFnrpuYl8NS7sVR8+l+0e9O4jH1Pw2FSV9LijaORt82nOdscjf3oz/wAsn9xwe471hRzukzXUVxLHLGRHJNKmJIz2juU7+zj8zXaGes7UbGDUJFuA5tr1F2pdRgE4/uuDw6exqWkUmP0/W1u/3Fwnk3SjJQnIYf3lPce9XXcVxcsMkFwtpcQiGfloljb5H9WgY9D6of1rQtNXdAsd025SdqygYyfQjsfai4WN1mqvI/FRm4UjIORVeSb3obCw6R+KqynMb+6n+VDy1GzFl/A1IzipRlSKpSZGa0pE5bmqciEg4qkBQkJqo5IPXg8Vddef8KpXCAhfmIIcEUAhoZhgbjTw8h/iNRiP/af86kCnI545700A4s/XeR+NKHf++fzoCBurMPoaUQjOdz/99UAPLOR99qi3Pn75qQIP7zn6mmOmOmfzoAiDPvcFjjIxz7U1jJyQx/Onsgz1P4GmhRjqfxNAzt9FbGiWf/XP+pq+HIrK0In+xbYHsCP1NaG6miSwJDTxJVTNODU7AWxNUgmqkHpwanYDQS4I71aju2BGDWQrYp6uaLCOii1idB/rCR781N/bs+Oq/wDfNc15ppfONMVkbk2sTuCDKQPbiqL3bHPNUDIT3ppc0AWmmJ71GZM96g3U3NFgJjJ71BJIW47U4ZIzTWFUoibIWOBQM+lSU0g/SnYQ1j09abml2c9TTdpHck0rAGaaWOOlKajeTbwOv8qTAGcAHPX0pm2R4pCud207cGlRSQSetOlGLSbqMLUvYpGSjGNwVxkeop+4nknPqTSx2008yRQxs8rruCr6evsPc8UrKkL43pM6915QH2/vfXp9axNAA+UO2VQ8j+830Hp7mkyAAoG1euP6k9zTSxZizMWY8kk8mkHPegCQetGc9KRelKKQHr2jf8gLT/8Ar2j/APQRV6qWjf8AID0//r2j/wDQRV2ulbGAUUUUwCiiigAooooAKKKKACiiigAooooAKKKKACiiigAooooAKKKKACiiigAooooAKKKKACiiigAooooAKKKKACiiigAooooAKKKKACiiigAqvfHbp9yfSJj+hqxVXUuNLu/+uL/+gmk9hrc811p/MmgPfBH61DpreXqMTejYpNRYsYye2aZbHFyp/wBoV58n7x1LY677R704XPvWT557UeefWt7mVjY+0e9KLgetY/2g+tH2j3p8wWNc3HvTDcj1rL+0H1phnPrRcLGhcPBd27W91Es0DclG7H1B7H3FY88T2YZpHa4tDwZm5dB6SDuP9oc+tTGX3pBMQcgkGlcdgjmeEAo26IjIOc8fXuPepvP3DrVDyzA5ktAACctAThSfVf7p/SpYmSdSYchl+9GRhl/CnvsBY30bjUQY4Gfzpc80hnPzphj9TVR17e1aE4+Z/qapuMGrRJmzL/FVG4Hyg/7QrVkT5Tis+4GEPHcEUwK+OKeOq/jTQuDzmpQPmXFMYmMdKkUYXmkVeSafzikIiIOaMZFSEDoaTGBxk0xkDjH0qLBzirBHNRFaAOq0U40iEehYfrV7dWdoh/4lMQ9Gb+dX81SJHhqXcRTM4pc5piH7qcDUY61IKdhEimpFGTUSmrMfJp2EOCAU4ItPAGKdtFFgITFz1pphz/FU200YosBD5XvRtA6CpSMDJ4FRF8mmkJsQ0w0u6ms3HBqhXENNJozmkJpCA1GTQWHUmoXl3ZVOnc0DHPL1C9fWokXjmlRcZp6j1qWNDlGKdOge0lBbYCpy2M4/ClAouuLGY/7FRLYpbmdNqDSQ/ZYU8i2ONyg5aXHQu3f6dB2FVqYDzTgKxNBaReTzQeMD1pcUAPzgUCkXpTgKQHr+jf8AID0//r2j/wDQRV2qWjf8gPT/APr2j/8AQRV2ulbGAUUUUwCiiigAooooAKKKKACiiigAooooAKKKKACiiigAooooAKKKKACiiigAooooAKKKKACiiigAooooAKKKKACiiigAooooAKKKKACiiigAqpqn/IJvf+uD/wDoJq3VTVf+QPe/9cJP/QTSew1ueV3ZyFpIv9Zn3FFx0X60J9/8BXnPc6uhob8UeZUBal3VqSTb6N5qHNGaYE2+k3n1qPNJk0AS7qTdTM0A0wH7jSOu9xIrFJV+7IOv0PqKSlpgMOoPIyxPCEm8wLIQcqw9RVsHmsiTi+P++prXpJt7g0kZU6nfIO3NUnGVrTuE/ePVBlrRElGRTg9OlZ9zGxiJGMjmtd1xVKdDgjHGKYij5ci90P50BH/2Rk44zVtUJPSneTx3xmgZVAPYj8aXbIDwV/KrDRY7GlEJI5oQEAU9yPwprDBxmpmRh0FJtJHIpgVWTuDio2U+uR9Kt7MEj2qB1IOAKYG9oh/4lSf77VoVn6Mcaao/22q/mmiRaXNNNFUBIDzTwah3YFKsgxTJZZU1ahGcVRVxxV60IZgKoRdVOOlKRUwA7Umz3oEQbfWlCZ6CpClZer3nlJ9kiOJHH7wj+Een1P8AKgCvc6nGZCkZyinGR3NQfb19DVECgoTTCxe+3p70n25PeqYiYjpxTvKP4VLYWLBvEPrTDer3yB61EY6a0XFFw5SYymQjGQuelPXhjTY0wmcVIFJ4AqhADU3Ckb+D2Xv+PpTVwo+Xlv73p9P8aUDJFQyh64oujusLj/coQcHii5/48J/9yoY0YAXHfmnhs009aB1rE0JBgmnYpimpB0oAb9009eeaYeTT06UAev6N/wAgPT/+vaP/ANBFXapaN/yA9P8A+vaP/wBBFXa6FsYMKKKKYBRRRQAUUUUAFFFFABRRRQAUUUUAFFFFABRRRQAUUUUAFFFFABRRRQAUUUUAFFFFABRRRQAUUUUAFFFFABRRRQAUUUUAFFFFABRRRQAVU1X/AJBF7/1wf/0E1bqpqv8AyB73/r3k/wDQTSew1ueVT8qPrSIPm/AU6b7tInUf7tedLc6lsTnrS0HmgVqSFFGKWgA5pRSClxTQgpQKMU4CmAgzS96XFKF9adgM6fi8P+8prXA5rIvOLon/AHa2QKUeo2U51/ePVFh2960ph87D1qg4rQkpuM8VVmHyMfQVccdaryg7TgZOOlMCBUIOe1PC8fjSrkgZUigZPRTnNAChcnpRjHWnqG/OlxjqKAGCMHqMUgiAHIqcDNB4oAg+zo3UVGbJWBO4jnrVwZHQUq5I5X9aYBYxLb23l78ncW4HrU5bB4zTRx0604dORTQhu/1BFBY8YyfrSk89KXaCOc0wGZPp+tLuIp+0AdDTSv1H1p3ABKQO/wCVXdNnY3sKDozheaojK1Z0841G2OB/rVpolpWOuWLFKU9qfuAo3itLGZC8bFGCEK+PlYjIB9axv+EcdmLPeBmJySUOSa3SwpN47GnYLmIPDh/5+V/74NO/4R8gf8fK/wDfBra3j1pDIuKVguYL6KV/5eFP/ADUR0wj/lsP++a15pR6iqTzjsafKhczKTWAH/Lb/wAdpjWajrJk+mKt7i9CqNnPLH07UcqDmKi2/q3A9KeYvlwDheuPWpsYNIcc0h3IhAO5OacsIzwTT+9OXrUtDuIsQz1pt7Go0+4I67KlyByT9Peo74sdOuCQAuw/U1mykc3ik70uRTCcniszQlQ5qTFRrT80mAijt2qQdcU0j0pw60gPXtG/5Aen/wDXtH/6CKu1S0b/AJAen/8AXtH/AOgirtdC2MGFFFFMAooooAKKKKACiiigAooooAKKKKACiiigAooooAKKKKACiiigAooooAKKKKACiiigAooooAKKKKACiiigAooooAKKKKACiiigAooooAKqar/yB73/AK95P/QTVuqmq/8AIIvf+uEn/oJpPYa3PLJR8lMQcr/umpZfuGmJ/B+NedLc6lsWMfyoApcdPoKMVqSFFGKXFOwhMUoHNLtpRTsAuKAKdtNKFqrBcMUopdlO207CMm/4uD9B/OthTkA+1ZGpDE/P9z+ta6DKr7gVEN2U9kQT/wCsqk/Bq7csqS7WYA471jarqSWFm9yqNL5bqHVVJIUnBPHpWhBI4qq4+U1GNc0mVdy30e3JHzKyn8iKrvrWl4P+nQ/r/hTGWFPAIqQdKzv7a0xcD7dCOPQ/4U4a5pP/AEEIf/Hv8KAL5G09aePmGazzruknrfxfk3+FKNd0r/n+j/75b/CgC/0pR83as/8AtzSj/wAvyf8AfDf4U5db0wD/AI+1/wC+G/woCxfwcc0vQc1RGu6X/wA/f/kN/wDChtb01hxcMfpE/wDhTEaI/OlAI61Rh1Szc/K8h+kL/wCFWvtcbD5I7lvpbP8A4U0Mn5zSgZB+tRI7McC1vT9LWT/CrEcVwxIXT9QJz/z6v/hTENC5pHXAq2tjfn7ml6gfrbkfzpTpepN/zDLz8UA/rRcDN7808SG2PngZMfzgeuKstpWohsnT7gfUoP8A2ao3sbllMMsJgVxtMjtGwQHuVD5IHpTTQmO/4S1v+fc/i4o/4Sz5eYjn/fWs6TQbKA4l8T2akf3dNz/7Vqq1npCH5vFUH/AdJH/x2t7oyszXbxWSOIh+Mopn/CVsB80SA/7MoxWQ8egqPm8V/wDfOlx/1eofM8Oqfm8WTH/d0yEfzamKxuHxaR/AP+/gqGTxZIf4V/7+Csnz/DGefE98f93T4B/WjzvCvfxHqxP+zY2/+FOwWLU3iuUryIg2epfj/wDXVrTdQe+Uucgg7SpPQ1yF/dWC3lwtvfyXVkwTyGuI0jkVhy+QvB7Yq9pnirTtNSUSRmQyPv8AlkUYH40rhY71HbYAQPcUGU8jiubi8eaQ1uf9DvDPk7Qs0ezHbJxmp18Z6Q6BmsNSL7fmCzR4z3x8vSlzIEma7TEc9aaZm7VxVz45M+qRW2nWkkYO0Mbl/MR1HJ27VGCR0PPuK3D4s0/KmPSb1lDDO+4HT/gKdahyQ7M3YTLLkIm4jqegH1PapTLHFwCJpPYfux/Vv0FcTD48uRpN5JdaBNNdIzNCsUjrCvplQvQd+fyqHSviQ8kZjvPDAeYKgEzSyiNnPUsoU4ByCBnt1NJsZ3Jmd23Meen4e1MuyTYXHf5CaoeGvEg1S3ubibTLKaTzBGNsUiqCFA4B55//AFVf1CYy21yywRwKY+EjUhRj69azkUjBHNLt5zUSuw64NSKzGszQkGKeBUQJH/6qdubjsKkZLRjmm7ucZ564Ayfyp7JIuN6hM85c44+nWgTPXdG/5Aen/wDXtH/6CKu1R0b/AJAen85/0aPn/gIq9XQtjBhRRRTAKKKKACiiigAooooAKKKKACiiigAooooAKKKKACiiigAooooAKKKKACiiigAooooAKKKKACiiigAooooAKKKKACiiigAooooAKKKKACqmqf8AIIvf+uD/APoJq3VTVP8AkE3v/XB//QTSew1ueXyj5GqNP4PqamkHyGoY/wCD/erz5bnSi2RwuO6igCnqMxx/7op2K2SJGBaUKalC04LVWFciCZpyx5qYLxUir7VSRNyERE9qesDHtVtE4qVVq+UVyn9nNSJZlquBamjAFPlQrnJa9AYLoKe8Wf1robbTy8ELbuGjU/pWT4pX/SoT6wkfrXR2D50y1b1hX+VZwiuZlyfuo4/xDJLp/iGCAkvDLEh25xg5IyDVDVLFr3TZ0tJ3EjYKESFeQfXtW54oeUX8TmBLi2WMFkYcqcnkdxxWIE4M1hJuT+KJuo/x/nVNagtjNh8NWCwgGW9kJ5LPcHP0pDoViqkD7T/3/ataKZJdwA2tnO309aa45NIZijQ9PflvtPP/AE3akPhrS2JyLs/9vLVrgg4FOXIb2oAxf+ET0YnmG5J9ftT/AONKPCeij/llcj/t6f8Axrb5B4pV+bnFAGOPCmjj/ljc/wDgVJ/jS/8ACLaOP+WNx/4FSf41tZxSf6z2oAxv+EV0Yrn7Pcdcf8fUn+NC+FdGzzbzn/t6k/8Aiq2uSgX3z+lIOOtMRlDwtooOfss3/gTJ/wDFVIvhrRwf+PWb/wACpf8A4qtQHvS5J600FjPTw5ooYZs5CPT7TLz/AOPVvab4D8PXCyPPpl622Rl2K0h49zu/SqWTmr1jqdzY3HnQyHIyGVuQR70wsaKfD3wkuc+HruTP94vx/wCPU1vh94VOdvhu4BPTg/1arf8AwmD7V/0ZC/8AEdxx+FUrzxNe3ClUZYUPBCjk/jRYnU5efw7o8MrI2iWqspwcpnH61Z0jQ9Gk1ezibR7Eo0yhg0CkEZ9xTic8elXtGGNbsT/03T+dUhs71fCvh1Pu6DpY+lnH/hT20DQYY2dtI05EUZJNsgAH5Vp1k6rKstzFauf3Kr50o/vc4Vfz/lVamRlXL6RGMwaLp4UjKtLCoLD1C4zSQDTljE39jWGxs/vreBSffIKgnmk1eQPa5/dnd3z82ewHt1p0d8lxEBGGZ8YxjlfrVDsbdpbaZcQiSG1tCO+yNf8ACrQs7UdLaEfRBWBprPaaonBSOdMunbPr/X8TXTVLEeK+P4gnjbUgowv2O1YKBwDvkBx9f6Vf8FRxu1+0ixlY5uWZAdo2j9Kr/ENdvjPUGz10+2P0xJJS+F5RJpOttCeWcKD2+bav8jWvQR3OnQSXWiPcMCnnCQwQIAoQEfLux1YjB54Gcdq0rASwW8FswUskKHcw6YGCPfmpbSJEt0CjgE7R2AzTLuY24WVfv7GC59eKzGck+m6hY+JGvWvra4DysJVVD5wjHMcSHoASdznr6cVal1XUTLsaUw88LEoUf/XoDbcyvyzE4PpzyarXD75k2kkD1FFgIrG98QSQTtqtxBcRTxMq2qQeW0e4HO45w3PH09+a6jTtP023hSawjADCKIsOMrHwqkei5OK52HzruQRRYVsE5PtW1okhW3MDdRKH/PrSA147aGPzMLzK4dz3JGAMemAABXEa3brAt1GBhVQqBnOOa7pnSMjewHt3/KuG12QSRXblgCVP557+lTLYcdzkFTLcdM1YVkQYJXPoBk1XBHcs36CpVO0fKAuf7vFYmxKWY9lT3br+VAEa9VMh9ztH6c/rUVKCaTAm859u1SI1/uxjb/8AXqILjpSr60tID13Rv+QHp/8A17R/+gir1UtG/wCQHp//AF7R/wDoIq7XQtjAKKKKYBRRRQAUUUUAFFFFABRRRQAUUUUAFFFFABRRRQAUUUUAFFFFABRRRQAUUUUAFFFFABRRRQAUUUUAFFFFABRRRQAUUUUAFFFFABRRRQAVV1P/AJBN5/1wf/0E1aqrqf8AyCbz/rg//oJpPYa3PM5B8hqqnRT/ALYq4/3DVNfu/wDAhXBM6UaMYzEn0x+tSAUyL/Up9WH61KBW8djNgBTwKQDingVaEKBUiikUVIq1SESL2qQdKaBUgFUiRwqVKaBUiiqsI53xQv761PqjCtrSzu0azP8A0xFZPihebQ/7wrW0X5tDsj/0z/qayj/EZo/gRl65CZLyHMjKoj6LwSc+tYk+mwmZJIyY9v3gOd//ANf3ro9bXF1bg/xRtj3wf/r1jF0kZ9jBgrbTjsfSiW4R2KFzaxn5l+Rs/eH9agjZ2RxJu3o5X5h1GOoPcVoSrkEeoquMlMHqOKBldVw1ShaRRx1HWlBGeGFAx23IpwGBilGCetKV9xQA3aWPFCKRwakHHGaUgY60CGYwRQyjFKBz96lAyeTxQAxOoqQj1pQAOARQBk00AxQT+NOC4z9aUpg8NShSSeM89qYDMY5x1pp54zUpU+/5U0Lj1poCPBBq9pJ/4nFif+m6fzqpkD/9VWtLI/taz/67p/MU0JnqlYN8gOsPHICVmiAX3IOcfzreqlqNh9sjVo22TxnKN71SMjm723txbBoU/ebsYGc/lRpVu5kVXQpHI+wt3HGenvWn9pe33y6lYyyOgLeYgBGAPToKEmn1ExT2VhLbE8iSfAGOxKjOeuRTGSGP7TrrJHjbDCQ3oCRgD8hWxC/mQo3cjn61BY2SWUJRWLux3SSN1dvU1JF8krxHp95foev6/wA6TEeT/EhM+K7rHU6ZB/6Nkqv4Lt3EF6sqhTc6hErIOi9Cf0WrnxGX/irLgnvpcP8A6OepPBse+8uTjiKV39iSAo/rW3QR6LaHNrH75/nUN1GZ5PLHZBj6k/4CprUgWkeTjj+tCENMxVckY56dBj/GsmMwIInLmMRM7LnCgZPXmqslvJJMPKQsOo4wK6O4smkLPFsWTrjHBqBru9tSqnT0Z2O0MpOD/hRcCnbQDTozLs8zePvFcYPoDVjT7Z94lZDGpOOvLc/ypYtLnncvdsI0yT5UZzk9c5rUbt9RSEORFQ/KoX3A5rgNXyLa9B64b+degr94fWvPtWBEF4vcI3481Mtio7nKqMU8Go1yDUgxWRsFCHr1oxgYzSrwaQEg4FLSA5FHY1Iz1/Rv+QHp/wD17R/+girtUtH/AOQJYf8AXtH/AOgirtdC2OdhRRRTAKKKKACiiigAooooAKKKKACiiigAooooAKKKKACiiigAooooAKKKKACiiigAooooAKKKKACiiigAooooAKKKKACiiigAooooAKKKKACqup/8gq8/64P/AOgmrVVdT/5BV5/1wf8A9BNJ7DW55sw4NUhwrexFX2qgej1wTOmJqQDNuv8AvN/SpAOajtzm2/7aH+QqVa6I7GbHYp6rzSCpE61aEPC1Io5pBT1FUiWSAU8CkUcVIBVCHAcZp6ikFPXrVCMLxSMQ2jf7bD9K0fD/AM2gWnsCP/HjVLxQP9DtW9JT/Krnho50GD2dx+tZR/iM0fwIh8RRhvsgZdyneCD+FYjKqLsRFVB0VRwK6PXlBt7c+jn+VYog34Y9OmaJLUUdig/XkdqrE7ZD6Gr08YVsj1IxVSfAXpz60iiIkZPHJNAAB6Dp6VGW+ftUoOelAx47ZFOpm4U0NgnmgCQkAinDG3mmJgr2pQwBIFAhwXpjrTl4poYcUEjFAEnak69qarZwKlXaeT0HWmgE2jOaPm+bHHNW0jBAY7enAqMxcvzkZ9PaqFcqMe1M6CnSEI/NRs4PemA/d2qzppxqlof+myf+hCqW7DCrenuP7Rtcf89k/wDQhTQM9WooooMhsil4ygIGeORnj6U5VCKFUAKBgAdhRRQAtRyxltrKcOvI/wAKkooA8q+ISK/id5JJFjQ6ZGpUcuMTMc7fTnr0qz4NLP8AbjgKom2hR9O571S+I3/I2yY/6BMf/o56veCh8t7n/nsf5Vv0Ed1agC2jOBnH9akiVl3lupY4PqO1Mth/oyfT+tTDpWLGJ3P4UHpmj+I0N8owSBkcAnGaADtSN2+opSCMZFNbgA9twoEPHUVwWsjal4v91CM+vvXdGaJSMyLj2Oa4bWEb7PeOxUZRjncOeaTKjucjQp+bmge9IOtYmxLwTThzUYqQUgHKMCjoDSE4NKTlT9KQHr+kf8gSw/694/8A0EVdqnpP/IGsf+veP/0EVcrdbGAUUUUwCiiigAooooAKKKKACiiigAooooAKKKKACiiigAooooAKKKKACiiigAooooAKKKKACiiigAooooAKKKKACiiigAooooAKKKKACiiigAqrqX/IKvP+uD/+gmrVVdS/5BV5/wBcH/8AQTSew1uectVE9Xq83SqTfff6GuGZ0xNC0ObU/wDXT/2UVOtV7M/6O4/2lP6VYWt47IzY9etTJ1qIVInSrRJOOlPWo1qVapCZKvSnimL0p4qhDxT160wU9aoRk+JxnTYT6TCpvC5zoij0mk/nUfiQZ0gH0lWneFj/AMSmQek7f0rJfxS38Ba10f6FEfST+lZMCM0KlXI56YyOta2uf8g5T6SD+tZFvGjR8jJ57mqfxCWxUug45YAkselR8GKWN4mO9cBjx71LeIFCkDHzY6mnW8Ub2g8xdwLEEEmkPoYcxJnOUK/KvB+nWmhmB4NXb+3SO8YKgUbVIAqqIvmGRxUlIbkjHNOA6E9acIhgcU8IB/DQMj3EDrRznIqQoPSlWMEHigQzJIwaAxOBT/KHWlEY9PwoQDc4p8b4PUYx0zSiMf3RUkaLn7q/iKpAWFbCgFgR9elCuA0vzL94dxzwKTyl4+VfyoWJBJJ8i8Y/hHpVEmfKwJ4YH8ahyB3HNaV0oO0BQOOwqmYsUDIt3uKmsmxqFtgn/XJx/wACFJsGMcVNZJtvrY9f3yf+hCmgZ65RSUtBkFFFFAC0UlFAHmPxThjjuYLpEAna3EbSDqUD5C/TJNP8FMSb0HoZciq3xKkeXxGLZ3Jgj01ZVTtvMpBP5AVZ8GRqGu2xz5pGa2Xwks7u2IEAyehNTbuOhP4Uy34gXH41J2rJlGD4m1WfTreBYWMTTMQXHXgdB6VnDwpd38STnWEcPhtyRs2foSam8aIskemKwypuMEe2BWofDumxMwgSe3Un5o4J2RW+ozU7seyMq1kurHVI9PjvBcISA21jj3HXg10phjBB2A89TzWDJZW1l4jsEtoUiQpkhe5yea6Bu31FUIXAA4AH0GK89v12Wl2p4IRq9D6Yrz/Vhsgu1PUI2T6nNJjjucuKTvSjmkrE2HpknnpUnFMAIpwODSATkmngfLTQDuNP7H6UgPX9J/5A1jn/AJ94/wD0EVcqnpP/ACB7H/r3j/8AQRVyt1sYBRRRTAKKKKACiiigAooooAKKKKACiiigAooooAKKKKACiiigAooooAKKKKACiiigAooooAKKKKACiiigAooooAKKKKACiiigAooooAKKKKACqup/8gq8/wCuD/8AoJq1VXU/+QVef9cH/wDQTSew1uecnpVJ/wDWv9DV08iqb/65vpXDM6Yl2x5gk/4Cf51ZUc1VsD+7lH+yv8zVkda1p/CiJbkq9akTrUQqVK1RJOtSLUSnipE6VSJZMvQU9ajXpTx1qhEgp61GKkWqQjO8QjOjSezqf1qPwof+JfdL6T/0qbXhnRLj2wf1qr4TP7i9H/TVT/47WT/iGn2DT1oZ0s+0i1kWp/d4962dWGdKk9mX+dYtpwp571T+IlbFe95T6PTIm22hx2bNS3oGHx2cVHCM2knHIbil1H0KurHdeqxHJjWq4AqzqC5uEzz+7FVunApPcpbCgfKKToad0A9KXZkZ6e1IYigGl4HWlGBS4zzQIMYx9RQRxSgHApOTxjNACKe1Tr1qMR7T3p6n5sVSEWVZSOlIpHmS/h/Ko1GOvIpynEkn/Af5UwIZ/vKe1V3q1KPlHIqqQM5yKYDMYNWLX/j7g/66p/6EKiI46j86ktj/AKVDyP8AWJ/6EKaBnq9Ao70UzIWijNFIAooooA8q+Ig/4q1v+wQv/o41d8F9Lz/rsf5VR+Iv/I2t/wBgcf8Ao6rvgo/8fowf9bnOOOlb/ZJO8t/9Sv40/tTIOIl4b8qfu46N+VYso5nxj93S/wDr5/wrppPvt9TXMeMT+70zgjFz3HsK6WRxuY4bv2NSt2N7Ix70f8VLYf8AXP8Aqa126fiKx7xx/b9jJg7QmM7T61pNcR4HzHOR/CfX6VQiwO31rhdfAC3C5yyxEMfU5rtxNFkfP/46a4vXYnEN25BI2sS31NJ7DjucctPAHWmgc1IOlYmwUoGTSU4HJqQFxzmnHofpSjpTWHB9MUgPYNK/5BFl/wBcI/8A0EVbqppf/IIsv+uCf+girddC2MAooopgFFFFABRRRQAUUUUAFFFFABRRRQAUUUUAFFFFABRRRQAUUUUAFFFFABRRRQAUUUUAFFFFABRRRQAUUUUAFFFFABRRRQAUUUUAFFFFABVXU/8AkFXn/XB//QTVqqup/wDIKvP+uD/+gmk9hrc85NVJOJjVvtVWT/XiuKex0x3LFh9yT/cH86uDrVKwPLj/AGD/ADFXY1Z2woya0p/CRLceKkU4p6WrEfMwH05qJa0JLC1IpwKgU81KtUInTkCnio1NSZqhEgp4qNTTwapElTWhu0W6H+zn9aoeEz/x/L7of0NaWqDdpF0P+mZrK8Jt+/vR/sIf1NZP+IjRfAzd1MZ0qf8AA/rXOxI5GVmK89BXR6jzpVz7Jn9RXMoGPC5yT0HerluTHYZOCNwMztyOveolZlUgSNgnOM1dNg7Al2C8fU1SddrMuc7SRU2KGXWC8ZDu3yfxHpzVfHI/xpZ/9d1yKXAIpDWwADGMnjPWn4HvSL938TSZKmgBSFxz/OlAHT+tIBnJNLwOp60ABUYzk0DBPSg9KU00A7C/3aTCkkbRTQxxjrT8celMByqpPSplVFklGxeikZHtVZTzTgx3tyegpiFkKtxsUfQVXIA7D8qlfrk1E5yDTAT5emB+VPg+W5h/66L29xUGMEVYi/1sZ/21/mKaBnrB60UHrRTMgooooAWikooA8q+I3/I2n/sD/wDtarfgk/vL5fSQfyqr8RR/xVmf+oOf/Rwo8N31vo0M97qDmGG6KtANpLyLjG4L12+5wD2zWy+FEnpEP+pSn1XsLmC8so5raZJoiOGQ5/8A1VYrJlHMeMlHk6c3f7Tz+QrpZSB5hPYHNc54y/49tPP/AE8/0ro36v8AjUrdjeyMa7Yt4hsiBwqYB9a1WJ29TWXeKq63YMqhcp0H1rSY/IaBE6sQetcN4jUqb1RxhSckevP4124PIri/EgRTe/N8+0k++Tx9MUPYcdzjQHP8af8AfJp4Enqn60g7U/NYmwn7z0T86Ubx/Cp/4FS0o9qkADyAf6on6MKRpHCn9y547Yp4prDCn6UgPYtL50iy7fuE/wDQRVuqmmf8gmz/AOuCf+girddKMAooooAKKKKACiiigAooooAKKKKACiiigAooooAKKKKACiiigAooooAKKKKACiiigAooooAKKKKACiiigAooooAKKKKACiiigAooooAKKKKACqup/wDIKvP+uD/+gmrVVdT/AOQVef8AXB//AEE0nsNbnnNVpseatWD0qtP/AKxa4pbHSiayOJG/3Wq6rFTlSQfaqFmf3zf8CH6VcBqqb0Jluadu5aBSTk85qkDg1Zs/9Sf96qgNbEE6nmpFamwwtIM5wPWp1gXdjzQT6YqkIcjdakDUxojGM5BHrSoCxwBmmImRqkBpohKqSWHHpTo4ywyTgVSEQ3/OmXI/6ZGsXwm3+m3Q9YFP61v3sX/EvuMHP7tv5VznhVsajKPWD+orOX8RFr4WdNfc6XdD/pma5yAlRnvXSzqZLK4UY5jNYC20SqVe4w34D9KuW5KJoXLxtlsn3NZkuPMkGP4jWjFAYS+ZN2R6YrLm/wBfIAf4if1pFIrzqDKDjg+lN6duKtJaNMN7yFVHelWyRzhbgMfb/wDXSHcrDgfjS7d1Sz2wg2/OXyT7UyNGkO2PJPpmkAigDijGeR1qz9jVQBJOqse1LJZFU3xvv4zgf0piuVf4TxR3I5NGODn+dTQ25lY4GFHVqEMh2Y607ParRso9wX7QuemP8mmS2bRZYAMoHWmBX27aAf3jfQf1pURpHxGuan+wkRvIxAIXO0c0xFdlyvSoSnOauQ2hlj3NhM9OOtD6cwUlXDH0IxTC5Ux7UqZEiYP8S/zppABIKjI7Yp1vA8swAVcAgknoOaaA9aPU0goOc0YNMyFoowfSkJA6kD8aAFoqJriBD800Sn3cCk+122M/aIseu8UAeY/EghfFUbEKf+JS2Q3QgTLwfauWtrK+1nU765S1ufMlZZisBE2wHO1ApI4GMcDGK6vx0tpqfidPI1CB3/sp1MaMGI/eqc8Gn+EbSS11O73NuUhNpHoAeK2WxInh7QfEqW0up20r2N2nENrPGES4GSSsi5JHYAg9667w/wCI7bXrWTEb219bsUurOT78LjqPce9aULqIsEgc965DxfpMtpqVv4r0q4FveQYjvABxPH/CT/tL0yeoOD2rPcZoeMCGtLHBzi4/pXRP0f6Gucv5k8Q6LZ3Vo27Em5ggztOOR7VtSSwqGbdgYIyh/wAKjqynsUb3/kMafj+5/WtJjwax7hxJqdq8bsVRMFm52/41JqN6y2hVWUu5C5UEUxElzqE1xc/YNOI80/fn7RgdcetczrtqtolzHGzMNnJbqTnk102lG1tbYJuxM/MhPr6fSsXxNFuguJ4yWXYdzduTxUvYcdziwSKd0qzb2DzIHY7FPTjJNStprhTskDH0IxWVjUpDpmlBpD6ClXrUjJBSMeDn0pRwKbjKn6UgPYtM/wCQVZ/9cE/9BFWqq6Z/yCrP/rgn/oIq1XQtjAKKKKYBRRRQAUUUUAFFFFABRRRQAUUUUAFFFFABRRRQAUUUUAFFFFABRRRQAUUUUAFFFFABRRRQAUUUUAFFFFABRRRQAUUUUAFFFFABRRRQAVV1P/kE3n/XB/8A0E1aqrqf/IJvP+uD/wDoJpPYa3POO1V5/vLU1Qz9q4pbHQh1txcH/e/pVyqUH/Hx/wACFXKdPYJbl+y/1J/3qqCrdn/qT/vVUHIrZEGksqiAbWAIXgZ56VVUkEYzntinwWxcBmJCnp6mnmdY/lhUfU1Qi3Kf3DfhVYOyj5WI+hqZsm1yepAqALiqEaCuPJBPI281Wa4djnJHsKmjX/RcexquI6Yi0srPaNk5yprldAcx6lx1MJH8q6qCL9w/4/yrlvD67tZiX1Rqzn8US47M6ueZorGUA87DzXKliecn69zXXXNvutJcddpNcf2zVyJiaFnIXiKk5Knv6VnzH/SJfqefxq3Yf8tfw/rVK4Cm4ckchjg0hlyRDNZqgOCVGKoASROOqsKswXWxQkmSvY+lXCqSJ2daAKN1MkyJtPIzkenSrFrGILYyHkldx5/Kq1xbeTyCSp9e1XdubEAAkmPp+FAGZIzMSzHJJ61ctrqJIVV3II45GapAetLgE80ATFfPuGCn7zHn2zVy7PlWu2MYz8tVbUMl0oYY65z9KtXwHkr/AL39DTQGevTFaNtKZY+eq8Gs4j061dsB/rB9P60AyvKptpmEZIDDIwe1Xo3VrcFs7SnzZ/HNVb9f34/3f8anh/48Tn+438zTEUpbyRpMo21O3Aq1bTmaMhvvL1PrVApweKmsExcMe23+opjGahGElVx/F1/CrqxNFa7Ixl8c+571DqKn91+P9KsXW9bZ2TO4c8UIRzws78ggsxGf+erf/FVqxq/kIrsS20BssT2+tdEngaIqGOsahyM/wf8AxNSDwLa99V1I/wDA0/8Aia35kZHn8qMk0ihyFDEAZP8AjTArY++P++f/AK9ehf8ACAaYeWvNQYnqfMXn/wAdpf8AhX+k/wDPzf8A4TD/AAo50BwENos9wqMIzk8kwrnH41fv0WKBIUWMKwx/ql6Dt0rtIfAulQSrIs98SPWfj+VTT+DdLuNu+S8+XOMXBFHOrgeW/Z0jIIfyxkbjDCiEj04FdR4Yv4JtRu445NzALkYIq74q8H6dp/hPVr21mvkuLe1klif7Sx2sFJBweDXO+DIg+r3bgAkRoTxz3p3UtRM9JiGRn0pJlWQFHUMjAqynowPUVYhiUJwPzNBSMk5QfU81ncZ5jqsq+D7wW/neWkkpmjjDtidemTjgNg9/Suw0iI3FgbnehiuEDRBT1HPzGuc+KOn2n2bS79mETef5DSZ+UIQT06Zz3rurLTrWwsoLS3jPlQxhE3ncce571NluO5yc1yyar5IdsKVBGeKt3EpWLcMbs4BPak1OxtU1qyAiCrP/AKwAnnn9K2khiOnKDGh9yPemByrzOSSZD1/vVYupVOmyycMPLyyg8H2rqVtrcMSLeL/vgVkeI4Y49Mfy41QeU/CjFS9ho4aS7mkbdvK+ykgVf06RpIW3uWYHuecVlAVoaUOZfw/rWJqVZh/pUv8Avn+dR9DUs3/HzL/vn+dMxzUsYY45oP3T9KAaD0NID2LTP+QVZ/8AXBP/AEEVaqrpv/IKs/8Argn/AKCKtV0LYwCiiimAUUUUAFFFFABRRRQAUUUUAFFFFABRRRQAUUUUAFFFFABRRRQAUUUUAFFFFABRRRQAUUUUAFFFFABRRRQAUUUUAFFFFABRRRQAUUUUAFVdT/5BN5/1wf8A9BNWqq6n/wAgm8/64P8A+gmk9hrc82qGfoKmqKb7v41xSOhBB/x8j6rVuqcRxcL/AMB/nV5WCSZK7gD0p09gluX7RSIM+pzVQjaxU9QcVKt6AuFiAHoDTXmWQcRhTnJPrWqINJwTEwHUiqawyFgNhH1FEd4yoAy7iO+ae92zDCjb681ZJd2Zg29wvaoTGygFhjNJFdbVA25wMZzTlmzJucbvaqEXIkP2cDuRUarQl0Omz9acJVJB2AAdqpCLUC/uj75rjtABi8QwqTkgSg12CTDGAv61yml3CPr1uohVD5j5Yd+DWc/iRcNmdoVDxOOxUj9K4Z7eWM7QpbHcDrXbRsRkexrzB/FNxFG7OiMV/gTDMfoKuRMTo7SJo0YtwWxx6VVu4XErybcJ61gaR4vN5fQxtKJftBwsYUKUwGJzjPpitma5km+8fl9BwKkokuIsQRSoP4QGx/OobeWSOdQM4YgEVKNR8tEXy84AH3v/AK1Kt5GvIt0BHcH/AOtSAl1A4hUZGd3T8Kks5fMtwO68EVnSztO5LdugHQU1JXhdWQ4ouBcntJPMLRLlTzjpilgtH37pflUckZrB1PxmNP1Ozs2sZ5DOxXco4yPw/T05rXe9e4jU4KIedvf8aYCmZjdGcFgM/p/+qtGVBNERjqMqayQfkP0NTxXUsQAGCvoaAIyrZxyD3q9YoVR3bhT6n0qCbUFSAyfZRIyjpkVh6R4jvdbWZbiwltFSVlAY5yB6n9PTPTNMDZuZDLMzLyOgye1XbcBrZQQOVIP5ms1TxWlCStpuB5EbEfmaYMzWV0JUgAg8irVijbmkPC4wPeke7BGXhViO9YXiTXdUtIoF02w8zdIqkq/IX1H8vbrTEa95KZJtqnhePx71djYXEG44ORhhWRDvaBXkTY5GSuc1NFK8Kuydwcg/SmgZ6nF/qY/90fyp9RW7brWE+san9KkzVGYtFJRmgBaKKKQGP4tiM/g3W4lG5msZgB77DXEeC7E2t/eOzgu9ugKjp16iu58UymDwhrUowSlhOwz04QmvLPBviWzh8QumoT+U15AiQsVJTcvJUn+Hg8VpC9iWetxvgqp7intgDNQqQVVgQRjgg09nO0+uakZw3xOtBqOn6Tp5kaNbm7ZWZFDMAEzwDwTXSAyS2KPcaku8oDsicJj8fX8Krau0Vz4r0OwlhDo0F1cHnGNoVR+pqO68N290XaO7uIjuxzh8D0GaloaKE827WLVzcvcJGy7S2Mrk9Mjg/Wukj4sMejEf+PVTstNtLJtyR7nznfJyfw9KkWUC2cKCm18HHTr6HigC+DWT4jRpNOZRjmNhk+9XhcSI2WhDqf7hwfyPX8DWT4ivgtuNqE4Vsqcgg8e1J7AtzhByK0tMU7JH7Egfl/8ArqrJNHIyEQqgU8gHr+lTpqKrwluFHXg4/pWJsQXClLqQH+9n8+aZVma6SVGHkKGOPmzz/Kq2MipYxvG7OaXqp+lJjmnDoaQHsOm/8gu0/wCuCf8AoIq1VXTv+QXaf9cU/wDQRVqulGAUUUUAFFFFABRRRQAUUUUAFFFFABRRRQAUUUUAFFFFABRRRQAUUUUAFFFFABRRRQAUUUUAFFFFABRRRQAUUUUAFFFFABRRRQAUUUUAFFFFABVXU/8AkE3n/XB//QTVqqup/wDIJvP+uD/+gmk9hrc82qGb7o+tS1HL92uKR0IbGcSKfYfzq4/32+pqkv3lP+zVtj8x+tENhyHA08God1OB960TJJg1P31XDU7dzVk2LKvUolqmHp4eqTFYvJJUyyVnLJiniU+tUmKxrxyD1rltMOzxDbn/AKbsP51rLO3rWJA5j1aJx2mzWdR6oqC0Z3cDZlUDucV41p+ii8WUDzLawLuNynbJN8xBKnqo/wBo8ntxzXp0V5IJF571wUWpvsf5ASsjjGfRj+tayZKRX0fwho+g3xu9PS5EhjMeJZt4AJzwMda3Gb5G29QDj64rPOpOXwsaYxzyevpUMV7LGJtwU7pWcfQngVGpVrGjFkwx7/v7Ru+uOaduUdDxXG674zfS55LS3SGS6jt3nYHOEwOAfc+np9a5UfEvXHHMdgG9oT/jTUWJyR62H5J7UvDdDXkLfEjxBhMGxBOcn7P/APXpv/CyPEgON9mvuLYf40+Ri5kevmGJnV3AZl6E1IcNznmvG2+I3iZshbq2B/69lqL/AIT3xPuH/EzUDvi3T/CjkYcyPagwCP2wCf0p67WAwa8ai8deI5ZowdSyjsI2XyUwQTg9vQ0xvHPibzHSPVCAjFQBAnQHHpT5WHMj2o+3WmoqRghRjJya8WPjrxSeTq0uc9BGgz7dKv2WtfEDU4lms5LySFvuyLAgU/iRT5H1FzHrgG44VST7DNacajyBGePkwf6144H+JynJTUs9P3Yjwfyof/hZkkQwdXWQPwQyA4x/jiiwOR6i8bj76MMHGcU3y1IwUyM55ryprD4nyr88uqgf7dyg/rUMlj8RoEeaaTWGRFJYx3AbHvgU7BzHrmN+eD+VBRxEx8tj8p6DrXhDeIdeIH/E71H5uQfPNRy6vrDxs7axqBbHLfaG4x+NWoMTkfY9kS1hbHB5iT+QqfB9DXz5ZWXiC4s7SSJ7hlkiVsm8kHVR0wa0k0HXpFG/z93OR9of+pq/Zsz5j3HB9KMH0rw3/hHtdOcq2T/elkPFNfwr4hUEIkbEngiSXaR6+ufaj2Ycx7qQR14phkQdXT/voV4U3hHXZMM0UB45LNISKYvgjXGH+rszg8hYno9mHMj1vxlcQr4I1/Msef7OuON4/wCebV892Uv/ABMbBwcYQsD/AMBFdDqHgXVY7EyyC1UrkuGt2K47Vz1podw2oh7vUorVBkRzqhaNG9JB1VT/AHhmrhFxYm00e9Wt0kdpblLmNP3Sfxrj7o6jNXotRt2JVpYgeeRICP55FeMx2moWUi2epWgQiI7WjG5HU91bow5zkVNaabcuXPlMCWx9wj04+nFV7JPqTznphZZfiMOf+PXRj37yTf4JWxuRCxLAZPrXk2naxqmkeIrt7eEXCpBDBPFKCeACwUMOVxuzXeWGuWmpsItslvcEZ8qUYz9G6H6Vk4NFqSLt7eRWtpLOzAqi7mx2FQR3kSwylmI3NuHHY4pZ7RpImUg4ZcEVRkt5CXUjkLnHtUDNManaNJsUuWJPROKxta1WG706SOPzMBT95cenvUepWt9b2FzJaxhrggKm5vfmqeo25TTZrnaNj/wk4IyamWxS3MMNzUoHFVlIYDZJg5+6/wDjUvm7cBhtPv8A0rmZsSUGkB454pc56HNIAHBpQeDSkcZpPUUAz2LTv+QZaf8AXFP/AEEVZqtp3/IMtP8Arin/AKCKs10owCiiigAooooAKKKKACiiigAooooAKKKKACiiigAooooAKKKKACiiigAooooAKKKKACiiigAooooAKKKKACiiigAooooAKKKKACiiigAooooAKqap/wAgm9/64P8A+gmrdVNU/wCQRe/9cH/9BNJ7DW55rmo5DwaXNMkOVrhZ0oRT8y/Q1YLVXTqn41MTShsDFzSg0zNGa0EShqXfUOcUu6qTFYmDc08NVcNRuqrisWlapA1UxJinCbFUpCsX0IJFZC8aqo/6bCrQnI71QZ8XYfuHDVE3sVFbnW26IZ1BH8QrzaWIQ3N7EvQTSY/76NdmuoOkquD0bNcSxdri4Mhy7SSMfxYmtW0yErEdrG0c1yWbd5s7yL7AgYH6Vl+JvEC6FZDytr30wIhQ8hR3dvYdvU1a1LVbfR7Fru45xlY4weZHxwB/U9hXlt7eXGpX0t3dvumlOWPYAdAPQDsKcVcUmQLK7S3Ekjs8ksUm925LEjkn3qpkZ4qzEAZCPVG/9BNV9wJya0MxSSVXjnnmnkjbzmlKfuY2I+UMw6/SlP3sYApgNGSfftUpTaoJHX0oCqFyqEt/L3pQeMbRQAkJYTRlf76/zFTKR5shIwCxzj6miJULKAOQy8/iKezbGmVQPvsc/jQBFM64bHQjr6mvZPCwaLwppUqyEmW3V8dh2x+leNZDYyMivZfA7Lc+CdOBGdiNGPwb/wCvSqbFRNgXjr1/lUi6nImdrEZGDwKabJT3I/GmtYiMAs/ynuCKzuitQbUpRnAX6kVHDqlxLewW7yKElbY2F7GntZRgEmVD7b6hWFUu7XaFz5yng+9F0FmeG5JldeoEjAZ7DJFOmdltpI/u/KTwOvFOlOyWXtiV+h/2jTXIeJipAwOcntiuoyPr7w6g/wCEY0chBn7DB/D/ANM1rUCH+5+lfJx8W+KbUC2tPEWqxW8KhEiS4ICAAYA9sVC/jPxYxyfFOrkf9fbClytiufXG1v7v6UbX9CD64r5IHivxRKvHiPWDgck3b/41XbxP4kkfDeINWxnH/H5Jx+tHIK59gjeeoINLhvQ18ejWtckDs+uarxjrdydzj+9Tf7T1Zo3aTVdR45H+mSf/ABVHJ5hc+utTRn0i+TbnNvIMY6/Ka8QksXklQncW28bFPTHQg9fpXlZ1TUXjG7UNQb5sf8fUnPt96o3lugcfaLrJ7iZyf51pB8gnqfU1iZ4rK3h2ReUI1Gx1IHQdB2NOktEYu0MsajPzRuwBHrjnBFfJ5M5Ql5Z2Oe8jH+tdF4fs9CuNQ0p7zVNRtb4PHuhey8yF8dAHD5GfccVD0HueuaDOsupazdCVALjUpVXLDpGqoP61tJKpGGkix0GWFeWWv2KGwF5eanYorNJiN3ZZNzPlBgA5JCnvVbV5JXjklZsMAMkHjHb8q0UU1e5Ddmer2WvR2sUaPdwvHtziSQce2atRa1p99K0dtcxtKq8xFwSBnqMZyK8U0lba5sil1dLaRo2C3ls/44FSaxHoFikcei3t1cSsA8tyxCBWB/hUcqfqaiUEUpM94nurV7aVTMqtjhW9aydcurJtDligmDttAAAPPIrynS/iVd2Uv2bWImu7YcCeP/XJ9R/F+hrshqlhrOkSXOnXcdxHxuKnDJz0ZeoP1rCWiNY6lFalDELjjHcHkflUKjHFSA4rnNhcL0BKe3Vfy7U9WdATtyPVeRUYNOBIORwfapAsJKrL25pagJDZJHP95eDQrHja2/HY8GkB7Tp/Gm2v/XFP5CrNVtP/AOQba/8AXFP5CrNdSMAooooAKKKKACiiigAooooAKKKKACiiigAooooAKKKKACiiigAooooAKKKKACiiigAooooAKKKKACiiigAooooAKKKKACiiigAooooAKKKKACqmq/8AIIvf+uEn/oJq3VTVf+QRe/8AXCT/ANBNJ7DW55jTZOlOpr9K4WdKGr/B9amJ4FRL0B/2qk7UogxKKKKsQUUoFGKYCZop22jbQgG0hNP2+1Gw0wGZqCT/AFn5VaEdVpl2y4z6VLGh+45rndQuIbR7y4uGEcUQZnY9h/jXTeSc1498QNXmn1680pVKW9pN847ySY6n2GeB+Na01ciTsjD1jWZda1E3Dq0cQG2GInOxf8T1NUmAOR9aiUZPQ/lU6od5QAklDXQYkcAj+0J5gPl/MDzj+E//AFqrrsIGUx/wI1ftbdpb2GIxkqxIAK9flNQLY3ZUf6Dc5I7QN/hQA8mP7OgEQOJDyXPXApoYBuYVwPc1ai0jU5bE7NLvWYT54hbpt+ntUq6HrDoT/ZF96keQ1AiqZE7Qru9ycH9aFdRnMUR9Mg/41dHhvxA7DGi33P8A0yxVlfC3iLH/ACA7s/RR/jTugKMBiW4hbYhAkXIIJXqOozT7j57q5WOK3CiZyMR43fMevNXY/CniVJEb+xrhQGBJO31+tSN4b8RtcyOmjXJVpGORt5GSc8mi6AyBkKd0MOeP+Wdbmi+NtS0Gx+xRWtpcWu8sscoZSmeuCvamN4S8SHJGky/N1y6Z/nTB4N8Rsf8AkFyD6un+NN8r3HqdDH8V2HFx4fiPbMV0w/mKuD4qaYUJk0C8DBgeLhCM+nTpXKnwP4jbhdNGfeZef1qaL4e+I5ElDWsCOACm+cYPPI4qeWAXkbk/xUHW28OQ85O6e5J689FFZtz8SdeuVZLa2sLHeCvmQxF3XPoWPX8KhT4d+JsYNtaDHTN0P8KkX4deKO0Fn7Yuh/hTSgJuRzpubrcc3DFu5Krz+lSeaTGwXOcHnjJz+FdMvw58UEZaGzyOgNx/9anH4a+JSGAFpj1E3/1qvmiFmc5e/wDIRnTex+62c4/gXP61UjkdGOT8wy1egXPw11a5kWUXlvG2xAyGJiAQoB5HXpULfC3VmwFvrUDv+5eqU4pE8rOKErSHDMe/Cnjp2qPeY2LspI967pfhZqik/wCnw4PXELA/zqRvhdqbcC/jUDoTASf50+eI+U4hzlJSWO3YuSO53CoJEXysxnByGIPcV38Xwt1BFcPqWdy4BW2PHIPdvamp8KbxRhtSkI9rYZ/VqOdE8rPPjIdg569h6U0nqRkcdc16H/wqSQnJ1O8/C3Qf+zUf8KnZBk39+fpAn+NLnQ1FnHaLomq+IZ3g06BWWIDzJZXCRx5HG5j3IB4GTgHjFbn9lyaVbWcZl0aae0lF2buFt7tgAeT5mMk+gxj3rp9P8JXOkWTWtvdXbjzDKhnt1YRsRgkAHkkDFUNa0y4s4bZJJp3aWRid0aIGAXoFA9eeKXNcdrGBrWmGx0uObAnhNxA0cgz+8UDO0g9DyQBXRz3dtqdzdWdrpthaLOjGMNGYmTHIDM74U/4dKhlGr6LqVvPrNoZIVAhS9s4xGJFzzG8ZBTJ9wD6Gi/gup7/7R/aNxJFdyDzDcKCUxyAuD+AzVx5raESt1M6XTIo7BNkqySkkSLHOki4HTG01huMBwDjaccL+fNXtNub6GZgZ9zq2GST5sEcYx0P9KhmUyJMZG+YDI496d7iKF6jXDiYysZ+hBXj86seEQV8XW3JB8uQMQeo29D61Glv8jPn5gcVq+F7NF8QQSc7wknP/AAGsZv3WaQWp3Q60ucjikx2NIhwTXIzoJDgLz6Uinj3pCCaVMc+1ICRelMKkZ+tPHFA6c+tID2vT/wDkG2v/AFxT+QqxVbT/APkG2v8A1xT+QqzXUjAKKKKACiiigAooooAKKKKACiiigAooooAKKKKACiiigAooooAKKKKACiiigAooooAKKKKACiiigAooooAKKKKACiiigAooooAKKKKACiiigAqpqv8AyCL3/rhJ/wCgmrdVNV/5BF7/ANcJP/QTSew1ueY01/umnCkbpXAzpQxeg+tSj+tRL938RU3+NEQYYpaKKskKXFApaYwxS4op4oQCBaULS04CqENxxVG7GJvyrR7Vn33ExPsKmew0X9ted+LNGQa1c3gu13XEu4xAZKcDrXow5A+grg/E641289CVP6CtYkSOTudPkiBInyO2RVCSN4xgn8R9a3775lwOpBx7Y71mw2st/dpbQcyu+0E9B6k/Qc1dyS54esXd3v5MlYzshB7v3b8B+prq7aG/nYASuo9SxqazsoII4oYVxDEuxM9/Un3Jya3LWIcBR/8AWqdyloiC30RiuZ7yZvYNirq6PaCF2/fMykdZDjBq0o2mpgSAdpxuG0+49KdhXM9dOsx/ywB+pJqVbC0AwLaP8RU5GD7UoxRYCJbW3XpbxD/gIqUQRdRFGP8AgIpaeDxTAQRqB91f++RTwgHQD8qUN7D8qeHPt+VNANEbEHAz+Fcm2neLrhXFxJMGJ4FoyoOv8q6/cx70uSe9OwjJ0eLVdLtRDcaYmoSZz508xz9KuXVzqE8JiOhWcO4feWVsj9atge1OAHoKYHMSaRfyH7hT6TH/ABqFNG1iK43xBGXHBacgg+46EV14pwp3EZGl22pRecb+RCrEeUituKevPoeOKv7D6VYxmlAoC5AEPpShDVgCjbQIr+WfSjYasbc0baYFfZT9vFSkCkxxSAr5ZGyrEY9Ko6vaRaprOhCdQQjsGOOOoNaDjmsXW7+W0u7JrdI5JlyVSR9iseep7VcdyZHYzWsFxHLFNDHLFKMSRuMqw9xXAa1oNnpOp7LaQtC6CQRPyYTngZ7+1bR8d6Ra6RY3d1I7pcHyibdTJ5cgGWU9OlZdtcxeIrya/it7gRIymZbgeWScchTz2FE5SSshRir3Zmroun6t5ovLb/SApaK4hOyUEDoSOG9s964TxDp76bfS20gBOxHSXG0So3IYjsexx3Feg6nq9noOuCARXMgYCRAiAnBzjv1rnfEyrf2tgJopbQ5kVJJkzmEvlcgHIIJP4VnTck7PYqai1dHFPG0UjID1+bH1ra8Lqra5CMZxG5B99tbtv8NL5gA2q2DwnlfkfIB7g/5FZXh6EQ+Idm8ZRJF24644zVz+FijudY0YI5HNV9jKc4zV09Kj71yG5Chzk0Ebee9S7AeQMGkeM445pAM3HbTx0HvimD7mO4pVHT6j+dAM9ssP+Qda/wDXFP5CrFV7D/kHW3/XJf5CrFdSMAooooAKKKKACiiigAooooAKKKKACiiigAooooAKKKKACiiigAooooAKKKKACiiigAooooAKKKKACiiigAooooAKKKKACiiigAooooAKKKKACqmq/wDIIvf+uEn/AKCat1U1X/kEXv8A1wk/9BNJ7DW55jSN0NFI3SuA6UNX7rfhU3T86hXlWPtUx6URBhmjIpuaM1Yh4PNLn3qPdik30ATAipARVYPS7hTQFnNOBGKreZ704SDHWqEWMjFZ18f3v/AauK49apXuC/HpSnsOO5oo3yr9BXB+LZ44dauhI4BKRnHfoK7yDy2iQlwOBXmHxEubWy8XzRvNy1pC6kDrkdK1iupm2ZV3eGVn8rIXkZ9q6DwxpwgtHv3X57j5Ys9kHU/iePoK46G+tbm5jtYC8jyNgADGR357cZrtB408OKFRJpljRQqhYjgAcCiTYI3E3Ljg9a6C2e3KDypFPrzzXBDxz4eDffuWHr5Z/wAaU+PfDg5K3J+seP60kxs9EANSLkH2rzkfEPw4OBHP+Q/+KpD8StEU4SzlYepkUf1p3fYR6Oy1H07159/wsvSRGZfsEmwMFJ8xepBIx+VRyfFLS1TMenkt23SDH44FPXsGh6MCPUUoIz1H515kvxXg/wCgdB+EjdP++akPxYgByNNyMf3if120a9guj0wMv94fnTgR/eH515afiyeq6eo9iW/wqWH4n3U8W9LK2UEkfM7g09RXR6gpHqKcDXlo+I2pELiC15GcksP6/rTT8RdVUgstunsOT+rU9ewXR6il1E0qR4nwxxvEDlR9Tir7wQRg5utxBxhIHb+lePt8StRPSZOPZef/AB6ox8RdQcgfaYhn0Cf1NPXsK6PXZJYojhRcy8dUtX/rUa3LsflsL5v+2QH8zXj8nxF1NpXRGilVW4ddnI9aLPx5dz6nBDdXkUdtJIFldTGrRr3PIxx1+marlkK6PaUEjRb2tZ0O8KEYLnBH3vvdBUoibGcoPZnUEfXmuC0fVPD11pNvc6n47trK7fPm2xMDFCCR6d8A/jVw6l4HAG74hqSO6mP/AOJosxXR2Pl4PMkI/wC2q/40YjHWe3H/AG2X/GuN/tfwCp+b4gyk99rLz+SUq698O1OW8eXTf8D/AMI6LMLo7H9yOt1bD/tqKbutv+f21/CTNci3iP4ajr42vM/7Mr/0SoT4o+F6sAfFV9Lk8/vJ84x6hRxTsxcyOzL2v/P7B+BJ/pUFzf6ZZxrJdanbwIziNWkJG5j0UepPpXHv4z+E8Z2nVdRmHcg3JFeY6rOviewu1s5LieOx33IZY3ZVUZxvJ4XK985z60+V9Q5l0PoCFo7yFZoGZ4ySB8uCcHB4rhPEkX/CZ64ug6cFFjandeXI5DMOME9wOgHc1yPw58QarqUdx4e0+7jhuL35zNK/KqPvsg7uR1A9MivXNJ0e00HT1trIYi6yMRlnb+8f88VastiXdnI+ObG2sdL0CwtYwlvb3G2NfTgc/U9a7G4yRNIpxIFIyehHoa5Xx826TR1/6ef8K6aZsLNk9jUjOVvju8d2UmCNsajnscGtHW7SPUbQQufm3jax7E1n6kSfFtsFIDeUOT0HB6+1Yet/EzQbBvLg83UJkYbvIwIwR/tnr+ANAHTeH7+WzH9l3WRJDnyyeQV9K4rRB/xVkhPXbMayr34ga7r4Q6X4ZCMD8kqLJK2PqMCpPDMPiYa491q+nTQW5icGQxbQGPTPeonJWY47ne54ppHNUAST1OPrUueM5rmNy4uKU1TBPY0rOxXGTSAlK5Y9qPukDPcfzqtuOepqaM52j/aH86APbbD/AJB9t/1yX+QqxVew/wCQfbf9cl/kKsV1IwCiiigAooooAKKKKACiiigAooooAKKKKACiiigAooooAKKKKACiiigAooooAKKKKACiiigAooooAKKKKACiiigAooooAKKKKACiiigAooooAKqap/yCL3/rg/8A6Cat1U1X/kEXv/XCT/0E0nsNbnmFIeRS0HpXAdI1eQ/0p5/pTI/4h7U88Y/3aI7gxh60mcUpptUIXNJRSGmAtGaTNJQAuaN1JnmkPtRcB2/FMkO4ZpdrY+6fyprAhTkEfUUN3Q0O3ssRYnCDqx4A/GvIPiY5/wCEwDdzaRdfxFdvrequ2prp3lqYV2oSEyxJHIz/AMCH5D0rjPiXYX1tr1qLq3kWRLGMSMFJHBYZz78H8a3pmMzkYbmSBJnSONiEwSw6AnB/wqs91IxyVjxnOAvFSRo7xXIyQBFuIx1G4VX2BRtLoSOmG4rUzHrc452Rg/7tL9rcn5UT8UFRbAefMjHtmk2/7S49qYExuZMZxH+EYp63DYGGBOPQVXCqBzjnuaFUbsg/jQBbN1MLcESEL5vTaOuKa1zccHzWI7dOKZtVrXlv+WmDgc9KQFAAA5444WiwEgvJl6SuD7HrQ13PMoDzyFfQtUWE5w55P92lAQDO5j6fLQAbm4w7Y781OkvHyjOPeocxqBuLfQAVIiRY6yD6YpoB5YtKj9wgAz+NOMhHUUjhFaPHmfMpPOPU0gVTyWYn6UxCNLkEAVFhW524Hoe9TFUwfvVExOcZ/GgCNueSAee4qQRgjsAMdqYXQYBXv1J61LuIThSBjOKBj3jBldguSzE5NIDjjjNOlYbm4H3utMDED7qkU7iFEhB4GTnpTmLY/nikV+c7Uz680mDyc8dsdKdwEVyGGemakjJaUKfQ4z9DUakhgR+tKztuLAKD0yBzQIs2VlJqV5BaRMEeVsbm6KMZLH6AE/hVrVddlvLP+z7Mz2uiR4aOyEmVJAx5j/3nPJyemcDgCoNJkNtdPJgnFtMgJPQshH51QlULCwBPAxgmpvqMZbXVxpl7HNBM0csTLJHLGcFSOQyn1r6S8C+NoPGGj5k2R6pbqBdQrwGHQSoP7p7jsePSvmZ23RxZ6gEfhmr2h63e6BqsGoWExinhbKk8qR3Vh3UjgigD3jxwSmpaOqEkNN909BytdVOQRL6HIrzjVPE1r4ql8N3lnhC0wW4gJyYX3LlfcHqD3H413958kUqkkITjI7c9KaEcN42tbjUNQksbVwjzIkbEnjZznOO3rUWleENK01IyLJJ5l58+ddzE/ToB6ACr8iiDxlJCvG0bl/LgV0SMJB6MOSv+e1Y1ebpsaQsZ67guzcQo7A4A/Co7gbYWZRyCK1JIA3QYNZ1/GyWjnnG4c/jWBqUUIkHUBv0P+Bp/PIxj2quvLA5AYj86nRww2uDkdD1I/wARQAozS4y3WkJ2nBH0I6GkU5NACDqRUsf8OPUfzqMjDZ9afF95R/tD+dID3Cw/5B9t/wBcl/kKsVXsP+Qdbf8AXJP5CrFdaMAooooAKKKKACiiigAooooAKKKKACiiigAooooAKKKKACiiigAooooAKKKKACiiigAooooAKKKKACiiigAooooAKKKKACiiigAooooAKKKKACqmq/8AIHvf+veT/wBBNW6qar/yB73/AK95P/QTSew1ueYUh5FOxSH0rgZ0jY/vH6U9uq/Smx/fx605ui/Q0RBjCabTiKTpVCEpDSmkIzQA2ilpcUwG4zTlFPihLtgd6luYlgJXIJA7UARrcPH91iPpUUkrSnLMWPvUbHNAbGaTGjzXxhqj2fio26lhCdrz7evPXB+lJb69HJceTYXVyluJWIDz5XaBwpHT0/Ks3xyk9140ms7dC08/lKgHfKitDxL4ZW48QeGtD0yDbvgMeIVwXw3zMfUnrmteVW1M+Z3Na2unlLXu8OltE1xlgNuF5BPrkivJLp2nupp5HBd3LMemSTkmvbvFuiHwv4Bu4nGy5uLchx6LuUKB+GfzrwvPFa0laJFR3YYI7U9A2D2XqaQHI5zikbAAA/E+taED3XB4oQEqwA69KjHWn/Mo7laAJlP+j4x0lH8jTNi4z1JojbFs4x/Gp/nSDBIxwDQArKRz2A5pUAPLPnJ4FOK8ENUbcvjocUAKwyTg5BqwnEHJxjnNVowT1Py+lSbcLjrmmgJd+Svf5f607cOgPHrUJ4CDHHP55pQMt6UxMeTg/eNRlo1DDPI61IT0x1Heqzjj3zQCFKggHPGeCac7BVxnkjGRTVVdp3EZ/lTHDcjPGMjNAyxJKomfOPvZxTVZSDg49AKjmLCZueB0piYHU9PSgROGIYgZwOtKbkHjHGfTpULMcHnr+tR9TQBZEvzY3YpGnBYKvT+dRAggA9fUCmE9qYF6PUGjh8rbwWzn0q1Lpl08RkghkmtmjMgljGQFHJJ9CO+ayOn3qnguJFUxJNKiSna4VsAg+3ekBXJz06dqSrN/Zyafey20nJQ8MOjDsRVai4zU0PVn0nU7e5C7xFIrmMnAcA5xn+Rr6Ah8U6bqlnHPazo0U4BxJwV9VP8AtDpXzXW3oOtNp85SQF4JMeYo6/7w/wBofqKExNHq/nA+O5k8zcgjAVic5+XgZ/GuiZstHjgg9R1rzvTruG11xnSUXEDqBvHRlYdRXcwTfvIY3bcH5jk/vex9/wCdMRrrdRxHNxnYOrKMkfUf4U/VPs1x4ce7tZYp4vMQb423AZPf0/Gs+7yts7DspP6VwOjyZ187WIEkblgDgN6ZHesZ00tUaRm72Z0gAGR2NSKcD5jx61GeKkBzg1gbEisV+VgCp6j1/wADS4C85yvqe31qP7g9U7inKSpyOVx9f/1igRIRSwn94v8Avj+dNGMAoOP7o/pT4yDJGR03Dp9aAPb7D/kHWv8A1yT+QqxVew/5B1r/ANck/kKsV1IwCiiigAooooAKKKKACiiigAooooAKKKKACiiigAooooAKKKKACiiigAooooAKKKKACiiigAooooAKKKKACiiigAooooAKKKKACiiigAooooAKqar/AMgi9/64Sf8AoJq3VTVP+QRe/wDXB/8A0E0nsNbnmOKCKdiiuFnQRoMOKeRwv401f9YKkPAX6mlEbGkU3FPIoAzViI9tJtNS4pMUARbTR0qUCgpmgBiuV6ZqGRixOTmpmXFREfnQBFUYbBP0qRhUKfNN14pMZm/ZY21eW7Ma+aEVFfHIGOmazNe8QDwzq9jfLNHBcPbvCkzxmQopYFsAfh+FdAy/vD74rz74pqPK0lj6yr/6CauEVLRkydlch8XfEy+8aadDps8aLFbpI7S7QDKQuF4HQDr9TXnRHp0q3Yn/AEliRx5Ug4/3TVfcmMkN9a6UrKyMG7jNx+tB55pw2En7+fwpT5YPG4/lVCGjj/Gnggn+lJuj/ut+dPUR4ztPP+1QARlvKkBGcEcH8aQqeNtPDIsT4U5yvO7rSNJgYKD6hqAGAsAeaQ5z6+tPDJjlPqNxpVmQH5YQfcsaAI9xBBAwB/Kpgd8Zx1P6VG027rGnP1qZRHjIA6dqAAbikeeeufzoII+btTWYKYwMbTnH50rMRjIUj6U7gGeMk1CwZjxyPWpy6AZMak/So2kOTjaB6ACi4EZbBzjk9aRiGQYPTtTvNOcMcj6CnGYhTt4GOCAKLgEgJkfOPpn2qJhtPXNS3Erm4b5j2/lVjS9N1PWtQjsdMtZ7q6f7sUS5OPX2HuaLgUOM8Uu0ivXtG+B2rTRibW9Yt7FRy0MH76QD3PCj8zXRwfDjwJpmBP8Aa9SlHeWc4P4LgfrScrBZs+fj8vFSw2txckC3gllPoiFv5V9IW1r4c0450/w5YxH+8YlJ/XJq7/bFwoxDFHEPRFx/Kp9oVyM+c4PC+v3PEWiag30tm/wq/D4A8WM6uNBvAoO75kC8D6mvejql2/LupPuKcuozhGzHE/ytyV9qXOPkPF9e0ldQsWmiXNzG7FMfxL3X+orha9RjUmAY5Ic/hwK4/wAT6T9ln+2wriGU/OAPut/gaIy1sJqxz1KMggjg0lFWSb2haolvL5c/+rYEZz9wnv8ASvYNM23GnWKygkMh6HB6HBBrwJWKtletekeAfFKmW20i9kCqCVtZWPQkf6s+3ofwqriZ6Bd3DxWs0ExDSiJmRzwJVA/n6j8a8/8ADr+Zr6EnrFJx+ArtvEDI2k3KyDlY2Kg9Qw6YrhfDR/4nyEf88X/kKmpsxx3O0PSiHkYpMjFMVxHGzueB1rlOgssx2lRSDIGR19PWs62vfOvjk7RIvyoeu3sfxPFaKntnpSEOHKkrwfSnwuHlQ5w28A/n3pp+7kcMO9EShp4uzb1/nQwPdbD/AJB1r/1yT+QqxVew/wCQfbf9cl/kKsV1LYwCiiimAUUUUAFFFFABRRRQAUUUUAFFFFABRRRQAUUUUAFFFFABRRRQAUUUUAFFFFABRRRQAUUUUAFFFFABRRRQAUUUUAFFFFABRRRQAUUUUAFVNU/5BN7/ANcH/wDQTVuqmqf8gi9/64P/AOgmk9hrc8zpaSiuGx0DR98U9hgD/eph++KkYcf8CoQ2JRRRVCCkxS0UCExQaTdimsaBisagbvTyeajYjmmBE56+1NiGG570480gOJFHrSYFd/8AWH6VwXxTAOm6W3pNIP8Ax1a72T7/AD6VwvxRG7Q9OPpdMP8Ax0VpT3RE9jza0Aa6VM8FXz/3yaqr6dasWX/H6me4b+RqsAcZFdCMRSMUlKST1oAyaYChc5559KMFT6e1LnJIFJznmgCVfmgl6fw/zpqYKhc8ilU/upeOw/nTQCFyeKAEYBSf0pvWnMM89T3oVdu4t0HH40ACrnPP4mljYKT15pQFIwSAc+tEanOR06GgBZSDHHnjr0+tSK24ZqORcrGBgHJBpcKoyDz7UAIWwMA9O9NJBFKVyTt6AZNDfIMcZPP0oAYQMdefSm5wKcTkH3pCMUAPm/1p/D+VfQvwVsrK38GSzQoo1CeUvdN/F5f8A/3ep+pr56mA845OBxz+Ar2Hw/dTaUIJbGZopI1AR0PbH6g1MpWKirnpPiyWW3gtnLMtqxKsR0L9gfw6VyTahk/u4+Peuks/GtvdW7Wuq2StHIMSeUAVf6oePxBFRtoWgaid2l6ssDH/AJZTdP15/U1L12KTtuc6bqdh9/H04qF5JG6ux/Guhl8G6vGcokU6f3o3/pVVvD97GMyxOg9duf5VNmhpoxwuetLgqCQSCAeQfatZNKRT+8dvyxU39m221uv3T39qV0M4vTo9wud2Dt24/HAqvqNlFNHLbTLmNxg/40/TpTtmBGUdsNjrir9/b7496HcUAO7++p6Gk3qFtDx/UrCTTb17eQHAPyn1FVK9B17Sl1OyJQfv4hlT6j0rz9lZGKsMMDgitoyujJqwlORyjZ7dxTaKoR3dt4sm1TS1tLtybmOJkWX/AJ7DjGf9ofrU/hs/8TtR38mT+lcDFKYmBBIGc5HY+tdp4PuRPrK54cQvnHfpzSlsxrc71SSgI61Gy+ZFJGVB3KcD3pVfgjoc0AlX+hrmNjiYrqWz8ZMZmYiUhUJ/ukZUfhXfhgypIOjDNc1qOjQz6zHeTHIiX5Iv75zlc+w5478V0NpE8Vmscpyw559KbaFEmZvl+tSwD9/CD/fX+dQtjAIH4VPbH/SIvd1/nUge5WH/ACDrb/rkn8hViq9h/wAg61/65J/IVYrrRiFFFFABRRRQAUUUUAFFFFABRRRQAUUUUAFFFFABRRRQAUUUUAFFFFABRRRQAUUUUAFFFFABRRRQAUUUUAFFFFABRRRQAUUUUAFFFFABRRRQAVU1T/kE3v8A1wf/ANBNW6qap/yCb3/rg/8A6CaT2GtzzQ0hpaQ9K4TpGfxCpX+631FRdxUz/cb6A0luDGZpN1IaSrEOzSE96TNNJoAN3NITmkPNJmgBCeKiY5qQmoz9KYCVCWzcIPepGOAarxndcp9aGtAHTDDj6Vw3xOBPhy0Yfw3f80Nd3c8OK4n4kLnwoh/u3Sfyaqp7omex5dp5/wCJjDn1x+lVQeMdvSrFm2L2IgYwwqIsoJHlrwfeukwGU7cTxwPelDgHPlpR5g/55pn6UwGd6cGx0xS+Z/sp/wB805ZB3VM/7tAAp3JJn0H86Q/c608SEqwXH3fQetMLv0B/SgBqkk9elKxLdW5HtSGRumacHJGNxzQAwdaepboPypC7rwGI+hpysSpO4570AOb7i8fxN+HSmkMQoUHjjgUrFhGrZON2MZ9qD14JH40AAVuOG/KmyIQM4P40/wAxwODUbsSfmOTQA3a2OhxQVKjkYzSfhS7j7UAOm5fI6ED+QrrfDXiFrWBYZwZIV4wD8yfT29q489akgmMEm4dDwR60mrjTsewWmo2t4B5M4Lf3W+Vvyq8sjr/9evL7a7UqPm4PINbdpq9zAAFnbb6E5FZOLRakeh2mpXVs2Yp5Y8f3HIrYg8W6rEebnzF9JUDV55beJWHE0SOD3X5TWlDr1jJgOXi+o3D9KWqK0Z3R8ZTOP3ljascdVyv6c0xfFsRDB9PjPykcEen0rk1vrOXiO6iJPvj+dIWj5PmR4wed4p3YrIwtNkb+HG4y/JnueOtdL95AyLj7zKh7f34/qDyPauRsXGI95JXzjnA7Y5rrlJ348wBmZQJOwkx8j/Rl4NZy3HExbqDyJwU/1b/Mh/pXF+KtF8snULdflb/WKO3vXo18qG1YlNoOWRT/AAOPvLWS0STQtFIu5HGCDVRdtQkrnklFaeuaS+lX7RkZiblG7EVmc10J3MQq9pOqT6TfxXUGCUzlG6Mp6qfrVGnRjMqj3oYHsmn39tqdpHdWrZjfs3VG7q3uP/r1pKQecV5FoetTaLfidQz27nbPEP4x7e47GvVrW5hu7WK5t5BLDKuUcdx7+hrnlGxrGVycwxvMkrDJQYA7fWpc/wCTUatSnBqBgDmrNr/x9Q/9dF/nVMcGrdn/AMftv/10X+dA+h7nYf8AIOtf+uSfyFWKr6f/AMg21/64p/IVYrrRgFFFFABRRRQAUUUUAFFFFABRRRQAUUUUAFFFFABRRRQAUUUUAFFFFABRRRQAUUUUAFFFFABRRRQAUUUUAFFFFABRRRQAUUUUAFFFFABRRRQAVU1T/kEXv/XB/wD0E1bqpqn/ACCL3/rg/wD6CaT2GtzzMnpSGgjig9K4ToI/4hVlvuN/u1WPUVZ/gP8Au0luBCaaKWkHerADzTTTutNNACU2nZphoAQmmkZpaSmBDMewqOFT5yk+tOf5npycMtN7CEuvvD8a474hIG8HyH+7cxH+YrsbvqPqa5Hx+M+DLv2liP8A49VU90TPY8iiXE8Y6jcCcnFIYlLsQ/y59KFwNxzwPlH40p4XgEmtzEj2L2f9KURcZY4z0py7e4P0p2UHQE8d6dwGBIycbz+VO8mMnhmxScDtn8acgifG7OfSkAvlKFPLE49qXYu3q3uMihyFU4zRyVBXBz60AN8uIgfKw/GneXGuePyPNAbbkFR+dL5nUbQM++adwGlY2bDKc/WlCovIAH1o57CnB1HDJz3NFwGmNCcbaXaQeEzilZsAlQM5HSl3u68H8PSi4DSEI+7jnmm7VycAVIGYenA64o8xs8MB9BimAwKgHKD60hVCMqgz6U8iQ9zn3NIZGVirIOOtAEQ2nDFRnpihjtIIQcjnilZic4OMGkHzHhiD0PNAD4pWj5wcH06Zq/b3bEgKeazGcr/ET+NX9JhM8jyPyq8D61LBGpHOe4/Kp1n7A4pn2ZAOARn0pptyBwT+NSVqi6Hl8kScFPXcP5VGbg98VUMDDnApjRydQv4ZoA6Ww3FoQv3jPgZ9ccV1alSh3oRFtO9O6pn5h9Ubn6GuSsiCsOc7TMc49MV1qF94ZSHk3YB7O4X+Tp+orKW5pEL3cLC5835mwFlI/vj7r/RhWPH0rXuTmwmMRyqxYGf4oSePxU8VlWmPOjzyN3NTcZS1nSk1XT2iwPNXmM+/pXmE0L28zRSLh1OCK9mmhMEm3qpGVNch4v0QTxf2hbp+8X/Wgd/f/P8AWtKcraMia6nCmnR5Ei4ptOj/ANZyOlbmZLj5vat7w14jbRLowzlnsJT+8QclD/fX+o71huwCnI57EVEc55POM1DV9APckkWSNZEdZEZQyspyGU9CKepB56ivOPCHiQadINPvZWFs5/cueRE2ec/7J/SvREyCcjBzytYyVnY1TuKOh9QauWGft1vn/notVONxx0PNWrDm9t/+ugqSj3LT/wDkG2v/AFxT+QqzVbT/APkGWv8A1xT+QqzXWjAKKKKACiiigAooooAKKKKACiiigAooooAKKKKACiiigAooooAKKKKACiiigAooooAKKKKACiiigAooooAKKKKACiiigAooooAKKKKACiiigAqpqn/IIvf+uD/+gmrdVNU/5BF7/wBcH/8AQTSew1ueZUhoNFcR0DT2qyOUH+6RVZqspyq/Q0luDK/akApaKoBAKRuKXGaa3JoAaaQ06kNFgIyDTScc040x/u1QiEcsTSjhh9aVRxSd6HsCC86j61yfjkbvBt/7GM/+PiusvDxn/a/pXL+MF3+D9THpGp/J1pw3FLY8bwQFXHUZNLkp8pwaB8x3difWmkK75zj1roMBSGLfKAR7UKCMluvYU7Yo6NikK5HHB7kd6AHZGOMZ96btJGcUBFzgHGT36U8RAc7sn1oAb0Awec0v+rXhhyenrQQu4AnrQw7YyB0xQAH94Rg8+nalAEZBZgcDGB1NA2KOjfX0oypBAB59adwFDjHJ5pMBiTuA+tIAOtOURnrkt6UgEK7QQOvXIpwCqpIPPfFKdoBwvOPWgMGXgA0AMJDdSc+tO2qhBLE45wBmlVgn/LJM0b8cCNR780wGCT16U07TySVqQkH+BB9BTdwGdyA/SmAxgMZByD8tQZyKsOd6/Ko+lQH7xpIBK6fSLfy7GPI5b5j+Nc5bxGedIwOp5+ldlAoVAB26VMhokwMYpSg4pwHrTyoxUlMqyR4FRlRVl16VARTE0aNgTi3A+95/A9a61CjDDZjjKge6Lnj8Ufj6GuOsW/1IPTzucduK7BCS27AkbkkdnOPmH/A0ww9xWUty4i3WTZz78I+GJA7Nx5ifQ8MKyrZgJk44z09a07wj+zrgklxtClvU/wDLN/xXIP0rJti3nRYPOeKkbN2SDfbiPdnKh4m9RWcVBDI65BG1lPf1Fa8YDxRonCvl4f8AZcfeT/P9aqXcQOJ1HX7wpDPKfE2itpV+WjBNvJ8yHFYiNh69d1TTYtVsHtpAN3WMnsf/AK9eU3VpJZ3ckEikMuetdEJXVmZSVmNUbioPTOaa6kMRjn+dJ8xI5zipmI4Y/hVEiLiRQM5YHnNdx4P8QlDFpl9IQrfLbTOejf3CfQ9vTpXDiM5zgYpGIUBRyB1zSaTQ07HuD8ZyMEcEHtVrTjm+tuf+Wgrh/CHib7ckem30mbtRiCVj/rh/dJ/vDse9dvpg/wCJlbYzjzRwe1YNWdjRO6PdNO/5Blp/1xT/ANBFWarad/yDLT/rin/oIqzXSjIKKKKYBRRRQAUUUUAFFFFABRRRQAUUUUAFFFFABRRRQAUUUUAFFFFABRRRQAUUUUAFFFFABRRRQAUUUUAFFFFABRRRQAUUUUAFFFFABRRRQAVU1T/kEXv/AFwf/wBBNW6qap/yCL3/AK4P/wCgmk9hrc8ypKXpSVxM6BrVai+6v1qsx4qxF9wfWktwK7d6bmnvwzfWmVQBnikJNLTaAEpM0ppppgIaic8GpD0qNhn8KZIgGBTD1qQnAqM9MU7AF3zGD7j+Vc54oAbwnqv/AF7k/qK6K55hB+lYHiJd3hjVV9bV/wDGiG4SPEo/lJyPlNOcr6d6U52j364pDnng4roMBu7Oe3PAqUDB2nGaTJJJUAH6Uz5sAgc/SgCRiMcihSMcU0sx/hJ9Min5Zgfk68YAoAacEkYBNPyQOQfrQN2Tjg019xfK/hmgBGB5GAM9qVASSegA705Fdex4PSlZW28kgjoO1ACjnpj8aYVO7gfWkCtuyPx5pyiTHy9PWgAwe9Kqt1A/Ol2t8ucZHU0LgckgAdu1ACHkEcD1pNj+h60YB6SJ+dTCMDjzlHr1poCLGwAHr3FI3IODwKcyx9A49wMmoyqhSM8delDAZtZl+7171G64wR64NWPJbGd+Af1pHX72T0wR9KAIoZHtpllTGVP4H2rpbDV7WcBXbypOmGPB+hrnCBsxzjrwKVEjbufypNJjTsdwNrcAj86eE45/WuJjklt/9TcOnoAf6Vaj1rUY+rrJjs6Cp5R8x1EiY9c1XkXb1IJI6elY6eI5goV7dTz1DGkbXQTzbnPfD/8A1qEmO6OisM/ucdfP4/Kutg+8qodmcbCf4Dn5M/RsqfYiuQscbYSfumausBwTv+brvK9+Bux9RtcfQ1lPcqOxLdE/YJyi7QYzhCOiluV+qt09jWRbkebHzj5uD6Vq3ZJsbgs2GKklhx84wGH/AAJcGsiDAljz0zzUj6nSx4eJD9xZSAef9VMOh+h/z0p5+cF2XG47JVx91/8AA01dpjxMflZRFMf/AECT/PvUgJy7TD5hiK5H/oL/AOff1qdhmdLEYpSh6dR9K5LxxbW66fHciJRcSThWk742nj+X5V3NxCSjK3+si5z6j1rivHR/4lFsOubj/wBlNXB6kz2OAG7fxjJPSnt93pyOaaxxKD69KcWz1HJ9K6DIUHaAvp2+tMdcOelDN+8LZ6dPekLbgD0PegSYqMQy7WKkHIYHBB9frXq/gbxH/a95a2904/tGNxu7eeo/iHv6/nXk8eDIcjIx+VdD4HJbx5og7i7Xp3HNTJXRSdj7M07/AJBlp/1xT/0EVZqtp3/IMtP+uKf+girNWthBRRRTAKKKKACiiigAooooAKKKKACiiigAooooAKKKKACiiigAooooAKKKKACiiigAooooAKKKKACiiigAooooAKKKKACiiigAooooAKKKKACqmqf8gi9/64P/AOgmrdVNU/5BF7/1wf8A9BNJ7DW55lSU7HvTcVxHQIanh/1Y+tQkcVLB9yp6gRycSP8AWo+1STD961RVYBnikpcUnShCGmmmlY80nWmA08ZptONMqhAelRnvUh6UxuhpgJc/6n8qwtaBfQdSX1tZP/QTW7c/6j/gK1j6ivmaXerzzbSD/wAdNKImeGquQCCQOuKXe2PvYJ6GkQkoBuxxSFHzkDvwa6DEXLMQCSfxp2wkHt6UgUqMsMMTnFPznpj86AGq7oTzk980/cWYc8d81Hgs2cZp6jB98UANTIf5hwe9OMeeRkHqBRGhPJwPTmlBIyN3FADQTjG45PpSLyQD19TTwhIyOgGaUKFB3YJPTHamAgQt3zSZeMlc8Cn5B4JGaNuThSCPWmAbgWAyc+lRxkqQGOVI7dql27WXkE5pAnJy3A46UgE8sHJGAfXtTOMAYzipSFDFefxpVVWYYO0UARgfN6U/ywRzn8acAE75Y8YFOHA60wIGXa3yscUDBOCDzUuxTnIxxTHAOdpJIpMCBR5Z4yc9QexqQbW70hADliCQRnr1obAAOAKQC7h2HSgHnAHNGQx6Z9MU7Kg5QEntQAigEcgflTGAGcU4HHOOfSgtkAngd/WgDsbE4WAeso/GusiLfKUX5hgKp7ddoP8A48h/CuRtGGy3yDjzBmut4z87dfvMPwyR/wCOv+dYT3NY7BcMosbhcEoYxt9u6H+amsuA/vY+P4hxWndFjZXGcBwrEj8QHH4HB/Gsu2JMsYHXPFT0DqdOhCRqHO9VjAbHO+I9/qpqTcYwXb52hUJKB/y0iPRvw4/SoYGHlRNH821TJGCOq9HQ/wA6ljYR4K/OIl3L/wBNIj1H4VJQ6RT5DxggyQplGH8cZ/w/lXDeNsPp1lHnBaYlTnjIXofrmu3kXZE0av8AcQyQOP4oz1H+feuB8d4NlYKeQZXOP+Aiqp/ETLY4qRM89MdRSA9PX3qV382Avkbl4fPX2P8AnvVbGa6TEG+8adGBk55pvShc7uM0CHx8OD9cV0XgLDePNF46XS/yNYEbDkMv0rpPAYA+IGiDr/pGf/HTQNH2Jpv/ACC7T/rin/oIq1VXTedLtD/0xT/0EVaqhhRRRQAUUUUAFFFFABRRRQAUUUUAFFFFABRRRQAUUUUAFFFFABRRRQAUUUUAFFFFABRRRQAUUUUAFFFFABRRRQAUUUUAFFFFABRRRQAUUUUAFVNU/wCQRe/9cH/9BNW6qar/AMgi9/64Sf8AoJpPYa3PMx1pCaTOKDXEdAN0qWA5Q1E33aktxwaS3AbP/rT+FQ1Pcf6z/gNQVTAQUhpaRulAmNI4pKU0mM0xXGnpTetPPSmGqQhKjfipaYy5pgJcc2v/AAAfzrLuFzbXAx1hkH/jprUl5tR/u/1qhKhMbj1Rh+lKINngMasVXpjr1qTccd+Peo9jB1wOPenqrBiQVA7mugxAjBwvQ89aNuM5HXtmnbQACGG7tTChwD3oAfye5peoY+gxShCEGSF9SabgsnHBJ4oAcvHzYpAhLYDfgadGSyYPLenrSsnGVBz70wFERBwOfXmk2DGPlDdz60jdhknj1pUySMdqEAgTvuWnrA7DIK4/SjZxjdn8KCHjO0HHtQA4Qsu0FuNwyaBgsRzwfSl3A4PT/Pek2lZC24DDcigAZUJ+fd1xwOamSOLb1fPfOOKQIH5UAjtk0uwA4JBz6dRTFccBEM4Z2z1AxSBE4wjEH1anIm4E9O3FWo7dSg3E59jVJCvYr7rTp9h5x1Ny3X8qpyRohxu7VvQ6MbotHGVEm3KqSct7Dg81gTxNDMyHhgSCKTVhp3IjtUjOSPrQxBHCgj601ueCP/r0AhCUAO0ngmoGCMo5KbSOhpxdB/C31B6UpCsME5H5UzJJ4z70AKOecUMcAjb+tKADjGaXGQaAOrs2xHAfR88+1dXazJPbxyxqdjqGRGHJGDgEfTcv4CuSsm+WDGf9YvNdanyy/eADDIYdAcjn/vraf+BGsJ7mkR13gWUw3Z+XhvXAGPzXH4isq25kQHjn9K070gWNwCpwUwFx0yePybcPxrLtyvmxZ9eaS2Ke51EO5o02AK5O5P8AZlXqPxFSBsEPCMg5liX/ANDSoId5URu+JDhC3ow5Rvx6VOCXIKfI0hLoP7ko+8v41BQ51D2zRoeAplgb/Z/iX/PvXn3jpv3Gnrnq7n9BXfSBWt3wdqODJH/st/EtefeOWx/Z+Ofv/j0q6fxET2OPSTY+4rk9GGeo7illXZJgHcjfMreo/wAf8KRkwcg/KafCPNHkEgEn5Cezen0P+FdBiQbfWpFToVbpzTGDqcMMYOMHtTgxyvOD0oEK3yv0xmtvwbqEGmeMtMvrpwtvby+ZIx7DBGf1zWI+DGG75NWtIaBNVgNycW7EpKf9kgigZ9u6Qd2i2B3bs28Zz6/KKu1ieDRjwN4fAJIGm23JPX90tbdUMKKKKACiiigAooooAKKKKACiiigAooooAKKKKACiiigAooooAKKKKACiiigAooooAKKKKACiiigAooooAKKKKACiiigAooooAKKKKACiiigAqpqn/IIvf+uD/wDoJq3VTVP+QRe/9cH/APQTSew1ueZYopM049K4joGt0qS26kVG2MU63++anqA64++PpVc1Yueq89qrHrVsANJ3paKBMbTelKc5oqkIQ9KbSn9KaTVCE60hFKDSE4FOwmNb/Ur9CP1qJEBcL68VIT+4X6mmRE+enH8QogrikfPrpiSRCOjsMfiaYRuIB+6BU90Nt7cqT0lcf+PGowpboM1sZkaxMenX1qTySRzwe+TUojIXt15xSBsZoAhMTE7cHmnGM+WoA7nNTMA2OQcDFBGCB3xQAxYGAzjBx60u0sMEipTwmD1JzmmAE9qYEfkv1xjB6+9SLCVQsww3apQ20EA5+lNbGQwcsT3NMA2Z9B+NIYSTt3Z78UA4bPrT1ZiMLn1460AHkYBJC8dR7U5od1yQCMbu5pdx8t8kE44HfNWrpFS/lVSpQlSCOnKg8UCI1s1wCJB+FWk09JAC7EsehPSmJJGqBd4zV23dMfM3A74ouCHJo2QGWQHPb0q0lkgljiXBKjBYdDQlymdq7iv+7inidf8AnlKF6NheR71cWS0epfD3QdKv7O7N1brNjYozlWx35HY+leU+P/C7eHvFt7aK26B286FyeSjc4PuOlewfDzVrKPTpoktr1pmdcrFakjgY4J9etZfxS8O3fiNYNTsdM1Qz28ex0khABX1X5s59RVT1YlseBSJtGc8E1GqqpOScfzrRurOWDcjxOhJ5DCqm3oO/pWLRdyN8BhhccCm4BHP4YqRxkqMEAetIiJnO48UgFAjU7gT7DvTCwyDg54/H3qRVUc78fhSNsY5yxPrxzQM2tMvkKRuwDNGwZ4+5A6/mK7qREXciZMajdHjuhGR/46T+K15daSCG7icBhk7Tn0Nei6NOZ9KiAP7y1fyDn+6fmjP0ByKxnHqXFlu6LNp8xBBbYd3vyA3/ALK34msmAnzY8DJz0rSusJY3AyVXZlfb0H5ZH/AayoPmljwcHcOalbFPc6iPHkqGbKqoUsP+eZ+6f+AnirCgyfKSFeQ7WP8AdmXofxFVIXURKxGUCkle5U8OPwPNTqp3GKRuuI2b36o1QWPldXt5C3yrIpbHZZB1H415345bLWA77XP6ivQ5yWt5JHG3eCsg/uyjv+P9a858cn/SLAAf8sm/9Cq6fxET2OWJLAfnTeuR6+tKp+fpxSEYP0roMSdz9pBZz8+Bk+voarspDAHn6VLnoVyOOaRx8hZelABtzx+lNiyZQOnsaE56nGO9b/gvR4PEPiJdNuGZPMglKSD+Fwvyk+uD2oA+ufBP/IheHf8AsF23/opa3axfB8L2/gnQYJCC8enW6NjpkRqDW1VDCiiigAooooAKKKKACiiigAooooAKKKKACiiigAooooAKKKKACiiigAooooAKKKKACiiigAooooAKKKKACiiigAooooAKKKKACiiigAooooAKqar/AMgi9/64Sf8AoJoopPYa3PMKceKKK4zoGN0p1uf3mKKKl7gSXPRD9arUUVfUQUmaKKBMaetJRRVIQ1qYTRRTATmhqKKoTGH/AFII/vH+VNhP76P/AHhRRRTFI8G1EldVvk2ji5kH/j5quGbpk4oorUzHjjBGT9akRo1AG0E+p9aKKAHMU6FBk9PY01h8znvngUUUAJtPpjI6mk7UUUwHLxj2qRV39EIBoopgIxPTAAH60sWdwHPWiikIkYbtwOcDjOKs3QU3uVzhoo2H/fIoopiIxE+QTwPWrcMjhMEfQ+tFFPoMsLdS44PtWjbSSzDdOVRP7wGCRRRVQ3Jkep/DuEm7aNnBiWIsgJ+ZSMDIPXvyPTFelEDacHHvjpRRVz3Jhseb+NPhzDq8XnaZHHHdAlpAUOX49hzz/OvEdV8OanpV+9re2c1rMI1lCSrjKk4yD35GKKKzkUlqZ72zCL51+YcYPeq7Wx6Kpz1waKKhjImiOAcH3GOlM2kHGMY7UUUMZG5KSq2QMc/Wu18N3ai9SJnAiu08hm9D1RvwP86KKiWw47nQXxb7BPuQ7tuGHoc8/k3/AKFWTB/rYs8c0UVj0NOp0kRIVWC5bqV/2gMMPxHNTjbsHJKqoUn1jP3T9QaKKk0HTP8A6NMzjJZdkmP74+63415z42ObuzB/54t/6FRRV09zOZy69c04+9FFbmQANjjI9DS7t4MTYBIyG9/eiigERoDu5Fdl8Kxjx9be0MpH/fNFFAH1f4ZJbwpo5IIJsYDg9vkFatFFUMKKKKACiiigAooooAKKKKACiiigAooooAKKKKACiiigAooooAKKKKAP/9k=" old="https://www.landscope.com/images/Photo/Stock/37001_38000/37086/2bath11.jpg"*/?>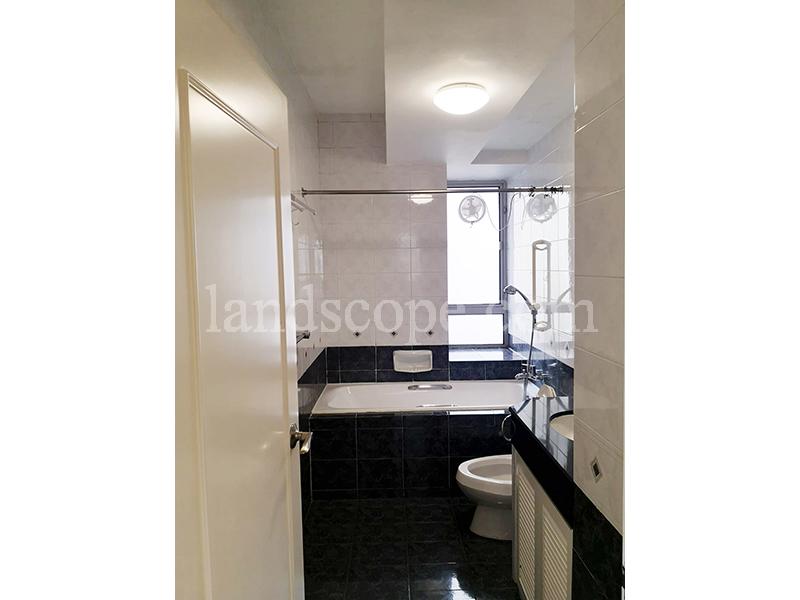 /*img class="sp-thumbnail" src="data:image/jpg;base64,/9j/4AAQSkZJRgABAQAAAQABAAD//gA+Q1JFQVRPUjogZ2QtanBlZyB2MS4wICh1c2luZyBJSkcgSlBFRyB2NjIpLCBkZWZhdWx0IHF1YWxpdHkK/9sAQwAIBgYHBgUIBwcHCQkICgwUDQwLCwwZEhMPFB0aHx4dGhwcICQuJyAiLCMcHCg3KSwwMTQ0NB8nOT04MjwuMzQy/9sAQwEJCQkMCwwYDQ0YMiEcITIyMjIyMjIyMjIyMjIyMjIyMjIyMjIyMjIyMjIyMjIyMjIyMjIyMjIyMjIyMjIyMjIy/8AAEQgCWAMgAwEiAAIRAQMRAf/EAB8AAAEFAQEBAQEBAAAAAAAAAAABAgMEBQYHCAkKC//EALUQAAIBAwMCBAMFBQQEAAABfQECAwAEEQUSITFBBhNRYQcicRQygZGhCCNCscEVUtHwJDNicoIJChYXGBkaJSYnKCkqNDU2Nzg5OkNERUZHSElKU1RVVldYWVpjZGVmZ2hpanN0dXZ3eHl6g4SFhoeIiYqSk5SVlpeYmZqio6Slpqeoqaqys7S1tre4ubrCw8TFxsfIycrS09TV1tfY2drh4uPk5ebn6Onq8fLz9PX29/j5+v/EAB8BAAMBAQEBAQEBAQEAAAAAAAABAgMEBQYHCAkKC//EALURAAIBAgQEAwQHBQQEAAECdwABAgMRBAUhMQYSQVEHYXETIjKBCBRCkaGxwQkjM1LwFWJy0QoWJDThJfEXGBkaJicoKSo1Njc4OTpDREVGR0hJSlNUVVZXWFlaY2RlZmdoaWpzdHV2d3h5eoKDhIWGh4iJipKTlJWWl5iZmqKjpKWmp6ipqrKztLW2t7i5usLDxMXGx8jJytLT1NXW19jZ2uLj5OXm5+jp6vLz9PX29/j5+v/aAAwDAQACEQMRAD8A9/ooooAKKKKACiiigAooooAKKKKACiiigAooooAKKKKACiiigAooooAKo60caFqB/wCnaT/0E1erO187fDmqH0tJT/44aT2GtzwjTl+0a2hIJzJk13I61x/hmPfqRf8AuqTmuxWuGW52rYcBWdfReXqEcg+7Muwn37Vpiq2pxGSxLr96MhxUjuT6e2+0Ud0JX/CrBX2qlpkil2A+7Kocf5/H9K0SvFKwiBSUlRvQ5rVrMdavwtvgRu+MGkgJKWkpRVCClpKcKQCGlpetJimAY4oxS0tADMUmKeRSUANxSU6kNADTRS0UAJiiiimgCilopgJRiiigApM0tJTuAnQ0GgmkpAIeaSlNJSAQ0004000DENNNOpppCGmmmnU00DENIRS44pDQA2kNOpDSsMbikIp1IaAGnpTcU6jFAhmKKdSYpjG0GlIpMcUAaynKKfUCmNRbndbx/TFK1aIzIXqJqmYVEaYzu9O/5Blr/wBcU/kKs1W0/wD5Blr/ANcU/kKs11rY5HuFFFFMQUUUUAFFFFABRRRQAUUUUAFFFFABRRRQAUUUUAFFFFABRRRQAUUUUAFFFFABRRRQAUUUUAFFFFABRRRQAUUUUAFFFFABRRRQAUUUUAFZniTjwvq5/wCnKb/0A1p1meJP+RX1f/rym/8AQDSew1ueP+FI/luJMc8CumWsXwzHs0ov3d/5VuKOa4Hudq2HAU/YHUq3Rhg0gqRRQBjWTm2cI2cwSFT/ALv/AOomt8jnFYl5GItSJx8s6f8AjwrXtH820jbOSBtP1FSDB1qazbMbLnoc0xxkUlqds+3swxSAu06m0oFUIdilptOoAKWkpaBBRRRQMSkNOFNNAAKQ0ueaDQA3FFFFMBtFKaSgAooopgLSZozTTQAtIetL0pKACkNFJQAhpKU0lIBKKKaaAA000pNIakBppDS0h60DGmkzSk02gYGk60UUCEpDS5pDQAlFLSGmAhFJS0UDEpDTsUmKQF6zObfHocVI1Q2X3XHvmpyK1Wxm9yFhUTDA5qdhULd6YHc6f/yDbX/rin8hVmq2n/8AINtf+uKfyFWa61scr3CiiimIKKKKACiiigAooooAKKKKACiiigAooooAKKKKACiiigAooooAKKKKACiiigAooooAKKKKACiiigAooooAKKKKACiiigAooooAKKKKACszxH/yK+r/APXlN/6Aa06zfEA3eG9UHrZyj/xw0nsNbnm+kQ+VpNuvcrn860AKZBGI7eJB/CgH6VOBXAdoAc1IKaoqRRQBS1aPNosyj5oWD/h3p+lOD5sQ6HDr/n8qtvGJY3jboykGsjTZDBNEHzmNzE/8v8KQG4wquT5cisOxzVth29KrSrmkxF7HPFOqOFi8KMeuMVJimAuKKWimAtFFKBQAYpKdRTAZRTsUlIQ3FIadRigYyin4pCKAGYoxS9KD0oAbRTsZpKAE7U0/pTqQ0wEopaMUAJSUtFADDSEU6kNIBpppBp5FMNACU006mmpAaaSlNJQMQ02nHrTTTASkp1JihIBKSlIooAKTFLS4oAbijFO20u2gCMijFPIxTDxxTGWLI/vHX1WrbCqNocXKj1GK0CKuOxEtyBqicd6nK1E6mmI7bT/+Qba/9cU/kKsVXsP+Qda/9ck/kKsV1rY5XuFFFFMQUUUUAFFFFABRRRQAUUUUAFFFFABRRRQAUUUUAFFFFABRRRQAUUUUAFFFFABRRRQAUUUUAFFFFABRRRQAUUUUAFFFFABRRRQAUUUUAFVNUj83SL2P+/A6/mpq3VfUDjTbo+kL/wAjSew1ucAcBjjpninCmU8da4DtHipFpgp6igQ8VjXsXlalKB92ZN4+o61tCqGrpi3juB/yxcFvoeDSYI0IZPOt45P7y8/XvUcq1DpjHyZIieUbI+hqzIOKAHWjZRl9DmrIqjbHbPj1GKvChAKOKUUUoqhC4pRQBmlxQFxCKSn4pvSgLiUmKcaTtQAmKSlNJSYBSUtNpDGml7UGkpgHeiiloEJim0+mmmFxuKWjFKBk0wuJj2pCKsCPjkgVHIm2iwrkJFNp5ppqShh60hFLSE0ANNNxTzTTSAaaaacaQ0DExSYpaSgBKKWimA2jFKaBxQAmKcqk0oGas2dtJc3CxR9+pppXYm7DEgJGcUjx7e1dTHosSphmJPc1zuqRNaXjQBiVxn6VrKlyq5EZqTsii5A6VEaeabismjQWA7bmP64rWK1jpxKh9GFbbdaqBMiBhUTCpzUTd6pknYWP/IPtv+uS/wAhVioLH/jwtv8Arkv8hU9dS2OZ7hRRRTEFFFFABRRRQAUUUUAFFFFABRRRQAUUUUAFFFFABRRRQAUUUUAFFFFABRRRQAUUUUAFFFFABRRRQAUUUUAFFFFABRRRQAUUUUAFFFFABVXUv+QXd/8AXF//AEE1aqrqX/IKvP8Arg//AKCaUthrc8/BqQGoRUq1552koNSCoh0qRaGxEopJYlngkiYZDqRQtPFIDH0mVlmiD9WBib6jp/KthhkViXam21Gbb/FiZMevet6QjIIOVYBgfUEZoQ2VgCJFYdjV+qJYA1dJDBXH3XUMP61SJY8U4YNRinqeaYh+VUAsQPr3qwIiV3bWx67aihAM6MQODwT2ro1VQowBit6cFJamc5WOcIHUHNMNaGq26xOs0eAx4I9aoEc1nNWdiou6uNNJS4pD1qChDSU6mmkNBSGlpOtIBuKKdikpjEoopM0CCkoJpKdxC1PBGZZUjXqxxVep4HMciupwQcg1Seomb66dCIwpAJx6CsPU7U2dyoT7j/wjoff2Naw1XCcoCfY1k31y11LvfHHAA7VtUnFxsZwUr6lNhTTT2phrnNhpHpTSKeabSAaaaacetIaQxhpDTjTTQAlFFB6UDEoNFNNAC0ZpKUDNMBRWzo062szMy53DGfSslBg5qdZdo4qou2pMlfQ6ifV4YoyUBZuwPFcnd3DXNy0rnLMe1LNNkYzVZjVSqNijBREJpmaUmm5qLlgDhgfQ5rbLq43jo3IrDrUtmzbJ7DFOLJkSNURp5OajY4q2QdlZf8eFt/1yX+QqeoLH/kH23/XJf5Cp66lsc73CiiimIKKKKACiiigAooooAKKKKACiiigAooooAKKKKACiiigAooooAKKKKACiiigAooooAKKKKACiiigAooooAKKKKACiiigAooooAKKKKACqupf8gq8/64P/AOgmrVVdS/5Bd3/1xf8A9BNKWw1ueer0qVelRrUgrzztJBUi1GKkWhgSLT6YKeKQjO1ZNqw3P/PNtrf7p4qzZSmSzVDy0P7v8Oo/nUlxCLi2lhPR1I/HtWfpUpLANwXTDD/aWl1GXJeDVm1JMOM8KeKrSirFpxD9SaEJlgU8UwU8HvVokmjO05q/Heui7Q1ZgNPDVSdiWizPMZTliSfeqxNBakobGFJS0hpDEooooAaaSnGm0mMKQ0tJSASig0UANNJSmkpgFPVsUyimIlMnFRM1JmmmgLATSUUmaVxgaYaU0h4pXGNNFFJQAhpppaQ0gEpKU9KaaBhSdaKBTAKcKSloAUnFJmmmg0ABNMJpSaaaYCUneg02kAtaNmf9FA9CazquWR/duPQ1UdxS2LJqNjTzUTEAEk4Aq2QdrY/8g+2/65L/ACFWKraed2m2rdMwof0FWa61scz3CiiimIKKKKACiiigAooooAKKKKACiiigAooooAKKKKACiiigAooooAKKKKACiiigAooooAKKKKACiiigAooooAKKKKACiiigAooooAKKKKACqupf8gu7/wCuL/8AoJq1VXUv+QXd/wDXF/8A0E0pbDW558tSiowKkFeejtHipFqMVItDESLTxTFp4pAL0rHdfs2pSgdNwmX6Hg1sis7U0IltpVUk7jE30b/69IEWZcc46dqng4gX3qqissCq+NwGOKtxcRJ9KaBkoNOFR5pwNUIkzS5pgNLTQh+aWmCnUhCmjNJRQMKKKKLgJ0ptONNIpAFFFIaAA0lBooAaaM0GkpgFIaWkNAxM00mlNJQAlIadTTSASmGnU00DCkJoNNPWkAGm0pNJTASkpSabSAKAcUUUwDNFIaKQwJpM0GkNMANNpabQAGjvRSUAFWrI/fHqBVWp7Q/viPamtxS2LhqrctnEY+rfSrLMFBY9AM1QJLMWPUnNObsiYo9A07/kGWn/AFxT/wBBFWaq6ac6XaEdPJT/ANBFWq7o7I5XuFFFFMQUUUUAFFFFABRRRQAUUUUAFFFFABRRRQAUUUUAFFFFABRRRQAUUUUAFFFFABRRRQAUUUUAFFFFABRRRQAUUUUAFFFFABRRRQAUUUUAFVdS/wCQXd/9cX/9BNWqraj/AMgy7/64v/6CaUtmNbnn609RSAYp6156O0cKkFMHWpBQIeKcKaKdSAdVe4wWiH+2DVjNVp+biIfU/pQIc4+Wp1+6v0qJvugVIDgUAySgU0HinUwHilzTAcU4GmIdTgabRQA+ikBpaQBRRRQAhpKKDQAlFFFADaKWmkUABptOPSm0AFIaWkNADTSU49Kb3pgJSUtJSGNPFNzTmptIBpNBpT0ppoGIabS4pKAENFBpKACig0Gi4CUnaloouMaaO1LjFIeaAEpKWkNACUYpaKLgNqS3OLhD780yljOJVPoaYMsXT5IjB92/pUcIQyr5jFU6kjrUYZph5pH3/mp4jbripk7sSR32nqiabarGMIIUCj2wMVZqtp//ACDbX/rin8hVmvSjsjje4UUUUxBRRRQAUUUUAFFFFABRRRQAUUUUAFFFFABRRRQAUUUUAFFFFABRRRQAUUUUAFFFFABRRRQAUUUUAFFFFABRRRQAUUUUAFFFFABRRRQAVW1D/kG3X/XF/wCRqzVe+GdPuR/0yb+RpPYa3ODApwHNSeXil2+1cCR2DQOKcKXFKBSYCinUgpRSAWq0mTeAeiE1ZqqObyQ+gA/WgCdsU4VDdKHtpVOcMpGR1qvp9y0sbRSn99Fwx/vDs340xGgDTs1GDTwaBDqcDTRRTAeDThTAeaWgB4p1MBpwNAhRRRRQAhFIetLSUAJ3ooooGIaSlNJQIQ02nHpTaQwpKKSgAPSmU802gBKQ0tNNACGmmlPNNNIYhpKU00mgBDSUpNJQMSkpaSkAlFFJQAtJmiigYE02lNFACUUlIaAFpM0ZpM5oAKKM0lMB29gMBiB7UwyOf42/OjNNpAejaZ/yCrP/AK4J/wCgirVVdM/5BVn/ANcE/wDQRVqvSjsjie4UUUUxBRRRQAUUUUAFFFFABRRRQAUUUUAFFFFABRRRQAUUUUAFFFFABRRRQAUUUUAFFFFABRRRQAUUUUAFFFFABRRRQAUUUUAFFFFABRRRQAVBe/8AHjcf9cm/lU9V7440+5P/AEyb+RpPYa3OQIplM35pc1wnYOopAaXNJiFFOpBTsUgEqrDzcSn1YD9KtEYqtZLvlcj++x/KgCSf/VNWXMHikW5iBMkfVf7691/wrYuUIgZuwIqiRxTsSy3DKk8SSRtlHGQalBrKtn+yXXlH/UzNlfRX7j8f51pg0hjwadTRSimA6nU0U4UxMUU6minCgQ4UUAUUAJikNLTaQwpD3pTSUAJSGlpDQAlJS0nSgBDSUpNJmiwB1pMU4Ak0/wAs4zRYLkFNantwaZQwGZpCeaDwaTBpDENNNKRSUAIaTdSmkpAJmkNFBpDEooooGBpppc0hoAKQ0tNNABk0lFJmgYE0UUmaADNJRSZpgHSmk0uabQwPSdM/5BNn/wBcE/8AQRVqqumf8gmz/wCuCf8AoIq1Xox2RxPcKKKKYgooooAKKKKACiiigAooooAKKKKACiiigAooooAKKKKACiiigAooooAKKKKACiiigAooooAKKKKACiiigAooooAKKKKACiiigAooooAKrah/yDbr/ri/8jVmq2of8g26/wCuL/yNJ7DW5woJp6moxTxXnnaSUuaZmnUCJAacDUYJFLmlcQ5j39qh05sLu9dx/M06RsIx9BUdl8sCeu0UJiLN3LmEIP4myfwqpjNSzHJAqKqJIZ4VljZG6HuOo96lsblpY2SUjz4zh8d/RvxpcVUlVoZBcxDLJwyj+Ne4/qKBo1geKeDUEUqyxpIhBRhkEelSA4oGSClBpgpwNMTHg08etRDrUiGmhGrHpcjRBi6gkZwaoTI0czRuu1lq5HqckcYXg49apyymWRnY5J61UnG2hKv1IzSUmaKgoKQ0UUAJTTSk0lABSHmg000AFFNzRQBbsUie6QTf6vPNb11HZ/ZHBWMDbxgc1zKttNOaZmHJq4z5US43ZEQQME5phpS1NPNQWIaaTSmm0gGk5pCaDSGkCDNJmkozSGBpKM89abuFIAzxQaQmmlqQxc0dqTdSbqBik03PNBakJpgLSE0hNN3UAOpM00tSFhQA7NIaaWozTC4tFN3iml/ekM9M0z/kE2f/AFwT/wBBFW6qaUc6PZH/AKd4/wD0EVbr0o7I4nuFFFFMQUUUUAFFFFABRRRQAUUUUAFFFFABRRRQAUUUUAFFFFABRRRQAUUUUAFFFFABRRRQAUUUUAFFFFABRRRQAUUUUAFFFFABRRRQAUUUUAFVtQ/5Bt1/1xf+RqzVbUP+Qbdf9cX/AJGlLYa3OEAp4pAKcBXAjtFA4pR0oAopMQ4UtNFKKQiO5Yi3cj0NLbjEYHoAP0pl4cWze/FSxjCn60ANk+/+FMp0n36aBVEMXqKYwp+MUYyKYitbP9luPJPEUpJT/ZbuPoetaAas+4iWSMq2QD3HUH1FS2dw0sZWTiZDtf39D9DRYZeBpQajBpwNAyUHNOBqIGlBoETBqM1GGpc0wH5opuaM0gFJpM0lGaAAmkpaQ0AISKaaWigBtFKaSgBPxoJopKAGmm080lADDSU7HNAFIZGRTGBxn0qxjNJJgIR68UWAyZdShicqVlYjuqEiozqyH7ttcEf9czVvbgdTTSDSFcqf2qccWVyf+AUw6lL2sJz+AFWytNKUrBcqnUbk8Cwl/Eim/b7wniwb8XFW9tIFwR9aLDuUhf3rqCtmuD3LilN5qHa1i/GSpLVcWyD0yP1NTbaLBcpm51PtDAP+B01p9UPa3X8SauFfak20WC5SMupn+OAfgTTSdSP/AC8Qj6IavFRTWWgLlBft7lgbxQQecR0eReHrfv8AggqwoxPKP90/pUmKAuUja3B6385/AU37C563tx+YFXttGKAuUP7OB+9c3Lf8Dpp0yDvJcH/tqa0MUjLTGeqaIoTQdOQZwtrEBk5/hFX6paP/AMgSw/694/8A0EVdr0I7HK9wooopiCiiigAooooAKKKKACiiigAooooAKKKKACiiigAooooAKKKKACiiigAooooAKKKKACiiigAooooAKKKKACiiigAooooAKKKKACiiigAqC+GbC5HrE38jU9R3GPs0u7psOfypPYa3OK8oik2VpSiEZ21WIFcKOu5V280banYCmYpMLkeKXFOoxSsIqXYyiL6uB+tTx8x59Sahuv8AWQj/AGs1YjH7pfpQBC/3z9aAKGGWP1pQtUiQ7Ug6U8jimkcUxETjiqk26GQXCAlk4YD+Je4/qKumoXXg0DLMUiyIrowZWGQR3FSg1l27fZ5/JJxFIcp7N3H49R+NaCmgCYH3pRTAacDQA8HvS5plKDQA/NLTaXNFhC03NLmm0rALmikpKAFoNITSE0AFJQTTTQMWkJozRTAM000p4ppOOtIApeKZuFJuGaAJaYxyygdzTDIBTIp45LoRq6l1GSoPIH0pARsOTTCKlccke9MoEMIxTSKeetNIoAjIpCvvTyKQ9KQytAPkYejsP1NSUyEf67j/AJbN/SpDQA00lLSGgBKbinUhpAVyALlveMH9akIpj8XKn1Qj9RUnamA3FJinYooBDKKXFIaCj1TSf+QNY/8AXvH/AOgirlU9I/5Atj/17x/+girlehHY5XuFFFFMQUUUUAFFFFABRRRQAUUUUAFFFFABRRRQAUUUUAFFFFABRRRQAUUUUAFFFFABRRRQAUUUUAFFFFABRRRQAUUUUAFFFFABRRRQAUUUUAFQXxxYXJ9Im/kanqvqH/INuv8Ari/8jSew1ucd5p9aPMquCacDXAdlibfQDzUWaUGgViWimbqC3FIRWuObiMegY1pQxhjGpOBwM1lyEtdfRP5mr4cimhMhx87Y5GTipFXNIi81bghMjqgIBY4yxwBVJElVk+XpUTCte702W2i3syMp4+U1myLg02mtGJO5XNRsOKkPWmGkMrzRCRCpzg9x29xU1pO0iFZMeahw+O/ofxpcVXmBidZ0BJQfMo/iX/63WgDRBp1QxyK6KykFSMgjvTw1MCUGl4qMH3pwNAEgNOxUamtyKDTmswWkIbHJzyDTSuJuxjHim5pW4JBOeetMzSGOzSE0maQmkAuaTNITSE0ABNG6m5pM0APHJqeO3kkUsEYgdwKro3Nb9rrMVvaJGY8FBjjvVRSe4m30MGT5TUDGprqYSzySABd7FsCqpapZSFLc0xmNITTCaRQjNWToC/8AFTam+B86Ic9+taMj7UJ9Bmsnw58nie/TpmEHH/AqS3H0Z0cn3z9TUZqST77fWoj1oMxpNNNONNNACGkPSlpp5pDIYvvzj/bz+YFPNMT/AF0491/lTzQAhppFOpKAG0UUdqAIJf8AXwf8CH6f/Wp4qOfhoT/00A/MGpBQAUnFLikNACGkpaQigo9T0n/kDWP/AF7x/wDoIq5VPSf+QNY/9e8f/oIq5XoR2RyvcKKKKYgooooAKKKKACiiigAooooAKKKKACiiigAooooAKKKKACiiigAooooAKKKKACiiigAooooAKKKKACiiigAooooAKKKKACiiigAooooAKr3/APyDrr/ri/8AI1YqC9GbC5H/AEyb+VJ7DW5woFOHFTeSfSjysGuBHYRYoHWpfLNN2cUMQ2l7U7bRtxSEU+t2/wBFFXDyaqRc3L/74H5CrijLCmhMkjWrca1Ag5q0nFaJEMcy5XFUriPBNaHaq9wny0NCuZDdaYallGCaiPWpKCkK8UtKelMCpAfs83lHiNzlPY91/qKuhqqzxCSMqc4PQ+h9aLecupV8B1OG/wAfxoAuA08GoQaUNQBOrc0/zDUANOzQA8tmkpuaM0wHE03rRmm5pALTSeaCaaTQAuaTNJSZoAcDilMhx1qPJppJoAGamE0E0w9aRQMajZsUpqNqQyK4b923uMVQ0c7fGd6vrbg/rVq7+VE9S6gfnVXTBt8c3I/vWuf1FLqPozo5f9Y31qE1NKMSN9ahNNmY000040Ojx43o6Z6blIz+dICOmnrT6a1IZCvFxL7hT/MU80z/AJej7xg/qaeaAEppp1IaAG0UUUAQXAwit/ddT+tSd6lFjPfQzLbiPKKGO9wo6+/0qS9sprGfy5zFuYZAjcNj6+lOztcL9CrSGnGkNIBKaadTTQNHqek/8gax/wCveP8A9BFXKp6T/wAgax/694//AEEVcr0I7HM9wooopiCiiigAooooAKKKKACiiigAooooAKKKKACiiigAooooAKKKKACiiigAooooAKKKKACiiigAooooAKKKKACiiigAooooAKKKKACiiigAqG8OLKc/9M2/lU1QXv8Ax4XH/XJv5GlLYa3OaS6AGCikU9poGGTHg+1UAadmuBHWSkg9BxTHAxTc0ZpiDFIwGKWkc/IfpSAp2Y3Sk+rMa0BGQC2OB1NUdP4wfYn8zWiHOwrngkE+9OImKnWp0qBetTr0rREEuaZKMpSg80N0xTJMi4GGNV2HNXblearpC8r7URmPoozUW1KGAUGpfKZTtZSrDqCMGkdMLTArsMiqkytG4mjGWXhl/vL6fX0q8w5qJkywoC4sTh0VlOVIyDUoqtEPIm2f8s5DlfZu4/GrirQMQU6nBakCZoAixTttTrFmtBdHnNv5u1emdueaajcTZjkUwjFW2i9qjaKkBXNNqcxmm+XQMipMVN5dL5dICDbSbKtLCT2q/YaaLqQguEAHPqaErsL2MVoyO1RMuK3tQ09baUIrhgRnjqKzXt6GrMEzPIphFXHixULJ2pFIzbvrEP8AazVexXHj0nGN1kR+oq1eL849sfzqO3Qr46tj2ezaoW5b+E3p1O81XYc1enTk1TYc1TMRscrwSrLG210OVPoafd3tzfMrXMpkK/dHQCoWpDSvpYBtNNONMNIoiP8Ax8j3jI/UU/tTH/18XuGH8qcaACmmlpDQAlFFFAEVwoa3lBGfkOPypUOUU46qD+lOYbgV9Riobdt1tEf9gfyxQBKaTNGc0GgBKQ0UUDR6lpP/ACBrH/r3j/8AQRVyqek/8gax/wCveP8A9BFXK9COxzPcKKKKYgooooAKKKKACiiigAooooAKKKKACiiigAooooAKKKKACiiigAooooAKKKKACiiigAooooAKKKKACiiigAooooAKKKKACiiigAooooAKgvf+PC4/65N/I1PUF7/x4XH/AFyb+RpS2Y1uccAaXFAYU7I9a4EdglJRRmmIUVHOdsTH2p9QXZxbP9KTEJYjCD2UVeXpVa0XCN+Aq4gwuT3ppEsRetSqaYKeK0RDHg0E0lIaYircDI6Uy2uJraQvCzKxHOO9WJOlQqPmpDJHea5l8yXcz9MkUyWFgv3auwpUksYKdKdhXMGQHJ4qLnIq3cLgkVX/AIhSGNeMSRlCOvcdvekt7iR4/mX5un1qdelQ2qDYPqf50mNFlWc/w/rU6CQ/wj86ai1ajxmgB8UMrdl/OroS78vYHUL6ZNJAeKtqeKpIlszHtZhn/V/rVWSKVTyFrZkNUZTSaGmZrCQdhUZ3+gq41REVIyACT2pyxzHoVH4VLipU60DEitZm/wCWij/gNXorKQDP2jB9kpsJq7HkjiqSJbKclix5Nw5/4CKozWm3/lq5/Ktpw2OhrOnPWk0CZkywYJ+djVJ4yM8mtOY1SkrNmiMmddrSEnJ4xSbceNNLOOTaP/KpLwYdvQqPzzUsyY8XaCcfetpBn8DSW5b2NuYcD6Cqci1emHTPoKqydatmBUcUw1MwqIipGRmmmnmmGkURSf66I/738qdmmy/eiP8At4/MGloAKQ0UlABSUGk5oAXuKrWvFsintkfkTU56VBB92QdhK4/XP9aAJulFJnNFACUGig0MaPUtJ/5A1j/17x/+girlU9J/5A1j/wBe8f8A6CKuV6Edjme4UUUUxBRRRQAUUUUAFFFFABRRRQAUUUUAFFFFABRRRQAUUUUAFFFFABRRRQAUUUUAFFFFABRRRQAUUUUAFFFFABRRRQAUUUUAFFFFABRRRQAVXv8A/kHXP/XJ/wCRqxVbUP8AkG3X/XF/5Gk9hrc4jdilD1EDS5rhSOxku/3pd9RU5FZ2woyaZJJvqK5O6Ej1IH61YW1Yj5mA+nNVJDkIPVxSasK5YifYpHuTV2Nt8QP4Vm54rQt2UW0Ywc45qkJklOzUe6lDVViCQGlPSot9Bc0xCsMinQWzO54qLzWHQCpI7+ZDwqY+lFgNSO0wvWmyRFRyKrpqMzcYT8qka7kYDIX8qokyL5Cr/WqR4Nal7HJJySq/QVjM7iQrxwcdKVikT7sCktT+6Wq8sjCNjntWVb6rcLEo3LwPSjlbBM6hDzVqFSxxXMLq1wP+Wg/75FTR61eocpPgj/ZFLlY7ndWloSAzcCtARoBjFeejxLqv/P2f++V/wo/4SPU/+f1v++V/wrSNkQ02d7LbLIDgYNY91C8bHg1y7a/qTf8AL/L+GB/SoJNYvZPv3k7fVqUknsNJnQPmoz9K503056zyf99Un2yU/wDLV/8Avo1nysq50nPoaegYn7prljdyf89H/wC+jTftUn/PR/8Avo0co7neWlrJIR8px61sRQLGuOprysXcg6Syj/gZo+1yf89Zf++zVRstyWmz1cxIeoFZ95Yo65Urn3NebNdORzI5+rGo2nz1JP405NPoCi11OsuYjGxBZeP9oVnyY5+YfnWB54HSo2uMg4NZONzRM0LzBc4IOE5was3fy+J/DbDurr/46aybL95b3j/3CorUv3A13w2e4kI/Nai1mWtUbtyMMPpVN6uXR+YfT+tU3q2YkLCoWHNTtULVIyJqjIqVqjalYZBL/wAs/wDrotOps/CbvRlP6inHrQAlFFIaBgTSGkJxRmlYAJqCLiW4X/poD+aipiahTi6nHqEP6EUwJaKKWkAmKQ06koA9R0n/AJA1j/17x/8AoIq5VPSf+QNY/wDXvH/6CKuV6Edjne4UUUUxBRRRQAUUUUAFFFFABRRRQAUUUUAFFFFABRRRQAUUUUAFFFFABRRRQAUUUUAFFFFABRRRQAUUUUAFFFFABRRRQAUUUUAFFFFABRRRQAVW1D/kGXX/AFxf+RqzVbUf+QZd/wDXF/5Gk9hrc4LNLmkFFciidVx2aUOV5BIPtTaM0cormhbvuhUkknvzVBuWj+pP6VctP9Uf96qo++vspoktBIaWGea0olxEg/2RVa2tRO+XGEzjNdTNpUTIBF8u0YAqlB2uS5IwcYoq1cWr25ww49arhCx+XmgQ2kNS+SQpJboOgpqxFhknaKqwiI02p5Idqlg2ce1V9656UWETxnFTbqghBkOFBOP0q0YlA53Z+lUkxNoicl4mycnPesJlLXLj/aNb7RMiPhWbPTCnNZKQSm6ci3lxuP8AAf8ACm4sOZFe8iMdszdtpz+VcoknArudQiP9mXDONgSNiSw6YFefRN5gAjkhY4zhQT/7NTSsFy6JaeJT61lXt3NY+X+6R9+exGMY9/eo7fVLm4kEUdqhbBPOcfzpMZtiY560vnHFZst+trMtvcSQidk37EQnjOM/eFMn1CeKAyw2rzADdhYDkj2+bmnyyaukK6NXzqPONcevjiKSRUjtXZ26AQf/AGVXLLxS147KtqUVT8zPABz6D5uTRyy7Dujo/NNHnY61knxBApUFodzHCjylyTnHTf68VVv/ABJc2as4shJGo5KxrlfqCaOSXYXMu5v+dxSeaT3rlYPGV5cSCOHTGZmGRhIxx75NaI1bUPsrTyW5jwucbEOP8+2aThPsPmj3NnzTSGUiqcMmoyxb3kjUE4XEQ596gnnuVUmO+tmYfw/Kv+NRqVoXzNTfO965p/EUqsVN5AGBwQcZH6VLbavdXshWG9i4GS2OB/47RZ9gujdMw9aYZc96zjeDzPL/ALeh3527dvOfSmXL36IzxXxmRRlgoKsPfBHShxaWqBSR1OhHzdM1U/7S4/KreqNt1Xw4+Olwo/SqHhFjJomoMxyzFcn1ODVjV3C3OgSel0n8xWEtzZbHVXJ+b86qH1pdSvYrM7pRJgsR8q5qmmpW8qgqJtv97Z/9eqe5iTtUT1CNSsnbasrsT0AUEn9aq3WqxWxG+KcqehCjH86VgLZqNutZh8QWvaGf/vkf41ZW9iaLzJVkiHX5scfXniiwxbj/AI93/D+YpzEBj9ahe4t54XWJ2Y4xxjj681n3WrfZn2yWk/PQgrg/rSsFzULCmlhWXDqT3GDHY3G3+8WUD+dS3V6LaJH8iWRmYLtBHWizC5eLCk3VWimZ4w0kEkbf3dymmXV0baLzBA7qPvfOBinysdy4TUOcXh94R+jf/XqO1ne4jEjW7xoemXBJqZIxJcBgwUqhGGI55HFFmFySimZ7U4GpKFoNJmlpMR6lpP8AyBrH/r3j/wDQRVyqek/8gex/694//QRVyvQjsc73CiiimIKKKKACiiigAooooAKKKKACiiigAooooAKKKKACiiigAooooAKKKKACiiigAooooAKKKKACiiigAooooAKKKKACiiigAooooAKKKKACq2of8gy6/wCuL/yNWarah/yDLr/ri/8AI0nsNbnBUtNzS5rmR0i0GkzRmmIvWf8AqT/vVVH+tPsoFWbP/VH/AHqqj77n6D9KUugkaVvIn7pVYZJAAzXXg1xem2xe8gdjgbwQPWus83nitHKxm43JpYkmQq4yKx7rTJISWhJK98VrrJxTwwND5ZeTJTaOdI2xDdz8vNVGkctnJHsK6S5sknRtoCsR1rBuLSS3ch1OPWjZ6j3HRkmIE9apDrirkAxGfrVVP9Yv1FaoRsaauwuB2Ufzq/mqdgflkyBxjnvVoEE8EGtVscVZ+8CEl25o7miMgk465pf4j9aoyeqOa8Qp5+hajHkfPEw56V4Dq0B025gMUX2eRSSNuRnt+Ir3XW7xYNGvmkJ2BTz6c15xqlvFfIi7Eljwe+fbit6a913R1PoZEj2Wo2FrJ5SM+GLBgSVJxxk9a2tHtY9P06R40AyXk2g4AGMgD0/+vWOdN/s+0iClihz97qD6Guht1LaSQASTG2APpSxSSpKxVN+8chcu83iCSR8k/Z1yfck1vWmpW8ViEmkKuikHIJ47VjsP9Puf92P+RpsnIrShH9yhy+Iw9OjF/wCIgImBEkrENjtyc/lXReJAtlpSJCgQODGMdgc5+vQ/nS6VbLFq8W6EJIuTyuCPlNamsopsomIUkOMEjpwalwtoI4Y288tpaJHBK7eWSVVCf4u/pXT6cXntCs8sSzIdpUNuOMcE+h/wqA397aWtwbC+ubcyJscQybRIPRh36mk8L6fIftO87R8vH51M0OxV1OKXRmEtmUAdFAfJLAeg/EVrWUz3mlxzT72TYBIzZ5AOD/I1H4iaCKeJXI2pGOvQcmpba+ifw+VjHDIwBA4+8aU9hq1zQvdTuDPmJvLQNwMA54NX9CumudLgEijzFjXc2AM5HWsS4Hz/AEY/yNaHh3hYgf8AngP6Vll+vN8h1uhc1i0ltpopnikjEwOCyEBsdxmrXlS2+nmKHmXHXOOT154qvrcsji3DyO4XdgMxIHTpVm/ZlspChYMMHK9RzzXqXdlc5+5jtYX2PuH/AL7H+NXZFZjCk3zN5GHDc55GazWup8f6+T/vs1nXVzcm9hVZ5iWjYYDHk5Wscbd0nc0pfEdj4UCx2WpRKMASAAe3NLrw2w6Q3OEuYz/48Kg8Hbvsd4JM7ty53dc81Z8Rssen2kjDIjnRsfRga+dmehEPEl7NLq5s4JGGPl2r3bqfxqrqDSJbRRRnarjB57AdKxDfrqWqGZSx3SsQTwcnNXtTu5RFAY4AwXIOWIA6VpJe5dGdtbMZbfup0dmbCkH5TzWpdvbXNs8cc77mxjK+9c6L64/59Y/+/lSJe3xDNHYRvtGTiQ1jdlWRq6fpRErTPIGC8L8veq+rIzXBVpAFjHp6/wCRVvSr27mtm3Wiqd56kjsKzdSnnOoSj7PHxjnefQU3ewJK5X+0W2l3MbTahbRsy7grtt3KeP5/qK6W80iW5tWVlPTerAjsOvWuO1C0TUrgXN1YW9zOF2hpGIwPTiultLq+msolS3tyPLUHEpHb6VUbtCaOatNbsFuIY01XchcAAZ2kZrc1a++yWXnQqHO7AJ4wSDzXJL4efHy6NYqPa7c10+s6ZfS2CxpHCuZAT+9Pofaq0toIwG8QXOST5mTzxIRXRJq4k077Q0CsPK3Mobg8cj+lc0uhXbNgp19z/hXSWmgXC6G0ZKZ8tx9/6+1CaCzMdvEE88m4q6f7KOQK3NLvvPtG3BmYNjDNk4/zmseLw5cBhl0/Bs/0rb0rTYYPNjS4eSQlQwwAB16UJq47OxLZXL3EcpfqkzoPoDV1Tmq1vZi0aZAxbdKznPbJq0iVm9xirT8UoWnBalgen6V/yB7H/r3j/wDQRVuqmlf8giy/64J/6CKt16Edjne4UUUUxBRRRQAUUUUAFFFFABRRRQAUUUUAFFFFABRRRQAUUUUAFFFFABRRRQAUUUUAFFFFABRRRQAUUUUAFFFFABRRRQAUUUUAFFFFABRRRQAVW1H/AJBl3/1xf+RqzVbUf+QZd/8AXF/5Gk9hrc4EUUlLXOjpYUUZpUYK4JXcB2oEy7ZgiHJ7nNVMYMg77zVhLwAgCMAexqJplkgBEYUk5zSe6Eja05S9/EPTJ/SthkYHpg1i+HZGlviGGdkZOfxFdOyA1q43M27MosSFx3xTBM64ycVLcqYo2ZewrHj1JGfFwoQ9mH3f/rVDRSNtLhsDODUn7u4jKuoIPY1mi44BAG09CDwakS52kHH5U7i5Rs+nGFWaL5lznHcVi/dk9dprqI7lJBg96huNLt7hPkAR+zDv9atO2xHqZ8E+2GRVwd/f8KrkyoQFLfL0I9KHSaxkCTLx2PY/jSfacE/J+tdFOemhnKCvdliJpF/eFsE9h1FXobjzhI23aF5HNZC3BDEsKI7yWOOTAU7lIxjtWtnIynBNaHP+LuPC1y4GNyAHHuRXlcV4bbVIkEgUSEKynoQTXqPiLURbaA+I92Cq43Y7ivKtS1qCG8Vk0+MME4YEAj9K3pNqD0HNao3tUZTp8Q3Dl8geowasaRcme1gXoVZlYD0HSucW7lvIIXlxwgwq9BVzTZngWOWM4O0/j8xqMXpSj6l09yxfaTKNTupLdQ6P5fAIG3Cnj9aZb6VIriW6KpGh3EEg5x69sU+LWJp9ZvIorRpWjiRmCP7ZJxiqGq6pLc2kgACIFLAA5zx39adFv2aQS3FF7u1T7VyF3dh/D0/PFbt1HFeWLIrLhkyhPHPavPrG+uZ5fJdxhkJJCgEcURapeafJ5ZcyR9dr/Xse38uelKUtLoC5NdizHlGNi5OcBfw/CtfSbhE0xrz7URK7fPC0JURhc8784YfgO9UZNYgkhgkk05JC0YOWYE8t7isu81G61aVLSJUjWR9oQuFBP+0xwAPyFRJtivqS6u4vtTacksNyKmSSMEeh/OtfRFWTSrZGGVZiCPYuaxryKW2vDCwjLRugYhwy529ARwfrWtpLNHocbp95NxB+jGlUXuhF6l6+ilTVkDKwADhvTNbXh2FhaxzkEL5QUe/T/Cmz6kjOvnWkcjb8ZP4+opkGrNLp0IhjEIMY6HOB7elTl125JeRdfoWtWntZWjWFpzLHkSBwuz/gOOfz9Kv28y3VsHIByMMPfuKwpIPLhil86F/Mz+7R8un+8O1EFzJbSFoyOeCD0NeryXjZHOmTXGlTI/7oCRD05AI+tVk08297Fd3WEWNHwDz6c1fOs8f6j/x//wCtWPq2pSXE9uhxHGRJlc9cAdTXNiub2MrmlO3OjpvCL+dDevjG5w2OuMk1c8WWcv8AYKvgHYdzDPOM1R8DEGKbGSN6nIHoc1b1jVXv/B8NxsG6deTn1bBrwKlrHfC/Q4WOdbN/MK52zNx77uT78Gus+zpcWWwkYcZDDn6GuMumBvWjJwFmYnPbJrZstTNuVhV0lB5EYyW/Dii+gpLUn/s66BIEYPPUMOastENPs5NzK00vyjHYfz/yKifXkRQWj2bvult2D+nNZs+owzyGSS5Uk9tp49qnToGpr6TcBXaBj97lcDv3/wA+1SarB92dR/stgfkf8+1YS3UAYEXKgjpgHNacWvoi4kZZD2IUj+lC2swZnXkjFVghyZZTtAHXFdJgafpkcOR5gjCDB6nGMisaHWrOGSSd4IoZCNoPt+AqrN4i0+WQyPeqSewVuP0pryF6mnCheRE/vECt2/Cm1yQcKQTz+H9a5e08U6VCuMpI+chiMEfpWlH4ltbmMlYTIgxuxkgfXilay1HfUkBi7K/51twRE6eIxwWQ4yfX/wDXXPf2zZQXTNKiKCMCNu36VPL4rgSELbRq7ngBW6fTihKwNlfUNQS0Qxow8w8Ej+GtLwrpNxL5lzInzMwCIeNuO59+fwqvY6Ylzcw3V5aCFhysHc+7ccew969X0ezt0slKQqoYZOBSjrKyCTsrs4yTQb7znIjjwWJ/1gpRoN//AM84v+/or0MW8PXyk/Kl8mIf8s0/KtPYS7ke0XY8+Gg3/wDci/7+inDQL/8Auw/9/BXoHlp/cX8qXYn90flT+rvuHtV2INPjaLTrWN8bkhRTj1AFWaQDHSlrpWiMQooopgFFFFABRRRQAUUUUAFFFFABRRRQAUUUUAFFFFABRRRQAUUUUAFFFFABRRRQAUUUUAFFFFABRRRQAUUUUAFFFFABRRRQAUUUUAFFFFABVbUf+QZd/wDXF/8A0E1ZqtqP/IMu/wDri/8A6CaT2Gtzz/NLmm0Vzo6WLRmkopCHKcZPoDThxEn0phP7qQ+2KkfgKKn7Q+h0HhdP3lzJ6BV/nXS1z3hX/UXTf7YH6V0NdcdjnluVdQ4spTjtXHXDBchl/Kt/X9US1iECsC55YegrjJ715Dn1rOSuyo7FuK9ltWPlP8vdG5B/CtG31aCYhXPkOehJyh/Ht+Nc3vdjSrFI3brUlnYi4KEZP0I6GrcGolTgsCK4+2ivIeImAQ9UblT+H+FbFjbz3DkEBWC5I3ZH50risdKLi3uYzHKqlT1B5rLvdLlgXzLTMsXUx/xD6etNFhOv8S5+tOEN3H92bH0anz9RcpmRyeYGPoeR3FErlIm5IyCOKt3tpJcr5h2pdL92ZDjPsw7/AFrImupIwYLuPy5ez/wtXVSrp6PcylB7nP8Ai9saE4PeRP515Fqzf6YR/sCvV/GTY0dQe8q/1ryvUbd5bp3VgBtAxXbSV6fzMp7mtaDFtCP9kCr9iM2sX+5/U1Qg+WGMHsoFaNlg2sWOmwVljvgiXR3ZmtH/AMTW/kIGC6KPqFH+NE8E1xbTrBE0jCJmYKMkDHWpD/x9XnvcN+gWmTY8s1pSX7tegpbmHpkMsd2GeNlXYRkjipb60mmkQQxFvk69AOfWtBOBUm4Km7HGATT5Fy2EZc9rII4IsZaOJQSDwDuJP6VU+z7JPmljznp14rVvIkuLVnRAZCQN2SKprpTkZZsfSs5LXQaRck064/s+PURZGe3kIRSsgIyOPuA7vxIxXQ2qubCK1KCNSoV1QdMkZ5/OsNgIwgjYqQMfIcEgfSla/lRdi3EoJK4+c/3h70pRdtxqx0d3BLHIPMjZR5uMkcd6q2Lf6Db567BVq8nkJXzJWKiTPzNkDrVSy4sLf/cFRlnxS+Q8Rsi88WyGKUywt5mfkSTLr/vDtUR4ppBwDjg9KT617CRzATWr4ZWCTWfLmhjkZoWMZdQdpBGcZ9qyTVzQZPK8VaV6SGaP84z/AIVzYtfuZGlL40ehxLGkEzBVAWJzhRgfdPpXHRmab4fWMswk3+Um7emMEHj9K62QlcbcAelUvETGTw/uYkkMw/SvnakfdO+D9487MUbXMpkRSS/UipfKQylgoVgMAqMVIqD7TL/vA/oKseTncpPB5rC+hb3KvkrhQUVgBjBGabJBGELCJPptFXI4gMqAeDjk5olVURjI4VMd+9FxWKYt4hjCJn/dFOWKLPMMZ59Kspbh4Iz3xnimmMq340XAr36oVyIY1OOoWuYki+c5Az9K7G5j3RdO2K5edAJXGO9aQZMkU0gG7mtS2kMKFYndNwwwViAfrVEYzVmHkitGSiyBvbLEknuea1tJiMdysysVkTlWXgisyNcnqB+NalowQjHpWcmUjrbO4aa5DzSM78DcxycV6hpZBsIiOmK8asrjEg5716z4euPN0yIZ6CppPlqJsKmsTYooor0DmCiiigAooooAKKKKACiiigAooooAKKKKACiiigAooooAKKKKACiiigAooooAKKKKACiiigAooooAKKKKACiiigAooooAKKKKACiiigAooooAKKKKACiiigAqtqP/ACC7v/ri/wD6Cas1V1L/AJBd3/1xf/0E0nsNbnnwNFJRXMjqFzRmmmigQ4/6oj+8wFSSn5wPao+0Y9XpZDl6mPxA9jpfDkwhsZD/AHpT/IVa1bX4tOtHkJG7GFHvXOwX8dnYEs23kk1xOta3JqFwzbv3Y4UV3U6bkc85JFq81qW5nd3cksck1D/ae3gjn61ieaQOTTGkJI681vKjGxmqjN4a2qdI8/jViHX3ZgFgX8zWNb2YK75atxlYyAgArTD4BT1mRVxPLpE201u4AJESKPfvVi18V31vKxSG2YFcHIPH681hb/3e41WWYiRjmuxYKgvsnN9YqPqdbL431FEyILT/AL5P+NY2qfEnWbRIzFb2JLtj5o2P9azrh8xjHeub1Z/NubaMf3un4issThqMKbcYmlGrUlJJs6m4+JeuJPFGsNhhy+cwnoo471BL8QNXu0Mc0FgyHt5B4+nNcpdZF3Bn+7K36gURnNc+GoU5Qu0dE5yT0NPUtXvL6AQzFDECGChcYI9D+Ncxc3MSTsruFYdR6VrSk4rl7/m/m/3h/SuuSUFaKMbtvU6WI58sfTrWnbBV83bjG7t24rIPEZz2X+lbttDtiRQABtXj8BXDj/sm9HqY24G5vACM/aXyM/SmStwQOtQwgf2lqr9zdMPypmoHFjPjOdvGK3pv92vQl7liIHnPHGaimurdEcNKgJHGTWTpodpJFk3FGiOMk4qve2/kybR0K1LqO17CNB9SESLEi79xyCv+NV59RuDGzYAwcY3GoLiPYbZV4xCh49eajcnySvvWbk7jJbuWZW+WWQZwMK2OozTLJB56bgCVfBOc9xReE+dtweCv/oIptqCLhCqtguo57fMM0Nknf6iBsy3QTLnP1pIsGJSMY7Yqe6XcQCMgyjj161UssCxgA7IBUZX8Un5GuI2ROQMA55NJTsfKDxj9abXtHKNOfWn2L+X4g0eT0ugPzBFMNReZsv8ATmOPlukP8658V/Cl6F0/iR6xeoI48/3TyfQVl6qjS+HpUQbn80Ko9yMCrnihJJtA1KOBWMpiJXb1GCDkflmqnh7UDqel2ly0WZJSssgA4QqPmP8Ah9a+elrFo7lde8cWkTRalPC4G9G2sAc8gYNX8AgL1NY4mefUZpE5Mh3D8a3LSBhDlhgk9643obPcb5P0qC8QCEKQDvIFaXlfjTJrRZk2njHOam4WK0cQ8pRjjHFVZkAkrXEQAAHQcVSu49rg0Jg0QOm+3rlL9dl0wxXZRKDAwrlNZTbc5x2raD1IktDLPBqeE/MM1WY9DU0LfMK1INCPrV+FsCs9KuRnioZSNK2lw4r1LwtcYsEHpXkkLYYV6N4buAtqn0rKRS7HdicYp3nLWOt0uOv608XI9apTZHs0avnrSeetZf2ketH2ketV7SQeyRtqcqD6ilpkJ3QRn1UH9KfXctjne4UUUUwCiiigAooooAKKKKACiiigAooooAKKKKACiiigAooooAKKKKACiiigAooooAKKKKACiiigAooooAKKKKACiiigAooooAKKKKACiiigAqrqX/ILu/8Ari//AKCatVV1L/kF3f8A1wf/ANBNJ7DW555RRRXKdQZpKKCaAH/xxD0yaaxy5pR/rVHolNHL/jShuxM5nW9RZpZIEPyI20+5rCL5NT3jma5lI/imc/rVfG3Ne3SjaKPPm9RCxq1bRgksfvDFU+9X7XJlBz/CK2skrkJl92wn4VArZIonfEbfSooWO8D2rqpPQwqLUuu+Lf3xVSNslufSppcmEfSqUcm2YiqbEkWpH/dnPQVkSRbtQtc9Wwfp81akuBE3pWbG3mayhHRdoH5E1x42X7pm+HXvly0soLrVVWY8JZll+pk/+tV2TQLbBKrj0IOKy2mMOqHHBFnH+rE1fTVGRcBjiuXDqXImjpla5QuNKK7vvccVyV5YD+0JMl/9YP6V6Zp+sWhiMV7EzF2LNIMZH4dCKhn8N2mpzNPYzJIS27av3h9VPP5ZqqtWS0ZKgnscrJbKInyWwFP8q6SKDCrx2UfoKqappM1t5q4zhTkj6d624FG9R1+YfyFcuOqKSjY0pLc4CKNo7m7ZwR51xJIoIIyNxGffp1qO7DvCypyx6ZOO9btjeqdOa1uoUubcySlVckNGS7fMjdVPt0PpTLzQnMDXOmStfQIu6VAmJofUsg6r/tLkeuK64SSgkzNrUwUE0kxkkjVfkIyGBzTLyxluZwUChNoXcx6H6VaUgoSMYI4xzU4cbA2CP/1VbV9yUktEY19aSGdEjQyMkaL8o475qrNZzpEN6AZ6Amtq8XzbbdFnezAZDEVnNp07jk9/rWMlZ6FWGTRo8Q8yURoGDg7STnAFRwG2WSJY3kZjIvVcc7hWncWvmwLDnCKR+lQR6dHEyvyWDqRk99wolcFFHbXC/vE/67D+tZlk3+hQ5P8ADj9a1rkfvU/67D+dY1p/x5xD/ZP86nKvil8isRsi1vpPM9BTB3ozXs2OW47dnNVZz+/tD0xcKR+RqyoBBqtcZ861/wCvhP61z4n+FL0ZpT+JHoNj4ouNXt7tfssUAVCOGLE8VPol1FZ6K9qEIxG5Vgf9k1znhj/l7Hqn9DWteEW2k3rrwEt3P/juP614EYp6vsdzdlocn4fHmOjDlvKQn8q69E3R965PwsQX5HW3XH4E12cQGyvNmzotqReXxTli9RU2BjpTlAqLjsV/L9qz7+PAU1sY4rP1EYj/ABoT1BoqWq5DDFcx4gi2up966q0HzHrXPeJEwmR61tB6mcloco54+lPgPzD61G3UgUsTYaukyNZatIeKrEbWx9KnjPAqGUizG3zCu40SfZbpzXCRn5hXX6Y+2FfpWcikdUt2DjkfnTxdf7X61jCXNOEw9Kkuxsfaufv/AK0n2kBsbjWUJgD0pGm+bv8AnTCx6LZndZW59Y1P6VNVbTjnTLQ+sKf+girNelHZHE9wooopiCiiigAooooAKKKKACiiigAooooAKKKKACiiigAooooAKKKKACiiigAooooAKKKKACiiigAooooAKKKKACiiigAooooAKKKKACiiigAqrqX/ACCrz/rg/wD6CatVV1L/AJBV5/1wf/0E0nsNbnnYpaSjNclzrA0lLSDrQIcP9c/soFM3bQT6AmlB+aU++P0qC5fy7OdvSNv5UU1cUjhsnO7uST+tNPNKo+UewqxaWbXMgA6Z5Ne/KSitTzHqyqsZY1etkIYk+lasFlbKMbC3OMk4qY2cDgCPKNt4BPBrBYmL0ElZ3MS6YhCPcCmwn96KS4Jxhhht+CDSQEeaCeld1F+6TUWpeIJi+grIZsT5/PFd9o/h2Lyll1QMWYZW2VtpAPTef6D8auv4V8N3YRRp00Bc4Dw3Lbh+ByDXNPH0oy5dxKB53czDyVUHrVLT236iz46E/oprX8TeHrnw/cxh5RcWc2fJuAMZI6qw7MP1rI0oZnkPtIf0xU4ypGVFOOzNqC98ZfPs1mdf7tvCP0Y0QPk7mPHao9SP/E/vgOgES/kn/wBelVsDFVhl+6iaS+JkhlO7g5qC21IxzDy5sNu4w3egt15rn7Zib+LvmTP61VToiT0BfEM8iOLr9+vltGNx5G7jOevFbduhEwHYPiuHQ5ZB6uo/8eFdrBdl9Uu4NmBA6kH1zzXm42KUlY6KT0Zw1lKDZp0OGfkdR87VYhuXt7hJYpWjkQ5V0Yqyn2NUdIUDTwwAG+R2Pvyade/8e7e5HT612X/dpmXU25W0/Vy0t5JHYXZH/HzHH+6lb1lUdD/tKPcg1i6jBLp37q6CpvXdFIHDRyr/AHkYcMP8nFNsIw0c4IHQcGqeoROsZti7eSG80R5+UMR1A6A+9ZKbS02GNN/EiLGPmJ5G0E1DLqvA2o3fquKhvrYxMqJ0CR9OP4aoSAqozT52I0rjUnjkMezJ4yS3HIz0qtb3ktxcRodgXcucZ6bhS3A3Xso9SBj/AIDUOmL/AMTBBjjcP/QhRdslux6jdxESJ/13X+dc9Zk/Yofof5mukv7jZqVrBt+WWUkn6Gubs/8Ajzi5/vf+hGjKvjkXiNkT8+1Ic+gpec4pa9o5RUJOeKr3HElqf+nlP51aQEg+wqrPhvIJ4Hnx/wDoQrmxH8OXozSHxI6fwwv7+cY+8nH61Z16XZ4b1Q/9MQg+pYCo/DYxfso7of61X8TExeErpunmTwp9cv8A/WrwoaU5PyO17pGP4dJW4jx/zw/9mNdvCf3dcNoJxdxY6eUw/wDHq7eBsqee1eZPc6epNThTAeOtKDWYx3aqGo/6urpPNUr85joS1BkFp/rD9Kw/Ei/uWPoa27Q4kP0rI8RLm2f61rH4iXscQ/Dc0QDM6AeopJfvU634uU+tdZzmw3MhNSLUQPzVMlZs0RNGPmH1rprI4jXnt61zUY+YfWuhtWIiBrNlI0hIR6/nThKaqCRuxp3mHHWkUWvMPpSSSkPVYyMO5/Kklkbg5P5UDPWtKOdHsT/07x/+girlUtHOdEsD/wBO0f8A6CKu16Udjhe4UUUUxBRRRQAUUUUAFFFFABRRRQAUUUUAFFFFABRRRQAUUUUAFFFFABRRRQAUUUUAFFFFABRRRQAUUUUAFFFFABRRRQAUUUUAFFFFABRRRQAVV1L/AJBV5/1wf/0E1aqrqX/IKvP+uD/+gmk9hrc8670UUVxXOwKVeopOlPUEfNg49abYrDI1aTKqMs7kAZxk1kXOoRXOlX5iDK0QMbBvXp27Vcu5JF03bHs3y/JmRQQA2cnmud07RtRSx1BdoYMyRJEpyzkHIIHp2qqDXNqRUvYzlGQK1bQhJYlUYCgkn1NRNo2owShJrR0Yc4ZlH9a0YtI1MQSXYspBCinMhKhfzzXfiaqasmcLg10IreX5oQT94k06O4XzLf8A2iVz71nxORLAT2Qn86UMAkbE4KT/AJZrkVS2xFhuqkG6JHQuf0FXfCtqtzrSSSLmK2QzMCOCR90fn/KqFwDLPLk/cc4/EV1Hhqya30+R5Ple7cYHfy1H9etd8q6jh3bdicepupJh1ck8K0zZ9e2aS3uStr52QPLhaTJ9e1VJZ1aOc84kbYM/3RVaZ5QbWzhyqTFPNbvsALEe2a8pCbM/Ubx9Q8MXOm3Fo+QvmxT5HyOvIyOvPI/GuO0f5vMYdPLY/mwr0G5t2uNOuokZUeZdgYj7tcLbW50+7vbRiHMGxCVHXLA8V0qX7rl8zfDpvUyr5t2uak3/AE2C/ki0LWhPok8t7dXEdzAFmlMmHRsjOOOPpSjQ7nH/AB823/fD130cTSjBJscoSbMxuNx9qwbEf6dFn+8TXYHQLo/8vlsAf+mb1Vg8IXEUqyf2lbtt7eUwoniaTa1D2cuwy25uoEz96VB/48K7ZURLq6mX7zqCx+gNc7a6BJDdwzS3cLLE4fCIwJwc966ESB7GRl5ZonwO5ODiuPF1YVJLldzWnFpanBaapj023U9Sgbj35p9xG0yFF6kg9cUWyulnAjRTBljUMDC/BwM9qkQPv/1U/wD35f8Awrtbjy2uZahZwvArBwBkDkHOTUd7YzXE7OmwKePmNWstg/ups/8AXJv8KkMgAPyS/wDfl/8ACs/dta47Mwr5Qt7sbsEU/wDfPWsi7QBRhT97FdRdiQpughkaQnkGBj/Ssy5iv5EA8ibOf+eDcfpUtxvuKzM66id7uZk3HuNoPpUVjE0d1A7I3Lp1GMfMOa3JoblINsCXAfGOIm/wqnDaam9xEGjuWHmISDGRwGBPaqbiuokmejXsStqEDlclJhg+mWrl7M/6FF/wL/0I11V7OqyBwcgShuPrXPxaXcQxCNbm3ZQSQWR84JJ5/OscBXhSk3N20NK0JSSsNFFSmzuFPE1sf+AvTWtbgHPm2uMf3Xr1fr9D+b8H/kc/sZ9h0XG76GqV0dsaegliP/j4q0sd0uQHtSTx916iuLG5bCTGNBuVztR93ynPGeO1Y1cZRcWlLf1LjSkmtDqPDxC6n+BH86qeM/k8MQxjo16g/IE0aHODf5O4Fgdox1PWn+No8eF7RsEE3gJz/u15PMlSaOtK8kYmgtuvYsYxtkX9RXbQng+tcNoR230H+9IP0FdtCefwrz5HS9ywCce1KDxUs2FtYDjBIP481WDcVDQiTOapXxGyrG6qd4wK0kAy2P7z8Kzdf5tpK0Lc/vPwqhrYzbSfStI7iZwUv3jToP8AXJSS9TTrYZuYgAckiutGBpqctVpOaqKf3rD0NW4uazkWixEPmHWtuA/IOTWRAPnHFasZwoArNlosg+5ozjvUWTTs0DJNx6ZpsrEopzSZpr/6o0FHseif8gHTv+vWP/0EVfqhof8AyANN/wCvWL/0EVfr0VscD3CiiimIKKKKACiiigAooooAKKKKACiiigAooooAKKKKACiiigAooooAKKKKACiiigAooooAKKKKACiiigAooooAKKKKACiiigAooooAKKKKACqupf8AILu/+uL/APoJq1VbUedMu/8Ari/8jSew1ued0okCj7mT71KEHpTtvHSvPO0rG4YD7ifiKi85ir5PG08dqvbB6Cq16Ats3AyeKTA5nxbdyW+jW6J1d8cewrko9a1BLZII5AgLZyMhsj/aHNdB42l+WyiXH8TY/IVX0vSYodEtb6dN008jNFnoqDgHHqTmtYWsZy3N/wAF3eqTWjyXFn9vRNxRSFLs2erMedo9BUfiG4ur2SO3vrmQTiZfKgA2xxjB4Cjj0qklvb+YJNkfmDkN3FPYw2dvNclQ0u3C9yWPvQ3YnrYtabpA1G+eFLuNHhQbgRk898U7WtEk0iJS1wsqTtwQuCCMGsbw/eGw1NbySXc2QHUHBZc8iu98ZWkdxpcU9sMvBIGAz1RuD/Q1inJSXM9BThTlF8q1Rx1l5d3I7niISAE9c+prr5bkGPzkIJKhErm9Ds4pWbTIZ0NxGplkJzwCf/1CtkIYZFhZdoi+ZRnIIHQj9a66jVkjjnokSToDHHHGeFO3PrUsak6rI5HyJGcfkBUPmhEiBPJG5voKjj1e1luLizWdBcqwXZ0JGMn6nJ6VkjO1yxdXMVpbjziwEmApC5561i2UUl5PeSQp8v2gtkjqCBj+VaOt4YwxZJK5Jx0HapvD9v8AuLhuR+8HX6VbZ10I2gRLplwf4B+lTrpdzj7gH1Arbji6nmpQg9TUmxhjS5/7q/lTv7Lm/ur+VbojHvThEPU0AYI0qb0X8qd/Zc3+x+VboiHvTvKX3oAwf7PuQR0x60hsZsZ3jj2roPJX3pGgU8gkH1pAc/8AYLjAIYYPQ0f2fcf3hW95SHkZFHkr6n86AMH+zrj+8KT+zp/7w/KugEC+rUPbKODuBpgc6dOm/vD8qYdNlI5YfiK6I26Y/ipDbr6mgRzR0qTPDL/3zUZ0qQ/xp/3zXTG3XsTTDbr6mgZzB0px/wAtE/74qF9MdRkyIB7rXVNap6moWtIywyTxQByzaZJ/fX/viqd7o89xAsaTrG6uGWTaTt+gz0Na2o3N3aWM06tGSiMwJjzkgHjGfpWgkAkt4pCTl0Vjj3ANNpoFY4/SrK5t/FFvb3EslzIIWm8zouM7cbT7mr/xAXb4dtkxj9+GwBWlDb48a2e3nOnTZ/B1/wAap/ENf+JQeOVMf8zUt6Fx3OM0Rv8ATrf/AK6P+qiu4iGSBXC6McX0HtJ/Na7qJuQRWEtzRmjdptt7Yc/cz+pqlV+/bC26/wDTFaobhjNSxIMGqd30/GrgYYrOvHO7GaQwt/8AWfhVHWebWT6Vcgf95+FZ+suRayc1UdxM4aXO41JZAm7jHvTJDyeOtTWLD7Spx0BP6V2IwLcZzIx96v2/vWdAQeRWlbcnGOtZSKiXoE+etBFxVaBO9XVWsjWwDpThS7aUIR2oGJQRlDT9ppdpIpDPXtD/AORf03/r1i/9AFX6o6KMaDpw/wCnWP8A9BFXq9OOyOB7hRRRTEFFFFABRRRQAUUUUAFFFFABRRRQAUUUUAFFFFABRRRQAUUUUAFFFFABRRRQAUUUUAFFFFABRRRQAUUUUAFFFFABRRRQAUUUUAFFFFABVbUP+Qbdf9cX/kas1W1D/kGXX/XF/wCRpS2Y1ucIBTsVGDTsmvPO0dVDUiREij+JgKu5NU7s7pIgf72aTAy73QrbWHja6Vztyo2PtyD1Fdvodxpem2BguLm0t8ELHHK6qQoGBgHtWBCCAuBW9YW++0EjfZOScebjNEW+hM1oaH9r+Hhk/wBo6bx/00SmnWvD3Q6jp+f99agZIoxzLpgx6kf4VGbqBOPtOnfgGP8AIVd32MuUkudR8K3CFZ7rT2B77gD+Y5pi6x4WjVFS+tcIML87HFMOowqeJ7U/7sT/AOFA1iFerk+uyMj+ZpNX3Q0n0Y59e8MHGby0P0Vs/oK5+717wql48tp9gl3Abn8uRiT6VutrUHaO4P4qKwTa2pkZv3xBOcFlz/KncXs09xq63o5betjAxYjJFo5z+dVnv/DpnLto1o0pfeX+xHJb1yT1q+sVoMAWxJ9WlP8ATFJ9mtmP/HpEfrk/1ouP2a7EQ8W6RE5VlihLckm2wM1dXUrRZBIsrTGRQ6pBExO09DjHSqpsbQnP2G2ye/lA/wA6tR3Mlsm2O5MSYCgK+AB6fSncdrbEg1a2AyYrsD/rj/8AXqRNVt2+7HcEf9cjxVN9QXveZPsx/pUEmoIOBPKT7A0+ZBY2V1GBjxHcf9+jUovIu6yj6qP8a5t9RXHCSt9SBVd9VcAhUUH3bNF0FjsFu7bGTMAfQ1NE8Uyb45VK5xnmuCk1DUWjPkK2e2I8/wA6vaTcarJLJHHOQAck7B1pXCx2eF/56LVDUZdViltzpltY3Me4+eJ5jGwH+ycYz9ahSLVHHN0c/wDXNaXyNUP/AC9f+Q1ouw0I7+fXUs92madp0t2X5S4uyqBe5yByfarH2nUAp/4lkbNjoLxQCfxFR+Rqn/Px/wCQ1o8jU/8An4P/AH7Wi7Al1GK6utDvIrSWK3vpYGWIu2QjkeoH15rI8NWXiCzkZNXvLU2ixDy40be2/PTPoBz+NaPk6l/z8fnGtIYdT7T/APkNaOZj8jSyn/PVP1pCY/8Anqn61meVqWP9f/5CFM8vUiP9eD/2zFHMKyNQmPHMsf5mm7ocgmaPGeeT/hWWYtS/57D/AL9io2j1L/nqP+/Yo5mPlRtSmz2/u5UB9yapKRj55ot2f71Z5TUwP9Yv/fsVEy6mCfnX/v0KXMx8qGarp7XOmTwxPE0jo4CmTGSQcVcgj22NukksSyJCisN+cEKAfrVIrqfOWX/v0KYRqf8As/8Afqm6jYKKWhatbNm8RR3StG8cdo8ZKtkgs6kfoDXM+Mbjz5bm3u3lhtWCbZBENpI5+8ffiun0v7UkkrXCjkALhdtYXjUmTSdRIPG9ev1FFxpanA6LKsl0hV1YC4C5H+6a7qFsoCetcHpeFvogAB+9jPA69RXYwXHzKmRljjFZS1ZT0Og1RgJkXP3Y1H6Vn5put3scepzIWPyEL+QxWf8A2hH/AHs/jUtO4I0qy7+UCUCnDUov7361j6rfozqVYfnQkDZpxSDdnNZ+sSA2rc9apLq0UMRkYscYBC9T9K6e0ks4fDbzT28Fw90AWgmI+Y/wx57HucVaVncls81k6mrFiP8AWOT0Q8Vq6oPD92Y2sQ1k+1meNCXDHrtXP8XYdqpLbxR6SL6GZzHMozFKm2WPn+IdMe9bp3MrDbY1o2x+f2rHguI1/jH51oQzqCDuH51Mi0dJA6hATyewFXkXcoOMH0zWNayxmMMrKWVgxB5B9q9HgsNPkgjlFhbjcobADenPesGaXOV2CnCMV2Q0nTiOLGL82/xqQaPpv/PjH/303+NLULnFiMU4IK7QaNpn/Pkn/fbf404aNpn/AD5r/wB9t/jQ0O50WkDGi2A/6d4//QRV2obRFis4I0Xaixqqj0AFTV6kdkcL3CiiimIKKKKACiiigAooooAKKKKACiiigAooooAKKKKACiiigAooooAKKKKACiiigAooooAKKKKACiiigAooooAKKKKACiiigAooooAKKKKACq2of8g26/64v/I1ZqtqP/IMu/8Ari//AKCaUtmNbnB0tRhxS7xXnHcPPSqN1/x9Rj0BNWy4AqjKc3ef9gn9aTEX4hhE+lMlAMzcA0LIF2jB4FZVw88lxIRNIF3HCg4AoQM0ioHO39KYSikFnUfVhWWYWc/Mzk+7Gk+zruHyDP0qibmkby3U8zpj0BzTTqFuOhdv91KrJaOw+WNj6cVMunTHqmPqaYXBtSUfdgc/UgUh1CU/dhQfUk1MNObu6j6DNSrYRjqzH6cUCuUTd3TEMHVcDHCUhmuGPNxJ9AcfyrTW1iU/6pSffmpUBQ/IkYP+7QFzJjgml6LM/wCdTpplw3Pkqv8AvkCtPzZj6Uokk9FpoVyj/ZUijc86D2VSakGkw/xzTN9MLVl5Jdv3V/KmGaYf3PypgNGnWaD/AFAY/wC2xNOCJGMRxog/2VApjTT+i/lULzzYJwv5UBYbdOz5BbOBTdJfy5pWzx5uP0qs8shyGwM+1VUuLq2Z1Ty2DMWG5eaVwsdwjelTq4Ncnb6rqskfyrbfLxzGf8asLqWr54W1/wC/Z/xouHKdOaQ1z66lrDcYtf8Av2f8acL/AFj0tP8Av2f8aLhym4aSsT7dq3dbX/vg/wCNH27Vf7tr/wB8H/Gi4crNnv8AjVe3/wCPZPx/9CNZv2/VM/ctc/7rf40xbzUoowgjtiBnqG9c+tK4crNc9aaetZP9oal3htf/AB7/ABpDqGpf88LXH1ai4+VmoetMass6hqH/ADwtfzamnUdQ/wCfe2/NqVx8ppEUhHFZf9oagf8Al3tf++mpDqGod7e2/wC+2ockPlZu2a5fHqwrivEMv2rw7fTD+LLfk1dbpd1I8YaeILJuJ+Q5XiuS1OEw+FLmMnJWH+uaYRWp59YkPdR9Rlo+f+BYrZvNTGlzwuIhK+/OGPpWBZMEliPQDYQP+B0/xFOTqiAHhTTiryCo7I3dP1fUJXY6PeWqzO3/ACDL0YRiTyUY5H4ZFd6+h6ovJ1bSVz624GPavO/BVpFeeJYBKv7uBGuH5x93kfrivQI9UmumW6/sdnglAKsxTLD169PSiVk7EIVtF1PtrGjnPrCM1G/h7WGPy6rpWPaGrzXsWw40TGfQKarvOSMppkw/7YKf61N0VZlM+HdYbg3+lMOnzRD/AAplx4U1K6h8mWXR3j3b8bT19fr71M11d5yuluSO5tP/AK9QvqFynMmlqP8AetWH9aLoLMjk8MauyhH/ALKkTsDkAfhTbfwpe2u4xWelgtyx8xjn8yad/asmP+QUp9xC4/rSjU5OD/YzY9oXougsS/2HqIxnTtKb/gQpf7GvR97StO/4CRUR1a3U/vNKlX1/dsMUHXdG2/8AHtcB/wC7tAAP4mna+wbFgaTKRiTSLU+uMVr2897BEsf2NwqjAAZTisAarZSn9zp97Jj+7Fn+RqrPrcEbYGlXP0b5T/OjkDmO4hv2VcSWM+B34/xqJvEmnw3T288E8TLg5PcHoa4f/hIYM/No9wB0yHrKv/ETS3wltrNhEIwhWQkHI7j1oUAueswazpk5xHNyexyKs/brAH/j5i/77ryfTfEkCTjz7eeL1IAb+VdFJrFirHMjjPPMZqZKw1qerWzK1rEyEFSgII7jFS1T0l1k0axkQ5VreMg+xUVcr0Y7I43uFFFFMQUUUUAFFFFABRRRQAUUUUAFFFFABRRRQAUUUUAFFFFABRRRQAUUUUAFFFFABRRRQAUUUUAFFFFABRRRQAUUUUAFFFFABRRRQAUUUUAFVdTONKvD/wBMH/8AQTVqqmq/8gi9/wCuEn/oJpS2Y1uedeZR5mOarg0E8V5p3ExnHpURJNzJ7KBURb5lHqaUH5pm98fpSYEguyJMbc/SrDWsaEZkJJ5OBWZE377HrgD861pz+8+gqokyI/KiH8JP1NKTtHygD6U3NNJOKpEEwmfaAXbgetJ5rD+I5+tRk8mkzTGSeY394/nSeY5/ib86YDQKBEsTu06Dcx59aWeZ0ncIxAz0pLYZuUqOY5lYjuTQA77TN/z1aj7TN/z1aoaPegQ97mYj/Wv+dV3uZ8n98/505zxVduhpgD3NwOfOk/76qrPdXHQTydP71TSnCD61RnbnmmMlsJpJbphJIzALnBPvWR4+u59P0exls7iW3mkuCrPG2Cw2k4+laWnH/S5P9wfzrD+JbY0rSV/6buf/ABynFe8hS+E5GHxJrqE7dZvlz6S1YHifxBn/AJDl/wD9/qwAcfnU4NdHKuxhdm3/AMJV4hXprl/n/rrTl8XeJduf7ev+uP8AWe/0rEpc/L/wKlyrsF2bn/CYeJf+g9ff99j/AAo/4TLxKP8AmPX3/fQ/wrCzmilyrsHMzoLfxj4la8t0OuXjK08asMjkFwCOnpXX/FHXdV0LxHZ22lX81pC9szskeMFt5GeQe1ebWn/H7aY/5+Yv/QxXcfGb/ka7E/8ATo3/AKMNS4rmSLTfKzmf+E48UZ/5Dlz+S/4U5vHHidYom/tq4yc5yqf4VzvShj+6Sr5I9iOZ9ze/4TvxR/0GZv8AvhP8KP8AhPPFPfV5D9Yk/wAK500hajkj2Dmfc6YePPFGAf7VJ9cwp/hT/wDhPPE3/QSH/fhP8K5gZ8oEeuKcSQCaHCPYfO+5734L1e7v/D1hLe4lnnjdmlACnqccDjoKj1xf+JPqCDtCai8IqLbQNOVuNloo/wC+h/8AXqzrS5sdQX/pif5Vyytc6qZ5LC2GjP8Asj/0IVH4hmEd8ZDnAkI4pUOAuT0B/mKreIuX+sh/rVQ+IVXY7TwtFJb6Drd+gQNNGLWAk8scFmx+Fd74PW21PwskUw4UBSAccEdjXm2na+1toEWnNaxyBCJYpBwVJBzn15I/Kui8H37Q6eU3kK3XHrk1lUTaY4nfJo1lCxlgeYujdZJWI+nPaud/4WF4Nj1L7MdTDNnYZkjbyM/7/THv0pmtX9zceH9Rs7V8z3Fs8cfODuI/r0/Gvn3zmSEwsm3GQVYchv8AEcilRoKd+ZiqTcbWPqLVtU0PS9MN/qd6lrbo+FLfedvRVHLHHpWNY6xomuwyyaRe/aQjbpY3BDx59VPIH6V434jbVm8P+GZbsyCGG1aONj/D8+Vyex246+lV/Bt7qEfjK0ms3PnkMrdgUKnOfbofriqWGXJe+ovavmtY9evdW0DT9SNte6vawXAUK8DP90npuI6H2NdJIbK202We6uIorUR5eZpAFCkdc/4V8wO88XnQXCsJjIwmEg+bfnnPvW/e32oS/D7R45PMewt72VEZuR0G0H2B3AVTwq0sxKs9dD1+3vdJ1aN49O1C3vBEPn8tsso9wecVxHivS0s75WE0Ee5d4V5FUuPYE5ridG1G5t/E1hcwbhOJlTEY5cE4KkehGeKZrc8kmvao043u9y+S3J25+XB9MYxWkKPLLRidS8djs9CmuIL2NIUYs2dyqOgxkk+g9+lU9Rfz5XkRo5W3fMUdXwD9Ca522vZB4WvbcM27zYxn/plkll9xnaSKzknMVzFLEfKdG+8o7f1rVRM+Y6axu0lMghYMUUyOuOQo6mtOObeFfd3H5VgrLuZzkKJDlgOM/WtJJB5W4e1Q0UmdNbON4Jw3uRXZWMUElopMKMe+VzXnlpdLvAJKk84PFehaO/mWKkHIxWUzSLPTtNAXSrMKAAIEAA7fKKtVW07/AJBlp/1xT/0EVZrtjscr3CiiimIKKKKACiiigAooooAKKKKACiiigAooooAKKKKACiiigAooooAKKKKACiiigAooooAKKKKACiiigAooooAKKKKACiiigAooooAKKKKACqmq/wDIHvf+veT/ANBNW6p6r/yB77/r3k/9BNKWzGtzzIdM00nAqSEcHPrUdycHArzDvIUO+Zc+tO3YikPq5psP+uX25NMc/wCjjHc/1oELbfNdxjI++K1Jj+9asywXN7H9c1oy/wCsb61USZDc0GigdRVEgTk0hpaSmAUtNp3agCa1H+kZ9ATVZj8x96s2vDyH0SqpoAKOlJTJJUjHzECgQOeKhcZT8ajhuJLhpW8lkhU4Vz/GfapiP3eTTAhm+6BWbO3zGtCc8D6VmTnk96AJdN/183+6P51g/EvJt9HUf3pD19hW7pnMs30FYHxNPzaOv+zIf5VVP4hT+E89yQ+0gdfXnpmrEe4j7p47f5NRDv6U9Au7oPyrpOcmw390/p/jSCYmPyiuP3h4zyDtHajA9B+VI3Qj3pAALd1f/vn/AOvQN39x/wDvmm4HoPyowB2FIC1Z86haKWQf6VGMbxnhlPT8a7j4yLu8V2JBA/0Ruv8A10NcNZ4+22YwP+PmL/0MV3Pxi58W2Wf+fRv/AEYah/EjRfCzzvaQ2M/pSbC2ACnUj74zxjt171IAD2pGAEQ4GQev1q7kEfkSsMhePrTPJk/uGpev/wCulAH+TRcCNASpUqcB8ZyPQdutEgPlsBk5GKeFUZbaM+vfrUkEXm3MEf8AflRevqwFFxnthIsdJtV6HzbSAfiyj+hq5qi7or1f+mJ/kax/E8n2ey05Qx/eaxbL/wB8sTW7qS/vrkf9MmH6GuSe6OqmeLn/AFZ7cN/KoNfGMH/poP1qy4+Vh6bv5VX18fu+f7yH9BVw3CrsaEQ/0SFufugfpV+y1+y0tRDdziIkZG4Hnntis+E/8S6D/dFc3qk8ttqsnlzOhAUjDEdqrlUtGRzOOx6FL4y0SQALqcIHXJyP6VUOteFrif7RdXGnyXGc+YyZJ9zxXnRuWclnkySckk09Ltl6SL+Kqf5imqEejE6r7HqT+K9AmhaGbU7SWN+GR+VP4Yqrb6v4Zs2Y2d1Ywl/vFDgkelcAuoIf9ZZWMoP96IA/mMUhnsWPzacq/wDXOYj+eaXsEHtfI7fULnwtqUvnXc9hNL/fL4J+uOv41cOt6JLY/Yze2Atimzydw2bfTFedP9hblIZV/wCBA/0phS1xwrfkKfsV3F7XyO6sz4X0+6+1Wc9nHPyA/nbiufTJ4qprLaNqEXMlq8qjCukgB+nXpXFuluBlV59wKjDIp4RPbKCqVKzvcTqeRuxiOGMRxPGFHTDjrVQW6eaH2xgg9mGB+GazXcOxYpHk+kYH9KbtQ/wr+QrTlI5jfjXbMZS+QST5e8bckdf/AK1dH4V0UeIdUGm/bFtV8pnMxG8jGOgHevPtq/3V/Ku2+Fd00Pju1hGFSeGVCAMZO3I/lUyjpcqMrs9UtfhTbEK3/CQSyY9Ldf8AGul07wYun24hXUWkAHBMeO/1poLIQUYqfY1Zj1K5jAywcD1rnbT3NbPodTaxeTaQxZzsjVc+uBU1RWr+baQyEYLIpx9RUtdq2OV7hRRRTEFFFFABRRRQAUUUUAFFFFABRRRQAUUUUAFFFFABRRRQAUUUUAFFFFABRRRQAUUUUAFFFFABRRRQAUUUUAFFFFABRRRQAUUUUAFFFFABVPVv+QNff9e8n/oJq5VPVv8AkDX3/XvJ/wCgmlLZjW55nEfkP1qvO2X/AJ1Kh+UVBIcsa8w7xYTs3uf4VNQuSII/fFSOSttLj+7imTcBFFICfTBm8Hspq8/LMfeqmk/6+QnoFq0atEsbS96SjNUSFBpKKAFopKhkuo0zg7j7dPzoEXIOEmP+zVOaVIidzDPoOtNiivrwER5SJvvE8A/1NOW1hhJz+8Ydz0/KmBErT3H+rXYn95qeltFGdzfvX9W6flUzMSOTTM0AMlYsOfWmuf3XpiiU4wAOppkmTEMDpzQBDMOGPovesucnn61oyMXgZj61mynqPegCxpn3pSP9kVznxOP+maQvfyJD/wCPCuj0vpL7sP5VzHxPY/2tpg9LZ/8A0Orp/ETP4TiQvGaUHBpm7IAwe/JHH50v6fjXQzCxPupH+79TTEJI/wDr0/O5FUBsgt/CfbvSCw0e9LS4Pp+opRn0/UUgsTWg/wBNsve6i/8AQxXb/GE/8VdZen2Rv/RhrhrNx/adkgPP2mIfk4z/ADrt/i9k+LrP/r0b/wBGGofxItL3WcGOKQ/6vPuKOfQ0hdSu3cNwbGM98ZqiUgxRQTigHPY/lTCwuMR5/wBr+tX9BhE/iPTIiM7rpOPoc/0rOZ1zs3DPXHfOf8K3fBkfm+L9P4/1bPJyP7qk0nsNI7Tx1cbIvDag4MmqCT8Bgf1rsdTz9skUZ+YOP0NeffESXy7/AMNRE5IzL/5EUf0r0PUBm9Y98N+tc8+h00t2eLSrtd1/2mGPwNV9f5tS3+zG36CrlyMXTr/01P8AWqetc6ep65iQ04bjqbFy3IOmQ9/lqSNFdBuRT9VBqtaNnS7f/c/rVqH7maoyYphhJ5hi/wC+BUcltB5bfuIjx/cFT04gFDx1Bpksr/Y7Q4JtYf8AvgUxrCyxzaQn/gFW1UGNf90fyoKii4WKH9n2R/5dIf8AvmkOmWP/AD6RflV4IoFBUCndhYzm0uxJGbSLA7YPNUr/AE6zjtp2jto1K7SCM8etbhXjFUNRUfZpx/0yz+tNN3E0cnINrMB0BpoPNSzrhzz2zUXb3rcgmjVSeRmuq8EyQWXjDSLlgqAXIVmzjAYEf1rEun0xoLX+z45klAPn7+jHjGP1pY+YyKh6oa3PppwV6j6e9R14z4C1zVYNfs9NivZWs5iVa3kbcuME/LnoeK9eS7GcOpB9v8K5ZrldmdMXzK53lj/x4W3/AFyX+Qqeq9ic6fbEdDEv8hViu6OyON7hRRRTEFFFFABRRRQAUUUUAFFFFABRRRQAUUUUAFFFFABRRRQAUUUUAFFFFABRRRQAUUUUAFFFFABRRRQAUUUUAFFFFABRRRQAUUUUAFFFFABVPVv+QNff9e8n/oJq5VPVv+QNff8AXvJ/6CaUtmNbnlucCoT94mpO1MIxXlo7xJf+Pdh/eIH60yYfOMelPl/1SD1kFNfmT6CgC7pS4WZj7AVMaj0/iCY+9Pq0QwpQM5pKguZ2gVdgGWOORn8hTETEhRliAB3NVpL1FHyDd7ngU1LS4nO+YlB6v1/AdqtJBDByq7n/ALzc0wKixXN3y3yp6twPwFWoreCAghfMcfxN0H0FPZy3U00mgC3bOzCRmJPSqRPzH61atzi3kPvVNjgn60AKT8v403oeaAc0EgEUwI5zlunekYDyyPaknI3DFLnJFAivc4EJA4H/ANesmTqa07o5Q/UVlyfdpDLelco/vIP5VyvxLf8A4ntiASMWp/8AQzXVaV/qz7yVyHxIO7xFbj0tF/VjWlP4iJ/CcfgYDDPOe9GD60vREozXQYjkznrUgGFiILDO4n5jjn2/CoxxzUpx5cR+tSwGkZ5OD+Ao2g9l/wC+RQelGaAJbEY1OywTj7RHxnjlx2/Cu3+Lp/4qyz6f8eh6j/poa4qxH/Eysf8Ar4i/9DFdp8W/+Rrsz/06t/6MNQ/iRa+FnBfgv/fNPXOw/M33s4zxyMdKZT1+6fqP51ZIpLY6j/vmmHPt78U+gjilcCuY8MCMgHkj9K6vwBEZPExbAxHayn064H9a5lxjHPY/zFdl8NoidU1Kb+5boo/F/wD61KT0KjuHxHmZfE+nxA/6i0jP03OTXqN5zOW65WvH/iFPv8a3XpDDDH+Sg/1r2CY7zGfWJT+lYVNkbUt2eN3oxfyZ7Tf1qhqwzpKH/pgv860tUG3ULgf9NM/rWdqYzpKenk/+zGnDcupsPsznTLb/AHGH61bgICCqmnYfSIfVVb+dWoPuHvVvqYvZE+akUEqPSo8VJGSF4Y0hBEcwIfalpIXIiA3HgkdfenF29aBjeOxFNJpSxPekLH1pgNJ4qnfcwzD1hNXSxNU7skq2T1jYD8qaEcnP1B9RUFWJT8iGq1bmTJozWhDyp+lZ0Zq/bnr9KGCN3wbMYfGWkP8A9PKr+YIr3eSMNkMAa8V+HNpa33ja1iu0LqkbyxgMRh15U8V7mwDZz3rnq7m9PY67TxjTbUekKfyFWagsv+PC2/65L/IVPXUtjme4UUUUxBRRRQAUUUUAFFFFABRRRQAUUUUAFFFFABRRRQAUUUUAFFFFABRRRQAUUUUAFFFFABRRRQAUUUUAFFFFABRRRQAUUUUAFFFFABRRRQAVT1b/AJA19/17yf8AoJq5VTVedHvR/wBO8n/oJpS2Y47nlVIRUwiJoMDHpXlnoMrSdYF/2iaaeSTUkyH7TEvcKTUv2Vm5GKBFiyBFk2OpY04q391vyqS1Ty4AvvU4Jq0Syntb+635VIiHrsyw6ZHIqzn3pAeTTFYrlJj1Rqb5Uv8AzzarmaXNA7FAxyf882/KkMcn/PNvyrQBp2aAKkastq4KkHPpVQo5JOxj+FajHNOBPrQBjlH7I/8A3yaTa3Uo/wCVbWSehrKu9RnndrTS8PPjDTH7sXvmmIpSK+8jY4x2x0pxRlXO1icelXbS3NnbiEzPM2SXkbqzHqalckHrQOxiXYYIMK3X0rKcMVHyt+RrqZmIXrVSRuuTSuFjO0riIZyP3ncVxvxB3v4mUrHIwFsgyqEjqa7h7pYbiJM7pHYYUdh6n2rRaZvLUBiBuNXGVncUo3VjwqSKQLH+6k5BP+rNNAYdY3/74Ne6iVv71P8AMJ9Pyq/a+Rn7LzPCCfZh+Bp4cGOMHPGeor3YMD/Cv4qKtWrIHKlIzn1QUe18g9l5nz/vC8ZFHmJ/eH519IKsR6wwn/tmv+FO8qA9ba3/AO/K/wCFL2nkHsvM+ddPkT+0rH51/wCPmLjP+2K7T4tui+KrPc4B+yt1P+2a9V+z22Qfsttkcg+SvH6US29tOwaa2glYcAyRKxH4kUnPW5XJpY+bfNi7SJ+dOEkeD+8XqO9fRTafp566fZf+A6f4VC2laWeumWJ/7d0/wp+18ifZeZ89+ag/jX86XzU/vr+de/nRdI76TYf+A6/4U06Boh+9o2nn/t3Wj2vkHsn3PAWeMqcMOn9a9B+GEO611aYc5lijz+BP9a7z/hG/D54Oh6f/AN+BV+w0PTrWFhY2sVmrPuZYF2hj6kUnUTVhqm1qeEeNJRN4x11wRgXDIP8AgKgf0r2wHfb2zdjbxn/x0VDceFPDl1NJNPodlJJIxZ3ZDliepPNXZY1RVVF2qiBVA7AcAVnOd0jSnHldzxzXV2andcfx/wDs1ZupDOkgd/LYf+PVseIht1G79N39ayL/AJ0th6K/86qO5U9hmlndpUP1YfrV22PBNUtE2mwgB6eYQfpxXSatYW2ntALZCqvu3ZYnOMYq29bGVtLlDrUkSM4+Ud6jODTlPHSgkckZVWyVHznjcKCOOWH4c0xODIP9rP6UpNAAcY+8T+FBAC5zxSZppPagA+hqtcryAMYIYfpVjmoJzkx4/vY/SmI5GUEwg+mKrVZkH7hx6E/oaqBua6DIlTrV+D734Gs9DV63OGX60MEdT8PpfK+IGl5/jd4/zU171Xzx4TlEHjbR5DwBeJn8eP619EsPnOexrnq7m9PY6yy/48bf/rkv8qnqCz/48bf/AK5r/Kp66lscz3CiiimIKKKKACiiigAooooAKKKKACiiigAooooAKKKKACiiigAooooAKKKKACiiigAooooAKKKKACiiigAooooAKKKKACiiigAooooAKKKKACqup/8AIKvP+uD/APoJq1VXU/8AkFXn/XB//QTSlsxrc84xRjFANGRXlnolKXm+J/ux/wBaujAUCqTHddzdeABVssBQIsIfkFOBqEHp9KXJqiSXNCnk1FSg0XAmoyDUWaU9KLhYl6UtQcmnA4ouFiRu1JJIkUZkkYIg6k1RvL6G1TdK3OOFHU/4VVitZ79xPfgrCOUtwf500IkElzrLFIC0FkOHl7v7CtGOGGztxDAmxP1Y+pPemFwAABhVGAo4AqNmyMmi47C9zmmOahLZP/16ieQk4B4ouFh8zZFZ93OIEyTyfuj1p08yxqXdjjsM8k1iSytLI0sjbQBkk9FWi5SQ+1Jk1h5X+Y4XJrfYnyl69a5CHNzeGVd6KRtQKSDj1Pua0pJyD5Mc0uBwzFjyfak5WHyNm1u9qcHrBeeVFwJZAB1OaZHe3GTmaTA6DNHMPkOkV6nV9rBvSuagu5nbJuJsZ7N0qx9pnyNtxLnPQt1pc4uQ7GN8qDUweuZW7uYIVzcSfXIqRb+62jF05J5zxx+lL2iH7NnR76C1YEN/dMXLTttBwBgVIb645ImJGem0UvaIPZs1y5pN1YX9o3QkYlwVGf4RT11K5ZQdyjHU7KPaIPZs2t1JmstdQmbPzDP+4KUX020lpV4/6ZjpR7RByM1Q9X7Y4tS3bmuZGoXKnBeMg9D5db8cpXSt5xu8rcTjjNVGSZMotEQOBUM5z+VVHvZQwC7Dx3FRm7eSSNX2jIP3fWoc0Wos8y8TjF9df7+axrznTXH+/W34oz/aFyvqaxJzu0+TP+1j8hW8ehEyHQzmwX2k/wAK6vxXvMNk6sVO9uV/3RXIaIxGnP7SZ/Sut1+VZrS0LFUG/OSf9mrl8RkvhOd8y5H/AC3b8hTluLofxqfqlP2oRkSxn/gVPWBj0Kn6MKogh8+6BLBkBPX5aU3Vz0/dn/gNTGBx/DSGCTJ+RvyNAEP2q4/ux/rSfa5u8UZ/E1KYXB+4QfTFN8p/7tAiP7ZN3hXn3o895GRWjCjOcg07yz3WlCgdqAOblUCaZAOBIwx+NUWjxyvStG8BS/uMd3zVYISa3T0M2iBDkj1q7Bwy/Wq7wBuRwamtSc7H4I/lTCxoafL9n12ylH8FxE3/AI8K+m5f9a+PU18tOfKmVwxbaQ2T7GvqNG8yKOTrvRW/MA1hVWxrT6nW2f8Ax5W//XNf5VNUNn/x5Qf9c1/lU1dK2Od7hRRRTEFFFFABRRRQAUUUUAFFFFABRRRQAUUUUAFFFFABRRRQAUUUUAFFFFABRRRQAUUUUAFFFFABRRRQAUUUUAFFFFABRRRQAUUUUAFFFFABVTVP+QRe/wDXB/8A0E1bqpqn/IIvf+uD/wDoJpS2Y47o80zSZJoFGOa8pHpFWM5uJjn+PH6VYLe9VoeWkbHWQ1YAywHcmhiLIp2aUqRRj2qiBM0A0pB70YoGLzR3opGYKrMxCqOrHpQA7riqF3qPlyCC2Hm3DcDHIBqGW7uL+Q21ipC9HkPGB7+n0q/a2kNhHhBulI+aQjk/T2p2tuBWtNN8mQXF23m3R5wTkJ/iauPISTmgt82ajpXAXPvTXbAoxTGAIoAiIyTioZXWOMuxwo/WpWdY0LNwBWTcTtM/IPX5V9KBorXMrzShmxnoB2UVmMRdvtXm3jOSenmH1+npU1wWupWtoXxGP9dIO/8Asj2/nVwWKJbrkYj6KvdqmUrGkYkMEGAzEAMe+eFFLsww6FmOFX0qdAGbacBR6fyFQzSFJCqYHHLEVKZRHKrblUkccmo1AkYdueSe3tTlgzKXDll7bu9IkYTjOQDzjuaLgWgqqm4AZPFS2aF5Dx8q+vc1BnewVd2ByTWnDEsFosYblj8x71LY7EhdJE2kZFSIjSkbRwvBB4qNECxgAAe1WUIht+STgEmouOwqgbcAZqMt5ZAb15OaIZ1KZX5tw4FMulcyLtIIA9aAsQtJ5RIIxnn1NSIT5ZkYYUnucfpUM6SbXkZcKq4B9z61MAHgiJbAHzce1FwsSKC7HYefp1p0QBZw3II556UkTjziueWXjFRh1RjkgZzQFhxmVEHGT93FdPqEqRaMxOFCxKh/E1ykRRyMkDc4Az35rofEChtGkjZtqtIvzemOf6VpDZmclqjHaZQ67GGfXNRtLGZA6upYdQDzWdHMQmJFOQceuamJQuMgBj3HeoNbHHeJwRfyg9Tk/mKxHINjLj1P/oNbnicZvWYdSn9KxBzYy8YPH/oNdcOhzT6lTRsjT5Mj+P8ApXR6w27SbZv9pf5Vzmjf8ecy4/jH8q6O8HmaNDn++tXP4jOHwmCwz1FCKufujP0qwyFOOveoyhC5Q49QaLiGe3enK7A8Ow+jGlZCcMMD1FNxj607isDu/JDvn/eNR+a4/wCWj/8AfRqYLkVGYyCfSncBfPlxxK+PrTftM4/5asfY0pTHQ0mw80XCxSuAs07SFVVj128CovKUGrcsR3AioihB5WrTJsRLEPemvCeGU4I6GrITj5QTT9nHAo5g5TLkV9jbyCSDjFfT2jSi40HTZgch7SI5/wCAivmu8TCocc5I/SvoXwZN9o8EaJIf+fRQfwyP6UquqTHT0dj0ez/48oP+ua/yqaobP/jyg/65r/Kpq6Vscz3CiiimIKKKKACiiigAooooAKKKKACiiigAooooAKKKKACiiigAooooAKKKKACiiigAooooAKKKKACiiigAooooAKKKKACiiigAooooAKKKKACqmqf8gm9/64P/AOgmrdVNU/5BN7/1wf8A9BNKWzHHdHmlHFLTH4RvpXlI9NlW1/1YPqxP61aT/Wp9aq2vMSc9qtxf65fbmmIu0mfSmk5PJzRmqIBie5zSCkPNVLvUI7YFIyHm6Y7Kf6n2otcCxcXMVqm+Unn7qjqaz0juNXffIxitVPbv9P8AGpLbTXnf7TqBJzz5bf1/wq/I+4AKMKOgFPYNxY0jt4RFAgSMdAO/19TTSST1pM5FGakYnXrRilpCcUgEY9qjkYIhZjhR1NKTjJY8dzWbc3BmbAyIx0Hr70xojuJzIc4wg6Csq8mcy/ZIOZ3H7xh/yzU9vqat3czW0a7FDXEnES+n+0arW1ubdvIUlp5DmRycnnrSb5UVGNyaws1UDOBEvpUl2xkmypyo4X2HpViRkihEY6IOT6mqinqzZDEEYzWW7NRcKudqnnpmqssG9gHXavXHc+1XLYGY7iCFx19akK75QxHyL057+tFwKbDa6oF5PJFQrDhi6n5c59iKuOUG6Q557Y6joKbcq0VvtIxI3bHT0oAZGTNuaJMHhRjnmtCCNCVyuT1Jz2qnYNKJGiiQMrAJnP4s39K14YBFKFDlpmG5jjp6DHpUsq1hnks8jIIyoPr1qWSNY4TEVOMgAHv9farcMTEtO42n69Kqzkso8sEsD25/OpAbbld8jbRnOAcVYjgEl5GrNtJ45GRn1qG3UFQ7gDLdFq8AFYvxwcg0xCy6YkkZRpe+c7epqP8AsdMACdgPTZxW0yKx3DGG5oCDHatOVEczMoaZECp3sWHU4AzUT6Kkj5EsijGB8orb2+2KPL4Oc0cqFzMxbfw+qTpI1wWAYHaVHOKqePtQfStIswoDNNcEfgF/+vXSxqePY1xXxMlDXOn2vHFtLKM+u4D+laQiiW3c5P8AtdpY1YkjHJxkVYg1dmUKfuDow7ViwSILYK3XkVDBMyBgBgGteRMXMy/rcvn5focYP5VjxfNbOPp/KrM0wkG3OPQVTgYeUyj0BNNKyJk7jNNjCxzgf3h/KtZpmbTREcnBUg+nNZdiTmf8Ca2LSOO4Edq7lElGx3UbiAevHeqkZxKjEbMnGQfWmMEBLEAA+/Wuui8MiG3SL/hJJ2KKFG7S4iMf99c0j+Gy64bX2I9DpUf/AMVWd13K5X2ONAUZTIwelAUMSucEV1LeFuc/23GfrpS/0akbwuWwf7Yt+P8AqGY/k1O67hys5jaVHHNR3AIhLKSOnNdQfDD5wNXtT9dOb/4umt4YJBU6pZEdwdPf/wCKppruLlZzCr+7++XB703BVvUV1C+GUjBH9o2J+thJ/RqYfDkGedSs+e32GX/4qnzIXKzmJQSRjkVEcjqK6a70G0tcebqdtyONtnN/8VVBtP08dNRjY/8AXtKP61SYrMxwxB6VKBkZHX+dXmsbTtexn/thKP60i2cKkhbiL6+VJTuFjHvlPlKeuG6V7n8N5fN8AaZzkx74/wAmNeL6pamO1ZxMkg3KQFRhj161638KJfM8DqmeY7uVfzwaJ/AKPxHsNp/x5Qf9c1/lU1Q2n/HlB/1zX+VTV1LY5XuFFFFMQUUUUAFFFFABRRRQAUUUUAFFFFABRRRQAUUUUAFFFFABRRRQAUUUUAFFFFABRRRQAUUUUAFFFFABRRRQAUUUUAFFFFABRRRQAUUUUAFVNU/5BF7/ANcH/wDQTRRSlsxx3R5oCKiuG2wSE+hooryUemyK3GIwP9kVZi5l/A0UU+ouhPSgZHNFFWSNm3GBwg+YqQvbmq9jp8doolnIkn/Rfp/jRRTT0F1LbPvbnpTDgiiikUJ2FFFFSA3cD0ppNFFAFC4n81tq/cH/AI9VO5njtYTNLkgfdQdWPYCiiqiMrQxyqGvLn/j4kxtT+4OwFWoIxbRmRiGlkOc5oornbu9TdKyK9zuOxs98mhQBFuYnd6etFFMRaVSIlxggjj/PpSO3zLDGRz7cYooqeoyCXy4iHKktnAXr83+FRLBNczLJMxMbHBGOFA68+poop3BI19MRiHmEe1STgdPYVcgjNuHdnbc5y3PT2oorO43uWZm226gnJOM5Oc1nwylUclFbexJJGcn2oopgh1zOBAuyNV9lGM/WrkDCaEMVKnpg0UU2Br2bB7OPByUyhPuKnoorZbGL3EIo5oooAUL3ry/4mT7/ABbHGDnybRF+m4k0UVpAmRyKKTwM1YWAkY28fSiiruIrzafMwzHG5IORxVSC3uJQY44WMir865Ax+dFFUmTJD4dI1SOYSmyk2EYJDKf61oac3+lRY6Bx2oookyVud03DGg0UVy9TpI2OOtJkEZzxRRRcRGx9KjbrRRVAMYGqzt8xB4ooqkJlTVxu2kdNorBZeeO9FFaIhjCPypw/Oiincki1JQdPmx1C5NeifCCXPhm/iz9y8z+aiiir+wzN/Ge22f8Ax5Qf9c1/lU1FFdcdkcj3CiiimIKKKKACiiigAooooAKKKKACiiigAooooAKKKKACiiigAooooA//2Q==" old="https://www.landscope.com/images/Photo/Stock/37001_38000/37086/kitc11111.jpg"*/?>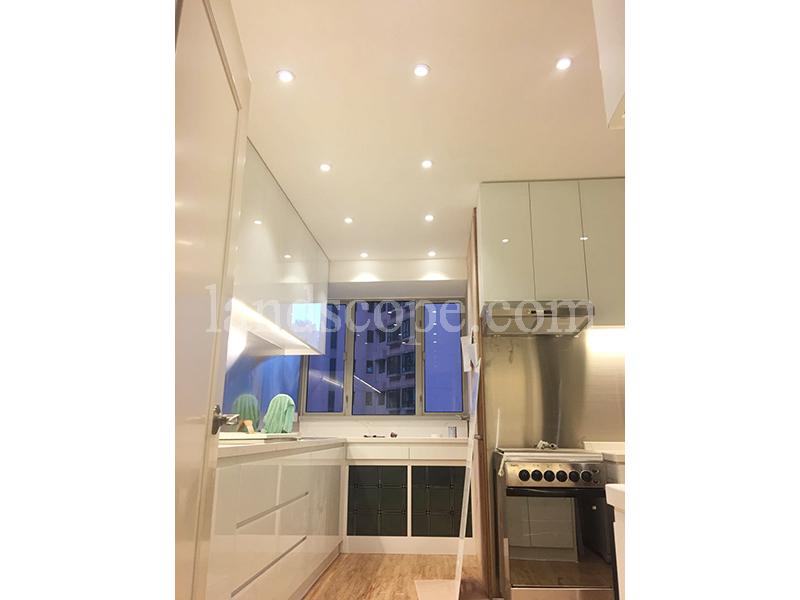 /*img class="sp-thumbnail" src="data:image/jpg;base64,/9j/4AAQSkZJRgABAQAAAQABAAD//gA+Q1JFQVRPUjogZ2QtanBlZyB2MS4wICh1c2luZyBJSkcgSlBFRyB2NjIpLCBkZWZhdWx0IHF1YWxpdHkK/9sAQwAIBgYHBgUIBwcHCQkICgwUDQwLCwwZEhMPFB0aHx4dGhwcICQuJyAiLCMcHCg3KSwwMTQ0NB8nOT04MjwuMzQy/9sAQwEJCQkMCwwYDQ0YMiEcITIyMjIyMjIyMjIyMjIyMjIyMjIyMjIyMjIyMjIyMjIyMjIyMjIyMjIyMjIyMjIyMjIy/8AAEQgCWAMgAwEiAAIRAQMRAf/EAB8AAAEFAQEBAQEBAAAAAAAAAAABAgMEBQYHCAkKC//EALUQAAIBAwMCBAMFBQQEAAABfQECAwAEEQUSITFBBhNRYQcicRQygZGhCCNCscEVUtHwJDNicoIJChYXGBkaJSYnKCkqNDU2Nzg5OkNERUZHSElKU1RVVldYWVpjZGVmZ2hpanN0dXZ3eHl6g4SFhoeIiYqSk5SVlpeYmZqio6Slpqeoqaqys7S1tre4ubrCw8TFxsfIycrS09TV1tfY2drh4uPk5ebn6Onq8fLz9PX29/j5+v/EAB8BAAMBAQEBAQEBAQEAAAAAAAABAgMEBQYHCAkKC//EALURAAIBAgQEAwQHBQQEAAECdwABAgMRBAUhMQYSQVEHYXETIjKBCBRCkaGxwQkjM1LwFWJy0QoWJDThJfEXGBkaJicoKSo1Njc4OTpDREVGR0hJSlNUVVZXWFlaY2RlZmdoaWpzdHV2d3h5eoKDhIWGh4iJipKTlJWWl5iZmqKjpKWmp6ipqrKztLW2t7i5usLDxMXGx8jJytLT1NXW19jZ2uLj5OXm5+jp6vLz9PX29/j5+v/aAAwDAQACEQMRAD8A7ok5PNLk+tIeporA6Bcn1pcn1pKKAHZPrRk+tJRTAXJ9adk+tMpaAHZPrRn3NJRQA7J9aQk+tJS0AGee9KCfWmnrQKBD8n1NGT602lpgLk+tISfU0lFAC5PrRk+tJRQAhz600k+tKaTtQAhJ9aaSR3pTTTQAFj6mkJPrSUhpAISfWkP1NBpDSAaT7mmnPqafimkc0hiAnA5NPBPrTBTxTAkBPrUgJ9TUQp4NMklBPrUik+tQg1IpqgJwxp4NQqakBpiJQfenZ96iBpQaBDyfejd7mmE0maAHlqiZjSkmomNAIY5JqpKxHU1Zaq7r1NKxVylK59T+dQb8HvVt1HoKgI5pqIXGqzHpmrcKyVEg5zVuIc01FCbJ4kbu1WlQ+pqKIdKsqKuxLYxkBHesbX0C6JfttJK28hwP901ukcVma3GZNGv0UZZraQDH+6apJXFc8KS/kZAfKYcd2qVJL6YfuoiAf4uSKfZ6Pctbss4VWdAqknJXp2FdNaRG20z7OGLBIiucYzwa9KngoPc5Z4hrY4uaS/V2U3YGDj5FpIIZrh2Et7cHAzgPin3WBO/OeaWzI8x/92iOHpqexTnK1xl1b21sgZzLIT0DSEk03TEjmaUuinBG0HkCjVsFFbuBj9abozEibPPK0+WKq2sF3y3NgRxhCNiDg9BSWcjnTrfk/cXvQDmktP8AkH2/+4P51z45JJWNaL3L+5v7x/Os7V5CFtCCf+Ple/tV8d81mawfks/+vha4afxo2lsZ14z/AGyTBPX1q1pTPmT5j26mqt5/x9yfWrel/wDLT8K9OPxnKam5v7x/Oud1Bm/tGf5jwR39q6A1A9tBI5dokLHqSOtaVIcysNHOh2APzH861tIdjA5LH7x71Z+y244EEf8A3zT1jSNdqKFHoBis4U3F3Y7jyzf3j+dU9Rd/sUnzHqO/vVo8VHOqvGQwyPQ1cldWAwA567jj61uozG3h5P3V71EtvH/zyT/vmrW0ZUdBx07VlCHKNlK7E0l4BGrtwM47dKnsbSW3l86V8YH3Qc/rVtVxuHof6ClI3IVzjIxmqcdRIylileLGSPmLEk0jeUmWZizegNdDaarYaNYFZfD+nalcFzia83ng9toOMCuevrltQv5rn7Pb2/mNkQ20eyNB0wq9hWcn0sNIjMwA71pRxB4EZ92SufvdKz4rJpGGeFNbBGEKjgAYpwTe4GJ+8Z227utWIraVzyWAPvVyKJU+tSiSNDywzT5Bkugq0cl+u4nEijr7VsljjqaytFO59Qcd5x/6CK1CcV5tX+IzpjsQOzfa0GTwh/nTLcs3iXOThLT19WpzDN37iP8ArTbIZ8RXLHGFtkX8ya2wa/fRM63wM2tx9T+dWrDUrvTLn7RaStHNjbuwDx+NUwe1KP5V7zSejOBF/UNc1LU1C3l3JKgOQp4APrgVnFmJ6mlPA68U0kUlFJWSHe4hbHc/nUbOfU4+tObnmomHFUBG7Pjls1UlZhnBOKtPz0HFVJuQeQRUSLRXZ29T+dMA3SqCe/rSSOBSK/7we1YOxaL0ZOTyee1SXbFNOnYMQRGxP5VWtp1kJAcEr1wRxT9UfGjXRxj90aa2GZ+mll0q2+Y/cz1qyrNuHJ6+tQWY26fbDsIxUy9R9a8BvU7VsewnqaKD1orMkBS0lLQAtFJS0wCiiimAuaKSlFAC0ZpM0UAB6ilFNPalFAh1FJS0wCiiigAopKWgBppppzUykAh60h60pptACHrSGnGm0ANNJTjSUAJTSKdSEUhjRThSYzn60oFMkXvTxTRSgU7ASinqajAqQU0hEimnhqiHWpBTESA07NMXpThQAuaQUhoHWmAGmNTzTGoAiaoJBU7VE/SgCs4zUJWrLCoitNAJGOfarUY5qBB7VYjFUgLUYqdagSplNUSPNU79c2VwP+mT/wAjVs9KrXozZXI3bf3MmCBnHyntTjuJnk6nheKsxsGhcrg/I3Q+1cCZLu4iTz7mRsgdWOK2tO1Wa1s4rSO3V1VShcknr3/WvdhO7tY8+VNozrr/AI+H+tOtDiRv92mXnFzIBnGeM06y/wBY3+7/AFrL7Rv0I9W/1a4+v60zRcfv/wAKdqh/dfgP50zRj/r/APgNZf8AL4f2TYFLZ/8AIPt/9wfzpm7A606zGNOtgf7grnx+0TWj1L3rWXrI/d2n/XwtalZmtfcsh63I/lXn0/jRvLYrRjTX1Cc6nJfLGMbRZojMT6HecAVLZtbm5uDarMtvuHlidlZ/+BFeM/SopokMrttGc9ams1ClsDHNetGPvXOXoXc9qTHNL3o6da1AYetAGRSkGkBwKBiEcGon44qQ5/Gon5HvUsBqtTyTuGOSMcVGhw4zVoDjg1Ix27czY4zz+lVhO3mY298VYQAFselUgwEmfQ5pS0GizcxiRQDzzSCFEXnj3qvPfqOhVfryaLPXnsL1LqKC3uHTO1bqISR9Ou09azlJDLSyxDkOjY9Dmo5LtQvG1c9yabq3inUteNut4LZUiY+VHbwJEq54PCjn8azrpV86X/ZAxn6UlPQTLD38Y7s59ulR/a5pJF2qq5+6DVIE4qzBnfbk4wWOKSk2yXsdB4fLG1umb7xuDnH0FajsAMngCs3QsCynb1uH/pVjUGItXwBk151T45ep1w+FEgZWuiVPGwfzo08A61fn/YiX+dU9NYndkdBirumH/iZamfRo1/8AHa6cCv3yM6/wGrxV/TNSi0wuzafZ3bN0a4Utt+gzis8HmtGw0PU9UiaWytGliU7WfcFUH0yTXtz5be9scS8ivfXjX90Z3jijJAASFAiD6AVTIxmpbiJ7e4khkA3odrYIIz7EdahJ4qklbQTGmo2I29akLdqhamMidsHgVVmxjp+NWnwBzVOVuDioZaMPU2/0sfOVHl9AetQWw8yGXcxI4HWl1Qk3h54CgUWQxbSMf73auCXxGhpaGgRJwe7D9BV/XDs0G575UD9araQNsTN/tdKk8QtjRZF7syjn61re0AEiG22iHog/lT1+8PqKMYQA/wB0UKPnX6ivCO1HsJ60UHrRUEhQKKKAFooopgLRSUtABRRRQAUUUUAIelKKQ9DSimIdRSClzQAUUUlAC0tNpQaYA1Mp5plADTSUppBSAaaSnGm0AFJilopgNxRjNOpMUhDR3paPWigBQKcKbSrVIGPFPFMWnCncRItOBpgpwNMRKp4p1RrTxSADSA80uetNB5FMBxprU40xqYDDUbjI5qU1G1AELLUeKmIpuKYDFHNTpTFHNTRRu5wiM2OcKM00IkSp1NQgFW2sCpHUHg1KtUIcar3eTazgdfKcD/vk1PmopTmNh6qf5U0I8Gt9JGxlZGJZNql26H6fSuis0WG1MUaBFVWARTwOPWqo4IA9cCrcLAqwHof5V78UkeZJt7nHXeBcNj/PFLZ8yP7LSXZzcMaWy4lc/wCx/UVz/bOlbEWpgsmACTxgAe9P021ktkdpSAz4+UdvrVphhs96cDxRyJy5h30sP9KktOdOt/8AdH86i+lOtzt0yA+kf9a48dtE2ol4MG5BBrP1o/JZDv8AaR/Kp7BiYTkYweAKr61ytiO32kfyrz6fxo3l8LIpiN5qS0YfMPWs+8kdbqUBiFB4FWNLcuJNzEnIxXrKXvWOU1UYIysVDgHJVs4Pscdqu3Ws+amxNM0m3BBA8m0AIyPUk1n8+prnr53+3zrvbAb1qqklFXBG95q9M4oDAjiuXZmzncfzrpdCttNbSZZ7jU5xdsTi2S0LdOmZCwHPsOKzjV5naw7DicVA71MTxz1rP1Ij7MP98VcnZXAsq6k8kfUmmT3yQMF3fgKxF5YdMd607mEOwHt/SslNvYY3+12GdqDnj5qjhuZLiVkwMbSx47YqjIhSQg1b04E/aT6RHrWd23qMhUqHUnkdac8gLscYB6CocZA+lNYFakRp6ZbLeX9vbvd29qrtzPcEiNPqQCava7Y2mnzOltrFpqTN99rWNwsfTglhyfp0rGtm/eR59adcufOmXBPzdT0qugCfwU+KXa6nsuSKgyRHUkak4/2s4oW4vI6rw8c6OrH+KVz+tT6lxasxOAMZPpUPh4f8SOA+rOf1rQlRZF2sMg158/iZ2R2Rn6Yp2s2MA4NXNKb/AEvUj/02A/JRTYECyyqvQECjSPv6g/8AeuSPyAFdmAX775GOI+A1QcHrTi7bdoYgegNRg09VQglpQvoNpJNe4cQwnHFBPFIaazADmgBpaom5/CnsR/8AXqM8igaIpf59KqSYGRmrMmDx+tVJB155qJFo5/UubxvQYFS2q4tD7t/SrctvE8m5k3H3qNkWOPCqAM9vWuNxs7lmjpQxbHB6saPER/4liLkZaVAPzp+mLi0Q8YJJ/Wo9fJaC0j/vXC056U36FLclfjj0oT/WL/vChuSaE5lX6ivDR2HsB60UHqaKgkKKKKAFFFJS0wCiiigBaKSloAKKKM0AIaAeBR3pF4FAhwpaQUUwFzRmkpaACgUlKKAA0w080ygBDSd6U0lACUUtJQAhpKU9KTFMQUlLijFIBMfyoxRS0AFJS0vvVCAU8daaKeKEA4U8VGKeDVCHinioxTgeKQxc8mm96UnmkzTQh2aaaKQmmAh6Uw089KZQA0im4p5FJTEIBT0Yr0Yj6Gm0o60wJVOeSSfrUqnioVqQGqEPzTH5z9DTs0xjzTEfOU017KXEt1IRuIwW9/atXS9VNlaJbLAZTk/Nu9TUEelXKzzeaFGWcDLZIyTW9o1sbO1WFmDFdxyB617NJPc4ajjaxzN0R9ofHABos2/fH/cNNuRiZ/rTbQ4n/wCAmobfOa20LNzcJAgLnk9AOpqGwunuZJdwARcYAqPVAPJB7gVFo/35+ey1MpP2iiNLQ2OgxT7dc6XD/wBc8VH2+tT2gH9n2/8Au/1rlx20Taj1FsPmgz2yah1gc2Hvccfka0FAHQAD2rP1jg2H/Xz/AOymuCl8a9TaWxkXv/H3L9at6T92X61TvP8Aj8kB9f6Vc0n7sn+9Xpw/iHL0NMe9c5fAjULgj+/XRZrDurWd7uZ1iYgsSCB1q66vFAjPHOa2tKyLPPqazvsN0M5gfmtTT4nhtQjjB7isqSfMUWGJwTVG+BeNFzgF+tXWGaqXKyfuzGMlWzycCtpaoTIZbIQQ5YhmxnK9Ov61cK7pgO2D/KqrJcyoUbZtPqxOKvKP3w+hpJK+hKvbUx7pP9KcemTUlhxb3Z7iLrVmSw86ZpDIQrMflA56+tSvbJbWk4iB3OmDk9fasuR81yzGAKkZx0pGIPXqelXRZSyEHaAoGDmnPZxxJuaQcg8Cp5RFS2H76LPrV1mjEFypUPI0nCH0/CoI1jRlw/Pbmrrh4YywjTI5JzVx0QNXKf2eSUALFs9ucVOts4Kj5V2g/r3qN7tmQFS6t36Y/Cod7k/fapUkh2Ot0IAaFa47gn9TV/NUtGG3RLL/AK5/1NXc15b3OxbEEJ/fTf7+Kj0U5jvW9bt+tSW/+tl95Kh0HP2Sd/4WuZCPzrvy7+K/QwxHwmwOlLwVyW59MUzNSAoIyGVi56YIwK9s4iJgR0ppORyKfimmgCE98Uw1I3FRtxQNFeQ4BxVVjVuT9KqP1rORaKzAZNQT8LVg9T6U1rZ5x8pUfWudll/T8Cyi98n9aq6zzc6anrPu/SrdvGY40jyDtHJ6VU1Q7tW0xf8AaZv0qK2lJlR+JE7daWMfvk/3qHpYP9fH9a8VLU7D189TRQetFZkiUtFFABRRRQAtFFJTAWiiigApaSigANIO/wBaDSd6BDgaWmilzTAWikzRmgBaQUdaB1oAWmnrTqaetMBDSU402kAlLRRQAhFJiloNAhtHalJopgN7ilpO4+tKKAFoFApaYgpwptKKYh4pwpgpwpgPzSg00GlFJjFzzSZ5oNJ3oQh2aQ0maDTAKQ0dqKYCGkxSntSGmgEoHWlpKYh461IKiB5p4NUIkzTDyw+tGaRSDIuf7wpgeQzAieUekjc/iantiC3BGfrXHX5uH1G7Elw5xPIMbj/eNXdL1N7C2ECQCb5id2T3+le1TqX6HnThYqXX+vf2NNtf+Pn/AICaddDE7Ultjz/+Ams/tG62E1Lm3/D+tQ6R9+f6CptSP+j/AIVBpH35/oKiX8VFLY1wSB+PFWbQf6Bb4/uj+dVcdKtWX/IOtz/s/wBa5sdsjWjuy5WZrh2iwPb7SP5VqAZNZPiAfu7Eetxx+VcFP40bS+FmVe/8fsv1q7pP+rkP+1VS7hke7lZVJBbrVvTI3jjfcMZbpXpwT5zl6GgelIRRQBXQxDWGRQOBTz+H5UwUhjWGRmoSPl/GrDqdo4qHGM1LGIowakjObhfp/UU0AFhTQrCVXyAAc0hk4+7x7/zoIWQbc8cdKiwQmdx46j1psLM0oHbvUtgV7uMpIqq7nI9aqzwNheCa2HjV5QfbFJPGoC8dPSpaGZVrbHz1Zh8qnPNXbhd8RHrUikKT6UjuhGAQfpQlZCK6WcQT5lJb13YFTiARwSABQNpJyOvHrSrOVPAOaZNcZglG0cI3f2pKKHc3dKG3SLMekK1cqvY8abaD0hT+VWfSvI6nWtita9XOf+WhqPQT/wASiM92kkP/AI8aktuInP8AtNTNC40W268gnp6k16WW/wARvyOfE7I0xUg/1R/1eM/8CqHcD2NODA5AB/KvZOMMkU0+9IXGPutnvxTd+OxoARjxzUTHjjpT2OScZqFmz/CevpSY0RSHoKrSdM1PL16Gq0h4PWs5bFohJ5xVqA4QY9eayP7RjOf3cn1xUjan5KJiJiW5HNYcyLNyMcVm3pz4gslznbE5q/HkohJAJGeO1Z83zeJEB5225P61niXak2XD4kW26jin2v8Ax8rUbcuKltf+PgV40fiR1s9cPWig9aKzJCiiigAooooAKKKKAFzSUUUxBRRS0AJTe/4U6mnqKAHUUgpaAClpKO1MApRSUUAOpD1opDQAUlFFAhMUYpaSgAoNFJTADTacRSUAIf60Cg9DS8UAApaTFLTEFLSUtMQ4UUlFFwHg04HimCnCkxik03PJpTTe5poB1FFFMQo6UhoopgBpKD1oNMBKSnU2mIKcCRSUtUIXdSBhvX6iimHqPrTA8PutMlXV72RjHgzy45Jxlj2rT0e3NnCIuCM54GM8U/UiF1S9zjHnv1470+zlWQgqwIyBwc17dJJJHnVJanL3gxcsPQmm2pHn/wDATS3v/Hw+PU/zqO2/14+hrJ/GbrYkvo2kgKIpZj2FR6fbSW+8ybcsBwDnFXDzQOKbiubmGmSg/wA6t2X/ACDbb/d/rVPdjn0q5Zc6bbHvtH864sdsjajuXgOKydeGRp4/6eP6VrD0FZOvf8w4Dr9p/pXBT+NG0tmQSYMjcd6ltv4qqTXCJM4JwR2qxZyLKjMhyAcV66abscti170ucDmkA/Os6bU0jldNrkqSDj1qpSUdWFjQJ7daQcVknVB18tvzq9Zz/aIi4UqM45Oc0lOL2GTseBios/zqRxlT61Rurg2wX5d24nqelEmkrsC4vNIXXdiqEGoO8qJ5agMcZzTJ3mWYkN8vbArLnTV0M0GcbDUUUojbeQvA7nFZRllPWV8VLEubSZyScYHP1rP2l2OxotfIT95Rj0Gar3N+CBy5PqOKqFzFKdmBwKiuHJAB+tHOItwzGaZUwwPXk1A15Me4UZxwKNO5uG9lNVx8wHuaTkwJXldsAu5/GnxqHt7hmH3UJqNhhhU8fFlcn/Ypw1epLeh21uALW3A7RL/IVLTUGI0Hoij9KU/dNeUd5ViO2ydv9lj/ADo0I50SzGcHyxUZfZpUzf8ATFz+hqTSYWTS7QcA+UvH4V6uWr3pM5cT0NMDHekJHeozn8aCBXrHIL6mmsRmlAzxTTgdMUANJAPWomYHkA09uKjJ4oGQvyaqynaGPpmrDdTg1Vuf9W5/2TWcjRGKs7i3MZAweTViQZCL6KBVTrH+FXXGZwvuB/KuUaN+MY2jvis0nd4jnP8Act1H5mtJfWsyDnXL9v7qovNZ4x2omlP4i4ev4VPZDfONoJ6dBmoD96vYLaNVt4TEkaZRTwoHYV5Kdnc6wPU0UHqaDWZIUUUUAGaKKKYBRRRSAKKKWmAlFFFAgppp1Nbp+NAxRS0gpaBBRRRQAUUUUwHdqaaXtSGgAooooASilpKBCGig0UwEpDS0GgBp6H6Uveg9KP8ACgQtFFFMQUUUUALS0lLTAdmlBplOBoYxTSZ5pGNJ/FQhMfRmmZpd1MB9FN3e1GadwHU3NL1pKYgzSUUUwCjNFFUhBmmk4YfWlzTCaaEeC+IbfPiTVFLE/wClyYGfepNJvJ7KAx21uJhv3ZwTyfpWvrVkq+JdSl+XLXDk/L60/T4/JAQHjI6DFexShZJnFUmtTnb0n7QxIwTyR6VHbHFwPoam1AYunH+0f51Bbj9+v0P8qmWkjRbE91cfZ4g4Qtk+uMVHZXL3Mku7ACgYAo1D/j3qvpP+sm+gqZSftLFJaGsmNwxg1es8f2fb49P6mqSYJA96uWTA6dB646/ia5cd8MTWluy+OSaydczv03/r4P8A6DWv9KyNb5k04dvPb/0GuCn8aNpbGLdn/SpR71d0onyX/wB6qF0f9Ll+v9Kv6V/qG/3q9KHxnN0NIdRXM3B/0qc/9ND/ADrpe9czPk3Ex9XP86qvshoYeVzW5pwxYp71hjgVvWIxZxj2rOj8QFhjxWTqf3o/xrVbpWTqQzLGNwU4J5rWr8IENn/x9Jnpmr5j3yjjg1RtNgmhIkyxblcdK1Ix+8z6f4Gs6a0BsxJQA5weM1bj40qT3lAqCSKRpTiNjz6VaKNFpOHUqxmBwRWSWrGVZMeafTiopsEjmp41LSOCeQM5AqvJ90HuaLCLGncSSH/Yqsn/ACz+tWtPHExP9z+lVinAFPoIfKy7xgiplZRZSpzl8Ace9QRxA/xD3qwrgQ+VySzqAe3UVUdNQ3O8xjj0GKa/CMfannO40ybiKQ+iH+VeWdxlXUqpos/r5J/UVqWq7baBMY2xqP0rJit0uLfEo3KeMHpitW2P7gZz1I5+tepl0leSObELZlgjIpu00oORQT7V6xyDen1pCcUp9aa3pQCGN+dRMeKlqJjwfSkNFdjxVW5BMMijqVOKtSdarTd6zkWZBtZgoztHrzVhDvuo+OrCpZCduQBUNuSb6LJ71ztWKN6P72DWbZfNqept/wBNFX9K0ouWGfzrN0vJl1B88G5P8qwxv8L5mtP4i23O76V7Bp536daNzkwof0FePnkkV65ozF9FsG9YF/lXldTp6ExHJopSOaKgkbRS4oxQAUlOopgJSYp1FACUUuKMUAJRilxRQISmnoafjikPegBopaB0FLihAJRS4oxTASilxRQAtIelKKMUCG0UYooAKKKKAEopaKYDcUlOpvegANNz0+lOpB2oELRRRTAKWkpaBBRRRQAd6d1pvenUAB4FMz81OPSmdxQA6l7U0U4dKYBR1opKYDh1paaKWqQgNJmg0UwFpCaTNJVCDNMbmnGmMeKYHlfiKeGHxDqIeaNT55yC3TgVBY3MU7ExOrgHBI7Vm+L4lPjPVeMs044A9VFVtMa9hVhZR7gWySVzz+NevRm7I4akNyK/ObqTOR8x4/GorYj7Qv4/yp93v85vM/1mTu+tR2/Fyn41L+I0Ww/UD/ox+lVtK/1s3+6P51Z1D/j3P0qvpXM0v+6P51Ev4iKWxtQLvlVc4zViCEwGOIOWXryPeoLXBuUH+elXzjzIz74rjxsnzJG1HZloA1k65xJp3H/Lc/8AoNbQ6Vja/wD6zTf+u7f+g1yUv4i9TWXws5+7wbuT61o6UP3DcfxGs26x9rl+taOlj9w3+8a9Kn8ZzPY0ckVVaytmYsYVJJyTVpqaa3aT3Ar/AGK2H/LBPyqZVVFAUAADHFLTscUkl0AYehqu6hjkgH61YY4BqAnJpSAI1AIwB+VSQrvkIzxtJ/Q1GvBp8TYlYcZ2N/I1KGTEZA9agvIjNCI84G7OTUjSAEjOcdfrSowYEHrQ7DM0WoRmYzYY9cVBJbQLjEmfxqa5iaSdiq8djURtn9ABWLCxLbIm9kQ53Dn6U+SG2gxvQ4PtmpbKDygznqeAfai8iMrJg9KtLQRX82zGdsR59qPMid4EWPBMyc+26lFkc9T+VPS2CXdoe5uEH61nJy5WUlqdq33j9aiuDi2l/wBw1L1Yk+tQXf8Ax6S/7pry0dZStB+4X61dth/oynPrn86ypZpbSJMxhgZFUc46mthF8tBHnO0Yz616uXRd5SObENWSHBsADFKSKQcimSHaMAcnt6V6xyMcfXIzTeMcHiq7A9zSB9tFhE2aifpipNwFNfleKRRXkqnKR0z1q3JnNUnPGcdaykWitIx2mo7Qg30fPr29qnKg4GO4rQAA7AfSsrXZRPEMj8azdHGba4b+9cOa0UJ2/TmqGif8gtW/vSO361yY5+4jWj8Rbycn64r1bw42/wAO6e3/AEyH868pHf616l4UIbwzY47KR+teZ1OnoaRHJpMU44yaTFQSJijFL+NLQA3FGKWlpgNxRinZFJxQAgpcUceopcj1oEIRRijI9aMr60AFNIp2aMigBgFOxQuCTjmnY9jTAbilxTsH0P5UbW/ut+VADMUYqTY39xvyo8t/7j/98mgCPFLTxE//ADzf/vk07ypP+eb/APfJoEQ4pKm8mX/nlJ/3waPs83/PGT/vg0AQ4pCKsfZp/wDnhL/3waPstwf+XeX/AL4NAFfFJirP2S4PS3l/74NH2K6/59pv++DQBWxSYq19huv+fWb/AL4NH2C7/wCfWb/vg0AVcU3H86uf2den/l0m/wC+DTWsLtc5tZgf9w0CKuKMU90aM4kUof8Aa4qMyRjrIg/4GKYDsUUzz4f+e0X/AH2P8aT7Tb/8/EP/AH8FMRJRUX2q3zj7RD/32KT7Zbf8/MP/AH2KAJqdUH2u37XEX/fYpRdW56Tx/wDfVILEp6UzuKQzwkcSp+dIHQkYdT+NMdh4pwpgYE8MPzqeG3lnfZEm5jyADQIjpO9Xf7Kvh1gx/wACFMbTrkHlYx9ZVH9adwKwpalNpIn3pLZfrOn+NRuI0+9dWi/W4T/GrQrjTSZpj3Fon3tQsR/28rVefVtJtxum1ewRfUzVfK+wrotUGstfEugu+xNZs3Y9ArE5/SoH8W6AsLTf2ijRqCSURjwPwpJgbJqNjXPP488OrEJBdTMhGQVgamJ460OcExNdPg4OICOfxNaqnJ9CeZdzkPFFlEfFl9Pl/MZlJ54+6KrWUSwnAzjPen6/rdnea5cTQedtbaMGM5yBzTtKin1BiYYXwuAS/wAtepRlFRS6nFUTbbOf1D/j9m/3zVaE/v0/H+Va2o6VOt/OjPEpVz3zVNdPeORWMydewNRKS5zaK0GXMRmi2BsZ71HZWv2Z2bfuLDGMYxWwmkmRQxuol/4CamXRlB5vUH/bM0m43uNJ2KMMnlSK+M47Vft/MuFiuCFVccAfXFSLokJI3agOvaLp+tT2kOywiUHIUkA46gMea48ZytJo2pXLGOaxtfGJNM5/5eG/9BreEfNZ2pWcd5qujW81wttHJcsDMylgvyZ6DrXFSfvpmstjnpY0MrEopOeuKtWYCqwAABPauhbwvpCPg+JMnP8ADZnH6tUF5pOnWNshtNWe7kZ8FDb7AB65yfyr1ITi5aHPZmcaQ9an8gf3v0qNwgz84rZtCsMpT0pu6NTzKP0qeCJJ8kSHb6jmlzIZVbk9fwIqKtM2S55kb8hVaaCGFwrSsCeRxUymuoWK69akPAqSOKB3wkjk4z92qckwQkfNgeoqOeIWZPISYeajtwcsPYVVe/XygnlyH8sUi3ZWLzArAMSOPap50Oxd2qJMU4oCc1m/bh/cbP1qF74k8K2P96lzILmzkYwCM1FIRx3rPjnYwvLt4XjBPWo/tkmcbFz9apzVhGwsgx2FM3B9S09M5zcA/oazBdydNq+9WtMkefW9PDAbRISMfQ1nUkuR2Ki/eR2fOeaivf8Ajzk+mP1qfFQXv/How9WH868tHWZ2qKTb2ygfeuYxz9a1sAZ4rN1EAmwUk83S/oCau+Zxx3r2suX7t+px4j4kSfL6jNQtne3JOelOUA8mlOcjAFejc5yM5I5qJgM+gqV+vbFRnb/jTAefrmomYZwTxUqFX+6w+lNKjcMKPQ1DKRXkYE9RxWfPKEGWIA+taF0AkgCgAY5rK1Fk8ldwBBfoaym9C0N8+LeB5i/99Vchu4pmKpIrEDPBrEjML3IMabcKc/lVnSYwt3Iw4GzB/OsVJ3Hc3C22Bzz90npVbR1xpFv7gn9anuG26fM2eBGf5UzTF2aTa/8AXIGuXHvSKNqO7Jk+7+NeneECT4ct/Z2H615io+WvUPB6/wDFOxD0kavOOh7Hov8AY1h/z7D8zS/2RYAf8ey/mavZpM1WhzXZTGk2A/5dU/Wl/sqwH/LrH+VW80Zouguyr/Zdj/z6x/lS/wBm2X/PrF/3zVrNJmi6C7K/9n2f/PtF/wB8ilFhaD/l2i/74FT5ozRdBdkH2G17W0X/AHwKX7Ha/wDPvF/3wKlLD2ppf3pOSDUYbS2728X/AHwKoX0FuqHbBGD7KKvM59aoXTAg5I/GsZu5pBGJtUOfkHX0q7ZiLcN0aH6qKhZI8nDpnvzT4MqwxyPY0jQ6GBItnyxIPooFS7E/ur+VUraU7RVwOK2i9DCS1HbV9B+VGB6Ck3j1o3iruhWY7FFN3ik30XQWY+imb6N9Fwsx9FM30nmUXCzJKKj8yk8z3pXCzJaKi8yjzKdw5WS0VD5tIZfelcLE9RSyhEJBqMy+9VLmfCHmk2NI4vxVdf6Vyc8d642edQTyPyrZ8UXe68YA9K5KeYsx5pxjoXcnadDnhaj+0IGxx+VUHl4PNQ+aRIK0UEQ5M1jcqPSmG8IPBGKzjLUbS1p7JMXOan9pspPOMVNFqknl5zXONMeeamhmPlde9ZTgkVGbbNx9XmBXDkA1VfXblZWAmbHsaypJTuHNUmlP2hxn0qqUE2Kcmkbc2uXZ4E8nT1qqmqanHJ50N9PHJgr8shHB61T56n8qf2r1adCNtUccqjL4llIAM8reuZGP9aM5HUke5qEN69aeG/Cu2KSWiOZt3JAqf3R+VKAueFX8qj3U4NxWqZLJOB/CPyrP1Y5t+OKu7qo6oc2+Paoq/AxwXvFXTB/p8HfPH6VJ5edHuP8Ark4/nSaUB/aFqfcfyq0ibtLuR/sSD+dfLt6nrrY5+CaGSzhjZWOEAYYra0uCBh8inGeR+Fc9p8ZkEYz1AAJ6V0lijW4IYg5btXqwlJnJJIZOI1vpEVACWq9p4umLi2lMOD83OM0jRwuTIyLvJzu/rVu1KRn5FVQeuKqNP3rsTnZaGPqjyJdMsjbnHDN6ms0OS65PU1c1hx/aE3P8RrMRv3qfWpkveLjsaFzM8duCjkEehqOwu5ZZnDyFgF4z25qK8bFuaraY379x/s/1rNr30UtjfWXkcnrWjYjdpMB46n/0I1iq2WFbenDdo9ue2T/6EawxmkUaUnqy6ErC8RZW50hv+m7f+g10WMnmue8T8XGkehuH/wDQa4qXxo1l8JjTTH7TJknrV2ybdb4zn5zWTO3+kSfWtHTWzbn/AHjXp0/jOdmiK5k4y3b5jXSg8VzBbls9cmnX6DQEDb0FdDpgCWqgccVzrHj2ro7HiAA+lRSWoMuZrM1A/wCkL/uVo54rLvzm6H+6KdX4QQ6xGZH/ANw024gDGQ46CpLJWjkcOCCVxjHvUsgxDKT6f4VEF7o2YLJyD+VTTxgWNtgdQxofkKARyKlugRa2q/7BqYgZe3Gc96gb73FWypJqo33zQIuR/wDIMY+r/wBaiP3/AMKlT/kGYHPzj+dRA5kP0q3siRy/fc1oaGM6zYj0Ln/x01njktmtPw+N2t2vskh/Ss6nwMuHxI7MDmq98P3Cj1kX+dWQMCq18P3cQ9ZBXAdZQ1TPn6ao/wCfgn8lNWol3jkkc9u9VtRw2oaYp6b5GP8A3xVoSBQFXGK9zLl+5+ZxV/jJGUICR6VX3k8njNPaQsOT+FRGvQMRd2eKYSQMUZwT60hPFADc45Xg07zzvVnxxwTUZHFRuc1LKQ66fMvByuB3rNvyGSPIHU1aZvSqF2zeZGFVm65wKwnsVYrRjbNkAD5DV3Sl/eyn2AqnHv3uSpXK4571e0ocTH3FYx3Gi7qLbdIuTn/lmasWqbbCADtEo/SqWsnbos+OMgDp71o4226AdAgH6Vx496xRvR6jV+6K9T8Hj/in4v8Aro3868uQYwPevVfCS48PW/8Avt/OuFG7PRt9G+q5f3o3+9Z3MuUsb6TfUHmUb6Lhyk++jfVffRvouHKiffQWqv5lBei4WJy3vTS49agMlNaQ0h2JHcAdazLyfaDwDVl5Disq+f5TSZSKn22JmKldh9SeKlhl+f7361iOxDknjJq1aSHcBmmkM6u2l4FXRLxWPav8oq8JOK0RDLfmUvmVU30eZTEWjLSeZ71WMlJ5lAFnzc96PM96q+ZSeZTAteZ70eZ71V8z3oMmaBFnzPejzKq+ZR5nvQBZMlJ5lVTIBR5tCGWTJzSeZ71V83mkMtMRZMnWs+/nCQsc9qe02BWJrd1stHO4dKLAcDrl1vvJDuyDWBLLnJ5/OrN/Nvnc571mSP2zmtUiGDP71HvAccUwtTS3zitYohsnL1E0hxTieKgkPpW1jMjZ+vep7dsxH2NVGPWp7VsxEe9YVloawY6VjuX61WAP2piemAasyrkqfQ1C/Fz+FaYWN5XZNV6E3JpelNozgGvUOQt5xRk00HgD2pc1unoZMeCaVTTOc+1L0qkyWPGc4qtqHNufapuM1Bec2zVM/hY4fEiLS+L61P8AtCtCJf8AQroY7SgD86z9NP8ApVqf9tf51qwL+6vBjjfKP518vLRnrpaHMWBEWmQuFBYJ09TWhZ3TTlt0ZTBGBmsSzu5I7SKMIuFHWtOxumuC5YBdpHTvXrQlojjktye51NoJmiEO4DvuxVrTtQ+0u+5RHtx1brWReiQ3rAKSDjnFSWln9ouJY5CyqnQgdauLlzCajy6jtWcNfSnIPzcGqEf+uTHrU9/GIJnhU5CHAPrVaM/vE+tRL4jSPwli8P8Ao55qvpp/fyf7v9amu+bdvxqtpx/fv/u81D+NFLY2EPT610Gl86JbY9//AEM1zi9RXR6P/wAgG2/4F/6Eawxvwo0o7mmBxyK5zxSMXGkf9d3/APQK6bFc14rH77SB389//Qa4aX8RGs9jmJz+/k/3jWlpZ/0fOP4jWZN/x8Sf7xrS0v8A49z/ALxr06fxHOzRBNZ39lxDkySE59hV8nApDWzinuBSbTISOXk/MVoQDAKjoAKjyKkh6t+FLlS2AmJqCSJGYuygk8c1KRTWPNSwGoqKSQoB6ZpwTcjE9M/4UmRg+tEbjy2GTncP51KGRtbQ55iT8qoamAvkIOAFOK0mf5v6VFNB5pDMAwxxntUtDMAjgiqb4DZrcMlvkqYyffFZ7tb7uE/So5SRqDGmger1EFG6r9vGs8R+Q7FPApGitUJDOVb0q3G6EU0Rcnr+da/hkf8AE8jPcQOf5VUEdrg4lGfT1rT8OpGNcPlnIFq2f++hWVZfu2XBe8jq/eqt7n/R/wDrp/SrVVbs/vbYY/jJ/SvPR1mbqX/IW04eiSk/kKlHTrUGoc67aD0tpD+oqVcV7+X/AME4a/xkncUhPNJSMK7TEUjNNP1o7Uh6UDGkjpUTnnGakY49Kj2NISQQPrUyGiu5xmoTGGYE5FWCo6HpUbYrCRoirIm30q1pa4hf3eqszZABq9pgxa/VjWS+IYms/wDINC8/NIo/WtOUARkDmszVjmO1Q/xXCfzrUm5B+tefjn76RvR2FQEuor1fwuu3w9Z+4J/WvKEHzrnNeteHQF0GzAH8Gf1rkjsbM6/eM0b6rl+aTfWRJY30nmVBv+tG+kBY8ymmSoN9JvpgWPMo8yq2+l30ATGT3phk+tRM9Rl/TNAD5JMVkahJhD+lXZH4NY2ozYQ461LGkZDSbpCc55q5Zv8AOKytxLnk1fsm+ccmrGdTbP8AKM1cV6zLdsAVbD8VSILW+k8yq+/FJ5lUIs+Z70nmVX8ym+ZTAsmQ0nmGqxlpvmd6Yi2ZPek8wetVTKKTzaALXmCgS1U8w0okNDAs+ZTfMPrVcye9RmX3pIC15nPWmtKKq+Z6mmtIBmqETyS8Z5rk/Et5thIrcnnCg47CuH8R3m5iueKcVqJnL3EuScfjVRmp8smSeKgLVuZiZyaXPzDNMHzNSntVxJZMelQSHtUnpUL1sQQE9RViz5DD3qsw5q1ZD79Y1FdXLgyaTIAHvVaY4uV/3atSj5c+9Vbkfvo8DtV0HaSFU2JetFIp4pa9JHKydTlR9KdnFRK3yinbs1stjNj880bqZn3oB96q5JLuFQ3fNuafmorg5gapk/dHHcjsOJbY/wC0P51t265e8XHHnSVh2Jwbf/eH8637f/j8vPTz2H6CvmKnxM9aOxwdpFJJChA/d7sE57Vq28SQkmMEZIzzVCyB+xbRxh3A/OrNmsySETPu449q9aklZHHN6s0s5Hepomw4PPFYl7c3MdztikwmBgYqSwv5BIxupBtwNvHf8K2U1exEouwmqnN/L/vf0qpH/rU+tT38qTXckkbbkJ4OPaqyH51+orGfxG0di6cHqKFVVbIVR9Bio5ZBEm49KILiObhHBIGcU9E7AWlPzV0ujD/iQ2w92/8AQzXMIefxrqdG/wCQFbfVv/QjXJjfhXqbUtzVFc14rP73ScdftDdf92umHpXNeL+JtIP/AE8Px/wGuKj/ABEay2Oce3TzHYgnJJq9YqI4ioGATmqzkc/WrVsRsxmvWilc5iyT2pM4pMimu4B5zWgdRalh6N+FVxIPWp4WBB5HWkwJSaYTyae1VZLmON9rOAw7VnJ2GicAHI9aVURQVUEA+9ReZ+6ExVvLbO1ypCtg4OD3xnmkF1ESNrD86hNAOkiVBxn3JNJGWMbZ+lJcSpsHzD86ZHMgixySTnii6KK/2ZTnNUjZKTWiZMEn9Kr+auee9FkxNkkMfkwhB2qnLbGaZmyeauLKrjIPSm7wH4q2k0IpiyIPWtfw1D5Wr3APa2B/8eqEOPSr3h795q982B8sKKPzNc+ISVNmkPiOhPUVUu/+Pi2Hu1Xtpqjcj/TIAeyscV5yOgzbkB/ESD+7Zn9Wp2c5xSPz4jl/2LRB+bGnMQJCM19BgdKKOGt8YuaQH60lLnFdhkJmkLc0HrSHGaBkZJz0qaP5YSfxqInin5AiOfSokUio+elRNUrZxUDMAfasJMtEsESSE7kDYHeriRpGoRFCqOwqpZy79+fYVczUIaKmofNeabH6z5/IVpyn+dZt0N2saavozsR+FaTDLLz3rzMb/E+R0UfhJbdd06g9M16xoXGi2g9E/rXlNsp8/rXa6Zql3BbJEjqI14VdvQVzxV0as9ALc9aTfUJbmk3VgIn3Um+od1Jv96AJ9/FN8z6VDvpC9AE2/wBxS7/eq++lD0ASl6iZutIW96hd8ZoASWTGeawdSmGOtac8g2k1z2oyZbHtSGUw+T1rRsX+cdayFbJrUsTg5xmtAOkgc7RVkPxVCF8LU4c461SILG8mjccdar+Z70m73oAsbvem7x2P6VCWphcjNUJlgyAd6QyD0NVt5phf1P60wLhk46U0y1V8wetJv9jQIteb78UCUHuaqebz0FKJOeoFDAtFx7/nULSEMQB+tMMnH3qrPIpbqTSW4FouR1YCommAH3s1XMgHaoZLjC9QPxqxCXlwAh4Y8VwmrzmSdhgAV0ep3YEZy3PfFcbdOzuxq4IiTKUp5OcVXJNSuSG96h79a0IuPTvQ3SkzilYcVcRD8jaKY/SndhSHkYrZEFYqN1WrRSGaoXXkVYtf9Z+FTVXujjuSyDK1Uuhh4zmrkg4IqrdfcQ+9RSdpIqewinjFLTVxmn16SZyMkT7tLTU+7wadW0XoZsTIozRRmrEPzxTJv9UaXNNlP7silLYcdyKx+7BnqHH866S3AXUrxf8Apv1/AVzdmcRxH0f+tdPEP+JveA/89gf0FfMVfiZ6sNjzdCV8xcnAkbv71c04sZZAxbjHWokhHmXBY/dnccfWr0UiOfkcH6V6lGOiZyVHqLc2xkdiqgkgYOaIrWON3knjzH2GelSy3EcChnPXsOtRSXkcluwRgGI4VuM1srJ3M7tkGoKkdyyxgbOMflVZOZFPvQz7kX0AximIxDr9ayluaxdkWbk/uGqrp3Fw3+5Vqc5t3HtVXTublv8AcqZfGi1saycnmuq0UZ0KDGeGYf8AjxrlV4NdhoO0+H7cnj5nyf8AgRrDG/CvU0pbmoI8H2rl/GK7ZdHJ7zv/AOg11cUsUyFo2BAOD7VzHjUfvNH5/wCW8n/oNcNH40ay2Zx08jfaJMMcBuK0tObNuMknk9ay5R++c+9aem/8e/4mvTpv3jnLh+630Nc4S5UFmbn3rom/1bemDXP9UH0FOt0BE0ijySAO1bdmoW3QAdFFc/I7MvJ44robXPlDNTS6jZMx696yrpiLlwM5J7fStVqybjm9cc9f6U6mqEiWzLMJFcnhcDJ6c1DcQYi3D8qfZAkyZOeBU9yuLP0//WalK8R9TKI2knFXJYypCKxULEG49aryDJAHPFXpx+/lHYQj+VTBBJ6FRvOS1WXzD8xAwapmSbzWUuNw9BWhOMWcIHOSKokZu5/YitbGSlqS73jjiwA7SZPze1ILpjkGDocH5qlVd89mOwDGoI1x57Z6uTVKLY3KzHreIR91wK6LwePOu9SkAwAI15/GuWAzaxn1auy8GRhX1Q/7cY/8drmxDfs2a0pXkdDsORkVn3SD+0IhjOIyf1rWchELFsAVmO6TX6shyoixn8a886jEf/kYbw5+7DEv8zTpP9YSCPypjkDxBqhPZYh/47Sk55NfQ4NfuYnDV+Nig4pMikNBOK6zMM000UY9DQA0A+lPfiP60i/epzjK4FZyZSKp71hXxBupskjGMAGt1+Otc3d83MvuxrlrbFomhjU2S8ncSTwea6OzXbaQD/YFYEY22cXutdHAMRxj/ZFRT3GVmGfElmB2hdq1iP3qj61mQ/vPFH+5an+da6r+9/CvOxb/AHzOml8KJbRcXAOK6Sy4QZ7msC3H73FdHaJiND3rOn8JozuyeetJuqMvz1pN1coEm6jd61EWA703cKAJt9IX461Du5pCx9KAJfMzSh6r78HrS+YeuaAJy3FQSNilZ+O9V5WODz+ZpiRXuZMIea529ky5rWupAFOWrnrh8uaEUCNk1q2J5FY8fLVsWYwBmqEbcbDaKl3iqqNgU8M2OR+tUiSfd3xR5mPSq5Yn+IUm7nkmmBY8zjr+VRvLgnk/nUW8dgfzpjScjgA/SmhWJTL7DP1pDIfT9KgaQ9jkfWo/Mz1wPwpiLRkbp0/Gmlj61XEnvTd/bOT9KYiwXHrR5oqt5hHYfjSeaM56mmBdMoIOMVVllO8U0THsOKgmdicgc1K3Aez5qvLKFBOeaa0hPpVWd2KnJOPc4rQm5mapcDGM81z8p3EnnFX9QcM/WqkYDHBzzVx0IZnyZDc1Dj5quTxFScgYz61XI5FUIaRxS4Oz3p3UUoGeKpMljVHangUKOadtreJDIXHtUtv/AKwYpGXinQnDiiprEI7ksvBFVroZg+hq3OvAPpVedc2zVzU3qjWS0K46U6mqDtFOxxXpxZyNaksZ+WnZNMj6Gn1vFmbQ00gNKetJVpktCn2pJf8AV0tNk+6fpRLYFuMteIV9m/rXVIMaxdD/AG0P6VytuP3H/AjXVDjWLn0/d/yr5qt8TPUhsjz55Y4bu8jbIIuJOMe9PtDAXYxFs46GoL4bdX1AFc/6Q46+9TWkDxSs2QQV7V6VCTcUc1S12JqADXAyedtVo0TJBUt7VqzWyTuGYsGAxxT7a1WG4MgYkkYxW/I3IzctDI27U24PHrTVP7xfrVvUP+Pyb/eqmPvj61ElZ2NFqi1Kf3TfSoNPGbk/7tTuNylc4zxT7W38pt+4HjHHrSlF8yZS2LQ6iut0QlPDERHJHmf+hGuRU/NXZ+GxnQbbP99//QjXNjfgXqaUtxvhueSa1lMjZO/HPWqPjTBl0Yf9N3/9BrR0K2e3glEgwTKSD7VneMx+90Uf9PDn/wAdripfxEay2Zxk3+vk/wB41qaav+je+TWdPj7RIeB81amlozW2egz1NejT+IwLLLkEdAeKorpEZ4VnI9ela2xRgH5qcRnpwK1kk9wM1dJt1xuLsR78VdCkADGAOgqUKAOaUDvUqy2Aj2ZqnJZoZWZhyTnrWgRUe0E0pagVYbYRgkcE1K0O+FQwDISf61L0Bp6kG2XknDf40o9RmeLCJmPBHphqZdq/2iYrjAjAbPpitAfe96zr59ssvlsu9xgqe31pegmVruUpbQBkOdw24OS1Z3m/6TO5Rvm7Y6cVO/2ktGzANsOc+tQku08r+Wfm6CnczsWklSOS1Z2CjyzyajQgwyEdyTViDaZFDbTiMDDD3qssSvA7lTkE8itVsTLcRV/0WAergV2ng9cxam3rcKPyWuMSFRHE2WyzAda7XwaAum32Mn/SiOevCiuXFfw/uN6K981dTm8mxmcNjCnnHSsjS5jK28+mBWrqalrRtvXK8Ee9ZWlwlJWjIGQT09MmuBbHUZ+Sda1gjp5qLn/gIp5OCajhy2p6ttx/x9Ec/wC6KkYYJB6ivoMJ/CicNT4mJnJo4owKWuogaRSGlbvzTOaQDwBgGlHXmmr0I75oYjFZSLRBIctXOyJI0zny2xuJ6da6BxnFVZuWrCauUVCMRRL6KBXRJwAPYVgODvUeproVHOKiC1YyvYDd4kvD/ct0H5mthf8AWEe1Y+k/NrOpyegRf0rYTBdj7CvKxOtWR1U9ixbDMox1ro7QkqnpXPWYzN/KuhtDwPalDYs68vgmm7u+KjLdeaTdXIUSlj7U0t7ioy3oKQsaBEhIHc0m4VEXFNLjPFAWJS3NKH96rtIO5P4CkEnPAOKaAssTjk1XlIwcmlL8dqrTP8pyaYjOvZAM4rEkfLc1fvZAM9eayy2TTQyeE5YY/Wtm0J29KxYT81bFsdqj5hiqBmmrHHB5pQ56ZGaqCQeuaUOfQ/nTJLJf1JpC4HQVAWb6U3d2LE/QUAWGkOMVE78cn8qbx3/U0hdRkbhTQmIWz0zTdzelMMoIPWmeYRkEH8TVEk2TzkgUHH94n8ag809cj6Cmlxnnr9aYiYlF5JA/Hmm+aoPy/kBUBb8fwppckcDj3oAuiXgYU/iagnkbaSNopiuSMZA+lMmyy4yT6VIyJpDg7mP0ziqFzKAjdKsP8vBAH1NZt4/ykDn6VqjNmZOS5Jx1NV1YhuKtdQagaPDcVSZDGzgMQfWqrLgn2q7sJA9aikjIJ96dwK+MiheGyalC0myqTAagyadinKuKftraLIaImXIpkYw4qcoaaVwwNU3oJLUsSLlM1WdcwMOuKuhcxjFQheXGOvauVOzNWZqDCD2p1SeWVJAHFGzHau6FTQ53EWMZB4pxWnRLyeKkKVvGZm4lfbSACpipFM2mtFURLgM4pjnKmnlTTJAwQ8Gm6isJRZHAcw8dmNdU3GsT+myM/WuVt+IDng5NdRIc6u3PW3Q18/W1m2ejDRHCX8ZbXdSKjhbhvzoinZm27CuBnmpdSV4tX1F1VyjXDZYITz+VQRXODiTIGOD5Z/wr0KE48i1OecXdlua7jt3COGyRnIFPtryGeXYhYtjOCMVQvJopZFZXDADk4NRwyqkoMcqIcfezgV0KpZ7mfJoT6j/x+S/UfyqmByPrU09wjOS9xG7dyGzUImjJH7xOv96pbTZaVkW8d6kiOGx61WlmjaM/vU/BhTbK5y5WSRCuOGLCm5K4zQHDV2/hb/kAW5P/AD0k/wDQjXC+bEW/1qf99Cu10JWj8NQpIjK3mOcMMHBbiuTGfAjWlualuuC4+lc/4yXM+iDIB+0Sdf8AdrqNqhiR1Ncv4yXdcaKAcfv5P/Qa4aL/AHiNZbM5treLzWZU3En7zH+lX7OPamCSfqapvbEyE4GSf71W7e2+QcYP+9XqxSuc5axilHaoGtj2B/76qNotvUH/AL7qwLzEbTyKavSqBi4POP8AgQp32ZsAgNj6ijRhqXSeaYeT1qk9rJ2DfnVNx5bkFmBHUZqJWQ7myAD97oOtV5blI12wnJz1I4Bqjj927jPy9cnimCZGI5B/3aSAlaY26/KxMjdXPamOzSwlgcMR+NMnwTk08ECIZI4FOwFLFymPmJ9jTHknLZwR7AVejYHgfrTwqkjIqbDI0gXysyKGbGSTVf8A0NjwxQngnpmr5GVNUzaoxPSqemxNgEa5RUuAVU5HSuv8HcaJMc/eupOfyrjvsXoa7LwcuPDiH1mkP61y4ltxSZrSVnc1rttsOSMjcOPxqnCuNSl9iBV+dBImxiRk9RVSFQL24Po6j9K4jc5uxbdc6m3reP8ApUz/AHj61V0tiy3bY4N1IQfxq22MmvosNpTj6HDU+JjAOaOho70V0GYmM0h4paQ0DBME89aR+lC9aa/GazkUiFz1qpIQGq09VyAX5rCRZCPnuIh/tCt0fequlvF8reWu5eQRVgHALeg5qYqwFfQjvuNTkP8AFOB+QrZQ/eNY3h3m2un/AL1wcflWwh4P1rx6zvNnXDZF6wALn+dbtj1JrF0/pxg1u2A5Y9uOKI7GiOhLnNIXNRszc9KYW45b8M1xlEpcj+KmlgerZqLeoPJpvmjBwp/OmBMWHoTSbj6VFvbHCimlmPU0CJWLY5pm7HVqhPPVqaDg9DQgLYkUDrn2qrPJhTtHFPDgDGQP1qpcScdTTJMm8c7iD+VUfxqxdNlzVYHmqQy3bjJ9q1IQFAOAPTJrLtyARnrWijgdqYFneAOT+Qo8zJxgmoDIT7Um8nufpVCLO/jAAFMaQg/f/KoASKDz/gKQE29fc0hlHYf1qIUpb04poTDed3ApuST2pGbnNNLfSqJY4/U0YHeoyxPNGc0xEpZQPSo2YGk7daQjFAhyvnIFD5I55+tNHB70pPFSwKkqnacmsm6ILY7Vqz55rKmHzniqTJkV1GGokjPXFPC8ipmTfjHSq5iGV1jIwTSPFWjHGoHPNSbE/ug1PMRcxWhpPKBrZa3jbAwATVSS3MT4IGD3q4zuUmmUfKx2p3l5FWfLzSiLitVKw+Uq+VTXiyPpVwx0ph9BVcwrECLlfpTNmJM+tbWjaHeaxcmG3QBAR5k7/cj+vqfYV2Ufw/0gxBZdQu2mB+aRNqj6Bf61g5JMHJLc8uaL5zjvTfLP1r1GX4b6dIpNvqtyj9vMjVh+mK5bW/COpaGplnRJrQH/AI+IeVH+8Oq/y960jVRN0zmoozuPuKlMRqxFF83SpTCStbxmJxKBi9RTPK9q0DBSeScdOKr2gcpQWBnYBVJY9ABzV9PDeoTISUWHI4844J+g611PheJV0y8bYu8SD58fNjnjNX3C4UBcf3j3JrGdfdItU+p5KyESpEFJYvjAGTmuhnimbUI50MYQQiNgzYOetO0pVj1a/UoMCN8cf7YrYSKAj/UofwrjkzVGcsk+Oi49nqQPN2UH/gYrTEEJx+6Sl+zw5/1S/lSVhmZmbvCD+IoPmnrbA/gtav2eA9IhThaW5/gx+JouhGPtycG0H/ftaDDETlrFPxhX/Ctn7Db5xsP/AH0aX7BAf74P+9RddwMQ21swGdPhP1gX/CkazsSCG023P1t1/wAK3fsEPrJ/31TRp8X96T86L+YWMH7Bpu7J022z6/Zx/hUsskcUSpGpClxwAeua2Rp8f/PSQUHTl7TP+IFDd+oyBpFz1xXL+Mt2dKmAOyKZ2cgZxlQBXX/2f/02P4qKBYMORPj/AIDSg+V3Bq6PIZbnMrnzHGTxlSP6VbtdShihVZLnDZPUGvVfsRPWUY91oNjnqyEe6CutYlp3sZ+zPMjqtuyNi5Tpx1rFFwQB+9TJ9TXsp05T2h/79j/CmnS4icmO3P1iX/CnLEc24KFjx/7Vnq8Z55zitpNRhCLmWDgAfeFehHRrYnm1tD/2xX/Co20GzY82NmfrCv8AhRGvyhyXOC/tCBhxJECegDis58CSSSWZTkk4BBxXpR8Oaex506yz6+UKY3hjTSMHTLP/AL9inKvzdA9mebJciaOQEhULcLnrVOWEAK64znoDXqR8KaUR/wAgqzP/AAGoj4Q0n/oFW34ZH9aft12D2bPL0WRnCln5PqeKtS3BjlZCmQpxkcV6EfB2kEn/AIlkX4Ow/rUbeDNJz/yDwD7St/jSVdLoHIcEtxGeGJBPqKcblQcBxXcnwXpeOLFh9JmH9ajPgrTf+fWQf9tmq1iPIXIcorkoBhicelNG4HlTXV/8IZp//PG4B9p2pP8AhDbDoBd4/wCu5qvrC7ByM5oHr2NdR4SG3w1bj1eQ/wDj1MHg+zRtwe7GPWXIrTtbNbC2W3gRxGpJAbnqa569RTSSRpCNiZ/vLz3qjHJ/pF03bzassH3K2Dx7VTNmyvI6yvmR9xBHTNcyNTFi0XUrVStvNasjsZGEmQQxPOMdqkbTdXJ5Nif+BNW15Ug4ErHHqtHlSf8APQ/9810xxNaKsmZOnFvVGF/ZurjkrZH/ALaN/hR9g1cdYrP/AL+n/Ct0xSj+P/x2meXL/f8A/Hav65X7i9lDsYZs9WB/497X8Jv/AK1N+yar/wA+tv8A9/63Nkv94f8AfJphWXpvX8jT+u1+4vZQMX7Pqq/8uMJ/7biozBqpP/IPT8JxW7smx95PyNNKyk9U/Wl9crdx+yiYBttTPXTx+EwqP7JqQbP9nNj/AK6rXRFZQePLx9TTCs4PRPzpfWqg/ZxMgNfqvOmTH6OtBlvShX+zLhd3GSQQK1/33ov/AH1TT5p/gX/vqj63UF7OJV0m1+xWJiLFizlySu08+1XI2zGT6k1DIsx6IP8AvqnRh1hAZcNzkVzNtu5ojZ0vLQluOK3NP4ZhnuKyNMX/AEMZHPWtXSyJBJIAQC5Az3xxVLY0RtMOuTTMJjqTTXkOT9eMVEzZ7k1yFk+4A/dppkH+z+HNQ5PpSMSOpA/GgB5kJ7k/pSbyOgAqEuo6t+QppkHZSfrTESs/q1REj3amF2HTAqJpD/EaYFkPj0H1NVrmTg8ikDDtUM7fKaaJM+cjOfWoV6ipJOtMXqKoZbgHI9auA/5FVYcAcn8qnB+tMRNkAZ6/Wm+YPX8qYOM5xSbh/e/KgRJv9vzo8xu3H4VHkdlP40ZJ74+lADtxznkn3p34/lURwBz+pp4YEcYpoQpxSdvekbkcU0HjNO4hx9KTI7fpTTQPrimSPzj2opKKYCZNLnIphznmjI9aQFe5IB+tZ8i55xzV65I696rEAigllbbmp4QCCKgc7GYe9Ot3JkIz2oZjJliL7xqT1+lV0YCYrUyHLMKgxGTSbYkkB6Hk1K2JE9feoNvm2kqdxmksJPMiXnnGDQh3GoASV/iXrUgT5qjkbyrlW7HhquBBWqeh0RldEPl5q5pumtqN9HbK2xT8zyYzsUdT/QVGFrpvD8Ah0qa54DzOVB9FFEpWQSfKrm1bvDaQJaWkYitoFyo9T6n1PqajlmYG1fPDFlP8x/WqrEw2LsOWJ/OnXb+XYw+qlD+f/wCusDik9C+0rRL5gYj8a1IZ2eHEu1lYfMGHBB9aw5ZAbdQ3cU3Wbz7PDbQBlUyOB83TA5yad7DTsZHiTwsmnsb/AE8f6Gx/eR9fKJ9P9n+Vc75fHSvSrdxe243kNHIhVkPcGuFvLM2V7NbNk7GwCR1HY/lXRTnc6IO+5n+UPxo8gGrYXFKFFXzF2NPw+m2zvU75U/rViVkiUPK6oo9TWNHd3Fr5ggcKJAA2RnpVKUyTSbpZGkb1JzWMnqaIoSKyXzTxSMvmSEEjoQTmu2/sq3zwpOa5N48hjnGBmu8jiIjRgxbKj+VZMZTXSoM8Kef0p/8AY8JIwSBV8RksOQD71OIz7UAZg0aLu5NOGjxY+8a1Ahz1pdhpgZf9jx44Y0n9kL/fNa2w0bSO1KwGSdJHZ+KT+yB/e/WtcIaXY3pRYDGOkn+9+tIdJb+/WzsPoaNp9D+VFgMU6U/979KQ6XJ/e/StvafT9KNvtRYDAk065RR5aLIc8gttwKX7BJjnAPpW9j2pCB6UxmALCVhlSpHqO9IbGb2rdaPav7sAHsMcVE8aTIYyxDHgFTgjvxSAxTZz9lpv2Sb+7+tdCRmmbPpTGYBtZh/BSC2m7qfwrfCZ6ijZ7UAc/wDZ5f7hpDby4/1ZNdCUHcUhQegoA53yJQOY2pDDJnOw10JiX0FJ5S/3RQBzxiYdUP5U3ym/ut+VdF5S+gpDCuOmKAOdMbdwRn2pu0nsfyroWhUnleBzQYF9KBnNkH0NIeB3ro2hXHSmi2QD7o9aAObPrSfiK6Q20efuCmG1jPVB+VAHOkD2pMD2roDZxH+AflSGzh/55r+VO4HP8egphx7Vvmxh/wCeS/lUbWEJH+rWi4zCIHpzTSFPVQa2zp8X/PMUxtOhP8H60XYGIVH90U3av90VsNp8C9Rj2zUYsoXUMgJBp3CxkELnoKaUUfwitc6chPQ/99VGdOT/AGvzouwsY4ZCSCuCPUUEKemPwrZe0i2AeSvC4zkk/X61m6naG3g820tJ3cH5hERkD1IPX6daTkw5SqUXPIFRMgoguDNGWaCYAdTsH688fjVK61y2t3AFrIwweWyuT7HpRdvYLGqt/wDYvIEhJikADcZIJOBXR6ZGI0KL0DVxBuY72WzLR3EILoBtwUJz6Hkj3rvbFcRL7tVq/UolZhk4Unmmlm5wAKa7HnnFRlveuWxZIxbHLVGcd8k/Wmkk/wAP4k00t7j8KYCliDxTCcdTjNISMdz9aYSc4Ax+FADs/WomyM9PxNBJzy1QyMOwzQIf5gHH9KilfIxUZY1GWyMVaJZG9NUc05hzSxj5qYFiMkDgAD1NSjP94/hUaE+lPz70AKOvSnGmFqN3HvQIdmlzxUe4ntSgZGc0wFJpynIpmKcODigQ/tSJytLg55NGAF60xCHpUfJNSHmm4oFYcO3NBxnim8AU5EeV9kalmqhDGbr/AEqJmrRGmyMuXkCH0AzWO54PNArhL83PWosCn53LTGGDQDKt0hyG9eDTYDtmXPSrMi74yMVWGQwPehnPUVmSMdtyKkibF1jsRVec/vARTi2LhGz3qDJk0Lfv5Iz3qrZP5V9JD23ZFSyN5d8pHc1Dcgw6nE4GAeKBEl9kz7T6cVds5fOtlY/eHyt9RVDVWKSxP602wmdbtVQEiQ42jvVo1g7M29tdTCpt9FtoxwSm4/jzWPDpMspCuwXccY6mty7AFyLZTwgCDH5ZpTCvLRIZcZ+zQxnGSASPrUOtS7LaJeSDMij6ZqS4PmX8UZ7MMfhVXVz5jwrkYVi/5Vmcrdy4HZ4LdefmYAY+tVPFBcNGyjJBwnHBJ4qa0ZsWQxwG6iqerTRXPiK3ssZlgBeXB4UkcL9e5ppXBuyG6fq9xprRxtZxzHkk7iuPYU/VbuLURFdouyQZSVCeR3B/nTBHuaPGOv8AXmnX8CxRAgdWq4qz0NKMveSM8Cg8Gl7dKYzVbeh2IaRmo2AX2FXLeyubrHkxfKf434X/AOvWjDo0ERDTt5zj1GFH4f41nZlGLBaS3ZKxJ8hBBkPAzXbW4BgRd2XVQGwPaqKgLgAAAcD2q5aA5J6DHU1IycLznvUq0gA9qeF4+tAADnPt1p1MCFeRmnBhu25+bGcd8UwHDpRigU6gQgpaMUtAwooooAKUUlLQAUUtIaYCcVGyLkNsBK9OOalxSYoAYApGcDmk2r6CkXKu42kLnIPandaQxuxT2FHlp6U7pRQAzy0Pb9aBEvPBp4o6UDGeSvvTTCvqampDTAh8lc9TR5I/vGpaKAIGt8gHdyPagwf7Q/KpfmL9tuPxzS0AVzbk9xTTA3qKsmkHI6UAVjbt7U0wN7fnVvFNoAqGB/T9aQwP/dq3SGgdykYX/ummGJh/CavEYppFILlAxN/cP5VG6NjhTn3FaRFMNA7mV9mHVhuJ+8SOtBTHQVpkUhFAXMzbmmMvWtMjPamMoPYZ+lAXMsqKiliDwSIMqzDCuOq+9axQc/KPyqNo0P8AAKB3OMl8LW8snmSvHK4/iliJP57uaxNV02OHX7C2MrzBgCQ/3QM9AK9IeGM/wCuL1tA3ja1VABshUn9arnkCSYtxpo/tayeNI41Egb5V64612Nsm0IPestFXIyOlbFqvzxj3FUtimUWPzHFJ83alYneTxTTz1auUoZgdzTcrjAFOwAeKazAdKBiEsegxTCCetOLVGxOaYgwAOlQyMM8U4kfjUL9OnFAiGRzTAxJ602U01CM1aEyQ05Qc57Ug5qRQR1FMRIB+NOGcGmA44zQWHakA78PzpcZ60wtQCTTAkGO1OyAahJy3NKOntTESbvagMfXFMyB3o3Y5oAmByKU9KiDE9TT93GAaCRd1Jk+tNzRQAd6VXdGyjFT0yDik4pCcHrVIk2bNzJZqWcs3OcnJ61zb1vaYwNs2P75/kK5+RuabECnjFI/NWbSyluBvyEj/ALx7/QVP/Z0TPsF4hfptAGf50AZ68jBqrIu1iK0bqzktCGLBkJwCOP0qubeSeXESFiR1Hb6mkzKqrq5TnH3T7U2TqprVuNIZbVpXlUFAThRnOBVeHS5biJZGby1PTIyT+FSc9inek7RKOq80aid1okw6rhq07vSGSzd1l34XJG3HFZkJ86wMbdQCtMQajiazjk+ho0y2kNxFMuQEOSc0+wtpb/T1hXAKggs3QVu2NpbJC8MlyvmJgZBA7elVE0grs3/D2ZnMkjlvLbPJyenH4VYLK2ozOQCUyeO3pU2lW/2SyaMDIPAfoXPf8O1UiGgE7uQJJJG/IdKmTuyKruyBZt2qL6IjNUFzIGuQAOmfyqxp1u8wu52baoIjVyOoHJ/WoZrNftG5LkEjqoGf61nqZKOhItyYbS2uEBJUFgPfnFY+hRs2u3kzHLCIEk+p71tapD9lsbcE5BOCQMYFV9Dt2e/1IoOcooI9NtXElrWw+LiQD0puqsqiMswA9Sa0VslDgvOisccVbFhCcTlVndPu5H3fpWiNKCfOc9a6Xe3oBjQRxH/lrJx+Q6mtW30iys+WzcS9dz9Py6Va8ws/JqeG2ediEHyjqx6CnzX2O4ruxPXgegqNYnk6Dj1rUXTowfmlDN6Yp0lqyjI5UelKwXM9YlQ5HzH1PSpFBYmp1hLHAGTVlbQiPcTggZ6UuULlNVIp+DircdqXGScenFPNoQOGyfTFPlQXKQB7Z/OnAHPBP51P5eD0p6QlzwKfIFyAM/8AeNLvf1qz9mXOPMGfSh7YqMjkUciC5Bvb1o3n2p/l5o8v2o5AuN3n0FLv9qXy+elPS3ZvYe9HswuRhx6UocelS/Z1PAcU1oCn09aXIO4gZfQ0bl9TTdlSC3OMsdo96XKFxoKk4yaXH1/Kud8V3ckGnXFtYTst6VG10b/VknjI9+a5i1uNQ+QLcRzD/lqkkpVx6n3qJaF8rtdnozISRg8dxilETAcKcD2riItNnmzPBd3clu5ztMhIA9jnNZepaZcwz23k6lePPO+2GFHYO3Xrz04PJqYyuVGCfU9LMZ9KTaD0INefRadcQSs73TLJE+A4csoPfknmtWPXrTRrdpLu7UQqenLEewAyTVRuxyp2V07nWBaXaT2qvpd5b6xZRXlpITDINyllKkj1we1GryPpukXd5Hh3ijJRTxlugq+Vmd9bFgxOB91hj2ppUjqDXAeHfGzuIbS5uobp3dlCmQrMmPXPDD6HOK7K01KO73AEIVO0guDz6cUuUpxaLmDTcU7Lepo3NRysm40DmjFLuNG40uVhcbTQcink+1J9AOaLANpKdkelJkelFhjTTTUmV9KTK55BosBGRSGrINp5fKzeZ6gjFQsEzwWx70WGRGo6mIX1P5VGVBPDcfSkAw0hqTYD0asvV7q8s2tltY4pBIxV8thv+Ag9aaTAvGmGsx9UdN2d646ecjLn64U1BL4lsoI2eaZGAGfkVyf/AEGqcGFzXamMai029XVdPS8iidI3JCh+CQDjNTtG3PFZjIHPFcRdfP49lyMhIAM/hXcSRvj7przjVL57Pxbd3R3bEkCN8p+7gU0tykzr4wCOa07E5dQecMMGsy1dZYRIpBVuVI7itPT1LTKB/fFaIplEk7jx3pCPUjFISdxoPWuUoQ47c0z8BT8dgKZg9zTENIpjAZxU2Bio3wKAIj+lQSZqc1XkJweaAKcvWmocGnSDJyKYOtUiSytP7UyPnmpDxyaoQ3JPApcc80lGcdaBjjSg0wtRuNAhS3NCkZ60ygdaBEhb0o59aTqKOaYhwNSKeKhBxmnB/SgCTvQWpm78KMd6BClvxqNifpTifemMaaEaulti1f8A3z/IVzzPzmt3TW/0Vv8AfP8AIVzTScVViTovtsMdhlJkDrF8qlgSDjpWCszCQbMls8Y65qe109rhBLKxRD0A6sPX2pkmrQWp2WMSY7uwPP8AWnYVzX1OYHTpGGeQp547isiK5kEeUkZT32nGas3szPom9jlmRCfqSKyLeX58HoRRIiSujrkkVtNV3+ceXlu+eOa525v7mVtxlZO21CQBWzbn/iRsP+mb/wBa56TlTWbMGdNp0rSWETOxYkEEn61zFvuWeWIAktyAK3dFP+gZ/wBs/wAhWNDj+0baQdpFB+hNAma85GkaTMsX3gNwPqScZ/X9KzNOmzbsSSSzEk9ya0fESNJolwycOuCP++hXL6bdN9lwT0Y1pFXNIbnqWi6mLu0aMtl1IG3H3eKr6jKsQmI6RZyevNY3hCZpL2VQeAAx/Wrup7pIZkQ/PJMFGD6tWc1bQyqqzN+Fd2l20WcFkDHPr1rBuI3huiSpSRTlST+vvWlBeqlwsLsSoOFI7f8A1quTLDLESwDrn6/kaW5mZutyC4sbXbk4+97Vc0G3NpBfysvzyShuvbaMD8qjvLXy2hQN8h4GRV+BRHp0jLjL5OV78Y/pTW4JXZmxZkcbjliCSSa1NNmDwBOcgZOfSsizYec56nnnPaob/WLjS2hNtbRymXCsHzgenSrWo6Ok0dElsDcZ+9lifb/69aErlIQqJweMDtXJ2PiS+a6jW40tIyc8Bnz0/GtK88UC2gVm09jlsYVz6H/ZqrHaagU4yR+FW4sunPUcVyyeMbY/fsZV+ko/qBV+w8UWM+/EE64xn5kPr70XGabwmKQ7TjI7VaQZhGemOaxrnxJpqzKrG4BK54jBH6GrsOt6c1pvE7hdp+9E3+FFwLBkcnKnAqaIlhyORWaut6WR/wAf0Y/3lYfzFWbXU9OlciO+tmOOnmChMRNMnzBvWpfLKxbV602W4t2K4uYDnp+9X/GrDcodvP0NUBU+zv8A3asqh2AH05ppVx2aj5s9TTEQFcMRjvRt9qlI596XbTuBEse5gKllGFCjvTox84p8q5xRcCoqhWB9KklZWQhW5PtTtlGzPSgZHBCCdx5x0pJly+MdKtRJhT9ajkT5zSAzZNLs5ZzNJbo8hxlj3pl74a028iwsRgk7TQHaw/H/ABrS2VYVPkH0oHdnJ3+n32naZnSZJ7q6XChbiXI2k8tgDlh2zxXPaXpviOLUnuJrR0edTG09wRuXj7w7n/PavRDHnippYgFz71MoKV79Q5mjmYvCOjiMia2eZ25Znmc5J6nGcD8K0k8PaOiiRdOg3BcA4zgY6Ve21Mo/c/gataCbbM6G0t7YlreCOE4x8gxS31kupaVcWcrECQYz6HqP1qztqSJDhqYHkd14E1l7qeGSOCa0LmVGSfB8z+9jHHpWx4I8MXukGafUIkEznEaJICsQ78D1rvGiO9vrSLFtqeVbl87Igh7kYpdlTFMdBSbKokhK89KNlTbTRtNICApTSlWCtJjNFguV9ntTSlWdtJsosO5VKe1IVq0Y6QxjuKTiNMovLFH9+VFPoWApgngcfJNG30cGobrwlpt1ffbf3sc+CMhsj8jSReHorQkxzE/7y1nzRKsWsAjIOR7Um3NZ39kR2909ys8odhgqDxWhbnzIgTkYJApqz0BpoClZupRq0sJdVJGSpYZwfatfafXiszUlZrmJVxnb0quVCuZt5aFrpbg7lKx+WAkhAx9PWsLWmeLS7kZJ+XqXzXTyx5TlDn6VyviONv7OmCJgkgcg+tO3YE22rnR+Hoynh+yzwWTdge5rQYY5zSaXAI9HsouwhX+VWjCuMbalU0U5asoOfV8Vh6jaQXcU0M2CkgIP+NdHHbbd29V5Pyj0FV5LVWDYUZ+lNU0LmOK8KXLw/adFuWDXFi2FbP34z0Ndnpa5uY/96uR8V2smmXFt4htkLPaHZcKv8UR7/hXYaKyzS280ZBjdd6kehHFKUeVlxd0ZZHzHmjgDnAo3HkdvakxkVyGohP1J9hTMn0xTyPWkNADTn3NMcEeo+lSZx9Kjfk56j3oEQkD61BIasMDVeTkmgRUYZpgHNTEGmbapCZLH0qQ0yMU/vVCIznNJSnknikIwKADNJmlzSZ9aBMWjODRSUCHhvWg8imjrmgn8aYB1pwOKZmm7h60CJw3PFKTxVbzQDQJs0wJiwHpUMjjvQXzTUmSORWdA6jquetCFc0tOytnkkfM5Ix+X9K5qYNFI8bEEqSpx7VrvrSxrtS1CqOgDY/pWZe30dymFtkifduLg5J/SrI6m/dBpLWVFGWZCAPfFcxHY3UsqoIJFz3ZSAKuwa28UISSPzWH8W7BI9+KH1ea4ZI4k8rccEg5J/wAKL2BI05LRn0s2+CWWMD5e5A/xFZg0uaBElnAjDcgHr/nmtkaotnAkSwKSgC7t2B/Kun03SbQlLq5RbuZhnL/cX6L0/OuOriktjphRW8jH03SLy80oJEg2uhxI/C89Pr1rG1TRLjTIopJirxyfLlezen5V6cLpVAGzGBwAelYviaSGTSCxt1bypAwXOMnpURrSlJXMalGPK7HJ6NGy6c24cFyR7jgf0rGJNtcjcA3lvyAepBrbj1DYu1LQKo7BsD+VRyWr6hCoW0SDL58w/wAX6ZNdbaOJK+iNGOKK9tSTh4pFxxXNroyDWLbTQXWOaTHmKuQo/wAa77w/4X1COEI6+Vbtzum4P/AV6/nW0NN0XTssluLi5H/LVjkg+x6D8KakaKD3MTTvD1rpNu4tWdZZAAWm5LEepHT6VRuI5UuWZ02eW2WBPQ44P51buvElrb2wmlzmQ7VhB+cuD91R3571yc2vanfag5vSqqv7sRRj5UPXaT/Fj1Pepvc5pyTOnmg2SWsqgA7QG49qga4aK4iji6SSqpHXjPJp6awsVoJzEW2oEUburVFa3glkE8llGu0Eggj+eKLIi6NPU7gQwiQEZjDP+ABpmhXkd54a09I7hZnwquynOW6mub8QXc48O3N1KxWSZfLjC9FycfqM1xNhqE+mvFLZymGQckj+WO9UlfVGq3PXo7NvPmeMfKQeOODWPr9uxktFm8nyUy7gkHcQB27CuftPiLc28XkyafHKD1bzMMf0xVbVvE8mvPEgtxbxx5JAOS31PpT1iawpWldkz6n/AKas6Wtuv7wEkRDcV6ck+1dFfyNNpTGERJIwzG6oBg9u1cWTlD+FabX01rZNjDRg5Knt9KOZnRYyl13U42KmchhwQV5rotE1zUvs8k00iFM8ZXHTqfp/hXPvrMErbpLCN2AxlmBIH5U251OW8wmBHH12g5J+pqhG1c+KLma5dvJgdM4XMY6flW1p+r+dpyb7SAhgQRtHqfauIT7tdDZu0eib1OGVHIOOhyalDD+3lhlaOXTUVh1CsVx+RFbGkavHIrTNbSomMD94xz/49XODVkkAM9nFI443H/64NPk1Z3jEcUSxDGMg5IHt6UwNy/8AEVg9yUKy4j4Ixnnv1Bq/b+IdOuoQ6xuVPDYVTg+4wK4C4A8rI/Sq1tdTWpmeJuSOVYZBpqTE0ekLd2oIMD3JU91yMfXDip31ZrSEzreXKAA8tM42+5BLA/SuLsdWaCE3FzblVfgIJOWx6cf/AKq2NO0/VfFt0IkjW3tYyC5bJSL03f3m9F/OuuMLq70Rk5a2LGneIvFOp6gtvYXLyySfMEkjUqq56sccL716ZbwXEdrGLqVJZwv7x0TaCfYdqr6To9notp9msoz8xzJK/Lyt6sf5DoKq6zr4tle2tMNPjDP2T/E1lUnHotC4p9STUtVisPkT5pu4HO0e/vU9vevPbqS4JI64B5rz66vWibZuLzPzgn9TRpmvahafJvR4y3Rk6fSuV1G2a8mh6D51wP4EP4U83Rij5RCx44rm112/I/494j6E5pf7TvX5aCEn2JFLnfcOU6OG+BO0xAemDTpbpQN3ln3wa5walOPvWg/4C9TLrjKMPaSE+zChVH3DlNgXsRwNj/hirD3cMaclhxjpWANcgH/LrKp/3RTDq1vI2WaQfWM0/avuHKbouYGIAc5PqpqeWWIpnzFGPWufj1WyUcuCc9WUj+lTf2taOMebEfYtTVVi5DVEkR6Sx/8AfVWFAMeAynI/vVgrdW5csGiIPbcKnF0pGFVT9Gp+1DkNHYT/APWNSxIQDwaxXdWKkRhcdcd6k+1FRwjAezU/ahyGi6EOeDTcVQe8dlIBZSe+6mC7uB/y2an7ZByGjijFZ/264H8YP1UUv2+cf3D9Vo9qg5WX9tJtqn/aMveOMj8aP7TbvCv4MaftYhyMubaTZ7VV/tNe8B/BqX+0oe8cg/EGn7SPcXKyxso21CNRtj18wf8AAaX+0LTvIw+qGq549w5WSYI7Zpw2n5SKjF5at0nX8QacLi3J4ni/76o5k+oWY8xjsaieEkcEVMGQ9JIz/wADFLjPTH4GocIsd2jNlspHHBUfU0y309oB80u4k5xjitQqfQ00oR/CacYJbDcmyp5HvWdeWs/2ncLdpYsABkwSD3yvX8RW1txRiqJOYnGxfnDLzj5lYf0rmtbjee1aOCKSWVmG1URmz+lemHd6n86icMRjcfzqRpnN6UdQFjEt1beS6oBj8PTtWgCwI3qee46Vo+X70mz1qlIbKnlnFRCGrzRg5pgjNO4jKu7JJ4JIpUDRSKVZfUHrWF4LEunaheaDcEl7IF7difvwN0/LpXYvHuHQGuX8RRSaddWmvWyFpLMlJ0HWSFuGH4dfwp/ErDTsVj94/Wjd2/lQR8xzzzQP0rgOgOoxTSOKf0FJtPpQBHgU1vaptvNMYDOKBFZhkGoGB/GrbKMVXdc96AK5XPWk2VOUoEZ9KBESjBpSAOx/CpDGM96PLyPQVYiueT0AFNx+dTMgzwM/WmlT0IwKYEdGKftoxigVhoBoIAo6UGmISmsaQtiomcjvxTsK4rScVC0n1prtURaqSE2PMnNIJTmoi2aZu9TTsSXPMz3prt7fjUIf0HFIzUrDuMl6VUJ5qy5qseTQITNWrGNpLmPaMkHNVsZrU05fJDzdwMCpm7IpK7K+p3XztEM5B5rq/CHiVJkj067cJOOInPST29jXE3WZJnY5yTTbWWW0u4ZoztlikDxgjOWByOO9c7pKUbGnO0z21bV5HyzbFxkHHJ/CpJYLd7WSCSFWjlXYzN1Ge9LaagupWFvehDH5kYZlPVT3BpkkvBIGefwrJcsFcrWRlaZ4RnZy0ipHED8sj/MzD1C/1NdDBBpuk/NFF51x08xjuP59B+FUobqd4fIdzhOw4BqVUJGB1reE1KN0YOHK7E093NccO2FP8K9P/r1UlXahJ4GKt2tgI4Cc7YwSzM7cDPXk9BWHrXivTLGN4bRVvJyMbj/q1+nr/Kq3Jlaxzjw3J1O8hsYgbkuS8qIDJCuOAhI2ru/vE8ehNMfSrqe0jtk0gWm7rum3bSDySern8MVf0fxYsrrZaplGbmK4xhWP91gOh9D3rS1OO3njHmGRSjZRo22MD6A0LQ4pQM+3sGt4ZYbhD5XlMQxHcDNEFnLLaRqy7SwBOKsWqTyS7RbzSKeglkLE/nxVXxD4nbSk+x2zwy6g3DbeVtx6n1b0FUiFBt2RxnjjVoE1CLSEnRhbfPc4P8Z6J+A/nXM8yN8vAPSu/wDDiQQRSytHumkyxcqCzH1J7nNRT3Tb8qqAntsU/wBKtVFHSx2QpOPU4UxuvIjY/wDAatWCsZxuVvxGK68XJPDQ27fWFf8ACnLNDjBsbNvrFj+RpudN73/A0tIw2wIpP92r86h9Mn90z+lXt9i/DaZDz12Suv8AWnFNNK7Da3KqwwQl0SMfQrSvT7/gHvdjg0Y5watRHnNdS2i6CxJCXsX08tv8KZ/YGlZ/d6jPH/10ts/+gtVc0O/5is+xjQo8nyxqzkc4UZrqIYAtgtuwK5j2tg9CRzVD+xVhJa21m33YxkrJH/Sqc8d/BybnzFz96K43D9DQrPZgyFoJof8AWxOoBxkjjP1pR1qV4NQlsBdbJZ7bdjdv3AH6Zz+OKofaJOgVc+laRpSlsS5pE84PlHp+NRxotvhm+eV+kXqPf2/U0nnSDMY27xyx4+Ue5rvPB3gBr0R6nrCOts3zRwNkPP7t3Ce3U/Sto0o0/emQ5uWiKfhLwlda/cDULtzHZqceaAMvj+GP6dN3Qdq9XtLO3sbWO1tIVhgjGFRe3ufU+pqcKkcaoqqiIuAoGFUD+QrmNY13z91taMRD0eUdX9h7VlVrOXoXGBLrGubN1tZtzyHlHb2H+NcZqepRWER5BkIyM9vc0zVdWjsImUMPNx9dv/1/aqem6ZJNIt9qAJfO6OFj09z7/wAq5m29TZJIZYWkzB7q7LCSQ5VD97Hqf8Kv6fawylhJvOMHg4xU8vzSc+nSo9K4dz7f1qGwudLBbw+Uu0vjHfmrKW8Y/iP5VTtJMrtParqmmIf9mQ9CPypDaKe604NUmaAKxsQewP40w2B7LVyiiw7lE2JH8BqNrEf3D+VaWTRub1pWQXMhrCM9Yx+VM+wR9lA+lbO4+tITnsPyosO7Mb7Ft+67j6MRR5Ew+7PKP+B1sEA9VX8qTYh6oKLBcyNt4OlzJ+ODR5l8P+WwP1UVqGOM/wAGPxpvkxehH40rBczftN8veNvqtL9sux1jib8xWgbdP7zCmm2X++fyosO5R/tCcdbZfwej+0m72r/gwq1LAqIXLjCjPNJ9jJ7rRZjuV/7Tj7wyj8AaT+07fuJB/wABqc2TdgPzphsmH8GaQXQwajbMP9Zj6qaUXlq3AmTP1xTWs2x/qzUbWf8A0zI/CgehZE8J6Sof+BCkysgYAr1waotZp3T8xUZs09MUDNQDPYZpCD7isv7Ljo7D6MaTyZV+7NIP+BmgDWEjr0dx/wACNAuZ16TyD/gRrJ/0oHi4k/HBpPNvBn98D9VFO47Gz9uux0uHxTv7TvB/y1z9VFYZurwd4z/wGkN9dDrHGfzo5mHKjf8A7WusdYz9Upf7XnH3o4j+Brn/AO0ZQOYFP0aj+0z/ABQH8Gp877i5F2OhGsv3t0/BjS/2yv8AFbH8HrnRqaHrFIKX+0IOc+YP+A0/aS7hyI6D+2Ye8EoHqCDTjrFmqEsJgB/s1zv263bjzMexFIbqAqFEykd8mhVZB7NHRJrFjKpIkYexQ1ia/r8FuY7aNVmWdW35BGBVcyRMfllQH2IrmteWWS+jkiw7xx4BJ+XBPNXGo+ovZ9joNpJJ96UKO+c1Iy/MfrQErEsaPp+VKRkU8KMUbaAuMC+1MdfyqfFNZOnFAimyg1EVzV1k61EYjimIreXT1jqYRVKsfFICoYsf/XpNnHQ1cMWetMKY4qhFNk4qIrxwKusnBquy4piKzKc1GamcHFRFTTBkZY001IVppGeKYiI8Gon61Oy4FRMO+KokrPn8KiNWHBPaoWXFUIhINMI5qYjNMKVRIgbFLnNNIxTlUk0mguMccVFt5q8lu0mAB1rStNCmmkVSpy3RQOTUt2GrsxoLZ5ZAApJ+ldLb6LM8aJjGR90DJJ+ldZo3glkCyXH+jr1x1c/4V1EENhpS7baIGTu2csfq1ZSvJlp2OEsPh3NckNcn7LGTk5G6Q/QdB+NbH/CO6NocDm3hEk2OWJ3Ofqx6fhW9NdSzA5O1f7q1mXo3RMKl6IL33MTR9QaS/nsWCqrgvCo6AjqPfNbTAMqgccfMMd646eKeK+imt1YyxuGXArqoZzd7JIl2h89/T0rgrKzudEHdDTL9mnV2HykhWIPSp9T8T6Zo4McWLu5H8KnCKfc/4VVumSNW87YkQUtI7sFVB7k1xN3PZ397Jc2Mpkgcg7ypAJ77c9R71thLtuPQyr7XRa1TxDqmsttnmKxdok+VB+Fc/Pew2ucDzJfTPH41Vvb6RneFSY1Bxx1NZkhyRXoWRyWvqx91fTT7yxHTgDoD2rdufHrSWsUMVhmRVAd5JODgYyAPxrmmQk9eKhWL94MjAosgcU9zov8AhJ9ZvIhD9raGHG3bD8pI9z1pkNuBn35PuaqWSAHitOPg1DNFFLY3dOPlopU84qhMmJmzjr2qzZZOAKguB++P86zZRGxBzS03pmnZBHNIaEzg8A5p6sT1NIO1P2gCkA0yH2xUbTHGfSpClQmOmBE1wcjHesq5ch2ZeOa1JYcYIyazniV2b5hsU/M1a04OT0Jk7LUZp01zukeNymeN2cDHf8KsGEXV0wtA3lkqpkIySx7KOpyeg61Np+m3OqSxwwRyeU77I0QfPM3ov07noK9i8LeDrbQo47m5WOW/UYTbyluD1CererdT7CvRtGjG8tznu5PQx/CPw+isVivtXiVphho7RuQh7NJ/eb0HQe5rvZJFRGkkcKqjLMx4Aps88VtC800gjiQZZjXEavrkmpvsXMdop+VO7e5rkqVXJ3ZrGHYn1nXjfEwW5KWoPPYyfX29q5XVtXSyiZUYGX1/u/4motT1NbWMohy/TjkjPYepqLTNJcOL2+H77rHEeRH7n/a/lWO+rNdhdK0iR5BqGoqTJ96KE/we5/2v5VsEknNQuDjqfzpAWz1NS2CHPxKB7VDpZy0h9v6045Zxljn1qjbvNaB5IyDuP3WGakdjpYJNjj9a1EbNcgmq3C4zDGfoSKvweIGI2taEkf3ZP/rUXQWZ0YNPDViLr0WPmtp1+mDUy65ZHqZl+sZp3QrM2A1Lms2PWLBv+XpR/vKR/SrCahZv926hP/AxRcLFqkqNZUb7siH6OKfz6flTAWikzSZoAXOaKbmjNABRRmkzSGFFFGaQFPUyRpd2R18o1a6Y+gqnqv8AyCrnH9zH6irrfeNAxKQ0tIaAEyfWgsfU0UhoAN30ppI/uj8qWkNMYwqndF/KmmOI/wDLMU80lICEwQn+Aj8aabWE/wB4VNSUDK7WcZ/iamGxU9H/AEq0aMcUBcpHTz2kU/UVGdPcHjYRV800jvQO5nNYSf3QfpUTWMgP3D9RWpikOc9TSHcyGtH/AOebflUJtyCcxn8RW5k+tLz60Bc51rde6cfSi3gT7QuFB56YroW+gNYAuN3iO5iUYEa84HFMtO5oY5NGDUwTrnPU04J6UiCIIfSlCe1TBKeq+1FwIVjzzQ0eRVkJSFKBFJo6TZirRSkCZHSi4FcR0uz0qwI+KNvtQIqlfWmFeelW2jphj9qYFN06mq8kZJzitEx+1QvH7UxGa0eKjKZzV9of/wBVRmMk4xgU0BRMYAzUTDngVeeIA81CU54qrklNl4qJhVx4sHOKiaOqQim3HFRMhz0q6U4xj8ajMOTxVCKWzmk2E1eW1LHAXP0rQs9GmnkC7GLHooGSaHKwGItuzHAGT24rUsNFlmdcq3PAUDJP4V3GleC2AV7vEK/3By5/oK6WCKw0xNltEu/uRyT9TUOXYNDmdJ8FuAr3IEK+mMuf6CulgisNLUpbRAv3YcsfqajlupZeCdq/3RUOKm4EstzLNwTtX+6tQgelSLGWNSTNb2MXm3coiU9F6s30FICNYi3ABqnqt1YaVCWvZTvI+WCPl2/Dt+NZWq+L2AMOnoYs8bhy5/HtXKSyTvN5j53k5POSD9apU21cLiarqV/qhMaldPsyDiOI5dx/tN1qtoOqX2k2U1nHbC6Tdvgy+3bnqDx078UjoZXw/wB3uo6H61q24WKEJHjB7DiolTUtCoytqZ11BeapILjV7gXBU7o7ZBthiPqF/iPuagkR3O5N2O+SMVo3LhvlBBGOcDIH+J/SqP2aS4kG47UP3VLAFvf6fpXVSoaGNSpfQzJ7OO4flMn++pwapvpUYb5ZmHswBreOIpTFbchfvOvf8TSeVDC3mSKHkPO0/wAzn+ZrT2ehlzmAdIlzlJY2+oIqP+x7zJYIhHoHrohCbiUGRUiU9AOCf8PqanmhgwEhyxX70mSB+vb3NQ6bQc72Obt7O5ib54SB6jFXwjCPO059MVfEahT87E9vSkETk9QOM5I7VLou9ivavsWtNQGQEnAxVC4f98/1NOIfJAOeeO2f8KDG643qp/Gs/Yt6lKqiMEEc1KEBHFN2A8+XgUhyBxVLDSewe2iSBfan446VRe4njHCDH51A2o3JGBtX6Cq+pVX2D28DU28cH9KrzPHFzI6r7Z5rMku7iT5TK2PQcVCYwoViSS38OOfpWscC/tsTrLoie4u/PBVSUi6Fu7Vf0Pw/dazdxRRQGTI3JDnaNv8Afdv4V9+p6Cr3hnwnea5d8Rqqxkb3kXMcI9x/E3on517HpWk2mjWf2a0U/Md0kr8vK3qx/p0FbOUKCtHf+tyEnPcq6B4dtdCgyu2a8ZQslxtx8v8AcQfwoPTv3rRu7uCxtmnuJAka/mT6AdzTNQ1G30y2M9w3+6g+859BXnuq6rcancGWdsKMhIweEH+PvXFObbu9zaMR+s63Pq04LEpbof3cXp7n1Nc7e6gsCbVbLE4AA5J9B6mkv79YlwpyTwAOpPoKLGxaAi6uubo/dXtEPQf7Xqaz3NNhtlYmBvtd2M3RzsQnIi/+y9+1XTczZ++aRjk80xqGIc13MOpB/CkF43OVU/TioWPFR570hmjE5cRv0zUSo7RHapPzEA5pbU/uYqsQcRcf3jUWKRzk/ijSbS8mtLmWaOWJij5hJGfqKmg8UaEZUI1KAHPR8r/MVwHiTjxNqY9LhqzAcOK2VNNGbqNHt8Op6RcAGHU7J8+k68/nV1I4ZP8AVyRuP9lwf5GvBFVWiXKqfmHUe1SKoX7o2/7px/Kl7LzD2h7ybI4yUb8qa1kndR+IrxCK/vYP9TfXUf8AuzsP61fh8T6/b/6vWbz6M+7+YqfZMftEev8A2CL+4uacLHH3Xdfo5FeVx+O/EkWM38cmP+etupq7H8S9bjX95b2Ev1jZT+hpezY1UR6UI7pPu3U4+j07zdQXpdyH/eAP9K4OL4nzhsT6NCR6xzkZ4z0Iq5D8UNOcDztKvEP+w6N/hS5Jdh80Tsheakv/AC0jb/ejFOGpXynmKBvwIrmYviL4dkPzm9h/37fP8jVyPxr4ZmIA1aJCe0iMv9KTjId0bg1acY3Wan/df/61PGsj+O1lH0YGs2PXNDuCBFq9i3t5wH86uo9vNzFPC/8AuSKf5Gldj0LA1i3x8yTr9UzT11WzP/LYr/vIRVf7NkZ2Ej1AqNrdc8jH1FK7HZE19eW1xYyxR3EbM2BjPP3hWiZY2Y7ZEP0YGsU2qE9BxUZso8D5AMegoTCyN7mkJrn/ALHjozD6MaXy7hPu3Myj/fp3DlN7NGawhJfL0uXPpkA04Xl+v8aMf9pKLhym1SVkDUb1fvRwt+Ypf7VmH3rUH/dei4+VmoaSs7+1x/HbSj6EGl/te37pMv8AwHNF0KzLxFFUxqdof+WpH+8pFPF/aHpcx/nTugsyeioxPC3SWM/RhT9wPQ5+hoADTTTjn0P5Uw0hiU007Pam96QwxS0g4paAGmuYsz5niTUmHQHFdRjJArk9OYJqOpzZ/wCWuP1plxOoCfOw6808JUhX95j1FOC0jMjC+1OC+1ShKcFpgRqlIy9amC01hkE0gK+3k0uypEQ5zUgWmBDspPLzVkLS+XQIq+V7U3y6ueXSGOmIpGL2pjQ5HStDyxTTFmgDLaDqahaE+la5g5qNrf2zQIx3hyOlQtb1tm2OKia2yen6U7gYpgLKe3tURt88Y5+lbZtTnOMVPBpj3EgCxkk9gOafMBzQs2ZsbTmr1noFxcsAEP0xzXbWfh1Y8NOQv+yvJ/OtdPItU2RIB9P6mndkto5zTvB8aYa5YqP7i9fz7VuRJZaZGUtYVB77ep+pp0szuME4HoKrMKBCyXUky91X+7jH51DTsZbFTCAJGZJWWOMdXc4ApDIVQmpmjjgj864kWKMd2PX8KzbrxBb26lbNVYgf66UYUfQd65C+1S81OZmiZ3A4M8hxj6dgP1qlFsR0eqeLoLQGOyTDf32GWP0Hb8a5KW6vtVkaR2KofvSMev4/4VZtdKj3MzhpGCl2dxx+A7/jVG5uJJCAD8vYCrSS2FqSN5NugVASw6k9DVUyNIT6U5YT5fmSnanTc54/D1/CnhiXCWiNnvIRz+HpVW6sPQWO3A5lJHfaOv8A9ap2wQcABR2HQUxIPL5lYs3pnp9alMZYZJ+UevApiKU0xBKxIGb+8Rwv0H9TVJ4FQ+ZdOSx5A6s3+H1NaErsAfKQn/bxwPpVZrdIzvuGIJGcfxH/AA+prSLVjOSuV0kuJ2HkAwqvI2nH4k0x7gI2ExPL13EfKD647n3NSus94RHGNsI/hXp/9c0/ZDartjG+Tux5A+nqf0rS6ZFiE+Y433DhA3OB1P0FSpIspURBto7Y/XnvUaWrysZZpMLnlm5zUwkIby7eP5fzJ+ppNi5SQpGrjfuGT82wAkfn3p8k4MBWKLyk4yWOf/1mkCBBlzl/TNNIMnfis9bW/r5jIIztIZS27+7jP/6zQ64bnALdcnOPc+v0qUjYML19RULqFG48Z/M/StItt/1YkUsgBCDJ6ktz+Z/pVfczMW3cdueT9aVnZhjGF7CmNgIWY4UdTW0XZ6asljGypLhvm789qr3IAIITazDJGOlW1MkbhlXaeykc/U/4U3y2klYj55OWd2OAPcmt0/vJ8ikkTFwipvmbhVFdh4T8GS6rILmRylsDh7le/qsWep9X6DtmtXwr4IFyiXeoRulqwyEYFXuB/NY/bq30r0dFWNFREVEQBVRRgKB2A7CuatiFHSO5rCnfVkVpZ22nWcdraQrDBGMKi/z9z71V1XV7fSoA0nzTN/q4geT9fQVDrOuxaWojUCS6YZVM8KPVq4W5uZbmdp7iQvK/LMf89K8+UjpjEdfXs+oXJuLl9znoOyj0FYV9fLGCq5JJwAOpPoKdf34H7qMFixwAvJY+gqWx0/7L/pFzhro9AOkfsPf3pIq5FZad5Egu7oA3J+4nURj/AB96tMcnJ9Kcxyc03H8qYiM0xjT261G1ICJulRFsCpHNQtSGX7U/uov896uW/wDqf+BGqNocxRn0P9avW/EB/wB41LKPIvEn/I0ap/18N/Sssf6xa1PEn/I0ap/18H+QrKH+sWulbIwluOj6KPcfyqU1D0UY9v5VKDkUCFzS9qSikIKR/uN9KXtikYgIc0ASnhyc84Ix/wAAqND8o+lPOOfqef8AgAqNfuikMdnNLnim0lFwFYK3VQfqKQKq/dG36cUtFFwJ4by7t5B5V5cxgKT8szDt9avx+Jtet0HlaxeLyo5k3fwj1rIBzLk9kb+VK3CgdfmH/oIosik2e0+Bbu71bw0bvULh55zcOgdsD5RjA4rO8a+J73w3qVnBZx28kc0LSOJlJOd2Bgg1e+Gw/wCKLi97mX+dcp8VTnxDYD0sz/6GaySTkattRuEfxOvB/rtJtm/3JWH881cj+J1qR+90i4Hukyn+debmlquSJPtJI9Tj+I+huAXgvo8/9Mg2PyNXIfHHhycgfb2jJ6ebCy/0rx+lQ/vk9M0vZoftGe2ReI9CuAPL1ezORkBpMcfjVuK4tJv9Xd20mem2VT/WvCpsGOEHB/0df1YmotqA52AH1ApeyXcftPI+gDAWHCZHtTDDjqpH1FeDpPNGcx3EyH/ZlYfyNXItf1mD/Vaverj/AKbE/wA6PZeY/antBhUg8VGbdD24ryiPxr4ii4GqSOPSRFb+lW4viFryf6xrOX/egx/I0vZMaqo9Ia0Q/wAA/KmmzRemR+NcLF8SdQH+u02zf/cZl/xq3F8S422+bo7DOQfLuB2Ge4qfZyK9pHudeIHX7ssg/wCBmng3S/duJPzzXLp8RtJYgSWV9HkZyAr4/Wrkfjvw7JjM9zGf9uA/0qeSXYfPHubn2i9XpMT9VBpftt4vXy2+q4rMj8V+HZRxq0Kezhl/pVuLVtKuP9Vqlm//AG2FFmVdMtDUbgdYoz9CRTxqbjGbf8mpiGKXmOaF/wDdkU/1qTyHI+4SPYVOo9BRqaZBaCQfTBrIs7VkivNw+aSTcP51qGI90qNV2lwBg5pjRvMv7wHp1pwBzinuOQfQ04LVGIzbS7akC0uKAIsc4oZfSpAuM5pdtAEQQAU7bT8UuKAGhaXbTgKXFADNtLt9qdilxTER7aXbT8UUgIylIUFS4pyRtK+2NC7egFMRX8vNCwmR9kaF2PYCteHSC3Nw+P8AYT+pq8vkWybIkCj0X+pp2YrmZbaH8we5bH+wvX8TWmvk2ybIkA9l/qajeVn4JwPQUynsSOeRnGM4HoKjxTqVVLHAGaAGEUiwM54HHrVtIAOW5/lUmBTAxp7+K33LboJZR/E/Cg/1rBv/AO0L0lpH3n+H+6v0FdsY0b7yKfqKYbG2bloI/wAsUILnnP2WdtzXfmMT/Dj5f0pGCLgZ6dAOAPoK9EbTrY9EZf8AdY1BJo1u4xk/8CUGrcmwOEi1RITiQOR3IHNXbL7I2+SyS2aRuvnReYB+HUV0knhy3fosJ/4CR/Kqr+FIgdyIVb1jlwaQHMN4ZvJrsTzvFdR5yYxLsz7DI4H0qe80y9JVbPTPs0IXBVZA+T9a3/7BvEGI7y9UDsSHFMNlqkJwLoP/ANdISP5Uc0gsjnRpsVtbb5ku2u+ytF+7FQw2gu5Ssl1HbqO8oI/TFdQJdTizmO2kPtIV/nSm8uiv77S3cf7Dq9LmYWOPkg8tmSF0bBIEnUH3A/xplvpmnsGkv7ybeeVSJAc/Uk11rTae3+v02WP13W/+FQNF4ckPzARn/eZar2j2E4nJCG4uNyW9u4hH3mRCw/E1XMUduu5wHb0z/Ou8S0sfJMVpq00MZGNqSgg/hVePwzHHOs0N5DIyHKiaIMM/TNX7VE8hxCxPdHczYUf5xTm2wgJCp3H+I9/pXX6l4d1G+lEm+zBChQIx5YIHtiov+EcnisGhXSfMuD0uFuQSD9KftEJwOUWPacyEFuy5/nUm0sD29/Stuz8I6jNc/wCnRNBB1JUqWJ/Or8/hWRZSlvLEYhjaZHAP4gZp8y2J5Wcr5YVA3Y8/WoWTeSTn6V1P/CMKJMXWoAY6iGIn/wAebAqre2un2bFIIzIcYMkr5OfYDgU+dLRC5Dl518kDcCxJwFXqT6CkS3wRLMwLjkDPyp9PU+9X2ghRmcKd56sTkmo4LKa9uY4Ykd2kO1I06ufQf1PatoO67ENIhjj804QEDIHAJJJ6ADuT6CvQvDPgxLVY7zU4wZch0tTyFPZn9W9B0H1q/wCHfCsOjhLm52S3wGF2/cgB7L6n1brXRfTrWc6unLEuMOrFJJPPJrB1zxCmnhre1Kvd45PUR/X39qg13xGIA1pYuGm6PKOiew964mSVi5J+7nLMx6//AF65ZS6I2Ue5NJLJJK8sz7mY5LMeTWTf3+WEUQLMxwqjqxpL2+Z2WGFWYscKg6sat2NgLNTNMQ903Vh0Qeg/xpJFNiWVh9kBuJyHumGMjpGPQe/qanOTT2JJzTaYhhHWmnORgdqcaYTjFAEbEZNRMakbrUbZweaQyBzxUTGpXHvUDmkMu2ZPlx/U1pW/MLD/AGqzLI5hTHqf51p2/wDqnz6mkM8i8TceKNT/AOvg/wAhWWB868Vr+KFH/CVamNw/13Q49B61iyqFjYltg9VGf5GuhbGD3FX7g+v9KehqINiUL5oZdgOMY7fzpRIqnncPqtAiftRSb1P8Q/FTRlf7yZ+uP50AOpkh+Wn9Rkc/Qg011JUggj3YYFICQggHI4y2D/wAUwfdFWXlV9Nt1GCPOmII7kqg/pVbGBg9RQAtJRxRQAtIOtFHegBP4m/3GP6VLKOTj+8P/QRUXdz/ALB/lUsv3z7P/QUFWPZvhyP+KItT6zSn/wAerjvimc+KLYDtZj/0I12vw9AHgewI7tIf/HjXDfE858XIOwtE/mayjrI0l8JxVFHfFFamYUL/AK1fx/lQKFP73Psf5UAOky0YJPSKMUynS8DHosY/8dpgoGJ060nelJpKBBRRRTYC5pyEBlOOgc/pTKcOQcdo2P64pXARuH78AfypRxSOczNRmmAuaQqp6gfiKKTODSAVRtPy/L/u8VaS9vIv9Vd3CHttlYY/WqoqWJd80af3nUfmaOg1e571axlbK2ViSwiTLE8k4FVJGxM4yfvVpBdqqvooH6VlSnNwT/tVyM7InVSL8ppwFOIyCMdqRPuD6VRkGKXFKKXFADcUuKWg0xDcUYpaKAEoopueaQDxTqjBJp8SSStsjRnb2pgLSxo0r7I1LN6CtGHSf4rhs/7Cn+Zq35kFsuyNVH+yv9adiWypBpX8Vw3/AABT/M1c3w267I1Ax2WoHlllHQhfQUzGOopiJXmd++B6CmUgGacAScDk0CEpQCxwBk1MsBPLfkKmChRgDFAEKwd259qmCgDHQUtKBmmAlKFpelGadhB0ooopgFFFJj3oELRRRQAUZoooACAeoB+oqNreBusSZ+mKkooAg+yQ9gw+jGopNNik6uT7MoarlFAzHl8P2smcw27H1MeP5VVbwzED8kQHvHKVroqKAucw2gXEf+qubyP6MHFAtNVtiCmoNx/z1hP9K6alz70WC5yUp1gnI+xSH1DlT+tUpm1/cdttIPeJlau5KhhyoP1FRtbwNyYkz9MULQT1PNrn+02yLm3vePWI4/Ss2UOpOYpAR3YYxXrP2WMfd3r/ALrmmG0Y5BncqeCGUN/Or5/Ilxv1PLNOsJdVufIt4zM56jooHqx7CvSNF0G20WH5P3ly4xJMR2/ur6L7VbsdPtdNhMVpCsasdzEdWPqasMyohZmCqBkk9qqdTm0WwKNhc8e3rXJ654j37rSwfC9HmHf2X/Godc197wNbWrFLfoXHBf8A+tXOu6xoWY4ArBy6I0UerEdgikk4A9ax7q8ZykEILOx+VByWNF7evNIIolLOxwiDqa0LCwWxQySMHuXHzuOg9h7UJDbEsdPWxUyysHuXGGbso9B/jVhsnvTic0mKYhtNJpxphpANNRt0FPNMPQUARk8VG3vT26VE5xSZRE9QPnHNTPxnmq7mkBdsv9QufWtW35if6msmx5t1/wB41r23+rb6mkUeSeKxt8WakP8Aprn/AMdFY2BuAwOTg1t+LhjxZqP/AF0H/oIrEB+dfrXQtkc8t2NUDAfHzcAH0GKeGcdHb8803GEH1H8qWgRIrMRzsP1UUuexjX8CRUYODT6ADbHz+6YZ7gg/zpDEhU7S4wOhGAfxp1I/3G+lAEUgzp1upt2UpO/Ct0yAfxqU78cFD7HFOfJDjsCSPrtFR7Q3JFA+guJh1twfdc0hfb96GQfjml2AdMj8adlx0kYfjQBH58fTLj2K5p2+M4xKuD6gin73PUhvqAaM+scZ/DH8qQWIpZ44lPzZLAqMHIqzMV+1TQhssjcjHXgVHJNPsxE20LyykBhj8RU80ztezs0duY2f5W8oZwPpigpHtHgJdngfTRjqHP8A48a8/wDiY27xk4/u2sX9a9E8DgL4K0vGMGMngEfxGvOviOyP41nUtysEQOGX09CP61lD4jSWxyFHFTlEPTf+MYP8jUTAL2/Ehl/mK1MrDaQfeY+in+VP2Anghieyup/wpHhuSv7m1kkYgg7Rk4/CmMSQ8n/gI/JRTQeKdNmO6khkjdMHqRgdBTOT0IP0OaAsJSd6XBHY0maADNLSUDGaAFHUZqWMZWX2h/mwqLtUsZws/uka/wDj2f6UAiJh+8Y980Up5dj7mkFAgooooGOWrenIZNVs0AzunQY/EVUWtXw7H5viXTUxnNwlJ7MFuj3JuHNZUK+Zeouc5fmtR/4vxqhYDN0zdh6/WuZLVHXeyZ1PemoMLj0JFOpg+831pmY6lzTc0ZoEOzSE0wtjvTS9ADyRSbqYCTU0FvLcNiKMt6noB+NADOTToopJ22xIXPt0H1Na0GkIuGuG3n+6vA/+vVl7mC2XYgHHRU7VXL3Jv2KlvpA4Nw24/wBxOB+Jq01zb2qiONV4/hQcVVe4uLltqAgf3VqWGxVeZDuPoOlP0E/MaZZ7k4Xhfbp+NTRWqoPm+Y/pU4UAYAwBTgKYmxAKXFOApwWmSM8sH+EflSiJV6DFSYpaAGbKNnvT6KYXGBaXBp1FFguMxRT6TFAXG0Yp2BRigLjKKdtpNtAXExRilxQQaAEoowRR+FABRRRQAUUUlABRRRQAUUUUAFFFFMAooqG5uYbSBpp3CIv60APlljgiaWVwqKMkk1xWs63JqLmGIlLUHgd39z/hUOq6vNqc2CSkCn5Y8/qfesuWVYULMfp71DZaVtxZpFjQsxwBWFeXkk8qxRKXkbhEFF5eSTzrFEN8r8Ig/wA9PetOwsFsYizMHuHHzv8A0HtRawMZYaetjGXch7l/vuO3sParWcml6migQmKSlNNPSgBuePemNn8KkIpjA45GKVxkbUxugp7dKY3QUMZG1QvUrHioHNICNuhqu/1qZ6gfvQMu2H+o47Ma2LXOw/Wsew/1B/3jWza/cP1pDPJfGGf+Ev1HP99f/QRWGPvp9a3vGf8AyN+o+7Kf/HRWEAN6c85rdbGEviExiMfVf5U6hsBFweMKf0puTTExT1FSKcios05TxQIkpsn+rb6Uuaa5zG2PSgCR+rn2b+QpingfSpHAw3PXf/IUxRwPpSGLRSYx0opiFpRSdaKQAT/ref8Aln/WpJDkqTj77Hj61H2l9dgGPxqSU4ZR7t/OhFHuXgxSvgvSQRz5H9TXmfxEIfxveDGcRxD/AMdr0/wgMeD9IGMf6Mv8zXlnj0g+ONS5z/qx/wCOisobmsvhOa2L6ClwR0dx9GpQeaM81qZDsvj/AFhP+8AagkhExJztZfmJUYz+VTjimYwJyehUfzoAlmluo7yeRbmQRlyAoY+1RtIXJ3bz9Qp/pTrg/vCfWRv51HQUSCWMDBiiPHUoVP5g0M0DchVH0lP9RUdO4PagkTy1YcA/mp/likMPOP1Kkf40bQc5A/KlCj3H0OKAGMm0EAqT6buKSJLl7Z2Eal2ZQORzjPvTmJxtJYg9iaga1QBoQTgvnP4UDJjG6riSMo3cEHrTSCOjL+JxUa4C4UA47nINO3kcbWx7N/jTQDsE9gfoaGDZyVIH0pu9e+8f8BBoDL2ZR9UI/kaAJFIxnFb3gwCTxdpwx0kLfkDWEpH94H6P/jXUeAI/M8XW7Y4SORs8HtUy+Fjjuj1qQ4iY+1Q6cmI93dmqS4OIX9ccVJapsiQd8VjDc6JvQ2Ceaj3Yc/TNDOMmoWf94PpUkk5emF6jyTVi3s57ojy0LL/ePA/OmBFyTU1vbTXJxEhb36D861rfR4Y8GdvNbrt6LViW8gtwEGCR0Ve1NR7kt9iC30mJMGY+Y390cLVmS6ht12Lgkfwr0FZ8t1LOcZ2r/dWpIbJm5f5V9O9V6C9QkuZrg7RkA/wrUkVkeDKcD+6KtxxJGMIuPX1NSYosTcYiKq4UAD0FPApQKeFqhDAKeFpcUuKBBjFLRRTAKKKKACiiigAooooAKKKKYBRRRQIKSlpKYBRRS0gCkxS0UwExSYp2KTFADcUmKdikNIBMUlLUc88dvC0szbUXvQA/NFc7FrZm1ISyAiFFIRPf1Na8GoQzyeWMqxGV3fxVPMiuV7luiiqOpapBpkO+Q5kP3UHU0xEt9fQafAZZmA9F7k1w2o6nPqU2+Q4QH5U7D/69R3t9Nf3BmmY5/hXso9qpTTLCmT17CpbLSsLLMkMe5vwFYlxcT3dx5UKeZMei9Ao9SewpZppr258iAB5W6nso9T6Cta1s4rCAxp80jcySHq5/w9qLAQ2NhHYRsxbzZ2PzyYxn6egqz1oJzQOlFwFoNIaSgANJRRSBCY5qN6lPTmon6etAERpjdB7U9ulRt93mkMjY4qBjUzGoXpDIW6dahfpUz9KhcnFAy5Yf6g/7xratf9V+NYlhzA3++a2rX/VH60AeVeNlb/hMb8hTghD/AOOiueJwQTwAckmul8cYXxjd8ZzHGegP8Nc1LtaM8Fv9nOK3WxjLcVj8qg9cL+WKaSDnp+dDeWZIsLKG8pRwQRTtgzymD/un+maYrDKep5pvyZ7j8f8AGlCgjIZv++f8KBWHkmkk+4celKAcffX8TilZG2nIwPXPFILE8gxFu9TJ/JaiX7op5dXtUcMPneRQP++aYGGO3HrQNoWlpMg+lLQIKKKKAEH/AC0+i/8AoVPmzvGfVv5mmA48w9Dhf50sxyQfUMf1NAz3vwvx4U0kDj/RUryPxu2fHGrH0kUf+OivX/Dy7fDelgf8+sf8q8c8Ytu8a6wf+njH6Csobms/hMXNLTaUHmtTIUGgfdl45O3+dFKozu56ug/Wga3Em6jH95v502ll+8v/AAL+ZpKAClBpKKAsLRmjFL2oCwxjyv1obPnMe25v5ClIy6D3oPGT3PmH9cUAV0+7TsCkXpS4oFcKUDmilXrTGPFdj8Nog3iSWTH3LZv1Irjq7r4Yx7tUv5McLAo/M1M/hZUPiR6PKNy49SKsIuMVGFyw9qmHJGBUQ2NZvUmySTip4NOuLsgxqdoOd5GF/wDr1t22lW0BDSZmk9+g+gqae9ih+XOSOir2qFHuLm7EFrpEEOGlPmuOx4UfhVia8hhG0EEj+FazpryafjOxfRaSG1kl5UYX+8ad+wrdx013LNxnavoKWKyklAJ+VfU/4VehtI4ucbm9TU+Kdu5LfYiht44R8i8+p61MBSgU4LTJEApwWnBcUtMBAKdRRTEFFFFABRRS0AJRS0negAooopgFFFFABRRRQAUUUUAFFFFAgooopjCiiloAKKKcKBDCKYeKmPSqN/ew2EJkmP8AuqOrGkAt1dRWcBlmbCjoO5+lcbqurPdPvlJWMcRxDvUeqarJcSiWbJJOIoVOP8+5plrZiMfbr4jOPlTHT2x/nNZTmloawh3H2NrIx+13bBVxlUzwBVPVdYuDLEthBJOVcfuox88voB6c1BrWvQwjbPIQzf6q2QZkkPbj/IqvpCXMMi39/t+1BWEMK9Igeucd6zjFy1Zq2oneXetrZWEJlU/bJIwTESMqcc5+lchczzXc7TTPuc/p7CmvI0khd23MepNQT3KwLz989BWz1MkrBNKsK5PJPQViySz3115FuN0jdW7KPU+1Ejz39z5Fv80h5Zj0UepresrCKwtvKQks3Lv3c+/t7UWEyG0tIrC38qP5mbl3I5c/4e1Pbnmp/Jz0b9KaYG7EGi4EGOv1pe1OaN1yMZ+lNwR2NACUlFHWkANTM805uKaOtMYv1qJulS5PpUTdKVwI25+lRt0A96eeajf7o+tIZE1QtUrd8mom6UgImqu/WrDdKgegZb085gb/AHjW3aH90e/NYmn/AOqf/erbtThD/SkB5f4848XXHvFEf/Ha5vI3r7mul8fD/irJveGL+Vcx/wAtE9N1dC2MJfEK4PlL74z+VJsGO4+hpzf6tfYD+tNzzTAUFh/EfxpCCT0U/UU4dadSARSVzx/3yxFLjhiB8x/v4IpKc33RQAHYljah7GJyzyfddl2YIHY1LntuzjtuU/zxSTf6v/v5/NaZtB4IFA2xxU5J8nI9lI/kTTCyA4IZfo3+NLsUdMj6GnZcH77Y9+aBDAVPR2H1XP8AKnf9tIz9Tj+dLkkchD9Vx/KmkKeqcezGgBGcI+wkbnwAOvekd1deGB2Ag+x5pQrLPGUC7d3zBhkimLjZKxiWPOSGUkZoGfQ+iDboOmAdPssf/oIrxTxW+7xhrB/6em/pXt2kjbpGnrzxbx/+givDvEo8zxVq7bBzdyc4Pr7VnA0nsZeeKUHmmlQOM4Ps3+NG04B3Nz7Z/lWhmh5NLH94e8ifzqNiQeWX8eP50QzJ9pjhyNzSKcjpxQHUdIcuv0P86KiVxJhlOQBinB1B6igB9FJuHrRuFAC0tNBycUvSgAx+9j+tBI8v6Ix/NqVOZ09qjLBoOOyAH8zQAxcY4pTSAfnS0CsJSr3ooXrTGSDmvRPhghxqkmP+ea/zNedgV6d8MkxpF/J/enA/IVFT4S6fxHcxg5qYDkfWmxjAp460krIqW5szXs02VB2L6CmQ28kp+Rfx7Veh09V+aU7j6DpVwKAAAAB6Cot3DmtsVobJI8F/nb36VbApQKcBVWIbExShacBTsUxCBcU7FFFMApaKKBBRRRQAUUUUAFLSUuaACkoopgFFFFABRRRQAUUUUwCiiikAUUUUxBRRS0AFKKKXFIAFLSE1marq8Wnx4HzzEfKn+NAyXUtTh0+LLndIfuoOprhtR1KSebzZT5kz/cjHQD+gpl7fyyTF3Pm3L8qp6Aep9B/OmObXQ7N9S1OQeYeQG6se3H9O1ZTn0RrCHVkkUENhGb/UXBkIyFPf0AHp7fnXMav4ruru7+z6fCJbk8IM5SPPc+p/Ss2a91XxjqRitlZIWOCxHQf0/nXQ2WjWGiqq24825GC0pOQp9R6n+VSqfWRTn0iVdL0JdKl+13MjXOpOMtK5zsz2Ge9aik9+vc+tJkse5PUmobi5EQIBBf8AlVki3FwIV7bvT0rGZ57+6+zW/Ln77noo9TSFp766Nvb5LHl3PRR6muhsrOKwt/LjHJ5Zj1Y+ppibCxsobC3EcfJPLMRy59TVnJPU03OTSik2AooPSikJoAafvClHSmk/MKUGkAu1SOVB/CmGCM/w4+lP70pNMLELWwPRiKjNqwPDAj3qxRmgLFUxOB0/Kq8iOAPlP5VoEiozSGZxBCHPFQsRtP1rVYZHPP1qu8MZ4Kj8OKBma5//AFVCx4rSe0iPQsPxqB7IYOJPwIpDM9ulQvir72cgXgqaqSW8w6xt+FICXTv9XJ/vVuWn+rJ96xLAFVkDAg5HUVs2h+RqEB5r4+GfFb/9e8f8jXL4+dR7iup8ff8AI0E5/wCXeP8ArXLjO5T/ALQrdbGEtwkP7tD6qv8AWkBpZBiOP/dU/wA6aOKYhwpaaDmlHWiwDqQ8jFIxxQSeKALEv+pz2zJ/NabT5ifsqjAHMvP4rUIOKAY+ij+VJmgBaKaTilzQAdVb/eXFRtygB/55ipEzzj+8opjdB/uDNA0fRWngiwsh6Qxj/wAdFeDa9hvEmqsv8V3IePrXvdnxa2g/6Zp/IV4Dq5zreoE97qT/ANCNZUzSpsilmQdHbHuaAzZyQpP+7QeaBWpkO8wjnb+TGn20kv26Jv3bR5P3owSODUYpYyV2kHBBbn/gJoKGwMdu54YomPIMeVz+RqXKHqTjvgg/zFNx8w9kFJgelAh7RJ2BP1T/AANMMa9iM+zY/mKAqjtR83ZyPbNAxNmR8pf9DRjb1dR/vZFJlvUH6qKMnGCoP4mgGDSrC29iD2GD1qFJF27MjLAY+lLIhZf3YGeeDzxRgtJjy0KgYDAYPSgQu4DqaUEHoRS5OP8AWBh/vf40/YCRhSfXgH+VMRHTgKCFB5XH5igBT0J/Bh/WkMkXgV6t8N4wvhiRh/HcsfyAryoRuQcBv++c16/4Bi8rwlberyOx/OonsXT3OrA4py9aQelOHWmM7EClAzTwtOApWJEC0opaWgQYooxS0CEpaKKYBRRRQAUUUUAFFFFABRRRTAKKKKACiiigAooooAKKKKYBRRRQAUUUtABSigClpALSE0E1ga3ry2gNvbkNORyey0Alcn1nWksE8qIhrhug/u+5riLu+kacjPm3T8nd0UHuf6DvUN1eSvOYom8y6blmbkRj1Pv6Csq/1mPRMpABNc9WkLZO8/zb9BWUpN6I1jFLVl2/1a08OQu8hFxqLDO08hD6t7+gFc1aafqnjLUVnvXYxZ4yMcfy/wAKuaJ4XudZuTd3/wAqA7iGPC59fU11Ms8NtCbSwGyLGGkHVvp7U4xUdeoOTegzFtpNmbDTFAwNrzDv6gVWQbUUYA46DtTEdm6qQD0qK5uRHlV+8Op9KL3C1hZ7oRoQpyx7+lZH77ULn7Pb893c9FHqaQedf3P2eDgdXc9FHrW/bW0Njb+VEvXkk9WPqaewhLS1hsIPLhHU5Zj1c+pqfcT1PNMzk80opXHYkDdsUu8Cos0uaQEu4Z4NBII6io6Q/Si4WHMeRSjioe9KHPagLE1LmovM9qXzBQA+mk0bhjrTWb0NAxGptLSUAIaiJ5NPNRMeaQDWNMYinMaZSGNJqM5p7Goz1oAX0q1bYCnjHNUywXJJwoGSaZp0zzPJI3Q/dHoKEA3VfC+laxKbm7jm88KE3xyleB7dKwZvh1aHm21K4Q5yBKisP0xXZg/umqMH86rmYuVPc8/vPh/qZVPIu7SXagXBJQnGfb3rJuPBviC3BzpzyKO8TB/616yDTgcU/aMXIjw6ayvLQkXFpcRY/vxsP6VCrj+8M+le9eYxHLEj35qpcaXpt5/x86fay57tEM/mKftCfZniJNBPH4163ceCPD1x0smh/wCuMpX/ABrLufhrp8nNtqNzF7SIrj+lPnQvZyPPnOYCPeT+YpoHFdnL8NtRKlba/tJs7uH3Rnk/jVCfwH4ltxgaaZVHeGRW/rT5kJxfY50UvWrNzpOo2TEXGn3UWO7Qt/hVTcM4yAfTPNMkXGaQ8cUvakamAsf3serj+tJ3X/dWiPO7p/GP5GlQfvUHX7gpPYaPou3GI4AOyJ/IV896gxbVL0+txJ/6Ea+hI/lCc9AP5V883RJvbknqZnP/AI8azp9TWpsiDNFKaTFamVgzjNCf6sH/AH/5UjDilU4iH+69ADm/1pHsP5UtI4/fMO1LQAUUhxTenSgBx6U3tSk0lAAAdsp7BaQjEY/3iKcPuSH2xx9aQj92o/2jQA3vRgdhj6Ud6Me1AC5K9GYfQ0bnP8WfqKdikHFACrnjhc+3H8q9s8GRmPwnpwOcmMscnJ5JrxQHjNe7+HIvK8OadHjkQL/KlIuHU1geKcOopBinYpFHbUooooMxaKKXFIQUUUUAFFFFMAooooAKKKSgAzS0lFAC0UlFMBaKKKACikpaACiiigAooooAKKMUtABiloFLQAUhOBSMwUZJwK5XXPEGd1rZt7NIP5ClcErk2ueIPK3W1owMnRnH8P8A9euLuLqR5mhhcGbrLK3IiH9W9u3U0y4usBwkuxVOJJj/AAn0X1b+Vc/d6lI4WztIsBvuxdSfdzUNt6I1iktyxqGrJaRfZbAs7ueXHLSE+h9+5/Krnh3wq0zf2hqLAKvc9FHotW/D3hmOCP8AtHU3z3yerew9BWhfag12RGg8u3XhUHFNWihNuTH3l8rxi2tV8q1TgKP4vc1nOxA+UZJOMU6qVzc4+VD04LUm7jtYkuLoICqcHu3pWUolv7j7PBwOrueij1pFWbUJ/Jt+FH337KK37a2hs7dYohx3J6sfU09hbiW1tDZQCKIcdST1Y+pqQkk5NBOTRU7jClpKXNAxR0oFANFADqTPeikNIBjdaQUHrQPWgBw4oFIDS0AB6UxjTieaaTzQAbsUm/rTWNJnii47A0mKjLgnngU41WY8k9qVxolLDPWmk+lQscDrTfwpXHYlNRk81GzYHXFRtNtUsxGB7UXCxU1e4ZRDbp/y1b5z7DtV7TiAhx+Fc/qdy6LHeMu5Vl24BwTkdvWrum61a+UDJ5kYP95f8KEx2OmQ/I30qIGoba+tZchbiM5HALYP61IOehz9KdwtYkz704N6VED+FGcd6BE4alzUQNODUgsTBqdmoQxNOVqBk6NtYVfR8gGswHmrdu5ZcHtQKxfWRgMbjj0zVe40+wvARdWNrMD13wqf1xTlbFPyaLiMO58D+GroHOlpEfWB2Ssm5+F2jyKfs17eQH0bbIP6V2m6lDcU1Ji5V2PMp/hVeRnda6rbygHO2RGQnj8ayZPh74kt50P2OOdAy5MMwbgHn0r2TNGafOxciGH5cZ4AHf6V87TNtuJQ4KsZG4YYPU19GZ5qKa2trnIuLW3mB/56RK38xRF2HKPMfOoGaDXut14P8OXfMukW6t6xZQ/oax7n4a6FLnyJLy3J6ESBwPzFac6M/ZvoeQkUg/1Qz/db+Yr0e5+FbDP2XV1PoJoSP1BrHuPhv4ggGI1tbhQuMxy4PXPQ0+dC5Gjkm5mkP+1Rmta68Ma7aPI0+k3QXOdypuH6VlyxSQkrNFJGw7OpX+dUKzGUmecUAil60CuBpAaGNA4NADlzsb6j+dB+5HnuCf1p8Y+UHj/WLTWGRH/u5oHYbxRSkDFJigQjdKBSkUAUATW0JuJ44E5aRwg/E4r6Ct4hb28cKjiNAg/AYrxnwRZ/bPFlmCAUiJlbPsOP1r2ketJlxJAOaeDyKjBqReopFHcUUUUGQUtJRQAtFJRSAWkozRQAUUUUwFpDRRQAUlFBpgLmjNNooAdRSd6WgAoopaAEpaKKACiloxQAUuKWgnFAB0pjyKilmIAHJzTJZkiQu7BVAySa4rWtda+ZoLdisHdv73/1qQ0rk+t+IDcFra0YiPozjv7CuUubpI4yCxVemV+83sv9T2qC8vwA0UBBOMM3YViqs1/cmC1BZycSTYzj2Hv7VDuy1ZCT3E93OsFuimQDCov3IR/j/Ous0Pw9b6Tb/bdQ5dudrfec+/t7VZ0rRrTw/aia4AMx5VOpz6n1P8qr3d3JeTGSQ8fwr2FP4Q3JL6+kvZMt8sY+6nYVUozVC6usgop+XuanVj2H3N1wVQ4HdqzFSXUJ/Ig4Uffc9FFIqTahP5EHCD77noo/xroLeCKzgEUQwo/Nj6mnohBb28NnbiKIYHfPVj6mnnnvSZz160opXGkLRSE0ZoGLRSClpALSikpaACkJzQaQnqc4HU0ANY00Vl214+p3/mQAmzhOA/QMfX3+lawNAxQKXNNzxSZ4oAU0ynUjdKQDDSNS5prUhjG6fWoDUzVEQMUhkZ5pCadUbEDvSKI3YY9qo3LM8iwpy7HpVmWQIjMegrJubo2tq9zn97JlIvYnqfwFNBYoapJ9rv0tImDQW+VyP4j/ABN/T8KntoQg3mMhOo461Rto/lyM7m756Ct6zUySxgPwnLZ7nsKymzaKsh53W8aS7QXZtoDDPPpVaRxLMDGvlccbDjHvxU19dmaeOLAKREtn3qKPbu5B57ioWhTLUd3LHH8s0n/Ajuo/ta4V9pWKTHr8pqvKU5bcR7Y71XRSAGO09hVczFyo3I9XTcFeJgcZO0gip4tStJFdvNKhTgllIH51y8LMYp5yOd21cd/SrDgxwLDyCcZx+Zp87F7NHURXEUh+SWNvowqz0rilCzTbyBlfatC3kdVzHJIh/wBlz/Wn7RdSXS7HTAj1qaF8N1rnFvruEHEwfAzh0B/UVPBq85VS8CMe+1sfzpqaZPIzqkbIqTNY9tq0UiDdHKpHHC7v5VdTULRzgToD6Nx/OqUkTysuZpd1Ro6v91g30OacTgUxEgNG6owT60ZoAkzRuNMzRmgBxakLUwmkJpgPzSE5pmcd6XNK4Dg5HQkH60yQLKMSxpIP9tQ386CaOaLgZ1z4e0S8z5+lWjZ7qm0/pWTcfD7w7P8AcgngPrHKf5GumzRmmmwsjhLj4X2rZ+zapIh7CWMH+VZNx8MtXQn7Pd2co7ZYoT+deo5pc01OSJ9nE8am8EeI7Yc6c0mGzmJgwxj2NZNzpeoWhAnsrmPCgHdGf8K97yaXzG6biR6Gq9ow9mj54PHXj60V79Pp9jdKRcWNtKP9uJayrnwb4euQc6akZPeJiv8AWq9oiHSfQ8XA4pR0r1K4+G2jyZMNzdw/iGFZc3wvmA/0fVY29BLER+opqpEl05D/AIX2eZtQviOirEp+vJr0gGuf8J6JJoOjfZJijTNIzuyHg+n6VvCmikrIkHSpF6imA8U8HkUAdzRRSUGQtFJS0AFFFJQAtFJRQAtFJRQAtFFJQAUUUUwEooNJQAuaXNNozQA+lpoNKKAFoop1ACU6koJoACaguLmO3iaSRwqjqTUd5ew2cLSyuFUVweraxLqUjFjst15Ck449TSGlcn1jW5NSkMcbFbcdBn73ua5u7uS6lEOE/iYd6jkvRcoTEf3B+6+fvf8A1qlsNLm1eUIAVgB+Y+tTuXsZtvaXGrTCG1UiHOGkXqfYf412FpZWXh21XCq04Hygdvp/jVmSS00O1EMCgyYx7n61z808lxL5kjZb19KbaQJXJri5kupTJIct2HYVETgZ9KbuAGTVG5ug4IBwg/Wo1ZWwt1dZBVThO59az0jm1GbyYflQcu/YD/GkjSbUZjFCdqD77noP/r1v28EVpAsUa4UfmT6mq2J3Ft4IrSFYolwo/Nj6mnE560ZyfeioKFFLTaKAFpaKTOaBjhRQKKAFopKUnigQGsXUZ5NSuf7Ks2wD/wAfMg/hH93/ABqxqd89uEt7YbrybhB/dH96rOm6emnWoQHdI3Mj9yaAJIreO0tkghUKiDAHr70opWphagB2aO1IKUUmMKRjilph5akAmMUw8c080xjQxjCahPWpTUZ61NxkTHFRv7dKeTzxVe5l8qIt36D61JRSumM0qwR888/X/wCtWDqEq3t8qxH9xENiH1A6n8TWhezm1smYE+dcZRD6L/E39Kz7O2OzLcZ5+gpt2RcVcmiA3KuDk1pQHyUZyeOSeO1ULUFpXkAzuOB9KuSsJSkJOIVPzeprF7mxXicOGc8FiTj2qwoJxj61XX5ePU4A9s1YViFPYmh7ARPuLE8461WkkZhtA5q4SFHNZ+5nDyenQCmhE0ClG5fKp8233qVrlkTg7ieBmq0Z2w7ScFjkmiYLGxOSQBxigEW4ZAg5Xk+lX42Qp3U1nptZEC56ck1aUlVx1A9aljJpI1k3KH6jHpTYkkCqikY6Ag5qPcMZOcD0qW0R3kZ24PfmkBfiDJGRnBIyAB1pryOsIJGcnkGpAzIgAHQVWS4M2/zFB2nAGKm5SH24Bk38gD0OP5VZF9dK/wC6uJFG7oTuH61EuxCDjBxzTQVyvOCTQm+gNJ7lz+3rpLgJ+7dScfMuP5VoprOcB4OcZOx/8a5ry910mOhcVoIu1yTnpir9pJdSXTibY1a1H3y6fVePzFTpe20n3LiMk/7WK52XK9TgUxxuIJAYe/PNNVX1J9kjqd2enPuKburk7ibynJjyvHUHFPttRuhIP9Idh/tYNWqlyfZM6nP50oNYC6zMLjy2Ebj3GDVttYVNu+Buf7rZqlJEunI1M0mT61Rh1S2lxhmU5xhlIqwtxA5+WVCfZqdyXFrclJoBpOvTmkzimIcTRnmmZpu7mgZLnml3VEGzRk0AS5oDVHuzSA0AS5oBJ46+1M3VNaLvuUHYHJprcCQwSxg7kP160Djn+VaoNMe3jk6jB9RW6MSgOakXkgVK9mwHyHd7UzYyEbhg0xHbUUUUzMKKKKBBRRRQAUUUUAFFFFABRRRQAUUUUAFJTqSgBtFKRSUAANPFR04GgCQClpM0hNACk4qjqOow2EBllbHoO5qLVdWh02Au5y5+6g6muCv9QmvpWnuHwB0HZRSY0rkupapNqMxeU7Y16JngVzmozpcxNE/+oyCR/e+vtUtzc7x3C9AO5NWtJ0GTUJPOn+WJe3Yf4mla5exHpGnS6lKvDLEBycY4rp7q8g0u3FtbAF8du3vUN3ewafH9lswofGGYVhlizFiSWPUnvQ3bYEr7jpJHkcu7ZY9TTCQq5PAFIzBVLMcCqE9xuz2UdBUWKHz3G/2QfrVFEm1GcxxHEY+8/p/9ekjSXUZjHHlYh95/Sty2t47SERoMDvVbE7j7eCK1hEcQwo79yfU0/qaTOTk0tS9Ri0UZopDCjpRRQMOtLRRQAtLSAcUtIAqte3sdjbmZ/mPREH8R9KmklSKNpJGCooyzHsKyrKB9Xvf7QuFIt4/lgjNMRY0mxdWa/uzuupuRn+Fa0CdxpztkkUlDAY3So1HNPc56UwdaQx3Sgcik60DvSACfSmjJPtR7UtAxCeaaRgUuMkk/hTHNIYw1CQSTipjxUfekxkLfKOnes26b7RciJWAVep9PU1fvZvKhJH3m+VfrXP6jMbax8sE+bcfon/16SRSRQuJv7Q1AsBiFflQeij/GrUjeXGFQfeH5egqCzj2oM9W+b/61W4k8yVmOMKR+JrOTN4xsWYbcQ2u4j5gP1qsWZYXG05J7jmr9y0vkJHAgZhySTjHtVK5DkoGUgnrUDY2Ib2Df3R0p5JBzjPtQcRQZHXqag8zao55PSmAyeVlTA+9IcCggJbjpjIWoZvnkDHoDtX61JJ88iwLztOG+v/6qBELFpH80LhM4jB7+9TMu/Lkn0+tJcvs+6OnyrViKPAAPYUXAW3BEgB6AVPI+xgPzpIYyrl/Wq8rl5Rz1ODQMuxjcGJkEaAfMx649qu2YXZ8q7RjP4dqzSkcjRuzHH9wH731FaVucSE4wT2qZDRNKxWIk8DtWaJVD4B7gk1o3PzxMq5zWPEkjXRQIOe56CkhmuzZHfn1FJHgkAgY5qNsqmWPIFLnIwOuOKQyK2MhvpQSNiHge9aIds9elVbVgWZyCpHOalDs0nJGD7UgZI8pYAHGM56UjsuUG0YHeo3IMijpRJyQCcn09aaEQXLK4x68c0y2H7wAMpyaJsKy549aEUI6EjGOw9KoYKrNd7gOVOOPepZC273qikzeZujRgMkgDrVy3Z23Fvw+lDYEkQcYOcEdSDVkYA6BieeaqLMFXL9Mdh1NOWZSBn5SPWkBZ3mM7kZlP+ySKIb66V2zOx9Nyg0zKkDnk1Gi4kcjpxTTaJcUaP9pTrjIjb8CKYNcRXKSW8inHVSGqs3yiqlzEX2yIQGHOD3qlNi5EbqataHGZNpPZ1Iq1HcxSj5JUb6N1rlMsxwwwT1BqTYCc4qlNkumjq88Yoz9a5uCaRI/kldRk/wAVWYL64LY80nHOCBT50L2bNrJzWhpikyu+OAMVzj6lKnJjRvxxXS6M3m6ekxUqXJODWkHdmU00tTSFO7U0U6t0Yi07aG4PI9KbThTA6WikozVGQtFJRQAuKOlJRQAuaKSlpiCikpaQBRRRQAUtFFABRS0UAJimkU+kIoAjoBobimZoAl3VlaxrUWmxYyGmb7qVBrOuR6dGY4yGuD0H92uHurppHaeeQsx7nv7ChspIkvb2S5ka4uXyf5fSse4u2lYDBwThUHU1Fc3TyyKqjc5+4mf1NbOh6F5zfaLkkr3bpn2Ht70kihdH0Vrp/PuOEHf+g/qa1NQ1NYU+y2mFVRgkdqi1DUhGDZ2pwijBYdh6CsfdQ3YEr6scSWOTzmmMwVSWOBSM4jUsxxiqEs5c5Y4XsKhFDppy/LcL2FUUWXULjyoshF++/YURrLqNx5UR2xj77jtW/BbxW0SxxLhR+tULcZBbxWsapGuB/P3qXOaG5I9qAKkY4UtJ9KXgVICiiiigAooooGFFBpQMUAKBilpuaytSupJphptpkzSf61gfuL6UARzbtbv/ALLExFnCcySD+M/56VugLFGI4xtVRgAdhUVpax2FqsMeCB1P94+tP60wCiikPFKwxhpuaf2qPvSEApcUgFKTjikMaTwaBwPel25GaMYpjDoKip7dcHpTDwKTBDWqNuw708jIqjqE/lRbB95vTsKkopXMy3F0S7YgjBLH/ZHU1z80rX940zjC9Qvoo6CruqT+TbLag4eb55MdlHQfj1qvYW+/CkdeWI9KUnZGkFcsxx7bYsT8zcAelWrW2CRqpbLA7nxVaSbLM8QykZ2oT0Ld/wAqv2keyNCfvNySe9Ym2xKg2lie/Wqu4M7OW4HSp55MIQvU8VDwi5yMKQTQSQTzBj5JXBHGOv40klvGqByCHxjOelPgi+1XLTDv69cUt233yOVHP+FAzOEIeQ7W2iPgZ5yTTkjWGRY1OWQElvUnqaeihQFYcjLv9aqRFstI4J7CgROmJbgHBKR8nPc1bQHlj3NV7WLYGYnknpV2NVYgfjSYxC2yNjnkDiqyoHZNwJ+lWbhdoI4wag8xYZSWB27SMULYY+JFe9BGCB3Uda04+CTgZzVPToXKPI/3mA6dhV9E7dGxkjvUSY0KeQSMDPUVWjwJ2445xirG4ZIwRjsaYiAyg9ABmkihkrEoF705eNp6elRzf6wjI/8A11MmDGADyMigQ6A/u3PdjUuAOduD1ojQLEox2pWUrAclskdaAIyMsWU8jtQrhpGz6YFNthksGHOO9LGvy5P1poGV5y2/j+Hmnj95LGckAqSR71FcqQ4C/wAWCT7VKp/f7h0VTxVIQj8REjgZ7elSW4+RWI61WlPmWsanJB5JqWGRire3QCgB4TlhjOOcUkZQy4bqTxSq43/hzUaAifcRjFJjLLjHfGaaCVJ5PNDMS2c1GzYyOlICZpG8rg8+9RmUshUgHjvSvnyCO9VoWBA6H61SEKCFH3TkVPCwZRzzUcqoZAqE9OR2FIylUPHcdKoRLGNoZMj72aliUiQ9sdKzw539c+tXA5DjnA9KTGTybnO3GSeK7mzCw2sUPA2qBXHachl1KCPnGd34CuxXrk1tR7nPWfQtg06q4YjoaeJeeRXSmYEtPHUUwHNOHUUCOo8h/ak8mT0/WiituVHPzMPKf+6aTY/900UUuUfMJtb+6fyowfQ0UUrDuFGaKKQwzRRRQIWiiigBcUtFFABRRRSAWkaiimMhesDWteWyUwWx3zngkdFoopNjirs4m4nb5pZSzMx/Emsieaa4lCRoWkPQdl9zRRQWzd0PQgB58+SvVmPBc+3oKt6nqm4G2tfljHBZR29BRRRJ2FHVmMCd/Q9KVm8tSzZx6etFFQiyhNKzEs2cDoPSqscM2oy+VGGEQ+++O3oKKKroT1N2C2S2iEUSbVHt1qQg+hooqRiMDgcHrTgCexoopAKAfQ0c+hoopALg+howfQ0UUAGD6GgA+hoooAXB9DSEH0NFFAylqV6bOACNd1xJxGuO/qafpOnGxhMswLXMnLseo9qKKYi82Tzg0mD6UUUhhz6GkIOOhoooAYwOOhpuD6GiigYuD6UBST0OKKKAFIJB4NNAOehoopDQ1gfQ1GwJPQ0UVLGhrfKpJ4AGTWHPIJJZLiUERRjc30HQfjRRQikc0TNe3jyyAhmbc3HT2rajiaC3ESKVnm4zj7o9aKKynubwWgLatLcpCoKxRDB/rWky4BIU9OOKKKzGyo4LsF5wOPxqCSASor7pNynaU9aKKYFsR+RHtwd2PmPp7Vm3Mpk34yEj5bI/i7LRRQgRECVtdxU5c9+uBUSs8kgRYyqKMYx3oopiLUaOhGVyAOtTwbhk7TkdaKKktbCyoSRkGq7wM8kYweSSePeiimI17RG8gEry54wKRw/mmQjkkgfSiis9ykDNJtOMgnv6VG8lxCm9VBB6hl/rRRQMnFv5yBxlSeSMZxUkVq8JbdggnPFFFBNxwBOOD+VOaQqAu0kkdaKKQEAyvzYOScUQqxDE54HQiiimhlWU5kLMcKO9NjuAZSqAlmQnp04ooqkgAoVtlUlsr6CpoVYRhsHHXp1oooEKqFg5AbOeOKahdmO4E/hRRQNAWY8FTnpSyg5OQeMdqKKQEwVjDt2nJFVoUIZhjn6UUUxEkSFJ5CQcdiRTthKNhTzRRVCKDllmBKkY9KvYLAEg0UUmM3/D0ReeSU5wi7RketdGM+lFFdNNe6ctT4iQClAPvRRWpmSjJ7U5SaKKYj//2Q==" old="https://www.landscope.com/images/Photo/Stock/37001_38000/37086/1111.jpg"*/?>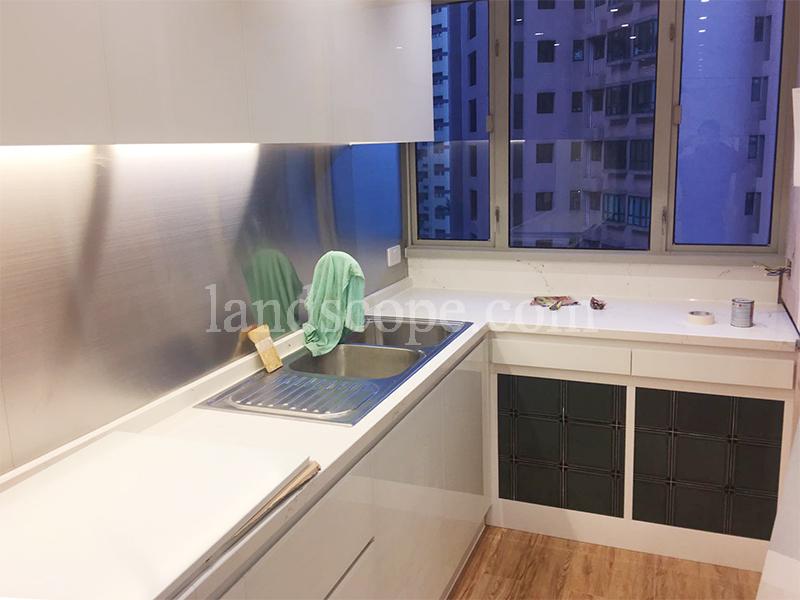 /*img class="sp-thumbnail" src="data:image/jpg;base64,/9j/4AAQSkZJRgABAQAAAQABAAD//gA+Q1JFQVRPUjogZ2QtanBlZyB2MS4wICh1c2luZyBJSkcgSlBFRyB2NjIpLCBkZWZhdWx0IHF1YWxpdHkK/9sAQwAIBgYHBgUIBwcHCQkICgwUDQwLCwwZEhMPFB0aHx4dGhwcICQuJyAiLCMcHCg3KSwwMTQ0NB8nOT04MjwuMzQy/9sAQwEJCQkMCwwYDQ0YMiEcITIyMjIyMjIyMjIyMjIyMjIyMjIyMjIyMjIyMjIyMjIyMjIyMjIyMjIyMjIyMjIyMjIy/8AAEQgCWAMgAwEiAAIRAQMRAf/EAB8AAAEFAQEBAQEBAAAAAAAAAAABAgMEBQYHCAkKC//EALUQAAIBAwMCBAMFBQQEAAABfQECAwAEEQUSITFBBhNRYQcicRQygZGhCCNCscEVUtHwJDNicoIJChYXGBkaJSYnKCkqNDU2Nzg5OkNERUZHSElKU1RVVldYWVpjZGVmZ2hpanN0dXZ3eHl6g4SFhoeIiYqSk5SVlpeYmZqio6Slpqeoqaqys7S1tre4ubrCw8TFxsfIycrS09TV1tfY2drh4uPk5ebn6Onq8fLz9PX29/j5+v/EAB8BAAMBAQEBAQEBAQEAAAAAAAABAgMEBQYHCAkKC//EALURAAIBAgQEAwQHBQQEAAECdwABAgMRBAUhMQYSQVEHYXETIjKBCBRCkaGxwQkjM1LwFWJy0QoWJDThJfEXGBkaJicoKSo1Njc4OTpDREVGR0hJSlNUVVZXWFlaY2RlZmdoaWpzdHV2d3h5eoKDhIWGh4iJipKTlJWWl5iZmqKjpKWmp6ipqrKztLW2t7i5usLDxMXGx8jJytLT1NXW19jZ2uLj5OXm5+jp6vLz9PX29/j5+v/aAAwDAQACEQMRAD8A015NTIvrUaL7VYRcVnbQ6Bm3mjbUpXml20WGR7c0FalCZFKUpCIdtG3HFTbcdqNtICvtpMc1OUppWkMhIpMelSkU0rj60AR4FJTytJjFADabTicU2gBKp3/ymzb+7cp+oIq4apanxao392aM/wDj1Ai53oxilIwTSY4oGFFLSUCCkopaBhiilooAKXFJSimAmKUUUUAGKUCkFO70ALSUuKMGgCpJxqtt7xSD/wBBNXc1TnGNRsm9fNH/AI6P8KuAUgDpRilwaMUWEJgelBowaMUAJ3pDSmkNMBKQ0tBpCEIzTSMU6g0rDEpKWkpgJgUmOadSd6AIYP8AVf8AAm/nUtRQf6s/7zfzqagAAoopKAFrT0jUbOwcm606O7O4MGZsFfbuMVmUU07ahuaur6naahj7PpsVr8+4urZY+3oBWVRRQ23uCVgpetHSigBRS4zSdacBigBMUdBS0UARv9+P/eP8qcBTHGJI/TJ/lUtCHcSkp34UlMBDSdqXrSUCCkooNAxCKsWNjNqNz5EBjD4z+8cKPzPeq5puB3oA3rzwtcWNq0819ZfKhYp5nJP90eprBozR2oYJWCmmnU00DGxnhv8AeNPpkfKn/eNPpMAooopgGKMClooAKWilAzTsAmKMUuKXFIQ3FJjNPxRimBG2cfjRWxaXmjwWyCfSZLi4GMsZiFY59KTUdTs7uAxW2kW1rkg+YpJbjtTSQX8jIxTSM9uaf+FIRQMZikp5FIR60AMopxFN70gEpv406kPFMDTiGVVvUCrKrUVoN1rC3rGv8quRx4FBBGVpypxU+ynBOKAIPLpRHVkJzRs5xiiwFfy/YUGMDtVjZSlKVgKhi70wxmrmzimFKVgKbJxUbJV1o81GyYosMpsnFMIq0UqMpSArlaaRUxWmFf8A9VAyI8VS1T/kGTH+7hvyIq6wOaq6iu7Trpf+mTfyzSEWSck0U2Nt8SN6qD+lLQNhRS0UwCg0UhpALRSUtABRR3oFMApaSngYoENAzTqO1OA9KAADmnY44oANP28YoApXIAu7Aj/nq4/NDVsYPSrN1q0ijT1NpYsI7lBk24yflYcnvS3Mxu5jK0UMZxjbCm1fypu3QRX2ijFSbaNtILke2kC5qXZRtIoC5CVphBqYjNNK5oGREU01IRTSBQIbSUuKToKQxKKMUUAJSUtIelAEUH3H/wCujfzqaoIekn/XRqloAdSUlLTAKUUlFAC0UlLQAU4UBaco9KBABS7acBzT9lADNtLtqTbRsNAyu6/vI/Yn+VP2+1Odf3sQx3P8qkCUCIdtNNWCnFRsmDTGQt0pvSpWHemFaAGGkzSkUlACUlHvSUDDNFIaQnFADsikJpKTHI+tACREbPxP86kqKL/Vg9M5/nUlAxaM0lLigBaBSU4DNOwCinUnSnAUIQYoAp4T2pwjNADMEUY9qmWM07yqYimwpQM9qmkiIKjHejyqBkOKaV4qYxnFRkEUAR00/WpDjNMPWgYzNNNOJwTTD1oAPakOKD0ooA2tKXdptsx/uAflWii1S0cf8S9F/uO6/qa01FMzG7acFp4XinAUAM2Uu2ngUuM0AR7aNtSYoxQBEVppWpsUzFAEBXNRslWSOKYwpWGVWTmointVsio2SlYLlNkqN0q2yVCy80hlRl9ar3CbraZfWNh+lX3WoCmTjjB4NICpZtusLZvWJf5VMaq6Yf8AiVW3qE2/kSKtkGkMbRmlpMUCFpKWkoGGKWiigQdqAKAKcB60wAHFLQBTgM0AAFPVc0BalVaBDQtSBeKeqVYhtZZiRFE8hHZFJx6U7Bcy75fktjjpdR/zI/rV4JUOpwvFbjejKyTxEhhj+MVdC4JGO9FhXIglHl+1T7KXZQK5AY6aU5qztppWiwyqyYqNl61bKDvUZXvSAqlaiIxVtlqJkpDK5ppFSsuKYRzQBGRRTiM0ygYGmmnGmmgRDCf9b/11apelRQfemH/TVv6VNigYUtJ0opiFooFFIBcU5RTRxUgFABTwM0KtTKtMBoWpAlPVM1MsdOwrkQj4pwj9qnCZ7U7ZTFcpNH+9iHu38qlEXHSpWT99F/wL+VSheKEhlUxVCyc1fKVEyA9qAuUGTnFRlSKvNH7VC6etIZTI44phHerDpioSKBkR60GnHrTKQxDSUpptMGLSZxRSEcmgQkX+qX1p46VHGf3ae4qShD3Fpw9aQUopjFFPApoHNSqhOMUCALxUqR+1OSPOMVYSPoKYrkSxd8VMsRPbipkjxUyx5PNMVysIaf5QqwE4p2wUBcoPHyMDqaTyvarbp8wo2UBcz2i61E0XtWmYhn+lNaIelIdzIeMjqKhYYrUkh/OqMyYNAyqwzTKkNRt1oAQ9abml6Uw0DOl0lQIZ1/uzt/jWmoFZ2m8T3qf9NA35itNRxTMwxSgUtFMQAUtFFAxaSkooADTSMU4n3ptIBpFMIp5prdKAIyBUbCpTTSKQELLxUDJVoioyKVhlRlqFl+Ycd6tsOtRFeaTGY+mKBYhP7ksi/kxq0QRTLBTtvVP8N3J+uD/WrBXipGQ4pOlSEGm4zQA2ilIooASlFJSigAFOxQBT1HNBIgU1Kq4oVeakC0wBVqRVoUVKq07CFVMVPBLLA2+KV429UYg0wCngUxFfWrie506Rp55JSm0rvOcfOKtEfO31qnqa50u64/5Z5/Ig1dHJJ9eaYBilxS0uKBDMUhFSYpMUARFaYVqYimlaTGVnTrULLVsiomWpGVGTNROmKtstQstAysRimHrVh1qJgaAGU09DTqaaAIIfvz/9dT/IVLUcQ+ef/rp/QVKKACilpRQAlLSgZpwFITEA5qVVzSKuamVaYDlWpVXnvSKuanVcUxAi4qVVpVFSAVVhCBadtp2OKXFMCFh+9j/4F/KpAtNYfvo/o1S0WGMIqNl56VOaYwoEV2WoXT/61WmFRMuRSsMpOlQOnNXXXrUDrUtFFJhimGrDrioWFIZEfem1IRTelMBvakPSnU08Kc+lA0Igwi/QVJgU1PuKPYU8UAhRTlFIoz1qVFyaAFVMmp0Q8cURp0qyi4qhBGlWEjApEXFTqKZIKvrUgFAFOFMAC80uKWjNAiJ1ywo20pOWpKQxGKioHkOOABUrc1EwFAFSQsc5NU3TJNX5Bk9KgdevFIoz3SonHNW3WoGXk0DK5FMNSEc000DOlsvl1O7H99Fb+YrSU1mQnbrBH9+E/oa01qjMfRSdhRQIWiikP1oAXNJQDiigYlIaU000gA0w040w0ABprUtNPWgBpFMIqQ0w0AQsOSaiYVZNQuKkdzLtBi81JM/8t1f80FWStQQjbq+oL/eSFv0I/pVoipGQsMDpTCvNTlaYy0guQkCkxUjA0mM0BcYBSge1Ox7U4LmgBFXJqRVoC808CgQoFSKMU0VIopoQ9VqRfpTFNSCqQhwFPFMp4OaoCC/G7Trof9MX/lU8R3RI3qoP6VHcfNazL6xuP0NFm26zt2PeJD/46KALAopM0tAhaDSZpM0rABppp1NoYDGHWoyKlamEUhkDLzUTLVhhURBpDK7CoXFWmWonXmkFyswphFTstRsDSGVo/wDXT/74/kKlqOP/AF0/+8v/AKDUuKAEFKBRTwMUAIo5qRVpFqVV9qBMcq1Kq00DpUoGKYh6rUyio0HFSjiqQDwMU8dKaKdVCHilpoNGaAGsf30f0b+lSZ4qFj+9X6H+lSA0AOphpc00mgBppjU8mmmgZC44qBxirJFROOaQyo65qu61dYVA60mhlVhTCKmZeajIpDIyKY/3W+hqSo5eI2+lAxyjgVIo5pFWpFWgY5VzU6J0GKai8VOo6U0hD0Wp0FRotTCqJY9fSpVqNakFMQ+lFNFOFMB2aCaSkJoENP3qKbn5jS5pDGsaiapGNMPWgCFxUDrmp3qJhSGis44qu61baq7r3zQUVGXNRsozVhxUbLkUhm4Tt1e1P95XX9M1qCsq4+W8sn/6a7fzBrUHSqMyTrSUCikIM0uaSkoGLmik5oBoADSUUUAIaYacTxTaAEpppx9aaetIBpPNNNONNPWi4DSMCo2HepDUbdKdhmcAF12T/btFP5Of8atEVWl4123P962kX8mBq2RmoAjPemkcVIRTSKQERUUmypdvNIRjvmgZHtp4FOAo20hCAU/AoApwFMBAOalHakUcU9R0piAU8U0U4VRI4UtFLQAEblYeoI/Sq+nNnTrU/wDTJf5VaUfMPrVTS/8AkGW/PRSPyJoGXKWgUtMQlGaKKAEPSmmnUhoAbTTTqaaQDDTGFPNNYUhkJpjD2qUimEc0rAQlaiZanYVGy0hspIp+0XA90/8AQalxTVH+lXP/AAD+VS4pANAp4FAWngEUBcAtSgUgFPApiFAqVRTFFSLTQEi8U8UwU8VQh4NOFMFOFMB9FNozQA1j+9X/AHT/AEqSomP71f8AdNSUAKaaaUmmmgBM0080tNoGNNRtUjUxuKBkLComHFTNUZpDK7LxmomHWrLCoSOaQEBFRyD922fSrBWo5F/dmlYYqrk1MqikUZNSqOlMByDipVHFMUVKvrTAetTColqRTTESDpUgqIU8GgQ8GnA0zNKDVAPzTSaM00nikIaD8x/nS0wdTS5oGBpjGlJpjHikBGxqNqkNRmgZGw4qFxUzVGwoKKrg0xl71ZZcmoyOKLAaF+dqQv8A3JkP61rdzWTqX/HjIf7uD+RrUU559RmggeDijNJmjNAhaKTNGaAFpCaM0maBi0maSigAJpppaQ0AIaTvQaSkA00hpaSgBppjmn1GelDAoXPy6rprdiZU/Nc/0q3iql98txp7+lyF/NSKudzSGNxSEU/FGKQEeKMDHen4pKAG7aAKfijFIQlLgUtKBVAApy0lKKQCinCmjpTh6VSEOWnUwU7NAhynDr9RVPTOLBF9Hcf+PmrQ6iqthxDKPS4lH/j3/wBegC8KUGmA8UuaYDs0lJmigBc000ZopAIaRsZ4Ofwo496aaAGmkbpSmmmkA01GwqQmmnnvQMiI4pjAVKQKaelJgU0H+l3H0j/kal20ij/S7j/dj/rUuKQDAuKeBSgUuKAACnikpaAHDk08daYOtPHY0wHinjpTBTwapCHClpo60tMB+aXNMpSaAGk/vR/un+dP7VFn96P93+tSZ4oAdmmZ5pSaaTzQAhNBozTTQMQ1GTzTz0ph6UDGGmGnmmGkAxhUbLUp9qbikMi21HKuE/EfzqwQBUcq5A/3hQMUDninrSgUoFADhTh2pB1pRTESKakB71EvSpATTAkBpwPFMBpwNMQ/NOBqPNKDQBJmmMaM8daaTQA0Hr9aWmKev1p1AATTCeKUnmmEikAxvSmk4pTTTQMYRTCOakNNPNMZGRxTSMjmpCKQjNAy3erus5lHdD/KrVq++0gb1jU/pUUo3IynoRTdLbdplv6hMfkcUiC8DS00UZoAdmkJpKTNADqKTNJmgBc0ZpKKACkNFIaQCfSkpSaaelIApKDQaYDTTG6GnU09KQGdqnywW8hH3LqJv/Hsf1q8w+Y/WqWsj/iUzN/cKP8AkwNX2++31pDuNopcUUxCGjFLRSAbiinUuKAuNxzS0YpRQAlOFJSimIKWkpaAFBpwptLnFMQpNVbI4a8HpdP+uDVmqtpxc3y+k+fzVaALueKKaOTS00A7NITSGigBaQmgmkJoACaSimmkAHrTTSmmk5pAIeKaacRTaAEppp5ppoGV1H+mzf7if1qUCo1H+my/9c0/mamxxUgJiinYpMUAJTqTFL0pgKKeOlMpwpgPFPFMB5p1MQ6lpMiigB2aWmZozTAb/wAtR/u/1qTrUWf33/AP61IDQAuaZ3p2aYTzQApNIScUhPFNPqaBgT70wmnGmk0hjSabS0lABim4p1FAxuKZIOE/3xUtRyDmMf7YoEOApaWigYClFJThQA4U8GmClzTAkB9KduqMGlzQIkzSg0wHinA0wHZpjGlqNzQAIeKcTUSngU7PvQArHNRk0uaaTSGNPWkzS0nFACUlONIaYxuKTGKdSUAXn6VBpJ/0Hb/cldf1qw3TNVdNOPtSf3ZyfzANSI0hS5pgPFOpiCikzSUAOzRmm5ozQA6kzSGilcAzSGik60gEpOlHeg0AITSGikpgBpDSmkpAUtVG/R70f9MWP5DNWUbfEjZ+8oP5imXSb7S4TH3onH6GmWDb9MtG7mFP5CgCxRRRQIKWkooAKWikoAKKKU0AJS9qSigApaSloAUUUlLTELVW34v74f7UZ/NP/rVZqrEcalee6xH9CKALg6UZ4pBzRmgBc0uabS5oAXJpD1o5pDQAE000tJQAlJRRSASkNL1pDQAh6UlGKKQEA/4/pPeFf/QjU9Qr/wAf7e8A/wDQjU1AwooopiDFFFFABS0lLQA4U8UwGnA0AOopKWmAuaKTNFMBhI83/gP9akFRZ/fH/d/rUg6UkAuaZnmnUxj1pgLnNNzzSUlIYE+tJR0FFIYlJS0lMBKKKXFAAajcfMn+9/Sn0xv9Yg9z/KgB9LSUtABS0lLQAtKKbQKBj6XpTM06mA4H1p4PFRZpwOKBDyajc8GlLZFROeDQMcp+UfSlzTF6UpoAUmmnrQTSGgBO9FFJQMKKCaSmAdqaacaaaYGg3SqVkcaher67G/SrrdDVGH5dZlH9+EH8jUCNJTTs0wdKdQAuaSikzQAtGaQUUALmkoooAM0hopKQgJpDS5ptACUUUUAFIelLmkNACbQxweQeKo6OSdGtAeqptP4EirwOCD71Q0njTtnTZNKuPTDmgC+KSgD04ooEJ3pTR1NGKAFpKWkpAOpKSlpgJRRRQAvWikooAWiiigA7VVTjVJv9qBD+TMKtVV/5in1tv5P/APXoEWxRSA8UZouAtGaSjNAC0UmaKYAabQfSikAUUZpMUABooooAbRTqbQBAP+P8/wDXD/2apqh/5f8A/tgf/QqmpALRSgYpKAEopaSmAUtKBignFACAZp4ptLQA6jNJS/SmAtJk0ZoJoAj/AOWv/Af61IOlRHmU/wC7/WpO1ADieKjz707tTD1oGBpKKKQBQaKODTASkNLRQMSkpc0UAJTG/wBan0NSUwgmVfoaAHdqWj8KWgBKKdSYoATrS8d6AKU0DDpRmkxQKAHUtNp2aYATxUTn5TUh6VE3Q0AOB4opBS0ABNJRRQMKSj8aSgAooozmmA00lOptMDRPSqLfJrMHP3onX+Rq/VC7+TUbN/8AbKn8RUAaAp1MWnUCFopKKQC0UlFAC0lFJQAd6M+lHU0lAhKDRRQgEpTRikoYBSUtFIBpHeqOm8fbk/uXb/rg/wBavmqVlxfamh6eajj8UH+FMC4KMUoFFAhDRijFLSAbRS0YoADRmiigBMUo6UdKKBCd6XNJ0oFMYtLSUtIQ01VfjU4veBx+TA1bqrNxf2vukg/QUDLI5paQClpiCkpe1GKAA02nYpMUgEpD0pcUlMAopaKAEopaMUgG496CM07FJigCsR/p6+8J/wDQhU+KiK/6fH/1yb+YqcL3oAQDFFO20mPai4BSUu2lIoAZTsUYpcUwEpcUbTRigApaKOaACk/Cl5oOaAIsfvD/ALo/nUlMI/efhT8UAHfFMPWnFKTbzigY3vRTttG32oAZilp+32pNtADaMU7HpSEUxjaAKXFLtzQA0ikP+tHH8JqQrTduZPT5f60AFLinbR7UAD1FADcUmKfhfUfnRgY4IoAbijBp4570oQ9gT9BQBGRSVMInI4R/++TR9nlPSGQn2Q0DIaUDip1tLg9LeX/v2aeLC7PS1n/79mmBVPSon6Vo/wBl3zA4s5z/ANszSf2LqT9LCfr3XFAFEDig8VpDQtTP/LjN+VB0HVAP+PGX9KAujNNNPWpbyGWwGbtDCOxes99V09Ot5ED9aQy1RVH+2tM/5/Y/1pja9pS9b1PyP+FAjQNJmsw+I9IHS8B+iH/CmnxJpI63J/74NUM1M80hNZf/AAkmldrhj9IzSHxHph6Sv/3waYHT1S1EYNvJnlZl/nWj5MnZDUVxaSTQlBG2cgjj0NRcB2OeKcKlS1uJOUhkOfQVOum3p6Wsp/4DSuhFOir39l3x/wCXSSmPp15Ghd7dlVRkk44ouBUpak8lx/DSGJwOQPzpXQ7MZSU1pEU4LCk8+L+9+lF0FmPpMUiur/dP6VftdLuLsZjaPH+02KV0KxQxRg1ur4ZvG/5a24H1P+FPHhW7PW4g/WndCOfwaMGuiHhS5/5+YPyNL/widx/z9xf98mgV0c5g0mK6X/hE5v8An8j/AO+D/jS/8Ik/e8X/AL9//XoC6OZxVSBCuq3no8cTD8Miuy/4RI974fhH/wDXp6eEYgxZ7xyxGPlQDigLo5TbRiuuHhK273c35Cl/4RO073M/6f4UBdHI4oxXX/8ACKWf/PxP+Y/wpf8AhFbHvNcH/gQ/wouF0cdijFdn/wAItp//AD0uP++x/hR/wi+nf37j/vv/AOtSFdHGBaNvpXaf8IvpvrP/AN/KX/hGdM9Jj/20NAXRxJBo2+1dv/wjWl/3Jf8Av4aB4c0sf8sZP+/hp3C5xG2lC813H/CPaV/z7t/32f8AGnDw/pQ/5df/AB9v8aLhc4XbS7TXdjQtKH/Lmv4sf8aX+wtK/wCfJPzP+NK4XOD25qCWItc20mPuFs/iK9E/sTSv+fKL9aeukaYvSyh/Fc0XC559tHfijA9RXoY0zTx0soP++BTxYWI6WcH/AH7FFwuec/L/AHh+dB2/3h+dekC0tB0tYP8Av2KUW1sOlvF/3wKLiuebfL/eH50mF7EV6WIYB0hjH/ARS+XEP+Waf98ilcLnmeBSYHv+VemkIB91fyrL1NwsLYA/Kk5WKWpw2PalCFuisfopqSWb96ee9dBoU/y9aTmPlOfFvM3SCU/SM/4U8WVyelrP/wB+zXoiSEqOafvpqRJ5yNPvD0s7j/v2acNLvz0srj/v2a9E3GjfT5gPOxoepNMsgsZ/lUjlcdf/ANVSjRNTPSxl/T/GvQN9JuouK7OCGg6p/wA+b/iR/jTh4e1Q/wDLoR9XX/Gu73Um+i49Thh4c1U/8uq/jItL/wAIzqp/5d4/+/ort9/vRvpXA4oeF9V/55RD/tpTh4W1P+7AP+2n/wBauz30b/encNTjh4V1E9Wtx/wM/wCFOHhO/wC8tuP+BH/Cuu30b6LsNTk/+ESvT1uLcf8AfX+FOHhC7/5+oB/wE11O/ml3ii4anLDwhcd7uH/vg/404eEJe97H+EZ/xrpvM96PMFFw1OcXwaM5a+/KL/69PHg+PvfP/wB+xXQeZRvFFw1MAeD4O97L/wB8CnDwhaDrdzn8BW7vFG8U7hqYg8JWPe4uD+I/wpw8J6aOstyf+Bj/AArYLik3ilcDK/4RTTO7XB/7aUv/AAi2lD+GY/WU1qeZTTLigdmY1z4e0uGJmEcuQP8Anqa5KbykuWRV+UHHXmuw1a62W789q4J7nfOcsOvpSuy0jq9I06wukBmtw592NbqaFpA/5cYv1/xrD0GX92MGukSXiriSyMaLpQ6WEP8A3zTv7J0z/nxg/wC+Kl82k82qJsNGmacvSxt/++BThZWK9LO3H/bMUebR5lAWHi2tR0tYR/2zFKIoB0giH/ABURl96PN96Y7E4WMdEQf8BFLlR/Cv5VW82kMvvQHKi1vo8z3qp5vvR5nvQFkW/MPrSeb7mqvm+9IZfegOVFzzD60nme9VPNHrSecKB2Rb8z3qGabapOagMwxWZqd8sVu7E9BQwSOB8d6nvuVjB4Ga89muMk9q0/Eeoi51CRs9DjNc48uapRG2WhJk5zUVxJjvUaPkGoLl+aVtRX0uKZRuGTQZ8HFVd5zmms5JrSxN2W/P+tL9pOepxVHzKRpD06VSiF2fTQAHapFGTgd6iBqzAveuI2LMA24Aq+p4qlGOauL0oJFNVbwbrWYeqGrJ6VFKNyMPUEfpQwOazlQaY4ytOAyg+lD/AHSKzNDInHzse9Vs1duV+Y+9UXqkBYgauk0afBxXLQtitrTJdsgpCsdpG+RUwY1nW8uRirQeqRm0T7qXdUO/3o3e9MVibdSbqhL0m+gLE++l3VW8yjfQFixvo31X30hk96AsWN4o3+9VfNFHm+9AWLPmD1o3iqvm+9Hm+9AWLXmCk8yqvm+9Hne9AFrzKPMqp53vSeb70AXPMo8yqZm96TzvegC75lHmVS873pfN96ALnmUvmVS833o82gRd8ygSVT80UeaPWgC55lHmVT82jzaALnmUnme9U/O96Qy0gLbSe9YurzYibmrjzcVhaxP+6bmkxo5uWXMp571u6HPjHNcq8mZCeetbmiykYFSM7uKX5RzUol96y4ZsoKnE3HWqRJe8z3o8z3qmJfegS+9AFzzKPMqp5tIZKALZkpDJVUye9NMmO9MC35lJ5lU/NpPNoAu+Z70eZVLzfelEnvQBc8ykMoqp5nvTTJ70wLnm89aQy1T83nr2pDNSAueaPWjzRVDzh60edTA0POFJ5oqj5w7Gk86gDQ833pPOqgZvek8/3oAvGak86s8z+9NNxjvRcZo+fTHn4qgbn61DLc4XvQFihr96FgYZriklzJ1PNaniC9LfKCRmufgkzKMk0ItI9B0KTEINdEs3HWuU0hysKitpZjjrVolo0/P96Tz/AHrO8/HpSGeqEaXn+9L53vWYJ/enef70wNAz+9N8/wB6z2n96Z9o9zQOxpGc+9J5/vWabj3pPP560Aafn0nn+9Zhn96PPHrQFjT8/wB6aZ/es3zxnvTTcAUDNP7R70huKzPtA9aY1zigDRkusCuQ8U6uIrVwHAPStG6vtsTHsK848T6mZpSoPFNK4tjm724MkrOcYNUC+afK+WquDzVshluMnGar3BxIBUsWRGefeq1wf3nektxvYZu96YXoqMnJq0iBd2aR27UmaYf0q0hH1CnJFXohgCqUIyRmrsdcJ0lpO1WV6VVSrKnigkcelRH7wqQnio2PzUAc190sPRiP1pGGRTpvlup19JDTSeKzNChcjk1nScE1qTjOazJh3oQhsRwTWjZy7ZBWXGeTVu3fD0MDsLWbKiryycdawrOX5V57VppJx1ppkl0SUvmVV8yjfTuIsGSkMlVi9NMlAFnzaDJz1qoZPek833ouFi2ZPemmU+tVTKPWmGYetMLFkze9Bm96oGcZ60nnj2oAvmYdzSecP71UDOKPtA9aBWL5mHrTTMvqao+eMcmkM/PfH1pAXvPHqaTzqoG47f1pv2gf5NAGj531o86s77QPWjz8UAaXnUed7Vm/aMnpS+fQBo+caXzzWcJ6DPj0oFY0fOo876Vn+fS+efagLF/zvpR5x9qoefSeeaQGgZvpTTP71Q84+tIZzQFi48/HWsHV58o3NXXnOOtYWrTkgg9KljMRnO48962tIk5HJxXPF/mrY0yQhhzQwR2UMvyjk1YWWsqKU7RzVhZT60IRoeb9acJfrVDzDinCSncC95lHme9UxJmgvQBaMtNaWqxeo3k4oAt+aMdf1ppm9xVPfR5n1oCxc84e3505ZvpVDzKeknPencC75v0pplqvv9KaXoAn8zn8KRpKrb/mNNZ+KYE/m0ebVTzM96TzPr+dAy75po80+1U/MHejzKYi55p9qaZfcVUMnuKa0mOhoGWGnx3qNrgg9aqySgDrVdph60mNF83HPX9arXV1iMnP61V+0e9Z+oXWIz8xoGkYmq3JknIz0qtaHdMKrTy+ZMST3qzp/Mo69apFHa6e+yFee1aAm96xbaUKg/xqz569jVIk0vP46mmmc+tZ3nimtPz2pgagn56mpPOGOv61kCfnPFTCfK5poVi+8/vUPn/5zVGSc4/rURnb1oGaX2j6UhuOR0xWZ5xIzu/WmGbHVv1pgapuKabjnrWWZx/fz+NJ9pX+9+ZoCxqm49TSeefU1lG5U/SkNyPegDTMxHU/rUUlxgHk/nWebkH1qrPdEK3agBuraj5UDfNz9a88v52lmZya2NZvmcMuec1zcjliTWkUZtkMnXNMpx9aTFDJJ4v9WKq3A/enIq5EMIPpVSf75oiN6IgppPNOxmmN6VaIGk55ppp2OOKQjNWgZ9RxdjVuOqsfQVZTpXAdLLKnpU6Hiq6GplNBJKTUbU7PFMNAHPXw26hOPcH9Khz8tWNUG3UGI6MimqueKze5aIZeazZxkmtGToaz5vahAVl+8RU6E5BqDo1SKelDA27OQ7QM1qpIfXFc/aPg1rRvkChCZfEh9aN/vVcPRvPrTuImLn1phkPrURk96jMnvQBMX96Qv71AZPek8zHegCcuB3ppcYqEye9RNLjvTAVpBk8mm+aKpyTYc/NUf2gdc0xWL5lGOKQS1QNyvYn8TR9oXH3qQWNDze1IZaoG4X+9+VIblaALplx3pPM+n51QNwg7Gm/aEPQH8qLgaHm+uKTzR2I/Os77QPQ/lSm4GejUAaPnDj5hThMPWswXOOzU8T9+fxNAGmsvPFKZeaz0nJPP86kaXvQIuecPel84GqHnn2NHnZ//AFUgL/nUnne1UfNJ6H9KPNPr+lFwLvne1IZvwql5pPT+VI0rdKm4Fh5jjrWJqcp55q68j496xr9ye/OaAKBb5s1r6axBBrFBGetadgeRzSBHTxSHA5qwJfc1lxv8v3v1qdXH96gLGkJPl6mnLJ7/AK1QVxj71PVxjr+lFwLwk9/1o83/ADmqquPf8qXePei4Fgy1FJMAB0qPcKhlemIm8/jOBSedxniqocGl3gcUAWfPP+RUsUp55/SqPmfSp4nHrTQFvzDTWkNR7vemM/vVASLJ8xye1NeT6VEHG5sntTHfigBxk56ik8yoDIfWk8zPf9aBlnf70b/r+VV/NHrSGQ/3qALHmcd6Y0lQmTPeo2lxQAs0xHf9aqvOaZcTEL9apNMeaRSLJuDn0rK1O5O081I85Ge/vWNfTlnIpoorbjv5POa1tNXBzx+NYqElh0rbsgQg/qKsRto4CfeGB6U/zuPv1niXI7cUvmH1ApgaHnDruqN5gDyx/OqXmtz81RmTn7woHY0UmXszVYEylRyax1l5+9+tWkl+UfN+tOwizLKv+1VczDPQ1XmlGOpqv5wH8RpgXzMPQ015VyM8fjVEy570jSAj370DL/nL1xx3yaiNwqvjjBqn5vFMZlboMUCNH7QOuRSNcDPX8qzjLjA60plA96BF03IyBxWdqF2FjYhvypWuAOozWPqNyWQqAAc1SJbMu8m8yQk1SbI7VPMc9OlQsOK0IISMUoHrT8Z60BcdqTYEsYIQVUn/ANY1Xk+6KpzD961KLHIrkcUwjJqU03Az0q7kIiCik2+tS7aQrVp6CPpxKsx+lVU7VZSuE6WWUNSqagU1KDQSS5ppoBpGNMDE1gYuom9YyPyNUM8Vo60MG3b/AHhWZmsnuWthkhqlN1NXW5ziqc2OaEBTP36cD6UjffpKALlu5D1pwscDmsaNvmGa0oX4pAaCt704k+tVlfjmpN2R1NMQO3HWoy3HWmu3XrURb60gJC/vSbveod1G6mBMW4qNm6mmFqYzU7iKlwcSHmq6zDvj86ddSYft0qi7c5HWgC8ZF9vzpPNX1FVBIMZxTxIcdCffFAFoSCm+atQBz2B/Kmlm70ATtLimefmq7OcUze2OMfWgRZ87Hejzc9zVXcfak3H1FMZcEo9acsuKpBiOhFPQn+8PwpAaCyYI5qUy5HtVFG4FT5+XPNAiTf3zSmT3NVt/OOadu96AJ/MPqaQyepNQ7vf9aQkevH1pCJi/vSM+MZBqHK/5NIzIBSAdI454P51lXj5OMVedkA5rMumBNMCAcmtKzYcHiswda0bRhgHFK4I2I34B4qdXz1x+VUBOq4yP1qdJQwzmkBeV+Ker1VST3qVX9qQFkPS7qhD+9LvpgSFqhlPHf86UufTNQyucUgG7sNinZqs7kYNO3nGf61VhE24egqeFvpVHcfWrFu+SBx+dNAXs/SkLe9RhvcU0tz1pgKG/eN9KZI+eMUgP7xue1Nfp1pgRs3NNLH1xTSeMZpueetIZJupM+9MzRmmA4tUbsB3ozUbnigCvdOAp5rNd+vzVcu2xGeKy5HyaTRSGyygA/NWTM5dzzmrU8nByeaoE5aqiWTwglxitiA4Uc4rKtl5zmtFDgYzVCJzJgjmgvz1qsxJccmnU7AS+ZjvTSw7moWYA4phbmgCyGAP/ANerUbjyxWWGx71aRyUHSqEyaaQd6rmTHYUyV+ai34pATiXPSmmTPFQh6Rie1MZMWwM0nmexzUJY4FBLCgkc7nf0OKGkwOQfzpm44xUMjsvQ0CY+SUBTwM1k3D7yevWrMjM3XmmG3yOTTTsZSkZsgqIjvWhNbFULDnHWqZGau9wTuRBeeKUDNOCmnhOaLlJCqvFVZk+c9KvYxxVeVPnNKIylsFG32qxs46UmytCbFcL7UhWpymO1IY6q9hH0glWEqulTpXEblhalHSoVNSL0oESA0Gm5oJpiMzWlzbRMO0n8xWPmtzV1zpzH+6yn9awc1nLcpbCE8+1V5uDmpyeagk9utCGU3HzU2nPwaZQBInWr8LcCs4HnmrcLdKlgaCMdwHGKnzVSNyCO9WM8UCI5CRmoS3rinSnnvVcn60wHl8U0SnPOKjJHrTOM/wD16YFgvxUTOfWkLDFRMw7YoAq3bsGzk9Koebycn9as3jDAJxj6VQLrnoPypoRJJLgABv1pwlwBlvxquzDI68e1HmH3p2EWvNHrSmX/ADiq4kPXmguTwM0holaXg8fjtqHzj/dOfpTGZsVFkk0WET+Yf7ppd79gfzqtk+tGSe9MZY3t3x/31T1dvb86qd+tSA/7VJgXUZ8dV/Opwx29RVKMgAZOatR4YYpCAk/3hShuOtMkG1sUA0hEpb/appPvmmbhik3CgY/cM/eNIxGM8/nTN3Q45pC/GeM0AI7DB/xqhMeelWnfA6iqshyaBXI065q/bHjH6YqkuM1dgOPalYRaYErx/KrEGQoqBCM8mplbvSGW0J61KuS3BqsGqeJvnHpQBNhgeopcn1pm75qCeKQDifeoZTx96nMeKikPy00AxgD3pBgL1ppakyfSqEOyKsW5+eqe41Pbk7x2oA0M8UhNIOlI31pgIP8AWN9KSToaQf6xuewofHr1oAgNCjJNB4NHbNAxp69aM0hoNMBCajcjFONRtQBRvGAjPPWsiWQc1rXmNhxWNcMBnkUy0UJ3yeDUS8nFIzZJHanRjc2KaGXrbAGathqrRnb3qTdgcUwJTgnPQ4pA/wCNMDZFJmmA1/v5ppYZNNdjk81CzEmgZPu+lWkYBB9KzN3vVlScUyWySRwSeai3VHIeetM3H1oAlLc9RSlgB94VDk+tK3SgB2/Jpd2Kh470GmJkhfA61XlfJ6mlJHrULHOaCZbClvu/Wp2IBH1xVSQ48v1qWR/lQ/7eKRztkkbBmmi9GrKmQRzsnvkVcgfGpzp0yM1S1B9s4kHQHmmnYcXYMGtPRtHuNZvVtoNqADdJK3RF9f8A61Zw5AI6HmvRtHtBpOkrHtxNIA8hHUueg/AU27Gk5cqNOw0bw3aR/Y306O4fywWllyWbPf26dqi1T4e6Hqlq0mkM9ldAfKC5aJvYg8j6iiKVRq7DIJ8jH5GtSC9jszbo5/eztwoOKlSaOeM3fc8ZurGeyupbW6iaKeJiroex/wAPeoDHXpfxCsILy1h1W3H72E+XKcfeU9D+B/nXnmznpWq1OmLuisY+OlIY8Vb20hjzVJjsj31D0qdarQnMaH1ANWErlNGTLUq1ClSLTESUUlFAirqI36dOB/dz+Vc5nNdPcLvtpV9Ub+Vcqp+UfSokVEcTUMg9KkzTHqRlOQVGetTP39KiPWmAgqzEcdO9Vh1qaM4NIDQiPI55q0TxVGA5YVbJpAyGVsZqszZqWY8n3qqxpoQrHmj0qMnmlByKYEzY28VXdu1TE5Sqr9TQBVuyNnT8aztyk1fugTGfastgQaaEyTdTS3PekwT060scEs0myNSzdaYh4Y464o3GrsWkSEZkkVfYDNUCOKGgGlj1qMtz6VIQMdaiYAHg0AIXo3Y6UlGOKBAGOetSKzHuKjHWnjrxQBYQnPJq3Ex4xmqcYx/9erkIAFSMWYt5h61Fk1NOAHqIAkgAZJ4AoJAk4ppNaMelyNzIwT26mqUqeXI6ZB2kjNJjuRA4oY8U7FBHHFIRXbpUDDnFW3U81XZSTQA1BggY5q3GDgVCq5arUa8dKYEi5qYZx1qNQewFShcUASoDgVatwdw5qugGOtWbcAt/9ekgZJjk0tHencUmAxuneoJOlWGAxUMgyKEBXpCD6Gn4+uKQD61QiPBBqWAneO3NNwKfGPnH1oAvjOKCKFpaoaIhnzTx/CM0rjil58w/QUrA7TQBWIxQwwlPZTngUkikKBjtSAhNGKXFGKYxhpjD0FS7aYynnmmBnXo/dMcVg3IwCa6G+T9ya5+4U8jt3oKRmkYbOKmhHzZoMeWxUsceB/jVDJ16U4e5pFXjrTwuRQMQHHHH4UHgGnKgI4zSuoCHigCozc8/pUbMATUzLioWAzTGRbzmrIY7arEDNTbhtGcCmQMdjnmkGT3prNk9aA2fegaH80HOOaQdKcSCtADAMHFDGkJ5pjMBQIRzgVAhy3TrSSvn8KbEfnpkPYfN/rUHfinSt+7U+r0yTmdSfpTZD/o2fRqRzMVTjWSemVNUpXEqyc/xGrrf8hIn/pkT+lZS7hvJ6ZpjRueGbVdR1SCGTmOH95J6bV/yBXoLyFp0BznmU4H5VzfhKwMOjNPjE17JgZ6+Wv8AjzW68ygzzZ4GEHtilLVkTk27EFhM1z4jvAD8scKx/iTk1U1fU3g1yG4Zv3cB2hf8Kk0JlgS9vJnVQxyWb0rCEn9peIpX+cQwpuUN/M0kjO9kdzqdzbajoc6QTRTCSI7ih6GvMtvcmupjQwpLNESCsfzD+8PeuaxzyPwrWJ1UXdMaE9qNgqVRmlK+1NG57RYtusoW9UFXF7Vm6Q27TYfUDFaKmucpky1IDUa08UySSikFITQAHnI9RiuRHyjHoSK63uK5SUbbiZfSRh+tTIqI2kfpS0jdKkZWcDNQMMGrMlQMKBDKlj61F3qRO1IC7B96rZ6VTgPzCrbEAUDKkzDcRVdjUsrAsRiosigQw0q0pNC0wJVyVP8ASq0gO6rKHnFV5epoEU7jJjNZTA7vxrXmztP0rKYZPXkU0DG7T7/nSq0kZyrMpPHBwadg0hB+lMRu6eS9khZizDIJJyetYW01taSD9lbr98/yFZOzNNiISvao2X3rSttPluPmyFTOMkdfpTjpcbPsW7TfnGMc/wA6SBsySKPxq5d6fJbYYsGQnGRxUMVtLMdsaFj7dqAIMDNPXHStA6S6QvI8igqCQAM5otdMkmjDsQinpkZJp2C5VTAOOauRY49amfSzFEXVw+BkjGOKjiXj3qdgH3AXeDg9BUSnDAgcjoRV02rzygRj+EZJ6VL/AGfAgZXufn7cgY/ClYVyTT5GkgbcxZg38RycYrLuc/aZeP4z/Otm0s2tjIC24NjB71lXCf6TLx/Gf50PYaK+Gz2pDmr1vYNOhdmCIP4iOtTLpschwtyjEDsM/wBaVmIx3BOeaiK81qXlkLYJl927P8OMVVjt3mk2xqWNFgIFUk96sovHeri6aqYElwiN6VM+msse+NhIMZwB/KnYCkq8dKkAxSheelW7a0efoMKOrGkBCg4q1bLyeO1TJYx52/aEznGMf/XqZbJ4tzDDLjrQkJkIFPC8dKkjiZ22qMmrYsWEZdmAIGcAZosBnMvNROvy4rTWyaRdxO304psunsF+Vwx9CMUWYXMkrSeX7VYMfJByKfFatK21fxJ6CgCoEGacFGR7GtD7BHux5656Y/yaSbT2iTcvzAdfUU7MBqrxS4FOA4FO2+1MCLb+8P0FKV4NP2/P+FTR2ryjPRfU0WAolcmmyYz05rSFnGzYEyk+gH/16qT2zxSDPK/3hRYCkRz0o21M0ZzVhbAlNzuEHuKLDKG2mleK0xYKwOycNj0FVprd4jhh9D60DuZN6hMLYrAlQnIxXWS2ctxGdq8HuelZd3pTQRq2/ezMBtC96ZSZznlnninhcVux6I7JmSQI393GagvNLa2i8xX3qOvGMU0h6GYoqQA1dtdLkmUSMwjQ9MjJNWZNHdUykgY+hGKdh3RlBeaV84xgVIqUjLn6UAU5B7fnUDj2q66EVXkTGaYFPndTsnFKR83PekfpTERMeaFOeKY7UgcZoEWF70maWNS6s3YVfj0XUJkV0s5SrDIJGM1m6kY7s0UG9jLc4zUTtx1FbZ8M6o4/1AU/7TjisjVtOvNJMS3SKvmgldrZziqjUjJ2TJlBrVlF3yx5oRuarGTmlWUetWZt6GgeeajJzaMM96WJ9yD2FIo/dlfXNI5mDn/Sg/H+po0mzW/1BbbOATlmxnAqveP5VuHz1AWp/DGpLZ6m0pIxITGfx6U1sC8j0FWW3hYIu2ONfLjB9MVn30jQWSrn/aP41NPKC8URzjdtOPzNQamwmCEdGBOfepMitIpbSIdhOGlOV9eO9QaNARHqdxjl5lhBP90Dn9TU9232OytoieiNIx+vNT2ieVodjhcNMWmYH1bkfpimiGiQtt0+7OcDYR0rmFXIrpbkmLTZvlzkYyeMVzoArSKOrD/CxyqRTtv4U5O1SFeM1R0HqWhNusCP7rkVrL0rD8Pt+6nT0YH9K21rmRTJlqQVEvWpAaYh4pO9KDikNAhM1zF8Nuo3Cj+/n866eub1VduqSH+8qn9KmRUSsKU9KBSmpQyu4PSoXFWXGagcetAiGpVH503FPWgCzb8uKtuDtNVrf7w9KtsPlNSBnP8AeNIsUkh/dxu3+6pNPk+9iuo0mQjSrcKcfLjjjvVJBc5ldPvH5FrP/wB8Gpk0e/Yf8ecv4gD+tdbuYgnJ4pN4OMKxPfcMU7E3OZTQ7/OTAFP+04H9adJ4evWJIWHPp5oro2dVxuKpuOAC3U+g9TTgeR9aLBc4WOwkvLgW8YUSNkfMcAY61cTwXMeXvbcfRGNT2Y8rW4gOnmMP5106gtgdyaEDOYTwVGD899kf7MP+JqZfBliPvXc7fRFFbdrcreWyXEDSLG+cblKNwSOQenIqYbuAX+X0xQIzrPwzp0ERUNOw3Z5YD+QrmPEGk22mTwLa+ZskQkh2zgg+td1ZyPNCzSQPAwkZQrkEkA4Dcdj1rmPFS5+xt6bx/Km9gW5k+dGlmNkihhHwCwyDisTY28FQ27PGOua14NPMo3uSqnoB1NI90kPy2sa47sc8/wBaGCEv1BsHIBwcdR7isdC6Z8tmTP8AdOK3blS+mEtySqk/pWQsZobBGrGymxV2+cCPLd88c1mvc3Er7jIU9lOBWnCn/EqP+439azBHnsaGxI2bEtJaRszZbnn15rNhQkgDOT2FaWlR/wCjNx/H/QVDaRfvo+P4h/OhgjQuU+y2nynJCjn3PesXbkkkknuTXQ6lH/ozDj7q/wA6xxF24/KlIEWrBt0BUkkqe/YVm3Cj7TJx/Gf51r6dHjzPw/rVOePNxJ/vH+dJvQZZ8jzrBUHBKLWaUlt5B8rI46Vp2s/lKI5Mlex9KvNFHMmCA6n8ae4tjDvpUnWIr1AOR6Hip7WAW9o0uMsV3Hn8qdd2PkkFeVbpntVwRE2QAHJjxj8KXUDCw7sWY5Y9Sa1rS4jS3VHYhhxyCaqrCalWGlcLEYiM90wQ/eY8+1aFyPJtdkYwD8vHamWsJW6QFSDzwfpVu9jzAP8AeprYDHjTJrdsGMkJ3feXg/41mogBrT01cCXp2pR3BiNB5Ep2EgEetXUCtAC3TbzTJ1zIv+7U8YH2XHsafURQmmkLfJwPpT4XMqEMPmXqfWkkSnWy/vD/ALtJMGVLyECQP/eHNTi3aK22R8vj9afeLnZ+NTTAiFtuc+1UIzPsM39z9RWgsZ8kK4ycYOarbpP77f8AfVODSYwHY/jSTSGQNHtdgOgOBTFU72HarGOTnr3pMUXAZHFvnC+oq1c5SNUXgHj8KZbj/SV+lS3inCHHrT6AU4xsk388elTTvG8LKrZJ9qTHymo9hbOAT3ouAlpbhmMhHA6fWmXmWm29lq9ar+6P+9VW6X/SG/D+VPoPqVYiYpAwH4etaE0ImiI/FTmqe2tOMfuU/wB0UIGYY3iRFDsF3AYB4602+zFDuVRuzgE9vep5EyCKk1CHdCB/tf0NJMo5p2nLEmWXn/aIrQchrIyMA3yZI7HjkU17cHtVgQ40xh/sN/WmmNnNTXU8ku4yMnbCEgVsaW5ltTvcsQ3c5OP85rImiIPFaWjDiUYx93+tNXG9ilcIPtU3H8Z/nUBGauXCn7RNx/Gf51D5Z9KQypIntVaVMDpWi0bd1qCSFs9D9Kq4GQ6nOcVC+70rTktyM9BVV7Vm4Az9KaYmZTlsnmoi59a0zpdy5O2CQ/RTR/wj2pSfcspyD3EZNO5NmUp7trXTVZSN0jHB9BXouk6r/a+h213bKS23Y64yVcDBB/nXC6h4Z1uUIsem3bIowMRGuu+H8d9pmkX1hf2stuomE0fmLgtkYI/QVy1IKSuzeMmtDaCXjEjyHHpkVx3xCS4jGmiaIqGDlW9cY4rvmuFJJ5IxzxWHr+jnxLbR2kUkcUsEvmK0p2jBGCM/lSpckZLUc7uJ5JzjIpVBzXoifDNiP3usWSfQlqsx/DexQZl1qI4HJSNjXXdHNY8+tcncPapypDD8a9Fh8DaJF839qzsCP4IetTHwf4fX71xfPj0VVpXMnTZ5fc2/n2kiE444z60mjaBqMU1vey20gsHwzS8YXH616Xc+FfDbwlHiv3UDgecF/lWdeajYafbxKJljijUKqE5O3+7jqaafQzmnAgyr7ZuTtUkY9+tNlVSi5XI2gfnVGwvoL0XC28ckaBv3aSfeUHtx2qxNdLJcJGrA/MAcHpigxuWri3+0zSIMfIm1fxGKddlYRBAnPljYPwGKggv0i1FN7Lg7pGBGeAMD9ajy0jQHOWly+PY0IbjoW79CNNA++CACB3JrFh0fVGHGn3Jx38sitnWJBb2PJIfeqJzjOKl+0TvtZppCCO7mtVsdFDZmamg6qRn7DIv+8QP61J/YOog8xwr/AL0yir4LMPvEn60ojZjjYc0jpOj8Pti4mX+8gP610S1y+hPjUQv95CK6hawWwMlXrUgqMVItMkcKKBSmgBp6Vz+tDbfxtjhov5GugrE11fntmx/eWplsNbmavNPIyKagweKfipKI2XioXWrJGRUbrQIr7acq0/ZT1SkA6Hgg4q6VJWqqL3xV6MZQUgM+VMMRW7o7Z05B6Mw/Ws2eHjIqayv0soGjeN2O7IK007CZqMbW4ufNEjtLYlgwUsApZeQR/Fx061PDKk8KTR7tjjcu5Spx9DyPxrKOvA4xBKQOmccU065KxJFu2fdh/hVXQrGo6x3FwIZbZmERWZJHT5A/Yqc/eH04zTopXkjDvA8LZI2OQTgHrwSOetYp1m6J+WBR9XNIdTv9pYCIAnAyCaVwsROPL1pT02z/ANa35DNsIg8nzNw/12duM89Oc46VysjSPMZXcmQncSOOfWmS6hqTNzeuAPRR/hRewzr2aU3IbzYvI2nKkHeWzwc5xjHbGaJt0kLJFP5Mh6SBA+38Dwa4o3N+/wB6+nP0OKYHmDh5LieQDqDIeaLisd8nVX81lUA5THDe578Vz/iMxtHAgkRnV2yobJxis1LkbQPKOPTfTZNjj5IFRiclh1NNtCSLksRaKRVHJUgVjiyldgojYZ7lcAVpx3TIgVk3n1zSS3LuuEXZ6nOaG0FmNktibIxHJIQdO5FZj2ckQVnXG7oO9a0dyyRqpjyQMZziolOZTJKgfjgE8ChsaHQWx+wBOMshx+P/AOusxYRWyt0AMeTgdvm/+tUZMbOjeQoC5yB3pNgh2nQlbfkdWyKgiiMUozyUbt3xV5LkKMLCAB2B/wDrUM6yLxEqnOc+tFxFuaNZVx1VlFZb2UiOV2Mw7ECr7SvFJjGVwOKBd/8ATP8A8eobQrMjtLcxIxYY3Y49Kr3dqwkeTYNnrVtLhwWLDdnoM4xUM0kkv3jx6DpSbVh2I5rUeTHIqj7oB4/Wktg0cq46McEVbS52oq7M4GM5pRMgOVgUH1FLQCO/TMKjvu6U61+eEDuvGKjlZpWy34AU2MtGwZeD/OnfULCy2Lb8xjIPOPSnw2RDbpAAo5xU63RxzHk/WmSytLxjC+lGgakBf/SfM6c/pV6SMTRYHcZBqkVwen0qaGR4uOq+lJMCt5ZB5GKvWKbI5XPAOP0pTMjHLRA/U0yaZnifoq8cU9hExcSMWB47VchAMAB6HNZMEuVxwa04i32bIU5wcYFCeoMqygqcEYIp1upBLngYwKkbzpB/x6s59lP+FDQX8ihY7SRR64oQFS5kDSYB4Xj8asxyCWMH16ioRouoN1g2/wC8wFSx6RfwndvgXPZpBQrgQtbup+X5h25p0Ufl5klwAvrVsWk4P72a1T/tpn+lJLZRuNr6jEq+iqTTsIzGkDOTjGTmpWgdULEjgZIzVkadZL1v3Y/7MdWSliVKmS4bIwcJQvMDIjlEcwb0FX5NsqYz16EU8WOnk5FveOfrirMUEEa4SwmI/wBuSmtAMkwygY2/kaVsW8LbiC78fhW0E9NNjHu0maPJZjk2doD7jNOwXMO1nXcULDnkUXijiReexxW+sUwxhbVP92KpV88DmQf8BjAosFzklSRjhY3J9kNabQXC2+1YJWbbgbVNbuZcf62T+VMaJ3/5ay5/3qajYLnNDSr+Q4FrIM924q3c6ReSxYWFc5z8zgVq+XNGOVL++aTzc8FfzNFkO5gf2BeH7wgX6yiraeH5TaGJ7iAEqRkZPWtLcoYnYMelO84D+HH40JILs5lvB0bn59SQeyRGrlj4VsbZW/0yV846RgVrsysR8oH9ad5mBwn5UKwNswZvDWliVzJcXbEnJA2gc1GNC0UHBS9Yj1lAB/IVuSqzqcRHJ71RbYD/AK2MevzjigdyoNI0ROmnyP8A785p62OkJ93SLc/77Matrb78FWDA9CuTmpFsZG6I5+imgZUWOxj5j0uyX/tnmpBcbfuW1qn0hWrQ06XvFJ/3zij7Aw6gD/edR/WnqBW+33I+6yr/ALqAU1r69PW4k/A1O0MMf35oF+swqvJPYRqSb21B9CxP8qQIq3N1clDmeQ/8Crm0uCutlZZG2yoUJZuh6iuimv8ATCDu1CP6Rws1ctryyNJbz6IZbuRXDSRyWm0EA9mzxWdSPMrGsNGa7SLKDk446dvSqbSAXCK38fA+tVZ9UvI0wNEuQOcO7qv8zWadT1IRgnTUyOQ0tyP6CuNUppp2N+aNjsY7WQjhD+VTiymI+4ce4rzK/wDFFxFcvBJc3HmDqqyHArKm8SyOPmMzfWU/416KicbZ66LFo5nd5woxjYzAL9aR2tYgS95bLj1lX/GvF5Ncd+fIGf8AabNQNrMxGBBAPTjNPlFc9jlkhuIZDazRTBeCY3BArj7/AE17e5UMluzS7toDBZM+xxz+dYnhfxF9kvLiO4uI4I5UGM8DIPH9a25tatL6VENxbSKD8pYhgD70rWZz1Lt2INO0iWC84spbaAqwkkkYZOR196WwskeEMgJLEjd7Z6/lWjG9rBbubq9sfIx8wM3GPTGeR9KxtU17+1YX03R4xbQcq9yBgsnovoPfrVGSg29DCu/EEB1DUmgTerKLeB9wAUDqfequl61c6W6yQ7ZQBgrJyP8A61V5NEtrZAkdy+7/AHQRSCxYr8ksbHsOhP51acbWNuSWzNjUfEEepWixSRFG3hjl+DS/8JbdKgCvAgUAALEDgCsKW1mhGZInA9ccGqpGOxraNRRVuVFqFtmdC/jC/Y83bgjuqAf0qFvFF9Lwby4/76xWER7VJGORTeIl0S+4aj5nt+kSbdRtmz94/wAxXYL1rhdOk2PauOoYZ/Ou6H3q4UbMkWpRUa9alXpVEjh0paFopgMNZGuLm3hb0kx+YrYbrWZrS5sGP91lNSxrcxkFSYqGI5FWBzUFDSKjP38CrAFIy5GOnvSYEOO9PC5p2zHSngVICKtWouwqECpU4xTETFQRVaWHHQVcTBFEkYKmgDNKc9KTbzVkpjPFM20ARBalK/uOn8VLt9qlwPII46imIpFarOvJxV1gOnf2qEW7ueI5D9FNK4FcR0GPjpV5dPum+7bTN/wA1MukX7j/AI85R9QBTAz1jwOlP2VqJoeoEf6gD6uBUi6BeY5MC/WSizFcyPLoKdq2x4fm/iuYF/M04aAv8V8n/AUNFmFzC2UbeOlb40K2By15IR6Kgp40awX70tw35CjlYXOeC+1OC98CujGl6av/ACzmb6yU8WOnL/y55/3nJo5WK5zeKev+8K6MR2KnC2UGe3GalRogPktoF/7ZijlC5zc4JlPzdh0pgidjwHP0U11XnuOgQfRRS/aJv75H0p8ornMLZ3D8LDMf+AGpDpl4w4tJvyroTNKesjfnTS7nqx/OjlQXMNNIvj/y6sP94gf1qVdHvccxxD6yCtYknuaSjlQXM3+xJz96a3X/AIETTl0T+/eRf8BQmtDilosguUho0A+9eOf92OpF0uyHWWdvwAqxkUU7IRCNOsB/BM31kpws7Ff+XUn/AHnNS4J7H8qdsc9Eb8qAIxDaDpZRfjk04GNR8ttAP+AU8QyH+A0fZ5D2A/GgBomkHCJGPZUFTo88i7RJtOO3FRi2kHO5R+NIV8rlpv507iENtdk5a6cfTNIbKVvvXMp/Gp4LtJQQHDY4z6fWrFCSYrszv7MQnLPIx92pw0yAc7Sfqav0VXKguU10+3U58pakFpCOkaflViiiwXIhAg6Ko+gpwjA6U+inYVxm0UuxadRRYBu0Y6UYHpTqM0ANxS0UUxhSUtFACU140f7yjPrTqTNADPIj/uCnCJOyr+VLmjPNKw7gEHt+VLt96Nxpc5osO43YD1rOutCsbnLCPyZD/HFx+Y6GtImkzRYLnO/YdW0mEx2b+dbDJCxcFfX5T/Ss19Yvi5UyOSOoyQR9Qa7SoLqytr1cXMKyY6MRhh9D1osVzHGx6lDM5WfzZGH3j5zZH/ARUo+yzpvSJSPVm/8Aimq7qHhGKf5oH3Y6CQ7WH0cf1rDuNOvLCUbwSV+75ow34OODS1RSfYumGM/dit8+20/40wo45CYA/uof/iaoNPOXGbqeNj/yzlYjP0I4q6JY3bY0aA4zueNQD+LMc0JpgMZ3HVmH1yP6ipYJypzkFedy7+v/AI8aQeU3zKYyf9koP5KamXcF/iH/AH2f6ChoY5nhmCo6feHKbdw/Misy80OxunyoeJh3iJx+IxV6QKeGJz7qf6tWfcBI8iN/Kz1KmNf55ppDOf1Hws8i5ZIrvnA+Xy2H4muRvvDnkOVSR4m/uSjP6ivR3vGICp9n9yX3H9FolkSYKixTyhjjAhIA9zxVktHkc+nXVuTvjJH95eRVQrzjFep3ujWygsP9HY8A7uv4E1z95ogxkw+fn+KNcEUrEHDSx7hUlvbrnoBWzc6GQCySFMdVcdKih0u6UbhFvX1U5pAiFLVSQdq1sWSLDC2MciqohdFG5GH1FW1BS3J7DikykY19nzc8e9Vd2atXmHkxn6VUVTnoaaEWIbqaLiOVlHpnI/Kp/Ot5gPtNpE/+1H8jfpx+lVNu2gHHfP4U9QJn0+xmH7i6eJv7s68f99CoZNHu7YrIVWSHP+sjYMp/EUoLE8KzH2WrMVrevkQ2tySf7qGrUZPoLQ9IgO0Z/uuf5130R3IreoBrgV4knX/az+YrurA77G3bOcxiueJoy2oqQU1RipFFUSKBTsUAUtMBjCqGpJv0+4GP4M1pEcVGW2KSFB9jSYHJxADp0qwqE/dUn6CugWbA+WOMD2Wni4fsQPoKzsVcwVtpT92KQ/8AATUq2F03S2k/Ktrz5SPvmjzXP8ZosguZI0u8P/LAj6sKkXR7s9RGPq9aO8nqT+dGaLILspLo838UsI/4FmpV0nHW5jB9lNWB1p2aLIm7Ik0+JDzck/Rak+yW/eSQ/gKXNGaYDPsNl3WVv+BYpRaWI6WxP1Y0/NHJ7H8qABYbRfu2cX41IGjUYW3iH/AaaEfsjflTvKkPRDQIDK+4Fdq4HQKMGhLqcEo0nI6EDGaUQyf3R+dBt5OPu/nQAGaU9ZGpN7/3m/Oni2fuy04W3rJ+lMRDk+p/OkqyLVe7sfwpRbJ/tfnQBW4pMkVc+zp/dP50v2eP+4KLAUt2R0x9aT/gVaAhUdEX8qdsA7D8qLBczcHtupViOciM5PU4rSCUCMCiwjPWJ88RkfhQYJs5Ax7E9a0tgo2j3osBQW3lIyQB7Zp32Vz1ZRV3A9KXA9KLAUhanu4/KnC1Hdz+Aq3RRYCr9kX1Y04Wyeh/OpyM45ozz1p2AiFsn9z9aUQIP4FqTNGRRYQ0RL/dX8qUJ9KUnHQUZosAbcd6NoozRmiwBtFJhR/+ulzRQAbR6VHJErgggVJRQBhXlnLDJ59sxVx6d/Y1PYaos58qQbJh1Q9/df8ACtN0DAg1j3+mh/nThhyCKVrDNgEEZByKWsG01N4HEN22D0Eh6H/e/wAa2kkDjjg+lUnclokopuaM1Qh1FNooAdmkpM0UALRRtb+6fyprMF+8yr9WAoAdmiqsl/Zxf6y8t1+sgqs+v6TH97UIT/ukmgZpUZrFfxTpCHAuJH/3IjUDeMNPH3ILp/ooH9aLoLM6Amm5rmJPGkKg7bCT/tpKBVV/HDZ+W2tV/wB6Yk/pRdD5WdjmlzXDt4xvn/1Yth7LEzVG/iTWXGQ8yj1S3AH5mlzorkZ3lLhvQ/lXnEutau4+e7mUf7U6IP51A1xeyjL3S49Wu8/yqfaxGqcj0tnVPvOi/VgKRJo5d3lyI+Ou1s4rzBlCjdNe2yg+u9q09M8T22kCO0WdZfMkwFMewbj7nv6Cl7SJXsmd/RmmKSVBZSpI5U9qWrMx2aayq6FHUMp6qwyKXB9KMH0oAyrrQLSYHyv3Wf4cbkP4Hp+FYk+h3Fkdyx5i7hfmQ/h2rrmdV+86L9WAqFr60j+/eQL9ZBRYpNnJh7QBUmE8MYPAikIX8qshNPkGUkiA9Xy39a0bm90F33yXluHHdG6/XHWoW1zQIcf6YDj+5F/9ahIdykLeFptiS24H9/yPl/OqjGYh9juu0cYtc7voa028WaMn3Tcv9ExUL+NNPH3LO5f6kD+tPQepiyxalLwq6i3+7FtH86qyaJqM33re+Of786itx/G8PPl6ax/3nH+FVn8c3A/1enwL/vMTTuGpkjwpfSMG+yLuHQvcc/oKmPhDWpg26dVB6LvYgD8uasS+OdTAyFtox/uE4/Wqz+MdZkzi7jUjrsjHFHMFmN/4V3qD5L3kfzDBAiPT8TVmD4bzom03R/BQP61nv4k1uTOdQmAP93AxUDarqEmA19cH6ymlzC5DZPw2kOd2oqq/7Qpp+G9go/0jWVUd8YH8zWA80rk7ppG/3nJqFsHq3QdzSuPkOj/4QXwpD/r9Y3Ecn51p3/CO+A4MeZctKf8AroefyFcuXjUfeUY96ja5hX/lov50czDlR1wg8A2/3LIy49VZqcNW8I24xBoaN9YR/WuNN5Djls/SmG9iHZiPpVczHyI7ceL9Nh4ttDiXH+yg/kKY3jy5C/udPgT/AIEf6VxDXy/882P44qNr9h92MfQmlcOVHR9LqX3VSK7PQ236TB325H61xkn/AB+Jzw0ZH5Gut8NsTpzL3WQ1mtwextqKkFMUVKBVEiiloApcUxDcVG6kqQBnNWAuelO8nHekx3MwRSZxsNSiGT+7+tXRAoJJ60/yh71PKO5SFvJ7fnTvs7/3gKu+WPSl2D0o5RXKQtj3f8hTxbL/AHjVsKPSlxRyhcqi3T3P404W6f3asY9DTsUWFcgECj+AU4RDsg/KpsUuKdhEXl+wpdhp9FFgG7D60uz3NLmjIosFxNgo2ilzmigBQo9KXA9qbS0xDulFNooAdxRxTaKAHZpM0lFADs0maSigB2aM03NLRYBSaKTNJmmIdmkpOaBSAXNNYN/CcH1p1GaLAJg9zRRmkoAXI70tJTc4PH5UAPopuaXNABmlzTaM0AOzScHrSZooAdTWUEUUUAZt7YLKpIWspLi4019rBpIB2H3l/wB3/CunKlh0NUbuzEik7aGguUrrxFbWVtFPIGnSUkK0WP1z0rPfxtEBlNPkI9XkA/pVe+sfIl3gRsAcsjkYP+B964u80eea7lcJFsLkjdMOB+dK7HZHYy+PHXpa2qf782aozfEKYdJ7CP6DdXLLoJHLy2MfuXz/AEqZdGgU/PqdsvskbN/SnqFka0nxAumPGoj/ALZW5P8ASqkvjW9f/l71F/8AdTaD/KoV03TV+/qdw/8A1ztwP5mn/ZdGQEYv5Tj+8qCkFivJ4ku5esd8/wDvzY/rVb+1rmRyGtAAeheYsTWqn9lqMjTS3H/LSdj/ACo82zDZTSbJceoZv5mgoxmv77tHZoPfcaibUb//AJ+YFPokX+JroxqUi/6u3tIx/swLTW1S97Sqn+7Go/pQFmc79p1KbGyWc+0cJ5/SnCy1mY8Wt/Jn/pmwx+db/wDaN845u5vwcj+VRmaZx800jfVyaNB6mQuia0RgWEq+8hRf5mnDQdYGdxt4Sww267UcfhWkeev60nHPQUaD1MtvDl6R82o2aY/6eGbH5CmHwuz8zaxD9FSR61WkjHV1A+tQmeInLygY6Yb+dAamYfC1rvx/akrHH8Ftj+ZpV8L24yHv7th2ChVzWp9sgHO/J+lMa+i6AMR3OKAKA8OWIUhpLyQD+9NwK0tPsLLTbiO4hty80bbkaaQvg+uD3qI36Z+VG/PFIb89o/1oGdOfFeqkfLNGn0jFRP4j1h/+X1x/uqBXNHUJOyLTTfT+iAfSndisjoG1fUpPv305+j4qB7q5k+9cTN9XNY32ucn7+PoKja4lPWVvzo1Ga77m+8WPuTUbBQDnaPrWQ0pPWQn/AIFTCQfUn86AubBeNeC6D8aY11Co/wBag/Gsry3Y4ETn/gJpRa3BPEDj6jFAXL5vbcH/AFmfoKY1/CB/ET7Cqa2tw+cRHg45NPGnXR52qv1aiwXJjqMYOBGx9MmojqH92M8eppw0ufvLGtL/AGUx4a4X8Fp2C5B9rO4sY1JPAyelJ9rl7KifQVZGlxg/NO+O+BThptr3aRj9aAuUjeTngSAf8BqNrmXODKRWoLG0B/1JP1Y04W1svSBB9RmgLmKZ2bkysfxpuSegZvzrfEcaAkQoD9KQMR0wPwosO5hiORukTn/gNPFtcHpbvz7YrY3H1pMk9SfzoEZQsLo/8sgPqaf/AGbcd2jX8a0c00kmncZRGmt/FOv4Cj+zUHWdj9Fq7SGgDTn4nt2Pqwz9R/8AWrp/DD5S4j9CprmLrhYm/uyKf6Vv+GXxezJ6p/I1ktwex1idakFRpUorQzHDmlAycCkA6VOiBR70ACKFHPWl6mnYFFADaKUjmk5FADqKarZHII9jS0rCFpaSinYBaXpSZpQaVgFpaSkJpgLRSUZoELRRmilYBNvOc0yeeO2gaaZ9kajJOM/oOtSUAkHjimBm6dqU2ouzpZSxW4OBJKQpP/Aa0qCSetFFhhRRRQIOccHFJhsdQT+VLRQAAn0o3YoowewoAM0uaQrjrgVE88CffniXHq4FAE1GfeqMmrabEfn1C3Hr84NV38S6NH1vkb/dBNAGtSVhP4w0hOjzv/uxmq0njexX7lpcv9cCi6CzOmoziuRfx0v/ACy04/8AA5f8BVd/HF4fuWVuv1YmldBZnbZorgH8Zas33fs6fSPP9arSeKdZk/5fAo/2YwKOYOVnpGM0bTXl0muarLndqNxg9g2P5VUkvbyQ/PdTOPeQ0uZD5T1ppET70iL9WAqCTULGMfPeW6/9tBXkbB3J3FjgdS2TQiDAYdMd+v40cwcp6k+v6RFndqEPHoc/yqu/izRU4Fy7/wC7GTXnBO0ZPAqMv1+ZfxIpXGoo9Ck8a6Wv3Y7l/wDgAH9arv46tl/1dhM3+84FcKbiIDmVfwNMN3AP+WmfoKLsOVHav47l/g05AP8AakJqB/HGoH7lvbJ+BNceb2H/AGz+FMN+naNvzFF2FkdU/jHWH6SRJ/uxCq8nibWZP+X9x/ugCuc+3N2iH/fVNN9MeiIPzoCyNyTWNSk+/qFyf+BkVVe5nk/1lxK31c1lG6nPQqPotNM056yEeuKANIknqSfqc0m0VlkzHrI/50mG7tn6miwXNQsi9WUfjTTPEOsi/nWbs9eaURE9FJ+goC5eNzACD5g/AVHJdx4wpY+4WoBbyE/LE5/CpBZzH/lmfxNA7jhfKqgeWxI9xQdQ9IvzagWEx7KPqacNPk7yIKaQrkf26U9I0H6003c57r+VWRp/HMo/AU4WEXd3P6UBcp/abg/8tMfQCkM0x6yv+dXPskCSIPnOQepqwtrbAZ8oE+5JoHdmQWY/edvxamYB6nNbghgXkQJn6U8BB0jUfhQK5hBM9EY/QU9YJW6Quf8AgNbgY9sflRvb1pjuY4tLlukLfjUg0+5P8Cj6tWnk56mjk0AZw024PVowPrThpbH706j6Cr9IOaAKg0qLvcMfoKcumQDq8h/GrYFLQCKwsLRf4GP1Y08WtqvSBc+9SUpFAEWyNfuxIPotLuIGAAB7ClI5puMc0ygLN60xsk5JNOxTSMGgCC3JMYPqT/OpjzUduMQL6nOfzqWgBuKDTj+tNPegBOtJjvS0UwEx7UmB68U4036UgA8A1HUhHy0zI+tMBpx9KUUlITSAUjtTelKSMdaQ9MGmMSmtTqYaANS8/wCPSTH8OG/I1r+H326vHzw6sKy5xvtpV9UP8qsaNLtvbJ/UqPzFZLcZ6CnSpQPSo0GeKtRoFHPWtDIcibRz1p1JmjNADqKbmjNAgozSHNFACnmkxznvSFlX7zKPqaie7tY/v3MK/VxQBPmlzWe+taZF96+h/Bs1A3ibSE/5eS3+6hNK4WZrbjnGPxpwOawH8XaYo+Vbh/omKryeM7YH5LGZvqwFF0OzOozRmuPbxnICRHYKAf78pNQP4x1BjhIbdPwJoug5Wdvmlrz9vFerv0mjX/diFV5PEOrSfevpfouB/KjmQcjPScH0pCQvUgfU15bJqV7KSHu5z9ZDUDSu/wB+R2+rE0uYfIeqPd2sf37mFfq4qu+taXF9+/gH0bNeYHB7A/Wl4xwKOYOQ9FfxRo6f8ve7/dQmqz+MtKX7ouH+iY/nXBE44prOoHLKPqaOYfKjt38b2uP3dlO31YCqz+OJD/q7BB/vSVx5uIR1lT86Z9rgH8efoKV2HKjq5PGuot9yC3T6gmqzeLdXfpNEn+7GK5w3sXbcfwphvh2ic/iKLsLI3ZPEerydb6Qf7uB/Sqr6tqDcPfXDA8f6w1km9ftEB+NNN3Mc4RB+dAaGk08smd80rfVyajOD1GfrzVD7TOeNw/BaQzTt/wAtG/CgDQAA6AClJ29eKyyJG6u5/Gk8s45/nRYLmkZEHV1H1NMNzCP+Wq/gazvLUHBK08REjIBP0FArot/bIezk/QUhvox0Dn8Kri2c/wDLN/8AvmniylPSI/jTFdDjfjHETH6kUw3zdox+JqQWEx42AfU07+zpB1KD8aVguVzeTHoqimm5nPRgPotXBp+Osij6ClFlGOshP0FOwXKBluM8yMPpTT5rD77Y+taa2kA7Mfxp3kQLyI8/U0BcyChPUn86asYDEHnBra2RgcRrUML41KZAqgCFD09zQFzPEDH7qMfoKkFpKf8Ali/5Vrbz60hYnuaBGaLCY/8ALMj6mnjT5cc7B+NXsn1NLSApDTT/AM9UH0FOGnr/AM9fyWrVFAFcWMI4Luf0pRZ24xw5+pqYmkJoAjFtb/8APIEe5p4iiHSJPyopQaYDgAOiqPwoBNJmjNAClj60mfeko4oGFFJS5oASjNFFAEbf66MezVOOlQE/v4/o39KnHSgBwxRSZpc0DFFFBNNJoAd2opBmlzQAlFBPNFMBRRSZo570AKeKDzRQaAGHqabTm64puaChMmmMxFOPSmOeD9KAI4OIEHtUtRxcRJn+6KkzTAM00mg9aTmmAuR3pCfekycUdaADORSZpTTc/lSAUng/WozTyOKZ3oAaeh5oBpKSgYpPNIaM+lNpgFNPSlzSZoGbvB4PfiqunyGOKB+hjbn2wasntzVO34EyZ4WVgPbvWSA79fFGlxAYd3PqEpj+MLQH5YZm/DFcOnQntTsgfxCjmYuVHXv4zTHyWb/8CcVA3jKc/ctIx/vNmuVM0YODIv5003MK878/QUXYcqOlfxdqDfdWFPwJqvJ4m1V+lwqj/ZQVg/ao8fxn/gNJ9qHZGP1p3YWRrvrepv8AevZQPQHFVzfXcpLPdTHPbeazmumIwI/1oFzL0CrS1DQulnPV2P1JNNwOuBVPz5j/AHR+FIZJm6yH8qLBcujFL3rPLOesjn8absz1J/OhBc0dwHOQPxppmjHV1/OqHlr025p2wDsKYFo3MI/5aA/QUn2uMf3j9BVfCn0pfLJ6Kx+goFclN4vZGpv2puf3Y/E0q20rDIif8qeLOc9Y8fUilYLkJuZeyr+tIZ5yP4R9Fqx9hl77R+NKLF+Muop2C5T82Y/8tD+ApCZD/G351e+xAdXFO+yRDguTQK5mmMnuT9TSGIegrT+zwDuxp3kwDH7vIoC5liIYxxTvLz2yKv2rIUYbBlZGXp6Gpw4A4VfyoBmUIGPRG/Kni0lb/lma0vMbtxSb2/vGgRRFjMR90fnTxYSHqVA96tbiR1NNoAhFgP4pAKcLKEHmUn2qWkzQIQWtsp6FvqTUgWBORAmfXaD/ADptJRcCYTleECrjpgAf0pDcSHqaipCc0XAeZWPpSb29TTSeKbTFYeWPqfzppJpKKBi5zSUUdaACkopM8UALVZDjVpPe3X/0I1ZqqP8AkKt72w/9DoAtUtJRSABRSUtIBaKbkUuaYCE0UUUgCkzRRTAKKKKLgLSUtJ1FCAM0UCkJpjFpKDSGgCM/65P91v6VYXoKrE/6QnP8DfzFWFPAoAd0pR0pKKAFNFJS0AJnNLmkooAXNHWiigAFLTaWmMXNJRRQA09aaaUnmmmgYhpknEbfQ08mopf9W3PY0IBI+I0/3RT80xeFUdeKdTAWm596Kbu46UgFJozmkP60lUApOaafwxSk0nAoGKTlfeoz1p2eKaeeaAQ3NIaDRSAQmg8UUlG4xKYTSt1pmaYHQZOM5qnGdt1dKP7wb8x/9arhqo3Gov8A7USn8jisQMq5DDU2Uu5UjIXJxVlUXHrVgW0Nxfv5oO5EBXnHXrVtbS2XnYT9TVBqZ21R6U4Edq0hDAp4jX8qeFRekaj8KBXMscnjJPsKcsbseI2/KtTI9BRvIoAzRbzH/lm1PFnOf4MfU1f3t60Fm9frTEUxYzdyopwsHP3pFH4VazSDmgCEWCDrL+lOFlCOrsTUoo7UgGC2tv7pP1p/lQDpED74oozzigB6soGAgH0pTK1N+lIelAhTIxOePypN7etMzQTzQApJ9TTaCRTc+lADqSjNGaVwCikzSE470wIbY4NwPSZv6VODVeD/AF90P+mgP5qKsUgDg0tHakIxRuAh60ZooHFMGGaBSA80vFAIWkzRmigQlFFJQAUtJS0AJRS0nSgQZopTTaACkpRRQAlVv+YsPe2P/odWj0qof+QrH727f+hCmFi31opKKkYUUUZoEFFJRQMWko6ikzigLAeKXNNJ5paAQoNFHSkzQAopKCeKSmMKKSjNACk9qaeRQTRzQIj6XCf7h/mKsoflFVj/AMfS/wDXM/zFWEIxTAfmkz70maTNIB/FJmm5pd1MY6im80jOo6sB+NADzzRnFQNcwjIMqZ+tQm/gX/loPyzQBczjvSg1nHUYR0DH3xTDqqLkCMn6mgDUzSZFZJ1ZyTsiX6cmm/bb2T7sR/4ChpjRrMQDyaZuzWZjUpD9yQfkKQ2moSEBnwPd6A2NJmAHJ4qvPNGFZS6AkdNwyaqf2TcPy06j8zUbaOIWE7T7ihBxjrzQBqD0pabnJyaXPGKAFpM4pM0ZoAM4opKD6U7DEJFFHak6+1IBe1MI9KdSZx1oAYwI60w1JnJppFADabu9KUg5pKBjSeOaYeacelRt9aAOiqpMdt/A395HX+Rq3VO74ltm9JMH8RWYApxqa5x88JH5GroNZ8h231o2epZPzFXVJxTESUA03JFJk0wH0bqbk0UgH5o3CmmkouA/NJn0ptLTAdnNGaaDS4pXELS5puaXNFwFoNJmkzQAUgoNFIApKDzSUxBS0mcUlAwJoNJRSAij4u7keuw/pU9V14vpvdEP8xU46UCF60tJQaYwpPSij6GgQdaOlHaikAGkopadwA0lLSUAFFGaDTEHWjNFJQAGg0UlABRRRikAE1WIxqkH/XFx+oqyaqyf8hO2I7xyA/pQOxazikyBRR0oEFGaKSgBaQ0tHPpQAhpuaCwHUqPxFRNcQp96VB+NAEueaWqpvrdf48/QZph1GIfwu34YoAuZzS1QbUhziE/i1RnUXP3UQfjmmBpUZB+lZf2y5f7v6JS5vpOglx7DFAGkTjjmgkL1IH1NZ32K9fqGH+89KNKuCPmZB9TmgC6Zol5MqD/gVRte26/8tAfpzUI0nB+adR/urTxpUA+9M5/IUARm9g+0bgzkBCPu+9OOpwoMBZG/SgWNqLnZhyNm45PvVlLOzX/lgD7nmmBSbVx/DEAfdqadUnbhETPsCa1hHCo+WFB+FPDAdFUfQUAYwutQcYVH/BKXy9Tk4xJz6sBWwZDn0pCx9TQMyf7Ov3PzuB9XNOGizH706L9BmtPcaMmgDPGjIPvXBP0FSLpVuOrO31NXOKSgLFddOtFx+7z9TU6W9unSBPyp+c0gPFADwQo+VFGPQUhcnsKbmkoHYGc+tMzz1pW6UymAFveoLg5jP4cfjUhqGb/Vj/eH86Bknc0Unc0UAL3opDRnAoAOfwo60hPFNJoGL0pufelPpmm5oAfuFNJpP503OKBC5z3opN1Jn0pjFOBTWHHHWjNIaQWGMMZJqInJqc46ZqJhk8UAdBmql/xbhhxtkQ/rVrrVa+XdZTD/AGc1mBFd/Kbdz/BOv68Ve6Vn3hDWDP2AV/1Bq/nLZJoEL9KKSimA7NGTSA4pc0ALSZopM0AOzRmkoFADs5opvSlzUgFO6d6TOaMYpgFH50lLnNGwCHmjpQaSiwgzxRSUUAGaOtJS0XASg0d6KQEH/L+e2YR+jVYHSq54vo894mH6ip84pgLRSUUABOaKOaTNAC0UnSloAWikooEFFJRmgBaSijNNAFJRRQAUGjIpKAsL9aPrRRQAlU7yaO3uLaaUkKA65Az1Aq6eetUr2CO5kt4pSwUlj8vXgUAM/tSAqNqyN+GKadUz92H82qxHptmoHys3+81TLaWq9IV/nTEZp1OUj5UjGfcmm/bbp/unH+6la4WJPuwoPwp/mEAYAA9B2o0Axc38vQzHPoMUv2K9k+8r8/3nxWwXJHXFJv8Ac0roZlDSLhvvGMfU5qQaQc/NOo+grR5Pem9ad7gUxpcPG6Zz9OKkXT7UdVZvqas4pKAsRi2tV6QL+IqRRGv3IlH4UUYoCwvmMOmB+FBkc96QikpILBvY9zTeadQaVwsNoo4oJ4phYgA/00/9cf8A2arQGKqr/wAfxH/TH/2arI700MdS5702jtigB2fzpM80Ug96AFooooASl5ozSZoAWikzRmmAGjIozSEigYN0qM08mmGgBp6moZsgIM9XFSk1DKctGMfxigB4paaKdQAU0jNKeBTSaYxT+FNJxS7iKQnOaQCUUlB4GaAA80w9Kdn0pp6mgBKKDSYxQAuaQ88Unem5xRcYGmilPSowaYHQ0yRd8Tr1ypH6U/NNPJArIkoD97pPPeE9fpVyB91vE3PKA/pVS0ANsU9Cy8/WpdPObCDJ6Lt/I4oGy3RSUvWgQUUA0U7gFLSUUAL9KKSii4DhRTaXNIBcij8aQUE0AOyKAcU3mlzQApOaaaM0lMQUUUGkAUUUmTQMWko70lAEMmftkHurj9BU9V5uLi2I672H5rVjpQAtFApOtAgopDRxTuAtFJRSuAtFJRTAWg0mKSmAtLTetLSEFHUUlLQAmaM4o7UdKYwopaShAharT/8AH5af7z/+g1OTUE//AB82h/22H/jpoFYsA0tNyKWkOwtFNzRnigLDqTNJnFJmi4WHA5pppOopaADNFIaM0DFzRSYooAXvSUUlIQtJRR+NMBaQ+lAoNICAf8fx/wCuI/nVkVVU/wCnN/1yH86sZzTuA8GkpO1GadwHE0lJSZouMfmjNJmkPWgBc0UlFAC0ZApufejPvTuAtJ0opM0AB9qaadmmE+lADT0qGQgvGD/e/pUxNQSHMsftn+VAyQHmgn3xTRwKd+FABuFGcrnFJuppJ/GgApDS9KTpQAZpOtGabQAZoJNJmkNABmm596XNNyKBh9TSE9KKaTTAax64puaD0/rTRSA6Smtwad0prDNQIpwcTTqe0p/XmlsMCB07rK4/WkXi8n7Bgrf0otPlnu09JA35igC6KWm0ZoAdS5pvcUtAhc0mRR2o7igBc0ZpKQ8igBaWkFFAC/SjmkpelABRSUvSgA6UlBpKAFooooAWkzSUUAFHSjNJQBDcE77ZvSUD8wasCq1zwsR9Jl/nVjjmkA7NJRmkyaYC0lIDmlzigAo/GjOaQjNAC0A0daKAEzmkpetJQAoo7UcY6UdqaAKKSloQCE0pptKaBCk4pMmijNAJC5qtcf6+0P8A01P/AKCasVWueHtT/wBNx/I0AWAaO1IDxS0hhmgUlFAC0lGaDQAUd6KTrTQBS0lJmlcB1FJ/OkBouA6kopDQAtJmgmjPvSADSE0nSg4x1p3AhBzfseg8ofzqx0qsP+P5x/0yH86nz60APB4pM03NKDQA6imZxyelNM8S9ZFH40wJc0cdqqNfWwP+tB+nNRNqtuB8odvwpgaBIpMjn3rLbV1H3Yifq1R/2pO5OyEfXBNMDXzRnNZQm1GQcRsB7Lil+zanLySR9XxQBqFgBzxUbTxL96RB+NUBpVy3351H4k08aMn8c5x/sgUwJWv7Yf8ALYH3AqJ9Ut17Oce2KkXS7VfvF3+pp4sbJekKk+/NIDOk1pB9yH8zRY3sl3cHfEERQSvvWnsiXhYYwf8AdqFnzcLwMBCeB70AiSjkHrSUGgYcH3oooJoAQ0h6mg0nHrQAUmaCe9NJoAU0lBOaQ+5oAQ0negmm96WwwPSmE040wnmmA1jwab0pXOAaaTyaAOk60djRTTUCKsnF8v8AtRfyNNhONRmHZo1b8jinXGBdWzepZf0/+tUecalGefmiYfkaEBfFFNBpcikIdml3U3JozTGOoptGeKQrDqSkzRmgaFzRmkozQIdniim0UwHUUgNFAC0UlJSAdRTaXOKAAmkopaACkozR1xQBBd/6jPo6n9RVg/eNVrz/AI9JD6AH9RVgnk0AOopKKAFPFJSZooAWjNFJmgBcmjNJmimAtJRRSASjNLmimAdaM0maKACiik7UAL1pKKSgBar3PW2P/Tdf5Gp6guukH/XdP60AWBS5xSUlIYpozRSUALRniko6igQUUHjr0qNpok+9Ig+rUASUgOarNfWynHnA/QZqNtTgH3Vkb8MU7AXsUnA61mtqgHSI/wDAmxUZ1Od+FRPyJosBqk+9GfaskTahJ91Xx7Lij7PqMgGfMA93xRYVzUYgdT+dMaeFPvSoPxqgNKuGI3Moz6nNSDR+fmnH/AVp2GTNf2yj/WbvZQaik1OJeiOffGKkXS7cfed2/GpFsLNMfus/Uk0AZ/8AaSidpBF1UKAW96DqkzH5Il9OhNX1igS6YLEmAg7e9WA4HRQKLiMjztSk4WNl+iYpfs2pSkZLDPq+K1/NYjHFJub1ouMy10i6Y/PIo+pJqVdFUD57gH6Cr+TnrTefWi4FZdJtF+9I7e2akWwsl/5Yg/WpaKLhYFjgQfLAg/AU/fj7qqPoKZmkDUXAk3nOc0m9sdaYDS5FAxSc85pPr1pNxpCehpgO+pppNG6mN0pXEIxHNQZ/0n6J/WpCc9aiBH2hyP7oFO4yUc0ZpvI6Uuc0gDNGfakpOlO4C0hPFITSE0gCkoznpSZoAU4ppopuetAAcd6aT1pc8UzNMpCk000uaYfWmFxGptDZ4zSZyKBHSZoJpAfWkJrMRWuzhYX/ALso/wAKjmJW7tW/2yp/EVJff8ejnPKkN+tQ3TAJHJ/dlVvwzimBeHpS009SKWgB2aKSjpSAdn86SjNGaAFzSUUZoAKUUmaKAFzigc0lFACijOKCaKAFzSUnaigB1JSUZoAWjNJ2paAAmkzxSUlAEd1zaTD/AGDUynKgnuBUUw3QSr6of5U6A5hjPqg/lQIlzgUdaSigAzRmiigYuaKSigAz6UZoooAM0UUUAJRS0lAC0UmaKACjNJRQAuaSiigQtVrs/u4ySABKhJP1qxVXUI/OsmiyAXIUEjPemA83lsnBnT8DmozqVsBwzt9FqGLRBGMPPnHoMVYXS7UdWdj3y1PQRA2qoPuxOfqQKjfVJDwsaD6nNX1s7RBxCre55qVViT7saj8KWgzJ+2Xkh+Qcf7KUbNRk4/e4+uK2N+OwFJvPrTugMkaZdycsQP8AebNPGkMPvSqD7CtEsc4zSZPrSuBTXSoFPzSsfpxUq2FovWMt9WqbIozRcLDVt7ZPuwRj8M1JlVGFVR+FNzQaLgO8zj0o3n1pg64paBi7qbuNBIHSkzSEGcA800kmlzTSTigY1STdN/uD+dS1BH/x8yeuxf61MDmgQ7OKTNITikzimMcWpN1GaTrSEOzSZIpM4oJ9KBjqbnFITRknFAC5oyKSkz7U0ApNGfem5ozmgBSeaaTzQSMdaaTQA0kk1Ev+uf6CpScVCnMkn1A/SmMkpe3ak6UuaBAelJQaTpSAM0lFJn3pgKTimn2oppOBSAM0lIT7UmSfWhDA0360jMo6sPxNRNcRKTlx+HNMZPTCeaga9j6KrH9Kia8Y/dQfiaYFg9R6UuKoG6mJyCo/Co2mlYcyHn04psLHaZpKQUdqzERXC77aVf8AZNVZzu05nH9wMPwq6eQR68VRjG+w2/7BX+dMC8rBsN6jNPBwKrWrb7WFu+wVOOKGIdmjOTSUUgHAnvRmko49aBCnjvSA0hPvRQMdkUUmaM5oELRRmjIoGLSUhNGaAFHFOpuaKACijpRmgBaM0h+tGaAA9aSkzSZoAG5Rh6g/yptqc20Rz1QUvJOKjtDm0jx2GP1oAs0ZpKKAFzS02g0ALmjNJk0UAFLmkooAXNHekz70UAKaTrS0lABRRSUAKaKM0ZpgHSg80n0opAGagu+IR7Ov86nqvdn/AEc5/vL/ADFPcCxk5paQn5jSZoAdSUmfSigBSaM03NFIBaQmkzRk+tAgyaM0maQmgY7PNG6mk0ZoEL9KKbxRn3oAOlJRmkz6UDFzmkPSjpSZFADFP+kv/ur/AFqbNV0/4+JT/srU3WgBaM0lGaAFzRkU0mlJoAXNFNz3oJx3oAWjNJRQAE0mcikzijPORTAcTimg0Zz3pMigBaaT1o6DnionmjQ/NIo/GgBzHmooyC8n1/pTXu4eRvz7ioBdqNxwxyc9KB2LuaM4qib1udqY9yaYbubPG0fhRcLMvk9qQnnnis4zSt1kb8KjYFsFmJPuaLhY0jNGvV1H41E15Cv8RP0FUcAdqKB2LbXy/wAKMf0qE3rnpGo+pqD8KXOM0APa5mbguMewxUTM79XbP1pM0mTRYBMDOcc0dDQMk8A07y5DyF49aaAaeabilZkTG+VF/wCBVDJd2qnmfd7KM0wJCc+1bPhvS11K5kmnj3wRDGD/ABMa5x9QgUnZBK/1IFdppryaXZwMiAF13yx9Rk9jSAmH1pabmlyakBGOMc1TgBxIh7SMB9Ktk9qqqMXMw/2gR+VMQtgc2aA/wkr+Rq0CaqWRwJ0/uynj681az+VArDgTS5poPrTulCCwUtNzS0hi0maQmjNAhetLk0lGaAFoopMjpQAtFJmjPpQA7OKM00UtAWDNFFFACg0lFJQAHrRRRQAZwahsz+5xjo7D9alJqK2wEkA/56NQBZFJQOlFMQUUmfel60DF6UlGaM0hC4pKTNGadhi0tMpaAHZFJTaWiwhaKTPvSZpjFzSUdqSgBaWkoz6UAFQXh/0V/bH8xU1QXhzaSfgf1osBYPJpKQsMmj8aAHZptGaKAFzRnikpAcUrALRmm5paLAJRRSUAKDiik6UhOKLAONMJ/OlzTc0WAU02ikzQA7PtSGkzS0wI15uJP91alAzUKE+fJ9BUuce1IBSMd6T+VRmeNfvSL+dRtewjo5P0FAyyTmjOeapm+U/dRse/FRteyHoiigLF+gnIrNNxOf8Alpj6CmM0jfedz9TQBpl1A5I9+ajN1CDzIPw5rO2Z68/Wl2/hQOxdN7FjgMfwqI3p52x/99GoMUCgLEhu5ieNq/rUbTzt/wAtD9BxQaTBpiGkO3Vifqabs9qk2nBwKNjelKwyLFBFS+WaBFnpk/QU7DuiLFFSFUTliF+pxUT3dkn3p0PsvNFguFIM46Gom1S2z+7ilkAHZcU3+0J3/wBXaKPdzS0XULNk5RsZxThC7DgVSebUW/5arGP9lRxVZoZZQRNdSN7bqXMh8jNN/LiXMk0aj3YCqzX1goP+kbyOfkUnNVEsLfILZJqwltHgiODPvxS9ohqmxjapb/8ALK2mc9icCmNqV0c+Vaonu2TVpbZwPuqv05p4tM8MQf0pe0K5EZpubwk7pwueyjGKZ5LSDLTyN9WJrWW2jU/MVx6U8iBOvX2xS5mNQMhLNMfdY1YWyBziHgdavfa4h9wLgUw3jk8EKPTFHOx8pCbVoonkERAUZwBWppWqiaGOJpdynuTVGC5kS4EmQxHZuQfqKbNYLNKZ7AiGYnLQdEY/7PpVx2MpvU6vOO9GeT600HpRx607kC9qqvxeH/ajH86sHpVebi5iPqpFIBLc7bu4XPB2t+mKt1TQ7dQP+3F/I1azQMd707NMpaBDuv8A9agnFNBpc0AL1oz60gpMigB340ueO1Mp2aBC5HrS0zdx0p2fencdhaQ0h96OtIBf84pc0gzRmgLDs0ZppPpSZNAD6M03PrR3oAXNJmkNJmgBScDrUMBw84/6a5/MVJmooji4nA9VP6UxMs5paaDRnjNAx1JSZo5PWgBc0maKM0IGLRmkzRmmIM+9GRRmkoAXPftRRml4oASign0pM0rhYXNJ1oozRcBc4pM0UZxRcAz61Bdn/RJfpU1V7v8A49JcddtMCcHJH0o6U0HKg+wpcmgBc0UfzpKAFz70mRR0pPwpXAdmjNMZwoyWA+pqJruBT/rVP05ougZPnmmk1WN9EPuh2+gqM3zfwxZHuaB2LmaBj1rPa7mYcBVHsM00zTnrKfw4ouFjSPGc/nUbSxqOZF/Os0qW6sT9TSBBnoBRcdi8byFer5+gzTWv4x91HP4YqptApcCkFidr5z92ID3LVEbqc9Cq/QU3FLjNACGSUsSZGyevamlSTkkk/Wn0vJ7GnYZHsHoKXYMVII29MUbD0NNIVxgUCjGKlEWcYyfoKlFq3Xy2HHfinYLlXNLg9hU7mCH/AFk9untvBP6VAdRsUHFwX/65oT/OkG4u1v7po2N3FQnVYiP3dpcP6biAKjfU7gnEdlEvuxLGi67j5X2LYjz3z9KesDHnYx/Csxr7UXIBlWP/AHEAqN455T+9upGz6saTmhqmzXaNIhmR4ox/tuBUBu7FB/x9Kx9EUms4WKFvvZH+7mpUsQeF3k+pGKn2qKVJlj+07XJCwXMh7cBRURv52BEdkin1d803yQgKs6gjpg1CxmLbYTIf+AY/nS9o2P2aFZtSkJxLFGPRF5/OmtZ3Mg/f30rDuAcCnLDdt82T/wACani3l3Au4GfQk0nNlKCK66fax53ksf8AaOacI7VANkQwfbNWjFDFySKC8QPC8ipcmykkVg8gOI4evcjFPEd25+bao9jU/nkdBgfSonuCo5fAqbjG/YnY7nm/KpFtYV6ksfXNV2u88rlv5UCVioPA/GmBaAgTOIgT7mla6A+6qIPpVIuzZy2KFTPLNu/CiwiybjOfmB+lRNOSM5PFNdE2EY2j2ODTVKoOM0ASGRupOPSoXBJ5796kLE9smmnPIIFUA1VUYI/ECnFewX8SaQqQKaQwGSMD1oEKjYJFNe6MU6A4AIznNMDZpzIsq7WGR/KtUYM7ClBAoopIQhOaguD80R9Hx+dFFAEbcXlu2TyGWrQPSiigB3SlB+WiigBNxpwNFFAMM+hozRRQAZpc0UUriE60ZoopjFzRRRQCFz70maKKAYUuaKKBCbh7UZz3oooAMmkzRRSuNiVFG2LmUeqqaKKYifPHNLmiigaAmgH0oooEGcUA4oooACc0oOKKKAG5NLmiimAZ9aXdiiikA3NGcUUUAGaKKKADIpM0UUAJvqK4INvKM9VNFFAMQXEaqN0iDgd6Yb+3GfmJ/wB1c0UUXHYjbUk/gjY/U4qM38xztRV9yc0UUrjSGG6uSeJAB/simM0jfelc/jRRQA3ywe2frTgmOw/CiigYoUU7bRRQAmKXOKKKAG9TS7T6GiimhC7D3xS7OxaiimhDhCT0DEewpxiAHzbU/wB9gKKKYkyKS5tI/v3UIPomW/lUJ1OyUkL58v8AupgfrRRQ2WlcYdUzxHYN9ZZOP0ph1C+Y/u0tox6BMn9aKKylNmiihrSahL/rL11B7J8tQtaKxzLNLIT6sTRRU80u47JCi3gixiIfjUuMLlEGO2BRRSbdyhjyFWHzH61Mhd1+QMSOpC4oopXGhTG7D5mCfXrQEjXhrgE+gFFFIYoYI2Q7n0pXnLDv+JoopAR59gPpTDJ60UUwDzSMgZFROXIJaWiihAIAuPvfnSsyqwAOeKKKZJG8jHcATg8cCothfavXbRRQgHiIoMelGCKKKEAuG7KT+FN2zseAuPrRRVIBywSkdQD/ADqRbYheSxNFFIB4gXGCSfxoAijbG7miik2AM+R8oPJqvc5W2YkHHSiirjuKRSR+Mc/jUhc9s0UVqYH/2Q==" old="https://www.landscope.com/images/Photo/Stock/37001_38000/37086/kit11112.jpg"*/?>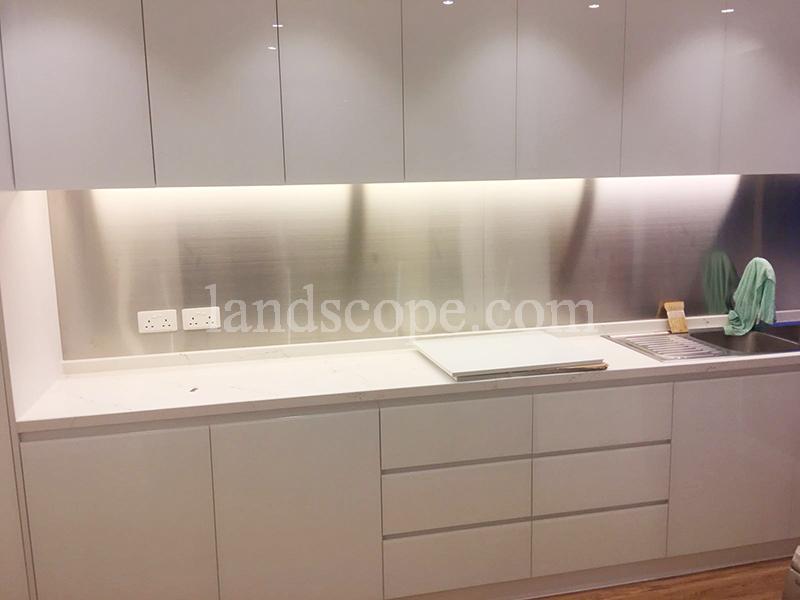 Tregunter Tower 3
14 Tregunter Path, Midlevels Central
Property No.: 37086 Advertisement Date: 20-01-2023
---
For Rent HK$70,000 incl. @ HK$45 p.s.f. (Saleable)
@ HK$35 p.s.f. (Gross)
Saleable Area 1,547 s.f. Gross Area 2,020 s.f.
2-bedroom flat with lush green view enjoys comprehensive facilities
Type: High Rise Apartments, Simplex, Completed in 1993
Layout:


2 Bedrooms including 1 Ensuite
2.0 Bathrooms
Combined Living and Dining Room
1 Maid's Room(s)
1 Utility Room(s)
1 Covered Car Park(s)

Efficiency Ratio: 77%
View: Greenery view, Neighbourhood view
Internal Upkeep: Good
Internal Decoration: Basic decorations
Furnishing: Partially furnished
Bathroom: Fully equipped
Kitchen: Reasonably fitted and equipped
More listings in Tregunter Tower 3
Tregunter Tower 3
14 Tregunter Path, Midlevels Central
With one of Hong Kong's more prestigious addresses, excellent facilities and large units, Tregunter Towers is a popular development in Mid-levels Central. Tower 3 when built in early 1990's was reportedly the tallest residential building in Asia. Apartments have floor-to-ceiling windows in the living room and master bedroom. The harbour facing high floor units have fantastic views.
Type
High Rise Apartments
Simplex
Completed in 1993
Scale
Part of a development of 3 high-rise luxury apartment blocks. Towers 1 & 2 are of 31 storeys, 2 units per floor. Tower 3 is 67-storey tall, with 4 units per floor.
Location
Located on the tree-lined Tregunter Path in the Lower Peak area, the estate has its shuttle bus service providing easy access to business districts of Central and Wanchai. Public transport is mainly taxis. A walking trail behind the development leads up to The Peak.
AC
Central Air-Conditioning
Recreational Facilities
Gym
Outdoor Swimming Pool
Children's Pool
Tennis Court
Squash Court
Children's Playground
Sauna
Indoor Play Area
Aerobic Exercise Room
Steam Bath
Golf Driving Range
Entertainment Facilites
Barbecue Area
Function Rooms
Lounge
Transportation
Shuttle Bus
Carparks
Visitor Carparks
/*img src="data:image/jpg;base64,/9j/4AAQSkZJRgABAgAAZABkAAD/7AARRHVja3kAAQAEAAAAPAAA/+4ADkFkb2JlAGTAAAAAAf/bAIQABgQEBAUEBgUFBgkGBQYJCwgGBggLDAoKCwoKDBAMDAwMDAwQDA4PEA8ODBMTFBQTExwbGxscHx8fHx8fHx8fHwEHBwcNDA0YEBAYGhURFRofHx8fHx8fHx8fHx8fHx8fHx8fHx8fHx8fHx8fHx8fHx8fHx8fHx8fHx8fHx8fHx8f/8AAEQgBVwD6AwERAAIRAQMRAf/EAKkAAAEEAwEAAAAAAAAAAAAAAAYBAgUHAAMECAEAAgMBAQAAAAAAAAAAAAAAAwQAAQIFBhAAAQMDAwIEAwYCBwYEBgMAAQIDBAARBSESBjETQVEiB2EyFHGBQlIjFZEWocFicjMkNLFDU3NUF+GyRCXR8ZJjVQiCoqQRAAICAQQBAwQCAgAGAwAAAAABEQIDITESBEEiMhNRYYEzcSNCFPCRsVJygmJDBf/aAAwDAQACEQMRAD8Au5sf5Vv+5XdfuZxUKpdjaqgsy96hRlQhgqFjqohlQhlQhm4jSpBDN5qQQYrVVaRBaooy1QghNWWJULMqEZsCwBWYKMvfWoQyoQVPjUZB3hVEMuKhDNKhDPGoQb6gm6uiUmrIdMlgJcIHi0FmhUtp+TNjmvcg+Yopgaass1bSVGtSQXYKkkGqq0QSoQ3Mm7CR4BvSsW3/ACbQhAuasszSoQy9QgqaplDqosyoQyoQyoQSrINPzVZDL1CCg3qihpHqtVlozbUk0ZtqSRmbTUkyx4GlUQy1Qg5N72qmQUi+lUQzaakkM2mpJBbaVCDXRdJPhtF6upTJJ+xcdNukdNqWrsv/ACJbcj020/uj/ZTDBjVWFqtFjPHTqashirgWNREZqV41tEG3NWQ3M/6Zr4i1Dt7mbQ61QsywqEMsKhDAKhkwGoVItxVFyZUNGVCC20qEEKRepJBLCrIYbAVCDQTe9WQXcryqoILY+IqFi1RRg62qEHBNqohn+2oQUVCC3NQhm6qgqwl//GrBK7MWCllWnUH/AGVFuFTJB1VnCPzR00vVaf8AsSxHJINiOlqYZgRfhVogzWrIZUIxigNa0jDY3bVyVJsZ/wBO38E3rNt2HQ4dAaosWqIIVCrghl6hliVDJgqFodVGzKhBw6VRBFdatEEAqEGqJFWiDUk38qtlD9b/ADVRZssKyQTbepJBAkA1ckHVRBQL1RDCLCoQSrIYahN0Ym9j0tY1GDVRz5HZVa97H/ZVV3CpHc/fuWtciOkmgV2/9jN0RwJO4Wttt/SKYMDVk1aINBNWRC1CWGKq0DG1ZB7H+nT/AMus23/IdDr2sKhY1d+oNWihB8ahYtUYFBqEFvULQtUaMqEFCqkEEJqEFHSoQb41ZDKhBfGqIPqiDd1WQUGqIZfWoQdeybgXNUU7GEOqJDTanAn5touQbVNPLguurMLchI3KZWE2upShYAVJX1Rp1aNfdRvCVEBSjprWuLJxMCxcDr4fxqQW6grH5JMTyvN46bLYjwo7YMUrNtbXNEfFUqyY024DI5vBvOFpnIMOvLjIslKwTfS9JUT00/yN5cepoC2VX7TiHQkC+xVze3jTGoFYxN4On32+2rgy6wIpQq0jIl6hTGkdasyJarKHs6MJ/wCXWbb/AJDoQ9PuqyxAahBRY/CoQw6VCCBVQodeqLFvUIZeoQy4qEM3pBtUghiVio0Qy4vUIZeoQUedUQdu0qoINqyDkkVTIZtJJt+EXNXJU6jt4CbD5jaw+F+tZg1B2wcpGx4eU6ob3VgMo6FfgbUDLhtkiPAfA+DbJDL5FpUPtsFLq3SErRfUJPU0vhxWVpYxmyJ1hAlhILuRz0loISY8JXW/Xd91dPP2FTH92K0xWbCV3BJbcQbXSTYkf10jXsyjdsTT1PMfuSjKDnOeSzGDraHh29xuFIIAOlD7OW0KDo9TDVvUi+Js5BnOMLMZKVIbUpIB6ix0reDI+KX0Gs3VqlIbezUnIv53Ipk7g1vXtSVXF7mugsk1OLmoqlvAnaN1vuqhGTCQahBKhTEN6syNuashsTq0i3/Dt99Ze/5DIxXQfZURYyrKFFQhhqiGCrIKSKosy4qEMuPOoQwEVCCEi9WUYkioyC1RYoBqEHjpWSCVZBaoggSq96uSDlJG4KUTZRA0qkzLWpAZ3kc2BlHIzTSVtIb3pN/VuHRNvI0fFiVqyFruaMi/Pdn8cbcklp/M7tgRoGLX+U+JoFuzXHyUSNOu0eQnXwHNOR1Muclmjcf8RBCVW8r0h/tKZ4o3/r/cTjSG+Pxs1IefVIjxTpKd0U4UA7vV41fZvyjwTHVqTTjvciJPxU6Y6I7ciElS48cvJ/Ut0+y9XbBWrUPR7l25PxsUxmVYfkOZdysqGWZMj/ESh2wFvLTpTV8dGokJhvdeGQXGIyEZeUyZADll/T+q+1OtLVrVPccyZbOuwXezram8s+gOB0gr3ka6kmnklxZx88tlsADaAEkHxqCTUGW+FQoSoQzcLVIKEuKsoa2v9Jv7KjWrGDC5cVcEG7vjVwUZu+NSCGBRqQRmFRqoKM3Grghm41ILMqEHDpVFmXFUQcjpUZQt7VRQqVXNqjRBx6VRY06VZDNyqkEHBZqoIZuv6RrqLj76kEAvkXY/mOX2kq7yWxuCugp7q+0JQdn24quQ+3CpK1B5LrpZSjoVerr8K4PacZLDtfAf81wnG8xNxsTLvSGngpS4pYUtCSU9d6k6fxpfHK2CXidSqvcpzjLfEocKa893nJbyYJbDhDrNxq4Um38ab7WNty/sZxsAITvtqiMUZVvIoySUH9vRGupq/m4QDb76imEN8jmbPGi6gralEkG6heoiOxzcQaxK+SPuRWX1lTakISLk9TWK1lhL29Id+0LL8HOz2pTDsZe8qDcgWJSToRoK6Fa6HKzWLZ77VtTpckVrixC7E7zKvE1fFmBCpHgakMg0K+NXBBd3xqQQak/pN/Aa1b3YUQHS16hBPvqEM/pqEHJvVMpjrfCoUjD0qFjd9XBYm+pBBCtXQKtVwQTu2661OJB6Hr1TqQf3hWeJRne8utTiQzvLqcSCdxw+FSEQzeurhEM3uHxsKkIoxKyXACT1qmtCwVzypBzchK1AJKLJItcj4mnOuvSFozfmDkEcj9vER20OtXd+oUrqE3VqmvP9v9lv5HaeA49wJHMGYSDx3HxZt0qElUhRSttPm3qPCh9aOakJlmNCmeWu8jcw+PZjQ2X2Wyfqu5bchR67PhXW7dFAPGcfFnPdJeGyTePxGPXj0g9+Q+pncB47PGkGloMNkbGa5tv3JTB7YQdCUXNXBnkRPEUciPJFrWYzEpAUptTaha9yfOiUqgt7eksjiEjPSuWz38qtD1mkBKrp8h0tTtKxU5Wa2oaqt+H5fAURCbMT5VTKFPSoQ1HQ/bWiQLtqSSDGpStuo6VLUCybBI6Hb1rPEuRqpTZNqtUZJHodbPQ3qnVlj+4KzBBC6fCpxKGFxdjrWoIa96vOtQQzuHpUggmpNQoW1QgqfhVMsck+dUyjYCLX8aosTfUghm8+dSCGbvjUgg5GoOtUyCJV+oCo6A6Cra0LgF82Wf3ySDcqCLuJ8jbS1O9degqj1N2Z/bzyv22Mpxbcne99G2gkJUuytF26jbXmu3+y38nUx7IMfcWbxvHKiZDMZJ6GtpKxHitqcCHyojRaUAg2PnWetPNQVlaS1KY52rDPCE/NnOR5ZBLTTJcCVp8lAaV0u3Z8SYwYwp9tTAkfXchyMSfuUI8JClBpZ8AoDX+NJJ2ga4jEJ4mlxJcmyEuFJsEbttVLI6IjuMDDq5Chpl55aV7yXbG4TY1dLuS7pQWT7fpgL5NLLAeFkJSFObtpsK6mNvicvOkWMArXdpr0rQm0JY1ZUGKuBURINdiTetEgdc1RIOdLW5J9VEdjRuT6EgFXWsPUg1SEiwNjVpkMbsgHSo9SDtxqoIIVEfGpBBpdRe1rfGr4kHFabfOKkEG7x4G9XBB6QoiskMJUKhDErqNEFCrmpBB2+2nhVQQeLWrJY24qyGbrVIIbEqsPtrLRBFqAUlRHov1+NRIt7AzmhIGWlFQSG+16FeKvtp3BHAzj3OrM908q9vW24qZCtrii4rQoFzqk+BrzXb/ZY6tNkGnPBkXVwozWMYlwHSr6uW8RuZA6bRbx86rq+8zm2Ke5erJoYY+ix6JsYqt9So6tnyAp7ubF4iE48Oa/tuS+m4dBnMlShIyTyUdxgDxRSmmmo4aWVcjAQf2qNtCTZSrXP3VCEbxNOWPIpLvZYafQ0soaAFidazTcq+xcfCmsy5x6PMntsEOqUha2EpCgU9L2rpY7Lbyc3OiXQoKbUoCwBKdetx1ph7iLMGouKogpCiPlNQhqUCPw1pEE9X5TVkNLax2wd1ba1K5MQrO7r99SCSL3NvXWpBYndSeulTiXAqXU363qNEHrJABAuKyiGt3aQkgdetaqQ1G99E6CtlD93pGtleVZgtC3cFTQtjg4fGqgo2qZcU3vR0vasKymC2ODS9yrWuPCq5FIb+oB6gAPOr0IPGib1RDAsXFxp4VIINcKUq2C5Wep+Bq19SGxspUSm5BHQ1lkFNkugX18/Cq8GnsDWUSx+9Tdiyt4tetP4Rp4U5hfoM49zpzgZVzH24C5n0y1BwNN+DigCdv8K8x2/wBj/k62PZBN7rwImQbx8VWcdxUtSyY8ZlRT9Rbqk2rfTXrBdl6FSc3QwymD3sy5BfaTZUQLP6qfiPOnu5pU1g1B/jsPjjuLyTqefvwAFaYvcQVrV+Ej40lroM2tx0NMdnDKcbQ5nXD6SO2Cbi1XH3JS8kVxdOHTnXQZzwAS4O6SSQNdRVU3C32LP9s3ePCOljF5OTMlFa1KjuXDWhNyL+NdPHMa7HKzh0XipIUPlUPvv43o3GBJsRL+yo6yVI76pRFVwKbE71xc9aviSRPqFVOBORyNbHIrbzA7rS07gtJ0A+NEVpYw6QbHFx1JsnclWgv1FRJoHZI5nFlu+7UA7QodDREpMowrRtBKgq56JN6iRoVSkixBsKiRQvfKjtSq6fGq4wQUk211A8aoh0JU12grcCryrDTkg68dxsBXpUPxVWqZaGEJuAlW7yNaLFWwpKbnX7BVK0kg62SBDVe973AtQre4hzlYS+oquNw0rcSjJl7i16sg4kFNqyQxSmggixv5/GrSZBSlv6fvFf6nS1VLmCCKWz20oSv9TxuKiTkhie7u1G9PQmrcGmQs9h9WUkpaaSEFqzbg8fto+Oy46mca1OnNiQ1zH28vBRI2BwOvKNgzofWn415ntv8Asf8AJ1ceyCD3UkZOO3j38dgk5R9Kz/m1KAMcHqUgjqaP0Y56sD2p00Kj50guIx63MR9e4sbzMAuptfkTTf8A+g/Sb6xBYfMGMylT/t63kZCpSdswp9RKT8tq5yyaDWUL5WTyk3HSHR7XohEpP+ZWACP6KpMzjepXPHI2VTnVbcSi4S4dhIPUE2Nbo9RjItC1OEnkIxsdM/ER4ETcsofZt3Cbnyrq4f5ORnCa6b6K3JAHqtamhJi+ojSxI1saooVKlbimwJHlUguDHCU3O0lI6kCqRXBj7H8iul+lVJfxsqnhnMpvHJ4iy1l/GSbNKC/93fr1pFWb3OrfCy5HMhAUwsxGk9hwJLCiL7hRcdbWhtiOVQa2Gsb3m3k2UL3cbUNAq1Fta8QCo0cD5bU8pJZS2LqI2C4Nzpej1lLcsYmAhVi4vYL9LVbyvwQbKhhtwdhe9PjparpklalMz/MbLBH21NJIYnvdNifttUcFSbWXH06FtCqzZJ+S0ze0pvUqZAV8DQ7J/U0mdLU1aNUpT9hobxplyP8A3OTZQCGyD4G1Z+Gv3JyOaQ+XPUptKVeNqLSseTLGC6lWKQBa96socEt23btKkshi20WuDVJlwMCEeNyB4edalmZRtLgUnVAATp01rEE5odvvZKUnadSB5VUG90Q8phKp0lEdRBULrBOiLDpemMdlx1LxrU6M0gPcs4ClM3sNNFxxTJF+/YKTsv8AbrXm+z+xnTp4Jr3Ok46HIxcyfnhi2WlK2wVLSlMhZ6aHqU0bpuLAeytnJUHPm2nmInYzBxxc/UEfeEhY8xenO+5qa67hg5g2pGyN2/cBMRxUwARl2KkgkfqW8q5tatjWUM8hAmoxkpuV7qqyKgkkRQBY/wAKp1sDpZSVxxFuCrNvK/dX3dqVh0ovpodavDlrMDV3NSzOAowKYzSomWkz5e5f6Lm7Y3c9QTor7q7WFz40OTnDJ4EEGxSnTrpc/ZTNRJo1lZ37SbKvYitQVDIrkUxcaAXGF9pxx0JSoHy60PLaKhMVG2P9vci/I5K3CkSPqGVpJcaOuo6XrlWyt1Z0ViUlv/RRv+Enrbw/hSfyW+pv40eQStlxsNrV3UOXUoHqk+FOO+obdFk+2+f+rx37HIBM2IN7Lh8W76Cm8NvJzuxSQwcCVpO0W1uVDz6U0tBNIb2AnRLiiTV8izC0lSglT1yPCr5fYhuUlYGhHwrCaLMShe3VR+yqbRBe0u2lTkjI0MrJ66+Iq+SKFEZW65V91VzLHlkn7KrkSRQym1z0qci0Iptq27qnp99RNlm1uOCSmxuBc1h2IP8Aoldjd21BN+tqr5NdyQYiMlWiUKUTUdy9x/0Lw/3Z/hVfIvqT4zBjZBsktncrUC1T5l9S1iNj8R9pwNrQUJCRqB41mt01KLtXjoQM1ExiXJ7rQEfbqofMu46mmcbTWhKbmZiS0xyngSfoi+tzujuDUNJ19VcDsL+xnTx7BH7lQok0Y2PKwicm0t0hUtYB+m0vvF/srXU94PPsU9zxMZKYSXsWvJoaNmHrJSEEeHhpTvd9pjFuCOKdwDb0dT3C1yZqpwK5KUuKTsUR+mCKSxpDmYPcq/iBAkfTe3a2FEW721wEDzurSpeI3F1/BXPDVyE56Q2zigw2sL3DqpWh0rGLFrI236S3vbaLyKcIkN3FR8RBQpxaHrEursojSn7ZeCEr0kLeZNu4uRBjxlBankLKrpuSpJFvD41vqZ+cyAyYeINqmyVLSVgIWCQ5p+JNdaqUCdnDICbyFT817HqQ2tbRCyFA6Cud2rwPYK+SXwPL4kALkSWGW1NpKGVNIVvCiLAqNq59Whsf/wBzM7/1rXzX+VXy/wAOtain0JJS6R9OsqNj5ka0N21NpE/xPKtxM7Ff7+xhw2kr6WSfC9PddgM9Z0LdKGy4XGXipperZGoINdBWlbHNtWHBtDtklQuD0v8A+FVxKTQqcpKaimMnHtunuXMgmy7HxrLwp2nk/wCC5hRByryUlBDQhqUtR+fwFF+NbyZbO4rXolCgNLrSTrQo+pBUKc636VGkZcoclzWstETHBfqqoMt6m0OItrWYZXIVK0kgD1XFzVNBKnA9n8K1L+ikK2umwCB5nxvRFjtujTZ1yZceLkkwVuhqQUhYUpVht60OvqrJcHUr6xNu4twJIuN1ghQ+FjWFxe0F6+TGnZLat7a9t/AirtWr3JsbEy5y12Kxc+NZeOqK+RjxkH0qCUlSn1HY0B4mh2okvsaVm9EdP1Bc2pfcDikmyi2b+odUm/lehVamEoDWpp9QV5DIaOZltN7t2wKcCr2HhpXS6lfQgC3gbmxL/mzgIZlojNHud1CrXWLE7RXB7L/tZ08S0RPe6mOyuQjQWMbyFOEe7hK2VBKjIQOqU31vWuq/WYzqUVZzCJknGYSGMiiIllJDrD6huX/bF6d7jipjEoYO8ehc0UiEYHMojGME9vdHcKA53ArVV+u2k8Wg5lsWLn4fNBh5qpXOYLzBST221AnTw0rNnPiANU53KX4uy+nMvLdyobbsr9ZBuq+ovrS1cjTDvYtL2tyeKxmUZfZzUzk85ze0qA2AoR0KXq4QTa1NXbsgfEvnsx5DgdWyle0DtOKSCbK1Nr9KBLWzJBWGfYkIz08dlS2i+pSSNEgGvSdWyeKv1g43ZcZPyV1kO1E5ZlXHVBraw31HmTXJ7eT1HX6yToOjPBcJbqXA4gm+mlDq5IatqvIdN1akgOu4uK5GTMhLshXRlz5iaVmTKscIKV95l1tTVxtNhpuoys0tA1GiyfbbkSpuPcxclW2bDA7G7qtFdfBaao5/Zxt20DFLtwFdLfMPG9MOpzuLTM3bjr18T41IgMrJjwFHS5A+FUQ4H0x0P6MOr19ZSeo+FGTcboi3GLmFiSC1Ee7fmo3H+2q4ytWEvBJR3i4m5SUKPQGhWrAtdm3W9YNJaGJ661GWbbLOqTYjU/YKzoEopBjJ4l53JS8khkuQWFJL6h1FutE+VJJPcIqnXybHRMyl7NxlgxEsJQEg+slI8DSqvxpDYxSq5SGs6M2uNjElwo2w0FIV10A1pTrZIn+QfaptBwNtoWr0PbwNSTTjtHgSVTC6w2qwO7uHaNNdKzZtLUJVTsbo6IImtBTilPtIK0gdFJcBQop11tu+6lMmazUQN48STk65EN1pPeLiQwgEupCSCFEgAkj4UOmVP/yNvE1/AJ5ST9RNkpDae2EDtvAm6h8a6/Wc1FMy1NXIvpDzD29Q+wp1ay4GXQLhCgCbmvPdtRlZ1sC/rJ33WmR4asXIGCeys1DhMeQ2BsZ8DuN/Gj9T3AcpU/uKrGPftr8zFPvSlfKtGu0/lOvSme+9DNFqBUE+3oejN5TjGRMszQCWt6Wym40BTSsqBp6hpId9s2cZKhY/huWaXY7VuFwov1vcmqq/uZSAfi2xzKSinDKAaRtDZN+4CrprS7XqNls+28qXi2FT5fFf2qHsdDEiEbyHlhWjazdKrGm77AWy68JLel4iJLfYVFdeaS4uOs7loKhfao+Y8aVZpEDMGCfVkVRHVPTQSp9Cirag/AHQCnerltKXgS7eNQ/qUpztS/5qzQS0lYS0wLH7TQu3fVBunVuo0sWh7EpDLewE7fO16uoRHNse/N/u/wCitGiJUtuM6ylbSXSpPpdA9APnSFbCtbGyQyzIZ3E7ANFKGiSfMUZW0D1scqHchj8kiShaEGMm7Lw/GPK9Hx9vhoW7ToWLgubQcs6zDcbLE1xN96tEm3lXW6+fkhTPi0CD1IUQoajxpvcQpWGMcUHE2UohJ/EK0lAVoWO0GUGzqloVprqdaqznwVEDhInsuMPRA04ls/qMuDqPOsWqmmnJfJiLnZZ6XveabQyTolvoKuuOirCKhtnUVHw0+FYgw9x6VAJBPjWYLRE8qys3HR4ciJtJU4EKbVqVDyob8jGFSRknm8l3F5aCiOlsSnkDcnROzTd/GlrU1T+g7WjJ32wjY3K8dXGnNrQ3FkmOyhCiEuaBd/j1pbPeyCKkIP52Lbk5GOyhwtJjMkpA1uL7QKBizcE9NzN6cmD2VZbx0lyIpzufLtJ0IKh410aZeVOZzs2PjaCNlOqZWy2rc2+shxl4j0kjUpH2p/jQr5G1L9r/AOJDY6JOF7jP3nHxsY4uO2mQIzjoYkpWBa/oKSDr4Urerb13Q3Sv0JXjHIZcnhs3IvEOSG47r+5WtylKiAfhpQ8ihyi1V6pgViMw3mEOTTIS6641dyO0na2jw9IrpdbOq0liebE24J7LISOU8G2yEsmzgDSuqtCdK5natN3/ACP4PYEHP1SGjAfOWYx+PaWVS2Hkgl4WsNpv4XonV9wPKVLzZOWSzFVjJsaLDOrjcgg3T+dANNf/AKGxnHuQeDX7lhiK1h87jHoQndxCXlpCt9xc6/hpBWcDMBplXPd97FSjleUYZlmx/SjFG5Q8r1lWKKp40zMOWkqcyrTatiruAdLEm96xTWxcln+1zkBjKRvp86c/NldwOQHidjLaQT3ASCOotTd9gbRZsbI5x9yIuNKiJiJBVObSn5PypSfH40JVTM1sc06TOZkS1zJTbkWYkJabQjasFHQXub9aZ6uKWL9rJCKb5its8pzza3NQ0wShPzpBUbXoHcr6kw3SyLi0YhKBARqpTez5ldTpW09Ta2NVk+f+7/oq5IDJbDi2iu644Nmz0t9tc9AEkdX0yFuqbQVFhIvtHiqtq0GkL3mFoDTjagk+naeulVxnUxZ6jFtJjEKedKGx/hOI+ZPja9Hw9l0egT3KGGvBuQIlyo2HyjwSy8o/Tyydb+AUa61O7pPkBmwJbBs9hMgyymSpKXY5UpKXG/VuA6HSm8fapZx5FLUslJzBCCSlJ/U6Kv4Xo0gJcj0NoUXNgUooHqIqnbaQvFmNpKgE22qHQmo2ZbaMcceSSG9rrvQIJtrWZQSNDqxsWdJeTHeZLDjgO1Sh6P40LLkrVStSUq5IP3BhvMYqL3Ll5p65kNJJQlIPQ0nbsKR3HjgDUsqW49HaSFLU7fYfDQeq9Nc6ushE7Fl+0sRaMatDik70TVEpSfHtiuZ2LpyEq2Hby+1mHXQCopi3sP79JeDS3A7KylTZD0lR2tK9Olj0ukXPgQpPhXQ66fBa6fQS7G+xCTpsk4VXfQFhn9dDhNgNmosftotMTei9r8/Yy7qZfuXggHZIh8YdfQAFyHlCyfzG2tXmxKUxrBZhXxaWf5BmRw4PqJERbTSVC/qcCkjQddTXPyL1B7kHxuFKiR2saGUmQsAdxI7aVki3j0PhRqTTUWcW0OuZIjJ5dxZvJNGW931JgupO5LSgD3Alf4kDT770jmev5Gcf0DX3Bg4WamBGyeMcnJecKESEA2ZNr3UR52o+BvkCylM+4reBb/b2JkN9ZbcKGHmgVAW6IURTvel10M49CF41xPimeiypQx84uQ5gExll0ocSgEaNptrSnWwO1dSuxnaaJrJ8d9qMJj0KcwebZdm7hFemBxSCv49KXdHVtDSySkzo4V7W4xM/6lzKxWfqUeiK42e4d2gGqq3XE1qAd9dCweMcam4V4xlxsf8AR49S3pL7SQlxTakkgXuaJLgqWEjGYwL+PZcYybUSM+3ubZQtNwPC1XX+JMW/kCsfncvMz0uGXoBhtqIQ6/b6taP7Iv8A1UzhanyA7OyK/wCWLC+UZzYoIVtZup1HWyj40Ht+4L0a7nSoqMRoKO4KRqR06UKrGWjnsfL8FvurUlQRZxv1Tqld9KGEjVoC1c+RWRC03HQlCSU2O4KT1IqOxfI5HoyzJEltZ2Ho2rzrXyQivJ1k2TsUyX0OkdxkakHpcUOst6F8oCbiHAlZZL7q5DkCGhYR2ymzmml03FdDHhs6l0uvJb3EcPIxL6YIybs7Hhs9ll5I9FreNr1VqOq13C1sm4RH8xgs4qUrIvyEojzHAjbt+Q/dXR6vaXHi/ADJ1vVKOSPAnR2XWHkoYblJ3NThdRIPy3SOl6O86s53jwT4yMf49mmJLA+rQ8H1BEdRSoAkand5UxXt1aA2xahbisXHxUh6P3e/kZCAW2nik7QfmKbW0Brm5cvyQ/8AFBK146E2xiyltLanFKKNdx/MOtqWtm1mDVcLk25jGM5PESoHpCZTSm9xFwNwtelpY4iv3/alWOw+SWzIVLkKbU4w2BZe5I+RJ8jTFM/h7Foi+AO5Xi7bGPzUT6RDsveXnVbtqXEJSFEjSwUbHyrF3JJJKfzFC80/MUVrYiuFpiPHdLbiy0rduXa92zYg+H31Vcc6eTDfkiXeQpX9U8yBHiSVgvMKSVuNrA9Wy1gb9adwY2lo/wDn4F8jXkXI5TFyMI5DhuFbrzJSw2Um/hfdT1FCjwKxLkhJykK4hGaAAkOyFpN/whIBNL5rwP4iXw0hLOEEaSrsKDQVAlAWKHk3KUueBS4AQfKuddN2C2Z2cQx6Mo9jlS5Rd3FwOo8FWv6T9lHyOaCtVxtoTHNo01vn/DjCU01GaUtDqFAA7LGwQK5mR6obrv8Agkvc1vNqgw143JNQW0vf5lt2wLqSD6UE+NN4PcCylUyI+cXx4umShLzEhW5tRSVKAPUXp/tbGKLUIcB+8vR0r7LaYzjm5Sk2S4WxbU7beqjdZVVRLtNyEnI8zKxfDcSuPiTk++4Wy85tUI1ybOK3CkLVTytMco/Qg2xbCFwIzr7TZfLaSpW1PW3hYUvkhWcbBqbAvz+dzCM4mPhYDUnFPxnjlJCyErbHT09LnbepVryRopLj7ns5EXHaTDzMyatYBdAWWgv4G1tootLaOIBXjQOOOMSnc/NbZxEdyEgAInuODvNX6JAv81E611ykx2a6IDeYpU1zDOpfSHj22BtPh6jpcaUDtWmwToqJO91F4jfpLaUtiyT9lVUPY1WR8f8ACrZkhw464sdxlQdGrqk2CSPgOtcm1oFPjZ0Y+C9ks9FgtqSy1J9CJDnyIWdAlQ6n7q1T1E+JyFEn2k5lFxb775jyVtLO1hkK7ikfmTfT7qJ8D+oX4nAQcC4HncXDfys+Ihua4i8ZjRxaQBpuvdNzTnXrWujB2xPcOMLHnTY7cyeyIjyPSWF7CdPElGl6ayZK19NTFcdr6k2lltuz6dpNtVAfh8bWpR2nQYpi46iMuQMnGS6EJfYJ9PdR4j4LFYDJm7tR1HbtQSABtsDYDppVyyGie9DiRHZMlF2WRuIQgrV9yUgm/wBlWm5JAHyvcLjT0mG3FcAnAlTjbjam30MgH8LgCtf4UbHu0CspCHAcmg5lbgi3IbSkqJUlVtw8dpNqDbRwESOfGcrxk3kD+KYbIfYLgLm9BB2W3WQDu8fKqZqPJLPzWUqSpMplttBIe3qA/pvpV6LcwnOwA8udbkTJsfKlSVMMpXDaAJSpKypK3PTqqx2j4ffRcFU25Je0AZFcQ5jJDEFfbdZdHee2+pxtY9Op/EmxuPvprHZ7bNGdDiQq0totNrOxwEFah6vPd4a0R18Iw8beoVPZSbjwHH40W6yVNrYTuPbt8v8AeottEYrXUFJQjLjNMsSfqu+tawyApK0OOdElPmVen76TvdWf22DrQmsdJmZrCxcd9L2jAI+tU5o44Eq3JSEkAi3jrrWa0c6+DNr6aBB7dNw234amoLsALW6luK8QVJtcbvsNG7FpqAx+42e4Jhf9zOHB8ud0FwsJRfbu1GtcfI/Uh6q1k7vd0YVUHGDIxH5LokhUVTAVZCwk6qI0t9tN4rRYFeslTF3BjjTheW+WzJWETQlR2EEWSq1O5cnNSjK9LkLeMpx6m2x9SsuhwrSkbgFLIHS+lqa688RTPSXJI+4bcpXGsA23lRjW0SlfUR1G31Y6hsfZSN6/2MPTIuMFpwP9DH02/po08vSKTtuxlbFee6acYrL49MjPuYuUqM8I2PRu2yjcGyrem19NaHYjYP8AH/8AuoqDGLj+FhRbAIaT2d+wDxP5q3jULUw9SOgKht56fJXhpcyWwq/17C1CGlz86wD6rfCmOp7istVZA1yNKv5kzgeeJQ60y6q4vY3JukjX7qx26xYvB6NyZCAuC2reVIU2LLX9nlV0RbuZ2m/h/hWrUFcwWiTvqHy0VFDyhoF6E/ZXJyVBkhxlpwchx4cuHPrGUkq1ATvHhW8FNSFze4HNeUcfaWcRhf3OQP8ASsbyC96dbBNyLU21pIdblfxP/wBjuRRIjis3wnIpmki4ijfHQPlsVqIVcHrpWauQrxk1D94cZimUJyjjMT6wKlNsyN+8dxQ9A0P5qaup1FuPEtaLMYcxrcwEJZU0HbjQBNr0swoF8J90sTybPP4qJLjvOsNF1TLO7cAFEa3A8qxW8lInMFzHi+XmOIx8lKpBBKwbp+RRSRr5EVtW5IpNSbeX5HPQcch3CQvr5JWApm5T6evUVddy2VDNzeczPI5crMcX/aJDcVTZmE3cUkEDS/wo2FRZg5lkl7CHjKcnn0Ydqa2tPaMtUvdtWsg6t38PsoWX3hEa+J5XhDHuvlnWIEuLlG0yluTX1FMYo9NwNx23NWlKN/4nLjk8dn8ty8eZPdW88pJTqlxlKlm7atpugp23/h9lbzeBbEtyYfh5aTAECAsTMri1JTAlbwlHYJstvuC+qb+keI08KJiqo10JduSCnCRFbkx3I30klDqAtIO/cdupKjcnWmlCWhEyD3ud9xKiQtZ2tD+0ap3jULXYlXIl4XqQ67JaQVKA1CUhIIUD53OlCyW5P7/9DC0OJxLl40iG52i8sJU2sAKSpJCkuIIHW4BsRQmpUm2wtzbpGQjylt9l6UlO5aVKADhSCQoDyNN02AWJfg5yv1uPORmsS39zoLjWoKdbW+ysZ/aYxbm7nSZ59x+JGMltTd3A/vtuCddU3rj5d0PImPcf98/bo4xkpiMgu2lB8AlSNp0Rfxpmu5hlQoRnW+JyQhuOUokOd6Mokb03HqSE+NN09oKwVcbXMMBgripLHcHbUkWUnp1p/rxx3F8mxu9xhi2+O4BUzHOZFbspXadRf9BVvnNqTu28jJVLimWtBt9FHt07SLf/AEikbbsdQC+5Lz6Z8ZtHH0ZRl2K8l7IqB3Rhf8JtpfrWGVYqvjsX2zQ1GaGJzk2a0dCSe3uPVV92qaNWYMVgk2JEVidOU07lO+SEw4jIIiNK8FP2OoHjcVrpv1Gjjj4uTnuZZOA3IbRJcYa3uJTdoqudU6aGr7leTRQese1M9TKW3ZKUlKQFKHQm3Wg7FwdH/aZ3/rU/Lt6H/wCFSS4KLlrMHKtvz2AUbf0pG7UGlW09QEyTHFJqJnJ8YWty0qlNd5Z8gsWtWsFlZwXCQfe4kvNuZ2a7ieQNYyYzZqNJcCVIjosN9wdLnWurTD6P5B2yPnoAyV+8kfAuQ8TybGzMY67velvBsvOqUbqSm/maF8bTGVdwP5DlWYSoaM7xZ7kOSW0nY9FTuSydydTbparzwkSj1PRcFZPH2VpYP+mBEdXX5PkP+yk3sbKj9lckmXy3Ij+T0YF1LFlzEptv9atL/GgYmyzZxzkPEZLwhZPFftjTanFCahT27uB5QtonoaNibSMtFh8wjrlYWMImcOFRuSpMsfjTt0TrbrRsbU/Uxk2KxcVIaz0pnMclby7rbO6O0zY7U203WrdLJWZVFoGPtW5k3lTnZMhh1lSW/p0NJAIFiPUR1oN3NgiRAYh/Op55lYubaZfKn3lYoNlITZVkJ3eRSpQPQ/xq5Rt7GuJjMqt/KRm8e2oNyU9mQEoK1qSU2KSbWBJPpPl8aNkUaAKauQi5EziGsGU5Zg4HHqcb3mMgBXcuCD6PM0fF7dNWBye9AFKLfflNY6aqc0p0HvOXKkICLEkfC9VezQSqI9kwfq0RXHVJfICm1PJ2esKO0btU6/bQm35DQSmTcVEhtyBuD6krbUz43QbD+IrWlkvsYS1ObHtFx2At1JUpawtSD4G9MYEtismxN5KcfrA2sKUW3j0/LtGgo2RJX0A+CT9tf2zvY9UCI7GaLr+1DwssfNuJ+00tn9pWLc7ufoxq/cjh4lKcQ7uc7Bb/ABHX0n4VyMr1Q8kdXu09gUR8ajIoeXILxMYNAkdCFbreFM0UsHZwVYwxhhxd0MS3iRKV9HJUpR2Kv8i700tED5Sgy4+2wENlqeoyFufrsHVKiAPlroYH6dhfJsSnPBlDxzC/QS2ojJeX9Uh2w7ibfKn43pGz/sZdV6UWNB/0Uf8A5SOn90UnbdjiBHnWPyM3KRERM8nGAR3QYCj6ZCibDcPIdKyVYGcHgve9DTUR/IYdEJsBKVMN/qBsabQQP6a0m4ZmqZ1xfbvmin5odzSYMSUfWyyN++/W5NutEwXVdycRzHtmOPz5WaGSXIU8kITF2BCb+eh1NGx255ZM5FCJQZ7kLTISHkA9EhSL/wBNPW6mJsT+a6Nn7/yP87fT8o61n/UxE+a559luwbK7zAkFXyJKr2/ory+P2jFTt42hDeexammz2nH0B8pNu2CodKvoysuhWcJufOcOCc1+4xXv2sL/AM2+lJKl2T+A16i8xruBxvUq9MX2anMx3ImXmYxlYAjQnEqHrBGt70jZ6+RxbFmO4/nioEb+TJiFx0tpTIfetqjcL2uaD2n6UXjWpfcNEv8AZGkKWPq+wAXPDubev8aD4CFX+0kD3Bj8lmK5Jl40+IWP8u2xtCh61W3WNYqWS/GFc6hjvltnIoUXEuxe8ErQnuK2KBsa3XYpk9zdeEOIjKz8NUhhSxeM3ddllJuNLXtW6TKMX2KhW3gY+fmtcfwTzWNMfe5kCjZuUr5m/G+29RL1uSV0Jb2qm8fxeTms4CW/MjAtqlIdBCULcT60Jv57R94FDb9TQSDq4xicDL9wci/GMlTjkiSkKkqKb7dpdU0CLlKOl7W3aVKIuzOOGxhnOVZK2ccj5juNIEMtlaYtl6HcVDr1pnOoSF8NpbDvKu5OPh7wHWs3kUOpDyZQ7bRGlyUm9rDUVvFZcXOgO6/sRXkmNMcmzu5DRAy8V76jtJ+R1ooAUB/sPwqWt/yD1RzZCPDmx+4j1KQgKKSv1JB/Cr+0k6f01Kv6hUJPmBLEZtSe4pDF0q62rV6pIGtxmJU4/PiKcWreHBtFrCwq8O5jKiYnNSVZpJUhaHA8eybei+0aqpi+8gfAScHb5CidjxlVsuyC4+XXGbBOzarbYDxoOd+kmLcneS4PITObcbyDEZLsSCp0yXldW9yFBJH31zL0lr7Dqehy+5rvI7Y9nDtx1pK1LkqftcJSOib+d6ZxIXysrFlzMK4rJWrGslgynP3KNcbkG49aDajWehmuwU8eU19HDSMftbQ4Qw/4lNh6iaf669L1A5NjZ7mHADj/ABz95Q731SFiClm+0OW/HbwtSNv2MtL0otOD/oY//KR/5RSltxxAlzdvii8nFVl25AlIZUGXmAb9sqG5P8aurKsRERzgrSg5DnT4DtiA2FqSft20XVgrQdi8li3orbaOSvoaCgp7vf4ikDqkKvRK1+xhv7khmM63Okw8Zi9k8Oepx1K7qQEjqa1hpx9T0NWtOiO1rB5BTQcLqd//AA3E3/jWn2a7EWJwZ+yZTzY8/k8fKq/2K/cv4meZ+4Woilzxtnj5UoF0/wAa4OL2maEnxWQp7LwX0jclpxJeHhe/Sr6H7TOcMuUOcsT9ZIgwI0pwq/8Ab4bqQUL013V6nLogOMAZWY5QAyjM8CiuyFq/UUwkFDafzbhSDs5HVsSWcicPmM41zP5SRgClIMeCwFISuyhYEigdt+lSTGejoKIp46ygKUYv0wG/XcUbOv22oXgIU57F4r27i8wyjvHMnNmzVM2ealBYQkb1Xtu+NDx2RbRN8V48y9JZd43yR1t9KnFOqebVZ1HeUVIsoj5TeiV2KLC5Ic+iC0rEsMy3kq/XaesApG3wv43rVd0ZsU5kFTZfLnVLcbx0xqMS5gkaNkX/AMdR8K0v2MpMKPa6XKzQysLIY+PHQwG0tSGAAXRY7VG3jQX72FZH8Gy/MHPc3KwMhFYEKMJKIjyR619sJCEqV4Vqm+pLrQzAyXlcozyf2Zl1UZbK2cggXcmeo961vFvS1MZxbB5CTJs4xePhR5CHcM1Lktqjhs/qJdCtyUlWo9RPQ6a61KN8WSyXNAhyR7GQsk7kWpS3pDAUhiMpBCUqWko3EnQp2nRPn/TnfQKgZxuXUZDxkNhQWLKt/RWpCIZl1MkM7mrkNkJG0ny+NEs9EDW508cUj6iIrbZfc6a6VvFuZy7E5MCjm1rLe5KXFFxBOpTtGqaYuA8E/wC2/wCwmVCXjO9tUp7YHQb/AIt17/G9A7HtJi3DfNBk5/DdzLuQldxZax6CAmUoJPpXpqANa573HVsAXunN465yOKzk5shh2OkdhDAJQdwuQq3jTeGsKRXK9QCDmPPF3EtZh1pYkLEWQVhKV6j0LBGpqW+hVXoHHHFP/SMKTke6kLBeYIsSDbQU/wBfWoLJsSfPXMw3gcGcZGakoLyu8p625CLdUg+NJW/Yy1PFFjQr/RsX69tF/t2ilLbjiKg97MfjJPIccuXmH8UtEVZQWlWSo9wfCoirFUcjRyRvKh7HTyY6EoTuWdy3ARqbC1rVu9+KM0pyOBWU5njnJizKW83tvFs0XACeu9IPSpXsQF/1/qFPt1zLlc+TNMophPNAFDsdPbUR8b7qPXJzUGcmHjqg6Ry7lDVrZRaiPB2x/jYCtPrC3zG/+e+Uf9cj/wCiq/1i/lZVCS44haWAl10epKVnW1cfFX0m8aOjjDy2cww12LLeXuW2k6XFX0K/2g8yCblcPEuQJras8/jHFn9WUtW0MjyQTXo89tAWJAczhc2IjJwvuA07AKgkLfcSVOK8r3rn2tqdCjUExzBEhv6P67FjNvtNNoS82NyEncn1Ailu6nwRii1PSWOSRx9gdrURh+j0/B8tV4NlQeycaajl2TW9xteEHYsiQvUO+tWtBxVaZqyJ/jTuNkpYfyXHnMdFJWhLYS5dLyXlesbNdq+tMV2ByF3LmseqHCD+TXidro+neCtoKtp9K7+FvOrruirFYcldcZ5LKYcjpnIchlbmeZIUoIFhsNr/AG1df2MpIkvYlXGlOZUYqfKmOhLX1AkJKQn0n5bgUJ+9hGR/AIvE0e7eZex8jJOZBH1hdQ8FCMlKtl9txqdNKvHuavsaxCxLufykpGccayLDqN8dIWhLHqNlXBAG69qZz28CuDdlgLfXMxzL8BSctkWwkspe9LYWLDcSPTp10Naonx+iKyQrz5Kk5XkJjWalxc5BEB/aFtFo7m1WpPM2noHxqQZj5NltSiVB5LhudnhWMd35N30O6XkWHmUlpe1Q0AWDfXypqvYT0KoiT48XxMincm4d8Ov9NMUc7Gcy0J2QXv5gQpCw26XlbVudAbDr4UTVPUV8BhwhWbEuD+5JjocK3gosbdpFjttasZ3KJi3CzMyHG8zjEpxBmpupS8hdIEUbSCrXz+FJJSxmzaRX3K15tzIoexkZiVGeccW6+9tISkXFh410r140AVtL1AttyW1w54HCthky1/URxYqQbj9RF/ClMVpTkLVKAo44uMpuGHYK0uFwliUn5V6D5qe6jfES7O53e5n7ccJxdUvIuwXBJX9O23p3l2+VX2UjkcXf8jMehFqQv9Gx/wAtH/lFBe4dbFO+9k/CNchgsZXDu5NBiqLS2wTsPcHlVSVYpvk6MG5milEhcV4oRtjqJSUpI8iamXZExOGRKojCETRByIUsiylKcuE3+F6U5ajVrBR7XRprUvJF6UJIKRYpIIFdLqKWJZ7vYPQXQRoCPP8A+ddO6E6m3uH8o/orJoqR6GgSW5CXXmipO15kXvXm8XtGcZNcUZcb5CyI7p7SCFDufNc+Gta6P7DOUNeYuxV42anJ4JeShAgrjosFOnwt49a9Hm8i1XqVVPd9qFIjryPG8hjZQI+niN77IO75iEm1c6243W2hbOKazS4rJ4zk2YOO7ALjUzYVqO5NwN1zWOw4qjWHdl6xg9+0thx0B7sjc8LWCtvzUIKVb7UwuUs8uyDmY5OxmYpjgQ4jKkqUhO9WptVSjViS46edRrFEtjMy/UH23HEbA0XlbFI2G4KehvUrsCQS83lxY+DbXksSvLMqID0dhO5SSU9U+PWt49y2UsXMEeTyjgpsiO19OFOYWSCntq067tSDV199jJYftEvkZeyf7tiI2MbIb+iVHKT3UAH1KtQf82EZp4g9ztfuJkv3KHEjYVKpPbW1tLhV6dpURrWq7l32OJMaTHy2XfVx9qWwpxsOyG1EuSAVaptfwo+YWwbk5nmuLxeKMfWNScNiFPNqSlgOF4OFQsDt3KAvRMc8XH0B5vcpKc5E/GmzZjcOW5k2g4EpW9cLSL9NbUjm0Y1hIrHR2lPPRgwWk3IV/wCFDrqbyGt8R2HCgJUpAICb3uDSy0sShI4/Kv4rIxnZDSlww4N1vC/ma6mDPBjLsGD64EnMsTU3ejuqJJQSRawpznyFXsEftl+wF3GnGrffQHZAQt/cFX9V7hXl0FZz7FYdwt50UokY5z96VjlJWbQUkf5u4tsN/wCqlsKm4fM4qV7zZGCEyAmfPfxzqd3ZZZuUEkfiCa6XZ9gqmCscMo46nblFJkfUr+jXqpKk3Hpc69fjXIwvcNR7Btxr9w+mZLUtDsdTh77Jtub0HpTXV6vtA9rc7/cB6SOP8bTExyci04+sOSVgXjgDRQv59KRyfs/IwvYWfCv9FHv17aP/ACihW3C12RVHu2/zFvksQYNuK4wYau+HwsqH6g6bapFWKV5TkGE5tTWRxhefUhJXJZKNCB09etVkJj3IRsYWUmSlDDsFG071udslf2bfGlHuOMIvaRvHolZcRVvKUEJuXgANSelq6fTOfnLCA1SPM11Li1Tf2h/TWDRU2TlrYyDq3pAQl8gMOEEjd5aXrzOO3pGcZ28damuctgPKUCyAEvhFynd4KufOp0LP5geYsrOJ5GBIOLyTH1d/0GngkNoNvxE16XsWF6VkEVPe7yYri5EHH5OQkeqWlKSdt+iQNK5trajlcehz8xiY2accvMPOYqUGkksNXG5zcm+ifjQO4/SguCmp6ax6GFcYZQslTJiAKJ6lOyo9i3oUj/8Ar/h+PQuY5FeNW644WCD3BYJBcVoPOl+vubeqkK+FR+MobEfFZdyDJs6v6l1LIKwX17kAnrZV6Yq/AKA55Qnk/wC3RhgJsZiUFDvOyx6Vo2/hsCL31rUwWU7nlZ2TyuWOQYRDchMcI/eYxslaBa5I0v0rKvDbgnEIvYxfGlTM0nF5l7KPI7YkJcKtrOh9Kb6VmrlyWc/A53FpPulm2MXlZMyayZSZkRYV2wfT8pVYXq8dvUSzlDMeYUPkGUkSM99O6txtLcNxSkpYO87VXTpY0xmYHBUNsgOTHFhUB6JkcypaSkOH/LKa00HxtRKP0bAsi/sRTPK481zIT1ToacXkQoLIYt2ifhSGW0sNS0ESzICVMb3AFH53LG5oPPiad5H5BWxhTrCA+pzQJta3xrLfkutjW3LS612H/Ss6EK6XqcyW1JDjr02NmILbEgGG4o/plOpV4D7Kc6+drSADpBa/Cf3wZCCnKR2UP73t7se3b22VtAt42tenMjmpWNRYl+ffRCfiVPYR7Ivhw9ie2AURTb513ND6/v8Awa7HtBTk6siJLAhY9vJBV98kgFKNPC/jTme81gVopARB7XFZCRiimMqa4mVsIK21Aiyk7j0rlpcExqtICfi6sSpEPe26xNLpCHDcJcUANTbSup1LegBnrOpMe4veXg+MgZEY3/MOlxlVh37D5f66Ry2i/wCQqt6UWpB/0Uf/AJaP/KKw9xhLQpz3mxn1fK4S2s+vCvJhq0BTtWO4NCFVSKsVXyBrPIypDSGprGxIKylN1m3XSqyF0qDmRby7bEr9xhM7UW7LLdwbHzI1BpS24zOgQe0zwdlZMCKYu1lvQqUsH1H81dPqCOcsNBvY3vXRtYXojZuHnWeRqCq+3HbQHZjraZJPohJ9YPxTXmcXtD0JTiefZfzTcaOxtWh0Je3Jtfpa32Gr6D/uB5Qm5wrhysVkP3Bx+PCU4BOlMFQWFixG2vSdkDjAOHjONP4+PIwfOZWPhIX/AKZ5Z7ivV43rmOykersFnJ0ym14/Zj3uRKKEhMtgn0jcPUq1D7SmqCYN2ekMd3Rxxj9E90RR+go67tnyk1PBmxUPsnI5C9zDIDJcbVhGER7NPlxSw761fhOgoGHc2/aEODx+Hmx4q8zxlsIcKwlCEBfbcDyrXT4bhrRVuDJ33LZ4p+wR28+6/DgpcCWXYxUktq2kC+3wtWrNRqQp9s4U5iS3h+Vu5xpEfa3EdUpe3ySSrpQ5TWhoNvYuHkmHsuqXx9vC7+2ULQ4V94WPqItpV4yma+DYvkTHulmJEvCx4MJxUrtzGnLl0nba7dqrEosR7HLG3TM1lo0jif10ZS0f+59whL6ErPoQnzTTWbYHgCHko45G4gDkG5eCxJdQAWbiQhQI2226gX0NEr7GCyL+xFL5nIw2828mBkHMtCVYhUgkrSPjeudfcMqjkT2lrG4o2H5NPD4UK5UCzEuMNfUpd/SB1SelZNHBkpDSYglttBaioBW0361TIS3GO4vMMOF5PZCTZsDUaa2+NHwbmLlo+2rmEXIx37dMekN9yRsDqlG6rK3Xv5dK6d/aDx7hTzs5FL2PVGyyILO8h6EoDdI/sg9aH1/f+DXY9pX/ADNyA25CU/ml4dBcKW4zJNnV2OmlNZdhWgKttyU8ecWMs2qYuU4tA2hSXmiR6bnxpC69LG67BnxtOTEWP3A0+whfqSbb2QbWrodT2AMo/wBylRxieKJdxq8movvWkAX7Nk/Mo/Gks3v/ACSrUItuD/oY9tP0kaf/AMRWXuNopX3zlcRa5RARyCC88kxFdqQ2klCT3BooiqkplTZ+LEVmPqIGaENAQnsRwogHToRVZDdCJkQcw2l9X7j9ZJkDd8wIR5XFKPcP4CT2oOWDuUM4g2abSkpA/MfKun1RHMH6Bb+unrAKDrDzqjRWTCoYmIU7AbD6BZhaDcba81i9obGTOCN8uwFoKFKcSWlgeF/GtdBf2g8oX8tezqIkl1rEMZQtOAx4el3TYakV6LsW1BY9ytJuahLWlOe9u3W8moneYybtBJPmPGue7a7Dq2DgMcglwov8sZpnj0BLKe/HlW7hAUn0C9D7Fpg1icHoSElf7I0lb3r+nAU+D47fm/rqvBHuVZ7RwMvH5ZOcncsZzjSo/wChCaUCpob1dbUHFuab0JHhjHLGHimJlYeUWErEm7m4276yCABpYHbRK7mAy5fJzTGIS5jsU3lpAP6sNZFinbrtJrVmQopSXns5LW7w7+X+42R30HaoE6k9KFy+xqQ19i4eHjSsyIXIZGYeIZ77T5JDJ2nRN61jKZwe3yeKj3czS8fyCZkcgFy/qILqlFln5b7L/wBFTF7iPYXGJhJ5VlwnlH076nUFvGHpFJVor76bzoHgDrMN8jGJSrHSIuVzCrJSZACIqkg9LXIBNar+toHb9iKI5fHmvZeY/lo7eIybAs6xGADSx5pUK5mS0PUYVkDzcvvLQG2i8pu2zuDQ0v8AKi20TjD7K0lmY4GlOpIUyRYA+G2r+RGJI6PBDLTrDEkOd0koCugPhWk0QlsAuSznsShKUuD1gIHRtduqvtreG3qB3ZbfA15hybj/AK+AzDdS4/3A1a1rK2kW866tn6QWN+olvcReMGRxAkYh2fMUsiLNQCW4x/Os1jB7/wABOx7fyBvLfqUy4hjYhGXfUspekHQNix1FHyMXogKUWFcUmNnFKEcSXAraPUwsKHy/CkclvSxutdAuwDuItEU2t2NJCgPVfa7oK6PUt6BbM0tCW9xm8l+zcWci5JvHstvufUtLAKnwsWCE/fSeX3/kuqfFfQtaF/o2P+Wj/wAorL3G0VF7wzOTReTRF4vFtZKOYikuhy10kuDpestGXaCk+Vy8MrkC2sjBdRLCUKJSgqQ2q3S9TLsi6WlkA2jjzrkn9vcUl1QJlLWkjaf7NJaSNW2C32hajIcyoblGQdrfpItb1Gur1RDMWIEkG5Tr5U9Zi9Wb93/2vCsyakqVjINLe+kBZXZBKJKVBRH3ivN43oHxkhw7IKfzMeM3vdKHClx1zS3934Vvo/tQPKGXJo8ZyPOEHkZx85shKpTitqGE2ubXr0HZ9wLGDcCJ7iM41JxXJYWZxZVuGUcUlTqlX1Re/SkLtjq2JfML4cTHXzcOszktp7aIiVKQo7hYnb8aXzvaSU3PREEw1ccaICjDMUaWO4t7PLztW1sWU97It+3CeXzTxnHSYcxUb9V18KCVDeq/X40DE/U0WSvEUcTcbaVGyEzEstqdDU1TyW1OqLy+42rcnp5Vqu5gOuXsNPYqMhOeVhbKu1MDiUlyyDoVHQ+dFttuWUo804xyyYxN5j/MEoR+4hhtxKkBs2sF28T4UD8ybWxYntArLlzI/WYFjEM7Wvp3G1AuPDafUu1XibKZr4kznh7iznZWBjwY15N5zaQFuX27LKHW/jUw+5yRkLim5Cc/mO5xNcllbyFKyIF0vJ36pRp4U52LA8ATcob4q3xQfukOTisMFpUUMBSZCVg3BAFz1omOz4MDk/Yils5JxLs11EKVIymPc1ZkSgS8kj8J6Vxu3bUKhFw4EuMhBsBbog7VCk1DIMj4yOpQbO7utA2kq9RSKpRJpHJj1NJdcR9aX3Wybo22uPto1LFk7xp9j93baLZQlV1OL63+NMYn6gOQsT20fxDz+LVj8k9OZ7sna5IP6qlAKCgR+VPhXWftBYtww50cjaIGZ7MWESRLjrsHXh+Vus4fcGz+0rfl/wBIHoXdzTmGC7pZabNi4mx0Io+QDjBeIJjXFFLZybbjv1DnaaCgUyEEjU/GkL+1jdWF3HTlFxYBlRmnmg6ra4ketnQU90/YIdr3Gz3UODMHhbOTbfkSlyXTBcZSSlLiU3u5ag5PeMf4IMFcgzASljvobCG0/KnW+lPU6qakD8rncrv3Bi5PI51DrHIv26WlpJLC1arRuF7fbSuXDxN7srTlsjPt55aFRGpUI7S9JJAcVYUnazYzirAOPy460S1SMaGI4uEqQsBSvutSz3Ggn9mnMa6cqICFM2S3u3/3jXT6wjnLGShehBvboadsKVO31/8A9L1k0U83g1R5TKopTDhLSd0Ui9/vPSvO41KGcZIcdVJZ5Pj2232Ush1X6bXzKFvG9610f2r8mMwac7c4ynGTU57EvvYwOBTymE+tw6bRpqda9D2PcBxvUqpUX2jfZjvNZLJceV3D28SSoAndoog0lfQeWxaK5udhRo6cDgkcoaLadz7tipKSoeok+VK5vBmj1PQmPU+cIwoshD5YB7HRIVt+X+NEWxsrP2qyHuFI5LLRyHBRsbA7JLD7AAUTvVYG3nQMafJlndgMrOeCXcvxxAJW4lTLDd+0UuKCVWOh3i3Srq3OxkIOeq46cNG/fMc5MhlYUlDaSVNEJvusPIaUS8RqQpl08c/fpKcFiXBjFMFz92eAQdyuqPA+m9x9lBhLY0mGfsQjEtvZpEPkzmfcHaLgcNwwCk2Qn4VrEUcHAUcXPu9mDC5NMyWRWZfdxbirssD0XKf6qmL3F22OdtjLvcky6oPJkRXVvN/SQV7lIjkL6qSD40TsN+AeAPJaOYIwrFpWOyec3JG5xKhFKb+rqepFMY5+NyByfsRSXL2sg7npaZ0RrHS0L3PJY/wiB+W1cDuTIZHMxs/xWGUK9INyfH+NKVtBaRzyn5b7bzrVm1gAFsHrUVpLRqYyMNe5gpEaYlGjhtR6WLO7jEic1nsa24UPLdUpKj10AuOlNdd+rUBkLk4N9cJsBL+OahK3v70NgekWVZQI/NXZb9JjEtSQ9xxx4ZDEOZCJIkT0rV9C6yCUNq83PC321WF+r8BM/t/ID8wv9THcOFOXkgkqeQQO2mx1TejZGAroCYbxg4g8lUJbbJlLKV2O6Ou40uPCkbe1odrsFfGU47ZFSxLdZkJdcK2l32vWSn5ftp7p+05/a1sS/OJeVdY4zFwyo/ajvrOSRIF3EII0KPjQMqfMYTmh3JCfwncPBSvGurTL6IELPUrr3Oa4S7m4qeRIdS8Gf0Hmt977hbVJtSOe7gdxgRmYuQGeS5isqGY4QkIjOrQrfpoSDc0g0PQRMs8jZU+Z/YkKv+mylBP33GlLuZCLYJPaJ6U67lQ+wiMQlGiUKTeyj511OqIZyxDYgkXtanboVqdHa/t/7q/jWDRQWSzmVdnNx2Q45MYULBKDscT462rzmK3pGcQS4dPe5ThpZa+neQvasFJABsNNNK30f2r8mcxZnIm+XbJJxMmLLlqcBjtPW2JNh8wNeg7Echem4D5LJ8yZCP5j4bHyuSKrKyEVCVISm/mBSVxxPQIHMPncwyw5x/PM8UQhKTKiPL2Kc1G4AEjrS2UmPc9B45p1PHmGlPguiMEmSDcX2W33/pra2CFT+zeHehcsmLc5krkBMfWEoghF1q1FvKh49yzv41jORJW2OOchhSZiVLVMTI7y0LbLytB/aT00qJWncoPOVHlicfGOBbjPzAsfVNSNELRb1BP30S0wQprOSprnN5BnSEwZbMUhzjyE/oqR/wAVJA1J6UBlBT7HTG5D2WDfHWsIlIa2ut2vITtNlKtWsRZycHy2Te93MxDc47FxrKDKKcg2B3HrbbFSk+dVi9zN2WhwxFRWuT5ofyuuQ8862JM9srs769dv/hRewBwBZylniqOIBOSiyoOEQpCihjumQhzdcHS6jrRf/pYHJ+xFC5rkXH05J5jFyX5sLwdlBSHQfIpXZVq412pGKo0KmNuNi74YAOu09aXyUQdV0O19qJMhhDSyl0fiGm6hrFyAeSCyrzLMpjvIDi06aHUW86cpCD0qSnB85Ge5IxAUwUBxSiqSDdSAB4CiY3N4B5UXh7bKhLex6omTXNaS7IQku6LWbKv18q61V6RWnuCrnK86n6X6F6O3BufrkO27q0+TdTF7jebYrTlzLipcENZxOJZQSoJUQFPi3yEHWiZGBSBp0ZZHFHUiUw64qQvuxUkEPpuPUD50i9GFrMBfxwyPpYP1MFBauotLSbqbFh1ro4GBybEP7hDj38xYtU+U+1OSofSIZ3bHCeoXbStZmZxBklf6YFgLbdB9gotXoDs9QS5vkMtGyKRGwactGU2Apw7SUEqF+vlSuYZoVJyz+U3eVutzS7EnqCClKEnYk2Nk7k6UoxurkjBExCUS0YuYovnWQHFqO0+Y3Gl7bhvAYe0bUlhGURLlolKKUbChV9oudDrXT6ghnD/cOncNra6U/ewvREntjfmV/heVY5m4KnMiVHW42t1lKGk/pugamvK4rekPjN/F86XsnGjLYUt4uXClDSwPzCr6GWcqX8mMwTc2a4pIgzGJcuVj0qIVJmtkp27ddCK9Nm3F6bgbAgyVY5tfGPcNKMSk7S3KPrWsq6HdrSdx1bBLm5nEYCYaeZMuZCWUISxIhpKkk3FibfGlc6KpuejcS5GVxeM4ltRjGIFBoj1FGz5bedqItghUHsnneDz+ZTWsDx6Zi5iWFd+RJTZBstVwn7aDi3LJXh6uCTZUaOiJLgKUX0tErWja53V7gpaDcFXhV1SkoNudNYJOIjNZTKO4plK9rEtClBW4JI9Sh1086JfYhUWWiy4medbfLWTgfTbo3IAoqeO+1kqt4AGgmWFHsXjcfClZgMcjGaec7alsJFgwCDp0q8IRkX7ftcST7x5sweRSJ2UP1f1GOVu7LQ9NyL/lqYVFi77GtcbOK5Vln43LWYn6rCU45V7R7OH1EW6Ko2cDg8lg5gcoVit+MmwpOYG0Fb6v8tbTW1rXVR6v+tgrftR5b91ZHJGeYuuZ6LGZyXb0+h2llSb1yMyfIex1BFhx5xpchTpSDeyPI0rfGmMqpIQ+R5JMFLATZ8qsHD5Ci/G0tBd11NMiWtx1SlL3yPxmotGHpUI/bJxR5nj+xHDpV3DvUdSdvS1Xi94t2Uei+EqfGWxqJeLTDl7n1HtgbEpsqx+1Vdle0SpuSHua3x9eSw6pwkHIoUowSyVBsHx7ltKmL3fg3m2AXmf0onRAvDKy0pVyp1CQpLIsddaJkAoDXF4QcSIaivs3eWWpXhFXcehfwpGwauwb8XcYWiKqJP2rKnBJZX/vPSn5PhTeBgchnLf3sZeAMfAYkwEq/wA08/butA9CitZrGMROtJAbSEm4OoPnTGPWiMW3BTmWO5HJzDLmGzbeOKWLvQ3gmzgChqL+dAzB6FZ8hmy2+SOsScKmW1sQpyalShdQHh4UoxupByZGKkCQteOdhi4S6Rs9Y+83pe24fwE/so3jgc0YS1EXTdC0J01PjXS6zEcxZBCgkm3hTeVgKEtZzy/9Neg8jRRUjKwwltlLJcAOpV1/jXnIVdEN4qIkuJ5eFJ5PEQxI2BtZT2iep8qd6fXorcluZzURYPMpmWi4ea+rBtZaMhxKRBBO90Kt5Dwrr5bCiWpUuUyXtwsMK5HxOVh5yVWQxGQUsgbtCbeNK2bG6rQsyNluSw4kdPEMHHzsJ1lO52T8zIJHW46igZGaxVR6FxSpisBGUptLcsx0kt/hS5t6fZetrYjK19q0e6o5RKPKo0VjFhpX05YQgKUdxt6gb9KDimdTbSg7eLyuZR45XMw6H3XnVreiIabbSLOq2O7wSVHaB4VqrcmAn5xJkt4VpacCM7vUO/CIB2J23KrEH7KJbYhSch7jrnKXU4mQ7Bf+n3P4B4qs0fsOm09BS0l8Q89kzLLuV7/GEYIANWfBuqR6T6ia3hIzRwtvOj3Uy6nuKxsbAJlFGWQQXXydtgrTxqY1Fy7PQHHnoA5VmkucWXLeccaBlhak/UbVk7QALWTW+wwWALuTucUTwYOZPGzI2GUpHcZYv9Qld/C2tk0ej/qYDK4yJnl/mRwI5E4vj70iTiCnUT795Kr+BVrXPulJ0evaSCXI2qKUpPbV1pe1EN2cDVPqsdjvQaA62rXNmOKGx5LHd23IWsXUr41n7mtgl9tn2x7j4wuKU22EOpWtPQDb81GwJAexRcZPTPtsiOlzG/S5leUYLsgpeWLKX83pN/y9K6CtpBy6P1BTzxOdKYpgtMLgpJ+uW4AXQn/7d6qtmrBcvtKx5SjILfiphZdGNjhRLiVkJccFjpV5cjAoHHRmUcRk73GpQQ8tElhCU2kouPUB5/GlbWYZbBThFbUY4ScaGUqU59LIR+H0jRVNYWAybEfz1qAeSYszsy7CklX+XiIuEvnxBt1q8xjFuFqFJsNNu0AEeWlNYn6EDtuAHuWOCry0RrkMtyFKLYEZ1oqSVXUNCUg+NBzMPVgdnovIf3lSoGSQ5BSlCGGnCFHbb40nZsbqQU1eVZW+ctDYe2KAaIQALfG16WtZyMLYJPZyW04rMbY6Yybo0RcA6n4V0+qxHMWKVjYfs8KaysBQl+8v/wDzUI0ULGLEspQo3LxIaUBY3+PlXnHdSMYrEZwzHS8V7g49rIsqSl5alML6g38a6PStqVlsXTyRmUpuWMdnUwsgDuZcdP6bYtruvXSyMWrqwMV/3VZZYS21j+UIUSVZF3YSk36CgWHK7BKuO7NS0JHJUcTXtCZMdK+13XbgkAeRpfKbxHoTFoSjjsdCpG9KYwBlA9Rs+e/9NFWxmxUPs1CwMPmkxETmUnPzFsKWYDrhWhtJWdRfpah42EftQQcOhtKlMDF8mWZbZe3tPN70OoLiiU2KhcpNSr1BhfzOJnpGKaTh8q3i5yFgh90DYs2+UgnxNEvsQpnMq5V/M8tHJcNHbd+lCV5+MB6hpYkDpbrSrTNhj7LCKJOT7fK08hWEMhTKDcMWSdD8aLhMsj+EPYg+7eWSxyiTk5YMsqxSiS218l7f3fCqp72R7HE87mWctm3m+VMxWC42Y2ODoBZO86rFtL1fYMddbhbkJXI3sAx+3ZKHNzoCTvcKVR7ffpc0zjl4WLZv2I8we7bnIG+XlfI4UZue4j9NyIkFq1+pt41zssnR6oKMSIz7SkOKCFDQWFvvoY3kONxhtolSFhV+mtDaLQ9LzaVJcCBuAsakkgKfaxbp5/j2kkbwHVIQsfPdPy0xgA536T057f7lT8Yp7EjHu75F20/Kk2VqP71PI5VV6iX9z3MAJGKbyEmQzOU4Tj2mVENuLHg5aq/yC5fb+StuZ/tv18JU/Du5OZvJC2wdrWh1VbwqsmoAFnhik8PvGMhp0SXDEki+1J3D0LpZsMtiweO98xMcWpoUhQUuU0vqSoAen+FN4AOR6EXzWQpPIsYkYf8AcU7j2JpFxG8z99azmMT1CdOtiVblG1z50zi9iMW3AzneRci5aM1/Lysyy40SXkJ3KbO4a2oOYNQrTkrfHZXJFpM1UOeUpIYN09vT8VJ3Q3Qj3GJkRb302XRkH1EbWlL+Slo1GPAW+0i8shrLmfZalFG3aQbamulgTEcwdk2Gp8KNktoL0JyyfzD/AE1C5GyoJkSethiRio7SJTKipbStL/ZXBvVoLjqzVjHsm5yTEvS4RLu+ynNNiD5U31Mk2M5quA05rI4x+15BOfxzyMUlQMuS3cqWfAJtrXYuBooK2+l9u5TbMjD8wl4GNcJRjHiok36EUGw4noHeXke3UZECNzSLJzMtLSDj32EKIVqAhSinxpfIwmI9H4dTH8sxVNsnsfSpKGD823Zon+FFWxmxT3spnePZDmk1rHcOdwj7bKwvIuAgLAWbp++g4tzf+I/Eck4Q0sM5PCPwo4kOtMqbWX3A93FXUUtjckKvWVkXIyWD7hscPkccisciZfexq1oLKGAsubgm6bhHq6UbJDWpRS8lzir3Lp/7Bl5klJihK8O8laUJCABt9fnSvpnRmw+9kHkKk5VCeJp44oJau4D/AKjQ+qj4TLNfClZ0e62Vbd4exjMeFSu3nEqClrV6bA2676lF6y/BBSYPHJvIs1FkcaenpLqFOzUrsl2ytRtGulTsrQBgtDCbkkXimP4WI8rESoeDCk74sdK/qCdNp3dbA0zj/SwWas3R585bgce9kRkOPvuymCQgRZhJcRc+N65eTMqscwW4A9k4XeeUx2Gw40P1H2/lBHVJoTyqzhDTySDkmZFCu2jaSNDbzFXSj8jFcTg4zLSlRCkHb4kVtYzSxMMPadx1z3DxSt21Cku+s9UDb1FGwoV7ShHqX27JVKxpj5X9yid2Rd1RupSrK6fZ0pxHJo/UEnuIrPdqInHw478JSiJsh63cZT+Zu/jVeQ+TYq3k5zy5LH7TlmokdN0vF9O5Tot0qrAYBlbnIE8OdMqMw443IUqbGbtZe4/O3S7QZLQMcG/DDGID0ZaHik9gJ6HT8VNY9BbKcfM2JK+QYtz92TjgFHdCuP1v7Iq8mpjEEjZFhtFvh5aU3iXoRm+4J8yY5uvLx18alxmW0tWkx5AupQKhfab0HOg9CsOW5TGo5O5GyeLcW+lCQ/JaISkXHhprSWRwOUIRxXFX2JLWOQ5FSFgFxxKisn7fKlLNSG8BZ7Ksx2Gcy2xL+tSVJKl2Pp1OmprpYHoI5ix12CCQm4tqPKt5baAaIld7fl/6ahcjcFBRYmYdlvzsnkxFjp9KO24mxI++kuzilh6khwjJ5KRyFqO6vdBK9zUjcFFXh0GtG6NdTGctjka+UN499yA2xkViwiY91P4ul1g11Mq1A02K0y+YeYUyjlvAUyc4sdsvxG7tpbJvu9AIFqWuHqHEOTzCPBYPB8RFlxw2kSW8ik720ki4SV+VAyBqnoTEqmK4/GUtKUzDHSSgfKHNvT7L0RbGWVn7Vs+57fK5J5O/CVjS0r6dmMU70ncbXt8KHj3LNeHk+6keWS1iIuTb7rgU26tlF2u4drqToRb40NO3LYhY3I18lGMjqw8KPIm3SXmZBGxI2+qxv56Ue8xoUUlk5XJJHLJi8nxqPhx2VJM9kbSSPxn4Uq5nVQaCz2Qhusy8o65y0cjDqWyhlKkq+mFj6dKNiKZH8GaxY94sstvlr+VkEy74ck9tj5d1v7tSnvNf4mlUfkf80ZdyNyiIxj3VpDWOWpCXGiFarI+bWr7E/UUwe5hdmXM4rFI/aszEfzCShKXH7GMOlwSdLq6Uxjn4WXk/YilORsZx7OyXco2xFyDBAdajWLTiT4jbXF7C1D1A3MY7Hlp4wnVsISork7QSVK8Rreg1iQ1NCtpwKnztY2KUo7SCL28CRT9XFToUyaCIZBTa61K/GAPCq56l/KGftXEmo53iX9m5lIcBA/FdNgk0THdNiXatKPUft4ppUzG3xP7W4HJAEYXsj5vVcaerrThycfuJT3UGHVIxQm5KRElbyYsRkKKHz+Vdqx/l+BnJsVjzdzDtz4ishAelylApZbYuENC3VVqrKDBg/tCuMohxZLsaYl0iE48TtRY6ocJ/roIVbFi8eVNUxBDT7TjQB+pCrXNgPkpmgtkILnDmLHJcUl7FOT3XFnsSU32x7eK/tqr7mcYXDb42JsLkeNO0tFTF9wM55g8TlsqwJORex8tpsKQWVWCgFCwNqVyWDUADkb/K2M8tqM0zJx6VJHceTvWqwPRQ6ffSs7jdCIeyEuK8/KymLCFpXdqO1tIWB9lKXulbUP4C32iF4+WWuAcUl8peT3FJsqxJ8KZWWtVoxLKGjjykoW60pKylG9SQRonpcCg5O0mCod/7iz/1P/pd/QfwrH+yjRQsbg7r015UudfGpfKhH6q8OoqZsj8BqoKsJ9FCzGNgJ2d5DhLARYKWjwFF6VrJmcyDTlsTAvR5yf3Z3FyF2S/PKlANA9QPC9de9p1AVBiJj+cQ8W3H4dy2LkcKAS5NlkKfJ3X2jdfSl7NB6k/MxqMhHiOZnkf8uyGUpCkNuBCZCrj1C5FwaXyKQ+M9EYhthri0ZtcguMJiJCpQOqk7NV3H8aMtjDKd9k8f7cxOdZL9hz8nM5RxtalIdU4pDaCo3Hq9OlCxvUuNJJHgePwrsp1zF8nltqLjymZDoTYguKC2h3PSdpvQ619W5A+5vCjScTEafzq8O4HEhmakpBcWU2AN9NetHutNyimshj1QuazWp3J3M5kzDIEa4LAY0BT6fxUq995NBh7GCEiRlEQ+MKwTaUt3fP8A6g2+bWi4HJTNPDHMufdnI7+Is4uJulk5ropw+m3T81TG/Xsa/wAQanvcY/m7MNSuOPyZTu0GdZztqTuOiSir7MeRXAvUwrz8TiMXgZbfxMpOCUtCnIrW8Sd4IIUD8+h1pnFHwsrI/wCxFBzVccXk5b+BlzBj1Ed5uYpQkJIPQBZ6VxuzRt6B6am2SsZCMUBbsdsggvJSgqUjw8LUOqDtpAmjh8JxalokL3k2Kl/iA/ro3yOICqyOh7iTbEX6iG+VrSLuJACrHy0rFrLcy8hOe2ORhNZ6LBG9Mlbqw+spISgAA7kEimMDSB5NUeivb9LqZ+PQMoMklK3yp429QIVbp4jpXRTTQhWrVye9yHcmgQBFxrUxjeTIlL+dgW+ZFZ8hsj0Kvz686FtHGTIzMRaj31SAO4s2Og3VWRMwgTcVlv5PddkxGXmEylmeLfqKNx627UvIVbBhhlwFMYlK2lNvJSVRkouLi34qZqxXKJyr9+czcJUGYzGiKNpzbltzg8Ai/wDTUbXkrHuTiVM28raH4UdXUA7PUD+c8liYjJsMv4eRPZkNC0hlAVsJWOvjSuW6QajAXOxUSMhLcx+TVFZ3NqeaIUVDQ6erT+Fc7JliYHKs3MtR0lU58LksspCEIIN1LPQ1x82SztoG5KDcmTLbeYiR1JdVLTvQ4tQCW0nwIv4ViuS3HVieZm85x1TBWVAT0qMcrSP0ykDQ/wAaz8j3BYxf3zPf/Y+TtdD086v5WbgBuSpnYibGGNbffdQgpDqrFDg/Mda79UvIzU5+Cw8/I5jjspIWHklZStzp2x/Zprrus6GMyLt5pKAxcpM/BGfjg4khpoAuSRp08dKduhZFXSHfaKQ2lUr67jEhKyEYr1p/F8yrdaA0FqF2bm8FgtY9XIsNK5KytpIgPRxfaCRtBA6UG+41iPTeCXHPFIa48VTbH0iS3DXqoJ2aNn4+FHWwOxUnstnY0/l8lqJwpfH2wysvTlp271BZ0++hY9zf+Jpjcj4ywzCbzPFZLEN994MIj95xbTodV6lp0AC/hQq2XLVAyyueZPDQOORZOQwr2Xh7kBMZpsLW0CnRdj+UUxkehCo1DD/vbsvBYpTGFLC1vTXrd0OlXy9SQBSZoOfZ5WSMzKKlciYzTDiWlRmWCk/TJsfQq3jR8CZRF8Nsfd3K9zmRywUJW3A2A7Ysm+g/LWsfvKZyTl8/Vlsqxg81j4zIcbUiPLsFNDebqNgTY1ntr6GeukE+WPMBg2Hf3KA3yEFIS+tRVFUPHQjb6hRsM/E5F837Eeb+dRspI524vlQYiyto7IhEBtwX6nbSeR6jmCrZyfuMcKcYYkhl9q/YZ1JV/wDOlwt6Ec0cyt0vS0iNEUrYUqFllX9mpCe5HXQNuD4SQoOKu2GHHuy34q3H/iXofxAXXUN4fFJ0XOKYQzGliGnvPOsAAoB8Fmwp3rdN7i2TNxcBX7a/Q/XYzt413GOFb6hHcHgdw3aeCutdBY1VErl5NHb7vTm28xgoysmqJuUpf0iT/jeFlfCh8oZrKVtzlzjiZ8ReVjyXZBURHbY3dsfFQGlZyXKRAJGP/llKoeQWqamQ4IqlkhpQJHoXfx+2l5QVbBxgVZNMfGI/TkR1JJlSU2u2o/hFH5aALkJz8cd/mrDHKfUKlhZ+lDBPbHxXalsjKpEhmtKnG0pKQk29BHiLeNPVx+iQNq6gtnpvNvr2VYRMdbDSdkpiRpuTuF9hGvSuXnzJeQ1UwJ5JG/cM28pgqYQ0sfUspCT6j01Jua4uTtOsjKRHZeDlIEhicXn1NMjeI6UjW3ja/hVYuwrqHuzMNM6cs5HZU1MdbCe1GQplY0G5RN91CpVr0lXRzft+WlY9uMsAsm7kiY3oCFj0hPS1qO3Wt3/0KpU4/wCVch/+WT02fMfk/wDjTEf/AB+5rgPg8o468qPHyT61lm6G47IsL/E10mglBeJSGkcg7TRUIrjqSGz1AKqN1FDKzFscgi5ftOrw+VbGVStIiNPEBtsWF73ro32FUAmTm85iIDOW4vE5XkbqWvJtBKmkJKugIFril7BqhVjv+4j8SOrhkKI0FNj69qa2j9LUbtm7yoNxjFB6HwyZ38uxUvrSJv0yQ4sAbQ5t1NvK9MLYxYrj2the4rfKJLnIeQQsljgyoMRI+3uA7jYm3lQ8e5t+07eMRvcVlaVPZGLMkXd7qi5dst9xRbSkDoUjrah15cgYZcgb5I5AjftMhiNNCgX0vDc2sW9SRemLTGhCmcxGcb5tNTkHzGyDkUheKabDcdxu4u4AkkLJ8zSVlqWEfsfAxEadljA4/wDs6iGw69t2982PqAo+FkNvEImOb90sk8zxRrHSN0rdmUgBx35dOn4qmP3EYNzVcSTy3kKpuElv5AbBJmhxaEPJCiQlCUgjSp2geAIuUr42vgqHpOGmO4VRb3wGCr6gFJBCh46UbF+pgMn7UeXeYzeOucidk8eMxEVofqN5C/cSfIbqSyo6nXoQ0XMhmRHmNsB9xlwum3U69DQlUPkodea5DkMlmlTB6IrriHXWB+ANAjT7b1qrT3M/HoEft5mJcaW4/Mf7KFSUOJSs7klJPjRKpAL1gu3G+5sF0qgsNwkuzrtvSGRqAPxdBTlcyqhLJhkJPbprKNv4xt3Joy7O94GboFG24hNhfoNKxTNyZjHjgiPdKet/msIMY1E9pqza5Kj/AII6kj47q1kUakvbUgM6nPPyWhiFs9tJPfU/YE6HRN6BksWgTm/Wt8Rkmbjm0NGX/mUI63v86dKW5Ba7BfhXIK2sQkurjrWCWGQDtdsB89HdgGQbyxrNO5yAqBHY+mUoiWtwjcAOm2g3sVj3J/u9tvco3SjS1N/PGFFWWpX3IpcvLZFx3FzPp3mW1NN62QFX1Kq8vk7Ktk1TD0qAeOly4El9zIyG1vOrIS55qRoT95oubFXJHFQFeh2wOexXJqGZ8gLW2sIQgD+ig5OleJWwPkdeUaOQEqPvV9ElQVHURqrxt9lDpdY/OpqJOSPnZcJxzj7zQeQhIKpaTYr7npCU/EUzbDyXyf8AcbpXwb/5LyP/AEE7pv8AmPyfxqub/wCEXxK7kT4CJaUshSlHW563867d6TqjdEF/DpTzmWiOpKWXytDXbtqUbr7j/GjdbczmWhanOk8WXipbeTiyYcFG36vIMoJcNwLlJFO5GJLcAsZhoDuObHDucPQsG0SpEaUrYpbxVfbY+BHWl7DaSgK8zCwT8aEvk/JHMCvantKirKEyCCPmt1vQrTJrEeksGmKOKxEh0uRfpEjvnqUbPm/hTK2MWKS9jIntSxz+eeJ5OXkckY6+99QFBCRvO4An40HHMm37UTOGxvt5kBHiRcjkoDcZ19TM4ksBxRcV3Ed03uL3tQ60rO4MOefRuN/y7ERl8hJhxWlJMeaws9y6U9VKA1ummLpQQrucl48oU4wlmdhXIQUzmALvbrCyVjqdNaVZmQn9okZBEzICXnUZVJQ2WWEEWZTboU+FFwGiN4Yy+n3bybi+XnKJcVKAwn4Wfl6f3avH7mbtscs/+c287lzBzcSJjlqQlqMtxIWyrcfUQR0NZ7cinXb5MJs43yh3BR+1mYjGau0ETVpC4xSCLi1wLq6Uxin4mayr1pnlf3YHI2ecKf5Q3GkSHdzDC4YCW13vYkC9KXTY917gE81KgSXIkhlbEjbdNx1SemtZdfIfJeTt4qyJ8tzH9xTbr6T3NwvdI62rHY9NZRqdArx2COHbcKXvqIzjYUnaP1EqTfrS1e0rGXDCLiDKByuE5uBWgkpbP4wQPTTCumwGXbQur28dxbMyE+Me5inW3H1fRm4TY7gVkeZo+J1Xg57s0yC5ZLa+tjy3ZSmpapLy2oaDbvour5vOwofZzwlqbqkwf5JO4vKGOyT8h5yxKWoTZIUl3+0PgaQv2k/JuERSshOlx34kp9aSwsLDO31LT5rT4/bSOTsXezZZNMcl+mhxWnGVr3KuJJ1CQnqBRsfZv5bMNJmjkEmNkZjeTLr7X01hHYbVZD5P5x42rHY7LVXDIqoxOXcbx7zcnJWQPUHOhbURo0o+VArnyWrHJwSEVdynNu/TPSYCFNNBVshtXYK8ikU/0+vy9wasATLzuUZYbZc2LS4A4wu2qEn411qderextpM6OJqjTJs6fPd7asfFcks3+VbzY9AUPG9a7FYXFbMzwU7FmQc3mGH8S1IbZkonwTKTHYdG5JXcHbp6doF9tcXN1VVNwS+2hFIhY8S1ymZKJkWO53O+s/quuA32jy2VVlfi0lECqb+oZfzZL/8Ayzn+Fv8A8YfL/wAPpSPCxrk/qUryTEOwcmgtTY8t14bk/TuJUEW8FAE2NeqrCUDuMJ+CySvN49HbWhbhAklxCrpAOmultarBWLbyDzPQvTmL2bgYSRNLUbIR2wkR4T1glR0+e5pvIJV3KnmZ725mCM/ynCiHllkoYYxyv0kgq+Y7dL7qBYcrsGWY5JxLjsGAvLYH+YEPNpEQLIJbuobTY3oNty8S3PTOBktvcWhSWmO0hcRK0RvygouEf1U0tjFioPZbls/McyfjL43Fw0Ztlz/MMFCluEKPXaBa9BxNSbftRtwfK8S04wmdx6K4y6+8kFgeptSXFetSrkHd5UNWSewMs3l2VdgYRmVHx7c9glPdjOWFminwvcXApjJaEQqDdDkcxXksW0uEw7HUlUELDm1Q1vsT8oIFKfcz5Cv2ayGAl5bNft0BMSQkNfVK3etSrH5h4UXrvc2cXC8/jJXvDlsdHwbEOQyZX/uaVpUtwjbf0jXWpit63oatsQ+Zm8H/AJt5I3KgSHJrZaMp0ObG1J3fhBFTtsT6/uYR5KTwp3jMeLKYfa4+9sKlubtiV39I7ugTr01o+Fr4mbz+4qzKYvj2KyKxBmIn41xd2EuqS6tCz5KuaXuHwsg+Rw8BkMlDdyMhmHJQe2tD5ShSkfhUEkpJT8aXtLCWbIXHcZjOZyRLi5aA09iyVxY7TzZcloV4ISFXUR8KWy2apbQvlaNieWqA7OWGx21jtqJULJKgTpY1zE/+0rlY68bFgq5aiU282hYd2stJILl7C5S2DuIo9bW5bMlnoH2Ke5DGC4k0uS3StZbldtSSEG5t0o9cmReGI23ILkk5hjIQ/rYoekaiCoglQPiUjxoOfJbymFoQ778X61pSWEd1SjuUkjQ+Po63rlZG2wkkDl86trJJjQ8ZJXGULyXWUqLYUPzKsf8AbTfXxJ05O0fYy2S2KnZFuNGSqIXmZBWDv0S2SBfcSNKLicL6lDhNLEpEURVqhFCiH0/qJDmttqgLULPEEILkc8SYTqZMRxthCjckFAKwnQruOtZ61YtuRlS5BuTMl9hSjGiqcTuW6drQG31ErNk/dXpsMVpK1No58vjWWRvizBIht+lsKUEqN/m2JOqkg+Io2HI29oYUjG+9sUWiq9/UEg2+F6Npy1Kswk4cxLGfxa2lbVuEpSSrcpN9N2y9xalOy68WmTwSTDbzvLXv3NSUx+84ytbR2AqSndvKfAHpegW4/HpuAg7v/bv+nY/xtn+KP8P83XrSnJ/8IkI//9k=" old="https://www.landscope.com/images/Photo/Development/5001_6000/5438/outlook.jpg" width="260"*/?>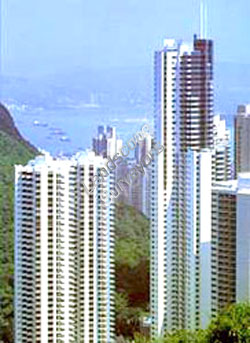 /*img src="data:image/jpg;base64,/9j/4AAQSkZJRgABAgAAZABkAAD/7AARRHVja3kAAQAEAAAAPAAA/+4ADkFkb2JlAGTAAAAAAf/bAIQABgQEBAUEBgUFBgkGBQYJCwgGBggLDAoKCwoKDBAMDAwMDAwQDA4PEA8ODBMTFBQTExwbGxscHx8fHx8fHx8fHwEHBwcNDA0YEBAYGhURFRofHx8fHx8fHx8fHx8fHx8fHx8fHx8fHx8fHx8fHx8fHx8fHx8fHx8fHx8fHx8fHx8f/8AAEQgAvAD6AwERAAIRAQMRAf/EAKAAAAEFAQEBAAAAAAAAAAAAAAECAwQFBgAHCAEBAQEBAQEAAAAAAAAAAAAAAAECAwQFEAACAQMDAQUFBQQHBgUFAAABAgMAEQQhEgUxQVEiEwZhcYEyFJFCUiMVobHRB/DBYnKCkjPh8aKyUyTSQzREF2NzVFUWEQADAQACAwADAAIBAwUAAAAAARECITFBEgNRYRNxMiLwgUKRocEEFP/aAAwDAQACEQMRAD8A2aJX16eAeVKlA6qUoHAlKBwL0pQLC1ALC0pRQWlAbVAdtpQHbQB20B1qUBtQHWpQdalAbUB1qEOtQp1qUAtQh1qoOtQAtQAtSgBFUAIoQSVoBBWqBDLQDTLVAjbQo0i1ilHlSpQOqlKBwLSgWFpQLC1KBQWpQKApSnWpSBtSgNqA61AG1AdalB22lB22lAbUoOtQHWpQCrQdalIdalB1qUCbUB1qtALUALVaQBWgElaUCCtUDbLSgRsq0o0qVypqDypSgdValA4FpQKC0oFBaUQVapRA2oDrUAbUoDalB1qUBtSg61KDrUoOtQBtQh1qUHWpQDbVoDalALUoO20oBtpQDbVpDttKAWq0CStKAFatIJZaUo2y0pBGylKLTEuTY2HZevN/Q9H8yZDxbsAfMUL39v2VH9kVfIdXi2a4SRb/AHVOhNP7D+RHaCRDZ0K+8VtaTObyxXlSAXKm3fRaQeWLTHkdC6jQUe0irDaoi1WmYG1KSHAUEDalEOtSiBtSiBtSg61ChtSkh1qUQ61KIdalEOtSg7bSiHWpRDrUoBarQdalEBalJAWq0QFqUkBtq0QG2lEEstKIIK1aIJ20pYGIsvSvI2etEmOR1/p1rIJSTKRpWTQ802+wfVaiAdAtgdBVoG1ZEN1Gh6gVbTIxIiFiRpfWui2YeENlCOytexzeQWq0kDalEDalEOpRDrUogbUpYdalJA0oh1qUQ61KIG1KDrUoh1qUQFqtB1qUgCKUAtVoOtSkgLVaIC1KIC1KIAirSCCKUomwq0QjrJYV5j00cGQw7b1ISi0yWvSBMlJlXAuKzDVFmYk+zuqChDgi1rVSigR0vpUB3ZYdKUCWt2itJmWhsmt0w0C9KSBvSiBpRAilEOpQzqUQ6lJA0pYdSkh1WiHUoh1KDqtIClEBSiHUoAatEBSkh1WiCSKUkEkVaWCbUohXK5ridhxWPbUA4pFCDiPrUKOiSgFiSgoRIKhRW/Sgp26gOvVIdSgBpSQ4GrSC1I7TUppI69KSHHvpRAixHWxpSpA8bSxwxi8kpsgJsNNSSe4ClJ6kposdo2MLmTYxjdypXxgX0v2HsqUsIt9a0ZCLnoL0ogTcdRSiAvVB16tIC9KAXpSQF6tAL0oOvSkATVoggmhYJvVohRLnw+2s+rNew9Hmwt963vqPLHsPrMn4h9tZFHBMg6sKQUWciJRqwFSCiP1BAdFJHfWvUew4mbCwve3sNSCihmwk23U9WPYcEyWvuFu+pC0Byoh977KQlAMuM99IKccxR0BNIT2O+s/s0haH63vFPUewDndy6e2r6j2D9cLdNakHsJTMkkmjhRN0kpIQD2C56+wVWgmWONlYS5qQqGOVAhljZ7BZkIKyhfwnaTpWGbHpJoQ+5Zt6KrLFELG243uw+6RQERnuSe+qZAHt0NqoO3XoDr1aQG8XtSg7dQHXpQDdVIC9AdelACaoEE1QClBj1Y2BNbMMcViNeygFq9QDqSXqMqHA9QorcetALRu/TuqMQJdQfmoBaMLXvUbEF+ZHoL60LBQdLaailLBPmrYm+lCQWr7uh0PbUogb6e2rRDvEelBBE7ukYK6kkKPZfSlEH3nixsrHxXXb5h/Iy7m4mXUAjoAegrNNTwPLLHM6ZCAGWHepW9ijWsR7rNcVJ4H7GmyXZi261+tbhkTHmv5uwEtYbmtqAKOBUclnsdbkdlzSBtCROLX1HuNIKgjIt8rG/vpBULXLb5iNL6H4VIKKGaLair6ihOagF9TT1FAc1baD9tPUexwzY+0EU9RRYyoT96kYpz5EQ6tSCja5ULFrN8psaoofPTvqlp5/HyyySrH5ibm0RYmL3PXrZa2kc2T8eSViRfTtDVGVIkHwLvbUAEm1+ys0rUExZ6ML/L8L0Yy6SFyL9uh6aVk1DhkP7xfpaqQWcmwFjp299SFEtM1i1h4R7NaATHlkuq/fb5RVaJeQNnxh93mx3HXXvqQUWMwa2kTT8OtCnDM0N7FfspCUUudMoDRkjste+tRot/A6OWyrXLkW6+yp6ovuxufmp9jnW6g2NhV9ER7fkVlTytx+5DuSQWLDva2ulRGmKizZ9kceQvmOhv5nVSR94dx79KQUSsmRHmNKpskotoOpUGxt31eDNY7j5TM6qwJZtSpB77U0xlAOXEk3khWDE7tpBFyfb7KiZdIlY+TFJHKuTkQwkWaMSyqnaQdpfqOlSwso0MrBMiouRE7t8qpKj3/yk1taMPMHPy/b+yrTNRW5/qLiMHJEExk8xQNwVS3iOulvZaokytosMeeKeFJomPlyDclxY2PeKpKOG3farSCGdB98UpYR3zOmwbhex91VIgVzVLW22XruvagG8nO2RM66kDQGhUVuFyMgd42Ja2viN+tahPMJf6g/eKQp576eyHXLSMEeXLKikkAkeLqGPSrvouc8m7liCRqGmub+DaQdO2vMtHR5IZMybgxkkJBW1tLV0qOTq/YiBJSdhjZV7WNu6prS/JrCb8QniNDEVdzEyg2Y6DQe6uXv+Dr6j/6VjyKCuYCRa4APSi+z/BdfPIBhxC213W5t0B06X1NX3Zn1QLbB5LG24G3Qnr1q+xINvh5aK80cKMi/IztY/YGBvT2HqitkwpbFmtprtuAa7e6OKyMtFLG210KsTdQRqfhT2L6stUO0IwWRV26kgEX7uyuVOiQfL8xrJJ4rdGBo9wqz+CPHyCfXPjTgDZba66Duv9tqewSFhBEGVhvk18we7tvU9i+otRNHjqi+BC+xlY9CPge+onR6w6TPnxpdhVWK9B1t7CB3VtJNEsFLyEsiDc5B3EHxEACjiJy2Kd5Is440jMkoAMUgPaToR/itWWgtEyUfViLIkLRZC3VwO/obew1V0Zb5M56rkYZcSrptjFvtNayPBA4V9/L4THVtxN+3QGqZfRuPMrJDDeopVHL5NzqxAQ/hIUDdW8hmx4zwcbiJfVYkBHwFZb5IuiQ92W27bQ0mR/Ka20nob3Bt++q2VQacNGb7SRYkkdAB1N6LRfUhT58YN1cOlyWUGx1PbWkZYiXMjMJvoWANhrodbaUZUQ8a8zu0UpQbhcjtA7CDWzPkk+fJ+IfLfs609SUwXAzho8aQjS8Tn/EAamuTt5/7nopjBffex9wryrJWzo42Cne+5j2jQfZV9UZrHFZ1ttci3aDakRfZldz+XJDixFXYO8liw66CtZySukPgOQnbkGR2L6spJ91x+6rrMRaaXzWtWCUbYITcqCe81SUj5eVhYiedOQi3A6X1PsFORnsdj9S8Mp3RBVVltt2g37L9hv76xH5O7ngVHnxOPMxT5ibi25Sq+L/CND8a0jnrTRMxOM5vly5gu6x2DAuqgX9rnWs63nPYyta6IvJcPmcXIq521DICQ5ZX0/vKTrVW0+iPOk+SvXDeZZ1VkGQse6OyizrfXW2vZVHs0hzDmycrG8TNHNEArG1iUIt81uosR+2pDT2yWI12Kt7Ko8IrUOfsxvIeG4tYudAC1rmlJyyOBEZAQpRJmEU0T9VZ/CDftBa2tSm0S4lyWkjGWB/21lQ28TbTpub2VYZbJJIIJ3eInpaqZMp6mkX9SsRfwKB7O2qjS6G+CseYxlBsoDHXS3hPW1CM2LMo03A+0XqUyzCcuHm5HKlVC212C2BIYD+FaTK0ehcWeFycWCGLJkTM2qn07eVqQovZiyL17L3rk9unRfNTkMj8RHO2NNn/AE+Wh2PDNGVYN+HwltT2VVp/gP5rqgy8Z8Z1ViHDi6lb2t8QKud0zrDRSZ+TkecymRkWQBWjvobf7K0i1lKNpmkDNtUNtJ69tq63gxOSTNCqK5gkjYN0RSwPtPiAH7aytF9R+PlcaONTHjoLi7BQv77CgR36njf/AIq9/wAo/jQVnm/piRn4rGex1hja/ftFq1ejppcnrWHjidoUORH5sxACJubVug0FeduBZrhd8p6abh8ZcnNEk0ZYKfKKIoY9Axbcf+GsLdLrPr2UUs8bi8cYjjGoF7m3tbStdGJSi9VbmwY3Rh+Wxc69lrEaV0+bRGmmVnCSBeYQ9VL3997ita6NLyaH/wDpeMMojBYMx2gbdd17a61x9WaWUWBl/pahzKn1Id3Gn++vsrWewZSJna9gT7RW2bRpvTMp+hlS9lMlzoO7v61l9mdMl52RkpPHFEzpuXcdpKiw7TqKnAzRXGq88ksGVI5lYEI7MSLk+Ei/TuqGtWDmKkmwxyeDIgJAbp8RbvFSGfYkowRNo0A6+01ow2JlnC7F7ZDsU+09KMLlkMSRPib3Q6EhyDc3GhW3W/bWTs8w7LcT2aJWQ7ljyIyddrfKxJtZgO0GhEoy0bMXICyAgsVXf/etrWkc9LkR5vtqmTK8+2/lG0ubKAf8NEdF0K9Psf1dBIGIRGOlri49tSklL/lpvL4zLcXUiCRhfroh7qZdHrGeVRc/zECKsOZKqqAAu4kD4GvS8L8Gfdol4PqrnVmRPrH/ADGAa9j1NjcWqP5ovuy5kzd+WsxuSrhg3b4Toax4IzUcZz2RkSTRYWRGwQbyCDHp233EC/21z1lJco6Ju8EfKyHV2yc1JHhLEbwQAWHYPh7KJ8cEnPJCabFa307MVaQFla1xpfqK1X5HHgrDI5kJPS9/h176oJUMyBUVmA2gdfcKplj/ANTF+Pt7xSAyXoCFzxeI88LPAgkjfUgXVio6dxHSuWt8Kdnowq+TcPmvABIVcxqAPBZSt+0XHUVx/wCR19clpxHJpzEDifmpJMqBgj42XLtRf7o3WJt0rGqiyiOW5PhoOTixcXHGTPDH5mUVZ2DxudpGpsenQVE3OSJJshLyeK0scd33b9jIYmCCwuBdha2lOfJ148EPG4gjkFzRJeFXDyrY7rFvujW+ld19eIefXy8lfjRxnkmjdWMm9vKGoFwbqT9nSumnwcsGzebExoA+VE4W63lVluSeq7N2nvvXBa57N/y4pUeosjDy+LyJMPeEjaO8cgu12PeC37TXTGuYc38/JlsTCzZ03QKWsStgyhifYpN66a0ipM1fp4T4/pXLzIvLkffqjAMVKvtYX7COtvaK5aV0i/8AiN8HyMeRlT4mRGpfIBlUNc3SNSzKo7+3T21rWYFouMWDG23LLEyg+XoVUR6BSbkkDQ1l1B8iZZNxLiSN76bkYG9VaTOWsNAxWx5MkQzhypQuQl9FXqSQbgU034GM07zMV4WVDIccaNMYyfKe/hLgXI99Kb9CtzzlYvIxKk4R55Ns0QKsvykg63A94plI1tlPkZuas08QyzDH1Yre7kn2D99dYvwYTYIsuaHKEaSEBwN5uewXqMeC8wcnOl2tkD8shjHa97DvFzXOomuih5WVJc2WcdNLDtFgBWqVIl+m2/74m3j2HxD22proi7EepvUBbBy8Xb5YYPHvB6621rfzQ12efNcOQpvYda7s59DmExGZC1tQ6kfA0fQNF5wMgZlHiYlraWrnCj2Li5EmLkNHFu3Ou0jUggE6dtZe40VJvocjw8+Hjd+V5i+awKo1ydoA8XbbrV1pXg1lPti8I2RifxMf8q2/ro2QZ3khtB8p7u73CoilrHtCkH2D+nWomYYN0f4B17hWqDM+leXiwuJyMXIPhgzMpEQIGNhJuP8AzV5kqexb/wCKpYyeq4cuX6WNZ2LKzbzZVAUE2+btt3Vp3yRNFNxU6ZWexkdsQmzK+61wb6E6bjVnATpL5TIkwsnzMZfqEVG82ZtVLFxYnQG+vYbViBMZzPU80U82MkcY8rvuSeh6A1pKj2NX6NlTl8WWY+GBgUkZQDYqdBoep7K5bc6OueVyXrcJxkGTFlZErCUkBFJYEkAixF+41yX2+j8I6v5fJdMRm4OPkCSIyvaNBIqroul9uhJra0zhpKGTkmkVBBGxSJo3MgBJWy+LcVN7ldbV3ycaTRj+k2gbLm5A5UjOqSsMdlCAqdvhRo7E7f8AbVuuiOE7gOT4PCXLx3cQ8VlyxJuRWURswADkOzn5vmN+nurLvsaqhO5PjYeLeWSfdC0Ln9PhRRHOutvNeRSTt/D+L3UzbyTUhD4uTJzRmxoz5OTkR2jX5nZiCB763rwYyP8AB8Bk4UkMUjRzPkSFU8qRXQusRUqHUsu4MLW76mmbRIxpZRlDASy8lGrZfHk+IzRgWmx3LBSSUG4W7LisIrZSerckCTDlxMhh5zhxGr2ZQVIKPboynT29a64S8nPemV8WfOhgnm8csUukjsz9h8JvpUnPBU7nktIuR4IkTZOJ5plsQlmtbtt40o86ImiPmnCmdcnEgeIFiurX8IB6gX1+NOUKvBO9PozNkt5zQFIWIcAEEkjw+IHraue1Spwp5ZCJJJF1a97WN7DuPStkLD0rBNkZcrRITZBcd1zTbiCXJmvU8w8mVNbme5JsO/pXT5dk15M3rsuB07a7nMlcXu/UcckXCtut37damnwF2i/QSTPdELsysSAD1PbXPhGu2PwPPjRlRvhJXxISVOpAGlZcZVwKOZkuCDIzLroTf+NSItZ2O22Dt1Vz/mIFVsHRhWYAAgki979476iYLAX0169f6af07Kphitn9od3Q/wDhq0lMFlsmPlcrDtsqZqutgTbz4VJOgPatefDPV4Ow1ePlcRS7yKxsdpso3XGoJ1691a0+Blcwf4JymVsyR5mNcjao1Ug2+yqEXHNhGxGeJvp8cIwjhktdj4Te2mnhNc12VmY5Nx9e5VkZnjR7W8Vig1PsreSaXJofSfPS4eKiQiRojKxZIvl3qB1+2s6ymbzppGhzMjl8qDGypGXjo0yU1ZgWKk2sSw7RWCrs0sMQGXKqi3mwgt7SSReudNTgzGTxWesUoGPHPujO0m769PBt13a11z9Mt9nPXz0l0UOHxuc6ZOPtCTq6I0UjrG25DcjxEdlejW0jjnDZrl9K7OEy4fqIshpwjAbWIBjIJ2kbje1eZ7ukzt/OIqpsTL0aPKOSFCqU3O8h2iw01O1QPh0rqt8nJrg0PoVXkyOYwTaHksnEUYO8iMuPF5iK7bQGYW+ANXTJlE/gMf09wxw+FynbJzMyVUnnx3PkwTSELGVKg+aQxAZgwA7L1nSppMh83zUEPIJP9LLH6ihR45Jhb6dC3gaaO3i3uL6Hwi9x2Wq6DMbyk7NNA0yjWUl2J1PhJ1rphHPfQjIeNseLy3N95uLaDTQjvpn/AGC/1JDBWWDarBQi3UHroOpFUyWmHlmGBG2hUfd4UFh1A+yue0dcCzyrwZDvIzeSbqsACxgkjw+PW/2V52/wa9oU8zzyu8ocqGbcVBt1r0J8HNql1w8uQyzSyFn2gI8jEkDXwgm9YbRrKMZzztsjRzubeSD2W9nfXo+RjRZ+lvTvFchhNPnB95dlQI5QaAW7D20+u2ujOcryTOT9G4uK6ZfHyO0KgrPBKRvBIsGVuhBNc19XP+Rt4Xgd4jA8smeeOVUQFUaOwbcTYfN1F6xr6Xo188DckOVk5kqS/lyjbvMtgQLj7fcK1nSSI02yVh8Tk4/IhJgAgU2lcEISF+UFreL2VNfRNF/m0yLmAjzXEZSMlQNCR1161VqIm2M47iNiQVLaAjr11+FY/qYbHG5MKtigUlrBlN7r+2sf1Zlob/Vo/wDp/et1H2dK176FRnedhjTnOUSR3RHixZ7xAMx27o9AfhUwepef8jufNg/UYEi4rvIpXxmTba1vEQo1rUZeKRcV1i5tzCqrOJJFSMXKkbtb36VtdGc/o0nqHzjAk2RD5k5Q+SigFV8DXY9b9La1y8mmZ2fOy43inV1UPApYBV3lra9nStJEeuSZ6RzeRlmIjYSN5g3hlCWBHZYAGq0aVhsMyHHSBVyN/I5KTIVRdpKMSCeu1UFqwPKHx6sw8bkp1lICqPpwpIuHGvbe9+4Vw1892o650gCWeLlsUCU7J1cql7qtlvZb61vOeOTD0RW9TOYxNgY0ZDGzTMiq5baSSxuG6i1616+GwtIl8F6jkhmSGcGSKViLj5lLBWFv41NZrN5ZA9SxcdE4yMcSxxzeNkUgXsegBBtWs6Zx2knwWcWfh8t6fllG+aaNzFcr+YvnDRTp2MOtOUydlk3IcJxfGY+dx+LNHy0cUcaico8WPKAFaWJgbyMT4kLKNvvtbr7U5NQofVj568mn1SmOUx7l/wDtsAVvbv61j5dHTZnnxsvIkj+nieUoxaQopbaLHUnsrvlnHQJIZdiKwZW3HUg3vb21E+Sr/XksHnyUiULAqpG