/*img class="sp-image" src="data:image/jpg;base64,/9j/4AAQSkZJRgABAQAAAQABAAD//gA+Q1JFQVRPUjogZ2QtanBlZyB2MS4wICh1c2luZyBJSkcgSlBFRyB2NjIpLCBkZWZhdWx0IHF1YWxpdHkK/9sAQwAIBgYHBgUIBwcHCQkICgwUDQwLCwwZEhMPFB0aHx4dGhwcICQuJyAiLCMcHCg3KSwwMTQ0NB8nOT04MjwuMzQy/9sAQwEJCQkMCwwYDQ0YMiEcITIyMjIyMjIyMjIyMjIyMjIyMjIyMjIyMjIyMjIyMjIyMjIyMjIyMjIyMjIyMjIyMjIy/8AAEQgB4AKAAwEiAAIRAQMRAf/EAB8AAAEFAQEBAQEBAAAAAAAAAAABAgMEBQYHCAkKC//EALUQAAIBAwMCBAMFBQQEAAABfQECAwAEEQUSITFBBhNRYQcicRQygZGhCCNCscEVUtHwJDNicoIJChYXGBkaJSYnKCkqNDU2Nzg5OkNERUZHSElKU1RVVldYWVpjZGVmZ2hpanN0dXZ3eHl6g4SFhoeIiYqSk5SVlpeYmZqio6Slpqeoqaqys7S1tre4ubrCw8TFxsfIycrS09TV1tfY2drh4uPk5ebn6Onq8fLz9PX29/j5+v/EAB8BAAMBAQEBAQEBAQEAAAAAAAABAgMEBQYHCAkKC//EALURAAIBAgQEAwQHBQQEAAECdwABAgMRBAUhMQYSQVEHYXETIjKBCBRCkaGxwQkjM1LwFWJy0QoWJDThJfEXGBkaJicoKSo1Njc4OTpDREVGR0hJSlNUVVZXWFlaY2RlZmdoaWpzdHV2d3h5eoKDhIWGh4iJipKTlJWWl5iZmqKjpKWmp6ipqrKztLW2t7i5usLDxMXGx8jJytLT1NXW19jZ2uLj5OXm5+jp6vLz9PX29/j5+v/aAAwDAQACEQMRAD8A6dWxUm8VDRnFek6aZ56k0THk0hpqk041jKNtDWMrjGNMJp5FNKE1nYojJppNSmM00xnvRYZCWNJmpjGcUgj4p2AhIzRtqfyz6Umw5pgRBR6U4JUqpmpBH2oAg8ujyie1WNuDU0aH0zQBneWR2pPL9q2FtVY4IIzVuHSUPXmk2kNJs53yyOcUoQkcg10TaNgcc1CdLYHpS5kDizGWMmpVj61omz2HkUjQbRnHFUSUdmDmlUVYMeTSiIVSQrjESpVTil24pc1SiLmDGKUcGijHNUkQ2SNg4AFMwRxilGQacSPxosIZjim4p55pMVQDcUYpcGgjFUrENiYoxS4NJTATHFG2nUlADcGlAp1JQAmKMUtLQA3FJTqMUANop2M+1Jt96CbCUU7bSY5oCw3FLjNLto20xMbjijFO20YpANwKMU7HtRjAoAbgUbaUiigBNtGKWigBu3ijbTqKAG7aCKdRTAZiin0mBTuA2kwMYp+BRgUXAZtH4UbRT8UYouFiPb700ipcUhHrRcLEWKSpNtJg0XHYjIzSYNSEZppGKEKxHigipKaRQAyinUVIDaKXFGKpMaQmKXFLSgcUihAcU8dKTbS1LjcadgoopQKjkHzBijFPGO9SADFTYtMg205Ywx7VIUzzShcdKLJoOZjGi2jpkUgiB7Veij3rtIpjxFXwBxUabF67lZYOamW3DVOiDoamQBRUMpFQ2JqWOApjg1cLrjmlV0I7VN2VZDFj+XGKsRHaOTihSvrTWZRxmp30LvZFpXB96HK4qmkoHepDICOtJwsw5yG4C4JB5qiZA3ykYq/JgqazZPv5Fb00mYVHbUGwGpDjtSdaK2sZXCjGaXFOpiuhoFOoo60AmFFLtpQooGNopxX0pNpoE2JRS7TQAaCRKQjNP20baAGbRQABT9tG0VVwGYFGBTgvrRtx9KLgNwKMClwaMUwGkUmDT6KBDKMZp9FADMc0Yp9JjnrQJjaKdigigQ2inYFG33oAbRS45o20AJSYFLiigApMDOaWigBMCjApaKAExSbadRQMbt4oxTqKAsNApcClooBMbikp9JjNAxtFKRgUlAXEIFNp9NagLjSM02n005zTE7DCKSn00iiwhjUlOI4pCOaGAlFFFNIaHAUuM0Yp1SNCbaMU8Clx7UDGhc9qeIzjNKAalGAMEVMmUlci8rnrTlGD0qQkYpmfapHaxOignpmpGgA56VCkpXrT2uCRis3F30NOZW1JIDteppGUDJql5pHQUhdm680cl2LntsTmYdhSecTxiolBZwO5rUtbRUUFhlqJcsVqOPNNkEdtLKMgcU4Wk27AH41rRYTjgCpSFx0rn9q+hv7NHPS+ZbvtbrULyFu9aF8pkOMcis8xMD0reDTVznqJp2EWQjrUscjZ9qi2Z4HWpkt3CFs8DtVuxKuSg7gRSLCjnBxmod5AwART0faRmp5WtiuZPcryJtYjFN21YnIdtw61BWi2MpbhRRg0oBNMkSnKOKAuOtOoGFFFFABRRil20AJRS7fejbQISinYFGBQA2il2+9JigAoooppAJR1ooqkAmOaQr6U+koC4zFFSUmBQK4yinjvRigLjKKcRxxRt6UCG0UpGKSgAooooAKTFLRQAlGPelooAbijFOooAbjmkxT6KAGUU7FIRQAlFFFABRRRQAU08mnUhAoDcbRS7aTFADSMUhp5FNIpgRkYNJUhHFNK07gMIpKfgikIpANxSYpxFGDTQ0aD6eRBuU/MOoqslvI/aujeJevaqnlKpOB3rjjXZ1uhqZL28iH5lIB70GJkGT0rcZYpYtrVTktRjbkkVSrXJdG2xnUu41d+wZBw3NVjDIoOUIA9q0UovYzcZIZ2paAPanAUybjQKXBp1FAhNtGKUjHNKFz1oAdH8rqx6CtA3S4GDVAdacCPSs5xUtzWM3E0lulPenC55ABrKJPanqxFZuijVVu5q7g43EA1TmX58g4pEn42npUbtubIpRg0xyqKw4L8/uanAOP51WVyGBNSifB6U5RZMZIkFujE5FJJZ5ACCl+1LxgVNDdIxAPBqbyRa5GVIrVTJtcHjvTp9OKfNGePStJSnWiWZRGaXtZX0H7KNtTAKkHBowamlG6QkDrTQua6k7q5xuOpHtNGKkwBRgdhTCwzHtS4zTqKAsJikpaTFAgooxSUIQtFJj2oqrAFFFFMBMCkxTqKYDcUYp1FBLG0UuBRikAlFLijFACUUuKTFAgopcUYoGNoxTsUYpgJSbRS4oxQAhGaNopcUYpAJtFIV5p2KKAI8UYqSigCOipKTAoAZRTyBSFaAGYFG2looAbto206igBpHNGMU6igBlFPxSYoAZQRS4ooAZikxTyM02gLjCKTApxFJQFxhGDRTiuaaATTQ7nVE7gRVcxkE0guQOoqQTKxry7NHpcyYgjpQmKk4NJQmOxGQM04oHj2nofWkPU9DTlYAZPAFUSZt3AkTDaefSq4BNXLn9424VX21103dHJUWuhHtNOAxTtpoxVmYmM0YpwFLQIaBS7frTgKWkWhoGKAM06lpDEHSloxS4oAbS4paKAExTlz1FLgD3ozjigCYTsBg0x5C1Rk5pKnkRXO9hS3tSUUVRI2inYpMVRLG0tLto2mgQ2ilwaMGgBKKXBowaYCUU7FNoQBgUYFLg0YNAhCBSbadzSVQXE20baXFGKZI3FKBS4ooATaaTFOooAbil20tFACbaNppaKAG7TRg06igNBtFOooDQbSU7FGKBCUlLiigBMUGlpKBiYop1JikAlFLikxQAlGBTsUlACECk2+lOooAYQRSYPpUlFAEdFPxTdpoASkI4p2DSYNADKTrTyKQigCMikIzUlNI5oAjxiinkUmKYFzziTTlkx61BTl6VzuKNVN3LQuGpy3JFVhSjpS5Il+0ZaFzycimvcEggDioKAKSpxB1WLk0nNLilFaIzuxAOKXiijmqC4UAUoFGKVwQYopaKRQmKMUuM0YNAgAopcH0pdppsNRtFO2j3o20hjaKdtpdop6C1GUU7afWgL609BaiUlP2jJo2igQ2inbRRt5pgMpadtFG0UAMop+0UuBQBHzS4p9FAEfNFSUm0U7gMop+0UhX0p6CY2inbaNtMkbRTtoo2igBtFKV9KXbx70ANoxTttAX1oAZj2oxT9oo2igBmPajFSbRSbeaAGYoxT9tG2gLEe30o20/ac0mD6UANwaTBp9FADKKdgUYFADcUmKcVoIoAZijBp+DSY9qAG4NFOooAbRTqTFACUlOxSYoATFGKXFGPagBuKMU6ikA2iloxQAwj0pNpFSbaTFAERGabg1KVzTSCKLgMxSYFPIzSbaAHgZ+lOA7CgDjFPC1k2UAGKUDNFKBSGAH0paKKYBS8UY5paBhiiil2mgaADNLtpQMUuMnAoGN2ilwKcVIOCCD70baAEorYstJjmhDzFwx5wPSnz6GBzDJ+DVn7WN7GnspWuYoBowau3OnTWsQkcqRnHHaqgGapSTV0Q4tOzG7aNtWILZ7h9iD3JPQVpLo6vENshDjrkcUpVIx3KjTctjG2ijaK2F0Ri+DKAv+7SXGjPGgaImQ56YxS9rEfspGRgUoWpHjaNirqQR2IpKtNMiw3b9KTHtT8UU7isMx7UU+kwKLhYbRgU/A9KMCncViPAowKkwPSjA9KLhYjwKNtP49KXAp3CxHtoxT8Clxx0ouKxHto20/AowKLhYZtpNtSYoxRcLEe2l20/FG2ncLEe2jFPxzRtouKwwg0Yp+KMUXCwzbRtqTbRgUAM20m2p44HlOI0Zj7CrUGlTysQ4MYHdqlzS3ZShJ7IoJEznCqWPoBmpJrSa3CmVCobpXRWFiLNGBbczHJOKnuIUmiKsobuAfWsHiNdNjdUNNdzkNtJj2qVwA7YzjPGabXSmczRHgelGBmpMCjAp8wrEZWk21JtFBX0p3CxFt96CpFSYowfSi4WI8H0pKkxRimKxHgUmBUmBQQDQFiPAo2in7aNtAWI9tG2pNoxSbeKVwsMxzSYNSYPpSYxRcdhlGKfgUYFFxWGYFJin4FGKVx2I8UtOxRikFhhANIRT6QikBHgUm0VJSYFCdgACnAZrQi0tmJEj7T2xTG0+RZtgYFf71Y+1h3NfYz7FSipJoWhlKE5x3FPitZpSoWM89yOKrmVri5XexDilrYttGVo90zkMegXtTbjRyhHkvvJ4weKj20bmnsZWuZYX1pQBV6XS7mJNxCkexqmEYsFwc+lUpp7EODW4mKMZq/b6XLMpZvk5wMimyadcRtjbuHqKXtI9yvZy7FQIWYADJPYVuafpZiZZpvvdl9Kj060kguS0qYGOvWtcyKiepPQVjUqX0RtTp21YyS1glyZI1YnuRzVV9HtgQyhhg5xnINXUkBODTyQOKyUmtjVpMjBCgY4qRTlRVSWUrJgdKBcdqQyaeSAAJK0Y3dFYjmqkem2Uyh4wGU91bINea+KtUnuNZu2QEpE3lqQeBt6/rmt/4f6rJNFcWkrZ2hZF/kf6VajJRuRdN2Z2C2sVpu8pSN3XJqeJ/l6YqKWRTj0qP7R6dKhu5drFwthSe9R72B65FVjKQBlqPPG7igB9xbx3BHmLnHTFURpxRzggg8ZPYVa87PNKzbwDnFUpNCcUyu2lxAcMeegqu+lyDoeB7dqtggPyasiZduKaqSRLpxMOW1eJjwSvrioijKOVIz61vyEGPHH0rPvFyg9j2rSNVt2ZnKklqjPxRin7eaekQcnLYrbmsZctyHAowKleEocZpu2mpJoTi0MwKMCn7aNtPmQrMZgUAYp+2jbS5h8o2kxT9oo2ijmDlG0mBT9oo20cwrMZgUm2pNtLtFFwsRbaMVJtFLtFPmCxFtrTttIMqK8j7QecAc4qkkZZgFBJPQV0NsJViVZFwcetZVajS0NaUE3qVl0i2B53n6moX0VSRskIGecjtWtTDJyRWCqTXU29nHsNgtordAsagep7mpaQsAPwqqbnDcnio3LLeaaWGMVUe6HamiUgZY0AVb7T0DGZDhT1AqhLCEYkH5e3Fa7yBlI9apyrlSABxW0KkkYzppmZijFTFd3OAKQIK6edHP7NkW33oxUuypFiQDJ60vaIfs2VSKMGpGAycDFJg1aZDjZkdGKfiincVhmKMCn4pMCi4WGYFGOetOZQVNNQbhnv3ouOwY96TBp+2jBouFhmDSEZqTBpWRl6qR+FK4crIsUm0VJt9qNvsaLisRbfSgqalCMxwoJPpWhDos8nMhCD8zSc4x3KUJS2MpUZ2woJPoKke1njGXiYD3FdPDaxWiBVTB7n1qbIbjAI96weI10RusPpqzjWUjqCKaV9K6+5tEmT95ErEd+4qG3tbVI9hjU7T3p/WF2J+rvucxHbyTHCIzH2FTW9jLLcKhjYLnkkdq6pXjj4CgfQUhkBOQKl4h9EUsOurOftb+3vYlmglEieq9qc0hDsQcr615pomryaVeBiSYX4dB/P616RBLFPCGR9yMMqw71lKPKawlzIlgeMTiXbvbGOavtIzYLDAHSqEcIjOVbipWdh1OQah6l2LSyjzAealZ13A1n+YcAY6UGRietKwF2VlIIB+vNV4kjE+7YCx5yTio1+bjvTgjHrTTaC1zUEkeB84OfQ1UvLvG0KeAefWqxTaOM1CynPNAF/7cPLWiecMFZTzisp8j6UeYQuM/SnYVzTgufmBJ4qxNdDjBrEEp9ad5pI5NHKFzSMpfpSICxye1U0lIIGetWfOO3AqWho8rvpxJPeHk+ZcO35mtnwQ/l6tKDxmFh/48DXNlhvPIzu/rW74XfGsMQedrf0rrfw2OaL965373GOM1Gbg4wKrYJ60YxyTXPY6LlrziRg09ZKp7iecVIpPTFDQXLqtUhfKgZqqmQucVJgkdakY7OTS7qhZGU+1OUkdaAHNK31prgyDnik8z5ulTBkHWnqhblb7Px1pdgQ561dVVmU44AOKrXEWPu8+tUpN7i5UiJ3B6jmoMDNLRWsdDKTuJtpdppQO5qURMRk8elDlYSV9iHHtUkMDTNgYFOjj3SBWyATV8W8cZVgTuFTKdti4w7lCa0kh5IyPUVFsJUnHFbYIYYJAqB1Ck8Ar71KqMfszMWJ3+6hP0FNKlThlIPuK3ISiIAMfhUd2nmxMFALGmqmoOnoY1SRW003EaEj1p0lu8Y5x+FWre5aJdigbRVSnpoRGnrqMk0qRYgync3dabc2Agt1k3HdwGHar6XLM+D3qRoo512vkjr1xWftJGns4lLToggMhxk9PatAucYNVhCsLlIz8vXmo7i62fKMZpSd3cqKsrFtpdik5zVb7Rls1RkumYYNNEyqODk0crDmRozThgMcGqLzZNQNcZqPfk9aaiS5E5kGMjrSNOSRzUOc0e1aciM+Z3JTM2ODTWldh1puOKsRWM0gVuFB9TT0iK8mVsnFNwfWtuGwhjixIqufWqd9bQwqrRk5J5BOaFUTdgdOSVyjg+tBzjFL3oq7ojUbtPrRtNOqWG3knbCAfU0c1gSbK20+lFaZ0qQICHBb07U4aWPLJMnz44GOKXtUV7JmVjNO8ttu7aceuK27ewgjjIkUO3rVjfBDHtwAg7Y4qHW7FKj3OS1UjT7SGadWCtIBhSMgdf5ZrQ8LahbahBdRJbtHslLYkbdkN6flXDeOrkXXiCQEERoqBfyzUPg25Wx8QwyndsKMpA9D/wDXpyTcLsIuMZWSPTbnSd8n7khQcliacmjwjaHdt3fnrUyXTSZBwoPvUq887qy9pK1rmvJG97CR2VujKyRLlehqSaOKdDFIAR6UKxBwDVSYnzzk8EVN2x2Qs2n2e0AJtb1U1PHbwhAojXH0qvllA9BUyS5GAeaHJvqCSWwJDDDIWVAGPcCpfM44FRhTJzUc7GJgAe1IY19Rt1cxvPCJAcFC4Bp8Eu4ntXj8we71eeWRmLM7OWz3r0yxmeWygkY/MyAn8qqUbEqV3Y2vOGDVXjzDnpUSzErilDjHPWpKJ+M9KlVlPGKp7yzYGanRWAwT1oA8HBDHgc+9bui63JpTBZj5ts3VAeV9xWBGWMgXrn0qeOIOWBO3aMn3rrmkckL9D1Cz1S2vIfMt5A69/UfUVYeTdyGryu3up7GUS28hU98f1rrdG8S287CK8YQuejEfKf8ACsHDqjeNS+jOpDVIpBI9KgVlPIIIPQing1maE2QGyOlBmPC561DvxXK+Jddu9P1GGG3ZVTyw54ySSSP6URi5OwpS5VdnYmQkdOtSJFiJ3fBOOOag0nbd6dbXU7DdJErkL05GaZc3Ct8q8KDRa7sh3srkcr5GCMVDmkd6gaTBrVIylIsZxQJMVW8wmo7mUw2ssi43KhYZ9QKdieYsvdRxTx7pApz0zjtVprj92xzzg15fHeTzXEU87xt5xYvtBBGPWu2tbrfpsrhiwQMFLdcAd6JUxxqXOGjAKIxHPFbfhgZ1wEDn5v5VhxE+XGPbNbfhhiuuoMdQ3P8AwGtpfCZx+I74Ln6U5oQRw1M3k0oZj2rkOocEUDnrVmCJG+ZiOO1QAEA7qA+0+1IC8wjA/lioiC3Cjp71W8wk9aeHJ4HWgCVVYuFYfjVpbdAnzYZu1VVYheTzQZv9qgC4IYQOQMntVWS1RTkMaFnUdWNKswZ8Lz7mjUBCSqYGcVF55Ge/pVp41K/McmqEkYRyB2poTBUDNknrUvlrkcVErbTnGamRt9N3EkhCgXkDJp2WP1qQJR5fvU3KGorHnNSHgZZmzTl+XvxQ7r0PNADA5Hel2ySfT3pIoy8gO0496sTMUHQ4oAhx5TDvilNziqck+SeDmot59KpRbFdE7ymWTAXNCrmQhwRUnnoqfKoBIqq0xLZJp7iLsbKsgwKvKQegrOtIzIdxPA/Wr7yiKPipZRVuH2ucVRmbcaWafc5qszGqjElsazdqbk+lSogJz2q6vkmMfKOveqcrEKNzP2E0oXmrUkQDAIcn0prRlRnIPrQpITiyIA0uKXBp6R7wTnGKbkLlZbtjBGMFQW9TU7S5J2kYrPIKHrn3qSNvmBzx6VlI2ReEpdcE4NUrlWdlCncKnZs5A61XZsrxSi+o5JbFYjBIPUUU4qS3FKYnAzituYwcWMAyanglML4FNRiq44xSEjj1qZSvoaRjbU1orkPgE9an3DBzyKzIHKdRwavpKpTms7liDknFI4DLginoBu4PHpSyEADJ60AeTeMXMHiG4RAkgAT7yZx8ucVQ0q5kOoQgpEAeMhMGrfi7cnia+wdw3r/6CKp6MSdUhzjGR0rstH2d/I5m5c9j1XaykZ4qZXIFObY3OMnFRHiuJM6SdZsDHSlaLzCXyRxzVTcd2ByauQvjIbkYpgVy7H5Rz7Uo8xCCVx6Va8uLliPmqOTeEDLj3FFwJFOF654qjcSFjz2qfk8FsGoZYQVb5ucUIDy6DP2qRs8HIr0HTFZ7C3C9o1/lXntuyCdxuXOema9J0uILp9sWzny1PX2FaVHYiC1L1unljJGSetPlt3kIYBRUMk4yp4AqQXyBSfSsixIYvLcsx59KsNwoYVl/bPnPPWrK3O0ZJGD70ageQaVpcv2pt8RLKBt6Ec+9X0gtoixm2b2ba/PKjt09aqy3U0cSC2Cu6tuIJHYk1ks0hui7rhj1A6ZroXNPVmPux0RuT6fG0X2mPbGFAzHycn/INVp7dpQApUDgk1MmoPcRgs4OVwcjFQvEqL5jTsq4B5Y4/nRFPqEmlsWYtRmsIBDDE7BWOH3g8ZHP59q3v7dnZYDGB84YMSO44P65rmIroXe+MRhQvTHfLDn9KmBkjdQ2cBsg7hx+tTKOpUXpc7DVbopZyLC+2bjGDz1rj76BvNjkZhIo+UkNnHU4NWbnUJvNQeaJc8Fio6Dp078mluYWSCYPGVzMCM/Q1K0Y5e8jS8P3c0d2YhI3l4Py54q/Pf7L1YNpO7nOfr/hWBZTNBcM6dc45qGa/uJ7hpN2084wOmKaXYHtqdWZBjrTC4NchdatepZ7fN6uBuA5xzxVCK/uoFZ45mGeBWtjI77ePWob1/8AQLj/AK5N/KuKXU7yVGb7RIMEA89etdHp8815oE8kp3MiupPr8uf60NaCOWgHy2X1b+VdXBeQ2miv5zYMhZVAHU4rkrVt0sCHsxx+VaGryfu7eP0DN+eB/SravoRFmfE/7xR7YH510fhUK3iKLeMrhv8A0GuaX5Srdhit/wANPjWY29m/lRLYqD1PT1kiCFcDb6YrMub6xtZxHLcLGzcgE1z3iuZv7JjAb/lsOh9jXLRktCXY5PNc0ad9TeVQ9RV4pIhJFIsiHoQcg1GxyK57wxOqadIgIz5pOPwFbPnihxsxqSsT9O9PEm3oarLLnrQ0g9RRa4cxZMrGmbuaYpD9elPOARtosFxwY9acGIYGmYyKPbNAtSyjk96nFsJxuBOe9UVJweKtxXBiXngGpemxSLCWojGR196iaJAcg4z1xSNeBhjNMaXK/LzS1GTvGRGCjZ9c1CS6sASPwNRNduo24qAzknnrT5WK6NEbduN1AMYJL8+lZ4uB3alNxGRy2aLMLo2PMVYgQcCqst3uBQdPWqvnDaMv+FJvVu4osFwaJiwx0PemGNg2Mc08zbeOaVZcHNUmyWkxnltycdOtVmb5yAe9WnmZgQD1qm1uxOQ3NOIpaFu3nMTYJ4q8speI8qdw9awxby5P70CnrFMpz51Nwv1GpPsOnO2Q88Ukfztg9KDCx++1OWNV6ZprYi2pKNqHG6jJU4zxTGG6lXP4UrDuS+acU0sT3pKKOVBzMehOcAZJqwy7Ux0NQwIS+c4FXmRJADjpWcnqaRWhAkaFQXzn609YgoyBmleI4yD+FQh3PQ8+pqdytiWTZjjPIqMLx6VGsjJw2DUolVucHPenawhqjcOnNTLASPvVGJ1J5FNa6A45HpQA54dmcnNR/KT04oW4DKy9RVe6n+y2stxjCxoWOe+BTSA1YnVUGTwKZcSfJlT0OeK82t/E2oPdQC4vB5XmDfgKBj8q7u3vEkt1YMGRhlWHcU5U3HclTTNCGRwMsBz709nVwcnBFZwulXpyaQz+YfT3FTYpM4XX4Rca3dyZXl+/sMVSthHZTLMRlh93HqPwqXV79INVuUKsxEhBIFUHuVuNu1SMdc12KOljnk9bm8viy9kuFQylQSASEXHJx3rpVvnuNCa4dgkjKT8p6HNeaAZbpxkfzrQ1m4l8iygDHywrPjPUlj/gKiVJXVhwqPW5qf240EwH298f3SxPNdVpXiGxvUiiW5Rrhl5UA9fxrysrlc59D0p4UxEMjFWB4IOCKJUlIFNo7rUNbu/7QmhSby1Ryq7Tyef/AK1XtEvrma4lE9w7oE4DHvnrXCWLyPO5d2YhG5JrWfUjpshuCxAAx3I71Lp6WQ1N3uzu5LjnggYrM1PXodO2JIju0mcbe1cgnjNyxMyq4yABECOv1qbWZHmeyc7lEmCPXBpRpa6lOproZ9rHG0rNsXJI5xz1rtLHX7T7BGjTqjIgUhjg8DH9K42z/wBZ+I/nVGTv/nvRyqW5KlY7b/hILZ3wGIBPUkUybXbeLgTK5/2WHFca4IhHPYfyqqJIkjJk3A57CqUBOR6HFfJMN6SBx6qc1Ot0QeTXL+G0aa2lMPI3d+K3PInGM4p8qBSZyaqCCSueaq6t8lsSnB3dqUXqNIyRxSliMj5ccfjiq99die1X91KqlsZ4JH4ZpR3HLYpF3CLzVt5Zb6IIEUIuMnNMX7K4VQZ1O3jKg5/Ki1YDeqMSQ2OO/wCFaNq2hnbWzJbctZznhSpUqRuwR6HmrE86Cbyjj5TjIGfT/GhLWZ2YtE5z6rUdxZXLz+YIX5OSMdOn+FZ3u9S9lZFtPJhiSaYMRk8Dimy69FJavBGpLBs/vfT25zVe4hvZLZI/IxtJPB5OazGsrpHy0DDnOaahF7ilOS2Oj0y/ikLNKijIJOT8oPt/+uo8KZGx05xXNSGdcru2DqR5gA/nW/Fd2wAzcRZ24++PSm4KOqBTbVmQagP9Ez/tj+RqkDiJf96r91G13CEtyshLA4Vh71D/AGVfGHaIDn/eFNNWFr0K8B/cyf7w/rW7YagbXQ5o/LLB2YE/VcVmQ6VeojqYeSQfvD396t/Yrk2DW5hO/fuHzDkYx60m1sNJmXDJHBJvCuSPpU17cefJGxz90YGOnNNbT7pCQ0eD/vCi4t5VWMlOAoycirTTZDVhpdjCV/h9K2/DIH9qRkjs38qwicRn8K09NuJbWTzYceZjC596JbBHdG/4qkjFlDEM7mk3D6AHP8xXOwk/Z26bec1Nq2pvfyRrJw0YPBx3+n0qvC2LeQetZxWhcvisa2g3Cw3bLIxCvx2AB9TXR6jcw6Za+fMXZdwXCgZzXLaXEsn2ksARGofGOvI49utWtbmNzo2fMLsJl43dMq1KSKj6XJrXxPG8oSZCAe6jGP1rpIFhuYFmiclGGQTXmMEbrMCVOMH+Vd3pOoRRadBEytwvUfWhw7MpyXVWNtU2jgmnAYqGG4il+5ID7d6nrNq24009hc804bfemUdaQxdpzw1Lj3phZU+8wH1NJ9oh/wCeqf8AfQp2Fcl2r1yc0U1XRvusD9DS0ALgEc0mxM5GaMikJAHJ4oADGCegpBAmeRTDdW6nBmQH/eFPWRZFyjBh6g0agrDvIj9T+dHlDsaAaKNR2XYdjjk0AU2igViVQi9801wo+6aZRSGxaMYpMijNO5Ng4oAGM0hK5wSM+maUDHegdgoHtSE+9JmgVh+KKbzSGgLDxKVPFS/bGAwOBVVmVBliAKYbiIfxZ+lChzA5cvUui5z1zQbhT2P1qiLmM9yPwqRXVxlTmj2dgVS5MzAnIpVl2D1z3qKjFJoq5J5p7UGTd1qKms4UZJ49aEhXJhIR0A+tYPizUmt9KMHRpztGPQEE1ptdxKfvZ+nNcp4zuFkhswuScvkH8K1hD3lcznNWOZVs4yckHNdJa+LFtrSG1FpMxiRUJBHOOM1zVuQzt/u9KuIM3jr2CjitpoyhfodTH4igaJZXDIjHb6kGrKa9YFuLsD6qw/pXHTDFkn/Xw/8AKqxG5gBwTUqN0Nysal7cWs99O4kVsuxBB6jNRQPFeOYoI9pRdxLH86xkOJzzWroQ/wBNuP8ArkR+oq5KyuTF3YhjaOYxtjKsASKl1UiSS2CENtj5xzg7mqrfH/iYXH+//Sq0Q+cg80WvqPmtoWCuOD09xTioKE1biCM8TKgGV5B5ptyiMzts2kYwAeO1RctJjtNXMzn/AGDmpdYHyp+Bx+f+NVIJmg5Q4J4zU+oyvKqbjnn/AAqU9Rsx1w8CHAALjj866TUCTBpIJ58pDXOxj/R4/wDfH9a6BJzJaoHVWMa7VJAyBt7USdmCILI/N1H3h3HrVJiSh+lW7RQMttHLAjiqhHy/gP6UWBj5SREMe1Zsw3RL9TWnID5XHQVQmH7tAB2q4bkTOk8G5FvcrngFcfrXUbq84hvriw0+QW8pjMjfNjrwKuaLrF0LyMzTySR4OQxz2/xqJRd7lQdkY9tLPLlfMjyFzuI5XH4+9SyNKsEG5YH7dDz+OaxvOBA46DtT/MZgpLcemaTRpdNF7LmbCxxKSvA54P4mrNnPDFFILm0DqGy0qnJFZG4buTT5GC7cNwRV20sK6uarTWc4Ig1SWL2d2GPxNINKnlGY9Udx7PmsN1jA+ZlB+latvoKXMEUjTsAwzhRg/nUtcutxdSVtAu263jn6k0q+G5G5e5amTaLcxBRaX0oOeQ8hA/QUqabq3luGvgW42nex+valzPuFkWV8N2y/6ydvzFNl03SbcfvLlgfTcBVJtH1Zwd96rfWRsfypg0C7UjMlufXOf8KFfuDS6IWWXSI/9XJcuR/dA/qKmg1+XTpFXy7l4yAQkxGcH0p1losqTb5zDjsFJP8AMVq/2XaMxZ1Vycde1DkhJNlaHxjbyEs1nIoHHDg1aj121vGwJfKP91hj9aifStPjhdFt0HBP39v6msh7OAuERFXPUi4WT+QGKFGL2CUpR3N+eWKBcs3bIAOSaxLi4aecdl4wuamgtREQDPC3H/PUHNK6xNahhEN+fvBacbITbkMZGKcKTVqNtkWehyKqYJ4ycemOKkc5iZFYq3BBA6VV7iQsm0XBGeBxU3SFwOSew5qmFdm2szk9hUyymKNkkjbGCAdgH60mBs6S+wXYII3REDIPqKW6tZZNMuIoYZGJlRh8p7Bs/wA6zre9jtkdsFi+RjpjmteDxJFGpZ7IS56lnAx+QrGSlzXSNoSjy2bOcMUkUxR0KsByPwrq9OjY2EJJAOOn41i3GoJPdNOQztwSWbBNW7XXiiCOOBCoPcjj9K1U3bYhwg9mbASQMNoOe2OtXY766iG18H/eHNYg1uJ5g+8xns6txn045qKTXPtDryzeX8xZDyy++aXPd2aFycuzOiOpXAbpGQfQGojc3LZJlYfQ4rIbVJWtle3CLIeQF+bj0PHWrcN157HLKhx/GMZoTXRCal1ZO3PzMxJ96Qtxjaaja98vjC5z2zSG9jK8xpk+xqkydCUPg+lSrPJgHeePeq/2hcA7YiT7niniUA/8sdzfwl8Y/HpSYJEnnOpJV2BPXBqItJJ95ifqc037WC+4xxnHUZqET5PYfQ00xP1JGVl5xmiKaWJsxsyn2qMT89WP5f4VMLmNsAQAn0BPNXcVi9Dqkq8SqHH5GrA1WHIyjgfhWW0qxMBJbMPUFiCKjNzGuMwn/vqs7RZfM11OgW9t2APnKPrVabVkjJCIX984rHNxGRuC49s00XUXdT+dLkQ/aM0P7bmGc26+3J4qu+rXrdCFHstVzcx5GI8/8Co8+L+6351ajFdCHKT6iNfXLj5ppD7ZqMzyNwzsfqak8+IuQV+XHrz/ACpkjx7gVX5frz/KrTXYl37jC57E/nU0d9cxfcmce2ciklNt5YKK+7I4BFRhoihOxgewJFPmixJNdS4msXgPLqfqoqzHrrg/vYVPupxWcrREncjKAO2OacpgxyG/Soag+hV5rqbKavFIOoQ+jUraiuPlkj/Osh4fLiLSwzIc/LuAA9ufz/KqryKpxtY9hip5YF3mbPniV8mQE/Wq1xqVvayBJWYEjIwKyrVpkZleN5QSWHG0j2HrVbUpfOuemCqhSMmhzS0Q1Sbep0aXkT2zTq2VClveqP8AbpVztVcDoQxzWfG37hEzgMNp+mKhkt1RcqwH1NR7VvQ09ilqbsPiCWQYKKGHYd6mOvuA2YgMZyTxXKLdC2mzsZiMYwCaebj7QW/dyrvyCdpxzU3e9g5V3OgfW7hsgPEn0Iz+tVn1Cfl3nBx7is24DAofKJL/AOyapXcgNpKdqjK4q4y8iJQ7s0h4otASrM5PqqGs7VL5dS8nazYTP3kIAzisMLye9Tx5VwOK11WxHKi0tu0BJbBXbnINSx3MIuZJN+VIAHB5qIZkjdc/wmqaPhfu9PWjfcduU2GmtniVBIMBy+Oc5NMzasVBfnPvWXv3dcD6VZhY7Bk0rWHuRsoSVjkdeK0NIuI4LiZ5GwrIQDj3FZ0pzKcVNbYKN9acndExj7xZuPKlupZPNGHckcGoI0CyZ3g8UHApBgDOBmpuyuRXNCBl3J8w+VTnHamSjdNJgkg4IrJklYT4DcGpS6e2fpS5RplzuB71Yvfur+P/ALLWUNg+bYN2adHKRknpinbUGOQYgi/3xV2S5eC2EgKuJAcRjqp6VnrNGyRqp5DcipYsMknoFzTaT1ZKlYu2zfMn0J/WlkjVbcMeSRyPTmqMd1suEAClNmcH61HvD3Y7Anpmly3YJ2RJvzOwVmwP8KSbJRPp/WmMQlxJjAGR/Kl88YBKg46ZqloJ6kE5P2cr25P6Vc0+F45Yy64DDgmmjUSkaoiRrjuB1pRqbYwUXr70O4JpaDLXRbB4E8+WWObHzhRkfnjFPudFt1gxaNJNNkH5hjj8qptp9/A4lJDMTnjk/wAqbeXdzFvjYIEZcf6lRn6cVg5XNLpdBRot8XP7lSAf76j+ZoudLvIowWhRQM9ZF/xqOK6jRY1W6nX/AGQcY/WtWKQXUbtcXkrJE3GSSPrVJsm5hmzuGzlI+Ov7xf8AGtO3ub+CNE8m3KKO065/nVmGWymDLHdtuHrxVU3UOQRNKyEfezjB9KbV9xJ22LHnahLmRPKQf3d6Nj9aVZ9QVsEQNnpl1/o1SwWwuELRXDsBx1NN+wuCAJHIz60uQrmQpuLvcAy2w/7ar/jVlXLDJuLZeO8y1UfTzjGTzUX9nbTnJpezYe0XUsm7ZSRujPuJFP8AWnLd8qQ6sSfuqwJqu+mEgAs+PTNOh0v5W2Fgqnu2KOQfP2LP2pHjYEiMkELlkOePrj86pCJHkHmzBSOeRF/Q1LLp7RyM7nbHEgJJboCcD+RpRp+SQ4b8aEn0FJp7joVaUMfPdCp6Mg/oKUacJpDtn56nAf8AwpYtIgfeZbnyVXBILt/IVr6emlWUEsEVzI3Pz5duD06jpSbtoOKuUDozuE/fEgDnCmhtJWHLySMqjru3VZv5rFiX+1urjhkhdwWPbOazriWz2oYp7pyvYu64+nNJSL5dB8v2bzBH5qsxGAOc/kaYtsjqQjLtY84waLOCyky6xSFwc/NI3+NWmUHkQ4/GtY2sZSTuQCxhKhXTI744Jpf7Nsufkfn/AGjUytGn3ojj60AxlvlVh+NVoRqRDTLRQWwQMc/vD0ohtLCSPdGgZckcOSKmZkJ/+vSBwOVVQc+tCsFyMWlgXK+Q2V7kHHPvViOG2jwEj24HtSM77eig+1MSZ+QWb86diSZfIl5RjkcEYpzKccM9VGckn5m+maUScgfMfxpqINk/B6s9ACMcb2qF29jn0LU7eQv8WT33VVhE+xMffNNZV6HJHTpUAc553/8AfX/1qlUhgQ24H60ANfcEPlna3q3Socb1Akn2uD/yyYc/nTnETqUYblPUEZBpI4bWI7khVWHcIM/yqWtRpky7QuAzcdz1qWOUo2UmkU+o4quWycDP5CpGlRQBg07IVyba8rbmlYn1JpCozh2ckdMc1As2w5Xj6inNdbgAVH/fNFguSlOPlc/jmm+VjrIc/WkUrsyyDj/ZqLejdsfnTAJN0f8Az1cf7BH9TRGS+eXT/eYf0NJLMkMRdo2YA4Y5xWbPdfaZALUEwhcuSvOf8KltIpRbNBCzS/fIUjqT6GrBhYL/AKzJrF+1qQElUkYI44J+hqzb3J2FCA2DkbvT3qVIpw7GkYJcZ3frSiCUjhzUUbRSxkonT7xAJA/KpI4kKlgygD/aP+NXoRa248W0xH+sP/fNQSxXkQBU+YCeQABj8zT/AC0P3pGH/AjTgsW3HnP9cn/CkwsUnOqtGytabk9RgnHpjNQJHeR4/wBElI75iPStLy0B/wBe5+h/+tUpWMY/ft+JqbIvmZju915h2WTKPeBqIZowxW4YpITk/IQB7c1sIqZz54z6ZqKa3jkkO6RWPTk0nBMaqNFdbm38uNvMx6g9qo3V4skhQMdgHXHf2rW+yoF+Vl/Omm1Ruu0/U0lRRTrNnOylnnGUBz6g13EN3bxeEwrvGJSgwo69qyTp0EiklEz+FJHpkJJygJ+oodK/UUatinLq0NuAZHeRiScAcj/AVQkvontZUEC735DE9Oc8D1rabS4yekg9MP8A/XqN9MiEZCNL1zgtkU40rClVuc1nLcA9cVKqPvGCuc+v/wBatBtMlBOHX8UX/CmiwnXGHj6/881rSzJUokKFkYoXUEg5we35U2e0QAFJMD/aNXY7aZcn92x91AxQ1vIeDsPqNlRyyuU5RMl1KvtBJHTIqyjgjgE9e4qaSyn3qU8oKDngEHNS7Lp5AromzkEp3/E02nbYcHFvcz3BaQkD61dtYXaIsqMQG+bj6f8A16c1vInCx25+u7P86IftEIxGkajOcKW5/Wp17BeKe4wxSD70Z688Hp+VOEbOjAI27t8pwf0qw1xesCcJk+mRTY7m93ZxjGejkUW8hc3mULm2MZ8wq2BxyhA/WnYIHbIFWrme5nTy5Yt495f/AK1MjM2T/oqkY6b/AP61Dv2HzRHaVCt1qMEMuBGzAMenFSapbRW97cx24yi/dHXPFQsZWcD7MFx6Sf8A1qQs6qyeRnK4JLf/AFqVn2HzRtuZgtrjPEbA59KtW8F2u/eFAYY5zn61MhMTfLBuz/ebp+lWRO3TyBj1DYNNuXYzSj3KyabOkqtvQ4QLkZ5/SmPBJFdBzgrwcirbOBnbC544PmY/pUS3F2DtIymMYCrn86Scim4i3NlKlul1GrT+cfuKhJXisyIuzMpBUjqCMYraguY4GVitwABjbkEUun2VveTzEM3mEFv3u1QB6ZLUczS1Q7J7MyPJfOcVI1nKiJIR8r8rgiuntPCRuLiN2nikQ53KJBgflzU2s6FPbxRJKAQg4KAN/I5/OoVUtUzB+0g8M2R6FRkVSuJLeaVkePAT7o5qC4nWJivmcD+Kss3REm5mJwfvda4m5TKLl3YSF1mt1Ypt3HOT+FVZFulCLtI3ngZ5rT0m8SS4+eV1TsFGf0rWnS3Zh88rsehaJT/St6c3azJcexy0KKhzMSG64ziiV5YHdVBKYDAn3rbutNt0dTLuTJz/AKvH9a0BZW81nLNbWqNGj4y/JVcdOuSf8a0v1DlZytvqlzAvyyMg5GKnstRv5LmOOOViN3Q8itOztrEExyxxyMxG3ORj8TVmbSbe0kaRNsYGCXSYPkk8Dg4PQ/lRfXQOVjXTVJIg0k8Me084Y5NXtkr6PCgnRZkfLz+WTvHPHTA6j8qx232t00BulmLINgX5s89eP5U1dSlETQKwQlyWIjO4cdM8YoXNsO0TanS6KLtuFBGMkwMe30q/bC5gs1aQgiTdtZVcZ/ADNc1LeXDSwoGjwpUgliF6Z555qWS51BlzEQ+xAHC8JjHOMH/PFDv1Gkt0W7YvDcXjXOJ0LgHzCMjA3Ywee/t3rUjvIC4LRkOeSpjzXLQah5qlJgFVmLnyx8x+p/Gr9tLbIYf30ikswwRnj6mpsPQo6gl1LezFbcrxxsQ/NzxUdn9tsz5iRyqeOxGa2XuElkeKHcSAcuGAxyPQf5xRBCZYhumikGcBtp+UZ6E45/H1ppaCtqUTqF7dTlboyBDyFbgAgf8A1/1qUqCBipLu0ZnQzTRhAMLiT37Uq6eI3jDpIhbLDe+MgcnjNZSibU5WVipcySRWMrRFg4PBU89DTdIvJ7mBxM2dmNrEcmpkhjUSxxB5VKkOAd/8jWq8lzdw7VEKLjsNuTzWkHZGVRc0inIwDkMRj3OKE+971BdW6FvKvJoo17Ag/wBDVrTrbSTnzbiD5CNu1j8w/Oq5mRyDJOMknAA6k0zzVIADAsCQRn6Vdntbe6R3he2aLfwCcgZ6VAtgqTAK8O/ORhRnt701KXYTikR+ZjCll3YyBnmkR9ucsAT2zVn+yT9p8wiPdjGfL6f0qRdIzKzs65PX5BzVc0uxHKu5T3PuYjIpx8xXK9Tnt3q6NPC7isxUHhtsa9vwp9rHaCR/tK3EyAHaUKLg++cfzNPna3HyJ7MzpGk9Ace1O8yRRlRyfTNad3pSo0Zt5FZZF3Y8xWK+xwag+wz7jGdmQM/Mdox65qlNMhwaKfnuRyoH1pfOLDhQearXkc+mho2YvIzE7mdWUD0GDVeLU9kLB03SA8cjn9alVUV7KV9EaKSneSQfpTxJnj5vyqOApNCkhKrntmg7UBJdeME89Kfto9wdGa6DyxLA5/TFLIrDvUUrTLGGgVCW/vHAx7VZV2ZAGTLY5we9Uqke5LpyXQjUkD5uceoowSPan4HOQ34CkYrnAVhx9KrmRFmKF+TDO3tioz8ozzQ89xGCqQCRMdTJg/limRzM/wDrIDHgf3gc/wCeKObWw+XS5IY/NTDKCp7Gqp0+EkFVZT/stV6OSMDncPoKj81Nw5I59DT0FqU5LAnH76QfiP8ACmtpjtyJX/StGRkyMSAH3poYHnenHsamyHd9ykdLlVB/pLL/AMB/+vWhGkccSje5ZRjJ71Kod0Owq2B/D2oErR8FlX/eB5/Wj3R6tXY2OWNz8kgb6GnlCerLz0pVLHG2Rc9ztpA5U4Z0+hX/AOvQmwdhgLhgAAfxqRndcfKcimB29Y/5VIxkfhdh/E07isNSaTccg/iKYzktxn8qkBkB+by/zpr7s8qhH1zindCsI0hHQHmmmV/QVIMSLtMWD7UjQgfwA/Q//XougsRmaXsgx9Kbubrt59MVI6gAgRtn2pq4AxhqdwBZyOCvfsacsqNwVb86aYc88/lQIgvO8g07iAuoPRvzphZDzgj8aaU3H7/HtSmMKuQSadxWHIVOev50hwW6NTArKePx4pTGTyG/Si4rEgA/2qdhd3O4VBtI5JNI0jEjmi5SJJQAeN1MHtn8qdBBPezCGBDI5/hXrVqbRb+2haZ4m8tfvHB4qXOKdrjUW9UQqBtJwfypUUZ6H/vmq5kkHygE/ShJHDfN0FO4idlAY9R+FKifMfXHpVZ5ju+8eadHMwPBHTvTuBK6YNM2ZY9KjaZmJH9aFkJ7HpRcA8sBzxTjwPu9akW1lkVX3KFbB654P0pt1bS2bhX2lT91l6N9Kjmi3ZDcXa5DtyelPC8Dio95x0o8wjjPT0osSPZVz8xVR/ePQVb+2abBZSW1uqyyyEbp/N2kgdgCOBVJbgROHZFcDs3SnW2tWVrIRLLHG/fIxisqt+h0UXBJtrU0oNY8hSqSFc+ksXXnnt/kVIdY3IytM5z1G+E8cf7X1/OpYNa0m5IzfW6sexcY/nVxTpsmMXVm/HZwf/ZqwWhveJ5NdOhd2M2Np5xyPaqYkDNkFivfPStW6t7VEyUDEAHfg4Bqg1yUcRqmVYEcDjHpWSJJrW/+zuGi6Z5AJGTWlFr96snmqcnoB06+4rOTSxLskSREQjcVbPA/KpIYrVk/dSOWByAo7/SspSiNJnQz6tbzwCC5jw7EENISSuOwrZjv7BJVFyoMYAJZQoXGOmDwT9a4a5thdXHmi7BlfkiQYI/KkfT7nyiROJAeSoJ49xmtYVbIUlqdrLd2MeWjZGhV8xAAAnvgkGpYr+xvGeUzRI+QBEzEgHpzwR+PvXBmOFWw1wwfgfuwT26H3/Go0hclQLsYzkArz+NL27b0C1tzuNX0xlkluBFCRLhch2Ur7kYH6GprHSrdbFTKQZsAs/lyA/8AoPPGK4+fW7zIjeYuMYGfQdOKsQ6/PHaFdyGZSDuIwcY/WtI1dLEtPc6yayt7hjFG00Z/56SRDke2cn8DTbm1trdSqshV1G8MR1HODgcce1cy3iS5aLYURTgYK8HH41deeWS2SVLgTRlsNtzlTgev4VMqttkF5Fr7cIndBLLBhiVGxQv06c/U0ya/KSgRkEk+/wDL/wDVVPUGHkB/Mk8zJyrHj8KiMnl2yJKoXnOcDJ+prOdS+xSeh0JW2udNFyWVZIiA+GA6+gPJNMsY45ZJJoWMb7dmeDuHXvWDdP5cYYMcsMjnvUio5t1BONxycHpSVSzuxmpLNBt8uJndwcsksQC9eqnPt2qhJBl0kUyEgnO984+ntU0NzDKixoxG1eScDmrtvEJGwpzg11RkmiHuZsMEhmeRH2u/BZRnj6dK2L2G1ktYvIlS4njG5oiAMnHbax9DUktiskYjPG5uo+hpum6L9kmFwZ5GyPuliRRfSw0yGy3fYFlmtpWjUbRAoB289QGxj86bbw2k1y6pBKC42+axwQPQKDj05x/M1sqP9bHKgWJhtVhklsjngc1HH4ZurMRXsdzvttwG0Mcj6j8KV1cpplG60ojT9iu7SBiN2cEKeo6ewrPg1KW2IsE024JD4MsRUBgD6Yx+Zrp7dre+lKI+10O3bIAuSfQk80C2RZcKqDacfKQQKakKzWpFArFMMzO5y2Gxkd8celMY/PgowUjgx4fP602+1WXTblY45Xh3KCXWPdkZPGCMVbHiOx1eExNHtnVcJu2qr4xnI7Zz+lHNZhy31M+6ZYI8u8gYnhQQM8+5xTbb+z5dkqq1vcbtvMkaq347zVy4s4NZt1zbyeYAfLbyu45OCCR0qLQ72PRp9kqymOMk+VJsAbPocj+vaiTYRSHXGqXltcpaskrwMm0OlyjJnpjCjr7Z71orqUz2USTPCYyuNu4rL6ZBqxN4jtrW7iuLPzLlrn5Bb+epVOevGcdKpS+LJhNdW8+mySWzHgs4baCADwBwOe9Q3c0StuF3fWN1B5F3ersVvuXNyBgEdRuFc1qug6I3zWerGJ8gtAzg5GecMF46H8av21lqQcsqieHHymRFcCta3nEF0yXuoiOQgg2/lrHuOOBuxxQwTMaw/s2KKGCfekfIODuYe4O3n3qn9l0uFm8u63IzErId0eR6da6vUI1vZI7G8tIVhH7xZlZXPPVSR3+vpTLfwjp+2OaFpZF28LHE2enY44/Gmpi5TDlXT5UjW3MvmlRlQxII9Qc1NcaadPENxcBvLY8ZGQfY98V0lrb2oZbEWBDg7iL0MOO+Dz+grKn1G+tJmtbZIJbIybf3iEgDPYFc/lile/QLNbMzb+WwGmxywuqXQB/d4zG/HRSAP8mqVgt5dsPNthEQeNzdR+tdvbadaFF82FtshADbSFj4zyabJpMWlu7TNFJHOdiSMqlMHoGLD+WKVo9h3lfVnNyaRewxNK9rII1GdwQ4I9ckAYqJrTMSzNGoVuARgkH6Ak1o6rc36SSWGn20E0cKAJcwFSF3DGCcnHPoKZa28gt4/N1+GSYH95GZizYx0xjOOmfxpJvo2PlT7FJba1faN5U/Qj+YqxHpEcoLR3SDJx2Of1pVg1D7W3lW8bKAFEiOofnr1U/TpVz7HayqoF+i3BOGjmkG4tn6L/KqfOtpkJRa+Eoy6MygfvEcf7pqs9jsX5UUj8hXU6S9rborrZSG7XdEzKDzz/d5ODxyBj3rXWGznaSK/tIU3NtRkYfzByKFUqLdg6VN7I8+t4SmdqEHp8ppssYMhLI/5V2TzaVb3sdtJYSyu5+WQRttxn249fyqPUZtBEUsVoJFux9zdFKF3HGOcY7ihVJJ3KcY8igcSUjz0P5CkCIpyBj04rdgtruWcLc+WinkMSwH6A1qvoNrLA8cF1GboplQUDgk9MDdnt3q/bPqjL2C6M44Rjccg5+lHlKOQg6elSXa3unag9td2EDMuPmG9QeOowDVpPIkgkJjUOo4CzEbufVlpvERW6F9Wk9mZ+1gu3GFPbPFV7kXAwbeKInuWbFWkud7EDTbzgZJV0f/AAq3aJHeNtEF9EQMkG2LY/LNP6xDuT7Couhl27zOp82ORJMjLeYNvTsMetT/ALzaVLsV7jdxXQf8I3OwUpJGQ3IByDj3BHFV5fD90odgkZVOpDrxRGtT7ilRqdjGWLPO7inNEwXAfg88VYW2DkrHtdh1CMCR+VI1pIoPyOMdQR0rVSXRmThJborbZAcB+PZjSeXLn7zZ/wB41KYu2MUNCVGc1V0KwzM+OHP50hExOS5yKk8kkZBH0FCoVHX8cUMQsc9xH90qP+AD/Cnm8nJ5WM+5UGsm8k1VZz5CxGLIwCcEj0NT211eSSgXFrsz1YMCKhyV7Fa9y+lxMhyBEfrEp/pVqPU2X79laS/70QH8sVR3D+7z7U0tx90j61VkLmZqwa0LaUyQ6daRscZxuI/Inj8KtReJTGB/xL7cf7nyiuf3fWjcB0Oah04vdFqrNbM1NS1iW/dtsQgRvvKjH5j6ms0Rn3/A0g55K07AParSS2JcnLccbcEDJbn3pnkADvQCc9Gpc49QKdyRpiXvn8qQxREEYp+QfSkwPX9KLgMSONOFLD6Gl8uMnIUZ9zS8diKDj1zSHdjdoPYfnSbB/dpcL65pw247/lTERtEpGMVC1lGTkqCfXGas5GepxTgR2OaTSe4XKX2GE9Yoz/wEU1tPgI4hj/75FX9yjntS7k6VPKiudnCy3cjFsDHUc96RLhnTc5BwfTpVYzx4IVeB2NRuFeQjJ5HQHpXHZHUXmvUlUCQKdpwNwxUjPbTR4ZsD1XjGKxzFI+NsZde7Z5FTwxyMDEVcZ7j+GpcUF7GnaLF9oMkClnxtOWPP0PrVmW5jjgIPyt04wc1QFhK+Ad4XvgYNNNsgZ433sfVuwrO1+ouZFVrhTKsYTPsGxtP5VZe6aIcjHbceaRrSKMAIFTac5I5qKeB5Tw4x25/pWmgroQygICxznpT4mO5SQTn0pPspIBVtzD2yKnRGgDE8qcZOMn8Kd0NNMlZEkgXZnlsEM3b16f1qzp19c2JbyJ22MOVWTg+1ZpufNdxEjMP9o4JFPSGUGTDcgbgp5K0rDNkXZEikjeWHzjjA9qsJbC3YSX6lC/zxq/AZSOvvXON5kEoWSWJ8j+Ag5/Wr8ZutRdFVZLoRfdCr90AZ/DpUuAFy8bfcKm5VVjxt5/Wle5CR4EgZegJGTmrps7K4tFL7kuuWUMxBHT3HeslNLu4zl4mZB2zk59cipWqsVKLRIJJI5FmXDbhnctdBpMkhiVFOxycs5UMf1Fc40Msakm3lIPAXYcZp1trlxp8piVPs/wDezDlvyOK0hK25DO8Czboi7l+T2UdvYVYiLbBkcAnv71y1p4wDQwrcWrvIDy68Bu3Q9+a6RL6wlj2C4zuDNkArxnr6jrWyaewiDVINPu4Ug1CKSRFO8LE2DkerYwOvesbT/D1lDfw31vNIiqxIieVZVHHUEfpVuazvI74S6beyNblSsn7zcynPqQcj2NJZWNvbgBbGSciU4dzjK4PZR1qXJrY0SXUemk2N3cqDdzq0rPgR5JOCM8ZH/wBetW28uFZrO1nd/s4ULLMgAbIz0DZOO/SuOlu9Kj1V3uNPuF2S4Zd25cfQ8/rWvdanp93YRRWccqWq5eMBNpQknOMdc5PejXcpRjsdFdWUEscAnuYJJHAIVXBbFUdQ0eIOUtgkd2UUxMwCgNnvngfQ1yj2VxY2smoxGfy0kAUSJjdnsfatDTtSs9Zu3jvLiGFhENrKrR5YdeMkVnLnbujSEYcuu5vCy1DSIxqW21FmkW57mOMKd3TOVIB5rNi8R6Ld3brq9xBcITgPyz5Hvu6Y44rQnZp9KmsdO1O5mIiKiCBshl3c5GMdOM1kxeGIQwkFrF5g7E7f6GrpprfUirNdEacGp+H7P97pmQxOQ5XJHPHBJ/PmtzSNWk1aGWO71q0dFXaEljjVixPHOcY/DPSufTRIEjDoihsnIwPU1Usrmwuvtdhd2ExdgVjeCFmIIPU9ePeqasRGVzY1O7m0+9t4/wC0WWJuUktMSKoPHQKQMY9KfZ3ranaWs9zdmedlyytGRsYfewSMH+H9euOKCaPDaTQ+RGwUKCXaQk5z6flVyF7ayijj89FWMbBznHJ/wNCXcUpLoXr4JdW3lyOwz1YMQePcVmWWp21raxQQ24csmDO12yPzj1zip5NUsTFiS7QIWKcg8+vb3H51iy6MIYU8plYbQR5TgBvoc96ppExkzpNVgTV9IRNMu4Y7yE4DT3LHP95S20evUHsK5lDra3CwOkbSKNn7l96pg/eB3Hqe/NZoFkzJEjTRzA/NDJNvA/FRn8MV0Gna3JZmApfWsaqrHyZpWAK9uw6c9+alO+iLuYkNvqVheah51sHlktXBdmZTzjkcHn8q1rDRUuNNtXn80szfvY5JSQvJ6D6YrXv9XSdYTfxRvJMn7qaFjgr6YY/yNOsLgT2atHGwQ8c8d/8AGi2oSk0hk+lNZ2QitX8mAn5ZHY4APvV3SUtrOaSOC6tJLvaQ4njdRjuQSBx2PJFZd1DcpdPcw3MkOQAduBgflU2nI9szSS3tqC1s0KljgpuOQMcAgn9alqw4NMfrKCd7cxyQgbT81qMr1PpnNZUjXvmRRx6iYH3HZKU2kYxnHANbsxmwqScRqCFVYgo+owBVKa0t7l4zLErlCcFhnGetWo9yJTs9CS6lWCS1ur+8y0XWaQtgMPXb16d60rXxQsNpJEIpLp2b5Qkpy4I6rvYHj+tUBaQCAQi3URnnG3iqTabMsix21haXKEkhZS4YHpxg4xg+nek0hxnfc1z4ne1dLVdsTBVb97cZJUknPIJ9fWluNQuWS4EFn9qdNrbUlyXJPzHBAxj8a5680uRGUppigiNCVBwM45HI/Ws64n8R2kxW0S2a0AxFDMgbbwAeRg0rXG5WZHfza/Lb3EkukyBDLzvEmVHTGA2AOOpHNdB4V1czWUFtPIkEilwwNqXDDGV5PcHPfvXKz6z4hd5ALWGJim0iJmx9fve1b/h+TUbmVnv4o1VeUKszMSeuSxPtRqW6kWtDV1E3l9erkwNbKw2yrCEc4xkHHbrTWs3+yOMRtNngHIXH61deVQVGRnsCaiM5WRVyCGz2zg+/61SRi3dmemlJtBkgRXP3vLPH54FaOnz3NkHhU2qwD/lnJKdxXOemetMu7s2tlNPtLmONnwB1wM4rjp/Gcchhln02Ybj8pMKsQQRnowP8qTjcqEtT0y11OwvNwuZ0hZeFdZzhvrke361BcW1q9hIltqNu7Nnekk6yBuOmcZ6VyB8Y6XaO8j6VMzIvlzIiRBVfnAJySDwe56VnL45eVJrGz0e4lhnGAJHAMfGMgque3r2qfZJ7o19o1sy4mhLMiTNpIZCuWdHkA6deuBXV6UsWn20cUKWsUbjOEnUF/Q89a5bQdXvtPsT58lxHG0ZXbKJJFUZ69ABwP1FUdU8Q3Oqz29iy6fcWqjajSwyFkPTPDMx45605Ybmu+iEq/K7Pqdz9rs7y9lgiSSSWAnzFdVAUA4J5PIqWXTrKPi4jgh3A4LKBn8R/jXAwXd5pNwHt1t5mbhnhWRMfUOo/TNaR1jXpUAeC1gZlOJI1wx98jFT7ON9Lr5h7XudHJpGntKqlI41I+VldiD7+1M/4Ry3Yby22PvIJV2/rWHJqXif93BLqeFJJVkjA+oJ9P1q1balqqF/PnWQBByLZXB9myw9qLSWzYrwfRE9z4cEQJExVR13JuP4c/wBKr/8ACPzEqEmXLdA421a1O/mv/KlCJExBzsQxk/Ubj71WW5u8jE8pxjq5NL9+ndO4P2D0aIpdDvkTduiOehV8fz+lVG0rUMZaAnjnaQR/OtU6pcqNrOp+U/JlU/Gr0NxNMrS20loIiSWYzZB9TnOKftay6IXsaL2bOVeyvUHzW8q56ExnFQrvKKxUrlc4Ir0V7WXydwCTgnIMLjgY49c/Ws3fOmnrKbYtCoUGSNlkB4HoePxo+szW8RfVYPaRxwJ/yKdv5rp5rnTZiu9AmAScwjn9DTJYtJkUMggX1Byv6ZFP66lumL6k+jObBGMjaaMnOfl/KuibTtKcYRk3g4IWfn2obw/bOcxzOFx13BsH/OapYym9yXg6iOeyWHQU1wx5AB9sVtJ4fFwHNpMzEEgFlwGx6YNZdxZ3Vs5EsTqQeRjito14S2ZlKhUjuivjePuEYyOlDFF6q31HakjB2nnHzHt70SKTE+cdCa1MRcKTkGl4P19MUBMLTggzySfagBoC46DNLt55wc+1IfYn8aaD1O40mBJtHPSk/djPNNZR1yfanLGpIG/n3pXKseUktHzuK7hzmtiHSZTaIytEWbDFS3zAetWRcYmGViYdwyCkvXeZR5cAxwfkyCPauCUndWOljoX2MyxpiI8N1wx6etWvmIDqu0jOeMcViwvtXc6YkB5IBB/Opri6lliMgmfGQPLY4GKOV9BNI1kljdQBMWUH5sCoXmRJGVIS4/vMuDWUDdNAZogVx2Gcn3FRCS487Ds4JAJyegpKHcOU0ppk2keUAM8c4BpjkRxgkIu4dAQcfWolMUyLGyhvL5GatKLGQZEaMSfvdNtO1hOPYSK0kdEd2bOMhF9Pf/8AVUrzKFKlAnGCGGM1UljDZWGaXLe/f3piw+RtQMWIAxlTz+VZ26sm2lyzHY2h/eCEl85JZsAVYNpE+D5Owr0wcVRL+bOwCPGRgZwSD9B2p/k6hj5Vz7kHFKz3uCVx0lmkbl9vLEkgjPWrlnMbBGkhAO4YYE5qg9vdtII5cqp53ADBHsfSrkcUSp5b+UR2BXP5n8au7W5cb9TQ/wCElnkg8qSFRHjAwcfhRa62sMoKKQvoOf51lPbwpIdzbEI4UHikZLcJuBZAehDE1fPcq50barFeS4VpYz0UKgOfyqX7XYMWWaQsQMHfnIP51yD3k9khmt5Fd15A28j8KqS+Kb2a4j8jaGcDzAUGC3+cVaeg7s7eM6XHHsjmG3rgyFv51C1uhkaSN4mLNu5fGfbpXMf21dfakgdLaTOM/u8HGfalttUNwpZ7O3VVOM4IpSV9xqVjrRJcq5kVzuK7MrKo4z64q5DcXKxBRLkHgrIxOc/T8a49tUtIrKSd4kDKwAjWU7mB7jirOmapYXhLMksYXqrSe31qYwSd0397G536G9Jp9vNMyPAGJU/OxPB7HPtUR0nZEB9pdEByMOay7m+hgmMqy3KW7KNpAyAe/NRrrtv21SVf95D/AIVbFc6NJL1tPjsVliltkzhDyCSeuCeowfzNVDLJZMr3FrDOyRhI9qAEj3wOfxrNXWs/d1KE5/vKRTzqUsqhRcWko7DcKd9dRN6G7Z6/NZ3Cy29rcxE/KGVdoGfUgGtJtaldU2xl55CfNMh3H6jj+tckt/OD8tvbk9yrDJ+vrUh1a7VsmzHTHFL0KT7nX21/FJatI+VIZ93oPmNV9R1Exl5YJGMkhUbo9se1eAeUAJ9a5uHVrlmOLRs9eoGKQ6yFLRSW7Bx1OM9apyJUUnc2r3WdQh06OO2torgxrtLbdrc9yc5PsSO9Zdnummtk1GDNswJEETkMrY46qFH1piazbqMYkXoDmP8AlxU51myY/M59y3FJPuVKzehsW2nae9kIvLUJvLbWcNt6dx9KmiktYLEi1SNmVAzQoVUtkD8zisEatYKTskVQRgkNyfamG8i+VYp4sKBknOTx25q1JbGfIXZNVj0iSNY/t0XnDPDlFU56DdgZqrJqulzXJS58665cqpxgZPv9M4HrTCYpFDPMpk671bDe3tipgkLIge53EYwQwzn14qfdLs+gw6hpV7blLW1ZGWMhTs+Uc8nDYHp7+ma0dL1aK2sWEk9gq7tsMcZIPXBzxjuD+dQzGKS3EXyuM8Y61VbTbRm3lHErHncQ2aE0thyTk7s2pdSS/tJUtpI2fjGc4bn069vWqFzrN9pkQmuHUopCgxoRtHYYzRs8uJIYyseFwGUbW/MYNOuI4J4khlRWQDKqTzxTuupHK1sUrLxle6xdnT5bmQ2z8hUZiwA9eOmcfn61vS3i2KKrQzMpB+ZBuK9Pz6/pXPwLY2bbk2oVPB8oZH4nmro1NlQSfa7d4sgFXjIIGPY076EpO+pWuvE+oR20gt5L1YwuEZ3IP1Kk8fnUVjqk19p7yXUk0sqnADAAD3wOtFvrF6YyJf7OmTdu+YgFVJ6HI7cCugC6dJCZUMZjfssSEfoP61KSRbTbMDTdd1Gx1CAxKjJlQwWYoCMY5HQ12QuftiLO6LlgM4+lcDJo93d3kn2a4EaJJuXdFjvkdSK29NTVon8m9vBPtznbERx04PQ/hVCexp3N1Z20x3wyZPRo03g/4VVg1zy4SZbWddrY3CM7WAPUHvXPb9V0+aXy3lCFs7JIsgjPQjv6VTvdQaaBWuEa3CLsyrsQe2MHNNRbTaC8VpI2rjxgrxTDY8csWCrRnG4FgMYYdfxpLHxfcXOoLZQae9zK/ChXAPHU59O/SsWPTWu9OdYpwm0gsxXAzx7/AE7dq2IPDUbKs/nK0oXoV+UkD0pIUmr6HTTajZRO0MlxGJOnllhuyRnGOtVna8MPkW9whtj9+3eMDr15I69eK5zUINaurWNY/JLD+NGxn0Hv+dSx6NqWowHzbeV5c4MkMrkfkAP602KLszcgvZ1mkS+g014MAvlMksc9i2Dgj9RTE0/Tri3uWtru0hfax2uPKAOT908jt61ky+E9VtQ5UXARR1WUn39azZNJ1ADzBNLhckqfbr1FJaFSZpGG7EYVLp2GByHLD9SRRp6Xcd0TKxZWyvQDHvwKWfUnieTfblY14GxNxz68kVWt/EEcc3+lOAufl2pjP1rW0VuY++9jbSI7ju5OOvrU8u/yC0casyAcF9ufbPPNZY8S6ZkkT499prMuvEC3eqx2nkNNZ9jC5DNlfz4OaptWEou+p1k99LEAP+EbuZExkSw3Cnk+xwf5U62v7aZjGmj64kp6IYUb9c1zDX8UKzENrlsUPyJHO7bxxzgjArb063vdQj8/TdelcbSf3qwu3+6R94fiKh2NbEuoSX9mrTTaXeiJDjIiyce4GcVRtNctrvUHiihliO1crKNrZ+hrp7DxBeuFtLrT72NouWldwenuFH6VxGueIo472b7LowUOCDI5G4/XA4P400+bSyFyJatl26mht9QnvWfZcBAqIItysO+4kHGfWtOz1/7RHvmvNOtiH3CJ43I68ZOFB/WuU02W6v0knutqoTgKR8xOR39Oa147VRwOO+BUSgxqp0O6s/E+mT6XNBqF7p8pUEqsXCkDkDBJ5rJvfFlvp939k0a4hu32nMBZuOB14x+FZr2FkdHuC8MRkKH5nTkcdjisf+yraK886GNFOT9wYFKNO5UqtjdfWZ9SUrd6Ta2b4+Voup/X+lVWBLFSfpkUgJ2dgaaJWHG5d393Iq/Z2Wpk5t7D2gzjLIR7rTJIS0RXCsvoDinCbAGdvPPUf407zecF/wBal0o9gVWS6hC91GCFmmAxgYlPQfjVedpZJFDyzMM5OXJqx5mQepH0qEsMcA/SmqMewOtPuRRMoQZU9+1JKy+U3HUU5MeShA7U2XGznGcgcfWtLaGOo7APWlwSv3gcU3Ax0/EUoUde/wBaYAVBx0FIUIHXI+lO8sPxmnCPAwSRSAb5aYyR+lHloTg8e9TBFA45PpQ0S7lJ60ijylLyCQbZE5XgDtVi3uAQ3klVwcbTz9cVlGaMZwQSfRas2wAOUA3Hp3/SuRo6TTJyM+XuQ8FuOB60kbwEtGIiUHy5bJyfp6VSNy0UbSeXIADtL4IAPpmqVxduyoUZtp65JOcUWA0Z5ZlBaPHkoQCBxmozqYV1Pkps6EHqaom7lkAGw9O2cUShpY1AQhqYGq1/DMq7WMQzzt54/GomuEiJG5iOcfL1/wAazBauc/NgirkkVwtnHIzxncxBwRmgC3FeZiVnGxvXB2kfTNXEnWXG1m2EdCa53zmQFSpI9d3SrlheFWUN8xZgeahwTE1c6izR4I5JJtiOoJCsDkDHvTF1IBS8OSr8/PnFZbXsko83YUwxKMx4PqB2xVoTQ3duxnIJYEAY+79KLWAuTzrLaSeazZUBwqkYweB+FZ4ulZRkFQe3WrWmeV5Dsm0LgqAwOT/9aqsdkikq8rvt7KtTzJCckR3LgLGFDHIznvTbeC7eQbYxsPqaupGkbKYo8Ecf5zU0kysMPgOezAED6DFLnsClcqx24QlX2hj1Ge1VYNHtvMDQKxYc7mPC1fEEIUeZPJye44Hek8y3SN2ictgcoT1NUmUUPs6wahuZRvJA9ePaoLazknlHkO8fHLAkD6e9Xp1mkdJtqhB1CDkVLCy2sCldypwdvTJ96q4Ea6DCygzSeY/cr8o/QU97BbVMQMvXOyTv9DU63rM4XC7TzgdqdJJFONjfKRxn1qHzJjuTaZdS31tPYy25jVYy6hk9wODWDc2VkZDHMzRy7s7lGePp+dbUMUcLhTOYwR03cn6VG9o8l0LiJ8diVAORn3FPnQr9DP8A+EeKkfZrrzExu3EbcexFXLTRY1dCZiuMblHQ/Sp2uWy6csFOCSMVXe6lI3Ky8jpnijmdwEnsrdNVklV3dONpIxxiugh8TQwLHbm1BQfLlipwPYYFc6sxlbErhc9MDNSyWoCRv5m/IGQgxgfnVKTWwmrnoQh0+7j8yBY2B43R/wD1q5+5tdOuHMsV/Ijk7crg9D3yPrVCyvk0+ORI/MIlT5kIGN39f0qqts1+gRbt0w27azcfrWznHsSk11Kktxfw6i1v56tEJCodlXkA4zirF/Jc2mjrego7GbyypVSOhOQVPtUraciXEUpkDNEuAB3OT6ioLtrx9HNlcoCglMq+WOemAMj6nOazU47FNvSxNY2l3qFilwsUBDMQRtP+NSHRbo9beEnPIBIpmlavJpzxab9mMzyfMASF2/n16H8q7JI8YJz7/wCRW8acZK5nKUk7HMy6BHDFvLZ+XOEQnn04qjHb2jz+SLlkOMkskigex4612zBepOfqKpvbxuxYYJ+lU6S6C9o0c2LOLzzEl1ISACGUPg5/CrfkW8MQaWWYADlwGI/lxWlJaA7igG7HBx3rlpmuo55UdLgRbssI3wTj0Pas5Q5dy41b7D475Mlf7RYOCQBt68/SpZbyaFVZtQKg8AuCM0uiobDxDDPtVlKkMGbBUHvV3x5Kl/DYrbyJLsdy3l84HHWosuVu5Tl71iNF1mRElTMiMNyuEJBBpGuNXiIaRVGM4JTFdPo08T6XbQxOjtFCisoPK8DrXIahNqcWsXARJZLZpGAVW2gg9iP/ANWa0dNJXuR7R3siVr7UD8zW8b/h1/SkOr3oC5tlwvQBsU+WzuYLOGaO8BZMn7OXZd2AOMAc/X2rR0rVbpbIRyaZIxxuUhhjBP1rNRfNY0cvduZI1q7DZNqM55wev1qUeILgY3Wp49AK6kxW3mEGFMnBJZeD2pqw2hdg1pEpU9WRTn6df1q/ZsXtDmzr5lTa9tJt7gY5p4nimjQrYzBfXeTwRW9LYxSyDaIgmMbViT+grE8RedpEUL2UmFdtpjKDaPcHFFppWvoLmi2V/tlkj5xcKyN0I3DI9eKsPrlu5JM0o4AA2jj1HTpWV4SlfVtWuYbvBiWNpMAY+bcP8TW7rNhbWduGit3JJHzdl575qFFtXK5+V2RGniCDI3XkxH91sYqeHxHbRJ8lzsJ6hWxWXbSaBIG+03TpuGVwmNv1zT4dLs7xS9uxdOzY4P6UKLY5Ttua6eJI2yTesCT2kaov7Wt2WTbMFZtw3HJJB61lNoKZAAGPpTDoEZPUflTcJIlVY9zUkurOeTzCI2kUhlZmI5qnc29vPBFHCY43jyd7TFt35j1Jpq+FkYKQ4yf9np+tKfC4UZ85R+lPkl2D2kV1Ky6VIAV+1wsc5GGXH8q1tKAtATc+TI5cbeQcY+mKqr4ZbOBcKD/vkVz0Go2Dzx5luFjDYctnA4OOh9RUuLWthqSkeif27cRps+0syk42j3rPeK1YKxtrYFXDbliGeue1Yq2tvfwF7Eysez/MF688nioG0i6XpK/5ii0mPnitDrVvXigJivbqMY4UO3r9eOKZLfTyqPMl8xOuJlSQ49Mlc/1rkBYX4Hyzv+lBttUHSd/0ovIOaJ1r3cklssK+UIiVPyxqOhz1FNE25PkIwe4Fcv8AZdbCArJKR2pfI19RwJj9FNO8hXizpbq8kexkRWH3SBgnmomublnz5cRGf75z/wCg1zvl66q4McuD6xtQ8urWse+TEaZ5LqVGaalJCaizfMapMbhYGmLffjSQofrxViPyY8SR6Cvng5LGcZ9zmuXj1G+wNk0GM9iKkW/1BQQrxAHk4xUuT7jOhury4Lb4tNEe3hWa4BDZ69qqQ32o+afNtYip7rJ0qhby6hLbxypKih/mxiqxv9UjZwFB5POev6Ucz7jsux0M1xJjCpnd/ECOKaLq4aViLUKnPLSjI9PSucOp6jjmIHnPX/61J/al7j5rZSPc5pqcu41yrdHSJMVtUy0eAuN+7j061Xu9TiiAUkM2Qfk571hrqd3hh9lTB655pBfyd7CNj/tLnFPma3JaXQ6S3uvtMSyxEIDxtYEGkuXvt8f2TynJ4IZsfjzisVNZu49oFvwvQZNPbWrt3DNa5I6UuaQ0l2Lt3d39hJG1zO8JmQhhDlghB9vaq51d4Zty3TSo/wApDRN8vuDjrVZtRkkk3vYqSeuR1/WhLkzS7BYoDjOD0/nSb13HdNWNSPWo5WC+d5eOQTEwFWXuCXDG6j6dPLasGS5ltGH+hJk8jAzilOvXWzb9nxxjOKV2K0TFt/DWpyYkjtGlQ9DnANV5tDvtLlD3UDoHOF9M/UGum8KPFcxGKdw8pXKrjgAd/cms/wAXxxxzKYHI4HAxt4/Hg1jz62JvrYpQ+H7+9tUkhV3jboGYAZ/E0l1ocsEsUUyxQFuAokB/HrW14WtfMj3TAyFgGyU4AI9/6VR8Qwo2px7flCkkbVwOOoyP8+wpuWtkF9bEKeGbgL/x82qg+swGal/4RyV0VWvLBQvTEwz/AC5rpNO2XGnwP8jOVAbHqe1TGNTyAPyqXN32DmV7WOT/AOEaxktqFrz/AHZM/wBKG0JJAI/tkahBjIBO79K6vyfb9KhSBhNOdhxuwOPQDNPnl2BvyOVfw3COl9+IhY1EmirbsJRcM6qwyDEVB9ua66WBgCSuOn6ioRZmSBx38wAZ9waFUd7MrRkeoxRzWzgEO0IIx2UZ+6B2ArEhSNUzkBOxUc/lXeW8eiPp832qHc0gG93JXr/d9eledXUMllfvEjMFBwm8jkE8H8a0ktRF2JVuW2gS7AepIwQPWr6zWsKrEY12sTyDkj2P51ivJK0jRwRoAhwfmwPxqqJZEkZJFRwOODxmoauIv3kFzHOrJJJJCxyDHToLe5ljBEUrqQc5G41JFKnkqXcpt5ZTyQPz4q3b3ttJGU2DEa/JxzUPyCyIJrGS3tdxjwD3Q7sH6VXia2EYjbDn+8q/rWraXqyEwJN5XmAhkODj3569q51kks78jeATxhuBkHtjrTi+gGokUCrl2LoR909KbNOsrBViVgeuemPes/7SXzKkiAn/AJZgGqslzI+VDKrN/FnpV8rGa628c0q4cjB+YYqy1vESPLKqRngd6yUul2oGyCRnrwanSS4dg0SIIFH3iRz9PWpYErqsc4VppX77dvT9KuBpEQ7sMMdBVD7eAp2gKCeWx1P1pIr65cfLtjJ6s5wAKduoFuFUYyQhlLMNxXoc1nyBRIYmLDaT3rSWPz0xLIrHBH7sZbNVVsJSxYSq5wCEkyCRn0P1NEZLqTzILe2SWJQp+YZye9XoA1uq8ZcE4P4VAkf2dgqoyjAyvUH8aniJl5XjA70XW5Qksj3ADsq7gckgY5qWHzEVgrKrEdcVD5oQgdsVBcSEuqd2OAaALczToM+YqkjuvSoklu2UmeVCp6BOP6VKhLxiIlM4xkrnOKfLsAA2qMEchcUnbYCnc6e02pW08bgbMHex4BzXYrqEEYWK4mWObbuyy43DuRXLOzTCMKB19O1PZZ54xBPECgOQfvY9/atIVuRWZEo31NS+1tbO5+SZHRgCqY5x37fyosdekvLxYWh25BOcfyrEfT137gyjpj5cYq/pZFrcgzTY/iJB5A9Kar3drg4xsdFJcxW0fmzkKucAA8k/hWFqGqW8ijyphGp+8xTcx+natDUDFqdm1s0+2VCGVlxzXFXVm0FxiR5GDD74GNtbTqdERGmmPguftl+gLbR/fYdqWc7JiqyO65OMjBposHhO6GRJP97gD8aUNuEfnICVHbt7e/NczsXJdhY7meBlMEro2dwx1z9a6iyuW1HTrld4W6jQkMVAJOOuO/Ncub2KM4wuPWrMFzcRsJELI4/i34ohWlTe2hnKLLv9sajp9v8ANbieQnBI+Xjsfr+Fa+lS6m90vmW2LR49yneOM9ugrPudb8zCRxAtj72O9Vp9evZJEK7YyvOR0x7+1bPEQvZsmN7aI7Jsx/NsYDvgbqXIK7gRtJ6j/CsHQNWnaCUXdwJZDJ8vRflxnt9D1rVGo2bxiQzxhW6YbBJ/A81tGSkrpgWVADYyMdgehrI8RRGaC3UnIDE8HPaprvV4LSDzCHbLFQAQOR9Kxb3xH9tKpFAAygnJ5P5VNSaSsXBO5W8DQ7NaveM/uSP/AB4V2lzAJYCrAFSfTFcLZGCGSWVcrJgMhHQnPetSbxLdSweWqlZN3EicCs6dWKRU1dlyfw/aXAO6IbvWrljaiztxHljjgZPQVQtteEMYW7UTPjhowP196trrNiZWRY5iQByvQ1qpwepnZlllBz8px71F5YzkCp5zBEFaR0RXYKCcjk+pqMyQAFhcJhcZIkHH61rdEO9yZSQOQvTv/wDXpUcgY6flUMc6yxmRJ1KDrkcD60sL+apaMRyLnGUPFAXLDSKAdzN0z1ryS2hL28ygcmVMfk9eryErDJuQj5T/ABe1ef6PamSSRSOjr/JqzraJGtHqdZoMZj0G1BzwG/8AQjVlhkcCnWETR2MSDoM8Z9zUjr23DP1rSKfKjKW5SKhSeKaqZb2qzgjORTRtJ5H50+QV2WIw4UfNu9AADUhdmPMfH+fao9qBPlH0wx/lTGdgBtOPqMUh3JCVJ2p39KwfGLY8PEbiT5i8bs+tXr59RdVFpJFE3JYtHnIrO8VjzNGUbNuZR3PoaHsVHdD/AAZGp8OqjxrIjSMSGXI64/pWB4vtYodXRbeFIV8kEqi7QTk84/Kum8KBo9AgyjYLOcg/7RrM1+D7V4gI5IESjn8ayf8AC/ruXDWobtnY2dvaw7bddwQZJJPOPerZkbkLj9aQoQi4AOPUGmbiBgoAe2D/AI1pFJIhtsl8xmIPykd8mm5POQPwNRneAflVh/n0pFJPO1s9+oqhXJQASflGRSjbnp+OKiEig5xhcZzmpFZHAIk56gUWA88JeTx1GoY7Td8jPGN1eiG2hkXa8MTD0K157CRF4zjldSQJ2PH4128mr2kbKxYqcZIYcgVnC15GlRPQ5rxnbJYyWv2QGEvu3bGIz07VreGdLgk0aG7lMrzy5yd56ZOKz/EzR6lNYvEyupVs47c961tJuoLazigeZVWNMENwByf8RUuznYbb5UaZ+zQsU2IWAzhhk8+/4VF9pi3ELbx56+tZ93rVnJNtUg7Tjepz09vSs6eSNiXimDE5IINF9bILaHKaRqUllepJEm5gchal1u+kuLx5wkY3H5gAAMj9azXgmh1Bo/mSUPtKyjaQfQ5ouYJTL+8Qh2G5g/Vvcetc5tbU6DQtQkgneQtAHlx87fMRnpjsO/XFJqVlvvJnmuRI6AODt+/k9O44/GszR4J5ZZTFEZAq7m9gO/0FWNQSRL4MrxbRg4UnC/UNyP5UhtI6jQ5JTbzzf2ggijAO5l5OM9s5x2HT6VBBq4nhGNRPnSHiPyydoB6cViTSTWWhR+W8Oy4yJFC/Mwz1JPp6DpTfDsG+8CtM0buP3JRQcMD/AJ68Uah5HVXFtdraSyS37qygn5U3DHXpxVG0Zp43lbUJ1USbfu4LE8c5PHar13oq2MpnuPEDiaUDcseC2Pwrl7q+ijvHeFM/OfvAEZz1xU3fVgzrrFVidx9oluWzyHUYGO31p+oXUwtJCqxxybsxBTg4BzgjvxVLw9qNsIJBPcpFMQWLH5s96qarra3Hlh0ieRBym37w/oajd2YaIW2+2apG0NqjyXGM/L0UD68AVk3EBtH23ZIlbGOc4IJ6Gkt7m5juTNCTFv5Cr0H+FZWp6lc3V2vmHJiAUDPQVWrdidx9yzRDJJDsAxB64qxbESKS5UK3fOMn/Gsy7nMkm4DClAeT1P8AhWnoq28ylLhSPlyGB6e3tVPRBYtbYmGyObPYL2P41FuXzBExC8HIHNXJtPieGRrJCZDwoD/zzVcaTOIFdgRNycbsr+JqLoAt7spIscYVtvUn+Km3v+mkLMQGU5TauMflVV7aVZNzo6IeM4zn8q6ax0hLyxRvLURr96UN82e3BHShtLW4bmNY6e1/epbtKsTSLtEhGefz71p33ge6gtwLaQXbd9igEDn3PpUa2smn3wljfeN3yMB0rtbC8uLUyhGAZsE/KMd/WrUk1uVFXPJZ1uLZngnjIdWAKng4FXX1UpF+6jPlg7duMH2rpPFuni/lF4B+/A+bGBuUfh710HhLwt4WuNLinv033IALLPN8pJHYDGelNajcTzi2i1PUJBcQ2jSQq2DGnQkc81qC4RAySQyBjkFWHI/wruL/AFvwvDBNDZ6aIXKlI2jXyw3PBGBzyBXFzSGdmWVGbPCnp+nrWcmupDKkU0ccnmbW5Yck9Pf1rVhk81AZckj+JeB7VSEUNuFZNxc8kt1PFStLL5e0Zz/EuelCaYiwXV4iskhRhwQO9M3hMKOMHgjvVWRiRlQBgdfWlWF3kDAkqAD+NMZJdZyH5O3GSKam6dgsIy6jJB64pwKyLIucPjgdOagEE8ErGUh9w70AWbQyTHaCMHv3xT55CG8tBnn+VU0upInZY1IU8hsdKm3I+MyDd60AT28gV3JYxlTgHGc1LJdRI+CxbI42rzmqzyDYI4wC/d244pqW6s4aV1J7BeahxT1YFwlmydrgZwV6H6VAZ1UkJvLA85FLM5jX5yNo6CqcrPKmY1JGeDilFAW/OkR9yk5bq6tQbpThZ0EozwKgs43RCzqfmBygXk1PIbZLdjtC8AlVOD+dD0YlYeIrUMHCkD0BOPxqdWjDAhQmRgkDt71US5t3RR5gB5OWOeP60C6gaMRI6nP3QB1pXb3Ju9iV0jxswNvTjHNRPZmUOVkdGwMLnjP1puLcyq+7DbsfKTwf8KnEpwRgsWGMsvGKmV7aCs2UH0qYlZd689doyfyPHanJZXBMZO5Duxhjxj3rQs2CMRu3M3LD05qxI4VSD+B65qOeW1gs2YMu6DeiwSK54yTwPcAU6CBgFaR8ZA56VrtJksy449e1QNhyR0OOhrRSbLS0ImhYsdr7j/dNUljmku9sp27hn5e45q/DNkDCgtkAH3q1Iyg722gAYyOpq+ZrcZSWHYfLYjkdKVoHW3w2JCfvE8flVoumwAg4HelYpMME4AGRS5mBQiVnGWAUnpz+vNMml8gkNuGSAG3dalllWLcqoG7n/wCtTkiknj6xArgY7099WIqvfTFWQyOydcZyKj85WJ+UZI654q00ERmLAfLt3EEYqS3s7W9yInGxcEng4Hf603JWuxlJGn8vBf72MgtVyz1q6tITBDIAuckMM/gKiFqftbRxAsB0C/NmoprfyxulG1CAwPcf41UZW2FZM0m1y4ZZPMKtnnOOOO2O1Zllq8tpOSkMbqzZJH6Zp72zujIiq655ZePzqC30+4iQMXijHZyMn6U3JvdgtNjoH8SulsowY2TsBuDH09hVq18RRvAgmdnkIyQsfC88VzMsFq7FS7F+PunGfz+lI1wIeUdJE6EAZ47YrSNaSIdNM6W38QebcxwvbH5hgshyD7/Sq+oeJAuyKxQmUn5t4wV+n+Nc8brEYlSJsEHYeBz/AD5qMXUzH/SY/II4VimP060/bTsHs43Ot07W1kdYbho1JO0DqSfqa1sRuMKQR3xXntlbtNfLLcXJW3D/ADdQMe1dzY6jpsskdpaBmOMDj29zmtKNTpJkThbYzjroMskKQxAREqWLHB/IVkahrM13bm3uLYqgYlXBJ9evap9b0k2d5JNE20SMWZQc/wAulZ4uInQhyUAHcdev+FKpJxk0ax5WrnT+H72C30aGOTem1iCR7kn+tJdLE2ryyNICNg5JHpXMRyx3Ks0W7cBgqTjFM3zPEF3dyFYNmodW8eUSgk7nbRalbzzpFHKuWXI+vpT7q6jtjtmkjDEfKjcFq4ZxcAM0LgSDptOM/wCeaaLq6gkjediGHR2IOKtV9NiHTO0n1CC0k2TR4bbkBT1/DOaqNrat8scBYtngghgMdcVyxu47uWSaWPe7OSS38J4x0/CrGn6gINRRSzKnQqp5UdyM55xTdfsUqaL73V+JRGsQKy/d5DDHTg/hT5J9btojIZE8nAw+3gH8a15J9Bv7dWlvbmOSNgUjkzjIOQeMYFZUur2JV4japIQAA6MT+eTUuXU0SMaSVYtRS43b50kKsCDtPGD296i1C7tMO3ksDkNiN+Bj2rov+EhWCQfZokYA8JIOQPTNZ+t6zDfMjDSreJgdrbeMk9zxSUkx21sXdGnaPw7bzGzMqGRigKZI5I649qrwa2f7Rllexa3UZDA9Xp0V/stLeCGWWIBixVGxnnPb6mrkGjLqWlNfS3MjTKChDcn2qLgM/wCEnsCxVrSfPug/xqQeIdMJIa2k465jH+NVf7DkZgghIY/7NQ/2YQyx7AT3OaCtTlVuLh5OZHkkQfJubdjHPoeKrm5luLwSXUryMOMkk8en0pjNLISXJzjrnkVAdzyBfTrQCRehl8syBQfnGAVJA6/560qt5pII5Pqagik2IybUI46jmkWRsnaQwx0Y9KAtqTeYZB5bhiq+/A/CrVtemG5jkVUYj7ocZFUluHMTAtwwwecVHbS/Z50ZhyrBvm5FJolxOjuJGmhkkeVSrLkqg2gfT8awJ5D5i45JPWte+kF6Be8qHHzMBhdw96zhaGaPzg2XP8J/xpLQUdC3BMFUAsOeQqj+dVnuZHuRlj12qfSkhlYRMmcZ+XFVASZT03g9+M0W1HY25bnChsjg5xnr+FUL5PPPnoF3AfMPUf8A1qguJ5GUFlCkcDjv9aW2kYhlOR1DZ6tmhIEmQKd3zSn7w+XIzV/S5Vjm4Ea5GCcZJ9cc1nRghmRsE8jJ4q9CkcV0BJuXaOAqj5vx9Pzqhu2x0++TerIojXGQFHPNIhKv5jTeYNu4Lzn8asF5WjHmRhUbk7cfme9Qb8SyCVGXcQEO3k1zdTOw2O9XzlA+UE/N6kV0Fm+n4+8wz6kAL+NYSWYiSWdNiuvP70cn8KgjlKW+1VLSyEl+OFFSkhpJHQ301reWyJHx5THDlt2fY/402OWQuGNyV8wAZwCT1xxWDDG0R8yebcMHC59+9SaTOt1O0kjMkUeGIzjd9P8AGnyu2jKvqdDcxEWUkqs9xcKMKhUqBnAz746++K52a7ubFUEbsJgcKf7p9q6Vr61VFlaIuM/KI5Oqjjk5pL7+zp42kZik2N4GzO0/jVQquKNGk+pzMt5qUsMcVwGyq4RWPQc9u1PjW4tIvMliWTHQrzj3NTHAdpHZmkYDazdBSzz+Xalyx9GB70SldmTsV5XW5VZldVOMFSOc0kaLIisTg5OeMnr1oTULWNP9RHnPUKMVFeXZli2Q7EJOWIHX2pq4krEvlq5ZY25HXNRFp7cD5wB371DDeIq7GGcdzxUs1zD9nYkY45qxl4SQIUfALYwSeKt2sglnGY98fQ56H8a51ZZHkClTz0X1FaS3M6psJZc9lpNagWdUhgglIt9xXaDtJzzWOrhXJJA9QeMVbl82aUReYVZWwWYZxWmljb3VqY50UOORKOfwxVDSuYJV5JPMGWyMcP0qcXYWNjkew7086WYomWPPm4wDvwDVkW1nHbLFt3MBkvnnPfn8alMLMx2n/fblkJI5x71ZhmAkyWMbnqevFR2VtHNqJj3EqSd2SM4rQms7G3eRsrnrtY8r7Dmk5JOwjPu9SlVwkTqTgLz3qjDciFS0uXbPC4wOtaC2Ud3tZZFUA/dbuKu+ZbOGguBHvVRtL45/A1SskBUVbVbtHKkOw+5uGP1qw1lAlwWiDs5GQvYfj+VJFFGsm95Q+TvQgcL+NXY9jRgBy2Bw4qZOwmVYIEaTJ3bSvPzHBPtVxWjUYTknuetQSXOwBQD0wPWooy7y7lIPrUN3GW4FMauZdoZmPHX9aGYEozZPHHNQszqw4+X1xmq7zkqMj5QO3pS3AtsTwQBhiOM9PrVZpcOcvlieDQ92Y49yg9ME49azXkIX5W69c1aj3AtyTfP8g9/qfWp4p2x/Dyc8mqMZxEhV1cDrg9KAWw+zjHbPJ+lU1cDRWZzMkZ+dSe44qcFVkIUAMOpPas6YMI42QhHQYYZ6+9Rwz75jjIx6dzU8oD7p5o5vlIZnJKgn7q1ceCaKQATIzKSSFOA/0/Cq5uEjRmbcMcc8ZqJ3F2vmnzWlTGQvLAY4PoRjp+NOzAfLcgiSJxGkxyEUHJH17c1HbXIslmCRMN+FbC8EDnp25ou47NpMxCLaozsfIZTj1/CmNqk0cIlXl3Ypg8dh/Q9adtANFJ4zGsspCfw52YOe3v7ZpPtIukMbxlQp4I647/5NZn2u7PlPNEpjY7WY4I69vSm6feXTq8M3MbNtDk8g/XrRygTSXBsXO07sgBF6Yb6VV/tOfyWW6QMHJB5BIOO3pTntxcOQsiySR4BAySffJpksNsoaRsAKcODnIqlYC1aXYmEW+Eu8bbd20Hb+P1qOW+thd/ukXzVXPmO2AO+B1FRW8UMrDyjtUDcysSM/40X9nbrMi7jgDcWIHIPpTsrgTSPLqEUJjCoFJ3qT8pPqP1qDddP/AK9XaANhieeB6etRwfakKyPFvgiOzaSBn/EVN5bw+fJDINq/wEjPr68iiwEpkWNE8lzEGXCq46n6Z4+tRM9zDcb0Dxc9MgZbv6f5NQw3lqySyF2+0NyoxlRz0qe6jS5iRo5N2OWj3fOfUj/CjYRdjvJLmA7sb+QBu5P9M1TubaSQgmTfGoHDE5z39qkttLdY/NVpMDkAcN+HoadcLcKqmMuWwQ6A8Gl1GU7p5rO4BiBCDDHAP0qaNbyQNIp2hvm6cfiK1Fszdxme5cp93bAMHK4wQap/aYvtEa7lijGFIA6gD0/xpvUCPyJDlw/PGQDjBHb3qzJB5kTGQIz7QAxPT6VErC6mDQy+YzvtAc4HH1poMmoSiK3clmyWjQZJx1NFmBKsKw7Syl1HXIH86GW2Ceb19TkdPrTzEGlRZWYKo3Db1Y9qr3tkVdAblSHXd5Qydv6UrCuOYqijYxUEdeufpUSskZIzl259KYzPFIo/eEsAB3BHtipB+8+YIBt646UWYx4JGCMrt9ac4SUBmOO68daWJQ0wjCbi/AAbOasXlsttIgjYSK3Qg/eHf9aLCKQdyQmRszwcVf0+9NshCyvBtYOUVmzkd8HiqDM8jBVU4J474pcSb90hXk4Y8Zo2GrX1O5s/E8lxah5b61ViyoiS9MjO48evFTD7Y0qtLa2Ujbi6mCVgSv4/U8VwMiiInY4VieGwP5UCeUL988/xDtVc/kae7tc5PzsDac59qEkYlmJwSOM0w7FPDfd6mkHPU5b0PSmBKJcAMdwY8etKxQAKOp601clQ3QelKrLIoLLgjj60AS7lVFyDk8DBxSKoA4J3eueAPrSEjdyAPQY5pm51k2sMHrxxQBqwXzm1+zNl04OM4ANMa6b7QpQgnHzccVTUnDFWYbjyBzS7lU7GPJ/2QCKVieUuSNHGjDyo2Y9Dkk/zql87MWZRsB79BSyg4XGNuePWo2kMkfylt/TB707DSsOCmQHfPkZwp5wKmgURkBwuAcZ29ffNVfM3xA7GAHfPFWVYhQrLI56ZAGBQMj+V5mDHYMkjA75q0hUyoY+XPAGf8arSbDLkFiT39KtW8Qlmbe64UcA559s0EtI6CxvW8lQ3z8kk4zz9a0TqEUcas4lJVQVBbofpXORyuhEUSiNmwVAP1rRjkYRgTY8xPQjmuecEyDWXbcFpHlwZcA7VIKgehJ61Qa0eCQCKORmYjLH0z0xR9plckqeQM4yABUE0sp2/KTnlsHOfx9KzSa2FqTny4XETSM7byVCg596pXd1KwdIgUwduTwauxRxlVby1GSRyOlSLCsa5jBB9T6Vadtx37F6O+aTT7a38lQsa4wrY3dPTr+NQ3mxh5ipGhA+VQTj6fWq4jId9zEgfd5IpZopIkjZkDbwWGeh7VLV3dBqzOa6klBjdhCAcgY6iopbS5uGDw4cAcgtjFNvIbhpRLF85bk4HAx2qu9xfbo8ROgI3cjk1skMF0+aWRgoPDY2nnjvWu0A2/vVUxnqq9QPrTY4btz5qOoXPzIWzRJZm3V1WRtzcB26LntjvRzAZ80scIyseVJ4I44qC8uFng+UMCRnnjIFA0+aK8IeTegGN57nvxVlojHapFCWDg8nbz/8AWq1YBscrLJxlTtxyc/lWrHZyzLulkKL1FQW8cTTK5ZkOMEDnce+D2rRMiOrgDHue30qJMEixZQJZW8r7FkRxwzHnP+f88UyYnACo34HPFQmRyIooySg5YnvUoLElCGJP4YpNsse2B/ryrRMCBjqp/wAap3UFvbwyhy7RSZIcdqsqu0lDIVXON3pTE8kK0EhYqwwwPekpdwZyIumilkaPeQc4JyDxzVae9kdyWZgTyTmt29014pZGiy6YboOR6ZpLLSVVx9stgR1DF+30Fa3S1FZIzra5aSRShfcicY7H1qW2Wa9uDHMXO3ksecAdMds1fv4Wt5I47ONctkKUGMUIl3E0Vs8zZc7iAud3t6UubqSTm5QsfIjDPgb9zgcD/wDVTLS+t3nkjjQpIfu4bO4VpQ6ascbGRY3Y8/QenvWSNHNrf/agY/KJJ24wU/CounoO2hbMqSSjaSTnoOcVZEawEyDqe4qOSONzHIJD8pznHJpjO7kEHkHIINTfoIlluxsIAHII2+9U0jM8LAMA3XBqyqyTFZETDrwSw+8KjEcikSBQNxOG65prsA0KbRUaQKVxyKzriSFGQkZB5471YkMglZ5hui6EHIFKq6fMqnb06KDwDVgQEF0GPlyu7HTPtUtsElXa5UYbJbvjHSpLuCNpkcFiuAflP8qbiCM5gXcCDw3qPSkBBcOztvGAvQAdwKhW42MCOOP1qa7mj3xq42Ssv3VHAqjPvtcM5zG3TFWrATzS+c24nj0FSrMlntkMspVGDCPbwx9Cc1StLmMTMWB78pjI/OormbcvlqnU5YnkgUNBZmnqM9tPKJom8pwBmMtkYI6VX/tORlKAl4xyVYdTVqOKCa28iWVCGAAIYAr6A570C2UJ5WyNXVcKWON3vS0QFdbtHiYPDtWQDdhiACPbvTxCkDQtGpuItw3cEY+vNSJY+c6yCX5QvzFRjJ7fUVJswjCNQ6rk7Dxgj8smj0AljDJJJNDD5KnlnkXOCe2e1OuHsNRt2jScRzKMEKOH7nIrEuLx5Sy+YWV1XvgA4qCNpILhJLdcnHPfjuafKOxoeTbxyg3Vx5qcBVQ4wPxq0YbKOMSkNJv6QtgY9OaoXDyyRxTspAOCJFPQe+anh1h44HAiVwo+84zmizEaMMiTw7HRBEVxhztH04/nVK6s4LtAtvGlrJEzK5Zsbh61EZLadQbl/LcDASPj9KsSQh3mjO75VGxsdeMg/wAqm2oFKC0gtZCGlSQEc7M9PyrSMkcUXm2/nuucFWwcf4CsGZZVkDNKx+pqxbie4iKIC7KxKgdT/SrsBoRPJIjXEUrSKjAlG6r1/wAa0Le8ZwfLZCxOCHO3/P8A9esSzjcFt6tGc7W3dx6ZrRyiKuyRZkH3kCjI/wAetKwGkjvKoYSrH36559vWo2MEzDzUEg5XdjBHrzVYyQTIDMxdjwpUEDnnGTUsPlbSu4oozxz8h/l3oaAWW0sz5TQIIYl+8FbdvPqR+dNhspJpHaGWJJpW2qqDaBnt9Khkt7lJMpMhy33mOcj1rSiuTDCuJERlBxgDgnrindpCZTttGvLrUSvliO3hO0yuww2B1B79P5VL4hMYv7d7acLAsZDOgyWA/AZqdb4hHJl3Kv8ACvSmrdxSEgR7iOgwSKOeyFbW5iSB5LmMq7ohUFBIhGTjB+taK2nmZhiXLoeSvcY6c/Q1ajWO4G2eFMAYAODt9MelZ/2Z7VRIpbejHLYxmhO4x0ICuJMkKsnKsMA9eCasxSq0zSvtBcnamcbawxJcTusMIYkuWPPTmtWe3ntLaPYFmkyS8e3OPSmFyaS6WJUjUpuJyxXrVGaRXTdH8xB564NZrvPG4Mu6FDnAI/SpB5KTLiWTyzyVOeTStcZPIwlQHZ8w7A1FDcg5BdRnjHc+9SzJb+W7QyFW/iUVnwqiyglVPPAHFCSsBjMu3p17nGRSE557k4pfLxIM549KXbhCxGCOgJyaZoSIzkEYwnekOCoUchT1FNLGQgdO9OTav3SSD270AOkUspfac9cmnb28rf8AJ0wRjp70jJ5pPmsVHbNIyLlUYtgj6c0APgMnlluCD69aQCSFwxLIp74/lSQRurFZFwvYn1pS3735n3Jnuc4+lAD5V2qNuzYR94Yz+NNDHZlm5UEqwpZwyKGUgo5yBs6UzzHBD70wflw4z3oAepklUCVSd3fFOif98oBaMHqR/FTGKMQuxMjqVY4PvTmJZsblBzjy8ZxQA+cyK/J468YOPyq23l7o1jDJlQTnoTWfcArgCNVwOcEmpRLJ5iCVmHHTPSgDTjDGZQedozmtaGBWTzZmU45B61jwKfsjzuznDbR9as20srQFU27OhBBOfaokjM03eJosochep29KVZxIpCPn/ZxjJqsLWVIRIuUAJAjzn86SGUSyBUQ71yAQKyaEXo8ZKKjK2MAnpQZDCU8xmyOSPeoSZzHGyrjc/l5z3NNl8+NmVkG0cY6frS5WMttLGCGYbcc7V7j8aoXt0pDuiKAvKg849qeRJLChG8Y4OBVCWOXeSiufm4JGee1VFCJft+2REOSSeOeOexqyb9BnkHnJDcg02ysbpUl+1FA56bMZ+uRTL+2jKNIDkpjO05wPem7X1GEuoblO3cFLc7TxilWeLzI3kByejE8YqhHawTEg3DLJjhcYxirS6XIC+8ZC/wAKnJIz/hVWSA0RfhZDHsHodh4/OsyeZWnYRFlkyPkHY+1NDSGWMQlpEBwMrtOa0o9Ht1kMtxmR5BkqDjb9Pei6WoFaOKVyrswXIyNwGf8APvVpPKiRv9IBJHJx3p15p80sqfZv3UPVmkb9MdapXGmzxxtISsjHtGf6VPMn1CxMlxsbakgCknjvn1rQgnVomPnR5ViCM9R6j2rAAZNrPtfIwVJ5FWYQhXy0wqKMDIzTsNM1fMcrjaH7gk4yKk+zmZxJ8u0cEDvWSLqV2MPJG08rzU9ncTKjpkrt6Z4zUco0+5fYRltm3DHjB/rSrZociS4+qjtVNZvNILBjgYzU0JVi7OpZj3zjAqGhPcmaFYJMbzIrdBimyyrHwT04GDT2ghnC/vXX0Oazb22mhOC3yk4yOh+vpVR13Gl1Las5XCuF92PWqd5cz2qMfJ80Y5I6Vlzag1p+6ZiQw4yaLe/Mpb59wI6H0rRR0Gy1baiZlG6MKgGCtJK6D50VlHoKrWkwvJNiqE3Dd6k84A+uasvbXP8AaR04oDcKwGxT7ZzTZFi2LlHVWjZlYgEKT0piXDlzEzcjJHfNZxZ4WfsRx9KA8rsW6DBBYdRSSA1PtAnBWRQ2RtOe3tWLcMIL07dqoWJ2Ln+dWY2LRlt5bJPJ9a0bCC3YfaLpFeRgcRMeAKPhBGcWuJ1R0idgB/CuahQzQ3HloGIDbtvcV1Ed9HAAiQKkY9B0qITWyXbMiqZT8vyjmpUxtGTGh1K4WKSLfgD6j8aoataXEcPlyxMGV/lJ/iFdvEsSsX2lJHHzNjk4rOvpIpGUMgkGcbXAPP1pKo7j5Tj7CyuJ2wkeexI4ra0nSLiG5E9wgyCQI2OQcjFaEdvsSSO3eKJDk+vPp7VLbyi2QRvhnHViefwpym3sDuW0ity26eGFZPQKMj8a5/XYJ7ECWKdZEbhQ6jIPtxWkL+OSZxwSvQ55xSO8TqEePzFzu5PQ+tSvddxWMG1uWkWBcSM6EiQ/dAz34/CmkyQzYlMsm1zyQcJn+LOOlbd1ZRXaNJFComyDkd+gOaRtGmeEotyAoxjIJ/DNaKogtqcnPG8THIBweCDnOfSp7Iy26uAZUldtpULkGtK/s7nSXUJGZoXGNwXGG+tZct1LFKZEZgQpxk5wT6VonfVBrsacdxsSRZLiBnILMrjOR2FJCY5i4SFI05Ht+Q7VnWFt9u8yMuVdhkP3zVi1udlyYnwxGVG04yQaLCsOk08wOLmQo0ZYYJB4P0/CtS2hZ0863mT5l2+hX8OfWseaOZ4pHinlK7iTG7dSOM+9GntFbbJ5t20EhvalYCzdW0MMqmaVHZRyu45B+mOas286TxLhVRW7bsUySW2mtTcPb+bGTkHGCo9aqPBbzI5RUjIxtbzDz7YNFroCe9Y20nmx7JE4zHnd+fvU9lKzRB47NYg3Un5R+HPFUbGSzt4nM25ssOQelWXvkktWKZMa8spwo9Acd6dgNGS0RnYEkrjIIOR9faqdo0V1K4EjtIMgxs46etVl1iOWMxSg7SOmMkcY7VFZQLcxl8Ir4BX8DiiwGnMlw9r5cb+a6cFtuPl9AKoKSdyzq8W7O09v/wBVWxdXscbA26owbBAU+vrUrR3t3EWdlgYdR3X/AOtRfuBRt508wLJOykYHyjgH61J/aYtGCbicnkrxxVWfT7go7vlT1Y53ZHrx9KtW+giW1ErOquRnbnoKHYCSK9dlYidTCeP7pFaqXCGMefHlZARuY9BXN3VjPaTIsY6469PrV2K7mkieKYK56kHj8qVuwjRlmjikzDgK/wAx2ryfrStcTbwzN7Hav61k/aWaJljR98fOAPun61YgnS5kEDvIJGXJyB8pHfNKzGWcR3alp494CnJPBxVK8eGO3TyIAcL8iqenvSs0cRJeQuCeq8/nUm+1MisBIZD2B/pQmBRhuoGUGYskx4KnOfxpVtvLKurh45PlyRypq1qNjJO3m+YjtGcqMYbHpiqDwmNyzB1DgFBtqkBz4jVhjoT0NWWjiEYVFII7k9arqgaQAkgemTVmICWRlU8jrnpTNCGNGIJUYGcE0BhG59j1qYfISrHCn+EDFQNvE/ygH2oAnGWU7lG09z2phjDH/WbivQ9acpITy2ILZ59ajZRG4G0k/rQBPC7/ADeaVkIHAJAK0MwRNxBLFuABgYqOEp55bad3bJqSRC5UO0jMBkYH9aANC10DVNWtkubWBvI8xYd5GFVjwMn8agvdH1Gw02G8ltitrM7Kkp/jI64+nNbPhDULj+07OwR7lszBzGJdqcdSR0NZmv3N1LqE0LcfZ5GHEpk79M5x+VO2lzO8uaxQiDyR7EG5sdMc0RyJsKTIUYeic062lkA3OeDwAeKlkUyhXUgHo3SkaDm2OkYLA/7bHP4UTMrRh9vQ1XA2phyxXPC4/pViM/KyIMHGScdqBMsqyCxbeTuDZBzx06fWn2dyybRuwpOWxz+FZrZVVXcdpPftWlpElskwe5RjEM8bsZ/GkyWuprrLIyNlgBz24/8Ar0+xiYQvOiLGWHO45/8A1VIbRdqnzcxTHMYDYwM96kCpA5iRwQgH8Waxb7EkQ8xR802QHD7QOMg//WpLm7ju4isiYXgZHVaim84TgJCnJ4cNjp/Ore63b5XUgEZ3EfdPvVIYy1CGLb5pKhcMW45+lPRYrYvMZflyGCjsf8imSeWI1VSG3evVvxqqZ8qY3Afb8rN07+1DAvI9s1wRHvwRz0wB6/rSpZxxMWBYs3JfI+b0xzWb9o39lKgMMORwM8d8/pULyF7lCVk2sTlEPy57fhU2Yi89hamWKXa48s5wp+99an+1wB2VGKjn7xxjn/8AXVETm0TzlH3eD+8BBB7D361E93ZeS+4g7/vHBLD2o5QNVRHEgWC3BGOGVs4PuagjunZy0cW3GRn0+tZ0V/GqiOIvhRnJbBPsKfJdGZfLR0hV+zDnP+c01GwzRa7kZeZAR/tHFRPfLFGzHqVycng+1ZxhmKORlmUZ6cVmXX26SNROdsZO4dulNRRV7m7BGzqdihQDyz/41fgRrlyvmOccnA4H41z1vc+ZZlpN4VTg47+9aWn3ix2Wy3LeaOWJ4pNPoJI1kaCyQ8F5W67gPl+lSNdho2LEEYP8PNZrzLcHLnDY6D/Cq80ssKSF1kIPBI7VCih2Q1LvyyqsByeBjFTfbSJCdinPGCKzxdGQxtjLg9SPvirkG9JWl2ZycbTyRV8qJL0dzvwmzPOR6VFNPmCWOUNsPTg5BzTkkKsdyFcnjIqG6Eru+1CV4IIGfrSSu7MpX6mDqlnNhHhXzE6jHUfWsZZXTpwa6zE0JSTyyozx6H/CoLqwtLtMjbHP2HTP4VuPY55HYSCSFmDg5HOMVo3N5KLsy3JP2vGHJODxVSeze2nKOrIQenb8+9LqcgfVbhjyN7UDL/29Rp8sYXYJB1zk/QUkF8sRij3BkJAYZxjI9aoqFuUBdgQONmOaHiJckYwCeM9KAsbTyRSTmG1h/dDIVifmcmtBHFtbRK7Bmx/DXNxyMjgg4A6YNaRxBYwXhbfvYg/NyMGplG5L0NtLaUxlvMVQ3PzckVHNew2bgQf6w9T3NZiaqZY2WKXEg4Kt1PvVYW8t5dghvnxkkms1C24zpYpp3kw+TxnhqdcRrCkjvzuBbaOcGqUdvM/EUw3JwTg81WvHmj3LJvBA5JPSp0bBtFc37xj5UOGOeTz+VWLa6bYgmeMu5OQeoFVbGxe9mDonlo3G855+lbq6ZawqgeJy398n5qp2RLMuSMLO0is7kkZCdxUnnLDxnGO3tU9zbXEVyPKB8pgMEDke1KbUsy+bsXnqT1FTfuDbEhukIdmfbHjkgVZiuYpE+R2CjPGTSx2sTApHsZep44BqJ4xhlkVgc9RwKm6YJ2LUhDWpU4kiP97mqqWen3C/PaxJ6Yz/AI1AkUkMLRFxIDnBz+maYYbmGLK7SR91SeRTVlswurlJoG0K92gM8THcvPBGakn0pLmFryGCVAvzE5wue/X8elR3s/2r7OHDABv3ilcEe+a0dY8SXN1GbW2UNCw8sPjLHjjjqK2i7jW5hiK5uoQ8h2ZOVCDHH4UYaHTzIhBZhna4Jz+HTpUTQ31hcLb3IkRwMhGOQM1cW2aezcjZ1wV3jJPsP8/pVXE9zEWWZ8oszKh/hU4FajyRx6QEE5EgGSjDOecU6bSbxriOaaWMIpSNtoBKDIUZA/zxUetWUKX8UEEyPheTnIP4UyrGMGIOUzg9RT2lYYC/jxSpbXCKxETFVPzHHSiRyEwMehGKBi+e8irkqNvA4q1a6i9uAsYGVPYfe9qorGCATmr1npl1PdwlICiPnDupCnjNJuwmXX1eRkiSRMFTg72HzD8qtxajDM4hhhkAyQdzA5/E07/hGIriUia9MbbeFyCAf8Kp/wBh3ltd7dypEvIkkYAcd/Wp5ovQl2NT7cCCvG098dajXU2Mij7oPTA61mXKxwNHA0285yHjbI5piXCQuI5I33E8F+/oadkI2p9RJugvlISvAwcVTmghvJ0blWK/diIx+eapXc4FwTJG3lk8Hgn/AOvUJ1CNQI0hPT73Qg07DsaUvkWc6KrNESOq5O72Ipl1LNCheNFManliMMPyrNv7w3kERMkhljGCCv8AWp7COK4TAlkyoyys3ymiwWLlpfgp/qghJxnOQB+NPllezuDJFiUOOmPzqOS3VYmNoFbBBIfPNRfa5E3xyorbT1HQfSnYXU04byF0knSIPKMcN2J74zWdqmqfbXiImLMgwTnp+FZjSMlpcCN2A8xR7jrVOMsS20bj370Fco5Uy+NwwPSpVfC5XP0FVI5xvwF5Pcmp/MUE4Tr17UFE5Ykk55NAUN93aSOMiossylRwf0p5cBQq8EL09TQAoVEY5IVh3xTZDkeYgGSOWNN2kSqJQ4Y4JDL27cVOqvLKLeMFizBVUDn6CgCOLbKrM21do69zRFM8gAHIUHCk9PpTmjeJ5IvL2tnawI5qezsJp3kWHho43kY5/hUEn+VArlnw9f3Fhr1vJFK9vvYKx7MpPT6dKh11WXW7t43BJlYEnJB596s6DbfbPEmnRSHaDOobBz3rS8VaKLTWdXnWcGKO4T5W65kUuTx0wc1WtibpSOdQSfKCoP8AOpSkklvlWKkHPPaoiWkCENkqcVqLprgW0rsVSeMyEKP9ojn8qkbZiq7SKzEtuA9e9WI2G5QSeQedxrak0tViz5UkQyD86bc596i1LThHqV1FZ5EUMjLg8nGfWlcXMYsxKuQeSfWpLZ8Fc4IB79AKv6dY+ZfTGZVkVbebG7+95bEcfXmreneHrq6CTxQosf8AflGBTtfYHJWLUCrJZCLawfdkvnp7AdKimaKFUzKyyYxluSanuGns9JubcSIZEvVBccjOxv8ACs2NfMjxIQVUkrk8D1rNxsySWWY26JGWlJ6hiPl+ozTGnnwCGY5Hbpj/ADmpNXDGa2JlABt4gFPTIWrF/ZyxaVE7RSNIiBiitj5fnJJ/IVdhkUXnQxF5RIw4ym3t7GrjGK6QB0cEIT1wAfp/nvVC2W6vbaJo7O9lB4BVWKj8a0o9B1po1/0OaM4OMxNnH1rNtdQszOkj2bpJZlMZXCKq7sHHU1F9ouo4w7osmAflXv8A4Vrt4Q1ma784W8gVgd2XUHP0LVr6LoWt2MEqTJbBidyFmBwdy9cZ7ZpppsfKzE0bSm1G+dLm2EO+HzIw8gHXGMjOcc1r3XhyEu0a2MSBLcNnLcPk5zz6e/pXTrZtF5E8kqtLsZV2semR/LFRtZq1w0xyzOCp+QD5Tmq0Hys5iLR5BaOxjt5WRwPlUbgCDns1P1TQrY6XFfPFGJrclXVcAEbyMnAHTjt+PSunEEcICJ0LrneODzjt9ao+LIjH4Zv5IwxztbDMT/GtDsDicSL6KzRgFVZOSCD15/L0rPlnWdyJSWZvQU2GHzEBERCqOeMn8qUtC6ZkyI15Ugcn2oSsSSwWykpDHE7CTjYoyzHsAKjlhu9JnYTRSxHGdjKR6j+h/KnWV9NHOl0jNHJG2Y2DYII711fiSBNTh0+9a7Mjy2w8x2XBYgk/d7dTz3p2srsL2MvT5U+yi4jw8knB4zj/AArRF4I2Csgw3XdWSgeyixbFCg654/Gq73MzEF2UnPy7elY2uykzV1AW8tmdkSIyHeuFA5rn4rkxglcqSelaRkha2O8eaQpPFVAjSzxglNvUE8YzVxVkGjLFnPK7gyk4P3T2atKWckKY48AHrjAqgkQXarjIxyycHk8f1qaaYCFfLHMZyfpUsm5aEiPxIy7GGGUis+9gSGQGNt0Z6eq1OVUEHZJsJHz49qbcQ+XhjuYH7pI7etOGj3KTKgkSaIpOodT/ABdx7+xrL1LR23+dCxk3AsR3H+P+elabDcxKjB7Cmp50cgYHoc4J4NajOU+ZGHVW/WrbTqs0qsP4jz2rdltba+ZndBHNgHIHU+4/z+NYl9p08EjOVyrfMCOQfoaAuKLO4kKMwKxsNwA9KnkHl2pQ/maLy7eD7Ko6fZ0yPwpJGS6tzsJDHsTzmgNbjLJmkkEY+8TwO5rftNMaGU3F4myEDGAev1xVDw7BtlnmY/Mi7FOO5roI7rarNJENmOAec1lNvZA9y/HGjxAbEjjOCMDnFVriHc2zzd6kdCtUvtu6UgtxjoKqyX7RuSZM84XFZqDFZF+3Y2sQhZAGUDlegpXupAeMEY7npVSCU3jeWGw2PvZxVpkitYgSxJGM5OQabT6gya3WW4jO4MUPJOabdWLoFYHKMcHJ6Gq41Yony/c9etVL64cx5jmZh7DoPejkbBo2Ykt4owgYMw7diaYfszt+8focbCeKybeW5Uhi/wBCKnhuBLdOzum/ZgeYgYe/Wj2eorE8UUkhZbd1VD0B5OfrVq3tY4vLLSFnbnkcUy0vZESRP3SspbIWMLjNJO7ytGDJtZFVs468d6pRSHoXljtJi6PgnPQ9KsraWmzb5cYHG4dc/nWNZuyzHPXPJx2qeSZGLLuYZ5yGxTukUJd6Uj6il1F5QULtYMM454I68/WoLfTra2jnhmVJBK+/fjaVboCPSor6+KqiwsThcEYqvHOZNqu7Fz2ou9wLSWEckqx3FwzWpO9o9vDv6nH54rSktbNVMMAtyp+UCMAY/DtVJTHEAPMyo64NFw7sA1sELHjJOCPxoU2J7Eq6YVsTBE7pIeCS+R/Sual8NXjXTvKoe3DElomALHn1963Yr64uUBcGMj72SDn6U9b+O5+Qb9+eCMijmkTzGGmjpDaskkwjLHcBNEPl+pBrThhMDK0cxfYMYjb5dvrj/wCvVqSUSW7eZKCq5UcfoapNewQhIo41EYwNqnHFTdyQrluEWKMzeaRK4zubGae1q0hRopFKLncDwTWM+oGS4VUtXyc4xxtPfB71YjuZQ6grGwI5Ib8OcfSjlCwy8tdD0+6BkYrIW3eWM4H0q5dwQ6np5MU0BQZYO4JA+ncGornSo7wBbgKApyrk81ly6RdWM6mzuFaMsdiEkE98HtVKz66gR/2XJOQz3KSO4+THQiqWqafLZPtw2CARx/hWjaPdwy7zEsKOc7BkgEY7dq2re4iBZCy7BwWYYxzn8qq7Q72ONjt3eMNvK5+VgeMVNb2ifaYoBKGL+vY1r6tZRP8AvIV3tITyp/HJFY3l/Z2B2mRSBliMYqrhub0aEMVLo46AL2/CqVzp1zOVaNo0H8XOPz60ttNbNEXjUhwecseR60+XUWa2kWNccjBHb60aiHskUVk0YjDOSMt1yf8AJqlaJLamRVwscj85A3H8quWNy08TRsg8wDgg9KpTW91FdiVoj5Y9M8mgab2LMuiQp4bRhb4uPtW0uVOdu3OKyPs+wBShB9MV1c8l1/Y7ocl1uFGMc/dPbrWM0cp+Zxjv83FFwjIk1OBW0rR+Ap8pwSB1O89fzqu+jyw2q3TyQYbG1PMBcj/d61r3EiJplgNquVMgDdR1FV8qV+ZBJ2GRnH+FDeoJoq+J8nV0fHBtocf9+1FR+H7a4uNXtzDEzlJA7HsoB6k9hXQXtlb3Msc80WI/JQAJlmOFHAH9TVdXvXZILaye3tA4Plxg5OO7Hqxqk0ncN1Y1R4e0ONLibXL2aCaS4coYTldmeOxGapXH9iQagI9ElkkX7DcCWR88sYzj+vah7fXPt1z5NsZLV5H/AHbgFWBYnkH61NaeHpfNaaOxlt3MboY/vKcqRx3HWpUUnzXB7WOOsXnt9RglV2Rw4IYHkV1cx87VdRS4bch1OHJc5yoLdfwpsXgzVFZW2KMc8mtqXwxcXYm3wGMzXAldtwyV9OvXrT5vdsFjiT4f1GS8mFnEZLdJG2PvADKCQG5PT3q9epqO/TLYMscqwsXG8YxvY9Rx3FdfB4Y1GCIxRXMUcJG0g7skehwR2p7eGXVEbzkWVV2B1jzge2alS92zKauZ0WsNptn5OsSRkjG1UG8hScZYHj8uat7reYmdYYH8wnL9AT3qhd+FEdCHeaVieTgD+Qqr/YF3IGijVWUAgqWwRmt4Vo2tOKZDp3ejaNg7IdzxRWcTYOXUID+dRQ6rayzNBNJds4JUywfwkf3cqfzqOLwvdH5Gy0QGBuyW/MVt2Pha3J8yS13F/mO7PX6GnLEK1oRS9BRo2eructJZ2AgMMdperHJIHZJ5h8xAbvtGOtN1e000WR/s7T13heX88u5bPQKGIx+Feiw6BZRAEWUIP+7Uot7RJhEI40cc42gVyts15Dyx4b2KK2u47SaV1jVY4yh2ocEFm98dBVuCeQ6X/pMf74+YHz7qT/U132oxbHgVYydzYz/Cv1rm/EWmCGN5UUgBScDvkEVopJavqQ4PodFoQSLRII4xhELqo9g7CrguEjUBjzis3RDu0eIsOSz9f99qzNXuJYL6IIzLmIkY7jNYStzG0dkdG15Fjr+dVJbkbWxzx2rl2vrkEOJ3yD3ORWlHcNJZq5Ykkcn8aV0VY0oboGEoxzg7s+nrU9xdQQxiWSaNEYdSwHNUdIiF1LIG+VsNgevJqbUNMgm0+QCFSQuPLIyAR6fl/nNWtSXoJZ39re3pihmilKoXIU5xgjmq1xe2GuaZeWccpdWj+YgEbeRg8/Ssext5bRpZLeVYX2Y3Kq9Nwz1Jq/oyJpkm9FBVmCsAByD1HAqrKxnzXPONVhurCeSyZWBUAZBwD7is23vHikPmjzPZjXfePNPH2pLgFighQRnH3gWb9Rx+dcHPbknco4H86sLIsx6gqXcRlt0mhjYExvkBvbjnFdnrrvPDYvHDHbpJariOPOANzDjOTXn0qyQS+XKhRxgkEV2eryldP0VnkO4aeuQPXc1D+EiWjKUrOu6NQQD05zmqTQzCVWznnJUVK0xC7hnjjmhZGlQSs+1V7f3hWYFK4WZyoiV+eWweKtWs21ki2lnZsE9we39avOw2AC1KHH8OMAUwx/Z0Ei/ebByOo+tPmuO+lidd2QTuwDnAPPHakjlVI/kO4lv4uoprkB+dzKwGGTsfU1GzQREOJGL7vmB7nHUCkIvRztNtXLgZwfm6/rWhZTWEd8GZJpCFPmxbeoPY9fbn9KwixZcJGd/OPm6jr0q3BJ5YcxgmRyAXDYI+vtU8tncRYurNDALyGN4o3cqFbkfgaosrDqK0LJjqsi2M16ltFF8xdhw3PsK1dVtdLZ4ba1lkeVVCmbbwx7DA6/561om2zRanOCCJwPMY57EdRSNmEbWHmwHrkD9fT/PSrs9jNayNHLGUYdj3qLCrjOFz29aodjMv9HW6G+0+YgYCHlh9PWsaOJ4sRt8rMfTkc11YgaKTfDwQc7M8H6U0JBePulUx3CYO7vnPcd/r1+vSkTqWIRBbWwt4uVTklhjce5qtcSRyzBEYIrHnB4/Kqt+HSTa4ZC+RvTkGoJIyqkuxXA4FZctmNWNForSMkDGeoJNYNxHuLOjkPkkjt/nile6Hm+W5JDDv7VZtbXchk24TOMetWlbcLElpcImnxFR+95BbuKsb5TIDKw2npuHf1qIJGflQDOM1AyzTN97iM4IzQxhNLGrnZ94+g4qOGC5E5MURkjPXb2q/bCBImWWFXbO4Mf5VdgulYgIWGDjAHFK/YWpXgie2VWm3AMckYzU0tlFKzSlS5ZQp5/Wrck0bEjKq3QiqrS7cFRx0JBoRBDFAYd2GY9cEnrU0t20SKVAEgABzxUTXB67TgHBz0HtUFxFcXk2+BCUwOo60mC3L8F6z5DYz69AainuWBAYg8j6U2DTis6tK67cc7T09qusFjjUxRxlR2Jz/ADqXboVcpN5k43CJi+MjatNgtWCbnzG3P3utWzdSNIUBCnsBTss8axyA+u7NO7QyogZARxt7H15qVQ8twAjkY/h9apyTtb3Jt9vI5z0GParUFwxByvzDgZp7iZZa3uIpw8MceGBBJ7f/AK6lMoiI3ceuFxTopg0Qwox7mqd7mRRsPO7nntUWu7Ek940bou9dyY4z61SfTI2CNGfN+fKsTjZ+X5fjVi38ssizhCyD5TjGP8atLLHDuRFUv1x0FGqArPbTgxyLFG/lg4yecf48VK1tDMySug3Dg5H8xTxIXdz5gUHkAHNMaXy1AIB9N2eaHJgSvGduQBhccdKTbhgxjzgcHtQ05aPIfC/wk9vY1UF1Ix+QlhnoRjAoV3oAtxDHcPgoqv6k4Jpv2KJIyjAOvbPUVIdr7WC/MCCTn0qu8mZPlcZ7jNWgLEQtY08qP5Tjrkmq1zaQzMVMZYg5G/OD3qLzyXyQuB3BqzFctIF43AUAc/ewG2uBuib5uSU6fgBUVw7zq4ijBjPfoRXSTwx3MexwVX/ZPNVPsIjGIpQf9llrRbFK3UwctaW0Z2kMWO4ile+M6EuxBHOcVtmAsu1oQ/PapP7CjmUMCoYjlSQCPrQwsmd8/hyyeIRzNJIoOfnOf1pg8P6LF96KH/gRFR2caXUPmTQtP0C5PoOe/erItYB93Toh/vKDVKlJ62JdWlHRsQWmhxKAfswA6DcOKeJ9FX7pgP8Aurmq7SyxXKRx2kCg9cKM/wAqtWtxcXO9V2KUbay8HH5GmqLegOvSWoovLDPyQSN/uQE/0p322I8LYXLf9ssfzqfybojmVR9B/wDXpfskh63Lfhj/AAqlh5GX1ykWY0VoldgEJGdrdRVeW+trebypHUHbuzn9KQ2JJ5mc/jj+VZGp2IglV4pD5rYwGyc847+maboNahHFQk7G1bShoVLEMSzDP4nFWg6E8jmoobdIrZRuBOeSB3qwiqB1FYPc6lYcqoRk0CFD2707cqIWwSFBPFQzahBbxbjndt37QMkD8KQ0icW0Z/hH5U9YEBICD8qyrXxDBPL5YRt20NyRj379qW58RJbSxI0Od/AIbjP5UDSNlIwo6UrbQQOhrGbXZAVAg2gtjLDPHrQ+qXAPyoGJ7quP5mmKy3NrYTUbWyHLMoLEViDU9UJDFI0QcvubPA9MCtmzmjuYPNH3m+8MnANIoo6qshto/KC+Z5yY3DI+8KqyW09zBILyCMYPyhW3ZFX9WJSGAjjNxH/OrCvFIzKjqxU4YA5waGtCVuc3Zo1lp4hkcM6M3I46kkVWvbRtQs43t1L3EX3VHUqev8gfzrbv9RsLe5W1lk2zMVG0Ix+9wMnGBVAZg1AptIVhms+XuVsYn9gak6gCFVOf4pBz+Wavro7wWIS4IDKCWCEmtveIZQVXPoSe1STxmXJHSpUR3OX0W+ha4P2aVn2HOWBB5PvXQPeRS3jRRE7igZ+OKzDp9vZyNLBbojE5ZlHWrkABfeMZK9apEq/UlEMSA7Y0Hr8op6nB46VhXup3cOpGCMApkAYXNbgPH/1qYjC8XyqbS3haIOXfcrE8qQR/QmuD1DTJPOmu9w2STuoXuMc5/Wu/8RwfaEt2AJ2bu+PT29qyLiKG6uAu0qjRNLgH+IrnP51pDYiWjPO5raYy+ZMzM5OMscnFdTqis9pokKY3GwQZxz996nl0eJuWDHjPJNWtWtlWDT+FAS1UD/vpqfN7rFJXaORuA0BaJ3JKH5mA6mtKyt/NtxJswGXIJxzx2zVjME/yMivuYEBunT8Kl+SPEaEEY5POB6AZrGU+xDZF9lnZgZHCIrH5ZM5Pbn05qndeaN2xg2SfmHTHpjHFdBp0Vpc3pTUPtKwMpO6M42+hNLrNhBY6iUjikeIxqQcYD5GSaE3uLmRyIlcuUVmAB5OKsQIvlt5pIdeoJwDVi4hiKFU5YseAMAD+prMkieOObeQSvTJz+taJplLUuiW3QMzKSccAt+tXYLW4u4tyE/MgILdP88VnwFyGUw+YnAZh0H1IroZri2W6EduSJyoLEHqP8eaUrIC/oZTTnVpFDkpsYMAwGe+D1/z0rpbVroMLm2sdMkY52MnyMfwJFcXNPc7HkRAc4+7/AA1e0SV9ZaexjuPs8sXzyI6AhxnhgSeDQrS6FJm6uj6pqVzNLqpWKAjLGTGB/u46fX+dc3dWIjZ2ikE0SnG9e319vet6ePSYf9Fku7nzcZdYXDqB2yKfDPoel2UjQh7u5cFRvXbgf4VWqKOT3beGGfQ0GPeMtyezLwRWr/Zsl/aPdW1syhTh1A+U/wC6f6f/AKqyWDREjBGOCD2p7gVrxm8honIPoy9vqP8AP4Vgu92UMRjaY84wM9PT8Oa6EuspQlJHQuFYqOlbieHdButLjv4L+RFLYQyDjdk8Yx7GjcJLl3PK5ZXlbLkkjj6Vq2GseVCYrks4H3TjkVuXWn2eo5AdBKDkzIv3+ep9Qfz+p4rBvdHeykQyA+W5yrryDz/nimK6NiO4t5lili2ZH8QP8x60lyAkW5R87E5PasTlP9Wdqiry3qyQuBEDsT5vbnFJoZLCd0uDIF759a0ooJFCmZW3Nj5Rxise1uGjeOXC7g3ynPH41otc3JkM9zhEDgYHJ/zzQ0Jks7kMQpIxyVqAPIoKMjYxk/jT2jeVsRyEDqpJHTPJqo6vHLteRNxHc9uv0pJWJs2XIdw/eEA5z8vdqlgkuQ2PLZY26ZGMCs2CZn+VvmXIyBWkupOf3aHjJ79qmSZVhHumgfZkKPc5z70sdw0rfewSOPQ01HjmYmRV49Rml/dwTlkOARwtIY11kRxKIpBgkciniZ3Yg7io5B6U+PUF8zaSS/bPSpeGT5tjOOeg5oFYpG5BnG8F1HQg4/OlllPDAcDjB7Vn3Mpa7O1PLGcN6cU0l2TOec9qtRFaxpJdO6hUZeByOlWC6yKCWB7HHNUI7eJxuZ2jGBk9eanCeVDsgcswOVPQ1LSJY8Hz2JY/KPunPNBYoAzMCQdp5qu1z+7R+Dg4HA/WoPtcQ+WSPKjuD1osBfjnZH2rgc9zxSyO0kYUyY2cGqC3QkdQv3SMDsKkM7QzkquR04HOaLAXgB0b5ucZWpAQzAKCMD0xmmlMAupwx5ZTwM1YWVZoyBnH8WKTAqPCQWEbA5/CqzKwl2mHcPar8jb1dB/Bznbgj0zUtpvDsqhS2MjJ96EBXjsUZ2fa65xnNILdBGWjcnb1ArTmtZklLLIXUAM49ev+fxojkgitnCgbiTlewpO9wKdrC7zJGZFUMQCWPA+tXLmyfzEihlguP4QEJB6+9UCu2QOArHOcAmrUUrLsNtEyuersc/hRd30Anij8hPLlhi3bs8nkH6g1IgR3AbzETueHH5Gpks5mg83y3KH+IDiotqZ9COhrRSD0Or0+E2+nwqRztyaleZUkVWPLdOK4g6/qcqfLKydqn028vLi62XFwzDjGT05612qtHZHC8NNtykzqpDiUsyDaF5JqjpwleZbhV8uIhgy4Ayc1f4YfNzS8A4Xj6V0cmpxKq0mglvPLwPLdvpSC4mfbti2gnkk54olljhjeWRgqKMsT2FPVwVBHIPQ1XKTzaCyyzZj8oD73zZ9KzrmGVr8zvIdu0KsZPHuRVq8kkW0kEWfMIwCO1Z9w0xuoSoOxVIJJJNRJGlOfmdEZWa2LGNflbaFDdf8AA1aTbgZQHI71WEjRwjMabRz8p5/lUkMgdAwz7gjpXmSPdRO0aujYGMjtWBcsIbp2PIMH8gat69eTWukyvbFvPGNoUZ5z0/pUVvb3Fzb2l1sBYIVdCcHOfftST6GnQxrMCa1UwgI4G1mYFeO+KtKq3Ebgx7o8GPDD0yD+fr34q+1jcOCPLYfiP8aitdJntIjHv8wZ43Hp+lGiIabWhjS3EsSRoWzI48wMTkqOgAz06VM7zCxhl8yTdkgksah1WGY6mpVMHYFVV9v/ANdTArDBHZ3cqxzzv+5V/wCI8ZFF77HdBU404vr1HW+oTXbRweasZEg8wgclPb8a6PSI/LSS3DY2vn8P/wBdYdpp/wDZ2oRm5hYJMdm4cjPb6V1UaxWwbywFJ6nPJoOeryqXubFXWUX7HGOcefHnn/aFSwadDbyFwSSSTg9ByTx6daratMHsAQeRMn/oYq1JcbIycEHYSMLnntxRbRGS3EurGzupVlntYZJFGFZ0BI+lVrqGIoXZcMvIPoagGsfaQsMYeO4YFgGXgDGR6HpVnbPIm1gwyOrMAalqw73KkbiWNW6kcDBqwZ3IxhR+FQW9tNGHV0YncSO/FTi3mPSM/iah76DK1wR5LlsAcZOKpWUytdNEpyAuRxWpNYTTQlCFGfU1Da6I0M/nB1BwVI2//Xo1AaYU37to3euKd7VJPDJA5BG4eoqNfm5AJ+lKwGPrsT+RbrAhOGycHtisKSQLeEqm1BFjHYfKeK7Z4ElDFwfl4xz1P+RWXqumGKBnhhQliMjpmqi2mTJXRhyyGWMY5CQK3Tr0H9ap64zva2oVHb9wBx25Nakim4tFljBJEZhK4wc7gRx+JH4VHfxr5duFBBWEAg+tayWjM1q0jmvKKpvKncvIyefpUUO5HWUJvbJwzN1rUmRk6cevFZtw+CcKuc5X5eBWbFJWJII764nIUvLIPmCwKWPvwK0/Ed9K+pW6u7CTyFMkTHjeVBP0HPT61zY1i/06UPYSvA7ZG6M7Sc961vE9ncy3Rd3zdeVEQzHknYucn600rR1M2tSjJdiVQkkZIOQSCB/KqCwpIWV5OOv1rattLBZpJ5N54ChDgg9/arNvplssskrwjLH5UAwFx3Ge3/16y9pGOxV7GXazGC4SNQGiJ5U/xA1tf2fZSQpqNv5olAOY1PH/ANbtTxHateh2BaSPG18cL3xjvzRLcu1s8KECTkhUXHfGRS9pzCTuRTSyqiTYALJt2Dnn6fSlnvLKApvjZGaMI7k7c47VDDK8QLyKXUvjdt9wP61YtngkzHKvydi5GSfWjmtqGxHpupabb3qSaY+JwvzYUkMMjgk/54rq01K41FgYrazuc/ejmjUMp+vGR7/5PONFaq22AgsOoAAP1NCSSW8gkRirDuK6E4y1Rqnc6bUrvXGshaR6Y1tFjDCBc5Hpx0FU7nQZBpH2vUJkhmH3c/ex6H1P6/yqKxlN3L+61CazkxyiZKk+oAP6fl7Pu9OuNS251u1uNv3Q8pU/kRR5foM5K7srq0mL28hUsPu5ykgqs/iB7OCO3lGCrbgoUYQ+orvL2w0zSdG8m4kNxcP8wCt39vQe/wD+quYudPimiM0a+dCOpI+ZPqP60eppCpKGxgQ6mt3cbURkXkluP8+tapusxiKZQVIxzyp/z/8AqIqIxLB0jXb2IFLw3QcdxVIiT5ndmbqGikostoWfd1i7/h6/Tr9aw0d4t6EMu7g57+1deoMR4BdOmCOQKW4tLXUIVEifvATmRcbh0656/ifx7UE7HMRXEm0w5yg+YD3q6imSVGyfLyOPX2qO70a4sHaURtJCTt3ryM+h7g+xrPEuGKgOpByG6EUBe56PHpcE0CeXbqz4yCehrLn027uJrlUijDwkbiABgEcCjw/4thhgFtcwhZFAAcH5W+vpWqL1Z724Lqqx3ESb8N1AbB59MGgVzmItJvGiMwQbT2zjI5ycfhQLSSS4ESFQzcA5wCa6zWb6M267ZFSRF2sY0xn2z/n8KxSkCPFNNdxyLKOTGSWi44B7fWlYOYxpFkhco67WU4YHtz3q3K0EjAwB1AHGTz9aiuZftEiKAu+RsO288jjrn+dQXU7pdGIIgwNvH1oaKRPIrqo2rlj6dqdHPOgwyZf2HH0qOGaQgOudyt+AqVbhiSQcEnkEVLRNyrc7pbqR2Tbk8g1HIWSPfG2c44x0q5JG06Jt4Bbn2pp01irlJlbjCjHNNME7lFbxhGQ3qPxrWhcshjMbLIDhsdcVhG1kcsN2AD0xWnYsx/co21hyCeTxQ0EiYQQxyl0jLgDkEYYcVSuJbeVtgbGMEEjHfoK0WW5ZlYBZFQZAI6/Xiqklh9vVXLbXRsLGV4+malMlFZbW4j2koCMYFWomYMyyEhuqt/hU8sshVY5x8pOC6jpj+tUJoZYnG2Qtk5XI5xVXuD1ZonUcAxyBznjg4pI7lWuG8t8JnO3NYkkrrJvByen/ANempNKs4DcnpzRylcp0vn+erHGHIweeDU1vJEI8yIwIUgY7ke9YEZu0Yuz5U8gjtUkOouI5QrZLHkt096XKLlZ0Umsu0wjiQhQhyQ3OMis53mMjBcYIycdar22ox/aRuTapXaQg4I9xTFuI5bpVDeX82CT6UrCsTwTEv/rcseGB4xWjAkdxdYSTao4bdx/KoYdGedz5GNh6AHNQpBJbXOJVIZSecccUgOtiFxDAIxcOFYcgNkGqs8UNrH59yxVB2B5Y+lMgvoLax8+UgFei5+9WdLMNTtzNLuLu6iMDoo3Y4qop9QWgqZERZlwRzgd6fY/apJZGSE5K7cEetdcJIVwDEMBeoUc09GQjKqAPpXdDD63bPPqY33WkgtTItsiyD5lUAn1qbdTOT0pVjlbpGx/CuzRbnnLmk72IrmIXELRscKeuO9VYJpYbeSNiwIJCkjOBWmLWc/8ALM/jTLjTZ5oHjwqFhgEnpWc5Q3ubwhV2UX9xXs7iSaMF8FSMhsioNU1AWaIoiaRnbHH8PvVq00+a0ggtjJDlUwSD1+gxUraT5sWJZgW9QlRKtC25rHDVea/LoaETKlrAq+ZgYxuPJ+tOMgKYXg1HKsQiVWMhxgZAyakhjVVHoOBmvOduh7UdiWGLAy/J96nLkYOKiVh64NOJ4HOeaRVyTzTiqOpXslvaStBG0kqrlVA6ntVomoZRuGOM/WkByMep3olLXNuqyfxMD09KydQuLnVtQtuEWC3k3bupOCOPYcV1EmlSSSSPIyfP0Udqyo7CK0mnN3Ikas3yL1OP881STk9EPmUVqXpdUmuPLU4AjkD5xniumhf7RCr5GDnj8a5YR6dFKyTXEoLqNvGBWxoTzGKUSHcqSFUcDhl7UWdr23FzJuxPqsIj05j2EiH/AMfFaYQbj8uKoawSdLlz/eQ/+PCtE/KwbOR0pdA6mTqNmZNUsmRhGGJDMPvcDOBWxtGB0zXP398LvUbWOACQgtwrDKkBgckZ/wAirrXrQSFGQ5PIJJ+n9KpJyskQ5KN29jVBHYUtc+15cGbf9scRhv8AVhAB9M9afLfSTq0JY4I5C8GrWHm+hi8ZRXU3SNoyR2qKS4gh/wBdNHEO29sZrnY5XtopPJVjJjLDzCzH0pqvLPZLLcQgyqMsxG/b+FV9XknqT9dhbQ6GfyZoVYSKRjhs8EVnW13aBvJV5C3qYyFH41BsnbbgfKe/TFZt5PNJb3iQsfMjYKu1iDggZP16/lTeGtuzNY7mdoxN2SeDcY0kXzHOQpBycf8A6qh88XVu6IiyEYHP4VnG0O6O6biUAH6VKkv2e6SUDEMxww7K/P8APNZzoOBtQxMat1s0Yl1Mul3U/nIIsuj8EnPOM8+oP6Uy6clnk2nYYSA3vkf410Wt6TFqlgZFQGULkAjqPSucgdDCmnPJgmJcMw9OM1MZNqxpOOqZmzR/KCVI3DK57j/IrLu1EULkKCSOO9blza3LXENvtVZFjwdzdMZNZ7WkzEH5Qcf3T/jUPQrc5uWLzG8sjDDoa6XXm8jWWdkeQ+VENueMBF5/Oqd1pj7DIDll7AVb8TxyG/mkiAIWOPzBjnGwYpy96LIkncrwy7pIyqSBQMlScBfx70++1AmTYo3YxyDwP6//AK6pW0qy4DEcYUAcZOe9SWtr9pkWUxhkV/nUcD2J9fwrmlFLVkPzIJ7lZngUzGJfMG4k4yO9aEjs05aXPknCxMTwR+XNRXllaPvZYVeR0ITYvIz6VYS9l+zRaYtv5pXqGXhfTH+NCkmrIaEnuhbxGHYEBTAKjcOe/wCn8qsZtysdzGjtgn5SPpUbWcgkW8Z12nClR/CB3NN3OGMQIBf+PPX6CnoG5cgCFy0MCb2I+UjkA9aj1FHZyLJkZhxhz1PoKXatiDKhdyqYAH86p3Ms32eCWNcPuBYd+aUJWeg4ylB3R2Phy0stY09WlhjtbpQTJGR8wxgZHfvVeT+zE1KWC6iE542y7ihbjuemffoe/c1zi6ibC5YSSCHzFwu9sc1Si1U6hqBWKIgD77Mf5etdKkmtjqhTpODlKeva363OrkttBeQpI9/ayA4KuAwH9avXup6Vp+lC00tFlZhy7L0Pqc9TWdpmreR+6uUjlTGAZE3bfqO4/l+lXXuLUuRceH43GM+ZbMwUj1GKGktTExk0qTU7aW5t7coYz8+B8jfT0P6fSsaa0aKQrsKuOCpGK7e78Tww6aLTTbZrcj5ST/CPb396z9J0u51qJ1ZMxRj5ZW4IPoD3+n8qNlqByQYg4PFThA2Cp2t2I71pX+lyWsrJKoIVsb16Z9D6GqQieLGRkHvVAPinIQwyAKD642sPT6e3T6VWuNDjuo5TAqKVXJiPAPTgE9PofwJq4EEgwVBHoaeqvD907oyMEdwKCXE4eezmtbgqkUgZTgo68rU1vdzLHKqll2DpntXdRmC6CJOu5BgZHDKPY9v1H+7WReaUi75CgaE8FguCM9Nw7fXoexNK7FdmAuoz3txAjvvQMAwJ6c9ahM00Ur7CyLkge9X7fTYbbU4Dsdl3Dr0FJc3aJbiIuARnJboTTHfXQpK4ZyCR7VZlVWRfMhZGQYJJIzUdhp63Jy12uQpbaB94U6UyNnERzyrHtgUmyrj4pVbcUOCeop0dwFbLIOe4qmA9uScA9+KkYNMFkX5R9c0xWLyXQVisQ6nIzVkXLvxtG4EEYrDYyQvkMMnrUsVzK0oUcZ5yKlxFYvfZneRpJX2ZbOzAOKvJAoKmLB9GWo0uFICMobI5JqdHgVSqsM/rU6isyGS4EakyMFI6B+CfpVZb3M7Rq7KsnGW/hP4VaurdblcBlVwMgnv9arHTELIg4+XLvmmlcaRMskkkWycjYflLKBgVnXFw1vKbbzGlQg8lcYpt9NHan93OZCnUYyD+NQ2/+kxk7gT3XPOPaqSsCQ5baK5YOjnzON445PrUs2mM5Cxk7x0zxiqv2aa1mWSNydwJVhkA1oGW5Uxs6k4wSfQ/hQxPQpXFpPBdbdxEZXOD3P8Ak1REMlu5Vht3dK3Z7yQ/NHF16g1kzyTNE2cMc8DHINMpMs2scjsCm59gyQqZ4qO4lIuWwgVPQ+tdHZFVt4AuCzrsbB6DGaqzaZbymSSQNkMRn296BX7mdDqMtnMoIlXPKsvQ1rLePMPmcE5yAeuOvX3qAJ5UQKor7ejtztHtVS6HnMjqUPABIP8ASptckuvF9vdV3eXEDh+Peuga3t7f7LFCwZEZO/vzXJyBhEGikYAnB5z+tX7aSWOMNu+ZORtOapKwH//Z" old="http://www.landscope.com/images/Photo/Stock/51001_52000/51510/view.jpg" alt="Victoria Court"*/?>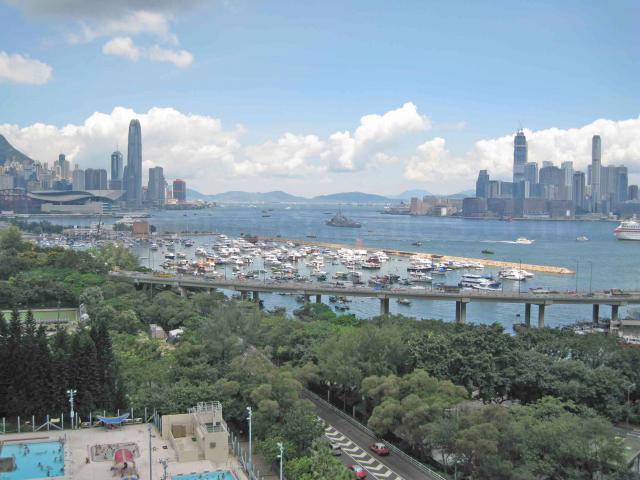 View 1 of 6 photos
/*img class="sp-image" src="data:image/jpg;base64,/9j/4AAQSkZJRgABAQAAAQABAAD//gA+Q1JFQVRPUjogZ2QtanBlZyB2MS4wICh1c2luZyBJSkcgSlBFRyB2NjIpLCBkZWZhdWx0IHF1YWxpdHkK/9sAQwAIBgYHBgUIBwcHCQkICgwUDQwLCwwZEhMPFB0aHx4dGhwcICQuJyAiLCMcHCg3KSwwMTQ0NB8nOT04MjwuMzQy/9sAQwEJCQkMCwwYDQ0YMiEcITIyMjIyMjIyMjIyMjIyMjIyMjIyMjIyMjIyMjIyMjIyMjIyMjIyMjIyMjIyMjIyMjIy/8AAEQgB4AKAAwEiAAIRAQMRAf/EAB8AAAEFAQEBAQEBAAAAAAAAAAABAgMEBQYHCAkKC//EALUQAAIBAwMCBAMFBQQEAAABfQECAwAEEQUSITFBBhNRYQcicRQygZGhCCNCscEVUtHwJDNicoIJChYXGBkaJSYnKCkqNDU2Nzg5OkNERUZHSElKU1RVVldYWVpjZGVmZ2hpanN0dXZ3eHl6g4SFhoeIiYqSk5SVlpeYmZqio6Slpqeoqaqys7S1tre4ubrCw8TFxsfIycrS09TV1tfY2drh4uPk5ebn6Onq8fLz9PX29/j5+v/EAB8BAAMBAQEBAQEBAQEAAAAAAAABAgMEBQYHCAkKC//EALURAAIBAgQEAwQHBQQEAAECdwABAgMRBAUhMQYSQVEHYXETIjKBCBRCkaGxwQkjM1LwFWJy0QoWJDThJfEXGBkaJicoKSo1Njc4OTpDREVGR0hJSlNUVVZXWFlaY2RlZmdoaWpzdHV2d3h5eoKDhIWGh4iJipKTlJWWl5iZmqKjpKWmp6ipqrKztLW2t7i5usLDxMXGx8jJytLT1NXW19jZ2uLj5OXm5+jp6vLz9PX29/j5+v/aAAwDAQACEQMRAD8A1cU4ClAxTgvrXW2cwgXNKFp2KcBSvoA0JzTglOApwGKQCBKeFpelKBQAgWnhePSlC9DmngUANC07FKB6UoHrQNAFpQtLinUBYbjHalC804CnAUAJtowKeBiloHYbtpQtL0pwJoCwYFGBS0ZoC4bfajFKKUDNAxMCl2e1PAA6U4DNAiMKaXb71JtpQvtQMYBTsD0p+2jGKAG7BSbeelSgUuBQBHtpdtSAelKB60XAYBSgU8UuKVx2GYNAHrT9vvSAetFwaEwKXBp1FK4WExR0paXaaQ7ISilwaMGgLdhKKXbRjmgVhKDS7aCtAWYyinbfajZ7U9AsxmaAeafs9qTYaLhZjD1pMZqTaRRii4WIsCjFSEUYouIiIpCtSkUmDRcCLBpCMVKR60m2i4EdJipCPak2807gR4pvWpMGimBHtFNKcVJt5pKAIitNIqbGaQrQKxAVprJU+3NIQc0BYrFPWk2HtVgimkUBYrlaTbU7CmEUCsQlaQpmpqMZ5oHYgMeKYUq1s96Qp+dTcaRV2H0o2Gp9powaLgZYHenCjrSjirJHAZNOApBT+lIQAelKBilHSlBoAMU8L3pBjvTxigBcUtAx6U4AGgAAFLQBmnYFACClo707GKAAZxTlFAGad0oGgHJp2BSDPanUFCYpaBzTsYoAbinYxSqM0/GaBDVHrTulOC+tKFoGNAzTqXFO5pXAaBTqXBpQpouFhMUoHoKdtpQKTZSXcbtPpShafSgZpXGNxS7fanAU7bSuhkeCKUCpNoowKLoBmB6Ubc9KkpQM0XER7fagJUoUUtK4EQWl21LRRcCLAowKlxnijZ7UrsdiLHNG2pgtLtppjsQ7PajZ7VNj2peQOKLhYi8vHNG3HSpCDzzSbTSuFiMqabt9qm2mjbQFiHbSban20FM0XYWK5SjZ7VZ24FMZeaOYLEG31ppXFTEYpMCi4rEWB6UhHpUuzNGwU+YLMgwM0YFS+XSFMUKQmiEimlan2Gk2c07oXKVytJt9qs+XS+WKfMHKVNtJtq55Oe1IYKOYOQq7Ofegx57VZ8ojjFOEeKTmHIUjFntTDCSa0GjAphA7UucfKUfJPpSGA1dwKCAO9PnYcpS+zn0o8jHWrDSKKiabHQUrthZEZTHSm7RStLTDIc0rBcQoBSYFIWzTCTmmkBljpSjrSU4DFbGQtPpBTgMCkIXpQOtHU04DPFACgZp9IBilFACinjpTacOlADhS03B4pw60AKBTsZoApwGKAADFOHWgLTsccUFJCYFOwKAPanAZNIYBc04LSgZqRVycVLYDQvNPC1OkAAzmpPkUcVLkWolYLT/LzUuRSB6LjsiPyzTtnrT91LnNK7HYj24pQpxT6XA9adxWI8GnBaeBS0NhYaBzSgUtOyAOnNIaQ3BNLtNO6iloGMCnvRt4p9Lg0AMC0bKmVSelKUNK4rEe00bTUoU+lOCn0pXHYg2n0pdhqXaaUAjtRcLEYQ0oQ5qTB9DS7T6UXAj2mnbDipAp9aXbRcCLYaTbU+ygqPSi47EGPejb71NspNtK4WI9hPejbTyD2oCse1O4iPZShOehqYJilC+ppDsR+XntTDEfSrAGD1peO5pXCxUMJpnkHPArQBjHWl81B0UUXCxneSx7cU7yGq6Zc/wqKjMh7rRcLFQw+2ab5Yq0Xz2phPtRcLEHlijaoFTHHamHFFxEJ2g9KTPtUuB6U0jNMBmR6U0tSkc4ppWgBN1IXxSlCBTdpp6CGu2RUdSlR6CmkD2pgQMD71G27tmrDVG+aq5LRXYNTCpzUrNUbMadxWIitNK4FSHNRtUtjsMIFNJpxGKbj2poCgq+lPAxShe1OAq7mI0D1pwFPC04KPSncBgHNOC08LS7aLjsNApwX0p4WlAxRcLDAMU4DNPApwWi4WGbTTgtP2U4KBRcdhFWnhKcp20/zM9h+VS2xpIjCnNPCGnh/b9KUSe1K7HoJsxS7KeGzTgfalcfKRhaeFxTweKdn2ouNIAxwPSnUgpaRVw2g+tG0e9GTRk0BoLijGKTkmnUCClFJinKDQAtFLsNKEpXGNpeT2p4TFPEefai4yLBzTqsLbBj98VILLPRqXMOxTANPq0LP1zThaLS5gsVASKUMxq59lQev4UfZUPRvwIougsVcn0pwY1bFovc/lS/ZU7UrhYp5NGT61cNqOvWlFsMUxFPBNKMirRth60CAjpSuOxX57U9d3pUwgNL5fNFwRDz6UbWPODVjZ7Cl2AUXHcrbWPY0hUjqKubaPLzzigLlMA+lO3cYwastH3xTflHUZouFyvkeho4PY1Pu9Fpp57UmwI8L6GjCetP2+1MwB0pDECp6frSFV7UpNMY5NAAQv40mR6mmk0hYYoFcXcOxppcUxn9KYXp2FckMg7Cml+OlRGSm7zTsK5IWHpTSwz0qIuc00mnYCUuuaaXWoiTRTsK45n4qMuaDk0xhTsFwLnpTC1KRTSKehLuNZj1phPBp5FMPFAETCm9akI5plADKYRmnkc03FADCMUhGaeeaTAoW4FQJTwlKAacM07kCbfpS7KcB608Ci47DQlLs9qfinYo5h8owKTS7TUgBpR16UcwcowJTtv1p+KcBRzByjAtLsqQL7U4KaOYOUjCGnBMVIBTgKXMNRIwlOCU/bTgtFx8owLTwKULTtppXHYbingUoXFOC0rhYbijbUmKMUXCwzFKBTwM07bRcLDNtKFzUgWnAUrjGBacoA7U8KMUvFADR1p4PHSkxTgBQAbh7UlO4pwWgAVtvapBK1NCU4IallakglfPWnB2NNCj1p6haQxwBIpdnuc0q8U8CgBvlN2anbTT8juaQsvrVWJuwCn1pQoHem+YvrR5yDsTQIft5o8v0NRm4/2aPtJ7AUaDsShTShKgFwxPalMzetFwsTBB607aKqNM/rTDM/rRcLF7Cj0pCyjvWeZTnrTTK1FwsXmdMdajLrnoKpGRjyTTC7euaALrSDPAFQmXH/66r5NJRYLkxmPqKZ5vvUWD60hGKLBceZfeozJRtpCKYg3H1pm406kI4oAbk44phJ+lPIxSYoAZSHOKcR6UmD6UCaGUU4ik207hYYaKftFGBRcLDKYc5qXAoOPSi4WISM00qamIFNJHpRcLEBWkK1Pn2FIfoKLhYrmOmmM+lWCT7U05ouFit5ZpDH7VORTcYpBYhMeegpvlipiD60m00BYzh1pw602nVRI8GnhsUyilcCUNS7qiBPSnCi40iVWFSKR3qCnKTRcdifjtTgBUan1qRelILCjrTwfakFKOaBi59qUUUooAWlFFAxQA4dKcBzTaWgB9KMUwUtAD6AM0gpaAHcAUoOaZTxQAoJp26kCg96kWNcct+lK4DaUH2qZIk9c04wr2xRcdiGlAqYW5PQ04W5HVhRcLEQWnipfIHdx+dKIkA5cfhUjGA47U7cCOmKkCxDq9O/cDq2aBkWOKOR0qYSW46fyoM8I6CgRHlsUoMh4p32hD0Wmmf2oGBU+tGzj1pvmn2pnmt60AShT6UbTURkY96Te3rQBPt9aOAKg3t60bqAJty+lNLCmAnvS0ABYU3dS4FJtNABkelN3+1OKE0nl0CY0mkzmnFMd6NtO4rMYRkUmDT9tJTuFhlNINSYFGBRcLEWKSpDSYouFiPbRtp5FJii4WGEUmKeeRTcGi4hu2kPFPIxSEZouAwjNNI9M0/GKSi4DKSnMBSUXATFJS0hFFwCmk0tBGaVwGGm4p5GDRRcLEeM03HtUhppouAwim4px9qbSYDSKSnHFNoTGZoFOApAacDirIDFKF9qKeDxQNIbj2p2OOlOApRilcYgU+lOVTnpT1x608c0XAYBzUg9MGlVakC0rgNFOFOCGnBfWi4DKcOlPCU7aPSi47EdOA4qQKvoKXC+1FwsR0oHtUnHoKKLhYZj2pwHsaeCPSnUXHYjx7UfhUmaXJouFiMcHoacPpTg2KdvouFhu446U4E+lJn3pc0BYcHYDigO+eppAaXI9aQWFy3c0ZNJS0BYXcfWl3UgHNLgUBYXNFJRQMWnU0CnUALSikxRtoAcMUtIFpcHNABRS7aULQA3ilz7U7bS7aAG0o+lO2+1O28UXAQfQUF8elGDRt9qVwE8xvb8qQsT1x+VKVpMe9FwEJz2pD+FOxSEcUwGUlPwKTbQAwikqTbSEUAREUEU8im0ANpCM0402gBp4pKcRxTaAEIpKcTimnrQAlNxTqaetACGmHHapKYRzxRcBtIadR26UrgMpaXAowKLgMIJPSkPFPpCRRcCLB9KTmpDimEg0XEMximkcU8kU0kVIEeKKcTim0JgZYPen0wdKcKu5I8dKeOlMzTgeKGwHinAUwGng1LY7DhjNPU81HkGngii47EoNP3ioN9OzRcLEwk54p3mfSoBTs5oVg1JxKaXzKgyaUE07oSJs+9KD6VFmlBouMlBNOzUYanAkmi4x4NPDVFTgc0XAlHPenYFQg4p4JPalcB2KdszTKUUXAcEpdp9qQU4DFHMFhNh/yacFPtRtpwQ+lHMOwm007ZTgjdhTtj96VwsMCe4pfLPqKftf0ow/cGi4WGhKcEFL83vRk+pouFgEY9aUR+hFJS7qLjsOEfqRS+X7im7qM0XDlH7PcUoT3qPNO3Gi4co/ZS7RTN1KHouHKP2j1pdo9qbupdw9aA5R2BS4FNyaMmgOUdgUmKTdSUByikUmAaKCaVw5Ru2kwfSlLHtRuOKLhyjSKaRil3UhOaLhYSkIHrS0hFFw5RtIRTqSjmDlGU08GnkUlHMHKMpNtPI9KbRzByjcUmBSmkJxRzBYTbSYHqKCc0lO47ITApDSnr1ptJsVgOBTCfSlJGaSi4rCE4ptOPAptFwsJk00mnYFJS5h2GUhzUgGaRhijmDlIiDSFaeelMJIqeYdhpX1NN49aUn2pmetCYWM0dKUA0mRTsiruZ2HDPalGaA2O/wClKHA6ZouFheaXBpN1Jk0rjH8inVGMmlouA/JpysaYKw/EfiL+w/IREV5Zckhj0UU1duyE3Y6JTmnA1y/h3xV/bF69tLGkbbd0e09cdQf5109Ek47jWquiQGlzTAaUH1pcw+UkFOWmA04GjmHyjx1p461GDmnA0nIOUlA707GKiBxS7zRzDsSUoIHaot9KHzRcLEu6nZ4qHcKUGi4E26nBqh3GnA5p8wEoY5607cfWowRS5ouBIC3qafvb+8ahBzTqVwJd7f3jThI3rUK06i4yTe3rRvNMA5p1O4Dt1KGpgGacAaVxC5NLkUoQnpUiwZ6sBRcCOip/JT+9k/SlEajoKAuQAZpQpqwEA9qXAA5NAXIQpNLs9qlyPWjIoAYBS4xT6TAoC40jIptS4pCBQFyOmnJ7VIQKbSuNIYAT0owfSn00kjvS5h2G7PakwKUn3ppNLmCwpAFNpp69aQ0cw+UUkYppYD0pCOKjdTsbHXFHMHKPLCm7xURyZBjPIB/nTsH0o5gsPL0zdQQaacmncXKxSabmjBpG6UXFYaSaKKRgMfe5o5gsBPvSEjHWmHp1ppNHMFmPJFJketMzSbvak5BYfkU3Iz1ptJjNHMFhSRSbqNuemaXyWPalzIfKN3KeppwUN0cUv2ZvSpEtmB54qXNdyuVkJhb1qNkYfStIQgjGahkhABBNZuZXIZx4phZRxVowLnkGm+QuelUpoXIzDp1Jx60tb3Oew8dKWkFOGKLj5RaM0AilGKLhYUdKWgGnA5pcw7CjOK858aMZfERU9I4lUfz/AK16OK8y8UuX8S3nPQqB/wB8itaL98iotCv4YdrfX7QjvKB/31xXq+cV5JpTGPVrRx1EkZ/8er13bmniHqmFJaaBTgc0m30pQvNc/Mbco4Zp3Sm4NKAaXMHKSA0uaZSg0ucfIPzRSUUcwco4Ypw60zFOFPnHyj85pwIqMdafRzC5R1KDimU+jmHyjw1O3VFTwc0c4cpID6UoNR04cU+YfKSA+lKD60wAmn7TS5g5RwOKUHNMOQOtLuo5g5SVSB1NSB16ZqsG5p2TRzD5C1vQetJ5vpUFOFHMLlRN5jetLvJqHcaXJo5w5CYMSeTS7h61CM08D3pOTFZD9w9aUe1NAHvUi89jT5iWAzThmnYPoKcFqk7kNkZNNyfSp8Y4ppHpQ2CZCc0VIelMOKi5SZGxPQ0zn1p7A9aYaVzRCcelJkUHmmlTip5irCkjFNyKbg0m00cw7Diw9qgu7yOytJrmXd5cSF22jJwOTxTyprifiXPNb6BCkZYLLNtYqSOMHjiqi+ZpCeiuWNH8X6dqWvw2tvcXMjSQkKGjAXcCW+vT8K60v618520klvdxSwswdWBBUkV9BWswurWOdM7WHcYq60fZsinLmJy9N30m00bDWHOacohamk0/yyRTTHiq50LlGHHXNNJHrT9hppjPt+dLnDlGVWOoWIn8g3cAm3bfLMg3Z9MVcCHNeBX80smsT3Bc+aZDJv77s5/nWtKPPcib5Ue9YFNIpmnNJc6XaXEhXfLCjt9SoNWPLX+Jh+FY85fKRAj0FLvwPur+VS+XEOrmlAtwPU0c41Eh89h0wPwpDPJnqanLRDoKTzU9BS5h28yuZpPU0omkPepvNXsopu/0QUnILAs0g7GlM0hPKU0yN/cpDKf7hqGxiFpG7AfjSFWPcU4yL3WmhwfammBzwYYyaduzVB7uGO5SCSVEdxlVZgCfoKs5PY103ZhylgGnVW3nPSnbzRcaiWB0pQM1DvNODVPOPlJgDRIwjUMc8so4GepApgY4rltd8XRWd8ljbIkzKymRy3yqQenHfinG83aISSirs7IV5Z4lkZ/Et7sXI3gcnHQAV6Jpeox6laiVQFbo6Z5U153ro/4qK/8A+uv9BWuHv7SzMq3wXRTsnKX9sxGQGUn869jyPWvG7f8A4+Ifw/mK9iGc8VWLdrDw6umOBxTgc03Bowc1xcx08o8GnZFMA560uMHrRzByi7valBzTKXBo5g5STdQGpoz3pdpo5g5R+6lDUwDmlwfSjmCxJmlDcUwA04GlzAojwc04Go93vSg0c7Hykmaeo561EMetLn3o52HKWAB3NBA7EVCG7ZpwPqaOcfKSjinjnrUQ9aeDx0pc4+UfinAVGCacGp84rDwB3p+33qMEY608OPWnzktDgtO2mmhl9aeCPUUcxLF2Zp4jHemhsdCKeJBRzIh3HCMelPCKP4aaripAw9KpTRk2wC+gpwFLuFKCK0jyvqQ2FLg0oNKOa6Y00+pNxu00hXNSYppFOVJBcjKD1ppjqUgetIQK55RaKTZAyimEIOtTlBTWjGOlYyui1IgynvTGK9s09wB6CoSy+oqOY1jqKWHoaaWFML+hFML/AO0KlzNVElLgds1wfxPZjo1rhgE87lcdTjrmuz3/AO0K4T4m7m0+xbdwJWBX14//AF/nWmHleohTjaLPM14ZTgD5hXt3hORm8MWRJySrZ/76NeI88fWvafCgYeGLLnorf+hGurHOyRjhlds3ixzSbsd6i5HU0deea87mOvlHluaQv+FMx7UbB6U+cOUcXHqKaZFHcUmwegpCq9wKTmhcovmD1rwG8Ob6YjpuNe+gKPSvBLsqL6UblzuPeu3Byu2c+JjZI9p0d/8AiR6fgf8ALtH/AOgirm81V0VkGh6f0/49o/8A0EVdLp/dFcbnqbxpuwwsTTSxp5KntTflBo5w5GMLcU3f6inEjtimlvdaOcOQXf7H86USeoaoy5B6rSGQ/wB5aHMFEmMgx0b8qaZR6movNwOXH500yL3kFLmHyknnIf4zS74ifvkVCZI+5FNMkVUncXKeN+JbmO8103NuxaMquD06Cu+0fU7S/tY0gkBkRAGQ8NwBzivOLmFQBIpIGduDW74NIj1WTLAFoyAM9eRXq1qS9n6HDRnepbud8FPpShOOlcnrGq3dt4ktI47lktwFMig8csc5/DFb39pwCAzfaI/LHV9wxXBKE0k+52pxba7GiEFPCgVz0Pimwll2G48s/wDTT5RUreJNNRmVryMlRk4Ofy9T7VLhNdCrwtub4Ax2rxq+i/4md43cXT9/9o16pa38F5CJYJBIh7g15jdr/wATC9H/AE8uf/Hq6cGmptPsc+Ktypo7nwUXaa98z1HQ+5rlPEQA8QX3JyZyOtbej3zabYancouXUqF+pbFcxfXL3l3Lcyf6x3LHjFbwg/buXS3+RjUkvZKPUcMEpyemRivYw4A6142vOzB/hr1drlUjLE5AGeKxx/2TfBq6Ze8yk801xF546ia0b7FbyCY8Ay4wPwBqTQPF1xqV99kureNSwJV48jGBnnJrk9hU5eax0e1p83Lc7PzMUedj1qp9oo8+stTTlLfm0om7Gqfn0vnU1cOUu+cKUT1R87npSiWlqLlNATH8KPNJ7iqAl7U4SkdDRdhyIviT1pwcd6oed9aXzeOpo1DlL+8UoYVQ84etKJwO9LUfKX94oDg1S+0UonHrRqUoF4OB3pwf3qj5/uKUTA9xU6j5C+JfcU4Sn1rP833FAlPrSux+zRo+cfWnCY46VnCY+tKJT60rsfsjR8w4zThIB3rOExpfOalzk+yNISr3NO3r61nCQmpkIPViPpUuoQ6di75gpwk9M1XVF9WNWEUDtUOqYySRMhZumasLGe7Go0fHcVMDTjVTOaTY9UA7mngCmA08Gu+i4voZMcBThSA078a9OmlbQzDFN2inc00j3pyV+gCbRTStKQf7xqNs/wB6uGvOMV8JaQu0+tNaIHqxphbH8QqKS5CfxL+dcDxNPsXGMnsPa1jPVjUTW0IHJNVpL8D+7XE+LfG93pF9DbWXl8xl5Cwz9B+lTTlKrLlgjdU5pXb0O8MVv/tUwpB2z+dcb4X8Ty6xp5a5uI2u1ZtyDAO3jBwO3PWto3THvUz5otxZ0Qoykr3NNlizwSPxrhviMivY2UakEmRjz7D/AOvXSG59TXH+O7rEFk2N2GcYzjsD/StsI260bhVpSjTbOLFkVG47QBz0roIPFuo6fZJaW7RrHGDtIj55Oe+fWsBb/wA0eX5JG7jOf/rUSKTnP90V71SnCduZXPLhOUb2PQfCXiS91eaeK7ZCI0DBsAE5Pt+FcZf65qkGp3ITVbpVErAKJmIxmoNOmkgsL8xnBaBVJ9t4rLKZY1z0sNFVJO2hvOq3BLqeieGfGVv9gFvqV7/pAk2IWDEsuBgluR1zUHjXXdQtb6O1tZzFG0Kybo2IOSWHUHpwK4FI8KMU5NzzLuJP1NCwcFU5+nYX1l8nKzqfCup6hL4jt1nv7maNg+UklJB+U9q9E89u4FePxOLWeG4IOI3DfL14NXX8eamGLKykY4HlAD881jiMJKc7wWhrRrxjH3jufEXiNtDt4nWAStKxABOAMCvLpcy3DOerHOPrXVeI75dU0XSrvy9vmMSVznHauZK/v+B6Vpg6aUL21IxUryt0O60rxlp0OlwQXMvlSwxiPbtZt20YzkDvioYfiBDJOizWpihY/NJv3bR9AOa4KVf3pJFDplBtGar6jTM/rU9jvbzx9ZxTQrbKZo2bEjkFdo45Axz3/Ktyw1eDVLQXNrJujJIyRjke1eOTP5fBT6c13fgecJoLj1nY4/BawxOGhThzRN6FeU52Z2BnPrTPNPqaqG6FN+0+9cWp2WLZk9zSeZ9apm5ppuKoXKXN9NLVTNzSG4NAcrLm40m6qJnNH2j1prcOVnnFxj7Lwc/PnpUdsWR9wYgg8EVHHc7tyuBz6U4zAEsWUDt617p4heCGWfzHJZmySTyTTbgCK1dfuhivA6E5qeD5nQ+vamaiMW34ihpWBO2plzOZJGcYHGBgYpsSZLZ9KMZSnw9T7ihKwN3Ou8Eg7btcnAKnGeO9c3qAK6xer2+0P/6Eaksr25s450glMYcZYr1OP/11TkkklleV2yzMWY46k81kqbVRzNpVVKmodUbM0oTSrpN2C868Z7fNWQqkqcdTTslrbJOSX/pRGeR6A1olZtmUpXsOhJ3LntxXpshJgb/d/pXmduD5nHTNehX92kGmTSrKm9Yzt5HXHFcmMi5cqR34JpKVzzhV4Oa0NCnWz1eKVh8uSp5xjIxVRBkjvU9ooN4g7bq6pRvFpnHCVppnopkNMa5VDhnUH0JrH0/U0NkBcOQ6HBLEksPWuMv7qe7u5GkldhuO3JzgZ6V50cLJys9D054mEYpo9NE+R1B96UTEVzGgXErQpG8hYeUGwfXcw/oK2fMxWTp2djpSVk+5f8896PPNUPM96XzT60uQWhoCcilFwfWs7zc96UPz1pcjHZGh9o96Xzz61nh6XzKOQLI0ROT6Uvnms7zO/wDWlEnvS5GPQ0BMfaneeazhJ70ok96XIUaIuKcLis3zOetO80etTyDVjTFz7U9bkf3ayPPx3pwucd6HTZasbK3APapBKvfFYf2oetL9q96z9ky9DdE60vnp/k1hfaj60faT60nQYvdN4XCinfavQ1gC6Pdqd9pP96p9gw5Ys3ftR/vU8XjD+P8AWsMXHyZzzQLoetS8OP2cGdCmoN3ersOpxj78n61yYuR/ep32lf71ZPDESwkJHarqdr/z1FWE1K2/56CuEF0vqKsxXyqeeRTiqtLWDMJZdHodwt9C3Rs1ILhT0zXM2uq2y7dxGa0P7d0uJ1SS8hVmOAN3T6+la08dipS5X+R59XCuDtZmsZ8dBVaa9ZBwKrvqtgV/d3UL56BXBzWNd60u4qoFZV8ViZS5Yy+4dHDSm9EaM2qyjOFFUpNUuDnDYrHl1RmJ6VXe/wAdTURpVJay1PUhg4x3SNh9QnYfM5qBrlz1Y1k/2gCTn+dRSaiik5YAe5raOGfY1UKcTWM5/vV5lr9yupaxPcIQUztVvUAYrshqkRYAP+ODXn0k+fNUJjqM5r08FQcJOUkefj6seRRgy34b1WHRbue6mSRlePZ+7AznIPc+1dKPHFmzbfs90M+oX/GuLVcW0jDripHjG6E+/wDSumphadSXNLc4qeLqU48sdjuoPFWlzR7muTG3911Of04rN8Qapp95FblLpHUbs4PPauJAIpJP9UQKdPBwhNSTLqY2dSDg0bp1DTIFC+TJIxHLAnH86W7kt3YGFDGuACCc85/wx+VYGMlK0b0EKv8Avf0rrOKUtLFm1kRLS6Usu5o1AGevzA1U8vnPaqoznk1ZDL5LLsGQc5zSSs2xOV0kOVUwOP1psR/fqMd6lMm+FUcLgEkHvzj/AAqsOpwcYpktludR5WcnqP51lOMxSZ7f4itEsTEmST0zVBjlJePT+YoYXOhYFfCWlennSf8AoRrNZ1E556Y7H0qK2ZhEF3HA5AzUpIEpJPJFTCPKrGlSpz2K0h/eE9QadIQYhjrSPy1DsuzG4ZA6VRmVbocgAdRXVeD5PK0i5Z3CqJ+rHAHyrXL3GG2454/pUM8jLp6ICQPMcnnjov8AhWdaHPGxrRqezlzHpS3McpPlSo+Ou1gcVHcXq20XmSFtoOOFya4LRLuSzvXdACWj289uRWlfapezFEBwCcYXv+VYRwmt5bHV9cVttToJdftYULNJzg7QRjOB71HH4msnAzLtbAJBHT8a4q5eSUqJP4cgDnjgUhtmKhgBgdar6rTIeMlf3UegtqUAjEhnj2kZBBzmoxqls4JFwn4nFclFH/o6+mKjYxscBu+KX1SI/rsux2sdykoJjkVwDgkHNBnA+8wH1NcPbSvHMdrkDJGM1NNLKbmNNxGfel9UXcf1122M5o7SM5/tGFj6KjnP6VWkmts4893+kf8AiasLYWoUEzKc+9S+Xp0I5Kk11anCOg1mBZFOx+OO1T3Gp2d0gR5JIueuzP8AWqbX2no4EduHP+7UUupbnAisoBn+8gNCYGrbWlrdAiK73+uF5/nU66XChz5zk9Pu1gPdXEeCiQI55/dxAEU6LU9SZ/vs2Ofuf/Wq00J36HQHT4Y1JMr4PBPFVGtrVThZZGJ9his+PVbiQkTKGA/CpkvI5CAud2enpQ2rAr9S0Ut0jCF3656VEFw2V5HbNJOJMkBSfm9KbGTjIJyPWpGT24IfHtRJI8hJbO7P4EU6EHIIHfFR+YADjGQSDz70BcciNkY4FT2w23SsRn5qrxS724Ucf7Qq1CAsxDuQc5xt/wDr0AtC3NeCOJYxGPnO3d6DAFYpTc7Y7VekJcKBzg55NJPZvFAZCeSegoSS0LlJyd2XNMaRQEU4Pl4yPqT/AFrQF3cxcEhx6MKzNNcRMGc7RsPX6mrjXls5b5+AM9KlwjbYv2s7rU0Ib6OTAf5G9+lWNyYyZFA+tYKXcRn2gDH94mpDNEyuwfheo7n6Vk6EehtHFTS1RryTxRjJkB9gc1C2oxqPkBY/lWZaTQ3WRG4J/unrVkWsjNkKcUexitxPEzexKdQmPKooHvzQNQnB+6n05qMwyqcbTioxFKOfLY/garkh2I9vV7loaqRw0P5GnjUsg7Yuf96qjQSMMiJ/ypI4JM/6tx+FL2UH0K+s1bbl0akSP9Uc/Won1G4I+RFX9agdHU4KPx7UgIBAY4z2NHsoLoDxFV9R41G7BHzg/wDARVqLVA3EiEH1HSqEoCEcg59Ks/YZdgKgc0OnB9AjiKq6mmkyyDKOpFBc+1Y7WkqNg8H60oikjbaSUb1zWboR6G6xk+qNbzDUbXkKH5pF/Dms7bNITH5m72zTfsUgOMfrTVFdQeMl0RonUIFGd+fYCozqakfJGT/vHFUXtmjK7io3dOacyFIw23jGc01SgQ8VUexYbUJyflWMD05NMbULr1UfQVVWWM/xgHOOtToomyFIyMd6rkh2I9tVfUkTULpV5fd7EVKmpyY+eMH6HFV1RNpHmJkf7VMKqejqxPYc0nCD6FKvVXUvf2oB95GA9jmpV1GJgPmIPoRWcFXYSWH5HNAhXrvXio9jA1ji6q3NQ3gB+UE/jSNeSBflXB9Say/NCpnBHGetRSXyCIlGy/YHoaPYQ7F/XKu1zRcyP87uW+pqJZ4SdomTPTG4VF/aEAhBUsWxyMdKx1G4s3cnNWoJGLqN6tm9M6wFdzAFvU0ja21ug+YSjpjOSKw5JJZFVXYkJ0JpvbByaUqcZLU1pYp03dG/Friy/MwC+xNPk1VWUbdpPu1cx50Z+UHkmpNobGG7dBSVGC6EyxlRu9zZbUZZCQrxr+NQvepDzNIpJ79aykI3EHj6iq91gyYrRRS2OeVWUt2by6zaDo/Pf5TWN5JmDsjA5J71WAKjAo3MnI3Z+tMybLDFY4XRjgkce9XVm0020RaU+ercjnGKzJ2YwoxxlgR09KrowweBmhlU58klKyfqayrpgK/OevcHiqd4Lb5fs7ZBHPXr+NVWJNNDYGDQlZ7mtXEe0jblS9FYcSFAq7cXUMwUBzwc9Pas6jNaHK0iwzxnPzHA9qlWeMlvmxu6cVUXGfpVaRzjAJ4oFY1ZJY9uN4PNRtJGAP3injsaoI4xn+lKW3MP8KLiNVJUdFUMCeO9VzGfLlwR2/mKpsxXGDg+opRdYVlOcnv+IouBaUkQ5Vj5gOAOxFPDNI0RLfNj5qZZuGfJPGTVfznWVQj+ooAvTSxLAybh53pVH5izknoBUdxKzTAseaUuTK57YHFAEx5RT7daZLZzSqNi5B7Zx/OmGdgvDEY9KFuJSMFiQOmT0pNgXbW2NtMGPII6irExLEbCocHoSKyDPJv+8fzpZZ5kbashC4B6e1CemgItz+aZMyADGc0uVxgNzVA3U3RpCe3IFH2mbdwwGB1wPSh3HoaEc+z5TIMAd6hGFcMSCM9qq/a5mwNxI9wKrl2z949fWkpCZrtsjkZnYLls80qzpJcRux4BxWUjMxIZieOhNWklQrtA5+nSnzARro0QUq0jsD7Uq6RCgwJH/IUzfIoJF0P1P9KUTMDlrxSPof8A4mhASrpUKsP3kmfwqYafErBgzn64pkdzCQoa4yw4+UE/0qw8bgB/M2qTj5uD+WKYE6xQqMmM5/CpYnCuQB9KrCJjGVWUNJnAUcn8sVDFciGUmV+BwV2c/wA6ALN4rhSdsuNw4MaKOvfHNVlgjSfO07ieSrqB+tNe5t3cjbDtJznyjn891RJPb/a8t5fl9s8H+tAF+d/Jcg4AZRjLgnH4VWXCgkkHnuatJcW1xcJCsgY9gspHHtxSXF0IU3mESIGwSZCxHvQAw3ARQfl6+tKgZ0ZljBXPZaWLW7eNSQiK4YbTyRj8qv2fjPy7gCf95FgjaFxz27UXAyzKiDmTa4PTZzSx3DeYW+ZyfQc11tnFp2pRG+ggjDSMQx24OatpDFE33Rn6UuYdjhTNOhz5Uyr7Bqd590+Q0U7Kf7ysa7yXZINrwhl9CM04SAr9zH4UuYfKcJsuTtK2k5B4+4xqVdPuZJFC2k/zHn5en511b3uns48yaAsh4zjINWyY1XHPPoDQ5BY5KPRdQeMD7IUOTnLrjGOO/rT4vDl6WJlZFBH97OD9K6qPYDkq2PxqAXFrLftaRurSIm5kzyOn+NTzDsZNloE1pMHEwJ7gL1/WtKN4mdk3KGBwVZsH9aueVCnVT+JIqotrpc0zOsdu8ufm6Eg0Moc8LZ4Xn61CoZQyk5YHqVx/+ur4hjYfKG4/2jT/ALOp6rkUrjsZ87rFamRwSFycIDk+3FJDKZYBJFEFJGdsmVI+taDQQkD92tOjtYif9XnNFwM6DcqYnMe7PUZNDCEuFD4J/i7CtJrGFzkRrn3NA02DdlkA+hFK6HZmYoiGBJOm/tVgiP7yTLnGME8GrMmmROCOVzxkMM/yp9ppkMUZQ5k9DI2cfpRzIFFmIurWyXDI8jNjjYsTcfjVi2v4rl2VEIxg4bjg03W7nStFuFl+ywSXbKSNuMrxgbua55PEyJqr3ZtI/KcBWTOcDjnt6H86a1QnodU0sKTqmx3DZy6jhfrUpNuP4jn0xVO30S8meK4OrxPE2GwtuuCvXrmtWWxsk2mSRU3HA3EDJ/GpckUkzNku7RLuGHDMZM/MOgx61LJHbTY3gcHjmtAabaKOCw/EUsunWtxGE82RDnO5CATS5kOzMs29u+I4ZjGY8ZC4OPSpxDHt+8avro9srFhuJPU7Rz+lObTrcDhG474FLnQ0mUPKi2H5jUZWBRlpAoHcnFawsrcR8rjj0/8Ar1Xl060kxujR8HIDdjS5kx2KivamIvG4lOMhUYfNWLL4ksoJSggmJU4IZgOfwzW4NO0mK8TetvHcv9wHAJ+nNWhY24OcxdR1b/69NSQNPocPf6ub1w6I0IA5G/rVaK8Q8sceh4Ndt5ekTXzWKiAzpliNvB9ce9WToln0+zQMP90VXOkLkbOCa+JiIVOo9RSCZdoIYV3B8KacF3i1TI/2zj8jVQ+FbEuR5YH0ahVExODRyf2kLnoamF7BLZEBQJdpH09/8+9dSnhKwXkxg/8AAqafCmn+bu2kLtxtDd/XrTU0JxkcdZS7rtA3zAnBBORVu8nEUq+WwQYIJx71ur4b0mSfyo5WMuM7UlycVX1LwoYEWS0WWYdCjAsfqMU+ZEuLOfa7jkkwMnnPFRXU0ckoMS7VGBjufc10lp4NaQbp2KgrkbRgj6giob3wfIr/ALmcn/eUH+lHMhcrOfJYDIA/Go3Zxk/Lx1rY/wCEXv2GPOjz/u00+Er/AJBuIhnr8tMRjGZnjAduFHGKgVth4PFdGfCk+wA3SbunCUJ4TucYFzH6ZKU7AYCzL3IpS6N3FdAvhDUFbMVxF+VUrrR5becLNNGzrwQqU0ibszIxvlVMbsnHBrRt9GvJyDHbFlBw53DjPfrT7bS7cMTPcnqCvlqVx+YrRWWOEM3+sU8Df1/+tWsY9yJN9DHbS7q3lVJ4CN3P315H51M/hzUYgz/YnAGT95ScfnTWvb1JiyA4Y8/OpxzVwaiSG225RiDhsqef50tLkvm7mGYneNmETrsOG4+6fQ1EEIYc89+a2heSNG6tCDuP94DPvwfanbLeba/ypuT5gWBwcdqm19ixmpJBJY2hhWHdHGN/lgZJIHWsExbmY71UZ6GupiithL5cSmQkD5QVHt1zUP8AYoEzP5VwpPT7vH60+ViujDhiKc+aAQOMULDEZVJm9z9a6F/DVwgIS/2gjj5e351my6K1ow3XS5PAwnX9aQyhLbhiGRy3rxUghiltwI3VbhjyWOMj8KtRaCbyQpFqETPjJTbyPwzVtfDF4hyJ48gcHy//AK9AHO7GWUq5/GnK0YcjfkgdK130K7V2XzF5PXYaIfDV07kmWNifVTU2AyCyFshu/eoRIDyx5z610J8J3Zdh5sXzcHg01/CV2uMNEcDrz/jRYLGB5g78UGUY4rYbwtfA5JjIHbmk/wCEZ1DJ/wBUc9uaNQMYOduB+lSw20kp+6V4zzxWwvha/Y9IxxjIJqWXw/PplqJZ5PkY7fk65696QJXMIqkUpDhxjjrQJYtpBBJPTk028XezrnqTzVZPkUL129D60PcDtF8KaayZWUuPUNmlXwlYkZ2Ofqa86t3laRdruvOevSteKEzErNfHYOcKOSKfMNqx18fhOz2hvJbpng1PH4agdiMOcer1zdvcGPTZLX7RLtLZJRgGHT1PtVu5mSVIls3uodiBXK3G4s3c+3biht9BGhc6VY2dwyzwnhNwIbJPOKqRx6a1z5fkqAecNyQPpTbQssf2i5nlmRTgJM4JfHYGqM4j/tSW5g/cA7iEPzgD0GPb19KfkB0drYaJcxbwqw88CVdpI9aZqMOgWULyYikdSAFVc/jWCupuwZAquQSPlfpVO6+1XqnaSigEFS/H4035AaCa7YpcKyW0aljjcqgY/SrjX6vHu25Q+swAOPrXKNp0wYHKlUAzg5x+VSNaXDxlhIMJ8xBald9R2Rrxa+0EpaOzt2j/ALrrmrsXjCWObemm2aewWubBG0c9qTICkjk1NyrHrVvqFlfKPs9zBI20EqjDI/CpduDk8CvKtFtpf7TWR3W3WKTc0hyDj0GPb2r0yTV9NR9v22HJAPWpkrIa3LoC460jxo6MrDcpGCPWsI+NdISaS3ZpSy8B0XKtx61P/wAJbosjiIXJG7IyUOOKz1L0JR4e0vdgWQ6f3j/jV9kWMKPJ4B45rAufGumx+cYUlcxgbCVIEhz29PxFOXxtpMkCuwlSTvHjP607yY/dNxthGfKU/jVSHR7NNQe/jtlE8gwzFjz+H4VkQeP7BrXfNbTpLz8gII/P/wCtUcfxBsmlYSWk6oPukOCfxGf60a9haHTPaI2coAPbNZcfh+zttQ+1RGZWx9wHC/Ws0/EDT/MjxBMEz85yMj9ee1dJpuq2GrQGa0nEig4IIwQcdKLtDtFhsUcAOB9c04AZ6P8AXirIAZysciFl6gHkfWoNSu00vT5by4LmNMZCcnk4/rRzByiiN/8AaP14pypKQ2QSPbHFVLXWbG7hV0vYFLAEK8qhunoavxuX5jnRs/3WBobsFkU7Sye13q81xPubIMpzt9hgVYNu7H75HtxVjy2z8wpQmP4qXMVYiW0UD52Y/UCpRbqo4IHp0/woKkH7w/L/AOtSPIsaszOoCgknNTqMwNR8G2d/eS3TzzLJIcnbJx/KsVvAjmdgl3hc8blzXV2Ws22osUikO/spByR61dMRz0z+GKtNrRk8sXqRWlmbSxjgEmdi4BcFv69KSfTrS9jVbuOObbz8y4GfbmpkgfP3gPbrUghPYr+VQ9ywEMQAGF44GB/9emtHFg/Jx9DUqQ7QTx+HFLtBGCCc/wC1U3GVxHGD1Yf8BJxU6wKcFWP1xR5KZ+5SeSQcDIz7UXBE3kcHOD+FR/Z48cqw/wCA/wD16QROp6v+dPVWzjefxpFfIia1hdkbyyWHQlKlCYPCH8c0/bxkH8cZ/pSjd1y3/fNJsdhBGu4uQobpuxS4H/PRSKMzAcK5P+felHnHkxMcdOAf61LZSQ4RjJztIPSmfZ0znCH61LmZVACEfUD/ABpm+cNgAD6qTSuxtIabdiONoqtdp9ktZbhgpEaM5H0Ge2TV0vOOCE49iKga4lK/cQjuapNktI8+/wCElsYp3uYdMgWVc4Ijbcx+oAqRPG8htwXtiHA5G18n6HpXVXGq29rqUNi8UYmmGVAANWm3Jx9njJH+zW3N5GPK+5Q0zUP7QskuisiEkjbhh/MVYaQkkETfiD/hVn7RMBjylH0FM8+4J/1af5/GpTZTRVaQg42SH8P/AK1MaU46GrvmzEfdX86hdnbOQAatSIaK/mY/hzSq/wDs1KBIW5ZT+VO2N1LAD1wKq5PKZesawthAIlB82UHaVPT9a5FoTO7SmeR3Y8lgCa63WNEi1u2TdcsDGTtKEd65lvCN9C5EV5Jj/eNaRaIkmRtZ7ELm4ICgk/Kf8agcLEFf7TIwPQgN/wDFVNNoWrxJkXLsO4zn+lUzY6wRtEj/AC88KBWl0Z6krSyYOZpF+UOcq4wvHP3unI/OpkgmlXcl6GHs7/8AxVZZ0rVQxQBsemKsRQ6xbRELhR6CMUlJdQdy79luc/8AHyPxkb/Gmm3uh/y3X/vv/wCtVY3GsLxgfjF/9enibWsZEUZ/7Zn/ABqroi0iYR3sSl0kyevyyAf+y05tZvba1KXESyLnh2k5/QVQkvNX5zDEef7jVl3ttqt7KrGEgYxhVOM/jRzW2KS7nVaJ4inkvEtWVGic8nP3foa6OXyj/EpFc94MiudPgnjubRg0rAiTA6V00oyc8flWV23qWkV42hUfKVHYkD/69SbwwypyO/P/ANepAoOM8U7ywtK47FQ4Pv8AjTwMfw/rUxUU5YgR0o5gSIlkYD7ig/71BLHHyqf+B1MbdW6gH6jNBhXGMD8hU8w7EB3Z6D86Fjbtj86mMQ6YH/fNNES5zhR77afMKw5BNngZ/EVmeKS6aVHvG1fNHI+hrUESEjIX2rI8WoP7KhA/56g8H2oi9R2OBnbluec1E0EptvN8tzETwwpL+SOOYhGb33DvWlE7t4eiyvy7jg/iap7kLQqmxZfmFn5I2ks0qn7p444rPkQ2N1+8LbiPlKHIINb8F1pklq8U00G5gPmAIKY+vFVpotNmljcKSyjGUIwfc8/ypuwrtbmXJdKzMGjfzO2Bjin/AG64gtwIzJGCOBWnbi0uLhmuXLRL8sfm/MT+VaCxaeUfy5FXAwFkh6fQAf1oS0C+pzn2yeaNVlaVyCNmW+768U2S5uo7ny5XYdyp75rfnmt7WHDyl5QfuiIdB1HPTr1pGvtLIR8/ZQVOCyB2LeuQMgdOKT0Hcyob1GYg2xGBj5X2gj3zVn7cRC0sdqIwOAcKQf05qG+vGuAbSCV7h1OQ0UWNw9OOtR6ZctZzK10C8cqnKH+Htznv3pXBoJ7tlmVmiJJGFK/L/wDromkmUqrQyb3PAZeSatQ3dsbhra3RmQkfM3JI79K1je2sSCGSSR2XjCxglfYdOadhbHPpc75I4UjYueMe9XWgeLfHKY1frjNT3AWeQR7GaIEFXI2MP51GbaYzSC3gwGA6tnjGOpo0HdkVtY3M8ReNW2E7SQCRzVu88Nz2kbMbiNmTG5O4LdAea2tSsZrGCyubRniUqPNYBTkjpnP4/lVNpry9jvZ7FPMlmbE48sEgeoP+TS6XQ762Ofk0jV7e2F09q4tz0fNNFvexrHJcW0ixOeHx1Hsa9DvrPUItEWxi05Z7XyfMeQy4bd1PH9M1zRv2a2trLyFazjcnaGxg5OcYHvSg+a9htW3KVlp2ky3KQ3huYFl+6WbG09s+lat7oPh3TGCSNcyNwWKknaPwrpta0WHVlspUiKeX14w2MdM5z2rjbHSNae/ihmtUMOcEu38yOaUZxkU4NHS2/gnRTbK32Vn3DIYsc4/OrEfg7RVJzYL+OTXQrhYgDgAD8BVcala+YAJFIJILBhgH86x9pJvQ09nFbmePDOkwqPLsYARnkoDjjr71yT3F7BeSIXeIZI+WPaMdMgDFegu8DTxSbJJZFbC7R93PBP0rjtesboXVxfYLW4fafOj2kDPQZ6itKM7y94irGyuizpuqRWiSO0RNyy/NMVG5zngHB6AcVD4js7PUxFOb+9MhX7m5Sq/hwKxImRpHPnKoPYIo/XdU0N5HHIbeWdyxGVDYZa6JU43uzHnewlv4Ra7VTBqse4/wSrg/zqSXwPrsJ/dmGUDuDilSZFlAKNgn76qu3A9cVrQeK7qIPCDDOgH7svIc5xwDUTi94lxlHqc82k+IrV9ogk3AZ/dyH/GhrvxDaD9497Go6kyEipXv7yKQXDJIH35DK2SD+BqabU9VvoEElpKYhyXIbp7mlbuwcr7FeDxFrrMPKlmdfUxAj8yK0m8Qa2IjvEE6EYZWh/n0qvbXAdJE8tmBBB3hip98GnxRsZW8tIzMMYzhAR6AkmrcELmYlr4tawkITTbBW7lUZT/OtKP4gDPz2MZ91mx/SsqaVSxDwmKUcBpIw+BSyaXpL2YunEizu5G0narAdSPzqJRRSm9kbyePLVj89nKvPVSrf4VaXxvprkZjmX1DR/4E1xj6bZPENmIyT99mxt9jk4quLSzdQsNw7yHujEhfqCo/nSdND55HosfjDR3wDcbe+PLb/CrSeJdIcDF1DyOcnH868rlsZ7ZiJpgq9iMtn8hUv9jauY0dLWR42G5WVc5FQ6cVuUqjPV01PTpx+5uYmP8AsuP8atRlXGUmfHbnNeMLZ3olAnt3jXOCzIeKuDTrrlopIzgfKQ+0ml7JPYftbHq09xJBtIyxI6Fev5Vlapq2oJas2n2YuJNwBBHCrg8849q4JTqMRP8ApnllfW4xirS3utQgut1IVAzkuGB9+aPYsbqqx0lrretx2kIfRZZZMAMxkVBnPX16V0YuJSMhsH0BrzSLxpqqAj7Z0/hMK/4VeHjLW0jD/YopU/vNDjI/A0pU79BqpbqegpdTZxyR64p/2qRV6MP+AGvPoviHOrYl0yHIONqkr/U1dX4hW4jBl0pgP9mYn+lZuk+xpGou53H2pyOH6+wppuJCAPMOfWuQj+IeiMS0lndIe+0Kf6irkHjjw5MoUtPGR3ePp+Walwa6F86fU6JpssAzhj6ZzilT5ukCc9zyDWbF4m8PScLf4Yd3Vh/MVKmq6TIMx6vbj2MoGfzqfkPTuWJNMsprpLqS3jM6cK4UcVMYUCgDbj6A1XWa3kH7m6WYn+5IpqRUPOXkH4H+gp/MQ5ooh1ZcdORTNsbZ+ZSuP73/ANesHXP+EgaZU01IWtupLuysTg+nOM4NYj2fidSGt4IUl8wMzGd23AZ4Oe30xVxh5mcpWex2phjwcEYPQjFV3iBY4PNR6THef2fG2qbTd5bds+7jPH6Yq0doPoKaYnqVDGx4yPypstsZomiddyMMEdMirQwe4pBGoYnueuKpMmxQtraOyh8uGLy1znHvTix61eYehqu6df51SkKUSuxpojTkhRUm3HUg0qr2J5qr2M7EWxTyQPxFBRf7oP4VN5ZPc4oKEEc/pT5g5Sv5KZGVH5U8JHjG39KcRISQE/HNGCB9z5qLisVpLeFjkoM/SlW3iGNqgfhUjlu6H86TPQcgU7hYMIBgcVGaUscZIxTN2elCEOXgYPSnnBqLJ4GRz0NBRiOCQfUChodx/enL161F8x7mj5zwMk/WlYEyzkkcDikJIPANVt0nTDYzjikMjj+/gHoCDU8o7ljnuOaaeW71CZmU9/pxTPNbIO8jn2qrBcvBeM5PtzWF4y8xdKgMZJPm9/TFaMc+1uckdzmsrxZN/oFvu7y8flRFO4X0POrsZkyeea1BKBoEcIBG3nP1JrLu+ZvxrWbjw/b8Dn/69WzNbHI7flCiRgvcY61Muo3ECCNZm2g5xnoapB2GOelJSKNSHVbmMEeczA9AealGtagIzF9pkCEYIU4yKxh1HNWFbnlDj60BYuLIZQzCRjJ6dc0v22WO2e2bcQeqnoKpI46AjPtSuC/Q4NAFuy1K6sN5tnCM6FGIHOKcjGZGYsd5Odx9fSqYVvL3HBxxxTUZgCTkUAWrVhvd2dlcDIx3OatWOoSWczSRkEsCjbh61mrKcFVPB6mhXZTwT7igD0DT9St7h1zHy7KEDd/UgV2MdhGwzgflXlvh2fZqMM25flI2x9T1/wDr16NeeIIdGKW1wqvOw3SBpQCvoCO1J+QF3U9PXUNNW2ZjzJnOenBqpp2kR+H7S5kglBlkX5RM2FLdqoz+NrMSRqgXAO4kyAevvXTIy6lpiyQFSs0eQTyORWbUki42b0Md/GkETfZ5Y1Rh8rHOQfofSufvINJunN1bv5HO7KNlSevWqWqWc+hT+VcOkq5JAB6/X061Ttha6tMlvfXv2W0brhB/MD6VpGMY6ozcpPc7XSfFUEvlwXMsYA/5acj8MV0YQMFcCvL2j0WwvImtrlrhlbKKrFeh4Ofw6V1Wn+L4tXuHtZT9i8tN5l3g7gBzxispwW8TWM+jNvWWmi0q4W1QNKVJ246jPP415e2pLBKxeGV2JJY+YFAP05/pXe3HjfRdohDySbjgnbwR61zl7ZeHLxJJo7k2zfMQMH5uTjANFO8XqgqWlsZMOsS296EjX96SHX58YPXGTmur1HxZbS6D9mud011MGDDbgL/jisLSvC9rfTkmXBAGzkYPFdtB4esLHTWjjt4ixiIZ2XLE960m1bVExT1scBp1rb6pdJbQGcyH+FJF5/MivRbXw3aHSUtryJS23BLYz7ZIrmdV0y50vX7G4020VIFKmRwDkfNzwPaui8SW91PaPJA7MwUFI4wQ2c/3s/0NRUne1mOEUk7nFy2UUNxMtvMqKuQoZsg1Db/aYlZjEz4JAkh5U1QE0QkYyQMZO4AHX867nwaJLu2l862kWNSAhfGAMdBW8pcquZRXM7GPpuhajfXC3Mc0kMaupYyD7x3DoAf51s6p4jEdybK2mVZIv3chdANzDgkD3roYr6xMj21vdW7yJktGrgsCCO1c5432WU8FxHE6PKCDMhIA56cd+f0rnjU5ppPY3cOWGhlvHPNBI8TCUIuXVVKlAff86qP9kkjVDJOjIMnd0P1O7p71QTUvIXCSyMT8py+BjH51Ne6daX8aXKxtHM2N7/aVIb8Oo/Gut6nOjd0zUtOiuBJeqZYWTaAr78Y6EZrHuJbW0luZIkuXhYlgzSrz9cYrc8N+BLC80p5LuXzpS5GUP3ag1DwFLGkq2spKnIAOeRWHPFOxpyyauYpkS7KQS2yxO4OZFkGcduAOaLUJp6tGgVpS2TvJyR+HSp/+ESnsbd7m6V0VFJZty47e+c1DE1taRu0EcDvglS7E/ngjFXFp6oTVty3I2pXpW0haLfNjy1PUHPGD/nrTYrq4tGaLz3tp1OGGc4I68itLwto9vrRN4NkE8bKymMZ2N16HNaGqeG9Qhu4GSL+0VmJEudsezGMEH86h1UpWZSptxujGttemuVuLCf8A0mRsOhDHjaCfqc/XtUZKyRqzBkcA/MwHX861ZLK20G1ina1ji1SQZ8lmDlRkjO7PGfpWJLMZEwNPiQHJx5uQOPYYq4O+qJnfqNurBpZ8SXbqdwCmUEqencHrWrD4W1C4IL6lHHCQMFmXaw9u9UIooZYdqTQWkqP0lLsCMeoU1aF+NMhuLe8vIngnVk8kPuXJGNwP8J5z07UT5re6OFm/eK+s2+naFqMq2V7BcGNdrs5XO7PIxxzx2zVeyvp72PeYo14IBVQd34fnVC4i0ggjcCjdCJgWH+fcUkM9pZafDJZPLPOxYSQtzsHGGzilBuKs2Ds9UXr21triASSP5UgHB2H8jk/yrn5d8ZKqoKZ4Yd/8KvtrzKfmsyDjGCAR+or0LwHqEGspI0thEnkALlsF2zjHy7enXnPFRWqckeYqnHnlY84t9I1K7txcQ2ztGTjI55q1Fp4WPy5ZjHNkg5PAOehGM17zKsKLucKFGST6V514jl0S61C58iWe1vUO1pI1Do/GOcE1z0cQ6krNG1SgoK9zkf7Oyyot3Ez5G7nr9AQKq3dheRW5lZY3QdfLbJGfatPi15uLhlQ5w+wAfzH8qjXWYY4lRtRO/AwVcYH5c12pI5m7nPKeTw30zV23vZkG2LzkIIA2sRWha6glxOxeCNpD0lt87h7g4pb6+mNysYuLlEA5EsW/mlysLpCDVdVs+ft90o/2ZiRn04NWIPEmvbd8V5cMvPLJkfmRWZb3EWniT9+Tn5sFME/mM006sMtJC85O3aV+6MZ9sUuRBzM2R431qMlJbqFipwRJEoP8hU8fjvUM4aC0c+ykf1rHCrrMR89fIeJcLNIxyRnO0Zzk9e4qgLPTxOEbUQeoKhNpB992KXJG+hXNI6mDxxeo7/aLWKcM5ZNp27B6e9atr4x+1IWXTSCDjAmXP5HFcMljarOrRXHnKFLFHQKT27MaauqW2VUgqBkYkiDBR29zQqaYnNo72fxdZ28ym4tbuE9GBQEHr71IPF2jyYBlkj9miP8ASuDtJra4YKgjmBP3NrAg/nRcafem7WKO38vPVWP3frz0p+zV9A9ozvRr+kvKuy/TnghgVA6+o+lXo9RsH+7fW5/7ar/jXmsuj3yQiTbHJJyCiMCf0OazZZLi1fE9s8bHoHBGR+IpOAKXU9kjuIJDiOZH/wB1gaexrxNb2MZOD7809NU8psxyyr7A4pcpXOz2bIz6UmT6E15HHr92h+XULpAP+mh4qyvi3UxhU1FjjuwBz+Yo5Rcx6iTlz0+mahwFnABOGDMcnPPH5Vwtt46ZbeSK9fzHKkLJF8pX8Ola2h+IbK+ENut3KZ0RlzPwX5HTnmiwrnRuNwIBK8dRzVdSSXVgDtOBj6A/1pWJHJY49xVWMgtId4BL+nsKdguXQq9+lLtRQQKriJmI+ZqGjK5JYj3NKwE5XoQOPrSmIHkkg+2agA3L1OfUCgpIOjSNn9KLAWRGDgEsR/Oq8sC7wisQWDHkn2/KljErD5jgDsaTZILpPm3DY38xU3GKIJMYaRSMdAn/ANemm2xkkgHsc1YETDocfjmjZk8Uc2o+UgFpK44lXnsVGKxvFNu0djbhtmfMPKr7fWulRAD/AImue8aD/QbQA4HmknA9qcZag46XPObvPmHkZz6VqO5XRIVKtwOPesm4ceZ17mtaZwdGg9AOtWZPzOMopKUAk4FBQAkHIoyaX7uQRzTkw7fMOTQAylyRj86nCKAcCmum7HPQUALG5kwvc9vWtG10ia8nWJ/kBPUEGs2IjoOtWvtU2Pv0Aal14YMEgVLiNBIvyeY/X1JI4HIrNOmXKDJjPAx9acNQmAGWJPvUyatKFC7QTnrQLUrRx3duyvHmMg5BDYINS3YvbpzLcTPPKQMtISSR25NakGpMsYmEZBB6deaka98xtzwuSep60Bd9jJstOjmkCTqyg4wQwAH517bbJp/9kW9rJqDMIUGZIpSp446rXkjXUJIHlHg/3Kel7GuCFKkf7NJx5tATaOh1rwtdT6nNPayIbdm+Xdc73YepJ9fSsFtCvrR/MksZpIBwwVhu/wA/hTGubeRMPjOc9x/Wrlrf28CkKrEcclv6U7JC5gsB4bNyy39ldJFsOHB3Nu9MdKq3Sae19IqyzT2sZ2xEIwcjjHbHHp3xVh7uCeXzS6bvXaP6CpY72NYiiyLuzkOCcr9OaYcxDrWkR6LYafqNpPNJDeBiolTBXBxzWfFJBcoHkkAkHrxWxNPbzW4BuJi5IyrtuH19jVRFjLbiyk98qKVrBcu6BbG91e3kDebDFIrSoZSoI9v54r1S/WU2b+TKiMFJJdNwxjnuK8mDxq5Cy7Ae8S4xWtaeIJrOxNpDMGjGQN+c81M6fOtCoVLbno/lh2BYA4715/F4o1Oy8Uz216y/Z/NKmOVwAqnoQcfjVg+O5Y9ixxGQL95mYLnj6GsDUb+PV9TF3c2kSk4BKMQcfyJ+tZxptPU0lO6907eLS9B1eZ/ss9vK27LCMjNTXHiXR9CNxZsz+dAuSoXhmwCFz6815uYjDK32WZ1RvU7c/UZNRS2XmoCXJkzzu6Vo6d1uR7S2yOvi8eWssM00GiMsm7a0i8qAepLBeDx+lb11r+l6zop8vdJKcqF2HCvj1Irm9P1y10/Qbu0NuPMliCEpCqg4GMk7uTjviuTu75pbvNtaKFwCfmAJ96lUot9h+0du5YntbgSKJ57RCp53PtYn8RUzIGRRJcpu3Z+W6jGMDrzWdNL5jMfIMrKxHLDp69Krq2TlrMlc9MitvmZ28jfWW+txCLW4uJXZ8qsc4kyR/unrXoPh/UL2ewgS50+7kdnKyTkxgA55yAc8fTNef2d6trf2UkIFrEr7yYxv2cZ5Hr1GKs2GuXul3l5cQOzm4DZyMLknO4KOM1nUjzaGkXynq8tpBPF5cyIyZ6OMivN/E1npkGpTx2sfzDIZASADjtxUA8Xay9yS88SxMoAjkj3KMf8Aj35msm9huLrUPMWDzJZADmFy+4n15JyfQ1FKDg7sqpNSWh1PhnXdP0RTHIiJCfvMvzEMOOuPfH+TXe2moQX0AmiLAFN+1lwwH0rwcaVf3UrOnlx45HmS7B17bjzXUpPrlzYTSXus+RNbYKCIr+8TGOqnJI/qaVWmpO6HSm4qzLfiC70rWLpby3uLi2k2YcMpCtjvwa54tFJtEN7JKoUlipPH51EbQXczKupBGZf+WyFAePbNa2n+ELqKG4jvbm0jhEZlaRHy4IU4A9j3+grVe6rIzl7zuUHtBIHxeyAdhtBzx65rNeeD7cIL+QvbIf8AlmoOMjrjv2qfU9JgtdSntoJhJFExUOWwW46gc1paXoGlwHz9QZpUK/KsYLdRjJzjpmq9Cdt2P0DwxpviG+MVm9wYo1BeQoAv0yef0r0PQvC2laP5ot0UzBcMzYLYODz+Vef6nZW1gskmlFktUKgPGWDbsfxbumfUcH8KqYviJLiF7lS6cnfjd61jOEp9bGkJKOrVz0nXbfSLQb7wxCQrlIxjfIBwQAeKj8O6xot5D9jg32siMMK7LGxwwIxg89Oa8s82Y4+2KbhgCFJkxjNMW2jC+bKgA6BMnI/rUuheNmy1WtK6R9AXsKajplzasymO4hZMr3BGODXkGp/D29hupvsjyNEH+XIzx9c1cfx9c29pawWCNbxxRBDHEgYce7A47etWbPxfrmq6hHbotpG0oABdcDPvySP/AK1Y0qVSnd9DWrUp1LIxLX4bapIYpJ3QIz/Mm7Bx61pf8KwjAilFzJh9uVI9SO/413Gjza2bll1T7AIFX5DAScnPfNX1uYG061dmT5vK43dCStKVed7DjRhY8p1DQZdJkaL7GkiKdocHBIx3rESKKa8Aa3lUbhvIYnaO56V6/qmraPHO9tNOrTgFiiru6DpkcA/WsnSNR0bUtRa2tom81lJIeMLwP510RrS5btGEqS5rIZpng+w8re8Ibd90swbjPBH86t6jYaRo+m+dc2u6PeFComTk+34V0cMYhjVVAwoxxXAeM/EKtqr6M0SJ5agiZgTglQeOcd6yg5VJ2NJQjCFzRtvF/hyCFoJFaM+nl9K5640Xwhqk+LS68t35B3nLH0OazVu5AjYvIWCnaQ8J/oelS289z548n7FJKf7rEV3KjFbHJKtLZm1a/DGw84NLcSSR+gI/p+NX9X8FW09w8kC7c5PXJJrIsvEOpm5MFvGBIOWMbAr1wevGa6BvFrRskNzYTb3UZMbA4P1HFYypzUrxdzSM4NWascBLa2NjeSWxi3zRMVYeaF+Ye3INXJLi4lR2hnGQAADAAo9uKta5caFFeq7abM5lDeb5ZO5W9eeDTYvDFvfxLPpV1E8cn8L8FT6EYyK1vbcza7FJLm63BXnty+f+WY2sexH1qe+vYbVdkiwYAI8uZM7j2IIGRVbVtJXRZFjurwmQruEcYbOPr0pdJ1HTIbbZdW9lc7m6XEDq6/8AAgrUcwkjotE8Nadqulrcy28SSSctEqkFOSBnP0pz+BdNcbvLZcjgEYNKPF8ttbj7Jbad9kUhEjjkYMv1BUcfhVODx9N9uUXcVuluT8+0ElR7c1j7xquUZP4Bt2H7t3T61mv4AySElYY4z613una3ZarbSXEJcRIxXe6kA4q00kGMlxjOOVPXpRzsrlR5/F8Oo2hcyzvuxxj/APVV7TfA+mW0kL3CtM+C2CxAyCMfzrrftNr5jRbxvXAK7T3GR2qJpoEukjU9Iz6+oo5mxWQnlRxjaowB0HWqkX3WYj+Nun1NWnuoMsN4JU4OPzqhHf2axu7zKAHfOSOxNNeYMuADt0pSox0qs2sadCBuuoeTjiQf4019f0pWC/bYCSM8SLgfXmldgW9uDTlHHpmss+JdLDsGu4Bg9fMH9KjPi/R0jZzcLkA4UA8/pSaYJo2dnHvUbAG4XOeFP8x/hWPJ410ZSu2bcD1O1uP0qu3jfTRdHa7lNgAIiJyc/hRZspOPc6Ix9x0o2H0/SsRPFUM8RZInVwRkSAKD/wCPZqnceMRFLj7PMV5+4qn09zS5ZCvE6tFPHBrnvGxaO0sgRndIw+nArOHjeccpp9wzZ4BIA6/T0qprOuT6tDClzaPbbCdm9vvZH0FUotMJSXKcncD5/wA60bhMaPCQSOAevtWXdDEjjJxWncsf7LiQg4Cjkc54rQxv2OQGM8jIoppYDPPTrTqCgo7HjmipIx8wI/H2oAbsYgEDOaXynxnj6ZpxkG7gZ9OaXzfmwwxQALiMfMcE+lO3KR7EZqBiCxNJQBLvRR8uTQJQfb3qNUZuik/hUiw9yyn2zzQA43LLHtVjznof1piXMyk/vZP++jTv3f3MA89DTXjVRkHA9KAHi7uQgcTPzx1qRNQnUcykk+oFU6mSJcfMozQBbbV5gcRnjH8SjrVmHWZNu3ajE9crj+tUDjsuKidACCvDUAa9zLcWShPKhlTswz9f61V/tYrw1rHn2NCyq9gscsmJAx4I7VFFKiSENFHJjsy0ASjVYv4rQH6PViG9guJRGkEgPUkMeKoy+S8hdIRGT2DHAre0PW7XTCmLaLfghiFDbhjGDu4GeuRQBBppTU7yO1txIHkbaC7gD8zXYSfDjVVTcl1bOp6ESH+orgYb2S11FrmzJik3EoUbG3PpW7pPjfWbHVEnmuJ7xc4eGR92RnPB7UnfoNW6mrN4I1uDObZ5QO8bA/8A16wri0vNNkKXqXFuSTt8yIjI9uK9mtvEVnJpH9oXbfZAmBKj5JjJ6Dpz+VY+peMPCd5A0VxcedgHaRCx68cVClLsNxW55WbpMfLeDPuKX7Q4x/pEefervg610ubxRjVWjWzETsTIcDOOP5V0fxPm0u/0rRbvSnhkRmkXdGMEgbRzVt6k2OSM7kF/NjI+vFIk8+cL5J9cVt6X8PTrGkwahHqKBXzvQjoQOgq5afDG9WSQS3yRofu7csT9c0XQ7HOefKeNkdSb5kG02yDvjFdwPh5Y22mRj7H9tvRyz+cY+c8cf/qrltS1m9tdZnguoVWdHx5bHeF49T1oi0xNNFHzpv8AnguPrTy82ARGAOuN1B1KSd97qrtjnzMEEdgM9K6Hw5baBqDXUOrT/ZAseI2+0kEtn6Y/SqdibXepza3spw6ROD2ZWwfzzTDeP0McnX+9Wt4E0K113xDdWN5JOYYYDKojfbzvUfyJrQ+IuiWfh/8AsxNNWSPzjIHLSFi2NuOv1NQ5q9i+XS5zw1NyBlZMDsac2rP0Ifp0xXqD2vhjS9GsLjUrKBfNhT5/KJydoJyRWHrepeD4rGU2FjbSXK4IEquqkHuORmhVG+gOCRw/9oqeqt+VO/tNRxhvyrfsNf8ACpRV1LRUQnq8Mjf+g5/rXWab4e8LazYLeWtkfKdmA+dx0OO5pOfLuEY82x5guoIGJxxnPK1oJryxsvlgIBx8uf6mvRU8FeHXTf8AZJIx33SMMc471xGo2Wg/bZza33lQBgqK6Mdp5BJ455BPHaiNRSegOFlqUpdeaXP71V47KKghvlilWVCu4chgnIP1qwun2h81Vv7eYggLtVlH5sB6GqN9JNpxjTyQ6MPlYgjpV9Li62JBe22MERn/AIDSrd2hb51Rl9AMGp/CVjp2tm+j1C7SzMCoYmPO7JwRV6bSPD6ybI9XXGQvmPHhCc+vagDLlvLRjiKOJVAxhssf8/QVLFrBt3DW8vkd9sbHg+1drF8NdLuLFJotQkkZ48q0e1kJx2PcZrz6+0e6tJ5VNhMyiQqjBPvAE81EakZOxTjJas1F8VX8abVv58e8hNMHia+it0jjvJBGhBAJzjBB/mK52RHQ7TaOCOuRjFXdM0i41Z2jt4YwwA+82M849PenyxS2Dmk+pZuNRF1M88zl5XOWYnrTPtMJAAxke9ak3gt7OJPtk8SSFsbEBfHuaQ+FbVQGfUYEY4ADYH9auK5loQ3Z6leLU5YZ4p0nkMsX3Cz7gv0B4ptzffapvPnfdKQF3dOAMDp7VBqOm2mmsc3Ec3ybgUBIb2yOKyIb21D7zGwXHPFDVmF7m4t4i4USkL39D9aluNXlH7u1SKKHAGAAS5/vHI6/SsKS6tptvlo5XPOBinKlswyxdB7qT/Khu4Gi95cTnE7Rlf8AZRQf0AqeHUpIYDFG+AepJ5+g54/CseaO1jClZd+ewDD+YqWPSriWNXWOQBunNIGbCX8RTfPK0jgEKvU9ucnp+tRJq9xBLm3lmiUHK/vAcfhisk6bKCRhyR1Ga0NO8K3upruhIVQcEu2KG+rBDrzUJdRliF9PJIik4JIO3PoKkQ6SYgqx8D7zzA5PPZVPb3NaS/DTUmGftlr/AN9sf6Vz2vaNJ4e1KKxupRJJIgdTETjk4749KV0OxNOdPLMsKzkZ+VmZen0x/WqzLFnvn3xWnd+B9ctMk2UsqjvDIrfpnP6Vg2cT3t4tvbQTzTdSiqWIH4UXQGtBdeVb7W1CdY8n9xGxHH8uainv/MGEmuhjn55939BWlB4H1W8X5oktl65mfGfwGTVgfDm+P/L3bf8AfTf4UuZDsznTMznLSsT6l6YSp6uD/wACNdL/AMK5u+95bgfVv8KqWXg039xLBDfpvi+8GjcY/MU+ZEuJkwG1STdcB3QdFRsZPpmo5bxmc+XBBEuThQoOB9Tk11P/AArmXO06hCp9lNY/iPwy3hy0iuJblZxI5UBBjFCaY7MzQy4y5QE+gqZZrVIsCBJJO5fgfgBW7oXgf+29Ht9QF6sQmDEIUJxgkdc+1Rav4D1DS7Ge93W08MI3Ha5DAfQj+tHMgsYnmRE52ohz0VQR+tNM0WceYR9EFP0HRb3xJcNFYWqN5WDIWcAAHp1rsIfhrOSUvbuCH92ZF8td2cdRzgen50OSWg7HGmePH+vf6YFPt76K2k8475GA+UM2AD6+9dNb+FvDUdur6hr6pKeDHEgYg/QZNYOuafoFuR/ZV5cTcc+dAACfY5/pTTE0U21LdI7LNgN2Y5xUCzwhiC5IJ3fK2OaqxpJIruIkCIOT+FWtDn0lr+QaukrW6r8qwHDFvyPvQ2FiaDU0tHMsMssbjowk5otpluZHclnO4MST1NdBLL4Gu7C5jhtb21ulT9xJLIHUt7gYrm9PhkjeTeQcN1U8EYpJ36A0RXJO8gjGa0JiTp0ZPdRVb7Mbq68sNt+XOcVYvBElusQ4ccHGRmmT1scmA+1jjO3vnrTMlXBPG7qKmMTkcEKfUnimm2JHLx7vXdQUIpzznIPSnk5AHpSbWVjkg/Sr1qF+zNkgE5+poAojrTxtL46DPWiVPLkI7dqYQOOTQBLIi9ScUKgP8PHrnrQioqhmx+NKwWRcjqKAHEhVwTgdKaWjKgE8CocHOO/SniJicHAoAA6qflX9aVpN2ADgHrTXiePG4HB6H1pvGMY59aAFBw2euKeJj3Gaar7QcDn1puTz79aAJEcsSC2M9OKcJF7nBpiMoJyMcU5ijkY5P86AJfMTG3HzetKyxnawUBsc+9VRjdyOKmIIwFOBQAHesO49agJJOTVgSFQQ3AP45q3ayo0TKQMAdcdqAKKt5TA7Nvv1rSivbpJFkt2W2cA5kj+UnJzzj6Cq0iKrDBwDTC2VAx0oAvTaleOphlu5mikO5wzkgn1xQ0VsRH5VzuLDnfHjB/Ws/FOyFI28Y70ATlwxKk5POcU/z3lijjaRmjjG1VJJCjOcD8SagYMBkNkN+FSIpVeTzQBueHtdi07XoJL/AM6S3RQF2SFdn4AjP0r2H/hI9EK711K2wO2/JH4da8DJAlEjAE5HXvTp5HuJzK7HJ7LwB9KTimNOx7fJ4y0aKETLcNKm4odiHg/jXn3xA1LSNWNte6eD9pIPnkj2G3P5GuZfVbt4EtnnleJcEI7ZHAwKt6Bbpq2uWtlNKI4Xk5+Xr7DHc9KSikNybOeLOGB2k9+TxU/76NFkkjIR8FSV9+1er+LPBcL6HHcaRaRSSxkCRVGGAPt/k15nqDXyIlvcRumxeAwIyPbPanck0NF1q9sNVeTTQ3mvEY+FJx09PcCn+JvFGpa39nh1JB5tqX5KbT82P8KwrC6ubG6E8TvE6g4Zev0rQ1topRazr9o86RC0omTAyem31XH+TTsFzR1bxPc6hplhb3MvmeSCcA8AbQAMevHv+FZ8F7aSqqyJIpHJZRkn+n6VWuTB5cRBQkqNwXPBx3qmznGEJQ+oNAG3ItrdLi3jm3KuAWYLz6n9Old/4I0i+OmQTnVZEiSfebaMgqQOucHPPp7V5NCZhljKyt0zu616T4G1zQNMQm7u2iv5IwjOynZgHOOO/wDhUy20HDRnoGp7P7PvDeSgWhi52L8yepz37du1eGtq3lXEigGVNxAdWKFhnqRyP0r3lHt9Qs98Esc0MgwCpyGrz7UvhyLq8d7d1iidycEdM+g/Kop6XNKiucLPrRN1uhMsa4weFznA746cU8Xw1IOvk+UqAtjOeT/+oVra38P5tCtPtlxfReSTtAKncT+FYEDwWnmeUTJvGM9K1vcytYhjuJbLMsLbXLAZ9ODUU1/cToFdyQOg9P8AOa2LCCzudO1B7i5jhlUK0cbrkuecgHsR1rL+zR78KGbt0oA6XTNR8TaO0KK1xb27kDeUJQBv4sc5HNeu20P2izR5SruRyyptDfhXNaT4msNM0WzsNWIS5WIbQjb8qemSehx29q3f+EisBcPbxu7NHgEqhZcntkVzz5m7m0EluLJo1sw5hiJByCVHFNstJigcmNEQk5+RAKuXt5FZWpubhlEQIDN0CgnGT+dQQ6xpUjELqFo2MZxKO/SknKxTSTOZ8U3T2OpO0kbGIqpJyeo7j/61cq/ia1WXc0UDMOAWIz/Ku/8AEEdrrelSeRJCxj5bc2CmK81uvClxcFntkFwqkgtGdwB+uK6ac2onPUimzVHl6/od/OkEKfZkLhkIz93px9K4qKzP2SOYHO+Rl/IL/wDFV6VoHhe/0Twzrk14vlLLZuBHkEE44P161xUMe7R4AeouJcj/AIDHRzc2oWsbSeDLxbZZE8ttyhgob1/KnjwndeaoeNQgGW2kZP6mvSYLVTZQEkf6pe/tSPEhYjPGPWo5yuRnEWfg63BLXDlj2U5IH5YrXg0G1SAo8as3TcNw49OtbyxxLnOQfxoKwohd32p1JzxRzBynPxeH7ES7hECvcAA4/MVpxtaaPCA7sik5G4cH24H6VPfLJFYTTWq7pQhZVYE5P04ryfWdd1Oe8mjv7RU81lZoSCASoIBFUtRPQ9UTxNp0i5FwgG7ZycZ/OvNvG8sc+t6eYpTMghVdxOf4z3rHMskZM32O4V1PVXOB+dMubo3E1vN5TgxkKAxyTg0bBzPY96kdhn9K8i8AKR4slYDGIX4/EV6fY6hLeaek1zZzWsjA7o3wSPyrznwIgXxFMzHpC/p6is1flZUmtD0F5X3cNihpHBwWGDUweN14cenBFM2KMjBP4UXAarEikDbewH9aqahq1ppwTzZMljjAHQdyahPiDT4tGa+juIpQgXKBsHJ4o1YGkJm/uPx3IFcV8SiW020BH/LRj+grQg8cWbZWaAAjqY5N39KwPG2u2GsWlvHaM5eJiWDD1A/wq0rEtnXeCAy+D9O+T+BufX52pvjfVre08PXNqsiG4mHlmLzBuAPfFWPApjl8K2CpJGzqhBAbkHceorkPiB4dgj1MajauzNJmScFtwBzjj0pJahfQ5/wvq02h3ktxAzKzKBwMgn35/wAa7m68cWV9okMMt1J/aALBtkfByCME8dQc8V5lLZvNFlJFQoM4LY3VVtg0LOGwSeO9U0nqFzt45duoQ3KxJ5sW2RJMdWB/XoK56/srjcXjAkyc8cECpYL97dN+7cnTYW6VbM8F0iMHKOpzt/pVN3JWhjrdypA1vMj/ADjAYnpWS7FJW+Un6V2NwlpcxlJApJHHHNYTaQQv2i1lynXa3BxSGZmZSwOwgemK1bCfEcvm5DOcAH2FNtVjuHZZJlh29cgn+VKo2uykhtp4I/nQA17h7eXzI22t2q5eCTyxMSM4JORVCb5w20Zq9cOXs2JP8HH5UC6mYbEhgNjc+1N+xP8A88+fc1GJJnYAHn/eqxBBPPMNrR5OT6Zx9aBkYjO8KeM1o6ZBZswF4W2hs7V/i/GocAhAo+YdT61W850lYchc/nQA/WYbdLovbAiMnpnOKzanuElyWZWCNyM9xUB5OQMe1AloFKpAbmmbvm2mnUDJN6qcgAn1NHmKGyByetR0UAWFMbsjSbjGrZYKcEjvj3qGQoZXMalULHapOSB2GaQMQMA8UlABRVm1tY7gEvIV2/lU0ulz+X5sSb4x3FAFCik79OaAGbhFLN2AoAWnIuTkglR1xU32GdU3OpQ+jAiosuq4HGKAHgx9FB567qeqR5BO4e4NQZdvlz1qcAAYFAC0U1mC9ab5vzYxxQA/IBA9aQ53D0pJCQhx1psb5yGJPpigCVSAc4zT2lzyBg+tRIu1enPenUAPV8sN5yKmEik8Ln9KrZxQzMx65/GgCzvBygPTnFW9OvPsMonQhZRjb8ucc9frxWaG2xkDqTTC+BnPIHFAHbxfEDUPtNw0o8y3lOPK+70HX0/pXPmVdXu1S4uvJTdtWSXkIPw61kBzIMmnBdw4YA+9AEyCWORTuGFPBFOkEkxUyzO+1Qq5OcAdB9KiP3RuII9u1KrHyyd30oAQ24K4yTx3pBE4PGMj0NKGbePmyO9SGQByO1AE2nafLqVyYldY5CrMpkIVSQCcEngdKnEUkFmTIYZRuKlWByO2QRx19KgtrqSI7lbaSCPzGKdJO0qqJDu2fd/OgCxaeIr7TQ62V7LEpBwmcgEjGfr70618S6wjQ+ZdzywRyb/LaVsEj8aznVXYkgZppZRtOTigDoNW8V3+veXHqcpkgRiwjQBcHtz/AI1z0kgmuCyIIlydoA7fjTfOP90U8OCVJAyc/hQA7kADr6mpVkeGLGQ5IPQ4wfWoDIjcHNPLBepoABKSgIGMjkmnLeywKQkjKWHJBOahZ8sVwMe5xTEQyMOQqjigDTh8SarDC8KajceW4wy7zgiqaXxEil40KKMbQMbuc845qMMrTsWXaDnpSRrFJJsyRk8YoAet06qQJWAPXbkZ+tXrDxNqulwNBZXbxRlt2Fx1/wA9qzZUxIUU/IT8uajYeX94delAG/d+MdZv4ZI7rUZ2R1wUU4DfUdKxYtQvICAkp288E+owahxngdaUDHuCuCCOh9aAOz/4WTqj2SxuiiWOPZG6cAHpuI7nHStiD4iKNNRXt2Z1iVGm3qCHweduDkdK80z1GDtJ/DNNM/ACLjtSsh8zPSNN+Id3LNcfa1gEKQllIG0lh0wO+TjIrB1rxtqOp3Ucn/HtHEOIkORu9ee9cozP0Lct3pmWiPz/ADHkYJosguz0/wANeOYHuhaXsMshkBJlLbyzemMcV0nibRLS50q41BbaKOWNPO3mE7htHTIx+uR7V5JoGtRaJfJe/Y4LqRAdizZwhz1FdpZfFC4u7XUVv5IoXeFhaokWcP2yc9OaVrPQLnNi++0Wp3yt5zdGBAA/DFZmZ2mDSTb/AJgcms9jJEDl8n2pj3EgyoP496oR6VF49gtnDMZ5YmXDgcFT6gdK5vTPEp0XUDdQRq5YFSD3BIJ/lXMGdjHgsc0eYtAHpem/ESyWFhqkLGbedpiXPB9ya0/DniWPXdSuVmeOFY4y0aqWzt/iJ7dMdq8jgeFpR54G3nrn/wCtU7QPDai5WcBWOFWNst+PpSaHc3dU1C0j1G4FhKJbcsTG7DDDNZTahIWnA2Msqbf3g5XkHj0ORWcpYhjyT705QwHJ69/SmIfHdSWzlkkIbsQamuNQlm2rOwfaOCFAJ+p71XEO8sxOQB0NOhKxOWPPBA9qANOz1W4t7dYopGht2HLeWDg+1aL3cjWgxePc8HiTGFwPTPTpXOpKHOHZmUAjHv8A/rpnmnG3c3GaANS/u0LpFGisgUZk2kAtjnFUWmKkgLkg+vWrenrBeL5E77SBuUg8nFQTLDDOyryAeDQBGJj/AHf1prXBVkwDyexoDLtb1NTWliLmOR0BJVhu5/UUAWUneCFXlUbSAfmcZOasNNFcQKqttyeVFVF0WWTAZWAxn71LLYzrIkMKM7Hjjt9aBF2ztEjuDH5atGx5zzjipLvSoIR5hn8peuG5z9KLOe202aON5TcTNyVByq8eveppHM87TSBSxPy/7P0piSdzNMUs0YW2Xyk/vuPmNW9snkFJFWRuzcDPrxU9Mb76fjSKOYlYxkHAEnUkUkEv71dx+UZ/Gq0r8dfmNRxPg7SeKANqScKDGduCOoPSs9pAegII75qIMCSAelLn3oAma5kZMMxbAwMnOBVVZB06+lSZGOoxUDja3HQ+lAB0kyQOanqtx6npVhD8goAcATTihAz1+lICQCMkDFOWTaOOaAGqPmGQfxq19kURkk89sUyF1O7fmroaIQqS4PGcA/oaAK1tuikKdQw5NaMdzIkO1XYKO27jNU5HUybslcjtRGOcbiSRk0AVrgIt3kDqckHpXbWuqadY6erx2QW42ZCqmA2OMgmuVaCGTJI3N9aguEmfaNpwBgMT0pptCauaesa/eXoaCaFEUnIAA4/GsXJYY2g+tNCOWKFsgdTTivlrkMSB2obvuCVtgkzlcHmgYLK2T7CmsdyA7eTTlwsalu1IYjgsMg8HsaNybg3OfpQHDAlgOKi4wMHmgCwoIzk59KBEGOAvNRGUkYHFSq2AMsM0ANZHUdTn0NNWQnAx+dTXEpkwc4PTioWhcIXAyoOM0AK0g3AYzUhYY6iq4Vj0HHrSiNiAcdaAFaQnIHSmgjgEd6TB3bT16U7y3DenegCTeqDj60xpCwxjFNIOT3p5jAXO7nGcUAKm4EZIx9aUB93J4zUS8sM+tWOpx0HtQAnLNkZx/OrCqqfMT2qEHaAc4agksck5oAmUl33HgDpUhYAZzVXJxjNMMiqcGgCdpeTtHXvUZbgAnpTd425zUDkM5I6UASmVccdaTzuBxUVFAFjeucU4EA88/WqwbCketISSc5oAsPJjA/KnsoXad2MgHmqhYnqacW3LyeaAJTIoyO9NVyr5UAMR1zTXYFEGCCox9aYMcknoKALYmYD58Had2Cc01pzKzDA24zjHSq3JOaMnsaAHZKOSO449qQMR0JpKOfSgBQzZwCRTlxhw0mOOABncajpaADJ9aOpJPU9aSloATFGKWigCQSHHQ5FNIDDIGCOtC42kZ5NPCg/NvOaAIgNx4pKtEBk2DC4HJFLb2LXMojR13k4XJAB/E0AVwAegBA9e9PibK46Y9624/DgeS+jkuo1ltomZ95wFZc8Z75wAD0O6k0a3sZLFlk0+6ub3zCQ6OAixhST268E0AZTWl39lFyIn+z7tgkxwW64+tQMJdgYqQucZ969C8E6Vfapf7Y8QWcZZyXYMEfHDbSfoKgbToJLu8kEV3cvDJIszSgjzV5xjjAPt9aAOCLuOp96cY3I3PkAjIz3roLfRbS9kaK3jmWRZCGLfMoXtyO4P6ZrL1mzaw1CW03AiFtuR0PvQBQDMBgGl3NxnJwe9bOmeG7i+ijkLBWkk2JECN59wPTr+VXPEuhR6SsUafMwQl+OR8xA3ep96AOb8xgdwOGzwRSbyeCxx3ptFAEok4I6DHWpreaW33GOVl3dcHGaqgkdDRQBfOpXIyPPck9PmxTxq1ykXlFyARhiOrfU1mU7d8oHpQBaM6lRJuIYdABViHUnLhS5UH+8ARWZng8U4vlcHn3oA3GuLojAaNvbFLh8ecRk9cByKy4L4oNrjKjpV+O5DDCuQPU9KAOdkHOBknuaTG1sEA4pWcZJXOT39KTOSN350APkITheM9cUgfaT3BpjfePOfejHGaAAnr2HpQTkAelJS54xigByorDOTn0qaEBenOfWoY8ZOTg1LGMZ5zzQBZfOwEDnpxTdoYBdp3Y9KFlIAHaplugBgKSfUnNADJFZLdfnBz29KZuLDC8Ad6k2KyAMTwMjFN2/wZwuOtAASUUY+Y1NaS+XuZxk9s1DvUfdBJAxnFMV2dgc8e1AGqtyEZT5YLAfeIqK4u0lUjaQR6GozcMW3YXOMdKhkJIYg8+1AEbPs4UDaTTGkLDHSm0UAKGYDAJpCSevNFOyoIIyfrQAyigMDwCKWgBKWiplQKORk0AJHGZX4yFXnmrUcoRenP060xJAFJx8x9aT5dvBOaADG9j05ppG0Yx0HSnbuAAACO9Jhn3ZIB9fWgCsSd+7HOaVpGb2pGBDENnNNIJ+7nNADgxHANISSeaMEAZ4NAxn1oAcEwMnHrjNPUsOSRj0zTFUu2egppGDigCYlWTmnY6YNVxjnOakMpXjigCTcCSPSoXIZiRSkgrjBDegHWmYoAKKKKACiikoAWiikoAWikBBHFLQArMWxntSUhIHU0tABRRRQAU4NhcbQR702kPPGeaAHA4J4FJzSD3NLQAUUUUAFFJS0AFFFFADxIR2GfWhZHU5BNR85Hp3pc8YzQBJ9okycMQDwfeuz0jxNp9vatZalafbI/LEMUhUIYVP3iAM5P+e5rh8jPvTi7E9cUAdu/jYWdl9j0e1SxjDZDABmIHGCTnOeM1BbeI7KZFfVlumk8xnYQPtWTOeSeoPOO/FccWY9SaNzdyTQB3cV239nytpl9ceVcMI2hZizxLjOQF4IHTmsDW783MUUMkSiSCVgWHG4H8M89etZUN08bHBKhuDtOM/WrV/Ot26us8r/ACjcGUDBHYe3JxQBp6A5uNQQJdOhDMS2AQOOuTwO1UNYuLWSNFt72eRgT5kci4APHQg89B2HSorfVprW3aCIlVZdpx1xVUyK2WIHJoAgop2EA+82fpTaACiinYAI3cj2NADaUgjqCPrR3Pp2pOBQAoGQT6UlNZioJ49qehGQW5FABg+ho5IxzirO5fUUwkAhVVTuoAzqKKKACiilHHOPzoASiiigBR17fjU8alV7fhUAXLYPH1qRdwcheg9aAJqVTtOcA0xd2Pmxn2p1ADjIxHXvmkyTgnkA96SjPGOcUASj7mcKPXHpSFwhwgGMVHnFAOD0zQBIJCEz1OaaXbpn8jTQec4/CigApMHJPNJu+bGD9adQADGDnr2opMjpS0ANCgHIUU6ikzyBg80AKDg5wD9acXYnOaaQR1BFBOQOOlAEquGPzf8A1qkqtTxIR2FAE2ajkJyMN+tNVuvPJ/KlR1xhgMjpQA8oWxu9OvemEheNgyD19qVpRj5Rz71IrnA6jIzQAxkZkBdSM9CKQxKSRzUrM208k47VXZ2zzke1AEoZV+UdvSmylCF2nJI546e1RbsD9c0deaACikBB6EUtABk5znmjJwfekpaACiilQAsAeB3oAb060dealVo15AOfem7l8zcRxQAwEHoQaUqQpPSpl2yHdjgdKbKVPHORQBXjBAJPepVBJ4x+NNp8bKpyc0ATAN0YLiopEVVJU8+maGlJbIpnWgBBnHPWlpS2VA2j609I1K5J/I0AQ5JBwOfekUEcsRkmpZIxgFHHBycntUbEBSeOKABnC+/0pQcgGo0OWII6jvS7lQ7TmgB5YDqR+dIrBhkUEKeSB9aQDanGPxoAVgSpA4NJuKgbhk+1MMuUI6N7UplAXI60AP8AvL3FLUJlJUg8HtigykqQeD2xQBPRVXc394/nU4kU496AHY5zilpMj1HNFABnnGKCM98fSiigApQSOhxSUg3bucYoAd1pKKQsA23BzQA6jPGMCkpM5BwPzoAXuR3FKDjPAp3mbVKjAB4570wjOOTQAUg4JHJ9zTsZpCOMcigBNoxg8/WlqOTdzjgDvUkYLYGRmgBQCegqZI9vJ608KAMgYooAy6UAnoCaVYywyP1rR03S7i/uPJtYnkY9gM0AUkjGATnPoaUxDHU109t4M1a4uDFHbSM4GSoXmsvUtIudLmMVzG0TA4w/BouBjFSp5H40Hg9fyqaU/LjBqA4zx0oAXPOe9KrkNn1ptTWtrNeXCwW8ZeRuiigBS20DkEk807k9xtI7UyQbUXgZFKj5x0A9KAHjgAUA5z2+tBOATQDkA0AId27jGKdRRn5cY/GgAprqWHBINWbO4FrcLM0Ec2ARskGVyRjOPaoVKhsnJ9qAGqMDGSfrQc44xn3qQSDdzGuKQhcg849O9AEY7bsbqcBk4yB9aM/Nu2jj2pxfIxtUfQUAMyPWl4wMde9KWLEk96bQBISG5ck57A9Kj47cfjRSMwUc0AOopAdwB9acgG75ulACojOcD86kEK8ZY++BSFwqkocE9qjDHuW/OgBCMMRUgban3s5Pr0FR9aKAJVkPI4wBxmmmQMp3D5vpUdFACP8AcP0qBZGXvn61Y69qjeLPK4FADBIQxIAqRpN4Rvu7eMDvULKVODUkgxGn0oAeJFPOcVYNpcCzF4YW+zmTyxJjjdjOPyqkq71wMZFTO7iApvbaDnGe9ADtuPm3Zz29KSmpkjJzk9qeTk5wPwoAKKarq3Tr6UNjbyce9ADy7E5zj6UmSe9IM45xn2paAGGQDPtTgcj0+tNKeYcKBuzzVjy1VcnBPuaAIqKkaMbNyg4+tR0AFLuOMdB7Uq7CQDuyaHULjBz7UANOO1KGIIOaSigAYAtuGQaXySy7yAB70bW/umnHzD2OMYoAgjIKkH16GkdxsIJBPtTniKEBTyeeRilEWVIC59T3oArYx1p7kgYKr9QKm2BsfKCcj8akaBpeSoX2yKAKVFWjaYTccge9VyjBiMZx6UANpyAMwBpRE2MnA+tTxhUI+Qcd85oAh2PyVDYFCOynByauKXCllxz2FRncG4+Ut6CgBmT2IxSbxt5YZ9qkFu4JaQg5/wBqo3iOMqn6UARrIQcZyM96kEinPIpnkseuOB2qIjBxQBL5p344xmpBzycexHpVcKScdPrU8fCkc8HFADhnnOKRmIx7nFLSANn5sY7UAQuzM/0PGKesjZAYe1OKZIIAGDmnHnrzQBaiREG44du2DwKgkZmkJbrSKzKeDTX3MDzyaAIjJuUrg59qfHGwBzyPSkEYBB5zVhDtPyjPrigCNVkUYwR9KJWljUMGxn1qwrBhxTLgZ2ZGeP60AQjA4Fd34A1vT/DurJfXcZlYHCxjAH1NcCJRsyevpUqu6ZKnBPegD3y7+KOmweIjqdvbI42BApOApx1AHU15R448SL4m1+e+VdvmN0+nFYhuQbDYqBXDfM2evWs55Tnj86SSQEjY2nNVulLknuaSmAUqsynKkj6GkooAUknqTT4tvUnmo6UHDA+lAFqkoVgwyKM8470AIGySMEU4Yzz0pu75sbT9aXPOMfjQAtFFJQAtIc5GOnekYgEEnFIsTsx2Bm+nNADicDuabu+Xdg/StXTdOkF5bG6j/dy7hjbnt/OtWfTvJu4rcTkqAycL27ZoFc5fbIRlUYgdcCiSOWPDvG4UnAOOM1vQ2KMsys7ZKZBb6j1zUy2SR6bcQSAEhd4xjg4znp7UBc5sHI7ionTCZJJNOaQLx1NJGjzybSypgE5Y4HAzQMIc4INOywfnG31pEO75u4q7c2kcdms0cwkyQGwPunFAFbqQPWnKBuIJ/GoYwcHPNSUAOaP5T845HFMAwACaXmigAooo5I24oAVl2gHI57UlLuIUqQKCpABI4NADCobr+eKZKpKqAM4qWigCqGKnIp5beF3HHrintEDyODUbxlVB6+tAChmyduSPepE3clu/amxkLCWx3p6sGGRQBFkRyEYyKlKE5YZ/HpUIQ+YA351YoAeucfKuT3yKRk2/xDPpSFuy8Cms2Bk0AKp2NkdaUsWPJpiuGxg8+lOoAUAscDNPMWF5IBqPkdKC2TgmgCRWVBg4Y+opNxdwAucngAcmokz82fWnUASGNy+ChX2xinlVjXkfnUAJH86kyWj6Dr6UAPEgyAO9LuAYg9hnNQ7B/fFIWO7NAEr+WwyeaTzVUfKuD60xmJUdPoKbQBIjEsPlH5VJJJjkj8qhVyowMU0knrQBMZV2gdR6UxhGQXAwxpgGTjpTkUHkngUAISv8OR9aQDJxnFPKbQBxz1NMKkYzkZoAMn1NO8w4xwfrSuiqwAJ59af5GCDkbT70AVzGzHcMk+9G91+Uhsj0qw+RjaOO+KiJBckg4oASKQg5HB6c1JsiZWJUbs9fU0mzcRjIHvTvK6fNgd6AKkkRDcZ/wp0eVyCD65qy2wrgEcVGV9OR1oAYWAx3yaQt82PxOab0J4PtnpR5ZJBz160APPKnB60ZwAOtN37cDafQUpOxfr69qADLbhxxmgE5LYP0oDgnGacM45xQBFl9uMGnRTMHxQZBtJHX0oQggEgZPtQBbQgkkAjNRSn95+ApBuxxnApOtAFSlyfU1OLG6J/1DjjPIxUbqBDEQOSDn86AJYY3e0nYZwuDVcqV6jFXbO48uzuI9uSR1P5VDNHmMydl2j8xQBXpyoWOOmKI22yAkZqyzgXLZQkBjmgCNYNxxntULKVODWukdvJ80eULZwp6002SEcsaAM1EDRuecjGPzp8Vs8nRSfbpWklrEi4Cls4ByaSWZACiSBSO4Gcf/XoAozAxW6LgAhmB/Soo8s2TngVOyxsqxlmKg5zjFLPDBER5LO4HO48ZP0oAiuCROuDj5R/KppIz5aHB3AZwKVo2wJxGzZUAcdOKmjJ+y/ODuORz9M0AQwWt1cjdFbSsvqqkiraaHqTgH7Kwz6kD+ZrqtEATSokXoCwH/fRqxJcRwv8AOw5FBNzkh4Xv5CCwjT13P/hV618P3ECyFrlAGUjCgmtl9Rhx1P1phuVZfl5BHU0Duya1skit1bcZGEhIOBwTVry9OEbF7J3uMcStMcA+uMVUsrrbvUfxdadLcIFdhkleSAOaZCJ9QktZrMw2+mwwHH3oixY/nSXV3LLpr2pSIIExxEoY8euM1nWuppLfRIEf5m6nGKSS8kOpyW8cecv94nikO1mcIy/MecDtmmhiDmt3XtL+zyeeo2hmwy+h61g0FkkXL5z+Fdhd+HtR0rwMLzUrWa3E91H9m3EAOjKzE/otcXWvHNJcaPI0s7uySIqqxzgYP5UmBSpHYKM4p1MYBVbPemAnmcZCkilR9/Y00RgqCDj1pwTAIB4IoAfRSDgAUE4x3oAWnBS5CqPzptGT2NADmQDoQR3ptSxSpGzExhsjAB9amFjPJbmcqEUepxmgCnRxTipXqMUlADCn7sqPrUIBBOQcDrVmkwDQA2MlhuOPanUbQnyg5HrS0AFRTA4BzxT2cKD3xUeN8h7rQAkJGcYqfFNCgDipRJiF49incQdxHIxngfn+goAjpjAs3AII708nHU0tAChGKjjNSBAUwQQaYsjKMA00sSc5oAeYsdWFM6cZoyfWigApVQtggcetAK7eRzSs5IAHAFAB5eOGIBpCoHRs0lFACUtFFACjaRg8H1pCcmikoAkx5hzuGfSngBcb2zjpUNGT60ATiTcvQnFG7uTgDqDUGSKOfWgCZpVHvTTIOy1FRQBOPvZGQPXtTGkwTt6UzJ9aSgB+/vgZqZEPlCQoQrEjPqf8mq9GTjGTQBZ+xSSBSkUhLn5cKTn6VHNbTW7lJY3RhyQy4NWbW+ulhMH2uRYRyE3nH5UjTTMpWSQuCfrQBSC7jwM0jLkYNXP9HMBw5EoJyNvGPrQqKV9z0wRQBRMG3BKsM9DQq4XBNWZAcldvT0qGgCFUIbBGR609UAAz1FOooAcGGAGHy+1WDJaCMqICW7PuIx+FVjjPHSmlgM89KALL3l7ICYrgsvoAAapyAiCLIwfm/nXQJ4eUHCs3NSvpEMbIJQSzHCgmgXMc5b/6mf3Ufzqw/nIjRkfJ8u7A7iunTRLdByi57+9WI9MhLEBEx6gUC5kcnFgJtFrlsEFttPW3uEd2jiJLHPIrsxpi7RgAe9OOnIOSaA5kcQbO58wOy4bOetTwRSo++diVAxjPtXYf2ZH6Uw6TD3HegOZHJtBvU4L89yKdFpO85JbB9q7CPTLdF5UE04Qwr91RgdKBcxzCaJEMFgx+vrU66bCCMRKMeorojGD0Wo3h3dF5p2Fdi6P4XfUNNvroXNtbwW6Z/evtLnHRR/WuSvrYR5K8KAT09q7jTJBbXW+TJTy3UqPdSP61S1m3065uFNhbSRQqmNsjhiT3P/1qnqNMp6MSdNXcB95v51n605S4iwCOuDV+zDWlvsdgMMSPpSX9ouoaYfLIM0fzLjv7Ux3RzpmB6uTVu3n3JgtnmoF0m9YZMW0f7Rq1BpzxIPNYDnoKCjT0p1a9QSgbCcZ9OK2LyyCykgZ9PeuXsZo0v1i2sCG7/SuokvS8UMJjyScF89KfQiW5yy2tx9rZcSHlum7HQ0+2025VmdYDu2kZYAZOfeunKqpHYU0GkFzI122mutGR3jBmjOXAOdwAPP1riHh74wTyK9B1qRo9HuHRirADBH1FcPguAxBICZz75oKS0M8jBwa0LZh/ZlwMf8tEJ/WomgLLuK8Y61LAu3T7kY/jTn15NAyvvG4j0FMXMj5I4FPddy8daSJNuSRg0APoAxn3oqZ7aaNN7xsq8cn3oAhBB6U1X3MVx0oddwwDjmo+EblTn60AT0mRnHemIxc5xgU5V25570AOUbmAPTNasi28qRq9zcEdsqGH4VlDGeatW120MgKZAPUZoAs3j2vkRwWsLNg8uRyarXNhPb4LRMFYZGetakE9xL+8WeHj/nqoBFILC6vLtZJ7yIKOdwcHA9qBGFRWhfR2bXTJayEt0BPRjVBkZDhgQfegYlMbeG4GR6U+koArsWyQe/WhXK9KsgLnkA1C0JCll5AoAkDqxwDTqq8Ae/8AKnxvt4xnNAEh2k8/SnAYGKjUZlJA470/cN33uM4xQA7jHTmirF7dRXcqPFbR24SNI2WMnDMowW57nqar0AFFISB1PWgEHoaAFooooAKKe0LLBHMSu1yQAGBPHqO3WmUAFNZgAe+KZL/DzimlgByN2e/SgCalqEysR8owB1p8bbl5PPegB9JkAgdzTSnAGfl9Ka6Zf73J6UAS0lVwMPhuKnU9s5I60ALRRS0AJS9+lJS0ABUjqPajjHTmjJxjPHWkoAcpAPINSRl5G2r+FRU+Pb3POaALDxtF99cU1YfOcBRk1JHG8zhRk/XsKeSrSG2gPH/LR/X2FAEc08caCCNQ+37zkd/aoN0bjniomOAQTwKQEMMg0ASuiBcqag2PkMTxTzx0OaazbVJ9KAGScEEnj0pqqXI4O2gSHqTn2pJGBIwePSgDvZtRjiIYoeew4qJbj7VeRFowNvI4qU2abizrkcYBPSpdMH/EwOI8DBANNqxipXJyjLKwIOT049qDlDhgQavqv2ic7UYbH2sTVi4sgpAJXpnk81DepRmrISBncBR52bsjGCUpLuNUVGJ6MKzjJ52+QZchsD6VQGqsiRknIz3y1L9qjY9V+o5rKDNj0pyoSwJAx/OgDRa5jI4yw9qbDIsrkbenPJrJvL0QYjiVc45X0qNNSuLdUkwvzdcimgszq0g8xTtI4GQBUIjLIWy2c/dI6U7RtRjvoyw4deCKmUf6RMhbknIFXYSv1KEjGFGcYOB0IpmzPU9akv0K28mD0H5UoA8sHHOKLIZUliBHABFQRt5Uowvyng1edQRnA/CqzRb8jB+tQ0BLMVQAbSQwyDmqTJliMfLV35Z4lRjnYexwaeqqqhQBgUg3M5LdfM3BASOc45q9A++PnhhxUihRnAArLiux56AE8nFAWZNqwuHCfZ959dtTWKyJaosud465NWKM45oLSKeqMH024QgcLyDXGy/8epXOQGGDXZ6hl9OnB67etcjLA/kiPrzkcUDIZ/M3TOpwgYKRn1pYP+PG5+qfzNWHSTyJ22HYHXJz9RTGjEUV6ijChlCjPvQBQopKWgAxxnPNbcS203hiQmaWW6SQ5jC/cTHDZ7jOcjt1rE4710OpP4cGgxpo41H7b8jXJuCuzPOQuOeuaBM50EHp24qKUkjlcc9aU4kyvQg0nlM3U9OBxQMRY+hY4yenrU6oTwo6U0KQmM/jjpT8bQN3J9KAEx1ycEU5FBJJOAKQNjOOM02gCyk2x1KHnpV6KS1aLDWpZ15IV8Z+lZZTPKDinLKQRk4weTQBs21xp9nL562k5l6qHGQKrRpPq97IDAPmORjgL+NOg1O5aIKJdrdi3IP1rQV9UKMIhbkOONuFahCMG6s5bSRkfB2nBI7VWrobHQ7l52kvGMaDl2LZLVm3lvbm5dbWQEA4Ho30oGUaASDxSspRirDBHUUlADTGr9eKgZGXqOPUdKsU5W2nkZ4I5oAp5wadnqc8mpjAZGwn3j2NQMrIcMMH0oAniOU6dOKfg4z26VXRynuPSpgwYY9RnFACmPOGIPFFPVyFIPIOabkAEkdqACimlgF3daZkuAwXoemaAJaKQEkcjFI2eg/P0oAbIMjJ7dqiZSOcYBqwM5wR+NFAEYh5GTkVIFCjApNy7tveloAWmOuQcDk04EEkdxRkAgdzQAYpAWA6ZP8AOnUxiMHcMD1oAAxLEY4HelLfOFxQvKg5z70tABS0lFAC0lOCMVLBSQOp9KbQA7Y2M44oXghu2aYCxONpx60/e2MZ4oAsyXW2LyoTwfvt3PtRZkmR9owQoxVZAmTuPFCNsJ75oAVkbkleKiKKTkipjKWBGOKZjjPagCI+YDgcimlmDnPy5696lbO07etMA3YDDJHX2oAhoqYwgng4FREEHB60Af/Z" old="http://www.landscope.com/images/Photo/Stock/51001_52000/51510/92192.jpg" alt="Victoria Court"*/?>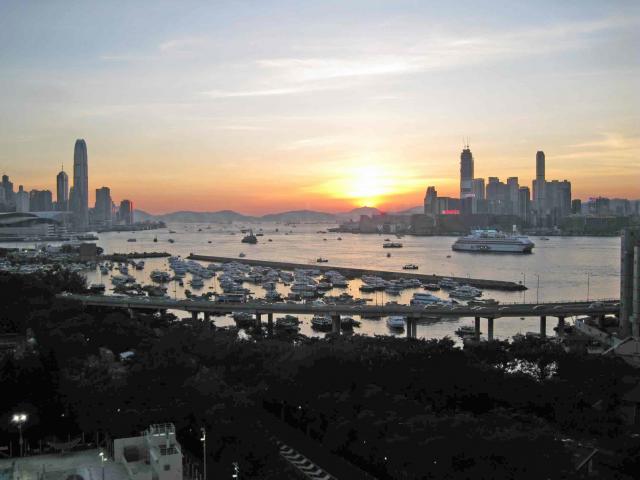 View 2 of 6 photos
/*img class="sp-image" src="data:image/jpg;base64,/9j/4AAQSkZJRgABAQAAAQABAAD//gA+Q1JFQVRPUjogZ2QtanBlZyB2MS4wICh1c2luZyBJSkcgSlBFRyB2NjIpLCBkZWZhdWx0IHF1YWxpdHkK/9sAQwAIBgYHBgUIBwcHCQkICgwUDQwLCwwZEhMPFB0aHx4dGhwcICQuJyAiLCMcHCg3KSwwMTQ0NB8nOT04MjwuMzQy/9sAQwEJCQkMCwwYDQ0YMiEcITIyMjIyMjIyMjIyMjIyMjIyMjIyMjIyMjIyMjIyMjIyMjIyMjIyMjIyMjIyMjIyMjIy/8AAEQgB3wKAAwEiAAIRAQMRAf/EAB8AAAEFAQEBAQEBAAAAAAAAAAABAgMEBQYHCAkKC//EALUQAAIBAwMCBAMFBQQEAAABfQECAwAEEQUSITFBBhNRYQcicRQygZGhCCNCscEVUtHwJDNicoIJChYXGBkaJSYnKCkqNDU2Nzg5OkNERUZHSElKU1RVVldYWVpjZGVmZ2hpanN0dXZ3eHl6g4SFhoeIiYqSk5SVlpeYmZqio6Slpqeoqaqys7S1tre4ubrCw8TFxsfIycrS09TV1tfY2drh4uPk5ebn6Onq8fLz9PX29/j5+v/EAB8BAAMBAQEBAQEBAQEAAAAAAAABAgMEBQYHCAkKC//EALURAAIBAgQEAwQHBQQEAAECdwABAgMRBAUhMQYSQVEHYXETIjKBCBRCkaGxwQkjM1LwFWJy0QoWJDThJfEXGBkaJicoKSo1Njc4OTpDREVGR0hJSlNUVVZXWFlaY2RlZmdoaWpzdHV2d3h5eoKDhIWGh4iJipKTlJWWl5iZmqKjpKWmp6ipqrKztLW2t7i5usLDxMXGx8jJytLT1NXW19jZ2uLj5OXm5+jp6vLz9PX29/j5+v/aAAwDAQACEQMRAD8A8xEF7Fu8h/OCjhW64FWNP1j7LcYuI2jbGMsOKsKCCwzjjrUkcaTIylNy7ehFAGhDqbNl0kVwTkDtirqapCqAzfu9xxzXNPpS7w1tI0BK5zngmmNJf242zxiZB/EnPH0pWQ+ZnZrIki7kwwPoaaV5rmbDU4TKEhbYxONmcfoa011SSI4njBUfxL1/KpsyuZGjtppTnrS293Bcf6uRT6jvUzAEg8Y70mkxlZhg0hGeKsMmOR0qNlzScQIto9etN9akwR9aMdj0FTZ9QIdozmmsMdsD61Mw7jFNx0zUpXAh2qT0pmCDipSCDk0hG4Un5AREA9eaYRhsCpCMHFB5GMZosBFjHBzQRkYNOIJOM8jpTaAADaMUoGfrScnrxT1yVxnv6UgFxg5xk+tLRRQAUY9eKULuB5pQM4z6UwGgZPNLs4zT9tLQlcaG7emeaTHoOhpxAJzS1fLYBvJOeho285Jp1JTSTBX6CYHpS4GPrRSZppWKUQpNvOTzS5ozTK0SE280uBnPeijNA1sGOT70bevvRmjNAnG4hXA+Uc0uMDAooNA07oQgGgjJGRRRQMMDnjrSnB4oIxj3pKQhSOBxSFc9O5pc0Zpk8vQbtGOaQqQvH1xT80ZoKtbYaMAc8ilKgjj60vUUg4pCS6ibemTj2pNoOcDpT6TOKTihjdtIVOOlPo4BpaoBm00mDjPan4BbnmheVqXuA0g5wKQjBwafkk8HimgHdx+dIBKKcACSM/Q0hGMUgYg4GBSY74p20gZpCO3egSVgowOnanYBGMc0h6A4wKBkZUAUg608nAqMDJoE1clZQaTbz1yOlKTSE8+1AxpUZ4oYbSBTx60YyCScigUnYaVxjk4pKdw3JHfFGMA80EavUSkIDDml69MD6UUEiYH5UxhhCx608jIwRSN9w0ARg0oAP1ptSKoK5HBpoDOCuzZA56j6VPak+ad3QnovWmqDlSMjIzn2q3bWfnI7BgCpGDmuozI3uDFccAlFOQrU8zQuSWJjYnHA4xViSwJZTHNuTPRqrzWvlWxaQHfnAYHigBt1pcF5tZ1Vv4dy8Nms24sbq2iJtrjzoxjCPyfzrTlEjKJFdfvdE4JpGMrxtCVAI6cc0AYiXxjIWeN4W9e351q22r3MY3LIJox2J/rQ9uGCiROD696pzaTABvgka3fr8vQ0rAdJba1bzY35jbp83T860QVkUEEEH0NcITeQOFaITKejJwfyqzZakwkPkOyMByvp9RS5SlI69o+faomXGc1VtdXJYJMgz3ZR/StD5JUDr909OKTRV0yrjNHsamZMGmFeTUNaaARkY57VEy4OetWMY700rnmlZ2Ar9qjxg4qdxgcVGeATikm7gMPPTioql6jrimvgcjrRJdQGkfKDipM1Gi5OfSpM1ABjjnj0pwGACBSquBz1pe1NAGOc45paQmgdM1acUU1YKKUeuM0Y56U3YkKSgU4g454UmmgG0cY680oyTgcjrSlSRwAPamUthhowcZ7U/wAvj3pVG0cmguOiIqXHTHU9qUjJ4oK8cGgYhGDikp6qeucUBRz79DQS11Q3BwfagjBwOadt44PWjjPy9T+lBQylx39aUYznt6U4pnHGPWgh6uwzGTgc0EEdaeF+U+lB+UZAwaCxnfjmjBzinhcgHoaMEZJP40AMxxmjGOvpTgp29Oc07krgjHpQBHxg5OKTvTjnhTTmXA/rQBHRT2HHA7ZpuCCKAEpaO+D1NO2nHSgYyinEHb9KQjBqXcBKKWkqXGwBRzkHNFLSsA3HTHGKUjNFHcUgEIOOOSKME8E//XpaKADAyMU0jJFOFBHY0CI24Jpink4qVhgZz9KYDkn2pALRRk/0o6GgAooFL1oJaW4g+Y+h70cDgj6ClJwMdM8U1ssPYUEvQTOTwMUnPb8aXGOtIf5UEhSNnYc04jFMf7uOlADMcZ/KpRnHNRZ45HAqb6UAU4gE5YMG6AEcYq5ZXHku2WYKfQ1WiV525LD0Bp4XGSMdQK6zM0klglIJK9MntSXNusy+X5u3PzYPr9azGY4CnPByMGnpcOh4bjpzQA6eAwXCpgY4I560FWchW+UbicnuabKxnnGSMkdu1EiuFBAOw/N14zQA91lSMnIZR+dDCJ413jG4YzRChuPkViCAT1prh7fy9yEr1NAEMkXkqrockYx7VHJCDd71CqzkDP1/pV9xbunGVOMn0qtKqhlbv6UAEZMF2CJBJGOmR1xXRWxElsj9iM1zkeBMCxwvXNdLa7TYxlfukHH0zSew47gwHamlARUpWmlT1AqCyAxkH2ppUVZI9KPLBGO9AFMj61E6ZY4NXXiwuQKrle3FS3YCm4wOlN4PBqw8ec+9V24PtUSXUBFGBnNPQHOQOBUacDpU46Y61IBRn2pSMAetSDG3irtpdDQzaCo9TShMDg804GlzVKw22tBuwbR60ADJ+tOopuKYlaw3rznGDyKQEMTwc+tPFBpiEIGQT1oI96DSUFpXQdByc0m3t+OaXNJ3oKTFox680maXNAbDcfMMn8KXaB0HB60tGeKBcyQhHB4peOtGaOlBQBQBijHJPrRmkzQTHuLmk79aMigEUFByT1o9qXtmkzQAdsdqXNJ1HajtmgBaKbkUuRQADIJ5yKOgOOtG4UmRmgBQOPm5owCMYozxSZFABtAXBPFIF+b1FKW4oyBk0AJtw3saQrx70/OaM0mrgMK9ADTe1PJGCopAoB57frUqLAQ+opOaeWA+XHA60gkwe5qRibSSPel2nBAH/wBenZA6elGcUgEVeDkU3BAzT88UhINAET0RjcGJ6AdaJcY/WprVCbSd/QDB/GgCvjmilxjkc+tJmgQUHpRRSFJXFI3L0oAwMfnQB70hwASRk+9BmN5Boox3pO1AhaZJ93rT6ZIQq49fWgAXOSGp5dY/vHj09arvPnoeKiUljuPr61cddAJImdCr9M8YNTCOSVty425xiourfMORjvVy3Oy39Ac4rrSMkVnSRHy0ZA9RTXDNlQOnqOlW0Vim5ZORyQRTZpQltI2396FIBI60PTUZCsfKH7oouJYUQIZUBx0JFZKwmXJlkd+fXAqVbaIH5Y1GazcyuUtRXsEfInVTjgg5qc6pbug82VGP+0KrCNOAFX8qfsXaeB17Cs/bNbByocby0I2h1C4oe7tXKbJk+VepHQ0oRe4GaNin+EflS9q+w1C+xPdT2UkELLPH5mCGwQPzFbNhPbfYIkFxEWC9N49a51oE6lFP1FRm3h7xr+AodQv2dtjsAA3RlP0OaXy8da4z7MgOU3If9liKkR7uIfu7y4H1cn+dJTDlZ1zJzx0pNmDXNJqupxf8t0l9pE/wq3b6/MWCz2gPP3om/oapSTE1Y2yvHrUJjDdqlhnjuI96Z+hGCKXGPw6UxFOWBgD3rPmQoMYwK3Rj/wDVUN1aJKnHBoaugMKMgtz2qdfl5J5oGn3QlYrC7D1AyKk+xXY/5YN+VZqLATcaM5pfsl3niFqPsd7/AM+7/lVxVkAhNG4YFL9hvv8An2k/Kk+xXv8Az7SflTsAhNG6nfYr3/ng35ij7Den/lgcfUUAN3cUFu3rTvsF6ekB/MUfYL3/AJ4n/voUBcbv496TfT/7PvOnlfmwoGnXf/PMf99CmAzfSbvWpf7Pu8/6sf8AfQpf7NvD/Co/GkVGSRCWwOtAepxpV4f4F/OnLo98eNi/nQHNoVS+KA/NXRoV/wD3U/M/4U4eH78jnyx+J/woFzaWKO7mlDds1fHhy+4+eEfif8KP+Ecvf+esP5t/hRcVzP3r3pCfQ5rUXwzeN/y2h/M/4U7/AIRa5H3riMH2BNA1Kxklx7ZpAwI61s/8ItJ/Fdgf8A/+vQfC7/8AP3n/AIB/9egrnRj+Zt560hYE9a2z4UkA5uf/AB0f40n/AAi+Dzdn/vkf40BzoxdwpS4rZ/4RpD1uW/IU7/hGUxn7Qf0oDnRh7xn2o3Ctz/hGos83L/pS/wDCNW463Mn6UXFzowvMGPxpC/0rfPhu1/5+JD9Mf4UHw5aBeJ5SfqP8KLgpo5/zKC+K3z4etAP9bKf+BD/CkPh+1x9+U/8AAh/hRcfOjB30eYK3G0K1HeQ/Vh/hTDo9qv8AC5/4FQJzRjeZR5lbI0y1X/lmx/4Eab/Z1oP+WJ/76NOwc5keZR5g9a1/sFoP+WPH+8aPsNr/AM8P1NIfOjH80UeaPWtg2Ntj/UD9aPsduB/qB+VR1Hzox/MHajfWv9ltwOYAfwpRbwdoB+VKwc6MkOMYzzQXB4rW+ywg5+zj8qcLSI/8u6/980rBzoxH5B4P1rWgt/K8OySN958H9a0Lawt2OXgTA7EdadqwVNJmVVwoAAA7cigTl2OXDDkD0NGMUwDI5NSY9T04NIsSgUUtITAnCk0h4OcDntQ3SkOC4oMxv8qWg9TiigQhOAOKZIucE84qTvSYJOO1AEBjU/wg/WsmfVHiuWjVFKqcZ5ya3GUAHjrTFReu0flVxGIrHy9nH5c1PEzCMfPjk4BqKIbGw45FTsrS7SqEFuB712GJKHKuwAGB0ouCGtnDJg7CagcOsrKeDnmnPnyH9NpzSewru5kr0/pT1G76UwEGpUyDzgg1zS2Nh/TpUg6cAYxUX8VSgbRWQDscZpN3oPyoxRjAz70Fw3FJ3MQQBzQQBn6UDDDnGaXA6E9RQaEZ4oIp7Lz17U0jFAxpFOhH7wEc0006LIkApolpHZ2KqdJlbAOAMH8RVcjnNWdMOdJnB7KP5iq561stjEQcdsUSH5aXFI/IoEWtOYm4jjzjdWs9iCeXH/fNY2m8X8P1ro260nuIof2av/PT/wAdpy6b/wBNiP8AgNXBSg80XGVhppz/AK4/lSjSkY8zN+VXAaev4UrsRR/sWI/8tW/KlGhwd5ZP0rRXNP60czGZ39h2w6yS49iP8KkTQLJus0//AH0P8Ku49KdnAzTUhWIE8M2Bx++uP++h/hU6+FdPP/LS4P8AwMf4UxrzyuSaemsxD+KrTQuVky+EtNP8dx/32P8ACpR4R0z1uD/20/8ArUyPXIQeTVldfgHU1ScRWYqeEdKA5E5/7aVYTwlpA/5Zzf8Afw01fENr3NTp4ish1arvEzkpkieFNK/55zf9/TU6+FNIxjyHP1kb/Gok8SWPd6mXxJYH/lpUvl6CSmPHhXRv+fY/9/G/xpreE9HbrbMPpI3+NO/4SOwx/rBS/wDCRWJ531NjRXIv+ER0cf8ALCT/AL+tSjwrpC/8u7H/ALaN/jUn/CRWf9+k/wCEis/WiyE1J7APDGj5/wCPT83b/Gl/4RjR/wDnyX/vpv8AGmHxJaCk/wCEktPWjQXLIl/4RrRh/wAuMf5n/GuV1zS7JL4pbQLCifLhe57mukPiO19TWbe3Ol3svmSeYrZ5KNjP6UaDUZX1Lei6PpdzpyNLYQtInylsfex3rR/sDSP+gfB/3zWZba5Z2kCwwghB68mpD4mt80XQ7Mu/2DpI/wCYfb/98Cj+xdKHTTrb/v0KonxNbn1ph8TW/pTTiTySNEaTpq9NPtf+/S/4UNptiOllbf8Afpf8KzT4mg/ummHxLB12mqUok8k2aBsrQdLSD8IxUZtrcH/URD6IKzm8RwntUDeIYjwBTc4gqczVaGEf8skH/ARUDxRZP7pf++azG15D61E2uRn1rNzRooSNF0Tui/lUbRRH+Bf++azm1mPrUDaupqXJFqDNJo4xn92n5VEdg6KPyrNbVAT1qNtSU96hyKUTTZl9BTGZR6VltqK+uajOpoO9Q2PlNbIY4xzVhR9MVk2N0J2JBrXTgCpYxGOKrOeoqw5xVSQ800QYmsXK2/mzOCVjQsQOpwM1zcupx6poVxcRBghKgBuvUVp6nOl1peo3JwQYJAg6gcEVy+hgDwZKfWXGPxrRR0BEKjOKlGM9qjWnNjOO2eTWbN+gnc46Zo7dKCecZopEbC01gMjHr1pcjikyvXH4UEt3Gkc4HPvR60pI6rxSUCCij8eaKABgSODWLq11JHIsKuVQjJx1NbTH5cVzmvN/pWB2QVcFcZvquCM9eK244kjZCueO2eBWPwpU9TnmtZbmLb1wfQ12GCYy4RJLjLKMeuKjkt0JOwgKUPOc8068dXERUrkZPWo8YjKk4BHUDNAX1OdTr1x6VKM4Hp3qJACeTyDjmpkwSATxXMbEvHanoT0zxTOO3b0pyD61kwH9qCSFx+NFLjBHB685pFRdmHoNvHrigg5xkU/cM4ANRty2T27UGq1Qh/WkpT1ooGNNOQHcvPpSHpSr/rBg0xM7TSDnTJx32ZqAj5ql0X5rKb/rmf5Uw9a2Wxzy0YmPwpGHFPI4pGHHemTcWw4vocf3xXTEfN6VzdiP9PgP+2P510+M9aGguRkYwc1Xa8hifbJIqdvmOKtkcVw3i5mW7gUMQGbnHsc1D0GtdDuUdWwQc1IOvtWFaanpjKsc0c9jIAB5sLb0PuVP9K14luGjMls8V9COrWzZYfVDz/Oh6bhoWwMCpMdqr21zHOWVW+cdVPBH1FWcUDDbQw4pwGRzSkcVLQGbeIcE1z9yHVjjNdNcrlTWFdx8mlexojLN1MhPNPW8n9abJHk4pyR8dKXMXZD/ALXcZ7U/7Zc9iKQRc07yuKakLlAXdyB94U4Xt0M/MKURZHSl8kelPmJE+23Y/ipwvrz++KURe1L5VNSAQXt5/wA9BSi+vOvmUoi4HFL5XtRzC0Gm+u/+egpPt15/z1FP8qjyqOYYz7bd/wDPWj7Zd/8APWn+X7UeVSbAj+13R/5a0n2q6/561L5YxR5WaLgRfabr/nsaDcXOf9aal8oUeVRcCHz7j/nsaPOnx/rTU3le1HlUcwEHmzn/AJatQZJ/+erVOYsUeWKLjRXLzd5WpCZR/wAtDVjZ6Unl1LYyuTL/AM9CaQ+Z/fNWNnem7Pap5gK5MnTeaazSDjeaslKYyUXGVWkkx9406Lc8Zyc+9PdBipYE/dmpuBq6Cp+bNdMo4FYOhJhCfeugxhapGcivJ3FVX5NWpKrMeasybOEdyfDFyMcfZ5P5GsnRlx4H6dZv61rvx4VuD62z/wDoJrM0oY8Cr7zf1Na3uUimBnvinDaOOufWmrTsKvPXNYs3GmlpCB1/pQBxSFYXGB61GPvdAPapCcDnimDng8DPWgz2YnejtSnrRQDDvRRR3oEDY281y+ukfbzz/CBxXUMOAc/hXKawB/aEh56CtKb1GdWsQDFC3Q9amOSoKkdce4pirlwFHJIp8UgRXDA/ez0rrOZrUJg2UBAwB2qzaK5j4HA61U81y/A3ArjBqxFOQ2c7Rj86ARzfVz1zmpx1AFRS2N6Gd8oi5J454zTEhkJP+lgfQVg1qdFy6P8A9ZqRDgY/LNU1tpSoxdH34FSfZ5eP9Ib8qj2dwui0Ome9OBPXI/Gqv2SY8m7f8qcLOTnFy+MdxS9mxcyLJPBPp6U0MCee/wCVRC0nxgXTf980v2C5zkXIwfVKXIy4z7kjYz+HamZHSl+wXe7IniP1U0Gyvf8ApgfxIo5GXzoaTSgfMOaa1tfL1t0I/wBlx/Wmn7SjDzLWQY7jmjkYc6O38P8AzWsox/yzb+VIww1V/DF5G4aIkqxUja3B6VZetVsYS3DtyKRulO6ihgMU7Ei2I/06E/7Y/nXUbSTXM2Y/06D/AK6D+ddYUwcUWArlTtNcL4xAF9aem8/yr0Nkytef+NhtvLQf7Z/lUTWhUNzQi0eW9tPPhdM7iNp4z+NUntb2wl8xkkhcdHUkfqK6nRo2Gjg997fzqwrkHy2ZSTkhSeoroUdDG+py7eJLxY/9MjjvAg+VnG2Rfo45rtLFjPp9tMwOXiVjznqM1yniqxhhsFmjgVHY4bbxxj0rrtJXOj2PH/LvH/6CKxnGz0NE9CXbRipjGc0xlxUFJlK4AwaxLpcsa3bj7pzWLcj5jUs0iY+dx5GKkWmTK6TYSJ2B/uinKJh1gl/75qbGlyZQDTwBmogJv+eEn/fNOAm/54S/9807MTZMBTwtRATf88JP++aeBN/zxk/75pqLIH4pcc44pmJQM+RIf+A0uJv+eMn/AHzVWAfjj3owBSbZsf6mT8qAs3/PGT8qLBcd+FA6UmybvDJ/3zS7Zv8AnjJ/3zRYLhijAx70myb/AJ4yf980bZv+eEn5UWC47FGB2pNs3/PCT8qNs2f9RJ+VFguLikxzRsnwf3Mn5Umyf/nhJ+VFguGBQelJtn/54P8AlRtn/wCeEn5UuULhj1opClx/zwemlLjr5ElLlYCtikJppjuf+eDU3yrn/ng2frSsO47NNJFN8q5P/LBvzFIYrr/ngfzFS4sq4ucU0/Wjyrr/AJ4H8xTWhuAP9SfzFTZgMfpU0A/dE1VfzcY2c+5q3aq32X5hhvSiwG9oi/uvxrbIwtZGijEIOOM1sMOKtIzkyrIOarMOTVxxVZ14NWkZHAS/8ilPz/y6n/0Gs7Tvl8AwnuZu31NatxAB4OmfJybTOO33azbYbPANnnvL/wDFVpayLjqzOHSlySeQPShe1KcZ6VjJam4lFFGOfakkAjnjjpTfoMUMMcdjR3/woZm9WFFB9qTOBmkKzHUg5ANFL1oCwMeBXJ6qxN9LnHUD+VdY/auQ1P5r+Tt855NaU9wO5tIjJcKMgBME1amgVJTgKPocVXs3DytwMsCc496fqBdGjKg8gYOO9dZitdQWNU+YIefRqDCGOfnGfbNOglxF+8Bx6/0qeOSKR2XhR2JNAtLFeJUjckuPcEUjWtrKxMkMT88ZUUTxrgkNuye1KjGMq3BJGMGrSJuV30mxYnEKr/ukj+RpV0i0I4EoPtI3+NWixJbgA+1OjPzZ79qfKuw7sgGiW+xj59wpHYP/AIimnR4wj7bm5GPUqf6VohyEI3VHu4YZz/WjliJtlI6QwZNt7Lgjuq1ZTQpTbLIupPliRjyRxjHv71YO4IhIGKtwv/og/wB9v5CplFJaIUZtszf7DuAv/IS594R/jSrodwTzqR/78j/GtPf8tOVie9Ym12Zg0KQ/f1KX/gMaig+HYiP3l9dv7blH8hWpvpwbINFguyhaaNZ2U4nhWQyjozSE/wD1qt9TTgeKao9RSsIeAKV+lJyAacRkCmAtmpF3B/10X+ddgU71ylsMXUX++v8AOuwGSOlAmR7fkPFed+OAft1oP9o/yr0sL8prznx4v+n2mP7x/kamexUNzttDt1bR0OQRvb+ZqCeBPt8TBhu2gf410nh/Tf8AiSRrt/jc9P8AaNSz6JkhtgIWu2Cikcrk7nCeMFC6Un4/yrp9ITGkWX/XCP8A9BFc/wCO7PytOjyMYJ/lXV6ZDjSrMekKf+giuerGzRrB6DtnFRSR9wK0PK4qN4uOlZOJomYlyhFYlx988V093EQDXNXi4cis2jSLK8QB5qyq1xGtXN3HqwSG6miUwklUkIGeeeKijvb020bi+ud20g/vD97/ACKadkaKm5HoIT1pyrXByXt+qqou7jO0knzD7/4U5b+/Elun2y4JdgCPMPvVJg6LO+CjFKFrz83euxyODc3JAbjk0v8AaOs4/wCPm459zVXE6Mj0EJTtgNeff2lrGf8Aj6uPzpr6tqyH5r2YfU0xexfc9ECUuzivOhrOqHgX0x/4FUo1TV88XU+PrTF7F9z0DFLs6V5//amrf8/U/wCdKNV1YD/j6n/OmP2L7nf7KNorgP7W1X/n6m/OmPq2qL1u5x+NAexZ6Fs44pNted/2zqf/AD/y/wDfVPXVdWYZF5OR7GiwnSa6noWzjpSbfrXn/wDaWsf8/c/50v8AaOrn/l6n/OnYXs2d9spCvauC/tLV/wDn6n/M0HUNX/5+rj/vqlYPZs7zbSFa8+fU9UU4a+nHtvqJtU1M5xf3H/fw1Nh+ya1PRCmaaVrzyHUNVe4iBv7kguAf3h9asS3mo+UcXtxk4x+8PcD/ABqXoUqTZ3O2m7a42e6vUnjVbyfnkjzD0/yDUN5eXqi3KXlyoYrnErc5B96zctbFKjLe52xX2qORMqR61xt7cXsMKML253M2P9a3oT61VguL+S8mU391tViMea3r9aXMNUZHUvay7uTketTRLsix71xGp3V9CjhL65H/AG1b0J9a7Ox3f2bDvZmbYMknJJxUS2E4uO50mjriBa1mHFZ+kr+4WtTbVJGMmVnHFVpVwjH2q6y8VA0LyROUXgKcntVxTb0IPOri8t/+ERlgDkyfZCMYPZKop8vgHTfdwf0ah7cnRLl8fdtW/wDQDRKMeB9KT3B/Q1rNWKhuZS9KUnJpqjpnpTj17/jWVtbnSFBOBxQOtIeQf6VMkiXsBbPpTaCD6UlZkJ2eotFJS5wDxQW9rhSikpRnPtQZ3YP2rkL8B79x2Mhrr2PIFcdcHN4W/wBsn9a0jsB3toMMxPRQBU1wwkSMbgCOearQuSODz3zUhXKjIB5rrOe9hwZ2UAvGfQUFWYn7nPZTTQmCo2dPal8tePkPfPWmJ6kewQsQOf1xUkeeCQCKFXJI25AFKBg4Iq0A4KVBOMbhmnLnIHpSKOtPVSSSAaYMlhxvG45XsDTpCpzgYHaoeufl/GrCxKEJ3DOKDN36jQpZFGeMVaiBFrj0c/yFQxf6r7wBBxnNWkX9w4zkbh/I0pfCxx3Is9alHAzUQHPtUw5Wuc3GgZJ5p44HFMHSnAfKOKAHgUAHPNKPTNKOvFAChc8CpABt9qZHgk5qX+HNAC2+PtEf+8P512QX5a463H+kIe+4fzrtUXAqrEsETJrgfGdq1xrFjEMZd8foa9C21x3iZf8AifaWw6+aP60pDW569a2sdrbrFGDtHrUjxhlx0p46UtTdk2WxwnjvSnvNOKx43JDNJ/3yua1LKLZY2646RqP0FWvEaZtZ2Hayuf8A0AUtuuLeIeiD+VauXNa4oq1wCcUxo+DVnb7U104qWUjz7Urq8i1C4WK5YASMApGQBn3rPNxNL/rdpbJBIGK0tST/AImdz/11b+dZ5ADH/eNcevMdWljk9WTdqzH+7Af/AGamWkJmgjXAwef5j+tWtTXOoTH/AKY//FVDZnZYxsOpcf8AoQqjohsLKp3Pj+6cf98H/Gn28Al1CD/ZZj+RNOkXEgP97I/8dqzpo3amvtv/AJmtIrQGdpJ8Nri8hSRLi3Xeobnd3/Cq5+E92R/x+22fo3+FepWxDWsRHAKD+VS1SOJ1pnkh+Et8DxeWp/Fv8K5vxJ4OufDjxLcPFIswJVoySOOvUfSvf64D4oxq2n2RIGdzjP4Cri23YFUdzyzS9Em1XU4bGDaJZW2jfwB9fyrsR8J9VHWez/77b/4movAMaP4yhbqMyMv/AHy1ezVU5NOyE5u549/wqfVf+fi0/wC+2/wp3/Cp9T/5+LP/AL6b/wCJr1+ip9pInmZ5CPhRqXe4tP8Avpv/AImqWrfDjUNL02W9kltnjiALKjEnGcdxXtdZfiJQ3h2/BGR5LU1Udw5mfPcdoNxUiuy0/wCGWoX9hBdpPaokyB1Vi2QD0zxWHaxBrvGO9e86fGItOtowMBYlA/ACtKjcdipS0PLv+FU6iB/x9Wn/AH03/wATR/wqrUf+fmz/AO+m/wDia9aorP2siLnk4+Feoj/l4tP++m/+Jo/4VXqGP+Pm0/76b/CvWKKPayC58+a74bn0W/a1n2M4AIZMkHPpTNG8PT63qCWVuUV2BOX4AwM816F8RY4zf2jkANsG4+26ovh1bp/adxKR8wjOPbJFW3eFy1J2Mn/hWGp2v+kNJasIvnIVzk459K5e9tvJtpmI+4pA+uMD+f6V9DMAVIPIPWvEfFEKxz+SowHmJwPTNY7mtKb6mQYPMe5mPSJQB9ao3xAhgx/dT/P610aW+3w7cTn/AJaMT+Armbk7rW2P+wv/AKCKw3kda2Lt/GGe3QDqxOPXt/Wqdqv+mXZ9JD/M1pyAPfW6ntGW/lWdbf8AHxdNj+M/zNQUuhQ1Nd+8ccA/yruIBttIx6CuLvvmZh35H8hXbxj/AEeMe1LZGNbc6jSV/cp9Ku3M8duF8xsFugHeq2lL+5T6Vn+KVLTWadishx/3zW8EcUty3LrFpFGxVfPkA6DhR+PeqCX11fXEayPhNw+ROF6j8/xrPwkVuSx52Cp9InX7Wh2b1QgkHvz/APWre7S0J5UTvoFmnwoub0w4uzaMd+49OnTp0rgr8GPwrpCf7Of0Fen3Uk+oKLKUpHYAbRawrtTb6N3P8vauD8cxpAbSGNQqqXAUDAAGKmTui4bnKLk49M08g59aYnSnfj3rM6QHtQRkYFA60HgHrUSVyWug0ghc02lzx3pORUtWE9wooo75qSmri0o602n8Dvn6UEOIjZwK4yb/AI+fxJrspf8AVn6E1yH35ScZyelax2JO4i2lXwSDxU+042jGOP5mq0SvliO+QD71a+YfxD/JrqOda7jFyNue3HP4U4Egjn/PFLlgAW2mlHbgVURAn+sbLBeKUhSzEntxTRtLHI+Y8cVIka+55qwGjAAPepEZ0Y4YgmmEKrYzSqDx3NAmyZZpFPJ/ClE2R0H5VEN+4gjjNPUD8aaRDd2O3blyVHtVyAk20v8AvL/I1UVSVByMfyq1B/x7Sd/mX+tE/hZUdxSOKkT7tM6ipEHyYrlNhuO1PH3c00d6XtQBIo4o6GgZxzSgHFAD0GBgd6lUZQ1GDg1PEPkNUiWNgH76P13D+ddwFwOK4u3GJUHvXcADFMAC5rjvFKY1nScf89wK7ZB6iuP8Vr/xO9HA73IpMD1sdKWiiswOf8WTrbaTcyscD7JOo+pXj9auQR/uU/3RWN8QGA0GVD/FDL+i5roIU/crjptFadESt2ATimMmBVgCkdOKGxnm2qD/AIm1z/11b+dYLPt1OZGbGcYB7/Sui1YY1i6H/TU1gTWskl/5oxsB71zL4mdK2RhaiP8ATJz/ANMf6GqsB22Ftg5zJ/X/AOtVrUc/abo+kP8AQ1Uhx9msV9ZCf50JXOmPwotS/fg9w3/oJq1pK51HPs5/8eqq/wB+091P/oJq/oq51A/7jn/x41qhSPdbI5sYCO8a/wAqnqtp/wDyDrX/AK5J/IVZoOB7hXAfE4/6JYjP8T/0rv64H4m/8e1j9X/9lq4fEgW5zXw8H/FV25/2X/8AQTXsdePfDxT/AMJRCR2Vz/46a9hp1fiHIKKKKzJCsrxGceHr7/rka1ayPFDbfDd8f+mf9RTjugPHLEf6cM+te7QDbbxj0UD9K8JtDi9B9693i/1Kf7orev0Gx9FFFc4gooooA82+IjE6lCvYRD+Zqz8OgPNuT3CAfrWb8Q5f+J0F/uxrWl8NpA/2z1Cr/Wuh/wAMrod+eleIeKJRJrTgchCT/Wvarqdba1lmc4VELH8BXg17L9p1Zjnl5AP1yawWxpS3NzUwLfwi0YHKxc/XI/wri7gD7PbeyL/6CK6vX5v+KfcA9SE/IE/1Fcvc8RwDHQDj8BWK2udqNNAW1IHHCwgZ/H/61ZlmdxlPq5rSRtt1MSeFjXP6/wCArN09MwM/fNZXSuUinP8ANOo/vOB/4+K7pf8AUx/QVw5Gb6Aesif+hV2+eIwPaqZjV3Ot0v8A1S/QVleL2KyWhBwdkn80rV0o/u1HuP5Vk+Mvv2owSNkn80remcctzmpZGeDDE5MdbXhi1luLxo4lLsUz9Oef51ixKGRe5CkDP4Ve065ltLK5lglkifYoDKxB5lQH9K3stiWzs9XNv4e06TUtR3RwqQuVG4gk4HArzLxvPHeNYTxEmORSykjB5xVrxVdTTeDL9pJXcm4gHzMT/f8A8Ky/Ew22ekIeMWwP+fyrOasVAwlzx2FOzTV578fSnCszpQo6ZpCD1HSlPSo8kcUBrcU4HApKUYxSVlLXUzle4UUUUraXNU7oKUUlOFIhz7Ec5CwyNnnYf5VySAs+Pb+tdZdtttpfZD/KuTQkNkdelax2IO2jAUrtOSQflParGRz8p9T+dQGRQ7YXB7HHSp0eVosqvOeeK6jmEyNq/Kfzp4YA5AIxTwHZQ3A9QabnaVz3/SrWgDcgyc9MVYL7SBzyOtQZB6jJ+lPVw0m09Ccc1QDR1NSxHJHGam8tMtkjjpkUiwsAcFT3xQQ07jQy7mwDz0pR6Z7UD5SQwIPoKFYZANWtiR4A2AZNW7cf6PNj1U/zqqvKjBFWrX/VzD2H86UvhZS3QuelSRnKmmY6U5T81chuKPelA5pTTQc0ASrwBUijPFRA/JU0anZupoTExzViPhOKhUEt1qZBtXrVEklsu65jA/vCu4UVxVrgXURP98fzrucDgChK4D0UHrXGeLfl1rRs9PtIrtk5IrhvHXGo6Sf+nkUNWQ1ueu0Ug6UtZAcR8SWI0Zcd45R+grr4V/cp/uiuU+IsYfRSf7sUh/8AQa6+EYjX6CtJfCiVux22kI4pxIAyaj86JsL5iZPAGetQUeca0Ma1d/8AXQ1mHof941q67xrl2P8Apoayj90n/aNYfaOhbI5LUj+9vT/0y/pVaDgWAPoxqbUzzqB/2B/Ko4hiW0H92IH8xVROmOyJ3/1lmM/w/wDsprU8Pru1Tb/0xlP6tWU3+vsx/s/+ymtnw1zr0K/3opB+bNVoGe16f/yDrX/riv8AIVZqvY8WFv8A9cl/lVimee9wrz74mn93ZD/f/pXoNec/E6T97ZJj+Bj+oq6fxDW5kfDr/kZE/wCub/yr12vI/hyP+KkT/rk38q9cp1fiCQUUUVmSFYni5tvhe9/3QP8Ax4Vt1geM2C+Frv32j/x4VUfiQHkVn/x9qPevekG1FHoMV4NpwLXyAdSwr3odK2r9BsWiiiucQUUUUDPHfH8+7xLcL/d2j/x0Vq/C52N7fDnZ5S5+uf8A9dYHjhFXxPebW3ZfOfw6V0vwtRMai2fnxGMe3zVtJ+7Yu3um34+1I2WiiFThp255/hHJ/pXkVgfN1ME/wruP1Nd78TrlWube3B5VMn2yf/rVwWkc/aJz3PH0rCTtFm9GOxc1eYy6SF/6aMf1ArJuhjyl9/6CrV0xbTYvc/1zVe7+/EPc/wBKy2OovRsrXF7nrtAP5f8A16pacSE2Dgcg+9WYPm+2t3MgXP4CqccnlRqcH5mxj8Kza3QaWRVAH9r2qj++vH61238SD6VxUZ36/aY/v5/Q12g/1yfWqZhU3Ov0wfIn1/pWb4rUPd2Ybp5cn81rU05cLH75qj4lt5Jbq1dEYqFdSQOmSv8AhXTBHHJmFFBEsWAnt1pJ9qWDoqgAsg/8eB/pWrZ6YsmFkuEj/wB4f/Xo1rSILHS4Xjv452a4RSigcdT6+1bJW3M+a+xh/EIgeDNoUAtdwjge0lYvjIbG0qLGMWS/zNanxA58NWsfXffRfyf/ABrP8ers1SxT+7ZR/wAzU1tzShra5y46dfwp4pgOSOaeKwOsOF/Omsw6UpIxgimHpkDvQQ5NMBQaD7UVlZlNXQUtJRnAzSY0rB3pwptOFIycWivqPy2UzdcrXLRD94D610upt/oM2OeBiuYiP7xsD5uMVpHYR3DL+8Y9Rn86nE4ihAHLE9PSoA4bKEc56inRIss20g4xkZHSus5i4J1IzuGPQnmmOyv5Z9B6+9Rm0ADEEe1WbVxDAqkc84pgRrH83IpoVkcYB4PpV7zj5m3bzSecQCRGTyKqLAZkZ4ZqlgkwxCg5OODTDKzMg8sgNgk+lNjL+Z12kdM1QDrlmNwM8fLSRoSCe1JNl5lzydv50+IFQVI4qkzN7jkCmHJP6VYtTgTDPG0Y/MVS3fugvoatWJyJv9z+ooewLcsYzSYwwzSr/LmlcAEVyHQPODTOh5p4OB9aZ3NMB55qzEcRYqqAc1ajGIuetNCZJsxj1pCSBz1p6NkCmTdqCSe3+a4Q+4rviBx/OuBtTtmQZHUV3yneBVoB8TxNIyK6l1HzKDyvpkVxPjoD+0tHBPH2oZ/KuG8S6re23ja+vLeeSGaOYorI2CAvGPpx0rt9Bu7Hx8lumoMY9RsWEpjThZR03fryKy9opNxEpK562OlYfiVrpYIfs3mA7jny6sx/bCpzdf8AkMU8JddTdn8EFVC8ZXCVpKxwOtR38+gai9ws7bYRjfk8b1z/AJ9q9NQYQfSq6RynAadiO/A5qzRUnzu9rBCPKrFLWCy6TclSQdh5FeB+F5i3xZsGlfO2U8senymvfNXGdKuf9w18++HoVn+KdlG4O0zjOD/smpRR6T4hKtrl0ykEEjkd+BWQf9WeP4jWjqttHZ6jJaxEmOEKi564CgCs5v8AVHP941g/iOhbHF6meNSP+6P0FEYxcpx92NR/47TdV/1Woe7KP0FTAYvJPbj9KcTqjshTzc2Y/wBkf+gmtfwydviSy91x/wCPmsc/8fdpn+6P/QTWr4fbHiKw/wB0H/x+rEz3S3XZbxL6IB+lS01fuD6U6mee9wrzL4nv/p9kvcRE/rXpteX/ABRz/adoe3kf+zGrp/EOJW+G4z4hz6Qt/SvWa8n+GwP/AAkDnHHkN/MV6xRUd5BIKKKKgkK5zxy23wvP7so/Wujrm/HOP+EZmz/fX+dVH4kNHlejjdqsK+sgH617uOleDaOf+Jxb46+Yv8695HStKzu0NoWiiisSQoopKAPEvGzK3ie9wOkhFdf8MI1Wyv5cfMXQE+3NcF4puBL4ivnHQzv/ADNdX4K1D7B4V1icDBBVUP8AtEEVcnodLjeGhzvjnUBcavdyq2RuKqf0H8qybceRo7f3sYqtqcv2i7Uc8vnNWbo7bJE9TWM3pY6acLDnGbe0jHVpOP5VDeKPtAwDxI386kLY+yY42/N098064YyF2xhWcucf73/16zb1LElUQWF0UbLM5Y89DVIZ/ddNxlDEewGf61dumDaZJIesjFj+OKpEgmJQfuAnGPoKUSZ9BunCJvESBvvCNimfXI/pmuxQZukH+1XGaWN/iaLjICMf5V19xdLYo926llhUuVHU45oZjPc7mwTCx/jV9gD1Ga4vwp45sfEOqR6fBa3EUwjZyXC7cD3B9/Su4cYrpRxy3KkiqW5ArB8SqEsrPHG68Qf+OvXQOBvrC8SKXgsFzj/Sw35I9UtyTk/G37zT9Ki/v6go/T/69UfiQMeJkjHSO2jH6Zq/4tbfL4ejH8WpH9An+NZvxKYnxpcL/djiH/jgqqvc0o9Dl0qQVGnSpB0rA6Ruck8cim9iep9KecYPOfwplAkru4UYopaT2G5JDSQOtL29aTcMUFgDWVmFxacPxpq8jrmnqTSE2UNYIWykz6gVz0YJVu/PT1rc1rK2WPVhWGgHluCcc1pHYzOzmX7sqqMHqKdEdjBgpPHXPNCsY8Kwyo/Q0/z/AFUius5h/ms0ZIDE9M0sfnqvBx7Yp6wrLyGO0noOKVoI4yGJ/M0DSHqtzuxvI/CnCK4LHMjcdeac9xszgDIHrVVLicxHJIbPpzTTsDViw0UiKWaVgB/tVH8m85kY49M0nmMZMM2QfWpvMiU5BGfaqUhAhUDCk5z3FPQA5yTxULMC/HfvQhUseSMcGqugJVlKIVGODzmrVg+/zskcRdPxFZJmGXIyQOxqzpU2+4dfWM0m9BJK5pBsUZOc5qMHnOaevJrnNSVWyKbmjjJHSgKCaaJZPGMmrAPyYzUKkDinOQFqhDlfBp7kMeKgXn61L6fWgCeE4kU9TmoviPY6varba1p19dxW6oI544pmUIez4B75wfwp8ZOVx68V6CbWG+00288YeGWPa6nuCOadrqwHzsbqa+mea4kaWWQ5Z2OST6mtDQtTn0bV4L63PzQNnbnhh3B9iMj8aPEfh+bwzrclk5LQn54JP7yH+vY1TVh17CvPqJxkZy0PpZNTs20hNVaZY7RohL5jnACkZ5rC0Dx7p/iHxBJpdrHIqLEXjlk48wg8gDtxz+deRah4ivJvDlnozOVtrbcxVT98kkjP0zxVfwbrltoviyw1C8YpbozCRgCSAylc4HXrW6rczVikz6UMiQxs8jqiKMlmOABXNXnxI8LWUhjbU1lZeD5MbOPzAx+teTeMfGl34kuSiO0WnKf3USn7w7M3qf5VyY3Mx2ggepqJ1rPQHPsfRFv4u0TxHY3MOnXe+YRljE0bKwHryK8b8NypB8VrN5PuCQ5/74Nd58OfDEthol3rF2hSW6i2QoRyI+uT9Tj8B71xPhhAfi5ZAjI808f8ANbwbauy43O61q4juNVmniz5cgV1yMcFQRWYxzET/tGtXxEoXXroKAAGAAH+6KyiP3J/3jWD+I6F8KOL1LDG5TqXmVQPXgVKR+/mb3P8qS9j815YiceZcKuR26c1RivZLeaW3uhlhld49fWmtToU+W19jQb/AI/rYegH/oLVoaGca7ZHsEX/ANCNZ7H/AE2HpwF5H0NX9G41O0bODsT+Zqmy7Hvq/dH0paapyin2p1Wea9wrzX4k+U+q6fET8zJg+uC3/wCuvS/4a8q+JjhdS34/eJFEEb05c/0qo7jitRPhkQ2tz+ogbH5rXqteS/C9s6/OB/z7Mf8Ax5a9aok7sJKzCiiipJCuX8fPt8Mvx1kUfzrqcjFcP8TpSmg2yj+Kf/2U1Udxrc840d/+JxbnP/LVf5ivfR0FfPmh5bW7Jf706D/x4V9BjpTm7lTVhaKKCMVBAUh6Uoxnmhu9AHz5raedqV3c7yN8kkirjPG/HJq/bXUtn4Q8rOFuZ2lx7KAoP55/Ks3VZ/N1SeCOM4eVo09gXz0q/wCJEW0ng0tDlbZFiPuR94/ixalNnfSje0Wc+ObhGPXr/hVy+OAq+gqsuWux7tx9KlvW3SLnoTWTdzr5bEnWWJSemB/T+lNuGYRrhiByxx3wRx/OkhIaWNvXJ/U0y7OViHqjdPegzktB8jvPoyFuWdun44FRybRPK6AgY7nvkmpFK/YbTHTcG/DOagtYZ7pJvJiaQqfmx2+vpSS3Zm91cPD43+JGPpEf5iuh14Y0S+I/54tWJoVrNZatLcXKeWhj4JIPf2rY1mRbnQ7kQNuaSPC478ijqZTd3oZfwkj3+M3bH3bV/wCa17fMMLXjnwpi+w+KLp7wrADb7VMjAAncOAa9jvHUBcEEEZHNdK1OSe5UJ+YmsLXpAs+l7un2rn6bSD/OtZpRk4rnfEknz6efSVj+lOxKMDxIpOteGIe/9oSZH08usf4hNv8AG18fTYPyRa29aPneMPDI24BupJMZz1VDXOeNpPM8Y6ke/mY/IAUTehdP4jFXpxT8HH3vxxTV+7zTjgd+n86yOkaxBI70lL9TSUEp9RabzznpS8Hg0Y4x2pO/QSd2IC2enH1pmOnPBOKkHHJ4FR5JO6s22aN2Dkg46d6chKsufXrUDF/4WbP+7UiZz8xyRyOKckjEoa4QLWMer8flWNFzGxcYGea1tcYeXEuecnj8Kpp8ujtnks4GfxqgOoTAZQcY/nxQpJySFI7CotxLqR17j04pAy7nxnPeuowtoXLafkg/5FTXUgbYc5HXIqgpBxjuR/MVNHKHwrjP9DQNKxZEyvMRtHAxzTROvmMMKOwpuFGcc++aj8tUJbI3elANXCaUmYkYPABxTPPJYenpT98YwXXjqeKhYlm+X5eeMelBLiTiZvMxkAA0qSbnfL9vyqrKWUqyx4HQkd6aj4cksFz7daBErjaGO7JYnNXNFz9t68GNh09jVFniYH5mY9sCreiMBfD3Vx/46aARsYPOTUsYIP1qqzktmnxOQ2O1ZXNCfcN2B1xTlBJHpmoM4kyfSplYsODVJktFoAAnnmkk6Cqc1xHCA0sioPVjiq0uuWIjx9pjP0OTRzIRqxEYFS+YijLMBXMt4jtMHZN+O0/4VENWtLgMz3ifKM7ScZ+gNJzHY6r+0LOI5aUce+APxPFXL34pafBpUyWEUpukjAiaRVKFuOoDZxXlOoXzXLE5wueF7CskMWfIyPYVHtJdBJdTsNb8Qv4o1D7ZcosUyxqgRT8vA5xn3yce9Zj8wsF6/TpWckb5G4ds810nhXTJdV1KFEi81Yj5koP/ADzHLZ+oyPxrGUeaRLRS1JJYLqS3kVklQ4ZD1BpW0SUaD/ajzKG88RCDHzbSCd/04x+fpXvcOnwXehaisttG8kCNbxu6AthEwrA/jnNcx8TfFUMGl2+j25XzLlVmlI/hTqo/E8/h71t7JQVwVjyW2t3C4kcKmeAa9F0XTvCug6fZ63rF8uoPMC0FpAmeQcEsDjOD64H1rztpfObaDgd810Om+DLzxDZefYXtgZkyv2OSYLIw65A9OvXHSsYK8tQS1PUF+Kvh28ie3aO8tty7Q0sQ2j/vkk/pXn3hcrJ8WrF0YMpk4ZeQRsNc1d6RrmhXYivrB4lOcJMuUb6Hp+IrX8M39voviKw1GeJkSGQmXbzheRkE89D09vfjbmSdmyr6npfiOMf2/d8/xD/0EVw/ii7udLFlc28hGZHV0JyrDjqKv+IPGmk3+pXTQfbGjl4WSNQp6YyMkGuJ1VtVgMcGoSzyQSIJYjKc5B6H2NZ8t22aufu2RetdSTULqNfLZJGmDkZyMfWotZhJCzgdPlY+vp/h+VZ+k3MVnfxzSozxqTu2dR7/AP1q6y5shJZiWMiaCZCUZQcN9PfPbqPSqjBt6G0ZqcOWb16GDpUxeVI3OSv3SfTnj9a6HS0IurN+gwnP5/41iWOmy/2osIZUZCcFztDD0yeM4NbcM8Nu1tFJcQpJCcSK0igrgD/69Q7mmHlZNSex70m0IgLDO3NZ0WvadJNPG1wkRgOGMrBQfoSa8f1y/wBW8eaqi6YFNtCm2GAXCB2A6sVLA5P8sVl23g7X7mR0TTpWaM4fDLwfrmtuhwyfvWPcIfFegz3X2WPVLdpc4A3cE+zdD+decfE5z/wkIiyNrQI34gtj+dN0X4Y6rcOragy2kI5OWDOfoAf5ms7xxpcOk66LW3aVo1hTBkcsenqaEzSlrI1/hcn/ABUNyR2tW/8AQlr1qvKfhUM61dn0tiP/AB5a9WHWgKq94XbQRilPAptBAuOK8/8AioT/AGXYqOhlY/p/9evQD92vP/imQNNsBnnzW/kKaHHc898Nx7vEWnjPW6j/APQhX0ERivAPCkZbxPpuOf8ASoz/AOPCvf8AOBQy6m4AZpSM00daVqRmGOcVHKwjjdv7qk1IvWvN/Ht7LHrLJGzLstex9c9KaVxN2Oa8E6U2t+L/ALVIuYLQm4c9twPyj8+fwrF1K5W81a7n3gsXIHPvXZWUg8KfDGS8U4vdUJCnuAcgfkuT9Wry1AxO/kNnOQawqs9fCU3JuXQ1Ylxdj0UVFeSjzgAfujP41BHLL8wL4J606OSEN80kZb3YVg6ltTu+rtrV2LNsQGQlhkL/AEqKdsi1ww5A5/KnhM5YEEeoppsfN2YZgidv/r0KvHroRPBVLXi7jopM2UI7Krfe/Ef1roPApJs9Tk7mIfq3/wBauZjkQaUTjnGOD0+b/wCtXUeBv+QTqbdtsQ/9CNbxd1oeZWi19xk6vcvCLh1Y5VWI5pYpmi0OS4XJlDqSMZBB4INVdbOYLo9flIrUMYtNCideftUZDhugwxHH5U46aszb1Kd3eJp+sR6dI5aR4YpA5GOXRX2n/vrGe9dPDqk2my6ZFIzCOW0VmUnoWdiD+oriNUtU1jUWvrnIlZUXEXAwqhR+gFXnnupltld9/wBniWFGYc7QSQD+ePyo5op3RDTaszuI9XDuctg1pQ2unazAftkkqGM/u5I+dpPXI79q8zkubxXGNn5kV3Phnzn0NriELdTZLS28R/eJzgYB+8Mc8fStY1FLRGMoOJU16yW18e+F4o5kmCxu3mJ0OBj8OgriPFDed4t1Ik/8t2H616rYXltfTBkxuU4KsMMp9x2rybW23+JdRb/p4k/9CNVIcHrcphOuelLt+XIb2xTHOWx7U5OuKzNXJsACRjtQVAGc0N1oTlsfjQF9LDCecE9aQ8DrntSsfnbimsAcdM0CG4GOtGfU/SlwKKiSQ+Z3FPT09qPbtRk7evFAFZibuUNWCmzcsBuGNp/Gs2XdDpUaHbuLjjPpn/61WdbmYBYgoyeTzWfcSI0cManJHJ+prdIDpd/OAce9M81i54GBURcFVwD8x4Ge4p0eXR/lBdl+6euc9q0MieOUFeTjBG7HbpTJJCGGD82Ovr1qAboiEP3wfu5zkU2eTJj2MAM9D2oA01A8pWJOTULXDYyMffx+FIkuYsE84qsmQrDfzv8A0oA1FOQc1E7KXGB7ZpolUcZyfrTQWEnQnmgCtNMfMdSx+VuBUQky+c81NPBLLISkO0AnLFutVzGkbAS3EKDtl6adgLEc4ifcB0Oa0dGlB1FOBzuH6Gswy2ESb3lL7RyI16/WmWusWqTCe3t5dynjc2BRdk8p1rDBp6AA5Jrk5/Ety5/dxxrj1yapS67qDfdnCg9dqgVDRdzt3fD8DNJJeRQL+9njj47sBXnM97eTMfMuZmB7Fziq5Bbg8E9zTQjs54LHVLhxBeM8oGTh936VQuPC2oHL25WUem7B/Wo/BcHma8y54ETfzFeh31zBo2mSXcsbNGmOFGTknAo5VuJux5lcaPqlige5tpEQnAfqPzFRaZCtxqVvBc+aIZXCFkHIyeors4fiVFGCDpWR/wBdhj/0GkTx3FqV1Fb3NlFBbM4/eI2XiPZx2460ko33FdmV4l8Ly6KtuoPmxOW2zAYz0OGHY/59axIbWUTFl+TbyK9Y1XX9Og8Pg3scVxPv2+Tn5WIHJ9gVPHf5h3rzG4vYP7UlNqmyAnKLv3Y46ZqammwlfYlkZyqGYLvH8S8ZHvWp4Z8QT+G9YF3GN8TDZPH/AH0J5H17isWa8iLAHKiqLXPmS8McZrKKd7iUWe2w+ObLRtEnaSdJ2u4vMiTzF4fBXae44VT07mvH7m6e5neRm3E4A5z04qu8fmsD2HX3qWJUjO1evat5SbHaxr6F4fu9VBkQosSttLFgTk9Pl69cDPvU2oeH9R0PUYG1GZbeGRhi5jJYY74wM5Hp1pulayND1G2u4sTvG/zIeEde6/8A18dee1N13Xr3xJN5kyooQZSKPJC+vU9fepjbcFYmuvGFw8a26OzRxZEcj4MhU9mPf1Hpkj0xjSXctzICWJcnqelZRV2mOVwwPINbOm/ZPLZp1IkQZ+bBB+nvRO247I6PSPCVy0H9p6jPDb2igtuk5JA6kD8aqa1r0Oo2sFnZ2fkW1sSUZ23OfX2APHHtWpcazFrHg46fDLmS1cOyu2HMfYgdCB354wK5NlKDCjce2KEtLjSEVvLk5UjNdL4a8RS6Nd+VIS9jMcSxNggHoGwR2/UfhWLNHEtuk+7IYEFCMMhqrCxDgDPtVRcou6Bq6sz0DUr7StZuTKk8Ns6w7SFYIrtvUdM45B9eNvpVO/8ACU0t5DFpitdiSITfuhuwvTqOMZyM+1clN8oyMc+p6Vo6Nf3Nivm29zLBIW2h43K5HXGR2p1Zcyu0OMOVa6nYeGfDWqaP4jtLyeIRwQSAzSiRSEBXo2DxwR19a9d0e2gSCS6iYO1wxZnByCATjFeAXWoS3DOZp2bzCCyg8MRwOKuaT4i1TR3zp9zJEuclM5VvqvQ1mqiirIz5dbs+hv4a8f8Aib5f/CSrtfLeQu4f3Tk8flg/jUtn481m7lV4LgJMDzaSoDHL7I+Mg/7JP0J6VB8TFU61ZzhNkk9qrOMdTkj/AAFWdNBe+X/hUF/tO9Ofm8jGP+BCvUh1r588P+LpfDV3NNaxRySSJ5Z83O0cg8AEeld/ofxVs7rbHqts1u+cGWIFk/EdR+tPlYqqvK6PRWpp4FQ2t9a6hAJ7O5iniJxujYMM+nFT0jJkYn3HHlyAepXivPfiwHFnprDG0PJ9c4Fejn7teU/F2423emRbuBG7Y+pH+FMqC95HN+Csv4n07pxOD+Rr3vrXz34Pf/iqdKw2M3KD9a+g8gUi6qsxO9K1JSnB70GQm5UBLEAepNcZ4t0hL2a4vVMch+yNHGobJ3jPP/jwrs+M81yniCOaKG8v4FU/ZJzJt6ZHlL/X+dNaCs3ZI81+IOpLLq1vo9q3+iaZEIFx3YAAn9MfhXLRqy//AF6tFfOd5JSWkdiWY9ye9IIQO9ebUq3dz63DYf2cFEryQmZCpHynrVWPSIww2s/0z/8AWrTPGAKlt4GY5PAJ61kqslszaVCnPWauQWdiqzDgknrzWldTxwQ4bAAGcf1+n86tJBFa273T7jHHguR15PasWK6kvtWji2LuYhUXGQzk4XPsKqEZVJXZhXxNLDR5Vv0Rlyl4bRkYEHfkA+nPP612/gsFdB1RgMDdEv6NWDPpMUl1Kss927gnacA59+nTj+XNa2ganBaadfac6StcOUdTHEzAgAjJxnH4+td6qReiPnZc3UxdYYeTKO5YD8yK3L0BfD2ncfwN/wChGud1piCyYIYSoGUjBGSOtdNqAX/hHdL56xk/+PGj7LF9pGEvUVOoIbmokwD71Jk55rEoSetXQpZo1MsDtHIjAhlOCOKyZWBTnitPRV/0SZtx4cf+gitaWjHy3ZXsL64n+Kd0WlbLsC+OAflHasHU2L63fHuZ3P6mtfQiJfinekDhSefwFYly+7UbhuzSMf1raWxhbUiPDYPPGKcnWmt97rkCnKcHmpGDfeNIjYyaSQ+h701T7gD0oAGJZuaQ47UMeTRQAmaB05oo71k276gLnC9OtLnIGaZTifl55FJAYGvNuuBjps/rVDB4BGKta03+llT/AHQBTLkgyqPRBWoy+7kxp82KYhdWBV2yP1qqJGccnjpWvoUa3F06yjIVeK1Mit5cvzPvGSclnaos20TZlvo+OSAc1e8WxrbabEI+C74P0xXF8nnk0AdYNY05AqrI0h6cLj+dNbUoBuKQN1z8zd65m3XfcIMZya3orFjyzCgAk1m+Lfu4YlXsSuTTGvdRkPN1sGf4RiriWcYwGyasJbRIcqgzQBjGOeZvmmlfJ9TzU8WmSM4Jjb2JPStuNQF+VRge1S45545oAz49NmZMNgfWpxpAX7z8eijFX42QdxxxTjMg798UAUV06BGyQWOO5qGWCMEgKBj2rQLhsnNULl/vEHFAGTKoEhAA9aiZQevNSOcseSfrTGYKeaANzwTcxWutTSSkAeSR+oro/FmtedpH2O0+c3DbWC8naOf8K4TR3H2yY/7GP1rYEhU5BHPFS5dBWMh9Iu47cy7MjGSo5IH0qicjleAa3Z7i+CmaKUqinoP8O9dJoWi6V4jsHu7tBHIuUcRnaA3Xcfwx+tSlcG7HEK0jxqfMZgowMnoKY0bfeGcqelem6loNvq3guKTR7a2NzbnDmIDLbchgCOvPIrzovuTyycMeDkd6clYEytIWbGep6inRYiOeM0lxEY3Xf/EAeOMCogOcDNNJWGX0LtGWDqqs2Bk1bSBFQDfuz39azQPlC5x7ntT4nkkYfMRgjJ7CoBlyY+WcHCc8Z4NOhup4nEsUjow4DI20/pSTrGzBYWZwQv76QcggHOPb/CmiIwoktyxImHDIwOMdiKaJSL9tf27XLSXLZkkJZ3f5ixPXNVLt1uJ2eNAI+wqveRxxqrRzLJk9QCCPzrRg083Ohf2jZuZHhfZdQ45jz91/oemex+tHs9bjUSraJIZf3J/eKexxW/4ins5p4L+0khSWdA1xboMeVKMBuBxhvvDHqR2rlwNjlhlT6ehqWAKZTuXdnoM9TVjNecrPZebHgncOR24qgk0gG1cD1PepH0m7hj3qPUlc8jBx0+tOtbaSOaF54XWKQHaSMA47j8aLlkJyepNXopEWGMHdgc8CopYkH8ajvU0QWSDaJEUDuTzUt3GSRXG0/dyPU1OJHZ8pyPSqXksG67h6ipImZZFx19KlxixOJoKz5DYwfatTUPEDXenxR36LJNDH5UMwzvVeoHBwfxFYXmztIX2hUA+6prOmuS829hk+x4q6cGne44wtqmTYVWxuY++3/wCvVmOxmuIt8cisnbnBz6Y9am8NW1pquuRWt8ZBA6t/q3CkHHB5Br0Y/D3TbfTbu8sru6NxFHmNElX73bOAeM+ldCXUlySdjzi11zVvDl5JHZ3kkDggMYn4cDkcdD+I9q9p8D/ECPxZK1lJZvBdxxeYzA5RsYBI9OSOK4PT/hVe6m/nXd0E3/MxGf612/hXwdY+DbyWWG6ee6nVU+foFyMgY/ColZg7HeV478YG/wCJ3YD/AKdyf/HjXsPevGfi++fEtmvpaA/+PtWYUviRzvg0FvF2kD/p5U/rX0TXzz4GGfGekAf89s/oa+hqReI+IK4fxbc33hvWbfXbVme0lxFdRE/LkdD7ZHGexHvXcVV1DT7XU7R7W8iEsLdVJI/lSauZ05KMrvYj0zVbPWLJbi0mDqRhhn5kPoR2Ncdrt1qMdrq8V4Io4ZZPLhIbl+nP5D+fpXHX2m3Gg6re6ejSKUIaC5jYgtGx+Xdjp3X6jtkZ5nV7y4tHLXUkkkx4BZiTj8aylUknyW1Z6OHwlOX71T0Q+9v7W3cxwqZWHV/4fwH9aqpqUZP7xMfTisn7XASSS34io3u4uCu78qy+r36He8alqpHW20AuFVk+YHuKvTG20y2M90+xBwBjJY+gHrXKab4qk0y3eBLRZSWyhc42/l1FUb69vdTuhLeSFpMYVRwqD0ArOOElf3ti6mZQ5fc1Zd1bWrzV9qwo0cCt+6hTnJ9T6mrWjy3drqNvdGzdljRss3yqrEEBskdjg4HPFUrAm3vrFkOGWUEfXNS3WtXuo3TmZ1G1ztVVAC89hXaqUeU8SrUcp8z3NQpqMCzTGNHKkncshJAPUUujWU99e314isIIIRvY+rONo+vB/KnpcXAsllmu23So/wAuEA4zjjbyK6+zSytvBNnHbSlY3CzXLsuS8pXpx2A6UfU6lKKlLZ7HO8VCpzRj03OS8U2xVbe6WMsJzGrBepZT/hitLUjt0PSIyCCLZTg9eeabe63oksllbXEzSwifdIAjAqNjDI46gkVJr4Akt4UO5I4IwGxjI2jtUOLUdSqbvoY6mpAe59KRUxzipSvFYm5UmOR1NbOhsF0+Z26b/wD2Vax5xjvxV/T5PK02SNh1cNnP+yta0ouTshe0UHzMg8KHzPiPqsvYb/51gS8zu2edxre8G/8AI369N/dD/wAzXO5y7E+tbS0MU7u5ItLuHekHAzTS3bGR71IxxPYD3ppPtSDiigAo7UUZwCTSAKO9IzYGQM0AjrjrQ1cBaRmAjLE4AFOxmmtgjoalRswOZ1P99fFuxI/Ko7iZftDegAFSXssh1B4gTs3j5agnVDdOBwBgDH0qkrjLHl7PuOC3pjg1s+G94u5mbH3en41jO4UZGPxNbHhuTfcS8g/JkgfWtTIXxr/x5Wv++f5VxwOIjgnPeuu8aHNta/75z+VceDhSPWkgJ7LH2pCTg5FdIkmOpyK5eDidD6GtZJ/Q/lTA11kG4YPWlluliBJYAY5JrLSVic7jgGq2pzHanoW6GgC+2tRK3ylyPpiom1qUjCQgEnjJzWEXLDB9c1ZSQeXlsng5we/Y0AXm1S9YBlk2qT/CKrmW4kO4yux6jJP40xJT8x4wyjt39aa0jk5z3JwPfrQB1fhIC/1iCzu51jjdlJeRsAA+/b0qrqN1Cl1MiEkKxUcds9az9FLNqAZeCoB4rVjm02VXkueHyS3JoAw3ulDetRPOGU4Jz2q5ei1kzJbJnHYnPFZYbdkgHjrQBqaL/wAfEp9q2JACMYyaoaNJC1u8a2qrMpyZt7EsPTHTr7CtaOMOxLA49RUNagY99dJBGVD5b+6tZv2xmGBuVT2/xqKcYuJQOgdgPzpHVFVSrk5HzZGMGqSA7Pw945m064hiS0JhVArRRHG9gMBjnpxjPrgVU1e6tbrXWuorMW6SrvMAk3gP7HA49q5/T/8Aj5z7Yq7dTnzlO37oPOfUUS1QWIp52lmdjgqTwMdKdFEHTK9aiA3RYGMjmnxSNEgbIx2GOvvUdAJXi2x5J59Kg3NIM42RjjAqxJKrR7Twx4NQTQSQyeWxPsCO3UUICd5DLGgYlwowOOKVPsmCN0ivnp2qqH2rtJOAe1SQrEzZZyKvRASP1K7ty54bFXomntVE9oXTcmJUHIZe/wBRxmnQ3GntZmA28LSKcCQlgx9+DinwzTWSpLay7owSrK3cEcg9j6YPX0ouBOscV+qkNEJT0BO0ng8elZ6ho5cAMsiNkZGCCKjkleF90ICqH3LgEFT6DnoK1YJLK90cvKMX8W75l6uOoyO/fmpUQLkVxI08wkDhlAXawwQxHP6kn8ahvpYhp0EYuG8xJWDREHA4I3A+4xmpf7TM9nDLfqTMoCpJFgMygcbweGx26H3PbJa5WYPwh3sDkqQy49KHE0umjQkAtLa1YwApJ8yZ6MM85/Kn3mpQXV00sGnQ24ZtxVSSB9PQVmRnzDg9B39Ktq0loS0QRweCsihgfwP8+tUkMti8XyQPJRFY8kE102mHw1fWDte2U8V3EOTaN95R/Fg+nfH1+nNwXEEdrMk1luVgGXaT8jY5OeePY+1NhmtXkhWOR7aQNlpiTj9KiyiNRu7GrdRaHndaahcqCeBNB0/EE/yq7BbeG7cuNTtHjdQDutZNyOD0YA84Prkj6UWPhbVNbEk1nIl3NDgyoxG7B6EZ+8Mf59b3hm//ALC1m4hvdKlnESMJLcQhiqg5LYP3SOp7cmqjbdGb916GloOqeDrPUonsPtKXBO0B4VwcjkH8K3Lvx3HFrem2zRxrpjr/AKU5GPmJIBx7EA/jVHUvGuhxXiR2fhuzmRkWQTuyRnJAOBtUnI6fUVi/bdP13xzp8l7b21nYlQJElbMZxnglgM54raPK1ZmU+b4kj1PUtcs7KxeSOQCFELtIozhQM5HrXMy62L0QnRLqyvb0sPLhnkMW78G2k/QVra9Z6U/g/UmsI4ZYord1BgYMF+X2PYc14nLcTxSW5tsmdZMpzjtxUFJnqs2veObJWefwxG4A5MMrP+gY15n4q8QzeItWS6nt1t3jiEWxWJ6Env8AWut8O+Jdevr6yY6hcRWvmLFOJGEhPPJG4cZBqT4paZpNtcpPb28x1G4+eQxkbABxkjHU/wBKVrGsJJS2OG0LV/7E1mz1HyRMYG3eWW27uCOvbrXoi/GSMj5tGYfS5/8AsK8qWCSQgLFMfomakNjcDrBcDjvEaWhvKKk7s9WHxisv4tMuB9JVP9KePjBpmfmtL4D2CH+oryJrcjqXB90NMMRA5bH1U0WI9lA7/VfGWnXdwdT0xbn7fCWZVnhQIytwysQ54I9uoFc74ke01O3s9RdPKnmjJchickEjGM9B0FYq4iiwsqhnPX0A/wDr/wAqS5CNDCi3G5VXDE44Oefr9T/SmUopO6KZsC0fmIQVqKGya4cjeABzVv7UsKeSu1l9c020aISY37d3HJxTuS4xJzoufuEEleCT3qRtKuEfeQGBqe6vo7bEYBZwOnpVG81Ey2qtG7IdwBAOO1PlM1O2ht6F4V1bXLvNlBuFqBI25goPPTnueagm8H63Z3L+baDJJf5ZUPH4Guh8C61quoWt3YXDAWBXDXAtwXU4PQjBY/XJrir8azBdSpvvlj3HDZcBhnrg0rWQpNtmrNpczzadBIu2SbAAPB5Y4roXtk0vRbqO8feLaIwyR4O7nlRnGM9cH6Vxsl7cW9jbXDXErTx/ModjlcH1rX1DXJT4cuI5i8l1elM5fdgDtz2Gf1pzmppLsYqO5x5ktnvQY/PWIE9TlhXbXd9LcaLBfQSGcRoVlMu3d8o4+6ePxriLdhFcKZIz5Z4YEY4rrX1MWnhaWzbeDskRtqgZJwVJ9RgHnr+FTy33NL22MS28WyGdIms1JZguQ5Hf6VvaDqceu3c1sI/s7RoXBJ3BvauAtATqEOOzg1s6BO1nePMDjGB+FR7OPY05nY1LvW40neIQN8pIzurrItPnk0dblVAjcxjOR18tDXm1x89zIxP8RNeu6Tez2NjcxxWqTiRY1IkTcE/dr8wHTNa0YqMroxqttWZzXg8FdZ8SyH+EOM/nXOA/MTnvXSeGDtfxVKRjBkH865peeoqJlwH5yDg0ueOaRcDrkCioKClpKD35oAQ887sU0n5TzmkOAM570jYJ4HFIBd2Qex9qcrHOD370zmjPAGBgUwH5yMhu9I5YoSDzjikx83P6Up4XI5NAHKysW1A5+8GPzE9TUcjMJnJznPNPDE6gzf7RNQMxLN7k0R3GTupMRDYB9a2vCYUXE+GySgz+dYAJ8pweRxW/4U2farjbn7g5P1rQyJPGYxb2w/2j/SuOrr/GZxBaj1Zv6VyAoAfHneMdavQdD9apRf6yrkJxk8AUAWYweT2qrqP/ACzq1EfnHPFVdROSntmgChUiAmNueKZUwI8sDgZ654oAcgwo5p1NQYBGcjPHNL2oA2PD65uZm9Eyf8/hWcZQ0xDKCpbnmtLRZPJivGwASmOuMdaz90bYGxQfUUAaUSW0Vq90V2xrz97rWCswyw+6GOatTwu4RXk/djPC9qppEGlKbgcdCKAOh8PIswuApyBtGfzrXdDGcbunvWf4TXZbXZGCdwAx+NbEtvI+WwMnpUtAcNPxdSdeXP8AOlKldpDA5GeOcUlySl3OpwcORgdetKvy/fTg+oqkBNZ8Skj0rV1D7M2n25jjYXKM3mt2YHG38uayLVgJSD3FaMrB4MHgsKTVwHzpDLbARp5Y2DPOcn1qt5JjtMk53ECpA3+hDn+HvTWB2RpyVQjpSSsA61eOLUQ7pvCjO08c4q39na6nlkuZQihS+D1YegrPgw9yGYkKx5J+tal7GZJYLAsgaQg72yQi++MnH4VnNWegn5GUId9oZgrDnjJ4/CpreOOVfmbA71NfLNbyNBJwwUA4OQR2x7UTWEkVpFPB+8R1y2ByD3q+ZLcZEk8dtOCtusqDqHzz+VWIb11nMo2oc9FX5foR6VQByuauJMqwspVeTncOo+tUwLuo3cEyIYAqvt+YA9D6e9Z8MjxTJKN8bA5EkfUVGCqS/dDKD07EU92VmyiMq9du7OBQlZWAtRiPzQZJQ8GCxKDBJ9MVLeNbS3Ykt4hDEyrmP+6cc45P1qtGI0lZSN6BcK6tgBiOM8fpSKC7qFKnHXJplRZetJEgeVWUPFIuDjqOeCKv6hZw2skX2G9a6SRAzDYVKZ6gg1lKv+sIICr+Z5q5EZxGWUEq33ieh+vrQzaMU1cakcqOf3jIRz8pxVx5IbmJAVYXCk7nLZDqfXPQj9fw5pKxU5YqRnOCMipreJJrgYbCsfmHXHuPpQQb/hvxDN4a1GO7hLsoG1lJ6r3Fb+seJ9M1DWl1cWt3DehQYrmG73IhAwMqEJA9RwevrV2x8N6LL4Env5DJHqVtlZMnAyT8o2+hBHP864KO3KXgSJwGc7NrHaOfc8Y+tTflZDs2bkvie1jgZZDqPmStlo7aZPIYeyOh2/T9B0q1F4+s5baS0vdLu7uB1Vf3syblVeQBhQB+VcbcW06XEkM6pE6MUKucEEcGtazuJtItxFDNB5zDLEKrkewYGtkkDjpY3m8Y6TNYS2Ntok1vHIMfLImD/vCpvCuj2p8QWslwvmRNKFVdxG0noQR6Vxoa7uZ9h3THuecj869Z+GqtJa3H9oMxWFoxAkijgluoOOeQopva7MPZqLvE7220620y3ZbO2Uktuxxkkn19q5jxXo0Ct9pEWfMJ3MT0PtXbVyN5rtlq1zqEMf7yHTJURyvPmSEHKj2GAPzrGKctDaEuWXMUvDnhmAymW4iGNuVU8kV1A0KwAIMIORjntTNAbzbIylSCx7ritalycrsXOs5O6Mf/AIRrTslvJBJ9RUNx4U0+aJk8tVBGOFreooJ9pLucJb/D+3YzTuV3u7BVYfdAOB+gz+Ncnr3hqKznkgkAjYDIKjP0r2fpXnnj+aKC7RuNzKAc+3/66tO5UKjvY8km8OMwLRSMdvBXHQ+lQW2ivBL50ybgnKow4Zvf2Fblw6TO75cBsBtjYB9M+9M8zyrdv3sj5GMSNuOPqaV7Gzjc5O7c/apS3XcelUSSXYDGM5rXvrR5pDJCVyRyDWVcW8loqs5G5mPArRnN1Nzw3pS6st7EZDG0aqyOM/Kc81L/AGBqgMoivnCxtgHJHbrVr4f7pZdSXB/1I59+a37SdZ47gRurYKng59R/hVcl4oXM9TmTperRSrFeXH2hMDCs7EfrVqfTJYSlxGTFtUq6oduV64+nFb11h71MnnaB1rRa0W5tZbc+WsrxkxF8Abh2545GetJwsTfU8qn1K3lUtGWVsgqcd+1btlqc114S1Z45EMscISYOmd8bOOnHBBx+tPT4d3b6T5n9oW7KJCmEUsRwGHOe+f0oTRLjQPDmu200qvLdpCsW1WPR9zZwPpRyuxVzirEbtQTHuf0rTsAoWRS3PGM1HpumOJriZ2ULDC7LjnJwfy/Gq48+KBLlVYRFtof3HUH86yNEatxAotEf5STnt716tHpd4baRjuWFijKA33vkXkD8DXkK3fnwQKCM5wwHbmvoPT3RoUtpvuFRtPocVpTdmY1DzDQ18qx8VsTnM0g/nXL4zzz9K621Hl6X4pPrdyDP/Aq5FST3FZ1Ny4Egp1NFOPANZlgee9NbkZAz2xRu6njpxTCT7evFACYopSc+1JQAUUtJQA4cYPWlYFVbJxxmkGMGmzkCFzyfloGcmjn7SXxnrTNuc8HNJnnI4qXL7wMAH+dEWBX/AHiAoxAb3PWui8JfLcXAz/AOv1rKEW88R727HFbXh61kguJXbgMgwPSrujIZ4z+7ag+rH+VcnXV+MDmK1z6sK5SmgJIvvj6VODj6VWUkNkDNThu5IGelAFtHDfd4qtetyoPXGafEcPn2qC5ffID7UAQVInGC3OeAKZQCRj26UAWQAOAKWoPNb2pu5v7xoA27JtunXTHHQ8/hVC2e3Nwnn5MeedjYNQR3Lxo0ZLFG6jP9KaVjUhhn1oA6q8s9Dg0r7V9pufMOQsIcZJ989q5IFcnIYA+hqR283nzOf7p4pgAR8MRg9+tAHceCLYSWNycEKZB1HtW5qm20SFEI3O/Iz2rm/CWuW2madPFMkjF5cgqAewHrWdqH9o3epSXMRlYMTtw3QZ6UAa+v6XHPYCa2t1WWOTJbGCykf41yJJzhieOOa6PSPtX214rozbCuVDkEg8cVha1H5WsXKR5C78jHuM0ARxEeb74xXZ6LqEcGmiOSBXAY8MOv4VwtuxDFup966axlH2YklcKefbNDA2Zf7HuQQ+nCMf8ATN9v6dKrNY6Mxz5d0OMYEo4/SqX2yDJ3SquDjaetTRtHKoKzR/QtzUaj0LSWGjDot0O3LL/hViGHSoX8xUdnxty5JOKbFpV9MgZYxtPQnjNJc6fdWkfmTR7VzjIIOKT1GkmPlis5TuMMZY9Sy5NSwSxwRhI40CDJ2gYrN85U+9Jj6g1Ks6FQc+/SlZPcbS6lj7Dp1xKTJbhSxySHOf51jXFklpqzWqMXyQIycDOema1rSaOeTKNkA4NZtzcWK6xPJdmVyj/KqKMZHTPNadCWkUmRY2YSKAwPKnsfSo3lyRtHHuKs6nrM2qyJ5ohSNTwIxg/UnvVOSMrIWWSNkJ42tnj6UxF+G5WKzuFjZTG4XchPJb1/DNVYRj5+pqqCclR681bRdkeCaALVsjyzKqqz5OdqDLcVqxrMhZdoQN1/iNYscjBw8TFWHRlNXoruS1aGRlWYbslW5B9iPSk2awnYszW8SJ+9kZW6g7eDVaKUQShlG/HIPIqxOyOGcgCJn4U5+T2HqPrQsMMk0lopHIVoJXYLtJH3Tk4wf0P6qIrmjaeI723C/Y5wu08RyKHUHOehBxzWvqeqxeI9Ngv1toLeZDslZXxl/T8eSM46EDODXAOzwStkFHHDBuMGtHTLgW0gnRFkU/LJHIOD35/KqexLsXbnVoXuXd0k8wHBxjBI4z609dWsgvyiRWx1MKtz/wB9VQ1h4mvw6RiLeoLKOx/OqGR6irjsNHR2+q2ytue7l/784/ka6LSvFenWdxA73UhEU0chGxuisCfXPFeeK3HtSFsk1V+gnFM96174paellAullne4cAsy42Jn5jj19K5j4X2M+qaVqYinVHWdGbeTz8px/WvNdkhltAASXUbfzNeh+GrO+8P6fLHazxJJJgzl+m4Z4GCOmcfXNJPk1Q1S5/dR7Rpdq1lYJC5UsOpByKuZry6HWvEUS/urm0Ydso/+NTt4h8RsQQbIMAMhdwz+tQ/ed2X9Xkj0rNGa80fXvESgEmAqenzMP6moJfFGvICDBHj184/4VNhfV5HqLMADyPxrzb4n2ssklpNFGzAoRlcnn8KzJfFGtMcNAjqByfNz/wCy0kPiK9YjfGygnnB/+sKabTGsPK5xDxTQW43JJuLnjB7Af40xSXbYUK+7cZr0218RX0D7hhuOjyrj8s1Z1bW573Qr2G8sQ0ZhbLRlTtOMg9c8UmmzXlmuh5TLFCXIyI3z2P8ASsrVLKKZIgszK4BySu4E/hjH61ZEe+4Dl8jdnkEf0pTZStGsjZKA7d45APpkfTpVNtGXus7PwtYpbaOx+UkWZJIHX5TmuX+Gdul3datCf9b9n3Jz1wSf54rq9H81fC9yUBd1tZEGznPXFcd8PbhNF8TC8uZNkHlusp6hQPm5x9B+ddMnpE5lf3jT1zUF03ypWk2mRiF/DGf51Sl8WedHGFuISw9UINV/EOsaPqUTWyrNiOV9kpQEEZ4I5rkJLWAOcT9/TFYzlroWkrHp+ja2o0+6jtNhkkVRkkjLbh1J44xUS6nqM8l4lzbzMsLlGdcKNwPK7mG3OOevaofhrZ2t3BqEV1PsjtYxKJDyI+eNwx93Pp0zXQPcHUrZbJZP3VsCoUHg+r+5PXNJSbFscNqAm/0p7a0k2NGy5Yjdgj0UnNUNPmmk0CezNsrxOzODkDaQByM10lzE1nOVDHHUH1/wqpfRQz2rMkb5P+sWOQrx646fWoY0cbbROl6isxH7xVIB6819FbdsfTtXhVlpsJ1S18uWTPnpw46fMO/eve5wqpgVUUKbOS8RwQWmgagYY0j83BbYMZJI54715oh5+leleMn26BOPUqP1rzVOe1TV3Kp7E4pSflNNJI6YpSCV/XmsyyPjGKKXPbA60UAFJRzu9qQntz+FAC4Jz6UoHFJwQOetRzRF1O12R+oIPegCbr2qG9OLOXk52mqsGo7ZDHc/L6NipdRYfYZWDjBXjBpAjl+cnPSn8kdST2xTKUEjpVJiUu51qW6IMgYJq7br5b9RjHpiqoZmxgAD9asRA55OMikD2MPxeTm1Hb5v6VzArpfFpy1r/wAC/pXNVa2IHIdrc0u/KAY5HSm0gzk5x7UwJvPIHA59c1GzFjk03JOeMUi7s/MRj2oABjnBzzTqZg7sEjHXilJO4AD8aAFBz0NLTMENn1PalG7JyRigB1TwpHMwWR9p6DFVg3rxzjmpCjAKRyGGQRQBbubOG3Ufv8t/dwKpbTtyAdvrig570/bhM7uO2KALthNGFCsRuLZxWzbOJLxdjjCtzzxXMCKQlcKRuOAa0BPLZyjy4wwAz8pzzQB0EitFdu6/KGzgnkn/AOtXNavIW1OQ7s4xz+FXxqs08gL2+1fXnJNUprVpZnmmljiVj0Y5Y/gOfzxQBXs43mk8uNSzHoBWv0gEa4O35pCOfm9M+1Z7SxgbLZSkeMEnq/1/wq47bYVGSFUcCgCBgV5cAe+altLN7q48tNq5I5I6CqrXJdmGOh6Vq6LNm7AHpyPagDs7ISQRLGWztUAFT1qw9ot/G0ElwYmb7rldwB9xVSORwhIxkdM1WkurlyRvVAD2X/69S1qUloYV69zp99NazmJpImKsEXr7+4qGWd5lyjKEH8OMUaj++1WYyOS27lieelQAm3kMcgHPKkdCKdhX6D7S7ktLgNGyjPJDDitCbTYLmV5WL7nO4496ynjHnZYjb3I7CugsRvs4yHDADAPtTEZraNEOjuPqaibS0XhZWzW40eefwqBovmzQBkDTQDnzT+VTpp01yyxRuCx9q0orZ55Nka8jknsB6n2q209vYgQoRukHMh4z/gKpIDClgNoTGCrMhwzL0NTJumt/LA3MrZAx0FTXVqwtmvJnXyXO3KHcSak0lhJ5iWwEzEZI6Pge3f8ACplEuEbvUiWzlkt2yfmRd+05yRnHH51QW5NteEOAy4AYeorfxOURlPllCQT/ALJ4IPqKzLrTFeUHzCCzY6VCa2NHDctXlpDqelG7tW3TxnDj+8vv7isWzuBHPl/uHrxV3TpTYXFyokbiMg4/nWRJcedMzsACxyccCrMdjQnuPtDKzdeQPp2qMEr+PrUXnJ/dNKJlJ9KadiovoS78KABTQ+Sc00up6MKdFBLcMREhcjqBT5hnTabYn7NFqk5wkCqlugPLydc/QdfyrqrK+cQRrJGS2MZBzk+tc5p80l3bWkMvENtHtVccZzkn61tRzrGcbhjHWhwjPc7sMuRX7moly652hwTzgDinm+kbiTII/vZ5NU45I5OBISfQ4oWaISFJPlGfvCl7CPc6eYnkvSvIUg9M9KQ3oYHMgDZ+6T0pHCHHloGAHcGq5TLEYPT+/SeHXcOZD2uCW5dcegxzUTXDK/UCh4Y0jzsb25qIxqz/AChgfXb/APWqXQfRhddi1b6rLB912xn+Iit7Sb6TU1ubSSbzEaBy6KSCBiuVmgLgltoI74rovCtk0Iu5VnLAWzDaU6ZI704UZpq7MqzSg3Y5D+xLlbkSwurwiQkZfkAHp0FNVrmyjlhkldYJ+JEUBt2Dx14HPet3T1b7ErHnJLc+5ovbSK5sLxZFVl2A7SOvINdUqaPIU2x6WLHwXqbzRbXWCTy4gcgccNx1P+RivHyXW3Qnu7dR9K9g0uBbHwldi1TyvMlKHBPopBrz7xTAIRaMAqmQOxAAHOQO30qai91MUX7zRz2cqOTnvQRnk0ClrAtGjpsklurFEMrTAoyZx8vH9a7C0umtpVIODjGM9R6VxVq0g1KGKPmTKqAP1/nXWXQ2SucdEP4UA2Q6pqv9ozsI28u2Q4XHVvx9KrW0kRcCOV45P727PNZyH90vQZBohRllBxj6VEtxpqx0lhfB9Wgjlt4Ek8xVJjQDnjn8etekPOSCSTXlmmhX8Q227r5qYr0mY/uzj0rWl1Mqnkc74yl3aGRnrIK4OPpXWeKJ92mCMn/lqP61ySkgcdKmo9TSnsTblwKTJ9aTjFKOtZliEjmmKSG4OR/KhmwcY6U3tkDvQBKWGPX6VGpzgflQQcZOBxTaAHr198807d8ucVHzyMZzQ58pTuOP6Ur2C4y7sUuQWAxJ6+tZUrSi3ktn+92BPpW5FIr8BgfaqOphGjDNgPn5T70Ca6nO0tSzjkPt27uuOmaioSuQdm0u1sjAp8TbmOTz6VUhaOaUKZAF/vda1HsVtUV1nWUP0KiqSuVI5jxV1tuexrnBXReKyc22BnANc5nC5Y1S2JFJHTvTUHoeO4NJvGRkge1KoCseevNMBchT3JPalIzSActxz70mGCnB5oAUkHpz247UbBkcnikXleRg0uCAAD+dABkKcZ5NCgZJBJo24PHrnmgAgnJGKABR14PXvS0DPOTQTigBaTJ6Z4qzb2M9xghdqH+JuK0rfS4YsGT943v0oAn02YjSVjSIEknJYZqvNbxStl0IY8Ajg1FdWzrOZkm+zoOM55J9gKi+132NiTS7cYyRzQBbMCWsBw4jnPTu2Pp2+tJYwWvnYunRs8YyeKfo+ktdTlpy4HchSd3410zwWcEar5CsE5UFM4/Gk3YDEubbTo4GeOBsDo3QA1jlbieXbEruoPRRmuyiv1kyFjLDpgDpVhYzsLfMMjPNFxcyvY88JktrhllTDA/MprZ0J43vWKZzt9Krahpzx3LtNMHdjknHWjTpY9NufOdvlIxTGdxGeOKrvIoJyOc1ht4qiUkRwlvdjiqMviKZiSsSAZ65NA07Gpe2UZ1B5nnQKcHGeelU9XtmWKHaMA5xxzVdvEU+QRAoBGWGM57dSKgt9WnWdZXw6jOEkG5eaBD7a0kkYLg8+tdbaoLe2SM9hVWzCXAW4Eax7+SiD5V+me1X1bJIIYAe3WgBrOMnPpRDCZ3IX7o5Zz0Ue9OEPmhnLbEH3mbjA+lDThk8qEFIlOcd29zVRQD2kUIYYRhCfmJHLfX/AArD1ATXc2VXZBH8u8kDJ9s1avrz7OipHzM/3fb3rDltpXJkcs5PcmqNEi5bwPEjGLUYQTyYZnBV/r1H51K0DWkaana5hmhcBlDfdPYj1B7VktaFkLIDx1Bq7Z3H/EmvYHblcMufryKBnRW+prfeYZEAl2eZxxvU9c+4NZN7cztL5Y3ALznNOtYmVrCZG4aNwT7f5NMukJkJyOtRJK9zWLuikfN2SDPEmN5PU1H9nAxuH14qy0DBuvBpwhPdhilcnkK3kL6GlNuPQ1a2nn5qNvB55oBQK6wcdMir2lu9vOQELFsdKg+fHGPyrT06AgiRiMmguMFc27fZDEAvGeTSK++bBGRnGR/9emchT0b3HFOQ4bLoyjrkVm4M67q2hq20UW0fvQD2Bz/jVprZGUbsdeCDWQlwm7Kk1O8zbeWfHqRS5Zdw5kWmR42GcAdiGxQ00mzAVxzkYPWs/wA9HbAYk5+mP1pfP2PhCQPXNFp9x3ReS3nuBuw+R6jNP+wzfxYI/wB04qGPUZolIE25evUn+YqSPVEVi2SuevzAf1oTqILim1nPQqRn1xUOp6lrWi6TJJpozI5CPsQOdnfgitSO9lmVWQ8/3iMn+dF7LNLZTGVV3FT8wT/OKFOomTNKUWjEtPFunwWEcU1tfRuowd1ucUx/F2kskkfnsnmJtIaJhj9PaoGjG/YpB9OamFu8crROMMrEMD2NdPtZNHAqEejLtv4p0UaTJafbYiXkD8kr2I7j6VxnjC8tbu7tPskqyRpDgkOGwxYnFdZ4wgit/Cku+BSzRwkMVGQdx/pxXlw5wdoGac5NKzMEle6H5wM0samSXOfkT5mI9KaEZ3AQEseBSzSKgMMZyo+83941kM0fD3lS6uJZmYOCNm3jmup1B8faCMcI38q47RfOGowbMhGfk44rptQJ+ySP3Kn+dA2zIXhRwenSpA+XA9TTO4HtSp/rF+tQ3qI0NNJ/4SK3bPSbp+FemO262J9q8v0jc/iGH0Dk16UrZtSK0pETOL8St+7jXP8AFmufX2ra8Stl4x7msVBxUT+I1h8KJOnWhuFPr2o9OM0xtxJPoakoQ4/HpSdqPeikAHJ60ijLY9aKdGP3yjv2obsrg9iZsIg8vcHHBPqaheFTzLksecZqa4YI20Z3d/aoCSxyTWEYyk7szSb1YhQ4BQgMOh9KzdWl3W0LDj5+R71qCsfV4yvlkH+LJFbpWLexnSk+awPTNMp0hBkYg96bVRSZBpo7hsLySa2tOeQgxsWwoyMnNYccyDkMCK2tNkLFwPmAqI36nVO3KZfio/PbDuQa5zqCAeRXQeKHJltwfQ1zzZC/KOa1Wxyi5HORj3pMNv56Ui/OCGHIpwbOeOlMBF6leopwGBikUgj370p45oAWim7uARzmlAZnAUZz2AoACcDpTVyThQevP+Fatro00uGmPloe3ete20+2tP8AVx5buzcmgDDttKubj5mHlp/eb/CtaLTrW2UHaZG6bm/wq1K3IUfWoHbC9ee1ACPIE/wqBpGc4H4AVettKluMO52oe9akemQRLgpuP97ofzHSgDPi0QMFknLncM7R0rUt7SG2A8uJB77f61KkVxDEQr+avYPwR+NNkudkZ8yGVfTC7gfyzSbARb1POEMi7SehHepmnjTIRNx/KsTVSLmCO5sJVM0B3OhPb6ViyX+o3TEPOyg9k+UVKQ07HVT3kUA3ySQw5HcgGsm41y3JwhllbpxwP1rHS0XAMhJPf3q/BBEoDbMnrzVJCGi4N7OC8O1ccZrJul8y4fDABTjFdIuxc7QNv8q5idmjvpH5B3EgimBGjeU5BCt9RVhctHuZkAz0UAGrbXttLb4axi83OfMBx+lUJFtmkOHdRjuM4NAGo97FNYNb7SHIwGJGKyFJjOxhyT2onWJQvly+Zxz8uKdayFLmOTg7OeRmgDt7BfKsYlG4YXnNTNOqsN74X6c/hVGfVkhiUKwdmGQMEY+tV4jJO/mO2T700BpyXTTbQAFjX7qDt/8AXpQ4RC/YDJqtGcHB6VmarqmFa2gOc/fP9KtuwE8csdzctKzKXb7oz0FXIwvVcD1FckHYdKliupY2BViMHp2pcxSZ0t8DaIkoAAYHk96ybmeGSzLIuyR2G4Dp05/WtPVJll02OIn5lG7Hsa53eH49Oabdim7Hf+FYo59EWR0DuhKjnGM1LdafAzZMQHPY1q/CKLTLu5NjqkCypMGMYYnAYY9ParPxRsbPRdQhGjoYlKAuAxdc8+uT6VlOm5PQaqpaM5n+zbdmGVOO9A0y2bA+bg8cViLq98p6Bh3yDTzrs+TmNR+dYuE1sWppmydIiB4YqPpTW0KMkBZuTWafErovzw5Psf8A61WbXxGzqG+yNx3AyKEp9SlJGjB4dYYYOG9s/wD1qvJpMkY4AI9gKpQ+JSvJRQfQsB/Wpx4lErYEG48cKc1XvjVSxK9jNztQn8D/AENQNbXKOf3PH1NSy6+kb7JYZ427oyEGmp4jtS/KzD321V5dhe2GGN0AIRyTwc5IH86VYJHGPLZef89q0INctGUnbMDn+Jcf1q0mqWTZO1y3+4p/UmquHt31RlC2ZQTkg+60gRoss6EgevSt3+0LY8KhGfYf41MlzARv+ymQ4xkBf/iqLjWI8jCTe+FitYmPHWbH6YNSvNKJFElrCgHUrIv9QK2UaF+H0/p1G9ef1pjWmnO+WslTH1PH1xTuh+3RQiWOTnDcdMYzT7g7LKcmWcNsPbP6VprBZKgEdswXuqOf0GMVQ1poksypgnTcQqs7IQT+DZ/ShNFe2iYDzbGXjn+dXZrkNqc7bMI0hOM5xWdO+SOMEf59al1FnGsTFmVW35Izxk1pY5uezNT4j7U8L223BDiEf+hmuO0Nk/svaRklyRWz4tkm1LTLO3EvII2rwc4B9Pqa5qwvEtoBAFPcFj1NFV3kYw03L90sOMJGhP8AEwFZEltHkZiA9cVauJ2YErgVnSXbuP51mM9U0rw9pNj8M7XU8sL28mbAJyMqzgYHbiuT1UbbI46kAfrU+j3txd6NZRSXxeK0Eu22OPl3HJIqrqbf6GF9SgpsDKYkdKdG2XXPrzUTffNPibDc9PWs2Bf8Pjdr8P8AwI/zr0bIFuT2rzfwxKr68i/xKhNeizNtss1cBM4nxIczxYrJQitPxA4a4j+lZQO0YBGaiXxM0jsPPb8qYeMr2zRuPr3zSdBSGLSUA5FITxkfjSACRwPWhXMbq3HynPNNL/nTSSQeaNwJWl82QtkDJJxR2qIPjHpTwyjgUASCsfVXzIq9SVNa7fdPp7VhanIFvIxjotAPYosSzEnvSdqOpA9TXq13oWl6rpFraSxR2l4luvl3CIFSQ46OB/6F+frWsItrQybseU49v0ra8PsfMlXtiqsj+Z9+NTt56Vf0eJIppCvGQMCp5Gi/aJlTxPjzrcEc7TWBtG3Hat/xK26SA4/hP86waa2JCkXGTjr3pc1JFbzXB2xRlvw4/OmBEG+YjGDTlVpG2opZvQCti00MABrh+33V/wAa1ooYoFCxoq/QUAYtpobsczsEU/wjmteC1gtVIhjA9+5qXcOeenWk3BlO09qAKVpfNcXkykYVTtA/HrVp3HPGDjGc1nzXNtaFtgBc8naOM1Slu5J884U9hQBoy3kaNtB3NVQ3Mqzoy8lTuxniqnGOnPrVmNQFwB1oA6ay1GERiQuNrD7pGcVp/bLVsES4B6ZBrhPJbLeW7pnqFOKlW2AHzuzn3bpSsB232u3TrMmPrUbXtoFJ89c/WuTXaOoz+NPEhAP6e1FkBrXd9poOJIWkJ6lE/rWC0JSVhFN8hPyhl7VIckcGk2g8scn1pgNLOr4Plkf72KkjnYH5UGO43UsaKWC7RirQAUcUAQidycCFj9DVe5XzBkwNn6Cr5AwOaDQBiGMnGIyPrUf2cl8lSPwNbRhyeDxTkgy3XNAGQtkGcElh36VM0EMS7jtZ8429x7/Sr95fLbp5UZBk6ZHasnDEh2JJJ796ALQy2XLcj1rXhOUBUdayVJMbDtjrUd1qJjiWKLIbGGI7CgC9qOo7QYYT838TelY31pkeWYuT7YqSi4CUowCDSE4Un0oByM0AbFzL5lvDIT/yzxzWVGAWPtVp3L6fH1+UstRwRlmRMcscU9y3rY9I+F14ln4v0SGRRtnEqNuA/iBA/UCvZPEHgbS9USWdyYnKn0Kj8K+dra+/szxdprxtgWksWD9CCa+nNajkubVhFKwUp0B4NXFNytcxqWR4VPpEFi0kL7XKsRnFctqUMQuf3QAA9K9F1jw/eyMxjjYrnvXJvolxNcvbhMyKMsKqpFJ6E05N7mMttFa2cNw6B5Z8lA3IVQcZx65/lSwW7Xko3uxHqTnAroz4cu5bKKJoXDwE446oTn9Dn86s2/h26EZ2QvknuvaoUTTnXcxksrctuC4A7Vr6NaKl9HKqArEQ/PQ4PSpP+Eev1b/Uvj6Ves7C4UbFQ5YjPFaQSRE530PSfDtgNY87UrpV2uxUIRkVa0jRtNOpTE2duzRdD5I/Or+iwRafoMMDSbCF3MQecmq+k3pFwRIV3TuSMYACjgCqvKSkZaJpm4bW3K7TBHj02CoG0jTWJLafasT3MKn+lXKWuQ3MeXwtoM/39Is/+Awhf5VVfwL4ac5OloD/ALMjr/I10VFO4zk5Ph3oTE+Wt1CPSO4bj881i6t8N9ieZY69fQAfwyjzP5Yr0as7WJPLszhtpJ4qoLmkkJyaVzzKw8E+I7nesfiGPAH8cGD/ADrn/EmmavpE62WqG0uE+8JYQQfxGB/WvZfD8qy2z4bcwOCcYrjfiRpPnTpcqMcDOOc9a15Iqo0hRm7XZ5S/knPy7fwq/K0X9okkDnb/ACFRyWQLj3HXJpl3bt5xbcQTjv7YpPRmi1JvE7xG00x4tpKyEH2HFchJAqO44yGNdBqNqwt7ZjNv3H06VlX1rJBeSowAIOevWpm7u44qxnZIDEnjBxVViSST1q48DFsYzjpVdoJBIUCknPSs7oppM7XSvDlxaeHbPWTKHguRIhCjmNs8A/UDNZ2psfsqD1dc/lU+j3EzaR5fmMUjH3M8AmqmrcLCp/vn9BTMzNZgvUgUocbT9Mg0yX7vTI/lSZAhOPTFS4ga3hiVDrgjUDcsZLHH0rvrtwtga858EQk6xdy9wmP1ru7+UrY84qo6CZyGsuTcpnn5az1HGc81a1Js3Cj2qqBxUS3NI7C0tITg8jikLbRzSGITzj8RTSfXk03qTmg8mgA4yOOKSjvRQMUY9O3FOTGCCOaZSg4OaAJS2YycYFZ1zbQ305jjXbcxDcBniQd/xH61eznqOaw5pmj1VHRtrBhtb0pCdupAiD7UiED7wBr166jwsCk8iIKQOg4ry6G1d9fghfBMkyjI6cmvU9durfR7tIbgHypNqiQ9FNdNHYxlvY8geU5+Q4HrWpor7pZiQcYFY+07d2OK1NE/1suR261MiY7kXiMnzoOnQ1lQWdxdOBCvHckcV1N3aRXDo0i5K5xmnAJEoAAUe1QtjQy7fQ41w077z12gcVqKkcKBUUKvoBTDL2Hbv600tkHjqc0wJmcKcd6ZvZmwOPUVCrgNgHmlOSc0uoE3zkHoDnis+5tr+4JxIir2Vauq5x64HSpA2ceuM4pXswMD+ybxWJ2qcjruFBsLpcAxMT7c1vllHBOKaJRzx9KE2wMMWswbDxOP+A09gUU5BUgVry3KQrukIUdhnk1k3l+10NgTagOfc00Bn/apgfvD8RThfOudyDGOoOKUorHJFJ5Sen60wLSX8WPmzn1AqzE6TgGNg2e3Q/lVMWkJwfmA781NBaiF8ozHPagCxSZrWsNFef57gFE7DuasyeHYz/qrgj3ccUroDFjfPyHkGps1cOgXsYzG8bZOMZwf1pkmnXsRIe2k464Gf5UXAr07IxjHPrmmlWU4YEH0IxSnGMj/APVTAVV3NiqN3qIiJhj+8f4h2+lVr7USSYoTgdGb1rOLMxBJ6UAWcnOe9ODc5PXOc1WErfWnO8qYV49pwDyCMigDQUnBK88Vn3HMxJBFNaViMDgelChpOMjCjOD7UAMqwmdoyc1X71KnyLljgHtQBIc7TjrQOlQuWY9OBzTojxtoAuIQbSQd1YH86sacCLyIk55GKqQ8iRPVD+nNdD4J06HV/EVrbXCkw8tLg4+UU1uUpWRiy3DPqkkpP/LTI/Ovql9XjttFs5JXDySQoViT7zHaP85rgz4A8JwESQ2BknJ+VZLhio+vPSsXxR4h2y/2Zp8u9hhZ5x3x/AvoKqbVJc0mRCDrS5YnXzaw7aVf3z3ULKPlW3jUZU9ju6/04rhdHkk+3q+4mWaTBb69als5pdQMtmMRGKH50x1H1pmmWzQ6tajIAjk3EmtErq5nNWdj1JZI18gbVLYIGeM8VbREVeVHvWRaStdz/aScRINsI/m3P5CrdzqMdjC011OsEYGS0pAH60rGZpGOMJnYMU1I7eJgcID74zXkXir4pzuxtdGcpGP+Xjbhm+g7D3rzi91i/vZxNc3kzyZyCzk4pc1i1Tue5+IvinounXT2MUct0QNrywkbVPp71BZeIbTUIBPYzNInAOM5X6jqK8gnhXUbCG8jAE4/dzY7t2JHv61RtL680u5LwyPFKpwR0/MdxWkarg/IbpJn1toeoi6socyMW28hhWyHU968U+HHxBt7u7Wy1Nxb3DAJFJnCO3p7E16+J2wO/wCNZzipO8SU3DRl3I9aWqS3J3c0x74KccVHs5Fe0RfyK5TxXcyLLFHFIAQM4OP8K1JNQyDjj8a838R6vNdapJ5g4T5QAccVtSptSuyHPm0R0Phu8mgmcGc7Se/Q+tWPFs7XFky5VgPTtXK6Ley+dknAz2ra1FzLayFz1ArSfxXFqefuhLfd71heJNcXT9ShhhjWTCAyr3HHQGuguzslbb0ya831pZbnVbiaMYLN90nkVjNnQtjZXxTHJtT7C5VTk7n4FS3OqWOt3bSWaTowRS4lI4YcHGO2AK5FYpiG83zPLUZbnoPbNFpcy2N0k0MmGU5Bx1+o71jcq51fl4OGxk9TWg01npjC4jaT7bJCGUq2AMjHp7Gsyx12xaGW61K0+TBRPIfaxc9wDnim6mlneW1iLe4H2kx5wFIIB5wc9T1pWG5GuupSXSqZI13MRufbhm+p7/jWfqzBpYh/vEVYNoY4o4rQSXDIMttQk5/AdKpan5n2iEPG6OE5R12kfnQiSk6scbcdO5phULEUA56U2Zts3XimM7eTkcE0pMDd8FgxajdpINpKjj8a6bVXKwHB4rhtBvHtb3zWzkHD+4rtJpkvLBmRsgt1AojsBy94d0+faohUlyMXDCofmGfQdKkpPoNZsnGOlIM4IA5ppJ6dqWgaeohIPI4opaQ8AmgoKWmeZlgBR5ntznFAh1LUYb5skY7dc1ds9Oub2GeaFQY4ADIxPQHvQDdivxXOXOXvGIH8R6V0U2yNjG00e7HPzViPa3Im8xdudxIKup/rQyZO5oaBE03ibTVY8iZetd18Toi8EUan5pJABmuN8Hr5fiy1eVSyq/zHrg13fiho7/xDpUTcoZs49gK6aWsGZVJe+meUsWVDz07+tXdKIWaTaeCARVPCsCfXrSEGLLI+PYUnsSnY3pyxAyeBUOTgZPSsy3vZFba/zjt2qveXs7sV+4PQGszS6NG51CGDgncxHAFUDqztkNHkegNZ9LQM1YtRgBJZth6c1diuoJQAkqsTXOUUAdUp2nIpSxJJ/CuYSaWPG2Rhj3qwmo3CrjePqVzQBuMyoMsQB6ms+51QIdkQz/tHpWZLcTTH55CR6dqjU45xzQBaaZpnLMS3uaKrgjBO7k9sUofgA9uh9KAJ6TNRiYdD+daem6VNqB3D5Ih1cjr9KAG2aTXDBI1LMe1dVp2lJagSygPJ79BViy0+GyiCxpg8c9z9TVsZPbn9BUuQC9uMjPQDqaF5OD1zwB0FCjnA5Pck0qgEnBOPXuTUgPU8jByf72alV3AwpBBPzFjyadHEFj3SHYnYVzeteIEUPBavhV4aUjp7D3ppAaOta3b24aCJY3lA53DKp7nNcDfakbnKR5CHqemf/rVBdXRnbAzs9zyfc1XqwCloooAkgk8qdHKhgrA4PQ1PqlybvUp5sAAnCgdhiqlFABRRRQAUoZlGAaSigCa3wS5YA4XNRrktlRnvUlrGZpdgB5HOKhYYcgdjQBdtz+/TPQ8EfXiut8Aw3KX7zwRlyp2txwB3riImPmqT1BGDXeWc76VpnlROVklJZivB57D8KHNQ1ZpTpSqvlidRr3i/yt1tZqqt0eRf5CuX0wp9sFxNHuRckDPGazpCWOTW3YQJLAIx949uma87E15vU9jDYaEPdRffxGLVhMYQNqkONwG4H6965258ZtDEY7VN8pyGkfHT0GKt65p8sFqI5owEI9Rwa4GVRHO4Vs4PBrtw9apy2nueZjKNNTvDY72H4mapG0XyQ7FGGUJjPHt2rJ1XxXe6y6yX5WQID5abflGfauY83HPXPb0qXeACoGWrbmZycqHvIzklj1puKaWKrkjmn1JRo6XftbT43hQ3B3DKsPRh6V0q6ML9GeTaIiMxzBg2323Dgj61xFTwXlxbAiKV0U9QrYzWkZpaNEyV9jSv7GbTbry2KOOzqwwf8K9f+H/j99WiXSrwA3kKYjcv/rVH4dQPzrxDzmnb5yS3vVrTtWuNJuxPazvDKD1X/ChTSldClG6sz6k+3XWzdsOD23CqkmpTKCxjfHoef5V5j4S8ZnUo5rW+vC1xu3REnbvHcY45FdDNrkED4ku0T3kkA/ma6o2aujllFxdjpG1fdlTGwJ/2a891NybyVyAWLE9v6V0Vvq0N6XFvdxybVJIRg38iawbt4/MJOQe7E0+hUSXSZwkiEnAz3NdNd3du6TIJE5yAGNcvbYXbtUkZ61cnuhawMzgEk8AjoPWsplrcyr0gOQOfoc1594lhmGob2ck449hXoiXVvcud8MZPrtwfzFZOv6BHdQGe0kO9Bkxv3+hrCTudCXQ8/EMzWDPuLZbBTv8AX3qqHZfl6Y7EVZuPOtnygw3cGoWvi2fPiVgeKgCJizZO459auWOpz2S7MLMnOFkGcE9x6fhUJksiCrKy/QU0JbY+WYgelAHYaJfWWo21xbz366bMIjK03JWVl6KRng/T8qx57h5oy4naYqMAt1xWMGtYpDks/wDKrtlMkrcHaCMAGgBPt5ViCDx6ip1mfhsZUAEYqjdIVkIwAATViyvooYminQsDwDjpUy2AuxXas53BVI6kIBW3peqqkQiY/KWrjp7giQmA5X3FXYGw0TNwWGRilayuBt3kga4kYDvVXBYk/jTjk9TmkxSHoNJCjmlByMjmlI45pAMDrQPcQtggetNyW3D8MUrEZx36j60zOfvDnNBXqIVAA5570mTnPf1pTg9T06UmcUgukKGOOnHU10nheRoZpJRja2FZT0ZT1BrmeM8ng1uaNIVt5MHqQKqO5E9iv4z0MRzebagGGTLRnPT1U/SuHLyISrEgjsa9bhljvrZ7O5PySfdc/wAB7GvPvEGjS2d052EMD8wx19xWkkQncXw4xGu2vzdD/Ca7tZv+KxsEcjMas3Nef+Gpfs+rQyhC2M5xXUWV19o8WvIRjbF0NXTfLoTKN9TjY5FYAg5J60Fwo/d8E96oRv5QCKetPS4cqCQKnmHyssUy4fdtzyw75qMysT2H0qOk3caQtFFFIoKKKKACikooAWikzRQAtKqNIwVQSx6AUlT2kywSl2LAgcEUAb2k+Gmk2yXUZLZyI89PrXWRQpEmxQAAMZHauAHiW8S4PlSMI8YCsc1oQ+Mpwq+dEHUHnAqWmB2YQdeAO570AZXJG1c8cdawbfxfZyODMu3jjPatODXdPnO8TLvPHNKzAu7Tkbgcdl7VJ5qW6mWbGBz97gVBJfWlvbtO0yMP7wNcbrWtyXrHJKQ/wpnlvrQkBe1zxCbkeXDIUtxkFh1f6Vyc07zHn5UHRfSmSSNK2WPToPSm1YBQMgcnJ9aCARg0EgHFAC00jdkEfShmHPJGD6UufegAGQOTmloooAKKKKACkNFXNOtPtMxZhmNOTQBq+GtMkurlVCjc54+lY19GIdQnjA4WRhjPvXpvgizjhSfUZ/khjUkZ7AV5pqU8d1qd1PEuI5JWZR7Ek1TVlcSepVzzkcV2FleySacqSYZHQYJ42sBjOa4+ug0uaL+zV3xgsrkctgEdaymro3oycXoX57Z4AGaRORkYbP8AKprW+khmSVRudTwMcflVNdStm2rLCFAGOK2IL/QWtl8syJcD+Enj8KwdK+x1LEpaMy9e1O4WNjK+6WXqAelclWlrU4kvmCtkDqKzRW1OHKtTkrVFOWmwU/zG9aaAScCrC20YQ+ZcKrj+EDNaGRXJJAHpTlkK+49Kc0WB8r5+opu35N1AEnmcDI69KcGySPSq9AJByDQBZ3lOQSO2RSoVdssTj+dRq6hCed1KJFK5PFAE4lCt8uBjpWlZ6ukShZYoTzyxhU/0rFZiBndx1/8ArUwykDjnP6U07AdHP4qukOyxCwoOjbRk/gOBVOfxBe3MTJOUfdxuxg/pWKGxnjJ9aVeTgnHOafPLuKyO88HeIS13Hp97NthxlZGP3cc4Pt6Vs654p0maR/LE77ThccLXD6ZZbYhIer88ela72yeQMorH0FbwjeOplKVpFq18UWCyDzFkUd8j/wCvXTWt/a39sz2k6yKByM8j8K82ntVZjtwPrUUDXWnzie1laN19P6+1YSgkaxmbGt2DJKWVCTk1gPauqk/zFdtZX8etWQlKASrw6+hqvcWSOGU8Lgnnmsr2NGrq5xext2Mc1LHYTTHiM4PUmtn+zot4IPHcVedAoKrRzMg5ltPIY7hk96TymU5BOR7Vrz/eztyKrmAM5AGcdTSuy0kUJ2zjIyT3psCq0yhwSvercttmDfg/K2CfrTYEAfIHHekS0XLeziV9y5IPY1FffJIuOSvNXrdOBg5xVC+UiViapbWEQjVHUcop5p39rFTuMRGe4NUO1AwBx0o5QNE6xG3BR6VdUhbK4Yc9xWUwG8E+mPxprruBKnkdaVgNn+0YfX86P7Qh/vLWFTsFgcnoKfKO7N0XsZAIZOf9qnfaoycKyn/gVc6Mg5FOzjoevWhxsI3xcI3GVweuDW7pfNoSOu6uEDlVGD9RXZaG+NKQnOXJOc804odzWaXaNw4IrH17XG+yRxmMGReFcjt6GrtxICxIJwRiuX11/mRepNXchIXSbpZL0kxIjYJyo61f0yRpNblcHkLWLpJxdE+imtXSllS8lmZCE6ZIpFHMog+VhT6RcbRjpS0AFFBAIwelGDnOfwoAWiiigBKs2thc3rbYIWf3A4qup2sDxwc81r2/ii7tx5aRQ7R2CYoAvW/hCVhm4nC9sKM4q8PBlmQQbqbdjrgYzUVn4xgJC3cJQE/eQ5/Suns57a+hEttKsi55weR9altgcjd+Cb1FL2ciXA7J91v8K5ueCa1maGeN45FOCrjBFewRDYcDJzXGeOr20uXt0jYPcoTuYdl9DQncDj6KSlqgGlFY5IpcUtFAAkZPCipUtuQFPNSKOAAO2aQzmPIUZJ7+lAD5JPJARmMjdcE9KqMS7bmJJ96CdxyTknvTN/AYDjvQA7I6UgOctk4NIQqkuea1NP08ykTTDCfwqe9DAqLayGAysCqgZ5qt95iD0Hb1rotQRRZSYA6YrnSwMmMcjvSTuA488ZwaAo3joCe5NJgAZPJHehWJXJGKYE89tJbn58EHow6VFT47p0XZ95CPusMimMykgKCOOec0AIelA4FFBNACojSOFUZJOK6ezs2t7FY0GXc4NUtKsjGPNZfmbp9K6GwBl1GBccBqANDxXfjRfCMOmwkCa7G18dQg6/n0rzOtvxZqjapr0zBsxQnyowPQf/XzWGD82O9Nu4khcVpacPMtZk4ypDAntWdV3TZPL8/J2hgBmpexUXZ3JHJdc9c9aj+0R26HbhnPT2prTmaURKcBjjOKju4VhmCpnBUHk96SVipSbIGZnYsxJJ6miiiqICp5Z1LgxJsBXDAd6gooAOtPRSUbAqXT226jAf8AbFdwJwwB2DPY0AefspU4YEH0orZ8SSI98m1cEJ1rGoAKKKKACrUUUEkfzPh8dBVWnIjucIpY9eKAGsMMR6GpLaIz3McQGSzYqzDZDDPch1HYDGfrVvT4Et7iS6Rz5SLwWxkH0pxV2JmwoEbhUXAHQVcYZwAmPbNZ1szTMJGOc84FaDu7KQvKjrxmu+Duc0tym0T+Y4IDD+VVbm3IiyVIxWpHDI4ALtwc/fNR36xxRHLkse2amcNNRxnrYpeGp/J1RoScRyr09xXTTJw2B2rireYRalDMnXzBzXbyH5+nWvPnudkH7tjK8n2HWmyISeODVnox+tNdflDd6kl7mTJk8+nFJGqliamdQVYAYw3bvVdGCuM0iokzLmGWMZwy/wAuaz1iKuRWkjjzUGBgnBpotdt3JEQchiOvWgb2JLaPamao6mpD9OtbcURWIDo2BVK7RZGIfrimlqZnMMpXg03AUYHFTyRYLEHvVd0DD3rQCM8tjAz6+tPyq+xI7VEQRwe3FJSsAHqacGPP0xTaKGApXFIRSk57YpKVgFAHc4rr9KITTIR+dcf+Ga6+yG3T4gD/AA00Bad945AxXN68MXEYxjit9ORhjnPrXP68266QY6LTEr9Svpync57YrsvBuqWszzxXIj5G1lfncOmRXK6Wuba4Y9QOKf4eaJbuXzhxn5WHVT604uzuEldWMfAyT60UtJSGLRRSUALRRRQAUx8jB6g8Yp9IaAI5EGQQcY7U63u7i1k3QSyI/ZlYg0jRksDnoOtOC/NnOSBigC8+t6rNGUmvpmUjBG7qKpdye5paKACiiigAoAJPFAGTigttUj88d6AJHlG3Cn6moQwIzmkyJAV5FRtncSOnoaAHqVHQnB7elO4UhR36VEQRgjJz1BqeFcsu7k80AXbGzBCyyAbf4U9frWykqlOwx2FYWQDkHBqtNLIDmNio74NTe4G/qBDWLtnjFc2WG7jqfyNSLPLJEyu7FcdCetV8HjOcVQEpwqAdcU/IxnOajUszE4A9vWnY2oeADQAbhgkknPalXJHA+gpkXLdCcjrVxV+zMskqhj1C5oA1LXSo3tVMi5YjJz1on02G3iZggJA69cVCmucAlMYGDzTrjV4ZICMli3GOhoA17bHlp68VPNdDS7Ke8Y/OwMcY/wBoisVddhQA+Q5wPYVFrGvNqGmwWy26RxRuXztG4t7mgDG3Zbkj65oLKG9z3qIcg8A5P40uWyoAJwe9AExIBx70plBUKBgZpB0pMZ5Ycg0ASxEpMpx0PSpr7zDMsjtuDjKn09qryO0jZPPrRJK5jGeSowKAGnORjp3paZGcjO4n60rNtx6UAOooooAs6cP+JhD/AL1dYGOB/nNcUMhgysQR6U/zps582T/vo0mrgX9dBGoYJ6IKzaV3aQ5dix9SaSmAUdPeiigCQshAAHJqaJvIO5cHHIzVWgMQCATg9qALMjee64+8xwAK0ZzHbxR2a8lOZPdvSs6yIikadhwg+X3apYiWkMzYLA5Oe5NXEiRtWjEkD0GW/wAK1o1LtjChTznJrG05jMr7Qdg4H+0a3Ipkhi+brjGK7KO1zCoOuGjhT5VLN0BzxXNX1yzyNvBBHtWjeXRYHGBWNJIZOTnOeeamtUvohwjbUrFyJV9iDXe+YDHC47gda4CRdsnQgV3YC/Y4WU5+VcflXDU3OuGwxxtkYdwxGKiuG2w57g9anuUdbhlK+5zVO53GFgR05rMTWpUDF5GA+uKpSnYxAHIPWrdm6m72N/EpHPrTbiLg46E9qY4kMcmecVrQRb5ll67lB57VjK2Mo3atrTZcxqp5I45oQ5FzYAp55rKuVLXDFRwAa1ZSMHFZjDdM5z/ATmtFqQznz/Ep6+pqBo8Hj0q4yA7zyTnrUBzv2446802rGaZUkUsuB1zUBGDirjj5z9agkXuAB70i07kVFKV9D2zSUDCiiigBVJDcGuug/wCPNAPSuQX74+tdbGcQxkccCgTLAXCD17VzWtH/AE7r/DXTtzH+Fcrqv/H4fpQCdyzYALpczbsEk4qDSWxM4PQ0+FtmjNkdetQ6b/rHPtQMpZz0NFAAHApaACkoB5PXiigBaKKKAEzzijIzjPNIWC9aCAD8oGaAHUgxzj8aMjB74pnUdxk9qAJKKjDfKQc9cZpcEAYbjOSSaAH0maaGO4g4xjNKx4HTB9aAFZ16gY46A5zSbgynkiog26QcDg9qMnHPIJx70APUjzDz2pgG4lycfSkK7SCCdvqKTcVbIGPagC5bRb0MmSV6YNISAflJpbRv3TAE4zSBSeTx9aTAccso7HvmobjAAKkjPYVK7luO1V5jgAetEQCL7neoyS2Tzk+lSxEFMelR8rzhvbNMByEM2MnPY05kLN97g9qamFUsf0qVQDgnP1PWgCWNRHCSfTg0y5O4L8xPGAakZsREAA44FRyNvPTAxjigCtggcspGOmaFU9QV6evSh1x3HpxTeg68n0oAcCwIJJ69KuKBJZOwH3XAOfeqQzleu7PGauW2TbXCkjs3HrmgCARhWyCaQuyyc9Panq27PqDTZMDJ5yRigB4IIyKdhlXd0DDFMhG4BcYJ7CtDUIjDZQHHGewoAzw4Ykc8etBycjOB2pFO4kgcfrQyktkY46UALgKRjAz1pAuX3Z47UjcgOAcjtQBhTlsfQ9KABiTuUcHtTxwME8+9NBzgkrx1OelKCGPTp3oAVfu9c+9LSbcEY4A7UmSM54HagB1FR7iNvBI/Wnkn+HHvQAtFJTlRm6UAIMZGelB5bCjGTwKk+zTYzsOKnFv9mj8yclWP3VzyRQAxhsjVMc/wjHf1p0jmONIEJMh6mmJ0M7nn+AGi0V5rkMRuI9R1pq4M3rWVbWzRWIDKM8d6yrzVpp3+ViADUmpThEEJ4lA5wentWVWkpu1iIxW5I1xIzAlycds1Kl2QvPX6VWorO7LJZLgucAYFdrpc7y6RBvOSFwfwrha7bRRjRocjqM1Mio7mxdszSITzmNTn1GKrOfl6Z7VYuDmG2PGfLC/lUPllh14rCW5ZnOuZFIA6/jVef5GZD1qxdRtE+c8fWq1w5aXeRkkZ5q1sBWb5WBwPf1rV047JASOvpWXuBbHcVracD1IIFMT2LlzIPmIxzWashCXBPzDZirV0epFZEt15EcqkZDrjPpWiMmVjgxtj14FQFQZHAJ4GamgeOeM7HXOaYY9sr85GOK1M7FOXl1H51FIgPHOM1PPGwkUfqKSRQFXnnGMZqJWGropsgU98YplWjVcg7sdBnipNBtFBGCaKABRmRQO5FdUOijJzjgVy8I3TxgddwrqmBL8Eg4HSgCYsdoXPOMfWuV1E5v5fbiullOMc9OtcvdtvupG9TQBck+XRox3brUOncO5/Cn3DEadEuACepqOwBO8dMkcmgCoDkZxj60UtIRkYyR9KAFpKMcg5NLQAU1jgf4UFtoJbp2xQHBI68jNADAc4GMsOpNKzAHjG6lDLuKgc03H77kDpQA3L/exgdCB/OnoxOc9AOPU0jkbW5brimKG2lgegxzQAHPOcjJ4FBJXABJ45FIzZIPOQKOducA80ADMCw6gYwcUM5YAdhSE5OcAfSgjFAAo57/hT2Vu2QR6UxW2sD2p6O2/Gc59aALUVuDCS+cYyB3qkQd2M5NaW4GLPIAGOOtZmcHIoAu2gxGwyOtKxyMAk/WoYTiErxgnmnHOOMZ96TQD9hK5HPtUNwhXGQfr2qZXKZxjmo7h2dOQABQkBHFhVJJHPvTSfkHzEk9s0qHIxtGfcUwnJzjH0pgSKyBQCMk1MeOtVgV245zVknPX0xQApbjHQVA8mG4zjFSnJPbFROo3d/X8KAIyOeDnNIQR1GKViN2VyKGYtjPYYoAXlsHI44qza5IkUHJIP41WJGRjIGMHFT2bBbpducHI5oAjUgueCCeOKnjtWnb74VR3NNtYmlkKgDr+NaKwFEILbGA/z0qoq5Ldie10Xawf7SrAc5K9Ku6jpL3NunkyI7rgBd2OKyI9Qmtn/AHczEjtjAp7a7dzJhli69dvP51p+7WjJvLoMfRtQjGfszEf7OD/KoprOa3x5sEqDvuXFWodR1GRsRsFPXoKnN9rQjb/SHKdTyKh8nQE5dTGqORC3TA9atNdzPJvZlLe6j/Ck88nrHEf+AY/lUGhVVFGDzz2NKmSRxjHUVYadFG4wRcex/wAaljltGUie3ZP9qJ+n4GgCtTcA55z7ela8GhSXrZs50kXGcMCrD+n61UvdMutOfbcxhCehDA5/KqcJJXtoJST0KfIYL1GOtLwO3WinxrvkC+tSMdDA8zAKrHPHArttM8ORLapJMjB+Tik8N6SiMJmAbAxyO9amta5b6PFjaWmP3UGQKaVxX1KerX1rpNj9xWc8ImBXCDfe3RaRs5OWJ7D2pb29n1C6aaZtzt0HYe1Onzbr5A+8R8xpDIriUO+F/wBWoworUshHY2DXEgG/+AZ5JrNsoDcXIQduTT7y5M77MAInC8c1UXbUT7Fd3aWRnc5Zjk0lFJUjFALHCgk+gpDkcHiut8M6fGbX7Q3zM/qOlTajpto7TSNEoEcZYkcEntQBxgBZgB1Neh2lv5WnQoMAhBmuEsY/Ov4IgM7nAr0bYqIFB7Y6VMiokbY+zQjOSM9/ekjzg+lKF/0YL3DGnRrhsdqykupZR1JchTis6cHYo7+tbd5FvQHjg+lZksB8osACKIbAZ4UZ3Y59a17M7R0HzVmhDtIyOTWnbAiNQccVZL2JL1NqBhyGXPFc9e9R6Zro7j5rVF7gnnPaufvIyGwfrxVkGW8aMCQMkdh61KtsSilJHQkepobIU8Y4qxb5khwM4XnmlJjRTeOdM4lyR6r1qNzO65Kp1xxwauNln2+9NK4OGAyDUqTG1Yo7yODGwI4NJvA+8G655FWJlx8w6d6jKrjBHOapSElcrdW47mkIweoP0qxtX+6KGhBG7oOmBRzIQ2zTfdxj3rqZF+Td0PtXPWMI+1ptPfvXQTcLgE88GqTuBXkJKMc9q5qQkysSO9dDcbthIzjnOK5xiS3J70AXLxiIYl9QP5UtkQY2X0NNviFSInsKSzcfMp6k8ce1AH//2Q==" old="http://www.landscope.com/images/Photo/Stock/51001_52000/51510/livedine.jpg" alt="Victoria Court"*/?>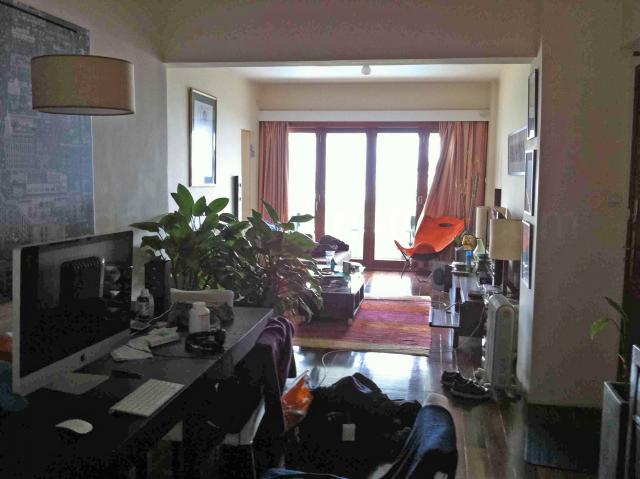 Living and Dining Room 3 of 6 photos
/*img class="sp-image" src="data:image/jpg;base64,/9j/4AAQSkZJRgABAQAAAQABAAD//gA+Q1JFQVRPUjogZ2QtanBlZyB2MS4wICh1c2luZyBJSkcgSlBFRyB2NjIpLCBkZWZhdWx0IHF1YWxpdHkK/9sAQwAIBgYHBgUIBwcHCQkICgwUDQwLCwwZEhMPFB0aHx4dGhwcICQuJyAiLCMcHCg3KSwwMTQ0NB8nOT04MjwuMzQy/9sAQwEJCQkMCwwYDQ0YMiEcITIyMjIyMjIyMjIyMjIyMjIyMjIyMjIyMjIyMjIyMjIyMjIyMjIyMjIyMjIyMjIyMjIy/8AAEQgB3wKAAwEiAAIRAQMRAf/EAB8AAAEFAQEBAQEBAAAAAAAAAAABAgMEBQYHCAkKC//EALUQAAIBAwMCBAMFBQQEAAABfQECAwAEEQUSITFBBhNRYQcicRQygZGhCCNCscEVUtHwJDNicoIJChYXGBkaJSYnKCkqNDU2Nzg5OkNERUZHSElKU1RVVldYWVpjZGVmZ2hpanN0dXZ3eHl6g4SFhoeIiYqSk5SVlpeYmZqio6Slpqeoqaqys7S1tre4ubrCw8TFxsfIycrS09TV1tfY2drh4uPk5ebn6Onq8fLz9PX29/j5+v/EAB8BAAMBAQEBAQEBAQEAAAAAAAABAgMEBQYHCAkKC//EALURAAIBAgQEAwQHBQQEAAECdwABAgMRBAUhMQYSQVEHYXETIjKBCBRCkaGxwQkjM1LwFWJy0QoWJDThJfEXGBkaJicoKSo1Njc4OTpDREVGR0hJSlNUVVZXWFlaY2RlZmdoaWpzdHV2d3h5eoKDhIWGh4iJipKTlJWWl5iZmqKjpKWmp6ipqrKztLW2t7i5usLDxMXGx8jJytLT1NXW19jZ2uLj5OXm5+jp6vLz9PX29/j5+v/aAAwDAQACEQMRAD8A9zXoKsL0FVlwOKsL90VlHcB1FFFWAUnGKKSlcQvY02iipbGFHFFFAwooooAKKKKACiiigAooooAKO9FFADgMUYozxmlppCuFFFFUAUUUUAFFFFAgooooEFFFFAwooooAKKKKACiiigQUUUUAFFFFABRRRQAUUUUAFFFFABRRRQAUUUUAFFFFABRRRQAUUUUAFFFFABRRRQAUUUUAFFFFABRRRQAUUUUAFFFFABRRRQAUUUUAFFFFABRRRQBTQ5Iq0n3RVGNulXl+4PpUIodSE8UE0lNsVwzxSUUUigooopAFFFFABRRRTAKKKKQBRRRTAKKKKAD8aXjpSUo6YoELS0lLVJCYUUUUxhRRRQAUUUUCsFFFFAgooooAKKKKACiiigAooooAKKKKACiiigAooooAKKKKACiiigAooooAKKKKACiiigAooooAKKKKACiiigAooooAKKKKACiiigAooooAKKKKACiiigAooooAKKKKACiiigAooooAx45QCM1qI2UGPSuekkIFZF5eXeT5d1KmOwNZlHc5pMivL59R1OMndczEezGqravff8/c313mmB61uHqKTev94V5EdVvT1uZf++zTP7RuiR/pEv8A30aLMD2DzEH8QpPOjHV1/OvHmvrkk5nk/FjSfapjn965/E0JBY9fNzCOsqfnTDfWw6zxj/gQryIzSHqzH3zTTIxzyT+NFmB64dUsl63UX/fQpp1jTx1u4v8AvqvJRIT1oL4oswPVzrmmj/l7i/76pp1/Sx/y+R/nXlJb0oLgUWYHqh8R6UP+XyP86YfE2kj/AJelNeWl+ec0hf8AKizGz1BvFekr/wAvGfotMPi/Scn96x/4DXmQf3pd460WYj0o+MdKA++//fNJ/wAJlpfrIf8AgNeb+Z+NKHBGc9KbQHov/Ca6aO0v/fNH/CbacP4Zv++a87LD6/Slzz0osB6F/wAJvp3XZN/3zR/wnGnf885vyrz3t2+lLgUrMD0IeN9NP8E3/fNH/Cb6b/cm/wC+a89xmjHHQCq1A9C/4TfTP7s3/fNH/Cb6Z/dm/wC+a8+2803Z6UAeif8ACb6Z/dl/75pD430zP3Jv++a882j1o244zTA9C/4TjTR/BN+VH/CcaZ/cm/75rz7bzQVz2oA9APjnTu0Ux/CkPjmw/wCeE35CuA28UYxQB3x8dWIP/HvN+lB8c2fa2l/SuBzj8KQUgO+/4Tmz/wCfaX8xR/wnVl/z7S/mK4LOPrRgE0xM73/hOrP/AJ9pfzFNPju1H/LrL+YrhMe1GCaBndf8J3b5H+iSf99Cm/8ACdw/8+b4/wB4Vw2CDR9TSA7oePIMDNnJn2YUv/CeWv8Az6Sf99CuDwR9KXHegDu/+E8tv+fOX/voUf8ACeWuP+POX/voVwnTtRg+goA7r/hPbf8A585P++hTT48i7Wbfi1cRtoxTA7U+OwR8tmPxemnx23/Pkv8A33XG8+tOxQB1x8dy9rJP++zSf8J1P/z5R/8AfZrku/NOH0oA6v8A4Tq4/wCfOPH+8aQ+OrntZx/99GuW4J5pQMilqFjqP+E5uv8Anzi/76NH/Cc3P/PpF/30a5gLml2delGoHT/8Jxc8f6LF+Zpf+E3uv+fWL8zXMbMUoX3oA6ceN7g/8usX5mg+Nrn/AJ9IvzNcxtANOAH50Mm50v8Awm111+yRfmaX/hNbn/n1i/M1zO0dqUqOORS1HudN/wAJnc/8+kX5ml/4TO5z/wAesX5muZAwM04Dr2oQI6YeM5+9rH/30acPGMvP+iJ/30a5b8aXjHSnqB1Q8YSf8+i/9904eL3OP9FXn/brlN3fr70u89PelqJnVjxc/wDz6r/33/8AWpf+Eub/AJ9R/wB9/wD1q5PfxjFLupgjrR4uXvac/wC//wDWpw8XIf8Al0P/AH3/APWrkd3PP60u/wBCaSuB148WR97Vv++//rUo8Vxd7V/++q48OfSl3nHSncZ2I8VQHrbyf99Cnr4otT1hlH5Vxm73p285xmlcEjtF8TWROCko/Af408eIrIjOJf8Avn/69cUrVIkg45o5h2O0Gv2Z7Sf9804a3aH+/wD981yMb5PBq5ErMeKdxWLEh+U1lzjk5rQkb5aoTDJqRmdIvXvVSW1R+QMMa0HGT9KgK5NPQDIlt3iPI4HeoMY/lWzIMgg9KyprMM3yswpjuRg0oxxk1A9q65+Ymq08brGx3EECk2CRo5FLuUelc+jyH+Nvzp2XP8TfnS5iuQ3SygdRSb0yMMPzrGCt3JPvSbSD19+tLmKUDYLp/eH50m8HnNZigk+v41PG2DkHkVDq2LjRTLhLddppAx9OntUlvPj5Wq/5Uci5GMYrGWJceh0QwkWtzM3EHODSb/XtWi1sOtRNajFJYtvoN4JdyoZVAGaTzkB61K1t1qJrf2qliLkPCeY4XCZ5al+0Rn+ICoGg4Paomh5rWNa5DwyRdFzEedwp32iLGd4rMMQ70hiPOMYq1Mh0bGr9pjHRxSG6jx98VlbMnp+dGz6fSq5ifZmqLqPu49aUXMX98Csnbn86CuO1NMTpo1vtEX/PQcUfaYv74rI2ZGaNvPHBoE4GsLqL++KT7XD1Lisvy+KTZ7UE2NU3sOf9YKQ3kH98Vl7B6Ubc5oFY1DeQj+MUn22E/wAYFZmzpwKTaKdh2NX7bAD98YpftsP9/rWTto2fN0osJo1DfQf3hR9vhAPz5rL2UmzHSnYdjVOoQY+/+lH2+3/v/pWVspNowc0rCsav2+DPD/pTvt9v/frH2dMdqQp2oCxsf2hbf3xSnUbYZzIKxigWoXXOQOlILG9/aNtjiQU4ajbHPz1z0cTArnjHXFT+X60IGjZOpW39/P4Un9p2/wDe/SsYR96XZzQFjY/tODpuP5Uf2pb+p/KsYx9fWl8v3ouI2f7UtuPmP5Uf2rbnox/Ksby+KDGP60XA2Bq0GerflSjV7fHVvyrG8sZ98UbKLhY2f7Xg9W59qDrFv/t/lWN5XGRTjGOT0ouOxr/2xb4/i/Kl/ti3/wBr8qx/L45pQnNAmbI1e365b8qf/a9t/eY/hWIIwMk9KYy8iocilE3v7atF6sfyo/tq0J++35Vzvlg0nljFTzsfIdH/AG1ad3b8qX+2bLr5h/75rnRF1xS+X+VHOx+zVjoxrNnj/WH8qX+27L++f++a5vyvSjy80c5LijphrNj2lP5U7+2LHtMDXLmEc/SlEecDFHOxciOo/tex/wCeo59qP7Xsevmj6YrmPLpfKJHPFHOxuCOlOs2Yx++z9AaT+2rP/nofyNc4I+KUQ5I4NHMCijof7as8f6z/AMdNL/bFmf8AlofyNc+sGT0qaOyLY4wKfM2FkbP9sWeciT/x009NVtnOElJb2U1mx6egHzc+lWIYEVxtGMUxHQ6W3m30Mb/dZwD7gmvQE0+1jGFiA/GvPtI51G1/66L/ADr0urRLOMkNZ95IY4JHUcqCa0HrN1LP2Kf12GpsM81h+IN1FeSJd2YlhUkFouCorqdN8SaZqyj7PcrvP/LN+GH4GuP8GQpPrF8siKylcbSMjrWxqfgvT7pjJb7rWbqGjPH5VdtAOpfBU+lVXUc1xgn8TeHjhh/aFqvfOWA/nWtpvi7TtQIjkc283/POXj9aANjH5VWu0H2d+O1W8hhkHIqC9GLVz2xSaA51Bj/CpAueaYg4yKmU9qyN1sLjimjGOelP4X8eeKQ/e6VLKQoAp4FNFOUYzxUSRrFkytjg8j1q3DcNHjByKpcHFODbTwfzrBxubRlY20nR196GK/8A16xhLgj+VTreAjk1m6XY1VVdS6xBHaoX561D9oB64pGmHSqUGJ1EOb2NRso+ntSGUdc0zzM5rVJmcpIGUHmoyvB5pS/OabnIx3rWKMZNDSKQAelPxk5IowO1aIgaVFG0DrTsYFKRTII9vOaXAPtTgOO1B4P1q0JuwzFGOOmadjijFMh2GbcnFLtHWndBSYoENxgcfpQFHP8AWnY4PrQBzQAwr+Rpcd6XHag0XENwOtBH5U7gj+dBHFHUGxm3mg9KdjBpMZPam3qG40KMDikK1J+FJ1560rg9SF19KWOIMwJqTbz3pVBXtSFsOaBNmeKjC8YP/wCul53YJOKMcUCGbadtpxpAMjP4UAN24HoaXb+PrRgfgKXGD6UAIABRgGlwTx0/ClxigBuOOefpRjgdad2o70AhMcdqMY7807HcdKCMUXHcbjinY+U+3pQTimlj+FS5DtcQnP8A9emFeSeOKf1JJNIeKzbuWnYQLmjbz9KXHfmlApDbE20Beadjtij8KBN3ExjnFG0deOadjj1zS4GO9IQ3aMe9AHXNPxnGMU5Vye/rmnYBm3nOKULUqx81MsI7/jVcoiBYSccZqRYCeCKthVA4x9aUjmqURNjEhVR05qVRg0D6H6U5RTtYkdt4FLGvzj+dOC8U9Bgg0xmppA/4mNt/11X+delV5xpI/wCJhbf9dF/nXo9UtiWcW/8AnFZup8WM/wDuGtJz0rM1U/8AEuuT/sGmM808CDOrX7YPTj8zXV/2zaGd4ZGMbqcfN0P41zHgEZv789eB/M0zUtx1GYfwhzkitKcU9zKpJrY7TCyDcpDD25rF1Pw7YaiCZYArn+NODXPQX93ZsCkjBfY8flW/putSXk6wSoCzD7y1TptCjU7mXpVrd6PriWX2t5rV0JVH6jFdLfDNm5wOlZk4B8TwD0iJ/WtW/ANjJ9KxZsjnUHGKlUAdqjUenapR096xNLsXj/8AVSH3HP1p+Oo/WkGD2zSZaYZzz3pRg0g4pQTnrUM0THrxTgKaKcB3rNo1uNaomJzUx7+lRutUiZMFJNPB5wfzqIAin7s1djPmY+lxTNxP0pQx7iiwc3cfjj0oIpoOaXPPGaYXF+lFIDQTx3qybi+mKPamhhRuA70EuQvbmjPHTmkDdefrRkf/AK6ZLdxTzSDHNJuA4oLe/emtEIXnGKMDHakDAD3pM8YFUIWj8BSbsDnBpN1AXFNJx1pN3fFISfSgLjs46UlMLYHpTS5Hb+tIVyXdS556/nVcyGk8046daBFgEetJnJwO1V/MbHT8aPMbuKB3Jy3PBz9KXPvVbzG7A0ea+OlFxFnPvSZ96gDt6Gk3tjvx1ouBYyPWgHpUAZz2pcsB0IpXQE3t2pd35VENx9acA5PT9KOYB/6Uo+lMw2cY/SlIOelTcB2RmjHOaQBvSjOOtFwHdKQnB601m7Dmm5JwewqWykhSeO1J0HSl70ncVJQoHNB7DPSjsKBjvQAYIGKcB0BFJ14605VNNIBMHNKAQOtPCZ+tSCM0JARBfSnBDU6xAAfzpHkiiGZHCiq5bk3GeX06VIseBk05GVwCvQ07Hrz+NUkJsAAO1OHtnFIBkZ5xT1GGq7IQ8UuO/FIOadip9AF6n39qeoxwOKRRUoHI68VVgFxgU9V74pe1OA/Ck0BpaR/yErY8/wCsXp9a9GrzzRx/xM7Yn/nov869DqkJnFNxxWZq+Rplz/1zP8q02Ge/51m6yP8AiU3R/wCmZ/lSGed/D0f6XqBx6VZmsjcz3DqfnEh+hqD4er++vz7irattvJcuFBlPNaR0VyJWbSZmzxFARKhU/Sn6EoXVkx93BNb0wj2ZOCPzqnZiM6zEEAACnPGK2dZz0aMvZcutySTnxRF7Qn+daeoD/QZPpWacHxUPTyf61qal8unyE+lczR0I5xRjFSgdKgjkVsAHB9DVkDNZGlheoz60jYx057U8im45oAQUtIeuM07moasaoBz6fjS0cUD61BdwxSEdqdjPOKQ9c4osJsZjrTTjPpUpXIzUZH409SCxEg8sEgZ9adtAHQUsQ/dLS9+BRcBuOegpfqKXH0pRRzMBAMjtTJ8rCxHpUoFMn/1DU1JisQJEu0EjmpPLT3pyj5Vx6U7AJ4quYzGeWnXFHlLT6O1HMMYY19KQxoOcU8dKOccYp87FYj8tPQ0ojX0p+Pajn0p8wWI/LT0NBjQ8YqTH4Unp/OjmFYYI19CaQpH/AHTUnak7UcwrDBGndaPKTn5ad0xS/jxRzO4hhjQ/w0CNOPlFO6Ug4NDbAQpGc/JQI4842UpPNHPTNJSbACqf3RTdif3BS8+tHNJsA2qf4BS7UP8ACKbjNLzRcBdqj+EZp2Fz90U0AnpS4ouAEKcfKMfSnDbnhRTO9Lg8YNK4DgVHUCnAj0pm31NFF2A/j0H5VFcL8hIAH0qTFNmH7lqm40igPrThwMdaQdATThnrQWtAHNLj170oHPIowQOapIA7UuOelOAODinJHk1VrgN25PA7VKqU9U6cVLgIMk4HrVcomxiR855p0jRQRF5HCgdSapT6mq7kgUs46HtXNXUt1eykytuHp2FNRJua174hAby7UA548w/0pljMJbmNppXbOd6hchh6Vg7RHICV6HH1rZ01YWkVmCn1DY/rWiViWdIkYjjVVGAOg9KdjpxUkgwxpgpMYqjinAcilAzTlHbtSAcBzTu/tSKO3engc0xXFUY9alVec01VxxUqigYoAwMU9RkigL9aco+b8aQrmnpK/wDExtz/ANNF/nXoFcDpI/0+35/5aL/Ou+piOKY1na0B/ZF1/wBc2/lWgTms7Wj/AMSa7/65N/KkUef/AA/4F+QO4q1Hbi5+0gttO84PpVf4fD93fk/3h/KrdjcxLdz274DFiRnvWm0RKN5WKDW19GWVDuUHjBqxpKyx6rGsow20n1q6k8b3LwrkEUlsB/bqe0ZzRB6kTSsIOfFn/bH+taup4+wSfTFZiD/iq2x0EP8AWtHWHWPT3ZyAvGSTUstHOLErcYwakCSKcZyKhhu7WR1RZ4y56ANVsVk1Y2T7gGyORj8KUHjj+VOBGeelGBjPSp1KsmM609cml2HHaneRIF3BSV9RUuSLUGhmPxoxinEd+aB371NhiAZ69qb/ABVKByelMIw3emQwI+UmojntirSjMZzVdhjtQwLMYzEvSn7eKIQTEuKcB2qRXG45pQuaXGD0pwFADduKiuB+5arGOoqK4UeS9UhMjQfu1p+DjNJGMxr9KkxTIuMxxSEU/BHH40hHPSgBuMDOKMflTsUnPpzRYLiegoNLjnqPwoA4osFxuMetJ3xTiO+aMfkaLEtjcelGOKdtzS4p2YhmBQBmo7q5W2j3Yz7CqZ1UbAfKOD70k7AaG3IpNv8AnFUP7VBA+Q07+0h/c/WmxNsuAY69aXbxx1qkNRGfuc0f2iP7nNMV2XAOKNmetUv7QIGdlH9o8ZCfrSHqXQvvS7apf2icZ2frThqAzwhpMXUt4oxntVX7ed33P1pwuyxxt/WiwrssAU4Kear/AGl/7g/Oo5L9olz5WcnkA0WGi6F+tG3g8U+E+bGrgcEZqXyvyp2Hcr7T6ZNJMMQNx2qxs9u1MuY8WzkjpRyjTMkc1Io5zxSY5xUiL+VJI0DHp2pQp/AVIEGRUirnPb61VibjFXIxUirjrUNxdxWkZLHcR2HWse61aWYFU+Ve2KuKBs2J76KHKqdzegrHe8uJ7tlkkAXaflFNWRAq7sZJ6molb/SZCvLZ4rRIksogjXc5wCMc96rpbqFdZOM84HWntyf3pLMOeKa4dT5lujN0ySKYFC5tmEnyqRnoDV7RrK5luZEjUNlQSSeAM1XnlIbzXbeRzV/RLmNr1mZ3LFOB0HUUIT2OpuE2SEelQgc9KtXn+vcCq45HSpYJkijpyKdjNIo4p4GTxQkFwA54p+OKAPwNOHTtQIcmQM1KPpgUxAD9anH60AGMgU9FOaAOKlVORSAvaX/x/wBuP+mi/wA672uE00Y1C3OB/rB/Ou6pgcS3Ws7Wz/xJbvP/ADyNaRHNZuuf8gS8P/TJqdijhPh/n7NfH/b/AKVl34ka/kKAkgk/KK1fAGRYX3H8f9Ky5rxYNSdiCVyQcUTXuG2F/jL5j/trwjzo2G4jvV/w3O9zqrSSMSSpqo11psn7wbQ2OQRVnwxIh1STYQFINTTd5GuIpRhSdu5qxf8AI2P/ANcR/OrPiW1W70eWFzgNiq1uc+Kpe37ofzrQ1kZsG+tWzjTOF0/w5a2swnV3LqcjJ6VvqM1FGDjrUqjnHr2rH1NB2OCaTb60/wBeeKABkcd6GUnYQE4+nrUsTshyhK/SopPkQt3FZNjr8d0HJgdVRypOMjiolG5cZa6HTC4ikGJ4Af8AbTg0xrWNgTbzBv8AZPBqjDeQy42OufrU4IJ681koNfCzXnv8SBo2QkMCKi/i5NTGQ4wSSPehYGkPy8n0rRJ9TKVug6Nf3Ln2quwyoNXFXZE6tw3pVZl/dcetU0QnYsQLmFTj6VIY89qdbj9wtSke1RYlsg2YpwUjtUm31oxk1SQXI9veorhf9Hf6VawOOtRXC5t3+lPlBsghUmJD7U/ae1OhGYE57VJj1p8pJAVoKVOVpMCjlC5DtOKTb7VPtpCKdhEO3jpRsJqXHpS4FFrAVynel2e1TY5xijFCQEOzrS7DU2BTgAPSiwmzIvlyVGOCah+xAj7tXb3aJYz1Ga2IViKAm3JyOtLluJysc0bJB/CaPsg54NdlEtkR89mTUgTTz1sXx9afsmRznEC1XOe9L9lA5Aya7Q29gzAC1cVZjtNLABa3bNP2TD2hwf2UEcg0fYx/dNd466NEf3kRHpkGqs0uk/woNvrg0uQOdnG/ZB6Gj7KB6g12FuNNnyUjLY9qke207tak0ezYc9zjRbgc4JFOFuOuDXTTW9uzZjtyF9Cartar2iP5il7Ngpow/IGe9DW4K9K1zbgHmPH4io3gCqWK4Ue9TysaYy2TEC49KsbSBTICPKUDoRU4FaxWhRHsOM4pt0v+iyVYAzTbsf6FJzxim0COeA5qeIDtUPG6poxxxUWNEwnuYbZN0rhfQdzWVNq8kygQAqpOMnqaq67v+3xsvYYzVVMxx4fFWkJkv2hs7WG5t/XPWo5CGlTjg8kU6IKZRuODkYFRuf8ASM9t2Kqwh7eZNNs5Cg547Vq6XapJM7sRlf71Z0UcsrNswoJznpkCpEdtjD3x1pgW9RMfnnymGQuWPrVOC6cQ+UW+Qc9KRCg3ByeQcUXbxmwgRSAwOGwtAFOZfNl8tcsQei96t6Qkn9pmFgI2IAwxwOtVYA8M5MbLgkjfVrTLuVNTiKMrSDGSVzyTzTRMnod3qC7btx3zVZR6Cr2qDF7J9apqOKQkOQZ5qQDuPypij0qUD8qBh1NPxmjB6/pUmM0rCBR0qcLzUSDmrCA7vQUgHqoxzmnAcilHTtQOGGelIC/p3N9B0++P513NcNpvN9Af9tf513FMZxTVl66f+JHe9v3RrUfgkVk68f8AiRXn/XM0FHGfD/8A5B19n+//AErMu445riXj5g3T1rS+H+Tpl5jqXP8AKql5YXKzMzQyqQTztraMeZWI9p7Oak0ZLW3P3SK3fDFusd+w/wBg1kuZ1OMfmK2PDGRqD5OTs60Qpyi7s1rV6co8sWaNsP8AiqZ/aIVoa1xYN9RxVC158VXJ6fu1rR1o/wCgH61nIhI5xOlTjt0qGMdqnXpWa8zQeuTinDntSDHHvThnNNq4DJ1/0Zx7HmuT8Oj91dD0mNddOP3LD2rk/DuAt4MHiY1E9jSl8RrNbxuc7Qp9R1pVNxAQY5t4/utUg4XrmgjOeKxvqdbgpFm0uTdRliu0gkEVp2vEorG0oYhl/wCuhrZtB+9FbR1OOejGyYNy2RUCRmWQpu469KsSjF2wqO1z9o6UNE3LkaeWgU5OKkAJFLj0p2PWlyiIwKXbmnYNPC8elNKwEe2o51/cP9KtbKjkj3RsPbFNaktlS3X/AEdPXFS7cUy3U+SoNWMZHSnYm5FikxUpU96btNNDuRkdqTFSEYyf0pNp69qYrkeBRTyPem44osFxppetLjmgCiwg+lG2nYpelAGbqHAQ+9VheAMQZAB/vVqXVt9oiKZx6VhTeGWklL7xz70uW4Fr7Ymf9b/49R9sX/nrj/gVU/8AhFz2cZoHhdh/EMfWjlZJc+2J/wA9c/8AAqPti5H73P41VHhk8fNQPDJx98UcrErMstdx/wB8fnSfaosEbx+dV/8AhGO+4U3/AIRjnhxzRyjuWftUA6OtN+1Rf89F/OoD4XA/iFJ/wjGP4hS5AWpYN3F/fX86PtcP/PRfzqv/AMIyM/eGfrTf+Eaweo5o5A0LQuoG6Ov50ouIzwGGe1RxeG4gBukI9gKtQ+HYUkDCVj7U+QZqWw/cIcdqivdUt9PjV5ydrOE+XsTVpVCKFHYVz3iFBLDCh5/frxVJAdSZbSWOJ7WSRgyBn3rjB9vao7v/AI8n+lRWpRiuw8BAPpVi7H+hyHtimxJ6nNn71Txciq7ffqeI1nY1MbXgNwJHQjkd6zri582KJBgY9O9aGvHJwSeorJt0eWZQiFug46VcSZMvR2hBBP3h3NWLS0SQSRHGd3U+lPkdYxtc4x0HrSWTI080g5PUCmCdy80EVrZMwA+6QM81m20QnjJYE4PQd61LlsaawPPyHGay7WTZHk4znINNjJZFzEzJGYggzknk1SmKJaqg+Y4B+Xmrc03nKYwxJYY9MVHp9lcSb/LaMKgwWbk/lSEmZphleMKqHcTnGOlTaS/kaxGVbDLgZx71cuXdEiKSkmTkqMDFSaHp1rLqv+lXPlNldiqNxPNNbky1O31QbrxzVVB1q3qKlLt1I5HWqy8Ch7gmKo+apsfnTE4AqUjpikMABkU8DJpoHY0/GMgGgQqfeqdOlQotWFXjrUASKOPwpMYOKeo4pvRs0AXtNGbyH/fH867muH00Zvrf/fH867imM4l+orI8Qj/iRXnPHlmtdsVn6tateabcW6nBkQgH0ppFHDfD8/8AEvuBnH7z+ldc75PXIrgI/B3iLT2Y2GoLGCckKSAaebXxvbH/AFscoH97BqkxNHZyxwSD5442HuBUEdtbW0pkhhRG6HbxXItqvi62H73TVkx3App8WarGcXGiyD125/wp8xNkdBYfN4ouu/7ta0tb/wCPH8RXPeF79tT1e5uWt5Icoo2uK6LWv+PH6GpkUjnUGBmpwuB3qBO1Tj8OtQaD1HHtT+4pFpwx1oAbKMRt9K5Xw9gTX2Sf9ccV1co/dH6VymgAi71Af9NulKS0Lp/EbYI3cUMOaXaN24flSHk1z21O5bD9M+7Nn++a2LbHmisjTBgz/wC/WxbD98preGxw1PiGyjN4frTLYf6UR71NMB9tOaZbj/S/XJptEF/bmjbxUgFGPWhCbI8VIBkUgXmngHpTsSGMUmPmA61Jt4oVfmX0ppAynEmRj3PSpWj2cFiKWAcn/eNLcor38KOOCOatIzbIiF7v+tMO3+971omyt+nl80hsLfPC0+QnmM3C46n86QgY6mtL7BAOg4+tKLOH0o5RqRlFQehNJhfU1tLawD+AH61Zit7XvCh/ClZjvc5vCj1/OnKqj1/OuuitLA9baM/hVxNP08o3+ix9PSkNI4lVUoSAfzpuKsyIEeVVGFycCoMCmxeQgFGMdacPpRjmiwXGHrRz1zUUlyscyxbXaQjICqScU4PKefstxj/rkaEiR/Q0c9TSKZmGRaXBHT/VGlAnP/Lnc4P/AEyNOwCcgUmORTyJwMmzucf9cjTT9oBwbK5/79GgAwaac0v77P8Ax6XH/fs01jKP+XW4/wC/ZoGtw75pp603zJef9Fn/AO/ZpryyLy1tOP8AgBoHyoWaRoYGcAFgOhqks95Kf9aEHoq1LNKZIWHkygdyVwBTYVwoxWNRtGkVoSxQSNy1xIR7GrQ0i2nUGbe5ByMt0NMhXpzmtWFQVrNNlMrR6Xbxcr5gz6OabPZJsZd8hU9t1aeOBxVe4HFUJGC+mxZ4Z1/4FURtzAciQsp7EVpP96ql1wF+tEUNnOa35fmovVmIBz0AqsNkTkRj5BzwaXXWYXyBT25qtAdts7N95jgetaomw+RzcXIBUhM9q04YYLWJ5EcszDOT0FZUAaO6G8EDODmta6aNYCFwAV6VaV0LQptqE84MbD5CDzVqxsvPtS7HbtPXHWs9YZETLqQCNwrXgnSHRTGz/OW445FNITEit4IBkqZGdcAjsaWzjitppJXkXDoQVPFME3EKA525xgVWtpM3MxZhu2kqG5FOyElcS9ffbRxRoGKZ5Apvh2XyNRiYyNEwcYKrknPWoJy4iLfdZunrU9jG0uqRCCB9qEE4BOAMZNT1B6HoesH/AImUpqiMYANWtQYvclvUZqsOg/rQyYjgMVMvODmolPFSKRUlEg60vc/SkH607H4jvQA5BVlOlQLzUy/d4oAkH0NHfigdPalx/OpAvaaP+JhBj++P5121cZpozfQf74rs6Bo4puGqJ6e559qYRlck8CqKIyq0xkU/WsyXxLpEU7QyX8KOpwVZsYNSJrOnzf6q9gb6SCgCy8anOQKhMEbcFB+VP+0xN92VG+hoDr60E2I1hSPO1QPfFZ+uf8eJ9dwrULA1m60P9AY+4oKSOcTkZNTLUSfhUyYxmoLJV704cnimr05p4FADZf8AVmuY0fH9qajj/npXUSD92fpXKaDj+09RGP8AlrQ/hZdN+8jcbrgd6b261Iw+fFRDO41jY772RLpvD3HP8X9K2bYfvVrG0okvcf739K2rUfvlzW0VoefN3bFmX/TPxpkH/H4M+pqWYf6Z/KmwDF4PrTZBo7TRtqTbRtA60WJIgKeB2pwXnpTgPSnYBuD6UoXkU/FAHK0xMrQrljzzuNOnUDUbfjtS264Y/wC+akvF/wBPtquJm9y2UzzRswOatiEEZpPKwOla2MymV6iowOeeDVxouelRsqknJFFgIMU5DhqVgORxQBnjpSaGmWYm5HNaMDHYee1ZkI6DNacA+Q/Ss5I0izlZB+8l+tViPWrki/PMfeqpHeixL3GgYoI/+vTwM0EdjRYBdFh8/XZIt7J5kAUsvVcsBmu0ufCEUqbYdT1CH6Shh+orlfDke7xKVzwYhnj/AGhXp1S3Ypa7njXiO01vQdYisINYupElAaM9M5OP51rS+EPGYRSusGQ4ztE2MfmK7LX9OtruW3lmiVnTOGI6VuDkD6Vo5WinYhL3mjyKfw745jGPtFy4H92YH+tZWpWvi+wiae5kv0jX7zkkgfjXudUdYhW40e8idQVaJgQfpSVRX2KcPM+e317VR11K5/77NVZPEOp5z/aNx9N9dLe6XaqSBAg/CsqSwt8n9yn5VtKFjOMjLfXtT/6CE+f9+oTrmpSSIhv5yCR/Ga1PsNvuyYV/KnQ2lsZ4wIl+92FY2NU0OtZbl5Qr3MrLnlSx5reiHyjFVZFjhWRtn3Rn5RUMet24wuyQn6VjVi7mkJJo3YRk1pwL8tc5FrsA/wCWT8duKsr4ptoxzDJ+lZpMpnRY+UVXuFOD6Vl/8JVbMB+5lx9BUc3iS3ZSRby+vSiwrE7rzmqd2MbeD1qo/iOAn/USn6CnDUYr5gEjkXHd1xmmhvY5nXuL9fZarRtiM55Pb0FWvECEagPdQMVVtoyq4z3ya1RDZcBk89PMGe5p90RMFwpyv60px5iMD09OlSqPNkZc557VolYlC3oJs4iAB8u0VXYokA3seuKuakAtvHGTyD0qWLS1kSNm5LLnGaAbuRx3CTGIhlUA4yB0OKzYY1lv2WLJBJBNWpIhaXBg8kqoO7cPWq2nf8fTtuYEkj/JoGrkV80nneWqqGHGD1NXNAnli1qJnlLFAAApOACRxTbiF7e9Es8fBOffpVjwk+NUkRrWSQyMu3C9OaEtRS2O51HHn8elVAOlX9TTF0w9KoqelTIlDwOOaegwelGOOKVM4OaSGtR6j9akFNXOD6U8dRTaGOUY7VLzjtTOmDT+MCpAkXJpwNNXpTwOelAGhpY/0+Dn+MV2VcfpS/6fBn+8K6+kwRxB6mopOI2PPSpHzuqOT/Vt9KZZ4+mnQ6t4uuYLkEoWY8HFbb+ANNfBR5kP+9mqGjHPji478t/Ou/ZlGM4FOOwpPU4pvAKx5MGpXMePemf8IprEA3Q67MB7k/412pZGO3dx9ajJDkAdKYjmdCbWbTWvsmoXxuEZMrXRaz81g31FZjDHipOOkJ/nWpqw/wCJe31FJoaOdTPepkP51CpxUynB61maEqcjinjg5pq4xinAZoAJB+7OfSuT0MY1bUhj/loK65xmM+mK5LR3Eer6mzHgPTexdL40bxHzEVC21JDmpg4kAdeAarzffxWcdWdta8IXLGlnc9wcfxD+VbNuf3q8VjaWu1px6kVswf6xfrWqPPfdktwMXY470yL/AI/R25qW55uRzTIx/poI65oaJZqkY4pNuBmn44xQRkUxDKcBQBzzTwOMU0ABfak2ncPrTwOKD1BxTsJkEH3z6hzU90mdRtQRWNHrFvHqQtGYiVnOMj3rcuedRtD1qomcjVVc8YpHTrkVMBg8CjHGK1M2U5Ewc1k6sZYbKSaGM7wcbs54+lbrgA1BbWK3GpcSOrSKw+5kCpkCOc0l57mITTK25WC53YBH0rW/io1DTRb6pEDK7GOMdEwDUijB6GlHqFyWLrWjCPkP0qjEo61oQj5D9KJIqO5zLj55uO5qmetXpAd031/rVQjnigOo0CgrgGpQo2Z700D1oC5N4fOzxEzAci3yP++hXcz+IdOt9Yj0qWYrcuBgEcZPQZ9a4nQxt1+VvS1P/oQrN8XiSHx7uyfnaIqfwH+FKMFJ2YOTij07UwDChPZqtxf6pP8AdFZ+qMfsMeeMsM/lV21JNrET/dFTL4ENfGyaorgBraUHoUI/SpsjFRT/APHvJ/un+VZrc0ex57L4dudQlb7PHlR1JIAqhceB9V3nZbgj/fX/ABr0DQ2zbSZGDurUronValYxhBNXPCNQ0uewuHt50KSLwR6VWs7f/TIh/tV3Pi6y3a5I+M7sH9Kw7Wzxq0HA681qldXIvZ2GPbNGsrFcDB5rEgQNfwDA5lUdOvNdrfRhYZy3Py1yNqobWLXH/PZf5iqt7rBPU1RbJ9vvPkAxKe1YXiGIJZOQoH7xP5iuxjtz9tvcjP741zviqHbp0hx/Gv8AMVx8pvzGzFAnlKdi9B0FLcwoLKQhB0q9BDmGPI/hFF5FixkOO1U1oSnqccU2v0qxEvSmMuHPFTRrgZrKxsc1rZQaniQE5QDis+JyrAsMDPIFaOtn/iarxk8YzVeeKONl2NuYr8xHrVRRLZJDKjFQMjJ6GrUORKeBkMAOKoRHG0kcg4rStMPLwBnIqyRNVBN2oOMA9KuuWRYnDOp8rA2jPNUNTcvflc4Ctjip2y6qSxxjA+agCnd3LvdMszAk9unFVbR8TsD82ASF7VLeQnaZAATuxxyafaR2kkR84yKcY+SgdyxM8t80EzIQrPjn6V03g+N4r27kZY0aNUK5Pq2K5i5vYViSKNpNsf3eRW54IvtlzdK8bSBvLXJ92px3FJ6HUa0NuoSLnpWav3hWprvGpy/WswDnpSe4kyWlXpSNj1py+3NSUPQc49alA5pkdSAenekxXHYHTvTu4po/HNOPOPWkMlQZXmn/AMWM02MdBinDrQJmnpIH2+H/AHq66uR0gYv4frXXUmOOxwrk56VHKf3TnnpT5PvHmo5OYWx6GmWeW6AFPjifPPLfzro/E+py6e8YhCfMO/auc8PjPjW468Fs/nWz4sgilmjaUnaik4HemnoUo80rGeut3aRbmdOfUVueHNQa/ScyhQVHUd64eDE+IV3YzXYeGLUQx3AXnKg007l1KDpq7ZNjPipDn/llWnq/Nkw+nWs2EEeKFz/zx/rWnq3/AB5MPcUmYo55V545/CpUQev5VGTgDBpUzwahGhOAV/xpwHPTNKegNLHwSaQDnX5OTXG2S7NU1Uj+8K7CQllJPpXIWC51bVlJ64NEvhZdJ2qI6GJf3Ke4ziq8ynzParFv80C4PGO1R3I+fA9KxpP3j0cXH9zcsaauZJuR2rVhG1154zWRpwInl+grXhbLKOwNdCPMmT3OftKgUipi8XnvT5xi4Soyc3o/3hTIextFMDIpuBTlOPpinAZbpQIjEf4U/wAsetI33sGgDniqQDtp70oXJqRsFcjrTVHNMR55rKtba/aSY5aYjPtXoLrm5sWB6gV57r0hm8RWUHUrKx/CvRFGLqxA6cCqiZzZvRp60rQkjj1qfb8wNSOhCYFaGZmyw84zVOSRrIPcPOwiGV2IcMCe9ac0ZxnFU2t5LotbyQl4Wycr97IpNaCMVrlr1o5o7lvLTCOsjZZqtKOlQyWc1myQR2zLGfnk8wfMD6irEanoQfyoigJ4wfWtCBCVPPaqyL0q6mQhHTilLYuO5zciDfMM81RZSO1XXH76bNVyQR0otoJ7jQP3dHl8DJqRR8lM289c0gY6wL299eyocMlhIw+oIri5NQn1LWra9uboy3EkilsDGzngCu4sTi4v1Izu0+UD9K8x09/9Ph/66D+dXT3YSWh7dcaklxpsEIZjKpG4keldDaAfYoSD/AP5Vw0D9j3ruLL/AI8YB22D+VTWiox0Ck7vUsY4pjjMbD2NPP3aa2BE+fQ1zrc2Zm6LHsimBP8AHWoRWXo2WgkP+3WnnAq6vxMmn8KOH8RyD+0pVbkcY9uKwbUltSjJ425rT1t/M1m4VmAXeetMszbrcoHw7Ada7Yq0Uc0nqyC+dmhn6AbTXJ6dzr1kOv79P510+qzIFuPLGBg8VyWkPv8AEVkB3uE/mKb+FhHc71U/0++AGB57VzXjBB/Zcxz0Zf511TLi/vgB/wAt2rlvGCH+ybg46bT+orlNep0kCf6PET/dFF6ubGUf7NPtcmziz/cH8qS7/wCPGXtkUMa3OMkT5zzTkXjNJKp8w/WliJWsTZHPaxEsmo5DYcAHFUHjCMDnOc49qt60SdTbB7DtVJSSeauOxMiVSNmODg5z3q5pykTHJxyKpcqnI4zWjbzo0UCgYYfeNMQX6qL5znLbjwalVVaNT074xUN+27UGZenTHc8VJ87BcK3TBxTQEU0M0oYQsoUNmqdowgeTd84XqRV4uyQTqA3mOfXpWbbKI0m82JmBxjDYoAEZ5ZJEUDJG4V13gSMpczq7/N5kQyBn+KuQtBvmY8qMcY613Pw6Qf2hcgN02H5hnPNOO4pbHRa/H/xNJs9jWWEHBzzWt4lGNTl/3qyo+vepZKH7cnmnBM9DSS8uB2FLF9/GaRVySMU9SKReppyjn/69IQoGDS0c+lC8mpKTJ4qeOW79abGOOlSL96gV7mjpWP7Qh+tdbXJaV/yEYR711tJlR2OEcZOajkOIn7/KakbrUUvETn2NMs8u8Of8jpc/Vv51t+J72K0vYPOBKsO3asTw2M+MLr6t/OrXjvJuLb5SwHYUpaRNaKUqiTEbVtPhiSQbQXH9zmtTwzqCXbXbxAhQAOa4XzrQpg2sm4DoWrqfBCjyb0gEDI4zSjK7OitSjGDaNmFt3ikEnP7r+taOrf8AHow9xWXAR/wk4APHk9/rWnqv/Ho/pVM4UYB5xTlPpTSelOWki2y1/ABSxntTRyuMihDg0mgQr8Ia5bSgD4h1JSOOK6twrIcelcrprqniTUF3dQOtJ7Fw+NG9bINpUcAHFVrsFJvSrsA+ZjnOTVW+x9pUHjIrkpS/e2PoMZSvg1LzRNpz5uJgfQVrx4JVgKxrAL9smGf4RWvE3IA6ZrtR8/UWpcn/ANcv06VC3F4OO4p9w+Jkz6UjhTdgg9xTMjYUZ4HpT1BVsULtA4OTRznNNBcQj5jxSgYp/De1O2jHJqhXDpHzSIDg0rNu6dKavXrQScJtSXxYCyfvFnZeT/DjNd6//H3Y/WuWt9CmPimS/LL5OTx33V10yqlzZHrzVwIkbzE8fSnyMdmQaiPJp27grVkEcjNs471Sjumi1BMRZZQSGZsDp0q84XGc1jaofPjktI5SJG+YKemB3zQ9hDNQvzPqEMjwZaSPbuR8hfrT0b2/WsW13WflwTSsGmcMqqcrj3NbC43BaI2EXUfODVzpET3xVJeAKvRtuTa3pUyNInOOv72XFVinetB4x5s3PaqTNnpTWwnuIAdlMIqUY2VGeKLCJNPx9rvR3Onzf0ryywIF5H67x/OvUrN1S9usnGbCb+Qryi2lCXkZYgAOOfxop7lS2PW96fZYmBO8sQf6V3Gnc6db/wDXMV5vHfWexP8ASYhg/wB8V3VpfWthosNxPdp5LIChZgPwHrVV1dIilozTNypn8leSoyxzwKLgn7LKw/uH+VcnqHifS/s0kdtdxmSVssxcdPTrVYeNYxA0MlxbMCu3O7GP1rNUXui/adzX0y5uYoJpIQsirgsverNp4jgmE32nERQZHv7fWuTtNYMUc09pdqI0H7wqwIH1q+zaMPCz6hJcRNKSRv8AM6tnpWs4Rb94yhKXQ5/VLhZ7qWbOC7lsfjVexkIuS2TwKzbjUbQn/j6i/wC+hRBqNuGzHMpx1wa26E2Za1ef/X+m01zegS58SWGf+fhP51oatqtu8Ui+auQpwM1h+HJA3iWw5/5br/Os5PSxcUeuN/yEL3H/AD3auW8YFv7Iuuew/nXTQsDdXgJ/5btXOeMFX+yLs5/h/rWBodBaFjZQNngoP5Ul6D9ik+lFkwOm22P+eY/lTbtsWkv0oYJanIu5D4p8ZDcUyQAyk5FPjwufWsTZHMa2P+JowAB4HWqKkgY9e1X9aH/EzLHuBVIlSNxAzVxJkSAs8J7jtUtkyhh9agBI6VcjiRdjdNw/WmIJcPqBAPPb2q7AirDyx8zHr0qqU2XfmE5B6GpbeGOSUTsTw2GUHrQA233fblWTO0g8VavbVRYS3KLwvVWPWrsgsVKswaNh0IzVS7Mcmk3KK7OcDHPvTvoBztid0znOOCeK6/wLqX2DVXQTlTM0a/d+98w49q560higWKXaSWjJYN/StHwzEk/iCOZCMrNF8vtuoRMj0LxG2dWmB9ax4z82TWp4ibOry/WsxPr1FJhElIpYz8+fam5zSx5Dk8CkBODyecVIg79aizxntUsXApAB6jmlUZfpSHrTkHOaTGiwmNuacoG+mqRj3pyg+lIRpaSM6lDx3/pXWVyujLnUYvx/lXU0mXHY4NiAeKjmP7px/smnufm6UyT/AFL/AO6aZZ5h4WAPi+7z0+b+ddTrGi22qNiRmR1+6ynpXK+FePF94f8Ae/nXbXMyRSkuce9Nq6BNxldHCx+Hs6wbRpH2Dq3tXZaZpsGnwyRw9NvJPU0x7u1QmX5S3TIHNT2M4njkcdCO9JJFSlK2pmxceKSM/wDLHtWpqZ/0OSsqP/kam/64/wBa09TP+iOKGQjAU5qRQaYv609MZ9zQMmQ08cnFMXpQeO9JjRKRuUjpXLWVvOniO9cW0jKwGCF61s30l75WLXYD6tVPR01qK+RvtULhz0bkVjObSZ1UoJyVzrtM8OazeRB47JUQ9DJIBVLWfD2qW86tN9nXHoxNep6Aztpcfm7d+OdvSua8XyATEe1ebGpLmjNdWzu+s1KjlQl8K/Q4K3tHtpXkkkDMwAwB0rQgOWH1quWMjHapOOuBUlu3Ix6160GebVTvc0bv/WJ24pj/APHyvpxTrvkx/SmuP9IX8Ksx6G0v3R9KfSKvyj6U8LVIhgvan8YNNApw96YhKEILUhzTedwwe9CVwFiH72X/AH6sXPF3Z+gaoYR80v8Av1Ndf8fNof8Aaq4mcjb3cilJGDTDw1DE461ZI1iKzpJYE1JPP8jZglg65OMVeZgBXN+IJntY3u4o/wB8owHz2+lOWiElckuJrJtUiFq1sIjGNoCkHNXFwGBIrkNGupb+aKWeMM0UgVWyBgfSuxK9MVMdWwasWYzk5Iq9CMq30qjH/CK0IOIz9KUikYEnE0tVD1q3MP3sv41Tamtge4HpSdaCeBSEgUxDEyb6YKCxNlNgD6CvLBpmo7jixuTz2jNenyxSm4jnt7ua2lQEBoiOh+oqbztW7a3e/wDfS/4VKumPSx5f/ZuqFdo0+6I648o/4VZks9entoke2vXSPKojKx2jrwOwr0cTarznW73/AL6X/ChptU6/21fD/gS/4VTmxWR5adK1dW50+6/79N/hTpLLVZUjX+zplEY6iEgn616S0uplsnW7/wD7+D/CoJPt/OdXvj/20o9ox8pwNrp+qKkoFnegOMbUjOG+tObS9aaERjT7zYDnHltiu4hl1FCQusXw/wC2lXd+osv/ACGL4j/rp/8AWo52LlR5W+l6i0/k/Y5vNHVNpzWhaWOqQI0Z0ucAn72w11UOl3FzrCrZ3UiXksm3zXc5ye5NbtzpGoafKLe91ad5tu4tHJxj8aTm2NRPKrnSdVkmJ+wz8/7Bq74c0rUYvEunvJazKizqSSp45rvzp7Ny1/df9/KP7N5/4/rv/v5SbY7GnCf9LvP+u7Vz/i7nSLz/AK51s2cC2kRRXd9zFiztkk1i+KyDpV4P+mZqdhm3p7Z0y256xL/KlvG/0WT6VX0x86Tan/pkv8qW7f8A0WTnt0ob0BHMufnNPj5PNROf3hp6ZyPSsjY57WcHU8EZ+UVSdQmOBwOa0dXjH24MCctgYrPlbExUrjbwQfWmnoQxQw25B56VYVHIVwflUgY+tU/4W4GO9W42PkFQRjg1aEKHb7QM5IBq2Idy5i8wrnJ29jVJXBlGSOuKvWkxj8xQSM0AW2srhfu3RJA+6xziqYMkheMyRuvVgOCaWbBkMyy5bGcZ7UPNCyAoBvx1xQBXmjaRo0QeWADznitHwrZSLrccjyMdssQ+UZz81ZNy7lEY4KHIBHrXX/D+806B5Yrlh9pZ12deaaauKWxva6f+JtKfeqA+771Z1uQPqLsO9c1qOrsjfZbQ5k/ifrt+nvUSZN7I2zcRRyJG0ih24AzzU461zFzp7zWQjiJ8wDeXzyT65NamiXrXNpslYNJH8rH196SlcmM7muORjvUynC8VAOB1qQHimyyUcinx8GokPBFWIxUgPGMU5evHem8Cnp16cUAauiDN+nsD/KuormdE/wCQgv0J/SumpMuOxwUg546+tRSg+S/+6anc9frUEv8Aq3+hplnl/hYY8W3nH97+ddleQxzuwkJ2jng4rjPC/wDyNt7n/a/nXTatMYpMEMEYbd2OAfen0E9xWtbWNPnbjPVmq7aFAsgTAAHauWCIz5aQOPQAnNdBpYk8qV5F25xhfahA2+pVg58VSc9IR/OtLU/+PR6zLY/8VVN/1xH861dUX/Q25pSBHPjhc4xUq8dutRL6U9en6UIpkyHHalY+tIvpQ1A4lTUWkSwlMf3gpIrB8Jaq6aibeVywb5lz2NdFeYW0kY/3TXB6Q5GuQEcEtisZxTR103Zpn0ToOtRJZlJHxiua127XULyR9/7tT0HesaOV4kJDEDHrVvQrX+0NRRHUtHuy30ryalJUrzvoj06cYRlKbWpNaadfXFu5s4T5Z79KzDbz2lyYbhCjg8g16BrF02l2CJZhAwP3cdBXFX15NqEyzz4DrhTx1rLK8XWrVXLlSg/vM8Sp16HtLaLYluj/AKv6U6Rf36fQc0yb/lke2KfKwWVCOuBX0djw2dAifKPpTiuPrUSzHYv0p4lpkChPwpcYpu8U7rQAw80zHIqRvWm8ZBNOwC2+A8uP79T3fMtqfRqgtuTKR/fqa6+/a/71XFGcjYY8ims1LikLY4q4kkTnjgVgalEsmr24EzI7qVH7ssK32bPauP8AFFy1ndJcNOyQxpyiPhiT3FE3ZaiSuyA2Xla3ZxPNIzRLuBWMqDyeDXUA56157pWonUNRs5IbqQCNgkiSvln+ntXoK1FJ7lSVtx8twLeBpCCQozVbS9Xv50e5a3X7GpxuJx0POPWrRAcbSAR6GootCtC4kUMpB3bQeK58TTqTV4Stb8zSlJJ6kcrBpZSOhz1qk3XJNWpTiaTA71TbrXRH4Vcze4ZppOKCeMZphOe1O4h4I9OlLnt3qPIx1pc+9Fx2JN3NNc5phYjvTHbuTSuCF3HNQTPwaUvg9arTP+VJuxQiv81aCPlBzWOr/N1q9HJhR3qeYLC6XLs8S2xz/wAt1/nW14vuPK8V28eeJLTP4hj/AI1zFvLs16FvSVD+orX+IM4TxhpQ6E27jPrzSvqAwT/NipRKOmayhL8wOalEvbNVzAaSy81heJWLaXef9cjWgswAySBiub1vVo7x30+zAmeUbWcfdQVMmD03Ok0qT/iT2hP/ADyX+VLdy/6O49q5vR7mW31T7C1w0yLAOv8ADite5lzCwHT2qb6DhrqZZPzmpYyc+1ViTuNTxnPrWbNTF1mZY7oEfeHIrMM26US4Hv8AX1qzr5xqDKf7orPV9jAAg81aJki0Np37fT1pFkMa4z15+lRKcHJzmnxKbmZYdyoWOAz1XMSODZnQ5zlh7Vc2S28mZEIGf0rVj8F3AjDvMSeo2jio5S0MIimiZzGNofsahyaehhKsk9ChNCsitsfAIxVJI5YZceZkVoz24ZBPGNox8yf1FVohgkjnPFU56XNPaLluhjQvKqBl3ODwq1Yt9OlhxdNI8OzsMgg1taLD5crTMuQowMjiszxHqQSNvLYKSeBWLcnqZKbkMtNcmM9xC0jyHb8m45O7OKfpqudSRANxDbmPrWVpEbiI3D5LyE4PrXW+GoE3zyywyHaMCTPGfTFJXZM5MvXpkNrMkZRNy7cNxn2rB8PSPBqxhbI3gg++K2tXvILW13G28xz0LNgD6VhaSTLqsMuMEt2rQUNztc4Apyk4qLPGO2c0/OcCtTpJo+/8qtx5CVTj4wcVci5FJIBxB609Oo55pD93jrTk96VgNbQub8f7prpq5rQh/p/0U10tSy47HBv94gZqKTiNvpUsn3zn1qJx+7f2BqkWeW+GePFl5/wL+ddvJCHYk4IPauI8NkDxbfY6Zb+ddyTx1polkC2kKchFz9KfwowvGarXOpWdouZ7mKPHqwrEuvGulQ/LEz3D+ka9aBF6z58Uz/8AXEVr6kMWb/Sue8NXE+p6xcXrWcsERQKpcYzXR6l/x5yVL1GjnF709eDUadsfzqUfhQXcmU0daF6UvegEylq7bNLmPT5TiuN0RgNat2YA5OK67Xs/2TKBnkdq4qzZba8t5SfuuDk+lZy6nXSeqZ6ZcR/uAR6V2PhW0Wy0ozsnzvls+1eezeJNO8pUE6sR6V3EPi7RrnSBa2l2Gn8oKFAPHGK+bzN1alNUoJ6vX0PcxVK8Uoa33KQ1J/7WW5nBZS/K+1XvEVtA0UVyiKpJ9MZrPijgae3SWRQpPzMTVjxpqdlHZwQQyq7Z+6hzSdFxxlFwT8/QzxrircvZ+hkXEyhY9pFMuZwpQ+1czbXE0kKkFguTx6VdkaSUorOTx0r6k+dsdVHeqUXntUq3q92Fc+kDGMYJx9acYto5kb86dyLHRxXSuetXkOcciuFl1RbQkJIWb2Naug6tc3vmGVhhSAMUxM6gioyPX86dGcrk0pHH+NWiWxll/wAtT231Zux89r/v1Bp4ys3+/Vi8wGtv9+qRmzWJAqJ2HXNEj4Gc1XZ8nrWiEyTKnpXGeLUee7it3g8y3kQ52gbiR2FdYZOvNcZ4qufL1myxEGZVLB2YhR7GpqfDqEdzE0i2ks9Ss4be2ZEdg8olxn6ivQweOvNec2V+8/iDTpXt43Z/lLRsSE+teig9Kig7ptFT31Joj81aEB+U1mofm61o25BH4VchIxJTiWQdeTVRj1qxOcTyfU1TdvQ0ug+oFsd6jLYPNNd8DrUXmZ5qQsTb/egvx1xVYy4796YZuf8AGi4yyZKieSoTL+FRNJ70roLEpk755qGaTio9/JxUUr5qWykhPM5NW0lOwGqCDmrAbCc0rjIWl26mrDsymt7x1Et34x0JPNEZkiZVY9M9hXLznN0D9K1PHVyXv9CnViHC8Y7cDmqjqrky3RE+6Gdo34ZTgipPNABJOABmkv286aO6HSdQ/wBD3/WsbWboxWYiX70nBx6VEnYbdldmbrGsT30v2eGTy7fdjOcFvrWpDaR6bYhjgNt5bv8AWqOiaYZp98nRTwMVJ4h1NVSS1jBL4259K53Jt3OZyuyPw/exLdXt3K5JPyqAMkKOSa355g8O4HhhxWVFbrpXhkR7ALiZcyMRyAaltpRJp8eCTtGK0v0NqMruw4NzViNsfnVZTyamQjjNJO51WMDXQW1DJHygVkuAvTOPWtLX5T9vVADkqOfWtrTEtbnT0t7lEf3xyKblZGFWfJqcospJyAcU/wA35lPfsa3NQ8P+TLiMb4zyGXqPrWBcRSW8oU5wDimpJkwqxkdnoniJ1VYZZfl7Fj92uhm+z39s0coGHwQy15fFO0cgAyx9PWtuDU5EiRUkICnO09qT0OerBJ6GnqOntaJMoyYDyhzn8KzbO1N3KkYcJk4BPat2HWLa4YQTAgNxk027tVsIvMs4hIhOeTnb71PMjHYk1W7h0m1+yZw4XJz3PpXBtbz6pfxIzYMz4ye1XtQuri6vwHwx6jJ6U7TxMNRjnmZQqOuAo7A1R0U9jr10a2SzgSHHyKFxWosEWn6ckYXDclie9YjanBZM5lOVGGAzwaytT1641BSsalEPA2noKubiloZcrb1KHiW9ea78sykkEALngVs2cZGl/bLf5bi3PzZPB/yK5hrXcfMnkJbOTWva/aIbKSYTNHETyDg7j9Kw5ncvY6zTNSj1K2Eijaw+8vpWgBx/WuH0+4lsZ/PSNtrdQwxmuosdZt7z5Adkv9xq2jNM0jK5qofmwKtxt+HtVGN6tIeO9aF3LOachqMHjmnoeeDQCNvQBm7Y/wCx/hXR1z+gj/SGP+wf5iugrORpHY4SUYds9jUT/cb6VYm++31qLHGO1UkWeOrZ+ILXXLqbTrJsuxAZ146+9aSeG/FGo/8AH7qfkIeqxn/DFekvEoJOBzTGKr1IFBO5w1t8PLFDuu5prh887mwK37Hw9pliB5FnEp9duTU97rem2IzPdxrjtuFc1efETT4m2WkUlw/bAouFjslVIxhVwPaqWpjNnJg9q4lfFevXV3AxszBbPIFJZfWuyvCXsGJPO2gaOfUHHpUgGaYo+XNSD86QyVRnjr7U/Heo044p0j7EJ9qaQHM+IvEv2Cc2XkBlK8kmsRfEWkmMIukYk6bvM4FUNYme91iYyYba2Bn0rNARTxt4qHZ7lqclsdrp8Wm3NrNJLAiMrYUeorOsftC6oUs0IUMefas2DV7mCMqm3B9qs23iO6tSVt4Ytz9ytY1I6e4tTrw9VOX72VkdhP8A2gIQZZ1jyOtMh0+7SNXuHLBjkZHNcrc+KbsSxfLG7xkZBXj8qu3Hj7VLiBIjHCoX+6tYv26nFpK3U6lPBqEld36HVR2oijG04GelT7VB5G0dzXEJ4v1B5IwVi2k4+7XQSTSToJJXwuPwrtTueVJmlc63DbDy4wZWHHsKzLjUJpxiWRVBPC5wKw9V1Q2vywx5ZjjeelOttIaVknvpmkY8hQcAVS3IZa+1tMMWyF+xdug/xrrPCCusMvmNubdycVyl75ltEot484I4A7V13hLLQuxGCWGRVXF0O0iyVAp31oi4UUuPWrRmw08f6/8A36fqBwbb/f5pbBfmuB/tUzVOPs3P8dNEsuzScVUM2GxRcSYPFZksxV+vetSTSMo9a4nxvm5ZLOOZlklTIHReD3ravdVhsLJ7m4k2ogyc9TXm1947S/1WB5bCNraNsHdyxFZVFzRsioaO5a8Lp/Zt/axTTsWnlBURtleM9a9W3ZrmrKw0qSOC8tIowu0GMqK2UmzznmilBxvfdhN3dzQRuecVoWzCsmNu+a0LZqqRKMe4f/SZcDuaoO/XpVi6Yfapf941RkY80mV1GySH1qBpMcZpssm3uM1X3kms2UkStL71EZucVG5+WoSTmkUkW/NzTGeoQxxVCfV4I5GjO7cpweKm4zSDd+aZLKsaF3OFHesxdYjJwA34iia+sZ0CS3cSsO2/BFJtg1YbJf38pP2O0dVH8ci9aVb7Uooibi1DgdSh5/KriXtu8SpDJubt8+c/lTGvXjDPJFIgxxg5BrKXMcrqSTM+TVlEo8yGVTjkEYq74l8QWl/p+nNCGEtu2GDLjtVCfWopDtnt1lX9R7UyVNNvodkbGCR/4GHFONVoftG9S1Bq0t94fnMDqZ7STdgD+A//AF6zYb19TJ8zaGjGOPWqmmW82jarLDdZ+zzxtE5Bz7g/nVGw1P7HqRVwJYw21jjBI+lbz5ZR90lyk0ej2EMFnorXKyZYLhq5nTLYaxrpkZQIVbew9cVq6xqMbeHrdbJdiufnx1FVNF8u0sJLhc+ZyK5U0iYh4ovVLCJASGbhj0AHpVTT9TtLey2T3CK7E4BPNYOp6lPf3WxQcqdoUc0+LRJJnDXBKk42qBk1W6Nqfuu7OtimSUbo2VlPQg5qZXyevPoKxbDTJUjaK2V1Ufe3HHNaVlZahC7SRHym6fNzmpS7GrrpDriJJwUkXkHv2qkka2ZUhmUA9c1buIruElmj8xnPJGTzUCv5m6KZAGPY+lN6rUUpRqRsaVjrcXlmGTB4x1rnNZkhQFeN4JIPtUF9aG2nLxup7jnpVVpBdlUkYB6lSsYKPKybSLuKPc7JufAAHXFb1jHptxHJJK22Uk4HpWYlsYlVNiCNugXg/WpgyhljjBBPAxQ5XHUsyy1s0zMISrBPT0q3aahPBHJDctugYYOT0otdKlMYmkbYO+fSqmpxf6A0MQEhU849KV7mViW1tbC8u1kcFWB2Kd3GK0LvShapvQ5XtXKBpYI45yzKMY245z/StyHXnuNLMLZMi8Z74p8+heyM250+a8kYLKoRRk5OBipLK1lnG0ABQMBm6U5lWeEqjMD6mqySuAYncgjoR0NZ3bJ3N+00WFyBIfNXIJx6+laG2yhdAiRrj5wpb0rmlMjRKIpWGDkbT1p9vA8j7csWJxx1qrCehu3OtWwdlcKecn5cj2pkOoQ36kRWhOON/wB3H0NZtzbx2oeEAlyMMCOlT28v2e1SONQOM4rRLuVTXMdHbzMI1EhG4dxV6G5HHNcidQZACWxxUL688PRSTWimjZ2R6FHKrcA1Yj5Nee2fiS+n3GCzeUIMttPQVt6d4ju3wJdMuAn94HgfnVKVybo9H0Ifvn/3P61vVzXhS6W9hadFZVI43DqM9a6WkzeOxxNwP3rfU1CRVm6/17fWq2ParRXU4zxp4outEeKG1jQtIDy3rXLra+LdcG+4uVtYm9Dzj6Cr3xIH/EztPr/WuotQEs49xx8o/lSQ3ocrbeArXIkvrma5fuCcCty00axsVC29rGmO+OatXOoW1sm55FUerHFUoNXgvJ/LguI3bPIU81LnFAotkGuABLQAf8t1rcugP7Of/drH8QD95ZjoPPWtq7/5B8g/2at7E9Tnl7cU7qcGmqaVj71JRKp46e9V76byoHcngLycVMnSnSwRzxFJFDL3BqraEs8/jsIri6kmd8bz0NQajpVrFA0sEyhgeVPek1CQw6rPGhKqrHGOgFZcsvmEBn3Z4OaxY1exEozkbj7VLCri5VQRuUnrSGPJBBx9KsRKFlyMEqM5ob0Ks7FxvDcrWv2hZQWPOMd6xtksblXB3Dgiu80O4jvIGiz1GcehrldbyupSKDz3qE22TFu9iG2TfPECRw2a7ho4Vt1lmb5VXoTxXD2v+sAJAJYV2csX2rTzGzEKR2rSJpIxPEcqyCFoz8vUEVpNDLKlo8bYCgbhmsnWLRooraJMsAcZrpLW2ZLWMzAou0DGOTWi3MpCEFmGO3euj8JOrwylWyBJiuediyEKMJ6Ct3wVzDPx/wAtTV9Q6HdxD5enFO29DniiIEKKk2mrRmLp45n/AN6otWUkW/8A10FWNNGTcYH8VGqJ8tv/ANdBQiWV7iOsq4TnjtXQzx5rJvIsA1r0J6mFL4T/AOEkQvcz4t0O1Ywe/rXlvi3w4fD960aEmNiQM9q9s8P3Jj1C4s36OBIn8jXL/FnTd2nx3aqODycVBadjk/AniDyz/ZVw2ATmJj6+lejQuQe1eApI8EqyRvtdCCD3yK9b8Ma/HrOngswFzGAJF/rQmDR2MUmTV+B8YrBhuNpxmtO3nB4zSbEkZt0/+kyH/aNUJHHNS3b5nkwedxqjI3oaTY7EE0gJ+lMBzz3qOQkvxU0a1maDZpEjXMjqg9ScVVjuYrgnyZFkA6lT0rmPFd6ZNR8lG+WMAY96x7S/uLGcTRN83cdiKTRoonoW7j61St47d9TmEyx8jIL4HSpbO9h1C3WaJgePnH90+lZN5On2y5jJG6Mgj8RUrcmWhtT32kWikSXVuh9F5P6Vz2pRaZqciXNvLGyE7WYqRisK/lmnv1i8tjC47Dp71csIb2HMU0alMHDhufyodjNs3rHRZLdkfT5EbI5KnFTPHdbzDMN23+92+hrFtb6SGbZ86MDgEHrXRRasQNl5b4Qj7zVkr9Tlle5nWdtDcX/kTIcMOCDjmpJ7ez0+/wBkkQeE9G7im3rxQTx3FqytGWBwp6UzWJvtFujR/NuPPHIpNXKsS6nbRJAksWQo9TnFcrPEH1EMqjczDI9a6CyvFKm0mcMNuD3xVQwIbrKrmQttUL61CbRWiNWHElt9mIO7eCdvOMDpTteuUtoBbQY3Y5KDFa2maaLK3MjrhzyeawNZO++2mMYHcZqeYzutyn4fsMs9zMVByeWNdHFdWFr+83guOSc5NYFrEQrJ3J9a1dN8MvqKO32lUCnBGMkVpFXHzE6a/ZxpIyq+eccDk07/AISW3CA7ZCxHQDoaZP4e0/TgXmlebHRT8oY1i3vleSzqiogBbA7elWG5vrr85jysapk8k8kD6VYVotSjbyZ1eYDo6D+VcBFfyRMFfJTPUdRWxFcpujmtrjBzn5TgioaY5QaVwvreW0maOdMd/qKokRSMXiI3D9K37vVE1CyMMsX7zAw9cy2murkrKWNQEWaMLS5d5n3EDAweBXR6Lpxby7uRo3QjIA/hNcvYRy5eMhmZiNvGa9Blkg0yxhDL820FkXg5otcUmiO+kC2ckjMUIHygVzK3RAfHzFjnGOtJe373l4plcIM4VSeBTpFW2aOJADK/8WeMetK9tBIJ9M2WJa5lyx+cqvas2zVHlkEQ/dBwNx5IrbXT571W8ucFghBDnrWdaabcWbwwzFfmly5B4xUtNbmi1RrLpuwQRZ/eOnmMCM4z0/Sq91pbRRNIcbV7gVo217HNcTXIJ+Y7R7AcACnXN/EY2g2FmI6Y4oizM5eHSZr1maCbyiv96tbw7FLba3Gkzbm5xnuagnkmtiGiG3PXjNOs7xmvI5Xj/eJk7l6mq5lYp2kjbvNPlj33rgOHYgDOcH3rOJhhQbGLMTk9615rl73TGCy5QIcDoBWPZNZ25RpnMjLztA4X/GuiTStYizjsTRabcanIfJjBAHJzgA1sWPha0Quuo4kyvHltjBqgPEkaqfJiIXsoGBVY6zqMkhljG1PQDIFJaiszp1trLS7UMgCJnGAOTWbPdPql2LaOMpbZzwMbvrWdaTXF5JsSFmJPLMxwK6jTrQRbRnc3c+taJFKLO28MxiKDYuAFQACugrF0EYD/AEFbVKR1x2ONuhi4kB9TVYDPNWr3/j6kGejGqZJJq0Xc80+I5xqtn+H862725FnpKSjqE4HvWF8RjnV7Me4/nW1q0ayaKqltuUGD6VnP4Sk7O5ws0U+pTNNdMT6D0qz4ft0j1qNYiTtPJFSRWGxSJblnUnoOM1f0dY49RjSJAozk1nzLobupC1o7mzrpDXNmP+m4rbvP+QdJj+7WFrf/AB+WPvOK3r3H9my9PuVv0OU5pMYFPxzzUcZBAzUo4OKENj1HryKkzgGq8sqowBOKjkmbkoNwA5Oad0Kx5zrJ/wCJxc/72OO9ZbMScYHHpWjq5I1SclSpLZAI61liRSDk8d6xe5a2sbg0cPocd/5pDMxXb7Cs+BWdnADFgO3pXU6JZi7sIkLN5LcYPbnmqwtbe1u9XEjFNkf7skdayU/esbcjUbmDp2ozadeLNGxIU8r6026u2nu2mkTlzn6VA8kYc5OfTFNaSMHbtYt3rQiy3LiuvnoQOjA/hXZ2e94BnCrjjmuHhk/frgdeldpbJm3UgnJHSqiTIvAQQ8BFllH8bchfpUcbtPdS+Y2SMUgz149jRaMDPPgcZHbrxWysZtE0ikCtrwVzHcHt5xrGmGevB9K2fBRBW5HbzTVJEnfRD5RUwGKbD0HpUuMCrRFw0wc3P+9T9SU7Lc/7Ypul/eufrU9/jy4M/wDPQUIGOnTAGazLxAV6Vr3fygVl3RyuMVoiGYMbC31SCfptbB+h61P8REik8F3jOQNoBU+9U77h+Kq+O7oz/D7dnksqt9aTQzwxlywA54qxp2pT6RercwNtYHkdiPSoCCG601/ukgZrKSszQ9d0jW4NWtVnt2+bHzp3U1t21ywPWvCbS+urGcTW0hjcdx3rq7P4iXEQUXFnHKR/Ep21DuUrHd3dxidwTzmqbT9gc1x9x43huJmc2jru9GzUS+LrY43RSr+RqW2Oy3OzRtzc1aBVVLZwAMk1xkHjGwEi+ZHOo7nGcVvS6nbXOg3N3aTB1VCDjgg+houFkzgrydrvUZ5s58yQ7c9hTHRlJJGPTjFMBIdcEZC/rXr3hmDT9e8J2y3VtFKyLsbcvII960SuaSlyq55l4bv5LfV1hLHypRgj3rQuHi/4S+WKRyqyRjntTvGvhpPDVzBfWEjeSz5Cn+A+nvXM3mrefq6X4yCMZUj86zkrMhvmWh6jaWOmNDlG84r/ABmmtbwQK7wYLNwobnFcbZ6m81tuid1Unopq9HqN35JVJwB3zjNc0r9TicHfUuXWmztlgY34/u1k3aXFuuHZhnoOoNWpNXnhjIGJWPAOOn41Rl1dp8JKufY0k7DSKXmvsk3ts6YANWoLiQW7Bz8xPGe1QPEksu8r8gPA9TXUaRoYEX2m7AYHlVxVOVtim0kYtlpEgw4BwxzvatKysgNbihaRCc5GOcmtHVZlhtmVZVjOPlXPWuW0u9kttagnK7mV8nB61G5O56NezwWy4duEHc964vVtUid3nkwgHCqDVi9E9zfxG4kKtKMkEY4zXMa2A+oTYXbGpwo9qzj7zJjBs2tOufOTzSp2t6dq7O0ZLLTRIrbi46gc4rzqwivfMRoomWMj5sjArpLzUXKqihl4wSOBW1mglBCX19JdyHeT5YPFUpIraWARSFyd247WwPoajdpZm8qFGZz0x296mTRHhIllDkKOcNkZqm7IuDjHVmXLpgD71ZvL7Cs7yJTeoq7lAblh2rsYbCW8chV4HfHAqw2lWllaSqwD3DjnPas+didXmYtloe8ebK/ynkAGrE1lp0TjJAdV5APFQabNduWLHzFVcANxgVXvbzTYIzLceYJM4PHrQY63sW4bjT7edJox+9jOQcZzVHVdTnmZpY7lhJIcMxQHH09Kp3MrGRFs7bzmcZXDjJ/Cs5bqc3jrcR7AnylOmDTS6m0YO1yleWdyr+dFK82RliOo5q7ohknd5Z5JGKjaNx7V0UdikVmJF/iGc4rMWYC5aMkDHXFJvqW3dHSaCYSJCu7zCOT6CszWnkWVhGxLY4A61peHmjKShUII6k96oayojdbgnAPFTuY81mUEnuba3AaNhkdc1pWFyFCbV81WPO88g0zTomvEEjPlAfrVu6jNkHljVTGeqnv9KGhtl6+sEa1a4RlCAZZTWYJo0YEwge+OtVbjV1OlNBECrFhx+PStHTJQ8hhn2tvHQj+tSl3BeY2O7txMFJCAnkdia1fs1hdx7pYUJz94dfzrntR08wXQOzMZPHNRpfrYnYGYIT09K3pySVmXE6RND01iMK4Hpuq1HounIRiHP+8xNYUWsLgFWyPyq1HrqDGTit1KJdjoI444lCogVR0AGBV20X5wR2NY9nqltcYUSru9M81u2fOGFXdPYDrNC6SD2FbNYug5PnHPHH9a2qzkbR2OO1Di7l7cmqLHBq7qn/H9L/vVQJGcVaG0ea/EU/8AE3s1+n863NSwdJXt8orC+IfOtWQ9xx+NbuoDdpSj/ZFZzV4sq9mcxvVEORk96n0VWOqI3aoxbRDDFseuTVnS2UaqgAx6CueEG3qxuorWitzS1r/kI2I/6b1vX3/IMlH+wawNYJOp2A7+d/SugvF3adMB/cNdnQhHMRn5R0qQH5hzxUMP3F+lTKecihAyjrSy/YnePhgOPasPS72eG7EDMzoy/NntXT3soSzYEZBHSuMa9hgdjEwL7uh4rOpe+gLUq3bG6vLiCWJjIhOwkYyKybXTJ5rhI5F2I7ck9q67VJNLvrNWWZku1GQQOvsawJjeOwwFYfXGRWUG5LY2lZHVwtHYpFBEdhij2suc5J71lazOGtZRj98/BHTNU57y8kKvsQPkd/Si7afUHlYQohOCSTkrgdqiNJ3uU6mlkYDWN2+MRZ57Go/IljmVXUg1tmcRQ/IdxxyT3rOvXZriMDqRW7VkZp6gqMLtAR1IxXb23y265HauNjZfNG7kgjn0raXWIwiICxYcEdqIscjbOSC3O0VS0a9mn1aQeS3lMcFvSqn9rMRyNqj0781d0/UIoS7EKoY54rRPUzZr3OTIcVr+CgcXP/XauWk1iESkFsgjIPWuo8CTLPDO69DMa0UruxLWh6JCO/apgM1HCBt7VOE4NaGZFpPLXWP71Wb7lIP+ugqppEqrLdqT3HWptauobSxjuJHCxq4JPpSQMu3iHaKzLiM+XntUNz4t0cxjF6h47Vlz+K9LKY+0g/hVpk2Kt6vz1zvi+Yr4QngJ/wCWqsKv3fiPTmkyJhiuc8X6vaXehGOKTLlwQKTeo7M84lO1iewFQbix4HNTy43896eLZXG7dUPV6FlMjnmgLnjHNXDaryNxJ9BURhHBGcUgK+KCvy8EZq4LeMjO88daRoIgCVY/ShqwFNgdvHWrmmX09rb3Vsp/dyqAyn601okXplqbAuVkb04/CkVEsxH5VJxyK9C+Gl/lL2yLD5WDj8a87hyLcA/Wug8DXZtfFIQt8sylaFozSoro7rx9a/a/Dc2Bkx/MK8Oc5c85r6L1O3F1p1xERnehGPwr58ks3/tH7Ko+cybAOmOcUVF1MoNGtoLStCYkUtluw5roF0KfyzNOzQr6N1rRs7PT/D1usFqy3N7j5nJwin2qhqV5NIzSXFxkH+FOR9M1xzld2MJy5paFYfZxIUN47DOAPStFvDqwwrdysBCRkEMDuFche3AiYqjY3cZ71Z8PPPdaklg1ywikYfKTwefSpUb6mlrRO90jSYpAJ5YV4OUBH3R/jWlfXcdoheQgYHypwM1Pc3tpZRGBDxCAOB941wWt38moXsmHKqThEc0mjn3ZVv7mXU7/AHoCWY8KoxW9Y+HWsdOl1K4ZfOEYdEHIxnkGuctYJ1njMkX7tSCdpxn1rrAf7QlQF/LgRw3lAk8d/rTRojKNxLfXcLqu5lXauO9T614fht1tryCRpCEDTqexPTj/AD0pLm7jsNcdtPjDRb8puHyrVvTpRq32qK62o90S4dTgFh0GKKcbNlrYuaLOtzaGEgEp0OKj1SxMa+YvCk8jFZulO1hqeyQAYbYcnpXXX1uLq15fao+YmqbZjJnKWnnQh2t0B8vlifSrltqk18yhAFjbnJGcVjXl5cwW1xHbAkOcfWm2llcR2SxEztJIMgIeOaiTuFro6GbWYbItBaMruR8zAd/Ss+Frm6kJLHGelOg0i4jXe0TZP8Kpk1G+qafpr+VeW9yrddpAH6UuRsFC+xsx3lrplnI1zIE45PFeeatraX96Ugj/AHIPylhyfemX00t9dPhpWiLEohJ4/CrGmaY0kjMU+WPrkVdklqVCCi7sSxtbyeaOVZWiCHiTPT6Vq3lp5jCRZTLLuyzE8k1et7SadkhhjbOO4wK2/wCyYLWJZJf9Zjle2alz6ClNsxtW11bLSbW22FpdoLf4VigyGUTuMMeSK2G01tX13y0i+WIDkcjJ6V09v4StY0H2wmQkdQSCKFqS52Rl+GiGkduxHAzUfiy3d7KMRqQ+4gDPWtabTVs7yCWz2xhThlPG4fSoNc8sXivIclCQIweenWhIhO7Dwtb7tCQSKwI5J9aj151hVI1kBAHKA8/U1PprPp/ht5B1LkRg96wLss1wzyneX5YAcfhRYpasyZHRpDKql1RgMg1uQXQV45c8ZByKp21sjJdL5LRRbQwzVqwsvMt3XeuxCQDn096mT1sazjY6maKO9tlYAOCM5Uc1ymr2jtEUB8t885FdTosxeyWEsC6kgHOfpWb4hs3lcJG21nGST7Ur2MlLUwrPSmLIouwfRWOATU9xp13bgs6YAOOO9VV8y3lBYtuX0OK6zTb9dStQrxMWBx04oumU3c56Cye7QNG+2RT0xgivRtC3nTYvMbc6jDGuVvNPaGQS24xJnBA6Ee9dB4auv9CeCU4mRslT1xW9HRlRZ33h85jm/D+tbVYnhw5inI9R/WtutWdMdjjdW/4/5R71QIPpV/V/+P6T3rPbrirRVjzX4g863Y9uVH61u6m4i0gOegXmsHx/zr1j9V/nWzrX/ICbkDKDmol8I+px99eiRUMLZUHmrfh6Zp9ZR2PQcCs5LE43u+V68GtPw8E/tlRGuAopWtqCatZG9q//ACFdP/66/wBK6G6506Xg/cNc9quf7Y0//rqf5V0dwP8AQpPTYa0JORhP7oDPapC3HtUNuwMS81McleDTQNlbUTnT3IPI6V545VbhyRznrXoV/wDNYS+wzXncik3TjGcH6UpAizGQDnsRVuMgrgE/SqBbYF49sVahICghunPHepGWVUEgZPHHIqYrthkKcYBwCKrblJwevXiriAmOTJ42Ggnqc4ATnHQVBdMWuI8cYGamOSRwePegCMzLu61MtjRLUUEEAjBoLbmPr6elPcr5zOgwCe1Q4Blc+hqCpbEvmv6iriZ2AYqlty+F5/rWvFYXTQCU28qwg4MjIQo/GrTuQQRxtMxAGc9a67wfqsGlQTRtuc+Zn5a5K6uEih2RHAPBb1rb8ORhoHbrkirTsB6IvjOFeDbS/pU48cW4GDDL+lcqYVA6CmGPIPAFXdk2Ral1y8vLyaS1mkgQ8YBwTUepXl/c2iRT3s0iE4KluKr2KfNKMVZu1BijH+1TWonoUZdGtCv+rP8A30ah/sSzK/6r/wAeNbckf7sAYqIqMHmtLGaephNo9opwIhjPqayfENpb2lknlJtZmwTmunmAA4Pf0rnfFHFrEM5+bNZtWNLnKtyM9xzT4zux83FMByCMc+lEXJK4NCJJijA8c0m4gAehoHB5/nSd/Qdqd7gISc/WkZiqkflSjIxnmkkBK4FFwGNMNpyDjHrT7VmMqxg4VjzUFLG+yZD2zyaQJ2NVocYRVJwMY9ak0u3urTVre6K4COCfpmrduq7gSM471cLojAudq5xk1CkbXueuwKJ7ZHHIZc147rehvb+K7kRqSzNuTjpmvXfD0yzeHoZmPEaYJ+leY+JdW+36pJJGQgJ2gj0FXWfuHK7plaT7DpwHmEXE+Pmx0zVNrpr92SOFQv8AdbpWrp3h9bq2NzcFmUAnaeM+9ZkzHSrETfLvkY43jsPauBRu7k9bGLqWnNHKrFg27oEOa1dIsBZqJmJ809CO30qnbXt3ql0sQRcZ/hQDP5V6BY6XFBbANCrsw5705SezKk9LGDJcXpjPlbivXdtzzWddWzvIkksnz9Se9dDql/FZ77cRgOOirXK+e92koc7SmSDnkii4oruOe5fIjLbtvAIrrtKgW00ppZD87LnIOetcvo9qLq9CFcqMFjjNdbqHm22n7YIwW2klW9Ki+pMnrocxd6kI7uVYVBjYY5q3aXCDT/tGAjq48vaO9YsUbXM7FuOcmtS2bzJVtIo2cqCyhVyferTKTsTCxnui1yZCzOc+gBrp7GZpNDlhlJEqLgN6isyzuEjUIFHJxz2rVktRNDiOQqSO1Yym0zGbuc5KyRokZ27ifxNdLoaIY1Y43HjJrn7y2it5BPNuDE7cY6VFFeXM7BIZmjizhQOMmt6No++zaNuU2vF3iKPRsWsJ/wBIcZJH8ArgYRdazqkZSOS5bO7bySRXQ6h4eubwtcys0kn98t/OsfTbLUorq4NvdNBGfldo3xu9quVVTkVFpK4sl1HazPE1uFlB7jOD7VqaLDdXqExrmSZuTWfJpcrAmJd/qwOc10nhf9ysUJj3yq56np3zWUmZTkrXN+CxGnWarJhpQPTrWDq+rFN0MckbBxhiOorV8Q6itjDIwdWYrtyTnArk7a0jupEVhuDYPPes7ERQ+08RjQiZI5M+Z96Mc5+ldGPFjXFtvjZVZxjEgww/pXn9/YLBrSxyH92CSB/StWBWllVAQoq72HKC3NK81f7QytcXC/L0OcVUuNXibLmXzHx68mtp7OOOz2yomMdSK5LUo0SZQqLhjjBHXmmnccYo1bbWL2+jiRtsdtHwo65Oa2Lia2vLV2dEjuIwCCoxuFVLHSZruAi3UKqLx2GfQVBq2n3djbiVRn5SCuKi7Yt3YSC+TcfMIKNlfr7UltdN5P2O2Iw/DPzhcmsfSLdriVo5TlYzu54FdXptsgDQx7VU8/u6TWpo3bcpN5mk30Mvn7wpHX0rpNSjifUoJEuI282LcFU8j61zl6sss284YoNpUj7w/wAaot5kLKyyZXtzyvpT0I5U9jX1q2ImDIQWCjI9ayLe6mt23wyPG49KnlXUZZFZJ43XHVj296t2+mQTAtc3CeYwABjGAp/rRyN7D5Dc0fUEu7NUkfdcYOV/rU15FLB/p1qv+kwjgA9R3GO9YUVrf6TIZ4Ns0XdkPGPcVvW9+Jh5jxiJDySzDmrV0Q7pnf8AgLVYtW06eVMrIrKskZ6qcGuurzDwFE8Xi+72Ltje3LHB4PIx/WvT63UuZXOum7xOM1XIvn/CqDdK0taGL0+4FZjEselao0Z5r4/A/t+xyR1X+dbGusRobH/ZFY/j8/8AE/sM/wB5f51qa9MYtHDcngZ9qifwlLc4MXzv8uSOwGf6Vt+Fh5WpAfeLcnPasyGITPiCNS7H+Ba63RdMayUPJ/rCck/0qL3LasrljUv+Q1Yf9dD/ACro7gA2Ug/2D/KuZvznWtP6/fP8q6ecH7I+MfcNbmJxVs3yDHXPpVhsY5qhbSYUjPc1dB+Xjk/ypRBkd4v+hyDP8Nee8i6dvevQ7kbrWT/dPFefElZ5OnU5okCGzDcqkHjqTSq5+6gyDxmpcqwbccZGKYFCjC+tSUPXghhjnjGa04PuSHHGwjn6VnhWGCW4q/ET5L7SM7Dx6UEdTA6k4x64qNnHmL6AdaduxKy9u2aimz5q46d6mWxoty1gNnbkfNwPWo2yGbvz0p4jckj3HHpSxwF53LsEQHknv9KlK5UtiS0jMk4O7aByWrob7xNqmp2Melib/RE4KgAbseuKwd/nAQRqEjH8qvrthjAH0z3q4voQV7+HFlgc4IzW34WJFqwb17msLUJXNqdh6n0rZ8KHMEm47m3c5ppagdX1XJ6mmnpjFL6e1NJwMHmtEQ2R2vE0gNWLgARofeq9qFM7vU14VMajuT61UQLMrfIOO1VpG+XJoLkAD+tQSsQMZH4VZnbUikcMc1zPiqTDQR/Umui6nPauU8USBr1Fz91OtQ9yzDV8uQeB0p7EL3xUYJLhgevBqakIOtFNwFPJ5NOBwc5oAQ56D8/SkdgAQRx2pSTycZNQE7iSTzj86AG55I7jrSMcKTkD3xQhJQE9aUkBST0xQB0Wmt5ttG4GCR+VN1eQ/Zdmc89qg0KRfshUOC6kkjuBTdZf9yqZA5/pWRqdv4X8RE+A7u3Mv77Plj1rmTZTTAvFE3lDgu3c07wFq1ppBunvLEXe9f3QY/Kh9SKW8unvbh5FDFixOF6L9B2qKjujCau9D0G0tY7XQoo/MUZi+8x6nFeV+Jrz7fqAS3X/AEeAbFx39TXV6rrzzaBa2JC71UB3UY/CuYsoftl7HE3yQlvmb271jGVhcii73Om8IaI8VgL6WMASfcHc12yT2GkqHvrhFkbGFY/0rmv7Zknkigs4NttCu1B2PvSNp7SytPchvNJzvYfyrOp72xVKdnzWuyt4mvNHv78NbTqspG05BAz+VcjFalZZGLEknGBXX3GhQXqH52DZxnODVRdJFvcwW5QhCccdTUxkkrIVRp3ZW8NCSPUzFyC68it3xHOsNs0KnDMAo9a0rnRhbPa36gK8JAYAYylc5qhhvdRmklkZRghMenrVJXZgtWZtvbOI1WMcDq3rVg28sfl3duzwyRsAHTjPtVqSUSRpb26hVxge9XzD9ntYYpHAblqpt3BSdzn7OS5nvpFMpy5JG7ua6vSpRDepb3Mu0t04+8fqelc19oJvg5C7kbPA61b12UtLHKoKhR+tPlT3BpPc6TXLOK6jMVthnLhdynOX/uj+pri5bS4tNRkgTEssB+YQ/OB+VSTXfiC6sbf+z8mFCYYxEPmLHk/p3rU8M6rJ4Y0a8j8ljqdxLl3YZCAdOe9bSUOVLYt2jEu2GrGKB47rKttPLDGPYiucZ/MuCsYyXYkgcCpb5r2/drgbnlflyehqOwlmtUm3IV5wxx+VciSWxmtTQe6SxtfKCfOw52nODWfZapc2Ukzpz5ibfpUNza3UVm99IT5ZJKL3NY13rbxxxGFEG4ZORVwg5FRi2O1nUfPlETyM4XrycZrpdEbzZ4C4zwNu09BXAy3jXDEyIgJPUDFdz4LuGEuJEG4LgZ5GKupGyKqxtAk8S2C299FN2J5PpUOlMg1BWcblPb3rZ8RRnULqO0iBLn3qpPp39ganZ5laSKRcOvvWRlF3RtXatJFtGQCOoHSuOezafUY7fduKOMmvQZ0VbJbhh8pGcKO1c9pMFja6gbuYOYwxIUDke9QnrYd7HZ2lrHaWUcaDnbzkVheJHWKzyXG5s4B6mrU3iO3aMtGkg4+VmHWuR1C7kvZmeV9zHsB0p81tERvK5l2B3zShQAzEZ57V0mi3EIvljBYE/wAWeCfpWJptq8ZklkACPx05BrTs5IbXUExGWft7VTKnuWtWj8m53gn5+CPWsW4l8gEkjY/8PpXS6zBE8RkdtuOR6VQtbMXcRV7fzABnIQkj8qmU+VXZrQXNKxR064iDmC4BJYZXsR7VrxwWsibcsnbJPFZ+rozlWVGV07lSDWetxM2F++h54boadOtzq5tWpchrXVld2J327yBcckHilstfxJHDqMa7AcebGoGPqK19O1CF4dtxJkEAAHtUeqeH0mAktyp3cjnrWvO7nP6npXgS0hjt7i4ikEqvtVH6/LycZ/GuwryD4catNoWrPo18CkF0R5RPRZPT6H+eK9frdNNXR0w+HQ5LXV/0oe4rIPy8Vta+MXCe4rGwPTmtirHmnj7J1+wPuv8AOuikjMsUabQwK4Oa53x//wAh+wGf4l/nXURMBAuTxtqZRurDTtqQwWUFuMrGi/7oxRdXUNrCZJpFRFGSScVi6v4pt7OX7LZobu8PAij55qGx8K6hrky3WvzERdVtUPyj61SjGPwkttvUbY6k2u6/bmyt5HtrcktORhc+1d5KD5Dg+hqK1s4LC3WK3iWNFGAqjFSv9xvpQB5zCxEkg7hz/OtGLlc5rLU7byYf9ND/ADrTixj0qY7jaJZv+Pd+ei+lea3BZbqTBwcmvS3wYyPavOr1ALyUn1OBiqkIgWTad3fPPNTI3mHGefSoYoi+DxyMZqeImMkDketQPdEoG1PmHA5zmr0ByjH/AGTVEygfSrNsxO4A8YOR6UE2e5jt/rXAPHaopmAlAPUipSP3rfXk+tUNRx5q4645oZa2Na1JmKsxXC8YzQEeVyrZ+U9MVBpEeYtw9c59KLm8khdkTGG5yaysW9icSeSdo5x3qRZy2Bnn0xWMbkth+Md6f9qfHQU+VkmpdSYtj3PftitrwpL8sg4FcsJndMFiAR6V0fhcEO+T0q0tAZ2W8lRxTHbqKQEjnNIxOK0IC3YCRlx+NOuziMfWoYS3mkdiOafdHMOMdDVJ2ES7gFBxnAqCV+MkdaXzMxg1A7nn+VU3oAZDcdq5jxDYXb3DXSRnylHPeuohHTJx/SoNbYDS5hn+GoC1zzvcc5PWpRMMcjmrJgi820Mgyrthue1b9x4OjlQSWdyVyM7X5A/GhO4rHMeaueaUSKWxnPvWjJ4R1dHwnlOPZv8AGrFr4L1OVsSvFGPXdmmBiO42cd6aXIjKqpaut/4QyK2cCe4aQ55CjFS3en21tp8qwwIvynBxzRcDix0/DFMk/wBW30pVAQBc96bKw2le9AF/QoS2+4LYHQLin603yhc/Sqen3clvcLGpO1zgqKl1hs3SoOmRWRd9NDZ0tI0sFjgi8yWTgE9a6CTTobO3RiP37rhvrVDw2yx3cSMACiZzjmrutX6w3K4BJIyOeBXPJ66nPLcyrpElfydpZ14NaOnaNKZlaZNsQ+6AetU9JtZ9RvWmb541Ybj0rtVjQLgnaB3zWbfQhsms7FIU8xgBjGF71la7fNCpQEh5DjPoK0LjUIzbpti2ccgHP41xt/cNc3UiuTnBK47VMU2dPMoxUVuzAvtau7e7MsEzJgfUH8K6Twfr82satDHcYIiy+CeDj/PSuJ1MY79qh06aW3DyQuyODjK9cV0eyTiPlTVj1rVfE9rqEslukm2KP0Pyk/XvXM3VzAzgrMjSHqgNYejXEf2t45NvmOMgsa0GjjnvztADL2xU2SRPIox0NzS4/MvIs8kc1tX6q7Mz5yicFR0qlodqqyF5WCvj5fWr0zELMydeRknGKwucjOd+zmYb165/Orerwotkm8/N0pts+xiGIxmqWq36LYzXXmozk7EXPP1oTdyo3bOg8M3saaC9nbfNeSytlsY2KcDGfwq/b+HUTL3mx+4KMeKTwho0VnpsV7cvmaVdyxema6GVUB3ysqD3NbtuS1Im7syhFFEuyJAq/SuX1e2hvLgNbylVPEg7HFa2tXzfasQSYReAV71kKsk6vhSxHLGspPoQt9Cnrl9BYeHxE2HdhtRPx71xM7wXFrAYyYm5Gw8r+dbviiMNDlQdwAPWuS8zMSDqeTXTSVondSjZEv2WdQrFTj19a9Y8NtB/ZNnJaRQmV0CuZBnnvXF2luJPD9uwAySeT2Oa6PwhIsE9vFMQImbgEcA1Fa9roivrE7KLS4rO4M0sfmTyHJOMBR7Vy2t3dvG8j3TB41OAM5HtXXavKWeaCNvmKhQR2FeceJbK4lhaNBll5UZ6isUrs5opXSLln4ovJw8O8yQMuEDDAWtDTJEmfyJSof8Ah461yVvbzSaWZnby5kbpjHStjT73eiSRMDIPlOKc0lsb1o21R1V6kp09oxtGwcAoD/OuZSMEdMt3zXc2pSa3jmC8MoyDWTqtuEv1d4AqEcMvpTsmjn1TM7TTHIrW0owHBAPJ5qiIjY66iXhZUU5BGfm9K2YLeOK6jliKvFu554rfvtNtdRt/JmjWRSPlYdR9DUWZV77mZqqR3FoWCBgYzgDsaNDv20G5TzRmK5Rd2ex7fhVOyY2EUun3TsVQ/uZMZ/A1UvW3R5P4VfsFUi1LY6aCcZKSOn8QWglVpgoANcBc20lrMWj6ewrrdE16K9tTp18371RiKQ/xD0PvV8+H/NSTcuQRnpXmYeEqM3CR6VZKrBNHKacIr2IqWEcoOM9jV+zvpdKkNrcxs0eeDnpWdPavpV/93DIe44NadvqFrffuLz5MKSHz39K70ePO8XY1NVsJL2xS5tZSHh+dfm/X61s+FPH1/FsttU3XMX8MjD5x+Pf8axNOtrlFWeyvFkh+6YpD1HpU1vAEQJJCyx7icj+Hnsa2hdMFNrY9D18fvUPtWIeO1b3iBfmjNYRHGK7DsueXfEeZYNZtJmBITDY/Go4W13xWqR2ytY2GADIR8zD2rvdR0Kw1G7juLmBZZI+m7p+VW44kjUKqgKB0xSC5jaH4W0/RIf3Me6Yj55X5ZvxrbAAHtT8cUw5z9aaENPPbio5D8p7cU4t15qlcXAUHmm9gRwJYLf3A7+YRWlGwA5/nWKZP+JhcED/loeta1nbT3Q/dr8v948Cs1oymWAw2HnqDXBX5b+0pcL8ua9JGhzlfluoNx7Ekf0rgfEOi6lpl+zXFu6RucrIOVP41TJRQB5py53g/piq287gwPHSrIZWfknpn8KkaXUVuQDtx+NWLLBZgDgkHOaZsGMqRzUkC7SxAOcd6BN3MtgRI4z8oPrWZqH+vH0rSmcm5Kj1qpeWVzM3mxwSNGBguFyPzoKi9C1pLj7ONuAwqneE/aCucHFTaaVjcRytsUdyKguTuuWI5GetQtWU3pYhRdozgDPapIxlwCOKZgkg84/nVlASqkAgVYiQKGOegB6V0Hhpgs8gz19qw8FQB2rb8ORuZnY8etAHXqcjP5U1mIHP86Vfugfyphz1PFWncgSIkSfWpLgkx4NRKSJBT5iQAKYhqjC4PamFSWPU1ORwAelNVQMcU7gCJgDNZuvkiydQOa2F5GKxdeI+zyY5wM1EionJTZEMDf3GP4c16FpzF7GNjgZUV5lLeeZAc/KQ3A9ann8T38tsltE/lqoC/LwT+NJOwNXPS5Lu3gwJZ41ye7UsGp2LMoF1CST03CvIZJJZjmSRmPU5NJEXaQIpb1zVcxNmeu6g6sw2Mpz05zWHrjmHS5WLYyMZrlktbkQebDdSgjtuPNRvd6pqEDWsjGRV5O7qKJRa3EmmY3m4J70Rs8jhBkljgVGylWIIINWLHb9qi9dw69qg0sjpbHRY7VlmkJaQjOD24rNucS61tAz8wBrrdp2Ann5etcvZp5uuykgfLk80Ay/HqMmm3wmiRW25XDdDVPVNVMjShkJkfBDK2Nvtiqt7IPMfB43HisyRnI56etS4p6kI9X8IWJj0ZbxySHAAX39TWzKC0iWoQEH5mY9hWNpWuW1n4V06LKl/L+7nqayG1m5ZzHHIUWV/nbuRn+Vc6g3I5uXmeh0OpMAjshyMYBH5VylxeJBqDrt3grtJHatPWblY08tH6rwBXN7dxJIPrk1UddTanB9TJ1PHBHcVTsjjee3Gau6oNpA9BVC2OA3XngVutjc6nQ9EW9LXsztGkXEYH8ZqeEmLVDxlD3PPNbWmosOkW8UqYO3OBVq80yGLT2uMbWHIOc1zTlc43Nt26F/QHDW8zPFuYHqelWozH9nlEoAU5JNZXhm4N4rwRscAbmFWr+GRxEsfmBiSCQeD7VjexBzk0V3eNPDp0fmY4DHjFZQ8Ka880RkgWQIcqhcY/nXsei6dHoujxRssbyyt5kh7j2ouokuGJEManrleDXoU8PaN2bU7JHCrceKba1kM1krYHVGGQB6DNUF8drG+y8gmlbH94YFdrcQoYXQllJHWvGdXG3UnXryRmm6MY6h7OLex6bol3b69aXF3FAIzGSCrHcaNMkmN2Ysbo+cqBXn2g6xcaZeERMQk3yuo7+ld/oc7+eZAQpY4Oa56tkZ1KfJLQ5Xx7bPZXUYjXETjOexrghXufi3Q/7U0h40AM8XzRn+leJXELwysrrtZThgaqk7qxvRldWOi06726asTNwucCt/QWa8BhXO6NgynvXJ6eVNtweM1v+GNTTTdYQzH9zONjZ7HsaqaurDqRbiz0/SUM8bOzgyZ+YbeR+NYXiWyaCdXS2KA/x+bnP4V1+jyQSwloivXkA81Q8WbRaRnauGON2KhxSjY4fM83vP7TktJILW3Von6v3z7VkWNvqGl3HmSREoThlz2rvra1EUWXxx057VV1FYDCTxn1qowXLZnbBc0Fcl0K4kkvETznWB1OFzxmt/VTnSpQQCByM9q4Kw1mLTNRjErlYieGIOFP+Fdtd3cV3o0k8TKVY4+U1g4uOjOapBwZzGmG4imm2/PEw+aP39RXQ6Rq1nHGYvmRs5yeazdJQ4lJj2k9CR/Wq0qql3xgsH6is730ErM3NSRHuRNEw2SDPFZ1xHlSKlEjHC4AA9Kf5Suct3r0KcGo2ZvG6RkaPp/na5Aki/uzJk161CqBJAOQMD9K82N2ttdQmAAsjg8d66rT7xvJYknLnJrz6lPmrNp6JHfF2gr9SPWdMgv1ORtcHhvSuE1TT7mzm+aJiv8AeUZFd/LLuNQM2TyBiuiNNNHNUgm7nD2t1cRKgSVwFOQM11uj64sypFOpLlsHA4rttB8MaNq2iFrywidzIw3gbW7dxS/8K10uOTdbXNxH6BsNj+VNQaZzui+hqeIB8sZrA9a6LX1/dxn3rnuneug6SFuuOaZtA61Kw5xTW46UxDDzUMjYzins2AeRWdd3IXPrTvoAy5uQgIBFYlzdF884HpTLy5yTzSWVnJcnzHBEfbkDP51m2NJIxNJ0t7u9nnmOy3EhOW4LV2MElvGFiiMWBwF80qf5VNHE6qPLim2jvC6HH4VYii89OCtyg+9HIu2QfQ00hNj4BvO0M4b/AJ5T/MG+hqaezt7yzktp490DfK8bc7D6iqhj+yBWVmayc45+9E3+FXTLuUE8kAoSP4qtIhniHiPS/wCx9Xmtc5VTlD7VnBsNlW/Wuy+IQh/tSJpN+5k4K4rjl8kLwH3euRgVD3NE7osxsBgk9uTmrEbkMcfU+9URtVMqpbIwQeKkjn+XABD4wORSJ5WRtEfOWTBPPJPar7a1eWmmfZ1lVYs7goHP41nyym3UFyCx5Azms6eVpJCSeoAoLQm9pZi3Qk5JpZ+dv0pibudpxUrbuNvfp7YrIYhRhjaen6VZjkIBTPBqIZA68+tPj++KpSsgJa3dAmZWZTk7sdqwd2DxnNa+jPtmA6ZFVcDrkYsMY6dKaRzxz7U1eAOvSlIximmJob1kHr6VJIu4AZ5AqFWAfI7cU/zDszx0pp6iZIpxGBnn1pwIOfzqAHjNSAnHOKskmV+griPFMk0N8UR22yDkdq7NRkH9TXNeL4F8uKQdc4pSGnqcU3CnPNNiAwSOtOuPkO0Go4fvhV+8xxUFlqGBpn2r07mtSzswDnoo6n1qe0tNsYXsOp9alupY40A4yOig10Rp2VznlUvsSPKFgCgALnHFU54soGjOH7H296IllmXzGO2PPyjrU7rhMEAEd60buQnZ3OfulYLiSLDHowqG2x50YHXcM/nWtL5l0jIqYX+8arjSp0YmKRWI5rmlB9DojI7R7mC2tkaWQIpGPrXNB44tWaaNso+eaoX0t86L55LKp9arfbZZiinaNowO1S01uNPuTTSbpG+Xdk1DJDJKu8RbB/dHSnW1wIwcgbiepq6LlTGVLDJH5UiCvpzzC7iRmfYp+UE8Cuif/Vnk+ua5q0kzfK/Awetb3nAxMNwBx61SdhkikuM7t3PrwKesfYHqaxpTJFyDgHuKlstVdZxHNhkzjd3FQ0NSI9aj2/PgjI6U3RIbRrK8kmdfOXbsQ+nrVzXFDW5buOlc/auRIAO5FNaFS2PTvMS4VSvHAUCtPXIHi0ZQTg46Csfw6jXV7CAMrgZ4yB+dbvjCTyrAKMYA7c1xdTiS94paJpEukwR30E+6SQfPH2IPpWvYTgDz7o5IJKKegrA0S/lfSkDnPl/KKWW6lLkDpmu6FGDamaWOluNVBBO7d7mq8V3IzEIx59K577RNvCYCj+dadrlQpUnOOfeuq9xmyjmXIYMcjrXjuuKw1GUKTwxxXsUOQpJx0znNeRa6Q1/IwOfnPSsKhpEz4GKXUBxn5x/OvSrL/R4VnYqI2fZ15J4NeZZbz4QoJIYED8a7zxfbT6Vo1lDK7LcsolZRj5Sef8/Ss3BTiwqq+h6BaXEd3CmxQu0YYV5T8RdOisdVQovzS5JGMVs+FfH1tGqWupERP08z+Fvr6Vd+LVvaTaVp19HIpkfpg5yMZrlinGdmYwUoy1PNbHJtx7E1aJdtqjr65qrYtiEAHnmrCnDrg8k11HV0PT9CvZdJkg3OTbybQ2e1dBrnlzadLuf7p3Jz1rmo95tIlbG0Jjk89KfcXjyWyW75wgwOeKiUH0OadG7uirJcycAk8jFVLt90O0ZJHerTAEZ/nUUiI2McmrN1ojlr2F3YZQkZrotDuD/Y5tN+TuLEegpktqGGeRjtS6TaGS4lB4XHOKxrq8GRVfu6nRaQXliZduE7gjnP1qDU7WSK5E5VRGeuD0NaWixjyXYLwGIBHeqviK3D28bBiGzwPeuWDtqcyepUR896kzkY6DpWdbNIg2yjDDp71cD8DFelGaaudS11JI4Y4z8i4Pqa1rWTYmM8Vlo+SP1qzGxAH9KiySsi79zRMmTjrTg/zDmqG85qYSdDxRHQGen+DjnQVPrI1b9YHg458Pxn/bat+hgYuuqDAnPeucI9a6XXP+PZfrXOHrVoRE46c/hUEhAGOKnlPHHWqczgZPWrsDILiTapNYN1NuJwTWleyARE5rNs7Zrq44BIFS9BJ3K9vp/myCa7kSOPPCt1P4VqAWzYVLu3yOgeDj+dX49DhbmdtzH1NJL4ZtXwRuT6HOagZFHaIhDTQpFk/LcWp+XPuKvbGeQRyECcDMcw6MPSoCG0yTGN0J4ZD0Iqdyoi2IcopEkR7gelaIgZOBLCwxjzFIde24d6z7CdpIyj9VOKvyHOfc/0rLhXyr1h2Y5q0K5wvxKBF5aMO6kVwkk5UgKecV6H8TV+WzfHqK82wOSc5GcVzzdmax2LQupFj3AL70hvZA2Sqk+1VmUL0OaQAsQBUXZQ+WUyvubA9vSo8YPXrSkEH3o6UgFVdzAetWRgDAqt90AgnNKc7Mdc9PagCbeT90fnTqYCQTkkhf1oDFnBH3cU00BZTlc9z1rc0GMFyzY9BmsGMA/MM8da3NIn3Tqp/AUPcDquijmo2bsO/NLkBeSc0zPTnp6VSYDNx3A807gIM0oHPFJg85IqiGSKfkFO3YI5/D1pkZBHenOyIu5jhVHJJ4Aqk+4iSNj+VZPiNFOmnd1zUEniiBbgpDbyyop5kHSqmtavBdaftXepPO1hg0NgtzjJADKxPTHWiFSkyP2BzTnBdtqnA9TTywRgiJvPvUltrY1Uvogg+c56kZqu11AQThixOOTWc0Tsf9Xj6U1YZWIwp61p7RmXIjoE1KJEA2kAdBjFLI7Tqsj8If4aqQSbWWK52/Pj8KtvGyIfLG9B/D3FaxdyJJLYmhQv8xBUDoB6U9jsuAVI+bj6VHDONgC529jSzFQ6FRx1OK0STRA1gqz7ByD19Oazxok+oamtrYRl3c9MYxV2ZgZmbPauj8CXCxXske0edKPlc9sVEop6Fwdiaw+FcFxahJr9xeEHAUDbn0rhtc0O90K9kt7jcwU4VwODXtOq6vBo95pqMCzlgzFf4ST3rr9V0mw1+yjvVt4/tATDYUfOPcetZSpO6UfmbxlBX5vkfK1qxFwpJ471p+YNmc8V6XqfhrQp7lraWKOC57bRgGuX1LwFdW4aS0Z2T2+YVzynyuz/AA1OhUHJXX3PQ4+W8LDZ0H86fawvNOgRSRnnilm0a7gLb4mbHXbS2F5dQzhAzFAeUbqKpST1RhOm4aSWpqauSLYqT2/lXPW/Eq1vaq26BiB1GawrYEzKuTgmmxJaHsHg23V7XzBFlgcbyeMU3xawZWjbkY7Vp+HpLeHQofJHITLnnGaw9QD3mqiEsduMk9sVw9Tl0T0INEt2i04cDliauG3JlyAKm8vygEjU7VGAalVG3Zx0r06aaikWtiF7NeGIwcdKkgXLMBnAp8jSD+EkZ60kRbf83A9a1TAv24VVbk4wc15Bqkn/ABMpVH3fMbH5166WVYn284B7da8evkafVnRQcvLgcEnk1lULiaXhTTU1DXPPmfbaWg8+Uk9h0H4n+taHie8e/aacOzB+RuOeKd4gu7DQtFj8PadETPJiS7uH+8xx09h7VnXrA6YGzn5BxULYp6nNEgTkmrN5ql1eWlvazTM8NuCIw38I9Kp5y2TQelTYo0bFf3APHU1MmPPU989KhsT/AKMcAdamhXMq8HO7AoKPThLH9jhEY52AHionG45I5pYQRGm4/wAIqcSIuNwFFxWIPKbODwD2NO8pVJB/OllnXOFGDULz/MRn8aBXGTKApIH4GqMV39guN2MhwQRVyQblOeTjt2rHvm2qCck0mrqxD10Z1Ph29R5CigkHkkH+lausxgWZfyQ5Xox7VxPhi7aPUsKeT6jiu61WQHR2ZSPn98VwOLjLlOaUWnY43zXLlmOasxuRjk+1VADuNWY+exxXYtFY7IpWLccgz1/Orcb4HtVELk+tTJkcmk5alWLZbJ6YxT1fGAKqb2BwetPD84H4UKQHrXgiQHw8gzyHauk3r61wPhXUBb6QqZxycc1t/wBsKDy1a6EmhrQ/0TPvXMNx9a6jWDiyP1rlHNUgIZW/CqMzfSrMrev51RlPJ960RLZQvnzEa19Bs1FmJ3ON1Yl62YzxXTeG5Iv7KQyAnjjAzUtXFsWykSTxyCNiBxwuau+XDNG235SBR5yDpHJ9NtG5WOBGyn1IqbCuzB1ZVNtnPPqaoWUhewjJ7Aj9at6pgWj+n1rP00/6Co/2mFaJCZbIyfxFZ852XsR6AitA8jr2FZt+Ns8De+M07EnKfEpM2Fq/o1eYs22PoOTXqXxFQvocTLjIevKgdxGCcd6wnH3jaDVhBj8aliUZBJHsKYcZ4zj3oGR0JqeUptIWUYc5OTTCdoyaeTvye/bFMK7lI5pcoJ3GhwTx+OamjIYgYBz3qBNrcEDP0qxDH5YAIPPTjpUjFfeAABj/AHaep2qFPWmlycFM4HY96mUgEbulAC7gIwB971q/pzEXKsM1n/fYdFq/b4DKVPzD0oA69GDKoHJ6mncDkfrVWzf9wDjtVjdxnGD9auLAV5FUZJwB1rOl1/ToSVabJHcAmrM8YngeLdtyMZrl7vQJ7ZWmWSMhRkZ/+vVESZt/8JRYKnyb3+i/41j6rrsl+QkalIR1GeT9azhExUF+DjHyjAoMSjkvigkBdzRAmMIcD+IZxVS4vppz+8fIA6DpU+Nxwo3dqHsy6ElAMdweaAIIlVyN2RkdqeVaJsoCVqxaaXe3H7u1jeXI4AU1Ff295pThLlAjn+FuSKLDSuIkoYc4Bq1EgIGMEk9RWUHlc5Cde+OKkW5aBt2CGHYHg0BY1bmMbBk7mHT2qC0uZop1OQUz09qgjvHmfe3CgHntS2jxncC2WJyopqTQmjRkeMNuiYfN/A3B/CmNKGQ7G6HP0qjLLtUK3TOc1ZtY4rlSEJ3jnGefwraM76Gco9SyTvGTxxjBqzp97/Z+oQXCH7h5x6VTWQJJ5ci5b9amhtY7qRgm0BeoHWtESj0DVoYtdjF3bIAwTAY5ya9J8IO1x4ctXx+8Rdj89xXk3hXWI9NuxYX10kVkVO2R1ztPpXX6Br+h6PfTWum6ncXUcz7mjIyik9wewo5bS5i+ZuNjW8aeHor62NxHHtnA5KjrXnFrq1/p0ht5GLKvZuQa9mvZ45Il2Nuz/CfWuO17wa93cO8MkcTOMkHsa8/G4apzKpR362/M9jLcZS5XRxG3S/5HNXNta6rYterAUlTrhsZrnrvQbTXD5SSBZ8Zik75/ut611n2C507TXspBulYkAr0NR6TocaXCTvOVmjOTgYGfSsvZ1nKNlrbU2c8P7OXM/dvp1PHb6K7sLmWyuc74ztIJzUFu2LhPqK7D4kx2w8QK8Tr5roPMUfzrjU4lT6iuproeQmey+Hr22GgRxySFpT1VV6D60jSL57uiAFznkZNY/hzLQMMcCtqZQqZxn6UU6EVqRJLoiVbohBlQT9Kf5xZhhAB7VQkkOPlamEyZXL4/Guixm1Y0yhdSTwO3Oai2bTg8jqRVYvIY+HpFmIxnP1oA1baUBCSMda4q7tZvDDTazNAJJJyy25HPlk9z6HFdXBIBu2DJA5Oa483z3mk+ILO6k3gESR7jyp56fkKiZUTiHuJLi5eWVizuxJY10VzDnR1lB6oDx9K5gA545rqWvbZvDqwCZPN2Y255zWaKaOV705l29wfpSH+tFI0RfsjiLnpmrMZInUqeQe1VLQj7Oeec1ajH+krjpuH060gZ6UJd0anodoGMVExKcj8Oadg+UhI7ZqBjknkEnpxjFUkQ2OdtxBYgetJgMODx2pOAuTjpUfLNxx9KLMCSRsAlePWsXUNzcDHrWo+PqR1NZ9wgwdx4oasJbkeiKwvuvRa6O4u5ZYFhZiVXPesbRlC3TgH5dvQVqS4z649alpMCAACpoV57VECCMHr6VNGQvXPvUmhOoxnAxUy/z/Cox06flUoyQKzYCEfMOlITj8+gp5HPBpDxU2A39MdkslwcfSrJmPHzH86oWL4tVAqcvj/CrQ7HpusN/oTVyTt6Egiun1Zj9hbpXKOTnHeulIzK8zHnJ61SkY557e9Tztlj+XFU3PGM1ZLKV2R5ZA5963fDD7tOAB6HFYF1/qjk1r+E2LWjqOMNTaEbyGWSZ447lcqeR6VeVWRUDtuPrVFobYT7thDt1IPWrqgBUCg7e2aLaCdr6HO6t/x7P6ZrP0vm0x/tnpWjqo/cuD61SsFxbnH97NCBk56D6cVQ1JcxIx7NV89BVW+H+jH2NUScr49G7wyWwflYGvJj8rHB+tev+MF3+Epj6f8A1q8hKAOV5yelY1Ny1sJS0nQ1IgwCxAIHBqBiKvDEttI6e9V5ZA+Cox+NSSsTz0UenamrGo98+tJuxolYSNQOcgmpwzNj72B3FRgAHgAU+PJbGSM+lZjJVUAYDn86POTHf8qJWKIFXgGq4ORkU0rgWUmUtgLnPc1et3BOOmaoWsXmy4z0FbNrahnGB9DTskBv2zAQKBkADgVI7EEcdajjAjQAZGPSnRI1xLsH3cc0tioxcpKK6la6uHit3dBlwCRmuP8At1zcXTGaR+vC54r0UadC2j394ykmAYCk9/WuXsNKivbU3V0WLyMUULwFxVc3u83Q6ll9V4j6vpzGUXdwqJ6de1IIgCSzbmHHWtK60OaA5ikDgdFIxUFnpk1xc7JhsQH5iSDVxnGSuc9bB16EuSpGzLOj6JqGrE/YrZ5AOpHQD3rrLbwxo+kKJNZvvNm6i2t/mP4mpV1mddPi0jSlW3i+6SvBY+5ps8MXhy2aWRfP1DaWLOMhBUqrzO0D0oZUqcVLEPV9F+pZ1XUtV0/St2maTHpNi4+WZsb3+vevNzbm6uGmuZDI7Hksc81cufE2oa24jvbmSVEP7tSeFH0pqx7un3auyZ5NSd3ZKyGfY1wMY6cfSoDpUe4Mykk9ga0QMj6UDkEjtTUTIpJZw7QjK+wHoKsG0tDgeV2/Gn5UdM5PUVKwHl8qPwp2QFY2kbgKAdo7AVSm09rR/MidsL09a2FGAD0PtSyDKHj6UWAx2kSdFM4G5T94cH8aBFKDuW4QEHO8/eqlcTOlzKJV+VjjApYx+7weh6+9CmKxfaOe5YHLSyH+6vFbvhuyliu0mmDxb22cjBAz15qp4Y1OOy1CNGVjExxx1Bro/E+qwWbwfu2fIzxxihu6Kg7Ssejanq8Vjp0RmaOTCjHOGJrmpPFmp3bll2Ki9AF7e9efS+IYZ5QZJLtlUY2lhgU241h54VazvDb7RypU7j+I4rkxU8RUdqcuVHqYN4SjF+1hzM7O48WXCk+ckRA75xXJ6t4yMZdbctJK3dWIVf8AGuauHmuDumlZjnrmn2VmLiQRY5JwMHrSgqjVqkmya1eldujBRMqeea6naWd2eQ9SxzTFIDqSccit+/0BNPbfeTeSD/Ag3N/hWabq3hYC3t1x3aX5m/8ArV0HBzXZ3vhl2az35zt/Ot0kOoX1Nc34UmBglzwC3GBW/vIche3NbU9YmM5a2EePaTURAJ+lSmTPXPNV3cZGKsm5LyIsDt1yaTOAob9KbuboCTTlOSOMY6Uk7hcuxMcHgbQPXivM9WKpeXPlZyznPtXpMZ3Z44HGK811DA1K5A/vkc1FXY0pmJ9xwwB46Zp6tsjBzyanmg74O055qMR/KRjKjoawUjUgIwT0NFWzZuRjJOO2arSRNE21sZpp3AuWbfuG5GQauWa7rtNwJXcOB3rPswNrEE9eR61pWB/0uNT3YZouJrQ9BdtiIAWxxx60xpPmGB8voKfIwYY6nHU1AVK++RnNaXsiB0kis2FUAY6U3cF6cegqF5Ao47f40Bn5zj0ovfYAlkKLleh9Ky5wzvk8j61cuXPYfWqLj5x1bv1pSAu6L808r89AK0pj83A71Q0nYrSBQcehNXnAHOee+aVtAIxz7HFWI89McVAuc9KnjHHqKhmhZUDAqQDmmKDxn8aeB09aye4Cnqe1JjvxThk0nfNIaZr2g/0Ve/GakPtUFs4S3XPFBmjz97vjpTGj/9k=" old="http://www.landscope.com/images/Photo/Stock/51001_52000/51510/din.jpg" alt="Victoria Court"*/?>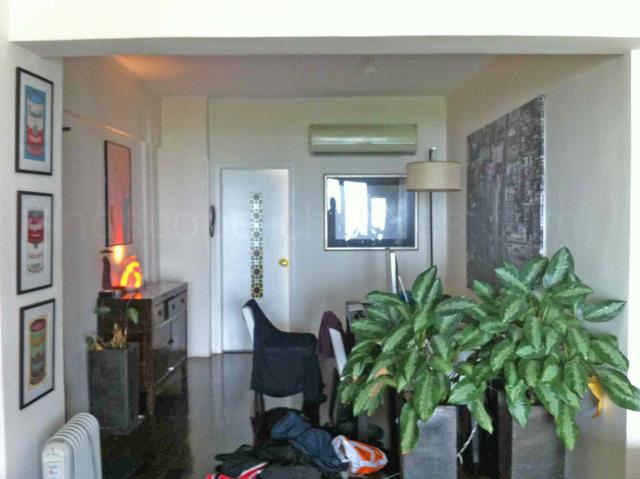 Dining Room 4 of 6 photos
/*img class="sp-image" src="data:image/jpg;base64,/9j/4AAQSkZJRgABAQAAAQABAAD//gA+Q1JFQVRPUjogZ2QtanBlZyB2MS4wICh1c2luZyBJSkcgSlBFRyB2NjIpLCBkZWZhdWx0IHF1YWxpdHkK/9sAQwAIBgYHBgUIBwcHCQkICgwUDQwLCwwZEhMPFB0aHx4dGhwcICQuJyAiLCMcHCg3KSwwMTQ0NB8nOT04MjwuMzQy/9sAQwEJCQkMCwwYDQ0YMiEcITIyMjIyMjIyMjIyMjIyMjIyMjIyMjIyMjIyMjIyMjIyMjIyMjIyMjIyMjIyMjIyMjIy/8AAEQgDVgKAAwEiAAIRAQMRAf/EAB8AAAEFAQEBAQEBAAAAAAAAAAABAgMEBQYHCAkKC//EALUQAAIBAwMCBAMFBQQEAAABfQECAwAEEQUSITFBBhNRYQcicRQygZGhCCNCscEVUtHwJDNicoIJChYXGBkaJSYnKCkqNDU2Nzg5OkNERUZHSElKU1RVVldYWVpjZGVmZ2hpanN0dXZ3eHl6g4SFhoeIiYqSk5SVlpeYmZqio6Slpqeoqaqys7S1tre4ubrCw8TFxsfIycrS09TV1tfY2drh4uPk5ebn6Onq8fLz9PX29/j5+v/EAB8BAAMBAQEBAQEBAQEAAAAAAAABAgMEBQYHCAkKC//EALURAAIBAgQEAwQHBQQEAAECdwABAgMRBAUhMQYSQVEHYXETIjKBCBRCkaGxwQkjM1LwFWJy0QoWJDThJfEXGBkaJicoKSo1Njc4OTpDREVGR0hJSlNUVVZXWFlaY2RlZmdoaWpzdHV2d3h5eoKDhIWGh4iJipKTlJWWl5iZmqKjpKWmp6ipqrKztLW2t7i5usLDxMXGx8jJytLT1NXW19jZ2uLj5OXm5+jp6vLz9PX29/j5+v/aAAwDAQACEQMRAD8Aj5xxTJsmFqfxjmmTf6lvpUAU1zkA96evU/WmLnv0p4BrIu/YfRmkHSloBMOTRzxQCeopQeKBgc0nfpS0uAKADHanYwMUDpTscUwEBIHBP504SNj7xptJjmgB+855wfwpcqesa0w9KcM/hT5mKw7ERP3PyNO8uM9Nw+hpi9etPA70XFZAYlOPnP4ij7OMdUP1FLgZozRzMLDfs3+yh+hpPs//AEyP4GpA9G/mnzCsR/ZR/dcfrUbW5zyePcVcErYxuOKPObGCafMgsU/s/owNNMTjjGR7HNaAkx2H5UvmKTyi/lRdDszLKsBnawHuKapEhO05OefatYJEf4SPoaZJaRSHdvZX/vUwKSoOg6DnJqOacEFE+76+tOu2Ky+Wp+UfrVYr+VRJjQ2nAcUtB6VIxjdKlsubpB9aiapbHi7Q/WmtwNxqaenFPbJptPqIbwTmgjNKetFNsYzHNLzTqOtGwCHGKUdKD0pB3x1pXAQ4FFL25o7UwExRTs4FN4PIouAUmOaWikAmPSkxg8UvSlzTQhmcHilXrRgZpQMUrgG31pp44p2eaCAaAGgUZ4xT6QDBoAQUuMjpS8GnDpigClLe29quHcbs8KOpqrJqM0wwh8tD6daoGyeW9lZQSS5Oa2LbTggBlOfYVSEyjDA8rHapYnuauJaCKRUkHmM38KnGPc1ekIhiAjUbm+VR70sMQjzklnPLN60XJJFwibUAUegppFOPWkPNMdie2AMgruNMTEC1w1qQJQScDvXZ6feGSEJaRGUgcuThB+Pf8KEI1mwFyayp7zzCVt1MxHBK/dH1PSrbWbSDddymX/pmOEH4d/xqKf5FCKAFHQAdKYGf9nkm/wCPiXI/uR8D8T1NMlMcKbI1VV9AMVa3YXJrMuXOTSHYjL5OakVuKp7jmrK84NAidW5q3HFDPhZI0cf7QzVJBmr1v2poC3HpqAZgmmhPorZX8jmpRFqMH3WhuB7go39RVy3GVqfbkdaoDLN80f8Ax82s8X+0F3L+YqldXlvNG3lzI3tnmt2R0Xhjz6d6xdTtFuVLNCij+8w5oYHM3JBeolbPAGakuLdI3wpYY981GokHQhv0qHsBhdRTJ/8AVN9KkximT8wtSlsBTXvTxg0gAxil2jrWZoLSikAzTugoEHtSYwxOaXvS4GaBidT704cmkpQMGgBw60poUZp3TpTAbikpTmjFABjP0pcYopQBQAq0/NIKKAA80UlFABxilHr3pKcAMUAAOaKOlAGaAHL0py9aYPrxS01uIkBp2T3qNTT+cU2Bl3Y/0l8VGtS3X/Hy/wBaiWoGPFBoFIaAI2AHSprAf6WP90/yqFhU1hxd/wDAT/KmtxG21Mp7daacdaYxtFBooAKKSlwcUxBRRg0UgCiiigY3bzTqKKAD6UhFHegkg8UANxmlo7ZooEGOKKXApOtAxAMUtLjj3owKBCUYpBT8CgY0dadTRSigCKJVVeFAzzU+agVsACpFPagQ2UZZDlQFOSWNTA5FRSBXQq3Qioo/tAG35do6Fs5poCySB1NJkkfKMe5pscO0l2JZz3PapeCKpIkIYw0i7st9eleiaTGEs4wABxXAW4/er9a9H09dtlH9BTQmSSfdrNua1XHBrOuU707AZ0h+XFZ8461ouvNVLhcVIyii/OKuBOBUcMe+QCtIxJGvPJ9ByaBFVVxVmAgHJIA96hKSE8AIPfk1NBbBmBbLH/apgbNvMGXEalz6jp+dWfJlkHzvgei8frSWkeEHFW9tUBXECxj5FGaztR4jNbJGBWLqrYjNJgcjdcyEU2JM5p03zSZqSJflqGBywPGCKbMp8pqkFMn/ANS2aGxlMDIp4HakBpazLFpcdc0A80vegBAKVTzTuB0ooAMZoIpaOtMAUZqQj5aaop9AEffpS4/Wl+lHbmgBO4p4HFJnmjOaAF6mlFAoFFhBg96MelLSdKLjEA9aXpRRQAZpRxxQOlLTsIB0oAzSdKeBigBRT1plPWmBl3X/AB8yfWo+n1qS5Obh8/3qjAHpUDHUjHAoBHNBoAjfpmprD/j7A74P8qhap9OGbtfoaa3A2yeTUZPOalbNRtTEMJzS46UY5zTqAG4pe3NAFFMAz6U05pfXFLjPWgBtFOxRgUgG80vajqOKB3FACClpMc0vIoAMYpMUuaKBiDrg0tFFABRRRQA3b6UppaQjNAABS4GKCCaQ5A60AUPOxKsfXjJ/pU4Zj7CljghXO1hknJyOtSCAEcEfg1VoIRCobp+JqUN6VH5BA6N+WaNrKef1oSAmDUuKiBb8KcH6Zz+VMC1AuJFz616VZLttIx/sivM4HBkBz0NenWuPssfP8I/lTRLHsKpzxZzirjSqDtHzH0Xmonjkk9EB/E1QjHmQJktgCqExLj5FOPU8VuyWSZ3YyfU81Tmg9qTQGbawM8oBY49AcVupAkUOFUCqlrCFlPFagTctJIDMaAl+Kt21qdwyKspBz0q7FEE61QCxx7VqXaKcADTqAIWXiuf1r7hFb8syKcZy3oBk1ianE0y5Zdi+/JpMDkmUlzUqcD1PtU8kaq5wM/WhVzUsDjcU2fIiNSCmTf6ls80mVe5TFPzjtxSAZpe3SsyhQc9qdgDpSAYpwpgKBmk707NNoAXHNKOKAMUDk0AOTrTz0pqjkU5hx0oAZmg0EUoGKAADuaXsaKAOKAEBxThRjFA9O1ABS4BFL0o702rCG96XFKRx1opLcAoo9MUY7VTYB1NOOexpMAUtJAKBk1IPU1H2HrUg/WgDJuDmeQ/7Rpq0s/M75/vGmjipY0LjApeM4peKQ+tADGAGam07i8A9qiI5qfTxm8BprcOhst1ph5zipCOajOQfancQ2ilPQUHtgVXmAUUmfzopALRSUd6QC0UmKSgLDqTApQPU8UlAB0pOop2KSgENo6inYptA0FLSUUALSZzRRQAtFJnFFACikf7hpaGxtP0oEVxS7umKUYxkUYGelAC5OeCacHcc7iabg07HGKAHFyRzg/hSb8fw/lRikxRcdiSORAw3Jke/NdapkijX/iWzquAcwyMB+QNcgBivRoJlESD/AGRTTJM4aoIxgz3kH+y6KQPzWpE1p+qX0D+zxEfyNafmIQQcVC9taSnL28TH1KDNO4WIV1a4PWK3k/3JcfoRTjqAYfPayr9NrfyNRPpNifuxFD6qxFQPpKr/AKq5mT6tkUxWLUV/bCY7mMYx/GhX+da1tcW0wHlzRt9GBrnUtb+M/u7pX/31xTil/n99aQzj1AB/nTUgsdWNijO4VFLeonGc1y7XAjGHsZ0x/cLAfocVUnvnc7bYztJgkK5AA+uRRcLHYWt608pVdo+pq35RY/O5b26CvPNP1TWI74JBDbO54Jkcqo/nXSRavrEfM+mJIPW3nU/ocU0I6IKqjCqB9BWXqnCGmR6/CQPPgubc/wDTSEgfmOKr32oWtymYriNz7MKGwMSVcuTQq08jJJp6rUgcKOnSo5v9S1SCmT8RH0pNaDKy4xxTsAjFNHtTwME1BYmMUAZ5p1AoAUCjHNH0oNACjNLgdcUDNKKAFUZNPbpikX9acw4zQBHilxkYopaAEx09qXqaSlWgBcdM0gzS0UAFGaKKACiijv60AOxnFFHaiq9RBSrwaSjkjNADgOcGnhaaOT0NSDpRYDGm5mf/AHjTVp0v+vfPrTRweah7juPxmj60lGc9elADWPOKsacM3AP0/nVfZvbParlkNs4H0/mKaEaxqM0800jmmAlFJ0op9ADA9KQjjilFGaQCAUp9aWigBOopNvFLmjBINAABgUHGKADjrSAetACE0uMDNG00oFACUUHGKKB2vsJjn2pMUuaOoyKBCEYpKceRSbaC0tBKKMUoFAnoApJPunHpTsUN9xvpQSQAYFPXpTR1pwoAKXrRS7eaBgF460YpFPJBp+MikIaOGrdTWMAfez7isRVLNV42zgZKMPwqlG4M1E1te9TprcR/i5rC8kjqKQxeoFPlEdINXib+IVINRjbgMPzrkyu3px9KY0jRqTuOR0oswO1iuVcjHP0q4sjsMAhRXMafqtvHaLPIXVc7cBepqSTxSikrb2pP+1If6ChIDpRA0h4Bc09rVWXbLJGg9Byf0rk/+EluJOJGIX0UYFWItbQ9TRewamvFo1ok7M7GVSOARjB/Opv7Ktv+Wcsqf7rVnx6tE3R6srqEZ/jFJtjJ/wCz7iMZhv5Po4zVK7iuh/rUgn+oq4L5D3H51XuLgOeDRcDKJVfv2sin1jY4/SkW5iTI8+VD/wBNFyKtHmjK4wwBpcwcpw9Nm/1Rpx5qObiI1bJsQDgcdadmot1PU4+tZlDx9KUcUzdQSaBkinNHfmmK1LuyaAH5560ZNNBpc0ASLUjEY61Epp7ce9AhKOKbnmnDFACnGOlHpSUtNqwC5opKKQxR1pccikApc00IUgGkwO1FA4odgClo9KSgBwIz0paavHanU0A4cc04dDTASaeOlNgYsv8ArW7/ADGgdaWT/Wtj1NIDzWYx4wBQFLHApoySPerMceMADLUAM27RjFWLRD52en/6xQIuhb/61TQFRNgc8c/mKpIRcIpDUhZe60wsmehosAwck5pSOOKXC54NBHHWn0AQDFNOKfikKHOccUgEWlPSlx7Uh47UANxSgc0tFABj1puead9aaRQCCg9OKKSgGgxx1oxS9aKCk7DaUdOaQ+wpcZHXmglgRzxSfWnUYoGnYbRSkD0zSdKAuuotI/3D9KBQ4whNAdCIL70ooFKAaBAM5p4NJjGSenvWfJdNcS4hbbGp5Yfxf/WoSA0SueaBUFnc+eWTrs/i7GrOBnpQBq+H7aO41e3jkUMjOMg969MbRdPYf8esa/7ox/KvPvCi51q3/wB6vUK2Wi0JZjTeGbCUHG9Poc/zrPn8GRMD5Vxj03J/ga6qkp8zEcHP4KvBny2hf6MR/MVlXXhTVk/5dGYD+6Q1emXFzFbRl5XwP1Nc/d+LFjcrBb7/AHZqVxq5w9zpNxDDDbmGQFASwKngk55qr9hlXqn5Gu2t/FM8UsryWissjZwpII4xWvbazpmoYSVFRj2lUY/Oj3Q1R5kLVx1VvypRAR1FestpOnyc/ZYuf7ox/Kq0nhzTn/5ZFfof8aOVBc8xER7Zpdrj+I/nXoUvhK1b/VyMv1Gaoy+DpMnZLGR26ilyhc4zzpkHDmke/nXvkV0d14Uv41JSLzB/skGuavoHtLn7NNG6S4ztZSDScBjodSeRtpOCPWrUd0z+tZMafv8AGO1bFrDlRxWckUlcwDbsO1S22nSXrmJMA4z8xxQZ0PrViz1O20+XzpyQmMZAqm7E2Iz4ZulP3FP0kX/Gon8P3aN/qXP+7hv5VuL4p0p+k5/75qVfEGlP/wAvSfiDU86DU5ptGuk5ME2PXYahewlA5Rh9Qa69dW01+RcxficVMNRszwt1F/32KOZBqcP9mZeMig2746V3YntpP+WiN/wIGjyrZj9yI/8AAQaOaIanB+Uw/hpNjf3a7prGzY8wRe2FApn9nWZ/5YL+tK8WGpxSoc805xXYNpVkf+WAB9Qx/wAajfRrNh91x9Gp3iM5DJpRmuoOg2p6NJ+JB/pUf9gR84mx/wAA/wDr0XiBzh4pM10DaC3GJUP1Uiqz6Q6uVIjOPRj/AIUe6Bk7uKX0NaX9kS84iz9HFH9lTf8APB/zH+NFgM7NGeKvNpsqjmGUf8AzUBth1JI+qkU7ARUVJ5H/AE0X86eLcnoVP40WAhING2rBtm7YP400wSDsadgI6SpfKYdVNBjI7H8qVgGL1609elIAB2pwxjGaVgMSQ/vWx6mkpH5lb61Zt4N0gL/dpDuSWsBbBx9M1awka89qVphGNqflVRizHJoAWWdn47U6y5m/D+oqAirNiP3/AB6f1oEaB6U3HenmkpgIOlLSdO1HOaAA803nFPNFAIaGIPU0/eT1NNI4pvNAD930pN3OMUnpQPegBxIpuRjpQRSA4oGlcXg+1GM9MUUDrQGtw2mg8mlPrmkzxQFhBR2o7daM0CCikyKdkelA2J3oxRx7il49aBIQihxlDS496HGFOaAuRKB3p/QUgArLvLtrlzbQH92PvuO/sKAFuro3TmGI/uh95h/F/wDWqIDzf3UQxEvDMOrH0FMUb/3MWRGv32HXPoPetW1thGoJULgYVR2qtidyS2TyrYR7VU9Tj9B+FSjGelIaPxqRnSeEcHW4Pqa9NrzHwe3/ABPIQff+VenVt0EwqOWQRxkmpKztTm8q3dv7ozQIwdRkn1C78mLdgHDMO3tVK9gTSsDaHc+tdfptotpZqpH7xvmc+pNYPia2DuCOpGRUyRcHrYj0uFNStixjVWB7U250nYcgY+lW/CKj7JMG+8rYrT1crDZSS9MCkloD3sZek6nJaSi1uGLRHhWP8P8A9aumBzXAW8zXKvnqvIrrdFuzcWexjl4+D9O1Unclqxp0UUUxBXn3i+FTrpkxkiAfzNeg1wfiv5tXl9oAP1FNbMDkol/0jn0rpbG33RgmsCAfvyPauu0+PEQz6Viy0zzce1VtQUNaMCMjIq3jFV70f6MfqKctiTHEK46VIIBjOTT1Hy/jUoUYHNc5ZX8rJ4JBpPJZTw5/OrO0djk0EY4x+NMRABKOkjfnT1kuVwVmb86eFzTtuOvWkMVb2/X7txIP+BVKmr6onS6k/E1EF/ClC+1AFka/qq/8ts/UZqRPE+pqfmKt/wABFU9ntQE65FFgNJfFl8OsaH8KlXxhcD71un61kbBg0oQdMCnYLG4vjDd962/I0HxLAzlmiYfQ1ieWAegxS+Wp/hFJiOiTxNZdw4/KrMfiTTs8uw+orkTBHn7tBhQ0AdyPEGmsOLjH1BrKa7gaKTbKpJPHNcybZTzzT0tgQeSMDimm0BtxSp5/MikYPU1VLkk/MDWZ9nbJO4/nR5EnaQ/nQ5MZpgn2pfMcHAOBWWFmH/LQ/nS5uFPEmaLsDU+0SDgnj1q2JAByM/iawfMuAwDvxmrQuJR/Fn6iri2JmoWAXP8AOli8t2A28ntWctzP7Ee4qzp+57hXbqc5/KrTu7AY8oCXcijBIYj9asIXLDLcGqNwf9MmP+2f51NDOdy5rO9ilsXxHUZTFPWbIGaYXzVCGkcVPYr+/P0/qKgJBq1Yf600IRdxzTcCpDjOKYRz7UwGcg9KXrS0UAJ14NL2o7UlA7CdDRS0HjtQJLUQgEUoGRSA9qPxoGFIRThSdzxQGqEoHXNLQMd6B7AeRSEYpcUEetAJiY96SnHpxSY4oEmNxS0Y4ooK6hRSkUDnmgT2AUjn5Pxp+KpasH+wMI2KsxAyOuKCTPvNTWe5+xQHd/z0Zf5ZpsMLSuLW3XBz8zD+QqG0tP3nkWy5kf77DnFdBBBHZReVHy+MM4OfwH+NVsLcRLSG2jSNACy8lu2fQf49/wAqkB60hPNJjNSximk70HmgUAdF4PGfEFv+P8jXqFeZeC13a9EfRWP6GvTK2WxLDtWVqK+a8MXZ5VB+mc1q1mXx8ua3c9FmXP8AL+tAjOv/ABBcWV9LBsjZVbjI5xWXdXsWoZnupGMkZzHGpwPxx1q34l06Rrr7SiEow5I7EVXGghNM+0mXMjJuC1m07muiVzITULi1dnglaMn+6cVYl1m91K3W0lYNg53Y5P1rMkU8+tafhm1+0azGGXKqCzfTFFheZc06xkjV5GHGK1tDfy75o+gZTWtcQxJCygAZrHsF26sgHv8AyqoqxLdzpaKSiqJFrhPE3OrXXtGo/lXdVwviI51K8P8AuD9KfRgjnLVc3R/D+ddjZoPKH0rkrEZujkdxXZ2igRjA7Vi9yzy3aajngaaIovX3qf8AGkIDAjk03sSZ406YKen50fZJx/yz49jV/wAseh/OgIvqR+NZco7mf9kmH/LNvwoFvMv/ACyb8q0tvbc350u0/wB9qOULmXskB5Rvypu1gckGtbB7O1Ltf+/+lHKx3MnBxkA0q5A5rUKv2YflSFWI5EZ+q0rMLmbmjmtHYf8AnlEfwpDHn/l3Q/Q0WC5ngUuMVe8lO9t+TUG3j/54sP8AgVFmFyl1NO79KtC3QfwSUn2dN3HmD/gNKwXKxAJpD9KsNbrn77fitJ5Kj/lqPyosFyA8DpUkYyrfSnGH/pomPrTlQqD8ynI9aLMZCo55pcGnrC5BIAIHXmkA4pAMA9qUr0IFPA96XHagCBxll471JtHJPSlYfOn1ob5utXHYQwvkqB0BrT08fvF981mbRvUe9aun/wCtX2BqkBzc/wDx9S/75/nToxmQYptxzcy/7xqW3GZBSGWlXoKQ8Hg1KBUTcHFMBvNXdOP75h7VTxiren83B+lAjRPWmH60800gUxCdfakxS46UtBVxtFBpM0DWqCg0oGadgUAMxxQBSmgdDQJhSe9LSYoGgxzSHjmnUUCbG5opSBmkoGg6UZpMjpTgM0C2EPSkP0pc0AUgTDJoFKaUDFMbEzVW/jlmgWKEEu7gVbxSbzHyOCQRnHI+lCJI4LaPT4PKjIaZv9Y/X8B/U/gOOoaOPX9KMZ7im2CClz6Um0+opwUjtSAb60Ac4p2056GkAwaAOr8EJ/xOM+iGvRq4DwKv/ExkP/TM/wAxXf1qiWIao6jAZbd174yPrV+o5V3LTEMV47i1V2AKsuSDXKahdFCVjOEHQVrPM9m7wMQsM2Qrnoje/sawdRtJoptsiMM9PQ1Mi4DbbRZL+ya8DbcMRgDrVZPtOmTloJCrHjIHWuk8NOyxSWzqdv3h/I07UNHaaUiNflPQ+lJ7DTV9TFg1G9u51VnLZPNbelR+ZqLSdQg61R8mKwRoYj5kzcMw/kK3tMtTbW3zffblqcF1FJroXqKKKogK4HXTuvr7/roo/Q131efaw266vDnrMR+WaOjAytP5uz9RXZ2w+QVx2ljN2frXZ24+QCsnuWeWlG70+3hkkkIQc4qZh2q1pn/H1+BqebS4WuQGzugPu/rTTbTjrGa6EqKNorP2jHyHNmGX/nmfypCr94/0roygx0pDEp6qKXtBchzYX1Q/lS7f9muh8mP+4v5UnkRD+Bfyp+0Qchz+0D+E0BV9DXQeTH/dFHkR/wB1aftUHIznyie9KEX+9W6baL+4KabSI/wCj2iDkZi+WOzH8qXy/f8AStj7DAf4QKP7Pi9DR7SIezZj+W3qKUIfXNav9npngkfjTv7MH980+eLFyMx9jZ6Zo8s56VrnTDnh/wBaa2lMej0c0UHKzFki3A4WoZIAIl3LjmtmbS2iiLlgQB6VQulxBHj1NN2auF7MoQx7DKR0C0wdKnQcTf7tVxUDHYzS9qQUtAxjDLLn1oIyMUpP7xR709h3prYREoO9ceta9jkMCT2PNZaD94D71r2y4Un2q0ByU3NxJ/vGprb/AFgqs3Mz/wC8atWw/eL71Iy+vQVGwBPGKlUHGB6VFTuBHirmn8O3+fWqxHrVvTxh3/D+tNCLxNNNOIGPemimCCilPFJmgpWAjim4wadmlxxQJ+Q0UuKKKB2GtQvSnduaTt7UC1EOCeKD14pMdTSjAoGxO9HendvSm8Ggmwd6QrxTsc0EelK3cq9yPGKeORQRTcGmDVx2AKKTk0oFArBR9KKKAFx70yToPrTl6U2U/KKBWIxS55pBS9aCug40YpB0pw7CgkASKcpJPWkxSrwaAOz8Dj/TZT/0zP8AMV3VcR4GX/SJz/sf1rt61RLCg0UUxFa4tknQq6gqe2KwJbmTSbgW91G09t/yzOeQPT3rqKhuYxJCQYhL/snHP50AZY8S6TEEBkEbNwqlcEmqtzrrXLeVbcKeOnJq1J4a065aOSSAo6/MFVzgH/Iq/b6ZaWxDRxDcO55p6D0sVdO0zyyJ5+ZOoX0rVoopCClpKKACvPdWOZbg+s716FXnWpHPmHPWVz/KjoCK2jrm5J/2q7KFcRg1yOiLmUn3rsYRhB9Ky6lnmDdKtaX/AMff/ATVY1a0sZvD6baza0HE2CKQjFOpCM1iWNpCOetOIpKQCd80v4UUUgCkoooKQH6UmBzzS0UAIB3p1JRQMUdRU3fFQDqKsLjmkJid6cMbuKQD5jnpSL/rCaZJBf8AFpL9K567P7iP8a6LUf8AjzkPtXOXY/cxfjW8PhM5blSP/Vzn/ZFVRVuNf3Fxj0FVAp9KGCHjkU4CmgN0xQc+9IYh5lT61OV/Gq6/65M+tWiKAGIv7wVrwD9yT7f1rKT/AFgrWh4tWJ/u/wBapMEcTjMrH3q5bY8wGqan94frV63XDihlLYuj+lR4qUdPwphFUSMPTNWrAYL/AIf1qsw49qt2A5f8P60CLfU0bR6048U3GT7Uyk7i4GM0w9eKXB7UbTQFhMUZOKU8AUlAxASTThgjmm0UAOPFNPTrTsEjpTSMjFIEAHFLgAUDikIzTAQc59KMZPSnUGgAoFIDk0oGO9BKQhz6U3OKVgabUu5QvSlI44oznk04VRIyloOcdKOCKCtgpkuMDFSAZHWo5cfKKBJEdKKSlFA7a3FpwpO9OxQKQtKv3qT60DqKCTufAo+e5Poo/nXa1wXgzULa0a5W4lEe4LtJ79a7NNRs5Pu3MZ/HFaollqio1nib7siH6Gn5BpiFopKDwRQAtFFJQAtFJS0AFFJRQAHpXnF+cp9WY/rXoznCE+grzK7fMCn1BP6mhvQFuWNBHzE+5rrYicACuS0HOc/5611sXQVl1KPLyauaV/x+f8BNUG5GQat6S+2759DUS2Ki+hvbRSEU0yjHSjevrXOWLmjGaZ5opDKKQ9CQimng03zB600uPUUroEh9FM3j1FG8Uyh9FNLjsaTf9KAHUtM3DPWjdxSbsA8danU4FVUYbx3qyzAY7n0qkhMcWCjLcUiEMxOMVTnuFjPJ3P2A6CrNsxdFY9SKdiBt/j7HJnpisG68sRR+nNb2oj/QZD7f1rnrrmCL6H+daw+EzluQAqtvcMO2KprL7VaTixuvwqmOvSh7jRMJR6UFlz0qPOBnAoLewpDE3BrqLFWSOaqR/wDHzH9auMMUCEjAMqg1qoMWsn+7/UVlx/fFaq4+xyH0T+tUgOFT/WfjWlb/AOsH0rNjOWyOma07b7/4UupS2LYH8qYRUoHH4Uxh6VoJMjNW7Dq+Pb+tVu3Iq1Y8Fz9KBFzHrSEAUE0h6CgaQUHpR3oIHrQUN20lPHvSbaAG0A4zSkYx60nf3pAOH86OFpApxRjgk0wDIzk0hFAGTSkA8ZOaAGil7ZpNu2igBaKUg4zimg0ADHtTTxSsM0mD6UAKq5FO7+1M5FOByKAFIyKYetPFIMYoAXgioJeoqbBxioZeopAhoGad0HFIvSnUxigUopuadQTuL1pKOtGM0E2J4SQp+tSCRh0PSoI+E/GnBqtbAy0t3MvSRx+NTJql0n3biT/vo1QozVXFY2Y/EWpJ926k/E5qyPFmpKB+8Ukeq1zu6jdRcLHVx+NL0ffSNvwxVqPxs+fntl/BjXFA+tOBouB3qeNYGHNs2fZqtQeLLKVVMiPGT1HXFedA+9WEY8UuYLHpEev2EnSUj6ip11WybpOPyNefRMeOatK5xilzCsdpc6rYx20jG7hGFPBYA9K84luFltIypB4P/oRrUZyQQeax73AdwOBScrjsamhHCr+ddZE2FFchox2on+6K6aNztFQtwPOCKu6MgN+ARn5T1qm3pV7RP+QiP900xnQGBP7o/KmG3jP8AqxzTc1FkFyD7PH/AHBTfs0X92rB4oJFTZBdlY2sR/hP5002kfvj61ayKCQaVkPmZT+yRju350n2Rf7xq3RkUrIOZlQ2g7MaQ2hxw5/KreRRxRZD5yl9mP8Az0/Sk+zvj74q6cd6b8vrQ4phzFMW8iktuFQG5k2lFyW7tWg+KoxJ83NCVh3GLENoYglz19q1LZf3S+uKrAbeKswjiiWwk7kWo/8AHhL+H86527H7iH6H+ddHqP8AyD5fw/nXO3nEEH0P86uHwkS3KyD/AEG5/CqY6c1ei/48Lr6iqY6cU2NCYz1pNvFOFFSMjj5u4/x/lV8jtVCHm+i/H+VaRFMQxAd4rTJxYSf7lZ6j5q0ZBjTnI/uVdgODi4fFalsPnX6VmxHBFadpzIPpU21KLuBz9KYR6VMBwT7VGQCaskjxjrVizGC9RVYsxy5xQNFjvR9acRik9KChveilJpM9qACjGRR3zSg/rQA0/dpFHenkUzHcUgHdKT+Ro5o60AAFLjnNGMU0rQA4kCkIzTcDOOc08kAUwGA4PNFOGKUgGgCOl6HpTsYFKPekA0AYyaQcHin8E004XpTASgUpb0pe3FADQMCopR8w+lTdqik5b8KBjKKMYooFcUc0tA6cUY5oGLjFL06UlAoJL9lZ/ao2+Yrg9hmr6aC7j5Zxn3TH9a3PCNqf7Mld7QSo8nBwp6D3rf8As9qB81pIn0Q/0rRIhs4j/hGLwg7ZYD/wI/4Uv/CJ6ltyohb2EgH867YR2Y6OU/3sj+dSrHFn5JlP4inYm558/hfWE/5c2Yeqsp/rVeTQ9TjHzWNx/wB+ya9PCEdwfpUikj1p2Q7nkb2d1H9+3lX/AHkIqPawIBBzXsYcetDxxSj50RvqAaVkFzx5QSehqxGjHBwa9Nn0exnkjc28YKnOBGvzex4p50mwYc2cP4IBS5UFzzuIEY4qyuR2rt20TTz/AMuwH0JFRnQLE9FcfRqXKO6ONJPXFZF6Tub3r0Kbw5blWKyOpxxnBrhNSh8tmB9AfzGanlsBd0tT8nH8IroogdorH0qP92p9hW5GDipW4zzlgSc1e0T/AJCI/wB01SYdqu6IP+Jkv+6f5UxHSmkNOwaQjFRYBlKRjIyD9KXbkUMpU4YYNJoYykPWnGm5pAJTT1oPWkpAFIaUnFNoASkLelDEim0DEPQ1UiOKtN0qnD978aY7XLJJzmrUBytVKtwD5R9KmQ0rDNR/5B0v4fzrnr0f6PB/un+ZrodQ/wCQdN+H86wL3m2tz/sn+ZrSHwmctytEv/EuuvqtUVGavxf8g66+q1QHGMUPcaHYzTWGKcMHrSMOMUhjIAPt8f4/yrVIGMVmWozqEY+v8q19tWthEKjkg+hrQm40qU/7FU9nJ+hq7dD/AIk8x/2P6UwOBh++K17MZl/CsmFTuFa9gMy/8BqLaj6GiF4JHpUBHNWtvDD2qEgVokIiZeKsWoxke9RPg1JbEb2HenbQFuWTSUuOaQ9aksSiloPWgBppRjFFLQAUYFJRnFAC4ppGDS5zxRkE+9ADaKXGTRjigBKKXNJQAUUUuMUgEoPPBoHvRTAUUE4pBnvTDwaA2HE9xQBkU0kAU5TigAwaikHzfhUzMBgdzUMhw34UAJR2pBS0CSBRTqaDil7UDDHenIuWGKQVIn3xQg0PTvCa7dBi92JrcrJ8NjboNt7g/wAzWtWxiIQDTGgib70aH6ipKKAIPscHZNv+6SKQ2q/wySj/AIFn+dWKKAIPIkHSYn6qDTHinAypjY++RVqkPSgDIhu7iYMSvl7WK8HOa1x0H0qjbxj7NkjqzH9avCgBaKKKAI5jiFz/ALJrznXkK3Uw/unH5V6NP/x7yf7p/lXAa6ubm4PrIf51Mtho0dJg/wBGRh3rXWEYqPR4f9Aj44xWj5dRFXHc8lYd6vaJ/wAhJf8AdP8AKqLjir+hf8hRPof5UIDpsGmkZqcpgUxl45pNCTIfamnk1JtzXOXfi23tLmSB7WUsjFSQR2qbMbaW5vNjFM74rnX8aWSD57ecH0wP8amtvFdhd3UVtGk4eU4XKDH86XKwujaI5pDSg/L0GfWmsagYH1pKKKAIz1opz9qZQAH7pqoiqpwKtE1XT79MpIlINWofuj6VXP8AWrEXb6VMihuof8gyb8P51gXo/wBGt/8AdP8AM10F/wD8g2b8P51g3oxa2/8Auf1Naw+Eye5WgH/EtvPqKzx2rRh/5BV4f9pazl6UpbjHE4prGn01hmkAliM6lF+P8q3NmBWLYsq6nGWIAw3X6VtmUtwkbN74rSOwmNZPlJ9qs33Ghzeuz+lV5BN5bFkAXHrzVjUCf7Em44Cjn8DTsCZwEPUVrWDgTngnjtWTECWGTW3pSj7Sw/2T/MUluO9kXyZGDYTjHeojC5PUCtFkO1uO1QKDnpirFcqPbkDOSafbAozDsD0/AVbePjiqycTSD0P9BQxon3n2/KkL8dBTc5oqCx2TQGpDyKaPWkA8kHtTelFIQaYC7hjvmjI4602l2nNAC0Y5zmjFNOc5pNgO3Y7jNGSR1FNwc04cdaLgB6YyKTB9vzobpSjIFAAM9xxRg9cU0qaXOBRcBQPY0Ee1NxzSncO9AC44ppHXil3H1NODEnk0wI1XBOaAOOaeWJxRuJ64/KgAqvJ9/wDCrGR6CoJf9YaAGZ5xSjmiigbDvS0Z5ozzigkUVLF978aiqWH74oQNXR6voC7dEtR/sf1NaVUNGG3R7Qf9MxV+tjIKKKKACiiigApD0paaxwjH2oArWoxaJ7jP61bqtbD/AEWL/dFWaACiiigCKf8A1D/TFcJrfzPIR3k/rXeT/wCqP1H864TVRll95B/OplsNHWaUm3T4f92ru2oNOG2xhH+wKtU47CZ423StDw+M6tH9D/KqDDPWtLw6AdZiz6N/I1ENynsdcy8ZNQkZ6VcdePaoWTtVNEJlRlG6vOdVigbVbwSA53naVI4P+FelMgyPWvPNUjH9r3ShFdmcgbjjHvShvoKWpiXdpIYt3G7HA7motEV/7bsS7EESDgj3q3eXLrCsZALqMLntUGiSqdZs1dfmEg/DmlDnu7lOyR6aOlNY80+oz1NYMsKKKaT1xSAaTzRRSUAI3SqluSepq0eKrQ9fxNMpbFk1ZiPyg+1Vj1NWI/uCpkUJff8AINl+o/nWFfcW1v8A7n9TW7fc6ZL9RWHqAxb23/XP+prWPwmT3K8A/wCJRen/AGlrN71qW6/8SW9PT51rLCnPSk07jHA8ZprVJgkdKYwIOcH8qLMCTSIxLrEakZ4b+VddLEEVRiua8OLv8QxAj+Fv5V20tuSOa2itCWY93Hi0kPt/Wm6woTw6/GDj/wBlNaGpW+3TZXx0A/mKzfEpaPShH/CyMT+A/wDr0MEeewDkZrd0Vc3b4/55n+YrCgHIArpvDEXmX8oP/PL+oqUtSnsbDQ5V/Yf1FQeVg9K13g+WTg4AH86riHLZA4rSxBSaM4x7Vnji6nHuP5CtySLDAgd6xpl2X9wOnK/yFTJaFRA9M0UY4xS46VBoIRTQOakPSkxxQA00UGnAA0gG45pcGlwM4oJxgUwGj0oxil70pHU0gG0UmOaXFK9wDNLRRVANJ5pF60pBzkUtSAUdRzRQaYDaXGOtKOlA4pgJxQfagn5qUcjBoAAARUMhXecg1PjFVpOZDQAfKemaUBfem9hTqAaFCqT1Ipdg/vUi9aDnNAJChfcVLCp3j61CvWrFtzKv1poT0R63pyeXplqpGCIl/lVmo7cYtoh/sD+VS1qZBRRRQAUlLRQAlMmOIHPopqSork4tpT/smgBIRiCMf7Iqao0GEQewqSgApKWigCG4OIf+BL/MVxOoj95CP9sV2t0cRfjXH3qZuYF9XqZ7DR2Fqu22jH+yKmNNiGIlHtT6a2EeMtWr4ZGdchB6Yb+RrKatjwoM6/AO2G/kamn8Q3sdy8eBwKqyJ1rWeLKkis+ZTyeKsgz3XByK8519G/tefLbdz5yRXpLDGa848QAf2tNnJ+bpntUw+IJbGVeaa7Y/eqQR17iqGjwmPxDbqzglZRyO/NadxcwBowIyFAxn0qrpKoddt5BEyxmYBC3Qn6/jVLmux6HpXakpTzmkrmNBGPFMp7VG3aoe4DSME0lKST1ooGhrVUhHX6mrh6GqkPX8TTGmWMcmrMfT8Kg9amj+6KllC3v/ACCpf94fzrE1E/uLX/rkP61uXn/IKm+o/nWLqQAt7T/rkP5mtY/CZP4itEv/ABIbo/8ATVazhWnEM+H7r/rsKzBycU2MdmmNT8GkYcUwNLwmm/xEn/XN/wCVehm3wo4rhfBEW/xKP+uL16d9n+QBjk1rHYlnO6zb7dFuDjoB/MVjeMYCmjq4HADLn6j/AOtXW+IIh/YVyB1wv/oQrB8eR+X4ab/e/wDZTSfUSPJrVclTXY+Dot9/cf8AXL+orlrGMFUrt/A0QfUbr2jH86UVqUzoJYNsMnHJxVUQfNW5cQ4ikz7VTWIFhVkmSyiQZUcYxn8a5y9UjVboHsV/lXcSwc5wAM9hXE6lj+2Lwf7QFTLYqO5FnNOpgOKUNzWZoOIozignijrQAhIPajGcGg9KQcUgDoaCP1oyM06jcBoFOx60nejigAC85ozignApBzQAZOaXrRwKUUANK45oAJpTyaWmAyloopAFFB4pKYBS0mMUooAKrSf6w/WrVVm/1jUAFJRwaWgAp3UU2nDpzQAAcVYtOZk+tV/5VbsFDXMQ9WFNClsevoMRqPQU6kHSlrUyCiiigAooooAKguz/AKJJ9KnqC7/492HqQP1FAEvYU6k9KWgAooooArXn+q/P/wBBNcpdAtqFqo/v11V6cRfgT+hrl2O7VrZff+tTIaOwXhQPanUi9KWqEeNGtjwswXX4Cf8Aa/kayD1rU8Mtt16379f5Gop/EN7Ho8sqqOAfrWe0gbIJOfUjGasSHIO3H09KpMfmOeta2IuyJ+XwOa4XWreOXUrh+EAIyepzj69K7gsPTFcL4hEaapKPmDYBOTkdO1KC1Jm9DAurSR4mlRAVXqM1U0qFjq9tJhQPOHGeRzWpLchYeVbI4ABrL02eP+2YMZUmYYUnPekua7RWm6PSwMg0U7dTTXMajW5phGakNNNS0BEST1op5UH60gU54pAhh6VWhXqfQ1aNVIep+pplFj1qePoPpUPrU0fb6VMih92P+JRP9V/nWLqf/HrZn1iH8zW5dD/iTXH1X+dYmqcWtkP+mP8AU1rH4TJ/EQR4Hhu5P/TcfyrLXpWpHx4cuP8AruP5VmqPXNU9wCmtTwOc0h6ZoA6DwEP+Kkb/AK4N/MV6hgV5n4A/5GGX2gb+Yr02tY7EmfrSb9InX12/+hCue+Ivy+Gz/vH/ANBNdTebPsr+Z93I/mK5b4j/APItn/eP8jSewI8rsBny69B+HqA3l8SOiL/M1wViB+7+lehfDsfv9QPsn8zREbOwuYwIH454qlHEGA+taVzzE2PWqkeMfjVCIJoNqN7HivO9SGdavccfvK9Mn+43vXmupf8AIbvj/wBNT/M1MtioblcKfWlxQTRWZoKPelHekooAQgE0YFLSUAN2857U72oHNOxz1pbANJOcEUopTzTaAAgUUUUAHSlBpDzQOvSmAhGKMUpPORTc0rgL0NB9aOveihO4CUYpaUg0AJRRRTAUVVf/AFjH3q1VVj87fWgAooopAKDg0403IpQQBRcBe2Kv6Sm/UIF9ZAP1qiOlaehDOrWo/wCmq/zqkKWx6uOlFA6UtamQUlLRQAlFLRQAVBdDMYHq6/zFT1DPz5Y/2xQA9mxindqawyRTqAFpKWigCjqcgitncnACE/qK5Szm+0atA4RgA2OnSt/xMSNJmx3Qj9RWfql5Jo+iRmxU7xECq45z6mk1caOpHSisTw5e3WpaalzcNy3YACtQfaVu8fIbcr1z8wb/AAoTuriPIjWhoR26zbn3P8qoGrmjnGrQfX+lRD4kUzu2kIHX8ahZufeo3bPQ0zdzkmtbmdhzHNcBr5/4nFx07fyrvCfevP8AxDj+2pjux04/CqpP3iKq0M+6tLhlJwDkcYPT61j6fDKmuW4dcMJV/EZrflnhVFBnJwOP/r1g2pRtdhaOTIWVcknknNDk7jikloepjvS54ApFPFFcZuJSMadTGPNJgJTS3PFOzTD1NSkNBVWHGW+tWarw/eP1NMbZYPepYx0PtUR7ipUIAGfSpY0S3I/4lFx9V/nWJqZ/0azP/TEfzNbN0f8AiUz+mV/nWLqZza2mP+eX9TWsfhMn8RChB8PTf9fI/lWcD2rQQ58Oyjv9pH8qzwOKoaHqe3O3qRTSBT1HWkZaAOg8A8eIpf8Ar3b+Yr0zNeYeCHCeIHPIPkEfqK9DmnwQQfwrVbEjNZk2aXIwP8Sf+hCuc+JD48OYH98/yrV1ucPpBGerp/6EKwfiFLv8PH/eP8qmQI81s5ACnPavRPh5IPNv/on/ALNXmtqcMtd94Dl8t74np8n/ALNRFlM764fMbc9x/WqiSHpkVFNc/unwc5YVWjuFZsBgcHBqyTRmkDLXnF+c6ven/ps38zXcyzYQnNcFcNu1G8b1nf8A9CNTIqO400Cg9qdiszQQ8U7rTTS5oACOKQcDml5oNAB6UhFAPal4oAbminEcUgWlYBKKXHNFACUd6KKEA3vS49qB1p2e2aEgE24pAPenUm2gBCMUZOOtKwpMYoAKXGKTPGKOlMAqqfvmrgxVQjmk0AUUvaimAgp46CmDinr0GalALgAVr+HBnW7Qf9NV/nWSa2PC4zr1oP8Ab/pVoT2PUqKSlrUyCiiigAooooAKilGWjH+1/Q1JUcn+tiHuf5UAPY9KdTSMkUtAC0UUUAYfiUbrBx7D+f8A9as6+vPtlmzW7AyzkKBgHbGucfmcn8a19ZiM0Dxg4yF5/OsvRrZPtpTHyooGKmT7DsbOi2v2TTo48Y71o0gGBgdKWmlZCPGzVrSuNTh/3qqmrOmnGown/aqI7lHZBx8wIAB/vc4qMsuMY57UwtzTS2TwKu5Iu8huK4LxGT/a8xxnpXck1wXiIkazNtO3gZ96IP3jOpsZs8Ze2eZUJjHDEdc/5FZNg7NqsAUYjMyn7vP59a12njS35YLx8wx14rGs2J1SFlOEMgIBGM80e1bnYagoq6PW1PH407P0xTQAenU0h4xz0rnNh56cVGe9ODnbtyfWmNQADgU00A4zSUmAtVofvn6mrIFVofvn6mkO5YbvUg6D6Uw9T9KAp3Ag8YpDHztnR7j/AHh/OsjUv+Pa1x/zy/qa15hjSJ/94fzrIv8A/j2tf+uX9TWq2M3uQLxoL+9yP5VTFWv+YG3/AF8j+VVlGaOoxwHpSMPlNO7U1jhTTEaPhN9mvP8A9cT/ADFdxLOTjnNefeHn2ayxH/PI/wAxXWvP8y5PFax2ESarPnTQOuXX+YrJ8cSl9BYds1Z1KXNooz/Ev86zfF750Jvr/hUyBHBW5+YV23guTYLzvnZ/7NXEQ8EfSut8JyBBdD12/wBaUdynsdc837tjn+IUkcvOcVQaXMLnP8dMjnINaEmjcXHyNzXIsQ1zcN6zP/Otq5nPlMc8msNOXkPrIx/WpkVHcdjvSg5oorM0A0lONJj2oAM0h5oxSHNJgLilpO1KM0agFLSZopgBptONGBSAbij+LFLRTATFIaXPOKOtAAM+tISc9aWk69qQCnOOtIOeKU5xSA0wFIGKQdaXrRj0oAUdKqHrVonCmqtACiigjFGRSYCUoPakHWnEAc1KGKDxikllkhglkico6oSrKcEHFA7etQ30nl2E7EfwYx9eKqL1sJnZeFPD13qGl2upza1ep5oJMaMRwCR1z7eldva2stsSGu5ZkxwJcEj8QBXK/DTWIdR8LxWqsvnWhKOo64JJBP6/lXaVve5iFFFFABRRTWYIhZjgAZJoA5TW4dTHiXTxa3Fx5M7jeATsQDk8D2rogZvtkavsKBTtIzn3zXDat8REstbRFtFlgiYruWT72eM9OK7e2uY7z7PcROrI8RYFG3Dt3rWopJJNCRdooorIYUUUUAZ9/wAg/h/Ws/Rl/wCJhOav33Q/739BVXRF/fTn3qHuPobdFFFWI8bNT2Bxfxf71QGprI/6bF/vVktyjqGY496Ffk/1phNNJyaOYVh+7J/GuA8Tts1uU8HKjqK7rJ3A9q4HxazjWXx02jNOk/fJmtDHuS237h6cZHWs62yNShIBB8wZHp07V0reaLeAkxlj+n096wZWmXXIxhD84PyntWkZe9awWsrnrS9KXOKRT8tGfpXMaBTSfxoNDY6ilYBOpo70UUAFV4vvH6mrFV4Qdx+ppBcnbqfpUkY6fSmMOT9Kli/pSLXcLz/kFSgf3h/OsbUP9RbD/pl/U1tXn/IMl/3hWJqH+ptv+uX9TWkfhM38RCuP7EOev2kfyquCO9TZxoxGP+XkfyqAVQMXimy428Zp5HFMkGFoAXRn2aqT/wBMz/MV0DXW5x2rl7FyuoHt8h/nWt5nzjntVpiaL1zLvjUZ7g/rVLxVKW0hl7df1FK8mQB3yKh8SH/iSsOv/wCsUm9ASOPhPIrpvDkgQXH4f1rmYeDit/RW2pKfUipjuU0dBLL/AKMw9WqGOQ5xUDy5i57MajSUH8TWlybFqeQ7TVGHlW/3v6VJLJ8pOajt/wDV59SP5CkyoknPcUUppPoKgsSlzxR3oJzQAUmM0tFACYpaKKAEwM0GlpCM0AJ0ozx0pOhozS23AU0UgPFFAABiloopgFJR3ozQAUEe1LRQAn4UZ44FL7d6B0oAaxyhqrVtxhG+lVaQC54pKXbxR0HSk0AdOaXOe1JyR7U5RxU3GKAAapawSNIuWXAICnk9cMKvCsrxHgaNKCcBioz+NVDdClsdV8K/sGkWt1Jc6tZma624iVyCuM9c455r1NWDKGUggjIINfIkM8kMx2M2Aeua9++FOq3OoaDNFcOXEDgIT2B7V0GJ39FFJQAtRzxCeCSJiQHUqce9SVBczrAmSeewovYDzDX/AAARMzRX2QzbsFOg9K7zw7Zix0qytkYusUG0se5zk1Sui0zlmNT6ReGKbyHPyt09jSnWlKXvFciS0OgooopkhRRRQBnX3Q/U/wAhUOirgSt6mpL4/L+dJow/0dj6k/zqHuV0NSiiirJPGz0qW04u4v8AeFRHpUlscXMZ/wBoVkijpCRj3phOOTTC+R6UhPGSRmouMcG+auD8XOU1tjwAYxn9e1dyp5Brh/GbqmrgjO4xjAwOeaqHxXInsYE8xa3jVZBkcg7ug9/yqsuRfQyCUOzN8/cj8at28UDwgiNHZvvHjI+tUow0VyQibo1YENwcVUKqlPlsDg4q7PYlB2DmmnrQmGjU9yAf0oNZFikjFJ7dqO3SigApKWigBKhh++fqamqOJCrnPPOaTQE7DLMfYU+LrTHPzn6CpIqkpCXp/wCJdL/vCsXUP9Vb8/8ALL+prZvv+QbL9RWLqH+rt/8ArkP5mtI/CQ9yuD/xKCP+nkfyqJetPUf8So9/9IH8qaBxTW4MdUU3SpscZqvOeKYitbbjfHacHbV3fIr5IyPaqFqf9Of/AHP61oFuaBkkc29sd/cdKXxA2dEbPXd/UU2E5l4p2vgf2M31/qKd9BnJRcnNbelNhJB71ixDB6Vq6eSqNkYyaS3H0NSU/uR9T/SoFNDyDyhz3NQq5zjtV3ETvJ8hGalt/wDVA/T+Qqk7/Kau23MC/QfyFS2OKJaKKKRQUUUUAFFFHGKAEpaKKAEooooAMUnApaTFAC4HWk4xS4oJApANpaKOtACUUtGPegAP0o6daKOvWmAhpaDRQA2Q4jb6VWzVmT/Vmq+fYUAKGx70uQRzTQfUCn49hSATjpS0Dr2pQcH7opaDFFZfiG3kutMEUZUMZV+9+X9a1lb2FY/iW6NtYxMAPmkxjGe1OCVyZ7HLiae302XT104u7HLTKpII4I7dRn9a9h+EEDw6Bd+YhVjKOCMHpXi6a7KhRN5ATAA25GB0717n8KpTP4ZllOeZyOmOw/xrZmR3dFJRTAa7iNCx6Cub1HUo/NJdiCSAABnk9BWhql0d4hToOtc7dW88t8k4KlY1OxT2Y8bj68cfiaiT6FxXVlqOZZkV0YMrdCDTiMYZeGHNcx/Z1xERFFfLvWbzM7iCcnJXHYcscepFaNnHc25Z7iVpGJbB3cYJ44+mKyaNDu7KcXFqknfGD9asVz3h683zS27HqNy10NbQd0YtWYUUlFUIzb37h/H+ZpdGXbZD1JJpt79w/Sp9MXFmnvU9Rl2iikqhHjh6U+D/AI+E/wB6mN7U6D/XJ9axKN2ko60vbFQMQN6iuC8fOw1OEKFBMeQe55rvO9cN4/dVvLfKFsoRnsKqHxomWxyTFgqGN5Bu5KggYoQmKRQjZVscE9a1IbSyk06FvJkyGAOAef8A61U777Nb6iBHAwxgMCMD8K2g4c9ktSWpW1Z65bnMEZ7bF/lTzUdsQbWLH9xf5VJisHuaBSUtFIBKWiigAxTM/MafUEchdiCMYJFAFh/vfgKli6Gom+9+AqWLpUspIbff8g+Qf7QrF1D7lv8A9cv6mtq//wCQfJ9RWLfn5Lf/AK5/1NXH4SHuVk/5Bh/6+B/Kmj1p0f8AyDW/67j+VIo7YqrABPFVbgkA1bbpVK4PymhgitZnN8+eu3+taB6Vm2BBv5D/ALH9a0CaSGS2x/eUuusTpUi+mP5iktuZaTXD/wAS2Uf7v86YHMwZzya1rP8A1Z+tZMP3q1rQ4jP1qY7l20LL4Kr+NRY5p7ngYqOruQhjnGck1qQLiIc5GB/IVlP0rUt/9Qo/2R/IUikSUfjSdDRRcoXj1pcD1ptLnFAgxjvRSZ9aKAFopO1JmgBaMiimnrxSbAfxjqaTI96QNRnI6UXAccCk69qSgHigBcClAUd/0ppozTAU4zwaQEe9JQOKAHZGOlGQeopKKAEbqMUvP4UUtAEUxxET71ADU8/+q/Gqw4NJuwx9PByKjFPAx3o9BC0tJRU8w7DxXO+Mgxs7YIpb5yTgZ7f/AF66JRWF4puY7eGFWBLMG24GcHj3q6abkTPRHninM2T619HfCZNvgxW/vTMf0FfO0sj3E2Raxw4/55gjP5mvo/4YRNH4IteQMux6e/8A9atpJp6mVztKQnCk+lJgn+L9KQqSpG4nIoA5uUmS5LE9TmnTqYY8ui4Occ+1NkG2bHcGp5ZkaEBjUR3KZzc8kMN2XWBC5/2xn8vwP5U5rlnQAxMoIzngin3AikuCMnIOfvGoZn4wOlKSS2KiXtBlK6xDjvkfpXbVw/h5C+rxEDhcsfyruKKewp7i0h6UtNc4Rj6CtCDLvCfJ/wCAj+VXLFcWifSqV6cRke1aNqMWyfSo+0Nk1FFFWI8ccUQnEqccZofiiL/WL9axKNwH34pcimYwBTjioGHeuI+IDbLi1+XduRhj8q7auL8flA1kZGIU5zgZ9KcfiRMtjmft91DapGGTap4ZfQdqgup5rm5SVgMKBjAwBTreH7RA7GQpCp446VXm+W9IlcsQPlJ7D/IrSNWDnZLUThJLU9iszmzgb/pmv8qnqtYkGxt8f88l/lVgGs3uWFLSUUgFopKKACoIvvH6mp6rw/fb/eNIC05wfwFTRfd/CoW+8fpU0XQ0pDiRX/8Ax4P9RWLfnCQf9c/6mtq//wCPGT6isS/O5IMf3P6mrj8JL3IIz/xLn/67D+VBzRGc6e//AF2H8qUD1prcBG4FUJzzV9hVSVN2abAoWH/H7Kc/wVpE5qjbRGO7kYYxtA61cNIZPb/6yk1v/kHS/wDAf50lsf3tGtH/AIl03/Af5mmBzkPWtOz/ANUfrWXC3NatpxF+NIvoWG6D6VGcU5+30qM0yRkhrXhGIV/3R/KsaTpWzF/qU+goGtB1JS45pKWpQZxQRzQR3pAeaBC0UmDuzmnUIBppDTj0pM84xQwAdKGpe1J7UNAJS44o2kUUkgAYPegjmk6Uo5NMAHSilP0pMcUwEo607NB6cUrAIRikpaKYAKWm8g06gCGf7n41Bip5+i1DUsYCnKeeTTaD7Ur20Akopi9afSYDwa5nxZfizktspuBUnlVPceoNdKK4Xx5dhLyCAyBR5W7HqcmtKTfNcmaTjqZUeurI7bbdQegIij/wr6P+H8b/APCG2DO3LKTgDHevlzSUSa7Vcggn1r6z8LWrWnhjT4WBUiEHBHrzW8pyk1cwUUtjX2+9LQKKRRi6nbFHLqPlbvWZL8sfzHj610V/LFHARIQAfWuXm1C2GV8xDj3zioejKSuZc3l7yysMk9QahLNk7qdIbRX3KBkdOaS3K3FykQI+Y460my0jpvC9sUWS5cdflWul3VWhsUit44lLKFGPlOKd9jXP+tl/77q4qyM27sn3VHK4KFTjBGKb9kT/AJ6S/wDfZpDZRnq0n/fZpiMfULgbTkjk1s2ZzaRn2qrLotnL98Sf99mrsMSwRiNCdo6ZqUncbJaKTNBOKoR44wpY/vr9aG60if6wfWsSjc64pWBB5pF7U5+oqBja474gN5aWUgRXwW4YZ7CuxNcl4+RWtbIs+w7jgn6dKcfiQntqcPFdSwwb12hTxsXpn1pnzCcSyPvDrnngcdhV6302CXTmeSZkbO4qegHbjv8AWotQtrOC5iVJXKZ+buB/Stoxp8+m5LcuXc9X087rG2I7wr/KrINVNNI/s61wQQYV5/CrXesZbsoWlpKKQxaAMnFFKv3qAEIxVeL77fWrL9aqRnEh/wB6gC0/U/7tTQ/dqBs7j6YFTw/dpSKSIdSOLCT6iucnuUcpED8yryPxro9SGbB/wrm5oER1kVCGYfMc9eacNiXuPhz9hfj/AJbD+VOHFNgJWzcesw/lTwTirExrZIphXNS5JpcHvQK5n7NsrcdRSmppxtYn2quW9aTKJrY/vcfSna1zp0v1T+ZplnzNTta/5B0v+8v8zQuwHOxEc1qWv+prKh4zWnbH92OaUS3exM+fl+lJnNK3OPpTKolDX6VsxDESfSsRq3E/1a0FATzRQQTzRSvcYh6Ug6U6k7UWEKFOM0lPzhKZQAnpRjnNLRS8gE70uKKTJzTAcVO2m/Snbjjmmjg0AFGOKKU0wDoKXtkikByKVz0oGAXNNPHFG4jpSZzzQIUUvbpRxigHJoAB6migikoAhuB92oh0qS56qKi5zU31GLRQKO9K19QFAOeOlPopM84pbALkZ61Vu9Ls72QSXMCSMBjLDPFWc4JzQW9OaadgauQ2tlZWTh4LO2VhyCYEJH5iujTxjq0aBBMuFGP9Wv8AhWDnINN7U1Jk8qOh/wCEz1fPE6/9+1/wpjeMNYYY+04+iL/hWBnFHcVXOw5Ua8niXWJOGvpMewA/pVGXULuc/vJ2b61X49aT1qXJjSshHBc5Yn86RP3bh0d1YdCGIIp56AUmKe4zVj8SauigfbpyPds08+KNWx/x+S/nWNig1SkxWRqnxPqx/wCX2b/vo1G3iHVG5+2z/wDfw/41m8UoANHMx2Lh1vUmOTeT/wDfw/41G2r6get3MR/vmqxHHFJtpXYrFk6tfEc3Ln61C1/dtwZmqLFIV4ouwsjTbrSJ98UrdaRThhQzM3grKqllIB6HFEnUV52dS1p71mNzdbVYqpdyQcHjrxXQaZ4imvNkctsNwGGcN39cUmuwHRoBjJrlfH8oTTrV8D5X4zXUquRXL+Pgi6TbFnAHmYyQDUr4l6g9tTi4NWlg04x+QnJJ3g5wM9x61Xu9Ue9MAeAKozjnO4+tOtR5qyJFKAFOTIQPTgVA523m27dZEwdhyB+PFbRqU/aW6kuMuU9g0tg2l2TnvCv8qt7+elZ2jMp0WxwcjyRir9ZS3ZSHOMc0igk5pW+7Qg4NIYvmY4xQGBOe9R4pV+8KAHuearRgKzHqc1O33qrxsPNYH1oAss/zfhViPGzI9KruBnj0qxCp2/hSlsUnoQ34zZuPcVi3xwIcDonP51uX3Fk/rkVz983yw+uz+tVD4SWMgYPauCOko/lRtJbFMhOLZv8AroP5VIhwTTW4h+QnTrQJMnBHFMc5JpBx1pisRXYAOe1Vl6GrNz/qxVVCeRUyYyxZkLNx1p2sENpsoP8AeX+tQWZ/0g0/WD/xLn/31/rTWwznohhiK07UAQAms1etaUJHkjNKJfQmaTGOO1N4cE0Hbx9KAyrmqJ2IHPOK3kxsArAPzua6JUG0cmhDS6jCcZFKMKMmhlwwHrQ/GKTGJv8AahxxkU0Dmg+lFtAHrylG/HQUi/6s03tSuA84Zc96YPvCnIOKaMbh9aV7gSHHU01mBGKHI4ppIqrgPP3BSKoPNKR+7pm7aaGwHbznpSnDL700YNKVI6c0IAU47daHyKbkjtTpO1DAag+bNDfeOKVevHpSH79CAcAFXJ60gfB6UrY70h20MAyCuRQoyaVWXHFNDbWo1AhuW+cADoKjDBhzgVJcbWkH0qHZ6UthhRSDilqQFAJOKeW28AU1O9NPU0APDbuCKaeCR60lOA+YUALwg96Aw70j/eptACsARkUJ14NKo+Q0idfwoAU4Bz1JoU7jgikb71Kn3vwoAVsLgD0pVKtwaST734URgZP0qtQGlfmIFIR+VPb7xpjUwG4ozg0ZxTcdKVwHUZNL7UhAFMVxMUjdKXnNIeaGM0W600dRSSSfPjFCt8wpmZyMnhrV5dVkMMDojSlgSwC4J65ro2gsNEls4ZAr3IXdI27AP5nHX+VdPH/q0I9K57V7JdR8QWkJ4ARnkIA5UdP1qOyA6CKUT2qSJnDDIrm/HEMc+jwJLNHCvmD5pM4z+ANdDEgghSNBhVGAPaqes6fb6xaLbXMbtGG3ZVsc0mGj3PObW0jto5ZjqNmI3HT94f8A2WopIrRphPcX6YHACxMVA/Ku0XwZpJiEbQTMoz1kx1pf+EK0f7v2ebbnO3zmxVWhzcwru1jX0ho20izMTFo/L+U4xkVodRVW0tUtLeK3hTZDENqjOeKsg4obu7gPb7ooQ9qa0i45YDFZ2pahLbxhbWJpJW6EDgfWkM0iCDSqO9V7F7n7GhuiDLjJIGKn3HOaGIH61XC/vXI9anY5FVlYiZx70DLDAnHrir1t/qeeuKpO5yP92rVuSYxmlLYER6h/x5v+Fc/fr8sJ/wBn+tb+pf8AHm9c/eOdkP8Aun+dOPwg9yG2H7h8jjzBUgIDVDC5MEg/6aCpKaEPZec0KMmkDEU/zD2AqhFe8wFAFVV6mrF1zzVZT1qGtRk1op884pdXH/Evkz/fX+tJZMRcEU7WyTp0nb51/rVIZzyHJNaEGDCOazou9XoDiMAGpvY0WxOeTigqAMtSlj6U1ySOaq9yX3Icc10C/cFYB61v/wAIpjTuJTnBIBFMpQdpqXqMAD6UrYVeetG84phJbk0MQ8MNlMJBoyduKBxQA9B8pNM7inB8cAcUncGjoAP2ppzTi2euKXqKLIAJwgoADD3pGOQBTQSOlFwFxg8ipBwOaaGyOaQ5I5p3AUdfxpZOopnfFLuwaL6AKnWkb73FG7BzSdTS3AkZcrkVHgk9KdnFG8+1UABQF560KobrSZJ60mcc0gK1zkSkewpqZH0p8znzSajLEj61LGLnJNBBAzjim9KeWOMVICocGhlIOabTg5ApgCA56cU8kdqYXNNzQmBI65AIqPB9KUMRS7z6UgFPypikT71Icnk0KcHNAA/3qVOv4UhOTmheDQAsn3zSocUh5Y/Wmk4NUrgKx5NNoJyc0UXuAnGaQ0d6XrTsAq9KSjtSE00AHPak6UoNNY5pisTzO2c7hUEUxNyi7wR6CknJK81Xtv8Aj6T61aMup2cX+pT6CoRawpdvchf3zqFLZ7elTQ8wJ9KVqye5Q2m9KWjHNIBQeKWkoFAC1zXjK4ki02AJdSWytOA0kecgYPOB1rpa5vxnFFJ4ekeQZKOpU56HNJu2oGRpmq6ciKzeI7uZwCCsseB09CD/ADq3f29mkCtNq9+EYBgyuTuH4L7153ZKGYjIyCa6rxOkg8PacYlkLCNeUPTjvWrBK53Gi6rb6nbuttvKwYQs64zxWl0rzDw7pWsapZyTWerSQGJtoDMwDfiP8K7fR7PVbeZmv7gSJ5YXb5hfLdzyOKTjqI2CeKq/8tn+tWuoqqf9e/1FQMsSfw/7tXrT/Vr9KoOfu/StCz/1Y+lKWwIi1P8A483HtXOXn3Yf90/zrpNTP+hyfSuavT8kX0NOL0CW5XhP7qQH++KmzgVXiPyS/wC8tT00IeKBTRxS5qgK91nb0zVdWAzVi56CqpzUPcaLFnxMTTtZ401/99f61HZtmU07WTjTGH+2v9aeqQGBGetXYPuCqMZyKvw/cFQtyktCcngU1uRTm6cdKYelaBfuMxyBXQD/AFY+lc/zuA963hyoo6DQnFKTnpSEc0h4NTcBRS4pM0ZI4oVhgR0pOlLnikpsQdc+tOHApABmg5zQu4B60AkUgNOzxTQAKQ4pRx1pCaLgKtLmk6CgHimhjSKO9O74pKVhCUUUo54oASilJBpKADJzgU6o8mlDGpArS/6xqbT5Mb2JOOf6Uwe5pMYo5NLQMeppfl96QCUUvy+9KNvfNMBtFO+XPANHyg4x+tOwDaKf8o7ClwPQUkrgMycYpuRTyQOw/Kk3ew/Ki2oCUDk07caAxLAE07WAawJPANG1vSlJI7mmkk9TTELtb0NJtb0opM4odmHkLtI9Pzoxx1FJwaKdrDDjHWkP1pM4NFCdwA4Hf9KMr70U2hiaJp2QKwMan8T/AI1Rh/4+UPAGatTg4J96pKQsqk9jWi1Mmdrb/wDHtH/u07g1HagPZxEHIxUuB+NZPcoZRSkgdSBUTXVun3p4l+rikBKOKU/pVQ6nYr1uovwbNMOs6evH2kH6Kf8ACnZgXgK57xkAfDdx9V/mK0f7bsA2BIx+iGsTxXqtrceH540L7m2kZGOhFTJOwHnNgR9sY46Mc13OvObjRYZiBua3QHAA9PQCuIsV3Xe31Y13niG3NpoFpDJjc1qjgZzxWjTUWK6uW/ACn/hHmz/z2b+ldSRXEeDNVjsdFeJ4mZvNJ4x7VunxHECf9Hk/MUpJ3EmbOKqtxcNWf/wkUR/5d3/MVCdbiMpbyXAPuKVmUbb87fpWhY/6oD2rmW8QQEDMEmR6Yq7a+J7KNAHjmH0UH+tJphobGpDFlJ9K5m9HyxfQ1o3fiPT7m3aNDIGPZkrJuLy3lSMJICVBzximk7CIV+5IP9pf51YqujoRJ8y8le/vVjC4601uAE7aUNntTcL6n8qUbRQBXuTnFViT1qzdY6iqx6VLGS2XMp/Cn6z/AMg5/wDrov8AWmWWBIfXipNa405sjP7xf604sDno+Bmr8Jwgz6VRVQRlc+4q3EwEa0x3LOab2Jpc5/KkzkEUANRd0qr6kVvA/IMelYcX/HxH/vD+dbn8Cj2oGhpo60Unep8xjuAKTApwGBSfzpsYlJ1o70UhBS0UlAC0lLRin5gKCOlIVNJRk4ov3AU570oIpuc0vGKaADRmkpQaLq4ADS5pDSCgB2KSjrRQ9gGsO9ABIp2M0KMCpApsQXk9Q2KQUxT+/nBP8ef0/wDrU+iW4wxS0UYqQAdKWiigAo6UY4zRTAM5NFFFAAfSigjiikAUqjLCkpU+9TENIoFOPSm96vRALTSadTQfmouApFNPSlOKD6UwuNJooNFIYhznNJQTmigGri3F1LlkLHAY4yaoN61bvBtuZR6Of51VNadDAnfU72ILDFcMsaqMBcD9arNd3b/euZiPQuaWYYcf7opoGRUuwEfzH7xLH3NATIBqXZRt/OiwDFTFSBCRz2pQKcFqgBF5qnrqE6Y4HFaCjBqnro/4ljVLA4sNJFvMIO8M3PoOK6N/ED65otnY3eEntcIkwXho89D9KxtP2SXbggE5YH9Kmubcx6n5Ef3RjH41XNZWC1zoNIt2gt5oywb958rAYBHrV1lIqjokjmGWCTlo27+hrSakBDtGen4UbfanfWk70bgNK9qTbzipM8dKTik9wG7Rmkxg5pxOO1JyTwKSdgBsEd8kc0wSOnCMRUhTIGe1KGiU5bP+NO9wNvQ7GbU5TE0mw7SQdpOcfSog48x0/iQ4NZTeIrq0ikitX8pZBtbb1I+tWdMgkjt/MlOZJOTntQ0holueTWZqGo2+nRpJOSAxwABmtWYZxXJeKrW5uDbvCoeGIkvg/Ss+opycY3Rv6bdw3kcc0DEox4JGO9XdaOdNPH8a/wAjXLeGRLDqISZJEV14DAgdRXVa3t/s9sZA8wYz9DTtZipVPaR5jm1bB61oQbZYx2bqD61n4GauQZCDimalg5U4bg4pCak3cYYblpjqACVOR/KgBIv9dH/vCt7+BR7Vgw/6+P8A3hW72FHQpBxSc54oNJU3Ad2ppGMetGaM560MBc5pp4PHeloxSAWkpaKACjNJRTQB3opQCR0NLsY9jVW0Ab2paXYf8mgqR3H50WAbSjg0nHqKdx60W1ATNJSnaO9KMe9HUBpzQPenEg+tJkY6HP1pWAD7UYyOaXI9P1oyM9BTaAywc3cuMc88fUipjjvVaJg9yxHZnX9c/wBfarPWlNahHYM84pwpuPWlqBi8UoBIHSm5p2KaQAc9DSUd6D1odgF3Gk60UmaLALmjmkJpewNAC4oTgsPajNJ0zT0FawpptGaKq4agelNpTTegPrRvqMWnY4poo9qYm7C96aQM048Cm96AVxCM0hGDSkkGkoAL8bdQuV9JGH61Txk1f1fjV7wf9Nm/nWfkZ5qlsYiyghlH+zSAkfQ9ajvrjypkUdNmf1NRLeZHfP1psVy16DvSnrVdbrJPGfxpwulbqP1pBcmzwDSjHWofPX0pfOTuKYXLCnk1U1gg6XLnnirMdxGpBKZA7E1V1m7ibTbgJGqZU4GScfnStpqFzktKP+mzj0Y/zFalxga0hYZXaCcVi6PKWvrn3NbFzmW8hfAwflbnoPU/5NCT6FJ2NWxQxavdJ2ZQQB9a0myaybO4SfUZ7iKSMopMalMkMM9ckD+QrQM56k0W0E2rkm1s8CgIemahNwSfvUwz+9OwFrZjqRSYTPJFVTP+NJ53vSsBb3IB0NMaYdh+dVDPweajecdqVkBae4OPT6VQnnJbqaa8xJx1FTafYPdzhnyIlPPvSbuBPpNi0zi4nUbB90HvXQAdKYiqihVGAO1OBxSKsV70kRkCsGXxNbafdvbTWzSbQMspHp0rbvn+UDtmuXvdIN7eTXELIqkDgjOTtB/rQ20roxrykrcpuWPiizvbmGGKzdWkYJvd+mfbFW9YkP8AZPzZyJAD+RrlYNMn0y+ileSMxRyo2VGM5bFdP4jITTnUA8TDp+dON5R1Joyk7qRjRtzV2P7ox3rPt2+UGr1uwIHrSOksHjpTQxzx1FO65PpTaAJoAHuoux3D6VtADaOe1YdvkXkJ/wBsfzrbH3R9KOhSYED1owPXNIaB0pJjDcM8KaUkHtTTSEkYpXsA6jOKbu4pMcE0XYDg3OKcGI9KjHGPenU7sB/mN/8AqFI0jd2ptHGaLsBNxLdTS7setNIwc04dKNQFzmmFjmnZ5xQelF2AzFPozxRmnsgDPOKWmnPrS8dagA4FLTTQOKaYDhwKNuKKQ/0psDCt2xcSe0x/UVo5FZajZezgA5yrj88f1rU47dactRJWYtFFFZlBjjigdKXPFAHGaACiijjFNIAxRiijoc0AAo7YpAeaWi4Cign5TTaOxpxFZ3CikJo4zVaMYpA602l70hpgBNL1puKM4HFITFJBpKKbwaYPQM88UE0YpG+6aBN3JtcG3Wb0f9Nm/nWYeGrf12FRrV0cDJcmqAjX0H5VSWhkc9q0wFzEP+mY/maqCYH2rZ1PRmvrlJElCKFwRtznmmReG4x/rJ5D/u4FMGjOWf3pwn65NbSaFZqMsHY+7Gp10qyT/lgp+vNArM50XHpil85z0zXUJZ2y/dhjH/ARUoijHRBTsFtTlQ0zdI3P0BqHULe8m0+VY7aVmK4AC8muz2r6ClBA7UWCyPNNH0PVor6WSSxlWNgcbgOa0zpGsybc22Plx94V3mRim5p20GcdpOhalawMkkaoS2fvda0v7MvCP4R+NdBRxSsKxz/9j3RP30/OnDRbk/8ALRK3aUEEUWGYX9iT/wDPZfyo/sSb/nuPyrd4pM07AYX9gyf89h+VIfD8pHE4/wC+a3s0ZqeVAc6PDswcFplYd8DFa0UDQRqiR4AHY1czRmjkC5VJcdUNG/tgj6ip8jvScUcg7lC8jSVDum28dkLVzMtk0s168jPFFAitJIBnACjgD1rtPl7gZprRxupDKCD1GKTjpYyq0/aWuefSw2/2pks743Agk2TIwIKEHH4jNdh4jb/RJwe06/8AoNSjSbGPzhHbRJ55BkKrgtg5GcVHqtlLqETKswQlg5GOCcYpJWTSFTpcjdtmc/A+R7VcQ4bIPNVpLK5swPMj4HRhyDSo5J61B0I01fcnXmgE1Xgf5hk9amDHJpjLNtzeQf74/nW2B8o+lYtqM3kAH98fzrbPQGgaGmkpTSVAwprHNLjk0u0GmAL0oo4FGRQkAcE0AYpBnPtSjmgBaQj86WkPSgAANLSUE4GapMAxzS0lLSt2AYaULmlwBQKPUBAOaCOOOlGABQBxSAO9OBpM5NHOOtHoApI6U0/dP0pBSv8A6tvoaNAMG4G3USD/ABxH9Oa04zlAfaqF2Nt9at/eOz8+KtwEmFc9QMU29A6k2MUlBpM1LGLijoaKKQCk03vS0UAFKaB0pDQFwNGeKKKAEPFKPu0h6U7+EVUQE9qb3p2KWqQtxmOc0h54pxopjG4pMHtTj6UnrSauACm07qKb3pivcBSHAU0p6cU1uhoE9DY8Qca3c/UH9BWb2rV8SDGtT++3+QrIFWZDy3QUu6on7UK1UgLAbijNQ5p273zQgJA3alz71FuFKGxQBKDQW5pgPFAYUwJyeKaGppbApu7mgCUtxTd3vUZajNAEgY+tOz71EDRn3oAlzzQTioi1Jn3oAl3Ub6i3Um6gCbdTd3Wot3vRu96AJC1Ju4qPcAaaW7UmBIWo38VFvAqMyc0mwJmf1ppk7dzUQLOcVPAhWQHaWbrj0pDNm00yGSycTB5ZmjLiNADtHv8Ar+lcNqNutteMsf3DyK7EXjW9jNGQFaX78hOWI9B6CuLvJxc3bv8AwjgVFRK6aGkCNzn0qzuDYxVVPSp0PzAVN9S13L9k3+mw+zCt09KwrH/j9i+tbpp9ChnNFOpnQ5BqRC0Z9Kbk9KcowKQCN2pMDI4pSDnNGCe9PoAoopMnpQBQgHUlBpDmhgLmg03Ge9OxQgAUtN5HejdimtgFPFJuxmgtkUlD0AM+lOz8tMzRSAWjOKSikAook/1TfSlFNm4hagDH1MYijk4JRwatwYw4B4Dmq9+hkspVUEnGRgVJaMSATzuRW/TmraFfUsN0pOcYpzLhiCMY9aABWZQg4opTSd6AFooo+lABRS5xSd6dgE/GijAoxzQAYxTuwpp6U7sPpTiDEJxQTSYwc9qKsVtApD0oJxSZz060BcTPQ0tAVj/CfypdrDt+tAr21EIzTacc0nvmgVwFMf5Vp4+tMmICE0DRu+KONaf3Vf5ViZrc8VjGrA+sYNYPetEZA7YxQD6UyU/KD700NQgJt1G7BqOjdRcCXd70u6od1G/3ouBPu96TcfWot4oDc1VwLW44ppbmot9Jv5pXAlLUbuOtRF6TfgUwJw3vQWqAPzTt+e9AE26m7veo8mlCSN0Qn8KQD93vSF+actrOxwIzUi6fcN/CB9TRcCuWpN/vV5dLkJ+aRR9BUi6VCPvuxpAZpPqabknoDW0tlap1Tdj1qRRGn3UUfhQx2MVba4k+7Gce/FWItMkz+8YAVotJx6VG0vGc0h2GJaxQ85yaR5FjGFwKjkm96xNX1T7HbMygtIeFFJjGa1qeD5EbZY9fYVkRgMOKzIDJe3eHc7m5JrVhhMLFC249aHTfLzHOsRH2ns+pMq45p4bDAigUmMGsWrHUmaWn83UR981vVz+msPtCfiK6BiMVXQoaeuKTj0o3c0hPJqRC4opM0E9KYC0hPNGeOBSUgHA5pcimjkGk6dadwHZ60hJNGOM0lAAOtO6Dmm5oyaQDutNoooAKKKKAEpOgpRjtRxQAnPWnUmfakzg0APFR3ahrWQEkAjBI61IKr6jKYdPlkCliB09acdwMa0uY7mCRo5JTGMqGc9T6VPpvMUGQDgMhHuD7Vj6L9phg8v7DdM8shZsxkKACDn8xWpZuYkk3LgxTHIJwBkf/AFq02ZBqkZ6cUgqKK8ilYLjBPAwwPNTnGelZyXUtO43FFLu/2RRuPtUjYlAye1GT60mST1ppC1HbT6UYPt+dJ0pM0PQNR2PcUcHvTc5NHI6VSYMDg8c047RxzTac3fiqFr1EJHHHT3oz/sikpKB2Q7cfb8BSbm7k0nakoCyAnPWiikJoGBNIelH6UgOTz0pXJtYUmop/uVL2xUM5yvpQ9gTszp/FiE6jEQM/uh/M1z4ic9q6fxTxdQn1TH61z+6tTNIg8jI+fj0pwtU9aWZiFH1pqvzR0EO+xg9Ho+w/7dOD4p4kx9aEAxdOLf8ALT9KcNMJbHmfpUyvjvT1fDZp2Ah/sn/pp+lOXSQeTNj61Z30b6LAV/7LUdZs/QVPb6PaOGM908eBxhd2TS76N1CAjGmW4bG9jUg061A6E07finB+KNAGrZ2q/wDLOpBDbKeIh+VN3ims9KwE37pR8saj8KN/oAKr76XfQMn8w+tJ5nvUBbmk30DSJi57mmbzURfmmmTNAExfmoy+BURYetJuGKQEhfFQSS5FRvL2rNvdQEXypy5/Sk5DLFzdomFZwp9c1j63JDOIFtgTsJ3lv4s1Uy8rmR2yx706SMuAMfjU8wWKdkF+34UEYrSGfPc+gFVIrdobsPgkHrirahizOQdp45ro5k6Vrnk8s/rl3sPVvlxR3pBkHpinEciuNnrxLmnf68fjXQmue0/m5XjsePwroCaotjG4pKU80mMUhBRS5GKSkAuaSge5oB5pgKDjvRnmikJxQAuaToKTOaUkYpAFOHPSmD1zTs4701oArccUlGc0hOKHpsAZx2ozzSc0opAJ24FFL2pO1AC5xSUUY5pgOXFR3UhSIMGKncMEHFSCqmqqWsHAOMc59MULcGZr6LeyEs+wc53PKv8AjmoobU2slzbu6MGRXzGffHpU+kSvcWKNLhiWJyevGP8AGluBs1RMdJImX+tXZJkWdie3s44WQpv2j5vmPOelWzTIzuiQ+wp1Q7lpBRRRSHcMUnOaM0Zo6gL1pDS59abnIp7gGKM9u9Awe9J3o9AAdcU88cU0dacTVITGngUUhopjFPSm0tMzzQJaIdnFJRnNFAMRhnmkFKaYTg1OxN+44ntUM3QCpKimPzcUN3Q13Oz8WDEtsf8AZIrm8iul8XDi1P8Avf0rly2FJrUzG3B+T8aiVuKy11OWfUprZsBE5zir6Nke9A7FkHjANODY96hBxTg31xQDRYV6kD8CqysaeHNO4rFoPwOaN9QK+aXdzQIm307fwKrFsGnb+Kdxk+7mnbqrb8Gnb80gJ9xo31Bvo30DJt2OaTfURkpm/NAWLG/im7yagMmKNxNICZn5phY9uKYKGcKOTQ3YY9iAcmq8koxyaguLtUBJI4rJuLuSfKrlV/U1DYE95qBwVi5PQn0rNRcsSeSetPjj2PnqD1qURbW9j0qWMQIDzUpXjAAFAAxTiMj3qV1AWOMkgd6kIKMRjjoQajQlSMdquB45wFk4bswp8wmtShImzBByvrTc9DVySExZDDcpqnKhjPHKnoaVxrcvaaQbsH2OPyrePpXPaXzdr/un+VdCeB0p9CrCYpOtBPFNzzRcB1JS0UWAKbkZp3GKYetAD+1JigdPSloYCY4NJg0oNGaAE5pccUZ5o5NACYxzQTntT6acU7AJRmikqQFpKKKAClFJSimA4cVU1VgNPl/3T/KrQqjrP/IOl/3G/lQtxmfoORYQg9kz+f8A+qptQG26tJO3mbT9DTdHwLSPgf6pOn0pdYyLRHHVJFP60+pKV0XbbmBRnpxUvSq1o2Y26/eNWOtDYLYKQnFKaaeKSRQdaQZzRmikApPNNPal7GmUeYDwPejoaaDS5q13AcOaD1xTRz0oPBpiuHejNGeaMcUDDPtTTTuaXY5/hOKAuMBoqQQsei0v2dv7wpEtkXU00irHkgfxUoij75JpiK2OMZqCb2NaG2MDhRVeVhv6ACpewjrvF3/HvbN6MR/KuSdhsNdb4x402Fu4k/pXEZZjg55OK1JRjQYGpXbk9T1q/FMAQDWZqULW9xE4RiJpHDAD/axT4EmgfaLfzARkLJuAH5EVKl3KNh7qKGIySPhR1qt/wkEtuS0NlDID0abJ/HHT+dYmsXE7pHEbeOPecZTdn9Sa07KykmhTgZx3p81tQEPiHUZXyYrfB7LEB/KrtrqpkIW4i8ongMOVNIdGuAmVK/lVUCa2YiZQydxUKpdhY3lcetO3c81ix6o0hyqLs7Z6kVbivRI6qylSelWmFrF7fz7Uu+q5YH1pQwGAKYE2+nB6gLe9KG4pXFYn3Um+ocijcBTuMm3Umfeo91JnJ6ZpXAlyPWguF5J4pqQXMpxHGfqaSa0WEbrq4C/7K8mk2wGvdhQeazJ9S3ZWL5j6+lSzTRlGSJCo/vHkn/CqYiXsKlyKtYiO6Q7nOTUiqPTmniPjpzUgQ9Nv5CouFiLaPSpVIYbCMehp4gkbgIfyqRbG4P3YnP4Uai6lcDBwRg+lKAOhFXTptzIgJiIYdycU5dKnP3ig+rUrMeiZQwB3oVtvNaa6MxPzTIPoCakGjxjrMT9Fp2G3coR3BUc4I9DTPNS4fynixuOMg1rLpVuOpdvxxUiWFpGQwjJYcgk9KVmHmUbPT2t7kSZymCDntxWoW9qfkeWwxzioTVWsJN9RT0pKKTikMXNGaKSmA4Gk70Uh60gFopvINOpgJS4pKWkAUoPNJxRT2AUmkNJxS0bgFJRS4oAKSl2k9jShGPagBtKKXYR3FGPcUAAqjrHNjKP+mbfyq8Kr3sZliZApOVI4prcL2KNhD5Ecaht+YImzj1UH+tGrAHTpSRnAzUGhzPcxRqzFnSPYcnptOMflV/VbdhpVwTjhCappX0EnoR2XMWcdQD+lWuRUOmIJIFGQMRp/Krvkf7VDQkyCkPSrXkx+pNJsjH8P51PKNsqYowTVwBR/CKOBnpQ0HMVAjEYwTS+RIT92rWaYZCOlOyBtkQtXI54pwtcD5m5pxlfHA/WmmYkckCiyFdjhAq980vlx+n61GZsDkim+cO2SaYrsl2IvRRQWUDAAqIM7dENGyU9Fx9aLA0Sb+OgprSntQLeU/wAQFH2Rj95zRZiGeYw5o809yKlFouPmJpwt4x2zQosLlcyjHWkEnsat+VGOiil2gdhT5QbKeXYcITUMiyFsbRWkcCqchy5ocQudp4kFv9gRrkMUDjhTg5xXJpPp6zKRAxUMOC3b8q6fxWu/R+P+ei1wRjYHOMgHtVvcEWtW1TSo/wCzt1mrFJZNxZjzl8itAeJNHtbn5tNt23LwNznH61wOqB724MSdYnLY+tSx6RqUyI4i8vjjJA/Os+byGdBrnijSbqWGFNLgTDFtwLA9D6mtvRtT0mJF8zTUfj/nqwrzS/0y4U75XBeM4wDmtWCWWONQr849aamuiHY9Rk1vTCmI9JhHHd2Ncprd7bSiRRbwxgjA2k/41zn2y8R+ZVA9zmoGeS+ukhDF3c847D1qG03sVZdCW2Ty4lUAYwK0tPgmvbhDDG5VQckrgChtHitREPOlIZ8Ebv8A61aNkYEjaFVK+WxU7WJB96FvcG7imzuA23y8n2pjW06HBjYVcEcW3O3I9yT/AFpuyIHIjX64qiClsdeox9SKQFunH/fQrQ3eiqB7AUeYw7kfjQOxUEEp7N9QCf5Cp0tD/Fv+u3H88VKJCepo3YouFhyWsanmJ2/3nUfyzU4fy+Et4Fx0yxb+lVt1KH7mndByj5nupcgzhB6IKqnTkf8A1krMT6DFWOvNGTUvUdmiFNMtlPJdvqR/hUy2Vqo4hX8STShsdadn3osh2FEMCjiGMfhTwFU8Kg+iio80FjRsKyJjIPpSbs8kVDRnB60XCyJiwC9BTSwx1pA2U6UzNFwsP3fjQWpmaM0mMfuwOtJupnWjNIB+eD9KZS7uDQFJ6CmwGEjPWjPPTineWec4596CmAAWFKwxMg9KMdOaUbQANwJ+lL8p45osAmM03nOPSnbl6c0m/B4AoAADk5pcZFJ5h9APwo3t60AKqt02mnbD3wPqaaG79u9NLZNMCTZ6stBUD+L8hUVGT60XQWHnaD3/ADo3KOg/Om5yPekpBYkz7CjewPtUeTSlsjFFwsOLMTjJ/OmFj9KKKLsLDu3AzRuI7U3JBpRnr1oAeDk+1NLfNjvijJx0xVa4laKXA64pomWxi2BNnr08OOPM3gf7JH/6/wAq2tal26Rce6EfnWHqfnpcxahAQJIuGIHUf5/SobzVftsMdqFcMWBkz0AB/WqJRu6UdsbD0VV6+1XzKB3H51m2VtN9nB2bS/zYq2LOVuuBTeoEhuFH8QppuFpRZf3m/KpFso++TSsBAbkdhTTcHHGKuC1jH8NSCGNeiinYLmd5sh5A/SjEr/3q0tqjsBRgU+UTkZ4gmOeP1pwtJD1IFX+2c0maFELlMWTE8tTvsgTkHkVaBxQRTshXI0bcoNPzxVdH2sUNTgrjrTDUCaTpRketIWGOtAAT2pM0ZFJkZ60CFzSZpMj1oyKQCE1Uf75q0ehqox+Y0DR2viNd2jSezA/rXCs3B4rvtfGdFuOM9P5ivP2zuxQ9xo5+3Qf8JFKpHXB/lXVq+OO1ZEWnKNU+2bznbjbitIGs2mMq31mZWMkYHPUVjTabcA/u2K/VciumVuKXIJz0qHFrVDvc5iHQrqVv3twcH0XFdBYadbadGfKX5yPmc8k1Y3ClYb4yM9RVLuNFLzvPlkkByI/lUe/rVZFeNm2yEKxJIYZ6/wD1qg82WwnbZk4PI9q0bWd7u3USQIpYHJHRalNssswPugHH0p5NGAq9abkVYhfxo780EUdKUgClBzRRikgF7YpBRzSUMB2TRk0gOKAc0XAeDninZwaYvWn00wHZHrQDkU2kPHehisSUhOBTdx9KGOfpSuMepGKTvTR93FJ70BYfRnIpvKjNG6i4WHD2pOc8CkXg06kA0n86CxzQAec+lNBBp7CQ/d3700nJooouMKAcUhOMUZFIYE85o696CRikHHNAh1FNLE0objmgdxc8UUH9aaDjOaLgOopMj1pabAQ0DNLRkCkAgo60uQaDwKAEzilpu72FKSOooEO3ewoXrTdwzTs85oAeCDVaeHzbjPYAVYBFR5/eNVx1JkLHbRYwVBFIml2aybxCMjkDt+VSqcCpATWliLknGKM8UhpKdhNj+DSUmcdKTNAbDifekzikNAoEKTRnikooAM0UUUwCjNFITSAimiLNuWotslWs0lA7lfEgHNJ89WaTIzQFyr89GXqzSYFIRXLNSeaR2NWMD0ppQZ6UAQmXAPFVt2SatyRjaTiqmzPShgeg6wu/SLkf7Oa89Yc5HWvQ9T+bS7kY/wCWZrz1utKW40JH1NLuA4pEyGpmcmpbLRIHxTweKjWnCpVwsSA08E4wKjBwaGk2oSOSB0p7DSMa7InvCAMEsB+NbcCCKFVFZNpE0t35xj5BPNbJPalFFMDyKZS9qbkdKoLDuvOaMZpAaAfWloJDiOKFoxmlAosAtJS5x1pKWgwxQBiilHJpNAFO3UmMdaM0IB24UZBpBjHNLkUXsgG7qQnNBopAOXoaWlQYByKXBxmgBvPSlA9aXrRigY0ijOO9OPFMxk80CHryrH2poFSKPkb6UzpTfQExG46UZ+XNKTmmkADrSAbSd6WigBeMdaM9PakpM0AL1yaeMYplKOhoAU/eFLimjOc07FADSMHApQcdaDkc03vQA/cDxTWNIDg5ooAXoeKQnJopDSAWikoFACjilDYFJRTAepJqLcPOZe9SZAHFRtFukJz16VcdBSJ161KDVVJPm2n7386sqeK0MmSZyKKQUtMAopM0UCFopM0tABRRRTAKKQ0lIBTSUUUwCikzRnHSkAhoopDmkAvtTT1opCcDNAC859qTOabQc0AJIfkNVRU8zfJVfdxQB6FeDNjOD3jb+Vedk8816LON1tKvqh/lXnTD5vxoa1GhQB1qL+ImplwagP3jWUjRDqcDximAd6XFTcfmSA88U6mL6U4daL3D5CooXoMCpD0pnGaf0FVewxOaTjNKc4zSDFN6gFOGMUYoxmiwkOBwKM0uKNuTQxidaQjFPxgUHntStcBopw4pMU7ikkA3FKOBSZxnkCmNcW6ffnjH1YU9QJDS4qs2o2q8eaG/3QTUZ1SD+FJW+i4/nRygXcUBaonVcHCW7n6kCmnU5yfkgRfq2aOUDV42mjFZA1C87eSM/wCyf8aqX+q38CqY5EGc9EH9aLBY6PbxxSgCuKOrajKObtwf9nA/lUDXN1J9+4mb6uaVtRncu8affdVHqxxVZ72yj+9dRDH+0DXGhWbk0nl5xmnZCO3t762uvMSGUOQMnANPYDvXO6FlLlwCeQM/mK6Fjk0pCQ3j1pKPrRUjA0dqSjOKADPNFIOacKACijHNBpgAo/GigigAJOKQ0oo60AHSjtRTec0ALRRSD3pALRRRQAUA00mlXmgB5PPFSmJgoYHGfWnJbs2MfnVlnRIwmN2B3rRRIbuZRGZevSroHyimhUZ8hAoqTGKtIkKM0pFNqibB3p2abS0wA4ozRRQAUUUUgCiijtQAUmaSigAoopM80gAnim0dTSE4oAd3xTKN2TSZoAUnFJmkNJnFADJj8uKr1JM3AFQ7higD0lxmNh7V5zJxIw969Fz8pFecXDBbmQejGm9xoVRxUZ++1OWUY6VVkvII5mUscg9AprKRadi0o5p2O1UxqMX8KSH8MUn9oc/LA34sBWdmXoXRwakXkVm/b5ieIkH1YmkN5cnABRfov/16pILmpipP4axjPcsf9e34KKTdMR808p/4ERRygjZ7UxpI1GWkUfU1jmMN94sw92zUiQxjPyL+VUJyNE3lqo5nTPsc0z+0bYc7mP0Q1S2AHoPyo280BcuHVIv4Y5T+AH9aZ/abH7tuc/7T4qttoxQN7Fhr+4P3Y41+pJqNru7Y/wCsRf8AdT/Gm44FG3ANAughmuWODcOPoAP6Uwh2PMsp/wCBmnAHrTsYGaYyIwoTyuT780ojUdFA/CpdvelA5xikFyLb2pQuBT8c0cHoKLhcbinAAdaUEjtTs4x60BcNveqWpqNkfTvWgq88gVR1CLCpgDknoKBmWiAcVJsGKdtwcU4DikDIlX5aGQCph1prDOaBF7RRi4cf7I/mK3yKwtF/4+W+g/mK3m4PHWkwIjRS4NJSsAU0k07tTc0AAPrTs03dS5FIBSaKOtFAC5wKM+tNPFA5pgLSg009xSjpSAXNJSHPSjHGKYB1FIeKKCTSAM4pSaYDmlJwKADoaVQSw+tMzUtsC9wq56kVS3AvvMI1CA4JHNQ5ycdqNRjKuGB46cVBBMOjda1uZFrGKXBpAcil6VQC0YzQaUYoAYVPUdKQVL1oKA9aLiZFkUZFOMJA4OajKsDyMUCHZpKTmjNABmlpM0hI6UMB2abnnFNzRQAuc0UlNLYpAPzgUwnNNLZpC2KAHZppNIAzH5VJ+gqdLG5k6REfXigCDNIWzWgmjTv9+RF/WrMeiQqR5kjt9OKAOenbkColV5DhFLH0UZNdeNMso+fIVm/2uasIqIMKoUegGKYGp2rze/BF9Ovfef516NXnmqjbqdwO280MaIE4rPuR/pL/AIVoR9BVG6H+ktj2rOW5RGq5qQDIpoFSj3qRjR6YpdtPJGOKQDjrQAoHag7R1NGAMU7qKYDQw7ZP4VKGAHAJNMA61KnQ0ARsWPOwj6mmgsT0A/GpTyaTHfvQMZtOetLz6mlJxRnNAa7CgZpcUD09adjHFIrZDQMUmRnFKeoNNB55oDzFHNGKdQP1pgthppccZoIoz60hoSnKe1NpVOKYWJc4qnqX/LP8auCqmonKx/U0AZ+OKBTs0hHekMUDjNMNPH3aafSgC/on/H030H8xW+x5rC0Yf6Q30H8xW2/FJkdRpbk02gmmkk0hhTc/NTuKSkA09aXkUpHek3GgBc0tN55ooAdmim4PWlxkCmAE9qAeaTGKBwaQD85NIT2pN1JTAXOKAeaSkzzSAXFLmkooAb3qxajE6fWoO9T2pzcLVR3EwlvFaaSKTOM8GoZIth3LyD3qtdHNzIf9qnwXJj+VvmQ9vSqvqJotwz4OGz9atqwNUZIwRvjOVNEU5Tg8irTJNGl4qNHDLkU8daoRJRSA5pRSE2KMilxnrzRSgYoAaYkPVab9lVs4Yip1XuafxQIptZsejj8aZ9jk6DBrQFKATTAzTZzZ6D86UWU/ov51pgEUtAGaNPlbqyinrpfHzSfkK0BmnA4FAFNNNgHLbm+pqVbWBDxCuPU1N1pQCKQCqqqOAB9KcD2o2tjOPzpuQO9AEmacDmod6jvzSCcZpgTMaYWwDmqs11sA4qs10zHGetMDpBxXBa0oGrXH+9mu7B4rh9eGNXmP0/lSe40U4+lU7v8A4+PbAq3F0FVbzidf92okupREpIqUdKiWngnpUDHUopBnqaOhoAXOKVTxTeQaXvQCVx3cVKhGMVECCaeO9MGKRg0mRmjtSfWgEKehpAOKUUh9qCo6iqcEVJINw3ioqUFguM8UFNCE0o600nPFGePpSvqMfnNKDzmmU5TxTE9BD980Zz9KHpoPFAIdilFN96cDmgY8ckVV1A5SP61aFVdQ+4n1NICljvTgR0NRjmpB0pJgNI2kr2FMPWpD6YqNjjOaYGho3Fw3uP61uvisHR/+Pr8K3XoexIwgU00vNIelJ2AYTkcU4dqQEAUbsUgHUYpoNLu59qAEPWijvSHigBTRTc07txQAc5pueaCe1BIwPWgABzRn1pKXPGKBinGKToM04KRzSAYOTTsxC0mM07GDzRkDrSsAmMVLb/65aj3jpjinKxUbhxj0qktRN2KMvMzH3NNxSsCWY9880mTUvcolgnaE+qnqKtMqyrvjP1HpVCpIpGR8qapMlosxysje3pV+KUSCs8sswyvBHUUisyHINaJkWNf3pwIzVWC4DYB61Y9xVEtElKBimrzTwMmgQq85FOHFJtAPSpooJZm/dxu/+6M4oAbmnDpU/wBjZOZpYov958/oM09X0+H7xlnb2wg/qapJgVxz1pQpPQZqV9SReILWKMeuNx/M1VkupZCSWPNJoCwI2PXA+ppT5CffkyfRRVAyE9SfxppcA8mkBoG5gUYVCfdjTGv5CMDgegqgZgO+ajaf0oAumdj1JqMyE1Sa4NRmY9cmgC+Zf9rFMNwoPJzVEyE0hb60XAdd3gDAAZqtDcSTTogGMmobliXHSnab819H7c1DZVju1PauK8Qj/iaye4BrskbPWuQ8S8ann1UVpISM5MACql8P3qH2q0nQVXvB80f0NZy2KIU9O9Px3piAVIKgYA0vXmggUcfhQCADmlNL24oxQAKCB9aeDj6UwEAYpV60Me+w/cDTTQxwKTcKEK3cUdaXI3U3OaWgpaai9qOlANB9KZYdMmmk5o5FBpAKpJpynBpq9KcP1oWwmB5NNxzkU7HNBHamC2EzgUo600jikFK4yYZzmq2okBU+tWFOarajykf1pgUVFSDpUQb0p+ecipAUnnFMkA6jvT+NvFRlu9CAvaT/AMfNbzH1rC0cZuSPatt+DTJ0GmmHFKTTeT0Bo3ADzSgUu1sdKQqfUClZgFFKqKO5P0px2jsT9TRygMJwKYeakLDPCgUu40JICMAntSgcEZFLRSYCBce9LgUZpN1ABgA9BRkCgkikzQMcTgZpNxpKKdwDJJ60Z4opDnNFwFFOBwjfQ0zrzSn/AFTk/wB2hAyqKcRuGf4qjBxTgcVICYo71Jw454PrTCpDEGgBQSpyDg1MsgfqMGoBS9KpMTVyyCQauQ3OBtas5JM8MfxqUHFapkNGupB5FXbCSGOYPcReai/wZxmsSCchgCa0dxVBkdatMixoyaggcmC1hiHb5d3881BJeXEvDysR6Z4qkZaYZTRzCLJf1aozIo71XLkmmFie9ICyZuKYZveq+fxpDyaBpErTcdc0wyk0ztTWIAyTSuOw/cT3pueaYZUA4Oaja4weBUthYnpOBVVrhscYpplc9Sfwpc6HysuE4pnmIO9VuScGjFPmCxBdXC+YflJqxor+Zek4wAKzLj/WMRWr4fUGSRsdqhu7G1odoh4Fct4nGNQjPqldLG2VB9RXN+KBmeI/7JraWxmZKH5agvufL/Gpk+7UN5/q0x2NRIsgTrUg71CpzUw6VAxwGQKdgYpgPFOBoATPYU4mk+UdjS0AABI5/CgKQetBPPtTgc9qEUkIU460gp2TTeh60WsJrUXPWik4PHpTieMUy09bBx60oPrTfSl4oGKTnpSU3dQXHpS0AdnAzTlLY6VCGDsAOKlLHpnOOlUlchy1FIIydppNw9ak3kJ61G6jqOafKNSuNJpQefaoy3bvSh+TUtFE61V1A/LGD61MjZPNQaiQEQ9smkOxSGPWn1WDc+1ShsNxSBofxUZHelHWlIxxTEaOi/8AHy3tituQdeaw9GP+kSD6VuMaZFtSInjikLH1NBoqdegw3HpQKTFL0qlcBMmlJIFIabznmpuwHClpM0H2o6AGeaQmkopDCiiigAJzTST2p1JnNAB1FLRTTQAucUnWiigBRQ5xC/4fzo7U2b/UN7kUXAq55p46fhTBTgeaQDgeKUHIwaaOlLQAhGKM4pc568igjHPahABpyykcGm5pCKpOwmi7CdzritORiQB6CsSCUpIOM1pvc7ucCtUzMeaaeBVeSY44NRecx6mk5BYtkj1FMaRR3qqzsaaWJpc41G5O0/Hy0wyse9RelLU8zC1mBZj3NJS96Q88Urselw9hUeMk5p54FHHGaTeob7DMc0qnAoOM8Up5PFAtUG40uflOaAKRh8pzxTsFzOlPzt9a2vD4xHIxHU1hSEEnnqc10WiLiyJx1ahbg2dHC2YkPqBWD4nGTA31FbNucwR8/wAIrH8S8xQH3IroexmYSYPFMvB+5X2aljpt1zBz61nIsqoPTrUvTiokOCOakJB7VAx2cUoPGRTd2TinD0oGGSad3pKXFAm7hmnqTio6cM0FDz0NRkHr1pdxPGaTPNFygHBzS7skCkJz1NKMYoTBDs8j3ppJzxR6c0nUGhgITTCxp+QBWBfXjyXflKzRxLwWHGfWhPuaU6bm7I6GHAINTYTPA4NcM11MqbknYAdt3U11un3Bms4pOpKjP1rRNF1sO6auaXlrs6EVC+FYDOBSh3dCB1FRlH5yDuHJpnMo6kcjbQeeBzWQdbh+0eWFO3ON1Lr8kkcaIpwkhOf8K51eJMEfOp5FQ3qd1CgpR5mdvHKjj5GB+hqvqT4iTPPPaudtDNLctJEGwO/TFXri+keJY5F5B61Ip4eUdUOEgzUytzjpWcsh3f4Vdjf1HakYtXJ+ozRnvSA849qNp/KgzasaOjcTv+FbbE1i6MMTufpW0x/Om9iUR4yeaCQBQTTTzSQxcmgGk70GmApOaSkPtSA+tSA6jNNyaBxTuAtLTaKQCk0A+tJRxQApPFJ0opaAAnNJSE80mSaAFJ5pc9803FLSAOppLjiD8aWm3DfulHuaAKwOaeBTExmnigBRR1oo7UgAUoOPpTRxSjPc0wFIx05FJnjFKDzijHHFACDrV3+99cVSX71W85BPqTVpitqNY0gHU5pT15FHT8akPIOlJRS4z2zQK9huaXnFLsx1Io49aBN3GU4etGQOw/OkLntxT0EBBJ9qQqARyKN350nvS6hcXj0NIGweKTNIDTdgH7zUUpPlnmn8VDcn90aXMFig5BrqdJXbp8Y9ea5Q8119guyyiH+yKcWDNK2/1C+3FZfiMf6JER/frRt2/dkZ6Mf51n6/zYA+jVvLYzOcQ5pbr/j2P1FIhonGbZqyZoUl4qQNiokbmpcUgHe9PB9KjGc8dBUq9KGAo6UZOaUkLSdfSgBc80uT3pvSkJ+ahjHEDrignjGKAevFB6jNA0xppeo+lBpA2exoGhRmlzikzQMHrQMiuHKW7sOuOK5u+KC2YMPYGt/UVL2jAHBHOaw3t91uyhsFhyWH61hVdpI68OVLG23EueF6ZI4rpNMYiF1UKoVsAE4z9KwYyIIvLfBcD659MVdsJ9tw8IBG4BuRjB710x7mtf3os6CKQlsHGc9ae920UrZAIA2mqifIcnI9Ae9OlbILEdKs4CHWDCdOkdwDgZB965i4jTyVaNCGOATk1q6tdMtmUQA5OPm7+1Y1teNjbtG0A8VMkmztoO0LmpZEx2bjftB6qOrVCLd2m27GkZuWCjNPiuYoN29T82PmHYelJDePaNvjc7scH1Pc0mjphK6IrpDbuo5Pds8EVdgcGNTmojNEltM0yKzPxkj5s+vt/wDrqjYSsSQemc0mjCrSSV0by9eO1KScUyE/LnNOb1HSpOGW5p6P/rn/AA/rWy/WsXRsiV8n0/rWwxp9CBh60n0pSab0OalDDPPSjrR1z2pOlABRRRQAZFFFGKACiijPNMAJx2pAM0ueaTNIAJxSg0mKKAEpcUgOaWkAUUUdqYBg44qK5PCfjUhz9Paobo8p9KGBEKduPrTFNOxSAepyKWmDg5pwOaAF7Umc9aBRjnNAB3yKUHvSUfU0ALjJBHXNW41IjUEc4qlk+lXgcKOe1VoAFeOTTcg0MxIpo6UXFYXJ7ACkLE96M0n1pEBSE4oLfjTe9A4hS9aQ0Z96QdRaTJ9aTNGfancbQjZopTim5zSFuLj3qC6OI8VMarXZwgouC0KQyZFA9a7SAbbeMeiiuNgG65jHqwrswMIB7U4iZYhPMg/2z/OqWt86cx9GBq3Efnlx/fNVtXGdOkroZmcxFwafOcW0mP7tRxnBqSTmCQf7JrOVi0ZaNz0qYSZxmoYxk81MAPXJqBkyEHocVMijrVNTz6U9ZMeppgXePSo2IBPaoBIT60hdiRQBKW9DSjHeouT3waeFzjJ6UAPBxSMw65pMAds0hx24oKSvqG8dqMnsDRmjmgpXFAJ70cmgdMetIeMCmMgvblLa2Z3G7sB61z8kzTp5KYUYwe9dBe2a3tsYicHqDXNzQy2xePB38cVLim9TpoNLRbkSx+SrGRt4BAq/FJGrQzxgtIvJPeqhhzgzHDP0HpWzotnmHcfXjPpVJHRVfuXZYSZpSDuJH1qXJYHPTOatpZRsAR8pHb1o+wymIkDb9as826MHVFEkbxqAT1Hsa59H/eBgMf3lx3rsZNJlOdkg+tMstBgtiZJgJJCc5I4FJrU2p1oxi0zESwmubZGijdygGAo6nNMlt9Qjm8yaylZu3yEgV2iEJwuAPQVaWQFeoocblRxDOCuYpjFunhaFSN3zDkmqdudk7L2xW74nnH2mOPr8hzj61gREicE9x3rNLlZ2N3pXZ0FoSy4Bqy30xVLT24xg1dbsc5pvc86e5oaQf30g+n9a2GrG0fmZ/wAP61sN9aDOww+9NJpW7U3BpXAAc9qWjoOlIc0gAmgc5pKXpQMU8Ck3UmQe9KMUAGfajNFFIAopM0E4GaBIWikBHWgEUxgQexpN3FGeDzS4HrQAvakBPXP4U0n3oFIBevWobn/WD2Aqaq9wczH6CmLqMFOzTad0pFC0UDpQOlAhc+1BPakoNNtAKp7UHrTRxTs5pAOXlquHj3qnFjfx/nmrZp9CeolMJOaceKbRbQTYmcGkPzfhStz3puKQN3DOKKXAApp4zQCdhSfWm55pu7J5pSaLjuBJ7UZ4ppNJnNAJXHZ9TRmmA496XPNArDjzVK7bkVb3D1qjdHLc0DS0F09S99EP9quwPArk9IG7UE9ua6onmqgQx8ZxNKM9Tn9Kj1PnTph7U9T/AKQ/uAaZfDdZSj/ZNbkHKIcv6VO/+pcj+7VdPv1aH+rYY7Gsmy7oxEc/jUokye1ZRvolYjeM59af/aUQP31+uaVmF0aw6UA9eazv7Rjx/rFP41It2rYwwNNRGmXgSPxp+R061UWXJqdWz0PNDiBNnIpy/wD6qaozzUm3j3pAKMnNLgZpQuFJPH1prFFP3xQNMNtG2ozcIp6k4qP7YD0T8zRcvm7FnBIpQuRVf7Y2MbB+dJ9rkxxgfQUC5mWlRumDVHV7JZLV3KgOilg3ehrmU8bzmq0zPIjAseRg5NPQE2mjk1vJHiQN13dSa9G06FRbxtGAylQVPtXnktsYPMjJDHIIx2ya7zQGePT4oXPzKg604nXiJXgaocxkcAH3FPFwD1wfpSTL5ib1696qfIDnPPpVnBuTuo5IqFwTxipUYMB1wKiNzGj5Y/hina4Fd8qcEY96kjc/hUjOpx8vB6ZpjhApOCKRcX0Oa1dSt6JWHyP3NZbpm43AZHHGK6u5to7qPyzyp/SsPUEjivY44h91cnPNZtO53+2vT5WS2fyscVdP3apxLtbIPBq23C0jlmaOkf6x8dMj+tarVlaN99/qP5GtZqGZojJpQaQikqegxT160lFGKqxKA0h6etLRnFToPzEAHpQD19qWjApAtQpD0pR9KTPtQMQHPbilOMYzSdjSUwQvA9xSHHpRRSAKKKTHvQAcd6BgUY460AUAPHUVWn/17VZQZYVVlP71j15qraC6iZwM0ZBFNyT9KXt71JQ+gfWm5OelAPY0ASUwn2pQfSkoAByKOlJ0NH8VAieEDdn3qySKrRcHp3qckZqrqxPUQmmsTQWzSZyKQdQ6ijpQMUjGkIC3NNJz9KQ0A0DsAGDQcZpM5pQM96RLTGHrSHrxTmGBTB0pjClHPSmk4PBpBQFx52jsDWfctmQ1dPSqE5+c96ATsXtCXN4x9BXRmsDQR+9lb2FbzcVUdiW7kmcXHXqgpbkZtZP901HnMyE946ll5gceoNbEHIp9+rQGY2+lUwcOee9Wo+hIPWoluVc8fu7a6+2TckfOerY71H9lkx89yo9s5q/qNq51S5X5jiVu3vTE02Q8lAc+taJokq28M8y/u1dzkjIHWtBLC5hj8ya4MCj3zV63Men2v71wNueB/SqyTjUL0SzYEEfOyj0AvWMkqrvjuLuUDusYwfzrZtdXITbPbyRsONzDrT4JraeNRbyAgDtVa5nUzLAAfUvU3voPpc1UvjIMxsuPani6lJ5as2KJZF3r8rDowqZZHjbEuCOzDp+NToWtS15jH7xJ55pCQTwaOtGAMHNQADnoaXA6+lKoGOKXApvcAxxmm5INOw3bpRsGeWpFrUZ05qJskEDmrBVOm4n6Co3MYPCn86CjDmjMmpbNuASAWrr7BAJsg9FrmL3EU4n4Ve/etyxvS0Uc8fQjkVcTSpeUUdBGxbPT3FZ93bPFNkKcN0Ip6XUZO7dg+lWBqEWNjISvrVnNysyxJIuV3GoxyxrXaytrlGaJ9p9jVOSylhJyMr6incaaRbiiT7GCWyQM/rUU5wnFWY4GSyVXGDjNZl5qVrayeU26WTGcL90fjSvcqN29BcYXLHA7mubvC8l/I7LjsB7Voz30t4RkBVHRRSXcAkhWYD5hwaTNV5kFsNy7c8jkVaY5GKrxHbyOtTPjIK9DWRMjS0f77/UfyNa7c1kaPxI57ZH8jWrI3pTbITG4I75ppP4UEnPU0nWjdBbqG72pd1MJxRmpHYeG5pCc03NGaQDt3tShuDTOTRTAeW700nmgUcUNiQZpM0uRjrSZz2pDDNGc0h4HvQOR1oAcDSdaBjpRkCncLh2ozjpTaOe9ICRG5qq+C7etWkUk9KqPwSc1T2JW40HinAetNUZPFOqSxT1pOaQZJpc0CTuCnnmne1Moz3zQMfjig8DNJk9cUZ4oEyeHOM9eakY57VHB9ypKbJTVhKQHnpS++aSkJsQ/Wm804nIppoENyaMjrR0FIcY69aCvQUZozjvSE4FJnPvQDV9RS3bNNY+hpW/Wouc0CHDmim5IHNKGFIVu4jHH5VnynLmrzdCc1nSNhj3oHY3dBU+TI2OprXY5rN0RcWRPqa0GOKtOyJHqctCf9g1O3MbD2qrGcpAfYirIPyke1bEs49xiV8epq1B0qtNxdSD0Y1PGcLxUegI4jVbi1h1OcM53hzkKM1mzao0hIij2jGMtUmtWrnW7ojGC+ajgs1GMgkn1q1oIprDLcSFnYt7tViKLyJRHjgjkjvWpHFhcKvBPWnvahgCB0HYUrgRWttGp3rI6t/stWqR5kG7+Id6oJDIoGDg981aTKxbSfmY/pUtAWbIBYsHv3FWGUEYIyO4NQRfKmPyqcdOaTGggbZ+7Y9fumrBYAfdFVXOBuHVeal3cAmi5ZJuz0AGO1ISTTVI9etOpXAXjgA0jD8BTgOM45pT05pF3WyGAHrnNDLmloNBRBNCJEw3I9CKi0yGS1lkgJzEeU9quYOeRxTkiw4b0pofM7NFmGBpHGB34qw0DKpLEEjsKYtz5Y4HNMNy+SQQSfWr5kRqCuyHKkirkV/Mv3mDfUVlM7O/zUK0qqVLE+5o5gtfcvajqDAYeTLEfcHasBlaVy78k1adC7Fn5b1NOEZHYVLkXHQiRMY4FXYQMFW6NxUax9hUqjHNIGU5IjBKUPTtToxuBX8qu3Ufm24k/iTrWcCc4BoasJmtpHLP9R/I1pt161naVzvb1Iz+RrQY/nSZmmMJpCTTgAfvcUZQdF/OpKv2GUoBNHmHsAPwpuWPegNR+31pBjmm59aM96aYx2QBwKQuT2pM+9HelcSQuSRzTc/hS5ooGKtLTQfejmgBT06UlHNL3ouAlLSfjSbwOnzfSmriukKacq8gGojJjPyj8aTzjwS4H0FNIGi8PlQms+YYOPephMCOSSD71HIpZdwqnqTZrUhXg9akGMcdagyQMGpM4wc1maDqMikJ43c/SkoAdxSdBQDSE5NAC7uMUA89abjmlxzmgV9NC3Fwg+lOJJpF+4PoKacihkxQuRRmmFsGjdkUCejFzxxSZzTc8Dil7Uger0EY9qbS+5pu72piFY03JFBPPNNyc4oHceeOtNLUH3ppOcUhdQPOM0dBmjOKM+tA9BkjfuzWa55xmr8x+Q1nH7woEdXpK7bBPfmrjEY9agsRtsoh/s1KelVYQsR/0eA+9WuxqlbnNnD/vVdA4Nbks5K7G28mH+1TojkUl+MX0vuaSMdulS0I5bWIQ2qSknjjpUEcYBwM49Kv6un/Ewbk9Kqp90ChuwDgi5x6dhUmcDGcCmAYpcfNnP4UtwBFLMc9MZp0aAZbqT+lIGAdcnA6U9ckk9qEgJk5A+tSk8d+KjQcCpCvTnpSUQIbh9kJ55YhfzNW17gn6ZrMdjdakkSA+XD8zsOm7sK1MfKP50NaFxQoH6U7OTxTcEjinKMYzSGPUEDn8KKXtQOtIBNvHFKFwKXvx0oNBXMxM4PSpByB2pgGTTxnsKBqXcUigLnnNOxmgDApg5dhuzkfzp2zIDZ56Glz270Z4I9aAuRsg9KAoxing54IpGGOaChoAHenZppGRRjnNAE0LclW+6R0qhPF5MxXPHY1aHBzmlu0EsAfqy0EvQm0djtceprTPesnSTtZs961WxjIpNXJs9xpNMJzSkjpmmnnpUtWKsHNLSZ5pSDnihK4xOtJT1Vj2NG0DqQKfKxXQzBNH8XWn5GOMn6Co2YAkmjlYXHHmlB9qi3Z7mgtnt+dIZLuUdSKTzFqIk5xTT0ORQBMZcZ4FMaU54J/lTQVApOp4FO4C789qQlj/ABEUEYoouMTaT3NNPHepKaFBFIBMcU8SbeT0pp4NNbg00xbjpFB+ZelM/GnIx6YyKR0I6dKGr7AtNBytk0uM81GDinBufSpuDFIzRSj5uRTfU0wTuKKG4pAc0n8QHvQDdi8Dhcd6Y1OPQmmZJOKb3JWwhxSUuBnrSZANIT3F7UjUE+lNJoGr7geBimk0FuKMjHvQSJjgZprdRihjk9aaeDSH5js5pM00GnBc0Dt1QUh5pxXnk4pPlHGaCSvc58uqSjMij3FXLpsrgCqkHz3SL/tCgdzsoBiBB6AUrUqgBFHoKQmtESMtf+PJPYir4FFFaks5bUv+P+T61GnWiigRg6yubsHvgVTWiipAcKDRRQADDMFxzVmIDbtx0oooKjuI8hTOB0qtqOom1tQUUl3+VSegPrRRTE9y1p1oLW2VdxZ2G52Pc1cXvRRU9WVHYX29aco5AoooWxRKabRRUrcQ4cj0o7UUUPcBw559KeooooW4BnNKBkdTRRTe4CDrTqKKQC7efrSMOQKKKC4ibaRh0oooCQFCOpp0Y42nkGiimtyCaxi2yP8AXir3U0UUMA8vPOaQhV65/CiigBqsuMhcn3NDSn6fQUUUARmX1yT7mm+YTnHGKKKCohuY8k5pWGQDRRSexYYoI4ooqADacgjtSMOM0UUAIB8ppQvFFFACUUUU1uAA5paKKpANPUUYHpRRQgA8DigHcKKKZMhrJt70dRiiikEhynBIHahhz+tFFKWxMtxo60o++v1FFFSilsW6aeKKKb3IGH0puKKKRXQD0pnOaKKByEI5paKKRA0rjJp+0bQW70UVUQGkrnhfzpN56UUVQDWJ9aaTk5ooqHuBVujyBTbBd1/F/vUUU4gdeegpvaiiqYj/2Q==" old="http://www.landscope.com/images/Photo/Stock/51001_52000/51510/2ndbath.jpg" alt="Victoria Court"*/?>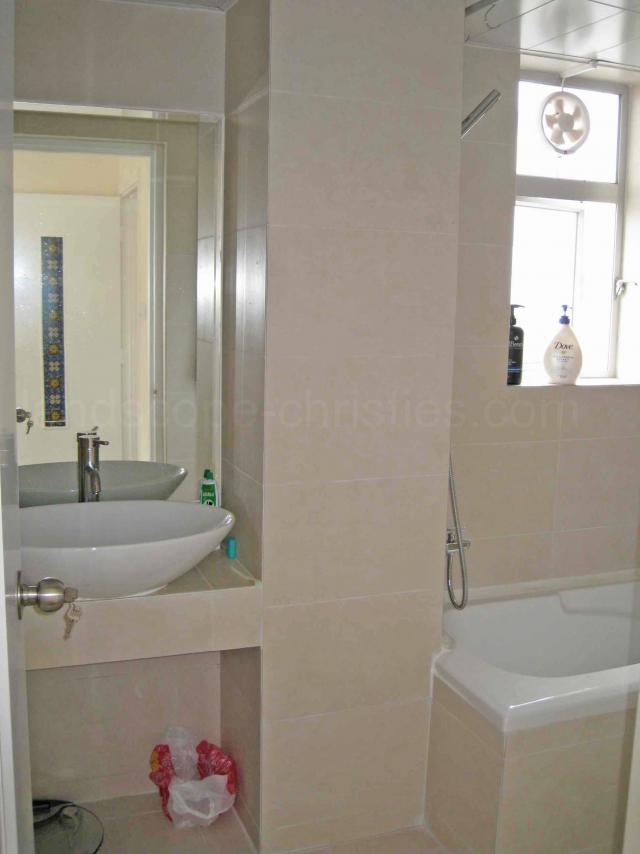 Bathroom 5 of 6 photos
/*img class="sp-image" src="data:image/jpg;base64,/9j/4AAQSkZJRgABAQAAAQABAAD//gA+Q1JFQVRPUjogZ2QtanBlZyB2MS4wICh1c2luZyBJSkcgSlBFRyB2NjIpLCBkZWZhdWx0IHF1YWxpdHkK/9sAQwAIBgYHBgUIBwcHCQkICgwUDQwLCwwZEhMPFB0aHx4dGhwcICQuJyAiLCMcHCg3KSwwMTQ0NB8nOT04MjwuMzQy/9sAQwEJCQkMCwwYDQ0YMiEcITIyMjIyMjIyMjIyMjIyMjIyMjIyMjIyMjIyMjIyMjIyMjIyMjIyMjIyMjIyMjIyMjIy/8AAEQgDVgKAAwEiAAIRAQMRAf/EAB8AAAEFAQEBAQEBAAAAAAAAAAABAgMEBQYHCAkKC//EALUQAAIBAwMCBAMFBQQEAAABfQECAwAEEQUSITFBBhNRYQcicRQygZGhCCNCscEVUtHwJDNicoIJChYXGBkaJSYnKCkqNDU2Nzg5OkNERUZHSElKU1RVVldYWVpjZGVmZ2hpanN0dXZ3eHl6g4SFhoeIiYqSk5SVlpeYmZqio6Slpqeoqaqys7S1tre4ubrCw8TFxsfIycrS09TV1tfY2drh4uPk5ebn6Onq8fLz9PX29/j5+v/EAB8BAAMBAQEBAQEBAQEAAAAAAAABAgMEBQYHCAkKC//EALURAAIBAgQEAwQHBQQEAAECdwABAgMRBAUhMQYSQVEHYXETIjKBCBRCkaGxwQkjM1LwFWJy0QoWJDThJfEXGBkaJicoKSo1Njc4OTpDREVGR0hJSlNUVVZXWFlaY2RlZmdoaWpzdHV2d3h5eoKDhIWGh4iJipKTlJWWl5iZmqKjpKWmp6ipqrKztLW2t7i5usLDxMXGx8jJytLT1NXW19jZ2uLj5OXm5+jp6vLz9PX29/j5+v/aAAwDAQACEQMRAD8A6Q802n84puOtYm42kpxpKAuJSiijvRcEBpKceaSsygpRRj1opgLjNOAoFFABShd1KvTPenAYNAAq7aWlooASilpR1oAQCnYxRiloASjrS4NKBxQAgAx0p2KKcq889qAECnFOAxS0uKBiUoFKOlLQITFLRRQUgopacBQA3FKBzml6UUDCiilxQLYSilxQKAEpcUuKWgLDcYNLSj3pcce9K4xOnWjFOxzzS0wG44pcUtLQAnf2opcUuOaAG0U7FLQA0DvTsUUUAIRmjApaKQDcUY5p2MUuKYDdtLS45pcUANop2KXFJgMpcU6jFADBSgc06jvRYQ3HOKSnkUmM0BsNpD0p2KSmSNI4pKfSEcUAMIzTMYNSUYoAj4pMU8rmk24FMBuKQ806gincCPGBSU+kK0wGnpSH3p2KQigVjOpp60o9aDQSMoxxS0lAxKKKQnnrQA9ugoFVbu/t7GLzLmQIg6k1RHirRev2xf8Avk/4VFh8yNjFLiskeKtEx/x+r+R/wpR4p0XP/H6n5H/CgOZdzXAxShckZrJPirRR/wAvqfkf8KavivR8kG7A/wCAn/CgOZdzcAHajFYy+K9GA/4/F/75P+FL/wAJZov/AD+p/wB8n/CgOZdzYxRisf8A4SzRcZ+2r+R/wpf+Er0X/n9T8j/hQHMjYAPWlwaxx4q0U9L1PyP+FOXxVox/5fo/xzRcOZGvR0NZP/CU6Ln/AI/o/wAjQPFWidTfx/rSuF0bFGKyh4o0Un/j/i9uaX/hJtFI/wCQhD/31RdBdGrj0qTFZA8S6P21G3/77FPHiTRif+QlbfjIKLod0amKUCs0eIdHP/MRtf8Av6v+NOGv6R21G2/7+r/jRdBdGliis8a9pOP+Qhbf9/V/xp39uaV/0ELX/v6v+NHMh3RexxQFNUhreln/AJf7Y/8AbVf8aeNY049L63/7+CjmQ7roXAOKKrDVLBul5AfpIKcL+zPS6hP/AAMUXQyelxUYurc9J4z/AMCFOFxCePMU/jRdCQ7HNLtpoljPRhTvMT+8KLoYYpaTen94Uu5cZyKdwDFLj2o3LnqKXevY0gFA4oxRuHrS5HrTASilyPUUoIz2oAB9KKXI9qXigBKKXiikAlFOFGBQA2l5FO2ijbQA2lAp2KAKYCYopcUYoASilwaMUCbEopQKMUAxOaXBpRxS0CQ3BoxTqKAuMop3ekxQISkxzTsUlADccUlPpMCgBuKbtp5FJg+lMBp4pKfgUhFMCMgU3qKkIpCo7UAMxRilIIPFHQ80ANppFPIzSYNAGTRjNLRTIGmkp3WkI70AMPBpDTjTCKYHL+OcrpVs68ETDn8DXFvbJP5csCgBztdc/cb/AANdx46A/sCIn/nsP5Gub0C3jmkiDL9/g+4qoozluUDprAY3Dgd6Qaa5/iXFdwdPsyvEIyOvNNFhZbv9VwffpVWJOL/sxv764p/9mv8A31rtf7NsuvlD86P7Ns+f3WPxpgcUdMbs60g01jn51rtxp1n93yv1NL/Ztlz+5/U0AcP/AGawx865pf7NP94V2/8AZll/zy/U0v8AZtkf+WX6mlYDiBpjjPzrzSDSnJ/1i13H9nWY6RfqaX+zbP8A55H/AL6NOwHD/wBkSE481cUf2RJ/z0Wu4/s6z/55n/vo0v8AZtnn7h/M0WQHDf2RKf8Alqv50f2PL/fT25ruf7Ns/wDnmfzo/s2z6+Wf++qNAOH/ALHlBz5ifSj+xpuzp+ZruP7MtP7p/Ol/s21H8Lf99UwOAnsZLYgMynPPFQlWXrXfzaPYzffRjj3qE6BprDBR/wDvqlYDho43kJAAz15NS+Q5Hb867VfD2nKchHB/3qU6Dp/HEn/fVFh3ZxPkPjtz70vkyf5Ndp/YFgOnmD/gX/1qBoNj6y/99D/CnYRxnkSdc/rS+RJjpn8a7H+wLH+9L/30P8KP7Assj5pfzFFkBxot5McrzS/Z5M/dH6V2P9g2n/PST8xTf7Ath/y1k/SlyoDkPJcHkUu2UdCa67/hHrc9JXFNPh2A/wDLd/yo5EO7OVD3K9JHH4077ReL0nlA9mNdOfDcOOLhv++aQ+GoscXLf98//Xo9mguzmxfaguMXVzjrxIwpw1HUgOL27B9pn/xroD4aTtdH/vj/AOvSf8I0O11/45/9ep5EF2YS6tqwP/H/AHoHp5zf408a5q4/5iF3+MhrZPhrji5H/fNN/wCEabHFyv8A3zS9muwXZljxBrIHGoz/AIvTx4l1sdNRl/Er/hWgfDUna4T8jUZ8M3Gf+PiM/nQ6a7D5mV4/E+u99Tb/AL5T/Cp08U68BxqYP1RP8KafDN0f+WsX4k/4VC/hW8P3Xh/P/wCtR7JdgUmjQTxP4gyP9ORv+2af4VIvirxDkATRN9YxzWOfC9+O8R/4FTG8Mah5UgCxlmYEfMKPZLsPnZ0aeJ/E3B2Qke8J/wAamXxT4l/597U/WJv/AIquRPhjUhyIlJ74cU8aBqaj/VHPs4pexK9odePFviEHmztT9Eb/ABqRPF+uk/8AIPgb6bhXGnR9VXnZJ+D1IlnrCHINyv8AuyMP60vZB7Q7NfGOrgfNpMbH2kI/pUn/AAmmoqMtonHtOf8A4muMU65Eu1Z74AdB5r4/nVo6j4g2BHuLoqM9cnr/APqo9kyvaI6keO5x97R3H0mz/SnDx8oHz6bOPowNcg1/rIOTJN6cxj/CoGvdU53SPz/0yU/0qfZsPaI7lfH9oT81heD6Bf8A4qpB4/008G1vB9UX/wCKrz77bfgYPIHrEv8AhTHvLlgQVX8ExRyMXtEejjx3pH8X2hfrH/hTx460LvcSL9YX/wAK8vM0x6gflSWdzK10Y5UTcQSgx09zRyC52e32V7Df2yXFu+6NhkEgg/keRVkDNcv4D50FyeT57cn6CuoFJmi2DFJTuaTp1pAJRS+mKSgApMc0tFADSKSn0U0AzFFOIpOlMBpFNp9IaAGYzzSEc06ikA3vTSuaeRmm4waYDNpFFPphBFAGOKOalHvSbQOapogjoxxR0ooSAb2php5HWmnpTQHN+OB/xT6H0mX+RrnfDLf6Vbezmuj8cY/4Rxf+uy/1rm/DZ/0m3/36qBm/iOuuwYn8xO9VWIIDD7p6+1aNwAwII4NZmPKcq3KmhMTRKkmRtzyKfuqDaVPqB0PrUgOaoRJuxg807fzUWSOKKAJQ1KG+tRKcU8EUAO3Uu496ZkUUAP3GjcaYKdQA7dRuNNzS0AODHpS7jTBS+1ACM1N3H1pHPrUZbuKAJg/FLuNRCnCgB+6jfTO9JTAk3UbjTKUc00gHbs5pdxpMUYFVyk8wu6k380hGKbSasO4/eaXfUdGaVhkm80bz61HmjpUgP3ml3mo6KYEm/FL5lRE9qTOKQEvmUeZ6Go6YzZNAE3m8GjzKhozigCTzKXzKhBpQeeKAJQ2TyTShgw55qHNA45oAnJo3VEGyaC2DgUAS5B60wuO1R7z0ppY5wKQIl35qRApG5gNoHp1qKME9eAOppskm47RwopNlkpWKR8mNP++RXMuiDWpzgcFhx6V0kQO4Vz2N2vTr23OP0NR0H1sd74CwfDzY/wCe7Z/SupxXL+Axjw83/Xd66gVD3NELRRRSGFIRmlooAbikpxHvSHigBKKWkqgEIpMU6igBpBoxTqMUwGUhFL3oqQGUhpxGKQjigBlJgCnEUlFwMqkpaK1IGsMg8CmbeM5qSgjjApARGmGpGGOKYRTA5vxwM+HB/wBdl/rXMeGuLu3/AOuldR4348Of9tVrl/DZ/wBKth/t049TOXxHczVSlQOPcVdm5zVU8GgCqhyPKY4PalXIP0606aPqw60inzF5HzqOfenckeOaTqabnoe1PHI4oAMd8Uq9enFIOtLuIoGhTSjvRxRmgQUvNGaKYC0ZxRmigBc0oNNpRQAyTpUZ6Zp8gzTDyOtADkPanUwcYp24dRjNABnmlzzSGmsSOlAD808YHUitHQfD82u3LRxkBEwXZjwPwrvrLwPpVso8xDK3qRgVvFRSvJmUnJ6RR5oFB/iFLtA716/HoOmRDCWkYH0p50XTmGDaRn8K09rS7MjkqeR40xUfxCmEjsRXrlx4T0e4BBtQv+7XPX/w8iH72xlAdTkI44NK9KWzsH7yO6OBzQDSanp15pt28LZjkU8xv3+hpkUpZAWGD3FYTXK7G0ZcyuSE96M80Z6n07UbsHkVBQgOe1LigNzzxTu9ADaXmjPPtij0PagBC3HvSdeaG5OO1FACHFJS0negAzSg4FFJQAvUUUmRS8YoAXpSZ560A0hODmkAhPNOjQs2B170BeR6mnO4QbF6/wARpMpBLIMbE6dz61GBg5oUZznpT9gzSGSxLg1z0Yz4huR2BlP6GujjH51ztt/yMV3nt538jUvZlbyVju/Af/Itg+sz/wA66muX8B/8i2v/AF1f+ddRUPctbBRRRQhhRRRRYAooooATHNGKXFFMBuKKdR2pgMopT0FJQA1qSn0mKVgG4ptOpCKLANpGpxz0pCKAMaloxRWhAlHelooAYwyMjpUZqcjIxUJFAmc342/5F3H/AE1WuW8OH/S7b/roK6nxv/yLp/66rXKeHCPtlv6eaBTj1Ilud5N1NViKtTDn2qswpARnFVXBjl3LkfSrZFRugZaYMadrJu6A9R6U3Ow9eDTMtG+eo7j1qRsMoI5U9Pai5Io9aWmKSODTzzQMMGndDgU3NGe+aYh+KPam5OOO1LuBNCAdj3opu4DvTs+lMBc0opuaUGkAyXqOKZwO1OkznFNpgOGDml449aZzS5FAD8g9KaRzSfSjdx0oA0dH1m70W5M1q4G7hlYZDD3rtbT4hQuALq0dT3MbZ/Q151xSg4q1Z7ktPoesw+M9HlHMskf+8n+FWR4o0Y/8vq/98t/hXkAcineYfenyxIbmj1p/FmjIM/a8/RG/wrMu/H+nxKfIgmlbtnCj+teblz61ExJpNRGnJl7XNVm1zUDdTBVOAqqo4AH/AOus8AAcHNNJpRUtlpWHHGKB0pDR2pDFFLk44NNp2TQANjd0o5BpM80ZJ5oAWm0uaKACiik3cZ/SgBaKaG7Uuc0ALRSFuwpC3oKTAWhRuPrUZYuwUfjUy4iGe+OBRcdhz/ugMfePf0qDGac7FsZpFHNSUOUdzUiikAwKeo4oAljHNc5ZjPiC++k39a6RK5vTstrWpN6RSn/x4UnsOO6O/wDAo/4ptf8Arq/866UCua8Df8ixGf8AprJ/6Ea6Xis3uaLYQ0Dk06k70DG9KXNL6etJjmiwBRmgc0HvTAKKMUUwCjqKKKADHFNPFOpKQDaKU8GkosAhBpKWg0IBtNPNOpD0oEZFNxTqK0JGYoxxTsZoIoE9BoqM8k/WpKaVwc+tNEnM+Nh/xTkh9JV/nXIeHuL2D080V2PjXH/CNzH/AKaJ/OuM0Di7t8Nx5ooiJ7noUvWq5qxKOah9qLAREUzp1qYioyOaGhXIZULLkfrUET7SVbOD1q4cFcVVkjw2QKQBKpXkHPp701ZARnrQrD7jHjt7UwKm4nJGe1K4E4bjJFOHNMUx4Pzn8qMp/wA9D+VNMB1L2600GMn/AFh/Knfuwcbzn6U0wsJzS5x3o2rn/WH8qQqv/PQ/lSTCwu7jrTgxx1pqqueZG/KnBEz/AK0/lTuFhCRmkLAdaium2narZ+vaooXLLh/vDg+9FwsWwc5pe1QKRnrT8j1p3EO/Wl6+lNPPRqXr0yKEMOhzTgeKbijFO9hD8gdaM0w5NJz2NFwsPyKQtSc0Yp3ATFOpOlKPTNK4BSAg0hznFC+nSgB1H0pvqaXkn2pALikxQM47fWjn1pgLimk88ZoOSTTGJUikA/JHQ5+tNYjGO9OwSm4Dioj1ouAuKUE9aaKCaBj9350wu2cDqaQnAqSNBje/AHWk2Fh6qsab2/L1NRqxdi7daa8hkfJ4UcAVKigYpblA3zNntT1XAz3oxlhx2qQDimS2IRTlHpRjJp444FFgQ9eBgc+tc7pQ3aprJxwIJT9PnWuiT7prC0KPdd+IH/u2z/rIlJq6LjujufAo/wCKXh95JP8A0I10hrm/Ao/4pW3/AN+Q/wDj5rpKze5otgpKWikMTvS0lLTQAOKKKKYCHpSU6k/GgBKKKKACjtS0UAMNJT+9NoASjFFFADTSHkU7HrSHigDHxxSEYp1GK0IG0UpFJQS2MPWhvu0p60AUxHNeNBnwxcn0ZD/48K4jQP8Aj7gHpIOa7rxiM+Gbv6p/6EK4jQVzPEe4kFKO5L3PQpRUJHpViUVAQaaQ2N7YNMYVJSEcUySAio3GDntU5U7aiYcYqXoNFKVcHPamgZA5qyyhuD0oEC4PWouikiEKe1OHGQamEIzzmnCFR60Kw7FfjNO4zUvkr2zThCvQ0X1CzIc80dTip/KX0pfKUDpT0BK5X71Iqk1KIlHQVKkQPammKxmXXyzAHuMVAMrJ/OreqIEkRhxxVb7yBvXg/WkBKrc06olNP3UBYfn3pd59ajzS5z0p3CxJvNAbrmmZpKBWJAw55pd4J4qPNGSKLhYl3d/Sm7+nOaZmjNFxDyw7Ugam55zSbsDpTuFh5egPTRgqDkCl25PBFPUEG80u/jim+WcnBpfLfNLUBd/bBo3mkMbgZpBG57GnqCFJzzmkznrS+U4xxTDwT60mmOxaS4CW5TaCSarE96TJPHekJ4qRi5FGabntQmZHwO1NsCRE3tk/dH6Ukkm/CjhRSs45Renc+tMxzUvXYLWHxjNTrycVHGPWplUdfeqSE2KOTUgHFCLn2FOPPA6VSJE9hThQBzwKcOKY0OWub0SQrfa4oPDW0n/oxK6VFrk9IfbqGr+8Dj/yItRJaFx3PR/A3/Ip2v8AvSf+hmuirnvA4x4TtP8Aek/9DauhqHuaLYKKKKBhRRRQAUUUUAFJilooAQik96dSdqAEoopaAEpCKWgigBlFOIpKAEpCKWkPSgRj0uMUoUgEmm/WtCQPtTcU6kxQSxppPpSnpSDrTQjn/GAI8NXo9k/9CFcRoH34+f8AloK7rxeM+Gr7Pov/AKEK4TQOCD6SClFakvc9DlqH1qeWocUwY3HNIRmlopiGHge1QsKsMMioG69KTBEeMGl70hFOrJ7m0ROc06iihDFxxSgZpQM0AY+tOxHMOxR70ClxVWEFSIOaYBUijmgDO1YZZM+lZ8bDO09Dx+NaWrcFPoayTwQQalvUaJ87Wz608NURbemcUA+lMRNnmgP2qMNmlHPNAyTfShqjzzS0wJN1G76VHmjNIRJn2pc+1Rbvejdx1oAk/GmscA03PvSHt6CncCzFO0SBOMAelL/aMQco0ihh1BqAyIe9Vvslu0hd2JJOf8/pTuBqC43DIK49aPPbHUflVKNLaMYXI+lP8yIfxN+JouFi0Lg9yPypPtig43L+VU3ED/xGogsaMCG3YouFjQe9I6AHHqKqlizsxxknNM3g96QNScgJCQaQkDrTC2eBTHJJwKQDmzIdq8Z6mpi2xPLXrjk1ED5S7QfmPf0oHqTSuMkQUopF4pwBNCsJk6ZPHcVKB0zTIxxmpRy1aIhkg+7RilxiimK4dqcPWkxThQMegzXH2BVL3UiDz5T/APoa12KCuHs2xe6hn+42P++hUPYuO6PUvBIx4Ss/cyf+htXQVg+C/wDkUbH/AIH/AOhtW/zipNVsJRilxQaBiUUUUgCiiigAooooAKTvS0UAJ3pKcaafagBaSiigBOnakPWnGmnrQISg9KKKAMofdHOaaV6jvT6CMitCSI0GlIA70U0iWMpO9KeDSHrQIw/Fgz4bvv8AdH8xXBaCf0cV33isf8U1f4/uD+YrgdA6Nn++KUdyWeiyDnFREVNJ1qI1QhmKQin4pCOKAGEcVC/X2qww+WoWHFJgiE8U4AHrSEYpyj2qbFoCFHHNOCrRjtS4oAAAKXijHFKBQAvFAFKBTgKYgC59aeqik609RTEZ2rqMRn61kFcjFbWrD5Y/xrHAIJrOS1LiMiOHIIyD71J5cBbPln/vo1GoPmn6VN3z3oWwNC+XAOkf/jxpdsQ/5Z8fU00k0Z5piHAREf6v/wAeNKFh7x/+PGmg0v1NLUYBISeYz/30aDFB/wA8j/30aUHANGaYCeRbkcxH/vo037Nbd4j/AN9mn55pSeeKAIvs1v8A88m/77NH2W2/55t/32akzg0ZoAiNpbY4R/8Av4ab9ktx/A4/7aGpidoJ7Co+GUPKzIjfdVPvN7+wo1DQYbS2LdHz/wBdDTfsNt2Ev/f01LmMMNtmCMdXlbJ/Kno0PR7MfhI3+NVbzJfoVvsNv/01/wC/ppDYW/8Ael/7+Groax/itJ1/3Zv8acP7N/55Xo/7aKf6Ucq7hfyKP2KFccze37w0fZIfWYf9tDV0jTyPla8U+4U01VtC3M06j/rmDj9aHG3UOYq/Y4CMZm/7+GnqqW8ZK7ie245q4lmk+VtbpXfGQki7CfpVSTK742BV1OCpHINJqyGncYMk5PU1OvGBUKjPTip15rNDHgcVJGMtk9KYeBzUkY6mrEyVMluelToOaiTG7IqyorRGbFApO9P70lVYQ3pTgKCOaUVJRIgrgLQst3e5xggjj/er0BK89txie6O9GBz93nvSlsVHc9d8GjHhOxHs3/obVvisLwcMeFLD/db/ANCNbvasjZbAaMUUd8UxiGilo4zQAnbNFL/Kk7UAJRRRSAKKKKAA0mDS0UCY2ilNJQFwoNFFAXG0hpxFIaBGVRS44pM1oxDG69KTFOYjbTcEdaESxh60hpx60h7VQjF8UjPhu/8A9wfzFcBoJ+V+/wAwr0DxP/yLt/jr5f8AWvP9AJIk9iKlfEyZHor880w9KkYcD6Uw9KoQ3tSEc07HFJQJiEfLUJFTsPlqIimwRAwxTsUNThwKzZaDAoxQOtOAyaBjQKcF5p2MU7HFMVxoFPxQKcoppCbEAqRV5oAFSqopiMvWOEj/ABrG963dZA2RfjWEelZT3NICwqGlweeDU+xR0FQ2/wDr/wA6skE1N7LQuyGbB6UbFPFLgnvTgAKLhZIj2J6U8RqRzS469qVRj8KLsdhoiX8PegwgU/NGadxWG+SOtHlDPWng0vUUNsLIj8lc96PKX8KmJCqSegqm2+XOOlCFoiWOOF7uCNmHl7t0hJ42jk0wtHdTS3G0RiRyUTP3Fzwv5U+NvIsXUxnfejZE2P8AlmD8xz9Rj86YLRlHBFNq2hMdWL5SY+9SGJD3NI1s45JFLHaPJuO4AKO1JFbdAMK46mm+UvY0/wCxtux5hpfsEo6SUAmuxGIR1zUbjFWBaTrn95n8KabZ2/iGaNQbRW3VLcSm4tVuG/10TiNz/eU/dP6Gn/YnI6jNIbaZbW5iDAK7RsR9M/41S8yH5FUNzVmM4APWmfYZR3GamFrKAOmalDYE8c1LEcij7NJtGRUiQuMZHSrRLJU4PFWF6VAFK/wnNTofUH8q0RDJMc0Y5ppkUZyG/BTR5q5zh/8Avg0yQI5pQOaTzFJ5zj3U0yW8hgQnO9wOEHWpZaLKivOYQVln6YP+NdtpWpSXGryxSjZGLdmCnjnI/wDr1xzEC6vFGMK5xjnvU7jR6/4RGPCunj/YP/oRrcrG8JjHhfT/APrl/U1s1BvHYKTFLRQMTFHelooATFBpaKAG4pKcRRikA2ilxSUAFFFFMkM0EUtJQDG0UtJSAKQiloPSnuIyiabT6aRzWgDW5FMJz1FSEZ+lMbA4FCJY09Kb2pxGRTcUyTH8SjPh7UP+uRrz3QWH7z6ivRPEI/4kGof9cW/lXnOgdZOfSojuwkeknlF+lJxQOUX6Cg1ZInamkU6kPSqJYnaozxUuMrUZHNJjRC4pQKV6AKhlIBTgKAKcOtA2GKUdKXBoAp2EKBSijFOxxTEKtSr1qMLxT1oAoa0P3cR+tYLjA/Gug1rmKP2JrAf7p+tZT3NKYW/+u+oqyYx6n86rW/8ArxV3tzUGhHswPUUu2nZxSUwE+770uaOtGDQAv8NJz0pzDikA9OtAAOKgurv7Lt/dly3pVgCh4o5FO9QQKAKBv5JgAIgvbk5q3bpCwMc955DZKupT7v1qkunI8oEbsq5zTm0mRiC027OSxPc9jVJojV6mtJp0DWkcsOr27i1G1FI5wSfzqj9saJiJCrr0ylU4tNuol2+aMPkOB39P5CiWxnlYsxwxPY4A+gpyaZMU0XP7QtmbmTbn1GKuQsPLkYHjA/nWSull1xKQBj61qWyCOBo16KABUpal621Fz8wNSljUQHIqU4AoZQoOajJAOQOtOGaY3WhClsOz3qJydkuOgA/nTucU1s+VP6bV/nVGYhbpUwbkVAOSKkHakNk2eDTgcL70wdKeOlWiWSDJp8Y5qNTkipkHzVaIY7vQWVFLOQo96iuZjBHuUZJPArLaSWaQNI2fQelJuwJFqa/ZiUhGB/e71XCcFmPPcmmOkm0iM4Pc1B5ThclmYjqDUXuVaxd0hg2tyMDn9yf5VxMWftV4T1312uiqV1SQt2gJ+nFcXEc3F1joXpgj23wvx4Y0/wD65Ctasvw0MeGtPH/TFa1DUG8dhKWkooGFLSUUAFLSUtACUUUUAFNNOoNArjaKMUUCFopKWmIbig0uKQiiwCUUtJTAy6Q0Uc1QhKawGMmnUh9qZJHSU5jmmnpQIytfGdA1Af8ATBv5V5voP35ePSvS9cGdE1Af9MG/ka8y0D/XSfQUo/EwZ6Uo/dRn/ZH8qTvSxnNvH/uD+VGOarqSJ2pMU4j1pCKZIh6VGakphpMZE44oFOYZFCipZSF4xxSgYpMU4ClYLjqXHNAGeRS9+lUIMZp3tSU4DmgBQKeopgzmpFoAz9YGIk+tYMnAJroNYH7lPrWA/OeKynuaQEtRm4HHY1dNUrbm4Xp3/lV01KNLjKKDSgfjTsAhpfcGl74xRtOCaQC4ytRNKEcgg1KBgc80pjDLgiqsJkBnz0Wl3uVwTinfZxnOSKd9n96aSJ94jGUO4ce9O+0NnkAimsjEAAjHemGOQcgilowSZYM0ePvY+tAO4ZHSq/2ck/M3HtUqjaMA8YqWWrkgHT0qWL7kmOOlVwxHTmpoWBSTI5wKcRS2FXlqewPekUjNOwc0MBoFIadzmmseTRHcUhuSc0BN1peP2UIP1pM+1ODEWF6OMHZ/OrIRX/gzU0Z3KDUSt5W0kKcc8irAl8xB8oH4UB5Dh0p44Ximjoad1FMTHJxirEXNQLwRU8XSrRDIb8fuV/3qzlXDj+taN/xCv1qj0FZz3LjsKSM0BuajwVPNOWkhMnss/wBoXLdhbtn8q4O2OXuD6vXc2h2z6h/16N/SuHtusx/26pbCR7n4fG3w/YD/AKYL/KtE9az9C/5AFh/1wT/0EVoVLN47BRQKCO9AwopRSYNAgooxSUBcWiiikAUUUlAgxSY4paM/SqAbS0lLQAUUUUAJikIp1IRQBk0UuBSVZO4mKSnU00CGMOeKbUh6UwjmgRm6yM6PfD1gb+RrzDQv9bL9K9S1Vd2mXa+sLfyNeV6EcTyD/ZpR+JibPTLf/j0h/wBwfypT1pttzZwn/YH8qdTEGSKTj6UUEVSEBGBURp+Tjg00nIoYiNqUdKGHFKo4qSkKKcBmkHIpw6UAOAox3oFKPSgAA5pwpKcKAACnj3pop68mgCjqw/dJ6ZrCcfKTW9qw/cp9awpPuGs5lwZFa8XK88f/AFqun9ap2o/0pM1cPWpRqJjn1pO+BTl4OfwoxlhximIUDjBoPQU7ApCKLaAIM496XJ9aMYpe9NKwdQp2c03GRQBjvQMRlyKYQRUvakx61LQEQLYpdvpUgWg4HSiw7kBBzU8IxHIPpSbR1qWJQI3/AAoS1FJ6DU+9UtNUDdUhFO1ibob0qJuDU/aoW65oWom9BmKcP+PO6+qf1pO1HSzufqn9aokhxlVJqdRxULdB9anWkmN3JB0p2OKaBxTx0qiGKvWp0GOKgUc5NWIyck1SJZDqA/cr/vVnt2FaF7zEv1qgRzjHGKmW5UdhvXrSrTimTwaVOoqbXGxImKSak2Mn7G39K4m06ygf367dRzqhIH/Howx+VcNaE5l/66Va2JPeNEBGhaeD/wA+8f8A6CKvd6paMMaJYD/p3j/9BFXak3T0FNHWlxmgdKAEAo4xS0fhQITGaMetLRQA3FFKcUlKwBRRRTAKSlpKAExSUpFB6YoAKKSloAKQ0tJTAy+1NPWnUhqiRKQ0tHagQ2mP160+mPQJlO/GbK5HrGf5V5NohxcSDvivXLzm2m/65n+VeR6LxdyAc8VK+ITPS7T/AI8YP9wU80yzP+gQ/wC4KfVvcQneig9aO9CExCKZT6YaGCGHrSig0DmpYxwNOBNNxTgOKYxwb6U4H6UwCloEPDGlBJpo6U4dKAFH1p6swpgFPFAFPVSWt1+tYRJ8tq3dU/491+tYkn+rbmokyokFr/x8oK0GGTWfajNylaTDH1qY7Gj3Iz1xQBzS9KKodwoozjrRkGgNxccUUZAHUUZHqKBX6hRRketGVx1oBhS4pMj1pQeKWw7iHilxRkelLmmFxhxUsf3H/CozzUseAjc9xQKWwi/eqTNMXG72p9LckSo5OtS1E4NCVgY2g/8AHlc4/vJ/Wl7UEZsbk9gyf1piITxiplFQ8ce1WFNJdxseOlOHSmrTu1UiBV61YjzgVXUc1Yj6VSJZDefcX61QPWr96PkUe9UCefapluNDh35oXCt14opcZpDEVvl1M/8ATox/lXD2g+eTngyV26AFdTJ7WpH8q4e1/i/66GqWwj3vSR/xJrEf9O8f/oIq33qrpgxpVmPSBP8A0EVbHWpNlsLScZpcc0YoAKKKWgApKWkxQAEU3mnY4pCMd6AEoooxQAUUUUAFIaWkpgNop3Wk70AFJRRTsIzKaetLRxTJG0Cg0UAIRimsOKceaaRkGgTK1yMxSA/3DXkOjj/Tn57GvYJuVYf7NeP6UAuqSD03CpXxCex6VY86dD/u1Kah07nTYf8Ad/rUpq3uISkNLScGhCYgpppwpp5oYCUoHFJTh0pFIBS96QU4UgHUY5pOtOzTEL9KXNJxSjpQAueaeKjp3INAFfUwPsoP+1WG/wBw8da29S/49R9axX/1eP5VEiola2B+0Jj1rSPvWdAP9JT61pHpSjsXLcjoHWnY70lMaDpS4zSU4Z/KhDuDAY6UAUp6ZJoHWglPQTHHSjbilxk0p4FAXG4oxRmgHn2oG7IMUY9qXvS5yKAt1Qz8KfEPlbjuKbinx/cb6ihCewoHPSnEYpB96nEUEidajbrUo61E4oAb0FPAzpl4f9uP+tMxT8gaXdgHkyR/yNNCexWFTrUAHI/lVheualDZIOlOHIpoBpw4q0QC9asRdqgHWp4ulMCK9+4v1qgOtX77lF+tUO9KW4IUDNKPSlXvQOtSMYM+VqmO9vj9RXFW33Pqx/nXZtxDqfp5I/mK423HyIfVj/M1a2Ee9ad/yDbX/rin8hVnHPFQWIxY249Il/kKse9QbLYO9HvR3ooAWikooAWikooAWkNFFACdKKWk4NACUUYxQcmmJhSUtJTC4UUuKKYriEc0lO5pGFAXMqiikoEIRSUppKADqKb0p1NPWgTIZuQ2PSvHrAbdZmHozfzr2KT+LHoa8etuNenX0kcfrSXxCex6Nph/4lkP0/rUxqvpZ/4lcP4/zq1wBVPcQ2mnIpx60h6UAIKYenFO7U09KAEpR0pvenDpSBCjNOBpFpRSKFpQKSnDpTEGcUuM0oFAoEKKcOtMp69qAK2qAi0GfWsWQ4jJHpW5qnNn9DWHL/qjUSKiVoTm5jJ9a0z6VmQgrcxj/aFahpJ6FyGY5pBj0pTQAaYJ2QYpw6YoPpSAUAKRmmjrTu1IB60B1sIacCTSGgYxQLcUikApaM8UBoIeaBmlzxR2zQF+ghFPjHysPcUhHHvTlHyt+FAmwGRTqQdaWgBBTH5qSoJ2KITQgF4x1FPx/wASm7P/AE1j/k1ZbmQkHIxWjA2dDuPeZP5NTRLIM4xVgVV/iHGKsjqKCmTLyOacOtNTpSjrTRBIeFqSOoei/jU6dqYEN6Mon41QxV+86L+NUiO1KW41sC04daaKcOlSDIG/499TJzjy1/8AQhXHwYEcR7ZP/oRrsixW11Q/9M1/mK42DGyEY6j+prRfCI99thi2iHogH6VMOlMgGIlHsKkqDZbCUtFFIAooooAKKKKYCUUE0nNIBeaAOKPeg07AJigUtFOxOo38KMUp60lMQUCjHFLQAUmKWigDI70UuOKSgBDSH6inUmKAG0h607immglkTjr7ivHkBXxLcD/pq/8AM17G3XGO1ePyjZ4qul/6eH/maS+IHsegaQf+JZGPc/zq01UtG50xf941eNU9xEZ60nend6Q0ANJ560w04009aQCU4DikpVoGh3U0uaQZpwpDCnDgU2nUwF6Cl96MUEUCQU4HtTR0pRQFiLU/+PM/UViSjMRra1E5s/8AgQrFlz5Zx6VMioldf+PqP6itIjis1P8AXRHryOa0zUpFSGYoXrmlI7UAUyQooo5xQAMRjA60g6daUj1oAoGJt545oHXFOwc0CgL9BBSn3pcZpDQIMcdqXHFJyBTqY7sZkgc09DlT9RSY4pUGEP1FAmKOtOptOpANJAyaik/ecEcGpGGQajJpgMlLi1MWEKA5BxyKdFxos+P+eyfyahxmMj1FOKNFpUyspGZoyM+hViKaJKgzv/GrS9arj+HjvVheuaSKJV4xmnEUxeTUh6U0SxR901MnaowMKfepEPemJkV50WqZHNXLvnbVV+BmkwQwDmnrTacvWpAgY4tNWPby1/nXHWhDiIA46Dn612LAGy1fd/zzH865G0jRJYVGcHaT+OCa06Ae/RDCgegp1NQ8ZFO61BsLSUtFABSUtFABSUc0c0ABOKQdaU9KTt0oAKWkwcUvamhMKKMZopiYZyaOCKKWgQ08Ckpx6UhFABSUUtAGVzTadzSGgBtFFFAAelMNPNMagljT94fSvIL75PGF0Mf8vDV7B3FeQ6qNvjK6/wCuxpfaQdDudE/5B30c1dPFUNCydPb/AHz/ACFXyp54qnuIZnmgnml2nNIQeOKAGHrTaftOaZikAUq96SlXrxQNDgaFNGMGlxjuKQxe1KKQfWnDmmMcDRmm/WnA8cUEij3pcdKQDIpwGO4oGVr/AJtSP9oVjycritq/wbYjPORWLJkA1Mhoqof3qZ7EVqtWUhPmKMZ+YVqmpjsVIaaTFBPsaBVEjgO1OwKTtxTc880AK2MUcdaCcg4FNy3939aAHZpCcfWjLZ+6PzpefSgBOlO/Cmndn7v60fN6frSAdSUnzD+H9aXn0pgFOX7rfhTfwpy/dP1FCEwFOpozS0AGKiYYNS84qOQ4NIY1ulK8ry6XKXZmIljUZPYKwFB6VPDDu0e4ZioPmfKCeTwe341UVqSygD8wFTLmocfMKnFJFN3JUp5+7UY6VIOlNEseOE59KfH0pi+lPiHPWmIiuf4Pxqs1WroY24561VPOOKl7gNH0p4ptOX6UDKdwSNO1Yg44T/0KuYsk3XFsD32fyFdNdcaVqp/3P51zOntvvLTtyg/lV9CT3tOlPpi9qfUo3EopaKLAFIBS0UAxKWkpaZNxDRS0lAwNJ+NBz6UYPagQue2KKTPFKKBBRRRQAUGiigBtFOxTTQBmU0jk06mtQAlFFFAhD0pp5FONN7U0hMb3FeRa58vjO5/66j+Qr13+Ja8k8SfL4zuf+uin9BSfxIOh2egN/oL4/v8A9K0WJ9azPD5/0SUf7dabU2IjpD1pxplACZphp5602kAlKvekpV70mNDgaWkHWnUDFUYpScUlKOTTGLSik7UvegB1ApBTgPegRXvSfszcVjyfcJravBm0esZx8jfSpaAqLwy8dxWqayV+8PrWu3AFTFFyGGkBxSmkpkik8Uds0mM04Dj3oAWikAxS0wCiikzQAuaOlJRQAuc0UHrSA0ABpy/dP1FNNKowp+ooQCjrTqaOtOoASo36ipKY9Ahp6U0krYOBwwmHI+hp3amP/wAeb/8AXZf5GmgIz98GphUJ6iph1pIZIpyKkHSmL0pw4H41RLHr1FSJ0NRr1xUid6BENyeV/Gq6HIFWLnqtQ9CKTAYacvSkIpyikBnag23RNUPcsg/U1zukD/TrIeroP5Vu6o3/ABJNQI/57ID/AOPVi6KpOqaep6ebH/MVfQD3ePpT6ZH0p9I2EpaKKAYlLRSE4oE9dBaKSORGcr/FUoHPShaiaI6Kkxz0pCuOoxRYQyims6pyTxUoKlQaAsR0U/CeppPl96AsJTgmRUMrFcYNV4riQs3znAOBSvrYfLpc0AlGyuEvvHl3a6pc2cWn+d5LEZVzkgd8YqBviFfJG7yaYsYXs8pUt9AV5q+Vk3R6Ay4qM4qhoeqPq2lQXjp5ZlBOzOcYJHX8K0GqQuZVJS0UDGHrSUpooEIelNFOPSm1SJE/iFeTeLAE8YTEdyh/QV6wfvL9a8o8YjHi6T6If0qH8SH0Or8Pc283+8K1W61k+HG/dTj/AHf61rHrVMQw008Up4FNPSkAE8VGadTTQAnUU4DjrTaVelIaQ6ndKbTh0oQxRzilFA6UUxjs5ozTaXHPFAD8inAUzpSqTQA28/49HrEc/Ka27rm1f6ViOco30qWBUAAf8a1jjaKyerZweDWtnilHYqQw8mgY5FDetKKZIUUtJQAUvNA4NL1oQCAUEelHSjOQaYAOOKXoOabQODSAXr7UmM9qWjrQAnWnDofrTacv3TQhMB1p1NA5p1AxKYwyaeT2qN+vFCEFMf8A483B/wCew/lT+1Mf/j0f/rsP5U0IjI+cCph1qH+MVKOtJFEgp3brTQKcKaJJE9c9qkj71GOlPjpiIrjqKhqa4+8KhPWkwGtTkFIcc05OuM1IGPqp26DqBJ5adB/OsvQVB1nTV7+dGP1FaGsHHh+6I73SD9Gqj4e517TF/wCm8f8AMVo9gTPck+6KWkX7tLSNWxKKWigL6iGmmnGm0mCKryGJnYdcDFW1kckDzGyfQD/CqMwzv9yv86tK+109dwFOASJysy8ln/If4U0h8gknHfIqwzPgfPnkdRSSs5XDYx7VpYzuUp/un6U+Mll+8RtwP0pkv3Gp1vjD887h/IVktzSWxJt/2j+lJj/aNOxRirSIIZhgDJzVWD7z+m6rVx/DVaDox/2jWb+ItfCeSazIy67qUscm1llc9fc1jy39xcMomkL4PUgZr0uHRNIvA89xbRySyzyF2MpH8Z7Z9KE8N6A23NpGQSct57ccnHeuhq7MDc8JKF8N2GO8ef1JrbrM0GNI9Hs1j+4Ixt5zxWmazsWjJpKWikUMNFKe9IR7UCYlIetLSGmSMb7y/WvKvGw2+KWPTKKa9VP3h9a8r8djb4lz6xr/AFqXuh9DpfDZBWYeoU1rt97isTwycmb/AHAa2261UhDCeKaaWmnrUgFRmpKiY80AApw6GmDrT1PWkyh2fWnA0zrS0gHZp3amgU4U0AU4Gm0vQUxjqXPrTc4IFKaAG3H/AB6Pz2rGYYU1sy4NvJn0rGboalgUhnd71rc7QfUVl42/U961AfkX6VMSpDTzQCKU4pAKokXNKOtIKKAFPTNJ3pT0pO9ACt60neiigBabjJ56U6kpBYUcUUUUwEpy/dP1ptOHANCEwFKaQdadjmiwxtMapMVG3NAhO3FMb/j0f/ruP5U/BxTH/wCPVh/02H8qYDP4xUo61EPvj0qWkBIDThTFHHNPFMTHLU0feoaliPvTERXH3h9KrgHIqxcffH0qEA496T3Ab1Jp6dqaVweKVCc0gMPWR/xTtx/19r/JqqeGx/xUWmj/AKbp/MVa1o48Nz+92P8A0Fqg8Mr/AMVPp4/6brVvYEe2r0pT1oXpRSLYlFLRQAlIetOpCM0DTKbIZTIoODxioHtLhSrLJv287WlIz+lWpLR2cskzJnsAKb9jm/5+X/IU1a2oN6kB+14wIEPbm5P/AMTU9qJvMJliRBjGVmL/AKECk+xzf8/T/kKfHayqwJuWIHbAp3RNhZ/uGoxJPCWCQCQMQc78dvpViWHzEIDYJ6Gq32W7x/x8D/vmpirO5UndDZJ7uWMp9k257iUH+YIp/wBrvOn2Jf8Av8P8KZ9mu/8An4X/AL5ppt73/nuv/fNW2iNSwzu8atIgRu6g5x+NQ2/MZ+ppVSVUxIwY+1QW91AqFWlVTk5B4rPeRp9k4Zdb0+B5I5JFDiRtwKEkHJ9qcms2Ah+8TxnPlN/hVa48EXM1zJKNSsgHYtjc3c/Spo/B11FF5YvrD6hnzXRzWMGj0DQQP7EsMdDbof8Ax0VoGqWlqkFhbWwkDNFEqEjvgAVdrNlGTRRRUliGkNLSetIQlIaWkNUiRjfeX615d4/UjX4j3MQ/ma9RbjFeZfEIY1q3PT91/U1Mt0Bq+GG+dx/0zFdA/Wud8LHMp94v8K6F+tNgRd6CKKQ0gEPSo3qQ9KYwyKAGd6evemU9cUmyh+aUUynDrQMf0pQabRmgQ4mjnikpe1ABmlBpKUUDCX/UP6YrGPStqTH2Zx7Vi9qTAqMOfetMf6tee1ZZP7zFaSrhB9KmOxUhTz3oGKQjmk21RI+gUzB9aAp7GgCQnHek49abtOKNtAD6OKbg9KXGce1AC9KKQrSAYoAdxjrSEj1pCCaNuKAFyKcCNp5qMinKPlP1oEx3GaCRnrTdvIp2B6UAI8ixpuPSofNBYAgqT0zUkiB0KkZBqBCTdQwyLuRzjcO1AMmHSo5CBa49Zv6VJehYNSeCM/IDxzmmlWeyJC/KkvJ+vT+Rp2ERg5kAx2qaoRgSD6VLQhki4NPqNegp46UyR1TR1AOTU8fSgCC4++PpUQb1p9z/AKwfSolHFJgPJFIOv40HpSAc0gMHXCR4dcet1n/x3/69N8LDPijT8/8APXNJrzf8SEY73DfyFO8J5PimxHpIf5Gr6Ae1L0opF6UtIsKKKSgBaKKSgBaM0lFAC5opKKBC0ZpKKBi0mBRRQAmz2qrJYRu5bGM+1XKKadgKH9nR/wCRThYRj/8AVV3vRVKTJsiGKARNkZzU1FJS3EZVFKCPTmk70mWFJ3paSgQhHFNp570ymiRp7fWvNviKv/EztW/6ZkfrXpLV5z8Rx/plo3+y39KmW6AseFD++X3h/wAK6VxXLeFG/fw+8ZFdU/eqeyAhIpD0pxppqQGk0xjinHrSGgBh605Ka3vTkIB4pFDhTs0ynD60ALn3o6nNApaQBTu1IDS0wE/GnL70meeacGPTA/KgYPzE49qxT0NbTsRGw9jWKaTAqP8AfPHetMHKD6VmPnzDzWkn+qX6UolSA0UZ4pKq5IGlHXrSUZA+tIBxOBRnmk6mlwM0ALQKSigBe1Jk+lFHPHNAAeBRSE8+opRQAnAOacv3aTrS9Fx70CYgB3CnUg60uRQAh6VDwbuD/ep8j7ccHHsM1BL/AMfMflM+cnGUx/U0WBi6pMn9qO25c9OPpUSPmyifcAxkPHqKkkezady8cwc5GZOuKaUs1x8jADpxVMkTzP3m7HyZxn3qyrblOKgT7Jk8tgENt981aR4mQ7c9fSgYq/lThTQQe1KDQA8dKljPFRDFTLwKBFe4++OO1R44FST/AOsH0qPjrmkAdqUjuPSmjrT26UgOZ14j+wofe4f+S1P4NXPi6y75d/8A0Fqra8f+JJaAd7iT+SVd8EgN4vtPbef/AB01bBHsS9KWgdKKRYUUUoODjFACUCl6Ud6AEopefWjgn0oASig8UCgAooozQAUUlLQAUUlLQAlFLSU0QLSUUUwMwD5aTFL2HNHPtQWNoIxQPvCnP1FIkYelMp+Kbg1QhjdDXn3xJX95Zsf9ofyr0F+hrgviQuUs292/pUT6AVvCbfvrcZ/gIrrn71xvhVv31r9G/rXZSdTVdAITSHpTsZJprVIDCKTPOBSmkH3qAImzmnR9aR/vUsXU0ix9KtIRSrSDoL3p9NABpcYNMQUvfmil96AEpR1ozR/FQUkPfBjb6GsP1rcP3D9Kwz940mIqP/rTWmn+rX6Cs2X/AFhrSTBiU+wqYlSAjtSdKU0maokWkNL1pDQAopTwKQEYozxQAoNFAx6UtACE0Z5oJxTc80APCnGe1J0pwb5OaZ1FAC0vUUzNKCdtCEAGWFKx444xTWkEfzN+lQNcSMSMAewGcUAT7TjJ70zlJYpD0VhxTFnLcF1H1UinNKqlSSGweFU5yaBEV8fO1STHZ+fzqWf/AFbH0H9RUSoTOHYfMzZb8qmk4VsddrH9Cae4EBUM2D+YqaJNinqcmmjlwcAA9hU5GFWkh9RUGelOAwTmmoccinA1QmPFSq1QjrUq5oERT/6z8KiHTjrTp3H2jb3xmmg8UgEUcmpD90/So0PWnH/VN9DSA5XXf+QXYjOczSH/ANArR8CgnxdaHrw5/wDHTWbrisdOsMH5TI/55WtXwCN3iuHj7qOf0q2CR6+OlJSjpQKRYCjPtSgc0dRzigAOQBSe5pScigCgBOo6dKXtmkJOaBx1oAMfnQPWjvQQQeaADtSUtGKBCUUUU7AFLSUtFgCkoopkhRRRTAzQBikI9aXrSGkWJ3FD9RQOopX6ikiWCgYyaaz+gpQpNDAY5NUIjbDqa4T4jKTbWZx0c/yrvcLzj0riviGudOtz/wBNMfoamYGJ4WIEtqT2YgV2zOAef0rg/DJ/eW3/AF0xXcvxTvoA2QcelRgZNSSdKYvepAaz4OBTc5570ho6GgaI5PvU+EYUmo5Pv1JA3UH0pXKHbzmnEDqKTap6UhXbSAegBJp5cAYxTEGBkUgyRzTEPBDjBFNxziilT71FgFJCDGKFf5ue9NbljTec+tIpErYIJHTFY4xuatgHMePascfebPXNAMqy4Vzjqa0YSGgQHsKz3X7xNXYP9UlKIN3HMMGhQANxpX6ilOMc0xDfMwenFLw65HWkJSlBUE80AMopygFjS7RQA0detP6Lk9aYRggUr9qAF3nvSMO4pOcUlIB3RBRv9BxThxHUX0oAefnXIFC8/nQvINIvQfWmIV1Bmi3EAZPX6HFMgwLYDGCeTUpAJFNfpxRcAYDZmmqo68YoJO2kBA69KYvQar5m4HQE/wCfyp7YZlB/iyPzGKSMAsSCOABx+f8AWhhtljbsGB/WhARRE7FJqyzbQMCqkPChDnKnFWZOnFIoWPlqdkknNMiP8qePvD60xEowo561IkhxTML/ABU9AuKZJWu1BuEdc9Dn9KiQfMc1POyiQ1AMZqWA4HDECpGI+zyE9Qp/lSBV9qJUxbS4P8B/lQBy+tAjS9MwM5lc/qK0fh6CfFKn0ifNZ+s5GlaWDx+9f8uK0/h0AfEz89IG/mKtgj1xRnFOJC8AUR9KYeppFj1bPGKRlw1NFKvUUAP4XrTd/PSh+tNoAcw4yKE6/hSr92kTrQApO057mgHdwRTW60J1oEKSF6daUHdxTW+8aE60wuIRg4pKc33jTaYgooooEFFFFMAopaSgDNFB6UZ4oHPNIpjcYYUr9qG4OaaTmglj/wCDio2FKGxQzGmAgGBXIePx/wASeJgOko/ka60k9a5Tx8CfDwb0kU/zqZbAcn4cbEkB/wCm3+Fd645rzzw253xe0o/pXoknB9qfQCOX7oqNT1FOdiRioyKkBrgilx3oLH2phY5BoGhk3DCnxLk5HpUbksc06BiJKnqMfzmpP4OajLknpQCT1oKsSocUEelRg08SnGOD9aYhUGTkjil3Dd0pm80Ad6BvQe696aFJ4FLuI96XefQUhoeBhfwrHP32+taynOayT/rX+tITK8yn5qt24zCmfSqsjHa9WYWJt054xQhdCRjk0p+ZajxwaAcdKYC7cmn7AFyTTdx7AUhJPWgAx9KQD3FKKYDg0gH/AENPZcgHIqIE4pwYg8UwDBpxGFHrRvPtSdetIBw4jqP8aUscYptAD0HB5qMZIGOfmpwJA4pEG1cn1piYpLKRxRvJHSnA5IyKXAoAbg7KjZcqR36VKxOAOKrynCnB5xx+PH9aGAsOdhJHLEmnyA7AelKrbVAFMnfKigBn/Lw+OBuJ/WrDjIBqv1l+qKf0xU4c4xigB0YwfwpejU1TjJpc55pgTn5lBFKgJNRIxFTpJxTJK86gPk0xQDSzsWlNMBx0qWA7aQfanyA/ZJj/ALB/lTVc0XDH7FN/uH+VCA5XWpMwaZH2XcfzP/1q3fhxGf8AhIpj6Wzc/wDAlrmdYJEliuP+WeR/303+FdV8NDu1y54HFsf/AEJaoEeqIaGU5zTaUORQWCrk+1KSAeKQuabQBIwyARTMGgMRTt/0oAX7q0idaaTk80A4PFACt96hOtITnmgHBpoQrfeNKnWmk5OaAcGmSK33jSUE5NFABRRRQAUUUUAFFFFAGZRSA5p1AxrU2lakpiCkPSlpD0oAYa5nxyu7w059HX+ddMelc940Xd4XuPZlP/jwqZbAefeHztb6SA16U/NeY6EcM/swr05ug+lPoBAfrTTT8c0w0gGGmt90U7vTT90UhkZpY+HFIetKn3xSKHHrSg8dKRutANIq1xT1pwOaaetAoCyFFOBPSmD2pR05oCw4HrTgSBTDzTl6UBsh65FZLsFlfPrWutY83+uce9AmVpTwT2q5b4Nuv0qpLgKwz2q3bf8AHslJbh0H0hPajPvQTTELweKTvigcUfxUAL0pvU9Kdnmm9KQB0NKOtFGaADqDQcfjSUUAJRS0maACnj7v40zNPH3R9aBMQDBp+c9KaOvFLyKYDWORVduXUe/+J/wqd+tQDPnD05/pQBKDximT/dBFPFNl4SgBiH50/wBwj9f/AK9TioFGGjx6t/IVN2oBDgKVaQHjrTl5zTAcDUiniprOxW6RmN1DCwOAsuQD+IBqyNEviu6KNZl/6YuHP5A5qrPci6uZEp/emmipLuGW3mKzRPG3o6kH9agDgd6hjJVoujiwn/3DTFYE8Gi8ONPnP+waFuByutsDLpy+kHP/AH09dP8ADL/kMXZx0t8f+PCuV1pg11ZADBEIH6tXW/DBf+JlfN6QgfrVsEenUUtJSLEopaKAEopaKBBRRRTASloopoVxKKWigQlFLRQAlFLRQAlFLRQAlFLRQBlj1paB0paY2Nbk02nnpTKQgooopgRkVieLBnwxeY7DP6itw96yPEq7vDl8PSMmlP4RHlui/fl+or0/rGp9hXl2jHMsnuBXqCEm3jPqg/lQthkbdaZT2HNMakAw00/dFONMPSkA1hSJ/rBQRQv3xSsWSMBmkx6Up60A0h9BcDvml2jHekoOMUAKFGO9LhR600HFKTkU9A1uLheuTTxtx3qOnjpQDJFxWPcf8fDjHetZTWTc/wDHy/1pMRTkPJ+lXLU5t1xVOQ4c/wC6at2ZP2Zc+9THcp7EtIDSmkqiQ70UlLmkAo60lAPNJ+dAC5pO9GeKXigAozxSZwaQmmCAmiikwQc0gsOPIpw4QVFmnj7g+tANCj7wqTPFRBuQDTwaAGtyxNQ8iYHsc/0/+vUjHk0wHc+O56E+vb/CmKxJ2qKUggCpAw79uoqOQfKDQA0ffj+p/kKn6LVaP5pd3YAirHRRQA5c09cAVGOlPGM00DHjIqRJHT5g5B9c1Hml4qk2tiQutTupovs0szvGWHysSavW9tAyAmGInYTyo54rEnP70kdcjtWzAUSJDKGYEEYDEc49jTTu9RWMt8C2tiEG5pGBIA6AnrRdYFjLnGMd6ZJt22kiIqbweAO3vTrr/jxlye39ah7jRyuu4F3Y+og7fVq674XjN3qLf7CfzNcfrrE6jaqf+eA/ka7T4XL8+pH2jH/oVMEej0UtJQUFFFFABRRRTQBSUtFMTCkpaKBBRRRQAUUUUAFFFFABRRRTAKKSkyT0oAzqWiigBKbjk0+mn8aAG/WilApMUAMasvxAu7w/fj/pi38q1TjNZ+rrv0e8X1ib+Ron8Iup5DpB/wBJcf7NeoW3NjAf+mY/lXlulHbeMD/dr0+xO7TLf/rmKS2GObk+9Rt1qRhUbdaTAjNJjinUw+tIBhPNID84oPek70iiU5z7UlKeRSYpFIXJFKDnjFNpf6UD9R1L2po6UueOtAbMWj8aM+tFAyRB3rKvP+Pl/rWqvQVk3vF0/FJkspTHn8KuWh/0YfWqM33j9KvWZ/0f8amO5UtiY03PrSnrTcVZAGgUtGe1IBRTetKOoptAWFHWnHpTRxS54680AJRiglenFGRQAh69aM9aCRimFwvUj86TZW448dBSgjyx9agaZB3H508yp9mRgRkuw6+y/wCNNCkSDHDGnb6ijinmI8uCV8/3UJq4NI1IgH7I6j/awv8AOmTcps/zGm8EcmtH/hH9QfnZGv1enr4cvT1kgH/Aj/hT5WK6Ml3cKMAH36H/AOvTGZ2GC2B+tbreGblThriEfQk1G3hi4P8Ay8xfrRZhdGTG2OB0FS54rQHhu7BGJoPzP+FK/h6+QZEkD/7rn/CjlYcyKAanoGkfagyakm0u8t4mkdF2r1IYGhN0aLEgLOfvbep9qqMXfUmUtCZbV2H313f7wp4tJeM8jvgD/GqzTSqfmUr7FcUnntnPFV7otR1xYMI5ZmlRQhGFYHLc9sDH61a628R96oi6MswhK5B75q//AMu8Qz0NDt0Gr9TKOTbWBA48vP04FLdHFk47nH86ch/0K1P/AEwH9KZdqxsHcK20Yyccdaze4LY5PXAf7ViHXECYwf8AZrufhaP3Wpn/AGov/Zq4fWyTrCe1vH/6CK7v4Xri01BvWRB+hqho9CpKWkoKEpaSigQtFFFMQUUUUAFFFFABRRRQAUUUUAFFFFOwBSUtFCQBTTS0YqgM6iiipAQnFBNHpQRQA3oaCMGlwO9IwNNAMbrVW9XdYXA9Yz/KrR61HIN0Ei+q0S2J6nienjbf49Vr0zTDnSrf/drzWD5NVC/UV6PpB3aRAfQH+ZqY7FFhutMYZNPIz0pj8DrQBGe9MPSnGmHgEVIxhpppTSHpUsomX7tGc01egpeKB2FwcZpKUGkzQMcDmjHFIKcKBMSlHSg8UCgaY9Ky77/j6etNay77i7bPoKTApTfe/CrdjzAT6k1Sn+9V2xP7g896iO43sTmm5wM5pWNMNWQLkk5zS575puKKAHjrTcD0oX7wp38qA2G8Z5oIHpS45ox70D0tcacegpAOc4pTSfw0tUPTcCQOtOtrSS8l8uEfUnoKjPPetDRrpbeZ0bo2DmnFXeoSuloaVroFnGAbjdM3pnAq6ILeBsRQRoB0wo4qdJEkGVIINMcZkxW9ktjnu3uOV2J9qfmmKMYFPxmlqA4cjmm5pwHajZg4IxQhjc0hNWpI4RChQnf/ABZNQbKB3IufSjNPIppGKAuQuAQVYZB7HvVWKyht5zKgOSOATwKuMMnP5Uw800SIzZUggEehFVZrO2kUlogp9V4qwaY54p27hsYracYLkSxvvTnIPBHFTHiCP/PapZ7iIyCEMC5qKUFYkH4fpScUloCbbKdrs8iz3/d8hc/pV7Wdp0OTbjBK4A+orJLFYLJB/FAP5Cm3k7/YGjydu4cVKkkwaOS1h92tPjtEg/8AHVr0T4YL/wASy9b1mX9B/wDXrzbUXMmrysQB8gGB7AV6b8MhjRLo/wDTxj/x0UluWjuqSiimMKKKKBBRRRQAUUUUAFFFFABRRRQAUUUUwEpaSlp3AKSijtT2AKQ+lH86Q0wKFFJRmswDuPSg0UnPWmAnekP1oPWimgY09aY33G+lPamH7rD2pvYnqeLOvl686+kjD9a9D0TLaTEPQkfrXn99hPEcg9JmH/jxrvtBf/iUgDrvPNZw2Gi85AGB+JqFulStUTc02MiPWkboaU9aae9SNEZ60hpxpuakokH3RRSDoKM80FDhRSUtAwHFPz70ynDFIVkFKOtIaAeaYIev1rMvsfaj9BWoMd6y77/j6NSwuZ833/wq3Yn9wfrVOY5bvV2y/wBQcf3qmO43sTHrSUp6ZpO1WQHekNFLQADtTj0po4NO7UAJS545pKXPfrQBHQQacetIaBp2EYVHExjnDdqlNMIGKBp6GxFIwAZSR9KsreyKOTuOec1l2kwK7DVrNapmbNKO/AxuX9asrdxk85FYwIqQNgcn6U7k2NkXERP+sA+tSmZCcmVWNYQbNODEVS1E0bfmIR95fzpyy7AdrgZGD0rGEhxTg/r+lMRqcYzvX86jcKwx5ij8aohgfakLigCz8qdZRj6ZpjTxDjJb6DFVmfIqFjgUASy3nXYmPqaoT3UrI3zkCnOwqndPtSobKM9S32oHPfNbcxxCn0z+lYsB3uD/ALeK251/0UHrhM/pSQGPcOYhY4jDnycYzjsKZeHMOdpUE9M1LdEp9jI7Qj+lVrmR3jAY8Z4qZbiRyupLjV7gdNoA/pXqHwyGPDs5PP8ApTf+grXmWrc69e4I4cj9a9R+Gq7fC7Hublz+i01uM7KkpTSUxi0UlFMBaKSigBaKSigBaKSigBaKKTNAC0UmaM4oSAKM0nfNFWAZ5oopKVgDNFFFMDP7UUdqSoAWkPXNHOcUZ5xQAh5PSkpSeaSqQhp61Ge/0qQ9aZ/FimJHjGr/ALvxTcj/AKeD/Ou68PHOnOPSQ/yFcT4iXZ4sux/02B/lXaeGzmymHo/9KyhsUajdahapXqJqbAj70jU7HemtUgiI03pTqaetS2UPX7opc8U1Pu0vSkWtgzThTcc07FMYvfFKDjim0tAtBc0CkpwAoAcprMvh/pR+grUTrWZqHF3+FTIfQzn5ZvpV2yGID9aoyffIq9Z/6o1MdwlsTGmmnHvTcDtVkCDgc06gfrR3oC4lKeKQnH4UfnQxhS5pM0cClcEgpe1IT6UA+tFwtcWmHpTiR1NMJDcdqTY0nYTeYnDCtOF/MiDDmspwBjBqeCZoY0I5BJyPyqovUUlfU0geakzxUEciygFCM9xUgPNamY/OKcGqMGndaaAlU04GoxS5Iqrk2JM4ozimZpCaYDi1QuxpxOBULMMcmk2FiNz1rJu52aQqiM+Oyip766+VkhJL98DpWdECS2+YoT/s1m2UXIY/LEK4wWOTn1raueLCU9xCT/Kudt1P22P5yRnvXRXZxp0//XEinElmEkjzPAJAMJFtH6VFdW8ixEqCVBHPpUsBw0Y9VrWtgGBBAIPY1BR5pcOZNRumJ5LEn8zXr/w5GPCkZ9ZnP8v8K8guvl1S7XHAkIH5mvYvh6u3wjbHuXc/+PEVS3A6vOaKKKYBRSUtABRSUtABRSUtMAooooAKSiimgDpR34pO1GcdKYBntRSdaKYB1o/GjtRQAUUUUCM+kozzSE88VIxfSjPbpRjIptMApKWihEjTTf4xTjTR94UwPHvF67PFt0QP4lP6Cuu8Mkm2uPTIrn/HNvDD4kMjyOTKittVRx2659vSt/w3N5iTgDagC7R6DmsolGu1RGpX71EabAYTTH6U/vTXqRohPSkPAzSnpTWNSUOQ/LTqbH9006kWFJk0tFAC5pQaTHHWnAUAKADS9KTBo6UxIkXrWZqP/H2Pda01rL1Li6X/AHamQ9zObmQ1ftfuMPxrOP8ArDWhbEjcB0wKmO4S2JTnkUlIS3Pt7VGQR3q7kEtGRUY6dTRjPUmpuO2g8nilyKaU45Y00UN6FdCTvzSU0jA4JpQM/wARpCY400EZx1oAG3k/rSAL71QriZOCDS/e60YBI5P50uOCccUtB3GEVKP9Sv1NR7R1/rTiB5Sj3NNCYgZo3BUkH2q7DdlwQ46dxVHaAQDU9uoG7iqTJaLolQ9GH0p6yr61QdW3qynBBqUzf3k/KqUhWLokGOtP81fWs3zgOx/Kl89fT9DTuFjQMyjvionuo1GSwAqk069lP4Cq04eYbQpAobCxPPq8KcKdx9qovqEs2T0X0FNSwPp+dWUswvXpUc6DlYRESpkH8ahuYdw3r2rQghCHgcU6WDjIFO9ybWMa3JNzD67utdHe/wDINuP+uRrIW3C3KMB3zWhqEoFlL7wtTiBlhQHTtha1LQgA88VjvJiZT1AHNa1kQy5HQ1JR505hku7kyO0biQ8hd27J9MjFe0+C4Ft/CliqOXBUvkrjqxPSvDSc3E5PUvXu/hMbfC+mj1gU4rRE9TbzS02lFMYtFFFABRRRQAUtJRTQC0UlFDADRnFIaTiqAUmkFFFAAOKKKKACiiigQUUUUAZoPak7UUZqRi5xj1pDnNFFABRSGimiWIab/EKcaYaYjzT4jpjWbZ/WHHPsTWh4VfIkHrGpqp8Skxe2THujD+VTeEX+cj1hH9Kyjv8AeUjpZOKiPSpZOtRUxkZ60xutPbrTHGBmpGiFulN7U89KjbpUstD4vuH60/tUURwGqSkUL3oFFFAAOtPzTB1p1ADiegpKTjvSjpQJWJFIrN1X/Xxn2rRXrWfqv+tjHqKUgVkzLI/eGtC2BGfcVQBy5rRhAH/fNTEJCsDnrTW6U88tio2696tkhjigcdqeoyKaMcjHIqWug1qKRnrTBTt3JNR9qkaHg0DrTQcUu6jqFhcUlBP60EgDrT0BbCj3oz8vWml6N1AmGTTnJ8pB9aYTmnOf3afjVIGICS2aswZ+aqisN3JxmrVscq+DTQiSrkaq6g4FU6s2Z3TCPIGTxmqAlMC+gpPIX0rQa1I/iT/voU37McfeT86OViuij5A9KaYcVf8As5x99fzoNsAP9Yo/A0mguZ/kj0oMPHNXxCuf9YPyNI1upX/WfpRYHIpYVRjimlwOKt/Zo+8h/wC+ab9mjH8Tf98//XosLQz2t/NcMsuxgehHBpXgaWF45BvO0gYOAc1f8qNQDkk/7v8A9ejIHAz+VPUNDA/sqfzSzzDGPugVbgT7OCApAA9a0SynrnP4VBPIghbKk4+n+FTZ3GeVoerE4JfpXvfhgY8N6b72yH9K8GJB3bV481sD06V774fXb4f00elrF/6CK1j1I6mnS9qSlpjAGl6U2lz6UAOpKTNGSKLXAXPNJmkzmimAueKM8YpM0ZqgDvRRRQAUUUUAFFFFABRRSUCDNBP50UhoEZtLRRSKCiikoEIetAPFBoApiDNManGmt0oEef8AxMQ77Bx/tj+VQ+EGzMmccxEfrV34lKfslk4zw5H5isvwe2LiD3VhWcfiL6HZSdfwqI1PIMnNQnrTAjYc1E5y3tUrdPeomFQxojJ60w049KY3SpKW4RdWqSo4erVJSLFzQSaSlx8tAwHSnA+tN+lLQIUGlpO1LQA9e1Z+qnEsWfSr6nFZ+rZ3RH60mIzkGZOK0of6VQtxuc1oRjn8KIrQUgPWmdTipGBzUR5x60xElNYkYxS9qY7BVOe1AIaWFM3cD6UzJY4UEk9hU0dhdSAZj2/7xxWerKbXUj3UhbFXV0lyPnlA9gM1OulQD7zu341fs5CdRGX5lJvrZXT7Vf8Alnn6k08W0CniJB+FV7Jk86MPefSlCyN0RifpW+FUdAB9BS/jTVEHO5hCCcjiF/yp5t59ijyzkZzW1UbffNUqVupLmY/2S5/55/mRViCKWEneuAevNX6UjIx2pqmTzlQkVJbkC5T60wrhiPSnQ4E6fWosXc2WIzSbh0ppNJViH7+ntQWzyaaCKC3tSaAduFIWGOKaTSGgBCeaSg80UgGk+lQsalNRMcUDGHNVbpsW7+uKsk9aq3p/0aT/AHT/ACpdR9DzRSME/wDTVv6V9B6Ku3RrFfS2jH/jor57h6D/AH2/pX0Rpq7dOtV9IUH6CriR1LZooNFMYUUUUWAKKKKaAKKKKYBRRRTAKKKKACikzS0CCikzSZoEOpAabRQApPpSHmiigDOooH1o4pdSgopaTPFMQh60A0lKOaCRDTWNOPWmnrTQHG/EdN2i2z/3Zh/I1z/hJh9ptv8AeYfzrqPiCu7w2GP8Min+dch4UbF1b/8AXXFZfaKR6BJ0qH3NTOKhbrxTYyNjmonqRutRv1NQCIjTWPGKc3WmMe1SWhIslmqU1HD941KaRdxKO1FLQAtFIM5oPWgEOHpR3pM+1LmgB61Q1b/lkfrV4HniqOrfcjJ9TSewFC2ITJOeatR3AEwGDgiqkXT61YgUFmPpxSiyWWGlGeFP41EZMjODSkU08U22Ia1wwGApq1ZWDXYEkuVjzwO7VUADyqp6EgGuqhiAiAXHA6VcY8z1JbtsQRW8Vuu2JAvv3NDHmp2jYdjUbITWyjYhkRpKcVNJg0xCc0Y9qdijFAXG4oxS4op2C42om5dqnwfSoSCZHosTcbQHU/xD86c0ZZSPUVRXRoA25iTxgdqaS6kliTBAZSCD3psY/fp/vClIjgjEajCiljH75PrWM1ZmsXoaZ60EHFBzigUFDR1pelKRTelIAJo5pD60o4osAhpD0oHWigBrVE3GalNROaQ0R1Uvf+PST/dP8qtVT1I40+c9xG38qQ+h5tCPkjA7lv519GWa7LaNfRAP0r5yg+YRD1J/ma+j4+Fx6VpHYjqSmikHSlp2GFFFFOwBRRRQgCkzQaWmAUUUhNABRnjikPT3pMnFACk0mTRRQIKKKKBBRRRQAUnSlpKBGdnFHJ5pPwpaCxe1IaKSgkKM0UDrQIKYe9OPSm0wOb8dru8Lykfwsp/8eFcL4ZYrcxe0wr0Dxkhfwvd+wB/8eFedeHm23Az1Eims38Y0emP8q5x9Kr1Ym+Y4HSq560MpEbcdaiY81I5yTUbdKgaI2pjdae3Wozkk1LKQkYOTg4NSnP8AeNQxk+ZU9JFjRn1pecdTRiigYc/3jSgZ7miigQuPc05aQnvQtAuhIowaoav/AKqP61eU5NUtWGYEPPDUnsCXcz487asQZEZOOtV1yEq4q4QD0FIkDTT60pxSEcc0wEt8C6Td0zXRwyMmPT1rmfusG9DxW3BKdgYHgitIMlmukysOanAjYcgVlJID6qfValWSQfdlU/7ykf1rVMmxfMELdhUL20a84qDz7kDiKNvpJ/8AWprXVx3s5D/uup/rTuFiXyYxR5cY7CqL3s4P/Hhcn6bf8aYb26HP9lXxHrsH+NO4jVzAg5gQ/wC8T/jSMispdY1C+1Y0mrXDYxpl2ceu3/Go21W9K7V0ufHu4FO6FZGqWHpVYt+9kx6j+VZ5v9TP3dJx/vTj/Cozc6kzNizjD/xfveBSuOyNEuTTSeKzs6u/AW2T8zSGLUT9+7jX2VKGxWJrh1jUs5wB60tnOJ/JcAj5sc1SawMjBppnkx2J4q9BsidMDaqnPFZy1Q0a5FGagN3Ef4j+VJ9pj9/ypNMonJ44pOtVzdRjs2PpTftqZwFY0asVyyTzRiqh1BB/A1NOpr2iP507Mdy7tzQQapf2l6Q/+Pf/AFqpt4hAuhAkAb1O/p+lJoLmsaicVSbVXxxCo/Go21OVv+WafrUgXcVR1TjTbj/rm38qUX8zD7iVT1W4mk0i66Z8tu3tQO5wdkN0lqv95v5sa+jU7/WvnjSk33+nJj7zoPzavoaPocetXHYnqSd+aXNNoqxig+tLkU2igB9J0+lJmkzQApNGaSigBc0E0lFAgzRRRQAUUUUCCijNGaBBRSZpKBik0lFFAGdRRRQMKKKKCQooooAQ9KbTj0ptUgMjxOnmeGr4ekRP5c15dozESufQqa9X1xd+hXq+sLj/AMdryTRziZx/sispfEOJ6oxzg1A3BqVTmCNvVQf0qJqHuURt3NRMaexzUZ6VDGhjdaYx4p7daY3HNSykNj/1nep6rocSA+9TkUirh3pMYo60EYFA79ApaTsKBQMf2opBS9aCR61V1Tm3XvzVkVV1EZthj1oYmZycsi9i3NWyearW4Jk6fdFWsH6VOwhOtIRT/u85/SgkkjPpTAibpV2xk+TYeoqucAYNM80xuGXtTQmbKmpVNVIZhIgYVOr1siSbNOyfU1GGFG73psB5LdyajYt6mnZ70mc002Ahc7gfSkkcs3U0hHNIcU7isISfWqwP76Xn+IfyFTlsdKqhyJZf94fyFITRLgkUw0xpWHTFQmaQseeKNBEpHNGVA6imcnqaMegoa0ADNErbSeR7VOmGGR0NUXGZeKu24/d1NyrA3tTQOpqRhTRVEkbL8xApBHwSeBUpwGJzgetc1q+rvPMltaNiInBb+9/9ajbUe5bv9SXBitjk9C/+FUrGL9+CRznvVdYigAJ61oWOPMFZydyjSKY7U3bUrHPOKZ3qQBV5qHVsLot1j/nmcVYXrVXXCF0K7J/uY/UUAcfoQLazpK4GDNF+rCvoKP7v414D4bAPiPR1z/y2h/mK99X7tawESdqSgGlqhiUtFFABSUUZoAM0UE0meKAHUmaTtRQIWikooEGaKKKYC0maKKQBRRRQAUUUhNNAZwNLTfpS0ALRSZo+tIQUtJRmmgEakpTTTTAq6inmaZcr6xsP0rxvSvlu3HT5TXtU43W8i+orxbTyRqBX6jFZz3HE9RtzmygPrGP5UxutJYHdptuf9gCnN1oluUQmmEYqRqjIrMBj9KiPSpW6VEelSy0MX7wPvVkmqw9qs9qRT0YlFGKKBJ9xKCKdikoGmFOFNpw6UDFHWq9/k2/HrVimzRiWPbQSZ0ETRqSTliamHTk81MsDKOuTSGFgeTn2osIjzRz0704xsDkfzpgSTdktxQLUQoepIpvlepqQox6NUZjkzy1MVmPhYwvnqp6itFHDKCORWQySjq/FSWM0iSmNzlW6Z7VSYWNfdShqjzkUo5qhEm6jdUecUuSKpMB5bNMY0ZppNAAelVR/rZf94fyFWCeKrjiWX/eH8hTJaEYDHNVPO/flQjEDq3arjAsM9qYIsdKErCGGX0BNAmbHC5qTyqURH0obGimjs8zkqa0YP9XULRYxxzU8fC1IxW6U0U89KQCgRn6rIUtfLU/NIcH6d6525tW2xNGmSrgmt3VAWukXPAWs++/dWEjjqMEfnQ9RjZfug4IGeMirFkP3gzVFL5LqzjOcOAAwzV6yJyKgZpNTCKf1UUw0mMcvWqfiLjw9de4H8xV1BmqHic/8U5ce+3+YpdRHNeGFB8U6QB2li/pXvSfdFeFeEUD+LtLGOjofyFe6KflFbR2F1H0uc0lFUMXNJRRQAZooooAKKKSmIWiiihgFFFGaQgopvegnmgBc0ZpAaO9ACk4pCaSlpgGaKKSmIzqXNJRSGLxQaSigQv40Z5pBRQgCmnrTqb3qhPQaxzG/0rxaIeXrUiHgiRh/Ovaeu76V4zcjy/FFyv8A08uP1NZTWo4no2lHdpEB/wBkj9TUr1W0Uk6REPQkfrVhqJFkb1GTT37Uw1mAxj8pqFvu1KehqN/un6VLLQxRmrWKroORVg0htid6WjHejGKYhMGjvTqTFILiYo60uKWgdwFH0ooxQAZphPNOIxTaYhrdM0zNSEDFRkc0WASkPNLR2osAxhkVVHE8ZB/iq2RVXH+kp/vCgRuIuVp2yliHy1NtFaEkG3FIUParG2jbVaICsVamEEdquYqIiiwFQyY6CokBZ5Cf739BT5OHIpIOTJ/vf0FOxNx4GKXIpxApCOaBBnFITSYFLgUgGyc7acn3aa/GBTk+7SHcU0i9aUmlXrQNGPqjBb4ZP8IrI1aVpLVYIhkuwGa0dYbbfkk/wCqDnci1LYyNbCO0ghAclyvzY6E1o2Qxis5OcjPA9K0rUdKltAXgcrikpQCAM0YqRjkrM8VnHh2X3YVqJ17VkeMSV0BgTjMgH6GmgMvwSpfxnYAjkbj+SGvb1+6PpXingQZ8b2vovmf+gNXta/dGa3jsT1HA0tNozimA6im5op2AcaTNJmimAuaM0lFAmx2aM02jOaQC59KSiihAFJRRQAUUHikJosAtGaTNJTQhc0hNFFMDPByKWkzRUgLRRRQAUlFJnimgFNNpSaSmJiA5LfSvHdZXyvFtz/18Z/M5r2IcOR615H4pXy/F11g8b0P/AI6KzqdAidroRzpf0c1ces/w62dOkX0c/wAhWg9J7ItETDjNRmpW6YqI1DGRmmPTz1pjdahlCRj5h6dam3HNMRepp3Q0XGO3Gjcfak/GigQu49aNx9BSUUDFzxRxSUdqAFzRuNN5xyKM0gF3EUxj60uaQ/T9aaYhN1NJoKnHA/Wm4I7cU7isLvHHFAbntTTz+FH4UXFYVnOD0qBW3TJnHWnSOoXk1Ta4VZVI4APWlcdmdND0qeq8JyoqcVqhDhS0maQmqVgBhxUTcU9jwBTDyKYmU7hcNmoYSBLIM/xf0FW5U3LiqUeRJJ/vf0FBJbPrSU1XGOadSYCEYpKWjFAxj9qVOnFI/UUqmpGKeTTl60zNPSgEczrj/wDEzK56KOlUw37vaetWNZcHVpM9sD9Kqtxgjp3rPqMFzvIzWradB7VkpxJgdDWtaghRSAvg5WgEdO9NjPWg9aBkkdYvjUkaCvfMw/ka248nmsPxrj+xYx3Mw/kaEDIPh+u7xmrf3VkP6Ef1r2QdBXj3w6APitz6ROa9gyBXRDYnqPFLTKdmqGLRSZoyKBBS0meaTNADqSkzRnigQ6kJpueaXNAC0maTNFFhC7qSikzQAtFNzijJpgOpMim0UAOzxTSc0UhoAo0uaSipAcKWkBopgIeD1opKKACkY4FLTWOBTJsImSevNeVeN0EfieQ/3lQ/pj+leqpjOa8x8fpt8QI396FT+prOp0HHc6Dw02bace4P6VrPWJ4VbMUw9VU1tP1NT0NCJqiP6052+YCm96gBjcGmtTmHzCkUZNJlDgAAB7UUYpcUhiUUvHpRjigBKUCkpe3NACHrijNGaOMd6QBmkpeKWmA38KAPanYpMUANxg+1Hy07FN2YPSkAhx3HFVn+bgcVNJxxTAB1qJN7IuKKckTY3E5FRRRCWZFPIzzV9+RjGc1HFbssw6gD0oWrCWxtwDCAe1TioYugFTCulGIpopaKaAjamg0p6001RLBsYqiYz50xA/i/oKvZqsn+um/3x/6CKGBDSM5UE4J+lTsoJ5600xjsal3BFGK9d5QpHBq3vNBhI6AZpDGx4GOaTGhxbcOaUdKZ5UiHkD86kAwKBgelPTqKZjIpy0CuchqTFtVuDjPzYpgG7APcVLcjdfTn1c/zpyjFQMgUEPg9a1bU9OtUGXEm4VoW3AGB2pAXFABNIaVfY0hqRksXWuf8af8AHhbL6zV0EfSue8Zn91YAnrNz+lNASfDVd3iSc+lu5H/fS1636V5P8LwTrtyTj/j2I4/31r1fHFdEPhI6jgadTBThVDFopDRTAWikzSZoEOopu6jNADqSkyaTJpCHZpM8UlFMAzRRSUALSU0k0UAOJ4puaKKADNBpKD0NAmUwc0tMU4p2eSKQxaDzRRRcAoopM8GmAtRt1pRnk5ppOeaBACMivOfiImNWtWx1iIz9D/8AXr0XvXA/EZf39hJ7OP5VE9gW5Z8JtlTnvED/ACrfbkE1zHhE8qPWLH6iunfhTUM0KjH5/wAacelMPr707tUFMaetKOF4pCKdjgc0CQlJTtvvRj3pWGJinCkx70YpABpMU4fWijcBuKUDijFKB70DExj60UuPek/GgBMUUvWjFACUtFLSAhljJGRUW0jqKuYprRg4pONxpkCcHOKlwrHPFBjI+lB69KErDumWo2I96mEq/wAQI/Cs8Oe5p/m46Ma0UieU0A6HowpSRjqKzhOw9DSefj+EVSkTYvZ5ppql5/P3aZ53J+Wq50KxfqBP9bN/v/8AsoqDz8D7tRifDOcHk/0o50Joumiqfnj0NKZlI6HmlzCsWcUnAqr5ygfdpPOH92jmHYtHGetAFVBJk/dNSI5zzkUrhYnNKO9Rl8ehphuNqEhQfoaLoWpzcgzdzf75/nUqJnt+NIIZGlZ3Ugk56VYEYGMg1DZRBKnTp9RVm3GRTXjB6Din2/BK+lSMtR8U7ikVeCe9KM0ASoOlc14zyW03njzCf5V0qfWuW8ZyYn09ewLH+VUtwNP4XD/iaXjf9MQP/HhXqdeY/C9cXV+3oqD8yf8ACvTc8VvHYjqLRTd3NOzVhcXNJRRQIKKKTNAC0U3PGKN3FAC5ozTaKAH03OKSikApPHWkziikpgLRTc0hbIoAcTgU0mkooAUnjFJSUmaAZUB707cSKjWnUgJPSjORweaYCemaUnmgBc4xnNNOM5NKCB2ptABSHpS5ppOaYlqJ2riviKv+i2T+jsPzA/wrtTXIfENM6Rbt6TD+RqZ7CW5m+EHxJCPVWFdbN0Ncd4QYeZAf9ph+ldjMMk1m9jVFM9MU8jjFN6GnVA2IB6ijFPApaBDMcUmKkpMZpDQylxinY9qcBxQMjoxxT8UYpMLjMUrCngfMMUh680WAbj1oxxS9+lLg0DGUuKUrRjtQIMCgCjtRQMKXPFJilxxQITOKDg9hS4z1oxT3AQIPSjy1p1FFgGeWppPKB708cUtFgbIDDim+SPWrJ6c1GRTFci8kepqPyeW571YFR/xN9aLCGiIetL5S4pd3FKDk0AM8pfSlMajoKcaTrQA3haaX5zTmWoGU5xzQBKZOOtN80AcYqLYaCjDtSuFhzSqRk8mmmUHsKZ5bbs44FHltnsKVx2F3j0pCylsgUoib2/OmFcHB6ilcViVZB5nl9yM08VTdh9ugweSCDVwdaY0SJ19K5Hxo2b6yH+wTXXDkVxvjT/kKWo9Ij/WhbjZ0vwvUf8TBwOCYh/6FXo9effDAAWV63feg/IH/ABr0DOa6o7GSFoFFFMBc0uabRQAZooooAKKTOBS0AFJn2ozxTScd6AHA5NHHrTM880cUALnnijcR6UlFABRRSZoAWm54oNJmmgDNFFIeKAKYNOBzTB0pelSA+img06mAUhNBIpCaAAnpTTS0hoJYZrmPHy7vDwP92VT/ADrphWD40j8zwxc/7JU/+PCpl8LEcp4SfEsOf+euK7eY/NXBeFWxKp6YlBrvZ+TWXQ2RUPLcVIOMe1NQZfmpO5qRsTOT0o/CnAUYoENxRj3p340oAoAb7UcU7AprDJxQAvXpRjil6fSigYo6U3FLniigBCKT2p1JRYY3FGPandsUDilYBoXJpccU6mnNFgCjpRzSH60AGaKNp96Xn0oGJ7UvelANIRimSBoopRigBDzTetPwfWkI57UANwBUWPmbjvU+CDUOMs31oEGMUDGaMHtRg0AKaSlyPWmk9+9ACk8VCaeTnvTDyetS2NITJ/CmsxFONNNIoj3cUZ4wKGX0FBoAUGmSDIzSg9qd2we9Sn0CxSEO68ikB+7mrwPNV2VlkyB9KnU5HFUJEyc8d64fxk5/tuJRyBDwPzruE5rhPFy79ePPIhA/z+dNbgzuPhiP+JRdOe8+PyUf413PQ1w/wzBGhzH/AKeGH/jq13FdUdjIXdQG9abRTAfS03ORRu7UAOpCabuNJQApOeKCxpKKADNFJRmgBaKTNJmgB1JmkzSUALmjNGaM0AITmigmkLZoBhmkNJRniqWgnsUwcU7IptFQMfSUgNLQmAUGig8UAJnJoNJ0opk9QFZXihN/hu9H/TPP5c1qiqesIJdHu4z0MTfypPZieh5r4afEr+zKa9Gm615r4fO27mX0x+hr0tvmQH1FZdDW5XQYyTQAevrT2x0oqBiUUuKMUAJRS4FJigBO9H0FLRg0DEOcUUvSgDNABRzS4o4FACfhQadSHrQAAmjcfSjFHSgAzmgg9qTPtS0AHOKTGaWigYYNBHGaKD2FACUEZo7dKUZxmgBg64oxzTyOKbnBxQISjGaXgk8UhOKAExUX8TfWp8j1qHjc31oBhg0UuTikPSgQ04qNuDTyKaRz7VLGhtFLikoKG/WkJpxFJikA09aaclafjFNYEj0oAjxzTqMHrR9KgpCMpIBNJGcMVxgdqeDkfSonXa2R+FUmSy27GK2kkHVVJ/SvK7u8k1G7N1OymVjg4HAAr1C5cHS7l/SFj+hryOI/vBgZGT/OriSz2T4crjw83+1O5/RR/Suy71yPgBdvh6I+rOf1/wDrV1uRXTHYzCikyM0ZFMBaKTIpM80AOpM0ZpKAFzmkGaKM0AHejFJmjNAC4opM80ZoAWkpM0lADvxpDSUUAFFJSE1QgJxSZzRmkJxQxWKininVGhp/WsyhaKKKAFzSHmiimAUUUUyWFQXY82ymQd1I/SpWbHApjcxt64o6CPJtBYjUJA3Uqc/nXp0Zzbxn1UfyrzDS8LrkgGcfOOa9MtTmyhP+wKy6GqGkZYn0pRSsDmlC1AxKKD1opAJ1opaKAEo5paT8aACjgd6MUYoHcKKXFIBQFwopcH0o5oASinAZFGPwoBDaMYp22k2mgA2n1opSuaXBx0oAZQRT8UuPagBnPpQBTwMn2o20DG445ppFPxS4oAi4Xk8VExJOBVh03daj8vtQSNVB3qPb8xA9ashMYqLb8x7c0ANA4ppHNTbOOKaV7UARYpMVIUPpSbTmkwI6aRmptlJ5eDSsO5Dj0puPzqx5ee1J5NA7lbml5qfyjSeUc0hkGDmmsh69qs+Sc9KDHx60gKm3FOK5XpzVkw7uQKcsWOtJ6D1Zm3zbNHvh/wBMHI/75NeV2+S65Hrj869T1zCaJfEcfuWH6V5ZB0wORj0rSOxDPbPA6FfDdqT3Dn/x8104rnPBYC+GrMdP3Z/9CNdBXVFe6Z3HdaKbSZ5pgP8AxpajyKM+9G4D6TNJRSAXig4xSUUAFFFFABRRRQAUUUHigApOc0UhI9aYmKelNoyKCcH270th2E6Dmms3pQSG6YppqhWKgpysR34qMHilqGMmBBpaiBx25pwfIOaVgH0meM0m7NIWGMCmDFDZzSM/YUykJxTIF70o5B+lM704HmmkB5Pbp5PimVPSWRf1Nel2Izp8X0rzTUpPsXiu5kxnbOxx9TXXxeJRZwRwNbkuFBPzdM84rBGkdjoStNINc2/jIBv+PT/x6mf8JkTwLQf99UmUdMVpdnFcs3jOQdLRPzNMPjWXtax/maAOs2YzQIzXIf8ACa3H/PrF+v8AjSf8JpdnpbQ/r/jSsgOx8uk8vvXHnxlff88IfyNNPjHUMcRQj8Kdl3A7IJzShDnpXFf8JdqR/gi/75o/4S3VCeDGB/uCk0u4HaiMk0vl1xH/AAleqMcCRP8Av2P8KY3ijVc8TL+CD/Ciy7jO7CUmzJrhf+Ek1QrzcHPso/wpn9v6o3AumGPYUWQHfbKXy815qfEGrlsC+kA74NR/29rD/wDL/P8ATfinZdwPTvKNL5R7V5kNb1JuDe3B/wC2hpDqd+x5u7jHu5otER6eIj6UvlH0ryz7bfMT/pUx54G80Ce4J+aaQ/ViaWgHqRTHUYpD5Y6so/GvLyZD1dj+NL5cn+0fen7oHppkgXrNGPqwprXFqvW5gH1kFebNE4XOWz2prK2AOaNAuejG+sR1vLcf9tRTG1HT15+2wfg4NedCJu5bmjyjjB/nRZBdHobazpi9byL86iOu6QP+X1D9FY/0rgdqqOWHB6E01vs4I2yL05G6jQL3O9PiLSQP+PrP0Rv8KpS+LNGich7k568Ia4p/IYEeaoP1qi3lxS4CQSJnglv0obXYDvG8daIo4advog/xqA+P9H5xHcH8B/jXHpdRJ/y7WH1KE0Ne7TkR2AXPUQ//AGNK/kB1bfEHTf4beZvyFRN8QrT+CxkP/bT/AOtXOpqZB+VrQfS3HX8qcdZkXA86MH/ZtVpX8gN0/EBD93Tm/wC+yf6UxvHkzf6rTix+hNY48QXPQXjqO5WBf8aG167PAv7okD0Apaj0NU+M9YY/utJz6fu2P9aP+Eo8Sufk0gj6Qsf61iSavcyfeurs5/6a4/pVd72RySZpzx3l/wDrU72C6OiOueLX+7p5X3MOP51C2r+LT95Fj+oQYrCVppxlUmfPTDE05bDUHY7NMunz/djc0XFzGsdR8Tk/NeQKOvMiCoH1DX8/Pq0K/SX/AAqBNB1mTGzQb5s+lvIf6VZXwrr7HI0O8AznDQEfzoDm8yBr/VSPn1ofhI1QvNdP9/WpPcDcc1ojwhr+c/2YUyf43jX+ZqT/AIRLXBy6WkQ/2ryAY/8AHs01F9EK5hyCN/8AW6hM47gqf60xbRoYkkXJjZioYjk4rfPhu+QlpdS0+M983G7/ANBBq9ZaVp62k8Wpa1C5Z1Zfsys+MZz95Vx1qlCT6A2dx4PydBtgB0iHX8a6AqcZJAri7DxFpVhDDbwvdbI0CbvLX5gO/Wn3njO3ziCO4cf7RC/yzXQlZak2OvIHrTeK4f8A4Sy8zlLeMDtkk/4U1vFeplCFWJD6hSf5mpc13L5Gd2Mmgbs9OK8/bxJqzrg3AA/3F/wqJtY1GUc3DfgAKTlFdQ5Gej5xySB9aNyf3h+deYvd3zjJupeP9o1F9oud43XMn4saXPEOU9SMka9XUfU1Eby3BwZ48/7wrzYvMRkzOT9aQb8/falzoOQ9JN/aA48+P8GFMOp2Y585fzrzna6nBY/nTHiPXnB60e0Q+RHob63p6HBuU/Oom8R6ev8Ay2B+lcAsR6GneSO1L2iDlR2z+KLFXwJMioZfFtkn3UZvTFch5ANOW3BUij2g+VHRSeMV/wCWdux+tVm8XTN0gI/GsPywpxTig4IFPnYKKNVvFd7nCRqD781G3ijUcHKp+VZ+zcvSl2Bvlqedjsi0uvalnIcDPtQdf1Q5/f49woqmqEdads/Wp5mNJHcA8YpaZTh0rYwHZozSDiihAOzxSZpM0ZoAXNNooJpkMOlKvWmk1HPOtvC0rnCgc0+gWPN/EFv5PjOR5lIh8xWIHGRgVnPrcU00kro252z9K2dW18T6m0gtYmZRtyRnI9DUVhqFlJcAS6NZeUOXPk5JUcn8a5tDVJpGMdVhDgGNiKb/AGrDyfLbr0rW/t62VjjQNNx724qRfFEHT/hHNKA/69lP9KLeYzFGpRNn92fz5pn9pITgRn866IeKrdef+Ef0oH/r0T/CnjxbACCNE0vPtZpx+lFl3Fqcy2ooV4ibJHrR/aIUAiL8Aa7a38Txsm59N05TzwLVP8KiPi5QDs06xUg4/wCPZP8ACiy7j1OQTVSh/wCPfJPTJpDqxyMQAA9ya7A+LrojEdvaBv8AZtlx/Kqj+MtZG7YsS+hSJf8ACnZdxanNjVnxxDz7ClGo3Dji3JHsprol8YeImIC3TKSewApD4r8RsTi6m9sPS0DUwUur05CWT5P/AEzalLamz/Lp8xx1/dNW2fFHiHgfbbjnr8/Son8UeIScC8uR9Xo0DUoCLWnGRpV0R2xbuT/KnrZ+Iz/qtGvmB/6dH/wqw2t+IZXGb644PTfUbX+tPJg3c5H++cUaBqRpo/iVzuOiXw56/ZX/AMKlXQfERIzo9wOf4osfzqMS6ozEvcyYx/eNNdr0kZuH/wC+utK8R2ZYOgeISedP2n3dB/M00aB4hIw0EKnr/wAfMI/m1VgtwSMyk89c0C2mOP3oJ60XiOxb/sHXFB3NbR545vIf6NTBomqHP+m2i+o+1p/Q1A9ozfekJNWbS0I3Es30wOtHNEaiO/sLUf4tXsl/7bk/yFOGhXZXL69Yc/8ATWQ/yWplsgPmJI+lBs029WOenNCkiuQg/sKTP/Idszj080/+y1INKjXltcgGPSNz/OpBZR7TyfzqRbKIoPlJOO5p8wuVFRrKwSQB9eYH0W1J/m4pHtdH6vr12f8AdsQB/wCjKlksIRNgoM46017KInGOvrTUl2M3FFc2nh3Bzqt+56cWyj/2en/YfDvU3OpP9FQf404afb7QQi++aVrWIdEH0o5l2/MLDEt/DJI51VvUCWMf+yVK9t4XglwINWkIAO43UY/lHUX2eNTkIBQ0SH5jjOBSuu35hYcP+EYUYOm3pxzh7wf0SlE3hpTxobN3+a6f+mKjaOIn7i/WmTQRxsdpUjHUChyXYLFpNR8PKML4ehbHAJuJv/i6lXU9HyNvhyyI92lP83rNUAMOgqwgyccU+fyKSTLi6vYbSyaDpqn/AGoN38yaVNfiDAR6PpSf7thHz+lVlQYYA9+lIvD8jgelT7R/1YLJF5vEV0v+rt7OMD+7aRj/ANlpW8V6yP8AUTtHgchFUfyFVW2k468Zpm/ajAqMHvR7Rj5UizN4t8QGMr/aNxyf75/pWdJ4l1yT/W6lc4Po5/xp8igjA/MVVkj284J55qlUlbcTQr61qo+9dzMD3LmlW/1CQndPJ17tmq5X95jb1/pUy7QuTnNHPLuIJJLxyf33U5qIR3UiHfO/59KlyQcZOO2akjUsQoYc96V2BTlikVCxlc4461W3FWZXJIx/C3etK4KiBgcc+1YocNJ068cd6QHTaZFmEMwz8oxmrrRA9hUWmgCzUY/hFWTjrgVSYAgBQeop2wZzTFO1vapVBP1pMtbDQgBp6ryR+VKRjnFB7EdqQw2gdajeMA89e1THkA/hSMCRz2oE1cbGcjtx1FOG2o/uMDnipsDg5GKAQjbeuP0p4AKc0gKjr1HWkUgEjtQNkZGDjFSKuTx0pWG7nGMdRSKcHpxQIUIQen0px4II/Gk3ZHXmlUbu9A7jJUGAy4qMA46DFWAMgjNROmw4J60xDRwccUowO1BHQimkjsTSAccdRTlxkjOfSm8YxTSVB+XOPemFztRRnFIPelzmtzEXPHWgHmkxRRsA+kPUU2igTFoppOKXNMkDXP8Aie88uJLdWwzctj0roG4Un0rzzUrt7rUJpWPcgewqJuysVFanOzu7XrjPG6tmAlIdq4+ZcEiscIz3THkBj2rWQbWA9OKwZqvMZty/PFKUC/wgVJsU5YHHFRnB6jFHkFhhQM3tSGMbuOO9PT5mbtS7QshBBxjHFTcdtCNF4JNNaMvwOnrVqRQAuOOPzpsYAQr+P1ouO2hHtCjPU4xxSMpOeeB2pzAM/wCNOC5GCeSO9GpLGx45PTvUkZweAeKaVClu5HQ0BTjOOpFMESM5BzxgdhQSBg4/GkY7Tgg7ccUzBx0OakLEgOc564zmhXz2OPrUWG4AHTmlDd8ZJNNBYkDAh8AnC1XdSzKpGDVtDkNnHOBxVZuZ25I7UilsIowSCMH6U9ck5A6DHFRxghs9atJsAIb8OKBjC2T04Gc1NbMBuOzg4qvKUIxznHSrNtgRMfwpFR3HeYNpwW496SOT5euee9KceV0wfpUKhivXNBfUso2EyTSLcgD5sj6VWDMTilhA8zdnkU7hJE8k67xk9fUVHIw65GPY1FqJEYjwcdetVFYsATnpxzVp3RhLcvFtq8dBTGkXYM9ec1X3Mf4uQKaZcqOvrTJJ1fr82frSswYA8Zx2NVPM56HFPDnYtK4E4IHOMmmycrkjmowSMc8U8uCMdz60rrYCJ0JTI/CpoSW2lRmgBSOxz1pVJDEADA4ofkNbk6gKc7iM5BHqajPIBDH0P50r52Yz0OahDeY+BQDJtuTwcnvSbl7mowDjI9cUoVieKChSoIO1scdagbcp5JIxVnYSMAckdqrhT0GWxRElkXmKJQSOSKfld5GMhhUMkWWBJIK00gr82WIB6DvVCJscjt6AinrkcHGO2KiyM52j6U/dty2DjvmgBtzgwkflWOiDcRnJ9MVs3A3R4Hcd6ygu2XocnrSTuB1mnjZZx54O0ZqwagswfIQH0FT49OaoBp6YqVDkdajIyafH8hyT17UDW5Kw6c5FIAP8acSNuKYPvDHekaPQcoOCpozg0hJAz6GkLd+aBCMASdx/SpYZQIwuA2PWmECRPQimouMmgnqTcbgO1DAAdOR1phbgVJuDDmgoQcj61G4KnB69qkQ4OM0jr64ouIaOmfzoVij5pCgzx+VKAMd6AJA3PFK3zDBFQg465xT1fIoGJ/CRxnrUbLxxUrEFcjrUO4ZZQuPxoJaHBcjtmmsCtMD7XwKlk5GfamwR2VFApa1MhcijPNNoHWmA7FB470h6UlUhMDzSikpRTJKuq3QtNOkl74wK88lf5Hb1BOa6zxbc7baK2BALnJ+grj7jP2ducZ4rnqPU0hsZ1szPNznnv6VrKu6sqBlhBJBGOtasDhkDY4xms2WkKcAEjIwKhdvlxn3p7c45yM5NQuT5lLUbRKgAQc5J5pxG5wegJpSmAADzio0bAyx4zyaSG2PbLSkBuAcfhSKp3E9QB2psTBQTzk0/P7piB170xdRpUbsgEfjTyMquOtMGe/rSttYbRkbT2oQg+Qqc/nToVJBAycnmmFQq9eantnMIBj/ChghJhgqGGMDJpD93I44FNnkaaXzJc7mPQcU5uTwuaQ0xDxKQM9OaQElMg4Ip4I3OT9PegFfL+Uck+lA9xE6E4wd1RncSzAAZNSbsxFsEde9JuZYwMAjFA0Ii/LuC/U0/aWJB4PajJVVUrgkdqR3CodwGR39KAI2jKvjdzx3q3Edu/PTuKpBiTgc5PNWIgCjFTgdMUmVHceZA0RySTjvUSPgYz8p64pWKqMHpimRqo6/z4oLtfUlYgIcYOGpkDBZR25prNgdO/aomkKT98Z4FMJE9/korkiqROVUn8atXYLQE9cNnjtVBmIxhScdicU4mNT4h2QSTwT0+lKWjHOcgDOKdEI3Hpk5JxTXtpGl2gjqRmrIGxukjDHc1O0Tqm3ac4qOBI4W/vEHIyOlWw5aMNtyc45pAQqrNxjB702TKsONoI+uakbhix6ZpG3EAZBx09qVu4EW8IGABB7EGnxOdytwR60za2cgD2pN2XznPsOBT8gLzEOm724qNRtfgCnKx2Y6AConbGR3pIp7EqAA7ic98GnFlDHMfvxUCsHBYDj0FSMzZHr7VPUe6HFlZtyZFBdVLAE/NzTVYhzuxjHHNIodnBGAVPX2p+QmQSxHd93ORnrUeCOCpBHWrbt5m8FgAgz+GarNIDI5HQnOMcH3qySNIsMzbuT0qdd23Dc0o2SL3Bz0HahwyYwM89aAG4CjP3jWdJGUuCmMkN0zV2RyqnPbpgVAP3himzySFOPUUAdJAB5K4HbpTwOOTnNNh5iA4pwIzgdaAD6dvSnFnIyc4pAcHilzkUAPDcUE4GDSLwcetOYA9PzpF3uCHIwafgAlcCoMgHjvT9x9iRxTGKDhsY6U7kDNGABuPej65xQAuAVHFNXONp70oJOcdKAvQ0hIQEbs9KeScjgUGPIz601TxgjkUXGHByQelChe5/KjPzY7UjpjkGmIcR1I6Gk6c+tCN8pBoDc89KTGhw6ev1qKVcEEAYqQdSKUEOCrUXAqE4INSxt8hBxim+WScd6UjC4pkpWZ2gpScUgpfrXRYyCiiiiwBmijvR2poBM804cZJ7UnFRXky29jLK2MKucetDJOL164N1qkgHIQ7R+FZF0D5YGcc85qUsz3DOTksck+tNkUuDwM/WuWbuzVaFLacqu3IPP09KtQqVTAyRVeQEn9AKvwg7cDHHaoLSGAfKc5zUTKSR1x61cfAQD9aiYkLjHUUDAkFcE5qOUIinYG24B+YUDJPSknJ2qo6dcU0tQZGo3Lkd+3vU4G1Bng9SKjRdxwFwB2okPIHND0IWmpIWUqT75qLJyTkYJoQEqRg4780BAACpyByKF3ESNITgLz9an2/MduBgd6rrhh2znpUy45GccfWkUu5Gi5YnrzipVA3AAYxUbldybB2yeeKmHJAJ/H0oBCKh81h36jApwGI9o6+tR4fnnIB60jNmMAE5AzQNbDgAseCMZIzTyu8kLwufxApI3yqjbnC5INODsAdqgZoGkRffkGN3HUmmShd3J4xgcVJuIdmb1xmmS7eMEc0FNWIETv39Kt2x2xvnqenFV1G0fNk+hqzE37pucHqBUy2CO4xl+QnsBzUS8r0xUsrfu8Dg45zUasWQ+gppWLtqSiMbDlevP0qCVMvuHJzVmNx5RGecc5qvIxGHByR2phIfIp8puc9OtUmcncpXHGRV+Z2Nox/Gs7JZgTnB6n0qlsYzWoyNnQ8L044/wA9KsJKxYnJzTY8eYQTjIPGaQYHAOKogUEs4JFTCVFRwCc4qN2PPGDgcUuVyQe44NTIBro65bI2kU4IrEADAPvTmYuiYOFxSFdrYH060rsvlQscG84EmB2oS3X5t7ZHp0pTGY2zztWmjJckqcfypXY+VE6+VsKo/bsajmXEgA78Cq5+VyyjgfrUsrhlC7QxJ/KgLaWCEKX21I04jYg5ye4qtGTGwyPQ5pzZkfJHSncSJRIjNhkOSfvUoIADc+mfWoJMhePxpsbMygY7etPVsCSW5jQ7DGB15JzmofKQxbw27I5yKfJGsi5Kk4pGUKihc/nTTJaJoo3jwxHB9BkVN53ykAkH6VTSZ1J/u9sGpZXLBTj6mmIindQhLLkZ9KbaZmV40XGPmX6j/JqG4DYwDlT2xVjSyPOUZ5BzgUAb8WGhQqecU4DaCWxg0yLC5TGApwP6U4jPJJpoB3GDjmkYjA4xTFUsc7sHPSnA4GG5/Gh6gIGx07VODnpUBqSF8gqenalYqLGsSH6ZFAIzUknzDFNAAIO2gp6ArsrbcDb71Ju9QM4ziho++enSl28A8HHNIAZhkEdO9BfGacUAyoGMjNQPnHpxTEyUOSMKc5pnXnmo4shupqwVyCcD6CkA0jGKcW3KCD9RTVbeAPyNLgqx4pjEyM9PrRt3Hjj1pW6c80gYAH8qBD12gc/nSkDPHeojnPfHtUgb5SD2pWGhGQsu5etVsENyauK3+NRyrxvXp9KaBs7ACjFFFdRgGKKKKAYGiiigTDoaxfFNwYdMWNf+WjcmiilLYS3ONi5pzHAGAOn8qKK5JGpTkUiTGR6g1owqPLDYyT60UVJothZAdwXj1qN1AOB3HNFFAEYjO488UkgzKPQCiiqRLEVSDnPWmsMseelFFT1JFfG049eQajj+bJ6cUUVaAmVMZwfSnfd3Eeneiio6lNaDR1GeakD/AH8DHJoopy3EhociImkKgwhuTnPWiiiJXQmjGMn1GKJWG0ADGfSiikUtxhYAdOgqOVlQHA5aiigGVzIQOeccVoWa70Yk0UUDjuRyECJuOR3qFD27H0oooKe6LCxh1J7iqrODLtYcZxRRQOWxakDm1kwQBg1mpuG7kbeOCKKKaMqnQmVlWRcoCCwH6VDK6pubaT8x70UVZmIUEpHJB9c0/wAtkTlslaKKAJrcZi5A4zipHUeWSOCDmiis2bx+AlRzKqxt1HQjvSInnByMKVzkdjRRQLoVyqEuPmx0GPWkRQ0a4HzZ4NFFBIoGZwp5zxUmzADYHXFFFHQCCdQMgVDECqYB5Azmiiq7CZajxuBqKVA/ykkHsRRRREOg1RuOAcHHWnH/AFYPJ570UVRBE+D82Bnp0qaxj8qZem4DriiigDcxtZWycHqDSswz0560UU+gCfxUgHJoopvYBw47ZpEbDZHUUUUugEoOWx605WVe2Se9FFI0E3FeOvNTKdy4wPloooEhjk4689qQpuAJOeOc0UUuoxhQo2M81ICVBxRRTZMRANpyBSPIwzRRQNbCr+8TcetMZeCRxRRQAA7gBTudw5oopIY4qBgevNKAAuR0Joopgf/Z" old="http://www.landscope.com/images/Photo/Stock/51001_52000/51510/bath.jpg" alt="Victoria Court"*/?>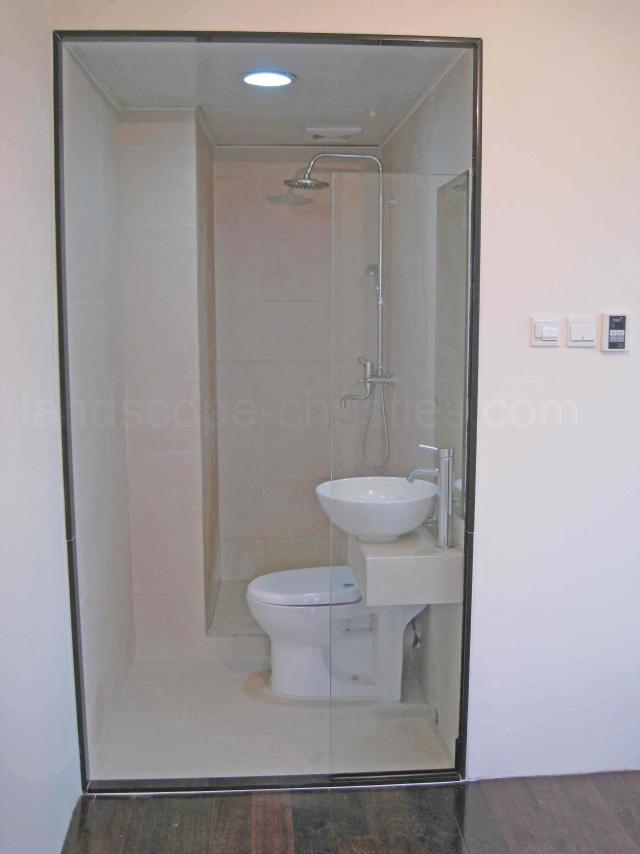 2nd Bathroom 6 of 6 photos
/*img class="sp-thumbnail" src="data:image/jpg;base64,/9j/4AAQSkZJRgABAQAAAQABAAD//gA+Q1JFQVRPUjogZ2QtanBlZyB2MS4wICh1c2luZyBJSkcgSlBFRyB2NjIpLCBkZWZhdWx0IHF1YWxpdHkK/9sAQwAIBgYHBgUIBwcHCQkICgwUDQwLCwwZEhMPFB0aHx4dGhwcICQuJyAiLCMcHCg3KSwwMTQ0NB8nOT04MjwuMzQy/9sAQwEJCQkMCwwYDQ0YMiEcITIyMjIyMjIyMjIyMjIyMjIyMjIyMjIyMjIyMjIyMjIyMjIyMjIyMjIyMjIyMjIyMjIy/8AAEQgB4AKAAwEiAAIRAQMRAf/EAB8AAAEFAQEBAQEBAAAAAAAAAAABAgMEBQYHCAkKC//EALUQAAIBAwMCBAMFBQQEAAABfQECAwAEEQUSITFBBhNRYQcicRQygZGhCCNCscEVUtHwJDNicoIJChYXGBkaJSYnKCkqNDU2Nzg5OkNERUZHSElKU1RVVldYWVpjZGVmZ2hpanN0dXZ3eHl6g4SFhoeIiYqSk5SVlpeYmZqio6Slpqeoqaqys7S1tre4ubrCw8TFxsfIycrS09TV1tfY2drh4uPk5ebn6Onq8fLz9PX29/j5+v/EAB8BAAMBAQEBAQEBAQEAAAAAAAABAgMEBQYHCAkKC//EALURAAIBAgQEAwQHBQQEAAECdwABAgMRBAUhMQYSQVEHYXETIjKBCBRCkaGxwQkjM1LwFWJy0QoWJDThJfEXGBkaJicoKSo1Njc4OTpDREVGR0hJSlNUVVZXWFlaY2RlZmdoaWpzdHV2d3h5eoKDhIWGh4iJipKTlJWWl5iZmqKjpKWmp6ipqrKztLW2t7i5usLDxMXGx8jJytLT1NXW19jZ2uLj5OXm5+jp6vLz9PX29/j5+v/aAAwDAQACEQMRAD8A6dWxUm8VDRnFek6aZ56k0THk0hpqk041jKNtDWMrjGNMJp5FNKE1nYojJppNSmM00xnvRYZCWNJmpjGcUgj4p2AhIzRtqfyz6Umw5pgRBR6U4JUqpmpBH2oAg8ujyie1WNuDU0aH0zQBneWR2pPL9q2FtVY4IIzVuHSUPXmk2kNJs53yyOcUoQkcg10TaNgcc1CdLYHpS5kDizGWMmpVj61omz2HkUjQbRnHFUSUdmDmlUVYMeTSiIVSQrjESpVTil24pc1SiLmDGKUcGijHNUkQ2SNg4AFMwRxilGQacSPxosIZjim4p55pMVQDcUYpcGgjFUrENiYoxS4NJTATHFG2nUlADcGlAp1JQAmKMUtLQA3FJTqMUANop2M+1Jt96CbCUU7bSY5oCw3FLjNLto20xMbjijFO20YpANwKMU7HtRjAoAbgUbaUiigBNtGKWigBu3ijbTqKAG7aCKdRTAZiin0mBTuA2kwMYp+BRgUXAZtH4UbRT8UYouFiPb700ipcUhHrRcLEWKSpNtJg0XHYjIzSYNSEZppGKEKxHigipKaRQAyinUVIDaKXFGKpMaQmKXFLSgcUihAcU8dKTbS1LjcadgoopQKjkHzBijFPGO9SADFTYtMg205Ywx7VIUzzShcdKLJoOZjGi2jpkUgiB7Veij3rtIpjxFXwBxUabF67lZYOamW3DVOiDoamQBRUMpFQ2JqWOApjg1cLrjmlV0I7VN2VZDFj+XGKsRHaOTihSvrTWZRxmp30LvZFpXB96HK4qmkoHepDICOtJwsw5yG4C4JB5qiZA3ykYq/JgqazZPv5Fb00mYVHbUGwGpDjtSdaK2sZXCjGaXFOpiuhoFOoo60AmFFLtpQooGNopxX0pNpoE2JRS7TQAaCRKQjNP20baAGbRQABT9tG0VVwGYFGBTgvrRtx9KLgNwKMClwaMUwGkUmDT6KBDKMZp9FADMc0Yp9JjnrQJjaKdigigQ2inYFG33oAbRS45o20AJSYFLiigApMDOaWigBMCjApaKAExSbadRQMbt4oxTqKAsNApcClooBMbikp9JjNAxtFKRgUlAXEIFNp9NagLjSM02n005zTE7DCKSn00iiwhjUlOI4pCOaGAlFFFNIaHAUuM0Yp1SNCbaMU8Clx7UDGhc9qeIzjNKAalGAMEVMmUlci8rnrTlGD0qQkYpmfapHaxOignpmpGgA56VCkpXrT2uCRis3F30NOZW1JIDteppGUDJql5pHQUhdm680cl2LntsTmYdhSecTxiolBZwO5rUtbRUUFhlqJcsVqOPNNkEdtLKMgcU4Wk27AH41rRYTjgCpSFx0rn9q+hv7NHPS+ZbvtbrULyFu9aF8pkOMcis8xMD0reDTVznqJp2EWQjrUscjZ9qi2Z4HWpkt3CFs8DtVuxKuSg7gRSLCjnBxmod5AwART0faRmp5WtiuZPcryJtYjFN21YnIdtw61BWi2MpbhRRg0oBNMkSnKOKAuOtOoGFFFFABRRil20AJRS7fejbQISinYFGBQA2il2+9JigAoooppAJR1ooqkAmOaQr6U+koC4zFFSUmBQK4yinjvRigLjKKcRxxRt6UCG0UpGKSgAooooAKTFLRQAlGPelooAbijFOooAbjmkxT6KAGUU7FIRQAlFFFABRRRQAU08mnUhAoDcbRS7aTFADSMUhp5FNIpgRkYNJUhHFNK07gMIpKfgikIpANxSYpxFGDTQ0aD6eRBuU/MOoqslvI/aujeJevaqnlKpOB3rjjXZ1uhqZL28iH5lIB70GJkGT0rcZYpYtrVTktRjbkkVSrXJdG2xnUu41d+wZBw3NVjDIoOUIA9q0UovYzcZIZ2paAPanAUybjQKXBp1FAhNtGKUjHNKFz1oAdH8rqx6CtA3S4GDVAdacCPSs5xUtzWM3E0lulPenC55ABrKJPanqxFZuijVVu5q7g43EA1TmX58g4pEn42npUbtubIpRg0xyqKw4L8/uanAOP51WVyGBNSifB6U5RZMZIkFujE5FJJZ5ACCl+1LxgVNDdIxAPBqbyRa5GVIrVTJtcHjvTp9OKfNGePStJSnWiWZRGaXtZX0H7KNtTAKkHBowamlG6QkDrTQua6k7q5xuOpHtNGKkwBRgdhTCwzHtS4zTqKAsJikpaTFAgooxSUIQtFJj2oqrAFFFFMBMCkxTqKYDcUYp1FBLG0UuBRikAlFLijFACUUuKTFAgopcUYoGNoxTsUYpgJSbRS4oxQAhGaNopcUYpAJtFIV5p2KKAI8UYqSigCOipKTAoAZRTyBSFaAGYFG2looAbto206igBpHNGMU6igBlFPxSYoAZQRS4ooAZikxTyM02gLjCKTApxFJQFxhGDRTiuaaATTQ7nVE7gRVcxkE0guQOoqQTKxry7NHpcyYgjpQmKk4NJQmOxGQM04oHj2nofWkPU9DTlYAZPAFUSZt3AkTDaefSq4BNXLn9424VX21103dHJUWuhHtNOAxTtpoxVmYmM0YpwFLQIaBS7frTgKWkWhoGKAM06lpDEHSloxS4oAbS4paKAExTlz1FLgD3ozjigCYTsBg0x5C1Rk5pKnkRXO9hS3tSUUVRI2inYpMVRLG0tLto2mgQ2ilwaMGgBKKXBowaYCUU7FNoQBgUYFLg0YNAhCBSbadzSVQXE20baXFGKZI3FKBS4ooATaaTFOooAbil20tFACbaNppaKAG7TRg06igNBtFOooDQbSU7FGKBCUlLiigBMUGlpKBiYop1JikAlFLikxQAlGBTsUlACECk2+lOooAYQRSYPpUlFAEdFPxTdpoASkI4p2DSYNADKTrTyKQigCMikIzUlNI5oAjxiinkUmKYFzziTTlkx61BTl6VzuKNVN3LQuGpy3JFVhSjpS5Il+0ZaFzycimvcEggDioKAKSpxB1WLk0nNLilFaIzuxAOKXiijmqC4UAUoFGKVwQYopaKRQmKMUuM0YNAgAopcH0pdppsNRtFO2j3o20hjaKdtpdop6C1GUU7afWgL609BaiUlP2jJo2igQ2inbRRt5pgMpadtFG0UAMop+0UuBQBHzS4p9FAEfNFSUm0U7gMop+0UhX0p6CY2inbaNtMkbRTtoo2igBtFKV9KXbx70ANoxTttAX1oAZj2oxT9oo2igBmPajFSbRSbeaAGYoxT9tG2gLEe30o20/ac0mD6UANwaTBp9FADKKdgUYFADcUmKcVoIoAZijBp+DSY9qAG4NFOooAbRTqTFACUlOxSYoATFGKXFGPagBuKMU6ikA2iloxQAwj0pNpFSbaTFAERGabg1KVzTSCKLgMxSYFPIzSbaAHgZ+lOA7CgDjFPC1k2UAGKUDNFKBSGAH0paKKYBS8UY5paBhiiil2mgaADNLtpQMUuMnAoGN2ilwKcVIOCCD70baAEorYstJjmhDzFwx5wPSnz6GBzDJ+DVn7WN7GnspWuYoBowau3OnTWsQkcqRnHHaqgGapSTV0Q4tOzG7aNtWILZ7h9iD3JPQVpLo6vENshDjrkcUpVIx3KjTctjG2ijaK2F0Ri+DKAv+7SXGjPGgaImQ56YxS9rEfspGRgUoWpHjaNirqQR2IpKtNMiw3b9KTHtT8UU7isMx7UU+kwKLhYbRgU/A9KMCncViPAowKkwPSjA9KLhYjwKNtP49KXAp3CxHtoxT8Clxx0ouKxHto20/AowKLhYZtpNtSYoxRcLEe2l20/FG2ncLEe2jFPxzRtouKwwg0Yp+KMUXCwzbRtqTbRgUAM20m2p44HlOI0Zj7CrUGlTysQ4MYHdqlzS3ZShJ7IoJEznCqWPoBmpJrSa3CmVCobpXRWFiLNGBbczHJOKnuIUmiKsobuAfWsHiNdNjdUNNdzkNtJj2qVwA7YzjPGabXSmczRHgelGBmpMCjAp8wrEZWk21JtFBX0p3CxFt96CpFSYowfSi4WI8H0pKkxRimKxHgUmBUmBQQDQFiPAo2in7aNtAWI9tG2pNoxSbeKVwsMxzSYNSYPpSYxRcdhlGKfgUYFFxWGYFJin4FGKVx2I8UtOxRikFhhANIRT6QikBHgUm0VJSYFCdgACnAZrQi0tmJEj7T2xTG0+RZtgYFf71Y+1h3NfYz7FSipJoWhlKE5x3FPitZpSoWM89yOKrmVri5XexDilrYttGVo90zkMegXtTbjRyhHkvvJ4weKj20bmnsZWuZYX1pQBV6XS7mJNxCkexqmEYsFwc+lUpp7EODW4mKMZq/b6XLMpZvk5wMimyadcRtjbuHqKXtI9yvZy7FQIWYADJPYVuafpZiZZpvvdl9Kj060kguS0qYGOvWtcyKiepPQVjUqX0RtTp21YyS1glyZI1YnuRzVV9HtgQyhhg5xnINXUkBODTyQOKyUmtjVpMjBCgY4qRTlRVSWUrJgdKBcdqQyaeSAAJK0Y3dFYjmqkem2Uyh4wGU91bINea+KtUnuNZu2QEpE3lqQeBt6/rmt/4f6rJNFcWkrZ2hZF/kf6VajJRuRdN2Z2C2sVpu8pSN3XJqeJ/l6YqKWRTj0qP7R6dKhu5drFwthSe9R72B65FVjKQBlqPPG7igB9xbx3BHmLnHTFURpxRzggg8ZPYVa87PNKzbwDnFUpNCcUyu2lxAcMeegqu+lyDoeB7dqtggPyasiZduKaqSRLpxMOW1eJjwSvrioijKOVIz61vyEGPHH0rPvFyg9j2rSNVt2ZnKklqjPxRin7eaekQcnLYrbmsZctyHAowKleEocZpu2mpJoTi0MwKMCn7aNtPmQrMZgUAYp+2jbS5h8o2kxT9oo2ijmDlG0mBT9oo20cwrMZgUm2pNtLtFFwsRbaMVJtFLtFPmCxFtrTttIMqK8j7QecAc4qkkZZgFBJPQV0NsJViVZFwcetZVajS0NaUE3qVl0i2B53n6moX0VSRskIGecjtWtTDJyRWCqTXU29nHsNgtordAsagep7mpaQsAPwqqbnDcnio3LLeaaWGMVUe6HamiUgZY0AVb7T0DGZDhT1AqhLCEYkH5e3Fa7yBlI9apyrlSABxW0KkkYzppmZijFTFd3OAKQIK6edHP7NkW33oxUuypFiQDJ60vaIfs2VSKMGpGAycDFJg1aZDjZkdGKfiincVhmKMCn4pMCi4WGYFGOetOZQVNNQbhnv3ouOwY96TBp+2jBouFhmDSEZqTBpWRl6qR+FK4crIsUm0VJt9qNvsaLisRbfSgqalCMxwoJPpWhDos8nMhCD8zSc4x3KUJS2MpUZ2woJPoKke1njGXiYD3FdPDaxWiBVTB7n1qbIbjAI96weI10RusPpqzjWUjqCKaV9K6+5tEmT95ErEd+4qG3tbVI9hjU7T3p/WF2J+rvucxHbyTHCIzH2FTW9jLLcKhjYLnkkdq6pXjj4CgfQUhkBOQKl4h9EUsOurOftb+3vYlmglEieq9qc0hDsQcr615pomryaVeBiSYX4dB/P616RBLFPCGR9yMMqw71lKPKawlzIlgeMTiXbvbGOavtIzYLDAHSqEcIjOVbipWdh1OQah6l2LSyjzAealZ13A1n+YcAY6UGRietKwF2VlIIB+vNV4kjE+7YCx5yTio1+bjvTgjHrTTaC1zUEkeB84OfQ1UvLvG0KeAefWqxTaOM1CynPNAF/7cPLWiecMFZTzisp8j6UeYQuM/SnYVzTgufmBJ4qxNdDjBrEEp9ad5pI5NHKFzSMpfpSICxye1U0lIIGetWfOO3AqWho8rvpxJPeHk+ZcO35mtnwQ/l6tKDxmFh/48DXNlhvPIzu/rW74XfGsMQedrf0rrfw2OaL965373GOM1Gbg4wKrYJ60YxyTXPY6LlrziRg09ZKp7iecVIpPTFDQXLqtUhfKgZqqmQucVJgkdakY7OTS7qhZGU+1OUkdaAHNK31prgyDnik8z5ulTBkHWnqhblb7Px1pdgQ561dVVmU44AOKrXEWPu8+tUpN7i5UiJ3B6jmoMDNLRWsdDKTuJtpdppQO5qURMRk8elDlYSV9iHHtUkMDTNgYFOjj3SBWyATV8W8cZVgTuFTKdti4w7lCa0kh5IyPUVFsJUnHFbYIYYJAqB1Ck8Ar71KqMfszMWJ3+6hP0FNKlThlIPuK3ISiIAMfhUd2nmxMFALGmqmoOnoY1SRW003EaEj1p0lu8Y5x+FWre5aJdigbRVSnpoRGnrqMk0qRYgync3dabc2Agt1k3HdwGHar6XLM+D3qRoo512vkjr1xWftJGns4lLToggMhxk9PatAucYNVhCsLlIz8vXmo7i62fKMZpSd3cqKsrFtpdik5zVb7Rls1RkumYYNNEyqODk0crDmRozThgMcGqLzZNQNcZqPfk9aaiS5E5kGMjrSNOSRzUOc0e1aciM+Z3JTM2ODTWldh1puOKsRWM0gVuFB9TT0iK8mVsnFNwfWtuGwhjixIqufWqd9bQwqrRk5J5BOaFUTdgdOSVyjg+tBzjFL3oq7ojUbtPrRtNOqWG3knbCAfU0c1gSbK20+lFaZ0qQICHBb07U4aWPLJMnz44GOKXtUV7JmVjNO8ttu7aceuK27ewgjjIkUO3rVjfBDHtwAg7Y4qHW7FKj3OS1UjT7SGadWCtIBhSMgdf5ZrQ8LahbahBdRJbtHslLYkbdkN6flXDeOrkXXiCQEERoqBfyzUPg25Wx8QwyndsKMpA9D/wDXpyTcLsIuMZWSPTbnSd8n7khQcliacmjwjaHdt3fnrUyXTSZBwoPvUq887qy9pK1rmvJG97CR2VujKyRLlehqSaOKdDFIAR6UKxBwDVSYnzzk8EVN2x2Qs2n2e0AJtb1U1PHbwhAojXH0qvllA9BUyS5GAeaHJvqCSWwJDDDIWVAGPcCpfM44FRhTJzUc7GJgAe1IY19Rt1cxvPCJAcFC4Bp8Eu4ntXj8we71eeWRmLM7OWz3r0yxmeWygkY/MyAn8qqUbEqV3Y2vOGDVXjzDnpUSzErilDjHPWpKJ+M9KlVlPGKp7yzYGanRWAwT1oA8HBDHgc+9bui63JpTBZj5ts3VAeV9xWBGWMgXrn0qeOIOWBO3aMn3rrmkckL9D1Cz1S2vIfMt5A69/UfUVYeTdyGryu3up7GUS28hU98f1rrdG8S287CK8YQuejEfKf8ACsHDqjeNS+jOpDVIpBI9KgVlPIIIPQing1maE2QGyOlBmPC561DvxXK+Jddu9P1GGG3ZVTyw54ySSSP6URi5OwpS5VdnYmQkdOtSJFiJ3fBOOOag0nbd6dbXU7DdJErkL05GaZc3Ct8q8KDRa7sh3srkcr5GCMVDmkd6gaTBrVIylIsZxQJMVW8wmo7mUw2ssi43KhYZ9QKdieYsvdRxTx7pApz0zjtVprj92xzzg15fHeTzXEU87xt5xYvtBBGPWu2tbrfpsrhiwQMFLdcAd6JUxxqXOGjAKIxHPFbfhgZ1wEDn5v5VhxE+XGPbNbfhhiuuoMdQ3P8AwGtpfCZx+I74Ln6U5oQRw1M3k0oZj2rkOocEUDnrVmCJG+ZiOO1QAEA7qA+0+1IC8wjA/lioiC3Cjp71W8wk9aeHJ4HWgCVVYuFYfjVpbdAnzYZu1VVYheTzQZv9qgC4IYQOQMntVWS1RTkMaFnUdWNKswZ8Lz7mjUBCSqYGcVF55Ge/pVp41K/McmqEkYRyB2poTBUDNknrUvlrkcVErbTnGamRt9N3EkhCgXkDJp2WP1qQJR5fvU3KGorHnNSHgZZmzTl+XvxQ7r0PNADA5Hel2ySfT3pIoy8gO0496sTMUHQ4oAhx5TDvilNziqck+SeDmot59KpRbFdE7ymWTAXNCrmQhwRUnnoqfKoBIqq0xLZJp7iLsbKsgwKvKQegrOtIzIdxPA/Wr7yiKPipZRVuH2ucVRmbcaWafc5qszGqjElsazdqbk+lSogJz2q6vkmMfKOveqcrEKNzP2E0oXmrUkQDAIcn0prRlRnIPrQpITiyIA0uKXBp6R7wTnGKbkLlZbtjBGMFQW9TU7S5J2kYrPIKHrn3qSNvmBzx6VlI2ReEpdcE4NUrlWdlCncKnZs5A61XZsrxSi+o5JbFYjBIPUUU4qS3FKYnAzituYwcWMAyanglML4FNRiq44xSEjj1qZSvoaRjbU1orkPgE9an3DBzyKzIHKdRwavpKpTms7liDknFI4DLginoBu4PHpSyEADJ60AeTeMXMHiG4RAkgAT7yZx8ucVQ0q5kOoQgpEAeMhMGrfi7cnia+wdw3r/6CKp6MSdUhzjGR0rstH2d/I5m5c9j1XaykZ4qZXIFObY3OMnFRHiuJM6SdZsDHSlaLzCXyRxzVTcd2ByauQvjIbkYpgVy7H5Rz7Uo8xCCVx6Va8uLliPmqOTeEDLj3FFwJFOF654qjcSFjz2qfk8FsGoZYQVb5ucUIDy6DP2qRs8HIr0HTFZ7C3C9o1/lXntuyCdxuXOema9J0uILp9sWzny1PX2FaVHYiC1L1unljJGSetPlt3kIYBRUMk4yp4AqQXyBSfSsixIYvLcsx59KsNwoYVl/bPnPPWrK3O0ZJGD70ageQaVpcv2pt8RLKBt6Ec+9X0gtoixm2b2ba/PKjt09aqy3U0cSC2Cu6tuIJHYk1ks0hui7rhj1A6ZroXNPVmPux0RuT6fG0X2mPbGFAzHycn/INVp7dpQApUDgk1MmoPcRgs4OVwcjFQvEqL5jTsq4B5Y4/nRFPqEmlsWYtRmsIBDDE7BWOH3g8ZHP59q3v7dnZYDGB84YMSO44P65rmIroXe+MRhQvTHfLDn9KmBkjdQ2cBsg7hx+tTKOpUXpc7DVbopZyLC+2bjGDz1rj76BvNjkZhIo+UkNnHU4NWbnUJvNQeaJc8Fio6Dp078mluYWSCYPGVzMCM/Q1K0Y5e8jS8P3c0d2YhI3l4Py54q/Pf7L1YNpO7nOfr/hWBZTNBcM6dc45qGa/uJ7hpN2084wOmKaXYHtqdWZBjrTC4NchdatepZ7fN6uBuA5xzxVCK/uoFZ45mGeBWtjI77ePWob1/8AQLj/AK5N/KuKXU7yVGb7RIMEA89etdHp8815oE8kp3MiupPr8uf60NaCOWgHy2X1b+VdXBeQ2miv5zYMhZVAHU4rkrVt0sCHsxx+VaGryfu7eP0DN+eB/SravoRFmfE/7xR7YH510fhUK3iKLeMrhv8A0GuaX5Srdhit/wANPjWY29m/lRLYqD1PT1kiCFcDb6YrMub6xtZxHLcLGzcgE1z3iuZv7JjAb/lsOh9jXLRktCXY5PNc0ad9TeVQ9RV4pIhJFIsiHoQcg1GxyK57wxOqadIgIz5pOPwFbPnihxsxqSsT9O9PEm3oarLLnrQ0g9RRa4cxZMrGmbuaYpD9elPOARtosFxwY9acGIYGmYyKPbNAtSyjk96nFsJxuBOe9UVJweKtxXBiXngGpemxSLCWojGR196iaJAcg4z1xSNeBhjNMaXK/LzS1GTvGRGCjZ9c1CS6sASPwNRNduo24qAzknnrT5WK6NEbduN1AMYJL8+lZ4uB3alNxGRy2aLMLo2PMVYgQcCqst3uBQdPWqvnDaMv+FJvVu4osFwaJiwx0PemGNg2Mc08zbeOaVZcHNUmyWkxnltycdOtVmb5yAe9WnmZgQD1qm1uxOQ3NOIpaFu3nMTYJ4q8speI8qdw9awxby5P70CnrFMpz51Nwv1GpPsOnO2Q88Ukfztg9KDCx++1OWNV6ZprYi2pKNqHG6jJU4zxTGG6lXP4UrDuS+acU0sT3pKKOVBzMehOcAZJqwy7Ux0NQwIS+c4FXmRJADjpWcnqaRWhAkaFQXzn609YgoyBmleI4yD+FQh3PQ8+pqdytiWTZjjPIqMLx6VGsjJw2DUolVucHPenawhqjcOnNTLASPvVGJ1J5FNa6A45HpQA54dmcnNR/KT04oW4DKy9RVe6n+y2stxjCxoWOe+BTSA1YnVUGTwKZcSfJlT0OeK82t/E2oPdQC4vB5XmDfgKBj8q7u3vEkt1YMGRhlWHcU5U3HclTTNCGRwMsBz709nVwcnBFZwulXpyaQz+YfT3FTYpM4XX4Rca3dyZXl+/sMVSthHZTLMRlh93HqPwqXV79INVuUKsxEhBIFUHuVuNu1SMdc12KOljnk9bm8viy9kuFQylQSASEXHJx3rpVvnuNCa4dgkjKT8p6HNeaAZbpxkfzrQ1m4l8iygDHywrPjPUlj/gKiVJXVhwqPW5qf240EwH298f3SxPNdVpXiGxvUiiW5Rrhl5UA9fxrysrlc59D0p4UxEMjFWB4IOCKJUlIFNo7rUNbu/7QmhSby1Ryq7Tyef/AK1XtEvrma4lE9w7oE4DHvnrXCWLyPO5d2YhG5JrWfUjpshuCxAAx3I71Lp6WQ1N3uzu5LjnggYrM1PXodO2JIju0mcbe1cgnjNyxMyq4yABECOv1qbWZHmeyc7lEmCPXBpRpa6lOproZ9rHG0rNsXJI5xz1rtLHX7T7BGjTqjIgUhjg8DH9K42z/wBZ+I/nVGTv/nvRyqW5KlY7b/hILZ3wGIBPUkUybXbeLgTK5/2WHFca4IhHPYfyqqJIkjJk3A57CqUBOR6HFfJMN6SBx6qc1Ot0QeTXL+G0aa2lMPI3d+K3PInGM4p8qBSZyaqCCSueaq6t8lsSnB3dqUXqNIyRxSliMj5ccfjiq99die1X91KqlsZ4JH4ZpR3HLYpF3CLzVt5Zb6IIEUIuMnNMX7K4VQZ1O3jKg5/Ki1YDeqMSQ2OO/wCFaNq2hnbWzJbctZznhSpUqRuwR6HmrE86Cbyjj5TjIGfT/GhLWZ2YtE5z6rUdxZXLz+YIX5OSMdOn+FZ3u9S9lZFtPJhiSaYMRk8Dimy69FJavBGpLBs/vfT25zVe4hvZLZI/IxtJPB5OazGsrpHy0DDnOaahF7ilOS2Oj0y/ikLNKijIJOT8oPt/+uo8KZGx05xXNSGdcru2DqR5gA/nW/Fd2wAzcRZ24++PSm4KOqBTbVmQagP9Ez/tj+RqkDiJf96r91G13CEtyshLA4Vh71D/AGVfGHaIDn/eFNNWFr0K8B/cyf7w/rW7YagbXQ5o/LLB2YE/VcVmQ6VeojqYeSQfvD396t/Yrk2DW5hO/fuHzDkYx60m1sNJmXDJHBJvCuSPpU17cefJGxz90YGOnNNbT7pCQ0eD/vCi4t5VWMlOAoycirTTZDVhpdjCV/h9K2/DIH9qRkjs38qwicRn8K09NuJbWTzYceZjC596JbBHdG/4qkjFlDEM7mk3D6AHP8xXOwk/Z26bec1Nq2pvfyRrJw0YPBx3+n0qvC2LeQetZxWhcvisa2g3Cw3bLIxCvx2AB9TXR6jcw6Za+fMXZdwXCgZzXLaXEsn2ksARGofGOvI49utWtbmNzo2fMLsJl43dMq1KSKj6XJrXxPG8oSZCAe6jGP1rpIFhuYFmiclGGQTXmMEbrMCVOMH+Vd3pOoRRadBEytwvUfWhw7MpyXVWNtU2jgmnAYqGG4il+5ID7d6nrNq24009hc804bfemUdaQxdpzw1Lj3phZU+8wH1NJ9oh/wCeqf8AfQp2Fcl2r1yc0U1XRvusD9DS0ALgEc0mxM5GaMikJAHJ4oADGCegpBAmeRTDdW6nBmQH/eFPWRZFyjBh6g0agrDvIj9T+dHlDsaAaKNR2XYdjjk0AU2igViVQi9801wo+6aZRSGxaMYpMijNO5Ng4oAGM0hK5wSM+maUDHegdgoHtSE+9JmgVh+KKbzSGgLDxKVPFS/bGAwOBVVmVBliAKYbiIfxZ+lChzA5cvUui5z1zQbhT2P1qiLmM9yPwqRXVxlTmj2dgVS5MzAnIpVl2D1z3qKjFJoq5J5p7UGTd1qKms4UZJ49aEhXJhIR0A+tYPizUmt9KMHRpztGPQEE1ptdxKfvZ+nNcp4zuFkhswuScvkH8K1hD3lcznNWOZVs4yckHNdJa+LFtrSG1FpMxiRUJBHOOM1zVuQzt/u9KuIM3jr2CjitpoyhfodTH4igaJZXDIjHb6kGrKa9YFuLsD6qw/pXHTDFkn/Xw/8AKqxG5gBwTUqN0Nysal7cWs99O4kVsuxBB6jNRQPFeOYoI9pRdxLH86xkOJzzWroQ/wBNuP8ArkR+oq5KyuTF3YhjaOYxtjKsASKl1UiSS2CENtj5xzg7mqrfH/iYXH+//Sq0Q+cg80WvqPmtoWCuOD09xTioKE1biCM8TKgGV5B5ptyiMzts2kYwAeO1RctJjtNXMzn/AGDmpdYHyp+Bx+f+NVIJmg5Q4J4zU+oyvKqbjnn/AAqU9Rsx1w8CHAALjj866TUCTBpIJ58pDXOxj/R4/wDfH9a6BJzJaoHVWMa7VJAyBt7USdmCILI/N1H3h3HrVJiSh+lW7RQMttHLAjiqhHy/gP6UWBj5SREMe1Zsw3RL9TWnID5XHQVQmH7tAB2q4bkTOk8G5FvcrngFcfrXUbq84hvriw0+QW8pjMjfNjrwKuaLrF0LyMzTySR4OQxz2/xqJRd7lQdkY9tLPLlfMjyFzuI5XH4+9SyNKsEG5YH7dDz+OaxvOBA46DtT/MZgpLcemaTRpdNF7LmbCxxKSvA54P4mrNnPDFFILm0DqGy0qnJFZG4buTT5GC7cNwRV20sK6uarTWc4Ig1SWL2d2GPxNINKnlGY9Udx7PmsN1jA+ZlB+latvoKXMEUjTsAwzhRg/nUtcutxdSVtAu263jn6k0q+G5G5e5amTaLcxBRaX0oOeQ8hA/QUqabq3luGvgW42nex+valzPuFkWV8N2y/6ydvzFNl03SbcfvLlgfTcBVJtH1Zwd96rfWRsfypg0C7UjMlufXOf8KFfuDS6IWWXSI/9XJcuR/dA/qKmg1+XTpFXy7l4yAQkxGcH0p1losqTb5zDjsFJP8AMVq/2XaMxZ1Vycde1DkhJNlaHxjbyEs1nIoHHDg1aj121vGwJfKP91hj9aifStPjhdFt0HBP39v6msh7OAuERFXPUi4WT+QGKFGL2CUpR3N+eWKBcs3bIAOSaxLi4aecdl4wuamgtREQDPC3H/PUHNK6xNahhEN+fvBacbITbkMZGKcKTVqNtkWehyKqYJ4ycemOKkc5iZFYq3BBA6VV7iQsm0XBGeBxU3SFwOSew5qmFdm2szk9hUyymKNkkjbGCAdgH60mBs6S+wXYII3REDIPqKW6tZZNMuIoYZGJlRh8p7Bs/wA6zre9jtkdsFi+RjpjmteDxJFGpZ7IS56lnAx+QrGSlzXSNoSjy2bOcMUkUxR0KsByPwrq9OjY2EJJAOOn41i3GoJPdNOQztwSWbBNW7XXiiCOOBCoPcjj9K1U3bYhwg9mbASQMNoOe2OtXY766iG18H/eHNYg1uJ5g+8xns6txn045qKTXPtDryzeX8xZDyy++aXPd2aFycuzOiOpXAbpGQfQGojc3LZJlYfQ4rIbVJWtle3CLIeQF+bj0PHWrcN157HLKhx/GMZoTXRCal1ZO3PzMxJ96Qtxjaaja98vjC5z2zSG9jK8xpk+xqkydCUPg+lSrPJgHeePeq/2hcA7YiT7niniUA/8sdzfwl8Y/HpSYJEnnOpJV2BPXBqItJJ95ifqc037WC+4xxnHUZqET5PYfQ00xP1JGVl5xmiKaWJsxsyn2qMT89WP5f4VMLmNsAQAn0BPNXcVi9Dqkq8SqHH5GrA1WHIyjgfhWW0qxMBJbMPUFiCKjNzGuMwn/vqs7RZfM11OgW9t2APnKPrVabVkjJCIX984rHNxGRuC49s00XUXdT+dLkQ/aM0P7bmGc26+3J4qu+rXrdCFHstVzcx5GI8/8Co8+L+6351ajFdCHKT6iNfXLj5ppD7ZqMzyNwzsfqak8+IuQV+XHrz/ACpkjx7gVX5frz/KrTXYl37jC57E/nU0d9cxfcmce2ciklNt5YKK+7I4BFRhoihOxgewJFPmixJNdS4msXgPLqfqoqzHrrg/vYVPupxWcrREncjKAO2OacpgxyG/Soag+hV5rqbKavFIOoQ+jUraiuPlkj/Osh4fLiLSwzIc/LuAA9ufz/KqryKpxtY9hip5YF3mbPniV8mQE/Wq1xqVvayBJWYEjIwKyrVpkZleN5QSWHG0j2HrVbUpfOuemCqhSMmhzS0Q1Sbep0aXkT2zTq2VClveqP8AbpVztVcDoQxzWfG37hEzgMNp+mKhkt1RcqwH1NR7VvQ09ilqbsPiCWQYKKGHYd6mOvuA2YgMZyTxXKLdC2mzsZiMYwCaebj7QW/dyrvyCdpxzU3e9g5V3OgfW7hsgPEn0Iz+tVn1Cfl3nBx7is24DAofKJL/AOyapXcgNpKdqjK4q4y8iJQ7s0h4otASrM5PqqGs7VL5dS8nazYTP3kIAzisMLye9Tx5VwOK11WxHKi0tu0BJbBXbnINSx3MIuZJN+VIAHB5qIZkjdc/wmqaPhfu9PWjfcduU2GmtniVBIMBy+Oc5NMzasVBfnPvWXv3dcD6VZhY7Bk0rWHuRsoSVjkdeK0NIuI4LiZ5GwrIQDj3FZ0pzKcVNbYKN9acndExj7xZuPKlupZPNGHckcGoI0CyZ3g8UHApBgDOBmpuyuRXNCBl3J8w+VTnHamSjdNJgkg4IrJklYT4DcGpS6e2fpS5RplzuB71Yvfur+P/ALLWUNg+bYN2adHKRknpinbUGOQYgi/3xV2S5eC2EgKuJAcRjqp6VnrNGyRqp5DcipYsMknoFzTaT1ZKlYu2zfMn0J/WlkjVbcMeSRyPTmqMd1suEAClNmcH61HvD3Y7Anpmly3YJ2RJvzOwVmwP8KSbJRPp/WmMQlxJjAGR/Kl88YBKg46ZqloJ6kE5P2cr25P6Vc0+F45Yy64DDgmmjUSkaoiRrjuB1pRqbYwUXr70O4JpaDLXRbB4E8+WWObHzhRkfnjFPudFt1gxaNJNNkH5hjj8qptp9/A4lJDMTnjk/wAqbeXdzFvjYIEZcf6lRn6cVg5XNLpdBRot8XP7lSAf76j+ZoudLvIowWhRQM9ZF/xqOK6jRY1W6nX/AGQcY/WtWKQXUbtcXkrJE3GSSPrVJsm5hmzuGzlI+Ov7xf8AGtO3ub+CNE8m3KKO065/nVmGWymDLHdtuHrxVU3UOQRNKyEfezjB9KbV9xJ22LHnahLmRPKQf3d6Nj9aVZ9QVsEQNnpl1/o1SwWwuELRXDsBx1NN+wuCAJHIz60uQrmQpuLvcAy2w/7ar/jVlXLDJuLZeO8y1UfTzjGTzUX9nbTnJpezYe0XUsm7ZSRujPuJFP8AWnLd8qQ6sSfuqwJqu+mEgAs+PTNOh0v5W2Fgqnu2KOQfP2LP2pHjYEiMkELlkOePrj86pCJHkHmzBSOeRF/Q1LLp7RyM7nbHEgJJboCcD+RpRp+SQ4b8aEn0FJp7joVaUMfPdCp6Mg/oKUacJpDtn56nAf8AwpYtIgfeZbnyVXBILt/IVr6emlWUEsEVzI3Pz5duD06jpSbtoOKuUDozuE/fEgDnCmhtJWHLySMqjru3VZv5rFiX+1urjhkhdwWPbOazriWz2oYp7pyvYu64+nNJSL5dB8v2bzBH5qsxGAOc/kaYtsjqQjLtY84waLOCyky6xSFwc/NI3+NWmUHkQ4/GtY2sZSTuQCxhKhXTI744Jpf7Nsufkfn/AGjUytGn3ojj60AxlvlVh+NVoRqRDTLRQWwQMc/vD0ohtLCSPdGgZckcOSKmZkJ/+vSBwOVVQc+tCsFyMWlgXK+Q2V7kHHPvViOG2jwEj24HtSM77eig+1MSZ+QWb86diSZfIl5RjkcEYpzKccM9VGckn5m+maUScgfMfxpqINk/B6s9ACMcb2qF29jn0LU7eQv8WT33VVhE+xMffNNZV6HJHTpUAc553/8AfX/1qlUhgQ24H60ANfcEPlna3q3Socb1Akn2uD/yyYc/nTnETqUYblPUEZBpI4bWI7khVWHcIM/yqWtRpky7QuAzcdz1qWOUo2UmkU+o4quWycDP5CpGlRQBg07IVyba8rbmlYn1JpCozh2ckdMc1As2w5Xj6inNdbgAVH/fNFguSlOPlc/jmm+VjrIc/WkUrsyyDj/ZqLejdsfnTAJN0f8Az1cf7BH9TRGS+eXT/eYf0NJLMkMRdo2YA4Y5xWbPdfaZALUEwhcuSvOf8KltIpRbNBCzS/fIUjqT6GrBhYL/AKzJrF+1qQElUkYI44J+hqzb3J2FCA2DkbvT3qVIpw7GkYJcZ3frSiCUjhzUUbRSxkonT7xAJA/KpI4kKlgygD/aP+NXoRa248W0xH+sP/fNQSxXkQBU+YCeQABj8zT/AC0P3pGH/AjTgsW3HnP9cn/CkwsUnOqtGytabk9RgnHpjNQJHeR4/wBElI75iPStLy0B/wBe5+h/+tUpWMY/ft+JqbIvmZju915h2WTKPeBqIZowxW4YpITk/IQB7c1sIqZz54z6ZqKa3jkkO6RWPTk0nBMaqNFdbm38uNvMx6g9qo3V4skhQMdgHXHf2rW+yoF+Vl/Omm1Ruu0/U0lRRTrNnOylnnGUBz6g13EN3bxeEwrvGJSgwo69qyTp0EiklEz+FJHpkJJygJ+oodK/UUatinLq0NuAZHeRiScAcj/AVQkvontZUEC735DE9Oc8D1rabS4yekg9MP8A/XqN9MiEZCNL1zgtkU40rClVuc1nLcA9cVKqPvGCuc+v/wBatBtMlBOHX8UX/CmiwnXGHj6/881rSzJUokKFkYoXUEg5we35U2e0QAFJMD/aNXY7aZcn92x91AxQ1vIeDsPqNlRyyuU5RMl1KvtBJHTIqyjgjgE9e4qaSyn3qU8oKDngEHNS7Lp5AromzkEp3/E02nbYcHFvcz3BaQkD61dtYXaIsqMQG+bj6f8A16c1vInCx25+u7P86IftEIxGkajOcKW5/Wp17BeKe4wxSD70Z688Hp+VOEbOjAI27t8pwf0qw1xesCcJk+mRTY7m93ZxjGejkUW8hc3mULm2MZ8wq2BxyhA/WnYIHbIFWrme5nTy5Yt495f/AK1MjM2T/oqkY6b/AP61Dv2HzRHaVCt1qMEMuBGzAMenFSapbRW97cx24yi/dHXPFQsZWcD7MFx6Sf8A1qQs6qyeRnK4JLf/AFqVn2HzRtuZgtrjPEbA59KtW8F2u/eFAYY5zn61MhMTfLBuz/ebp+lWRO3TyBj1DYNNuXYzSj3KyabOkqtvQ4QLkZ5/SmPBJFdBzgrwcirbOBnbC544PmY/pUS3F2DtIymMYCrn86Scim4i3NlKlul1GrT+cfuKhJXisyIuzMpBUjqCMYraguY4GVitwABjbkEUun2VveTzEM3mEFv3u1QB6ZLUczS1Q7J7MyPJfOcVI1nKiJIR8r8rgiuntPCRuLiN2nikQ53KJBgflzU2s6FPbxRJKAQg4KAN/I5/OoVUtUzB+0g8M2R6FRkVSuJLeaVkePAT7o5qC4nWJivmcD+Kss3REm5mJwfvda4m5TKLl3YSF1mt1Ypt3HOT+FVZFulCLtI3ngZ5rT0m8SS4+eV1TsFGf0rWnS3Zh88rsehaJT/St6c3azJcexy0KKhzMSG64ziiV5YHdVBKYDAn3rbutNt0dTLuTJz/AKvH9a0BZW81nLNbWqNGj4y/JVcdOuSf8a0v1DlZytvqlzAvyyMg5GKnstRv5LmOOOViN3Q8itOztrEExyxxyMxG3ORj8TVmbSbe0kaRNsYGCXSYPkk8Dg4PQ/lRfXQOVjXTVJIg0k8Me084Y5NXtkr6PCgnRZkfLz+WTvHPHTA6j8qx232t00BulmLINgX5s89eP5U1dSlETQKwQlyWIjO4cdM8YoXNsO0TanS6KLtuFBGMkwMe30q/bC5gs1aQgiTdtZVcZ/ADNc1LeXDSwoGjwpUgliF6Z555qWS51BlzEQ+xAHC8JjHOMH/PFDv1Gkt0W7YvDcXjXOJ0LgHzCMjA3Ywee/t3rUjvIC4LRkOeSpjzXLQah5qlJgFVmLnyx8x+p/Gr9tLbIYf30ikswwRnj6mpsPQo6gl1LezFbcrxxsQ/NzxUdn9tsz5iRyqeOxGa2XuElkeKHcSAcuGAxyPQf5xRBCZYhumikGcBtp+UZ6E45/H1ppaCtqUTqF7dTlboyBDyFbgAgf8A1/1qUqCBipLu0ZnQzTRhAMLiT37Uq6eI3jDpIhbLDe+MgcnjNZSibU5WVipcySRWMrRFg4PBU89DTdIvJ7mBxM2dmNrEcmpkhjUSxxB5VKkOAd/8jWq8lzdw7VEKLjsNuTzWkHZGVRc0inIwDkMRj3OKE+971BdW6FvKvJoo17Ag/wBDVrTrbSTnzbiD5CNu1j8w/Oq5mRyDJOMknAA6k0zzVIADAsCQRn6Vdntbe6R3he2aLfwCcgZ6VAtgqTAK8O/ORhRnt701KXYTikR+ZjCll3YyBnmkR9ucsAT2zVn+yT9p8wiPdjGfL6f0qRdIzKzs65PX5BzVc0uxHKu5T3PuYjIpx8xXK9Tnt3q6NPC7isxUHhtsa9vwp9rHaCR/tK3EyAHaUKLg++cfzNPna3HyJ7MzpGk9Ace1O8yRRlRyfTNad3pSo0Zt5FZZF3Y8xWK+xwag+wz7jGdmQM/Mdox65qlNMhwaKfnuRyoH1pfOLDhQearXkc+mho2YvIzE7mdWUD0GDVeLU9kLB03SA8cjn9alVUV7KV9EaKSneSQfpTxJnj5vyqOApNCkhKrntmg7UBJdeME89Kfto9wdGa6DyxLA5/TFLIrDvUUrTLGGgVCW/vHAx7VZV2ZAGTLY5we9Uqke5LpyXQjUkD5uceoowSPan4HOQ34CkYrnAVhx9KrmRFmKF+TDO3tioz8ozzQ89xGCqQCRMdTJg/limRzM/wDrIDHgf3gc/wCeKObWw+XS5IY/NTDKCp7Gqp0+EkFVZT/stV6OSMDncPoKj81Nw5I59DT0FqU5LAnH76QfiP8ACmtpjtyJX/StGRkyMSAH3poYHnenHsamyHd9ykdLlVB/pLL/AMB/+vWhGkccSje5ZRjJ71Kod0Owq2B/D2oErR8FlX/eB5/Wj3R6tXY2OWNz8kgb6GnlCerLz0pVLHG2Rc9ztpA5U4Z0+hX/AOvQmwdhgLhgAAfxqRndcfKcimB29Y/5VIxkfhdh/E07isNSaTccg/iKYzktxn8qkBkB+by/zpr7s8qhH1zindCsI0hHQHmmmV/QVIMSLtMWD7UjQgfwA/Q//XougsRmaXsgx9Kbubrt59MVI6gAgRtn2pq4AxhqdwBZyOCvfsacsqNwVb86aYc88/lQIgvO8g07iAuoPRvzphZDzgj8aaU3H7/HtSmMKuQSadxWHIVOev50hwW6NTArKePx4pTGTyG/Si4rEgA/2qdhd3O4VBtI5JNI0jEjmi5SJJQAeN1MHtn8qdBBPezCGBDI5/hXrVqbRb+2haZ4m8tfvHB4qXOKdrjUW9UQqBtJwfypUUZ6H/vmq5kkHygE/ShJHDfN0FO4idlAY9R+FKifMfXHpVZ5ju+8eadHMwPBHTvTuBK6YNM2ZY9KjaZmJH9aFkJ7HpRcA8sBzxTjwPu9akW1lkVX3KFbB654P0pt1bS2bhX2lT91l6N9Kjmi3ZDcXa5DtyelPC8Dio95x0o8wjjPT0osSPZVz8xVR/ePQVb+2abBZSW1uqyyyEbp/N2kgdgCOBVJbgROHZFcDs3SnW2tWVrIRLLHG/fIxisqt+h0UXBJtrU0oNY8hSqSFc+ksXXnnt/kVIdY3IytM5z1G+E8cf7X1/OpYNa0m5IzfW6sexcY/nVxTpsmMXVm/HZwf/ZqwWhveJ5NdOhd2M2Np5xyPaqYkDNkFivfPStW6t7VEyUDEAHfg4Bqg1yUcRqmVYEcDjHpWSJJrW/+zuGi6Z5AJGTWlFr96snmqcnoB06+4rOTSxLskSREQjcVbPA/KpIYrVk/dSOWByAo7/SspSiNJnQz6tbzwCC5jw7EENISSuOwrZjv7BJVFyoMYAJZQoXGOmDwT9a4a5thdXHmi7BlfkiQYI/KkfT7nyiROJAeSoJ49xmtYVbIUlqdrLd2MeWjZGhV8xAAAnvgkGpYr+xvGeUzRI+QBEzEgHpzwR+PvXBmOFWw1wwfgfuwT26H3/Go0hclQLsYzkArz+NL27b0C1tzuNX0xlkluBFCRLhch2Ur7kYH6GprHSrdbFTKQZsAs/lyA/8AoPPGK4+fW7zIjeYuMYGfQdOKsQ6/PHaFdyGZSDuIwcY/WtI1dLEtPc6yayt7hjFG00Z/56SRDke2cn8DTbm1trdSqshV1G8MR1HODgcce1cy3iS5aLYURTgYK8HH41deeWS2SVLgTRlsNtzlTgev4VMqttkF5Fr7cIndBLLBhiVGxQv06c/U0ya/KSgRkEk+/wDL/wDVVPUGHkB/Mk8zJyrHj8KiMnl2yJKoXnOcDJ+prOdS+xSeh0JW2udNFyWVZIiA+GA6+gPJNMsY45ZJJoWMb7dmeDuHXvWDdP5cYYMcsMjnvUio5t1BONxycHpSVSzuxmpLNBt8uJndwcsksQC9eqnPt2qhJBl0kUyEgnO984+ntU0NzDKixoxG1eScDmrtvEJGwpzg11RkmiHuZsMEhmeRH2u/BZRnj6dK2L2G1ktYvIlS4njG5oiAMnHbax9DUktiskYjPG5uo+hpum6L9kmFwZ5GyPuliRRfSw0yGy3fYFlmtpWjUbRAoB289QGxj86bbw2k1y6pBKC42+axwQPQKDj05x/M1sqP9bHKgWJhtVhklsjngc1HH4ZurMRXsdzvttwG0Mcj6j8KV1cpplG60ojT9iu7SBiN2cEKeo6ewrPg1KW2IsE024JD4MsRUBgD6Yx+Zrp7dre+lKI+10O3bIAuSfQk80C2RZcKqDacfKQQKakKzWpFArFMMzO5y2Gxkd8celMY/PgowUjgx4fP602+1WXTblY45Xh3KCXWPdkZPGCMVbHiOx1eExNHtnVcJu2qr4xnI7Zz+lHNZhy31M+6ZYI8u8gYnhQQM8+5xTbb+z5dkqq1vcbtvMkaq347zVy4s4NZt1zbyeYAfLbyu45OCCR0qLQ72PRp9kqymOMk+VJsAbPocj+vaiTYRSHXGqXltcpaskrwMm0OlyjJnpjCjr7Z71orqUz2USTPCYyuNu4rL6ZBqxN4jtrW7iuLPzLlrn5Bb+epVOevGcdKpS+LJhNdW8+mySWzHgs4baCADwBwOe9Q3c0StuF3fWN1B5F3ersVvuXNyBgEdRuFc1qug6I3zWerGJ8gtAzg5GecMF46H8av21lqQcsqieHHymRFcCta3nEF0yXuoiOQgg2/lrHuOOBuxxQwTMaw/s2KKGCfekfIODuYe4O3n3qn9l0uFm8u63IzErId0eR6da6vUI1vZI7G8tIVhH7xZlZXPPVSR3+vpTLfwjp+2OaFpZF28LHE2enY44/Gmpi5TDlXT5UjW3MvmlRlQxII9Qc1NcaadPENxcBvLY8ZGQfY98V0lrb2oZbEWBDg7iL0MOO+Dz+grKn1G+tJmtbZIJbIybf3iEgDPYFc/lile/QLNbMzb+WwGmxywuqXQB/d4zG/HRSAP8mqVgt5dsPNthEQeNzdR+tdvbadaFF82FtshADbSFj4zyabJpMWlu7TNFJHOdiSMqlMHoGLD+WKVo9h3lfVnNyaRewxNK9rII1GdwQ4I9ckAYqJrTMSzNGoVuARgkH6Ak1o6rc36SSWGn20E0cKAJcwFSF3DGCcnHPoKZa28gt4/N1+GSYH95GZizYx0xjOOmfxpJvo2PlT7FJba1faN5U/Qj+YqxHpEcoLR3SDJx2Of1pVg1D7W3lW8bKAFEiOofnr1U/TpVz7HayqoF+i3BOGjmkG4tn6L/KqfOtpkJRa+Eoy6MygfvEcf7pqs9jsX5UUj8hXU6S9rborrZSG7XdEzKDzz/d5ODxyBj3rXWGznaSK/tIU3NtRkYfzByKFUqLdg6VN7I8+t4SmdqEHp8ppssYMhLI/5V2TzaVb3sdtJYSyu5+WQRttxn249fyqPUZtBEUsVoJFux9zdFKF3HGOcY7ihVJJ3KcY8igcSUjz0P5CkCIpyBj04rdgtruWcLc+WinkMSwH6A1qvoNrLA8cF1GboplQUDgk9MDdnt3q/bPqjL2C6M44Rjccg5+lHlKOQg6elSXa3unag9td2EDMuPmG9QeOowDVpPIkgkJjUOo4CzEbufVlpvERW6F9Wk9mZ+1gu3GFPbPFV7kXAwbeKInuWbFWkud7EDTbzgZJV0f/AAq3aJHeNtEF9EQMkG2LY/LNP6xDuT7Couhl27zOp82ORJMjLeYNvTsMetT/ALzaVLsV7jdxXQf8I3OwUpJGQ3IByDj3BHFV5fD90odgkZVOpDrxRGtT7ilRqdjGWLPO7inNEwXAfg88VYW2DkrHtdh1CMCR+VI1pIoPyOMdQR0rVSXRmThJborbZAcB+PZjSeXLn7zZ/wB41KYu2MUNCVGc1V0KwzM+OHP50hExOS5yKk8kkZBH0FCoVHX8cUMQsc9xH90qP+AD/Cnm8nJ5WM+5UGsm8k1VZz5CxGLIwCcEj0NT211eSSgXFrsz1YMCKhyV7Fa9y+lxMhyBEfrEp/pVqPU2X79laS/70QH8sVR3D+7z7U0tx90j61VkLmZqwa0LaUyQ6daRscZxuI/Inj8KtReJTGB/xL7cf7nyiuf3fWjcB0Oah04vdFqrNbM1NS1iW/dtsQgRvvKjH5j6ms0Rn3/A0g55K07AParSS2JcnLccbcEDJbn3pnkADvQCc9Gpc49QKdyRpiXvn8qQxREEYp+QfSkwPX9KLgMSONOFLD6Gl8uMnIUZ9zS8diKDj1zSHdjdoPYfnSbB/dpcL65pw247/lTERtEpGMVC1lGTkqCfXGas5GepxTgR2OaTSe4XKX2GE9Yoz/wEU1tPgI4hj/75FX9yjntS7k6VPKiudnCy3cjFsDHUc96RLhnTc5BwfTpVYzx4IVeB2NRuFeQjJ5HQHpXHZHUXmvUlUCQKdpwNwxUjPbTR4ZsD1XjGKxzFI+NsZde7Z5FTwxyMDEVcZ7j+GpcUF7GnaLF9oMkClnxtOWPP0PrVmW5jjgIPyt04wc1QFhK+Ad4XvgYNNNsgZ433sfVuwrO1+ouZFVrhTKsYTPsGxtP5VZe6aIcjHbceaRrSKMAIFTac5I5qKeB5Tw4x25/pWmgroQygICxznpT4mO5SQTn0pPspIBVtzD2yKnRGgDE8qcZOMn8Kd0NNMlZEkgXZnlsEM3b16f1qzp19c2JbyJ22MOVWTg+1ZpufNdxEjMP9o4JFPSGUGTDcgbgp5K0rDNkXZEikjeWHzjjA9qsJbC3YSX6lC/zxq/AZSOvvXON5kEoWSWJ8j+Ag5/Wr8ZutRdFVZLoRfdCr90AZ/DpUuAFy8bfcKm5VVjxt5/Wle5CR4EgZegJGTmrps7K4tFL7kuuWUMxBHT3HeslNLu4zl4mZB2zk59cipWqsVKLRIJJI5FmXDbhnctdBpMkhiVFOxycs5UMf1Fc40Msakm3lIPAXYcZp1trlxp8piVPs/wDezDlvyOK0hK25DO8Czboi7l+T2UdvYVYiLbBkcAnv71y1p4wDQwrcWrvIDy68Bu3Q9+a6RL6wlj2C4zuDNkArxnr6jrWyaewiDVINPu4Ug1CKSRFO8LE2DkerYwOvesbT/D1lDfw31vNIiqxIieVZVHHUEfpVuazvI74S6beyNblSsn7zcynPqQcj2NJZWNvbgBbGSciU4dzjK4PZR1qXJrY0SXUemk2N3cqDdzq0rPgR5JOCM8ZH/wBetW28uFZrO1nd/s4ULLMgAbIz0DZOO/SuOlu9Kj1V3uNPuF2S4Zd25cfQ8/rWvdanp93YRRWccqWq5eMBNpQknOMdc5PejXcpRjsdFdWUEscAnuYJJHAIVXBbFUdQ0eIOUtgkd2UUxMwCgNnvngfQ1yj2VxY2smoxGfy0kAUSJjdnsfatDTtSs9Zu3jvLiGFhENrKrR5YdeMkVnLnbujSEYcuu5vCy1DSIxqW21FmkW57mOMKd3TOVIB5rNi8R6Ld3brq9xBcITgPyz5Hvu6Y44rQnZp9KmsdO1O5mIiKiCBshl3c5GMdOM1kxeGIQwkFrF5g7E7f6GrpprfUirNdEacGp+H7P97pmQxOQ5XJHPHBJ/PmtzSNWk1aGWO71q0dFXaEljjVixPHOcY/DPSufTRIEjDoihsnIwPU1Usrmwuvtdhd2ExdgVjeCFmIIPU9ePeqasRGVzY1O7m0+9t4/wC0WWJuUktMSKoPHQKQMY9KfZ3ranaWs9zdmedlyytGRsYfewSMH+H9euOKCaPDaTQ+RGwUKCXaQk5z6flVyF7ayijj89FWMbBznHJ/wNCXcUpLoXr4JdW3lyOwz1YMQePcVmWWp21raxQQ24csmDO12yPzj1zip5NUsTFiS7QIWKcg8+vb3H51iy6MIYU8plYbQR5TgBvoc96ppExkzpNVgTV9IRNMu4Y7yE4DT3LHP95S20evUHsK5lDra3CwOkbSKNn7l96pg/eB3Hqe/NZoFkzJEjTRzA/NDJNvA/FRn8MV0Gna3JZmApfWsaqrHyZpWAK9uw6c9+alO+iLuYkNvqVheah51sHlktXBdmZTzjkcHn8q1rDRUuNNtXn80szfvY5JSQvJ6D6YrXv9XSdYTfxRvJMn7qaFjgr6YY/yNOsLgT2atHGwQ8c8d/8AGi2oSk0hk+lNZ2QitX8mAn5ZHY4APvV3SUtrOaSOC6tJLvaQ4njdRjuQSBx2PJFZd1DcpdPcw3MkOQAduBgflU2nI9szSS3tqC1s0KljgpuOQMcAgn9alqw4NMfrKCd7cxyQgbT81qMr1PpnNZUjXvmRRx6iYH3HZKU2kYxnHANbsxmwqScRqCFVYgo+owBVKa0t7l4zLErlCcFhnGetWo9yJTs9CS6lWCS1ur+8y0XWaQtgMPXb16d60rXxQsNpJEIpLp2b5Qkpy4I6rvYHj+tUBaQCAQi3URnnG3iqTabMsix21haXKEkhZS4YHpxg4xg+nek0hxnfc1z4ne1dLVdsTBVb97cZJUknPIJ9fWluNQuWS4EFn9qdNrbUlyXJPzHBAxj8a5680uRGUppigiNCVBwM45HI/Ws64n8R2kxW0S2a0AxFDMgbbwAeRg0rXG5WZHfza/Lb3EkukyBDLzvEmVHTGA2AOOpHNdB4V1czWUFtPIkEilwwNqXDDGV5PcHPfvXKz6z4hd5ALWGJim0iJmx9fve1b/h+TUbmVnv4o1VeUKszMSeuSxPtRqW6kWtDV1E3l9erkwNbKw2yrCEc4xkHHbrTWs3+yOMRtNngHIXH61deVQVGRnsCaiM5WRVyCGz2zg+/61SRi3dmemlJtBkgRXP3vLPH54FaOnz3NkHhU2qwD/lnJKdxXOemetMu7s2tlNPtLmONnwB1wM4rjp/Gcchhln02Ybj8pMKsQQRnowP8qTjcqEtT0y11OwvNwuZ0hZeFdZzhvrke361BcW1q9hIltqNu7Nnekk6yBuOmcZ6VyB8Y6XaO8j6VMzIvlzIiRBVfnAJySDwe56VnL45eVJrGz0e4lhnGAJHAMfGMgque3r2qfZJ7o19o1sy4mhLMiTNpIZCuWdHkA6deuBXV6UsWn20cUKWsUbjOEnUF/Q89a5bQdXvtPsT58lxHG0ZXbKJJFUZ69ABwP1FUdU8Q3Oqz29iy6fcWqjajSwyFkPTPDMx45605Ybmu+iEq/K7Pqdz9rs7y9lgiSSSWAnzFdVAUA4J5PIqWXTrKPi4jgh3A4LKBn8R/jXAwXd5pNwHt1t5mbhnhWRMfUOo/TNaR1jXpUAeC1gZlOJI1wx98jFT7ON9Lr5h7XudHJpGntKqlI41I+VldiD7+1M/4Ry3Yby22PvIJV2/rWHJqXif93BLqeFJJVkjA+oJ9P1q1balqqF/PnWQBByLZXB9myw9qLSWzYrwfRE9z4cEQJExVR13JuP4c/wBKr/8ACPzEqEmXLdA421a1O/mv/KlCJExBzsQxk/Ubj71WW5u8jE8pxjq5NL9+ndO4P2D0aIpdDvkTduiOehV8fz+lVG0rUMZaAnjnaQR/OtU6pcqNrOp+U/JlU/Gr0NxNMrS20loIiSWYzZB9TnOKftay6IXsaL2bOVeyvUHzW8q56ExnFQrvKKxUrlc4Ir0V7WXydwCTgnIMLjgY49c/Ws3fOmnrKbYtCoUGSNlkB4HoePxo+szW8RfVYPaRxwJ/yKdv5rp5rnTZiu9AmAScwjn9DTJYtJkUMggX1Byv6ZFP66lumL6k+jObBGMjaaMnOfl/KuibTtKcYRk3g4IWfn2obw/bOcxzOFx13BsH/OapYym9yXg6iOeyWHQU1wx5AB9sVtJ4fFwHNpMzEEgFlwGx6YNZdxZ3Vs5EsTqQeRjito14S2ZlKhUjuivjePuEYyOlDFF6q31HakjB2nnHzHt70SKTE+cdCa1MRcKTkGl4P19MUBMLTggzySfagBoC46DNLt55wc+1IfYn8aaD1O40mBJtHPSk/djPNNZR1yfanLGpIG/n3pXKseUktHzuK7hzmtiHSZTaIytEWbDFS3zAetWRcYmGViYdwyCkvXeZR5cAxwfkyCPauCUndWOljoX2MyxpiI8N1wx6etWvmIDqu0jOeMcViwvtXc6YkB5IBB/Opri6lliMgmfGQPLY4GKOV9BNI1kljdQBMWUH5sCoXmRJGVIS4/vMuDWUDdNAZogVx2Gcn3FRCS487Ds4JAJyegpKHcOU0ppk2keUAM8c4BpjkRxgkIu4dAQcfWolMUyLGyhvL5GatKLGQZEaMSfvdNtO1hOPYSK0kdEd2bOMhF9Pf/8AVUrzKFKlAnGCGGM1UljDZWGaXLe/f3piw+RtQMWIAxlTz+VZ26sm2lyzHY2h/eCEl85JZsAVYNpE+D5Owr0wcVRL+bOwCPGRgZwSD9B2p/k6hj5Vz7kHFKz3uCVx0lmkbl9vLEkgjPWrlnMbBGkhAO4YYE5qg9vdtII5cqp53ADBHsfSrkcUSp5b+UR2BXP5n8au7W5cb9TQ/wCElnkg8qSFRHjAwcfhRa62sMoKKQvoOf51lPbwpIdzbEI4UHikZLcJuBZAehDE1fPcq50barFeS4VpYz0UKgOfyqX7XYMWWaQsQMHfnIP51yD3k9khmt5Fd15A28j8KqS+Kb2a4j8jaGcDzAUGC3+cVaeg7s7eM6XHHsjmG3rgyFv51C1uhkaSN4mLNu5fGfbpXMf21dfakgdLaTOM/u8HGfalttUNwpZ7O3VVOM4IpSV9xqVjrRJcq5kVzuK7MrKo4z64q5DcXKxBRLkHgrIxOc/T8a49tUtIrKSd4kDKwAjWU7mB7jirOmapYXhLMksYXqrSe31qYwSd0397G536G9Jp9vNMyPAGJU/OxPB7HPtUR0nZEB9pdEByMOay7m+hgmMqy3KW7KNpAyAe/NRrrtv21SVf95D/AIVbFc6NJL1tPjsVliltkzhDyCSeuCeowfzNVDLJZMr3FrDOyRhI9qAEj3wOfxrNXWs/d1KE5/vKRTzqUsqhRcWko7DcKd9dRN6G7Z6/NZ3Cy29rcxE/KGVdoGfUgGtJtaldU2xl55CfNMh3H6jj+tckt/OD8tvbk9yrDJ+vrUh1a7VsmzHTHFL0KT7nX21/FJatI+VIZ93oPmNV9R1Exl5YJGMkhUbo9se1eAeUAJ9a5uHVrlmOLRs9eoGKQ6yFLRSW7Bx1OM9apyJUUnc2r3WdQh06OO2torgxrtLbdrc9yc5PsSO9Zdnummtk1GDNswJEETkMrY46qFH1piazbqMYkXoDmP8AlxU51myY/M59y3FJPuVKzehsW2nae9kIvLUJvLbWcNt6dx9KmiktYLEi1SNmVAzQoVUtkD8zisEatYKTskVQRgkNyfamG8i+VYp4sKBknOTx25q1JbGfIXZNVj0iSNY/t0XnDPDlFU56DdgZqrJqulzXJS58665cqpxgZPv9M4HrTCYpFDPMpk671bDe3tipgkLIge53EYwQwzn14qfdLs+gw6hpV7blLW1ZGWMhTs+Uc8nDYHp7+ma0dL1aK2sWEk9gq7tsMcZIPXBzxjuD+dQzGKS3EXyuM8Y61VbTbRm3lHErHncQ2aE0thyTk7s2pdSS/tJUtpI2fjGc4bn069vWqFzrN9pkQmuHUopCgxoRtHYYzRs8uJIYyseFwGUbW/MYNOuI4J4khlRWQDKqTzxTuupHK1sUrLxle6xdnT5bmQ2z8hUZiwA9eOmcfn61vS3i2KKrQzMpB+ZBuK9Pz6/pXPwLY2bbk2oVPB8oZH4nmro1NlQSfa7d4sgFXjIIGPY076EpO+pWuvE+oR20gt5L1YwuEZ3IP1Kk8fnUVjqk19p7yXUk0sqnADAAD3wOtFvrF6YyJf7OmTdu+YgFVJ6HI7cCugC6dJCZUMZjfssSEfoP61KSRbTbMDTdd1Gx1CAxKjJlQwWYoCMY5HQ12QuftiLO6LlgM4+lcDJo93d3kn2a4EaJJuXdFjvkdSK29NTVon8m9vBPtznbERx04PQ/hVCexp3N1Z20x3wyZPRo03g/4VVg1zy4SZbWddrY3CM7WAPUHvXPb9V0+aXy3lCFs7JIsgjPQjv6VTvdQaaBWuEa3CLsyrsQe2MHNNRbTaC8VpI2rjxgrxTDY8csWCrRnG4FgMYYdfxpLHxfcXOoLZQae9zK/ChXAPHU59O/SsWPTWu9OdYpwm0gsxXAzx7/AE7dq2IPDUbKs/nK0oXoV+UkD0pIUmr6HTTajZRO0MlxGJOnllhuyRnGOtVna8MPkW9whtj9+3eMDr15I69eK5zUINaurWNY/JLD+NGxn0Hv+dSx6NqWowHzbeV5c4MkMrkfkAP602KLszcgvZ1mkS+g014MAvlMksc9i2Dgj9RTE0/Tri3uWtru0hfax2uPKAOT908jt61ky+E9VtQ5UXARR1WUn39azZNJ1ADzBNLhckqfbr1FJaFSZpGG7EYVLp2GByHLD9SRRp6Xcd0TKxZWyvQDHvwKWfUnieTfblY14GxNxz68kVWt/EEcc3+lOAufl2pjP1rW0VuY++9jbSI7ju5OOvrU8u/yC0casyAcF9ufbPPNZY8S6ZkkT499prMuvEC3eqx2nkNNZ9jC5DNlfz4OaptWEou+p1k99LEAP+EbuZExkSw3Cnk+xwf5U62v7aZjGmj64kp6IYUb9c1zDX8UKzENrlsUPyJHO7bxxzgjArb063vdQj8/TdelcbSf3qwu3+6R94fiKh2NbEuoSX9mrTTaXeiJDjIiyce4GcVRtNctrvUHiihliO1crKNrZ+hrp7DxBeuFtLrT72NouWldwenuFH6VxGueIo472b7LowUOCDI5G4/XA4P400+bSyFyJatl26mht9QnvWfZcBAqIItysO+4kHGfWtOz1/7RHvmvNOtiH3CJ43I68ZOFB/WuU02W6v0knutqoTgKR8xOR39Oa147VRwOO+BUSgxqp0O6s/E+mT6XNBqF7p8pUEqsXCkDkDBJ5rJvfFlvp939k0a4hu32nMBZuOB14x+FZr2FkdHuC8MRkKH5nTkcdjisf+yraK886GNFOT9wYFKNO5UqtjdfWZ9SUrd6Ta2b4+Voup/X+lVWBLFSfpkUgJ2dgaaJWHG5d393Iq/Z2Wpk5t7D2gzjLIR7rTJIS0RXCsvoDinCbAGdvPPUf407zecF/wBal0o9gVWS6hC91GCFmmAxgYlPQfjVedpZJFDyzMM5OXJqx5mQepH0qEsMcA/SmqMewOtPuRRMoQZU9+1JKy+U3HUU5MeShA7U2XGznGcgcfWtLaGOo7APWlwSv3gcU3Ax0/EUoUde/wBaYAVBx0FIUIHXI+lO8sPxmnCPAwSRSAb5aYyR+lHloTg8e9TBFA45PpQ0S7lJ60ijylLyCQbZE5XgDtVi3uAQ3klVwcbTz9cVlGaMZwQSfRas2wAOUA3Hp3/SuRo6TTJyM+XuQ8FuOB60kbwEtGIiUHy5bJyfp6VSNy0UbSeXIADtL4IAPpmqVxduyoUZtp65JOcUWA0Z5ZlBaPHkoQCBxmozqYV1Pkps6EHqaom7lkAGw9O2cUShpY1AQhqYGq1/DMq7WMQzzt54/GomuEiJG5iOcfL1/wAazBauc/NgirkkVwtnHIzxncxBwRmgC3FeZiVnGxvXB2kfTNXEnWXG1m2EdCa53zmQFSpI9d3SrlheFWUN8xZgeahwTE1c6izR4I5JJtiOoJCsDkDHvTF1IBS8OSr8/PnFZbXsko83YUwxKMx4PqB2xVoTQ3duxnIJYEAY+79KLWAuTzrLaSeazZUBwqkYweB+FZ4ulZRkFQe3WrWmeV5Dsm0LgqAwOT/9aqsdkikq8rvt7KtTzJCckR3LgLGFDHIznvTbeC7eQbYxsPqaupGkbKYo8Ecf5zU0kysMPgOezAED6DFLnsClcqx24QlX2hj1Ge1VYNHtvMDQKxYc7mPC1fEEIUeZPJye44Hek8y3SN2ictgcoT1NUmUUPs6wahuZRvJA9ePaoLazknlHkO8fHLAkD6e9Xp1mkdJtqhB1CDkVLCy2sCldypwdvTJ96q4Ea6DCygzSeY/cr8o/QU97BbVMQMvXOyTv9DU63rM4XC7TzgdqdJJFONjfKRxn1qHzJjuTaZdS31tPYy25jVYy6hk9wODWDc2VkZDHMzRy7s7lGePp+dbUMUcLhTOYwR03cn6VG9o8l0LiJ8diVAORn3FPnQr9DP8A+EeKkfZrrzExu3EbcexFXLTRY1dCZiuMblHQ/Sp2uWy6csFOCSMVXe6lI3Ky8jpnijmdwEnsrdNVklV3dONpIxxiugh8TQwLHbm1BQfLlipwPYYFc6sxlbErhc9MDNSyWoCRv5m/IGQgxgfnVKTWwmrnoQh0+7j8yBY2B43R/wD1q5+5tdOuHMsV/Ijk7crg9D3yPrVCyvk0+ORI/MIlT5kIGN39f0qqts1+gRbt0w27azcfrWznHsSk11Kktxfw6i1v56tEJCodlXkA4zirF/Jc2mjrego7GbyypVSOhOQVPtUraciXEUpkDNEuAB3OT6ioLtrx9HNlcoCglMq+WOemAMj6nOazU47FNvSxNY2l3qFilwsUBDMQRtP+NSHRbo9beEnPIBIpmlavJpzxab9mMzyfMASF2/n16H8q7JI8YJz7/wCRW8acZK5nKUk7HMy6BHDFvLZ+XOEQnn04qjHb2jz+SLlkOMkskigex4612zBepOfqKpvbxuxYYJ+lU6S6C9o0c2LOLzzEl1ISACGUPg5/CrfkW8MQaWWYADlwGI/lxWlJaA7igG7HBx3rlpmuo55UdLgRbssI3wTj0Pas5Q5dy41b7D475Mlf7RYOCQBt68/SpZbyaFVZtQKg8AuCM0uiobDxDDPtVlKkMGbBUHvV3x5Kl/DYrbyJLsdy3l84HHWosuVu5Tl71iNF1mRElTMiMNyuEJBBpGuNXiIaRVGM4JTFdPo08T6XbQxOjtFCisoPK8DrXIahNqcWsXARJZLZpGAVW2gg9iP/ANWa0dNJXuR7R3siVr7UD8zW8b/h1/SkOr3oC5tlwvQBsU+WzuYLOGaO8BZMn7OXZd2AOMAc/X2rR0rVbpbIRyaZIxxuUhhjBP1rNRfNY0cvduZI1q7DZNqM55wev1qUeILgY3Wp49AK6kxW3mEGFMnBJZeD2pqw2hdg1pEpU9WRTn6df1q/ZsXtDmzr5lTa9tJt7gY5p4nimjQrYzBfXeTwRW9LYxSyDaIgmMbViT+grE8RedpEUL2UmFdtpjKDaPcHFFppWvoLmi2V/tlkj5xcKyN0I3DI9eKsPrlu5JM0o4AA2jj1HTpWV4SlfVtWuYbvBiWNpMAY+bcP8TW7rNhbWduGit3JJHzdl575qFFtXK5+V2RGniCDI3XkxH91sYqeHxHbRJ8lzsJ6hWxWXbSaBIG+03TpuGVwmNv1zT4dLs7xS9uxdOzY4P6UKLY5Ttua6eJI2yTesCT2kaov7Wt2WTbMFZtw3HJJB61lNoKZAAGPpTDoEZPUflTcJIlVY9zUkurOeTzCI2kUhlZmI5qnc29vPBFHCY43jyd7TFt35j1Jpq+FkYKQ4yf9np+tKfC4UZ85R+lPkl2D2kV1Ky6VIAV+1wsc5GGXH8q1tKAtATc+TI5cbeQcY+mKqr4ZbOBcKD/vkVz0Go2Dzx5luFjDYctnA4OOh9RUuLWthqSkeif27cRps+0syk42j3rPeK1YKxtrYFXDbliGeue1Yq2tvfwF7Eysez/MF688nioG0i6XpK/5ii0mPnitDrVvXigJivbqMY4UO3r9eOKZLfTyqPMl8xOuJlSQ49Mlc/1rkBYX4Hyzv+lBttUHSd/0ovIOaJ1r3cklssK+UIiVPyxqOhz1FNE25PkIwe4Fcv8AZdbCArJKR2pfI19RwJj9FNO8hXizpbq8kexkRWH3SBgnmomublnz5cRGf75z/wCg1zvl66q4McuD6xtQ8urWse+TEaZ5LqVGaalJCaizfMapMbhYGmLffjSQofrxViPyY8SR6Cvng5LGcZ9zmuXj1G+wNk0GM9iKkW/1BQQrxAHk4xUuT7jOhury4Lb4tNEe3hWa4BDZ69qqQ32o+afNtYip7rJ0qhby6hLbxypKih/mxiqxv9UjZwFB5POev6Ucz7jsux0M1xJjCpnd/ECOKaLq4aViLUKnPLSjI9PSucOp6jjmIHnPX/61J/al7j5rZSPc5pqcu41yrdHSJMVtUy0eAuN+7j061Xu9TiiAUkM2Qfk571hrqd3hh9lTB655pBfyd7CNj/tLnFPma3JaXQ6S3uvtMSyxEIDxtYEGkuXvt8f2TynJ4IZsfjzisVNZu49oFvwvQZNPbWrt3DNa5I6UuaQ0l2Lt3d39hJG1zO8JmQhhDlghB9vaq51d4Zty3TSo/wApDRN8vuDjrVZtRkkk3vYqSeuR1/WhLkzS7BYoDjOD0/nSb13HdNWNSPWo5WC+d5eOQTEwFWXuCXDG6j6dPLasGS5ltGH+hJk8jAzilOvXWzb9nxxjOKV2K0TFt/DWpyYkjtGlQ9DnANV5tDvtLlD3UDoHOF9M/UGum8KPFcxGKdw8pXKrjgAd/cms/wAXxxxzKYHI4HAxt4/Hg1jz62JvrYpQ+H7+9tUkhV3jboGYAZ/E0l1ocsEsUUyxQFuAokB/HrW14WtfMj3TAyFgGyU4AI9/6VR8Qwo2px7flCkkbVwOOoyP8+wpuWtkF9bEKeGbgL/x82qg+swGal/4RyV0VWvLBQvTEwz/AC5rpNO2XGnwP8jOVAbHqe1TGNTyAPyqXN32DmV7WOT/AOEaxktqFrz/AHZM/wBKG0JJAI/tkahBjIBO79K6vyfb9KhSBhNOdhxuwOPQDNPnl2BvyOVfw3COl9+IhY1EmirbsJRcM6qwyDEVB9ua66WBgCSuOn6ioRZmSBx38wAZ9waFUd7MrRkeoxRzWzgEO0IIx2UZ+6B2ArEhSNUzkBOxUc/lXeW8eiPp832qHc0gG93JXr/d9eledXUMllfvEjMFBwm8jkE8H8a0ktRF2JVuW2gS7AepIwQPWr6zWsKrEY12sTyDkj2P51ivJK0jRwRoAhwfmwPxqqJZEkZJFRwOODxmoauIv3kFzHOrJJJJCxyDHToLe5ljBEUrqQc5G41JFKnkqXcpt5ZTyQPz4q3b3ttJGU2DEa/JxzUPyCyIJrGS3tdxjwD3Q7sH6VXia2EYjbDn+8q/rWraXqyEwJN5XmAhkODj3569q51kks78jeATxhuBkHtjrTi+gGokUCrl2LoR909KbNOsrBViVgeuemPes/7SXzKkiAn/AJZgGqslzI+VDKrN/FnpV8rGa628c0q4cjB+YYqy1vESPLKqRngd6yUul2oGyCRnrwanSS4dg0SIIFH3iRz9PWpYErqsc4VppX77dvT9KuBpEQ7sMMdBVD7eAp2gKCeWx1P1pIr65cfLtjJ6s5wAKduoFuFUYyQhlLMNxXoc1nyBRIYmLDaT3rSWPz0xLIrHBH7sZbNVVsJSxYSq5wCEkyCRn0P1NEZLqTzILe2SWJQp+YZye9XoA1uq8ZcE4P4VAkf2dgqoyjAyvUH8aniJl5XjA70XW5Qksj3ADsq7gckgY5qWHzEVgrKrEdcVD5oQgdsVBcSEuqd2OAaALczToM+YqkjuvSoklu2UmeVCp6BOP6VKhLxiIlM4xkrnOKfLsAA2qMEchcUnbYCnc6e02pW08bgbMHex4BzXYrqEEYWK4mWObbuyy43DuRXLOzTCMKB19O1PZZ54xBPECgOQfvY9/atIVuRWZEo31NS+1tbO5+SZHRgCqY5x37fyosdekvLxYWh25BOcfyrEfT137gyjpj5cYq/pZFrcgzTY/iJB5A9Kar3drg4xsdFJcxW0fmzkKucAA8k/hWFqGqW8ijyphGp+8xTcx+natDUDFqdm1s0+2VCGVlxzXFXVm0FxiR5GDD74GNtbTqdERGmmPguftl+gLbR/fYdqWc7JiqyO65OMjBposHhO6GRJP97gD8aUNuEfnICVHbt7e/NczsXJdhY7meBlMEro2dwx1z9a6iyuW1HTrld4W6jQkMVAJOOuO/Ncub2KM4wuPWrMFzcRsJELI4/i34ohWlTe2hnKLLv9sajp9v8ANbieQnBI+Xjsfr+Fa+lS6m90vmW2LR49yneOM9ugrPudb8zCRxAtj72O9Vp9evZJEK7YyvOR0x7+1bPEQvZsmN7aI7Jsx/NsYDvgbqXIK7gRtJ6j/CsHQNWnaCUXdwJZDJ8vRflxnt9D1rVGo2bxiQzxhW6YbBJ/A81tGSkrpgWVADYyMdgehrI8RRGaC3UnIDE8HPaprvV4LSDzCHbLFQAQOR9Kxb3xH9tKpFAAygnJ5P5VNSaSsXBO5W8DQ7NaveM/uSP/AB4V2lzAJYCrAFSfTFcLZGCGSWVcrJgMhHQnPetSbxLdSweWqlZN3EicCs6dWKRU1dlyfw/aXAO6IbvWrljaiztxHljjgZPQVQtteEMYW7UTPjhowP196trrNiZWRY5iQByvQ1qpwepnZlllBz8px71F5YzkCp5zBEFaR0RXYKCcjk+pqMyQAFhcJhcZIkHH61rdEO9yZSQOQvTv/wDXpUcgY6flUMc6yxmRJ1KDrkcD60sL+apaMRyLnGUPFAXLDSKAdzN0z1ryS2hL28ygcmVMfk9eryErDJuQj5T/ABe1ef6PamSSRSOjr/JqzraJGtHqdZoMZj0G1BzwG/8AQjVlhkcCnWETR2MSDoM8Z9zUjr23DP1rSKfKjKW5SKhSeKaqZb2qzgjORTRtJ5H50+QV2WIw4UfNu9AADUhdmPMfH+fao9qBPlH0wx/lTGdgBtOPqMUh3JCVJ2p39KwfGLY8PEbiT5i8bs+tXr59RdVFpJFE3JYtHnIrO8VjzNGUbNuZR3PoaHsVHdD/AAZGp8OqjxrIjSMSGXI64/pWB4vtYodXRbeFIV8kEqi7QTk84/Kum8KBo9AgyjYLOcg/7RrM1+D7V4gI5IESjn8ayf8AC/ruXDWobtnY2dvaw7bddwQZJJPOPerZkbkLj9aQoQi4AOPUGmbiBgoAe2D/AI1pFJIhtsl8xmIPykd8mm5POQPwNRneAflVh/n0pFJPO1s9+oqhXJQASflGRSjbnp+OKiEig5xhcZzmpFZHAIk56gUWA88JeTx1GoY7Td8jPGN1eiG2hkXa8MTD0K157CRF4zjldSQJ2PH4128mr2kbKxYqcZIYcgVnC15GlRPQ5rxnbJYyWv2QGEvu3bGIz07VreGdLgk0aG7lMrzy5yd56ZOKz/EzR6lNYvEyupVs47c961tJuoLazigeZVWNMENwByf8RUuznYbb5UaZ+zQsU2IWAzhhk8+/4VF9pi3ELbx56+tZ93rVnJNtUg7Tjepz09vSs6eSNiXimDE5IINF9bILaHKaRqUllepJEm5gchal1u+kuLx5wkY3H5gAAMj9azXgmh1Bo/mSUPtKyjaQfQ5ouYJTL+8Qh2G5g/Vvcetc5tbU6DQtQkgneQtAHlx87fMRnpjsO/XFJqVlvvJnmuRI6AODt+/k9O44/GszR4J5ZZTFEZAq7m9gO/0FWNQSRL4MrxbRg4UnC/UNyP5UhtI6jQ5JTbzzf2ggijAO5l5OM9s5x2HT6VBBq4nhGNRPnSHiPyydoB6cViTSTWWhR+W8Oy4yJFC/Mwz1JPp6DpTfDsG+8CtM0buP3JRQcMD/AJ68Uah5HVXFtdraSyS37qygn5U3DHXpxVG0Zp43lbUJ1USbfu4LE8c5PHar13oq2MpnuPEDiaUDcseC2Pwrl7q+ijvHeFM/OfvAEZz1xU3fVgzrrFVidx9oluWzyHUYGO31p+oXUwtJCqxxybsxBTg4BzgjvxVLw9qNsIJBPcpFMQWLH5s96qarra3Hlh0ieRBym37w/oajd2YaIW2+2apG0NqjyXGM/L0UD68AVk3EBtH23ZIlbGOc4IJ6Gkt7m5juTNCTFv5Cr0H+FZWp6lc3V2vmHJiAUDPQVWrdidx9yzRDJJDsAxB64qxbESKS5UK3fOMn/Gsy7nMkm4DClAeT1P8AhWnoq28ylLhSPlyGB6e3tVPRBYtbYmGyObPYL2P41FuXzBExC8HIHNXJtPieGRrJCZDwoD/zzVcaTOIFdgRNycbsr+JqLoAt7spIscYVtvUn+Km3v+mkLMQGU5TauMflVV7aVZNzo6IeM4zn8q6ax0hLyxRvLURr96UN82e3BHShtLW4bmNY6e1/epbtKsTSLtEhGefz71p33ge6gtwLaQXbd9igEDn3PpUa2smn3wljfeN3yMB0rtbC8uLUyhGAZsE/KMd/WrUk1uVFXPJZ1uLZngnjIdWAKng4FXX1UpF+6jPlg7duMH2rpPFuni/lF4B+/A+bGBuUfh710HhLwt4WuNLinv033IALLPN8pJHYDGelNajcTzi2i1PUJBcQ2jSQq2DGnQkc81qC4RAySQyBjkFWHI/wruL/AFvwvDBNDZ6aIXKlI2jXyw3PBGBzyBXFzSGdmWVGbPCnp+nrWcmupDKkU0ccnmbW5Yck9Pf1rVhk81AZckj+JeB7VSEUNuFZNxc8kt1PFStLL5e0Zz/EuelCaYiwXV4iskhRhwQO9M3hMKOMHgjvVWRiRlQBgdfWlWF3kDAkqAD+NMZJdZyH5O3GSKam6dgsIy6jJB64pwKyLIucPjgdOagEE8ErGUh9w70AWbQyTHaCMHv3xT55CG8tBnn+VU0upInZY1IU8hsdKm3I+MyDd60AT28gV3JYxlTgHGc1LJdRI+CxbI42rzmqzyDYI4wC/d244pqW6s4aV1J7BeahxT1YFwlmydrgZwV6H6VAZ1UkJvLA85FLM5jX5yNo6CqcrPKmY1JGeDilFAW/OkR9yk5bq6tQbpThZ0EozwKgs43RCzqfmBygXk1PIbZLdjtC8AlVOD+dD0YlYeIrUMHCkD0BOPxqdWjDAhQmRgkDt71US5t3RR5gB5OWOeP60C6gaMRI6nP3QB1pXb3Ju9iV0jxswNvTjHNRPZmUOVkdGwMLnjP1puLcyq+7DbsfKTwf8KnEpwRgsWGMsvGKmV7aCs2UH0qYlZd689doyfyPHanJZXBMZO5Duxhjxj3rQs2CMRu3M3LD05qxI4VSD+B65qOeW1gs2YMu6DeiwSK54yTwPcAU6CBgFaR8ZA56VrtJksy449e1QNhyR0OOhrRSbLS0ImhYsdr7j/dNUljmku9sp27hn5e45q/DNkDCgtkAH3q1Iyg722gAYyOpq+ZrcZSWHYfLYjkdKVoHW3w2JCfvE8flVoumwAg4HelYpMME4AGRS5mBQiVnGWAUnpz+vNMml8gkNuGSAG3dalllWLcqoG7n/wCtTkiknj6xArgY7099WIqvfTFWQyOydcZyKj85WJ+UZI654q00ERmLAfLt3EEYqS3s7W9yInGxcEng4Hf603JWuxlJGn8vBf72MgtVyz1q6tITBDIAuckMM/gKiFqftbRxAsB0C/NmoprfyxulG1CAwPcf41UZW2FZM0m1y4ZZPMKtnnOOOO2O1Zllq8tpOSkMbqzZJH6Zp72zujIiq655ZePzqC30+4iQMXijHZyMn6U3JvdgtNjoH8SulsowY2TsBuDH09hVq18RRvAgmdnkIyQsfC88VzMsFq7FS7F+PunGfz+lI1wIeUdJE6EAZ47YrSNaSIdNM6W38QebcxwvbH5hgshyD7/Sq+oeJAuyKxQmUn5t4wV+n+Nc8brEYlSJsEHYeBz/AD5qMXUzH/SY/II4VimP060/bTsHs43Ot07W1kdYbho1JO0DqSfqa1sRuMKQR3xXntlbtNfLLcXJW3D/ADdQMe1dzY6jpsskdpaBmOMDj29zmtKNTpJkThbYzjroMskKQxAREqWLHB/IVkahrM13bm3uLYqgYlXBJ9evap9b0k2d5JNE20SMWZQc/wAulZ4uInQhyUAHcdev+FKpJxk0ax5WrnT+H72C30aGOTem1iCR7kn+tJdLE2ryyNICNg5JHpXMRyx3Ks0W7cBgqTjFM3zPEF3dyFYNmodW8eUSgk7nbRalbzzpFHKuWXI+vpT7q6jtjtmkjDEfKjcFq4ZxcAM0LgSDptOM/wCeaaLq6gkjediGHR2IOKtV9NiHTO0n1CC0k2TR4bbkBT1/DOaqNrat8scBYtngghgMdcVyxu47uWSaWPe7OSS38J4x0/CrGn6gINRRSzKnQqp5UdyM55xTdfsUqaL73V+JRGsQKy/d5DDHTg/hT5J9btojIZE8nAw+3gH8a15J9Bv7dWlvbmOSNgUjkzjIOQeMYFZUur2JV4japIQAA6MT+eTUuXU0SMaSVYtRS43b50kKsCDtPGD296i1C7tMO3ksDkNiN+Bj2rov+EhWCQfZokYA8JIOQPTNZ+t6zDfMjDSreJgdrbeMk9zxSUkx21sXdGnaPw7bzGzMqGRigKZI5I649qrwa2f7Rllexa3UZDA9Xp0V/stLeCGWWIBixVGxnnPb6mrkGjLqWlNfS3MjTKChDcn2qLgM/wCEnsCxVrSfPug/xqQeIdMJIa2k465jH+NVf7DkZgghIY/7NQ/2YQyx7AT3OaCtTlVuLh5OZHkkQfJubdjHPoeKrm5luLwSXUryMOMkk8en0pjNLISXJzjrnkVAdzyBfTrQCRehl8syBQfnGAVJA6/560qt5pII5Pqagik2IybUI46jmkWRsnaQwx0Y9KAtqTeYZB5bhiq+/A/CrVtemG5jkVUYj7ocZFUluHMTAtwwwecVHbS/Z50ZhyrBvm5FJolxOjuJGmhkkeVSrLkqg2gfT8awJ5D5i45JPWte+kF6Be8qHHzMBhdw96zhaGaPzg2XP8J/xpLQUdC3BMFUAsOeQqj+dVnuZHuRlj12qfSkhlYRMmcZ+XFVASZT03g9+M0W1HY25bnChsjg5xnr+FUL5PPPnoF3AfMPUf8A1qguJ5GUFlCkcDjv9aW2kYhlOR1DZ6tmhIEmQKd3zSn7w+XIzV/S5Vjm4Ea5GCcZJ9cc1nRghmRsE8jJ4q9CkcV0BJuXaOAqj5vx9Pzqhu2x0++TerIojXGQFHPNIhKv5jTeYNu4Lzn8asF5WjHmRhUbk7cfme9Qb8SyCVGXcQEO3k1zdTOw2O9XzlA+UE/N6kV0Fm+n4+8wz6kAL+NYSWYiSWdNiuvP70cn8KgjlKW+1VLSyEl+OFFSkhpJHQ301reWyJHx5THDlt2fY/402OWQuGNyV8wAZwCT1xxWDDG0R8yebcMHC59+9SaTOt1O0kjMkUeGIzjd9P8AGnyu2jKvqdDcxEWUkqs9xcKMKhUqBnAz746++K52a7ubFUEbsJgcKf7p9q6Vr61VFlaIuM/KI5Oqjjk5pL7+zp42kZik2N4GzO0/jVQquKNGk+pzMt5qUsMcVwGyq4RWPQc9u1PjW4tIvMliWTHQrzj3NTHAdpHZmkYDazdBSzz+Xalyx9GB70SldmTsV5XW5VZldVOMFSOc0kaLIisTg5OeMnr1oTULWNP9RHnPUKMVFeXZli2Q7EJOWIHX2pq4krEvlq5ZY25HXNRFp7cD5wB371DDeIq7GGcdzxUs1zD9nYkY45qxl4SQIUfALYwSeKt2sglnGY98fQ56H8a51ZZHkClTz0X1FaS3M6psJZc9lpNagWdUhgglIt9xXaDtJzzWOrhXJJA9QeMVbl82aUReYVZWwWYZxWmljb3VqY50UOORKOfwxVDSuYJV5JPMGWyMcP0qcXYWNjkew7086WYomWPPm4wDvwDVkW1nHbLFt3MBkvnnPfn8alMLMx2n/fblkJI5x71ZhmAkyWMbnqevFR2VtHNqJj3EqSd2SM4rQms7G3eRsrnrtY8r7Dmk5JOwjPu9SlVwkTqTgLz3qjDciFS0uXbPC4wOtaC2Ud3tZZFUA/dbuKu+ZbOGguBHvVRtL45/A1SskBUVbVbtHKkOw+5uGP1qw1lAlwWiDs5GQvYfj+VJFFGsm95Q+TvQgcL+NXY9jRgBy2Bw4qZOwmVYIEaTJ3bSvPzHBPtVxWjUYTknuetQSXOwBQD0wPWooy7y7lIPrUN3GW4FMauZdoZmPHX9aGYEozZPHHNQszqw4+X1xmq7zkqMj5QO3pS3AtsTwQBhiOM9PrVZpcOcvlieDQ92Y49yg9ME49azXkIX5W69c1aj3AtyTfP8g9/qfWp4p2x/Dyc8mqMZxEhV1cDrg9KAWw+zjHbPJ+lU1cDRWZzMkZ+dSe44qcFVkIUAMOpPas6YMI42QhHQYYZ6+9Rwz75jjIx6dzU8oD7p5o5vlIZnJKgn7q1ceCaKQATIzKSSFOA/0/Cq5uEjRmbcMcc8ZqJ3F2vmnzWlTGQvLAY4PoRjp+NOzAfLcgiSJxGkxyEUHJH17c1HbXIslmCRMN+FbC8EDnp25ou47NpMxCLaozsfIZTj1/CmNqk0cIlXl3Ypg8dh/Q9adtANFJ4zGsspCfw52YOe3v7ZpPtIukMbxlQp4I647/5NZn2u7PlPNEpjY7WY4I69vSm6feXTq8M3MbNtDk8g/XrRygTSXBsXO07sgBF6Yb6VV/tOfyWW6QMHJB5BIOO3pTntxcOQsiySR4BAySffJpksNsoaRsAKcODnIqlYC1aXYmEW+Eu8bbd20Hb+P1qOW+thd/ukXzVXPmO2AO+B1FRW8UMrDyjtUDcysSM/40X9nbrMi7jgDcWIHIPpTsrgTSPLqEUJjCoFJ3qT8pPqP1qDddP/AK9XaANhieeB6etRwfakKyPFvgiOzaSBn/EVN5bw+fJDINq/wEjPr68iiwEpkWNE8lzEGXCq46n6Z4+tRM9zDcb0Dxc9MgZbv6f5NQw3lqySyF2+0NyoxlRz0qe6jS5iRo5N2OWj3fOfUj/CjYRdjvJLmA7sb+QBu5P9M1TubaSQgmTfGoHDE5z39qkttLdY/NVpMDkAcN+HoadcLcKqmMuWwQ6A8Gl1GU7p5rO4BiBCDDHAP0qaNbyQNIp2hvm6cfiK1Fszdxme5cp93bAMHK4wQap/aYvtEa7lijGFIA6gD0/xpvUCPyJDlw/PGQDjBHb3qzJB5kTGQIz7QAxPT6VErC6mDQy+YzvtAc4HH1poMmoSiK3clmyWjQZJx1NFmBKsKw7Syl1HXIH86GW2Ceb19TkdPrTzEGlRZWYKo3Db1Y9qr3tkVdAblSHXd5Qydv6UrCuOYqijYxUEdeufpUSskZIzl259KYzPFIo/eEsAB3BHtipB+8+YIBt646UWYx4JGCMrt9ac4SUBmOO68daWJQ0wjCbi/AAbOasXlsttIgjYSK3Qg/eHf9aLCKQdyQmRszwcVf0+9NshCyvBtYOUVmzkd8HiqDM8jBVU4J474pcSb90hXk4Y8Zo2GrX1O5s/E8lxah5b61ViyoiS9MjO48evFTD7Y0qtLa2Ujbi6mCVgSv4/U8VwMiiInY4VieGwP5UCeUL988/xDtVc/kae7tc5PzsDac59qEkYlmJwSOM0w7FPDfd6mkHPU5b0PSmBKJcAMdwY8etKxQAKOp601clQ3QelKrLIoLLgjj60AS7lVFyDk8DBxSKoA4J3eueAPrSEjdyAPQY5pm51k2sMHrxxQBqwXzm1+zNl04OM4ANMa6b7QpQgnHzccVTUnDFWYbjyBzS7lU7GPJ/2QCKVieUuSNHGjDyo2Y9Dkk/zql87MWZRsB79BSyg4XGNuePWo2kMkfylt/TB707DSsOCmQHfPkZwp5wKmgURkBwuAcZ29ffNVfM3xA7GAHfPFWVYhQrLI56ZAGBQMj+V5mDHYMkjA75q0hUyoY+XPAGf8arSbDLkFiT39KtW8Qlmbe64UcA559s0EtI6CxvW8lQ3z8kk4zz9a0TqEUcas4lJVQVBbofpXORyuhEUSiNmwVAP1rRjkYRgTY8xPQjmuecEyDWXbcFpHlwZcA7VIKgehJ61Qa0eCQCKORmYjLH0z0xR9plckqeQM4yABUE0sp2/KTnlsHOfx9KzSa2FqTny4XETSM7byVCg596pXd1KwdIgUwduTwauxRxlVby1GSRyOlSLCsa5jBB9T6Vadtx37F6O+aTT7a38lQsa4wrY3dPTr+NQ3mxh5ipGhA+VQTj6fWq4jId9zEgfd5IpZopIkjZkDbwWGeh7VLV3dBqzOa6klBjdhCAcgY6iopbS5uGDw4cAcgtjFNvIbhpRLF85bk4HAx2qu9xfbo8ROgI3cjk1skMF0+aWRgoPDY2nnjvWu0A2/vVUxnqq9QPrTY4btz5qOoXPzIWzRJZm3V1WRtzcB26LntjvRzAZ80scIyseVJ4I44qC8uFng+UMCRnnjIFA0+aK8IeTegGN57nvxVlojHapFCWDg8nbz/8AWq1YBscrLJxlTtxyc/lWrHZyzLulkKL1FQW8cTTK5ZkOMEDnce+D2rRMiOrgDHue30qJMEixZQJZW8r7FkRxwzHnP+f88UyYnACo34HPFQmRyIooySg5YnvUoLElCGJP4YpNsse2B/ryrRMCBjqp/wAap3UFvbwyhy7RSZIcdqsqu0lDIVXON3pTE8kK0EhYqwwwPekpdwZyIumilkaPeQc4JyDxzVae9kdyWZgTyTmt29014pZGiy6YboOR6ZpLLSVVx9stgR1DF+30Fa3S1FZIzra5aSRShfcicY7H1qW2Wa9uDHMXO3ksecAdMds1fv4Wt5I47ONctkKUGMUIl3E0Vs8zZc7iAud3t6UubqSTm5QsfIjDPgb9zgcD/wDVTLS+t3nkjjQpIfu4bO4VpQ6ascbGRY3Y8/QenvWSNHNrf/agY/KJJ24wU/CounoO2hbMqSSjaSTnoOcVZEawEyDqe4qOSONzHIJD8pznHJpjO7kEHkHIINTfoIlluxsIAHII2+9U0jM8LAMA3XBqyqyTFZETDrwSw+8KjEcikSBQNxOG65prsA0KbRUaQKVxyKzriSFGQkZB5471YkMglZ5hui6EHIFKq6fMqnb06KDwDVgQEF0GPlyu7HTPtUtsElXa5UYbJbvjHSpLuCNpkcFiuAflP8qbiCM5gXcCDw3qPSkBBcOztvGAvQAdwKhW42MCOOP1qa7mj3xq42Ssv3VHAqjPvtcM5zG3TFWrATzS+c24nj0FSrMlntkMspVGDCPbwx9Cc1StLmMTMWB78pjI/OormbcvlqnU5YnkgUNBZmnqM9tPKJom8pwBmMtkYI6VX/tORlKAl4xyVYdTVqOKCa28iWVCGAAIYAr6A570C2UJ5WyNXVcKWON3vS0QFdbtHiYPDtWQDdhiACPbvTxCkDQtGpuItw3cEY+vNSJY+c6yCX5QvzFRjJ7fUVJswjCNQ6rk7Dxgj8smj0AljDJJJNDD5KnlnkXOCe2e1OuHsNRt2jScRzKMEKOH7nIrEuLx5Sy+YWV1XvgA4qCNpILhJLdcnHPfjuafKOxoeTbxyg3Vx5qcBVQ4wPxq0YbKOMSkNJv6QtgY9OaoXDyyRxTspAOCJFPQe+anh1h44HAiVwo+84zmizEaMMiTw7HRBEVxhztH04/nVK6s4LtAtvGlrJEzK5Zsbh61EZLadQbl/LcDASPj9KsSQh3mjO75VGxsdeMg/wAqm2oFKC0gtZCGlSQEc7M9PyrSMkcUXm2/nuucFWwcf4CsGZZVkDNKx+pqxbie4iKIC7KxKgdT/SrsBoRPJIjXEUrSKjAlG6r1/wAa0Le8ZwfLZCxOCHO3/P8A9esSzjcFt6tGc7W3dx6ZrRyiKuyRZkH3kCjI/wAetKwGkjvKoYSrH36559vWo2MEzDzUEg5XdjBHrzVYyQTIDMxdjwpUEDnnGTUsPlbSu4oozxz8h/l3oaAWW0sz5TQIIYl+8FbdvPqR+dNhspJpHaGWJJpW2qqDaBnt9Khkt7lJMpMhy33mOcj1rSiuTDCuJERlBxgDgnrindpCZTttGvLrUSvliO3hO0yuww2B1B79P5VL4hMYv7d7acLAsZDOgyWA/AZqdb4hHJl3Kv8ACvSmrdxSEgR7iOgwSKOeyFbW5iSB5LmMq7ohUFBIhGTjB+taK2nmZhiXLoeSvcY6c/Q1ajWO4G2eFMAYAODt9MelZ/2Z7VRIpbejHLYxmhO4x0ICuJMkKsnKsMA9eCasxSq0zSvtBcnamcbawxJcTusMIYkuWPPTmtWe3ntLaPYFmkyS8e3OPSmFyaS6WJUjUpuJyxXrVGaRXTdH8xB564NZrvPG4Mu6FDnAI/SpB5KTLiWTyzyVOeTStcZPIwlQHZ8w7A1FDcg5BdRnjHc+9SzJb+W7QyFW/iUVnwqiyglVPPAHFCSsBjMu3p17nGRSE557k4pfLxIM549KXbhCxGCOgJyaZoSIzkEYwnekOCoUchT1FNLGQgdO9OTav3SSD270AOkUspfac9cmnb28rf8AJ0wRjp70jJ5pPmsVHbNIyLlUYtgj6c0APgMnlluCD69aQCSFwxLIp74/lSQRurFZFwvYn1pS3735n3Jnuc4+lAD5V2qNuzYR94Yz+NNDHZlm5UEqwpZwyKGUgo5yBs6UzzHBD70wflw4z3oAepklUCVSd3fFOif98oBaMHqR/FTGKMQuxMjqVY4PvTmJZsblBzjy8ZxQA+cyK/J468YOPyq23l7o1jDJlQTnoTWfcArgCNVwOcEmpRLJ5iCVmHHTPSgDTjDGZQedozmtaGBWTzZmU45B61jwKfsjzuznDbR9as20srQFU27OhBBOfaokjM03eJosochep29KVZxIpCPn/ZxjJqsLWVIRIuUAJAjzn86SGUSyBUQ71yAQKyaEXo8ZKKjK2MAnpQZDCU8xmyOSPeoSZzHGyrjc/l5z3NNl8+NmVkG0cY6frS5WMttLGCGYbcc7V7j8aoXt0pDuiKAvKg849qeRJLChG8Y4OBVCWOXeSiufm4JGee1VFCJft+2REOSSeOeOexqyb9BnkHnJDcg02ysbpUl+1FA56bMZ+uRTL+2jKNIDkpjO05wPem7X1GEuoblO3cFLc7TxilWeLzI3kByejE8YqhHawTEg3DLJjhcYxirS6XIC+8ZC/wAKnJIz/hVWSA0RfhZDHsHodh4/OsyeZWnYRFlkyPkHY+1NDSGWMQlpEBwMrtOa0o9Ht1kMtxmR5BkqDjb9Pei6WoFaOKVyrswXIyNwGf8APvVpPKiRv9IBJHJx3p15p80sqfZv3UPVmkb9MdapXGmzxxtISsjHtGf6VPMn1CxMlxsbakgCknjvn1rQgnVomPnR5ViCM9R6j2rAAZNrPtfIwVJ5FWYQhXy0wqKMDIzTsNM1fMcrjaH7gk4yKk+zmZxJ8u0cEDvWSLqV2MPJG08rzU9ncTKjpkrt6Z4zUco0+5fYRltm3DHjB/rSrZociS4+qjtVNZvNILBjgYzU0JVi7OpZj3zjAqGhPcmaFYJMbzIrdBimyyrHwT04GDT2ghnC/vXX0Oazb22mhOC3yk4yOh+vpVR13Gl1Las5XCuF92PWqd5cz2qMfJ80Y5I6Vlzag1p+6ZiQw4yaLe/Mpb59wI6H0rRR0Gy1baiZlG6MKgGCtJK6D50VlHoKrWkwvJNiqE3Dd6k84A+uasvbXP8AaR04oDcKwGxT7ZzTZFi2LlHVWjZlYgEKT0piXDlzEzcjJHfNZxZ4WfsRx9KA8rsW6DBBYdRSSA1PtAnBWRQ2RtOe3tWLcMIL07dqoWJ2Ln+dWY2LRlt5bJPJ9a0bCC3YfaLpFeRgcRMeAKPhBGcWuJ1R0idgB/CuahQzQ3HloGIDbtvcV1Ed9HAAiQKkY9B0qITWyXbMiqZT8vyjmpUxtGTGh1K4WKSLfgD6j8aoataXEcPlyxMGV/lJ/iFdvEsSsX2lJHHzNjk4rOvpIpGUMgkGcbXAPP1pKo7j5Tj7CyuJ2wkeexI4ra0nSLiG5E9wgyCQI2OQcjFaEdvsSSO3eKJDk+vPp7VLbyi2QRvhnHViefwpym3sDuW0ity26eGFZPQKMj8a5/XYJ7ECWKdZEbhQ6jIPtxWkL+OSZxwSvQ55xSO8TqEePzFzu5PQ+tSvddxWMG1uWkWBcSM6EiQ/dAz34/CmkyQzYlMsm1zyQcJn+LOOlbd1ZRXaNJFComyDkd+gOaRtGmeEotyAoxjIJ/DNaKogtqcnPG8THIBweCDnOfSp7Iy26uAZUldtpULkGtK/s7nSXUJGZoXGNwXGG+tZct1LFKZEZgQpxk5wT6VonfVBrsacdxsSRZLiBnILMrjOR2FJCY5i4SFI05Ht+Q7VnWFt9u8yMuVdhkP3zVi1udlyYnwxGVG04yQaLCsOk08wOLmQo0ZYYJB4P0/CtS2hZ0863mT5l2+hX8OfWseaOZ4pHinlK7iTG7dSOM+9GntFbbJ5t20EhvalYCzdW0MMqmaVHZRyu45B+mOas286TxLhVRW7bsUySW2mtTcPb+bGTkHGCo9aqPBbzI5RUjIxtbzDz7YNFroCe9Y20nmx7JE4zHnd+fvU9lKzRB47NYg3Un5R+HPFUbGSzt4nM25ssOQelWXvkktWKZMa8spwo9Acd6dgNGS0RnYEkrjIIOR9faqdo0V1K4EjtIMgxs46etVl1iOWMxSg7SOmMkcY7VFZQLcxl8Ir4BX8DiiwGnMlw9r5cb+a6cFtuPl9AKoKSdyzq8W7O09v/wBVWxdXscbA26owbBAU+vrUrR3t3EWdlgYdR3X/AOtRfuBRt508wLJOykYHyjgH61J/aYtGCbicnkrxxVWfT7go7vlT1Y53ZHrx9KtW+giW1ErOquRnbnoKHYCSK9dlYidTCeP7pFaqXCGMefHlZARuY9BXN3VjPaTIsY6469PrV2K7mkieKYK56kHj8qVuwjRlmjikzDgK/wAx2ryfrStcTbwzN7Hav61k/aWaJljR98fOAPun61YgnS5kEDvIJGXJyB8pHfNKzGWcR3alp494CnJPBxVK8eGO3TyIAcL8iqenvSs0cRJeQuCeq8/nUm+1MisBIZD2B/pQmBRhuoGUGYskx4KnOfxpVtvLKurh45PlyRypq1qNjJO3m+YjtGcqMYbHpiqDwmNyzB1DgFBtqkBz4jVhjoT0NWWjiEYVFII7k9arqgaQAkgemTVmICWRlU8jrnpTNCGNGIJUYGcE0BhG59j1qYfISrHCn+EDFQNvE/ygH2oAnGWU7lG09z2phjDH/WbivQ9acpITy2ILZ59ajZRG4G0k/rQBPC7/ADeaVkIHAJAK0MwRNxBLFuABgYqOEp55bad3bJqSRC5UO0jMBkYH9aANC10DVNWtkubWBvI8xYd5GFVjwMn8agvdH1Gw02G8ltitrM7Kkp/jI64+nNbPhDULj+07OwR7lszBzGJdqcdSR0NZmv3N1LqE0LcfZ5GHEpk79M5x+VO2lzO8uaxQiDyR7EG5sdMc0RyJsKTIUYeic062lkA3OeDwAeKlkUyhXUgHo3SkaDm2OkYLA/7bHP4UTMrRh9vQ1XA2phyxXPC4/pViM/KyIMHGScdqBMsqyCxbeTuDZBzx06fWn2dyybRuwpOWxz+FZrZVVXcdpPftWlpElskwe5RjEM8bsZ/GkyWuprrLIyNlgBz24/8Ar0+xiYQvOiLGWHO45/8A1VIbRdqnzcxTHMYDYwM96kCpA5iRwQgH8Waxb7EkQ8xR802QHD7QOMg//WpLm7ju4isiYXgZHVaim84TgJCnJ4cNjp/Ore63b5XUgEZ3EfdPvVIYy1CGLb5pKhcMW45+lPRYrYvMZflyGCjsf8imSeWI1VSG3evVvxqqZ8qY3Afb8rN07+1DAvI9s1wRHvwRz0wB6/rSpZxxMWBYs3JfI+b0xzWb9o39lKgMMORwM8d8/pULyF7lCVk2sTlEPy57fhU2Yi89hamWKXa48s5wp+99an+1wB2VGKjn7xxjn/8AXVETm0TzlH3eD+8BBB7D361E93ZeS+4g7/vHBLD2o5QNVRHEgWC3BGOGVs4PuagjunZy0cW3GRn0+tZ0V/GqiOIvhRnJbBPsKfJdGZfLR0hV+zDnP+c01GwzRa7kZeZAR/tHFRPfLFGzHqVycng+1ZxhmKORlmUZ6cVmXX26SNROdsZO4dulNRRV7m7BGzqdihQDyz/41fgRrlyvmOccnA4H41z1vc+ZZlpN4VTg47+9aWn3ix2Wy3LeaOWJ4pNPoJI1kaCyQ8F5W67gPl+lSNdho2LEEYP8PNZrzLcHLnDY6D/Cq80ssKSF1kIPBI7VCih2Q1LvyyqsByeBjFTfbSJCdinPGCKzxdGQxtjLg9SPvirkG9JWl2ZycbTyRV8qJL0dzvwmzPOR6VFNPmCWOUNsPTg5BzTkkKsdyFcnjIqG6Eru+1CV4IIGfrSSu7MpX6mDqlnNhHhXzE6jHUfWsZZXTpwa6zE0JSTyyozx6H/CoLqwtLtMjbHP2HTP4VuPY55HYSCSFmDg5HOMVo3N5KLsy3JP2vGHJODxVSeze2nKOrIQenb8+9LqcgfVbhjyN7UDL/29Rp8sYXYJB1zk/QUkF8sRij3BkJAYZxjI9aoqFuUBdgQONmOaHiJckYwCeM9KAsbTyRSTmG1h/dDIVifmcmtBHFtbRK7Bmx/DXNxyMjgg4A6YNaRxBYwXhbfvYg/NyMGplG5L0NtLaUxlvMVQ3PzckVHNew2bgQf6w9T3NZiaqZY2WKXEg4Kt1PvVYW8t5dghvnxkkms1C24zpYpp3kw+TxnhqdcRrCkjvzuBbaOcGqUdvM/EUw3JwTg81WvHmj3LJvBA5JPSp0bBtFc37xj5UOGOeTz+VWLa6bYgmeMu5OQeoFVbGxe9mDonlo3G855+lbq6ZawqgeJy398n5qp2RLMuSMLO0is7kkZCdxUnnLDxnGO3tU9zbXEVyPKB8pgMEDke1KbUsy+bsXnqT1FTfuDbEhukIdmfbHjkgVZiuYpE+R2CjPGTSx2sTApHsZep44BqJ4xhlkVgc9RwKm6YJ2LUhDWpU4kiP97mqqWen3C/PaxJ6Yz/AI1AkUkMLRFxIDnBz+maYYbmGLK7SR91SeRTVlswurlJoG0K92gM8THcvPBGakn0pLmFryGCVAvzE5wue/X8elR3s/2r7OHDABv3ilcEe+a0dY8SXN1GbW2UNCw8sPjLHjjjqK2i7jW5hiK5uoQ8h2ZOVCDHH4UYaHTzIhBZhna4Jz+HTpUTQ31hcLb3IkRwMhGOQM1cW2aezcjZ1wV3jJPsP8/pVXE9zEWWZ8oszKh/hU4FajyRx6QEE5EgGSjDOecU6bSbxriOaaWMIpSNtoBKDIUZA/zxUetWUKX8UEEyPheTnIP4UyrGMGIOUzg9RT2lYYC/jxSpbXCKxETFVPzHHSiRyEwMehGKBi+e8irkqNvA4q1a6i9uAsYGVPYfe9qorGCATmr1npl1PdwlICiPnDupCnjNJuwmXX1eRkiSRMFTg72HzD8qtxajDM4hhhkAyQdzA5/E07/hGIriUia9MbbeFyCAf8Kp/wBh3ltd7dypEvIkkYAcd/Wp5ovQl2NT7cCCvG098dajXU2Mij7oPTA61mXKxwNHA0285yHjbI5piXCQuI5I33E8F+/oadkI2p9RJugvlISvAwcVTmghvJ0blWK/diIx+eapXc4FwTJG3lk8Hgn/AOvUJ1CNQI0hPT73Qg07DsaUvkWc6KrNESOq5O72Ipl1LNCheNFManliMMPyrNv7w3kERMkhljGCCv8AWp7COK4TAlkyoyys3ymiwWLlpfgp/qghJxnOQB+NPllezuDJFiUOOmPzqOS3VYmNoFbBBIfPNRfa5E3xyorbT1HQfSnYXU04byF0knSIPKMcN2J74zWdqmqfbXiImLMgwTnp+FZjSMlpcCN2A8xR7jrVOMsS20bj370Fco5Uy+NwwPSpVfC5XP0FVI5xvwF5Pcmp/MUE4Tr17UFE5Ykk55NAUN93aSOMiossylRwf0p5cBQq8EL09TQAoVEY5IVh3xTZDkeYgGSOWNN2kSqJQ4Y4JDL27cVOqvLKLeMFizBVUDn6CgCOLbKrM21do69zRFM8gAHIUHCk9PpTmjeJ5IvL2tnawI5qezsJp3kWHho43kY5/hUEn+VArlnw9f3Fhr1vJFK9vvYKx7MpPT6dKh11WXW7t43BJlYEnJB596s6DbfbPEmnRSHaDOobBz3rS8VaKLTWdXnWcGKO4T5W65kUuTx0wc1WtibpSOdQSfKCoP8AOpSkklvlWKkHPPaoiWkCENkqcVqLprgW0rsVSeMyEKP9ojn8qkbZiq7SKzEtuA9e9WI2G5QSeQedxrak0tViz5UkQyD86bc596i1LThHqV1FZ5EUMjLg8nGfWlcXMYsxKuQeSfWpLZ8Fc4IB79AKv6dY+ZfTGZVkVbebG7+95bEcfXmreneHrq6CTxQosf8AflGBTtfYHJWLUCrJZCLawfdkvnp7AdKimaKFUzKyyYxluSanuGns9JubcSIZEvVBccjOxv8ACs2NfMjxIQVUkrk8D1rNxsySWWY26JGWlJ6hiPl+ozTGnnwCGY5Hbpj/ADmpNXDGa2JlABt4gFPTIWrF/ZyxaVE7RSNIiBiitj5fnJJ/IVdhkUXnQxF5RIw4ym3t7GrjGK6QB0cEIT1wAfp/nvVC2W6vbaJo7O9lB4BVWKj8a0o9B1po1/0OaM4OMxNnH1rNtdQszOkj2bpJZlMZXCKq7sHHU1F9ouo4w7osmAflXv8A4Vrt4Q1ma784W8gVgd2XUHP0LVr6LoWt2MEqTJbBidyFmBwdy9cZ7ZpppsfKzE0bSm1G+dLm2EO+HzIw8gHXGMjOcc1r3XhyEu0a2MSBLcNnLcPk5zz6e/pXTrZtF5E8kqtLsZV2semR/LFRtZq1w0xyzOCp+QD5Tmq0Hys5iLR5BaOxjt5WRwPlUbgCDns1P1TQrY6XFfPFGJrclXVcAEbyMnAHTjt+PSunEEcICJ0LrneODzjt9ao+LIjH4Zv5IwxztbDMT/GtDsDicSL6KzRgFVZOSCD15/L0rPlnWdyJSWZvQU2GHzEBERCqOeMn8qUtC6ZkyI15Ugcn2oSsSSwWykpDHE7CTjYoyzHsAKjlhu9JnYTRSxHGdjKR6j+h/KnWV9NHOl0jNHJG2Y2DYII711fiSBNTh0+9a7Mjy2w8x2XBYgk/d7dTz3p2srsL2MvT5U+yi4jw8knB4zj/AArRF4I2Csgw3XdWSgeyixbFCg654/Gq73MzEF2UnPy7elY2uykzV1AW8tmdkSIyHeuFA5rn4rkxglcqSelaRkha2O8eaQpPFVAjSzxglNvUE8YzVxVkGjLFnPK7gyk4P3T2atKWckKY48AHrjAqgkQXarjIxyycHk8f1qaaYCFfLHMZyfpUsm5aEiPxIy7GGGUis+9gSGQGNt0Z6eq1OVUEHZJsJHz49qbcQ+XhjuYH7pI7etOGj3KTKgkSaIpOodT/ABdx7+xrL1LR23+dCxk3AsR3H+P+elabDcxKjB7Cmp50cgYHoc4J4NajOU+ZGHVW/WrbTqs0qsP4jz2rdltba+ZndBHNgHIHU+4/z+NYl9p08EjOVyrfMCOQfoaAuKLO4kKMwKxsNwA9KnkHl2pQ/maLy7eD7Ko6fZ0yPwpJGS6tzsJDHsTzmgNbjLJmkkEY+8TwO5rftNMaGU3F4myEDGAev1xVDw7BtlnmY/Mi7FOO5roI7rarNJENmOAec1lNvZA9y/HGjxAbEjjOCMDnFVriHc2zzd6kdCtUvtu6UgtxjoKqyX7RuSZM84XFZqDFZF+3Y2sQhZAGUDlegpXupAeMEY7npVSCU3jeWGw2PvZxVpkitYgSxJGM5OQabT6gya3WW4jO4MUPJOabdWLoFYHKMcHJ6Gq41Yony/c9etVL64cx5jmZh7DoPejkbBo2Ykt4owgYMw7diaYfszt+8focbCeKybeW5Uhi/wBCKnhuBLdOzum/ZgeYgYe/Wj2eorE8UUkhZbd1VD0B5OfrVq3tY4vLLSFnbnkcUy0vZESRP3SspbIWMLjNJO7ytGDJtZFVs468d6pRSHoXljtJi6PgnPQ9KsraWmzb5cYHG4dc/nWNZuyzHPXPJx2qeSZGLLuYZ5yGxTukUJd6Uj6il1F5QULtYMM454I68/WoLfTra2jnhmVJBK+/fjaVboCPSor6+KqiwsThcEYqvHOZNqu7Fz2ou9wLSWEckqx3FwzWpO9o9vDv6nH54rSktbNVMMAtyp+UCMAY/DtVJTHEAPMyo64NFw7sA1sELHjJOCPxoU2J7Eq6YVsTBE7pIeCS+R/Sual8NXjXTvKoe3DElomALHn1963Yr64uUBcGMj72SDn6U9b+O5+Qb9+eCMijmkTzGGmjpDaskkwjLHcBNEPl+pBrThhMDK0cxfYMYjb5dvrj/wCvVqSUSW7eZKCq5UcfoapNewQhIo41EYwNqnHFTdyQrluEWKMzeaRK4zubGae1q0hRopFKLncDwTWM+oGS4VUtXyc4xxtPfB71YjuZQ6grGwI5Ib8OcfSjlCwy8tdD0+6BkYrIW3eWM4H0q5dwQ6np5MU0BQZYO4JA+ncGornSo7wBbgKApyrk81ly6RdWM6mzuFaMsdiEkE98HtVKz66gR/2XJOQz3KSO4+THQiqWqafLZPtw2CARx/hWjaPdwy7zEsKOc7BkgEY7dq2re4iBZCy7BwWYYxzn8qq7Q72ONjt3eMNvK5+VgeMVNb2ifaYoBKGL+vY1r6tZRP8AvIV3tITyp/HJFY3l/Z2B2mRSBliMYqrhub0aEMVLo46AL2/CqVzp1zOVaNo0H8XOPz60ttNbNEXjUhwecseR60+XUWa2kWNccjBHb60aiHskUVk0YjDOSMt1yf8AJqlaJLamRVwscj85A3H8quWNy08TRsg8wDgg9KpTW91FdiVoj5Y9M8mgab2LMuiQp4bRhb4uPtW0uVOdu3OKyPs+wBShB9MV1c8l1/Y7ocl1uFGMc/dPbrWM0cp+Zxjv83FFwjIk1OBW0rR+Ap8pwSB1O89fzqu+jyw2q3TyQYbG1PMBcj/d61r3EiJplgNquVMgDdR1FV8qV+ZBJ2GRnH+FDeoJoq+J8nV0fHBtocf9+1FR+H7a4uNXtzDEzlJA7HsoB6k9hXQXtlb3Msc80WI/JQAJlmOFHAH9TVdXvXZILaye3tA4Plxg5OO7Hqxqk0ncN1Y1R4e0ONLibXL2aCaS4coYTldmeOxGapXH9iQagI9ElkkX7DcCWR88sYzj+vah7fXPt1z5NsZLV5H/AHbgFWBYnkH61NaeHpfNaaOxlt3MboY/vKcqRx3HWpUUnzXB7WOOsXnt9RglV2Rw4IYHkV1cx87VdRS4bch1OHJc5yoLdfwpsXgzVFZW2KMc8mtqXwxcXYm3wGMzXAldtwyV9OvXrT5vdsFjiT4f1GS8mFnEZLdJG2PvADKCQG5PT3q9epqO/TLYMscqwsXG8YxvY9Rx3FdfB4Y1GCIxRXMUcJG0g7skehwR2p7eGXVEbzkWVV2B1jzge2alS92zKauZ0WsNptn5OsSRkjG1UG8hScZYHj8uat7reYmdYYH8wnL9AT3qhd+FEdCHeaVieTgD+Qqr/YF3IGijVWUAgqWwRmt4Vo2tOKZDp3ejaNg7IdzxRWcTYOXUID+dRQ6rayzNBNJds4JUywfwkf3cqfzqOLwvdH5Gy0QGBuyW/MVt2Pha3J8yS13F/mO7PX6GnLEK1oRS9BRo2eructJZ2AgMMdperHJIHZJ5h8xAbvtGOtN1e000WR/s7T13heX88u5bPQKGIx+Feiw6BZRAEWUIP+7Uot7RJhEI40cc42gVyts15Dyx4b2KK2u47SaV1jVY4yh2ocEFm98dBVuCeQ6X/pMf74+YHz7qT/U132oxbHgVYydzYz/Cv1rm/EWmCGN5UUgBScDvkEVopJavqQ4PodFoQSLRII4xhELqo9g7CrguEjUBjzis3RDu0eIsOSz9f99qzNXuJYL6IIzLmIkY7jNYStzG0dkdG15Fjr+dVJbkbWxzx2rl2vrkEOJ3yD3ORWlHcNJZq5Ykkcn8aV0VY0oboGEoxzg7s+nrU9xdQQxiWSaNEYdSwHNUdIiF1LIG+VsNgevJqbUNMgm0+QCFSQuPLIyAR6fl/nNWtSXoJZ39re3pihmilKoXIU5xgjmq1xe2GuaZeWccpdWj+YgEbeRg8/Ssext5bRpZLeVYX2Y3Kq9Nwz1Jq/oyJpkm9FBVmCsAByD1HAqrKxnzXPONVhurCeSyZWBUAZBwD7is23vHikPmjzPZjXfePNPH2pLgFighQRnH3gWb9Rx+dcHPbknco4H86sLIsx6gqXcRlt0mhjYExvkBvbjnFdnrrvPDYvHDHbpJariOPOANzDjOTXn0qyQS+XKhRxgkEV2eryldP0VnkO4aeuQPXc1D+EiWjKUrOu6NQQD05zmqTQzCVWznnJUVK0xC7hnjjmhZGlQSs+1V7f3hWYFK4WZyoiV+eWweKtWs21ki2lnZsE9we39avOw2AC1KHH8OMAUwx/Z0Ei/ebByOo+tPmuO+lidd2QTuwDnAPPHakjlVI/kO4lv4uoprkB+dzKwGGTsfU1GzQREOJGL7vmB7nHUCkIvRztNtXLgZwfm6/rWhZTWEd8GZJpCFPmxbeoPY9fbn9KwixZcJGd/OPm6jr0q3BJ5YcxgmRyAXDYI+vtU8tncRYurNDALyGN4o3cqFbkfgaosrDqK0LJjqsi2M16ltFF8xdhw3PsK1dVtdLZ4ba1lkeVVCmbbwx7DA6/561om2zRanOCCJwPMY57EdRSNmEbWHmwHrkD9fT/PSrs9jNayNHLGUYdj3qLCrjOFz29aodjMv9HW6G+0+YgYCHlh9PWsaOJ4sRt8rMfTkc11YgaKTfDwQc7M8H6U0JBePulUx3CYO7vnPcd/r1+vSkTqWIRBbWwt4uVTklhjce5qtcSRyzBEYIrHnB4/Kqt+HSTa4ZC+RvTkGoJIyqkuxXA4FZctmNWNForSMkDGeoJNYNxHuLOjkPkkjt/nile6Hm+W5JDDv7VZtbXchk24TOMetWlbcLElpcImnxFR+95BbuKsb5TIDKw2npuHf1qIJGflQDOM1AyzTN97iM4IzQxhNLGrnZ94+g4qOGC5E5MURkjPXb2q/bCBImWWFXbO4Mf5VdgulYgIWGDjAHFK/YWpXgie2VWm3AMckYzU0tlFKzSlS5ZQp5/Wrck0bEjKq3QiqrS7cFRx0JBoRBDFAYd2GY9cEnrU0t20SKVAEgABzxUTXB67TgHBz0HtUFxFcXk2+BCUwOo60mC3L8F6z5DYz69AainuWBAYg8j6U2DTis6tK67cc7T09qusFjjUxRxlR2Jz/ADqXboVcpN5k43CJi+MjatNgtWCbnzG3P3utWzdSNIUBCnsBTss8axyA+u7NO7QyogZARxt7H15qVQ8twAjkY/h9apyTtb3Jt9vI5z0GParUFwxByvzDgZp7iZZa3uIpw8MceGBBJ7f/AK6lMoiI3ceuFxTopg0Qwox7mqd7mRRsPO7nntUWu7Ek940bou9dyY4z61SfTI2CNGfN+fKsTjZ+X5fjVi38ssizhCyD5TjGP8atLLHDuRFUv1x0FGqArPbTgxyLFG/lg4yecf48VK1tDMySug3Dg5H8xTxIXdz5gUHkAHNMaXy1AIB9N2eaHJgSvGduQBhccdKTbhgxjzgcHtQ05aPIfC/wk9vY1UF1Ix+QlhnoRjAoV3oAtxDHcPgoqv6k4Jpv2KJIyjAOvbPUVIdr7WC/MCCTn0qu8mZPlcZ7jNWgLEQtY08qP5Tjrkmq1zaQzMVMZYg5G/OD3qLzyXyQuB3BqzFctIF43AUAc/ewG2uBuib5uSU6fgBUVw7zq4ijBjPfoRXSTwx3MexwVX/ZPNVPsIjGIpQf9llrRbFK3UwctaW0Z2kMWO4ile+M6EuxBHOcVtmAsu1oQ/PapP7CjmUMCoYjlSQCPrQwsmd8/hyyeIRzNJIoOfnOf1pg8P6LF96KH/gRFR2caXUPmTQtP0C5PoOe/erItYB93Toh/vKDVKlJ62JdWlHRsQWmhxKAfswA6DcOKeJ9FX7pgP8Aurmq7SyxXKRx2kCg9cKM/wAqtWtxcXO9V2KUbay8HH5GmqLegOvSWoovLDPyQSN/uQE/0p322I8LYXLf9ssfzqfybojmVR9B/wDXpfskh63Lfhj/AAqlh5GX1ykWY0VoldgEJGdrdRVeW+trebypHUHbuzn9KQ2JJ5mc/jj+VZGp2IglV4pD5rYwGyc847+maboNahHFQk7G1bShoVLEMSzDP4nFWg6E8jmoobdIrZRuBOeSB3qwiqB1FYPc6lYcqoRk0CFD2707cqIWwSFBPFQzahBbxbjndt37QMkD8KQ0icW0Z/hH5U9YEBICD8qyrXxDBPL5YRt20NyRj379qW58RJbSxI0Od/AIbjP5UDSNlIwo6UrbQQOhrGbXZAVAg2gtjLDPHrQ+qXAPyoGJ7quP5mmKy3NrYTUbWyHLMoLEViDU9UJDFI0QcvubPA9MCtmzmjuYPNH3m+8MnANIoo6qshto/KC+Z5yY3DI+8KqyW09zBILyCMYPyhW3ZFX9WJSGAjjNxH/OrCvFIzKjqxU4YA5waGtCVuc3Zo1lp4hkcM6M3I46kkVWvbRtQs43t1L3EX3VHUqev8gfzrbv9RsLe5W1lk2zMVG0Ix+9wMnGBVAZg1AptIVhms+XuVsYn9gak6gCFVOf4pBz+Wavro7wWIS4IDKCWCEmtveIZQVXPoSe1STxmXJHSpUR3OX0W+ha4P2aVn2HOWBB5PvXQPeRS3jRRE7igZ+OKzDp9vZyNLBbojE5ZlHWrkABfeMZK9apEq/UlEMSA7Y0Hr8op6nB46VhXup3cOpGCMApkAYXNbgPH/1qYjC8XyqbS3haIOXfcrE8qQR/QmuD1DTJPOmu9w2STuoXuMc5/Wu/8RwfaEt2AJ2bu+PT29qyLiKG6uAu0qjRNLgH+IrnP51pDYiWjPO5raYy+ZMzM5OMscnFdTqis9pokKY3GwQZxz996nl0eJuWDHjPJNWtWtlWDT+FAS1UD/vpqfN7rFJXaORuA0BaJ3JKH5mA6mtKyt/NtxJswGXIJxzx2zVjME/yMivuYEBunT8Kl+SPEaEEY5POB6AZrGU+xDZF9lnZgZHCIrH5ZM5Pbn05qndeaN2xg2SfmHTHpjHFdBp0Vpc3pTUPtKwMpO6M42+hNLrNhBY6iUjikeIxqQcYD5GSaE3uLmRyIlcuUVmAB5OKsQIvlt5pIdeoJwDVi4hiKFU5YseAMAD+prMkieOObeQSvTJz+taJplLUuiW3QMzKSccAt+tXYLW4u4tyE/MgILdP88VnwFyGUw+YnAZh0H1IroZri2W6EduSJyoLEHqP8eaUrIC/oZTTnVpFDkpsYMAwGe+D1/z0rpbVroMLm2sdMkY52MnyMfwJFcXNPc7HkRAc4+7/AA1e0SV9ZaexjuPs8sXzyI6AhxnhgSeDQrS6FJm6uj6pqVzNLqpWKAjLGTGB/u46fX+dc3dWIjZ2ikE0SnG9e319vet6ePSYf9Fku7nzcZdYXDqB2yKfDPoel2UjQh7u5cFRvXbgf4VWqKOT3beGGfQ0GPeMtyezLwRWr/Zsl/aPdW1syhTh1A+U/wC6f6f/AKqyWDREjBGOCD2p7gVrxm8honIPoy9vqP8AP4Vgu92UMRjaY84wM9PT8Oa6EuspQlJHQuFYqOlbieHdButLjv4L+RFLYQyDjdk8Yx7GjcJLl3PK5ZXlbLkkjj6Vq2GseVCYrks4H3TjkVuXWn2eo5AdBKDkzIv3+ep9Qfz+p4rBvdHeykQyA+W5yrryDz/nimK6NiO4t5lili2ZH8QP8x60lyAkW5R87E5PasTlP9Wdqiry3qyQuBEDsT5vbnFJoZLCd0uDIF759a0ooJFCmZW3Nj5Rxise1uGjeOXC7g3ynPH41otc3JkM9zhEDgYHJ/zzQ0Jks7kMQpIxyVqAPIoKMjYxk/jT2jeVsRyEDqpJHTPJqo6vHLteRNxHc9uv0pJWJs2XIdw/eEA5z8vdqlgkuQ2PLZY26ZGMCs2CZn+VvmXIyBWkupOf3aHjJ79qmSZVhHumgfZkKPc5z70sdw0rfewSOPQ01HjmYmRV49Rml/dwTlkOARwtIY11kRxKIpBgkciniZ3Yg7io5B6U+PUF8zaSS/bPSpeGT5tjOOeg5oFYpG5BnG8F1HQg4/OlllPDAcDjB7Vn3Mpa7O1PLGcN6cU0l2TOec9qtRFaxpJdO6hUZeByOlWC6yKCWB7HHNUI7eJxuZ2jGBk9eanCeVDsgcswOVPQ1LSJY8Hz2JY/KPunPNBYoAzMCQdp5qu1z+7R+Dg4HA/WoPtcQ+WSPKjuD1osBfjnZH2rgc9zxSyO0kYUyY2cGqC3QkdQv3SMDsKkM7QzkquR04HOaLAXgB0b5ucZWpAQzAKCMD0xmmlMAupwx5ZTwM1YWVZoyBnH8WKTAqPCQWEbA5/CqzKwl2mHcPar8jb1dB/Bznbgj0zUtpvDsqhS2MjJ96EBXjsUZ2fa65xnNILdBGWjcnb1ArTmtZklLLIXUAM49ev+fxojkgitnCgbiTlewpO9wKdrC7zJGZFUMQCWPA+tXLmyfzEihlguP4QEJB6+9UCu2QOArHOcAmrUUrLsNtEyuersc/hRd30Anij8hPLlhi3bs8nkH6g1IgR3AbzETueHH5Gpks5mg83y3KH+IDiotqZ9COhrRSD0Or0+E2+nwqRztyaleZUkVWPLdOK4g6/qcqfLKydqn028vLi62XFwzDjGT05612qtHZHC8NNtykzqpDiUsyDaF5JqjpwleZbhV8uIhgy4Ayc1f4YfNzS8A4Xj6V0cmpxKq0mglvPLwPLdvpSC4mfbti2gnkk54olljhjeWRgqKMsT2FPVwVBHIPQ1XKTzaCyyzZj8oD73zZ9KzrmGVr8zvIdu0KsZPHuRVq8kkW0kEWfMIwCO1Z9w0xuoSoOxVIJJJNRJGlOfmdEZWa2LGNflbaFDdf8AA1aTbgZQHI71WEjRwjMabRz8p5/lUkMgdAwz7gjpXmSPdRO0aujYGMjtWBcsIbp2PIMH8gat69eTWukyvbFvPGNoUZ5z0/pUVvb3Fzb2l1sBYIVdCcHOfftST6GnQxrMCa1UwgI4G1mYFeO+KtKq3Ebgx7o8GPDD0yD+fr34q+1jcOCPLYfiP8aitdJntIjHv8wZ43Hp+lGiIabWhjS3EsSRoWzI48wMTkqOgAz06VM7zCxhl8yTdkgksah1WGY6mpVMHYFVV9v/ANdTArDBHZ3cqxzzv+5V/wCI8ZFF77HdBU404vr1HW+oTXbRweasZEg8wgclPb8a6PSI/LSS3DY2vn8P/wBdYdpp/wDZ2oRm5hYJMdm4cjPb6V1UaxWwbywFJ6nPJoOeryqXubFXWUX7HGOcefHnn/aFSwadDbyFwSSSTg9ByTx6daratMHsAQeRMn/oYq1JcbIycEHYSMLnntxRbRGS3EurGzupVlntYZJFGFZ0BI+lVrqGIoXZcMvIPoagGsfaQsMYeO4YFgGXgDGR6HpVnbPIm1gwyOrMAalqw73KkbiWNW6kcDBqwZ3IxhR+FQW9tNGHV0YncSO/FTi3mPSM/iah76DK1wR5LlsAcZOKpWUytdNEpyAuRxWpNYTTQlCFGfU1Da6I0M/nB1BwVI2//Xo1AaYU37to3euKd7VJPDJA5BG4eoqNfm5AJ+lKwGPrsT+RbrAhOGycHtisKSQLeEqm1BFjHYfKeK7Z4ElDFwfl4xz1P+RWXqumGKBnhhQliMjpmqi2mTJXRhyyGWMY5CQK3Tr0H9ap64zva2oVHb9wBx25Nakim4tFljBJEZhK4wc7gRx+JH4VHfxr5duFBBWEAg+tayWjM1q0jmvKKpvKncvIyefpUUO5HWUJvbJwzN1rUmRk6cevFZtw+CcKuc5X5eBWbFJWJII764nIUvLIPmCwKWPvwK0/Ed9K+pW6u7CTyFMkTHjeVBP0HPT61zY1i/06UPYSvA7ZG6M7Sc961vE9ncy3Rd3zdeVEQzHknYucn600rR1M2tSjJdiVQkkZIOQSCB/KqCwpIWV5OOv1rattLBZpJ5N54ChDgg9/arNvplssskrwjLH5UAwFx3Ge3/16y9pGOxV7GXazGC4SNQGiJ5U/xA1tf2fZSQpqNv5olAOY1PH/ANbtTxHateh2BaSPG18cL3xjvzRLcu1s8KECTkhUXHfGRS9pzCTuRTSyqiTYALJt2Dnn6fSlnvLKApvjZGaMI7k7c47VDDK8QLyKXUvjdt9wP61YtngkzHKvydi5GSfWjmtqGxHpupabb3qSaY+JwvzYUkMMjgk/54rq01K41FgYrazuc/ejmjUMp+vGR7/5PONFaq22AgsOoAAP1NCSSW8gkRirDuK6E4y1Rqnc6bUrvXGshaR6Y1tFjDCBc5Hpx0FU7nQZBpH2vUJkhmH3c/ex6H1P6/yqKxlN3L+61CazkxyiZKk+oAP6fl7Pu9OuNS251u1uNv3Q8pU/kRR5foM5K7srq0mL28hUsPu5ykgqs/iB7OCO3lGCrbgoUYQ+orvL2w0zSdG8m4kNxcP8wCt39vQe/wD+quYudPimiM0a+dCOpI+ZPqP60eppCpKGxgQ6mt3cbURkXkluP8+tapusxiKZQVIxzyp/z/8AqIqIxLB0jXb2IFLw3QcdxVIiT5ndmbqGikostoWfd1i7/h6/Tr9aw0d4t6EMu7g57+1deoMR4BdOmCOQKW4tLXUIVEifvATmRcbh0656/ifx7UE7HMRXEm0w5yg+YD3q6imSVGyfLyOPX2qO70a4sHaURtJCTt3ryM+h7g+xrPEuGKgOpByG6EUBe56PHpcE0CeXbqz4yCehrLn027uJrlUijDwkbiABgEcCjw/4thhgFtcwhZFAAcH5W+vpWqL1Z724Lqqx3ESb8N1AbB59MGgVzmItJvGiMwQbT2zjI5ycfhQLSSS4ESFQzcA5wCa6zWb6M267ZFSRF2sY0xn2z/n8KxSkCPFNNdxyLKOTGSWi44B7fWlYOYxpFkhco67WU4YHtz3q3K0EjAwB1AHGTz9aiuZftEiKAu+RsO288jjrn+dQXU7pdGIIgwNvH1oaKRPIrqo2rlj6dqdHPOgwyZf2HH0qOGaQgOudyt+AqVbhiSQcEnkEVLRNyrc7pbqR2Tbk8g1HIWSPfG2c44x0q5JG06Jt4Bbn2pp01irlJlbjCjHNNME7lFbxhGQ3qPxrWhcshjMbLIDhsdcVhG1kcsN2AD0xWnYsx/co21hyCeTxQ0EiYQQxyl0jLgDkEYYcVSuJbeVtgbGMEEjHfoK0WW5ZlYBZFQZAI6/Xiqklh9vVXLbXRsLGV4+malMlFZbW4j2koCMYFWomYMyyEhuqt/hU8sshVY5x8pOC6jpj+tUJoZYnG2Qtk5XI5xVXuD1ZonUcAxyBznjg4pI7lWuG8t8JnO3NYkkrrJvByen/ANempNKs4DcnpzRylcp0vn+erHGHIweeDU1vJEI8yIwIUgY7ke9YEZu0Yuz5U8gjtUkOouI5QrZLHkt096XKLlZ0Umsu0wjiQhQhyQ3OMis53mMjBcYIycdar22ox/aRuTapXaQg4I9xTFuI5bpVDeX82CT6UrCsTwTEv/rcseGB4xWjAkdxdYSTao4bdx/KoYdGedz5GNh6AHNQpBJbXOJVIZSecccUgOtiFxDAIxcOFYcgNkGqs8UNrH59yxVB2B5Y+lMgvoLax8+UgFei5+9WdLMNTtzNLuLu6iMDoo3Y4qop9QWgqZERZlwRzgd6fY/apJZGSE5K7cEetdcJIVwDEMBeoUc09GQjKqAPpXdDD63bPPqY33WkgtTItsiyD5lUAn1qbdTOT0pVjlbpGx/CuzRbnnLmk72IrmIXELRscKeuO9VYJpYbeSNiwIJCkjOBWmLWc/8ALM/jTLjTZ5oHjwqFhgEnpWc5Q3ubwhV2UX9xXs7iSaMF8FSMhsioNU1AWaIoiaRnbHH8PvVq00+a0ggtjJDlUwSD1+gxUraT5sWJZgW9QlRKtC25rHDVea/LoaETKlrAq+ZgYxuPJ+tOMgKYXg1HKsQiVWMhxgZAyakhjVVHoOBmvOduh7UdiWGLAy/J96nLkYOKiVh64NOJ4HOeaRVyTzTiqOpXslvaStBG0kqrlVA6ntVomoZRuGOM/WkByMep3olLXNuqyfxMD09KydQuLnVtQtuEWC3k3bupOCOPYcV1EmlSSSSPIyfP0Udqyo7CK0mnN3Ikas3yL1OP881STk9EPmUVqXpdUmuPLU4AjkD5xniumhf7RCr5GDnj8a5YR6dFKyTXEoLqNvGBWxoTzGKUSHcqSFUcDhl7UWdr23FzJuxPqsIj05j2EiH/AMfFaYQbj8uKoawSdLlz/eQ/+PCtE/KwbOR0pdA6mTqNmZNUsmRhGGJDMPvcDOBWxtGB0zXP398LvUbWOACQgtwrDKkBgckZ/wAirrXrQSFGQ5PIJJ+n9KpJyskQ5KN29jVBHYUtc+15cGbf9scRhv8AVhAB9M9afLfSTq0JY4I5C8GrWHm+hi8ZRXU3SNoyR2qKS4gh/wBdNHEO29sZrnY5XtopPJVjJjLDzCzH0pqvLPZLLcQgyqMsxG/b+FV9XknqT9dhbQ6GfyZoVYSKRjhs8EVnW13aBvJV5C3qYyFH41BsnbbgfKe/TFZt5PNJb3iQsfMjYKu1iDggZP16/lTeGtuzNY7mdoxN2SeDcY0kXzHOQpBycf8A6qh88XVu6IiyEYHP4VnG0O6O6biUAH6VKkv2e6SUDEMxww7K/P8APNZzoOBtQxMat1s0Yl1Mul3U/nIIsuj8EnPOM8+oP6Uy6clnk2nYYSA3vkf410Wt6TFqlgZFQGULkAjqPSucgdDCmnPJgmJcMw9OM1MZNqxpOOqZmzR/KCVI3DK57j/IrLu1EULkKCSOO9blza3LXENvtVZFjwdzdMZNZ7WkzEH5Qcf3T/jUPQrc5uWLzG8sjDDoa6XXm8jWWdkeQ+VENueMBF5/Oqd1pj7DIDll7AVb8TxyG/mkiAIWOPzBjnGwYpy96LIkncrwy7pIyqSBQMlScBfx70++1AmTYo3YxyDwP6//AK6pW0qy4DEcYUAcZOe9SWtr9pkWUxhkV/nUcD2J9fwrmlFLVkPzIJ7lZngUzGJfMG4k4yO9aEjs05aXPknCxMTwR+XNRXllaPvZYVeR0ITYvIz6VYS9l+zRaYtv5pXqGXhfTH+NCkmrIaEnuhbxGHYEBTAKjcOe/wCn8qsZtysdzGjtgn5SPpUbWcgkW8Z12nClR/CB3NN3OGMQIBf+PPX6CnoG5cgCFy0MCb2I+UjkA9aj1FHZyLJkZhxhz1PoKXatiDKhdyqYAH86p3Ms32eCWNcPuBYd+aUJWeg4ylB3R2Phy0stY09WlhjtbpQTJGR8wxgZHfvVeT+zE1KWC6iE542y7ihbjuemffoe/c1zi6ibC5YSSCHzFwu9sc1Si1U6hqBWKIgD77Mf5etdKkmtjqhTpODlKeva363OrkttBeQpI9/ayA4KuAwH9avXup6Vp+lC00tFlZhy7L0Pqc9TWdpmreR+6uUjlTGAZE3bfqO4/l+lXXuLUuRceH43GM+ZbMwUj1GKGktTExk0qTU7aW5t7coYz8+B8jfT0P6fSsaa0aKQrsKuOCpGK7e78Tww6aLTTbZrcj5ST/CPb396z9J0u51qJ1ZMxRj5ZW4IPoD3+n8qNlqByQYg4PFThA2Cp2t2I71pX+lyWsrJKoIVsb16Z9D6GqQieLGRkHvVAPinIQwyAKD642sPT6e3T6VWuNDjuo5TAqKVXJiPAPTgE9PofwJq4EEgwVBHoaeqvD907oyMEdwKCXE4eezmtbgqkUgZTgo68rU1vdzLHKqll2DpntXdRmC6CJOu5BgZHDKPY9v1H+7WReaUi75CgaE8FguCM9Nw7fXoexNK7FdmAuoz3txAjvvQMAwJ6c9ahM00Ur7CyLkge9X7fTYbbU4Dsdl3Dr0FJc3aJbiIuARnJboTTHfXQpK4ZyCR7VZlVWRfMhZGQYJJIzUdhp63Jy12uQpbaB94U6UyNnERzyrHtgUmyrj4pVbcUOCeop0dwFbLIOe4qmA9uScA9+KkYNMFkX5R9c0xWLyXQVisQ6nIzVkXLvxtG4EEYrDYyQvkMMnrUsVzK0oUcZ5yKlxFYvfZneRpJX2ZbOzAOKvJAoKmLB9GWo0uFICMobI5JqdHgVSqsM/rU6isyGS4EakyMFI6B+CfpVZb3M7Rq7KsnGW/hP4VaurdblcBlVwMgnv9arHTELIg4+XLvmmlcaRMskkkWycjYflLKBgVnXFw1vKbbzGlQg8lcYpt9NHan93OZCnUYyD+NQ2/+kxk7gT3XPOPaqSsCQ5baK5YOjnzON445PrUs2mM5Cxk7x0zxiqv2aa1mWSNydwJVhkA1oGW5Uxs6k4wSfQ/hQxPQpXFpPBdbdxEZXOD3P8Ak1REMlu5Vht3dK3Z7yQ/NHF16g1kzyTNE2cMc8DHINMpMs2scjsCm59gyQqZ4qO4lIuWwgVPQ+tdHZFVt4AuCzrsbB6DGaqzaZbymSSQNkMRn296BX7mdDqMtnMoIlXPKsvQ1rLePMPmcE5yAeuOvX3qAJ5UQKor7ejtztHtVS6HnMjqUPABIP8ASptckuvF9vdV3eXEDh+Peuga3t7f7LFCwZEZO/vzXJyBhEGikYAnB5z+tX7aSWOMNu+ZORtOapKwH//Z" old="http://www.landscope.com/images/Photo/Stock/51001_52000/51510/view.jpg"*/?>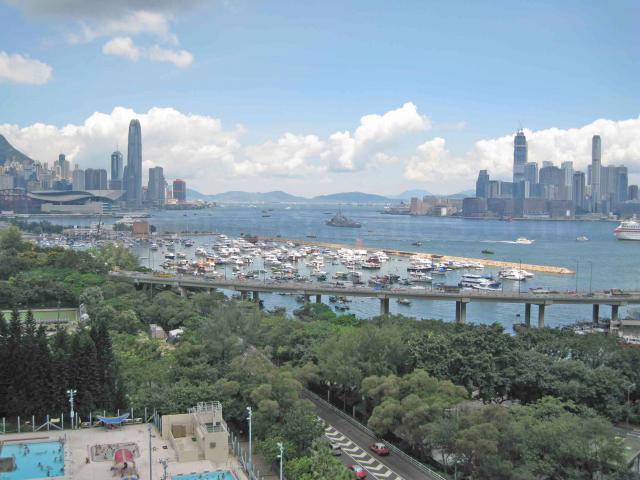 /*img class="sp-thumbnail" src="data:image/jpg;base64,/9j/4AAQSkZJRgABAQAAAQABAAD//gA+Q1JFQVRPUjogZ2QtanBlZyB2MS4wICh1c2luZyBJSkcgSlBFRyB2NjIpLCBkZWZhdWx0IHF1YWxpdHkK/9sAQwAIBgYHBgUIBwcHCQkICgwUDQwLCwwZEhMPFB0aHx4dGhwcICQuJyAiLCMcHCg3KSwwMTQ0NB8nOT04MjwuMzQy/9sAQwEJCQkMCwwYDQ0YMiEcITIyMjIyMjIyMjIyMjIyMjIyMjIyMjIyMjIyMjIyMjIyMjIyMjIyMjIyMjIyMjIyMjIy/8AAEQgB4AKAAwEiAAIRAQMRAf/EAB8AAAEFAQEBAQEBAAAAAAAAAAABAgMEBQYHCAkKC//EALUQAAIBAwMCBAMFBQQEAAABfQECAwAEEQUSITFBBhNRYQcicRQygZGhCCNCscEVUtHwJDNicoIJChYXGBkaJSYnKCkqNDU2Nzg5OkNERUZHSElKU1RVVldYWVpjZGVmZ2hpanN0dXZ3eHl6g4SFhoeIiYqSk5SVlpeYmZqio6Slpqeoqaqys7S1tre4ubrCw8TFxsfIycrS09TV1tfY2drh4uPk5ebn6Onq8fLz9PX29/j5+v/EAB8BAAMBAQEBAQEBAQEAAAAAAAABAgMEBQYHCAkKC//EALURAAIBAgQEAwQHBQQEAAECdwABAgMRBAUhMQYSQVEHYXETIjKBCBRCkaGxwQkjM1LwFWJy0QoWJDThJfEXGBkaJicoKSo1Njc4OTpDREVGR0hJSlNUVVZXWFlaY2RlZmdoaWpzdHV2d3h5eoKDhIWGh4iJipKTlJWWl5iZmqKjpKWmp6ipqrKztLW2t7i5usLDxMXGx8jJytLT1NXW19jZ2uLj5OXm5+jp6vLz9PX29/j5+v/aAAwDAQACEQMRAD8A1cU4ClAxTgvrXW2cwgXNKFp2KcBSvoA0JzTglOApwGKQCBKeFpelKBQAgWnhePSlC9DmngUANC07FKB6UoHrQNAFpQtLinUBYbjHalC804CnAUAJtowKeBiloHYbtpQtL0pwJoCwYFGBS0ZoC4bfajFKKUDNAxMCl2e1PAA6U4DNAiMKaXb71JtpQvtQMYBTsD0p+2jGKAG7BSbeelSgUuBQBHtpdtSAelKB60XAYBSgU8UuKVx2GYNAHrT9vvSAetFwaEwKXBp1FK4WExR0paXaaQ7ISilwaMGgLdhKKXbRjmgVhKDS7aCtAWYyinbfajZ7U9AsxmaAeafs9qTYaLhZjD1pMZqTaRRii4WIsCjFSEUYouIiIpCtSkUmDRcCLBpCMVKR60m2i4EdJipCPak2807gR4pvWpMGimBHtFNKcVJt5pKAIitNIqbGaQrQKxAVprJU+3NIQc0BYrFPWk2HtVgimkUBYrlaTbU7CmEUCsQlaQpmpqMZ5oHYgMeKYUq1s96Qp+dTcaRV2H0o2Gp9powaLgZYHenCjrSjirJHAZNOApBT+lIQAelKBilHSlBoAMU8L3pBjvTxigBcUtAx6U4AGgAAFLQBmnYFACClo707GKAAZxTlFAGad0oGgHJp2BSDPanUFCYpaBzTsYoAbinYxSqM0/GaBDVHrTulOC+tKFoGNAzTqXFO5pXAaBTqXBpQpouFhMUoHoKdtpQKTZSXcbtPpShafSgZpXGNxS7fanAU7bSuhkeCKUCpNoowKLoBmB6Ubc9KkpQM0XER7fagJUoUUtK4EQWl21LRRcCLAowKlxnijZ7UrsdiLHNG2pgtLtppjsQ7PajZ7VNj2peQOKLhYi8vHNG3HSpCDzzSbTSuFiMqabt9qm2mjbQFiHbSban20FM0XYWK5SjZ7VZ24FMZeaOYLEG31ppXFTEYpMCi4rEWB6UhHpUuzNGwU+YLMgwM0YFS+XSFMUKQmiEimlan2Gk2c07oXKVytJt9qs+XS+WKfMHKVNtJtq55Oe1IYKOYOQq7Ofegx57VZ8ojjFOEeKTmHIUjFntTDCSa0GjAphA7UucfKUfJPpSGA1dwKCAO9PnYcpS+zn0o8jHWrDSKKiabHQUrthZEZTHSm7RStLTDIc0rBcQoBSYFIWzTCTmmkBljpSjrSU4DFbGQtPpBTgMCkIXpQOtHU04DPFACgZp9IBilFACinjpTacOlADhS03B4pw60AKBTsZoApwGKAADFOHWgLTsccUFJCYFOwKAPanAZNIYBc04LSgZqRVycVLYDQvNPC1OkAAzmpPkUcVLkWolYLT/LzUuRSB6LjsiPyzTtnrT91LnNK7HYj24pQpxT6XA9adxWI8GnBaeBS0NhYaBzSgUtOyAOnNIaQ3BNLtNO6iloGMCnvRt4p9Lg0AMC0bKmVSelKUNK4rEe00bTUoU+lOCn0pXHYg2n0pdhqXaaUAjtRcLEYQ0oQ5qTB9DS7T6UXAj2mnbDipAp9aXbRcCLYaTbU+ygqPSi47EGPejb71NspNtK4WI9hPejbTyD2oCse1O4iPZShOehqYJilC+ppDsR+XntTDEfSrAGD1peO5pXCxUMJpnkHPArQBjHWl81B0UUXCxneSx7cU7yGq6Zc/wqKjMh7rRcLFQw+2ab5Yq0Xz2phPtRcLEHlijaoFTHHamHFFxEJ2g9KTPtUuB6U0jNMBmR6U0tSkc4ppWgBN1IXxSlCBTdpp6CGu2RUdSlR6CmkD2pgQMD71G27tmrDVG+aq5LRXYNTCpzUrNUbMadxWIitNK4FSHNRtUtjsMIFNJpxGKbj2poCgq+lPAxShe1OAq7mI0D1pwFPC04KPSncBgHNOC08LS7aLjsNApwX0p4WlAxRcLDAMU4DNPApwWi4WGbTTgtP2U4KBRcdhFWnhKcp20/zM9h+VS2xpIjCnNPCGnh/b9KUSe1K7HoJsxS7KeGzTgfalcfKRhaeFxTweKdn2ouNIAxwPSnUgpaRVw2g+tG0e9GTRk0BoLijGKTkmnUCClFJinKDQAtFLsNKEpXGNpeT2p4TFPEefai4yLBzTqsLbBj98VILLPRqXMOxTANPq0LP1zThaLS5gsVASKUMxq59lQev4UfZUPRvwIougsVcn0pwY1bFovc/lS/ZU7UrhYp5NGT61cNqOvWlFsMUxFPBNKMirRth60CAjpSuOxX57U9d3pUwgNL5fNFwRDz6UbWPODVjZ7Cl2AUXHcrbWPY0hUjqKubaPLzzigLlMA+lO3cYwastH3xTflHUZouFyvkeho4PY1Pu9Fpp57UmwI8L6GjCetP2+1MwB0pDECp6frSFV7UpNMY5NAAQv40mR6mmk0hYYoFcXcOxppcUxn9KYXp2FckMg7Cml+OlRGSm7zTsK5IWHpTSwz0qIuc00mnYCUuuaaXWoiTRTsK45n4qMuaDk0xhTsFwLnpTC1KRTSKehLuNZj1phPBp5FMPFAETCm9akI5plADKYRmnkc03FADCMUhGaeeaTAoW4FQJTwlKAacM07kCbfpS7KcB608Ci47DQlLs9qfinYo5h8owKTS7TUgBpR16UcwcowJTtv1p+KcBRzByjAtLsqQL7U4KaOYOUjCGnBMVIBTgKXMNRIwlOCU/bTgtFx8owLTwKULTtppXHYbingUoXFOC0rhYbijbUmKMUXCwzFKBTwM07bRcLDNtKFzUgWnAUrjGBacoA7U8KMUvFADR1p4PHSkxTgBQAbh7UlO4pwWgAVtvapBK1NCU4IallakglfPWnB2NNCj1p6haQxwBIpdnuc0q8U8CgBvlN2anbTT8juaQsvrVWJuwCn1pQoHem+YvrR5yDsTQIft5o8v0NRm4/2aPtJ7AUaDsShTShKgFwxPalMzetFwsTBB607aKqNM/rTDM/rRcLF7Cj0pCyjvWeZTnrTTK1FwsXmdMdajLrnoKpGRjyTTC7euaALrSDPAFQmXH/66r5NJRYLkxmPqKZ5vvUWD60hGKLBceZfeozJRtpCKYg3H1pm406kI4oAbk44phJ+lPIxSYoAZSHOKcR6UmD6UCaGUU4ik207hYYaKftFGBRcLDKYc5qXAoOPSi4WISM00qamIFNJHpRcLEBWkK1Pn2FIfoKLhYrmOmmM+lWCT7U05ouFit5ZpDH7VORTcYpBYhMeegpvlipiD60m00BYzh1pw602nVRI8GnhsUyilcCUNS7qiBPSnCi40iVWFSKR3qCnKTRcdifjtTgBUan1qRelILCjrTwfakFKOaBi59qUUUooAWlFFAxQA4dKcBzTaWgB9KMUwUtAD6AM0gpaAHcAUoOaZTxQAoJp26kCg96kWNcct+lK4DaUH2qZIk9c04wr2xRcdiGlAqYW5PQ04W5HVhRcLEQWnipfIHdx+dKIkA5cfhUjGA47U7cCOmKkCxDq9O/cDq2aBkWOKOR0qYSW46fyoM8I6CgRHlsUoMh4p32hD0Wmmf2oGBU+tGzj1pvmn2pnmt60AShT6UbTURkY96Te3rQBPt9aOAKg3t60bqAJty+lNLCmAnvS0ABYU3dS4FJtNABkelN3+1OKE0nl0CY0mkzmnFMd6NtO4rMYRkUmDT9tJTuFhlNINSYFGBRcLEWKSpDSYouFiPbRtp5FJii4WGEUmKeeRTcGi4hu2kPFPIxSEZouAwjNNI9M0/GKSi4DKSnMBSUXATFJS0hFFwCmk0tBGaVwGGm4p5GDRRcLEeM03HtUhppouAwim4px9qbSYDSKSnHFNoTGZoFOApAacDirIDFKF9qKeDxQNIbj2p2OOlOApRilcYgU+lOVTnpT1x608c0XAYBzUg9MGlVakC0rgNFOFOCGnBfWi4DKcOlPCU7aPSi47EdOA4qQKvoKXC+1FwsR0oHtUnHoKKLhYZj2pwHsaeCPSnUXHYjx7UfhUmaXJouFiMcHoacPpTg2KdvouFhu446U4E+lJn3pc0BYcHYDigO+eppAaXI9aQWFy3c0ZNJS0BYXcfWl3UgHNLgUBYXNFJRQMWnU0CnUALSikxRtoAcMUtIFpcHNABRS7aULQA3ilz7U7bS7aAG0o+lO2+1O28UXAQfQUF8elGDRt9qVwE8xvb8qQsT1x+VKVpMe9FwEJz2pD+FOxSEcUwGUlPwKTbQAwikqTbSEUAREUEU8im0ANpCM0402gBp4pKcRxTaAEIpKcTimnrQAlNxTqaetACGmHHapKYRzxRcBtIadR26UrgMpaXAowKLgMIJPSkPFPpCRRcCLB9KTmpDimEg0XEMximkcU8kU0kVIEeKKcTim0JgZYPen0wdKcKu5I8dKeOlMzTgeKGwHinAUwGng1LY7DhjNPU81HkGngii47EoNP3ioN9OzRcLEwk54p3mfSoBTs5oVg1JxKaXzKgyaUE07oSJs+9KD6VFmlBouMlBNOzUYanAkmi4x4NPDVFTgc0XAlHPenYFQg4p4JPalcB2KdszTKUUXAcEpdp9qQU4DFHMFhNh/yacFPtRtpwQ+lHMOwm007ZTgjdhTtj96VwsMCe4pfLPqKftf0ow/cGi4WGhKcEFL83vRk+pouFgEY9aUR+hFJS7qLjsOEfqRS+X7im7qM0XDlH7PcUoT3qPNO3Gi4co/ZS7RTN1KHouHKP2j1pdo9qbupdw9aA5R2BS4FNyaMmgOUdgUmKTdSUByikUmAaKCaVw5Ru2kwfSlLHtRuOKLhyjSKaRil3UhOaLhYSkIHrS0hFFw5RtIRTqSjmDlGU08GnkUlHMHKMpNtPI9KbRzByjcUmBSmkJxRzBYTbSYHqKCc0lO47ITApDSnr1ptJsVgOBTCfSlJGaSi4rCE4ptOPAptFwsJk00mnYFJS5h2GUhzUgGaRhijmDlIiDSFaeelMJIqeYdhpX1NN49aUn2pmetCYWM0dKUA0mRTsiruZ2HDPalGaA2O/wClKHA6ZouFheaXBpN1Jk0rjH8inVGMmlouA/JpysaYKw/EfiL+w/IREV5Zckhj0UU1duyE3Y6JTmnA1y/h3xV/bF69tLGkbbd0e09cdQf5109Ek47jWquiQGlzTAaUH1pcw+UkFOWmA04GjmHyjx1p461GDmnA0nIOUlA707GKiBxS7zRzDsSUoIHaot9KHzRcLEu6nZ4qHcKUGi4E26nBqh3GnA5p8wEoY5607cfWowRS5ouBIC3qafvb+8ahBzTqVwJd7f3jThI3rUK06i4yTe3rRvNMA5p1O4Dt1KGpgGacAaVxC5NLkUoQnpUiwZ6sBRcCOip/JT+9k/SlEajoKAuQAZpQpqwEA9qXAA5NAXIQpNLs9qlyPWjIoAYBS4xT6TAoC40jIptS4pCBQFyOmnJ7VIQKbSuNIYAT0owfSn00kjvS5h2G7PakwKUn3ppNLmCwpAFNpp69aQ0cw+UUkYppYD0pCOKjdTsbHXFHMHKPLCm7xURyZBjPIB/nTsH0o5gsPL0zdQQaacmncXKxSabmjBpG6UXFYaSaKKRgMfe5o5gsBPvSEjHWmHp1ppNHMFmPJFJketMzSbvak5BYfkU3Iz1ptJjNHMFhSRSbqNuemaXyWPalzIfKN3KeppwUN0cUv2ZvSpEtmB54qXNdyuVkJhb1qNkYfStIQgjGahkhABBNZuZXIZx4phZRxVowLnkGm+QuelUpoXIzDp1Jx60tb3Oew8dKWkFOGKLj5RaM0AilGKLhYUdKWgGnA5pcw7CjOK858aMZfERU9I4lUfz/AK16OK8y8UuX8S3nPQqB/wB8itaL98iotCv4YdrfX7QjvKB/31xXq+cV5JpTGPVrRx1EkZ/8er13bmniHqmFJaaBTgc0m30pQvNc/Mbco4Zp3Sm4NKAaXMHKSA0uaZSg0ucfIPzRSUUcwco4Ypw60zFOFPnHyj85pwIqMdafRzC5R1KDimU+jmHyjw1O3VFTwc0c4cpID6UoNR04cU+YfKSA+lKD60wAmn7TS5g5RwOKUHNMOQOtLuo5g5SVSB1NSB16ZqsG5p2TRzD5C1vQetJ5vpUFOFHMLlRN5jetLvJqHcaXJo5w5CYMSeTS7h61CM08D3pOTFZD9w9aUe1NAHvUi89jT5iWAzThmnYPoKcFqk7kNkZNNyfSp8Y4ppHpQ2CZCc0VIelMOKi5SZGxPQ0zn1p7A9aYaVzRCcelJkUHmmlTip5irCkjFNyKbg0m00cw7Diw9qgu7yOytJrmXd5cSF22jJwOTxTyprifiXPNb6BCkZYLLNtYqSOMHjiqi+ZpCeiuWNH8X6dqWvw2tvcXMjSQkKGjAXcCW+vT8K60v618520klvdxSwswdWBBUkV9BWswurWOdM7WHcYq60fZsinLmJy9N30m00bDWHOacohamk0/yyRTTHiq50LlGHHXNNJHrT9hppjPt+dLnDlGVWOoWIn8g3cAm3bfLMg3Z9MVcCHNeBX80smsT3Bc+aZDJv77s5/nWtKPPcib5Ue9YFNIpmnNJc6XaXEhXfLCjt9SoNWPLX+Jh+FY85fKRAj0FLvwPur+VS+XEOrmlAtwPU0c41Eh89h0wPwpDPJnqanLRDoKTzU9BS5h28yuZpPU0omkPepvNXsopu/0QUnILAs0g7GlM0hPKU0yN/cpDKf7hqGxiFpG7AfjSFWPcU4yL3WmhwfammBzwYYyaduzVB7uGO5SCSVEdxlVZgCfoKs5PY103ZhylgGnVW3nPSnbzRcaiWB0pQM1DvNODVPOPlJgDRIwjUMc8so4GepApgY4rltd8XRWd8ljbIkzKymRy3yqQenHfinG83aISSirs7IV5Z4lkZ/Et7sXI3gcnHQAV6Jpeox6laiVQFbo6Z5U153ro/4qK/8A+uv9BWuHv7SzMq3wXRTsnKX9sxGQGUn869jyPWvG7f8A4+Ifw/mK9iGc8VWLdrDw6umOBxTgc03Bowc1xcx08o8GnZFMA560uMHrRzByi7valBzTKXBo5g5STdQGpoz3pdpo5g5R+6lDUwDmlwfSjmCxJmlDcUwA04GlzAojwc04Go93vSg0c7Hykmaeo561EMetLn3o52HKWAB3NBA7EVCG7ZpwPqaOcfKSjinjnrUQ9aeDx0pc4+UfinAVGCacGp84rDwB3p+33qMEY608OPWnzktDgtO2mmhl9aeCPUUcxLF2Zp4jHemhsdCKeJBRzIh3HCMelPCKP4aaripAw9KpTRk2wC+gpwFLuFKCK0jyvqQ2FLg0oNKOa6Y00+pNxu00hXNSYppFOVJBcjKD1ppjqUgetIQK55RaKTZAyimEIOtTlBTWjGOlYyui1IgynvTGK9s09wB6CoSy+oqOY1jqKWHoaaWFML+hFML/AO0KlzNVElLgds1wfxPZjo1rhgE87lcdTjrmuz3/AO0K4T4m7m0+xbdwJWBX14//AF/nWmHleohTjaLPM14ZTgD5hXt3hORm8MWRJySrZ/76NeI88fWvafCgYeGLLnorf+hGurHOyRjhlds3ixzSbsd6i5HU0deea87mOvlHluaQv+FMx7UbB6U+cOUcXHqKaZFHcUmwegpCq9wKTmhcovmD1rwG8Ob6YjpuNe+gKPSvBLsqL6UblzuPeu3Byu2c+JjZI9p0d/8AiR6fgf8ALtH/AOgirm81V0VkGh6f0/49o/8A0EVdLp/dFcbnqbxpuwwsTTSxp5KntTflBo5w5GMLcU3f6inEjtimlvdaOcOQXf7H86USeoaoy5B6rSGQ/wB5aHMFEmMgx0b8qaZR6movNwOXH500yL3kFLmHyknnIf4zS74ifvkVCZI+5FNMkVUncXKeN+JbmO8103NuxaMquD06Cu+0fU7S/tY0gkBkRAGQ8NwBzivOLmFQBIpIGduDW74NIj1WTLAFoyAM9eRXq1qS9n6HDRnepbud8FPpShOOlcnrGq3dt4ktI47lktwFMig8csc5/DFb39pwCAzfaI/LHV9wxXBKE0k+52pxba7GiEFPCgVz0Pimwll2G48s/wDTT5RUreJNNRmVryMlRk4Ofy9T7VLhNdCrwtub4Ax2rxq+i/4md43cXT9/9o16pa38F5CJYJBIh7g15jdr/wATC9H/AE8uf/Hq6cGmptPsc+Ktypo7nwUXaa98z1HQ+5rlPEQA8QX3JyZyOtbej3zabYancouXUqF+pbFcxfXL3l3Lcyf6x3LHjFbwg/buXS3+RjUkvZKPUcMEpyemRivYw4A6142vOzB/hr1drlUjLE5AGeKxx/2TfBq6Ze8yk801xF546ia0b7FbyCY8Ay4wPwBqTQPF1xqV99kureNSwJV48jGBnnJrk9hU5eax0e1p83Lc7PzMUedj1qp9oo8+stTTlLfm0om7Gqfn0vnU1cOUu+cKUT1R87npSiWlqLlNATH8KPNJ7iqAl7U4SkdDRdhyIviT1pwcd6oed9aXzeOpo1DlL+8UoYVQ84etKJwO9LUfKX94oDg1S+0UonHrRqUoF4OB3pwf3qj5/uKUTA9xU6j5C+JfcU4Sn1rP833FAlPrSux+zRo+cfWnCY46VnCY+tKJT60rsfsjR8w4zThIB3rOExpfOalzk+yNISr3NO3r61nCQmpkIPViPpUuoQ6di75gpwk9M1XVF9WNWEUDtUOqYySRMhZumasLGe7Go0fHcVMDTjVTOaTY9UA7mngCmA08Gu+i4voZMcBThSA078a9OmlbQzDFN2inc00j3pyV+gCbRTStKQf7xqNs/wB6uGvOMV8JaQu0+tNaIHqxphbH8QqKS5CfxL+dcDxNPsXGMnsPa1jPVjUTW0IHJNVpL8D+7XE+LfG93pF9DbWXl8xl5Cwz9B+lTTlKrLlgjdU5pXb0O8MVv/tUwpB2z+dcb4X8Ty6xp5a5uI2u1ZtyDAO3jBwO3PWto3THvUz5otxZ0Qoykr3NNlizwSPxrhviMivY2UakEmRjz7D/AOvXSG59TXH+O7rEFk2N2GcYzjsD/StsI260bhVpSjTbOLFkVG47QBz0roIPFuo6fZJaW7RrHGDtIj55Oe+fWsBb/wA0eX5JG7jOf/rUSKTnP90V71SnCduZXPLhOUb2PQfCXiS91eaeK7ZCI0DBsAE5Pt+FcZf65qkGp3ITVbpVErAKJmIxmoNOmkgsL8xnBaBVJ9t4rLKZY1z0sNFVJO2hvOq3BLqeieGfGVv9gFvqV7/pAk2IWDEsuBgluR1zUHjXXdQtb6O1tZzFG0Kybo2IOSWHUHpwK4FI8KMU5NzzLuJP1NCwcFU5+nYX1l8nKzqfCup6hL4jt1nv7maNg+UklJB+U9q9E89u4FePxOLWeG4IOI3DfL14NXX8eamGLKykY4HlAD881jiMJKc7wWhrRrxjH3jufEXiNtDt4nWAStKxABOAMCvLpcy3DOerHOPrXVeI75dU0XSrvy9vmMSVznHauZK/v+B6Vpg6aUL21IxUryt0O60rxlp0OlwQXMvlSwxiPbtZt20YzkDvioYfiBDJOizWpihY/NJv3bR9AOa4KVf3pJFDplBtGar6jTM/rU9jvbzx9ZxTQrbKZo2bEjkFdo45Axz3/Ktyw1eDVLQXNrJujJIyRjke1eOTP5fBT6c13fgecJoLj1nY4/BawxOGhThzRN6FeU52Z2BnPrTPNPqaqG6FN+0+9cWp2WLZk9zSeZ9apm5ppuKoXKXN9NLVTNzSG4NAcrLm40m6qJnNH2j1prcOVnnFxj7Lwc/PnpUdsWR9wYgg8EVHHc7tyuBz6U4zAEsWUDt617p4heCGWfzHJZmySTyTTbgCK1dfuhivA6E5qeD5nQ+vamaiMW34ihpWBO2plzOZJGcYHGBgYpsSZLZ9KMZSnw9T7ihKwN3Ou8Eg7btcnAKnGeO9c3qAK6xer2+0P/6Eaksr25s450glMYcZYr1OP/11TkkklleV2yzMWY46k81kqbVRzNpVVKmodUbM0oTSrpN2C868Z7fNWQqkqcdTTslrbJOSX/pRGeR6A1olZtmUpXsOhJ3LntxXpshJgb/d/pXmduD5nHTNehX92kGmTSrKm9Yzt5HXHFcmMi5cqR34JpKVzzhV4Oa0NCnWz1eKVh8uSp5xjIxVRBkjvU9ooN4g7bq6pRvFpnHCVppnopkNMa5VDhnUH0JrH0/U0NkBcOQ6HBLEksPWuMv7qe7u5GkldhuO3JzgZ6V50cLJys9D054mEYpo9NE+R1B96UTEVzGgXErQpG8hYeUGwfXcw/oK2fMxWTp2djpSVk+5f8896PPNUPM96XzT60uQWhoCcilFwfWs7zc96UPz1pcjHZGh9o96Xzz61nh6XzKOQLI0ROT6Uvnms7zO/wDWlEnvS5GPQ0BMfaneeazhJ70ok96XIUaIuKcLis3zOetO80etTyDVjTFz7U9bkf3ayPPx3pwucd6HTZasbK3APapBKvfFYf2oetL9q96z9ky9DdE60vnp/k1hfaj60faT60nQYvdN4XCinfavQ1gC6Pdqd9pP96p9gw5Ys3ftR/vU8XjD+P8AWsMXHyZzzQLoetS8OP2cGdCmoN3ersOpxj78n61yYuR/ep32lf71ZPDESwkJHarqdr/z1FWE1K2/56CuEF0vqKsxXyqeeRTiqtLWDMJZdHodwt9C3Rs1ILhT0zXM2uq2y7dxGa0P7d0uJ1SS8hVmOAN3T6+la08dipS5X+R59XCuDtZmsZ8dBVaa9ZBwKrvqtgV/d3UL56BXBzWNd60u4qoFZV8ViZS5Yy+4dHDSm9EaM2qyjOFFUpNUuDnDYrHl1RmJ6VXe/wAdTURpVJay1PUhg4x3SNh9QnYfM5qBrlz1Y1k/2gCTn+dRSaiik5YAe5raOGfY1UKcTWM5/vV5lr9yupaxPcIQUztVvUAYrshqkRYAP+ODXn0k+fNUJjqM5r08FQcJOUkefj6seRRgy34b1WHRbue6mSRlePZ+7AznIPc+1dKPHFmzbfs90M+oX/GuLVcW0jDripHjG6E+/wDSumphadSXNLc4qeLqU48sdjuoPFWlzR7muTG3911Of04rN8Qapp95FblLpHUbs4PPauJAIpJP9UQKdPBwhNSTLqY2dSDg0bp1DTIFC+TJIxHLAnH86W7kt3YGFDGuACCc85/wx+VYGMlK0b0EKv8Avf0rrOKUtLFm1kRLS6Usu5o1AGevzA1U8vnPaqoznk1ZDL5LLsGQc5zSSs2xOV0kOVUwOP1psR/fqMd6lMm+FUcLgEkHvzj/AAqsOpwcYpktludR5WcnqP51lOMxSZ7f4itEsTEmST0zVBjlJePT+YoYXOhYFfCWlennSf8AoRrNZ1E556Y7H0qK2ZhEF3HA5AzUpIEpJPJFTCPKrGlSpz2K0h/eE9QadIQYhjrSPy1DsuzG4ZA6VRmVbocgAdRXVeD5PK0i5Z3CqJ+rHAHyrXL3GG2454/pUM8jLp6ICQPMcnnjov8AhWdaHPGxrRqezlzHpS3McpPlSo+Ou1gcVHcXq20XmSFtoOOFya4LRLuSzvXdACWj289uRWlfapezFEBwCcYXv+VYRwmt5bHV9cVttToJdftYULNJzg7QRjOB71HH4msnAzLtbAJBHT8a4q5eSUqJP4cgDnjgUhtmKhgBgdar6rTIeMlf3UegtqUAjEhnj2kZBBzmoxqls4JFwn4nFclFH/o6+mKjYxscBu+KX1SI/rsux2sdykoJjkVwDgkHNBnA+8wH1NcPbSvHMdrkDJGM1NNLKbmNNxGfel9UXcf1122M5o7SM5/tGFj6KjnP6VWkmts4893+kf8AiasLYWoUEzKc+9S+Xp0I5Kk11anCOg1mBZFOx+OO1T3Gp2d0gR5JIueuzP8AWqbX2no4EduHP+7UUupbnAisoBn+8gNCYGrbWlrdAiK73+uF5/nU66XChz5zk9Pu1gPdXEeCiQI55/dxAEU6LU9SZ/vs2Ofuf/Wq00J36HQHT4Y1JMr4PBPFVGtrVThZZGJ9his+PVbiQkTKGA/CpkvI5CAud2enpQ2rAr9S0Ut0jCF3656VEFw2V5HbNJOJMkBSfm9KbGTjIJyPWpGT24IfHtRJI8hJbO7P4EU6EHIIHfFR+YADjGQSDz70BcciNkY4FT2w23SsRn5qrxS724Ucf7Qq1CAsxDuQc5xt/wDr0AtC3NeCOJYxGPnO3d6DAFYpTc7Y7VekJcKBzg55NJPZvFAZCeSegoSS0LlJyd2XNMaRQEU4Pl4yPqT/AFrQF3cxcEhx6MKzNNcRMGc7RsPX6mrjXls5b5+AM9KlwjbYv2s7rU0Ib6OTAf5G9+lWNyYyZFA+tYKXcRn2gDH94mpDNEyuwfheo7n6Vk6EehtHFTS1RryTxRjJkB9gc1C2oxqPkBY/lWZaTQ3WRG4J/unrVkWsjNkKcUexitxPEzexKdQmPKooHvzQNQnB+6n05qMwyqcbTioxFKOfLY/garkh2I9vV7loaqRw0P5GnjUsg7Yuf96qjQSMMiJ/ypI4JM/6tx+FL2UH0K+s1bbl0akSP9Uc/Won1G4I+RFX9agdHU4KPx7UgIBAY4z2NHsoLoDxFV9R41G7BHzg/wDARVqLVA3EiEH1HSqEoCEcg59Ks/YZdgKgc0OnB9AjiKq6mmkyyDKOpFBc+1Y7WkqNg8H60oikjbaSUb1zWboR6G6xk+qNbzDUbXkKH5pF/Dms7bNITH5m72zTfsUgOMfrTVFdQeMl0RonUIFGd+fYCozqakfJGT/vHFUXtmjK7io3dOacyFIw23jGc01SgQ8VUexYbUJyflWMD05NMbULr1UfQVVWWM/xgHOOtToomyFIyMd6rkh2I9tVfUkTULpV5fd7EVKmpyY+eMH6HFV1RNpHmJkf7VMKqejqxPYc0nCD6FKvVXUvf2oB95GA9jmpV1GJgPmIPoRWcFXYSWH5HNAhXrvXio9jA1ji6q3NQ3gB+UE/jSNeSBflXB9Say/NCpnBHGetRSXyCIlGy/YHoaPYQ7F/XKu1zRcyP87uW+pqJZ4SdomTPTG4VF/aEAhBUsWxyMdKx1G4s3cnNWoJGLqN6tm9M6wFdzAFvU0ja21ug+YSjpjOSKw5JJZFVXYkJ0JpvbByaUqcZLU1pYp03dG/Friy/MwC+xNPk1VWUbdpPu1cx50Z+UHkmpNobGG7dBSVGC6EyxlRu9zZbUZZCQrxr+NQvepDzNIpJ79aykI3EHj6iq91gyYrRRS2OeVWUt2by6zaDo/Pf5TWN5JmDsjA5J71WAKjAo3MnI3Z+tMybLDFY4XRjgkce9XVm0020RaU+ercjnGKzJ2YwoxxlgR09KrowweBmhlU58klKyfqayrpgK/OevcHiqd4Lb5fs7ZBHPXr+NVWJNNDYGDQlZ7mtXEe0jblS9FYcSFAq7cXUMwUBzwc9Pas6jNaHK0iwzxnPzHA9qlWeMlvmxu6cVUXGfpVaRzjAJ4oFY1ZJY9uN4PNRtJGAP3injsaoI4xn+lKW3MP8KLiNVJUdFUMCeO9VzGfLlwR2/mKpsxXGDg+opRdYVlOcnv+IouBaUkQ5Vj5gOAOxFPDNI0RLfNj5qZZuGfJPGTVfznWVQj+ooAvTSxLAybh53pVH5izknoBUdxKzTAseaUuTK57YHFAEx5RT7daZLZzSqNi5B7Zx/OmGdgvDEY9KFuJSMFiQOmT0pNgXbW2NtMGPII6irExLEbCocHoSKyDPJv+8fzpZZ5kbashC4B6e1CemgItz+aZMyADGc0uVxgNzVA3U3RpCe3IFH2mbdwwGB1wPSh3HoaEc+z5TIMAd6hGFcMSCM9qq/a5mwNxI9wKrl2z949fWkpCZrtsjkZnYLls80qzpJcRux4BxWUjMxIZieOhNWklQrtA5+nSnzARro0QUq0jsD7Uq6RCgwJH/IUzfIoJF0P1P9KUTMDlrxSPof8A4mhASrpUKsP3kmfwqYafErBgzn64pkdzCQoa4yw4+UE/0qw8bgB/M2qTj5uD+WKYE6xQqMmM5/CpYnCuQB9KrCJjGVWUNJnAUcn8sVDFciGUmV+BwV2c/wA6ALN4rhSdsuNw4MaKOvfHNVlgjSfO07ieSrqB+tNe5t3cjbDtJznyjn891RJPb/a8t5fl9s8H+tAF+d/Jcg4AZRjLgnH4VWXCgkkHnuatJcW1xcJCsgY9gspHHtxSXF0IU3mESIGwSZCxHvQAw3ARQfl6+tKgZ0ZljBXPZaWLW7eNSQiK4YbTyRj8qv2fjPy7gCf95FgjaFxz27UXAyzKiDmTa4PTZzSx3DeYW+ZyfQc11tnFp2pRG+ggjDSMQx24OatpDFE33Rn6UuYdjhTNOhz5Uyr7Bqd590+Q0U7Kf7ysa7yXZINrwhl9CM04SAr9zH4UuYfKcJsuTtK2k5B4+4xqVdPuZJFC2k/zHn5en511b3uns48yaAsh4zjINWyY1XHPPoDQ5BY5KPRdQeMD7IUOTnLrjGOO/rT4vDl6WJlZFBH97OD9K6qPYDkq2PxqAXFrLftaRurSIm5kzyOn+NTzDsZNloE1pMHEwJ7gL1/WtKN4mdk3KGBwVZsH9aueVCnVT+JIqotrpc0zOsdu8ufm6Eg0Moc8LZ4Xn61CoZQyk5YHqVx/+ur4hjYfKG4/2jT/ALOp6rkUrjsZ87rFamRwSFycIDk+3FJDKZYBJFEFJGdsmVI+taDQQkD92tOjtYif9XnNFwM6DcqYnMe7PUZNDCEuFD4J/i7CtJrGFzkRrn3NA02DdlkA+hFK6HZmYoiGBJOm/tVgiP7yTLnGME8GrMmmROCOVzxkMM/yp9ppkMUZQ5k9DI2cfpRzIFFmIurWyXDI8jNjjYsTcfjVi2v4rl2VEIxg4bjg03W7nStFuFl+ywSXbKSNuMrxgbua55PEyJqr3ZtI/KcBWTOcDjnt6H86a1QnodU0sKTqmx3DZy6jhfrUpNuP4jn0xVO30S8meK4OrxPE2GwtuuCvXrmtWWxsk2mSRU3HA3EDJ/GpckUkzNku7RLuGHDMZM/MOgx61LJHbTY3gcHjmtAabaKOCw/EUsunWtxGE82RDnO5CATS5kOzMs29u+I4ZjGY8ZC4OPSpxDHt+8avro9srFhuJPU7Rz+lObTrcDhG474FLnQ0mUPKi2H5jUZWBRlpAoHcnFawsrcR8rjj0/8Ar1Xl060kxujR8HIDdjS5kx2KivamIvG4lOMhUYfNWLL4ksoJSggmJU4IZgOfwzW4NO0mK8TetvHcv9wHAJ+nNWhY24OcxdR1b/69NSQNPocPf6ub1w6I0IA5G/rVaK8Q8sceh4Ndt5ekTXzWKiAzpliNvB9ce9WToln0+zQMP90VXOkLkbOCa+JiIVOo9RSCZdoIYV3B8KacF3i1TI/2zj8jVQ+FbEuR5YH0ahVExODRyf2kLnoamF7BLZEBQJdpH09/8+9dSnhKwXkxg/8AAqafCmn+bu2kLtxtDd/XrTU0JxkcdZS7rtA3zAnBBORVu8nEUq+WwQYIJx71ur4b0mSfyo5WMuM7UlycVX1LwoYEWS0WWYdCjAsfqMU+ZEuLOfa7jkkwMnnPFRXU0ckoMS7VGBjufc10lp4NaQbp2KgrkbRgj6giob3wfIr/ALmcn/eUH+lHMhcrOfJYDIA/Go3Zxk/Lx1rY/wCEXv2GPOjz/u00+Er/AJBuIhnr8tMRjGZnjAduFHGKgVth4PFdGfCk+wA3SbunCUJ4TucYFzH6ZKU7AYCzL3IpS6N3FdAvhDUFbMVxF+VUrrR5becLNNGzrwQqU0ibszIxvlVMbsnHBrRt9GvJyDHbFlBw53DjPfrT7bS7cMTPcnqCvlqVx+YrRWWOEM3+sU8Df1/+tWsY9yJN9DHbS7q3lVJ4CN3P315H51M/hzUYgz/YnAGT95ScfnTWvb1JiyA4Y8/OpxzVwaiSG225RiDhsqef50tLkvm7mGYneNmETrsOG4+6fQ1EEIYc89+a2heSNG6tCDuP94DPvwfanbLeba/ypuT5gWBwcdqm19ixmpJBJY2hhWHdHGN/lgZJIHWsExbmY71UZ6GupiithL5cSmQkD5QVHt1zUP8AYoEzP5VwpPT7vH60+ViujDhiKc+aAQOMULDEZVJm9z9a6F/DVwgIS/2gjj5e351my6K1ow3XS5PAwnX9aQyhLbhiGRy3rxUghiltwI3VbhjyWOMj8KtRaCbyQpFqETPjJTbyPwzVtfDF4hyJ48gcHy//AK9AHO7GWUq5/GnK0YcjfkgdK130K7V2XzF5PXYaIfDV07kmWNifVTU2AyCyFshu/eoRIDyx5z610J8J3Zdh5sXzcHg01/CV2uMNEcDrz/jRYLGB5g78UGUY4rYbwtfA5JjIHbmk/wCEZ1DJ/wBUc9uaNQMYOduB+lSw20kp+6V4zzxWwvha/Y9IxxjIJqWXw/PplqJZ5PkY7fk65696QJXMIqkUpDhxjjrQJYtpBBJPTk028XezrnqTzVZPkUL129D60PcDtF8KaayZWUuPUNmlXwlYkZ2Ofqa86t3laRdruvOevSteKEzErNfHYOcKOSKfMNqx18fhOz2hvJbpng1PH4agdiMOcer1zdvcGPTZLX7RLtLZJRgGHT1PtVu5mSVIls3uodiBXK3G4s3c+3biht9BGhc6VY2dwyzwnhNwIbJPOKqRx6a1z5fkqAecNyQPpTbQssf2i5nlmRTgJM4JfHYGqM4j/tSW5g/cA7iEPzgD0GPb19KfkB0drYaJcxbwqw88CVdpI9aZqMOgWULyYikdSAFVc/jWCupuwZAquQSPlfpVO6+1XqnaSigEFS/H4035AaCa7YpcKyW0aljjcqgY/SrjX6vHu25Q+swAOPrXKNp0wYHKlUAzg5x+VSNaXDxlhIMJ8xBald9R2Rrxa+0EpaOzt2j/ALrrmrsXjCWObemm2aewWubBG0c9qTICkjk1NyrHrVvqFlfKPs9zBI20EqjDI/CpduDk8CvKtFtpf7TWR3W3WKTc0hyDj0GPb2r0yTV9NR9v22HJAPWpkrIa3LoC460jxo6MrDcpGCPWsI+NdISaS3ZpSy8B0XKtx61P/wAJbosjiIXJG7IyUOOKz1L0JR4e0vdgWQ6f3j/jV9kWMKPJ4B45rAufGumx+cYUlcxgbCVIEhz29PxFOXxtpMkCuwlSTvHjP607yY/dNxthGfKU/jVSHR7NNQe/jtlE8gwzFjz+H4VkQeP7BrXfNbTpLz8gII/P/wCtUcfxBsmlYSWk6oPukOCfxGf60a9haHTPaI2coAPbNZcfh+zttQ+1RGZWx9wHC/Ws0/EDT/MjxBMEz85yMj9ee1dJpuq2GrQGa0nEig4IIwQcdKLtDtFhsUcAOB9c04AZ6P8AXirIAZysciFl6gHkfWoNSu00vT5by4LmNMZCcnk4/rRzByiiN/8AaP14pypKQ2QSPbHFVLXWbG7hV0vYFLAEK8qhunoavxuX5jnRs/3WBobsFkU7Sye13q81xPubIMpzt9hgVYNu7H75HtxVjy2z8wpQmP4qXMVYiW0UD52Y/UCpRbqo4IHp0/woKkH7w/L/AOtSPIsaszOoCgknNTqMwNR8G2d/eS3TzzLJIcnbJx/KsVvAjmdgl3hc8blzXV2Ws22osUikO/spByR61dMRz0z+GKtNrRk8sXqRWlmbSxjgEmdi4BcFv69KSfTrS9jVbuOObbz8y4GfbmpkgfP3gPbrUghPYr+VQ9ywEMQAGF44GB/9emtHFg/Jx9DUqQ7QTx+HFLtBGCCc/wC1U3GVxHGD1Yf8BJxU6wKcFWP1xR5KZ+5SeSQcDIz7UXBE3kcHOD+FR/Z48cqw/wCA/wD16QROp6v+dPVWzjefxpFfIia1hdkbyyWHQlKlCYPCH8c0/bxkH8cZ/pSjd1y3/fNJsdhBGu4uQobpuxS4H/PRSKMzAcK5P+felHnHkxMcdOAf61LZSQ4RjJztIPSmfZ0znCH61LmZVACEfUD/ABpm+cNgAD6qTSuxtIabdiONoqtdp9ktZbhgpEaM5H0Ge2TV0vOOCE49iKga4lK/cQjuapNktI8+/wCElsYp3uYdMgWVc4Ijbcx+oAqRPG8htwXtiHA5G18n6HpXVXGq29rqUNi8UYmmGVAANWm3Jx9njJH+zW3N5GPK+5Q0zUP7QskuisiEkjbhh/MVYaQkkETfiD/hVn7RMBjylH0FM8+4J/1af5/GpTZTRVaQg42SH8P/AK1MaU46GrvmzEfdX86hdnbOQAatSIaK/mY/hzSq/wDs1KBIW5ZT+VO2N1LAD1wKq5PKZesawthAIlB82UHaVPT9a5FoTO7SmeR3Y8lgCa63WNEi1u2TdcsDGTtKEd65lvCN9C5EV5Jj/eNaRaIkmRtZ7ELm4ICgk/Kf8agcLEFf7TIwPQgN/wDFVNNoWrxJkXLsO4zn+lUzY6wRtEj/AC88KBWl0Z6krSyYOZpF+UOcq4wvHP3unI/OpkgmlXcl6GHs7/8AxVZZ0rVQxQBsemKsRQ6xbRELhR6CMUlJdQdy79luc/8AHyPxkb/Gmm3uh/y3X/vv/wCtVY3GsLxgfjF/9enibWsZEUZ/7Zn/ABqroi0iYR3sSl0kyevyyAf+y05tZvba1KXESyLnh2k5/QVQkvNX5zDEef7jVl3ttqt7KrGEgYxhVOM/jRzW2KS7nVaJ4inkvEtWVGic8nP3foa6OXyj/EpFc94MiudPgnjubRg0rAiTA6V00oyc8flWV23qWkV42hUfKVHYkD/69SbwwypyO/P/ANepAoOM8U7ywtK47FQ4Pv8AjTwMfw/rUxUU5YgR0o5gSIlkYD7ig/71BLHHyqf+B1MbdW6gH6jNBhXGMD8hU8w7EB3Z6D86Fjbtj86mMQ6YH/fNNES5zhR77afMKw5BNngZ/EVmeKS6aVHvG1fNHI+hrUESEjIX2rI8WoP7KhA/56g8H2oi9R2OBnbluec1E0EptvN8tzETwwpL+SOOYhGb33DvWlE7t4eiyvy7jg/iap7kLQqmxZfmFn5I2ks0qn7p444rPkQ2N1+8LbiPlKHIINb8F1pklq8U00G5gPmAIKY+vFVpotNmljcKSyjGUIwfc8/ypuwrtbmXJdKzMGjfzO2Bjin/AG64gtwIzJGCOBWnbi0uLhmuXLRL8sfm/MT+VaCxaeUfy5FXAwFkh6fQAf1oS0C+pzn2yeaNVlaVyCNmW+768U2S5uo7ny5XYdyp75rfnmt7WHDyl5QfuiIdB1HPTr1pGvtLIR8/ZQVOCyB2LeuQMgdOKT0Hcyob1GYg2xGBj5X2gj3zVn7cRC0sdqIwOAcKQf05qG+vGuAbSCV7h1OQ0UWNw9OOtR6ZctZzK10C8cqnKH+Htznv3pXBoJ7tlmVmiJJGFK/L/wDromkmUqrQyb3PAZeSatQ3dsbhra3RmQkfM3JI79K1je2sSCGSSR2XjCxglfYdOadhbHPpc75I4UjYueMe9XWgeLfHKY1frjNT3AWeQR7GaIEFXI2MP51GbaYzSC3gwGA6tnjGOpo0HdkVtY3M8ReNW2E7SQCRzVu88Nz2kbMbiNmTG5O4LdAea2tSsZrGCyubRniUqPNYBTkjpnP4/lVNpry9jvZ7FPMlmbE48sEgeoP+TS6XQ762Ofk0jV7e2F09q4tz0fNNFvexrHJcW0ixOeHx1Hsa9DvrPUItEWxi05Z7XyfMeQy4bd1PH9M1zRv2a2trLyFazjcnaGxg5OcYHvSg+a9htW3KVlp2ky3KQ3huYFl+6WbG09s+lat7oPh3TGCSNcyNwWKknaPwrpta0WHVlspUiKeX14w2MdM5z2rjbHSNae/ihmtUMOcEu38yOaUZxkU4NHS2/gnRTbK32Vn3DIYsc4/OrEfg7RVJzYL+OTXQrhYgDgAD8BVcala+YAJFIJILBhgH86x9pJvQ09nFbmePDOkwqPLsYARnkoDjjr71yT3F7BeSIXeIZI+WPaMdMgDFegu8DTxSbJJZFbC7R93PBP0rjtesboXVxfYLW4fafOj2kDPQZ6itKM7y94irGyuizpuqRWiSO0RNyy/NMVG5zngHB6AcVD4js7PUxFOb+9MhX7m5Sq/hwKxImRpHPnKoPYIo/XdU0N5HHIbeWdyxGVDYZa6JU43uzHnewlv4Ra7VTBqse4/wSrg/zqSXwPrsJ/dmGUDuDilSZFlAKNgn76qu3A9cVrQeK7qIPCDDOgH7svIc5xwDUTi94lxlHqc82k+IrV9ogk3AZ/dyH/GhrvxDaD9497Go6kyEipXv7yKQXDJIH35DK2SD+BqabU9VvoEElpKYhyXIbp7mlbuwcr7FeDxFrrMPKlmdfUxAj8yK0m8Qa2IjvEE6EYZWh/n0qvbXAdJE8tmBBB3hip98GnxRsZW8tIzMMYzhAR6AkmrcELmYlr4tawkITTbBW7lUZT/OtKP4gDPz2MZ91mx/SsqaVSxDwmKUcBpIw+BSyaXpL2YunEizu5G0narAdSPzqJRRSm9kbyePLVj89nKvPVSrf4VaXxvprkZjmX1DR/4E1xj6bZPENmIyT99mxt9jk4quLSzdQsNw7yHujEhfqCo/nSdND55HosfjDR3wDcbe+PLb/CrSeJdIcDF1DyOcnH868rlsZ7ZiJpgq9iMtn8hUv9jauY0dLWR42G5WVc5FQ6cVuUqjPV01PTpx+5uYmP8AsuP8atRlXGUmfHbnNeMLZ3olAnt3jXOCzIeKuDTrrlopIzgfKQ+0ml7JPYftbHq09xJBtIyxI6Fev5Vlapq2oJas2n2YuJNwBBHCrg8849q4JTqMRP8ApnllfW4xirS3utQgut1IVAzkuGB9+aPYsbqqx0lrretx2kIfRZZZMAMxkVBnPX16V0YuJSMhsH0BrzSLxpqqAj7Z0/hMK/4VeHjLW0jD/YopU/vNDjI/A0pU79BqpbqegpdTZxyR64p/2qRV6MP+AGvPoviHOrYl0yHIONqkr/U1dX4hW4jBl0pgP9mYn+lZuk+xpGou53H2pyOH6+wppuJCAPMOfWuQj+IeiMS0lndIe+0Kf6irkHjjw5MoUtPGR3ePp+Walwa6F86fU6JpssAzhj6ZzilT5ukCc9zyDWbF4m8PScLf4Yd3Vh/MVKmq6TIMx6vbj2MoGfzqfkPTuWJNMsprpLqS3jM6cK4UcVMYUCgDbj6A1XWa3kH7m6WYn+5IpqRUPOXkH4H+gp/MQ5ooh1ZcdORTNsbZ+ZSuP73/ANesHXP+EgaZU01IWtupLuysTg+nOM4NYj2fidSGt4IUl8wMzGd23AZ4Oe30xVxh5mcpWex2phjwcEYPQjFV3iBY4PNR6THef2fG2qbTd5bds+7jPH6Yq0doPoKaYnqVDGx4yPypstsZomiddyMMEdMirQwe4pBGoYnueuKpMmxQtraOyh8uGLy1znHvTix61eYehqu6df51SkKUSuxpojTkhRUm3HUg0qr2J5qr2M7EWxTyQPxFBRf7oP4VN5ZPc4oKEEc/pT5g5Sv5KZGVH5U8JHjG39KcRISQE/HNGCB9z5qLisVpLeFjkoM/SlW3iGNqgfhUjlu6H86TPQcgU7hYMIBgcVGaUscZIxTN2elCEOXgYPSnnBqLJ4GRz0NBRiOCQfUChodx/enL161F8x7mj5zwMk/WlYEyzkkcDikJIPANVt0nTDYzjikMjj+/gHoCDU8o7ljnuOaaeW71CZmU9/pxTPNbIO8jn2qrBcvBeM5PtzWF4y8xdKgMZJPm9/TFaMc+1uckdzmsrxZN/oFvu7y8flRFO4X0POrsZkyeea1BKBoEcIBG3nP1JrLu+ZvxrWbjw/b8Dn/69WzNbHI7flCiRgvcY61Muo3ECCNZm2g5xnoapB2GOelJSKNSHVbmMEeczA9AealGtagIzF9pkCEYIU4yKxh1HNWFbnlDj60BYuLIZQzCRjJ6dc0v22WO2e2bcQeqnoKpI46AjPtSuC/Q4NAFuy1K6sN5tnCM6FGIHOKcjGZGYsd5Odx9fSqYVvL3HBxxxTUZgCTkUAWrVhvd2dlcDIx3OatWOoSWczSRkEsCjbh61mrKcFVPB6mhXZTwT7igD0DT9St7h1zHy7KEDd/UgV2MdhGwzgflXlvh2fZqMM25flI2x9T1/wDr16NeeIIdGKW1wqvOw3SBpQCvoCO1J+QF3U9PXUNNW2ZjzJnOenBqpp2kR+H7S5kglBlkX5RM2FLdqoz+NrMSRqgXAO4kyAevvXTIy6lpiyQFSs0eQTyORWbUki42b0Md/GkETfZ5Y1Rh8rHOQfofSufvINJunN1bv5HO7KNlSevWqWqWc+hT+VcOkq5JAB6/X061Ttha6tMlvfXv2W0brhB/MD6VpGMY6ozcpPc7XSfFUEvlwXMsYA/5acj8MV0YQMFcCvL2j0WwvImtrlrhlbKKrFeh4Ofw6V1Wn+L4tXuHtZT9i8tN5l3g7gBzxispwW8TWM+jNvWWmi0q4W1QNKVJ246jPP415e2pLBKxeGV2JJY+YFAP05/pXe3HjfRdohDySbjgnbwR61zl7ZeHLxJJo7k2zfMQMH5uTjANFO8XqgqWlsZMOsS296EjX96SHX58YPXGTmur1HxZbS6D9mud011MGDDbgL/jisLSvC9rfTkmXBAGzkYPFdtB4esLHTWjjt4ixiIZ2XLE960m1bVExT1scBp1rb6pdJbQGcyH+FJF5/MivRbXw3aHSUtryJS23BLYz7ZIrmdV0y50vX7G4020VIFKmRwDkfNzwPaui8SW91PaPJA7MwUFI4wQ2c/3s/0NRUne1mOEUk7nFy2UUNxMtvMqKuQoZsg1Db/aYlZjEz4JAkh5U1QE0QkYyQMZO4AHX867nwaJLu2l862kWNSAhfGAMdBW8pcquZRXM7GPpuhajfXC3Mc0kMaupYyD7x3DoAf51s6p4jEdybK2mVZIv3chdANzDgkD3roYr6xMj21vdW7yJktGrgsCCO1c5432WU8FxHE6PKCDMhIA56cd+f0rnjU5ppPY3cOWGhlvHPNBI8TCUIuXVVKlAff86qP9kkjVDJOjIMnd0P1O7p71QTUvIXCSyMT8py+BjH51Ne6daX8aXKxtHM2N7/aVIb8Oo/Gut6nOjd0zUtOiuBJeqZYWTaAr78Y6EZrHuJbW0luZIkuXhYlgzSrz9cYrc8N+BLC80p5LuXzpS5GUP3ag1DwFLGkq2spKnIAOeRWHPFOxpyyauYpkS7KQS2yxO4OZFkGcduAOaLUJp6tGgVpS2TvJyR+HSp/+ESnsbd7m6V0VFJZty47e+c1DE1taRu0EcDvglS7E/ngjFXFp6oTVty3I2pXpW0haLfNjy1PUHPGD/nrTYrq4tGaLz3tp1OGGc4I68itLwto9vrRN4NkE8bKymMZ2N16HNaGqeG9Qhu4GSL+0VmJEudsezGMEH86h1UpWZSptxujGttemuVuLCf8A0mRsOhDHjaCfqc/XtUZKyRqzBkcA/MwHX861ZLK20G1ina1ji1SQZ8lmDlRkjO7PGfpWJLMZEwNPiQHJx5uQOPYYq4O+qJnfqNurBpZ8SXbqdwCmUEqencHrWrD4W1C4IL6lHHCQMFmXaw9u9UIooZYdqTQWkqP0lLsCMeoU1aF+NMhuLe8vIngnVk8kPuXJGNwP8J5z07UT5re6OFm/eK+s2+naFqMq2V7BcGNdrs5XO7PIxxzx2zVeyvp72PeYo14IBVQd34fnVC4i0ggjcCjdCJgWH+fcUkM9pZafDJZPLPOxYSQtzsHGGzilBuKs2Ds9UXr21triASSP5UgHB2H8jk/yrn5d8ZKqoKZ4Yd/8KvtrzKfmsyDjGCAR+or0LwHqEGspI0thEnkALlsF2zjHy7enXnPFRWqckeYqnHnlY84t9I1K7txcQ2ztGTjI55q1Fp4WPy5ZjHNkg5PAOehGM17zKsKLucKFGST6V514jl0S61C58iWe1vUO1pI1Do/GOcE1z0cQ6krNG1SgoK9zkf7Oyyot3Ez5G7nr9AQKq3dheRW5lZY3QdfLbJGfatPi15uLhlQ5w+wAfzH8qjXWYY4lRtRO/AwVcYH5c12pI5m7nPKeTw30zV23vZkG2LzkIIA2sRWha6glxOxeCNpD0lt87h7g4pb6+mNysYuLlEA5EsW/mlysLpCDVdVs+ft90o/2ZiRn04NWIPEmvbd8V5cMvPLJkfmRWZb3EWniT9+Tn5sFME/mM006sMtJC85O3aV+6MZ9sUuRBzM2R431qMlJbqFipwRJEoP8hU8fjvUM4aC0c+ykf1rHCrrMR89fIeJcLNIxyRnO0Zzk9e4qgLPTxOEbUQeoKhNpB992KXJG+hXNI6mDxxeo7/aLWKcM5ZNp27B6e9atr4x+1IWXTSCDjAmXP5HFcMljarOrRXHnKFLFHQKT27MaauqW2VUgqBkYkiDBR29zQqaYnNo72fxdZ28ym4tbuE9GBQEHr71IPF2jyYBlkj9miP8ASuDtJra4YKgjmBP3NrAg/nRcafem7WKO38vPVWP3frz0p+zV9A9ozvRr+kvKuy/TnghgVA6+o+lXo9RsH+7fW5/7ar/jXmsuj3yQiTbHJJyCiMCf0OazZZLi1fE9s8bHoHBGR+IpOAKXU9kjuIJDiOZH/wB1gaexrxNb2MZOD7809NU8psxyyr7A4pcpXOz2bIz6UmT6E15HHr92h+XULpAP+mh4qyvi3UxhU1FjjuwBz+Yo5Rcx6iTlz0+mahwFnABOGDMcnPPH5Vwtt46ZbeSK9fzHKkLJF8pX8Ola2h+IbK+ENut3KZ0RlzPwX5HTnmiwrnRuNwIBK8dRzVdSSXVgDtOBj6A/1pWJHJY49xVWMgtId4BL+nsKdguXQq9+lLtRQQKriJmI+ZqGjK5JYj3NKwE5XoQOPrSmIHkkg+2agA3L1OfUCgpIOjSNn9KLAWRGDgEsR/Oq8sC7wisQWDHkn2/KljErD5jgDsaTZILpPm3DY38xU3GKIJMYaRSMdAn/ANemm2xkkgHsc1YETDocfjmjZk8Uc2o+UgFpK44lXnsVGKxvFNu0djbhtmfMPKr7fWulRAD/AImue8aD/QbQA4HmknA9qcZag46XPObvPmHkZz6VqO5XRIVKtwOPesm4ceZ17mtaZwdGg9AOtWZPzOMopKUAk4FBQAkHIoyaX7uQRzTkw7fMOTQAylyRj86nCKAcCmum7HPQUALG5kwvc9vWtG10ia8nWJ/kBPUEGs2IjoOtWvtU2Pv0Aal14YMEgVLiNBIvyeY/X1JI4HIrNOmXKDJjPAx9acNQmAGWJPvUyatKFC7QTnrQLUrRx3duyvHmMg5BDYINS3YvbpzLcTPPKQMtISSR25NakGpMsYmEZBB6deaka98xtzwuSep60Bd9jJstOjmkCTqyg4wQwAH517bbJp/9kW9rJqDMIUGZIpSp446rXkjXUJIHlHg/3Kel7GuCFKkf7NJx5tATaOh1rwtdT6nNPayIbdm+Xdc73YepJ9fSsFtCvrR/MksZpIBwwVhu/wA/hTGubeRMPjOc9x/Wrlrf28CkKrEcclv6U7JC5gsB4bNyy39ldJFsOHB3Nu9MdKq3Sae19IqyzT2sZ2xEIwcjjHbHHp3xVh7uCeXzS6bvXaP6CpY72NYiiyLuzkOCcr9OaYcxDrWkR6LYafqNpPNJDeBiolTBXBxzWfFJBcoHkkAkHrxWxNPbzW4BuJi5IyrtuH19jVRFjLbiyk98qKVrBcu6BbG91e3kDebDFIrSoZSoI9v54r1S/WU2b+TKiMFJJdNwxjnuK8mDxq5Cy7Ae8S4xWtaeIJrOxNpDMGjGQN+c81M6fOtCoVLbno/lh2BYA4715/F4o1Oy8Uz216y/Z/NKmOVwAqnoQcfjVg+O5Y9ixxGQL95mYLnj6GsDUb+PV9TF3c2kSk4BKMQcfyJ+tZxptPU0lO6907eLS9B1eZ/ss9vK27LCMjNTXHiXR9CNxZsz+dAuSoXhmwCFz6815uYjDK32WZ1RvU7c/UZNRS2XmoCXJkzzu6Vo6d1uR7S2yOvi8eWssM00GiMsm7a0i8qAepLBeDx+lb11r+l6zop8vdJKcqF2HCvj1Irm9P1y10/Qbu0NuPMliCEpCqg4GMk7uTjviuTu75pbvNtaKFwCfmAJ96lUot9h+0du5YntbgSKJ57RCp53PtYn8RUzIGRRJcpu3Z+W6jGMDrzWdNL5jMfIMrKxHLDp69Krq2TlrMlc9MitvmZ28jfWW+txCLW4uJXZ8qsc4kyR/unrXoPh/UL2ewgS50+7kdnKyTkxgA55yAc8fTNef2d6trf2UkIFrEr7yYxv2cZ5Hr1GKs2GuXul3l5cQOzm4DZyMLknO4KOM1nUjzaGkXynq8tpBPF5cyIyZ6OMivN/E1npkGpTx2sfzDIZASADjtxUA8Xay9yS88SxMoAjkj3KMf8Aj35msm9huLrUPMWDzJZADmFy+4n15JyfQ1FKDg7sqpNSWh1PhnXdP0RTHIiJCfvMvzEMOOuPfH+TXe2moQX0AmiLAFN+1lwwH0rwcaVf3UrOnlx45HmS7B17bjzXUpPrlzYTSXus+RNbYKCIr+8TGOqnJI/qaVWmpO6HSm4qzLfiC70rWLpby3uLi2k2YcMpCtjvwa54tFJtEN7JKoUlipPH51EbQXczKupBGZf+WyFAePbNa2n+ELqKG4jvbm0jhEZlaRHy4IU4A9j3+grVe6rIzl7zuUHtBIHxeyAdhtBzx65rNeeD7cIL+QvbIf8AlmoOMjrjv2qfU9JgtdSntoJhJFExUOWwW46gc1paXoGlwHz9QZpUK/KsYLdRjJzjpmq9Cdt2P0DwxpviG+MVm9wYo1BeQoAv0yef0r0PQvC2laP5ot0UzBcMzYLYODz+Vef6nZW1gskmlFktUKgPGWDbsfxbumfUcH8KqYviJLiF7lS6cnfjd61jOEp9bGkJKOrVz0nXbfSLQb7wxCQrlIxjfIBwQAeKj8O6xot5D9jg32siMMK7LGxwwIxg89Oa8s82Y4+2KbhgCFJkxjNMW2jC+bKgA6BMnI/rUuheNmy1WtK6R9AXsKajplzasymO4hZMr3BGODXkGp/D29hupvsjyNEH+XIzx9c1cfx9c29pawWCNbxxRBDHEgYce7A47etWbPxfrmq6hHbotpG0oABdcDPvySP/AK1Y0qVSnd9DWrUp1LIxLX4bapIYpJ3QIz/Mm7Bx61pf8KwjAilFzJh9uVI9SO/413Gjza2bll1T7AIFX5DAScnPfNX1uYG061dmT5vK43dCStKVed7DjRhY8p1DQZdJkaL7GkiKdocHBIx3rESKKa8Aa3lUbhvIYnaO56V6/qmraPHO9tNOrTgFiiru6DpkcA/WsnSNR0bUtRa2tom81lJIeMLwP510RrS5btGEqS5rIZpng+w8re8Ibd90swbjPBH86t6jYaRo+m+dc2u6PeFComTk+34V0cMYhjVVAwoxxXAeM/EKtqr6M0SJ5agiZgTglQeOcd6yg5VJ2NJQjCFzRtvF/hyCFoJFaM+nl9K5640Xwhqk+LS68t35B3nLH0OazVu5AjYvIWCnaQ8J/oelS289z548n7FJKf7rEV3KjFbHJKtLZm1a/DGw84NLcSSR+gI/p+NX9X8FW09w8kC7c5PXJJrIsvEOpm5MFvGBIOWMbAr1wevGa6BvFrRskNzYTb3UZMbA4P1HFYypzUrxdzSM4NWascBLa2NjeSWxi3zRMVYeaF+Ye3INXJLi4lR2hnGQAADAAo9uKta5caFFeq7abM5lDeb5ZO5W9eeDTYvDFvfxLPpV1E8cn8L8FT6EYyK1vbcza7FJLm63BXnty+f+WY2sexH1qe+vYbVdkiwYAI8uZM7j2IIGRVbVtJXRZFjurwmQruEcYbOPr0pdJ1HTIbbZdW9lc7m6XEDq6/8AAgrUcwkjotE8Nadqulrcy28SSSctEqkFOSBnP0pz+BdNcbvLZcjgEYNKPF8ttbj7Jbad9kUhEjjkYMv1BUcfhVODx9N9uUXcVuluT8+0ElR7c1j7xquUZP4Bt2H7t3T61mv4AySElYY4z613una3ZarbSXEJcRIxXe6kA4q00kGMlxjOOVPXpRzsrlR5/F8Oo2hcyzvuxxj/APVV7TfA+mW0kL3CtM+C2CxAyCMfzrrftNr5jRbxvXAK7T3GR2qJpoEukjU9Iz6+oo5mxWQnlRxjaowB0HWqkX3WYj+Nun1NWnuoMsN4JU4OPzqhHf2axu7zKAHfOSOxNNeYMuADt0pSox0qs2sadCBuuoeTjiQf4019f0pWC/bYCSM8SLgfXmldgW9uDTlHHpmss+JdLDsGu4Bg9fMH9KjPi/R0jZzcLkA4UA8/pSaYJo2dnHvUbAG4XOeFP8x/hWPJ410ZSu2bcD1O1uP0qu3jfTRdHa7lNgAIiJyc/hRZspOPc6Ix9x0o2H0/SsRPFUM8RZInVwRkSAKD/wCPZqnceMRFLj7PMV5+4qn09zS5ZCvE6tFPHBrnvGxaO0sgRndIw+nArOHjeccpp9wzZ4BIA6/T0qprOuT6tDClzaPbbCdm9vvZH0FUotMJSXKcncD5/wA60bhMaPCQSOAevtWXdDEjjJxWncsf7LiQg4Cjkc54rQxv2OQGM8jIoppYDPPTrTqCgo7HjmipIx8wI/H2oAbsYgEDOaXynxnj6ZpxkG7gZ9OaXzfmwwxQALiMfMcE+lO3KR7EZqBiCxNJQBLvRR8uTQJQfb3qNUZuik/hUiw9yyn2zzQA43LLHtVjznof1piXMyk/vZP++jTv3f3MA89DTXjVRkHA9KAHi7uQgcTPzx1qRNQnUcykk+oFU6mSJcfMozQBbbV5gcRnjH8SjrVmHWZNu3ajE9crj+tUDjsuKidACCvDUAa9zLcWShPKhlTswz9f61V/tYrw1rHn2NCyq9gscsmJAx4I7VFFKiSENFHJjsy0ASjVYv4rQH6PViG9guJRGkEgPUkMeKoy+S8hdIRGT2DHAre0PW7XTCmLaLfghiFDbhjGDu4GeuRQBBppTU7yO1txIHkbaC7gD8zXYSfDjVVTcl1bOp6ESH+orgYb2S11FrmzJik3EoUbG3PpW7pPjfWbHVEnmuJ7xc4eGR92RnPB7UnfoNW6mrN4I1uDObZ5QO8bA/8A16wri0vNNkKXqXFuSTt8yIjI9uK9mtvEVnJpH9oXbfZAmBKj5JjJ6Dpz+VY+peMPCd5A0VxcedgHaRCx68cVClLsNxW55WbpMfLeDPuKX7Q4x/pEefervg610ubxRjVWjWzETsTIcDOOP5V0fxPm0u/0rRbvSnhkRmkXdGMEgbRzVt6k2OSM7kF/NjI+vFIk8+cL5J9cVt6X8PTrGkwahHqKBXzvQjoQOgq5afDG9WSQS3yRofu7csT9c0XQ7HOefKeNkdSb5kG02yDvjFdwPh5Y22mRj7H9tvRyz+cY+c8cf/qrltS1m9tdZnguoVWdHx5bHeF49T1oi0xNNFHzpv8AnguPrTy82ARGAOuN1B1KSd97qrtjnzMEEdgM9K6Hw5baBqDXUOrT/ZAseI2+0kEtn6Y/SqdibXepza3spw6ROD2ZWwfzzTDeP0McnX+9Wt4E0K113xDdWN5JOYYYDKojfbzvUfyJrQ+IuiWfh/8AsxNNWSPzjIHLSFi2NuOv1NQ5q9i+XS5zw1NyBlZMDsac2rP0Ifp0xXqD2vhjS9GsLjUrKBfNhT5/KJydoJyRWHrepeD4rGU2FjbSXK4IEquqkHuORmhVG+gOCRw/9oqeqt+VO/tNRxhvyrfsNf8ACpRV1LRUQnq8Mjf+g5/rXWab4e8LazYLeWtkfKdmA+dx0OO5pOfLuEY82x5guoIGJxxnPK1oJryxsvlgIBx8uf6mvRU8FeHXTf8AZJIx33SMMc471xGo2Wg/bZza33lQBgqK6Mdp5BJ455BPHaiNRSegOFlqUpdeaXP71V47KKghvlilWVCu4chgnIP1qwun2h81Vv7eYggLtVlH5sB6GqN9JNpxjTyQ6MPlYgjpV9Li62JBe22MERn/AIDSrd2hb51Rl9AMGp/CVjp2tm+j1C7SzMCoYmPO7JwRV6bSPD6ybI9XXGQvmPHhCc+vagDLlvLRjiKOJVAxhssf8/QVLFrBt3DW8vkd9sbHg+1drF8NdLuLFJotQkkZ48q0e1kJx2PcZrz6+0e6tJ5VNhMyiQqjBPvAE81EakZOxTjJas1F8VX8abVv58e8hNMHia+it0jjvJBGhBAJzjBB/mK52RHQ7TaOCOuRjFXdM0i41Z2jt4YwwA+82M849PenyxS2Dmk+pZuNRF1M88zl5XOWYnrTPtMJAAxke9ak3gt7OJPtk8SSFsbEBfHuaQ+FbVQGfUYEY4ADYH9auK5loQ3Z6leLU5YZ4p0nkMsX3Cz7gv0B4ptzffapvPnfdKQF3dOAMDp7VBqOm2mmsc3Ec3ybgUBIb2yOKyIb21D7zGwXHPFDVmF7m4t4i4USkL39D9aluNXlH7u1SKKHAGAAS5/vHI6/SsKS6tptvlo5XPOBinKlswyxdB7qT/Khu4Gi95cTnE7Rlf8AZRQf0AqeHUpIYDFG+AepJ5+g54/CseaO1jClZd+ewDD+YqWPSriWNXWOQBunNIGbCX8RTfPK0jgEKvU9ucnp+tRJq9xBLm3lmiUHK/vAcfhisk6bKCRhyR1Ga0NO8K3upruhIVQcEu2KG+rBDrzUJdRliF9PJIik4JIO3PoKkQ6SYgqx8D7zzA5PPZVPb3NaS/DTUmGftlr/AN9sf6Vz2vaNJ4e1KKxupRJJIgdTETjk4749KV0OxNOdPLMsKzkZ+VmZen0x/WqzLFnvn3xWnd+B9ctMk2UsqjvDIrfpnP6Vg2cT3t4tvbQTzTdSiqWIH4UXQGtBdeVb7W1CdY8n9xGxHH8uainv/MGEmuhjn55939BWlB4H1W8X5oktl65mfGfwGTVgfDm+P/L3bf8AfTf4UuZDsznTMznLSsT6l6YSp6uD/wACNdL/AMK5u+95bgfVv8KqWXg039xLBDfpvi+8GjcY/MU+ZEuJkwG1STdcB3QdFRsZPpmo5bxmc+XBBEuThQoOB9Tk11P/AArmXO06hCp9lNY/iPwy3hy0iuJblZxI5UBBjFCaY7MzQy4y5QE+gqZZrVIsCBJJO5fgfgBW7oXgf+29Ht9QF6sQmDEIUJxgkdc+1Rav4D1DS7Ge93W08MI3Ha5DAfQj+tHMgsYnmRE52ohz0VQR+tNM0WceYR9EFP0HRb3xJcNFYWqN5WDIWcAAHp1rsIfhrOSUvbuCH92ZF8td2cdRzgen50OSWg7HGmePH+vf6YFPt76K2k8475GA+UM2AD6+9dNb+FvDUdur6hr6pKeDHEgYg/QZNYOuafoFuR/ZV5cTcc+dAACfY5/pTTE0U21LdI7LNgN2Y5xUCzwhiC5IJ3fK2OaqxpJIruIkCIOT+FWtDn0lr+QaukrW6r8qwHDFvyPvQ2FiaDU0tHMsMssbjowk5otpluZHclnO4MST1NdBLL4Gu7C5jhtb21ulT9xJLIHUt7gYrm9PhkjeTeQcN1U8EYpJ36A0RXJO8gjGa0JiTp0ZPdRVb7Mbq68sNt+XOcVYvBElusQ4ccHGRmmT1scmA+1jjO3vnrTMlXBPG7qKmMTkcEKfUnimm2JHLx7vXdQUIpzznIPSnk5AHpSbWVjkg/Sr1qF+zNkgE5+poAojrTxtL46DPWiVPLkI7dqYQOOTQBLIi9ScUKgP8PHrnrQioqhmx+NKwWRcjqKAHEhVwTgdKaWjKgE8CocHOO/SniJicHAoAA6qflX9aVpN2ADgHrTXiePG4HB6H1pvGMY59aAFBw2euKeJj3Gaar7QcDn1puTz79aAJEcsSC2M9OKcJF7nBpiMoJyMcU5ijkY5P86AJfMTG3HzetKyxnawUBsc+9VRjdyOKmIIwFOBQAHesO49agJJOTVgSFQQ3AP45q3ayo0TKQMAdcdqAKKt5TA7Nvv1rSivbpJFkt2W2cA5kj+UnJzzj6Cq0iKrDBwDTC2VAx0oAvTaleOphlu5mikO5wzkgn1xQ0VsRH5VzuLDnfHjB/Ws/FOyFI28Y70ATlwxKk5POcU/z3lijjaRmjjG1VJJCjOcD8SagYMBkNkN+FSIpVeTzQBueHtdi07XoJL/AM6S3RQF2SFdn4AjP0r2H/hI9EK711K2wO2/JH4da8DJAlEjAE5HXvTp5HuJzK7HJ7LwB9KTimNOx7fJ4y0aKETLcNKm4odiHg/jXn3xA1LSNWNte6eD9pIPnkj2G3P5GuZfVbt4EtnnleJcEI7ZHAwKt6Bbpq2uWtlNKI4Xk5+Xr7DHc9KSikNybOeLOGB2k9+TxU/76NFkkjIR8FSV9+1er+LPBcL6HHcaRaRSSxkCRVGGAPt/k15nqDXyIlvcRumxeAwIyPbPanck0NF1q9sNVeTTQ3mvEY+FJx09PcCn+JvFGpa39nh1JB5tqX5KbT82P8KwrC6ubG6E8TvE6g4Zev0rQ1topRazr9o86RC0omTAyem31XH+TTsFzR1bxPc6hplhb3MvmeSCcA8AbQAMevHv+FZ8F7aSqqyJIpHJZRkn+n6VWuTB5cRBQkqNwXPBx3qmznGEJQ+oNAG3ItrdLi3jm3KuAWYLz6n9Old/4I0i+OmQTnVZEiSfebaMgqQOucHPPp7V5NCZhljKyt0zu616T4G1zQNMQm7u2iv5IwjOynZgHOOO/wDhUy20HDRnoGp7P7PvDeSgWhi52L8yepz37du1eGtq3lXEigGVNxAdWKFhnqRyP0r3lHt9Qs98Esc0MgwCpyGrz7UvhyLq8d7d1iidycEdM+g/Kop6XNKiucLPrRN1uhMsa4weFznA746cU8Xw1IOvk+UqAtjOeT/+oVra38P5tCtPtlxfReSTtAKncT+FYEDwWnmeUTJvGM9K1vcytYhjuJbLMsLbXLAZ9ODUU1/cToFdyQOg9P8AOa2LCCzudO1B7i5jhlUK0cbrkuecgHsR1rL+zR78KGbt0oA6XTNR8TaO0KK1xb27kDeUJQBv4sc5HNeu20P2izR5SruRyyptDfhXNaT4msNM0WzsNWIS5WIbQjb8qemSehx29q3f+EisBcPbxu7NHgEqhZcntkVzz5m7m0EluLJo1sw5hiJByCVHFNstJigcmNEQk5+RAKuXt5FZWpubhlEQIDN0CgnGT+dQQ6xpUjELqFo2MZxKO/SknKxTSTOZ8U3T2OpO0kbGIqpJyeo7j/61cq/ia1WXc0UDMOAWIz/Ku/8AEEdrrelSeRJCxj5bc2CmK81uvClxcFntkFwqkgtGdwB+uK6ac2onPUimzVHl6/od/OkEKfZkLhkIz93px9K4qKzP2SOYHO+Rl/IL/wDFV6VoHhe/0Twzrk14vlLLZuBHkEE44P161xUMe7R4AeouJcj/AIDHRzc2oWsbSeDLxbZZE8ttyhgob1/KnjwndeaoeNQgGW2kZP6mvSYLVTZQEkf6pe/tSPEhYjPGPWo5yuRnEWfg63BLXDlj2U5IH5YrXg0G1SAo8as3TcNw49OtbyxxLnOQfxoKwohd32p1JzxRzBynPxeH7ES7hECvcAA4/MVpxtaaPCA7sik5G4cH24H6VPfLJFYTTWq7pQhZVYE5P04ryfWdd1Oe8mjv7RU81lZoSCASoIBFUtRPQ9UTxNp0i5FwgG7ZycZ/OvNvG8sc+t6eYpTMghVdxOf4z3rHMskZM32O4V1PVXOB+dMubo3E1vN5TgxkKAxyTg0bBzPY96kdhn9K8i8AKR4slYDGIX4/EV6fY6hLeaek1zZzWsjA7o3wSPyrznwIgXxFMzHpC/p6is1flZUmtD0F5X3cNihpHBwWGDUweN14cenBFM2KMjBP4UXAarEikDbewH9aqahq1ppwTzZMljjAHQdyahPiDT4tGa+juIpQgXKBsHJ4o1YGkJm/uPx3IFcV8SiW020BH/LRj+grQg8cWbZWaAAjqY5N39KwPG2u2GsWlvHaM5eJiWDD1A/wq0rEtnXeCAy+D9O+T+BufX52pvjfVre08PXNqsiG4mHlmLzBuAPfFWPApjl8K2CpJGzqhBAbkHceorkPiB4dgj1MajauzNJmScFtwBzjj0pJahfQ5/wvq02h3ktxAzKzKBwMgn35/wAa7m68cWV9okMMt1J/aALBtkfByCME8dQc8V5lLZvNFlJFQoM4LY3VVtg0LOGwSeO9U0nqFzt45duoQ3KxJ5sW2RJMdWB/XoK56/srjcXjAkyc8cECpYL97dN+7cnTYW6VbM8F0iMHKOpzt/pVN3JWhjrdypA1vMj/ADjAYnpWS7FJW+Un6V2NwlpcxlJApJHHHNYTaQQv2i1lynXa3BxSGZmZSwOwgemK1bCfEcvm5DOcAH2FNtVjuHZZJlh29cgn+VKo2uykhtp4I/nQA17h7eXzI22t2q5eCTyxMSM4JORVCb5w20Zq9cOXs2JP8HH5UC6mYbEhgNjc+1N+xP8A88+fc1GJJnYAHn/eqxBBPPMNrR5OT6Zx9aBkYjO8KeM1o6ZBZswF4W2hs7V/i/GocAhAo+YdT61W850lYchc/nQA/WYbdLovbAiMnpnOKzanuElyWZWCNyM9xUB5OQMe1AloFKpAbmmbvm2mnUDJN6qcgAn1NHmKGyByetR0UAWFMbsjSbjGrZYKcEjvj3qGQoZXMalULHapOSB2GaQMQMA8UlABRVm1tY7gEvIV2/lU0ulz+X5sSb4x3FAFCik79OaAGbhFLN2AoAWnIuTkglR1xU32GdU3OpQ+jAiosuq4HGKAHgx9FB567qeqR5BO4e4NQZdvlz1qcAAYFAC0U1mC9ab5vzYxxQA/IBA9aQ53D0pJCQhx1psb5yGJPpigCVSAc4zT2lzyBg+tRIu1enPenUAPV8sN5yKmEik8Ln9KrZxQzMx65/GgCzvBygPTnFW9OvPsMonQhZRjb8ucc9frxWaG2xkDqTTC+BnPIHFAHbxfEDUPtNw0o8y3lOPK+70HX0/pXPmVdXu1S4uvJTdtWSXkIPw61kBzIMmnBdw4YA+9AEyCWORTuGFPBFOkEkxUyzO+1Qq5OcAdB9KiP3RuII9u1KrHyyd30oAQ24K4yTx3pBE4PGMj0NKGbePmyO9SGQByO1AE2nafLqVyYldY5CrMpkIVSQCcEngdKnEUkFmTIYZRuKlWByO2QRx19KgtrqSI7lbaSCPzGKdJO0qqJDu2fd/OgCxaeIr7TQ62V7LEpBwmcgEjGfr70618S6wjQ+ZdzywRyb/LaVsEj8aznVXYkgZppZRtOTigDoNW8V3+veXHqcpkgRiwjQBcHtz/AI1z0kgmuCyIIlydoA7fjTfOP90U8OCVJAyc/hQA7kADr6mpVkeGLGQ5IPQ4wfWoDIjcHNPLBepoABKSgIGMjkmnLeywKQkjKWHJBOahZ8sVwMe5xTEQyMOQqjigDTh8SarDC8KajceW4wy7zgiqaXxEil40KKMbQMbuc845qMMrTsWXaDnpSRrFJJsyRk8YoAet06qQJWAPXbkZ+tXrDxNqulwNBZXbxRlt2Fx1/wA9qzZUxIUU/IT8uajYeX94delAG/d+MdZv4ZI7rUZ2R1wUU4DfUdKxYtQvICAkp288E+owahxngdaUDHuCuCCOh9aAOz/4WTqj2SxuiiWOPZG6cAHpuI7nHStiD4iKNNRXt2Z1iVGm3qCHweduDkdK80z1GDtJ/DNNM/ACLjtSsh8zPSNN+Id3LNcfa1gEKQllIG0lh0wO+TjIrB1rxtqOp3Ucn/HtHEOIkORu9ee9cozP0Lct3pmWiPz/ADHkYJosguz0/wANeOYHuhaXsMshkBJlLbyzemMcV0nibRLS50q41BbaKOWNPO3mE7htHTIx+uR7V5JoGtRaJfJe/Y4LqRAdizZwhz1FdpZfFC4u7XUVv5IoXeFhaokWcP2yc9OaVrPQLnNi++0Wp3yt5zdGBAA/DFZmZ2mDSTb/AJgcms9jJEDl8n2pj3EgyoP496oR6VF49gtnDMZ5YmXDgcFT6gdK5vTPEp0XUDdQRq5YFSD3BIJ/lXMGdjHgsc0eYtAHpem/ESyWFhqkLGbedpiXPB9ya0/DniWPXdSuVmeOFY4y0aqWzt/iJ7dMdq8jgeFpR54G3nrn/wCtU7QPDai5WcBWOFWNst+PpSaHc3dU1C0j1G4FhKJbcsTG7DDDNZTahIWnA2Msqbf3g5XkHj0ORWcpYhjyT705QwHJ69/SmIfHdSWzlkkIbsQamuNQlm2rOwfaOCFAJ+p71XEO8sxOQB0NOhKxOWPPBA9qANOz1W4t7dYopGht2HLeWDg+1aL3cjWgxePc8HiTGFwPTPTpXOpKHOHZmUAjHv8A/rpnmnG3c3GaANS/u0LpFGisgUZk2kAtjnFUWmKkgLkg+vWrenrBeL5E77SBuUg8nFQTLDDOyryAeDQBGJj/AHf1prXBVkwDyexoDLtb1NTWliLmOR0BJVhu5/UUAWUneCFXlUbSAfmcZOasNNFcQKqttyeVFVF0WWTAZWAxn71LLYzrIkMKM7Hjjt9aBF2ztEjuDH5atGx5zzjipLvSoIR5hn8peuG5z9KLOe202aON5TcTNyVByq8eveppHM87TSBSxPy/7P0piSdzNMUs0YW2Xyk/vuPmNW9snkFJFWRuzcDPrxU9Mb76fjSKOYlYxkHAEnUkUkEv71dx+UZ/Gq0r8dfmNRxPg7SeKANqScKDGduCOoPSs9pAegII75qIMCSAelLn3oAma5kZMMxbAwMnOBVVZB06+lSZGOoxUDja3HQ+lAB0kyQOanqtx6npVhD8goAcATTihAz1+lICQCMkDFOWTaOOaAGqPmGQfxq19kURkk89sUyF1O7fmroaIQqS4PGcA/oaAK1tuikKdQw5NaMdzIkO1XYKO27jNU5HUybslcjtRGOcbiSRk0AVrgIt3kDqckHpXbWuqadY6erx2QW42ZCqmA2OMgmuVaCGTJI3N9aguEmfaNpwBgMT0pptCauaesa/eXoaCaFEUnIAA4/GsXJYY2g+tNCOWKFsgdTTivlrkMSB2obvuCVtgkzlcHmgYLK2T7CmsdyA7eTTlwsalu1IYjgsMg8HsaNybg3OfpQHDAlgOKi4wMHmgCwoIzk59KBEGOAvNRGUkYHFSq2AMsM0ANZHUdTn0NNWQnAx+dTXEpkwc4PTioWhcIXAyoOM0AK0g3AYzUhYY6iq4Vj0HHrSiNiAcdaAFaQnIHSmgjgEd6TB3bT16U7y3DenegCTeqDj60xpCwxjFNIOT3p5jAXO7nGcUAKm4EZIx9aUB93J4zUS8sM+tWOpx0HtQAnLNkZx/OrCqqfMT2qEHaAc4agksck5oAmUl33HgDpUhYAZzVXJxjNMMiqcGgCdpeTtHXvUZbgAnpTd425zUDkM5I6UASmVccdaTzuBxUVFAFjeucU4EA88/WqwbCketISSc5oAsPJjA/KnsoXad2MgHmqhYnqacW3LyeaAJTIoyO9NVyr5UAMR1zTXYFEGCCox9aYMcknoKALYmYD58Had2Cc01pzKzDA24zjHSq3JOaMnsaAHZKOSO449qQMR0JpKOfSgBQzZwCRTlxhw0mOOABncajpaADJ9aOpJPU9aSloATFGKWigCQSHHQ5FNIDDIGCOtC42kZ5NPCg/NvOaAIgNx4pKtEBk2DC4HJFLb2LXMojR13k4XJAB/E0AVwAegBA9e9PibK46Y9624/DgeS+jkuo1ltomZ95wFZc8Z75wAD0O6k0a3sZLFlk0+6ub3zCQ6OAixhST268E0AZTWl39lFyIn+z7tgkxwW64+tQMJdgYqQucZ969C8E6Vfapf7Y8QWcZZyXYMEfHDbSfoKgbToJLu8kEV3cvDJIszSgjzV5xjjAPt9aAOCLuOp96cY3I3PkAjIz3roLfRbS9kaK3jmWRZCGLfMoXtyO4P6ZrL1mzaw1CW03AiFtuR0PvQBQDMBgGl3NxnJwe9bOmeG7i+ijkLBWkk2JECN59wPTr+VXPEuhR6SsUafMwQl+OR8xA3ep96AOb8xgdwOGzwRSbyeCxx3ptFAEok4I6DHWpreaW33GOVl3dcHGaqgkdDRQBfOpXIyPPck9PmxTxq1ykXlFyARhiOrfU1mU7d8oHpQBaM6lRJuIYdABViHUnLhS5UH+8ARWZng8U4vlcHn3oA3GuLojAaNvbFLh8ecRk9cByKy4L4oNrjKjpV+O5DDCuQPU9KAOdkHOBknuaTG1sEA4pWcZJXOT39KTOSN350APkITheM9cUgfaT3BpjfePOfejHGaAAnr2HpQTkAelJS54xigByorDOTn0qaEBenOfWoY8ZOTg1LGMZ5zzQBZfOwEDnpxTdoYBdp3Y9KFlIAHaplugBgKSfUnNADJFZLdfnBz29KZuLDC8Ad6k2KyAMTwMjFN2/wZwuOtAASUUY+Y1NaS+XuZxk9s1DvUfdBJAxnFMV2dgc8e1AGqtyEZT5YLAfeIqK4u0lUjaQR6GozcMW3YXOMdKhkJIYg8+1AEbPs4UDaTTGkLDHSm0UAKGYDAJpCSevNFOyoIIyfrQAyigMDwCKWgBKWiplQKORk0AJHGZX4yFXnmrUcoRenP060xJAFJx8x9aT5dvBOaADG9j05ppG0Yx0HSnbuAAACO9Jhn3ZIB9fWgCsSd+7HOaVpGb2pGBDENnNNIJ+7nNADgxHANISSeaMEAZ4NAxn1oAcEwMnHrjNPUsOSRj0zTFUu2egppGDigCYlWTmnY6YNVxjnOakMpXjigCTcCSPSoXIZiRSkgrjBDegHWmYoAKKKKACiikoAWiikoAWikBBHFLQArMWxntSUhIHU0tABRRRQAU4NhcbQR702kPPGeaAHA4J4FJzSD3NLQAUUUUAFFJS0AFFFFADxIR2GfWhZHU5BNR85Hp3pc8YzQBJ9okycMQDwfeuz0jxNp9vatZalafbI/LEMUhUIYVP3iAM5P+e5rh8jPvTi7E9cUAdu/jYWdl9j0e1SxjDZDABmIHGCTnOeM1BbeI7KZFfVlumk8xnYQPtWTOeSeoPOO/FccWY9SaNzdyTQB3cV239nytpl9ceVcMI2hZizxLjOQF4IHTmsDW783MUUMkSiSCVgWHG4H8M89etZUN08bHBKhuDtOM/WrV/Ot26us8r/ACjcGUDBHYe3JxQBp6A5uNQQJdOhDMS2AQOOuTwO1UNYuLWSNFt72eRgT5kci4APHQg89B2HSorfVprW3aCIlVZdpx1xVUyK2WIHJoAgop2EA+82fpTaACiinYAI3cj2NADaUgjqCPrR3Pp2pOBQAoGQT6UlNZioJ49qehGQW5FABg+ho5IxzirO5fUUwkAhVVTuoAzqKKKACiilHHOPzoASiiigBR17fjU8alV7fhUAXLYPH1qRdwcheg9aAJqVTtOcA0xd2Pmxn2p1ADjIxHXvmkyTgnkA96SjPGOcUASj7mcKPXHpSFwhwgGMVHnFAOD0zQBIJCEz1OaaXbpn8jTQec4/CigApMHJPNJu+bGD9adQADGDnr2opMjpS0ANCgHIUU6ikzyBg80AKDg5wD9acXYnOaaQR1BFBOQOOlAEquGPzf8A1qkqtTxIR2FAE2ajkJyMN+tNVuvPJ/KlR1xhgMjpQA8oWxu9OvemEheNgyD19qVpRj5Rz71IrnA6jIzQAxkZkBdSM9CKQxKSRzUrM208k47VXZ2zzke1AEoZV+UdvSmylCF2nJI546e1RbsD9c0deaACikBB6EUtABk5znmjJwfekpaACiilQAsAeB3oAb060dealVo15AOfem7l8zcRxQAwEHoQaUqQpPSpl2yHdjgdKbKVPHORQBXjBAJPepVBJ4x+NNp8bKpyc0ATAN0YLiopEVVJU8+maGlJbIpnWgBBnHPWlpS2VA2j609I1K5J/I0AQ5JBwOfekUEcsRkmpZIxgFHHBycntUbEBSeOKABnC+/0pQcgGo0OWII6jvS7lQ7TmgB5YDqR+dIrBhkUEKeSB9aQDanGPxoAVgSpA4NJuKgbhk+1MMuUI6N7UplAXI60AP8AvL3FLUJlJUg8HtigykqQeD2xQBPRVXc394/nU4kU496AHY5zilpMj1HNFABnnGKCM98fSiigApQSOhxSUg3bucYoAd1pKKQsA23BzQA6jPGMCkpM5BwPzoAXuR3FKDjPAp3mbVKjAB4570wjOOTQAUg4JHJ9zTsZpCOMcigBNoxg8/WlqOTdzjgDvUkYLYGRmgBQCegqZI9vJ608KAMgYooAy6UAnoCaVYywyP1rR03S7i/uPJtYnkY9gM0AUkjGATnPoaUxDHU109t4M1a4uDFHbSM4GSoXmsvUtIudLmMVzG0TA4w/BouBjFSp5H40Hg9fyqaU/LjBqA4zx0oAXPOe9KrkNn1ptTWtrNeXCwW8ZeRuiigBS20DkEk807k9xtI7UyQbUXgZFKj5x0A9KAHjgAUA5z2+tBOATQDkA0AId27jGKdRRn5cY/GgAprqWHBINWbO4FrcLM0Ec2ARskGVyRjOPaoVKhsnJ9qAGqMDGSfrQc44xn3qQSDdzGuKQhcg849O9AEY7bsbqcBk4yB9aM/Nu2jj2pxfIxtUfQUAMyPWl4wMde9KWLEk96bQBISG5ck57A9Kj47cfjRSMwUc0AOopAdwB9acgG75ulACojOcD86kEK8ZY++BSFwqkocE9qjDHuW/OgBCMMRUgban3s5Pr0FR9aKAJVkPI4wBxmmmQMp3D5vpUdFACP8AcP0qBZGXvn61Y69qjeLPK4FADBIQxIAqRpN4Rvu7eMDvULKVODUkgxGn0oAeJFPOcVYNpcCzF4YW+zmTyxJjjdjOPyqkq71wMZFTO7iApvbaDnGe9ADtuPm3Zz29KSmpkjJzk9qeTk5wPwoAKKarq3Tr6UNjbyce9ADy7E5zj6UmSe9IM45xn2paAGGQDPtTgcj0+tNKeYcKBuzzVjy1VcnBPuaAIqKkaMbNyg4+tR0AFLuOMdB7Uq7CQDuyaHULjBz7UANOO1KGIIOaSigAYAtuGQaXySy7yAB70bW/umnHzD2OMYoAgjIKkH16GkdxsIJBPtTniKEBTyeeRilEWVIC59T3oArYx1p7kgYKr9QKm2BsfKCcj8akaBpeSoX2yKAKVFWjaYTccge9VyjBiMZx6UANpyAMwBpRE2MnA+tTxhUI+Qcd85oAh2PyVDYFCOynByauKXCllxz2FRncG4+Ut6CgBmT2IxSbxt5YZ9qkFu4JaQg5/wBqo3iOMqn6UARrIQcZyM96kEinPIpnkseuOB2qIjBxQBL5p344xmpBzycexHpVcKScdPrU8fCkc8HFADhnnOKRmIx7nFLSANn5sY7UAQuzM/0PGKesjZAYe1OKZIIAGDmnHnrzQBaiREG44du2DwKgkZmkJbrSKzKeDTX3MDzyaAIjJuUrg59qfHGwBzyPSkEYBB5zVhDtPyjPrigCNVkUYwR9KJWljUMGxn1qwrBhxTLgZ2ZGeP60AQjA4Fd34A1vT/DurJfXcZlYHCxjAH1NcCJRsyevpUqu6ZKnBPegD3y7+KOmweIjqdvbI42BApOApx1AHU15R448SL4m1+e+VdvmN0+nFYhuQbDYqBXDfM2evWs55Tnj86SSQEjY2nNVulLknuaSmAUqsynKkj6GkooAUknqTT4tvUnmo6UHDA+lAFqkoVgwyKM8470AIGySMEU4Yzz0pu75sbT9aXPOMfjQAtFFJQAtIc5GOnekYgEEnFIsTsx2Bm+nNADicDuabu+Xdg/StXTdOkF5bG6j/dy7hjbnt/OtWfTvJu4rcTkqAycL27ZoFc5fbIRlUYgdcCiSOWPDvG4UnAOOM1vQ2KMsys7ZKZBb6j1zUy2SR6bcQSAEhd4xjg4znp7UBc5sHI7ionTCZJJNOaQLx1NJGjzybSypgE5Y4HAzQMIc4INOywfnG31pEO75u4q7c2kcdms0cwkyQGwPunFAFbqQPWnKBuIJ/GoYwcHPNSUAOaP5T845HFMAwACaXmigAooo5I24oAVl2gHI57UlLuIUqQKCpABI4NADCobr+eKZKpKqAM4qWigCqGKnIp5beF3HHrintEDyODUbxlVB6+tAChmyduSPepE3clu/amxkLCWx3p6sGGRQBFkRyEYyKlKE5YZ/HpUIQ+YA351YoAeucfKuT3yKRk2/xDPpSFuy8Cms2Bk0AKp2NkdaUsWPJpiuGxg8+lOoAUAscDNPMWF5IBqPkdKC2TgmgCRWVBg4Y+opNxdwAucngAcmokz82fWnUASGNy+ChX2xinlVjXkfnUAJH86kyWj6Dr6UAPEgyAO9LuAYg9hnNQ7B/fFIWO7NAEr+WwyeaTzVUfKuD60xmJUdPoKbQBIjEsPlH5VJJJjkj8qhVyowMU0knrQBMZV2gdR6UxhGQXAwxpgGTjpTkUHkngUAISv8OR9aQDJxnFPKbQBxz1NMKkYzkZoAMn1NO8w4xwfrSuiqwAJ59af5GCDkbT70AVzGzHcMk+9G91+Uhsj0qw+RjaOO+KiJBckg4oASKQg5HB6c1JsiZWJUbs9fU0mzcRjIHvTvK6fNgd6AKkkRDcZ/wp0eVyCD65qy2wrgEcVGV9OR1oAYWAx3yaQt82PxOab0J4PtnpR5ZJBz160APPKnB60ZwAOtN37cDafQUpOxfr69qADLbhxxmgE5LYP0oDgnGacM45xQBFl9uMGnRTMHxQZBtJHX0oQggEgZPtQBbQgkkAjNRSn95+ApBuxxnApOtAFSlyfU1OLG6J/1DjjPIxUbqBDEQOSDn86AJYY3e0nYZwuDVcqV6jFXbO48uzuI9uSR1P5VDNHmMydl2j8xQBXpyoWOOmKI22yAkZqyzgXLZQkBjmgCNYNxxntULKVODWukdvJ80eULZwp6002SEcsaAM1EDRuecjGPzp8Vs8nRSfbpWklrEi4Cls4ByaSWZACiSBSO4Gcf/XoAozAxW6LgAhmB/Soo8s2TngVOyxsqxlmKg5zjFLPDBER5LO4HO48ZP0oAiuCROuDj5R/KppIz5aHB3AZwKVo2wJxGzZUAcdOKmjJ+y/ODuORz9M0AQwWt1cjdFbSsvqqkiraaHqTgH7Kwz6kD+ZrqtEATSokXoCwH/fRqxJcRwv8AOw5FBNzkh4Xv5CCwjT13P/hV618P3ECyFrlAGUjCgmtl9Rhx1P1phuVZfl5BHU0Duya1skit1bcZGEhIOBwTVry9OEbF7J3uMcStMcA+uMVUsrrbvUfxdadLcIFdhkleSAOaZCJ9QktZrMw2+mwwHH3oixY/nSXV3LLpr2pSIIExxEoY8euM1nWuppLfRIEf5m6nGKSS8kOpyW8cecv94nikO1mcIy/MecDtmmhiDmt3XtL+zyeeo2hmwy+h61g0FkkXL5z+Fdhd+HtR0rwMLzUrWa3E91H9m3EAOjKzE/otcXWvHNJcaPI0s7uySIqqxzgYP5UmBSpHYKM4p1MYBVbPemAnmcZCkilR9/Y00RgqCDj1pwTAIB4IoAfRSDgAUE4x3oAWnBS5CqPzptGT2NADmQDoQR3ptSxSpGzExhsjAB9amFjPJbmcqEUepxmgCnRxTipXqMUlADCn7sqPrUIBBOQcDrVmkwDQA2MlhuOPanUbQnyg5HrS0AFRTA4BzxT2cKD3xUeN8h7rQAkJGcYqfFNCgDipRJiF49incQdxHIxngfn+goAjpjAs3AII708nHU0tAChGKjjNSBAUwQQaYsjKMA00sSc5oAeYsdWFM6cZoyfWigApVQtggcetAK7eRzSs5IAHAFAB5eOGIBpCoHRs0lFACUtFFACjaRg8H1pCcmikoAkx5hzuGfSngBcb2zjpUNGT60ATiTcvQnFG7uTgDqDUGSKOfWgCZpVHvTTIOy1FRQBOPvZGQPXtTGkwTt6UzJ9aSgB+/vgZqZEPlCQoQrEjPqf8mq9GTjGTQBZ+xSSBSkUhLn5cKTn6VHNbTW7lJY3RhyQy4NWbW+ulhMH2uRYRyE3nH5UjTTMpWSQuCfrQBSC7jwM0jLkYNXP9HMBw5EoJyNvGPrQqKV9z0wRQBRMG3BKsM9DQq4XBNWZAcldvT0qGgCFUIbBGR609UAAz1FOooAcGGAGHy+1WDJaCMqICW7PuIx+FVjjPHSmlgM89KALL3l7ICYrgsvoAAapyAiCLIwfm/nXQJ4eUHCs3NSvpEMbIJQSzHCgmgXMc5b/6mf3Ufzqw/nIjRkfJ8u7A7iunTRLdByi57+9WI9MhLEBEx6gUC5kcnFgJtFrlsEFttPW3uEd2jiJLHPIrsxpi7RgAe9OOnIOSaA5kcQbO58wOy4bOetTwRSo++diVAxjPtXYf2ZH6Uw6TD3HegOZHJtBvU4L89yKdFpO85JbB9q7CPTLdF5UE04Qwr91RgdKBcxzCaJEMFgx+vrU66bCCMRKMeorojGD0Wo3h3dF5p2Fdi6P4XfUNNvroXNtbwW6Z/evtLnHRR/WuSvrYR5K8KAT09q7jTJBbXW+TJTy3UqPdSP61S1m3065uFNhbSRQqmNsjhiT3P/1qnqNMp6MSdNXcB95v51n605S4iwCOuDV+zDWlvsdgMMSPpSX9ouoaYfLIM0fzLjv7Ux3RzpmB6uTVu3n3JgtnmoF0m9YZMW0f7Rq1BpzxIPNYDnoKCjT0p1a9QSgbCcZ9OK2LyyCykgZ9PeuXsZo0v1i2sCG7/SuokvS8UMJjyScF89KfQiW5yy2tx9rZcSHlum7HQ0+2025VmdYDu2kZYAZOfeunKqpHYU0GkFzI122mutGR3jBmjOXAOdwAPP1riHh74wTyK9B1qRo9HuHRirADBH1FcPguAxBICZz75oKS0M8jBwa0LZh/ZlwMf8tEJ/WomgLLuK8Y61LAu3T7kY/jTn15NAyvvG4j0FMXMj5I4FPddy8daSJNuSRg0APoAxn3oqZ7aaNN7xsq8cn3oAhBB6U1X3MVx0oddwwDjmo+EblTn60AT0mRnHemIxc5xgU5V25570AOUbmAPTNasi28qRq9zcEdsqGH4VlDGeatW120MgKZAPUZoAs3j2vkRwWsLNg8uRyarXNhPb4LRMFYZGetakE9xL+8WeHj/nqoBFILC6vLtZJ7yIKOdwcHA9qBGFRWhfR2bXTJayEt0BPRjVBkZDhgQfegYlMbeG4GR6U+koArsWyQe/WhXK9KsgLnkA1C0JCll5AoAkDqxwDTqq8Ae/8AKnxvt4xnNAEh2k8/SnAYGKjUZlJA470/cN33uM4xQA7jHTmirF7dRXcqPFbR24SNI2WMnDMowW57nqar0AFFISB1PWgEHoaAFooooAKKe0LLBHMSu1yQAGBPHqO3WmUAFNZgAe+KZL/DzimlgByN2e/SgCalqEysR8owB1p8bbl5PPegB9JkAgdzTSnAGfl9Ka6Zf73J6UAS0lVwMPhuKnU9s5I60ALRRS0AJS9+lJS0ABUjqPajjHTmjJxjPHWkoAcpAPINSRl5G2r+FRU+Pb3POaALDxtF99cU1YfOcBRk1JHG8zhRk/XsKeSrSG2gPH/LR/X2FAEc08caCCNQ+37zkd/aoN0bjniomOAQTwKQEMMg0ASuiBcqag2PkMTxTzx0OaazbVJ9KAGScEEnj0pqqXI4O2gSHqTn2pJGBIwePSgDvZtRjiIYoeew4qJbj7VeRFowNvI4qU2abizrkcYBPSpdMH/EwOI8DBANNqxipXJyjLKwIOT049qDlDhgQavqv2ic7UYbH2sTVi4sgpAJXpnk81DepRmrISBncBR52bsjGCUpLuNUVGJ6MKzjJ52+QZchsD6VQGqsiRknIz3y1L9qjY9V+o5rKDNj0pyoSwJAx/OgDRa5jI4yw9qbDIsrkbenPJrJvL0QYjiVc45X0qNNSuLdUkwvzdcimgszq0g8xTtI4GQBUIjLIWy2c/dI6U7RtRjvoyw4deCKmUf6RMhbknIFXYSv1KEjGFGcYOB0IpmzPU9akv0K28mD0H5UoA8sHHOKLIZUliBHABFQRt5Uowvyng1edQRnA/CqzRb8jB+tQ0BLMVQAbSQwyDmqTJliMfLV35Z4lRjnYexwaeqqqhQBgUg3M5LdfM3BASOc45q9A++PnhhxUihRnAArLiux56AE8nFAWZNqwuHCfZ959dtTWKyJaosud465NWKM45oLSKeqMH024QgcLyDXGy/8epXOQGGDXZ6hl9OnB67etcjLA/kiPrzkcUDIZ/M3TOpwgYKRn1pYP+PG5+qfzNWHSTyJ22HYHXJz9RTGjEUV6ijChlCjPvQBQopKWgAxxnPNbcS203hiQmaWW6SQ5jC/cTHDZ7jOcjt1rE4710OpP4cGgxpo41H7b8jXJuCuzPOQuOeuaBM50EHp24qKUkjlcc9aU4kyvQg0nlM3U9OBxQMRY+hY4yenrU6oTwo6U0KQmM/jjpT8bQN3J9KAEx1ycEU5FBJJOAKQNjOOM02gCyk2x1KHnpV6KS1aLDWpZ15IV8Z+lZZTPKDinLKQRk4weTQBs21xp9nL562k5l6qHGQKrRpPq97IDAPmORjgL+NOg1O5aIKJdrdi3IP1rQV9UKMIhbkOONuFahCMG6s5bSRkfB2nBI7VWrobHQ7l52kvGMaDl2LZLVm3lvbm5dbWQEA4Ho30oGUaASDxSspRirDBHUUlADTGr9eKgZGXqOPUdKsU5W2nkZ4I5oAp5wadnqc8mpjAZGwn3j2NQMrIcMMH0oAniOU6dOKfg4z26VXRynuPSpgwYY9RnFACmPOGIPFFPVyFIPIOabkAEkdqACimlgF3daZkuAwXoemaAJaKQEkcjFI2eg/P0oAbIMjJ7dqiZSOcYBqwM5wR+NFAEYh5GTkVIFCjApNy7tveloAWmOuQcDk04EEkdxRkAgdzQAYpAWA6ZP8AOnUxiMHcMD1oAAxLEY4HelLfOFxQvKg5z70tABS0lFAC0lOCMVLBSQOp9KbQA7Y2M44oXghu2aYCxONpx60/e2MZ4oAsyXW2LyoTwfvt3PtRZkmR9owQoxVZAmTuPFCNsJ75oAVkbkleKiKKTkipjKWBGOKZjjPagCI+YDgcimlmDnPy5696lbO07etMA3YDDJHX2oAhoqYwgng4FREEHB60Af/Z" old="http://www.landscope.com/images/Photo/Stock/51001_52000/51510/92192.jpg"*/?>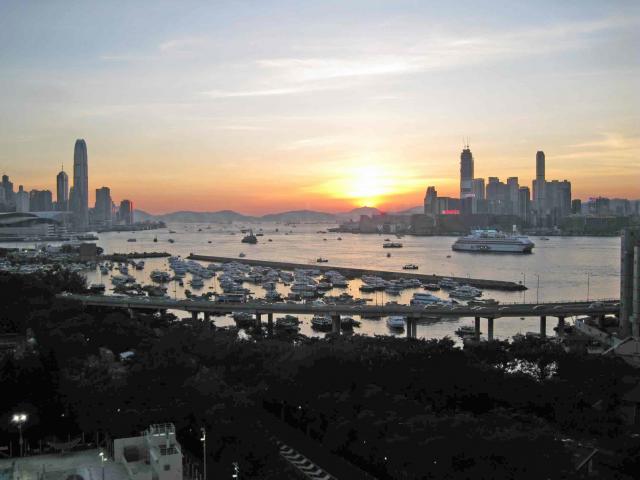 /*img class="sp-thumbnail" src="data:image/jpg;base64,/9j/4AAQSkZJRgABAQAAAQABAAD//gA+Q1JFQVRPUjogZ2QtanBlZyB2MS4wICh1c2luZyBJSkcgSlBFRyB2NjIpLCBkZWZhdWx0IHF1YWxpdHkK/9sAQwAIBgYHBgUIBwcHCQkICgwUDQwLCwwZEhMPFB0aHx4dGhwcICQuJyAiLCMcHCg3KSwwMTQ0NB8nOT04MjwuMzQy/9sAQwEJCQkMCwwYDQ0YMiEcITIyMjIyMjIyMjIyMjIyMjIyMjIyMjIyMjIyMjIyMjIyMjIyMjIyMjIyMjIyMjIyMjIy/8AAEQgB3wKAAwEiAAIRAQMRAf/EAB8AAAEFAQEBAQEBAAAAAAAAAAABAgMEBQYHCAkKC//EALUQAAIBAwMCBAMFBQQEAAABfQECAwAEEQUSITFBBhNRYQcicRQygZGhCCNCscEVUtHwJDNicoIJChYXGBkaJSYnKCkqNDU2Nzg5OkNERUZHSElKU1RVVldYWVpjZGVmZ2hpanN0dXZ3eHl6g4SFhoeIiYqSk5SVlpeYmZqio6Slpqeoqaqys7S1tre4ubrCw8TFxsfIycrS09TV1tfY2drh4uPk5ebn6Onq8fLz9PX29/j5+v/EAB8BAAMBAQEBAQEBAQEAAAAAAAABAgMEBQYHCAkKC//EALURAAIBAgQEAwQHBQQEAAECdwABAgMRBAUhMQYSQVEHYXETIjKBCBRCkaGxwQkjM1LwFWJy0QoWJDThJfEXGBkaJicoKSo1Njc4OTpDREVGR0hJSlNUVVZXWFlaY2RlZmdoaWpzdHV2d3h5eoKDhIWGh4iJipKTlJWWl5iZmqKjpKWmp6ipqrKztLW2t7i5usLDxMXGx8jJytLT1NXW19jZ2uLj5OXm5+jp6vLz9PX29/j5+v/aAAwDAQACEQMRAD8A8xEF7Fu8h/OCjhW64FWNP1j7LcYuI2jbGMsOKsKCCwzjjrUkcaTIylNy7ehFAGhDqbNl0kVwTkDtirqapCqAzfu9xxzXNPpS7w1tI0BK5zngmmNJf242zxiZB/EnPH0pWQ+ZnZrIki7kwwPoaaV5rmbDU4TKEhbYxONmcfoa011SSI4njBUfxL1/KpsyuZGjtppTnrS293Bcf6uRT6jvUzAEg8Y70mkxlZhg0hGeKsMmOR0qNlzScQIto9etN9akwR9aMdj0FTZ9QIdozmmsMdsD61Mw7jFNx0zUpXAh2qT0pmCDipSCDk0hG4Un5AREA9eaYRhsCpCMHFB5GMZosBFjHBzQRkYNOIJOM8jpTaAADaMUoGfrScnrxT1yVxnv6UgFxg5xk+tLRRQAUY9eKULuB5pQM4z6UwGgZPNLs4zT9tLQlcaG7emeaTHoOhpxAJzS1fLYBvJOeho285Jp1JTSTBX6CYHpS4GPrRSZppWKUQpNvOTzS5ozTK0SE280uBnPeijNA1sGOT70bevvRmjNAnG4hXA+Uc0uMDAooNA07oQgGgjJGRRRQMMDnjrSnB4oIxj3pKQhSOBxSFc9O5pc0Zpk8vQbtGOaQqQvH1xT80ZoKtbYaMAc8ilKgjj60vUUg4pCS6ibemTj2pNoOcDpT6TOKTihjdtIVOOlPo4BpaoBm00mDjPan4BbnmheVqXuA0g5wKQjBwafkk8HimgHdx+dIBKKcACSM/Q0hGMUgYg4GBSY74p20gZpCO3egSVgowOnanYBGMc0h6A4wKBkZUAUg608nAqMDJoE1clZQaTbz1yOlKTSE8+1AxpUZ4oYbSBTx60YyCScigUnYaVxjk4pKdw3JHfFGMA80EavUSkIDDml69MD6UUEiYH5UxhhCx608jIwRSN9w0ARg0oAP1ptSKoK5HBpoDOCuzZA56j6VPak+ad3QnovWmqDlSMjIzn2q3bWfnI7BgCpGDmuozI3uDFccAlFOQrU8zQuSWJjYnHA4xViSwJZTHNuTPRqrzWvlWxaQHfnAYHigBt1pcF5tZ1Vv4dy8Nms24sbq2iJtrjzoxjCPyfzrTlEjKJFdfvdE4JpGMrxtCVAI6cc0AYiXxjIWeN4W9e351q22r3MY3LIJox2J/rQ9uGCiROD696pzaTABvgka3fr8vQ0rAdJba1bzY35jbp83T860QVkUEEEH0NcITeQOFaITKejJwfyqzZakwkPkOyMByvp9RS5SlI69o+faomXGc1VtdXJYJMgz3ZR/StD5JUDr909OKTRV0yrjNHsamZMGmFeTUNaaARkY57VEy4OetWMY700rnmlZ2Ar9qjxg4qdxgcVGeATikm7gMPPTioql6jrimvgcjrRJdQGkfKDipM1Gi5OfSpM1ABjjnj0pwGACBSquBz1pe1NAGOc45paQmgdM1acUU1YKKUeuM0Y56U3YkKSgU4g454UmmgG0cY680oyTgcjrSlSRwAPamUthhowcZ7U/wAvj3pVG0cmguOiIqXHTHU9qUjJ4oK8cGgYhGDikp6qeucUBRz79DQS11Q3BwfagjBwOadt44PWjjPy9T+lBQylx39aUYznt6U4pnHGPWgh6uwzGTgc0EEdaeF+U+lB+UZAwaCxnfjmjBzinhcgHoaMEZJP40AMxxmjGOvpTgp29Oc07krgjHpQBHxg5OKTvTjnhTTmXA/rQBHRT2HHA7ZpuCCKAEpaO+D1NO2nHSgYyinEHb9KQjBqXcBKKWkqXGwBRzkHNFLSsA3HTHGKUjNFHcUgEIOOOSKME8E//XpaKADAyMU0jJFOFBHY0CI24Jpink4qVhgZz9KYDkn2pALRRk/0o6GgAooFL1oJaW4g+Y+h70cDgj6ClJwMdM8U1ssPYUEvQTOTwMUnPb8aXGOtIf5UEhSNnYc04jFMf7uOlADMcZ/KpRnHNRZ45HAqb6UAU4gE5YMG6AEcYq5ZXHku2WYKfQ1WiV525LD0Bp4XGSMdQK6zM0klglIJK9MntSXNusy+X5u3PzYPr9azGY4CnPByMGnpcOh4bjpzQA6eAwXCpgY4I560FWchW+UbicnuabKxnnGSMkdu1EiuFBAOw/N14zQA91lSMnIZR+dDCJ413jG4YzRChuPkViCAT1prh7fy9yEr1NAEMkXkqrockYx7VHJCDd71CqzkDP1/pV9xbunGVOMn0qtKqhlbv6UAEZMF2CJBJGOmR1xXRWxElsj9iM1zkeBMCxwvXNdLa7TYxlfukHH0zSew47gwHamlARUpWmlT1AqCyAxkH2ppUVZI9KPLBGO9AFMj61E6ZY4NXXiwuQKrle3FS3YCm4wOlN4PBqw8ec+9V24PtUSXUBFGBnNPQHOQOBUacDpU46Y61IBRn2pSMAetSDG3irtpdDQzaCo9TShMDg804GlzVKw22tBuwbR60ADJ+tOopuKYlaw3rznGDyKQEMTwc+tPFBpiEIGQT1oI96DSUFpXQdByc0m3t+OaXNJ3oKTFox680maXNAbDcfMMn8KXaB0HB60tGeKBcyQhHB4peOtGaOlBQBQBijHJPrRmkzQTHuLmk79aMigEUFByT1o9qXtmkzQAdsdqXNJ1HajtmgBaKbkUuRQADIJ5yKOgOOtG4UmRmgBQOPm5owCMYozxSZFABtAXBPFIF+b1FKW4oyBk0AJtw3saQrx70/OaM0mrgMK9ADTe1PJGCopAoB57frUqLAQ+opOaeWA+XHA60gkwe5qRibSSPel2nBAH/wBenZA6elGcUgEVeDkU3BAzT88UhINAET0RjcGJ6AdaJcY/WprVCbSd/QDB/GgCvjmilxjkc+tJmgQUHpRRSFJXFI3L0oAwMfnQB70hwASRk+9BmN5Boox3pO1AhaZJ93rT6ZIQq49fWgAXOSGp5dY/vHj09arvPnoeKiUljuPr61cddAJImdCr9M8YNTCOSVty425xiourfMORjvVy3Oy39Ac4rrSMkVnSRHy0ZA9RTXDNlQOnqOlW0Vim5ZORyQRTZpQltI2396FIBI60PTUZCsfKH7oouJYUQIZUBx0JFZKwmXJlkd+fXAqVbaIH5Y1GazcyuUtRXsEfInVTjgg5qc6pbug82VGP+0KrCNOAFX8qfsXaeB17Cs/bNbByocby0I2h1C4oe7tXKbJk+VepHQ0oRe4GaNin+EflS9q+w1C+xPdT2UkELLPH5mCGwQPzFbNhPbfYIkFxEWC9N49a51oE6lFP1FRm3h7xr+AodQv2dtjsAA3RlP0OaXy8da4z7MgOU3If9liKkR7uIfu7y4H1cn+dJTDlZ1zJzx0pNmDXNJqupxf8t0l9pE/wq3b6/MWCz2gPP3om/oapSTE1Y2yvHrUJjDdqlhnjuI96Z+hGCKXGPw6UxFOWBgD3rPmQoMYwK3Rj/wDVUN1aJKnHBoaugMKMgtz2qdfl5J5oGn3QlYrC7D1AyKk+xXY/5YN+VZqLATcaM5pfsl3niFqPsd7/AM+7/lVxVkAhNG4YFL9hvv8An2k/Kk+xXv8Az7SflTsAhNG6nfYr3/ng35ij7Den/lgcfUUAN3cUFu3rTvsF6ekB/MUfYL3/AJ4n/voUBcbv496TfT/7PvOnlfmwoGnXf/PMf99CmAzfSbvWpf7Pu8/6sf8AfQpf7NvD/Co/GkVGSRCWwOtAepxpV4f4F/OnLo98eNi/nQHNoVS+KA/NXRoV/wD3U/M/4U4eH78jnyx+J/woFzaWKO7mlDds1fHhy+4+eEfif8KP+Ecvf+esP5t/hRcVzP3r3pCfQ5rUXwzeN/y2h/M/4U7/AIRa5H3riMH2BNA1Kxklx7ZpAwI61s/8ItJ/Fdgf8A/+vQfC7/8AP3n/AIB/9egrnRj+Zt560hYE9a2z4UkA5uf/AB0f40n/AAi+Dzdn/vkf40BzoxdwpS4rZ/4RpD1uW/IU7/hGUxn7Qf0oDnRh7xn2o3Ctz/hGos83L/pS/wDCNW463Mn6UXFzowvMGPxpC/0rfPhu1/5+JD9Mf4UHw5aBeJ5SfqP8KLgpo5/zKC+K3z4etAP9bKf+BD/CkPh+1x9+U/8AAh/hRcfOjB30eYK3G0K1HeQ/Vh/hTDo9qv8AC5/4FQJzRjeZR5lbI0y1X/lmx/4Eab/Z1oP+WJ/76NOwc5keZR5g9a1/sFoP+WPH+8aPsNr/AM8P1NIfOjH80UeaPWtg2Ntj/UD9aPsduB/qB+VR1Hzox/MHajfWv9ltwOYAfwpRbwdoB+VKwc6MkOMYzzQXB4rW+ywg5+zj8qcLSI/8u6/980rBzoxH5B4P1rWgt/K8OySN958H9a0Lawt2OXgTA7EdadqwVNJmVVwoAAA7cigTl2OXDDkD0NGMUwDI5NSY9T04NIsSgUUtITAnCk0h4OcDntQ3SkOC4oMxv8qWg9TiigQhOAOKZIucE84qTvSYJOO1AEBjU/wg/WsmfVHiuWjVFKqcZ5ya3GUAHjrTFReu0flVxGIrHy9nH5c1PEzCMfPjk4BqKIbGw45FTsrS7SqEFuB712GJKHKuwAGB0ouCGtnDJg7CagcOsrKeDnmnPnyH9NpzSewru5kr0/pT1G76UwEGpUyDzgg1zS2Nh/TpUg6cAYxUX8VSgbRWQDscZpN3oPyoxRjAz70Fw3FJ3MQQBzQQBn6UDDDnGaXA6E9RQaEZ4oIp7Lz17U0jFAxpFOhH7wEc0006LIkApolpHZ2KqdJlbAOAMH8RVcjnNWdMOdJnB7KP5iq561stjEQcdsUSH5aXFI/IoEWtOYm4jjzjdWs9iCeXH/fNY2m8X8P1ro260nuIof2av/PT/wAdpy6b/wBNiP8AgNXBSg80XGVhppz/AK4/lSjSkY8zN+VXAaev4UrsRR/sWI/8tW/KlGhwd5ZP0rRXNP60czGZ39h2w6yS49iP8KkTQLJus0//AH0P8Ku49KdnAzTUhWIE8M2Bx++uP++h/hU6+FdPP/LS4P8AwMf4UxrzyuSaemsxD+KrTQuVky+EtNP8dx/32P8ACpR4R0z1uD/20/8ArUyPXIQeTVldfgHU1ScRWYqeEdKA5E5/7aVYTwlpA/5Zzf8Afw01fENr3NTp4ish1arvEzkpkieFNK/55zf9/TU6+FNIxjyHP1kb/Gok8SWPd6mXxJYH/lpUvl6CSmPHhXRv+fY/9/G/xpreE9HbrbMPpI3+NO/4SOwx/rBS/wDCRWJ531NjRXIv+ER0cf8ALCT/AL+tSjwrpC/8u7H/ALaN/jUn/CRWf9+k/wCEis/WiyE1J7APDGj5/wCPT83b/Gl/4RjR/wDnyX/vpv8AGmHxJaCk/wCEktPWjQXLIl/4RrRh/wAuMf5n/GuV1zS7JL4pbQLCifLhe57mukPiO19TWbe3Ol3svmSeYrZ5KNjP6UaDUZX1Lei6PpdzpyNLYQtInylsfex3rR/sDSP+gfB/3zWZba5Z2kCwwghB68mpD4mt80XQ7Mu/2DpI/wCYfb/98Cj+xdKHTTrb/v0KonxNbn1ph8TW/pTTiTySNEaTpq9NPtf+/S/4UNptiOllbf8Afpf8KzT4mg/ummHxLB12mqUok8k2aBsrQdLSD8IxUZtrcH/URD6IKzm8RwntUDeIYjwBTc4gqczVaGEf8skH/ARUDxRZP7pf++azG15D61E2uRn1rNzRooSNF0Tui/lUbRRH+Bf++azm1mPrUDaupqXJFqDNJo4xn92n5VEdg6KPyrNbVAT1qNtSU96hyKUTTZl9BTGZR6VltqK+uajOpoO9Q2PlNbIY4xzVhR9MVk2N0J2JBrXTgCpYxGOKrOeoqw5xVSQ800QYmsXK2/mzOCVjQsQOpwM1zcupx6poVxcRBghKgBuvUVp6nOl1peo3JwQYJAg6gcEVy+hgDwZKfWXGPxrRR0BEKjOKlGM9qjWnNjOO2eTWbN+gnc46Zo7dKCecZopEbC01gMjHr1pcjikyvXH4UEt3Gkc4HPvR60pI6rxSUCCij8eaKABgSODWLq11JHIsKuVQjJx1NbTH5cVzmvN/pWB2QVcFcZvquCM9eK244kjZCueO2eBWPwpU9TnmtZbmLb1wfQ12GCYy4RJLjLKMeuKjkt0JOwgKUPOc8068dXERUrkZPWo8YjKk4BHUDNAX1OdTr1x6VKM4Hp3qJACeTyDjmpkwSATxXMbEvHanoT0zxTOO3b0pyD61kwH9qCSFx+NFLjBHB685pFRdmHoNvHrigg5xkU/cM4ANRty2T27UGq1Qh/WkpT1ooGNNOQHcvPpSHpSr/rBg0xM7TSDnTJx32ZqAj5ql0X5rKb/rmf5Uw9a2Wxzy0YmPwpGHFPI4pGHHemTcWw4vocf3xXTEfN6VzdiP9PgP+2P510+M9aGguRkYwc1Xa8hifbJIqdvmOKtkcVw3i5mW7gUMQGbnHsc1D0GtdDuUdWwQc1IOvtWFaanpjKsc0c9jIAB5sLb0PuVP9K14luGjMls8V9COrWzZYfVDz/Oh6bhoWwMCpMdqr21zHOWVW+cdVPBH1FWcUDDbQw4pwGRzSkcVLQGbeIcE1z9yHVjjNdNcrlTWFdx8mlexojLN1MhPNPW8n9abJHk4pyR8dKXMXZD/ALXcZ7U/7Zc9iKQRc07yuKakLlAXdyB94U4Xt0M/MKURZHSl8kelPmJE+23Y/ipwvrz++KURe1L5VNSAQXt5/wA9BSi+vOvmUoi4HFL5XtRzC0Gm+u/+egpPt15/z1FP8qjyqOYYz7bd/wDPWj7Zd/8APWn+X7UeVSbAj+13R/5a0n2q6/561L5YxR5WaLgRfabr/nsaDcXOf9aal8oUeVRcCHz7j/nsaPOnx/rTU3le1HlUcwEHmzn/AJatQZJ/+erVOYsUeWKLjRXLzd5WpCZR/wAtDVjZ6Unl1LYyuTL/AM9CaQ+Z/fNWNnem7Pap5gK5MnTeaazSDjeaslKYyUXGVWkkx9406Lc8Zyc+9PdBipYE/dmpuBq6Cp+bNdMo4FYOhJhCfeugxhapGcivJ3FVX5NWpKrMeasybOEdyfDFyMcfZ5P5GsnRlx4H6dZv61rvx4VuD62z/wDoJrM0oY8Cr7zf1Na3uUimBnvinDaOOufWmrTsKvPXNYs3GmlpCB1/pQBxSFYXGB61GPvdAPapCcDnimDng8DPWgz2YnejtSnrRQDDvRRR3oEDY281y+ukfbzz/CBxXUMOAc/hXKawB/aEh56CtKb1GdWsQDFC3Q9amOSoKkdce4pirlwFHJIp8UgRXDA/ez0rrOZrUJg2UBAwB2qzaK5j4HA61U81y/A3ArjBqxFOQ2c7Rj86ARzfVz1zmpx1AFRS2N6Gd8oi5J454zTEhkJP+lgfQVg1qdFy6P8A9ZqRDgY/LNU1tpSoxdH34FSfZ5eP9Ib8qj2dwui0Ome9OBPXI/Gqv2SY8m7f8qcLOTnFy+MdxS9mxcyLJPBPp6U0MCee/wCVRC0nxgXTf980v2C5zkXIwfVKXIy4z7kjYz+HamZHSl+wXe7IniP1U0Gyvf8ApgfxIo5GXzoaTSgfMOaa1tfL1t0I/wBlx/Wmn7SjDzLWQY7jmjkYc6O38P8AzWsox/yzb+VIww1V/DF5G4aIkqxUja3B6VZetVsYS3DtyKRulO6ihgMU7Ei2I/06E/7Y/nXUbSTXM2Y/06D/AK6D+ddYUwcUWArlTtNcL4xAF9aem8/yr0Nkytef+NhtvLQf7Z/lUTWhUNzQi0eW9tPPhdM7iNp4z+NUntb2wl8xkkhcdHUkfqK6nRo2Gjg997fzqwrkHy2ZSTkhSeoroUdDG+py7eJLxY/9MjjvAg+VnG2Rfo45rtLFjPp9tMwOXiVjznqM1yniqxhhsFmjgVHY4bbxxj0rrtJXOj2PH/LvH/6CKxnGz0NE9CXbRipjGc0xlxUFJlK4AwaxLpcsa3bj7pzWLcj5jUs0iY+dx5GKkWmTK6TYSJ2B/uinKJh1gl/75qbGlyZQDTwBmogJv+eEn/fNOAm/54S/9807MTZMBTwtRATf88JP++aeBN/zxk/75pqLIH4pcc44pmJQM+RIf+A0uJv+eMn/AHzVWAfjj3owBSbZsf6mT8qAs3/PGT8qLBcd+FA6UmybvDJ/3zS7Zv8AnjJ/3zRYLhijAx70myb/AJ4yf980bZv+eEn5UWC47FGB2pNs3/PCT8qNs2f9RJ+VFguLikxzRsnwf3Mn5Umyf/nhJ+VFguGBQelJtn/54P8AlRtn/wCeEn5UuULhj1opClx/zwemlLjr5ElLlYCtikJppjuf+eDU3yrn/ng2frSsO47NNJFN8q5P/LBvzFIYrr/ngfzFS4sq4ucU0/Wjyrr/AJ4H8xTWhuAP9SfzFTZgMfpU0A/dE1VfzcY2c+5q3aq32X5hhvSiwG9oi/uvxrbIwtZGijEIOOM1sMOKtIzkyrIOarMOTVxxVZ14NWkZHAS/8ilPz/y6n/0Gs7Tvl8AwnuZu31NatxAB4OmfJybTOO33azbYbPANnnvL/wDFVpayLjqzOHSlySeQPShe1KcZ6VjJam4lFFGOfakkAjnjjpTfoMUMMcdjR3/woZm9WFFB9qTOBmkKzHUg5ANFL1oCwMeBXJ6qxN9LnHUD+VdY/auQ1P5r+Tt855NaU9wO5tIjJcKMgBME1amgVJTgKPocVXs3DytwMsCc496fqBdGjKg8gYOO9dZitdQWNU+YIefRqDCGOfnGfbNOglxF+8Bx6/0qeOSKR2XhR2JNAtLFeJUjckuPcEUjWtrKxMkMT88ZUUTxrgkNuye1KjGMq3BJGMGrSJuV30mxYnEKr/ukj+RpV0i0I4EoPtI3+NWixJbgA+1OjPzZ79qfKuw7sgGiW+xj59wpHYP/AIimnR4wj7bm5GPUqf6VohyEI3VHu4YZz/WjliJtlI6QwZNt7Lgjuq1ZTQpTbLIupPliRjyRxjHv71YO4IhIGKtwv/og/wB9v5CplFJaIUZtszf7DuAv/IS594R/jSrodwTzqR/78j/GtPf8tOVie9Ym12Zg0KQ/f1KX/gMaig+HYiP3l9dv7blH8hWpvpwbINFguyhaaNZ2U4nhWQyjozSE/wD1qt9TTgeKao9RSsIeAKV+lJyAacRkCmAtmpF3B/10X+ddgU71ylsMXUX++v8AOuwGSOlAmR7fkPFed+OAft1oP9o/yr0sL8prznx4v+n2mP7x/kamexUNzttDt1bR0OQRvb+ZqCeBPt8TBhu2gf410nh/Tf8AiSRrt/jc9P8AaNSz6JkhtgIWu2Cikcrk7nCeMFC6Un4/yrp9ITGkWX/XCP8A9BFc/wCO7PytOjyMYJ/lXV6ZDjSrMekKf+giuerGzRrB6DtnFRSR9wK0PK4qN4uOlZOJomYlyhFYlx988V093EQDXNXi4cis2jSLK8QB5qyq1xGtXN3HqwSG6miUwklUkIGeeeKijvb020bi+ud20g/vD97/ACKadkaKm5HoIT1pyrXByXt+qqou7jO0knzD7/4U5b+/Elun2y4JdgCPMPvVJg6LO+CjFKFrz83euxyODc3JAbjk0v8AaOs4/wCPm459zVXE6Mj0EJTtgNeff2lrGf8Aj6uPzpr6tqyH5r2YfU0xexfc9ECUuzivOhrOqHgX0x/4FUo1TV88XU+PrTF7F9z0DFLs6V5//amrf8/U/wCdKNV1YD/j6n/OmP2L7nf7KNorgP7W1X/n6m/OmPq2qL1u5x+NAexZ6Fs44pNted/2zqf/AD/y/wDfVPXVdWYZF5OR7GiwnSa6noWzjpSbfrXn/wDaWsf8/c/50v8AaOrn/l6n/OnYXs2d9spCvauC/tLV/wDn6n/M0HUNX/5+rj/vqlYPZs7zbSFa8+fU9UU4a+nHtvqJtU1M5xf3H/fw1Nh+ya1PRCmaaVrzyHUNVe4iBv7kguAf3h9asS3mo+UcXtxk4x+8PcD/ABqXoUqTZ3O2m7a42e6vUnjVbyfnkjzD0/yDUN5eXqi3KXlyoYrnErc5B96zctbFKjLe52xX2qORMqR61xt7cXsMKML253M2P9a3oT61VguL+S8mU391tViMea3r9aXMNUZHUvay7uTketTRLsix71xGp3V9CjhL65H/AG1b0J9a7Ox3f2bDvZmbYMknJJxUS2E4uO50mjriBa1mHFZ+kr+4WtTbVJGMmVnHFVpVwjH2q6y8VA0LyROUXgKcntVxTb0IPOri8t/+ERlgDkyfZCMYPZKop8vgHTfdwf0ah7cnRLl8fdtW/wDQDRKMeB9KT3B/Q1rNWKhuZS9KUnJpqjpnpTj17/jWVtbnSFBOBxQOtIeQf6VMkiXsBbPpTaCD6UlZkJ2eotFJS5wDxQW9rhSikpRnPtQZ3YP2rkL8B79x2Mhrr2PIFcdcHN4W/wBsn9a0jsB3toMMxPRQBU1wwkSMbgCOearQuSODz3zUhXKjIB5rrOe9hwZ2UAvGfQUFWYn7nPZTTQmCo2dPal8tePkPfPWmJ6kewQsQOf1xUkeeCQCKFXJI25AFKBg4Iq0A4KVBOMbhmnLnIHpSKOtPVSSSAaYMlhxvG45XsDTpCpzgYHaoeufl/GrCxKEJ3DOKDN36jQpZFGeMVaiBFrj0c/yFQxf6r7wBBxnNWkX9w4zkbh/I0pfCxx3Is9alHAzUQHPtUw5Wuc3GgZJ5p44HFMHSnAfKOKAHgUAHPNKPTNKOvFAChc8CpABt9qZHgk5qX+HNAC2+PtEf+8P512QX5a463H+kIe+4fzrtUXAqrEsETJrgfGdq1xrFjEMZd8foa9C21x3iZf8AifaWw6+aP60pDW569a2sdrbrFGDtHrUjxhlx0p46UtTdk2WxwnjvSnvNOKx43JDNJ/3yua1LKLZY2646RqP0FWvEaZtZ2Hayuf8A0AUtuuLeIeiD+VauXNa4oq1wCcUxo+DVnb7U104qWUjz7Urq8i1C4WK5YASMApGQBn3rPNxNL/rdpbJBIGK0tST/AImdz/11b+dZ5ADH/eNcevMdWljk9WTdqzH+7Af/AGamWkJmgjXAwef5j+tWtTXOoTH/AKY//FVDZnZYxsOpcf8AoQqjohsLKp3Pj+6cf98H/Gn28Al1CD/ZZj+RNOkXEgP97I/8dqzpo3amvtv/AJmtIrQGdpJ8Nri8hSRLi3Xeobnd3/Cq5+E92R/x+22fo3+FepWxDWsRHAKD+VS1SOJ1pnkh+Et8DxeWp/Fv8K5vxJ4OufDjxLcPFIswJVoySOOvUfSvf64D4oxq2n2RIGdzjP4Cri23YFUdzyzS9Em1XU4bGDaJZW2jfwB9fyrsR8J9VHWez/77b/4movAMaP4yhbqMyMv/AHy1ezVU5NOyE5u549/wqfVf+fi0/wC+2/wp3/Cp9T/5+LP/AL6b/wCJr1+ip9pInmZ5CPhRqXe4tP8Avpv/AImqWrfDjUNL02W9kltnjiALKjEnGcdxXtdZfiJQ3h2/BGR5LU1Udw5mfPcdoNxUiuy0/wCGWoX9hBdpPaokyB1Vi2QD0zxWHaxBrvGO9e86fGItOtowMBYlA/ACtKjcdipS0PLv+FU6iB/x9Wn/AH03/wATR/wqrUf+fmz/AO+m/wDia9aorP2siLnk4+Feoj/l4tP++m/+Jo/4VXqGP+Pm0/76b/CvWKKPayC58+a74bn0W/a1n2M4AIZMkHPpTNG8PT63qCWVuUV2BOX4AwM816F8RY4zf2jkANsG4+26ovh1bp/adxKR8wjOPbJFW3eFy1J2Mn/hWGp2v+kNJasIvnIVzk459K5e9tvJtpmI+4pA+uMD+f6V9DMAVIPIPWvEfFEKxz+SowHmJwPTNY7mtKb6mQYPMe5mPSJQB9ao3xAhgx/dT/P610aW+3w7cTn/AJaMT+Armbk7rW2P+wv/AKCKw3kda2Lt/GGe3QDqxOPXt/Wqdqv+mXZ9JD/M1pyAPfW6ntGW/lWdbf8AHxdNj+M/zNQUuhQ1Nd+8ccA/yruIBttIx6CuLvvmZh35H8hXbxj/AEeMe1LZGNbc6jSV/cp9Ku3M8duF8xsFugHeq2lL+5T6Vn+KVLTWadishx/3zW8EcUty3LrFpFGxVfPkA6DhR+PeqCX11fXEayPhNw+ROF6j8/xrPwkVuSx52Cp9InX7Wh2b1QgkHvz/APWre7S0J5UTvoFmnwoub0w4uzaMd+49OnTp0rgr8GPwrpCf7Of0Fen3Uk+oKLKUpHYAbRawrtTb6N3P8vauD8cxpAbSGNQqqXAUDAAGKmTui4bnKLk49M08g59aYnSnfj3rM6QHtQRkYFA60HgHrUSVyWug0ghc02lzx3pORUtWE9wooo75qSmri0o602n8Dvn6UEOIjZwK4yb/AI+fxJrspf8AVn6E1yH35ScZyelax2JO4i2lXwSDxU+042jGOP5mq0SvliO+QD71a+YfxD/JrqOda7jFyNue3HP4U4Egjn/PFLlgAW2mlHbgVURAn+sbLBeKUhSzEntxTRtLHI+Y8cVIka+55qwGjAAPepEZ0Y4YgmmEKrYzSqDx3NAmyZZpFPJ/ClE2R0H5VEN+4gjjNPUD8aaRDd2O3blyVHtVyAk20v8AvL/I1UVSVByMfyq1B/x7Sd/mX+tE/hZUdxSOKkT7tM6ipEHyYrlNhuO1PH3c00d6XtQBIo4o6GgZxzSgHFAD0GBgd6lUZQ1GDg1PEPkNUiWNgH76P13D+ddwFwOK4u3GJUHvXcADFMAC5rjvFKY1nScf89wK7ZB6iuP8Vr/xO9HA73IpMD1sdKWiiswOf8WTrbaTcyscD7JOo+pXj9auQR/uU/3RWN8QGA0GVD/FDL+i5roIU/crjptFadESt2ATimMmBVgCkdOKGxnm2qD/AIm1z/11b+dYLPt1OZGbGcYB7/Sui1YY1i6H/TU1gTWskl/5oxsB71zL4mdK2RhaiP8ATJz/ANMf6GqsB22Ftg5zJ/X/AOtVrUc/abo+kP8AQ1Uhx9msV9ZCf50JXOmPwotS/fg9w3/oJq1pK51HPs5/8eqq/wB+091P/oJq/oq51A/7jn/x41qhSPdbI5sYCO8a/wAqnqtp/wDyDrX/AK5J/IVZoOB7hXAfE4/6JYjP8T/0rv64H4m/8e1j9X/9lq4fEgW5zXw8H/FV25/2X/8AQTXsdePfDxT/AMJRCR2Vz/46a9hp1fiHIKKKKzJCsrxGceHr7/rka1ayPFDbfDd8f+mf9RTjugPHLEf6cM+te7QDbbxj0UD9K8JtDi9B9693i/1Kf7orev0Gx9FFFc4gooooA82+IjE6lCvYRD+Zqz8OgPNuT3CAfrWb8Q5f+J0F/uxrWl8NpA/2z1Cr/Wuh/wAMrod+eleIeKJRJrTgchCT/Wvarqdba1lmc4VELH8BXg17L9p1Zjnl5AP1yawWxpS3NzUwLfwi0YHKxc/XI/wri7gD7PbeyL/6CK6vX5v+KfcA9SE/IE/1Fcvc8RwDHQDj8BWK2udqNNAW1IHHCwgZ/H/61ZlmdxlPq5rSRtt1MSeFjXP6/wCArN09MwM/fNZXSuUinP8ANOo/vOB/4+K7pf8AUx/QVw5Gb6Aesif+hV2+eIwPaqZjV3Ot0v8A1S/QVleL2KyWhBwdkn80rV0o/u1HuP5Vk+Mvv2owSNkn80remcctzmpZGeDDE5MdbXhi1luLxo4lLsUz9Oef51ixKGRe5CkDP4Ve065ltLK5lglkifYoDKxB5lQH9K3stiWzs9XNv4e06TUtR3RwqQuVG4gk4HArzLxvPHeNYTxEmORSykjB5xVrxVdTTeDL9pJXcm4gHzMT/f8A8Ky/Ew22ekIeMWwP+fyrOasVAwlzx2FOzTV578fSnCszpQo6ZpCD1HSlPSo8kcUBrcU4HApKUYxSVlLXUzle4UUUUraXNU7oKUUlOFIhz7Ec5CwyNnnYf5VySAs+Pb+tdZdtttpfZD/KuTQkNkdelax2IO2jAUrtOSQflParGRz8p9T+dQGRQ7YXB7HHSp0eVosqvOeeK6jmEyNq/Kfzp4YA5AIxTwHZQ3A9QabnaVz3/SrWgDcgyc9MVYL7SBzyOtQZB6jJ+lPVw0m09Ccc1QDR1NSxHJHGam8tMtkjjpkUiwsAcFT3xQQ07jQy7mwDz0pR6Z7UD5SQwIPoKFYZANWtiR4A2AZNW7cf6PNj1U/zqqvKjBFWrX/VzD2H86UvhZS3QuelSRnKmmY6U5T81chuKPelA5pTTQc0ASrwBUijPFRA/JU0anZupoTExzViPhOKhUEt1qZBtXrVEklsu65jA/vCu4UVxVrgXURP98fzrucDgChK4D0UHrXGeLfl1rRs9PtIrtk5IrhvHXGo6Sf+nkUNWQ1ueu0Ug6UtZAcR8SWI0Zcd45R+grr4V/cp/uiuU+IsYfRSf7sUh/8AQa6+EYjX6CtJfCiVux22kI4pxIAyaj86JsL5iZPAGetQUeca0Ma1d/8AXQ1mHof941q67xrl2P8Apoayj90n/aNYfaOhbI5LUj+9vT/0y/pVaDgWAPoxqbUzzqB/2B/Ko4hiW0H92IH8xVROmOyJ3/1lmM/w/wDsprU8Pru1Tb/0xlP6tWU3+vsx/s/+ymtnw1zr0K/3opB+bNVoGe16f/yDrX/riv8AIVZqvY8WFv8A9cl/lVimee9wrz74mn93ZD/f/pXoNec/E6T97ZJj+Bj+oq6fxDW5kfDr/kZE/wCub/yr12vI/hyP+KkT/rk38q9cp1fiCQUUUVmSFYni5tvhe9/3QP8Ax4Vt1geM2C+Frv32j/x4VUfiQHkVn/x9qPevekG1FHoMV4NpwLXyAdSwr3odK2r9BsWiiiucQUUUUDPHfH8+7xLcL/d2j/x0Vq/C52N7fDnZ5S5+uf8A9dYHjhFXxPebW3ZfOfw6V0vwtRMai2fnxGMe3zVtJ+7Yu3um34+1I2WiiFThp255/hHJ/pXkVgfN1ME/wruP1Nd78TrlWube3B5VMn2yf/rVwWkc/aJz3PH0rCTtFm9GOxc1eYy6SF/6aMf1ArJuhjyl9/6CrV0xbTYvc/1zVe7+/EPc/wBKy2OovRsrXF7nrtAP5f8A16pacSE2Dgcg+9WYPm+2t3MgXP4CqccnlRqcH5mxj8Kza3QaWRVAH9r2qj++vH61238SD6VxUZ36/aY/v5/Q12g/1yfWqZhU3Ov0wfIn1/pWb4rUPd2Ybp5cn81rU05cLH75qj4lt5Jbq1dEYqFdSQOmSv8AhXTBHHJmFFBEsWAnt1pJ9qWDoqgAsg/8eB/pWrZ6YsmFkuEj/wB4f/Xo1rSILHS4Xjv452a4RSigcdT6+1bJW3M+a+xh/EIgeDNoUAtdwjge0lYvjIbG0qLGMWS/zNanxA58NWsfXffRfyf/ABrP8ers1SxT+7ZR/wAzU1tzShra5y46dfwp4pgOSOaeKwOsOF/Omsw6UpIxgimHpkDvQQ5NMBQaD7UVlZlNXQUtJRnAzSY0rB3pwptOFIycWivqPy2UzdcrXLRD94D610upt/oM2OeBiuYiP7xsD5uMVpHYR3DL+8Y9Rn86nE4ihAHLE9PSoA4bKEc56inRIss20g4xkZHSus5i4J1IzuGPQnmmOyv5Z9B6+9Rm0ADEEe1WbVxDAqkc84pgRrH83IpoVkcYB4PpV7zj5m3bzSecQCRGTyKqLAZkZ4ZqlgkwxCg5OODTDKzMg8sgNgk+lNjL+Z12kdM1QDrlmNwM8fLSRoSCe1JNl5lzydv50+IFQVI4qkzN7jkCmHJP6VYtTgTDPG0Y/MVS3fugvoatWJyJv9z+ooewLcsYzSYwwzSr/LmlcAEVyHQPODTOh5p4OB9aZ3NMB55qzEcRYqqAc1ajGIuetNCZJsxj1pCSBz1p6NkCmTdqCSe3+a4Q+4rviBx/OuBtTtmQZHUV3yneBVoB8TxNIyK6l1HzKDyvpkVxPjoD+0tHBPH2oZ/KuG8S6re23ja+vLeeSGaOYorI2CAvGPpx0rt9Bu7Hx8lumoMY9RsWEpjThZR03fryKy9opNxEpK562OlYfiVrpYIfs3mA7jny6sx/bCpzdf8AkMU8JddTdn8EFVC8ZXCVpKxwOtR38+gai9ws7bYRjfk8b1z/AJ9q9NQYQfSq6RynAadiO/A5qzRUnzu9rBCPKrFLWCy6TclSQdh5FeB+F5i3xZsGlfO2U8senymvfNXGdKuf9w18++HoVn+KdlG4O0zjOD/smpRR6T4hKtrl0ykEEjkd+BWQf9WeP4jWjqttHZ6jJaxEmOEKi564CgCs5v8AVHP941g/iOhbHF6meNSP+6P0FEYxcpx92NR/47TdV/1Woe7KP0FTAYvJPbj9KcTqjshTzc2Y/wBkf+gmtfwydviSy91x/wCPmsc/8fdpn+6P/QTWr4fbHiKw/wB0H/x+rEz3S3XZbxL6IB+lS01fuD6U6mee9wrzL4nv/p9kvcRE/rXpteX/ABRz/adoe3kf+zGrp/EOJW+G4z4hz6Qt/SvWa8n+GwP/AAkDnHHkN/MV6xRUd5BIKKKKgkK5zxy23wvP7so/Wujrm/HOP+EZmz/fX+dVH4kNHlejjdqsK+sgH617uOleDaOf+Jxb46+Yv8695HStKzu0NoWiiisSQoopKAPEvGzK3ie9wOkhFdf8MI1Wyv5cfMXQE+3NcF4puBL4ivnHQzv/ADNdX4K1D7B4V1icDBBVUP8AtEEVcnodLjeGhzvjnUBcavdyq2RuKqf0H8qybceRo7f3sYqtqcv2i7Uc8vnNWbo7bJE9TWM3pY6acLDnGbe0jHVpOP5VDeKPtAwDxI386kLY+yY42/N098064YyF2xhWcucf73/16zb1LElUQWF0UbLM5Y89DVIZ/ddNxlDEewGf61dumDaZJIesjFj+OKpEgmJQfuAnGPoKUSZ9BunCJvESBvvCNimfXI/pmuxQZukH+1XGaWN/iaLjICMf5V19xdLYo926llhUuVHU45oZjPc7mwTCx/jV9gD1Ga4vwp45sfEOqR6fBa3EUwjZyXC7cD3B9/Su4cYrpRxy3KkiqW5ArB8SqEsrPHG68Qf+OvXQOBvrC8SKXgsFzj/Sw35I9UtyTk/G37zT9Ki/v6go/T/69UfiQMeJkjHSO2jH6Zq/4tbfL4ejH8WpH9An+NZvxKYnxpcL/djiH/jgqqvc0o9Dl0qQVGnSpB0rA6Ruck8cim9iep9KecYPOfwplAkru4UYopaT2G5JDSQOtL29aTcMUFgDWVmFxacPxpq8jrmnqTSE2UNYIWykz6gVz0YJVu/PT1rc1rK2WPVhWGgHluCcc1pHYzOzmX7sqqMHqKdEdjBgpPHXPNCsY8Kwyo/Q0/z/AFUius5h/ms0ZIDE9M0sfnqvBx7Yp6wrLyGO0noOKVoI4yGJ/M0DSHqtzuxvI/CnCK4LHMjcdeac9xszgDIHrVVLicxHJIbPpzTTsDViw0UiKWaVgB/tVH8m85kY49M0nmMZMM2QfWpvMiU5BGfaqUhAhUDCk5z3FPQA5yTxULMC/HfvQhUseSMcGqugJVlKIVGODzmrVg+/zskcRdPxFZJmGXIyQOxqzpU2+4dfWM0m9BJK5pBsUZOc5qMHnOaevJrnNSVWyKbmjjJHSgKCaaJZPGMmrAPyYzUKkDinOQFqhDlfBp7kMeKgXn61L6fWgCeE4kU9TmoviPY6varba1p19dxW6oI544pmUIez4B75wfwp8ZOVx68V6CbWG+00288YeGWPa6nuCOadrqwHzsbqa+mea4kaWWQ5Z2OST6mtDQtTn0bV4L63PzQNnbnhh3B9iMj8aPEfh+bwzrclk5LQn54JP7yH+vY1TVh17CvPqJxkZy0PpZNTs20hNVaZY7RohL5jnACkZ5rC0Dx7p/iHxBJpdrHIqLEXjlk48wg8gDtxz+deRah4ivJvDlnozOVtrbcxVT98kkjP0zxVfwbrltoviyw1C8YpbozCRgCSAylc4HXrW6rczVikz6UMiQxs8jqiKMlmOABXNXnxI8LWUhjbU1lZeD5MbOPzAx+teTeMfGl34kuSiO0WnKf3USn7w7M3qf5VyY3Mx2ggepqJ1rPQHPsfRFv4u0TxHY3MOnXe+YRljE0bKwHryK8b8NypB8VrN5PuCQ5/74Nd58OfDEthol3rF2hSW6i2QoRyI+uT9Tj8B71xPhhAfi5ZAjI808f8ANbwbauy43O61q4juNVmniz5cgV1yMcFQRWYxzET/tGtXxEoXXroKAAGAAH+6KyiP3J/3jWD+I6F8KOL1LDG5TqXmVQPXgVKR+/mb3P8qS9j815YiceZcKuR26c1RivZLeaW3uhlhld49fWmtToU+W19jQb/AI/rYegH/oLVoaGca7ZHsEX/ANCNZ7H/AE2HpwF5H0NX9G41O0bODsT+Zqmy7Hvq/dH0paapyin2p1Wea9wrzX4k+U+q6fET8zJg+uC3/wCuvS/4a8q+JjhdS34/eJFEEb05c/0qo7jitRPhkQ2tz+ogbH5rXqteS/C9s6/OB/z7Mf8Ax5a9aok7sJKzCiiipJCuX8fPt8Mvx1kUfzrqcjFcP8TpSmg2yj+Kf/2U1Udxrc840d/+JxbnP/LVf5ivfR0FfPmh5bW7Jf706D/x4V9BjpTm7lTVhaKKCMVBAUh6Uoxnmhu9AHz5raedqV3c7yN8kkirjPG/HJq/bXUtn4Q8rOFuZ2lx7KAoP55/Ks3VZ/N1SeCOM4eVo09gXz0q/wCJEW0ng0tDlbZFiPuR94/ixalNnfSje0Wc+ObhGPXr/hVy+OAq+gqsuWux7tx9KlvW3SLnoTWTdzr5bEnWWJSemB/T+lNuGYRrhiByxx3wRx/OkhIaWNvXJ/U0y7OViHqjdPegzktB8jvPoyFuWdun44FRybRPK6AgY7nvkmpFK/YbTHTcG/DOagtYZ7pJvJiaQqfmx2+vpSS3Zm91cPD43+JGPpEf5iuh14Y0S+I/54tWJoVrNZatLcXKeWhj4JIPf2rY1mRbnQ7kQNuaSPC478ijqZTd3oZfwkj3+M3bH3bV/wCa17fMMLXjnwpi+w+KLp7wrADb7VMjAAncOAa9jvHUBcEEEZHNdK1OSe5UJ+YmsLXpAs+l7un2rn6bSD/OtZpRk4rnfEknz6efSVj+lOxKMDxIpOteGIe/9oSZH08usf4hNv8AG18fTYPyRa29aPneMPDI24BupJMZz1VDXOeNpPM8Y6ke/mY/IAUTehdP4jFXpxT8HH3vxxTV+7zTjgd+n86yOkaxBI70lL9TSUEp9RabzznpS8Hg0Y4x2pO/QSd2IC2enH1pmOnPBOKkHHJ4FR5JO6s22aN2Dkg46d6chKsufXrUDF/4WbP+7UiZz8xyRyOKckjEoa4QLWMer8flWNFzGxcYGea1tcYeXEuecnj8Kpp8ujtnks4GfxqgOoTAZQcY/nxQpJySFI7CotxLqR17j04pAy7nxnPeuowtoXLafkg/5FTXUgbYc5HXIqgpBxjuR/MVNHKHwrjP9DQNKxZEyvMRtHAxzTROvmMMKOwpuFGcc++aj8tUJbI3elANXCaUmYkYPABxTPPJYenpT98YwXXjqeKhYlm+X5eeMelBLiTiZvMxkAA0qSbnfL9vyqrKWUqyx4HQkd6aj4cksFz7daBErjaGO7JYnNXNFz9t68GNh09jVFniYH5mY9sCreiMBfD3Vx/46aARsYPOTUsYIP1qqzktmnxOQ2O1ZXNCfcN2B1xTlBJHpmoM4kyfSplYsODVJktFoAAnnmkk6Cqc1xHCA0sioPVjiq0uuWIjx9pjP0OTRzIRqxEYFS+YijLMBXMt4jtMHZN+O0/4VENWtLgMz3ifKM7ScZ+gNJzHY6r+0LOI5aUce+APxPFXL34pafBpUyWEUpukjAiaRVKFuOoDZxXlOoXzXLE5wueF7CskMWfIyPYVHtJdBJdTsNb8Qv4o1D7ZcosUyxqgRT8vA5xn3yce9Zj8wsF6/TpWckb5G4ds810nhXTJdV1KFEi81Yj5koP/ADzHLZ+oyPxrGUeaRLRS1JJYLqS3kVklQ4ZD1BpW0SUaD/ajzKG88RCDHzbSCd/04x+fpXvcOnwXehaisttG8kCNbxu6AthEwrA/jnNcx8TfFUMGl2+j25XzLlVmlI/hTqo/E8/h71t7JQVwVjyW2t3C4kcKmeAa9F0XTvCug6fZ63rF8uoPMC0FpAmeQcEsDjOD64H1rztpfObaDgd810Om+DLzxDZefYXtgZkyv2OSYLIw65A9OvXHSsYK8tQS1PUF+Kvh28ie3aO8tty7Q0sQ2j/vkk/pXn3hcrJ8WrF0YMpk4ZeQRsNc1d6RrmhXYivrB4lOcJMuUb6Hp+IrX8M39voviKw1GeJkSGQmXbzheRkE89D09vfjbmSdmyr6npfiOMf2/d8/xD/0EVw/ii7udLFlc28hGZHV0JyrDjqKv+IPGmk3+pXTQfbGjl4WSNQp6YyMkGuJ1VtVgMcGoSzyQSIJYjKc5B6H2NZ8t22aufu2RetdSTULqNfLZJGmDkZyMfWotZhJCzgdPlY+vp/h+VZ+k3MVnfxzSozxqTu2dR7/AP1q6y5shJZiWMiaCZCUZQcN9PfPbqPSqjBt6G0ZqcOWb16GDpUxeVI3OSv3SfTnj9a6HS0IurN+gwnP5/41iWOmy/2osIZUZCcFztDD0yeM4NbcM8Nu1tFJcQpJCcSK0igrgD/69Q7mmHlZNSex70m0IgLDO3NZ0WvadJNPG1wkRgOGMrBQfoSa8f1y/wBW8eaqi6YFNtCm2GAXCB2A6sVLA5P8sVl23g7X7mR0TTpWaM4fDLwfrmtuhwyfvWPcIfFegz3X2WPVLdpc4A3cE+zdD+decfE5z/wkIiyNrQI34gtj+dN0X4Y6rcOragy2kI5OWDOfoAf5ms7xxpcOk66LW3aVo1hTBkcsenqaEzSlrI1/hcn/ABUNyR2tW/8AQlr1qvKfhUM61dn0tiP/AB5a9WHWgKq94XbQRilPAptBAuOK8/8AioT/AGXYqOhlY/p/9evQD92vP/imQNNsBnnzW/kKaHHc898Nx7vEWnjPW6j/APQhX0ERivAPCkZbxPpuOf8ASoz/AOPCvf8AOBQy6m4AZpSM00daVqRmGOcVHKwjjdv7qk1IvWvN/Ht7LHrLJGzLstex9c9KaVxN2Oa8E6U2t+L/ALVIuYLQm4c9twPyj8+fwrF1K5W81a7n3gsXIHPvXZWUg8KfDGS8U4vdUJCnuAcgfkuT9Wry1AxO/kNnOQawqs9fCU3JuXQ1Ylxdj0UVFeSjzgAfujP41BHLL8wL4J606OSEN80kZb3YVg6ltTu+rtrV2LNsQGQlhkL/AEqKdsi1ww5A5/KnhM5YEEeoppsfN2YZgidv/r0KvHroRPBVLXi7jopM2UI7Krfe/Ef1roPApJs9Tk7mIfq3/wBauZjkQaUTjnGOD0+b/wCtXUeBv+QTqbdtsQ/9CNbxd1oeZWi19xk6vcvCLh1Y5VWI5pYpmi0OS4XJlDqSMZBB4INVdbOYLo9flIrUMYtNCideftUZDhugwxHH5U46aszb1Kd3eJp+sR6dI5aR4YpA5GOXRX2n/vrGe9dPDqk2my6ZFIzCOW0VmUnoWdiD+oriNUtU1jUWvrnIlZUXEXAwqhR+gFXnnupltld9/wBniWFGYc7QSQD+ePyo5op3RDTaszuI9XDuctg1pQ2unazAftkkqGM/u5I+dpPXI79q8zkubxXGNn5kV3Phnzn0NriELdTZLS28R/eJzgYB+8Mc8fStY1FLRGMoOJU16yW18e+F4o5kmCxu3mJ0OBj8OgriPFDed4t1Ik/8t2H616rYXltfTBkxuU4KsMMp9x2rybW23+JdRb/p4k/9CNVIcHrcphOuelLt+XIb2xTHOWx7U5OuKzNXJsACRjtQVAGc0N1oTlsfjQF9LDCecE9aQ8DrntSsfnbimsAcdM0CG4GOtGfU/SlwKKiSQ+Z3FPT09qPbtRk7evFAFZibuUNWCmzcsBuGNp/Gs2XdDpUaHbuLjjPpn/61WdbmYBYgoyeTzWfcSI0cManJHJ+prdIDpd/OAce9M81i54GBURcFVwD8x4Ge4p0eXR/lBdl+6euc9q0MieOUFeTjBG7HbpTJJCGGD82Ovr1qAboiEP3wfu5zkU2eTJj2MAM9D2oA01A8pWJOTULXDYyMffx+FIkuYsE84qsmQrDfzv8A0oA1FOQc1E7KXGB7ZpolUcZyfrTQWEnQnmgCtNMfMdSx+VuBUQky+c81NPBLLISkO0AnLFutVzGkbAS3EKDtl6adgLEc4ifcB0Oa0dGlB1FOBzuH6Gswy2ESb3lL7RyI16/WmWusWqTCe3t5dynjc2BRdk8p1rDBp6AA5Jrk5/Ety5/dxxrj1yapS67qDfdnCg9dqgVDRdzt3fD8DNJJeRQL+9njj47sBXnM97eTMfMuZmB7Fziq5Bbg8E9zTQjs54LHVLhxBeM8oGTh936VQuPC2oHL25WUem7B/Wo/BcHma8y54ETfzFeh31zBo2mSXcsbNGmOFGTknAo5VuJux5lcaPqlige5tpEQnAfqPzFRaZCtxqVvBc+aIZXCFkHIyeors4fiVFGCDpWR/wBdhj/0GkTx3FqV1Fb3NlFBbM4/eI2XiPZx2460ko33FdmV4l8Ly6KtuoPmxOW2zAYz0OGHY/59axIbWUTFl+TbyK9Y1XX9Og8Pg3scVxPv2+Tn5WIHJ9gVPHf5h3rzG4vYP7UlNqmyAnKLv3Y46ZqammwlfYlkZyqGYLvH8S8ZHvWp4Z8QT+G9YF3GN8TDZPH/AH0J5H17isWa8iLAHKiqLXPmS8McZrKKd7iUWe2w+ObLRtEnaSdJ2u4vMiTzF4fBXae44VT07mvH7m6e5neRm3E4A5z04qu8fmsD2HX3qWJUjO1evat5SbHaxr6F4fu9VBkQosSttLFgTk9Pl69cDPvU2oeH9R0PUYG1GZbeGRhi5jJYY74wM5Hp1pulayND1G2u4sTvG/zIeEde6/8A18dee1N13Xr3xJN5kyooQZSKPJC+vU9fepjbcFYmuvGFw8a26OzRxZEcj4MhU9mPf1Hpkj0xjSXctzICWJcnqelZRV2mOVwwPINbOm/ZPLZp1IkQZ+bBB+nvRO247I6PSPCVy0H9p6jPDb2igtuk5JA6kD8aqa1r0Oo2sFnZ2fkW1sSUZ23OfX2APHHtWpcazFrHg46fDLmS1cOyu2HMfYgdCB354wK5NlKDCjce2KEtLjSEVvLk5UjNdL4a8RS6Nd+VIS9jMcSxNggHoGwR2/UfhWLNHEtuk+7IYEFCMMhqrCxDgDPtVRcou6Bq6sz0DUr7StZuTKk8Ns6w7SFYIrtvUdM45B9eNvpVO/8ACU0t5DFpitdiSITfuhuwvTqOMZyM+1clN8oyMc+p6Vo6Nf3Nivm29zLBIW2h43K5HXGR2p1Zcyu0OMOVa6nYeGfDWqaP4jtLyeIRwQSAzSiRSEBXo2DxwR19a9d0e2gSCS6iYO1wxZnByCATjFeAXWoS3DOZp2bzCCyg8MRwOKuaT4i1TR3zp9zJEuclM5VvqvQ1mqiirIz5dbs+hv4a8f8Aib5f/CSrtfLeQu4f3Tk8flg/jUtn481m7lV4LgJMDzaSoDHL7I+Mg/7JP0J6VB8TFU61ZzhNkk9qrOMdTkj/AAFWdNBe+X/hUF/tO9Ofm8jGP+BCvUh1r588P+LpfDV3NNaxRySSJ5Z83O0cg8AEeld/ofxVs7rbHqts1u+cGWIFk/EdR+tPlYqqvK6PRWpp4FQ2t9a6hAJ7O5iniJxujYMM+nFT0jJkYn3HHlyAepXivPfiwHFnprDG0PJ9c4Fejn7teU/F2423emRbuBG7Y+pH+FMqC95HN+Csv4n07pxOD+Rr3vrXz34Pf/iqdKw2M3KD9a+g8gUi6qsxO9K1JSnB70GQm5UBLEAepNcZ4t0hL2a4vVMch+yNHGobJ3jPP/jwrs+M81yniCOaKG8v4FU/ZJzJt6ZHlL/X+dNaCs3ZI81+IOpLLq1vo9q3+iaZEIFx3YAAn9MfhXLRqy//AF6tFfOd5JSWkdiWY9ye9IIQO9ebUq3dz63DYf2cFEryQmZCpHynrVWPSIww2s/0z/8AWrTPGAKlt4GY5PAJ61kqslszaVCnPWauQWdiqzDgknrzWldTxwQ4bAAGcf1+n86tJBFa273T7jHHguR15PasWK6kvtWji2LuYhUXGQzk4XPsKqEZVJXZhXxNLDR5Vv0Rlyl4bRkYEHfkA+nPP612/gsFdB1RgMDdEv6NWDPpMUl1Kss927gnacA59+nTj+XNa2ganBaadfac6StcOUdTHEzAgAjJxnH4+td6qReiPnZc3UxdYYeTKO5YD8yK3L0BfD2ncfwN/wChGud1piCyYIYSoGUjBGSOtdNqAX/hHdL56xk/+PGj7LF9pGEvUVOoIbmokwD71Jk55rEoSetXQpZo1MsDtHIjAhlOCOKyZWBTnitPRV/0SZtx4cf+gitaWjHy3ZXsL64n+Kd0WlbLsC+OAflHasHU2L63fHuZ3P6mtfQiJfinekDhSefwFYly+7UbhuzSMf1raWxhbUiPDYPPGKcnWmt97rkCnKcHmpGDfeNIjYyaSQ+h701T7gD0oAGJZuaQ47UMeTRQAmaB05oo71k276gLnC9OtLnIGaZTifl55FJAYGvNuuBjps/rVDB4BGKta03+llT/AHQBTLkgyqPRBWoy+7kxp82KYhdWBV2yP1qqJGccnjpWvoUa3F06yjIVeK1Mit5cvzPvGSclnaos20TZlvo+OSAc1e8WxrbabEI+C74P0xXF8nnk0AdYNY05AqrI0h6cLj+dNbUoBuKQN1z8zd65m3XfcIMZya3orFjyzCgAk1m+Lfu4YlXsSuTTGvdRkPN1sGf4RiriWcYwGyasJbRIcqgzQBjGOeZvmmlfJ9TzU8WmSM4Jjb2JPStuNQF+VRge1S45545oAz49NmZMNgfWpxpAX7z8eijFX42QdxxxTjMg798UAUV06BGyQWOO5qGWCMEgKBj2rQLhsnNULl/vEHFAGTKoEhAA9aiZQevNSOcseSfrTGYKeaANzwTcxWutTSSkAeSR+oro/FmtedpH2O0+c3DbWC8naOf8K4TR3H2yY/7GP1rYEhU5BHPFS5dBWMh9Iu47cy7MjGSo5IH0qicjleAa3Z7i+CmaKUqinoP8O9dJoWi6V4jsHu7tBHIuUcRnaA3Xcfwx+tSlcG7HEK0jxqfMZgowMnoKY0bfeGcqelem6loNvq3guKTR7a2NzbnDmIDLbchgCOvPIrzovuTyycMeDkd6clYEytIWbGep6inRYiOeM0lxEY3Xf/EAeOMCogOcDNNJWGX0LtGWDqqs2Bk1bSBFQDfuz39azQPlC5x7ntT4nkkYfMRgjJ7CoBlyY+WcHCc8Z4NOhup4nEsUjow4DI20/pSTrGzBYWZwQv76QcggHOPb/CmiIwoktyxImHDIwOMdiKaJSL9tf27XLSXLZkkJZ3f5ixPXNVLt1uJ2eNAI+wqveRxxqrRzLJk9QCCPzrRg083Ohf2jZuZHhfZdQ45jz91/oemex+tHs9bjUSraJIZf3J/eKexxW/4ins5p4L+0khSWdA1xboMeVKMBuBxhvvDHqR2rlwNjlhlT6ehqWAKZTuXdnoM9TVjNecrPZebHgncOR24qgk0gG1cD1PepH0m7hj3qPUlc8jBx0+tOtbaSOaF54XWKQHaSMA47j8aLlkJyepNXopEWGMHdgc8CopYkH8ajvU0QWSDaJEUDuTzUt3GSRXG0/dyPU1OJHZ8pyPSqXksG67h6ipImZZFx19KlxixOJoKz5DYwfatTUPEDXenxR36LJNDH5UMwzvVeoHBwfxFYXmztIX2hUA+6prOmuS829hk+x4q6cGne44wtqmTYVWxuY++3/wCvVmOxmuIt8cisnbnBz6Y9am8NW1pquuRWt8ZBA6t/q3CkHHB5Br0Y/D3TbfTbu8sru6NxFHmNElX73bOAeM+ldCXUlySdjzi11zVvDl5JHZ3kkDggMYn4cDkcdD+I9q9p8D/ECPxZK1lJZvBdxxeYzA5RsYBI9OSOK4PT/hVe6m/nXd0E3/MxGf612/hXwdY+DbyWWG6ee6nVU+foFyMgY/ColZg7HeV478YG/wCJ3YD/AKdyf/HjXsPevGfi++fEtmvpaA/+PtWYUviRzvg0FvF2kD/p5U/rX0TXzz4GGfGekAf89s/oa+hqReI+IK4fxbc33hvWbfXbVme0lxFdRE/LkdD7ZHGexHvXcVV1DT7XU7R7W8iEsLdVJI/lSauZ05KMrvYj0zVbPWLJbi0mDqRhhn5kPoR2Ncdrt1qMdrq8V4Io4ZZPLhIbl+nP5D+fpXHX2m3Gg6re6ejSKUIaC5jYgtGx+Xdjp3X6jtkZ5nV7y4tHLXUkkkx4BZiTj8aylUknyW1Z6OHwlOX71T0Q+9v7W3cxwqZWHV/4fwH9aqpqUZP7xMfTisn7XASSS34io3u4uCu78qy+r36He8alqpHW20AuFVk+YHuKvTG20y2M90+xBwBjJY+gHrXKab4qk0y3eBLRZSWyhc42/l1FUb69vdTuhLeSFpMYVRwqD0ArOOElf3ti6mZQ5fc1Zd1bWrzV9qwo0cCt+6hTnJ9T6mrWjy3drqNvdGzdljRss3yqrEEBskdjg4HPFUrAm3vrFkOGWUEfXNS3WtXuo3TmZ1G1ztVVAC89hXaqUeU8SrUcp8z3NQpqMCzTGNHKkncshJAPUUujWU99e314isIIIRvY+rONo+vB/KnpcXAsllmu23So/wAuEA4zjjbyK6+zSytvBNnHbSlY3CzXLsuS8pXpx2A6UfU6lKKlLZ7HO8VCpzRj03OS8U2xVbe6WMsJzGrBepZT/hitLUjt0PSIyCCLZTg9eeabe63oksllbXEzSwifdIAjAqNjDI46gkVJr4Akt4UO5I4IwGxjI2jtUOLUdSqbvoY6mpAe59KRUxzipSvFYm5UmOR1NbOhsF0+Z26b/wD2Vax5xjvxV/T5PK02SNh1cNnP+yta0ouTshe0UHzMg8KHzPiPqsvYb/51gS8zu2edxre8G/8AI369N/dD/wAzXO5y7E+tbS0MU7u5ItLuHekHAzTS3bGR71IxxPYD3ppPtSDiigAo7UUZwCTSAKO9IzYGQM0AjrjrQ1cBaRmAjLE4AFOxmmtgjoalRswOZ1P99fFuxI/Ko7iZftDegAFSXssh1B4gTs3j5agnVDdOBwBgDH0qkrjLHl7PuOC3pjg1s+G94u5mbH3en41jO4UZGPxNbHhuTfcS8g/JkgfWtTIXxr/x5Wv++f5VxwOIjgnPeuu8aHNta/75z+VceDhSPWkgJ7LH2pCTg5FdIkmOpyK5eDidD6GtZJ/Q/lTA11kG4YPWlluliBJYAY5JrLSVic7jgGq2pzHanoW6GgC+2tRK3ylyPpiom1qUjCQgEnjJzWEXLDB9c1ZSQeXlsng5we/Y0AXm1S9YBlk2qT/CKrmW4kO4yux6jJP40xJT8x4wyjt39aa0jk5z3JwPfrQB1fhIC/1iCzu51jjdlJeRsAA+/b0qrqN1Cl1MiEkKxUcds9az9FLNqAZeCoB4rVjm02VXkueHyS3JoAw3ulDetRPOGU4Jz2q5ei1kzJbJnHYnPFZYbdkgHjrQBqaL/wAfEp9q2JACMYyaoaNJC1u8a2qrMpyZt7EsPTHTr7CtaOMOxLA49RUNagY99dJBGVD5b+6tZv2xmGBuVT2/xqKcYuJQOgdgPzpHVFVSrk5HzZGMGqSA7Pw945m064hiS0JhVArRRHG9gMBjnpxjPrgVU1e6tbrXWuorMW6SrvMAk3gP7HA49q5/T/8Aj5z7Yq7dTnzlO37oPOfUUS1QWIp52lmdjgqTwMdKdFEHTK9aiA3RYGMjmnxSNEgbIx2GOvvUdAJXi2x5J59Kg3NIM42RjjAqxJKrR7Twx4NQTQSQyeWxPsCO3UUICd5DLGgYlwowOOKVPsmCN0ivnp2qqH2rtJOAe1SQrEzZZyKvRASP1K7ty54bFXomntVE9oXTcmJUHIZe/wBRxmnQ3GntZmA28LSKcCQlgx9+DinwzTWSpLay7owSrK3cEcg9j6YPX0ouBOscV+qkNEJT0BO0ng8elZ6ho5cAMsiNkZGCCKjkleF90ICqH3LgEFT6DnoK1YJLK90cvKMX8W75l6uOoyO/fmpUQLkVxI08wkDhlAXawwQxHP6kn8ahvpYhp0EYuG8xJWDREHA4I3A+4xmpf7TM9nDLfqTMoCpJFgMygcbweGx26H3PbJa5WYPwh3sDkqQy49KHE0umjQkAtLa1YwApJ8yZ6MM85/Kn3mpQXV00sGnQ24ZtxVSSB9PQVmRnzDg9B39Ktq0loS0QRweCsihgfwP8+tUkMti8XyQPJRFY8kE102mHw1fWDte2U8V3EOTaN95R/Fg+nfH1+nNwXEEdrMk1luVgGXaT8jY5OeePY+1NhmtXkhWOR7aQNlpiTj9KiyiNRu7GrdRaHndaahcqCeBNB0/EE/yq7BbeG7cuNTtHjdQDutZNyOD0YA84Prkj6UWPhbVNbEk1nIl3NDgyoxG7B6EZ+8Mf59b3hm//ALC1m4hvdKlnESMJLcQhiqg5LYP3SOp7cmqjbdGb916GloOqeDrPUonsPtKXBO0B4VwcjkH8K3Lvx3HFrem2zRxrpjr/AKU5GPmJIBx7EA/jVHUvGuhxXiR2fhuzmRkWQTuyRnJAOBtUnI6fUVi/bdP13xzp8l7b21nYlQJElbMZxnglgM54raPK1ZmU+b4kj1PUtcs7KxeSOQCFELtIozhQM5HrXMy62L0QnRLqyvb0sPLhnkMW78G2k/QVra9Z6U/g/UmsI4ZYord1BgYMF+X2PYc14nLcTxSW5tsmdZMpzjtxUFJnqs2veObJWefwxG4A5MMrP+gY15n4q8QzeItWS6nt1t3jiEWxWJ6Env8AWut8O+Jdevr6yY6hcRWvmLFOJGEhPPJG4cZBqT4paZpNtcpPb28x1G4+eQxkbABxkjHU/wBKVrGsJJS2OG0LV/7E1mz1HyRMYG3eWW27uCOvbrXoi/GSMj5tGYfS5/8AsK8qWCSQgLFMfomakNjcDrBcDjvEaWhvKKk7s9WHxisv4tMuB9JVP9KePjBpmfmtL4D2CH+oryJrcjqXB90NMMRA5bH1U0WI9lA7/VfGWnXdwdT0xbn7fCWZVnhQIytwysQ54I9uoFc74ke01O3s9RdPKnmjJchickEjGM9B0FYq4iiwsqhnPX0A/wDr/wAqS5CNDCi3G5VXDE44Oefr9T/SmUopO6KZsC0fmIQVqKGya4cjeABzVv7UsKeSu1l9c020aISY37d3HJxTuS4xJzoufuEEleCT3qRtKuEfeQGBqe6vo7bEYBZwOnpVG81Ey2qtG7IdwBAOO1PlM1O2ht6F4V1bXLvNlBuFqBI25goPPTnueagm8H63Z3L+baDJJf5ZUPH4Guh8C61quoWt3YXDAWBXDXAtwXU4PQjBY/XJrir8azBdSpvvlj3HDZcBhnrg0rWQpNtmrNpczzadBIu2SbAAPB5Y4roXtk0vRbqO8feLaIwyR4O7nlRnGM9cH6Vxsl7cW9jbXDXErTx/ModjlcH1rX1DXJT4cuI5i8l1elM5fdgDtz2Gf1pzmppLsYqO5x5ktnvQY/PWIE9TlhXbXd9LcaLBfQSGcRoVlMu3d8o4+6ePxriLdhFcKZIz5Z4YEY4rrX1MWnhaWzbeDskRtqgZJwVJ9RgHnr+FTy33NL22MS28WyGdIms1JZguQ5Hf6VvaDqceu3c1sI/s7RoXBJ3BvauAtATqEOOzg1s6BO1nePMDjGB+FR7OPY05nY1LvW40neIQN8pIzurrItPnk0dblVAjcxjOR18tDXm1x89zIxP8RNeu6Tez2NjcxxWqTiRY1IkTcE/dr8wHTNa0YqMroxqttWZzXg8FdZ8SyH+EOM/nXOA/MTnvXSeGDtfxVKRjBkH865peeoqJlwH5yDg0ueOaRcDrkCioKClpKD35oAQ887sU0n5TzmkOAM570jYJ4HFIBd2Qex9qcrHOD370zmjPAGBgUwH5yMhu9I5YoSDzjikx83P6Up4XI5NAHKysW1A5+8GPzE9TUcjMJnJznPNPDE6gzf7RNQMxLN7k0R3GTupMRDYB9a2vCYUXE+GySgz+dYAJ8pweRxW/4U2farjbn7g5P1rQyJPGYxb2w/2j/SuOrr/GZxBaj1Zv6VyAoAfHneMdavQdD9apRf6yrkJxk8AUAWYweT2qrqP/ACzq1EfnHPFVdROSntmgChUiAmNueKZUwI8sDgZ654oAcgwo5p1NQYBGcjPHNL2oA2PD65uZm9Eyf8/hWcZQ0xDKCpbnmtLRZPJivGwASmOuMdaz90bYGxQfUUAaUSW0Vq90V2xrz97rWCswyw+6GOatTwu4RXk/djPC9qppEGlKbgcdCKAOh8PIswuApyBtGfzrXdDGcbunvWf4TXZbXZGCdwAx+NbEtvI+WwMnpUtAcNPxdSdeXP8AOlKldpDA5GeOcUlySl3OpwcORgdetKvy/fTg+oqkBNZ8Skj0rV1D7M2n25jjYXKM3mt2YHG38uayLVgJSD3FaMrB4MHgsKTVwHzpDLbARp5Y2DPOcn1qt5JjtMk53ECpA3+hDn+HvTWB2RpyVQjpSSsA61eOLUQ7pvCjO08c4q39na6nlkuZQihS+D1YegrPgw9yGYkKx5J+tal7GZJYLAsgaQg72yQi++MnH4VnNWegn5GUId9oZgrDnjJ4/CpreOOVfmbA71NfLNbyNBJwwUA4OQR2x7UTWEkVpFPB+8R1y2ByD3q+ZLcZEk8dtOCtusqDqHzz+VWIb11nMo2oc9FX5foR6VQByuauJMqwspVeTncOo+tUwLuo3cEyIYAqvt+YA9D6e9Z8MjxTJKN8bA5EkfUVGCqS/dDKD07EU92VmyiMq9du7OBQlZWAtRiPzQZJQ8GCxKDBJ9MVLeNbS3Ykt4hDEyrmP+6cc45P1qtGI0lZSN6BcK6tgBiOM8fpSKC7qFKnHXJplRZetJEgeVWUPFIuDjqOeCKv6hZw2skX2G9a6SRAzDYVKZ6gg1lKv+sIICr+Z5q5EZxGWUEq33ieh+vrQzaMU1cakcqOf3jIRz8pxVx5IbmJAVYXCk7nLZDqfXPQj9fw5pKxU5YqRnOCMipreJJrgYbCsfmHXHuPpQQb/hvxDN4a1GO7hLsoG1lJ6r3Fb+seJ9M1DWl1cWt3DehQYrmG73IhAwMqEJA9RwevrV2x8N6LL4Env5DJHqVtlZMnAyT8o2+hBHP864KO3KXgSJwGc7NrHaOfc8Y+tTflZDs2bkvie1jgZZDqPmStlo7aZPIYeyOh2/T9B0q1F4+s5baS0vdLu7uB1Vf3syblVeQBhQB+VcbcW06XEkM6pE6MUKucEEcGtazuJtItxFDNB5zDLEKrkewYGtkkDjpY3m8Y6TNYS2Ntok1vHIMfLImD/vCpvCuj2p8QWslwvmRNKFVdxG0noQR6Vxoa7uZ9h3THuecj869Z+GqtJa3H9oMxWFoxAkijgluoOOeQopva7MPZqLvE7220620y3ZbO2Uktuxxkkn19q5jxXo0Ct9pEWfMJ3MT0PtXbVyN5rtlq1zqEMf7yHTJURyvPmSEHKj2GAPzrGKctDaEuWXMUvDnhmAymW4iGNuVU8kV1A0KwAIMIORjntTNAbzbIylSCx7ritalycrsXOs5O6Mf/AIRrTslvJBJ9RUNx4U0+aJk8tVBGOFreooJ9pLucJb/D+3YzTuV3u7BVYfdAOB+gz+Ncnr3hqKznkgkAjYDIKjP0r2fpXnnj+aKC7RuNzKAc+3/66tO5UKjvY8km8OMwLRSMdvBXHQ+lQW2ivBL50ybgnKow4Zvf2Fblw6TO75cBsBtjYB9M+9M8zyrdv3sj5GMSNuOPqaV7Gzjc5O7c/apS3XcelUSSXYDGM5rXvrR5pDJCVyRyDWVcW8loqs5G5mPArRnN1Nzw3pS6st7EZDG0aqyOM/Kc81L/AGBqgMoivnCxtgHJHbrVr4f7pZdSXB/1I59+a37SdZ47gRurYKng59R/hVcl4oXM9TmTperRSrFeXH2hMDCs7EfrVqfTJYSlxGTFtUq6oduV64+nFb11h71MnnaB1rRa0W5tZbc+WsrxkxF8Abh2545GetJwsTfU8qn1K3lUtGWVsgqcd+1btlqc114S1Z45EMscISYOmd8bOOnHBBx+tPT4d3b6T5n9oW7KJCmEUsRwGHOe+f0oTRLjQPDmu200qvLdpCsW1WPR9zZwPpRyuxVzirEbtQTHuf0rTsAoWRS3PGM1HpumOJriZ2ULDC7LjnJwfy/Gq48+KBLlVYRFtof3HUH86yNEatxAotEf5STnt716tHpd4baRjuWFijKA33vkXkD8DXkK3fnwQKCM5wwHbmvoPT3RoUtpvuFRtPocVpTdmY1DzDQ18qx8VsTnM0g/nXL4zzz9K621Hl6X4pPrdyDP/Aq5FST3FZ1Ny4Egp1NFOPANZlgee9NbkZAz2xRu6njpxTCT7evFACYopSc+1JQAUUtJQA4cYPWlYFVbJxxmkGMGmzkCFzyfloGcmjn7SXxnrTNuc8HNJnnI4qXL7wMAH+dEWBX/AHiAoxAb3PWui8JfLcXAz/AOv1rKEW88R727HFbXh61kguJXbgMgwPSrujIZ4z+7ag+rH+VcnXV+MDmK1z6sK5SmgJIvvj6VODj6VWUkNkDNThu5IGelAFtHDfd4qtetyoPXGafEcPn2qC5ffID7UAQVInGC3OeAKZQCRj26UAWQAOAKWoPNb2pu5v7xoA27JtunXTHHQ8/hVC2e3Nwnn5MeedjYNQR3Lxo0ZLFG6jP9KaVjUhhn1oA6q8s9Dg0r7V9pufMOQsIcZJ989q5IFcnIYA+hqR283nzOf7p4pgAR8MRg9+tAHceCLYSWNycEKZB1HtW5qm20SFEI3O/Iz2rm/CWuW2madPFMkjF5cgqAewHrWdqH9o3epSXMRlYMTtw3QZ6UAa+v6XHPYCa2t1WWOTJbGCykf41yJJzhieOOa6PSPtX214rozbCuVDkEg8cVha1H5WsXKR5C78jHuM0ARxEeb74xXZ6LqEcGmiOSBXAY8MOv4VwtuxDFup966axlH2YklcKefbNDA2Zf7HuQQ+nCMf8ATN9v6dKrNY6Mxz5d0OMYEo4/SqX2yDJ3SquDjaetTRtHKoKzR/QtzUaj0LSWGjDot0O3LL/hViGHSoX8xUdnxty5JOKbFpV9MgZYxtPQnjNJc6fdWkfmTR7VzjIIOKT1GkmPlis5TuMMZY9Sy5NSwSxwRhI40CDJ2gYrN85U+9Jj6g1Ks6FQc+/SlZPcbS6lj7Dp1xKTJbhSxySHOf51jXFklpqzWqMXyQIycDOema1rSaOeTKNkA4NZtzcWK6xPJdmVyj/KqKMZHTPNadCWkUmRY2YSKAwPKnsfSo3lyRtHHuKs6nrM2qyJ5ohSNTwIxg/UnvVOSMrIWWSNkJ42tnj6UxF+G5WKzuFjZTG4XchPJb1/DNVYRj5+pqqCclR681bRdkeCaALVsjyzKqqz5OdqDLcVqxrMhZdoQN1/iNYscjBw8TFWHRlNXoruS1aGRlWYbslW5B9iPSk2awnYszW8SJ+9kZW6g7eDVaKUQShlG/HIPIqxOyOGcgCJn4U5+T2HqPrQsMMk0lopHIVoJXYLtJH3Tk4wf0P6qIrmjaeI723C/Y5wu08RyKHUHOehBxzWvqeqxeI9Ngv1toLeZDslZXxl/T8eSM46EDODXAOzwStkFHHDBuMGtHTLgW0gnRFkU/LJHIOD35/KqexLsXbnVoXuXd0k8wHBxjBI4z609dWsgvyiRWx1MKtz/wB9VQ1h4mvw6RiLeoLKOx/OqGR6irjsNHR2+q2ytue7l/784/ka6LSvFenWdxA73UhEU0chGxuisCfXPFeeK3HtSFsk1V+gnFM96174paellAullne4cAsy42Jn5jj19K5j4X2M+qaVqYinVHWdGbeTz8px/WvNdkhltAASXUbfzNeh+GrO+8P6fLHazxJJJgzl+m4Z4GCOmcfXNJPk1Q1S5/dR7Rpdq1lYJC5UsOpByKuZry6HWvEUS/urm0Ydso/+NTt4h8RsQQbIMAMhdwz+tQ/ed2X9Xkj0rNGa80fXvESgEmAqenzMP6moJfFGvICDBHj184/4VNhfV5HqLMADyPxrzb4n2ssklpNFGzAoRlcnn8KzJfFGtMcNAjqByfNz/wCy0kPiK9YjfGygnnB/+sKabTGsPK5xDxTQW43JJuLnjB7Af40xSXbYUK+7cZr0218RX0D7hhuOjyrj8s1Z1bW573Qr2G8sQ0ZhbLRlTtOMg9c8UmmzXlmuh5TLFCXIyI3z2P8ASsrVLKKZIgszK4BySu4E/hjH61ZEe+4Dl8jdnkEf0pTZStGsjZKA7d45APpkfTpVNtGXus7PwtYpbaOx+UkWZJIHX5TmuX+Gdul3datCf9b9n3Jz1wSf54rq9H81fC9yUBd1tZEGznPXFcd8PbhNF8TC8uZNkHlusp6hQPm5x9B+ddMnpE5lf3jT1zUF03ypWk2mRiF/DGf51Sl8WedHGFuISw9UINV/EOsaPqUTWyrNiOV9kpQEEZ4I5rkJLWAOcT9/TFYzlroWkrHp+ja2o0+6jtNhkkVRkkjLbh1J44xUS6nqM8l4lzbzMsLlGdcKNwPK7mG3OOevaofhrZ2t3BqEV1PsjtYxKJDyI+eNwx93Pp0zXQPcHUrZbJZP3VsCoUHg+r+5PXNJSbFscNqAm/0p7a0k2NGy5Yjdgj0UnNUNPmmk0CezNsrxOzODkDaQByM10lzE1nOVDHHUH1/wqpfRQz2rMkb5P+sWOQrx646fWoY0cbbROl6isxH7xVIB6819FbdsfTtXhVlpsJ1S18uWTPnpw46fMO/eve5wqpgVUUKbOS8RwQWmgagYY0j83BbYMZJI54715oh5+leleMn26BOPUqP1rzVOe1TV3Kp7E4pSflNNJI6YpSCV/XmsyyPjGKKXPbA60UAFJRzu9qQntz+FAC4Jz6UoHFJwQOetRzRF1O12R+oIPegCbr2qG9OLOXk52mqsGo7ZDHc/L6NipdRYfYZWDjBXjBpAjl+cnPSn8kdST2xTKUEjpVJiUu51qW6IMgYJq7br5b9RjHpiqoZmxgAD9asRA55OMikD2MPxeTm1Hb5v6VzArpfFpy1r/wAC/pXNVa2IHIdrc0u/KAY5HSm0gzk5x7UwJvPIHA59c1GzFjk03JOeMUi7s/MRj2oABjnBzzTqZg7sEjHXilJO4AD8aAFBz0NLTMENn1PalG7JyRigB1TwpHMwWR9p6DFVg3rxzjmpCjAKRyGGQRQBbubOG3Ufv8t/dwKpbTtyAdvrig570/bhM7uO2KALthNGFCsRuLZxWzbOJLxdjjCtzzxXMCKQlcKRuOAa0BPLZyjy4wwAz8pzzQB0EitFdu6/KGzgnkn/AOtXNavIW1OQ7s4xz+FXxqs08gL2+1fXnJNUprVpZnmmljiVj0Y5Y/gOfzxQBXs43mk8uNSzHoBWv0gEa4O35pCOfm9M+1Z7SxgbLZSkeMEnq/1/wq47bYVGSFUcCgCBgV5cAe+altLN7q48tNq5I5I6CqrXJdmGOh6Vq6LNm7AHpyPagDs7ISQRLGWztUAFT1qw9ot/G0ElwYmb7rldwB9xVSORwhIxkdM1WkurlyRvVAD2X/69S1qUloYV69zp99NazmJpImKsEXr7+4qGWd5lyjKEH8OMUaj++1WYyOS27lieelQAm3kMcgHPKkdCKdhX6D7S7ktLgNGyjPJDDitCbTYLmV5WL7nO4496ynjHnZYjb3I7CugsRvs4yHDADAPtTEZraNEOjuPqaibS0XhZWzW40eefwqBovmzQBkDTQDnzT+VTpp01yyxRuCx9q0orZ55Nka8jknsB6n2q209vYgQoRukHMh4z/gKpIDClgNoTGCrMhwzL0NTJumt/LA3MrZAx0FTXVqwtmvJnXyXO3KHcSak0lhJ5iWwEzEZI6Pge3f8ACplEuEbvUiWzlkt2yfmRd+05yRnHH51QW5NteEOAy4AYeorfxOURlPllCQT/ALJ4IPqKzLrTFeUHzCCzY6VCa2NHDctXlpDqelG7tW3TxnDj+8vv7isWzuBHPl/uHrxV3TpTYXFyokbiMg4/nWRJcedMzsACxyccCrMdjQnuPtDKzdeQPp2qMEr+PrUXnJ/dNKJlJ9KadiovoS78KABTQ+Sc00up6MKdFBLcMREhcjqBT5hnTabYn7NFqk5wkCqlugPLydc/QdfyrqrK+cQRrJGS2MZBzk+tc5p80l3bWkMvENtHtVccZzkn61tRzrGcbhjHWhwjPc7sMuRX7moly652hwTzgDinm+kbiTII/vZ5NU45I5OBISfQ4oWaISFJPlGfvCl7CPc6eYnkvSvIUg9M9KQ3oYHMgDZ+6T0pHCHHloGAHcGq5TLEYPT+/SeHXcOZD2uCW5dcegxzUTXDK/UCh4Y0jzsb25qIxqz/AChgfXb/APWqXQfRhddi1b6rLB912xn+Iit7Sb6TU1ubSSbzEaBy6KSCBiuVmgLgltoI74rovCtk0Iu5VnLAWzDaU6ZI704UZpq7MqzSg3Y5D+xLlbkSwurwiQkZfkAHp0FNVrmyjlhkldYJ+JEUBt2Dx14HPet3T1b7ErHnJLc+5ovbSK5sLxZFVl2A7SOvINdUqaPIU2x6WLHwXqbzRbXWCTy4gcgccNx1P+RivHyXW3Qnu7dR9K9g0uBbHwldi1TyvMlKHBPopBrz7xTAIRaMAqmQOxAAHOQO30qai91MUX7zRz2cqOTnvQRnk0ClrAtGjpsklurFEMrTAoyZx8vH9a7C0umtpVIODjGM9R6VxVq0g1KGKPmTKqAP1/nXWXQ2SucdEP4UA2Q6pqv9ozsI28u2Q4XHVvx9KrW0kRcCOV45P727PNZyH90vQZBohRllBxj6VEtxpqx0lhfB9Wgjlt4Ek8xVJjQDnjn8etekPOSCSTXlmmhX8Q227r5qYr0mY/uzj0rWl1Mqnkc74yl3aGRnrIK4OPpXWeKJ92mCMn/lqP61ySkgcdKmo9TSnsTblwKTJ9aTjFKOtZliEjmmKSG4OR/KhmwcY6U3tkDvQBKWGPX6VGpzgflQQcZOBxTaAHr198807d8ucVHzyMZzQ58pTuOP6Ur2C4y7sUuQWAxJ6+tZUrSi3ktn+92BPpW5FIr8BgfaqOphGjDNgPn5T70Ca6nO0tSzjkPt27uuOmaioSuQdm0u1sjAp8TbmOTz6VUhaOaUKZAF/vda1HsVtUV1nWUP0KiqSuVI5jxV1tuexrnBXReKyc22BnANc5nC5Y1S2JFJHTvTUHoeO4NJvGRkge1KoCseevNMBchT3JPalIzSActxz70mGCnB5oAUkHpz247UbBkcnikXleRg0uCAAD+dABkKcZ5NCgZJBJo24PHrnmgAgnJGKABR14PXvS0DPOTQTigBaTJ6Z4qzb2M9xghdqH+JuK0rfS4YsGT943v0oAn02YjSVjSIEknJYZqvNbxStl0IY8Ajg1FdWzrOZkm+zoOM55J9gKi+132NiTS7cYyRzQBbMCWsBw4jnPTu2Pp2+tJYwWvnYunRs8YyeKfo+ktdTlpy4HchSd3410zwWcEar5CsE5UFM4/Gk3YDEubbTo4GeOBsDo3QA1jlbieXbEruoPRRmuyiv1kyFjLDpgDpVhYzsLfMMjPNFxcyvY88JktrhllTDA/MprZ0J43vWKZzt9Krahpzx3LtNMHdjknHWjTpY9NufOdvlIxTGdxGeOKrvIoJyOc1ht4qiUkRwlvdjiqMviKZiSsSAZ65NA07Gpe2UZ1B5nnQKcHGeelU9XtmWKHaMA5xxzVdvEU+QRAoBGWGM57dSKgt9WnWdZXw6jOEkG5eaBD7a0kkYLg8+tdbaoLe2SM9hVWzCXAW4Eax7+SiD5V+me1X1bJIIYAe3WgBrOMnPpRDCZ3IX7o5Zz0Ue9OEPmhnLbEH3mbjA+lDThk8qEFIlOcd29zVRQD2kUIYYRhCfmJHLfX/AArD1ATXc2VXZBH8u8kDJ9s1avrz7OipHzM/3fb3rDltpXJkcs5PcmqNEi5bwPEjGLUYQTyYZnBV/r1H51K0DWkaana5hmhcBlDfdPYj1B7VktaFkLIDx1Bq7Z3H/EmvYHblcMufryKBnRW+prfeYZEAl2eZxxvU9c+4NZN7cztL5Y3ALznNOtYmVrCZG4aNwT7f5NMukJkJyOtRJK9zWLuikfN2SDPEmN5PU1H9nAxuH14qy0DBuvBpwhPdhilcnkK3kL6GlNuPQ1a2nn5qNvB55oBQK6wcdMir2lu9vOQELFsdKg+fHGPyrT06AgiRiMmguMFc27fZDEAvGeTSK++bBGRnGR/9emchT0b3HFOQ4bLoyjrkVm4M67q2hq20UW0fvQD2Bz/jVprZGUbsdeCDWQlwm7Kk1O8zbeWfHqRS5Zdw5kWmR42GcAdiGxQ00mzAVxzkYPWs/wA9HbAYk5+mP1pfP2PhCQPXNFp9x3ReS3nuBuw+R6jNP+wzfxYI/wB04qGPUZolIE25evUn+YqSPVEVi2SuevzAf1oTqILim1nPQqRn1xUOp6lrWi6TJJpozI5CPsQOdnfgitSO9lmVWQ8/3iMn+dF7LNLZTGVV3FT8wT/OKFOomTNKUWjEtPFunwWEcU1tfRuowd1ucUx/F2kskkfnsnmJtIaJhj9PaoGjG/YpB9OamFu8crROMMrEMD2NdPtZNHAqEejLtv4p0UaTJafbYiXkD8kr2I7j6VxnjC8tbu7tPskqyRpDgkOGwxYnFdZ4wgit/Cku+BSzRwkMVGQdx/pxXlw5wdoGac5NKzMEle6H5wM0samSXOfkT5mI9KaEZ3AQEseBSzSKgMMZyo+83941kM0fD3lS6uJZmYOCNm3jmup1B8faCMcI38q47RfOGowbMhGfk44rptQJ+ySP3Kn+dA2zIXhRwenSpA+XA9TTO4HtSp/rF+tQ3qI0NNJ/4SK3bPSbp+FemO262J9q8v0jc/iGH0Dk16UrZtSK0pETOL8St+7jXP8AFmufX2ra8Stl4x7msVBxUT+I1h8KJOnWhuFPr2o9OM0xtxJPoakoQ4/HpSdqPeikAHJ60ijLY9aKdGP3yjv2obsrg9iZsIg8vcHHBPqaheFTzLksecZqa4YI20Z3d/aoCSxyTWEYyk7szSb1YhQ4BQgMOh9KzdWl3W0LDj5+R71qCsfV4yvlkH+LJFbpWLexnSk+awPTNMp0hBkYg96bVRSZBpo7hsLySa2tOeQgxsWwoyMnNYccyDkMCK2tNkLFwPmAqI36nVO3KZfio/PbDuQa5zqCAeRXQeKHJltwfQ1zzZC/KOa1Wxyi5HORj3pMNv56Ui/OCGHIpwbOeOlMBF6leopwGBikUgj370p45oAWim7uARzmlAZnAUZz2AoACcDpTVyThQevP+Fatro00uGmPloe3ete20+2tP8AVx5buzcmgDDttKubj5mHlp/eb/CtaLTrW2UHaZG6bm/wq1K3IUfWoHbC9ee1ACPIE/wqBpGc4H4AVettKluMO52oe9akemQRLgpuP97ofzHSgDPi0QMFknLncM7R0rUt7SG2A8uJB77f61KkVxDEQr+avYPwR+NNkudkZ8yGVfTC7gfyzSbARb1POEMi7SehHepmnjTIRNx/KsTVSLmCO5sJVM0B3OhPb6ViyX+o3TEPOyg9k+UVKQ07HVT3kUA3ySQw5HcgGsm41y3JwhllbpxwP1rHS0XAMhJPf3q/BBEoDbMnrzVJCGi4N7OC8O1ccZrJul8y4fDABTjFdIuxc7QNv8q5idmjvpH5B3EgimBGjeU5BCt9RVhctHuZkAz0UAGrbXttLb4axi83OfMBx+lUJFtmkOHdRjuM4NAGo97FNYNb7SHIwGJGKyFJjOxhyT2onWJQvly+Zxz8uKdayFLmOTg7OeRmgDt7BfKsYlG4YXnNTNOqsN74X6c/hVGfVkhiUKwdmGQMEY+tV4jJO/mO2T700BpyXTTbQAFjX7qDt/8AXpQ4RC/YDJqtGcHB6VmarqmFa2gOc/fP9KtuwE8csdzctKzKXb7oz0FXIwvVcD1FckHYdKliupY2BViMHp2pcxSZ0t8DaIkoAAYHk96ybmeGSzLIuyR2G4Dp05/WtPVJll02OIn5lG7Hsa53eH49Oabdim7Hf+FYo59EWR0DuhKjnGM1LdafAzZMQHPY1q/CKLTLu5NjqkCypMGMYYnAYY9ParPxRsbPRdQhGjoYlKAuAxdc8+uT6VlOm5PQaqpaM5n+zbdmGVOO9A0y2bA+bg8cViLq98p6Bh3yDTzrs+TmNR+dYuE1sWppmydIiB4YqPpTW0KMkBZuTWafErovzw5Psf8A61WbXxGzqG+yNx3AyKEp9SlJGjB4dYYYOG9s/wD1qvJpMkY4AI9gKpQ+JSvJRQfQsB/Wpx4lErYEG48cKc1XvjVSxK9jNztQn8D/AENQNbXKOf3PH1NSy6+kb7JYZ427oyEGmp4jtS/KzD321V5dhe2GGN0AIRyTwc5IH86VYJHGPLZef89q0INctGUnbMDn+Jcf1q0mqWTZO1y3+4p/UmquHt31RlC2ZQTkg+60gRoss6EgevSt3+0LY8KhGfYf41MlzARv+ymQ4xkBf/iqLjWI8jCTe+FitYmPHWbH6YNSvNKJFElrCgHUrIv9QK2UaF+H0/p1G9ef1pjWmnO+WslTH1PH1xTuh+3RQiWOTnDcdMYzT7g7LKcmWcNsPbP6VprBZKgEdswXuqOf0GMVQ1poksypgnTcQqs7IQT+DZ/ShNFe2iYDzbGXjn+dXZrkNqc7bMI0hOM5xWdO+SOMEf59al1FnGsTFmVW35Izxk1pY5uezNT4j7U8L223BDiEf+hmuO0Nk/svaRklyRWz4tkm1LTLO3EvII2rwc4B9Pqa5qwvEtoBAFPcFj1NFV3kYw03L90sOMJGhP8AEwFZEltHkZiA9cVauJ2YErgVnSXbuP51mM9U0rw9pNj8M7XU8sL28mbAJyMqzgYHbiuT1UbbI46kAfrU+j3txd6NZRSXxeK0Eu22OPl3HJIqrqbf6GF9SgpsDKYkdKdG2XXPrzUTffNPibDc9PWs2Bf8Pjdr8P8AwI/zr0bIFuT2rzfwxKr68i/xKhNeizNtss1cBM4nxIczxYrJQitPxA4a4j+lZQO0YBGaiXxM0jsPPb8qYeMr2zRuPr3zSdBSGLSUA5FITxkfjSACRwPWhXMbq3HynPNNL/nTSSQeaNwJWl82QtkDJJxR2qIPjHpTwyjgUASCsfVXzIq9SVNa7fdPp7VhanIFvIxjotAPYosSzEnvSdqOpA9TXq13oWl6rpFraSxR2l4luvl3CIFSQ46OB/6F+frWsItrQybseU49v0ra8PsfMlXtiqsj+Z9+NTt56Vf0eJIppCvGQMCp5Gi/aJlTxPjzrcEc7TWBtG3Hat/xK26SA4/hP86waa2JCkXGTjr3pc1JFbzXB2xRlvw4/OmBEG+YjGDTlVpG2opZvQCti00MABrh+33V/wAa1ooYoFCxoq/QUAYtpobsczsEU/wjmteC1gtVIhjA9+5qXcOeenWk3BlO09qAKVpfNcXkykYVTtA/HrVp3HPGDjGc1nzXNtaFtgBc8naOM1Slu5J884U9hQBoy3kaNtB3NVQ3Mqzoy8lTuxniqnGOnPrVmNQFwB1oA6ay1GERiQuNrD7pGcVp/bLVsES4B6ZBrhPJbLeW7pnqFOKlW2AHzuzn3bpSsB232u3TrMmPrUbXtoFJ89c/WuTXaOoz+NPEhAP6e1FkBrXd9poOJIWkJ6lE/rWC0JSVhFN8hPyhl7VIckcGk2g8scn1pgNLOr4Plkf72KkjnYH5UGO43UsaKWC7RirQAUcUAQidycCFj9DVe5XzBkwNn6Cr5AwOaDQBiGMnGIyPrUf2cl8lSPwNbRhyeDxTkgy3XNAGQtkGcElh36VM0EMS7jtZ8429x7/Sr95fLbp5UZBk6ZHasnDEh2JJJ796ALQy2XLcj1rXhOUBUdayVJMbDtjrUd1qJjiWKLIbGGI7CgC9qOo7QYYT838TelY31pkeWYuT7YqSi4CUowCDSE4Un0oByM0AbFzL5lvDIT/yzxzWVGAWPtVp3L6fH1+UstRwRlmRMcscU9y3rY9I+F14ln4v0SGRRtnEqNuA/iBA/UCvZPEHgbS9USWdyYnKn0Kj8K+dra+/szxdprxtgWksWD9CCa+nNajkubVhFKwUp0B4NXFNytcxqWR4VPpEFi0kL7XKsRnFctqUMQuf3QAA9K9F1jw/eyMxjjYrnvXJvolxNcvbhMyKMsKqpFJ6E05N7mMttFa2cNw6B5Z8lA3IVQcZx65/lSwW7Xko3uxHqTnAroz4cu5bKKJoXDwE446oTn9Dn86s2/h26EZ2QvknuvaoUTTnXcxksrctuC4A7Vr6NaKl9HKqArEQ/PQ4PSpP+Eev1b/Uvj6Ves7C4UbFQ5YjPFaQSRE530PSfDtgNY87UrpV2uxUIRkVa0jRtNOpTE2duzRdD5I/Or+iwRafoMMDSbCF3MQecmq+k3pFwRIV3TuSMYACjgCqvKSkZaJpm4bW3K7TBHj02CoG0jTWJLafasT3MKn+lXKWuQ3MeXwtoM/39Is/+Awhf5VVfwL4ac5OloD/ALMjr/I10VFO4zk5Ph3oTE+Wt1CPSO4bj881i6t8N9ieZY69fQAfwyjzP5Yr0as7WJPLszhtpJ4qoLmkkJyaVzzKw8E+I7nesfiGPAH8cGD/ADrn/EmmavpE62WqG0uE+8JYQQfxGB/WvZfD8qy2z4bcwOCcYrjfiRpPnTpcqMcDOOc9a15Iqo0hRm7XZ5S/knPy7fwq/K0X9okkDnb/ACFRyWQLj3HXJpl3bt5xbcQTjv7YpPRmi1JvE7xG00x4tpKyEH2HFchJAqO44yGNdBqNqwt7ZjNv3H06VlX1rJBeSowAIOevWpm7u44qxnZIDEnjBxVViSST1q48DFsYzjpVdoJBIUCknPSs7oppM7XSvDlxaeHbPWTKHguRIhCjmNs8A/UDNZ2psfsqD1dc/lU+j3EzaR5fmMUjH3M8AmqmrcLCp/vn9BTMzNZgvUgUocbT9Mg0yX7vTI/lSZAhOPTFS4ga3hiVDrgjUDcsZLHH0rvrtwtga858EQk6xdy9wmP1ru7+UrY84qo6CZyGsuTcpnn5az1HGc81a1Js3Cj2qqBxUS3NI7C0tITg8jikLbRzSGITzj8RTSfXk03qTmg8mgA4yOOKSjvRQMUY9O3FOTGCCOaZSg4OaAJS2YycYFZ1zbQ305jjXbcxDcBniQd/xH61eznqOaw5pmj1VHRtrBhtb0pCdupAiD7UiED7wBr166jwsCk8iIKQOg4ry6G1d9fghfBMkyjI6cmvU9durfR7tIbgHypNqiQ9FNdNHYxlvY8geU5+Q4HrWpor7pZiQcYFY+07d2OK1NE/1suR261MiY7kXiMnzoOnQ1lQWdxdOBCvHckcV1N3aRXDo0i5K5xmnAJEoAAUe1QtjQy7fQ41w077z12gcVqKkcKBUUKvoBTDL2Hbv600tkHjqc0wJmcKcd6ZvZmwOPUVCrgNgHmlOSc0uoE3zkHoDnis+5tr+4JxIir2Vauq5x64HSpA2ceuM4pXswMD+ybxWJ2qcjruFBsLpcAxMT7c1vllHBOKaJRzx9KE2wMMWswbDxOP+A09gUU5BUgVry3KQrukIUdhnk1k3l+10NgTagOfc00Bn/apgfvD8RThfOudyDGOoOKUorHJFJ5Sen60wLSX8WPmzn1AqzE6TgGNg2e3Q/lVMWkJwfmA781NBaiF8ozHPagCxSZrWsNFef57gFE7DuasyeHYz/qrgj3ccUroDFjfPyHkGps1cOgXsYzG8bZOMZwf1pkmnXsRIe2k464Gf5UXAr07IxjHPrmmlWU4YEH0IxSnGMj/APVTAVV3NiqN3qIiJhj+8f4h2+lVr7USSYoTgdGb1rOLMxBJ6UAWcnOe9ODc5PXOc1WErfWnO8qYV49pwDyCMigDQUnBK88Vn3HMxJBFNaViMDgelChpOMjCjOD7UAMqwmdoyc1X71KnyLljgHtQBIc7TjrQOlQuWY9OBzTojxtoAuIQbSQd1YH86sacCLyIk55GKqQ8iRPVD+nNdD4J06HV/EVrbXCkw8tLg4+UU1uUpWRiy3DPqkkpP/LTI/Ovql9XjttFs5JXDySQoViT7zHaP85rgz4A8JwESQ2BknJ+VZLhio+vPSsXxR4h2y/2Zp8u9hhZ5x3x/AvoKqbVJc0mRCDrS5YnXzaw7aVf3z3ULKPlW3jUZU9ju6/04rhdHkk+3q+4mWaTBb69als5pdQMtmMRGKH50x1H1pmmWzQ6tajIAjk3EmtErq5nNWdj1JZI18gbVLYIGeM8VbREVeVHvWRaStdz/aScRINsI/m3P5CrdzqMdjC011OsEYGS0pAH60rGZpGOMJnYMU1I7eJgcID74zXkXir4pzuxtdGcpGP+Xjbhm+g7D3rzi91i/vZxNc3kzyZyCzk4pc1i1Tue5+IvinounXT2MUct0QNrywkbVPp71BZeIbTUIBPYzNInAOM5X6jqK8gnhXUbCG8jAE4/dzY7t2JHv61RtL680u5LwyPFKpwR0/MdxWkarg/IbpJn1toeoi6socyMW28hhWyHU968U+HHxBt7u7Wy1Nxb3DAJFJnCO3p7E16+J2wO/wCNZzipO8SU3DRl3I9aWqS3J3c0x74KccVHs5Fe0RfyK5TxXcyLLFHFIAQM4OP8K1JNQyDjj8a838R6vNdapJ5g4T5QAccVtSptSuyHPm0R0Phu8mgmcGc7Se/Q+tWPFs7XFky5VgPTtXK6Ley+dknAz2ra1FzLayFz1ArSfxXFqefuhLfd71heJNcXT9ShhhjWTCAyr3HHQGuguzslbb0ya831pZbnVbiaMYLN90nkVjNnQtjZXxTHJtT7C5VTk7n4FS3OqWOt3bSWaTowRS4lI4YcHGO2AK5FYpiG83zPLUZbnoPbNFpcy2N0k0MmGU5Bx1+o71jcq51fl4OGxk9TWg01npjC4jaT7bJCGUq2AMjHp7Gsyx12xaGW61K0+TBRPIfaxc9wDnim6mlneW1iLe4H2kx5wFIIB5wc9T1pWG5GuupSXSqZI13MRufbhm+p7/jWfqzBpYh/vEVYNoY4o4rQSXDIMttQk5/AdKpan5n2iEPG6OE5R12kfnQiSk6scbcdO5phULEUA56U2Zts3XimM7eTkcE0pMDd8FgxajdpINpKjj8a6bVXKwHB4rhtBvHtb3zWzkHD+4rtJpkvLBmRsgt1AojsBy94d0+faohUlyMXDCofmGfQdKkpPoNZsnGOlIM4IA5ppJ6dqWgaeohIPI4opaQ8AmgoKWmeZlgBR5ntznFAh1LUYb5skY7dc1ds9Oub2GeaFQY4ADIxPQHvQDdivxXOXOXvGIH8R6V0U2yNjG00e7HPzViPa3Im8xdudxIKup/rQyZO5oaBE03ibTVY8iZetd18Toi8EUan5pJABmuN8Hr5fiy1eVSyq/zHrg13fiho7/xDpUTcoZs49gK6aWsGZVJe+meUsWVDz07+tXdKIWaTaeCARVPCsCfXrSEGLLI+PYUnsSnY3pyxAyeBUOTgZPSsy3vZFba/zjt2qveXs7sV+4PQGszS6NG51CGDgncxHAFUDqztkNHkegNZ9LQM1YtRgBJZth6c1diuoJQAkqsTXOUUAdUp2nIpSxJJ/CuYSaWPG2Rhj3qwmo3CrjePqVzQBuMyoMsQB6ms+51QIdkQz/tHpWZLcTTH55CR6dqjU45xzQBaaZpnLMS3uaKrgjBO7k9sUofgA9uh9KAJ6TNRiYdD+daem6VNqB3D5Ih1cjr9KAG2aTXDBI1LMe1dVp2lJagSygPJ79BViy0+GyiCxpg8c9z9TVsZPbn9BUuQC9uMjPQDqaF5OD1zwB0FCjnA5Pck0qgEnBOPXuTUgPU8jByf72alV3AwpBBPzFjyadHEFj3SHYnYVzeteIEUPBavhV4aUjp7D3ppAaOta3b24aCJY3lA53DKp7nNcDfakbnKR5CHqemf/rVBdXRnbAzs9zyfc1XqwCloooAkgk8qdHKhgrA4PQ1PqlybvUp5sAAnCgdhiqlFABRRRQAUoZlGAaSigCa3wS5YA4XNRrktlRnvUlrGZpdgB5HOKhYYcgdjQBdtz+/TPQ8EfXiut8Aw3KX7zwRlyp2txwB3riImPmqT1BGDXeWc76VpnlROVklJZivB57D8KHNQ1ZpTpSqvlidRr3i/yt1tZqqt0eRf5CuX0wp9sFxNHuRckDPGazpCWOTW3YQJLAIx949uma87E15vU9jDYaEPdRffxGLVhMYQNqkONwG4H6965258ZtDEY7VN8pyGkfHT0GKt65p8sFqI5owEI9Rwa4GVRHO4Vs4PBrtw9apy2nueZjKNNTvDY72H4mapG0XyQ7FGGUJjPHt2rJ1XxXe6y6yX5WQID5abflGfauY83HPXPb0qXeACoGWrbmZycqHvIzklj1puKaWKrkjmn1JRo6XftbT43hQ3B3DKsPRh6V0q6ML9GeTaIiMxzBg2323Dgj61xFTwXlxbAiKV0U9QrYzWkZpaNEyV9jSv7GbTbry2KOOzqwwf8K9f+H/j99WiXSrwA3kKYjcv/rVH4dQPzrxDzmnb5yS3vVrTtWuNJuxPazvDKD1X/ChTSldClG6sz6k+3XWzdsOD23CqkmpTKCxjfHoef5V5j4S8ZnUo5rW+vC1xu3REnbvHcY45FdDNrkED4ku0T3kkA/ma6o2aujllFxdjpG1fdlTGwJ/2a891NybyVyAWLE9v6V0Vvq0N6XFvdxybVJIRg38iawbt4/MJOQe7E0+hUSXSZwkiEnAz3NdNd3du6TIJE5yAGNcvbYXbtUkZ61cnuhawMzgEk8AjoPWsplrcyr0gOQOfoc1594lhmGob2ck449hXoiXVvcud8MZPrtwfzFZOv6BHdQGe0kO9Bkxv3+hrCTudCXQ8/EMzWDPuLZbBTv8AX3qqHZfl6Y7EVZuPOtnygw3cGoWvi2fPiVgeKgCJizZO459auWOpz2S7MLMnOFkGcE9x6fhUJksiCrKy/QU0JbY+WYgelAHYaJfWWo21xbz366bMIjK03JWVl6KRng/T8qx57h5oy4naYqMAt1xWMGtYpDks/wDKrtlMkrcHaCMAGgBPt5ViCDx6ip1mfhsZUAEYqjdIVkIwAATViyvooYminQsDwDjpUy2AuxXas53BVI6kIBW3peqqkQiY/KWrjp7giQmA5X3FXYGw0TNwWGRilayuBt3kga4kYDvVXBYk/jTjk9TmkxSHoNJCjmlByMjmlI45pAMDrQPcQtggetNyW3D8MUrEZx36j60zOfvDnNBXqIVAA5570mTnPf1pTg9T06UmcUgukKGOOnHU10nheRoZpJRja2FZT0ZT1BrmeM8ng1uaNIVt5MHqQKqO5E9iv4z0MRzebagGGTLRnPT1U/SuHLyISrEgjsa9bhljvrZ7O5PySfdc/wAB7GvPvEGjS2d052EMD8wx19xWkkQncXw4xGu2vzdD/Ca7tZv+KxsEcjMas3Nef+Gpfs+rQyhC2M5xXUWV19o8WvIRjbF0NXTfLoTKN9TjY5FYAg5J60Fwo/d8E96oRv5QCKetPS4cqCQKnmHyssUy4fdtzyw75qMysT2H0qOk3caQtFFFIoKKKKACikooAWikzRQAtKqNIwVQSx6AUlT2kywSl2LAgcEUAb2k+Gmk2yXUZLZyI89PrXWRQpEmxQAAMZHauAHiW8S4PlSMI8YCsc1oQ+Mpwq+dEHUHnAqWmB2YQdeAO570AZXJG1c8cdawbfxfZyODMu3jjPatODXdPnO8TLvPHNKzAu7Tkbgcdl7VJ5qW6mWbGBz97gVBJfWlvbtO0yMP7wNcbrWtyXrHJKQ/wpnlvrQkBe1zxCbkeXDIUtxkFh1f6Vyc07zHn5UHRfSmSSNK2WPToPSm1YBQMgcnJ9aCARg0EgHFAC00jdkEfShmHPJGD6UufegAGQOTmloooAKKKKACkNFXNOtPtMxZhmNOTQBq+GtMkurlVCjc54+lY19GIdQnjA4WRhjPvXpvgizjhSfUZ/khjUkZ7AV5pqU8d1qd1PEuI5JWZR7Ek1TVlcSepVzzkcV2FleySacqSYZHQYJ42sBjOa4+ug0uaL+zV3xgsrkctgEdaymro3oycXoX57Z4AGaRORkYbP8AKprW+khmSVRudTwMcflVNdStm2rLCFAGOK2IL/QWtl8syJcD+Enj8KwdK+x1LEpaMy9e1O4WNjK+6WXqAelclWlrU4kvmCtkDqKzRW1OHKtTkrVFOWmwU/zG9aaAScCrC20YQ+ZcKrj+EDNaGRXJJAHpTlkK+49Kc0WB8r5+opu35N1AEnmcDI69KcGySPSq9AJByDQBZ3lOQSO2RSoVdssTj+dRq6hCed1KJFK5PFAE4lCt8uBjpWlZ6ukShZYoTzyxhU/0rFZiBndx1/8ArUwykDjnP6U07AdHP4qukOyxCwoOjbRk/gOBVOfxBe3MTJOUfdxuxg/pWKGxnjJ9aVeTgnHOafPLuKyO88HeIS13Hp97NthxlZGP3cc4Pt6Vs654p0maR/LE77ThccLXD6ZZbYhIer88ela72yeQMorH0FbwjeOplKVpFq18UWCyDzFkUd8j/wCvXTWt/a39sz2k6yKByM8j8K82ntVZjtwPrUUDXWnzie1laN19P6+1YSgkaxmbGt2DJKWVCTk1gPauqk/zFdtZX8etWQlKASrw6+hqvcWSOGU8Lgnnmsr2NGrq5xext2Mc1LHYTTHiM4PUmtn+zot4IPHcVedAoKrRzMg5ltPIY7hk96TymU5BOR7Vrz/eztyKrmAM5AGcdTSuy0kUJ2zjIyT3psCq0yhwSvercttmDfg/K2CfrTYEAfIHHekS0XLeziV9y5IPY1FffJIuOSvNXrdOBg5xVC+UiViapbWEQjVHUcop5p39rFTuMRGe4NUO1AwBx0o5QNE6xG3BR6VdUhbK4Yc9xWUwG8E+mPxprruBKnkdaVgNn+0YfX86P7Qh/vLWFTsFgcnoKfKO7N0XsZAIZOf9qnfaoycKyn/gVc6Mg5FOzjoevWhxsI3xcI3GVweuDW7pfNoSOu6uEDlVGD9RXZaG+NKQnOXJOc804odzWaXaNw4IrH17XG+yRxmMGReFcjt6GrtxICxIJwRiuX11/mRepNXchIXSbpZL0kxIjYJyo61f0yRpNblcHkLWLpJxdE+imtXSllS8lmZCE6ZIpFHMog+VhT6RcbRjpS0AFFBAIwelGDnOfwoAWiiigBKs2thc3rbYIWf3A4qup2sDxwc81r2/ii7tx5aRQ7R2CYoAvW/hCVhm4nC9sKM4q8PBlmQQbqbdjrgYzUVn4xgJC3cJQE/eQ5/Suns57a+hEttKsi55weR9altgcjd+Cb1FL2ciXA7J91v8K5ueCa1maGeN45FOCrjBFewRDYcDJzXGeOr20uXt0jYPcoTuYdl9DQncDj6KSlqgGlFY5IpcUtFAAkZPCipUtuQFPNSKOAAO2aQzmPIUZJ7+lAD5JPJARmMjdcE9KqMS7bmJJ96CdxyTknvTN/AYDjvQA7I6UgOctk4NIQqkuea1NP08ykTTDCfwqe9DAqLayGAysCqgZ5qt95iD0Hb1rotQRRZSYA6YrnSwMmMcjvSTuA488ZwaAo3joCe5NJgAZPJHehWJXJGKYE89tJbn58EHow6VFT47p0XZ95CPusMimMykgKCOOec0AIelA4FFBNACojSOFUZJOK6ezs2t7FY0GXc4NUtKsjGPNZfmbp9K6GwBl1GBccBqANDxXfjRfCMOmwkCa7G18dQg6/n0rzOtvxZqjapr0zBsxQnyowPQf/XzWGD82O9Nu4khcVpacPMtZk4ypDAntWdV3TZPL8/J2hgBmpexUXZ3JHJdc9c9aj+0R26HbhnPT2prTmaURKcBjjOKju4VhmCpnBUHk96SVipSbIGZnYsxJJ6miiiqICp5Z1LgxJsBXDAd6gooAOtPRSUbAqXT226jAf8AbFdwJwwB2DPY0AefspU4YEH0orZ8SSI98m1cEJ1rGoAKKKKACrUUUEkfzPh8dBVWnIjucIpY9eKAGsMMR6GpLaIz3McQGSzYqzDZDDPch1HYDGfrVvT4Et7iS6Rz5SLwWxkH0pxV2JmwoEbhUXAHQVcYZwAmPbNZ1szTMJGOc84FaDu7KQvKjrxmu+Duc0tym0T+Y4IDD+VVbm3IiyVIxWpHDI4ALtwc/fNR36xxRHLkse2amcNNRxnrYpeGp/J1RoScRyr09xXTTJw2B2rireYRalDMnXzBzXbyH5+nWvPnudkH7tjK8n2HWmyISeODVnox+tNdflDd6kl7mTJk8+nFJGqliamdQVYAYw3bvVdGCuM0iokzLmGWMZwy/wAuaz1iKuRWkjjzUGBgnBpotdt3JEQchiOvWgb2JLaPamao6mpD9OtbcURWIDo2BVK7RZGIfrimlqZnMMpXg03AUYHFTyRYLEHvVd0DD3rQCM8tjAz6+tPyq+xI7VEQRwe3FJSsAHqacGPP0xTaKGApXFIRSk57YpKVgFAHc4rr9KITTIR+dcf+Ga6+yG3T4gD/AA00Bad945AxXN68MXEYxjit9ORhjnPrXP68266QY6LTEr9Svpync57YrsvBuqWszzxXIj5G1lfncOmRXK6Wuba4Y9QOKf4eaJbuXzhxn5WHVT604uzuEldWMfAyT60UtJSGLRRSUALRRRQAUx8jB6g8Yp9IaAI5EGQQcY7U63u7i1k3QSyI/ZlYg0jRksDnoOtOC/NnOSBigC8+t6rNGUmvpmUjBG7qKpdye5paKACiiigAoAJPFAGTigttUj88d6AJHlG3Cn6moQwIzmkyJAV5FRtncSOnoaAHqVHQnB7elO4UhR36VEQRgjJz1BqeFcsu7k80AXbGzBCyyAbf4U9frWykqlOwx2FYWQDkHBqtNLIDmNio74NTe4G/qBDWLtnjFc2WG7jqfyNSLPLJEyu7FcdCetV8HjOcVQEpwqAdcU/IxnOajUszE4A9vWnY2oeADQAbhgkknPalXJHA+gpkXLdCcjrVxV+zMskqhj1C5oA1LXSo3tVMi5YjJz1on02G3iZggJA69cVCmucAlMYGDzTrjV4ZICMli3GOhoA17bHlp68VPNdDS7Ke8Y/OwMcY/wBoisVddhQA+Q5wPYVFrGvNqGmwWy26RxRuXztG4t7mgDG3Zbkj65oLKG9z3qIcg8A5P40uWyoAJwe9AExIBx70plBUKBgZpB0pMZ5Ycg0ASxEpMpx0PSpr7zDMsjtuDjKn09qryO0jZPPrRJK5jGeSowKAGnORjp3paZGcjO4n60rNtx6UAOooooAs6cP+JhD/AL1dYGOB/nNcUMhgysQR6U/zps582T/vo0mrgX9dBGoYJ6IKzaV3aQ5dix9SaSmAUdPeiigCQshAAHJqaJvIO5cHHIzVWgMQCATg9qALMjee64+8xwAK0ZzHbxR2a8lOZPdvSs6yIikadhwg+X3apYiWkMzYLA5Oe5NXEiRtWjEkD0GW/wAK1o1LtjChTznJrG05jMr7Qdg4H+0a3Ipkhi+brjGK7KO1zCoOuGjhT5VLN0BzxXNX1yzyNvBBHtWjeXRYHGBWNJIZOTnOeeamtUvohwjbUrFyJV9iDXe+YDHC47gda4CRdsnQgV3YC/Y4WU5+VcflXDU3OuGwxxtkYdwxGKiuG2w57g9anuUdbhlK+5zVO53GFgR05rMTWpUDF5GA+uKpSnYxAHIPWrdm6m72N/EpHPrTbiLg46E9qY4kMcmecVrQRb5ll67lB57VjK2Mo3atrTZcxqp5I45oQ5FzYAp55rKuVLXDFRwAa1ZSMHFZjDdM5z/ATmtFqQznz/Ep6+pqBo8Hj0q4yA7zyTnrUBzv2446802rGaZUkUsuB1zUBGDirjj5z9agkXuAB70i07kVFKV9D2zSUDCiiigBVJDcGuug/wCPNAPSuQX74+tdbGcQxkccCgTLAXCD17VzWtH/AE7r/DXTtzH+Fcrqv/H4fpQCdyzYALpczbsEk4qDSWxM4PQ0+FtmjNkdetQ6b/rHPtQMpZz0NFAAHApaACkoB5PXiigBaKKKAEzzijIzjPNIWC9aCAD8oGaAHUgxzj8aMjB74pnUdxk9qAJKKjDfKQc9cZpcEAYbjOSSaAH0maaGO4g4xjNKx4HTB9aAFZ16gY46A5zSbgynkiog26QcDg9qMnHPIJx70APUjzDz2pgG4lycfSkK7SCCdvqKTcVbIGPagC5bRb0MmSV6YNISAflJpbRv3TAE4zSBSeTx9aTAccso7HvmobjAAKkjPYVK7luO1V5jgAetEQCL7neoyS2Tzk+lSxEFMelR8rzhvbNMByEM2MnPY05kLN97g9qamFUsf0qVQDgnP1PWgCWNRHCSfTg0y5O4L8xPGAakZsREAA44FRyNvPTAxjigCtggcspGOmaFU9QV6evSh1x3HpxTeg68n0oAcCwIJJ69KuKBJZOwH3XAOfeqQzleu7PGauW2TbXCkjs3HrmgCARhWyCaQuyyc9Panq27PqDTZMDJ5yRigB4IIyKdhlXd0DDFMhG4BcYJ7CtDUIjDZQHHGewoAzw4Ykc8etBycjOB2pFO4kgcfrQyktkY46UALgKRjAz1pAuX3Z47UjcgOAcjtQBhTlsfQ9KABiTuUcHtTxwME8+9NBzgkrx1OelKCGPTp3oAVfu9c+9LSbcEY4A7UmSM54HagB1FR7iNvBI/Wnkn+HHvQAtFJTlRm6UAIMZGelB5bCjGTwKk+zTYzsOKnFv9mj8yclWP3VzyRQAxhsjVMc/wjHf1p0jmONIEJMh6mmJ0M7nn+AGi0V5rkMRuI9R1pq4M3rWVbWzRWIDKM8d6yrzVpp3+ViADUmpThEEJ4lA5wentWVWkpu1iIxW5I1xIzAlycds1Kl2QvPX6VWorO7LJZLgucAYFdrpc7y6RBvOSFwfwrha7bRRjRocjqM1Mio7mxdszSITzmNTn1GKrOfl6Z7VYuDmG2PGfLC/lUPllh14rCW5ZnOuZFIA6/jVef5GZD1qxdRtE+c8fWq1w5aXeRkkZ5q1sBWb5WBwPf1rV047JASOvpWXuBbHcVracD1IIFMT2LlzIPmIxzWashCXBPzDZirV0epFZEt15EcqkZDrjPpWiMmVjgxtj14FQFQZHAJ4GamgeOeM7HXOaYY9sr85GOK1M7FOXl1H51FIgPHOM1PPGwkUfqKSRQFXnnGMZqJWGropsgU98YplWjVcg7sdBnipNBtFBGCaKABRmRQO5FdUOijJzjgVy8I3TxgddwrqmBL8Eg4HSgCYsdoXPOMfWuV1E5v5fbiullOMc9OtcvdtvupG9TQBck+XRox3brUOncO5/Cn3DEadEuACepqOwBO8dMkcmgCoDkZxj60UtIRkYyR9KAFpKMcg5NLQAU1jgf4UFtoJbp2xQHBI68jNADAc4GMsOpNKzAHjG6lDLuKgc03H77kDpQA3L/exgdCB/OnoxOc9AOPU0jkbW5brimKG2lgegxzQAHPOcjJ4FBJXABJ45FIzZIPOQKOducA80ADMCw6gYwcUM5YAdhSE5OcAfSgjFAAo57/hT2Vu2QR6UxW2sD2p6O2/Gc59aALUVuDCS+cYyB3qkQd2M5NaW4GLPIAGOOtZmcHIoAu2gxGwyOtKxyMAk/WoYTiErxgnmnHOOMZ96TQD9hK5HPtUNwhXGQfr2qZXKZxjmo7h2dOQABQkBHFhVJJHPvTSfkHzEk9s0qHIxtGfcUwnJzjH0pgSKyBQCMk1MeOtVgV245zVknPX0xQApbjHQVA8mG4zjFSnJPbFROo3d/X8KAIyOeDnNIQR1GKViN2VyKGYtjPYYoAXlsHI44qza5IkUHJIP41WJGRjIGMHFT2bBbpducHI5oAjUgueCCeOKnjtWnb74VR3NNtYmlkKgDr+NaKwFEILbGA/z0qoq5Ldie10Xawf7SrAc5K9Ku6jpL3NunkyI7rgBd2OKyI9Qmtn/AHczEjtjAp7a7dzJhli69dvP51p+7WjJvLoMfRtQjGfszEf7OD/KoprOa3x5sEqDvuXFWodR1GRsRsFPXoKnN9rQjb/SHKdTyKh8nQE5dTGqORC3TA9atNdzPJvZlLe6j/Ck88nrHEf+AY/lUGhVVFGDzz2NKmSRxjHUVYadFG4wRcex/wAaljltGUie3ZP9qJ+n4GgCtTcA55z7ela8GhSXrZs50kXGcMCrD+n61UvdMutOfbcxhCehDA5/KqcJJXtoJST0KfIYL1GOtLwO3WinxrvkC+tSMdDA8zAKrHPHArttM8ORLapJMjB+Tik8N6SiMJmAbAxyO9amta5b6PFjaWmP3UGQKaVxX1KerX1rpNj9xWc8ImBXCDfe3RaRs5OWJ7D2pb29n1C6aaZtzt0HYe1Onzbr5A+8R8xpDIriUO+F/wBWoworUshHY2DXEgG/+AZ5JrNsoDcXIQduTT7y5M77MAInC8c1UXbUT7Fd3aWRnc5Zjk0lFJUjFALHCgk+gpDkcHiut8M6fGbX7Q3zM/qOlTajpto7TSNEoEcZYkcEntQBxgBZgB1Neh2lv5WnQoMAhBmuEsY/Ov4IgM7nAr0bYqIFB7Y6VMiokbY+zQjOSM9/ekjzg+lKF/0YL3DGnRrhsdqykupZR1JchTis6cHYo7+tbd5FvQHjg+lZksB8osACKIbAZ4UZ3Y59a17M7R0HzVmhDtIyOTWnbAiNQccVZL2JL1NqBhyGXPFc9e9R6Zro7j5rVF7gnnPaufvIyGwfrxVkGW8aMCQMkdh61KtsSilJHQkepobIU8Y4qxb5khwM4XnmlJjRTeOdM4lyR6r1qNzO65Kp1xxwauNln2+9NK4OGAyDUqTG1Yo7yODGwI4NJvA+8G655FWJlx8w6d6jKrjBHOapSElcrdW47mkIweoP0qxtX+6KGhBG7oOmBRzIQ2zTfdxj3rqZF+Td0PtXPWMI+1ptPfvXQTcLgE88GqTuBXkJKMc9q5qQkysSO9dDcbthIzjnOK5xiS3J70AXLxiIYl9QP5UtkQY2X0NNviFSInsKSzcfMp6k8ce1AH//2Q==" old="http://www.landscope.com/images/Photo/Stock/51001_52000/51510/livedine.jpg"*/?>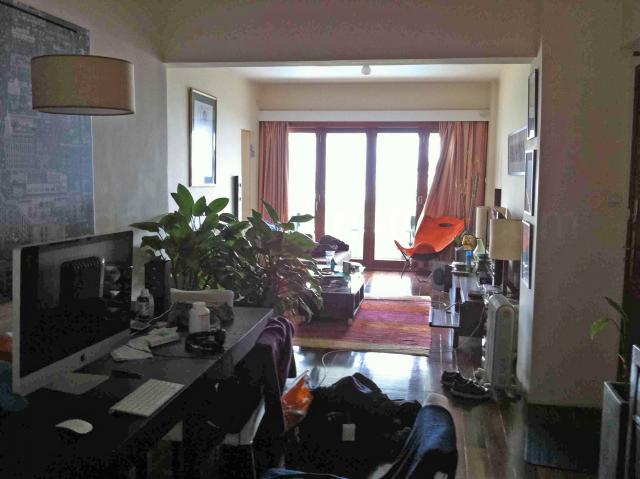 /*img class="sp-thumbnail" src="data:image/jpg;base64,/9j/4AAQSkZJRgABAQAAAQABAAD//gA+Q1JFQVRPUjogZ2QtanBlZyB2MS4wICh1c2luZyBJSkcgSlBFRyB2NjIpLCBkZWZhdWx0IHF1YWxpdHkK/9sAQwAIBgYHBgUIBwcHCQkICgwUDQwLCwwZEhMPFB0aHx4dGhwcICQuJyAiLCMcHCg3KSwwMTQ0NB8nOT04MjwuMzQy/9sAQwEJCQkMCwwYDQ0YMiEcITIyMjIyMjIyMjIyMjIyMjIyMjIyMjIyMjIyMjIyMjIyMjIyMjIyMjIyMjIyMjIyMjIy/8AAEQgB3wKAAwEiAAIRAQMRAf/EAB8AAAEFAQEBAQEBAAAAAAAAAAABAgMEBQYHCAkKC//EALUQAAIBAwMCBAMFBQQEAAABfQECAwAEEQUSITFBBhNRYQcicRQygZGhCCNCscEVUtHwJDNicoIJChYXGBkaJSYnKCkqNDU2Nzg5OkNERUZHSElKU1RVVldYWVpjZGVmZ2hpanN0dXZ3eHl6g4SFhoeIiYqSk5SVlpeYmZqio6Slpqeoqaqys7S1tre4ubrCw8TFxsfIycrS09TV1tfY2drh4uPk5ebn6Onq8fLz9PX29/j5+v/EAB8BAAMBAQEBAQEBAQEAAAAAAAABAgMEBQYHCAkKC//EALURAAIBAgQEAwQHBQQEAAECdwABAgMRBAUhMQYSQVEHYXETIjKBCBRCkaGxwQkjM1LwFWJy0QoWJDThJfEXGBkaJicoKSo1Njc4OTpDREVGR0hJSlNUVVZXWFlaY2RlZmdoaWpzdHV2d3h5eoKDhIWGh4iJipKTlJWWl5iZmqKjpKWmp6ipqrKztLW2t7i5usLDxMXGx8jJytLT1NXW19jZ2uLj5OXm5+jp6vLz9PX29/j5+v/aAAwDAQACEQMRAD8A9zXoKsL0FVlwOKsL90VlHcB1FFFWAUnGKKSlcQvY02iipbGFHFFFAwooooAKKKKACiiigAooooAKO9FFADgMUYozxmlppCuFFFFUAUUUUAFFFFAgooooEFFFFAwooooAKKKKACiiigQUUUUAFFFFABRRRQAUUUUAFFFFABRRRQAUUUUAFFFFABRRRQAUUUUAFFFFABRRRQAUUUUAFFFFABRRRQAUUUUAFFFFABRRRQAUUUUAFFFFABRRRQBTQ5Iq0n3RVGNulXl+4PpUIodSE8UE0lNsVwzxSUUUigooopAFFFFABRRRTAKKKKQBRRRTAKKKKAD8aXjpSUo6YoELS0lLVJCYUUUUxhRRRQAUUUUCsFFFFAgooooAKKKKACiiigAooooAKKKKACiiigAooooAKKKKACiiigAooooAKKKKACiiigAooooAKKKKACiiigAooooAKKKKACiiigAooooAKKKKACiiigAooooAKKKKACiiigAooooAx45QCM1qI2UGPSuekkIFZF5eXeT5d1KmOwNZlHc5pMivL59R1OMndczEezGqravff8/c313mmB61uHqKTev94V5EdVvT1uZf++zTP7RuiR/pEv8A30aLMD2DzEH8QpPOjHV1/OvHmvrkk5nk/FjSfapjn965/E0JBY9fNzCOsqfnTDfWw6zxj/gQryIzSHqzH3zTTIxzyT+NFmB64dUsl63UX/fQpp1jTx1u4v8AvqvJRIT1oL4oswPVzrmmj/l7i/76pp1/Sx/y+R/nXlJb0oLgUWYHqh8R6UP+XyP86YfE2kj/AJelNeWl+ec0hf8AKizGz1BvFekr/wAvGfotMPi/Scn96x/4DXmQf3pd460WYj0o+MdKA++//fNJ/wAJlpfrIf8AgNeb+Z+NKHBGc9KbQHov/Ca6aO0v/fNH/CbacP4Zv++a87LD6/Slzz0osB6F/wAJvp3XZN/3zR/wnGnf885vyrz3t2+lLgUrMD0IeN9NP8E3/fNH/Cb6b/cm/wC+a89xmjHHQCq1A9C/4TfTP7s3/fNH/Cb6Z/dm/wC+a8+2803Z6UAeif8ACb6Z/dl/75pD430zP3Jv++a882j1o244zTA9C/4TjTR/BN+VH/CcaZ/cm/75rz7bzQVz2oA9APjnTu0Ux/CkPjmw/wCeE35CuA28UYxQB3x8dWIP/HvN+lB8c2fa2l/SuBzj8KQUgO+/4Tmz/wCfaX8xR/wnVl/z7S/mK4LOPrRgE0xM73/hOrP/AJ9pfzFNPju1H/LrL+YrhMe1GCaBndf8J3b5H+iSf99Cm/8ACdw/8+b4/wB4Vw2CDR9TSA7oePIMDNnJn2YUv/CeWv8Az6Sf99CuDwR9KXHegDu/+E8tv+fOX/voUf8ACeWuP+POX/voVwnTtRg+goA7r/hPbf8A585P++hTT48i7Wbfi1cRtoxTA7U+OwR8tmPxemnx23/Pkv8A33XG8+tOxQB1x8dy9rJP++zSf8J1P/z5R/8AfZrku/NOH0oA6v8A4Tq4/wCfOPH+8aQ+OrntZx/99GuW4J5pQMilqFjqP+E5uv8Anzi/76NH/Cc3P/PpF/30a5gLml2delGoHT/8Jxc8f6LF+Zpf+E3uv+fWL8zXMbMUoX3oA6ceN7g/8usX5mg+Nrn/AJ9IvzNcxtANOAH50Mm50v8Awm111+yRfmaX/hNbn/n1i/M1zO0dqUqOORS1HudN/wAJnc/8+kX5ml/4TO5z/wAesX5muZAwM04Dr2oQI6YeM5+9rH/30acPGMvP+iJ/30a5b8aXjHSnqB1Q8YSf8+i/9904eL3OP9FXn/brlN3fr70u89PelqJnVjxc/wDz6r/33/8AWpf+Eub/AJ9R/wB9/wD1q5PfxjFLupgjrR4uXvac/wC//wDWpw8XIf8Al0P/AH3/APWrkd3PP60u/wBCaSuB148WR97Vv++//rUo8Vxd7V/++q48OfSl3nHSncZ2I8VQHrbyf99Cnr4otT1hlH5Vxm73p285xmlcEjtF8TWROCko/Af408eIrIjOJf8Avn/69cUrVIkg45o5h2O0Gv2Z7Sf9804a3aH+/wD981yMb5PBq5ErMeKdxWLEh+U1lzjk5rQkb5aoTDJqRmdIvXvVSW1R+QMMa0HGT9KgK5NPQDIlt3iPI4HeoMY/lWzIMgg9KyprMM3yswpjuRg0oxxk1A9q65+Ymq08brGx3EECk2CRo5FLuUelc+jyH+Nvzp2XP8TfnS5iuQ3SygdRSb0yMMPzrGCt3JPvSbSD19+tLmKUDYLp/eH50m8HnNZigk+v41PG2DkHkVDq2LjRTLhLddppAx9OntUlvPj5Wq/5Uci5GMYrGWJceh0QwkWtzM3EHODSb/XtWi1sOtRNajFJYtvoN4JdyoZVAGaTzkB61K1t1qJrf2qliLkPCeY4XCZ5al+0Rn+ICoGg4Paomh5rWNa5DwyRdFzEedwp32iLGd4rMMQ70hiPOMYq1Mh0bGr9pjHRxSG6jx98VlbMnp+dGz6fSq5ifZmqLqPu49aUXMX98Csnbn86CuO1NMTpo1vtEX/PQcUfaYv74rI2ZGaNvPHBoE4GsLqL++KT7XD1Lisvy+KTZ7UE2NU3sOf9YKQ3kH98Vl7B6Ubc5oFY1DeQj+MUn22E/wAYFZmzpwKTaKdh2NX7bAD98YpftsP9/rWTto2fN0osJo1DfQf3hR9vhAPz5rL2UmzHSnYdjVOoQY+/+lH2+3/v/pWVspNowc0rCsav2+DPD/pTvt9v/frH2dMdqQp2oCxsf2hbf3xSnUbYZzIKxigWoXXOQOlILG9/aNtjiQU4ajbHPz1z0cTArnjHXFT+X60IGjZOpW39/P4Un9p2/wDe/SsYR96XZzQFjY/tODpuP5Uf2pb+p/KsYx9fWl8v3ouI2f7UtuPmP5Uf2rbnox/Ksby+KDGP60XA2Bq0GerflSjV7fHVvyrG8sZ98UbKLhY2f7Xg9W59qDrFv/t/lWN5XGRTjGOT0ouOxr/2xb4/i/Kl/ti3/wBr8qx/L45pQnNAmbI1e365b8qf/a9t/eY/hWIIwMk9KYy8iocilE3v7atF6sfyo/tq0J++35Vzvlg0nljFTzsfIdH/AG1ad3b8qX+2bLr5h/75rnRF1xS+X+VHOx+zVjoxrNnj/WH8qX+27L++f++a5vyvSjy80c5LijphrNj2lP5U7+2LHtMDXLmEc/SlEecDFHOxciOo/tex/wCeo59qP7Xsevmj6YrmPLpfKJHPFHOxuCOlOs2Yx++z9AaT+2rP/nofyNc4I+KUQ5I4NHMCijof7as8f6z/AMdNL/bFmf8AlofyNc+sGT0qaOyLY4wKfM2FkbP9sWeciT/x009NVtnOElJb2U1mx6egHzc+lWIYEVxtGMUxHQ6W3m30Mb/dZwD7gmvQE0+1jGFiA/GvPtI51G1/66L/ADr0urRLOMkNZ95IY4JHUcqCa0HrN1LP2Kf12GpsM81h+IN1FeSJd2YlhUkFouCorqdN8SaZqyj7PcrvP/LN+GH4GuP8GQpPrF8siKylcbSMjrWxqfgvT7pjJb7rWbqGjPH5VdtAOpfBU+lVXUc1xgn8TeHjhh/aFqvfOWA/nWtpvi7TtQIjkc283/POXj9aANjH5VWu0H2d+O1W8hhkHIqC9GLVz2xSaA51Bj/CpAueaYg4yKmU9qyN1sLjimjGOelP4X8eeKQ/e6VLKQoAp4FNFOUYzxUSRrFkytjg8j1q3DcNHjByKpcHFODbTwfzrBxubRlY20nR196GK/8A16xhLgj+VTreAjk1m6XY1VVdS6xBHaoX561D9oB64pGmHSqUGJ1EOb2NRso+ntSGUdc0zzM5rVJmcpIGUHmoyvB5pS/OabnIx3rWKMZNDSKQAelPxk5IowO1aIgaVFG0DrTsYFKRTII9vOaXAPtTgOO1B4P1q0JuwzFGOOmadjijFMh2GbcnFLtHWndBSYoENxgcfpQFHP8AWnY4PrQBzQAwr+Rpcd6XHag0XENwOtBH5U7gj+dBHFHUGxm3mg9KdjBpMZPam3qG40KMDikK1J+FJ1560rg9SF19KWOIMwJqTbz3pVBXtSFsOaBNmeKjC8YP/wCul53YJOKMcUCGbadtpxpAMjP4UAN24HoaXb+PrRgfgKXGD6UAIABRgGlwTx0/ClxigBuOOefpRjgdad2o70AhMcdqMY7807HcdKCMUXHcbjinY+U+3pQTimlj+FS5DtcQnP8A9emFeSeOKf1JJNIeKzbuWnYQLmjbz9KXHfmlApDbE20Beadjtij8KBN3ExjnFG0deOadjj1zS4GO9IQ3aMe9AHXNPxnGMU5Vye/rmnYBm3nOKULUqx81MsI7/jVcoiBYSccZqRYCeCKthVA4x9aUjmqURNjEhVR05qVRg0D6H6U5RTtYkdt4FLGvzj+dOC8U9Bgg0xmppA/4mNt/11X+delV5xpI/wCJhbf9dF/nXo9UtiWcW/8AnFZup8WM/wDuGtJz0rM1U/8AEuuT/sGmM808CDOrX7YPTj8zXV/2zaGd4ZGMbqcfN0P41zHgEZv789eB/M0zUtx1GYfwhzkitKcU9zKpJrY7TCyDcpDD25rF1Pw7YaiCZYArn+NODXPQX93ZsCkjBfY8flW/putSXk6wSoCzD7y1TptCjU7mXpVrd6PriWX2t5rV0JVH6jFdLfDNm5wOlZk4B8TwD0iJ/WtW/ANjJ9KxZsjnUHGKlUAdqjUenapR096xNLsXj/8AVSH3HP1p+Oo/WkGD2zSZaYZzz3pRg0g4pQTnrUM0THrxTgKaKcB3rNo1uNaomJzUx7+lRutUiZMFJNPB5wfzqIAin7s1djPmY+lxTNxP0pQx7iiwc3cfjj0oIpoOaXPPGaYXF+lFIDQTx3qybi+mKPamhhRuA70EuQvbmjPHTmkDdefrRkf/AK6ZLdxTzSDHNJuA4oLe/emtEIXnGKMDHakDAD3pM8YFUIWj8BSbsDnBpN1AXFNJx1pN3fFISfSgLjs46UlMLYHpTS5Hb+tIVyXdS556/nVcyGk8046daBFgEetJnJwO1V/MbHT8aPMbuKB3Jy3PBz9KXPvVbzG7A0ea+OlFxFnPvSZ96gDt6Gk3tjvx1ouBYyPWgHpUAZz2pcsB0IpXQE3t2pd35VENx9acA5PT9KOYB/6Uo+lMw2cY/SlIOelTcB2RmjHOaQBvSjOOtFwHdKQnB601m7Dmm5JwewqWykhSeO1J0HSl70ncVJQoHNB7DPSjsKBjvQAYIGKcB0BFJ14605VNNIBMHNKAQOtPCZ+tSCM0JARBfSnBDU6xAAfzpHkiiGZHCiq5bk3GeX06VIseBk05GVwCvQ07Hrz+NUkJsAAO1OHtnFIBkZ5xT1GGq7IQ8UuO/FIOadip9AF6n39qeoxwOKRRUoHI68VVgFxgU9V74pe1OA/Ck0BpaR/yErY8/wCsXp9a9GrzzRx/xM7Yn/nov869DqkJnFNxxWZq+Rplz/1zP8q02Ge/51m6yP8AiU3R/wCmZ/lSGed/D0f6XqBx6VZmsjcz3DqfnEh+hqD4er++vz7irattvJcuFBlPNaR0VyJWbSZmzxFARKhU/Sn6EoXVkx93BNb0wj2ZOCPzqnZiM6zEEAACnPGK2dZz0aMvZcutySTnxRF7Qn+daeoD/QZPpWacHxUPTyf61qal8unyE+lczR0I5xRjFSgdKgjkVsAHB9DVkDNZGlheoz60jYx057U8im45oAQUtIeuM07moasaoBz6fjS0cUD61BdwxSEdqdjPOKQ9c4osJsZjrTTjPpUpXIzUZH409SCxEg8sEgZ9adtAHQUsQ/dLS9+BRcBuOegpfqKXH0pRRzMBAMjtTJ8rCxHpUoFMn/1DU1JisQJEu0EjmpPLT3pyj5Vx6U7AJ4quYzGeWnXFHlLT6O1HMMYY19KQxoOcU8dKOccYp87FYj8tPQ0ojX0p+Pajn0p8wWI/LT0NBjQ8YqTH4Unp/OjmFYYI19CaQpH/AHTUnak7UcwrDBGndaPKTn5ad0xS/jxRzO4hhjQ/w0CNOPlFO6Ug4NDbAQpGc/JQI4842UpPNHPTNJSbACqf3RTdif3BS8+tHNJsA2qf4BS7UP8ACKbjNLzRcBdqj+EZp2Fz90U0AnpS4ouAEKcfKMfSnDbnhRTO9Lg8YNK4DgVHUCnAj0pm31NFF2A/j0H5VFcL8hIAH0qTFNmH7lqm40igPrThwMdaQdATThnrQWtAHNLj170oHPIowQOapIA7UuOelOAODinJHk1VrgN25PA7VKqU9U6cVLgIMk4HrVcomxiR855p0jRQRF5HCgdSapT6mq7kgUs46HtXNXUt1eykytuHp2FNRJua174hAby7UA548w/0pljMJbmNppXbOd6hchh6Vg7RHICV6HH1rZ01YWkVmCn1DY/rWiViWdIkYjjVVGAOg9KdjpxUkgwxpgpMYqjinAcilAzTlHbtSAcBzTu/tSKO3engc0xXFUY9alVec01VxxUqigYoAwMU9RkigL9aco+b8aQrmnpK/wDExtz/ANNF/nXoFcDpI/0+35/5aL/Ou+piOKY1na0B/ZF1/wBc2/lWgTms7Wj/AMSa7/65N/KkUef/AA/4F+QO4q1Hbi5+0gttO84PpVf4fD93fk/3h/KrdjcxLdz274DFiRnvWm0RKN5WKDW19GWVDuUHjBqxpKyx6rGsow20n1q6k8b3LwrkEUlsB/bqe0ZzRB6kTSsIOfFn/bH+taup4+wSfTFZiD/iq2x0EP8AWtHWHWPT3ZyAvGSTUstHOLErcYwakCSKcZyKhhu7WR1RZ4y56ANVsVk1Y2T7gGyORj8KUHjj+VOBGeelGBjPSp1KsmM609cml2HHaneRIF3BSV9RUuSLUGhmPxoxinEd+aB371NhiAZ69qb/ABVKByelMIw3emQwI+UmojntirSjMZzVdhjtQwLMYzEvSn7eKIQTEuKcB2qRXG45pQuaXGD0pwFADduKiuB+5arGOoqK4UeS9UhMjQfu1p+DjNJGMxr9KkxTIuMxxSEU/BHH40hHPSgBuMDOKMflTsUnPpzRYLiegoNLjnqPwoA4osFxuMetJ3xTiO+aMfkaLEtjcelGOKdtzS4p2YhmBQBmo7q5W2j3Yz7CqZ1UbAfKOD70k7AaG3IpNv8AnFUP7VBA+Q07+0h/c/WmxNsuAY69aXbxx1qkNRGfuc0f2iP7nNMV2XAOKNmetUv7QIGdlH9o8ZCfrSHqXQvvS7apf2icZ2frThqAzwhpMXUt4oxntVX7ed33P1pwuyxxt/WiwrssAU4Kear/AGl/7g/Oo5L9olz5WcnkA0WGi6F+tG3g8U+E+bGrgcEZqXyvyp2Hcr7T6ZNJMMQNx2qxs9u1MuY8WzkjpRyjTMkc1Io5zxSY5xUiL+VJI0DHp2pQp/AVIEGRUirnPb61VibjFXIxUirjrUNxdxWkZLHcR2HWse61aWYFU+Ve2KuKBs2J76KHKqdzegrHe8uJ7tlkkAXaflFNWRAq7sZJ6molb/SZCvLZ4rRIksogjXc5wCMc96rpbqFdZOM84HWntyf3pLMOeKa4dT5lujN0ySKYFC5tmEnyqRnoDV7RrK5luZEjUNlQSSeAM1XnlIbzXbeRzV/RLmNr1mZ3LFOB0HUUIT2OpuE2SEelQgc9KtXn+vcCq45HSpYJkijpyKdjNIo4p4GTxQkFwA54p+OKAPwNOHTtQIcmQM1KPpgUxAD9anH60AGMgU9FOaAOKlVORSAvaX/x/wBuP+mi/wA672uE00Y1C3OB/rB/Ou6pgcS3Ws7Wz/xJbvP/ADyNaRHNZuuf8gS8P/TJqdijhPh/n7NfH/b/AKVl34ka/kKAkgk/KK1fAGRYX3H8f9Ky5rxYNSdiCVyQcUTXuG2F/jL5j/trwjzo2G4jvV/w3O9zqrSSMSSpqo11psn7wbQ2OQRVnwxIh1STYQFINTTd5GuIpRhSdu5qxf8AI2P/ANcR/OrPiW1W70eWFzgNiq1uc+Kpe37ofzrQ1kZsG+tWzjTOF0/w5a2swnV3LqcjJ6VvqM1FGDjrUqjnHr2rH1NB2OCaTb60/wBeeKABkcd6GUnYQE4+nrUsTshyhK/SopPkQt3FZNjr8d0HJgdVRypOMjiolG5cZa6HTC4ikGJ4Af8AbTg0xrWNgTbzBv8AZPBqjDeQy42OufrU4IJ681koNfCzXnv8SBo2QkMCKi/i5NTGQ4wSSPehYGkPy8n0rRJ9TKVug6Nf3Ln2quwyoNXFXZE6tw3pVZl/dcetU0QnYsQLmFTj6VIY89qdbj9wtSke1RYlsg2YpwUjtUm31oxk1SQXI9veorhf9Hf6VawOOtRXC5t3+lPlBsghUmJD7U/ae1OhGYE57VJj1p8pJAVoKVOVpMCjlC5DtOKTb7VPtpCKdhEO3jpRsJqXHpS4FFrAVynel2e1TY5xijFCQEOzrS7DU2BTgAPSiwmzIvlyVGOCah+xAj7tXb3aJYz1Ga2IViKAm3JyOtLluJysc0bJB/CaPsg54NdlEtkR89mTUgTTz1sXx9afsmRznEC1XOe9L9lA5Aya7Q29gzAC1cVZjtNLABa3bNP2TD2hwf2UEcg0fYx/dNd466NEf3kRHpkGqs0uk/woNvrg0uQOdnG/ZB6Gj7KB6g12FuNNnyUjLY9qke207tak0ezYc9zjRbgc4JFOFuOuDXTTW9uzZjtyF9Cartar2iP5il7Ngpow/IGe9DW4K9K1zbgHmPH4io3gCqWK4Ue9TysaYy2TEC49KsbSBTICPKUDoRU4FaxWhRHsOM4pt0v+iyVYAzTbsf6FJzxim0COeA5qeIDtUPG6poxxxUWNEwnuYbZN0rhfQdzWVNq8kygQAqpOMnqaq67v+3xsvYYzVVMxx4fFWkJkv2hs7WG5t/XPWo5CGlTjg8kU6IKZRuODkYFRuf8ASM9t2Kqwh7eZNNs5Cg547Vq6XapJM7sRlf71Z0UcsrNswoJznpkCpEdtjD3x1pgW9RMfnnymGQuWPrVOC6cQ+UW+Qc9KRCg3ByeQcUXbxmwgRSAwOGwtAFOZfNl8tcsQei96t6Qkn9pmFgI2IAwxwOtVYA8M5MbLgkjfVrTLuVNTiKMrSDGSVzyTzTRMnod3qC7btx3zVZR6Cr2qDF7J9apqOKQkOQZ5qQDuPypij0qUD8qBh1NPxmjB6/pUmM0rCBR0qcLzUSDmrCA7vQUgHqoxzmnAcilHTtQOGGelIC/p3N9B0++P513NcNpvN9Af9tf513FMZxTVl66f+JHe9v3RrUfgkVk68f8AiRXn/XM0FHGfD/8A5B19n+//AErMu445riXj5g3T1rS+H+Tpl5jqXP8AKql5YXKzMzQyqQTztraMeZWI9p7Oak0ZLW3P3SK3fDFusd+w/wBg1kuZ1OMfmK2PDGRqD5OTs60Qpyi7s1rV6co8sWaNsP8AiqZ/aIVoa1xYN9RxVC158VXJ6fu1rR1o/wCgH61nIhI5xOlTjt0qGMdqnXpWa8zQeuTinDntSDHHvThnNNq4DJ1/0Zx7HmuT8Oj91dD0mNddOP3LD2rk/DuAt4MHiY1E9jSl8RrNbxuc7Qp9R1pVNxAQY5t4/utUg4XrmgjOeKxvqdbgpFm0uTdRliu0gkEVp2vEorG0oYhl/wCuhrZtB+9FbR1OOejGyYNy2RUCRmWQpu469KsSjF2wqO1z9o6UNE3LkaeWgU5OKkAJFLj0p2PWlyiIwKXbmnYNPC8elNKwEe2o51/cP9KtbKjkj3RsPbFNaktlS3X/AEdPXFS7cUy3U+SoNWMZHSnYm5FikxUpU96btNNDuRkdqTFSEYyf0pNp69qYrkeBRTyPem44osFxppetLjmgCiwg+lG2nYpelAGbqHAQ+9VheAMQZAB/vVqXVt9oiKZx6VhTeGWklL7xz70uW4Fr7Ymf9b/49R9sX/nrj/gVU/8AhFz2cZoHhdh/EMfWjlZJc+2J/wA9c/8AAqPti5H73P41VHhk8fNQPDJx98UcrErMstdx/wB8fnSfaosEbx+dV/8AhGO+4U3/AIRjnhxzRyjuWftUA6OtN+1Rf89F/OoD4XA/iFJ/wjGP4hS5AWpYN3F/fX86PtcP/PRfzqv/AMIyM/eGfrTf+Eaweo5o5A0LQuoG6Ov50ouIzwGGe1RxeG4gBukI9gKtQ+HYUkDCVj7U+QZqWw/cIcdqivdUt9PjV5ydrOE+XsTVpVCKFHYVz3iFBLDCh5/frxVJAdSZbSWOJ7WSRgyBn3rjB9vao7v/AI8n+lRWpRiuw8BAPpVi7H+hyHtimxJ6nNn71Txciq7ffqeI1nY1MbXgNwJHQjkd6zri582KJBgY9O9aGvHJwSeorJt0eWZQiFug46VcSZMvR2hBBP3h3NWLS0SQSRHGd3U+lPkdYxtc4x0HrSWTI080g5PUCmCdy80EVrZMwA+6QM81m20QnjJYE4PQd61LlsaawPPyHGay7WTZHk4znINNjJZFzEzJGYggzknk1SmKJaqg+Y4B+Xmrc03nKYwxJYY9MVHp9lcSb/LaMKgwWbk/lSEmZphleMKqHcTnGOlTaS/kaxGVbDLgZx71cuXdEiKSkmTkqMDFSaHp1rLqv+lXPlNldiqNxPNNbky1O31QbrxzVVB1q3qKlLt1I5HWqy8Ch7gmKo+apsfnTE4AqUjpikMABkU8DJpoHY0/GMgGgQqfeqdOlQotWFXjrUASKOPwpMYOKeo4pvRs0AXtNGbyH/fH867muH00Zvrf/fH867imM4l+orI8Qj/iRXnPHlmtdsVn6tateabcW6nBkQgH0ppFHDfD8/8AEvuBnH7z+ldc75PXIrgI/B3iLT2Y2GoLGCckKSAaebXxvbH/AFscoH97BqkxNHZyxwSD5442HuBUEdtbW0pkhhRG6HbxXItqvi62H73TVkx3App8WarGcXGiyD125/wp8xNkdBYfN4ouu/7ta0tb/wCPH8RXPeF79tT1e5uWt5Icoo2uK6LWv+PH6GpkUjnUGBmpwuB3qBO1Tj8OtQaD1HHtT+4pFpwx1oAbKMRt9K5Xw9gTX2Sf9ccV1co/dH6VymgAi71Af9NulKS0Lp/EbYI3cUMOaXaN24flSHk1z21O5bD9M+7Nn++a2LbHmisjTBgz/wC/WxbD98preGxw1PiGyjN4frTLYf6UR71NMB9tOaZbj/S/XJptEF/bmjbxUgFGPWhCbI8VIBkUgXmngHpTsSGMUmPmA61Jt4oVfmX0ppAynEmRj3PSpWj2cFiKWAcn/eNLcor38KOOCOatIzbIiF7v+tMO3+971omyt+nl80hsLfPC0+QnmM3C46n86QgY6mtL7BAOg4+tKLOH0o5RqRlFQehNJhfU1tLawD+AH61Zit7XvCh/ClZjvc5vCj1/OnKqj1/OuuitLA9baM/hVxNP08o3+ix9PSkNI4lVUoSAfzpuKsyIEeVVGFycCoMCmxeQgFGMdacPpRjmiwXGHrRz1zUUlyscyxbXaQjICqScU4PKefstxj/rkaEiR/Q0c9TSKZmGRaXBHT/VGlAnP/Lnc4P/AEyNOwCcgUmORTyJwMmzucf9cjTT9oBwbK5/79GgAwaac0v77P8Ax6XH/fs01jKP+XW4/wC/ZoGtw75pp603zJef9Fn/AO/ZpryyLy1tOP8AgBoHyoWaRoYGcAFgOhqks95Kf9aEHoq1LNKZIWHkygdyVwBTYVwoxWNRtGkVoSxQSNy1xIR7GrQ0i2nUGbe5ByMt0NMhXpzmtWFQVrNNlMrR6Xbxcr5gz6OabPZJsZd8hU9t1aeOBxVe4HFUJGC+mxZ4Z1/4FURtzAciQsp7EVpP96ql1wF+tEUNnOa35fmovVmIBz0AqsNkTkRj5BzwaXXWYXyBT25qtAdts7N95jgetaomw+RzcXIBUhM9q04YYLWJ5EcszDOT0FZUAaO6G8EDODmta6aNYCFwAV6VaV0LQptqE84MbD5CDzVqxsvPtS7HbtPXHWs9YZETLqQCNwrXgnSHRTGz/OW445FNITEit4IBkqZGdcAjsaWzjitppJXkXDoQVPFME3EKA525xgVWtpM3MxZhu2kqG5FOyElcS9ffbRxRoGKZ5Apvh2XyNRiYyNEwcYKrknPWoJy4iLfdZunrU9jG0uqRCCB9qEE4BOAMZNT1B6HoesH/AImUpqiMYANWtQYvclvUZqsOg/rQyYjgMVMvODmolPFSKRUlEg60vc/SkH607H4jvQA5BVlOlQLzUy/d4oAkH0NHfigdPalx/OpAvaaP+JhBj++P5121cZpozfQf74rs6Bo4puGqJ6e559qYRlck8CqKIyq0xkU/WsyXxLpEU7QyX8KOpwVZsYNSJrOnzf6q9gb6SCgCy8anOQKhMEbcFB+VP+0xN92VG+hoDr60E2I1hSPO1QPfFZ+uf8eJ9dwrULA1m60P9AY+4oKSOcTkZNTLUSfhUyYxmoLJV704cnimr05p4FADZf8AVmuY0fH9qajj/npXUSD92fpXKaDj+09RGP8AlrQ/hZdN+8jcbrgd6b261Iw+fFRDO41jY772RLpvD3HP8X9K2bYfvVrG0okvcf739K2rUfvlzW0VoefN3bFmX/TPxpkH/H4M+pqWYf6Z/KmwDF4PrTZBo7TRtqTbRtA60WJIgKeB2pwXnpTgPSnYBuD6UoXkU/FAHK0xMrQrljzzuNOnUDUbfjtS264Y/wC+akvF/wBPtquJm9y2UzzRswOatiEEZpPKwOla2MymV6iowOeeDVxouelRsqknJFFgIMU5DhqVgORxQBnjpSaGmWYm5HNaMDHYee1ZkI6DNacA+Q/Ss5I0izlZB+8l+tViPWrki/PMfeqpHeixL3GgYoI/+vTwM0EdjRYBdFh8/XZIt7J5kAUsvVcsBmu0ufCEUqbYdT1CH6Shh+orlfDke7xKVzwYhnj/AGhXp1S3Ypa7njXiO01vQdYisINYupElAaM9M5OP51rS+EPGYRSusGQ4ztE2MfmK7LX9OtruW3lmiVnTOGI6VuDkD6Vo5WinYhL3mjyKfw745jGPtFy4H92YH+tZWpWvi+wiae5kv0jX7zkkgfjXudUdYhW40e8idQVaJgQfpSVRX2KcPM+e317VR11K5/77NVZPEOp5z/aNx9N9dLe6XaqSBAg/CsqSwt8n9yn5VtKFjOMjLfXtT/6CE+f9+oTrmpSSIhv5yCR/Ga1PsNvuyYV/KnQ2lsZ4wIl+92FY2NU0OtZbl5Qr3MrLnlSx5reiHyjFVZFjhWRtn3Rn5RUMet24wuyQn6VjVi7mkJJo3YRk1pwL8tc5FrsA/wCWT8duKsr4ptoxzDJ+lZpMpnRY+UVXuFOD6Vl/8JVbMB+5lx9BUc3iS3ZSRby+vSiwrE7rzmqd2MbeD1qo/iOAn/USn6CnDUYr5gEjkXHd1xmmhvY5nXuL9fZarRtiM55Pb0FWvECEagPdQMVVtoyq4z3ya1RDZcBk89PMGe5p90RMFwpyv60px5iMD09OlSqPNkZc557VolYlC3oJs4iAB8u0VXYokA3seuKuakAtvHGTyD0qWLS1kSNm5LLnGaAbuRx3CTGIhlUA4yB0OKzYY1lv2WLJBJBNWpIhaXBg8kqoO7cPWq2nf8fTtuYEkj/JoGrkV80nneWqqGHGD1NXNAnli1qJnlLFAAApOACRxTbiF7e9Es8fBOffpVjwk+NUkRrWSQyMu3C9OaEtRS2O51HHn8elVAOlX9TTF0w9KoqelTIlDwOOaegwelGOOKVM4OaSGtR6j9akFNXOD6U8dRTaGOUY7VLzjtTOmDT+MCpAkXJpwNNXpTwOelAGhpY/0+Dn+MV2VcfpS/6fBn+8K6+kwRxB6mopOI2PPSpHzuqOT/Vt9KZZ4+mnQ6t4uuYLkEoWY8HFbb+ANNfBR5kP+9mqGjHPji478t/Ou/ZlGM4FOOwpPU4pvAKx5MGpXMePemf8IprEA3Q67MB7k/412pZGO3dx9ajJDkAdKYjmdCbWbTWvsmoXxuEZMrXRaz81g31FZjDHipOOkJ/nWpqw/wCJe31FJoaOdTPepkP51CpxUynB61maEqcjinjg5pq4xinAZoAJB+7OfSuT0MY1bUhj/loK65xmM+mK5LR3Eer6mzHgPTexdL40bxHzEVC21JDmpg4kAdeAarzffxWcdWdta8IXLGlnc9wcfxD+VbNuf3q8VjaWu1px6kVswf6xfrWqPPfdktwMXY470yL/AI/R25qW55uRzTIx/poI65oaJZqkY4pNuBmn44xQRkUxDKcBQBzzTwOMU0ABfak2ncPrTwOKD1BxTsJkEH3z6hzU90mdRtQRWNHrFvHqQtGYiVnOMj3rcuedRtD1qomcjVVc8YpHTrkVMBg8CjHGK1M2U5Ewc1k6sZYbKSaGM7wcbs54+lbrgA1BbWK3GpcSOrSKw+5kCpkCOc0l57mITTK25WC53YBH0rW/io1DTRb6pEDK7GOMdEwDUijB6GlHqFyWLrWjCPkP0qjEo61oQj5D9KJIqO5zLj55uO5qmetXpAd031/rVQjnigOo0CgrgGpQo2Z700D1oC5N4fOzxEzAci3yP++hXcz+IdOt9Yj0qWYrcuBgEcZPQZ9a4nQxt1+VvS1P/oQrN8XiSHx7uyfnaIqfwH+FKMFJ2YOTij07UwDChPZqtxf6pP8AdFZ+qMfsMeeMsM/lV21JNrET/dFTL4ENfGyaorgBraUHoUI/SpsjFRT/APHvJ/un+VZrc0ex57L4dudQlb7PHlR1JIAqhceB9V3nZbgj/fX/ABr0DQ2zbSZGDurUronValYxhBNXPCNQ0uewuHt50KSLwR6VWs7f/TIh/tV3Pi6y3a5I+M7sH9Kw7Wzxq0HA681qldXIvZ2GPbNGsrFcDB5rEgQNfwDA5lUdOvNdrfRhYZy3Py1yNqobWLXH/PZf5iqt7rBPU1RbJ9vvPkAxKe1YXiGIJZOQoH7xP5iuxjtz9tvcjP741zviqHbp0hx/Gv8AMVx8pvzGzFAnlKdi9B0FLcwoLKQhB0q9BDmGPI/hFF5FixkOO1U1oSnqccU2v0qxEvSmMuHPFTRrgZrKxsc1rZQaniQE5QDis+JyrAsMDPIFaOtn/iarxk8YzVeeKONl2NuYr8xHrVRRLZJDKjFQMjJ6GrUORKeBkMAOKoRHG0kcg4rStMPLwBnIqyRNVBN2oOMA9KuuWRYnDOp8rA2jPNUNTcvflc4Ctjip2y6qSxxjA+agCnd3LvdMszAk9unFVbR8TsD82ASF7VLeQnaZAATuxxyafaR2kkR84yKcY+SgdyxM8t80EzIQrPjn6V03g+N4r27kZY0aNUK5Pq2K5i5vYViSKNpNsf3eRW54IvtlzdK8bSBvLXJ92px3FJ6HUa0NuoSLnpWav3hWprvGpy/WswDnpSe4kyWlXpSNj1py+3NSUPQc49alA5pkdSAenekxXHYHTvTu4po/HNOPOPWkMlQZXmn/AMWM02MdBinDrQJmnpIH2+H/AHq66uR0gYv4frXXUmOOxwrk56VHKf3TnnpT5PvHmo5OYWx6GmWeW6AFPjifPPLfzro/E+py6e8YhCfMO/auc8PjPjW468Fs/nWz4sgilmjaUnaik4HemnoUo80rGeut3aRbmdOfUVueHNQa/ScyhQVHUd64eDE+IV3YzXYeGLUQx3AXnKg007l1KDpq7ZNjPipDn/llWnq/Nkw+nWs2EEeKFz/zx/rWnq3/AB5MPcUmYo55V545/CpUQev5VGTgDBpUzwahGhOAV/xpwHPTNKegNLHwSaQDnX5OTXG2S7NU1Uj+8K7CQllJPpXIWC51bVlJ64NEvhZdJ2qI6GJf3Ke4ziq8ynzParFv80C4PGO1R3I+fA9KxpP3j0cXH9zcsaauZJuR2rVhG1154zWRpwInl+grXhbLKOwNdCPMmT3OftKgUipi8XnvT5xi4Soyc3o/3hTIextFMDIpuBTlOPpinAZbpQIjEf4U/wAsetI33sGgDniqQDtp70oXJqRsFcjrTVHNMR55rKtba/aSY5aYjPtXoLrm5sWB6gV57r0hm8RWUHUrKx/CvRFGLqxA6cCqiZzZvRp60rQkjj1qfb8wNSOhCYFaGZmyw84zVOSRrIPcPOwiGV2IcMCe9ac0ZxnFU2t5LotbyQl4Wycr97IpNaCMVrlr1o5o7lvLTCOsjZZqtKOlQyWc1myQR2zLGfnk8wfMD6irEanoQfyoigJ4wfWtCBCVPPaqyL0q6mQhHTilLYuO5zciDfMM81RZSO1XXH76bNVyQR0otoJ7jQP3dHl8DJqRR8lM289c0gY6wL299eyocMlhIw+oIri5NQn1LWra9uboy3EkilsDGzngCu4sTi4v1Izu0+UD9K8x09/9Ph/66D+dXT3YSWh7dcaklxpsEIZjKpG4keldDaAfYoSD/AP5Vw0D9j3ruLL/AI8YB22D+VTWiox0Ck7vUsY4pjjMbD2NPP3aa2BE+fQ1zrc2Zm6LHsimBP8AHWoRWXo2WgkP+3WnnAq6vxMmn8KOH8RyD+0pVbkcY9uKwbUltSjJ425rT1t/M1m4VmAXeetMszbrcoHw7Ada7Yq0Uc0nqyC+dmhn6AbTXJ6dzr1kOv79P510+qzIFuPLGBg8VyWkPv8AEVkB3uE/mKb+FhHc71U/0++AGB57VzXjBB/Zcxz0Zf511TLi/vgB/wAt2rlvGCH+ybg46bT+orlNep0kCf6PET/dFF6ubGUf7NPtcmziz/cH8qS7/wCPGXtkUMa3OMkT5zzTkXjNJKp8w/WliJWsTZHPaxEsmo5DYcAHFUHjCMDnOc49qt60SdTbB7DtVJSSeauOxMiVSNmODg5z3q5pykTHJxyKpcqnI4zWjbzo0UCgYYfeNMQX6qL5znLbjwalVVaNT074xUN+27UGZenTHc8VJ87BcK3TBxTQEU0M0oYQsoUNmqdowgeTd84XqRV4uyQTqA3mOfXpWbbKI0m82JmBxjDYoAEZ5ZJEUDJG4V13gSMpczq7/N5kQyBn+KuQtBvmY8qMcY613Pw6Qf2hcgN02H5hnPNOO4pbHRa/H/xNJs9jWWEHBzzWt4lGNTl/3qyo+vepZKH7cnmnBM9DSS8uB2FLF9/GaRVySMU9SKReppyjn/69IQoGDS0c+lC8mpKTJ4qeOW79abGOOlSL96gV7mjpWP7Qh+tdbXJaV/yEYR711tJlR2OEcZOajkOIn7/KakbrUUvETn2NMs8u8Of8jpc/Vv51t+J72K0vYPOBKsO3asTw2M+MLr6t/OrXjvJuLb5SwHYUpaRNaKUqiTEbVtPhiSQbQXH9zmtTwzqCXbXbxAhQAOa4XzrQpg2sm4DoWrqfBCjyb0gEDI4zSjK7OitSjGDaNmFt3ikEnP7r+taOrf8AHow9xWXAR/wk4APHk9/rWnqv/Ho/pVM4UYB5xTlPpTSelOWki2y1/ABSxntTRyuMihDg0mgQr8Ia5bSgD4h1JSOOK6twrIcelcrprqniTUF3dQOtJ7Fw+NG9bINpUcAHFVrsFJvSrsA+ZjnOTVW+x9pUHjIrkpS/e2PoMZSvg1LzRNpz5uJgfQVrx4JVgKxrAL9smGf4RWvE3IA6ZrtR8/UWpcn/ANcv06VC3F4OO4p9w+Jkz6UjhTdgg9xTMjYUZ4HpT1BVsULtA4OTRznNNBcQj5jxSgYp/De1O2jHJqhXDpHzSIDg0rNu6dKavXrQScJtSXxYCyfvFnZeT/DjNd6//H3Y/WuWt9CmPimS/LL5OTx33V10yqlzZHrzVwIkbzE8fSnyMdmQaiPJp27grVkEcjNs471Sjumi1BMRZZQSGZsDp0q84XGc1jaofPjktI5SJG+YKemB3zQ9hDNQvzPqEMjwZaSPbuR8hfrT0b2/WsW13WflwTSsGmcMqqcrj3NbC43BaI2EXUfODVzpET3xVJeAKvRtuTa3pUyNInOOv72XFVinetB4x5s3PaqTNnpTWwnuIAdlMIqUY2VGeKLCJNPx9rvR3Onzf0ryywIF5H67x/OvUrN1S9usnGbCb+Qryi2lCXkZYgAOOfxop7lS2PW96fZYmBO8sQf6V3Gnc6db/wDXMV5vHfWexP8ASYhg/wB8V3VpfWthosNxPdp5LIChZgPwHrVV1dIilozTNypn8leSoyxzwKLgn7LKw/uH+VcnqHifS/s0kdtdxmSVssxcdPTrVYeNYxA0MlxbMCu3O7GP1rNUXui/adzX0y5uYoJpIQsirgsverNp4jgmE32nERQZHv7fWuTtNYMUc09pdqI0H7wqwIH1q+zaMPCz6hJcRNKSRv8AM6tnpWs4Rb94yhKXQ5/VLhZ7qWbOC7lsfjVexkIuS2TwKzbjUbQn/j6i/wC+hRBqNuGzHMpx1wa26E2Za1ef/X+m01zegS58SWGf+fhP51oatqtu8Ui+auQpwM1h+HJA3iWw5/5br/Os5PSxcUeuN/yEL3H/AD3auW8YFv7Iuuew/nXTQsDdXgJ/5btXOeMFX+yLs5/h/rWBodBaFjZQNngoP5Ul6D9ik+lFkwOm22P+eY/lTbtsWkv0oYJanIu5D4p8ZDcUyQAyk5FPjwufWsTZHMa2P+JowAB4HWqKkgY9e1X9aH/EzLHuBVIlSNxAzVxJkSAs8J7jtUtkyhh9agBI6VcjiRdjdNw/WmIJcPqBAPPb2q7AirDyx8zHr0qqU2XfmE5B6GpbeGOSUTsTw2GUHrQA233fblWTO0g8VavbVRYS3KLwvVWPWrsgsVKswaNh0IzVS7Mcmk3KK7OcDHPvTvoBztid0znOOCeK6/wLqX2DVXQTlTM0a/d+98w49q560higWKXaSWjJYN/StHwzEk/iCOZCMrNF8vtuoRMj0LxG2dWmB9ax4z82TWp4ibOry/WsxPr1FJhElIpYz8+fam5zSx5Dk8CkBODyecVIg79aizxntUsXApAB6jmlUZfpSHrTkHOaTGiwmNuacoG+mqRj3pyg+lIRpaSM6lDx3/pXWVyujLnUYvx/lXU0mXHY4NiAeKjmP7px/smnufm6UyT/AFL/AO6aZZ5h4WAPi+7z0+b+ddTrGi22qNiRmR1+6ynpXK+FePF94f8Ae/nXbXMyRSkuce9Nq6BNxldHCx+Hs6wbRpH2Dq3tXZaZpsGnwyRw9NvJPU0x7u1QmX5S3TIHNT2M4njkcdCO9JJFSlK2pmxceKSM/wDLHtWpqZ/0OSsqP/kam/64/wBa09TP+iOKGQjAU5qRQaYv609MZ9zQMmQ08cnFMXpQeO9JjRKRuUjpXLWVvOniO9cW0jKwGCF61s30l75WLXYD6tVPR01qK+RvtULhz0bkVjObSZ1UoJyVzrtM8OazeRB47JUQ9DJIBVLWfD2qW86tN9nXHoxNep6Aztpcfm7d+OdvSua8XyATEe1ebGpLmjNdWzu+s1KjlQl8K/Q4K3tHtpXkkkDMwAwB0rQgOWH1quWMjHapOOuBUlu3Ix6160GebVTvc0bv/WJ24pj/APHyvpxTrvkx/SmuP9IX8Ksx6G0v3R9KfSKvyj6U8LVIhgvan8YNNApw96YhKEILUhzTedwwe9CVwFiH72X/AH6sXPF3Z+gaoYR80v8Av1Ndf8fNof8Aaq4mcjb3cilJGDTDw1DE461ZI1iKzpJYE1JPP8jZglg65OMVeZgBXN+IJntY3u4o/wB8owHz2+lOWiElckuJrJtUiFq1sIjGNoCkHNXFwGBIrkNGupb+aKWeMM0UgVWyBgfSuxK9MVMdWwasWYzk5Iq9CMq30qjH/CK0IOIz9KUikYEnE0tVD1q3MP3sv41Tamtge4HpSdaCeBSEgUxDEyb6YKCxNlNgD6CvLBpmo7jixuTz2jNenyxSm4jnt7ua2lQEBoiOh+oqbztW7a3e/wDfS/4VKumPSx5f/ZuqFdo0+6I648o/4VZks9entoke2vXSPKojKx2jrwOwr0cTarznW73/AL6X/ChptU6/21fD/gS/4VTmxWR5adK1dW50+6/79N/hTpLLVZUjX+zplEY6iEgn616S0uplsnW7/wD7+D/CoJPt/OdXvj/20o9ox8pwNrp+qKkoFnegOMbUjOG+tObS9aaERjT7zYDnHltiu4hl1FCQusXw/wC2lXd+osv/ACGL4j/rp/8AWo52LlR5W+l6i0/k/Y5vNHVNpzWhaWOqQI0Z0ucAn72w11UOl3FzrCrZ3UiXksm3zXc5ye5NbtzpGoafKLe91ad5tu4tHJxj8aTm2NRPKrnSdVkmJ+wz8/7Bq74c0rUYvEunvJazKizqSSp45rvzp7Ny1/df9/KP7N5/4/rv/v5SbY7GnCf9LvP+u7Vz/i7nSLz/AK51s2cC2kRRXd9zFiztkk1i+KyDpV4P+mZqdhm3p7Z0y256xL/KlvG/0WT6VX0x86Tan/pkv8qW7f8A0WTnt0ob0BHMufnNPj5PNROf3hp6ZyPSsjY57WcHU8EZ+UVSdQmOBwOa0dXjH24MCctgYrPlbExUrjbwQfWmnoQxQw25B56VYVHIVwflUgY+tU/4W4GO9W42PkFQRjg1aEKHb7QM5IBq2Idy5i8wrnJ29jVJXBlGSOuKvWkxj8xQSM0AW2srhfu3RJA+6xziqYMkheMyRuvVgOCaWbBkMyy5bGcZ7UPNCyAoBvx1xQBXmjaRo0QeWADznitHwrZSLrccjyMdssQ+UZz81ZNy7lEY4KHIBHrXX/D+806B5Yrlh9pZ12deaaauKWxva6f+JtKfeqA+771Z1uQPqLsO9c1qOrsjfZbQ5k/ifrt+nvUSZN7I2zcRRyJG0ih24AzzU461zFzp7zWQjiJ8wDeXzyT65NamiXrXNpslYNJH8rH196SlcmM7muORjvUynC8VAOB1qQHimyyUcinx8GokPBFWIxUgPGMU5evHem8Cnp16cUAauiDN+nsD/KuormdE/wCQgv0J/SumpMuOxwUg546+tRSg+S/+6anc9frUEv8Aq3+hplnl/hYY8W3nH97+ddleQxzuwkJ2jng4rjPC/wDyNt7n/a/nXTatMYpMEMEYbd2OAfen0E9xWtbWNPnbjPVmq7aFAsgTAAHauWCIz5aQOPQAnNdBpYk8qV5F25xhfahA2+pVg58VSc9IR/OtLU/+PR6zLY/8VVN/1xH861dUX/Q25pSBHPjhc4xUq8dutRL6U9en6UIpkyHHalY+tIvpQ1A4lTUWkSwlMf3gpIrB8Jaq6aibeVywb5lz2NdFeYW0kY/3TXB6Q5GuQEcEtisZxTR103Zpn0ToOtRJZlJHxiua127XULyR9/7tT0HesaOV4kJDEDHrVvQrX+0NRRHUtHuy30ryalJUrzvoj06cYRlKbWpNaadfXFu5s4T5Z79KzDbz2lyYbhCjg8g16BrF02l2CJZhAwP3cdBXFX15NqEyzz4DrhTx1rLK8XWrVXLlSg/vM8Sp16HtLaLYluj/AKv6U6Rf36fQc0yb/lke2KfKwWVCOuBX0djw2dAifKPpTiuPrUSzHYv0p4lpkChPwpcYpu8U7rQAw80zHIqRvWm8ZBNOwC2+A8uP79T3fMtqfRqgtuTKR/fqa6+/a/71XFGcjYY8ims1LikLY4q4kkTnjgVgalEsmr24EzI7qVH7ssK32bPauP8AFFy1ndJcNOyQxpyiPhiT3FE3ZaiSuyA2Xla3ZxPNIzRLuBWMqDyeDXUA56157pWonUNRs5IbqQCNgkiSvln+ntXoK1FJ7lSVtx8twLeBpCCQozVbS9Xv50e5a3X7GpxuJx0POPWrRAcbSAR6GootCtC4kUMpB3bQeK58TTqTV4Stb8zSlJJ6kcrBpZSOhz1qk3XJNWpTiaTA71TbrXRH4Vcze4ZppOKCeMZphOe1O4h4I9OlLnt3qPIx1pc+9Fx2JN3NNc5phYjvTHbuTSuCF3HNQTPwaUvg9arTP+VJuxQiv81aCPlBzWOr/N1q9HJhR3qeYLC6XLs8S2xz/wAt1/nW14vuPK8V28eeJLTP4hj/AI1zFvLs16FvSVD+orX+IM4TxhpQ6E27jPrzSvqAwT/NipRKOmayhL8wOalEvbNVzAaSy81heJWLaXef9cjWgswAySBiub1vVo7x30+zAmeUbWcfdQVMmD03Ok0qT/iT2hP/ADyX+VLdy/6O49q5vR7mW31T7C1w0yLAOv8ADite5lzCwHT2qb6DhrqZZPzmpYyc+1ViTuNTxnPrWbNTF1mZY7oEfeHIrMM26US4Hv8AX1qzr5xqDKf7orPV9jAAg81aJki0Np37fT1pFkMa4z15+lRKcHJzmnxKbmZYdyoWOAz1XMSODZnQ5zlh7Vc2S28mZEIGf0rVj8F3AjDvMSeo2jio5S0MIimiZzGNofsahyaehhKsk9ChNCsitsfAIxVJI5YZceZkVoz24ZBPGNox8yf1FVohgkjnPFU56XNPaLluhjQvKqBl3ODwq1Yt9OlhxdNI8OzsMgg1taLD5crTMuQowMjiszxHqQSNvLYKSeBWLcnqZKbkMtNcmM9xC0jyHb8m45O7OKfpqudSRANxDbmPrWVpEbiI3D5LyE4PrXW+GoE3zyywyHaMCTPGfTFJXZM5MvXpkNrMkZRNy7cNxn2rB8PSPBqxhbI3gg++K2tXvILW13G28xz0LNgD6VhaSTLqsMuMEt2rQUNztc4Apyk4qLPGO2c0/OcCtTpJo+/8qtx5CVTj4wcVci5FJIBxB609Oo55pD93jrTk96VgNbQub8f7prpq5rQh/p/0U10tSy47HBv94gZqKTiNvpUsn3zn1qJx+7f2BqkWeW+GePFl5/wL+ddvJCHYk4IPauI8NkDxbfY6Zb+ddyTx1polkC2kKchFz9KfwowvGarXOpWdouZ7mKPHqwrEuvGulQ/LEz3D+ka9aBF6z58Uz/8AXEVr6kMWb/Sue8NXE+p6xcXrWcsERQKpcYzXR6l/x5yVL1GjnF709eDUadsfzqUfhQXcmU0daF6UvegEylq7bNLmPT5TiuN0RgNat2YA5OK67Xs/2TKBnkdq4qzZba8t5SfuuDk+lZy6nXSeqZ6ZcR/uAR6V2PhW0Wy0ozsnzvls+1eezeJNO8pUE6sR6V3EPi7RrnSBa2l2Gn8oKFAPHGK+bzN1alNUoJ6vX0PcxVK8Uoa33KQ1J/7WW5nBZS/K+1XvEVtA0UVyiKpJ9MZrPijgae3SWRQpPzMTVjxpqdlHZwQQyq7Z+6hzSdFxxlFwT8/QzxrircvZ+hkXEyhY9pFMuZwpQ+1czbXE0kKkFguTx6VdkaSUorOTx0r6k+dsdVHeqUXntUq3q92Fc+kDGMYJx9acYto5kb86dyLHRxXSuetXkOcciuFl1RbQkJIWb2Naug6tc3vmGVhhSAMUxM6gioyPX86dGcrk0pHH+NWiWxll/wAtT231Zux89r/v1Bp4ys3+/Vi8wGtv9+qRmzWJAqJ2HXNEj4Gc1XZ8nrWiEyTKnpXGeLUee7it3g8y3kQ52gbiR2FdYZOvNcZ4qufL1myxEGZVLB2YhR7GpqfDqEdzE0i2ks9Ss4be2ZEdg8olxn6ivQweOvNec2V+8/iDTpXt43Z/lLRsSE+teig9Kig7ptFT31Joj81aEB+U1mofm61o25BH4VchIxJTiWQdeTVRj1qxOcTyfU1TdvQ0ug+oFsd6jLYPNNd8DrUXmZ5qQsTb/egvx1xVYy4796YZuf8AGi4yyZKieSoTL+FRNJ70roLEpk755qGaTio9/JxUUr5qWykhPM5NW0lOwGqCDmrAbCc0rjIWl26mrDsymt7x1Et34x0JPNEZkiZVY9M9hXLznN0D9K1PHVyXv9CnViHC8Y7cDmqjqrky3RE+6Gdo34ZTgipPNABJOABmkv286aO6HSdQ/wBD3/WsbWboxWYiX70nBx6VEnYbdldmbrGsT30v2eGTy7fdjOcFvrWpDaR6bYhjgNt5bv8AWqOiaYZp98nRTwMVJ4h1NVSS1jBL4259K53Jt3OZyuyPw/exLdXt3K5JPyqAMkKOSa355g8O4HhhxWVFbrpXhkR7ALiZcyMRyAaltpRJp8eCTtGK0v0NqMruw4NzViNsfnVZTyamQjjNJO51WMDXQW1DJHygVkuAvTOPWtLX5T9vVADkqOfWtrTEtbnT0t7lEf3xyKblZGFWfJqcospJyAcU/wA35lPfsa3NQ8P+TLiMb4zyGXqPrWBcRSW8oU5wDimpJkwqxkdnoniJ1VYZZfl7Fj92uhm+z39s0coGHwQy15fFO0cgAyx9PWtuDU5EiRUkICnO09qT0OerBJ6GnqOntaJMoyYDyhzn8KzbO1N3KkYcJk4BPat2HWLa4YQTAgNxk027tVsIvMs4hIhOeTnb71PMjHYk1W7h0m1+yZw4XJz3PpXBtbz6pfxIzYMz4ye1XtQuri6vwHwx6jJ6U7TxMNRjnmZQqOuAo7A1R0U9jr10a2SzgSHHyKFxWosEWn6ckYXDclie9YjanBZM5lOVGGAzwaytT1641BSsalEPA2noKubiloZcrb1KHiW9ea78sykkEALngVs2cZGl/bLf5bi3PzZPB/yK5hrXcfMnkJbOTWva/aIbKSYTNHETyDg7j9Kw5ncvY6zTNSj1K2Eijaw+8vpWgBx/WuH0+4lsZ/PSNtrdQwxmuosdZt7z5Adkv9xq2jNM0jK5qofmwKtxt+HtVGN6tIeO9aF3LOachqMHjmnoeeDQCNvQBm7Y/wCx/hXR1z+gj/SGP+wf5iugrORpHY4SUYds9jUT/cb6VYm++31qLHGO1UkWeOrZ+ILXXLqbTrJsuxAZ146+9aSeG/FGo/8AH7qfkIeqxn/DFekvEoJOBzTGKr1IFBO5w1t8PLFDuu5prh887mwK37Hw9pliB5FnEp9duTU97rem2IzPdxrjtuFc1efETT4m2WkUlw/bAouFjslVIxhVwPaqWpjNnJg9q4lfFevXV3AxszBbPIFJZfWuyvCXsGJPO2gaOfUHHpUgGaYo+XNSD86QyVRnjr7U/Heo044p0j7EJ9qaQHM+IvEv2Cc2XkBlK8kmsRfEWkmMIukYk6bvM4FUNYme91iYyYba2Bn0rNARTxt4qHZ7lqclsdrp8Wm3NrNJLAiMrYUeorOsftC6oUs0IUMefas2DV7mCMqm3B9qs23iO6tSVt4Ytz9ytY1I6e4tTrw9VOX72VkdhP8A2gIQZZ1jyOtMh0+7SNXuHLBjkZHNcrc+KbsSxfLG7xkZBXj8qu3Hj7VLiBIjHCoX+6tYv26nFpK3U6lPBqEld36HVR2oijG04GelT7VB5G0dzXEJ4v1B5IwVi2k4+7XQSTSToJJXwuPwrtTueVJmlc63DbDy4wZWHHsKzLjUJpxiWRVBPC5wKw9V1Q2vywx5ZjjeelOttIaVknvpmkY8hQcAVS3IZa+1tMMWyF+xdug/xrrPCCusMvmNubdycVyl75ltEot484I4A7V13hLLQuxGCWGRVXF0O0iyVAp31oi4UUuPWrRmw08f6/8A36fqBwbb/f5pbBfmuB/tUzVOPs3P8dNEsuzScVUM2GxRcSYPFZksxV+vetSTSMo9a4nxvm5ZLOOZlklTIHReD3ravdVhsLJ7m4k2ogyc9TXm1947S/1WB5bCNraNsHdyxFZVFzRsioaO5a8Lp/Zt/axTTsWnlBURtleM9a9W3ZrmrKw0qSOC8tIowu0GMqK2UmzznmilBxvfdhN3dzQRuecVoWzCsmNu+a0LZqqRKMe4f/SZcDuaoO/XpVi6Yfapf941RkY80mV1GySH1qBpMcZpssm3uM1X3kms2UkStL71EZucVG5+WoSTmkUkW/NzTGeoQxxVCfV4I5GjO7cpweKm4zSDd+aZLKsaF3OFHesxdYjJwA34iia+sZ0CS3cSsO2/BFJtg1YbJf38pP2O0dVH8ci9aVb7Uooibi1DgdSh5/KriXtu8SpDJubt8+c/lTGvXjDPJFIgxxg5BrKXMcrqSTM+TVlEo8yGVTjkEYq74l8QWl/p+nNCGEtu2GDLjtVCfWopDtnt1lX9R7UyVNNvodkbGCR/4GHFONVoftG9S1Bq0t94fnMDqZ7STdgD+A//AF6zYb19TJ8zaGjGOPWqmmW82jarLDdZ+zzxtE5Bz7g/nVGw1P7HqRVwJYw21jjBI+lbz5ZR90lyk0ej2EMFnorXKyZYLhq5nTLYaxrpkZQIVbew9cVq6xqMbeHrdbJdiufnx1FVNF8u0sJLhc+ZyK5U0iYh4ovVLCJASGbhj0AHpVTT9TtLey2T3CK7E4BPNYOp6lPf3WxQcqdoUc0+LRJJnDXBKk42qBk1W6Nqfuu7OtimSUbo2VlPQg5qZXyevPoKxbDTJUjaK2V1Ufe3HHNaVlZahC7SRHym6fNzmpS7GrrpDriJJwUkXkHv2qkka2ZUhmUA9c1buIruElmj8xnPJGTzUCv5m6KZAGPY+lN6rUUpRqRsaVjrcXlmGTB4x1rnNZkhQFeN4JIPtUF9aG2nLxup7jnpVVpBdlUkYB6lSsYKPKybSLuKPc7JufAAHXFb1jHptxHJJK22Uk4HpWYlsYlVNiCNugXg/WpgyhljjBBPAxQ5XHUsyy1s0zMISrBPT0q3aahPBHJDctugYYOT0otdKlMYmkbYO+fSqmpxf6A0MQEhU849KV7mViW1tbC8u1kcFWB2Kd3GK0LvShapvQ5XtXKBpYI45yzKMY245z/StyHXnuNLMLZMi8Z74p8+heyM250+a8kYLKoRRk5OBipLK1lnG0ABQMBm6U5lWeEqjMD6mqySuAYncgjoR0NZ3bJ3N+00WFyBIfNXIJx6+laG2yhdAiRrj5wpb0rmlMjRKIpWGDkbT1p9vA8j7csWJxx1qrCehu3OtWwdlcKecn5cj2pkOoQ36kRWhOON/wB3H0NZtzbx2oeEAlyMMCOlT28v2e1SONQOM4rRLuVTXMdHbzMI1EhG4dxV6G5HHNcidQZACWxxUL688PRSTWimjZ2R6FHKrcA1Yj5Nee2fiS+n3GCzeUIMttPQVt6d4ju3wJdMuAn94HgfnVKVybo9H0Ifvn/3P61vVzXhS6W9hadFZVI43DqM9a6WkzeOxxNwP3rfU1CRVm6/17fWq2ParRXU4zxp4outEeKG1jQtIDy3rXLra+LdcG+4uVtYm9Dzj6Cr3xIH/EztPr/WuotQEs49xx8o/lSQ3ocrbeArXIkvrma5fuCcCty00axsVC29rGmO+OatXOoW1sm55FUerHFUoNXgvJ/LguI3bPIU81LnFAotkGuABLQAf8t1rcugP7Of/drH8QD95ZjoPPWtq7/5B8g/2at7E9Tnl7cU7qcGmqaVj71JRKp46e9V76byoHcngLycVMnSnSwRzxFJFDL3BqraEs8/jsIri6kmd8bz0NQajpVrFA0sEyhgeVPek1CQw6rPGhKqrHGOgFZcsvmEBn3Z4OaxY1exEozkbj7VLCri5VQRuUnrSGPJBBx9KsRKFlyMEqM5ob0Ks7FxvDcrWv2hZQWPOMd6xtksblXB3Dgiu80O4jvIGiz1GcehrldbyupSKDz3qE22TFu9iG2TfPECRw2a7ho4Vt1lmb5VXoTxXD2v+sAJAJYV2csX2rTzGzEKR2rSJpIxPEcqyCFoz8vUEVpNDLKlo8bYCgbhmsnWLRooraJMsAcZrpLW2ZLWMzAou0DGOTWi3MpCEFmGO3euj8JOrwylWyBJiuediyEKMJ6Ct3wVzDPx/wAtTV9Q6HdxD5enFO29DniiIEKKk2mrRmLp45n/AN6otWUkW/8A10FWNNGTcYH8VGqJ8tv/ANdBQiWV7iOsq4TnjtXQzx5rJvIsA1r0J6mFL4T/AOEkQvcz4t0O1Ywe/rXlvi3w4fD960aEmNiQM9q9s8P3Jj1C4s36OBIn8jXL/FnTd2nx3aqODycVBadjk/AniDyz/ZVw2ATmJj6+lejQuQe1eApI8EqyRvtdCCD3yK9b8Ma/HrOngswFzGAJF/rQmDR2MUmTV+B8YrBhuNpxmtO3nB4zSbEkZt0/+kyH/aNUJHHNS3b5nkwedxqjI3oaTY7EE0gJ+lMBzz3qOQkvxU0a1maDZpEjXMjqg9ScVVjuYrgnyZFkA6lT0rmPFd6ZNR8lG+WMAY96x7S/uLGcTRN83cdiKTRoonoW7j61St47d9TmEyx8jIL4HSpbO9h1C3WaJgePnH90+lZN5On2y5jJG6Mgj8RUrcmWhtT32kWikSXVuh9F5P6Vz2pRaZqciXNvLGyE7WYqRisK/lmnv1i8tjC47Dp71csIb2HMU0alMHDhufyodjNs3rHRZLdkfT5EbI5KnFTPHdbzDMN23+92+hrFtb6SGbZ86MDgEHrXRRasQNl5b4Qj7zVkr9Tlle5nWdtDcX/kTIcMOCDjmpJ7ez0+/wBkkQeE9G7im3rxQTx3FqytGWBwp6UzWJvtFujR/NuPPHIpNXKsS6nbRJAksWQo9TnFcrPEH1EMqjczDI9a6CyvFKm0mcMNuD3xVQwIbrKrmQttUL61CbRWiNWHElt9mIO7eCdvOMDpTteuUtoBbQY3Y5KDFa2maaLK3MjrhzyeawNZO++2mMYHcZqeYzutyn4fsMs9zMVByeWNdHFdWFr+83guOSc5NYFrEQrJ3J9a1dN8MvqKO32lUCnBGMkVpFXHzE6a/ZxpIyq+eccDk07/AISW3CA7ZCxHQDoaZP4e0/TgXmlebHRT8oY1i3vleSzqiogBbA7elWG5vrr85jysapk8k8kD6VYVotSjbyZ1eYDo6D+VcBFfyRMFfJTPUdRWxFcpujmtrjBzn5TgioaY5QaVwvreW0maOdMd/qKokRSMXiI3D9K37vVE1CyMMsX7zAw9cy2murkrKWNQEWaMLS5d5n3EDAweBXR6Lpxby7uRo3QjIA/hNcvYRy5eMhmZiNvGa9Blkg0yxhDL820FkXg5otcUmiO+kC2ckjMUIHygVzK3RAfHzFjnGOtJe373l4plcIM4VSeBTpFW2aOJADK/8WeMetK9tBIJ9M2WJa5lyx+cqvas2zVHlkEQ/dBwNx5IrbXT571W8ucFghBDnrWdaabcWbwwzFfmly5B4xUtNbmi1RrLpuwQRZ/eOnmMCM4z0/Sq91pbRRNIcbV7gVo217HNcTXIJ+Y7R7AcACnXN/EY2g2FmI6Y4oizM5eHSZr1maCbyiv96tbw7FLba3Gkzbm5xnuagnkmtiGiG3PXjNOs7xmvI5Xj/eJk7l6mq5lYp2kjbvNPlj33rgOHYgDOcH3rOJhhQbGLMTk9615rl73TGCy5QIcDoBWPZNZ25RpnMjLztA4X/GuiTStYizjsTRabcanIfJjBAHJzgA1sWPha0Quuo4kyvHltjBqgPEkaqfJiIXsoGBVY6zqMkhljG1PQDIFJaiszp1trLS7UMgCJnGAOTWbPdPql2LaOMpbZzwMbvrWdaTXF5JsSFmJPLMxwK6jTrQRbRnc3c+taJFKLO28MxiKDYuAFQACugrF0EYD/AEFbVKR1x2ONuhi4kB9TVYDPNWr3/j6kGejGqZJJq0Xc80+I5xqtn+H862725FnpKSjqE4HvWF8RjnV7Me4/nW1q0ayaKqltuUGD6VnP4Sk7O5ws0U+pTNNdMT6D0qz4ft0j1qNYiTtPJFSRWGxSJblnUnoOM1f0dY49RjSJAozk1nzLobupC1o7mzrpDXNmP+m4rbvP+QdJj+7WFrf/AB+WPvOK3r3H9my9PuVv0OU5pMYFPxzzUcZBAzUo4OKENj1HryKkzgGq8sqowBOKjkmbkoNwA5Oad0Kx5zrJ/wCJxc/72OO9ZbMScYHHpWjq5I1SclSpLZAI61liRSDk8d6xe5a2sbg0cPocd/5pDMxXb7Cs+BWdnADFgO3pXU6JZi7sIkLN5LcYPbnmqwtbe1u9XEjFNkf7skdayU/esbcjUbmDp2ozadeLNGxIU8r6026u2nu2mkTlzn6VA8kYc5OfTFNaSMHbtYt3rQiy3LiuvnoQOjA/hXZ2e94BnCrjjmuHhk/frgdeldpbJm3UgnJHSqiTIvAQQ8BFllH8bchfpUcbtPdS+Y2SMUgz149jRaMDPPgcZHbrxWysZtE0ikCtrwVzHcHt5xrGmGevB9K2fBRBW5HbzTVJEnfRD5RUwGKbD0HpUuMCrRFw0wc3P+9T9SU7Lc/7Ypul/eufrU9/jy4M/wDPQUIGOnTAGazLxAV6Vr3fygVl3RyuMVoiGYMbC31SCfptbB+h61P8REik8F3jOQNoBU+9U77h+Kq+O7oz/D7dnksqt9aTQzwxlywA54qxp2pT6RercwNtYHkdiPSoCCG601/ukgZrKSszQ9d0jW4NWtVnt2+bHzp3U1t21ywPWvCbS+urGcTW0hjcdx3rq7P4iXEQUXFnHKR/Ep21DuUrHd3dxidwTzmqbT9gc1x9x43huJmc2jru9GzUS+LrY43RSr+RqW2Oy3OzRtzc1aBVVLZwAMk1xkHjGwEi+ZHOo7nGcVvS6nbXOg3N3aTB1VCDjgg+houFkzgrydrvUZ5s58yQ7c9hTHRlJJGPTjFMBIdcEZC/rXr3hmDT9e8J2y3VtFKyLsbcvII960SuaSlyq55l4bv5LfV1hLHypRgj3rQuHi/4S+WKRyqyRjntTvGvhpPDVzBfWEjeSz5Cn+A+nvXM3mrefq6X4yCMZUj86zkrMhvmWh6jaWOmNDlG84r/ABmmtbwQK7wYLNwobnFcbZ6m81tuid1Unopq9HqN35JVJwB3zjNc0r9TicHfUuXWmztlgY34/u1k3aXFuuHZhnoOoNWpNXnhjIGJWPAOOn41Rl1dp8JKufY0k7DSKXmvsk3ts6YANWoLiQW7Bz8xPGe1QPEksu8r8gPA9TXUaRoYEX2m7AYHlVxVOVtim0kYtlpEgw4BwxzvatKysgNbihaRCc5GOcmtHVZlhtmVZVjOPlXPWuW0u9kttagnK7mV8nB61G5O56NezwWy4duEHc964vVtUid3nkwgHCqDVi9E9zfxG4kKtKMkEY4zXMa2A+oTYXbGpwo9qzj7zJjBs2tOufOTzSp2t6dq7O0ZLLTRIrbi46gc4rzqwivfMRoomWMj5sjArpLzUXKqihl4wSOBW1mglBCX19JdyHeT5YPFUpIraWARSFyd247WwPoajdpZm8qFGZz0x296mTRHhIllDkKOcNkZqm7IuDjHVmXLpgD71ZvL7Cs7yJTeoq7lAblh2rsYbCW8chV4HfHAqw2lWllaSqwD3DjnPas+didXmYtloe8ebK/ynkAGrE1lp0TjJAdV5APFQabNduWLHzFVcANxgVXvbzTYIzLceYJM4PHrQY63sW4bjT7edJox+9jOQcZzVHVdTnmZpY7lhJIcMxQHH09Kp3MrGRFs7bzmcZXDjJ/Cs5bqc3jrcR7AnylOmDTS6m0YO1yleWdyr+dFK82RliOo5q7ohknd5Z5JGKjaNx7V0UdikVmJF/iGc4rMWYC5aMkDHXFJvqW3dHSaCYSJCu7zCOT6CszWnkWVhGxLY4A61peHmjKShUII6k96oayojdbgnAPFTuY81mUEnuba3AaNhkdc1pWFyFCbV81WPO88g0zTomvEEjPlAfrVu6jNkHljVTGeqnv9KGhtl6+sEa1a4RlCAZZTWYJo0YEwge+OtVbjV1OlNBECrFhx+PStHTJQ8hhn2tvHQj+tSl3BeY2O7txMFJCAnkdia1fs1hdx7pYUJz94dfzrntR08wXQOzMZPHNRpfrYnYGYIT09K3pySVmXE6RND01iMK4Hpuq1HounIRiHP+8xNYUWsLgFWyPyq1HrqDGTit1KJdjoI444lCogVR0AGBV20X5wR2NY9nqltcYUSru9M81u2fOGFXdPYDrNC6SD2FbNYug5PnHPHH9a2qzkbR2OO1Di7l7cmqLHBq7qn/H9L/vVQJGcVaG0ea/EU/8AE3s1+n863NSwdJXt8orC+IfOtWQ9xx+NbuoDdpSj/ZFZzV4sq9mcxvVEORk96n0VWOqI3aoxbRDDFseuTVnS2UaqgAx6CueEG3qxuorWitzS1r/kI2I/6b1vX3/IMlH+wawNYJOp2A7+d/SugvF3adMB/cNdnQhHMRn5R0qQH5hzxUMP3F+lTKecihAyjrSy/YnePhgOPasPS72eG7EDMzoy/NntXT3soSzYEZBHSuMa9hgdjEwL7uh4rOpe+gLUq3bG6vLiCWJjIhOwkYyKybXTJ5rhI5F2I7ck9q67VJNLvrNWWZku1GQQOvsawJjeOwwFYfXGRWUG5LY2lZHVwtHYpFBEdhij2suc5J71lazOGtZRj98/BHTNU57y8kKvsQPkd/Si7afUHlYQohOCSTkrgdqiNJ3uU6mlkYDWN2+MRZ57Go/IljmVXUg1tmcRQ/IdxxyT3rOvXZriMDqRW7VkZp6gqMLtAR1IxXb23y265HauNjZfNG7kgjn0raXWIwiICxYcEdqIscjbOSC3O0VS0a9mn1aQeS3lMcFvSqn9rMRyNqj0781d0/UIoS7EKoY54rRPUzZr3OTIcVr+CgcXP/XauWk1iESkFsgjIPWuo8CTLPDO69DMa0UruxLWh6JCO/apgM1HCBt7VOE4NaGZFpPLXWP71Wb7lIP+ugqppEqrLdqT3HWptauobSxjuJHCxq4JPpSQMu3iHaKzLiM+XntUNz4t0cxjF6h47Vlz+K9LKY+0g/hVpk2Kt6vz1zvi+Yr4QngJ/wCWqsKv3fiPTmkyJhiuc8X6vaXehGOKTLlwQKTeo7M84lO1iewFQbix4HNTy43896eLZXG7dUPV6FlMjnmgLnjHNXDaryNxJ9BURhHBGcUgK+KCvy8EZq4LeMjO88daRoIgCVY/ShqwFNgdvHWrmmX09rb3Vsp/dyqAyn601okXplqbAuVkb04/CkVEsxH5VJxyK9C+Gl/lL2yLD5WDj8a87hyLcA/Wug8DXZtfFIQt8sylaFozSoro7rx9a/a/Dc2Bkx/MK8Oc5c85r6L1O3F1p1xERnehGPwr58ks3/tH7Ko+cybAOmOcUVF1MoNGtoLStCYkUtluw5roF0KfyzNOzQr6N1rRs7PT/D1usFqy3N7j5nJwin2qhqV5NIzSXFxkH+FOR9M1xzld2MJy5paFYfZxIUN47DOAPStFvDqwwrdysBCRkEMDuFche3AiYqjY3cZ71Z8PPPdaklg1ywikYfKTwefSpUb6mlrRO90jSYpAJ5YV4OUBH3R/jWlfXcdoheQgYHypwM1Pc3tpZRGBDxCAOB941wWt38moXsmHKqThEc0mjn3ZVv7mXU7/AHoCWY8KoxW9Y+HWsdOl1K4ZfOEYdEHIxnkGuctYJ1njMkX7tSCdpxn1rrAf7QlQF/LgRw3lAk8d/rTRojKNxLfXcLqu5lXauO9T614fht1tryCRpCEDTqexPTj/AD0pLm7jsNcdtPjDRb8puHyrVvTpRq32qK62o90S4dTgFh0GKKcbNlrYuaLOtzaGEgEp0OKj1SxMa+YvCk8jFZulO1hqeyQAYbYcnpXXX1uLq15fao+YmqbZjJnKWnnQh2t0B8vlifSrltqk18yhAFjbnJGcVjXl5cwW1xHbAkOcfWm2llcR2SxEztJIMgIeOaiTuFro6GbWYbItBaMruR8zAd/Ss+Frm6kJLHGelOg0i4jXe0TZP8Kpk1G+qafpr+VeW9yrddpAH6UuRsFC+xsx3lrplnI1zIE45PFeeatraX96Ugj/AHIPylhyfemX00t9dPhpWiLEohJ4/CrGmaY0kjMU+WPrkVdklqVCCi7sSxtbyeaOVZWiCHiTPT6Vq3lp5jCRZTLLuyzE8k1et7SadkhhjbOO4wK2/wCyYLWJZJf9Zjle2alz6ClNsxtW11bLSbW22FpdoLf4VigyGUTuMMeSK2G01tX13y0i+WIDkcjJ6V09v4StY0H2wmQkdQSCKFqS52Rl+GiGkduxHAzUfiy3d7KMRqQ+4gDPWtabTVs7yCWz2xhThlPG4fSoNc8sXivIclCQIweenWhIhO7Dwtb7tCQSKwI5J9aj151hVI1kBAHKA8/U1PprPp/ht5B1LkRg96wLss1wzyneX5YAcfhRYpasyZHRpDKql1RgMg1uQXQV45c8ZByKp21sjJdL5LRRbQwzVqwsvMt3XeuxCQDn096mT1sazjY6maKO9tlYAOCM5Uc1ymr2jtEUB8t885FdTosxeyWEsC6kgHOfpWb4hs3lcJG21nGST7Ur2MlLUwrPSmLIouwfRWOATU9xp13bgs6YAOOO9VV8y3lBYtuX0OK6zTb9dStQrxMWBx04oumU3c56Cye7QNG+2RT0xgivRtC3nTYvMbc6jDGuVvNPaGQS24xJnBA6Ee9dB4auv9CeCU4mRslT1xW9HRlRZ33h85jm/D+tbVYnhw5inI9R/WtutWdMdjjdW/4/5R71QIPpV/V/+P6T3rPbrirRVjzX4g863Y9uVH61u6m4i0gOegXmsHx/zr1j9V/nWzrX/ICbkDKDmol8I+px99eiRUMLZUHmrfh6Zp9ZR2PQcCs5LE43u+V68GtPw8E/tlRGuAopWtqCatZG9q//ACFdP/66/wBK6G6506Xg/cNc9quf7Y0//rqf5V0dwP8AQpPTYa0JORhP7oDPapC3HtUNuwMS81McleDTQNlbUTnT3IPI6V545VbhyRznrXoV/wDNYS+wzXncik3TjGcH6UpAizGQDnsRVuMgrgE/SqBbYF49sVahICghunPHepGWVUEgZPHHIqYrthkKcYBwCKrblJwevXiriAmOTJ42Ggnqc4ATnHQVBdMWuI8cYGamOSRwePegCMzLu61MtjRLUUEEAjBoLbmPr6elPcr5zOgwCe1Q4Blc+hqCpbEvmv6iriZ2AYqlty+F5/rWvFYXTQCU28qwg4MjIQo/GrTuQQRxtMxAGc9a67wfqsGlQTRtuc+Zn5a5K6uEih2RHAPBb1rb8ORhoHbrkirTsB6IvjOFeDbS/pU48cW4GDDL+lcqYVA6CmGPIPAFXdk2Ral1y8vLyaS1mkgQ8YBwTUepXl/c2iRT3s0iE4KluKr2KfNKMVZu1BijH+1TWonoUZdGtCv+rP8A30ah/sSzK/6r/wAeNbckf7sAYqIqMHmtLGaephNo9opwIhjPqayfENpb2lknlJtZmwTmunmAA4Pf0rnfFHFrEM5+bNZtWNLnKtyM9xzT4zux83FMByCMc+lEXJK4NCJJijA8c0m4gAehoHB5/nSd/Qdqd7gISc/WkZiqkflSjIxnmkkBK4FFwGNMNpyDjHrT7VmMqxg4VjzUFLG+yZD2zyaQJ2NVocYRVJwMY9ak0u3urTVre6K4COCfpmrduq7gSM471cLojAudq5xk1CkbXueuwKJ7ZHHIZc147rehvb+K7kRqSzNuTjpmvXfD0yzeHoZmPEaYJ+leY+JdW+36pJJGQgJ2gj0FXWfuHK7plaT7DpwHmEXE+Pmx0zVNrpr92SOFQv8AdbpWrp3h9bq2NzcFmUAnaeM+9ZkzHSrETfLvkY43jsPauBRu7k9bGLqWnNHKrFg27oEOa1dIsBZqJmJ809CO30qnbXt3ql0sQRcZ/hQDP5V6BY6XFBbANCrsw5705SezKk9LGDJcXpjPlbivXdtzzWddWzvIkksnz9Se9dDql/FZ77cRgOOirXK+e92koc7SmSDnkii4oruOe5fIjLbtvAIrrtKgW00ppZD87LnIOetcvo9qLq9CFcqMFjjNdbqHm22n7YIwW2klW9Ki+pMnrocxd6kI7uVYVBjYY5q3aXCDT/tGAjq48vaO9YsUbXM7FuOcmtS2bzJVtIo2cqCyhVyferTKTsTCxnui1yZCzOc+gBrp7GZpNDlhlJEqLgN6isyzuEjUIFHJxz2rVktRNDiOQqSO1Yym0zGbuc5KyRokZ27ifxNdLoaIY1Y43HjJrn7y2it5BPNuDE7cY6VFFeXM7BIZmjizhQOMmt6No++zaNuU2vF3iKPRsWsJ/wBIcZJH8ArgYRdazqkZSOS5bO7bySRXQ6h4eubwtcys0kn98t/OsfTbLUorq4NvdNBGfldo3xu9quVVTkVFpK4sl1HazPE1uFlB7jOD7VqaLDdXqExrmSZuTWfJpcrAmJd/qwOc10nhf9ysUJj3yq56np3zWUmZTkrXN+CxGnWarJhpQPTrWDq+rFN0MckbBxhiOorV8Q6itjDIwdWYrtyTnArk7a0jupEVhuDYPPes7ERQ+08RjQiZI5M+Z96Mc5+ldGPFjXFtvjZVZxjEgww/pXn9/YLBrSxyH92CSB/StWBWllVAQoq72HKC3NK81f7QytcXC/L0OcVUuNXibLmXzHx68mtp7OOOz2yomMdSK5LUo0SZQqLhjjBHXmmnccYo1bbWL2+jiRtsdtHwo65Oa2Lia2vLV2dEjuIwCCoxuFVLHSZruAi3UKqLx2GfQVBq2n3djbiVRn5SCuKi7Yt3YSC+TcfMIKNlfr7UltdN5P2O2Iw/DPzhcmsfSLdriVo5TlYzu54FdXptsgDQx7VU8/u6TWpo3bcpN5mk30Mvn7wpHX0rpNSjifUoJEuI282LcFU8j61zl6sss284YoNpUj7w/wAaot5kLKyyZXtzyvpT0I5U9jX1q2ImDIQWCjI9ayLe6mt23wyPG49KnlXUZZFZJ43XHVj296t2+mQTAtc3CeYwABjGAp/rRyN7D5Dc0fUEu7NUkfdcYOV/rU15FLB/p1qv+kwjgA9R3GO9YUVrf6TIZ4Ns0XdkPGPcVvW9+Jh5jxiJDySzDmrV0Q7pnf8AgLVYtW06eVMrIrKskZ6qcGuurzDwFE8Xi+72Ltje3LHB4PIx/WvT63UuZXOum7xOM1XIvn/CqDdK0taGL0+4FZjEselao0Z5r4/A/t+xyR1X+dbGusRobH/ZFY/j8/8AE/sM/wB5f51qa9MYtHDcngZ9qifwlLc4MXzv8uSOwGf6Vt+Fh5WpAfeLcnPasyGITPiCNS7H+Ba63RdMayUPJ/rCck/0qL3LasrljUv+Q1Yf9dD/ACro7gA2Ug/2D/KuZvznWtP6/fP8q6ecH7I+MfcNbmJxVs3yDHXPpVhsY5qhbSYUjPc1dB+Xjk/ypRBkd4v+hyDP8Nee8i6dvevQ7kbrWT/dPFefElZ5OnU5okCGzDcqkHjqTSq5+6gyDxmpcqwbccZGKYFCjC+tSUPXghhjnjGa04PuSHHGwjn6VnhWGCW4q/ET5L7SM7Dx6UEdTA6k4x64qNnHmL6AdaduxKy9u2aimz5q46d6mWxoty1gNnbkfNwPWo2yGbvz0p4jckj3HHpSxwF53LsEQHknv9KlK5UtiS0jMk4O7aByWrob7xNqmp2Melib/RE4KgAbseuKwd/nAQRqEjH8qvrthjAH0z3q4voQV7+HFlgc4IzW34WJFqwb17msLUJXNqdh6n0rZ8KHMEm47m3c5ppagdX1XJ6mmnpjFL6e1NJwMHmtEQ2R2vE0gNWLgARofeq9qFM7vU14VMajuT61UQLMrfIOO1VpG+XJoLkAD+tQSsQMZH4VZnbUikcMc1zPiqTDQR/Umui6nPauU8USBr1Fz91OtQ9yzDV8uQeB0p7EL3xUYJLhgevBqakIOtFNwFPJ5NOBwc5oAQ56D8/SkdgAQRx2pSTycZNQE7iSTzj86AG55I7jrSMcKTkD3xQhJQE9aUkBST0xQB0Wmt5ttG4GCR+VN1eQ/Zdmc89qg0KRfshUOC6kkjuBTdZf9yqZA5/pWRqdv4X8RE+A7u3Mv77Plj1rmTZTTAvFE3lDgu3c07wFq1ppBunvLEXe9f3QY/Kh9SKW8unvbh5FDFixOF6L9B2qKjujCau9D0G0tY7XQoo/MUZi+8x6nFeV+Jrz7fqAS3X/AEeAbFx39TXV6rrzzaBa2JC71UB3UY/CuYsoftl7HE3yQlvmb271jGVhcii73Om8IaI8VgL6WMASfcHc12yT2GkqHvrhFkbGFY/0rmv7Zknkigs4NttCu1B2PvSNp7SytPchvNJzvYfyrOp72xVKdnzWuyt4mvNHv78NbTqspG05BAz+VcjFalZZGLEknGBXX3GhQXqH52DZxnODVRdJFvcwW5QhCccdTUxkkrIVRp3ZW8NCSPUzFyC68it3xHOsNs0KnDMAo9a0rnRhbPa36gK8JAYAYylc5qhhvdRmklkZRghMenrVJXZgtWZtvbOI1WMcDq3rVg28sfl3duzwyRsAHTjPtVqSUSRpb26hVxge9XzD9ntYYpHAblqpt3BSdzn7OS5nvpFMpy5JG7ua6vSpRDepb3Mu0t04+8fqelc19oJvg5C7kbPA61b12UtLHKoKhR+tPlT3BpPc6TXLOK6jMVthnLhdynOX/uj+pri5bS4tNRkgTEssB+YQ/OB+VSTXfiC6sbf+z8mFCYYxEPmLHk/p3rU8M6rJ4Y0a8j8ljqdxLl3YZCAdOe9bSUOVLYt2jEu2GrGKB47rKttPLDGPYiucZ/MuCsYyXYkgcCpb5r2/drgbnlflyehqOwlmtUm3IV5wxx+VciSWxmtTQe6SxtfKCfOw52nODWfZapc2Ukzpz5ibfpUNza3UVm99IT5ZJKL3NY13rbxxxGFEG4ZORVwg5FRi2O1nUfPlETyM4XrycZrpdEbzZ4C4zwNu09BXAy3jXDEyIgJPUDFdz4LuGEuJEG4LgZ5GKupGyKqxtAk8S2C299FN2J5PpUOlMg1BWcblPb3rZ8RRnULqO0iBLn3qpPp39ganZ5laSKRcOvvWRlF3RtXatJFtGQCOoHSuOezafUY7fduKOMmvQZ0VbJbhh8pGcKO1c9pMFja6gbuYOYwxIUDke9QnrYd7HZ2lrHaWUcaDnbzkVheJHWKzyXG5s4B6mrU3iO3aMtGkg4+VmHWuR1C7kvZmeV9zHsB0p81tERvK5l2B3zShQAzEZ57V0mi3EIvljBYE/wAWeCfpWJptq8ZklkACPx05BrTs5IbXUExGWft7VTKnuWtWj8m53gn5+CPWsW4l8gEkjY/8PpXS6zBE8RkdtuOR6VQtbMXcRV7fzABnIQkj8qmU+VXZrQXNKxR064iDmC4BJYZXsR7VrxwWsibcsnbJPFZ+rozlWVGV07lSDWetxM2F++h54boadOtzq5tWpchrXVld2J327yBcckHilstfxJHDqMa7AcebGoGPqK19O1CF4dtxJkEAAHtUeqeH0mAktyp3cjnrWvO7nP6npXgS0hjt7i4ikEqvtVH6/LycZ/GuwryD4catNoWrPo18CkF0R5RPRZPT6H+eK9frdNNXR0w+HQ5LXV/0oe4rIPy8Vta+MXCe4rGwPTmtirHmnj7J1+wPuv8AOuikjMsUabQwK4Oa53x//wAh+wGf4l/nXURMBAuTxtqZRurDTtqQwWUFuMrGi/7oxRdXUNrCZJpFRFGSScVi6v4pt7OX7LZobu8PAij55qGx8K6hrky3WvzERdVtUPyj61SjGPwkttvUbY6k2u6/bmyt5HtrcktORhc+1d5KD5Dg+hqK1s4LC3WK3iWNFGAqjFSv9xvpQB5zCxEkg7hz/OtGLlc5rLU7byYf9ND/ADrTixj0qY7jaJZv+Pd+ei+lea3BZbqTBwcmvS3wYyPavOr1ALyUn1OBiqkIgWTad3fPPNTI3mHGefSoYoi+DxyMZqeImMkDketQPdEoG1PmHA5zmr0ByjH/AGTVEygfSrNsxO4A8YOR6UE2e5jt/rXAPHaopmAlAPUipSP3rfXk+tUNRx5q4645oZa2Na1JmKsxXC8YzQEeVyrZ+U9MVBpEeYtw9c59KLm8khdkTGG5yaysW9icSeSdo5x3qRZy2Bnn0xWMbkth+Md6f9qfHQU+VkmpdSYtj3PftitrwpL8sg4FcsJndMFiAR6V0fhcEO+T0q0tAZ2W8lRxTHbqKQEjnNIxOK0IC3YCRlx+NOuziMfWoYS3mkdiOafdHMOMdDVJ2ES7gFBxnAqCV+MkdaXzMxg1A7nn+VU3oAZDcdq5jxDYXb3DXSRnylHPeuohHTJx/SoNbYDS5hn+GoC1zzvcc5PWpRMMcjmrJgi820Mgyrthue1b9x4OjlQSWdyVyM7X5A/GhO4rHMeaueaUSKWxnPvWjJ4R1dHwnlOPZv8AGrFr4L1OVsSvFGPXdmmBiO42cd6aXIjKqpaut/4QyK2cCe4aQ55CjFS3en21tp8qwwIvynBxzRcDix0/DFMk/wBW30pVAQBc96bKw2le9AF/QoS2+4LYHQLin603yhc/Sqen3clvcLGpO1zgqKl1hs3SoOmRWRd9NDZ0tI0sFjgi8yWTgE9a6CTTobO3RiP37rhvrVDw2yx3cSMACiZzjmrutX6w3K4BJIyOeBXPJ66nPLcyrpElfydpZ14NaOnaNKZlaZNsQ+6AetU9JtZ9RvWmb541Ybj0rtVjQLgnaB3zWbfQhsms7FIU8xgBjGF71la7fNCpQEh5DjPoK0LjUIzbpti2ccgHP41xt/cNc3UiuTnBK47VMU2dPMoxUVuzAvtau7e7MsEzJgfUH8K6Twfr82satDHcYIiy+CeDj/PSuJ1MY79qh06aW3DyQuyODjK9cV0eyTiPlTVj1rVfE9rqEslukm2KP0Pyk/XvXM3VzAzgrMjSHqgNYejXEf2t45NvmOMgsa0GjjnvztADL2xU2SRPIox0NzS4/MvIs8kc1tX6q7Mz5yicFR0qlodqqyF5WCvj5fWr0zELMydeRknGKwucjOd+zmYb165/Orerwotkm8/N0pts+xiGIxmqWq36LYzXXmozk7EXPP1oTdyo3bOg8M3saaC9nbfNeSytlsY2KcDGfwq/b+HUTL3mx+4KMeKTwho0VnpsV7cvmaVdyxema6GVUB3ysqD3NbtuS1Im7syhFFEuyJAq/SuX1e2hvLgNbylVPEg7HFa2tXzfasQSYReAV71kKsk6vhSxHLGspPoQt9Cnrl9BYeHxE2HdhtRPx71xM7wXFrAYyYm5Gw8r+dbviiMNDlQdwAPWuS8zMSDqeTXTSVondSjZEv2WdQrFTj19a9Y8NtB/ZNnJaRQmV0CuZBnnvXF2luJPD9uwAySeT2Oa6PwhIsE9vFMQImbgEcA1Fa9roivrE7KLS4rO4M0sfmTyHJOMBR7Vy2t3dvG8j3TB41OAM5HtXXavKWeaCNvmKhQR2FeceJbK4lhaNBll5UZ6isUrs5opXSLln4ovJw8O8yQMuEDDAWtDTJEmfyJSof8Ah461yVvbzSaWZnby5kbpjHStjT73eiSRMDIPlOKc0lsb1o21R1V6kp09oxtGwcAoD/OuZSMEdMt3zXc2pSa3jmC8MoyDWTqtuEv1d4AqEcMvpTsmjn1TM7TTHIrW0owHBAPJ5qiIjY66iXhZUU5BGfm9K2YLeOK6jliKvFu554rfvtNtdRt/JmjWRSPlYdR9DUWZV77mZqqR3FoWCBgYzgDsaNDv20G5TzRmK5Rd2ex7fhVOyY2EUun3TsVQ/uZMZ/A1UvW3R5P4VfsFUi1LY6aCcZKSOn8QWglVpgoANcBc20lrMWj6ewrrdE16K9tTp18371RiKQ/xD0PvV8+H/NSTcuQRnpXmYeEqM3CR6VZKrBNHKacIr2IqWEcoOM9jV+zvpdKkNrcxs0eeDnpWdPavpV/93DIe44NadvqFrffuLz5MKSHz39K70ePO8XY1NVsJL2xS5tZSHh+dfm/X61s+FPH1/FsttU3XMX8MjD5x+Pf8axNOtrlFWeyvFkh+6YpD1HpU1vAEQJJCyx7icj+Hnsa2hdMFNrY9D18fvUPtWIeO1b3iBfmjNYRHGK7DsueXfEeZYNZtJmBITDY/Go4W13xWqR2ytY2GADIR8zD2rvdR0Kw1G7juLmBZZI+m7p+VW44kjUKqgKB0xSC5jaH4W0/RIf3Me6Yj55X5ZvxrbAAHtT8cUw5z9aaENPPbio5D8p7cU4t15qlcXAUHmm9gRwJYLf3A7+YRWlGwA5/nWKZP+JhcED/loeta1nbT3Q/dr8v948Cs1oymWAw2HnqDXBX5b+0pcL8ua9JGhzlfluoNx7Ekf0rgfEOi6lpl+zXFu6RucrIOVP41TJRQB5py53g/piq287gwPHSrIZWfknpn8KkaXUVuQDtx+NWLLBZgDgkHOaZsGMqRzUkC7SxAOcd6BN3MtgRI4z8oPrWZqH+vH0rSmcm5Kj1qpeWVzM3mxwSNGBguFyPzoKi9C1pLj7ONuAwqneE/aCucHFTaaVjcRytsUdyKguTuuWI5GetQtWU3pYhRdozgDPapIxlwCOKZgkg84/nVlASqkAgVYiQKGOegB6V0Hhpgs8gz19qw8FQB2rb8ORuZnY8etAHXqcjP5U1mIHP86Vfugfyphz1PFWncgSIkSfWpLgkx4NRKSJBT5iQAKYhqjC4PamFSWPU1ORwAelNVQMcU7gCJgDNZuvkiydQOa2F5GKxdeI+zyY5wM1EionJTZEMDf3GP4c16FpzF7GNjgZUV5lLeeZAc/KQ3A9ann8T38tsltE/lqoC/LwT+NJOwNXPS5Lu3gwJZ41ye7UsGp2LMoF1CST03CvIZJJZjmSRmPU5NJEXaQIpb1zVcxNmeu6g6sw2Mpz05zWHrjmHS5WLYyMZrlktbkQebDdSgjtuPNRvd6pqEDWsjGRV5O7qKJRa3EmmY3m4J70Rs8jhBkljgVGylWIIINWLHb9qi9dw69qg0sjpbHRY7VlmkJaQjOD24rNucS61tAz8wBrrdp2Ann5etcvZp5uuykgfLk80Ay/HqMmm3wmiRW25XDdDVPVNVMjShkJkfBDK2Nvtiqt7IPMfB43HisyRnI56etS4p6kI9X8IWJj0ZbxySHAAX39TWzKC0iWoQEH5mY9hWNpWuW1n4V06LKl/L+7nqayG1m5ZzHHIUWV/nbuRn+Vc6g3I5uXmeh0OpMAjshyMYBH5VylxeJBqDrt3grtJHatPWblY08tH6rwBXN7dxJIPrk1UddTanB9TJ1PHBHcVTsjjee3Gau6oNpA9BVC2OA3XngVutjc6nQ9EW9LXsztGkXEYH8ZqeEmLVDxlD3PPNbWmosOkW8UqYO3OBVq80yGLT2uMbWHIOc1zTlc43Nt26F/QHDW8zPFuYHqelWozH9nlEoAU5JNZXhm4N4rwRscAbmFWr+GRxEsfmBiSCQeD7VjexBzk0V3eNPDp0fmY4DHjFZQ8Ka880RkgWQIcqhcY/nXsei6dHoujxRssbyyt5kh7j2ouokuGJEManrleDXoU8PaN2bU7JHCrceKba1kM1krYHVGGQB6DNUF8drG+y8gmlbH94YFdrcQoYXQllJHWvGdXG3UnXryRmm6MY6h7OLex6bol3b69aXF3FAIzGSCrHcaNMkmN2Ysbo+cqBXn2g6xcaZeERMQk3yuo7+ld/oc7+eZAQpY4Oa56tkZ1KfJLQ5Xx7bPZXUYjXETjOexrghXufi3Q/7U0h40AM8XzRn+leJXELwysrrtZThgaqk7qxvRldWOi06726asTNwucCt/QWa8BhXO6NgynvXJ6eVNtweM1v+GNTTTdYQzH9zONjZ7HsaqaurDqRbiz0/SUM8bOzgyZ+YbeR+NYXiWyaCdXS2KA/x+bnP4V1+jyQSwloivXkA81Q8WbRaRnauGON2KhxSjY4fM83vP7TktJILW3Von6v3z7VkWNvqGl3HmSREoThlz2rvra1EUWXxx057VV1FYDCTxn1qowXLZnbBc0Fcl0K4kkvETznWB1OFzxmt/VTnSpQQCByM9q4Kw1mLTNRjErlYieGIOFP+Fdtd3cV3o0k8TKVY4+U1g4uOjOapBwZzGmG4imm2/PEw+aP39RXQ6Rq1nHGYvmRs5yeazdJQ4lJj2k9CR/Wq0qql3xgsH6is730ErM3NSRHuRNEw2SDPFZ1xHlSKlEjHC4AA9Kf5Suct3r0KcGo2ZvG6RkaPp/na5Aki/uzJk161CqBJAOQMD9K82N2ttdQmAAsjg8d66rT7xvJYknLnJrz6lPmrNp6JHfF2gr9SPWdMgv1ORtcHhvSuE1TT7mzm+aJiv8AeUZFd/LLuNQM2TyBiuiNNNHNUgm7nD2t1cRKgSVwFOQM11uj64sypFOpLlsHA4rttB8MaNq2iFrywidzIw3gbW7dxS/8K10uOTdbXNxH6BsNj+VNQaZzui+hqeIB8sZrA9a6LX1/dxn3rnuneug6SFuuOaZtA61Kw5xTW46UxDDzUMjYzins2AeRWdd3IXPrTvoAy5uQgIBFYlzdF884HpTLy5yTzSWVnJcnzHBEfbkDP51m2NJIxNJ0t7u9nnmOy3EhOW4LV2MElvGFiiMWBwF80qf5VNHE6qPLim2jvC6HH4VYii89OCtyg+9HIu2QfQ00hNj4BvO0M4b/AJ5T/MG+hqaezt7yzktp490DfK8bc7D6iqhj+yBWVmayc45+9E3+FXTLuUE8kAoSP4qtIhniHiPS/wCx9Xmtc5VTlD7VnBsNlW/Wuy+IQh/tSJpN+5k4K4rjl8kLwH3euRgVD3NE7osxsBgk9uTmrEbkMcfU+9URtVMqpbIwQeKkjn+XABD4wORSJ5WRtEfOWTBPPJPar7a1eWmmfZ1lVYs7goHP41nyym3UFyCx5Azms6eVpJCSeoAoLQm9pZi3Qk5JpZ+dv0pibudpxUrbuNvfp7YrIYhRhjaen6VZjkIBTPBqIZA68+tPj++KpSsgJa3dAmZWZTk7sdqwd2DxnNa+jPtmA6ZFVcDrkYsMY6dKaRzxz7U1eAOvSlIximmJob1kHr6VJIu4AZ5AqFWAfI7cU/zDszx0pp6iZIpxGBnn1pwIOfzqAHjNSAnHOKskmV+griPFMk0N8UR22yDkdq7NRkH9TXNeL4F8uKQdc4pSGnqcU3CnPNNiAwSOtOuPkO0Go4fvhV+8xxUFlqGBpn2r07mtSzswDnoo6n1qe0tNsYXsOp9alupY40A4yOig10Rp2VznlUvsSPKFgCgALnHFU54soGjOH7H296IllmXzGO2PPyjrU7rhMEAEd60buQnZ3OfulYLiSLDHowqG2x50YHXcM/nWtL5l0jIqYX+8arjSp0YmKRWI5rmlB9DojI7R7mC2tkaWQIpGPrXNB44tWaaNso+eaoX0t86L55LKp9arfbZZiinaNowO1S01uNPuTTSbpG+Xdk1DJDJKu8RbB/dHSnW1wIwcgbiepq6LlTGVLDJH5UiCvpzzC7iRmfYp+UE8Cuif/Vnk+ua5q0kzfK/Awetb3nAxMNwBx61SdhkikuM7t3PrwKesfYHqaxpTJFyDgHuKlstVdZxHNhkzjd3FQ0NSI9aj2/PgjI6U3RIbRrK8kmdfOXbsQ+nrVzXFDW5buOlc/auRIAO5FNaFS2PTvMS4VSvHAUCtPXIHi0ZQTg46Csfw6jXV7CAMrgZ4yB+dbvjCTyrAKMYA7c1xdTiS94paJpEukwR30E+6SQfPH2IPpWvYTgDz7o5IJKKegrA0S/lfSkDnPl/KKWW6lLkDpmu6FGDamaWOluNVBBO7d7mq8V3IzEIx59K577RNvCYCj+dadrlQpUnOOfeuq9xmyjmXIYMcjrXjuuKw1GUKTwxxXsUOQpJx0znNeRa6Q1/IwOfnPSsKhpEz4GKXUBxn5x/OvSrL/R4VnYqI2fZ15J4NeZZbz4QoJIYED8a7zxfbT6Vo1lDK7LcsolZRj5Sef8/Ss3BTiwqq+h6BaXEd3CmxQu0YYV5T8RdOisdVQovzS5JGMVs+FfH1tGqWupERP08z+Fvr6Vd+LVvaTaVp19HIpkfpg5yMZrlinGdmYwUoy1PNbHJtx7E1aJdtqjr65qrYtiEAHnmrCnDrg8k11HV0PT9CvZdJkg3OTbybQ2e1dBrnlzadLuf7p3Jz1rmo95tIlbG0Jjk89KfcXjyWyW75wgwOeKiUH0OadG7uirJcycAk8jFVLt90O0ZJHerTAEZ/nUUiI2McmrN1ojlr2F3YZQkZrotDuD/Y5tN+TuLEegpktqGGeRjtS6TaGS4lB4XHOKxrq8GRVfu6nRaQXliZduE7gjnP1qDU7WSK5E5VRGeuD0NaWixjyXYLwGIBHeqviK3D28bBiGzwPeuWDtqcyepUR896kzkY6DpWdbNIg2yjDDp71cD8DFelGaaudS11JI4Y4z8i4Pqa1rWTYmM8Vlo+SP1qzGxAH9KiySsi79zRMmTjrTg/zDmqG85qYSdDxRHQGen+DjnQVPrI1b9YHg458Pxn/bat+hgYuuqDAnPeucI9a6XXP+PZfrXOHrVoRE46c/hUEhAGOKnlPHHWqczgZPWrsDILiTapNYN1NuJwTWleyARE5rNs7Zrq44BIFS9BJ3K9vp/myCa7kSOPPCt1P4VqAWzYVLu3yOgeDj+dX49DhbmdtzH1NJL4ZtXwRuT6HOagZFHaIhDTQpFk/LcWp+XPuKvbGeQRyECcDMcw6MPSoCG0yTGN0J4ZD0Iqdyoi2IcopEkR7gelaIgZOBLCwxjzFIde24d6z7CdpIyj9VOKvyHOfc/0rLhXyr1h2Y5q0K5wvxKBF5aMO6kVwkk5UgKecV6H8TV+WzfHqK82wOSc5GcVzzdmax2LQupFj3AL70hvZA2Sqk+1VmUL0OaQAsQBUXZQ+WUyvubA9vSo8YPXrSkEH3o6UgFVdzAetWRgDAqt90AgnNKc7Mdc9PagCbeT90fnTqYCQTkkhf1oDFnBH3cU00BZTlc9z1rc0GMFyzY9BmsGMA/MM8da3NIn3Tqp/AUPcDquijmo2bsO/NLkBeSc0zPTnp6VSYDNx3A807gIM0oHPFJg85IqiGSKfkFO3YI5/D1pkZBHenOyIu5jhVHJJ4Aqk+4iSNj+VZPiNFOmnd1zUEniiBbgpDbyyop5kHSqmtavBdaftXepPO1hg0NgtzjJADKxPTHWiFSkyP2BzTnBdtqnA9TTywRgiJvPvUltrY1Uvogg+c56kZqu11AQThixOOTWc0Tsf9Xj6U1YZWIwp61p7RmXIjoE1KJEA2kAdBjFLI7Tqsj8If4aqQSbWWK52/Pj8KtvGyIfLG9B/D3FaxdyJJLYmhQv8xBUDoB6U9jsuAVI+bj6VHDONgC529jSzFQ6FRx1OK0STRA1gqz7ByD19Oazxok+oamtrYRl3c9MYxV2ZgZmbPauj8CXCxXske0edKPlc9sVEop6Fwdiaw+FcFxahJr9xeEHAUDbn0rhtc0O90K9kt7jcwU4VwODXtOq6vBo95pqMCzlgzFf4ST3rr9V0mw1+yjvVt4/tATDYUfOPcetZSpO6UfmbxlBX5vkfK1qxFwpJ471p+YNmc8V6XqfhrQp7lraWKOC57bRgGuX1LwFdW4aS0Z2T2+YVzynyuz/AA1OhUHJXX3PQ4+W8LDZ0H86fawvNOgRSRnnilm0a7gLb4mbHXbS2F5dQzhAzFAeUbqKpST1RhOm4aSWpqauSLYqT2/lXPW/Eq1vaq26BiB1GawrYEzKuTgmmxJaHsHg23V7XzBFlgcbyeMU3xawZWjbkY7Vp+HpLeHQofJHITLnnGaw9QD3mqiEsduMk9sVw9Tl0T0INEt2i04cDliauG3JlyAKm8vygEjU7VGAalVG3Zx0r06aaikWtiF7NeGIwcdKkgXLMBnAp8jSD+EkZ60kRbf83A9a1TAv24VVbk4wc15Bqkn/ABMpVH3fMbH5166WVYn284B7da8evkafVnRQcvLgcEnk1lULiaXhTTU1DXPPmfbaWg8+Uk9h0H4n+taHie8e/aacOzB+RuOeKd4gu7DQtFj8PadETPJiS7uH+8xx09h7VnXrA6YGzn5BxULYp6nNEgTkmrN5ql1eWlvazTM8NuCIw38I9Kp5y2TQelTYo0bFf3APHU1MmPPU989KhsT/AKMcAdamhXMq8HO7AoKPThLH9jhEY52AHionG45I5pYQRGm4/wAIqcSIuNwFFxWIPKbODwD2NO8pVJB/OllnXOFGDULz/MRn8aBXGTKApIH4GqMV39guN2MhwQRVyQblOeTjt2rHvm2qCck0mrqxD10Z1Ph29R5CigkHkkH+lausxgWZfyQ5Xox7VxPhi7aPUsKeT6jiu61WQHR2ZSPn98VwOLjLlOaUWnY43zXLlmOasxuRjk+1VADuNWY+exxXYtFY7IpWLccgz1/Orcb4HtVELk+tTJkcmk5alWLZbJ6YxT1fGAKqb2BwetPD84H4UKQHrXgiQHw8gzyHauk3r61wPhXUBb6QqZxycc1t/wBsKDy1a6EmhrQ/0TPvXMNx9a6jWDiyP1rlHNUgIZW/CqMzfSrMrev51RlPJ960RLZQvnzEa19Bs1FmJ3ON1Yl62YzxXTeG5Iv7KQyAnjjAzUtXFsWykSTxyCNiBxwuau+XDNG235SBR5yDpHJ9NtG5WOBGyn1IqbCuzB1ZVNtnPPqaoWUhewjJ7Aj9at6pgWj+n1rP00/6Co/2mFaJCZbIyfxFZ852XsR6AitA8jr2FZt+Ns8De+M07EnKfEpM2Fq/o1eYs22PoOTXqXxFQvocTLjIevKgdxGCcd6wnH3jaDVhBj8aliUZBJHsKYcZ4zj3oGR0JqeUptIWUYc5OTTCdoyaeTvye/bFMK7lI5pcoJ3GhwTx+OamjIYgYBz3qBNrcEDP0qxDH5YAIPPTjpUjFfeAABj/AHaep2qFPWmlycFM4HY96mUgEbulAC7gIwB971q/pzEXKsM1n/fYdFq/b4DKVPzD0oA69GDKoHJ6mncDkfrVWzf9wDjtVjdxnGD9auLAV5FUZJwB1rOl1/ToSVabJHcAmrM8YngeLdtyMZrl7vQJ7ZWmWSMhRkZ/+vVESZt/8JRYKnyb3+i/41j6rrsl+QkalIR1GeT9azhExUF+DjHyjAoMSjkvigkBdzRAmMIcD+IZxVS4vppz+8fIA6DpU+Nxwo3dqHsy6ElAMdweaAIIlVyN2RkdqeVaJsoCVqxaaXe3H7u1jeXI4AU1Ff295pThLlAjn+FuSKLDSuIkoYc4Bq1EgIGMEk9RWUHlc5Cde+OKkW5aBt2CGHYHg0BY1bmMbBk7mHT2qC0uZop1OQUz09qgjvHmfe3CgHntS2jxncC2WJyopqTQmjRkeMNuiYfN/A3B/CmNKGQ7G6HP0qjLLtUK3TOc1ZtY4rlSEJ3jnGefwraM76Gco9SyTvGTxxjBqzp97/Z+oQXCH7h5x6VTWQJJ5ci5b9amhtY7qRgm0BeoHWtESj0DVoYtdjF3bIAwTAY5ya9J8IO1x4ctXx+8Rdj89xXk3hXWI9NuxYX10kVkVO2R1ztPpXX6Br+h6PfTWum6ncXUcz7mjIyik9wewo5bS5i+ZuNjW8aeHor62NxHHtnA5KjrXnFrq1/p0ht5GLKvZuQa9mvZ45Il2Nuz/CfWuO17wa93cO8MkcTOMkHsa8/G4apzKpR362/M9jLcZS5XRxG3S/5HNXNta6rYterAUlTrhsZrnrvQbTXD5SSBZ8Zik75/ut611n2C507TXspBulYkAr0NR6TocaXCTvOVmjOTgYGfSsvZ1nKNlrbU2c8P7OXM/dvp1PHb6K7sLmWyuc74ztIJzUFu2LhPqK7D4kx2w8QK8Tr5roPMUfzrjU4lT6iuproeQmey+Hr22GgRxySFpT1VV6D60jSL57uiAFznkZNY/hzLQMMcCtqZQqZxn6UU6EVqRJLoiVbohBlQT9Kf5xZhhAB7VQkkOPlamEyZXL4/Guixm1Y0yhdSTwO3Oai2bTg8jqRVYvIY+HpFmIxnP1oA1baUBCSMda4q7tZvDDTazNAJJJyy25HPlk9z6HFdXBIBu2DJA5Oa483z3mk+ILO6k3gESR7jyp56fkKiZUTiHuJLi5eWVizuxJY10VzDnR1lB6oDx9K5gA545rqWvbZvDqwCZPN2Y255zWaKaOV705l29wfpSH+tFI0RfsjiLnpmrMZInUqeQe1VLQj7Oeec1ajH+krjpuH060gZ6UJd0anodoGMVExKcj8Oadg+UhI7ZqBjknkEnpxjFUkQ2OdtxBYgetJgMODx2pOAuTjpUfLNxx9KLMCSRsAlePWsXUNzcDHrWo+PqR1NZ9wgwdx4oasJbkeiKwvuvRa6O4u5ZYFhZiVXPesbRlC3TgH5dvQVqS4z649alpMCAACpoV57VECCMHr6VNGQvXPvUmhOoxnAxUy/z/Cox06flUoyQKzYCEfMOlITj8+gp5HPBpDxU2A39MdkslwcfSrJmPHzH86oWL4tVAqcvj/CrQ7HpusN/oTVyTt6Egiun1Zj9hbpXKOTnHeulIzK8zHnJ61SkY557e9Tztlj+XFU3PGM1ZLKV2R5ZA5963fDD7tOAB6HFYF1/qjk1r+E2LWjqOMNTaEbyGWSZ447lcqeR6VeVWRUDtuPrVFobYT7thDt1IPWrqgBUCg7e2aLaCdr6HO6t/x7P6ZrP0vm0x/tnpWjqo/cuD61SsFxbnH97NCBk56D6cVQ1JcxIx7NV89BVW+H+jH2NUScr49G7wyWwflYGvJj8rHB+tev+MF3+Epj6f8A1q8hKAOV5yelY1Ny1sJS0nQ1IgwCxAIHBqBiKvDEttI6e9V5ZA+Cox+NSSsTz0UenamrGo98+tJuxolYSNQOcgmpwzNj72B3FRgAHgAU+PJbGSM+lZjJVUAYDn86POTHf8qJWKIFXgGq4ORkU0rgWUmUtgLnPc1et3BOOmaoWsXmy4z0FbNrahnGB9DTskBv2zAQKBkADgVI7EEcdajjAjQAZGPSnRI1xLsH3cc0tioxcpKK6la6uHit3dBlwCRmuP8At1zcXTGaR+vC54r0UadC2j394ykmAYCk9/WuXsNKivbU3V0WLyMUULwFxVc3u83Q6ll9V4j6vpzGUXdwqJ6de1IIgCSzbmHHWtK60OaA5ikDgdFIxUFnpk1xc7JhsQH5iSDVxnGSuc9bB16EuSpGzLOj6JqGrE/YrZ5AOpHQD3rrLbwxo+kKJNZvvNm6i2t/mP4mpV1mddPi0jSlW3i+6SvBY+5ps8MXhy2aWRfP1DaWLOMhBUqrzO0D0oZUqcVLEPV9F+pZ1XUtV0/St2maTHpNi4+WZsb3+vevNzbm6uGmuZDI7Hksc81cufE2oa24jvbmSVEP7tSeFH0pqx7un3auyZ5NSd3ZKyGfY1wMY6cfSoDpUe4Mykk9ga0QMj6UDkEjtTUTIpJZw7QjK+wHoKsG0tDgeV2/Gn5UdM5PUVKwHl8qPwp2QFY2kbgKAdo7AVSm09rR/MidsL09a2FGAD0PtSyDKHj6UWAx2kSdFM4G5T94cH8aBFKDuW4QEHO8/eqlcTOlzKJV+VjjApYx+7weh6+9CmKxfaOe5YHLSyH+6vFbvhuyliu0mmDxb22cjBAz15qp4Y1OOy1CNGVjExxx1Bro/E+qwWbwfu2fIzxxihu6Kg7Ssejanq8Vjp0RmaOTCjHOGJrmpPFmp3bll2Ki9AF7e9efS+IYZ5QZJLtlUY2lhgU241h54VazvDb7RypU7j+I4rkxU8RUdqcuVHqYN4SjF+1hzM7O48WXCk+ckRA75xXJ6t4yMZdbctJK3dWIVf8AGuauHmuDumlZjnrmn2VmLiQRY5JwMHrSgqjVqkmya1eldujBRMqeea6naWd2eQ9SxzTFIDqSccit+/0BNPbfeTeSD/Ag3N/hWabq3hYC3t1x3aX5m/8ArV0HBzXZ3vhl2az35zt/Ot0kOoX1Nc34UmBglzwC3GBW/vIche3NbU9YmM5a2EePaTURAJ+lSmTPXPNV3cZGKsm5LyIsDt1yaTOAob9KbuboCTTlOSOMY6Uk7hcuxMcHgbQPXivM9WKpeXPlZyznPtXpMZ3Z44HGK811DA1K5A/vkc1FXY0pmJ9xwwB46Zp6tsjBzyanmg74O055qMR/KRjKjoawUjUgIwT0NFWzZuRjJOO2arSRNE21sZpp3AuWbfuG5GQauWa7rtNwJXcOB3rPswNrEE9eR61pWB/0uNT3YZouJrQ9BdtiIAWxxx60xpPmGB8voKfIwYY6nHU1AVK++RnNaXsiB0kis2FUAY6U3cF6cegqF5Ao47f40Bn5zj0ovfYAlkKLleh9Ky5wzvk8j61cuXPYfWqLj5x1bv1pSAu6L808r89AK0pj83A71Q0nYrSBQcehNXnAHOee+aVtAIxz7HFWI89McVAuc9KnjHHqKhmhZUDAqQDmmKDxn8aeB09aye4Cnqe1JjvxThk0nfNIaZr2g/0Ve/GakPtUFs4S3XPFBmjz97vjpTGj/9k=" old="http://www.landscope.com/images/Photo/Stock/51001_52000/51510/din.jpg"*/?>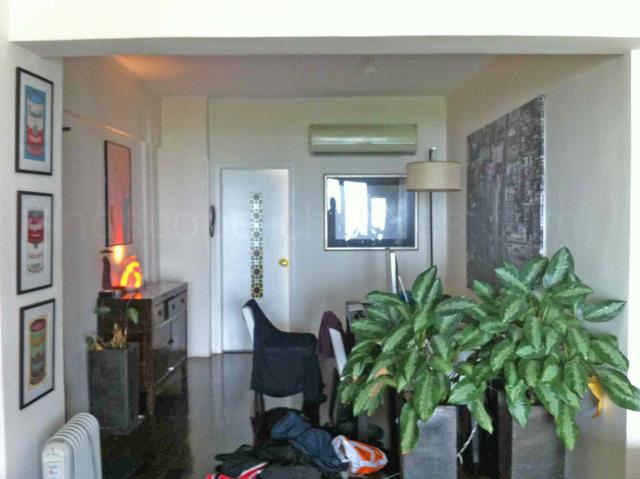 /*img class="sp-thumbnail" src="data:image/jpg;base64,/9j/4AAQSkZJRgABAQAAAQABAAD//gA+Q1JFQVRPUjogZ2QtanBlZyB2MS4wICh1c2luZyBJSkcgSlBFRyB2NjIpLCBkZWZhdWx0IHF1YWxpdHkK/9sAQwAIBgYHBgUIBwcHCQkICgwUDQwLCwwZEhMPFB0aHx4dGhwcICQuJyAiLCMcHCg3KSwwMTQ0NB8nOT04MjwuMzQy/9sAQwEJCQkMCwwYDQ0YMiEcITIyMjIyMjIyMjIyMjIyMjIyMjIyMjIyMjIyMjIyMjIyMjIyMjIyMjIyMjIyMjIyMjIy/8AAEQgDVgKAAwEiAAIRAQMRAf/EAB8AAAEFAQEBAQEBAAAAAAAAAAABAgMEBQYHCAkKC//EALUQAAIBAwMCBAMFBQQEAAABfQECAwAEEQUSITFBBhNRYQcicRQygZGhCCNCscEVUtHwJDNicoIJChYXGBkaJSYnKCkqNDU2Nzg5OkNERUZHSElKU1RVVldYWVpjZGVmZ2hpanN0dXZ3eHl6g4SFhoeIiYqSk5SVlpeYmZqio6Slpqeoqaqys7S1tre4ubrCw8TFxsfIycrS09TV1tfY2drh4uPk5ebn6Onq8fLz9PX29/j5+v/EAB8BAAMBAQEBAQEBAQEAAAAAAAABAgMEBQYHCAkKC//EALURAAIBAgQEAwQHBQQEAAECdwABAgMRBAUhMQYSQVEHYXETIjKBCBRCkaGxwQkjM1LwFWJy0QoWJDThJfEXGBkaJicoKSo1Njc4OTpDREVGR0hJSlNUVVZXWFlaY2RlZmdoaWpzdHV2d3h5eoKDhIWGh4iJipKTlJWWl5iZmqKjpKWmp6ipqrKztLW2t7i5usLDxMXGx8jJytLT1NXW19jZ2uLj5OXm5+jp6vLz9PX29/j5+v/aAAwDAQACEQMRAD8Aj5xxTJsmFqfxjmmTf6lvpUAU1zkA96evU/WmLnv0p4BrIu/YfRmkHSloBMOTRzxQCeopQeKBgc0nfpS0uAKADHanYwMUDpTscUwEBIHBP504SNj7xptJjmgB+855wfwpcqesa0w9KcM/hT5mKw7ERP3PyNO8uM9Nw+hpi9etPA70XFZAYlOPnP4ij7OMdUP1FLgZozRzMLDfs3+yh+hpPs//AEyP4GpA9G/mnzCsR/ZR/dcfrUbW5zyePcVcErYxuOKPObGCafMgsU/s/owNNMTjjGR7HNaAkx2H5UvmKTyi/lRdDszLKsBnawHuKapEhO05OefatYJEf4SPoaZJaRSHdvZX/vUwKSoOg6DnJqOacEFE+76+tOu2Ky+Wp+UfrVYr+VRJjQ2nAcUtB6VIxjdKlsubpB9aiapbHi7Q/WmtwNxqaenFPbJptPqIbwTmgjNKetFNsYzHNLzTqOtGwCHGKUdKD0pB3x1pXAQ4FFL25o7UwExRTs4FN4PIouAUmOaWikAmPSkxg8UvSlzTQhmcHilXrRgZpQMUrgG31pp44p2eaCAaAGgUZ4xT6QDBoAQUuMjpS8GnDpigClLe29quHcbs8KOpqrJqM0wwh8tD6daoGyeW9lZQSS5Oa2LbTggBlOfYVSEyjDA8rHapYnuauJaCKRUkHmM38KnGPc1ekIhiAjUbm+VR70sMQjzklnPLN60XJJFwibUAUegppFOPWkPNMdie2AMgruNMTEC1w1qQJQScDvXZ6feGSEJaRGUgcuThB+Pf8KEI1mwFyayp7zzCVt1MxHBK/dH1PSrbWbSDddymX/pmOEH4d/xqKf5FCKAFHQAdKYGf9nkm/wCPiXI/uR8D8T1NMlMcKbI1VV9AMVa3YXJrMuXOTSHYjL5OakVuKp7jmrK84NAidW5q3HFDPhZI0cf7QzVJBmr1v2poC3HpqAZgmmhPorZX8jmpRFqMH3WhuB7go39RVy3GVqfbkdaoDLN80f8Ax82s8X+0F3L+YqldXlvNG3lzI3tnmt2R0Xhjz6d6xdTtFuVLNCij+8w5oYHM3JBeolbPAGakuLdI3wpYY981GokHQhv0qHsBhdRTJ/8AVN9KkximT8wtSlsBTXvTxg0gAxil2jrWZoLSikAzTugoEHtSYwxOaXvS4GaBidT704cmkpQMGgBw60poUZp3TpTAbikpTmjFABjP0pcYopQBQAq0/NIKKAA80UlFABxilHr3pKcAMUAAOaKOlAGaAHL0py9aYPrxS01uIkBp2T3qNTT+cU2Bl3Y/0l8VGtS3X/Hy/wBaiWoGPFBoFIaAI2AHSprAf6WP90/yqFhU1hxd/wDAT/KmtxG21Mp7daacdaYxtFBooAKKSlwcUxBRRg0UgCiiigY3bzTqKKAD6UhFHegkg8UANxmlo7ZooEGOKKXApOtAxAMUtLjj3owKBCUYpBT8CgY0dadTRSigCKJVVeFAzzU+agVsACpFPagQ2UZZDlQFOSWNTA5FRSBXQq3Qioo/tAG35do6Fs5poCySB1NJkkfKMe5pscO0l2JZz3PapeCKpIkIYw0i7st9eleiaTGEs4wABxXAW4/er9a9H09dtlH9BTQmSSfdrNua1XHBrOuU707AZ0h+XFZ8461ouvNVLhcVIyii/OKuBOBUcMe+QCtIxJGvPJ9ByaBFVVxVmAgHJIA96hKSE8AIPfk1NBbBmBbLH/apgbNvMGXEalz6jp+dWfJlkHzvgei8frSWkeEHFW9tUBXECxj5FGaztR4jNbJGBWLqrYjNJgcjdcyEU2JM5p03zSZqSJflqGBywPGCKbMp8pqkFMn/ANS2aGxlMDIp4HakBpazLFpcdc0A80vegBAKVTzTuB0ooAMZoIpaOtMAUZqQj5aaop9AEffpS4/Wl+lHbmgBO4p4HFJnmjOaAF6mlFAoFFhBg96MelLSdKLjEA9aXpRRQAZpRxxQOlLTsIB0oAzSdKeBigBRT1plPWmBl3X/AB8yfWo+n1qS5Obh8/3qjAHpUDHUjHAoBHNBoAjfpmprD/j7A74P8qhap9OGbtfoaa3A2yeTUZPOalbNRtTEMJzS46UY5zTqAG4pe3NAFFMAz6U05pfXFLjPWgBtFOxRgUgG80vajqOKB3FACClpMc0vIoAMYpMUuaKBiDrg0tFFABRRRQA3b6UppaQjNAABS4GKCCaQ5A60AUPOxKsfXjJ/pU4Zj7CljghXO1hknJyOtSCAEcEfg1VoIRCobp+JqUN6VH5BA6N+WaNrKef1oSAmDUuKiBb8KcH6Zz+VMC1AuJFz616VZLttIx/sivM4HBkBz0NenWuPssfP8I/lTRLHsKpzxZzirjSqDtHzH0Xmonjkk9EB/E1QjHmQJktgCqExLj5FOPU8VuyWSZ3YyfU81Tmg9qTQGbawM8oBY49AcVupAkUOFUCqlrCFlPFagTctJIDMaAl+Kt21qdwyKspBz0q7FEE61QCxx7VqXaKcADTqAIWXiuf1r7hFb8syKcZy3oBk1ianE0y5Zdi+/JpMDkmUlzUqcD1PtU8kaq5wM/WhVzUsDjcU2fIiNSCmTf6ls80mVe5TFPzjtxSAZpe3SsyhQc9qdgDpSAYpwpgKBmk707NNoAXHNKOKAMUDk0AOTrTz0pqjkU5hx0oAZmg0EUoGKAADuaXsaKAOKAEBxThRjFA9O1ABS4BFL0o702rCG96XFKRx1opLcAoo9MUY7VTYB1NOOexpMAUtJAKBk1IPU1H2HrUg/WgDJuDmeQ/7Rpq0s/M75/vGmjipY0LjApeM4peKQ+tADGAGam07i8A9qiI5qfTxm8BprcOhst1ph5zipCOajOQfancQ2ilPQUHtgVXmAUUmfzopALRSUd6QC0UmKSgLDqTApQPU8UlAB0pOop2KSgENo6inYptA0FLSUUALSZzRRQAtFJnFFACikf7hpaGxtP0oEVxS7umKUYxkUYGelAC5OeCacHcc7iabg07HGKAHFyRzg/hSb8fw/lRikxRcdiSORAw3Jke/NdapkijX/iWzquAcwyMB+QNcgBivRoJlESD/AGRTTJM4aoIxgz3kH+y6KQPzWpE1p+qX0D+zxEfyNafmIQQcVC9taSnL28TH1KDNO4WIV1a4PWK3k/3JcfoRTjqAYfPayr9NrfyNRPpNifuxFD6qxFQPpKr/AKq5mT6tkUxWLUV/bCY7mMYx/GhX+da1tcW0wHlzRt9GBrnUtb+M/u7pX/31xTil/n99aQzj1AB/nTUgsdWNijO4VFLeonGc1y7XAjGHsZ0x/cLAfocVUnvnc7bYztJgkK5AA+uRRcLHYWt608pVdo+pq35RY/O5b26CvPNP1TWI74JBDbO54Jkcqo/nXSRavrEfM+mJIPW3nU/ocU0I6IKqjCqB9BWXqnCGmR6/CQPPgubc/wDTSEgfmOKr32oWtymYriNz7MKGwMSVcuTQq08jJJp6rUgcKOnSo5v9S1SCmT8RH0pNaDKy4xxTsAjFNHtTwME1BYmMUAZ5p1AoAUCjHNH0oNACjNLgdcUDNKKAFUZNPbpikX9acw4zQBHilxkYopaAEx09qXqaSlWgBcdM0gzS0UAFGaKKACiijv60AOxnFFHaiq9RBSrwaSjkjNADgOcGnhaaOT0NSDpRYDGm5mf/AHjTVp0v+vfPrTRweah7juPxmj60lGc9elADWPOKsacM3AP0/nVfZvbParlkNs4H0/mKaEaxqM0800jmmAlFJ0op9ADA9KQjjilFGaQCAUp9aWigBOopNvFLmjBINAABgUHGKADjrSAetACE0uMDNG00oFACUUHGKKB2vsJjn2pMUuaOoyKBCEYpKceRSbaC0tBKKMUoFAnoApJPunHpTsUN9xvpQSQAYFPXpTR1pwoAKXrRS7eaBgF460YpFPJBp+MikIaOGrdTWMAfez7isRVLNV42zgZKMPwqlG4M1E1te9TprcR/i5rC8kjqKQxeoFPlEdINXib+IVINRjbgMPzrkyu3px9KY0jRqTuOR0oswO1iuVcjHP0q4sjsMAhRXMafqtvHaLPIXVc7cBepqSTxSikrb2pP+1If6ChIDpRA0h4Bc09rVWXbLJGg9Byf0rk/+EluJOJGIX0UYFWItbQ9TRewamvFo1ok7M7GVSOARjB/Opv7Ktv+Wcsqf7rVnx6tE3R6srqEZ/jFJtjJ/wCz7iMZhv5Po4zVK7iuh/rUgn+oq4L5D3H51XuLgOeDRcDKJVfv2sin1jY4/SkW5iTI8+VD/wBNFyKtHmjK4wwBpcwcpw9Nm/1Rpx5qObiI1bJsQDgcdadmot1PU4+tZlDx9KUcUzdQSaBkinNHfmmK1LuyaAH5560ZNNBpc0ASLUjEY61Epp7ce9AhKOKbnmnDFACnGOlHpSUtNqwC5opKKQxR1pccikApc00IUgGkwO1FA4odgClo9KSgBwIz0paavHanU0A4cc04dDTASaeOlNgYsv8ArW7/ADGgdaWT/Wtj1NIDzWYx4wBQFLHApoySPerMceMADLUAM27RjFWLRD52en/6xQIuhb/61TQFRNgc8c/mKpIRcIpDUhZe60wsmehosAwck5pSOOKXC54NBHHWn0AQDFNOKfikKHOccUgEWlPSlx7Uh47UANxSgc0tFABj1puead9aaRQCCg9OKKSgGgxx1oxS9aKCk7DaUdOaQ+wpcZHXmglgRzxSfWnUYoGnYbRSkD0zSdKAuuotI/3D9KBQ4whNAdCIL70ooFKAaBAM5p4NJjGSenvWfJdNcS4hbbGp5Yfxf/WoSA0SueaBUFnc+eWTrs/i7GrOBnpQBq+H7aO41e3jkUMjOMg969MbRdPYf8esa/7ox/KvPvCi51q3/wB6vUK2Wi0JZjTeGbCUHG9Poc/zrPn8GRMD5Vxj03J/ga6qkp8zEcHP4KvBny2hf6MR/MVlXXhTVk/5dGYD+6Q1emXFzFbRl5XwP1Nc/d+LFjcrBb7/AHZqVxq5w9zpNxDDDbmGQFASwKngk55qr9hlXqn5Gu2t/FM8UsryWissjZwpII4xWvbazpmoYSVFRj2lUY/Oj3Q1R5kLVx1VvypRAR1FestpOnyc/ZYuf7ox/Kq0nhzTn/5ZFfof8aOVBc8xER7Zpdrj+I/nXoUvhK1b/VyMv1Gaoy+DpMnZLGR26ilyhc4zzpkHDmke/nXvkV0d14Uv41JSLzB/skGuavoHtLn7NNG6S4ztZSDScBjodSeRtpOCPWrUd0z+tZMafv8AGO1bFrDlRxWckUlcwDbsO1S22nSXrmJMA4z8xxQZ0PrViz1O20+XzpyQmMZAqm7E2Iz4ZulP3FP0kX/Gon8P3aN/qXP+7hv5VuL4p0p+k5/75qVfEGlP/wAvSfiDU86DU5ptGuk5ME2PXYahewlA5Rh9Qa69dW01+RcxficVMNRszwt1F/32KOZBqcP9mZeMig2746V3YntpP+WiN/wIGjyrZj9yI/8AAQaOaIanB+Uw/hpNjf3a7prGzY8wRe2FApn9nWZ/5YL+tK8WGpxSoc805xXYNpVkf+WAB9Qx/wAajfRrNh91x9Gp3iM5DJpRmuoOg2p6NJ+JB/pUf9gR84mx/wAA/wDr0XiBzh4pM10DaC3GJUP1Uiqz6Q6uVIjOPRj/AIUe6Bk7uKX0NaX9kS84iz9HFH9lTf8APB/zH+NFgM7NGeKvNpsqjmGUf8AzUBth1JI+qkU7ARUVJ5H/AE0X86eLcnoVP40WAhING2rBtm7YP400wSDsadgI6SpfKYdVNBjI7H8qVgGL1609elIAB2pwxjGaVgMSQ/vWx6mkpH5lb61Zt4N0gL/dpDuSWsBbBx9M1awka89qVphGNqflVRizHJoAWWdn47U6y5m/D+oqAirNiP3/AB6f1oEaB6U3HenmkpgIOlLSdO1HOaAA803nFPNFAIaGIPU0/eT1NNI4pvNAD930pN3OMUnpQPegBxIpuRjpQRSA4oGlcXg+1GM9MUUDrQGtw2mg8mlPrmkzxQFhBR2o7daM0CCikyKdkelA2J3oxRx7il49aBIQihxlDS496HGFOaAuRKB3p/QUgArLvLtrlzbQH92PvuO/sKAFuro3TmGI/uh95h/F/wDWqIDzf3UQxEvDMOrH0FMUb/3MWRGv32HXPoPetW1thGoJULgYVR2qtidyS2TyrYR7VU9Tj9B+FSjGelIaPxqRnSeEcHW4Pqa9NrzHwe3/ABPIQff+VenVt0EwqOWQRxkmpKztTm8q3dv7ozQIwdRkn1C78mLdgHDMO3tVK9gTSsDaHc+tdfptotpZqpH7xvmc+pNYPia2DuCOpGRUyRcHrYj0uFNStixjVWB7U250nYcgY+lW/CKj7JMG+8rYrT1crDZSS9MCkloD3sZek6nJaSi1uGLRHhWP8P8A9aumBzXAW8zXKvnqvIrrdFuzcWexjl4+D9O1Unclqxp0UUUxBXn3i+FTrpkxkiAfzNeg1wfiv5tXl9oAP1FNbMDkol/0jn0rpbG33RgmsCAfvyPauu0+PEQz6Viy0zzce1VtQUNaMCMjIq3jFV70f6MfqKctiTHEK46VIIBjOTT1Hy/jUoUYHNc5ZX8rJ4JBpPJZTw5/OrO0djk0EY4x+NMRABKOkjfnT1kuVwVmb86eFzTtuOvWkMVb2/X7txIP+BVKmr6onS6k/E1EF/ClC+1AFka/qq/8ts/UZqRPE+pqfmKt/wABFU9ntQE65FFgNJfFl8OsaH8KlXxhcD71un61kbBg0oQdMCnYLG4vjDd962/I0HxLAzlmiYfQ1ieWAegxS+Wp/hFJiOiTxNZdw4/KrMfiTTs8uw+orkTBHn7tBhQ0AdyPEGmsOLjH1BrKa7gaKTbKpJPHNcybZTzzT0tgQeSMDimm0BtxSp5/MikYPU1VLkk/MDWZ9nbJO4/nR5EnaQ/nQ5MZpgn2pfMcHAOBWWFmH/LQ/nS5uFPEmaLsDU+0SDgnj1q2JAByM/iawfMuAwDvxmrQuJR/Fn6iri2JmoWAXP8AOli8t2A28ntWctzP7Ee4qzp+57hXbqc5/KrTu7AY8oCXcijBIYj9asIXLDLcGqNwf9MmP+2f51NDOdy5rO9ilsXxHUZTFPWbIGaYXzVCGkcVPYr+/P0/qKgJBq1Yf600IRdxzTcCpDjOKYRz7UwGcg9KXrS0UAJ14NL2o7UlA7CdDRS0HjtQJLUQgEUoGRSA9qPxoGFIRThSdzxQGqEoHXNLQMd6B7AeRSEYpcUEetAJiY96SnHpxSY4oEmNxS0Y4ooK6hRSkUDnmgT2AUjn5Pxp+KpasH+wMI2KsxAyOuKCTPvNTWe5+xQHd/z0Zf5ZpsMLSuLW3XBz8zD+QqG0tP3nkWy5kf77DnFdBBBHZReVHy+MM4OfwH+NVsLcRLSG2jSNACy8lu2fQf49/wAqkB60hPNJjNSximk70HmgUAdF4PGfEFv+P8jXqFeZeC13a9EfRWP6GvTK2WxLDtWVqK+a8MXZ5VB+mc1q1mXx8ua3c9FmXP8AL+tAjOv/ABBcWV9LBsjZVbjI5xWXdXsWoZnupGMkZzHGpwPxx1q34l06Rrr7SiEow5I7EVXGghNM+0mXMjJuC1m07muiVzITULi1dnglaMn+6cVYl1m91K3W0lYNg53Y5P1rMkU8+tafhm1+0azGGXKqCzfTFFheZc06xkjV5GHGK1tDfy75o+gZTWtcQxJCygAZrHsF26sgHv8AyqoqxLdzpaKSiqJFrhPE3OrXXtGo/lXdVwviI51K8P8AuD9KfRgjnLVc3R/D+ddjZoPKH0rkrEZujkdxXZ2igRjA7Vi9yzy3aajngaaIovX3qf8AGkIDAjk03sSZ406YKen50fZJx/yz49jV/wAseh/OgIvqR+NZco7mf9kmH/LNvwoFvMv/ACyb8q0tvbc350u0/wB9qOULmXskB5Rvypu1gckGtbB7O1Ltf+/+lHKx3MnBxkA0q5A5rUKv2YflSFWI5EZ+q0rMLmbmjmtHYf8AnlEfwpDHn/l3Q/Q0WC5ngUuMVe8lO9t+TUG3j/54sP8AgVFmFyl1NO79KtC3QfwSUn2dN3HmD/gNKwXKxAJpD9KsNbrn77fitJ5Kj/lqPyosFyA8DpUkYyrfSnGH/pomPrTlQqD8ynI9aLMZCo55pcGnrC5BIAIHXmkA4pAMA9qUr0IFPA96XHagCBxll471JtHJPSlYfOn1ob5utXHYQwvkqB0BrT08fvF981mbRvUe9aun/wCtX2BqkBzc/wDx9S/75/nToxmQYptxzcy/7xqW3GZBSGWlXoKQ8Hg1KBUTcHFMBvNXdOP75h7VTxiren83B+lAjRPWmH60800gUxCdfakxS46UtBVxtFBpM0DWqCg0oGadgUAMxxQBSmgdDQJhSe9LSYoGgxzSHjmnUUCbG5opSBmkoGg6UZpMjpTgM0C2EPSkP0pc0AUgTDJoFKaUDFMbEzVW/jlmgWKEEu7gVbxSbzHyOCQRnHI+lCJI4LaPT4PKjIaZv9Y/X8B/U/gOOoaOPX9KMZ7im2CClz6Um0+opwUjtSAb60Ac4p2056GkAwaAOr8EJ/xOM+iGvRq4DwKv/ExkP/TM/wAxXf1qiWIao6jAZbd174yPrV+o5V3LTEMV47i1V2AKsuSDXKahdFCVjOEHQVrPM9m7wMQsM2Qrnoje/sawdRtJoptsiMM9PQ1Mi4DbbRZL+ya8DbcMRgDrVZPtOmTloJCrHjIHWuk8NOyxSWzqdv3h/I07UNHaaUiNflPQ+lJ7DTV9TFg1G9u51VnLZPNbelR+ZqLSdQg61R8mKwRoYj5kzcMw/kK3tMtTbW3zffblqcF1FJroXqKKKogK4HXTuvr7/roo/Q131efaw266vDnrMR+WaOjAytP5uz9RXZ2w+QVx2ljN2frXZ24+QCsnuWeWlG70+3hkkkIQc4qZh2q1pn/H1+BqebS4WuQGzugPu/rTTbTjrGa6EqKNorP2jHyHNmGX/nmfypCr94/0roygx0pDEp6qKXtBchzYX1Q/lS7f9muh8mP+4v5UnkRD+Bfyp+0Qchz+0D+E0BV9DXQeTH/dFHkR/wB1aftUHIznyie9KEX+9W6baL+4KabSI/wCj2iDkZi+WOzH8qXy/f8AStj7DAf4QKP7Pi9DR7SIezZj+W3qKUIfXNav9npngkfjTv7MH980+eLFyMx9jZ6Zo8s56VrnTDnh/wBaa2lMej0c0UHKzFki3A4WoZIAIl3LjmtmbS2iiLlgQB6VQulxBHj1NN2auF7MoQx7DKR0C0wdKnQcTf7tVxUDHYzS9qQUtAxjDLLn1oIyMUpP7xR709h3prYREoO9ceta9jkMCT2PNZaD94D71r2y4Un2q0ByU3NxJ/vGprb/AFgqs3Mz/wC8atWw/eL71Iy+vQVGwBPGKlUHGB6VFTuBHirmn8O3+fWqxHrVvTxh3/D+tNCLxNNNOIGPemimCCilPFJmgpWAjim4wadmlxxQJ+Q0UuKKKB2GtQvSnduaTt7UC1EOCeKD14pMdTSjAoGxO9HendvSm8Ggmwd6QrxTsc0EelK3cq9yPGKeORQRTcGmDVx2AKKTk0oFArBR9KKKAFx70yToPrTl6U2U/KKBWIxS55pBS9aCug40YpB0pw7CgkASKcpJPWkxSrwaAOz8Dj/TZT/0zP8AMV3VcR4GX/SJz/sf1rt61RLCg0UUxFa4tknQq6gqe2KwJbmTSbgW91G09t/yzOeQPT3rqKhuYxJCQYhL/snHP50AZY8S6TEEBkEbNwqlcEmqtzrrXLeVbcKeOnJq1J4a065aOSSAo6/MFVzgH/Iq/b6ZaWxDRxDcO55p6D0sVdO0zyyJ5+ZOoX0rVoopCClpKKACvPdWOZbg+s716FXnWpHPmHPWVz/KjoCK2jrm5J/2q7KFcRg1yOiLmUn3rsYRhB9Ky6lnmDdKtaX/AMff/ATVY1a0sZvD6baza0HE2CKQjFOpCM1iWNpCOetOIpKQCd80v4UUUgCkoooKQH6UmBzzS0UAIB3p1JRQMUdRU3fFQDqKsLjmkJid6cMbuKQD5jnpSL/rCaZJBf8AFpL9K567P7iP8a6LUf8AjzkPtXOXY/cxfjW8PhM5blSP/Vzn/ZFVRVuNf3Fxj0FVAp9KGCHjkU4CmgN0xQc+9IYh5lT61OV/Gq6/65M+tWiKAGIv7wVrwD9yT7f1rKT/AFgrWh4tWJ/u/wBapMEcTjMrH3q5bY8wGqan94frV63XDihlLYuj+lR4qUdPwphFUSMPTNWrAYL/AIf1qsw49qt2A5f8P60CLfU0bR6048U3GT7Uyk7i4GM0w9eKXB7UbTQFhMUZOKU8AUlAxASTThgjmm0UAOPFNPTrTsEjpTSMjFIEAHFLgAUDikIzTAQc59KMZPSnUGgAoFIDk0oGO9BKQhz6U3OKVgabUu5QvSlI44oznk04VRIyloOcdKOCKCtgpkuMDFSAZHWo5cfKKBJEdKKSlFA7a3FpwpO9OxQKQtKv3qT60DqKCTufAo+e5Poo/nXa1wXgzULa0a5W4lEe4LtJ79a7NNRs5Pu3MZ/HFaollqio1nib7siH6Gn5BpiFopKDwRQAtFFJQAtFJS0AFFJRQAHpXnF+cp9WY/rXoznCE+grzK7fMCn1BP6mhvQFuWNBHzE+5rrYicACuS0HOc/5611sXQVl1KPLyauaV/x+f8BNUG5GQat6S+2759DUS2Ki+hvbRSEU0yjHSjevrXOWLmjGaZ5opDKKQ9CQimng03zB600uPUUroEh9FM3j1FG8Uyh9FNLjsaTf9KAHUtM3DPWjdxSbsA8danU4FVUYbx3qyzAY7n0qkhMcWCjLcUiEMxOMVTnuFjPJ3P2A6CrNsxdFY9SKdiBt/j7HJnpisG68sRR+nNb2oj/QZD7f1rnrrmCL6H+daw+EzluQAqtvcMO2KprL7VaTixuvwqmOvSh7jRMJR6UFlz0qPOBnAoLewpDE3BrqLFWSOaqR/wDHzH9auMMUCEjAMqg1qoMWsn+7/UVlx/fFaq4+xyH0T+tUgOFT/WfjWlb/AOsH0rNjOWyOma07b7/4UupS2LYH8qYRUoHH4Uxh6VoJMjNW7Dq+Pb+tVu3Iq1Y8Fz9KBFzHrSEAUE0h6CgaQUHpR3oIHrQUN20lPHvSbaAG0A4zSkYx60nf3pAOH86OFpApxRjgk0wDIzk0hFAGTSkA8ZOaAGil7ZpNu2igBaKUg4zimg0ADHtTTxSsM0mD6UAKq5FO7+1M5FOByKAFIyKYetPFIMYoAXgioJeoqbBxioZeopAhoGad0HFIvSnUxigUopuadQTuL1pKOtGM0E2J4SQp+tSCRh0PSoI+E/GnBqtbAy0t3MvSRx+NTJql0n3biT/vo1QozVXFY2Y/EWpJ926k/E5qyPFmpKB+8Ukeq1zu6jdRcLHVx+NL0ffSNvwxVqPxs+fntl/BjXFA+tOBouB3qeNYGHNs2fZqtQeLLKVVMiPGT1HXFedA+9WEY8UuYLHpEev2EnSUj6ip11WybpOPyNefRMeOatK5xilzCsdpc6rYx20jG7hGFPBYA9K84luFltIypB4P/oRrUZyQQeax73AdwOBScrjsamhHCr+ddZE2FFchox2on+6K6aNztFQtwPOCKu6MgN+ARn5T1qm3pV7RP+QiP900xnQGBP7o/KmG3jP8AqxzTc1FkFyD7PH/AHBTfs0X92rB4oJFTZBdlY2sR/hP5002kfvj61ayKCQaVkPmZT+yRju350n2Rf7xq3RkUrIOZlQ2g7MaQ2hxw5/KreRRxRZD5yl9mP8Az0/Sk+zvj74q6cd6b8vrQ4phzFMW8iktuFQG5k2lFyW7tWg+KoxJ83NCVh3GLENoYglz19q1LZf3S+uKrAbeKswjiiWwk7kWo/8AHhL+H86527H7iH6H+ddHqP8AyD5fw/nXO3nEEH0P86uHwkS3KyD/AEG5/CqY6c1ei/48Lr6iqY6cU2NCYz1pNvFOFFSMjj5u4/x/lV8jtVCHm+i/H+VaRFMQxAd4rTJxYSf7lZ6j5q0ZBjTnI/uVdgODi4fFalsPnX6VmxHBFadpzIPpU21KLuBz9KYR6VMBwT7VGQCaskjxjrVizGC9RVYsxy5xQNFjvR9acRik9KChveilJpM9qACjGRR3zSg/rQA0/dpFHenkUzHcUgHdKT+Ro5o60AAFLjnNGMU0rQA4kCkIzTcDOOc08kAUwGA4PNFOGKUgGgCOl6HpTsYFKPekA0AYyaQcHin8E004XpTASgUpb0pe3FADQMCopR8w+lTdqik5b8KBjKKMYooFcUc0tA6cUY5oGLjFL06UlAoJL9lZ/ao2+Yrg9hmr6aC7j5Zxn3TH9a3PCNqf7Mld7QSo8nBwp6D3rf8As9qB81pIn0Q/0rRIhs4j/hGLwg7ZYD/wI/4Uv/CJ6ltyohb2EgH867YR2Y6OU/3sj+dSrHFn5JlP4inYm558/hfWE/5c2Yeqsp/rVeTQ9TjHzWNx/wB+ya9PCEdwfpUikj1p2Q7nkb2d1H9+3lX/AHkIqPawIBBzXsYcetDxxSj50RvqAaVkFzx5QSehqxGjHBwa9Nn0exnkjc28YKnOBGvzex4p50mwYc2cP4IBS5UFzzuIEY4qyuR2rt20TTz/AMuwH0JFRnQLE9FcfRqXKO6ONJPXFZF6Tub3r0Kbw5blWKyOpxxnBrhNSh8tmB9AfzGanlsBd0tT8nH8IroogdorH0qP92p9hW5GDipW4zzlgSc1e0T/AJCI/wB01SYdqu6IP+Jkv+6f5UxHSmkNOwaQjFRYBlKRjIyD9KXbkUMpU4YYNJoYykPWnGm5pAJTT1oPWkpAFIaUnFNoASkLelDEim0DEPQ1UiOKtN0qnD978aY7XLJJzmrUBytVKtwD5R9KmQ0rDNR/5B0v4fzrnr0f6PB/un+ZrodQ/wCQdN+H86wL3m2tz/sn+ZrSHwmctytEv/EuuvqtUVGavxf8g66+q1QHGMUPcaHYzTWGKcMHrSMOMUhjIAPt8f4/yrVIGMVmWozqEY+v8q19tWthEKjkg+hrQm40qU/7FU9nJ+hq7dD/AIk8x/2P6UwOBh++K17MZl/CsmFTuFa9gMy/8BqLaj6GiF4JHpUBHNWtvDD2qEgVokIiZeKsWoxke9RPg1JbEb2HenbQFuWTSUuOaQ9aksSiloPWgBppRjFFLQAUYFJRnFAC4ppGDS5zxRkE+9ADaKXGTRjigBKKXNJQAUUUuMUgEoPPBoHvRTAUUE4pBnvTDwaA2HE9xQBkU0kAU5TigAwaikHzfhUzMBgdzUMhw34UAJR2pBS0CSBRTqaDil7UDDHenIuWGKQVIn3xQg0PTvCa7dBi92JrcrJ8NjboNt7g/wAzWtWxiIQDTGgib70aH6ipKKAIPscHZNv+6SKQ2q/wySj/AIFn+dWKKAIPIkHSYn6qDTHinAypjY++RVqkPSgDIhu7iYMSvl7WK8HOa1x0H0qjbxj7NkjqzH9avCgBaKKKAI5jiFz/ALJrznXkK3Uw/unH5V6NP/x7yf7p/lXAa6ubm4PrIf51Mtho0dJg/wBGRh3rXWEYqPR4f9Aj44xWj5dRFXHc8lYd6vaJ/wAhJf8AdP8AKqLjir+hf8hRPof5UIDpsGmkZqcpgUxl45pNCTIfamnk1JtzXOXfi23tLmSB7WUsjFSQR2qbMbaW5vNjFM74rnX8aWSD57ecH0wP8amtvFdhd3UVtGk4eU4XKDH86XKwujaI5pDSg/L0GfWmsagYH1pKKKAIz1opz9qZQAH7pqoiqpwKtE1XT79MpIlINWofuj6VXP8AWrEXb6VMihuof8gyb8P51gXo/wBGt/8AdP8AM10F/wD8g2b8P51g3oxa2/8Auf1Naw+Eye5WgH/EtvPqKzx2rRh/5BV4f9pazl6UpbjHE4prGn01hmkAliM6lF+P8q3NmBWLYsq6nGWIAw3X6VtmUtwkbN74rSOwmNZPlJ9qs33Ghzeuz+lV5BN5bFkAXHrzVjUCf7Em44Cjn8DTsCZwEPUVrWDgTngnjtWTECWGTW3pSj7Sw/2T/MUluO9kXyZGDYTjHeojC5PUCtFkO1uO1QKDnpirFcqPbkDOSafbAozDsD0/AVbePjiqycTSD0P9BQxon3n2/KkL8dBTc5oqCx2TQGpDyKaPWkA8kHtTelFIQaYC7hjvmjI4602l2nNAC0Y5zmjFNOc5pNgO3Y7jNGSR1FNwc04cdaLgB6YyKTB9vzobpSjIFAAM9xxRg9cU0qaXOBRcBQPY0Ee1NxzSncO9AC44ppHXil3H1NODEnk0wI1XBOaAOOaeWJxRuJ64/KgAqvJ9/wDCrGR6CoJf9YaAGZ5xSjmiigbDvS0Z5ozzigkUVLF978aiqWH74oQNXR6voC7dEtR/sf1NaVUNGG3R7Qf9MxV+tjIKKKKACiiigApD0paaxwjH2oArWoxaJ7jP61bqtbD/AEWL/dFWaACiiigCKf8A1D/TFcJrfzPIR3k/rXeT/wCqP1H864TVRll95B/OplsNHWaUm3T4f92ru2oNOG2xhH+wKtU47CZ423StDw+M6tH9D/KqDDPWtLw6AdZiz6N/I1ENynsdcy8ZNQkZ6VcdePaoWTtVNEJlRlG6vOdVigbVbwSA53naVI4P+FelMgyPWvPNUjH9r3ShFdmcgbjjHvShvoKWpiXdpIYt3G7HA7motEV/7bsS7EESDgj3q3eXLrCsZALqMLntUGiSqdZs1dfmEg/DmlDnu7lOyR6aOlNY80+oz1NYMsKKKaT1xSAaTzRRSUAI3SqluSepq0eKrQ9fxNMpbFk1ZiPyg+1Vj1NWI/uCpkUJff8AINl+o/nWFfcW1v8A7n9TW7fc6ZL9RWHqAxb23/XP+prWPwmT3K8A/wCJRen/AGlrN71qW6/8SW9PT51rLCnPSk07jHA8ZprVJgkdKYwIOcH8qLMCTSIxLrEakZ4b+VddLEEVRiua8OLv8QxAj+Fv5V20tuSOa2itCWY93Hi0kPt/Wm6woTw6/GDj/wBlNaGpW+3TZXx0A/mKzfEpaPShH/CyMT+A/wDr0MEeewDkZrd0Vc3b4/55n+YrCgHIArpvDEXmX8oP/PL+oqUtSnsbDQ5V/Yf1FQeVg9K13g+WTg4AH86riHLZA4rSxBSaM4x7Vnji6nHuP5CtySLDAgd6xpl2X9wOnK/yFTJaFRA9M0UY4xS46VBoIRTQOakPSkxxQA00UGnAA0gG45pcGlwM4oJxgUwGj0oxil70pHU0gG0UmOaXFK9wDNLRRVANJ5pF60pBzkUtSAUdRzRQaYDaXGOtKOlA4pgJxQfagn5qUcjBoAAARUMhXecg1PjFVpOZDQAfKemaUBfem9hTqAaFCqT1Ipdg/vUi9aDnNAJChfcVLCp3j61CvWrFtzKv1poT0R63pyeXplqpGCIl/lVmo7cYtoh/sD+VS1qZBRRRQAUlLRQAlMmOIHPopqSork4tpT/smgBIRiCMf7Iqao0GEQewqSgApKWigCG4OIf+BL/MVxOoj95CP9sV2t0cRfjXH3qZuYF9XqZ7DR2Fqu22jH+yKmNNiGIlHtT6a2EeMtWr4ZGdchB6Yb+RrKatjwoM6/AO2G/kamn8Q3sdy8eBwKqyJ1rWeLKkis+ZTyeKsgz3XByK8519G/tefLbdz5yRXpLDGa848QAf2tNnJ+bpntUw+IJbGVeaa7Y/eqQR17iqGjwmPxDbqzglZRyO/NadxcwBowIyFAxn0qrpKoddt5BEyxmYBC3Qn6/jVLmux6HpXakpTzmkrmNBGPFMp7VG3aoe4DSME0lKST1ooGhrVUhHX6mrh6GqkPX8TTGmWMcmrMfT8Kg9amj+6KllC3v/ACCpf94fzrE1E/uLX/rkP61uXn/IKm+o/nWLqQAt7T/rkP5mtY/CZP4itEv/ABIbo/8ATVazhWnEM+H7r/rsKzBycU2MdmmNT8GkYcUwNLwmm/xEn/XN/wCVehm3wo4rhfBEW/xKP+uL16d9n+QBjk1rHYlnO6zb7dFuDjoB/MVjeMYCmjq4HADLn6j/AOtXW+IIh/YVyB1wv/oQrB8eR+X4ab/e/wDZTSfUSPJrVclTXY+Dot9/cf8AXL+orlrGMFUrt/A0QfUbr2jH86UVqUzoJYNsMnHJxVUQfNW5cQ4ikz7VTWIFhVkmSyiQZUcYxn8a5y9UjVboHsV/lXcSwc5wAM9hXE6lj+2Lwf7QFTLYqO5FnNOpgOKUNzWZoOIozignijrQAhIPajGcGg9KQcUgDoaCP1oyM06jcBoFOx60nejigAC85ozignApBzQAZOaXrRwKUUANK45oAJpTyaWmAyloopAFFB4pKYBS0mMUooAKrSf6w/WrVVm/1jUAFJRwaWgAp3UU2nDpzQAAcVYtOZk+tV/5VbsFDXMQ9WFNClsevoMRqPQU6kHSlrUyCiiigAooooAKguz/AKJJ9KnqC7/492HqQP1FAEvYU6k9KWgAooooArXn+q/P/wBBNcpdAtqFqo/v11V6cRfgT+hrl2O7VrZff+tTIaOwXhQPanUi9KWqEeNGtjwswXX4Cf8Aa/kayD1rU8Mtt16379f5Gop/EN7Ho8sqqOAfrWe0gbIJOfUjGasSHIO3H09KpMfmOeta2IuyJ+XwOa4XWreOXUrh+EAIyepzj69K7gsPTFcL4hEaapKPmDYBOTkdO1KC1Jm9DAurSR4mlRAVXqM1U0qFjq9tJhQPOHGeRzWpLchYeVbI4ABrL02eP+2YMZUmYYUnPekua7RWm6PSwMg0U7dTTXMajW5phGakNNNS0BEST1op5UH60gU54pAhh6VWhXqfQ1aNVIep+pplFj1qePoPpUPrU0fb6VMih92P+JRP9V/nWLqf/HrZn1iH8zW5dD/iTXH1X+dYmqcWtkP+mP8AU1rH4TJ/EQR4Hhu5P/TcfyrLXpWpHx4cuP8AruP5VmqPXNU9wCmtTwOc0h6ZoA6DwEP+Kkb/AK4N/MV6hgV5n4A/5GGX2gb+Yr02tY7EmfrSb9InX12/+hCue+Ivy+Gz/vH/ANBNdTebPsr+Z93I/mK5b4j/APItn/eP8jSewI8rsBny69B+HqA3l8SOiL/M1wViB+7+lehfDsfv9QPsn8zREbOwuYwIH454qlHEGA+taVzzE2PWqkeMfjVCIJoNqN7HivO9SGdavccfvK9Mn+43vXmupf8AIbvj/wBNT/M1MtioblcKfWlxQTRWZoKPelHekooAQgE0YFLSUAN2857U72oHNOxz1pbANJOcEUopTzTaAAgUUUUAHSlBpDzQOvSmAhGKMUpPORTc0rgL0NB9aOveihO4CUYpaUg0AJRRRTAUVVf/AFjH3q1VVj87fWgAooopAKDg0403IpQQBRcBe2Kv6Sm/UIF9ZAP1qiOlaehDOrWo/wCmq/zqkKWx6uOlFA6UtamQUlLRQAlFLRQAVBdDMYHq6/zFT1DPz5Y/2xQA9mxindqawyRTqAFpKWigCjqcgitncnACE/qK5Szm+0atA4RgA2OnSt/xMSNJmx3Qj9RWfql5Jo+iRmxU7xECq45z6mk1caOpHSisTw5e3WpaalzcNy3YACtQfaVu8fIbcr1z8wb/AAoTuriPIjWhoR26zbn3P8qoGrmjnGrQfX+lRD4kUzu2kIHX8ahZufeo3bPQ0zdzkmtbmdhzHNcBr5/4nFx07fyrvCfevP8AxDj+2pjux04/CqpP3iKq0M+6tLhlJwDkcYPT61j6fDKmuW4dcMJV/EZrflnhVFBnJwOP/r1g2pRtdhaOTIWVcknknNDk7jikloepjvS54ApFPFFcZuJSMadTGPNJgJTS3PFOzTD1NSkNBVWHGW+tWarw/eP1NMbZYPepYx0PtUR7ipUIAGfSpY0S3I/4lFx9V/nWJqZ/0azP/TEfzNbN0f8AiUz+mV/nWLqZza2mP+eX9TWsfhMn8RChB8PTf9fI/lWcD2rQQ58Oyjv9pH8qzwOKoaHqe3O3qRTSBT1HWkZaAOg8A8eIpf8Ar3b+Yr0zNeYeCHCeIHPIPkEfqK9DmnwQQfwrVbEjNZk2aXIwP8Sf+hCuc+JD48OYH98/yrV1ucPpBGerp/6EKwfiFLv8PH/eP8qmQI81s5ACnPavRPh5IPNv/on/ALNXmtqcMtd94Dl8t74np8n/ALNRFlM764fMbc9x/WqiSHpkVFNc/unwc5YVWjuFZsBgcHBqyTRmkDLXnF+c6ven/ps38zXcyzYQnNcFcNu1G8b1nf8A9CNTIqO400Cg9qdiszQQ8U7rTTS5oACOKQcDml5oNAB6UhFAPal4oAbminEcUgWlYBKKXHNFACUd6KKEA3vS49qB1p2e2aEgE24pAPenUm2gBCMUZOOtKwpMYoAKXGKTPGKOlMAqqfvmrgxVQjmk0AUUvaimAgp46CmDinr0GalALgAVr+HBnW7Qf9NV/nWSa2PC4zr1oP8Ab/pVoT2PUqKSlrUyCiiigAooooAKilGWjH+1/Q1JUcn+tiHuf5UAPY9KdTSMkUtAC0UUUAYfiUbrBx7D+f8A9as6+vPtlmzW7AyzkKBgHbGucfmcn8a19ZiM0Dxg4yF5/OsvRrZPtpTHyooGKmT7DsbOi2v2TTo48Y71o0gGBgdKWmlZCPGzVrSuNTh/3qqmrOmnGown/aqI7lHZBx8wIAB/vc4qMsuMY57UwtzTS2TwKu5Iu8huK4LxGT/a8xxnpXck1wXiIkazNtO3gZ96IP3jOpsZs8Ze2eZUJjHDEdc/5FZNg7NqsAUYjMyn7vP59a12njS35YLx8wx14rGs2J1SFlOEMgIBGM80e1bnYagoq6PW1PH407P0xTQAenU0h4xz0rnNh56cVGe9ODnbtyfWmNQADgU00A4zSUmAtVofvn6mrIFVofvn6mkO5YbvUg6D6Uw9T9KAp3Ag8YpDHztnR7j/AHh/OsjUv+Pa1x/zy/qa15hjSJ/94fzrIv8A/j2tf+uX9TWq2M3uQLxoL+9yP5VTFWv+YG3/AF8j+VVlGaOoxwHpSMPlNO7U1jhTTEaPhN9mvP8A9cT/ADFdxLOTjnNefeHn2ayxH/PI/wAxXWvP8y5PFax2ESarPnTQOuXX+YrJ8cSl9BYds1Z1KXNooz/Ev86zfF750Jvr/hUyBHBW5+YV23guTYLzvnZ/7NXEQ8EfSut8JyBBdD12/wBaUdynsdc837tjn+IUkcvOcVQaXMLnP8dMjnINaEmjcXHyNzXIsQ1zcN6zP/Otq5nPlMc8msNOXkPrIx/WpkVHcdjvSg5oorM0A0lONJj2oAM0h5oxSHNJgLilpO1KM0agFLSZopgBptONGBSAbij+LFLRTATFIaXPOKOtAAM+tISc9aWk69qQCnOOtIOeKU5xSA0wFIGKQdaXrRj0oAUdKqHrVonCmqtACiigjFGRSYCUoPakHWnEAc1KGKDxikllkhglkico6oSrKcEHFA7etQ30nl2E7EfwYx9eKqL1sJnZeFPD13qGl2upza1ep5oJMaMRwCR1z7eldva2stsSGu5ZkxwJcEj8QBXK/DTWIdR8LxWqsvnWhKOo64JJBP6/lXaVve5iFFFFABRRTWYIhZjgAZJoA5TW4dTHiXTxa3Fx5M7jeATsQDk8D2rogZvtkavsKBTtIzn3zXDat8REstbRFtFlgiYruWT72eM9OK7e2uY7z7PcROrI8RYFG3Dt3rWopJJNCRdooorIYUUUUAZ9/wAg/h/Ws/Rl/wCJhOav33Q/739BVXRF/fTn3qHuPobdFFFWI8bNT2Bxfxf71QGprI/6bF/vVktyjqGY496Ffk/1phNNJyaOYVh+7J/GuA8Tts1uU8HKjqK7rJ3A9q4HxazjWXx02jNOk/fJmtDHuS237h6cZHWs62yNShIBB8wZHp07V0reaLeAkxlj+n096wZWmXXIxhD84PyntWkZe9awWsrnrS9KXOKRT8tGfpXMaBTSfxoNDY6ilYBOpo70UUAFV4vvH6mrFV4Qdx+ppBcnbqfpUkY6fSmMOT9Kli/pSLXcLz/kFSgf3h/OsbUP9RbD/pl/U1tXn/IMl/3hWJqH+ptv+uX9TWkfhM38RCuP7EOev2kfyquCO9TZxoxGP+XkfyqAVQMXimy428Zp5HFMkGFoAXRn2aqT/wBMz/MV0DXW5x2rl7FyuoHt8h/nWt5nzjntVpiaL1zLvjUZ7g/rVLxVKW0hl7df1FK8mQB3yKh8SH/iSsOv/wCsUm9ASOPhPIrpvDkgQXH4f1rmYeDit/RW2pKfUipjuU0dBLL/AKMw9WqGOQ5xUDy5i57MajSUH8TWlybFqeQ7TVGHlW/3v6VJLJ8pOajt/wDV59SP5CkyoknPcUUppPoKgsSlzxR3oJzQAUmM0tFACYpaKKAEwM0GlpCM0AJ0ozx0pOhozS23AU0UgPFFAABiloopgFJR3ozQAUEe1LRQAn4UZ44FL7d6B0oAaxyhqrVtxhG+lVaQC54pKXbxR0HSk0AdOaXOe1JyR7U5RxU3GKAAapawSNIuWXAICnk9cMKvCsrxHgaNKCcBioz+NVDdClsdV8K/sGkWt1Jc6tZma624iVyCuM9c455r1NWDKGUggjIINfIkM8kMx2M2Aeua9++FOq3OoaDNFcOXEDgIT2B7V0GJ39FFJQAtRzxCeCSJiQHUqce9SVBczrAmSeewovYDzDX/AAARMzRX2QzbsFOg9K7zw7Zix0qytkYusUG0se5zk1Sui0zlmNT6ReGKbyHPyt09jSnWlKXvFciS0OgooopkhRRRQBnX3Q/U/wAhUOirgSt6mpL4/L+dJow/0dj6k/zqHuV0NSiiirJPGz0qW04u4v8AeFRHpUlscXMZ/wBoVkijpCRj3phOOTTC+R6UhPGSRmouMcG+auD8XOU1tjwAYxn9e1dyp5Brh/GbqmrgjO4xjAwOeaqHxXInsYE8xa3jVZBkcg7ug9/yqsuRfQyCUOzN8/cj8at28UDwgiNHZvvHjI+tUow0VyQibo1YENwcVUKqlPlsDg4q7PYlB2DmmnrQmGjU9yAf0oNZFikjFJ7dqO3SigApKWigBKhh++fqamqOJCrnPPOaTQE7DLMfYU+LrTHPzn6CpIqkpCXp/wCJdL/vCsXUP9Vb8/8ALL+prZvv+QbL9RWLqH+rt/8ArkP5mtI/CQ9yuD/xKCP+nkfyqJetPUf8So9/9IH8qaBxTW4MdUU3SpscZqvOeKYitbbjfHacHbV3fIr5IyPaqFqf9Of/AHP61oFuaBkkc29sd/cdKXxA2dEbPXd/UU2E5l4p2vgf2M31/qKd9BnJRcnNbelNhJB71ixDB6Vq6eSqNkYyaS3H0NSU/uR9T/SoFNDyDyhz3NQq5zjtV3ETvJ8hGalt/wDVA/T+Qqk7/Kau23MC/QfyFS2OKJaKKKRQUUUUAFFFHGKAEpaKKAEooooAMUnApaTFAC4HWk4xS4oJApANpaKOtACUUtGPegAP0o6daKOvWmAhpaDRQA2Q4jb6VWzVmT/Vmq+fYUAKGx70uQRzTQfUCn49hSATjpS0Dr2pQcH7opaDFFZfiG3kutMEUZUMZV+9+X9a1lb2FY/iW6NtYxMAPmkxjGe1OCVyZ7HLiae302XT104u7HLTKpII4I7dRn9a9h+EEDw6Bd+YhVjKOCMHpXi6a7KhRN5ATAA25GB0717n8KpTP4ZllOeZyOmOw/xrZmR3dFJRTAa7iNCx6Cub1HUo/NJdiCSAABnk9BWhql0d4hToOtc7dW88t8k4KlY1OxT2Y8bj68cfiaiT6FxXVlqOZZkV0YMrdCDTiMYZeGHNcx/Z1xERFFfLvWbzM7iCcnJXHYcscepFaNnHc25Z7iVpGJbB3cYJ44+mKyaNDu7KcXFqknfGD9asVz3h683zS27HqNy10NbQd0YtWYUUlFUIzb37h/H+ZpdGXbZD1JJpt79w/Sp9MXFmnvU9Rl2iikqhHjh6U+D/AI+E/wB6mN7U6D/XJ9axKN2ko60vbFQMQN6iuC8fOw1OEKFBMeQe55rvO9cN4/dVvLfKFsoRnsKqHxomWxyTFgqGN5Bu5KggYoQmKRQjZVscE9a1IbSyk06FvJkyGAOAef8A61U777Nb6iBHAwxgMCMD8K2g4c9ktSWpW1Z65bnMEZ7bF/lTzUdsQbWLH9xf5VJisHuaBSUtFIBKWiigAxTM/MafUEchdiCMYJFAFh/vfgKli6Gom+9+AqWLpUspIbff8g+Qf7QrF1D7lv8A9cv6mtq//wCQfJ9RWLfn5Lf/AK5/1NXH4SHuVk/5Bh/6+B/Kmj1p0f8AyDW/67j+VIo7YqrABPFVbgkA1bbpVK4PymhgitZnN8+eu3+taB6Vm2BBv5D/ALH9a0CaSGS2x/eUuusTpUi+mP5iktuZaTXD/wAS2Uf7v86YHMwZzya1rP8A1Z+tZMP3q1rQ4jP1qY7l20LL4Kr+NRY5p7ngYqOruQhjnGck1qQLiIc5GB/IVlP0rUt/9Qo/2R/IUikSUfjSdDRRcoXj1pcD1ptLnFAgxjvRSZ9aKAFopO1JmgBaMiimnrxSbAfxjqaTI96QNRnI6UXAccCk69qSgHigBcClAUd/0ppozTAU4zwaQEe9JQOKAHZGOlGQeopKKAEbqMUvP4UUtAEUxxET71ADU8/+q/Gqw4NJuwx9PByKjFPAx3o9BC0tJRU8w7DxXO+Mgxs7YIpb5yTgZ7f/AF66JRWF4puY7eGFWBLMG24GcHj3q6abkTPRHninM2T619HfCZNvgxW/vTMf0FfO0sj3E2Raxw4/55gjP5mvo/4YRNH4IteQMux6e/8A9atpJp6mVztKQnCk+lJgn+L9KQqSpG4nIoA5uUmS5LE9TmnTqYY8ui4Occ+1NkG2bHcGp5ZkaEBjUR3KZzc8kMN2XWBC5/2xn8vwP5U5rlnQAxMoIzngin3AikuCMnIOfvGoZn4wOlKSS2KiXtBlK6xDjvkfpXbVw/h5C+rxEDhcsfyruKKewp7i0h6UtNc4Rj6CtCDLvCfJ/wCAj+VXLFcWifSqV6cRke1aNqMWyfSo+0Nk1FFFWI8ccUQnEqccZofiiL/WL9axKNwH34pcimYwBTjioGHeuI+IDbLi1+XduRhj8q7auL8flA1kZGIU5zgZ9KcfiRMtjmft91DapGGTap4ZfQdqgup5rm5SVgMKBjAwBTreH7RA7GQpCp446VXm+W9IlcsQPlJ7D/IrSNWDnZLUThJLU9iszmzgb/pmv8qnqtYkGxt8f88l/lVgGs3uWFLSUUgFopKKACoIvvH6mp6rw/fb/eNIC05wfwFTRfd/CoW+8fpU0XQ0pDiRX/8Ax4P9RWLfnCQf9c/6mtq//wCPGT6isS/O5IMf3P6mrj8JL3IIz/xLn/67D+VBzRGc6e//AF2H8qUD1prcBG4FUJzzV9hVSVN2abAoWH/H7Kc/wVpE5qjbRGO7kYYxtA61cNIZPb/6yk1v/kHS/wDAf50lsf3tGtH/AIl03/Af5mmBzkPWtOz/ANUfrWXC3NatpxF+NIvoWG6D6VGcU5+30qM0yRkhrXhGIV/3R/KsaTpWzF/qU+goGtB1JS45pKWpQZxQRzQR3pAeaBC0UmDuzmnUIBppDTj0pM84xQwAdKGpe1J7UNAJS44o2kUUkgAYPegjmk6Uo5NMAHSilP0pMcUwEo607NB6cUrAIRikpaKYAKWm8g06gCGf7n41Bip5+i1DUsYCnKeeTTaD7Ur20Akopi9afSYDwa5nxZfizktspuBUnlVPceoNdKK4Xx5dhLyCAyBR5W7HqcmtKTfNcmaTjqZUeurI7bbdQegIij/wr6P+H8b/APCG2DO3LKTgDHevlzSUSa7Vcggn1r6z8LWrWnhjT4WBUiEHBHrzW8pyk1cwUUtjX2+9LQKKRRi6nbFHLqPlbvWZL8sfzHj610V/LFHARIQAfWuXm1C2GV8xDj3zioejKSuZc3l7yysMk9QahLNk7qdIbRX3KBkdOaS3K3FykQI+Y460my0jpvC9sUWS5cdflWul3VWhsUit44lLKFGPlOKd9jXP+tl/77q4qyM27sn3VHK4KFTjBGKb9kT/AJ6S/wDfZpDZRnq0n/fZpiMfULgbTkjk1s2ZzaRn2qrLotnL98Sf99mrsMSwRiNCdo6ZqUncbJaKTNBOKoR44wpY/vr9aG60if6wfWsSjc64pWBB5pF7U5+oqBja474gN5aWUgRXwW4YZ7CuxNcl4+RWtbIs+w7jgn6dKcfiQntqcPFdSwwb12hTxsXpn1pnzCcSyPvDrnngcdhV6302CXTmeSZkbO4qegHbjv8AWotQtrOC5iVJXKZ+buB/Stoxp8+m5LcuXc9X087rG2I7wr/KrINVNNI/s61wQQYV5/CrXesZbsoWlpKKQxaAMnFFKv3qAEIxVeL77fWrL9aqRnEh/wB6gC0/U/7tTQ/dqBs7j6YFTw/dpSKSIdSOLCT6iucnuUcpED8yryPxro9SGbB/wrm5oER1kVCGYfMc9eacNiXuPhz9hfj/AJbD+VOHFNgJWzcesw/lTwTirExrZIphXNS5JpcHvQK5n7NsrcdRSmppxtYn2quW9aTKJrY/vcfSna1zp0v1T+ZplnzNTta/5B0v+8v8zQuwHOxEc1qWv+prKh4zWnbH92OaUS3exM+fl+lJnNK3OPpTKolDX6VsxDESfSsRq3E/1a0FATzRQQTzRSvcYh6Ug6U6k7UWEKFOM0lPzhKZQAnpRjnNLRS8gE70uKKTJzTAcVO2m/Snbjjmmjg0AFGOKKU0wDoKXtkikByKVz0oGAXNNPHFG4jpSZzzQIUUvbpRxigHJoAB6migikoAhuB92oh0qS56qKi5zU31GLRQKO9K19QFAOeOlPopM84pbALkZ61Vu9Ls72QSXMCSMBjLDPFWc4JzQW9OaadgauQ2tlZWTh4LO2VhyCYEJH5iujTxjq0aBBMuFGP9Wv8AhWDnINN7U1Jk8qOh/wCEz1fPE6/9+1/wpjeMNYYY+04+iL/hWBnFHcVXOw5Ua8niXWJOGvpMewA/pVGXULuc/vJ2b61X49aT1qXJjSshHBc5Yn86RP3bh0d1YdCGIIp56AUmKe4zVj8SauigfbpyPds08+KNWx/x+S/nWNig1SkxWRqnxPqx/wCX2b/vo1G3iHVG5+2z/wDfw/41m8UoANHMx2Lh1vUmOTeT/wDfw/41G2r6get3MR/vmqxHHFJtpXYrFk6tfEc3Ln61C1/dtwZmqLFIV4ouwsjTbrSJ98UrdaRThhQzM3grKqllIB6HFEnUV52dS1p71mNzdbVYqpdyQcHjrxXQaZ4imvNkctsNwGGcN39cUmuwHRoBjJrlfH8oTTrV8D5X4zXUquRXL+Pgi6TbFnAHmYyQDUr4l6g9tTi4NWlg04x+QnJJ3g5wM9x61Xu9Ue9MAeAKozjnO4+tOtR5qyJFKAFOTIQPTgVA523m27dZEwdhyB+PFbRqU/aW6kuMuU9g0tg2l2TnvCv8qt7+elZ2jMp0WxwcjyRir9ZS3ZSHOMc0igk5pW+7Qg4NIYvmY4xQGBOe9R4pV+8KAHuearRgKzHqc1O33qrxsPNYH1oAss/zfhViPGzI9KruBnj0qxCp2/hSlsUnoQ34zZuPcVi3xwIcDonP51uX3Fk/rkVz983yw+uz+tVD4SWMgYPauCOko/lRtJbFMhOLZv8AroP5VIhwTTW4h+QnTrQJMnBHFMc5JpBx1pisRXYAOe1Vl6GrNz/qxVVCeRUyYyxZkLNx1p2sENpsoP8AeX+tQWZ/0g0/WD/xLn/31/rTWwznohhiK07UAQAms1etaUJHkjNKJfQmaTGOO1N4cE0Hbx9KAyrmqJ2IHPOK3kxsArAPzua6JUG0cmhDS6jCcZFKMKMmhlwwHrQ/GKTGJv8AahxxkU0Dmg+lFtAHrylG/HQUi/6s03tSuA84Zc96YPvCnIOKaMbh9aV7gSHHU01mBGKHI4ppIqrgPP3BSKoPNKR+7pm7aaGwHbznpSnDL700YNKVI6c0IAU47daHyKbkjtTpO1DAag+bNDfeOKVevHpSH79CAcAFXJ60gfB6UrY70h20MAyCuRQoyaVWXHFNDbWo1AhuW+cADoKjDBhzgVJcbWkH0qHZ6UthhRSDilqQFAJOKeW28AU1O9NPU0APDbuCKaeCR60lOA+YUALwg96Aw70j/eptACsARkUJ14NKo+Q0idfwoAU4Bz1JoU7jgikb71Kn3vwoAVsLgD0pVKtwaST734URgZP0qtQGlfmIFIR+VPb7xpjUwG4ozg0ZxTcdKVwHUZNL7UhAFMVxMUjdKXnNIeaGM0W600dRSSSfPjFCt8wpmZyMnhrV5dVkMMDojSlgSwC4J65ro2gsNEls4ZAr3IXdI27AP5nHX+VdPH/q0I9K57V7JdR8QWkJ4ARnkIA5UdP1qOyA6CKUT2qSJnDDIrm/HEMc+jwJLNHCvmD5pM4z+ANdDEgghSNBhVGAPaqes6fb6xaLbXMbtGG3ZVsc0mGj3PObW0jto5ZjqNmI3HT94f8A2WopIrRphPcX6YHACxMVA/Ku0XwZpJiEbQTMoz1kx1pf+EK0f7v2ebbnO3zmxVWhzcwru1jX0ho20izMTFo/L+U4xkVodRVW0tUtLeK3hTZDENqjOeKsg4obu7gPb7ooQ9qa0i45YDFZ2pahLbxhbWJpJW6EDgfWkM0iCDSqO9V7F7n7GhuiDLjJIGKn3HOaGIH61XC/vXI9anY5FVlYiZx70DLDAnHrir1t/qeeuKpO5yP92rVuSYxmlLYER6h/x5v+Fc/fr8sJ/wBn+tb+pf8AHm9c/eOdkP8Aun+dOPwg9yG2H7h8jjzBUgIDVDC5MEg/6aCpKaEPZec0KMmkDEU/zD2AqhFe8wFAFVV6mrF1zzVZT1qGtRk1op884pdXH/Evkz/fX+tJZMRcEU7WyTp0nb51/rVIZzyHJNaEGDCOazou9XoDiMAGpvY0WxOeTigqAMtSlj6U1ySOaq9yX3Icc10C/cFYB61v/wAIpjTuJTnBIBFMpQdpqXqMAD6UrYVeetG84phJbk0MQ8MNlMJBoyduKBxQA9B8pNM7inB8cAcUncGjoAP2ppzTi2euKXqKLIAJwgoADD3pGOQBTQSOlFwFxg8ipBwOaaGyOaQ5I5p3AUdfxpZOopnfFLuwaL6AKnWkb73FG7BzSdTS3AkZcrkVHgk9KdnFG8+1UABQF560KobrSZJ60mcc0gK1zkSkewpqZH0p8znzSajLEj61LGLnJNBBAzjim9KeWOMVICocGhlIOabTg5ApgCA56cU8kdqYXNNzQmBI65AIqPB9KUMRS7z6UgFPypikT71Icnk0KcHNAA/3qVOv4UhOTmheDQAsn3zSocUh5Y/Wmk4NUrgKx5NNoJyc0UXuAnGaQ0d6XrTsAq9KSjtSE00AHPak6UoNNY5pisTzO2c7hUEUxNyi7wR6CknJK81Xtv8Aj6T61aMup2cX+pT6CoRawpdvchf3zqFLZ7elTQ8wJ9KVqye5Q2m9KWjHNIBQeKWkoFAC1zXjK4ki02AJdSWytOA0kecgYPOB1rpa5vxnFFJ4ekeQZKOpU56HNJu2oGRpmq6ciKzeI7uZwCCsseB09CD/ADq3f29mkCtNq9+EYBgyuTuH4L7153ZKGYjIyCa6rxOkg8PacYlkLCNeUPTjvWrBK53Gi6rb6nbuttvKwYQs64zxWl0rzDw7pWsapZyTWerSQGJtoDMwDfiP8K7fR7PVbeZmv7gSJ5YXb5hfLdzyOKTjqI2CeKq/8tn+tWuoqqf9e/1FQMsSfw/7tXrT/Vr9KoOfu/StCz/1Y+lKWwIi1P8A483HtXOXn3Yf90/zrpNTP+hyfSuavT8kX0NOL0CW5XhP7qQH++KmzgVXiPyS/wC8tT00IeKBTRxS5qgK91nb0zVdWAzVi56CqpzUPcaLFnxMTTtZ401/99f61HZtmU07WTjTGH+2v9aeqQGBGetXYPuCqMZyKvw/cFQtyktCcngU1uRTm6cdKYelaBfuMxyBXQD/AFY+lc/zuA963hyoo6DQnFKTnpSEc0h4NTcBRS4pM0ZI4oVhgR0pOlLnikpsQdc+tOHApABmg5zQu4B60AkUgNOzxTQAKQ4pRx1pCaLgKtLmk6CgHimhjSKO9O74pKVhCUUUo54oASilJBpKADJzgU6o8mlDGpArS/6xqbT5Mb2JOOf6Uwe5pMYo5NLQMeppfl96QCUUvy+9KNvfNMBtFO+XPANHyg4x+tOwDaKf8o7ClwPQUkrgMycYpuRTyQOw/Kk3ew/Ki2oCUDk07caAxLAE07WAawJPANG1vSlJI7mmkk9TTELtb0NJtb0opM4odmHkLtI9Pzoxx1FJwaKdrDDjHWkP1pM4NFCdwA4Hf9KMr70U2hiaJp2QKwMan8T/AI1Rh/4+UPAGatTg4J96pKQsqk9jWi1Mmdrb/wDHtH/u07g1HagPZxEHIxUuB+NZPcoZRSkgdSBUTXVun3p4l+rikBKOKU/pVQ6nYr1uovwbNMOs6evH2kH6Kf8ACnZgXgK57xkAfDdx9V/mK0f7bsA2BIx+iGsTxXqtrceH540L7m2kZGOhFTJOwHnNgR9sY46Mc13OvObjRYZiBua3QHAA9PQCuIsV3Xe31Y13niG3NpoFpDJjc1qjgZzxWjTUWK6uW/ACn/hHmz/z2b+ldSRXEeDNVjsdFeJ4mZvNJ4x7VunxHECf9Hk/MUpJ3EmbOKqtxcNWf/wkUR/5d3/MVCdbiMpbyXAPuKVmUbb87fpWhY/6oD2rmW8QQEDMEmR6Yq7a+J7KNAHjmH0UH+tJphobGpDFlJ9K5m9HyxfQ1o3fiPT7m3aNDIGPZkrJuLy3lSMJICVBzximk7CIV+5IP9pf51YqujoRJ8y8le/vVjC4601uAE7aUNntTcL6n8qUbRQBXuTnFViT1qzdY6iqx6VLGS2XMp/Cn6z/AMg5/wDrov8AWmWWBIfXipNa405sjP7xf604sDno+Bmr8Jwgz6VRVQRlc+4q3EwEa0x3LOab2Jpc5/KkzkEUANRd0qr6kVvA/IMelYcX/HxH/vD+dbn8Cj2oGhpo60Unep8xjuAKTApwGBSfzpsYlJ1o70UhBS0UlAC0lLRin5gKCOlIVNJRk4ov3AU570oIpuc0vGKaADRmkpQaLq4ADS5pDSCgB2KSjrRQ9gGsO9ABIp2M0KMCpApsQXk9Q2KQUxT+/nBP8ef0/wDrU+iW4wxS0UYqQAdKWiigAo6UY4zRTAM5NFFFAAfSigjiikAUqjLCkpU+9TENIoFOPSm96vRALTSadTQfmouApFNPSlOKD6UwuNJooNFIYhznNJQTmigGri3F1LlkLHAY4yaoN61bvBtuZR6Of51VNadDAnfU72ILDFcMsaqMBcD9arNd3b/euZiPQuaWYYcf7opoGRUuwEfzH7xLH3NATIBqXZRt/OiwDFTFSBCRz2pQKcFqgBF5qnrqE6Y4HFaCjBqnro/4ljVLA4sNJFvMIO8M3PoOK6N/ED65otnY3eEntcIkwXho89D9KxtP2SXbggE5YH9Kmubcx6n5Ef3RjH41XNZWC1zoNIt2gt5oywb958rAYBHrV1lIqjokjmGWCTlo27+hrSakBDtGen4UbfanfWk70bgNK9qTbzipM8dKTik9wG7Rmkxg5pxOO1JyTwKSdgBsEd8kc0wSOnCMRUhTIGe1KGiU5bP+NO9wNvQ7GbU5TE0mw7SQdpOcfSog48x0/iQ4NZTeIrq0ikitX8pZBtbb1I+tWdMgkjt/MlOZJOTntQ0holueTWZqGo2+nRpJOSAxwABmtWYZxXJeKrW5uDbvCoeGIkvg/Ss+opycY3Rv6bdw3kcc0DEox4JGO9XdaOdNPH8a/wAjXLeGRLDqISZJEV14DAgdRXVa3t/s9sZA8wYz9DTtZipVPaR5jm1bB61oQbZYx2bqD61n4GauQZCDimalg5U4bg4pCak3cYYblpjqACVOR/KgBIv9dH/vCt7+BR7Vgw/6+P8A3hW72FHQpBxSc54oNJU3Ad2ppGMetGaM560MBc5pp4PHeloxSAWkpaKACjNJRTQB3opQCR0NLsY9jVW0Ab2paXYf8mgqR3H50WAbSjg0nHqKdx60W1ATNJSnaO9KMe9HUBpzQPenEg+tJkY6HP1pWAD7UYyOaXI9P1oyM9BTaAywc3cuMc88fUipjjvVaJg9yxHZnX9c/wBfarPWlNahHYM84pwpuPWlqBi8UoBIHSm5p2KaQAc9DSUd6D1odgF3Gk60UmaLALmjmkJpewNAC4oTgsPajNJ0zT0FawpptGaKq4agelNpTTegPrRvqMWnY4poo9qYm7C96aQM048Cm96AVxCM0hGDSkkGkoAL8bdQuV9JGH61Txk1f1fjV7wf9Nm/nWfkZ5qlsYiyghlH+zSAkfQ9ajvrjypkUdNmf1NRLeZHfP1psVy16DvSnrVdbrJPGfxpwulbqP1pBcmzwDSjHWofPX0pfOTuKYXLCnk1U1gg6XLnnirMdxGpBKZA7E1V1m7ibTbgJGqZU4GScfnStpqFzktKP+mzj0Y/zFalxga0hYZXaCcVi6PKWvrn3NbFzmW8hfAwflbnoPU/5NCT6FJ2NWxQxavdJ2ZQQB9a0myaybO4SfUZ7iKSMopMalMkMM9ckD+QrQM56k0W0E2rkm1s8CgIemahNwSfvUwz+9OwFrZjqRSYTPJFVTP+NJ53vSsBb3IB0NMaYdh+dVDPweajecdqVkBae4OPT6VQnnJbqaa8xJx1FTafYPdzhnyIlPPvSbuBPpNi0zi4nUbB90HvXQAdKYiqihVGAO1OBxSKsV70kRkCsGXxNbafdvbTWzSbQMspHp0rbvn+UDtmuXvdIN7eTXELIqkDgjOTtB/rQ20roxrykrcpuWPiizvbmGGKzdWkYJvd+mfbFW9YkP8AZPzZyJAD+RrlYNMn0y+ileSMxRyo2VGM5bFdP4jITTnUA8TDp+dON5R1Joyk7qRjRtzV2P7ox3rPt2+UGr1uwIHrSOksHjpTQxzx1FO65PpTaAJoAHuoux3D6VtADaOe1YdvkXkJ/wBsfzrbH3R9KOhSYED1owPXNIaB0pJjDcM8KaUkHtTTSEkYpXsA6jOKbu4pMcE0XYDg3OKcGI9KjHGPenU7sB/mN/8AqFI0jd2ptHGaLsBNxLdTS7setNIwc04dKNQFzmmFjmnZ5xQelF2AzFPozxRmnsgDPOKWmnPrS8dagA4FLTTQOKaYDhwKNuKKQ/0psDCt2xcSe0x/UVo5FZajZezgA5yrj88f1rU47dactRJWYtFFFZlBjjigdKXPFAHGaACiijjFNIAxRiijoc0AAo7YpAeaWi4Cign5TTaOxpxFZ3CikJo4zVaMYpA602l70hpgBNL1puKM4HFITFJBpKKbwaYPQM88UE0YpG+6aBN3JtcG3Wb0f9Nm/nWYeGrf12FRrV0cDJcmqAjX0H5VSWhkc9q0wFzEP+mY/maqCYH2rZ1PRmvrlJElCKFwRtznmmReG4x/rJ5D/u4FMGjOWf3pwn65NbSaFZqMsHY+7Gp10qyT/lgp+vNArM50XHpil85z0zXUJZ2y/dhjH/ARUoijHRBTsFtTlQ0zdI3P0BqHULe8m0+VY7aVmK4AC8muz2r6ClBA7UWCyPNNH0PVor6WSSxlWNgcbgOa0zpGsybc22Plx94V3mRim5p20GcdpOhalawMkkaoS2fvda0v7MvCP4R+NdBRxSsKxz/9j3RP30/OnDRbk/8ALRK3aUEEUWGYX9iT/wDPZfyo/sSb/nuPyrd4pM07AYX9gyf89h+VIfD8pHE4/wC+a3s0ZqeVAc6PDswcFplYd8DFa0UDQRqiR4AHY1czRmjkC5VJcdUNG/tgj6ip8jvScUcg7lC8jSVDum28dkLVzMtk0s168jPFFAitJIBnACjgD1rtPl7gZprRxupDKCD1GKTjpYyq0/aWuefSw2/2pks743Agk2TIwIKEHH4jNdh4jb/RJwe06/8AoNSjSbGPzhHbRJ55BkKrgtg5GcVHqtlLqETKswQlg5GOCcYpJWTSFTpcjdtmc/A+R7VcQ4bIPNVpLK5swPMj4HRhyDSo5J61B0I01fcnXmgE1Xgf5hk9amDHJpjLNtzeQf74/nW2B8o+lYtqM3kAH98fzrbPQGgaGmkpTSVAwprHNLjk0u0GmAL0oo4FGRQkAcE0AYpBnPtSjmgBaQj86WkPSgAANLSUE4GapMAxzS0lLSt2AYaULmlwBQKPUBAOaCOOOlGABQBxSAO9OBpM5NHOOtHoApI6U0/dP0pBSv8A6tvoaNAMG4G3USD/ABxH9Oa04zlAfaqF2Nt9at/eOz8+KtwEmFc9QMU29A6k2MUlBpM1LGLijoaKKQCk03vS0UAFKaB0pDQFwNGeKKKAEPFKPu0h6U7+EVUQE9qb3p2KWqQtxmOc0h54pxopjG4pMHtTj6UnrSauACm07qKb3pivcBSHAU0p6cU1uhoE9DY8Qca3c/UH9BWb2rV8SDGtT++3+QrIFWZDy3QUu6on7UK1UgLAbijNQ5p273zQgJA3alz71FuFKGxQBKDQW5pgPFAYUwJyeKaGppbApu7mgCUtxTd3vUZajNAEgY+tOz71EDRn3oAlzzQTioi1Jn3oAl3Ub6i3Um6gCbdTd3Wot3vRu96AJC1Ju4qPcAaaW7UmBIWo38VFvAqMyc0mwJmf1ppk7dzUQLOcVPAhWQHaWbrj0pDNm00yGSycTB5ZmjLiNADtHv8Ar+lcNqNutteMsf3DyK7EXjW9jNGQFaX78hOWI9B6CuLvJxc3bv8AwjgVFRK6aGkCNzn0qzuDYxVVPSp0PzAVN9S13L9k3+mw+zCt09KwrH/j9i+tbpp9ChnNFOpnQ5BqRC0Z9Kbk9KcowKQCN2pMDI4pSDnNGCe9PoAoopMnpQBQgHUlBpDmhgLmg03Ge9OxQgAUtN5HejdimtgFPFJuxmgtkUlD0AM+lOz8tMzRSAWjOKSikAook/1TfSlFNm4hagDH1MYijk4JRwatwYw4B4Dmq9+hkspVUEnGRgVJaMSATzuRW/TmraFfUsN0pOcYpzLhiCMY9aABWZQg4opTSd6AFooo+lABRS5xSd6dgE/GijAoxzQAYxTuwpp6U7sPpTiDEJxQTSYwc9qKsVtApD0oJxSZz060BcTPQ0tAVj/CfypdrDt+tAr21EIzTacc0nvmgVwFMf5Vp4+tMmICE0DRu+KONaf3Vf5ViZrc8VjGrA+sYNYPetEZA7YxQD6UyU/KD700NQgJt1G7BqOjdRcCXd70u6od1G/3ouBPu96TcfWot4oDc1VwLW44ppbmot9Jv5pXAlLUbuOtRF6TfgUwJw3vQWqAPzTt+e9AE26m7veo8mlCSN0Qn8KQD93vSF+actrOxwIzUi6fcN/CB9TRcCuWpN/vV5dLkJ+aRR9BUi6VCPvuxpAZpPqabknoDW0tlap1Tdj1qRRGn3UUfhQx2MVba4k+7Gce/FWItMkz+8YAVotJx6VG0vGc0h2GJaxQ85yaR5FjGFwKjkm96xNX1T7HbMygtIeFFJjGa1qeD5EbZY9fYVkRgMOKzIDJe3eHc7m5JrVhhMLFC249aHTfLzHOsRH2ns+pMq45p4bDAigUmMGsWrHUmaWn83UR981vVz+msPtCfiK6BiMVXQoaeuKTj0o3c0hPJqRC4opM0E9KYC0hPNGeOBSUgHA5pcimjkGk6dadwHZ60hJNGOM0lAAOtO6Dmm5oyaQDutNoooAKKKKAEpOgpRjtRxQAnPWnUmfakzg0APFR3ahrWQEkAjBI61IKr6jKYdPlkCliB09acdwMa0uY7mCRo5JTGMqGc9T6VPpvMUGQDgMhHuD7Vj6L9phg8v7DdM8shZsxkKACDn8xWpZuYkk3LgxTHIJwBkf/AFq02ZBqkZ6cUgqKK8ilYLjBPAwwPNTnGelZyXUtO43FFLu/2RRuPtUjYlAye1GT60mST1ppC1HbT6UYPt+dJ0pM0PQNR2PcUcHvTc5NHI6VSYMDg8c047RxzTac3fiqFr1EJHHHT3oz/sikpKB2Q7cfb8BSbm7k0nakoCyAnPWiikJoGBNIelH6UgOTz0pXJtYUmop/uVL2xUM5yvpQ9gTszp/FiE6jEQM/uh/M1z4ic9q6fxTxdQn1TH61z+6tTNIg8jI+fj0pwtU9aWZiFH1pqvzR0EO+xg9Ho+w/7dOD4p4kx9aEAxdOLf8ALT9KcNMJbHmfpUyvjvT1fDZp2Ah/sn/pp+lOXSQeTNj61Z30b6LAV/7LUdZs/QVPb6PaOGM908eBxhd2TS76N1CAjGmW4bG9jUg061A6E07finB+KNAGrZ2q/wDLOpBDbKeIh+VN3ims9KwE37pR8saj8KN/oAKr76XfQMn8w+tJ5nvUBbmk30DSJi57mmbzURfmmmTNAExfmoy+BURYetJuGKQEhfFQSS5FRvL2rNvdQEXypy5/Sk5DLFzdomFZwp9c1j63JDOIFtgTsJ3lv4s1Uy8rmR2yx706SMuAMfjU8wWKdkF+34UEYrSGfPc+gFVIrdobsPgkHrirahizOQdp45ro5k6Vrnk8s/rl3sPVvlxR3pBkHpinEciuNnrxLmnf68fjXQmue0/m5XjsePwroCaotjG4pKU80mMUhBRS5GKSkAuaSge5oB5pgKDjvRnmikJxQAuaToKTOaUkYpAFOHPSmD1zTs4701oArccUlGc0hOKHpsAZx2ozzSc0opAJ24FFL2pO1AC5xSUUY5pgOXFR3UhSIMGKncMEHFSCqmqqWsHAOMc59MULcGZr6LeyEs+wc53PKv8AjmoobU2slzbu6MGRXzGffHpU+kSvcWKNLhiWJyevGP8AGluBs1RMdJImX+tXZJkWdie3s44WQpv2j5vmPOelWzTIzuiQ+wp1Q7lpBRRRSHcMUnOaM0Zo6gL1pDS59abnIp7gGKM9u9Awe9J3o9AAdcU88cU0dacTVITGngUUhopjFPSm0tMzzQJaIdnFJRnNFAMRhnmkFKaYTg1OxN+44ntUM3QCpKimPzcUN3Q13Oz8WDEtsf8AZIrm8iul8XDi1P8Avf0rly2FJrUzG3B+T8aiVuKy11OWfUprZsBE5zir6Nke9A7FkHjANODY96hBxTg31xQDRYV6kD8CqysaeHNO4rFoPwOaN9QK+aXdzQIm307fwKrFsGnb+Kdxk+7mnbqrb8Gnb80gJ9xo31Bvo30DJt2OaTfURkpm/NAWLG/im7yagMmKNxNICZn5phY9uKYKGcKOTQ3YY9iAcmq8koxyaguLtUBJI4rJuLuSfKrlV/U1DYE95qBwVi5PQn0rNRcsSeSetPjj2PnqD1qURbW9j0qWMQIDzUpXjAAFAAxTiMj3qV1AWOMkgd6kIKMRjjoQajQlSMdquB45wFk4bswp8wmtShImzBByvrTc9DVySExZDDcpqnKhjPHKnoaVxrcvaaQbsH2OPyrePpXPaXzdr/un+VdCeB0p9CrCYpOtBPFNzzRcB1JS0UWAKbkZp3GKYetAD+1JigdPSloYCY4NJg0oNGaAE5pccUZ5o5NACYxzQTntT6acU7AJRmikqQFpKKKAClFJSimA4cVU1VgNPl/3T/KrQqjrP/IOl/3G/lQtxmfoORYQg9kz+f8A+qptQG26tJO3mbT9DTdHwLSPgf6pOn0pdYyLRHHVJFP60+pKV0XbbmBRnpxUvSq1o2Y26/eNWOtDYLYKQnFKaaeKSRQdaQZzRmikApPNNPal7GmUeYDwPejoaaDS5q13AcOaD1xTRz0oPBpiuHejNGeaMcUDDPtTTTuaXY5/hOKAuMBoqQQsei0v2dv7wpEtkXU00irHkgfxUoij75JpiK2OMZqCb2NaG2MDhRVeVhv6ACpewjrvF3/HvbN6MR/KuSdhsNdb4x402Fu4k/pXEZZjg55OK1JRjQYGpXbk9T1q/FMAQDWZqULW9xE4RiJpHDAD/axT4EmgfaLfzARkLJuAH5EVKl3KNh7qKGIySPhR1qt/wkEtuS0NlDID0abJ/HHT+dYmsXE7pHEbeOPecZTdn9Sa07KykmhTgZx3p81tQEPiHUZXyYrfB7LEB/KrtrqpkIW4i8ongMOVNIdGuAmVK/lVUCa2YiZQydxUKpdhY3lcetO3c81ix6o0hyqLs7Z6kVbivRI6qylSelWmFrF7fz7Uu+q5YH1pQwGAKYE2+nB6gLe9KG4pXFYn3Um+ocijcBTuMm3Umfeo91JnJ6ZpXAlyPWguF5J4pqQXMpxHGfqaSa0WEbrq4C/7K8mk2wGvdhQeazJ9S3ZWL5j6+lSzTRlGSJCo/vHkn/CqYiXsKlyKtYiO6Q7nOTUiqPTmniPjpzUgQ9Nv5CouFiLaPSpVIYbCMehp4gkbgIfyqRbG4P3YnP4Uai6lcDBwRg+lKAOhFXTptzIgJiIYdycU5dKnP3ig+rUrMeiZQwB3oVtvNaa6MxPzTIPoCakGjxjrMT9Fp2G3coR3BUc4I9DTPNS4fynixuOMg1rLpVuOpdvxxUiWFpGQwjJYcgk9KVmHmUbPT2t7kSZymCDntxWoW9qfkeWwxzioTVWsJN9RT0pKKTikMXNGaKSmA4Gk70Uh60gFopvINOpgJS4pKWkAUoPNJxRT2AUmkNJxS0bgFJRS4oAKSl2k9jShGPagBtKKXYR3FGPcUAAqjrHNjKP+mbfyq8Kr3sZliZApOVI4prcL2KNhD5Ecaht+YImzj1UH+tGrAHTpSRnAzUGhzPcxRqzFnSPYcnptOMflV/VbdhpVwTjhCappX0EnoR2XMWcdQD+lWuRUOmIJIFGQMRp/Krvkf7VDQkyCkPSrXkx+pNJsjH8P51PKNsqYowTVwBR/CKOBnpQ0HMVAjEYwTS+RIT92rWaYZCOlOyBtkQtXI54pwtcD5m5pxlfHA/WmmYkckCiyFdjhAq980vlx+n61GZsDkim+cO2SaYrsl2IvRRQWUDAAqIM7dENGyU9Fx9aLA0Sb+OgprSntQLeU/wAQFH2Rj95zRZiGeYw5o809yKlFouPmJpwt4x2zQosLlcyjHWkEnsat+VGOiil2gdhT5QbKeXYcITUMiyFsbRWkcCqchy5ocQudp4kFv9gRrkMUDjhTg5xXJpPp6zKRAxUMOC3b8q6fxWu/R+P+ei1wRjYHOMgHtVvcEWtW1TSo/wCzt1mrFJZNxZjzl8itAeJNHtbn5tNt23LwNznH61wOqB724MSdYnLY+tSx6RqUyI4i8vjjJA/Os+byGdBrnijSbqWGFNLgTDFtwLA9D6mtvRtT0mJF8zTUfj/nqwrzS/0y4U75XBeM4wDmtWCWWONQr849aamuiHY9Rk1vTCmI9JhHHd2Ncprd7bSiRRbwxgjA2k/41zn2y8R+ZVA9zmoGeS+ukhDF3c847D1qG03sVZdCW2Ty4lUAYwK0tPgmvbhDDG5VQckrgChtHitREPOlIZ8Ebv8A61aNkYEjaFVK+WxU7WJB96FvcG7imzuA23y8n2pjW06HBjYVcEcW3O3I9yT/AFpuyIHIjX64qiClsdeox9SKQFunH/fQrQ3eiqB7AUeYw7kfjQOxUEEp7N9QCf5Cp0tD/Fv+u3H88VKJCepo3YouFhyWsanmJ2/3nUfyzU4fy+Et4Fx0yxb+lVt1KH7mndByj5nupcgzhB6IKqnTkf8A1krMT6DFWOvNGTUvUdmiFNMtlPJdvqR/hUy2Vqo4hX8STShsdadn3osh2FEMCjiGMfhTwFU8Kg+iio80FjRsKyJjIPpSbs8kVDRnB60XCyJiwC9BTSwx1pA2U6UzNFwsP3fjQWpmaM0mMfuwOtJupnWjNIB+eD9KZS7uDQFJ6CmwGEjPWjPPTineWec4596CmAAWFKwxMg9KMdOaUbQANwJ+lL8p45osAmM03nOPSnbl6c0m/B4AoAADk5pcZFJ5h9APwo3t60AKqt02mnbD3wPqaaG79u9NLZNMCTZ6stBUD+L8hUVGT60XQWHnaD3/ADo3KOg/Om5yPekpBYkz7CjewPtUeTSlsjFFwsOLMTjJ/OmFj9KKKLsLDu3AzRuI7U3JBpRnr1oAeDk+1NLfNjvijJx0xVa4laKXA64pomWxi2BNnr08OOPM3gf7JH/6/wAq2tal26Rce6EfnWHqfnpcxahAQJIuGIHUf5/SobzVftsMdqFcMWBkz0AB/WqJRu6UdsbD0VV6+1XzKB3H51m2VtN9nB2bS/zYq2LOVuuBTeoEhuFH8QppuFpRZf3m/KpFso++TSsBAbkdhTTcHHGKuC1jH8NSCGNeiinYLmd5sh5A/SjEr/3q0tqjsBRgU+UTkZ4gmOeP1pwtJD1IFX+2c0maFELlMWTE8tTvsgTkHkVaBxQRTshXI0bcoNPzxVdH2sUNTgrjrTDUCaTpRketIWGOtAAT2pM0ZFJkZ60CFzSZpMj1oyKQCE1Uf75q0ehqox+Y0DR2viNd2jSezA/rXCs3B4rvtfGdFuOM9P5ivP2zuxQ9xo5+3Qf8JFKpHXB/lXVq+OO1ZEWnKNU+2bznbjbitIGs2mMq31mZWMkYHPUVjTabcA/u2K/VciumVuKXIJz0qHFrVDvc5iHQrqVv3twcH0XFdBYadbadGfKX5yPmc8k1Y3ClYb4yM9RVLuNFLzvPlkkByI/lUe/rVZFeNm2yEKxJIYZ6/wD1qg82WwnbZk4PI9q0bWd7u3USQIpYHJHRalNssswPugHH0p5NGAq9abkVYhfxo780EUdKUgClBzRRikgF7YpBRzSUMB2TRk0gOKAc0XAeDninZwaYvWn00wHZHrQDkU2kPHehisSUhOBTdx9KGOfpSuMepGKTvTR93FJ70BYfRnIpvKjNG6i4WHD2pOc8CkXg06kA0n86CxzQAec+lNBBp7CQ/d3700nJooouMKAcUhOMUZFIYE85o696CRikHHNAh1FNLE0objmgdxc8UUH9aaDjOaLgOopMj1pabAQ0DNLRkCkAgo60uQaDwKAEzilpu72FKSOooEO3ewoXrTdwzTs85oAeCDVaeHzbjPYAVYBFR5/eNVx1JkLHbRYwVBFIml2aybxCMjkDt+VSqcCpATWliLknGKM8UhpKdhNj+DSUmcdKTNAbDifekzikNAoEKTRnikooAM0UUUwCjNFITSAimiLNuWotslWs0lA7lfEgHNJ89WaTIzQFyr89GXqzSYFIRXLNSeaR2NWMD0ppQZ6UAQmXAPFVt2SatyRjaTiqmzPShgeg6wu/SLkf7Oa89Yc5HWvQ9T+bS7kY/wCWZrz1utKW40JH1NLuA4pEyGpmcmpbLRIHxTweKjWnCpVwsSA08E4wKjBwaGk2oSOSB0p7DSMa7InvCAMEsB+NbcCCKFVFZNpE0t35xj5BPNbJPalFFMDyKZS9qbkdKoLDuvOaMZpAaAfWloJDiOKFoxmlAosAtJS5x1pKWgwxQBiilHJpNAFO3UmMdaM0IB24UZBpBjHNLkUXsgG7qQnNBopAOXoaWlQYByKXBxmgBvPSlA9aXrRigY0ijOO9OPFMxk80CHryrH2poFSKPkb6UzpTfQExG46UZ+XNKTmmkADrSAbSd6WigBeMdaM9PakpM0AL1yaeMYplKOhoAU/eFLimjOc07FADSMHApQcdaDkc03vQA/cDxTWNIDg5ooAXoeKQnJopDSAWikoFACjilDYFJRTAepJqLcPOZe9SZAHFRtFukJz16VcdBSJ161KDVVJPm2n7386sqeK0MmSZyKKQUtMAopM0UCFopM0tABRRRTAKKQ0lIBTSUUUwCikzRnHSkAhoopDmkAvtTT1opCcDNAC859qTOabQc0AJIfkNVRU8zfJVfdxQB6FeDNjOD3jb+Vedk8816LON1tKvqh/lXnTD5vxoa1GhQB1qL+ImplwagP3jWUjRDqcDximAd6XFTcfmSA88U6mL6U4daL3D5CooXoMCpD0pnGaf0FVewxOaTjNKc4zSDFN6gFOGMUYoxmiwkOBwKM0uKNuTQxidaQjFPxgUHntStcBopw4pMU7ikkA3FKOBSZxnkCmNcW6ffnjH1YU9QJDS4qs2o2q8eaG/3QTUZ1SD+FJW+i4/nRygXcUBaonVcHCW7n6kCmnU5yfkgRfq2aOUDV42mjFZA1C87eSM/wCyf8aqX+q38CqY5EGc9EH9aLBY6PbxxSgCuKOrajKObtwf9nA/lUDXN1J9+4mb6uaVtRncu8affdVHqxxVZ72yj+9dRDH+0DXGhWbk0nl5xmnZCO3t762uvMSGUOQMnANPYDvXO6FlLlwCeQM/mK6Fjk0pCQ3j1pKPrRUjA0dqSjOKADPNFIOacKACijHNBpgAo/GigigAJOKQ0oo60AHSjtRTec0ALRRSD3pALRRRQAUA00mlXmgB5PPFSmJgoYHGfWnJbs2MfnVlnRIwmN2B3rRRIbuZRGZevSroHyimhUZ8hAoqTGKtIkKM0pFNqibB3p2abS0wA4ozRRQAUUUUgCiijtQAUmaSigAoopM80gAnim0dTSE4oAd3xTKN2TSZoAUnFJmkNJnFADJj8uKr1JM3AFQ7higD0lxmNh7V5zJxIw969Fz8pFecXDBbmQejGm9xoVRxUZ++1OWUY6VVkvII5mUscg9AprKRadi0o5p2O1UxqMX8KSH8MUn9oc/LA34sBWdmXoXRwakXkVm/b5ieIkH1YmkN5cnABRfov/16pILmpipP4axjPcsf9e34KKTdMR808p/4ERRygjZ7UxpI1GWkUfU1jmMN94sw92zUiQxjPyL+VUJyNE3lqo5nTPsc0z+0bYc7mP0Q1S2AHoPyo280BcuHVIv4Y5T+AH9aZ/abH7tuc/7T4qttoxQN7Fhr+4P3Y41+pJqNru7Y/wCsRf8AdT/Gm44FG3ANAughmuWODcOPoAP6Uwh2PMsp/wCBmnAHrTsYGaYyIwoTyuT780ojUdFA/CpdvelA5xikFyLb2pQuBT8c0cHoKLhcbinAAdaUEjtTs4x60BcNveqWpqNkfTvWgq88gVR1CLCpgDknoKBmWiAcVJsGKdtwcU4DikDIlX5aGQCph1prDOaBF7RRi4cf7I/mK3yKwtF/4+W+g/mK3m4PHWkwIjRS4NJSsAU0k07tTc0AAPrTs03dS5FIBSaKOtFAC5wKM+tNPFA5pgLSg009xSjpSAXNJSHPSjHGKYB1FIeKKCTSAM4pSaYDmlJwKADoaVQSw+tMzUtsC9wq56kVS3AvvMI1CA4JHNQ5ycdqNRjKuGB46cVBBMOjda1uZFrGKXBpAcil6VQC0YzQaUYoAYVPUdKQVL1oKA9aLiZFkUZFOMJA4OajKsDyMUCHZpKTmjNABmlpM0hI6UMB2abnnFNzRQAuc0UlNLYpAPzgUwnNNLZpC2KAHZppNIAzH5VJ+gqdLG5k6REfXigCDNIWzWgmjTv9+RF/WrMeiQqR5kjt9OKAOenbkColV5DhFLH0UZNdeNMso+fIVm/2uasIqIMKoUegGKYGp2rze/BF9Ovfef516NXnmqjbqdwO280MaIE4rPuR/pL/AIVoR9BVG6H+ktj2rOW5RGq5qQDIpoFSj3qRjR6YpdtPJGOKQDjrQAoHag7R1NGAMU7qKYDQw7ZP4VKGAHAJNMA61KnQ0ARsWPOwj6mmgsT0A/GpTyaTHfvQMZtOetLz6mlJxRnNAa7CgZpcUD09adjHFIrZDQMUmRnFKeoNNB55oDzFHNGKdQP1pgthppccZoIoz60hoSnKe1NpVOKYWJc4qnqX/LP8auCqmonKx/U0AZ+OKBTs0hHekMUDjNMNPH3aafSgC/on/H030H8xW+x5rC0Yf6Q30H8xW2/FJkdRpbk02gmmkk0hhTc/NTuKSkA09aXkUpHek3GgBc0tN55ooAdmim4PWlxkCmAE9qAeaTGKBwaQD85NIT2pN1JTAXOKAeaSkzzSAXFLmkooAb3qxajE6fWoO9T2pzcLVR3EwlvFaaSKTOM8GoZIth3LyD3qtdHNzIf9qnwXJj+VvmQ9vSqvqJotwz4OGz9atqwNUZIwRvjOVNEU5Tg8irTJNGl4qNHDLkU8daoRJRSA5pRSE2KMilxnrzRSgYoAaYkPVab9lVs4Yip1XuafxQIptZsejj8aZ9jk6DBrQFKATTAzTZzZ6D86UWU/ov51pgEUtAGaNPlbqyinrpfHzSfkK0BmnA4FAFNNNgHLbm+pqVbWBDxCuPU1N1pQCKQCqqqOAB9KcD2o2tjOPzpuQO9AEmacDmod6jvzSCcZpgTMaYWwDmqs11sA4qs10zHGetMDpBxXBa0oGrXH+9mu7B4rh9eGNXmP0/lSe40U4+lU7v8A4+PbAq3F0FVbzidf92okupREpIqUdKiWngnpUDHUopBnqaOhoAXOKVTxTeQaXvQCVx3cVKhGMVECCaeO9MGKRg0mRmjtSfWgEKehpAOKUUh9qCo6iqcEVJINw3ioqUFguM8UFNCE0o600nPFGePpSvqMfnNKDzmmU5TxTE9BD980Zz9KHpoPFAIdilFN96cDmgY8ckVV1A5SP61aFVdQ+4n1NICljvTgR0NRjmpB0pJgNI2kr2FMPWpD6YqNjjOaYGho3Fw3uP61uvisHR/+Pr8K3XoexIwgU00vNIelJ2AYTkcU4dqQEAUbsUgHUYpoNLu59qAEPWijvSHigBTRTc07txQAc5pueaCe1BIwPWgABzRn1pKXPGKBinGKToM04KRzSAYOTTsxC0mM07GDzRkDrSsAmMVLb/65aj3jpjinKxUbhxj0qktRN2KMvMzH3NNxSsCWY9880mTUvcolgnaE+qnqKtMqyrvjP1HpVCpIpGR8qapMlosxysje3pV+KUSCs8sswyvBHUUisyHINaJkWNf3pwIzVWC4DYB61Y9xVEtElKBimrzTwMmgQq85FOHFJtAPSpooJZm/dxu/+6M4oAbmnDpU/wBjZOZpYov958/oM09X0+H7xlnb2wg/qapJgVxz1pQpPQZqV9SReILWKMeuNx/M1VkupZCSWPNJoCwI2PXA+ppT5CffkyfRRVAyE9SfxppcA8mkBoG5gUYVCfdjTGv5CMDgegqgZgO+ajaf0oAumdj1JqMyE1Sa4NRmY9cmgC+Zf9rFMNwoPJzVEyE0hb60XAdd3gDAAZqtDcSTTogGMmobliXHSnab819H7c1DZVju1PauK8Qj/iaye4BrskbPWuQ8S8ann1UVpISM5MACql8P3qH2q0nQVXvB80f0NZy2KIU9O9Px3piAVIKgYA0vXmggUcfhQCADmlNL24oxQAKCB9aeDj6UwEAYpV60Me+w/cDTTQxwKTcKEK3cUdaXI3U3OaWgpaai9qOlANB9KZYdMmmk5o5FBpAKpJpynBpq9KcP1oWwmB5NNxzkU7HNBHamC2EzgUo600jikFK4yYZzmq2okBU+tWFOarajykf1pgUVFSDpUQb0p+ecipAUnnFMkA6jvT+NvFRlu9CAvaT/AMfNbzH1rC0cZuSPatt+DTJ0GmmHFKTTeT0Bo3ADzSgUu1sdKQqfUClZgFFKqKO5P0px2jsT9TRygMJwKYeakLDPCgUu40JICMAntSgcEZFLRSYCBce9LgUZpN1ABgA9BRkCgkikzQMcTgZpNxpKKdwDJJ60Z4opDnNFwFFOBwjfQ0zrzSn/AFTk/wB2hAyqKcRuGf4qjBxTgcVICYo71Jw454PrTCpDEGgBQSpyDg1MsgfqMGoBS9KpMTVyyCQauQ3OBtas5JM8MfxqUHFapkNGupB5FXbCSGOYPcReai/wZxmsSCchgCa0dxVBkdatMixoyaggcmC1hiHb5d3881BJeXEvDysR6Z4qkZaYZTRzCLJf1aozIo71XLkmmFie9ICyZuKYZveq+fxpDyaBpErTcdc0wyk0ztTWIAyTSuOw/cT3pueaYZUA4Oaja4weBUthYnpOBVVrhscYpplc9Sfwpc6HysuE4pnmIO9VuScGjFPmCxBdXC+YflJqxor+Zek4wAKzLj/WMRWr4fUGSRsdqhu7G1odoh4Fct4nGNQjPqldLG2VB9RXN+KBmeI/7JraWxmZKH5agvufL/Gpk+7UN5/q0x2NRIsgTrUg71CpzUw6VAxwGQKdgYpgPFOBoATPYU4mk+UdjS0AABI5/CgKQetBPPtTgc9qEUkIU460gp2TTeh60WsJrUXPWik4PHpTieMUy09bBx60oPrTfSl4oGKTnpSU3dQXHpS0AdnAzTlLY6VCGDsAOKlLHpnOOlUlchy1FIIydppNw9ak3kJ61G6jqOafKNSuNJpQefaoy3bvSh+TUtFE61V1A/LGD61MjZPNQaiQEQ9smkOxSGPWn1WDc+1ShsNxSBofxUZHelHWlIxxTEaOi/8AHy3tituQdeaw9GP+kSD6VuMaZFtSInjikLH1NBoqdegw3HpQKTFL0qlcBMmlJIFIabznmpuwHClpM0H2o6AGeaQmkopDCiiigAJzTST2p1JnNAB1FLRTTQAucUnWiigBRQ5xC/4fzo7U2b/UN7kUXAq55p46fhTBTgeaQDgeKUHIwaaOlLQAhGKM4pc568igjHPahABpyykcGm5pCKpOwmi7CdzritORiQB6CsSCUpIOM1pvc7ucCtUzMeaaeBVeSY44NRecx6mk5BYtkj1FMaRR3qqzsaaWJpc41G5O0/Hy0wyse9RelLU8zC1mBZj3NJS96Q88Urselw9hUeMk5p54FHHGaTeob7DMc0qnAoOM8Up5PFAtUG40uflOaAKRh8pzxTsFzOlPzt9a2vD4xHIxHU1hSEEnnqc10WiLiyJx1ahbg2dHC2YkPqBWD4nGTA31FbNucwR8/wAIrH8S8xQH3IroexmYSYPFMvB+5X2aljpt1zBz61nIsqoPTrUvTiokOCOakJB7VAx2cUoPGRTd2TinD0oGGSad3pKXFAm7hmnqTio6cM0FDz0NRkHr1pdxPGaTPNFygHBzS7skCkJz1NKMYoTBDs8j3ppJzxR6c0nUGhgITTCxp+QBWBfXjyXflKzRxLwWHGfWhPuaU6bm7I6GHAINTYTPA4NcM11MqbknYAdt3U11un3Bms4pOpKjP1rRNF1sO6auaXlrs6EVC+FYDOBSh3dCB1FRlH5yDuHJpnMo6kcjbQeeBzWQdbh+0eWFO3ON1Lr8kkcaIpwkhOf8K51eJMEfOp5FQ3qd1CgpR5mdvHKjj5GB+hqvqT4iTPPPaudtDNLctJEGwO/TFXri+keJY5F5B61Ip4eUdUOEgzUytzjpWcsh3f4Vdjf1HakYtXJ+ozRnvSA849qNp/KgzasaOjcTv+FbbE1i6MMTufpW0x/Om9iUR4yeaCQBQTTTzSQxcmgGk70GmApOaSkPtSA+tSA6jNNyaBxTuAtLTaKQCk0A+tJRxQApPFJ0opaAAnNJSE80mSaAFJ5pc9803FLSAOppLjiD8aWm3DfulHuaAKwOaeBTExmnigBRR1oo7UgAUoOPpTRxSjPc0wFIx05FJnjFKDzijHHFACDrV3+99cVSX71W85BPqTVpitqNY0gHU5pT15FHT8akPIOlJRS4z2zQK9huaXnFLsx1Io49aBN3GU4etGQOw/OkLntxT0EBBJ9qQqARyKN350nvS6hcXj0NIGweKTNIDTdgH7zUUpPlnmn8VDcn90aXMFig5BrqdJXbp8Y9ea5Q8119guyyiH+yKcWDNK2/1C+3FZfiMf6JER/frRt2/dkZ6Mf51n6/zYA+jVvLYzOcQ5pbr/j2P1FIhonGbZqyZoUl4qQNiokbmpcUgHe9PB9KjGc8dBUq9KGAo6UZOaUkLSdfSgBc80uT3pvSkJ+ahjHEDrignjGKAevFB6jNA0xppeo+lBpA2exoGhRmlzikzQMHrQMiuHKW7sOuOK5u+KC2YMPYGt/UVL2jAHBHOaw3t91uyhsFhyWH61hVdpI68OVLG23EueF6ZI4rpNMYiF1UKoVsAE4z9KwYyIIvLfBcD659MVdsJ9tw8IBG4BuRjB710x7mtf3os6CKQlsHGc9ae920UrZAIA2mqifIcnI9Ae9OlbILEdKs4CHWDCdOkdwDgZB965i4jTyVaNCGOATk1q6tdMtmUQA5OPm7+1Y1teNjbtG0A8VMkmztoO0LmpZEx2bjftB6qOrVCLd2m27GkZuWCjNPiuYoN29T82PmHYelJDePaNvjc7scH1Pc0mjphK6IrpDbuo5Pds8EVdgcGNTmojNEltM0yKzPxkj5s+vt/wDrqjYSsSQemc0mjCrSSV0by9eO1KScUyE/LnNOb1HSpOGW5p6P/rn/AA/rWy/WsXRsiV8n0/rWwxp9CBh60n0pSab0OalDDPPSjrR1z2pOlABRRRQAZFFFGKACiijPNMAJx2pAM0ueaTNIAJxSg0mKKAEpcUgOaWkAUUUdqYBg44qK5PCfjUhz9Paobo8p9KGBEKduPrTFNOxSAepyKWmDg5pwOaAF7Umc9aBRjnNAB3yKUHvSUfU0ALjJBHXNW41IjUEc4qlk+lXgcKOe1VoAFeOTTcg0MxIpo6UXFYXJ7ACkLE96M0n1pEBSE4oLfjTe9A4hS9aQ0Z96QdRaTJ9aTNGfancbQjZopTim5zSFuLj3qC6OI8VMarXZwgouC0KQyZFA9a7SAbbeMeiiuNgG65jHqwrswMIB7U4iZYhPMg/2z/OqWt86cx9GBq3Efnlx/fNVtXGdOkroZmcxFwafOcW0mP7tRxnBqSTmCQf7JrOVi0ZaNz0qYSZxmoYxk81MAPXJqBkyEHocVMijrVNTz6U9ZMeppgXePSo2IBPaoBIT60hdiRQBKW9DSjHeouT3waeFzjJ6UAPBxSMw65pMAds0hx24oKSvqG8dqMnsDRmjmgpXFAJ70cmgdMetIeMCmMgvblLa2Z3G7sB61z8kzTp5KYUYwe9dBe2a3tsYicHqDXNzQy2xePB38cVLim9TpoNLRbkSx+SrGRt4BAq/FJGrQzxgtIvJPeqhhzgzHDP0HpWzotnmHcfXjPpVJHRVfuXZYSZpSDuJH1qXJYHPTOatpZRsAR8pHb1o+wymIkDb9as826MHVFEkbxqAT1Hsa59H/eBgMf3lx3rsZNJlOdkg+tMstBgtiZJgJJCc5I4FJrU2p1oxi0zESwmubZGijdygGAo6nNMlt9Qjm8yaylZu3yEgV2iEJwuAPQVaWQFeoocblRxDOCuYpjFunhaFSN3zDkmqdudk7L2xW74nnH2mOPr8hzj61gREicE9x3rNLlZ2N3pXZ0FoSy4Bqy30xVLT24xg1dbsc5pvc86e5oaQf30g+n9a2GrG0fmZ/wAP61sN9aDOww+9NJpW7U3BpXAAc9qWjoOlIc0gAmgc5pKXpQMU8Ck3UmQe9KMUAGfajNFFIAopM0E4GaBIWikBHWgEUxgQexpN3FGeDzS4HrQAvakBPXP4U0n3oFIBevWobn/WD2Aqaq9wczH6CmLqMFOzTad0pFC0UDpQOlAhc+1BPakoNNtAKp7UHrTRxTs5pAOXlquHj3qnFjfx/nmrZp9CeolMJOaceKbRbQTYmcGkPzfhStz3puKQN3DOKKXAApp4zQCdhSfWm55pu7J5pSaLjuBJ7UZ4ppNJnNAJXHZ9TRmmA496XPNArDjzVK7bkVb3D1qjdHLc0DS0F09S99EP9quwPArk9IG7UE9ua6onmqgQx8ZxNKM9Tn9Kj1PnTph7U9T/AKQ/uAaZfDdZSj/ZNbkHKIcv6VO/+pcj+7VdPv1aH+rYY7Gsmy7oxEc/jUokye1ZRvolYjeM59af/aUQP31+uaVmF0aw6UA9eazv7Rjx/rFP41It2rYwwNNRGmXgSPxp+R061UWXJqdWz0PNDiBNnIpy/wD6qaozzUm3j3pAKMnNLgZpQuFJPH1prFFP3xQNMNtG2ozcIp6k4qP7YD0T8zRcvm7FnBIpQuRVf7Y2MbB+dJ9rkxxgfQUC5mWlRumDVHV7JZLV3KgOilg3ehrmU8bzmq0zPIjAseRg5NPQE2mjk1vJHiQN13dSa9G06FRbxtGAylQVPtXnktsYPMjJDHIIx2ya7zQGePT4oXPzKg604nXiJXgaocxkcAH3FPFwD1wfpSTL5ib1696qfIDnPPpVnBuTuo5IqFwTxipUYMB1wKiNzGj5Y/hina4Fd8qcEY96kjc/hUjOpx8vB6ZpjhApOCKRcX0Oa1dSt6JWHyP3NZbpm43AZHHGK6u5to7qPyzyp/SsPUEjivY44h91cnPNZtO53+2vT5WS2fyscVdP3apxLtbIPBq23C0jlmaOkf6x8dMj+tarVlaN99/qP5GtZqGZojJpQaQikqegxT160lFGKqxKA0h6etLRnFToPzEAHpQD19qWjApAtQpD0pR9KTPtQMQHPbilOMYzSdjSUwQvA9xSHHpRRSAKKKTHvQAcd6BgUY460AUAPHUVWn/17VZQZYVVlP71j15qraC6iZwM0ZBFNyT9KXt71JQ+gfWm5OelAPY0ASUwn2pQfSkoAByKOlJ0NH8VAieEDdn3qySKrRcHp3qckZqrqxPUQmmsTQWzSZyKQdQ6ijpQMUjGkIC3NNJz9KQ0A0DsAGDQcZpM5pQM96RLTGHrSHrxTmGBTB0pjClHPSmk4PBpBQFx52jsDWfctmQ1dPSqE5+c96ATsXtCXN4x9BXRmsDQR+9lb2FbzcVUdiW7kmcXHXqgpbkZtZP901HnMyE946ll5gceoNbEHIp9+rQGY2+lUwcOee9Wo+hIPWoluVc8fu7a6+2TckfOerY71H9lkx89yo9s5q/qNq51S5X5jiVu3vTE02Q8lAc+taJokq28M8y/u1dzkjIHWtBLC5hj8ya4MCj3zV63Men2v71wNueB/SqyTjUL0SzYEEfOyj0AvWMkqrvjuLuUDusYwfzrZtdXITbPbyRsONzDrT4JraeNRbyAgDtVa5nUzLAAfUvU3voPpc1UvjIMxsuPani6lJ5as2KJZF3r8rDowqZZHjbEuCOzDp+NToWtS15jH7xJ55pCQTwaOtGAMHNQADnoaXA6+lKoGOKXApvcAxxmm5INOw3bpRsGeWpFrUZ05qJskEDmrBVOm4n6Co3MYPCn86CjDmjMmpbNuASAWrr7BAJsg9FrmL3EU4n4Ve/etyxvS0Uc8fQjkVcTSpeUUdBGxbPT3FZ93bPFNkKcN0Ip6XUZO7dg+lWBqEWNjISvrVnNysyxJIuV3GoxyxrXaytrlGaJ9p9jVOSylhJyMr6incaaRbiiT7GCWyQM/rUU5wnFWY4GSyVXGDjNZl5qVrayeU26WTGcL90fjSvcqN29BcYXLHA7mubvC8l/I7LjsB7Voz30t4RkBVHRRSXcAkhWYD5hwaTNV5kFsNy7c8jkVaY5GKrxHbyOtTPjIK9DWRMjS0f77/UfyNa7c1kaPxI57ZH8jWrI3pTbITG4I75ppP4UEnPU0nWjdBbqG72pd1MJxRmpHYeG5pCc03NGaQDt3tShuDTOTRTAeW700nmgUcUNiQZpM0uRjrSZz2pDDNGc0h4HvQOR1oAcDSdaBjpRkCncLh2ozjpTaOe9ICRG5qq+C7etWkUk9KqPwSc1T2JW40HinAetNUZPFOqSxT1pOaQZJpc0CTuCnnmne1Moz3zQMfjig8DNJk9cUZ4oEyeHOM9eakY57VHB9ypKbJTVhKQHnpS++aSkJsQ/Wm804nIppoENyaMjrR0FIcY69aCvQUZozjvSE4FJnPvQDV9RS3bNNY+hpW/Wouc0CHDmim5IHNKGFIVu4jHH5VnynLmrzdCc1nSNhj3oHY3dBU+TI2OprXY5rN0RcWRPqa0GOKtOyJHqctCf9g1O3MbD2qrGcpAfYirIPyke1bEs49xiV8epq1B0qtNxdSD0Y1PGcLxUegI4jVbi1h1OcM53hzkKM1mzao0hIij2jGMtUmtWrnW7ojGC+ajgs1GMgkn1q1oIprDLcSFnYt7tViKLyJRHjgjkjvWpHFhcKvBPWnvahgCB0HYUrgRWttGp3rI6t/stWqR5kG7+Id6oJDIoGDg981aTKxbSfmY/pUtAWbIBYsHv3FWGUEYIyO4NQRfKmPyqcdOaTGggbZ+7Y9fumrBYAfdFVXOBuHVeal3cAmi5ZJuz0AGO1ISTTVI9etOpXAXjgA0jD8BTgOM45pT05pF3WyGAHrnNDLmloNBRBNCJEw3I9CKi0yGS1lkgJzEeU9quYOeRxTkiw4b0pofM7NFmGBpHGB34qw0DKpLEEjsKYtz5Y4HNMNy+SQQSfWr5kRqCuyHKkirkV/Mv3mDfUVlM7O/zUK0qqVLE+5o5gtfcvajqDAYeTLEfcHasBlaVy78k1adC7Fn5b1NOEZHYVLkXHQiRMY4FXYQMFW6NxUax9hUqjHNIGU5IjBKUPTtToxuBX8qu3Ufm24k/iTrWcCc4BoasJmtpHLP9R/I1pt161naVzvb1Iz+RrQY/nSZmmMJpCTTgAfvcUZQdF/OpKv2GUoBNHmHsAPwpuWPegNR+31pBjmm59aM96aYx2QBwKQuT2pM+9HelcSQuSRzTc/hS5ooGKtLTQfejmgBT06UlHNL3ouAlLSfjSbwOnzfSmriukKacq8gGojJjPyj8aTzjwS4H0FNIGi8PlQms+YYOPephMCOSSD71HIpZdwqnqTZrUhXg9akGMcdagyQMGpM4wc1maDqMikJ43c/SkoAdxSdBQDSE5NAC7uMUA89abjmlxzmgV9NC3Fwg+lOJJpF+4PoKacihkxQuRRmmFsGjdkUCejFzxxSZzTc8Dil7Uger0EY9qbS+5pu72piFY03JFBPPNNyc4oHceeOtNLUH3ppOcUhdQPOM0dBmjOKM+tA9BkjfuzWa55xmr8x+Q1nH7woEdXpK7bBPfmrjEY9agsRtsoh/s1KelVYQsR/0eA+9WuxqlbnNnD/vVdA4Nbks5K7G28mH+1TojkUl+MX0vuaSMdulS0I5bWIQ2qSknjjpUEcYBwM49Kv6un/Ewbk9Kqp90ChuwDgi5x6dhUmcDGcCmAYpcfNnP4UtwBFLMc9MZp0aAZbqT+lIGAdcnA6U9ckk9qEgJk5A+tSk8d+KjQcCpCvTnpSUQIbh9kJ55YhfzNW17gn6ZrMdjdakkSA+XD8zsOm7sK1MfKP50NaFxQoH6U7OTxTcEjinKMYzSGPUEDn8KKXtQOtIBNvHFKFwKXvx0oNBXMxM4PSpByB2pgGTTxnsKBqXcUigLnnNOxmgDApg5dhuzkfzp2zIDZ56Glz270Z4I9aAuRsg9KAoxing54IpGGOaChoAHenZppGRRjnNAE0LclW+6R0qhPF5MxXPHY1aHBzmlu0EsAfqy0EvQm0djtceprTPesnSTtZs961WxjIpNXJs9xpNMJzSkjpmmnnpUtWKsHNLSZ5pSDnihK4xOtJT1Vj2NG0DqQKfKxXQzBNH8XWn5GOMn6Co2YAkmjlYXHHmlB9qi3Z7mgtnt+dIZLuUdSKTzFqIk5xTT0ORQBMZcZ4FMaU54J/lTQVApOp4FO4C789qQlj/ABEUEYoouMTaT3NNPHepKaFBFIBMcU8SbeT0pp4NNbg00xbjpFB+ZelM/GnIx6YyKR0I6dKGr7AtNBytk0uM81GDinBufSpuDFIzRSj5uRTfU0wTuKKG4pAc0n8QHvQDdi8Dhcd6Y1OPQmmZJOKb3JWwhxSUuBnrSZANIT3F7UjUE+lNJoGr7geBimk0FuKMjHvQSJjgZprdRihjk9aaeDSH5js5pM00GnBc0Dt1QUh5pxXnk4pPlHGaCSvc58uqSjMij3FXLpsrgCqkHz3SL/tCgdzsoBiBB6AUrUqgBFHoKQmtESMtf+PJPYir4FFFaks5bUv+P+T61GnWiigRg6yubsHvgVTWiipAcKDRRQADDMFxzVmIDbtx0oooKjuI8hTOB0qtqOom1tQUUl3+VSegPrRRTE9y1p1oLW2VdxZ2G52Pc1cXvRRU9WVHYX29aco5AoooWxRKabRRUrcQ4cj0o7UUUPcBw559KeooooW4BnNKBkdTRRTe4CDrTqKKQC7efrSMOQKKKC4ibaRh0oooCQFCOpp0Y42nkGiimtyCaxi2yP8AXir3U0UUMA8vPOaQhV65/CiigBqsuMhcn3NDSn6fQUUUARmX1yT7mm+YTnHGKKKCohuY8k5pWGQDRRSexYYoI4ooqADacgjtSMOM0UUAIB8ppQvFFFACUUUU1uAA5paKKpANPUUYHpRRQgA8DigHcKKKZMhrJt70dRiiikEhynBIHahhz+tFFKWxMtxo60o++v1FFFSilsW6aeKKKb3IGH0puKKKRXQD0pnOaKKByEI5paKKRA0rjJp+0bQW70UVUQGkrnhfzpN56UUVQDWJ9aaTk5ooqHuBVujyBTbBd1/F/vUUU4gdeegpvaiiqYj/2Q==" old="http://www.landscope.com/images/Photo/Stock/51001_52000/51510/2ndbath.jpg"*/?>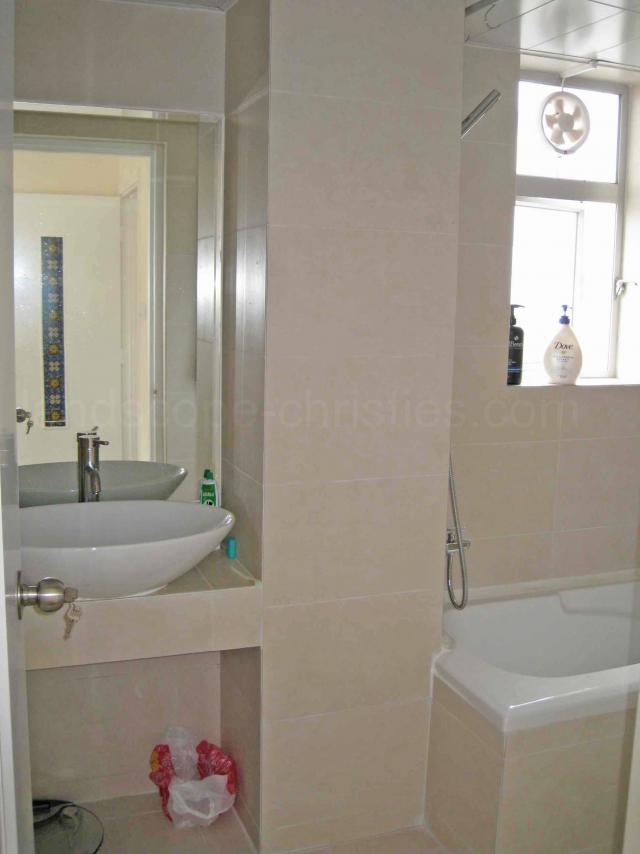 /*img class="sp-thumbnail" src="data:image/jpg;base64,/9j/4AAQSkZJRgABAQAAAQABAAD//gA+Q1JFQVRPUjogZ2QtanBlZyB2MS4wICh1c2luZyBJSkcgSlBFRyB2NjIpLCBkZWZhdWx0IHF1YWxpdHkK/9sAQwAIBgYHBgUIBwcHCQkICgwUDQwLCwwZEhMPFB0aHx4dGhwcICQuJyAiLCMcHCg3KSwwMTQ0NB8nOT04MjwuMzQy/9sAQwEJCQkMCwwYDQ0YMiEcITIyMjIyMjIyMjIyMjIyMjIyMjIyMjIyMjIyMjIyMjIyMjIyMjIyMjIyMjIyMjIyMjIy/8AAEQgDVgKAAwEiAAIRAQMRAf/EAB8AAAEFAQEBAQEBAAAAAAAAAAABAgMEBQYHCAkKC//EALUQAAIBAwMCBAMFBQQEAAABfQECAwAEEQUSITFBBhNRYQcicRQygZGhCCNCscEVUtHwJDNicoIJChYXGBkaJSYnKCkqNDU2Nzg5OkNERUZHSElKU1RVVldYWVpjZGVmZ2hpanN0dXZ3eHl6g4SFhoeIiYqSk5SVlpeYmZqio6Slpqeoqaqys7S1tre4ubrCw8TFxsfIycrS09TV1tfY2drh4uPk5ebn6Onq8fLz9PX29/j5+v/EAB8BAAMBAQEBAQEBAQEAAAAAAAABAgMEBQYHCAkKC//EALURAAIBAgQEAwQHBQQEAAECdwABAgMRBAUhMQYSQVEHYXETIjKBCBRCkaGxwQkjM1LwFWJy0QoWJDThJfEXGBkaJicoKSo1Njc4OTpDREVGR0hJSlNUVVZXWFlaY2RlZmdoaWpzdHV2d3h5eoKDhIWGh4iJipKTlJWWl5iZmqKjpKWmp6ipqrKztLW2t7i5usLDxMXGx8jJytLT1NXW19jZ2uLj5OXm5+jp6vLz9PX29/j5+v/aAAwDAQACEQMRAD8A6Q802n84puOtYm42kpxpKAuJSiijvRcEBpKceaSsygpRRj1opgLjNOAoFFABShd1KvTPenAYNAAq7aWlooASilpR1oAQCnYxRiloASjrS4NKBxQAgAx0p2KKcq889qAECnFOAxS0uKBiUoFKOlLQITFLRRQUgopacBQA3FKBzml6UUDCiilxQLYSilxQKAEpcUuKWgLDcYNLSj3pcce9K4xOnWjFOxzzS0wG44pcUtLQAnf2opcUuOaAG0U7FLQA0DvTsUUUAIRmjApaKQDcUY5p2MUuKYDdtLS45pcUANop2KXFJgMpcU6jFADBSgc06jvRYQ3HOKSnkUmM0BsNpD0p2KSmSNI4pKfSEcUAMIzTMYNSUYoAj4pMU8rmk24FMBuKQ806gincCPGBSU+kK0wGnpSH3p2KQigVjOpp60o9aDQSMoxxS0lAxKKKQnnrQA9ugoFVbu/t7GLzLmQIg6k1RHirRev2xf8Avk/4VFh8yNjFLiskeKtEx/x+r+R/wpR4p0XP/H6n5H/CgOZdzXAxShckZrJPirRR/wAvqfkf8KavivR8kG7A/wCAn/CgOZdzcAHajFYy+K9GA/4/F/75P+FL/wAJZov/AD+p/wB8n/CgOZdzYxRisf8A4SzRcZ+2r+R/wpf+Er0X/n9T8j/hQHMjYAPWlwaxx4q0U9L1PyP+FOXxVox/5fo/xzRcOZGvR0NZP/CU6Ln/AI/o/wAjQPFWidTfx/rSuF0bFGKyh4o0Un/j/i9uaX/hJtFI/wCQhD/31RdBdGrj0qTFZA8S6P21G3/77FPHiTRif+QlbfjIKLod0amKUCs0eIdHP/MRtf8Av6v+NOGv6R21G2/7+r/jRdBdGliis8a9pOP+Qhbf9/V/xp39uaV/0ELX/v6v+NHMh3RexxQFNUhreln/AJf7Y/8AbVf8aeNY049L63/7+CjmQ7roXAOKKrDVLBul5AfpIKcL+zPS6hP/AAMUXQyelxUYurc9J4z/AMCFOFxCePMU/jRdCQ7HNLtpoljPRhTvMT+8KLoYYpaTen94Uu5cZyKdwDFLj2o3LnqKXevY0gFA4oxRuHrS5HrTASilyPUUoIz2oAB9KKXI9qXigBKKXiikAlFOFGBQA2l5FO2ijbQA2lAp2KAKYCYopcUYoASilwaMUCbEopQKMUAxOaXBpRxS0CQ3BoxTqKAuMop3ekxQISkxzTsUlADccUlPpMCgBuKbtp5FJg+lMBp4pKfgUhFMCMgU3qKkIpCo7UAMxRilIIPFHQ80ANppFPIzSYNAGTRjNLRTIGmkp3WkI70AMPBpDTjTCKYHL+OcrpVs68ETDn8DXFvbJP5csCgBztdc/cb/AANdx46A/sCIn/nsP5Gub0C3jmkiDL9/g+4qoozluUDprAY3Dgd6Qaa5/iXFdwdPsyvEIyOvNNFhZbv9VwffpVWJOL/sxv764p/9mv8A31rtf7NsuvlD86P7Ns+f3WPxpgcUdMbs60g01jn51rtxp1n93yv1NL/Ztlz+5/U0AcP/AGawx865pf7NP94V2/8AZll/zy/U0v8AZtkf+WX6mlYDiBpjjPzrzSDSnJ/1i13H9nWY6RfqaX+zbP8A55H/AL6NOwHD/wBkSE481cUf2RJ/z0Wu4/s6z/55n/vo0v8AZtnn7h/M0WQHDf2RKf8Alqv50f2PL/fT25ruf7Ns/wDnmfzo/s2z6+Wf++qNAOH/ALHlBz5ifSj+xpuzp+ZruP7MtP7p/Ol/s21H8Lf99UwOAnsZLYgMynPPFQlWXrXfzaPYzffRjj3qE6BprDBR/wDvqlYDho43kJAAz15NS+Q5Hb867VfD2nKchHB/3qU6Dp/HEn/fVFh3ZxPkPjtz70vkyf5Ndp/YFgOnmD/gX/1qBoNj6y/99D/CnYRxnkSdc/rS+RJjpn8a7H+wLH+9L/30P8KP7Assj5pfzFFkBxot5McrzS/Z5M/dH6V2P9g2n/PST8xTf7Ath/y1k/SlyoDkPJcHkUu2UdCa67/hHrc9JXFNPh2A/wDLd/yo5EO7OVD3K9JHH4077ReL0nlA9mNdOfDcOOLhv++aQ+GoscXLf98//Xo9mguzmxfaguMXVzjrxIwpw1HUgOL27B9pn/xroD4aTtdH/vj/AOvSf8I0O11/45/9ep5EF2YS6tqwP/H/AHoHp5zf408a5q4/5iF3+MhrZPhrji5H/fNN/wCEabHFyv8A3zS9muwXZljxBrIHGoz/AIvTx4l1sdNRl/Er/hWgfDUna4T8jUZ8M3Gf+PiM/nQ6a7D5mV4/E+u99Tb/AL5T/Cp08U68BxqYP1RP8KafDN0f+WsX4k/4VC/hW8P3Xh/P/wCtR7JdgUmjQTxP4gyP9ORv+2af4VIvirxDkATRN9YxzWOfC9+O8R/4FTG8Mah5UgCxlmYEfMKPZLsPnZ0aeJ/E3B2Qke8J/wAamXxT4l/597U/WJv/AIquRPhjUhyIlJ74cU8aBqaj/VHPs4pexK9odePFviEHmztT9Eb/ABqRPF+uk/8AIPgb6bhXGnR9VXnZJ+D1IlnrCHINyv8AuyMP60vZB7Q7NfGOrgfNpMbH2kI/pUn/AAmmoqMtonHtOf8A4muMU65Eu1Z74AdB5r4/nVo6j4g2BHuLoqM9cnr/APqo9kyvaI6keO5x97R3H0mz/SnDx8oHz6bOPowNcg1/rIOTJN6cxj/CoGvdU53SPz/0yU/0qfZsPaI7lfH9oT81heD6Bf8A4qpB4/008G1vB9UX/wCKrz77bfgYPIHrEv8AhTHvLlgQVX8ExRyMXtEejjx3pH8X2hfrH/hTx460LvcSL9YX/wAK8vM0x6gflSWdzK10Y5UTcQSgx09zRyC52e32V7Df2yXFu+6NhkEgg/keRVkDNcv4D50FyeT57cn6CuoFJmi2DFJTuaTp1pAJRS+mKSgApMc0tFADSKSn0U0AzFFOIpOlMBpFNp9IaAGYzzSEc06ikA3vTSuaeRmm4waYDNpFFPphBFAGOKOalHvSbQOapogjoxxR0ooSAb2php5HWmnpTQHN+OB/xT6H0mX+RrnfDLf6Vbezmuj8cY/4Rxf+uy/1rm/DZ/0m3/36qBm/iOuuwYn8xO9VWIIDD7p6+1aNwAwII4NZmPKcq3KmhMTRKkmRtzyKfuqDaVPqB0PrUgOaoRJuxg807fzUWSOKKAJQ1KG+tRKcU8EUAO3Uu496ZkUUAP3GjcaYKdQA7dRuNNzS0AODHpS7jTBS+1ACM1N3H1pHPrUZbuKAJg/FLuNRCnCgB+6jfTO9JTAk3UbjTKUc00gHbs5pdxpMUYFVyk8wu6k380hGKbSasO4/eaXfUdGaVhkm80bz61HmjpUgP3ml3mo6KYEm/FL5lRE9qTOKQEvmUeZ6Go6YzZNAE3m8GjzKhozigCTzKXzKhBpQeeKAJQ2TyTShgw55qHNA45oAnJo3VEGyaC2DgUAS5B60wuO1R7z0ppY5wKQIl35qRApG5gNoHp1qKME9eAOppskm47RwopNlkpWKR8mNP++RXMuiDWpzgcFhx6V0kQO4Vz2N2vTr23OP0NR0H1sd74CwfDzY/wCe7Z/SupxXL+Axjw83/Xd66gVD3NELRRRSGFIRmlooAbikpxHvSHigBKKWkqgEIpMU6igBpBoxTqMUwGUhFL3oqQGUhpxGKQjigBlJgCnEUlFwMqkpaK1IGsMg8CmbeM5qSgjjApARGmGpGGOKYRTA5vxwM+HB/wBdl/rXMeGuLu3/AOuldR4348Of9tVrl/DZ/wBKth/t049TOXxHczVSlQOPcVdm5zVU8GgCqhyPKY4PalXIP0606aPqw60inzF5HzqOfenckeOaTqabnoe1PHI4oAMd8Uq9enFIOtLuIoGhTSjvRxRmgQUvNGaKYC0ZxRmigBc0oNNpRQAyTpUZ6Zp8gzTDyOtADkPanUwcYp24dRjNABnmlzzSGmsSOlAD808YHUitHQfD82u3LRxkBEwXZjwPwrvrLwPpVso8xDK3qRgVvFRSvJmUnJ6RR5oFB/iFLtA716/HoOmRDCWkYH0p50XTmGDaRn8K09rS7MjkqeR40xUfxCmEjsRXrlx4T0e4BBtQv+7XPX/w8iH72xlAdTkI44NK9KWzsH7yO6OBzQDSanp15pt28LZjkU8xv3+hpkUpZAWGD3FYTXK7G0ZcyuSE96M80Z6n07UbsHkVBQgOe1LigNzzxTu9ADaXmjPPtij0PagBC3HvSdeaG5OO1FACHFJS0negAzSg4FFJQAvUUUmRS8YoAXpSZ560A0hODmkAhPNOjQs2B170BeR6mnO4QbF6/wARpMpBLIMbE6dz61GBg5oUZznpT9gzSGSxLg1z0Yz4huR2BlP6GujjH51ztt/yMV3nt538jUvZlbyVju/Af/Itg+sz/wA66muX8B/8i2v/AF1f+ddRUPctbBRRRQhhRRRRYAooooATHNGKXFFMBuKKdR2pgMopT0FJQA1qSn0mKVgG4ptOpCKLANpGpxz0pCKAMaloxRWhAlHelooAYwyMjpUZqcjIxUJFAmc342/5F3H/AE1WuW8OH/S7b/roK6nxv/yLp/66rXKeHCPtlv6eaBTj1Ilud5N1NViKtTDn2qswpARnFVXBjl3LkfSrZFRugZaYMadrJu6A9R6U3Ow9eDTMtG+eo7j1qRsMoI5U9Pai5Io9aWmKSODTzzQMMGndDgU3NGe+aYh+KPam5OOO1LuBNCAdj3opu4DvTs+lMBc0opuaUGkAyXqOKZwO1OkznFNpgOGDml449aZzS5FAD8g9KaRzSfSjdx0oA0dH1m70W5M1q4G7hlYZDD3rtbT4hQuALq0dT3MbZ/Q151xSg4q1Z7ktPoesw+M9HlHMskf+8n+FWR4o0Y/8vq/98t/hXkAcineYfenyxIbmj1p/FmjIM/a8/RG/wrMu/H+nxKfIgmlbtnCj+teblz61ExJpNRGnJl7XNVm1zUDdTBVOAqqo4AH/AOus8AAcHNNJpRUtlpWHHGKB0pDR2pDFFLk44NNp2TQANjd0o5BpM80ZJ5oAWm0uaKACiik3cZ/SgBaKaG7Uuc0ALRSFuwpC3oKTAWhRuPrUZYuwUfjUy4iGe+OBRcdhz/ugMfePf0qDGac7FsZpFHNSUOUdzUiikAwKeo4oAljHNc5ZjPiC++k39a6RK5vTstrWpN6RSn/x4UnsOO6O/wDAo/4ptf8Arq/866UCua8Df8ixGf8AprJ/6Ea6Xis3uaLYQ0Dk06k70DG9KXNL6etJjmiwBRmgc0HvTAKKMUUwCjqKKKADHFNPFOpKQDaKU8GkosAhBpKWg0IBtNPNOpD0oEZFNxTqK0JGYoxxTsZoIoE9BoqM8k/WpKaVwc+tNEnM+Nh/xTkh9JV/nXIeHuL2D080V2PjXH/CNzH/AKaJ/OuM0Di7t8Nx5ooiJ7noUvWq5qxKOah9qLAREUzp1qYioyOaGhXIZULLkfrUET7SVbOD1q4cFcVVkjw2QKQBKpXkHPp701ZARnrQrD7jHjt7UwKm4nJGe1K4E4bjJFOHNMUx4Pzn8qMp/wA9D+VNMB1L2600GMn/AFh/Knfuwcbzn6U0wsJzS5x3o2rn/WH8qQqv/PQ/lSTCwu7jrTgxx1pqqueZG/KnBEz/AK0/lTuFhCRmkLAdaium2narZ+vaooXLLh/vDg+9FwsWwc5pe1QKRnrT8j1p3EO/Wl6+lNPPRqXr0yKEMOhzTgeKbijFO9hD8gdaM0w5NJz2NFwsPyKQtSc0Yp3ATFOpOlKPTNK4BSAg0hznFC+nSgB1H0pvqaXkn2pALikxQM47fWjn1pgLimk88ZoOSTTGJUikA/JHQ5+tNYjGO9OwSm4Dioj1ouAuKUE9aaKCaBj9350wu2cDqaQnAqSNBje/AHWk2Fh6qsab2/L1NRqxdi7daa8hkfJ4UcAVKigYpblA3zNntT1XAz3oxlhx2qQDimS2IRTlHpRjJp444FFgQ9eBgc+tc7pQ3aprJxwIJT9PnWuiT7prC0KPdd+IH/u2z/rIlJq6LjujufAo/wCKXh95JP8A0I10hrm/Ao/4pW3/AN+Q/wDj5rpKze5otgpKWikMTvS0lLTQAOKKKKYCHpSU6k/GgBKKKKACjtS0UAMNJT+9NoASjFFFADTSHkU7HrSHigDHxxSEYp1GK0IG0UpFJQS2MPWhvu0p60AUxHNeNBnwxcn0ZD/48K4jQP8Aj7gHpIOa7rxiM+Gbv6p/6EK4jQVzPEe4kFKO5L3PQpRUJHpViUVAQaaQ2N7YNMYVJSEcUySAio3GDntU5U7aiYcYqXoNFKVcHPamgZA5qyyhuD0oEC4PWouikiEKe1OHGQamEIzzmnCFR60Kw7FfjNO4zUvkr2zThCvQ0X1CzIc80dTip/KX0pfKUDpT0BK5X71Iqk1KIlHQVKkQPammKxmXXyzAHuMVAMrJ/OreqIEkRhxxVb7yBvXg/WkBKrc06olNP3UBYfn3pd59ajzS5z0p3CxJvNAbrmmZpKBWJAw55pd4J4qPNGSKLhYl3d/Sm7+nOaZmjNFxDyw7Ugam55zSbsDpTuFh5egPTRgqDkCl25PBFPUEG80u/jim+WcnBpfLfNLUBd/bBo3mkMbgZpBG57GnqCFJzzmkznrS+U4xxTDwT60mmOxaS4CW5TaCSarE96TJPHekJ4qRi5FGabntQmZHwO1NsCRE3tk/dH6Ukkm/CjhRSs45Renc+tMxzUvXYLWHxjNTrycVHGPWplUdfeqSE2KOTUgHFCLn2FOPPA6VSJE9hThQBzwKcOKY0OWub0SQrfa4oPDW0n/oxK6VFrk9IfbqGr+8Dj/yItRJaFx3PR/A3/Ip2v8AvSf+hmuirnvA4x4TtP8Aek/9DauhqHuaLYKKKKBhRRRQAUUUUAFJilooAQik96dSdqAEoopaAEpCKWgigBlFOIpKAEpCKWkPSgRj0uMUoUgEmm/WtCQPtTcU6kxQSxppPpSnpSDrTQjn/GAI8NXo9k/9CFcRoH34+f8AloK7rxeM+Gr7Pov/AKEK4TQOCD6SClFakvc9DlqH1qeWocUwY3HNIRmlopiGHge1QsKsMMioG69KTBEeMGl70hFOrJ7m0ROc06iihDFxxSgZpQM0AY+tOxHMOxR70ClxVWEFSIOaYBUijmgDO1YZZM+lZ8bDO09Dx+NaWrcFPoayTwQQalvUaJ87Wz608NURbemcUA+lMRNnmgP2qMNmlHPNAyTfShqjzzS0wJN1G76VHmjNIRJn2pc+1Rbvejdx1oAk/GmscA03PvSHt6CncCzFO0SBOMAelL/aMQco0ihh1BqAyIe9Vvslu0hd2JJOf8/pTuBqC43DIK49aPPbHUflVKNLaMYXI+lP8yIfxN+JouFi0Lg9yPypPtig43L+VU3ED/xGogsaMCG3YouFjQe9I6AHHqKqlizsxxknNM3g96QNScgJCQaQkDrTC2eBTHJJwKQDmzIdq8Z6mpi2xPLXrjk1ED5S7QfmPf0oHqTSuMkQUopF4pwBNCsJk6ZPHcVKB0zTIxxmpRy1aIhkg+7RilxiimK4dqcPWkxThQMegzXH2BVL3UiDz5T/APoa12KCuHs2xe6hn+42P++hUPYuO6PUvBIx4Ss/cyf+htXQVg+C/wDkUbH/AIH/AOhtW/zipNVsJRilxQaBiUUUUgCiiigAooooAKTvS0UAJ3pKcaafagBaSiigBOnakPWnGmnrQISg9KKKAMofdHOaaV6jvT6CMitCSI0GlIA70U0iWMpO9KeDSHrQIw/Fgz4bvv8AdH8xXBaCf0cV33isf8U1f4/uD+YrgdA6Nn++KUdyWeiyDnFREVNJ1qI1QhmKQin4pCOKAGEcVC/X2qww+WoWHFJgiE8U4AHrSEYpyj2qbFoCFHHNOCrRjtS4oAAAKXijHFKBQAvFAFKBTgKYgC59aeqik609RTEZ2rqMRn61kFcjFbWrD5Y/xrHAIJrOS1LiMiOHIIyD71J5cBbPln/vo1GoPmn6VN3z3oWwNC+XAOkf/jxpdsQ/5Z8fU00k0Z5piHAREf6v/wAeNKFh7x/+PGmg0v1NLUYBISeYz/30aDFB/wA8j/30aUHANGaYCeRbkcxH/vo037Nbd4j/AN9mn55pSeeKAIvs1v8A88m/77NH2W2/55t/32akzg0ZoAiNpbY4R/8Av4ab9ktx/A4/7aGpidoJ7Co+GUPKzIjfdVPvN7+wo1DQYbS2LdHz/wBdDTfsNt2Ev/f01LmMMNtmCMdXlbJ/Kno0PR7MfhI3+NVbzJfoVvsNv/01/wC/ppDYW/8Ael/7+Groax/itJ1/3Zv8acP7N/55Xo/7aKf6Ucq7hfyKP2KFccze37w0fZIfWYf9tDV0jTyPla8U+4U01VtC3M06j/rmDj9aHG3UOYq/Y4CMZm/7+GnqqW8ZK7ie245q4lmk+VtbpXfGQki7CfpVSTK742BV1OCpHINJqyGncYMk5PU1OvGBUKjPTip15rNDHgcVJGMtk9KYeBzUkY6mrEyVMluelToOaiTG7IqyorRGbFApO9P70lVYQ3pTgKCOaUVJRIgrgLQst3e5xggjj/er0BK89txie6O9GBz93nvSlsVHc9d8GjHhOxHs3/obVvisLwcMeFLD/db/ANCNbvasjZbAaMUUd8UxiGilo4zQAnbNFL/Kk7UAJRRRSAKKKKAA0mDS0UCY2ilNJQFwoNFFAXG0hpxFIaBGVRS44pM1oxDG69KTFOYjbTcEdaESxh60hpx60h7VQjF8UjPhu/8A9wfzFcBoJ+V+/wAwr0DxP/yLt/jr5f8AWvP9AJIk9iKlfEyZHor880w9KkYcD6Uw9KoQ3tSEc07HFJQJiEfLUJFTsPlqIimwRAwxTsUNThwKzZaDAoxQOtOAyaBjQKcF5p2MU7HFMVxoFPxQKcoppCbEAqRV5oAFSqopiMvWOEj/ABrG963dZA2RfjWEelZT3NICwqGlweeDU+xR0FQ2/wDr/wA6skE1N7LQuyGbB6UbFPFLgnvTgAKLhZIj2J6U8RqRzS469qVRj8KLsdhoiX8PegwgU/NGadxWG+SOtHlDPWng0vUUNsLIj8lc96PKX8KmJCqSegqm2+XOOlCFoiWOOF7uCNmHl7t0hJ42jk0wtHdTS3G0RiRyUTP3Fzwv5U+NvIsXUxnfejZE2P8AlmD8xz9Rj86YLRlHBFNq2hMdWL5SY+9SGJD3NI1s45JFLHaPJuO4AKO1JFbdAMK46mm+UvY0/wCxtux5hpfsEo6SUAmuxGIR1zUbjFWBaTrn95n8KabZ2/iGaNQbRW3VLcSm4tVuG/10TiNz/eU/dP6Gn/YnI6jNIbaZbW5iDAK7RsR9M/41S8yH5FUNzVmM4APWmfYZR3GamFrKAOmalDYE8c1LEcij7NJtGRUiQuMZHSrRLJU4PFWF6VAFK/wnNTofUH8q0RDJMc0Y5ppkUZyG/BTR5q5zh/8Avg0yQI5pQOaTzFJ5zj3U0yW8hgQnO9wOEHWpZaLKivOYQVln6YP+NdtpWpSXGryxSjZGLdmCnjnI/wDr1xzEC6vFGMK5xjnvU7jR6/4RGPCunj/YP/oRrcrG8JjHhfT/APrl/U1s1BvHYKTFLRQMTFHelooATFBpaKAG4pKcRRikA2ilxSUAFFFFMkM0EUtJQDG0UtJSAKQiloPSnuIyiabT6aRzWgDW5FMJz1FSEZ+lMbA4FCJY09Kb2pxGRTcUyTH8SjPh7UP+uRrz3QWH7z6ivRPEI/4kGof9cW/lXnOgdZOfSojuwkeknlF+lJxQOUX6Cg1ZInamkU6kPSqJYnaozxUuMrUZHNJjRC4pQKV6AKhlIBTgKAKcOtA2GKUdKXBoAp2EKBSijFOxxTEKtSr1qMLxT1oAoa0P3cR+tYLjA/Gug1rmKP2JrAf7p+tZT3NKYW/+u+oqyYx6n86rW/8ArxV3tzUGhHswPUUu2nZxSUwE+770uaOtGDQAv8NJz0pzDikA9OtAAOKgurv7Lt/dly3pVgCh4o5FO9QQKAKBv5JgAIgvbk5q3bpCwMc955DZKupT7v1qkunI8oEbsq5zTm0mRiC027OSxPc9jVJojV6mtJp0DWkcsOr27i1G1FI5wSfzqj9saJiJCrr0ylU4tNuol2+aMPkOB39P5CiWxnlYsxwxPY4A+gpyaZMU0XP7QtmbmTbn1GKuQsPLkYHjA/nWSull1xKQBj61qWyCOBo16KABUpal621Fz8wNSljUQHIqU4AoZQoOajJAOQOtOGaY3WhClsOz3qJydkuOgA/nTucU1s+VP6bV/nVGYhbpUwbkVAOSKkHakNk2eDTgcL70wdKeOlWiWSDJp8Y5qNTkipkHzVaIY7vQWVFLOQo96iuZjBHuUZJPArLaSWaQNI2fQelJuwJFqa/ZiUhGB/e71XCcFmPPcmmOkm0iM4Pc1B5ThclmYjqDUXuVaxd0hg2tyMDn9yf5VxMWftV4T1312uiqV1SQt2gJ+nFcXEc3F1joXpgj23wvx4Y0/wD65Ctasvw0MeGtPH/TFa1DUG8dhKWkooGFLSUUAFLSUtACUUUUAFNNOoNArjaKMUUCFopKWmIbig0uKQiiwCUUtJTAy6Q0Uc1QhKawGMmnUh9qZJHSU5jmmnpQIytfGdA1Af8ATBv5V5voP35ePSvS9cGdE1Af9MG/ka8y0D/XSfQUo/EwZ6Uo/dRn/ZH8qTvSxnNvH/uD+VGOarqSJ2pMU4j1pCKZIh6VGakphpMZE44oFOYZFCipZSF4xxSgYpMU4ClYLjqXHNAGeRS9+lUIMZp3tSU4DmgBQKeopgzmpFoAz9YGIk+tYMnAJroNYH7lPrWA/OeKynuaQEtRm4HHY1dNUrbm4Xp3/lV01KNLjKKDSgfjTsAhpfcGl74xRtOCaQC4ytRNKEcgg1KBgc80pjDLgiqsJkBnz0Wl3uVwTinfZxnOSKd9n96aSJ94jGUO4ce9O+0NnkAimsjEAAjHemGOQcgilowSZYM0ePvY+tAO4ZHSq/2ck/M3HtUqjaMA8YqWWrkgHT0qWL7kmOOlVwxHTmpoWBSTI5wKcRS2FXlqewPekUjNOwc0MBoFIadzmmseTRHcUhuSc0BN1peP2UIP1pM+1ODEWF6OMHZ/OrIRX/gzU0Z3KDUSt5W0kKcc8irAl8xB8oH4UB5Dh0p44Ximjoad1FMTHJxirEXNQLwRU8XSrRDIb8fuV/3qzlXDj+taN/xCv1qj0FZz3LjsKSM0BuajwVPNOWkhMnss/wBoXLdhbtn8q4O2OXuD6vXc2h2z6h/16N/SuHtusx/26pbCR7n4fG3w/YD/AKYL/KtE9az9C/5AFh/1wT/0EVoVLN47BRQKCO9AwopRSYNAgooxSUBcWiiikAUUUlAgxSY4paM/SqAbS0lLQAUUUUAJikIp1IRQBk0UuBSVZO4mKSnU00CGMOeKbUh6UwjmgRm6yM6PfD1gb+RrzDQv9bL9K9S1Vd2mXa+sLfyNeV6EcTyD/ZpR+JibPTLf/j0h/wBwfypT1pttzZwn/YH8qdTEGSKTj6UUEVSEBGBURp+Tjg00nIoYiNqUdKGHFKo4qSkKKcBmkHIpw6UAOAox3oFKPSgAA5pwpKcKAACnj3pop68mgCjqw/dJ6ZrCcfKTW9qw/cp9awpPuGs5lwZFa8XK88f/AFqun9ap2o/0pM1cPWpRqJjn1pO+BTl4OfwoxlhximIUDjBoPQU7ApCKLaAIM496XJ9aMYpe9NKwdQp2c03GRQBjvQMRlyKYQRUvakx61LQEQLYpdvpUgWg4HSiw7kBBzU8IxHIPpSbR1qWJQI3/AAoS1FJ6DU+9UtNUDdUhFO1ibob0qJuDU/aoW65oWom9BmKcP+PO6+qf1pO1HSzufqn9aokhxlVJqdRxULdB9anWkmN3JB0p2OKaBxTx0qiGKvWp0GOKgUc5NWIyck1SJZDqA/cr/vVnt2FaF7zEv1qgRzjHGKmW5UdhvXrSrTimTwaVOoqbXGxImKSak2Mn7G39K4m06ygf367dRzqhIH/Howx+VcNaE5l/66Va2JPeNEBGhaeD/wA+8f8A6CKvd6paMMaJYD/p3j/9BFXak3T0FNHWlxmgdKAEAo4xS0fhQITGaMetLRQA3FFKcUlKwBRRRTAKSlpKAExSUpFB6YoAKKSloAKQ0tJTAy+1NPWnUhqiRKQ0tHagQ2mP160+mPQJlO/GbK5HrGf5V5NohxcSDvivXLzm2m/65n+VeR6LxdyAc8VK+ITPS7T/AI8YP9wU80yzP+gQ/wC4KfVvcQneig9aO9CExCKZT6YaGCGHrSig0DmpYxwNOBNNxTgOKYxwb6U4H6UwCloEPDGlBJpo6U4dKAFH1p6swpgFPFAFPVSWt1+tYRJ8tq3dU/491+tYkn+rbmokyokFr/x8oK0GGTWfajNylaTDH1qY7Gj3Iz1xQBzS9KKodwoozjrRkGgNxccUUZAHUUZHqKBX6hRRketGVx1oBhS4pMj1pQeKWw7iHilxRkelLmmFxhxUsf3H/CozzUseAjc9xQKWwi/eqTNMXG72p9LckSo5OtS1E4NCVgY2g/8AHlc4/vJ/Wl7UEZsbk9gyf1piITxiplFQ8ce1WFNJdxseOlOHSmrTu1UiBV61YjzgVXUc1Yj6VSJZDefcX61QPWr96PkUe9UCefapluNDh35oXCt14opcZpDEVvl1M/8ATox/lXD2g+eTngyV26AFdTJ7WpH8q4e1/i/66GqWwj3vSR/xJrEf9O8f/oIq33qrpgxpVmPSBP8A0EVbHWpNlsLScZpcc0YoAKKKWgApKWkxQAEU3mnY4pCMd6AEoooxQAUUUUAFIaWkpgNop3Wk70AFJRRTsIzKaetLRxTJG0Cg0UAIRimsOKceaaRkGgTK1yMxSA/3DXkOjj/Tn57GvYJuVYf7NeP6UAuqSD03CpXxCex6VY86dD/u1Kah07nTYf8Ad/rUpq3uISkNLScGhCYgpppwpp5oYCUoHFJTh0pFIBS96QU4UgHUY5pOtOzTEL9KXNJxSjpQAueaeKjp3INAFfUwPsoP+1WG/wBw8da29S/49R9axX/1eP5VEiola2B+0Jj1rSPvWdAP9JT61pHpSjsXLcjoHWnY70lMaDpS4zSU4Z/KhDuDAY6UAUp6ZJoHWglPQTHHSjbilxk0p4FAXG4oxRmgHn2oG7IMUY9qXvS5yKAt1Qz8KfEPlbjuKbinx/cb6ihCewoHPSnEYpB96nEUEidajbrUo61E4oAb0FPAzpl4f9uP+tMxT8gaXdgHkyR/yNNCexWFTrUAHI/lVheualDZIOlOHIpoBpw4q0QC9asRdqgHWp4ulMCK9+4v1qgOtX77lF+tUO9KW4IUDNKPSlXvQOtSMYM+VqmO9vj9RXFW33Pqx/nXZtxDqfp5I/mK423HyIfVj/M1a2Ee9ad/yDbX/rin8hVnHPFQWIxY249Il/kKse9QbLYO9HvR3ooAWikooAWikooAWkNFFACdKKWk4NACUUYxQcmmJhSUtJTC4UUuKKYriEc0lO5pGFAXMqiikoEIRSUppKADqKb0p1NPWgTIZuQ2PSvHrAbdZmHozfzr2KT+LHoa8etuNenX0kcfrSXxCex6Nph/4lkP0/rUxqvpZ/4lcP4/zq1wBVPcQ2mnIpx60h6UAIKYenFO7U09KAEpR0pvenDpSBCjNOBpFpRSKFpQKSnDpTEGcUuM0oFAoEKKcOtMp69qAK2qAi0GfWsWQ4jJHpW5qnNn9DWHL/qjUSKiVoTm5jJ9a0z6VmQgrcxj/aFahpJ6FyGY5pBj0pTQAaYJ2QYpw6YoPpSAUAKRmmjrTu1IB60B1sIacCTSGgYxQLcUikApaM8UBoIeaBmlzxR2zQF+ghFPjHysPcUhHHvTlHyt+FAmwGRTqQdaWgBBTH5qSoJ2KITQgF4x1FPx/wASm7P/AE1j/k1ZbmQkHIxWjA2dDuPeZP5NTRLIM4xVgVV/iHGKsjqKCmTLyOacOtNTpSjrTRBIeFqSOoei/jU6dqYEN6Mon41QxV+86L+NUiO1KW41sC04daaKcOlSDIG/499TJzjy1/8AQhXHwYEcR7ZP/oRrsixW11Q/9M1/mK42DGyEY6j+prRfCI99thi2iHogH6VMOlMgGIlHsKkqDZbCUtFFIAooooAKKKKYCUUE0nNIBeaAOKPeg07AJigUtFOxOo38KMUp60lMQUCjHFLQAUmKWigDI70UuOKSgBDSH6inUmKAG0h607immglkTjr7ivHkBXxLcD/pq/8AM17G3XGO1ePyjZ4qul/6eH/maS+IHsegaQf+JZGPc/zq01UtG50xf941eNU9xEZ60nend6Q0ANJ560w04009aQCU4DikpVoGh3U0uaQZpwpDCnDgU2nUwF6Cl96MUEUCQU4HtTR0pRQFiLU/+PM/UViSjMRra1E5s/8AgQrFlz5Zx6VMioldf+PqP6itIjis1P8AXRHryOa0zUpFSGYoXrmlI7UAUyQooo5xQAMRjA60g6daUj1oAoGJt545oHXFOwc0CgL9BBSn3pcZpDQIMcdqXHFJyBTqY7sZkgc09DlT9RSY4pUGEP1FAmKOtOptOpANJAyaik/ecEcGpGGQajJpgMlLi1MWEKA5BxyKdFxos+P+eyfyahxmMj1FOKNFpUyspGZoyM+hViKaJKgzv/GrS9arj+HjvVheuaSKJV4xmnEUxeTUh6U0SxR901MnaowMKfepEPemJkV50WqZHNXLvnbVV+BmkwQwDmnrTacvWpAgY4tNWPby1/nXHWhDiIA46Dn612LAGy1fd/zzH865G0jRJYVGcHaT+OCa06Ae/RDCgegp1NQ8ZFO61BsLSUtFABSUtFABSUc0c0ABOKQdaU9KTt0oAKWkwcUvamhMKKMZopiYZyaOCKKWgQ08Ckpx6UhFABSUUtAGVzTadzSGgBtFFFAAelMNPNMagljT94fSvIL75PGF0Mf8vDV7B3FeQ6qNvjK6/wCuxpfaQdDudE/5B30c1dPFUNCydPb/AHz/ACFXyp54qnuIZnmgnml2nNIQeOKAGHrTaftOaZikAUq96SlXrxQNDgaFNGMGlxjuKQxe1KKQfWnDmmMcDRmm/WnA8cUEij3pcdKQDIpwGO4oGVr/AJtSP9oVjycritq/wbYjPORWLJkA1Mhoqof3qZ7EVqtWUhPmKMZ+YVqmpjsVIaaTFBPsaBVEjgO1OwKTtxTc880AK2MUcdaCcg4FNy3939aAHZpCcfWjLZ+6PzpefSgBOlO/Cmndn7v60fN6frSAdSUnzD+H9aXn0pgFOX7rfhTfwpy/dP1FCEwFOpozS0AGKiYYNS84qOQ4NIY1ulK8ry6XKXZmIljUZPYKwFB6VPDDu0e4ZioPmfKCeTwe341UVqSygD8wFTLmocfMKnFJFN3JUp5+7UY6VIOlNEseOE59KfH0pi+lPiHPWmIiuf4Pxqs1WroY24561VPOOKl7gNH0p4ptOX6UDKdwSNO1Yg44T/0KuYsk3XFsD32fyFdNdcaVqp/3P51zOntvvLTtyg/lV9CT3tOlPpi9qfUo3EopaKLAFIBS0UAxKWkpaZNxDRS0lAwNJ+NBz6UYPagQue2KKTPFKKBBRRRQAUGiigBtFOxTTQBmU0jk06mtQAlFFFAhD0pp5FONN7U0hMb3FeRa58vjO5/66j+Qr13+Ja8k8SfL4zuf+uin9BSfxIOh2egN/oL4/v8A9K0WJ9azPD5/0SUf7dabU2IjpD1pxplACZphp5602kAlKvekpV70mNDgaWkHWnUDFUYpScUlKOTTGLSik7UvegB1ApBTgPegRXvSfszcVjyfcJravBm0esZx8jfSpaAqLwy8dxWqayV+8PrWu3AFTFFyGGkBxSmkpkik8Uds0mM04Dj3oAWikAxS0wCiikzQAuaOlJRQAuc0UHrSA0ABpy/dP1FNNKowp+ooQCjrTqaOtOoASo36ipKY9Ahp6U0krYOBwwmHI+hp3amP/wAeb/8AXZf5GmgIz98GphUJ6iph1pIZIpyKkHSmL0pw4H41RLHr1FSJ0NRr1xUid6BENyeV/Gq6HIFWLnqtQ9CKTAYacvSkIpyikBnag23RNUPcsg/U1zukD/TrIeroP5Vu6o3/ABJNQI/57ID/AOPVi6KpOqaep6ebH/MVfQD3ePpT6ZH0p9I2EpaKKAYlLRSE4oE9dBaKSORGcr/FUoHPShaiaI6Kkxz0pCuOoxRYQyims6pyTxUoKlQaAsR0U/CeppPl96AsJTgmRUMrFcYNV4riQs3znAOBSvrYfLpc0AlGyuEvvHl3a6pc2cWn+d5LEZVzkgd8YqBviFfJG7yaYsYXs8pUt9AV5q+Vk3R6Ay4qM4qhoeqPq2lQXjp5ZlBOzOcYJHX8K0GqQuZVJS0UDGHrSUpooEIelNFOPSm1SJE/iFeTeLAE8YTEdyh/QV6wfvL9a8o8YjHi6T6If0qH8SH0Or8Pc283+8K1W61k+HG/dTj/AHf61rHrVMQw008Up4FNPSkAE8VGadTTQAnUU4DjrTaVelIaQ6ndKbTh0oQxRzilFA6UUxjs5ozTaXHPFAD8inAUzpSqTQA28/49HrEc/Ka27rm1f6ViOco30qWBUAAf8a1jjaKyerZweDWtnilHYqQw8mgY5FDetKKZIUUtJQAUvNA4NL1oQCAUEelHSjOQaYAOOKXoOabQODSAXr7UmM9qWjrQAnWnDofrTacv3TQhMB1p1NA5p1AxKYwyaeT2qN+vFCEFMf8A483B/wCew/lT+1Mf/j0f/rsP5U0IjI+cCph1qH+MVKOtJFEgp3brTQKcKaJJE9c9qkj71GOlPjpiIrjqKhqa4+8KhPWkwGtTkFIcc05OuM1IGPqp26DqBJ5adB/OsvQVB1nTV7+dGP1FaGsHHh+6I73SD9Gqj4e517TF/wCm8f8AMVo9gTPck+6KWkX7tLSNWxKKWigL6iGmmnGm0mCKryGJnYdcDFW1kckDzGyfQD/CqMwzv9yv86tK+109dwFOASJysy8ln/If4U0h8gknHfIqwzPgfPnkdRSSs5XDYx7VpYzuUp/un6U+Mll+8RtwP0pkv3Gp1vjD887h/IVktzSWxJt/2j+lJj/aNOxRirSIIZhgDJzVWD7z+m6rVx/DVaDox/2jWb+ItfCeSazIy67qUscm1llc9fc1jy39xcMomkL4PUgZr0uHRNIvA89xbRySyzyF2MpH8Z7Z9KE8N6A23NpGQSct57ccnHeuhq7MDc8JKF8N2GO8ef1JrbrM0GNI9Hs1j+4Ixt5zxWmazsWjJpKWikUMNFKe9IR7UCYlIetLSGmSMb7y/WvKvGw2+KWPTKKa9VP3h9a8r8djb4lz6xr/AFqXuh9DpfDZBWYeoU1rt97isTwycmb/AHAa2261UhDCeKaaWmnrUgFRmpKiY80AApw6GmDrT1PWkyh2fWnA0zrS0gHZp3amgU4U0AU4Gm0vQUxjqXPrTc4IFKaAG3H/AB6Pz2rGYYU1sy4NvJn0rGboalgUhnd71rc7QfUVl42/U961AfkX6VMSpDTzQCKU4pAKokXNKOtIKKAFPTNJ3pT0pO9ACt60neiigBabjJ56U6kpBYUcUUUUwEpy/dP1ptOHANCEwFKaQdadjmiwxtMapMVG3NAhO3FMb/j0f/ruP5U/BxTH/wCPVh/02H8qYDP4xUo61EPvj0qWkBIDThTFHHNPFMTHLU0feoaliPvTERXH3h9KrgHIqxcffH0qEA496T3Ab1Jp6dqaVweKVCc0gMPWR/xTtx/19r/JqqeGx/xUWmj/AKbp/MVa1o48Nz+92P8A0Fqg8Mr/AMVPp4/6brVvYEe2r0pT1oXpRSLYlFLRQAlIetOpCM0DTKbIZTIoODxioHtLhSrLJv287WlIz+lWpLR2cskzJnsAKb9jm/5+X/IU1a2oN6kB+14wIEPbm5P/AMTU9qJvMJliRBjGVmL/AKECk+xzf8/T/kKfHayqwJuWIHbAp3RNhZ/uGoxJPCWCQCQMQc78dvpViWHzEIDYJ6Gq32W7x/x8D/vmpirO5UndDZJ7uWMp9k257iUH+YIp/wBrvOn2Jf8Av8P8KZ9mu/8An4X/AL5ppt73/nuv/fNW2iNSwzu8atIgRu6g5x+NQ2/MZ+ppVSVUxIwY+1QW91AqFWlVTk5B4rPeRp9k4Zdb0+B5I5JFDiRtwKEkHJ9qcms2Ah+8TxnPlN/hVa48EXM1zJKNSsgHYtjc3c/Spo/B11FF5YvrD6hnzXRzWMGj0DQQP7EsMdDbof8Ax0VoGqWlqkFhbWwkDNFEqEjvgAVdrNlGTRRRUliGkNLSetIQlIaWkNUiRjfeX615d4/UjX4j3MQ/ma9RbjFeZfEIY1q3PT91/U1Mt0Bq+GG+dx/0zFdA/Wud8LHMp94v8K6F+tNgRd6CKKQ0gEPSo3qQ9KYwyKAGd6evemU9cUmyh+aUUynDrQMf0pQabRmgQ4mjnikpe1ABmlBpKUUDCX/UP6YrGPStqTH2Zx7Vi9qTAqMOfetMf6tee1ZZP7zFaSrhB9KmOxUhTz3oGKQjmk21RI+gUzB9aAp7GgCQnHek49abtOKNtAD6OKbg9KXGce1AC9KKQrSAYoAdxjrSEj1pCCaNuKAFyKcCNp5qMinKPlP1oEx3GaCRnrTdvIp2B6UAI8ixpuPSofNBYAgqT0zUkiB0KkZBqBCTdQwyLuRzjcO1AMmHSo5CBa49Zv6VJehYNSeCM/IDxzmmlWeyJC/KkvJ+vT+Rp2ERg5kAx2qaoRgSD6VLQhki4NPqNegp46UyR1TR1AOTU8fSgCC4++PpUQb1p9z/AKwfSolHFJgPJFIOv40HpSAc0gMHXCR4dcet1n/x3/69N8LDPijT8/8APXNJrzf8SEY73DfyFO8J5PimxHpIf5Gr6Ae1L0opF6UtIsKKKSgBaKKSgBaM0lFAC5opKKBC0ZpKKBi0mBRRQAmz2qrJYRu5bGM+1XKKadgKH9nR/wCRThYRj/8AVV3vRVKTJsiGKARNkZzU1FJS3EZVFKCPTmk70mWFJ3paSgQhHFNp570ymiRp7fWvNviKv/EztW/6ZkfrXpLV5z8Rx/plo3+y39KmW6AseFD++X3h/wAK6VxXLeFG/fw+8ZFdU/eqeyAhIpD0pxppqQGk0xjinHrSGgBh605Ka3vTkIB4pFDhTs0ynD60ALn3o6nNApaQBTu1IDS0wE/GnL70meeacGPTA/KgYPzE49qxT0NbTsRGw9jWKaTAqP8AfPHetMHKD6VmPnzDzWkn+qX6UolSA0UZ4pKq5IGlHXrSUZA+tIBxOBRnmk6mlwM0ALQKSigBe1Jk+lFHPHNAAeBRSE8+opRQAnAOacv3aTrS9Fx70CYgB3CnUg60uRQAh6VDwbuD/ep8j7ccHHsM1BL/AMfMflM+cnGUx/U0WBi6pMn9qO25c9OPpUSPmyifcAxkPHqKkkezady8cwc5GZOuKaUs1x8jADpxVMkTzP3m7HyZxn3qyrblOKgT7Jk8tgENt981aR4mQ7c9fSgYq/lThTQQe1KDQA8dKljPFRDFTLwKBFe4++OO1R44FST/AOsH0qPjrmkAdqUjuPSmjrT26UgOZ14j+wofe4f+S1P4NXPi6y75d/8A0Fqra8f+JJaAd7iT+SVd8EgN4vtPbef/AB01bBHsS9KWgdKKRYUUUoODjFACUCl6Ud6AEopefWjgn0oASig8UCgAooozQAUUlLQAUUlLQAlFLSU0QLSUUUwMwD5aTFL2HNHPtQWNoIxQPvCnP1FIkYelMp+Kbg1QhjdDXn3xJX95Zsf9ofyr0F+hrgviQuUs292/pUT6AVvCbfvrcZ/gIrrn71xvhVv31r9G/rXZSdTVdAITSHpTsZJprVIDCKTPOBSmkH3qAImzmnR9aR/vUsXU0ix9KtIRSrSDoL3p9NABpcYNMQUvfmil96AEpR1ozR/FQUkPfBjb6GsP1rcP3D9Kwz940mIqP/rTWmn+rX6Cs2X/AFhrSTBiU+wqYlSAjtSdKU0maokWkNL1pDQAopTwKQEYozxQAoNFAx6UtACE0Z5oJxTc80APCnGe1J0pwb5OaZ1FAC0vUUzNKCdtCEAGWFKx444xTWkEfzN+lQNcSMSMAewGcUAT7TjJ70zlJYpD0VhxTFnLcF1H1UinNKqlSSGweFU5yaBEV8fO1STHZ+fzqWf/AFbH0H9RUSoTOHYfMzZb8qmk4VsddrH9Cae4EBUM2D+YqaJNinqcmmjlwcAA9hU5GFWkh9RUGelOAwTmmoccinA1QmPFSq1QjrUq5oERT/6z8KiHTjrTp3H2jb3xmmg8UgEUcmpD90/So0PWnH/VN9DSA5XXf+QXYjOczSH/ANArR8CgnxdaHrw5/wDHTWbrisdOsMH5TI/55WtXwCN3iuHj7qOf0q2CR6+OlJSjpQKRYCjPtSgc0dRzigAOQBSe5pScigCgBOo6dKXtmkJOaBx1oAMfnQPWjvQQQeaADtSUtGKBCUUUU7AFLSUtFgCkoopkhRRRTAzQBikI9aXrSGkWJ3FD9RQOopX6ikiWCgYyaaz+gpQpNDAY5NUIjbDqa4T4jKTbWZx0c/yrvcLzj0riviGudOtz/wBNMfoamYGJ4WIEtqT2YgV2zOAef0rg/DJ/eW3/AF0xXcvxTvoA2QcelRgZNSSdKYvepAaz4OBTc5570ho6GgaI5PvU+EYUmo5Pv1JA3UH0pXKHbzmnEDqKTap6UhXbSAegBJp5cAYxTEGBkUgyRzTEPBDjBFNxziilT71FgFJCDGKFf5ue9NbljTec+tIpErYIJHTFY4xuatgHMePascfebPXNAMqy4Vzjqa0YSGgQHsKz3X7xNXYP9UlKIN3HMMGhQANxpX6ilOMc0xDfMwenFLw65HWkJSlBUE80AMopygFjS7RQA0detP6Lk9aYRggUr9qAF3nvSMO4pOcUlIB3RBRv9BxThxHUX0oAefnXIFC8/nQvINIvQfWmIV1Bmi3EAZPX6HFMgwLYDGCeTUpAJFNfpxRcAYDZmmqo68YoJO2kBA69KYvQar5m4HQE/wCfyp7YZlB/iyPzGKSMAsSCOABx+f8AWhhtljbsGB/WhARRE7FJqyzbQMCqkPChDnKnFWZOnFIoWPlqdkknNMiP8qePvD60xEowo561IkhxTML/ABU9AuKZJWu1BuEdc9Dn9KiQfMc1POyiQ1AMZqWA4HDECpGI+zyE9Qp/lSBV9qJUxbS4P8B/lQBy+tAjS9MwM5lc/qK0fh6CfFKn0ifNZ+s5GlaWDx+9f8uK0/h0AfEz89IG/mKtgj1xRnFOJC8AUR9KYeppFj1bPGKRlw1NFKvUUAP4XrTd/PSh+tNoAcw4yKE6/hSr92kTrQApO057mgHdwRTW60J1oEKSF6daUHdxTW+8aE60wuIRg4pKc33jTaYgooooEFFFFMAopaSgDNFB6UZ4oHPNIpjcYYUr9qG4OaaTmglj/wCDio2FKGxQzGmAgGBXIePx/wASeJgOko/ka60k9a5Tx8CfDwb0kU/zqZbAcn4cbEkB/wCm3+Fd645rzzw253xe0o/pXoknB9qfQCOX7oqNT1FOdiRioyKkBrgilx3oLH2phY5BoGhk3DCnxLk5HpUbksc06BiJKnqMfzmpP4OajLknpQCT1oKsSocUEelRg08SnGOD9aYhUGTkjil3Dd0pm80Ad6BvQe696aFJ4FLuI96XefQUhoeBhfwrHP32+taynOayT/rX+tITK8yn5qt24zCmfSqsjHa9WYWJt054xQhdCRjk0p+ZajxwaAcdKYC7cmn7AFyTTdx7AUhJPWgAx9KQD3FKKYDg0gH/AENPZcgHIqIE4pwYg8UwDBpxGFHrRvPtSdetIBw4jqP8aUscYptAD0HB5qMZIGOfmpwJA4pEG1cn1piYpLKRxRvJHSnA5IyKXAoAbg7KjZcqR36VKxOAOKrynCnB5xx+PH9aGAsOdhJHLEmnyA7AelKrbVAFMnfKigBn/Lw+OBuJ/WrDjIBqv1l+qKf0xU4c4xigB0YwfwpejU1TjJpc55pgTn5lBFKgJNRIxFTpJxTJK86gPk0xQDSzsWlNMBx0qWA7aQfanyA/ZJj/ALB/lTVc0XDH7FN/uH+VCA5XWpMwaZH2XcfzP/1q3fhxGf8AhIpj6Wzc/wDAlrmdYJEliuP+WeR/303+FdV8NDu1y54HFsf/AEJaoEeqIaGU5zTaUORQWCrk+1KSAeKQuabQBIwyARTMGgMRTt/0oAX7q0idaaTk80A4PFACt96hOtITnmgHBpoQrfeNKnWmk5OaAcGmSK33jSUE5NFABRRRQAUUUUAFFFFAGZRSA5p1AxrU2lakpiCkPSlpD0oAYa5nxyu7w059HX+ddMelc940Xd4XuPZlP/jwqZbAefeHztb6SA16U/NeY6EcM/swr05ug+lPoBAfrTTT8c0w0gGGmt90U7vTT90UhkZpY+HFIetKn3xSKHHrSg8dKRutANIq1xT1pwOaaetAoCyFFOBPSmD2pR05oCw4HrTgSBTDzTl6UBsh65FZLsFlfPrWutY83+uce9AmVpTwT2q5b4Nuv0qpLgKwz2q3bf8AHslJbh0H0hPajPvQTTELweKTvigcUfxUAL0pvU9Kdnmm9KQB0NKOtFGaADqDQcfjSUUAJRS0maACnj7v40zNPH3R9aBMQDBp+c9KaOvFLyKYDWORVduXUe/+J/wqd+tQDPnD05/pQBKDximT/dBFPFNl4SgBiH50/wBwj9f/AK9TioFGGjx6t/IVN2oBDgKVaQHjrTl5zTAcDUiniprOxW6RmN1DCwOAsuQD+IBqyNEviu6KNZl/6YuHP5A5qrPci6uZEp/emmipLuGW3mKzRPG3o6kH9agDgd6hjJVoujiwn/3DTFYE8Gi8ONPnP+waFuByutsDLpy+kHP/AH09dP8ADL/kMXZx0t8f+PCuV1pg11ZADBEIH6tXW/DBf+JlfN6QgfrVsEenUUtJSLEopaKAEopaKBBRRRTASloopoVxKKWigQlFLRQAlFLRQAlFLRQAlFLRQBlj1paB0paY2Nbk02nnpTKQgooopgRkVieLBnwxeY7DP6itw96yPEq7vDl8PSMmlP4RHlui/fl+or0/rGp9hXl2jHMsnuBXqCEm3jPqg/lQthkbdaZT2HNMakAw00/dFONMPSkA1hSJ/rBQRQv3xSsWSMBmkx6Up60A0h9BcDvml2jHekoOMUAKFGO9LhR600HFKTkU9A1uLheuTTxtx3qOnjpQDJFxWPcf8fDjHetZTWTc/wDHy/1pMRTkPJ+lXLU5t1xVOQ4c/wC6at2ZP2Zc+9THcp7EtIDSmkqiQ70UlLmkAo60lAPNJ+dAC5pO9GeKXigAozxSZwaQmmCAmiikwQc0gsOPIpw4QVFmnj7g+tANCj7wqTPFRBuQDTwaAGtyxNQ8iYHsc/0/+vUjHk0wHc+O56E+vb/CmKxJ2qKUggCpAw79uoqOQfKDQA0ffj+p/kKn6LVaP5pd3YAirHRRQA5c09cAVGOlPGM00DHjIqRJHT5g5B9c1Hml4qk2tiQutTupovs0szvGWHysSavW9tAyAmGInYTyo54rEnP70kdcjtWzAUSJDKGYEEYDEc49jTTu9RWMt8C2tiEG5pGBIA6AnrRdYFjLnGMd6ZJt22kiIqbweAO3vTrr/jxlye39ah7jRyuu4F3Y+og7fVq674XjN3qLf7CfzNcfrrE6jaqf+eA/ka7T4XL8+pH2jH/oVMEej0UtJQUFFFFABRRRTQBSUtFMTCkpaKBBRRRQAUUUUAFFFFABRRRTAKKSkyT0oAzqWiigBKbjk0+mn8aAG/WilApMUAMasvxAu7w/fj/pi38q1TjNZ+rrv0e8X1ib+Ron8Iup5DpB/wBJcf7NeoW3NjAf+mY/lXlulHbeMD/dr0+xO7TLf/rmKS2GObk+9Rt1qRhUbdaTAjNJjinUw+tIBhPNID84oPek70iiU5z7UlKeRSYpFIXJFKDnjFNpf6UD9R1L2po6UueOtAbMWj8aM+tFAyRB3rKvP+Pl/rWqvQVk3vF0/FJkspTHn8KuWh/0YfWqM33j9KvWZ/0f8amO5UtiY03PrSnrTcVZAGgUtGe1IBRTetKOoptAWFHWnHpTRxS54680AJRiglenFGRQAh69aM9aCRimFwvUj86TZW448dBSgjyx9agaZB3H508yp9mRgRkuw6+y/wCNNCkSDHDGnb6ijinmI8uCV8/3UJq4NI1IgH7I6j/awv8AOmTcps/zGm8EcmtH/hH9QfnZGv1enr4cvT1kgH/Aj/hT5WK6Ml3cKMAH36H/AOvTGZ2GC2B+tbreGblThriEfQk1G3hi4P8Ay8xfrRZhdGTG2OB0FS54rQHhu7BGJoPzP+FK/h6+QZEkD/7rn/CjlYcyKAanoGkfagyakm0u8t4mkdF2r1IYGhN0aLEgLOfvbep9qqMXfUmUtCZbV2H313f7wp4tJeM8jvgD/GqzTSqfmUr7FcUnntnPFV7otR1xYMI5ZmlRQhGFYHLc9sDH61a628R96oi6MswhK5B75q//AMu8Qz0NDt0Gr9TKOTbWBA48vP04FLdHFk47nH86ch/0K1P/AEwH9KZdqxsHcK20Yyccdaze4LY5PXAf7ViHXECYwf8AZrufhaP3Wpn/AGov/Zq4fWyTrCe1vH/6CK7v4Xri01BvWRB+hqho9CpKWkoKEpaSigQtFFFMQUUUUAFFFFABRRRQAUUUUAFFFFOwBSUtFCQBTTS0YqgM6iiipAQnFBNHpQRQA3oaCMGlwO9IwNNAMbrVW9XdYXA9Yz/KrR61HIN0Ei+q0S2J6nienjbf49Vr0zTDnSrf/drzWD5NVC/UV6PpB3aRAfQH+ZqY7FFhutMYZNPIz0pj8DrQBGe9MPSnGmHgEVIxhpppTSHpUsomX7tGc01egpeKB2FwcZpKUGkzQMcDmjHFIKcKBMSlHSg8UCgaY9Ky77/j6etNay77i7bPoKTApTfe/CrdjzAT6k1Sn+9V2xP7g896iO43sTmm5wM5pWNMNWQLkk5zS575puKKAHjrTcD0oX7wp38qA2G8Z5oIHpS45ox70D0tcacegpAOc4pTSfw0tUPTcCQOtOtrSS8l8uEfUnoKjPPetDRrpbeZ0bo2DmnFXeoSuloaVroFnGAbjdM3pnAq6ILeBsRQRoB0wo4qdJEkGVIINMcZkxW9ktjnu3uOV2J9qfmmKMYFPxmlqA4cjmm5pwHajZg4IxQhjc0hNWpI4RChQnf/ABZNQbKB3IufSjNPIppGKAuQuAQVYZB7HvVWKyht5zKgOSOATwKuMMnP5Uw800SIzZUggEehFVZrO2kUlogp9V4qwaY54p27hsYracYLkSxvvTnIPBHFTHiCP/PapZ7iIyCEMC5qKUFYkH4fpScUloCbbKdrs8iz3/d8hc/pV7Wdp0OTbjBK4A+orJLFYLJB/FAP5Cm3k7/YGjydu4cVKkkwaOS1h92tPjtEg/8AHVr0T4YL/wASy9b1mX9B/wDXrzbUXMmrysQB8gGB7AV6b8MhjRLo/wDTxj/x0UluWjuqSiimMKKKKBBRRRQAUUUUAFFFFABRRRQAUUUUwEpaSlp3AKSijtT2AKQ+lH86Q0wKFFJRmswDuPSg0UnPWmAnekP1oPWimgY09aY33G+lPamH7rD2pvYnqeLOvl686+kjD9a9D0TLaTEPQkfrXn99hPEcg9JmH/jxrvtBf/iUgDrvPNZw2Gi85AGB+JqFulStUTc02MiPWkboaU9aae9SNEZ60hpxpuakokH3RRSDoKM80FDhRSUtAwHFPz70ynDFIVkFKOtIaAeaYIev1rMvsfaj9BWoMd6y77/j6NSwuZ833/wq3Yn9wfrVOY5bvV2y/wBQcf3qmO43sTHrSUp6ZpO1WQHekNFLQADtTj0po4NO7UAJS545pKXPfrQBHQQacetIaBp2EYVHExjnDdqlNMIGKBp6GxFIwAZSR9KsreyKOTuOec1l2kwK7DVrNapmbNKO/AxuX9asrdxk85FYwIqQNgcn6U7k2NkXERP+sA+tSmZCcmVWNYQbNODEVS1E0bfmIR95fzpyy7AdrgZGD0rGEhxTg/r+lMRqcYzvX86jcKwx5ij8aohgfakLigCz8qdZRj6ZpjTxDjJb6DFVmfIqFjgUASy3nXYmPqaoT3UrI3zkCnOwqndPtSobKM9S32oHPfNbcxxCn0z+lYsB3uD/ALeK251/0UHrhM/pSQGPcOYhY4jDnycYzjsKZeHMOdpUE9M1LdEp9jI7Qj+lVrmR3jAY8Z4qZbiRyupLjV7gdNoA/pXqHwyGPDs5PP8ApTf+grXmWrc69e4I4cj9a9R+Gq7fC7Hublz+i01uM7KkpTSUxi0UlFMBaKSigBaKSigBaKSigBaKKTNAC0UmaM4oSAKM0nfNFWAZ5oopKVgDNFFFMDP7UUdqSoAWkPXNHOcUZ5xQAh5PSkpSeaSqQhp61Ge/0qQ9aZ/FimJHjGr/ALvxTcj/AKeD/Ou68PHOnOPSQ/yFcT4iXZ4sux/02B/lXaeGzmymHo/9KyhsUajdahapXqJqbAj70jU7HemtUgiI03pTqaetS2UPX7opc8U1Pu0vSkWtgzThTcc07FMYvfFKDjim0tAtBc0CkpwAoAcprMvh/pR+grUTrWZqHF3+FTIfQzn5ZvpV2yGID9aoyffIq9Z/6o1MdwlsTGmmnHvTcDtVkCDgc06gfrR3oC4lKeKQnH4UfnQxhS5pM0cClcEgpe1IT6UA+tFwtcWmHpTiR1NMJDcdqTY0nYTeYnDCtOF/MiDDmspwBjBqeCZoY0I5BJyPyqovUUlfU0geakzxUEciygFCM9xUgPNamY/OKcGqMGndaaAlU04GoxS5Iqrk2JM4ozimZpCaYDi1QuxpxOBULMMcmk2FiNz1rJu52aQqiM+Oyip766+VkhJL98DpWdECS2+YoT/s1m2UXIY/LEK4wWOTn1raueLCU9xCT/Kudt1P22P5yRnvXRXZxp0//XEinElmEkjzPAJAMJFtH6VFdW8ixEqCVBHPpUsBw0Y9VrWtgGBBAIPY1BR5pcOZNRumJ5LEn8zXr/w5GPCkZ9ZnP8v8K8guvl1S7XHAkIH5mvYvh6u3wjbHuXc/+PEVS3A6vOaKKKYBRSUtABRSUtABRSUtMAooooAKSiimgDpR34pO1GcdKYBntRSdaKYB1o/GjtRQAUUUUCM+kozzSE88VIxfSjPbpRjIptMApKWihEjTTf4xTjTR94UwPHvF67PFt0QP4lP6Cuu8Mkm2uPTIrn/HNvDD4kMjyOTKittVRx2659vSt/w3N5iTgDagC7R6DmsolGu1RGpX71EabAYTTH6U/vTXqRohPSkPAzSnpTWNSUOQ/LTqbH9006kWFJk0tFAC5pQaTHHWnAUAKADS9KTBo6UxIkXrWZqP/H2Pda01rL1Li6X/AHamQ9zObmQ1ftfuMPxrOP8ArDWhbEjcB0wKmO4S2JTnkUlIS3Pt7VGQR3q7kEtGRUY6dTRjPUmpuO2g8nilyKaU45Y00UN6FdCTvzSU0jA4JpQM/wARpCY400EZx1oAG3k/rSAL71QriZOCDS/e60YBI5P50uOCccUtB3GEVKP9Sv1NR7R1/rTiB5Sj3NNCYgZo3BUkH2q7DdlwQ46dxVHaAQDU9uoG7iqTJaLolQ9GH0p6yr61QdW3qynBBqUzf3k/KqUhWLokGOtP81fWs3zgOx/Kl89fT9DTuFjQMyjvionuo1GSwAqk069lP4Cq04eYbQpAobCxPPq8KcKdx9qovqEs2T0X0FNSwPp+dWUswvXpUc6DlYRESpkH8ahuYdw3r2rQghCHgcU6WDjIFO9ybWMa3JNzD67utdHe/wDINuP+uRrIW3C3KMB3zWhqEoFlL7wtTiBlhQHTtha1LQgA88VjvJiZT1AHNa1kQy5HQ1JR505hku7kyO0biQ8hd27J9MjFe0+C4Ft/CliqOXBUvkrjqxPSvDSc3E5PUvXu/hMbfC+mj1gU4rRE9TbzS02lFMYtFFFABRRRQAUtJRTQC0UlFDADRnFIaTiqAUmkFFFAAOKKKKACiiigQUUUUAZoPak7UUZqRi5xj1pDnNFFABRSGimiWIab/EKcaYaYjzT4jpjWbZ/WHHPsTWh4VfIkHrGpqp8Skxe2THujD+VTeEX+cj1hH9Kyjv8AeUjpZOKiPSpZOtRUxkZ60xutPbrTHGBmpGiFulN7U89KjbpUstD4vuH60/tUURwGqSkUL3oFFFAAOtPzTB1p1ADiegpKTjvSjpQJWJFIrN1X/Xxn2rRXrWfqv+tjHqKUgVkzLI/eGtC2BGfcVQBy5rRhAH/fNTEJCsDnrTW6U88tio2696tkhjigcdqeoyKaMcjHIqWug1qKRnrTBTt3JNR9qkaHg0DrTQcUu6jqFhcUlBP60EgDrT0BbCj3oz8vWml6N1AmGTTnJ8pB9aYTmnOf3afjVIGICS2aswZ+aqisN3JxmrVscq+DTQiSrkaq6g4FU6s2Z3TCPIGTxmqAlMC+gpPIX0rQa1I/iT/voU37McfeT86OViuij5A9KaYcVf8As5x99fzoNsAP9Yo/A0mguZ/kj0oMPHNXxCuf9YPyNI1upX/WfpRYHIpYVRjimlwOKt/Zo+8h/wC+ab9mjH8Tf98//XosLQz2t/NcMsuxgehHBpXgaWF45BvO0gYOAc1f8qNQDkk/7v8A9ejIHAz+VPUNDA/sqfzSzzDGPugVbgT7OCApAA9a0SynrnP4VBPIghbKk4+n+FTZ3GeVoerE4JfpXvfhgY8N6b72yH9K8GJB3bV481sD06V774fXb4f00elrF/6CK1j1I6mnS9qSlpjAGl6U2lz6UAOpKTNGSKLXAXPNJmkzmimAueKM8YpM0ZqgDvRRRQAUUUUAFFFFABRRSUCDNBP50UhoEZtLRRSKCiikoEIetAPFBoApiDNManGmt0oEef8AxMQ77Bx/tj+VQ+EGzMmccxEfrV34lKfslk4zw5H5isvwe2LiD3VhWcfiL6HZSdfwqI1PIMnNQnrTAjYc1E5y3tUrdPeomFQxojJ60w049KY3SpKW4RdWqSo4erVJSLFzQSaSlx8tAwHSnA+tN+lLQIUGlpO1LQA9e1Z+qnEsWfSr6nFZ+rZ3RH60mIzkGZOK0of6VQtxuc1oRjn8KIrQUgPWmdTipGBzUR5x60xElNYkYxS9qY7BVOe1AIaWFM3cD6UzJY4UEk9hU0dhdSAZj2/7xxWerKbXUj3UhbFXV0lyPnlA9gM1OulQD7zu341fs5CdRGX5lJvrZXT7Vf8Alnn6k08W0CniJB+FV7Jk86MPefSlCyN0RifpW+FUdAB9BS/jTVEHO5hCCcjiF/yp5t59ijyzkZzW1UbffNUqVupLmY/2S5/55/mRViCKWEneuAevNX6UjIx2pqmTzlQkVJbkC5T60wrhiPSnQ4E6fWosXc2WIzSbh0ppNJViH7+ntQWzyaaCKC3tSaAduFIWGOKaTSGgBCeaSg80UgGk+lQsalNRMcUDGHNVbpsW7+uKsk9aq3p/0aT/AHT/ACpdR9DzRSME/wDTVv6V9B6Ku3RrFfS2jH/jor57h6D/AH2/pX0Rpq7dOtV9IUH6CriR1LZooNFMYUUUUWAKKKKaAKKKKYBRRRTAKKKKACikzS0CCikzSZoEOpAabRQApPpSHmiigDOooH1o4pdSgopaTPFMQh60A0lKOaCRDTWNOPWmnrTQHG/EdN2i2z/3Zh/I1z/hJh9ptv8AeYfzrqPiCu7w2GP8Min+dch4UbF1b/8AXXFZfaKR6BJ0qH3NTOKhbrxTYyNjmonqRutRv1NQCIjTWPGKc3WmMe1SWhIslmqU1HD941KaRdxKO1FLQAtFIM5oPWgEOHpR3pM+1LmgB61Q1b/lkfrV4HniqOrfcjJ9TSewFC2ITJOeatR3AEwGDgiqkXT61YgUFmPpxSiyWWGlGeFP41EZMjODSkU08U22Ia1wwGApq1ZWDXYEkuVjzwO7VUADyqp6EgGuqhiAiAXHA6VcY8z1JbtsQRW8Vuu2JAvv3NDHmp2jYdjUbITWyjYhkRpKcVNJg0xCc0Y9qdijFAXG4oxS4op2C42om5dqnwfSoSCZHosTcbQHU/xD86c0ZZSPUVRXRoA25iTxgdqaS6kliTBAZSCD3psY/fp/vClIjgjEajCiljH75PrWM1ZmsXoaZ60EHFBzigUFDR1pelKRTelIAJo5pD60o4osAhpD0oHWigBrVE3GalNROaQ0R1Uvf+PST/dP8qtVT1I40+c9xG38qQ+h5tCPkjA7lv519GWa7LaNfRAP0r5yg+YRD1J/ma+j4+Fx6VpHYjqSmikHSlp2GFFFFOwBRRRQgCkzQaWmAUUUhNABRnjikPT3pMnFACk0mTRRQIKKKKBBRRRQAUnSlpKBGdnFHJ5pPwpaCxe1IaKSgkKM0UDrQIKYe9OPSm0wOb8dru8Lykfwsp/8eFcL4ZYrcxe0wr0Dxkhfwvd+wB/8eFedeHm23Az1Eims38Y0emP8q5x9Kr1Ym+Y4HSq560MpEbcdaiY81I5yTUbdKgaI2pjdae3Wozkk1LKQkYOTg4NSnP8AeNQxk+ZU9JFjRn1pecdTRiigYc/3jSgZ7miigQuPc05aQnvQtAuhIowaoav/AKqP61eU5NUtWGYEPPDUnsCXcz487asQZEZOOtV1yEq4q4QD0FIkDTT60pxSEcc0wEt8C6Td0zXRwyMmPT1rmfusG9DxW3BKdgYHgitIMlmukysOanAjYcgVlJID6qfValWSQfdlU/7ykf1rVMmxfMELdhUL20a84qDz7kDiKNvpJ/8AWprXVx3s5D/uup/rTuFiXyYxR5cY7CqL3s4P/Hhcn6bf8aYb26HP9lXxHrsH+NO4jVzAg5gQ/wC8T/jSMispdY1C+1Y0mrXDYxpl2ceu3/Go21W9K7V0ufHu4FO6FZGqWHpVYt+9kx6j+VZ5v9TP3dJx/vTj/Cozc6kzNizjD/xfveBSuOyNEuTTSeKzs6u/AW2T8zSGLUT9+7jX2VKGxWJrh1jUs5wB60tnOJ/JcAj5sc1SawMjBppnkx2J4q9BsidMDaqnPFZy1Q0a5FGagN3Ef4j+VJ9pj9/ypNMonJ44pOtVzdRjs2PpTftqZwFY0asVyyTzRiqh1BB/A1NOpr2iP507Mdy7tzQQapf2l6Q/+Pf/AFqpt4hAuhAkAb1O/p+lJoLmsaicVSbVXxxCo/Go21OVv+WafrUgXcVR1TjTbj/rm38qUX8zD7iVT1W4mk0i66Z8tu3tQO5wdkN0lqv95v5sa+jU7/WvnjSk33+nJj7zoPzavoaPocetXHYnqSd+aXNNoqxig+tLkU2igB9J0+lJmkzQApNGaSigBc0E0lFAgzRRRQAUUUUCCijNGaBBRSZpKBik0lFFAGdRRRQMKKKKCQooooAQ9KbTj0ptUgMjxOnmeGr4ekRP5c15dozESufQqa9X1xd+hXq+sLj/AMdryTRziZx/sispfEOJ6oxzg1A3BqVTmCNvVQf0qJqHuURt3NRMaexzUZ6VDGhjdaYx4p7daY3HNSykNj/1nep6rocSA+9TkUirh3pMYo60EYFA79ApaTsKBQMf2opBS9aCR61V1Tm3XvzVkVV1EZthj1oYmZycsi9i3NWyearW4Jk6fdFWsH6VOwhOtIRT/u85/SgkkjPpTAibpV2xk+TYeoqucAYNM80xuGXtTQmbKmpVNVIZhIgYVOr1siSbNOyfU1GGFG73psB5LdyajYt6mnZ70mc002Ahc7gfSkkcs3U0hHNIcU7isISfWqwP76Xn+IfyFTlsdKqhyJZf94fyFITRLgkUw0xpWHTFQmaQseeKNBEpHNGVA6imcnqaMegoa0ADNErbSeR7VOmGGR0NUXGZeKu24/d1NyrA3tTQOpqRhTRVEkbL8xApBHwSeBUpwGJzgetc1q+rvPMltaNiInBb+9/9ajbUe5bv9SXBitjk9C/+FUrGL9+CRznvVdYigAJ61oWOPMFZydyjSKY7U3bUrHPOKZ3qQBV5qHVsLot1j/nmcVYXrVXXCF0K7J/uY/UUAcfoQLazpK4GDNF+rCvoKP7v414D4bAPiPR1z/y2h/mK99X7tawESdqSgGlqhiUtFFABSUUZoAM0UE0meKAHUmaTtRQIWikooEGaKKKYC0maKKQBRRRQAUUUhNNAZwNLTfpS0ALRSZo+tIQUtJRmmgEakpTTTTAq6inmaZcr6xsP0rxvSvlu3HT5TXtU43W8i+orxbTyRqBX6jFZz3HE9RtzmygPrGP5UxutJYHdptuf9gCnN1oluUQmmEYqRqjIrMBj9KiPSpW6VEelSy0MX7wPvVkmqw9qs9qRT0YlFGKKBJ9xKCKdikoGmFOFNpw6UDFHWq9/k2/HrVimzRiWPbQSZ0ETRqSTliamHTk81MsDKOuTSGFgeTn2osIjzRz0704xsDkfzpgSTdktxQLUQoepIpvlepqQox6NUZjkzy1MVmPhYwvnqp6itFHDKCORWQySjq/FSWM0iSmNzlW6Z7VSYWNfdShqjzkUo5qhEm6jdUecUuSKpMB5bNMY0ZppNAAelVR/rZf94fyFWCeKrjiWX/eH8hTJaEYDHNVPO/flQjEDq3arjAsM9qYIsdKErCGGX0BNAmbHC5qTyqURH0obGimjs8zkqa0YP9XULRYxxzU8fC1IxW6U0U89KQCgRn6rIUtfLU/NIcH6d6525tW2xNGmSrgmt3VAWukXPAWs++/dWEjjqMEfnQ9RjZfug4IGeMirFkP3gzVFL5LqzjOcOAAwzV6yJyKgZpNTCKf1UUw0mMcvWqfiLjw9de4H8xV1BmqHic/8U5ce+3+YpdRHNeGFB8U6QB2li/pXvSfdFeFeEUD+LtLGOjofyFe6KflFbR2F1H0uc0lFUMXNJRRQAZooooAKKKSmIWiiihgFFFGaQgopvegnmgBc0ZpAaO9ACk4pCaSlpgGaKKSmIzqXNJRSGLxQaSigQv40Z5pBRQgCmnrTqb3qhPQaxzG/0rxaIeXrUiHgiRh/Ovaeu76V4zcjy/FFyv8A08uP1NZTWo4no2lHdpEB/wBkj9TUr1W0Uk6REPQkfrVhqJFkb1GTT37Uw1mAxj8pqFvu1KehqN/un6VLLQxRmrWKroORVg0htid6WjHejGKYhMGjvTqTFILiYo60uKWgdwFH0ooxQAZphPNOIxTaYhrdM0zNSEDFRkc0WASkPNLR2osAxhkVVHE8ZB/iq2RVXH+kp/vCgRuIuVp2yliHy1NtFaEkG3FIUParG2jbVaICsVamEEdquYqIiiwFQyY6CokBZ5Cf739BT5OHIpIOTJ/vf0FOxNx4GKXIpxApCOaBBnFITSYFLgUgGyc7acn3aa/GBTk+7SHcU0i9aUmlXrQNGPqjBb4ZP8IrI1aVpLVYIhkuwGa0dYbbfkk/wCqDnci1LYyNbCO0ghAclyvzY6E1o2Qxis5OcjPA9K0rUdKltAXgcrikpQCAM0YqRjkrM8VnHh2X3YVqJ17VkeMSV0BgTjMgH6GmgMvwSpfxnYAjkbj+SGvb1+6PpXingQZ8b2vovmf+gNXta/dGa3jsT1HA0tNozimA6im5op2AcaTNJmimAuaM0lFAmx2aM02jOaQC59KSiihAFJRRQAUUHikJosAtGaTNJTQhc0hNFFMDPByKWkzRUgLRRRQAUlFJnimgFNNpSaSmJiA5LfSvHdZXyvFtz/18Z/M5r2IcOR615H4pXy/F11g8b0P/AI6KzqdAidroRzpf0c1ces/w62dOkX0c/wAhWg9J7ItETDjNRmpW6YqI1DGRmmPTz1pjdahlCRj5h6dam3HNMRepp3Q0XGO3Gjcfak/GigQu49aNx9BSUUDFzxRxSUdqAFzRuNN5xyKM0gF3EUxj60uaQ/T9aaYhN1NJoKnHA/Wm4I7cU7isLvHHFAbntTTz+FH4UXFYVnOD0qBW3TJnHWnSOoXk1Ta4VZVI4APWlcdmdND0qeq8JyoqcVqhDhS0maQmqVgBhxUTcU9jwBTDyKYmU7hcNmoYSBLIM/xf0FW5U3LiqUeRJJ/vf0FBJbPrSU1XGOadSYCEYpKWjFAxj9qVOnFI/UUqmpGKeTTl60zNPSgEczrj/wDEzK56KOlUw37vaetWNZcHVpM9sD9Kqtxgjp3rPqMFzvIzWradB7VkpxJgdDWtaghRSAvg5WgEdO9NjPWg9aBkkdYvjUkaCvfMw/ka248nmsPxrj+xYx3Mw/kaEDIPh+u7xmrf3VkP6Ef1r2QdBXj3w6APitz6ROa9gyBXRDYnqPFLTKdmqGLRSZoyKBBS0meaTNADqSkzRnigQ6kJpueaXNAC0maTNFFhC7qSikzQAtFNzijJpgOpMim0UAOzxTSc0UhoAo0uaSipAcKWkBopgIeD1opKKACkY4FLTWOBTJsImSevNeVeN0EfieQ/3lQ/pj+leqpjOa8x8fpt8QI396FT+prOp0HHc6Dw02bace4P6VrPWJ4VbMUw9VU1tP1NT0NCJqiP6052+YCm96gBjcGmtTmHzCkUZNJlDgAAB7UUYpcUhiUUvHpRjigBKUCkpe3NACHrijNGaOMd6QBmkpeKWmA38KAPanYpMUANxg+1Hy07FN2YPSkAhx3HFVn+bgcVNJxxTAB1qJN7IuKKckTY3E5FRRRCWZFPIzzV9+RjGc1HFbssw6gD0oWrCWxtwDCAe1TioYugFTCulGIpopaKaAjamg0p6001RLBsYqiYz50xA/i/oKvZqsn+um/3x/6CKGBDSM5UE4J+lTsoJ5600xjsal3BFGK9d5QpHBq3vNBhI6AZpDGx4GOaTGhxbcOaUdKZ5UiHkD86kAwKBgelPTqKZjIpy0CuchqTFtVuDjPzYpgG7APcVLcjdfTn1c/zpyjFQMgUEPg9a1bU9OtUGXEm4VoW3AGB2pAXFABNIaVfY0hqRksXWuf8af8AHhbL6zV0EfSue8Zn91YAnrNz+lNASfDVd3iSc+lu5H/fS1636V5P8LwTrtyTj/j2I4/31r1fHFdEPhI6jgadTBThVDFopDRTAWikzSZoEOopu6jNADqSkyaTJpCHZpM8UlFMAzRRSUALSU0k0UAOJ4puaKKADNBpKD0NAmUwc0tMU4p2eSKQxaDzRRRcAoopM8GmAtRt1pRnk5ppOeaBACMivOfiImNWtWx1iIz9D/8AXr0XvXA/EZf39hJ7OP5VE9gW5Z8JtlTnvED/ACrfbkE1zHhE8qPWLH6iunfhTUM0KjH5/wAacelMPr707tUFMaetKOF4pCKdjgc0CQlJTtvvRj3pWGJinCkx70YpABpMU4fWijcBuKUDijFKB70DExj60UuPek/GgBMUUvWjFACUtFLSAhljJGRUW0jqKuYprRg4pONxpkCcHOKlwrHPFBjI+lB69KErDumWo2I96mEq/wAQI/Cs8Oe5p/m46Ma0UieU0A6HowpSRjqKzhOw9DSefj+EVSkTYvZ5ppql5/P3aZ53J+Wq50KxfqBP9bN/v/8AsoqDz8D7tRifDOcHk/0o50Joumiqfnj0NKZlI6HmlzCsWcUnAqr5ygfdpPOH92jmHYtHGetAFVBJk/dNSI5zzkUrhYnNKO9Rl8ehphuNqEhQfoaLoWpzcgzdzf75/nUqJnt+NIIZGlZ3Ugk56VYEYGMg1DZRBKnTp9RVm3GRTXjB6Din2/BK+lSMtR8U7ikVeCe9KM0ASoOlc14zyW03njzCf5V0qfWuW8ZyYn09ewLH+VUtwNP4XD/iaXjf9MQP/HhXqdeY/C9cXV+3oqD8yf8ACvTc8VvHYjqLRTd3NOzVhcXNJRRQIKKKTNAC0U3PGKN3FAC5ozTaKAH03OKSikApPHWkziikpgLRTc0hbIoAcTgU0mkooAUnjFJSUmaAZUB707cSKjWnUgJPSjORweaYCemaUnmgBc4xnNNOM5NKCB2ptABSHpS5ppOaYlqJ2riviKv+i2T+jsPzA/wrtTXIfENM6Rbt6TD+RqZ7CW5m+EHxJCPVWFdbN0Ncd4QYeZAf9ph+ldjMMk1m9jVFM9MU8jjFN6GnVA2IB6ijFPApaBDMcUmKkpMZpDQylxinY9qcBxQMjoxxT8UYpMLjMUrCngfMMUh680WAbj1oxxS9+lLg0DGUuKUrRjtQIMCgCjtRQMKXPFJilxxQITOKDg9hS4z1oxT3AQIPSjy1p1FFgGeWppPKB708cUtFgbIDDim+SPWrJ6c1GRTFci8kepqPyeW571YFR/xN9aLCGiIetL5S4pd3FKDk0AM8pfSlMajoKcaTrQA3haaX5zTmWoGU5xzQBKZOOtN80AcYqLYaCjDtSuFhzSqRk8mmmUHsKZ5bbs44FHltnsKVx2F3j0pCylsgUoib2/OmFcHB6ilcViVZB5nl9yM08VTdh9ugweSCDVwdaY0SJ19K5Hxo2b6yH+wTXXDkVxvjT/kKWo9Ij/WhbjZ0vwvUf8TBwOCYh/6FXo9effDAAWV63feg/IH/ABr0DOa6o7GSFoFFFMBc0uabRQAZooooAKKTOBS0AFJn2ozxTScd6AHA5NHHrTM880cUALnnijcR6UlFABRRSZoAWm54oNJmmgDNFFIeKAKYNOBzTB0pelSA+img06mAUhNBIpCaAAnpTTS0hoJYZrmPHy7vDwP92VT/ADrphWD40j8zwxc/7JU/+PCpl8LEcp4SfEsOf+euK7eY/NXBeFWxKp6YlBrvZ+TWXQ2RUPLcVIOMe1NQZfmpO5qRsTOT0o/CnAUYoENxRj3p340oAoAb7UcU7AprDJxQAvXpRjil6fSigYo6U3FLniigBCKT2p1JRYY3FGPandsUDilYBoXJpccU6mnNFgCjpRzSH60AGaKNp96Xn0oGJ7UvelANIRimSBoopRigBDzTetPwfWkI57UANwBUWPmbjvU+CDUOMs31oEGMUDGaMHtRg0AKaSlyPWmk9+9ACk8VCaeTnvTDyetS2NITJ/CmsxFONNNIoj3cUZ4wKGX0FBoAUGmSDIzSg9qd2we9Sn0CxSEO68ikB+7mrwPNV2VlkyB9KnU5HFUJEyc8d64fxk5/tuJRyBDwPzruE5rhPFy79ePPIhA/z+dNbgzuPhiP+JRdOe8+PyUf413PQ1w/wzBGhzH/AKeGH/jq13FdUdjIXdQG9abRTAfS03ORRu7UAOpCabuNJQApOeKCxpKKADNFJRmgBaKTNJmgB1JmkzSUALmjNGaM0AITmigmkLZoBhmkNJRniqWgnsUwcU7IptFQMfSUgNLQmAUGig8UAJnJoNJ0opk9QFZXihN/hu9H/TPP5c1qiqesIJdHu4z0MTfypPZieh5r4afEr+zKa9Gm615r4fO27mX0x+hr0tvmQH1FZdDW5XQYyTQAevrT2x0oqBiUUuKMUAJRS4FJigBO9H0FLRg0DEOcUUvSgDNABRzS4o4FACfhQadSHrQAAmjcfSjFHSgAzmgg9qTPtS0AHOKTGaWigYYNBHGaKD2FACUEZo7dKUZxmgBg64oxzTyOKbnBxQISjGaXgk8UhOKAExUX8TfWp8j1qHjc31oBhg0UuTikPSgQ04qNuDTyKaRz7VLGhtFLikoKG/WkJpxFJikA09aaclafjFNYEj0oAjxzTqMHrR9KgpCMpIBNJGcMVxgdqeDkfSonXa2R+FUmSy27GK2kkHVVJ/SvK7u8k1G7N1OymVjg4HAAr1C5cHS7l/SFj+hryOI/vBgZGT/OriSz2T4crjw83+1O5/RR/Suy71yPgBdvh6I+rOf1/wDrV1uRXTHYzCikyM0ZFMBaKTIpM80AOpM0ZpKAFzmkGaKM0AHejFJmjNAC4opM80ZoAWkpM0lADvxpDSUUAFFJSE1QgJxSZzRmkJxQxWKininVGhp/WsyhaKKKAFzSHmiimAUUUUyWFQXY82ymQd1I/SpWbHApjcxt64o6CPJtBYjUJA3Uqc/nXp0Zzbxn1UfyrzDS8LrkgGcfOOa9MtTmyhP+wKy6GqGkZYn0pRSsDmlC1AxKKD1opAJ1opaKAEo5paT8aACjgd6MUYoHcKKXFIBQFwopcH0o5oASinAZFGPwoBDaMYp22k2mgA2n1opSuaXBx0oAZQRT8UuPagBnPpQBTwMn2o20DG445ppFPxS4oAi4Xk8VExJOBVh03daj8vtQSNVB3qPb8xA9ashMYqLb8x7c0ANA4ppHNTbOOKaV7UARYpMVIUPpSbTmkwI6aRmptlJ5eDSsO5Dj0puPzqx5ee1J5NA7lbml5qfyjSeUc0hkGDmmsh69qs+Sc9KDHx60gKm3FOK5XpzVkw7uQKcsWOtJ6D1Zm3zbNHvh/wBMHI/75NeV2+S65Hrj869T1zCaJfEcfuWH6V5ZB0wORj0rSOxDPbPA6FfDdqT3Dn/x8104rnPBYC+GrMdP3Z/9CNdBXVFe6Z3HdaKbSZ5pgP8AxpajyKM+9G4D6TNJRSAXig4xSUUAFFFFABRRRQAUUUHigApOc0UhI9aYmKelNoyKCcH270th2E6Dmms3pQSG6YppqhWKgpysR34qMHilqGMmBBpaiBx25pwfIOaVgH0meM0m7NIWGMCmDFDZzSM/YUykJxTIF70o5B+lM704HmmkB5Pbp5PimVPSWRf1Nel2Izp8X0rzTUpPsXiu5kxnbOxx9TXXxeJRZwRwNbkuFBPzdM84rBGkdjoStNINc2/jIBv+PT/x6mf8JkTwLQf99UmUdMVpdnFcs3jOQdLRPzNMPjWXtax/maAOs2YzQIzXIf8ACa3H/PrF+v8AjSf8JpdnpbQ/r/jSsgOx8uk8vvXHnxlff88IfyNNPjHUMcRQj8Kdl3A7IJzShDnpXFf8JdqR/gi/75o/4S3VCeDGB/uCk0u4HaiMk0vl1xH/AAleqMcCRP8Av2P8KY3ijVc8TL+CD/Ciy7jO7CUmzJrhf+Ek1QrzcHPso/wpn9v6o3AumGPYUWQHfbKXy815qfEGrlsC+kA74NR/29rD/wDL/P8ATfinZdwPTvKNL5R7V5kNb1JuDe3B/wC2hpDqd+x5u7jHu5otER6eIj6UvlH0ryz7bfMT/pUx54G80Ce4J+aaQ/ViaWgHqRTHUYpD5Y6so/GvLyZD1dj+NL5cn+0fen7oHppkgXrNGPqwprXFqvW5gH1kFebNE4XOWz2prK2AOaNAuejG+sR1vLcf9tRTG1HT15+2wfg4NedCJu5bmjyjjB/nRZBdHobazpi9byL86iOu6QP+X1D9FY/0rgdqqOWHB6E01vs4I2yL05G6jQL3O9PiLSQP+PrP0Rv8KpS+LNGich7k568Ia4p/IYEeaoP1qi3lxS4CQSJnglv0obXYDvG8daIo4advog/xqA+P9H5xHcH8B/jXHpdRJ/y7WH1KE0Ne7TkR2AXPUQ//AGNK/kB1bfEHTf4beZvyFRN8QrT+CxkP/bT/AOtXOpqZB+VrQfS3HX8qcdZkXA86MH/ZtVpX8gN0/EBD93Tm/wC+yf6UxvHkzf6rTix+hNY48QXPQXjqO5WBf8aG167PAv7okD0Apaj0NU+M9YY/utJz6fu2P9aP+Eo8Sufk0gj6Qsf61iSavcyfeurs5/6a4/pVd72RySZpzx3l/wDrU72C6OiOueLX+7p5X3MOP51C2r+LT95Fj+oQYrCVppxlUmfPTDE05bDUHY7NMunz/djc0XFzGsdR8Tk/NeQKOvMiCoH1DX8/Pq0K/SX/AAqBNB1mTGzQb5s+lvIf6VZXwrr7HI0O8AznDQEfzoDm8yBr/VSPn1ofhI1QvNdP9/WpPcDcc1ojwhr+c/2YUyf43jX+ZqT/AIRLXBy6WkQ/2ryAY/8AHs01F9EK5hyCN/8AW6hM47gqf60xbRoYkkXJjZioYjk4rfPhu+QlpdS0+M983G7/ANBBq9ZaVp62k8Wpa1C5Z1Zfsys+MZz95Vx1qlCT6A2dx4PydBtgB0iHX8a6AqcZJAri7DxFpVhDDbwvdbI0CbvLX5gO/Wn3njO3ziCO4cf7RC/yzXQlZak2OvIHrTeK4f8A4Sy8zlLeMDtkk/4U1vFeplCFWJD6hSf5mpc13L5Gd2Mmgbs9OK8/bxJqzrg3AA/3F/wqJtY1GUc3DfgAKTlFdQ5Gej5xySB9aNyf3h+deYvd3zjJupeP9o1F9oud43XMn4saXPEOU9SMka9XUfU1Eby3BwZ48/7wrzYvMRkzOT9aQb8/falzoOQ9JN/aA48+P8GFMOp2Y585fzrzna6nBY/nTHiPXnB60e0Q+RHob63p6HBuU/Oom8R6ev8Ay2B+lcAsR6GneSO1L2iDlR2z+KLFXwJMioZfFtkn3UZvTFch5ANOW3BUij2g+VHRSeMV/wCWdux+tVm8XTN0gI/GsPywpxTig4IFPnYKKNVvFd7nCRqD781G3ijUcHKp+VZ+zcvSl2Bvlqedjsi0uvalnIcDPtQdf1Q5/f49woqmqEdads/Wp5mNJHcA8YpaZTh0rYwHZozSDiihAOzxSZpM0ZoAXNNooJpkMOlKvWmk1HPOtvC0rnCgc0+gWPN/EFv5PjOR5lIh8xWIHGRgVnPrcU00kro252z9K2dW18T6m0gtYmZRtyRnI9DUVhqFlJcAS6NZeUOXPk5JUcn8a5tDVJpGMdVhDgGNiKb/AGrDyfLbr0rW/t62VjjQNNx724qRfFEHT/hHNKA/69lP9KLeYzFGpRNn92fz5pn9pITgRn866IeKrdef+Ef0oH/r0T/CnjxbACCNE0vPtZpx+lFl3Fqcy2ooV4ibJHrR/aIUAiL8Aa7a38Txsm59N05TzwLVP8KiPi5QDs06xUg4/wCPZP8ACiy7j1OQTVSh/wCPfJPTJpDqxyMQAA9ya7A+LrojEdvaBv8AZtlx/Kqj+MtZG7YsS+hSJf8ACnZdxanNjVnxxDz7ClGo3Dji3JHsprol8YeImIC3TKSewApD4r8RsTi6m9sPS0DUwUur05CWT5P/AEzalLamz/Lp8xx1/dNW2fFHiHgfbbjnr8/Son8UeIScC8uR9Xo0DUoCLWnGRpV0R2xbuT/KnrZ+Iz/qtGvmB/6dH/wqw2t+IZXGb644PTfUbX+tPJg3c5H++cUaBqRpo/iVzuOiXw56/ZX/AMKlXQfERIzo9wOf4osfzqMS6ozEvcyYx/eNNdr0kZuH/wC+utK8R2ZYOgeISedP2n3dB/M00aB4hIw0EKnr/wAfMI/m1VgtwSMyk89c0C2mOP3oJ60XiOxb/sHXFB3NbR545vIf6NTBomqHP+m2i+o+1p/Q1A9ozfekJNWbS0I3Es30wOtHNEaiO/sLUf4tXsl/7bk/yFOGhXZXL69Yc/8ATWQ/yWplsgPmJI+lBs029WOenNCkiuQg/sKTP/Idszj080/+y1INKjXltcgGPSNz/OpBZR7TyfzqRbKIoPlJOO5p8wuVFRrKwSQB9eYH0W1J/m4pHtdH6vr12f8AdsQB/wCjKlksIRNgoM46017KInGOvrTUl2M3FFc2nh3Bzqt+56cWyj/2en/YfDvU3OpP9FQf404afb7QQi++aVrWIdEH0o5l2/MLDEt/DJI51VvUCWMf+yVK9t4XglwINWkIAO43UY/lHUX2eNTkIBQ0SH5jjOBSuu35hYcP+EYUYOm3pxzh7wf0SlE3hpTxobN3+a6f+mKjaOIn7i/WmTQRxsdpUjHUChyXYLFpNR8PKML4ehbHAJuJv/i6lXU9HyNvhyyI92lP83rNUAMOgqwgyccU+fyKSTLi6vYbSyaDpqn/AGoN38yaVNfiDAR6PpSf7thHz+lVlQYYA9+lIvD8jgelT7R/1YLJF5vEV0v+rt7OMD+7aRj/ANlpW8V6yP8AUTtHgchFUfyFVW2k468Zpm/ajAqMHvR7Rj5UizN4t8QGMr/aNxyf75/pWdJ4l1yT/W6lc4Po5/xp8igjA/MVVkj284J55qlUlbcTQr61qo+9dzMD3LmlW/1CQndPJ17tmq5X95jb1/pUy7QuTnNHPLuIJJLxyf33U5qIR3UiHfO/59KlyQcZOO2akjUsQoYc96V2BTlikVCxlc4461W3FWZXJIx/C3etK4KiBgcc+1YocNJ068cd6QHTaZFmEMwz8oxmrrRA9hUWmgCzUY/hFWTjrgVSYAgBQeop2wZzTFO1vapVBP1pMtbDQgBp6ryR+VKRjnFB7EdqQw2gdajeMA89e1THkA/hSMCRz2oE1cbGcjtx1FOG2o/uMDnipsDg5GKAQjbeuP0p4AKc0gKjr1HWkUgEjtQNkZGDjFSKuTx0pWG7nGMdRSKcHpxQIUIQen0px4II/Gk3ZHXmlUbu9A7jJUGAy4qMA46DFWAMgjNROmw4J60xDRwccUowO1BHQimkjsTSAccdRTlxkjOfSm8YxTSVB+XOPemFztRRnFIPelzmtzEXPHWgHmkxRRsA+kPUU2igTFoppOKXNMkDXP8Aie88uJLdWwzctj0roG4Un0rzzUrt7rUJpWPcgewqJuysVFanOzu7XrjPG6tmAlIdq4+ZcEiscIz3THkBj2rWQbWA9OKwZqvMZty/PFKUC/wgVJsU5YHHFRnB6jFHkFhhQM3tSGMbuOO9PT5mbtS7QshBBxjHFTcdtCNF4JNNaMvwOnrVqRQAuOOPzpsYAQr+P1ouO2hHtCjPU4xxSMpOeeB2pzAM/wCNOC5GCeSO9GpLGx45PTvUkZweAeKaVClu5HQ0BTjOOpFMESM5BzxgdhQSBg4/GkY7Tgg7ccUzBx0OakLEgOc564zmhXz2OPrUWG4AHTmlDd8ZJNNBYkDAh8AnC1XdSzKpGDVtDkNnHOBxVZuZ25I7UilsIowSCMH6U9ck5A6DHFRxghs9atJsAIb8OKBjC2T04Gc1NbMBuOzg4qvKUIxznHSrNtgRMfwpFR3HeYNpwW496SOT5euee9KceV0wfpUKhivXNBfUso2EyTSLcgD5sj6VWDMTilhA8zdnkU7hJE8k67xk9fUVHIw65GPY1FqJEYjwcdetVFYsATnpxzVp3RhLcvFtq8dBTGkXYM9ec1X3Mf4uQKaZcqOvrTJJ1fr82frSswYA8Zx2NVPM56HFPDnYtK4E4IHOMmmycrkjmowSMc8U8uCMdz60rrYCJ0JTI/CpoSW2lRmgBSOxz1pVJDEADA4ofkNbk6gKc7iM5BHqajPIBDH0P50r52Yz0OahDeY+BQDJtuTwcnvSbl7mowDjI9cUoVieKChSoIO1scdagbcp5JIxVnYSMAckdqrhT0GWxRElkXmKJQSOSKfld5GMhhUMkWWBJIK00gr82WIB6DvVCJscjt6AinrkcHGO2KiyM52j6U/dty2DjvmgBtzgwkflWOiDcRnJ9MVs3A3R4Hcd6ygu2XocnrSTuB1mnjZZx54O0ZqwagswfIQH0FT49OaoBp6YqVDkdajIyafH8hyT17UDW5Kw6c5FIAP8acSNuKYPvDHekaPQcoOCpozg0hJAz6GkLd+aBCMASdx/SpYZQIwuA2PWmECRPQimouMmgnqTcbgO1DAAdOR1phbgVJuDDmgoQcj61G4KnB69qkQ4OM0jr64ouIaOmfzoVij5pCgzx+VKAMd6AJA3PFK3zDBFQg465xT1fIoGJ/CRxnrUbLxxUrEFcjrUO4ZZQuPxoJaHBcjtmmsCtMD7XwKlk5GfamwR2VFApa1MhcijPNNoHWmA7FB470h6UlUhMDzSikpRTJKuq3QtNOkl74wK88lf5Hb1BOa6zxbc7baK2BALnJ+grj7jP2ducZ4rnqPU0hsZ1szPNznnv6VrKu6sqBlhBJBGOtasDhkDY4xms2WkKcAEjIwKhdvlxn3p7c45yM5NQuT5lLUbRKgAQc5J5pxG5wegJpSmAADzio0bAyx4zyaSG2PbLSkBuAcfhSKp3E9QB2psTBQTzk0/P7piB170xdRpUbsgEfjTyMquOtMGe/rSttYbRkbT2oQg+Qqc/nToVJBAycnmmFQq9eantnMIBj/ChghJhgqGGMDJpD93I44FNnkaaXzJc7mPQcU5uTwuaQ0xDxKQM9OaQElMg4Ip4I3OT9PegFfL+Uck+lA9xE6E4wd1RncSzAAZNSbsxFsEde9JuZYwMAjFA0Ii/LuC/U0/aWJB4PajJVVUrgkdqR3CodwGR39KAI2jKvjdzx3q3Edu/PTuKpBiTgc5PNWIgCjFTgdMUmVHceZA0RySTjvUSPgYz8p64pWKqMHpimRqo6/z4oLtfUlYgIcYOGpkDBZR25prNgdO/aomkKT98Z4FMJE9/korkiqROVUn8atXYLQE9cNnjtVBmIxhScdicU4mNT4h2QSTwT0+lKWjHOcgDOKdEI3Hpk5JxTXtpGl2gjqRmrIGxukjDHc1O0Tqm3ac4qOBI4W/vEHIyOlWw5aMNtyc45pAQqrNxjB702TKsONoI+uakbhix6ZpG3EAZBx09qVu4EW8IGABB7EGnxOdytwR60za2cgD2pN2XznPsOBT8gLzEOm724qNRtfgCnKx2Y6AConbGR3pIp7EqAA7ic98GnFlDHMfvxUCsHBYDj0FSMzZHr7VPUe6HFlZtyZFBdVLAE/NzTVYhzuxjHHNIodnBGAVPX2p+QmQSxHd93ORnrUeCOCpBHWrbt5m8FgAgz+GarNIDI5HQnOMcH3qySNIsMzbuT0qdd23Dc0o2SL3Bz0HahwyYwM89aAG4CjP3jWdJGUuCmMkN0zV2RyqnPbpgVAP3himzySFOPUUAdJAB5K4HbpTwOOTnNNh5iA4pwIzgdaAD6dvSnFnIyc4pAcHilzkUAPDcUE4GDSLwcetOYA9PzpF3uCHIwafgAlcCoMgHjvT9x9iRxTGKDhsY6U7kDNGABuPej65xQAuAVHFNXONp70oJOcdKAvQ0hIQEbs9KeScjgUGPIz601TxgjkUXGHByQelChe5/KjPzY7UjpjkGmIcR1I6Gk6c+tCN8pBoDc89KTGhw6ev1qKVcEEAYqQdSKUEOCrUXAqE4INSxt8hBxim+WScd6UjC4pkpWZ2gpScUgpfrXRYyCiiiiwBmijvR2poBM804cZJ7UnFRXky29jLK2MKucetDJOL164N1qkgHIQ7R+FZF0D5YGcc85qUsz3DOTksck+tNkUuDwM/WuWbuzVaFLacqu3IPP09KtQqVTAyRVeQEn9AKvwg7cDHHaoLSGAfKc5zUTKSR1x61cfAQD9aiYkLjHUUDAkFcE5qOUIinYG24B+YUDJPSknJ2qo6dcU0tQZGo3Lkd+3vU4G1Bng9SKjRdxwFwB2okPIHND0IWmpIWUqT75qLJyTkYJoQEqRg4780BAACpyByKF3ESNITgLz9an2/MduBgd6rrhh2znpUy45GccfWkUu5Gi5YnrzipVA3AAYxUbldybB2yeeKmHJAJ/H0oBCKh81h36jApwGI9o6+tR4fnnIB60jNmMAE5AzQNbDgAseCMZIzTyu8kLwufxApI3yqjbnC5INODsAdqgZoGkRffkGN3HUmmShd3J4xgcVJuIdmb1xmmS7eMEc0FNWIETv39Kt2x2xvnqenFV1G0fNk+hqzE37pucHqBUy2CO4xl+QnsBzUS8r0xUsrfu8Dg45zUasWQ+gppWLtqSiMbDlevP0qCVMvuHJzVmNx5RGecc5qvIxGHByR2phIfIp8puc9OtUmcncpXHGRV+Z2Nox/Gs7JZgTnB6n0qlsYzWoyNnQ8L044/wA9KsJKxYnJzTY8eYQTjIPGaQYHAOKogUEs4JFTCVFRwCc4qN2PPGDgcUuVyQe44NTIBro65bI2kU4IrEADAPvTmYuiYOFxSFdrYH060rsvlQscG84EmB2oS3X5t7ZHp0pTGY2zztWmjJckqcfypXY+VE6+VsKo/bsajmXEgA78Cq5+VyyjgfrUsrhlC7QxJ/KgLaWCEKX21I04jYg5ye4qtGTGwyPQ5pzZkfJHSncSJRIjNhkOSfvUoIADc+mfWoJMhePxpsbMygY7etPVsCSW5jQ7DGB15JzmofKQxbw27I5yKfJGsi5Kk4pGUKihc/nTTJaJoo3jwxHB9BkVN53ykAkH6VTSZ1J/u9sGpZXLBTj6mmIindQhLLkZ9KbaZmV40XGPmX6j/JqG4DYwDlT2xVjSyPOUZ5BzgUAb8WGhQqecU4DaCWxg0yLC5TGApwP6U4jPJJpoB3GDjmkYjA4xTFUsc7sHPSnA4GG5/Gh6gIGx07VODnpUBqSF8gqenalYqLGsSH6ZFAIzUknzDFNAAIO2gp6ArsrbcDb71Ju9QM4ziho++enSl28A8HHNIAZhkEdO9BfGacUAyoGMjNQPnHpxTEyUOSMKc5pnXnmo4shupqwVyCcD6CkA0jGKcW3KCD9RTVbeAPyNLgqx4pjEyM9PrRt3Hjj1pW6c80gYAH8qBD12gc/nSkDPHeojnPfHtUgb5SD2pWGhGQsu5etVsENyauK3+NRyrxvXp9KaBs7ACjFFFdRgGKKKKAYGiiigTDoaxfFNwYdMWNf+WjcmiilLYS3ONi5pzHAGAOn8qKK5JGpTkUiTGR6g1owqPLDYyT60UVJothZAdwXj1qN1AOB3HNFFAEYjO488UkgzKPQCiiqRLEVSDnPWmsMseelFFT1JFfG049eQajj+bJ6cUUVaAmVMZwfSnfd3Eeneiio6lNaDR1GeakD/AH8DHJoopy3EhociImkKgwhuTnPWiiiJXQmjGMn1GKJWG0ADGfSiikUtxhYAdOgqOVlQHA5aiigGVzIQOeccVoWa70Yk0UUDjuRyECJuOR3qFD27H0oooKe6LCxh1J7iqrODLtYcZxRRQOWxakDm1kwQBg1mpuG7kbeOCKKKaMqnQmVlWRcoCCwH6VDK6pubaT8x70UVZmIUEpHJB9c0/wAtkTlslaKKAJrcZi5A4zipHUeWSOCDmiis2bx+AlRzKqxt1HQjvSInnByMKVzkdjRRQLoVyqEuPmx0GPWkRQ0a4HzZ4NFFBIoGZwp5zxUmzADYHXFFFHQCCdQMgVDECqYB5Azmiiq7CZajxuBqKVA/ykkHsRRRREOg1RuOAcHHWnH/AFYPJ570UVRBE+D82Bnp0qaxj8qZem4DriiigDcxtZWycHqDSswz0560UU+gCfxUgHJoopvYBw47ZpEbDZHUUUUugEoOWx605WVe2Se9FFI0E3FeOvNTKdy4wPloooEhjk4689qQpuAJOeOc0UUuoxhQo2M81ICVBxRRTZMRANpyBSPIwzRRQNbCr+8TcetMZeCRxRRQAA7gBTudw5oopIY4qBgevNKAAuR0Joopgf/Z" old="http://www.landscope.com/images/Photo/Stock/51001_52000/51510/bath.jpg"*/?>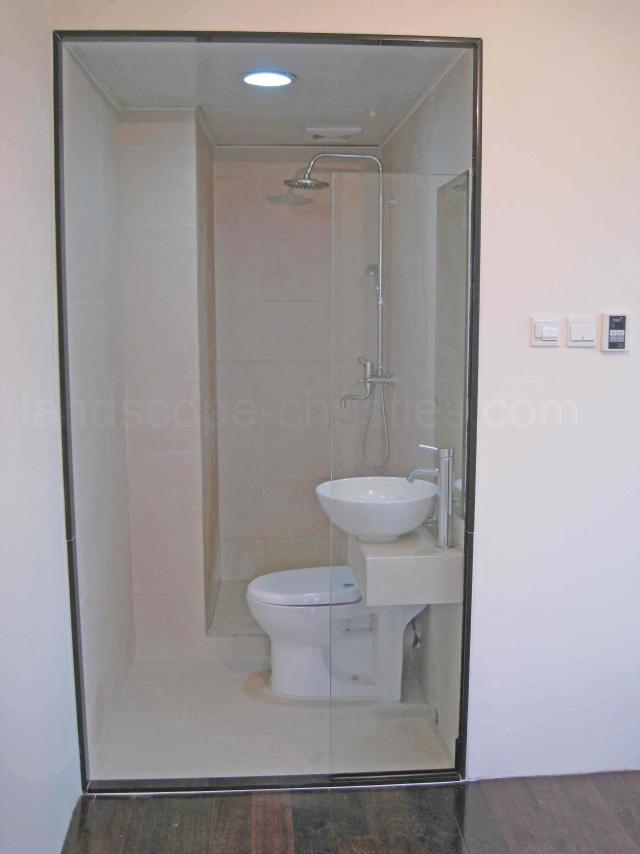 Victoria Court
50-56 Hing Fat Street, Causeway Bay
Property No.: 51510 Advertisement Date: 21-11-2018
---
For Sale HK$35,000,000 @ HK$30,919 p.s.f. (Saleable)
@ HK$25,000 p.s.f. (Gross)
Saleable Area 1,132 s.f. Gross Area 1,400 s.f.
Rare 2-ensuite flat on fringe of Causeway Bay with amazing Victoria Harbour and Park views
Unit Price:


@HK$25,000 p.s.f. (gross area)
@HK$30,919 p.s.f. (saleable area)

Type: High Rise Apartments, Simplex, Completed in 1964
Layout:


2 Bedrooms including 2 Ensuite
2.0 Bathrooms
Combined Living and Dining Room
1 Maid's Room(s)

Efficiency Ratio: 81%
View: Victoria Harbour view
Internal Upkeep: Good
Internal Decoration: Reasonably decorated
Furnishing: Unfurnished
Kitchen: Fully fitted and equipped
Status: Sale with Tenancy
More listings in Victoria Court
Victoria Court
50-56 Hing Fat Street, Causeway Bay
Located on the fringe of Causeway Bay and opposite to Victoria Park, Victoria Court enjoys the peaceful view of the Park and the splendid view of Victoria Harbour beyond from upper floor units.
Type
High Rise Apartments
Simplex
Completed in 1964
Scale
A single block of 19 storeys with 4 apartments per floor. Typical unit size is 1,800 s.f. gross with practical layout.
Location
Victoria Court is ideally located on Hing Fat Street in Causeway Bay. It only takes a short walk to Tin Hau MTR station, and shopping centres in Causeway Bay are also within walking distance. Public transports are available on nearby King's Road and Causeway Road.
Shopping
Near Supermarket
Shopping Arcade
Laundry
Near Convenience Store
Transportation
MTR
Bus
Minibus
Tram
/*img src="data:image/jpg;base64,/9j/4AAQSkZJRgABAQAAAQABAAD//gA+Q1JFQVRPUjogZ2QtanBlZyB2MS4wICh1c2luZyBJSkcgSlBFRyB2NjIpLCBkZWZhdWx0IHF1YWxpdHkK/9sAQwAIBgYHBgUIBwcHCQkICgwUDQwLCwwZEhMPFB0aHx4dGhwcICQuJyAiLCMcHCg3KSwwMTQ0NB8nOT04MjwuMzQy/9sAQwEJCQkMCwwYDQ0YMiEcITIyMjIyMjIyMjIyMjIyMjIyMjIyMjIyMjIyMjIyMjIyMjIyMjIyMjIyMjIyMjIyMjIy/8AAEQgB4AKAAwEiAAIRAQMRAf/EAB8AAAEFAQEBAQEBAAAAAAAAAAABAgMEBQYHCAkKC//EALUQAAIBAwMCBAMFBQQEAAABfQECAwAEEQUSITFBBhNRYQcicRQygZGhCCNCscEVUtHwJDNicoIJChYXGBkaJSYnKCkqNDU2Nzg5OkNERUZHSElKU1RVVldYWVpjZGVmZ2hpanN0dXZ3eHl6g4SFhoeIiYqSk5SVlpeYmZqio6Slpqeoqaqys7S1tre4ubrCw8TFxsfIycrS09TV1tfY2drh4uPk5ebn6Onq8fLz9PX29/j5+v/EAB8BAAMBAQEBAQEBAQEAAAAAAAABAgMEBQYHCAkKC//EALURAAIBAgQEAwQHBQQEAAECdwABAgMRBAUhMQYSQVEHYXETIjKBCBRCkaGxwQkjM1LwFWJy0QoWJDThJfEXGBkaJicoKSo1Njc4OTpDREVGR0hJSlNUVVZXWFlaY2RlZmdoaWpzdHV2d3h5eoKDhIWGh4iJipKTlJWWl5iZmqKjpKWmp6ipqrKztLW2t7i5usLDxMXGx8jJytLT1NXW19jZ2uLj5OXm5+jp6vLz9PX29/j5+v/aAAwDAQACEQMRAD8A9fBqQGoQaeGqxEgPNSg5qBTUq0gHnpUZFS9RSYoQEBU1E4q3xTHQGmmBRPpURVs1aeMCo/u1dxGfOrKahXk9K0JVDDpVYx7WrRPQzaI/LD8YwaQwMqnipN+08VOrhlou0FkZ6IzEgimPHtetHyxkkVTnUh8DpVKV2JqwzAAqFxzT84WonPNUiWMPWkpT1pKoQoOKUim04HjFACGiijvTAUUtNp2aACnryRUdOBoAtJs4GeanQDPWqAzUqueKhoaZoeUpxmqzgK2B1pyynHBqFmJYk1KTKbJAeasR8jNVAanRu1DQkWVYirMTetU15qwlZs0RdzxUiVBH0FTp0qGUSg0UgoB5qBinleKrMNrelWxg8VXmjJcc8U4gxytkU7IA6U1VwKNpamAjMKaELHNKEOalHAobsIaq4GKXZxSMcGn54pNsZHtGaY8WeafjJ61JgYwad7CIo0Kildc1MMYpkhAFJPUdhiIAaeV71D5gzT/MytN3AryoSxxUJib0q+qhuaV1AU4HNPmsKxm4x1pM0+T75xTO9aEMWlpBRmgBwozTc0ZpAOpQabmigB+acDUeaM0DJCc03NJmkzQA/NANNpaAH5oNNBopAFJSmkoAKQ0UZoASkNLRQAlFFNJpCHg04GowacKg0JVNTKarqalU0ATg0p6VGDRupABNJmmk0madgEcVXYVO5qs5IzVIRAzEHFDpvGRTWbJzmpYzgc1RJRmjaNh6UiNz6Velw9V5kigt3lkYIiKWZmOAAOpNVzK2onElDjZ15qKZQVDCsiLxBpc3Eeo2zH2lFalvdwTphJUf6EGpuujC9yi/Uiom61ZniMZJzVUnNdCdzNiUUUUxBRSUtABmlpKWgAooopgKKUUgFOAoEPGKcv6VHTwOKQyQNzQaaBS0hjxU8Y3Gq4qxARuGamQIuKuMVMuKhdgFHNOQ571kalkNgVIklVweOaN2Oamw7l9XzUchKnPaq8Upz1qVpVZSM80rWHclifJp7HNV4z6VPmk1qAmDUqdKYORTxwKTGBFKVyKXrS1IyJhmlUcYocdTSRmn0EBXBpCTup7gnGKAhouA0uFHvVWaUk1LNlT0quRuPNXFdRMRDk1Iq5ODUW4KeKBKaoVy5CNpxmnzHaM1TjlIfOamkl3JUNajuU3O5iab0p7g9QKjNakMXNJmkpKBDs0U3vThQAop1NpRQMWiiikAUtJRQAope1NpTQMKXNNpaAHZoNNozQAtNozRSAWkzRSUCCkNFFIAFPFMFOFSWPWpVqJakU0gJM0ZFNzQDQMWkNLSUxDG6VWfnpVoiq8zxwoZJGVEXksxwBTuBn30qWFnPeTBvKgjMj7Rk4AyawYfH3h1x818Yz/00jYf0rS1nWtIOnXFpLfQ5uIXQBTu6gjtnFeHTaMfLDsN7t/Cj5Kj3qXO70YKDeqPXtS8a6dDp5uNOurS7mDAGLzwpx3PrXHXPjvVNVFxbxRKIZEKtEqhsLjB54NcRNpTW6qxaWPcMjIzVf7LIrZS5GfcEUnd7glY1fKs95ZbaMZHIZXP8ialjFsrAAtFg8GK4IP5NWMIrxWysit9GpfN1CMnKMR6DBouyrrsdIlzqaMTa65dImeFbLAfkTVlNc8SW441C2lA7SJg/qBXI/bZVb95B+a1Imq4IwHH0Yii9ugrRfQ7eDxjqo270sJc4ziXaR+dWv8AhOJoUDXOkyhT/FE4YfpXCprMbBg8khP8IKggn3zW1HFNFAJPPtsEgKq8lvwH9apTYnCJ2UHi6yltRO8NxGp9U5/KrEfijSX63QQ+jqRXAtdsI2tswqA2WAbBzTMsSCFyMc7SD/Wq9rInkR6dFqthP/q7yFvo4q0sqOMq4I9jXl7DT2syWWYXQ6Ax5U9O4/GsCa5ktrpyjTIueCpIp+1kL2aPcc570orxS38R6hD9zUrhfTLk/wA60rbxrrCD/j9V/wDfQGn7fuhezZ60KcK80t/iBqIH7yC3k+mV/rWjB8RFP+u09uOpSQH+YqlXiL2cju6eDiuTg8e6VIB5iXEfblM/yNaMPizRJsbb5F/3wV/mKpVYPqLlZvA0Cq9re2t6ha1uIpgOuxgcflVkDmqTT1QhRU0Q7ioyuG9qlVtoxSbAnLbl+lLE2DUIfJ5pc5PWosVcvhgw607jbzWeshzUnmFxjPNLlK5i106GjcO9QK/GO9PJ+WlYLk6y46VaQlk681nbqsJLhRzSaGmXl4ApwOaiifctOBw1Z2LJgKOaRTUgqBkLYwc1FG/J9KsSqNtVAfnxirjqhMlLnjFSK570irxT1Tmk7AMfk9KrTKEU8VdaPODVW6U7eBmnF9AZQNApSCDSVsZDgKkDZGM1Hmkz6Uh3Hu+OKiJ5pTTW6CgGIaSkNFMQ4U8CmingUAFFGKKQxaKSjNAC0UUUAFFFFABRRRQAUUUUAFFFIaAAmkopKVgFpKKSkAtPFIBTgKm5Y5af0pq0/tRcBM0oNN70pYKpJOAOpoAfSE4Gaw5/F+hwQNINRhk28bYm3MT7AVln4h6WxXbDPg53bgBj8ic1PMhpOWxo3HjXQLcSg6hG7xkqUTk5HYVzXiXxhp+q6RLY28TyCddrF/l24II9c1wWpwC4v7qa3CNFJM7oGIBCliR+lUTZSjpB+KH/AApaspRf2kI+nTCQmNiF/wB7H8qRra+iXIaTJ6DOf8aQxzJ3mXH+0T/Ok8+4T/lq/wDwJR/hQP3Q82/QEluB/eA/+tSG8uOfMgjfAycr0/nUi6jdJx5iH8CP60HUHkGJYI3H+9/9agrm8yAXcUhAaxBJ4+X/ACKUTWJ6xyx/Q1YivII33fY2BxjIPb86kNzp8gAMLIR32n/69AfNFT/Q2+7dSJ/vj/EU9IYyriK9iLMNvIHTvU/2SzuiTFJjHXgE/jUEsMcIxGglJIG4DhfXigTWmxZtNEsUiMk5Qqp+Zv6AVDFIkty0aiRGU4BJz/Opr60htILOWNAxmB3DptPFU2uEinZGWUFehDnmm2ZkgEMlw2GJlDEHcmcn8KtKjRJtEcRz35B/rUNmqXUoMMhErNwCFyTWkLa7WVUn2Y905P45oWoMqiQxqrNbkn1D8H8wKbLcW0wAfKMCcnFX5orqM4jsGmiA+8gBqzBoyXlkLhLZA2SCmcMCP60+Vspcq6mCYLR/+WsZ/wB5aY2lW8n3RCx/2WxVt4dO3lHEkTg4IbIIP40h0u1f/V3X54qdUVZMotoY/hRx/utUTaRIh4klX6rmthNGIA8vUAre4IH6U8adqKf6u7ik/wCB/wCIoDl8jBFhcp9ydT/vDFOS1v0+6sb/AEb/ABrdMGrJ96BZfYYb+VQG4kVyJrMKwPOQRR8hcqOh+Hpe2+3vPGVLFAMc9N2a7xL21MscbSANISozxjgnn8q8gAuYrN9QhuXiTzjGURyrZyTmpkvry5wG1KdphkRKfmzn3PToKvnktEZON3c9gDAjhgR7GnV5PZeINZsbkrvWQj5SkgOBz+FbI8b3kbbZ7INxkGNyAR9eatVX2J9megilJ71wcfjuOOCVXEyysD5ZYA7T29M1RtPiBfRlvPEc2exAGPpij2q7C5Gelr1pwO01wcPxEQsFkswc91fH9K39H8T2msTGKGGZXAycgEfnmqVSLFys6DcM5qQnIrnrrxTp1jdNDc+emOj+WSp+lWLbxXoM+R/aMa/9dAV/mKTnEaTNoLkZqUYxWV/wkOjiRYxqVsS3TbICPzHFagYEjHSlzJ7DLUT7Dg1ZVgwziqadelWVbAqWUidTT81XEgFOWTLYFQ0Vcnz61EYxuyKXNOBpbDGrkVKrVGWFIGosIsA5pGAbIpgan0hlC4g+UkdRVPpWw8e5SKy54/LbFawd9CJIipyjjNMpVODVkEhjymc4qBvSrhBaPA61TYEHBoQ2htOAoVSaUUxAKcrYNNooAl3Uwtmm5ozSsO4uaWm0UxDhS03NGaAH0UzNKDSAeKSlFFBQlFKaSgQlJTqbTASilpKQgpKKTNDGcXd/ESxZGFk4Qjo0yMM/QYqrbfEeXIRktZj0yGKk15s99CjlN4LD8vzqCO+Mx+a2+X+9uyKzsho9fh+JNqW2yWZBHXy5g38wK1rfxrp8wJaC5jUD7zKMfoa8SjT7SrmC3fcoyWUDj9azLvUrqF/LFzKU/u7m4/OpehWp9Ar440MrmS5eM+hjY/yFSf8ACX6HL8i3sbBhzn5f54r56h1KZhnz2H1AqddSuB0ljb6r/wDXpXZaUba3N6XRHRmSJYplUlVZSOQOhqBtLuY/+WMg/wB1j/Q1mrqsw6xxt9Gx/Sp01yRB/q5V/wBx6LlKMe/4Exguo+86/UZ/mKb5tyv/AC0z/vJT08R4OS8oP+0u7/GrA8Qwv9+SM/8AXRMUaFJPpIrLeXKf3D9CRSi+lz88Ib6EH+dXF1Kym6xWzf7vFPzYSD/j32n1V80tB/vPX7ii11DIMS2hx/uj+lIGsCMNGV9ypFaH2bTn6PMp/A0DT7VvuXmPZkNP5g1PrH8CgItPc4WXH0cGnixiHKTEj3FWJ9OWOJpPtELqvUZ5pmn6dFezCMKqE55AoT1M5NbWsaK20NnbeZPjJ+5H3P1rm7q58m9li+zwuiY5IweVB/rWje2qWV6LVnkLYyCHOP51VeKKS7a3MjtMQOCoOeOO3pSvdkpGheaetvbxSRpJJvJG1GIxj8arPp7naTFN8wznaD/MVpRx6vHEpRi0eMjMWevNIt7qUb4dIuRgnkED6VSTEZMEPk3KGNwkiOCNyEc/oPWt7VbDVbS38+V7dnC78Btp+mD/ACBrInuX0++W7kEryPyj4G0Y9AevU1LdeI11C2aC6LMjdQY/8KTfQtRT1uZlhrOHcyB1U4A8tyMflir1nPawXBntri5gkY5Yq5+b65zmqEVro27mQrz034/mKux6bp78w3Lr9HDf4VKVupdpeT+46OHWrJowtxawznu74yfzFSF/D9xy+nKp9UOP5EVz39lDA8m8bpzvUf0pDYXafdnhf8CP51fNLuS6f906L+zPD0v3JbmA+zH/AOvWde2dpY3KNFc31zDjcViUEn27VQWC/UE7EOP7sgJNL514gy8EwHqRxRzSYuVLuaEGuael+HuraSK18sqV2NuDZ6k45puqOqS+ZZ3cF1YzIdpB+ZDjoaopqLA8g/8AfJqSaQzhVwBk/wBD/jSbfUfoza8NabHqumXUc4yFkBUA45wc/wBKksvDtxFfxCS0YDd9/dkL+YrS0XRpNOtD5TBpzuw27GMj/wCsKu239uQSOZ3SdNp27UAIPbPNUmQzC1DTvsN1sMImBAJcxZ4yfQitXQraCcbEjAEKY2vGR1+v0NX7O9v2uPLvrVEQqTvUHGa07dCseWCbiScoO2Tj9MUySjJodpNEpe3hJKjkpXKTeBWkldoLqBgSflxkj27Vu6n4gn027hgitnmRowS2DgH0pl1YaDPcy7rhIbksQ5EhXDd8c4o5u4HLTeBdQT7iIw9nx+nNT+HPDd9Y+IbaS5gkjiVidx5GccfrW/HoEmP9C8QTgdhv3D9DVmGw8QW0qONUjuIlILIycsO4HH9aPu+8Lmd4nhmjjLtbwzpFzh8luT1Fci13YniWxZD6rKR+hFem6xp4vkVGlkiAOdyHB/zzXH6pp97YXHlxyyTQlQwcoG/OkM59INLlfek11E2c/wAJH6V6Ro+opc2aC1nfEYClcnC/nXCSqUkdJ7a2ZwSG3w45+orR0jU1tJEhCRQxE8srkAfnSdxaHY3l1rZkT7JeJHGFIbMQY57HpWZH4k8V22/zreCUKM5eIjd7cYpsurxjdGspmUg/PEOg9yDx+Vc9dfY7uUS22qG2nOS7MW+b+WKQHZ6d40unZFvdMcM7Bf3J3Yz3I7Cti98U2umKsksNxIrZyY0zt+uTXm7vfwoGg1dJlAGVecMSe+M1atNY1KV/IubUTpICGbjAGOegp3CxPrfjC4v9eD6df3NrbLGq8cc8nJFaEGr+JYYw8er2dxGRkF0PP6Zrz9JY0mumTLRhmCHOeOg/kaitJ2M0cKzNE0ilw4YjBzxkjtSsuxVj1O38V+ISdv2C0uyBlvKlww/A1bXxxcwn/TNBvovVlG4V5sItfiK+TO8mTj5ZFf8A9CqyNZ8U2WMxO4x/zzb+lNLy/H/MVj0qD4haK52yNPC3cSREYrUt/FuiXP8AqtSgJPYtj+deSf8ACcagMrd2CSYHOeo/MGoP+Ej0e4cC705guclVjQD81waTQanucV/BP/qpo3B/usDUNwd7cHpXiN9qugpZl9OlngmTkICwJ/HAqjZeJtUhMezV7jLnhA5IXPTOaOaz0Ez3NhikXrzXl8/iLX7GQCS7SbcMg53DHTsRjpWja+M76SBSIkklA5TON3+7xz9Otac/kTynoytgcU1wpPSuFt/iEEO25sZFP+yB/j/StCPx3pUvLl4/Yqf8MUc6HqdMODTe9ZcPiTSrjAju4jntuB/lV2O6hlOEkUn0zVKSfUksr1pGGDSA0E5pgJSUtFMQUmaWkoAKWikoAdS5ptLQA4GnZqPNOBpAKaKKKBi000uaSgAopabQAhptONNNAHy9aX11cSrGF354wEBNakh3GOO6jZRFkhVh29fXH0rp7Ga20lnSx0xHQceYGBdh9afdanbzbvN0+SIsMMwQ5P8AwIVjua35XexzsN7bRfcdY8jByuKa4sbgjIiJHdTj+VaDHTyciRwfSTJH61TltFuZAIhA3PABGTQ0aqs3ukJFZ2YYHZuHpu4qU2Ni/WJ1/wB1gf6Vow+G7W1t/MviPMYZWKM4P4kVhNp9+jHZG+O2Je34mmovoJ1ad9Ylp9KsXxsaSPHquc/rUTaJF/BdAH3BH9KjS21TdhY5/wAgaswW2qO+0rtA6tImAPqc0rPqO9J9zJl0e6ilPlsGHYqetTxaRqD2/mBc842kc/lV15bqNypWNsdwSP6VLFJdSKzLZu4UZOw5wKSC1N9TJk068T79sT9VP9agMMsZ/wBSVP8Asn/Ct8XsqDmG5T32n+lPGqKR87vj/bQ/1FP5C5I9JHO2xvHm2J5ylupya6LTrC5YbAS5A5YnAA96W2msZLj55oolblmAH8hVrV9WWG1W10qMsrfekUf55odktDO7KDR3BYoZEJI6FTyPz9qltLi7s5lkijiYrn+I/wCFLJ811ZNnG6HYSOxyw/qKtaUQL4KeQJcc/WoT1sXNbO+5Svrie9vEuJbcq6rtwhBB6+p96fa3dvFdyTXFvI25QuDHuxiuxNjEcu0UZz2K1n39pZW8TyywRhccAEj9ad0Qir/wkdkoyszIwG0K42gVRk1Rbl03TrL64YDisuC2uZN0syuID93YpY8/SmyaJbuSY7x955EbxHP61UYibs9TWvCupKiXHluiDCDBG0fgaptolk33VYe6vj+YNZ8mg6rE5MKKU7YbB/mKj+z63B1t5/8AgLFv8afLJD56b6fiXJ9DlZVS1bpyWeQc+w/z3qhdabdxSkIhZAByyjk45p/9o6pBzJFOP95P/rCnL4inX76qfqhH9TUtPqik6fmUx9uhOAjL7KxH8jVq2utRcybWkXYhclm7D61ZXxGGH7yJCP8AeP8AUVYh8QWgyBDjd97AU5paDtHoyBb7U1t459rsj5xmPPT6Y/yKE8QXCn544yR/slf8avpq9gTnmM+0ZH8qs/bLR4Q5uPkb5QzvwT6c07RHea2l+I2x1G81BXKWjOiLvYh+MZxnkCrenBL/AFSN5G2rIhkJYZ7A8/nT7fULe2026iiKO8wVVZSoCgc4wPcsfxrS8MWdsbVluMeaQsa7eSOOf/10tOgpOX2jDvZNQ0zUha6bftJE2HbLjIY5yOfoK29A1fWp70293C7RquTKRj9cgelT6n4YkkCLZKo2ZyzgOX/MjGKZFpd5Y6eNlrm63/PhWClf+Anr0p8vUhnWWN6bq2hZonRnjVySOOR60n224GrC0+xv5BTcLgN8ufTFUNDkluYZI7uzjt5I+FVARketbAtxt4dxj/aNUIFt0kiRuhwOQaw7210hrmUzFxJyJHKjgY5OSPT0roIxsgT0CjP5VzOpvA95Isl0EIb5lZRyOuD83Qg+lF7C16FcaNok/wDx7atED2HmDP8AOrH9gXUEQa31OTAP3hMR19sVVPhbTpsFIIgWGRtnZCfcDFQS+F7ixZJtOScSq4Yq8qlSB245otfswudg8EkmnLFNnft2sQc57ZzXn2oaLqFvqEy6c8piB+UJIQRx7V3GhpcJYNBdeYZFbO588g+5/GuZ8RaEtxJ9os1czlzvyTg+4pPzGc88mvQcSi5bH98iT+eapzXl1I+biN4wowP3QjHvkAYrUez1q0YiGe62DoVkIB/A0xLvWxIqYZyTj95ArfqRS+QHT6JboNMhujEitKo37Tww9SPWo5fCkMhYx3DoM9GXdiq3h3UdQvbk28sUSwDO8qCpH4Z+ldbCfkKHll4Pv7002B5nfW1ra3MkDXSBkJXLRsAfyFUnjCYMF1HuPULJtI/Ou516HR7p3F07mW3GcR9ecf5xXM3Nrot0E8u8aJkGMGIjP1PNO6Ax7u1NlZjy5NyyYHXvVaL5r8gfdUBB9O/8q6Ca3sZbZYVuItqkEBX/AMawvJNrdzAtnkkHPXPApFJnS6Re2OwQX1vHu3HZIzFPzIrfg02xndnGo3Fs2eEjmMifyFefyOzXMKHogH8s/wCFXrOI6vhU8tbgZwTxuUdOfWlzNBynYPp8qptOv2oY5AS5RRn6E9aiPhW9lzILbTLsHvE5XP8ASvONXaaK/e3nlZjD8n3ywHc4qpDd3ETZilkRuuUYj3/qBSdRp7E69zur/wAHzokjyaTNCvUmOQOBVGw0CGPdMsNw6g4KTRnHvgjoawoPFmu2y7YtVucdMNIWHp3/ABrSt/iJrsEIiaaKWMfd3xgEfQjB6Ue0XVBdl+9tfsZb7O64Iyu5vLJ/PFQ6eb6dXLq0e3oc78/nmq9344k1GAx3tpvOMBlk5U+vIJ/WqUGq6eyBZhN5mfvFAR/OhziwRv8A9s3yuUcxSH0eLk/lipTqJzifSYST3UlP5g1ipfQup8q/XHZGdk/nxWzY6hdqVU3iTRqv+rV0b8vpQpIaEN5pb8S2U8Z9QQw/nUsT6WP9TfTwN7hl/kP61navqN7G0ZMFvNBu/wBZHFtP0b0NV4NWtpbgPc2O2LBG2Nuc+2abfcd0dzoOpfZb1Wk1o3FuAcxeYGyT06nNdtDdwXA/dSK30rx8XGgyg5N1Dn++gbH5VLFDp27NrrEcXpu3RGmpW2JcbnsNLWNpmt2UsMcKzq2xAofzA+7jua24wsi5Ugg9CDWqmmZ2YyinsmKbVCExRS5pKAClptPCnGaAEopdp9KQ8UALmlptLQAtFJS0hhSUUUwENNNOpppAfOv29P4o5B/wE/0py6lAvSQp9cissw3I5E59eQDSYvV7q31U1znX7ep3NxdSVhxdZHoXzViHUJIJBJE6Bx32KT/KuY82b/lpBG34/wD1qPMXvbY/3SKB+2fVI6s6jI7Fn2MT1Jz/AI05b0ZBMQP0bFcoJ0H/AD2X6Mf8aeLzb0uZV/3h/iKak11Fz03vA7WHVolYboGVR2VgahuL03ErMk7xxk5EbJkD9a5Rb+T+G6Q/UCplv7g94m+mRRdsL0exv/K3WS3Y+6MKvQX00Nv5EcdoUPUBwCfrmuYXUZuhhU/7r/8A1qvRzO0QZ4yp/u9TQrhai+rNy3iW6uFj/suMFv4lK4H41q6teadpOmsirGABj1Zj6CuHkuiwGBLHjv5ZqG6nF2G825G9nLbn649OaG5NWM5xivhdze0nTItTsDM7lTngYz2rG1NYLDUZLVrdX24IcADORmtvQdStLO1aCS4TqMEcg8VR1O1j1LX1eOZFheMbpD0GM/8A1qTveyJVisLeMRQSjeqzEhcOeDx1/OtA6FfRnckkgI54cH+datjplkI4EeWNhCcr8wO44AyR+HSpNf1RtGs0uYljmBcKwY4IyDz+lK9iny2VjHc61aYJu5gCeN4yKjvL+/fTpUebzH2knauOnP4Vn3HjEXRG+AoO4Vs0R+JrL7M0P2XZv++4wSfendWIMuPXbhfvM5/FT/QVci8Syp3cf8A/wanfbNDmGGQrnjlP/rn/ADj05DBocvKyR9emSv8AT/OfbksjRVZ9yxH4rYH5pV/4EW/qDVyPxQj9TGf+BL/9aseXTLFmxbTqwAxnzcZP49P/AK59OY20QH7pYj1JB/z2/JvTkt2Dnvul9x00evRMOYsj/ZBP8s046rpkx2zQj6uv+Irlh4dlMMk2dixjJ3pg/wA/r+X0qv8AYrqIkJMwI7K7Dnnj8x+o9RVXkupPuPeKOwMWg3HHkw5/2QB/I1G2gaJMOPkz6M3/ANeuUC34wBKXz6lW9PX/AHh+dL519ATuiXI6/uwPfsfY0c0g5afZ/edG/hCwbmG7Zf8AgS//AFqnspYbfT/7M1DTLh7cEjzBGzZ5+97fgTXLjULqM5Mci49Hdf55q3Z65OJl3iR1B+7vB/XAo5pByQfVkGt2tvZXCQ25crgMN/XBzjP5V03gu11CeGSa0kiVVfa/nKWBXg49q5XWLn7ZerOMgMowG6jH/wCuvQPhxOYtLvFdMQo5kMnPoMj9KW+rFaztcv6prl3YXTi104XEGRtKSFCRj0z/AErRl8QCygtnktZm86ISMFbd5Z7qT6ir0Wt6XPgeeo3YA3oV69Ooq00OnPIUeO2LjqCBkUK3cCvb65bT6W1+I5REr7CoTc2eOwz61pwTLc2qTx52Ou4ZGD+VMhtoIFIiTarc4BOKsYG0/SqEVWEhgAVjyg7e1cLr+lazNqTTxoku7GTtA/Diut1HxFZaO0ENwkjO6bsIo4HTJyR/kVyviOeO5lj1SKeSKCSPA2EZYj8eDU3QC2Xhm71GDN2GDoBtXzGXGe2cHPSpz4V1G3H+jXd7F/1zmDfzxWZpFzfXhcWur3IKAHBDPx+HStY32vQSER6nbOgPAmAU498imvQDV0CPUbOaSHUJrm4V8BGkT7p+oJ/nVfxPpbXVrM0UrpLFG0kQDYBbuP0FLp+ta2buGO7t7VoGcBpImyQPXrV/X7S6kAktLjymI27v7tHyBHky6h4htMkG+RV/2mx/hUx8Y6vEwBfcrdA8St+HTNbGoajrGnXj29y0MxXHLxAg5GeuKhGvsw2z6bayAdQpK/1qbLsBFB43uI5FElvbtsxllVlOfwOK9I0iZ7m0ivJEZDIn3Cc8djXl9/e29yq+Rp4tmHDbfmBHXH5812HgvWIDZx6czS+aCxAI4A64FAHViG3aVpPKTeRgtgZrk9Q0vQ9P1EtLdRwyv8+x0LLgn64rrflByCRWVrmi2+r2jJiNZjgrJ0IwfWquBxj6Jp7SmSG/t5UP8HmgY+neq02ioAMTEkd8ir8vgi4jgmUSrISP3ZXHynP15rLi8NX8DOJ5GjP8DR5P1zRqBkFybieTP3VwPx//AFUquYtpBIKrnj/PvVm90qW1RjuEgZgWOKzppSIpG9eBUtGl92U/JmuGklG+TLHJxnJ96hkjnXqMd8YxWhZStFDHsxuZuM+5xWsBOy7jDGy+o+X/ABo07ByxtqzkzvHVabvOeVP5f59q6iRUz+8sm/4DhqrtDYN96NkPup/pSsg5F0ZgiQev5/5+ppyuuc8Y9P8AP+ea2TYWLfdnUfU4/nR/YaOMxyKw9sGlyoPZPoZQJJ5IJ/z/AJ/CtPS1kSVZEDgnhWBxQugy7gPlK+nINdFb+H9TtolELziHGRtkP8gaajqS4SW6Ea6vrBWmE6kEYIKKc/pU1tfXVxEXFhZXanliIjkexPaqF1PcQMsU0wkB7NGrfzGabBqb2Enmw+XC5/ijLKT+uP0qthK/Q0fPsZDibQyh/wCmM2T+VNaLQn+99utj/tpnH5Vu6f4rN4dl7Ai8fK7Hep+uRxVo3ekRyslzbwRyMckP8v68VSaA5T+ytMlOYdZhB7echT+ddN4Ukn0S8km85L2Jo9oWG44HOc4PHb+dXF0vQ75dyQq3/XObd/PNVZ/CelSI3ku6v/DvA6/hilo+oNeR6Jb3kN5EpR18wrlkz0p7LivNYfC9zDte11eSJh0Adlx+Wa7LQpJ7OyS31O8+0SluJt+7jsDwCPx/OrTa3IkjXpM1MQpGRzUW0k1dyQWpVcbcEDikWLuTSMAOlAbD2HGR0qInmpU6Ujoc5xxQN6kVLR0opiCiiikAnekNOpKYCU00p4qG5nS2t5JpD8qDJoA8G3oesan8T/jTWjhbrF+R/wDrf571za6scf8AHwf+BR/4VKurP2mhP1BH9a5bHd7Wm94m81vC398f5/z/APWpps4G6Nz/ALS/5/z3rKTVpPSJvpJ/9apV1Rv4oW/Ag0WDmovoWzp0ZA+ZCfTkf0/X9KYdKHqv4MP8f0/lUY1WMdY5B/wHP8qkXVbc9WI+qkf0oswtRfUY2jMc/u2PuOR/L/PbNQvpPknOCp6Y24J9v89O9Xl1C2bpMn/fVTpPFIVXzV2k9c5AqkmZ1IwS913I7DTW8wKimSQ9AO1bF2bbRrXEjB7mX5R7Z9KmOoWWm6e32MmabHJxgsf8K4u8kvbq9+0Tq5bOenA9hRJt6IxRoalePaS26xY2yJk555z/APqqT7Y2wEhSPSqeqpvgtX/u5WpLbLiNSpIyPyqUi3sbOnWEWqGUFUUp03LnIq7J4RZRlREPoSv8q09M0prF5J8B2dQPK7DHqa2fOjKjzE2nryRTuScRN4euoEL5kAHpKf6msG9VJbcrJdTMmenXn8q9Ivp7OKEmQqc8BfWuQNnE1tLEYkIdgQySgEDOcYbFC1HyStdI4trSLJ2znH+0pFNNo38M0Z/GuofR080EJcMhznYEYj8mOahuNFgSMuHucgcK9qwz+PSqsLbc5z7HcdVwfoaQw3CdY2/Ct46PC4Gy/tAf7ruVI/MU+Hw/ezRs0CGRQcblfj8KOViujnCZVHKMPwp63UidGYfQ10J0PU4jzBOB7LmkudNeKPdl2bPKvARRyvsF0YyardR8LPIP+BGpU1u8A5mY/wC9z/noPyqVrcHrBGfwxUD20YPMGPo1TYZZTXpVI3Rwt7FB6YqyviTc2ZYEbPJyc559/qfzNZRtrc/wyr+Rpn2WEniZl+q0Ab667auwLWq+vOPb0A9P1NaFpfWF5AtnBBiV3VSxHQEgZHJ9BXImy/u3EZ+vFW7UzaVPFPlHJOVwcjgg/wCFA0azx21xMz/ZxGrYwq4IXp0/KvQfCNpFPoV1FEWihe4IKdcjYma89so5riETCFym7bkDIz6fqK35/EUnh2zhs4d8cz4nYjBDBgPy4A7GldoDtf8AhFrYOrx7NysGHBHIOR3qte+FHvLuW5aQGSRtzYxjOMdxntWJpnxAQI32+5EZ/h/dlsD3IFa8fjy0L7DbuQDgMDjI9cEcU00Gp0GlwyWGnQ2rxsxiG3cDnPNXWucIfkYcd6zb7XIrKS0QxF2uSAAGAK9PX61rPgRnntVEnC6/ouoapqCzpgKsaoufQf8A66z9VvpdFisbCWP92ls5YocBiWOfr1GPrVzxPrWu2+seTpE8Hkoi7o32dcZ6n6+vatDwykuvWc02s28K3CvtHlORkY74OKWgMxNC8W22mrJJ/ZpbzG+WQAAhcDjgeue9dDF8QdHl+WWKZD3yFI/nWn/wjNjs2IXVc525DD9QaqzeEbZwfnjI/wBqFf8A2XFO3mIzpvFejzPMUsrWREztZztY8em314611StFeaVHIoCo0YIA7Vxd58O4Z5/NSRAcg4X5Rx9c11+kWc9ppwtLgKQucENnOeT2HrRZgcjq+qaPDfyRXX2guuB5gjDDp6nms95PDF6xZrxFc8nzIXH8uK3/ABZo0mo6V5MAIuEkDKwH1Bz7c157P4Y1yAZ8vzMHpgjI+pApWfQo0tSstOt7dn0+9t5pCPu+YMY68DqD+P8AOnaVPeabIhWMMsjqGkXa2337+9YM2mapEMm0Df7IIJ/Q1WzeQuDLaTQqAf4G5/Shpge16ffi4hDSsOW2qdvUdOe3XNS6jbzXGnzxWkghndSqSEZ2+9cr4DlF3pU+6dz820RseE9x9f8AGuwjfzYQ3RgcMPehAefaz4bvrCO3mtpZZJmH77Eh+96g/wCNZtwNXt7GOeK8uJH3bZIt24r6H3FeiateyWFmGhj86d3CRpnqTXG33i+5guDb6hpcYf8Aul8H+Ro07CMgXV22nTz3QaVQMbAuG649K52/jkiiAwcE8H1FdbJ4gsiQXsJYieQVA/8ArVSujb6pEzQA5j+bDDFGg9djEsUxNGufuDJ/LH9a0INTWycLJIwRzudVODjnmqNv8izMRzwg/r/Os+/fzJ3I55Cr9KRcnqehRx6fcovk6hGwIBCkq36VK+khwArwsR3K4/ka5LcLeKODYrbVAOR3oEvl8rG0Z9Vyv8qLsLp9DpJPD7HP+jxMfVW/xFVpfDi5z9lkB9uR/OslNUuov9XeTr9X3fzzVuLxLqUX/Lyr/wDXSMf0xRcPd7Ey6LJG3y3NxEewbcoH6Yq3FLrNv8kephgONrKpx9e9Rw+MbxMeZBBJ/usV/wAauL4vtpP+PjTSf90q388UXQWRWki89mbVrZA78JcpuCA+jYP61mXljDDMI7i2lUjkFZgQR7ZX+tdEmu+H5uJbZ4s8cxH/ANlzUc02lXGIIrqE2zDC732vCT3G7GR7U7pqwtndMw4prdJmbzJ1Vj0aMED8m/pWjDeWUiLDczJLAOgYMrR/QkdPas250q5tkdYI2uVGNksHzgj3AqtFHMkbedA647uCD+VGpJ039iaRcYNtqcW49FDg/wBaiSwuIk32+puq5wqh2BPv9K5aC+8qUxyxb4pDjOORjuK047RZQ0toz+SozuQ/MD6EDmjfcTfkdCsPiKBAyXBdOx+V8/1p66vrducSwI2OuUIJ/WoLe1nTTo2t9WntLn+OK5B2g/XBFXltvF8UYeP7NdoRkN8pyPwIp8oc0R9r40vLXgWhyevzcH9K7/Q7q41LT47q5t/JLgMozncD0Necvfa3Ec3nh0S46sqn/A1dtPGMlvt3WV3BtOMKRgfhkfyos10B8r6npjggVXY81yNh8QLZxt1HKhvuyBCMex/xrXtfENjevI8D+ZbJgNMpzg4zyPT3rRS7kNo2kIzyass8ZTBqmWVgNtIWxTtcE7DpAAeDkUzNGc00nmmIXNGabmimA6lHFIKcvJpANeuX8UX/AN2yRv8Aaf8AoP61015MlrayTuflRc/WvLde1Noop7pzmVz8v1NJvQpLU8bxxSYHpXZFEb70UbH1aMH+lMNvbMPmtoSP9zH8q57nb9Ul0Zy9vBbu371wg+lWTYQMcx3sf06f1reNnaknNtEc+uf8ajbTLFuTbt+EmP6VSkiHhqhjf2bcf8s7lG+jmj7JfIRl+PXINaraLYschpk9uDVG/torOFWhlY5JAJODn6fjReJEqU4q8kRs8lrJGHlDEkAjArpNN0ldULBViBUZ+Za4ud2aTcTnoRXoHhKbMrDP34waEZkV34dazgeZghRBuPlsQcVkLJaEcTyrj/aP9a9Av4/OtJYz0dCv5iuK0jQGvkMs2Ui6cdWPtUpsZGIwYvMW6fy/7zAEfyqZLe6Ubo5gQR18vqPwNbcWhqylZUXycj5emcVqxQxoiggKq9PSncLI5hdQ1eIYFyCPdiP8asQ61qinEjqAO+Qf6VsahPb28J6O7fdXPFc1dsYrSWbPzY+QY6mmrbskh1PXpku1+0RFgwyrZABHtUEev2rgbspk8ZxWLq00moXvneUUQKqqo5wAKqLGc/OMfUVJtGtOOiZ1iavZvjEo56ZBqdL23JBSdM5xwwriyox90dfSmqjL91mGPSixaxMzvxcs4x5zEdPvGp4b2eFQsc21R2wK87XzF+7Iw5z1qRLm8jxsncYOeDRYft77xR6Umr3Q6lG+q/4VOuty4+eCM/TI/wAa82XVtRQf60nnuKmj12/Qjcd3PPA/wp3fcXPSe8D0GXUbedGV7NNxGAxw2PwxWStsixhCtrLjvJAQfzDf0rnE8S3AI3xKBnnCn/GrEfidGxuhwSfU8fpRzSC1B9GjV/s6IyOXt7dkPRI5nXH5qf51FJosLlRHBLHnqTNG4H0GQagi8SWj4DKyk/T/ABqUa/YkjDPzntmjmYezovZsZJoEmMo7H2aF+fxAI/Wse/xujVOArOo/DArpIdTtLhMxyj23cfzrmrof6RtJ6O/8xRe5nOEY/C7nVaHJJ/wjJgiYiRrjcCpwRjaf6VU1Gzubh1aZGmYbRvdfmwMcZFbfhPRtPl0uK/nUiaOQkPvIAwfSk1a71NNSmNjGzwZG0qobPHYc0dSLnOLo/wBocRpEVZjjLudq/pmu703TI5ruFboRCMRsSyPwTk4HJPZvTsarW95dQeGJNQuIQLkS7QjxbTjgdOPem6N4rlu9Ut7NrW3zI4XK8Eevf0piO9jhhaNB8sm0cMcE1LOmYHwf4TXNSwa0/iFGSNRppZcjeCcY5rfeBVibDsvB6HFPURiXvhC1vbgzs7rIe4JrN1PS4LGCG2jdmkRy5LZHBA79P4RXcKMKM9cVz/izV/7M0dlifbcSnahBwQO5HvSbsBzkqXrLC1nqHkMFIdBOOuT2yO2KlW48SxRfu7iaR89SFII/MmqGieIbufV7SC5mNxDJIEaOVUPB75xnjr+FehNpWmuebOHnuEA/lQuViszlLXWPEeZA0cTui7grIRu9ecAZrc0HWr+/uJIb+0SBgu5dvf8AU+tXG0ay/g86P/clYf1pIdHSKdZUu7gEHOCwOfbkZp2XQNSprkd9Kjx2EqxSlgdx/lXAS+LNbsLqW2lv4y8TlGV0XqPwr067iAkWReh4NctqfhVNQvZbkrEWc5POP6GpsmUYMfjrUSMSQ2Uy+6n/ABqVfFts5zPokRPrE+P6Utz4DMjlkjwT2Ug/1FUrjwZNHkqs8fsAT/LNFuzA2LbxXo0cquILy2k7nO5fxBP9K6fT7yO7UXMEnmQTcZIx8wrxqdLiOci3k8yPPBL4/mK9W8O3kd/oEIQRxzquHjRgdrDvx60gNxo0LDK8joawPEHh/TNRninvpoY5MeWjOdpPfHUZ61vQyGWIFuT0Psax/EOhvrSwxO6rDG+/gZJOCP61SAxNR8Fie0ihEwIhzsYZBA9O9ZsHh6WygmgkZpEkGNwblapawmpeH7/yReXflkBkdWOCPwNMm1fVoLOG6+374ZeASoOCOxyOtF2A7UdLjiheRF27cs2P1Ncjap5+owKSTzvYfrXSz6hqOoafOm1JEZdpZAAeawtNheC5nldWGFwu6gC9Iwe5J7A5/KtjTvEdvbwLBqEJlx9xwoY49DWCG2qzHvxVOeb947D+FcD6n/IqTZPlhfudx/a3hm4/1iqhPrGy/wBKUWvhm6+5cRKT2WUA/rXA29rLdrkTAODwpVjkevAqR7G4U7d8LH03YP64p6kc7O9PhbTphugu2H4gion8Gyf8srxT9RiuISyvR80URJHeNs/y+o/Ophf6zZ4/fXsY9C7Yo1DmXY6iTwpqcf3Gjcezf41VfRNYib5rYsvqOf5VlxeL9ag4+1sw9HjB/pV6H4gakmBJHbSf8BIP86PkF4kV1Hc28gBsWz6lcfrT11CeCIMZLiPPG1ZW/lmtOH4iZ4n08H3ST+hFS3HivQNRgMd1ZzRnswjUlT68GjQVo9zOF5O9uJSfMiz/ABwq/P5ZqS21E2lzujgthIvBwrLn8jg/lUkVilzpr3Gn30RiU4PDKV+oxxWfbaZIty0gubaTC4VROufyJzR0ErI7Ww8RGeLD26rcH7qh8K/0Pr7Gmp42tLKVoJbe6tnB+ZcDAP5/0rl7NL9GaO4spTETwwXcP0rSnhhu0SPUInYLjZcD/WR/X1H600ujE5M6mDx1pknBvSp/24yP1xU91q+n6vAsP2u0kAbOFcZ6H3rnrfwlps8uJhJJC4ylzAwH5rz+Yo1XwPam1L2F2RIo6SnG6qSfRi9Ualrp0sE0ssM0RjZdvlSR71b9RimW1pf2TGC38v7PK+ZoyxwR/FjjIyOK85lttU06Vl2zRbTyVBA/MVp2V5rTKGttSlY5AG9+B7HdnH48e9K8gaj1R7fa38Nwqk5jc/wP1qzlWAKkEHoQc15Ilz4ztoy0lv5oAz8yBsj6rT9G8dapDdLZmyhwWxsLGNVOeeucVXM1uiWl0PWCaaayrDVnuCy3UKW5A4PmZB/QVpK6uMqwYexzWiaZI+ikopgL3pwbFMoZgoJPQCgDG8SmeW1CRlfLX53GefauHubaG5XEyBgOme1dPr9+JAsCHnO5/b0Fc8wz061Ei0ebGe9T70A/8eH9KQahKv3oG/Bh/WvSWt4u8a5+lVbm3s4YzJMiBR6ipcUCrSRwa6mCcGOTP0Bq4JG27iMDGeat3LQ3E4Fvbogzhdq/Ma0BpsVjaG4vSDKR8kZ7H+pqWklqaxrVO5zr3UbrgPtHqQap3UEV1AEWePcG3Ak/n/SuimiNtpi3Q+Yb9pWs77ZC4bfADgE9j0qLxTNXKrOHdGE2kTkYWSNvoa6Xw9J9gngM52hQVY9azlvtMlDE220r1+QD+VTW39n3ZIhLAjrhmFVdHOdu2o2ki/LcR/icUtvLDFGNjRkngYI4Fc2fD12F3Klzg9NpzUEmlXsfVpx/vxj/AApWQanYy3GU/dqCfeqF1rK2zKnlFsjOQeM1y/lXkZ+WZfxQj+tQz3F3CmX8twOBgmiyDUuXF3JcTlm5Zj+Qqw8kU0KxzQgqAAdrEEj361gjVthP7j5u+H/+tUiayCPmhbPsQaT1Omk6SjaS1L7abYv0WdPcOD/QVXfRINwZLmQEesQx/wChUxdZh53RyDHtmpF1i0JILlfqKRpbDsiOifvci5iK/Rs/yNRSaFcY3IYXPs4X+eKurqlo7bfMH4ipVvLZiAJlyenNAvY0XtIy/wCxLsn5bfPsjBv5GkbRZkY7reYKMndsI4Hf8T0rbWWNujg/Q09WKtlTj6Gi4fVovaRy7WJUHIIIwCD2OM/p3oFrkbRkucfr0FdeZpWGDM5HpuNNGOD5cJPqYlJ/PFFw+qS6M5E2rAZIGMZz7Zxn86VrVlJBTkEg8dx1rrvLgIG+0gbGOxXp06EVG9nZyoVa3KggglJCDyck855ouQ8LURyf2de6Co2t17R/iK646baNnb56ZLHJcNjd+A7Uj6PbsTtuHHXhohwMYX+LtTuiXQqLoYZEASAqxUxoihMYLMeTx6e9VLgkXAwQTljz9ava3bRQeIIktz+5IUpjggdOffitZfCFzcQx3EYDl+QpOOKEZyVlZlnQ/FNhpWnJa3VrK7BixZCCOfY1ux+MvDc3+sgnj/3oV/oawtQ8MJp+gG/uYfLkV8bAd2QSB1rnoobOdGYblI/hJGT9BT6knpMeueFJvu3SRt/tRuP/AK1X4X0Scq8Gqxbx93FxtP5GvOdR8OrplwIZrgK5XdjBNFjoM945FrOr7cZPPGaNQPZUeSVA8bRsp6Fec/rRK0wgfMY+6ec1U8PWj2OiW1s7h3QHLDgEkk/1rSuCfs79OlMkV5oyxALfgprhfG+mvfJA1tMvmq2dr5Awf8iu+leNSfMKj615v4r8QahBrBXSZmFsqAZjwVJ79aGwOctNB1F7lFm8pE5PmLKpx39fwrcXw/qcTFrXUJFXOQFAOB9QayP+Eu1wf66OOYD+/bKf5Cnp40mJxLplgw9VRkJ/JqV12DU3lj8UWsQ238rMCchixG39alh1zxVbSJ5wVosjLMFx/IGseLxrbqMNpci+8V2w/Qg1bj8Z6dKuyT+0kB4xuSQfrijTsGp6NdOHtFmQZBAI/GuE8SWepwNLqcF/MqllBSLI2jp2P0rU0/xfo72rQS3Ux7L5kIXAx0+XNXUmh1XT5PsjRTA/KQ+QP5UXQzz1PEet2/I1GUf9dVz/ADBqceM9aKlXmt5gRjlB/TFdW+iOM502PJGMxy9vxqi3hyBZNzWd2OuVJDgg9qLIDiZJ1lkaSS0UMxyTG5X9Mmuk0HxONLtBbiwl8vcTvLbvT29qfJZSWkTRx6RCq4xli3T8VFYjxNaNsWORo8kpjnH6mm0B6XY3puVS5VCsU4yufUe1aasNv+NYPh+Rp9DRJW/er93sQO1bUTiRQfz+tJARXFpbXLbpUyQMZDEfyrJuNE0+6hMaENGTnbu3jP45rauIfNieMMVDKVyvUZrzfXfDLaZdxm3lcpIDtLNg7h1Gfpz+Bp6gbP8AwjqWmTbjbnqMDFUbjSuuVGfpWRHDqq2k0sOoXCvDgtGJCPl9evaq9tq2qz3AgW+3sezkH9eaLsCpqMP2eXyeMoMtj1PNYE7/ACDn75z+FdXr9nI0ZniQl8YfH8652G3SYM0gIKEBaRcpJpJFrTZHtis0TbXVvlI9v/1/pXZ23izS5YQt6gSQcMPLLL+grjARCgT+6MH696pq8ZkXzAcMdxwen+RSt1NJPkikj0cXnhi6Oc2QY92UKf1xU0WkaFcH/R2Ck94Zz/Q4rzya18tBKsiNC33Xzj8D6GoPLBwVKE/7LA07sjn8j0l/CllIdy3UpPYSbXA/Me9U5vAyOSRNbuPRodv6qa4qOfULdcxzXUYHdXYCrUfiLWISNt/Kcf3gG/mKLsXNHsb0ngOUkfubcj1jlZT+oNU5vBU4zi0uVA7pIr5/UVFF421mLG54ZAP70f8AgRV+L4hXa/62yif/AHXK/wBDRcLwKdvY6nosiyQQXWV4JaE4YehxkEVfuYxqdo9xYQBbpBmW1cc/VfUVci+IdqwxNZTL/ukN/hTLzxJouo7JBNNa3MZzHL5Zyp98Z4oTFyx6M5a3vhJMIvs4SUnHBwa30S9Rf3d3MB6eaxH5GpW/sbUZY7v7bZx3y/eIJRX9+QMGrSWzOMQyQy+nlyq39aNOhK8yiut6pY/It38o7FFx+gFWYfGepL96K3lx6Ar/AFNZWoWF/vJNpNgnqEJFVbS8vdJulngLxSL1yOCPQjuKdmF2tjqk8ahv+PnTM/7rhv5gVInibQpXDS2csTYxkx//ABJNJY+NLXU8xz+G4riRR8xjCk/XBGane/8ACkw/0vQru2PqImAH5Gi8e5X7zsXbLxLo0MYig1Dyo+yOCAP++hVpLjSLtiwewnLcZKqT+YrnntfBVw+6O/lhHdWO0j8xUo8HaFeDNnr0Jz0DbT/UU0+zJv3R0FtbSW0m2K4V7Y9I3OSv0P8ASr8MssDlkOPx4NckPAGoRDdY6pCR/syMv8qh/sLxZbOVjnlcr/02Vv8A0LrTsxXiekWuoxzYV8I/6Gr1ea6ZB4o/tCOO7jl8nkuzRDp7EcZziuvt76a3ISQFl9D1FWm+pDXY26wNW1yS1vPKg2kIPnz3NaFzqcMNk86tkgYA9+1ed6vqv2Ta7AySyv0zyfU029AijUmuIJpnlfehc5PORWc13beYV83n0KkVFDew3S/I3zd1PUVBdWiTDI69v/relZ3uWSXGrW0EZfdvbsB3rn5ZrrVboKAWYn5UHQVDZWU1/P5UIyf4mPRR710uyDQ7MmNPMlPV+5P9BQ5WFyJO5FDbWuhwedOyvcEce3sP8a57UL1724EsjjCnhc9KlvzJcTmR5HLHp7fSoYLf7OGlmQuw+7H3J96z31YzT2+f4duo+6fOPw5/pXMR8yBc/e+X8+K6nR38+OVGAAkQ5FcnIpjmZD95WwaiXxHbhneLiUrCynvLswQrl2PpXc6R4XitifOVWHBLKxBJ9MUujaXFar9rVfncZ3nsDzitnz5EjOxcv2BPStdjk2NCN5Ixt2KF9m6D8qQzyf8APJvzH+NZz30sdq7EIJQM8ngVjw+KZpnZREh29cgipGk5OyOlecY+eJvxXP8AKuP1xkW9ZlXarAHGMVonXJJODCo99/8A9aqGpAX8QG4B8YLbhyKLXG6c1ujiJrmQXDANkZxkjrS+aGHzIh/4DWgvh67lZicAZ47/AMqZ/YV6rEGPA7Eng01FkvTcphl/u4+hIpSFbrn86m/sy7WTb5D59ccVG9tNE4R42DehFFmFxnlr/eP6U4R4xgj8qQoynDKQfQ0vIoAeAfQccjBI5p2+bHDPkcj5qjBNOVs96VguycXt8BjzH/Q1YTVr1TyFP1Q1TDGpojlwM9aB3ZeTW5g3zxxY9AxH86nXXASMw5Hfa4NVtgCE5PT1pg2nqqn6igpVJLqasGsW0kio+6It3ccfpVqe6htWAmkAyAeMkYPvWEFj4/dJx7YqxKqjSZ2UbcryMk0Fe3qdyC5U3ev2qqVOF3Et2ALEn8q9Ot9V0yKx+/IkUCojMyc88A8Z9K8/truxFxHc2tsXYLsdpSRgEEYAz3yatXV2brT3gtrdkCusjYfOeo/Lml0FJ8zudfJd6XfQiF9ZieMYAWeP06dcVWOj6SxV0n0yVlIYYJU8fRq4cNOoIKyD8KPNYdVP4pReSIsjU1m/efV5mnSGYg7QRkDA+hFP07Wjp5cW9rD+9xn5m7dOpPrWUk6lgGC9fetKztDqSmK2RWl6jnoKlNgen+Hbs3+jQTshRiDkH61ia14ruLLVJrOCCCaNRhsthge46/0rStvN0vTIYIgfkXAJrzjV4b+61meUo/7yT+7WjJPR9O11dVhWSe3S3djt2s+cc9elZ/jXS4oPDtzdW8aJLGVIYL/tAH+dcJolvPdajah1Ko0yKxHDYLAHFd/4r1xbOeOy8ourIHPzDB5PBBBz0zSvbcLHlKX9znbhCfdaeL1CMPbxH8cf0rrG1PSpjiWzjz6i1jz+YYGoWi8OScm3jUnqcTD+RIp3QanMGa0PW2I/3TTVazdwAky5OBXTHS/Dkh+WYqTwNtxt/wDQ0pP+Ee0eYbEu5Bg/KFaOQ/oRmjTuBU0jw4+rPIttMytHgkN713dvp13oXh421pmS6bLBzjG49/yrP8JafDo1+7xTTzxSjYcwEY/In2ruLxMxqw6g0AeZT+KvEWnT+TcmHzAM7XQdPwxT0+IGqL/rLK1f/dDA/wAzWl4v0WC/uLac+X5oQoc9wDkfzNcrJ4akU/IH56FGOKLIDe/4WKQhE+kgA8bhJwPw2/1ot/E+mzXObqO28snlljYHH05riNU0y7sVDSBymeMnNVYY7idh5EZbvyOn1os0I9VtfEPhtyfJuWt2bqPLYZ/IGte1ZXO+CbzIpOVPXkV45H9rjmT7RbLsyNxx0FexWMcH9jW/2NSI1Xcq9cHuPzzQMvq5K9OfSq9zZx3iASq3ByNrkVLDKrqr4xkZI9Kn4AoAw30aNGLRzSI3ToD/ADFY114fVJC67Mjo3l4P6YqPxLL4gsZp76K68u0DABV5CjoM5H+c1hW/ifXJZFiWaOd2OFUooz+gou0BtSWz7SJNre4GK5XVrI206so/dsc//Wq9N4o1JJWjuLSDcpwwwQQfzp8V1/bMMsc1v5YA4Oe/tTGrX1OWuDlcZ5Y4qlJJguR0A4q3fqYLl4m6x5rPJyVUg8nNKxVSXNI2dBnSBWju4/NtXYb0Pb3HvzXa/wDCKaNexLJEW2MMgow/wrhogEiVe4HP1q3Z6rf2o2W100Ss+FBwVz3JyD6ilr0NGowiro6Y+DLS2kWSK98lt2FLAc+3XmoLjwbcNKwt73Pfa0h4/DmpILySaMvPiaRhtYuPu+wA6fhVS61a+sdSgnwCAvlls43jPAb/ABq7O1zL2lNvYik8Iaqn3RFJ9Av/AOuq8vhzUUhDfYF3jhlG459xg1tx+OUU7Z7N1I67XB/mBV2Lxppko+czRn3jB/kTU3K/ds4S40y8jGDYzoc9T0/lTEsmk3AGZXAyFMYOfXvXpUPifSZBzdoPZ1Zf5irSX+kXRBE9pIe3zqTRdByx6M8wtESOQebIdv8AFhGzj8q0WisZCFhmR3JwFbAJ/A16A2madMNwtoxu7oMfqKqT+GdJuM70YH13E/zp6B7N9GcIlw8DFVaWIg4+Vyv8qsNrd3AADfT4PQMd/wDPNdNqXhy3nj22twHu0XO1mG5h7/41wN3HIt4ySoyNHwVI6Gk+4RptuzN221m489XT7NJKDkE26hvzXFdPpviV5V2X0USE8LIuQv0Oc4+tcbp0YgtJbthyfkSo7XUHgkIb5oyeVNLzCa5XaLO0v9dt7eQxajoxwejJtYEeoJxVP+0fCVz/AK2yMPv5R/8AZc1Ba3sUtr5My/aLI/w/xxe6/wCFVb7w+scQurWbzbZujjnH19Kdr7Eqcu5qxweGJGzb6pJbHtidkx+dX47ORtv2HxPOccjMiyVwxsmz8rjH+0MVG9lIMcK2e4/+vSsPmfU9Ijk8V2hPk6zBMvpLCOamGv8Ai2IETWWn3af7JKk15mn2yA4ikmQj/nnIR/I1aTWNXtul7cL/AL/zfzFFguux3yare3dwsNxokkCt95xIGVfesjW9De6c3VtIswUY2Dkj6Vgp4v1ePGbiN/8AfT/DFP8A+EqdmDz6baSserL8p/PmqT6MiSXQoSPJauZDuDJ0HfPpVqw16QKsd2pb/bX+tdQujWOr2Ec5i8mZ13fK5bafT3rltU0G506Ql0zF2kHSla2qIMkC8Q5AiP0Yj+lP+0XwG0oxHoJa7Kx0+zls4y9ujEjOe9LLo1jtO2LB9mNNsuxzC3M6MG8iUEdxg/1qsdRlVn3JMN3BJjzXTPYRAkfMCPeoodFWfcxkZRnjjOaV7hYwbTVxZuGRsYzw6GolurNr5rmUxvuYsU3YGa6s+F22bvtIH1T/AOvULeFrhujxMfQg/wCFGjKjKUdmRxeJrfaF+zrgdNsgOP0qwPEFow/1MgP4GqMvhSYH5obc/l/hWdLpKW023y0V1P8AC3+FNWZLbLOoX32pvLjJEXU5HLH3qqu1RgVBcHCOnmCNgud3NZym57Tyf99KaTSNKVV09UjcB96WsUzXMTbXuMH/AGowR+YqVZ7kjKyQN9cj+tLlR0rGPqjVpQxX7pI+hrL+13StgpCx/wBmT/61TJcXRHNqfwcGly+ZSxq6o0BLJj/WN+dO8xtwb5cj1UGqH2qQfet5R9ADSHUokOHEi/70Zo5X3H9ZoveJfYpIwMkMTkdCy0147aUgyWsRx3AINU11S0P/AC2UfXIqVb62b7s8Z/4GKfvIXPhnuvwJZbGwmxutSuP7r4/pTG0rTmTAjkjPqvP86kWaN/usD9DUyoSPT60XkPlwr/plQ6PYOmFeVGzwSKcmh2hK7Lllb1IJH8qtmI+xpY+JVB65o5pdhewoPaX4iroUIiJN2CcHgjGf8KqyaJI+XSeEsf4V6VpsRsbkdKrDFLm8g+qQe0ij/YtwkLSSOgCjOBk1WlGNHmHsf51s1R1FWk0+4IB+71NHNcxq4f2cb3uZOk4FrMT2Kf8As1dd4RhWfUZRKoKeXznp1rA8NWiTrPFL5ZDKpGfUE/8A167/AEXRoVYKLdVVkbzNjH5uRin1Mb6HGav/AGhDqN7BHZkQmVtj+X0Gexq74V0+S/8A7Qa6AKwRjb9TnH8q7/8AsO06p5qH/ZkNIdF67b67jz/t5FCSRFzx2G4vpJjuCKg6bhXpXgaH7TpD3EiIHMzIGCgZAA9PfNXpPCqOP9bC/vJbIx/OtTRtMk06AwbojHnKLHHtwT1qrIC6IFK4ODVS5sISu7Yu7Iwce9aywsR0A+tRXNuyx54xkd/egRnJY29oQ0UCg+wrifFdheXd5LeuNkaKO2QAK9GkjwcEYrJ16KGTQ9Qicgb7eRR9SpxSGeP3Nu9vHBL5sbLOpdSM9NxH9KijWSUsEIO0bjyRx+Naa3Qt0S3WUhI0VQueOgzx9c1IJBPDOMJgwuCwRc9PXGeuKWgzLCzrjCPj2OaNzg/Mj/ilUIUvUOI5MKO3BqYXeoIwAKMfpRYRdjuNnTCntxivSPBKyTWF3O7yMpwiBmJA65xn8K8rXVrlT88amvbPDZWXQbWVMDcgzjjJ6E/pQkFyrf3FhAqNfGIKxwpdM1VR/Ds/SazH/Awn9RUmsaJbajII7guQhO3DYxmuJuNBEOoS2pSRAjYDb+o6gjPXinqB266Xp83+plOP+mc5P9aa3huEP5kTktgg7wp6j6V55fafFaXZtzPIGAB5weop0KXUY/c6jLH+JH8jSA7ttEuQpVWRl6bTGMfzFWNMgutLTyXhBtwDhYwSc/ia4ZL7W4v9Xqzv7NK39asR+I/EUIwLxGUdQdjf0zQB3cLb7h4gzKGJZQ6jg+nFWFWcAfNG2O2CP6msjR726v7VprraJEI2kAfMOueK245AwUgj5h60AVLy2kuraSGWCN45FKsu/qD+FcOfBtzBPHMizgxn5fmV8e3UV197r9pZTyRyLI3ltsYpg4OAfX3/AEqxZara6kSsG7cBkhhg4p3A4DxBodxezi5iimhmKBZi0RIYjoRjODUemRvY23kXbDjo21v6gV295q+lJLJbS3qJKp2srBlIP1xWZPNpz/cv4SD/ANNRRdAcdr+nQTwm4XaZEGeD1FchDtkus/wgivT54opchJkf8jXGajpJsLl5UAMUhxwPu+1NlQjeSRRY7UJpsuVCp02/Kfr1P6mn5BkXPRfmP4f/AF8VJbIHlAkzlue3J70kVWleRe0++kTCKN8uMKucbx6fWm3NrrF6plmsrraD8oWJio9vrUUaKsk1wpwEO1OPTv8An/Ku08O60b2L7PJIy3K9cNjf7/WjmtoKFFyXMjM8E32n2+sNYa5aIYrhQqvMn3GHTPoDnGfYV6fP4E8OXHJ05FPqrEf1rD+zxyby43tImxy/zZX05rVsru8trZIYZsxxjaocA8fXrTUrA6EuhTuvhhokkbfZxLFJj5fmyM+9YkXwwtL3ei6hNb3MfEkMib8ehBzyD2NdmmrX38SwHHsf8agu7+adkmW3EVzH9yZW4x3UjHIPpVc6J9jURyDfCbUISTa6tED9Cn8qpXfhfxJ4fjF1dX001qOH8mZiB9c16ZHr8YUebBIG77MEVMdYsJ42jlDbGGCrJkEfhQpR7CcJ9jy+3dpUjSKRYxnKPgDB9z/PNMuzLZ6kI/EGnW7xSD5Z0TnHrnuPpV3xBo7afO82hkTwS/8ALEg5jP49qZYaTrQhlh1vS/7RgkGIpILhGkg/3Ru4FU7EJSiUNThggjQf2dFLZnmOSGcrx+RrHaHSX+9bX8R/2XRx/Q1qxm90O7ayvbSb7JLyIp02kj1HbPtmo9Z097a0W9sF8+0fqyjJT61DT2LTuUYINOgk3w6lPD6rLbMQfqRmte0ure3lL2up2h3ffikfar/geh965exle6uGBY7FHQjvWn9iVgSWOOwxUjsdnEdNvxt2Qs+MlAQcfTHWh9F05ht8pVz6HFebzoFmIjx8pwSOKab29tsbbiZPTbIaLstSa3PQ28OWDcAuvuGqvJ4XQ5Mc7A+pHNcbFr2rryt5Jj/awf51di8V6xH96SKT/eXH8sUBzLsbMnhSTduDxSH/AGxUI8L3MUqypHHlDuAHrVVfHN3HxNaRn/dYj/GrcPj6HgSWci/7rA/4UBeJbUatbyGVLcRkddnRgAOozjtWxaahHexmG5i2SEYZHXhvp61mQ+MtPkxvEsef7yf4VcXXdLmGRcx/8CyP5incXLB9Rui2iPp8f7xjgY6fjSvwSKZoEo8sRjoUBFSnljSZJC9pmRnf7ueB61PAqQqXfkk8CrotuN78CqUkTNKTjAHQUkImMo++54AzgdqP7RgS2aZiUjXqWHNVmk+zozvnFc/rGqq0ZhAyx6g/wj/Gi3YDR1PxJCISlodztxuxjbWLp8E2pXQjUEA8u/XaPWqNnbyXlykEQBZjgZrrJwmk2i6faf8AHw4zLLjp7/4Vdrbbi8zH1jTkdvIsUEkSECQk4yfr61kxeGVkkLyxNDEBnINdRYw7soOFHOTTtQkBURJ91TzVcvQnm6mENMtrmKMPCVVBhBkgge/vVmPQLQxLgOPo1TqcVdhb90tVZGfMzHbw1a7i+9x9ccVXk0FAf3cx/Fa3p36LUOaOVDUmYiaNMrAmf5RyevSs6USysS0CkHoUcV27xCK38s/ecZf2HpUNrodpKFIRwAeAHNQ431NFI4QhkRg9rJnOAQ3NRoqM6q0UvJxgxg13er6ZbXNwOCAnA2YGT3NGm6NBZbpwzMQPlDYPNLl6j5jlZdLks5jG9mHI6ssZ49sgVE7RxcGB1Ps7Cu8dtqE96r7Qe1VyE85z1hbxXNuspmuYySRhZc/zqO7TyLnYl1cELggkKf6V3dhFGbRcop5PUVSubO1e+kD28TZA6oPSlyhzHILLdyK4imLlVLEGLtVIahdqcERH6ow/rXX6poofT2+xwqjMeifKTj3rn4dD1EzLGWmjUtjduBxS1KuJBdXHlmWWKMqrhGAYggk+hFSancKllOh6kYAq5qirHaNGuDseNSfU55Jp7eHH1CD7TvARhjGM9Kh6s1T9x/Iq+DLZpp50mjIfarLnkbf8kV6Vp1iIGLRMEdhg4UDP86ydJ0NNOlErkvP5YTLDkDqR+eareLNT1HSzZvYrIwfduEZxgjHXj3/nQyb6HXyJdYyvlkjueT+mKjEtyuMxB/p8v9TXmw8e67AMvBcBf9qJT/QU+P4k3q/fhQ4674j/AENMR6UkzlsNAV/3ST/TFXI7lIxjayjuX2g/zrzmx+Jx8xvOsU2/3gSo/rXozP5lvG5XaXUMR6e1AgbU4FBK7mA6kK2PzxTJb+GSNRvQFmXA3c9fSmGCNj8yKR7io5oURF2KF+den1piLUkVwy4Dbvckf4VwXijW1sL2SxukkLAA7oh68+tegNeR26EyHgdK8h8Zx3Oo63cXkSMFcgAewAA/lSGVTcaReSln3ISckvED/KtvTF8NxIR9vgQsMMskLcj61x8VrcomSrc+1Q3QnHy7eOp4NAHeDSfDb5+z3ml5JyT9peLP5tSr4TsZ2BilVj2MF6rf+hKa85BbHKUbyONp/Oi7A9Dk+HhZPljuMHocxv8AyK113hq1m02xXT5Vn/djKyPGFBHAx1NeL2N/NA5EcssZPdGIrU/4SHVIo8pqt4uOQPObH86Lgeu3q4mHQ5rC1sATRtEw88KAV3hT7cmsPwjqmqatfuLq+eaGKMsysB14A569816FHGjou+NWGB1GaNmBxdh4fstYgafV5Xgu1YrlJVIK5yPX1/Snv4D06Tm31J8epCt/IiunuLGzkcqbWHHX7gqs2iae5/1IU/7LEfyNNMVjnl+H0ocNBqiMQcgMhAP6mub8U40jW2ja2IJw42PhWHQ4GOOQRXoR0C3HMc06f7sh4pZvDMV3GrS3DSkf89kV/wCYodmCucnZagjaDJPEzAhCgC9Rn7p9sZNYN7qjLJ5C3MpiSRmieKUr8p5AP0rrb/QJbBXS2kiWN+qrEF/lXMXljcNOQbdGCjhggFTYo0NN1uzgtHW+ga5kZsl2VST9T3PvWaniAWN15tpNvYE8MgGPY4NVJbG6I2CIEswxtj5wfett/BUc53ZAOOwx/KlYZnzXs2vut3cWEW4nYZVBAOPU+uKup4atZ7WRk3GdV3CMNgN7Ctqy0G5g0tbNWiAVzxJk59DkUn9kahbSxvGIhsbJCSEZ/MGqWxL3OFfTbdwHhZ/vbWUHJU+9ay2bRWIgdRJGR94dTWreeHrpbya7jheMTHLorqyk+3QioN0kIKSQT/8AfI/oaA1Rw1xBLAJS8bbd4TOOMDn9aYzSiHcDhRyPrXbTwQzI8Ug+Rxg5GK5S7tJbe8W0cdG3Z7EdqoTIUlcWkUbADqf8/rSC5lgkR4XKSgjaw6g0SEM5I6dvpUMY8y556LUHVP3IKJ01l4o1S2AMk8c3+zMg/pir0fjy8hGZrWCTnqhK/wCNcmpDy5bO3qcdcVfk0eBgGS6YhxuXC7twPT09MfXikYHR/wDCyMf8wph9LjP/ALLVqL4iWzrlrGcfQg1w76Q2CUmTaBnLkDjGexPamppd2soEY3nOCBkfqRimPml3O/8A+E80s4Z0njJ4O5AQPyNW4fF+izD5b2MezAr/ADFeaTR3CgowJJ7BgT+Warx28+/LwPgc8oaLD55HtNtqemynKXdu7+0qnH61eN3BjAYNnsOa8LdyqE7BxVdZgGyA6t6q+KLD9pI93eSCTgxoR71RuLfyi1xYhTx+9tz92Qf4146uo3MePKu7lMdMSnipo9e1OIqV1S5G05wZT/jQPnvujuZtEtZInvtLXEeSZYf4kPfisq6l+z27N36D61nQ+INXHzJqEnJ3E8c/59KsQ6vuh8u+0+K7bcWMnmFDyc9hTuZGQshZ3pJOduefQVuwSaJJu8zSrmLpzFMG/maWe28PMhZZNQhOMDdGGA/KgDCj/fSCNDlz6kAfnWh/YeqDn7I7A9CnzfypyaZo6xOIdZCs+ATLEy4HpW5oMkthiFdVsrq2z9zzfmX6f4UtUVFRa1Zzk2l3kakTWsiD/aUj+lVUtzEuWj59a9kikR41YEHI6iql3DbTPtkijbH95aorkXRnknmJn/Vt+tOEsbDAOD6E16XJoulzDm0hH+6Mfyqq3hPS5JBiN05/hc/1paB7NlXSJfJliyeBgGszVvEjW9y0NsSpU8uVyKfFIPJTMbj5R1Q1y0l1Esz/ADuvzH1FO1zK51cfiPVZ51jjnilA7mPFaS6tcqv71YmbuQCM/rXJwXIeZUiuDvY4Hz1u2zLaqf3+9u7sQaXKx3RpXkzy6eJRFIsjAhFyPveuM5rmW0i9YlnQc/7XNaX9tQbs7mlI4BHSo21+JSN8LZ7YNO1hKzepQ/syeEbpUcD25AqRGMYG13H/AAI1q2uprdwB0YHsQB0rO1WJVXz0yAThgOn1rNpnpU6tJLlHpfXCHC3Eo9g5oa5u5E/d5bB5+QH+lZ1vIo3GtbSpVeN26Zxx+dHvGjlRfYqtdXcRHmoOem5AM/lir9ndXE0YEdtG/vhv8afdWy3UkW5hsXOeetWRf2trEsYIJHG1O1O8l1I9nRl0RBN9o3gtadu0gH9KiW9W2mVprSQY6ZcEfyp51q1ll6Oo6ZI4q1mOZMHDIw+oNHPLuT9Xpdio2p28rMz+cCTk4Uf41pWuqWaW2EkZW7Fl/wAK5u9gFtOVH3Tyv0p0B/dLR7R7FfUqT1RtS3Vq04/0hcY6FWH9KsowumCwOjoo/vjrWLbWYuZtz/6tf1NbCTQ2iHcQoxwo70/aMylgoLRNks1jdbBiMHnswNVngmiOJInX6io59XTAxE20HrmnQ3MN2hCH6qeCKr2pm8B5mrp5/wBEX6mqtzk6jgdSQKZbvNbxiMTykAk53Gs67vbhNS+WU5GDk80e1J+oybsmdHPtRCo6KuKp8Rws+CdoJ4/z7frWd/aV44KeYGLdii/4VppdPFbMjiM7lIZse1LnTVhSwlSLuzlp7e7lsHdoiC7oxyRxyK7zQrRxploHQbS5zyPUmuLu9ZhTT2CKz4Kc9B1Fdxod1HJo0PnRYBHrnqc/yxSM4/CzUlQ4dvK3SdQp4ya8/wDFsjapcxQK0cMlvlXjMo6/jiu0uZYvL2xyyYxwVlPH615drDvFqs5kfcWdiGJyTz1NIRXTTrpJVAK8kDcjg4/Ku2vbO3vbCSMFP4cMQTjDA9gTXFR7peMbs+hrpvB2izxastzcxuluc/Ls3bx747ZxTEy0fDun3Fq32aC3MrcAjK9/fFehOjSbWRcoRwQR0qbS3hGlxnYApZ9qgdtx7U6e4CuMJhcetW3clKxl6jfQ6RZNdXYdYl6lVzWHJ420SSONzNNGhcHc0LY4PsKteLdRiNhDANrF3JZCewHt9a871O3gWAFY5PKByYklIUH1AOfWpHY9POoWd/ArW0wfeAVO0jg/UelRHRbMHPkISDnLcn9a4rQfEKJcWtmLYqFAjVi+7tgdB9K9Ftp1ntzNLHIihmUgKxzgkcHHtQB4itlqys6wmRlViM5pFs9dY7sFvrtr2mK4020slSdowMtgNGe5J9KwrIaUsbJcGEvuOD5uMinZCuzzGVdXt1zLaqR6+Xn+Rqsb+QH57SM/gR/SvaIrDRbk7UlUN6CUGql54K064zJDJID3Awc/pRYVzx8ajCsqbrJeTjhq1tPey1C+gtPIdGmcIDngE10mveCYra0+2RTs/lOpKeX1BIB5z2zn8K038F20Nvb6nbXDBogs4XYOeh60+UOZGxofh6LRrOXy423yD5mIPNUdcttYvmgGnyPEI1PCMQSTj0+ldvERc2SsMfvEB/MU0Qx2nXuM+5qSjx1rnxRBM6i+m3KxBDy7sEfXNK3iXxVaAGWRXA7mND/IV0er+Grm/wBbvJLQQKCwkxI5B+bvwD3Bqi/ha/ilihZ1EkuQqh+D+NPlFdGZH8Qdbj+/aWrj/cbP6NWjafEy6VCJtJVuf4ZCv9DWRrfgXXLaJ7qKNwiDLgOCAPXrWLpWn3U4ZpZwsauVPAySOtHKwujtZviPZysvnabKn0kDfzAq1Y+KtEv5NohnRzgfMg/oa4PV7WSC4gS3OUfg5bvXV+E9PhtNTWK9iQswB3kevQ/qKTTQ07naW2lqJMC3O1/mXdx+FXV07af9UePeq3iXVv7L06OaPJPnLHvHRc55PtxXOW3jXUWcBvssiZ5IlAOPxIpDOsNvGpwylfrQ8MYGCKEv4b233R3EUhxwBICR+tcNr+m63q968chlhtycxkOShx6jseTQB2E0Ckbc8elc/eQbJnHbNecyDUbG8ltVu7hJYjhlUnj34NSxXeuz28k8N/LJHEMuTIWwPXnNPUR10sWDWNr0a/YTIEJkTgEdgetYi69qyn/j5Vx7qv8AhV621OedZGviiLt4BX7309adxx0dznXICk1FAdqk925qxqUHl3ghiyVkwU9wa2LCyjtpBkB5SOT6ewqbGlSfM7lO2028e3aRYT8xwNx28f5x+Va9hZyxwD7TCWh34YBhnnqfY+o74B64NTz6xb2SFcGUoPmCjgfU/wCetVTrsOER4mj3fMe+M9M/hihipx5nY6RvDdtIqyR3EyKwBGVDH6jp9frn1INSTwiWKtFdIDwG3x4BHpxk/wCcdhV7Q9ZiVFgnYPbv9xv7p/wrdki8uTbnIPIx6Uk2aOFNOzORk8N3oQlZo2bvtcjPfuBznv8Aj6gww+Hr8Fm8hHxj+JWP5Z/z09DXamFx2P8AOtCxtFTLOAX689qdxezh0Z59LoGqlDmxmaM9cqQMfX+v/wBcDPm8O3KHLWajPcqM/r/n9CfVru4SIAdWB/h7VUF+xGGV8ezU7i9k+jPJZtHijbEluwPvx/LA/wA/XEP9gW04wA6v6Dv+f+fx4r2PZbXSfNHHIP8AaUHn8azptOtrZ8rbRbDwMIB+HFFxeykecWXh5di7C2Tx8x/+t/n8Rl914cuDKxgeRgMcKOn6ivSobW2VP9Qg3A54Jzn6miHT4DPLjeDx/Fn+lAOm0eST2eoaa5WXeN33W7Eeop1t9tvGCoGZFOXbHAFes3Phy21Dasrny16jaM/hzx/n2xh6zpB06yYWqiXByyxrzgUMSg27HCNb3+SRCmOw3UW9tLO7iaAIE7sOtXrfU4Z5xDhkdjtAYdTW/fwRw6WYTjeR970NJGlRJLYydL3WriW1k8uQen3W9iO9aV3Dq1/IZtNlltrrHz27v8j+65rH0dH05ftVww3HkqTwo/xrXHiGyu5D5ZdmUjkcFTTWhgYE2r+LrF2WbDFeoKKSKZD491WGRBLBA5B5BUj+tdml1Z6wggvDsm6JPjGfrWDrvhB1Kyoyh1I+Yc7h+lAjWihdkQKC3Fcpcb453Vo2yCa9C+zgxpsYpgD7tc8+nrdO23ccNgsOWY9gPc0hlDT5Io7nfJCzHGBhc80/UHjmtnSKDJY4bKdBU5326rEkjyysTHGqbSJH74OPur3Pc9PWrmlafdagZHikBgT5PM8sESP32/7Pv3/GmlcRzB0ox2qy/YvkPcDFY9w1pvBG5e2Q5H9a9Ku9PvHjltp7i3aHbtlZYyDnso5/zzWX/wAIJYkfveoXdJtc4X0H1quVk8xymiywpfbEuJQHB435ra1Fd2ny7bh+g6gHv9K1bXwXp8F3GI4HWRk3ZMm7aPy756fT1qbXdMistEmsFHkzOu+WQ4YhRzz6Dg/lSaaHc4mLei4F4pPfKitfRzMqzATRMMgjj6+9c1Fpc00kIiuVAmVmQOCCQOpPXA4PPTg+lbeh6VdFHKzRt5oymM8469qNRmhqd5c21oSnlF2O0fMRWLFd3IjGbcH6Sf8A1q1de04w6NCgzJfTOQinK4HHTOMnn9a5iC31IQoVw2cgYkU5/WldgWmu5I3YNbScnPBB61uaJqReKSNopgFIIyPWuUm/tNZB+5mPHUKSK6Pw/a362M17NG4BIRE28n1P0p3Y7ljXL6IJEzeYCcjlDVCw1GBbSJGmwwGMEYpdevJo4YcwuPmPaqWnaiJJoEZOGcDp70vkNVJLZnapPDDEiecnC8896wLvVPOmkdJkOAQnIrb1eGWz0xr2eACIpkZHJyOK89+12T9YFH4CjTsUq1RbM6+ObzoFJx8yg0yOd4JQw4ZT+dc9ayWjox8ohE6sOAKtD7I4+WRwP9mQ/wCNFl2L+s1e53H2gG385Rkbd1ULvaL12PoMflTNKjjfTowJ5SORyxP86zNWuHTUSqXjAnHBCn+lKyHHFVEbNnIhuk59f5VfvVM1s0aHk1ysL3X3o7tNw5GY/wDA1vaTqAvpzFIyCSNlBA460nFGixM5uzRz7KFhlQbgVMQYN7nI+nFehvZQ2qRQ+cInlHyoTgkgcgYIqlpujQX+qSNcxCSJ2DEDjG3pzXS3mhzX+oW1wkqRxwEnBGSc4/LpTOROxiiK4jiZGBcZ45P9TWFqOjS30of7OARx1PNdfr1rfWtoj2gAff8AMQob5celc1JrOrWh5WFztLYMeDgfjQO5Ba+GpQ6DygCSBwa7K3gltV+VSERcAlc8D8aq6BqVxqOlm7lhQShmCKoxnA78+tQTeK3S2crZb+2N+3+YpiNuwu5YYliKq2BwWLA/otM1K+IiG7arE4GH6+3OKy9H8RDUrz7ObN4WCF8lwRgHFSasRe63pESZKxzNJKQCQAAMZ/WgRy2rNNLdRTLjCAghiO+P8KiKxzZjYqwf5SAK9Gm0q2n5MSnPeqb6JaxSxOkChvMXB/GgDkNE0qCKaCUweXcBxtI69ffivTbO3S20+2jKAOsYL565xz/Wsy1tLaOVHEQ3q3HtWtK37hiepGKAEiIlzuAPp9KjubC3nXLW8bkeqg01W2HIOMVZjnVuuAaYjIbR9OY5+xQhvUIAasR6RYyx5MABHB2sRWgyo3UVNaogL8elAGEPDVqkrsklzETyNsx4ofRnTaF1O8wSPldgwx+IrbupVWUdzt6VUDFpQT6ikMdZ28lrEUeYyDtlQMD8Kiu23tG/tgVckYCNj7VWuEH2dfYAigDEvF1BLv7RaRQuuwKdzkE8/SqF5JqlysW+w2vDIJEeKUZBH1roFkXzSp4qYxI/OBRcVkVV1GWeHbLps5WRcMBg8Hr0rgG8PvaXVxseRYmbIEkLjH5A16rZgRwYwAMmql1JmVwvTPX8Kakw5UeTppl5czSuzWxjXhACf/ZgKS6Goo9vCIUIiGGcTJ8y9lIzmvVoY1aHlQck1WuNJtLh2Z4UJPqgNJu47HJanqi3miiyuCytIAkjDB6dx78CuMt7GF79rdr10GPldo8gn8DXpMvhWznBGAvPGFHFVn8HW0f70MWC849qQGRo+mto90ha5inN06xALlSEzuY478Cu9eFZoyMcDmsiHwzH59vdCaQvCcoCeMHgj8RmukAjVME7RigZ51430cymC9tVh87O1w77Nw7HP6VymkLqWn3wLWEXkOcSBZkYFT14Br1edY7iPZJGrgdmGaz5dIsHGTZw/wDfApvUDyLxDot/ZahJHYWzzWT4dDEpYDPY46EVa0eSS6UWWo2gQdEL8ZP416FNodjkEQbef4WIqrLpUSk7GlX6OaBGLb6PBLKd0Y/dA7T3Ums7UbdrYlUO2Q9DXVWFsYo5cOzHfjLHNYniWCR5I3jGHjUn2I9KYI5yOJFLRup2sPmI7Y5x/h61lyljKzN3OavtO0VuQ/WQ4/Dqf1/rUB2svYipZ10FyxcmT6VfLA7QyvtQ8gnsa3NNuNM1q4W2N7cwSB8xyROV49K5OVQA2xeSCP8AH/PvUcJNuyyI7KVORt7GnY5pPmdz1y28OXdvL5qa3euqjIV2zz2781NNba5bxboNVRi3ALxj/CqfgvxF/ato8c52zRYU54z71uXriKWPH3Dk/SqVmQcVcat4qtpHiaxFwqnG9ISwP5GqR8Z6tanF1pWCPVGX/Gu9L7T5i8nuB3FWEKTIGGGBp2QXZwVn8RY0uF83T2RScNtkz/QV03/CTWNxGytFMo9eD/WtOSytpPvwRt/vLmrw0zT3gQyWkH3R/ABS5R8zORXxppAB3TSpjrujJ/lmr2l+JdLunlZLtMcfeBX19arXfhTQ7qR82Kr8x5V2Hf60mn+CtKiMoi89M46P9fUUcpXtJdzfOsWQhbZeQZYgD94KrSzxSRgq6sM9jWLqXgmKRVMNxIxX5gknRj6HFUbTwpot+hQm6truM4ki8wcH8RyKXKNVZInvtCtZrr7ZCgWcdQOjH1+tVrux1O5ijY2shGO3P8qH8FzJMVt9aubf+6OSCPqCK1tLnu9KhSy1R2cY+WfOfxz3H8qLWFKblqziNatr4MkBtp1RRk/IRzXOMZ7a5LJuRh7V6hrVxq2nzmRLtZLdsbWaNSOnfFYEviC+aU70s5h7xkf1oaQitot+9wEd48YbafQ120F01uhjlXzrb0PJT6VykOusJFV9LtiNw+4+3v8ASun/ALWtMHfYSD/cYH+opCLgdC6wK+CFBY4ztFZdxsiR4trBFJRwpwcn/lmp/vHqzfwjiq1lqU8NusyORhgXYoDzjjnuev0rn08QXBuUzLbxiPKAsh+XJ5IwevcnrQUotm1ZaMb7VZkkcDCgXDou1Yo+0Semec/keSa6q5voNOt0gj2QEJ8ijpEnqf8AP9K5vR9cZYJtk1nIEkHyqCN3uef84qjrepyNt823EiM+6UiXBfuAeOn+ewpqxEkzUbWGfyzbxLlsi2Rzkn1kP5fp7VXOozFcpJvjVsLtH+vk9fXAz/8AqzWBJqO4zl7ORJJF2sygHbH/AHV6YHGPpx3NWbW9tVnNwbScJAm2NV2/u1zyRzyeeo7nPpWnMjPlZ09g5sybm4laWYEklm+8+Dxn0HP6nnArJ12TzrS6Sd224El2464yMIPc8cduB2NR2+sQ3cxuVISONNsCOp+9xkn8v0ApL2ez+wOrSo6IvmsrZ/eyf7XHQf4+tZN3dzRKxzmxpS4lxC00YecqOLe3GNqD3PH14/vGuu8JWCl5ru4URb4xtjPSGEZwv1PU+vP96ucsmtZZUFxcRujHz7hy4HnSdk9gO/uT1wK6RLyG53WsFxG6yjfcSowPA/hAz144H0HansFih4pupL+4heLiSffFb7jgRxfxufTuM/7x7Vzi/MUe0QksfstgvQn+9IfQ8/gWHPy1ua1HNciFVTy5LslC2CRbwDGR9Tj64B67qxys0mHhheOS4/0SzjYYMcX8TH0Jz19WY9qn+v6/ruBPplj9tvoo7QBooj9ntWxw8nV5foOv/fArrrS1sYbyVbaCNYbVBGrADMj+pPfp+nvWXYgaVpi3NsjSPKPs9mo4JX+KT6k8+v3R2q/pdz5UsuImKWyhVIIIeQ9SPYY/JR61pFaESbvZEurWsUcabt+IM7sOw3Oeg69v6H1qjo2ixT6msUnmFbc752fnJOCBz6cD8DV/VbhIETzI3K2x3ONud0h6D3x3+jVLHcDSNFkuZerJ50pbqSfur+o/M1TaSuSrtkfibZIJ7VpXlgghLOHwfmPCgYHqR+tectp9qm4SW6Aw23mzEM3DN9xRz/tJn0yfSu1huPtscclx83H2u7HqcfIv4gj/AL7rF/stp9VgtJ87LqU313J0wgyQPY43H/gS1kjUsW2gCLw8kTpCiXMYuJV+YMOyDOehyO3GaoN4UiX7qMMR+Y2JyMZ6D7vfK/nXXXVxHdzopZQkh81wp+7GucY/Jv0qKOM3bIhGGuZDI23+FBnp7fe/75FaqKMXN30KWl+GXFlHEpm3EbgpYN1PHp6j86yfGGmrNrv2S3UwyW0EYdGwc5IAOVzkksPzr03SlSNvOkwqgGQ+gA4H4df++a43T4xqfjAXUw/10xu2B/hRBhPw3Mf++KhrWxpF6EOp2Vrp+k2lpFbSwzogaR5IiMjGCcjPc1jaRG6a1cI4+ZZUzzXW6jdwaj4ojt5F3wsT8v8Asxrnj6kuP+A1Q1eJNOvJzCoWdWRgVAO9skkkn8ah9zanJKSbO7tLZrRRsODgA55q/HdMgy6jHqDXBeHfHD3l8lnfgbpDsDBQADng/Su6aJZEKOMqRgg96EyCG5u2uiwgLOvy8Kc+uf5j8qwdSsW2GTy3BPBGCM1t2+iWIuAUtwvBztJFTXejWxg2q0qZI+7IRTQNFOyRLDT40UABpCv4En+lZGp2CXVo4ZmyBkYJH8sVrjRWRg0d/djByAZMj9RV86VJJHxdkhh/HGpoBnM+FdMW1uJpfMdy6lfmOcAEdP1rqUgRW4UVRstNvLO6+e4haMfeVYQpP5VqgCgBVyBwSKhud37ondjzF9fWrCgthR1PAqebbGkeeFVl/nQBlaeohvJFB+VsPj0OSD/StmUZhb6ZrIhBN6T0JRif++q2UYOgOODQgPLPFlzbRa/Ohmlt5RglhGxVgVXByDx3qPSZJ76OWO11qUTJhhtZ8bfcE/1rrPEWk2d1cr9qtklKg7WYc/w1R0/TrSxWUW0Kx7wCcEnoT/8AWqktLkt9CqkfiOL/AFerB/8AeZv/AK9aen3HiZUcy3MMnIxyP/iRT1ySABkntWnbx+XEFPXqapxRKkzHvtT8SRTJ5dpFL8vPK/4ioY/Emtxyos+nwhty5Rc7sE9eCeP8RWrI++ZmHToKydT0iTUb23lhuGgmTCqRnB+YZzik4oalqbtpr093L5Etk0YbgvkjGeBwRzzitiXm3GeRtrk4NI1W2kEsmoGSNMnaGPJxxwRXYbQ0KY+6VBX3FS0Wjz3xZY3+qyRC2YokWTx3Jx/hXA3NxqGmXT2z6rcQSp1XeV/9mr2aePZO644zxXF+LfCcWrXsN0p2yFRG2RkEDPPBHrSQGdper6utjGf7XlcnJ+aVj3981TvfFXiSC+kWHUAVGOCFPb3Fan/CMw20K5kKxIACQ3QfTFcze+Dbn7XKRKRliRhsnHbjA/nRYDrNL8Ya8bJGlMMjZOcqvr7VBe/EHXLW7KGxiZMAgqjf41l6RoN5Hbvbh28yM7uoBIP447HvUeseG9VkiE0bMGTruGePwzRYDVi+Jl1H/r9NfHfEpX/2U1saT43i1e5S2SGWORzgDzAf6CvN5NH1u2kKsWJHdYmI/MLiuw8CwyfaZEvBm4H3HPQA9vbofypMDurWeZXkt2nk+Xlfm7VYEkuDl2yPeq0ts4mimjY5Q/N9KvyNbjtjcu5SO9AyAcfjUdwVRGdmCqBkknAFOyAOeax9dtp9S02S0jcxK+MkHsDnFNAWhPBJwk0bZ9GBqpdwAjIFeZ61oz6K0f2m4YLJna2AQcdqpWxmcqLa9IJOBjIoEeqWagJIvfOazNXj/eqcdVxXK2Vxqmm35trq9dGkXIDSN/n1q7qFxqk9vmGXfInIAIJI70wMPW7VobgSAfuyMDHY1kO+0V15QXlgEmyWZfmyMEGuLut0TsjAhlOOfX/P8qVups6nucokRklm2oWZugA708xSwsS8bqp65HSrOiwk3HnFfkjGAfetDWr4Q2Bjx80nA57UGJL4buWimlMZwyEEg9Dnsa7hdI0rVraG4SGWJ8EMI5mXB/OvM/Dl0FvhCeDLxn3rt4r6S0l3wcqvGz+8P8aTdti4Q5mav/CMqg/c6jqcQ9FnyP1FQlLzQZRPJdS3dm/EhcDdGfXjqK1ba5ju4FmjIZGGamLZHOcU1O5o8P5ipP5kYdJNykZBB61rRcRID1Cisq3gV5AqqAg5J9K0ZnMcRbPbgU+Yn2LRnsfnYj1NXLA5Mn4VnEMBx+vNWdPZt8nPp2p8yJdGSLN795PoaxtR037Sy3Fs/k3kf3JB39j6itO+kffHgDoe9VhMR1X8qOZC9nLsUbbWreWNodRZLS5jOHWRgvPqCe1a0bWWo2CwSzRSA8o6OPzFY2rabBqcQLKqzL9xyu4fQjuKv6XpWnyafEt1p0EcoGD5Ywp+lF0LlkuhzWoSTaLqMlpeoJ9Pl4U4yOnb/D8qzn0CC1Zr2zbzYJBlSOdorodY8K6RdecsBe3mbGGWRiM47gmud0+XU9DuHt57aWSDPzYUlWHqD0z/AD+tAaoZHGnmLlF6jtXRSwxGJ8oOhqnLZw3MaXlgweJiCVHars3ETk9gaVgMlIk8pAqkLtHBOa5OW3Qyvx/EatC5nHSZ/wDvqoupzWLPYhTjFWH6e62k+Wzsbhsfzreks4buDa2HRuhBrnqliuJYf9XIy+wouN0ovYtN4bTcdlwwHuuamg0WO3Id55HI9WwKrf2ld/8APX9BUUtxNNxJIze2adxexT3NBtQVJ44Y23LnaT2H0qzcQSSW0iAKSVOMqDWDwKmFzNjiZ/8Avo0XE8NApQy3ds6NEwVkzjCgYz17Ve0aEvLcO8SlmIJPPP61CRk5NPR3jzsZlz1wcUXB4WD6D9dt1KQ/umHJ6MfasqFRDKrhZyFIyvm4yPTpWm7vJje7Njpk5pmxaOZi+qQEl1HdI7oLiLLAqElb5fbrWlo2oOZp9s91woKbmzg/ifYVneWKcm6POxipPoafOyHgYPY2NY1AiNQbiQISWAMatk4Pt/nNZuta3NfKIY7k3UBw7iePYdwz/dAzULhpQPMYtjpk5qM26f3RQ5slYFLqLZ6xcRyziWCBkuXEkuJMHPPqeBz0+npXX2dzFcRTzgWzG6XaR5v3VGMAeg6DHtXHfZU9KfFG0LZjdkPsaFMmWB8zqGsorh5CIf8Aj4RV+VwcIuOB8vsKsIbW1jaRbaRPNjVVIwSEXHA5HXH6muX+0XJ/5an8hVd4pJWDNKxYdPaq9qZ/2fLud2+rJ/wjbBYprc3g2xPIBjYMDsSeRk/8CqpYX1lpb3VzJ5vzQqkTCFyoVB8xzjAG5mz6ZFciguo1VY7mRVXgAMQBSlrxo9jXLsgUrtYkjB6jH4Clzh9Smja8PqbzXmuRIsihUjXa2Sv8bt6gbwRz/fq3qxN9r8sURBnXadmDz19KxPB80kOtgzL+6WNiu1cHpn8a6DRZ4rrxrdTRlHVo8gg5HU9DT3scrjZ2JtI8Kfa9eS4nhWPysSHAIBIIPt/kV6GtqM8ufwFUYmMYOxtuTk4qdZpc/wCsNAWsXgiQrxwPWq0jmRs9AOlMyW5JJPvR3piFBqeGXZkH7v8AKoKUHFAi6yJKoPX0Ipn2f5uHOKrqcfdbB9jTw8mf9Y36UAW0RIlJ79yapX8rSGFE+75q8+vNSHJ+8SfrUE/+sgH/AE0WgCvalkvmilYeZ5YP15Oa045GjJH8J/SqV9YW94AZQyuv3XRirL9CKyrq2e1jyurXwx0BdWP5kUgE1q+uIZfKZklAJGSg9FPH51kx6lP5qgpDt6HKnOPzrl5tU1C71G5b7UWZJNuG284AHI4z+A7VKt1rDdB07i3zSuOyPSo7ZYgxjh3vjj5sZ/OoLi5nQbVsLg+rKwNchaat4gmuEi80FycDzIwo/Hiut0O/vbq6u7e88lvJCFJIuA2SwI/8dH51SlcXKir9o2/etLtf+2eaWO+h8+MlZ1O4D5o8d66TZzQEG9eO4p3YrIoTanarE7NJjHPIPrVzTNTt7y1jgilSRkXGBnIA6fpirU8KNA+UB49KqJbxxNujjVWPdRik2NKw25tszh95wR0xUNzBEto44BI6k8mpbkybMh2yKzbu0jv0AuAzAdPmIx+VIZh36TSqYxA/l9/lPzVFLE0ltBMyneV2vnrkcZ/GtX+wrYH5HuE/3ZDSf2Gy/wCr1C7T0+cf4U7isYkRMN5E44B+Q/j0/XH51twypJlSArjgimvpF2B8upyHH99AaZ/Zmp9r2Fv96AU7hYm+wxTW4OCrRnYdvp2/z71AlgsF1HN5jcHb6YyeP1x+GactvrcOQstqwbr8pGf0prx6yy7XhtHB4IDMKVwOoj8n7NnorDnNYV5Izp8uR9nbI9SKqwXOoR3Ua3MGyPJJKuWzmrE9zD5wmBbaflfKED9RSGXIZVmhVwRyOcGp7cI8mCAflPUVkNoy/wCstrueLdzhW4qP7DqSNldTz9Y+f50AWvE2iW2r6PJayxryQyMByGHSvJrY2Gmu0RfDoxyJI2yD0I6V6fs1gcfaIZF/2s1kXGiX0szyPFBIWOTujU/zFMDnL+KHxFoRkt233tkNyFc5ZfTn/P51n6Lr8O5FkUiZeCCcbvpXWJp+pWTbobOIe6xqB+jVi32iGSRpZdOVXYkkoXHP6ihbWA2ooLfUofNCGNz12nrWXf8AhW0utzPkydQemfrUFpLd6cCkUUuOu0vn+YzViTVbhotzl0b+6R/XFNCMadodPi2yYjVeAv8ASuU1C6e8uS5GFH3R6Cuh1qxe6f7TnDAZck5z71hRWhcNtdGbrjPNF0Fg09SiNOeGPyp/U/59a6jT9USdVjmIWUcZP8Vc3kKAi/dUYFPBqDrpxSiehaZerazBZCRCx+bHb3rpopLFz/x/RN7BxXkFtd3ZkWKKZxuP1wKs/wBpXE9wyCcqg4Qqo5p2RhKpK+jPY1uLaGP5ZI9vsapT3nnNxwg6D1rgrTwVqus2q3lpfWVwjersGB9CMcGpf+ED8UW5yqjb3MU/T9adkJVZHaCXAq3YOC0mOnFcDF4f8XbC8DyyKDji6H8mNSC08bW2SIrk/wC7sb+VHKV7ZndX7gNH9DVQSK3UiuOa/wDF0JzNYXLY7vbEj9KjbxPrMP8Ar7BR9YnWjlGq52pYY61o2v8Ax7pXnK+NJh/rLBT9HI/mKsJ44gGA1vOg/wBlx/jRyj9tfodhcn/SXGf84qtLGkilWUMp4INc+vjLTnOWFwCfVc/yNTr4p0tj/wAfRX/ejYf0pWKVaJUls7nQr0Xdhl7Z2Hmw59+ororyGLU7B7iyPzYO5O+f8azhrulTDH26357M2P51Wjjt1vhdWWrCMn70ayBlb6jNNXRnUcXqtzgBqVr/AM9MfgacL+2PSZaxpDEXPlMSPcVEZVBw38qOYzTfc6JbyA9J0/76qQToekin8a5nzIz6flSho/ai6GpyWzOoEh/vZpd5rmAU7H8jThIR0dh9GNGnYpVai+0dNvo3n2rnBNKOk8o/4FThdXA6XD/jzR7vYpYiqup0fme1KJB6GueF9dD/AJb5+qinDUbofxofqtK0SvrVZdToA496XcPWsAapcj+GI/nTxq83eFD9Go5YlrGVTd3L60uR3NYg1g97Y/g1WY7/AHorGMpuOF3HrScYrqV9eqdkam4eopQRWU+pRRMQ6SZzjIAI/nQNWtT/ABOP+AmjkT2ZSx8uxq0orMGq2h/5bY+oNSrqFq3/AC8J+JxT9n5lLMO8TQ4pRiqS3kJ6Tx/g4qQTqfuyKfxpezKWPj/KWuKbIcRN78VEJD1zmh23JzUyg0jSGNhNqNtw8MIV11dj5d0ZMOeBla3Hll8OSzahHFA0xRIRFg4ZiSSQB+H51g6HLJaa0lwreYFywgHUsFOP/wBfaus1e3mdo7gWoeeMI3lqxZQeuM8VSeh5tVWkU4viFqSOBc6SqITgsCRWt4s1aeWLTbHTriSG4uZ13SROVKgjGOPc/pS6Nb3eoTsNQshDFGNy57t2/nVHV4EtfF2mtuAQK7pk/wAag7fxzVGdzPtta1vSdcgE+o3N5Y7zznO8DqDnoa73RfEltrbyCGKRBGu4s2MfTNcBHcSWUzELn+Fkbv2/A8mup8OadHDp15HF+7QTMhIH904P8qZKdzF1X4h6hZ6zdQWkdtJbxyFELoSTjjqCO9dDofjKG704Tao0dtKzlVVFYggY+vrXk6xyTXhO0gs55P15rblt7eSOzRbvy2C/c8wDqx7UIdz2S3liuIUmiYNHIMq2OoqPTtQtNSjke0l8xY3KMcEcj61BCssWkW8NsoDCFQCe3FN8P6U2kWDQGTzCz72JGOcAf0pAa+arXJw8P++KnzVefmeD/foAHWf5tswUem3P86wtUW4Kn9+p45yn/wBeuhbgtWRqT/uioXtyaAPM7yBoNYgLoHjknBkOOME85qrqekRyX08lrA5UyEqsajGPbB/pWzrq+UY5iQAjE8+uDj9a5hrrICqeMdaQy3Zabdx3kGYbxIzIu7AdcjPNVZ7zULa+uIo7y4UJKy4EpHQketPuV8iVVDE7kVgc+orNe6CTOGjbO455piNWLXNahO5NQucnjmQn+dX7Lxh4hW9hj/tKbaXGQcHv9KwHnWMKWjYBhkGp7BxNdJJGjkIwJJ4A/GgD0CfxjrcVrK32kNhSfmQVmx/ErW1X5xbP9Y8Z/WsW91qJDPaPGyyKSh54z0rKiMUzqqsCxPSgD07RfFup6xcRwC3gLucMADwO+ea60qFYrXJ+DNL/ALPie5I/eSDGfauk1C6+zxNMFywXhfU0gJuuKecgAV5Lcal4jgcs15OBn/nqcfrTF8UeJI+l5IfqqN/MUwPXMAr0FIBg15UnjTxHH96QP9YV/oKmT4ga3F963t3/AN6Jv6GgD1DAznBoO0mvN4/iXfA/vbC3P+7uX/GrCfE0ZHmaX+Kz4/8AZaLAd+0ccgwyg/hVabTrd0IESKexAxg1ycfxKsictYzL/uuD/hVyHx/pUxA8q6Qn1Vcf+hUAbtix8kxvy6HBqZh82RWfFeJI6XkIYQy8fMMf5/8ArVofe+YGkMbj8xTgCQfalpA2Dg0AQOvOMcVQuoAwIHUVpSJkZFVXXk0AcnqbS2jGRog0QHUfeBrn9Smup8RlBChPOcFsYyT6D9a7fUYFkhYEZ9c964vWYbgSsyQ5TaFyG59+KoRzz6rdABFkBDHGGXtVNh8+8ELzngVan8/zjI0ZzjA9qq3DSumNhBpDI/O8yYnaBn0p+6q0QweasxxmaVUH8R5+lI1c2o2LUR8m1aX/AJaS/KnsO5q7a20fkhXHLdaz5J0kugF/1afKoHoK2LQggEcipkzEtaLq154d1PdHINj8kMflce/ofeuyT4mQDG+y/wC/c6t/hXGSR+Yg5wwOVYdj611Xhux0XxFGYL6Fkv4jkhZCA49QOlNMRYfx5YJKLhLW5ic8MpVSr/XB/Wu4sJ4b+xhvIl/dyoHAJyRXPp8PNC81JfLkcK27Y23B9jxyKgQSeCNRCDc2h3L8Z5+zuf6VbuI7H7MjDKmm/Zsjg4I7GpIpVkUSxEFWGeD1FSn5hnofWi4GfJYwufnijY/7Sg1CdB0qcHzNOsye+6Bf8K0yQeGGG9aYQVNFxmFP4M0KTJfSrb/gK7f5VnzfDzw+/IsNn+5K3+Ndij5HPIoK45T8qLgef3Xwv0mSBzbGZJcfLukyufcda5G28F2M+oPptzey2V+pwI5AGV/908Zr2zhuQMMK57xT4ai1+03JiO+i5ik9fY07gfNyT+Wp3LkAcfWq7uXOTjPsMVotbKRteGfP1/8ArVW8mIHHlzg+4BqEMrKNzbcgfWpDBIvUc5xUoW3UkDeSexXp+tWZbRVghndsCRjsTbywHfr07UNgUFRmbHeldDG2CMCr6wxk+Y0iIMHb8pqvJb7uTPF7ZLD+lK4FYE464pdx9TUv2R+zwn/toB/Oj7HMf+eZ+ki/40xke9vU1YtE8190jYiUjefalhsZWbMi4QdSDViK3XyJHfYmDwuTlv8A61JsQklssomlgdVVWG1GPUfWm29pI8jCVXUL2Vcn/DFXJo4FiV435UDIAwAT7etQXV1cC3SLzS0bfMvr6EfSpTbAVD5IZEbzF6n5cjFIQxmLlhkHpg8VU+0sq7VwgbggdetTWzB5HhWTYr9c98c4oaAkkn80gyJtG35yvfrVV5kZh5aMOOQTmkkcLkK+4Ec8d6iXqCf0ppWAl8314+tKH3Hhcn6UnyEDDHd3yKEKq3cn2pgPyucFB+VOURsfuilDlgNoyPUjNKzCByvAPXilcZKsKehH0NaOkZP2hSSQCMZP1qlE3GRnB9OlX9GH7+5X/dP86Lt3NKTtOL8zqtFtoUSzlEcm+S5w7HbtOAwH+136dK7mSNUuCxdv3mxCPTHp+dcRpAAW0YoPlugN3l8/99fjXazaRFLNvlLGTuQxAzTWwVvjZLd3MNnDvkcID/OuE8T2sms3EMllcxBU7MxBz7cfWu1OjxOMb5QP96k/sCE9ZZD9dp/pTMzlNP065uBD/aElt5kbL+8WUfOoPQj1x3rq9L22ujmOSWL7Q+53CuD8zcnp70v/AAj0X8Mg/GJTTG8Og9JIv+/WP5GmKyOEvNOvbdFMVhLJIQxARc4JYnnFZ+m6NqY1WGW4sbnG8Fi0TAfyr0f/AIR2QdGhP4MP605dCux910H0kYf40kM6WFQkSr6ACpQelZFumpwQLAscJUfxmQk/yrWpiHcZqtPj7RB/v1a4qtcECeDP9+gCSUDmsq/BMPHSthlBJqldQFoJAP7poA868TWxktoSR8plGR+YrhrkMly20YBwcZr2LxNYx/2P5oAyk0JBx6yKP615pcWdvFcmSdt5AAESnk49T2ouNW6k0GmS6nPakElUtoiyg4Jy5Xrg9Otbk/hC1uJWke0wzddk5/8AiaTwbI0+p3e/A/0Y7VHAUKwOB+ddki1SSZEm0zzzxJo8VhY222AkRpuGWyeGCkHHXqp/Gqemi3lUzPHcoB8qruUgeuBgV23im2E2jrLj/VmRMfVVYf8Aos1yWnIVt2LMFTH3ieBQtGD1RrR+Cotft5r63kn8/eAyDb02rggHGec9x0qha+Ev7P1m2+03LwnzAAlxbOhfPGARuX9a7j4f3sVxJdQRvuARWDdAcEjj/vqu6aAMuGUEe9IZgadaeTarGRhk+Q/Ucf0qS4hDoCR0q0ilZpFPXhv0wf1DVFKp8tsVIzntb0xL/SLi3A2uyZVl4II5H8q84Xw5fkApqdqc9jOc/qK9b68VjpY2v72N7eIlGIyUB46j9DTiDPPR4c1z/lnNFIP9mVD/ADpT4d8SKP8AUbvoyH+Rru73Sbb7E8scCB0O75R1HerMWj2E6RyJAAjqCMO3+NPQR5qdL11ZGj+yl3X7yqhYj8jTGs9ZQ4k0ub8YGH9K9GuNIgtbyGRDIkbnYxWQ8HtWhHpq5wLu7U9sS/8A1qVhnkbC6jH7zTyPqpH9Ks6UkN5epFNbiNf4j6CvUYba6+2TWz30wZcMmQDlfyp95o11c2zxtdlyBuCmJeSPegBI7UJYJbJgLGoVRj0qS2u1Fvul428MT2qDSp/Ps1Ryd8fyNn9KSW2AnlUniRePY/8A6/50hmksiSDKEMPakYZqhaTZddvRFwzDv6CrzHpzQBheJUvbjTxb2bMpLZYgdR6V5/crqljLskupY2xkDewzXrL9fX6Via/oVrrVunnBhJHkoyYz9P5U7gee/wBo6sOBfTMPRpSf51HNe6svEkhwfXHNdEnhC9aIJfEhI8GJoQC3480+fTm1DTHsZP3d3FzG2MZx/n/OKSYWOPa5u2+8gb8BUtqhuSwkXaR0GOtUJ5pIQ0LKVlQ4LE10mlSRXlmjADcOD7GmxHO6jZi3kVgDhuvpUCN5Nsz/AMcnyr7Dua627sUnjaN14P6Vz2o6a0JRwSUX5fpTBu5mp+4cPj5c8+1bdtMoUMvQ1n7F8s7x8uMGo7Odo+CMoah6gdCk6468VJFdNa3Ud7bymOSE5yO49KzhIpXjvTLyUIoiU8nlv6Cp8i4R5nY9h03xUt5axzpGGDDnDd+/0qxdaxbX1pJa3dlI8UgwwBB/rXkOg6y+mXO1yTA5+cenuK9CjnWaMMjAgjII7002jo9jAt+HrmbR0ktZneazBzASP3iD0PbFdAviGxH3mlX6xn+lcsHOOTQW9+KdxewidZ/benSDPn4+qkf0qRdWsW/5eoT/AMCrjc7e/FG7PFO4vq67nafbbUnMVzEfbeKnS5jbpIp9t1cEwBHQVGEC5wBn6UXF9X8z0JtrcqeRSBgeD1rgUdozlSyn/ZOKk+1XA5FxMCP9s0XF9Xfc8f8AJO9reV2Uf627m/oPXn8zUxlZIvtAjAkmBjtYs8Ig4LH+h7nJ7URwI3l200gFsi+bIwYZmYdh/IfiabLE1yJLhhuupcRxRJysSjgY59OB+NTYzGQplhE0jJb2wMlxKDy3sP0A9Sc1J50s6Gcx5kuPktocZCLnG7+g9Tn0okts+XYqGFtD+8nkUf6xh2HrjoPqTU5ac25uFgKzy4iiQD/VoOMj88D8T2oEMKwqxZ1ja2tV/esFB8xyfug+5449CazzDJI0C7IPNn+YJs+4vY5/Pr2GatOI9/2cjdZ2nzzFePMk6YB/Qe2T3NQGG6kmSTJN1dkjy14CoeB9B2x6ChAPMGniOWYYeJPkQnI3Pjj8Op+nHemNZ24uIoJI1VgnmXDBjiMdcdeTjn6kDrU88cVvMF+9FZfKEI4eU+v1IyfYYq0vhvUZbUklA877p3ZucdcfnyfoPSmguZMU0NvaySLCymX5Ixv5x3NQBQzyfOdqJl2x09h+OBW5c+Hb77WzJbgpGm23TeMn0J547msmS1MDJZMcP/rLgg5C46D8Bz+PtQIhSGRzBGjuGmPyr+OAT+v5U7Z+6abzyY0cRg4+8een5fyqdnYQzXYXa858i3XrtXGD+S4X/gXtUqxxpMEYBoNPTe47PISMj8Wwv0GaAKzW8nnSIZQDGm98j7ox39+cfWporQubdUbLzH92205Izjp9cinRQvNFFbl/396/myu3ZMnGfxyx+gNTpcIPtmooGWOMC3tVPHUYB+oUE/UikwI7u0UO8tukXkJhNzJwzYwT074Jqu1vMWKta2xYLuPz7cDGc9R2q3DAn+j2spIjRDc3JHXkZA/BenuxqJjNPZyz7Mz30uwKo6KDkgfjtA+hoQFT7LKdv+jRnd93bKOfpzTXhkxn7JIP9pWyKvyFIZbidGBjs4/IhI6FzkZH473H0qJYFD2Vo+diIbm49cEbsf8AfAXHu1MLFQSSqm0I4XGOnQVNOo8iPKHPqBnIpwjZ7FXwTPdz4UD0HX8yw/75NaSJnV7iKA5S1QRR/NwXGEB/Fzn8aGMzYFc7dpH0rU0gFb+dT1Kg1mdLqQA7uevrzVmzuDbXckgGSE6HvSW4RdmmegeHLKeSeJ2t08pJvM8w8HjH+Fd1nJJrzCx8fSWkCRmxiZVAHDkZ/nWxB8RrRsedYyp/uOG/oKpLQ0qSUpNo7pBxmpQK5CP4g6Pj5o7pf+AL/wDFVMvxB0Pgf6SM+sY/xp2MjrQtNIwa5+Px1oDYzdOn+9E39BUyeMdAc/8AIQQfWNx/SiwG4KlQcViL4o0Nz8uow598j+Yq5HrukMPl1Oz/AO/yj+tOzEaQFLVSPU9Pk+5fWzf7sqn+tWkkjkGUdW+hzSAXFVbr5ZoWPZs4/CrnTrVeb5riD/foAi/tCIHlfyZf6kU19Rg28qQOn30/+Kq+0a/3RTfJjP8ACPyoAxJbG+uUjkgu/LXYBsK56VmHQ75nZybV2J5LRA5/Sux2jsKbsHpSA5aHStTtnLw2+nhiCCyxBSR6ZAqbytaTrZWr/QkV0oXFOApgclcRahPCYrjR0dCdxCyEc4I9fQn86wJ9Djkn+fTLoKP4Fkzj6V6Z1qMxKWztGaAOF0eCPQpvOtLTUomIwejAjOccrXTL4xVVAms7nPqI61wi9MUoRSeVFAGLD4js7m8RVSdXc7QGT1P/ANc/nWuy5bFPESA52jI9qRuDQBmSIVcjuOKy5Z7eHUH82aNQyAMGbBz/APq/lW1cgrP14IrGv7GwlJluIULepHNIZi3mtyB7+KzdcQKucYYOrDn+f6VnWfim9tolj2xlF6cVBqzQ6bemayVSjxMjo2cf56VgpdgcvEDnsjY/nmhsEj0r7Y+pWsYwoSUB1YD7p/zxWlDMZLdJHUK2PmB7HvXn1l4nksbIxpbBkXJG9+f5VuabG+vW0l7HPLbNuwyK5Zc47cii4rHQ3DGGeC6J+4dr4/umt6P7gPXNcSdG1JThdR/Pf/VjS/2frSH5LsH/AIH/APY0AaV1H/Zuv7h8sF2M+wb/APX/ADqG/uPtKtHCrLsPMv8AQetU5LLX5E5mikA6b8H+lLpyzQFlvFO4MT8q5/lmgZp2UcYgBRQPUDpVjHGBVO1uIlufLUnbJ90EEfz/AM9KuEsG2sOvQjvQAxsjkU0/NjJ9xUzCmEYPSgCg0t2JHSPUdOjReBHcK+781BrK1O11FZY7tZdPmCn5vs8jbsfRlFbNxplpcS75oVZj3qq2iWWP9SR9GNA7nDeKtEkmkS+tYHcycSIgyQfXFYOnC90+6Ba2nVGOGBQ9PWvTn0S1z8plUezms240pEcgTS8f7VPckpld8ee9U54FkRkdcgjBBq61gR0uJfxNNkiIFMDidRgkt5fs3OGPDeq09IA0AToy9K6K+s1uoShwHHKk9jWEMpwQVZeCDSkBHbtt3Fx8qDJH9KheQu5Zjkk5qe7ZR+7UYPV/rVWpOujCyuOBrodB182hW0uG/dE/K5P3P/rVzmeKjZ9ozRa46tTlWh62rkrkYx7GguRzivO7XUNRggUC9lXA4Xgge3IqyNc1RR/x+K3+9GP6U7Iw9tM7rzPUGm+bj1FcSPEeqL1e3f6of8aVPE1+hOYbds+7CnZD9vI7Tzh60vmgjriuOXxbcD79kh/3Zcf0qRfF5/jsX/CQGiw/bvsdY0q45YD60Bwe9cuPFtsfv2lwPoFP9akXxTpzfeWdfrH/AIUWH7fyKD6mJWDSWVm7BQoJhGQBwBTReW4cv/ZtqrEEZXevX6NVLGaXFZXPT9hT7E4Glf8AQIiH+7NIP5tT8aSRj+zXX/duWH8warUUXZP1al2LKRaQrZMF+B6fagR/6DUjppLgFG1GNsYyJAap0UXD6rT7EsdjpwdWa9vCAd2GgQ8+vWtLzbZkCrqdyvP8UPT9TWRS0+ZkfU6ZrOyEMY9aO8jAMkJ/oKx20NXM2zUtPJm/1hZZVLc59OORTqWjmF9Rh3Yw6JMwiAu9P/dLtQrMwA5J7j1OaP8AhHbgQrCjWTpvDnF4g3EDAzn6n86fS0uYX1CPca+h6kZZpUtI2eVPLBjuozsXgYHP90Y+hqSXwzfH7LALGWSCH5yqMPmY4LfyA/Ckpc0cwvqH978CC60PVlhut+nX5kuXy7pbE8ZyRx74/KoUsbqO6jdbO/jEMWyJWtWG1sfeP/AiWq+sjKflYj6GplvLlfu3Eo+jmjmJeAf8xhvYiO3treVZo4lk8ydmiYE9Bxx2GcfU1BM6Sfa3a4iWW4YADDYVM5I6eyj6ZrqF1O/T7t7cj6St/jUn9s6jjm9mP+85P86fMS8BLozBgRUu4riN0MVjBuTOR8/UdR03t+VP0S2CIc7HcvvYbs5wMLyPUsT/AMBrZbU7qQESNHID18yJGz+YpbecN5iGO2jyucpAiZOR1KgetK5M8HOEXLscfJldQkzu3dSW65yevvSOcTEf3kxUmpkpqWFTG1dmByc5yc+pq7o+mT6jeRytEy28ed7kccc4q1vc5CibZ1A4PNSLbyDsavXmrC0vJYY4NyKcA7sZ/StnQrd9bSWQxBFjwOTnJNMRzXkSY5zn6UqQsJFzng1qS6nYRSvG6fMjFTz3H4VLHc2UyhhA5XsRigDIETY6n8qkETf3/wBK6fTdPi1QSmCNv3ZAbOOpqvItlFI8ZV8qcHC9DQBhqjKrHdk4449xSL5o7itrGnMfvsD6FauWukw3isYPmCYzxjFAHNBpge351J58qEYz0Gea1zBp5O0TRk9DiRc/lViPQvMQSJl1PQindgZMWp30Q+SaZR/suRVqLW9TZsjULpdoyP3zdfbmrh0Fx/CaE0OTcVCn7rH8gT/Si7EVv+Eq1iF/k1K7Yf7UhP8AOrMfj3XYsf6buHo8an+lVjosvccDpT4tMEa3DSqG2wsyg+o70cwF7/hY+tgffgP/AGyFOi+JGtIQ7/ZnUkja0eP5GudIQgfu05Hv/jVi0sI7qK5HlqHjTem3PqM9SadwudTF8ULof6ywt2/3WI/xqb/haTf9Atf+/wD/APY1xR0+Uf8ALNfypDZSf88h+VK4Hcp8UR1bSRj2uP8A7GrKfE6yP+s0+Zf91wf8K84+xOTjYeKPsbD/AJZn86LgeoJ8S9HP37e9X6Kp/wDZqsxfELQXPzSXEf8Avxf4ZryR7VsHCMD25o8klifm5NF0B7TH408PyjK6io9jG4/pS/8ACV6G+AuoJkngbG/wrxcRMDwW/KtDTLaW51CCFBlmOMnt7/lRoB7DLPHc2kdzC+6M8qcEZH41iamWKg1uxxxpaRwRjEaKEUewFZ13b+YhX0pAeea7EWiL4PyHPHcVz4gkH9/H1r0i40jzlIIDA8EVnt4eIPCUNgca6bYVLFyAwyMDp+Vet6ZElvYxQIoVVQLgD2rnrfw3DIhWZcq3BWungj2KBzwMUuoyXd2Ocil3kdqfSrz1ApgJG6kkAj6U2e2ikwZIkbPcipdoGc4pC3y46+9AGXd2CRL50K7WX0NXImE8AJHJ6j3qUgOmOuaq2rGKZoieD/P/APV/KgB5Dxtj7y+/Wl3qwyCPepm5qFowxyevqKAGnkdaYzcYobdH1G4eoo3K/Q0AQMQeM1RuICScDNaLxkjOM1CyE0AYkkRGeOlVXXNbFzEeWH41mSJhiKoRnSpg1h6rHHC63IwG6Ff7x7V0MyjFZt5aLdQMj9T0PoaBxtfU5JmLMSeSaSnTRNBK0bjDKcVGxwKg7nJJXAmnW6ebLuP3EP5moTliEX7zVadlt4Qi9elUcUpczuJcS7m2joKh3e9RbqM0Eku8+ppDIf7x/Oos0hzQBL5reppvnnOA1RnNMfKjIoAsec1HnN7VWDkfeFPzQBvA+9Lmo9w9R+dODA9xWVj3uePcdS0wH6UoNIrmQ7NLSUUDuhaKSloGLS02lzQwFpRTc0uaRQtLmm9KUGgBwpcU0daXNAC0uTSUZoAf1pbeUJeckAbWBz06UzOASe1QRFzcrtTf/eHt3o6mdbWmx7RmCa/u8MCiFEJ6hnwOPoCSPpWx4Jt5Lqe5lnmlaONAoDOSMnnP4AfrWZreIYY4FAHmyGVgD2Awv82rodDUaf4Qlm6STZI9eflH6DNar4bngtam9BpFheRLO9tEfM+b7tS3hs9E0ye42RxRIM4Axk9BUmiEnR7Y99n9a5b4hXTppQic7VkbC8+nNDEefuUcsSylj33DrU0F7PBGI0jgZR0Jfn+dY4iBP+tQfnSpFlsCRfrmqEex+BoS2hS3LIA8srHA56ACvOtVuJW1i8dYFZWmcgksOM8dCO2K9T8MQ/2b4It3PVIGlJ/Nv5V5i7Asc5oe4yoIknAaQBSe2T/U16H4I00yeHpwh275jz+FcOCvqK9X8Ew+X4biOOXZmo6COcb4ahpN321lyc/dBrsNL0ePTrCK0DGQRjG4jrWtilC0gKn2OMn7oqCS0jFzAAo5LA8f7JrUAyelVph/plv/AMC/kadgKVxY20cZZkXp6VzT2lh9tmmmE4Zxs2oy7dvpgj611eotiEjvXFXwuftDMmMemKQEjaXo79FmU+6Kf5YqW107TLaXekzruG1v3ROR/wB9cdKy992D90VcsILy7uFjEYwTyT2oAwNc1U6brE9suRGCCmVH3SAR/Os8eJD3Kn6oK6zxnBZw62zSwFi0a7cKDwABXMB9PLAfZRgnqUUU0BYtdTnuk3xWokX1Valkv5IiBLZMmemUNdf4VghsrOR44IpoXd1aN1A2sDtOOPYVLrjhtOS1g0yLYCuZS2XAH0A/mai5Vjg/7atDwVj/AFpw1SyP8Cfg3/1qfN4dtGmc7rZcsThnIIqMeGLZjhTET/syGq0FYlXUbE9U/wDHv/rV1HhM6ffXreUhE8algc546f1rlE8KRHptb6SVv+FLUaRrkERBVZMr1znI4/XFGgHoax7Rg1h+IizWEtvGSDIMEjg4roZV4HpVG4VSxBHUcUAeSXWmS24LsWCjuaqbHH3ZyPoTXqWp6ZFf6ZcWrIP3iEDHr2/XFeZp4YgkwRqgQn+Ep0/WncLEavdp927kH0cipUvtVT7mo3I+k7D+tTr4NJGU1eM/8Bx/WnDwbd/wapEfzpcwcrGLrGtr01O5P1mJqVPEGvL0v5T9SDUcnhbULeNpDfxOAOik5qEeG9fKBlVWBGR860cwWZpp4n15V5vWIHqiH+lbUPiDUp7CC4iuVO4FXzEM7h/9YiuLntbyzYRXRw5yrLxwcZHT2NWNO1e50xWSLyyrHLLJGrj9RTEdtb6zqDKyl0MhUlBs6sOQPx6fXFaNncz3NpFdTbFdwDhe3pn/AD3riIPElyJkb7PblwwK/Iev5139r++tAz7MyLuOwYXnngelIC+j+ZGHXoRTar2U21mgc89R9e/+P41ZcDOc0DGnkGomVc8ipicdAMVE7ZGMgH3oAwNY8S2uk3ItxvlfGWAIwvpWcPHVifv28w+mD/WrmpeHkvp2lbbuPfFcRq1mul3xtpbdieqsq8EfnVaCOsbxnpci/Mk6/VR/jVGXxJprniVlH+0p/pXLm3QTRxyQNGZDhSRwT9asX2ii0shdlS0WcEr1X60kwNk6zprf8vIJ/wBw/wCFMOo2chxHOpJ7YNcli2ZSyiTA6nBq7p9mJGS5t3JCmncC5rNmJYvPQfMo59xXOM3rXZzqJYCkvAYYNchPbmG5KN80YP3hyDR5lObasOt02KZn4JHHsKrSS+a5bt2qWebeuxeneqyx7SSCaRI7NKOSAOSabUiN5S7/AOL+GgDV0y4trK7jW6hWaE8SA549/wAK9ATQNHuIllitICjDIYLnIryQyvnOTXYeDvEv2WUWF4x8hz+7Y/wn0+lLYl36HVHwjpsn/LIL/uoo/pUEngjST1Rz/wACx/Kuga4Xb8o4qIzgjkGnYV2c0/gbTm+4oH1LH+tV5PAdtt+WYr9FP9TXWrOo6Go2nOaLBzM8qzS1Dt089OP+2hpwisj0lcfSSncslopn2e07XMo/7aCj7PAOl3L/AN9Ci6C7JPxpwJ9TUAt13Y+1Sj6qKeLRu1434oKLofNLuS7m9TRub+8aZ9ll7XY/GOj7LP2uYj9Vo0Hzz7kgdvWl8xvWovs9yOk0B/Ol8i7/AL1uf+BGloP2tTuS+Y3rS+Y3tUPk3n92E/RzR5d6P+WCH6SUWiV7er/MTea3tSiU+gqvtvB/y6/lIKM3I62j/gwotEf1mr/MWvNPpS+b7VV8yYdbWb8AKDO4620//fFHLEpYqt3Lfne1L5o9KpfafWGcfWM0ouAT/qpf++DRyRH9crdy8sitwQcVbtbeFlmBvY7csAA7MARzk4/L9azIZVdioyGHJBGKzb4FrpfqKhxSehtGvOpTlzHYS6esh3NqenynHBaMN3zjODR9pkMP2NruCVRjakSkYx/wECsiyw8Iz1zWro8CyaxEh6ZGffmjyOVo6/S7opYvG0MiLb5TcRgNj0rndes7TX2Q3E1xHsOQFSu6WMbQMcU4WyE8qPypmZ5O3gzTWPy6hMv1QVIngrTWIzqxTp/yxz/WvVTZRd41/Kk+wQZ5gjI/3aeojKku9PfQjpsN4ifuRCHKnpjHSuVPhWFvuatbH6qRXoI020Y820eP92g6NYN1to/yoA89/wCERkP3dRsT9XI/pXfeH4UtNJhtPOikkiU7vLbI6/8A16U6Dp5J/wBHUfSrVlp1tYljBGFLDBNMC2D04xTlpB1oA5oAeOtVpBm/t/8AgX/oJqxVdv8Aj/t/+BfyNAD57dJfvLmqb6Vbt1QVqYzSYyaAMg6Lb/3KtW1jFbj5FAq9il29aVgPOPiHHs1K2fHDRH9MVwvXNeifEmPIs3x0BH6153jmqQM9E8PlpbK6AJBS5J4/2lVv6mtfDYGcEZrH8FurvdQnGWihl59SpX/2WullRYzgjg8Z9Kze9jRLQ8/1G3CX7gjsP5YP6iks1K3KY6tlR+IxWjrsYW9D4+8D/PP9azBIY2Vx/Cwb8qpbEhdgJfS4Hys24A+h5H86mtZTFcRzIAGRgwx6g0mrR7biNwOCmM/QkfyAqCBvmXPriq6Es9dQrJGrqcqwyDVO7X5Q2OhxTdCn8/RrY55Vdn5cVYuELKwPHfNSMohcj3xXI3lhBDqEyvChBbdyPXmuwHQGuf8AEURUxzAdsH/P4/pSGigLKyZdvkrk9x2pbXTraRWDxncPRiKit5doyRVu0m/fM3r/AJ/xqWWhkmj2xUgKwOOPmNFqb4qYoY43EfHzNg/57Vqx7GySRmqjA2upowOEmXafr/n+dK4zz/xDqUkmrzrPHskiwm0c4I9+/U1j/amzkjrXZeK/DN9qGqi6sLZpfMUeYFI4YcfyxWIfCOsxIvnWEkZY4UtgAn61pzIzadzb8DaG2uz3czWs0sNvCQvl4yJWB2nnGccn8BXVaHJKnmWcwKTQHBRvT/6xyK6XwToEvhjw5bmRcTO3mXabhxnj9Bj9aoeL7J9K8SwamF2290MPjse/9D9aiLvqFrFW5haO4SZecHOPU9v8KvB0kVWU8EZpkiCWIqe4qGzb70TcMvI/r+v86sRaIx0qJkzmps5XimnI60AVShUmszXdOjvdMl+UeYF4bGSO/H5VsuMjrioyCByMg0wOAtNPvWHl31v5tvtO144yWz2NaFk5kie2u0+/8kgYY57HHbIq5e6lPo03kJZSTwv8yFP4fasS81ppbtbg6fcwgjbLlTgj1/ClYDnNVtptKv3hCb06rkdR2NQaVfC1vvmG2KU/MOyn1rstXtP7S07zowGuIBkY/jX/ADzXCy3EZyDG/wCVPdCOxmiEsJArMexgKYEYB+lM0nVDtghuMhTlQ3fHbNJe6ibS5eOSJgc9mGD79KLgZ1xYBSdoqi9uV7VrLqcM7hWVlycZIqS4tQoLfw+uKAOblhKuGzhe9QvKWfIHA6CtGVRK5wPl6CqEsXlvjt2oFca+SMir1inkxfaX+8eIx/WoLWDzZMMcRryx9BU80vmPwMKBhV9BSZpThzM6jQdakkxayzEOPuMT94eldKLmcdJ5R9GNeYI5VgykgjkEV2mjasL6DY5HnoOR/eHrU7HarG39puO88h+rE0faphwX59wDUG4HngUhYHjPNMrkj2OU/s20P/LFfypP7LtD/wAsQKu0VvZHklD+yLT/AJ5n8zVrT/DtvdXSIsbEA5IyfyqYCukgQaRo5nPFxN8sfse5/AfqaTSQ0zm9b062mvjHECFi+XK9Ce/+FZv9jR9nkH41tBe9LtpWQamJ/Yw7TSCj+x5B926cVuqopdgosh3Zg/2VcdrtqT+zLsf8vX510AQelJspWQXZgf2dejpOp+oo+wX/APz1jP4f/WroBGM0uwUWQXZzwstQHRoj/n6VZsdNv7q8SGQqEPLFeuK2RGPStnRIEjWW7kHyoCfwH/1/5UWQXOWvtHntbkwwSBgoG4sT1qt9hvx02H/gRrfmkMkrO33mOT+NRcUKOgXMT7Lfj+BT/wBtP/rVrto91YxrPM/A25X3PatDTLcXOoRIRlQdzfQc1Y8UXGPskA43EyN+PT9KUlYaZyF9xrrf7UQrMuUzck+hrV1QY1i2f+/Hj+f+NZl9vWfCLkk9KzfQ3pPRouWcNy0IMe7bnsua3dEt7qDVrZ5UfYWUZKEAcis7Rp9UUlYbDdliwDfL/Ouyt01i88gS21tCqSq7HzCTgegHen1JbOoj5FTKKiTrUvpTIH4zilxSA07PrTECipKaBTs0AKKXpTQaeeR1oABk9KCSCOKUUdaAFzziq786jAOn3j19jViqkwLXsar12t3x/CaANCkI4rN8i57Y/wC/sn/xVJ5N5jgjP/XV/wDGjQAv5rwCVbRQZBtxn05z/IVlG98QJ1gB/AVt2cE8bM87hmIxwSf51c2gigDkbi61O5AF1pcM4HQSRhsVXBkT/mX7Ue6wAV2oQelBRc9BSA42K7eCbzU0VUkwF3IpU4Hbg+5q02uzldsmmSEfjXT7Fz0o8tPQUWHc4ue8s7kr5+kzHb0xIw7AensKgI0g9dOuVHs5/wAK7rykz90UGGP+4PyoEcNOdGuFVZLe7Xb0wfp7e1RC20Hs1+v/AHz/AIV3v2eJv4F/Kk+yQZ5iT8qAMfQr+xQiytnmbcxYb1HHH/1q25Rz+FJHbQxtuSNVPqBTpD09KYGcBtYqe1ZmteS9uIpJFQk7lJ6f55rWlG2YkdxVa4tYbkgSorgeopDOTW1j7XcJ/E1OkWw5WeD8W/8ArVu/2HYMP+PdPwqNvD9gf+WOPoTSC7KIPHEkX4OKiuopp0G1k3Kcqd44NXz4csj0Vx/wI0n/AAjVoejyj/gVKxXMzUsLq3SNXlwshHzL1xVy+ubK8sHiMgLDlflPWuePhmDPyzzD/gVN/wCEaXHy3co/GjlQc7Oz0rV4TaxefLslC4YN61FrzWmq6DcWhnjMkX7yAk9cdvrjI/KuR/4R11+7eyik/sO5HS/mFCikDkSaXctHapHcblIO35xz7fhVi4/cTrMvQ9f8/T+VZsmk3MLo73jOoOfmHSrkl2jwhCjbj0IZTz+dUiTTRl25HIPNGAR1qlp1yskRjGcocYPpV0jvQBGV9TTCDg4NTEfrVG/vEsURpdxVm2gDk5+lAGbqyX3mq1tGki4wQ1ZLHVSuGsoiPTitSHVHurm9lGVtbUbcFeWbGT+VZo11vMgmnIjg3ujsB14GP1oYEIm1GAALp6LgYAUY49KyrqJmyz6SgJOcgYrS1TxCLcLJCxd3zsTsRxgkdaY2o3l5aqIbRsj5WklwvI68UAcrdqwJxbmEDqB/Op5CuraeCD/pcC8/7S07VftEcYVjmQnBKjisS1u5bO5SXk7TypJGfyoYrjWUqcEYNdHpU0eoWTWk4G9VwD3IqoNZtHJMmmxbcfwOwpqazZxyrJFYMrDofPP+FSMgubX7PK0Z/hPHvVSW38wYHU9Ku3GrwXhG61kDL/Eso/8AiaozX0akiKN1Yj+Js4/QVdyFF3shkuIIhAhyerkdzVfNJuzyaKk7opJWQ8Gp7a4ktp1mibDKciqwNOz3oKvY7qz1KG8thICA3Rl9DU+/IyBXCWd5JZ3KzIenUdiPSuug1GzuIQ3nou4dCwBFNIz+s9LFelFJT0Uu4VRkk4ArY4TR0WxN5eKcfKpzz0p2r3y3d6fLP7iIbI/p6/ieavzkaRooiU/6Rcgrn0X+I/j0rnSe9Ldj8iXzMjGBRv8AYVCrZGadQBMJOANopwkB7VADSiiwix5gxjFG8elQinZosMmEi4xg5oDD3qHNGaLAWQQ3yqCWPAreugtnpCW4PzSdcdwOT+tZWj25uL1TjITn8e1WtWuBJduFPypiNfw6/rSfYaMps7iT1pvNK3Jo68UxG54ft8xzTEffIiU+x5b9K5/Wr37bq9xID8scuxfoOP8AGuvtk+xaUvZkj3H/AHm6flzXnk37u6vEPZy1RJ6lIfrAwbGX0bbn6/8A6qgRQdRUnsM1Pqp8zSYZR/DKP6irul2f2hmcDJOB9Kk1pyszU0yTac4JNdTaMxUZGKzrKyWIAY5rXhQKMY4oEy2h4qVetVgHUjBDD0PFTRkkcjB+uaZJPR+NJmjOTQIkBGKcp4xTBThQAuOacDTRQOtAEgooU06gBtQ9dRh+jfyNT96gX/kJRf7rfyNAFykxS0daAENKOlNZlRC7sFVRkknAA9apnVdPJwuoWx+ky/40WAvig1mTaxptuQJdQgQ4zzIOmcU0a7pZ/wCYla4/67L649admBpnrS4qguraeel/an/tsvrj19ak/tGz5/0u344P7weuPX14oswLQpx6cVUF/bN0uYD/AMDHrj19eKeLuE8efHz23D1x/PilYCbinDBFV/PVvuuh/GlEoAHzLz096AJsY6U1/u0zzweQc07cHHBoArzpwGHaq5q0/IINVD6UDHg8U7ORTAeacTSAX6UdKb704cn60AKRSUYINIRg8GgB1HtSfjSMwB5NAAygjkZFVJbK3cnMSH8KsliTwrEVG0i7uGwx/hPegDNEQs7pRGNqE56du9agYbSDVWcCSEtj5kOcH/PpTPtccNo00hOyPGT/ALPY0APuryO2iYl0D4yqs2MmuZ1HV0u7m0a02teKA20845xj26nn6VV1fVLq21JrmCdJVlXEC5yuB1J54455rHtL86defapp1aS6X94ynDRnPIGfbH+RQxEq38tzqtykBmG9xtQEjGepIzz6VWlkNlfSwRXcWYUZs4O1WPZc857VjX0r+fJOs0kgz8rE880wO8kBbzE83B3K3B2jpg9//rUmB1enSWOrQwxPOUukQpkKMEnnPr1rTsreO3iksfP82SNsk89fTkmuf8P6UsnkzG1Zojku5bGV6cD0BFb8xk0m3lihijfnzA8jEBhnnLf3vc0kBmavbhraQswTAyWPauDl2mTJbjOAWNbt7eyS2qPcTK8Y3FkL5Ltk457gD8OKxI7dJoZmEoLIuVX8eap6gQs6oQrAkntTdwI6nGcYqzFZLc7TH8ki9Q3QmnnTXllC5AYjOKkQ3yzHbblCMCeCM5zWeWLOSeprejtJ0jMc/PoeoIrNvbQwv5ij5T19jVGkCupp1MWn0jpQtBNNJxTc4GaaRjUn0Q8ZLBVGWPSnO6RusKBGI++7DPNI7/ZY8f8ALdx/3yP8atWNooj3OAxYUzE6QMK29BslmmNxKdsUYJLHsB1NYltG9xOkSDljiuk1eVdM0uLT4jiWZQ0nqE7D8TzWrJRk6nf/AG++ebBCfdRf7qjoKoswCmk3UhOaLEjwwVfpQCG6tz6CmNyKZgg0wJ1bDYJyPWpAw9ar55pc0gLO4HvTgR61Wpd1AyxketA+tQbhU1pEbi5jiX+I4oA6LSnhsrXfJLGksgLKHbHsKpvbCQ5F3an/ALajmna+YVuLe2K5EKAsAccnt+QFZIijPPIH+8ajfUZonT3PSe2P/bUVNbaZIbiPzGi8vI3YkB4rI+zgn5Wb/vqr+nacJr+3RixG7ccnIwKaA2PEUshsY4oc7pn3kjjAHArmLLTvtOvOkuTGIvMkJ7gDn+VaXiC8uG1V0gSTyowEG0ccU2386Dw7qN6ynz5AIEyORnkn8gfzrPzGYd6PM0a4Ho+7j65rZ8KqzW0spHykqB9cf/qrDQyT2k8CIxaQELx3rTgnn8PWVvbXDCNnXf68/wD6sUIpM2mu7mK6kZjKI/4Qo4/lVqPV7kgbQjj3IB/pWAPEx/57Ifw/+tUq+JXx1jI/3KFcbZ0yavOgG63RvpIM1OmuRr9+1mX3AzXJnxIQhdo4CuduTGMZqP8A4SaIn/U2p+if/XpiO8t9Wsrhgiy7HPRXGKu4IPNee2mppqd3FbJHGrOwGUJyB3712llc7dJR5mJeLKnPU4OBQI0BTgazItYjkZV8mQFiB1HFaZO0HPagBw6UDrXLHxgnUW4/77/+tTf+EzjB5th/38/+tTsB1gOO9PBrk18Yxn/l2/8AIn/1q6KyuftllFcBdocZxnNIC1moEP8AxMo/90/yNS5qurE6mgGPunOaAL9JnApe9Q3LskTsmMgZGaACaGOeJo3ZwrDBKOVP5iudfSLFr6Z2ln8uJAqlpSTnkt1/4D+VWra4nkxvJKlMg5/2j/hWdqc0VuGjMoDyfMQT+FAHC65Ch1GV1LMmcLnGcVkGNOi7hx611VzBFMSd6nNUW06PPBWkx3MJETqWal2IOjNWv/ZajoR+dIdLHqKAuYhQhvvnnpUgBIGXPFap0oHFH9lUXYXMj95/DIQe1PR5NgHmsOnc1qf2Uc9KQaSfSndiuZ4llUfLKwx7mprd7xnAimlz2CsfTH8uKvLpBJ6V1HhrRPIuPPbbgrgDvnNJyYXOj8PTmbSUWSGaJk+XErlieOxPOKsyEqx/SrUcQx149Kr3ce3k9KBjd4GCSBn1NAkB/CuB8TLcXl6Gjc+Wi7VU9q51rW5B6mnoK57CWPUU4PkV415V2vR2H0JpQ9+vSaQfRzRoFz2UycU3ea8eF3qg6XM4+khpw1DV16XlyP8Atq1GgXPYAxoDDd0xXkI1bWl6X11/3+alGua4v/L9c/jIaNAueutIAKxb/TLedjIGlS4XJV0c5rz4eItdH/L5N+JzQvibXIyWF02fdVP9KNANKLX763WeNriGcZyRKcMwwRj8MA/41UfxhcxwqiZRkwBnuOevr1FZU+rXdxvMohJcYZvJTP544qjvYKxXIIORkZH4VLAuf2udsoijSPzeGPoO4HoOTVC5lkuZgVT5m4AUdfTim28aS3SLIHZM/N5Yy2KtG0C3Ktau6/vVWLcMEejN6UCILKN5LpFVPMbP3dhb9O9af2FUTzZQ5ufMKtCcLj0P/wBbArpdL0C9tCky+XLtA2tIh3J67RnpyeK1rOygvLiS4lJa7RvLZnj27kBBwR0PpmkMx7Ge6Nophljs2DlZDMN+fmGNp9OelVPFd28VrDY3N4kzlmLbRt6/dzj0zXWaqbKzgF7dID5PRumDXlXiXV7fVLwywQ+Xz1JJJqooZWW3DzwQy3CeXk5w/wB0dT16VWIFleY3+Ygb7ydGFV4pevQn3pSWYbGPToM8CixJpT3aptECgH74xz1/+tSi4k+3JKZCrOoBIAzjFUYJI42kaWDflCqgNja3rVrz7V7VCbcpKn/LRHOSfpilYDUmlmVQUnMkZ6b0w/I6j1rNe9HleUygoepzk1HcX8s/kDzQgQYG0YA98VXXYxxgMec5OKQ7gdq5POCOKbuGOlSTygwlXz5ufTtUNuyFwsudvt1osPmYHrQsqx/vW5x91fU+tW7m3t1B8p2cDnhh0/Kqk1qNqSh+D0BqxE1lA08hlkOSa04v9Hk2kjyz+hrKjmaEEqwBIxThfeUrFkVi348UriPTfD1nHbwS6jcjEUa7j9PT6k1h3t5LfXktzKfmkbOPT2q9P4is7iyFo1vOkIIYhGHOOlUvtWkHql2PxWr50bPDVf5SvRVn7Ro/reD8FNKJtI/56XQ+qL/jT50T9Xq/ykUcZldVA5JpJ1/ekDgA4q5BdaXESy3E4OMDMY4/WmE6Y3/L9IPrD/8AXo50Dw9X+VlOlAq35emsf+Qlj6wtSiLTu2pr+MTUc6F7Gp/KyrigirghsT01OL8Ub/ClFranpqdt+O4f0o5kL2U/5WURXQeGrZTNJdS8Rxg5P6n9KzRZW+M/2jan/gR/wrat5rKDR2tY7238x+GO/HGeaHJWD2U+xiXVw13dzXD9ZHJx6D0qEv2rQ+wQk8Xlof8AtsKX+zVx8s9qT7TLRzIXJLsVYCWPWuj0cCPz7kjhEwv1/wA4rFj0+VZOJbc+wmX/ABreCeTpCwRsjOTl9rD60m0HKzOcbzknknmr9zDtsbW2A6qZGHuxwP0GfxqvBA01xHGBkswArTkQXWosE5UsI0/3R8o/QVAiK00iG3WIqg3Fc/TNc74shW71cRD7sKBfx6/1Fd4wG8tjgdK88nn+1X082c75CR9O1JjCw02OO3B2rknOcVb+zYHtVhBtRV9BRI22MmqQmUL2FRpiEqPmkZ+fQAD+hrlYmLS7TGxct2ru7uOCK1tUniMhMecbsYzVNYdMVtwsyG/36FcCbw9ZJDqokRQfLhZiQO+MVvXk4t1jjdwExuOffJ/rVXTIkiW4niQrmJRgnPBOat6posl6WUEbc9/bpRsMZaXFrcX9skZQsZFBwPeunkGVYeormNG8NixvEuXI3IcqBXTSMdhI60AeY3+kx/abmUO6rvYgBsAVzSlWJBdgd2Auea9BvlthLLDJ5vDEErjrWUmj6b5wlU3G4HPIXrSV0BnnSjGm7fJx23V6lpahNMt1/wBgVxskEUkexWfOP4gK7Sx4sbceka/ypgWOlQRc6iMf3DU+agi/5CX/AAA0AXM01huU5pxNJmgDNsUAUx/3Cw/I/wD16ztd05LhVkIG5RwcVr2oHnyf7z/zWo9RXdAw9RigDjP7KU/xD/vmkfRgcqGHKnGFxz2rbEB/yDUkceJUJ5Abng0gMKPw4rqCLmTn2FK3hvaOLpvxT/69dFBHiNR3xRIlIDmP+EdbOBdkf8A/+vUg8My4yL3/AMc/+vW55bbunFTqRtwaYjmj4an7Xoz/ALn/ANeoodElfehkDOjlSckD1FdP361XgIW9uk4y4SQe/b+lAzEOhSr1K49nP+FaGkWq2eowNlvmYxtk56jIxWoVGOcfmKpzDyP3uQdjKy89waAOpTIFQXYLqRVlMEAg5B6GmyrlelAzn5NNhc5KVzfiPS5IfIktQg3NsYNnr2/rXaMm1iBVHV7YT6XMFHzoN6/hz/KgDgP7K1U9rf8A76NRXFhqdsAZBDgnA2k9a7OC6spIEZpo1YgZBboar6o1rLZMI5o2ZfmGCOo/ziqsSrnMppWrvGrqkJVgCDvPQ/hSHTNYA/1MR/4HXXaIwnsAvUxkr+HUVqCBfSkDPO207VwMm2Q/SSo2s9VHW0X/AL+CvRWgGOlRmFc4wKLCueclL0XH2drX96QCF3jnPvTri01G2lSKawdHf7g3A5+ldH4gtzE8F4o5iO1vof8A69aWnot3Kl9M6fc2qNxJHPOc/hQ0PocBNa39u8bXlq0SsDtJXit7RtJt7lhJdl9xUBQGwhXrjj2rpdatkubBtpUunzL9R2/nWPoiYsTE5G0ElSvOFJyD+BP60pRBGZpGjI7XMkcsoCO6+TjaJOML+Bz+tdONLS6EQms0igeLMsa4BD+n05PTuKhtWha8uiuBLhTKquT83IPHboCPpW5ay+fbBiMMOCKVhmdZ3EtpcjT7tzISM28x6yL6H/aH69awNdeXR9dhuoZSIrk4IJ+UNnv/AJ4rpdT09r6AKkpikRg8bAdGHT8K4++0m61PSJZRMrXNs7NJCY8MG7gY654xTGLrmoR6zpfNybeNVPyOvDMBwM/5615220SdMj3rtdPVJ4Vku2iS2Uf6xnIbOM4THcYrmr21ltGjuwGQS5ZN4Gcf1oTEZ+E3HoaSKRUZt+cYxinCJ5OQpYgbiB1x604wndygx1570riHW8SyqWlk2RZ7DJP0qInynYYOPy4qxatJDdI6LgBuDVrWHt7i5EltDIGKjepyRnHPJ5oGZhx94g7T09qSFmV+Ovr6Uwnkdz6VpadbxXM4SX7nJ2Dg0CFtbKW7jK/IEU4DN6+1WE0SJY18+Ri7dNvQCrtpGllE8JkLLvJVsdKJnO3aCMZ+XntXHOrPmstjphTTWpkskmnTSRtF5i9nH+NV0nWORn8olD91S33a3Y7gykISAnQjsKwdTiWC8kSI5TPGK2pVXJ8styKlPl1RD5u+U7EOcZ9ahLEk7iTSoQuSQCSMUmN6k963MjqKKn2wEcGTjrxSbIMcO/8A3zWdme19YgQ0VNsgxxI5/wCA/wD16NkHXzW/75/+vRZh9Yp9yIUoqxHbxylgs33VLElegFM8uHr54/75NFmP6xT7kWaWpfKj6+euPoaPJQD/AF6fkf8AClZh7en3IqUGpPIX/ntH+v8AhS+QP+e0f5mizH7en3I80uak8jjPmx/nR9nPXzI/++qLMftqfcjzxS7j61J9nb+/H/32KX7M/wDeT/vsUtR+1p90RhjnrVqzmMV3FIT91wTUS20hPG0nr98VIltJkcp/32P8apXJlUptNXR2+nN5Mk9yf+XeNmH+90H6kVoaVH++39kUn8eg/nWM1zENH2LNGZZpVLqGGQo5P6kflWzpd5apaZe4iV2xkFh2H/161seHYm1Wf7NpdxKOCEIH1PA/XFcHZLumAwfvV0/ii9R9Pigt2Epd8t5ZzwPXHviuZsw6zgmKQDPXFT1Ea+Mf/qqOUGRkjH8bBaXfj+FqfYjztShBBCqdxzVICXU0WS9IPRFCiqMkSqmcdKtTTCW4kfHVjUTENJGuDywzTQjf06EeQkfZ5RH+AFb5GQCep5rDtJo7WKzeYkKSxJAz1zitE6rZsciX/wAdNIot0N938aqf2naf89f0NI2p2m04mH5GgDmLiHzbqZyfvOT+tCWoyBuxUqsO55p/bNK4iuqBJXUHOF6/iK7O3G23jHogH6VxqgmZyP7uP1H+FdoqYRR6CmA4n2qCLnUT/uGpscVDAP8AiYt/uf4UDLhzRnikPWkxxQBWsuZ5z/tsP5Ut4gaF1I4KkfpTLI/vrgf9NP6VPNypBoA5XyogfuL+VWLXYl1EwUAhu1UTKQBSwTE3UOP+ei5/MUxGo0vlSupPRiP1qOS87Cq2pyGPUJQOhOR+Iqn5uWGaVguXTcl+M1Mkg2Gsnzdpp32phwKdgNFpSDRauH1NFJ4liZD9eo/rWUblm70+2ufLvbaQn7so5+vH9aLBc0kj67pJSfdzSyKhTaHc5BBBYnt/jiq19M0F7PH0wxx9Kpm6ZSr9dpDY+nNKwXOy0yXzdNt26/IFP1HH9Ktk5BBrJ0R8QTQg58uQ4+h/ya1CaBlSbiTp1FRlcrg9KnmXIz71CKQziW0UNdTRAuDG+MDHTt1FP/4Rw7clpMfRf8K27r9xrYOPluIv/Hl/+tU7OzKQMZHemlcUm0zB0B/sWozWrHrwPfHT9DXT7hnI6GuPv3Npq8NwBjPUfT/638q6dZlYDaeCNwPY07akvuTucioTyM+lO3cEVGD+VMkp6hAtxavG3KuCDXN6WGffbvIUkjJU9Tn9a6yQAqy/jXK3wNhrMdwv3Jev1H/1v5UpK6Liy+2mPKcCYbj6g/41BaA2N0Yn5A+bgdR0NbybHjV17gEGszV4yhS5UfMhyR6juKLBzNuzKX9li11+CVJkji35K/3wQeSe/Yf/AK63I72GzvTbzOqK3CsTwcc/gaw9Tu1GmRuY/NRT5bgDqjDg57YGaoXl/pn2eSGFZLjz2DlUP3TgDjjg8CpKtodtcalZ2tuZ5p0ESttJBzz6cVwOrax9o1SW7sreYEKA7oD0HRvbgd6y/wC1rvaslwsr2wwpXON23oT710Gp+KLa4+ytp4wSWWTcmByuMH6ZoA5q3WKee4ZC/lQ/vQhH31Bzg+h/+vV6e6bVtJNuYoQYHzEc/NjnOfbHWsy/aGC4eaDcscgKEKMDdxnI9O//AOqpdJWe5kkWyliW4K5y7AF+uVA/z0qRGXcxSWztEMHHIKg/MPb2quZmMnzqwOOSRzW3rl9FOY824juwvz7flAOeQV9a5+UuFBJzntTsBOGZ+hA/z1pFl+dowqSM/Ckk8H2qluJ6sRTl3IdwHNFgJbpNkgGOqhv0psRkVxIhIKnII6ip7KBr66EIBLuNqk9m7f4VDIjoxVlwy8EU0BuxXBubcOFG7o2eOao3SOJEw2COSB0xUNle+R+7YfITnPpV94iJi24MD0I6EVzSi4ybN4y0sLAZHPyt16YqtrcHlNFIQFkYcgd8d6ltwMld2FHX2FZN3IZXJZ2YjuTSpwfPddBzkuUrN696VW2nJ+6etCru5zTlXdkYrqOc6Vb9VtzGEOWOWb29KVb6NLd0Cnc5GW9vSqNFPkRt9YmX0vYo4HQBt74GfQUsd5EkMgAO9xtB9B3rPxxRRyIf1mZqw38MVrKgVvMk4z2AqOK6hjjlyCXYbV46etZ+aM0ciF9Ylr5mjDcwokhPLlcLx09T+VOingRJC3LFdq8evf8AKswGlzRyIr6zLsjRhngRJGc5bbhRjue/5UsE8CiRnOTtIUY7ms3dS5o5EDxMn0RowzQKJGdgSEO0EdSeKWCaAB2dgSFO0EdSeKzeTRjmjkQ/rL7I04pbcCQyMDhTtHqelEMsG2QyMMhTtB7n/PP4VmZPqaXj8aOQHiW76I2LZ4kgnZmXcV2qM+tOhMAhkZ2XdwFGffr/AJ9axwT70uT6mjkJeIv9lHXwRaZcWUKl4UnwQSXxzk4zzWyth4eWSKFrqByqkyOJ8Ant39/0rzkMQOp/OneYw/iNVyowbu7nZatp1ibgjT5oAgVcZuB15yeT9KpQ6arMwkuocgjGLhOnPv8ASuZMjH+I0eY3qaVhHXrpcZyFuo9wwRi4Xp+dTWumQMZRNfqjKPlC3C8muK3t6mnbzTsB2S6TIxO2+XcDz+/GKcukzlv+Pw8EhiJh6cVxe9h3NL5jf3jRbzA7XUIVtrfKai7GIYxvByeprDm1G6gKAXEjFkDH5uhNY+5vWjcc9aVh3NmbVLuCUR+e5+VWznuVB/rV61lvJ7uWD7WyiNcljzk+lcxkk8mlDMOhNFgudp9lvQDi/wA4/wBmtC207VDaNLHqpQA4wE6/r7158JZF6MakF1Nj/WNj60W8wPR5dJ1iNAw1fdlgv3PU4p8mn67GUH9rg7m2/c9if6V5wL25HSeQf8CNP+33RIYzyEj/AGjTt5iPRXsdfWSNBqqEvn+H0ohs9e+0SRpqEXnAA7yvG3uOn0rz0aneBgRdS5HQ7zThrOoq24Xk4J4z5hp28wPRFg8SmaRPt9uSmOq+v4UIniZ2kAvLX5G2nI9gfT3rzv8AtnUQSReT5PU+Yf8AGnx65qSZK3s4ycnEh5/Wi3n+AHc2p8RtcSLHNab95DZzyR+FP87xMbT7QTZlCu7vnFcGuuaijllvJwSSciQ9TTxr+p+V5YvZgmMY3nGKLeYGy1xqAbaYYC2cdT/jSC7vUYMLeLK/N949ua51r+6zv8+QnOetC6hcH/ls/PHJpAdbqU+qLdf6VaQh9gPyv26VS+13ZyfsqYH+3WNNqt9M26W6kcgbcsc8VH/aFxjHmH35osBvvcXIjR/soySQw39P85qI3dyOTae/+srHXU5yNrO350HULkY/eEgfSgDY+03GcfY8tnHEgo+2TAg/Yzwd3+sHbn09qyRqVwTnccjvSrqE/fB7UAdBqF5eyTrNPp5RpEDDEo5HTNVBdy8/6E2P+uo/wqjPrd3LHHG7grGu1eBwKgOqT7SAQM+1AWOs0rVtREh+y6Z5jOoXmUc7eM/WtP8AtrXDbmb+x02BSxPmjoOtcNa67e2jB4ZArKSQdoPUYq2nizVBG0fnDaxJI8te/J7e5osM6qbV9Yi2CfS0jEp2ofNBy2CQOvfFRnVNaEoj/spdxBOPNHIrlpvEmoXECQyTZRCCvyDgjpzinf8ACSaizq5ufmUED5F7/h7CizA2tQ1HUnAln0sp9lcMWWQcZ7fTkULrF8YjINKYqByRIO1Ycuv30sciPMCsq7W+Ref0pkOuXsEQjSYbBxgqKFcTRd1S4luIxJPps0YU7twccfpU1jrU4gRIrCaULxncP89xWVJrV3LF5TvuTGMbRUVrqElnnymI9iAaOoW0OlGuXeSRpc3HXmov+EgnUEnTpABnOWFY39t3OGHm/eGD8oqo14+9GJJ2jGM8HnPSgLHRr4hkkZP9AkXcDsJb7xx0/Gs3U7t7yArLYzx7Dv3DnFZ63cjMCZpdobcFLcA/SnSXru7O0jlj6mlcLFq38VxWtvHCyMeDtYkcj/8AXWVPd3k08mby7wwLFCuQBn60yW2tp9u9GJUkg7umaftAnjlyxMYwoJ/z6Ci7Cxd0bVEigaBUnusqQ3ToelN1C4TYqTwTQhSVyYhnHXGagtWS1u2uIBsdhgjt+VW5r9p8l23ZGCMYzwR/WlYaMeRYZmWMTXACjARYwM559een6UyOO0ijHzzsqnLZUf41O1vCZUkG5WQYGD+VL5MZkcjIDjBXtRYCOeO1ewcs8xik/wBgEqR0PX3P5moLEJpsqTGO4Mb5CsYwCcdcHPvWkoQQmNgWB7E4qGeMSYUOUUHIUcgH2/IUrAZFzBDdXLNEbjBOFXZuOfzqm0EMcgEssoI6Ap/9et+OARI6RuAGJOe4+hqK5to7zHnHDDHzAe2KAMN4IWc4mcFeo8r/AOvTTBDtyJnxnr5f/wBethtNiMySrK25QATj731oj0mEBx5rBX7Y6U7AZUe2F8pcSBm7hOT+tW7NbSadmuHmlAGSFUAn9atvpUGxU8xyV6Nx+VKlgsd156SMG4PTjPrSsIa0ejDpFec+wp8N5ZQ/unjmkVT8m5OQPTrVm482cuWkGT0IUZH+c0jIrQKpbEi42uMdqGhlS+u7K4hbZbybxyDs71leVaSKAzMrY6BK35S0u7MqgEYwFqm+nJuDedgj0WiwGMYLcYZJnHrlOlKIYFx++bJ5xs/+vWjLZxgMN3ykYxis+RBEAm/JXocdKYF6im7h60uaoQtFN3DOKXPNAC0lLSUwFoozSZoAdRmkzRmgBwpc03NGaAFyKWm0tADwaKZmlDCgB9GaTcKNwoAWlzTc0ZoAdS5puaUGgBwJozTcijNAD80bqbmjIoAfupQfeowQO9LmgCQNShqjBpQaQEmfejPGKZmgtQA8HnrSg1GGNAbmgCUmlzUfXjNAOOKAJKKZuoyfWgB/OKb06Um73ppbmgCUMcdaOajz6UoY0APy1KHOcGo9xzRnmkBKGIpd56VFnjrShh607gS7iRzRkimg0EmkMfupQwzUQPPWnZoAlyM4NIHxxUeRQT68GgCTfnvSh6iyDSgimBKWOKAcimBsjFIxxSAkz70obioQ1KCfXigCUv6YpPMA460zd2I5pjEA0ATb89uKTcfaoN+DThIPSgCTec0H6moi2KPMoAkH1pDns2KZuo3Z7CgB24g/eNLvyOuajJpv40ATbvwppNMzRmgB+7ApN59aYTTeD3oAl35oB9aj/GjtQA/OfX86M8VHuGaXd70CFPtSE4HJo3DFMLA96BkUvPesy5U7s+tab9KqzIGBFAH/2Q==" old="http://www.landscope.com/images/Photo/Development/4001_5000/4968/bldgoutlook.jpg" width="260"*/?>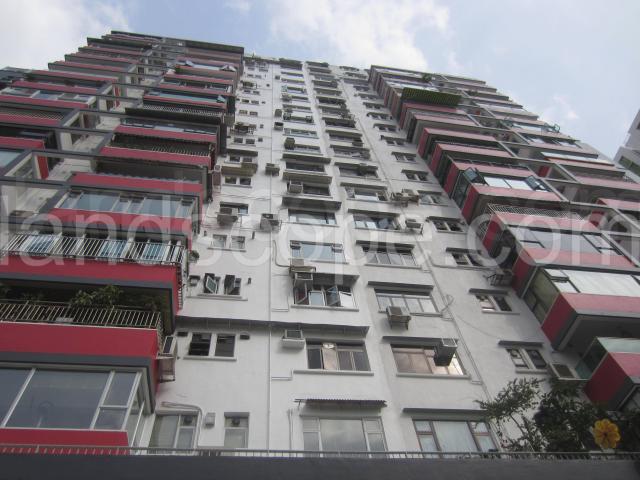 /*img src="data:image/jpg;base64,/9j/4AAQSkZJRgABAQAAAQABAAD//gA+Q1JFQVRPUjogZ2QtanBlZyB2MS4wICh1c2luZyBJSkcgSlBFRyB2NjIpLCBkZWZhdWx0IHF1YWxpdHkK/9sAQwAIBgYHBgUIBwcHCQkICgwUDQwLCwwZEhMPFB0aHx4dGhwcICQuJyAiLCMcHCg3KSwwMTQ0NB8nOT04MjwuMzQy/9sAQwEJCQkMCwwYDQ0YMiEcITIyMjIyMjIyMjIyMjIyMjIyMjIyMjIyMjIyMjIyMjIyMjIyMjIyMjIyMjIyMjIyMjIy/8AAEQgB4AKAAwEiAAIRAQMRAf/EAB8AAAEFAQEBAQEBAAAAAAAAAAABAgMEBQYHCAkKC//EALUQAAIBAwMCBAMFBQQEAAABfQECAwAEEQUSITFBBhNRYQcicRQygZGhCCNCscEVUtHwJDNicoIJChYXGBkaJSYnKCkqNDU2Nzg5OkNERUZHSElKU1RVVldYWVpjZGVmZ2hpanN0dXZ3eHl6g4SFhoeIiYqSk5SVlpeYmZqio6Slpqeoqaqys7S1tre4ubrCw8TFxsfIycrS09TV1tfY2drh4uPk5ebn6Onq8fLz9PX29/j5+v/EAB8BAAMBAQEBAQEBAQEAAAAAAAABAgMEBQYHCAkKC//EALURAAIBAgQEAwQHBQQEAAECdwABAgMRBAUhMQYSQVEHYXETIjKBCBRCkaGxwQkjM1LwFWJy0QoWJDThJfEXGBkaJicoKSo1Njc4OTpDREVGR0hJSlNUVVZXWFlaY2RlZmdoaWpzdHV2d3h5eoKDhIWGh4iJipKTlJWWl5iZmqKjpKWmp6ipqrKztLW2t7i5usLDxMXGx8jJytLT1NXW19jZ2uLj5OXm5+jp6vLz9PX29/j5+v/aAAwDAQACEQMRAD8AuilpBThXObAKdTaWhAOFKKSlFNDFFOptOpgAp1JRQAoooooELRRS0gCjFLRQAYopaKAEpc0tGBQAlLRijGKAFpMUtFIAxRiiloGJilopaAI2gikP7yJG/wB5QaqTaHps/wB+zj/4D8v8qvgUuKak0BgS+D9OkyUMsZ9myP5VTk8FlTut70qR0yuP1zXWYparnYrI5RLDxTp5za6lI4HQCUkfk3FWY/E3jGyI86ATgdS0Wf1WuiFLRddieRGRD8TbyBgt5pfI67GI/Qitmz+JWjznFws1uf8AaTI/So3ijkGHRWHoRmqUui6dP9+0i/4CNv8AKndC5DqbXxfodyV2alAM9nbb/Otq1vra5BaG4jkx/cYGvL5fCWmyfdEkZ/2W/wAapt4OCNut710I6ZH9Qad33FyM9qBDMMY4/lUgbJOOuK8Zhg8V6YQbLVpHUdFaQkfk3FW4vGni6xbFzZJcAd/LP81p3fYXKz1okYB/Omk84xxXnMHxSUYW90maM/xGN936ECtWD4kaBKRvmmhz2kiP9M0c3cR2uCNozTlBAJrFsfFOjXqqsGo27k9i2D+RrWW4jYAqwIIz1pqSezAkYUidSM0nmISRnnNAI6g/hTAevNKwIGRTUPzc0/OR+tACqSaeTgimg44pSTmgB2aQnA6UhPFGaADPT+tRtGmDhME9+lSE8jg0Yz3oAzW0G3dy+597HJJwaRtFZfuupH5Vp7iozjtTg+eKAM+ztZLa5QsvHOSK181CWOOlAmG4L3oAmoPIqszuZOpVR6U/zGx8pDEdc8UASjoKWoY5WCgOoz/snNSeYuQCcE+tADqKAQehooAKKKKACoCo+05I4Ix/n8qnqKTiVD7/AP1v60AV7jSbC6B860iY+u3B/Sse58FafLkwvLC3sciulop3A4efwfqcPNteLKB0DHB/XNUZbTXrHmS1dlHdOR+ma9GopWQaHlsup+YNl5aKw7iSPP8An8qqmDRpm3rE1vJ2aCQqR+H/ANavVprS3uVxNBHIP9pQax7rwfo90D/o5jJ7xsRSt2H5XOIilu4W22evTYH8Nygf9TV5Na1uDmW0trxB3gk2k/ga6Cx8NWVqk2ngMUKsokbG4ZwQf1NUp/BN1GS1pfxv7SptP5r/AIVRPKv60KsXi61BC3lnd2p9Xjyv5itO21nT7ph5N1Gx9CcGs+38P62tyIpVRUwfnEgZf8a2rTw3FLMJ7+CDCH5IkUc+7Hv9On1o9Rcr7/1+B0CsGUEdCM0tAAAwOlFIo8QFOFMpwNc5sOpcUgp1NAFLSUtMY4UtNpQaAHUUgNLmkAtFJSigQtLSCloAWigUtABS0CigBaKKKQwpaKKADFLiiloATbQBS0UAJilpaBQAmKWloxQAClFJiloAKKKKAFooopgFFLRQAUYoooARlVhhgCPQ1Um0mwnB32kRz3C4/lV2imm0Bz9x4RsJTmJpIvocj9ajj8PalYg/2fq80XsGZR+hrpKKfNfcXKjDjvfGdlnZeicDs21s/nzV6Hx54is2/wBN0hZVHUxgr+vIq/RRp2FyIbb/ABVtgwFzp06c84YHA/Sty2+IHh66Uf6Z5RPaVSuKwJba3m/1sEb/AO8oNUZvD+mT9bYKfVCRT+ZPIel2Wt6dejNvewScchXBrREisuQQR7V4q/hG2zuguJYj+eP5U6HSNa0/mw1iVPbcQPy5p3fkLkZ7TuzTd2GrymDxD40s8B2hukHZwvP5YNWT8RdVtmDXeisMdWVyB/KnzPsKzPS2PT61IvevPIPifpsgAuLW6hY9TgMBxW7aeONAumBXUEjOOkmVP60c66iOqABGM9qbtINU7bUrS6AMNzFJu5G1s5q2JFIzTTT2AXtim7cHpzxS7vQ0uRmmAjDr9KbvGOlOPBqPd8uKAE35Jz60/d/k1ByQxPrzT14JAzxQBLkY6U4MeCGIqHmgE0AWRIR6U7zOcEVVzxnPSkLHgmgC4JFP/wCqo5mG0MCDjn+tVy545pQxI5AIoAu0VWEpHTNO8/AyaAJ6KiE69+Kd5qdzj60APopAQwyCCPaloApuNt+D2IB/mP6irlVLv5Xjf0z/AI/0q3TARux9DS0h6GlHSkAUUUUAeHilFNFOzWBsOFOFNFOzQAtFApaBiilpAKBQA6lptLQAopaQUtACilpBS0CFpaSlpALRRRQAtGKKWgApaKKQBS0UUAFKKKWgAoAoooAMUtFFAwooooAWiiigApaSimAtFFFABS0lLQAUUUUALRRRTAKKWigAopaKYCUClxRQAUYopaYEMlpbSj95BG/1UGqM3h7TZuTAEPqhxWpRTuxGCfC0Mb77a6mhYdCD0/lU8cPiSx5tNakcDtIxb+ea2KKV77oXKigninxhY8yww3K9/kyf0NXrf4mXMRH27R5FX1Rv6EUtJT0FyI1oPiXoUuBL9ohP+3H/AIVr23iPSb9Qba/gbJ+6XAP5VxE+m2dx/rbeMn1xg1Qm8NafIPkDx/7rf407+YuQ9VSZCSAQfpTw43nnivIk0S8tRiy1WeIddoYgfoasrqPiyzI2XcdyqjADAfz4NO7J5Wer7vm4pcivME8d65aEG60pHA6lNy/41o2vxM0+Q4uoJrZu+V3D9P8ACnfuhane7sDpSZ/yK5i38b6BKMDU4Qf9vK/zArWg1exulBgvIJR/0zkDfyo5kFzQY4ApM496rmUOQQ2af5o5B4NMCTewGaaZGIApm8EYoznmmApkYNinebyP5VETzSFgRigRZ+1AHAA+tNN64buB9arfhSFtuM55p2AtTXZkCjA+Vs896sxXsexVfIIAyazARmmk88UWA3Fnifo358U5CCvBBFc+XcYOSKFuJE+6xBpWC50VFYa6jKi/eJPvzUyauw++gI9qLBc8hDU8GqyvUitWFjcnBpwNQg08GkMlFLmmA0oNIB4NOzTAaXNMB2aWm5FLkUAOpaSlpALS0lLQIWlpKWgBaKKWkAUtFFACiikooAdRSUUAOFFIKKAHZopM0tAC0UUUAFFFFAxaKSloAKWkooAWkoooAWikpaAClpKWmAtFJS0ALRSUUAOzSUUZoAWikzRmgBaWm5paYC0UlFO4C5ozSUUXAWikopgBpKM0hNAAaaeKCajZqQgaTAqlctbyD95Ej/7yg1JK1YGralb2Ue+SQsSSAqcn3poT0HXdnpsmSbdQf9k4rFl02BH329xLEw6EGl/taxmXcboRk9Fk4NRm7tG+7ewH/toKu/chtMsxap4hsRi01mcqOiu5I/I5q5B498VWZ/e+Vcj/AGkGf0xWMZ4e08Z+jik+0R9pF/A0aCsjroPi1dRlRd6Rx/EUcj+YrbtfivokzATLcW5PXcmR+leb+cp/iBprLBJ96ND9RTJse1Wfi/Q74Aw6nbHP8LOFP5HFayXMMqApIrA9Cpr55extHOQpU/7JoiguLVw9lqE8DDptcj+VMLM+ig4wOvFOZs9+1eEweKfFlmoEereao7SKG/UjNakHxO8QW4xdabbzAdWTKk/qf5UXFr2PX/WmHrXnFr8XLHI+26bdQN/sEMP1xW7a/Ebw1eYH9oCJj2lRlx+OMU7hdHUHj3phNVbbV9OvVBt722mH+xID/KrRAYZGD9KYXTGlie3GKTdxQfl70wn3FMDyxXBp6vWPHfqf4hVlLtT3rmNzUD1KrVnRzgnrVpHoGWgacDUAf3p4ak0MmDUuaiBpQ1ICUGnA1EGp2RSAkBpwNRA04NTAlzSg1EGpwakBJmlpgalBoEPzSimA0uaAH0tMzS5oAdRmm5ozQA7NANNzSigB9FNBpc0ALS5pmaUGgB+aKbRmkA6lpuaXNMBaKSloGFFFFAC0UlFAC0UlFAC0tJS0AFKKSloAWikozQAtFJRQAtFJRTAdSUZpM0IB2aKSigB2aTNJS55p3AKKKSmAGmmnVFK4ReTz2ouAjyKvU1D5qt0PNP8AILocnGaqmCaJiwKsvsKQguHEacDc7HCr6mud1K3L+HNSkCqdtwqg46HAJ+nWtudnkAQR/PjIYH7vvVgKun+Ep0Z0lkEvmOCO5OMd6uL1QpHitwG3YOTjjmqxBFeg3Go6O7EXOmxk9yqgfqKz7hPC86/Is8Lex4H55q+buRZHHbmHejzHFbF7p1iqbrS78w5+4RzViHwffXNklzDJCyOMgbsEfXNF0KxgeeR604XJH8TD8a0pPDOqICRatIvrHhh+lZ5066EvlGFlf+6Rg0wsxRdOOkrf99U4Xc3aZ/8Avo1GNPuPLZ9oCr1yRmqxBFArF77bcjpPJ/30aX7fdf8APxJ/30az9zCl8w0AX/7Quv8Anu/4mmNcSOcsQT9BVQSU4P70Aa2kRS3l+kayFAo3My9QBXrfhkWc8flzX99ZyqPkeOYtu+qsSOxrx7S9UOnSu4QMXGM+laSareIhuU2NE7d8gj8jSbfQSSb1Pai11E4W28R2s52l9t7bGM46dV+lWCviZFEn9lQXURAO+1uQ2c+gODXjkPia9hQK9u2zbt+Vs5FdDZfEiW3CIWkiAxwU9PpSUpLdFzULe6jihq0qIu62Jc9Rt6VImuIB88LA9/lx/WqPmuwLldsgGKsWchM6NJy2PWpsUmi3FrKXEgjRJEJOAQ1dNbs4jCh24HfmuIssNqUR7GTPT3ruoWTA4xSZdkgUzrIMTMR6EVbW4kx/AaYFGQR6VGUCNkdakRcFxIP4P1pRcnPKH8KhVsgH2pcdwaQyytyp7GhruIdWx+FQDrmoJh+8B7d6LAaCXMbdHH51IJkPRh+dZKjypdpxirGwYyAKGgNISA9CKdurLwD/AAjP0p6qNpIyMelIDSD04NWJbySDkyOfqasJJLuA80/TAp2A1Q1O3Vno8yn/AFgP1FSCWUHnaR+VIC7uo3VTe58sAle/Y05bkEfdagC3uo3VVNyoGSGH4ULdRN0cfjQBbzSg1CGBGQc04GgCXdRmo80bqAJM0oNR7qM0BYlzRmo80uaAsSUoqPNOzQA/NBNMzRmgLD80tMDUuaQh2aM03dSZoAfmlpgNLmgB1KKbRTGPzRTaXNAC0ZpM0ZoAXNLmmZpc0AOzSZpM0lADqM03NFADs0ZpuaM0APzRmm5oBoAfmim5AFRNI0mVj4/2qdwHSShTtXlj2pqRZO+Q5b+VPjjCe5PUmn0ANxiilpKYEYRVztAGeuKqzaZbXEZSRWKk5xuPWrtIaE7AYE/hOxlztLr9cGse+8FRrGXjk3e2MV21NNXzMVkeVXPhqSLkrIoJ4JHBqMaNqSYhjlkVTyASQo969RubVbjbu/hqudLhMwclioGNvv60cwuVHn4k1nSI/Kt7jcHJBGwZ+vIq7p+lTLdm/wBRYIvO3zDySa7WfT4Z2jYlkMYwu3tSzafazj97CrdsnrSugscXN9nmaRWkhjUtxvIAP41RbSo13MYYrkNyPKGcf9812c3hvTZh/qiv0P8AjWbN4Ks25jkKn3H+FP5jOQuNJjLMRalQAMAMQc9+tO/4ReGRMrOy+xGa6KTwnfxf8e98+B0HmH+RqBtM8Q23Cssqjs0at/Lmnr3B2fQ5yXwrMP8AVzxt9ciqknhy/TpGG/3WFdM9xq0H+v06FvcBlP8AOo/7XC/67T7hPdHDf0FO7IsjkpNMvYfvW8g/4DWrpe46dKjqcxtyD3U//qNbS6zYMfmlmiP/AE0i/wAM0r3FrcjENxFKSOQuQf1FCYmkYayvYN0821bnb6fSr6iOZPNgO+M/p9ag8vy5DA/3W5Qn+VVdktpMZICUI6jsaokp3FykkjPFlQR0I70tpMqyl3bGFOPc10J8OWrfdDD/AIFSjwtAcfPIB9RWd1sbJK5kaQhOpQHGSMnH4V28Ljo0ZX8OKy7LQvsVwJVcuQMDIraXO3DDNJjbJAO4ORiopQdu5ami6kg0FcNjPBqbCEjUlAadjB6mpAMUmMtiiwxAvB5qPIdSD16H61PgioJUKyB1PBODQBDKS209xwanj+ZRg/Wo2jLblPX1ogfBAPQ0AWkXmn4wrd+KQDApHyI2GaQEcSDJ44qVVHQnkVEhIcfWpSCDnFAEgAHOc04Y9ajQ5GakUd6QDZlDRn25ptuSY+uCKlIHSmwjaSAOM0AIS4zkcio0+lTuQME9qrrIhdl3DOc4zRcCwEBJNPHaqMmqWdrnz7mNOejHmrUNxFcRrLE4dGGQRQBKw39WcfRjTGaRWAWR8e4Bp4OelIz4ODQA3zpV/jB9ytSC4dVO8Ak9McVFuQcswzUbSbmAHSgZOLuQHBiB+jU8XZ7xOPpg1XLDIpVwzHJxigC2t3GT/EP+AmpRPGejiqiAqcdqGwCMjNAi6HVhww/OjPvVPyo8cqPyqEKoLpllx0wxFAzTBp2ay0EgYgySccjmpszA5ExP1ApCL2aM1SEtwDg7G/DFH2qYN80IIHUhqALwNKDVRbtSQGRlz6j/AAqVbiI9GP5GgCcUoNRCRD0dfzp+aAH5ozTN1G6gB+aKj3UZoAfmjNMzRmgLD91JupmaQtTCxJuo3VFvprSUASl8U3zKrNMB3qpPqEcClmbpQBqiQetL5wFctJ4kiXJAJUHGamsdVGoE+VkgHBoA6IFpeTwv86nUBRgCqsbfIoU5AGM0/cwoAsZozVfzCKTzjTsBYJpKg8/FAnFAE2aSo/NHrS7waAHUZpu4UbqLgBpKM0UxCUhpTSUAJTTTjSU0A00lOpKYDTzUMlpby/6yCNvqoqekNAGbLoenSg5twP8AdJFZV/4cs7W3kuYFIdR0OK6aq1+A2n3APTy2/lTTYWOAli89ChBDDlCarZ85SrDEqdR6ipS7QXTx5HByMUXSeYFnh+WVecDvWpidVGgY8rg1Y2ADjrTlXpxmpQvrWBqRKDt5o29iKlC4wPWlC5NAEcacHnvTXUg81IuEkx2OafJzigBg5FNwytkUrsqqMnB7VKjK6+9A7jfvDOOtBQMuCKeCAcU4OM4A5pAVGGOe+cVFs5OPXNWpB+8VQOtIIht3d+mKAHRHclOZSIzmmRDa+KsvxH68ihgUiM1MpLIPUcUFeelLGcOR2IzQxgOBUw6eoqpI7GUMoIWrscZC4PpSERsu4HFQs2Jc5wSP1qzsI6GqRQ/aScHg9KEBW1MtNpkyGcw/LkyDjFedwXU0N2rxS4kDY80knP516TqkRk0yeMR+aWQ7V9fauLi0fZqZgMAZlRGKknHJ5NVC2omiG8unnvZFnsUmmQAF1JGfc1r+FtWuZrgwOqiAKdgVen41k6pAjapdjdEpQgAOSO3bFTeGrq0sJXluZEQlcDg7utOy5RX1O/EjA1ma1PstCBd/ZnY8OcVetZ47i3WZCdrcg47Vk65Zwajb7hGJZYiSo3YHvk1mWzk3mvL27e28+a7TOEZDtBPvXV6LBf20Oy9lWQAAJjqPqe9cXNcXP2g24YqykBEgOFz+Fdvo9vfxWeb9wznGPUD3q2tCY7mpJKqQFiQD2zXON4ivopvJNvbLIehacYI+lS+J7ZprKIhZ3Ab7sX9a4wWUovljNrKwI3eWT8xWlGNwbPVYLhXjjcsMkZIBqRbmCaV4kkDSR4LKDyM1ycmgTzOs8V7NbjYAqL/CMdOtP8H7vtmqRzSGSZHVWdurAZH9KVuo7nYbhjFZ15eQQODLIkYyFyxxTtR+0iyl+yf68KdgPTNeda5/asaIuoTBwzZAGOo/D3ojFsG7Hp0XXduyMcVNuGK880bUdeuWhEUiNBkKzEDgCu2MhCkk4xQ00Cdy5vAOM0gYEnkdBWZcOfJE0RBdVO0E8H61x0vjDUPMK+XCmRg7QePzpJN7Dbsegl9soxzxTzOAQuOvpXNeGdVudVacyqAseAGB7/lW9OAoZl6gdfei3RgSxyAgn1PAqUY7VTtmBjyeo4qwp4z2pDHlmA4ZvzpnmTKCS5xj0FGd2MHNMmfACjv1oAcLqUKMkZNSLdSE/dB+lVQAQP8APep1Tb0pgSNeEEDZyT608XS4yQRVU8yDv607ocdqQFn7TH6/pUbXcQ/5aD8TUBQfSqsy44xxTA0PtAb7rA/Q1G8pxWcn3aSRiBgEigQ68vRChbNcxcXb3LlnPy9hU+ps+cFjjPrWVIzj7oyadgNXSG3z3I7YX+tb2nRqsjRoioDyxA5asPSCWun+XA8vBPvmuhsP+PrGD92s2/eH0NuJcRjjinmiIZjpSK0ENzTTj0pxppFMQwimkU/FNIpjGlfekwR3pxpDQAmWHf8AWjzGFJSUWAXzmFKJ6bSYHpSsIk88UvnCoCBSEUWAs+YPWjeKq4PrTefWmBc3CjIqplvX9aPMcUAW80lVvPI6ilFwPSgZPSEAjBHBqLz1pfOU96AMbVfDUF6xlgIhl69ODWVF4YvVcB3Qgdw1df5gPekLDFVzMTSZRVcVJt9qjD57U/zDnGM0NE3HYpQvNAYHFSAgfWlYCoUy7Edc9alUN14/GnhTkZHanxqdpz07UAVriPMW4dR1plqN6twSRVzyDsIboelMtkCgjHOcUAKEBPSl8socheKesZJP1NTKhHakMpKm66yRx0FOMXzsv41c2DsO+aZMuCCvJHWgCmI/mFWgg2Ln1qJgVwcVYiO9VHv/AEoAryKFao8AS/UVcuICUyOoqptyyn0oC5MIQ8S4AxwamC+lLAAvyE/T3qxsFKw7lZlIAOKYsX73eBz3FXSny0wIFbPtQFynJHlulMlsk3eYEXdjBOO1XZMEHHOaXA27TSC5kx6ZbRySSeUu6RssSM5NJJo9jcuHktYmZTkHbWp5RK4AyQTzVa/vodNtvOnVyu4KdoBwT0ouwGrbhBtUYX2rl7/wxeyXcotbox2srbmTJ4PeuifXLGKSdJTInkAGQ7CdoPTpU0eqWE0rRJL+8VN5RlIO31waE7AYlh4WsbRVLw+ZIp3B265rZaICM1L9ts9qubiMK4yuTjI9ac8kbQ71dSp7g8UNt7gV1i3xDIrK/shz4niugn7kQEFv9rP/ANeuhiCFRgg/jUwCrgFhRcDl9Th1eKVpNP8AKmjxjyn4Kn1BqDwvot7ZPd3V9hZZyDtBz3JJ/WuuESkdO5/nUghA7UX0sBzGsnVoTFLYIkqAEPG3U+4NYS6RqWr6hHc6jEsMUX3YxzmvQXhXp1zTXhG3GMYoTsB5lcJceFdV82NS1nN1X+n1rqbHVrHUQqxTIzMPuE/N+Va95pNvqMLQzxh0Pr2+lQ6d4fstMVvs8IVjwWPJptp+obGXfXVlp+0TuIsg7ODivPblnkdpwoMe84cLjJJJ4r1y406G6AjnhSReuGGRWdceG9OnnWV7dA0Y7cDjpxTi0hNXKPhOKOPRdySo7yMZH29iexrfVVZORmuWj8I3EGoNNZXrwQMeVTr9K62NdkQQEkgAZPU/WpluNEMMXlrg9c1PtG0ginpH90tT9uSTikMz4dyys2DtzjmnSHfI3txVp0CKMd2qsOcn1NADAOo7VKSdw7ADkVIkJLknoBSOjFGAxmgCvC3mCQjg5qVTxTIIiqnI4zUpjITIOKAEI3VVmUg4qePcJ9pORjP1psg3Ak9+n0oAqRg7uKe67gRUsagIT6UjOuSBnNAHPapBjLY4Heq9nYtJLukBRR+ZreuohKhHA4qpY2Uy35d1Xy9n65FD2AsQ2zOfLWNVh243ZOa17S2SBAqDAFEMeMcVbRcUkrAWYf8AV/jTmWkhHyn61MVyKtCKxFNIqUimEUARGmmpCOaYRTAYetNNPIphpjEpKDRSASkpaQ0CCmmlzTSaACkNLmjNAhtJTqbQFwzTfrSmkoATj0pCBS0hpgJ+NG5h/FRTTQA9YyGyRj6ipAgI6A/hipwXADbV596fuZTwo+maskh8n5QcEfhQYcDJbPFWgzY/1ZP0qrdzJDE8jIwVRk4xSYCZwyj8KnQYUg9Ky/7ZsJGBDuO/zKRVpdVsjgiZfepug1NDy+KhZMSLgYPf3pqalat8vnp9c9aWS6hO0rNHwfWi4FnYCMgc0o9QM0RzRtwJFP40FkOQGAoC4oVX6daZInykHrSq6hgpP40pmjOQ2M/zoC5VkXB+tPtky/4U15FyijqcmrUSFgu04OKAuKyjGCKz5omjk46ZyK02LDtk1BPHmEHuOaQyqMsCA3I5U1ct3Mgww+cdapwpg+w4/CrccTBtwOCOvuKYFjFQ7R5h9farITC4znio9oEmcc0guRbOfY0ph3R9DxTmVnmG0kDvTzuRge3cUAVAuAcsRhueaoa3pkupWHkRMgy6sS2exzWwQvlbyuRk8D601CD6ilYZydx4bvT/AGkIhDtukRUBkJK49ciludFupv3yL5N3EF8mQEHPGCp9jXYbQHIzShOMjHWqEcj/AGbe2t4blIWkBtViXHOxh7eh9qnSG4GjeVcW4SQxsWjjXgE54A5rqce2KiVA0hOPakM4zSLWey0tZ3ixO0YhiATawJPO7PpjPNVZbiZfDcxknmjvLNxDuEhBZd4weOvGR+Br0MRrjGKUwoQcgU9LgZtlF5NqoEjuCzEFm3HGfWsO51K/XWGt/PaOKSQpDIqhkzt+63cHPNdRHGpUgDAVj/OmHTLU3Hn+QnmZzu2859frU2A5/TLy+n1C6jmuFaKCbyyGUAkY4PHfJq7ruoTabYi4hi8x9wXBUkAdycc4q8dDsSJf9HU+awd+vzMDkGn3Wmx30arI8ibTuBjcqc/1osguYg18CTT49sbvcgbyjfKvylvx6U+fxFBDd21vHGJzP0KSKMc47nn8PSppfDWn/aLeYQ7JICCpUfewMAE96S58NwzzRGNxHApB8oRjqDnIPUGnZBcmtdRt72aRIAWEbbWfjGR2q1JGDKMjt+dUNL8Nppl89wk25SjIqbcdW3cnv1wK1JEbepx0zSsFyMxpgBccdaAiBcnr3qwkK7OcEmmom1CNvApWHcYsa7cg5pCgXnNWEQhAAKrXCsW2/wAI6+59KLAVpD5g3D7v8P8AjUMERZlHYc1LLw20D/Z/xq3BDsTOOTzRYBgTAYAc9qjSLduzVraRuPU8cfnTUUDK9+9ICuYwqnA47UbccVZEeHORSOoAJ7UAUJ48MrDjBxUEh3IOParbHzQB2PNQRIZXHHvTGNWI+WR0yKje0Azzn3JrQaPAIAqq0aKoxigCm0e0D77AU+3UmbPIG3pipHlDcAn8BSW5JnXPcH+VIC7GvSrAHNMjXpU2KBEsI4NS4psA4NS44q1sIhde9REVZxmo3TFAFcioyOamIphHNAERFMNSkVGRQO5HSU40hpgNpCKdSGkIYaQ040lADcUlLSUAFNNOppoEJSGlpKYxCaTNKaSgBM0hNKaQ0wNQpgjngCgKSx9+9WdgYjHQUkkeSqjp3qiByxjbxWbqoAsZO/atvyAIzgngVi6yNtsQOhYCplsBxVwuxyynFNikG4Cr08We1VlhRegxUGhcjlBHXpUgYHrWfuMTg5O09RmrybWUMM4PvSsFyQYPYVIrgcAEfSo1APc08jBHJxRYLknmtkYkbj3p3myYz5jfnUW3P8X6U8K2Mbh+VFgHedJxtkOfc1LHqF1G20S/oKiEfuD+FMNuxbIcfjRqGhe/tW8H3iD77aP7VmYYLJ+VVwsmBkL+BppjkyflyPTNGoaE630it/BzVpdVlBB8pT24aslopd27btA+lKEuBwAcfWjULI2l1plUBoen+1R/bKeYGaJ+lY22fuCR7Cnx7gPmBH4UXYWRtpq8XmZKOB9KlbV7Zhg7v++TWEMY64oyjSAE4zRdhY3BqdqYtvm87sn5T6/SnC8tfMbEykHvWEsaDcRnuetCkDijmYWOmW9tv+e8f/fQp4uIGHyyofoa5fPFHB7CjmDlOr3x7AdwOfeljVeMEYrjmwjH0pfPIGFZge2DRzBY7YjHPWmlWH3RzXHrc3Sof9Ilz/vmpo769C5FxJwO5zRzC5TpYlI3B/vEk/rU6gjqK5MaleKcmY598f4VKNdvY8AshPYFKfMHKdUyjA4poUL2Brmk8Q3bE5jj/wC+T/jUo16f+KFPwJFLmCzN8rvIwKaYxjIGKxk8QsODbj/vv/61SjxBHjBgcfRhT5kFmaQBBII6UoiMjLgdjWcviC25LRyYx7f41JH4hsFYZ8xfXK0XQWZo+TgcU0R5RunPpUH9t6eV/wBeefVT/hSRapp+wf6QgwMYJxRdBYtKoC+gAqu20MC3bmnJeWUmMXUXPbeKjaWKWddkiFRyQGzT0EVlg82cDH+etXzb5xjjFNtFDOzE1aAHrQBTaHbJx1xUMUWZGJznNX3QlhgjOKZsONoPOeTQBXKnecA8DrUFwjEKmevLfStJgMcYwKq3DBFL0DuZUqlAVXjHGamtk2R5xyf5UjYkMSdzyfxq55fIx09KAuQFSxxVAxO5IGSK1SvbFMCjbj3qR3M4Wu0c/kKWGELKrEc1d25amGPDgjjnNAEiLgVJihRTgKQia3H3qlIptuPmNTFcHpWi2JICDSEZHSpSPamZ9qdhlWRcE8VGepqzIARVWU7FzjNKwDT3qMijzx7/AJ0ecD3NIYwimkU8up9PyppIPpTAYaaaecen600j60gGUhpxH1/KkOPX9KAG0lKfqKQg+350CG5pKUg+lIcjsfypjEpKUkU3I7GgBaSikpgFIaKSgR0mCApx9ajI5JPWrTCowmaogs4LRk5rnNc/1a+7f0NdOykLtFczroIeMHplqmWw0YDjOc1TYYJq84zVVkJJwM1DLK5Hz1Ij+S2D9w/pTjC/XA/OiWF/LPTp60DJUlVhlWBBqQSAjFZMcjwybWB2nr6CrgamIuK/Y1IHqksmDxU6bmGQOPrSAsh6kDVVDYOD1qdI2PbH1pgTBqXdTREwHY01sr14pXAkyCCKFbgVDvqFpmRnHXHI+lFwLwaoJpLhZhtGYsc7euayX1qePpabxjPyyc4/EUxfEqA4ktZUPoae47m59viD7TaTgYxnzM8+vSpLKeSV/wB5GVAbAJHWsMeJbb/nlL+n+NSReKLESLuEq891pWC6OocIUbKL0PaqMkce37i/lVQeI7GRSFeQkjgCNj/IVJHdxzxhkJIJ9MUgLIjjI+6KXyo/T9aYG9xUiq7DgfrSAb9niPY/nTfs8YOQCKsCF8dV/OmNHIO2foaAITboe5p3l4GA3H0oJPoaCxxkg0DGeVuyMr+X/wBemSW0jDCyKv4VKCQOlKGJOAMmgCstrIgA3A+pJp3lOBjj86tFHPt9aaY3HpTsBVKSD+HP40m1+61MxZeGGKbvosBC6ttwqGmkOuPlY+vFWA1PBJ6DNFgK/PSnD/OKc3niZQYz5WOWU8/SjzCwZRZyqf4WMuf6ClYBhzg8VBguc9hVhDJsHnIFfuBSkKRyo/KiwEKho/uscn0qdJLhTxNIB7MaaFUHgYp4jbqM8+9AEyXlynP2iX8XNOGo3YPFw/44NVTnOOc07ymI7CkBcGr3gGDMCPdRTX1W5dCrGMj/AHaoNG6981Wlk25Bbn0FMNDTGqvC/mFVY9h0qwmvuwyYB/31/wDWrnJGJxknOaXzJBkL3/Si7Cx0ba8qtzDk+gbNXbe98y2WUxFS+flyOK5q2hAGTyfWuitoXOnqwGAGNC3Eyzuzztb9KY8g43KwP0qVIXwTkUk0DkDjg96qxJKo5p4WkVTnJqTFNICW2HzH6VOw5NRWw/en6VZdeauImV2FRHNWGFRMKYiIjIqnejbEx+lXsVna9Az6NcEAjCg56fxClYZQ357Gl3gdc/lXKATgfLOw+jmgzXsf/LxLj/ezUDudV5i+/wCVG9fUfnXJ/brwci5enLqd+B/rs/VRQFzq92ehpK5gazejqIm+qn/Gp49XuerW8Z/SgLnQZNGaxV1qT+K2/KT/AOtSnW0A+aGYe4ANAXNimn6Vlrrdrj5mkH1T/CpBrFkf+WwH1U0AXsCkKiq6X1tLnZcR/iaf56DHzxnPcODQBJtPYmjYfX86RCz8hQR6g0/a/wDd/WmAwofRfypNvsKVm2/eBFN8wZ7/AJUABQ/3f1ppU/3WqUZI5IH1NOCtjgg/Q0XA7H7GHQHeefaqcaAtgnBrWhcbB8p6dwazwV3lsgZ6ZrQgsNEckL06VyGvD/SwuegJ/WuzUoXYK3y+tcZr4/04gHIAA/U1EgRjhC7bR+NJIAqkDgAU5JPLLZBNQzOH4HTvUllaW4CjAXNRzXII5HHXrSSgE4xVZwWkIpWGT4BwQcimF9vHQdqI+rD8aztWyETkjkdKYGmH9xVy3lxGtcy1wyRb9x/CpLe6nZVILAcmiwjqFIDFz/8Aqp4ulB45rE+3sQqsPrU8c4YUDNpLpScHipXZWXBrIEnFWkkJjBzSsArNtYj0qCU/OpHf5aSZ/wB51pYm3Pzg456UWBMhS1YcbTk7gT7Hn+dKbNHGJlVuFyPp1q805VCe/aq/m45OKVh3JbXwtptzF5jtMhJPCMMD9Kgu/DNtbykQKJMLwzHknHFb+lkvZqVQsMk8DPeq1zNtv3XpkDj8KbvYRhvbtCSCm0b1I4/2ealsG/0eMdMt/wDXrUeQGNsqDwaokqGBC4Oe1IZowgN8x6VO0wQc/lVOCUeWKSZiTu6igRbF1/s/rTlnVzjoaoK/FJ5mGznmgLl2YBlJA5FVt1I137VB5oyeTQFy0pLNgVaQhBgfnVKBhgtn2pZpcAKG60BcsyXSjpk0wXYzyMVRZ/eoy/uKBmo0isvOCKxtV1H7BESPmc8Io/iNWEn2ptJ+lZ1/p8V9cCR5iQBtA9B3/OkBkJr2ps3DxsOudn8vx4HrVxfE99CMNDCB67T/AI1p2mlWkahtoYkk8/lViSKOIBI44wMAcDt6VV12FYxk8W3btiO1WU+ihquwa9fS/e03aMZyZMf0p5hA+6APYUwRuCAelJtdh2NSC4knT97Gi+m1t39BSPlDyfpUNs+w7exqeX5oz7c0gI9/vVtGOxfoKzd1W0b5F+goAlGE3NkZPOaja6AGQMgd81XubgKduaqqXlJL8L2A/rQBae9DcKCCemaY0e7n+L1qpLzOAOxFXkbcFPfAzQMqOOQfRqljjy1LMmGJ9TmrNpHl1J7c0gLtvCEUE9a3bF1FlKvU56D6CsSV/LTd3PFaei/PFKD7GqW4mWop8r90jB/OriEOvHaqiRBWkB6Z4qePKkY7VRJNLDtwy9MDimYq9tygB6EVUK4JFADrb/XD6VcYc1Vthi4X8f5VeYVcSWysy1EwqywqNU3OBTAbHCANzDms/wAQsq6HeZ5xETj6c1rv8oJ9KxNaUyaPejqTbyf+gmmtxnlYvUYMdpHvSreofuyGs5BnHGcn17Usi7JASTgdcfWosBda4UuP3u1ScEknA96vS32kQW7RxGe4nI4lLbVB+nU1g3ckaghTn6VUiy8gqXC7vcalZHQRXO3kuCT6jpTpNSMfYE1iljCwZh0INMnB3716HqKqxJtDVmxnywfxqZNRWUfKgz6ZrnUGCcNwe1SsTEA8TE49TRYDalnUgsqHjqKgF5GeqkVTEzuu4Nz/ADqu0km7Gec+lFgNuC4i+bOe3apGkhcgk9O2Kxbe4cblbH5dKdNcyIh4HpRYDWN3CrYVsn2NSR37g4E0i/RzXNwXWZgNvJrSQbgDSaA2DdXLLgXEp/4Fmmi/vYE3G4z9VH+FRR/6tfpUVyd3y+goC5p2Gq3FzO6SMTtAIxxmtDSLgyRzRuzM8crLljk46j+dc9pzbNQT0dCP61rWB8rVLhOgba4/LB/lSGmeuxLtjX6CqeA2SD7Yq8oJRRjqKjSEKuSO1bEEscYWPPTJrg9dxJq9xt7EAY+lejMg2gBcn+tcZdwIl7cPgbi5yx/KokNHMGynkGVibPvxTF0m7YnKAfiK2zfQqxIUtjgEdKgbWEQnfEc+xqSjDuNOkhb94j49R0qlHChdzjNdOl4LlWeNgR3HpWLf2uxTOmQCcMB0+tIaM9gAWAx9BVDULaSdAI0LEeg6VbT77/hVmyVzJN02jbj9aENnONBIsYE0bIfcd6t20csiALGSR7cVtXmni8khL8KhJODg065mtbeBUBLFeNqnoM1RJk/YLoSBxGCuORuFTGGSHG9Co9T0qf8AtWFZTEEce5GR+dacSq8R3bWjYdOtAJmQrVaif90vNVbyH7NOVB+Q8rmlhbMS8ikMfNJ+8/Cp7NJJmby0ZvoOKbbWYuZi7n92v6mtlJoLSM7mVVxwAKAKEtpdbB+77+oqpIrxHbIhH1HBq/caugxiJiueuafFcQXsZXr6q3WiwEum7W0+OM/cUnC9hVW/b/iZBiSSAAMnoKt20Qt4xGGyASRWZqD51E8+lAE7P8jc9qqbyzhV5J7Cn/M42ryTwK0YLdLVBjG7GWY0hkEENyP+WZ2n1IFWxbXBXITP0YVVk1aJCQis/v0FLFrCEjejJ7g5osBNtwSHQg+4xVd0BJwSK1BKJosNh1PQ1h3ErQXDRv0B4PqKVgCTeh5/SmByOxpGfJOec1NZWm9jJLygPyr607AT2yyyRjZGx98cUstrdGQfu+3qK0PtkVrAu47cdFFUJtbUTDEbbcdSaLCKtxHNFy8bAevWq3me9bMd9Hcj5GOe6nrWbqNtsHnR8L/EPT3osO5B5oHemPMRjaM88/Sq6szHA5q9Y2bTfvJQRGDge5osBdt283CRwSsP+egYY/LH9aa1reFiXiCn03CtMXMNrAhbCqBgACs+fWkEp2xHB7miwXK0sM8Yy0ZA9RzUG8etatvqENwdqkhv7pqtfWaupliGHHJUd6VguVI5cSL9at7yw2jJJ4wKyYmzKv1rQt5ALiM543CiwxjpOqljG4A6nFSxyu4RIwXfHQVoXCma3kQHbuGAaktkt9Nskz1OOe7Giwrmb9gui7MU+bPcij7NPEp3xkAE89asyatiQgQ8E925q7a3kdzuA4YdVNKyGc+o3T5+tW7cc+2asXNiquZoxgY+ZR/OmQJhQfU0mMSVckfjVqzXjjrgVGULzqijJJx+tbmmWsdspzguByxppCuQpZSzKQ0RK+/FbGiWLI0oaI8gfxfWqs16kajbubnkjgVPpOosZ2Gx+UzwfcU1YTuaEtuizjKkbh0NOWGPsv61ZkIuI1IJYZ9elU5Y5I3I3NgjIOetWSWo8FAB2yKryDEjfWooC6gjc3Jz1qU8+9IBbfidKvsP5VRhGJk+taDCqiSyBxTY1/eH2FSOKs2sISTLDLEflVAVJopGjJVCf0rL1G2lewnXyycxOOo9K37qdVRgAWI9KznuQyEMhAORwc0DPBzayo+XDKc/xD/PeqzyFc8YDDqfvV2t35NxGVC7kYZyOcH/ABrkr60Nrc+W67lJJDZ9fWkxFEHzJ/mAwRxipY0VZCykDGOnrUPkyxy4CnPYCuo0nTY4U3TAGU85I+7SGZUtnc3EWY4G29cscfzqEabekbTGCPZhW/qOoQWeFYlnB6LWemvQMeY2X8c0WC5jm2mgk2yRsh9xSqdo2547V0qyw3UBI2yKeCPSuf1Kye2+aPJjJ49vanYQRsEQc9KY4keUmGJpBgZAFMjQtGpxg471s6NEP3+WyMLx+dAzG2zoxMkbJu6ZFWPslxdQqIomcZ6np+ddA9gt3NGWwETlvU0+71G0tI1hHO09EHSgRzqaJdq6P5YBHbcDV1Yni+SRCre9X7bVreaQLgqT/fHFaclulzCUYDJGVPoaloDKj/1a/SnmxuZWJERx78Vr6fZJbQiafAcDv0Wo7jVbcTMFDsPUCkBlRWN1DPDIYjhXAOCDx0rRGY9ZhJ43oV/EEGpYLyK4DeWSGXnaetXdWgV2srxRhlkAJ9QRihjR7fDbx7AfLHT0oFvFtXKA5x2qxGPkX6U0fdGPStSSRoIgd3lA49BXlXiCVVubiNMgtIT07EmvW2+6fpXlWu2jzTRyopJYEE1nPdDRzn/LMetU7hD17HitYWEoY7mUA/jipRpaso3S5z6CkUYNixiuCvZlIq3eoTYOAOTj+daP9nW0JZ1Q7ugJNQ322HT5DwOB/OgZyxTYWHfNTWIYPMSePl/rVZ5d1wR0GTV7T13CYd8A0AM1O4Nva/KcOx2g1jjmIZq9rnSAe5/pVBf9UKAIXk/eAE9q19GuC0UkZPCkEfjWFcHDk+i1Pod3I00uFH3RQgZq6yRthbvkiq1u2Y15qHXLqRYocKudx6moNOnmklgXauC4HX3p2C52CxiCJE4GF5+tYU90ZbsuT8oOB9K072eaOORiq8Ie9cqs1wRnYn50gNl8MhFRRyNbyhxwyn86pw3c33XVAOxyf8KtBpGUZWI/8CP+FAzpEYSxrIrcMM4rJvI5Pt0jF+u3HHStLTN5sY/kjyMj759fpWXq88q6gVVI2zjo5/woEiazP+lJk+v8qv3atJbSKn3tvFc8bi4T5liUEcj5z/hWvaX5uVHyor45Xf8A/WoGU4x8o4AI4PFV51lU7l2HJ75xW7tVyfMgVs/7QzTH09ZFzFkexYGkFzPstRNtCUkUt6YPfvUN5d/anVghUgY65zUtzYTwkn7MXUd0Yf41SMhQ8QsPXkf40DLkKlykeeSQK2ZWWEE9I0HOOwFYFld7r2NRG/UnPHp9a0NQuNljKdjcjHb/ABpiZm/a5J5XZkYMeR82fw9uKJQWXPcVQ+04OcMPwqZb1W4bcD/umkBJFctDMsgJ+U8+4rWl1K0eNkMmQRjABrGaSNuv8sU0NGDkY/GgRNbjJAydz4xxwM+tdC7LDCsY4VBzXPWtxH9tiG4E7uma076cLZzMW/hNNAZrXzXMzMx4B+UegpsrllyOorL87ByGFTrdKwAJANICUXBUhgcEHgiuis7r7RbK/wDF0b61zDOh6ha3NDZTDKFHAYdaYyC6jFvetxgNyopIH/0mIE5JccVLrUqpcRHqSpqjZuWvYiepcUmB1EjYjrMmuGuJVOflHCj2q9cuFtXb0U/yrKj+6vsBSY0SyJnaw/H86WF2SQupwQcikjkBYq3BB4NWo40Jc7f4c1IGvaD7TGCBkOvT61Tlj8hzH/c4rS0YKtgp4AHH61narJuvJFTpxk02In01N80sx9cLVi5uNs4hHT+I/Wk00AWo9STViSzSWYyFmBYdBT6ANEYZcGrOmoVvwp6shAp0Nqija0j49a07CwjN3ERITyR29DSSYN6Eib4plYHC5G4e1aDwGVWH9zmpjpke7lmqyyqpAOACMGtSDP2qqEn2qo3JzUzOSNnYfrUZFIBsI/fxgddw/nWq0D5+729azYR+/jP+0P51vkdKpCZnJHmXkfdpZ3MeMHk/yqZF+eQ/7WKr3IzKB6CmA1lDL7EVQljKDB9auI+3hulPkVXj7EZoA8W85bV51ldkRWIH1ziqF/e2d0sZQ5eM9SD0rT1e2J1C9hXaB5zgdexNcxcxPb8yAYPQ9jS6sZpad5VxeNKfl8sZGeRntV29upLO3Lx4LMdowaz9CxIszngbgKbrxw0CAHnJoEVGjndTwSD1DVWK+UfnCbvYU5LvysRDJPcj+VLIRgEqcGgCWyuzbzRsT8jNhh2rpHtxdQvERww61y0SLIuAnAPfmuttJD5UO7j5QTQBzDHZkHjHWr+gsXM/JwSP61FexxtcS4XA3GruhQgCbDnt/Wi4i9dytb2bheGkIUH0rn7hOPv9T6Vt6pHxGu/j6VmzRARABu/pRcCmpQDAzkdSa6/T5TLZwOTklRk1x5gPZ/0rq9JXbp0IJ7UmBLqU5ZkhB+VQCR6mseX/AFhrQvf+PpvoP5VQl/1pqRjbdzHdoR612DnzNFDd0wfyNcco/fxn/aFdnaDzNPni/wB4fpQNHt68ID7U0D91nvinj7g+lM42LWpI24P7hl/2STXIauix6eWxxGeABXWXBIim9lrmNTTzYnj/ALysKzmUjiLjUHGdqKPrzWfJfXGD+82gD+EYqa5XkgiqUoyG+lIYyGWWS8jDSOepOTV++GbVl9cfzqtYW5DPOwwMbVq5dDMDe3P5UIDjpmG8sPWr2kfM0xz2FZsp5Gau6OcSSgccCkMNd6QfU/0rFY8Vsa8fkgPoT/SsZjxTAik4U/SpdCOJpf8AdqCQ/K30q3oShp5s/wB0U0DJddx5EP8AvVRsGCXUTHoGB/Wr+vootojj+I1g+csIJKk49DQI7+4TfA646qa5oA7RxV6z1aG5tEl2vkjDc9+9YOoXUdpckbJdjcqc0WY7mpEp5OKsLkHjIrmhrEA7TfnVi31SKeVYkE5ZvpS5WO6O807eLFMknJJ/WsrVeb18gdB29qltruNkWGEyDav8WK5/WtTjt9RZJXm3bQflxiiwrlkjB6VMo4rK03VrKW9VJTKytkAEDrW1eT2xs2EPmKy8jCjJocWPmQ+K/uYhgSbh6MM1cj1j/nrF+K1x51m36edN+VO/taEIrmaXaxIBx/8AWpWYXR3kN2twuY5CfUdxWZq1suPtC9c4b3rK0W7a6u98EshRQdxYVc1jUYYrJg87BtwGMU7MVyPT2C30WT1JH6Vraiu+xl9hnrXHjVobe4GZyGRs4Kmum/tG3uIMrMCjr/dPQ0JMLmKwpmBjpVWe8EFw0LzAMOnynkVD/aUbEBZ1JJwBtNFmO6LZyDwSKc0E5VWMb7T0ODzUETPLKkZcAucZxXTfaoIIeZkCovp2osK5h2eY76ItgfNitu+XfZTL/sE1y8mpRNcGbz48lt3T3rporyC4gV1lQq4ppBc5Js+9RsCcc96sXyi1uGjLrtPKnPUVCqluhHrTDcYeAcMRXW6Fu+zyEk4JA5PtXLx27O4QZYtwAK7Oxg+zWscf8Q5b60mBR1g/v4R32/1qOxP+lw+7iodQmE16xU5VflFS2H/H3B/vipYzpbhd9u6+qms1RmJD7f0rWPQA96oXMBt3C4wpGVPqKTBFUD942ezVZiJAcAkDZ/WqucSv9au2kbTTmNepQj6cVIzZ0hSLJC2ecnn61TviDeyfgK07fbBbeioKxnJeYse5zTYjX08n7KpHYkfrRdzSxz4V2C8YAqLS5PvxZweoq3qEBeNZEHK9R7U+giFJ5tv+tb86vWVxKt3B+9f74zg1mrxx61btjtuIm9JFP60hnXSPMDnzZMf71QSyy+YuJHxnOc1aKmRgg/H6U26too4ywXHpgnrWpBHj+VJikU4K564INP7UAR4wR9a1SOlZhxWqe1OImJD/ABD3zUVwuJAfUVKh2y+xGKW4jLLuA5H8qoRRZajYfKcVORTGHymkM8X1h5F8TX8fzf8AHw+AM85JNYmowukADI4KtzkV1mswMPF97IV+RH/MkA1HrMirZBCVDPwAaUtJXHcwfD6gJMhI3ZB+npUmsKo8kkbcllz71FZyx2+sFBtCyAA56Z7YrW1S3S7tMKA7g7lI4oJOLZAp3BsqfbmpS0ZKt0zx9frUcz4Ypg7jjg84qWBDnCHPqdp/wpgMO9ciMkZOOT+ddbbL5dtFk5ZVGfrisKzs3vLpEdcKjZZhxkelbdxOsFpJJtUBVwfUGgDLlbfNIf8AaNW9Lz5cuCRhlHH41nwncm4YJz3rX0ZEaK53HH3cfrUoDM15yPI+ebHPT8KyvOwmfMmBJ9K1fEMRJh4OMtgj8Kw/s74++foaYEguJC4xM5GcEEYrutKbdp0X0rh1gXy+pLY6/jXcaMn/ABLoMn+Gk0BSvf8Aj8k/D+VQVPfLt1CX04/lUIqRigfvE9mH867CwPNwvYrmuQUZdfqK6uzO2cj+9GRR0A91UYVfpSKMqv0o8pcjr+Zp2Av4VqIp6g3l27NnrgcViuiyqc8jtitfVGxbgerCsUrtBOSp9qzluVE5DUdJC3coEmAWyPlqgdOijDPIS314FbGuNNHOsiyHDDHT0rm7uSSQ4dyR7mpWwBLfRiRI0GVLYJHQVPMpkhkUDny2x+VYsq4KjPakSWUeb+9fiM/xH0pjMSRcnJFXNHGZJjjsKrSA85PNVvMkiPySFc9cGgZoa2MwxH3b+lYeflyanlmkkUK7s31Oar7TtoAgmOFP0q7oLfvZv90VSlBKMAM1BF58eTGXUnrg00Jm3r7f6NF/vGuelAMbsV3D+6OKnma4kUCRnYDpk5qJtwiYBxG2fvEkUwF0/Uo7KQq9q/lN1G48e/St5vsN9Bg2pkjb/bP+FcszTf8AP+o/4G3+FLFcXkDbo9VVT7SN/hTJNo6HYFsiGcL6b/8A61WI49M0yBnFs6juxkyT+lZA1bUwONYj/wC+j/hVeW6vp23SawjH3kb/AApjOq0a7jvE85IWjzuHzNnjNYfiNFOqyM1vNIqouWQ4A+vFV7Ke8EjKL8ygLkBHJxTbyS6+1HN6sRwMh2IJqeoFFJbVGDLDMCDkfvB/hXUafqdjeRgFJFlHVS45+nFYHmXWP+QlF/33/wDWpQ90ORqUOfXf/wDWpgbtzpWl3LlzFOjnqUcc/pSReHbKSJFeSXYCSAXVT29azE1LVYxgatCR7uD/AEqxHq18EUyXaknPzKwUH9DQB0thb2mm2zrHhIwcklgc/jXMavNDfXDnJCozYHmqMnPXBqSKWa6V3aRpeeu/d/ICqbyBS4MgBBIx5oH6bam+oyjdG1+1S7xNu3c7cYrQ0vVLK2HkSmfy88McfLVeRroSvtu4EGfuswBH6VGXu/8An+tv++l/wqkI6We106/hBdZXXswxx+NUY9AsPPQpNcY3DAIH86zYb/U4F2xanEq/3Q4x+WKmXV9VLqGv4GGRwNuT+lAjpp7W1s4V6qM8t3rmtV1S2mU28LyFP4mCjn9adqlxeyRpvnAGf4yAKzcz/wDPe3/NaFsNlc/Z/wC/J/3yP8a0dL1KC0PlSSSGIng7fun86qkz/wDPa3/8dphM3/PS3P8A3zTEda8NnewAM3mIeQcf/XqRNDg+UrI4XaODiuUhubqHmOaNf90rWxDqd95afvc/KOwqWNHQ29jb2nzIvzf3m61DeamqoYoGyxGCw6CsGa7uphiSRyPToKfDzGKllEoq9p+Tdw/9dB/OqIFXrL5buDHdwf1pDOokkEUe8gnaM1IJ4r6ELhWX36ioLkf6JJ7JisVXeOQFGKn2pXBGyNLjaXd5jY9K1LS3itd2ABkHLHr0rn4r65wMyn8hVsSvJcR+Y5bLAc0XQWLc935rtEh/dg9fWq6jL/SmREFiO/NSLw3sSaQD42aOQMpwQeK3oblJ4h0V+4rCAy1WY+Vx9aANh7OKQ7sFT7d6dBYKhJaRmwcis+OeZVXbI2PfmrKzzlW/enoewp6CO3KrEikYAxk5qrcSecBgfKOlMiIkjjJYsSueacqYIPetESRABtvqCKnhUM+CAeO9RlCsgI+6e1Px7kfQ0wH3CKI+FA59Ktryin2rOYe5/E1pR8xJ9BQhMaRmpEkB+V+D6+tIRTCMiqEK9urHIyD7VF9mGDuYn6cU75gOGIphaTB+dqAPPfFYgt9auNwC5245x/CK4rUZpJZwsnGRgd8Cun8b2N02uSXEaF0KKeOSOK5uOM3DrK0saAdm6njtUS3GZEtssjBhKd+zII6ZFWrLWY5Y1gldRMO+OG+lSSInmBRHghe3TBrmbqzmt2LOmFJwDmnEGdRNp8F7LvYFGAxlOpFRx6JbxygebK/Jxk/drnI7+7hGEmYD0PNSDWb4DAmxn0ApiOueSG1txnbFGvOD/Osi41AX52gYhHQZzn3P+FYz3E8uTK5fPPzc1IrmIs/YOAAP1/kKQGnGOAEUVsaMrbbogccYyPrWBaMWyrZyMA8/rVzdJCNySuM+jUgLGu4drd8/dznA4Nc7IRu781YluWY/PIxyD1bIFVn+Y8dKYCxv2rt9DfOm2/0rhlYA9PetKxu5Y08sSuApwAGpMDcvz/xMZB9P5VEBUJdmkLMSSe5qwvSpAdGMyJ9RXSRtskRvQ4/OubApHuJwG/evwc/eNNAfUPAoPNMIXB4H5VCW+baFHXrWgFTVgdkY7bqy5chPc1cvQTIufeqjAkDB/Osnqy0YetQbrEPjlCDXGXWADjqRXot5H5llKhGcqeledzqW3DjIHSpQMzZF+6aqSSMmccbuD9K0J1OxaoSA7wM02CKMmDk4qpIBgHHFXpcjIz2qtJkKvIoGQrGDgkdqZIFGMVPyAPpVaQ45oAh4DjjvU9vsLciqCu3O4/xHFPRyMc1VibmzdQQG1DADPSubv9iSyAxF13DjOO1axmYwhSeM1mXfmHcUuBES/UtjNJKzAzGaH/nyY/8AAzSZg/58H/77NWD9pz/yFIx/21b/AApf9J/6C0Y/7at/hVgVibfH/IOc/wDAz/hTd0H/AEDJP+/jf4VcP2rH/IaiH/bZ/wDCk/0vHOvRf9/n/wAKALGiCNrqQratFhO7E5/Ok1vyRqjhrRpSFHzKxH9KsaR5nnTGS9W5+UYKsxx+Ypb2K4fUXZb3y4+AUDsp6ewNT1Axs2//AED5P+/h/wAKcDb4/wCQdL/38P8AhV42t8WO3VcDsC8hP/oNOFpqHH/E3/Jpf/iadwM7Nv206Uf9tD/hWjAQtpCUBiBLfKZGB6+wNOktL4n5NUYL6FpT/wCy1MiSx28ayTl3+bL75Fzz7DP50NgaWjYaCQsQ2XIyWLdh3IFZNwzCecb8De3AlYd/QLWxpRPkPlifmIzuY9h/e5rLmB8yXlvvNxmb19hip6jM2+EIvpwbGSQ7z8wcgH9Kr4h/6Bs3/fZ/wrVura4a6lMV9NF854CyEfoMVD9jvf8AoJXH/fub/CqTEZ+If+gbN/32f8KfAIvtMWLCVDvHJc8c/Srn2K9/6CNz/wB+pf8AChLK6SRGa9uGAYEhopMH8xTuBoeIVQWsIMJk/edFOO1YOyLH/HnIP+BH/Ct7XD/o0Wbgw/P94Z549qxmYY/5CTH8GpR2AhZI8f8AHnJ/30f8KZsj/wCfST/vo/4VKzDH/H+/5NUe4f8AP65/A0wABP8An3cf8C/+tXS2CKbeE4x+7Fc3uH/Pyx/A10Ng/wDo0POfk61MgRZljXPHrUEagbvYmpS+c5qNcnd9akpDgtW7EZubc46OP51WHY+1WLR/KmV8ZCNnFAzp7j/j0l4/hrEI/eDjqKtSaossEkYjIJGM56VVPXr6UmNE0S/OPY1ej/4+Iz/tr/OqkOAwJOeasB9sqkdFIP61IFhFxLnHHNPHAGaJEKy7eeCRSHtzTEWIxyT2qWDlQD1qNRmNsA/WpY2+YNnGR2pgTrhRtIwasRsOhPNQ7PMQ9TjkVYiVVwcYzQB1NiN1tA4BIMYHT2q0QAO5H0qHScHTID/s4q7x3rRbGZRuGVumcAZHB608c0+VQD7UxfuL9BTAawrRi5gT6CqDCr8H/Hun0FNAxxFNIp5FIRTEREUwjg1KRTSODQBx/iBcakp9Yx/WuKvEhuta8tgvlkbCBwdw5/nxXYeNPOt3huoZMH5UKkZBHzGvPriSVL1J9/3WEhA781Dg73G3pYl1W2itnG1cADIAOfrXO6nGwgkz90sGX/P412Gvw+ZbpKoDAZFc1KHWZVKKAw5BGRQI5hhTelaGoJiRTtC5HaqSoXbaOp6VYEwGcY5qeZtrFeNyk4x29/rUcLmPgjkc/SnlI9q5PzMaVhklrINu0kgngmr5k4IyeuD/AJ/OsqMFHZT1Bq9HMc8nrSEylcDEr4z941GM4qW4JMzZ9uaiUnAoAilLcYzmmec4IKsQe9PmfAA9ahxjg0wOqhffEreoBq9FyorL0999lEfQY/KtKE4GKiwEwFRuuWI9RUwFNcfOppoD6aOMZNQ4GWx0qcjioWYjnA5qwM28+aZVHYVWIwTVm7Vhdc8fKM/rVQtluDxWTLRFJwpXqTXB6jbiK5kQj+In8K79xn5jXKeJIClwHH8SUuoM5OdcKcVRIBlxjpzWncAnNZ5ByxA74oYIozKDnrVWVBtXr1rRX5gSQCMnqKrzAhgoAx1oApEYIqpMM8ds1dbnP5VWkQNkN0oAz3Awny8kdqSM7kVl54pLlzHeqoXgD8qZA22NRntVollosdqj3qjdyQrGPOgZxuPR9v8ASre7cVxUMpuVVTDdRx5J+84X+dAzLM1jn/jxkP8A22/+tThNY/8AQPk/7/H/AAq5v1LPGqQD/tuKXfqX/QYgH/bxTApmaxx/yDJD/wBtj/hQJbLjGkSf9/m/wq75mo4/5DkI/wC3g/4U3zNR7+IYf/Ahv8KAJ9HMRecx2rW4wOCxOevrVueUrcuBPt5HHnSL29FGKh07ziZTNfLdHjBVy2OvrUztieT98F56GeRe3ooIqeoDRKT/AMvB/wDAif8A+Jp4fP8Ay3J/7b3H+FAf/pv/AOTE5/pUgYEf63/yLcH+lFhjCeP9Y3/fy5/wpuMonLd+nn+vtz+dTfKf4yfxuTTMfdAVj1/hnP8ALn86QFqwyI2HON3ff7f3+aqSwMTIfKc5JOfLnP8ALj+lW7E7VYYxlumHH/ofNMe3dg5+ynHJz9mmP67sf0oEQyxSGZyIpCCx5EU5/kcflTPJlI/1En/fif8A+Kq69i8jM4gJBJ5+yyNn8d4BqM6a3e3/APJJv6yUxlY203/PCT/wHm/+KqNreUdYX+pgkGPzerTacM8wf+SQ/rJUT2SIM+RgjnP2VF/9noAj1ZZGhQR2y3B3/dYE4468GspobkDnS41/4Af8a0daWFrdfOd0TzByignOD7isZl08D5Zrk/WNR/7NTjsIe8dxj/jxiH/Af/r1EUnA5tYh+H/16a/2LH35/wDvkf41GTa9jN+IFMRJlv8AnlF/3zW3Ytm1iPAOCOKoJabUXzchjjgnpkZFXbJdkQXOcE0mNFrPWiPPNIMc/SiM4z9akpEvb6VJGTvIA6iojnn61NGMkc8ikMnjyd1Tg5AqJFAxU2PagZZjPCEDnNWFXcpY9T7dKqrndEMdzV5ADGMHqDUiLcygzuT2JpmBxUjjNw5PQ80xfvL9aYixysEnsDTooywUjqtNk+ZAv958VbjAQ7Qc5FAx0YZSPTNWY1+fBqNQMEVMrfvBQhHTaMN2mR89Cw/8eNX8elUNFObA+zsP61od60WxDIpFzUMY+QD04qy/JqFRhfxP86YDTV+2/wCPdaomtC1H+ir+P86aExxFJinkU0imBGRTSKlIppFAHG+Nk3Wag4A4P5Z/xrzqePzVG3BABr0Px1B5hseSAQ4OP+A1wd0kcTGIKMD9acthFhIw+lrI7u5AwPmJHBxWFcSsk2AhO3gj0robFFOgyoOi7+v51yrP5czcjnJyOKhLQEMuoo7rBYED1A5rIli8mY7DnacVrFlKMQ49xWfPKru5C4z2FMZFy7M7KB604BP4gSR0pmcqQTg+9OXdtycMB1PpRcVxsSDcx3dOg9am7VGrKGBXA/Cng8c0hkc4+bP+zUS5OdoJHfHarJXe0eR3xVm2j23SrHwHfa2R2NDdgMq5idFXcpGeRkdqrLyeTWzr0XlXflgnAUYyuKxSDTQHQ6Q5ayxnhWNasP3qxdBZfLmRsk8EVso37zIz+NSIuKOKJBwD70q051yhoA+liKYFAOT2p5OBQB8tWMx70nz5T3yB+lUYxgg/jV27OZ5fr/SqyD5QKye5aI5T8mB34rD8Sx77RXH8LY/Ct+QZx9az9TiE9lMm3txUsZ59cIMH61muMIxz3JrZuVG4rjoay5UGMY702IpIuBtqvcAGTr0rR2AgH3qrJGCxOO1AzNYdaqTvsyT6g1oSLh8YqjcjLkUxGRc4edpg/G0jbSxq20cDoKklABAxS8BjgVaJFUEMOBVK5aywnnJPnn7hAz+YrWtEDXCggHjoRmt0WUYhDiKNj2BjFJuw0jgydLB5huz/ANtF/wAKXfpX/Ptdn/tsv/xNegpajy9whi3enl1NHbkocRoGHbZRzBY84M2lAf8AHjcn63A/+JpBNpfbS5yf+vn/AOxr0+GFypLDaewAFSRRSsp8wsp7AYouFjgdI8p1lMFq8A3KCGYtn9KusHE0gLFfm6G4kX9FWutZJgo8zI5GMY9al8mTq5+nSlcDjgjZ+8T/ANvNwf5LUgjb+4T/ANtLo/0rrI4n3/Mxx26VKsDlzuPyg8c0rgcf5DnpCx/4DdmoWhdCDJHs643xzev1z+dduLchsscr9awNVdjePDGmQCDkknHH/wBei4GbYnBK8D5s8Kw/RiTTJIAWf9z8xz1s3Ofx3/ripLYFp8kk8VeZi0b3CCVSrFdso649PSqAqNYPI7v9jLbmJDfY9+fxLjP5Un9lP/0Dz/4AJ/V66a03yJHhgI9mCMnO7P5YxmtL7Nvi2Z59eaNQOH/sqXtpzf8AgHCP5vTX0i7I+XTyvv5Fuv8AI1272yLGFJAP941G8MRRVLICO+BQ7gcXe6ZqUsIFrbo0ivzv2MMY9+PSsyfTNcUfPFbr9Ej/AKCu9jhgaSRC6KA3UY54FVL6KF7gFmURAdsVKY7HBPY6sOvkj/gK/wCFQtZ6nghni/If4V1d0sJfKlQAeAKpsI92Sw9qfMFjJWOcKocIxAAJNWLdSpCkAHknFWJGTdkGmId0wx6UXCw7HJ+lCdD9akK9fpTVGC31pDJQOD9alQYB+lMHKn61Ih5/CkMsKpPP+etTlMyDmoU4wDVhWDMDQBIg/eL7CrqKAn6frVSE/vm4zxS3N2lt5AcHDknI7YpAa3VlP+yP5CmqMtn8arRXazj5eMYXr6DFWk6j6UxEueUHoc1ciBbDHuD/AEqqAC2fTirkfb6UmMcgIXFSRHJ+hpgPP0p0ZxuwM55FCA6jQubSUekuf0Fag6isfw7IGhmHuD+n/wBatoD860jsZsjfioEyS/1qy4Peq6jDv9c/pTAQitC05tR9TVEir9l/x7H600JkpWmkVKRTSKYERFJipCKaRQBg+II4migeaNXVCx5GfSuA8R2cT31tIqBYyACEULnn2r0XX0DWaZ/vYrg/EKFWssD70m39RT6EvcydXVtN0mQ2rMm6QBgRnPHvWHY2dveQO8kmxgx6nt1rpPEyMdJlBOdrqR+Oa4mFFkmjjYlQzYyO1LoNFq6sraOMSw3HmfMBt/OsKX93Iy85BrrL7QorW3EiyyyNnkcCsKWGKRiSpz9aB2MxCdxOQfUGnFm2fMMAnrV6ysg+pRRkEoX5+gq9dxhgWLK5K7ymPuc9PyqRGGOg/SprdHllCDqRxVtoUKFgMqwyB6GtWK3gk0Bb5Yn8yDAyGJ+XPPBoWokzAFvI6yOMhY+eamjuSl7CS21Ay7z7etXTerLCiMj7WTYGPOD2/QimG2Q6YLgKNyt8/vii1y3Yra60d3es0E5ki6IxHasWWCSAjcOtbFvGZ7g7Iy0ZHYdK1JIoCgVrdHK9NwzTuIwtFfF0y5+8prdVjS2q2glBNiEYg4IGM/lTESQKxYdGI60hGlEcqDU2Mriq1scoKtrQB9HZy2KlNMVcAHvTzgcVQzBn+/Kf9o/zqIDinFtwPqeaTHQVkyhG7d6ruu7gjAJqx90D1IqPqopDR59qMfk3UyH+FiKxnb7zMcAZNdJ4ni8u7Zx/y0Ga4fVLny4mRT160LYB8WqQOzptk+X0Un+VPEqSozoeOnIwaq2UQtrUM0crO/LeWucfWp0QiFie5NMZVkPzE1nz/eJq9L096oy8k0IRny/eFKF+Y0si5cCpljyxzV3ESWrLHOCxx8v90mtaPWIFQLvY/SFz/SsyKF3nwgzhf722rBsJmx+6X/gV3IP5Cp3GX11iLsLg/wC7bt/hTxq6ZysN4fpbn/Cs3+zyPvLbD/eupT/Wj7DEPvPpw/3pXP8A7NTsK5rrq7dRa3x/7Y0461L2sr3/AL4Qf1rGNnZj71zoy/UE/wA3ppttMXrf6KPpAD/7PRYLm2dRe4QZt50IYcOyDv7Gop9YkVipt2OOMm4jH/s1VrNbJID5N5aONwz5Nuqj9M1DN9gMzk38StnkLZKSPx2mi2oFga24PMUY/wB68Qf1pTr5HJ+y/jfr/Sqymy7ajcf8Asl/+N1KHth0vNVb/ctcf+06LAKfEJIxmz/8Dif5LUUU/wBomM52bjyQjFgw6cHHPT/OKsCSM9Jdcb6Rkf8AsoqCWdtqxxWt1MOSWlXLfj71L8gAGNrjMakDGTxj8qffSM2V39OvfFNh/eSFjFKhxgrIcn+dNa5gWORjbzCTnaWljxj8Wz+lK7C1ySG/u4kEcaJtXOP9Flf9QMGrI1HUj92Efhps39SKprc2S58213NnktfBB/3zv4/KkN7pI62Nqf8Afvwf6mtBFs3Wqt/DIPppzD+b1G1zqWfme4H/AG6Kv85KqG80lj8umaYfrdZ/9kNNN1ZICyaZpPHorMf/AEXQBenuLmKJikkobdzgRDt7msq6vbsr81zIB7vAP5Grd9fyW1qWi02Cdi/3PLz29qy5dW1J0+XQo19/s7VKGU5bqTPN03/f6P8AoKrtcMT/AK8/9/l/oKlkvtTJ/wCQei/9siP61CbzUv8Angq/8B/+vTATzCR/rCf+2pP9K0LAEsuTnr3J/U1m/ab89Qg/KtfTA8kKyykF9xHGP6UPYEXCgwfpUOAJCMdhVsgVXbiT6qKgoVf4vcUq8N+FMU8sKVc+tAF0AkhsVLF2qGM8daljPyigZZh/1n1p9xbi6tvLcfQ+h9ahhz5mc/KBV2DJGO2KAMWzneKTynPzKevqPWuktpFkRT34zWRf6cGUSwgLIp4A6H2p2m3m4AHIYdQaBG+n3iPVh/n9KthsOB0qnbsJGXB75/Q1aYDfkmkBOg9fWlT5WHamR8/SnMCCD0FMDoPDbfPcL/u/1roRXN+HMi8mU90z+orpe9XEl7jW5quceaw9hVlhxmqxGJs+opiAir1j/wAe7f739KpGr1h/qZB7/wBKaEWSKYRUuKQimBCRSEVKV4puKAOT8cyyW+gpLFI0ZWdclTjjDV5oNXmnu4fOmZow4yXY4AzzXpfj9M+F5D/dlU/zH9a8nt42uZhGoJHfiqfwks3tXvYJsjPnQFSW2HIJyMZ/WsuHS7e6TzIY9oPKlQT/AIVdGjO2xplbaAMogGSfxrWt5Fs4o4beEAc8Egn9KViXIrjRZbjTUMlxswMHMbM316VFbeC7A4MtxOT7oVH8quy393Gny7FVuoJyRVCbVdpyXJajkDmZrW3hTRbadGE9vvPQNPz+WaL2DwpYbxNFbPJ3EfP/ANauPv8AxBdpIRBMynGAQcED8K5+WVpV3O7GTJzk8Yo5Ui0dNc6xoduSsFkrDPGVArXsNVsZtAlWK1iB2n5DivO5lUquC2cc57moQxjzgnnrzSVhNXOhTXYhcGJrG32qTxtqSTxLCEaIWluFbsFrmmZW/hApoYKPug/UU7jsb1t4hEBYJaWw/wCAVqWuvWssRa4itFbPQYFceszAHCryMfdqMsxk3kfpS6g0djNrdh5yMsUOR3GKa2pWkjOsZVW65UA/0rlMZycdeTU8NzKJDhuMc9KdxWN+GZ5Gw5z6HFXUrKsLhpV+Y5IPWtOM1IH0pxioi2Q79gDT5DhTzUMp22UhP900yjH2gKOOabTz0P5UxclM9KzZQj84NNOMY9BTwPvVHOwRSfapY0cn4theSyV4/v5Kg+me9efvb/abkR9VixJI2Op7D+tdn4r1IRW3lg5A7Duf88fnXL28Zt7Ry5zJJlmPvSiDKcvn7FWGYoM/NjuKkwRFjNOC9M9aZvzGSOMDFUFylN1xVGQcn6VckbLGqj/eP0oAqkfMfrUyiozkt+NSKDmhjSGTKMSE8fL19Ky7yG0Mvz3rKcDgRlv61qvn5+M9Bj1qhesRckDTVlIxyQx/kacRSM4w6aDzfTn6Qf8A2VKE0odZ7w/SNR/WrAN1/BocZ/7YOf61Kq6kfu6JCPrbf41ZJTP9jAcm+P02Ck3aKB/qr9v+2iD+laOzWsfJplsn/bvGP50Y18D/AFdtH/wGEUAXdDNu1sxto5Ej8zpIwY5wPYVK9xiV1+0qMMePtrrj8AvFLppuvs5N0yNLv/gKkYx/s8U03aq7A3GME8G+CY/ALxULcp7CiQMeZ1P/AG83DfyFP+Q+jf8AAblqi+3Q/wAV1GPrqMh/ktNa/sh965tz9bm4aqJJjErDiDP/AG6Tn+bUotxIFBtg+1cf8eZbHJ7FuPpVNtR0/tNafik7fzap4kS4RHSJJUK8FbRpB1PTLcUmNF+0UQoUEfl4J+Xywn6AmqTjCufKx158u3H6k5/rVq1Ty1ZNmzn7vleX/wCO5NU2RgrfusDnkRQD9Sc0luN7EhlCuwM2zDHjzYF/mM/nSC8C/wDL6B/2/Rj+SVQuNbt7a6liJutyuQdixgdfdSaZ/wAJQij5Rfn/ALeFX+SVSRLNVb0t0vR/4MHP/oKUyWVnRs3G4Y6fabhv/ZRWcPE0jniG/b/t8b+gpG1e6lBxp94wP965mP8AWgDS1dwbHBuTbDeP3gB/pWDItuV51mR/+2bf1NbmphzaYS1F024YjIJz+A5rNMV/s48PQp7mF/6mlHRFS3Ml47TveSt/2y/+vUW20H/LWY/8AH+NX5Vu882MCf8AAAP51XP2kH/V26/glO5JCPsw6GU/lXQ6NIi2XyA4Eh+99BWIDcd5IR9CtbGlFjatuYMd/UfQUpbFR3NYXCZ5iGagkkEjghQMKB/Oj+Koh1/CosWx64MvTrTtoDVGThwakHJBpklmPoOP1qZP881XDdOKlQ9OtAFpGwhHTmrceQRt6DAPNUYRubPoavxYMIPc4pATEArWVfW727/bIRxn94B/OtMNkke9SBQVIIyPSgCnZ3W9QysRxn8a3LVjNGrk8k54/KuWK/2febB/qXOV9vaug0+YAKM/Ken50MDWWMjoxpzFih56ewpUbP0pxTKmgDU0BidUADcNGe30rqOVP3jxXI6ESNYhB4yGH6GurfOSufeqiS9xWY4++f0qsxxOBnPB/pUhyEKnk5qHad6knmrES1f0/wD1clUO1X9N6Sj6f1oAu44FIRTwOBQRTEREUhWpSKbigDmfGdu0/hi6RRk7lP8A48K8901bLTUZ5JUkkP6fSvXr1VNrLvIC9yT71z0kemSttISZvQLuqr6EyRxZd73c5cJEP7pzUVw6wttQgbeBXeRWWhxiRmisImQbtrqoY+vArm9Y1bSLqYvHpMG7u+0IDj2FNNsnlOYnmLSzxuTtySMHng1g3zyxHbH824fK471qSSebeBsIil+Qox1qnBbiOch5SIgTvBGQfw9aGxpWKUenxziXfKU2NjK5Yn1/pWXeWxgdgkjMoAIJ4PPtXTRxxz3kol8x0MfQjgr6gitO3bSbeSbz4omOCMshPvUsaZ5x8zHqfzpphc9AT9K6nW7uzuLoNaoOFAJCYDH1rJLv2X9KBmfFBLvB2GrP2SU/w4/Gpt7gjnFSFn/vGgCsLKQdSKPsQzy4H4VPz60mKAIxbRjguacscSZxk/U0u2k20AXNNaMSMgU9e3NboVEfaWb6EVzFtM9tOzIQCRjkVu296k+954w0hT5NowAc96iWhL0PpYhs5Yde1RXzkWjjHXH8xVlutVL9v9FPuwH9ab2LMsFiSeBzSomR94/hTV5FSRggVBRCeD3zWdqk6xROTgccGr87BSTXF+KNUKo0cfLMdqgd/wDJ/lUPsUjMtITrOutK4zb2vzEHu/8ACPw6/Wsy9iMSTIezkD867LSNN/s7TUgbmU/PK3qx6/4VieIbJ1mAQAmTB56UXs7A0c9LlUJx05qohzbMcVfktpJUw8gCtxhB/U1QkHlxMo7cVQii3WoH+8fpVjGcmq0n36oCv/GPrUi9aZjMg471OkZ9KTGiJs7iAcHI5/GqV6J/PbGpRxLxwZCMfgKvOBk7hkbhx+NZF61iLmQvDMzZ5w4A/lTiSyJo2P39aj/76c/0pnkWx+/rAP0jc1E8+nqf+PGRj7zf/WpyXFqfuaVu+sjGqEK1tpuPn1SQ/wC7bn+ppPL0ZRzeXb/SAD/2apllY/6vQY2+qyN/Wpl+3EfJ4fhH/bqx/nRcDU0UQfYh9mMhj3nBkAB6e1Yk8mli5l8yG6d95ziRQM5+ldHpSy/ZV863WF9xyiptA/CslhrXmP5UcKpuOCRGOPxqFuU9kZ4udKUcWE7fW4/+xp4uLBvuaO7fWdj/ACFXt2ur969t4/8AttGP5UjSasfva5Av0uf8KsgqrLGfuaAD9TIf61rQR+ZDFutlQ7PufZ5JNvJ44P8AOs1/tf8Ay08QRn2Ezn+lWvtMEMcImniZjGPmcSHdyeeCKQzZskCptCbeTwIjH+hNUXjxuIgI56i3iH6k5q5pUkclsGQoVLHG0FR+ROaxXvrBJGTcpfcRxaL1z6k1KWpTH3Z1YXswhktEj3nbvMQOM+/NR+drC8f2tZx/SZB/Kq2of2X/AGjcmY3Zk81twTaBnPaq+/Rh0gvW+sqj/wBlqkiWXTNqZ+94hhH0uG/oKjeS4x+88RhvYSSn+lVvtOlDpp0p/wB64/wWka7sMfLpaA+rTOf60wOi1YIbD55zCuR84BOPyrn2j0/HOpTv9IP8WrX1O6VbHmNJMY+V+lYp1HjixtB/2yz/ADNJXG2Rt9hA4luG/wCAAf1qIm07ecfyFSNeSt0ihX/diH+FNM90eg/KMf4UxCKbfHEch+rD/CtvSCv2d9qlRv6E57VjB7w/89P++a0bB5EhfzdwbIxmkxrc3CVzUB68elV/P96dE25jU2KuSt1Wp06D2qF14BqReDQImBqwvQ81WXB78mp0JUmkO5ZgPH/AqvR9AfQ1nw8r9DV6M/KAfWgCReZDx34qYdM+pqJMBhUw5UUgIpLKO73q69VxkHpVWzle0uTbT9R0PqPWta25Y1BqFj58AdSBMhyjf0oA1rSXjBq+tczpl4XXy3ysinBB7H0roIJdwA70AaOl/Jqts3+1j8xXXN/rR6HiuOtTtvrY5/5ar/Ou0AySaqJLIZAccVXYZYGrT59aruuOe2asQo6Vf0zrKPYf1qiOlX9M/wBY49hQBeH3R9KXFPVDsBx2pCKYhmKMU/bTxCxGaAMXXxjQ74+kZP5V5PLqt2qMqybU6ELxmvX9bjP9i6gCD/qHP/jteJTscnliPdqtbCZE15NK42Z3dwOc1JPPGYAd3z4wB36YOaZaFI7kFsjJGMc85qxdWyyxGVYzjB+Zm/AZOevI/X0pdSWYwz5oPPWnzEJcyg9N56D3q5ZwJAEkx5mc7jjgYBPf2FVNQxuLoAFcZ+X8/wCoosO4ouEZdke/eCCcYBb/AD6VqQ2VtcBo3Lj5PvBgMnriudZR5nOcGtyPR4Vt4Z/OlAbqKlgyHWNDt7e0Se3YIxOGR3H581zTEqSOPwrtz4RjuIFWO4JduQ7D+ma424t5beRldCMHGccGhO6BFfqT2qbbkA4qPnPap1XKDmmMZs9qbtqbZ70mz2NADFjHJPQVA78naKsyKQmMdahWEmnYCvk+YOMZHUVqWWcFSMnPUdxVUwHcrD+E17D4RKXGlgkncO+6pkiJM9PY9QOpqlqeUt0HX5v6GrqcsT6VR1Y/Ki/WlLY0RnqMKKmXAjqNRwKczBE571BZka1MFtZBuKlgRkHBA9a4zTrU6zrrXDkiC0YH/efsPwrQ8T6k3McILSyEKijqSTxWrpGmDTNMitsgyAFpGHdj1NSu40WCuB7ms3xHB/o0Uyj7pwfxFa8iBcnsKj1SLz9LdcfMV3D6ipYPY89nOFXHrisO6bG761u3C5x7ZrBm+ZpK0RNysDxVZzmX8KtH7tVJpFjl564qhEfmbXwB0NPWd6rPKd+QO2aBIw6ZzRYLlgF2OQOS9Yt3qE8c8gGwEMR9wH+lai3E0ahlRWIPRqU6pcg8Q2an8aLAzn/7U1En5JCP91B/hUi3WtSfde7P+6D/AErc/ti97SWq/RT/AI1LFqF9JybyNR2xHTEYQi1+Ufd1Aj/gdOGk69L1huj/ALzEfzNdD9suj97U2/4DEtIbiRvvalcn6YH9KLgJpdvcW1pFBOCJtxypOT3rIbwrqssrPsRQWJ5kFbaQecisZ5uud4fDfnVV3t8kM9wx/wBqVjUoZQXwdqJ+9Jbr9XP+FO/4RCdf9Ze2yfif8Knb7GTzAW/3mJ/rSD7MOlrH+VMRA/hmGPG/VbfPtz/Wny6RYSiMPqiDy0CcKOf1pLlFmjCpCqkHqBioPsEvGcc89aLmkYxa1ZoW8ttp4ighuxJFzlip4qI2Ph4SmRru4Zic8Dj/ANBpsWizyruDIB71H/Zj5wSPTpSuXyw7k0yeHpJmlYXLs5LHB703PhxOljcv9W/+ypjaayMV3Zx6Cj+zz/tUCtT7kn2nRFPyaST/ALzn/GgalpyE7NFhPpuIP9KYNP8AZqcNPHcfrQHuFVr3N15wtk2/88ycipRrEyqQltbqD/s1ck06FYsrGM+uarfYhj7ooC8OxUk1C4kPIQfQVA1xM3VgPoKvm09h+VH2UjvTDmj2M4ySnq5pySOM5+YGr/2TdwRmpYLHCttJGexoFzLsVEkDkDDAn2qQZU8Ej8asvaunUceoqEpz1oIdhxuJNuOtSx3gCjeh/CqxHFKM0DNCO5jf+IA+9WkcMBzk/WsbaD2p6bl+65FFgOjt1BXrVlAQwz61gW95NH1+atCHUlJAYFfc1LQGqh+f6VIHAQVQWdWK7WBz3Bqxv+Uc0rDL1uf3gH51al5QfWqVs2ZOKvHDLjOKQGbqFq0TfbYB8w/1ijuPWtCwuhMisDk4/OplXK881kRqbO+KpxGzkAf3T/hQhM6y2kBlgPo4/nXeYABArzkJLCQrqUkU4IPavSF5jB9RVREyAjA5PNV5F4PvVxxxVWQHJHtViEHStHSQDcPn+7/Ws8Vo6T/x8v8A7n9RQI1wMACkZA1OFFMBqoFp1FFAFXUIhLp12hH3onH/AI6a8CnjYO2R3r6EmXdDIvqpFeHy6bdyzOEiHX+9VJ6CZkQW5kYscEDqOSeeM8VtfZYRapk/MDiRDwG744+lOh0jU41ASBAc9QSf5VZi0O/Y7PszhDhflicttHYnFK6JaZTfTZngSUSK6qMsrN8pwOOPcdazZ7MSzEyMjIoBGemG4PPsc4rurTw7qTQBWRizYySuO/v7fzqZvCeofwRpz3JAPt0NHMhWZ5bPpMyFyGB2Abtuf61XAnUBRK+B23GvWl8E3U0Qin8tUHpKc9Mf3aQfDOz7y4PuS3+FHMUkzysXF2owLmUf8DNVpVMvMshc/wC02a9ij+G1gvWSM/SE/wDxVaEHgLSYhzGzH/dX/CjmY7HhAt0PQZ+lSLavjCRv+CmvfB4K0jH/AB6sfo23+WKmi8I6VC2VtMn/AG5GYfqaV2Fj5/FjcsOIJT+FL/Z113hI/wB5gK+ih4f04D/kH2h+sQP9KkTRLBD8tnbL9IV/wp3YWPnVNFvJvuRg/Q5/lU6eHNRbj7PIf92Jj/SvoxLREGFwo9AMU7yEHUmi7Cx8+2/g7VLhgEtJzx3iK/zxXaeH9G1rSbZojps7kjj95GB/OvT/ACov8mlCRjov6UhctxykYrN1PmSIexNaYI9Ky9QOboegT+tJloq9Co9aoardiG3OT1Hb0q1O+DnoFHWuL8R6hJMRDb5aWZhHEo7k9P8AH8qzeuhRHodudU1qbUZeYLU7Y/RpD1P4D+ldUetQ6bp8emaXDaIc7B8zf3m7mpj0BPrSZQ2X5lIHeppFDR4PcYqJBllHvU0zBUJY4FJgecajH5V3MnZWIH51zV06xSPuIFdJ4ovY479zAN5ZQeOxrhrkTTzM0nJParjsZ9QnvN3EQ4z1qkzEybicmp/Jc9qZ9nfcTVARB+eeeKeso9KkW1Y5zThaGmBC7bkA6ZNZzq+48Vsta5VQc07TtBa/ucZYRr95hSvYLGRBbSSHLYCj361fWB+OgFdfF4esowFETYHvVldDtOggH4mo5x8pxIgY/wAQp4tj/eru00KD+G2U9/u5qymiYBYWYA9fLpe0Q+U423iZYABk8VS+xljwrn8K9JXS5VXAg2/8BxilXRrjk+UMD0Yf40vaD5TzldOlbpBJ+VTJpNw3S2c16Imkysw4QZGeT1qcaHMRnIyTwAG/wpe0DlPOk0a5Y/8AHtj6mrqaFcttyijjua7xNBnxlo3UcnlTU0egzttKxkjHOcD+tLnYcpxsGgzBOXjH41G/hyUZIkjJ9M13qaFIgw67cDn5hgH8Kmj0EMhYHvjlv/rUuZhyo8um0e4RyTGxHtzVY2RHUN+VeuLoSl2wwCkZCjJOfzpl7oVoluzSAMcZBKf4mqU32BxR5L9i/wBk0CyPHy136aFbnG7rjOQB/KnDSLMMvyMcqGA9c9OlXdkHDPakx4xzUA06U5AjJx6A16ELC1gIVo2IHX5jQ9pbmNmTYMgr68896NQueenSpuhiKn6UHSJuARj8q9AW3hSQnahVuQNuMe3SmPFDMxYKoB6jb9cfl6U9QOE/sWUnGOTU8WhzocFTk+ua7Hspb94SoUsvRvekYIC+ANvXGOg6Zo1C5zKaFKQDtOOucdKjfwx5zYYBfcYBrqt4BGxSME5X6+tRO4JGOAAQM4FFgueb3tmtpdyQEk7CBz9Af61X/dg4C81oa5k6xdHHUj+QrKZH2k9MVaC45nQD7opA+eF6+gFV8vnJx7U1WZXPzfjQCLTO5PBwB1ppduMk4+tReYeATmje5/hOO3FAy9prH7cij+LIJPbv/Sui5UYP6GuUspXhuVk2nj1roIL6O5Kpkhx2qJDRq2r4c54OOhrRicMM1jMCSCO3ertkxK4JPWpGasZ4pJ4xJGw25IGQPcVGhKoM81YjkUt1x9aANPULkX7W83G8wKr47kEjP5YrurdJPskLMCQ0akH8K8+gQEjFeo6URJo9mSM/uU/lVRd2SylIjLHuIIGcVTf71bl8o+y9uCDWFK2MmrEC9BV/S+Ls/wC4f5is6A5iX6Vo6Z/x9/8AATQBsc0fjS0UxBj3pMUvNJzQAYFRpbQxf6uJE/3VAqSjvQAm0UbRS4owPQUAJhaMLTqKAG/L6fpS/hS0UAJz6Uc+gpaKAE59RRg+tLRQAmPc0Y+v50tFACbR6UbR6ClooAKKQsq9SB9TUZuoF6zR/wDfQoAcvf2rJv2/0pvYCthRhcVg6i6rdSlzhVGSfoKmWw0ZOp3QjhZc4yOfpWB4ctv7T1abVJBmG2Bjhz3c9T/n19q0NTsWufDtzfqSHldUjXPqQP5Vp6Zp0elaZHaREttGSx7nuam1tyiV8COoD0HpU7rkAVDIQkWB17CpY0U5NRhsVMs7YXOBxnJrnLzWmu2OZHCeig5q74jVoLGHL7S0hJx9K5K4lQfxkk45NJK4xt5CZpmYZC9siqDaYPvGbGfb/wCvViW4XYVQ/jVfz2aTaW4C4z6VS0JEGmwfxTE/SmiwsuvmuR/n2prSYQDzAQOMA1EswUliMhTkCmOxdW0sFGMOzHpx/wDXpvlWo5EXy9Oh/wAapPenA+ThfekF8wwMc+gFOwjQi+zvkC3yffA/pXoHh/SLeTRoZFiRCwJI2rycn25rzdbmXcoSJvUnFer+HpduiWfmfJhM7T15JqJJW1K9Cwmj2+0/Kw+bqMc9/T9KmOnx2xy2doHUNzmiS5kkkP7zEa8/KCC3/wBanbzIE3O2V7jORxjv9etZ2iGor2tvk7omIwMEknIx+tNNjGpBCYwfnwM5HoOakWf5z8rkbsgk9KjZj5hkGQxAB+aj3Q1HJBax7wsYJHbHpx1p4iQbvkXfnPA46Y6VEs2087Ce2T0p32ggtgjB6jqKd0FiwqIxJlYg9j0Pr9KdGsTHCSHP3cr7d+apm6G3b5gGOOlIJwxwG47AYo5gsXzwMBiSON3/ANao1YlVKgqOSSRz/npVQTErx5hz06ilQSk4EUhz35pcwWLikSJkg/NyMjt9DSRyRIXG9QMdCeQf8eaqMkmA5hPryB/jQkEzDIRVB70XCxK8kbO5LrxgqoI9T1rK1i+XYkIOFKkYC8Ef5NaAtZml4YEEZ/DH0pWsPNBEh6Hnr0oTfYGkcs96qy70Y9RkbTyM1DJfs2CRJuPUrwK1L/SU8wiM4Ppgjnj3qA6SvGDu79Bz3rVMzsUFvSu7CsoLZ+9UTXjsxJVOvADdq1Bp0ewMFY47cetD2kCZJGCOcbifSi7AyRcTsuPl6c4U1G8srNnftbGMqMf57Vs/Z4Yzhl4A5GM/zp4SIynMahV5yBwT1xT1AwleXBQMxB64ApMTt8oWUkdetbjvGcqAoJB+Y+wqO4+/hHK7ud4ycf5xQBiCKZuVickngZND2NzjP2cZ9K23lyxUduPmGMnr/T9KjaZjNmRkwRk89R60AczcaMLrPmRfNx0ODj8q5WS1RZXTBwGIr02WUeYNiAEL3PWvOL+Ui+uBwuJW49OTTiIqm1iABK0x7eJBnaBSvOem4fhULzkjBYmqGQiXBwYsZHBpzZxwR+WKqksZSCeBnBz0zTicjJ59KAJC+OMmrOnH/TIjnq1Z7Kzdjn2qW23xTI+1vlIPJoYHZgcVatjsGPfmsOPVI2XbINp9RzWnZTbsg855rNqxRrIw8k1YjAKZHrmqO75MD1q7bcxCkMswsUk6mvU9Afdodp/uY/ImvKl4kBr0/wAMOT4etu+Nw/8AHjVR3FIv3IDQOpB6ZHNc/Og5FdO6ho2GOoNc7cpyRVsgr2gxCB7n+damnf8AH4v0NZtuMLj3P860dP8A+PxPx/lSA2hRRRVAFFFFABRRRQAUUUUAFFFNcKVO44HrnFADqaZEXq6j6moNlqe6t/wLNOAhH3YvySgBxuYf+egP05o+0KfupI30U0ocj7sLfoKMzHoiD6t/9agAjl8wsNrKV7NUlRp5m9t4XHGCtSUAFFFFAEcgVl+Zygz1DYqDZanrKX/7aE/1qwwJBwqsc9CcU39+f+ea/mf8KYEQitAciDJ/65k/0qRSF+5bkfQAf1pCWzhrhB/uqB/MmkwD1nlb6Af0FAFiuL8Tysiyop5kk2/h/kV2eRjNcZr0ZmuIm7GQ1EhozLSea8sLexG4mK7WTH+yM9f0rpXGAaWGJY0CIOnFPkQAg96l6lFR1JHoMVRkKpKM9F5NakuMVzHiGTyrYNlsM4XCnGetQxoxfFWoR3PlqrbtpJwBxXHOryPkpK3PZa6ObyDjMe4j+82aq+YAMeWnP1prQdjDa3kPAil/z+FH2OTbgW598v1ree48sjy1TJ9hTGnbau7r6gYqtSTFXTpiR+6VfxNPGnTAdEH/AAEn+lackjGPapIJ5JzVGNmXczPuA756UXHYaNMlX7z7Ae4UCn/YmTJadiR23Y/rT2lQAAyZzzSLPA7bGfBxzTsIt6XpsV7qcMBZ3Lt039cfhXptvYTRQhFXaEHAJBGPbArhfB7Rf8JLb7Rx8/H/AAA16dG6xoCQxHGBnj8hUyjcdyiljMzEsyj1z2qT+zZFcI03PsO351fV/wC6ASo47Anpg/pTxIA3LbSe+f0qeVBdlD+zsfecnJ4IA96BpkefmZ1GcAZANXJZgWRvMA79QM/54qE3KnO3DquOD3/z1o5UK7Im0+JVyqsRySWP/wBepU0+2iUnackdCc4oW5G3HUgZwQcfSnfaw6kFSCc8jHFFkGo+O0hAO6JRnvjnHoaUpGq7Ygh49P1qsszEncW/E8UySVwpERCk9TnmjQNS7sVVLbvmGR147nn86Yy5cMQFDL8y4/z0qt9odUA3AYFIZyz7twJ/Pii6HYsyEbsEE45Ax/I/lS4QknHCj5R6/wCPaqZnIYDzG9MYxTTOJFOGLZHZu1K4WJywWVQGJX178f8A1qW7mWCAvIRgDIJ7EVSZgxJC5xySR/n0o2tKh/c/LjqRS5h2MlrxXLu8qEkkgMRkdf8A61VpLyNMhGZc9SMn8q1J9JLxl1GPQAdf1rM/sqd3CklevX2q1IhogW9UcBTnHUDFMN3/AMtWD+YcdgKl/sxyGIlXGeM5/wDrVL/ZONrNIfm7Y6frTuIpJduMrsyAPlLHuetQvOd4K/KeO9av9kRgAuGzkZAXjFSLo9sqqcyHg9+lF2BhGV3ULuGR6d/Wm7pCwO9sKR2ro00+0DbDGvmDryfp+fFH2W0+VhFEoDdMDJ/zmizA5uR3fILMR1zmjZJIACHI7ZzXU+VGsgVAqhjzheabPCFXO3Lbw3XsD2/z60WYHLm0ndgfJIJ9RzWdd+FWupHMkWyTOSVxn+ddxI2c/dZiOFPQmoGlMQlB5DE4Y8df8BTsI8kfT40kZTICc46Ux7W1Xq3bp3q1cyKt3KPLJ+cj9arvKXZsgAr2IqxkCWsLpuCY57077OiAnA46ZpJJXC4BJqvJI5GNx596B6DXdOMbQeeMc0gcBVOfqCKr5xJuzjmo23lmbceTQIuO4IwCRn0rrrVFaCGQdSgz+VcKN2Ovfk10lhqaxwojgjC4BqZIaOh6Rn1zVu2fMYrMhnSePKsDx2q7bttUCoKL28ZWvSPBsu/QFGeVkYf1/rXmfXBr0PwOT/ZMnTiY/wAhTjuJ7HVZrn7sYY1u5645FYV6WWaRSD94kVqQVYRgsPf+laFicXkf4/yrPiyHYe+av2f/AB9x/WpGblFFFUIKKKKACiiigAooooAKa2cHCgn0NOprY2nOce1ADP33pGv4k/4Uh8wfemRfouP5mkwh/gdvrn+tOAx92AD64H8qYDMoetw7ey4/oKNsZ/glb65/rUn70/3F/M0hJH35lX6AD+dADYlRZm2wtGSPbB/Kp6gjZTPgT7/l+7x+dT0gCiiigBjdGyCeeg61HtHa3J92xUxGScHHvTfL9XY/jj+VADR5g6Rxr/wL/wCtSnzB1kQfh/8AXp3lr3Gfqc0BEHRVH4UANkzsOOtc7cxLIFDjvmuhlYeWx9qwpOSD71MhofGcKPrRKwLCow3yig5yKi5ZFcNtWuT8TzqscOf4Wz+lbms3yWkOXzluAPWuJ1a4udQlyDtTPToBU7saMp7hnl/doSCeTTJ2kK52tjHGBT/skg6ytt9qabLOS0jbfcU0Nsrq8hYEhVx0BIFEjyFwGdQDVuKziDYLYbHdqkNlHwTg596oVygykof3gx7E5quIQo27225z0/8Ar1t/Yotg2/kRml+yIIcgA+/AoFcxGtkdwQ7D0xUkdku4Da7fX/8AVWthFj75+tBVFkX5Nw7mmI2fCOleRdfbXUqFyE4PJIwa7U3IJzvOR+HWoPDljA+h2zHAYg5/M4rUis4wuPJUEn2/Wokncd0UTcqD8xPtzS+YHO7YG/CtOJEDJhQCCc47dqHXy4m+Ydsgn7v096VmFzO/eEDbGenUA4pAlyULGPaB6jFaKkAsBnaAME98f0p5Masw3Zfk4o5RXM5IZ5GCrj/aIIIFPS0lkOA6nqcc1ewrRHdhd2QNq4PXimyuq8hBweCD1OKfKFyl9jfPMy9OF5yaT+z1AaTzGcAHgDmrqlIgVJ6A84pzOBGY5WAVsgn1z2/KjlQXZUWwUbWyQo6Anrz/APqqRbWAoxChsn5e9Ti4RgysV+XGDnPNN8+EruLMRgY4PrxRyoLsYbaMSAosakHoetAgQHaXGFPICgc84ximNcglThmpGuyTuWPHBAyf8+9LRATuUQFcKecFfx/+uaTdC6KgOd2Mg8jtVZp92WdF3EfUVDFOwPIUnjilzFWL0hQgDYMD0Ppmsa6kWKYIOCwz1498VdedjnnFZl5bR3Myu0jKw4+U4FNSE0Q+ZHH5mWXDDAORwR6/pSy3EQCDzAC/8/eoG0w4yjtjOeQetN/syRiPuk49afOieVk5vURmwRgHJBPbGOKjl1GIuFAJVu+OnXtTo9MDnLPkHjjmrKaQpP8AqWJx2Bo9og5WUHu/MYlnAwBgbc4P40w3mXD7TuJyeeK1o9EWUEiA7TwO39ali0VCT+7AA65OaXP5BymMt632gHy8qB8oB6VG01w4BZMnvkHnnNdLHpe1yMKpH90GpU0xQ20sTwOcfpRzPsFkcjI1xIMNnj2xQlpczcqTwMZNdk1hEjggt19hx/SpPscQ2kr3xjJp3kFkeT6j4MuWkeWBlVic7WJAOfesB9BuVchvvZwcg/4V7u1rCVH7pOmAMZrzPVoAuqT+WCAJn+g5oTl1HZHLL4fZjh2A+mKlXw/AufMlJA9//rVsCNIhlmH6ZqPcMBsty2OnX3qrsdkZM/hm2SAyq7jAzzzmsptPjHXrg11N5K0dsyDOxgcZHXtXMTFgRnIGKqKZMrFIpEMgJk+5qORyuBsHP6U52+cnjPoaryS5c5IzVWEdB4fYv56EDPBFdHbgNnJ5U4Nchod0kFywZgNwHU109rcKJnBPJ5FZyGjSJHbsa7zwKwazukz0ZW/Mf/Wrz5znJHcV23w9kJa8UnjCH+dJbjex2yjDsOx5FZeoLi4b35BrYI5z3rN1NQWGe4rQgx1J85h2wP61etDi6i/3qo9Jz7gf1/xq5an/AEmL/eFIZv0UUVQgooooAKKKKACiiigApDnnHWlooAZtc9Xx9BR5eersfxx/Kn0UAM8pO4z9TmlCIvRVH0FOxRQAmBnOOR3paKKACiiigAxRRRmgAxRRSZoAhuOIX+hrCk4Iz61uXXELVhT9aiRURMjIXP0qXH6UxFG5eKHYIrE8c1BRzXinLyW0SjJIZj+lctKFMpUuNq9cVqeKrxzdp04XpmuULMz5J49zSRUUaMkgCkZJzyTUbyowC9gcmqm4kEFgF64FRFN77vNcjuAOKtCZdmcSfxZRRwuANvWpEZVCrk56YxVEiNB82akSSNWJ2sWx1J6UwsXnulRCMjAOKrS3ypGAXGD2zULOCpAQHnvzTDE7YOzP/AKCWga/ckKoGCepFXElZ1A3EnHXFVtkuecgD3xWrp1l9quI488Zy3POKLhY9B0Rynh+zBbBKHPqMknNaizqADuJNZMEiRwRqq4AGAB2xVgSkgEAYPSo5h2NDz0bOVP6HNM+0AsSwLZ9TiqZFxxiJjnpxQEuGYjaRzgdB2zS5gsWGuDvG0ADuB6elDT5lD7Vz649qqrb3DlwzBdp45/CpBayMwyygEcHk8ii7DQcJnUhg5/Gk84Kc+ZznPX2pFtgvyM7Fw23OwD8fp71KbFOoZ9xwASRjv6UahoV9yk85yenGaDMgAwB/KrBsIxtGASTn1/z/wDWp32chim1RyecDp+NFmF0VDOFOMdfXvR5jEfKoI9Rk/0q+sQAYhEznduA6+39KfvUbguGHt0OO1LlYXMtfOcYWJxkZ5XFK0dycjYRgdT0FaJc5BQqx9e36VGZi/U46fNjA57c/ShxC5V+yzBRuKk4zyelRrYM2/MgU9CQM/h1q/lcHMjEoeSP/rfWo4H3FmbJPXj1/wAaXKh3GpZIMEHPzYyMDj8qQ28S8nzM9uSP881YRgFCdgBkf5/KmtMiYjXaiZ3U0kLUbHawhzlM7ucEcD6VLFFHE+5YwCB/dHrUSyq/zmQ9j0PPcUn2rA2bSVPfPI9qegFpFx8xIxgdBTSSAd+B6hRjp3FVDdbMCMbVB9e1K9xu5AAP1ougsWWmEbYHJHIAX1//AFGnLMEVWbaCeBgH9f0rPeZm25bBGBkDrj/JpFnfYAHPHPHFHMFjREgIAXk/xcmllKjG5scnr1x7VlM5yGZj0POaQsjMGyD26U+YLGgsqpMzB0IbHU/nQ0y5lLPlgMKATj8Kzt3zYCH6YoLHGADljS5gsX3uo0AwGLYyTgcnFec60LiLUZ3aMrG8jMpByME5xXb8kbiUA7kmoJLNbuIqwLxt1wn4YyfpRzAeaSYyBgn8ad57eUqbgADnitvVNOis9Qa2RHbptDEHtntVQRRRLkRKAfUDiquOzMqXzJARgHg/hVB9NeYgurjPGea6RpYQCMgP2WqrXMUTuCPmQ4O0U02Dic2/h2V2OzJqI+GrsH5fLz7k11TXru6+URjGPu9TUkbl9xlcjapPFPUmyOKGnSwSsJAMjg1JDdSW0o2tkdME1e1IoHdz1Y4rBmmy+VPHpVWJudzFKxjUnuMiu2+Hc3+n3aHvED+v/wBeuBspRJZwHuUGfyrs/AL7ddkXP3oD/wChLWT0K3R6hms/U+iHPY1cDH8qzNXl226uezYrVslIypDi5X/dP9KuWx/0iL/fH86yBKz3Cknqf6Vp27fvoj/tD+dJO42dL3oo70VRIUUUUAFFFFABRRRQAUVXmvrSD/XXUMf+84FZ0/irRLfO/UIiR/dy38qdmOzNmjNcpP8AEHRYuE86U/7KcfqazZ/iVGMi30529C74/pRZhY73NFeYXHxE1hx+6tYIh6kEn+dZc/jDxFcdb0xg9o1A/kKLBY9jqtPqFnbD9/dwRf78gFeLSXmr3pxLe3EmexkOP51FJplwF3OC3qN2TSuu47HrNx4y0C2yH1FGI7IC38hWVP8AErRY8+VFcyn2QAfqa86i09GfD7lPbCZzU/8AZyIcGKRvoQKXNErlfY6uf4pdRbaSx9C8v9MVmz/ErXJeIbS1hHqVJP8AOslrLZlkgJU8YP8AjT47cMm3Y0fOfu/1o9pEaiwuPGHia54OoNGD2jQL/IVnzz6xd5Nxf3cgPZ5T/jWl9ikByGLD3qQWj7c7Bn61Dq9ilF9z127/AOPc+5FYdx0ravDiID3rFm5PtRLcyiPTotYOu6qbZ/IiGZMZJ/u1uqewrjPE0rx6pIisAcAfpU2uO9jnrqKW4nMjbmz1NQmwbZn5h+A/xq2jllA3sMnt3ouVaMrhkfdyADyPrVWKuZz2qgYf8y4/wqVbOMfeAA9eaAI2I3Z8zPU9Ktb1CZJBHSgGiEWaH+6D6YzTzahccjJ9FFDSqp6+/FOFzlQdoA28E0AkAtfl5c8f7VIbVSMD5mJ6UyK9WUyqrAYXgk0n2xobVfu7sduposx6WJWtguBhMn1rd8JQRtqr7gGCxNgYyM5A/qa5Zb55JPU9c11Xglm/tO4ZztXy8D06j/CqaIW53ccSKMbRzjPGOtShfkXdwc/d9KhkkiPR+2TgdaabhCQNpxgHPHJqNAJlUbNnJGcjPGTTA8fmEd84/AdzUH2glMbSOeeevWoxJh9xXnGM/jmi4WJZAWmXkADojDj/ADipGld+q9CMH2/z/Oq3mSM2SwwTkjFAZjyZGPXuaVwsWI2Bco4LYI5Pf2xStIFlLb0+Y5wf8/5zVI4ByWznnrSF4+cbeOKVx2LZuVG/eSDt3Fcg5B//AFfrSG7DEEE5PT5elVTIMcDP05pu8Dg/meKLhYsmXeSWBODwDT/OjwDtO7OetU95OAQOe+cigyEMoOMn05xSuBYaRvmCYXI6Hmoy8hAJIGPRRyajxIwztY/8BocSBM4fB6ZxQAu5gmC5+tMExyc7semT2p8lvIwKfLkn+8e/r2qSSwK/xquGHIT3pWY7kZlU9SM+lNaYDs2CeuKspanYB5zYPcACmy28fCsrMc4Xvz0zj/PWnZiuivulOcI3XHpTNxGQXQMoyQWFX47WHcAVDbehPINPMcKuUWPG7gkL68Yo5WFzL38qu5ck4XHNLmR2xh+ASeMfzrW2R+YCXBK8kccc0xBHv2kkuWyMfl/iafKFzNEbvLtCucHnLAU+SGSOPJQAYyMEtn0q8jIDubPXONvtSeaNuNrE8glc8D0+tHKFyqLVw2ZG2dTwAMDmp/sbE8yS444AGakYgOxbgj+LsB7/AIZ/OmGYCTl1GDgEmnyoV2PS2txHho23J8x3kt+P9ackaDcIguB1YdqgF4qFEaTJYAbkywzjnpTXuI1dWUMSDk4GM8fWiyDUuNGGBVkAj5GOvUim7ljjLbQpHVcYBGaqm+I24B7dTzTZbxpBjgY+tF0Fjl/E+1tWaRCvmlRwDgdB/QGuauF2FVIG0dVB4rpNf02e6mFzC53hcMoHX3Fcs8RXKk/XmhO5YhUEtLuVc5wB2zSN5ZH313Hr6n60nkoPvY/KpPJyAUUnHTFVYm411SOQeWSwwD0/SjMh+6rgY9KmRH4YAk+9PaJ2PQKPQmgNzmNUtZWlcqo596wXtZUJJQkA84ru5NJefIBbn0Gab/wjRUbmR9vcs2MU+YVjA03URFGkUowBwD6V33gS4DeKYAjgh0cA+vGf6VlQ6HpyIguGUDBOFbJ9uelbfhyy0/T9ctZ7WGVWjcgyOeOQR9KhsEj1UkFsdxWJr7ZsnUfwkE1am1m0iK+ZMgycAg9a5zUdViuopwlxhTnCFOeP8aqTHGLMyW9SzUXEjHbGSSBzxg1q6RrFlqYjks7hJQCMgcEfUda4W+url4TGltISe7dPyrmYdN1WzuAY450+bKOgPX2x3pxatqJn0v05qCW+tIAfNuoEx/ekArwdrrW7htlxeXTsezsf6077BPuxPMV9yxI/McVd49xKNz2afxVodvnfqMPH90lv5VmT/ELQoshXmlP+yn+JrzWPRmONxznpjmrK6MvbPHUUueI+RnXz/E22GRb6fI/u74/pWdP8RdUkz5FrBEvqQSf51iLYeUgXZnBzlgM/j606WzMo2lFRB/Gq9Pr6UvarsUoMnm8Y+ILjI+17M9o1A/lWfNqGq3RPn3tw3szmtG2tLi3GxIzMP9kZ/lXQWOmbwDcWKt7lxkVLrdh8nmcVHZvcE7rgA+jE0/8As7a2GO4eqjNd3ceHtPmH7pWgl7YHFY0+kT2znem5ezKc0vathyRMePT4ggbJI9QQKedPB4Qj1wTgmtH7JPjAiYeny4qNopEO1x+BFLmY1GJWW2GzaxZSP7y/1qIWsLvtbJP+7WgrsBgt+dNeJS2Sm0+q0ilYPJjiQZzjHUVHJnAaN930HNWlUgfeP41FII3GCeaGCIlmD8MitT9209CPrzUb27MAAcgeppyqyjncPryKkegrTBuNwB/Kq8jSBjs5z1A61MAFzhV/GnfeAyoouGxTWRt2G8wVZEi4GT+tScdM/g1RskmflAx+dArn/9k=" old="http://www.landscope.com/images/Photo/Development/4001_5000/4968/bldgentrance.jpg" width="260"*/?>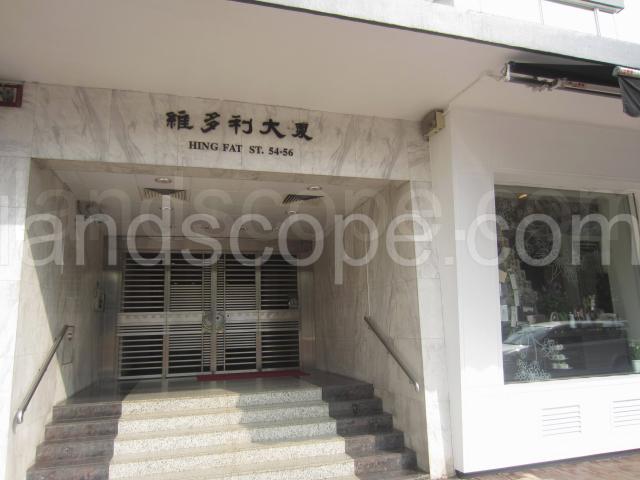 /*img src="data:image/jpg;base64,/9j/4AAQSkZJRgABAQAAAQABAAD//gA+Q1JFQVRPUjogZ2QtanBlZyB2MS4wICh1c2luZyBJSkcgSlBFRyB2NjIpLCBkZWZhdWx0IHF1YWxpdHkK/9sAQwAIBgYHBgUIBwcHCQkICgwUDQwLCwwZEhMPFB0aHx4dGhwcICQuJyAiLCMcHCg3KSwwMTQ0NB8nOT04MjwuMzQy/9sAQwEJCQkMCwwYDQ0YMiEcITIyMjIyMjIyMjIyMjIyMjIyMjIyMjIyMjIyMjIyMjIyMjIyMjIyMjIyMjIyMjIyMjIy/8AAEQgB4AKAAwEiAAIRAQMRAf/EAB8AAAEFAQEBAQEBAAAAAAAAAAABAgMEBQYHCAkKC//EALUQAAIBAwMCBAMFBQQEAAABfQECAwAEEQUSITFBBhNRYQcicRQygZGhCCNCscEVUtHwJDNicoIJChYXGBkaJSYnKCkqNDU2Nzg5OkNERUZHSElKU1RVVldYWVpjZGVmZ2hpanN0dXZ3eHl6g4SFhoeIiYqSk5SVlpeYmZqio6Slpqeoqaqys7S1tre4ubrCw8TFxsfIycrS09TV1tfY2drh4uPk5ebn6Onq8fLz9PX29/j5+v/EAB8BAAMBAQEBAQEBAQEAAAAAAAABAgMEBQYHCAkKC//EALURAAIBAgQEAwQHBQQEAAECdwABAgMRBAUhMQYSQVEHYXETIjKBCBRCkaGxwQkjM1LwFWJy0QoWJDThJfEXGBkaJicoKSo1Njc4OTpDREVGR0hJSlNUVVZXWFlaY2RlZmdoaWpzdHV2d3h5eoKDhIWGh4iJipKTlJWWl5iZmqKjpKWmp6ipqrKztLW2t7i5usLDxMXGx8jJytLT1NXW19jZ2uLj5OXm5+jp6vLz9PX29/j5+v/aAAwDAQACEQMRAD8A5AU4GmA0oNYlElKKYDTgaAHg4pRg+1Mp1BQ7oaUGkBxSjnpTAcKdntTAaXNAD6XNNzS0AOopKM0gHUUmc0cmgBaax4OBk04ClxQBWaE53IMH09aI5lLbXGGHarOKjlhWQehHQ0DTELlTwMConfJPWgStEdk3Q9GpzrkcYNIZFkMOlGSOOtOAABOMmojvY5249qYEqSSQSCWLIYdcd66KxvkvIx2cDlTXL+YR8pBqSJ5EYPGcEd6E2Jq51zjPSoymVNUrHUln/dyfLKP1q/nPSqTuSZ95bNPbSohCy7flOO9cxbJPZanbQzKyRknagb7pZv1/+vXalcjOOaqz2UNxJFI6ZeJtymmAyRAxGR2qu9uqOG28gdauNgOvtTSPM5I61A0yocknH4UkoxGfarBjw2KjkTerCgogJPkg9zTQOlPcbQF+tJH1xQBZilxhW6/zqwDVBvvD2qzHKGHuOtIVielzTAaXNMB+aXNMzSg0APpwpmaUUAPBp1NFOpgFLRRQAUtFFAC0UUUAFFBozQAUhoJxTGegBS1Krc1VknCdTTFu1J60xXMjxHlL2CUdSvB+hr3y8k+0WdncZ/1kYb9Af614D4kkDxQOD0Yj8/8A9Ve2aJcG88DaNOevkIpPuBj+lax3RlLcniQC5kZ18xDGp2KOc8D+ldLa58rn1Nczbk/bm2nbIYSA56AZXNdLZkGI4ORmmxIsUUUVJQUUUUAFFFFABRRRQAUUUUAFFFFABRRRQAUUUUAFFFFAHyiDSimcinA1kWSDilBpgNOFAh4p2aYDS5oAdmlFNpQaBjwT3p361HmlHFAyTNLmmAj0p3vQA4A96UAU0U4HigBwpRTQaWkA+lpgNOFAC0YopaAGMgYEMARVCa3ePmJm2+npWlikxQBkhZWGd9TJkcFsmrElsC25Dtb9DUQB3bWGDQUhMc8jP4U8AYo4BoxQMQx9CDgjoRWnYakdwiuDhuzdjWdyO9BXI55ouJq51XDAY9KiIw3NZNhqLQMIpyTH2b0rZ4kAIIPHBFUmQ1YgkjyRTHTBXBxVkpux9KjdTgUMEQgbsgjkVGV55qcDls1FMdvA6ngVIylJy/501eM4p7L+8I/CnFNoz6mgZEDliSelIxKEMOopqHJcn1qRuBSGTRzBxkVJvrNjfy5Sex61ZMoxnNMC0HpQ9UWuFXqaia/iTq4ouBqh6erVhHWIVON9W7bUo5uhpXEawNPBqqkynvUwk44FO4yaiowznotLiQ9wKBElGQOpqPyycZdqUQp6Z+tACmVB3pDOMcKT+FOCKOgFLgUwIQ7uTlcCghlIPrUw+XpURkL5GBwaAAtxVWaXaCScAd6nJ4NUboqVwWwc5B96YjIvtSRnaOM8qQGJ4Az0qlDqLmR42BV0OGB7VYeNptYhRYxsZhJM3so/Toa5e4uGa6d1YgsxJIq0rkM6DUpjLaAk9GBr23wBcfafhtYgnJhd0P8A302P0Ir53F/I8Rjkww9a9k+FfiHTovC11plzeRRXHnl445G2lgQvTPXkGq2sQ2d0ij7WC67o2hIYDqcGumsiTCcjHPT8BXMxMDfW4Rv3hjfaccd/8K6Sx/1bfNuORk/hTYIt0UUVJQUUUUAFFFFABRRRQAUUUUAFFFFABRRRQAUUUUAFFFFAHyaDinAg1EDTgazsWSj9KcDUQNODetKwEm6lzTRg9OaM0ASA0oNR5pwNIB4NOzUYNOzQA8U4HFR5p2aYyTNKKjBpwNAEgNKDTAQaXNAD80uaZmlzSAkpajBpQaAJKKbmjNACmmPGrjBH407NBzQBTdWjOGBI7GlB46GrJUt16VC8Zj5UZHcUikxooyR0Bpu8Kc5/SlMjOcDOPWgY5Sf4l4q1a3zWTgElou49Kog84PX607ae1FhbnWwSRzIHjYFSO1JInIHeubsrqWwfcoyhPzLXQQ3MV4FeNs8dO4qrktWDZyfrVOVcOzHr2q+RgtnrVWcfuye9AFSNN8mewp8g6DFSwpsj+tDryBSGUAmM47mmFs5HpVtl5qo67ZSf9mgCqCd+KqXV00HQ8Gruz94cdBWTrCnyx7mhIbKtzdSSHAbHvVTOT8zsfxp8i8KPQD+VVyWD4AqkiCYMgOMc1oacWaY7c8Y4/Os8iPygR9/ArW0VMzMMnt/OlLYaN+JX2jKkfWtKBdqLnBOKrxRADOKtAYUUkMmFLUamng0yhaKKKBC0lFFAgqu3yTDPRuKsVFOvybu45oAY/QkAZxWFcPO7ZVQoGeprcl5hcj+6axZDxzQ3YLD01GK2snSQqXMbKcZzkgj09689fIc565rrbqPdbbuzFhXJzHMrn3rWBnIFNTxuV6GqympVNWSdTovjLV9HdfJujJEBt8qX5lxzx7dT0r17wr8V9JuUEGpxmykwAGXLJ/iP1r5+Q1YjkI6GlyLoTbsfYNpfWt/AJrS4iniPRo2DD9Knr5O0vXtQ0qYS2V3LA47oxGa9I0L4x3kAWLVrZLlOhkj+R/8AA/pSaaHzdz2miue0XxroWuhRa3qJKf8AllN8jf4H8K6GkNNMKKKKBhRRRQAUUUUAFFFFABRRRQAUUUUAFFFFAHyODThUYanA1JRKDS8VGDS5pDJacHPeoQ1ODUATcHoaM4qPNODfjUgPzShqZkGl6UASAmnA1FupwakBKDSg1EGp273oGSg04GoN4Heo5LuKIZeRVHucUAXM5pc1iya9bKcIWkb0QZqOPxAhfMsbovr1x9cUwujfyKAarw3Ec6B43DKehBqcGgB4NKKZml3UgJBS1X88b9igs3oKUT/MVKMCOoxQFiekIqNZkY4B5HapM0AQvCCdw4PrUBV8lc4A7VdpjoGHIoGmVgv/AOung4OKU8HDdOxpcYY5pFBjPvTopJbWQSxNz3HY0wtik3Ad6LgdDZXsd6nXa46qeopJBnd6ZxXPLM0bh422uOhFa9lepc7Y3+WXPI7H6U0yGi+Y8IoHaoWHIyOTxV3bz7VWkTMgpiK7J1qpMuHUn6VokdapT/N9AaQymoxuJ6Vl6wgMAb0IraEJaMjpmqF5bGaBoj17UFGL9jklKkABSBzn2p6aa2CZHVQBn1rdt7TbEiuBkAZq0tug/hFJtgYEWmwMgcFnGM8d60NOtPLZGWJ1zjdv61qrCAMAVMkYHQUtXuK6HKO1S00CnGqQhucH2NSg1EacjdjQNMlopBS0xhmijNFAgoIytFKKAK6jKlD24rJ1TTRcFREpBA55rXYbZvZqXFNMDl7uCcouW3leAo4ArnL2zKP+8KqecBepru720DjdGACWy5HUj0rAludJScJPalXI+WR3yM1UXYlo5ea2e32lgcEZzTFNb2r2DyuJAV5XcpB4YVgfdODVxd0Q1YmU1IrcVApp6tVElkNUqyEVWDU4GqAvxXDIchiDXW6H8Q9d0Xakd200I/5ZTfOuP5j8K4ZWqRZMUWT3E0e/6J8XdLvNsepwPaSHgyL8yf4j9a7yx1Gy1KETWV1FPH6xsDj6+lfJKSkd60bDWLzT5lmtLmWGQdGjcg1Lh2C7R9X0V4jofxf1K12x6nEl5GON4+R/zHB/KvSNG8e+H9aCrFeCCY/8srj5D+fQ/nUNNbjUkdNRSAgjIORS0FBRRRQAUUUUAFFFFABRRRQB8hhs9acPY/nUIanhqkol6daM0wNTsikA7NOBqMe3NKDQBJupwaos0uaBkuacGNRA07NKwEoIPtRu9jUYNOBpWBDZ5jAu4ox9gM1mz6pcDG2HZnoX/wABWrnjB5HoaQopOeh96B2OdmvLqQkPM6+y/J/9eqxXJyRk/wB48/qa6g28e4kxruPfFQHT7baQIwCe46000Kxz3UdCR+OP6CkBGeBjHcEf05H61vPpNu+ApZfU9SfzplxpMWB5MjZH9/n/APVTuhWMmCeWBw8LlGPp0P1HQ/hW5Za6jYW5AQ9A4+6f8Pxqg2lPuwrKVPX/AOv61EdOuBu+TJHoc5H9foaNGGp1qSBwCCDn0p4rk7d7ux2sgYRk/cIyv/1q27TUBP8AKylJB1Vv881Nirk8ts/nCaFyripEvdSRvn2yY6ZUGnq4I4p4agCmsUzzb1iWMlsscda0FyBTQaM0hkmaWow1LmgQEVExIOB+VS0mKBorYLAneMD0pQmRyce9PaIE7hw3r60qbW+VhhvekMiKjP8AhTlOw8ZBHQ1KYxjjpShBj0oGaunap5mIrjh+gb1rQdccjn0rnNikEGr9nqJjYRzcr0DHt9aEyWi/Im1Sc81QkXBCDOSa1HIKZ/GqW3dMD7ZqhDHjwoA7VUmRsZ/l2q9KSFz71Tck54x70hpkyp0qQJTlGTUgWkAgWlAp2KUDmmIQDmhutPUfMKa45pgMpM4OaKTNICZTmnVAjYOKmBoKQtFJRTAWlptLQIbMPlBHUc0maeRlcVFH93B7cUANkGRXBeIofLkz/dYiu/ccVyXieDKSMO4DVUSWY2magrILK6b93/yzc/wn0+lWNS0grF5qA7wPnHr71z3eul0XVBOi2Vyw3jiJz3/2TVbaivpZnP8ATg09TWrq+mmJjNEuFz8y+lY4NWS0TBqeGqAGnA07klgNTg1Vw1ODU7gWA9PD1XDU4NTuBbWT3qZJ2XkEiqStU8IaSRUX7zEAU7iaPQfCPiTWdOVPKv3ETMFWKVsxgepB6V7zZT/abOKbKneucocqfcH09K+ebS3ikvtOsdwQTzrHuPGFyBn9c19FQxJBCkUa7URQqgdgOlZOw4qw+iiikUFFFFABRRRQAUUUUAfHQNPBqEP6ingjsakolBpd1R5pQaBkm6nBjmo91KDQIlzS5qMGlBoAkDUu7AqPNOpALDJ5hbLKgU4O6rDxskRkV45AOvlyAn8qqkA9qasCK25cg/WlYZaD9iCpxnBGDTw1VtuZN7Ek4xUoOKLASg0HFRhqXdSsMXn60xj8xp+6gAMc0hjBzTgpp4AFPHFMBgjJGD0qRYkBBI5HSlzTs0hDsenFPzxUeaXNAEganbqizRkigZNupQ1QbqXdQBPuozUIejdSQEuaY1N3U1pAOpoAlWTHB6Uucc5qm9wg70kdzz0OKLDL4al61VMwAznil+0KB1pDNG2vWtwUcFoug9q0bYrKpYHIwADXPCZm+6v51atLuW2bPDJ3WmnYTRtum4YzVaSAY4/OrMM8dwgdGBB/Sh1yDTJEC4NOC04CnYoAbilAp2KAKYCqPmqJxzVhF/lUMgpoCA9KZmpG4WoqkB3WpEbI96izQGwc0DRZopoORTqYwopKWgQoqEjbKR61LTJuAG9DQAh6Vh67B5lvn1yprcrP1KPfav7c00xHmLjaxHoaFODkVNfJ5d5KuMfNmq4rUzOr0vUV1GH7NOQbhRgE/wDLQen1rJ1PTzayb0B8sn8vas2ORo3DISGByCO1dTZ3cer2rJIB9oUfOv8AfHqKn4R7nMA07NWL6za0mx1Q/dNVc1ZJIDTgaizSg0wJgacGqEGng0CJwa1NEiMt+rdoxu/HoP1NZCmtvR5xaxvIep+b8B/9c0N6AXdQuv8AiZbUbiHCjFfRnhLWBrvhqzvdwMpTZL/vjg/4/jXy8rs8hdjyxya9a+D2ueVe3Gjyt8kw82If7Y6/mP8A0GlJaCvqexUUUVJYUUUUAFFFFABRRRQB8Zqd7bVBLegqURyCPeUYJ/eI4qsCysGXgjoRTlkdSxSR0LddrYzUlXJwxxTt1QtIzRovA29wOTSg0ATZpQ1Q7qcHNAyXdTt1QhhTg1AE26lDVFmlzSsBMG9aXdxxUINOBoESg+9OBqINTs0ASg0uaiBNKGpDuSA04EVFmjdiiwycNTg4NQBqN9ICyDS5qsJQP4qcJuOATQBZBpc1WMjdl/WkZpMgbgMn0pAWwaC6r1IH41WCMXyXJAHIqQIuOgoAc0y9iT9BTPtAHBBFK5EaZx3qqxJBJ60ATi5LHhcfWgyyZxuqONcY9TUkgAYUDAlj1Y/nTmAwBTVGSKe/XFAyGQfuxx1NOVflFLKuAB6U5RlBRcBg3KeDSock/Kc1IqEk1IkZyOKVwEQykYAAFTLFIer4HsKlSPFTKO1ILj9PgMN3vDsflPGeK2c7l9+tZ9qMzf8AATV7GYv5VSJbJcc07bS45NOAoAZilAp+KUCgLiKODUMgq2i/I5qtKKpbCKzjioTU8nK1XPWkxhml6UzPNKDSAmjb+Gpaqg+lTq24ZoKQ+ikzRmmIdSN8ykUwnFN8wDvSART8vPUcGop1DIwPQjFBbEhAPWonfIpgcBrcXl3gPqP5VlCuk8TQ4YPjo3865vvWpm9xalgnkt5lliYq6nIIqKlpiOrSSDWLJmAAcf6xB/CfUe1c7c2r28jKRwD1ptpdy2c6zRNhh1HYj0NaL6jZzjMiSpk7mCgHn8alXQ9zLCk9ATUixSH+E1e+22CfdtpX/wB6QD+Qo/tWNf8AV2MA/wB7Lf1p3YtCqts59BVqLT5ZPuqzf7qk0v8AbN0P9X5Uf+5GBTG1O9k+9dS49A2BT1DQvxaNOcFo2Udy3FWr63FjYKmQWc4X6Dr/AErN0tXudRiDksFO85OenNXdbn8y/EQOViUL+PehbgVYu1bnh3UZNL1y0vImw0Uqt+GeR+VYkQ+YCvYfh74A0rV9Aj1W+aZ5JJGARWAUAHHpVtq1mQ1fQ9dByM0tIAFAA6ClrMsKKKKACiiigAooooA+LM04NzzUAkVu9PDVIyXIzTgag3U4NxQBPupc1EG4p2aBkgNLuqPPvS5oAl3Uuah3UokBPWgCcE04NUAenbmx2oGTg07NQLuOOcU8LnqTSYEof3o3+nNRpjk44zUmaQWAk7Tgfmaj81vQUsjcbR3pn3iBQgsSIzseT+VOxzzSxgBSe9Jkk0hkiDA6dalX7tR9MCpTwKBhn5x9KH4wfSjqx/IU84xikA5DnJqSoYWzu/SpCdqk5pMCGQl3yfuio1G58dqXnBGeKlgXnOOlMB4UbselMY5epG6nHemFMMPegY5B834UuMyY9KdGPmJ9qWP7xOKQhsoyufenRr29qcFJjI74NPjXOD2oGAXoasRoAB60BOKkUYpCYZAI46nFPHXFJt3A460xXYnpyOoxQBo2Sj7Sv+6avIMpjtVLTwTdJnuDWmiYWqQmP2DcfrTgtPI+Y/WgCgQ3FGKdiigB6j9y5qpJV5R/o7fWqUgy1WthFNzhip7VA/BqaU/vn+tRP09qkoiJoDU1uDTc0DJgaej4OKgBp2aQFsGgkCo433CnEZoBlW5uhGprn5vEJFx5SJn3zWnrOILdpZFYxhf4e7ds+1cIySF87TgVcVcls6ka8qsyhN3oxPepYLuST+HArkm3nqGrS0jUTb3Kx3DEwMcEt/D70ONgTL2tIZrRyRyBn8q5E8GvQ9St0a0JXkEdR6GvPZFKOVPY4qo7CkIDS00GlzVEi0tJmloAUU4U2nCgQ8GnioxTxTA6Dw+gjSe7YcKMflyf6VnlzNO0jHliSa0pD9j0COIcPN1/mf6Cs2FeaIgzV0XTLnV9TgsbRN88zbUBOK+j/BGi3Ph/wzDYXe3zld2YKcgZNeQ/DTR9Ri8TaZqX2Ob7IzsBKVO0jawJzX0BRISCig0mR1zUlC0UwYAPJI96ie5t4fvuiZOOSBk0AT5HrRkUxZAw+VSQeh7Uu5s4Cj86AHZ9jTXZgpKpuPpnFB39gPxpGD4+9toA+IKUSMOhNNpQOaQyQT+oFPE69Oar4FOIGMigC4sgKjHNODH0qOPiNRT88UhodlqeCT3NMBzS9DQA72oHBpPSl9aAJVp2flxTF+6Kfj5aAHpUi9Kj7kCpAOAKTGKnAxT/AHqMNj86ef8AVk1LAiYkkmnRrxmm4qZRiPPrTGLnA9utCDnJoyCDTgKQEg5YU9/T3qMNiSnkkgH3oAeF+YD0pzYpqNntSkc0hiwrkt+FLKeMCnQj734U2bO4D05oAjA4/GrMK4SoAuSBVwDAwKTAbt70xl+cc9qnAqM9c+gpIARfvUKuF96enKsaI/m6+tMCRFAbHtRCMKy4xg1Ig+cUgUh2+uaAJEGTTsU1SVGeSfTFSxoSck8+lIAiHrTnCjBxz0zUgTB9KcUBx096AJtMwbyP6GtgDkj3NZGnqEvoxuGMHFbPRm+tWiWPK/MfrRindWOPWjFADMUYpxFJigCYD/RfqapsMuPrV/GLRfcmqZHzj61aJMmQ5kb6mm9aQuGcgHn0pazLI3XH07e1QnjIq11FQSIQf5UAMBpc03NGeKYyWN8HNWgciqKHFWIn/hP4UgHXMC3VtJC/3XXFcofD1+vOxDg9mFdfRTUrCaMWLT4BFtn0192OWUg/yNRTadY+TIq2s6yFcjKk10FRy8bX9OKLsVjFBk/suFJY2V9uzB9uBXEajAy3smBwTnNeg6k/ELDON2SR6VyOp3P2YnyokBPyh25NVFg0YQif0pfKf0qYahdf89f0FL/aN1/z1P5Cr1IIRC/pStC6KGI4PGanGpXYORL/AOOirtvfx3pMV0qKzcBwMA+x/wAaV2hmQKeKsXlk9rIeCVzwariqEx4FWbSHz7qOLszAH6d6rCtfQ4x9oknf7sa5/wA/hmhiJ9Ym33axDpGuMe55NLpen3WpXkdrZwPNO+dqIMk4GT+lUWczzvI3VjmvUvhN4e1Fdcs9a+zk2P7yPzcjg7SOn1NVsgZ6r4KtZbXwdptvMjRyRxkMpGCDuNb+0YpaKgYm0UYFLRQBnavdz2lqfs0RZyPvdlHrXkOt67f3d4wkkldFJClzjAr25lVh8yg49RXlHiPVrW18QXC/2ZFcMH4VicAD2FWrNEyRlWXiTV7KVdt5IseRnncAtbun+JrmfXrSRrgiLzBDI2cCRcnBOenFUm8PnWtGgvbC3kW6mLb1X7q4OR+Nc9eeHNQ0oOt3MqScEIOT+lTy2WhFux7tHfW0oJimSTAydh3H9K53xH4kFrGIbS48m4wW/exsOB6cc1zXgbULLToZZbm7Zp53EUcCqWOO7cVneJLiw1je1mr+f1UpGxaQk4xk9v8AIpR1LUro+eNw9cU8A8HNREcVYUcL9KRY0hu4oUHH41JRQBYX7q/SnCmj7o+lOpFCrTyOhpijuadnigB/pSd6M5o70CHr92pVqFB8tSrxQA4nDZqY9KhbnFS5wBSGGMkCllOFFIvY+pok+8KQCAdKsBeMVCnLCp1oYxpUKKUdvc05ugpcAbR3zmkA3qzCpcYHFRKPmz71PgFcmgByDij1NOXG2lPTAHU0hjoR8revGf1qN23SHPap4RxIcckj+tQFcE9KAJIF3SCrWOcVDArKetWApxkk5pMAIwpqIAAc9KkdQAOpz600oPLzjvQgEX7hpyDDLxT9vyYoyQ2MelAEqD5xxQwZZSQvB4py43rjqKmYfuiep60ANUHOOOfapkTnqeKRW6cdaeCQaQDggz3/ADqQRjH3RTc9KkU4NAiWzH+nRA+jfyrWK7gxFZdnj+0Yc/7X8q2lUDp3zWkRMYo6/WnYqQrg0hFDAjIpMU8ikxQBOwxbR/SqTcMSewNaEgxDGP8AZrNuTtilb0Rj+lUSclY6ms+VkGyQfeB6j/63vWiH5wev865uaLcwdGKSL91hVuy1HP7mcbXHb+o/zxWZSZug0FQwINQRyZA5yOx9amBoGV5EKnnr/Oo+1XGUOuOnoaqOpUkEYoAAcVIGwahzTgaYy4jbgDT81VjfDe1WQaQDqaw3AilpKBEJUMmCBjoRXJ+JrYBVWPCgYJFdd0Zh+NYmvqwtGkjJVx3XrVR3B7HBSQtCQGHUZFNrTinj1FhDdMFkPR8Y3f8A16p3VpJZylHHHY9jWiZFiEUopKBQI1rO9WaMW10QRjCuf5H/ABqvd2TW0h4yvaqgrUs7xZIxbXJ46K57ex9qNhmetbkI+y6IT0adsfh/kfrWfPZvDKAB8pOBV6/lVjDAh+SNAP8AP4Yqt2SR2cPmzIn94gV9T+FdAHhrQ49NE/nqjswfbtznnpXhfwy0FdW8SwG6s2msV3LI2DtVijbcn14/Svo8DAAHalJ6ggooopDCiiigBk0fmxMgdk3DG5eorlr3wjp8VzLfyXDIMdOnbB/GusrzDx3fazLObSFCtuJCY3VuX7cVUbiZPN4m/s7TZdO06N4JY+CXQYLE/MVIPuPzFcxf2era7DBcYkluJSR5hboBjGR2696mstBuPMELh7m93AEb8YbAJByegHf1PfpXfJog0bQ7iO1RmvXjy0jP39iRVErU84i8E6paYm1W7t7S2OR5skgI+mBWZrXiOJb5zYQpbwKPLTy1K7gO+M9TXQaz4dvdSjVrb7XNOeW80DA9SoznGR14rj38M6nJrC6YnzzuTwSMDHv0qWrbDseWEVYHQfSq5HHWrA7VBYtFWfs6+pquRhiPekBOvIFOFNXtTxjmgYopR3zSdKOv5UDHClpATml7GgQ9KcpyFxTQcKD6UsYyooAmIxipFxjk1Hj5hT+AuPWkxjkAIHtzTXOW709Tjt0phOWpASRAls4qYZ9qZF0NPNJjEOSR60Dkkmg5JpQDg5oAAOQfep1OENQjjFTRgMFyeM0APTPAxTmzvAA4HNT+SiIWyeBUERLuzdqQE0Y2wue/H9agAy4FT5PlP9R/Wowmxdx+8TQBZiGUB7k1Kc4xSJwi0+pGRP1Wk3EsFxx1p7D5qSNc5NMBTnIoKnr9KX+L8aeB/KmAQZ3EE96uYG3FV4FOfmqcnb2zUgNj5XHpxU6jJFQW53En1NTpwOe9AD8fpUirk+1MqRThaaEWLIZ1KHj1/lW2V4FYlhzqcGff+Vbp4dR71cRMCOTTSKkYYNJihiIiKQjipCKQjigZPOMKo/2aydQO2xu29IW/lW1cjnj0rE1f5dKuz/0zx+ZFWSjhR9arXKhpI16E5IYdQR6VYFRS/wCuiPuf5VmMswzTRWsTiQnfMqkEDpuwa2w+BWGB/oEXtOP/AEOtgGkUiXeaikYk5Jz6inCopSQwxQMafXtShqUgEVERg0xEwarcT7hz2qgDU0b7WoGXs4qrPeRQkB3Az71YGGWuS8ULKLhI4lYDG7cDjOeMfzoSuI3P7St3bKyDjjrVK+uI7iPAOVKk/lXLl79Ah8sgKMDCCui0iaLVbd4Zk8u5jHIAxketO1hXOMuY1ilZAcsGP4Vo2Nz9tjNrcoZFAyHHJUe/+NLqOnZu5V3KJAM7C3NZXzwyd1ZTkEcEVe5OxYvbGSzk55jPRqqitdNaM8C217FG6jjzQuGx79j9etUntQzEwNvX2OTTTAgFPFBhkU8qaACOopkmzpkjXKmCXlUXcH9B6VB/rJmYDgngU+1YQaZM2fnlIUfT/OataNYvqGowW6I7b252LkhepOPYZP4ULQGe/fCnQv7J8Li5ZnEl5h3jdcFCpYfyxXeVDaQm3tIYWbeyIqlsY3EDGampIYUUUUAFZmta3b6La+dOGOc7QO5rTrl/E/hybXr22LXQS2iGSmcZPrTVuoHOR/EBkuJpHeZ0IwsWwY69c1zGreJNNi1OG/sXZnBOYJl3depz0NbPjDTE0fTxAkBcthYtvRQM8k59SeDXBzaOftAhWXzZXXhU7Nxwfb3q7W+ZHqekad4n0qznttUinGbtRHcxPgurD7pHtzjPuPStvVp0edxe3lwilQVjDgKAT3HVvTpXg72t3DORNG6IuQWA4/OuhtfFT3qJFIjSTBDGHPJLEYB6damzT1C9j0vSfEOnSXzQNc+TEy7I8ptVuT8vI461Vv7u3F/BLaW9uvmO0f2gEEjg/NkjHGKseHvBxeyt7m9it2Z1ViVJ6dvpx/Kt2PTLRAZIIxLDAMHcoYMQO1NWBXPjo4PerHpUGAcc1pfZ8kD2rM0H1Tb75+tahtWFUJIWDHjuaQDk61IBxTE61Mqk8AZoGJ2pBwRUwhf2H40n2d+uRigZGeuKd2pWjZTkjilAyMUCFj5GDUoXGMcCoUO0rVoRsyhgOPrQBGpy9OIyRTSpEmMc1ZELFemOe9JjGE4WgIApY9al8h9w6UjoQVBGKQDo/uk08dKRF+X2zQ/DcelIYg68U48UKhPTrU3kuecY+tAEYXOM1LGBuQY7807yGAzwfpSwg+eo6HPSgC+Y8xEHupqrGoXPtWgy4iPsKosRg0gHwfNHKT6j+tJINzhfzp1sMRSfUf1pYlL7jigCWP7g9qecBSfSnxwMyKRjBokhZU6Zye1IZCAT9akVSoPHHrTOVUkDpU33lHamIjI+cU7gDJpWUAg0BSxAAzk8CkBPEMtipHQDmiOF/M28DjNTmByOx/GgZTtzhmHqetWB3HWmJEVYhhg1KF20AKnPB5xzmnoysflOcHBpqLgnFSIh3gqMk9aBFix/5CVufc/yrdcfMp96x7GFzqFseB8x610DwNgDgnNWhMiPOPoP5UmKeUK4BBHA/lSYpiGEUgXLKPcU/FSRwu0keF6sKAH3A+Y1g+IPl0S5PrtH/jwrorhD5jLjnpWB4lhcaK+cDdIo/rVMSODqGb/WQ/739KtGFx2z9KrTjDxf79ZgWP8AmHA+kw/9CrWWsn/mGSe0w/8AQhWuBxSZaHCopf8AWCpRTZI3yTjGBnmgCINSsARUcYZ/TP1qXYy9RQBHnBxTlPzCh14zTFPNMC/C+Dg0+W3hnwZYkcjoWXOKqK+O9SLfRDIZwCOtICUWNtgDywAOgBIpsWnW8Fy1xGpEjAgnce9PguoZ4w8cisp6EGpgynvTA4PxdCYdQSZcgkZyKz45YdTjEU2I7kDCv2b2rofF8Jktt4H+rIyfr/k1xqRuexH1rRaoh7jpoZLeQxyLgimitOOVbqDybwjIHyS9x7GqctlNFltpZOzDoaaYgS4lXjeceh5FTpcbyA0SMTxxwaqAEdRV7S41e9Rn+5H85/CgRbvwkcyQIMBF5+pr0/4M6Ct1qU2rP/y6fKhDchiMHI7ggmvKhuuronqzt/Ovp/wD4Zk8NeHI7W4EZuWZmkZOQeeMHrjHPPqaH2A6iil2mjBFAxKKKqz6jaW0nlzTKjehoAluJvs9vJMRkIpYiuHtNOufE2sy3Vy11BZKxKI3G9Tj/Cu2S4gnYxKwYkcqRUqxrGuFGBjAApp6C3OP1m50nQpVS9lUxKQ/l7ORjpj3zXj3iDW31LWpbqwQwxRn92QQCBnj6mvT/FfgC+1keZBceZK0h/1snCJ2xXnf/CHSQQzt9sga4gk2shJK549uf5Vp00EzlrvUbq5+SeZ2GehNNtrhoZg8JKsh3Bl6g1ZvZLv7e0V0m5o2A4ULjHb2qC5vUjZxFA0G4hlUOTjjB/Ooa6AdsPidq1npMcFuY48DBcJkk/jxnvWRF8Q9bt7WZBeOqTE5UAfjXIsZp/lDErnOCeM0kyOhAK5wOmai3QSRDHoFu6o3nSDOD2qMgLMVHY4rbgIMcXHYVgyN/pEn+8aDQ0Swz0rPkxl/xq0WzVCQ5Y0gCFN8uB071d+VF9AKqQuI3ORnNSSyB8AZx3oGONwNwwpNOEwxypqsw4zUg+5QBZBDLkHIqOVNrAjoRSW/QipJuYwPQ0AVsfvB9a04eYVrPK5GfSr1qcxL+NDAlEaiUueuPyprTgHgEgUkxwPrzUJHyUhlmKZWfkYqdgGJBFUI8bjV5TlRn0pARBdvHvQ4ywGOaeRhjRCN0ufSkMmgTyyc9SKkaRUyOppkjbBkdahOdtAG1Y2kV3brIzOpJIwMU2e1jhvdqEsFAOTVzSF/0BfqarzkDUZB6gfyoAbJ/q2+hqiRldxH0q7Kdsbn1BqiWzkHtSAuafGHilJ5ww4/Opm2xrk9TngU3TSDbyY9Rn9adcqfvYyKAFt5/wB2Pl6H1qUSrI5GMEVTjfA2gfjTlOGyOO9AFmaLdGSPvVDGOMc8etPe4OAAo59aZF19qAHiPzJVX1q+kKpgKOg5NQ2seWLke1SXD+VGQByaQDVnX7S+OcDFTRzAEgg4qkIzGu4nOW61YiBcZ4waYFohWYZ+6e9RyIRkDr60+HCA5J46CkkmBI3Lz0zQAQx7yB6d6uIqoMdB3NQ24Cx5z1pZJVOEyPfmgC1BKo1G2wCRu5Nb4lXklT0rmbUqb6AZ/irpguEz2xVJEsmKq49QQKrSR7Gx27VLbschT3A/OpZlyh9uaYXKOKu2wzJEPpVMjir9kuZ4vp/SmBLKiqzsepJOa5bxdcBdJjAGd04/9BNdPeHLEDpXG+MWxZ2qesjH8h/9emyTl0kDHHQ1DeRhvKI+8HFNqWU7o4j/ALYrMZGRjS5vaUH9VrYArMnTbp1yfVwf/Qa2IV3OPbmkWiSKIKMsOf5VBfSrHDKepCHp9KtSHahIrMvxttZj/smhAYdvfSRTMwBP3RjPrmt20vRcPt24+QN+ef8ACuYT/Wt/wD+ZrUsmMdyp/wCmS/zNNiTNmXC/MBx3FVW5YkA4qz94Y9aSzQM0gbpjFIZArVBsDGXIBDZzVuaAxSf7J6Gq4HD/AFNNjRR0iTy7aJezDIrcjlzXN2TFLSB+y1tWz7nUdqZNy3caYl8mXYjJBKnof881m6poOmIY9oePOQdrZ6Anv9K2xNtQn0FYGsXsalVkmVGY5G6qQMwDpLyyMtrul2gsQBzgVVKS253BiAehBret0kszHMr8SqcY444q7NDBPaeY9q43bVzjG4HPze9HNrYg5CSUgZZEYd8jH8qsII109p0VkaRtgGevrU+q6XLYclGMbjKmoXZWNvAv3Ykyf948mqQHS+BfC9zr+twxxIdkbK8r/wBxcgZxkZ6jpX1EPlUD0FcL8KtDk0fwp5k4IluZDJtP8IwAPp/9au4pb6iQ7dSg5plNaRUBJPQZP0pjI75ZTbN5KB3/ALpOPy96524vkFwTeXi2yg7VjkQODgc4IGafqfiTyo3a2uYmV8qqhSGBx715bqNzdT3swea5cBjgs+TiplJLQls9Gn1yMrIbea1WRWzuBIJHTv3zWMNbvfN8x7s7BkqiMTzx1Hp1riIbzy1kUNncRkMvP51S1DU7bG3y0Mg4qHLm0sI7TxB421L+zp7aO9RXZc7iAjAe2PWuM8PavZWcskmoNM8j4Od3APuO9YN3ctPIBDG2xegXoKrNJLwJVAyce+atN2sG5razfQyxkwwhd7l9xOTg9qwY4UkkHmShMgknGce1X49MaaB5JbgJgfKCPvGsu7R7aQo5GQB0Oau9xkr3cUAKxLn3zUKXLSNgcE9jWe0hyakjYq6OM/WlYZvQ/wCpj/3RXOu26aQg55rqI8NCoz2H8q5PpK/+8f5mkxl/NVGBaQgAkk8AVcijaaVY0GWY4FblvYw2Y+UAv/E5pDMCLS7yT5lgYD/a4q2NAvsZMYH/AAIVqrq1tGTtDSEcAjpQfEcKgB4WBPTBzQMx5tJuIELSRvj1HIqMRIB07V1MF+l1FvicEdxjpWLq9oEUXEeQDw4HT60AUlCgYGPwpTDLKn7pGbB5wKht/wCKtvR/uy/Uf1oAx3gmhH72Nlz0yOtWtPgnmTEcbNjv2/Otm6sxdywlz8iZ3D1qwb61skWMdVH3UHSgDIn0q83AeWOn94VTmt5rdtskbKPfpW+2tWzzBSGTjqRVrak8ZztZGH1BFIZyacye1Xo/9Wv0P86Ze2ps7oqM7Dyv0p8Qyg+lIBjkiTrwRmrNjbSzsfLRm/lUtnYfaJd758pe3r7VuJNDZxHcQq44Ud6AMafS7vaD5Y6/3hVWS3lhIEiFT79K2JtZj2riJyueTnmp7ee3v0KcMMcqw5FAxdM+XTlP1qldlV1D7wHStKOFbW3EKnIJOKzL9c34AODxSASbbsYbs8dqrLE7bcZJPYA5q9DGZWO0ZPQVr29tHBEW4z3Y0gM3TbO5SOXMLbWK9T9autY3BUkREj2YU+LVIsTBFZ8Ec9AetJFq8ZK70ZMnGQc4pgVGg2H95EVPvxUYgB+7x9TXQSFZoV3YkU9/SseT9xM0bDvwR6UgKUiOrjIGAOoojztyMflVvIKvxnNW7DTgyGWUfL0UHvQAWNvNLEpRScn0pL6wuhg7epGBketb0c0VtbKGOPRRWTfaqr3yIsbFAOeaAKL206RhZEIVTn2psTqQVAOR7mtu2uIroHYeccg9aq3mnCB/PhwqHhgP5igCqvYY/M0/y1dSCoz9KakTZ+XnFXrSyd3EkoIjzj60AFpAzRqEjJOMHAp8ljOJW/d/qK2i8VvArHCgDAAqhLqKmc4jOMDqaYivb28qajbF4yBu69q6SVAyE9/Ws2xuY5r6BQcMW4Brcubf5GZBzjketNCZnxDDr9atsMgjGc+lVoRudfrVwcOp9xVCM9kYAkowHuKv6eMzJgZO3oKfKheJlHUirunoluB3Ozr3NCApTwSl2Ozv6iuH8cRyo2nL5bYPmk+33a76e5YSN8g69zXI+KLpJNRsoujhCdp9zimxHB4p5/1I9pBWlqNiEBmiGB/Eo/nWe64ts/7Y/nWYyW4XOlz/AO9/hWvbLkn1rLkjaWxuI0GWLcD8BXX6daR26knBfGSxoKRRFhNKo/dHHvxVfVdKm+wTEQ84A+97iti51COPATcxz1XpWZqurhLFjIrgFgODnvTSBnFm18qYrJGyn5eufWr9tEnnqcf8svX3q8HivU+9vQ479OapvbyWt2gDsUKHaSfehiReA4ogk8ueQfjVXe/94/nToyftbAn+AH9TUlGg0nmYUqDzWXE+5Tx1NadtE0s6ooyeT+Qz/SuYNzhiOKdgHwQkaTE2DyD/ADNaFo439O1Q2E32mBrLAyoLQ+/cr/X863dJs0tiC4DSEdT2+lWiRv2e4eIlYWx78Viah4Unv7o3BZ1JwNvB4H411lzqMMSMoy7DqF7VRl1yGGFpJUKKOp64piMK5D2MdspjK7AV+YYBxj/CrZ1B7u3LBxvjCrjbwMZ6VpSSQanYwyYV4mOQay7m3e1aRVhd87WXj7w9qlp9CWVnntzAVuE3DHv+NZnhewa91lJyn7iNw7+4HOBW+thcXjtGQFhZdrdAVzwecVt6NoC6XIY0JZM5yT37cVK0i7CPTtB8RwJYRQSRGJVOCzHAUY4roob6OdgI1YgjIPYiuFtmC2aJFAk5RsElgMe3PaugttVvEt95to1VAWbafzrWKbQlI6IOCcdD71yfiLz7aQ3dvcs0ufuxpuIAqDUfE0nkll+YHgKB0rktT1/WbYrOibbcj+IdTV2S+ITlfYytW1i+v5Alwgt9ucJt2ge5rFZmkujjfOq4yM1oavqaam6TEBJj9/jioLEAyy4VV+7/AF6VlNxb0D1JvO8m3njW22GRcDPX8DXKi0mupHAjdsdxxzXYvarLIpk4VR0B61l6xqdtZsNoJIOMLzjiiMnsUjBfTLuJQFU89twqC5LgospIfupGMe9aVtrFvO+1sqx4G8cVZu4YrmAo6gHGQfQ0xnPvduV2qSRiq0unXtwxcRkA92OK3rGyitkFzchd4HGeiiql3rlqlwwQSOPUDinYDDfSb1AWMO4D0INVU3pKqkEfMAQa6yy1CG5z5Z+bH3W4xVfV7JJIvtCkeYhBJ9RQBNEy+Uny/wAI/lXJt/rpP9411kQ/cp/uiuS/5by/7x/nSKNnTbiK1ujLMGOFwMDvUup6rDLbskDne5wRjGBWf3qOKznuZT5UZIz17UgJrfHlAVHOuGBxxWpa6NOo/eSIoPpzWgugxFfnnLfQUDMrRZSl7t5w6kEVr6kpbTpVA7D+dXLfSbO1IdI/nx1Jo1HZHp8vQfL/AFoA5eNNgx3rW0gcTfUf1rIEm6bHQGtrRl3faMdgDQDJtTuDbWnyHDsdoPpWRCCyAn3q5r2dkH1P9KpQH90oFADbjAYAdSK2tEkPlPETwhBH41iT/wCuX6Vq6H800xPTaKQyTWlBWFu+SKp2/wAy/pV/WB+6iP8AtGqunIGlhU9GkGfzoA6BYRbwxx+i8/WueurszXZcn5c7VHtXSag22J29ENcgfvCkBeCeZuB6YpLYyW84dThlP502GTYu1u/f0qd2URY4OelIZupILjbIv3SMiqN4hF2zH04rR0iNRYR5HPPX61R1V1+2Mq9eBQxE1gQrxk9MH+VX7qNpLOVR94jpWVyqAqcFRmtS3vIrkBQQHxkrmgZn2OBby8YIIB4781DLEVdSOhOa6CKOEq/mRggsOe/Q0r6XFIwMTkex5FAGdbXwt4GRlZu64qtc3P2pgwj24GOuc1fn02WEFjGGH+zVJUVE4AGaQCwRbykI+8SBXQyssSYHCqP0ArEsSDdqRycnn8K07xttrIfbFMChJdEb3c8t0FRQ2pkiMhPzGqs8hO0gdTha0YbhQgjPDAUgI42NtLvU4CDJrZe9tpIdpYkMMdDWc8QkjAYZLEAmpmiVVyq4I6UAFvEQRnqxA5rblVY4UQdE5rIgcC5iHXmr145+zSsc9KYFT7T5xYv+HsKYybgCBkjiqqNhyPyq1BIpyrcGkIktcf2na9Qd/Wu1jfzI8nqODXKWiq2p2pK/xdq7G0jUCTjuDVITM4W/lSuSMZORSSNhkHcsP51ZvZVWRcHJweB9aoZLTKT13D+dUIumpLFjLI79goA+lQzHbE59Aan0tf3Mh9lFMQ26jJ+YfjXmfjd3XxLaeWQGjt1bk4/iavU2cbyp4ryj4gGI+JyG/hhQcH6n+tDEaEQFzCpAyHXpWJfQ+RG8f9xgOfrW/pW0adGeAOaw/EEn7yZV6ZXn8qgZb0yPfaX0x7HC/kK1ru4KskQOARlqpaYv/Emn9602sUmIkLsCQOn0pFIrLGHIU9yKx/EimPTwDwTIB+hrqLaxQSKrSPjsar+ItKhmtIlaRiN+e3p/9emgZ57YXDW98nPyNgMP+BCusa1+0R4x0RmH4EVQGgWwlBDPnH9RXQxBVaMHpscfqKGJGGQMZI4FV9uNRY+sY/mamdt0u0fdzQ6f8TEf9cv61JRp6MP9PLYBCQTNz7RtXmQupUkYzLld5X6V6jpa7U1B/wC7Yzn80I/rXll4u1pR6S/41cNhNmpokkj3ZkY8RqD+J/ya6e4v/Lt1KH52OPp61y+hDbbzORyZAP0FS6reSRNGkZAOCapiN6ORSuCetJL5flssmCpHOehFcqmqXSLy/H06V0troWtahp8Fys9t5FwrFQx9Dg54pDFs9UtvIZVcLEG4IHANXpNREkPmW8jNIgyG5GR+P4VmWvh26SymmaSBoEVnYKe4IHf3IpYmaJnVmC4GF/MUESNyy1Ka6dTKuFTndjqfatpZWKM4KKuMbmIGDj9axNDtxK0rNdqoyM5qXVZpfNSCOMSjOc7cY/Oo8xHQW1neSLvtkikBTJHDY5xjv9a3UludPs5Um05FTYy+cDjrxnp3wK8/tNXNiWhk2hipG0jkDrVh/E73Mrp5eVc5xkkd60jOPYjU3JbqFT5zlmVfvIp6isi7le9eVVJCnof7vuKo/wBsLlyRkEcDsKtiQNCkhIAZQTTnPmCKsYUZjyxkfaMcsw6fhVjR7iNp5v3hK4GSq49axryV57qRBxGrHv71f0RMmVSR2xWXqWkbF3fLaWjrCzSF+DkdOtcxqLQSxnERUE5C81valDGAFaQqeyqM5/zzWPqiwpZoiLmRmA9SapMLGTa2wmLIsTDAz9PxroQiNZxMTh2Ue9V7OKGaREE2CvJyv6VrtCZNPhYlOM9FwetSpNysNLS5ymtTsJFtkPCjJ9zXPS58wmup1m2tzKXFwBIfvKR0OK5qZRucjJPAGK1uA6zc295FITltw6e9dRId6sCOorjoty3Eef7w/nXXtkg8dRQBFEf3Kf7orkv+W0v+8f511MH+rj5J+UdvauXx+9l4/jNIou6ZZC7ucMP3act7+1dDPNDZRbmwqDgACs/w+Bsm9cim6+G3QnnZz+dADm11yT5UKgerHNVpNXvHJxLt/wB0YqimMmlx1pDNXTJpp9QVnldsAnlia1tR/wCQdN9B/OqGiWjBWuGBAI2r71oXw3WEw/2c0Acy3StfQPvT/QVk1q6B9+b6CgGS69923Hu39Kx04PTitfX/ALsH1P8ASshTwaAQ/wC84ArY0PPnzDttFZMWCSa19F5klP8As/1pATa4T5EPPc1nWjCO4hZuisM/nWhrgxBD/vGspjyKAOsuF8yF09VNcsBlxXS2cwuLZJM84wfrWJe2rW1y3B2typoGRYyfao3Y5znFSdFoS3e4ZIkGWYipQHTaQG/s2PcTySeT71m6mc37Ae1bdvGIokiXooxWLfkDU3+goAhJKIOvJ5qONikjMTgYznParloY5btI5VBU/wA6u6hZRvp8kcUSk7c4A6j0oGUbTWXVWQTFuVIDc+v/ANatVNawV3x9e6muGME9ud0W6RB/Ceo/xq3a6l5gxnnp9KdhHfQXguUBSQn26Yqlq1uFUTL16NVDRZTLeIV6BTk1r6lg2jZ7sAKQFDTiEuoh7kfpWvqCbrGRfbNYkJKSBh1U5rfys6ADlWFAzn1TMyn+BBU8K8lh1PNFzA0TrAeCT+YqVVApCHqWDjk4qVllMQLK+COuDUcamSVEXqa3SVhh64VBTAx7Vgs8ZPHzVrXK77SUH+7WNuLMZe5O6ttGEsCuvRhQgMAD98uTgAVOThh+VE8JhkKMOM5U+tNADRnOcikBdsGJv7XDEHdzg12lvuKyEk4yB1rhtNydQtgMk7xXoEUWyEA9epqoiZnXI/eL9D/Ool/1qf7w/nUkh3ysR0zgUxR+8X/eH86oRamXdE49QataWv8AozH1x/KoSMirlhH5VsVP97j6YFNCZWuF/eNXjPjne/jS5AJx+7X/AMcH9a9qnGZTXl/iC5sZfEs8P9niW437WkLEYwOtO1yXKw/SNx0yAtkkrnmsrW+XmPoR/St5GiitgVURxovC+gFc7fsXt5XPVjn9ago3dL50eceg/wAatTyzJIAsjKu0EAfSqGkP/ot7Ef7oYfka2Lm3MlrHIoyVUZ+lIaKE13cR2s8iyvuSF2GPUKawr/VLybRdNle5ZpX37mBHJGBXQx232pJYM43xsufTIxXPapp1zaRW1pMEl2h/K8pQoUEjrz1oG9jKOoXnmf8AHzJ9w9/da0re8uTPDmZ/uyd/9oVQtLRrm7C4+UIdx9Bla6ZrK1iCSGIDCvjBPrQxIpxKWmT3NSuM6mP+ubD9VpYisTiR/uoCx+gGafGyzXySJ91kcgkY7pS6DL0KhdG1pzwBYsufqyj+teS6hGEacD/nov6g17IkIfw/qy8fOkSfnIp/pXlHiFQuo3ygf8tl/kauGwmXND/48ZF7hlP5qKl1KAvGGAGcn+lQaG4WKVScbgmPqAa6FrM3FjMFXLIxI9xim9hI49EeVcquQe9d/pQuH0G1BuhHHCCoXyw2MknufasHRIJ4dNkuEi3BWHb0Oa6K28S33kuypACpDEbCcj16/T86m6T1Ki2ttxdXsbqHTZ0W73+XjMaxAZyfb6VzHlTBn81HGVzx9R+VdtPc399ZxPMIDbzIxHl9QVwfXis7V1isrYKxLiQY4444NO6a90Um3uUfDzyESwurnoV2jmte/BggSYPkt8uX42+9YWiXbJqS5IAcbTmug1J1ubRo1ILDlR6mlytMzuc3LKeWbDnPJzSJIkDGQKAzLjrxVaRmjRweoYDH50sOqpCoH2SCRh/FJz+nStGribsEkzxsxjJwecda6e0gu7iKNUgkkYKBhEJ7Vk2GvXs04ES28Ma/eMcSrj2yBWre+JbtLZ3kvZMAcDeetHKK77FCPwtrdzcO0WnTBmc4DALx+NdRo3gLVkeQzRwwk4+9LnPX0zXnK6/NHIHE7MwNdxonjiWSF0aSRyoA5zmhU4vdmcqk09Im3e/D6e4kHmahBHkHJAJ9PpVeX4YwyhC2sojL1Kwdf/HqzdX8YzRmLHm856VlP4wvCM7ZMe7VoqVPqzJ1K99InVf8K3hDBv7aUsPWHGf1rQj8FTC1VI762fGeoIz/ADrgR4qv3OFjJ/4H/wDWrasfEF81nG2wgkeppOnTWxUZV+qMjxN8P9Vs5prwwedCcEvEwYL9e4rhGh8u58uT5Ae56CvSpfFeswXsgizgEdc+lYfiy2kvkF3Lai2Dx+YojXap9SKTitkbwlJ/EjlLXTheaosMEqBVw5dzgY9PrXbyWXkWUrR4dmUgqF5HFcx4X0+a5lkeIKdrgEsea9FfTJxG6s0a5U9SahQbNOdJnBQAeVH82flH8q5fH7yXj+M1Ba3Vz5yj7Q+MdA1Wh3PrSKLemXf2O5y3+rfhvb3roZYoryIq2HRuhFcmOtSxXM9u37qRl56A8UgNgaAu4lbghfQrmrEGjW8J3ysZMc88Cskare4/1v8A46KimuricDzJWYemeKBm42rwR3UcCYKk7Sw6Cr06GS2kRepUgVxrjnNWY7y4yB58n/fVACdK1dBOHm+grIbJbOcmlSWSInY7Lnrg4oA2tf8AuwfU/wBKx0pZJZJQvmSM2OmTmkHIFAEqEAdetbWhgeZL/u/1rEUYQfWrMUrx8o7KT1wcUAbGtrujh/3if0rHJ+antNJJgO7MB0yajJ+Y880gL+m3htGIfmJuo9Pet0iG7hwdsiH9K5YcCpYppIm3Ruyn2oGbUmjxFhiRwvpU6x2unR78hQBkseprGOp3W3/Wn8hUcomuZA0rkjGOaQHUWM32iATYxknA/GsjUedQl9gP5VVS4khh2q7gDsDiky0gZmJJbqSaQFhBghlPI71t2dwlxEAxAkxyP8KwoV6ip8YIIPSgZoXGlQzFmA2t6r3NYieH4prl97uhXoVGD+PrWhHc3CgqJmx781FLeXRYYkPXHQUJgTwumkR4kCxxj+PsaZJrK3jYU/IPuj196pzBpQfNJcHqG5rMksZIDvtWyOpjJ/lTvcR0sTgjINXrC78o+XJ9w4wfTJrk7TUjko2Qw4KngitiG7VmGCMYBosB1LRQ3cpJ+bauAwPSmnTE/wCejY9KxrS7EEkirJtJO7OcZq6+oTBgvmkk+wpAaMMEdsd6jHHLMarXl4Jh5cfKdz61RluJHkCsxbjPJ4oz2yBikBICNuBVy1uvJO1s7Dz9KpqV7kCnkhhww/OmM2HWK4QA4ZeoNVhpyHOJGA9OtUg2w5SQLj0NOhvJjn9+MfhQI2dLtYoL2EqMneOWrp5pvlKofqa4azuC2pW2+UkeYvBPvXZ7kKH5lx9apCZTXnP1NOUfvF/3h/OmqQc49aen+sX/AHh/OmItytsRmx0Ga0LGYTWS8DqfqKzbn/UP9KsWS4s48cHnkfWmhFh7fc+7efyryjxCsFtr90+4KWdizMf9o/8A1q9UZpP77V866/fSX+s3Tzzs4ErgDHGNxpiOj+1mW3RY2DRhzls/ept4P9Df8P51maNKGsSu8na5xx7CtSdg9lLg5wB2qbAXIGMVreSKcMsYI/I11Gn3KXFpCT8rlBkH6VzEa5s78f8ATEH9GrWs1zY25/6Zr/KpKR0FrYxPOzgbTt7Vz3ifT4jqkAlmnGIcjyjt6k9fyrb0ppd0mJGwAPeuY8XXlwutBFlICwr2Hqf8apbCZHtt7aMlF8qPYfvH6VHPdG4urZUyIwz/AI1jETXMyruZ2YMACe9asUZW4t1IwRI4P/fNSwRo2tstxP5Tg7WVgcHtirmm20a6r5YXKKkgAPPdKfpcObzp0U02HLaluUkZZ+h9lNA2bGqQeV4WvpIlVW82LJxjgEmvF/Egzqd8f9tD+lewavIYPB10WLHzJgvU/wBw/wCIrxrU/mkuif8AY/lVRASAEaZNIDhlEZH612Ph7UEurecOQsoYj2PFcfFIF0maMrkuqEH0wWrW0Ibra7+pP/jtN7CR6BoljBNpkw2FGySWXoeDUo8P2S+HBMIx5qu5aTGCen+NY/hPVIILJba6mmQSuQZAQQg5HQ12VzbyWWjfZ3u0kHmEqwx8ykccUrdxrV2OSu7qC2t1YSCONSQoXgHKnoK52a4n1G8VZZEVJIcJuxhR71oaw96dGliuLdGWGbKThPmCnsWPPf8AWqVpD9qubG3V1V3j25KjHOMZ9aI6Da0LdpoavAWiSeSUJnenK5ye2ParumFZNqXbbXC5ORx/+uprfS764thNHDGQpKIDKQfQ1vXa61qVglrdW9lIIgAshY7iO4zjNXcixialo1pcWkkux1cAHcE25rnBoFuVMjOxB6DGOK6fUBrtvYXG21jSBY2yd5LAY5PpXFtql55KjzyMZHQUPYEjUKQWVr0WNAaw7y6N/IFUERKc/X3qrPM8rfPIz/U0WpIkYdNyMB9cVIyizbJyMck10vhoKZJTtz93Nc0Wy7E4z6n6VdspLgBvJEgHcpmqJZ2msPB+6XYCRkYA6VCwVrXaIxnIrmZReG4BkEzA+oPFdnaeGnxHHJfJvYZGEJyKtWMpO25VhgiC7tmDWzZxbLdRg4IOKkg8MYVWe9wfQR5x+tQajp8tskjxTsyw4BAJG4HHT86dgUkUryPdqLqf4sc59hT7uP8AtjwW4Zx51hPtUE9VbPT8v0rPe5Kwl9kjyADqp5P1rDj+0CQxjKLIxyCOtTfVFpLcs6Fa3NrIQGKLK4IZZBjHvzXpU2t2J024hOmJJMYmAbYuQcV4zPFdrcArE+1eBha1rS/u1UM80iuOpkUgAdxWPNyvcvk1vY4i1A84YOa0BVC1A87g9vSr/aqZaAdelBxu/GhetJ/F+NICQcE078KavJNLjk0AJIBgGkXAalk6D60goAnUA9aNoLYpEYEA+tKOW4oGJjp9cVIqjaOKYRg/jUi9qAHIozj86lXB4xTVwAT3NO4JznpQIeAM9BS4Gc4FRqfmPtTwcke9ADh3OKeMegqMHJNOHagBzYx0HWp0cFTnHTP0qsx4zT4wSC2OMc5pMZKuGjTnIbFTjao+6OD6VCibIjnqo4+tWEXcBnuKkA8tjFkEDvU8ePLTgdKJMCPA9KRflXnPFAEiY+bAGc0hCg4wM0yJvnI9OacPmOaQxuwF/wAKUxAk8CpABvx2A5pwHBoAz7mzjnA3Lhh0cdRVFmnsZMSNuQfxgfzrcZciqssRacKB1ppgNivEkhHTcO4rU09g6kuSWyfvVz91brbTBoHWNjyUJ+U/T0qzaX5jby5FKP8A3T/SnuI6hQCqtgDJzUwQZHANULa6WQJz06iryuGFSA/yx+dIVI6cU9c96dgE5xQMjHofzpkZKMRngGpygPSozH8+c/hQBNZOP7Vte/71R+tdpJIOe/Ga4rT1xqdsP+mq/wA67KWM8n3IqoksrxnOfqf51Kn+sX/eH86jSng4YH0Oaokt3H/Hu/0q5ari0j/3azZLjfGy7cZGOta1uMW8Q/2B/KmgY1gACT0FfL87M08hLH5mJP519OX7eXYXMn92Jj+lfM15sW5fHr0qlsI2NCA8uVR2INbLDFncZPAx/OsjQQPMmA9Aa1rp2itJuMggZGPeoYGxbpmG9HrCP/Zq07Bc6fbH/pkv8qo2S7o7vAxmBeP++q1NNTOmW3/XJf5VJSNXSY+JT9P61xPi+T/ioZ4+6qn/AKDn+tehaRF+5c/7WP0rzjxT8/iy8OeNyr/46BVrYTKmnYXULZmOFDck9hitnYDexEcj7Q4H/fBrBiZTgZ52vn8FNdFagG4gH/TyR/5CNSwRvaVHiaR/RDVazizdof8Aab/0Ba6LQtO+0JediIsD6kHFNsfCepJcJJ5tuUVs43NnGzbzx60DMfxKrroljAgBMt05wfZV/wAa8m8RQiHVb6NRgDbwPwr2XxtbJZwadBJzMnnSAo3HO0entXkPiExPqd80KFYzGpUH6rVIOhW0/T5LmwJMmyNlxxzkgntWxplmLeGfBb5kOc9DwaTR0H9hQt7uD+dX7Us8LgLnaMcd85pPVAZI1KewsEWIqrby3uck8fTiq632oPKQXlY9cxkmup0ux06e1U32nqJVJHzMTkevXFatvZafaFvs0YjDHJAz/jQbQqyjaxhaf/aE+h3lrMkn74jYZW5HTtTLaGS11TTmlQfJgHB64IrqiYQMZJ9toNZGrGNb2w245cjpj0oS6ETk5NtnSSXCRJuiMgi9Av3ai/tHbyDKw+tZipICUSRVDfwgkZ/SmhJO0sZ9vMx/SmjNmhd6mkthcRZky0TLhj6g15m4jcMFI4ORXoBEvlt+5DjHOxg38q88uHEKu4QcVfQRCVWpreFWAfJXnGc0q7JUDDgkZ5phBBxnvUiaK7QbJGI4PI5qxYNLESsczICeQO9MkTexYnBJpICUmIPUVaSe5jUcktC35czvukcZByD1P51e+0XMmGlupGYfT/CqX2hfQ/nSi5XH3f1rRJHJKc2XftEy/wDLZ/zAprXNy6t515OyEYC7z09KptdLjpn8aY1yoPAUj6mnoJOp3LBckbdz7R23GgosWx3QfN0z1qG21FLe4SQxowHUHPPaori+E960+VUH7qA8Dt/KkNRk1dsk1K6EcwDT7NyggY/z6VRhu0nk2b3J689K1obeLVVbzGhBXj5kz+oFEHhxLcNskD5P/PTH+FZyir7HdRb5Fc4q02+dxnpV+qNpt804znFXs1mzZCr96k/i/GlU/NTQeaQyZelBPH0pB6e1AGc5oEKRlaZmpDyuKixxQBIvTFSKMk/So0xUiHaw+lAxx6fjUgHv2pvBFOHIBoAcoy2OwpwI603JVB705cYoGCjqalQd/SolNSk4Qe9AhUHf1p1Kp+UUhHy5oAQ8gCrR+VFAqsoy4qw+OBSYEoUGNweakXhAR2AqMMNpGOoqWM5wOwpDHlSXXcevOKe+ChzTCxZycdKDkg5FIBEIJkP4VLH29O9R8bQBU6fLHnuaABcs5x3p5+ViM9qIxhc0hBLfWkAHsKIY99wx9BRjBA9Ks2yjLH1oAp3WmJckOx2le4706a0ilh2TJwPunuK0ZFJXjHFIsJ2EnqeaBmAEubHDgmWL+8Oq/UVq2OpJKoyR9ackYDBR2zUFxpqu5kgIil6/7LfX/Gi/cLG7HKCoqftmuYt76a1lEM6lG9+h+lbUN0sijB59KYi+MYpCOc0xH3AGpMZXNIY61+XUbU/9NVH612UikoxPHOa4y3/5CFr/ANdV/nXbSqNg+lVEllMCloHWlxVCGGuhRcRqPQAfpWBjJxXS7CByMU0JmR4ik8nw1qkmcbbSU/8Ajhr5pmUyFnNfSfjaJrfwdqLPkB4COOvPH9a+c/s0jsURScnjjmq6CNfw7j7Wy9zH/UV0rWD3ccsaEAhQcn61keH9G1Bb5JWtnWPaQSw29veupTfb+ejqA7RkKu4ZJ9hUPcGPs12tdkcgQDHv96tfSY92k2p/6Zr/ACqhptjfSSSj7FPteMAFlxnrxz9a3tC0u/t9JtLaW0lDxxhSDyaQ0buhWBltHPuSPrxivE/Fk8kXi7Utp+5Oy+o44r6H0e2e209VdSrEkkEdOaw/EHhXQjpmp382nwyTeVLMX24O7BOc/WqWwHz/AGl+1tdJOyeZtBG0nGcjHb613vhy6tL8QyNp4DNL1MzHn7ueMdq87K/NXf8AgSPe9kvrcAf+PD/GlIZ7La2NtYKyW8W0MBnJJzVzhRk5/AZppHzH/gP86XaMHgDPt14poR558RmA1G2HUiBj+ZP+FeM6n8807Y6wj/0IV698RXzrsS9cW3T/AIE1eZxWwuNY8gkAPARkjOOab0ZXQNChkl0pVRc8n+dbcFjJEu0K3PUjvVjRbAaZY/ZtwlJYndjH9a00jOe3+fxrPmKUTOSF1/hb8qsRxtx1/Krkls78ocH0zUASRDhiQapO4noO2nP1qtPYRzTI8mWMZ3Lk9DVg7/U0vz5wT+NUSN8o8AMKsIxZSrhGz1GMVF5TkZ39aYySdAwJ9aLANls15MbDHcHqPwxXNa3pkLWU8keFZVJwBgHFa90b6B96SA4/SsfULy9uoXjKx/MCGIGCapCOUNwqx+Vkhl71JBcq+RIeexNQXGnzhiw5qofMiOGUg0gLl87AIEYnnNPG6Us4fDBM4PeqKzEsu7kA5qR5lWTjIFNCZda3Ie3VrqMeaMk54WqUksiSMivuAOAwzg0hvB/eamm7H95q1SXczt5CeZcHopP4Gj/Sj/A3/fJq5aapDDGUa1MrZyG49vY1eXUJpSzQ6PIVPOFQ4HOewqW/MaXkYhW5/uN+VaC29p5sGZ32lcy7gBg+nWl1W3vYoUu7i08lGwo5GencVlJOWYALknin7vVhZ9EdfoPkLvjM0YZmO1flJI7dPxrfFoh6hT9OKztH8Nw2Ukc9xcFplz8qL8v5nn9K6RLJJhmIbv8AdzUtx6DjfqeKWpHmHA7Vb3VTgGxievFShjWRoTh8GljOWqvuqSKQB+aALYPNO71EJo+OaessfXcKAHY70wrhqkEkZ/iH5013QYOe9AAowaewxUYkXcASKmDqV5IoAUHipBwox6UwbemRTwQMdKQBndgZp+4AUwEE8U7gmgY5elPIyQKj3EdBUqZ70AKOMUvUUmQcetOGMUAKhw61ZZd2KijUGQVZAGevNAAgxx2FPiIC5pNoKYzjNOVdqYHpSsA6I7wSPWn5Gaji+VaGOAAOSaBjsk4GamYkIPWoFYBwCakZwxBHTNJgTLkrkmnbgPrUIfjmkDZcDPFICfqc1PbvghQMkn9KrZyxHarFqRye5pAXOOh5pXJETHik60NxGT1x2oAghHze+TVgJnNMRGWTJxg88VOvNA7lWaCOVDHKoZT2NZ7W89md8RaWLrj+If4/zra2cdKjZOwpbAQWeoLKBhs1qQzKV68GuZuyn28BW8uToSB94+471oQXDwyCO5Gwno3UN9D3+nWq3EbliwbULc/9Nl/nXdTLlc+1cNFZT2eo2ZlGEmZJI2HKsM9q7yYfIapKwmZwABp2KMDIpcUxDrdN91Ev95wP1rtvs6SbHI6En9a4/T13albD/pqv867WM/ulwCTgU0IwvGUaS+G7mOSMyKwUbVBJPzL6V5/Y+G7thutLCKFD/E2Af0P88V6zcRGWPGAT6VCtiAMu2B7UNXA4a38HbwDeXTuO6D5R+hz+tb9h4atLUfuLSMZ6syDn8etdCkUafcTJ9afg+v5UrDKcWnxxgBj/AMBUYFWUREGEUCngelGKdhEY5RieetYvjB/J8GaqwOP9GZfzGP61tr/qT71zfj9/L8CaifVEH5uoqluB86MOa9D+HSb7mxH/AE3b/wBlNefsOa9F+GYze2g9J5P/AEFaiQz2T+P8RTxtRSxO0AZJPFV7i6gs4XuLiRY4kOWZj7Vwes+J5dXfyYUZLEHlM4Mg/wBo/wBP8ht21YJNjPEk9jqGsmYfvYlQKHHQ49PbmsKOzsIbpZ44gHUEKcZIB7dauAwkHMUgA6AOP8KZiM/wMD7YNZN3NuWw1yrtlVx7AYoAXpUvlxnoWz6FacEjAyGyfQimAxFGe1TeRG64ZVJ/HNKkYGMMP1qxtOQPkP6U0Syn9gGcBl/FqadOkxkOoHu4rSUNnBRSM9sGmunGVhPToBmquTYzPsk44yDQ1ndZ4QH6ir7Dk4Q0g+XjBHbmncOUyZbG7dSfKGKzZtFlcbjCR7gV1XfjNBz/AHj6ii7CxxMmiSN96MkfTmqFz4ZkkB2Lu9mGDXoRLH+M5+pqMx9ctnNGoWPIbzw/PE+0wSqfdCKovot2TgKMnoCea9mkgikG1wCD1BGR+NUJdMsC2VgRD/snH+NFxcp5N/YF/wD88T+dJ/YF/wD88f1r1L7DEPuyAY7E4o+zgckDHrnIouKx5aNB1AHiP9asRaVrERyjOv0avSmhi70zyoO7CncVjg3tdcuLY280geJuoYAmksPDskF1HNMN2whtpPBruzHbZxuH4VGUtgOo/WgLEUU25RuAB+tSgg9MUz9wD1/SmGeNOmadxWPIQCOlOBPqasJAGPOalFug7E1JrdFMFqUMwq8IE/uinCMdMD8qBXRREjen6U4O/wDdq6I1z0H5UvlL/doFcphmPVcChgDirnkr/dpPs6nt+tAioFGaeFxyCasi2X3pfso9TQBXGf7x/OnZYfxn86n+yf7VL9kb+9+lAEAeQfxGnCWUfxmpfsr+1H2WQdgfxoAi86XP3qk+0S8cjpTvs8v9z9aPs8o6oaAAXMo9KUXcvoPzpPJf+435UbGH8J/KgCdb1wQdv5GrC6gR/C1UkQ56VIB2yKALiagvG5W/KnjUlxjaaz8qOpNIZR2AP1pAay38RQ5NOS7g4PmYPvWG0rEYHX2qMknhsn607DN4TrJIdsgKjrg1aDrgAdetYelhjM6DAXA7VtLEVP31/wC+f/r1DAl3ZNJu/edajLGMjJBBHXFCku3BAx696QyxvwTV+3IEYz1NZjhlGSQR7VYS8QYG00Aae+nDJ4rOS7VmAGaupLnPX8qQycDGD1JqRenNVxId6g57npUwceuKBEmc0jcmkVl/vClzmTGaBkDWcbSB2HzCpZIQ8Lo43AjpU2O9PCZosBJp13PcW2mW0zbvIlBA7qTtyPzFegOD5J/KuGs023duPWVR+tekalElvYkDqXBP5GqTJaMMYJ6c07FRRNuZvrU+KoRa0hN2rW4/2s/kCa7IsBwTz7VyOjrnUAfRGP6V1wAHQAU0DIy53bQMdP6/4Uu3nnn60h5mH1H8jTicc0xC4zSUh3MM/cX1PWmwf6lfn3/7XrQAfMR94Kueo5JpsQ2q/Ln5j9/rT0Hyg9zzx1/+tTE4hY+7H72e570AA4h+n+Nc948txc+Ebm3L7A7IM4z0YH+ldE3+q+tYPjGNpdD8tSBulXk/jQB4oPDCvIEW5dmPYJ/9euj8OPH4Wv4mkEkwRpGAUcklFwKvpDFaISDz3J6ms6cl5nYH5Cc4I68D/Cs2+5UVc0dR1TVNZud9wGVRykKqdq/4n3qqbNQ2Zl+Y+uRUKSbefLBA6FeoqU3TsAQX/Oobbd2bJJaEiQxp9wHj3NSZB9KhW4cnPmNn3apDNIw+Yg/8BFCAkBz16etSLjNQrMeh2/XaKcJtxxsXPc0xFqLy93zgke1WEW3J4JHPes17gRkDYDu74JxT0nTBJwPzpkmzHFbNt+fBPNTfZI9oKOM1irOiFdxwMf38VLHchVBEuADjrTEaRtMgfMPTBWojbEDhwOx6iqbXbbmAmOAeeKcZ2yQJFOeRkEf0pgSNHN0ycHg4PeoyrgDgdefY07zmbB3LgjswFDM7qCQD2J3f/XpgQn5ht2occEYHFQyW4IyBj2q3hzk+WzY67RnNM5bIVWz2+Wi4FCSBsf6sfXmqrx4P3AD7ZrXIkGMjA9xTW2McEDPuKq5NjIZRtHyAfnTfLAPAx67TitWW2BGVx9KqNC6HlPyoFqUHtlYHegPvjB/Sqxsgc7GK+u7mtXGevFIyj1FMRhvZzDldrj1Vuf8AGq7F0baylT6NW80a9QMk+w5qJ4Qw55A7E8UAYnmvjov50jCSQZIA+hrSksoiCfLC/wC6cVWe0YDCSD6OMfyoA82jjAqUJU8cOO1TCIYqBlTyzml8r1q35X0o8r2xQBVEftTgg71ZEJxwOacID0oAq7BS+X7VcEGRyOKUW59PwoAqCPHYU8R+1WxBx1FSpaO/KxsR64oAo+USKcIScVqppkp4IVe+M5q3Ho77VLCQ57AY9+9K4GELc4p4gHrzXQxaOrNxswOOTuI/pU7aaqSBC2OwAGMnv0ouBzYtHIGEP8qmSyc+gA/GujitYWjQiI5HXcOuOpqcxhCuwnGT7AdeKNRGBDpEj9ue2eKtDRkXAfAPU45xWoDGOmN3PHcds0xpfk2Hdk8DigDC1qzit9K3KecgYIxnmuXdscdO4xXU+JJD/ZvByCw/GuPfLNkkAfWnEBzyADqM1B5gBA596HALeopuOny9O9UBP5u49Oaa0gxjFII3b1p4tmI6UDJ9OuvJkZtuTjtWpHqa87lb8hWRGixkncM/WnlzxipaA131CB8Alhweoq3HsyCv3WGa5ktk9a6S0/49Yuedv50mhpkx5Up2phj2naeoqUL82PXik4Lrn6fjUjGRowII9a1I+cYPNUYQFkIznNWlBGMUgLSt+95HTvU4BKkiqikmQc8VLJLtAUdTQMcOQ3NTCIeWBjJ71VjJyFFXgRxigRGowoGOlKrEHqafjAbH1pg+97UwNCwJN7bZJ4lXv716fqoJs3444ry/TwTf23P/AC1Uj869X1HJ0+QHqDQtwZysI5b61ZxxUMY5/GrFWJGhoi5vWPpGf5gV1Nc3oS/6TIf9kD/x4f4V0tNCZEP9afr/AEFObqv1/pTV/wBYT9f6UrfeX8TTEIx+Utnp/Ef8KSLmFCW3ZAOcYzSyHbGzbtuAfmxnH4ULkRDucUACDMa/SmbSluVO3OD90YFSgHAHYVDdSxW9u8s0ixxqMlmOAKAFIyifhXKeJvEFjKklhA4llicGRh0U+nuazde8YfaX+yWjyx2uMGRB88n0z0H6muaSK1JZg0+H5JKAfyqZTS0NIwb1Yy7uJGbIfbjt1qqSc539e+avy6fasuUvADjoyEfhUMdgruc3MC46bpBWPObKOhXXJP3j+BqQZ9iKsGxKPtEkRP8AssKc1hPEpJjO31BBo5kKxCORgCnoRjkflSx20rE7YmJHXANOMUgPzKRj2ppiDjrk09GUvz+dMXkcj6U7BOMNVCLRjhONmce7gU4QgqWJG09fmBqqOATzgd80obKgYxSAtmKJmGGYgDn5elKbeRIGdOFBz6HrUIYh+PSnGRzG/wAxA56GqJFBYtlhnIxg04SMVG5ehwSBTc/MufXAqRQpdh2I9aoQ0AFmTkdwafyFDDHoetI2DEHxll6kj86X7rYwcN1oAaWcfdXJXoM9RS5YHALqG6Y7Gnq3BBJ3L2B6ipI2jJOcBT2NAFcmVSW3tu7jPWkM0rEfMzenGauhEfgH5h096b9nU5YAbT972oC5XWWT7rZHtjpU6SYBUlWz6qDSG2UfKSxOOGAqMKiZG4g9w1ACSxo5JMYz6gDiqcsJXkbSB2KirhJAypGPWmYdjyR9MYzTFYzHck4MKn6AjH61GZlX78Q+uTWrsySFBOOoI6VA9rGTxIAze3FO4WM0uN3+rBH1NI2wnAQ8+jZq3JZyJyCG9hVd4mB+Ynn2waZJxq6LGOkjZqQaLHkBpWXPTittLRiis7ooY+vQfSrUWng/dMjL3YDAFc/My7HOjQ4ugmJx3207+xYhj99+ldhHo0hi3eQgyQFZ3ySfoKsf2WREVZ1VFHzGNAP1pc7DlRxS6AWHys31K4H86kTw+zDPnr/3zn+Vd1DpNugAERdlPzMzdOOlTTL9nU7Yo4k2ZIAw2TT5mFkecyaP5cmw+Yxx/cxVmLQiOqKecEsc4/KtxnQB3dmIHfHPB96UKjoMNgcZJPb0rRIi5lx6PGGwT8o6gDb0+tTpY20RLbA2T35GMVPNNGJS5Ulfu7RTTcO8o3J8pwRtPWmIliEQCqAoHGSB65prxohwfmI+8MgZ45I5qtJLFHGrOgTB4BI61We6ReVzI3Y47fWgC8XEbHbuxz/F/wDWqITdQxAJ56de+f5VTa7lbjYAPfv+FROZJCC8hyO44/WkBdaRJNxcqozkMDw3vUX2mMDAJIUAYHTr61UEaJyduQOuacRwMA/yoAc9y7NlU75BPr2pjPKy8v7fLxTlikk+6uD7DNWBp8jxkucY9TSAyrmJGj2tyc9DVM2KsceQD35WulTToeEMjb+uB0Iq1DBbwFvlU8cEjv8AX6UAcl/YyMeYFx6gY/Wq+qaXFYwoyxAEtjIbJ6V2qtHMpJb0GCQPy/Oub8TyqNPgUDkScfTBo6gc1u29AAfpULsWXJJ/GmNIetQl+ee9WAnCvnktzmpWlJ5ByKgGfMLYp+0kYxTGJ5hDdQK27fUQkKKUJwoGc1kJA3UjFXo0AUZ4PvSA0k1OPcuY26/0pGvY5CVXeGLZHFZwPJHXH4U+LBuIcdC6/wA6Vh3NZWYOGwcj1rSSQso9aCiMo4FPRFX6VAxykkgjrTn65NNU7HXHI60kr7iCaQE9tjcSetXVPFZtscZNXlbI4oAmHBphIDUZyM5ph5waBl3T5Nuo2x7CRf516zftmyk+g/nXkdgu6/t8HnzB/OvWL9SbKUKegHT6imBz6danHSoI1wxFTjpVko2dAGXmPuo/nXQ1haAvySH1cfyP+NbtNCZFH94/j/M04j5x9D/Smxdc/wCyP60/GWz7UxB+poxS9K5/xB4pttFUwpia8IyIgeF92PYUAaOqatZ6Pame7k2joqjlnPoB3rzHWteu9euSsiskCn93AOg9z6n+VUL3UrnVbxri5l82Qjg9kHoo7CmL0xv+vFRKdtEbQp9WKkZR9xB+pBp7h3A5XHbIoEhHIcA9MCpFO770oUHrhaxNSDyvlz5p69BTdo5ySfrU8qxjCo273wRUe3kck0CuMJVcEKSaeueDyPQg08kYxjn1ppBb+I/lTESLPJGcrK/PcGnrI+7dvYk9cmowhHQ8UoI65/SmhE8lw/AYhh15FCXOMgRxEe61GBwT8px70nK9uDTESmZiDlE57YqYvCwUeQQSeoaqxwRwOc07cS68Z4PFOwFlPIDfOJOn8NKot/Mbb5ijPBNQpkvyccdqVGAdxg8Hv9KdhMnMEPkhln5Azlge1KYt7L+8T0zuquuXVgWJGT/+qhSzRgMTuxyMd6Yiy1u0TjMkbhhxhqcsFxJHgqpAPZxx6VAwzGHAAHXOO1IW2sG4weDRqBOdwIJUqR1BFO8tkbcYyA3U4xg1AspR+HYhvQ9KmS4mUmNpX2np9Keoh6ddpPOODnrT4wTkBiD3FNW4kyV3kkf3uQae0xYZESFhwcZFADHTan3iy/TpTCHOPM454PrUqzKgZvKDA9V5zSNIjjmMCMj1JoAjJ+b5ePUdjTDGXB2kkdxxkVNtjf5XRsdmU1HIIgwUvIrHpgdaQyMIMjL4PTJIp/kdwRuPcHg07yrcjCyOH67WAqIRxIx5lXPbYP8AGi4DhGyHHfrtJ/lQ0BlXJ2n8ORUpRZUwJRIn90jGD+dMFopwdwC9mD5x+tFwsH2K1Q4ijiC5wCev60kpkLkMJCMY2qeDkdx7VPG5yzMyuAfvIucev0FKGQFmRSDIR5jbun4VkAtuP3UkRPCNliMDB/HoaZdAJG5BLFwcKW649OKbFc2sO9llT7uc45Y1WuruKWNvkZ2wVUAcD8aT3AlkyD5k3+r+6qsenTn881U1W7YRqkZWLGRjB69adNcyyBCBsdehFZ15b/amDSSvwcgDApp9xNFJpQoLFlXdn7x6/wCcVTNysZ+RiSQMlVq//Z1uGzuOR1OaBp8TcLvf/dHSr5kRyszHuZicKgUZPLc5phMzMWMh6AfKcdK2P7IP3sbRx1OTUc2llASGlfjjAABoU0OzMkoAAT+ZpQCR8oLH2FX49NYOzMOAN2T8xH+cVZFkF+8Wbttz37fhTuIyfKlOM4XP4mpFsJGPKOfcnaK2zbhFLRJtOQOKY8ixtg8tx1oAoR2G35sKOhG0c8+9WvssES72QHnJJOR6U/dxtLbSCSw4z+FQyOyjDANuwSSOvsaLCuWRshQZAAPOQDz0qIMJVMhI5XKgLziqZuwX6bWXJ/oBVcytuygGR0agC4CcO4TL4wCx4/So3liDlHC5APPv7fj/ACqsN+Dlzyc4zTQoycLj69KLgPe5LAoFVvqOM1manb/boESXopyNtaAGeg3fSg200+FVSeM5UbqQzl30KLP35P0NMXQdwJjkJA6nbXZw6QCVDlfmbbyckH+VaKWENsDJgOFU/e5zxmnqB53LoL28IlaVSM+mKgKQQqSxz7iu08W+WNHhCtx5uSe/Q/8A1/yriGdcBF5J4ql5iGCUtvIXamfl4xxUby4GB19aa5baecZqLqeOaYxxmYKDyWPf2pYpmWVG9DnikMbOB29qmhtyzqApJ9AOtAGwuqAkFkb8DU39rJgZVhVH7OyqCUIz7U0gDPc+g/xqbBc2IdRimkjVWJc9sVeYk8EVzdozC/iAwPmrqlVZACRwKTVhjYkwxA54qxGpNVInK3RA6CtBTz6VIxyqAxFNPBJ6UkgP3gelMduAexFMC/p5xeQnOPnHNeuXaf6JNj0BrxvT3Y3sA/2xXtF0f9Cf/doA5ZP9Yam7VDkec/1qXPFUJHRaAP8ARmPq5/kP8a2CcDNZWhDFkp9Sx/l/hWo/EbfQ1SJYyHofYAfpUnSomljt4pZZXVI05ZmOABivPfEvjGW8D2mnCRLU8NKAQ0n09BT9RpXNXxJ4zFqHtdKxNOOHmAysf09T+lcAwluZWlcvuY5ZnJLMT3NNiU+Zu3Aex4qyro3G4huvXGaylO+iNowSGpBtUkyBsdsCkkkC8eWNv0zSnzOu4t7ZqM7jwVYe+azNEhQ8RU7V/SgIv3iop3H8I4/EUFdygsDxQAHHUNyaNxC9SaXeoHQ0J87/AHgD6GmSxDw24jBNKAcdQTmpCp6Hj6GmBlB5I/OmIcx2AZHX0pFUOeBn60uA7HDDHpTdxRsAD06UwLVvEruRJ8q+561PNHbptA3HP93FVYpmCnOPoVBFPWYMTmJP1FKwDWKiRSrOBg5BH0xU0UPnHIkQEf3jikS6iQkNCPoTn+dNd0kkLxoFHQAUxMmNs8cnLocgfxUiW8vmNnBUnIwQaZEE5zJsYn+5n+tWbcW6swdlZjg52kUySERujuuMHPp7U1cAspPIPX681YlCiY7T8u0Y69eah2gO2D6Ekf59qoARflI3DqRilTzGj2/Uc1GGKyHJ4bkdR/ntS+YRIQFO3HpTAlUBo/4d3TI9aaBuwTkMOR7GmK5R8DPz89KcrlZDk8NyBjp60AShiVVg3v0p4lXAdDn+oqAOFYKWyDzknFCSxxnb1ySRgZpiLLhSS+VJI5wBk0gyCMABCPTpUCzlGI2uyHkZHSl+1lSFCHaegIoETtgDaSSh46dPzppXYAGyyk8Fj/OoBchflZX5PHJppvfLyrRkqeh/xoswuibG87XPQ5U4px+VwrZz/D0qo+pqcRmNWBHGWz+lVxd7RgRLjtxRZhcvzGQD5WRWPc96z73UW061e5uCFVeDgA5NRPfTBiG2qp6ZH+FZOtCTUrQ2xnABIPHPNA7o6nzHRCluojGAOvJpJDKQQ8jsGxn5sVF5khXKIQnq3yj9aYzuchiD7KN2f6VzjJI40RcEHJ7dc0jyonygjPp3p9vZ3Uz7fKx04du38qtQ6bKy5eXYCOfLwPbtQMz2kfbzlQB1JwcfTrTRC1w2I2LEDqFP65rRWyTz9qJ846hgd3OaueUEZEVPnK4JA/mP89KLCuZDaZtUF02EnGX+Y5+n/wBarcGm/u8sTyegUDtxVt1KCUBRkYOTwD7fSpYmfczIwERC43HgdM44osFyvHBFFEDIuCGwCRyTVTUS2eZA5CnIHHPXFacsxUOH25B+Xdxj3Arl5JBLcNcZ3AHDOxwDxVRJkx7M8bEqoyc/Kvp2qKWcqhQDJJ+du9QyXiqzBGZ+B0GefrVNpZn4GFBGD6mtLkF7zVQEhzk8kHsKrPcpMGd3DErtwPTvVXyyWJck/wAqUjAwPzpXHYGuZC4dRgk5Y9c0wySNnc7HPv1p2/nAwx9hSAM5A4GemeT+VADAgA75+lHAzj5j6AZq7Hp8r8umBj+I9fwq4mnIiqznnjhR8uP8aQGQqu7BVABboByfyFXIdKmkw74CHn5z/StqO3hiQeXGBnuR+NBYxkKEyh5B9T/hx+tOwXKS6XFGRlmZgcsDwMD6VcESo6xrtCk9uv8AnrUbzEO0e75WcHnvn3Ppim/aI1uOWUFQSRg9adkIklym3DBSGzj1yP8ACq80qBhk7SDwSfUYx7VXlvHcgjg9yeTmqzF5G3McnrzQBneIYmvLNIoRkq4PJ6gAjr+Ncs+m3gUEQ8A5yDmu2kTeBke/SoxFniNSzE4AApXYzhTp9wPvQSf98mhbJz/AePavU9L0h5/9ZCM+wyfz7Vr3ujrFptw2UUpEWCrzyB0P6VLqFKJ5FbaW7MCY8qOpPAH41uRW8MCbQFYkdAML/ianMbO53NkKTyRxTGdclghKhgMk/nVXuOxS1uQBIgpHAPA4xWCZTu3YrT1RS8hOcgDjH4VkGCZjwMD61UdiXuENwEuFfuDkCt6LWIio3Fwe/FYkOnS+YCFzWgumzO20AZobQJMtHUYRMrJKPfNaEWoq+AHU+wNZTaPJHG0juCFGT6VXgCpfQgf3h1qbJhex1IucqDSNIAMdu1RbRtzj8qOqgjqOKkot6c+NQt/TzBXtN1IBZSn/AGc14jaHbewc9ZBXsWpSFNNnPpGx/Sk3YdjAWQNK5B71Pu4rMtJgwNXd9aEHZaIP+JfF/uk/+PGrGo6jaaZZvc3kqxxL69SfQDuawrjxBZ+HtEt5Jj5k8kYMcC/ebr+Q5615pq2sXmvXBnvy3XCRK2FQew/xqrpLUErs09f8U3WvyFAkkdkD+7jU9T6t6n+VZscF0AHaKbH+0mB/Kq1qLiL5d0hXsSBx/Wul0u9u0cPdTuLcD7zcc+mMZNYzm3sbxikY4JHAJz3GelSKJpBwm7HXAzXUXl5aJFHLMUkEn3MgHP51TWe28tVSRUAyfuY5/Co16g/Iw8MhwVI9sUjNnruB9hW9JHp8i7i6l8feLY/SqJjsX/idT7jihPyCxmZZeSGb0HFBO4D7y+xGa1v7MLEbJOOoyDVeW1kt3wfmzzkCmmgZUZcYJ/lS9egBHtVhIXlBEaZIprW06nmJ/wAOad0IiOfcZqMQpvO788VOykH5lIPT5uKjLEsQBTAAg/hYE0CPBGTincHGXwR70qox6MGH1oAcMAAZIA64PakjZmHODT8sq45B96Y0jY6KfwpgSKwwMjg80mASSBnJ7Um5sYIHHpQipuyRjPtQIcoOSMdD9O1OztkIJAO0cH8aMfeK5Iz2NCsDKQc5Cjg/jVIkGY+bnb8pXqBnml3nzAAeoprhBKhEajg5IH0pXUABgeh6D34oAdIMshbPcc/59qGGApAOc849KjkP7vBLDBB5GelKzQ7CCqrkdcYIpgOkO1N/Dbee/wDjTm3uoOzocg1XjYPGpBGSORk/406KXGY9rLtOOpIpiHyt5sWAMEjgg1Gm5EXfgqeeBgiljMauyMAQTkevv+tRysI5+JB5T8YJzg/n/nFMC0k63EXHBB556GpA+9QGTcO4GDg1nOEgYzIwAON2G4+tTxzAEOM7uhHHNAEpSUZABdR2I5FIZIZD5bhVcjoQR+WKnMyFciRFbsWqvcIkyBg6iReVYA4/rTJGrahgY5MnHcrkH3pAoVzFjr0IHX86gaeQqQQfqKiErOmHZgfRqLAWpVYR7fM74+ZcVnfNExQjCn8aXcTIVYjnoR0NMbEanf8AMPoc0WFc6dbC287y5FeSQEbhzxnoTV82cCRsyDy+q/KM4461baQRKGKhgcKNo+6PU1XigQSvJEzAH5WAPy5z7/55rAsrxEmSS1dWKgfuySRvGO3fj+tTup8uNVmG1cAHA56g8fj0pvmq4dfvuvH3ufcZqO4ljaLdKdpB4UPgnjHHr1NK4EquoZUcjkHLHg46g8dO9EUm1HkG5d4H8QbIHHWqpuY9jbITyTkE4z+NRPMxZipKEjHy+n1P/wBai4Fma4VR5bugRsgEcjnnrVSG78vBKuznlj0B6Y/rUaIAcDIx0zzShQoBbr7Uhjb2Wa8XYzBQRxj/AD/SsptMjON/J7ZOcf4VpSTIPlPBPbrUJRlO4KykjO5+D+App2Fa5TbTogMlwBjqTUT2MQwFc59Mc1f+zsyh3WSQ54/hGTWpBpUqK7MAu0Y2IBk96OZhyo51dIeQHnYPV/8AAUx9JZWA2u5PdjtWuvgs8Rlmg8ubkYyTgeufU4PTioryNtgcFPMHJHqPr+XFNXvqJpHNJpyR2wkKuR6LgcVNHbxqqYjwD1K9vx/z0qyzByAuGweBjAP+RVcOohWJl2spOVfLdfTNaJEXJZNqupyNw5XHp0z9OacJVVjuCqS+3jr0qpPexrKIwCUx19P6/wD6qqPcu+7kfNxmi4GjcXMUcmwnBbsOgPP/ANeqck6uxLnIC4AQ4AqowZiMljjpk03B70XCxI87uMbzj69qaMbuvXrT44Gk69+5NXI9MZjuLgJ/ePAqW0ikrlDy88jA/Gpbe3MzHC7vUjgVu2mhLIpYRs+ejvwvXr71s2ulQRwmRl3ZBJ7AfhU899h8vcwYNEEgyq7wByf4R+NbkOjwpD8wDLjO1eMVoxoqIBhmBGBjoAaikeQiPqRvA64Gf/18fjU2vuO/YdHCkUIUDAXGNvT/AOvVLV5P+JLeYJwIX/i6/hViaVQWZ+H8vCfxY/z/AErM1KX7VbtESvlFcYHce5psDzi7lB4U7Rk/j9KotMyxhFBUBs89c110uh2UzHEJU9T8xGKZ/wAI1aOfleUfXkU+Ydzip49wJYlfcURQb9oRSzHj611z+F2kYJE6sCcZ29P1qu+mpY3DQYRnUclOePrVKS2FYzoNP2dep6gH+ZqxmOCNmYBj2CnjP9akmuxGPLwMHggdh1rMkEjsXY5x15460DsT3lyrWcjScNwAPQd65j7SPtqMeisDWxdOZY2jQk5HTFZx0gq6mRjzzVpoho2Y72NkH71fzq1G+VYBs5rB+wxqOS2Pap7bTmc/IWA9S2MVLsM14Jj9phJIGHFeza3Iselz7iBlCvPfivILDQoxiaWeVkUjaoz85rutf15rlRbwxl0K5Mm0nB6ce9RIuJ5b4pup21JHhkcBUAO09DSaTd6xdyBUvbiNE+8VkYDHviujWwtIzuaMA5/jzkn8etPWOWeb5XCKOAvWq9o0rB7MEaeZ/MlcyOQF3yyEnA6dqvQAOvA6cE9aatqVb5s/Xjmptqchio92WpvfVlegrmKL5TtDYyOKEkLquXYhPu5fOPzqFoCzBnfee3zdvyq0DtGcknuakoZdtNcBSSGUcURwJEo4UewXpQXLHk8e6k0mScAMuf8AexTFckBLD5RkD/aNMk3NGyndhhjtxS7mUYKY7dRShAzZ4yaYh6XUiAAPIMcdTUv266jXGdx9z/8AWqqxXcVYgY7hsUqghgQxI9Mg0AWF1a55zCT9cf40k2oyS7CC8ZQnKqDzUe5M8gr+FIqnGTtz9aVgLEV/IXAMpI75HNXDcwOCWGfcqDWWwLHuMccEUjPgc8j0xRypgWRZwucrdjP+1GauQW1oYwAylsckNWQHBYY49ulPUyYCkk/jRYDQmgg8woHIIHcZxUf2Hfny5VP5iqiMytnHX1FSfabhZoyjhVAO7Hfpj+tMCVrKWNS7bW2gk4NNRQAMDHtUv2+dVJJDDHcU8XiMPmhTPrso1AjETgZ8twMnkc596jcDzO3Tv1q9DfosaqAuBxw1R3N8vmEhAV2jIYZ7mmriKxOCgyRzjH4GlkkHlHcMgc8Gnx3FjNgzQQoP723BFW/sdowIDDn/AKaGnzCKasSPut+IFQhGVcMGyOO9XGtrwOCoRh6K3+NWILIyF/MLRtnODzxTuhGRGW8x0HOMHnsP85pkiyowOcbvl4HFa1xp5jYP5iEdNzfLiopdPuXhIjEbHqNsnf8AKi6AyZre5fDjBK+jYOPSlFuxDAsyNjr1/nWr9lulXm3Y49Cp/rVRYnSR0cMuDlQw6g/5I/Cq5hWKUdq8sRDYLDhsAEU+G3kiAjLhsDjIPSrbKIZAwBG/gtnj2zRIWZQycsvIwR+VO4rCQOEfa7FSenJINWyWQbguVPcNTRskQbhn2NV1Z42aMKzbeoyOR60ATyKzkOFyOjLnGf161BPZgjMbOrDsScU9LqI4jkDqT0DL1/GnkIpBRgqd16flRsG5QSBJ8pMzKQe/Y0/7GPOMWxiMZDEjDCrUqBlYjG7p0quEkK5ilYkHpkgqaBWsdE12kMGwYUx/LtLZLe59ahkvJCjhRxjg5wB/U/jVZUwDyMd6JGjVeWwetYFC7iWGzamPmPlrtyajwNxYkZPc96b56Kmd2AeMk9ajMplzsRjz1J2gUDJt4OcoR9D1oeZEXqFXHBNQKJZJWjJLY6Kg6n61bg013lCH92cdW6/WkBXLyH5lVsf3n4FJCjTSYTc5J/h4H+Na0VhEru7l3IyBv6/hTxbO0gZYlCEnttIGBx+g/KgDOgsJVAErxwh8gBep78/lVu2slAEksXQ9SeG9DiraW1ujFGUl3Jbewzk4qYSARbo0LKPuoBn8adhETLCqCMghACAO/A/z+dSSiFRtDHLZ4B/D+tU5ZZJV8xV2hQeSe/A9ajMih33yA8jk4Pr+JpXsOxdmkIQoWICjqp6VlalIViYsxzsAwP4R/hU8t6BkR9B3YdfwqhMvmKRJ83fBpKQNGCb1mhZUznlQ2McVGzSO+Tzxj+fP61tC3iCZWNTmneWmCRGFb6dRV85HKYRjOQxFLjGflP8A3z1rZOzaF27vWnRwOSAdqeigZY9/60cw+UxSj7iNjE9sirMWm3TkfIE7nPX8q6K100zLuQBAMjdnJJ+vatO0tIrfc6x7mwMsxy3vz+NLmbCyMXTtIkwGK495ByP+A/nWxFYRREgpvbodxzge1WgpAO5s9jjj2z+v61GWEeAPlK4ySQf1/ClbqyhxkCRgDBJG0DoD/wDWzQ9wqvtBUPnJVOcemapXMwimYOSzk4UA54+n4VBNcs+QG2rgcdz+NFwsX2vI1V3L7jk/L3yO3tWbLeTyEjOwng4PWonwCMDv0FN9P5U7iHEllLM+cdgeKimbEfHGOM0jSbB91QevagRyTYLAKvr3pAVyFyvJXnOB3qeG1knYgjAbGMdTWlZ2AdfNUbV4AY/ef8+gq/HF5a7FHAPc5yf880asLlG3sgjMGQLEvUDJJOOvv1rkfEy7dauAuWXC459FH6cV3cgeOInOBgLivOvEX2uXUrhoYpHjYLiRVOMYpqyYIwZJVCkvyR0X1qEyu52kYVuqqetSPBIGyY2Dnu1LHBsfeeT2q0NsbGzIeEAGePWphEjNuZck++aeFJIwMk8ADvVuC134JQbx26j/AOvVMm5VjtPMZSVAXtgcn/PrWxaWMcYXfjHVUH8//rmmYEcbRwjfKerk/dpGWRFHLM3cmobKSuXGEKjAcMw4yOAB6Af1NKJNqZLY+pxWekjPyFyR3AzUywvvDyZI9AelTc0tYthg2WMjE/QYp6MI+QELe64quzEnjjHHFMk3H5fMwfemIsvcMoy+AOxVs1ApMz5b7gPfmoxAxPLgj61aCqoABbA9eaTGiMjbwJWC9gwqWELjAKsfY0eYO3U+tN8vzWJOBjqaALAf1FMZijAbs59RUXzDgAY9uKAQGBbcD9M0ASjaSR8v4UoBVhtbH402IRbiQw3frUu0kZKqaYhGO0ew9qYQCS2FGe2OlObZ90qw/GmkL13n8qAF2E98fjSiNwPvNj04pC6E/wAJNOOCRjcPoaADHJ3Kc0m8KxGzIHHWncjkM/HtmoSoU/fx7GmBMGTGcOM05WXP3uPcEVGADjJ7djTmARCdzZ9uaAHR4dclsE8kA0EsrcMSMZ5GaQFB1YfiKcrZY7SpHbBoAaWH8QA99uKernGBtP405trLt6Hg00jnBwRTEJEcgksR8x/nTnGCuQGBB5xmogFO4HaMMRx9aeDtYEEkD1OaAGSpHJCyNsGR3OMGpllJ5Az/ALjZpVkUHOOagtkbyEAKHauBleeKYmSq7iV8ErnBwfy/pT3uZ4sNvY5IHDEVGRtcDy1GR1U4pZE3xlRvUkcHg4NFgJppZJ4GilYtG4wQWqOEyKoDcke9PWcFRuVgcc/KeKiGwXDbPLkD843dD0/wp2Fct2928ExUjKPzyTwR/wDW/lUkt5BMCZIHLKD0fmqxQYBMbHHI2vnB/HFRAo+Hy6gjjilZBcvotrIoeJpgOqkEGraSwyKPOjTf0O5aw4ljjldG5X7ysRjr2qZ9qrujc8clVc8inyoLly5+x28iM0bMrnG6OQjafcZpP9BLhs3CHGM8HiqpDupxK5Vh0IU/0qP51OwSoSOzKR+uaLBdGqdOhurcFJSyt0JTJH5VVazaJtpZhjuAQDVeG6uLSXkgRMeSj5wfXGK0Pts4XKyA/UUai0KTRzK42PvDcduPzpkkUyHJ3K3qqhs/lU0128xLMFYDgjHQ1Pa6jEqhGQFh3J5o1FfoVWnyo2qSOxK02RGMZIkXzOMIvOfxrSXSndz50pCqfug7R+dXlgihLSRx7gw2r7+p/KstR3MK3spzPvEQQbcsXOQBWhDp0fmp5oZ3J/vdB6+tasUIkXaoKkDaTnkcdajtIIlklfYoxKcZYEt0GaqwXK8Fh5KKxx5iZG4DaGJGef8AParEbxufOQ5A+VMqeucfjyDU80IXZMSRsw20AnP4CmEbSoLMFRgDkYxkDj9aBCqELuwkYO56EdOMY/rUZeQS53Mw9ugPT8e9MuJYoThAchiCu/jn86oyXUjYFvuEakn5ucHJ7ZpDRo3PlRfM/B4GR2HTH8qpzagwl8uMbkxjOcY+h/L1qq0ZdjuLMc7jnp60gwE2lc55yB/OouOxJJKZoBGzYA9D1+tVREoY7MrmnsVxwwDH1NMaULzvC+5osMBkZBwQeOp/+vUTzFDhYgRjqaQSyeWXVAFz948U+G338uhk+bqThRRsBVW5MnypHh2OBgcVJFC9xKwdt5UDhG71orZM8imQ7AWwqJgAfWtJY442WNIkUHjcO468/p+dFxFOHTgrNGWWPgZAHOM9Cf6VahSGMAQrgt97HUcnnNTyRsxKx4DHBLEE7ev602RlDfIMkLySM88f409EG44EKCGVU7AjqeP580rorR5Ubi2No6+9QFlQFyfm3EqMcnPU/wD16ptOd/ysVQDjZ9f8/lSuFi7JdmBlR3JfpwBk+/0qtcXJfKACP2ByTVRpAHAVe/YVGzfOS3APpS1YyVnAyeM+tIX4GcD6Cq6yYOxyOucn61GZmY7FUM3bFOwiV5VRQpyFNMWSSV9kYz6se9LHalnVXLuwy20YAHGc/StKC13MC6nYCcKvTHv69/ypiKiW2WG394c4DEZGa04LaJQGYBiMEs/OOf8A9dTeUkMvmqoVh93oOOKY/wC7jC5BXsc8HjNNIVyY/Kr5dmyuDx+FVpbgWzMrO3zDKrjnv/8AW61Vlu2DobduMli7jj8PX6/zqu2CdzE7jySeS3pQ2OxLcXLuvz8Lk4Qcj8fWs+VjJITgYOT9atEABRk4HrULovmEkAZ4ye9LcZEUUqWdQxIPbtVNrO2kPz26bsdMYzV8ZaTbERxwznGMVPaImwGI7+m6Q9iaTQIyjodvBFLK7NGdpIGeFrMuj5YSOFGWIjJYYyfwrb1bU4mja1iYfe+Z89cHgViNgZYliT0PWrV1uPlFieMgKuU/3gQT+dSO2AQh/GoDIZE2r+tNVymfMX5cUFjvLJyxZvpmlBOCGJA/GmLL5+XVWUdOTUseD/GCR1FIBw2hQC3J608qmevFMKMemOacFwOEpgMJ7iMZ9RSedtbB3CpACSeMUySDPIbJ9KGCHgLIRiVWOeAQDUuN3ysBge3Wo0hKjjkexpyxgEkg/hSAfsVVJAJ+lCsnGSw+tORlCkZOfenLgjOcUxCK8eOGUipEf2pmzPBAPtTTtHRTx6d/yoAfIF34wSW5JBNQPCYyNrP75qQMFOdxHbBqUHd1NAECvnAOCPpShyD/AKsD/dNPlAUAAAnOTTNw7ggmmA9W3EABlIOTmpw5HcY9xVdSMkhuvrTiW244Ib5fz/8ArZoAcJVdQWhQ57imuUwNoYEH1+tGxf7oodQjYw3Qep/z1oENLAdc/lQrfL0UjJIyO2aUMoOSxA/2hQEUqArA8d6YCl8Mvy9Tj5T7GpA+M5DVA0Z3KD3yRg/59aeoIH3jQBJGyeWd3BLMeeO9RyMAYjGVJ8zkZ4Iwaj3sCR5g4JGCKV1LAEbSwIIPSmKxPknnyxn2aiMhMhQykHkdevP9aYsxHBQ/gaEkD3LjLDgEg/iP6UAE74MbZ+64OOnHQ/zqyrq/KjI9qiY4B28nsDUcMkVzAku1SGAI46UwZOshSVkJJxyPof8AJpZQjlXZ9uw53H6fyqMR4mVlXjbggH8v61MI8nPI+opiHI5/hdG/GowgSR4++dw57H/6+f0pqqQChwdpxyPy/Skk2Iu94847r1FABM7RxlkBJHOPX2pwlBUHHB5BKH+dMwpPPmD3zmiCZYN8JLFAcozDse2fb+WKAuOhkMYZFdWGcqM9B6U6Yu4DKGDD0xz7VHcMk0eY2jaRTlRkHJpERpIxIiIFP904NAiRHkZPvBgf7wpiTt5rRtGisOVwcbhSGTySFdMbjjgk0rhZMclHU5Ukd6Bjt7LIHVeehGeop0mxuQCp+mf5UyJ0kUthQ44ZPQ01nSJxI24xn7wB+77/AEoFY6lAtysatnGM+WF+T8T3qaXbbpiPOdvyLj07+tMeVki2hAG4A3Hge3vTHvl81VcjDDJIGSfTj/PSs7iLPnbkChskAEkcZ9PxNRSn7OrvCETIJL8fe96qT3LyxOsa+WCfvA8n/CoCSR85Lt/tdB+FK47Fw36iKNRuMm35j0wcev1qu11cNGqSSkt/FtGB+dREH1698Yoc+WwB5z27UgGuqkn5SvekCAkHcQR/dakklKFQpJHpioJrkKdiZL9MCgZMoCFmU5Pv3qJ7hQ+S4x/dIzmmYeT5XbyxjOByasW2nmRx5ERG4ZDP/OlcCq77/uAJngZ68egFSwWxlAZVZsH77JkZ9q049LjXMtx8xAwCTj8cVcV1t4drfeU5Cr1x9KLBczo9MJYvOQWA4UdDV5R5cKpFyydQG7g9DSSMJSF5JBHyd89ef/r0qbI28raNyjcWHUnPP50WAhlbLxqUUM3OFPOenf8ACp2ZFlC55XlsdOfWqUr5kJl2hWxkJ6A9AO/X9KRrwsCBygOAMgkDj/CkBc89I1Dbxg9Mnlh7D61RaV2LKrMiZzz160xnA3Mo78Y/rTMgqyHHp/kUAOJ2kL07Dn9aY+4pwBz1z9PSk8wKmc8cjOahkm2oCXGTzkCnYALqxYK5AXsOOetQiT5wpjVyx7GnrFPKhb7igbjuP+FW7O1LJlIirEHLucjr/wDq/OgCutuSVE77d5wFxz+XWrcdi3l/LiFWbGSPmxnvjoOK0ltYoMSs2WAxubHB9qnHlArxuZjkHb078/nTSFchitlSVwqhQp6n39fypFkUIxU7i2eVHH+elRT3Xly73Hyrlyp/n+lZsl5K58yPKxAg7jx7cD86rYRoS3Qi5dyWZcJGvUdOvp0PNZ0sjsxZz8oOFjU5Vf8AGgNgDaQT78kmoC4yMHOemOlTcdiz8mcFstjOM5qNmBxhTkYz64qJiSGzy3ftilJZCFzuYjOFHakAoPlAliOOh61ESGXe/wAidMk0ohMY3SIwOOI+5z60kgj8h57jEsgwI40Prz/LvQOw/YqRqsoMduPvZ+82eO3TqOKo32oZ4QGOLpsTjNV7m+lmXDq+QuACM/yqh5v7liyhmAyccVWxSRJ5kjtuH3P7pHWoXYZJ8nB9cc1LA26FWJ5PX2pk85jAULkk8kdqCiIzY5D456Mc0Aszbi249OlOABXhCR9M0ihM/dC5/iHFIZOpIGOKcI1bOQPrioVT+47fXOcU5rgrwQTigRINinILKB05IqQO2Mh8j3pkb5iMjc+iimmZCTlSv/AaYEpL5yAG/ShAckFcevNMjkjc/JIpI64bNSYI4BoYDtnozD6Gky2MiQn6j/CnZYcAc4pAiMgJRllPbgj86BD1kcL91T+lIjybssmPXGKTKKAPM5HbP9DUwjyAfMx9RTAQuD6gkd6bvI6Hn3FSNGSchgfwpoiIbJoAP3n90N+OKTaCfmXH61Kcjn8qaSdvb8aAImHYZ59abuKqTjnoKezsrcgH9KY0uWHyHj0/z9KAsODOME5/Cplt5pE3pFuGfaovNDgAA/Qit21gxAoOV4z+NS3YDH8uRDjy5AfocU/dkcnPfmtW4P2eFpchgPwqqt9Eww0ZPrkZFCbAoSNlDjBPHB4zyKAQesOfpg1PeLaMivCCsm7GFyBjB7dPSoEYqaoQv7ncMllYeuaeFH8Egb9akitGu2LK4AAxyPrUraZcKpIVHHsef1p3QFIA7WB/vN/M0jIDGdyDIwc4qYRSqDmCQYJHAz/KmudsTbgwODwwxQIi2x+jj86YEjEhZZiGIx1H+e9WFwR1qOT5J42wDnK9ce/9KBscDKR99CP93/69QW8a7Crou5SV6dgeP0xVr5TyY/0FQYtzK20OH4LYJH4/p+lVqK4y7DwQedCzjyyGKgnBAPI/LNWUu436tIn+8pH8xTTFvX5ZyQf4Tgim2pzEBzlSVP1HFDEWkaNnLpKGOAKGyQRtyD6Gq93EDCWC7ivzBcdcdv6UsZQqGWNgpGRtPH6UwCIjDI+7KNjk9u36U6VSse5GPHOCM01jEj7i5QkYJbjP509RkfLIrCgBNhdRgxyKR1/zmnQiWFnAUbDyAD0Pf/P1qK2UxO8LYx95Meh7fgf6VMyFlYKxU44YdqBBcFZkKlWB9QtRW0zMpVz86nB4psU0hBDOdyna3HekZWa4WQMMgYIx1H/6/wCtAx07yRAvsEig8gdQKcoEiAqoKsOqnrShm28p+GahhQQz7WVlRz8hB4B9KQM6GeR3VfNYHqeOKaqqgDH5RjgUuVI3HAx0waUvleCPxrIQm44yTsU9PWh2HHzg8/nVaWQRZ3Nj8ahQvMGAUnPduOKBlxnAwTgjrVcyhwFiBYjnd2/OmiFC/JMh6BQcAVbt7WVpdkjssZJBCrQBT8tmb5zvycBE4/WraWE7xj9wqAMAoPBJJ71bhEK27GNCj7sKTyw6YqylvtQOhkcoxkyy/e44+v8A9eny9xXIItOhglQSqHd+cH0xz9OavAhCyFMZ5X+LnOcY9sCmv5caoXcB93O7tj0/SoPMlJYum1os4weMeg9en8qewE4OQ7EqD93n73tn6ntUEisCWXAdiOSM9Ov9KSVQgEmIwccZPcdMDvzVOaWaVV2jYBjJPU+uPr71LGSyskZCtKyF23Ecsxx9KrfaHZ26JzxkZYDt/n3obeBvABY8bieaADltzYGKQEZ+TJXnd3J601wehZcn0qUqNwIJIXjGabg7Tu+7u4z3osBA+9PlXp355qJnJjLlgvPrgYqwCGO2NQ/6AGmfZQAZGcbgwwi9KAGB2YfKuOOp6H/PNW7SGIvuCGaTGTkcCrkVg3k5lJ27MlF4zx1/GrUKxLF5aoAq4IA/Oi1xXIUtvLAM67iTnAOFHX9eKlidSEcfIzfMynJyDx36dvyoaRp96co64PPfnmqiyND5ksnyrvGWduowTn2GeKqyQjQkKHYzKpHG3PHJzWZPdi3domYSzt91FPQZPU9hjFV5r2a6kOwmOEEAHHzcdx6VEFjjYmMbFB5z6/8A16L2Cwm93ZWncOy8hSPlQ/16dacrEAKMEk5wvNRy8sOmepBphOwgjA9Pb6VNxj2K5IbP/wBak2gOpdgP9k4qFm2gBjzkZA5IyODinqpnbLkiNeSQeTRYB2SzFY1DZ+82Og9qsbY4SqQAyTnnJ7cVY8qN4tqKI4CMsw4LD/CsS81ZICYrUfMT948Y7HGetUh2Lsl7FGjBCXmLHLehBIrJmeQuWDA59aYpKKGBwfeoJXdhtjYD1NOxRIly6t80bH3UginPLFIpz8ufaqnmSnIABx3FIkjAfOG/LP8AKloMGaNZcICCO46Uinc33cDNB8tiXzg1GxO8BcgHuT1oGSl2DEKAV9ScUu7gZUgUbR6UAsOMDHtQAv7ofeAye54oVEzkE4+uaHkCpyp/EZpiJGVypAJ9DSAk3fSpOQhYrkj0pqxjBwenXNKrk9cZ9qaAYxhbmRQPdlx/OpoVhKhkYcf3W4pUHJPJwKYYlMmcqBnJyMZpiHgNu+WRvxANTRblfDhTx1HGKaI1KZU/TBpNjkkb++cEUCJtiMxYHnuKjJhVsYAI74x+tKHZFwVU+hH+FR5zwKBk42k5Rz+DZp43Yxu/PrVceUgHnFBu4GalHlMAyknjqGzQA47mHQGq0jKcnaPbPWrO1iCA+QfUc0x4zt+6D9DQBXTDZJzjGTzTf3kYCs2TjkkdakAHzKUOT6jt/wDr/lTliVhx+lABC5SVX2AgHsa2o9ThKYZZF/DP8qzreyMqli7D04FSNp8w+66N9QR/jUuwXJ9RvIZrZY43yWbJGCDgf/XxWaMg8MakltLvcMxbgo42sO/Xrj0FR7WQ/vI3T/eU4/OqVgF3P5hHBAHenbmC/cz9DVy0soriLzWLbjwCrdv8mpv7KUg7JmH+8Af5YouhBp80Sxnc21mOTn6CtNHSRDtYH6Gubl3RSvGcHYcEg9aRZ1zjkUWA049TKPICisu9sHocZNSDVIyx3RMAOhBzWQjqqFicDJP05qeLBdcc8iq5UFzTW5sZl3PGCGGfmTOaqX62P2fzYsB0cYAJ7nHT8adbabIbaMrKD8g4Ix29ajurWa1ieVwCiKWJU9BUqwEMbqf4vyNQ3KbLqN02nzAVPPccj+tKRE4BZPzWo5VjWPzFfJjIbG7OMdePpmruKxMWk/iiyP8AZOf51Ck1u0jIInSUckbCD9eKuAjbVa8SQXFvNEFLAlCGOAQR649QKLCuL5icjzmX6n/GnWP+paPIJjYqD6jqP0Ip3mzpnfaM3+44P88VGs9uzhZIHjdjgbo8ZPXGR+NMRakjEkZVuh7jt71XTay/vIhvHDHHcVKBGPuyMp92/wAaruDFdddyyDIPuOv9KGNDmWPcGyylc4OSMU9WYj5Zs+mcEUBveoNsQlKlRkDIwO1SMe25Jw7ldrfK2Bj6H/P9KsbB6cVEVjZCjg4I6EkUKBjCTNx7g0xDGYW0mxgxRySpAJ59P8/0pWaORSrMQD2PH86WRJHXYZF9QxHINIswaMkjDqdrr6GkB//Z" old="http://www.landscope.com/images/Photo/Development/4001_5000/4968/theneigbourhood.jpg" width="260"*/?>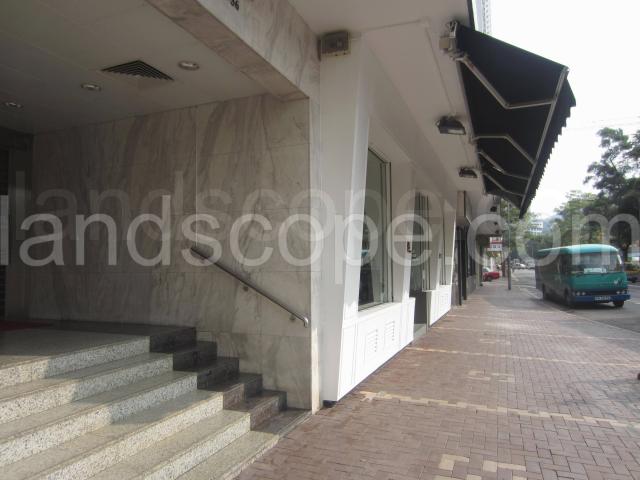 Typical Unit
| Block | Flat | Flat Type | Living/Dining Room | Gross Area (s.f.) | Bedrooms | Ensuite | Bathrooms | Maid Rooms | Utility Rooms | Balcony |
| --- | --- | --- | --- | --- | --- | --- | --- | --- | --- | --- |
| | A | Simplex | Combined | 1,800 | 3 | 1 | 2.0 | 1 | 0 | 0 |
| | B | Simplex | Combined | 1,800 | 3 | 1 | 2.0 | 1 | 0 | 0 |
| | C | Simplex | Combined | 1,800 | 3 | 1 | 2.0 | 1 | 0 | 0 |
| | D | Simplex | Combined | 1,800 | 3 | 1 | 2.0 | 1 | 0 | 0 |
Past Sales Records
View more sales record
| Date | Property Name | Address | Saleable size (s.f.) | Price |
| --- | --- | --- | --- | --- |
| 2015-01-29 | Victoria Court | Unit B 06/F, Victoria Court, 50-56 Hing Fat Street, Causeway Bay | -- | HK$23,000,000 |
| 2015-01-03 | Victoria Court | Unit B 03/F, Victoria Court, 50-56 Hing Fat Street, Causeway Bay | -- | HK$18,000,000 |
| 2012-10-17 | Victoria Court | Unit C 03/F, Victoria Court, 50-56 Hing Fat Street, Causeway Bay | 1,592 | HK$18,500,000 @HK$11,621 |
| 2012-10-12 | Victoria Court | Unit D 12/F, Victoria Court, 50-56 Hing Fat Street, Causeway Bay | -- | HK$13,200,000 |
| 2012-06-05 | Victoria Court | Unit C 05/F, Victoria Court, 50-56 Hing Fat Street, Causeway Bay | -- | HK$20,500,000 |
| 2011-06-30 | Victoria Court | Unit C 07/F, Victoria Court, 50-56 Hing Fat Street, Causeway Bay | 1,610 | HK$22,800,000 @HK$14,161 |
| 2007-02-23 | Victoria Court | Unit A 06/F, Victoria Court, 50-56 Hing Fat Street, Causeway Bay | -- | HK$8,600,000 |
| 2007-01-15 | Victoria Court | Unit D 02/F, Victoria Court, 50-56 Hing Fat Street, Causeway Bay | -- | HK$6,880,000 |
| 2004-04-14 | Victoria Court | Unit D 14/F, Victoria Court, 50-56 Hing Fat Street, Causeway Bay | 1,132 | HK$3,700,000 @HK$3,269 |
| 1997-05-14 | Victoria Court | Unit A 07/F, Victoria Court, 50-56 Hing Fat Street, Causeway Bay | 1,543 | HK$7,500,000 @HK$4,861 |
| 1970-01-01 | Victoria Court | Unit C-D 19-20/F, Victoria Court, 50-56 Hing Fat Street, Causeway Bay | 1,643 | HK$0 @HK$0 |